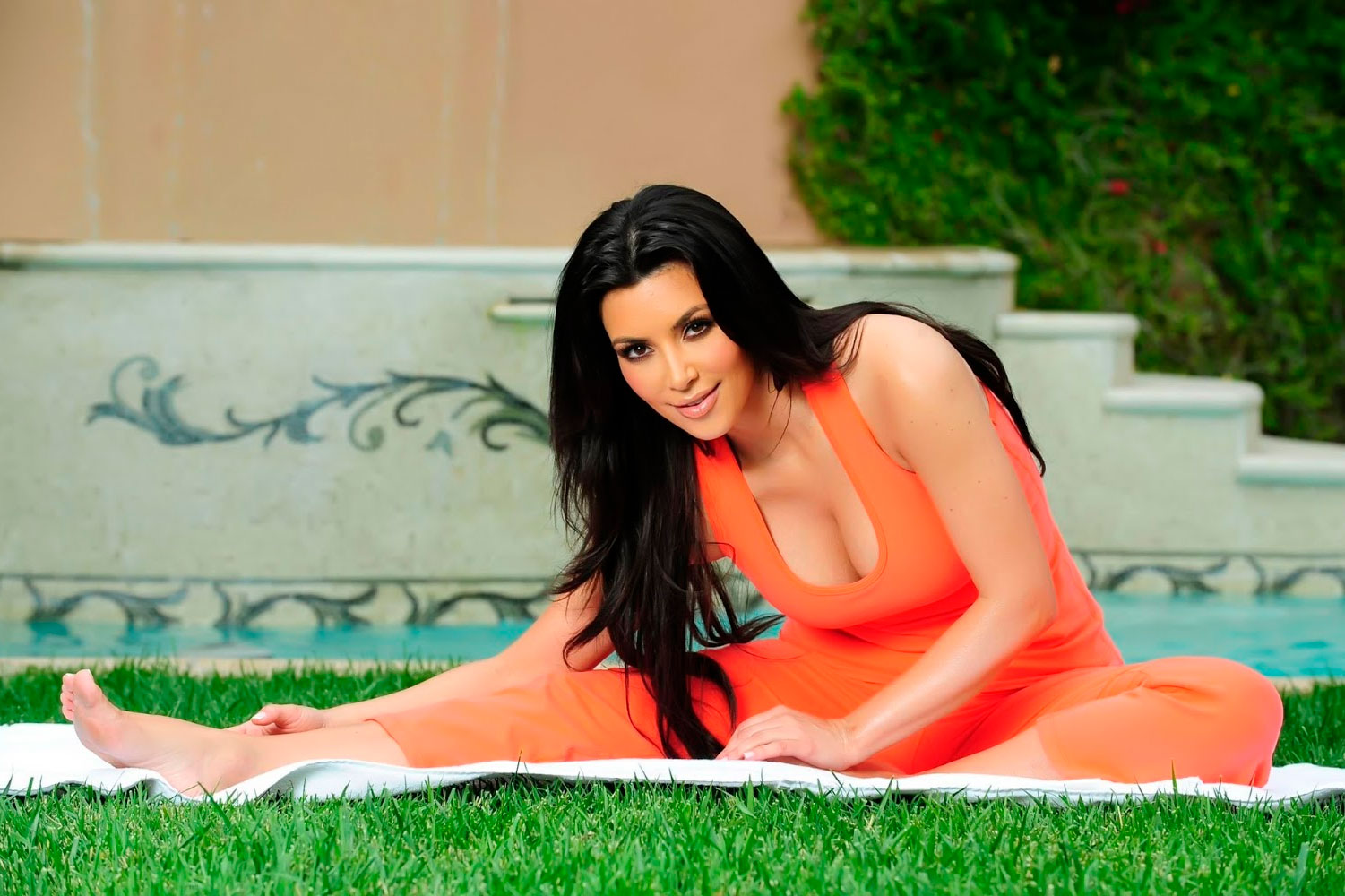 Though celebrities can easily be perceived to be almost otherworldly, when we boil it down, they are not so different from the rest of us. Despite often carrying a certain superhumanly image, celebrities are not exempt from the life challenges that our species tend to face. Celebrities are not immune to stress, burnout, and the feeling of despair or disconnection; as it does for the rest of their human counterparts, yoga practice helps public figures, too, to reconnect with the world around and within. As we come to understand that each one of our species is susceptible to the experience of all human emotions, it is easy to understand why celebrities often turn to yoga to reconnect and to ground themselves. In Hollywood, a version of this world that thrives on image and status, it is understandable that a strong yearning for something deeper may develop.
Celebrity or not, the embrace of both yogic practice and philosophy is a life-changing journey. It deepens the experience we have of ourselves and of the world around us. Regardless of what our individual walk of life may look like, yoga offers the chance for us to move, to breathe, and to relate to the world in a different way to how we may have once maneuvered. Many celebrities have taken this leap into the ancient practice of yoga, and some of have even gone so far as to become certified yoga instructors. Whether through becoming certified teachers or in remaining committed students, yoga has provided an inner refuge to many stars behind the scenes of their public lives.
Celebrities Who Are Certified Yoga Instructors
Emma Watson
Best known as Hermione Granger, Watson rose into stardom at a young age, interviewing for the infamous role at just nine years of age. Since then she has not only starred in numerous films; the star also obtained an English degree from Brown University. On top of it, she contributes a portion of her life to activism, speaking out for women's rights and equality.
At some point during her studies at Brown, an unsettling feeling had her examine how much she was juggling. In an interview with Wonderland Magazine, Watson describes feeling unsettled and lost during a period of her life at Brown – a common phase she refers to as the "Sophomore Slump." Because of this slump she learned to take care of herself and to deal with stress. She says, "You realize you can't do everything. I really did think I could do it all – commute back to the UK for Potter filming and press, and then go to Brown for finals, and keep up with my friends and family. You can't do by the way. You do have to take breaks. It's how I became interested in meditation and yoga."
Watson went on to become a certified yoga instructor, telling Elle Australia:
I was like, 'I need to find a way to always feel safe and at home within myself because I can never rely on a physical place.
Demi Moore
Heartache at the end of an intimate relationship can be one of the most powerful catalysts for inner growth, and celebrities are not exempt from this sort of challenge and opportunity for transformation. Often during this type of crisis that we find ourselves seeking out something deeper within, finding ourselves more open to exploring the inner world for a sense of peace, contentment, and wholeness.
It is reported that after Demi Moore and Ashton Kutcher's divorce, Moore took a three-day workshop to receive teaching certification in Kundalini, a form of yoga that includes movement, dynamic breathing, meditation, and chanting.
She is not the only celebrity enthusiast of this form of yoga. Russell Brand, Kate Hudson, Alicia Keys, and Kelly Rutherford are all said to be students of Kundalini yoga.
Kristin Davis
Many celebrities develop and promote alternative careers before making it big; Kristin Davis is just one example to prove that we all start somewhere. Before her name became well known in the acting world, the Sex and the City star was a yoga teacher and eventual studio owner. She began practicing yoga in her 20s and in the late 80s, opened up her own studio with a friend.
Ryan Kwanten
Women are not the only half of celebrities getting deeply immersed in yogic teachings and practice. True Blood star Ryan Kwanten is a Vinyasa yoga enthusiast who completed 400 hours of training to become a certified instructor. It has been rumored that this stars favorite pose is Scorpion.
Celebrities Who Are Yoga Enthusiasts
Gisele Bündchen
Model and actress Gisele Bündchen began practicing yoga in her 20s. In an interview with Vogue, she said, "I was going through a challenging time in my life and I started practicing yoga. I was doing a lot of Pranayama breath work, which helps balance the left and right sides of your brain, I was doing three-day silence retreats, and eventually that led me to start practicing meditation." More recently, she was introduced to Transcendental Meditation, which has become a more regular practice for her.
Jessica Biel
Kristin Davis and Gisele Bündchen are not the only stars who got involved with yoga in their 20s. Jessica Biel is another one who found the practice helpful at that time in life. In an interview with Women's Health magazine, she explains that she was searching for her identity as a person – for what defines her. She stated:
Yoga became a space where I can really touch back into myself and my spirituality.
For Biel it is truly a holistic practice – more than just an exercise routine, she calls it, "more of a stress reliever and a life calmer."
Russell Brand
Celebrity yoga mentions would not be complete without mention of Russell Brand. A dedicated Kundalini yogi and spiritual explorer, Brand has been outspoken in his philosophies about this modern world and the more spiritual one beneath it all. Brand discusses yoga and even offers tutorials on Kundalini practices through his Youtube channel.
The comedian does not shy away from existential discussion in interviews. Through his own journey of self-exploration, facilitated by yogic practice and Transcendental Meditation, he has become a celebrity forerunner in breaking the bubble of traditional conversations. Brand has been open about his past addictions and has been a spokesperson for the role of spirituality in facilitating his ability to overcome these challenges.
Reese Witherspoon
It might be assumed that celebrities would prefer to practice yoga in one-on-one sessions, though this is not always the case. Despite being one of Hollywood's leading ladies, Witherspoon does not shy away from group yoga classes. Matthew Reyes, owner of YogaHop, trained Witherspoon a few times in private sessions but stated, "she usually comes to the group class." The star practices a few times a week and also finds the time to invest in longer yoga retreats.
Julianne Moore
As an enthusiast of Ashtanga yoga, Moore says she practices three times per week. She says, "I really like yoga; I enjoy the actual doing of it, so it doesn't feel like the agony of the gym felt like to me." She came to the practice in her late 30s after having tried various forms of yoga; Ashtanga was the one that finally fully engaged her.
Robert Downey Jr.
Like Brand, Robert Downey Jr. has found yoga to be a helpful tool in managing and overcoming addition. In an interview with TIME magazine, he notes, "I need a lot of support… Life is really hard, and I don't see some active benevolent force out there. I see it as basically a really cool survival game. You get on the right side of the tracks, and you now are actually working with what some people would call magic." The actor receives yogic support and instruction from celebrity instructor Vinnie Marino.
Lady Gaga
Gaga is a committed yogi who says, "Yoga make me feel like I can do anything." She practices at local studios wherever she travels, but also has an NYC-based teacher, Tricia Donegan. Donegan has been teaching Gaga since 2004 and once spoke of her celebrity client in an interview, saying, "Lady Gaga is something very special, because she is a woman of service. She uses her talent to make this world better, and that's because she practices yoga."
Yoga is not only a physical practice; in fact, it is primarily an inner one. With that in mind, it does not matter what the outer world of one's life looks like; in other words, it does not matter whether one is rich or poor, famous or comparatively unknown. At the end of the day, celebrities and non-celebrities are no different. Each of us is an integral part of this human race and through yoga we come to see this. Yoga may be considered to be a fitness regime by many, but it also provides an understanding of the safe unshakable haven that exists within. As Watson might put it, yoga is a path to finding a way of being at home within oneself. Celebrity or not, we could also benefit from that.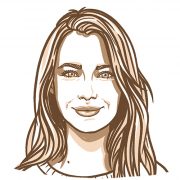 Andrea Wilson
Andrea has been hosting yoga retreats in various locations worldwide since 2003 and continues to encourage her students to live as the best version of themselves. Yogic living provides the framework for her informative writing, which is chock-full of beneficial tips and tricks.