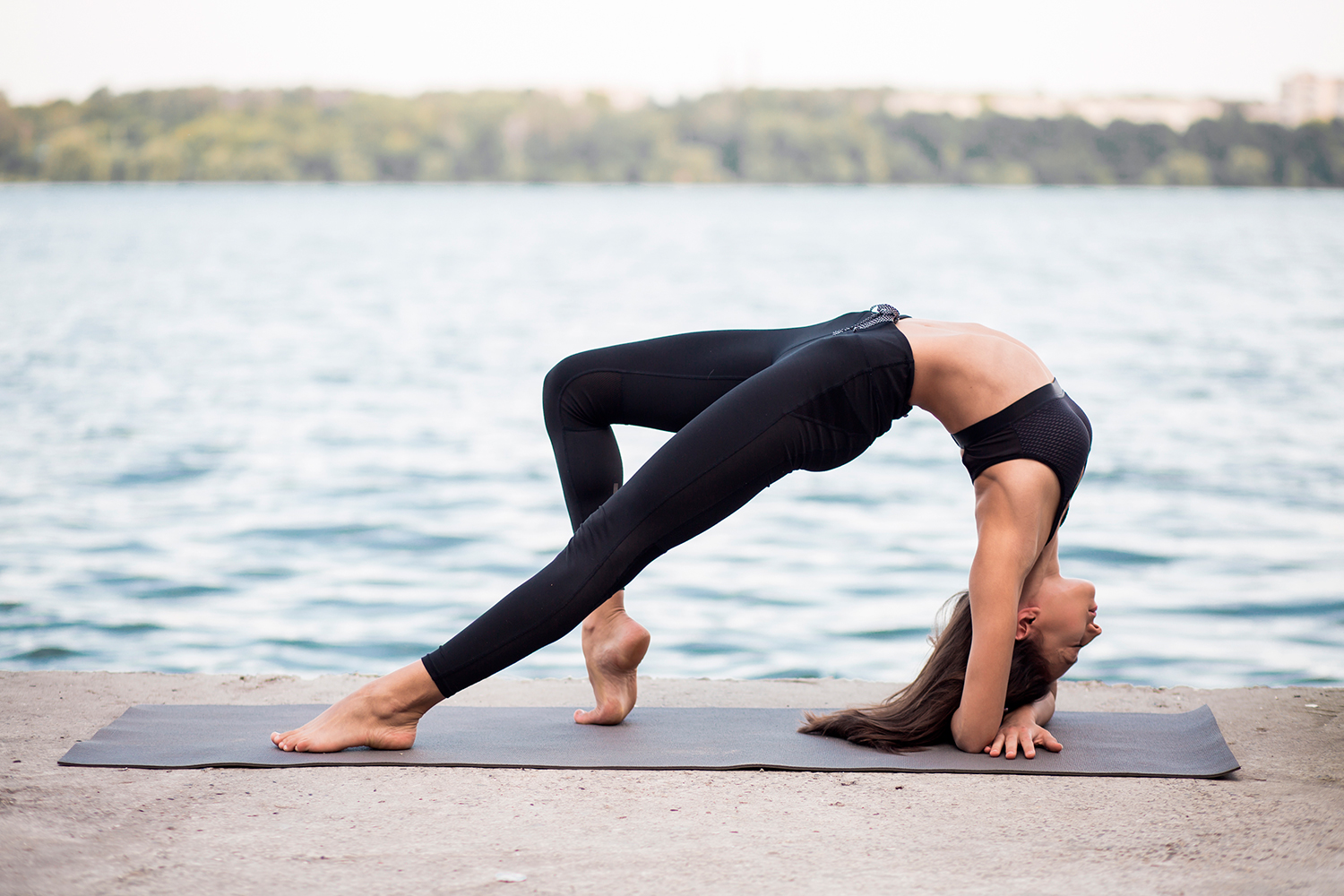 teatetForest walks, turquoise beaches, cypress trees, cobblestoned paths, ancient history. A sense of peace, serenity, and something big underfoot. This is Europe, and it's waiting for you.
In the new year, you may find yourself yearning for a new adventure. Something that sets your soul on fire. But – you are also a dedicated yoga student. You find peace, love, awareness, and connectivity when you're on your mat. You want to ignite the fire in your practice, too. Yoga has brought amazing things into your life, and you want to give back somehow.
Take on Teacher Training
If this is you, it might be time to take a big step forward and advance your practice and dust off your passport. You are ready to not only expand your knowledge of the asanas, but to understand the practice and lifestyle of yoga more deeply. You are ready to share your knowledge and this wonderful life medicine with others. It's time to start your yoga teacher training!
Yoga teacher training is the next big step in your yoga experience once you have settled into the comfort of being a student for a while. A yoga teacher training provides you with the structures and foundations to not only practice yoga better, but to help others in their own journey with yoga. If you are dedicated to making yoga a big part of your life, this is your year to take action and become a teacher and leader!
Yoga teacher training programs are offered all over the world. While there might be a great program right down the street from you, why not consider making your yoga teacher training part of an immersive travel experience? Programs abroad often offer a fast-track month-long immersion that helps you fully dive into the training experience. You'll come away with more than just a certificate; you'll have memories, stories, and unique breakthroughs that will last a lifetime.
One of our favorite yoga teacher training destinations is Europe! In 2020, there are tons of amazing opportunities in many different European countries. Let's explore the best European YTT programs for this upcoming year.
Europe: Your Yoga Teacher Training Destination
With 44 countries and dozens of amazing world-class cities, it's no surprise that Europe is a popular travel destination. But have you considered Europe as a yoga teacher training destination? Tropical islands like Costa Rica and Bali are popular yoga teacher training locales, but Europe has a lot to offer the yogi who's interested in going off the beaten path.
Europe makes the perfect yoga teacher training destination for anyone who would like to enjoy extra travel before or after their training. With its extensive rail system, cheap flights, and great connectivity, Europe offers a once-in-a-lifetime trip for savvy planners. Traveling to Europe is relatively easy for US citizens as well, within a 90-day period.
Whether you picture yourself practicing yoga and learning on the beach, a posh city center, or a quiet woodland village, Europe has it all!
10 Best Teacher Trainings in Europe
We've gathered our top ten yoga teacher trainings throughout Europe for a varied mix of unique experiences, dedicated teachers, strong foundations, and high-quality education. Let's discover the possibilities…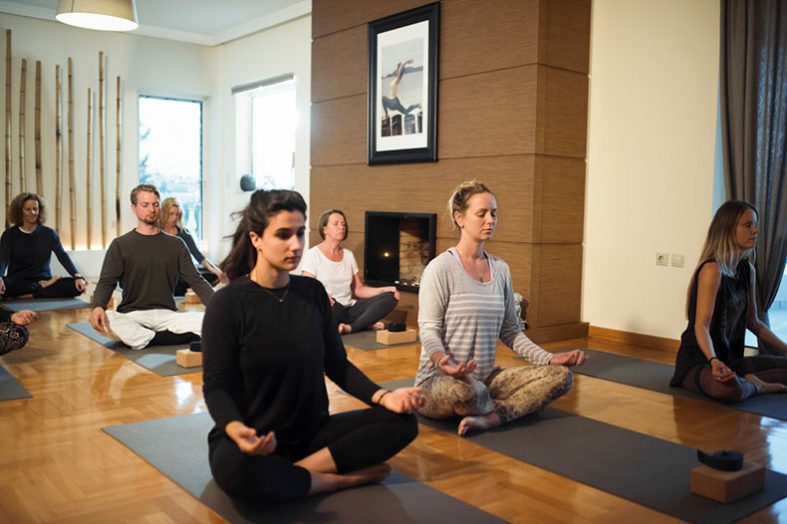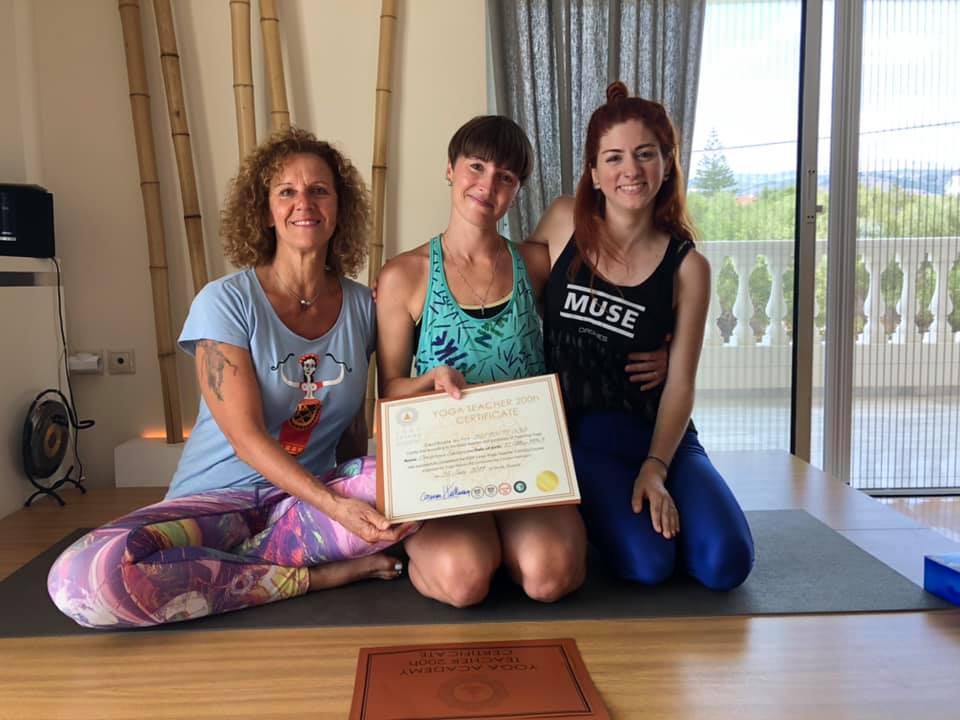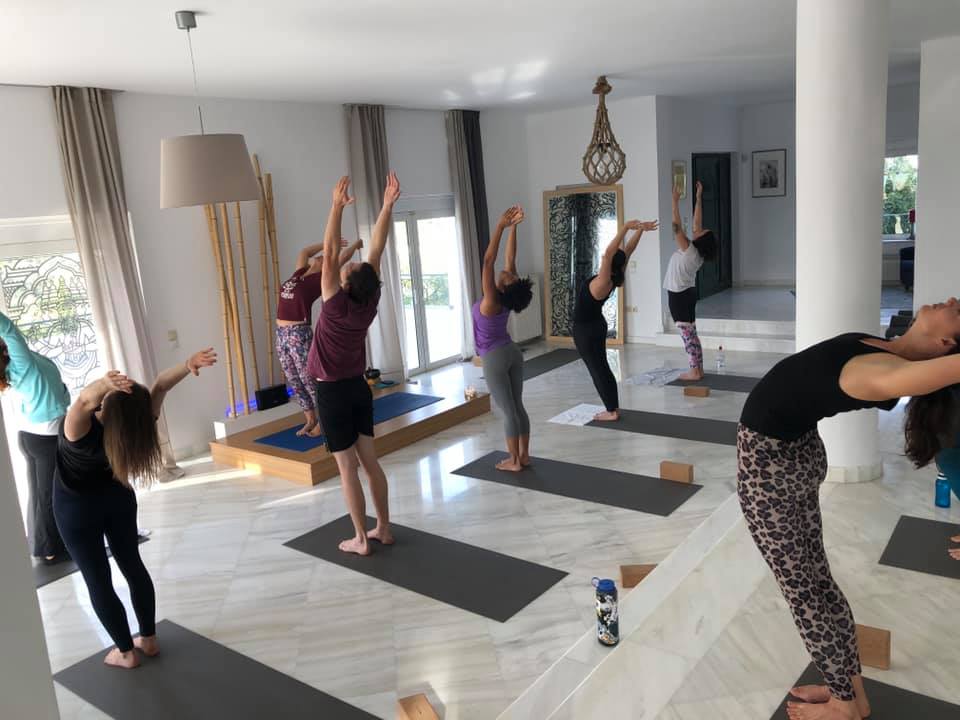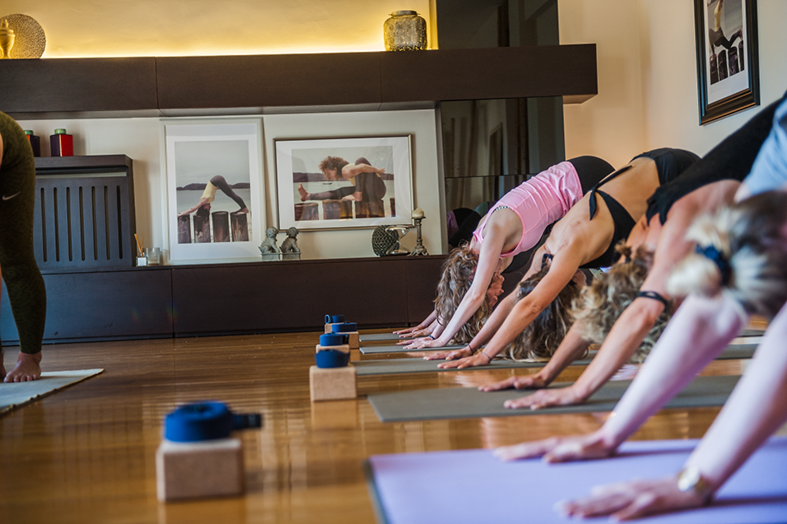 67168599_2085372375101495_7553830433998241792_n
74477363_2167872630184802_2169032289198014464_n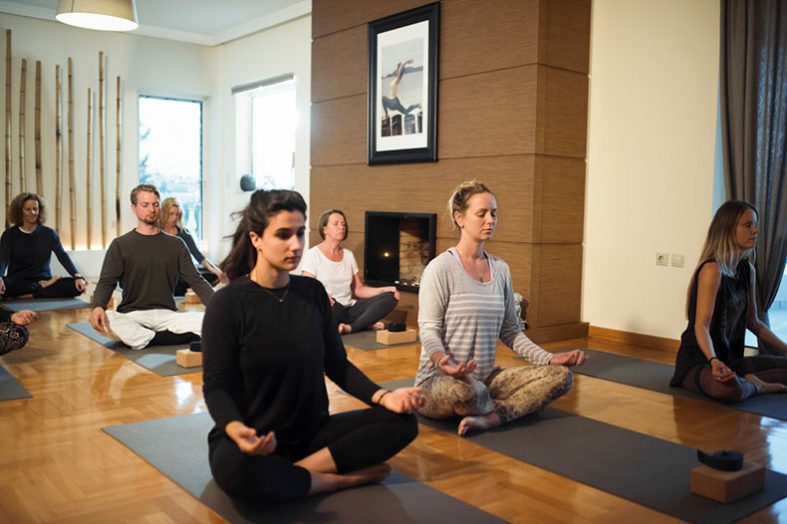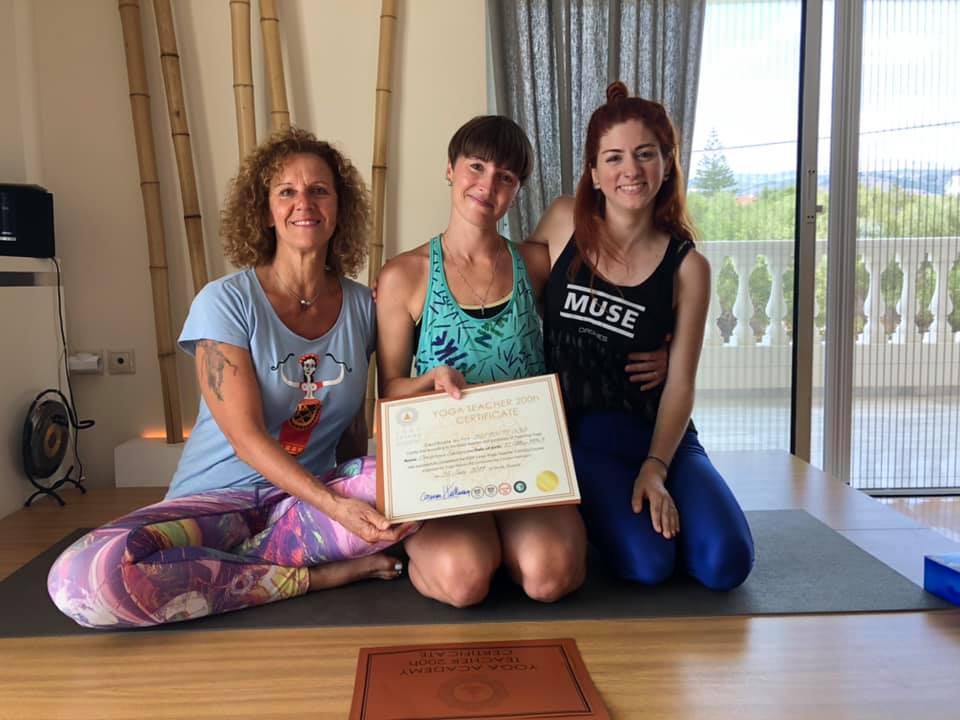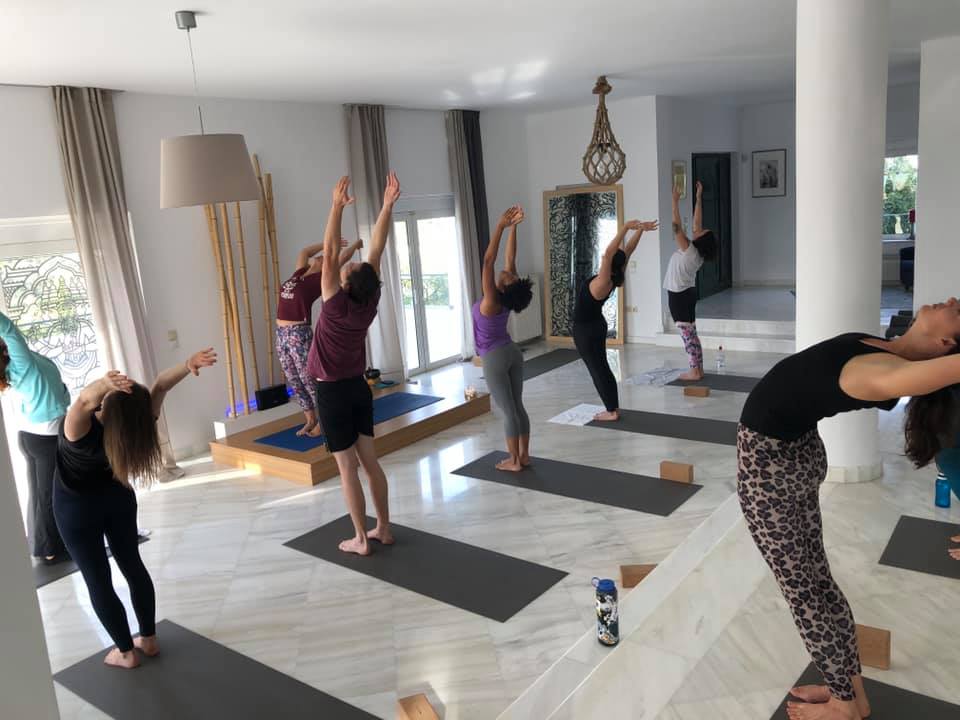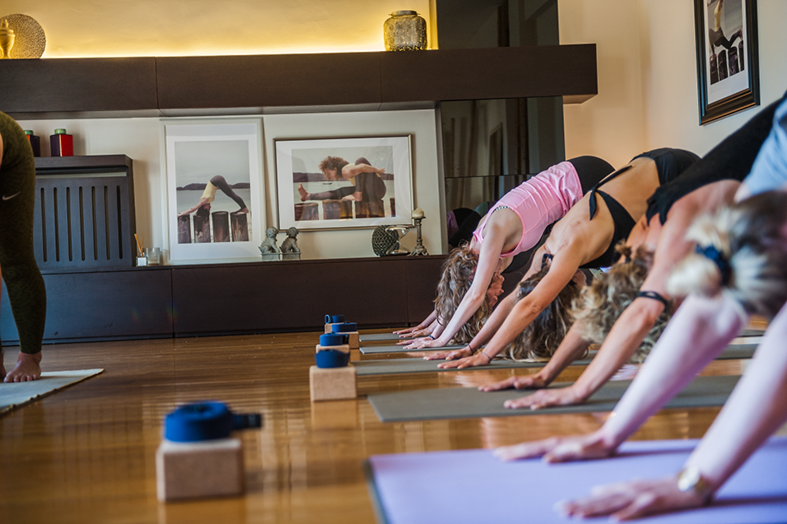 Visit the Yoga Skyros Academy year-round for either a 200- or 500-hour yoga teacher training.
Program: You and 7 to 9 other students will embark on a 4-week journey into a new career with Yoga Skyros. Highly skilled teachers will instruct on all the necessary topics from asanas to eight limbs, ethics to anatomy, plus a heavy focus on how to run your yoga business once you graduate. The program also teaches how to use your voice and hands effectively when teaching and prepares you to step into the role of teacher with confidence and grace.
What We Love: The Yoga Skyros program is a dedicated YTT program in the heart of Athens. You'll get a chance to discover the history and mystery of ancient Greece while connecting deeper with your heart and mind in this transformative program.

Cost: 2700 EUR (early-bird discounts available)

Address: Alexandro Athanasiadi 8, 19002 Paiania – Athens, Greece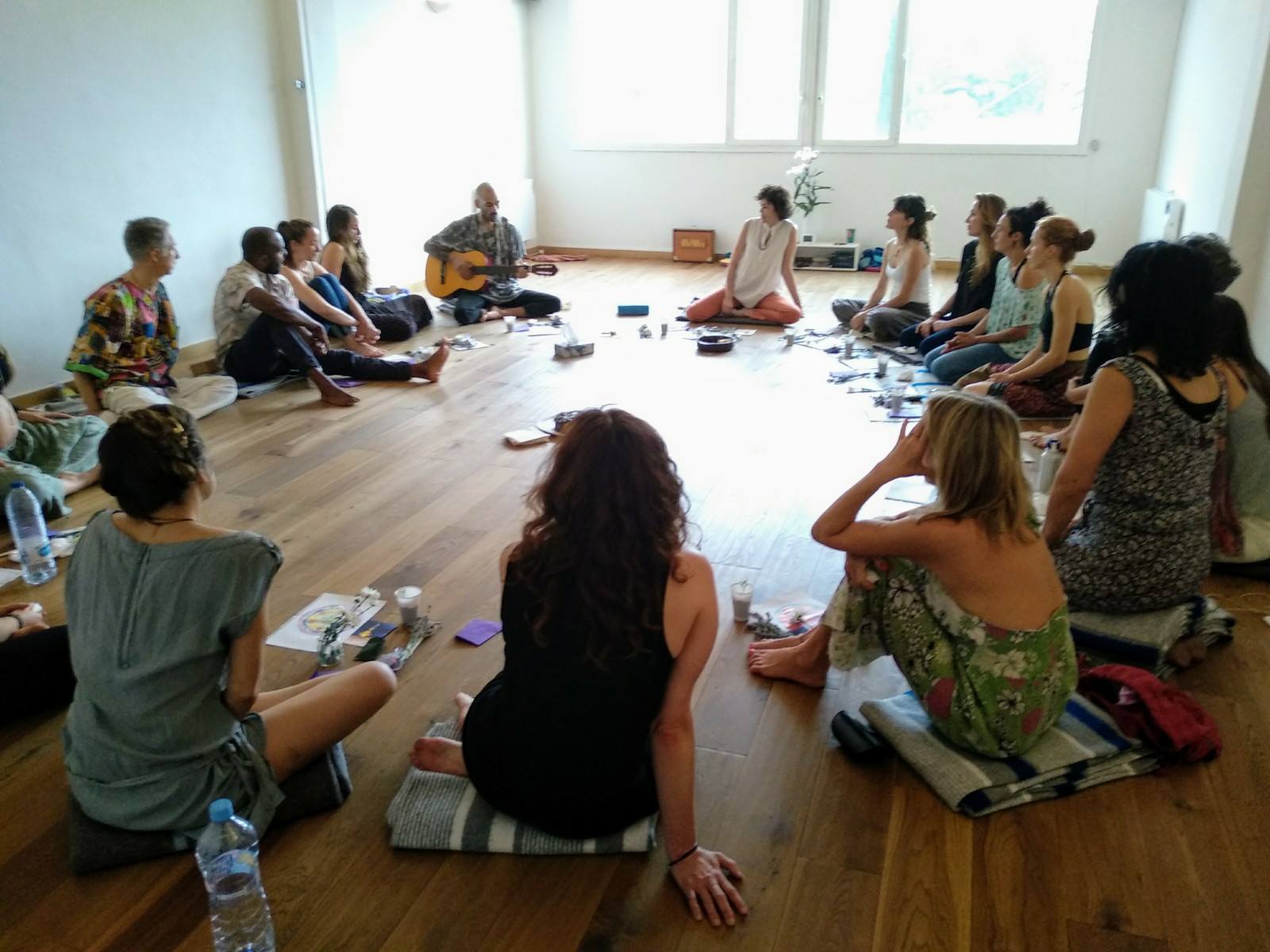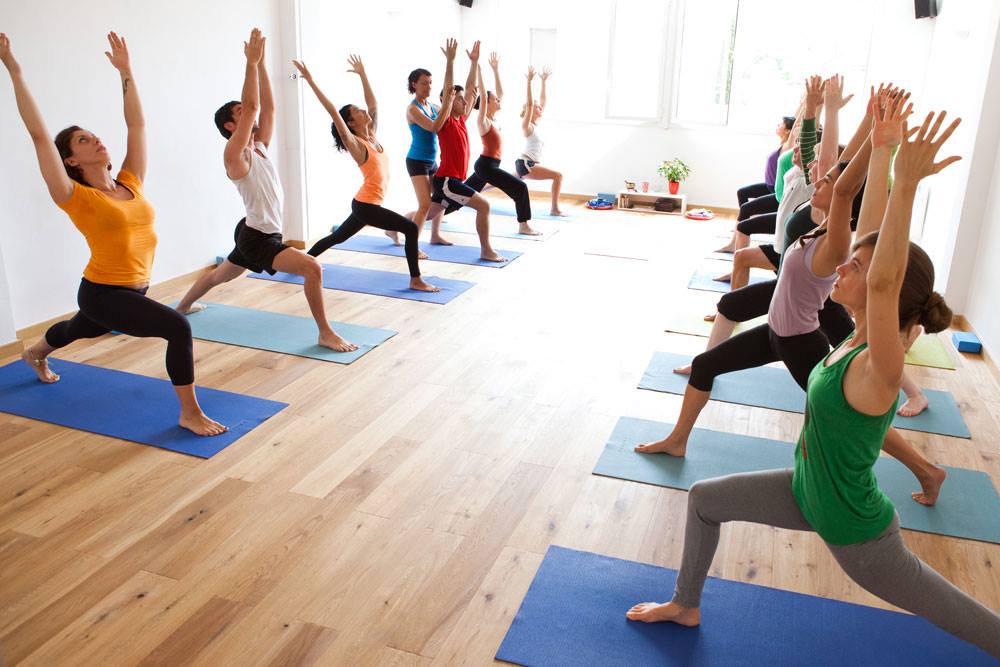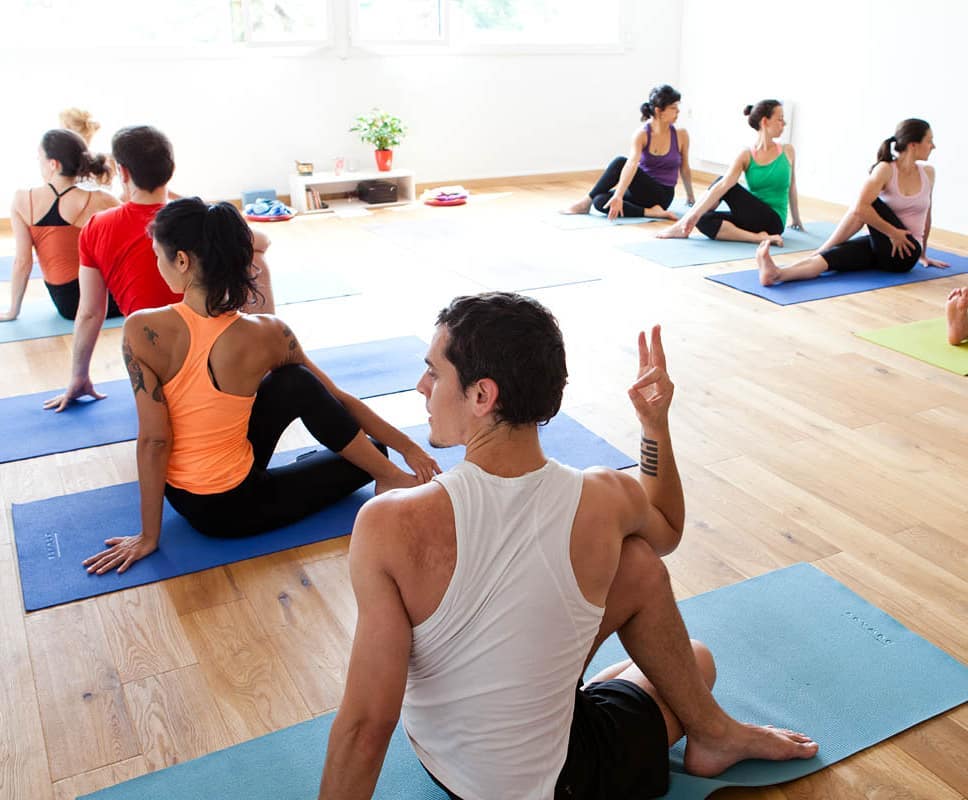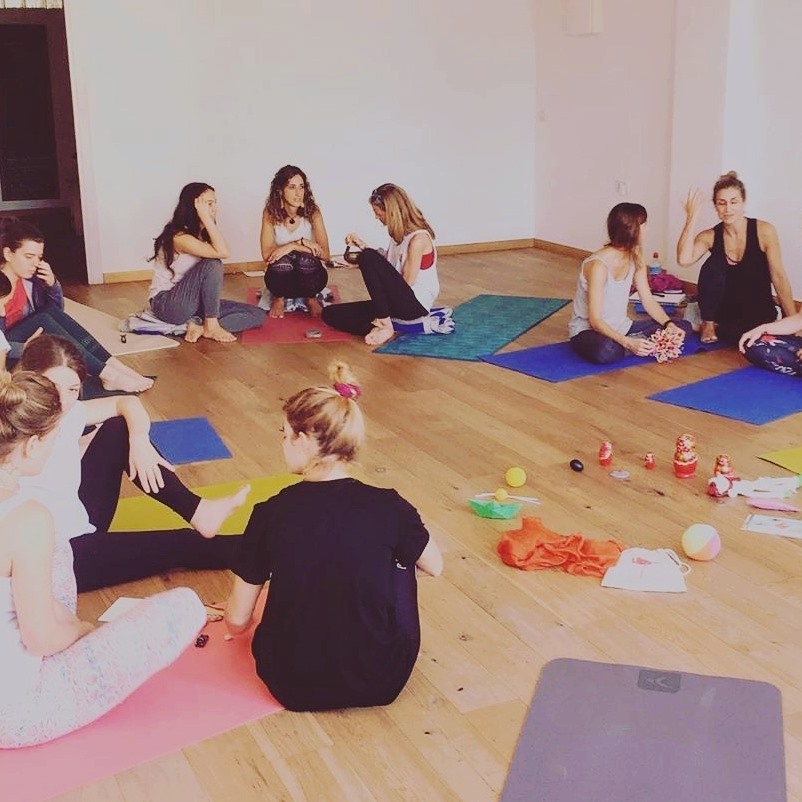 35361804_1651842761536162_9028433925239734272_o
40507806_1765300800190357_8614092584744124416_o
61546518_2132680610119039_2409721951523176448_o
75513495_2422081124512318_7630776662891692032_n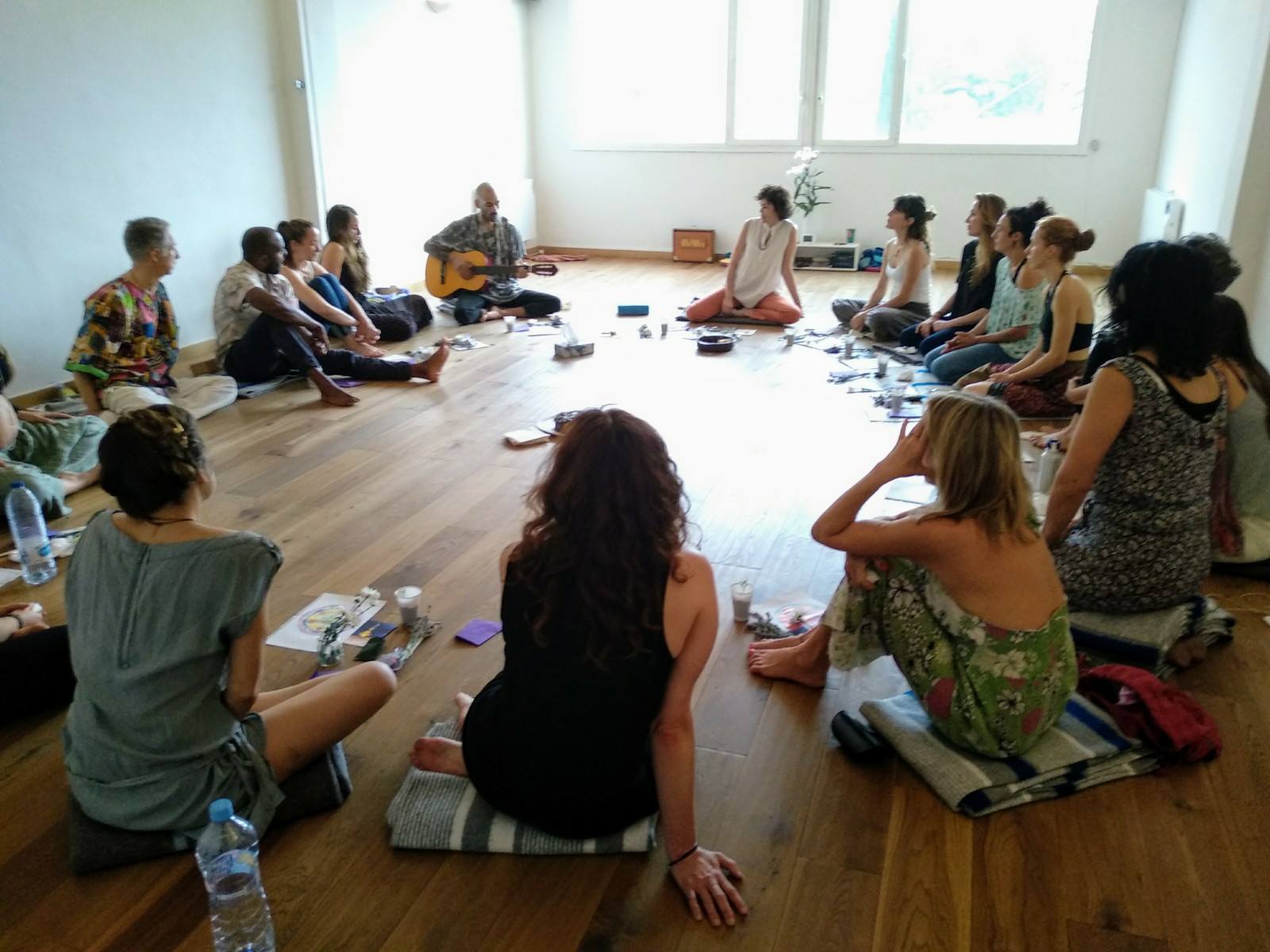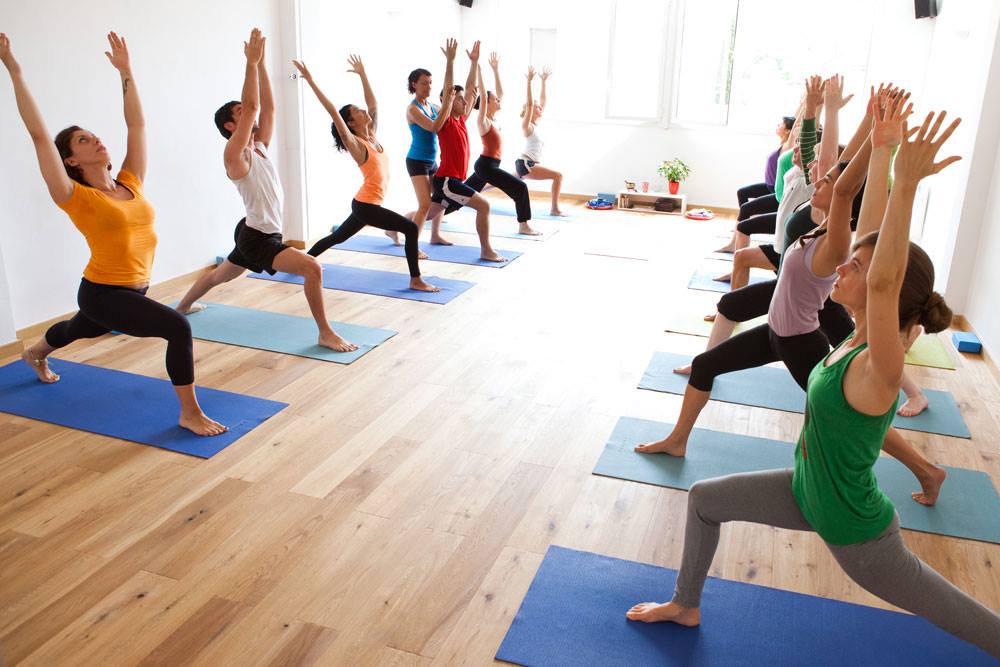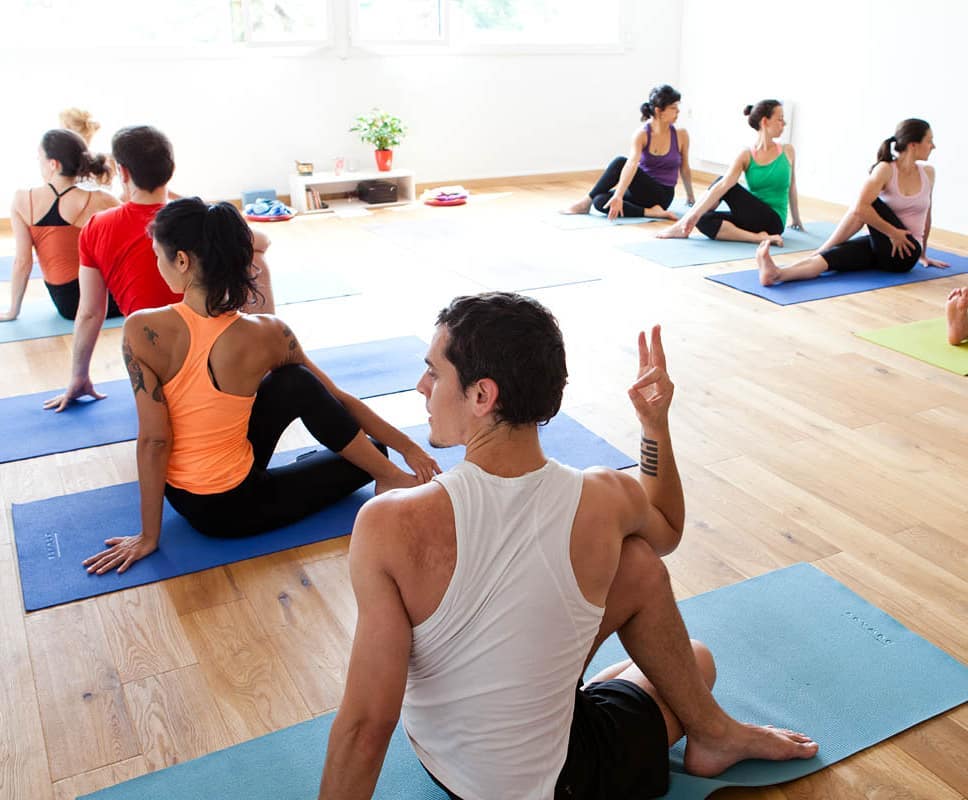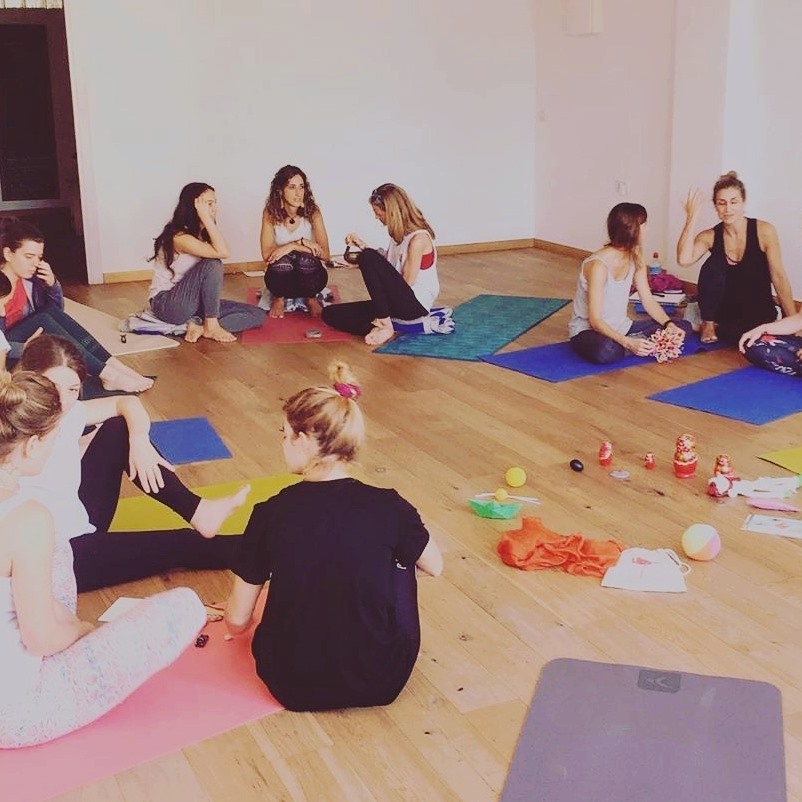 Spend a month in sunny Barcelona and learn to become a yoga teacher. That sounds like a dream! It's all possible at Yoga & Yoga.
Program: Yoga & Yoga is a Yoga Alliance registered teaching program offering both 200- and 300-hour sessions. Their focus is Hatha yoga, but they emphasize diversity in yoga. Their goal is to create adept teachers with a passion for total wellbeing.
What We Love: Yoga & Yoga offers not only the foundational yoga teacher training programs, but several developing courses for current teachers. Consider boosting your skills with an adjustments class, yin yoga training, the art of sequencing, or chanting.
Cost: 1950 – 2150 EUR
Address: C/ Verdi 169-1º-1ª. Barrio de Gracia, BARCELONA (Metro Lesseps)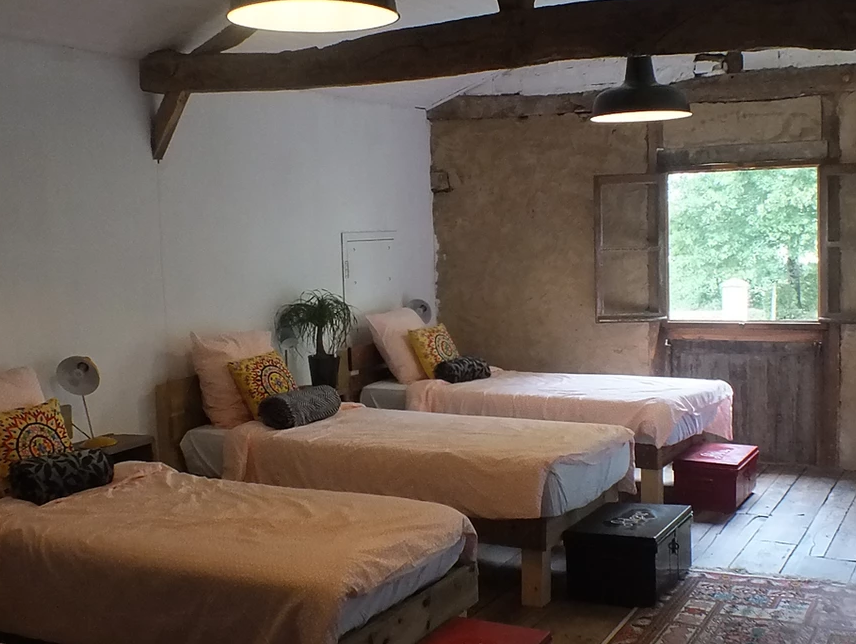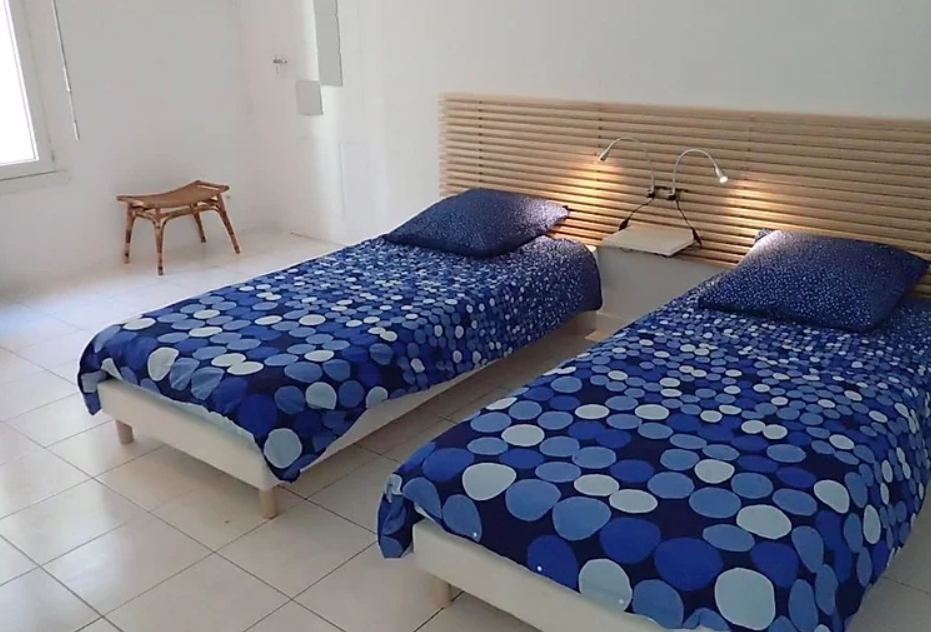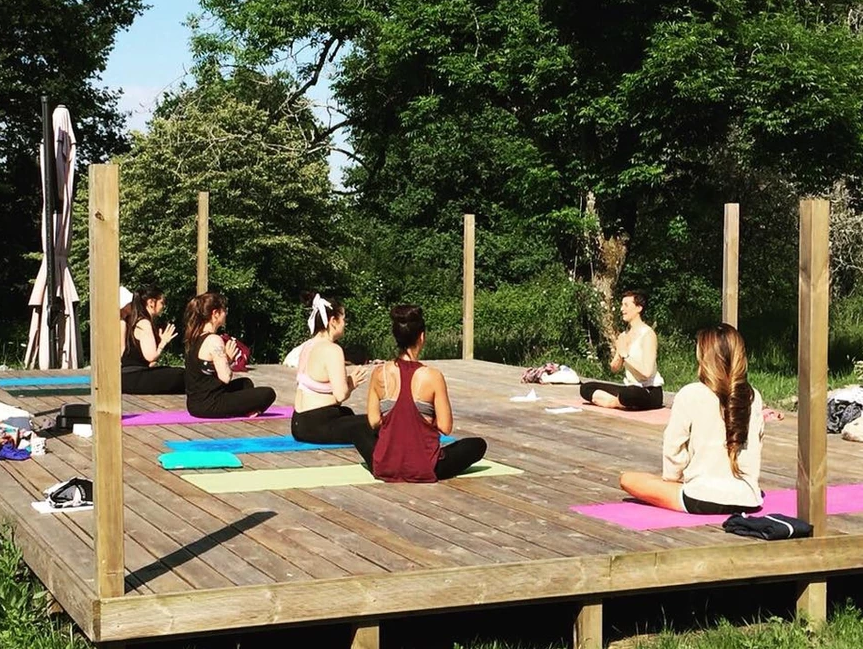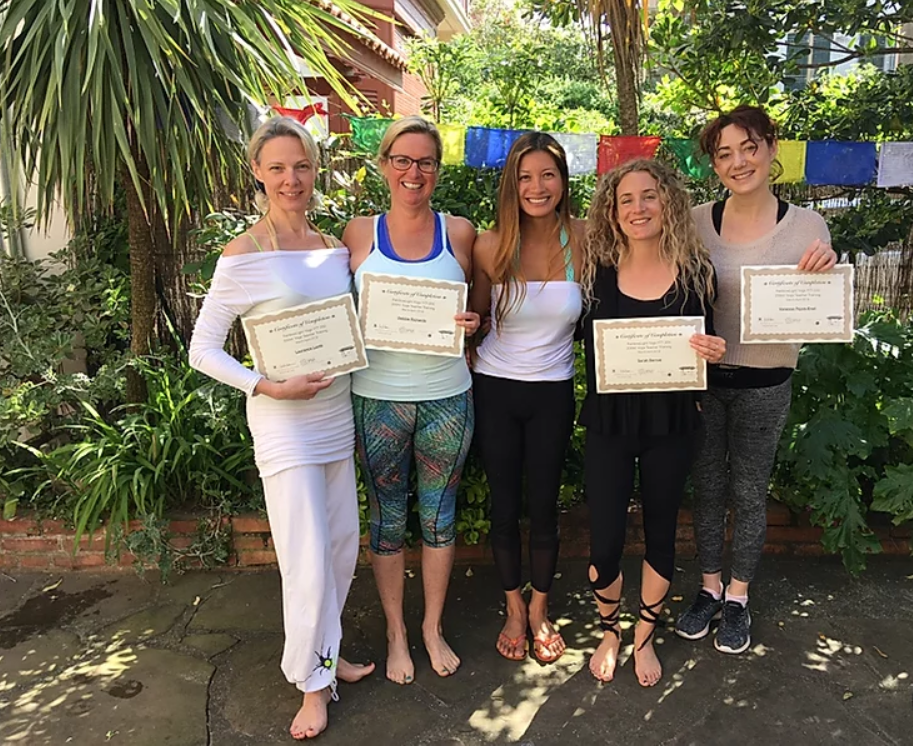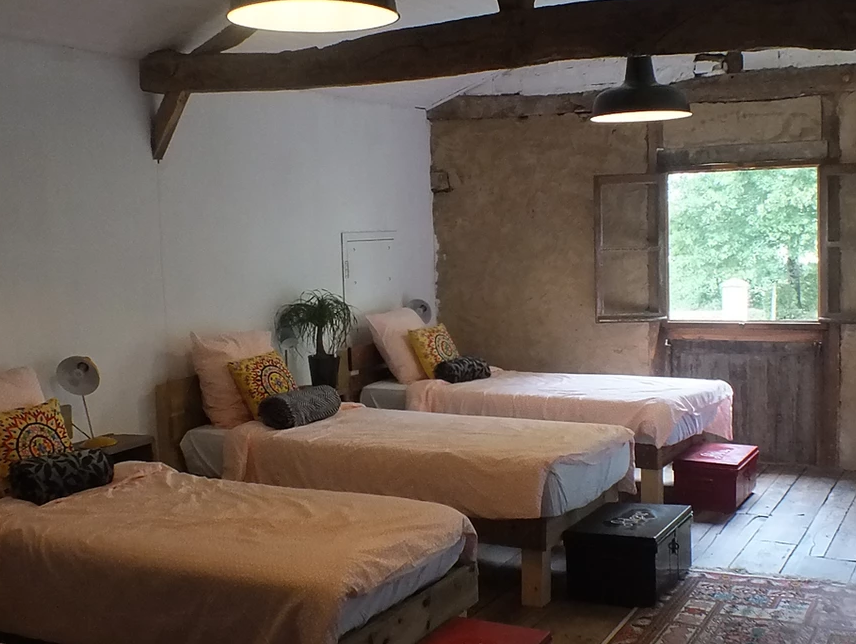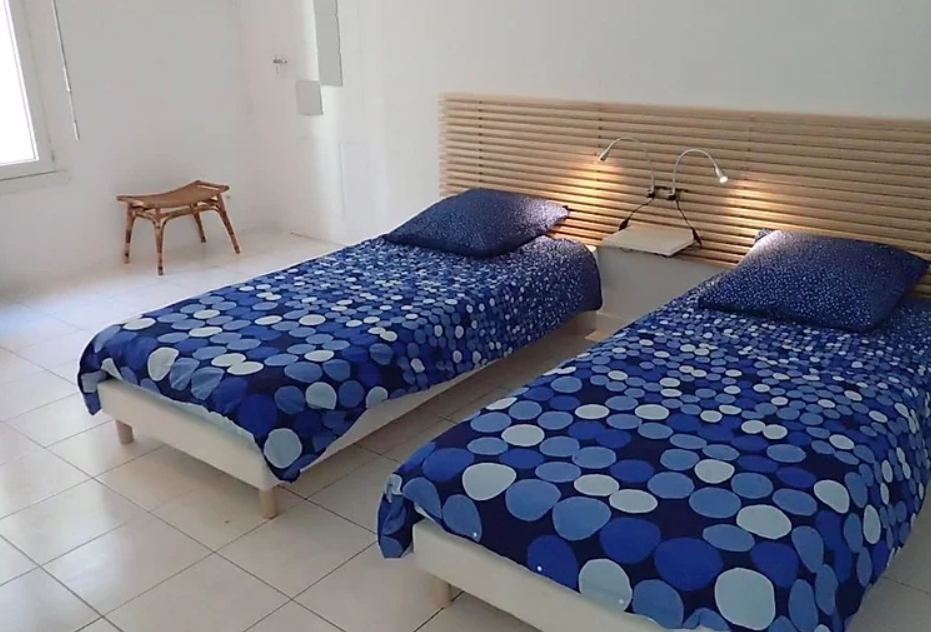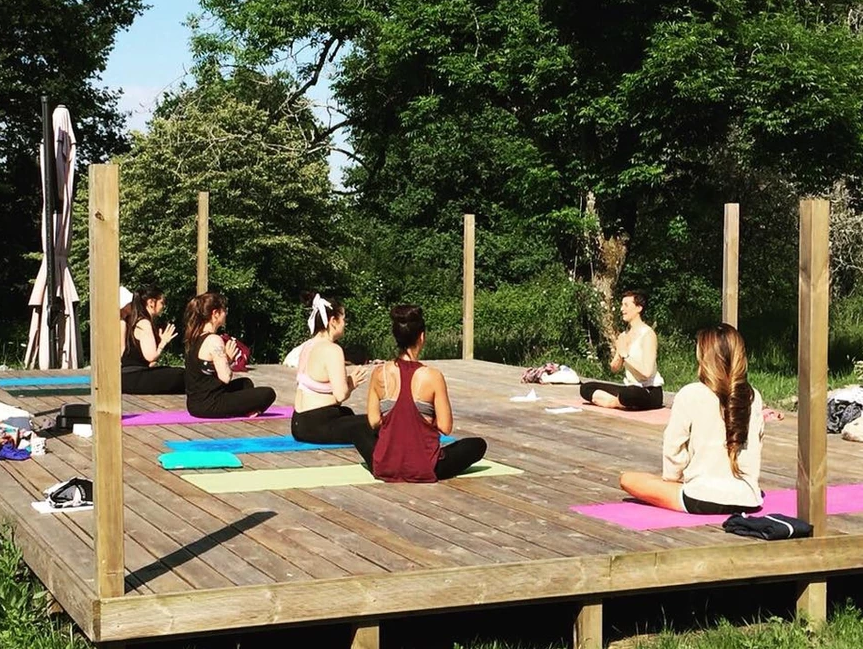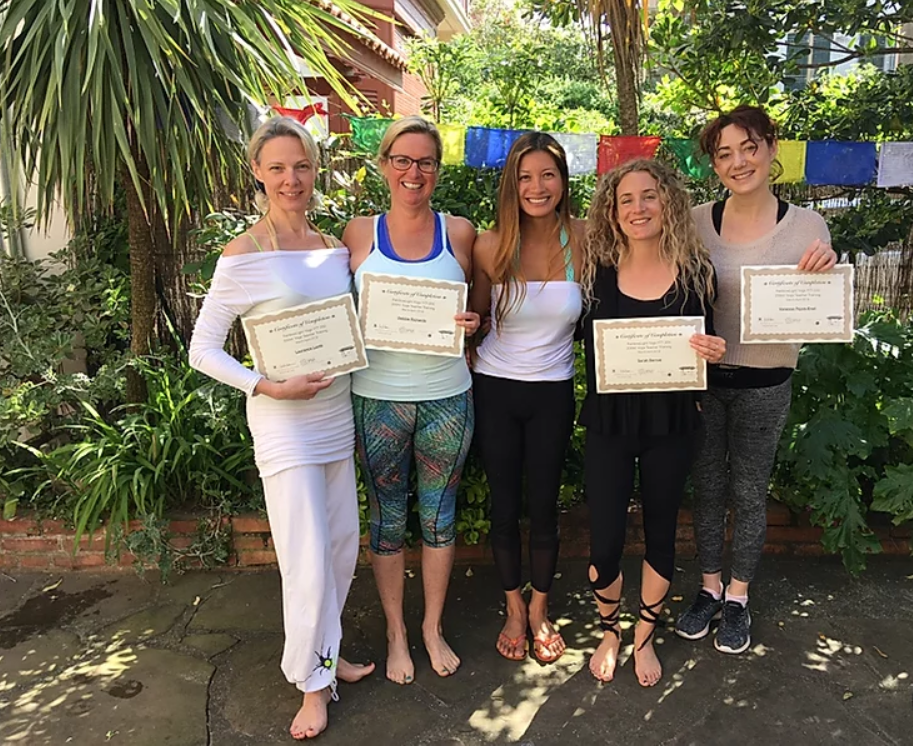 Just like Paris, Southern France is always a good idea. Stroll the medieval countryside while finding peace and developing your new persona as a teacher of yoga.
Program: Rainbow Light Yoga offers RYT-200 training programs in either Biarritz or Coudures, France throughout 2020. You will learn all the foundational material to become a registered yoga teacher through lectures and practicals, while enjoying the simple life in the French countryside.
What We Love: Rainbow Light Yoga offers an amazing learning experience and a return to the self through simple living. You'll be far away from modern distraction yet have everything you need. This is the perfect way to completely immerse yourself in the teachings and forget the stresses of modern life.
Cost: 1400 – 1999 EUR
Address: Address available upon booking.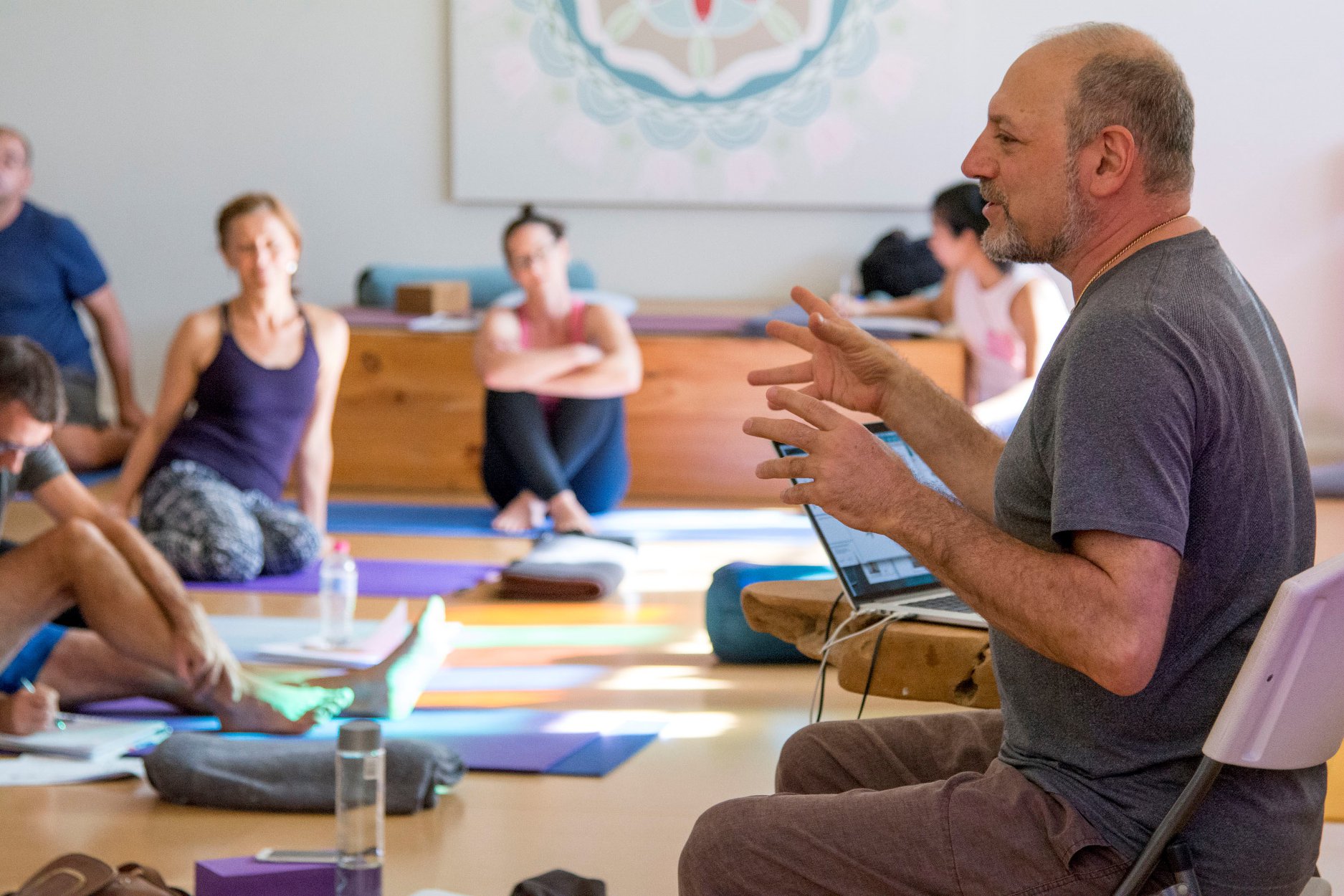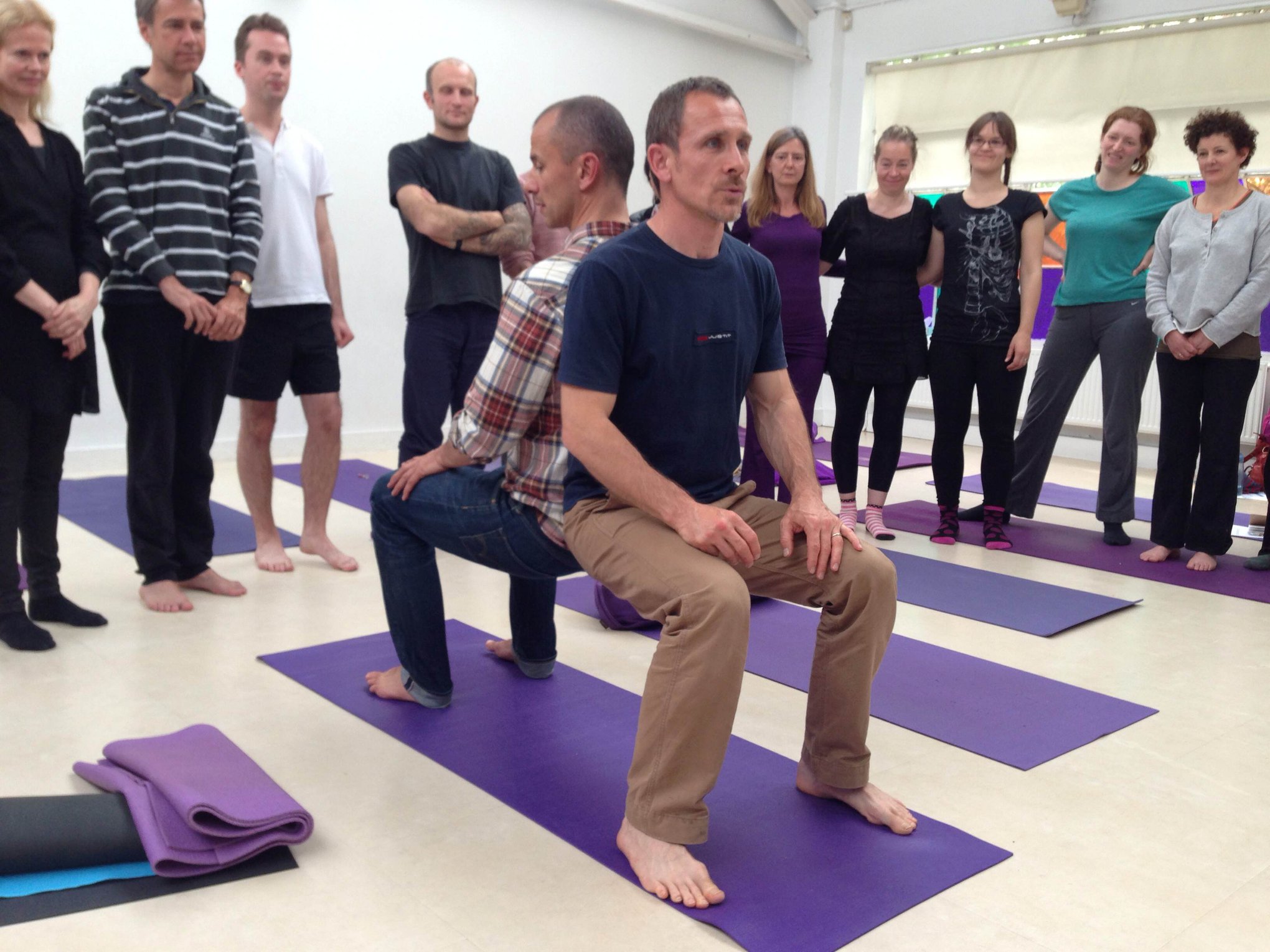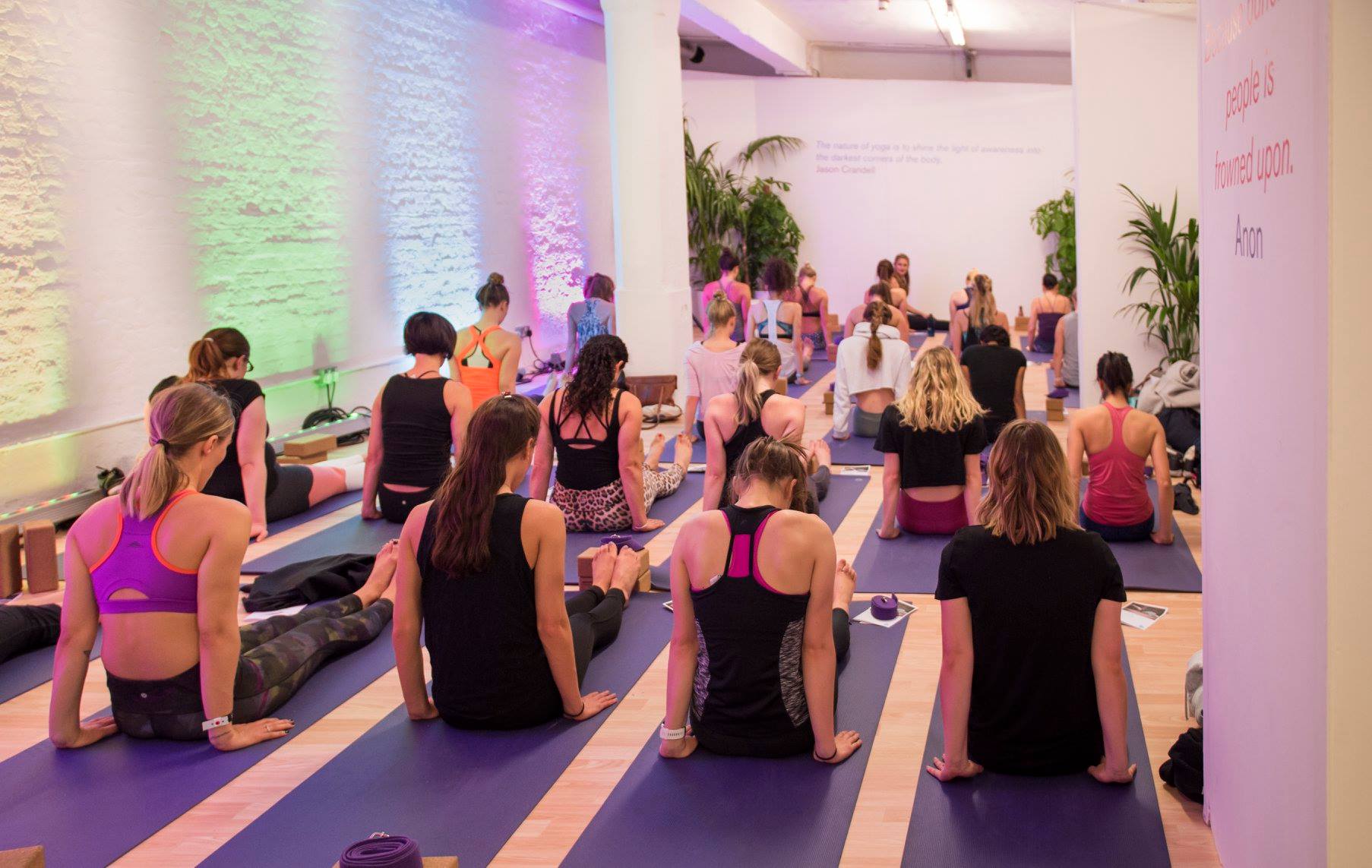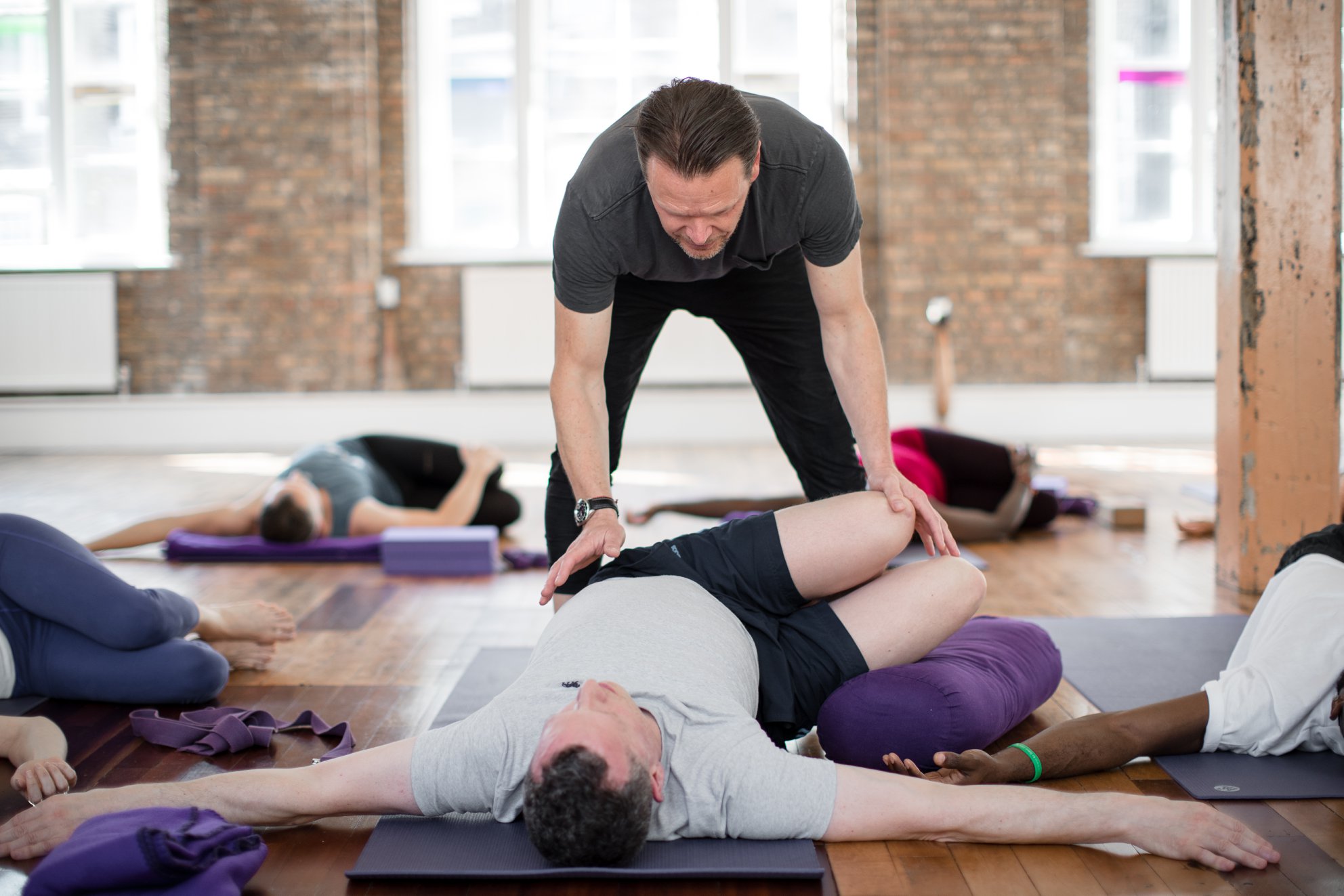 35686873_1833071420049396_7593232876288606208_o
27164395_1683014251721781_3526446024361008292_o
32530708_1792816970741508_1554994185122086912_o
35992066_1836250979731440_1832320249194610688_o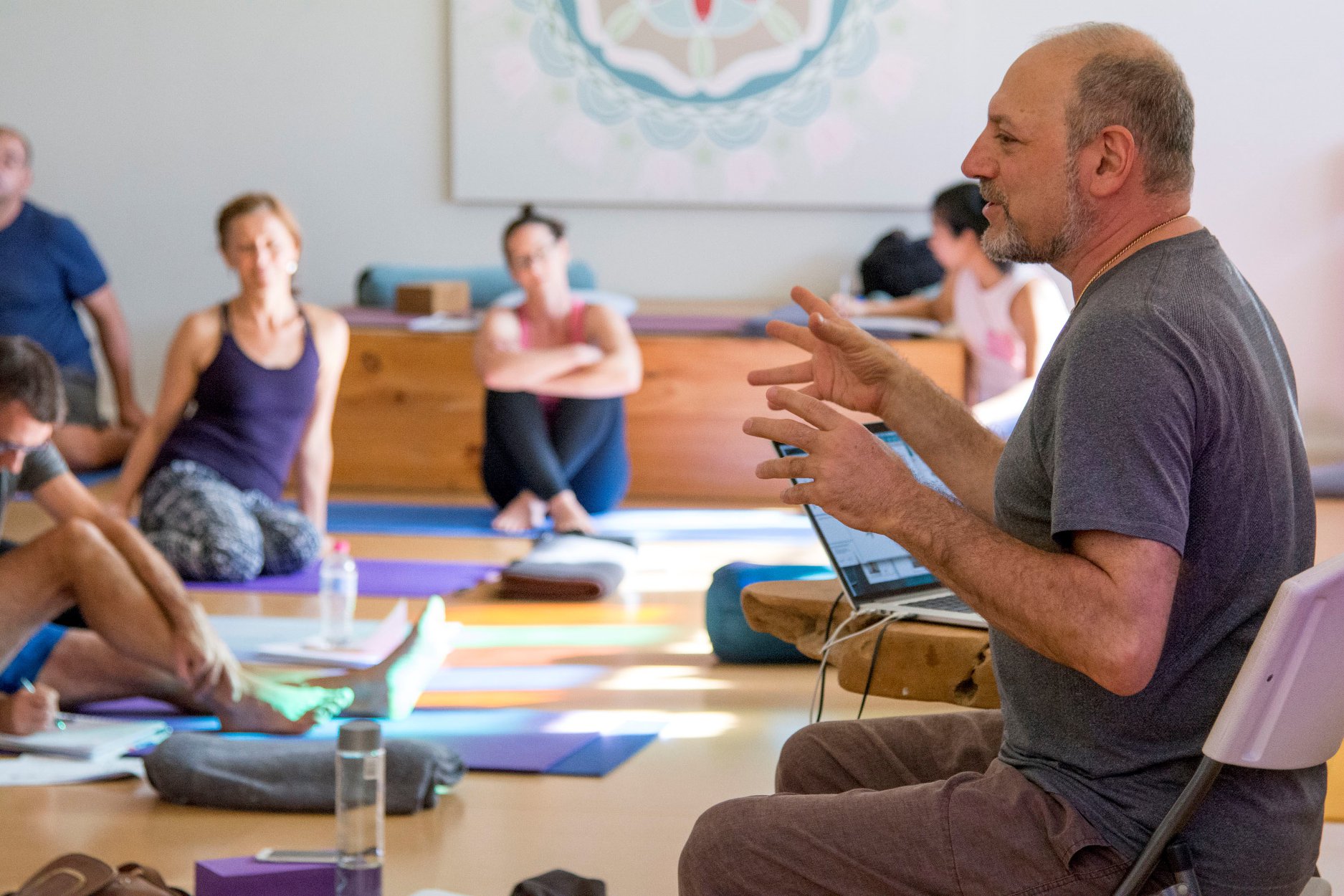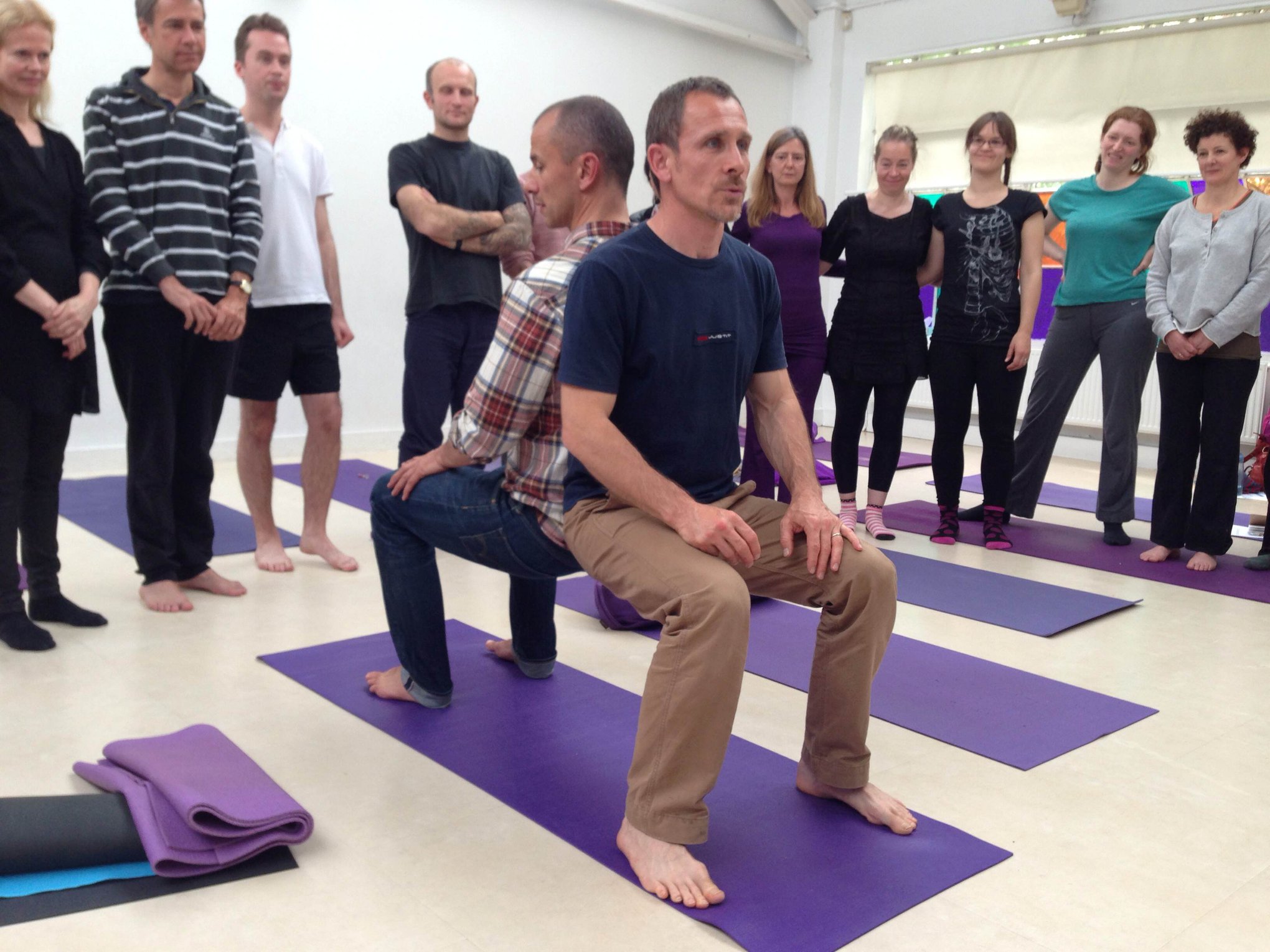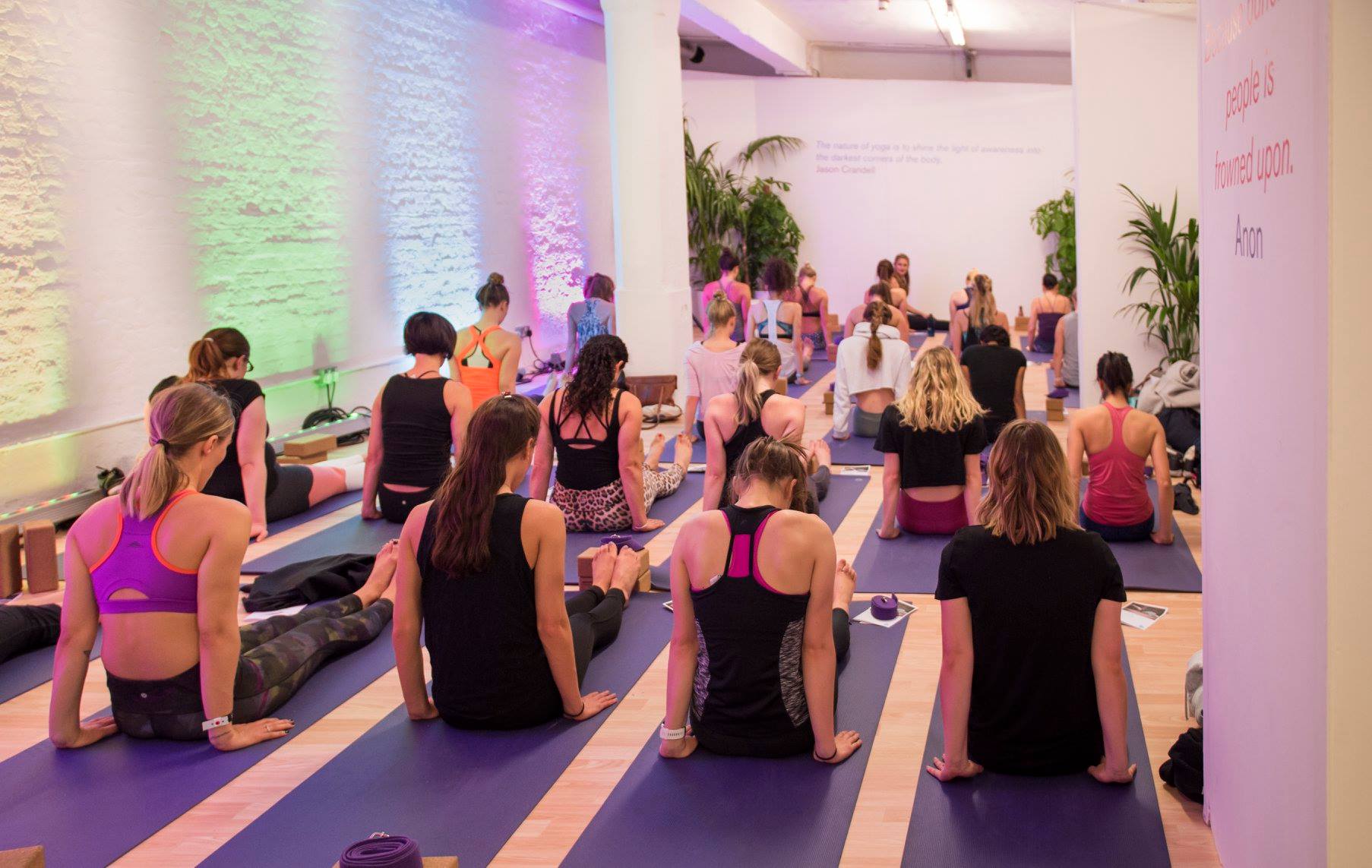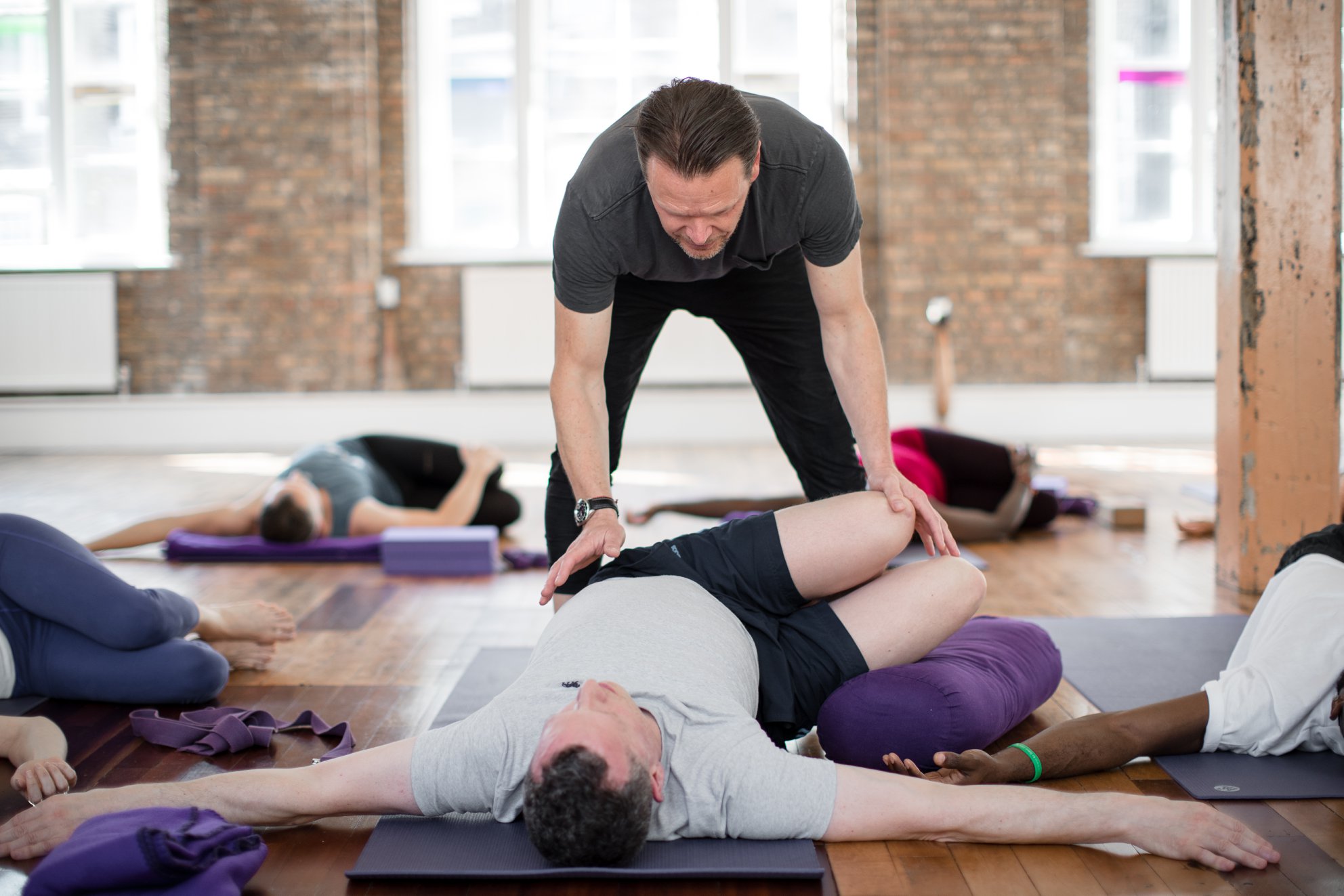 TriYoga offers high-quality yoga teaching throughout the London area. The 200-hour Bridget Woods-Kramer yoga teacher training program in Camden and Soho is sure to provide you with a deep foundation and strong commitment to your future as a yoga instructor.
Program: This program is great if you are unable to take a long break from your daily responsibilities. The Bridget Woods-Kramer teaching program takes place over 6 long-weekend modules and a 9-day intensive.
What We Love: While TriYoga offers a 200-hour course and additional advanced classes, there is also the option for a 2-year monthly 350-hour diploma program. Consider this option if you are re-locating to the UK or are happy to travel frequently!
Cost: 2700 GBP
Address: 2nd Floor, Kingly Court, Soho, London, W1B 5PW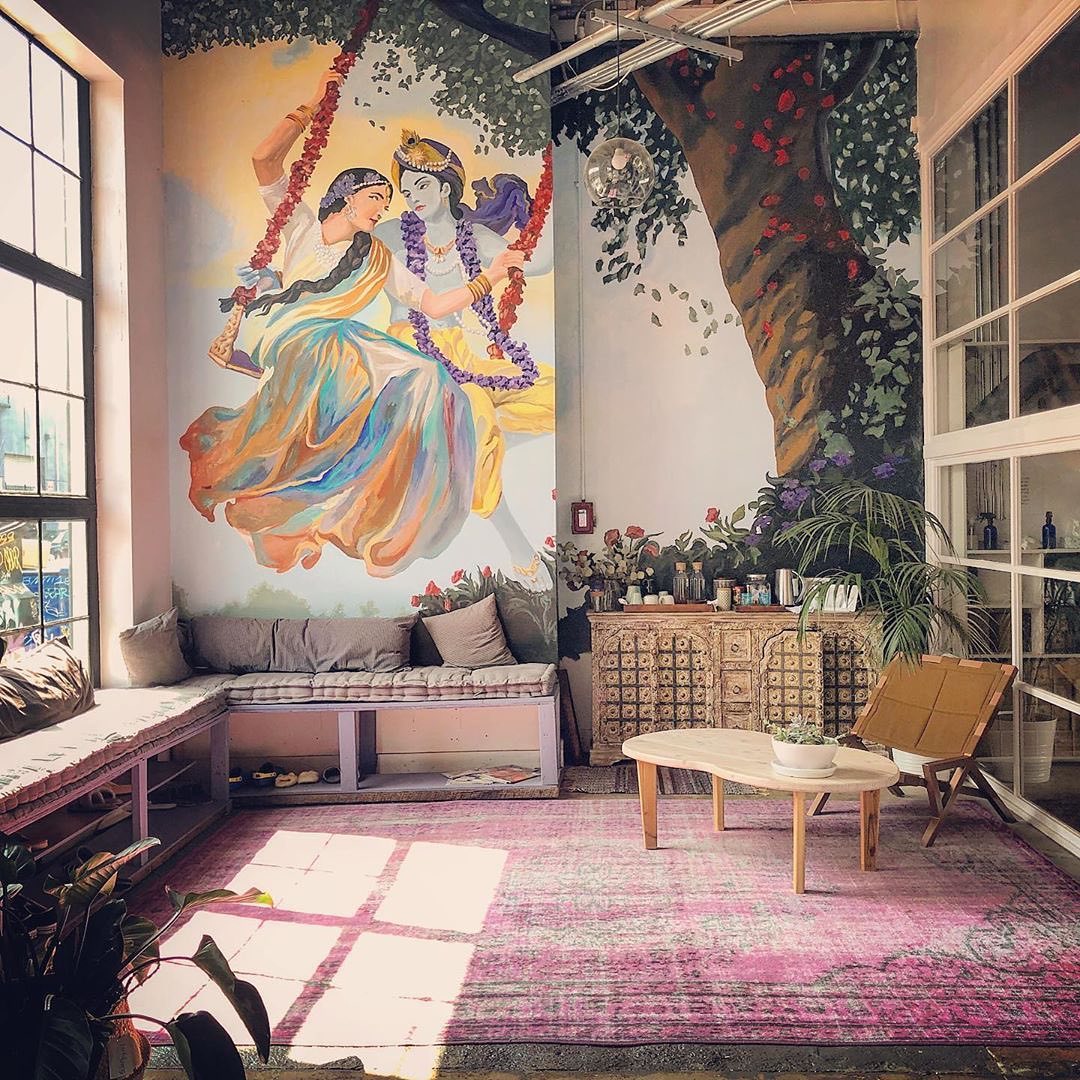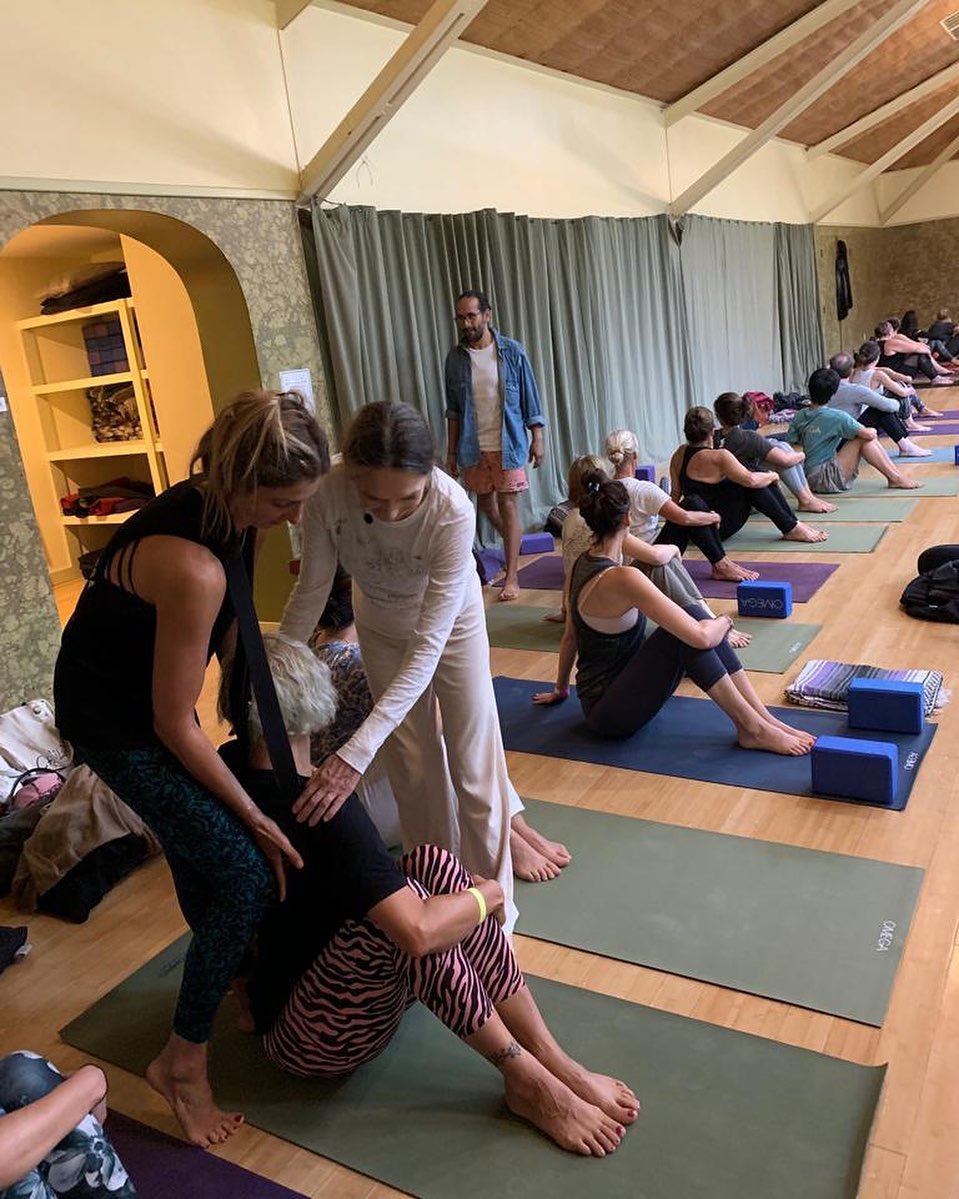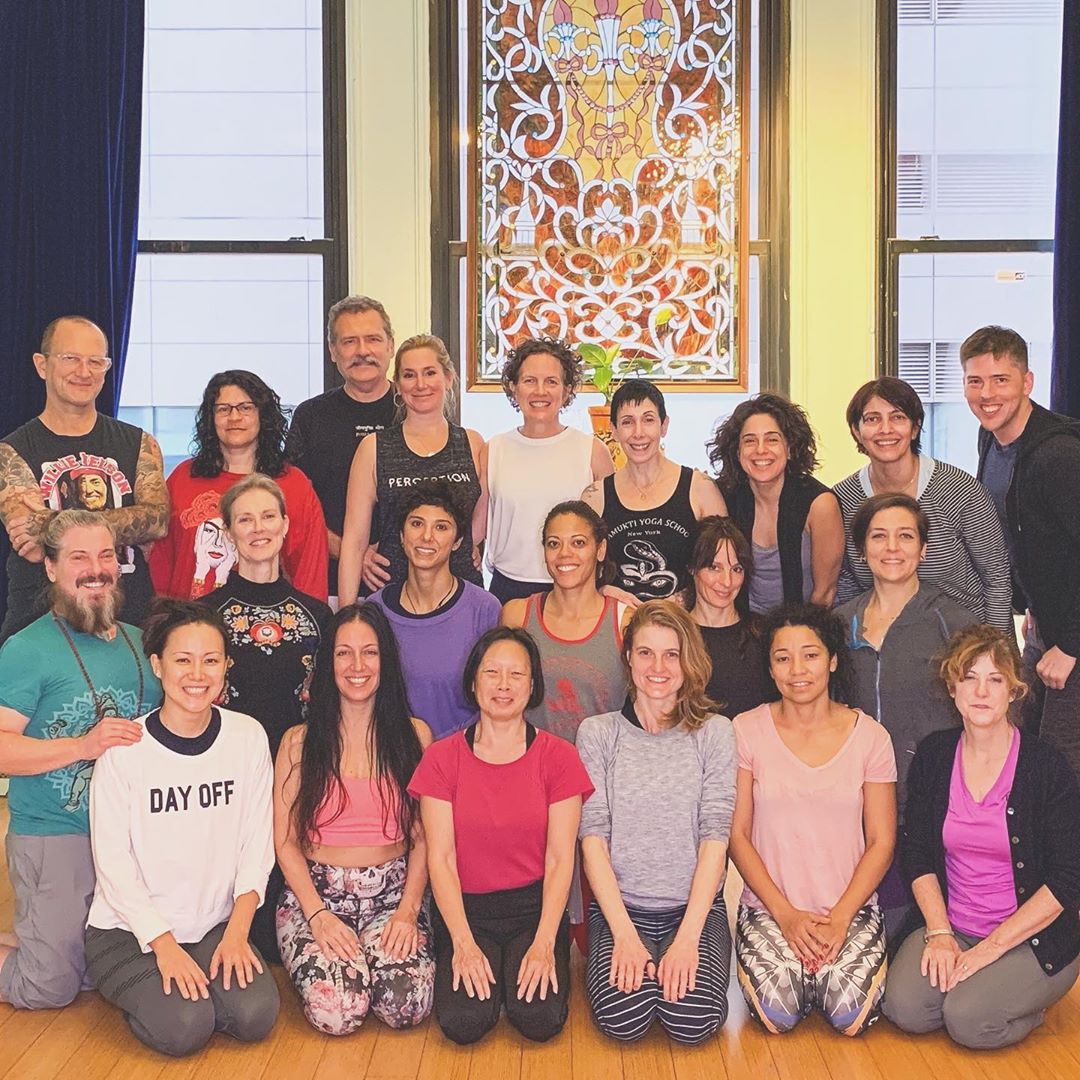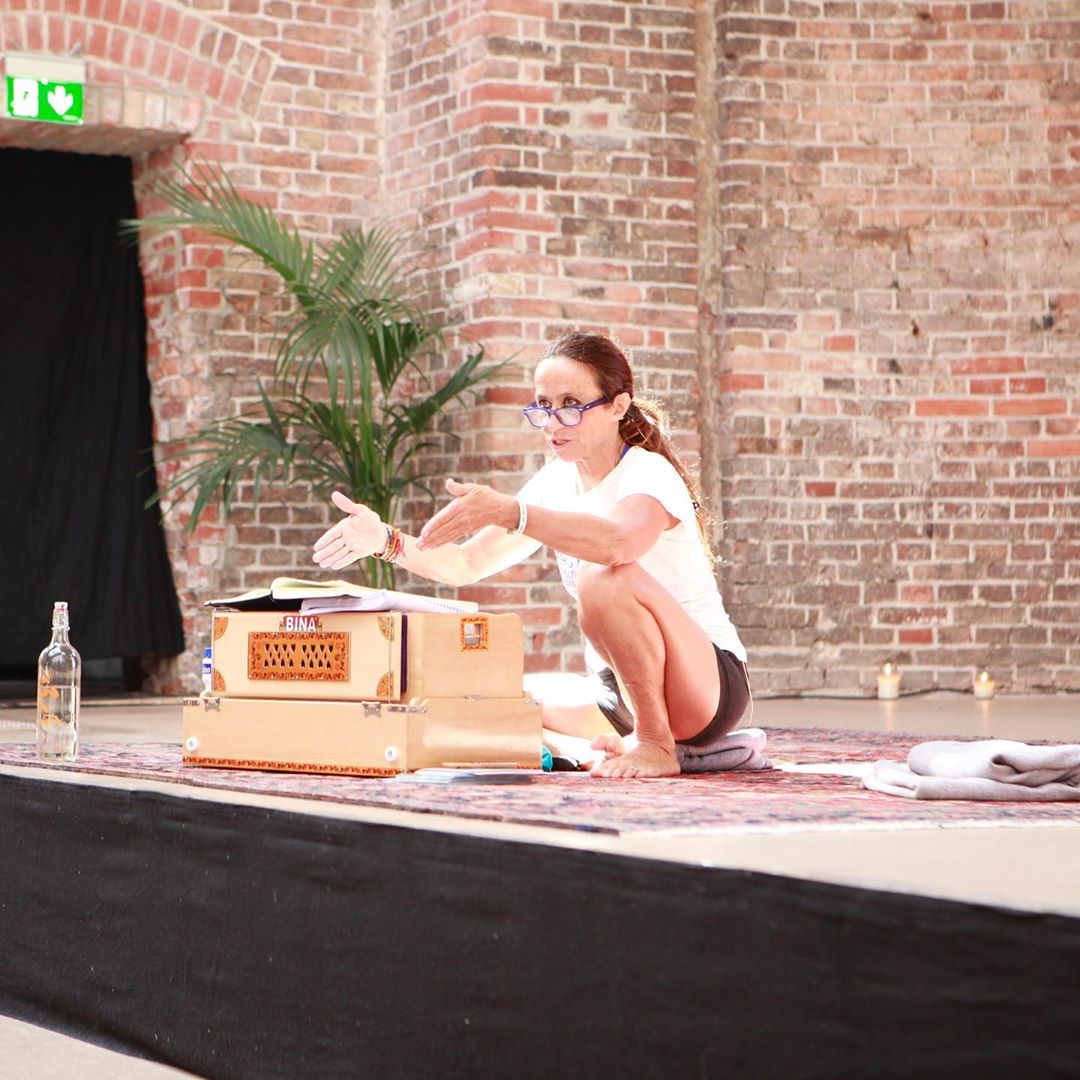 jivamuktiyoga_68928782_486836965438382_6386481274935307580_n
jivamuktiyoga_69226365_2098402143789531_4770179858324771507_n
jivamuktiyoga_75207309_160937945141293_86832697495550371_n
jivamuktiyoga_61317290_2338291766384702_4524878427279603110_n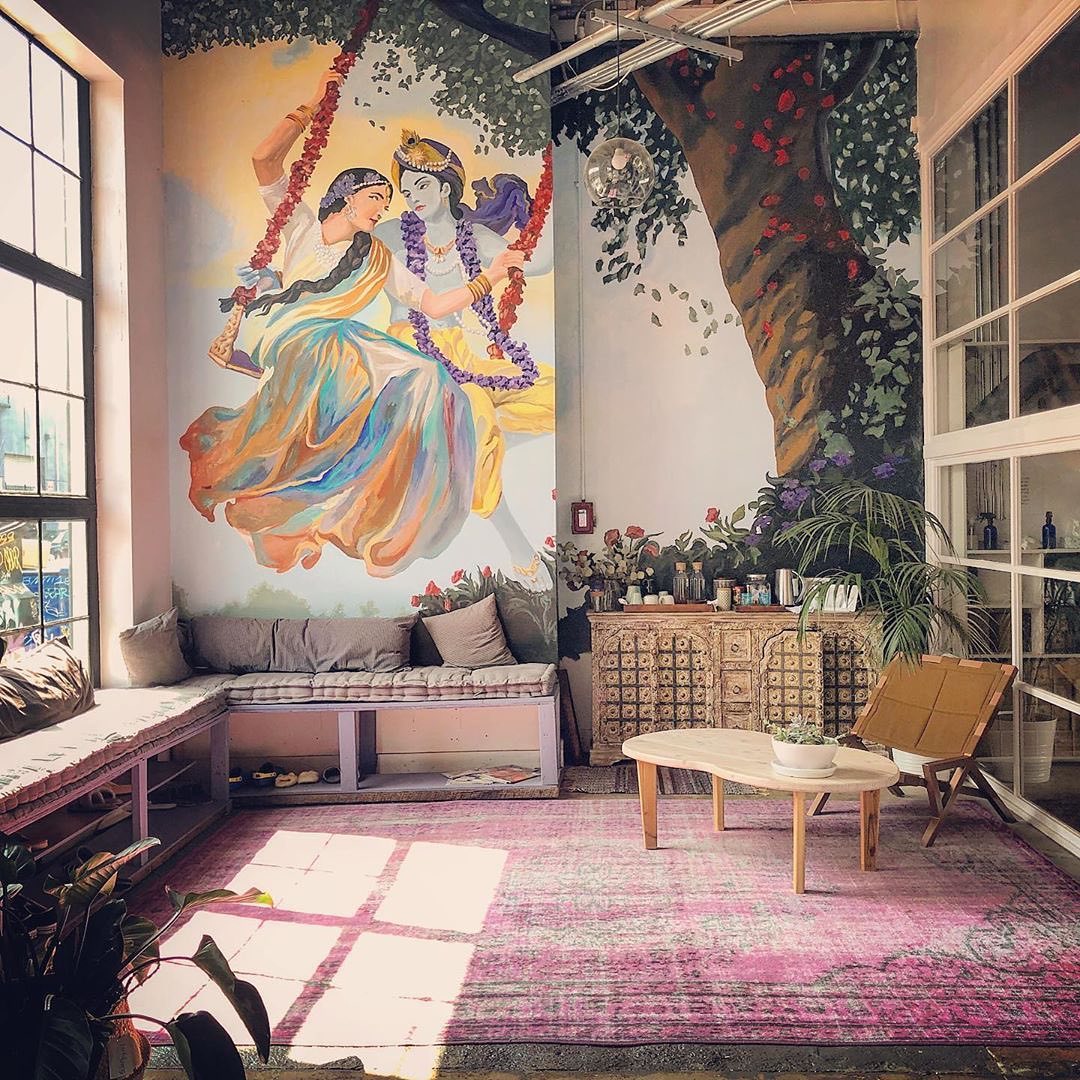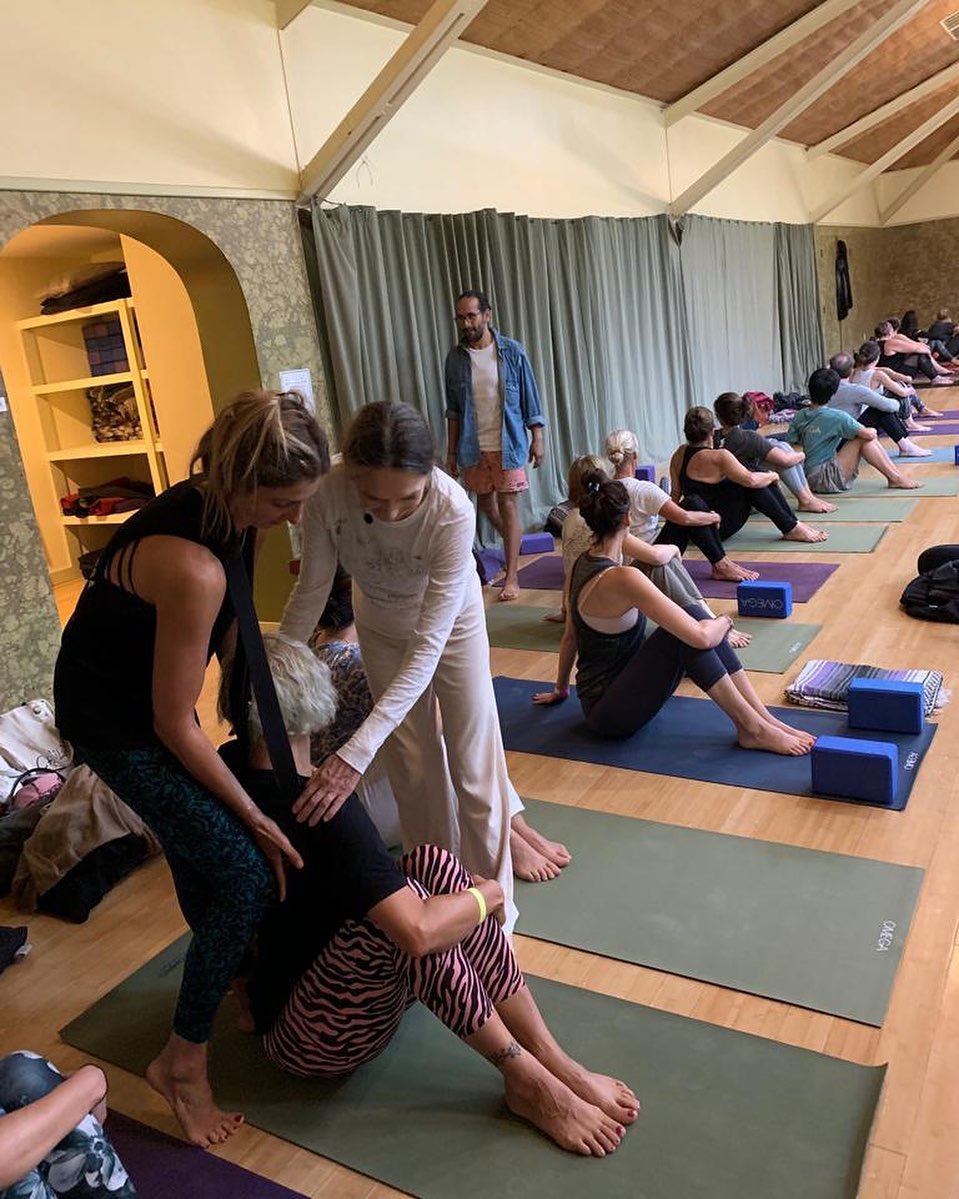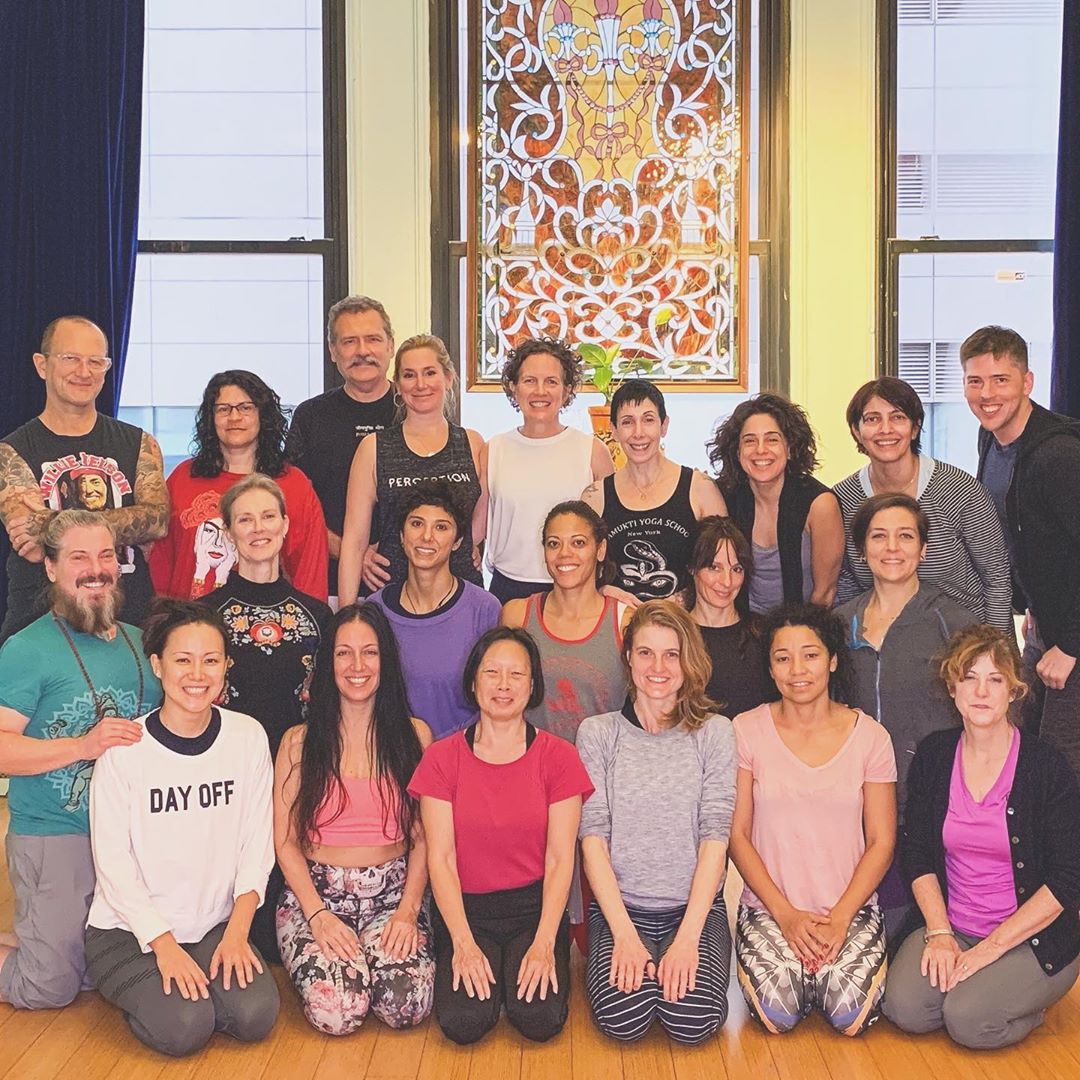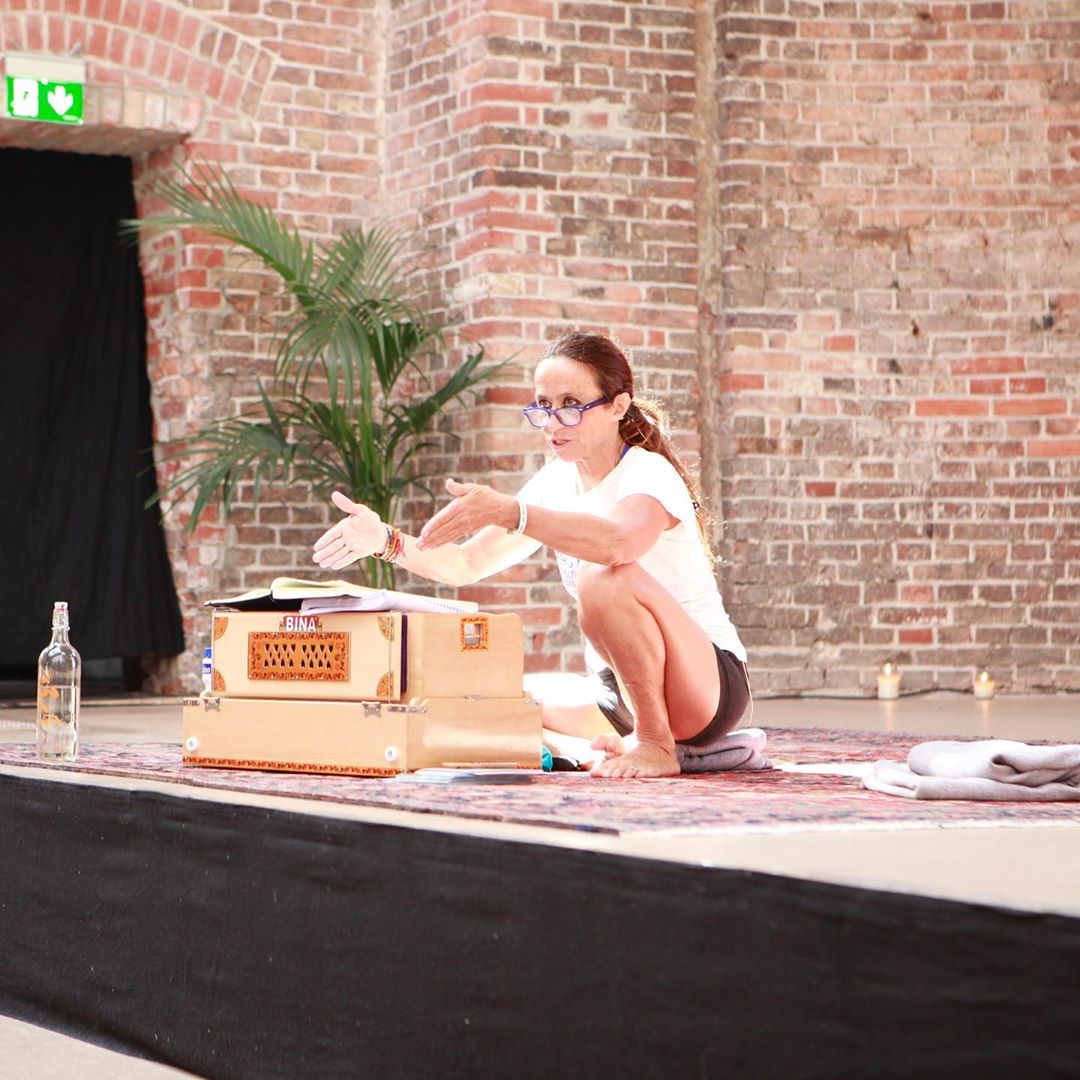 The Jivamukti yoga teacher training program is an extensive, rigorous program aimed at creating the best possible teachers through education, freedom, and awareness.
Program:  The 300-hour teacher training program takes place in magical Umbria, Italy. The program is a 28-day complete renewal and awakening to a deeper understanding of yoga unlike any other training program. "The Jivamukti training will provide you with a blueprint for incorporating the physical, psychological, spiritual and mystical aspects of yoga into modern life, without losing sight of the ultimate goal of the practice: liberation." The backbone of the Jivamukti program is creating a well-rounded teacher and spiritual being.
What We Love: The Jivamukti teacher training program has a substantial foundation and core training schedule. But there are some unique aspects of this course – you'll participate in organic agritourism, learn about healthy agriculture practices and cooking, and how to create a sustainable life after the training.
Cost: $6550 plus accommodation costs based upon style/occupancy.
Address: Via Stazione, 116, 73010 Zollino LE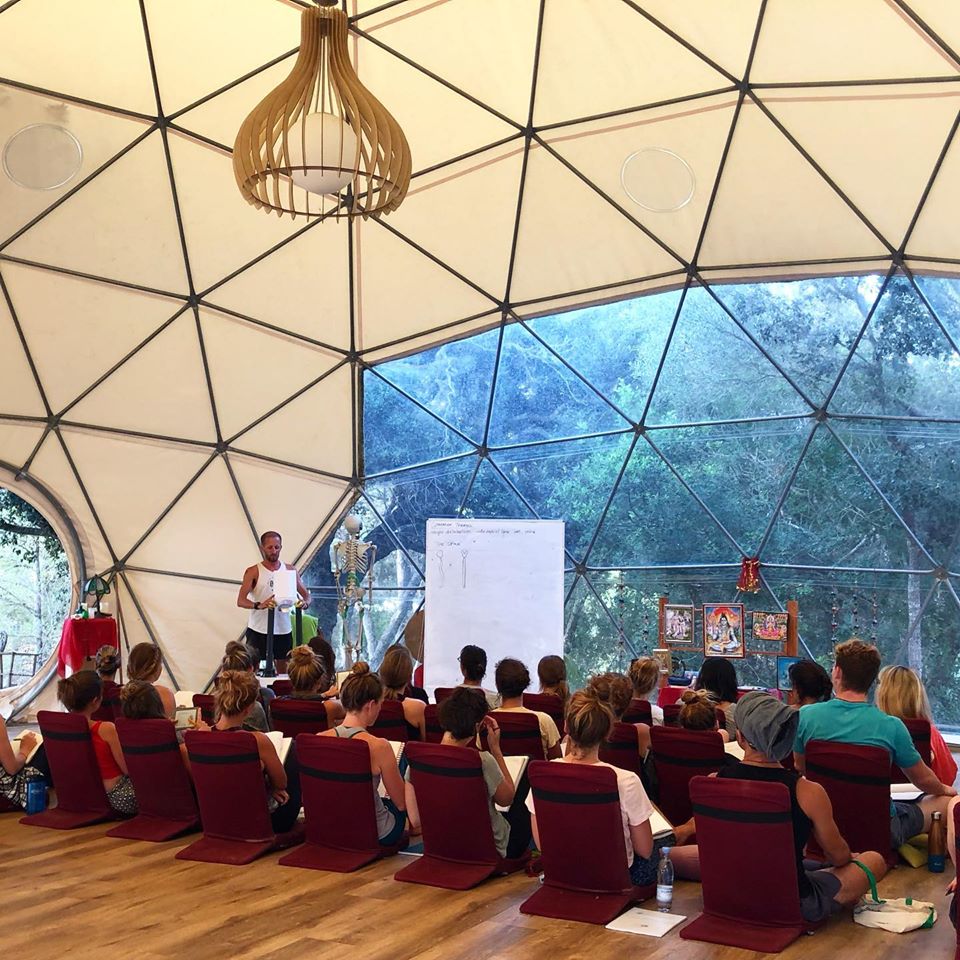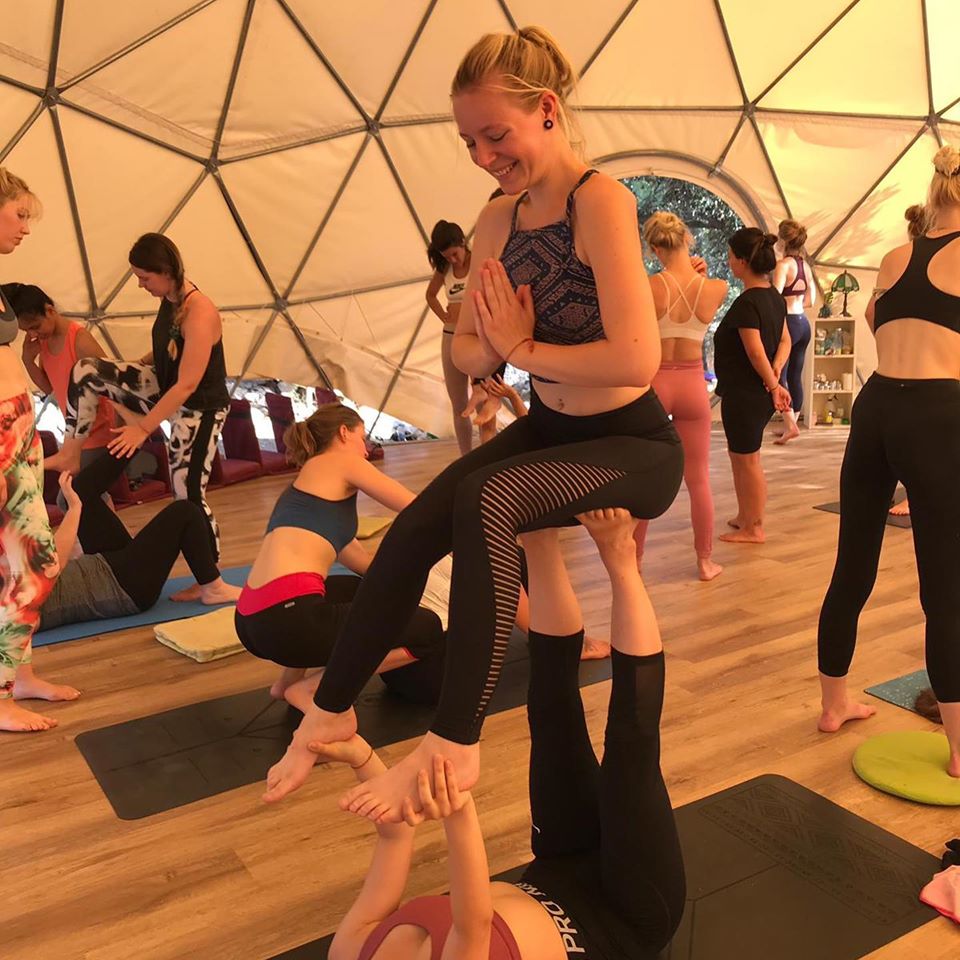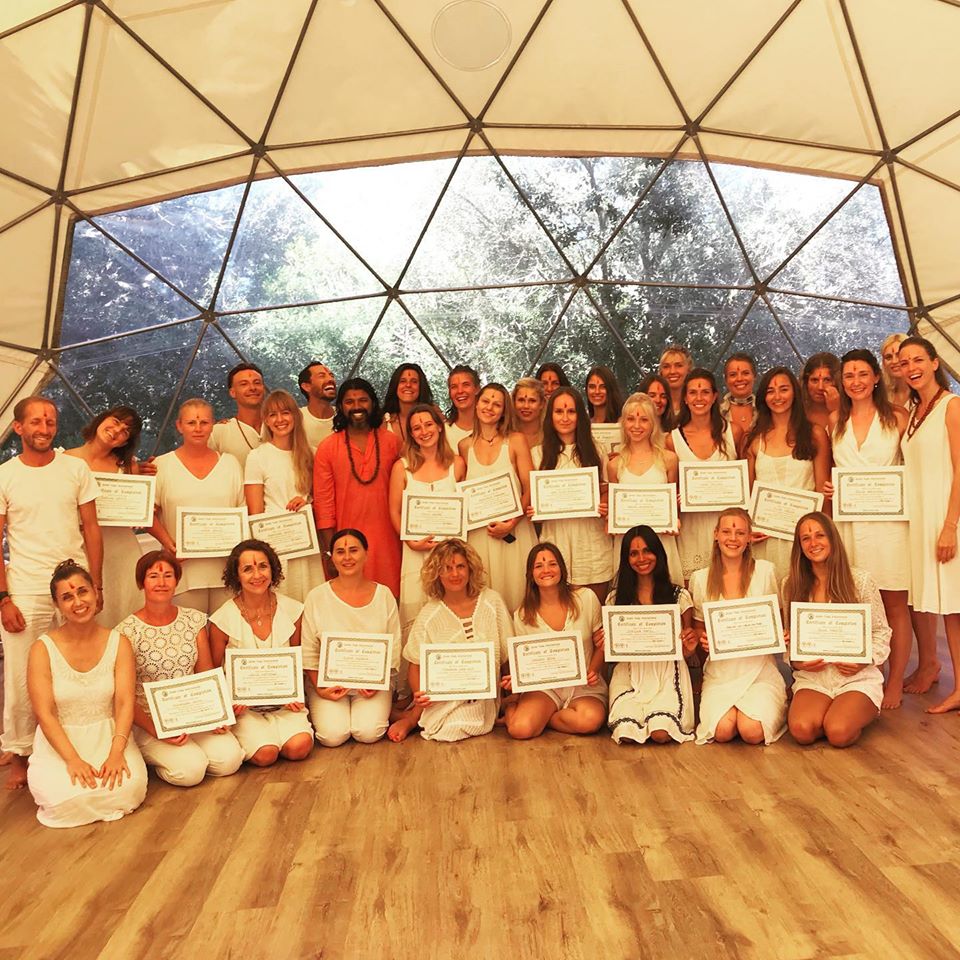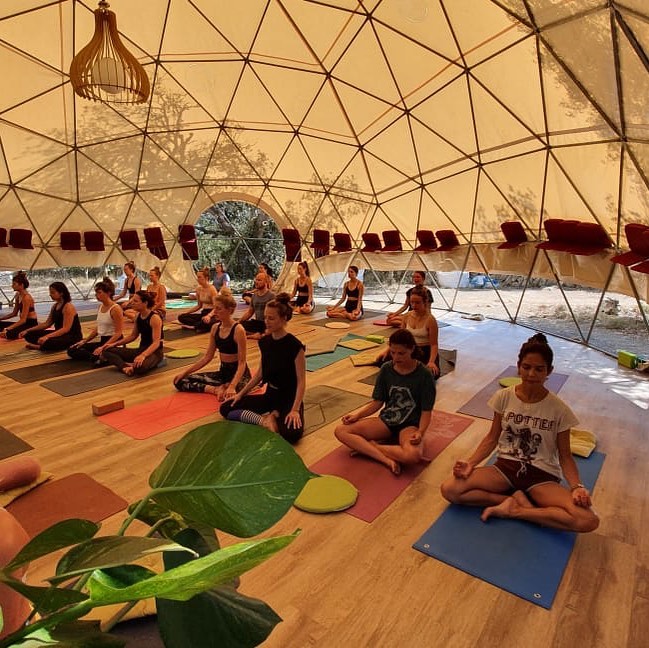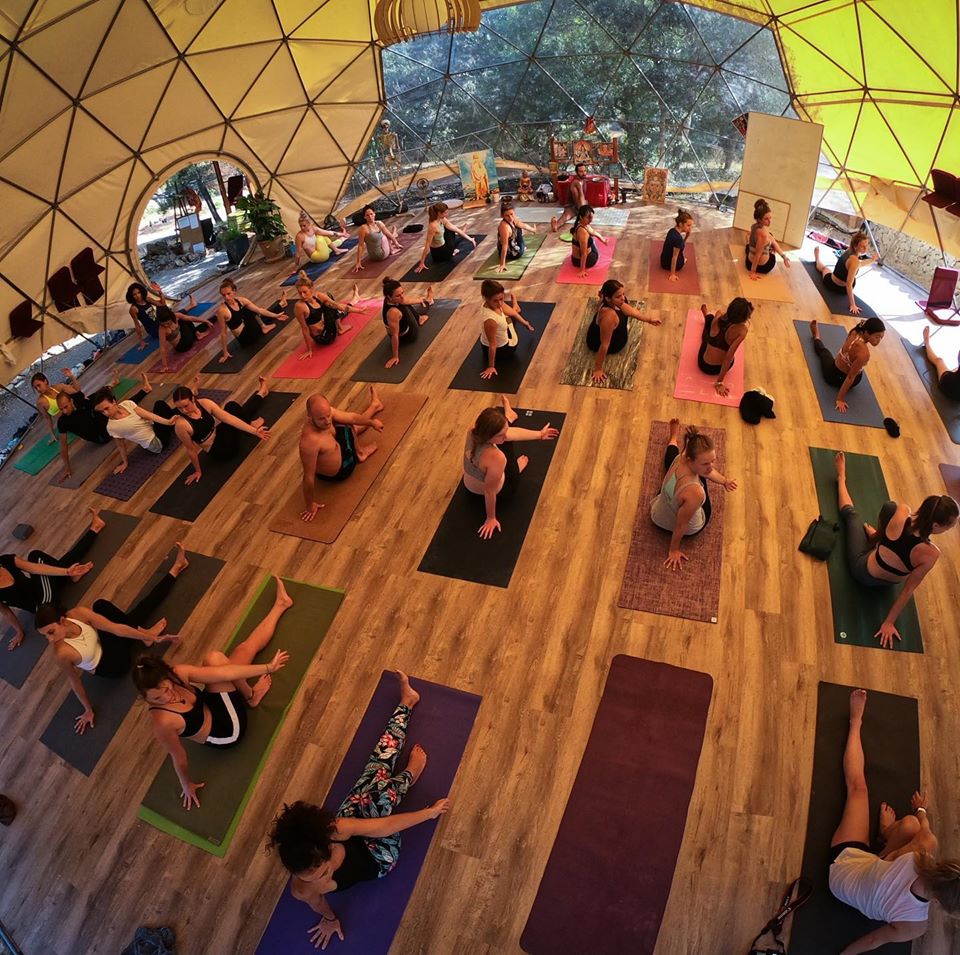 66721949_1431485540325086_8657954117915770880_o
67804687_1446079222199051_2028103842301739008_o
68728388_1458246044315702_9060917613302906880_o
69202992_1465827816890858_6707713411305701376_n
70382990_1484520361688270_5543300489770172416_o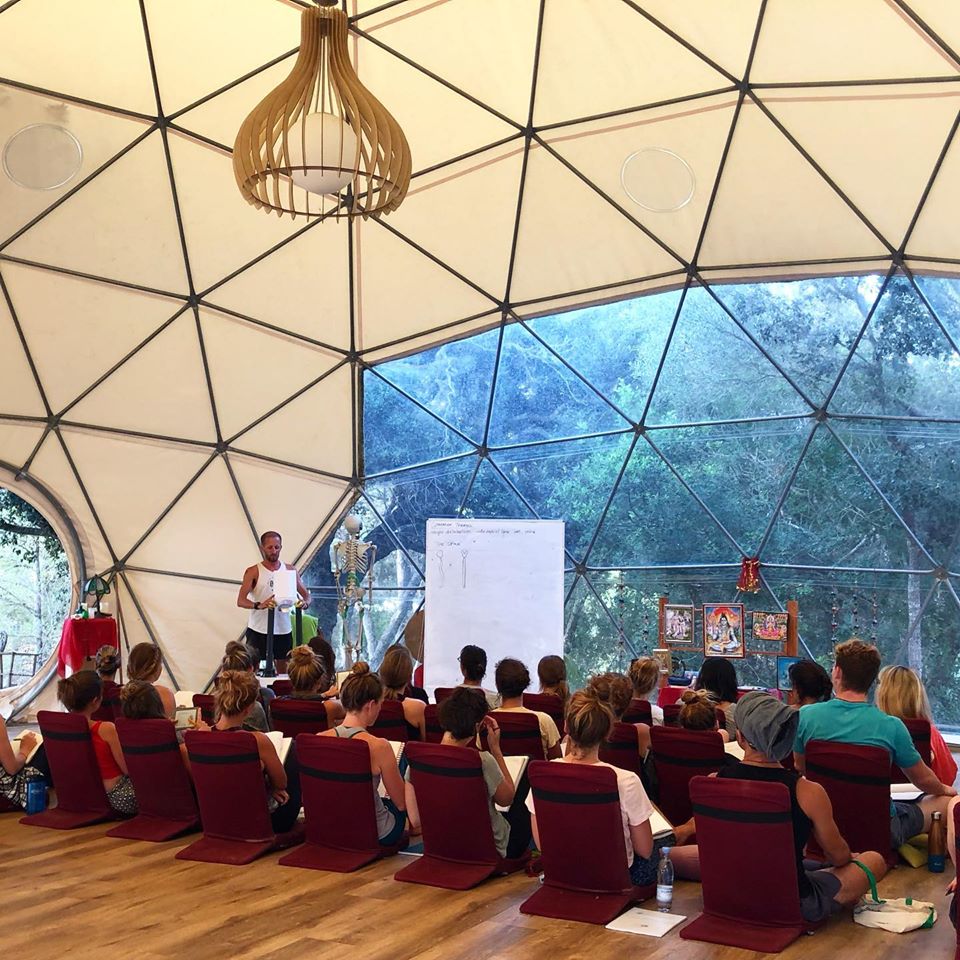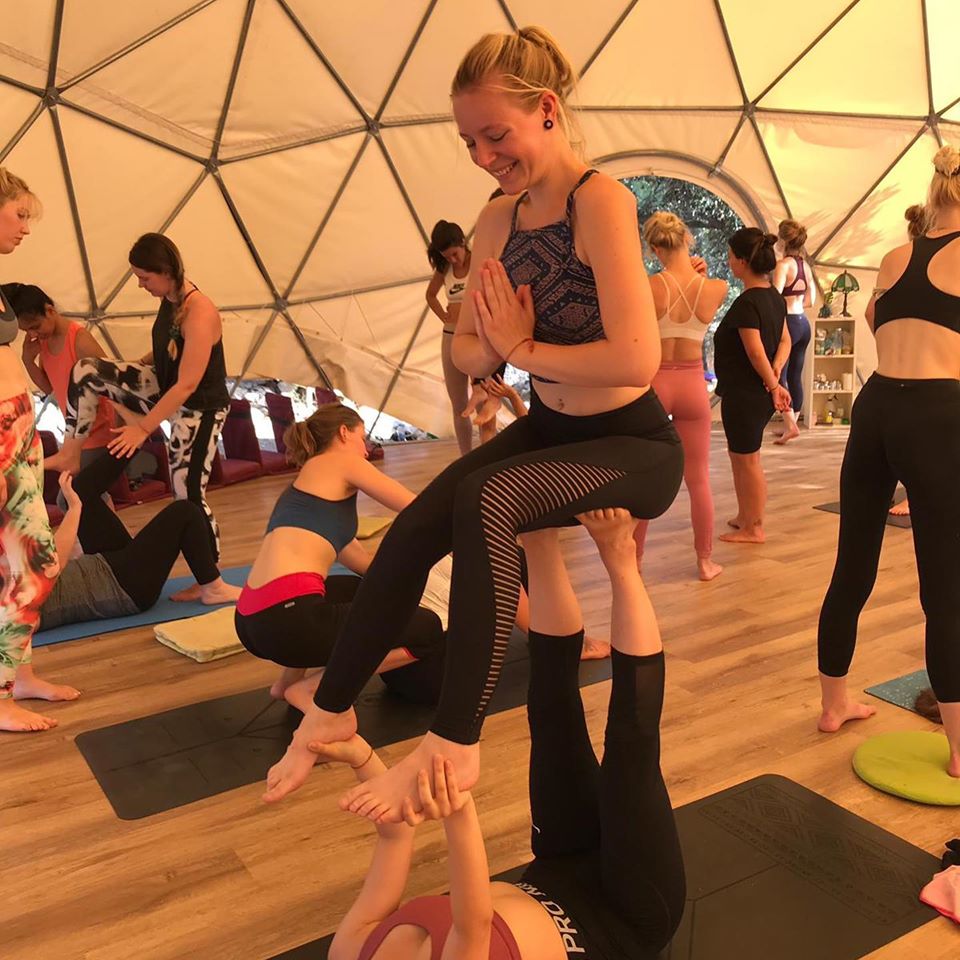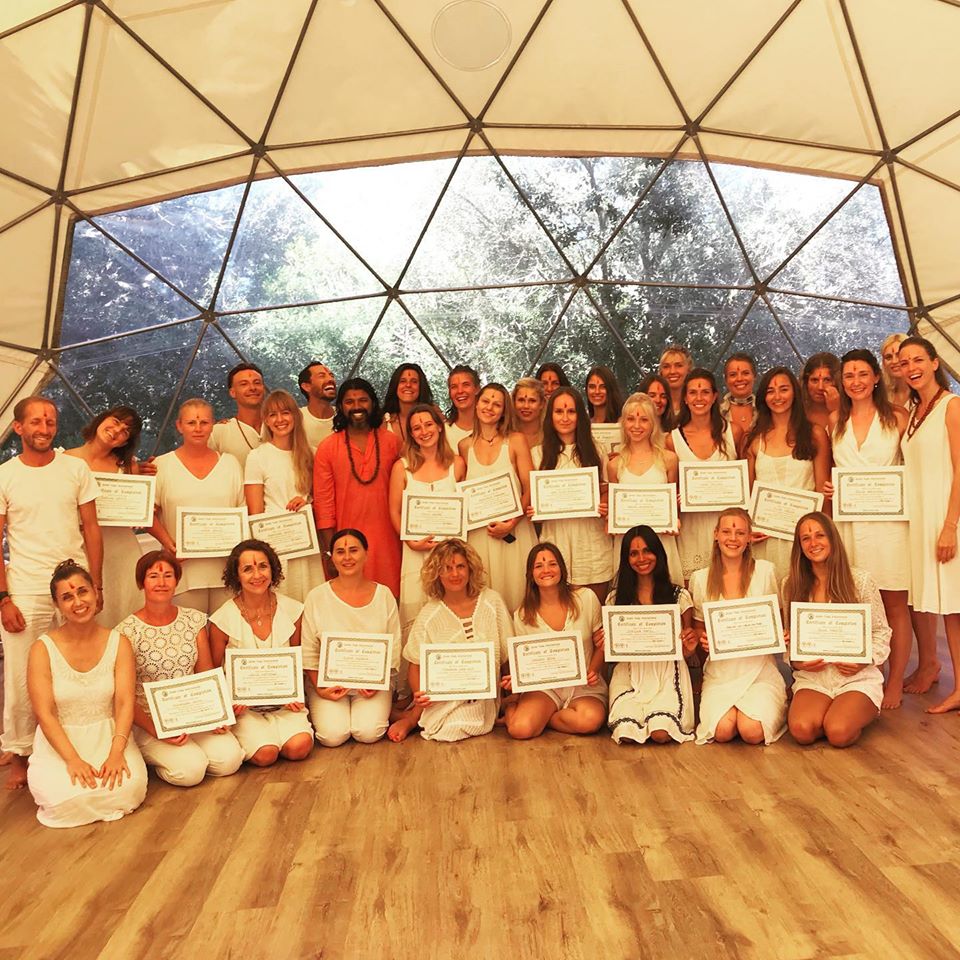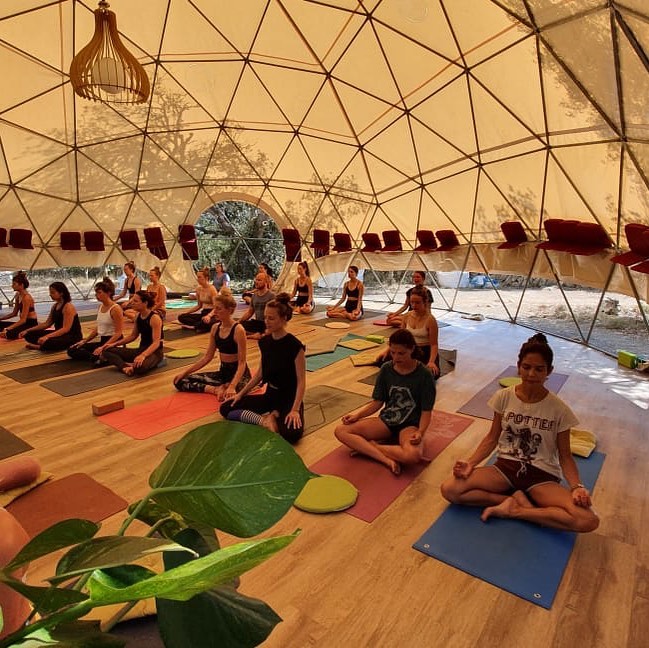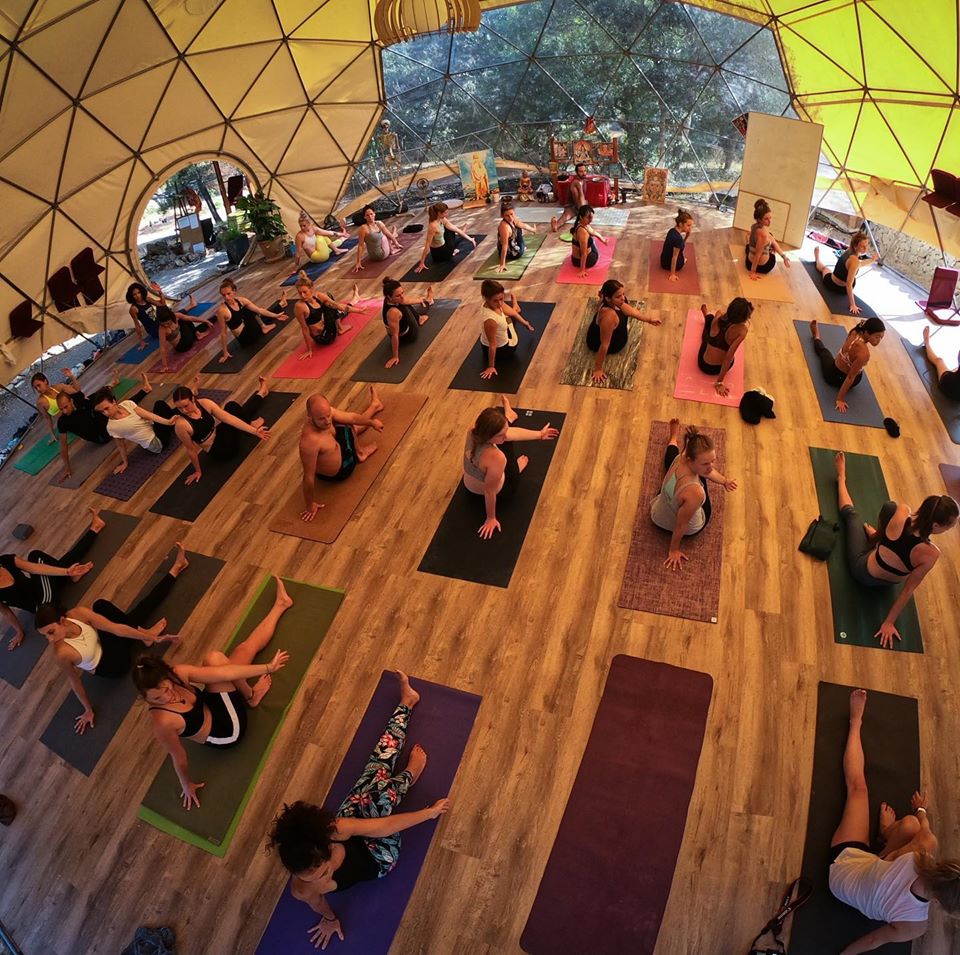 Join Green Yoga India on the beautiful island of Mallorca for a sun-filled adventure and a brand-new career in yoga.
Program: Green Yoga India offers a 200- and 300-hour course depending on your needs. You'll learn Hatha, Vinyasa, and Yin yoga basics, as well as Bhakti, aerial practice, and meditation. The program lasts 21 days.
What We Love: The varied teachings in this yoga teacher training provides each student with the ability to choose their own path in their future teaching career. By experiencing traditional Hatha as well as Vinyasa and Yin styles, you can find your best flow and build upon your own teaching preferences.
Cost: 2000 – 2600 EUR for the 200-hour course.
Address: Shanti Niketan Ashram, Mallorca Island, Spain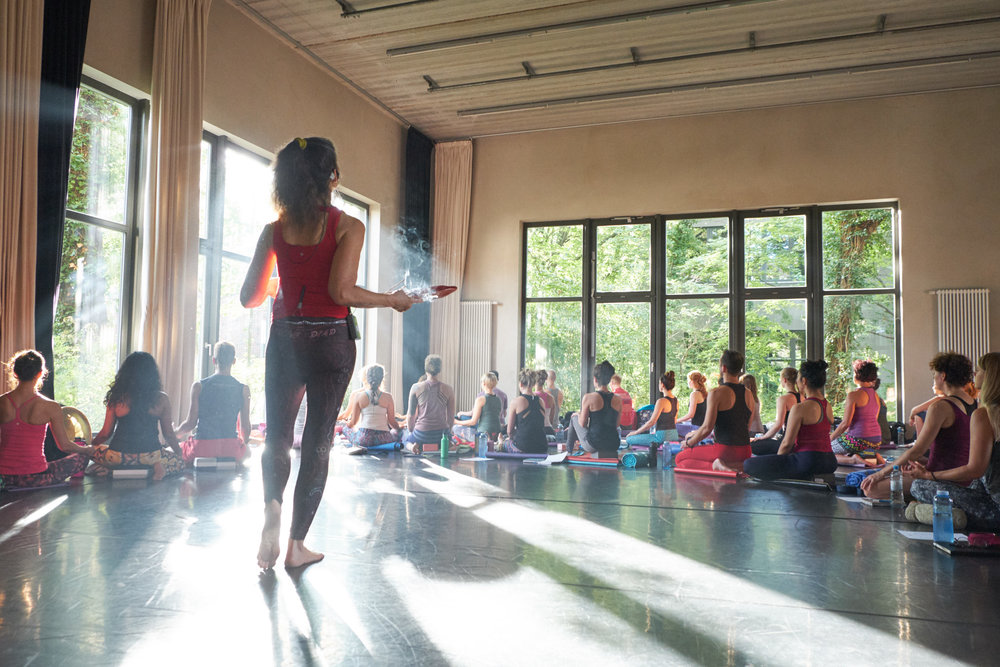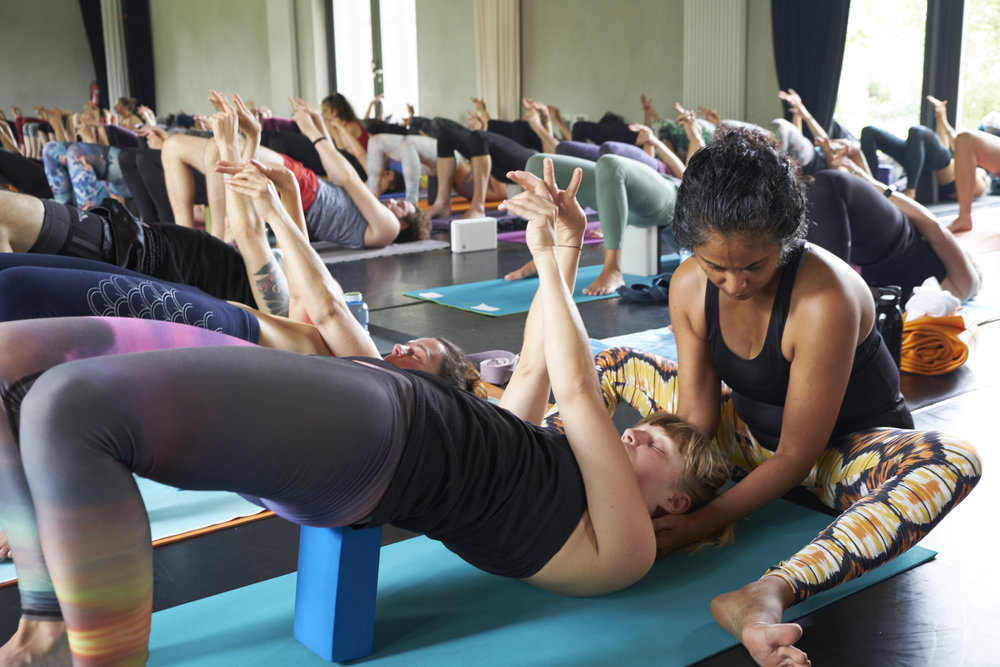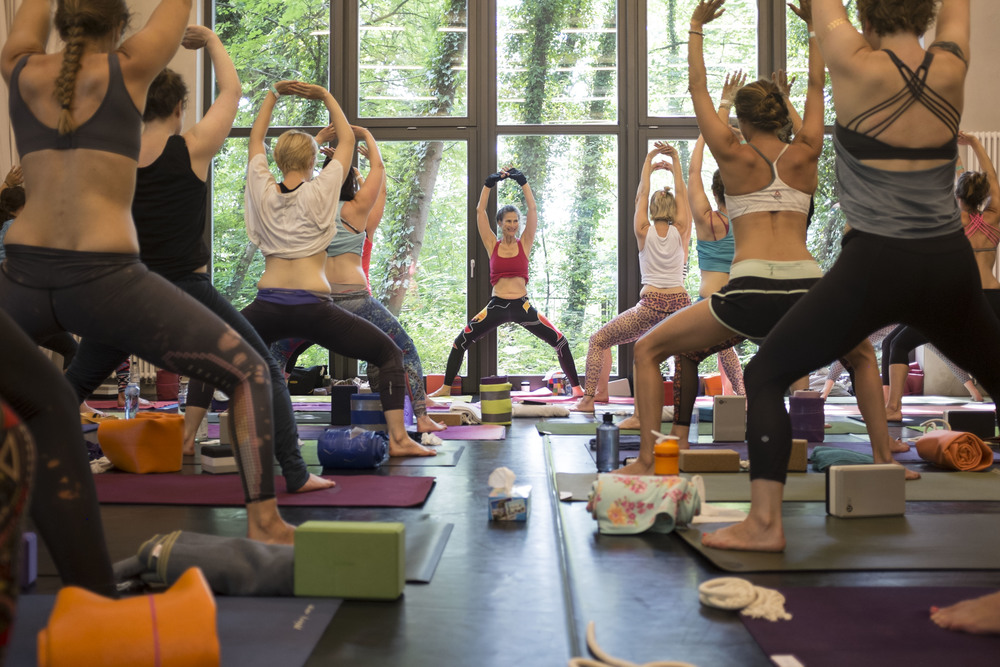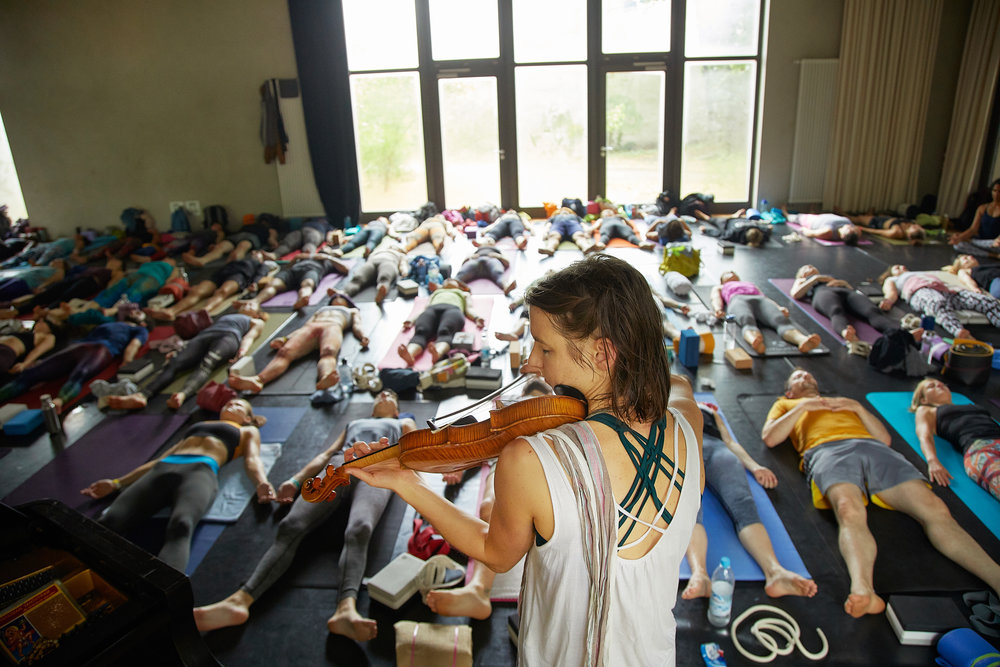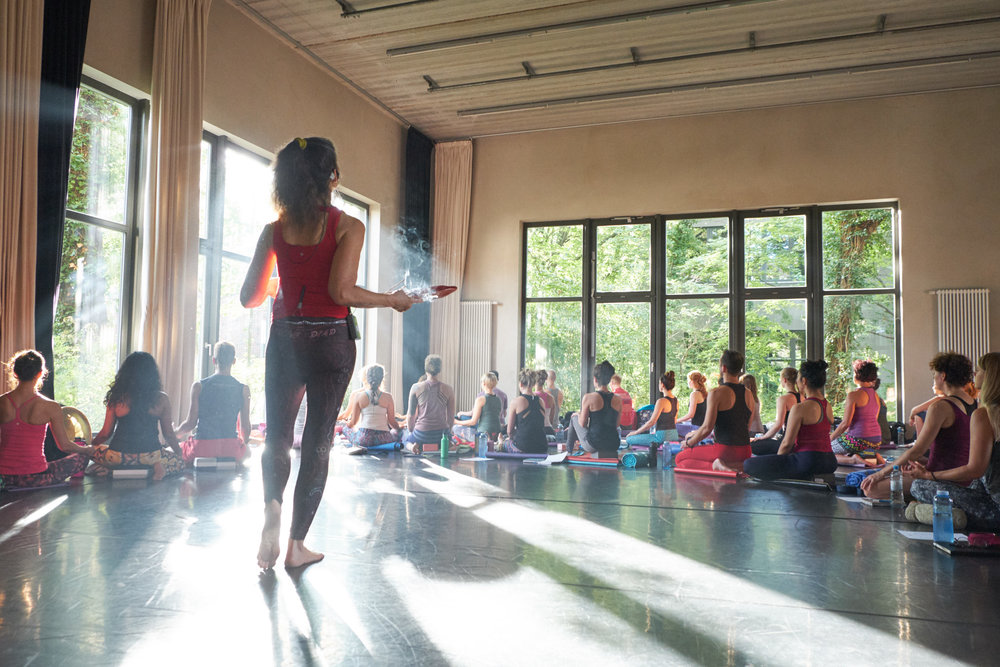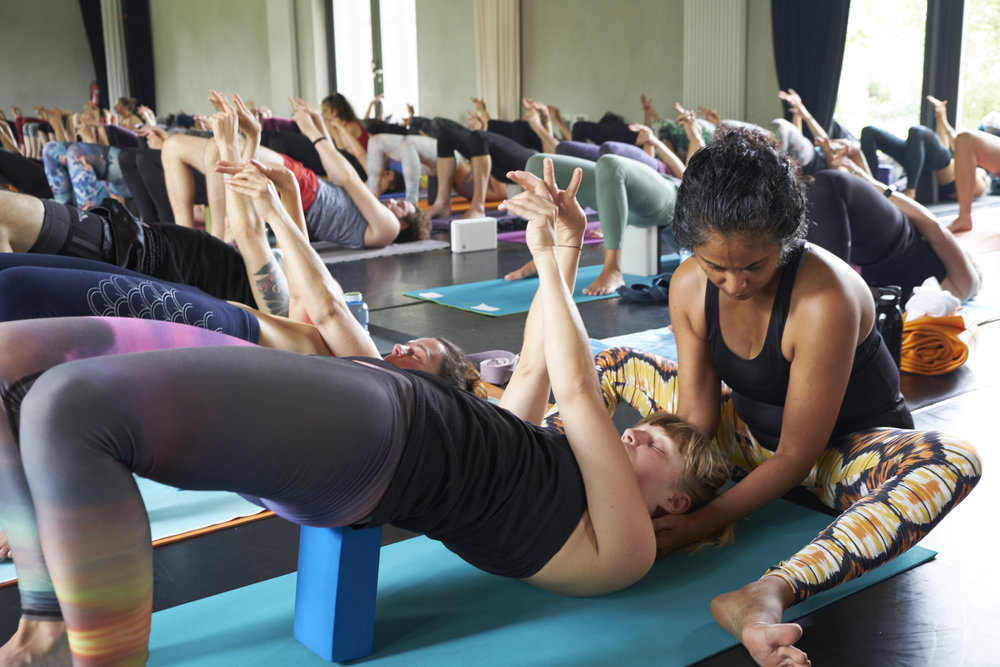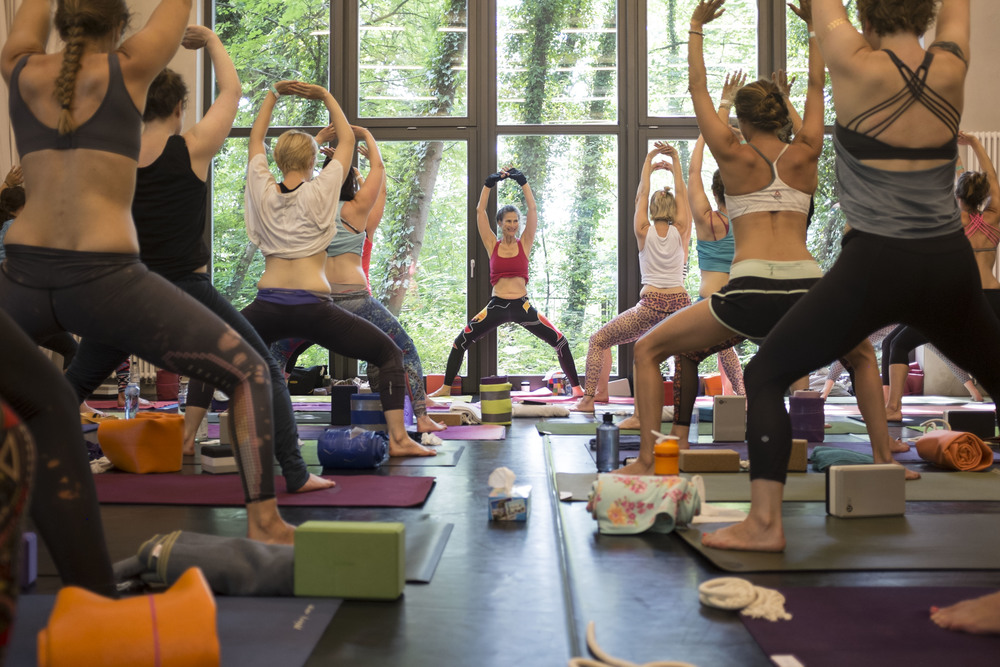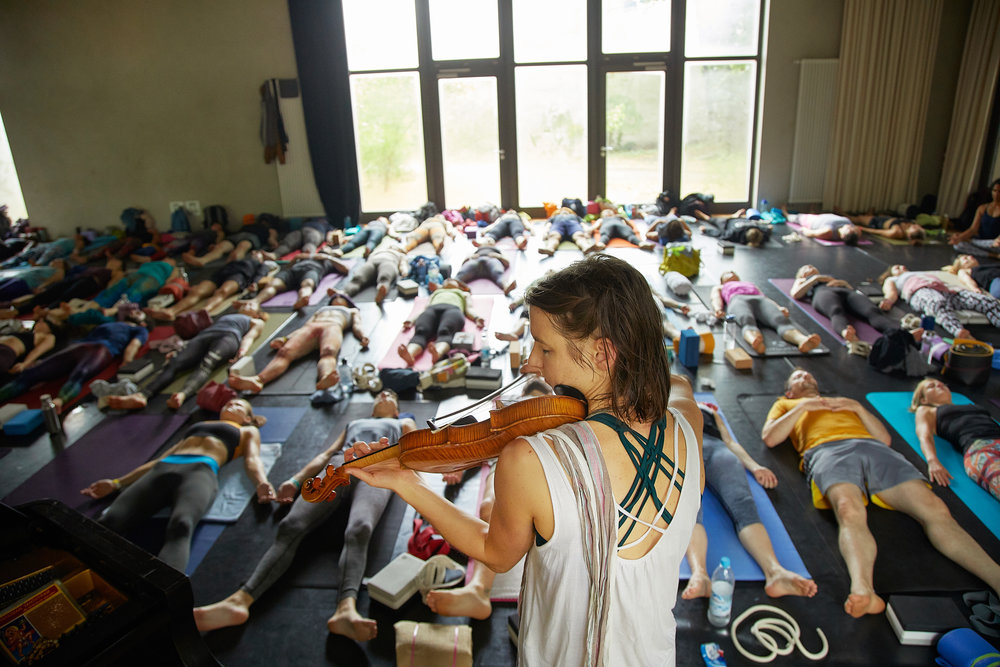 Wander to Berlin, Germany for a deeply transformational teacher training program with Anna Forrest and musical shaman, Jose Calarco for a program like no other.Program: The Forrest Yoga program in Berlin is a 27-day 200-hour course divided into dedicated yoga instruction (22 days), anatomy lessons (3 days), and business courses (2 days). You'll learn the basics of yoga training and be immersed in the musical healing of song master Jose Calarco for a truly unique program.
What We Love: Ana Forrest, creator of Forrest Yoga and this training program combines Native American ceremony practices with the ancient teachings and limbs of yoga for a rare experience. Spend a month in funky Berlin and return home with a completely new perspective.
Cost: $5175
Address: Greifs 208- Space for Personal Development, Greifswalder Str. 208, yard, 10405 Berlin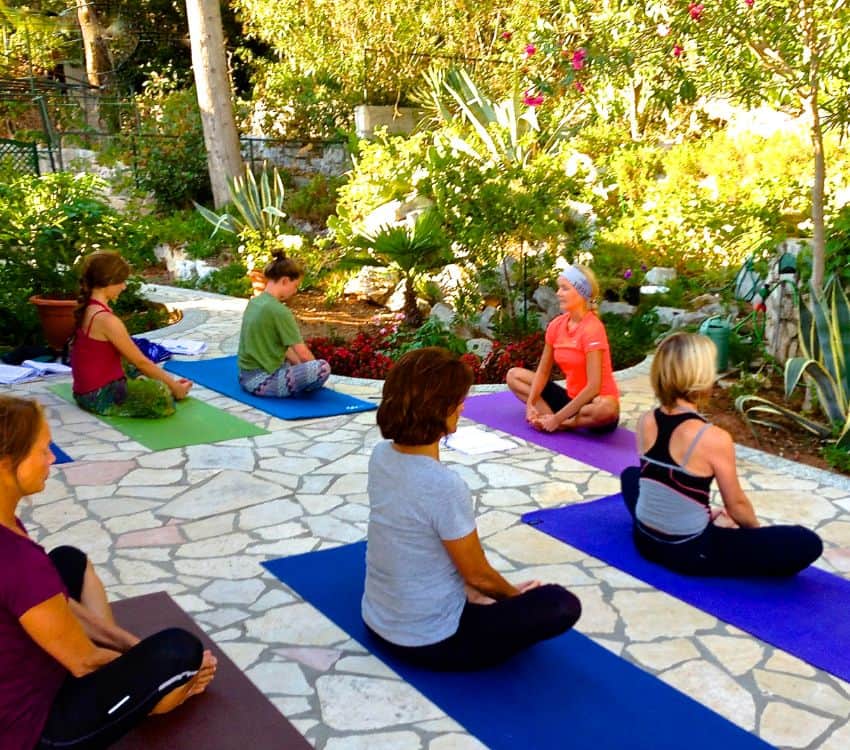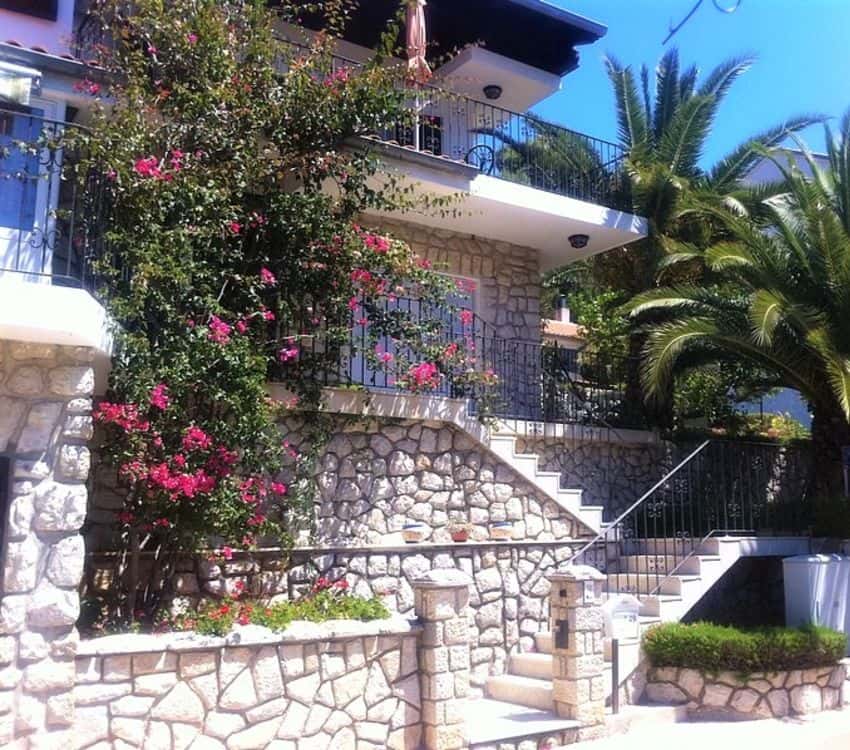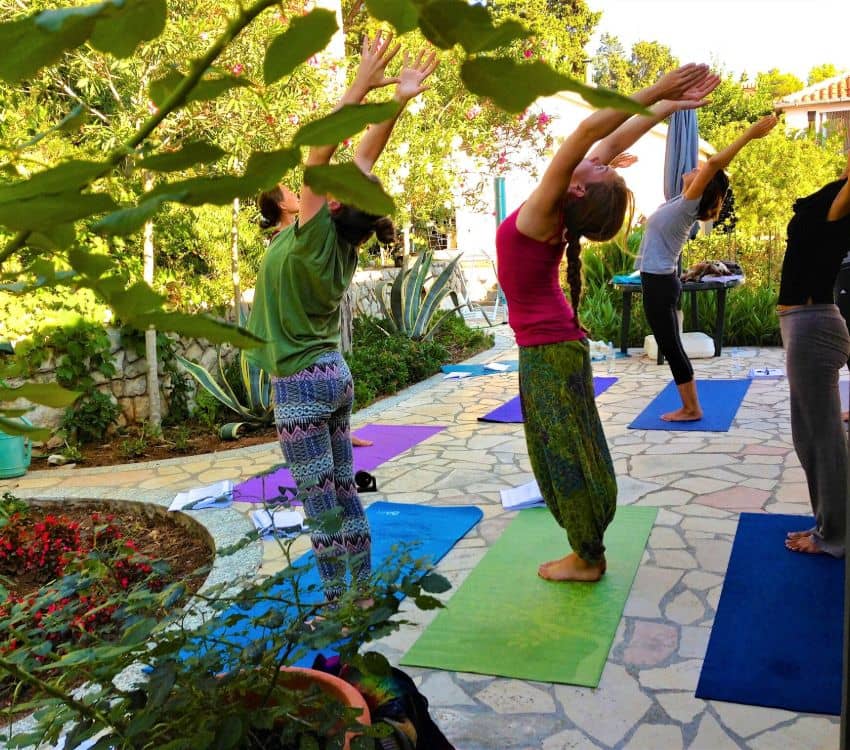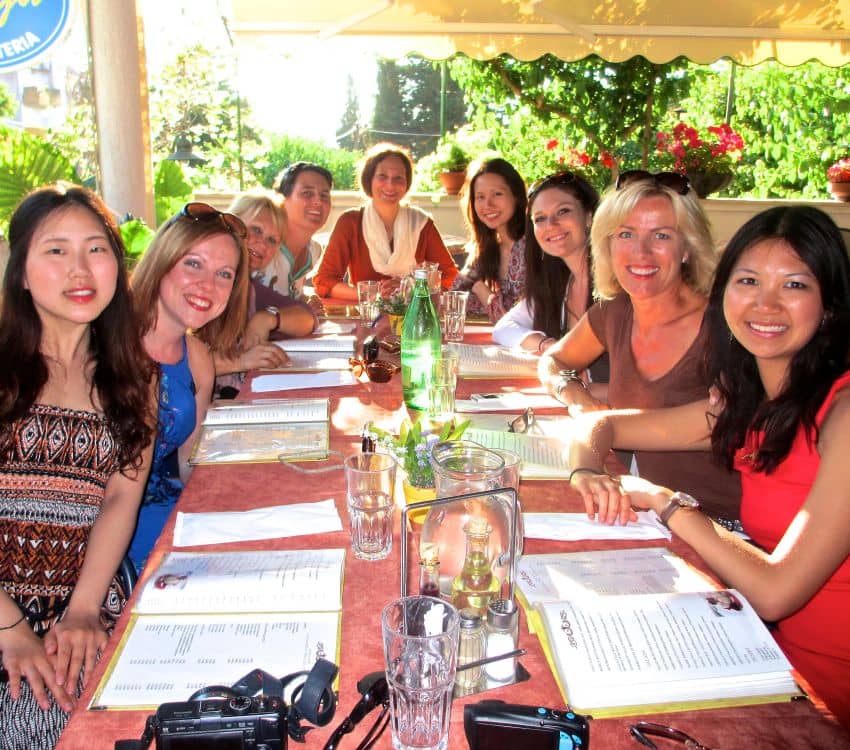 ytt-croatia-gallery-014-min
ytt-croatia-gallery-015-min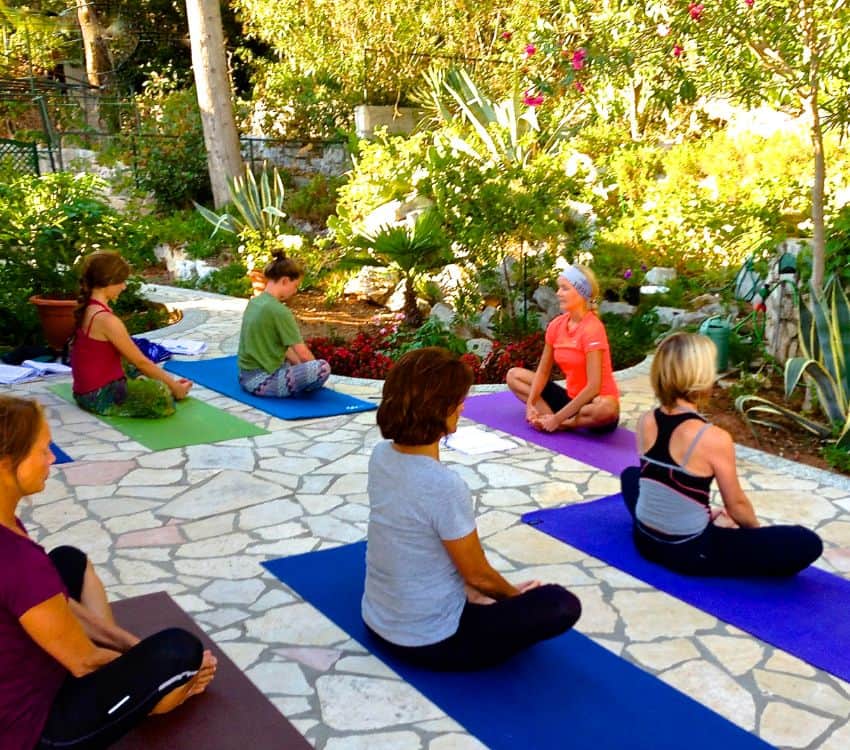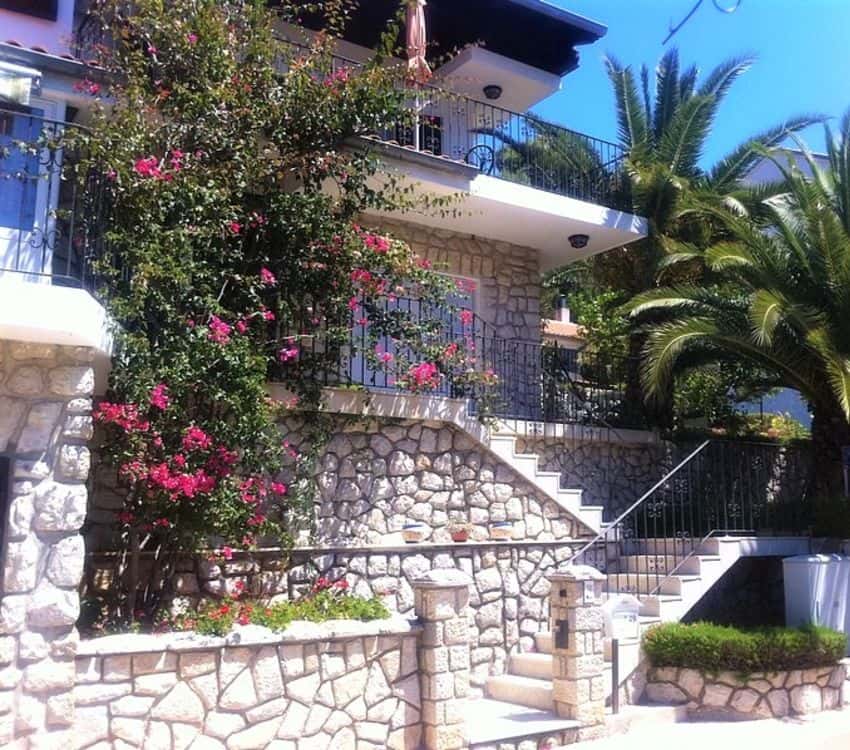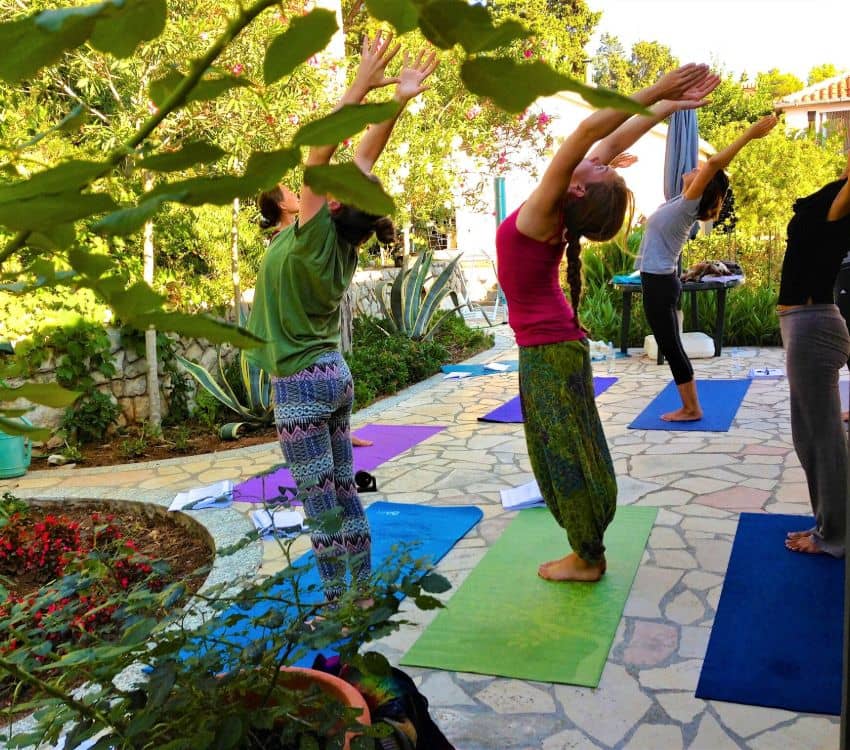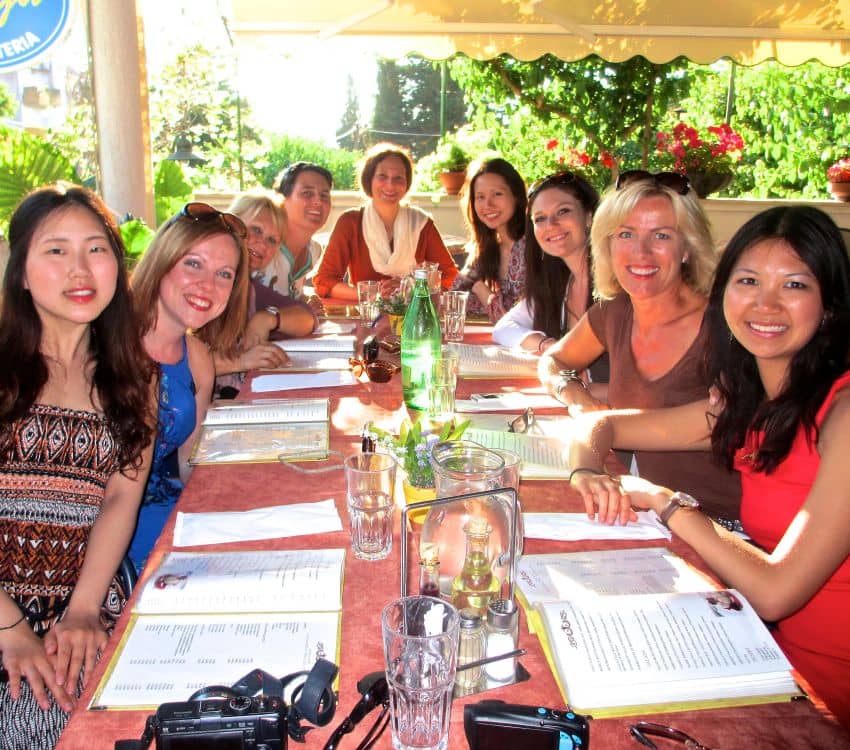 Discover your dharma in one of the most interesting European countries – Croatia! Join the Himalayan Yoga Institute and over 300 native dolphins for a 26-day adventure you'll never forget.
Program: Step onto the Isle of Losinj and step into a newfound career in yoga. The Himalayan Yoga Institute has crafted a transformational yoga training experience among the powerful energy of the Mediterranean. Along with the traditional foundations of yoga, you'll also learn the power of breath, music, and routine from your compassionate mentor, Ganga Devi.
What We Love: This yoga teacher training program is taught in the traditional Rajadhiraja tradition of Tantra yoga. This offers a unique understanding of the holistic effect of each asana. You'll earn a greater understanding of how movement and asanas effect the hormonal and chakra system – and therefore the body as a whole.
Cost: 2920 GBP
Address: Isle of Losinj, Croatia. Details provided upon booking.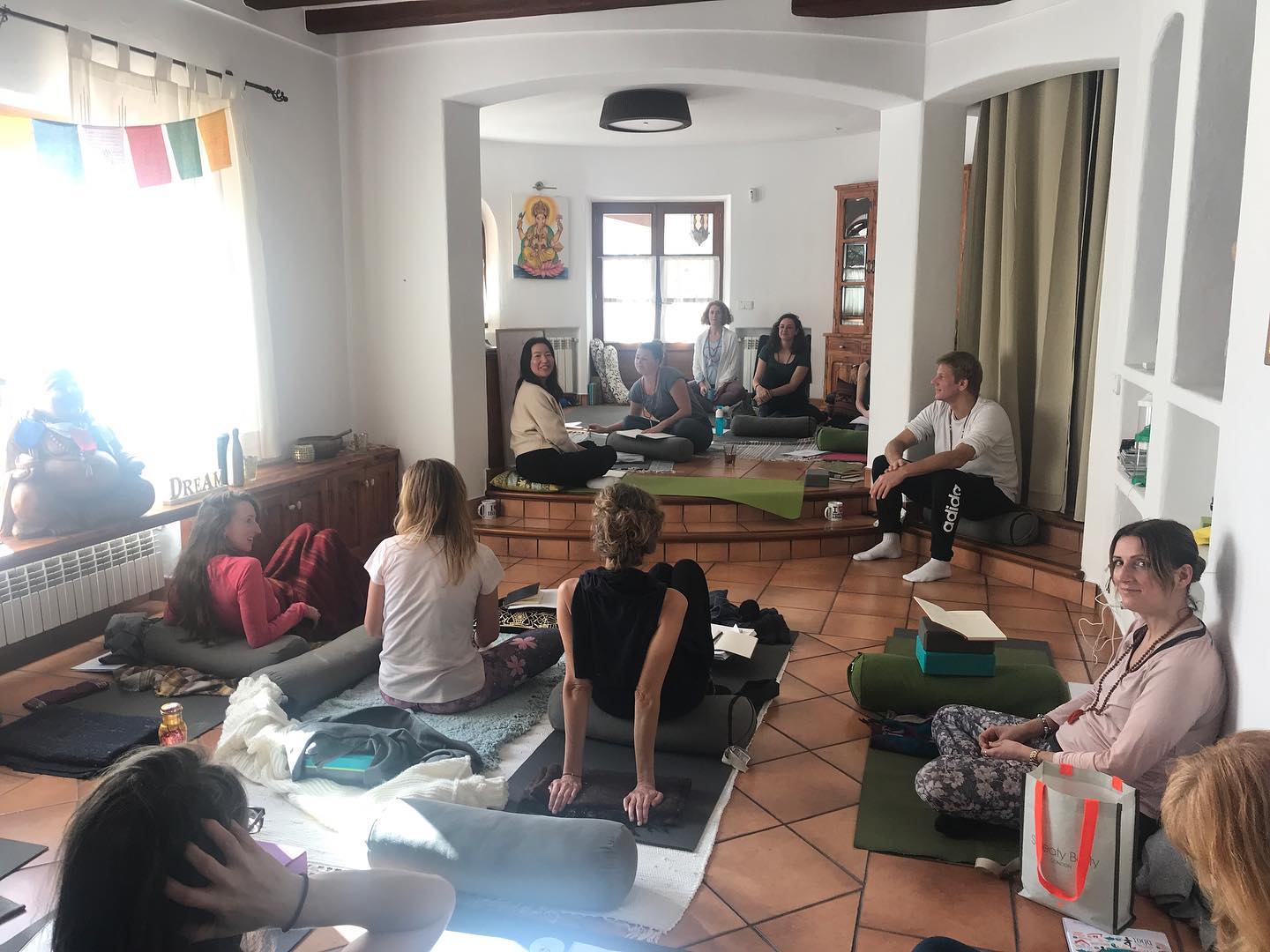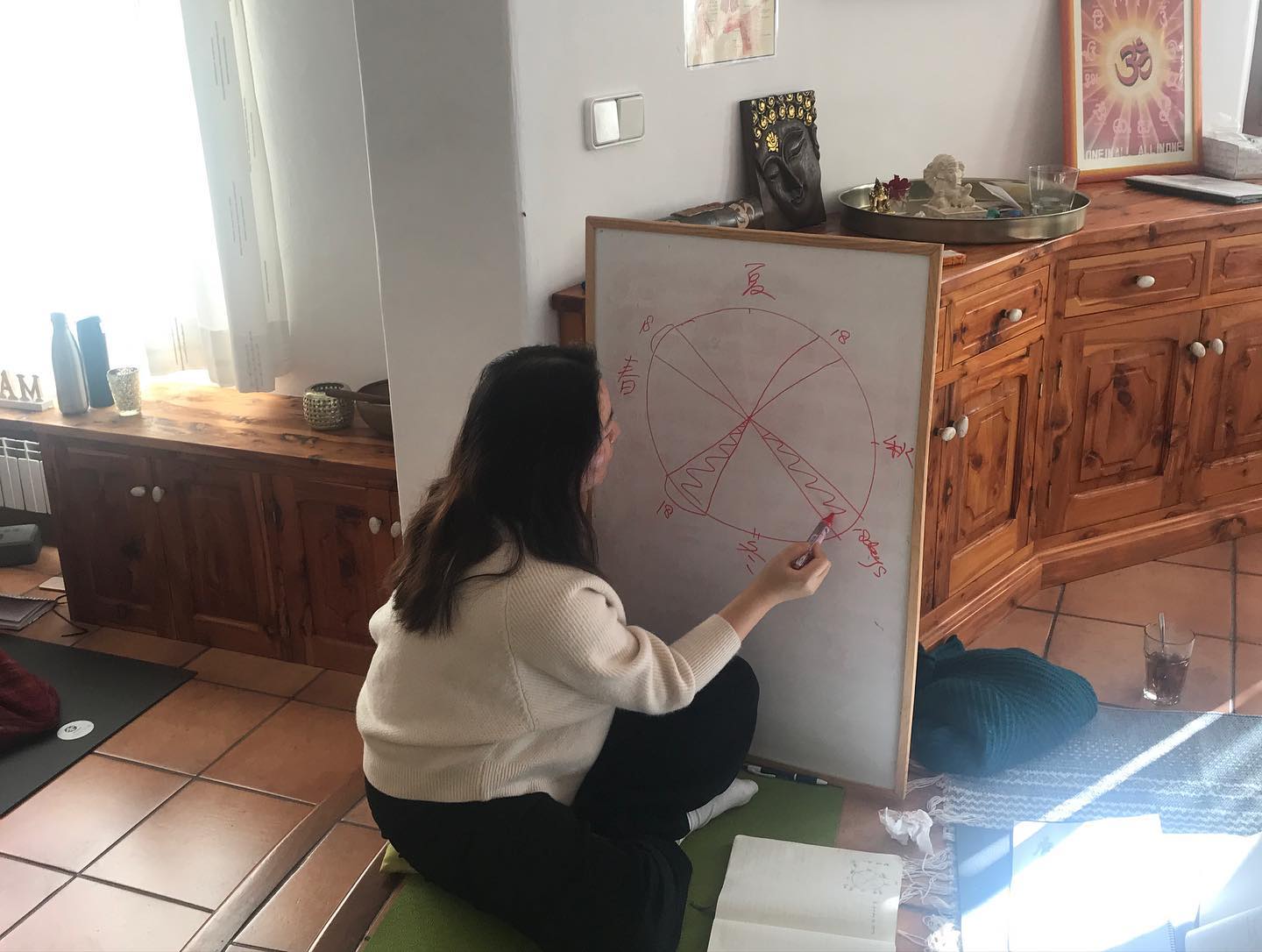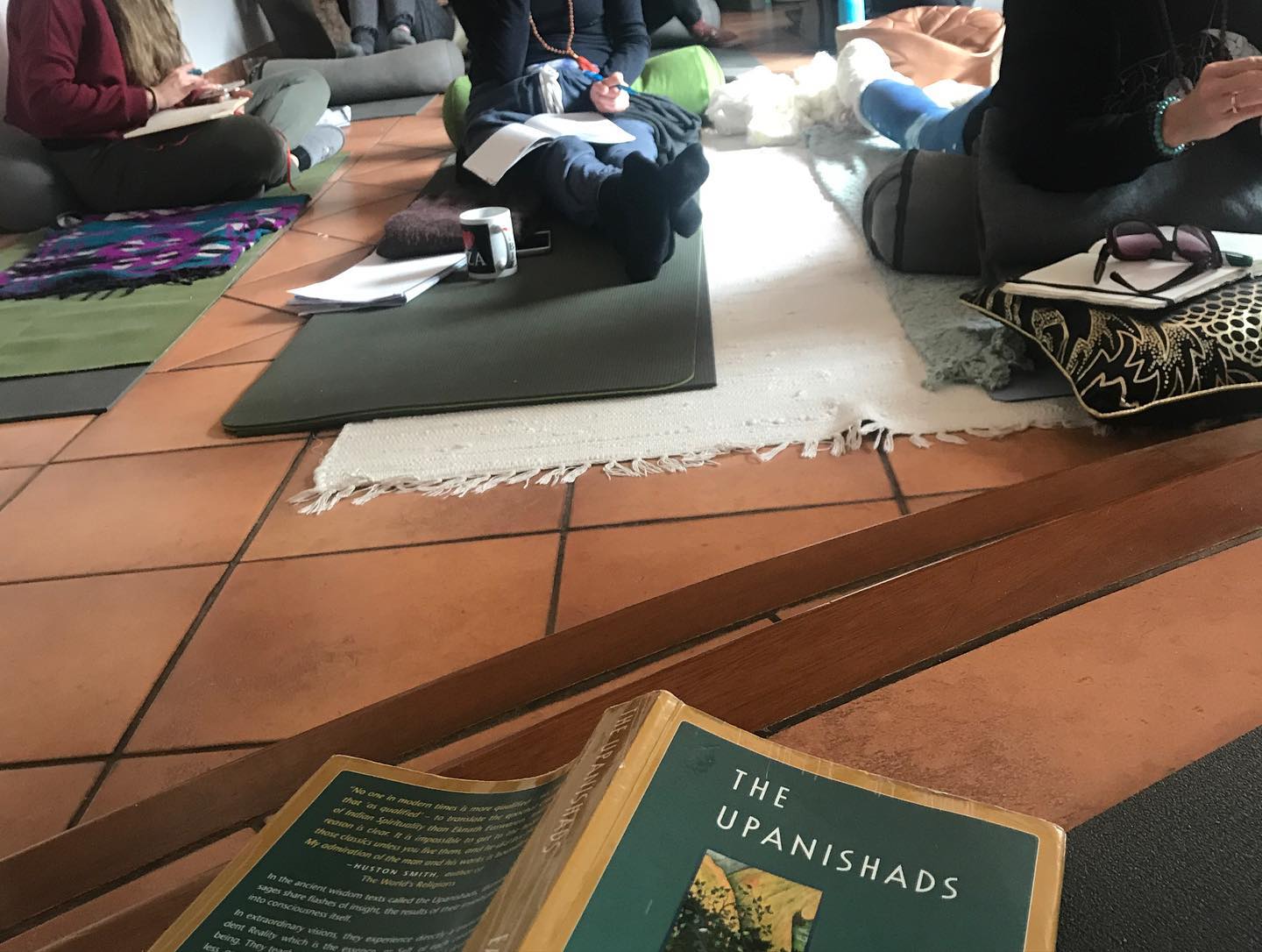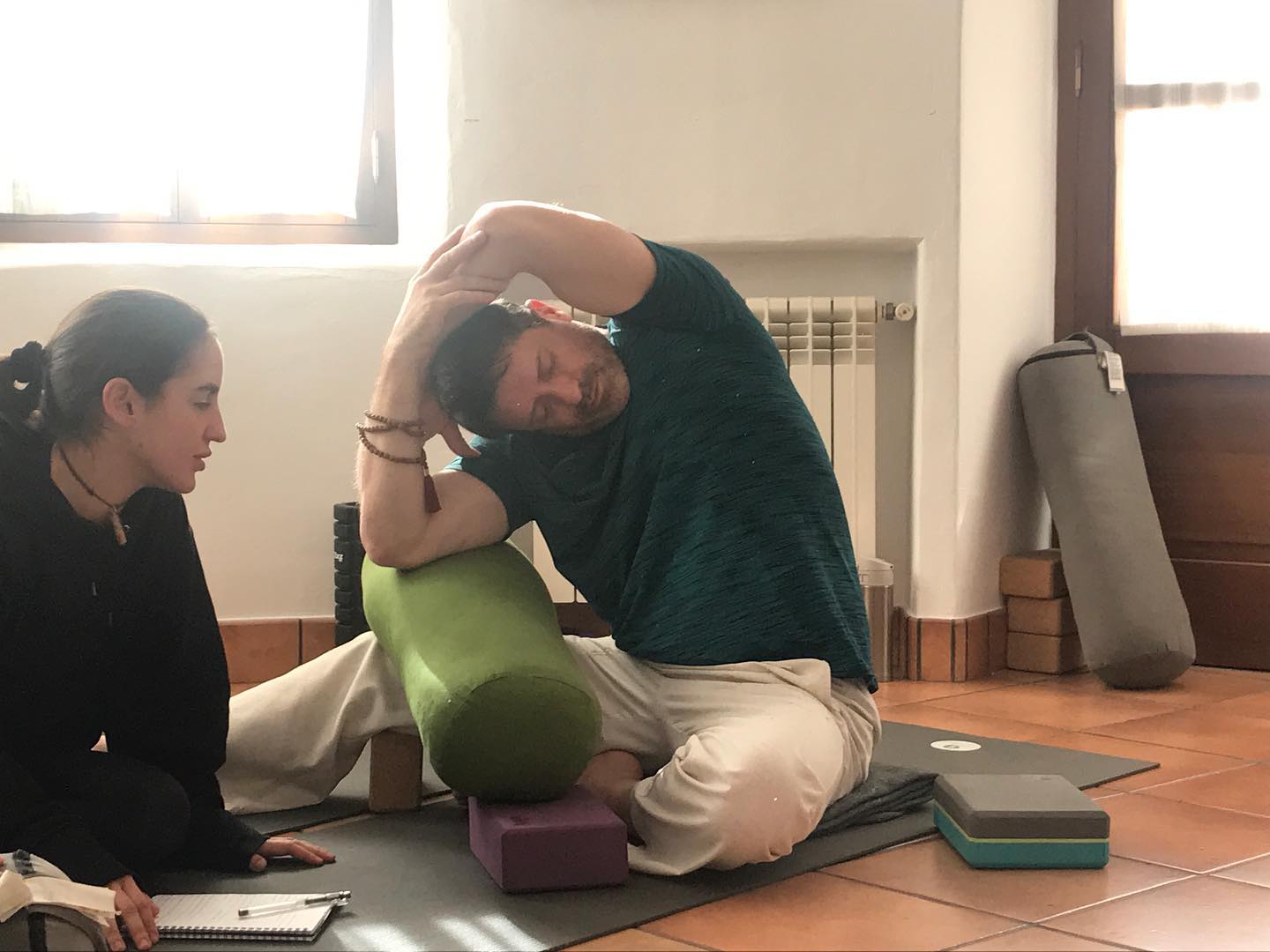 79028708_2686966431351209_5678278585895354368_o
79282265_2686966598017859_6602364215791452160_o
79312595_2702923909755461_1212609133270794240_o
79855573_2702924233088762_6017484807896825856_o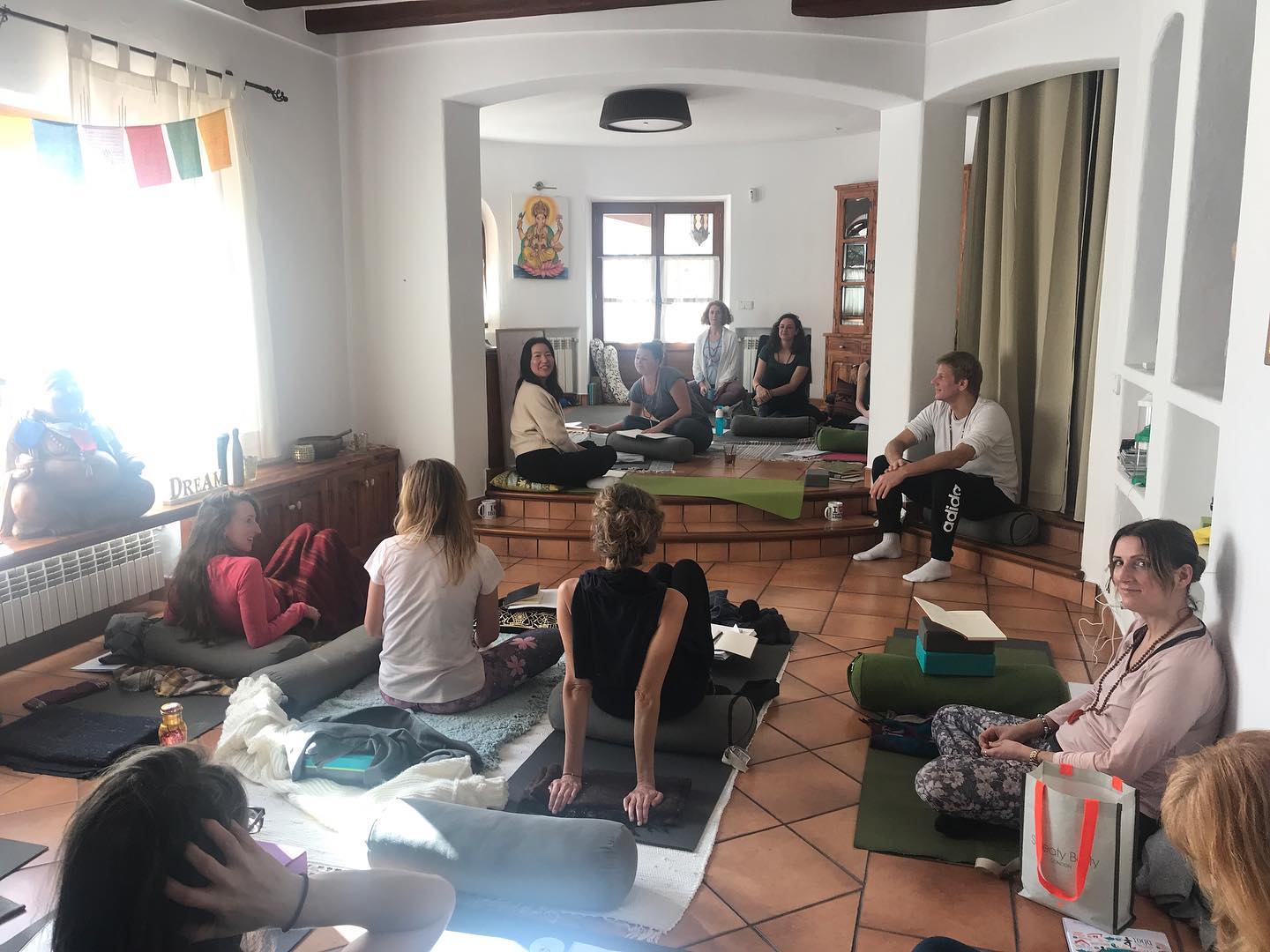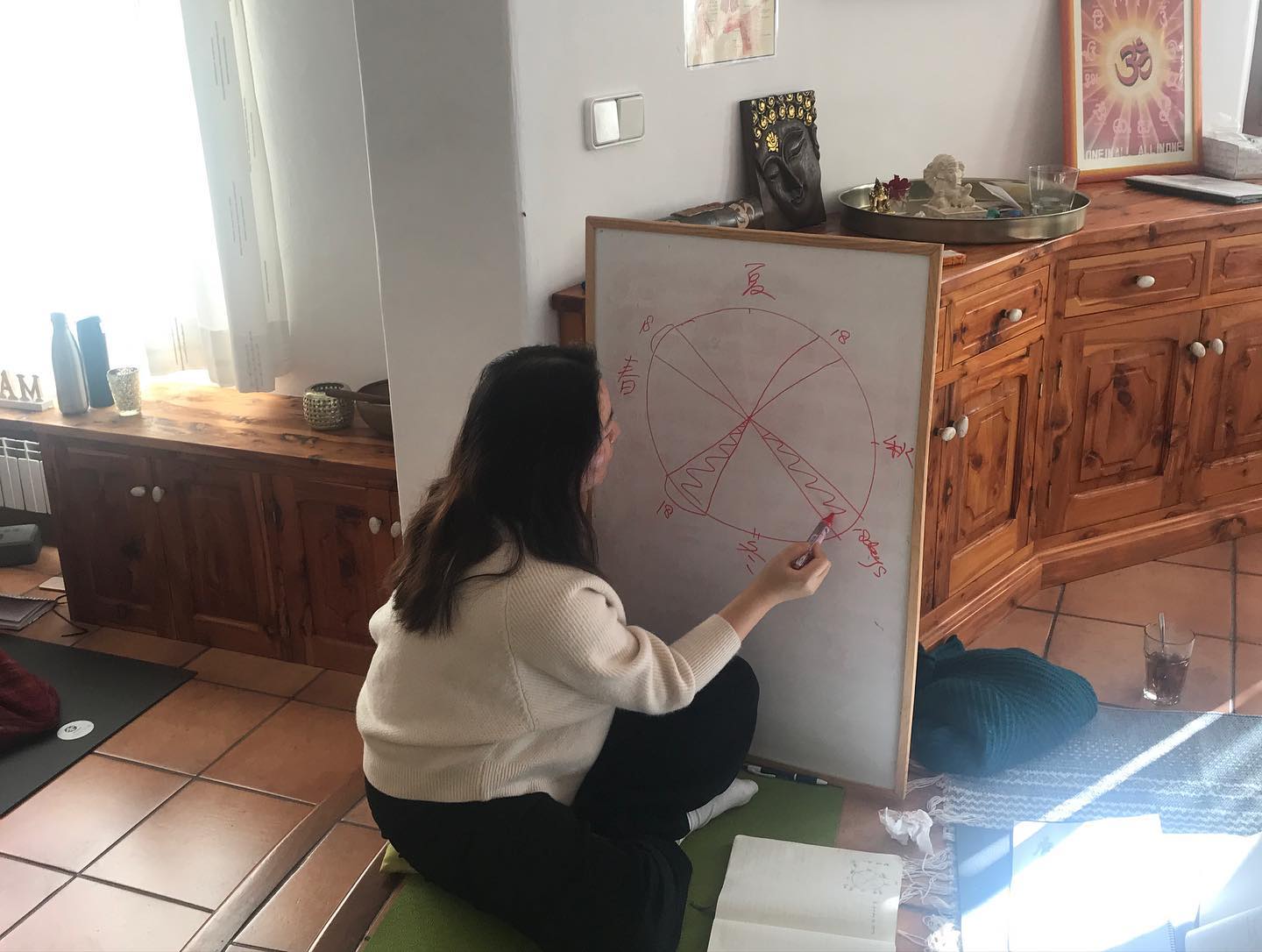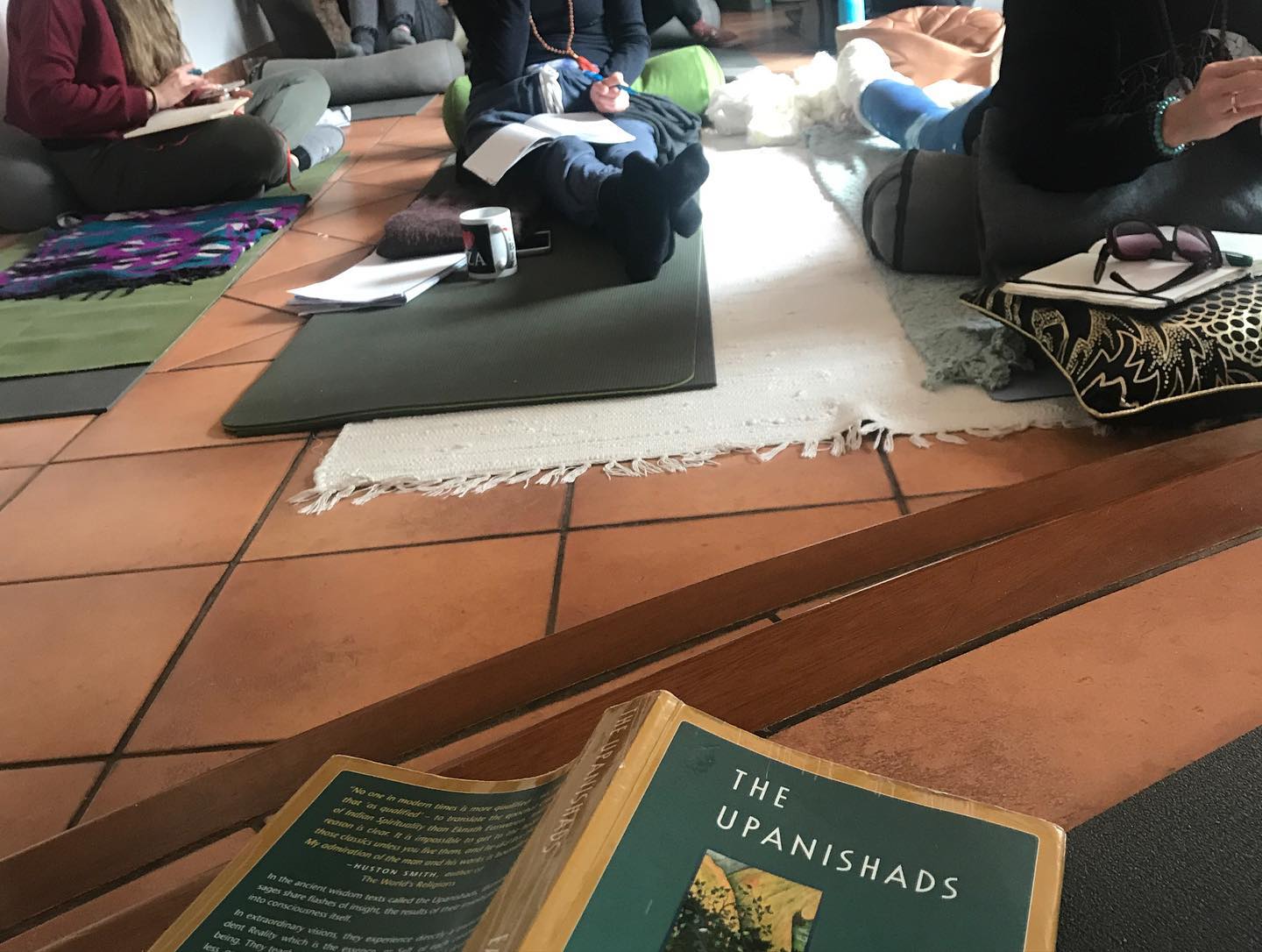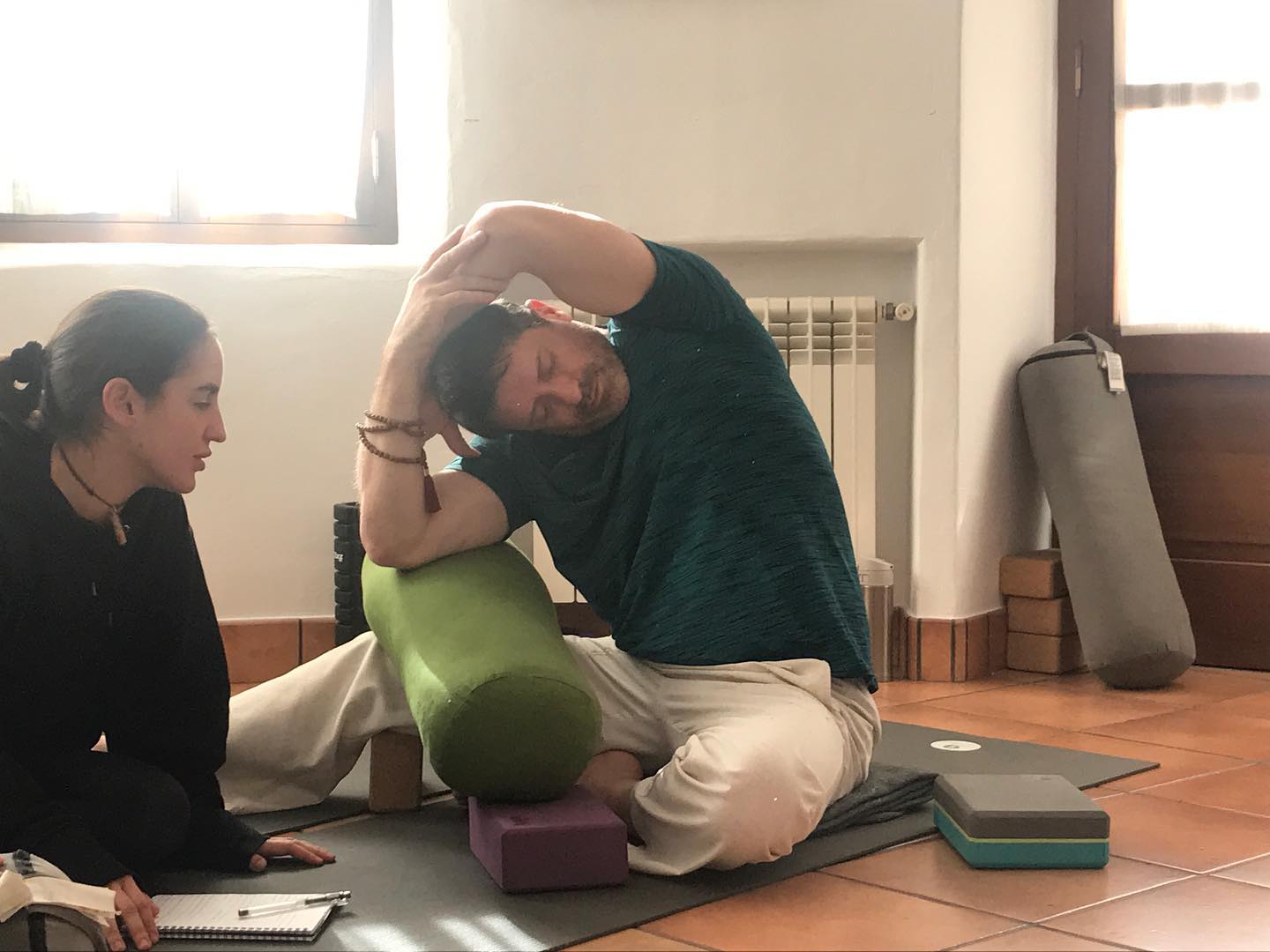 The island of Ibiza and the teachers at Rise and Shine are waiting for you to join their amazing Yin-Yang Yoga Teacher Training. Soak up the sun and meditate with sand under your feet.
Program: The Rise and Shine program is deeply rooted in Daoism and traditional Hatha for a strong foundational start. During these 22-days, you'll participate in twice-daily yin-yang yoga sessions, twice-daily lectures and teachings, meditation, and plenty of time for rest, beach time, and contemplation.
What We Love: The balance of yin and yang in this 200-hour course is a great way to start your future as a yoga teacher. With a heavy dedication to meditation, Daoism, and Chinese medicine, this program offers a truly unique way to understand the body and health.
Cost: 1990 – 3750 EUR
Address: Santa Eulària des Riu, Ibiza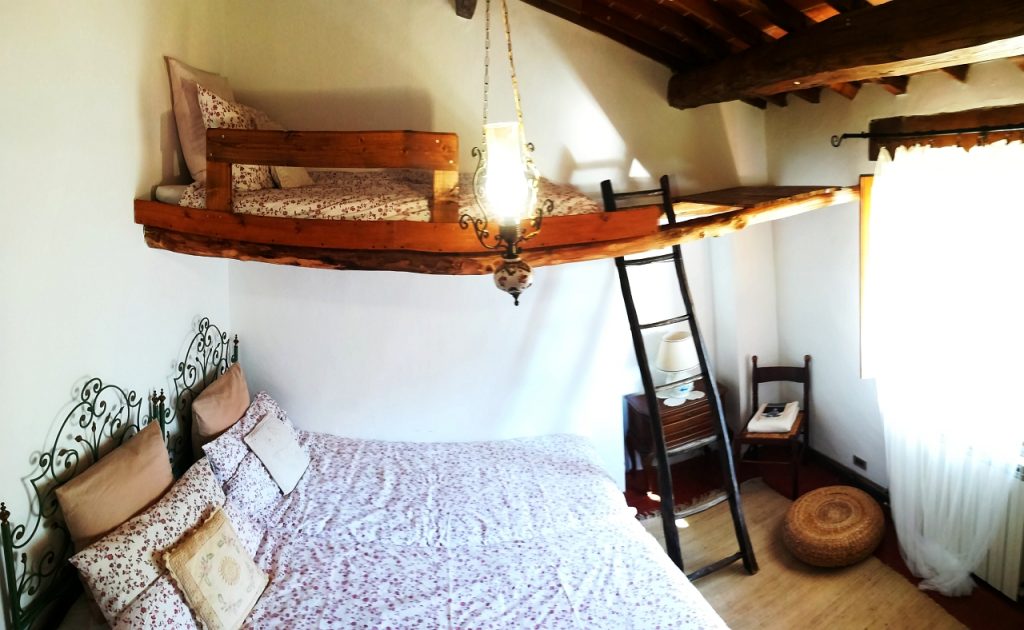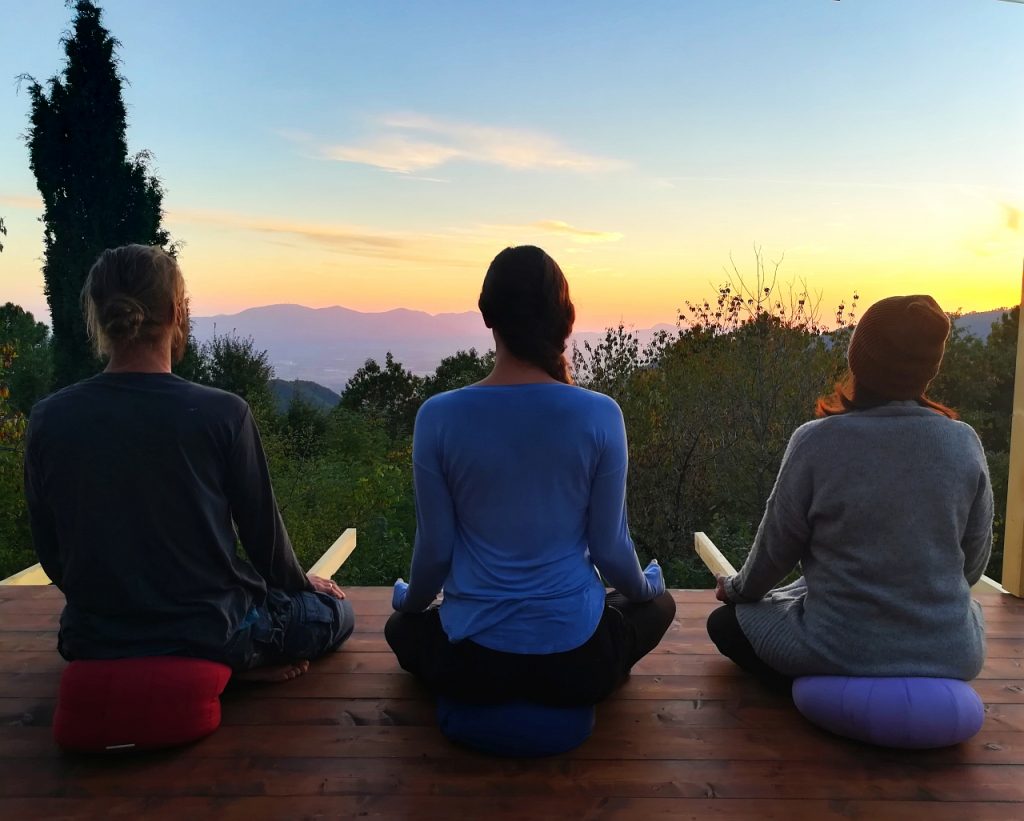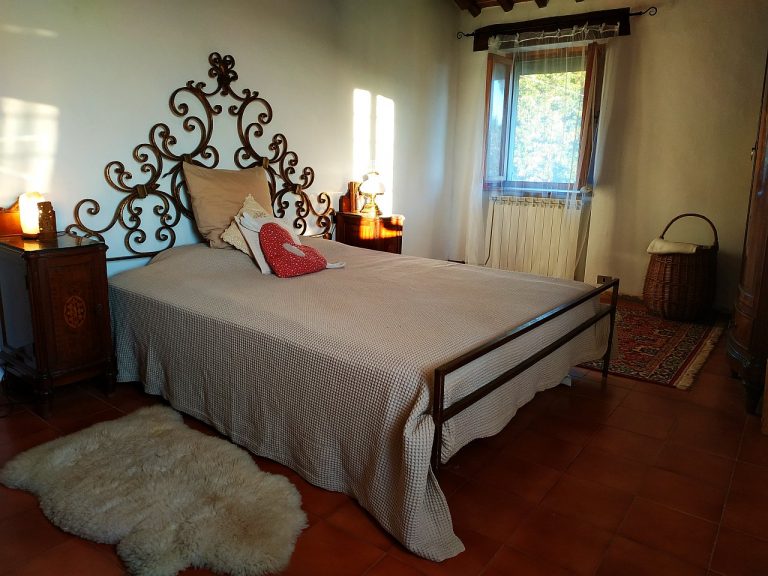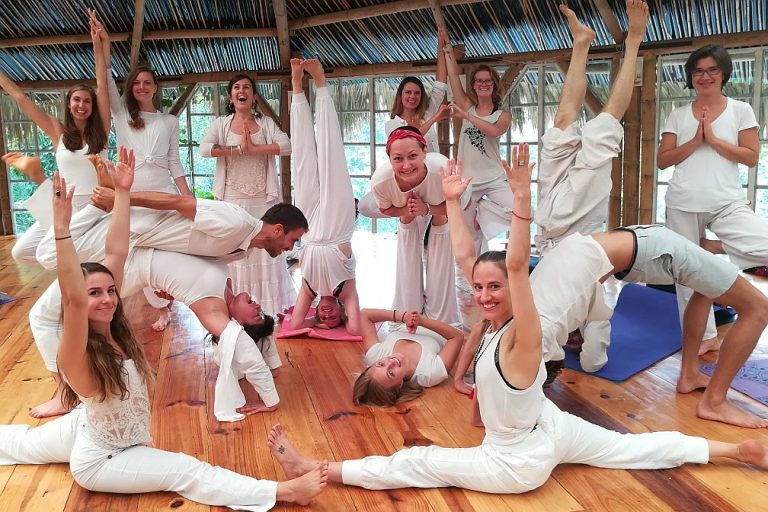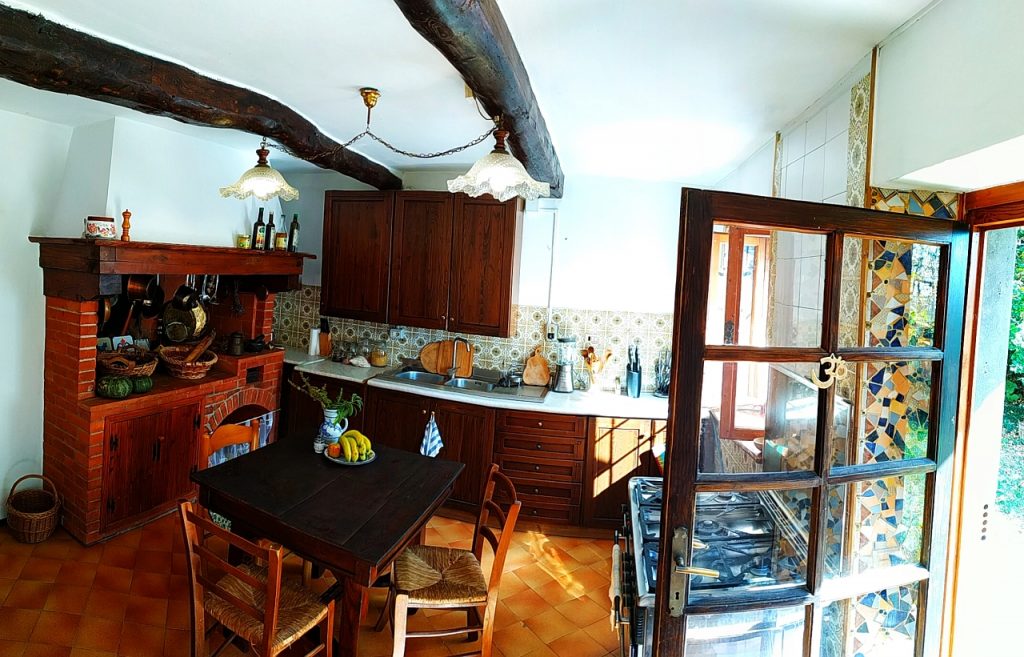 IMG_20181020_124621-1024x630
IMG_20181023_181639-1024x821
Love-Evolve-Awaken-YTT200-768x512
PANO_20181014_120116-1024x657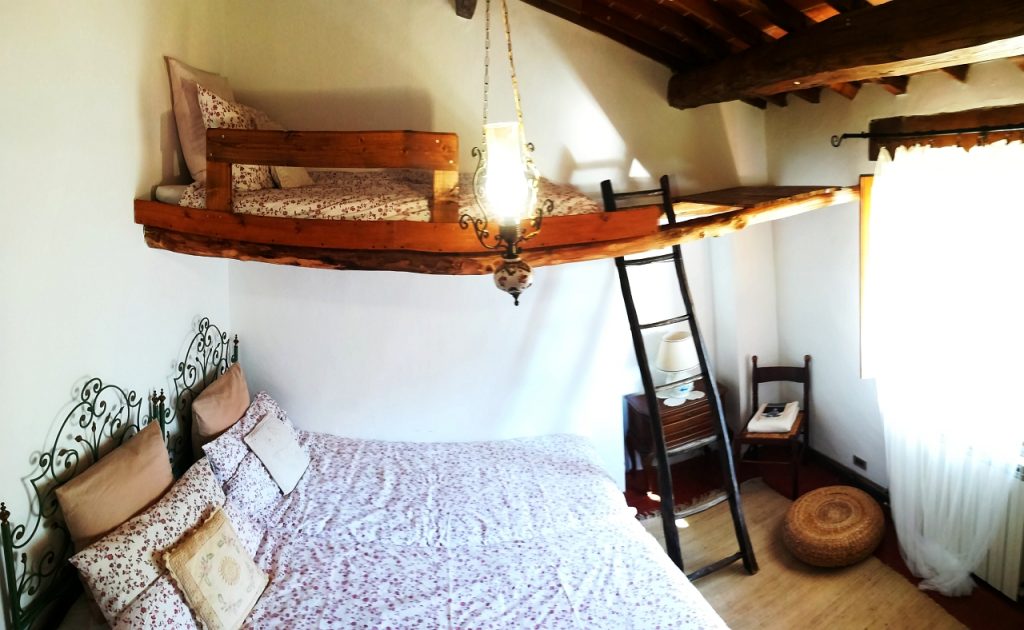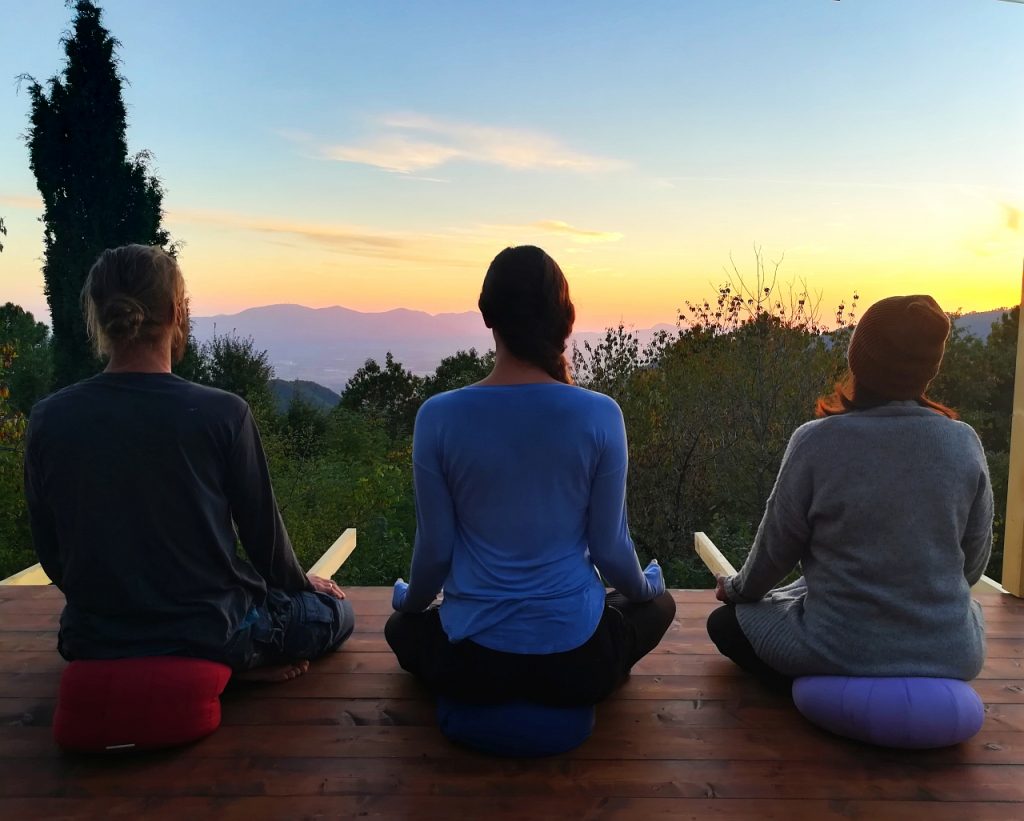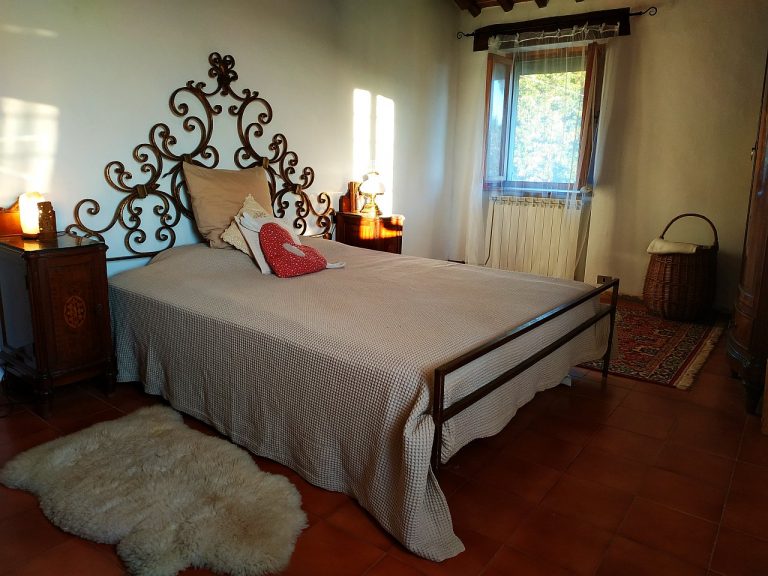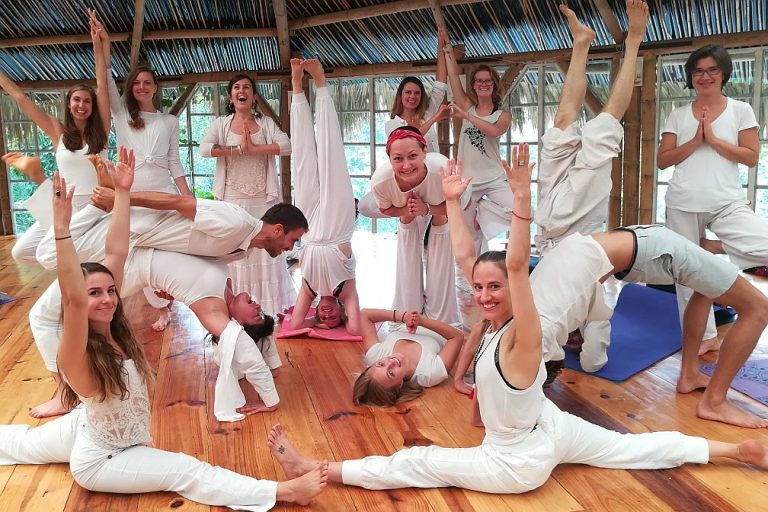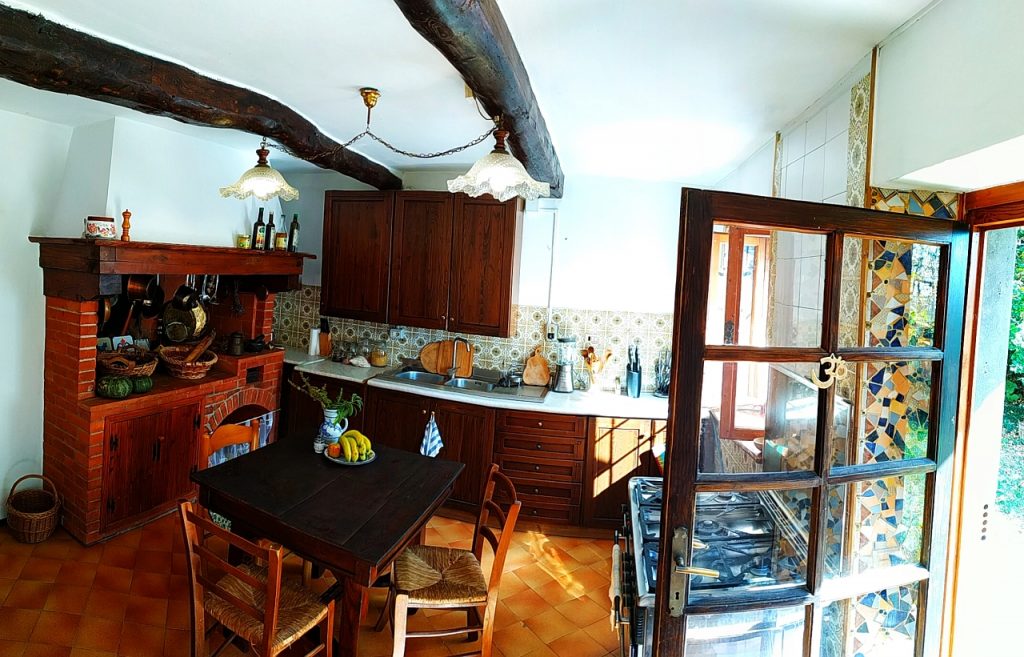 Get ready for an adventure a la Under the Tuscan Sun. The Love-Evolve-Awaken teacher training program offers top-notch training amidst picturesque Tuscan charm.
Program: The RYT-200 Hatha Yoga program includes 32 days of accommodation at a 200-year old Tuscan farmhouse. You'll actually experience over 250 hours of instruction and practice, and either a 4-day silent Hridaya meditation retreat or a 4-day Bhakti module.

What We Love: Love-Evolve-Awaken has deep roots in not only teaching yoga, but fostering love, completeness, and presence to make you the most compassionate and well-rounded teacher you can be. The location is also another big win; the retreat is an hour's distance from Florence, Pisa, and even skiing.
Cost: 2999 EUR
Address: Lucca, Tuscany, Italy. Address and/or pick-up available upon booking.
Your New Yoga Journey Begins in Europe
Will 2020 be the year you finally take on a yoga teacher training program? A YTT program not only helps you become a respected and knowledgeable teacher, but it also helps you forge a better and more connected understanding of yoga and its principals. A yoga teacher training program is the next step to make yoga more than just a hobby – make it your lifestyle.
Europe has dozens of amazing yoga teacher training opportunities available in a wide range of locations and environments. From island breaks to city stays to simple natural living, the choice is yours. Make Europe the home for your big step into yoga teaching!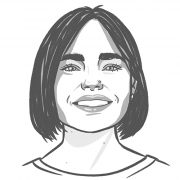 Jacqueline Roberts
Paving the way for yogic living in Nebraska, Jacqueline Roberts is adored by her students as a constant source of support and inspiration. A knack for writing allows her to share what she has learned with the world.