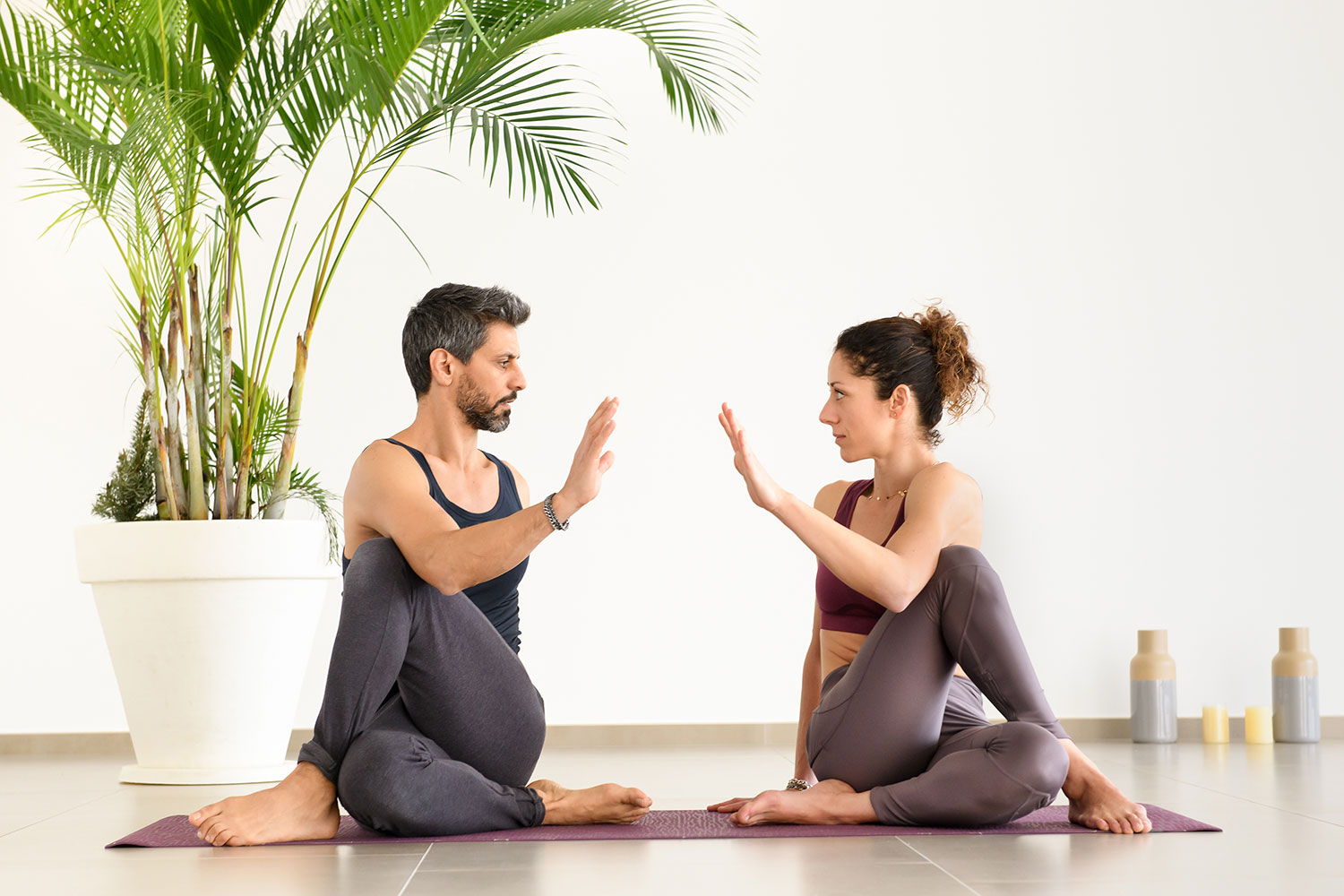 Immerse yourself in utter luxury at one of these world class yoga retreats. Each of these ten yoga retreats are handpicked for qualities that make them welcoming to couples. So pack your yoga mat, and take your love on the road for some well-earned rest and renewal.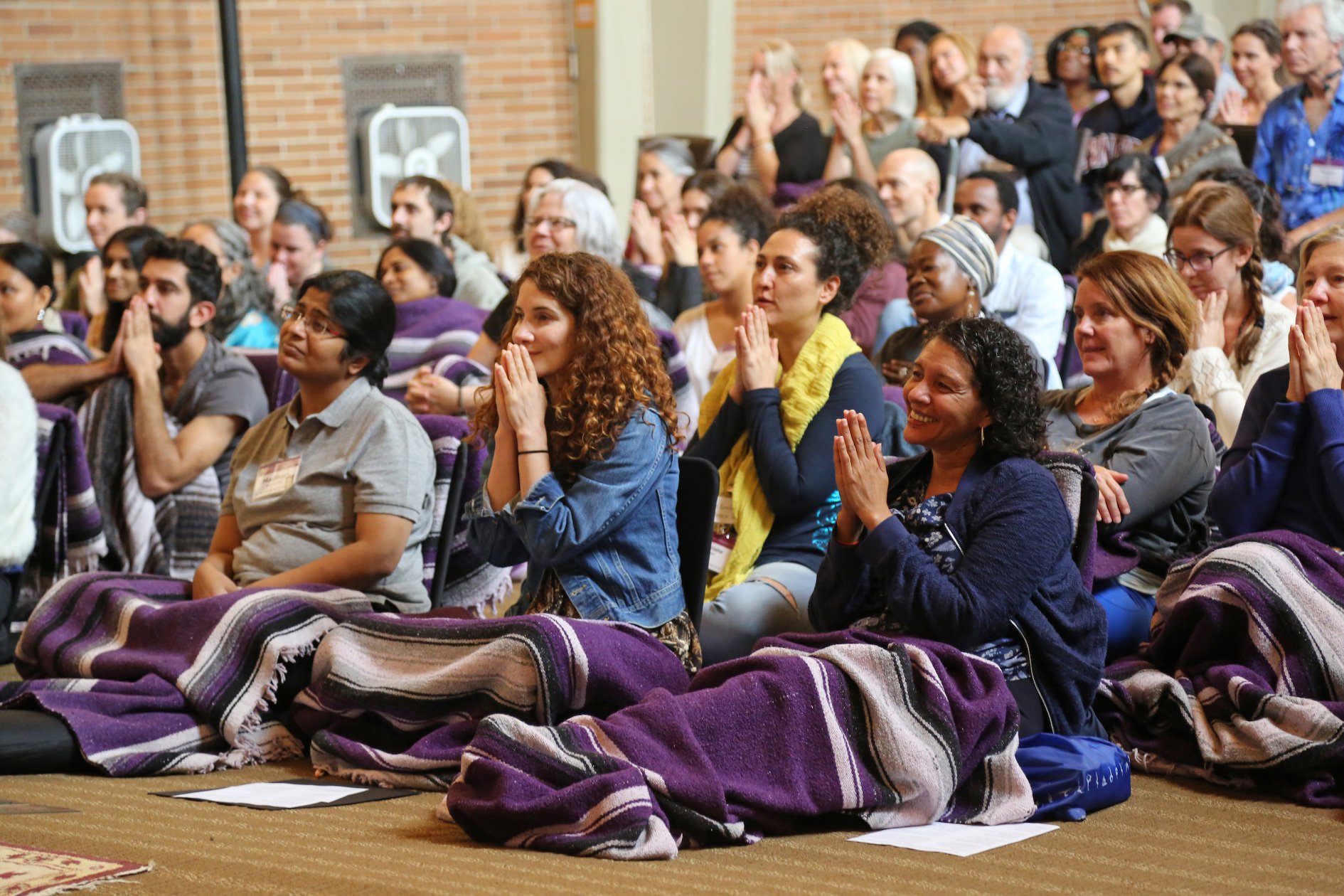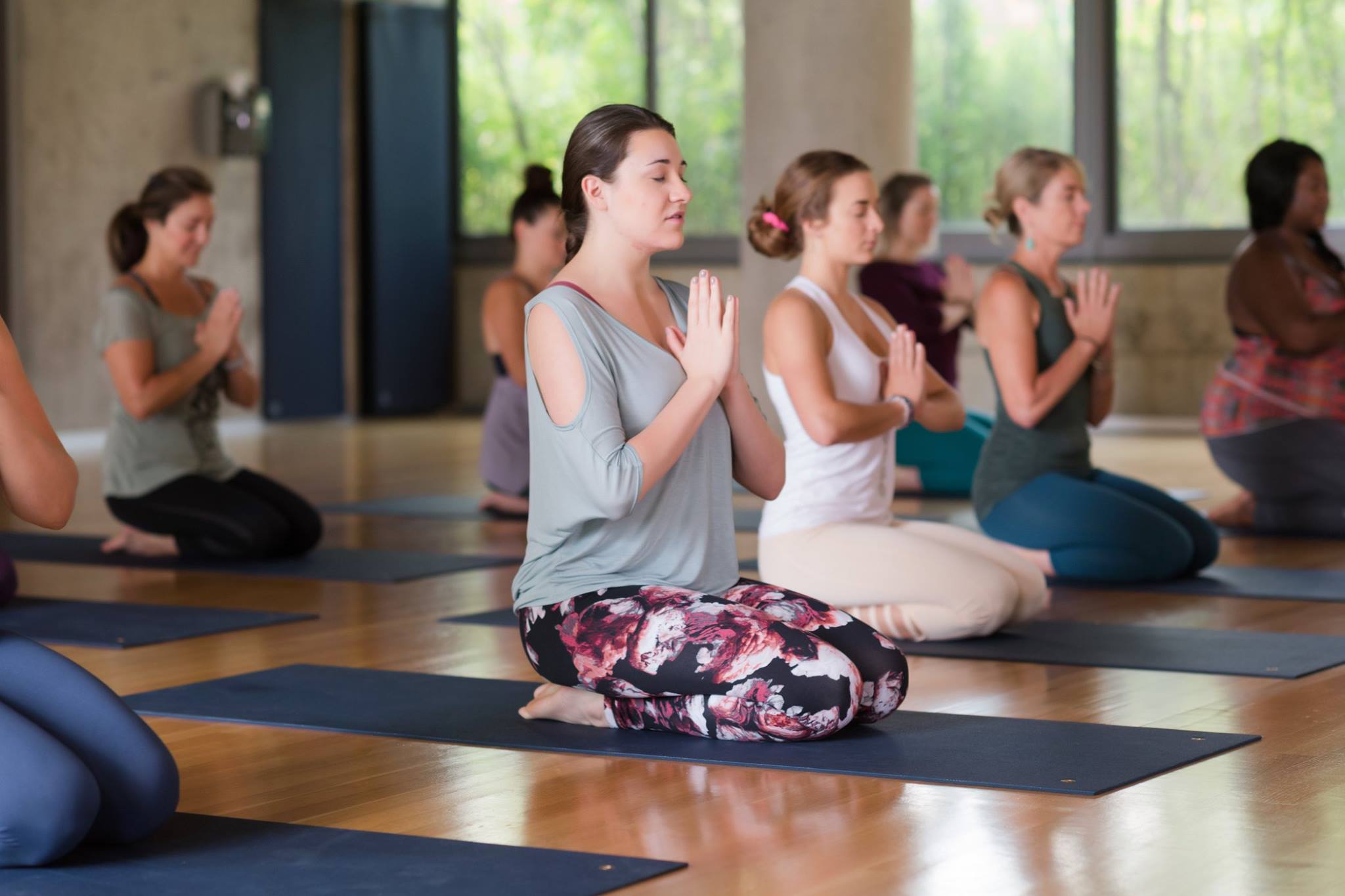 Private_Accommodations_Kripalu
41410732_2086495564734393_5016622535890960384_o
45627129_2163258647058084_6573518962028445696_o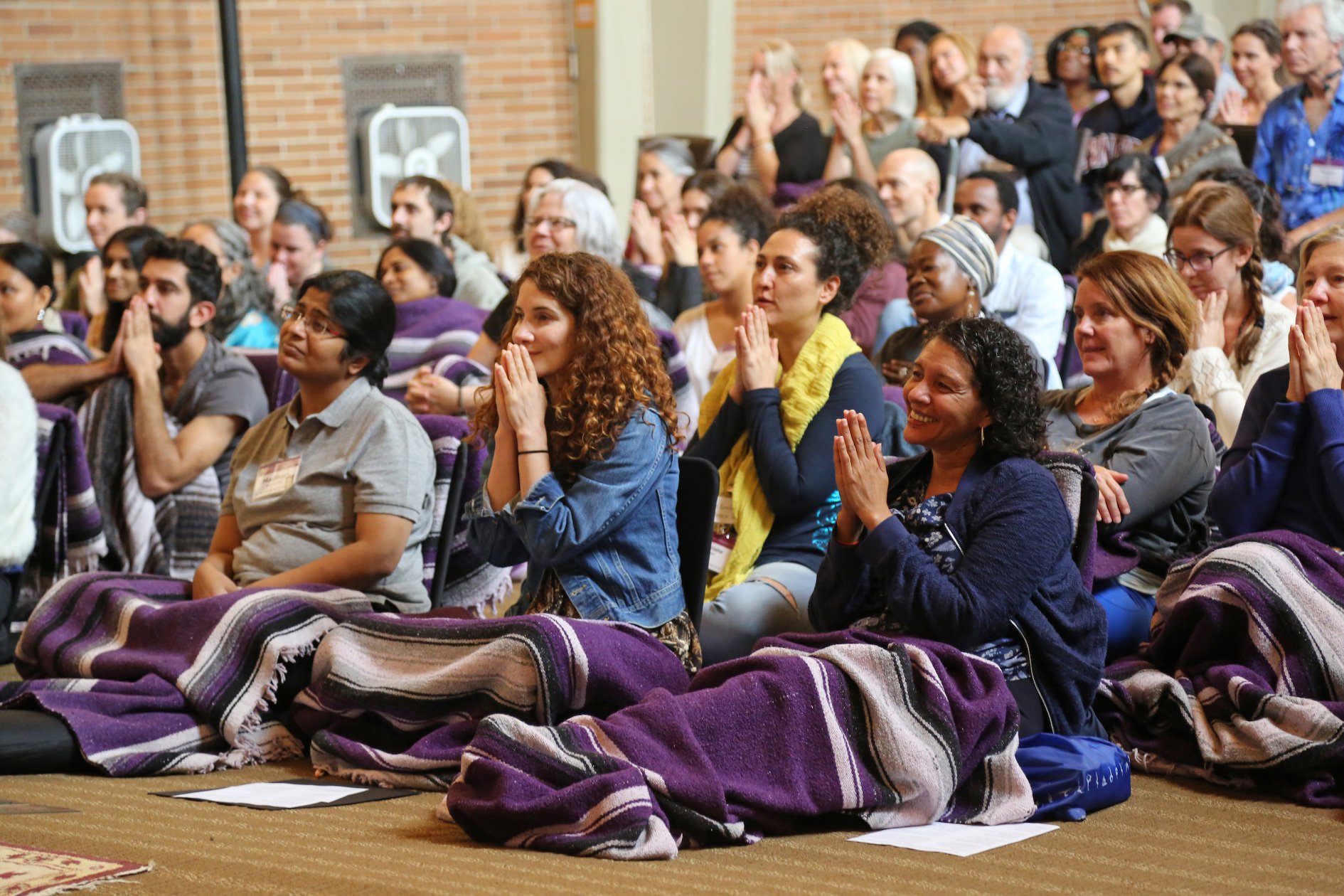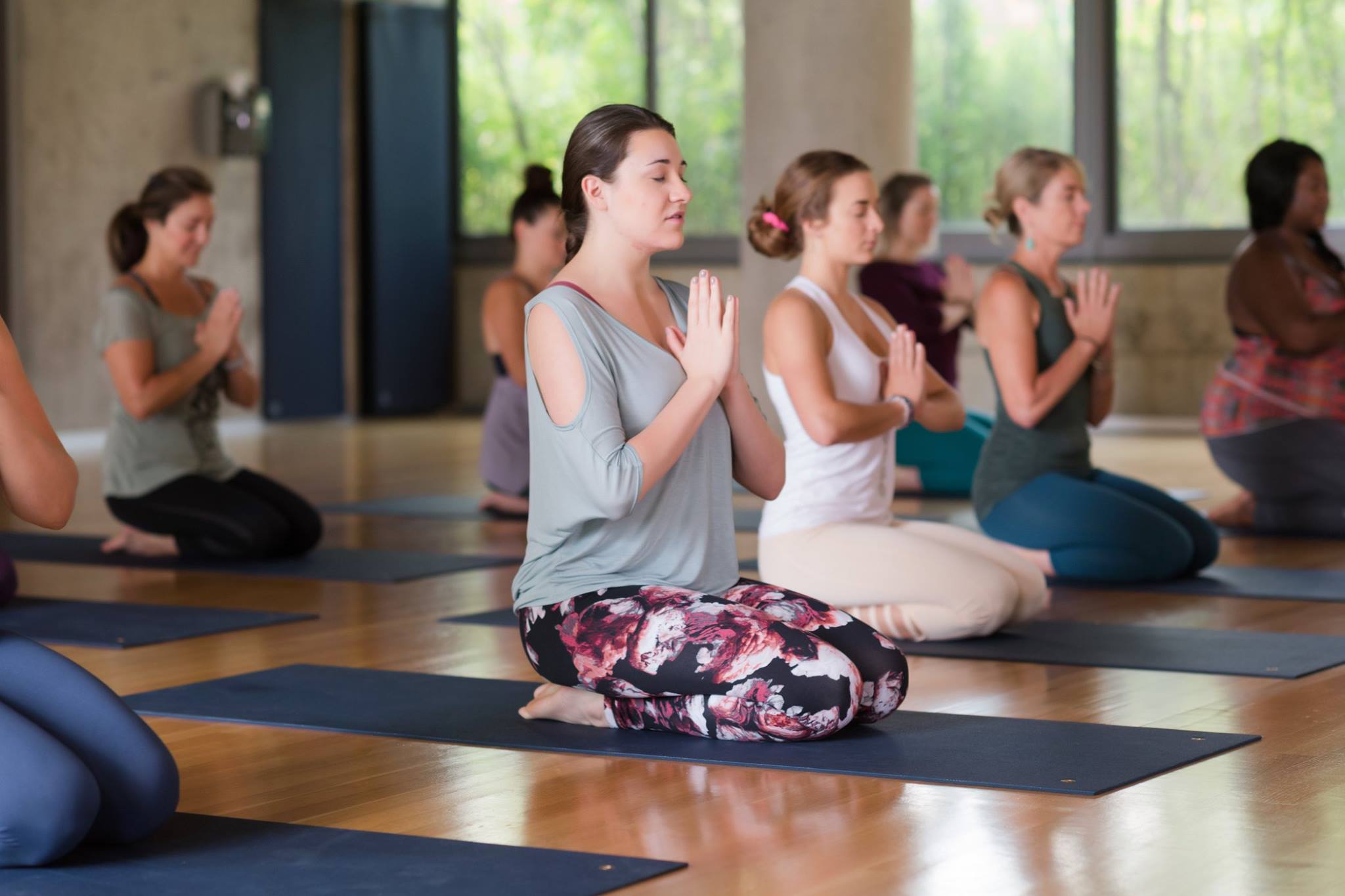 The Kripalu Center is famous within the United States, and the world, for its world class yoga retreats, teacher trainings, and educational workshops. Set on a vast 100 acre plot in the Berkshires, it is a luxurious getaway for the soul, heart, body, and brain. Featuring a wide range of offerings, Kripalu Center also offers a personalized couple's yoga retreat called Deepening Your Love.
Program: There are many yoga retreat program options at Kripalu Center, and couples are welcome to sign on to any that fits their interests and schedules. For the Deepening Your Love retreat, however, there is a specific focus on delving into your relationship through yoga. The retreat is suitable for beginner yogis, and includes a daily schedule of gentle yoga, YogaDance, counseling sessions, healthy meals, and options spa treatments.
What we like: The Deepening Your Love program was developed by the Feldmans, a husband and wife couple who work as a coach and marriage therapist respectively. The program was developed over 30 years and has helped thousands of couples reconnect.
Cost: Contact 866.200.5203 for payment details
Address: Kripalu Center for Yoga & Health, 57 Interlaken Road, Stockbridge, MA 01262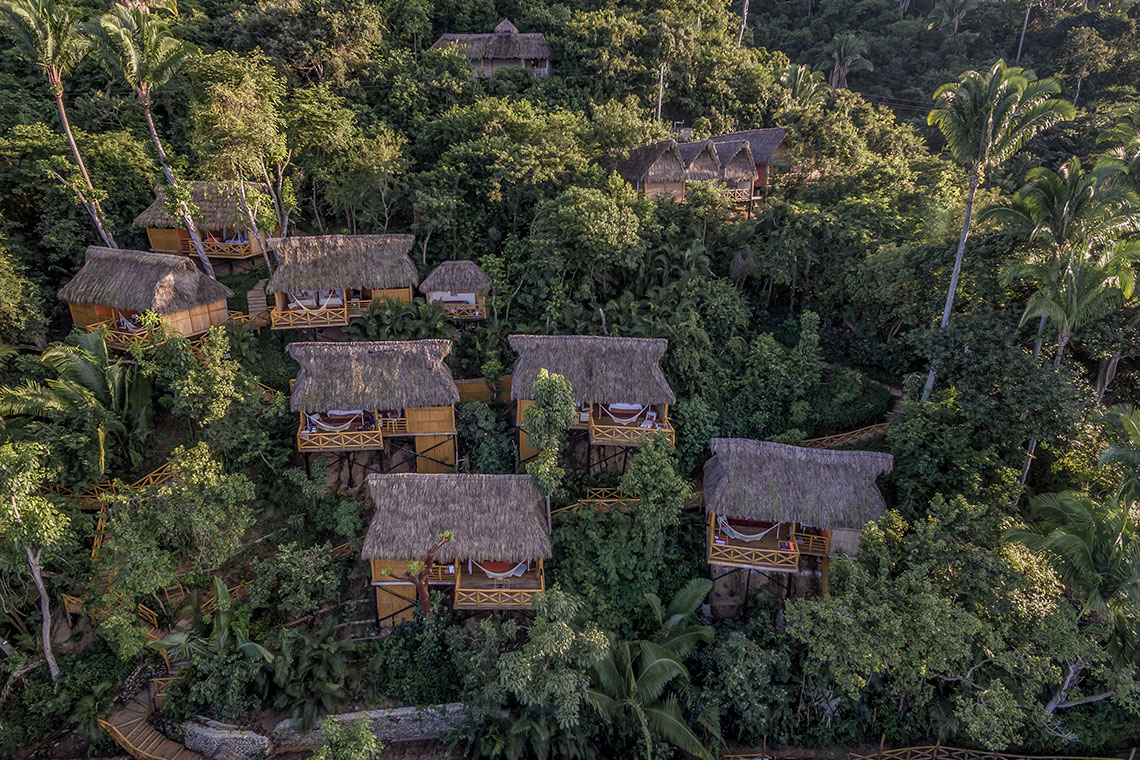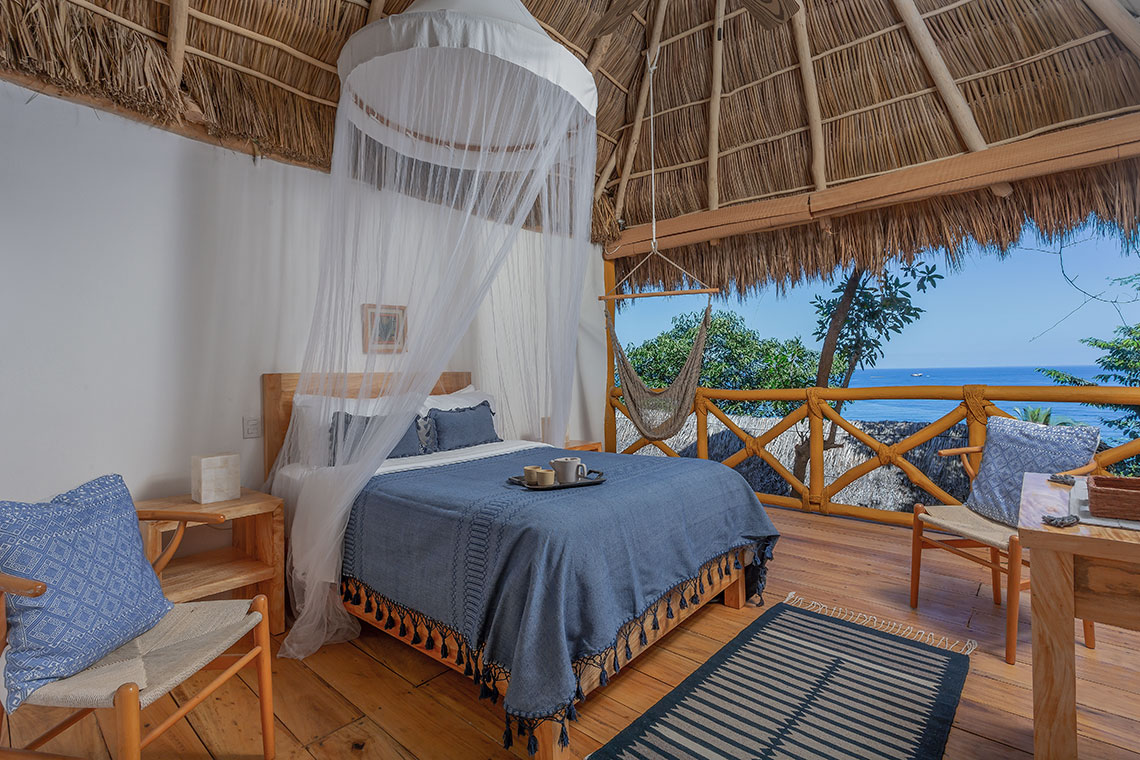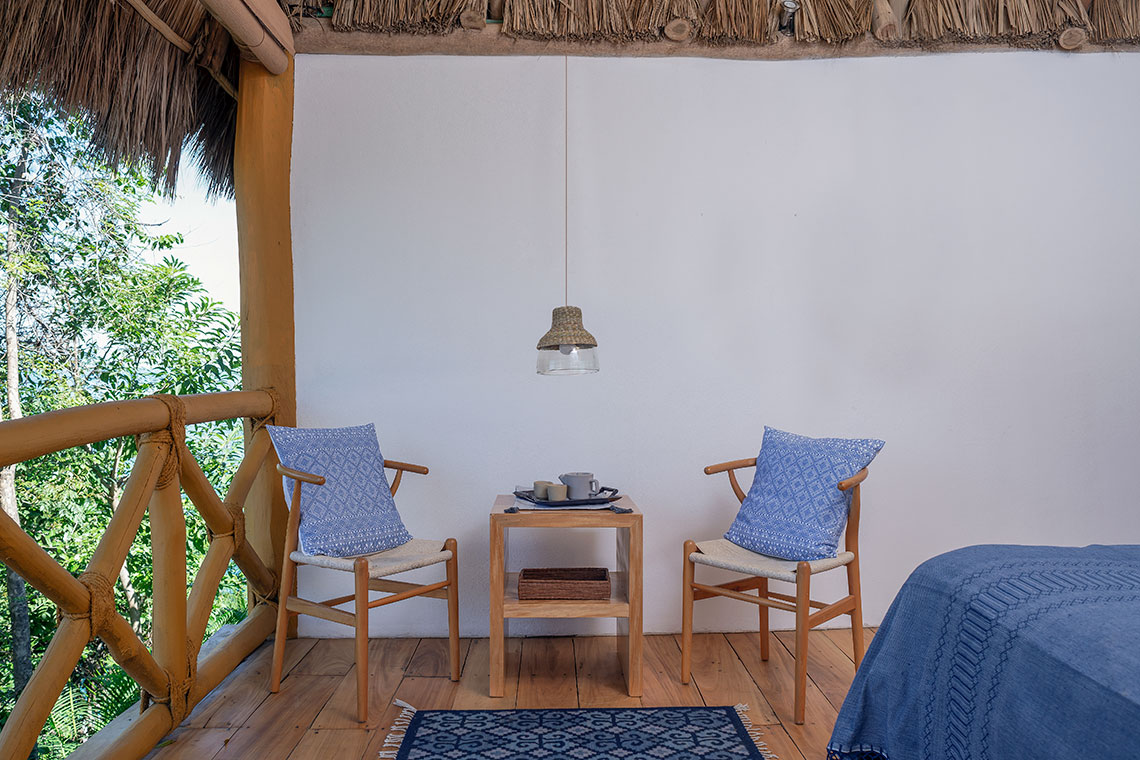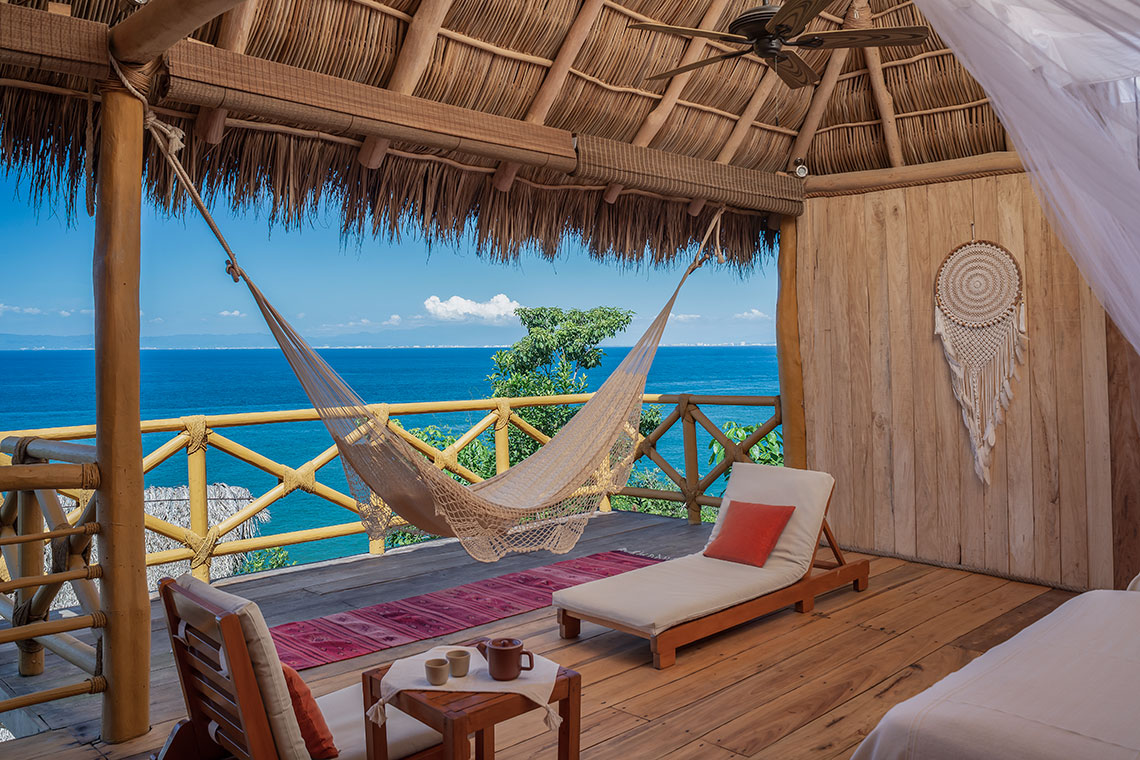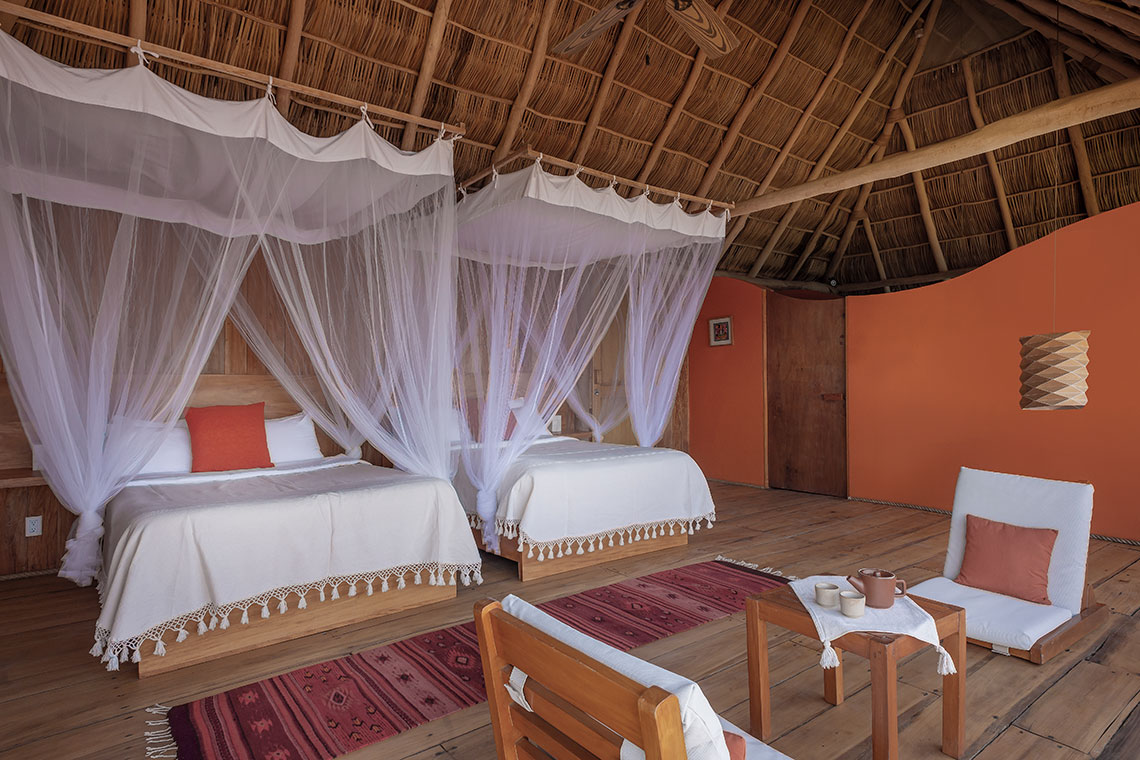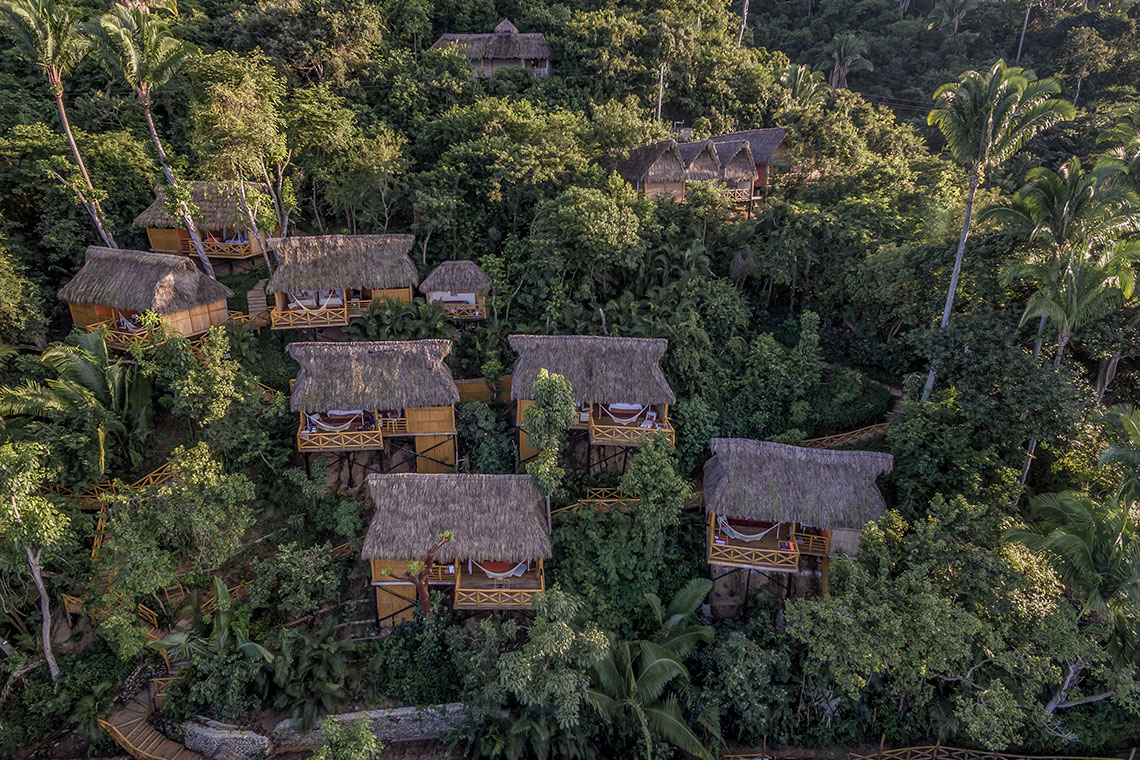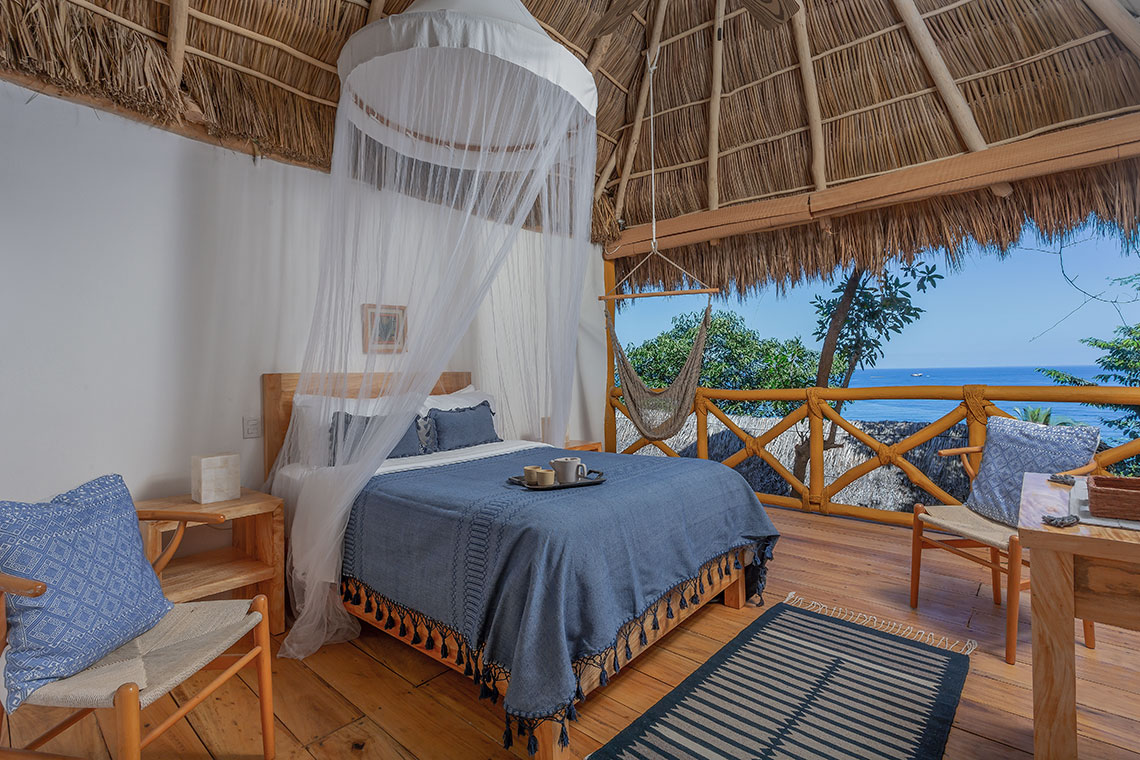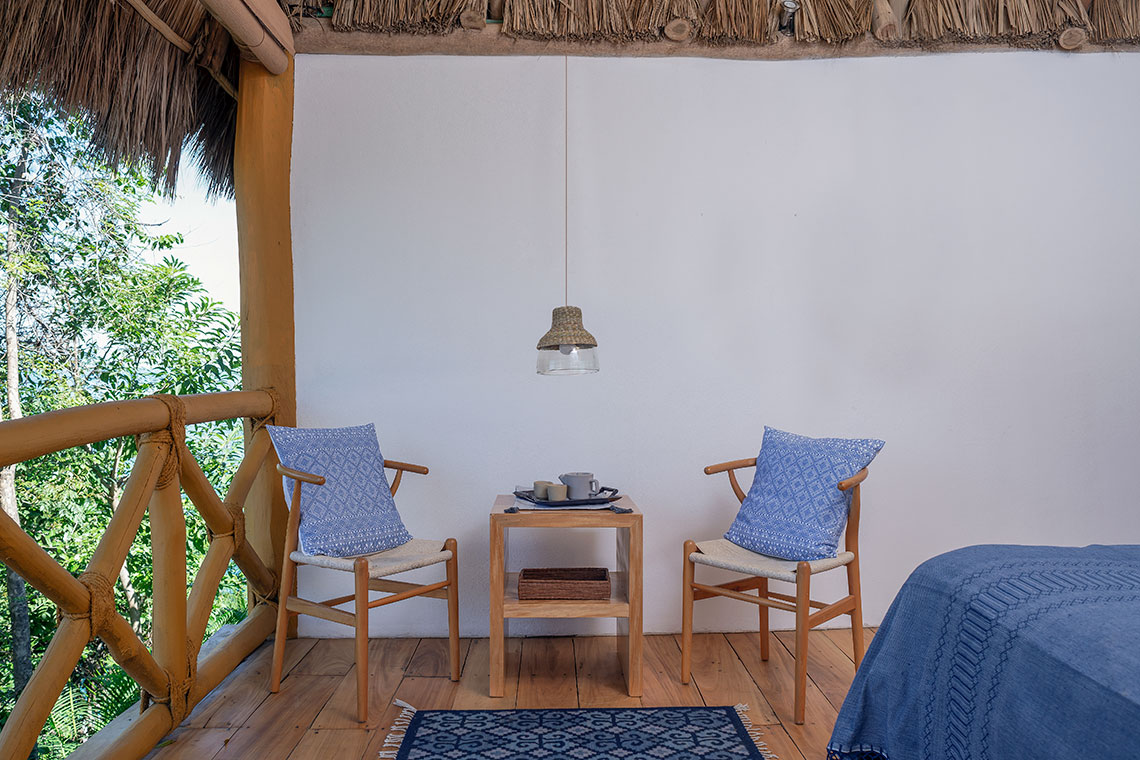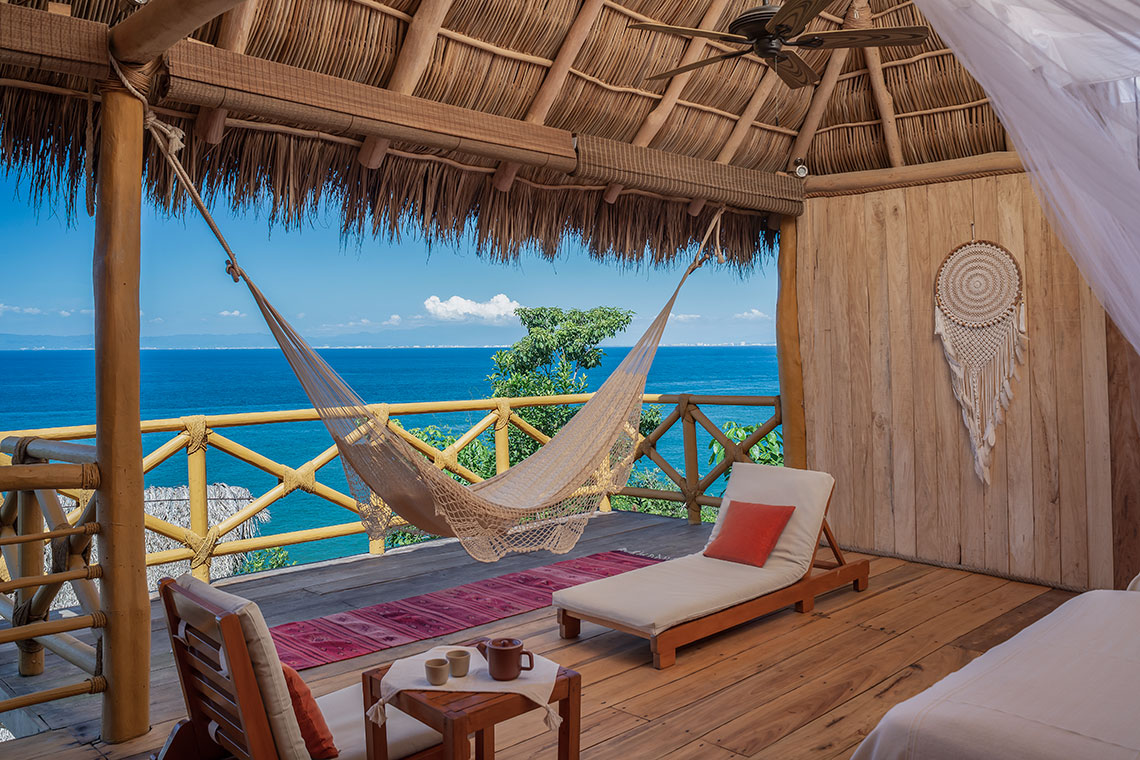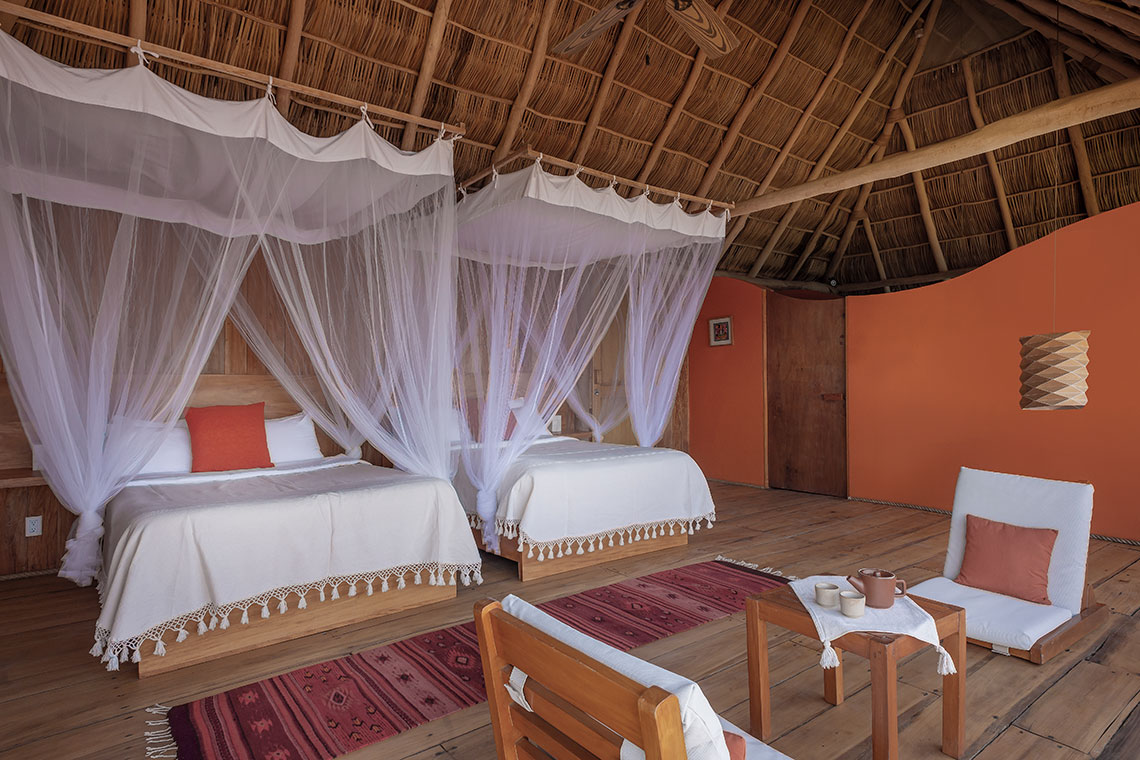 Entering Xinalani Yoga Retreat is like entering an oasis of health and wellness. This retreat is highly regarded as the top wellness retreat in all of Mexico. Tucked away along the Puerto Vallarta coast, you and your partner will enjoy seclusion surrounded by peaceful jungle and endless beachfront.
Program: Choose from endless options of themed yoga retreats at Xinalani. Alternatively, book a luxurious casita or cabana and design your own retreat. Fill your days with yoga classes – offered in the indoor studio or stunning outdoor pagoda. Get adventurous and try hiking, waterfalls, or paddle boarding. Guests are also treated to a full menu of local, organic foods.
What we like: The careful, eco-chic design of Xinalai does not go unnoticed. You and your partner will enjoy accommodation that is at once luxurious and authentically complementing the natural surroundings. Each room is furnished by local artisans and feature open, airy vibes and views. For an upgade, opt for the romantic beachside casita, which comes with a private sea facing plunge pool.
Cost: Prices vary based on retreat chosen, contact [email protected] for individual pricing.
Address: Playa Xinalani, Quimixto Puerto Vallarta South Shore, 48399 Jalisc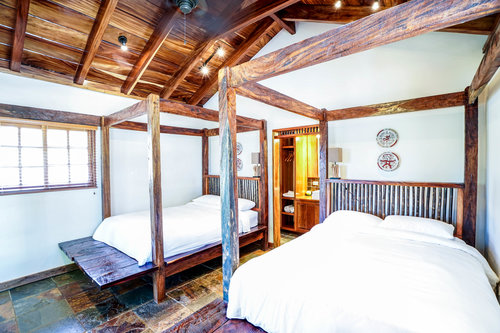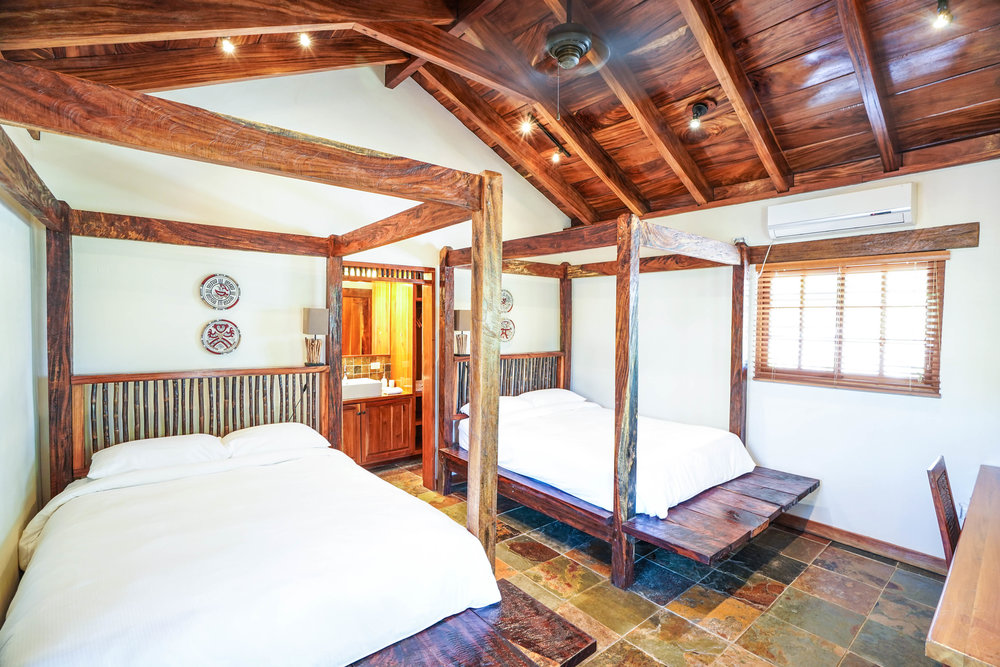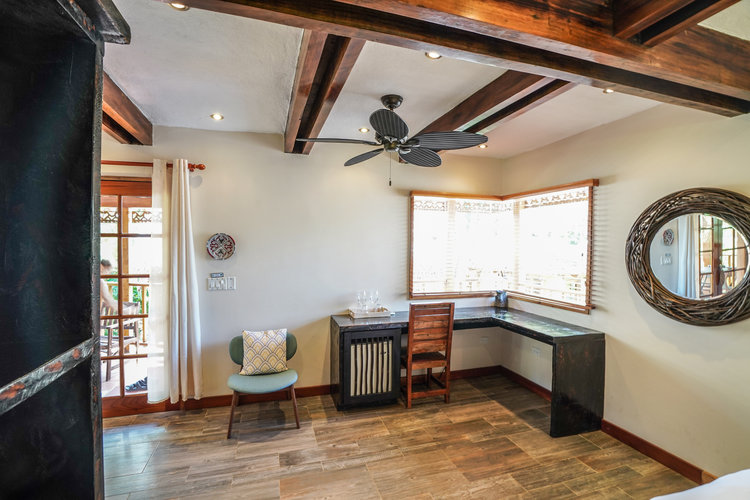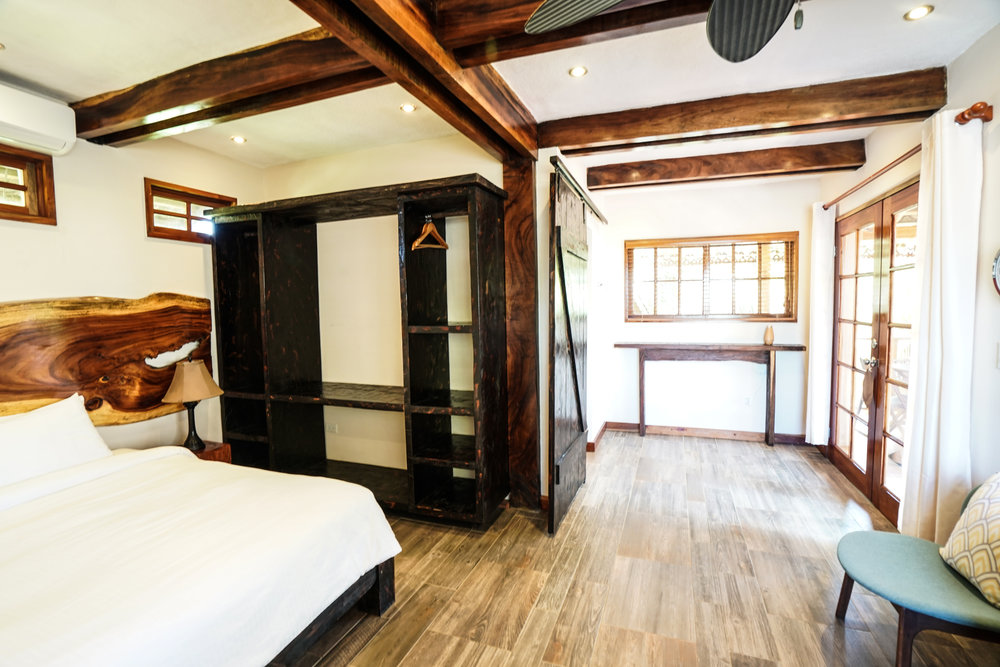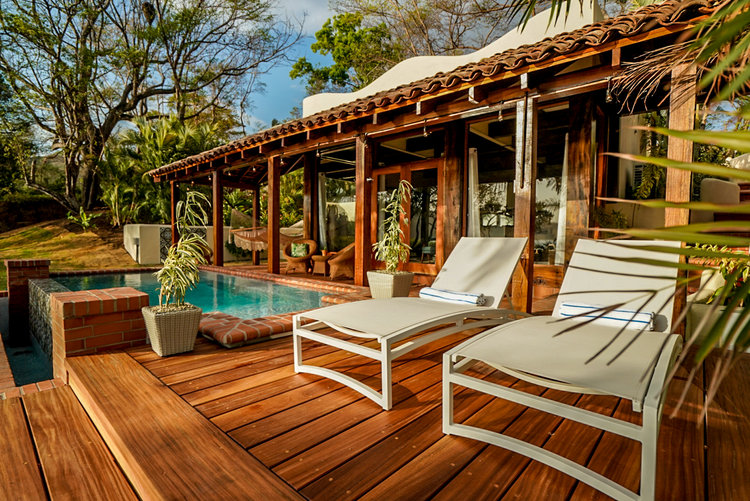 Sansara_Resort_Cabana_CedroEspino_Lowres-3
Sansara_Resort_Cabana_CedroEspino_Lowres-4
Sansara_Resort_Cabana_RioGrande_Lowres-6
Sansara_Resort_Cabana_RioGrande_Lowres-7
Sansara_Resort_Cambutal_CASA+OM-33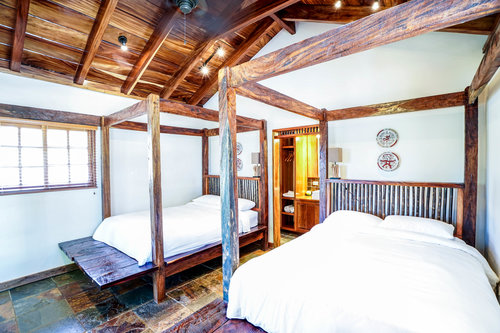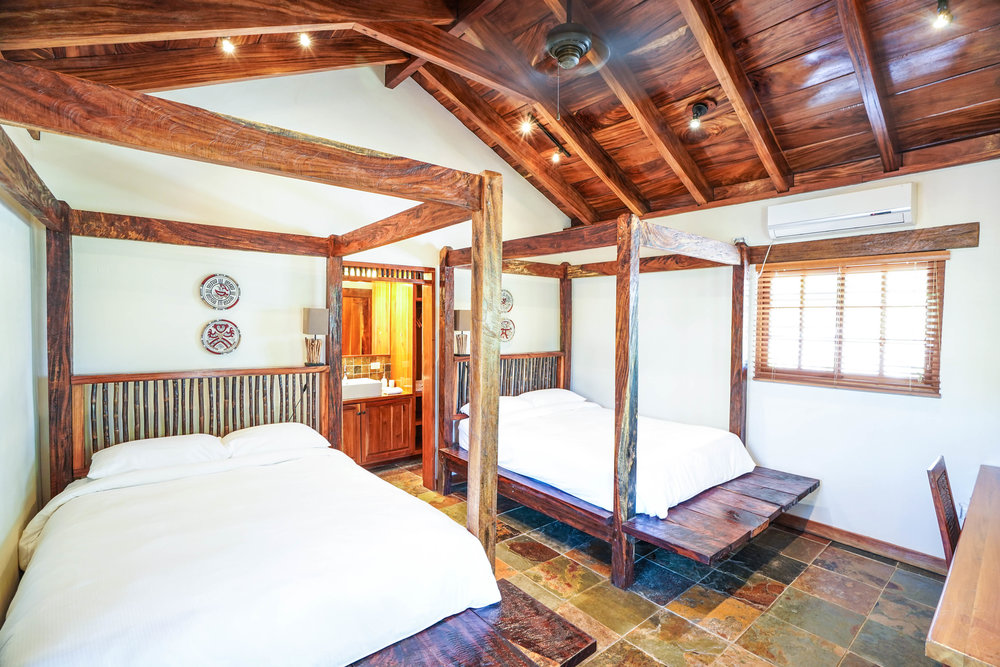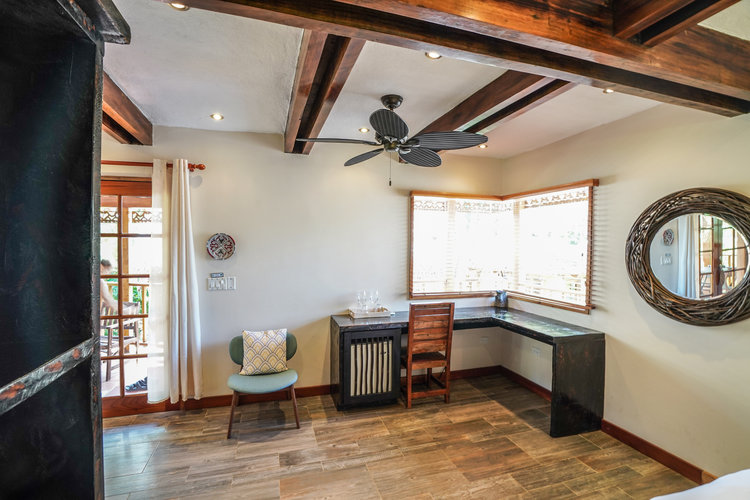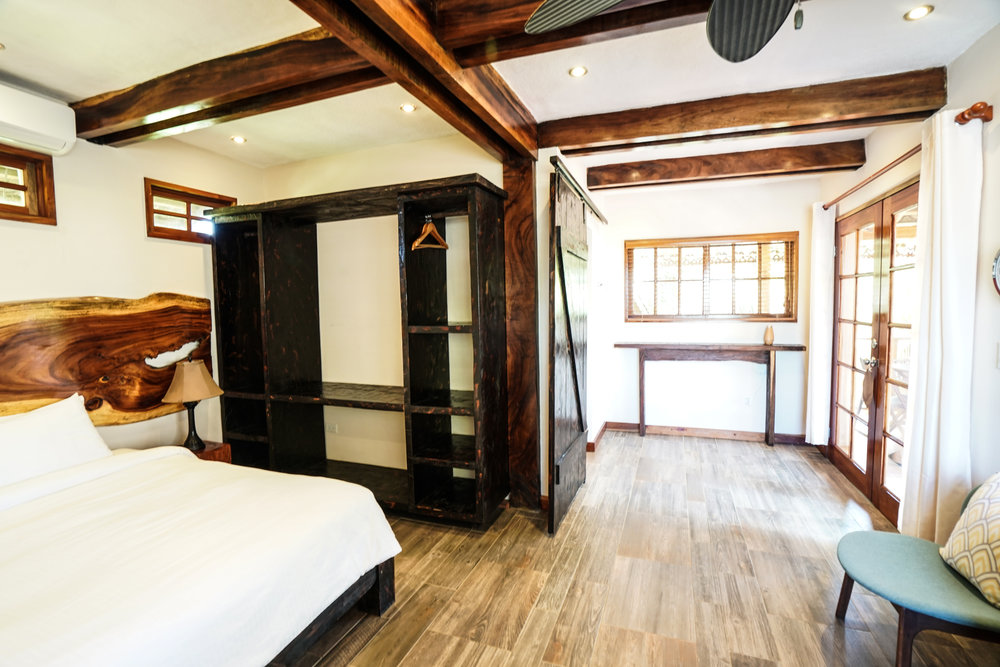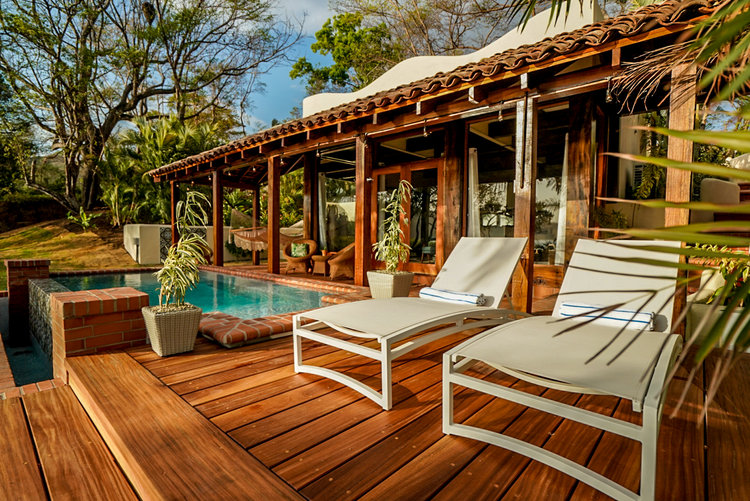 Welcome to a tropical paradise, otherwise known as Sansara Resort in Panama. Set on the Azuero Peninsula, couples can check into a haven filled with dreamy cabanas, warm swimming pools, and azure waters begging to be surfed. Sansara Resort is unique as an upscale yoga and surf retreat, where adventure mixes with luxury.
Program: Unlike many luxury retreats that are operated by large corporations, Sansara Resort is the product of one couple's love story. Canadian husband and wife duo Janel and Michael Phillips started Sansara as a passion project to bring people together through yoga. Various group, themed retreats are offered throughout the year. Each retreat aims to connect people to one another.
What we like: You can be assured that your stay at Sansara Resort, while romantic and luxurious, is also a force for good. Local goods, crafts, furnishings, and produce are used at the retreat. A portion of proceeds are also contributed to the Turtle Awareness Program, and other local charities that promote ecological stewardship.
Cost: Cost varies depending on retreat chosen
Address: Sansara Surf and Yoga Resort, Cambutal, Panama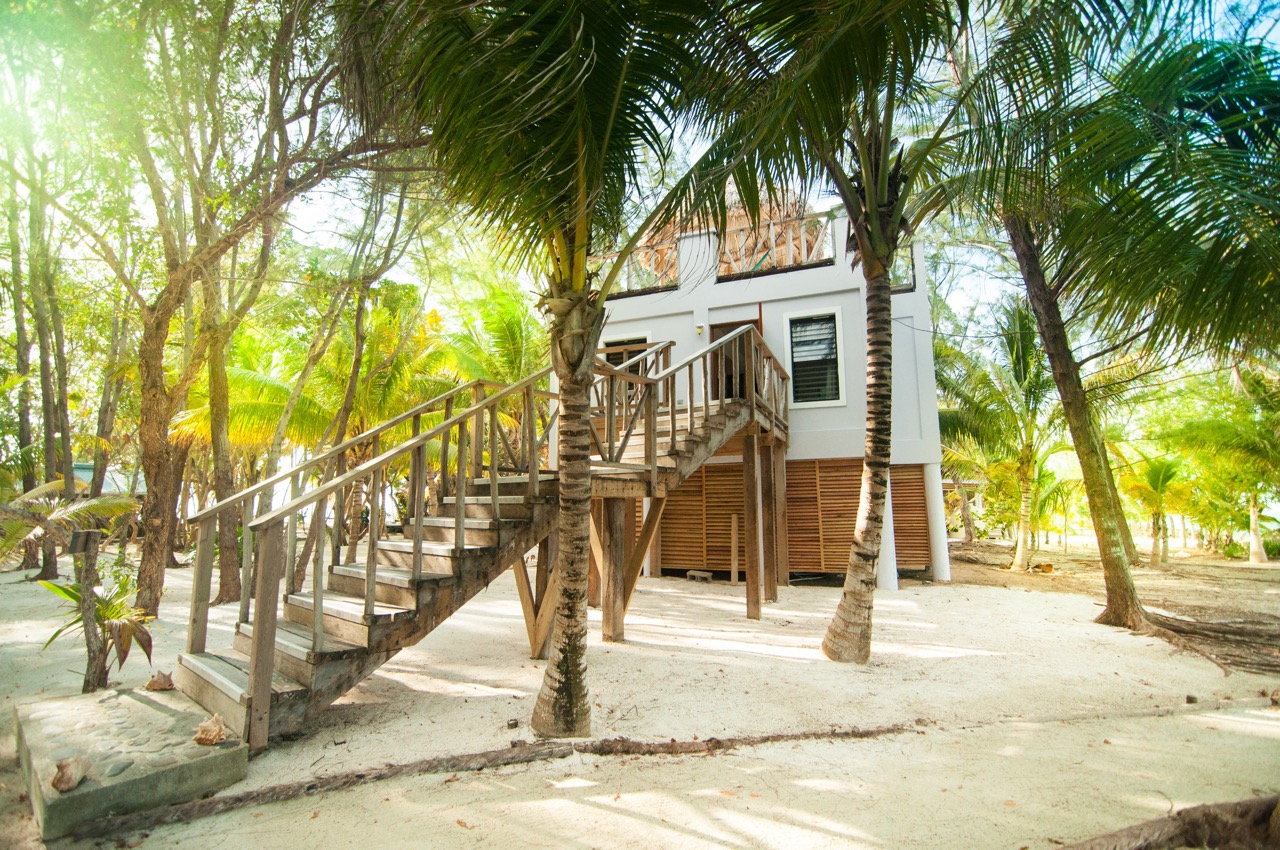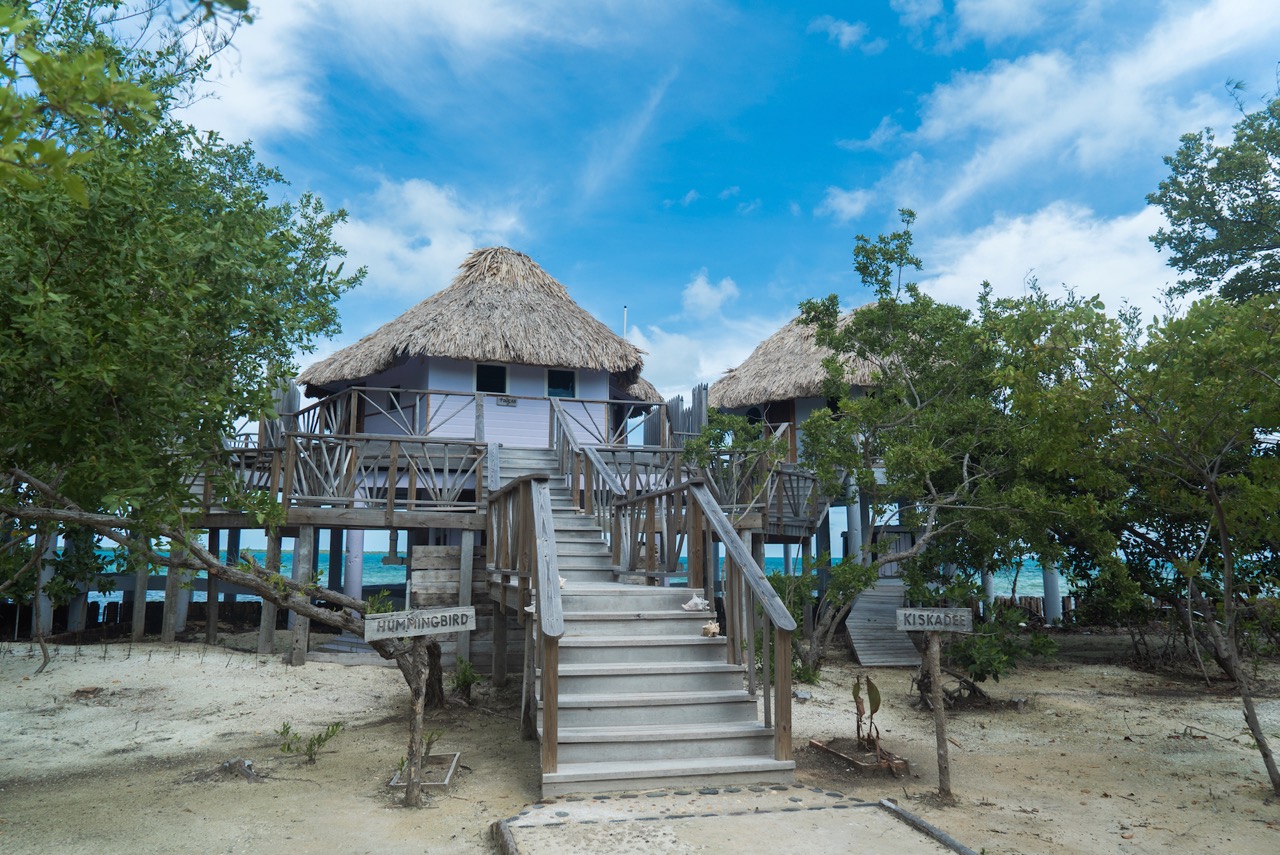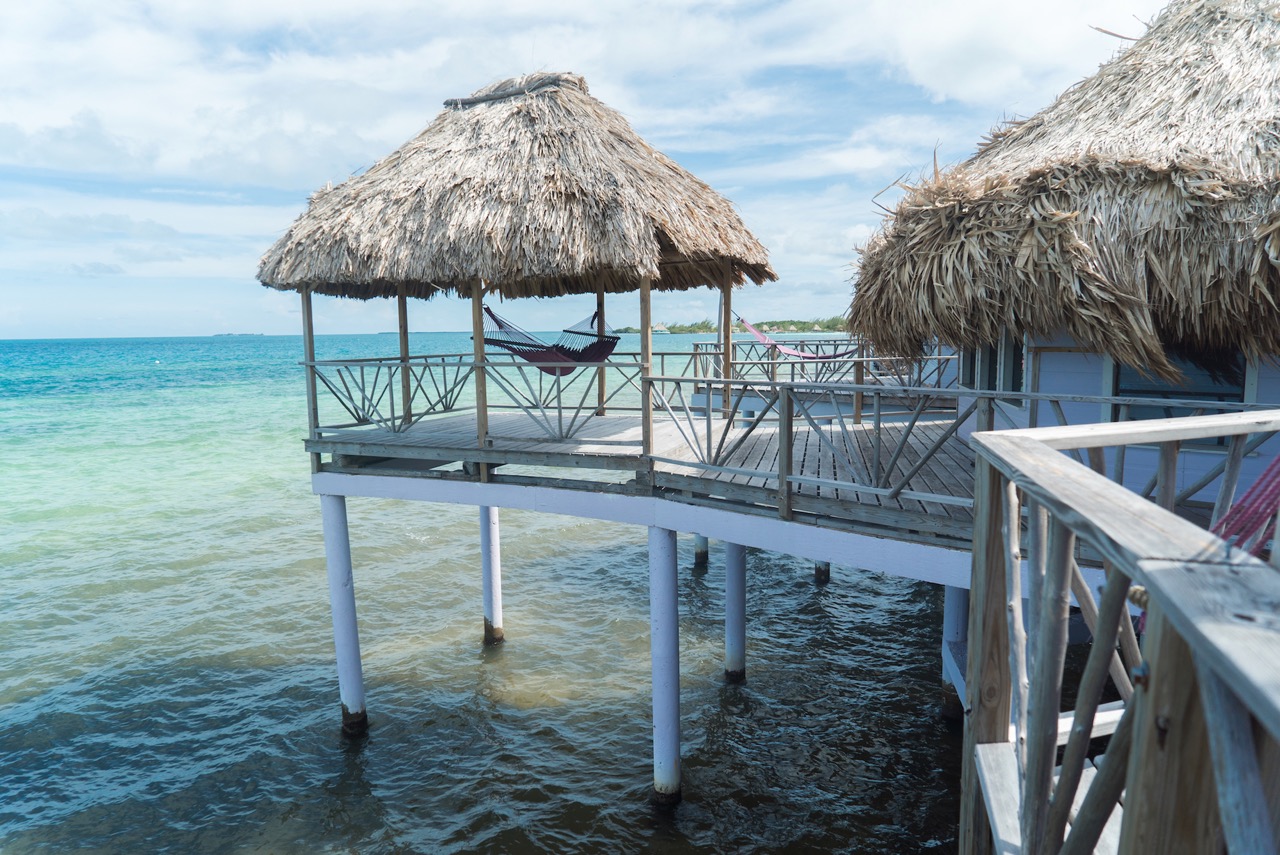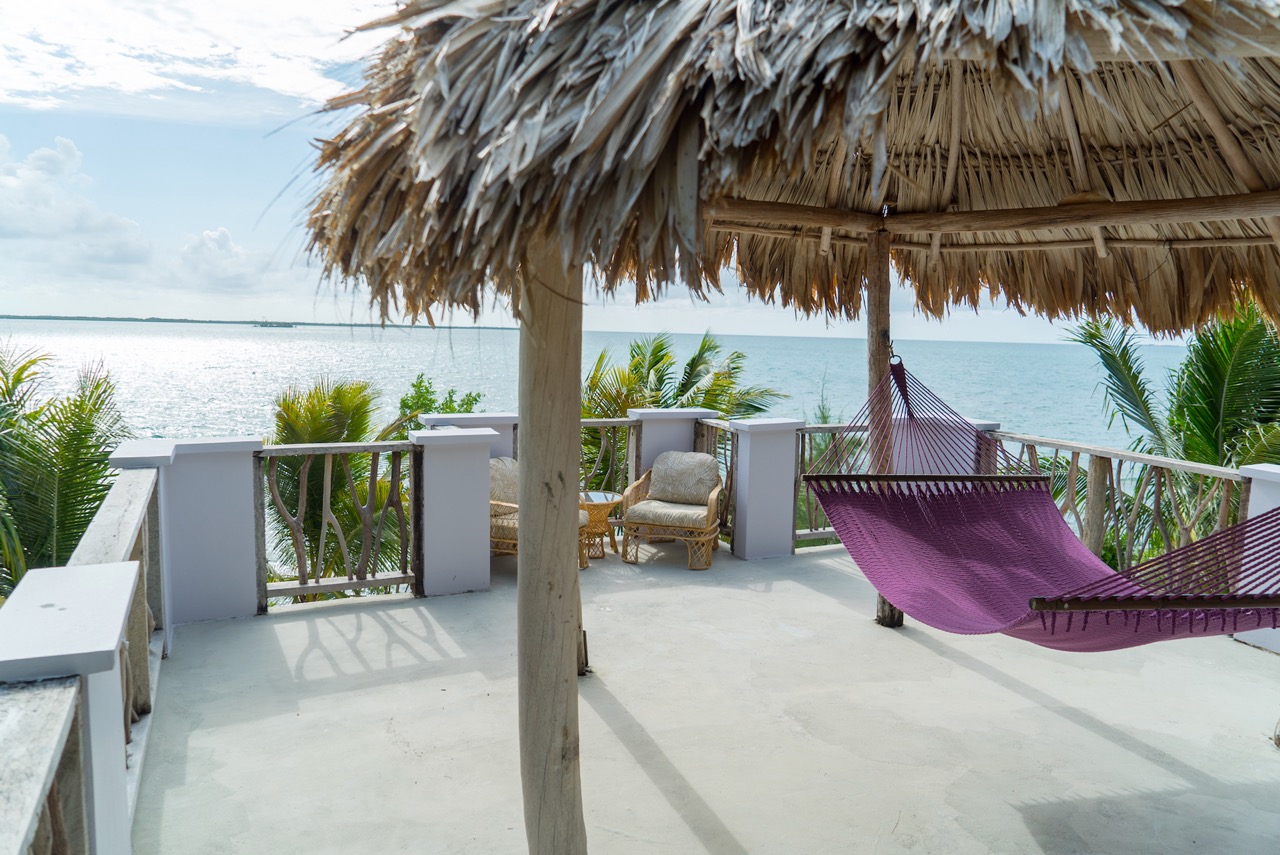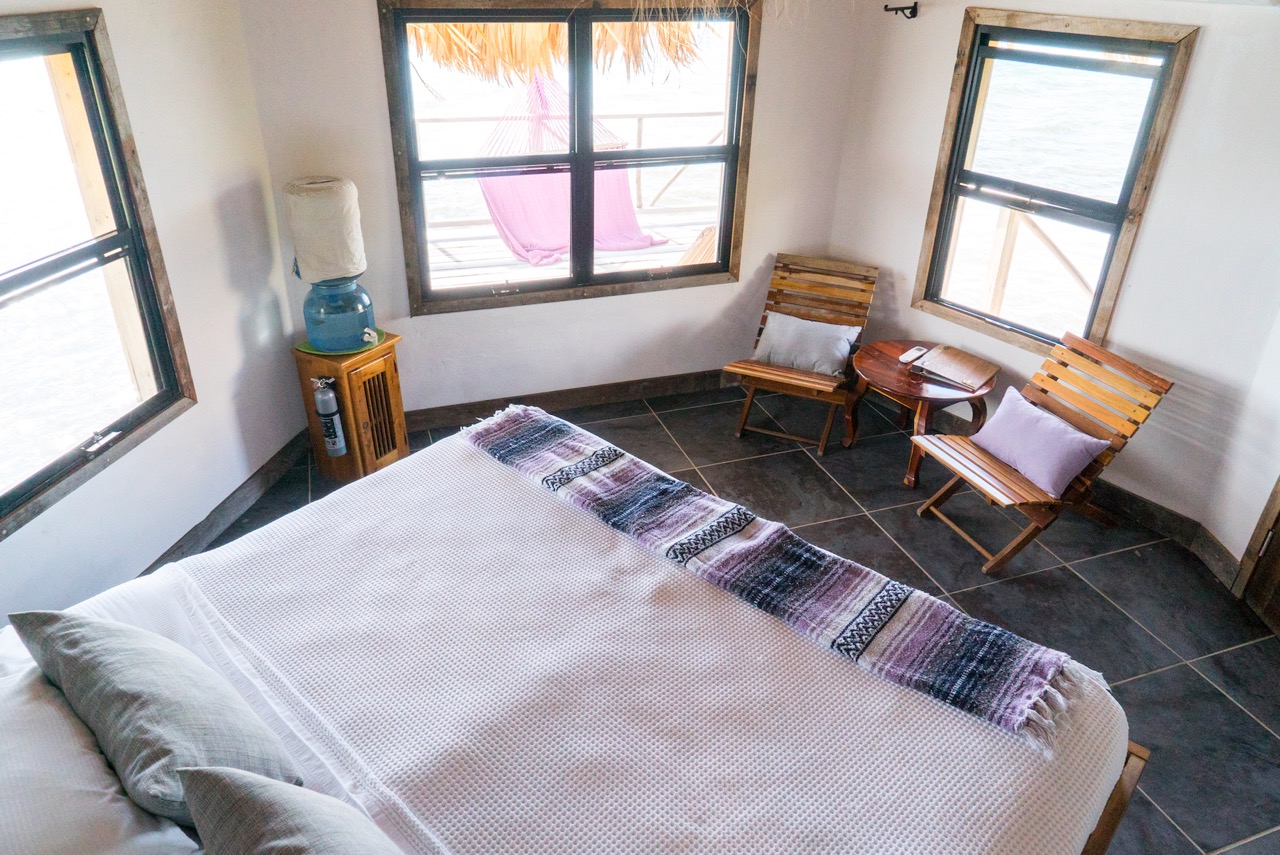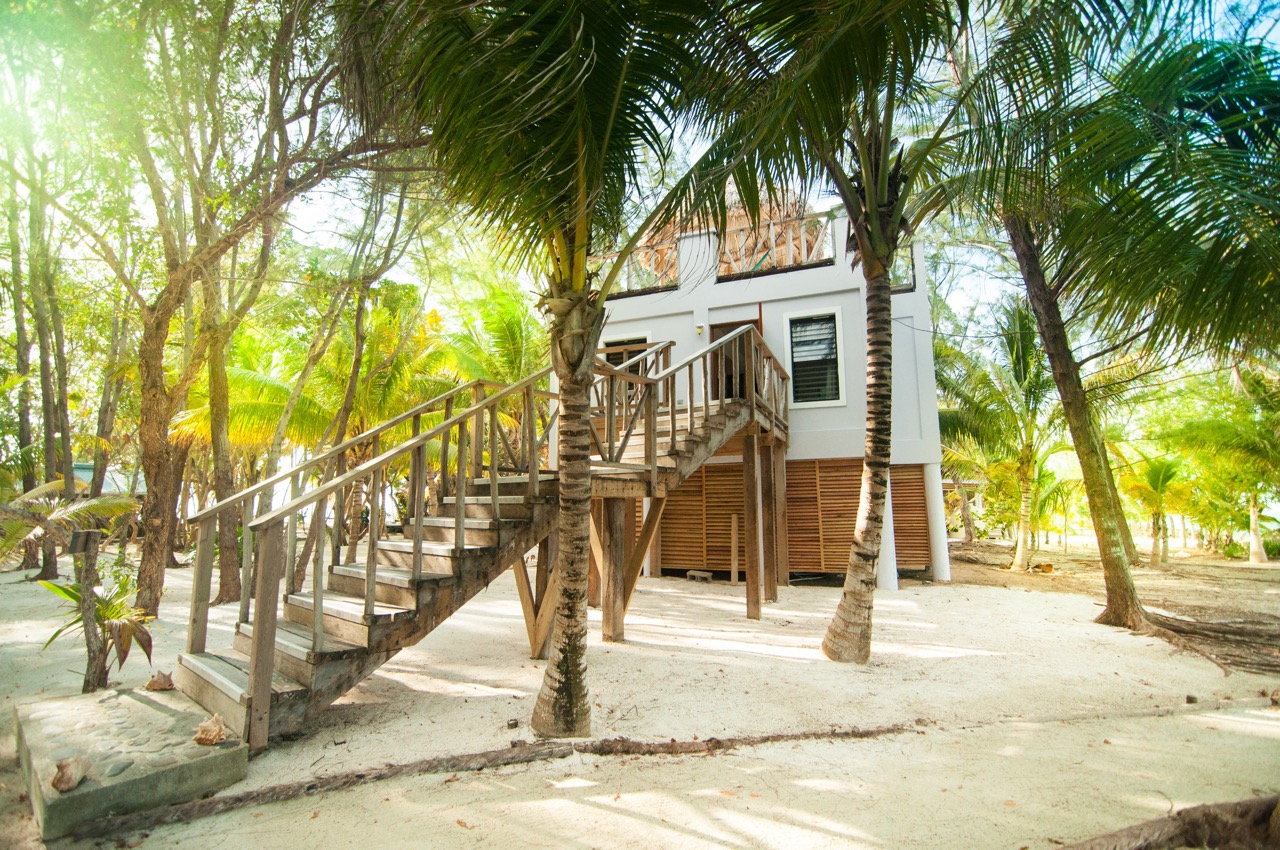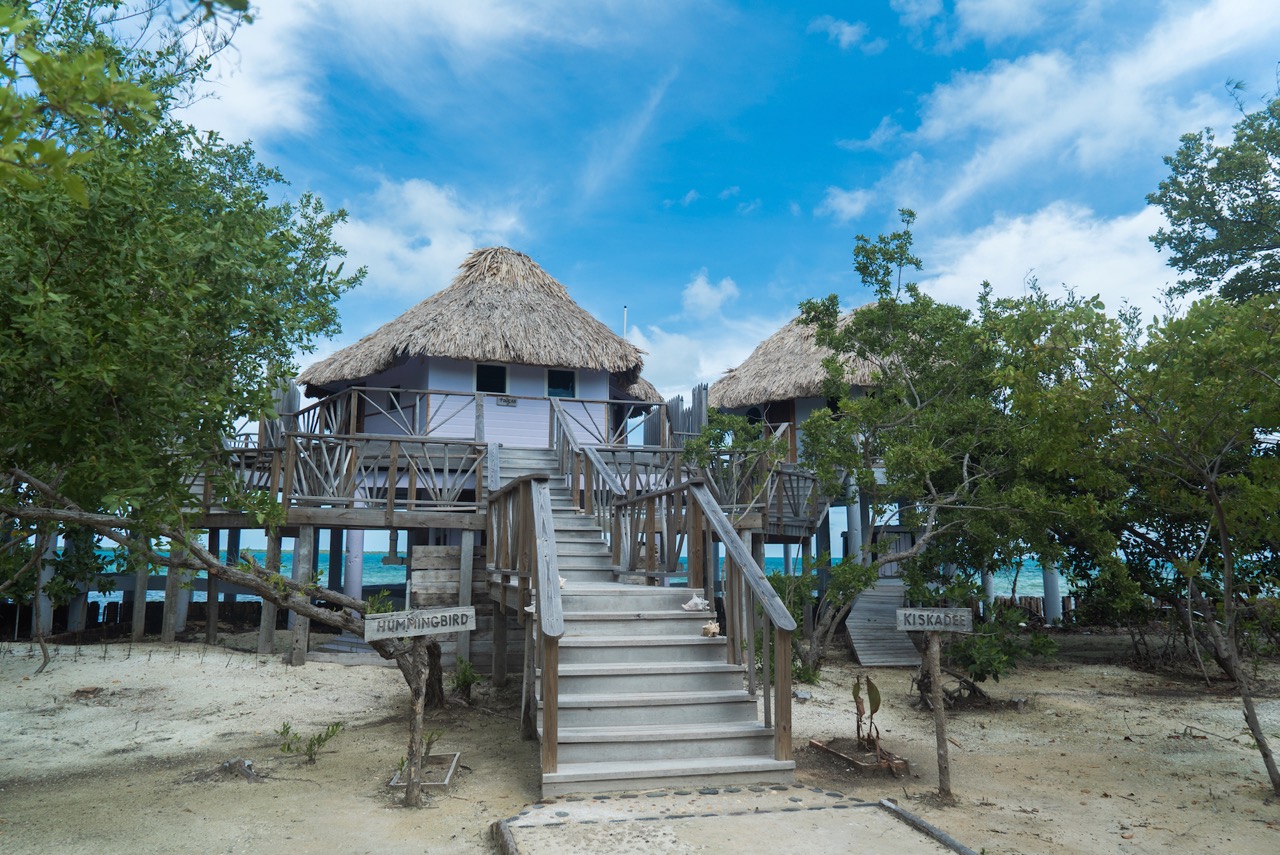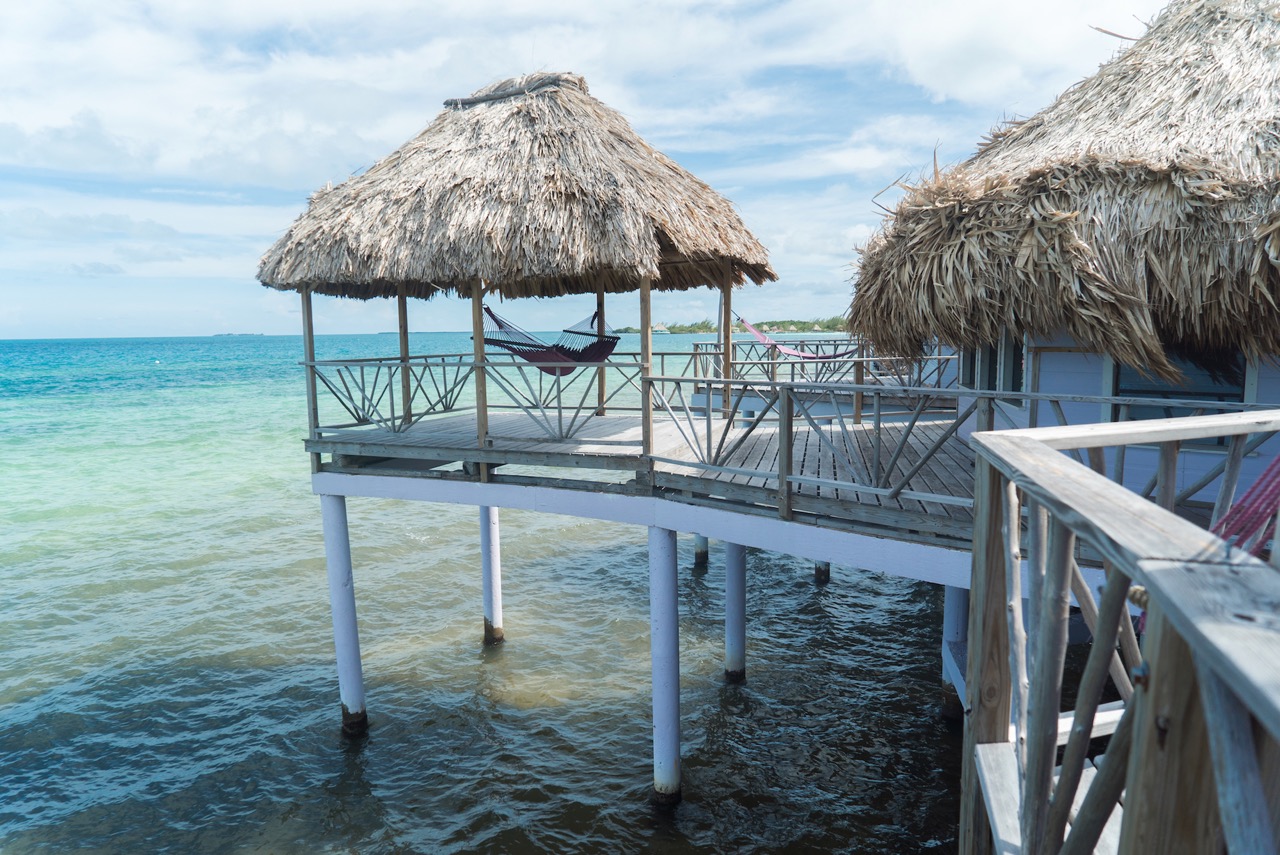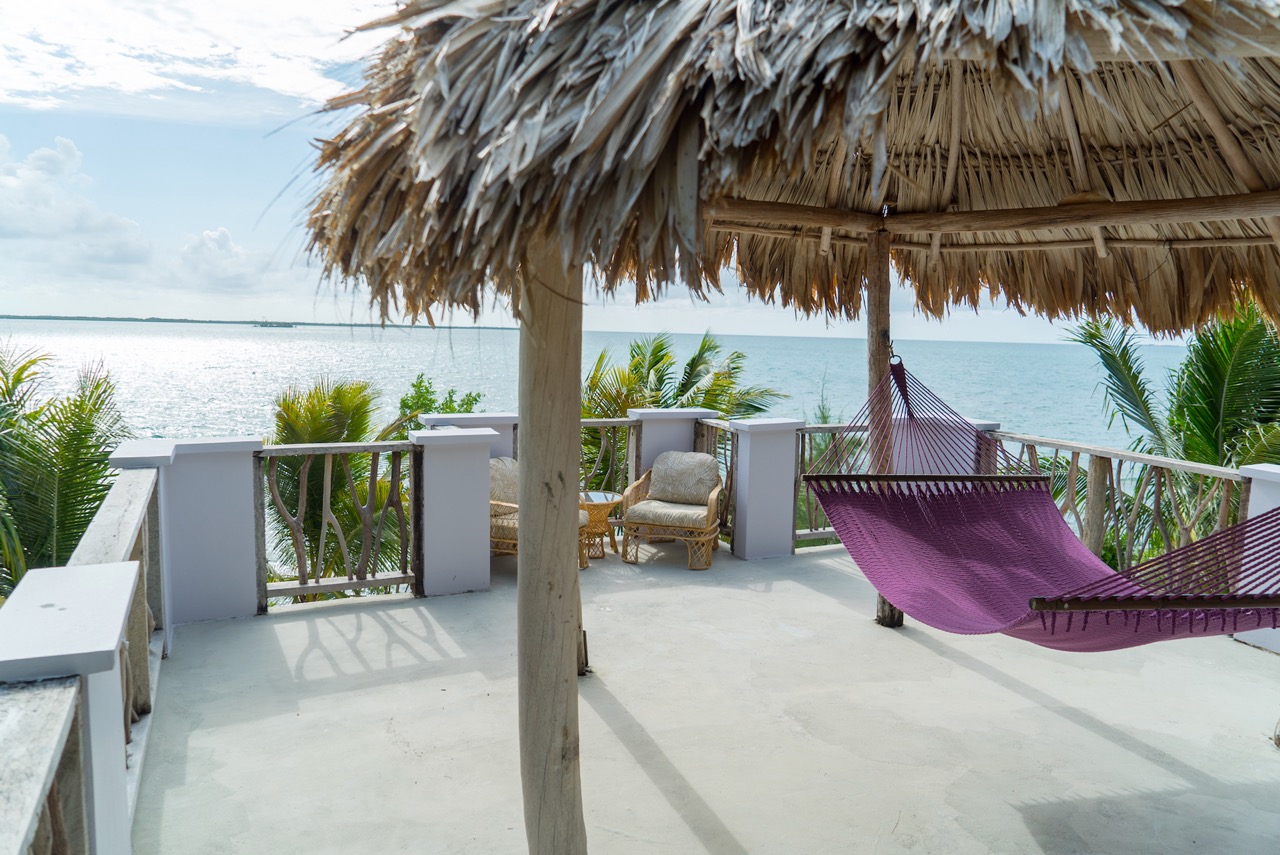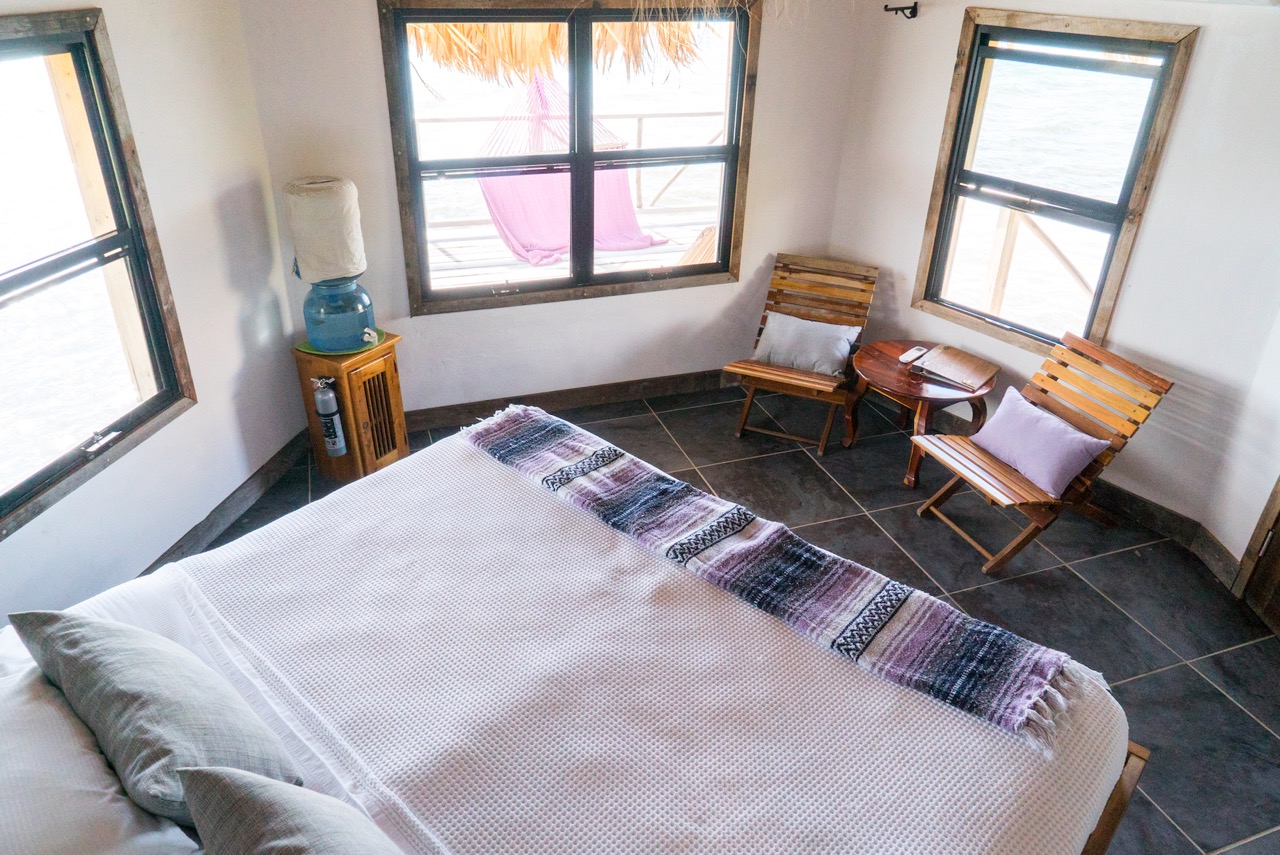 Soultribe Adventures will push you out of your comfort zone in the best way possible. Adrenaline charging activities are combined with peaceful yoga practices in a perfect balance. This is the perfect luxury retreat experience if you are looking to infuse your relationship with some more playfulness and spontaneity
Program: Soultribe Adventures offer adventurous yoga retreats in Nicaragua, Mexico, Spain, and Indonesia. Retreat itineraries vary based on location, but guests will experience a common theme of yoga, adventure, and rest. The daily schedule, no matter the location, includes vinyasa yoga in the morning and evening. Group excursions such as ziplining, paddleboarding, surfing, trekking, snorkeling, kayaking and more will challenge you whilst bringing you closer to your partner.
What we like: Yoga retreats are not all about relaxing and breathing deeply… some are also about playing! Although Soultribe Adventures is not your typical yoga retreat, it is the perfect choice for anyone looking to have a little playtime… on the mat and off the mat.
Cost: $2,395 per person for double occupancy
Address: Various locations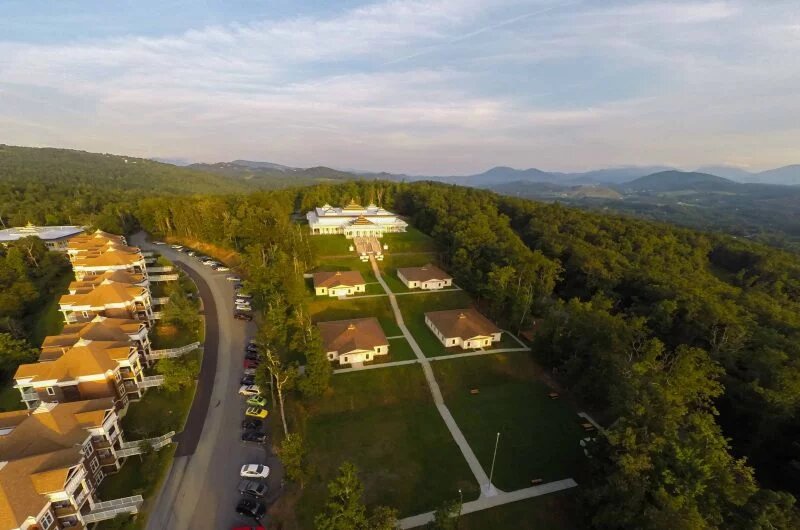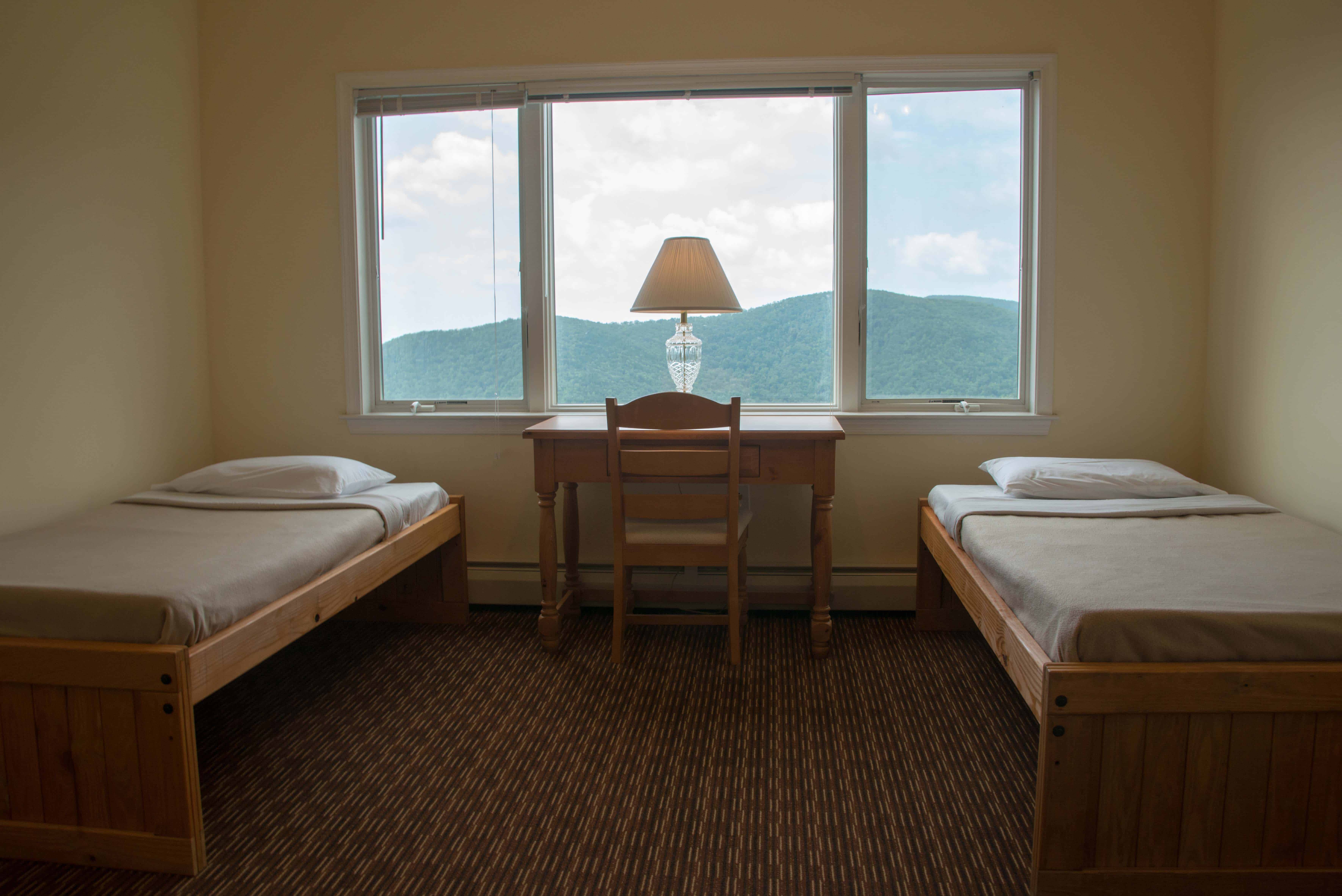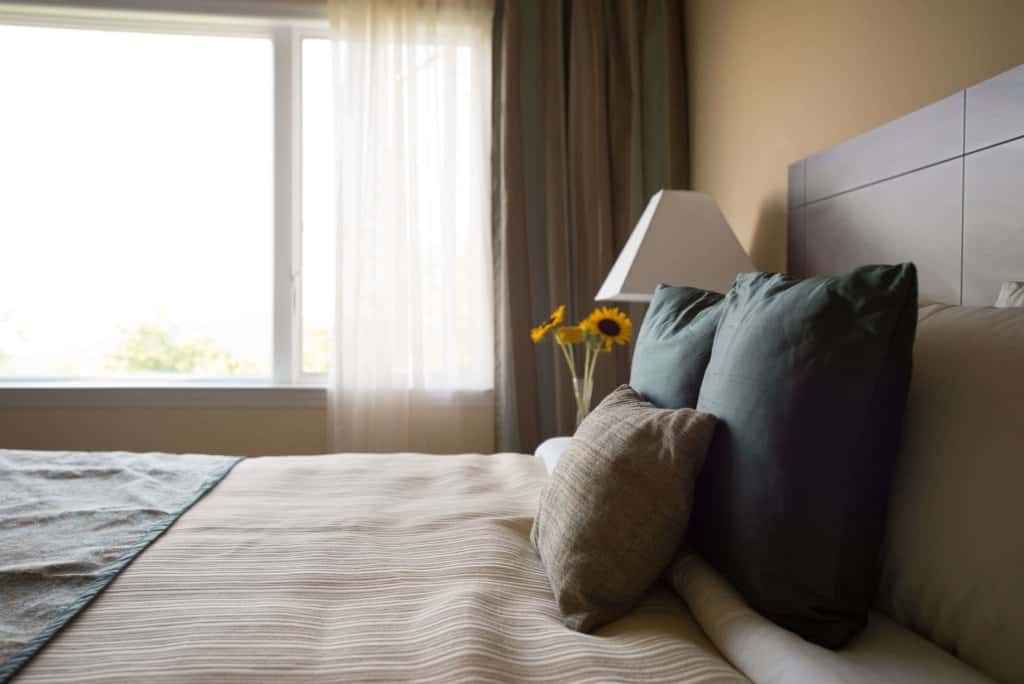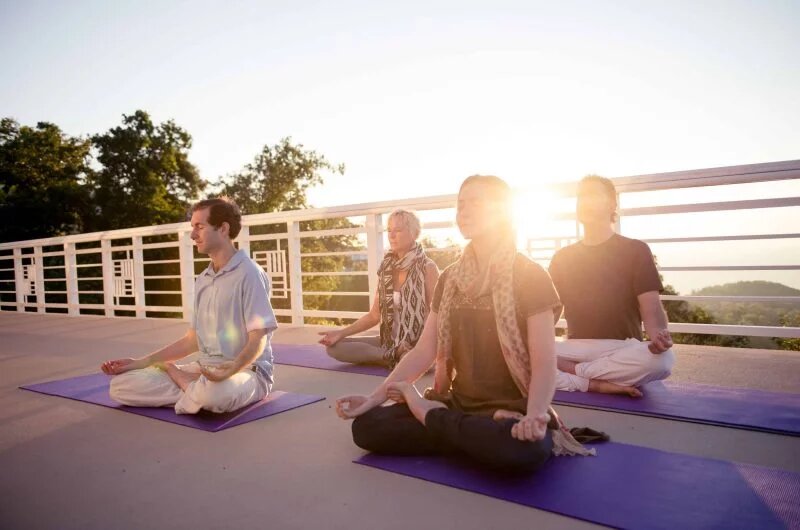 sunrise04-nwdemzypxnia9hq5ctqxxbbnev1rc05o9bzt8a4ek4
MindMeditation1-nwderbzxg5fvsrfi1p70f7y60tootrd46saew7p1v8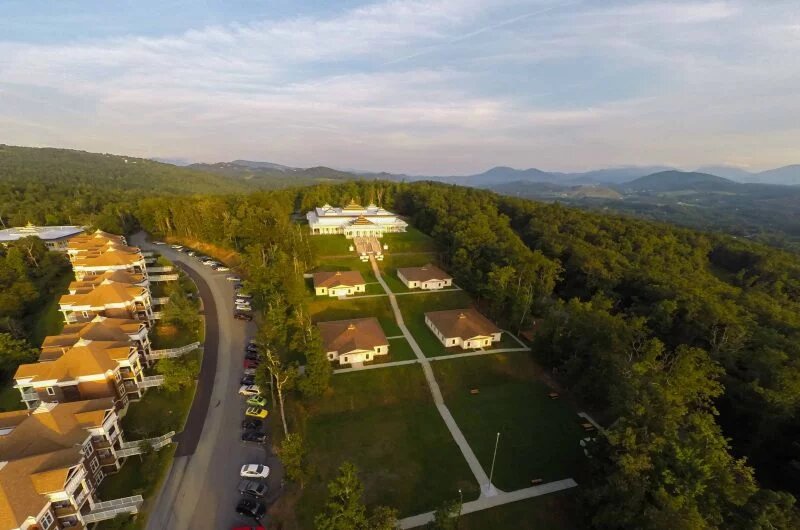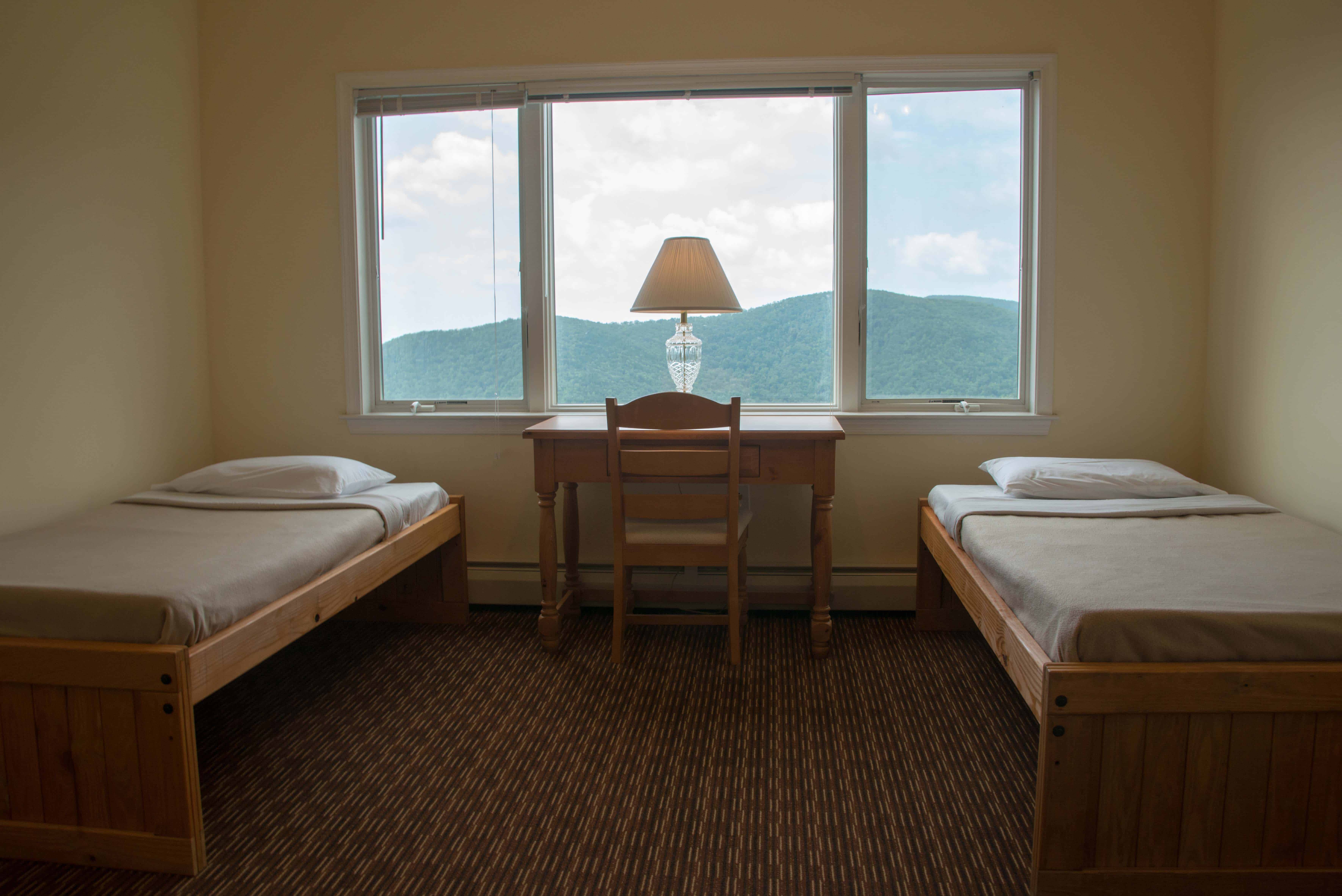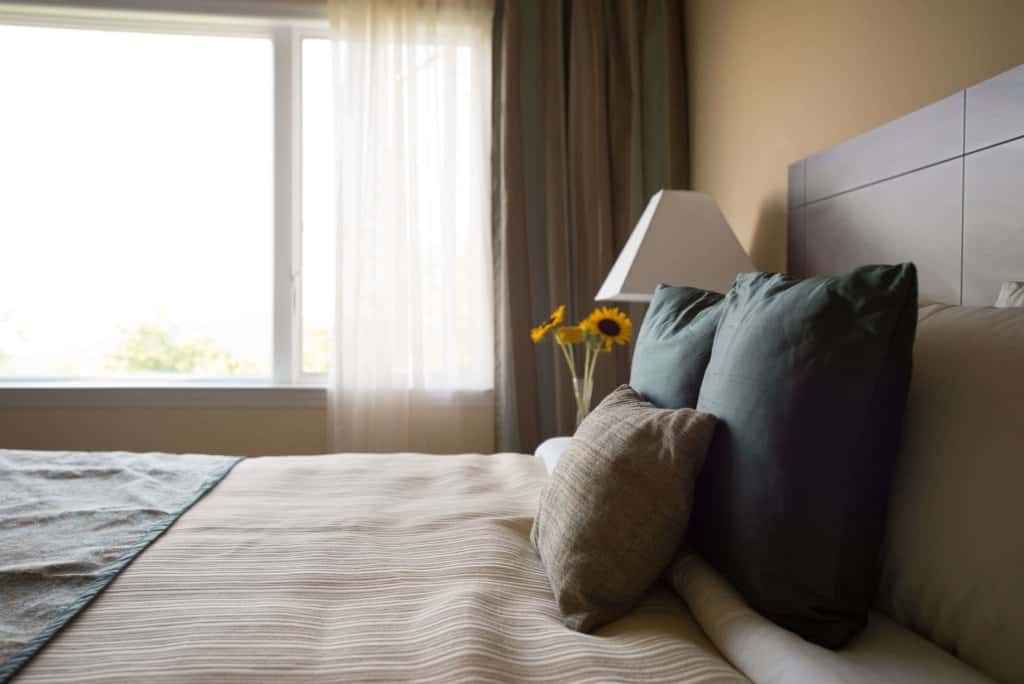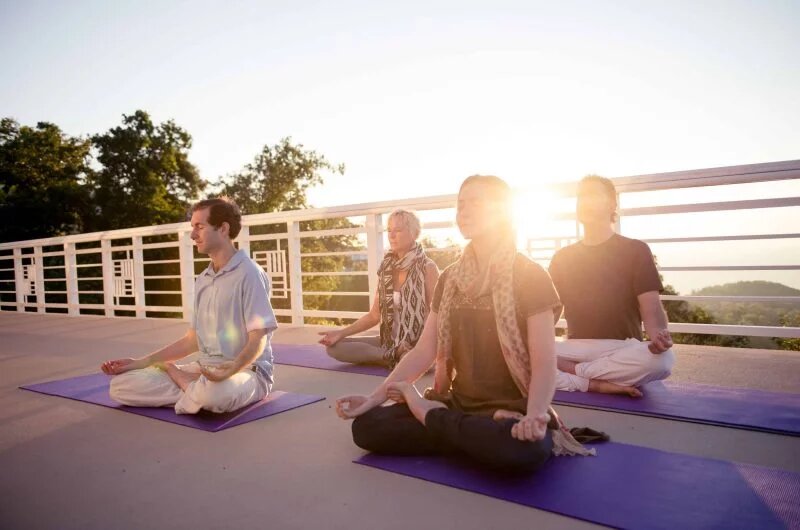 The Blue Ridge Mountains of North Carolina are a magical place, and a welcoming setting for a yoga escape. Nestled on a 380 acre estate, Art of Living Retreat Center is a tranquil getaway serving up yoga retreats that are both peaceful and educational. With a variety of private suites and apartments, offering panoramic views of the rolling mountains, this could be the makings for a dreamy couple's retreat.
Program: At Art of Living Retreat Center you and your partner have the option to enroll in a variety of themed retreats taught by highly educated teachers. Yoga retreats include topics such as Gentle Yoga, Living a Life of Meaning, and more. Each retreat comes with private accommodation, daily yoga classes, educational lectures, access to the stunning grounds, and ayurvedic spa treatments.
What we like: The menu at Art of Living Retreat Center is reason alone to book your stay. Indulge in delicious, creative dishes. Many ingredients are sourced as locally as the property's own garden.
Address: 639 Whispering Hills Rd, Boone, NC 28607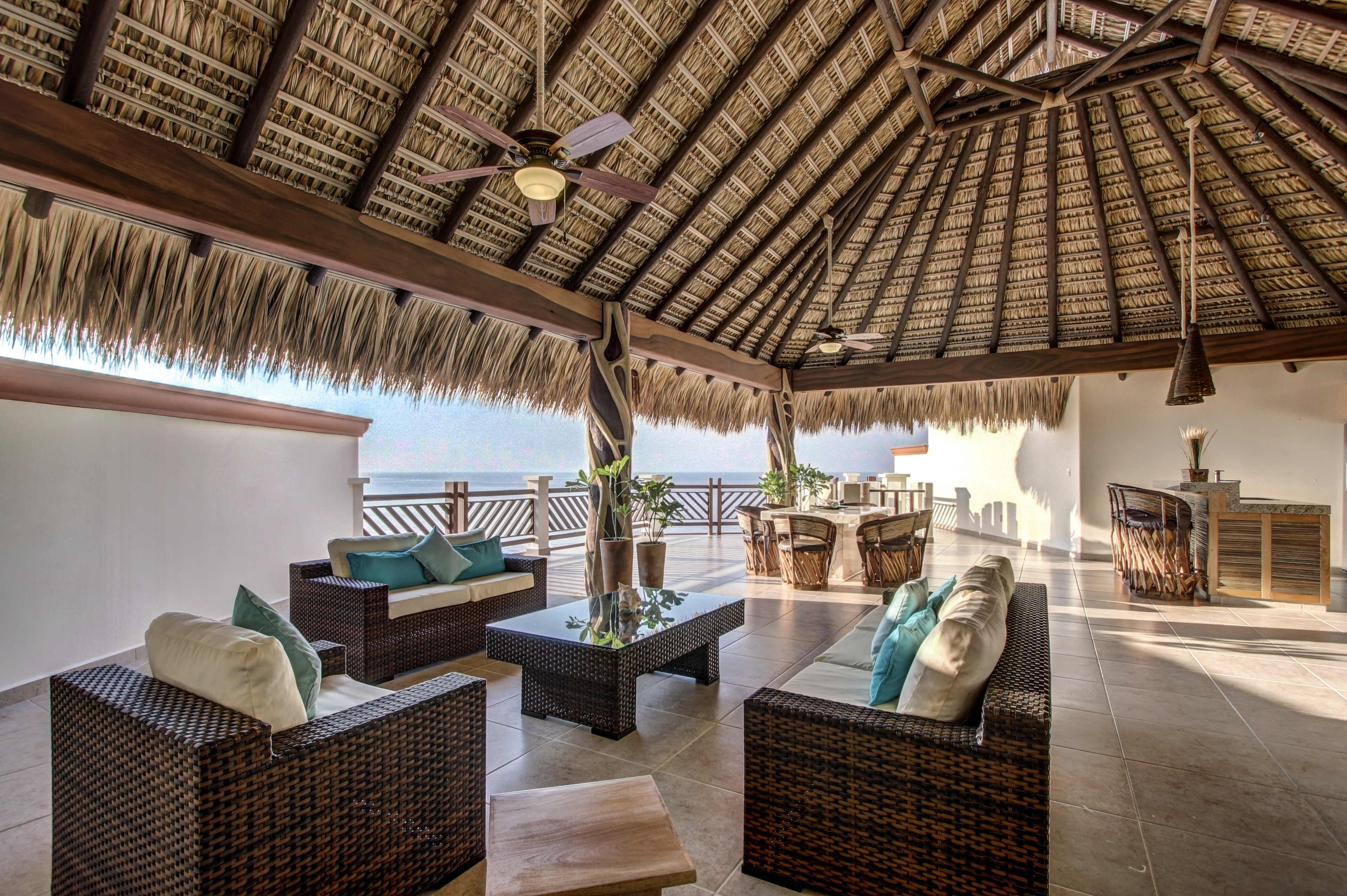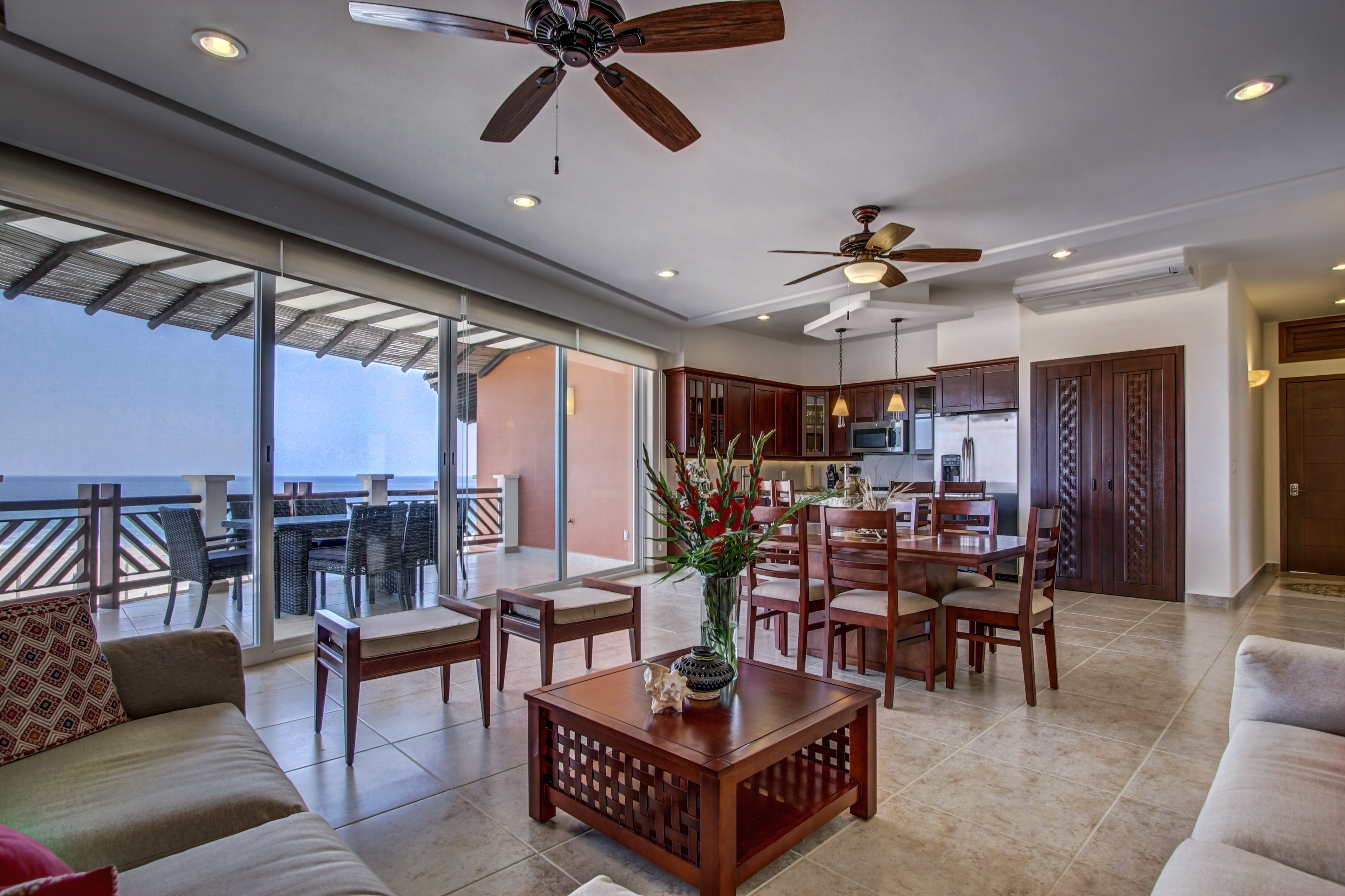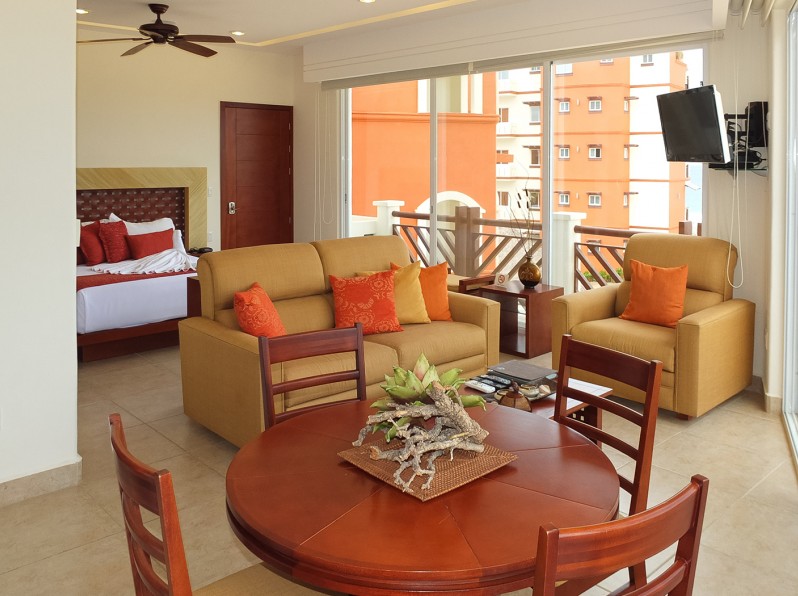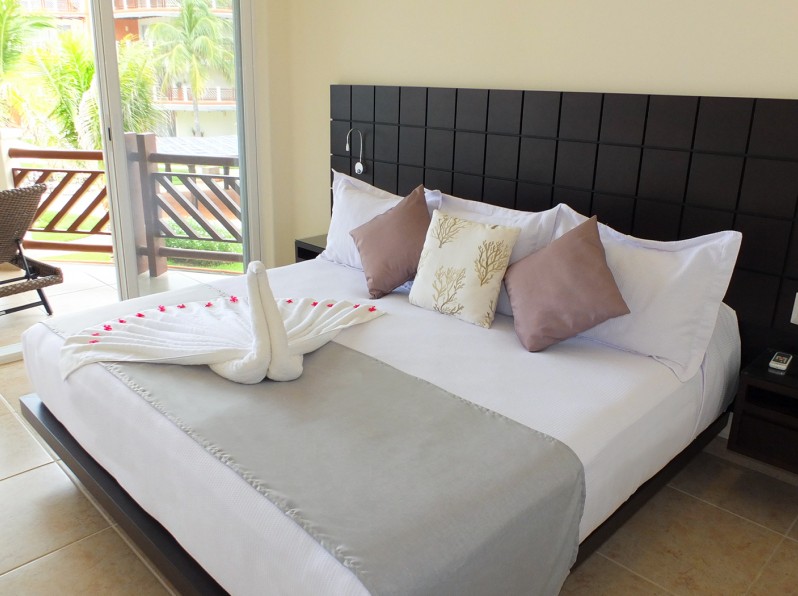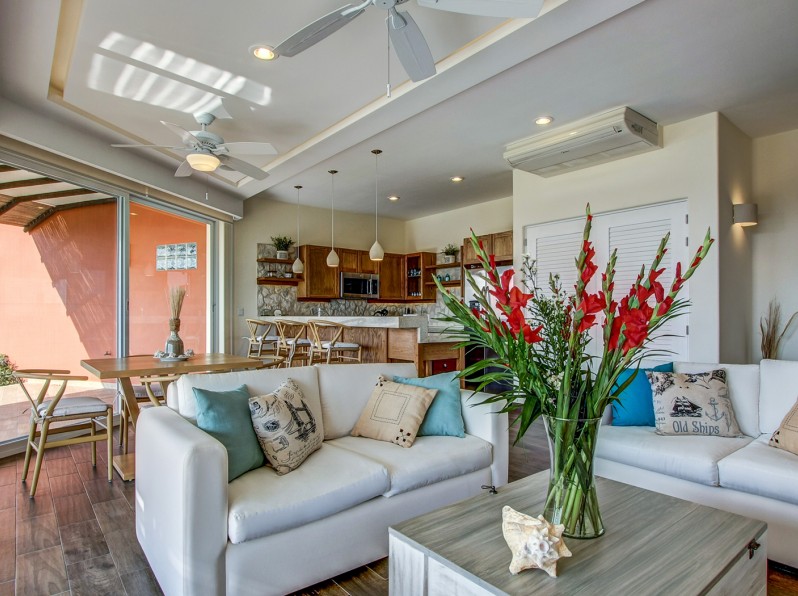 2016-04-08_VivoResorts-642_011
2016-04-07_VivoResorts-621_012
vivo-rooms-condosuite-mountainview-1-5dc9e13e60f3a-798x596
vivo-rooms-condosuite-twobedroom-3-5dc9e2d08e994-798x596
vivo-rooms-condosuite-twobedroom-5-5dc9e24a518d3-798x596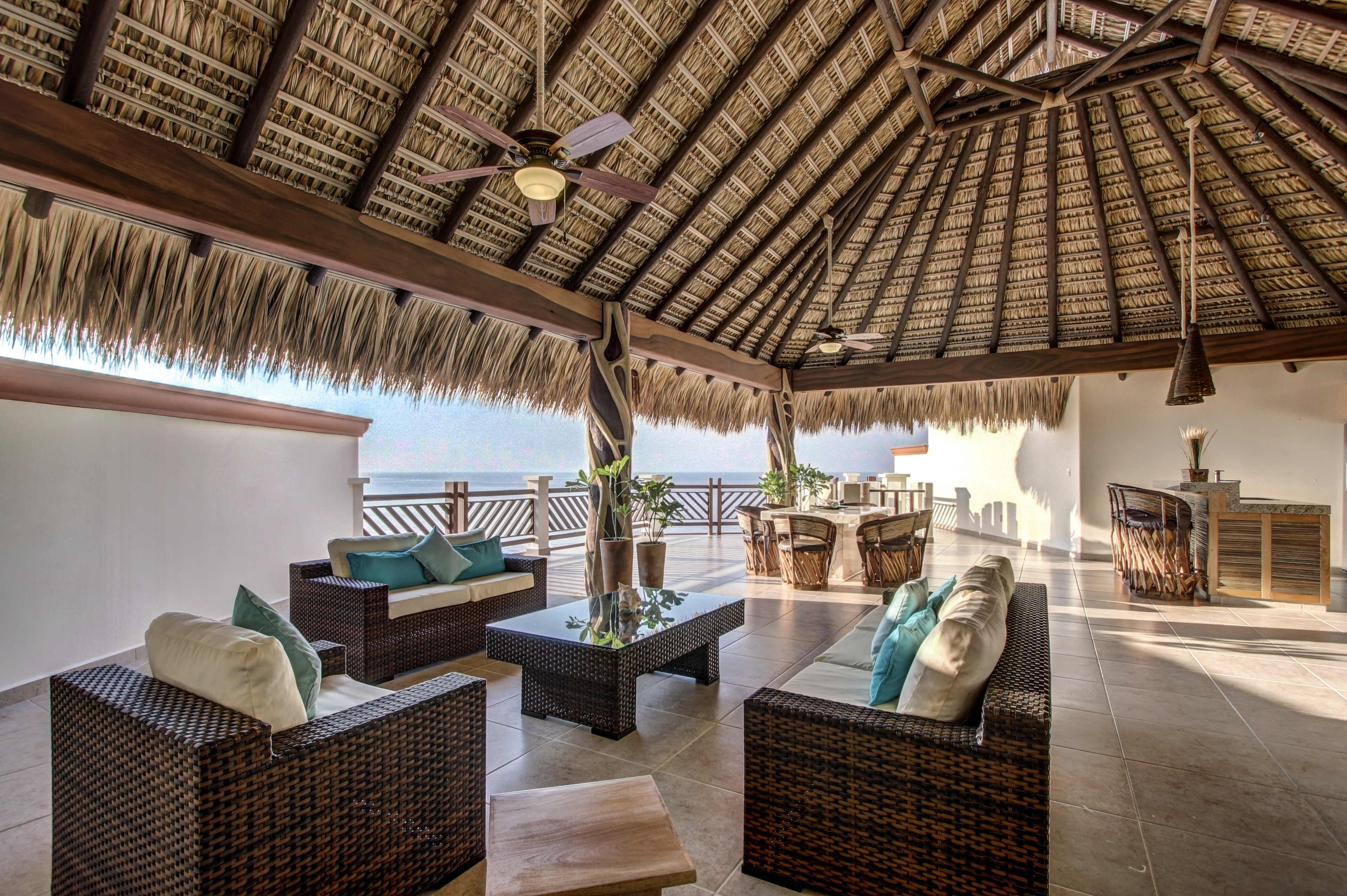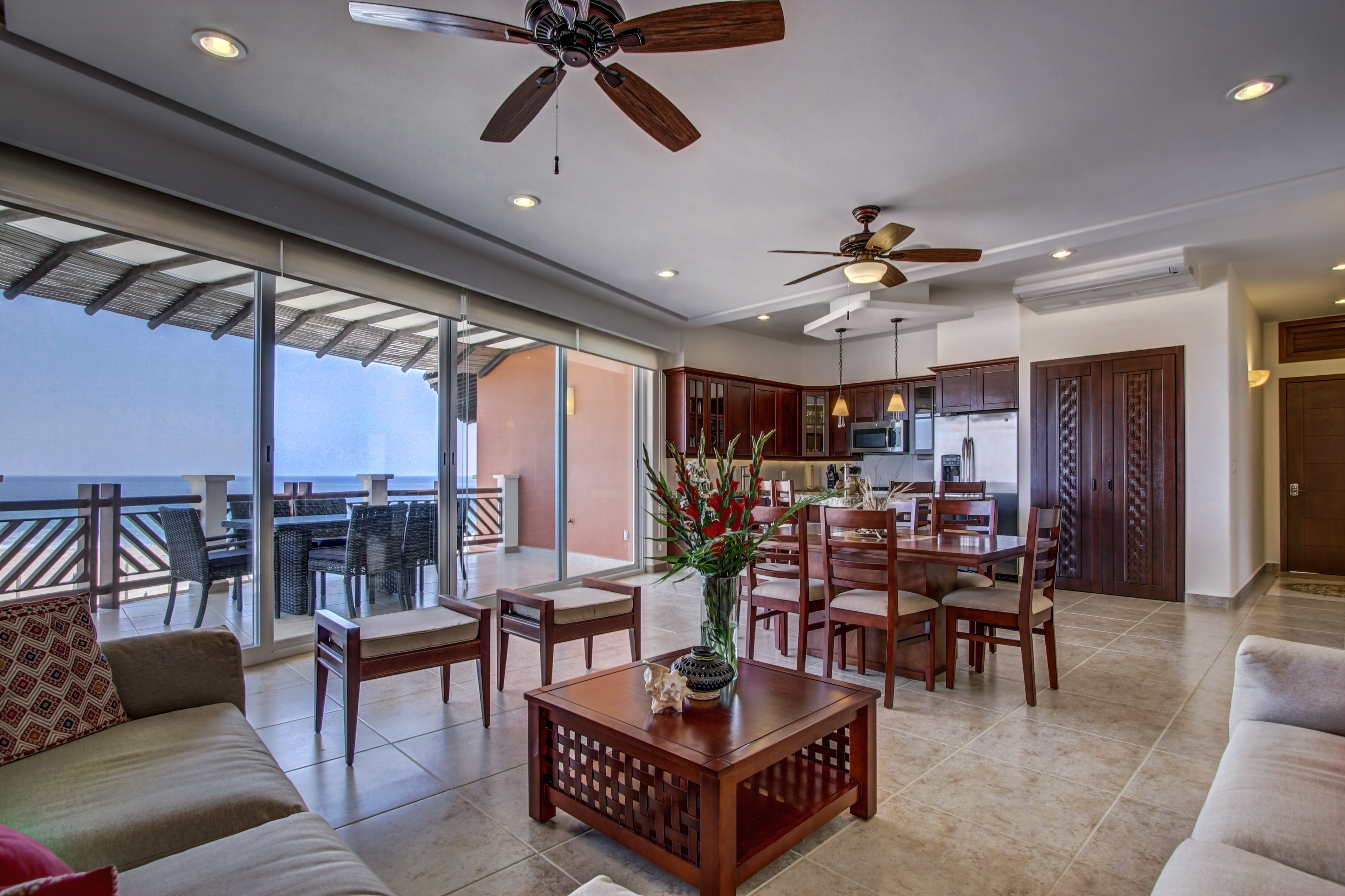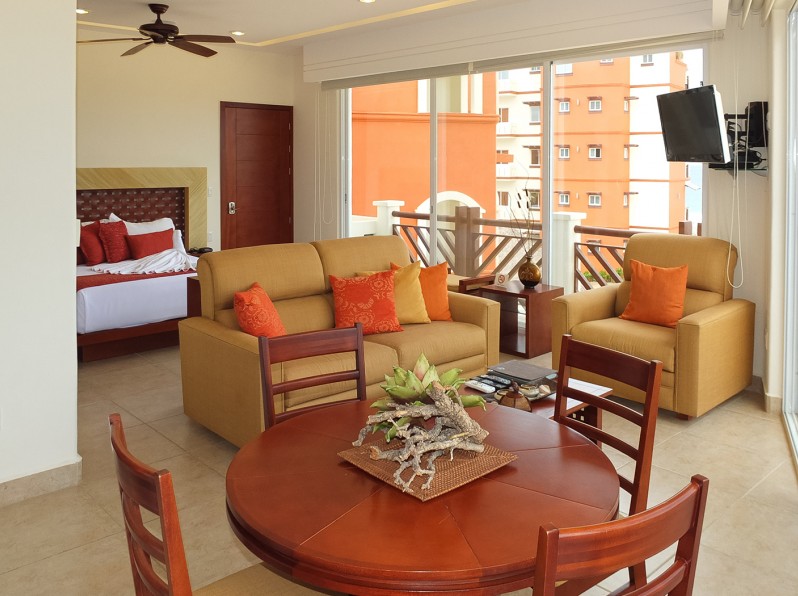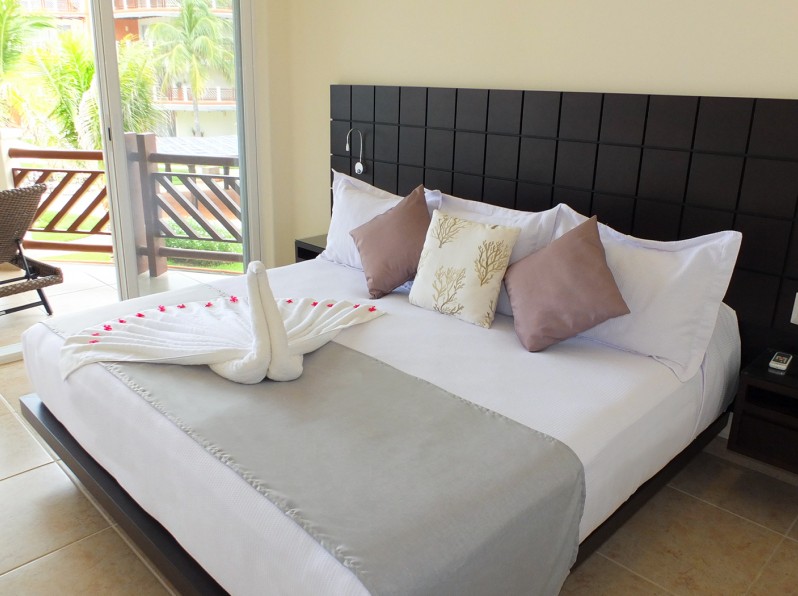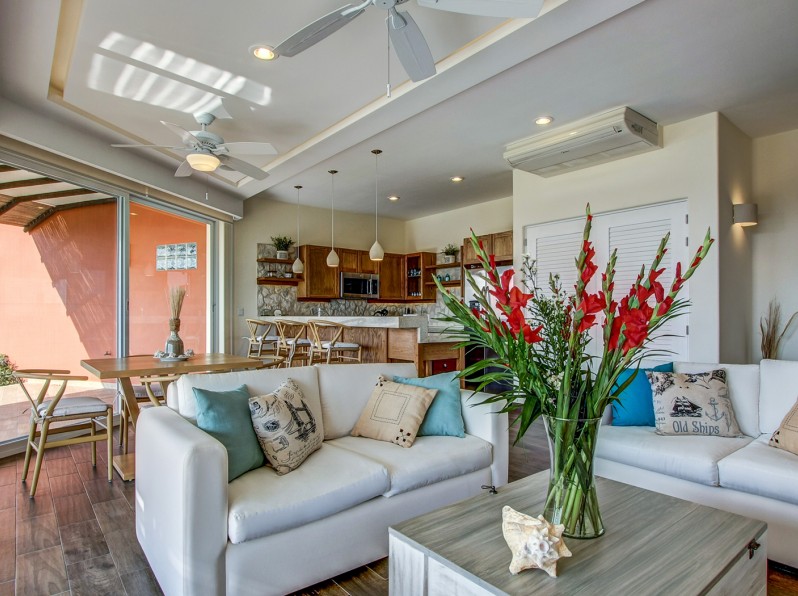 Vivo Resorts is an elegant, beach side property in Puerto Escondido, Mexico. Reserve your room here to truly relax. You'll be just steps from the ocean (or an infinity pool, if that's your pleasure), all within the shadows of the arresting Sierra del Madre mountains.
Program: Vivo Resorts operates as an all inclusive resort, rather than a dedicated yoga retreat. Here, you can reserve your stay for as many days fits your pleasure, budget, and schedule. Each day, partake in relaxing spa treatments, lounge in the sun, or of course join in the many yoga classes offered every day in the Clubhouse.
What we like: In addition to daily yoga classes and a flexible schedule, Vivo Resorts also offers a range of exotic spa treatments. Try the traditional Temazcal sweat lodge for a transforming inner journey for you and your partner.
Cost: Prices vary based on accommodation chosen. More details can be found by contacting [email protected]
Address: Ave. Vivo Lote #46-B, Playa Palmarito 71996, Bajos De Chila, San Pedro Mixtepec, Oax. Mexico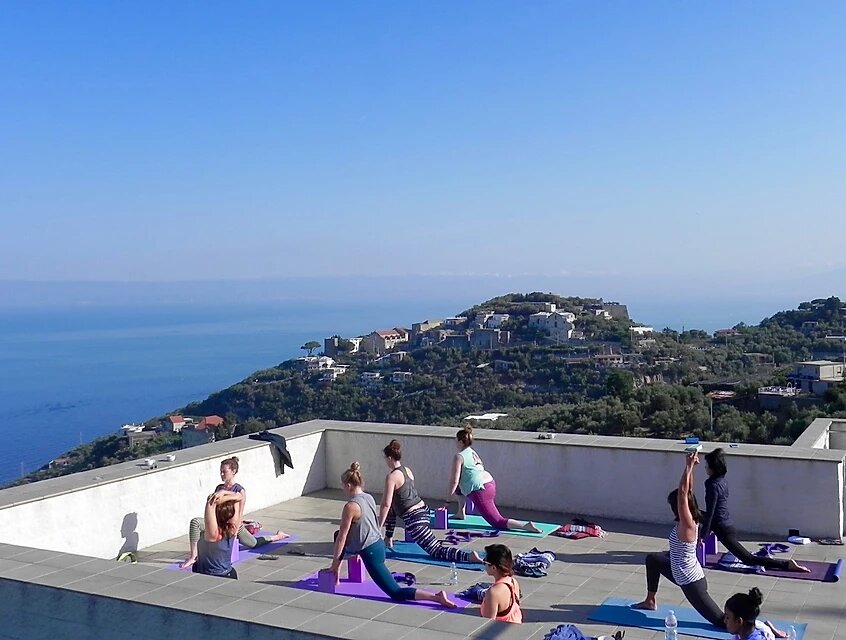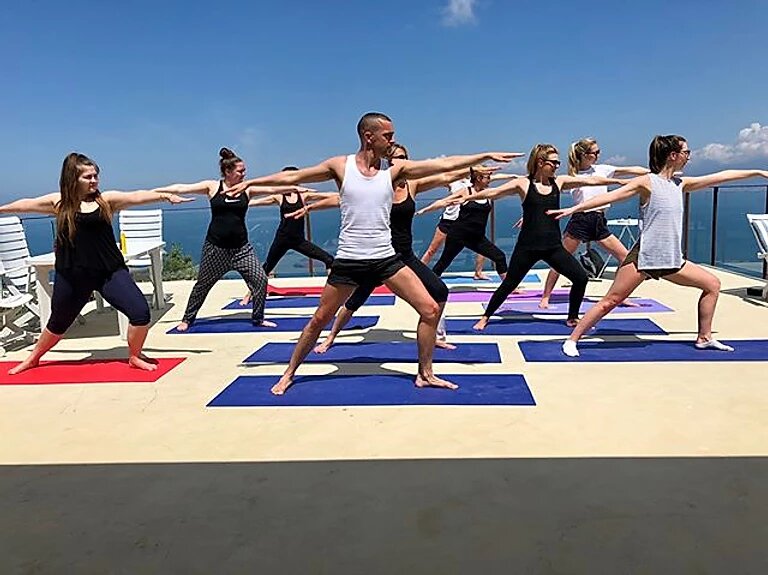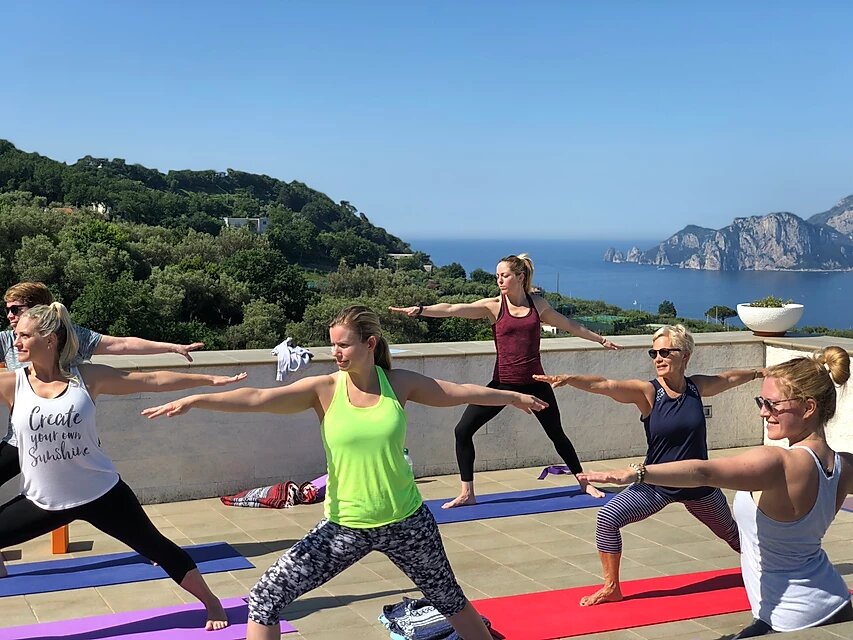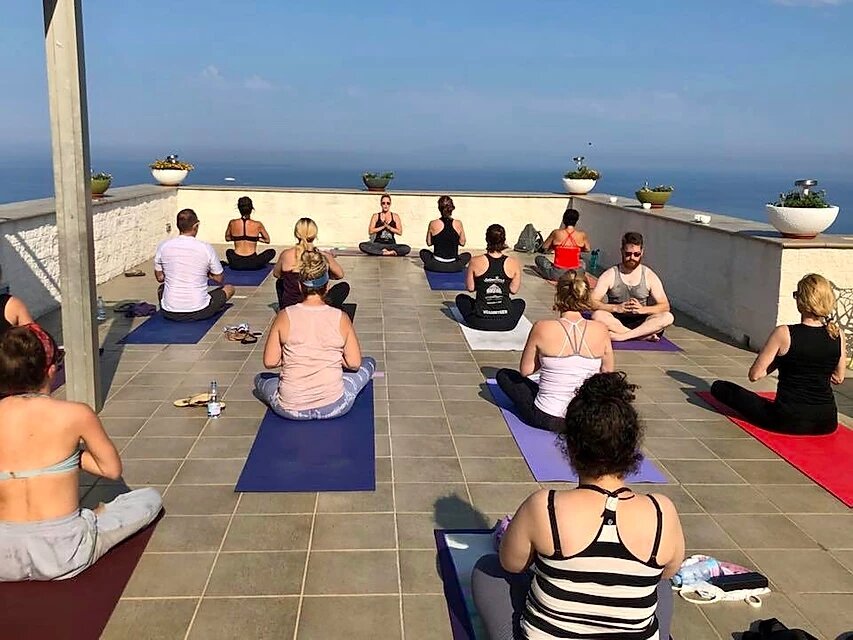 d9f6c0_04f313d151bd4127b46c0b80b3a44bd0~mv2_d_3144_2377_s_2
d9f6c0_30406314a9d8406f91dce975061733d6~mv2
d9f6c0_b2c8ad7cd1a54d35b783d9fd6329fbdf~mv2_d_4032_3024_s_4_2
d9f6c0_e2de8e9c5b704f7493304d9dd116bcd6~mv2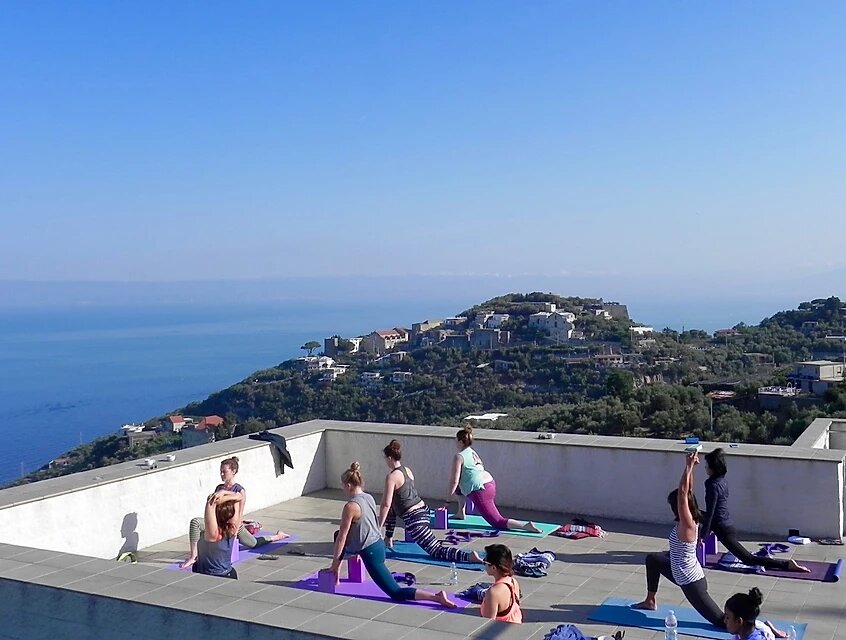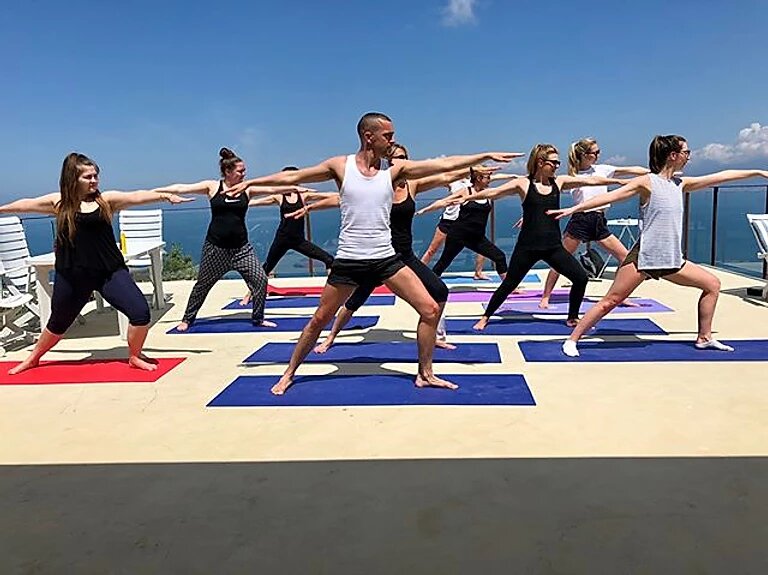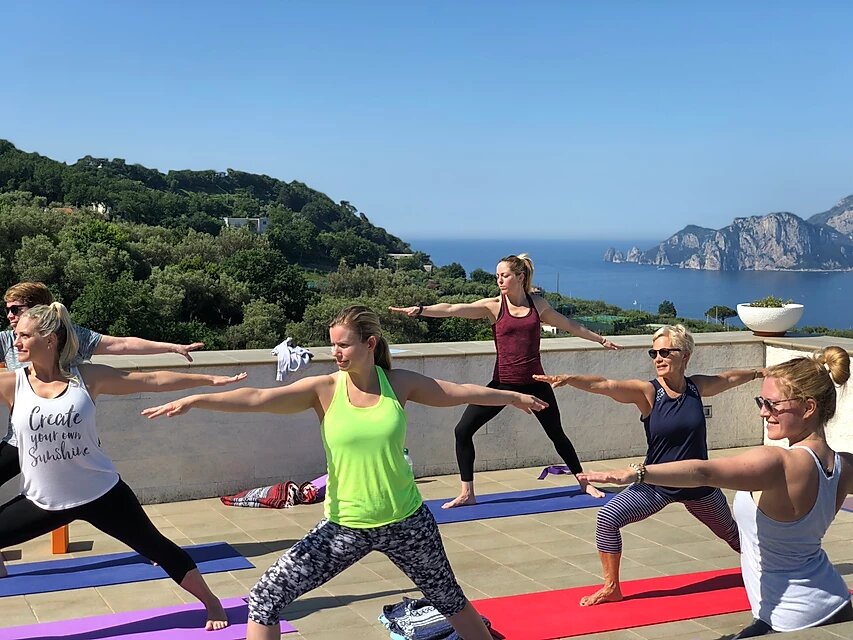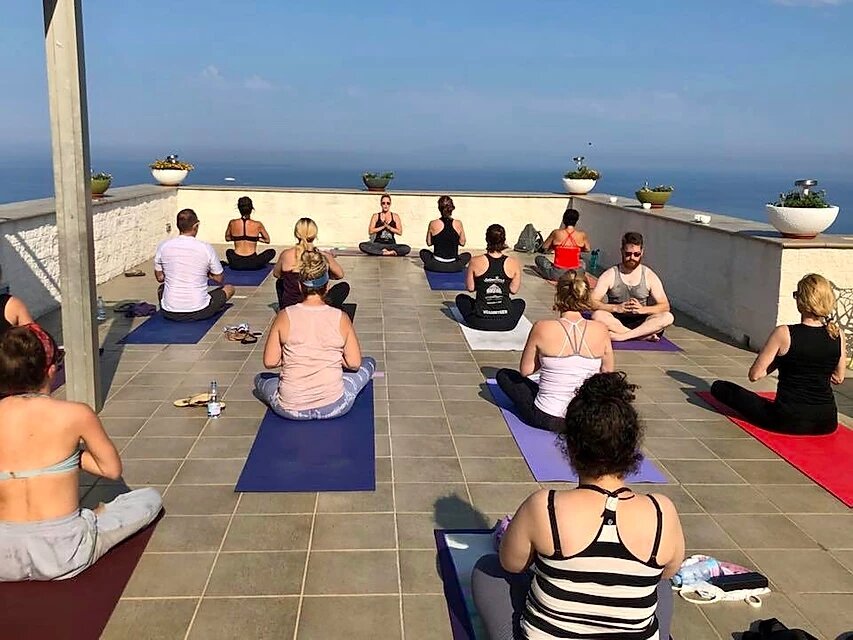 Have you ever dreamed of traveling Italy's Amalfi Coast, hand in hand with your love? Amalfi Coast Yoga Retreats could be the perfect option. You will fully immerse yourself in the quaint coastal life, spending your days marveling at the stacks of bright houses and turquoise ocean. All the while, you will practice yoga in one of the most romantic settings to reconnect with your partner.
Program: Check into a stunning private villa overlooking the sea, with panoramic views of the iconic Amalfi Coast houses. During the retreat, you will be treated to daily yoga sessions on the outdoor, sea-view terrace. The retreat lasts seven days and, in addition to yoga classes, includes romantic experiences such as a four course dinner, a guided boat tour of Capri, a hike of the Path of Gods, and more.
What we like: This is a yoga retreat designed for curious travel lovers who truly want to immerse themselves in the local culture. The traditional yoga retreat itinerary is complemented by authentic cultural experiences such as a Neapolitan pizza making class, a local farm tour, and a farm to fork dinner.
Cost: Prices vary based on accommodation, but start from €1900
Address:  Sorrento NA, Italy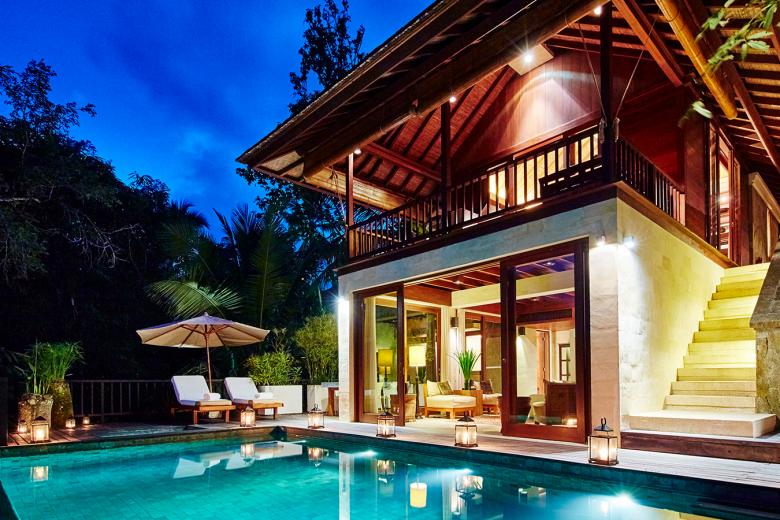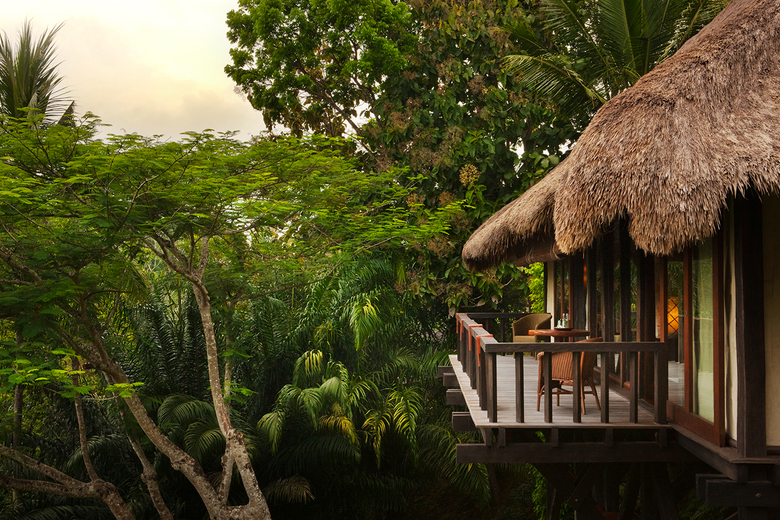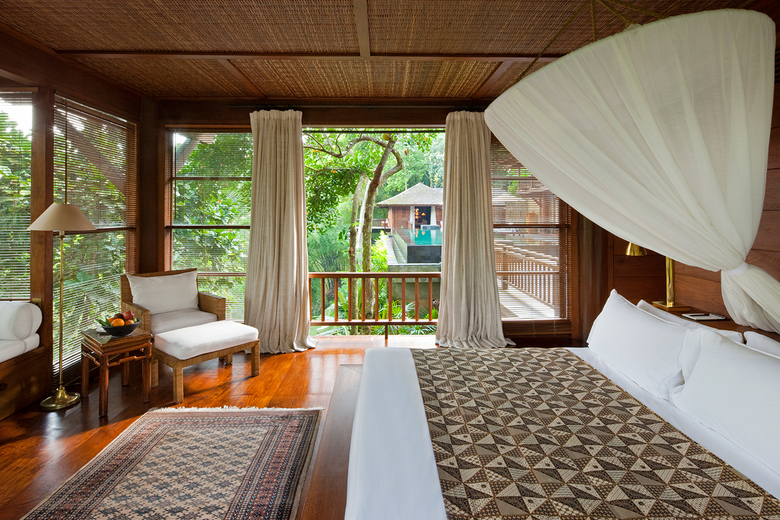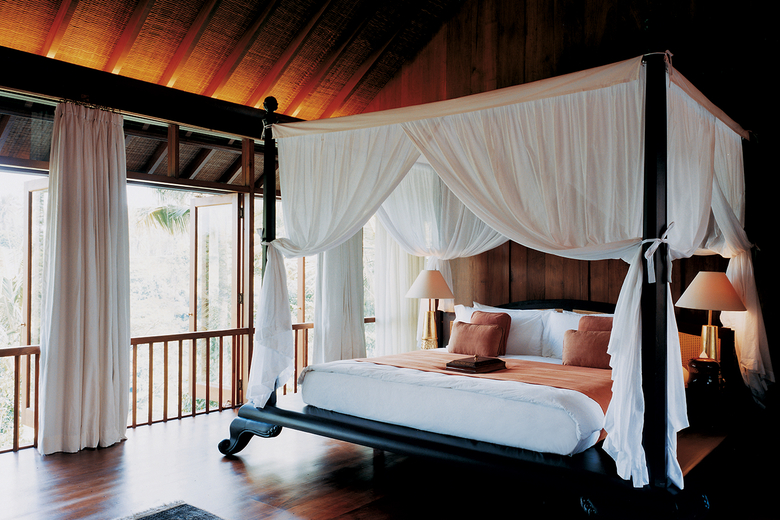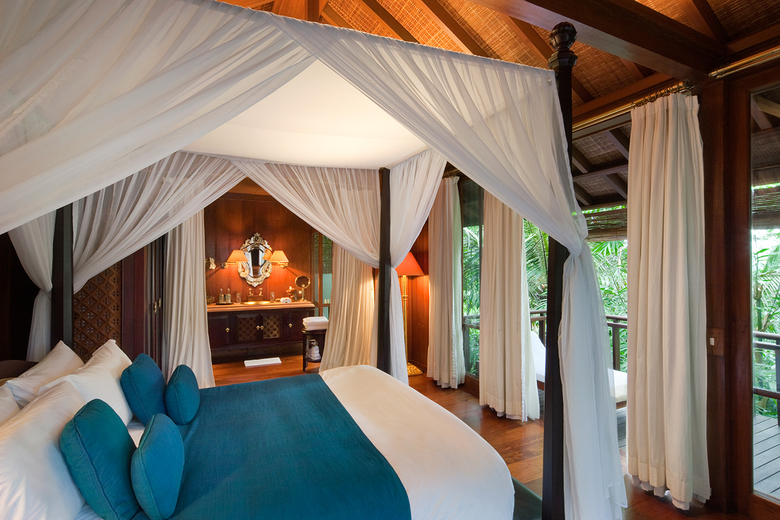 gesing_kanila_pool_by_night2
Tejasuara-COMO-Shambhala-Suite-2
Tirta-Ening-Terrace-Suite-1
Uma-Bona-COMO-Suite-Master-Bedroom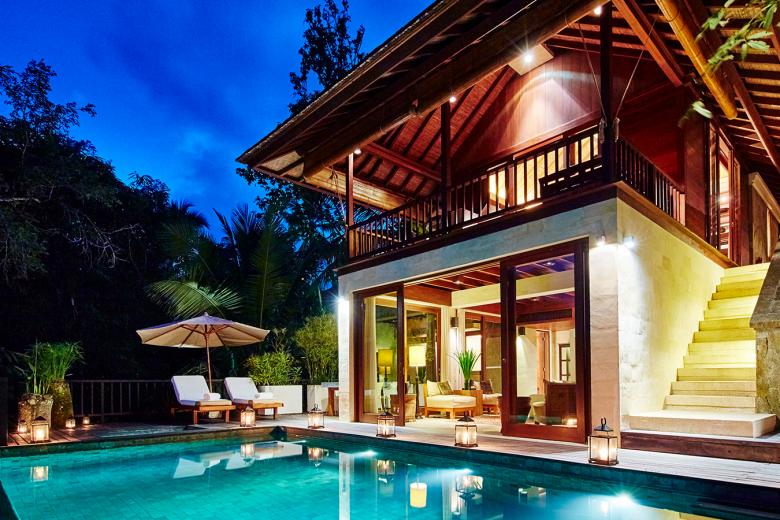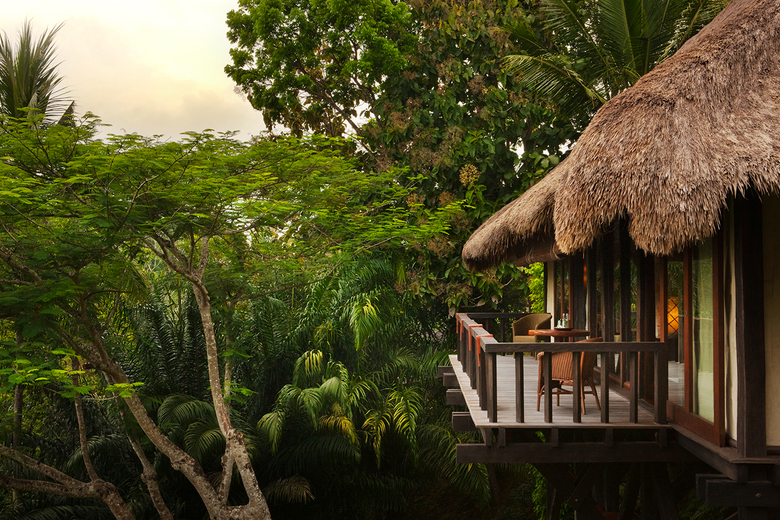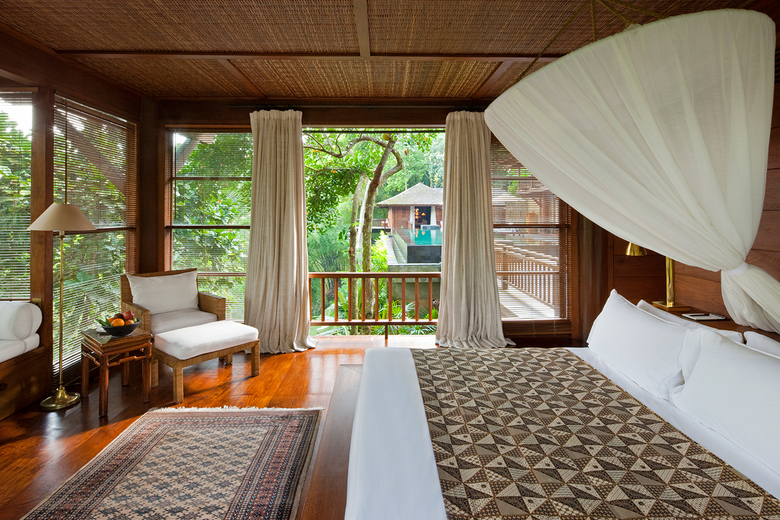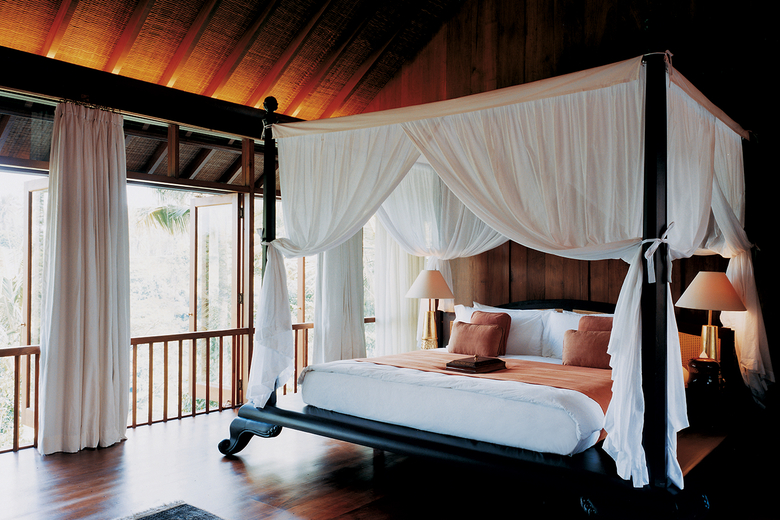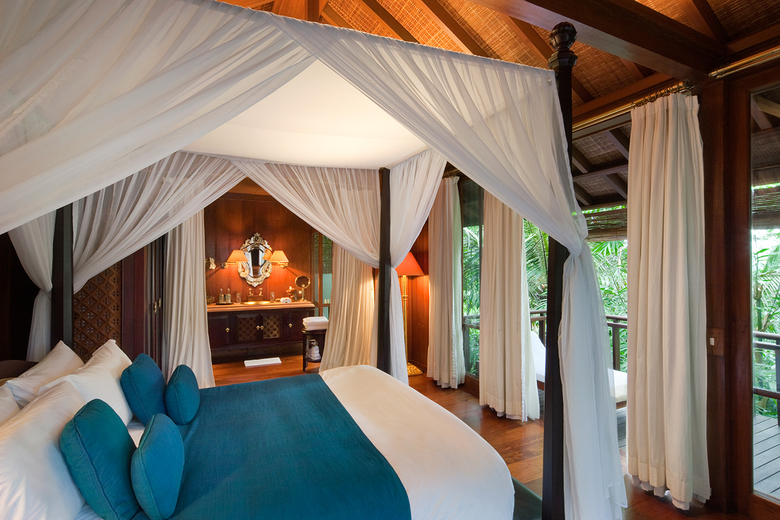 Como Shambhala Retreat Estate is one of the most luxurious yoga retreats in Bali, Indonesia – an island known for its vast array of wellness resorts. With jaw dropping infinity pools overlooking the iconic rice terraces, to menus packed with traditional Indonesian cuisine, to rooms and suites that feel at once residential and luxurious… Como Shambhala is one of the world's most romantic retreat destinations.
Program: Organized, themed retreats come in three styles: wellness, be active, or Ayurveda. Each retreat option starts at three nights but can be extended. Alternatively, for more freedom of choice, couples may opt to book a room at Como Shambhala and design their own retreat with daily yoga classes, wellness consultations, and spa treatments.
What we like: A yoga retreat at Como Shambhala is not your average retreat. Instead, it is an 'retreat for change.' You and your partner will experience not just yoga lessons, but also consultations with dieticians and Ayurvedic doctors. You will leave the resort with both a renewed sense of self, and a stronger and healthier relationship.
Cost: Retreat prices vary based on length of stay and accommodation chosen
Address: Banjar Begawan, Melinggih Kelod, Payangan, Gianyar, Bali 80571, Indonesia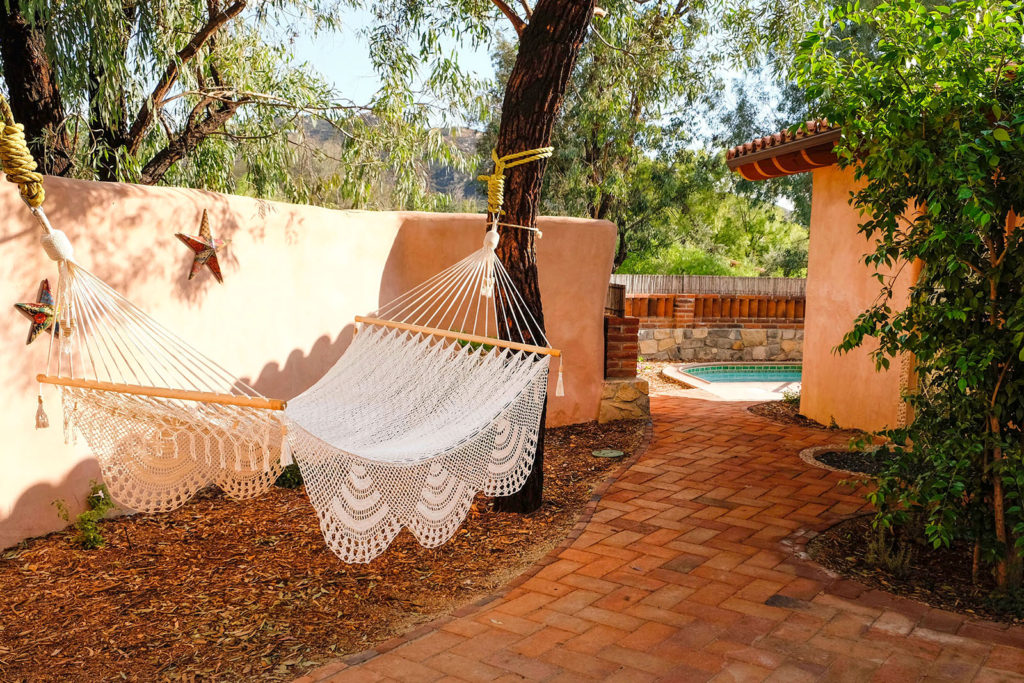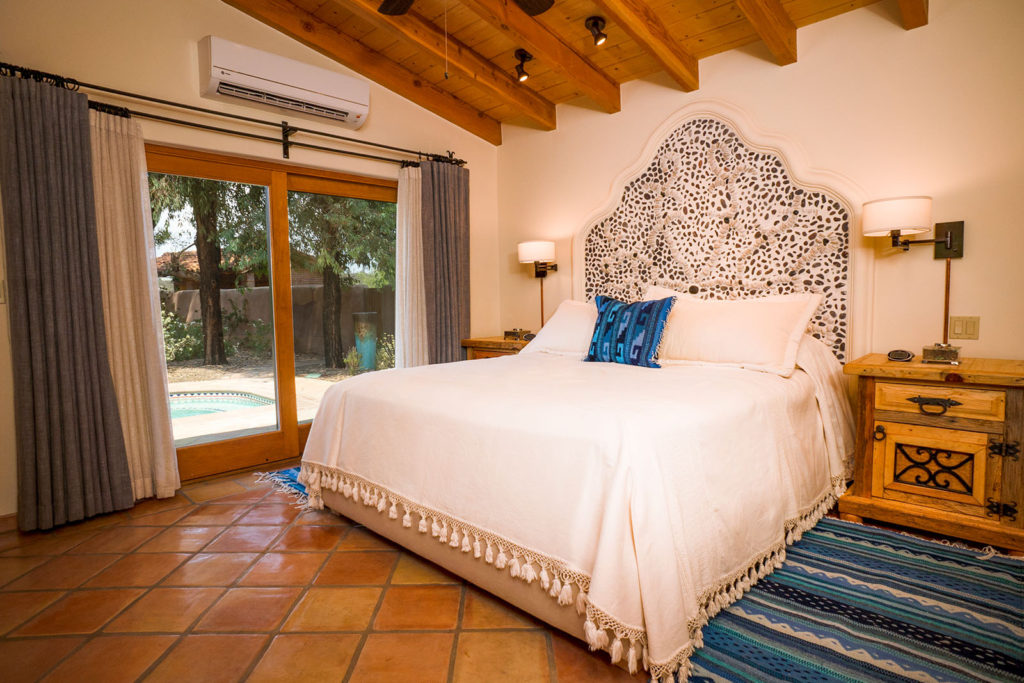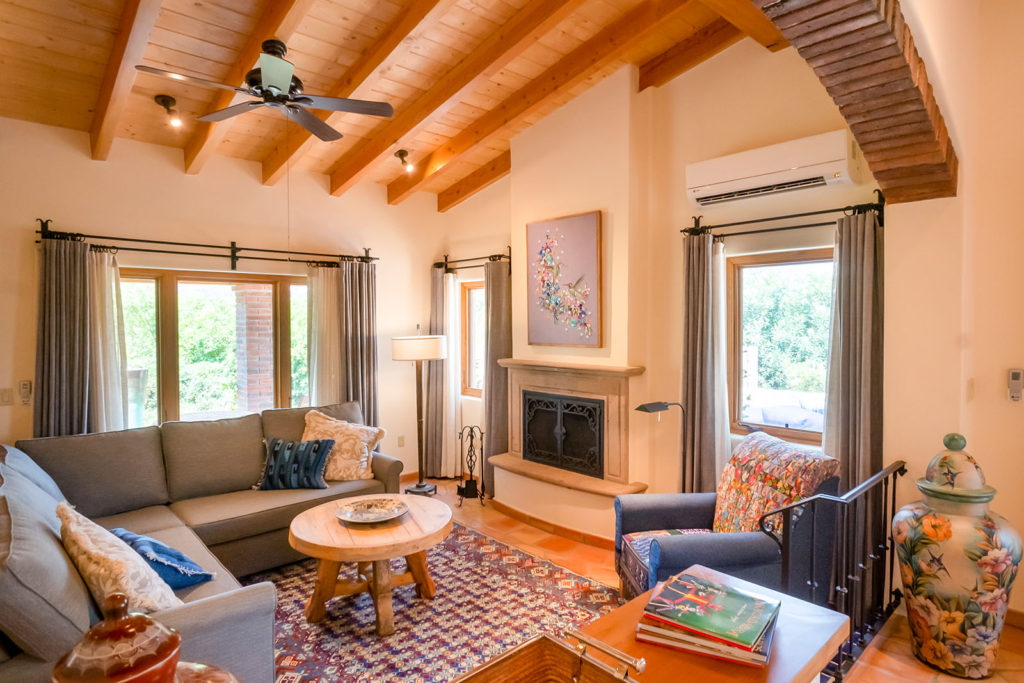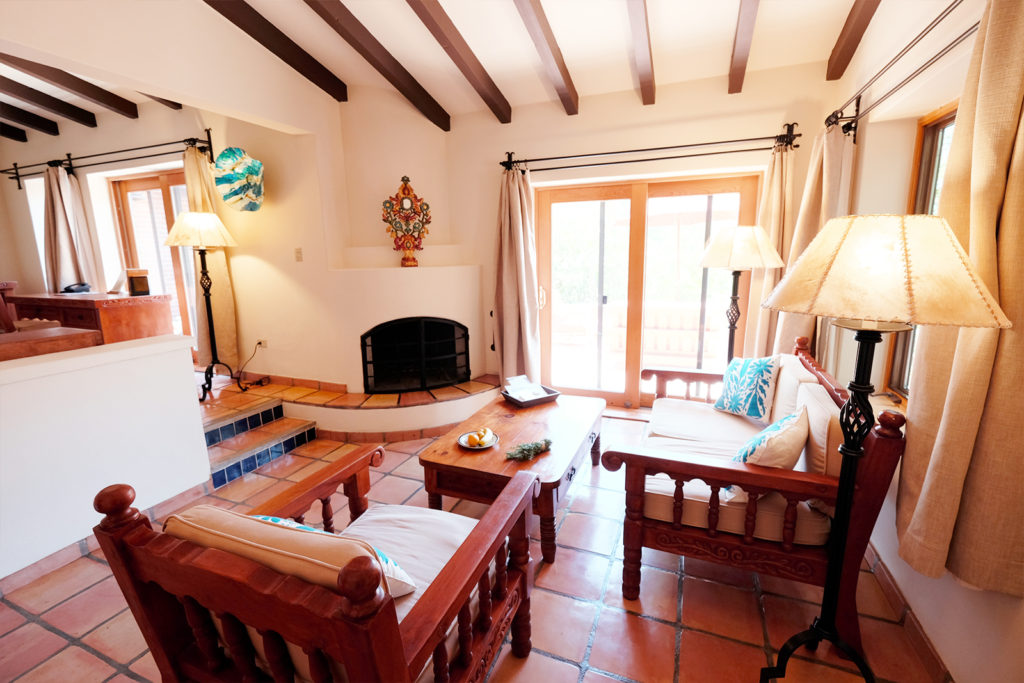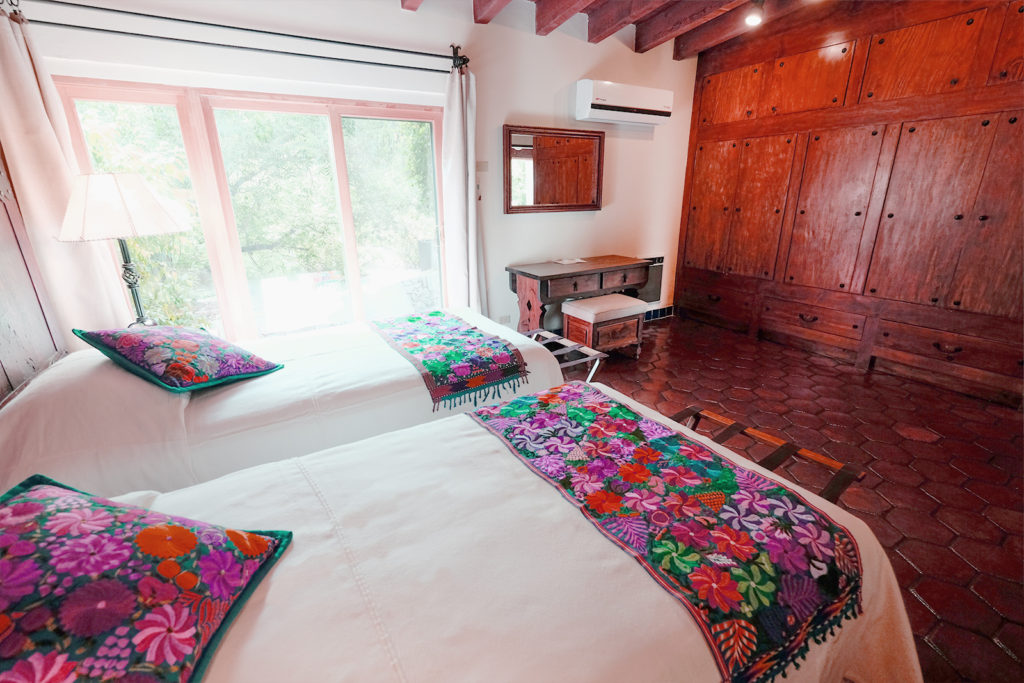 Cielo_1600x1067__0001_Verde-2-1024x683
Cielo_1600x1067__0000_Cielo-Azul-j-1024x683
Cielo_1600x1067__0007_Cielo-Azul-g-1024x683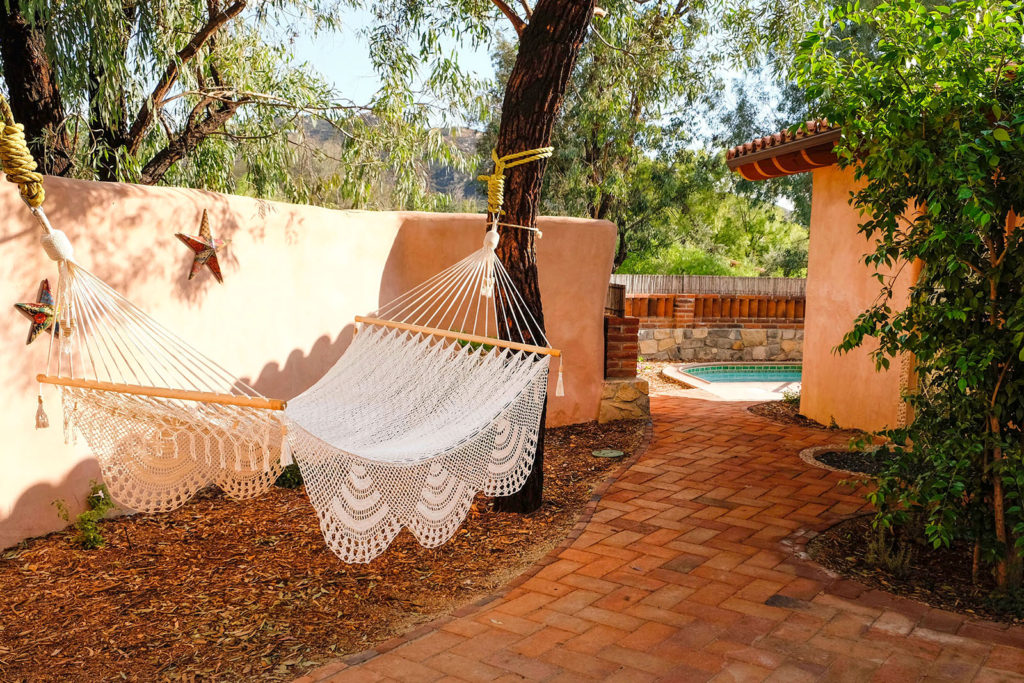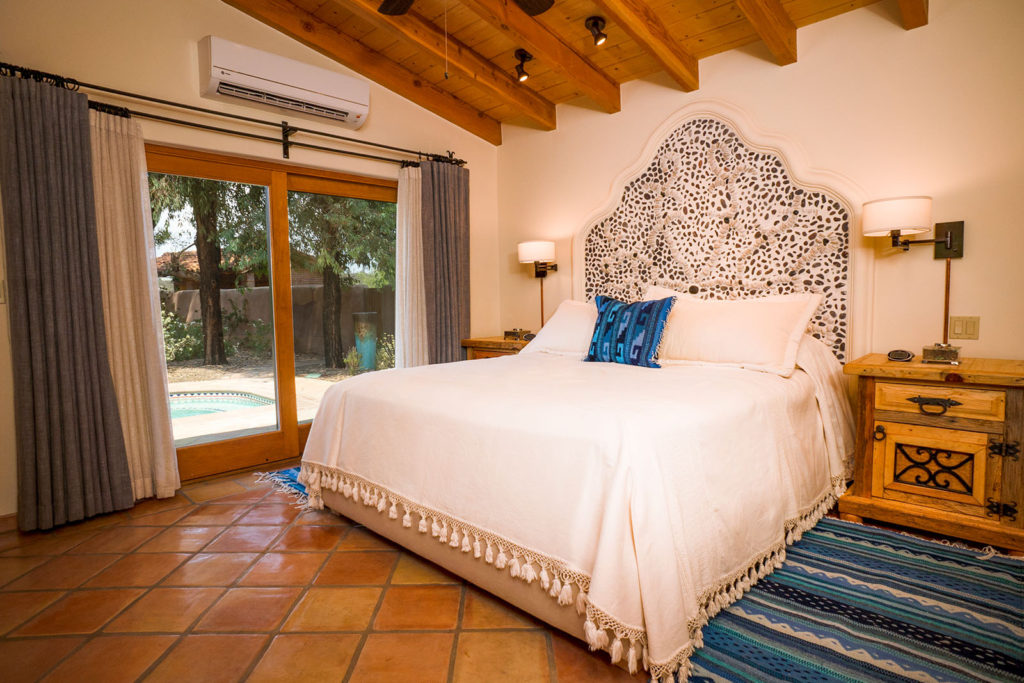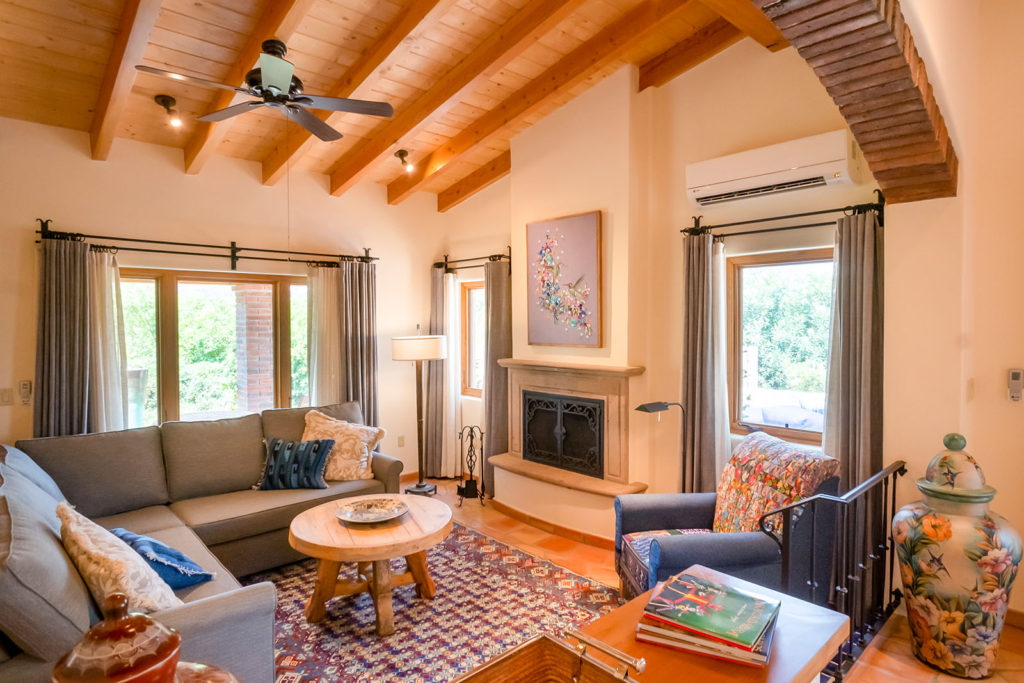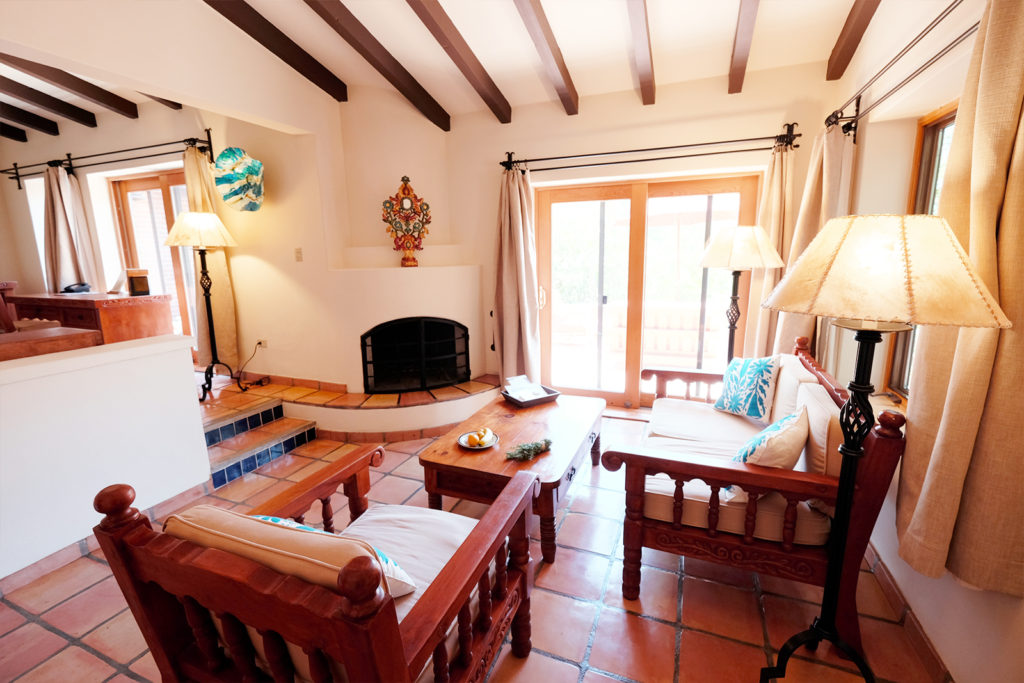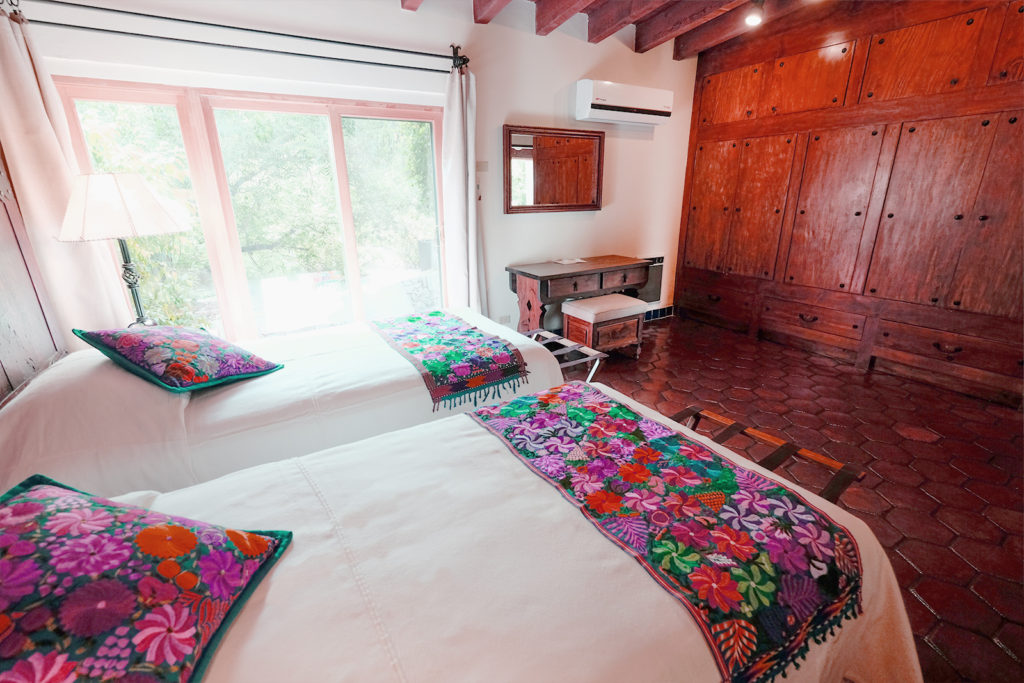 Baja, Mexico is home to one of the world's most expansive yoga retreats. At over 4,000 acres, a yoga retreat at Rancho La Puerta truly feels like entering another world. In the shadow of sacred Mount Kuchumaa, Rancho La Puerta is sprawled in a luxuriant community of private villas, luxurious casitas, yoga pagodas, and pools of all shapes and sizes.
Program: With a carefully curated yoga program at Rancho La Puerta, you have the freedom to focus on your partner and let all your outside worries melt away.
What we like: Of their 4,000 acres, founder Edmond and Deborah Szekely have dedicated over half as a nature sanctuary. This land is covered in intricate and well kept trails, which are a boon to outdoor lovers. Add a hiking program to your yoga retreat and you will feel completely immersed in nature.
Cost: Rates vary by program, more details can be found here.
Address: Carretera Mexicali-Tijuana K.M, Rancho la Puerta, 21520 Tecate, B.C., Mexico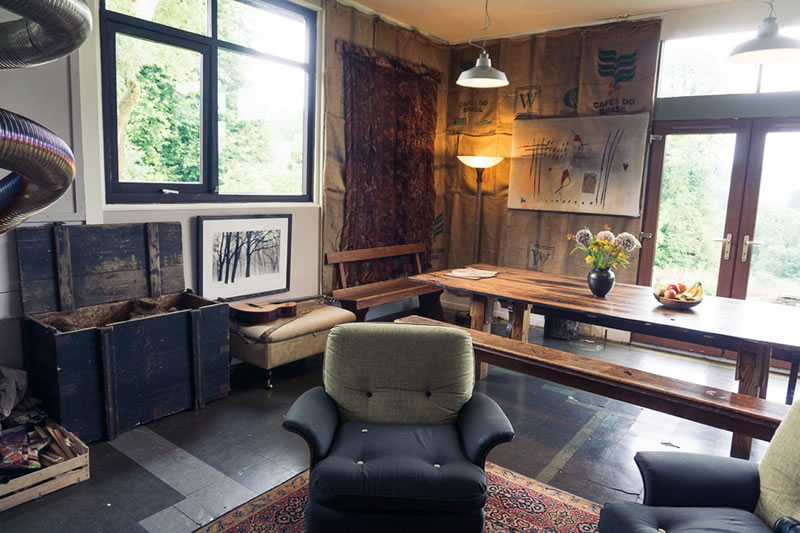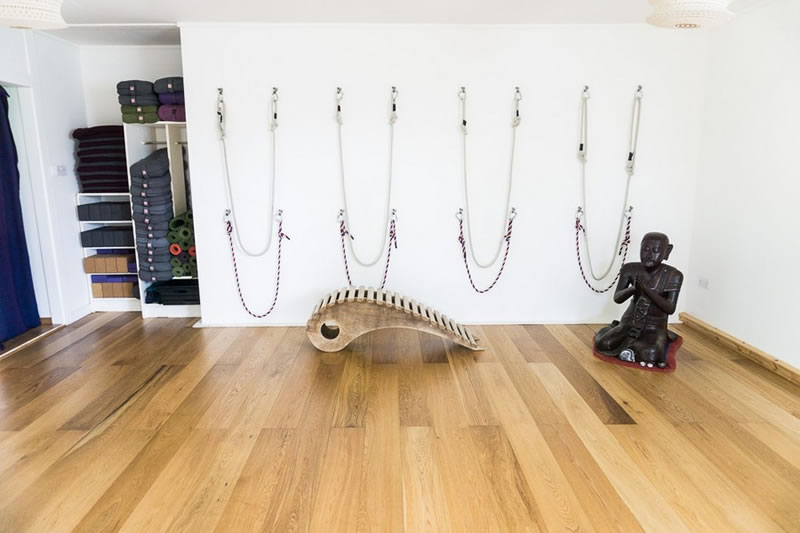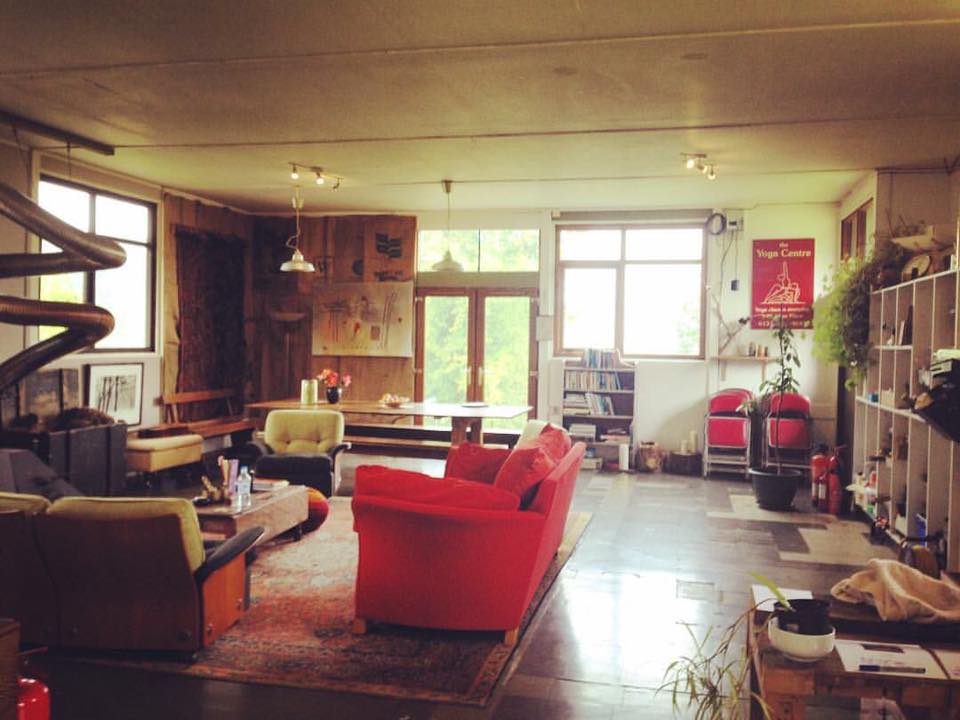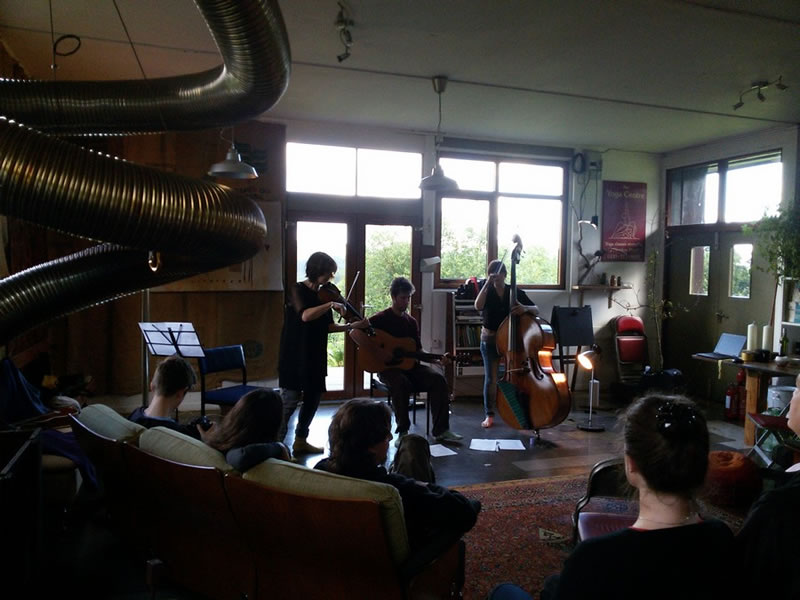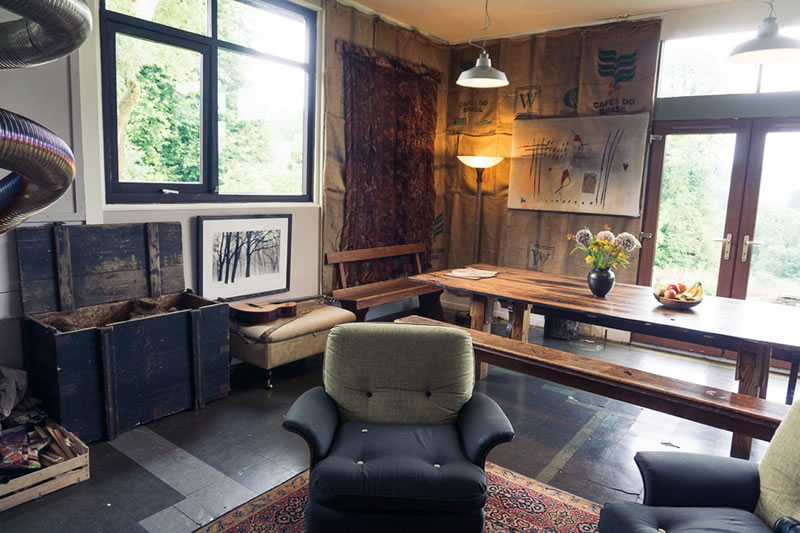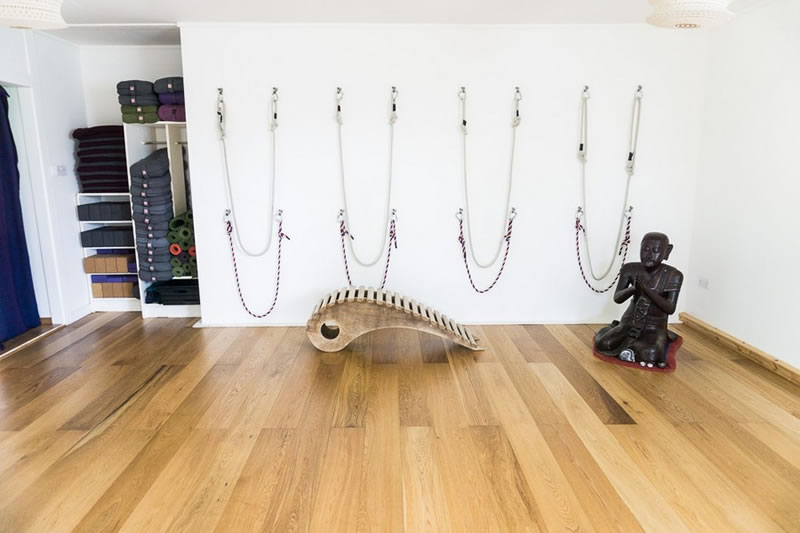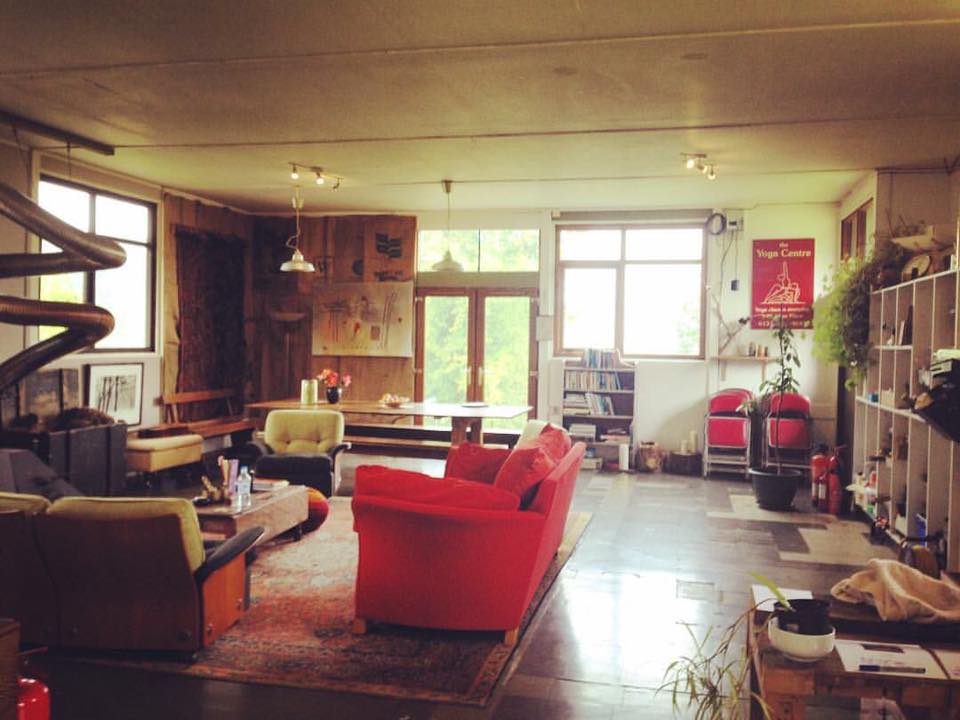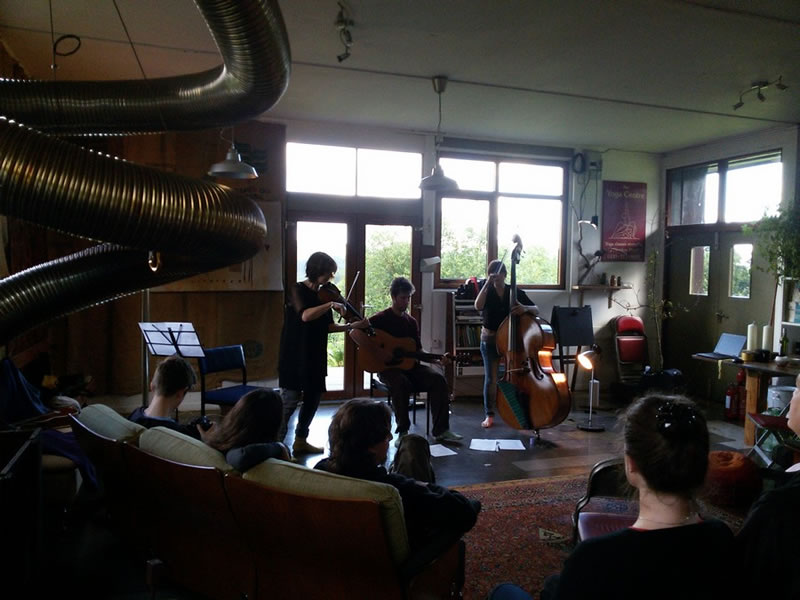 Deep in the mystical Scottish highlands is one of the yoga world's best kept secrets: EcoYoga Retreat. This special yoga retreat has been operating for nearly a decade, bringing some of the UK and the world's best yoga teachers to their luxurious hideaway. Grab your loved one and head to Scotland for a yoga retreat filled with nature, connection, practice, organic foods, starlit skies, and even forest bathing.
Program: EcoYoga runs themed retreats throughout the year. Each retreat is unique, and designed by a visiting yoga teacher. However all retreats come with home cooked, vegan, organic food and comfortable lodging. For the most unique accommodation, opt for the glass domed suite with marvelous starlit views. If you don't opt for a themed retreat, you can also attend EcoYoga for a self catered personal yoga holiday. Enjoy multiple yoga classes per day, explore the highlands, and truly get away from life's stressors.
What we like: One of the most unique aspects of EcoYoga is its outdoor bath tubs and showers – yes, you read that right. Comfortable clawfoot tubs are set on the property, surrounded by dense forest and overlooking babbling brooks, in a quiet and private area. Guests and couples can bathe outdoors in steaming waters, relaxed in complete privacy with only the beautiful natural surroundings as company.
Cost: Prices vary based on retreat chosen, more details can be found by contacting [email protected]
Address: Inverliever Lodge, Ford, Lochgilphead PA31 8RH, United Kingdom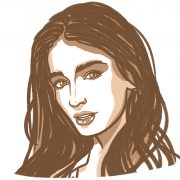 Rose Henderson
Rose graduated with a degree in Anthropology, which takes her understanding of basic human needs to a whole new level. Her intelligence and passion for healthy living is reflected in her written work.