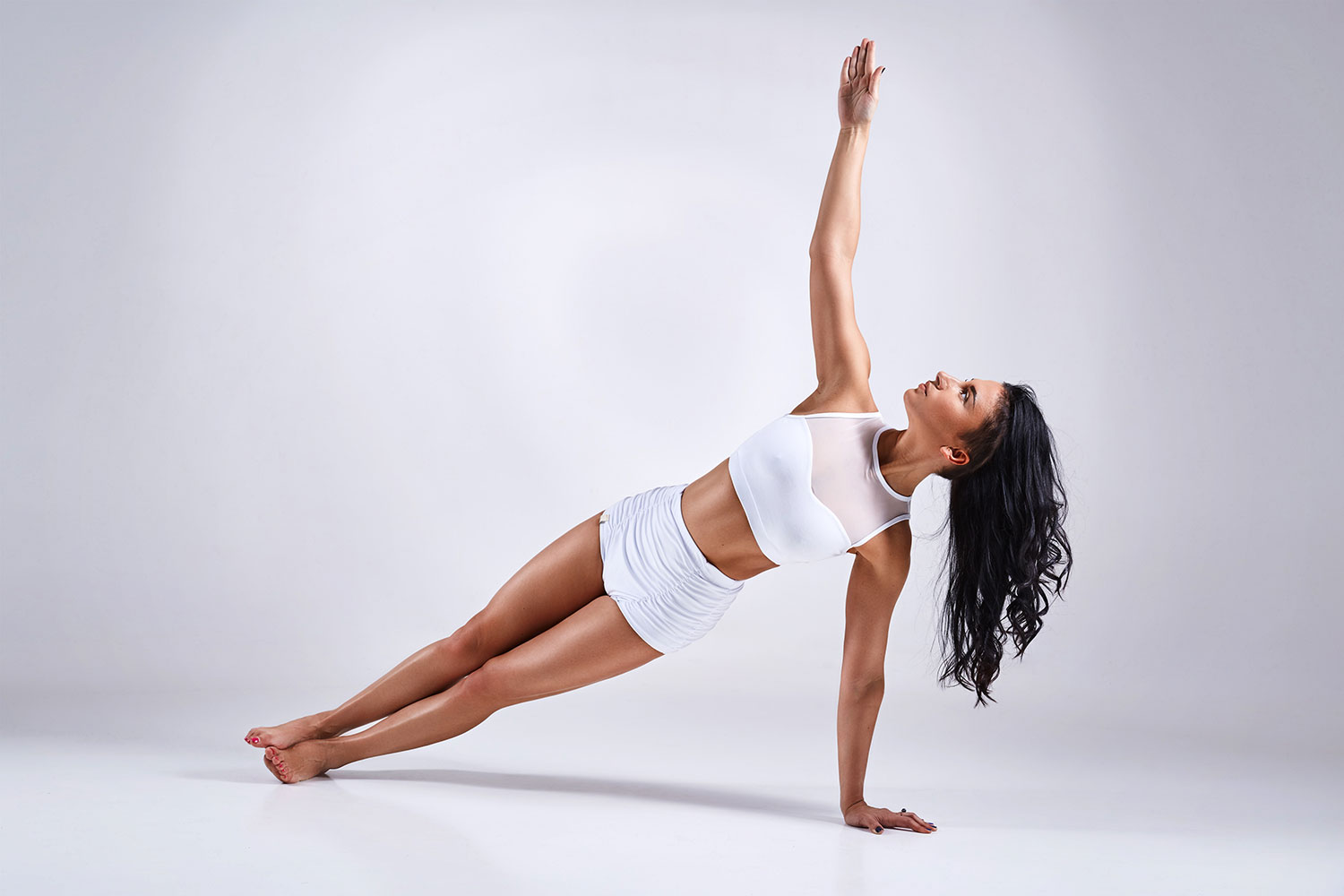 Walking into a random yoga class in a modern urban studio can sometimes be a bit confusing for a beginner. There's so much to learn and to memorize about the basic movements, never mind the deeper internal aspects of the practice that relate to your breath and awareness.
The best way to learn the practice is to take a bit of time for yourself and get away for a while. Finding a beautiful and relaxing place to practice intensively for a bit can work wonders.
There was a time when taking a yoga vacation meant roughing it in an ashram or monastery. However,  nowadays there are plenty of options that combine a modern luxury getaway with high-quality yoga instruction.
In our search for the best beginner-friendly yoga getaways we looked for a full but flexible schedule with plenty of options for rest and relaxation, a full menu of deluxe spa services and treatments and a location both secluded and connected, with plenty of access to modern conveniences.
Whether you prefer the soaring majesty of the Himalayan mountains, the wide open sky of the American West or the lush beauty of a remote island paradise, we've sourced out the perfect luxury yoga vacations for you to learn and grow in.
Here are our picks for the ten best luxury yoga retreats for beginners: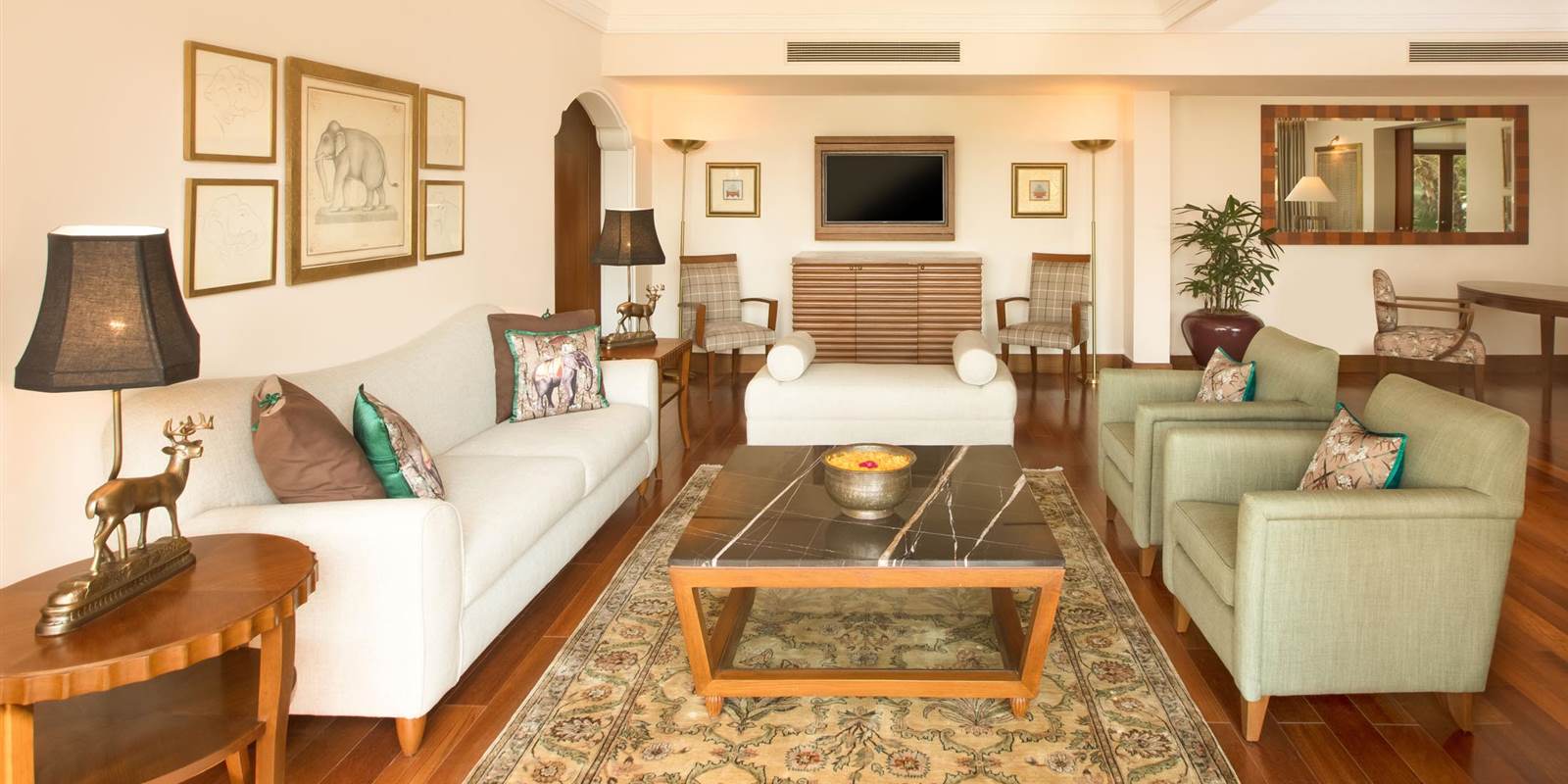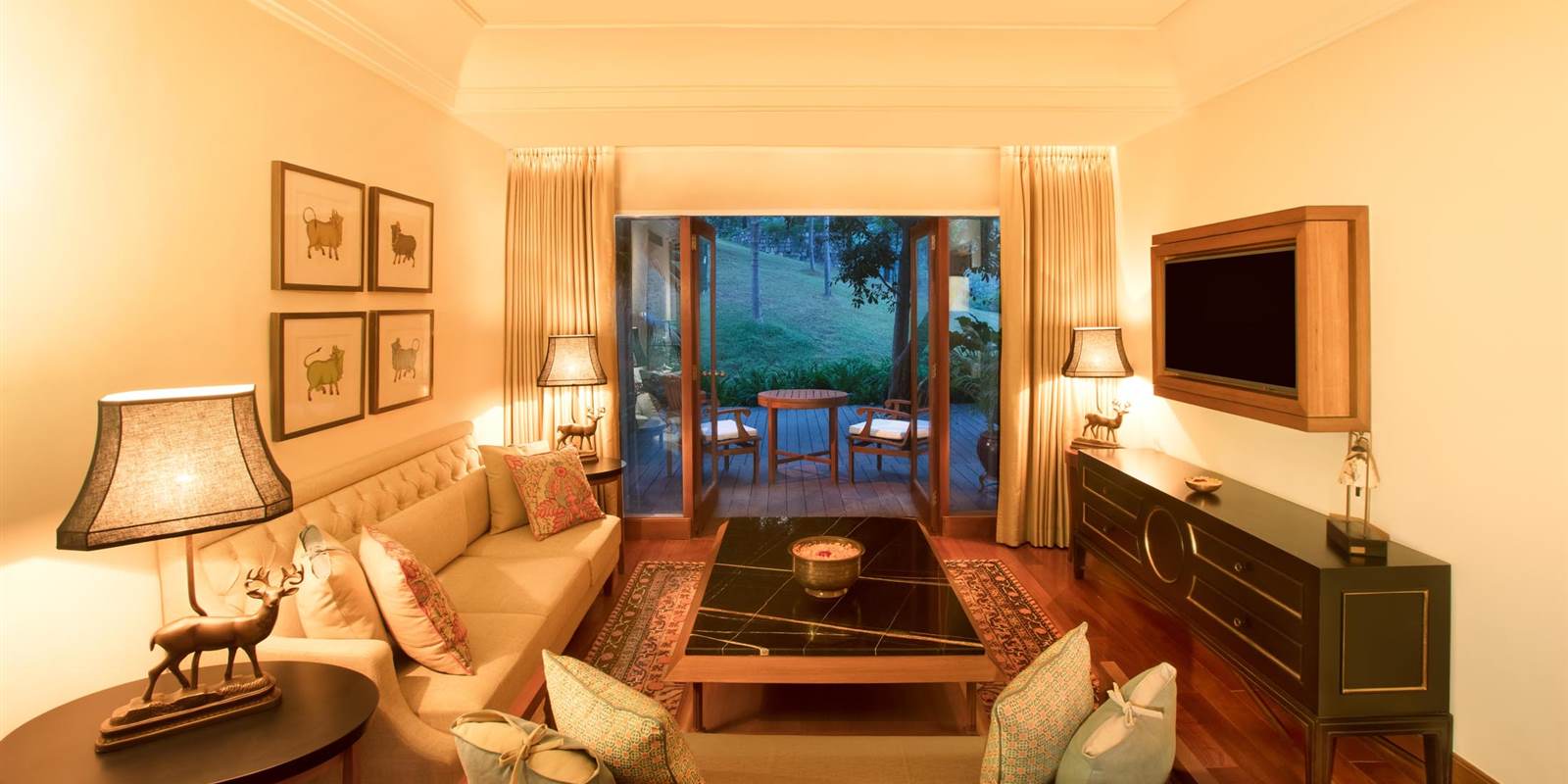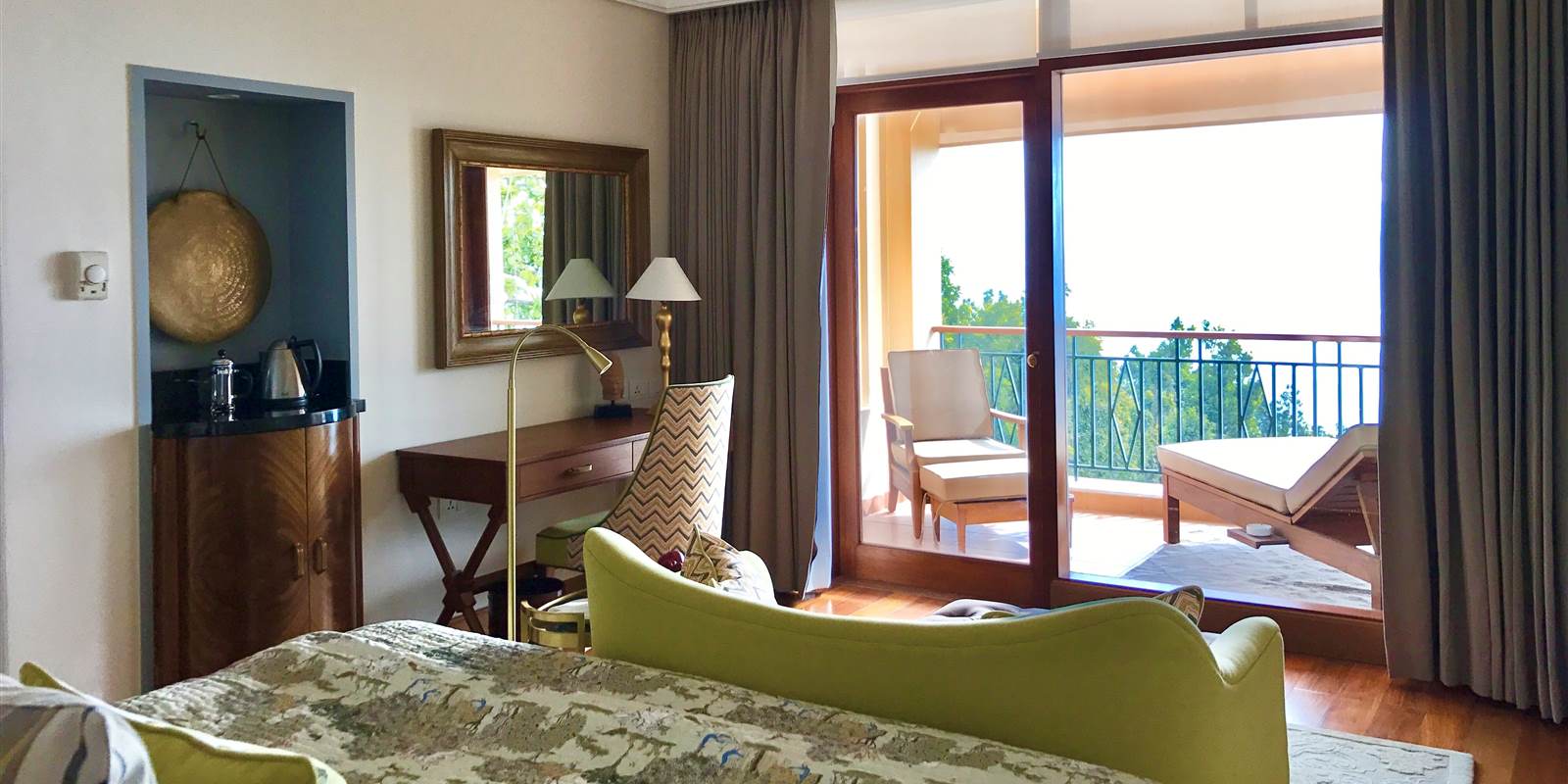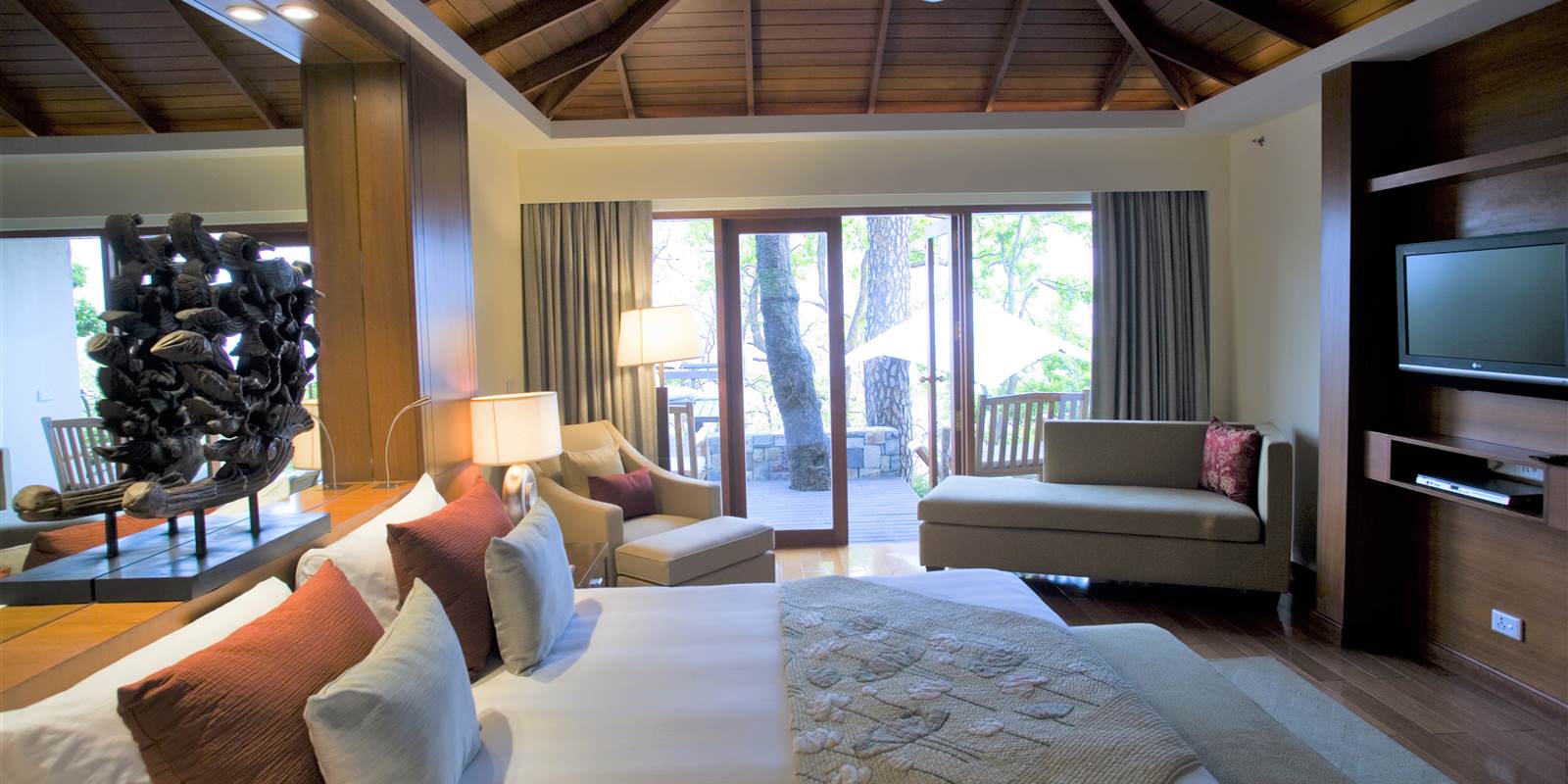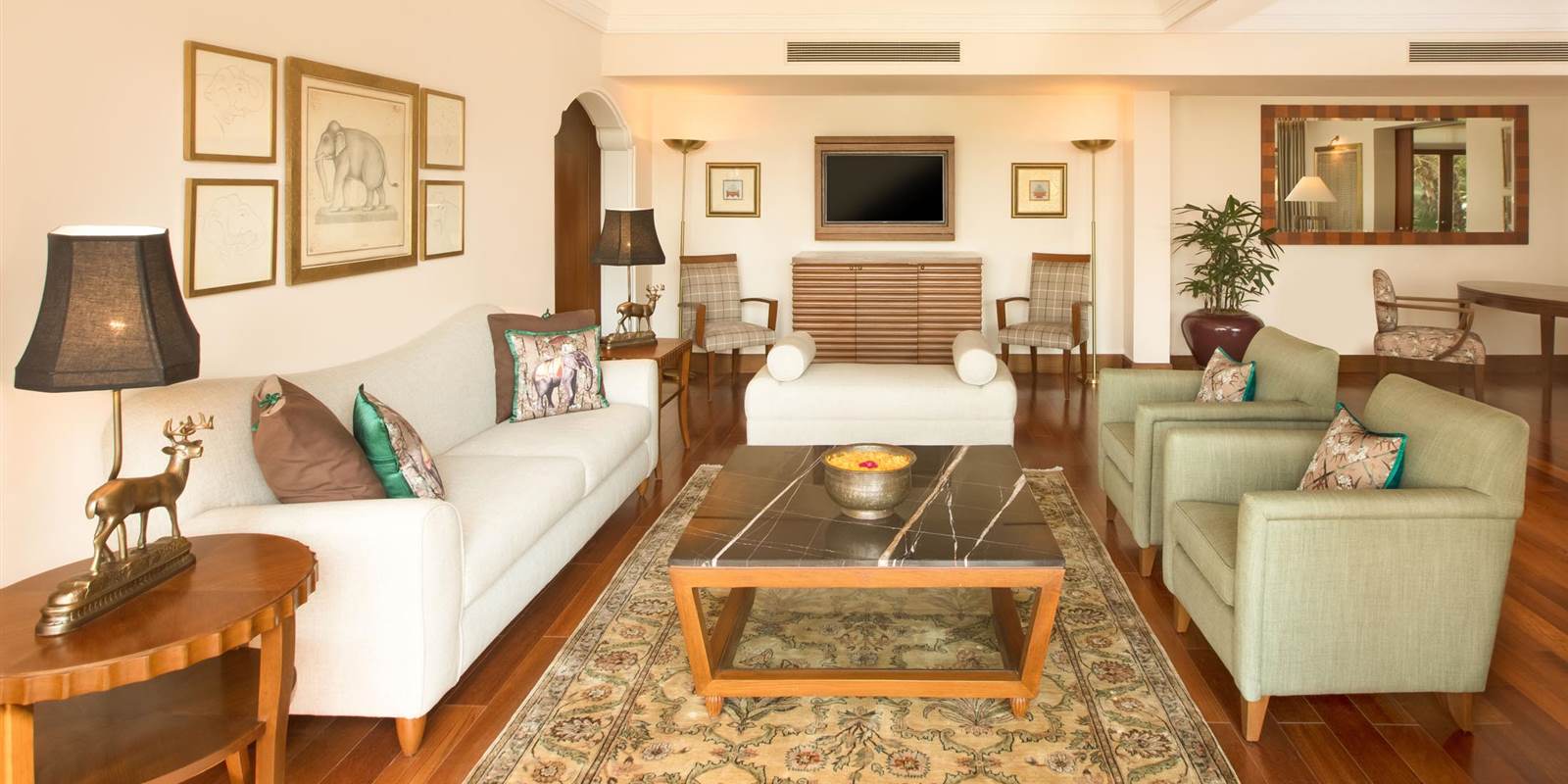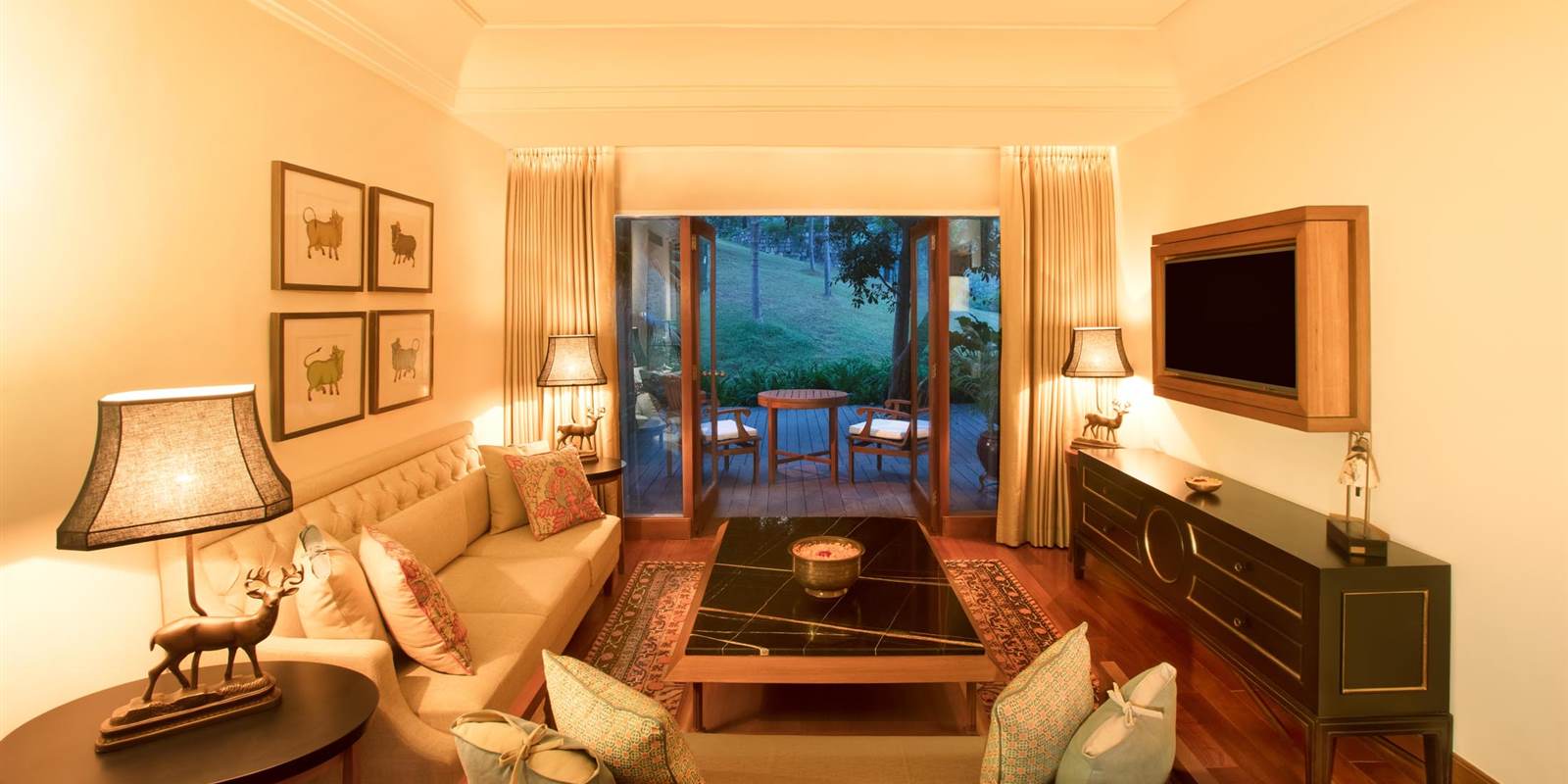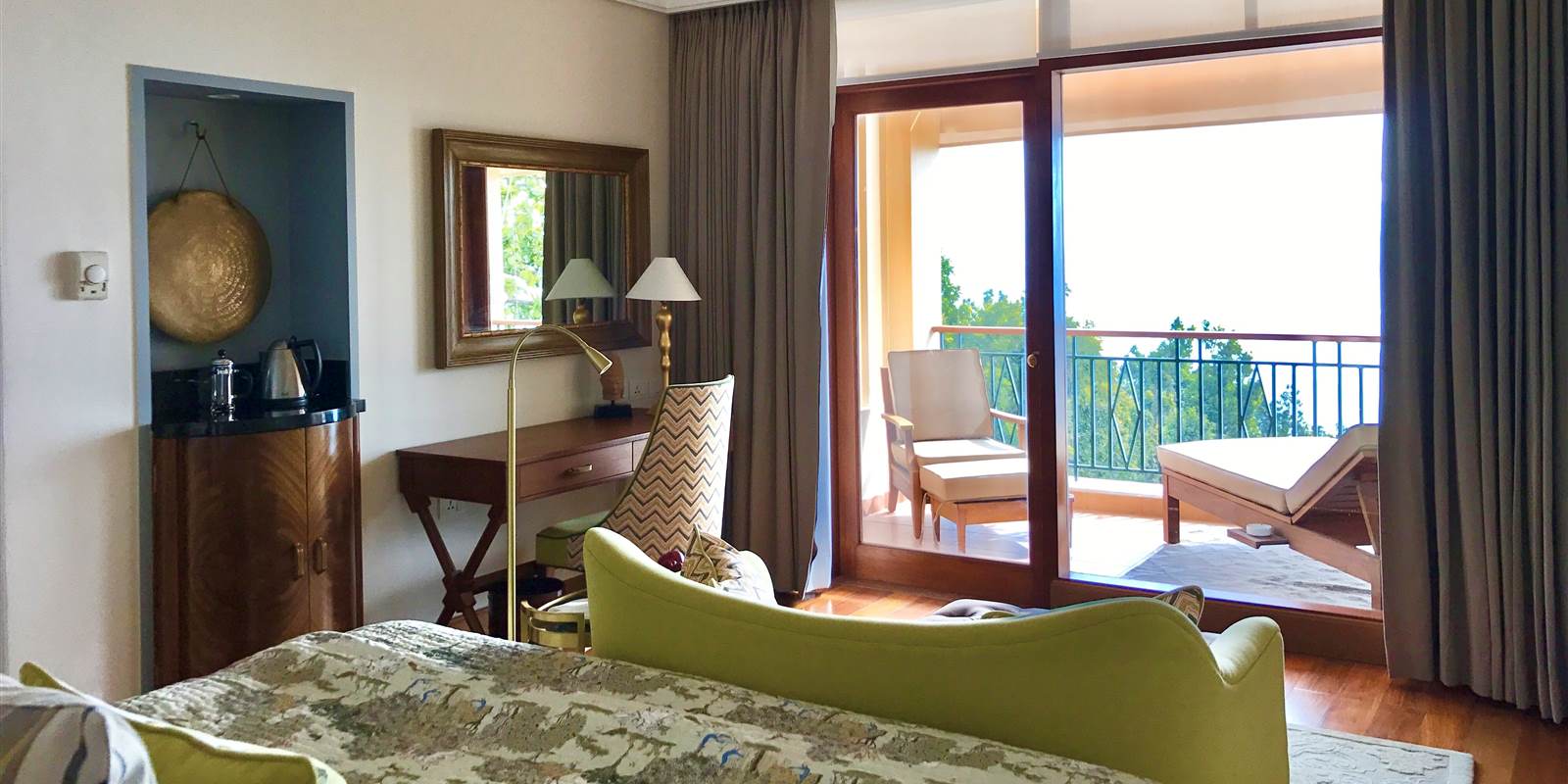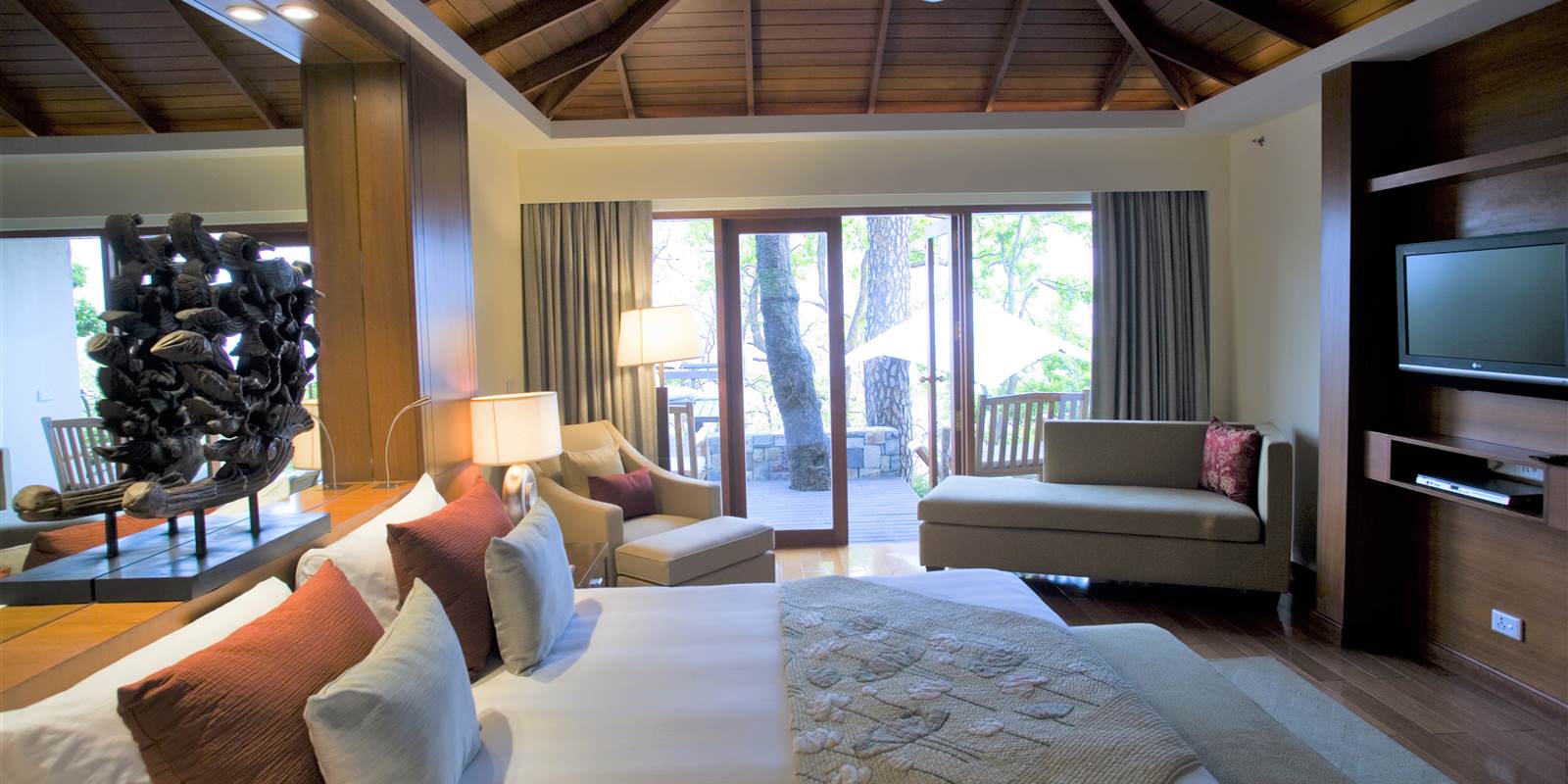 India is an obvious choice for a yoga vacation. After all, that's where yoga started. However, there aren't too many luxury options for those who are looking to combine their yoga vacation with a relaxing holiday. Ananda in the Himalayas is a major exception. Set amongst 100 acres of beautiful Himalayan scenery, Ananda was once a Maharaja's palace estate and has been converted into a deluxe spa that was recently ranked as the No. 1 destination spa in the world by Conde Nast.
Program: Ananda offers traditional Indian Hatha Yoga inspired by the techniques of the Bihar School Of Yoga. Their 7-night Yogic Detox Program offers 4 personal Yoga sessions, 3 personal Pranayama sessions and 2 personal meditation sessions as well as Ayurvedic and international therapies.
What We Like: Ananda in the Himalayas might be one of the most luxurious yoga retreat spaces on the planet. The penthouse-style viceregal suite is decorated with antique furnishings and fittings and features private sitting and dinging rooms that open onto a private terrace with a rooftop gazebo.
Cost: Price varies with the season but generally starts at $890 per night
Address: The Palace Estate, Narendra Nagar, Uttarakhand 249175, India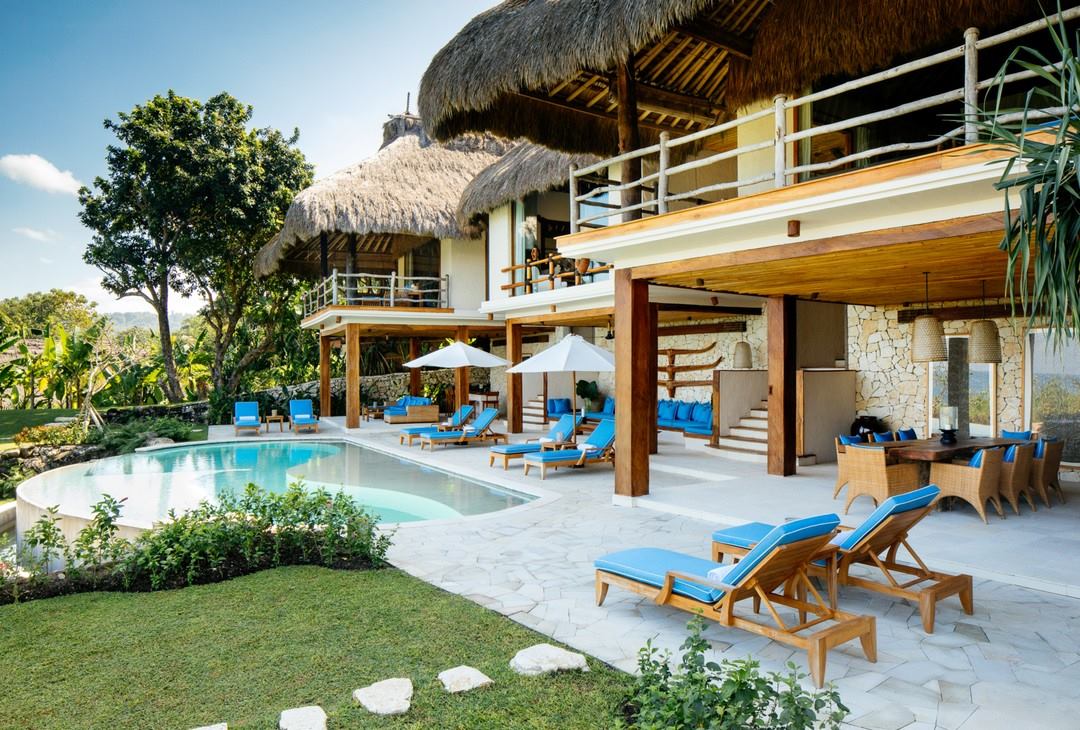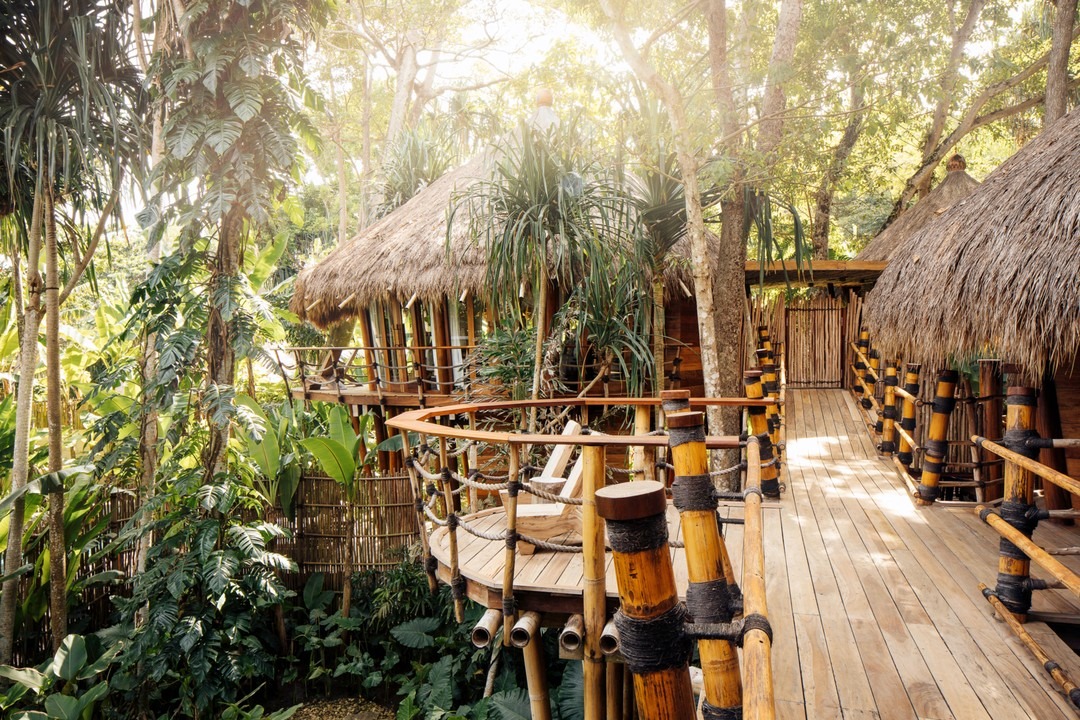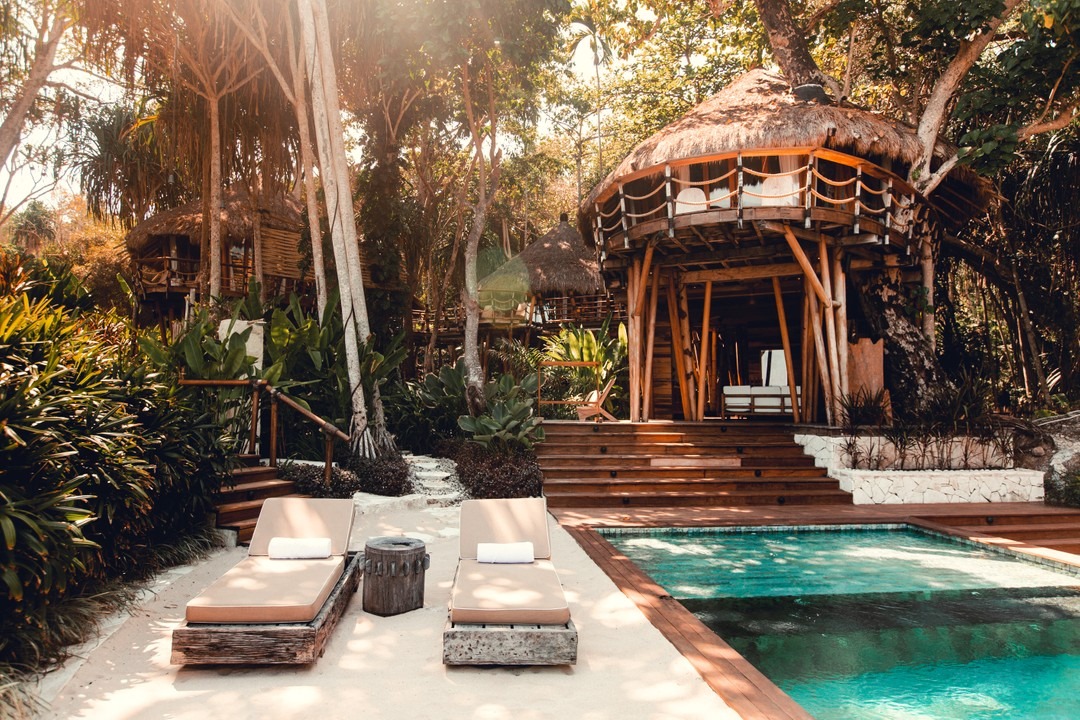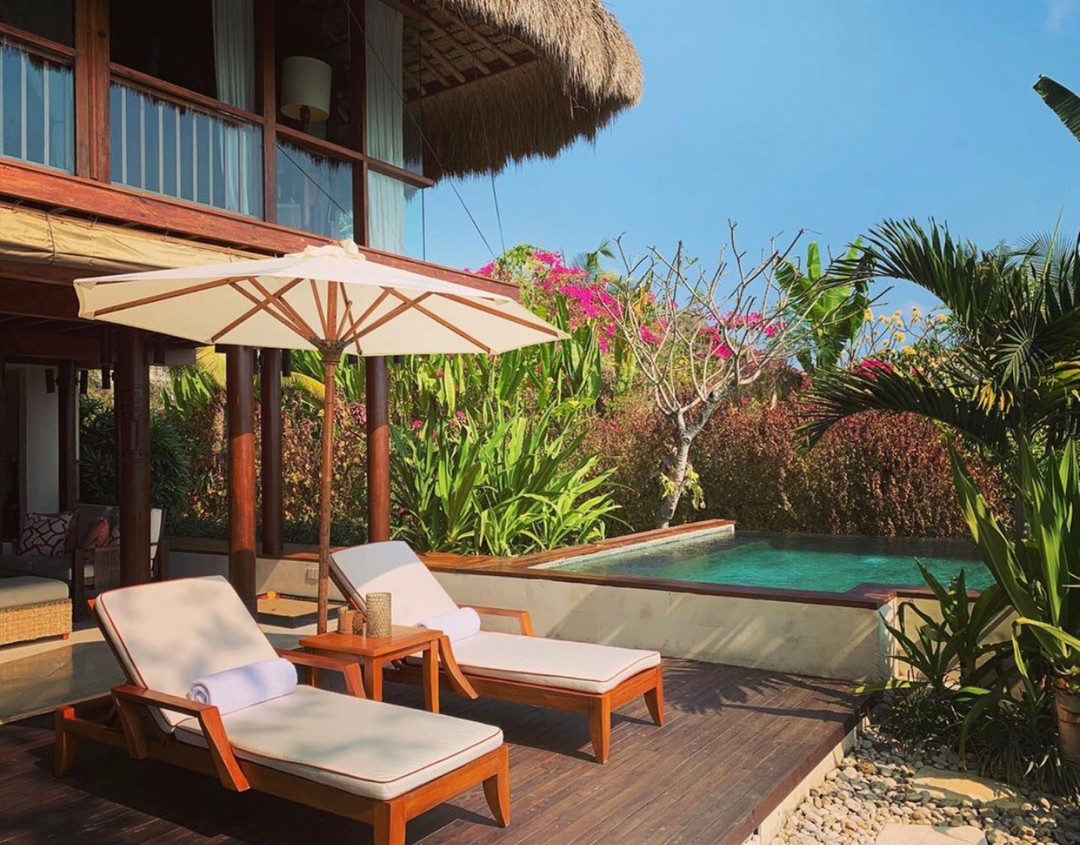 56344426_10162142215920131_5821379822386937856_o
60584764_10162334685510131_3659223793009688576_o
73403924_10162991980075131_6606890879393202176_o
74577402_10163122679275131_8311161824028393472_o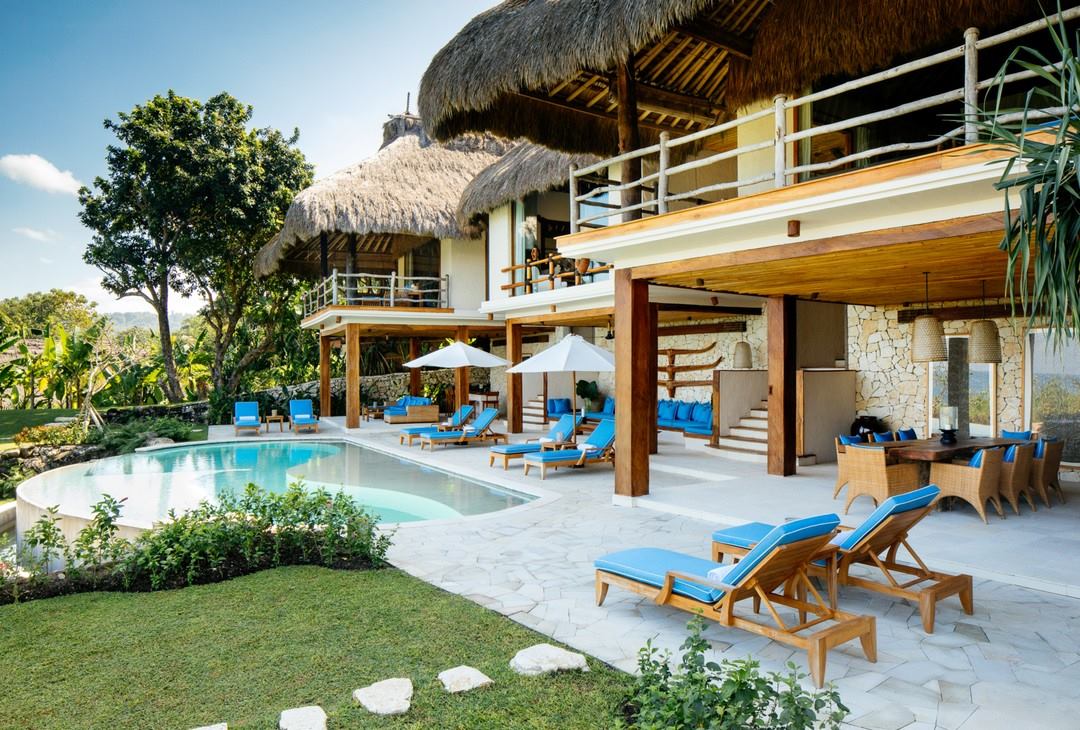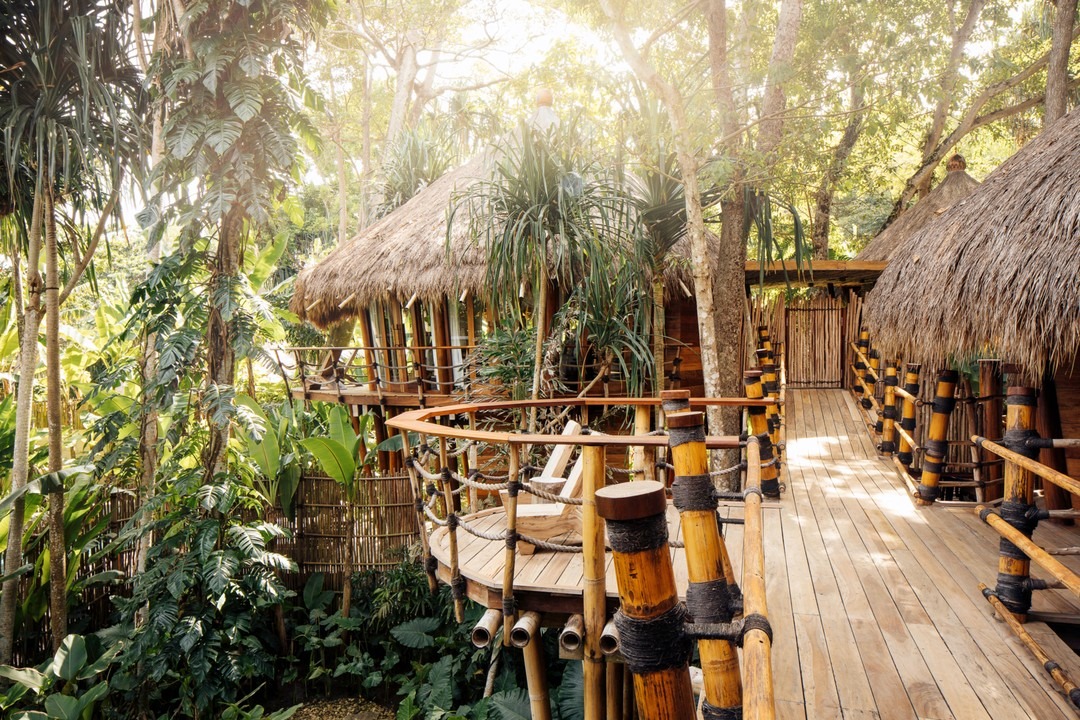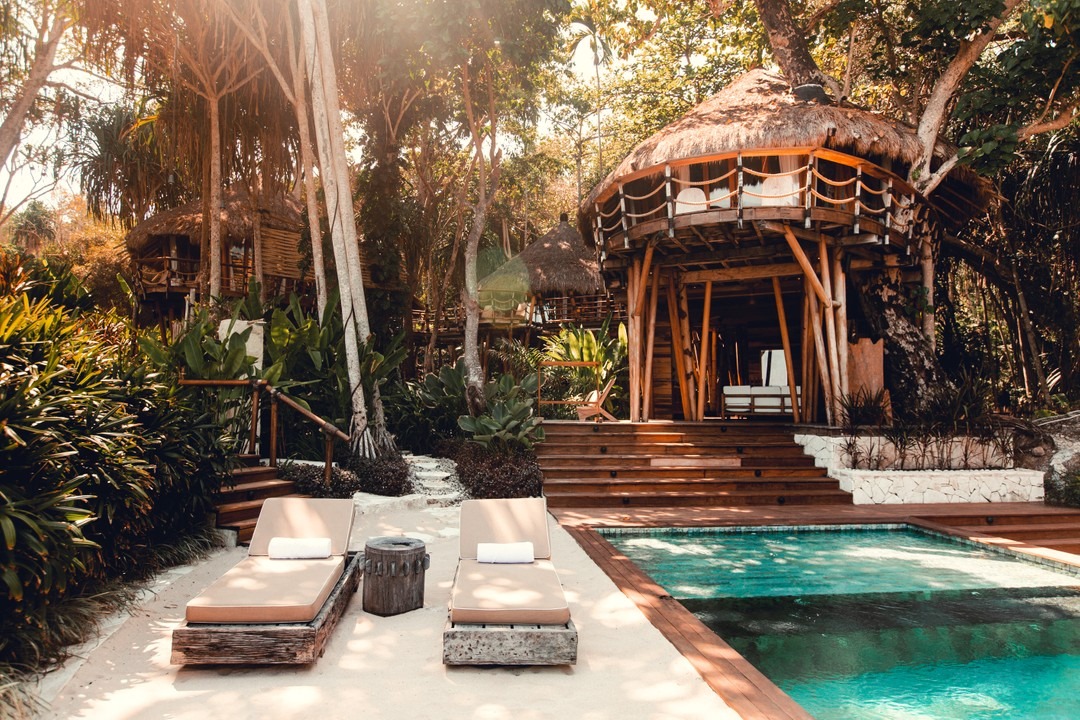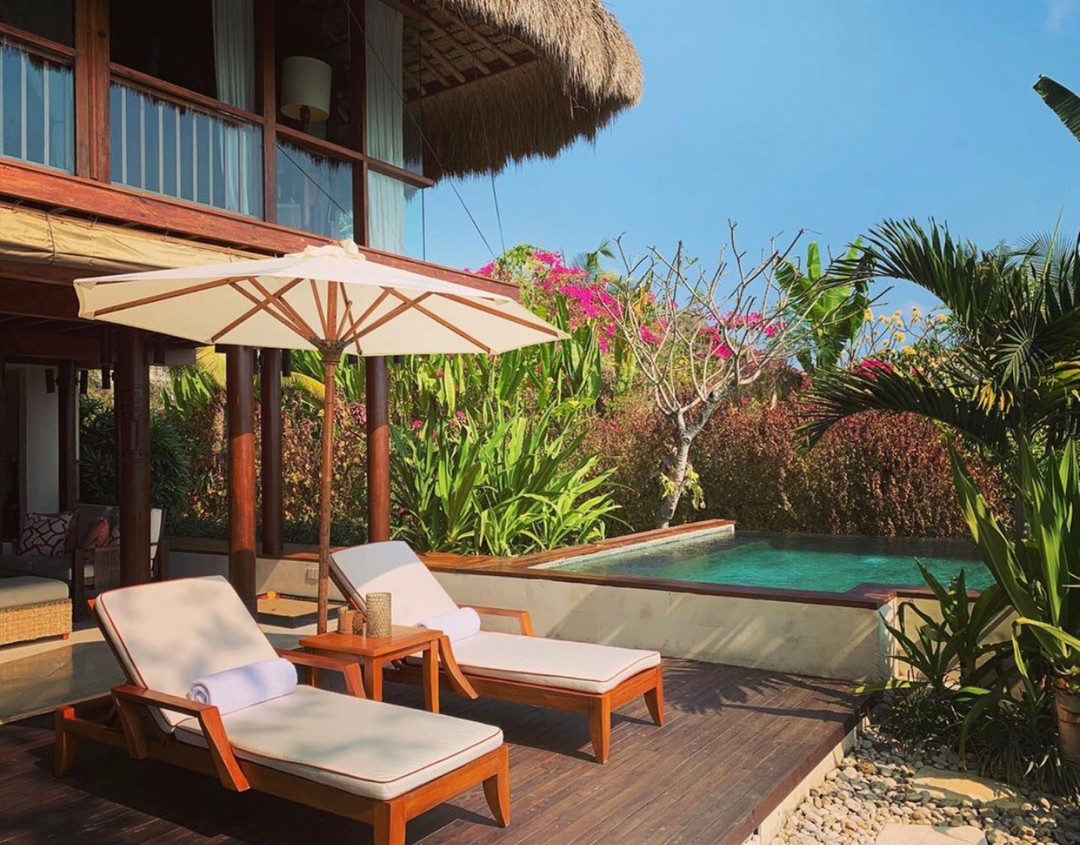 While Bali might get all the attention when it comes to a yoga holiday in Indonesia, there are many nearby islands that are every bit as beautiful but without all the crowds. Nihi Sumba has set up shop on the remote island of Sumba about an hour flight east of Bali and offers a true getaway experience in posh surroundings. It was voted the world's best hotel by Travel + Leisure for 2 years in a row.
Program: A stay at Nihi Sumba is a custom experience curated to each guest's desires and requirements. Complimentary Yoga classes are held multiple times a day and feature a variety of styles including Hatha, Vinyasa, Yin and Meditation.
What We Like: The island of Sumba is way off the beaten track. You'll get the opportunity to discover a culture that many will never have the chance to experience. The island was once only popular with particularly intrepid surfers. So, if surfing is your thing, expect perfect waves with no lineups.
Cost: Rates vary seasonally. Villas start at $845 per night in the low season and $1545 per night in the peak season.
Address: Hoba Wawi, Wanokaka, West Sumba Regency, East Nusa Tenggara, Indonesia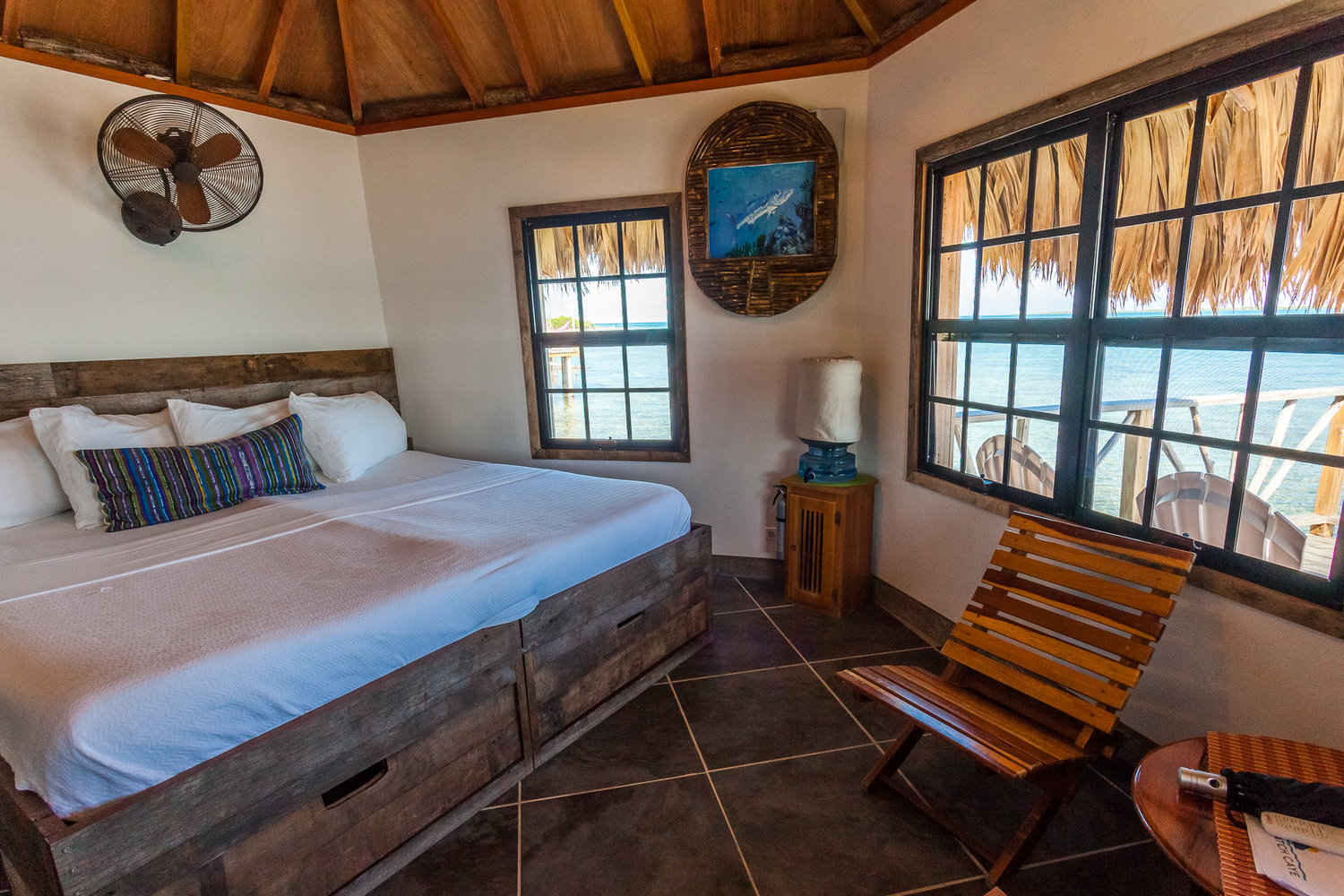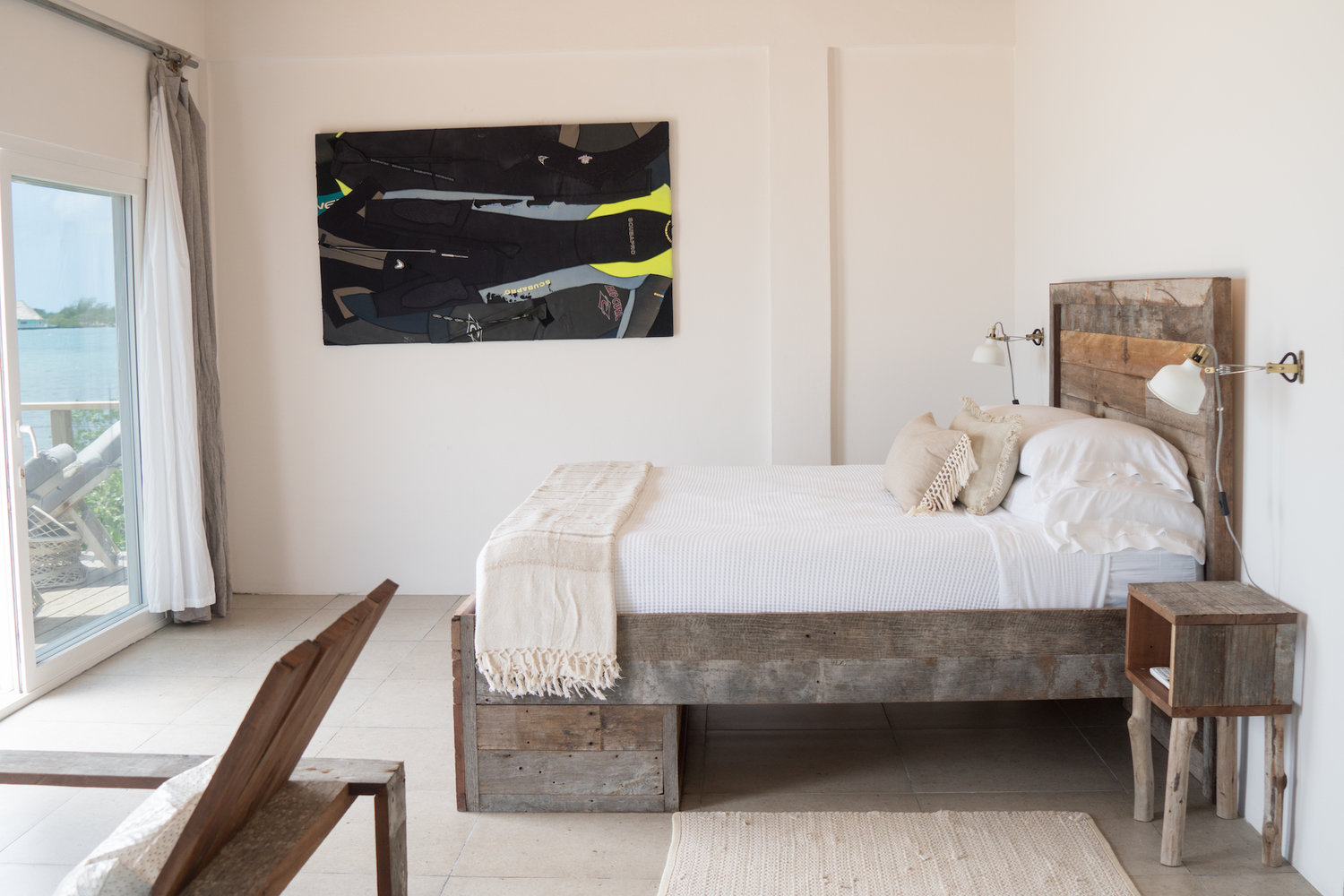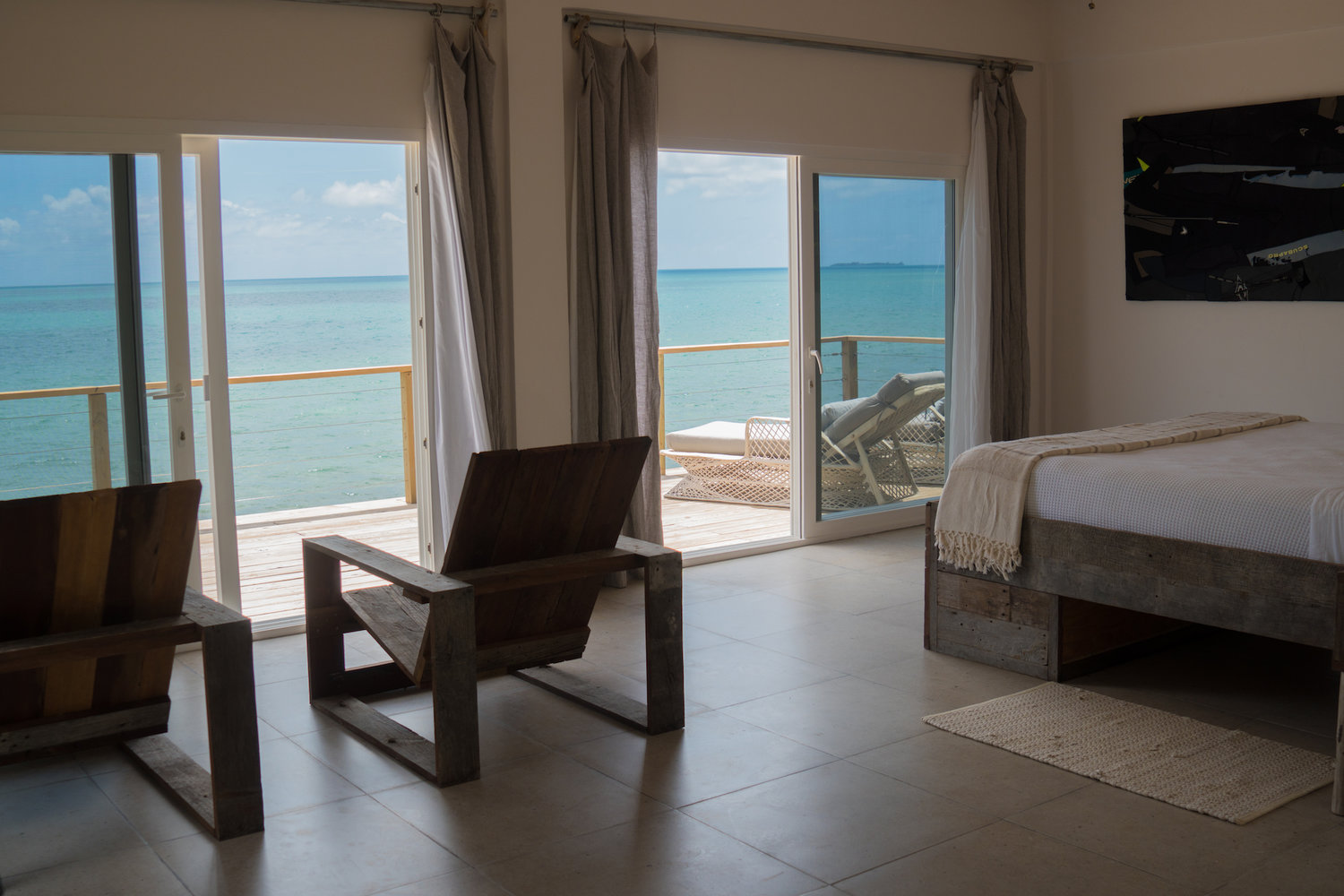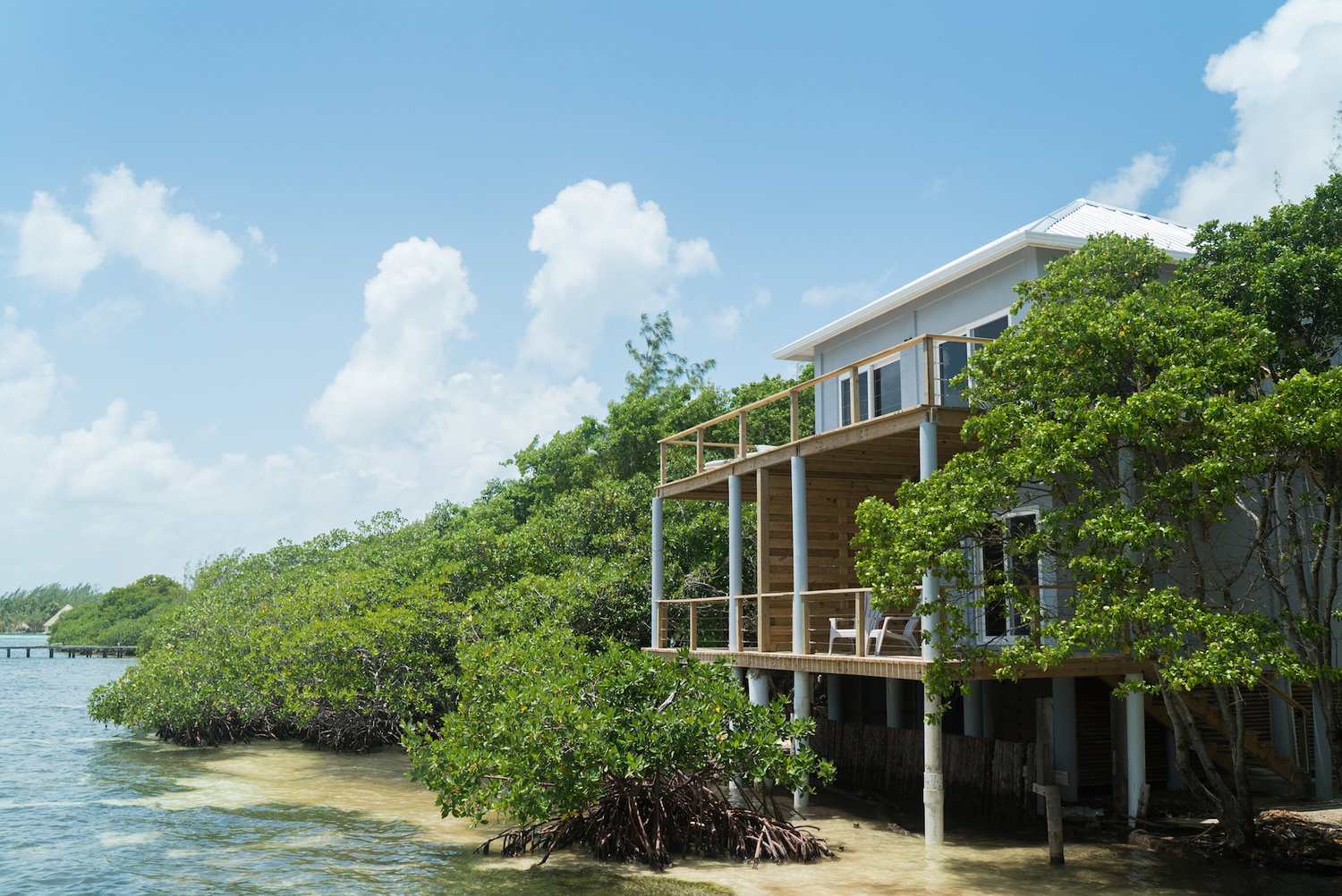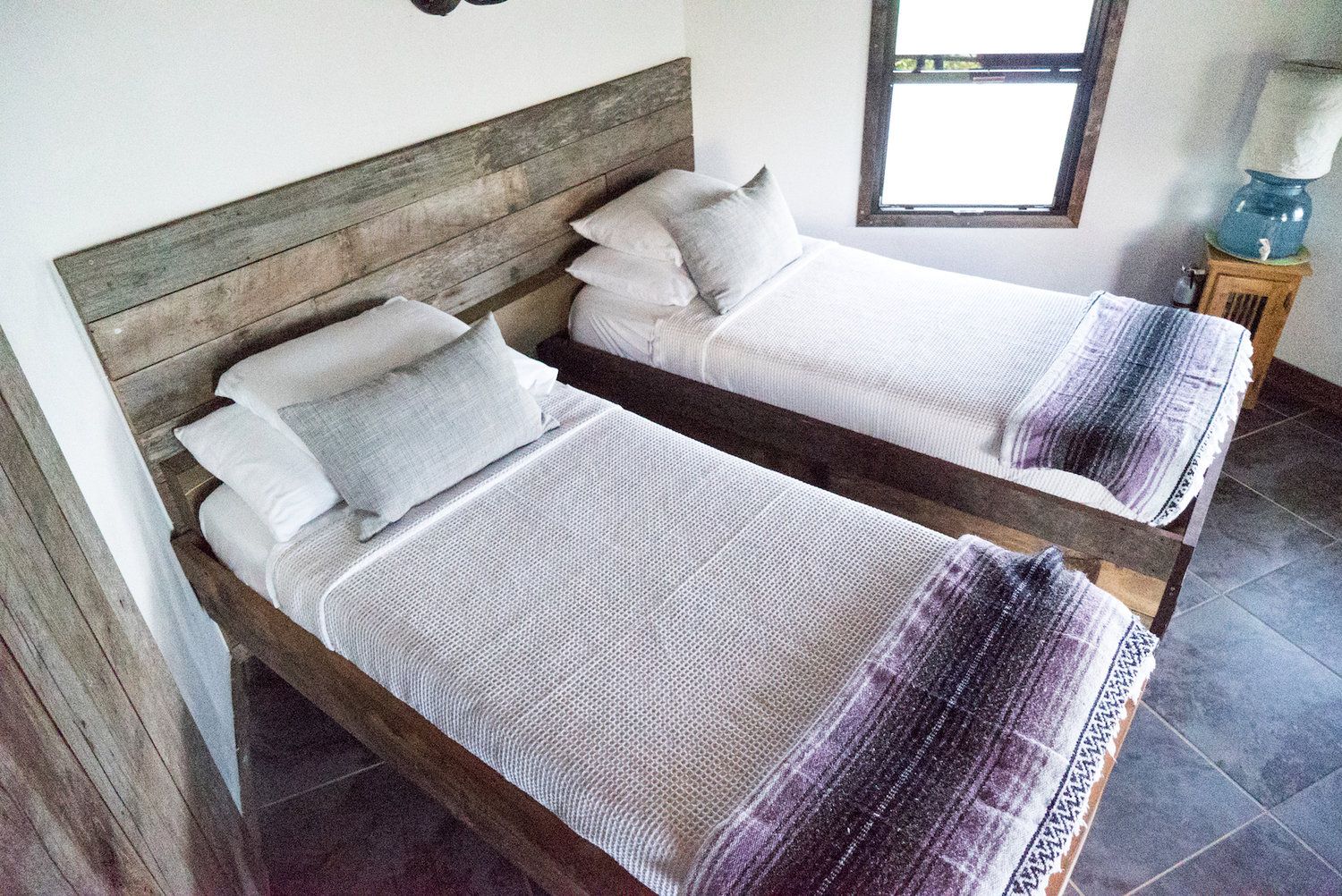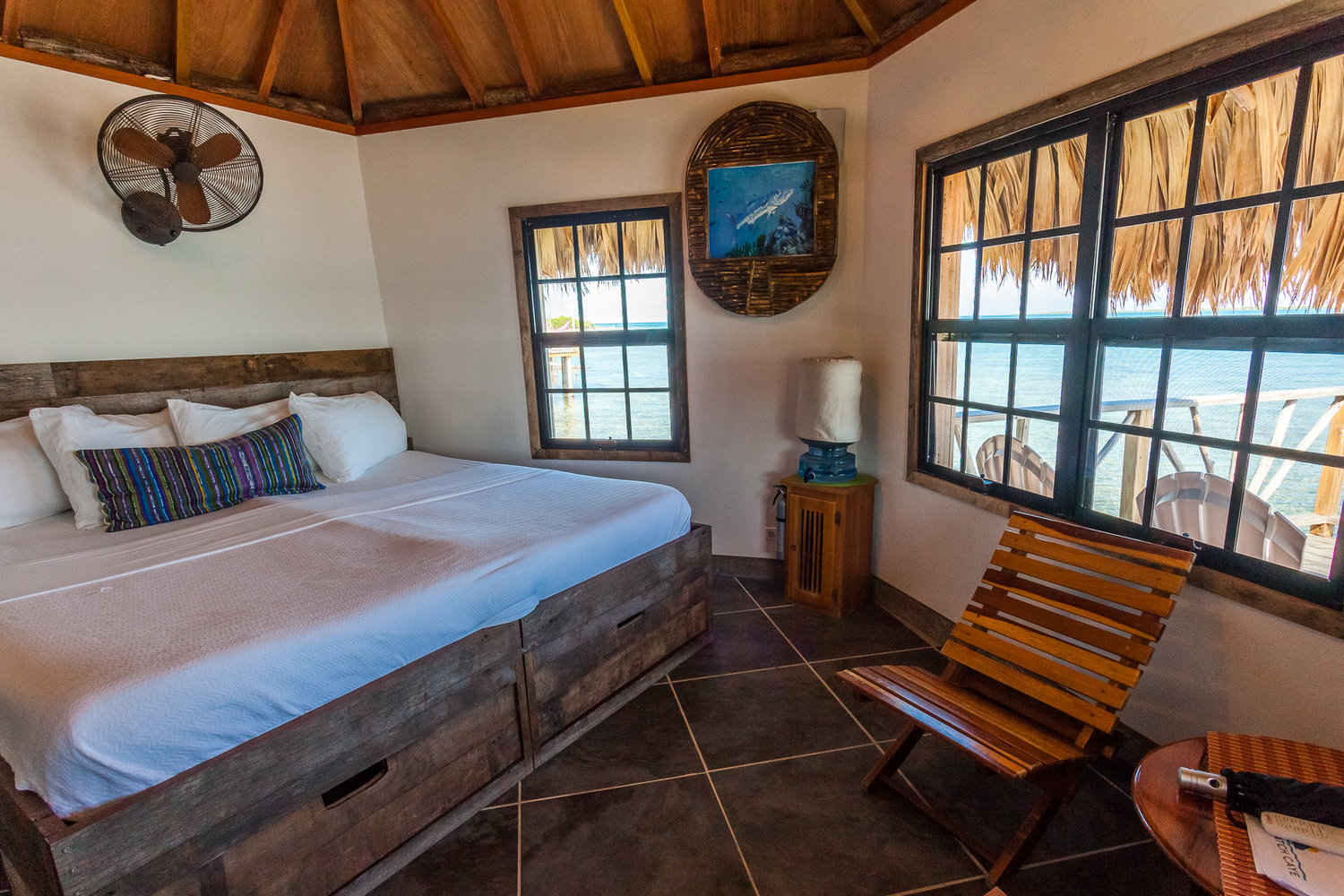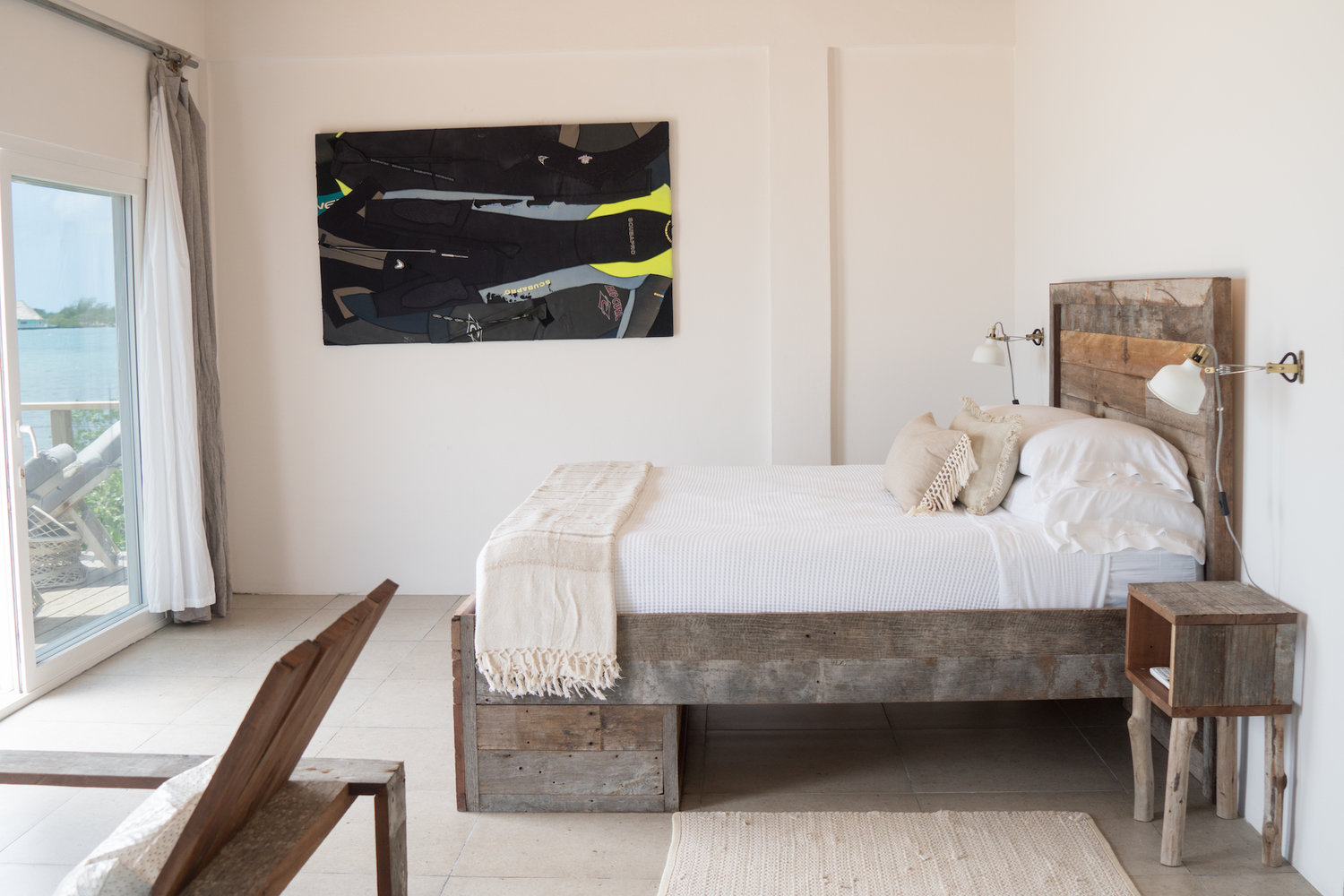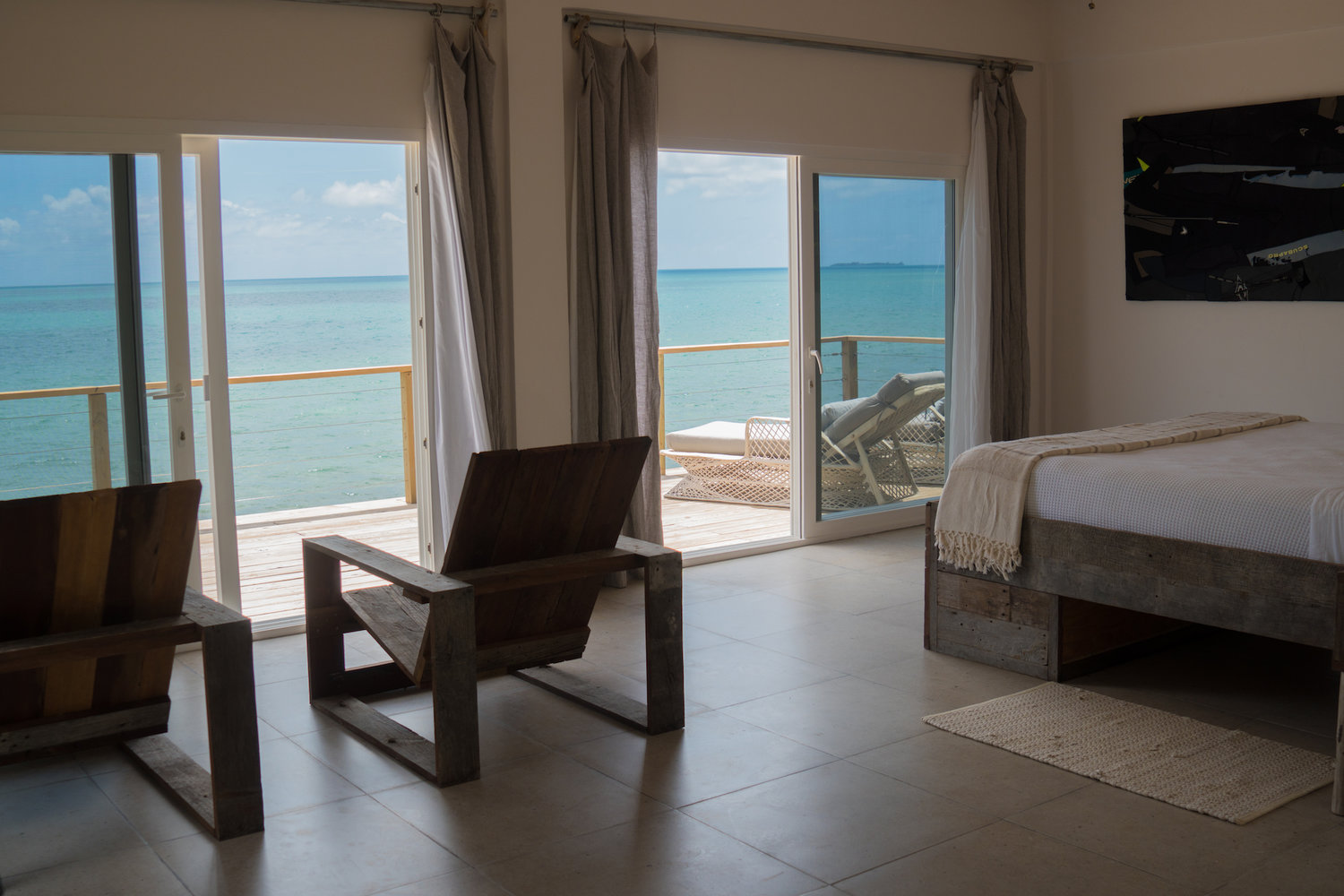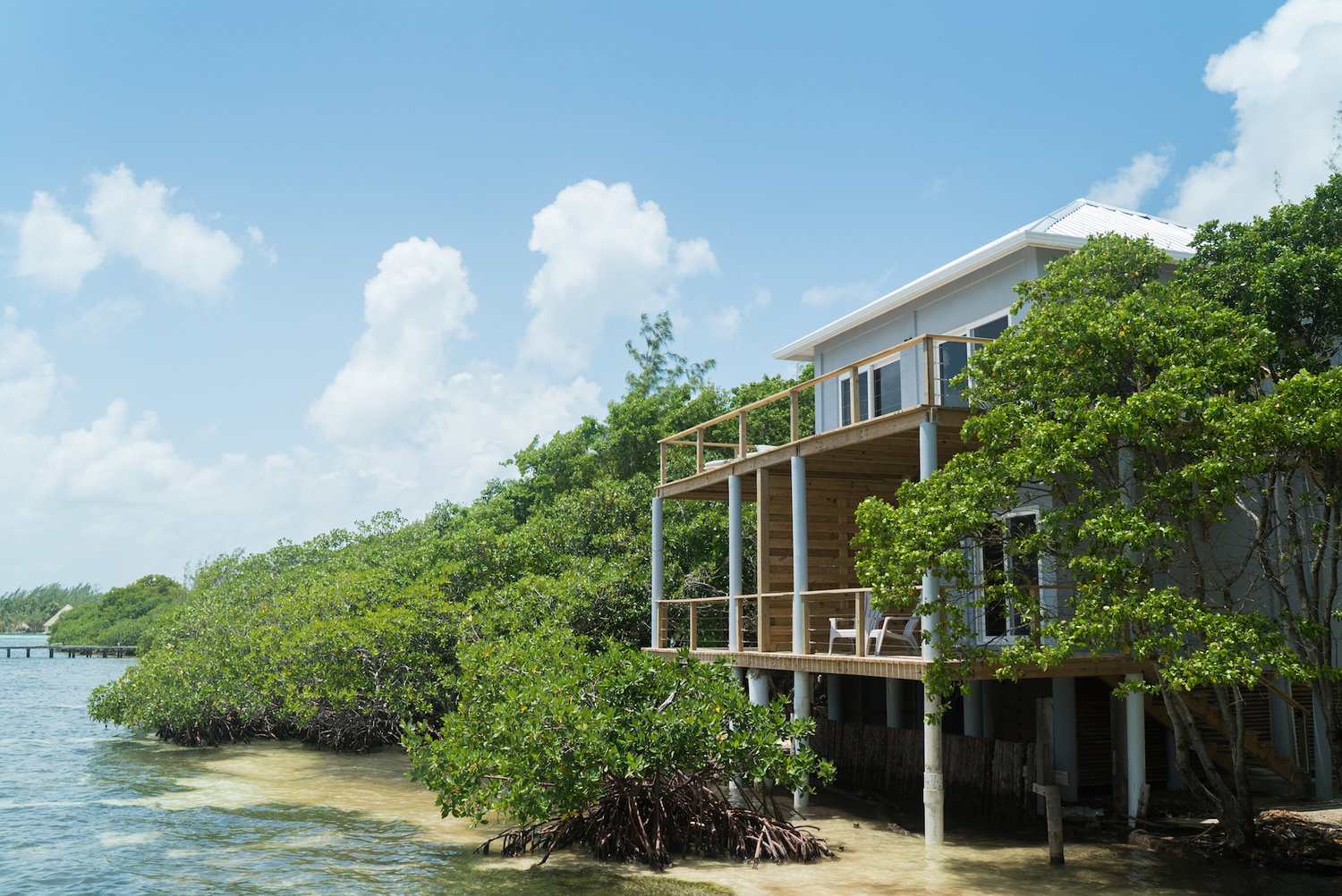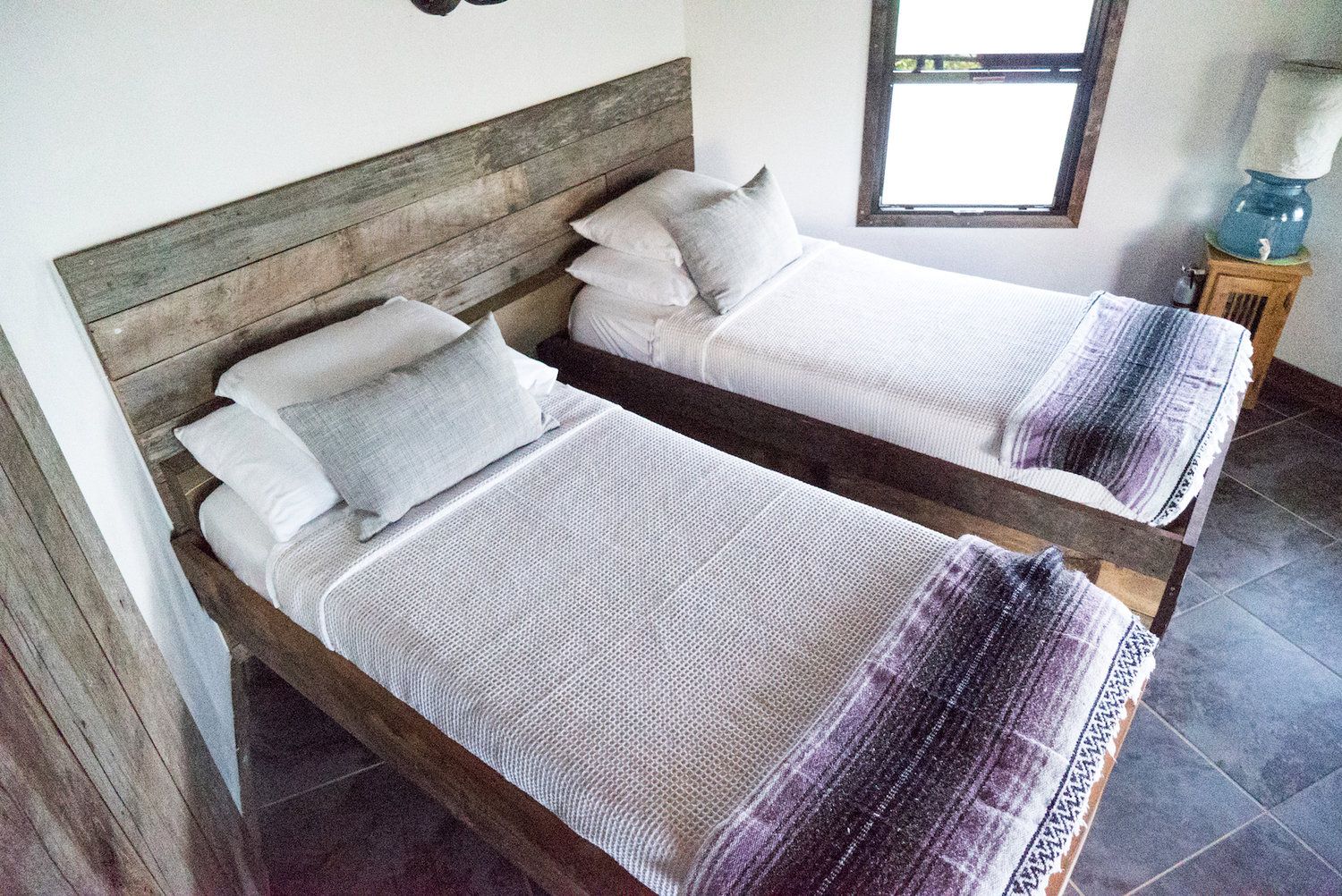 Thatch Caye is an all-inclusive resort on a private island off the coast of Belize. Featuring over-water bungalows and cabanas, this place is a little slice of heaven. They offer fitness and yoga retreats from November to May with a variety of international teachers.
Program: Their "Rooted" Yoga retreat with Rachel Matz runs for 5 days and 6 nights and features twice daily yoga classes. One of the yoga classes will be an active fitness-based class, while the other will be more restorative or meditation-based. The retreat also includes 3 meals a day and a snorkelling excursion.

What We Like: On top of being gorgeous, Thatch Caye is also a fully sustainable eco-resort. Recent renovations were carried using only reclaimed materials from the island and they have committed to refrain from using single use plastic.
Cost: The Rooted Retreat starts at $2400 for a double occupancy room and $3300 for a private room.
Address: Isala St, Dangriga, Belize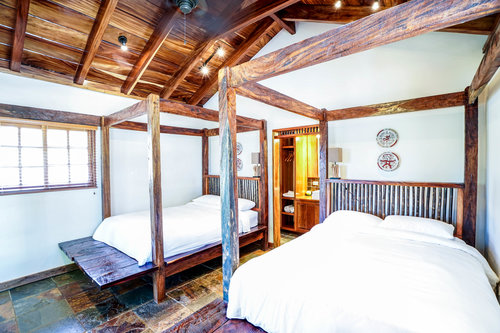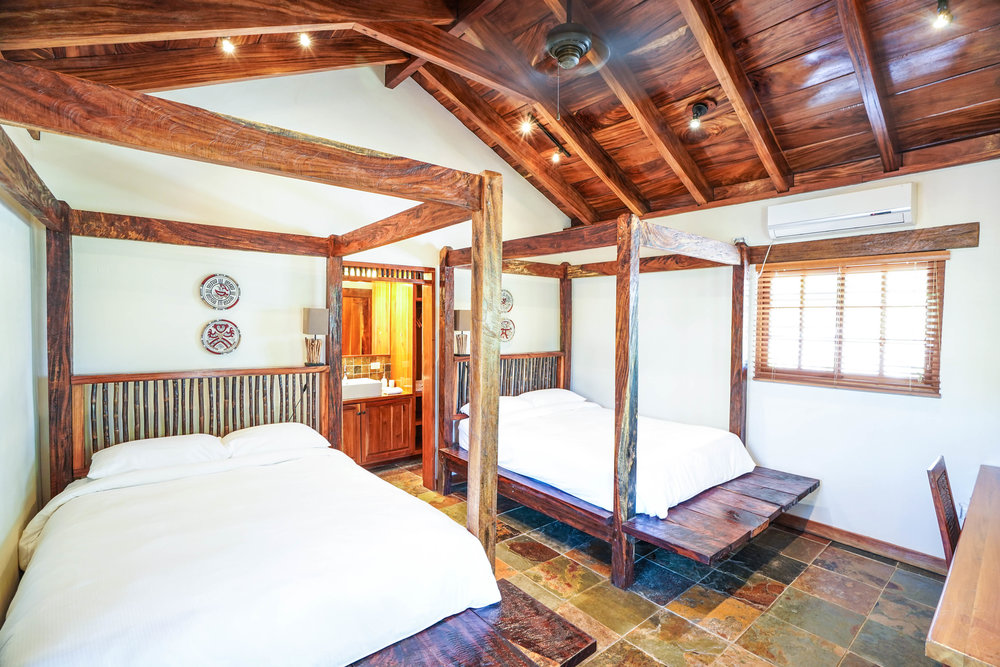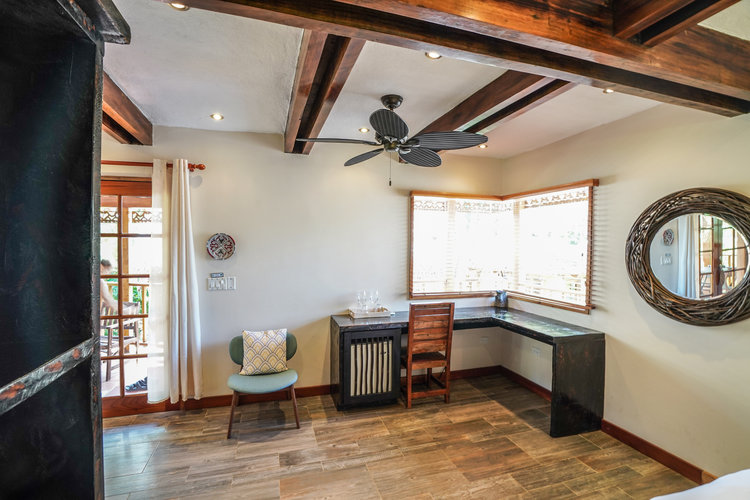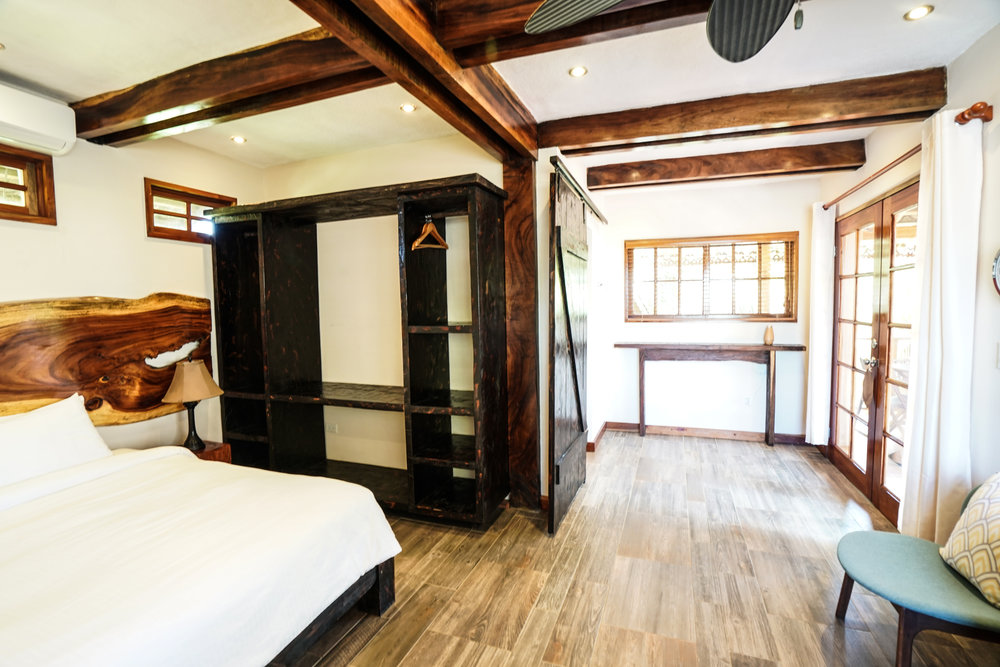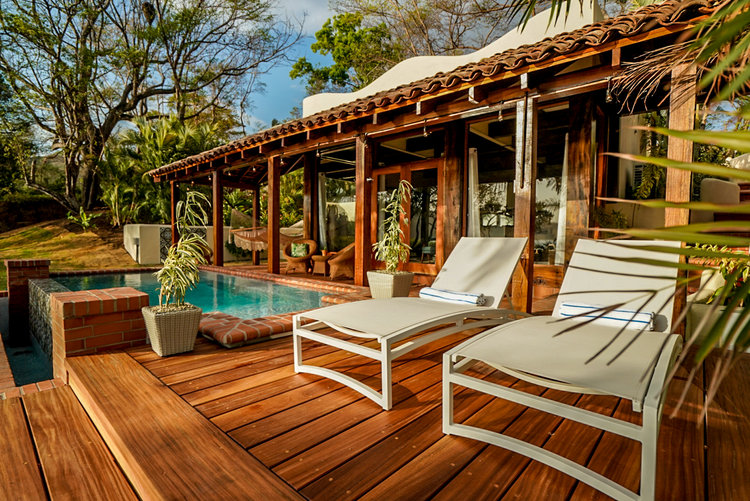 Sansara_Resort_Cabana_CedroEspino_Lowres-3
Sansara_Resort_Cabana_CedroEspino_Lowres-4
Sansara_Resort_Cabana_RioGrande_Lowres-6
Sansara_Resort_Cabana_RioGrande_Lowres-7
Sansara_Resort_Cambutal_CASA+OM-33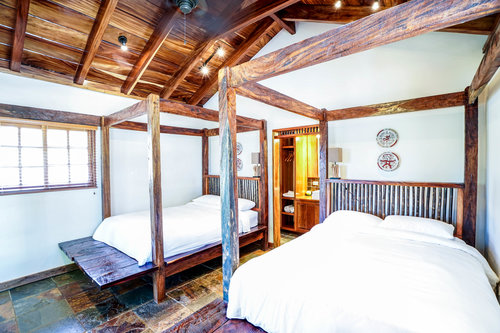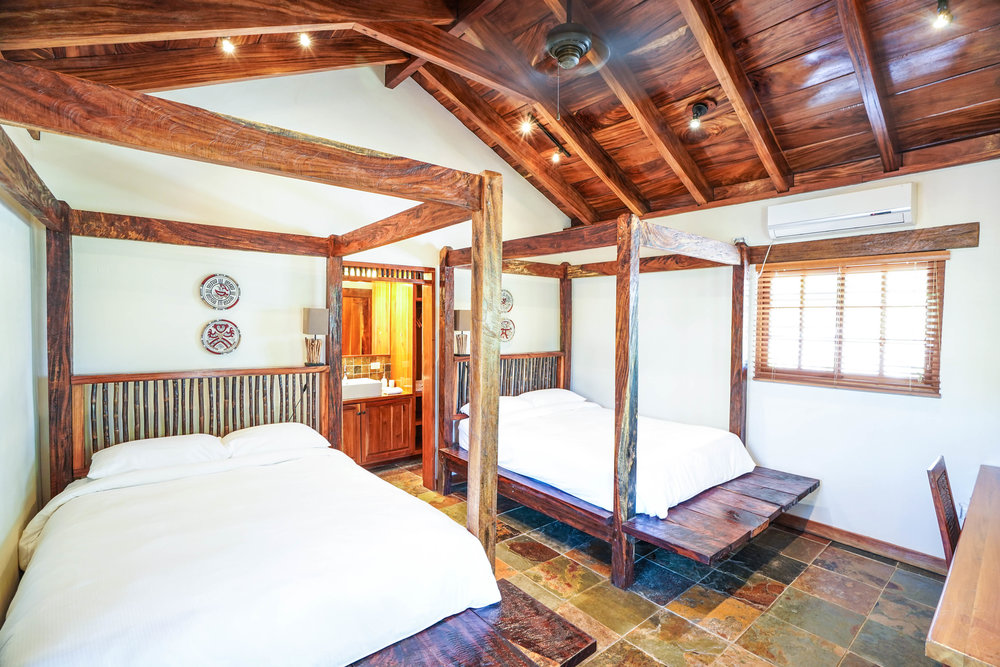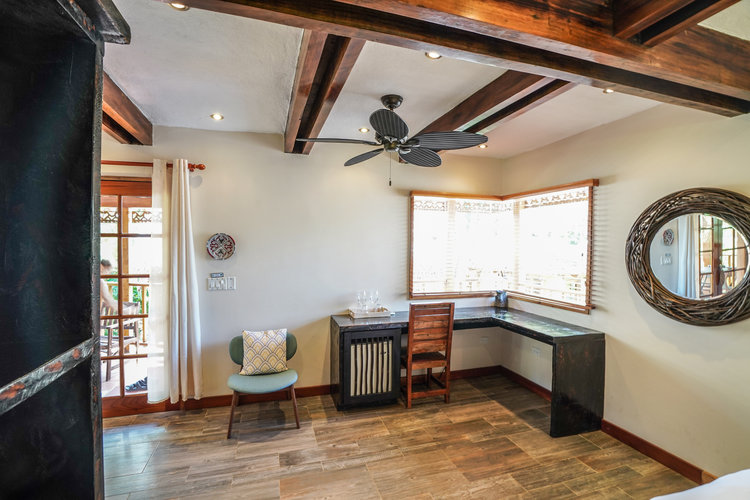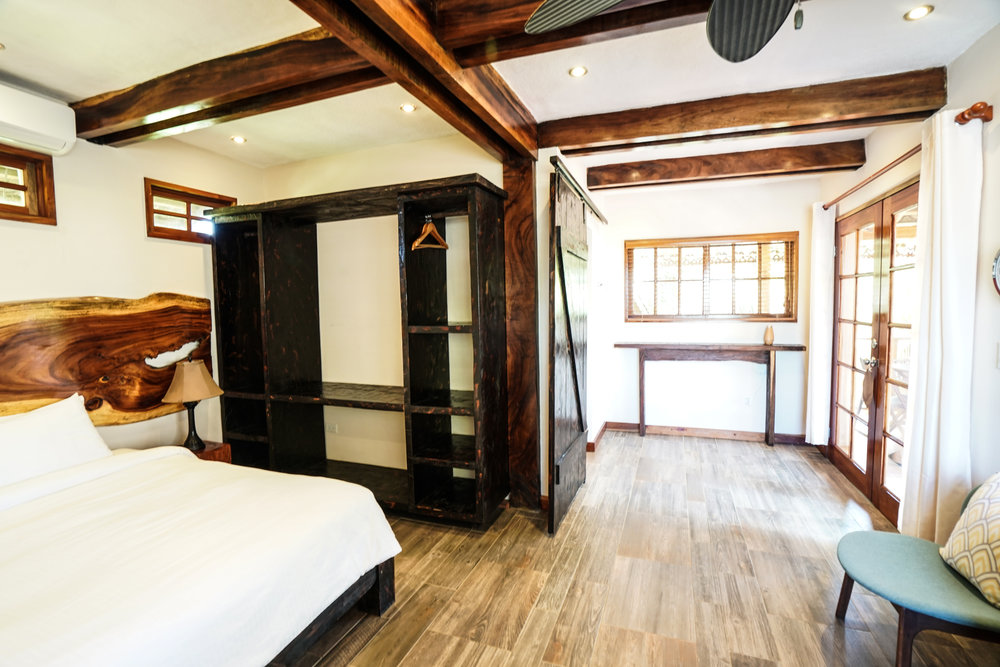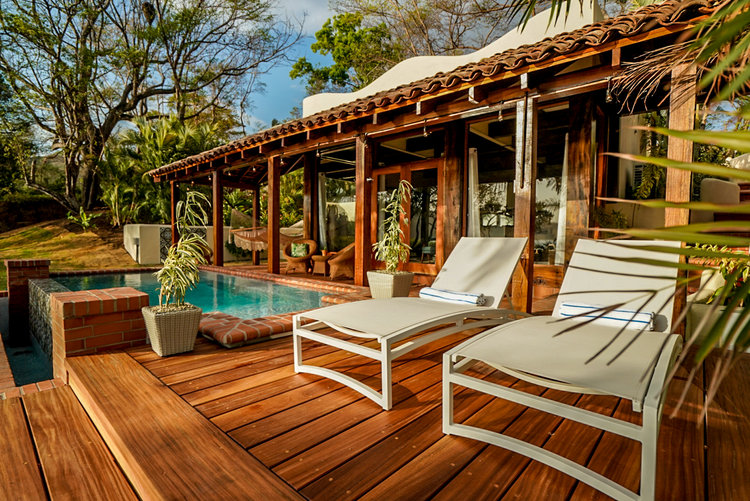 The Surfing and Yoga go together like peas in a pod, and the surf and yoga retreat model has become a proven winner all over the world from Bali to Portugal to Costa Rica. Sansara is a hidden gem, tucked away on the coast of Panama. Founded by a Canadian couple committed to providing a dream resort experience, Sansara is staking it's claim as the finest surf and yoga retreat in the Americas.
Program: They have become a hot destination for international retreat leaders. One example is Monica Bright's "Breathe in to Bliss Out" retreat which features a week-long surf and yoga experience. Yoga classes are specifically scheduled to accommodate peak surfing times so that students can get the most out of both.
What We Like: In addition to surfing and Yoga, Sansara also offers a wide range of adventure experiences including stand up paddleboard tours, horseback riding and fishing trips.
Cost: For the Breathe In to Bliss Out retreat, double occupancy rooms start at $2210, with privates at $2800.
Address: Calle Principal, Cambutal, Panama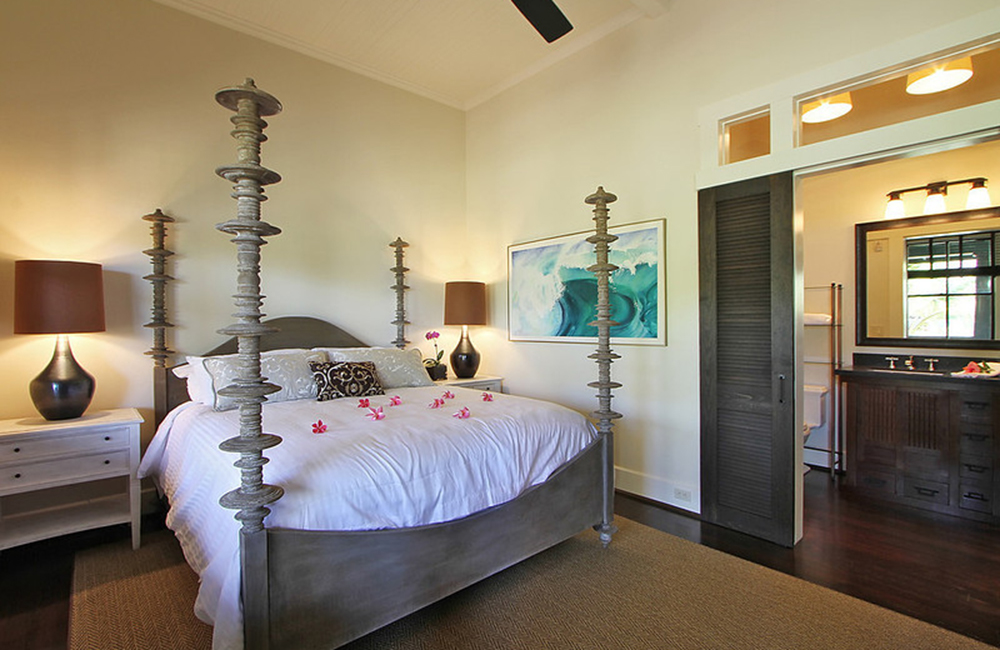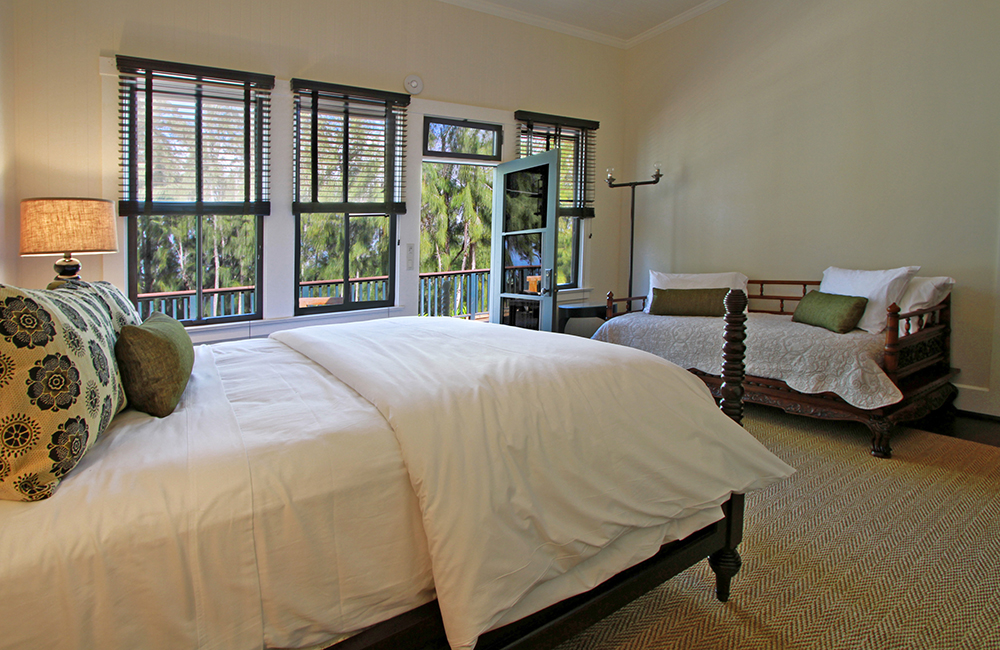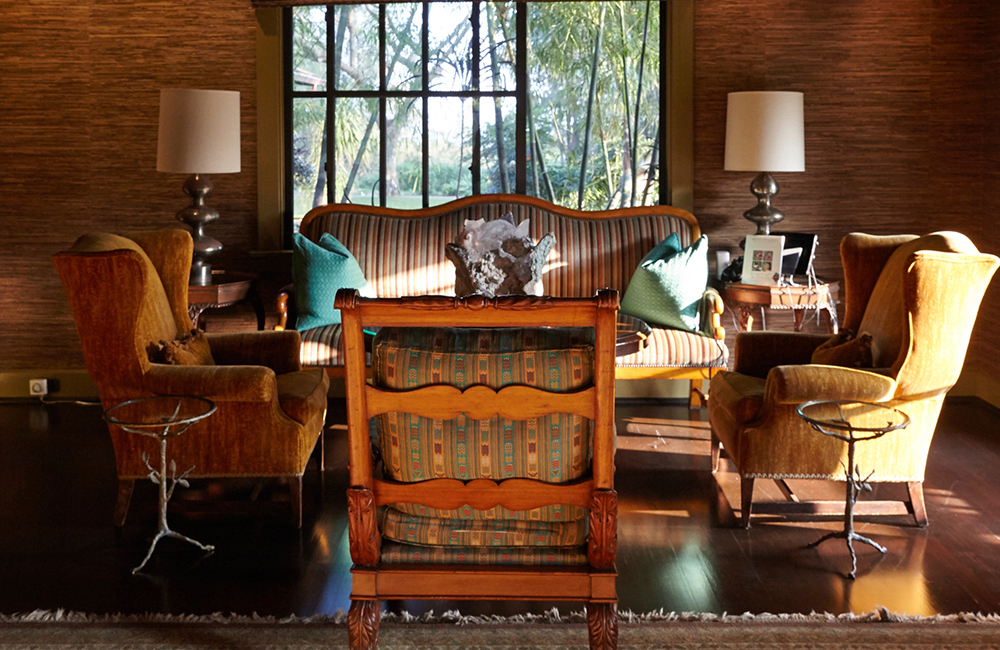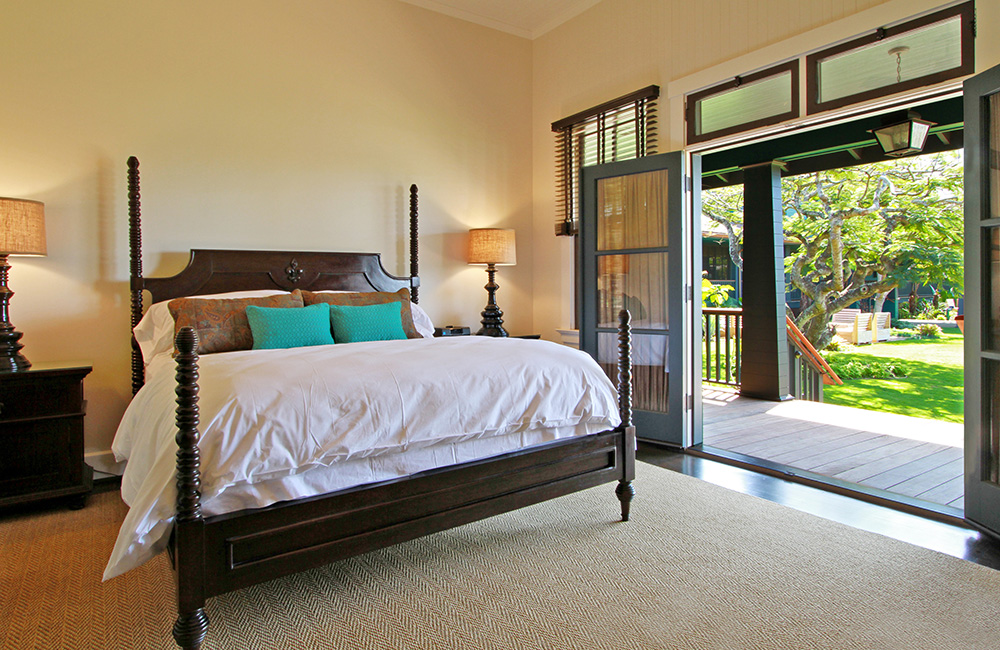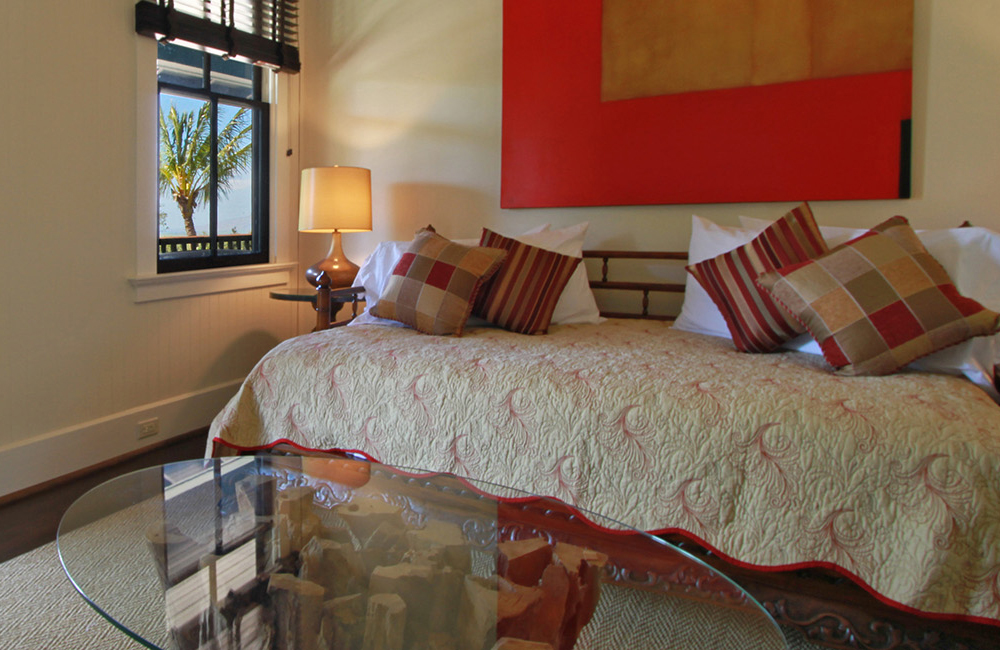 accommodations2_1000x6501
accommodations14_1000x650
accommodations16_1000x650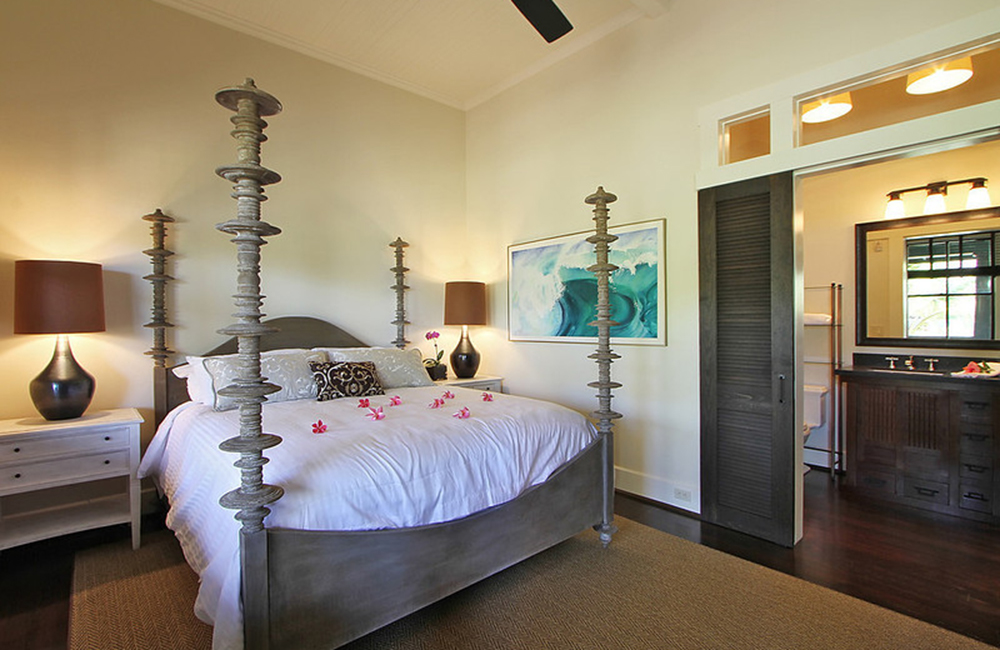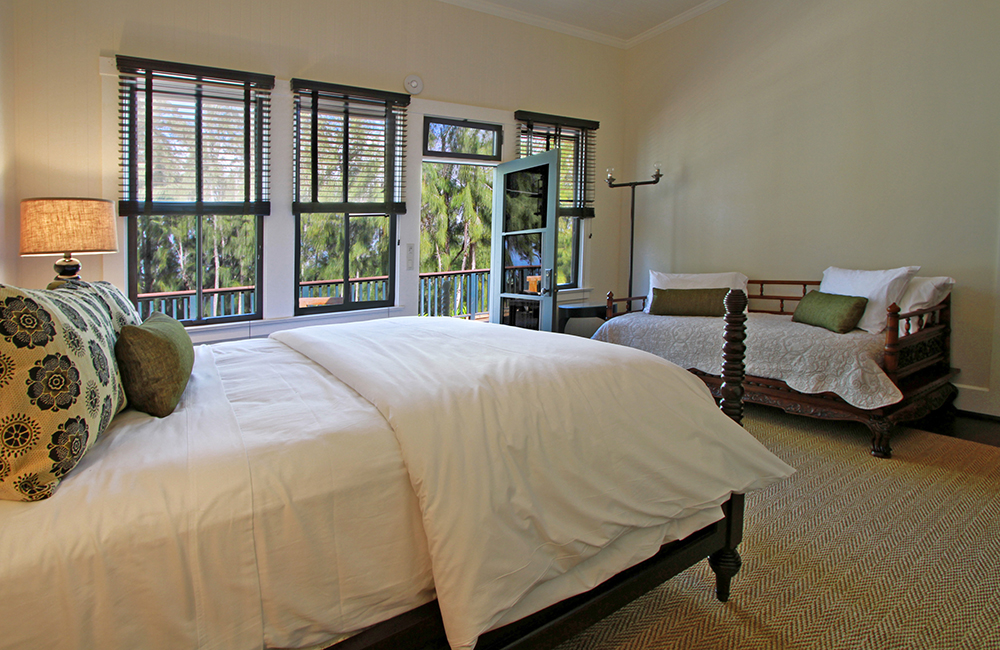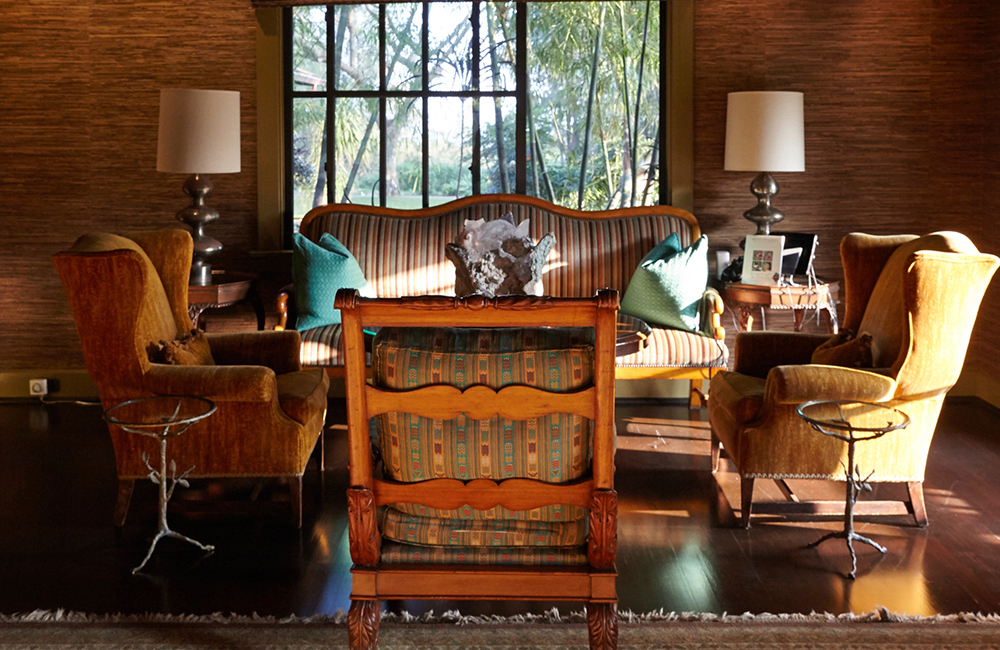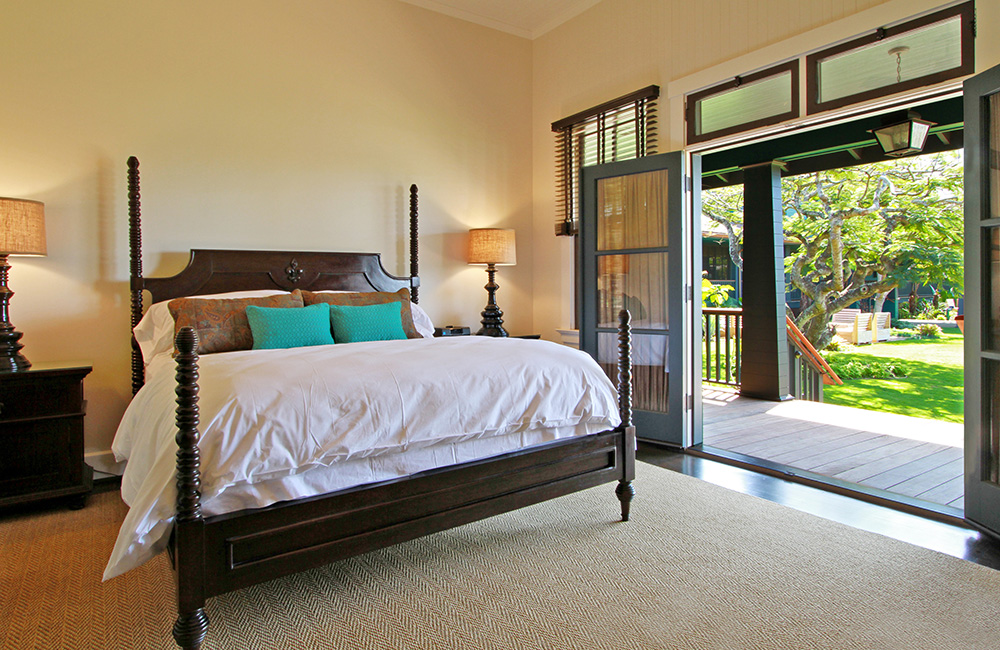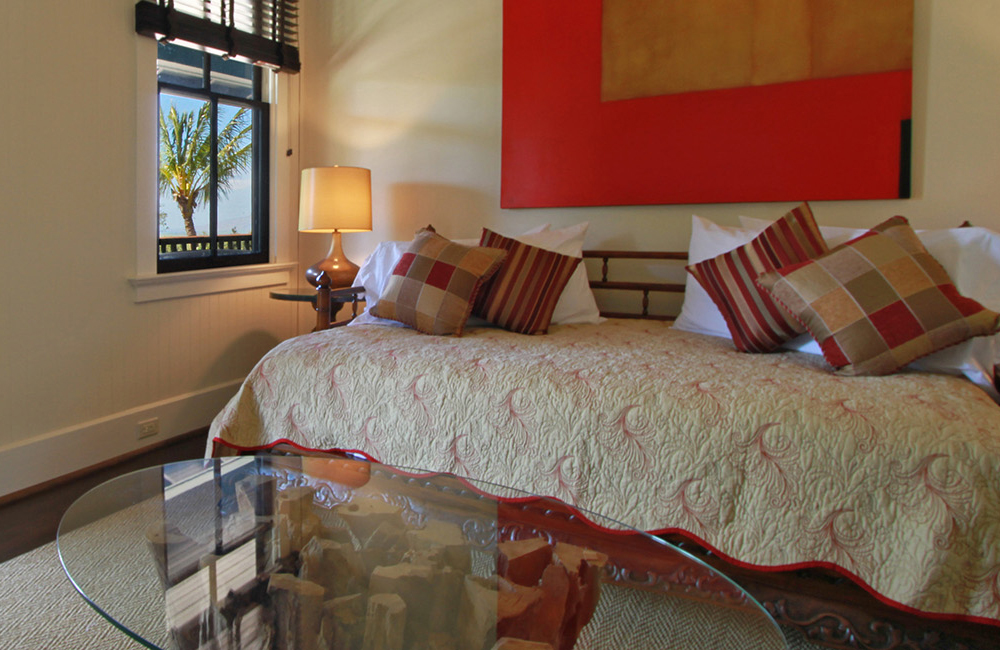 Lumeria is a transformational retreat centre located in upcountry Maui. They are a full-service spa and resort that offers yoga and educational classes and programs both to guests and the local community. Their restaurant features farm-to-table cuisine much of which is grown right on the property.
Program: The "Align with Your Inner Wisdom" Retreat with Jane Bear features morning vinyasa classes and evening restorative and meditation classes. Plenty of free time is given to enjoy the surrounding countryside or relax in Lumeria's saline pool. Breakfast and dinner is included.
What We Like: Unlike some luxury yoga resorts, they are a retreat centre first and a resort second. All of the guests here are either participating in daily classes or participating in a group retreat. This makes it a perfect place to learn and unwind while focussing on your health and self-growth.
Cost: The "Align with Your Inner Wisdom" retreat is $1848 for double occupancy, $2448 for single occupancy.
Address: 1813 Baldwin Avenue, Makawao, Hawaii, 96768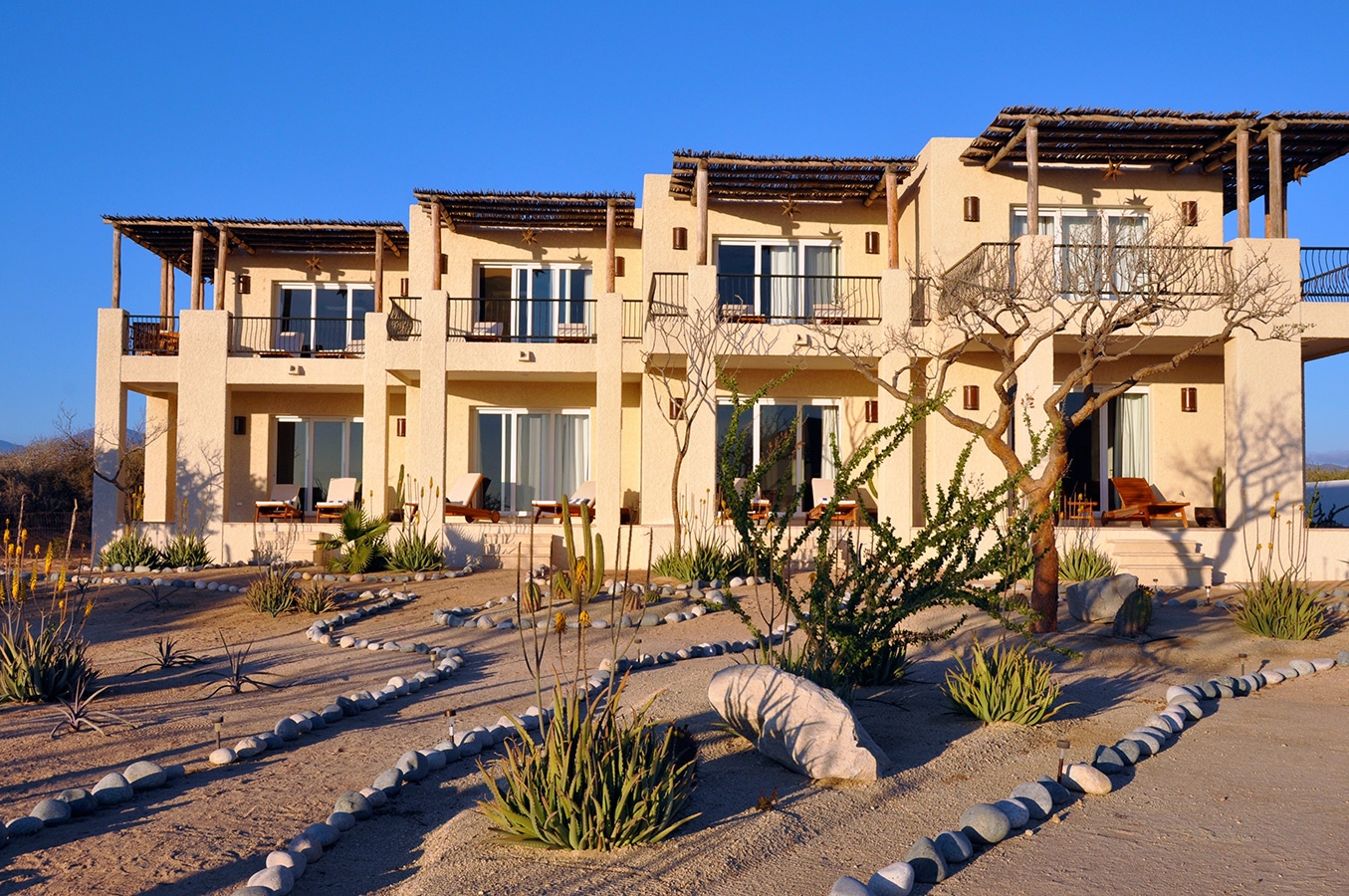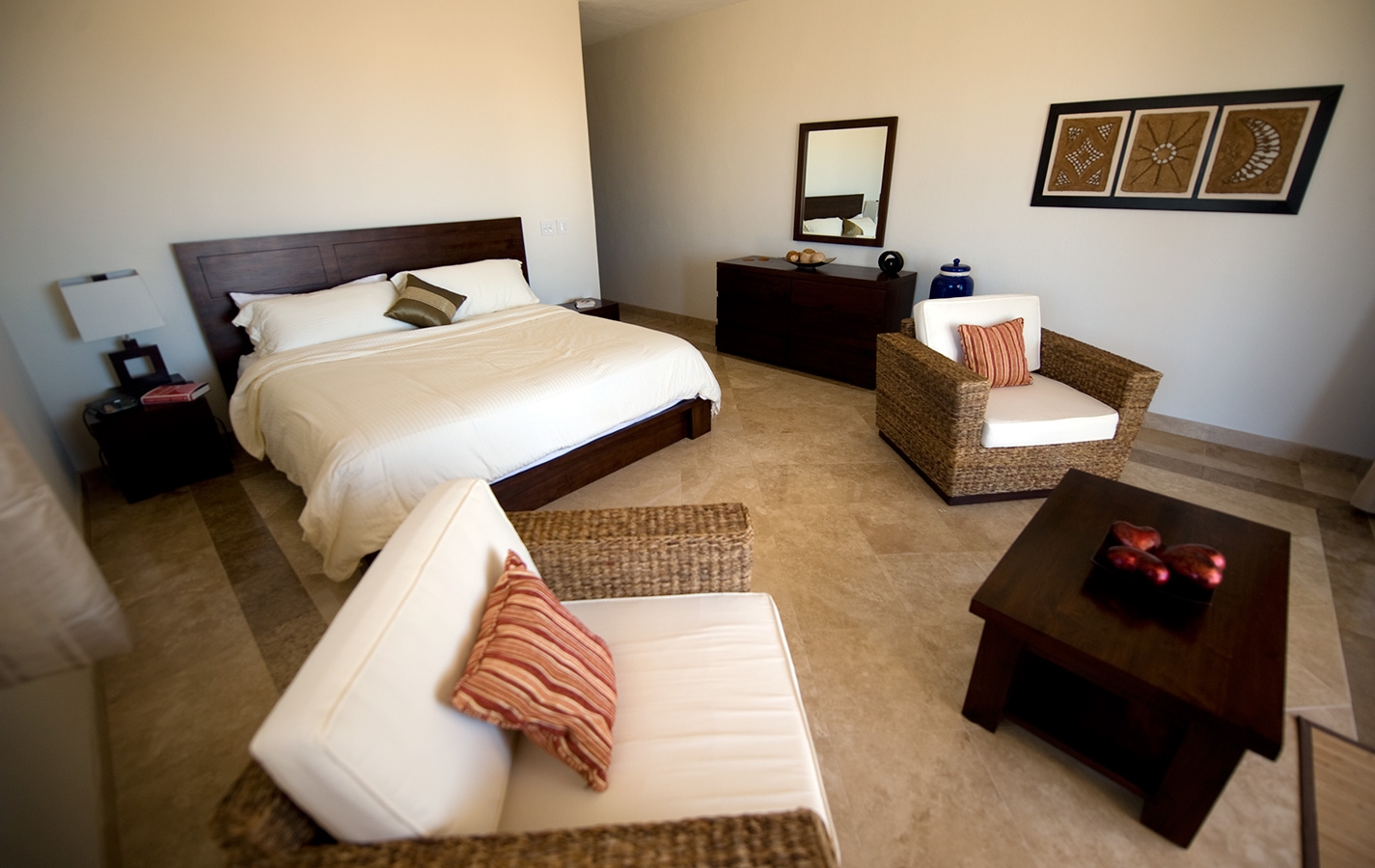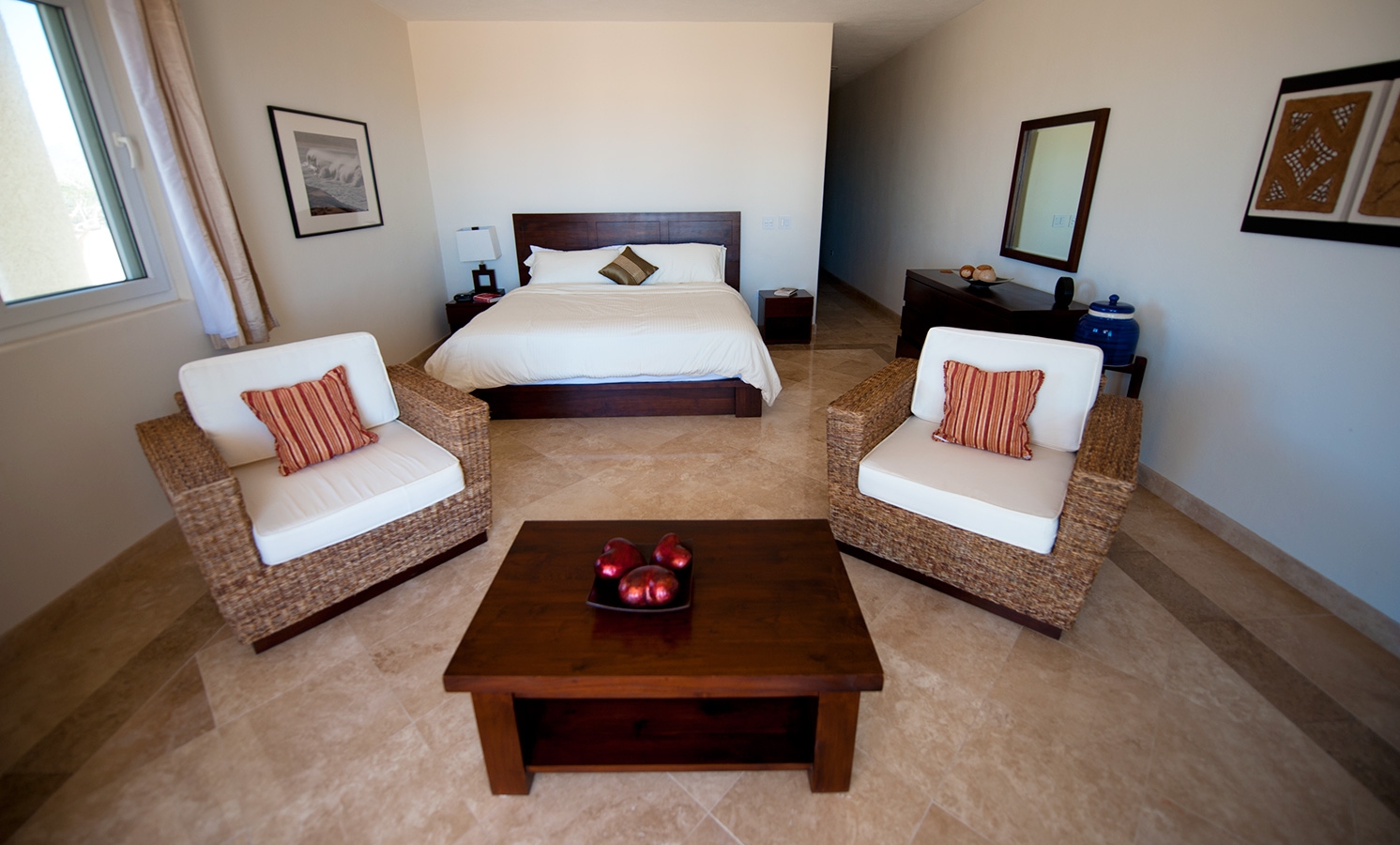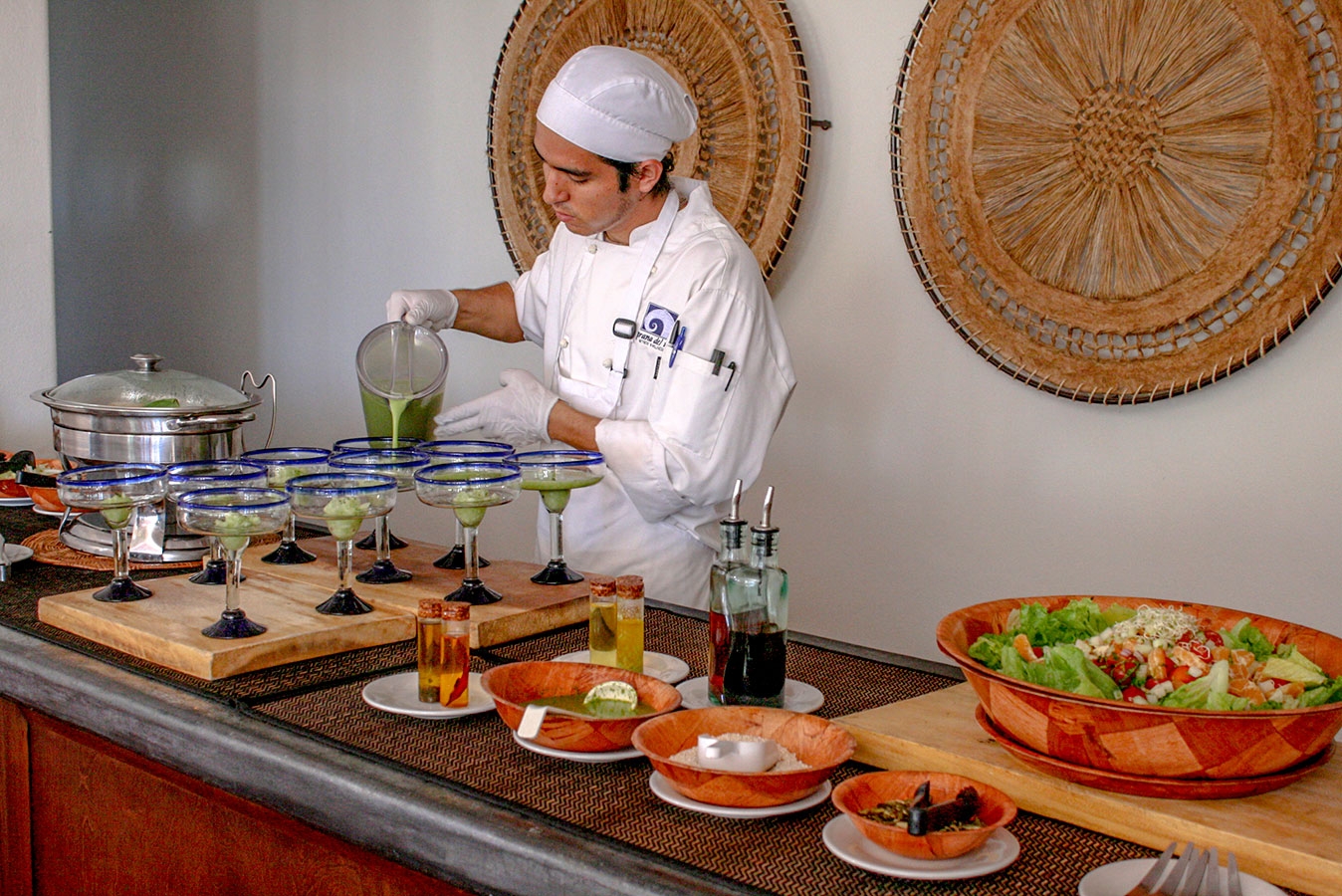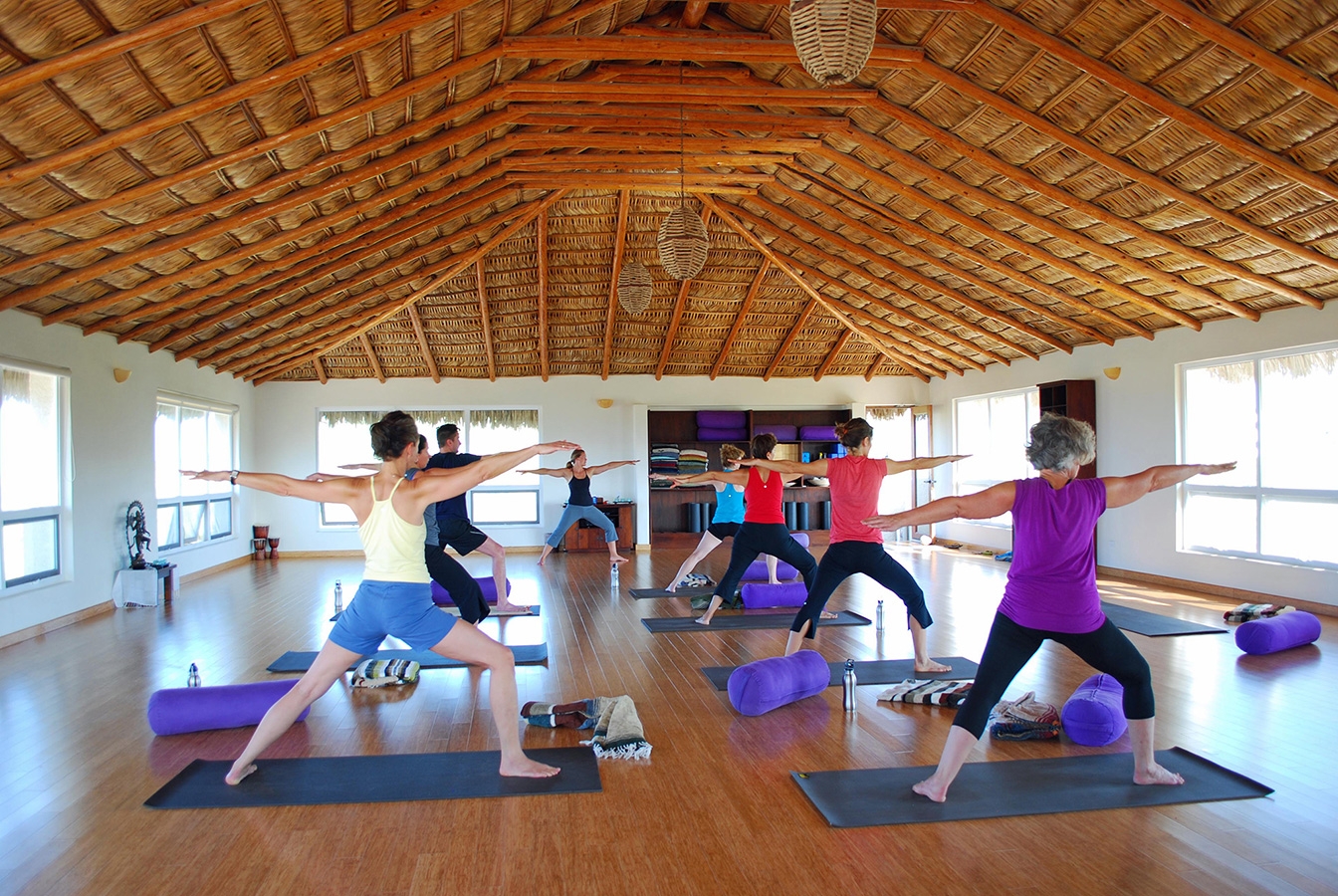 gallery_guest_rooms_west.jpg-nggid03120-ngg0dyn-1355x900x100-00f0w010c010r110f110r010t010
gallery_bedrooms_downstairs.jpg-nggid03105-ngg0dyn-1425x900x100-00f0w010c010r110f110r010t010
gallery_bedrooms_downstairs3.jpg-nggid03107-ngg0dyn-1492x900x100-00f0w010c010r110f110r010t010
gallery_cuisine_buffet.jpg-nggid03257-ngg0dyn-1348x900x100-00f0w010c010r110f110r010t010
gallery_yoga_sun_studio_warrior2.jpg-nggid03136-ngg0dyn-1344x900x100-00f0w010c010r110f110r010t010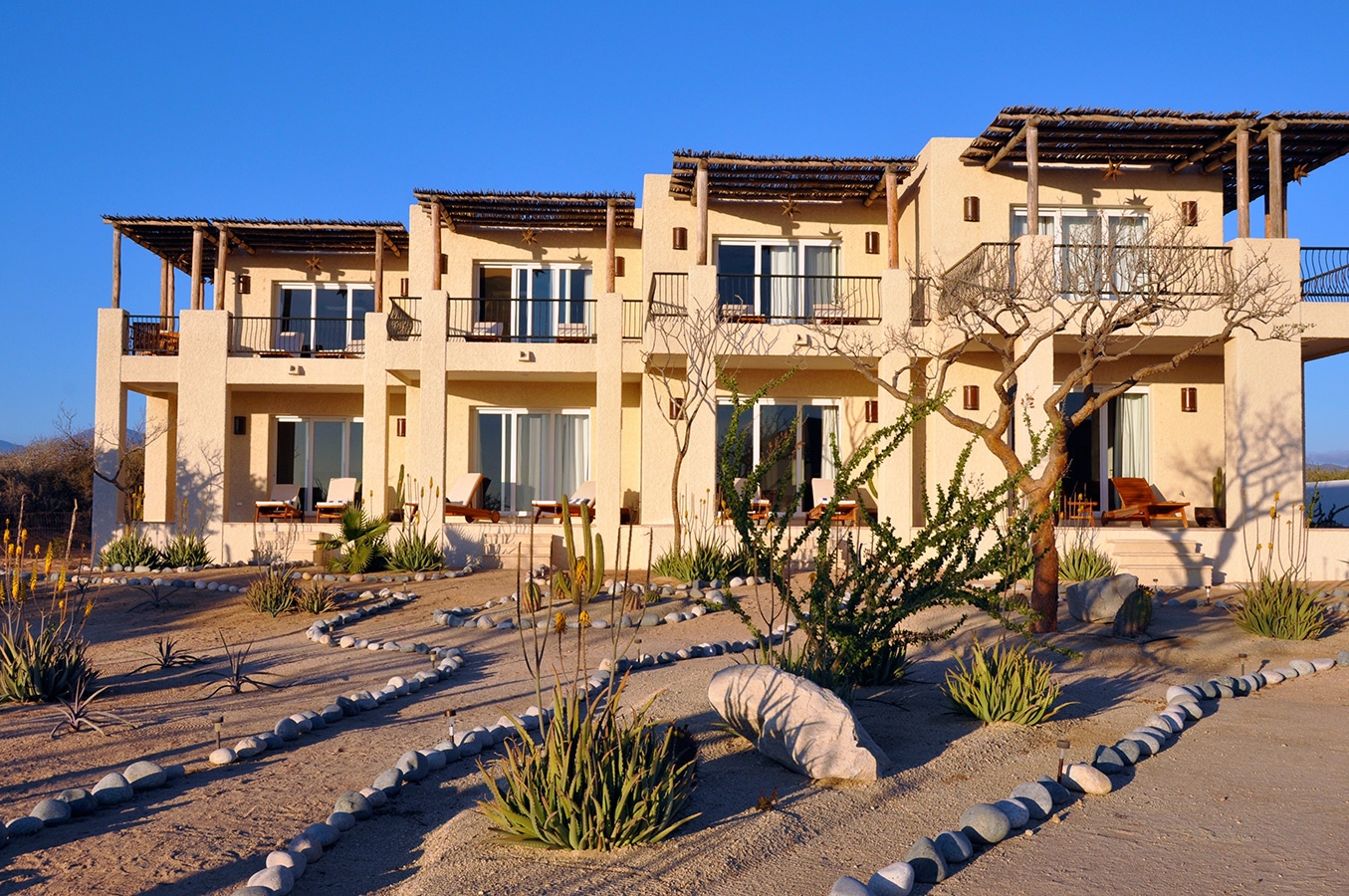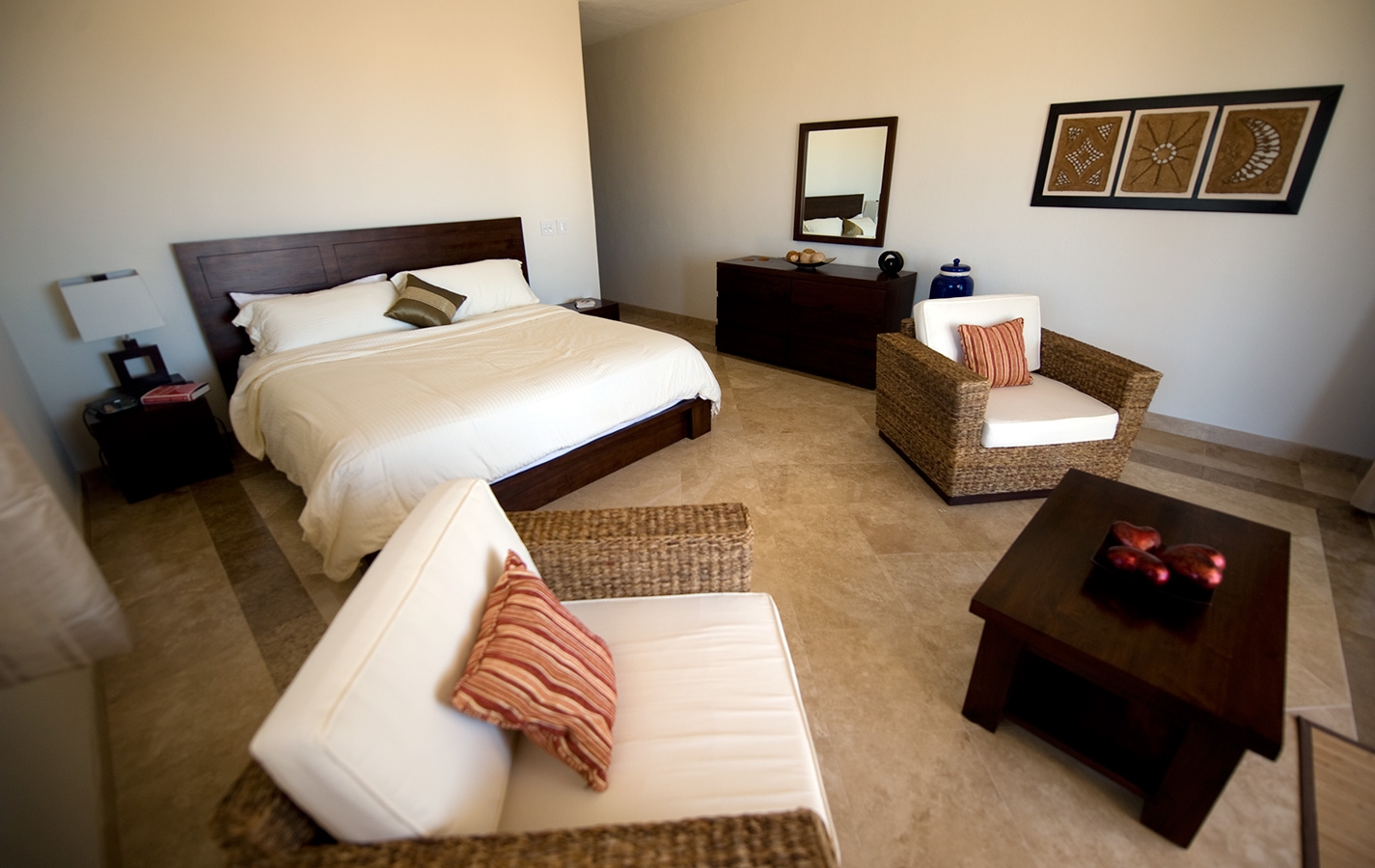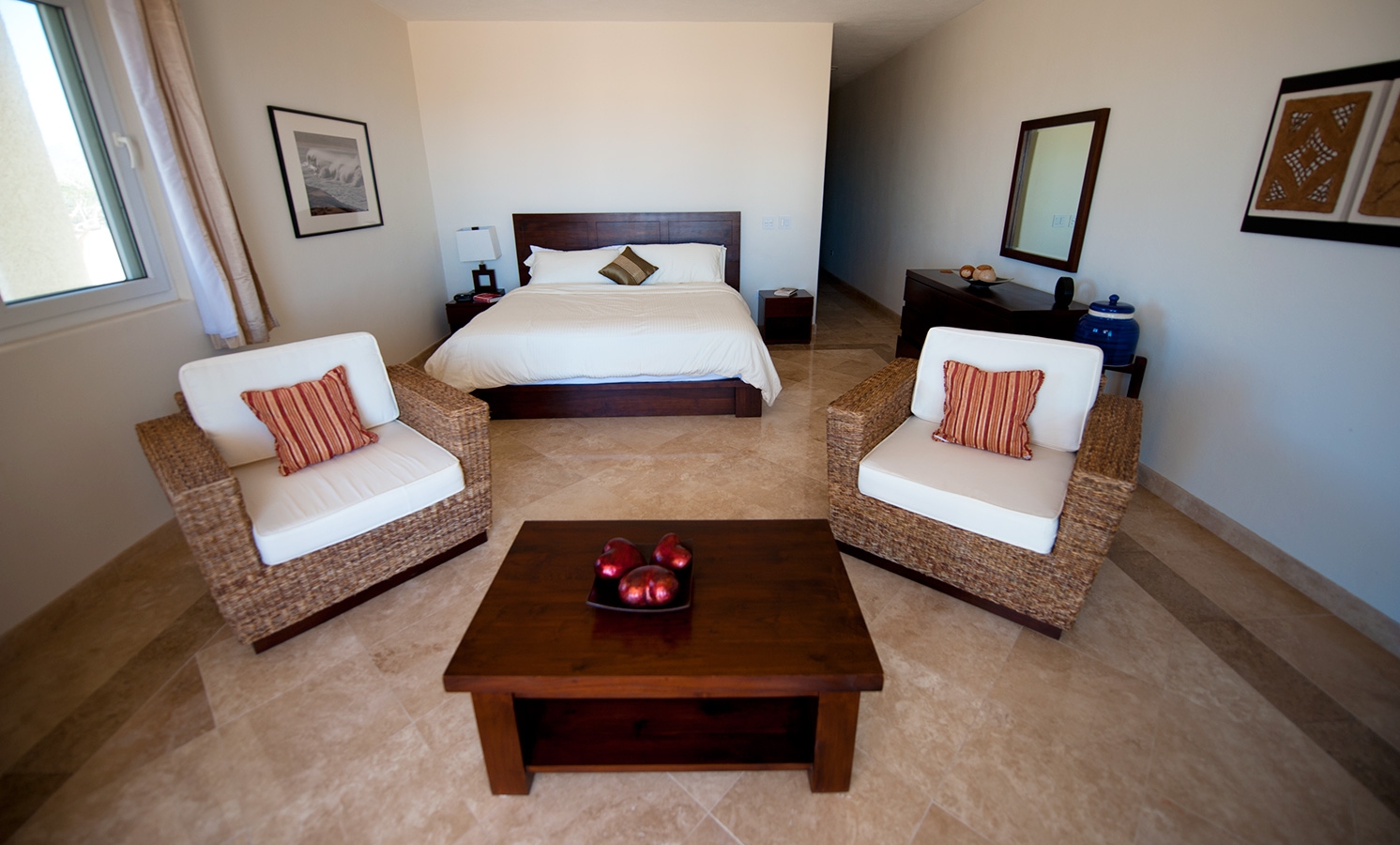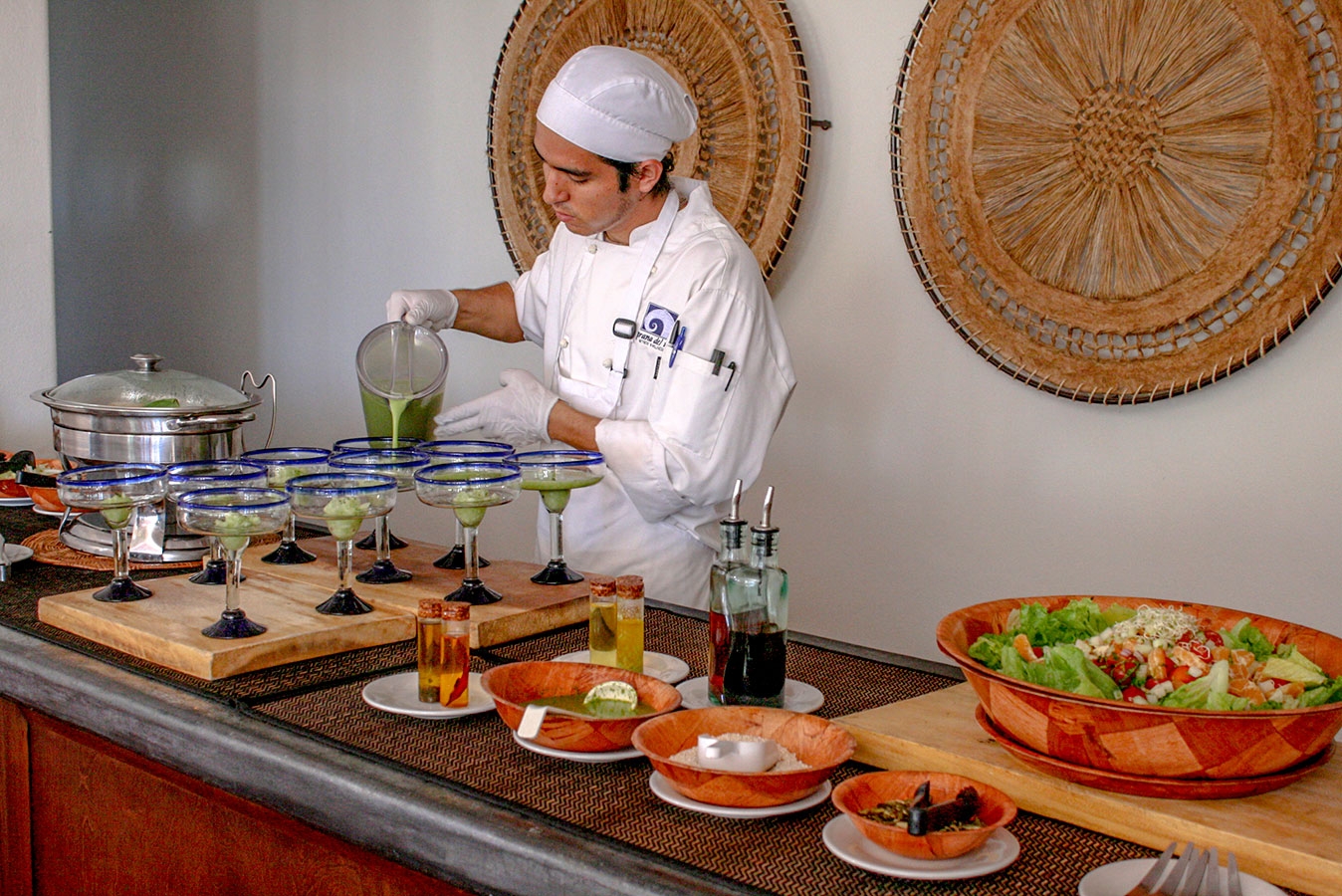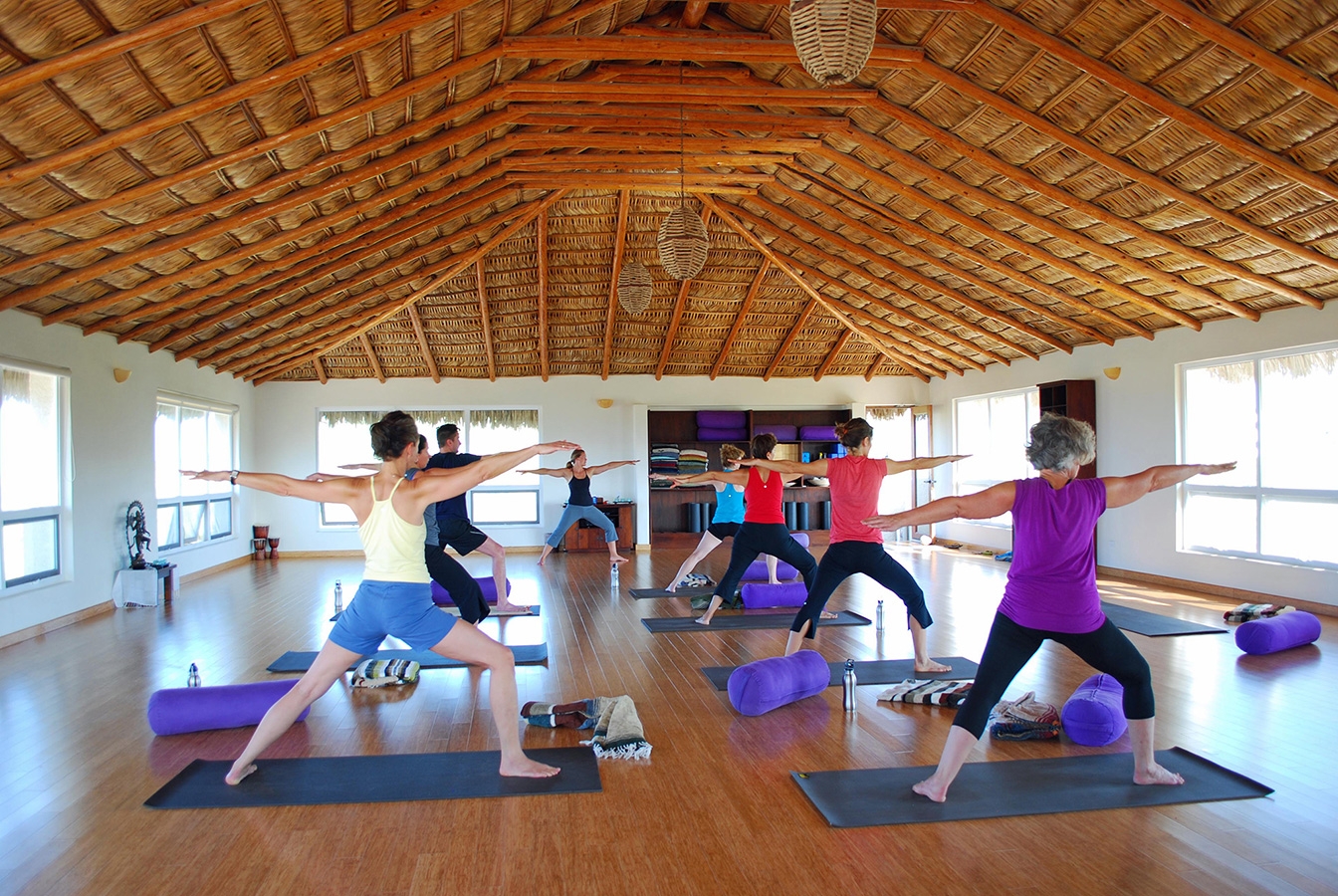 Prana Del Mar is a lovely retreat centre located just outside of the popular resort town of Cabo San Lucas. Their beachfront property is dotted with cacti and affords beautiful sunset views of the nearby mountains. The complex is set around an exquisitely designed pool where guests are free to lounge between yoga classes.

Program: Each of their retreats is custom curated by an international teacher. For an example, their Reset and Renew Retreat with Karey Goebel and Gitali is held over 5 days and 6 nights and features two daily yoga practices, a daily meditation practice and 3 healthy meals a day.
What We Like: One unique feature of Prana Del Mar is that it has a meditation labyrinth on the property modelled after those seen on European monasteries. This unique contemplative practice is a great way to bring your meditation practice into your daily life and encourage you to slow down.
Cost: The Reset and Renew retreat costs $2285 for a shared room and $3375 for a single room.
Address: Carretera Cabo San Lucas – Todos los Santos La Tinaja, 23410 Cabo San Lucas, B.C.S., Mexico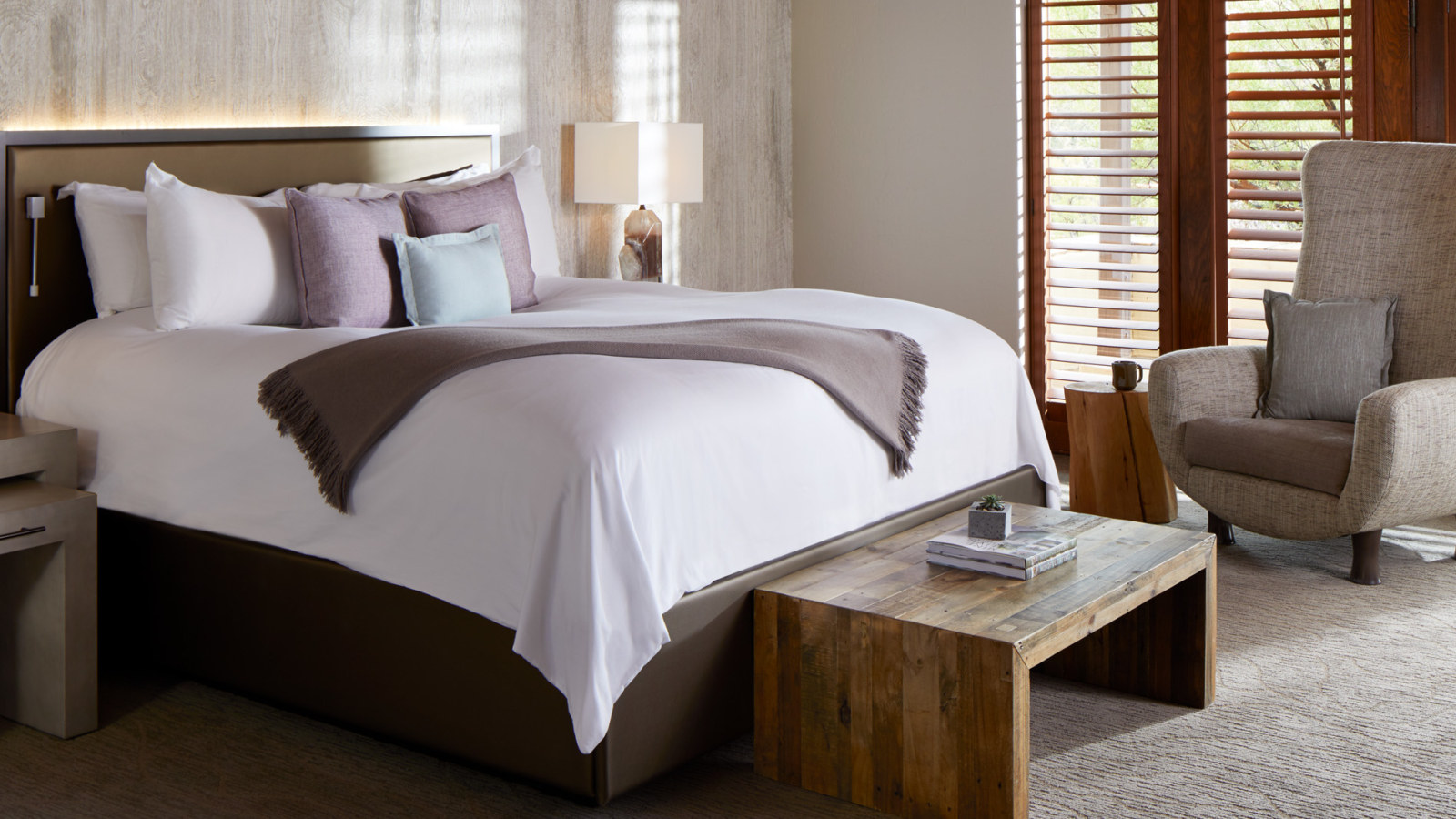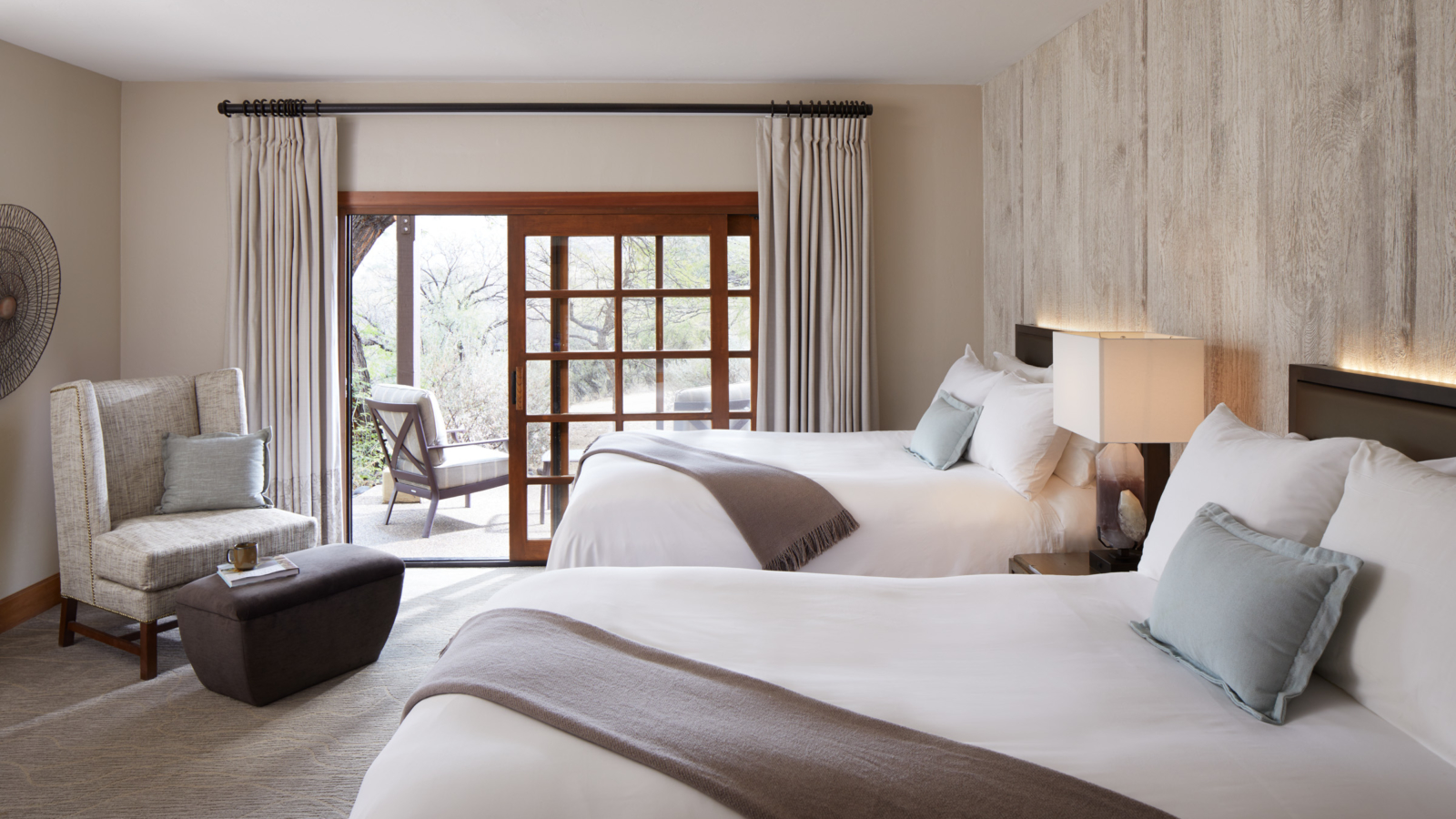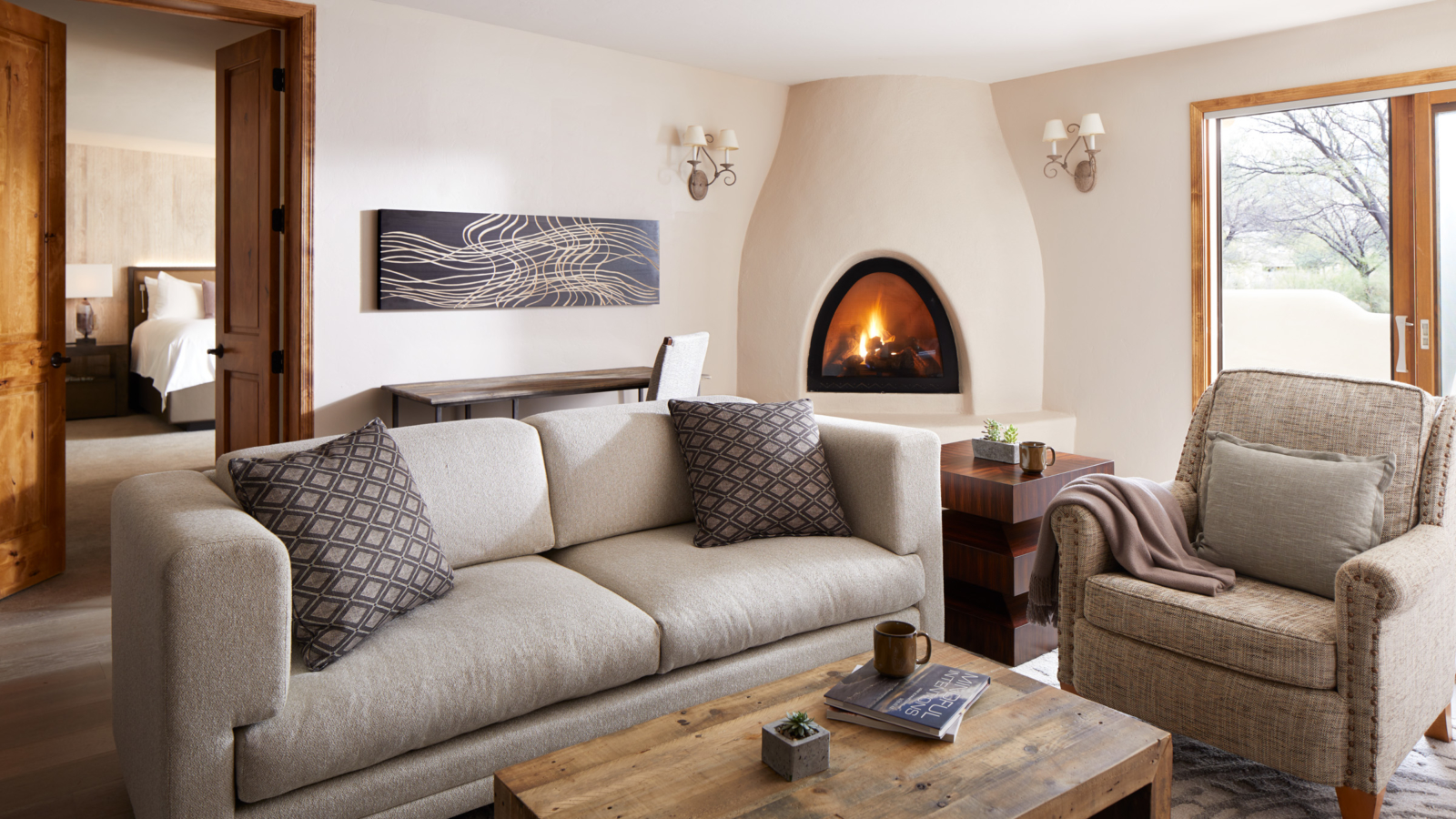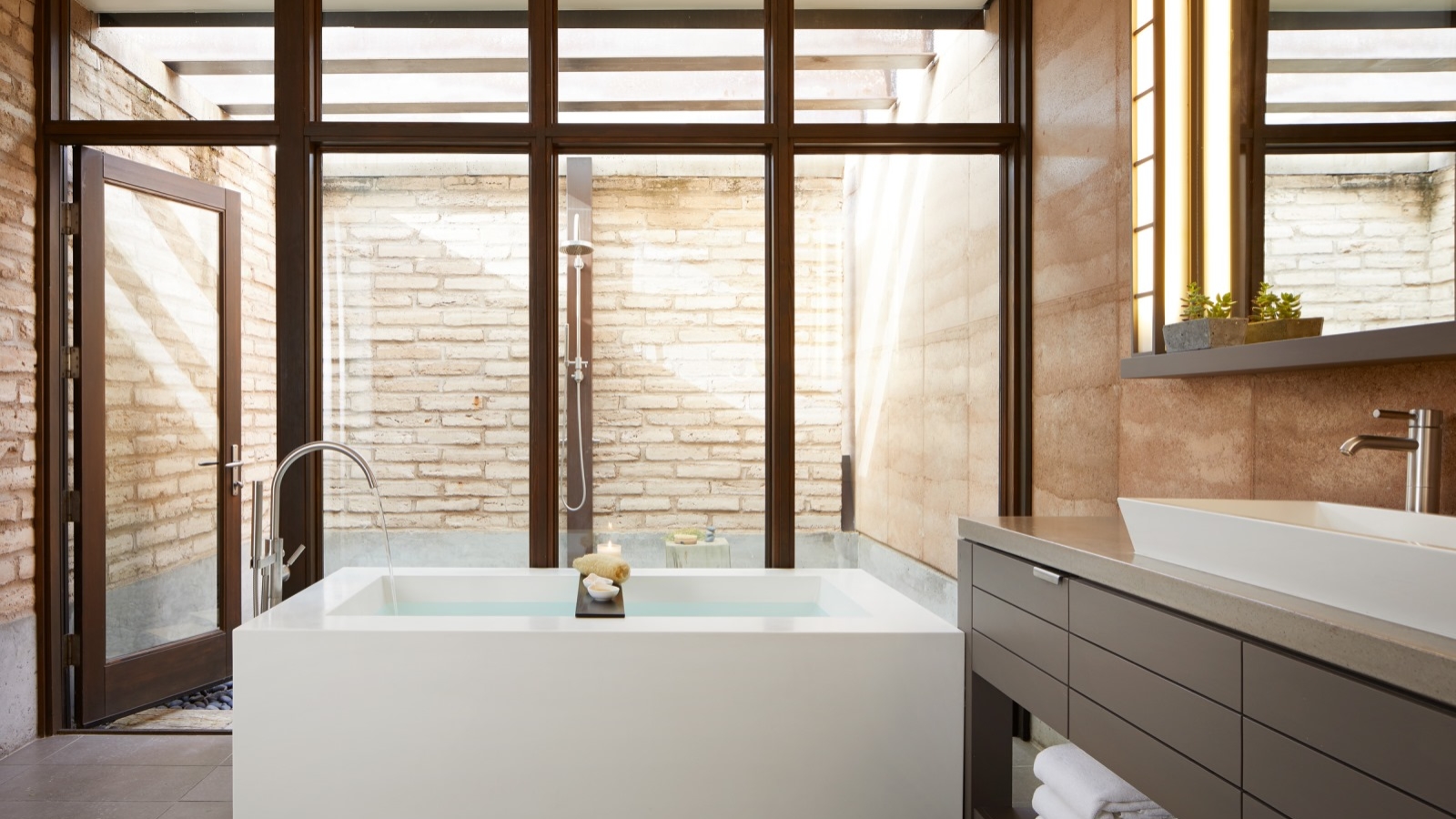 161221_Miraval_065_120_hero2_1600x900_acf_cropped-4
161221_Miraval_131_117_hero1_1600x900_acf_cropped-5
161221_Miraval_252_509_hero2_1600x900_acf_cropped-1
170118_Miraval_603_156_bath_heroresizd_1600x900_acf_cropped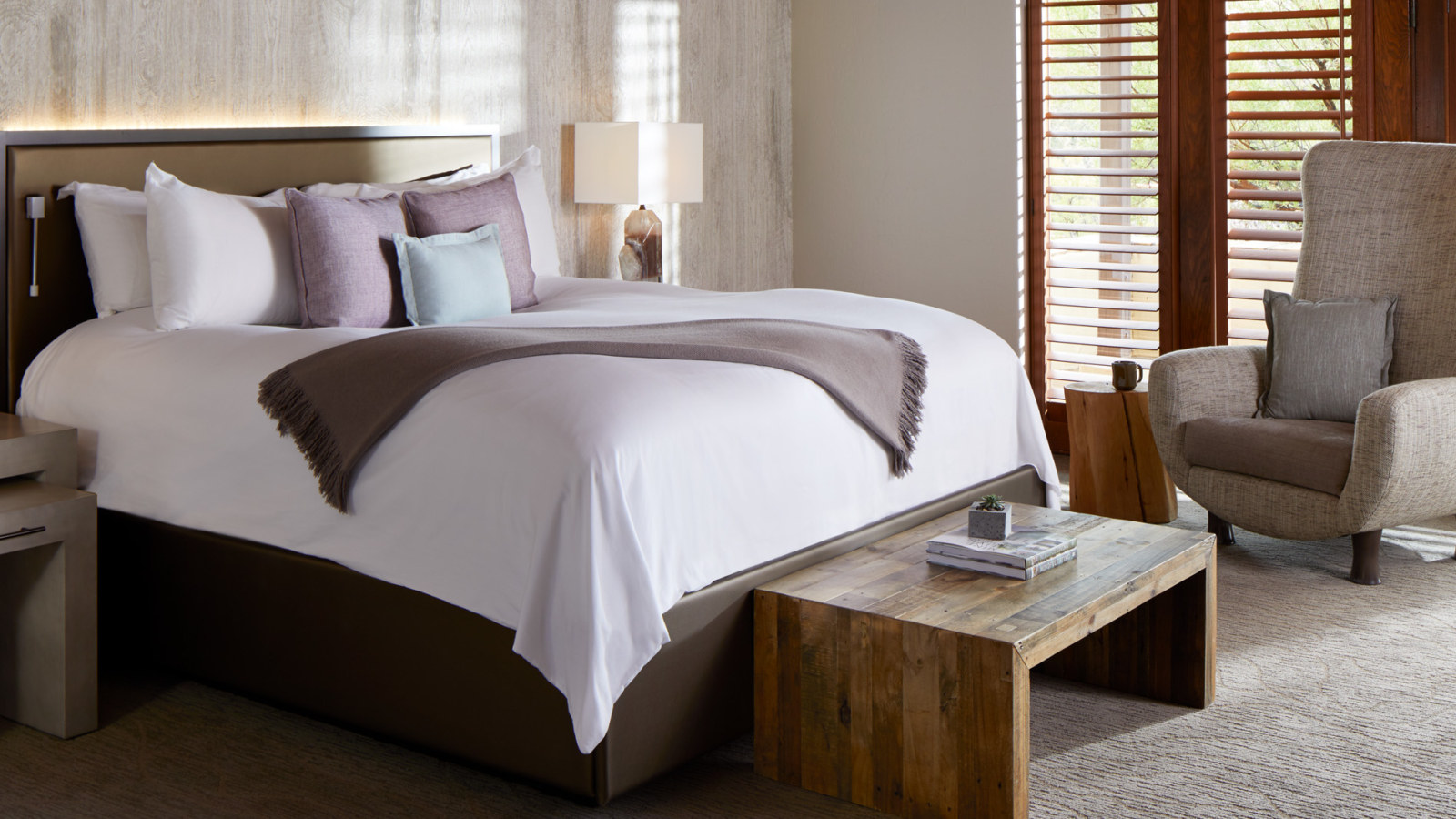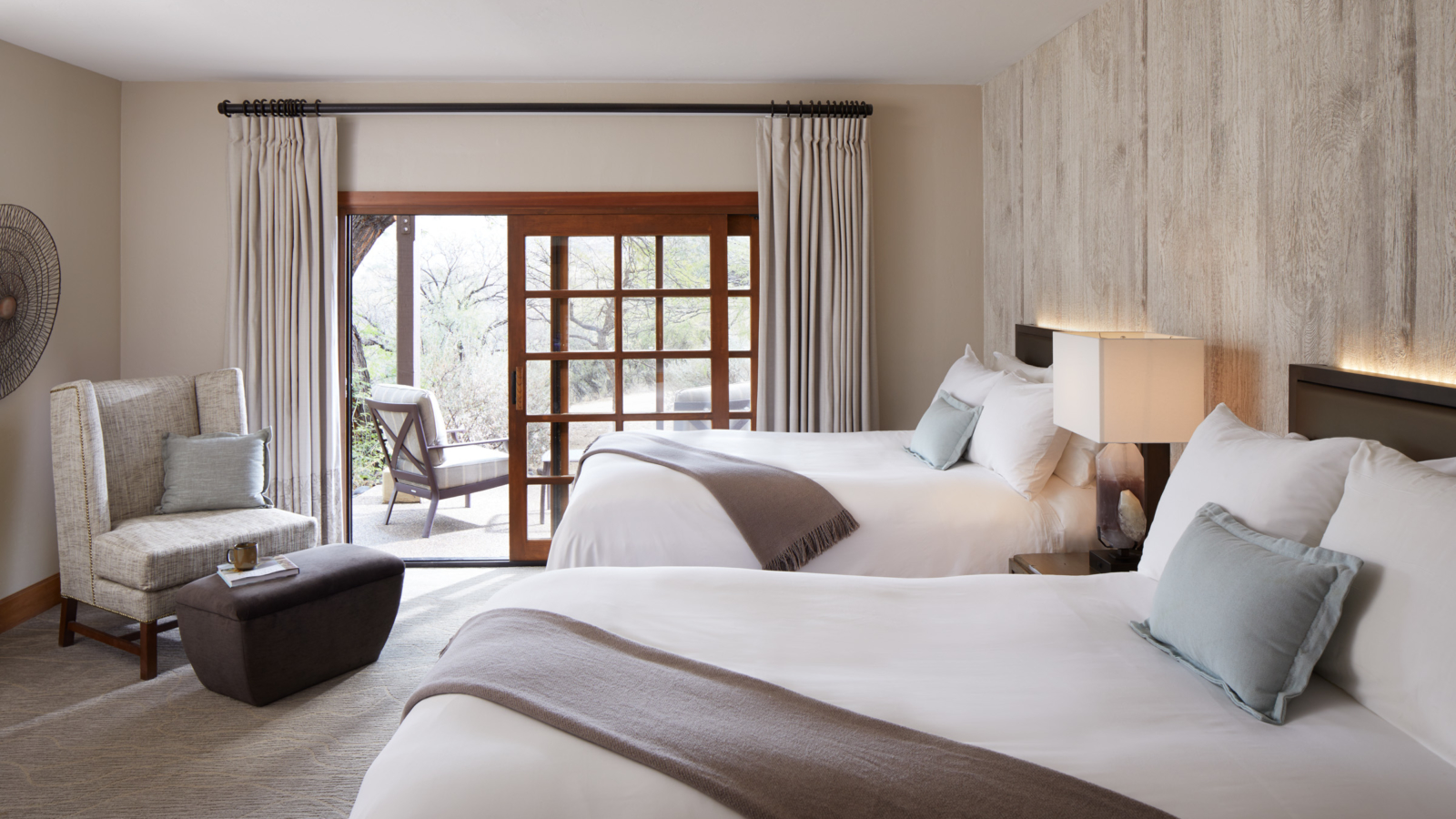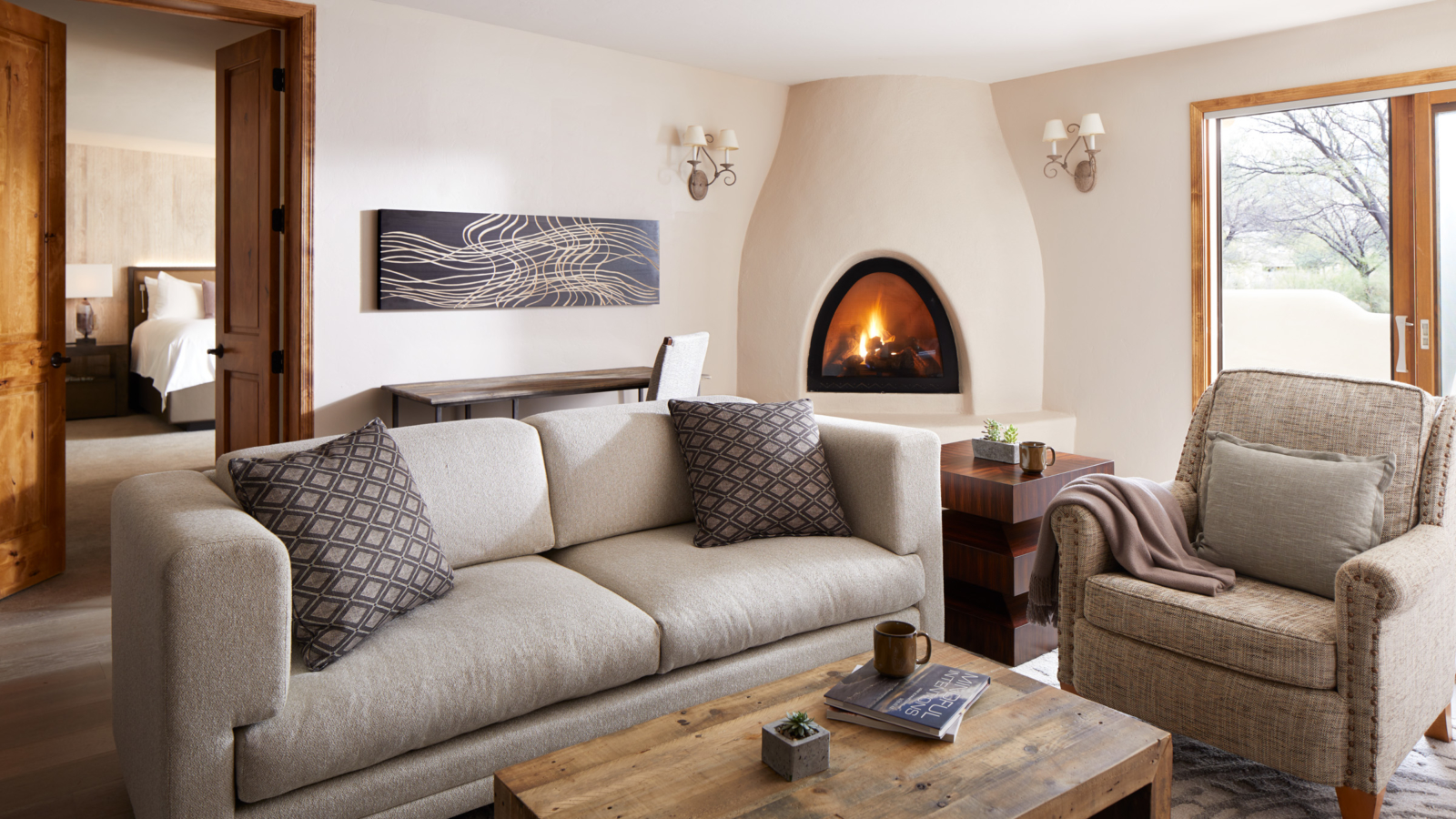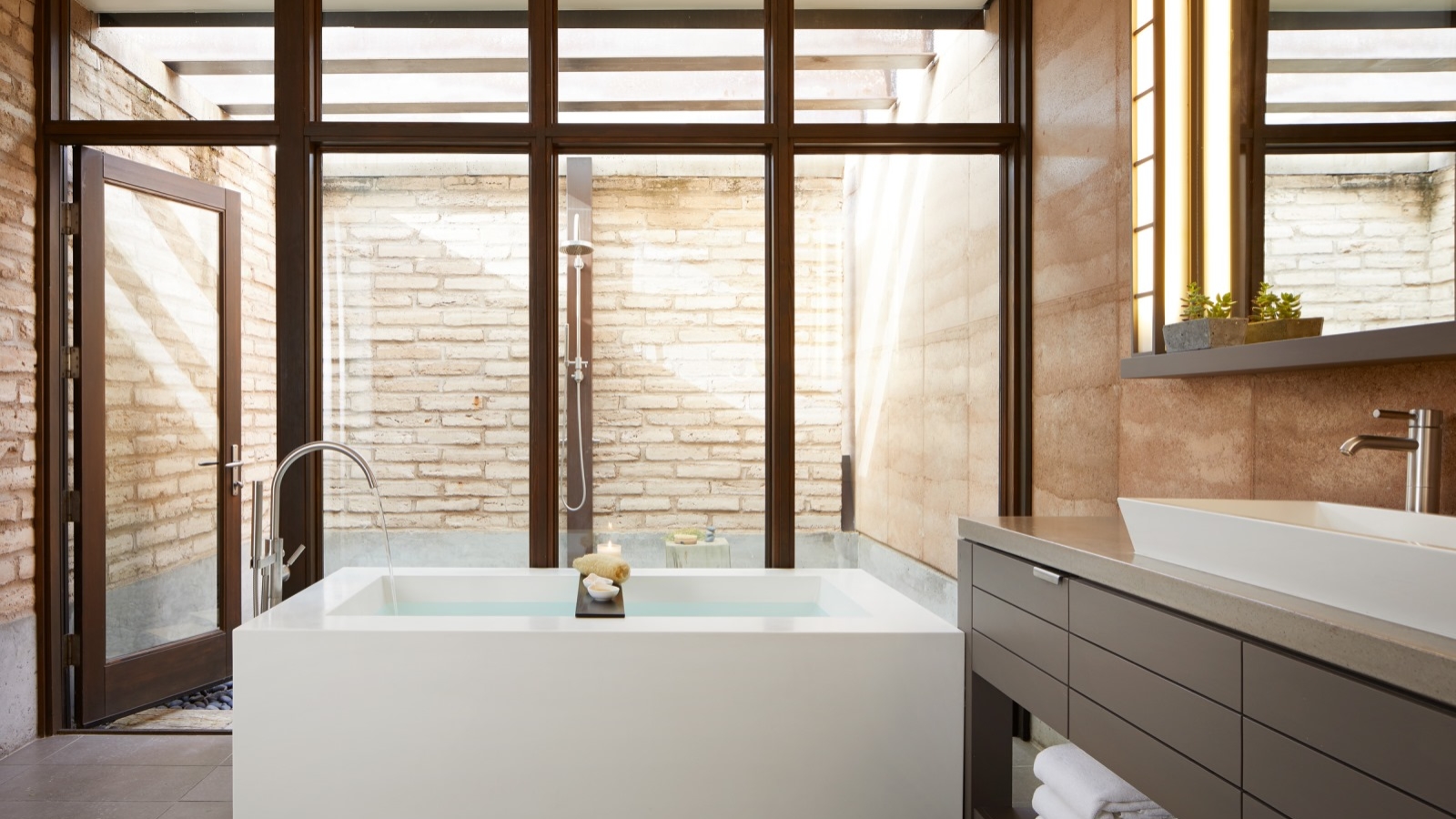 Beaches and mountains are the usual go-to environment for a yoga retreat, but there's just something about the desert that really helps to clear your head! Miraval is a world-famous retreat centre and spa outside of Tucson, Arizona that offers customizable retreats with yoga and mindfulness teachers. Miraval has a fully functional farm on-site that provides much of the produce for their restaurant. They even have a resident beekeeper who offers hands-on workshops with the Miraval bees!
Program: They provide customizable personal retreat experiences as well as pre-planned group retreats throughout the year. Their Release and Renew retreat with Tejpal and Shari Gooter features two sessions a day that incorporate techniques from Hatha and Kundalini Yoga as well as meditation, chanting and energy healing modalities.
What We Like: Miraval encourages their guests to put their phone on "Miraval Mode" and only use their device in designated cellphone areas to encourage a mindful space and a proper retreat experience.
Cost: The cost of the Release and Renew retreat is $800 in addition to the price of accommodation, which varies throughout the year but starts at around $600 a night.
Address: 5000 East Via Estancia, Tucson, Arizona 85739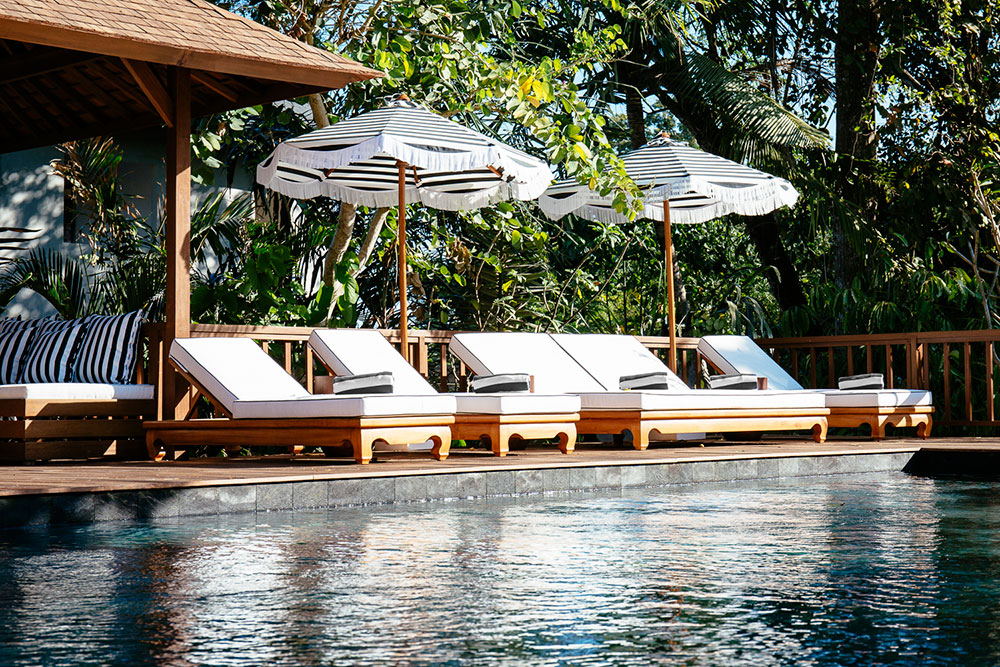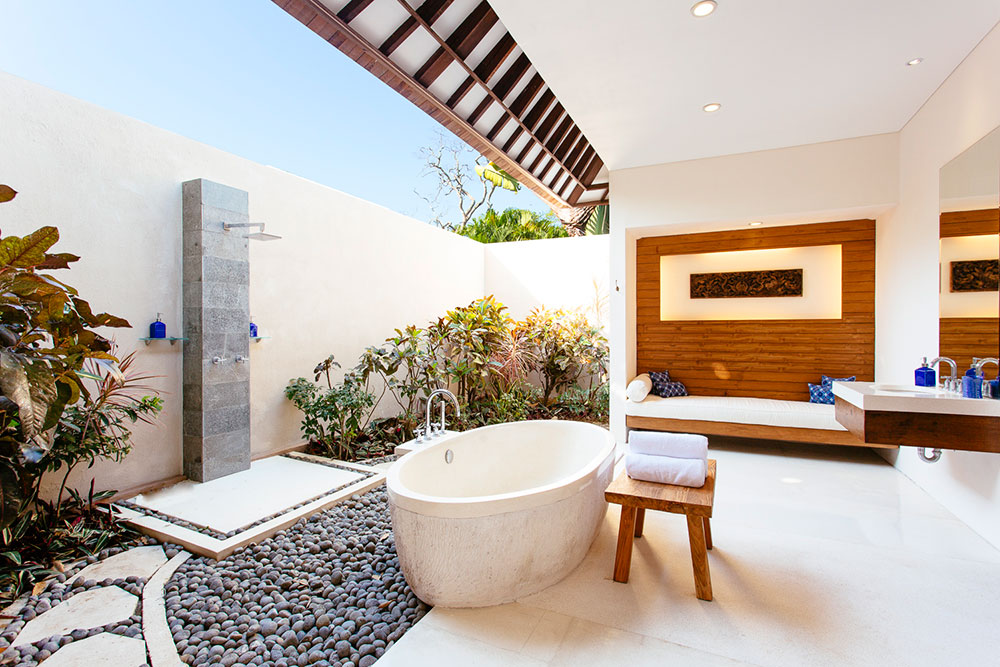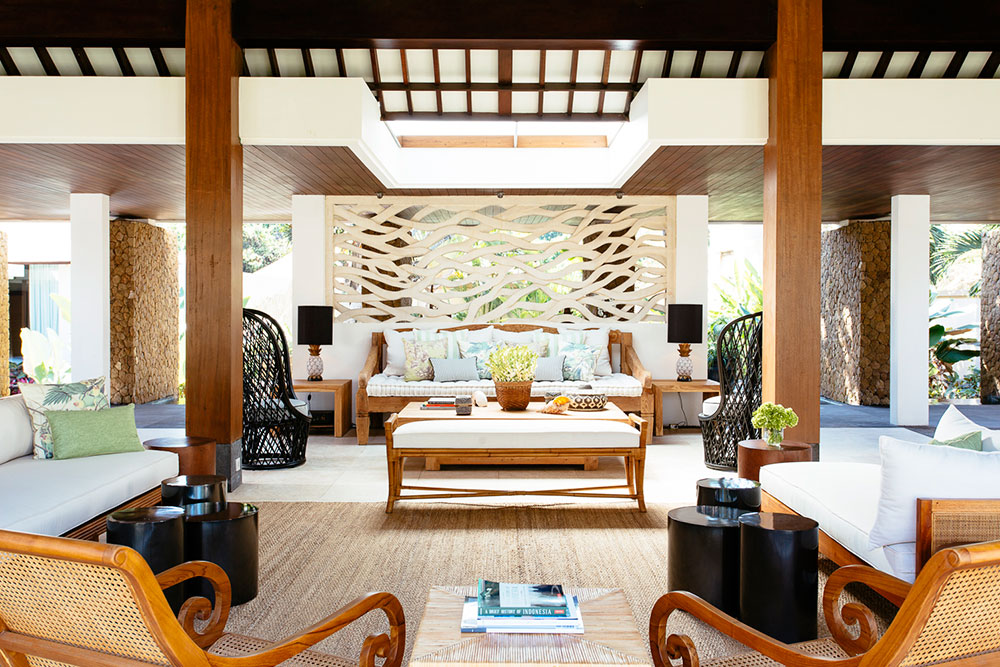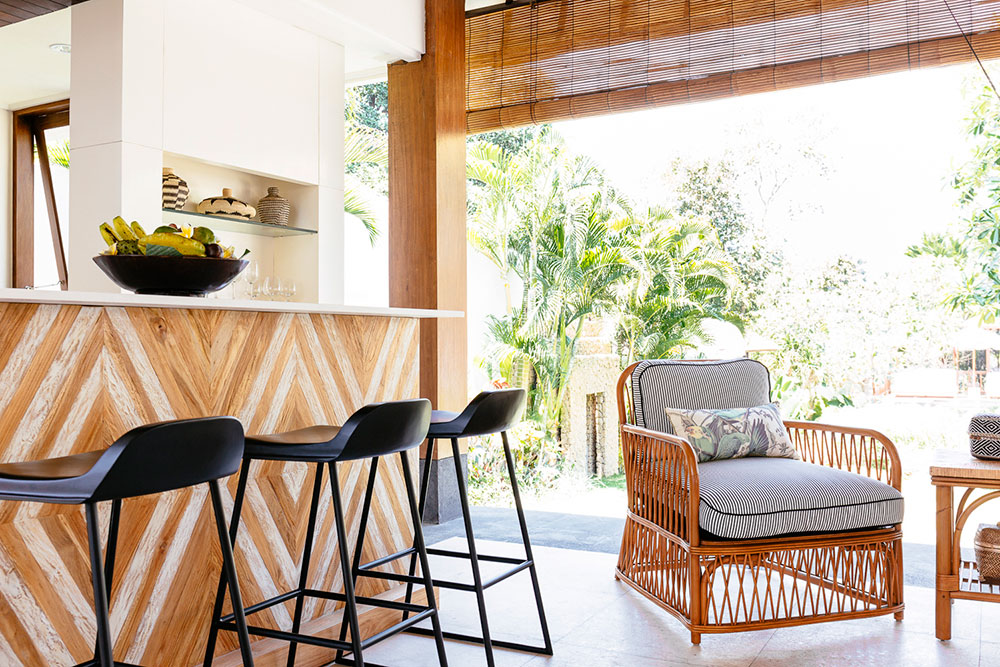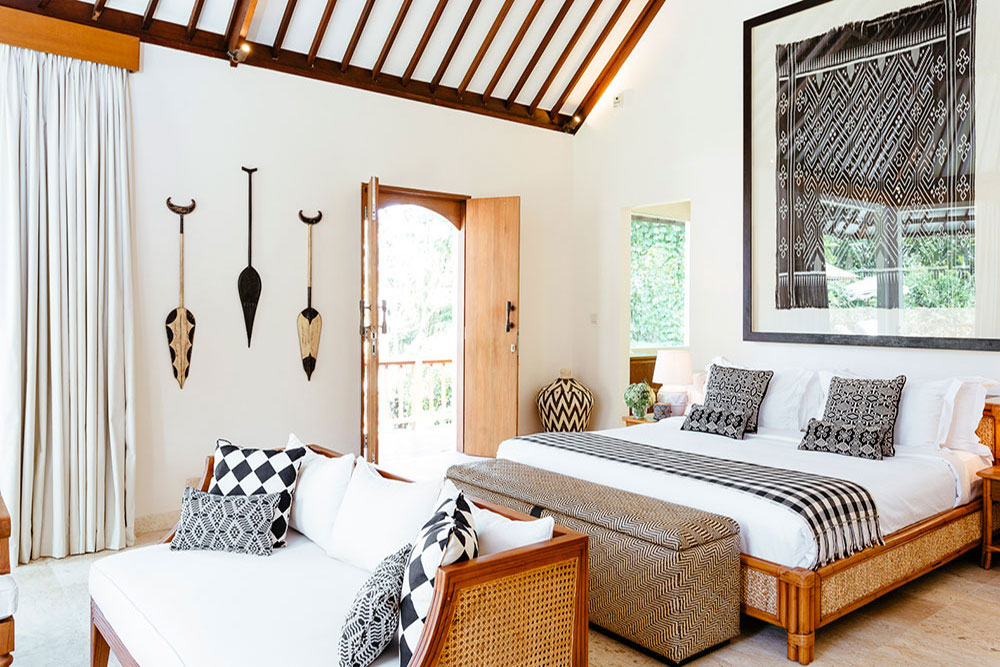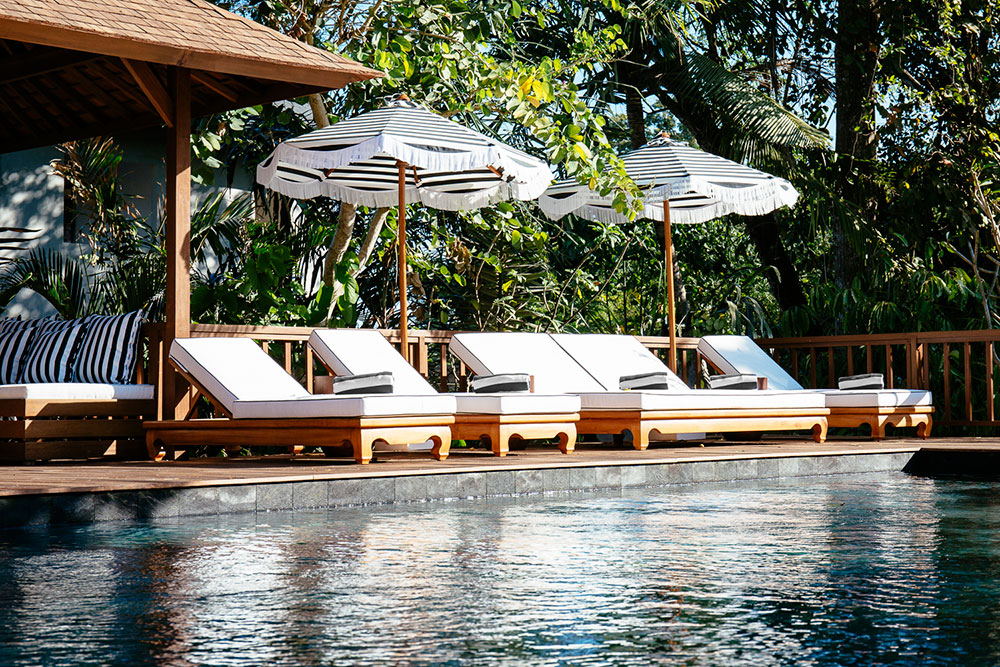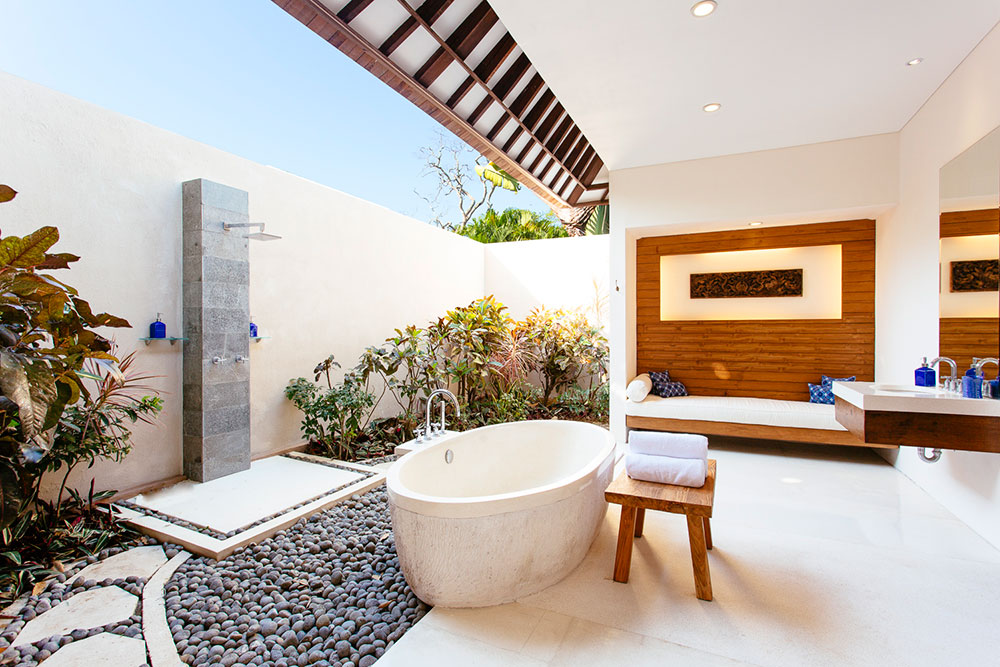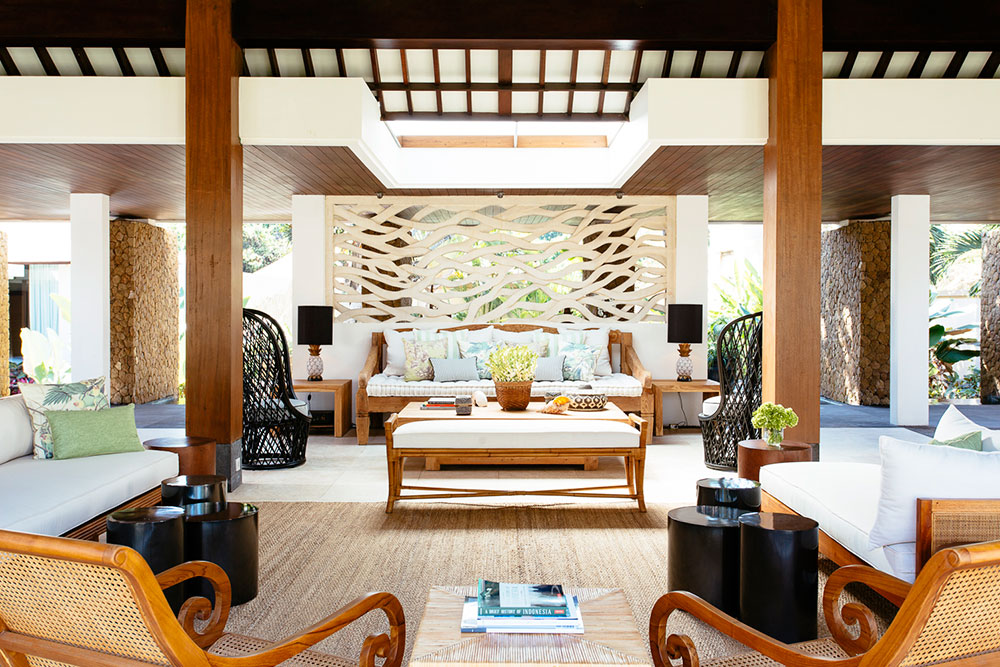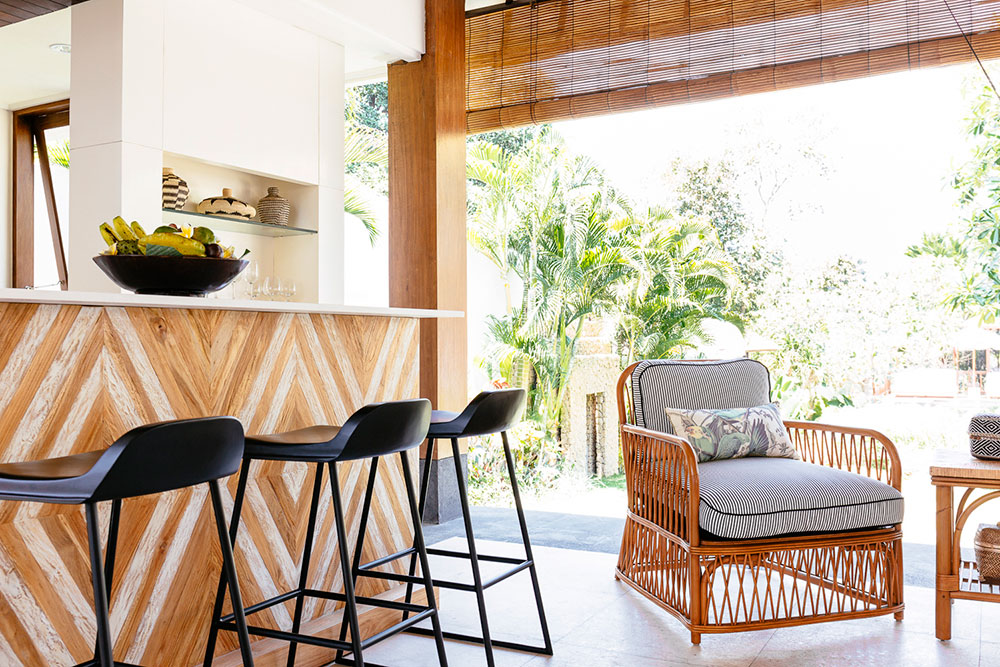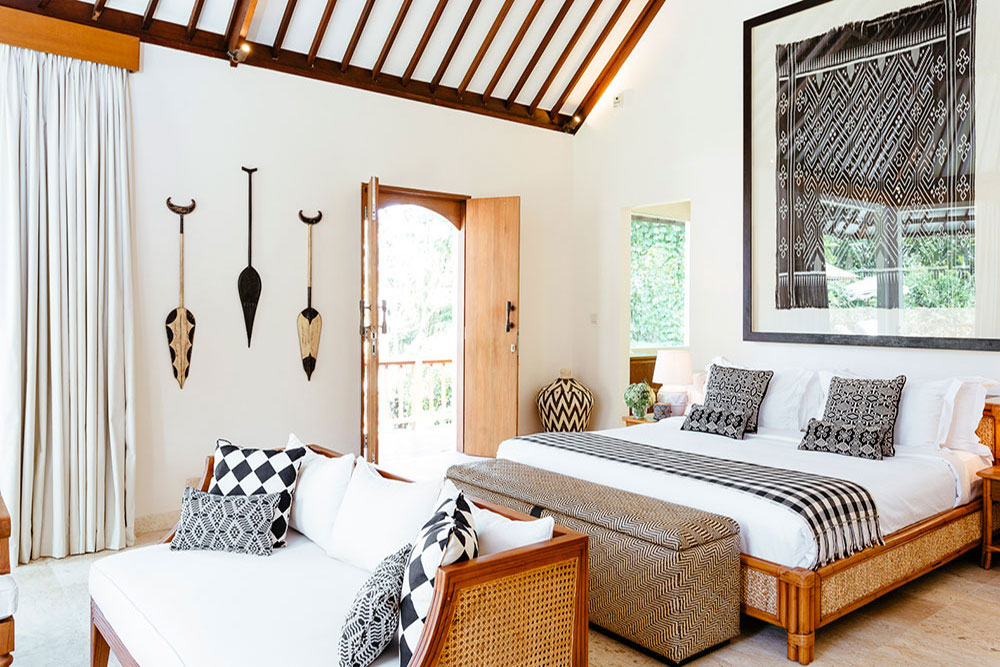 Escape Haven is a gorgeous retreat centre on the beautiful yoga-centric island of Bali that caters exclusively to women. They were recently voted Best Women's Retreat by Harpers Bazaar and it's not hard to see why. The grounds are exquisitely manicured, with an in-house spa and a spectacular infinity pool
Program: Their Refresh Package is their custom yoga experience for everyone from beginners to advanced yoga-holics. It features unlimited yoga in their open air shala, unlimited yoga at one of the many famous yoga studios around town, with 12 classes a day to choose from and unlimited spa treatments to boot!
What We Like: Escape Haven is located in the beachside town of Canggu which is famous for it's surfing and it's laid back nightlife. It's one of the most happening towns in Asia, so you'll be able to take in the great shopping, delicious food and fun atmosphere while you're on your retreat!
Cost: 7 day retreats start at $2895 for a private suite, $2295 for a shared suite.
Address: Unnamed Road, Pererenan, Mengwi, Badung Regency, Bali 80351, Indonesia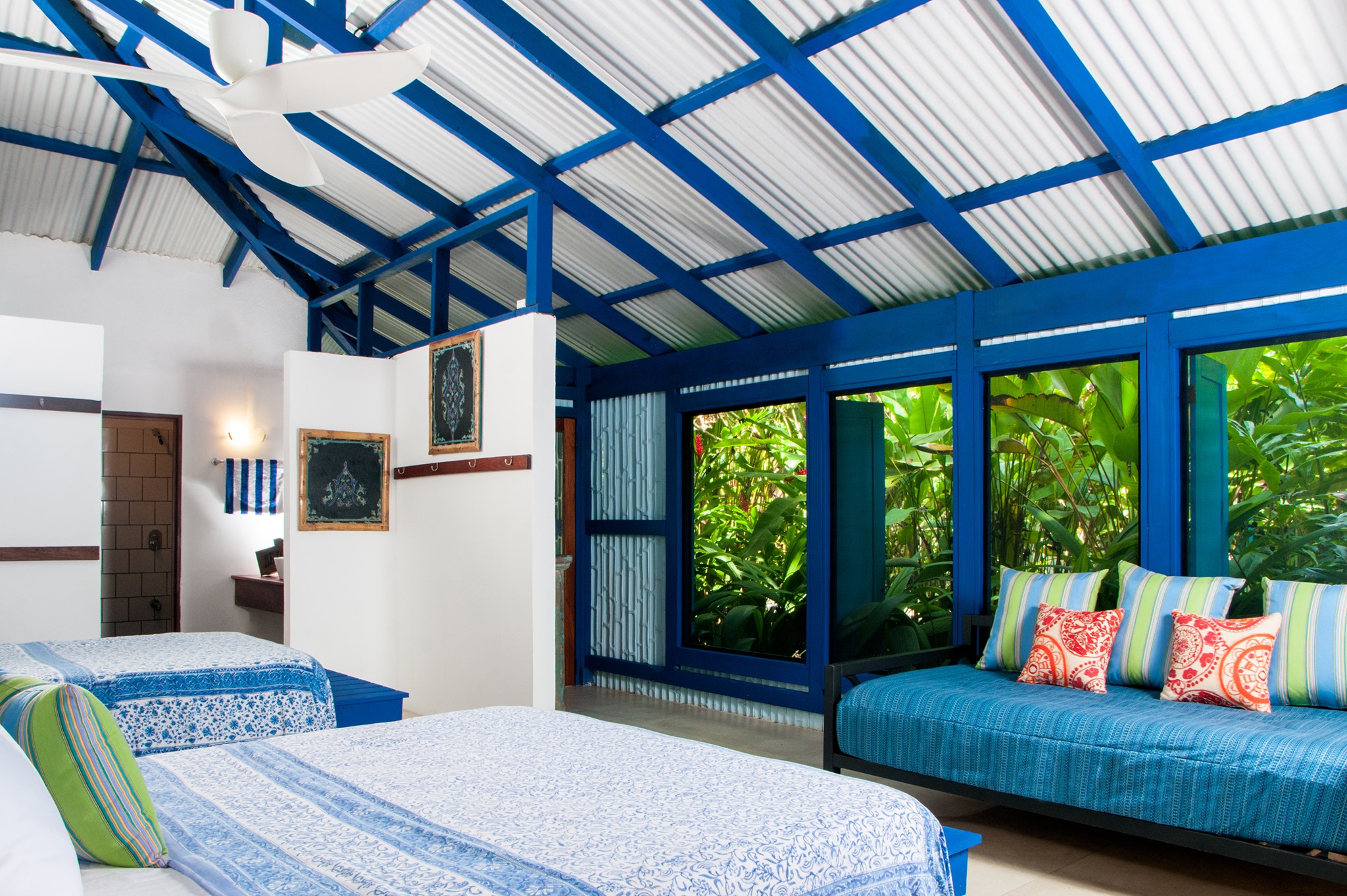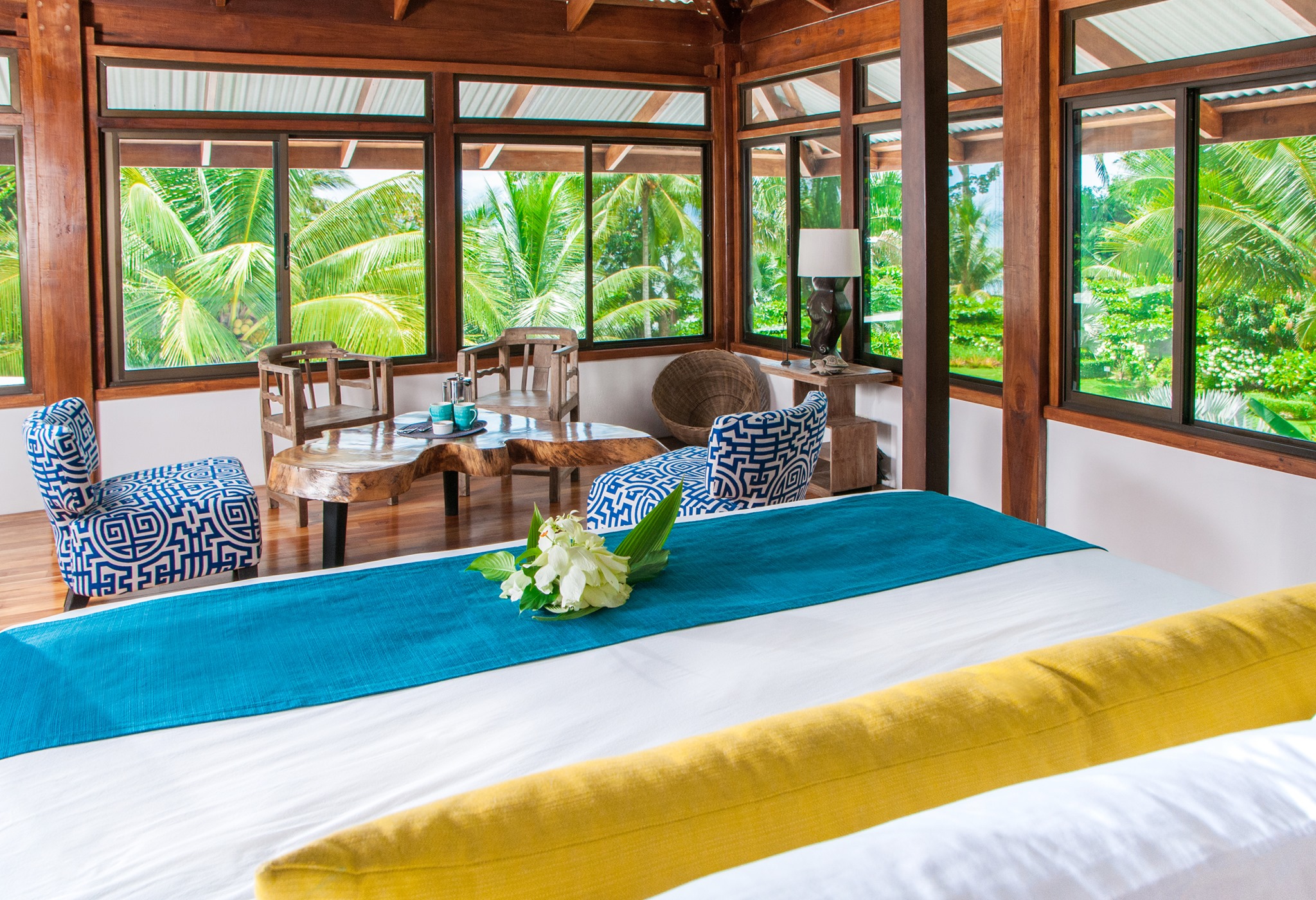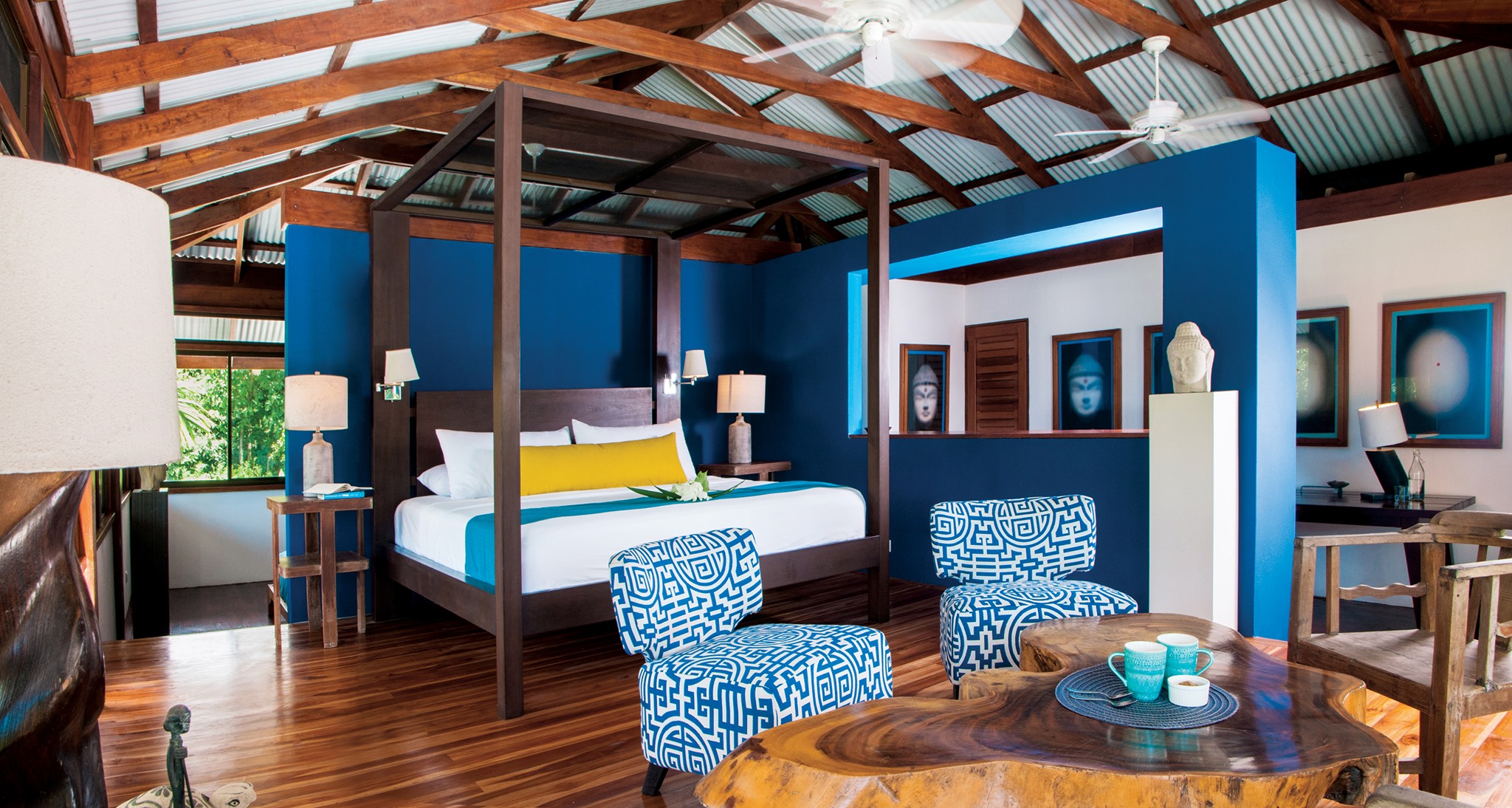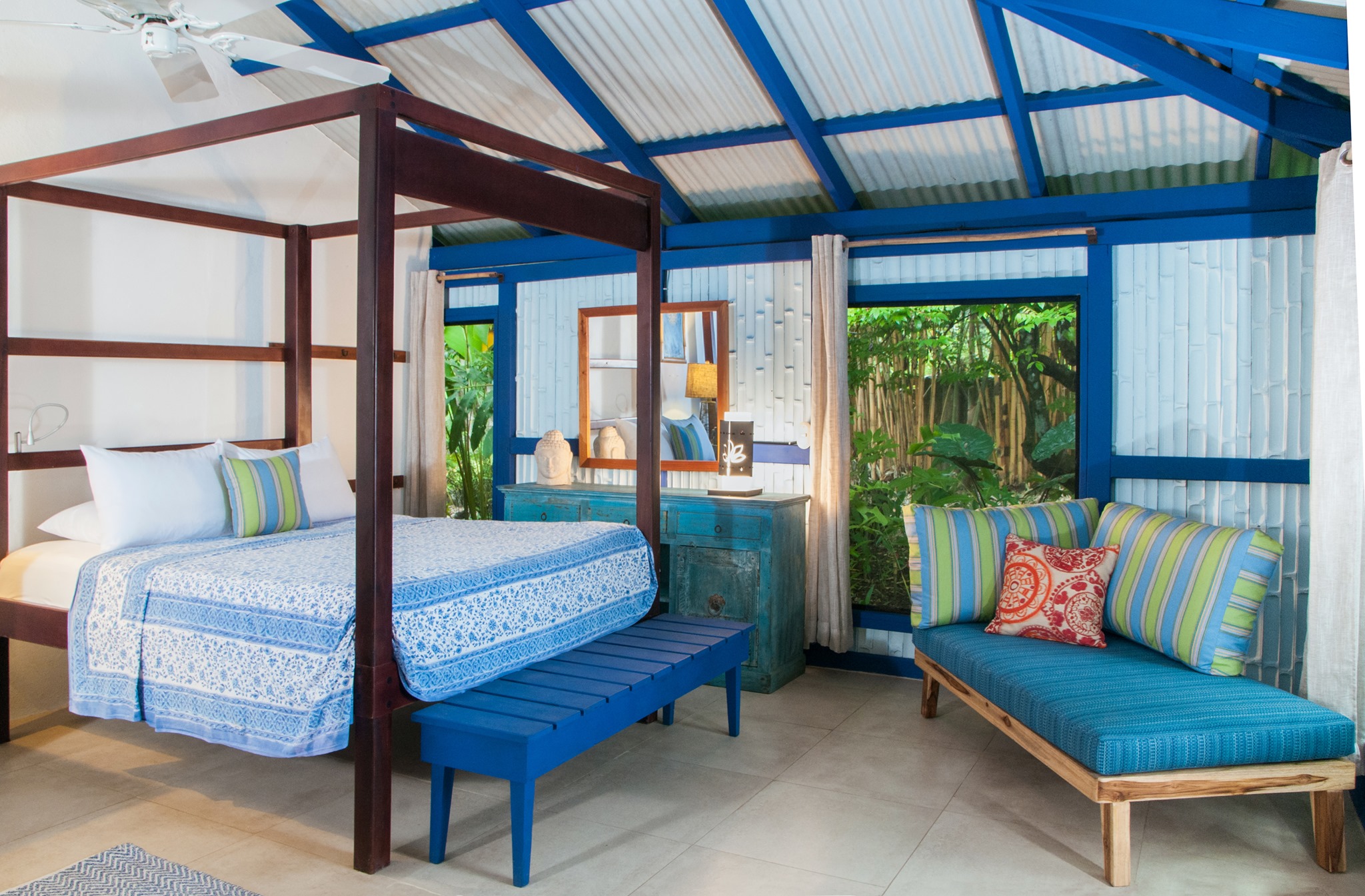 73059725_10156373034717540_4294730918179897344_o
74338956_10156373033132540_7005679572079345664_o
75443097_10156373032942540_3478571077628592128_o
75625261_10156373034622540_768213445588811776_o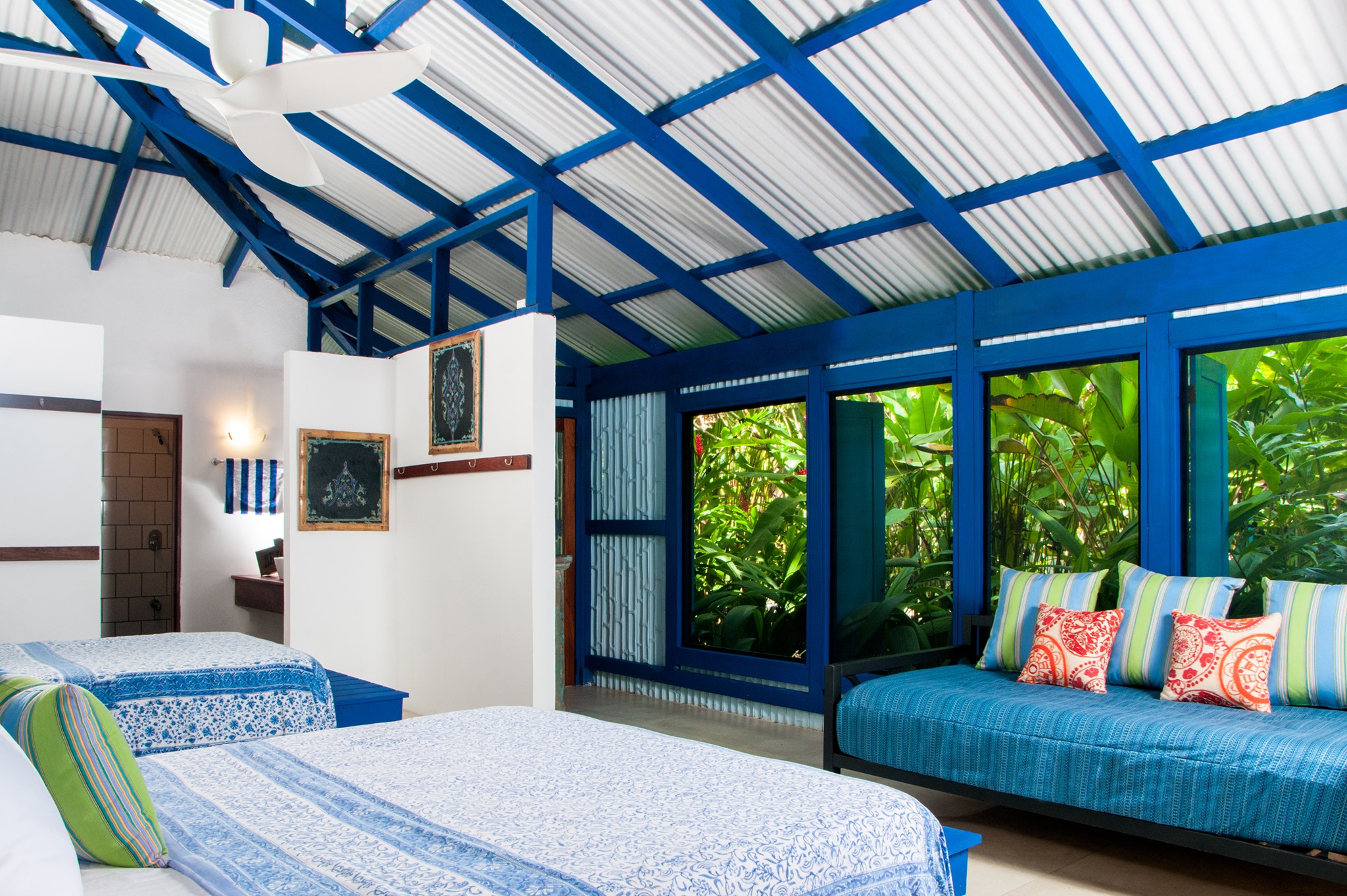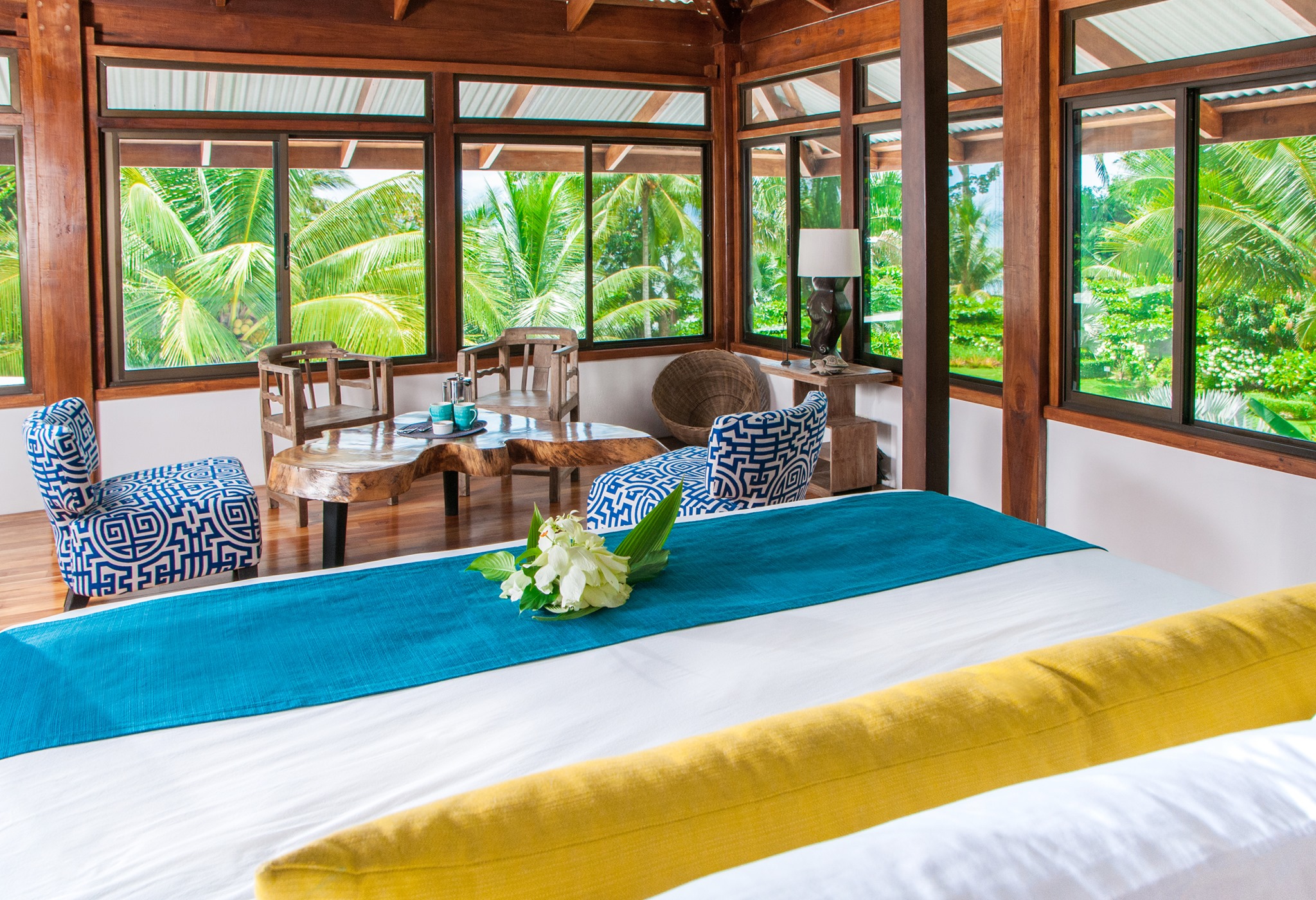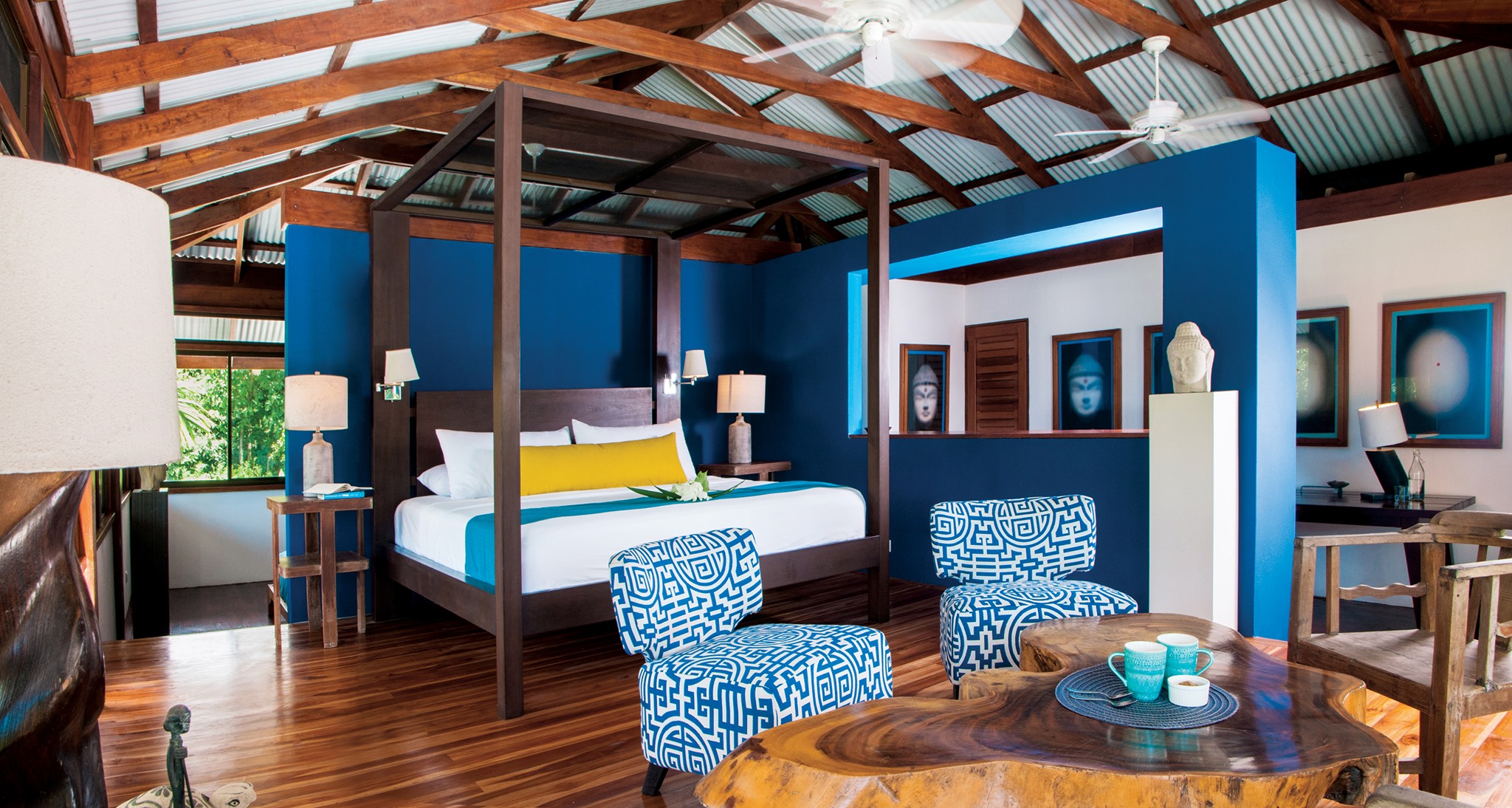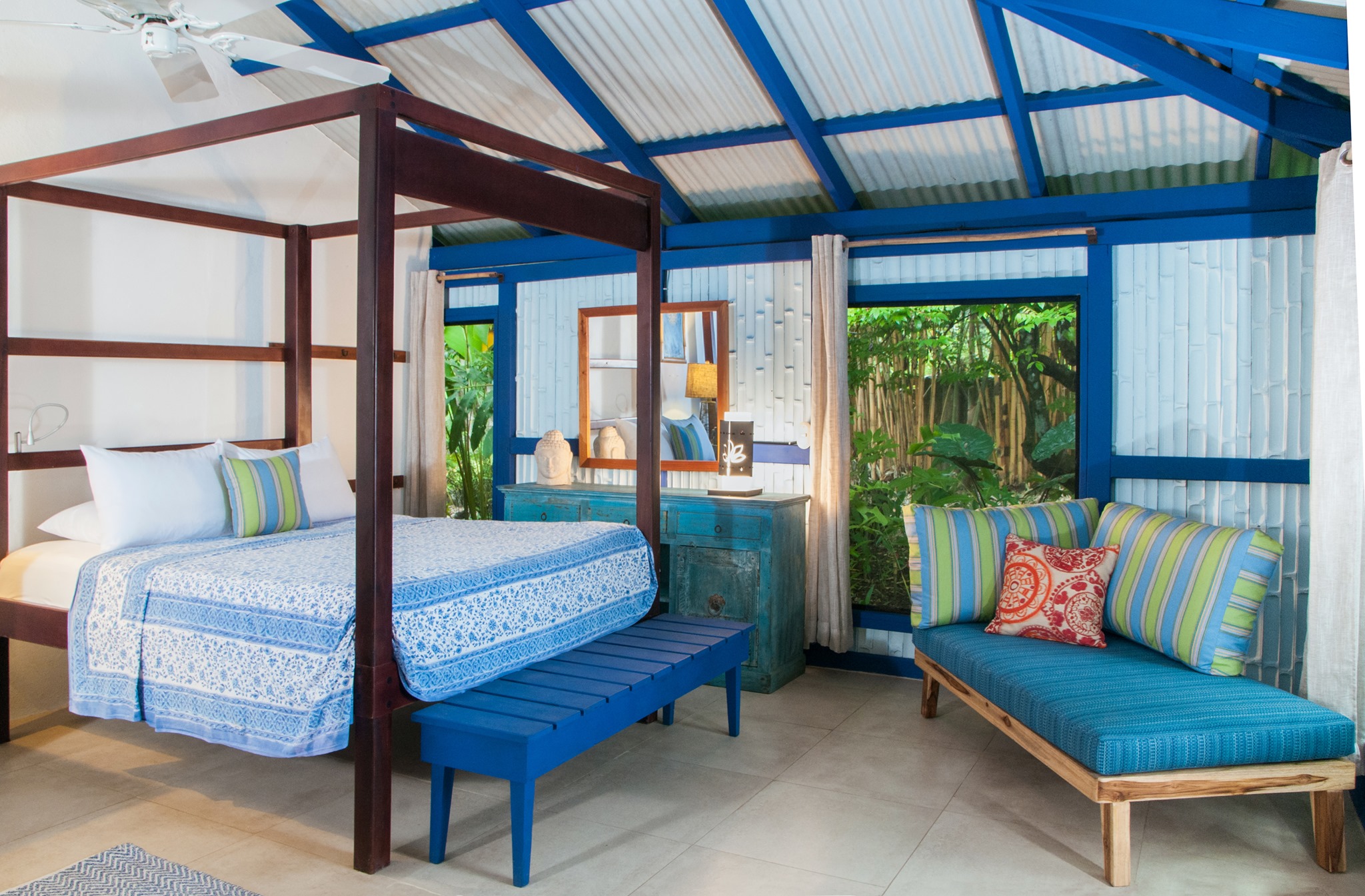 Blue Osa is an ecologically conscious yoga retreat that doubles as a decadent full-service spa experience. The facility features a wide variety of practice areas that centre around a spacious, elevated yoga deck that overlooks their perfectly manicured gardens.
Program: Blue Osa's holds pre-planned intensives and trainings year-round. They also offer their own customizable personal retreats including their "Total Body and Mind Detox," an intensive package that features meditation, breathwork and a spa treatment.
What We Like: Half of the native species in Costa Rica are located on the Osa Peninsula, which makes it among the most bio-diverse places on earth. The retreat is right next to a protected National Park, which affords guests the opportunities an opportunity to explore one of the earths natural havens while they are on their retreat.
Cost: The cost varies widely depending on the choice of room and the retreat package, but packages generally start at $249/night.
Address: Osa Peninsula, Provincia de Puntarenas, Punto Jimenez, 1004, Costa Rica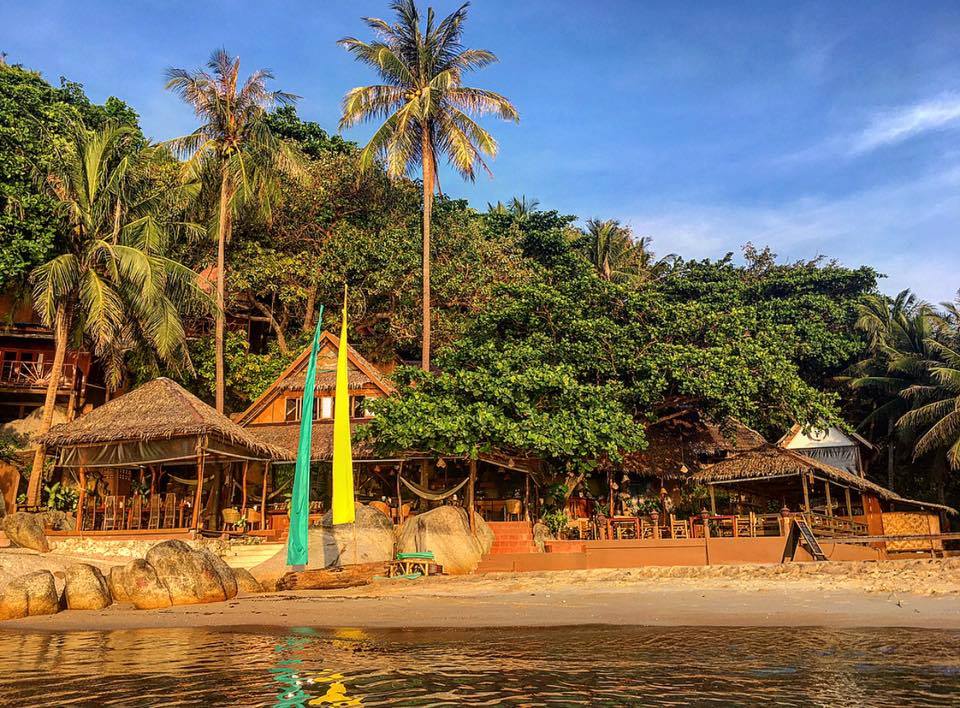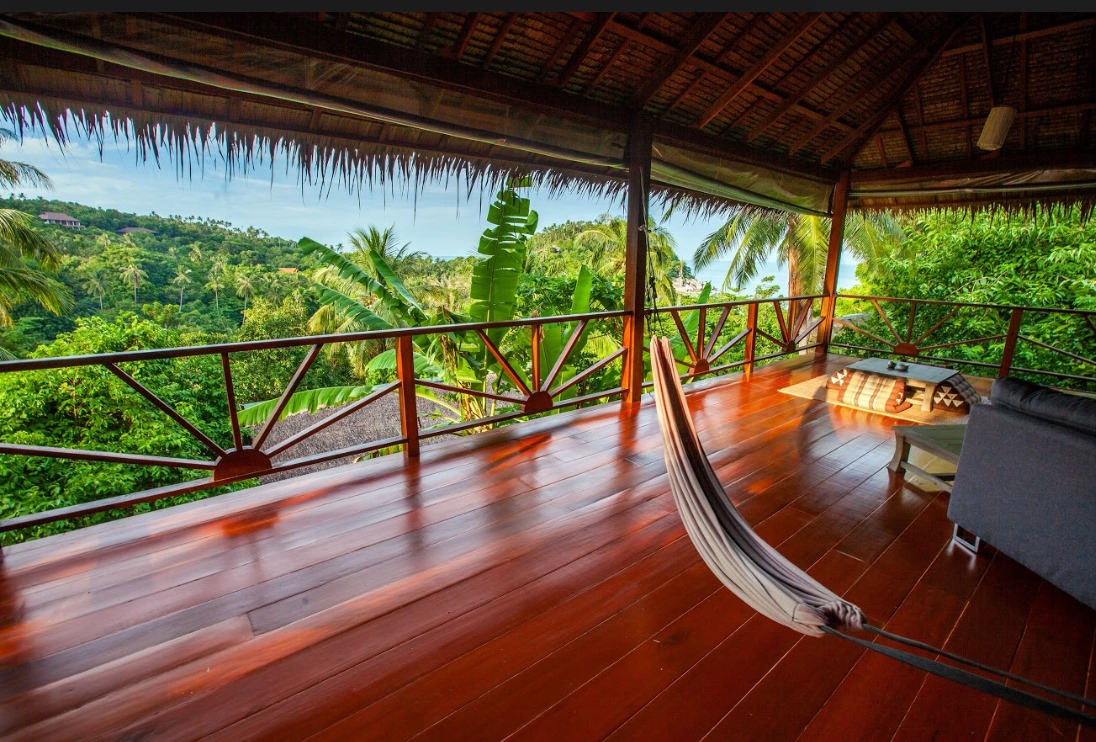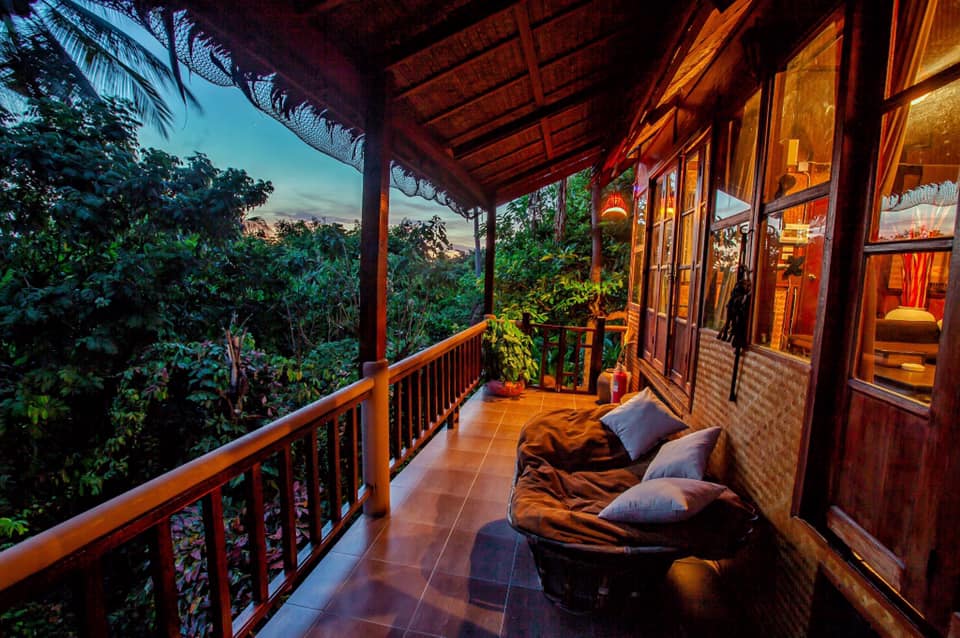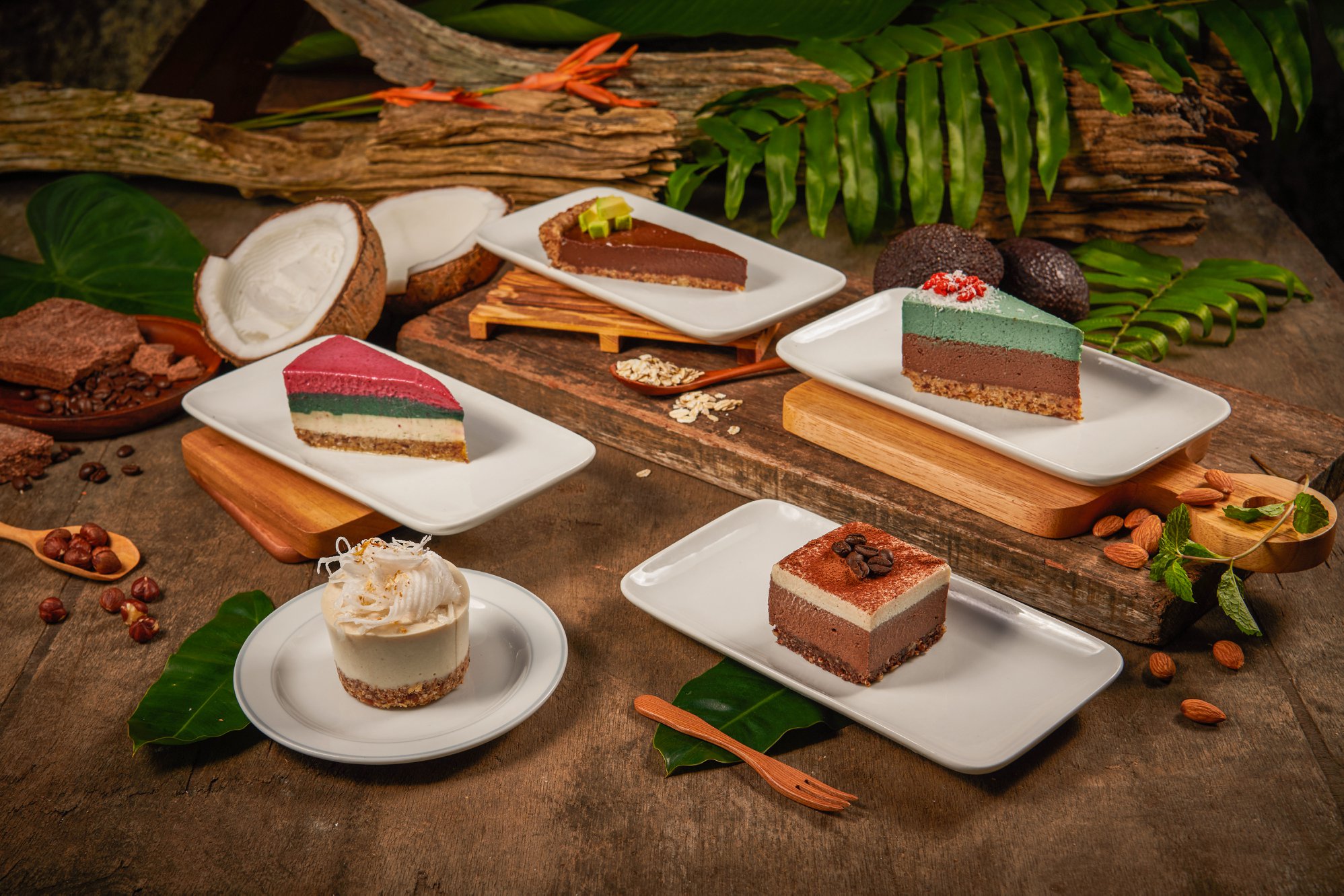 18447557_1360153357355900_5130573635959085826_n
64900256_2318915604812999_8871831617966964736_o
68579550_2415407875163771_7781213420057001984_n
60473907_2243891298982097_4435158889717039104_o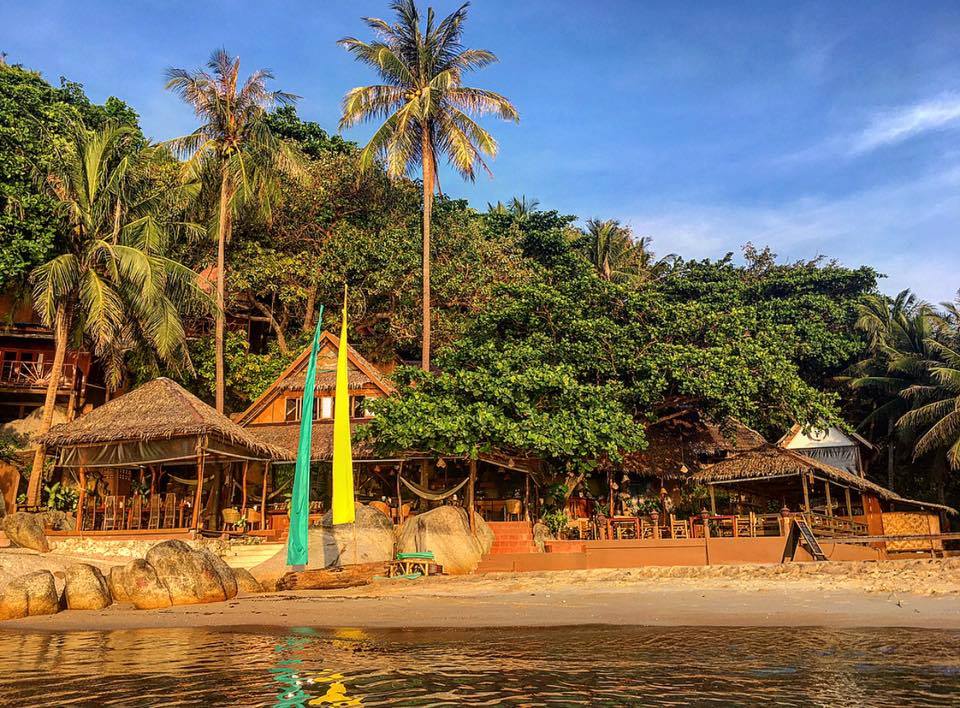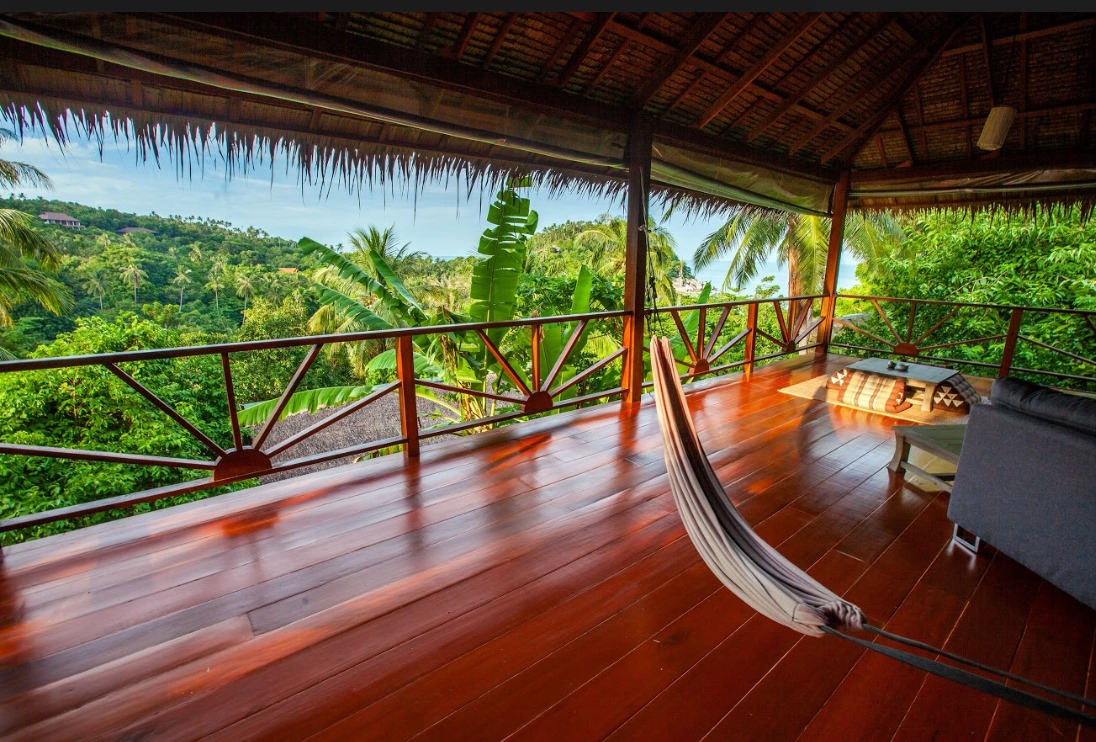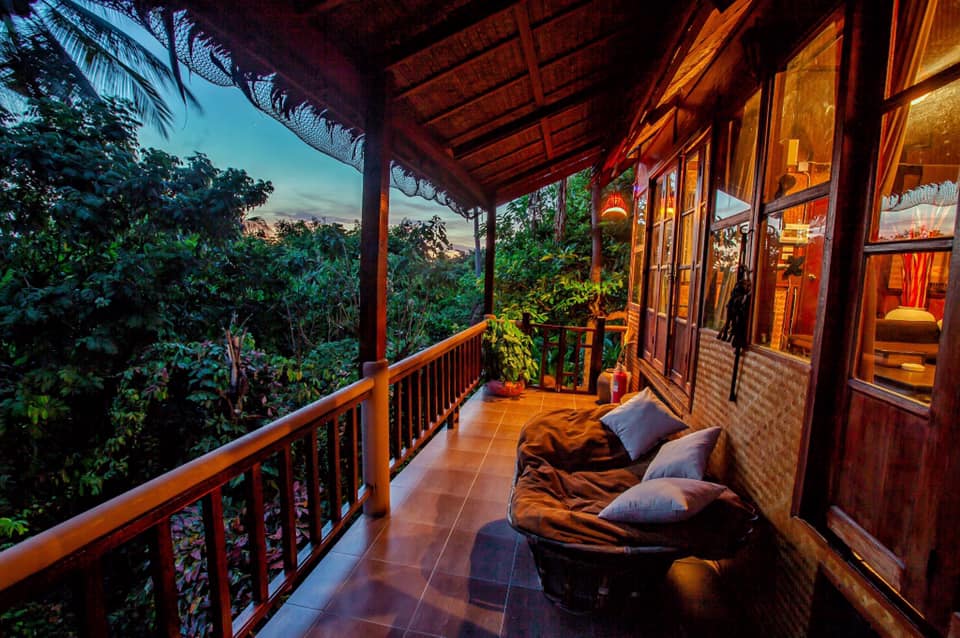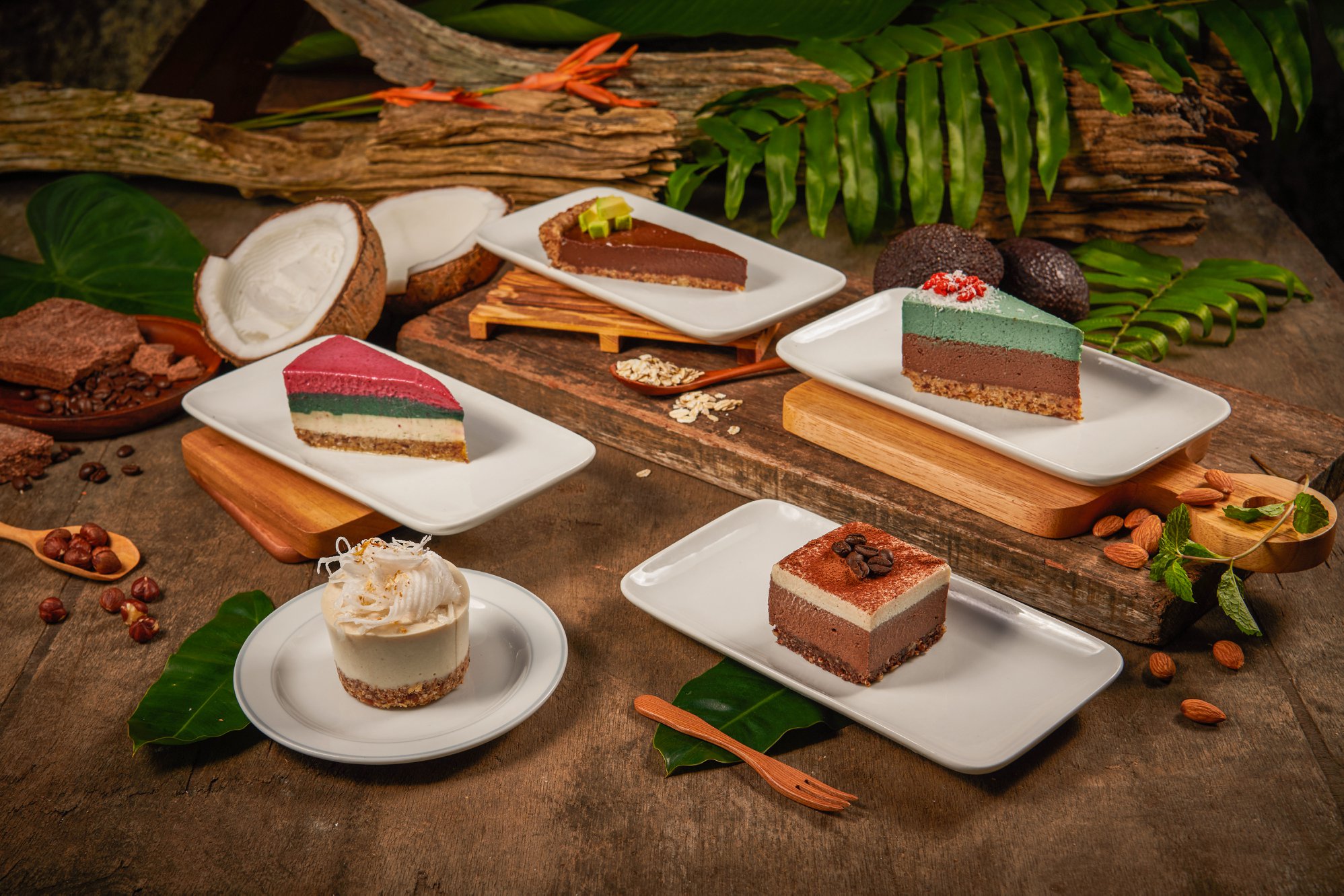 The Sanctuary is an aptly named yoga retreat centre on a remote stretch of the Thai island of Koh Phangan. It is located on a pristine stretch of beach only accessible by boat and is bordered by coconut groves and the jungle-laden hills that rise up from the shore. Their accommodations range from simple dormitories to traditional Thai bungalows.
Program: The Sanctuary offers a seven day Yoga holiday package that includes daily yoga classes, daily massage treatments,  daily steam room and a private therapy session.
What We Like: The Sanctuary has a unique spa on-site that they call the Tea Temple. They offer bodywork, breathwork and energy healing sessions in a relaxed atmosphere that also doubles as a café and library.
Cost: Deluxe rooms start at $1324 in the high season and $1192 in the low season
Address: 6 153/14 Ban Tai, Ko Pha-ngan District, Surat Thani 84280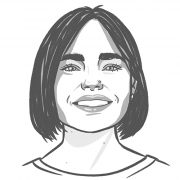 Jacqueline Roberts
Paving the way for yogic living in Nebraska, Jacqueline Roberts is adored by her students as a constant source of support and inspiration. A knack for writing allows her to share what she has learned with the world.