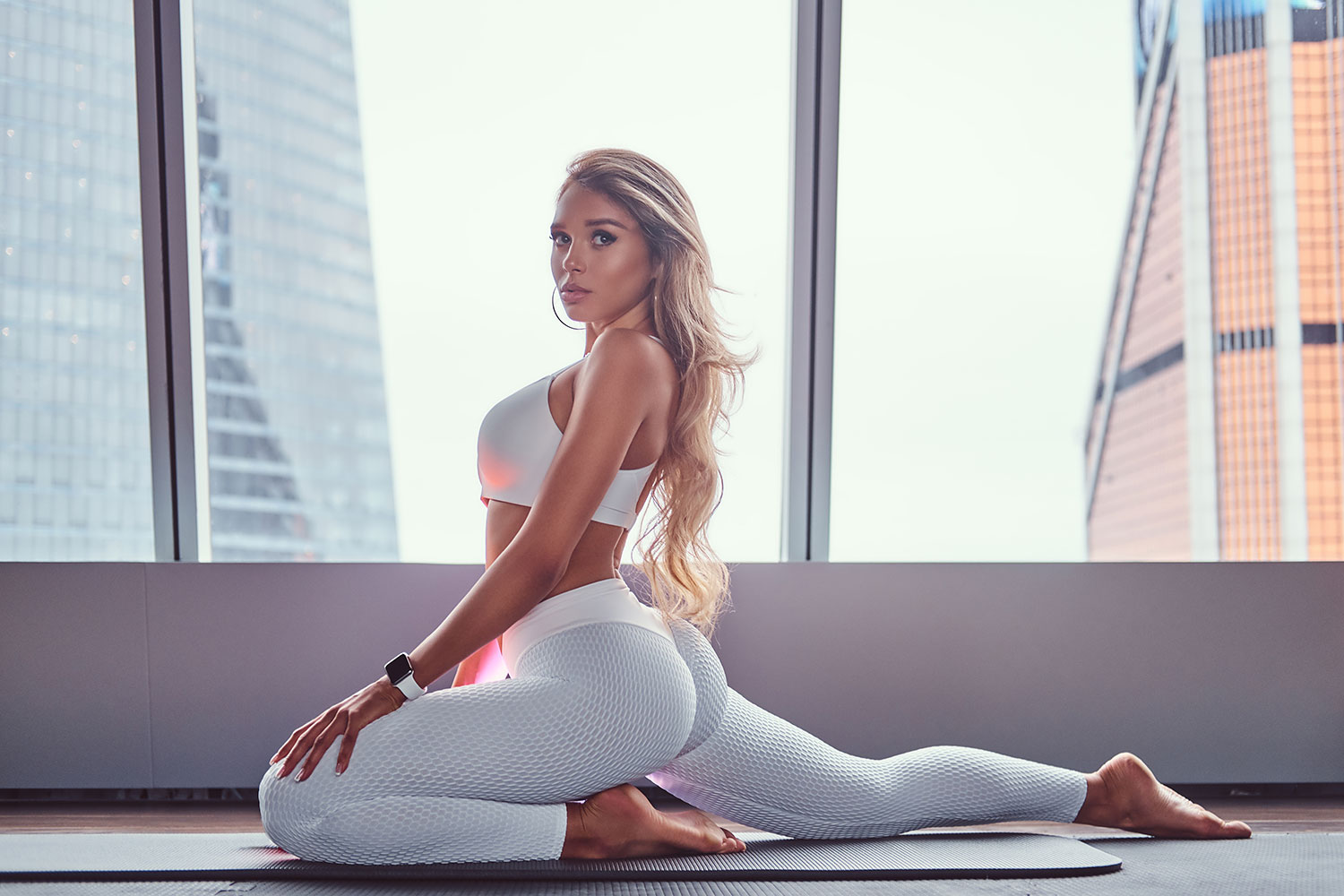 Given the blossom of yoga interest occurring across the globe, it comes as no surprise that over the years, countless incredible yoga retreats have begun to appear. From India – the home of yoga – to virtually every other corner of the world, yoga retreats are well-regarded sanctuaries that more and more people are escaping to. The style and vibe of yoga retreats vary greatly, so making a final choice is a personal one. To offer you a place to begin your search, we've rounded out some of the 10 top yoga retreats in the world for 2020. Begin your search here, expanding and exploring in whichever direction your heart feels called.
10 Top Yoga Retreats in World 2020 Guide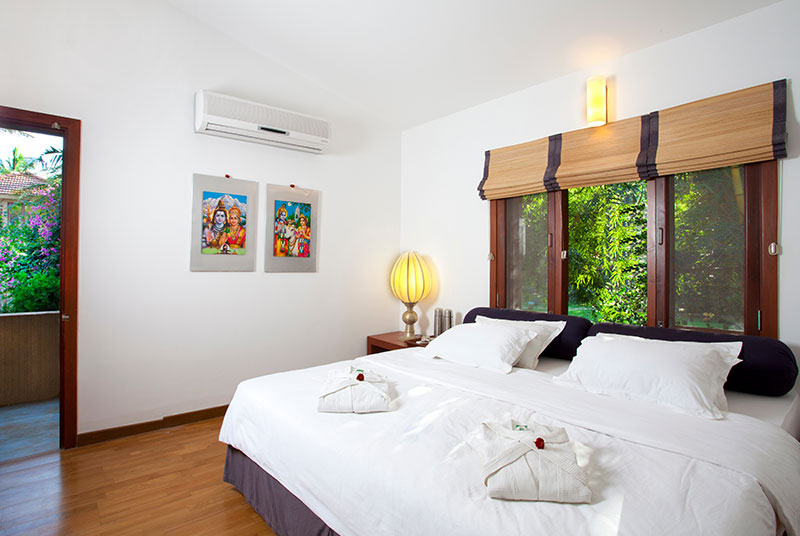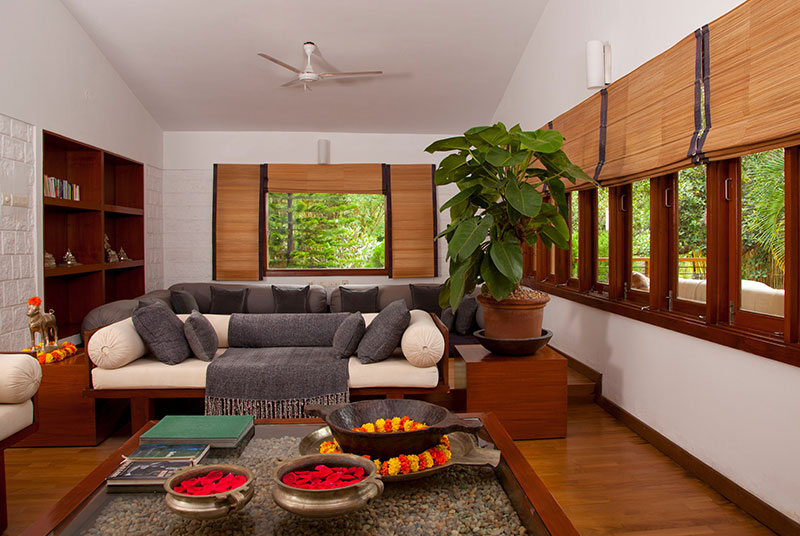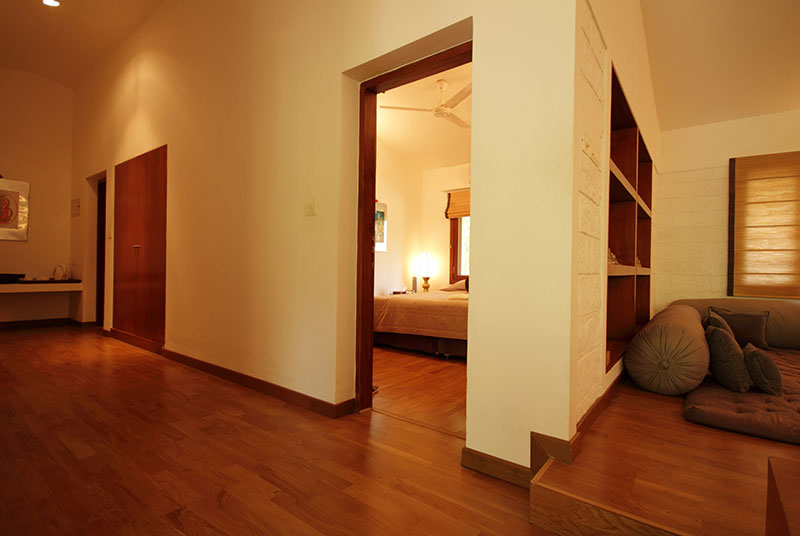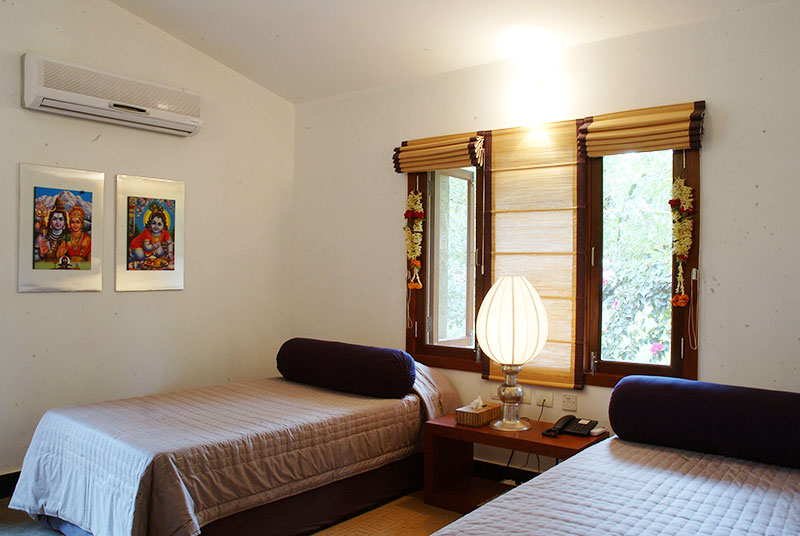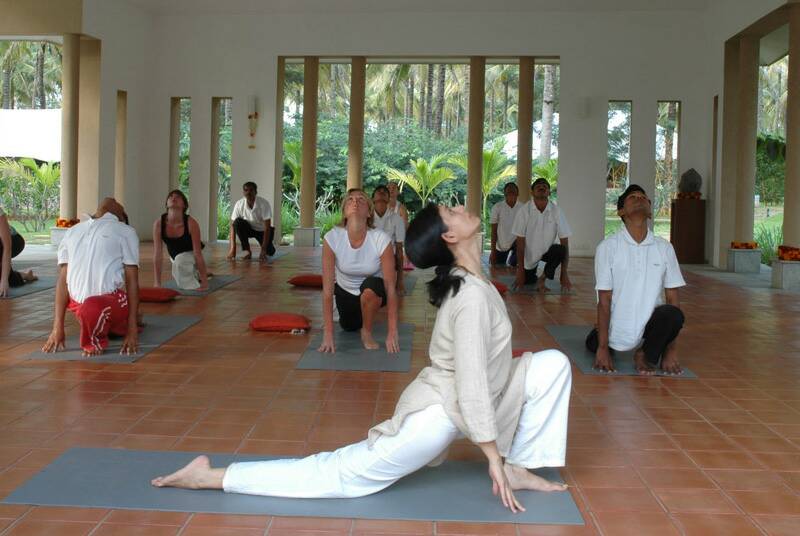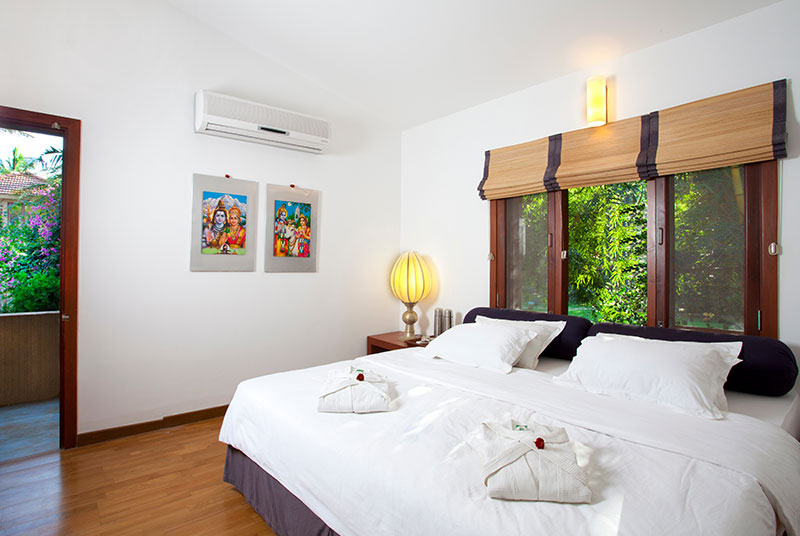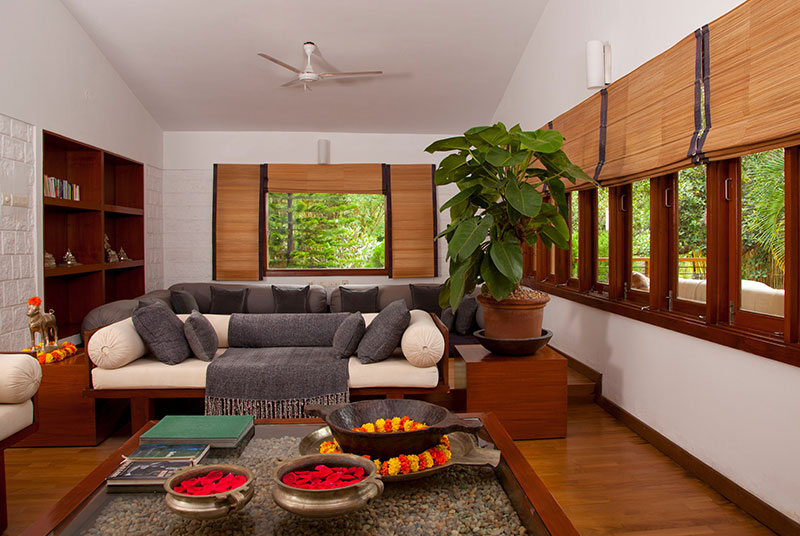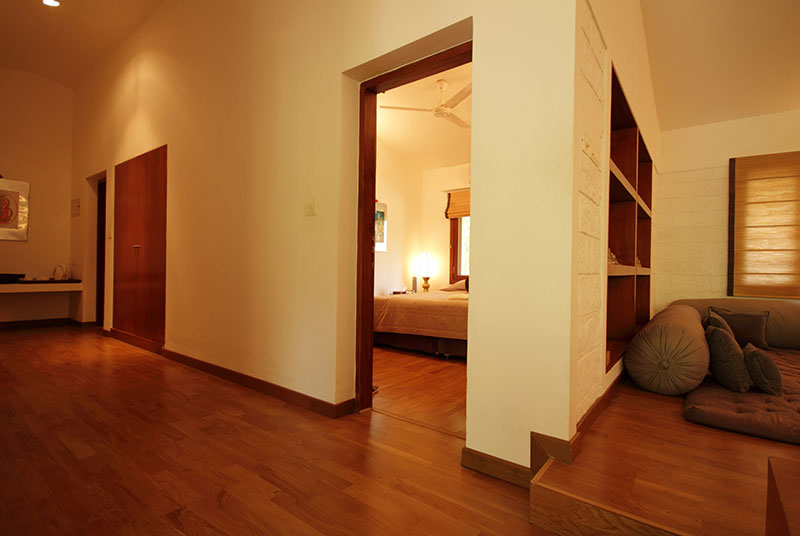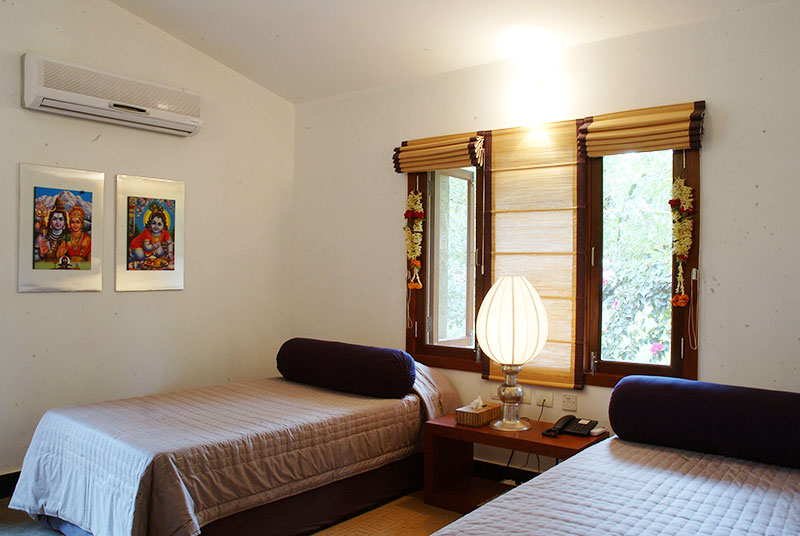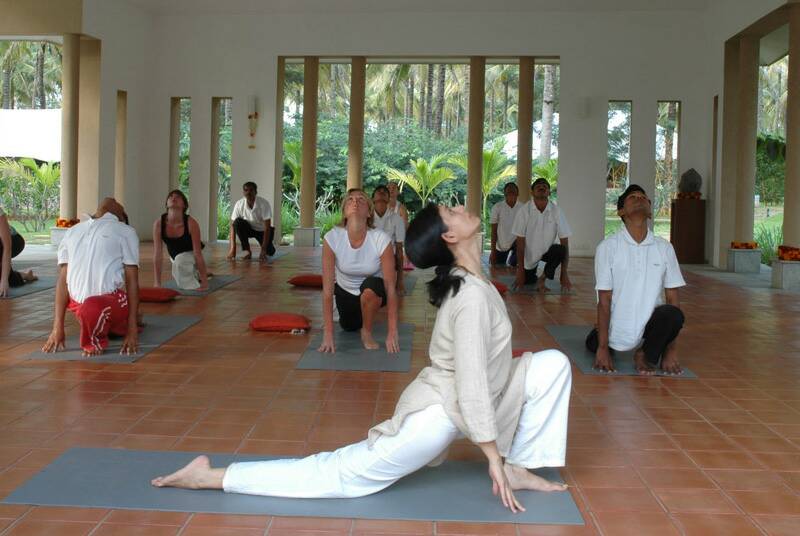 Situated in the outskirts of Bangalore, Shreyas Retreat is an upscale yoga and wellness retreat center in South India. Offerings include yoga, Ayurveda, naturopathy, panchakarma, and a variety of spa and beauty treatments. Both Ashtanga and Hatha yoga are taught here, as well as meditation.
Program: All stays here are something like a personalized yoga retreat. Guests are welcome to participate in the twice-daily yoga classes as well as the daily meditation session. Additional teachings are also available, such as Pranayama, Pratyahara, Dharana, and Dhyana. Guests can also opt for a packaged retreat, which includes additional personalized sessions.
What We Like: Beyond yoga and yoga-related offerings, this retreat center offers its guests additional experiences, such as organic farming, private prayer offerings, cooking demonstrations, community service outings, and temple tours. These optional inclusions make a stay here a unique cultural experience. For those that want to move in the other direction, silent retreats are also an option.
Cost: The three-night 'Yoga Retreat' package starts at $1,190 USD (until March 31, 2020).
Address: Santoshima Farm, Gollahalli Gate, Nelamangala, Bangalore, India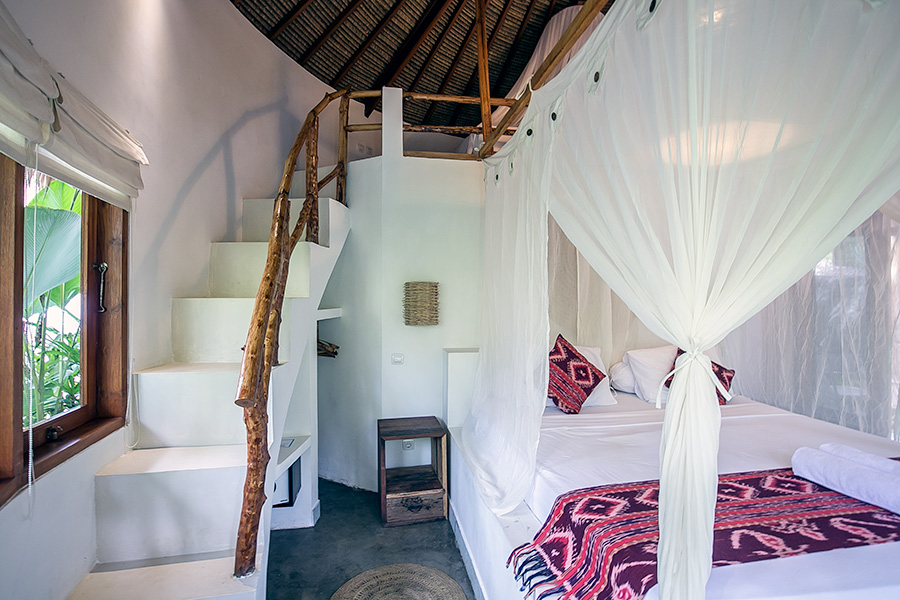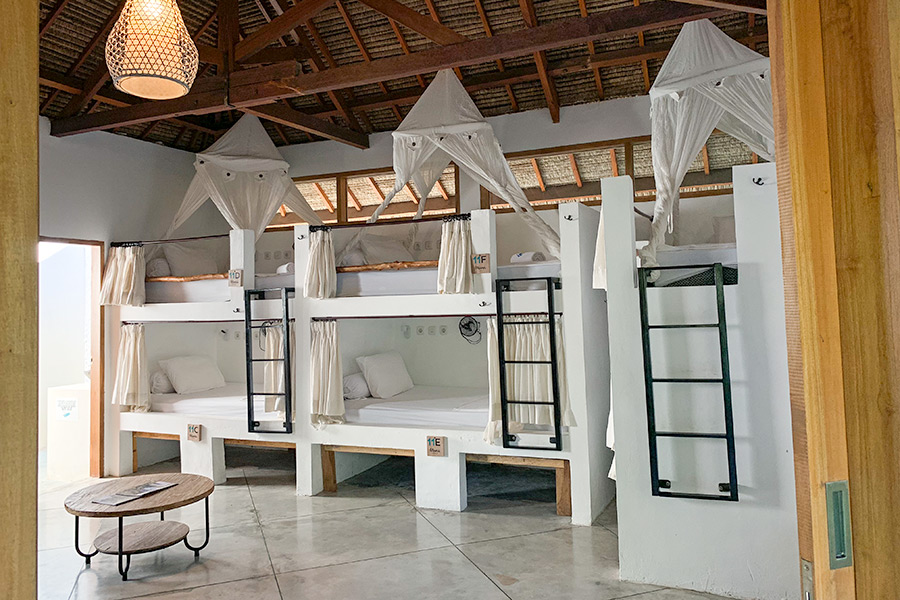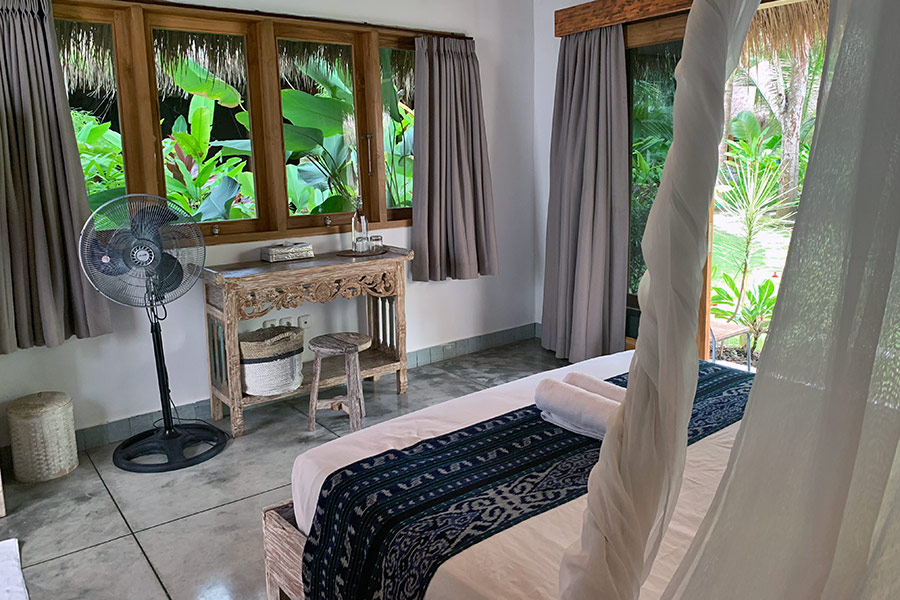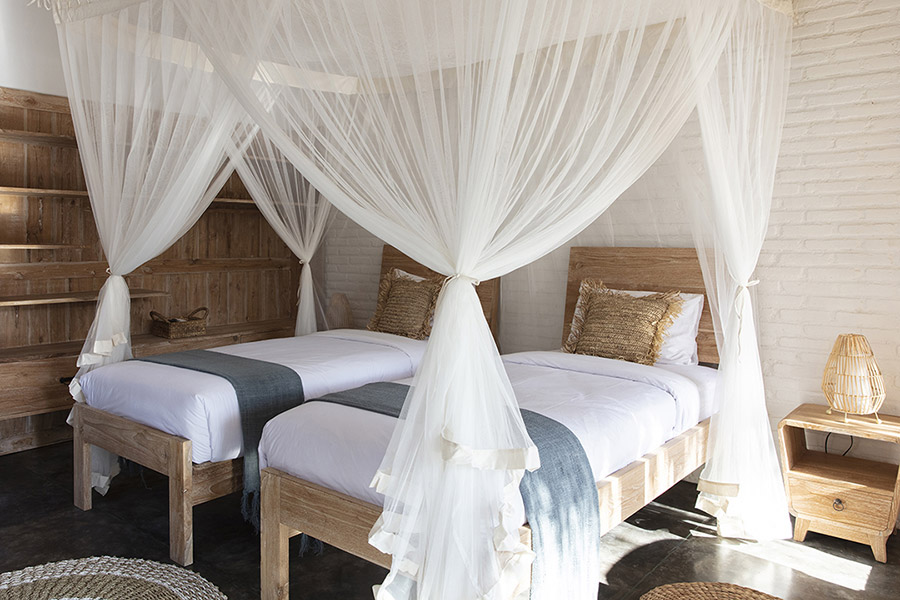 Manayoga_accomodation_bungalow_2
manayoga_accomodation_dorm_3
manayoga_accomodation_gardenroom_2
wong_mana_cabana_027-copy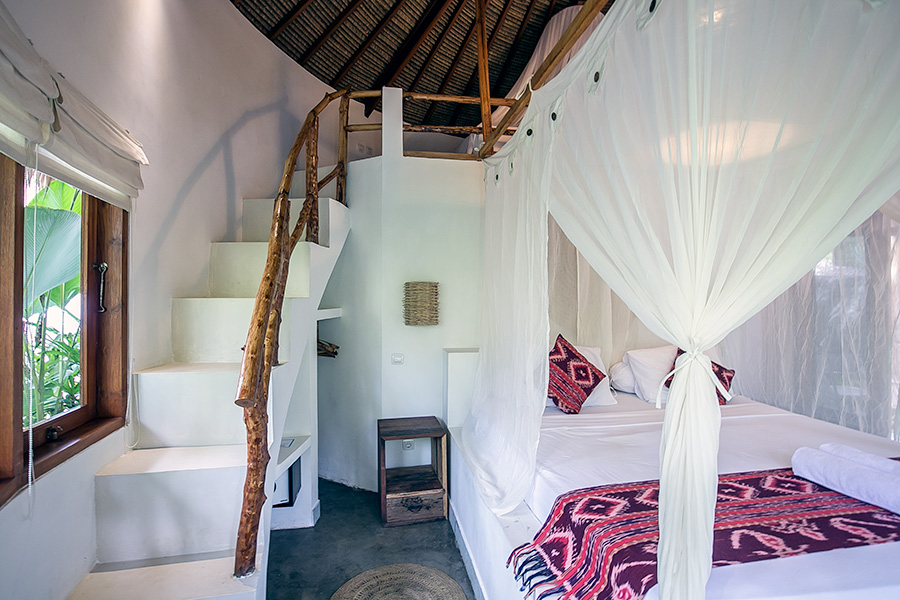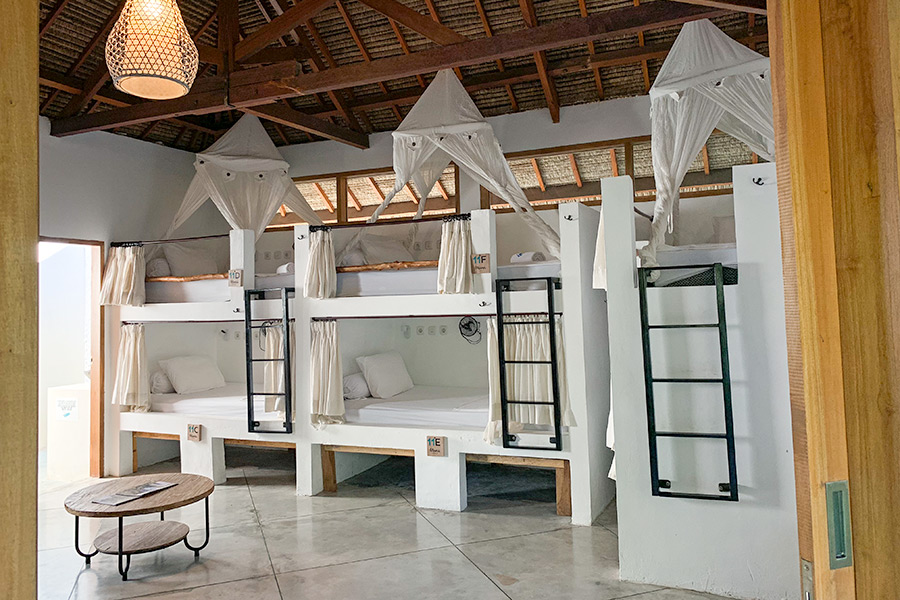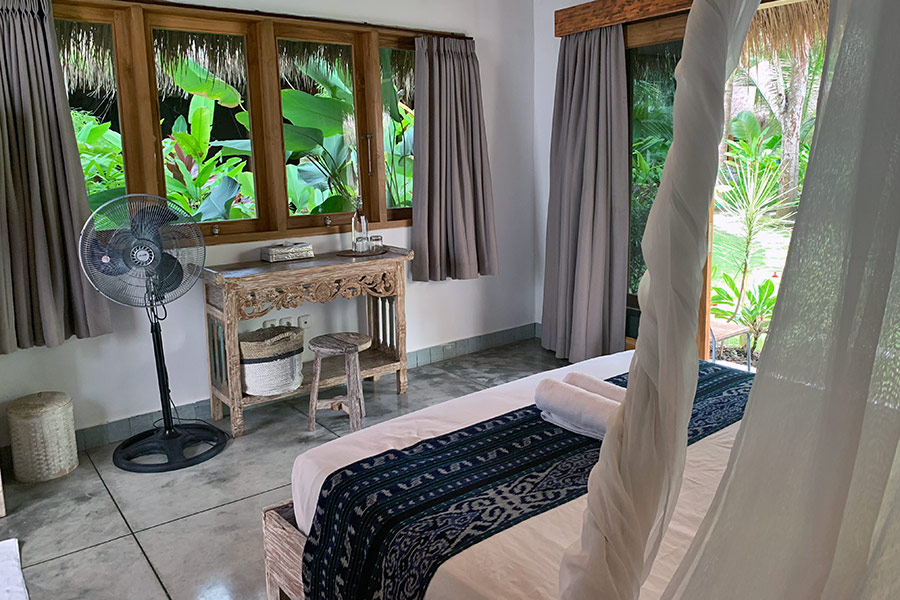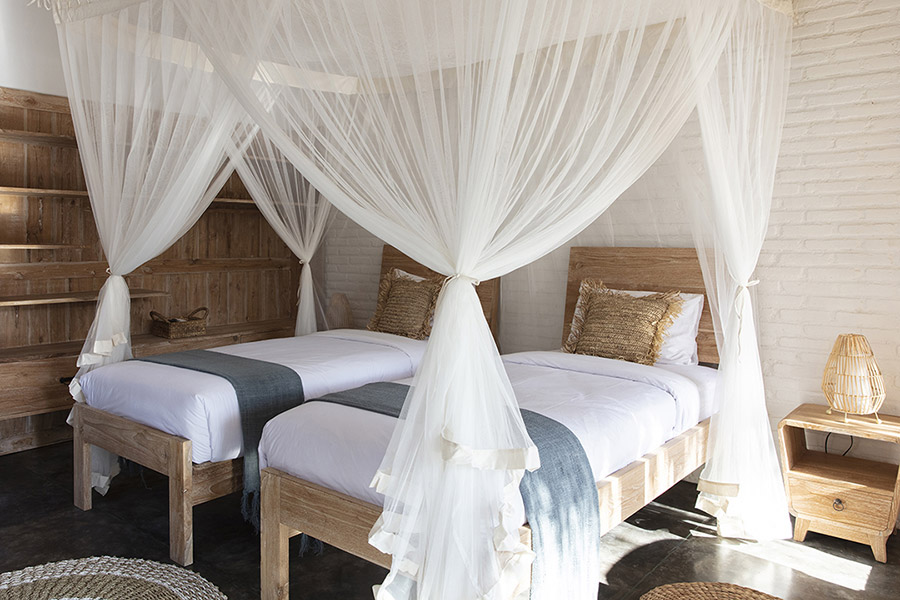 Located on Lombok, just east of Bali, Mana Retreat is a tranquil oasis offering down-to-earth, nature-inspired yoga retreats. Both three and six-night retreats are available, as well as a 'Rise and Surf' retreat for those who want to pair yoga with surf lessons. Yoga teacher training programs are also offered here.
Program: The six-night 'Balance and Restore' yoga retreat is an individual getaway that is flexible on dates; start whenever it suits your schedule. This retreat includes accommodation, unlimited yoga and meditation of daily offerings, daily breakfast, dinner or lunch for each night of stay, airport or harbor transfer, an intake session, drinking water, use of amenities, movie nights, and a private yoga session.
What We Like: This retreat center is mindfully designed, embodying both peace and humility as well as an undercurrent of luxury. Even the dorm rooms feel fancy. Beyond the rooms themselves, the surrounding areas are vibrant and green, making the venue feel like a true tropical oasis.
Cost: The six-night 'Balance and Restore' retreat starts at 6,000,000 IDR per person.
Address: Jl. Baturiti I, Kuta, Pujut, Kabupaten Lombok Tengah, Nusa Tenggara Bar. 83573, Indonesia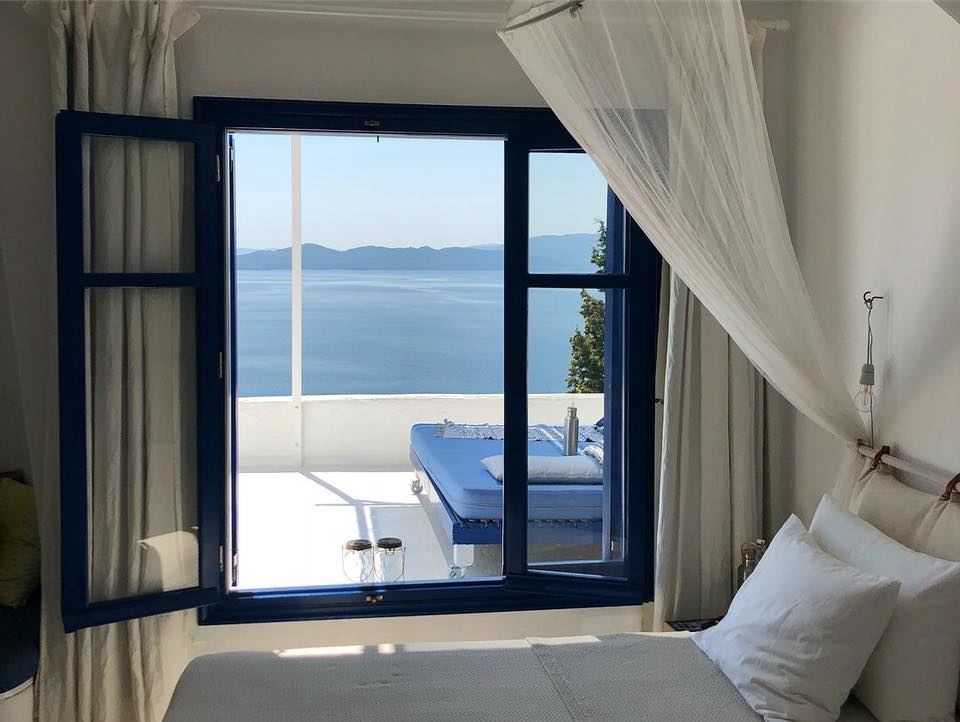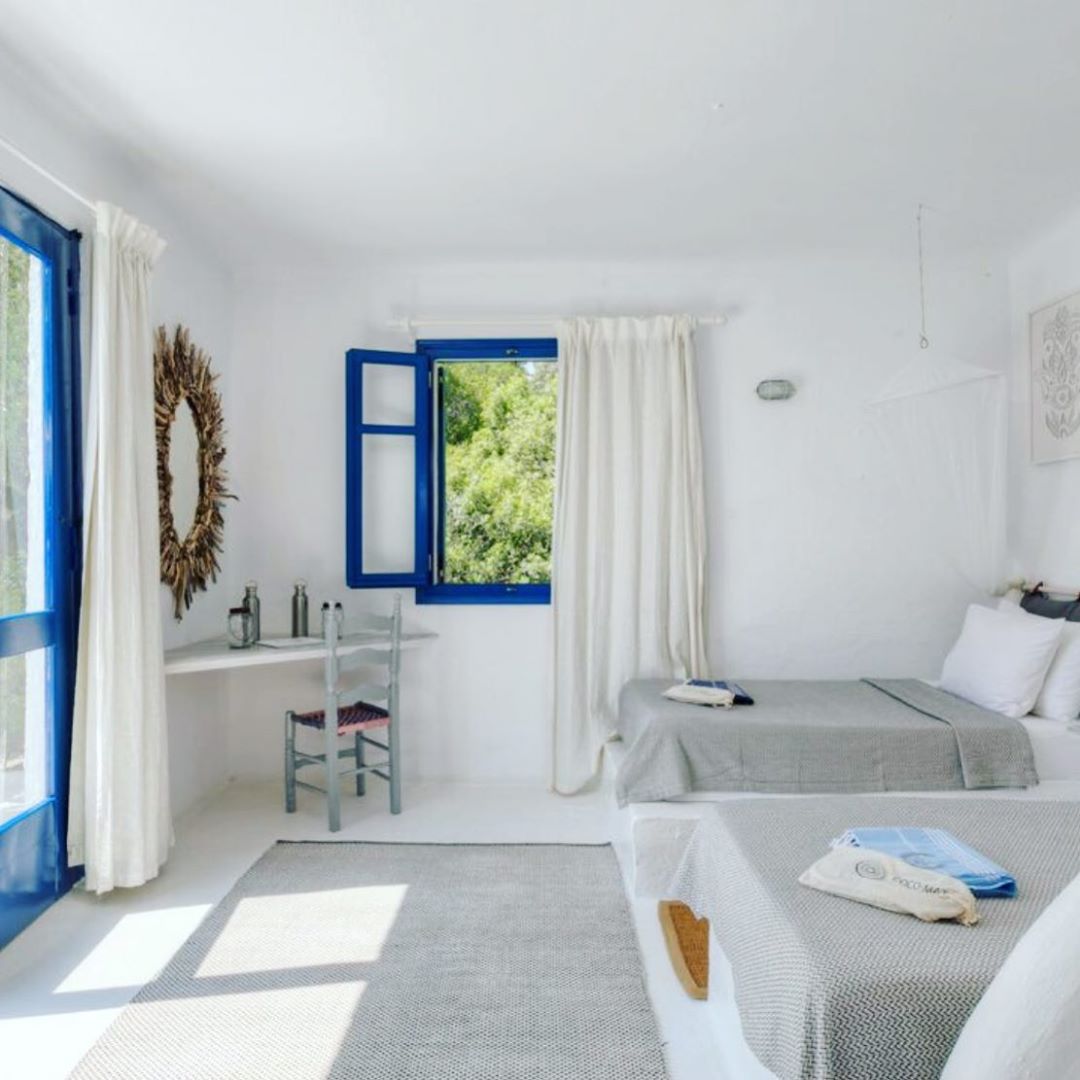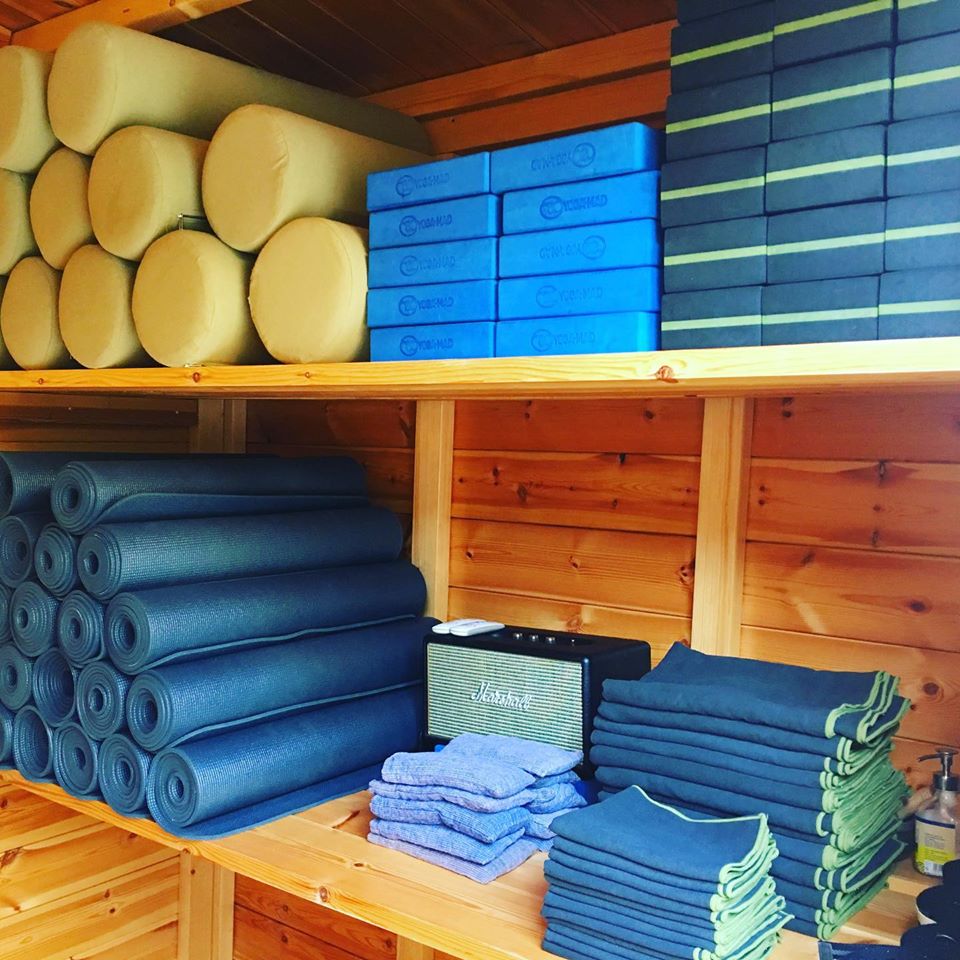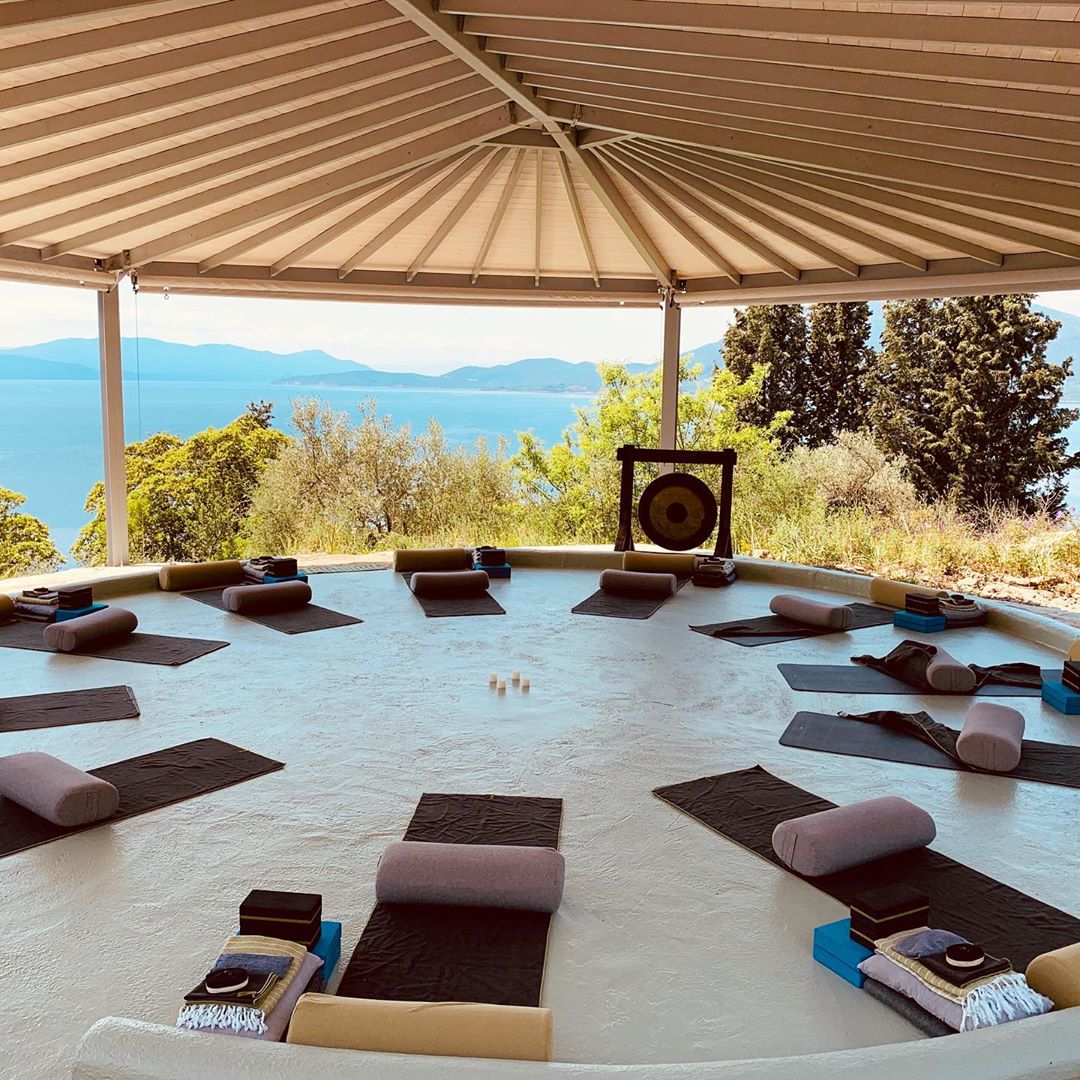 42234474_2275577489137106_2078839255882268672_n
silverislandyoga_75571738_562026401259248_1285863054402042273_n
67847651_2789161757778674_4404573087572426752_o
silverislandyoga_70845858_2512953402115660_7204448609157690401_n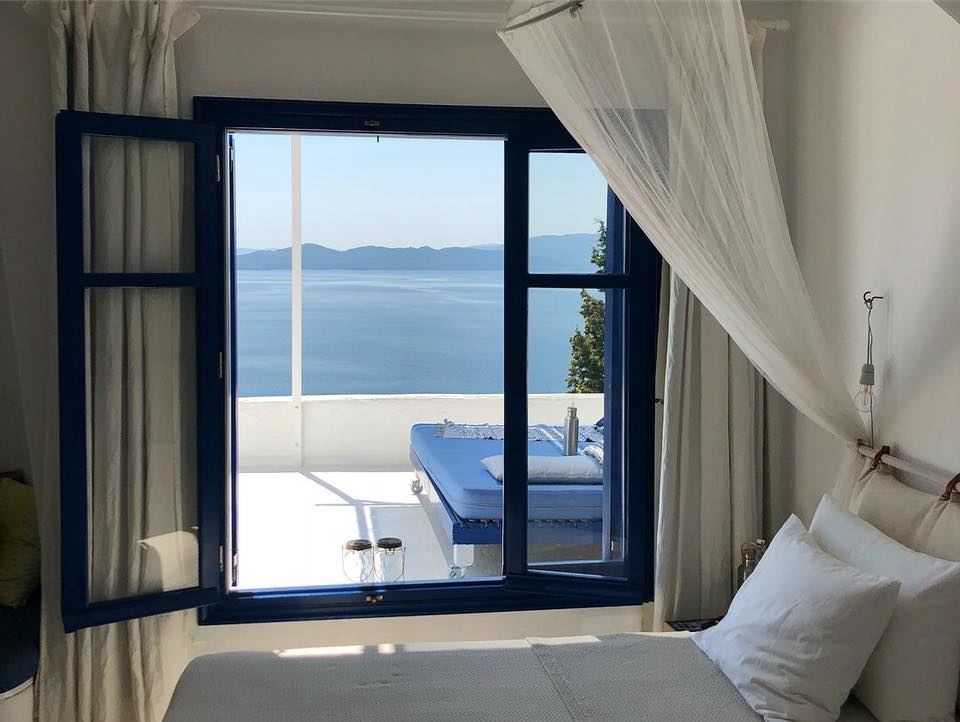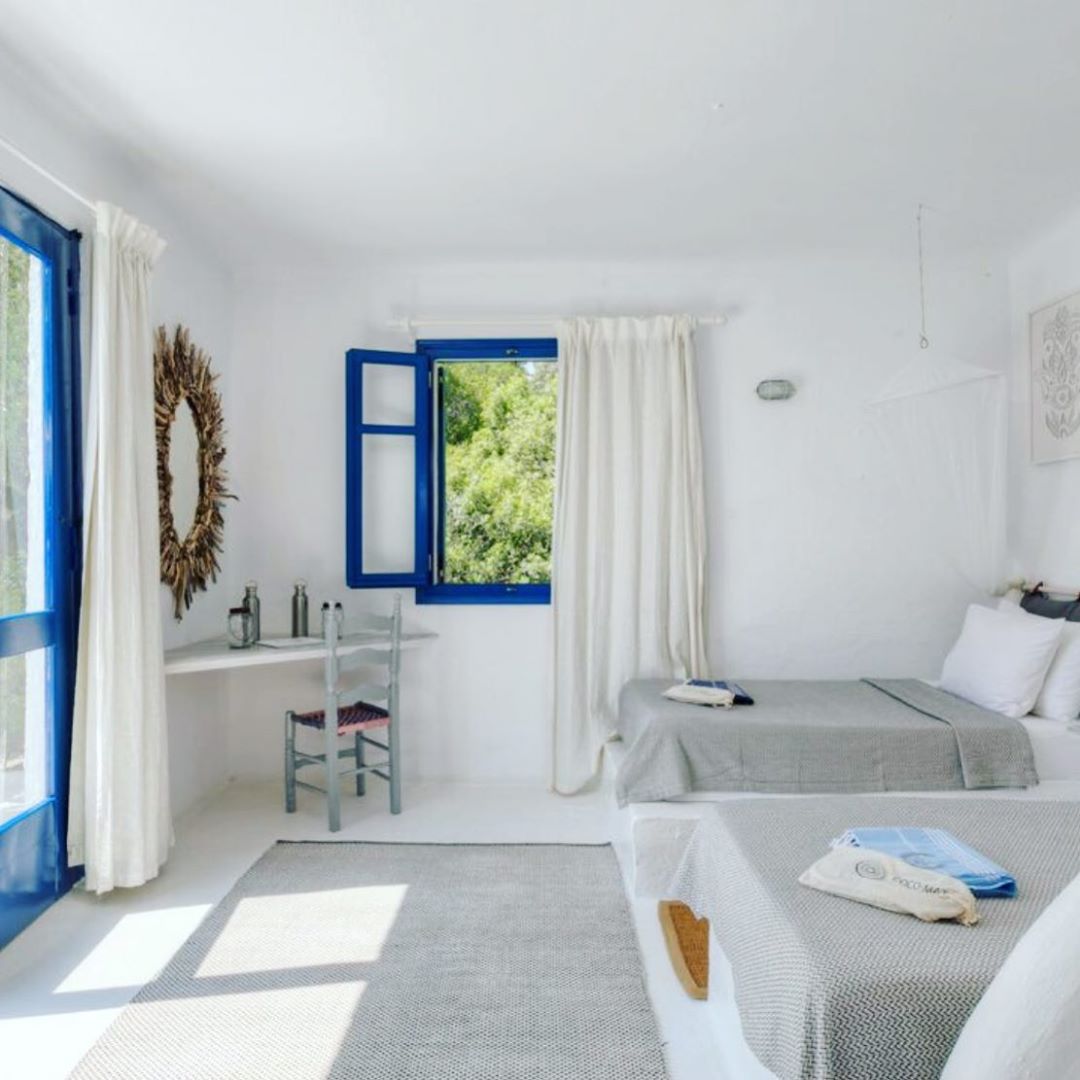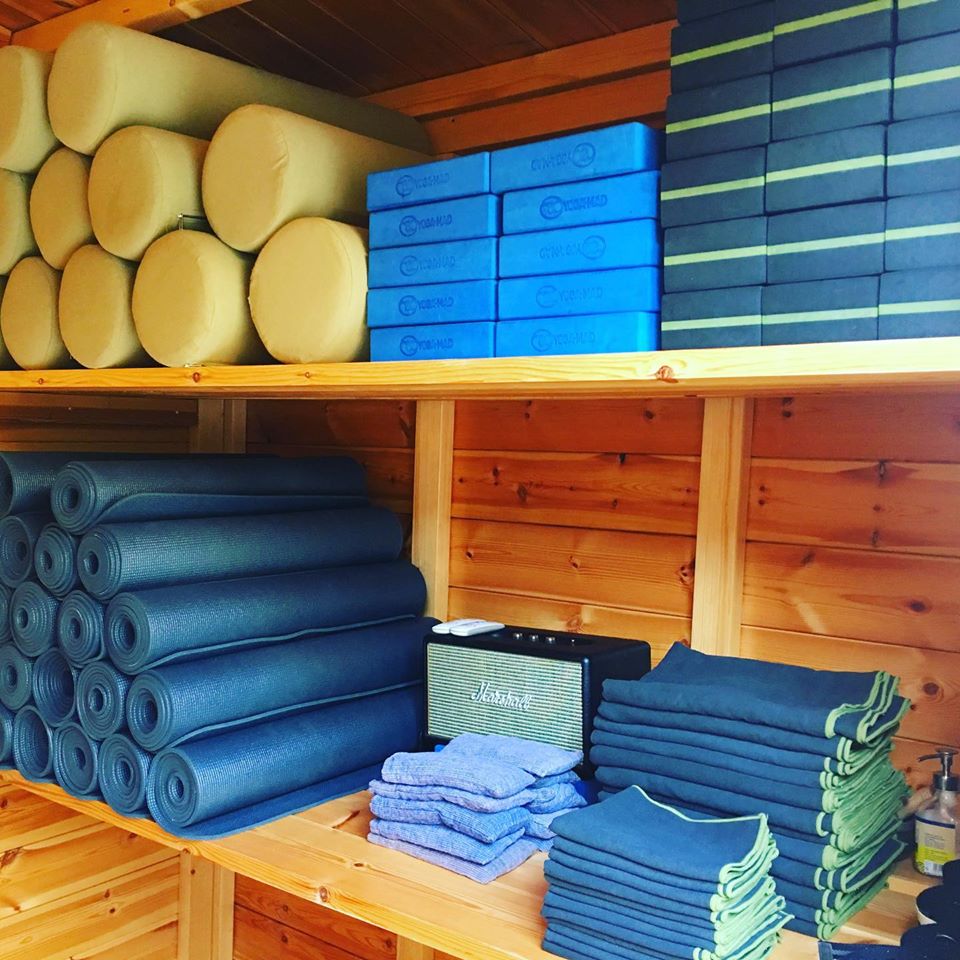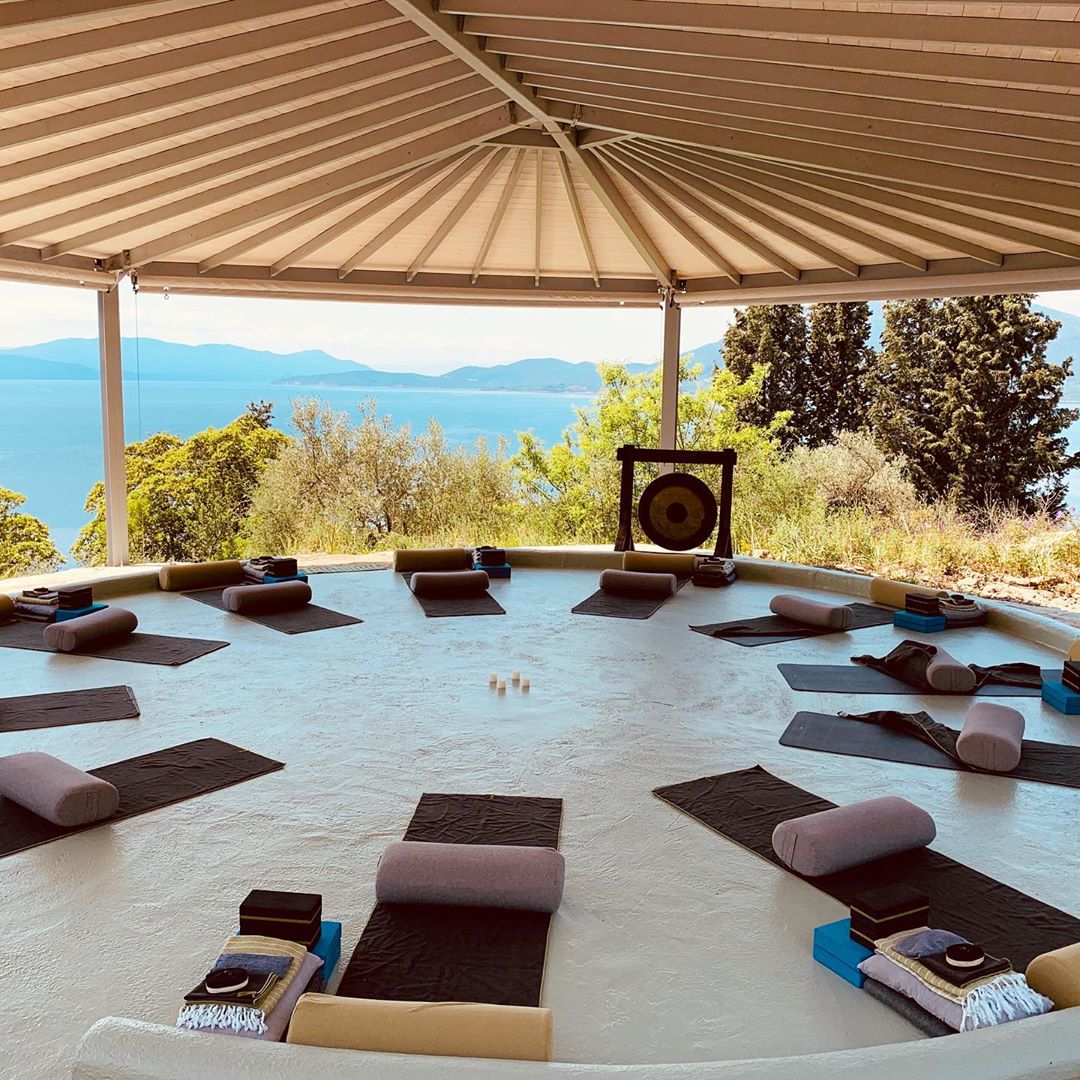 Silver Island Yoga is a hidden gem of retreats. Tucked away on a privately owned island, this place is truly an escape from the outside world. The island offers 60 acres of hills, coves, and olive groves, as well as stunning views of the Mediterranean. Retreats are week-long experiences, offered from April until the first week of October 2020.
Program: The week retreat includes six nights of accommodation, two classes per day, three vegetarian meals daily, drinks and snacks, organic wine with dinner, use of yoga equipment, transfers to and from the island by boat, and additional amenities.
What We Like: Having a private Greek island to explore in-between yoga sessions is pretty idyllic. On top of it, the circular yoga pavilion overlooks the ocean and nearby islands, acting as a powerful backdrop for your practice. The size of the retreat groups are limited, adding to the cozy, intimate feel of the holiday.
Cost: Rates start at €1450 per week.
Address: Pteleos 340 12, Greece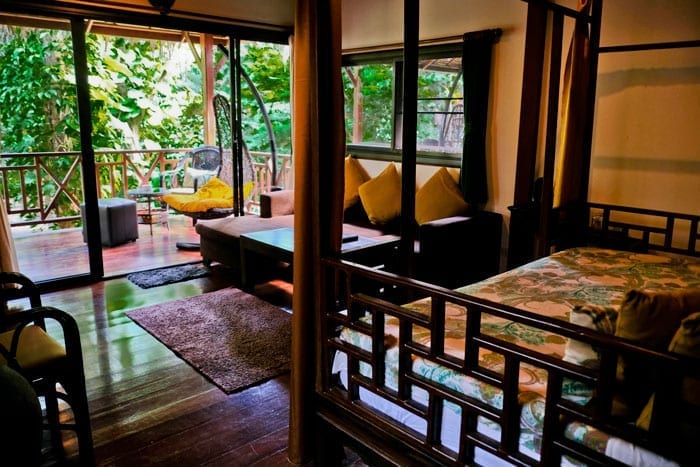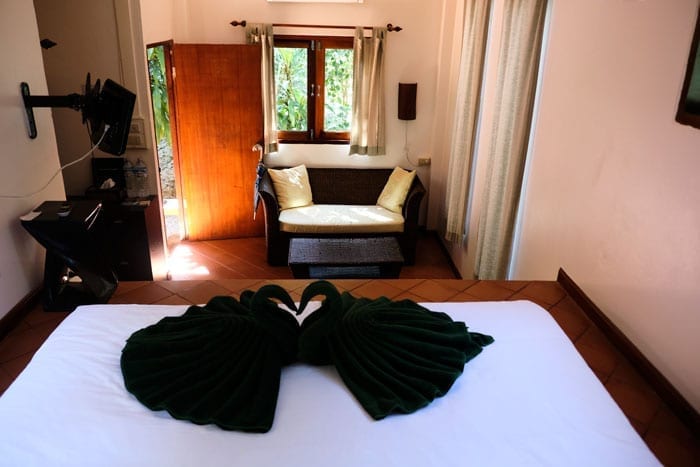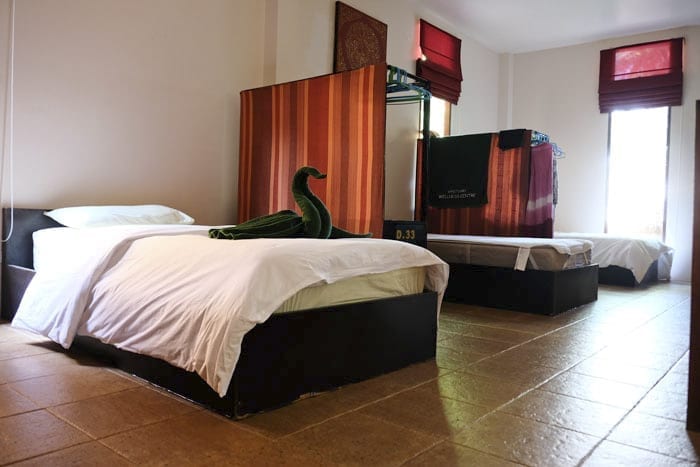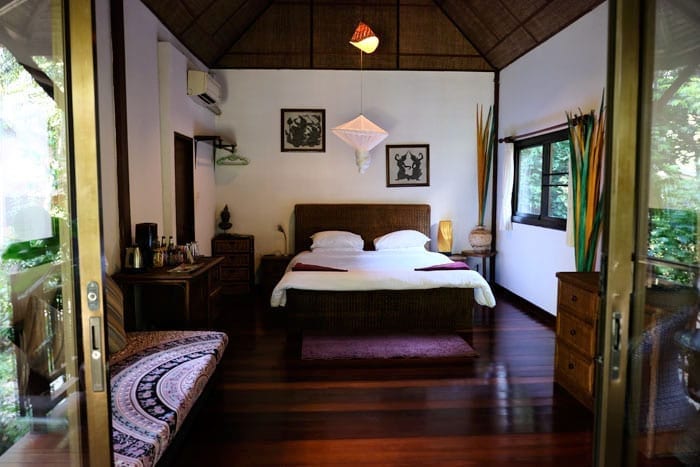 Deluxe-Garden-Suite-The-Sanctuary-Thailand
Detox-Air-con-Room-The-Sanctuary-Thailand
Garden-Suite-The-Sanctuary-Thailand-L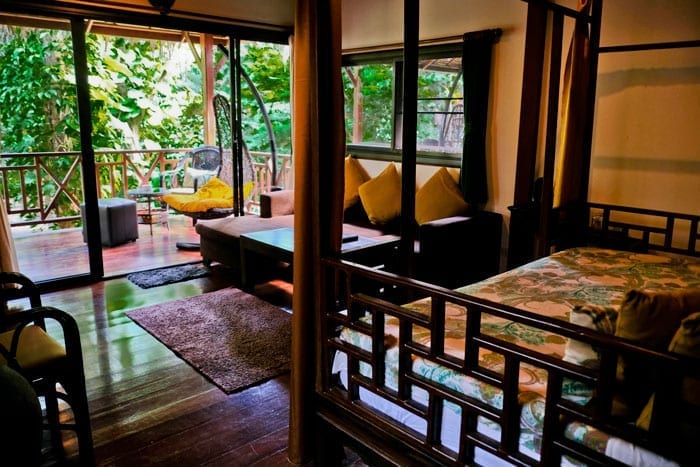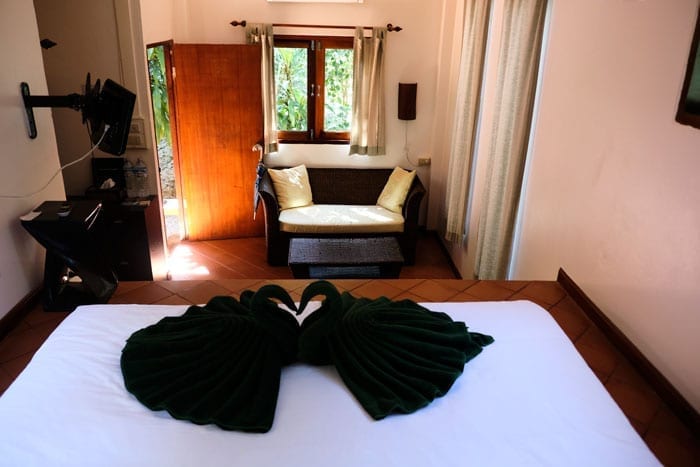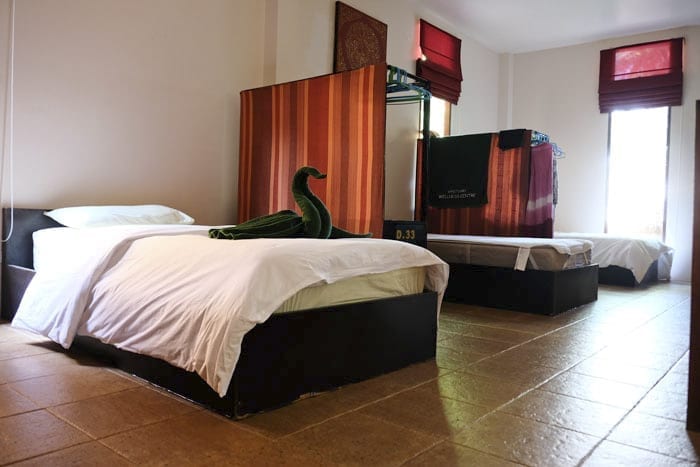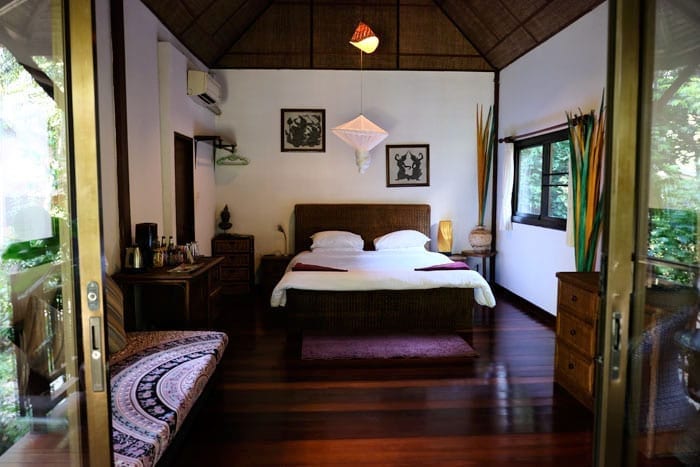 The Sanctuary Thailand is an idyllic beachfront wellness resort on Koh Phangan. Surrounded by coconut trees, a hillside jungle, and the ocean, it is a beautiful escape from everyday life for many. They offer a variety of detox programs and yoga holiday packages, as well as various spa services. Yoga teacher trainings are also an option to consider for aspiring teachers.
Program: Yoga holiday packages can be booked for three, seven, or ten days. The three-day package includes three nights of accommodation, a welcome meal, three yoga or Pilates classes, one private yoga or Pilates session, one therapy or healing session, three massage treatments, and daily steam room use.
What We Like: As its name implies, this space is truly a sweet sanctuary. The jungle surrounds and beautiful yoga pavilion overlooking the lush landscape have it feeling like paradise. Another aspect we love: there are so many offerings to explore. From 'Full Moon Goddess Rituals' to 'Partner Yoga Workshops', The Sanctuary plays host to a variety of teachings and teachers.
Cost: The price for the three-day yoga package starts at 13,700 Thai Baht.
Address: Ban Tai, Ko Pha-ngan District, Surat Thani 84280, Thailand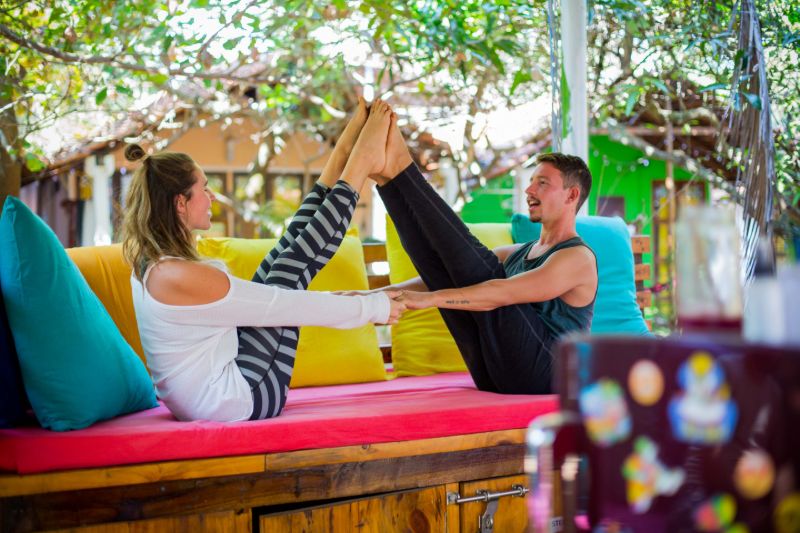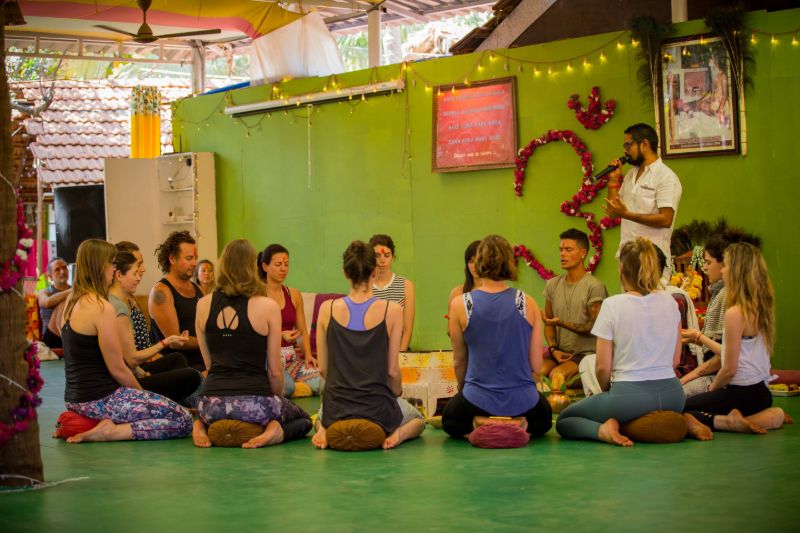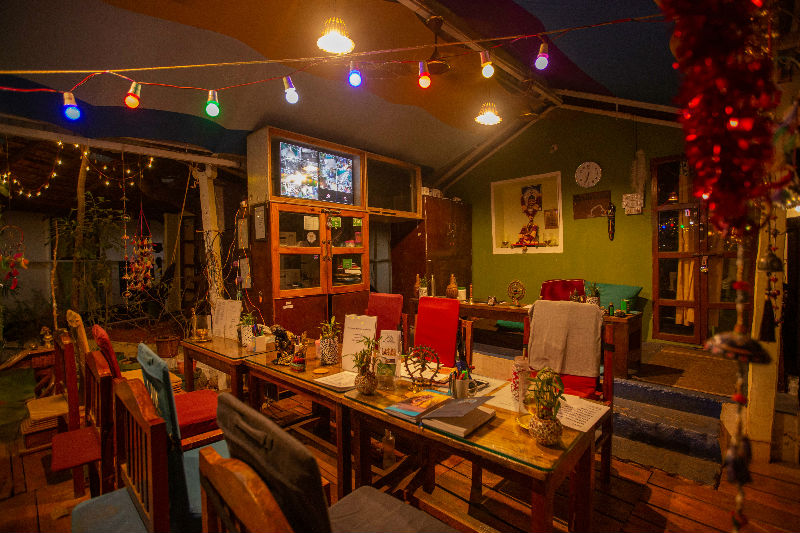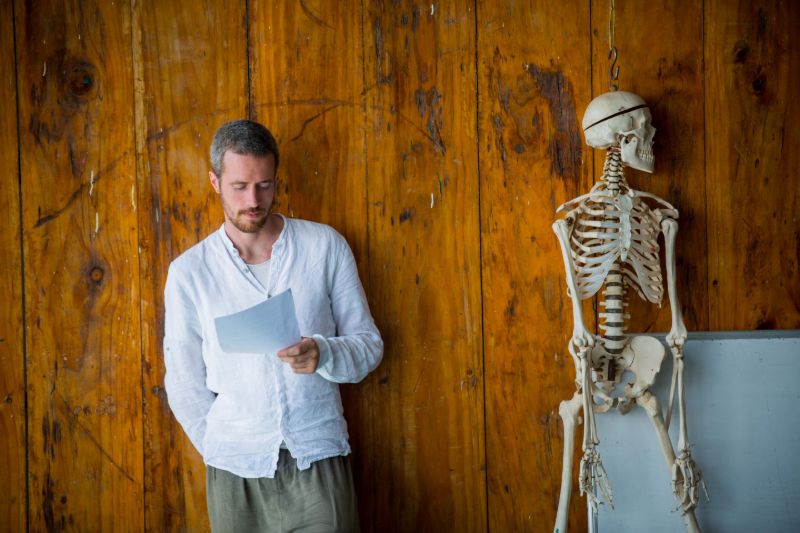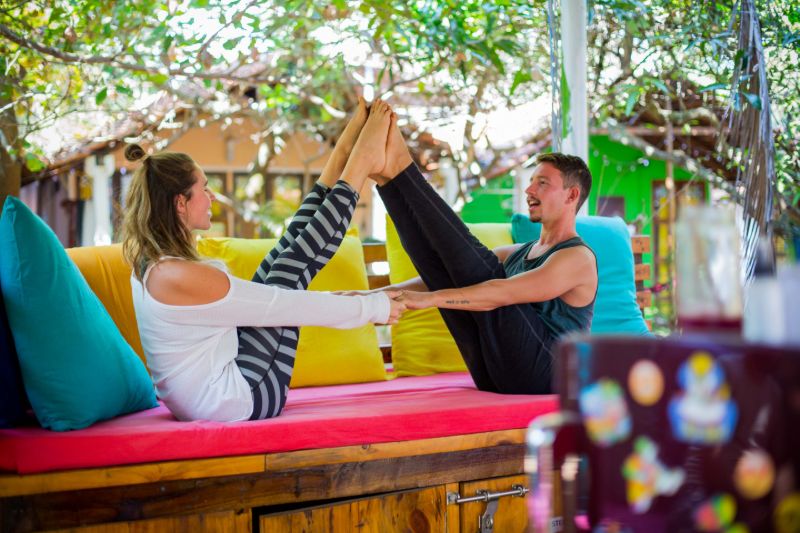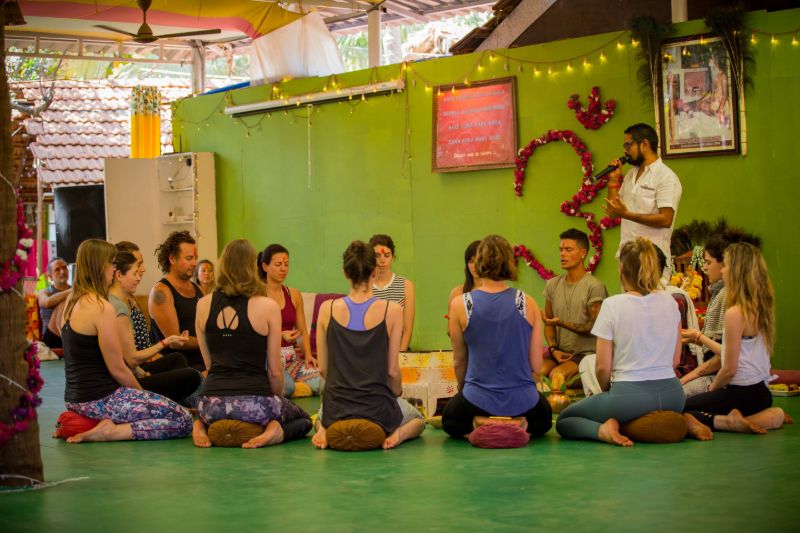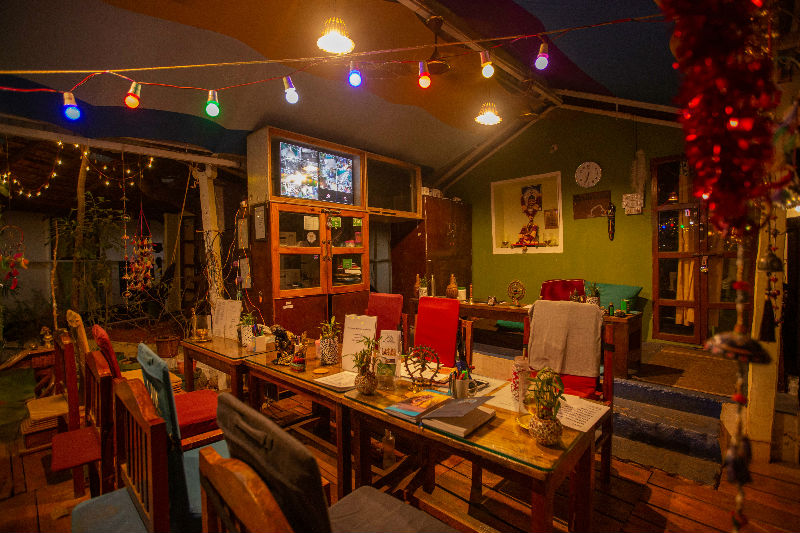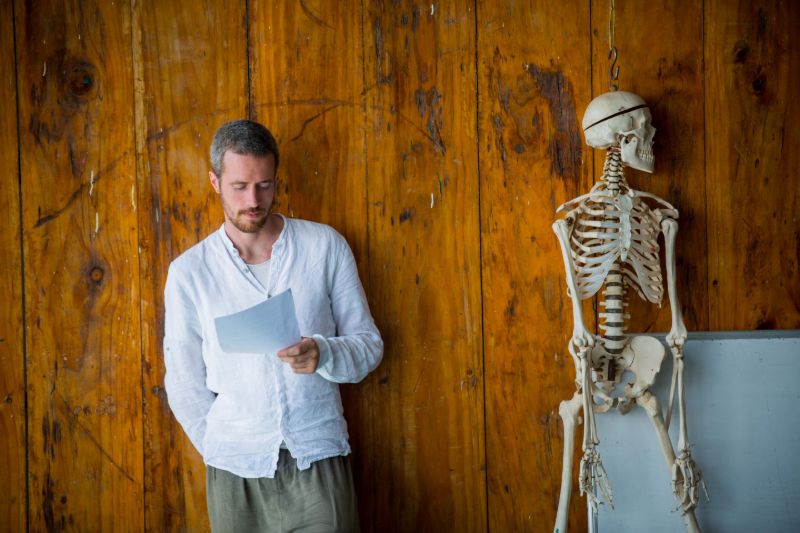 Founded in 2007, Kranti Yoga is both a yoga school and retreat center. Nestled into Patnem Beach in South Goa, it is one of India's top centers for exploring the inner world while on retreat. The beach is complete with restaurants and bars to explore, making Kranti Yoga a great place to retreat to if you'd like to stay connected with happenings of the outside world.
Program: A yoga holiday at Kranti Yoga offers yoga with a beach-view, comfortable accommodation, and three meals served daily. Choose to join in on as many of the daily classes as suits your needs. Evening activities are offered twice weekly and the minimum stay for this yoga retreat is three nights.
What We Like: Kranti Yoga is a large community and beachfront resort offering six different yoga spaces to explore. It's not the most intimate of retreats, but for those looking to connect with others in a meaningful way, this might be a top contender. There is plenty of space to relax, whether on the beach, in your cozy accommodation, or in the communal space.
Cost: The all-inclusive price starts at €50 per night.
Address: 135 Patnem Beach, Patnem, Canacona, Goa 403702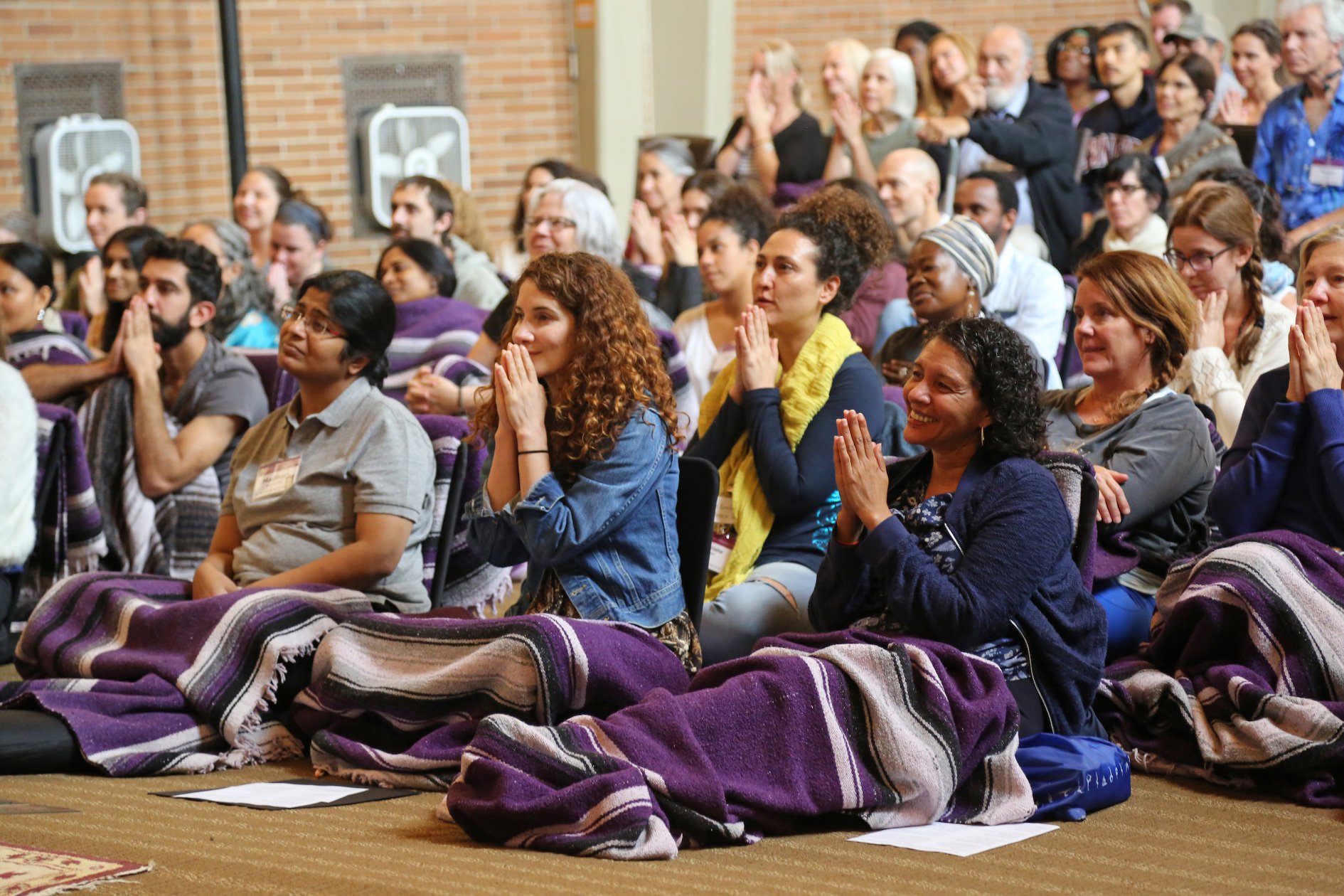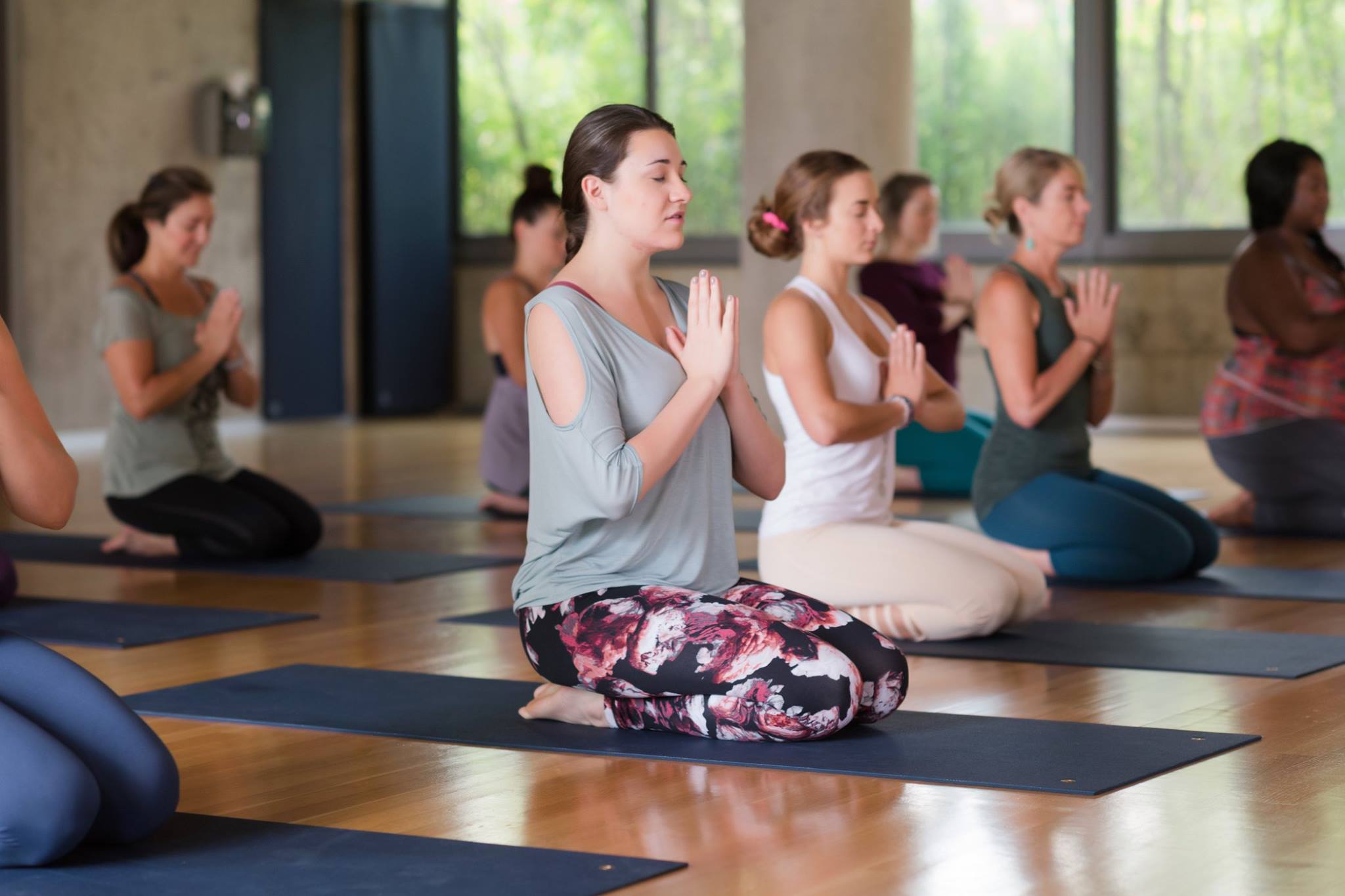 Private_Accommodations_Kripalu
41410732_2086495564734393_5016622535890960384_o
45627129_2163258647058084_6573518962028445696_o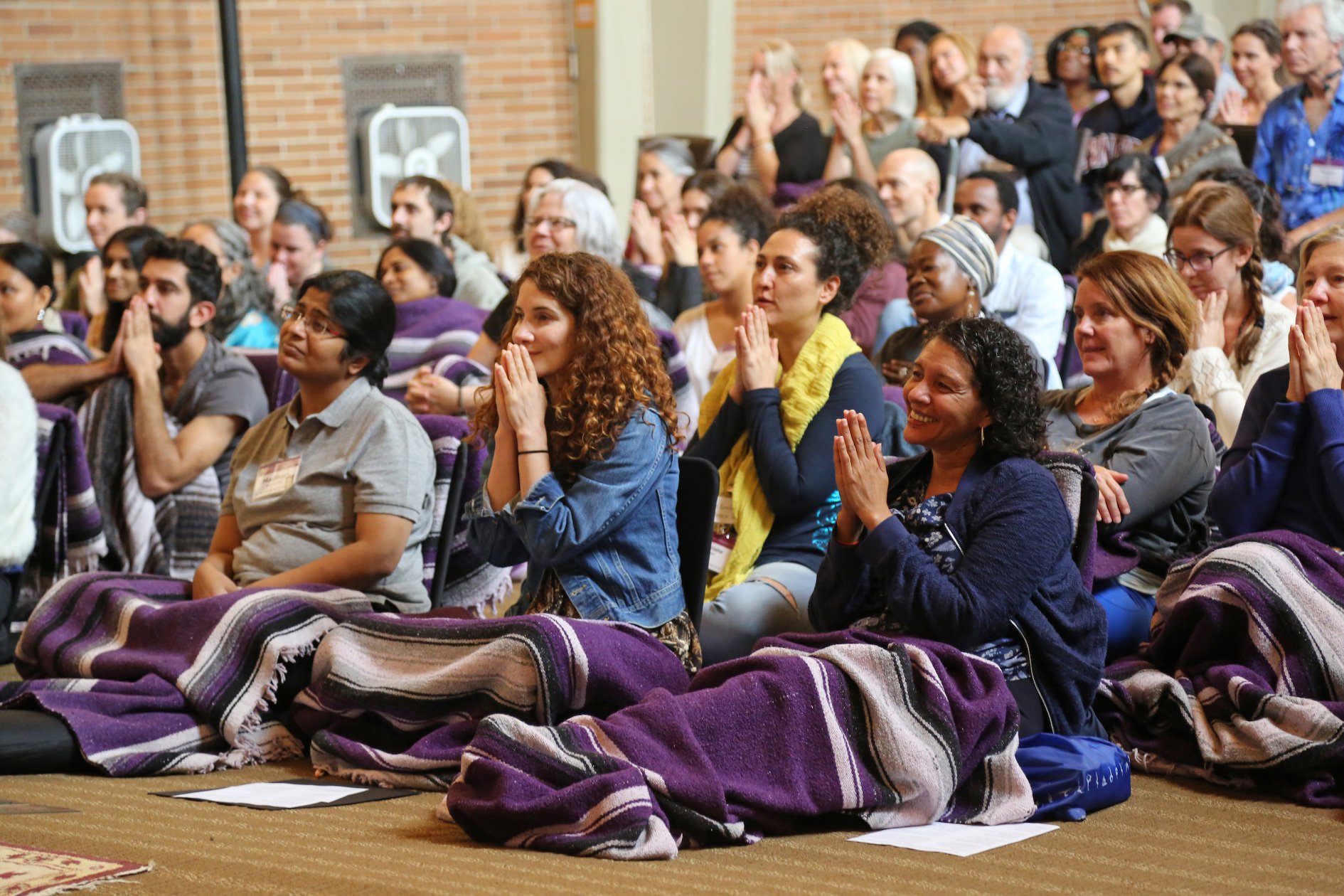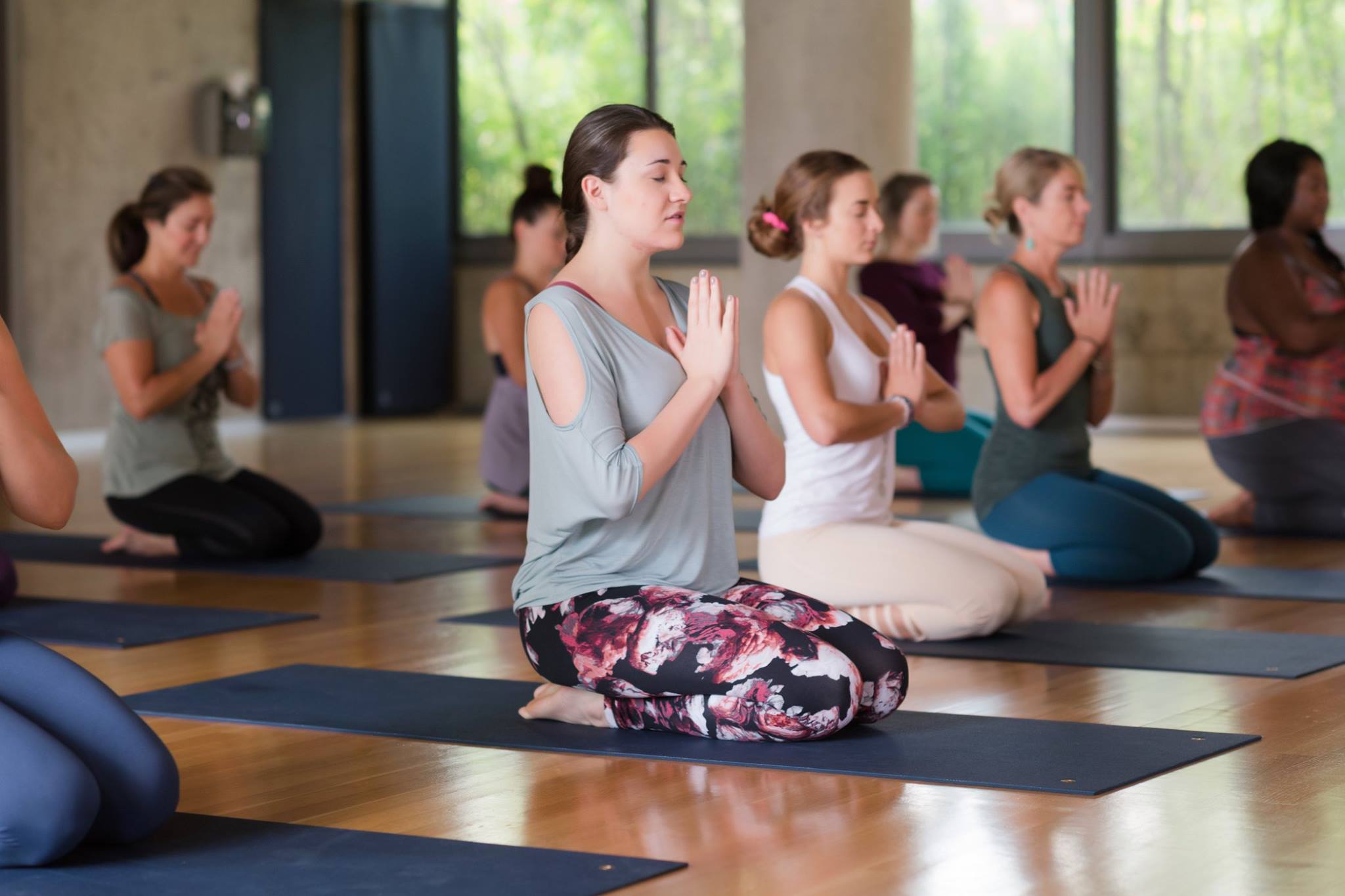 Located in Stockbridge, Massachusetts, Kripalu Center for Yoga and Health offers a range of soothing yoga retreats for aspiring guests to consider. From the 'Winter Solstice Yoga Retreat' to the 'Inner Quest Intensive', the programs available here vary in their focus. They also offer the R&R Retreat, a flexible, full-customizable retreat program.
Program: The R&R Retreat can be booked for whatever duration suits you, though one-night bookings are only possible Monday through Thursday. During your stay, you'll have access to expert-led workshops and activities, daily yoga and Kripalu YogaDanceÒ, evening activities, three healthy meals daily, and use of amenities (such as sauna, fitness room, and hiking trails).
What We Like: This retreat program is both professionally-guided and completely personal. We love that the duration of each stay is flexible and that guests are free to enjoy the activities they feel most called to. It's equally suitable for those who wish to simply step more completely into nature, as well as for those that which to deepen their personal yoga practice.
Cost: Midweek rates for 2019 were $85 USD per day. Weekend rates were $95 per day. Inquire about rates going into 2020.
 Address: PO Box 309, 57 Interlaken Road, Stockbridge, MA 01262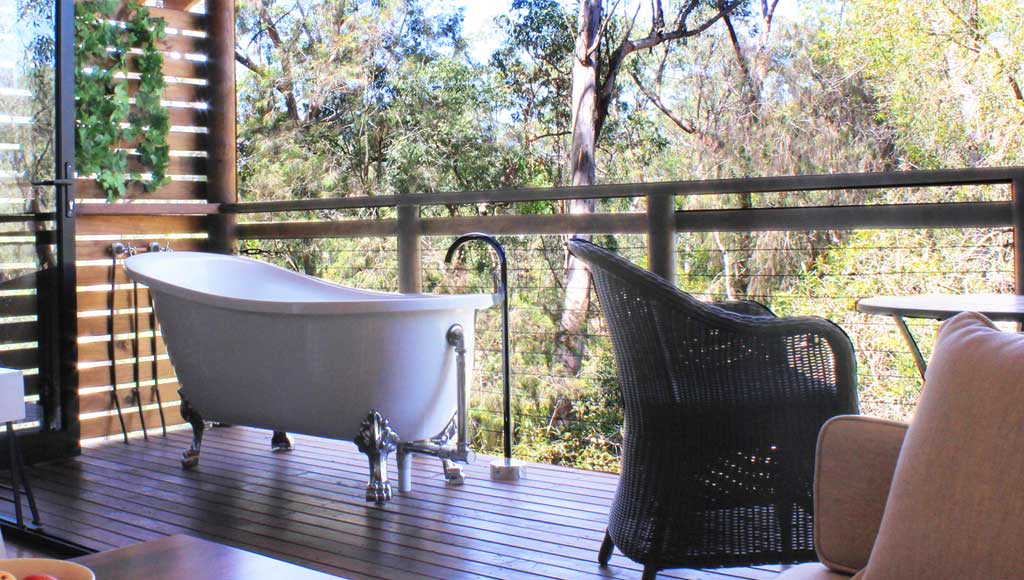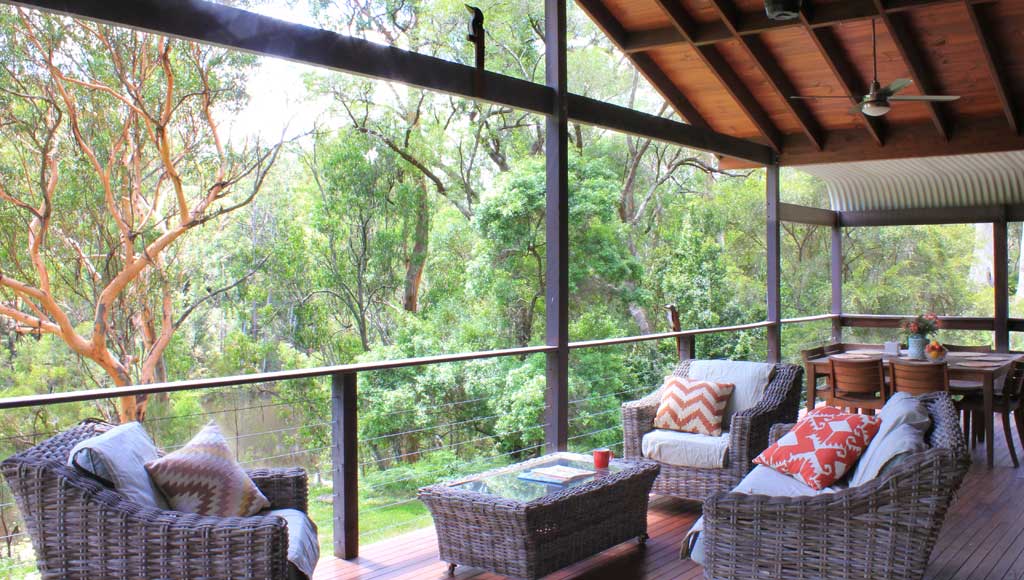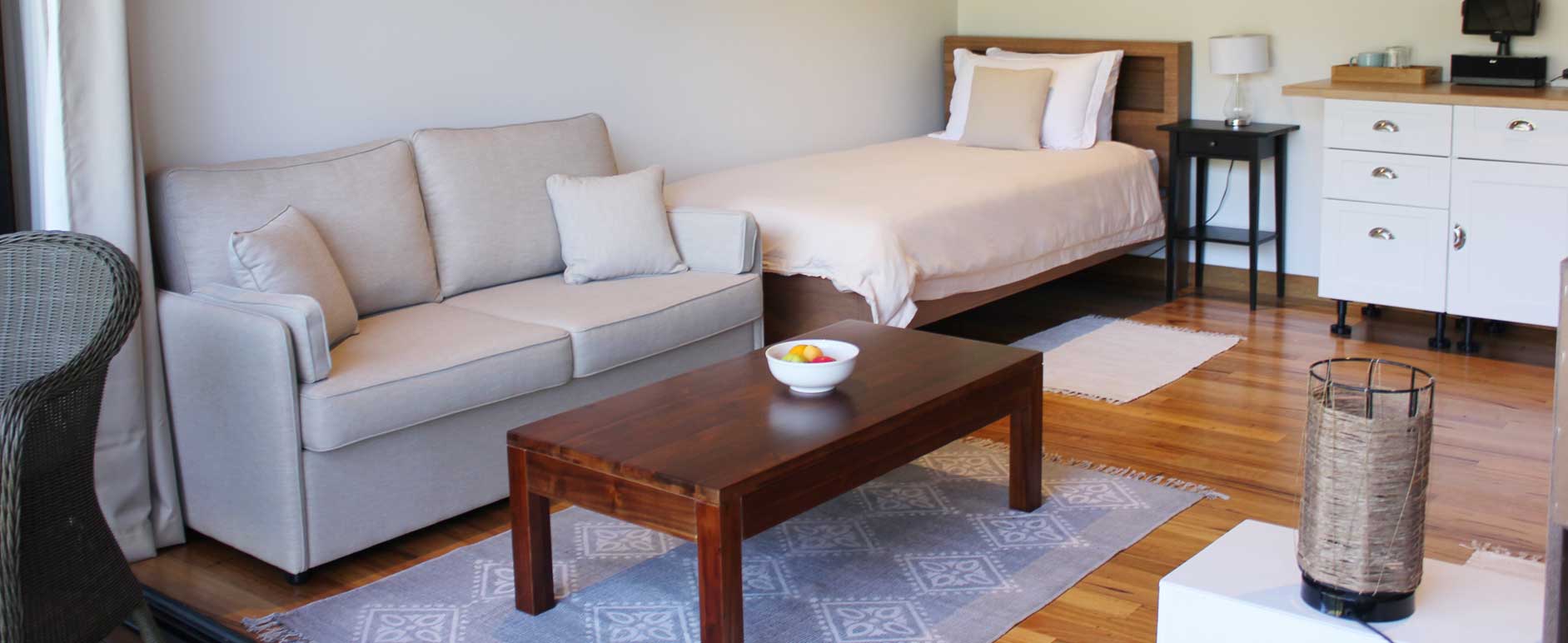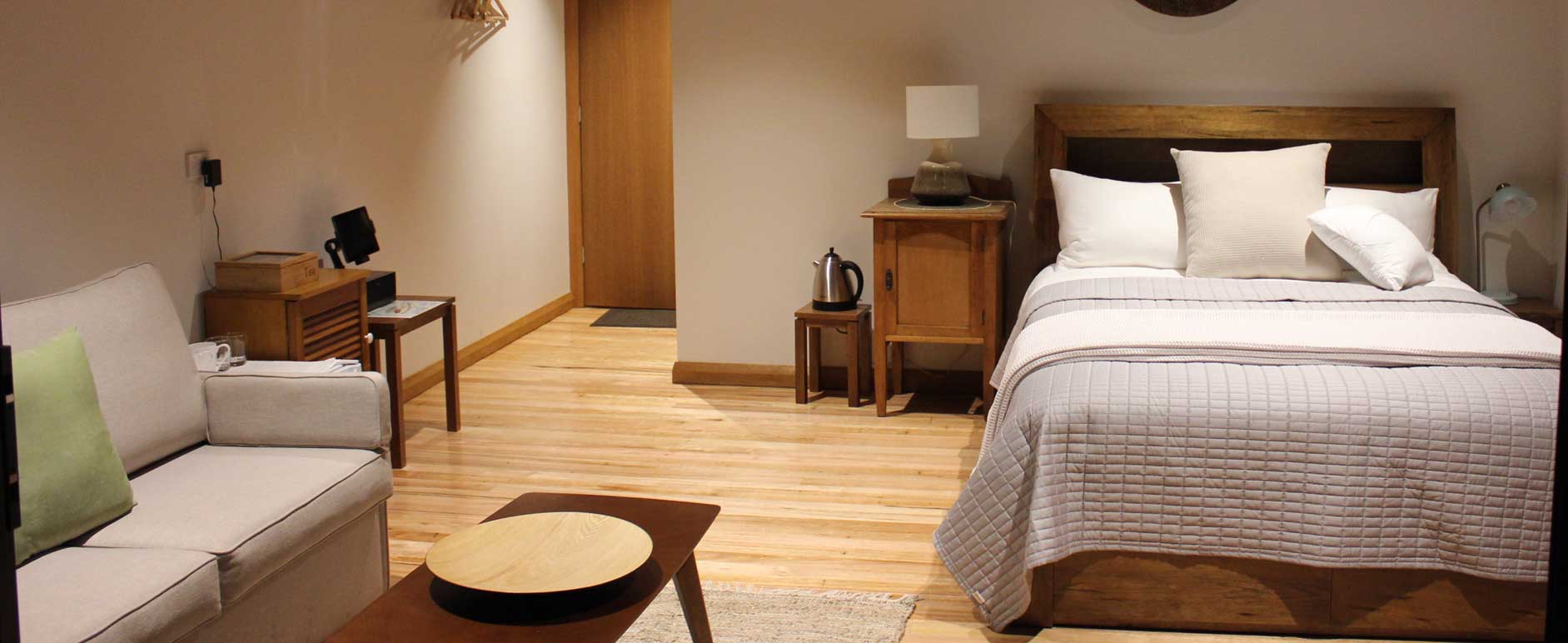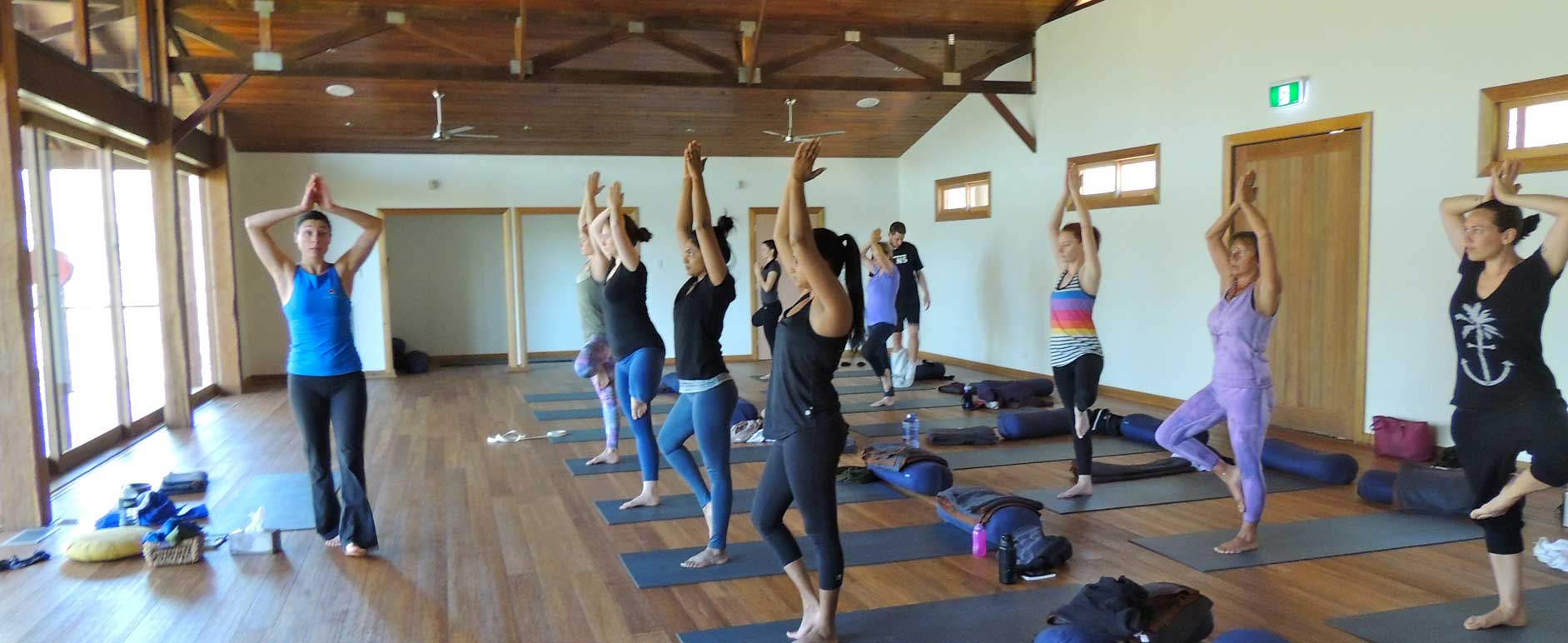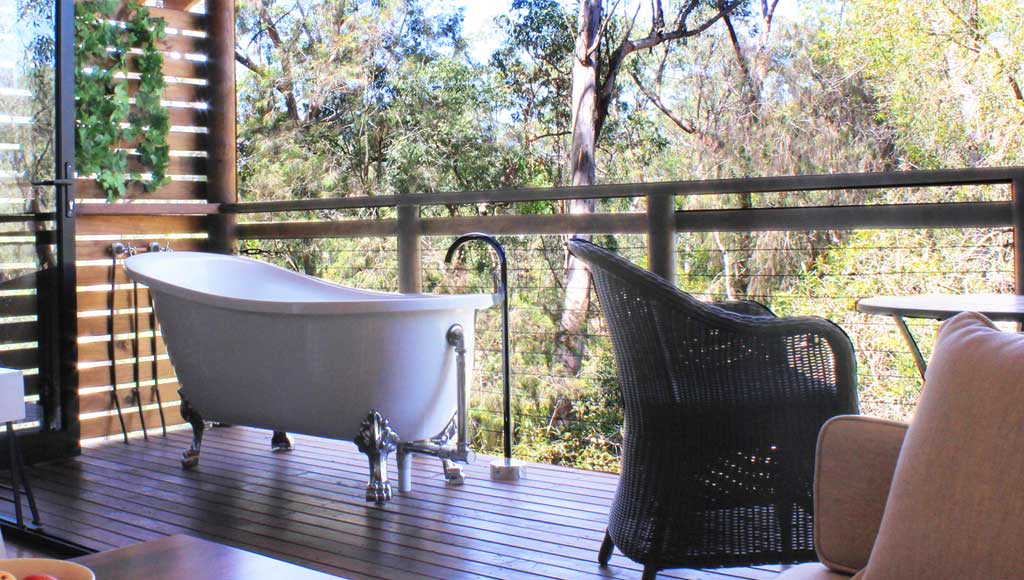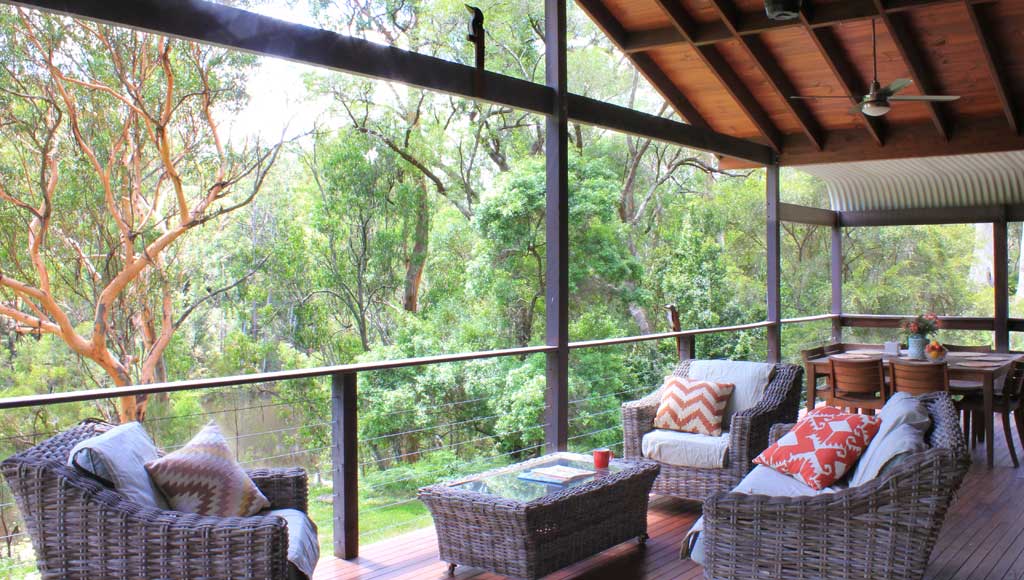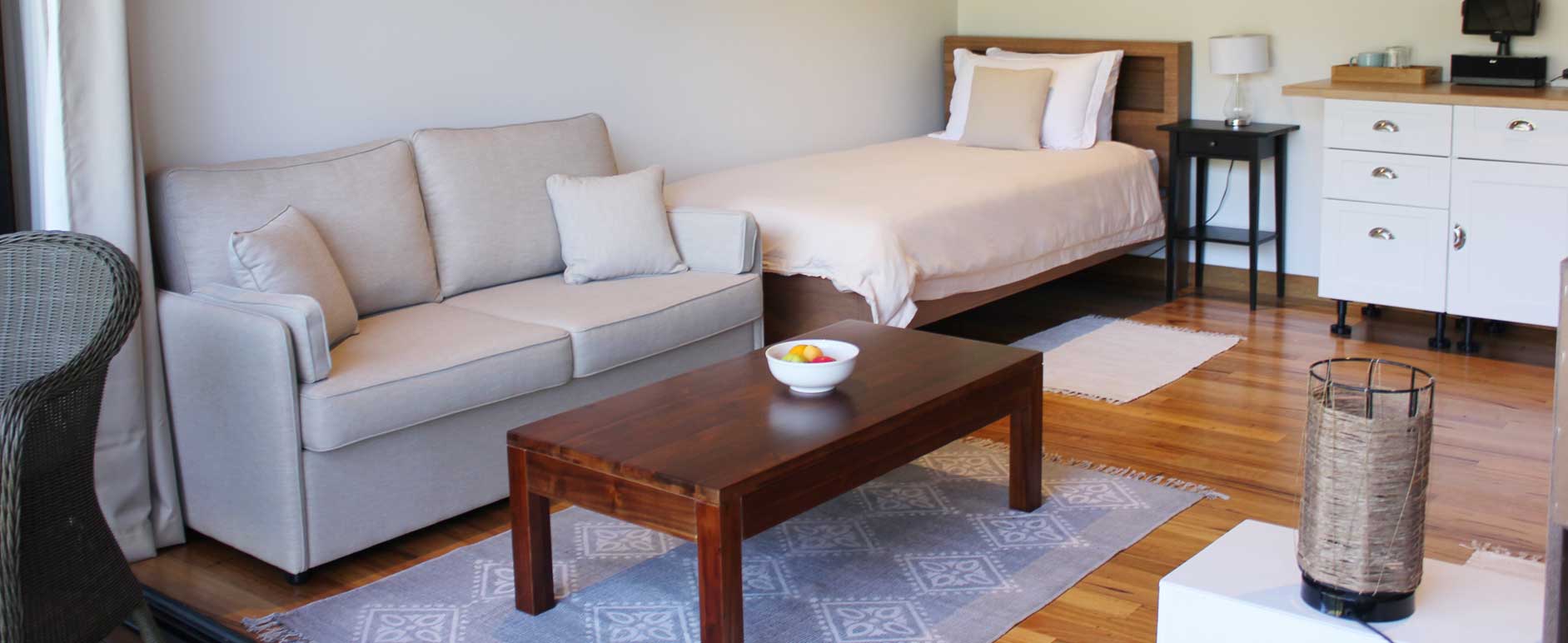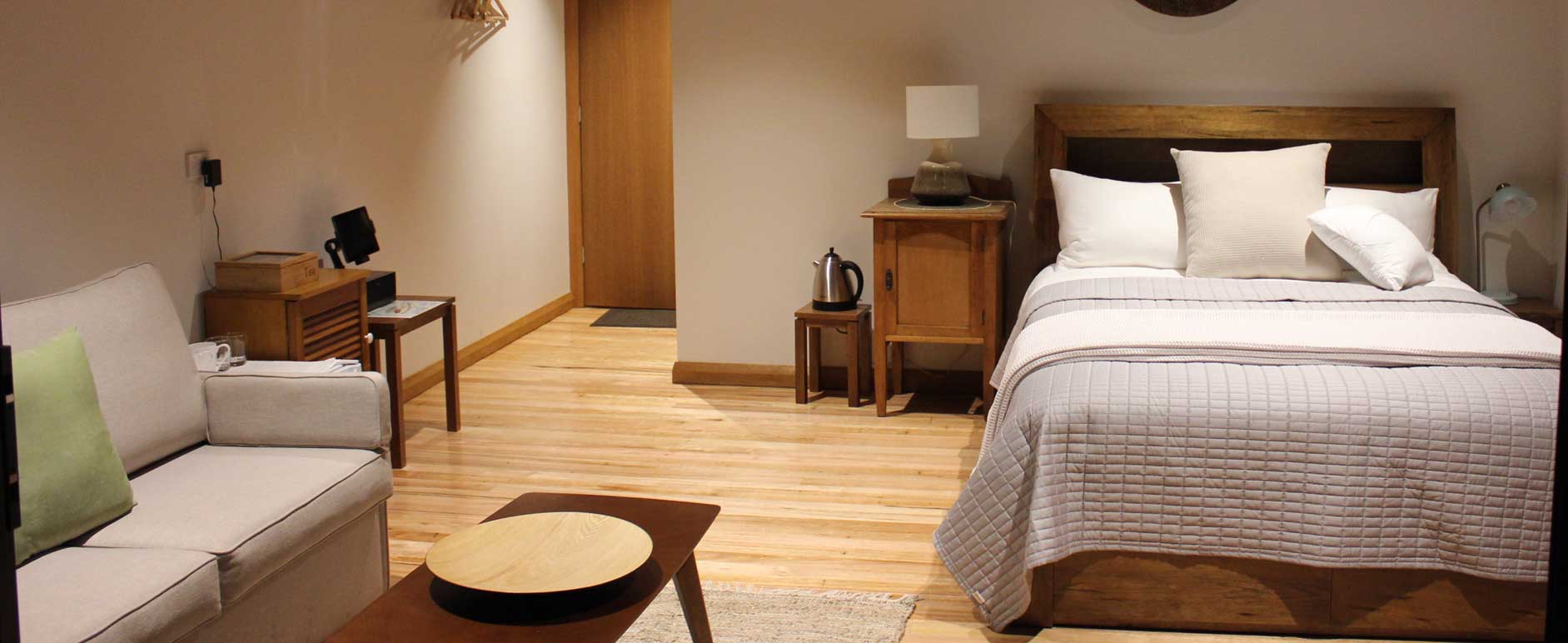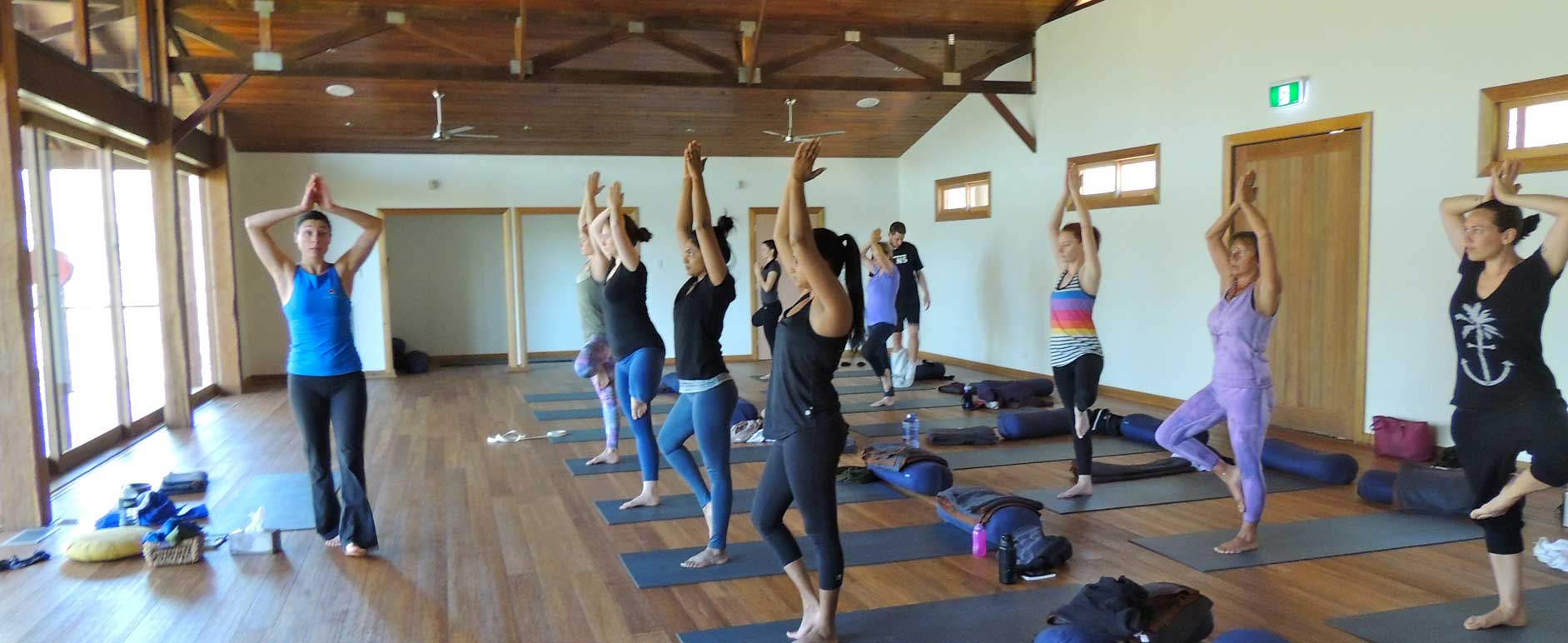 Billabong Retreat is one of Australia's most beautiful, down-to-earth retreat centers. Located just about 45 minutes from Sydney, this sanctuary is set against a radiant, green backdrop of bushland. The center offers a variety of wellness retreats, from spring detoxes to wellness weekends and much more. They also offer day retreats.
Program: One of their yogic offerings is called 'Yoga Essentials'. This retreat package is offered from Sunday to Wednesday or from Friday to Sunday. It includes two yoga classes and one unique yoga workshop each day, as well as an evening meditation every second day. Nutritious meals, snacks, drinks, and accommodation are included.
What We Like: The setting of this retreat center might be enough to reset the breath. Surrounded by greenery and Australian wildlife, this sanctuary is nature-inspired, deeply peaceful, and cozy. The rooms offer a down-to-earth luxury, ranging from treehouse dorms to deluxe cabins. The deluxe cabin even boasts a magnificent outdoor bath overlooking the natural world.
Cost: The two-night 'Yoga Essentials' package starts at $500 AUD.
Address: 41 McClymonts Road, Maraylya, NSW 2765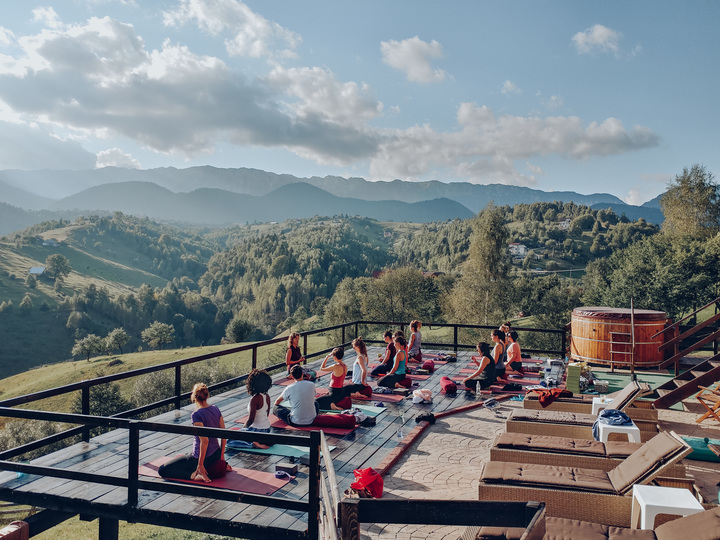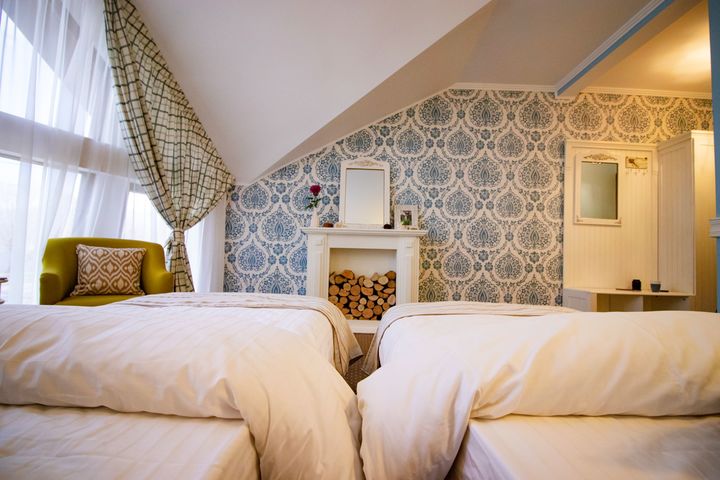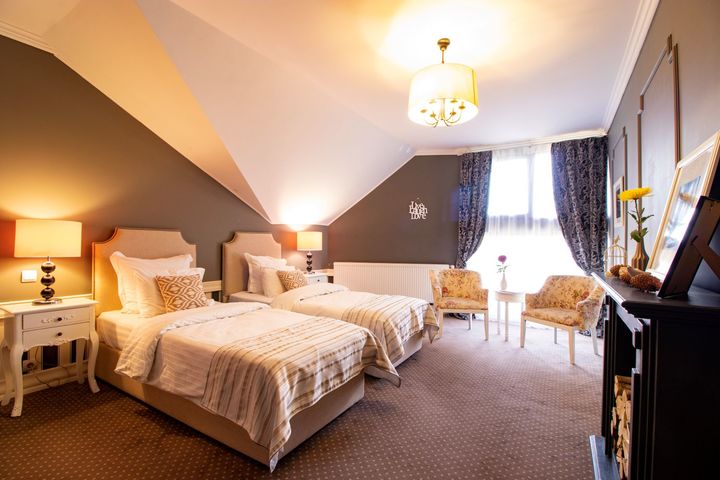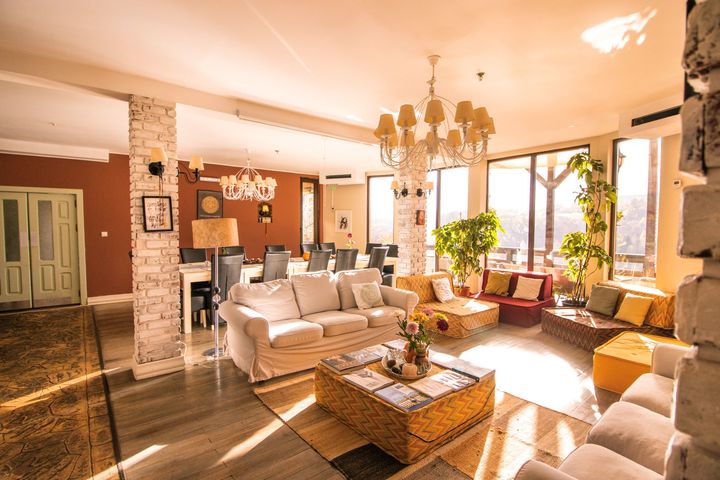 f8cda3ceed33c2b42deae07e8f57f71f96b6f9c53dfe47b5b724bad1a3eee0eb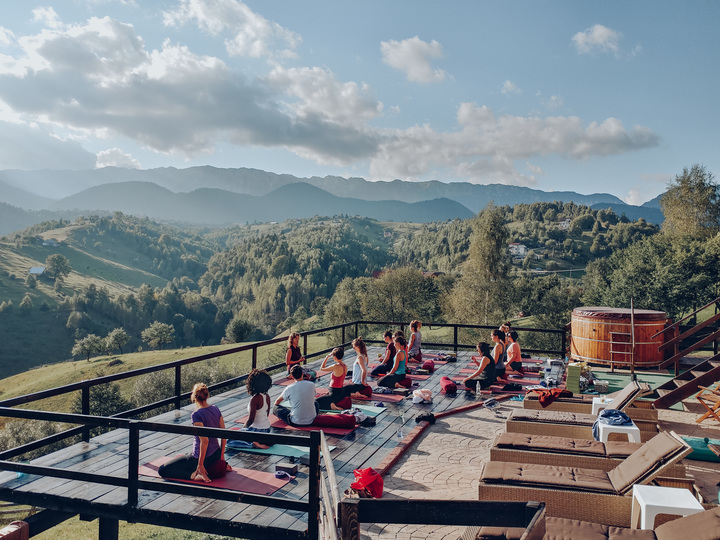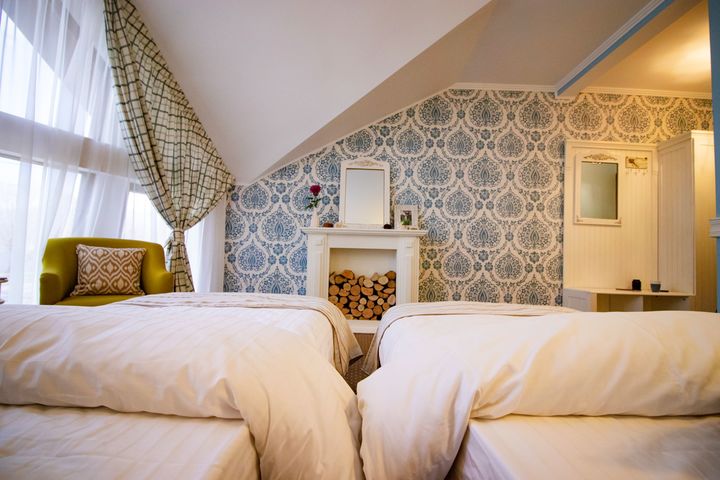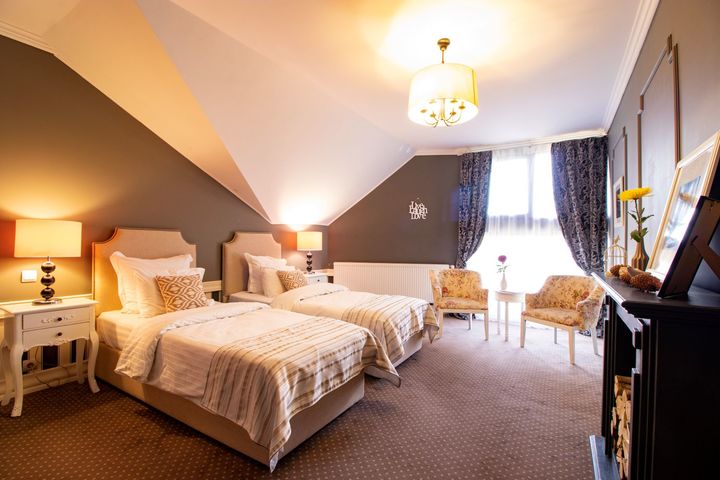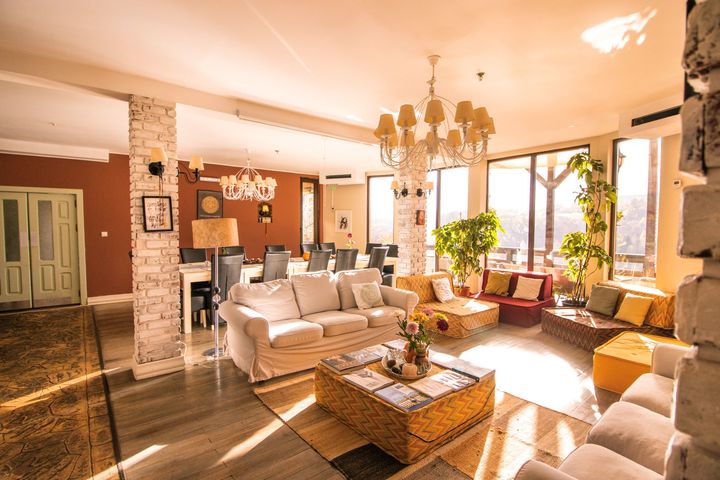 A less common corner of the world to search for yoga retreats, Romania is the home of Akasha Retreat. The incredible facilities, offerings, and surrounds have this center making the list of our 10 top yoga retreats in the world. The wide range of offerings here meets the needs of many, from 'Yoga & Wine' to 'Yoga & Detox'.
Program: The 'Yoga for Beginners' program is a restorative yoga and meditation retreat. Offered numerous times throughout 2020, this retreat includes five nights of accommodation, three daily meals, two daily yoga classes, yoga philosophy workshops, forest walks, sauna and jacuzzi time, and more.
What We Like: The venue of this place is absolutely incredible. It is a secluded space away from the busy world with a yoga platform overlooking the surrounding forests. Even the sauna and jacuzzi come with remarkable views.
Cost: The cost of the 'Yoga for Beginners' program varies throughout the year; however, it starts at €698.40.
Address: 187 Strada Principala Sat, Pestera 507136, Romania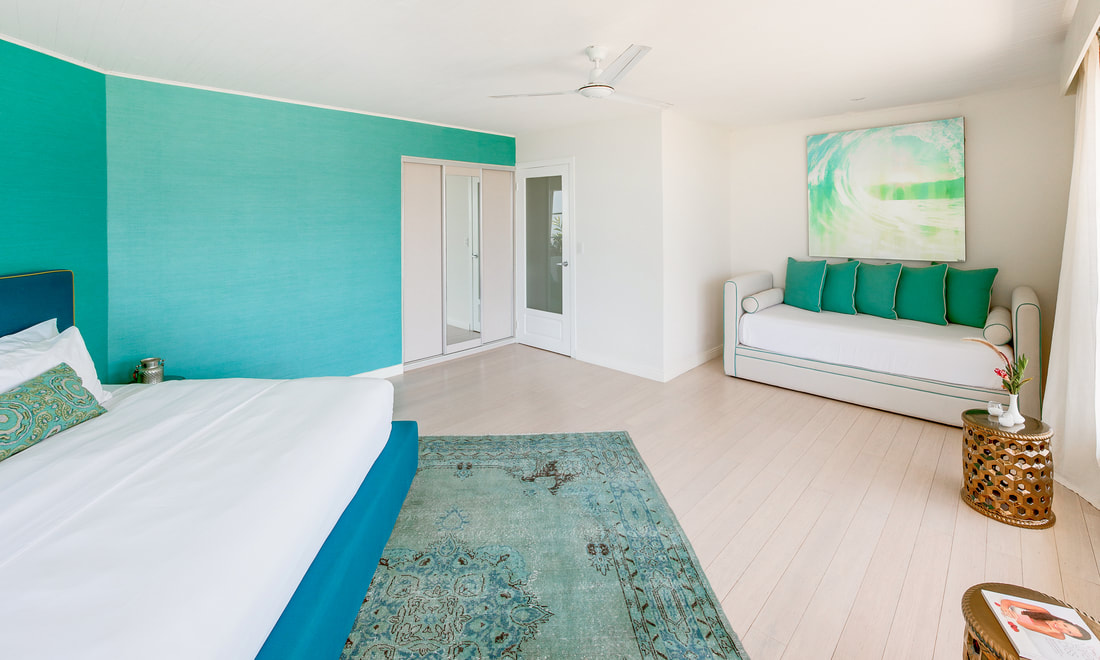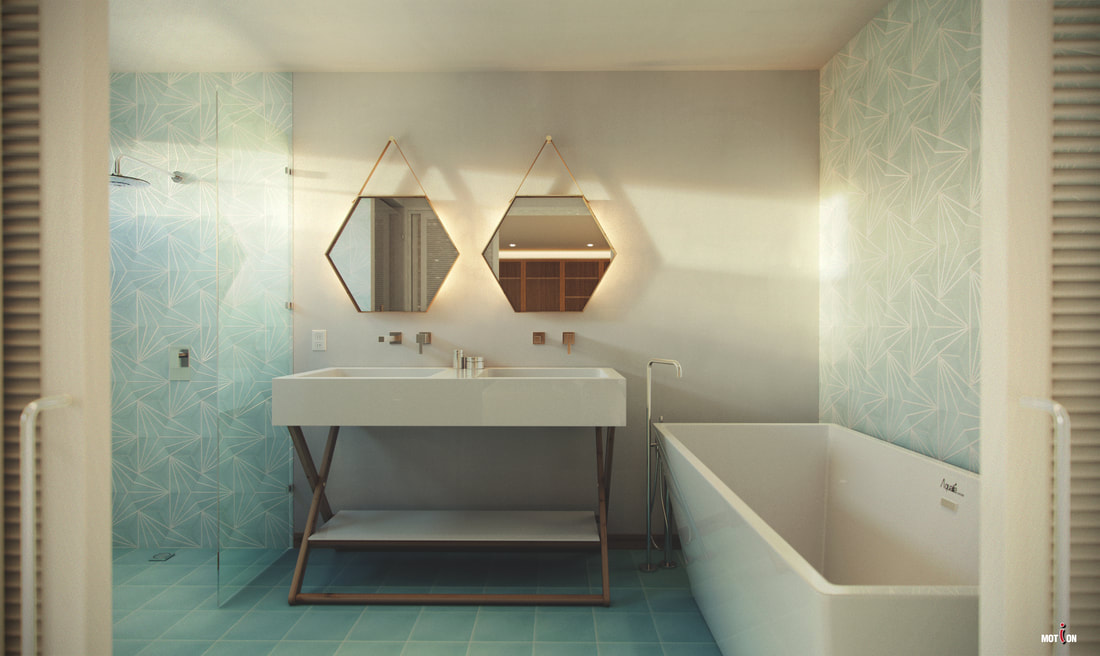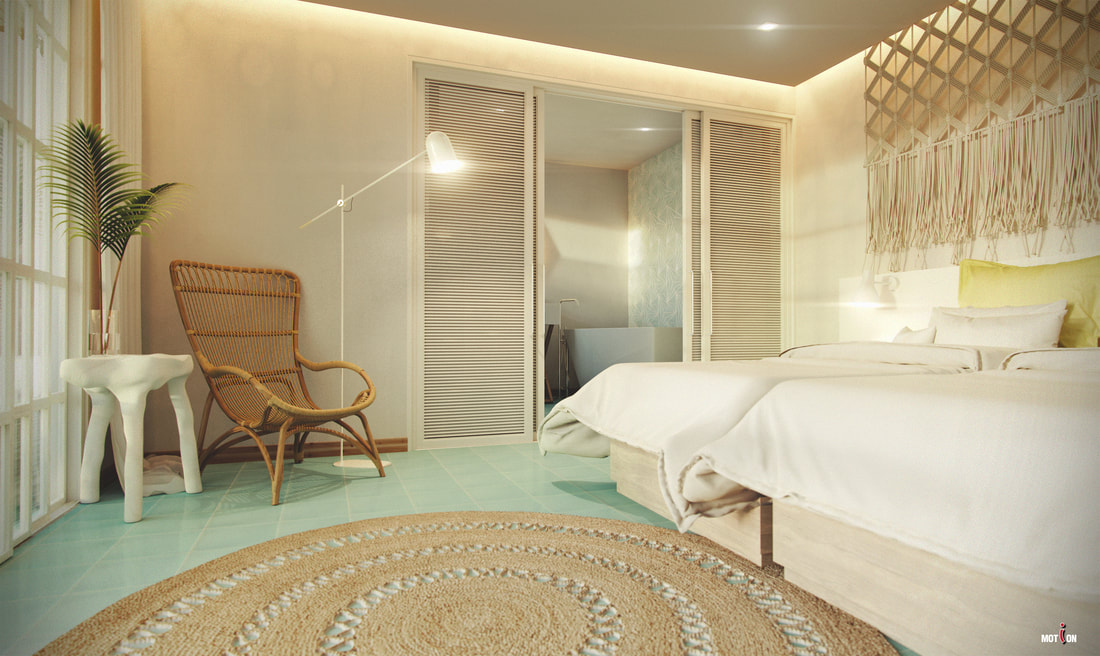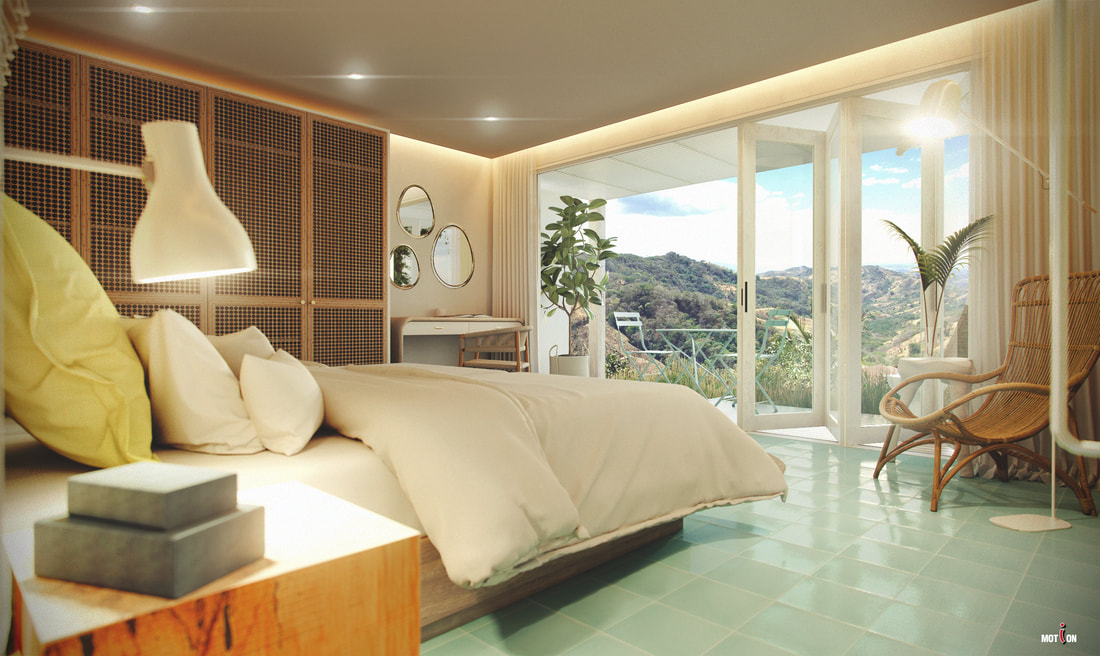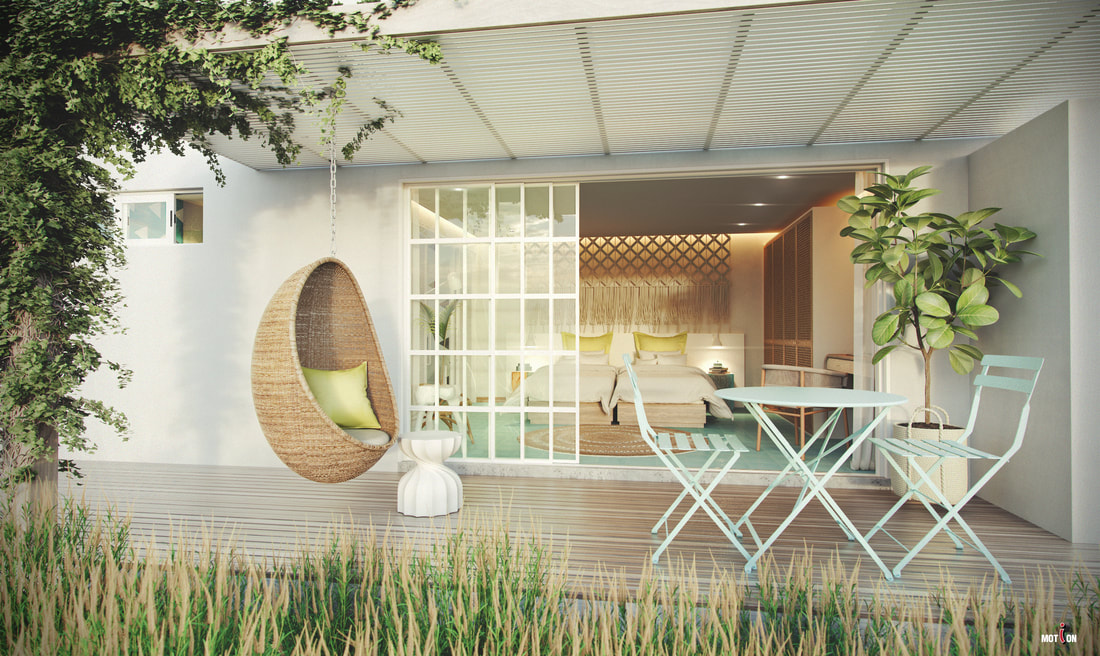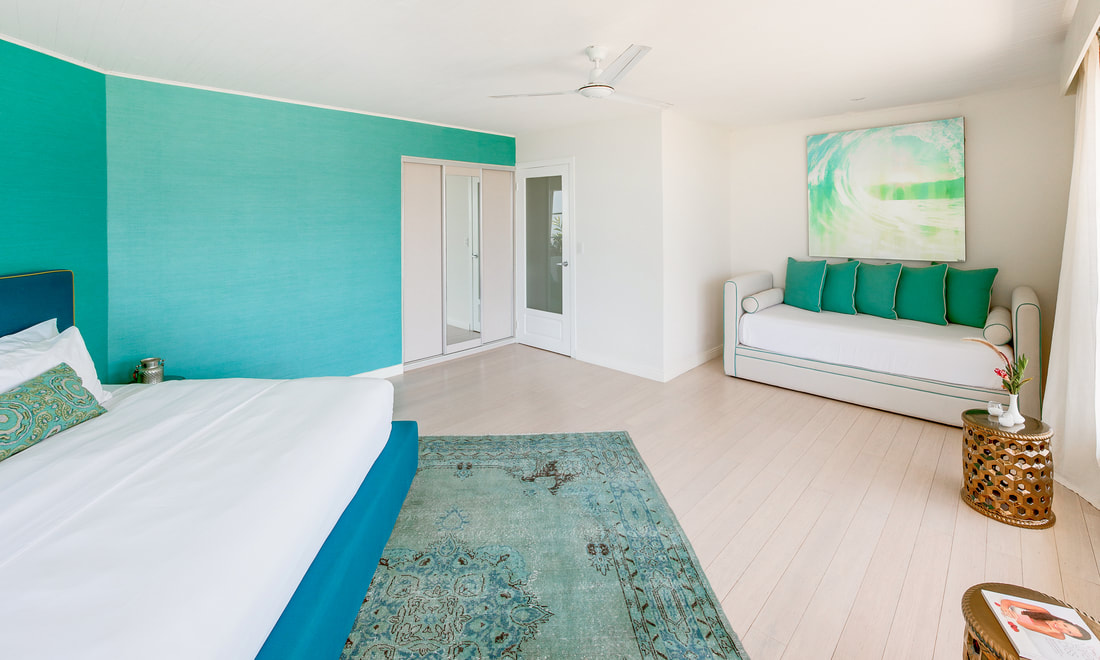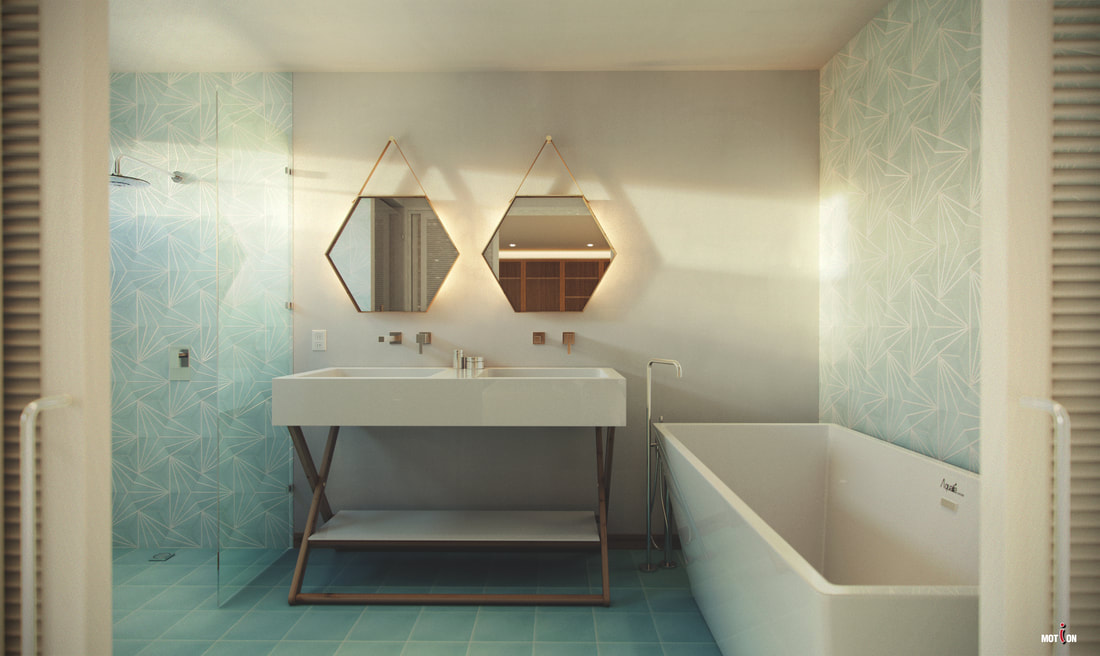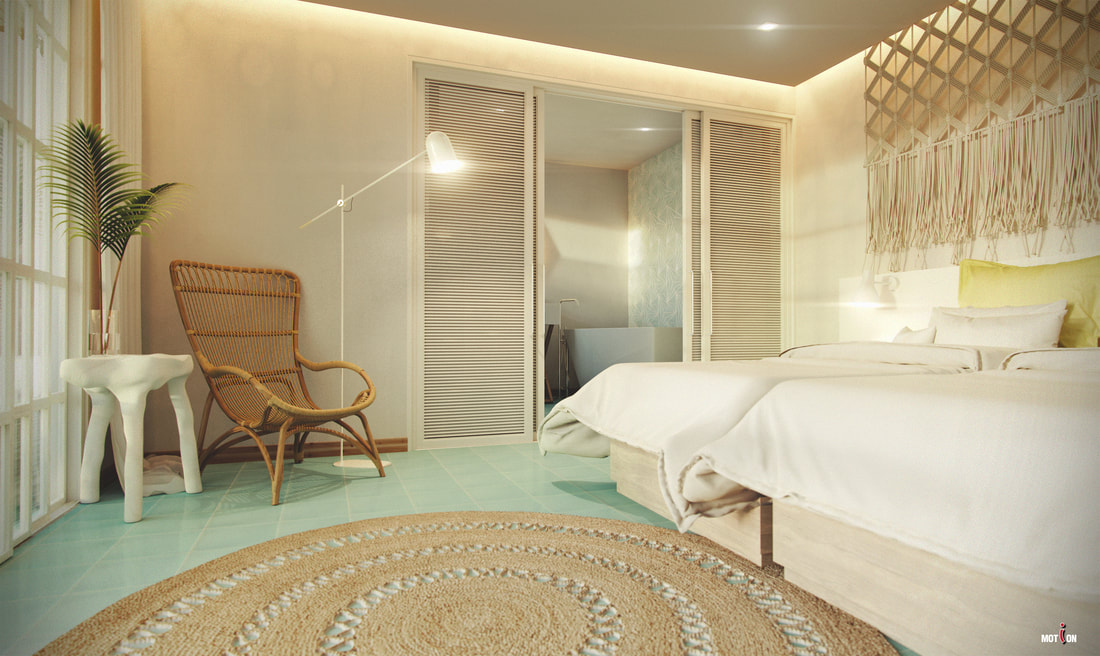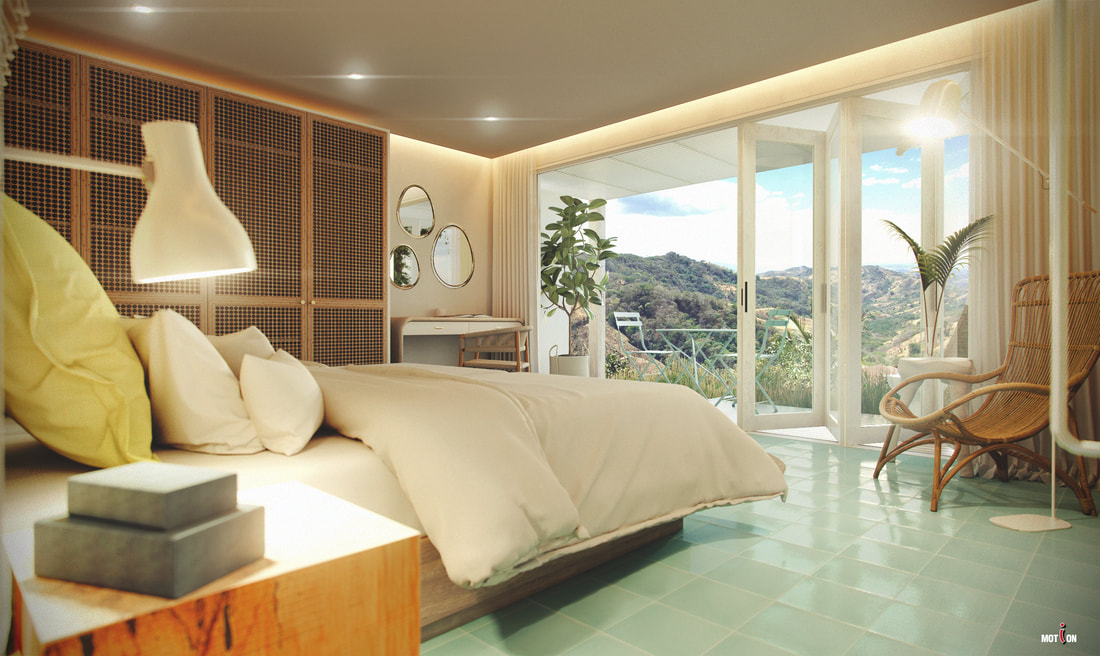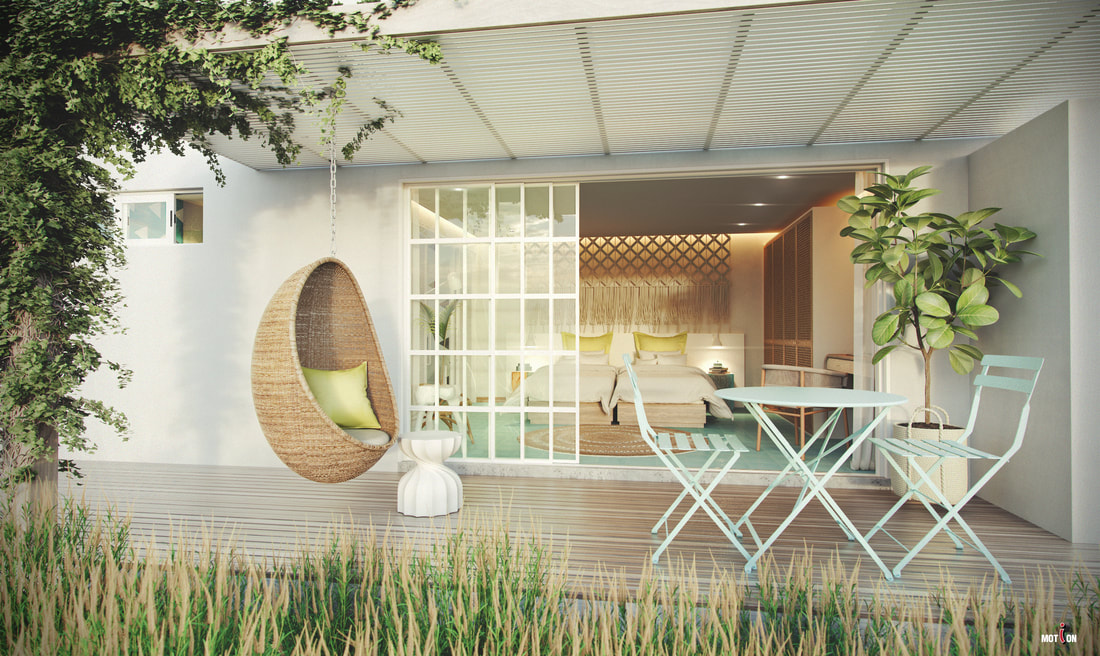 The Retreat Costa Rica is a luxurious wellness resort and spa with various wellness packages to choose from. Thirteen stunning rooms keep the space intimate and tranquil and the incredible spa adds an element of complete pampering. The 'Immersive Wellness' program is one of their holistic, yogic offerings, though the other packages offer daily yoga as well.
Program: The 'Immersive Wellness' package includes elegant accommodations; organic breakfast, lunch, and dinner; non-alcoholic drinks, coffee, tea and snacks; morning and afternoon yoga; one spa treatment per stay; daily guided hikes; and additional upscale amenities.
What We Like: For those that yearn for a fully pampered experience, this Costa Rican wellness resort might just be the place. There is no shortage of spa treatments to consider as an add-on to your yoga experience. From crystal healing therapies to Ayurvedic treatments, there are numerous modalities to delve into.
Cost: The price for the 'Immersive Wellness' package starts at $380 per night and requires a minimum three-night stay.
Address: Barrio Jesús de Atenas, Alajuela Province, Atenas, Costa Rica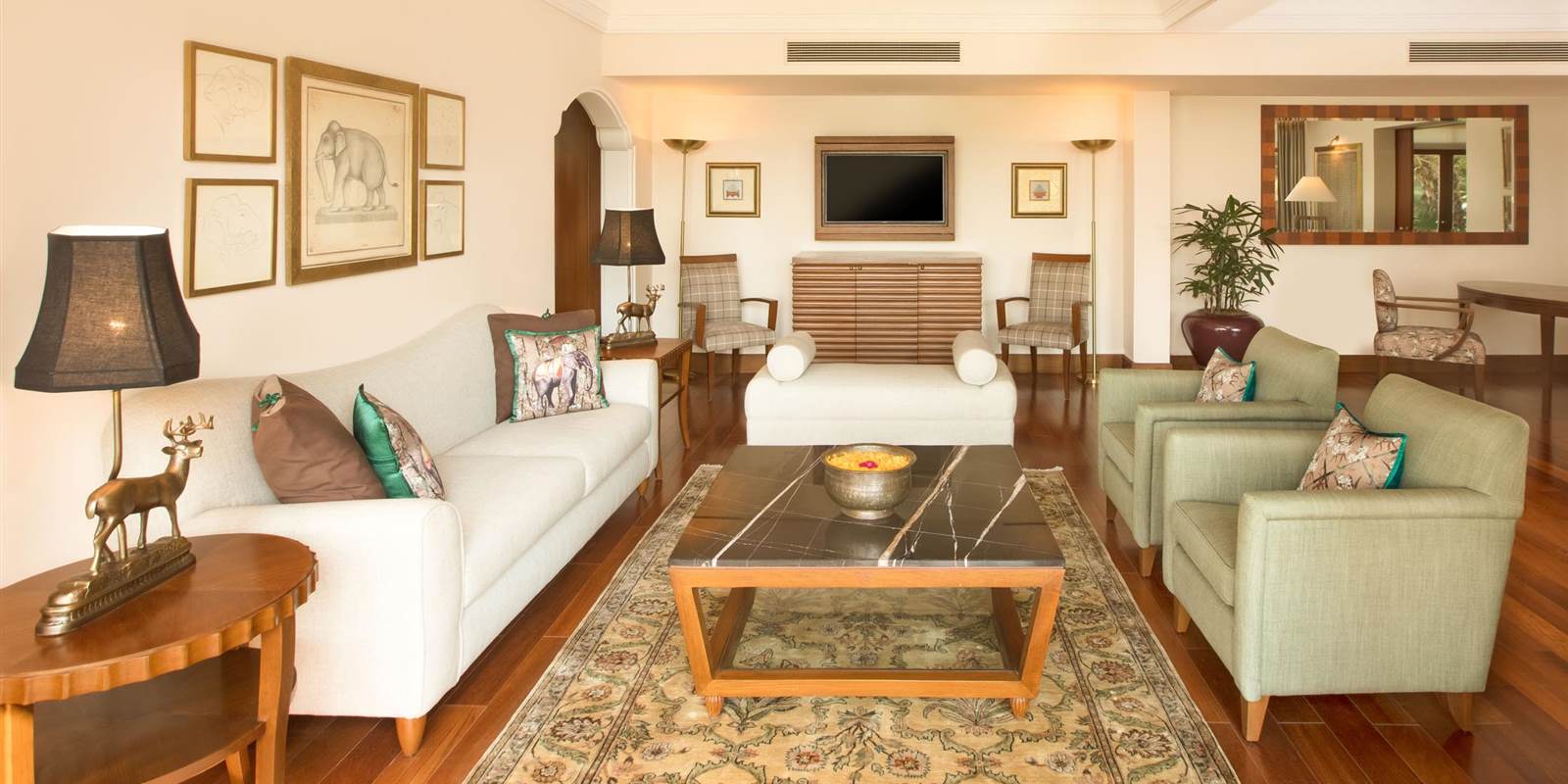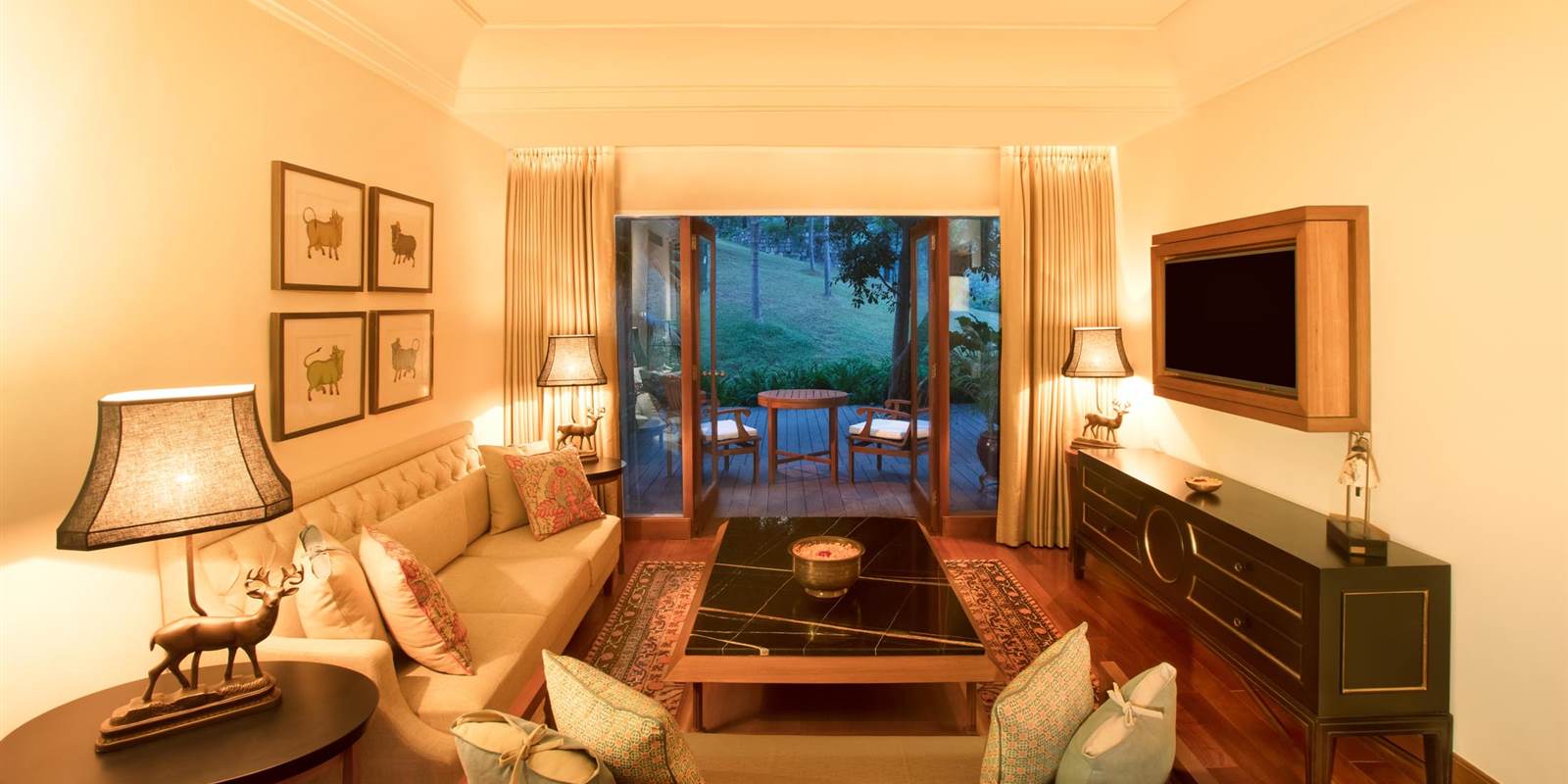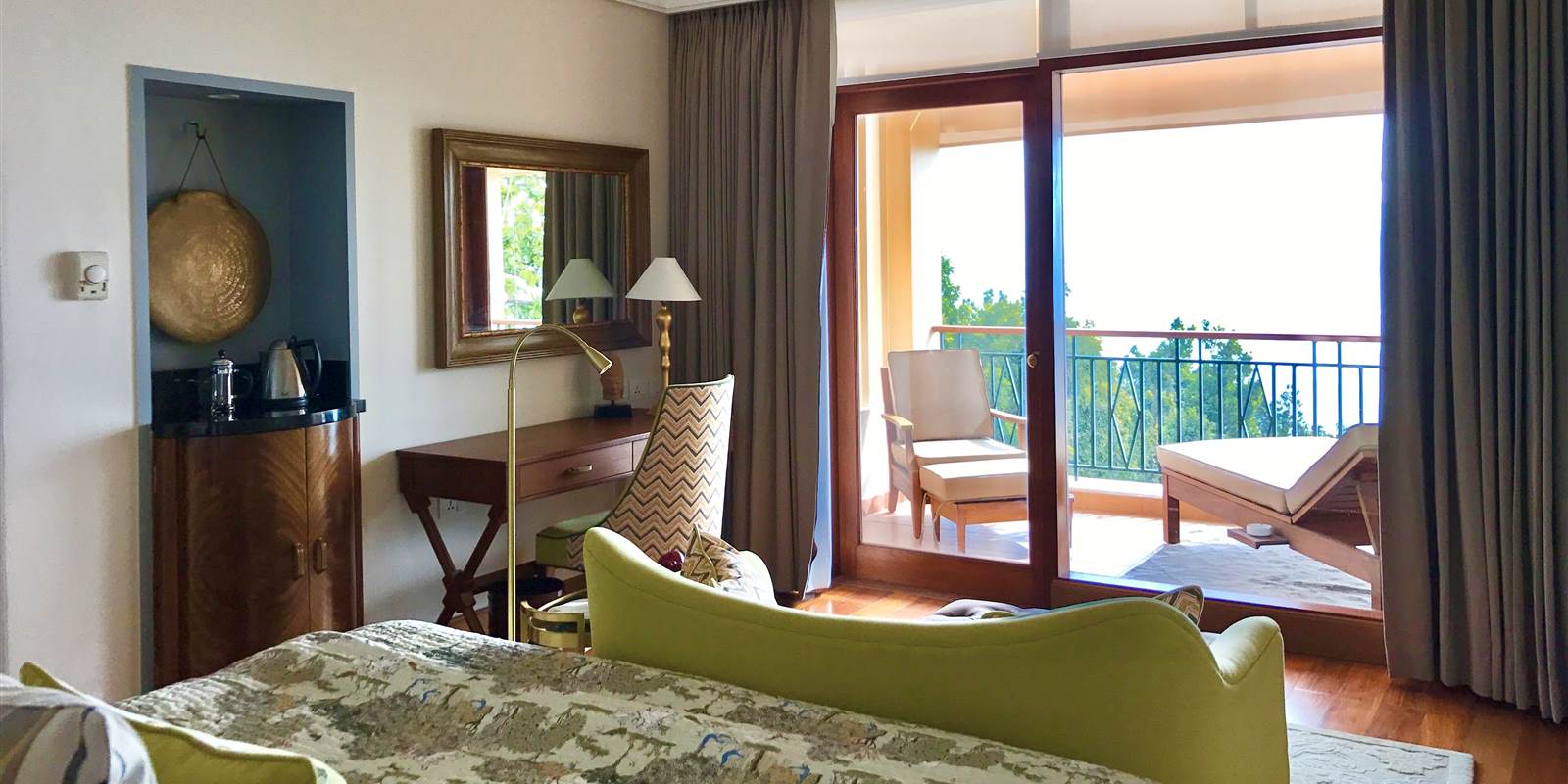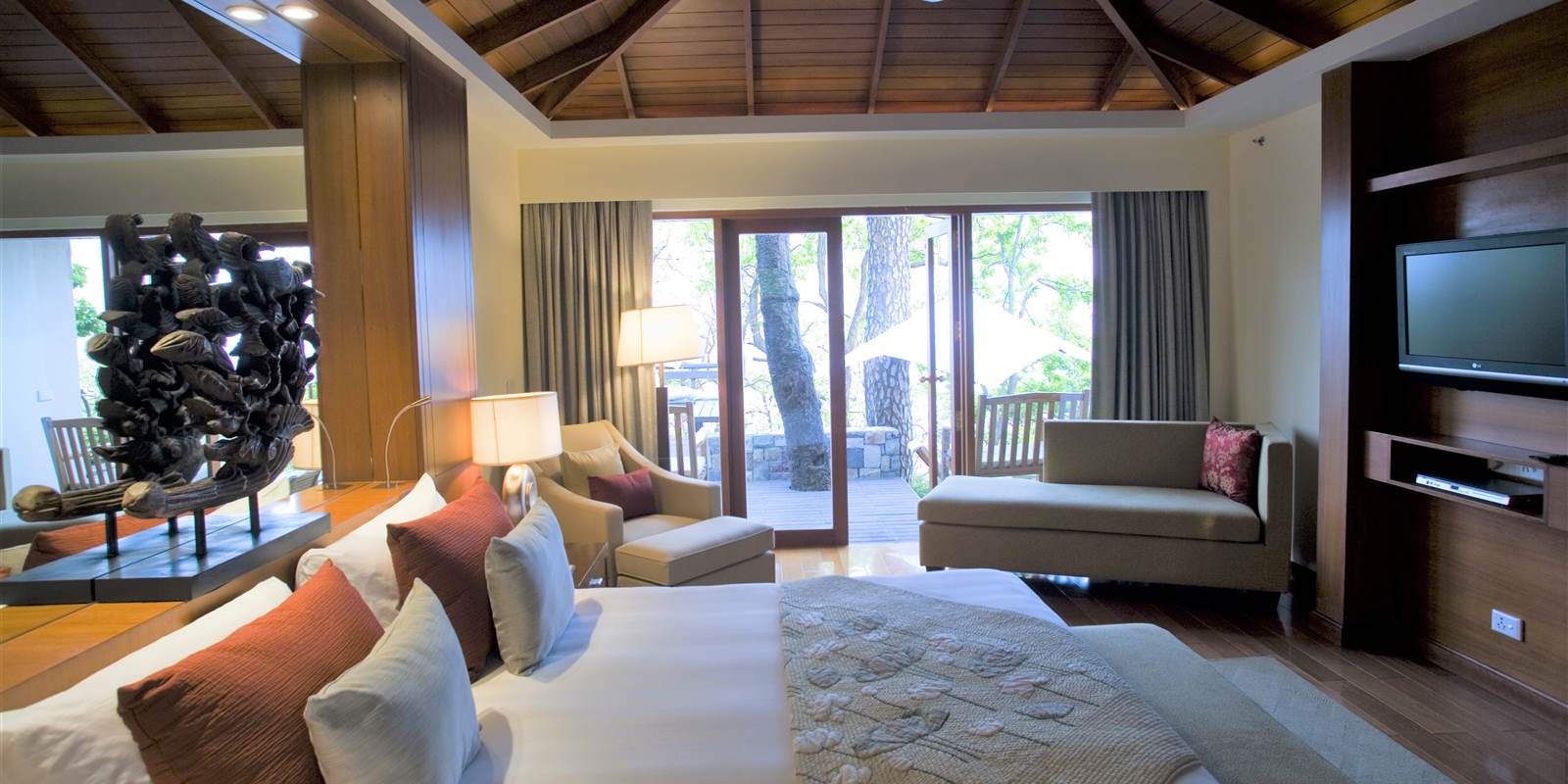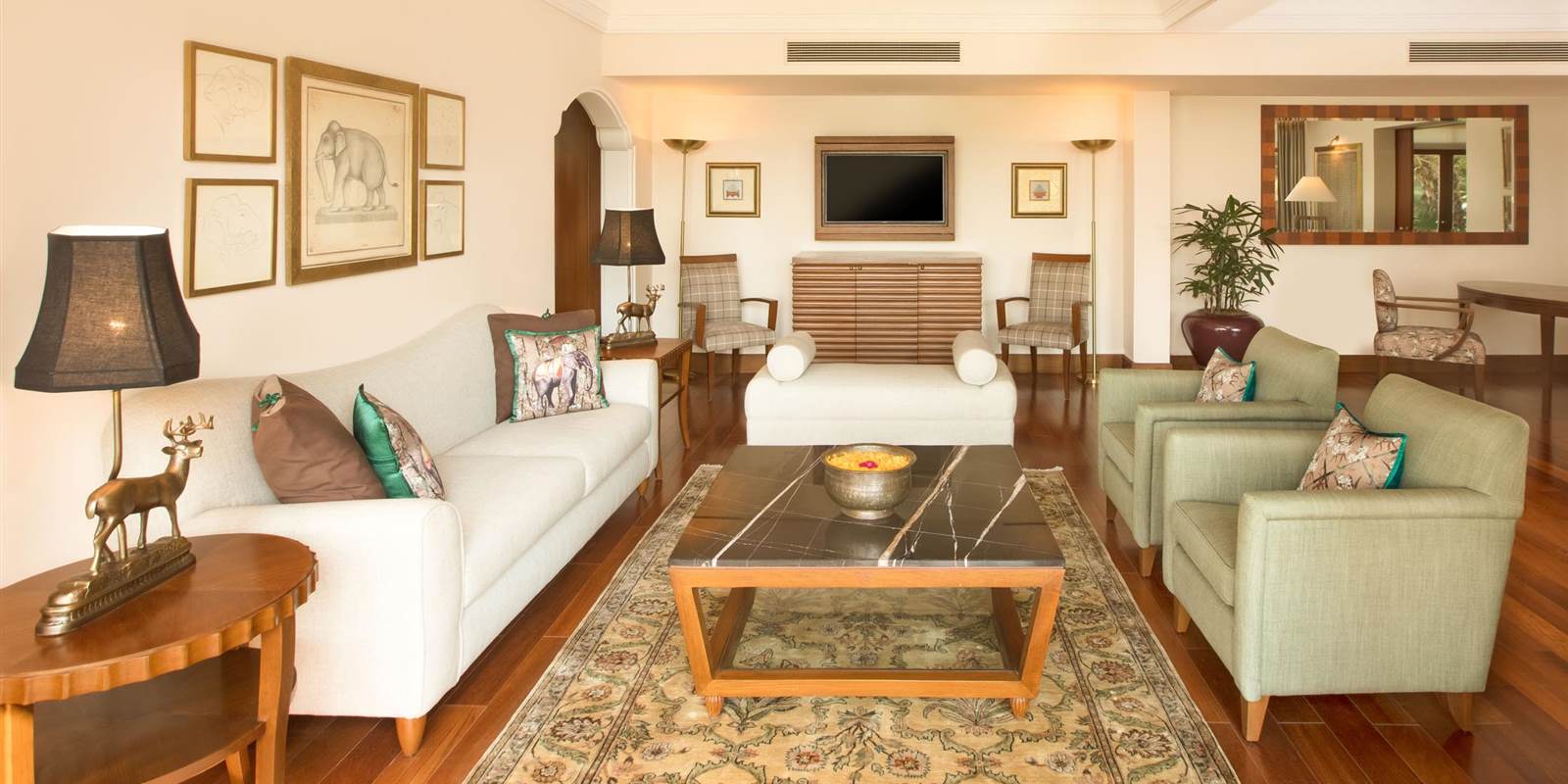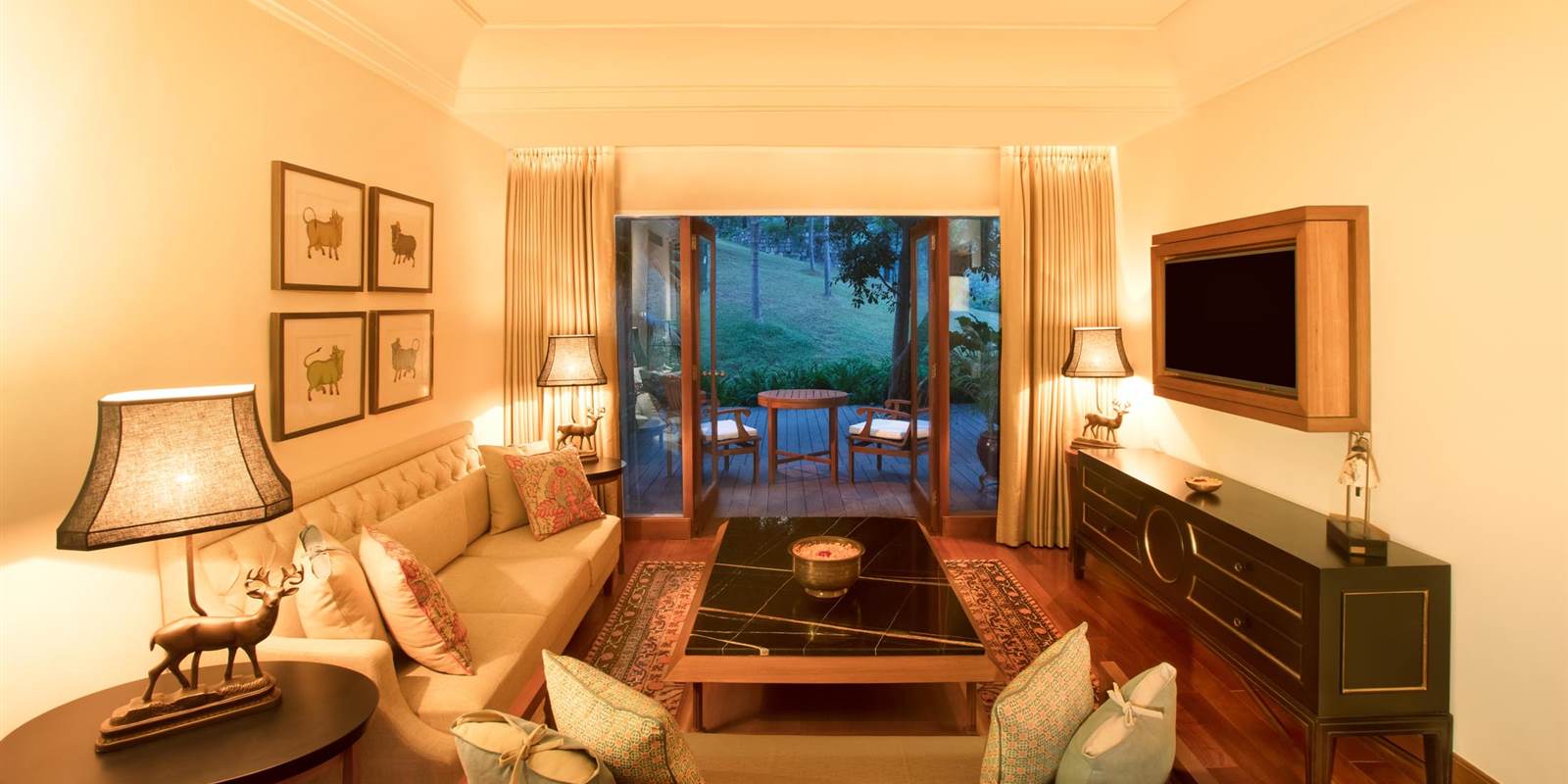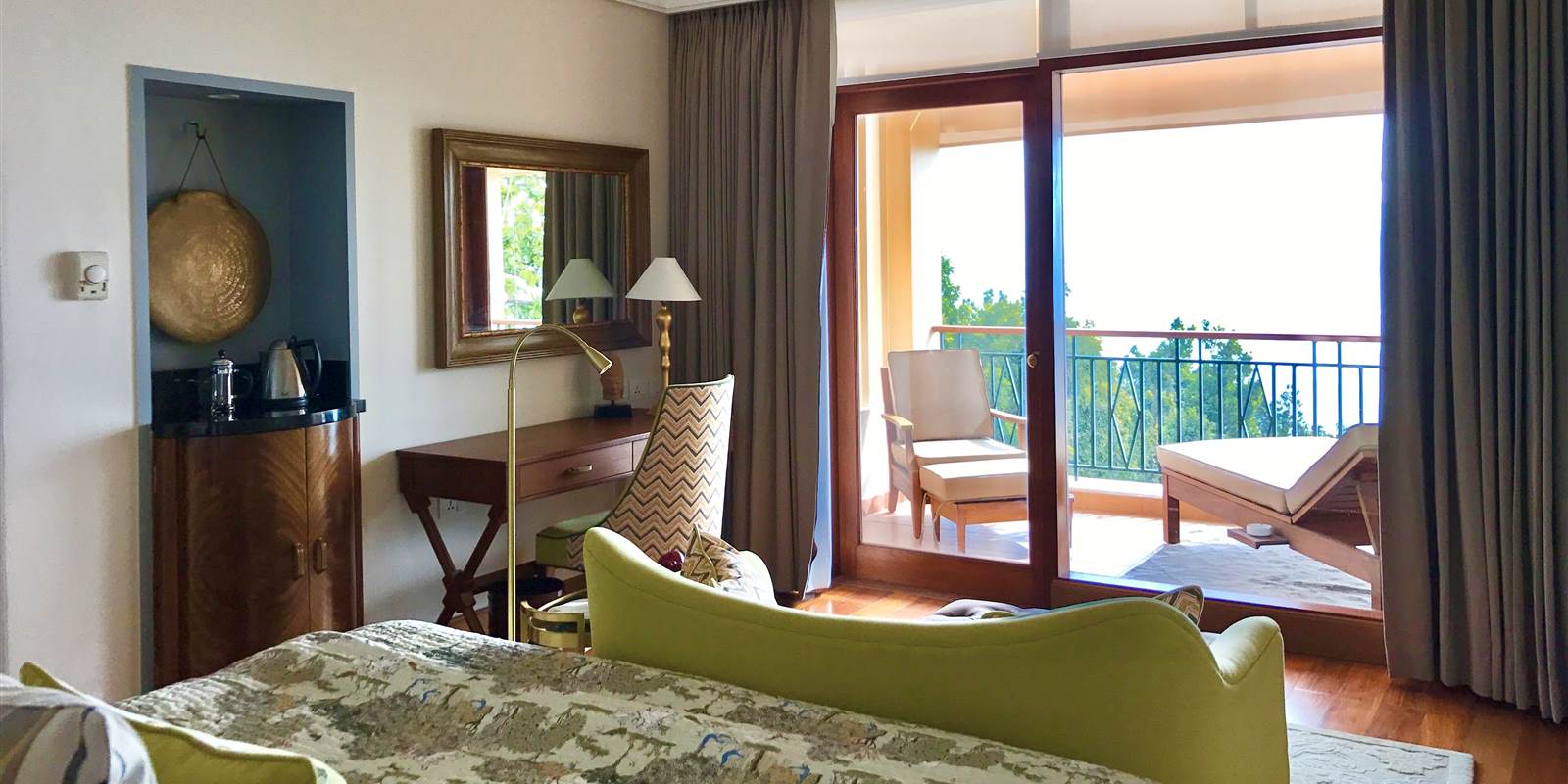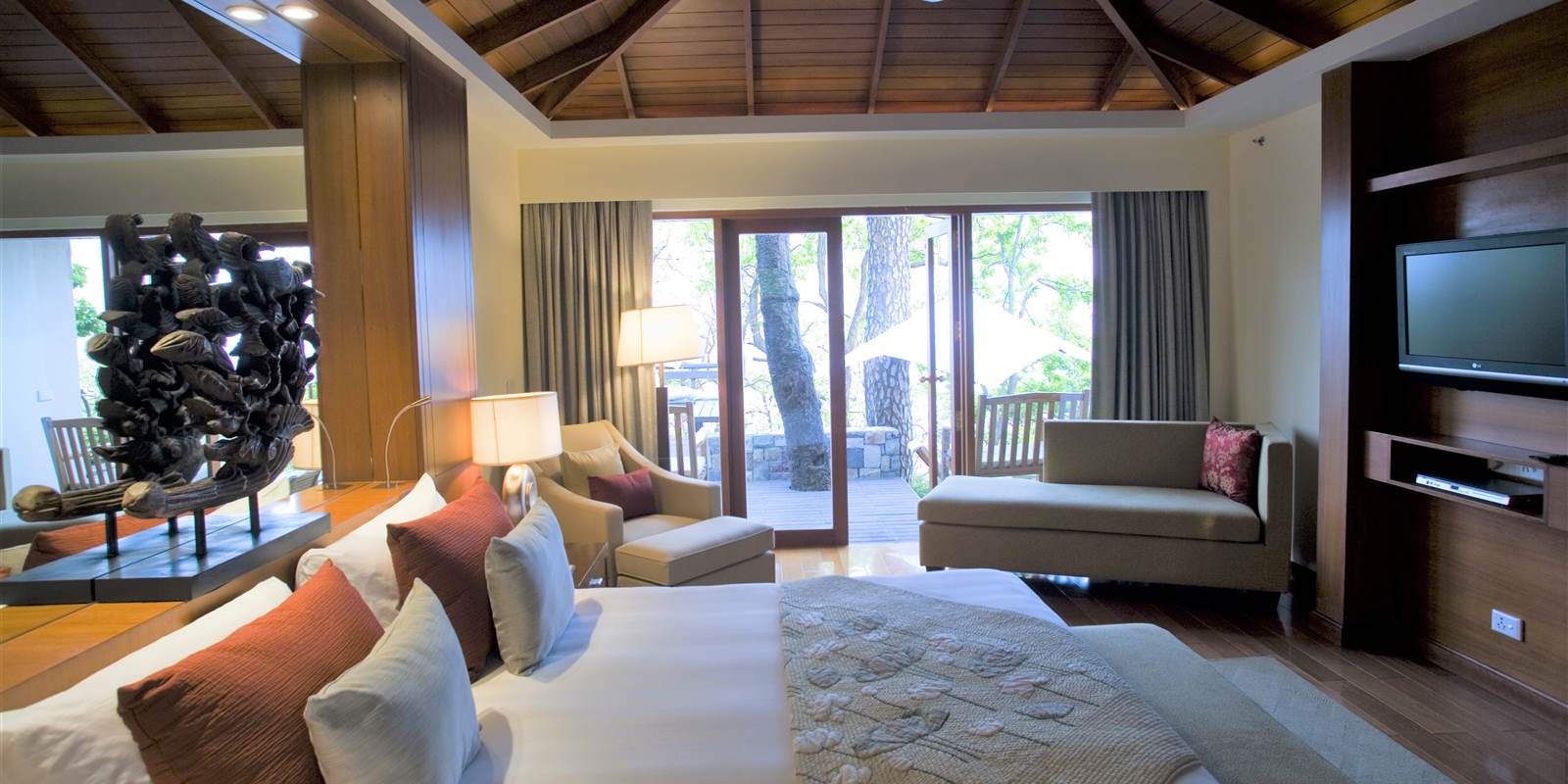 To round out the list, Ananda Spa is another top yoga retreat offering in incredible India. With a wide array of holistic services and package offerings, there is no shortage of routes to consider at this luxury wellness resort and spa. Nestled into the Himalayan foothills, it is a culturally rich and authentic yogic destination.
Program: One of the yoga retreat offerings at Ananda Spa is the Yogic Detox Programme. This offering can be booked for 7, 14, or 21 nights and includes accommodation, three meals daily, an individual wellness consultation, and luxurious treatments and yoga sessions. As an example, the 7-night program includes 2 Ayurveda therapy sessions, 6 international therapy sessions, 4 personal yoga sessions, 3 pranayama sessions, 2 meditation sessions, and 4 cleansing therapies.
What We Like: Packages at Ananda Spa are undoubtedly complete. On top of the inclusions listed above, retreats also include progress checks with a doctor and spa consultant, hydrotherapy facilities (sauna, steam, and chill plunge pool, for instance), cooking demonstrations, Vedanta talks, and much more.
Cost: The price of each stay varies according to the time of year and room type chosen. However, you can expect to spend upwards of $500 per night.
Address: The Palace Estate, Narendra Nagar Tehri – Garhwal, Uttarakhand – 249175, India
All in all, it goes without saying that there are many variables to consider when choosing a yoga retreat. Each retreat center, teacher, and locale offers a unique vibe and set of offerings. Follow your heart as you explore these 10 top yoga retreats across the globe – and as you discover any others that are meant to cross your path. The world is your yoga mat.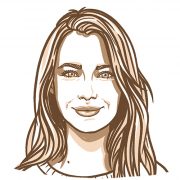 Andrea Wilson
Andrea has been hosting yoga retreats in various locations worldwide since 2003 and continues to encourage her students to live as the best version of themselves. Yogic living provides the framework for her informative writing, which is chock-full of beneficial tips and tricks.