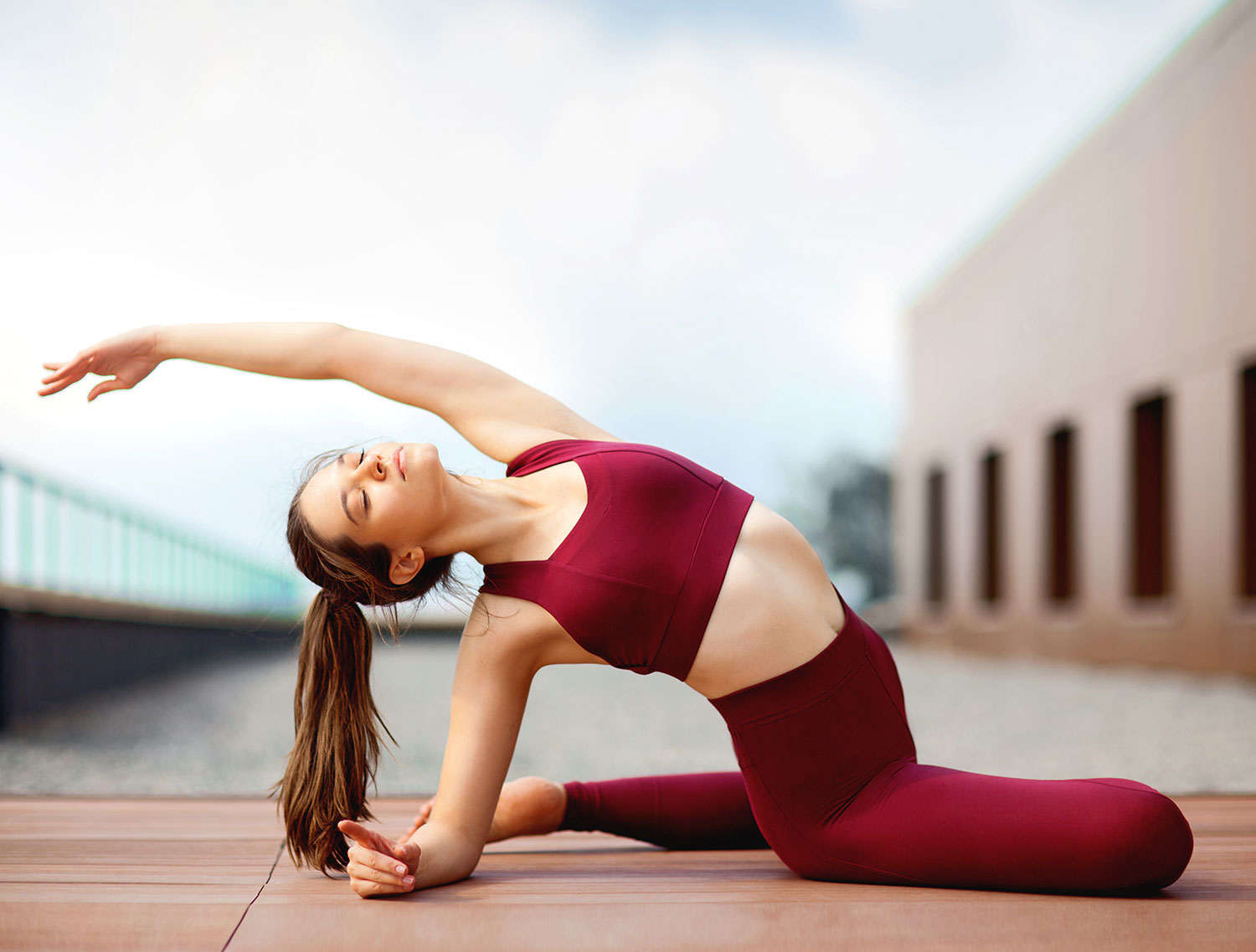 A new decade is upon us. What's on your big list of to-dos to start 2020 off right? If you're like most yogis, you might be considering taking some new classes, trying a new style or studio, or even immersing yourself in a training program. Perhaps you'd like to learn more about spirituality, increase your confidence, or take on new challenges. Those are all ambitious goals that are sure to motivate you and take your practice to the next level!
One of the most rewarding ways you can enhance your practice this year is with a yoga retreat. Yoga retreats offer not only daily yoga classes to fast-track you to a newer level in your practice, but also give you the opportunity to focus your mind, gain awareness, make new friends, and even relax along the way. For the ultimate experience, consider traveling overseas to a destination yoga retreat.
If you are ready to take on a destination yoga retreat, consider looking into some of the best retreat destinations within Europe! Europe is one of best places to look for yoga retreats, as its variety offers a little something for everyone. Europe is always a great travel location, and now it's a great yoga destination too. Let's see what Europe has in store for you!
Europe: A Yogi's Dream Destination
From sunny beaches to snowy mountains, tiny villages to breathtaking cities, Europe has it all. For yoga practitioners, Europe not only offers some amazing travel destinations, but also a wide range of adventure and excursions to enhance your yoga training program and dive deeper into mindful awareness.
Traveling to Europe is relatively easy. Many of the retreat locations are located near major airport cities where you can then test out the famous Euro rail system or even rent a car to take travel into your own hands. US citizens has permission to stay in Europe for 90 days or less without a visa, plenty of time to refresh, explore, and sit in on a retreat – or two!
Europe's Top 10 Yoga Retreats of 2020
We've gathered some of the top yoga retreats offered throughout Europe. From the British Isles to Grecian Islands and everywhere in between, here are some amazing yoga retreat offerings for 2020.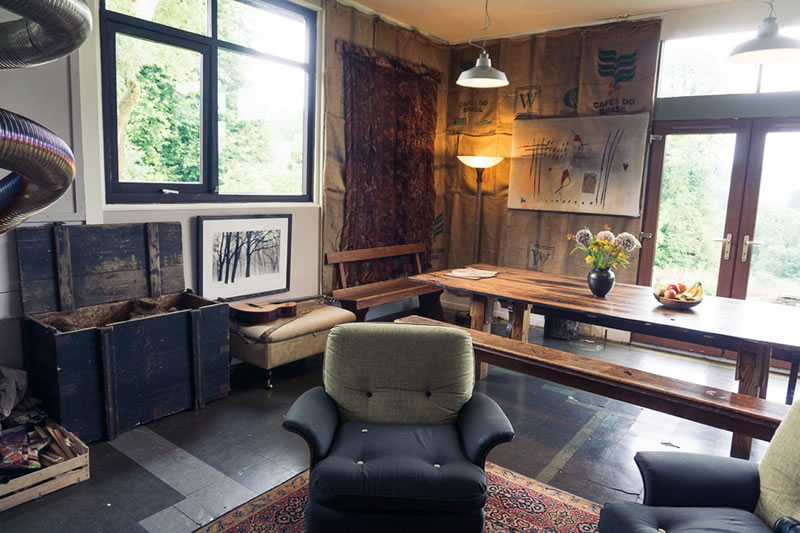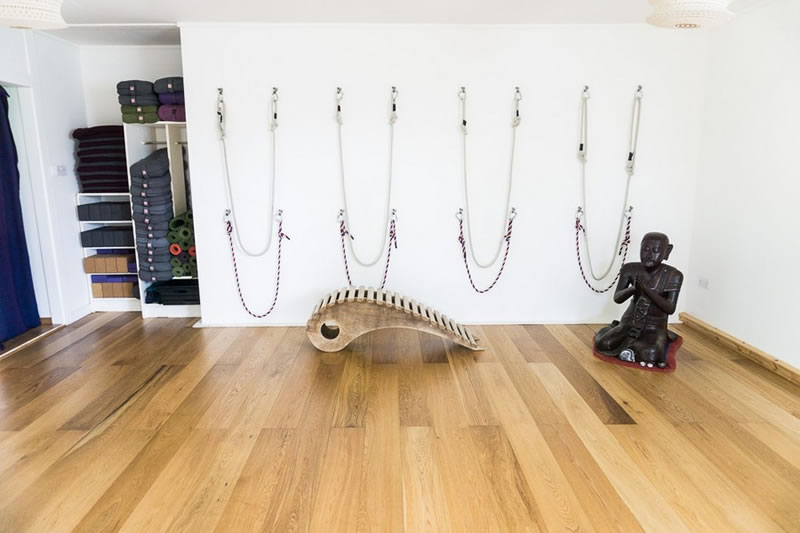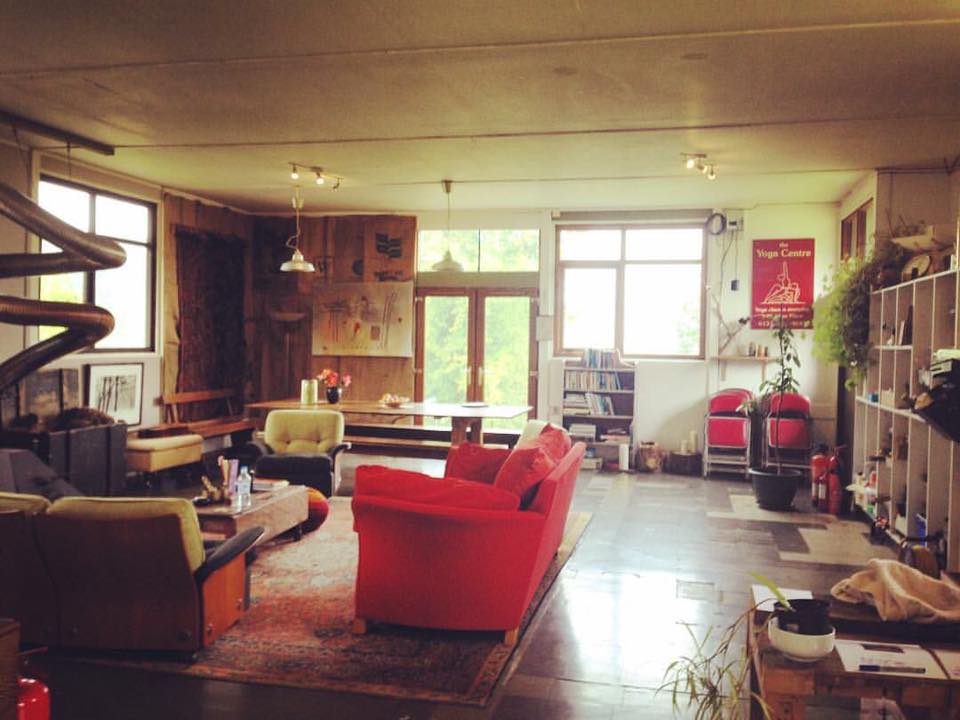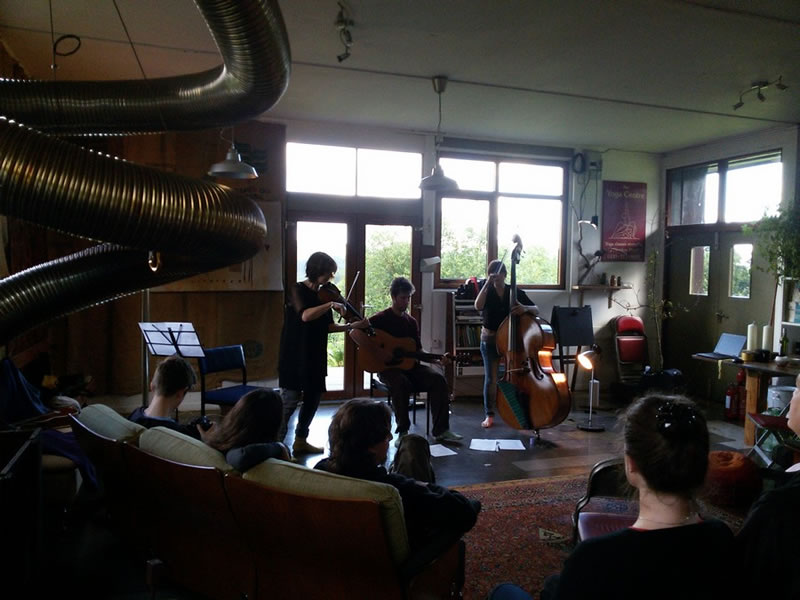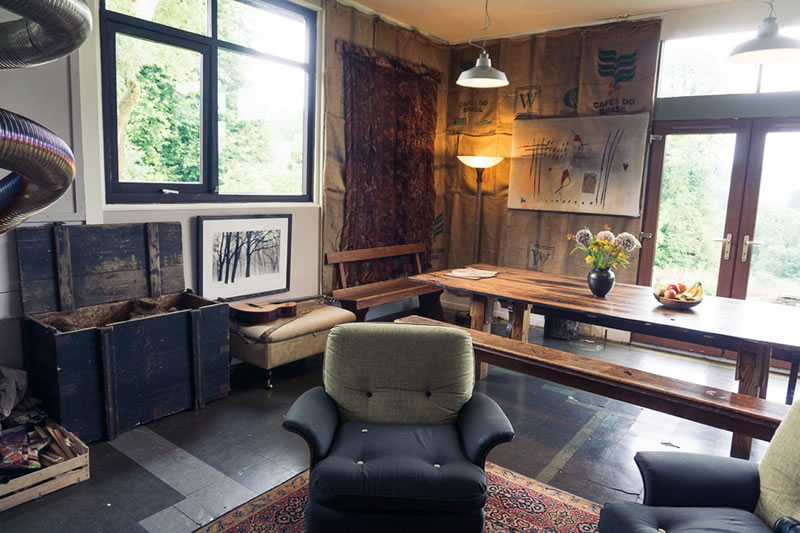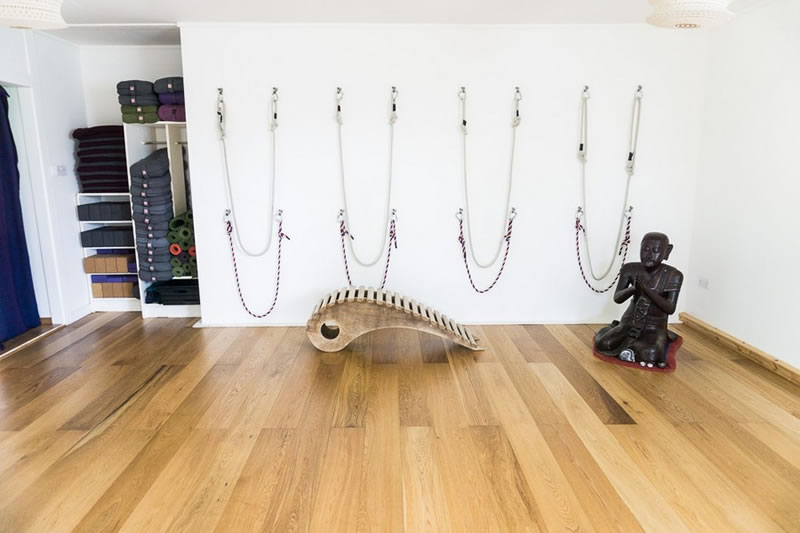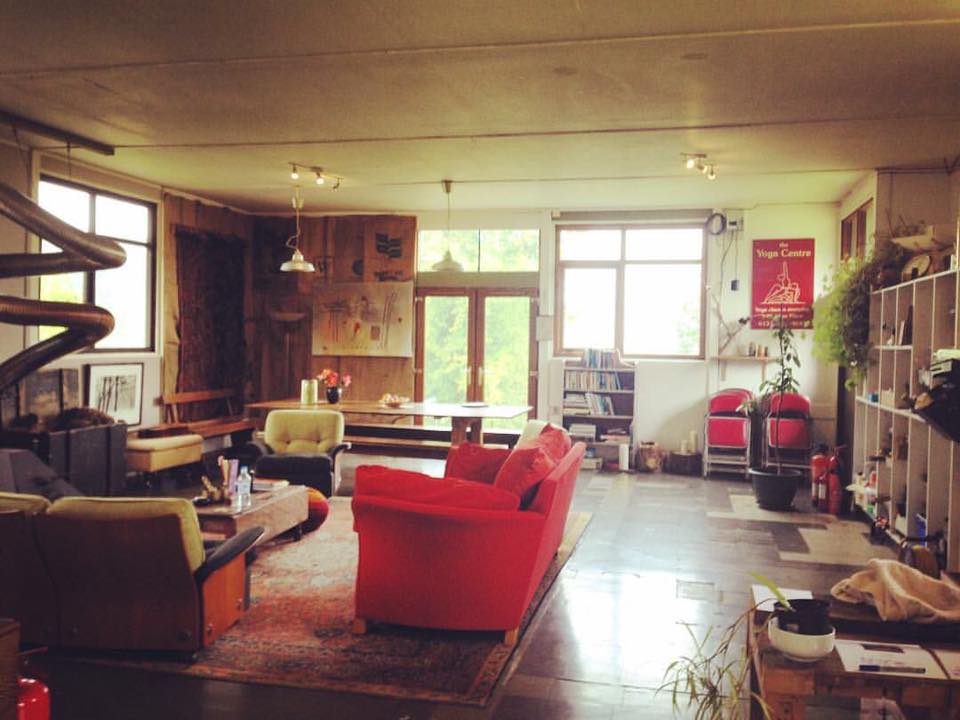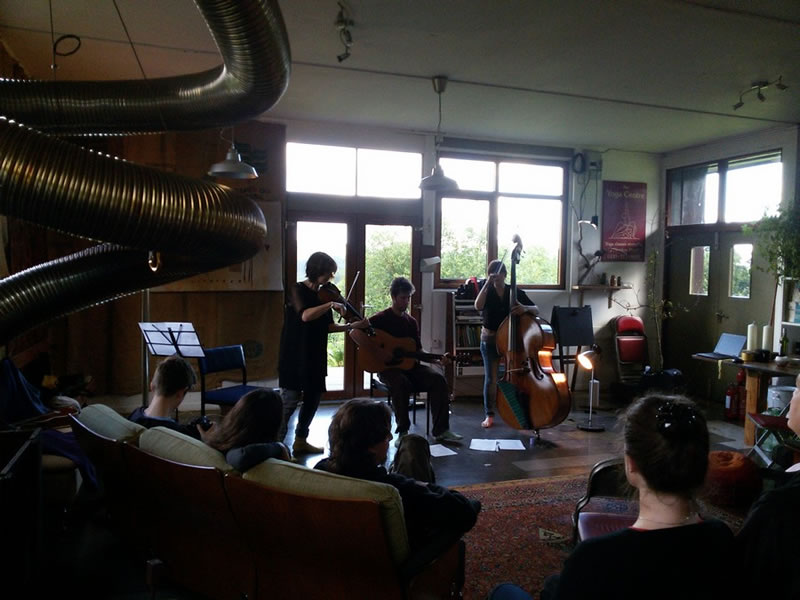 Visit EcoYoga year-round for a variety of yoga retreats and wellness classes. Fall in love with the breathtaking Scottish Highlands and restore your connection to nature.
Program: The EcoYoga retreat center a range of yoga retreats, such as Ashtanga immersions, Iyengar, and meditation-based programs. One program that caught our eye was the Yoga and Mindfulness retreat, hosted by Nick Loening. You'll explore the foundations of Iyengar yoga while practicing mindfulness and awareness exercises.
What We Love: Yoga and mindfulness go together like yin and yang. Many yoga retreats include meditation training, but this retreat focuses on mindfulness. Mindfulness is something that can be practiced anywhere, at any time of day; you're sure to walk away from this retreat a changed person with a new mindset!
Cost: 595 GBP
Address: Inverliever Lodge, Ford, Argyll PA31 8RH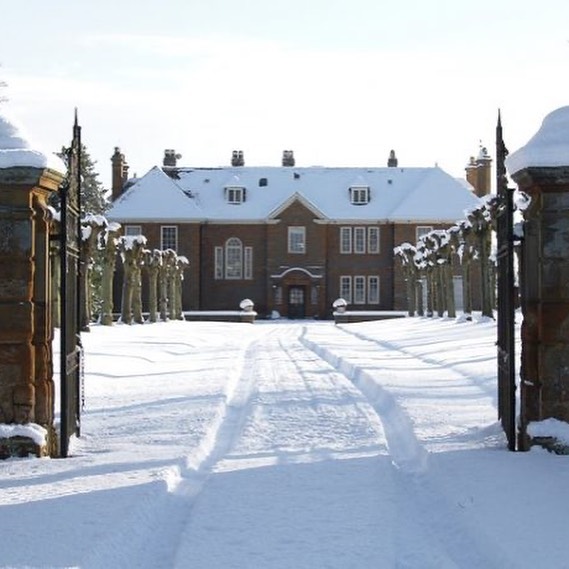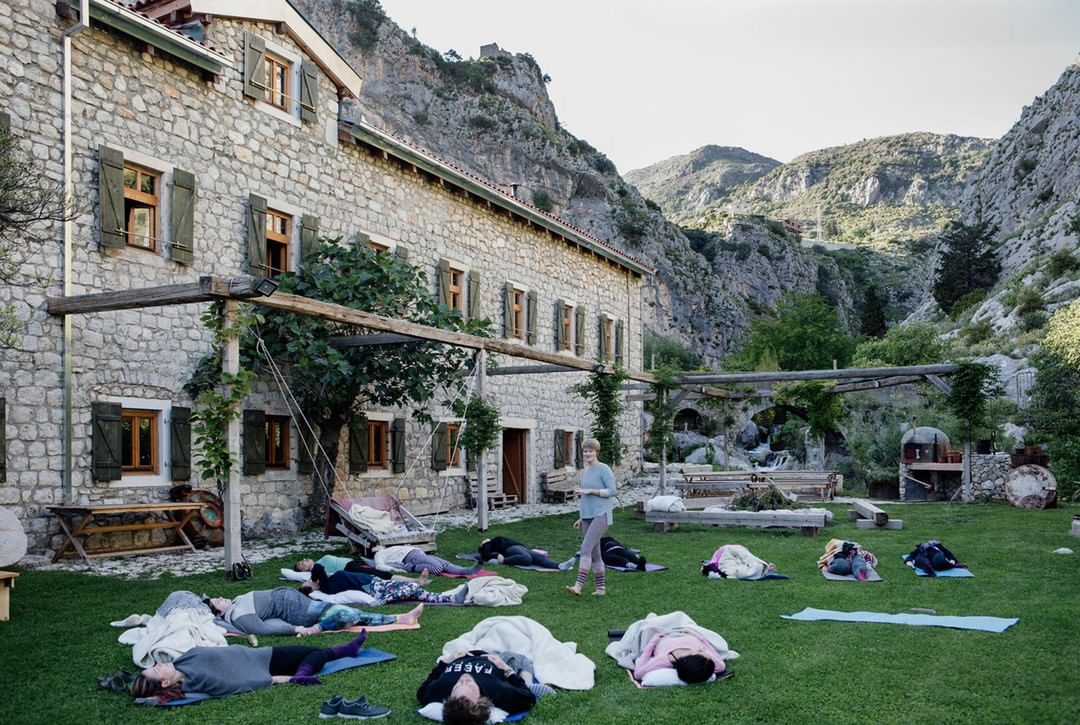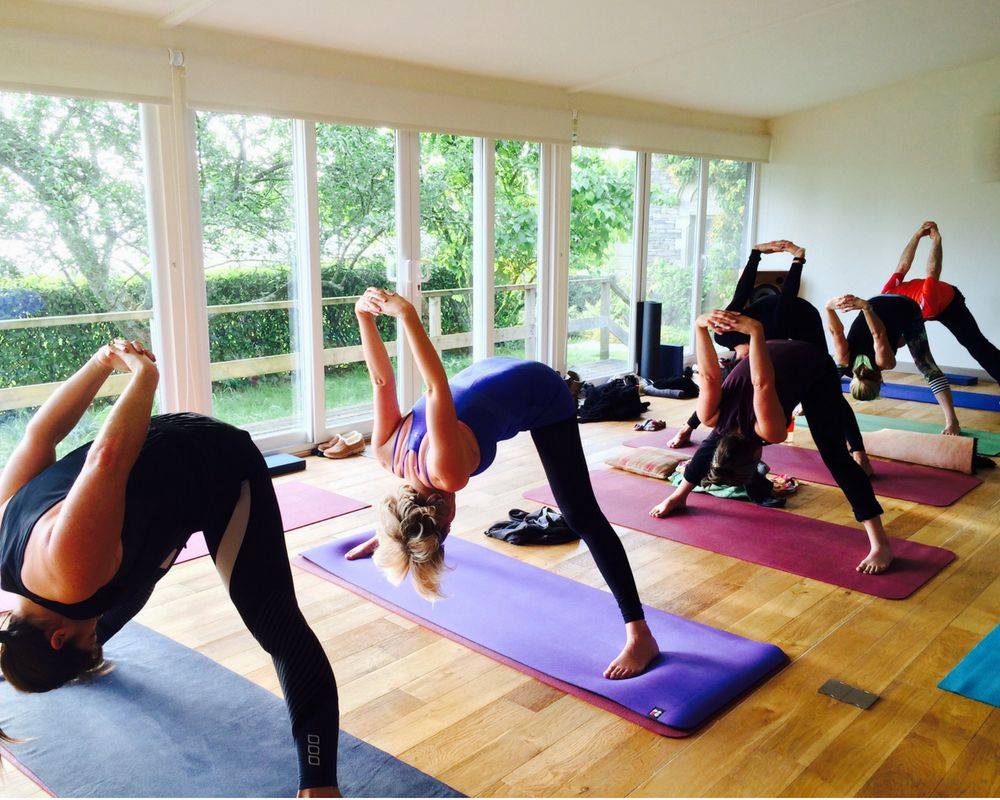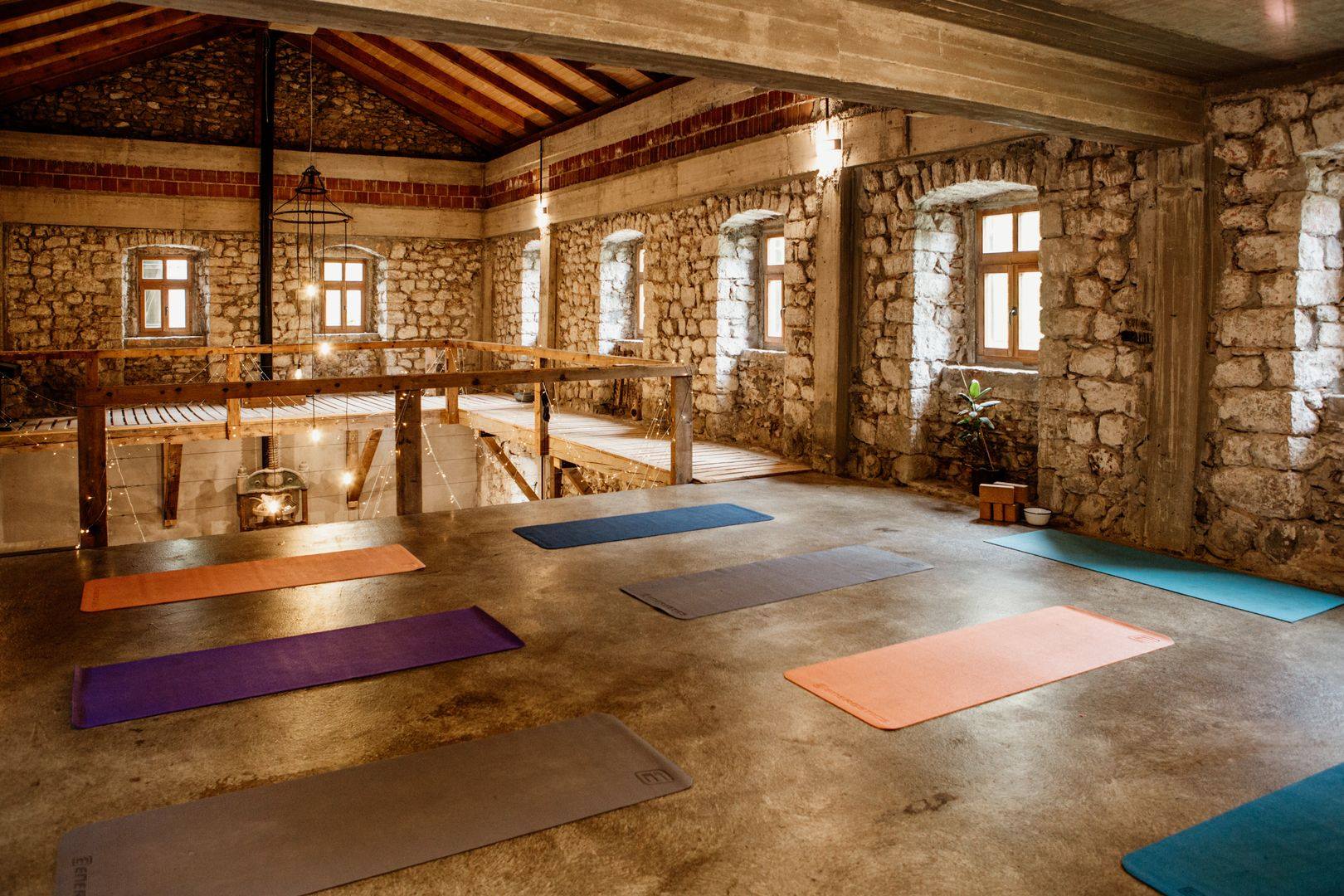 adventureyogi_74687642_154132469145577_2234291149530315305_n
adventureyogi_73107746_145801883412972_904193791830560276_n(1)
79747734_10157070896956775_5945368012029689856_o
80880194_10157081629201775_3296247353681379328_o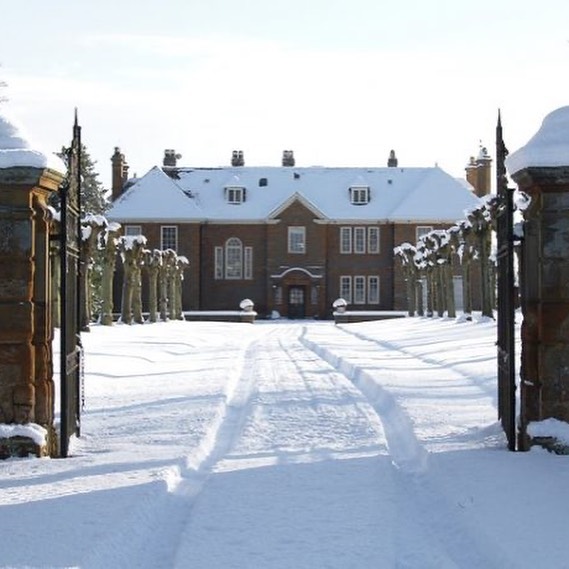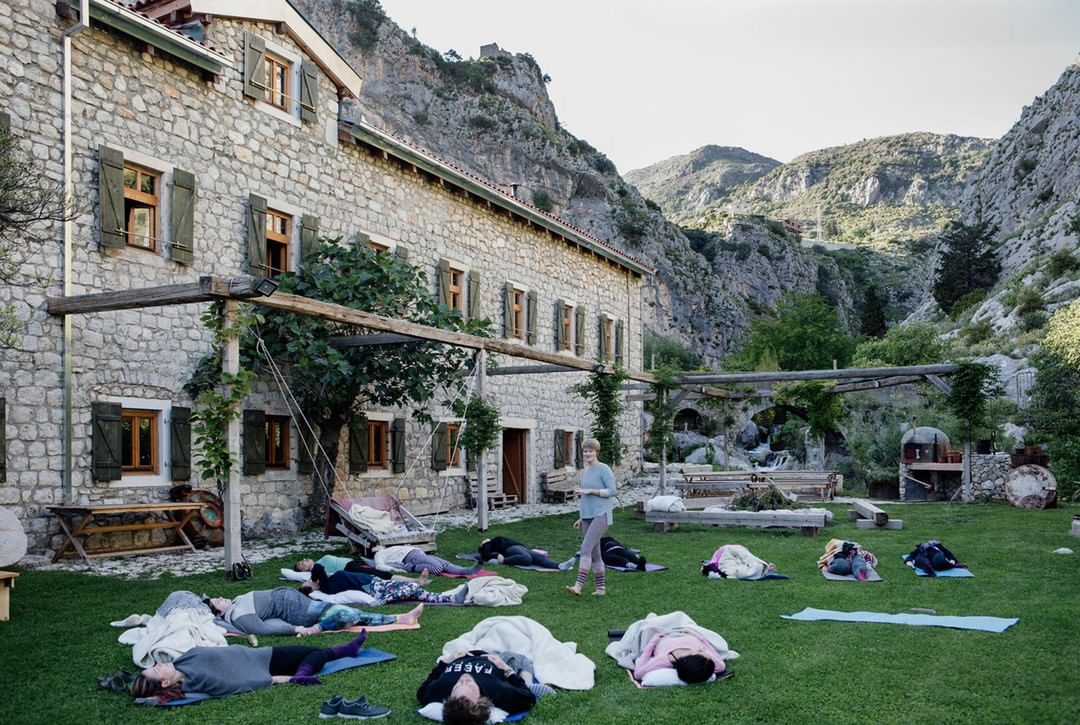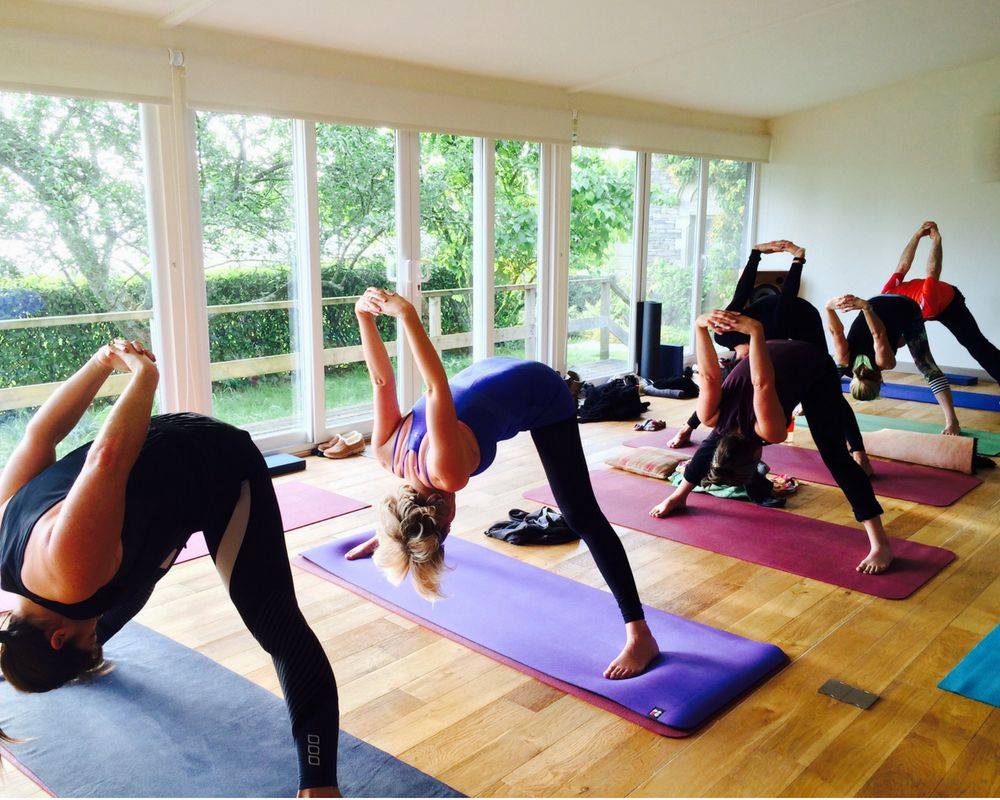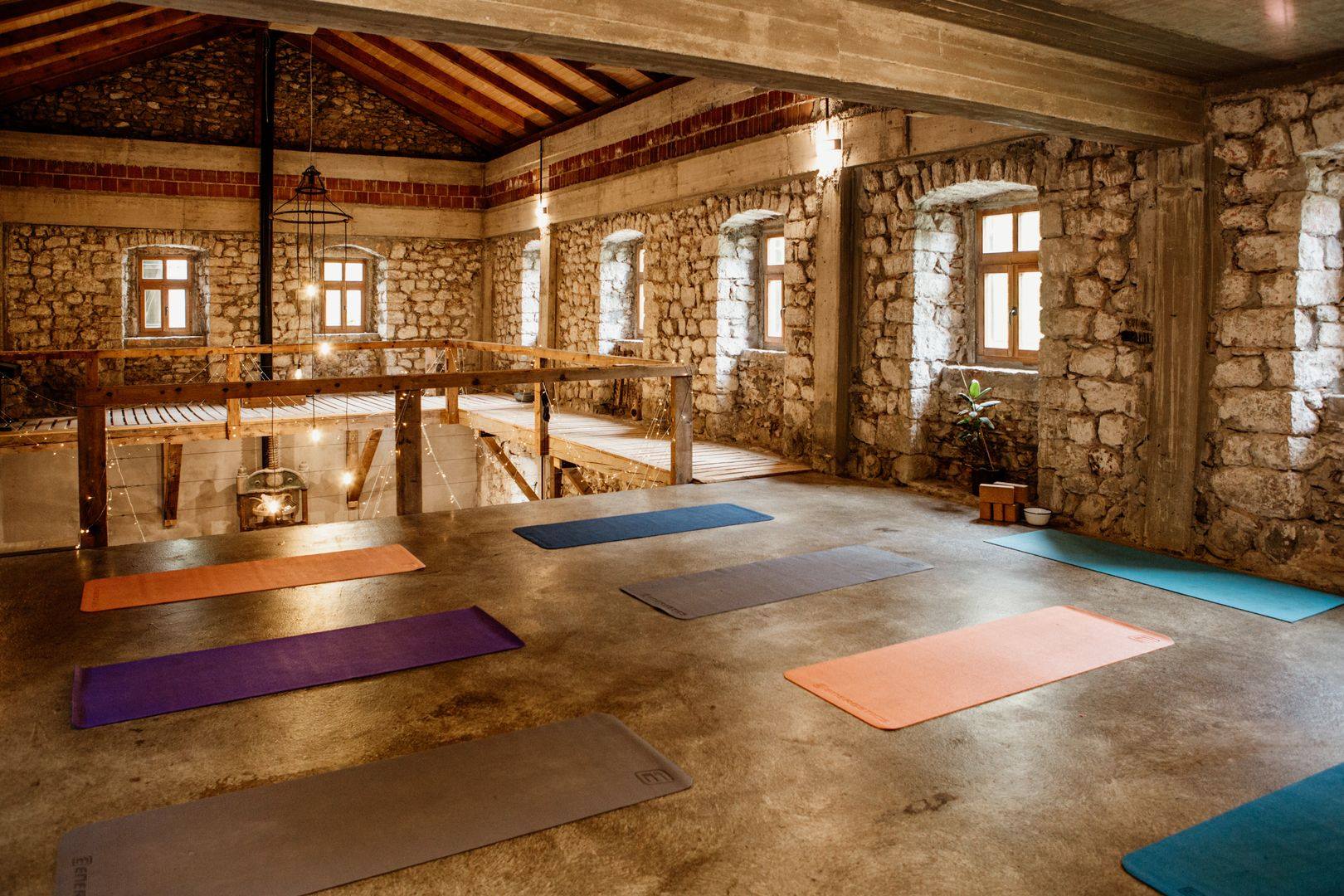 Adventure Yogi has curated many yoga retreats across England to show you the very best of the British countryside. From the sea in Cornwall to the lakes of the Lakes District and the villages of Oxfordshire, there's a retreat for you in the UK.
Program: Adventure Yogi offers several different retreats throughout the year. Consider the Yoga and Hiking Retreat in the picturesque Lakes District in either spring or autumn, or the Surf and Walking Yoga Retreat in Cornwall over Easter. You'll enjoy daily yoga, delicious food, meditation classes, and a variety of outdoor experiences.
What We Love: We love how Adventure Yogi puts nature at the focus of all retreats. While yoga and activities make up the core, each retreat is set in a naturally beautiful and restorative grounds to help you find absolute peace and tranquility during your stay.
Cost: 395 – 475 GBP

Address: Varies by retreat. More information upon booking.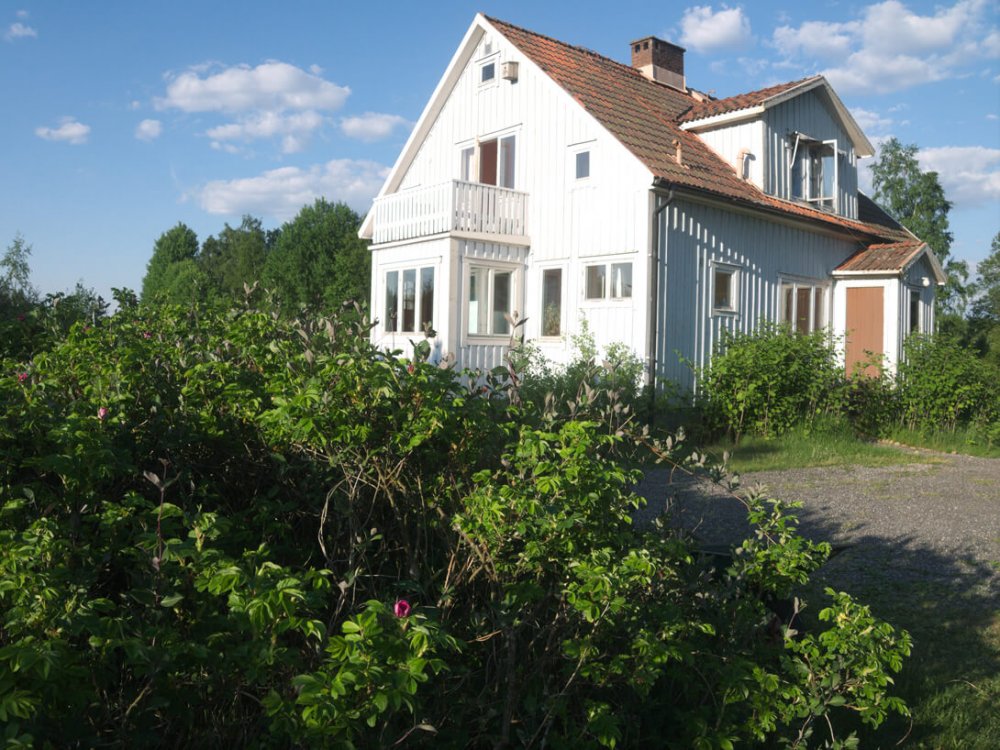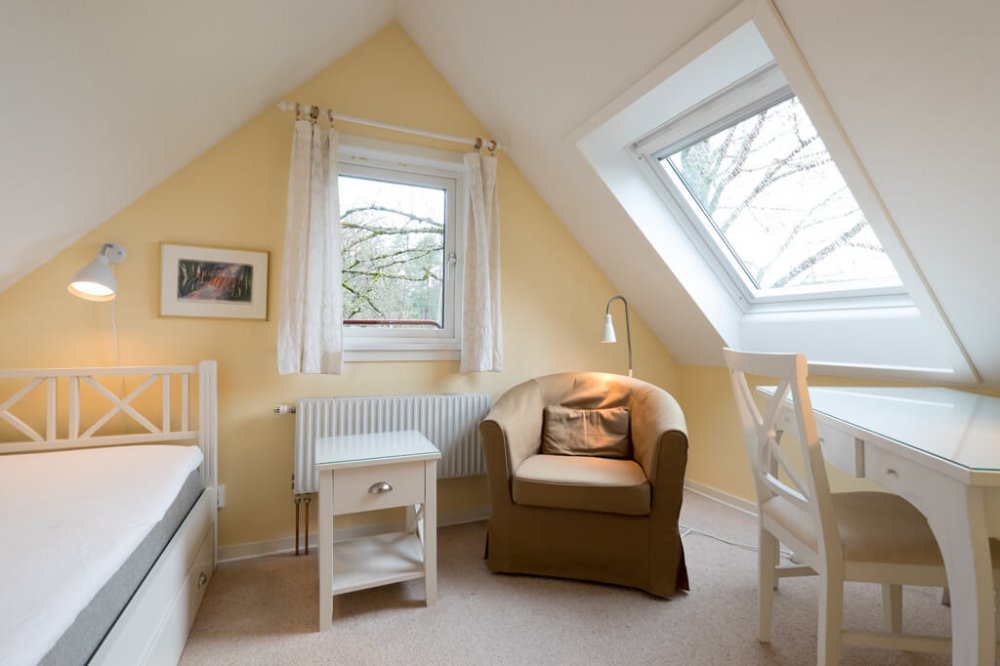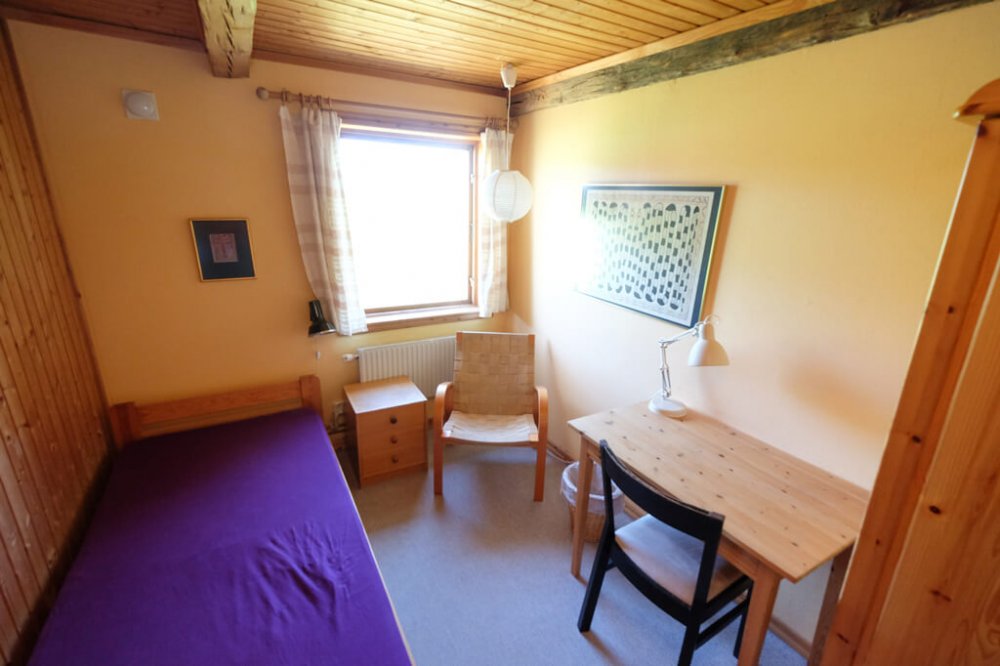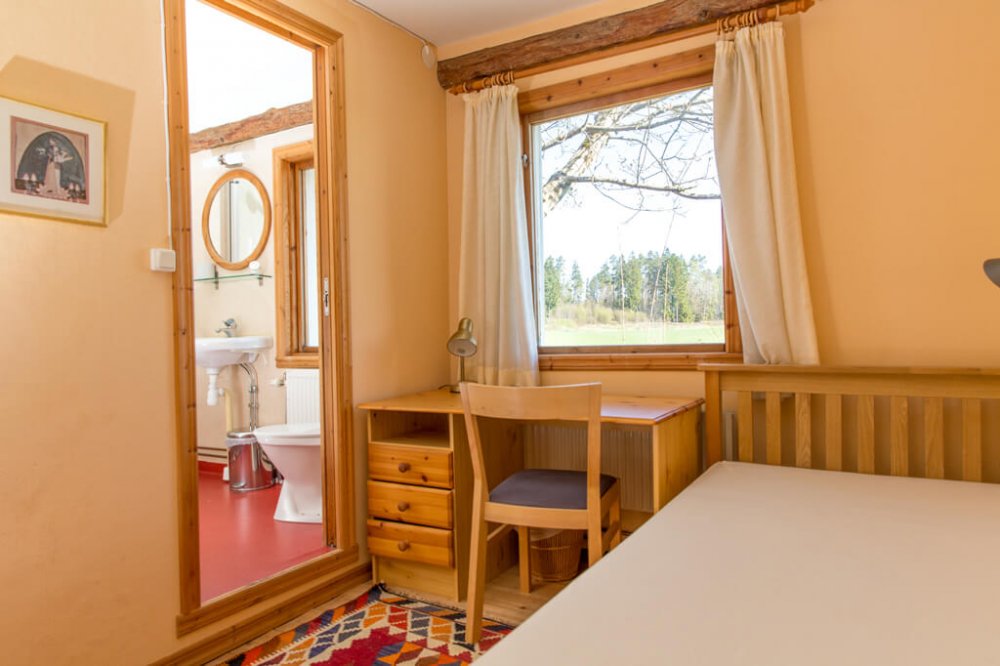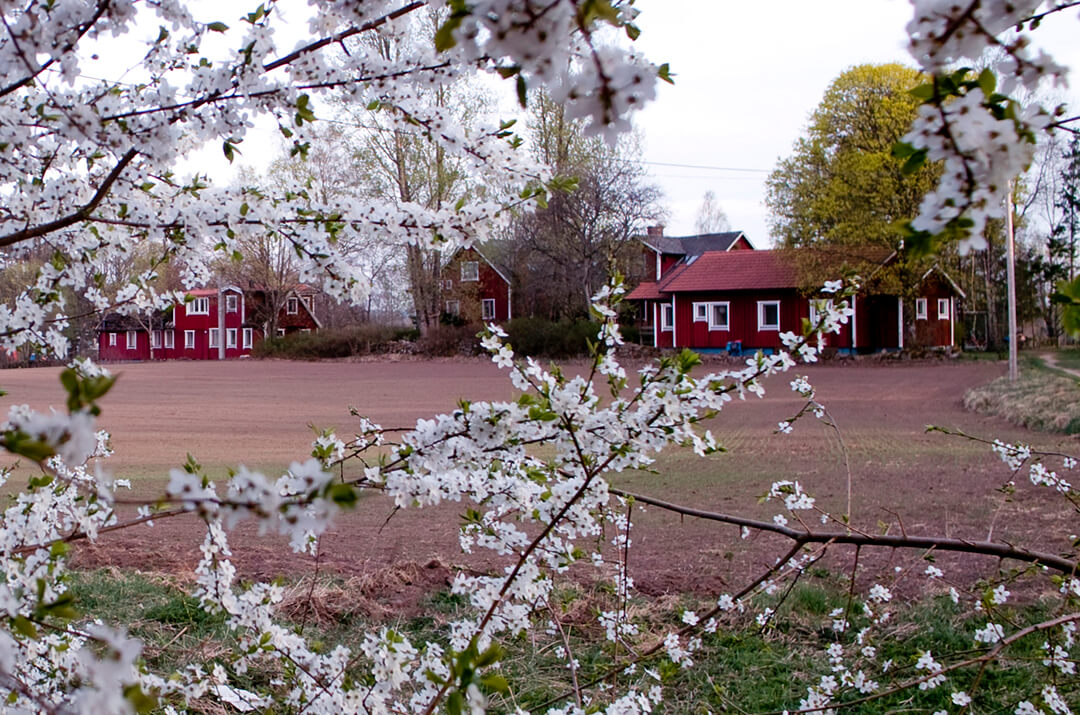 elevrummen-i-Haa-1769-1000x666
Rummen-i-Haa-no-3-2295-1000x666
Rummen-i-Haa-no-3-8852-1000x666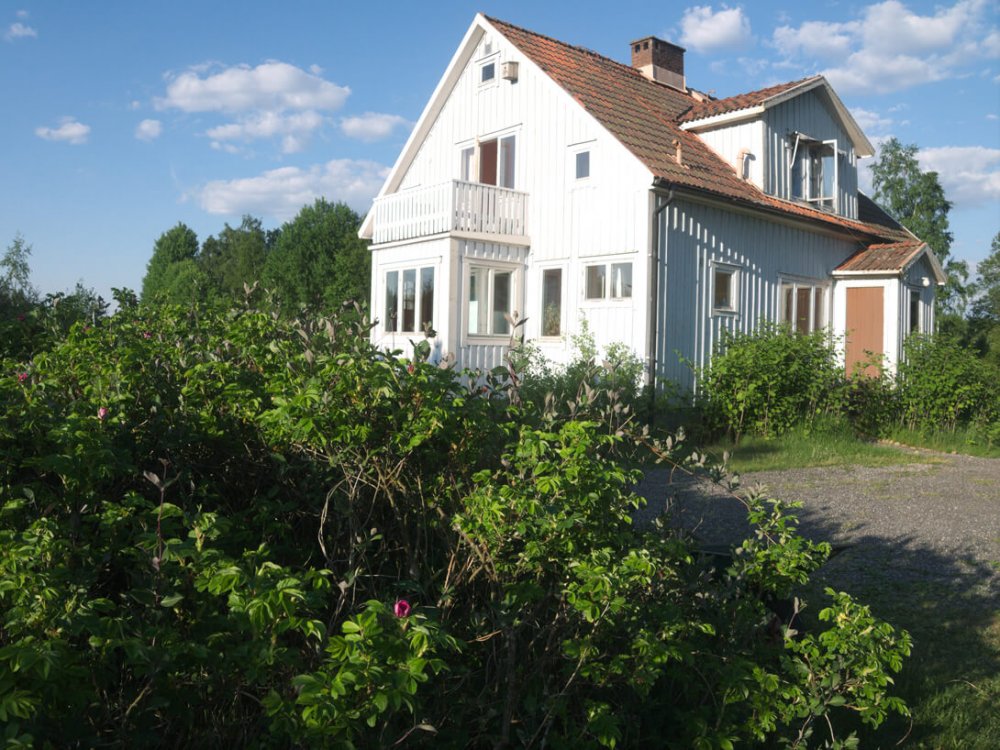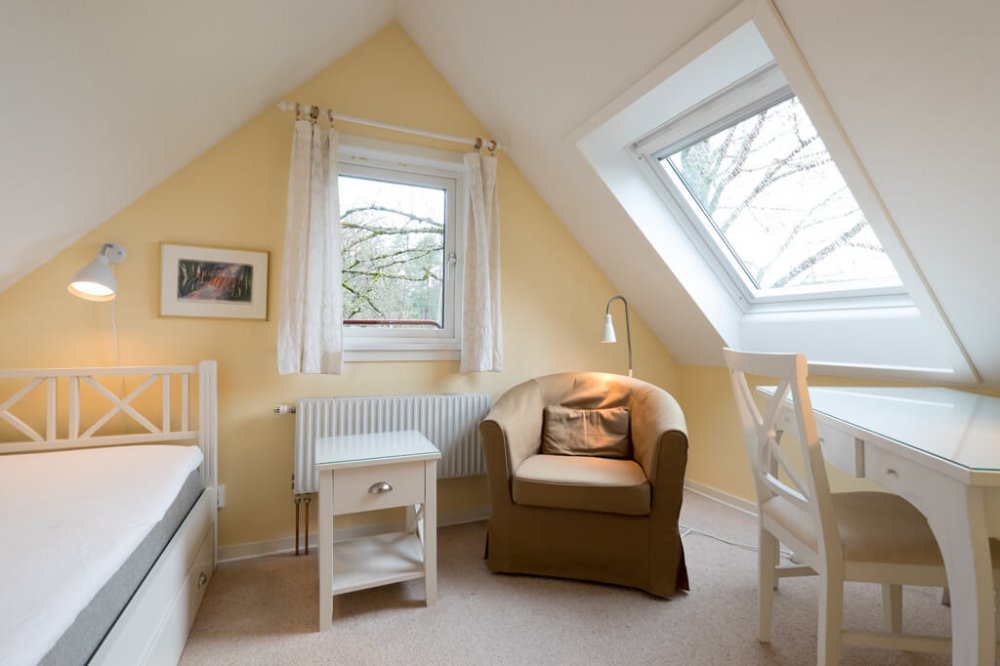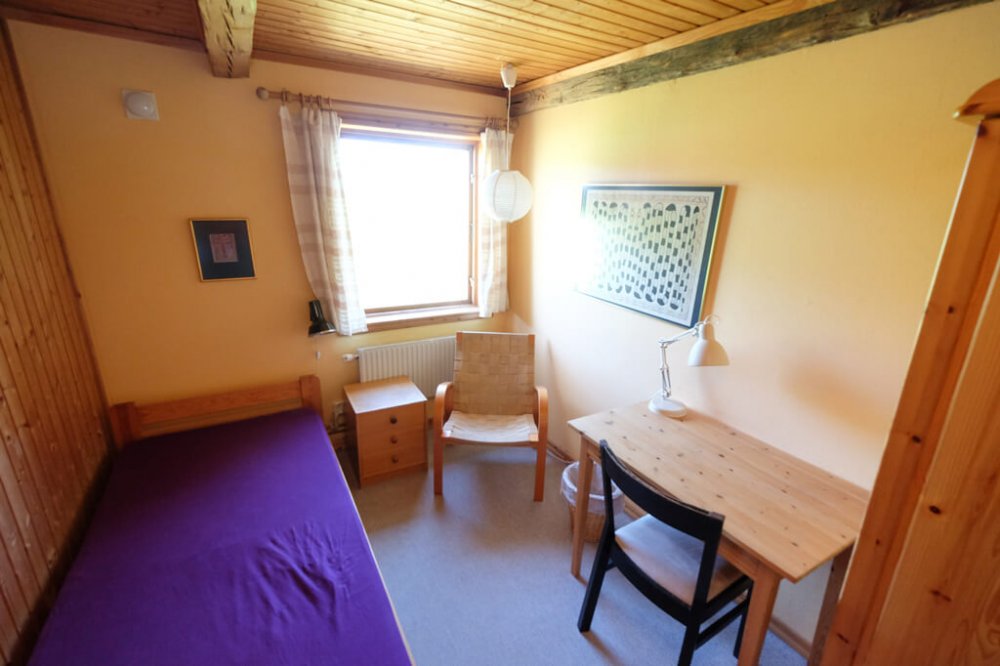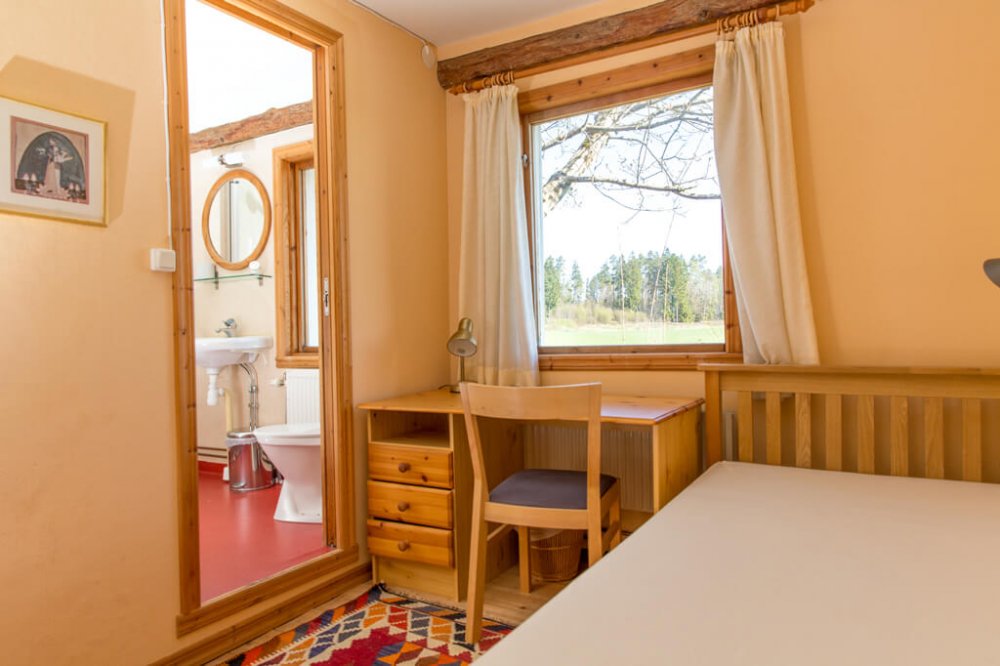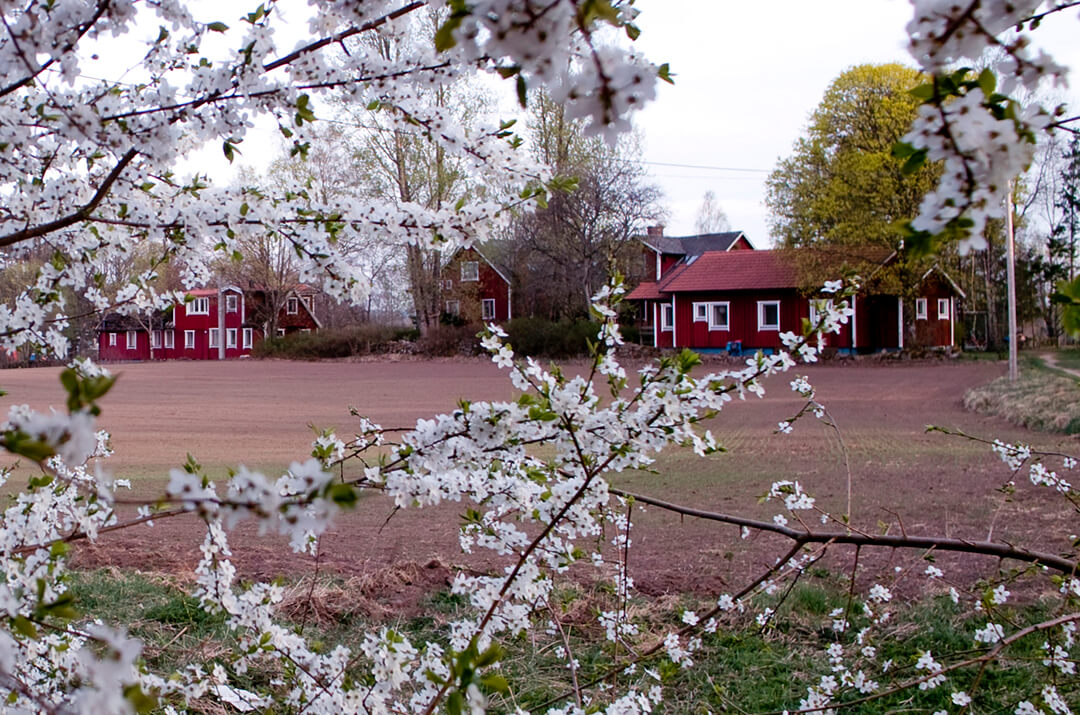 Venture into gorgeous Sweden for a retreat like no other. Haa International teaches Kriya yoga and meditation to rejuvenate body and mind.
Program: This 5-day retreat is a total reset. Along with transformative yoga and meditation, you'll take part in a 1.5-day silent period, as well as an intestinal cleaning to give your mind and body a complete detox. After your morning yoga sessions, you are free to explore the Swedish countryside – go canoeing, walk in the forest, or even ride the horses.
What We Love: The Haa International Retreat Center hosts many retreats of differing lengths to suit your best needs. No matter how long you stay at Haa – from one weekend to three months – you'll leave transformed. This is due to Haa's dedication to improving both the yoga practice, as well as the mindfulness of their students.
Cost: 474 – 593 EUR
Address: Haa Retreat Center, SE-341 75 Hamneda, Sweden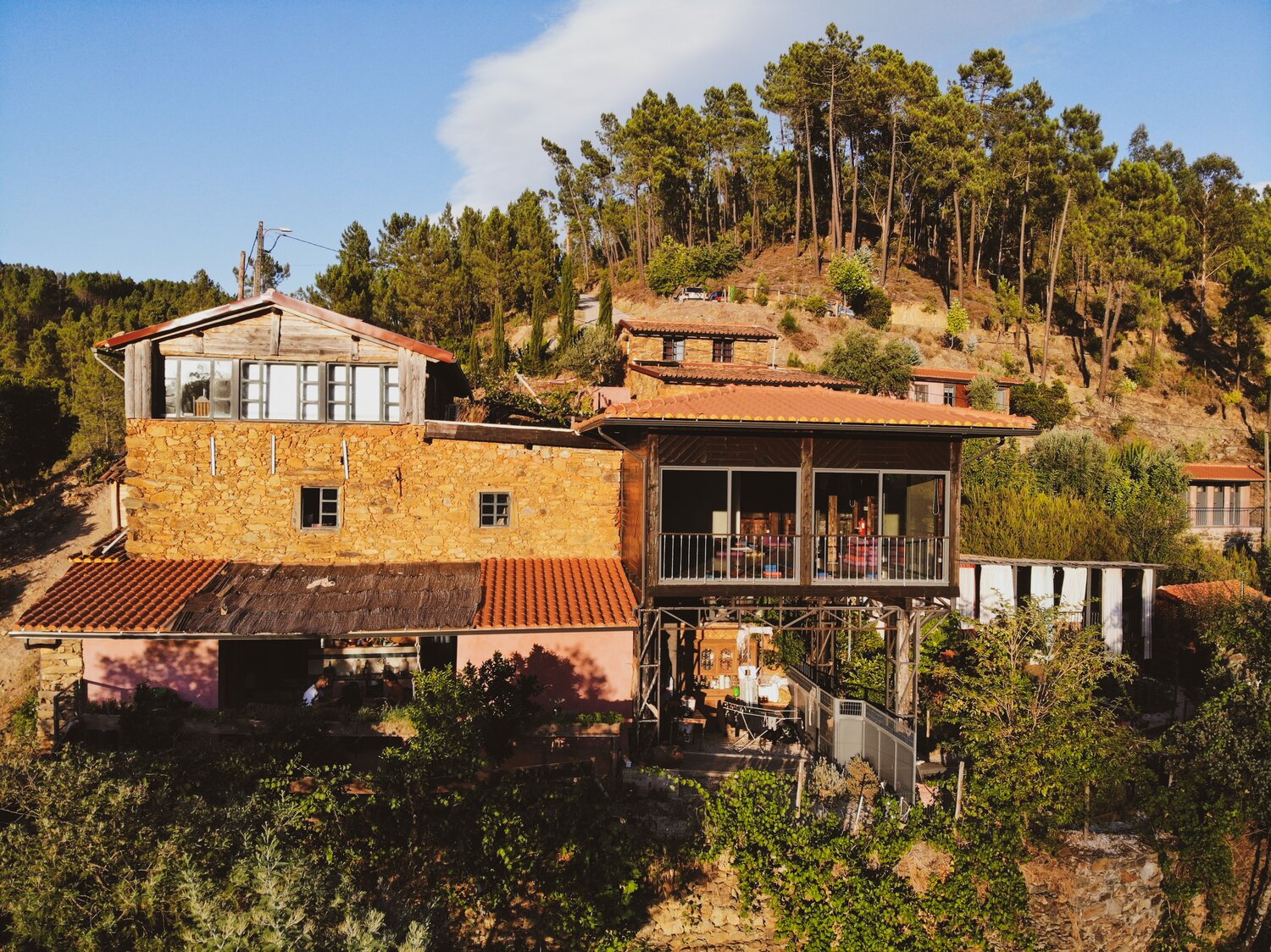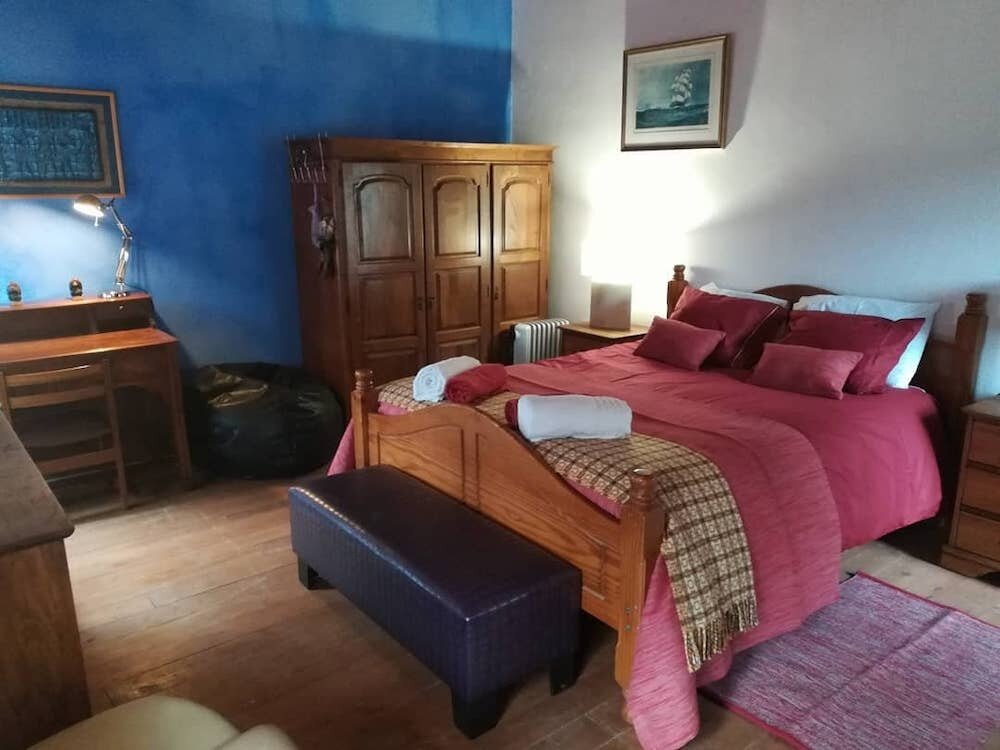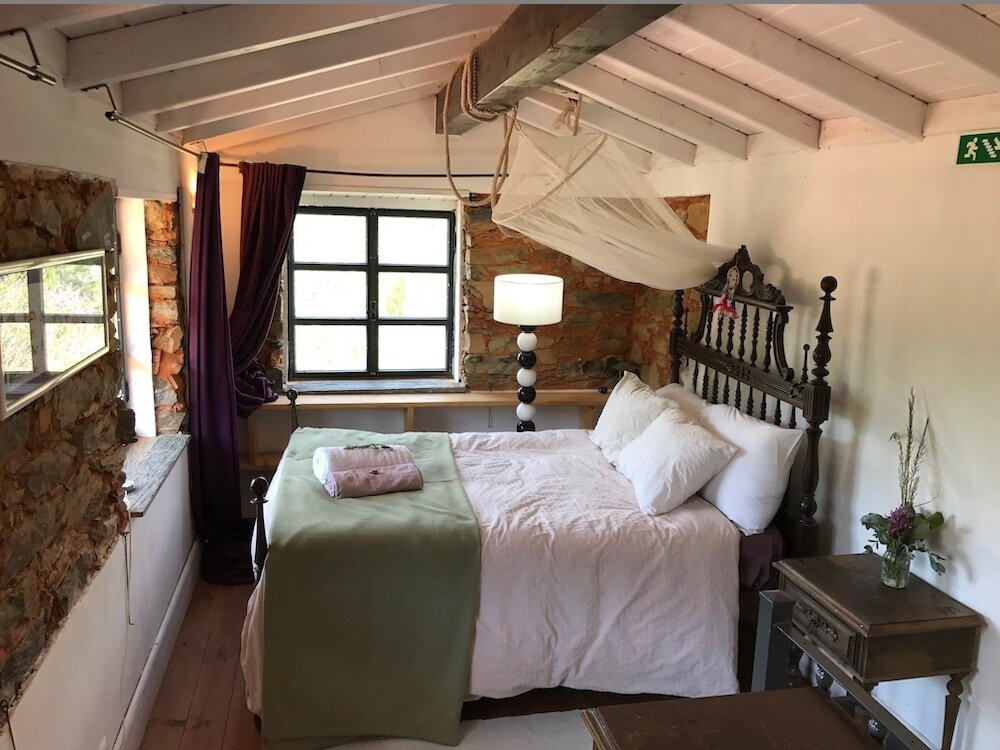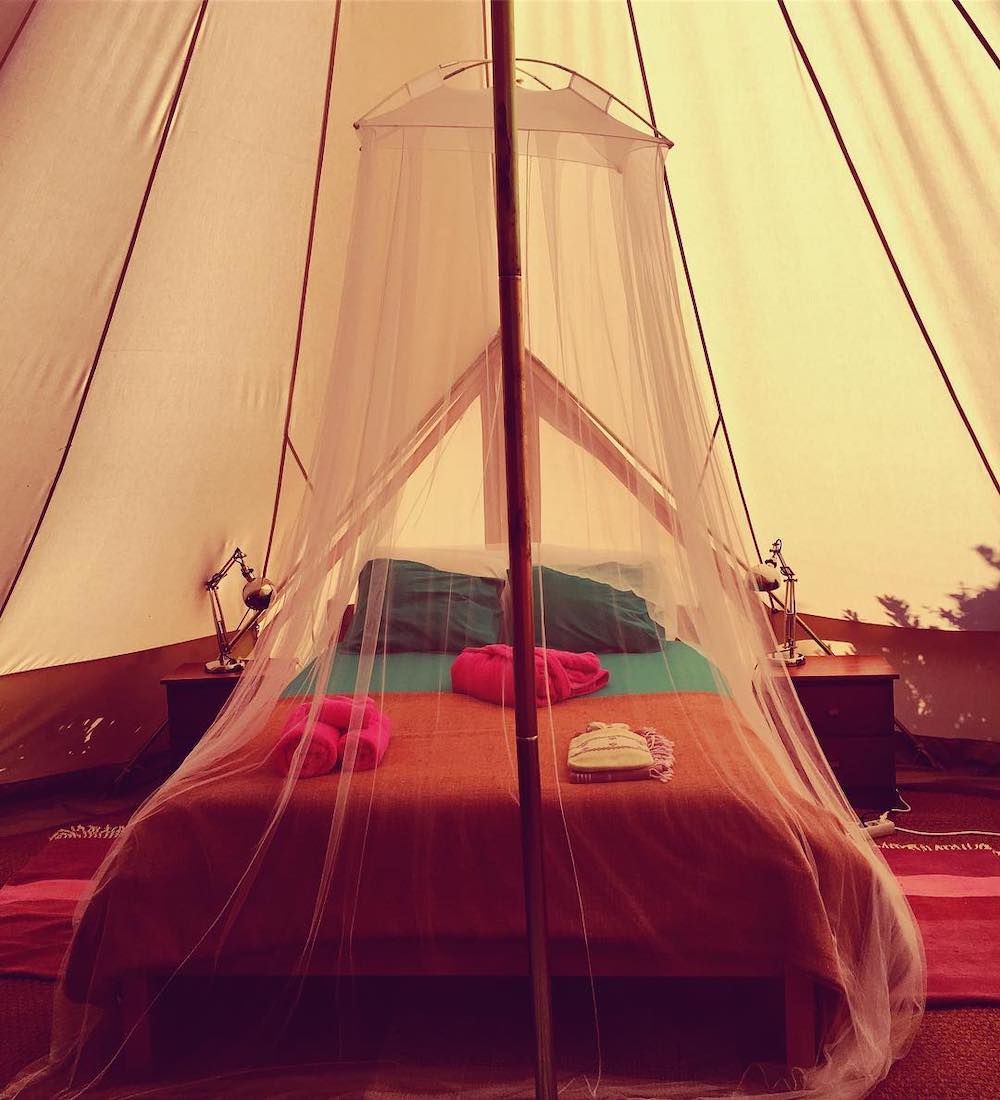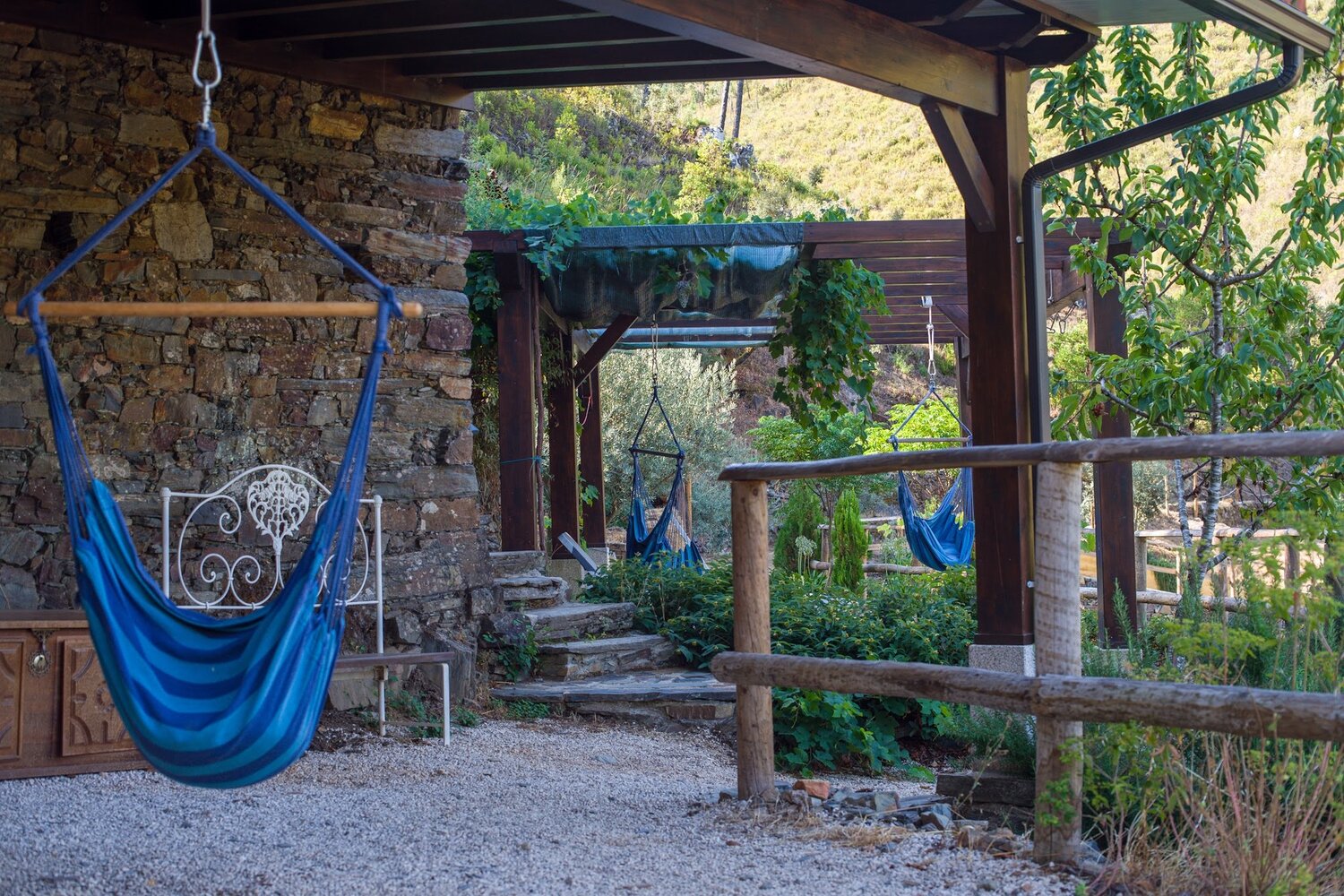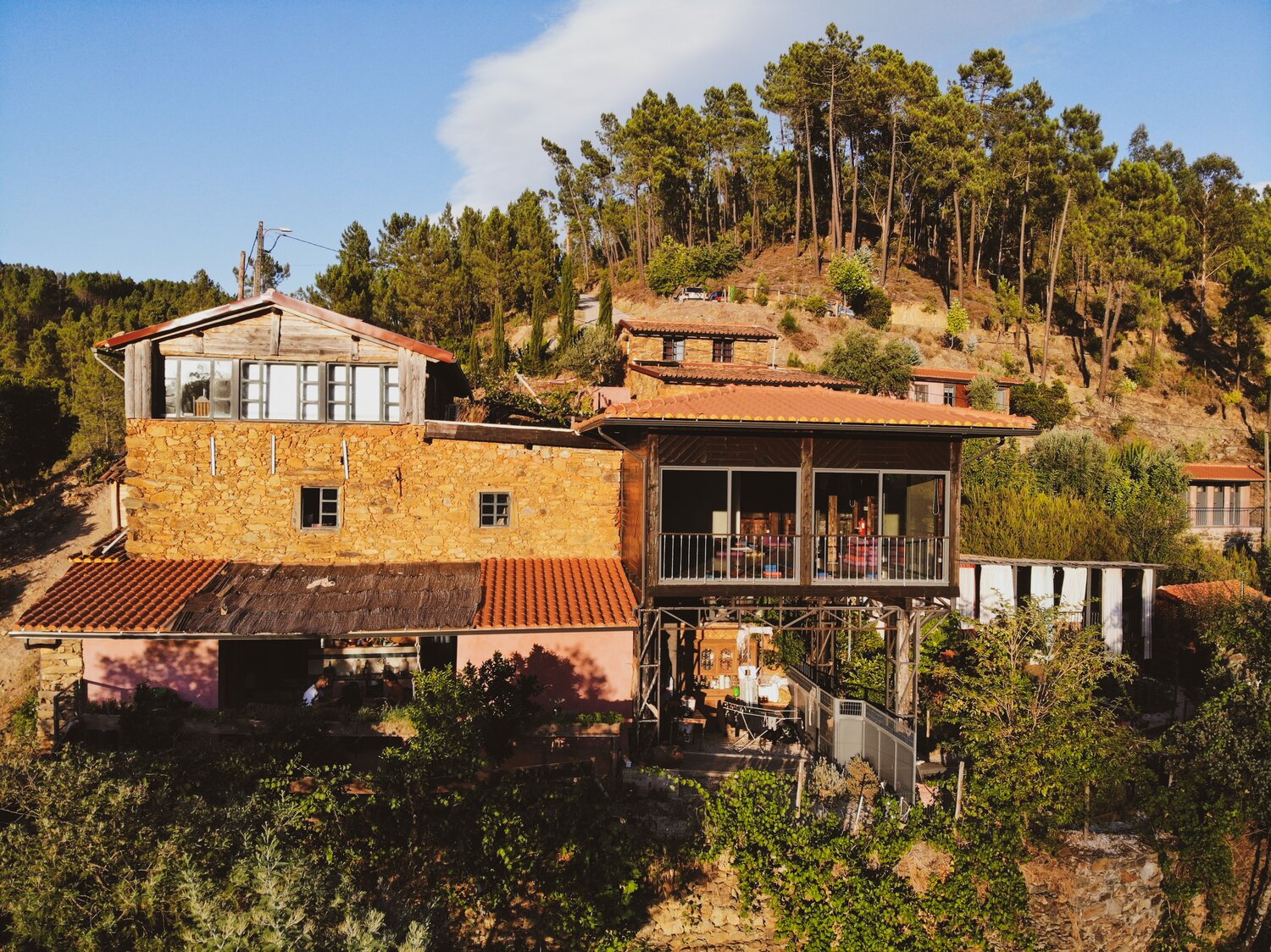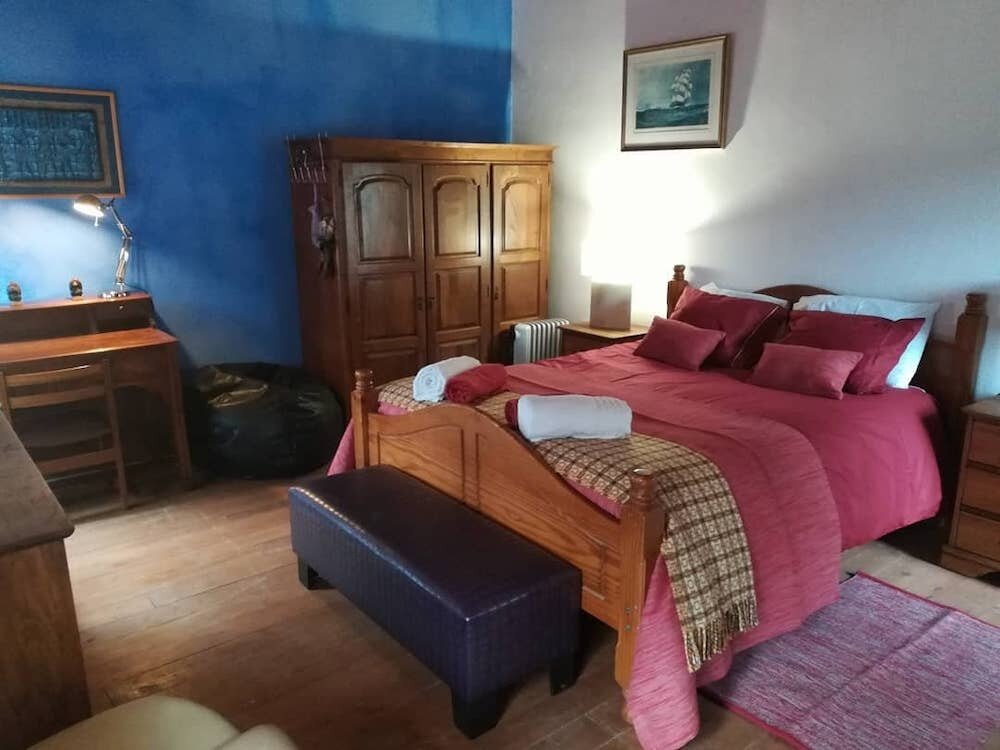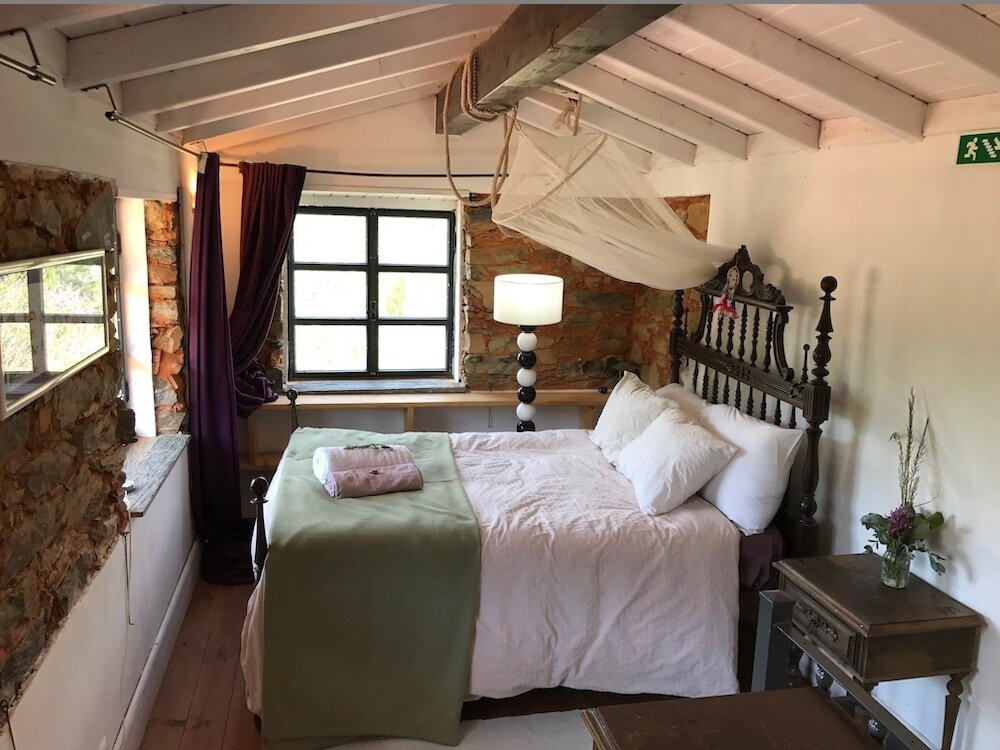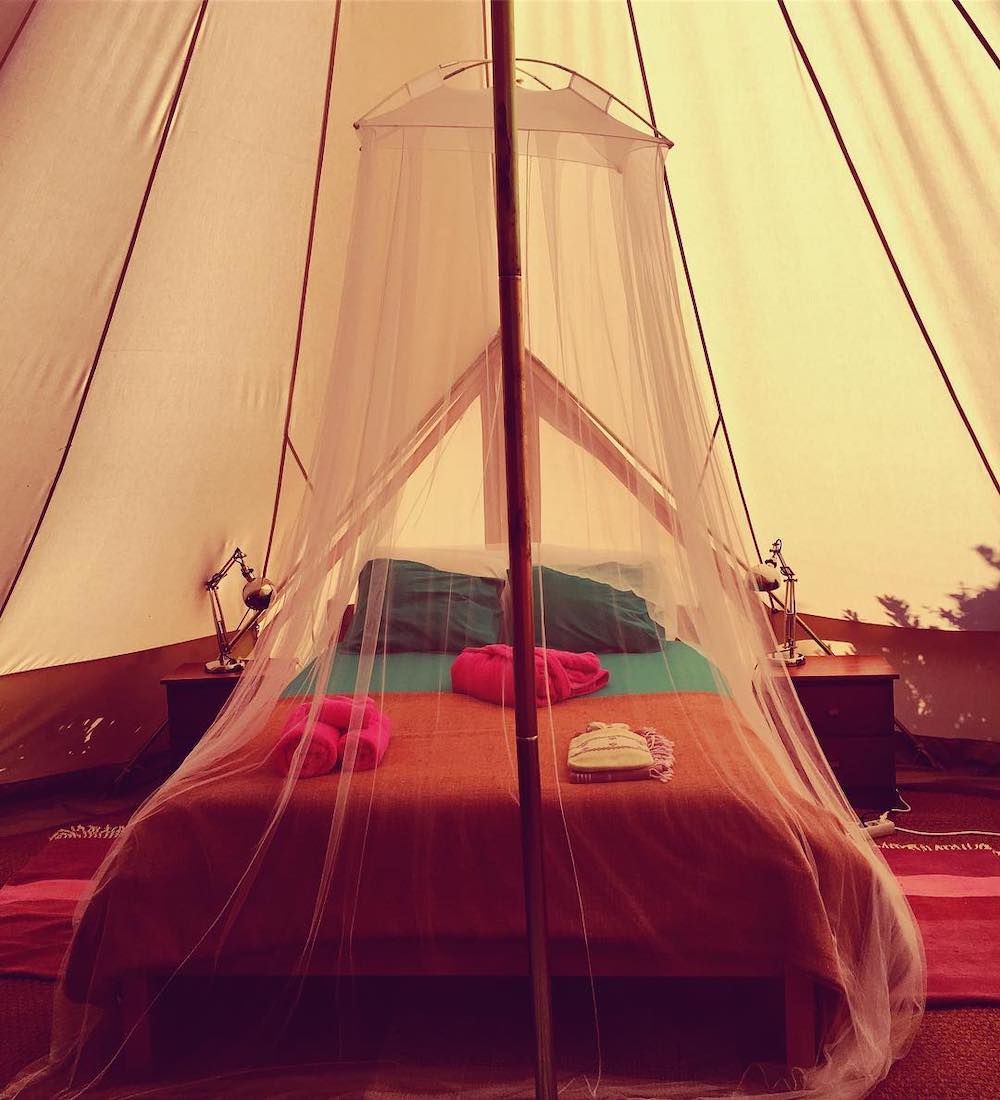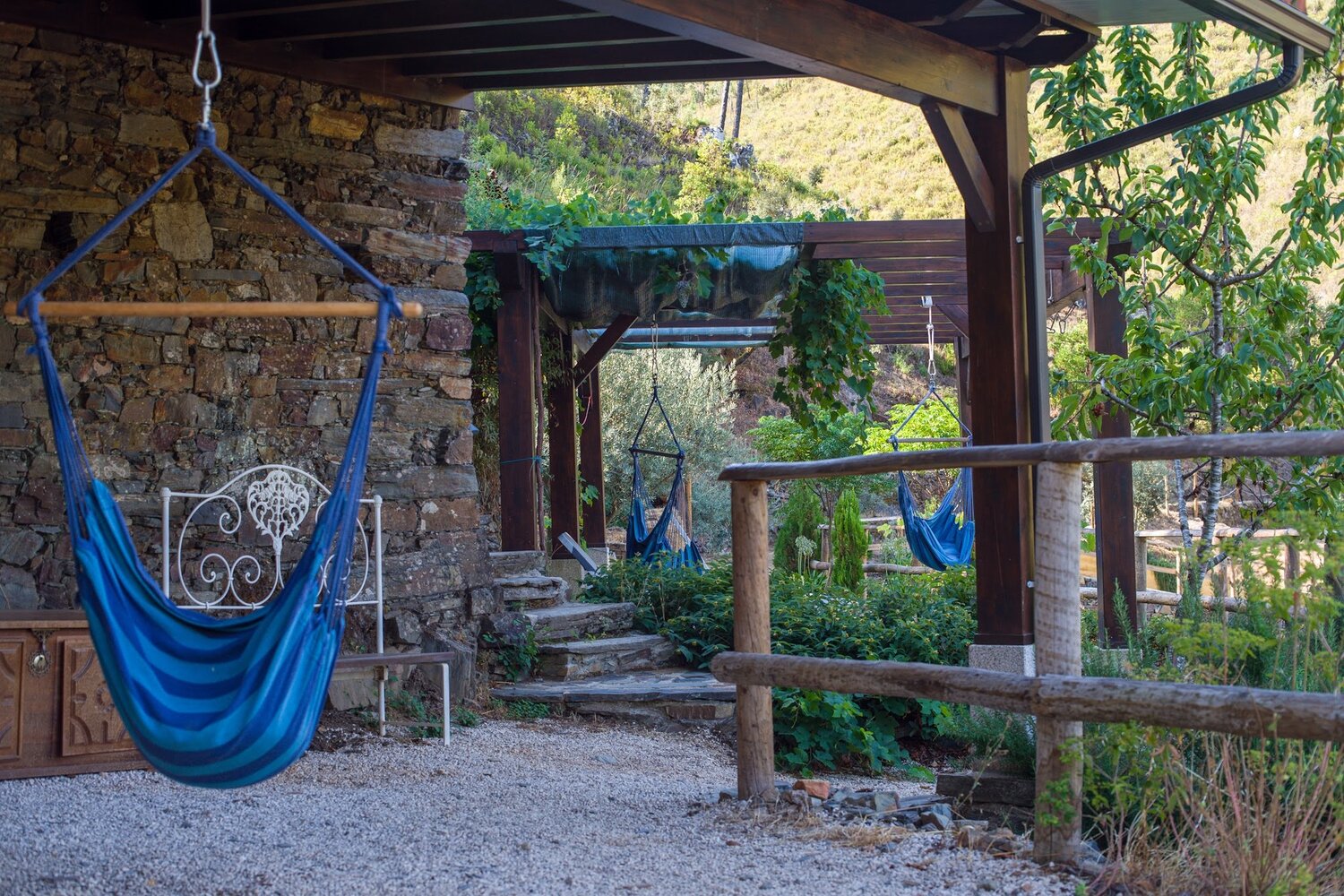 How could you not love a yoga retreat called Rainbows on Your Eyelashes?! Val de Moses co-owner, healer, and yogi Vonetta Winter hosts this joyful and enlivening retreat in the wonderland of Portugal.
Program: Each day at the Val de Moses will begin with a stimulating morning yoga practice, followed by a mindful walk in the forests of the region. You'll also enjoy a trip to the Rio Zezere for a mud bath and swim, a bodywork session, and pranayama classes.

What We Love: This retreat offers you a chance to reconnect with your inner child. As Vonetta puts it, "countryside softens us and we become more conscious of our experience in each moment, fostering a childlike joy in the now, in the play of light through a window, through a Forest or through our own eyelashes." So few experiences in our modern lives allow us to be a child again. This retreat will invite your inner child out to play and teach them to stay, long after you've gone home.
Cost: 960 – 1920 EUR (based on accommodation)
Address: Vale de Moses, Oleiros, 6160-052 – Castelo Branco, Portugal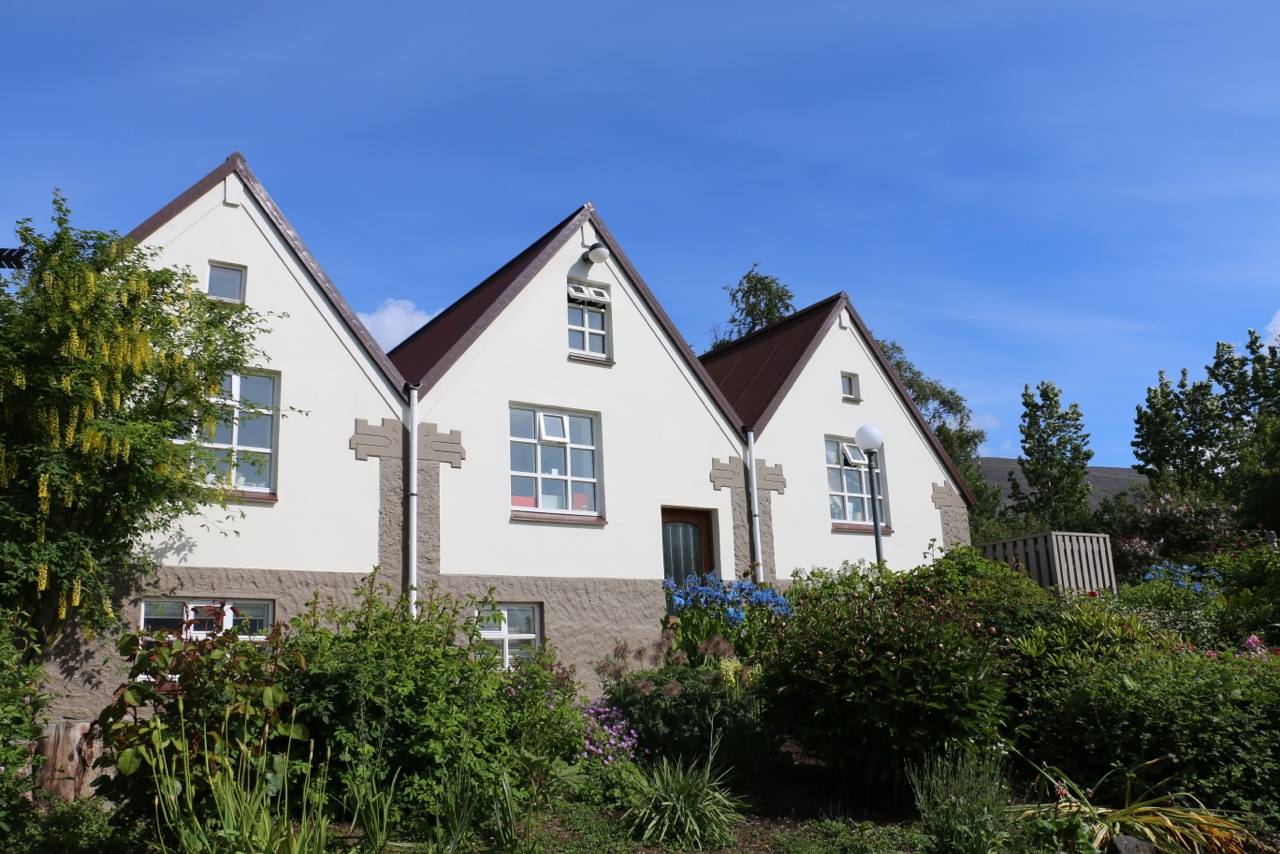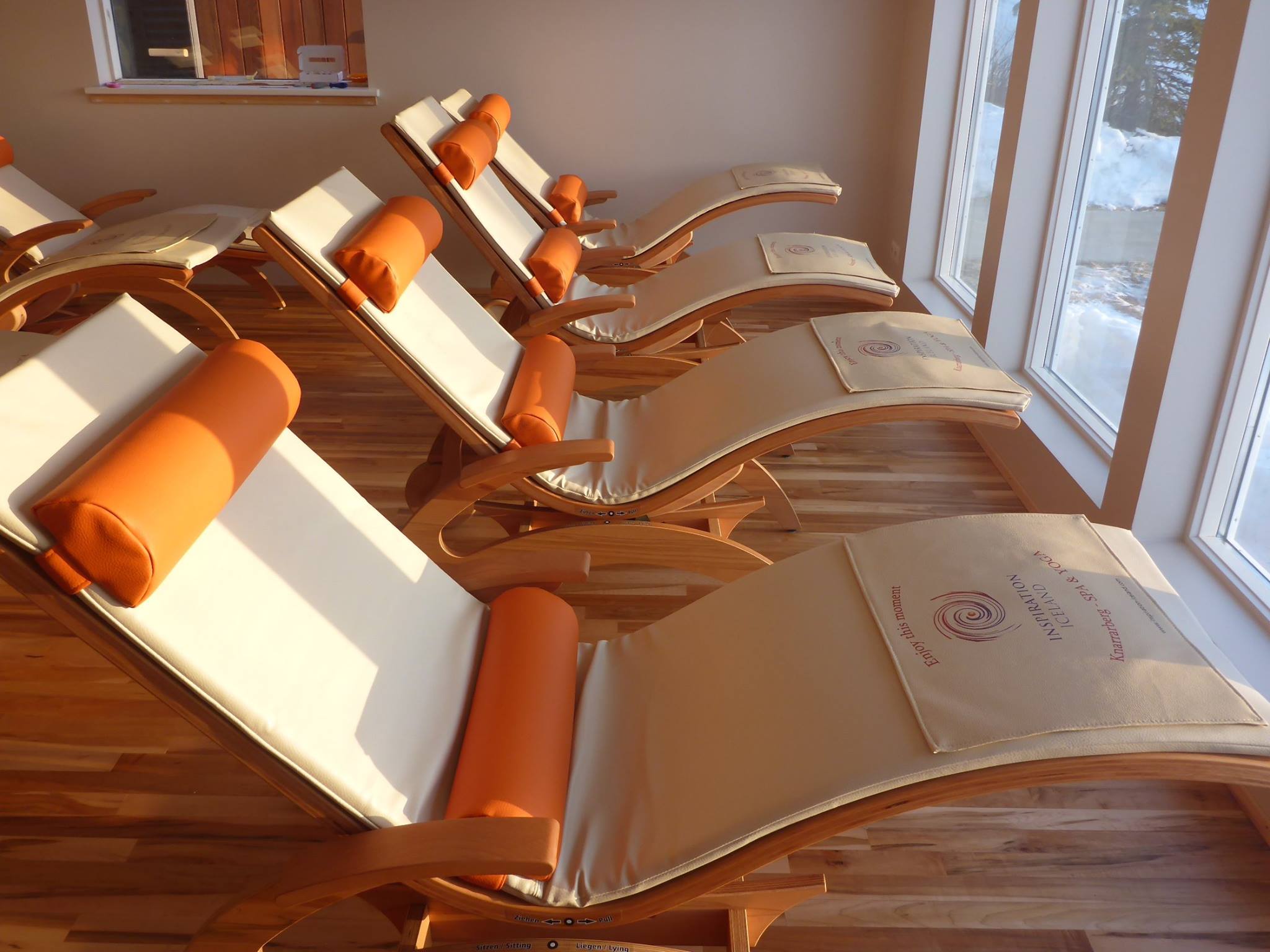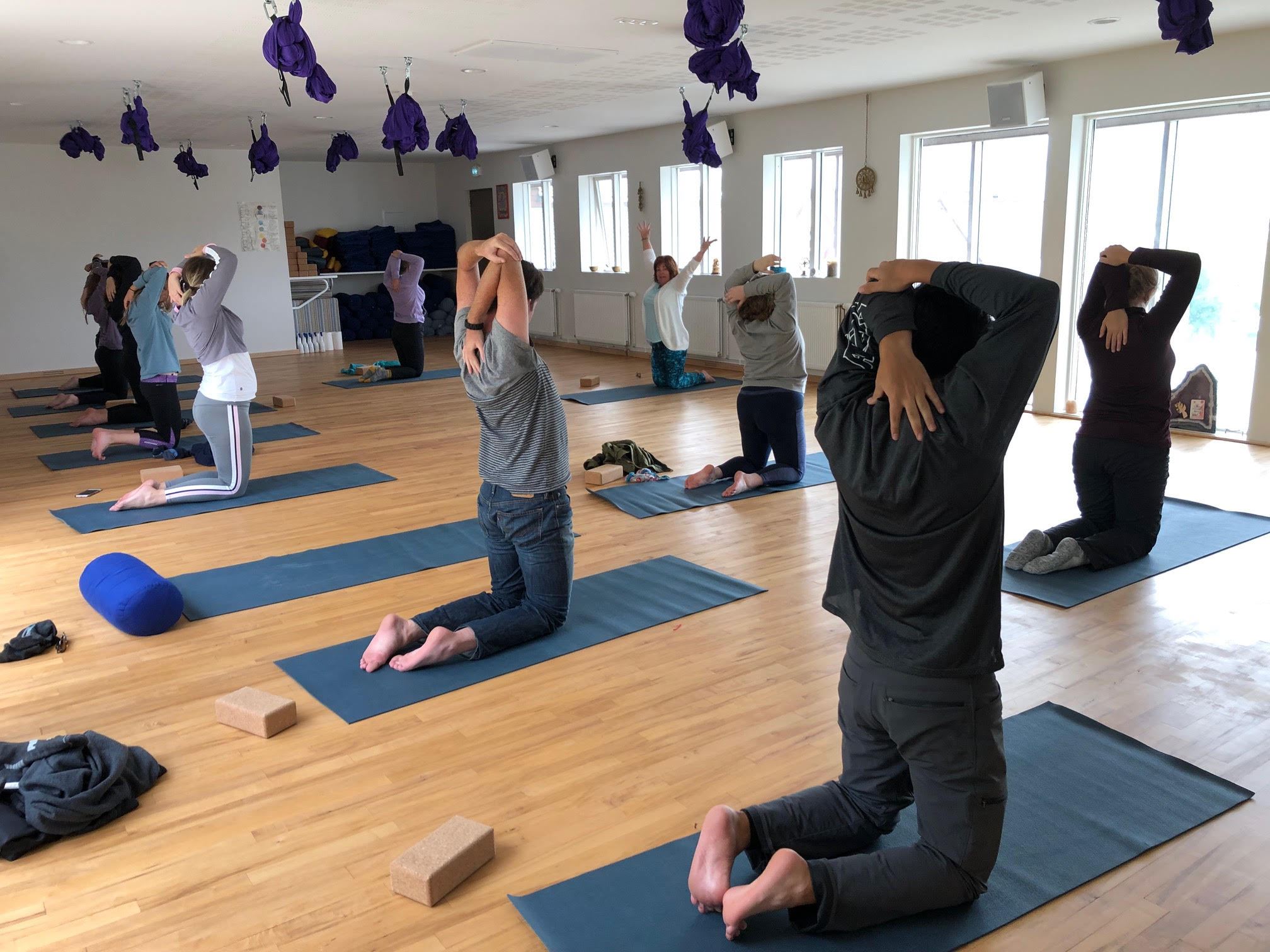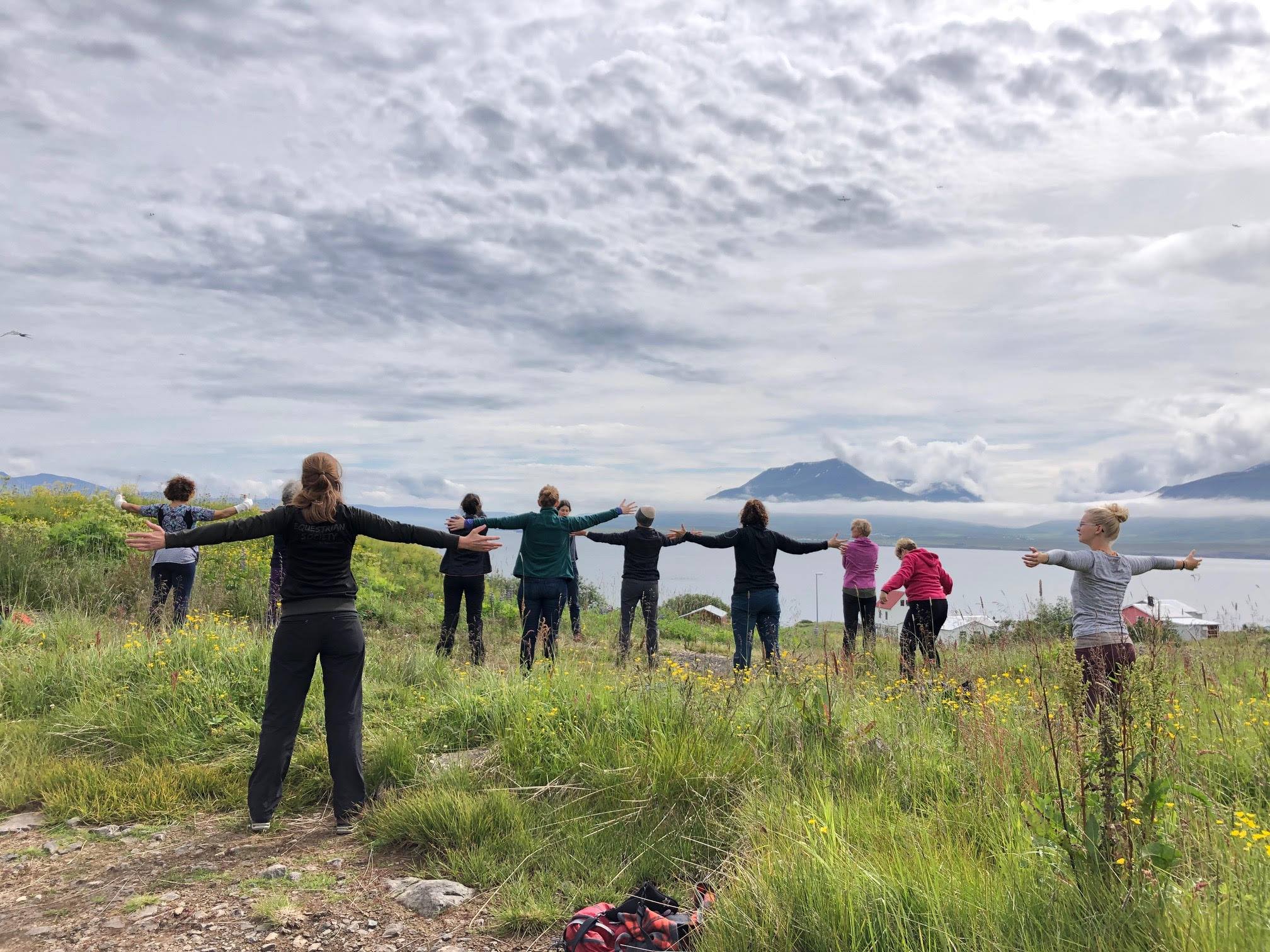 14311371_1112479175497797_9106145138285074143_o
12657961_958404480905268_3484088360151863735_o
67951722_2381866808559021_608539313281433600_o
68512386_2381867215225647_8636652944143417344_o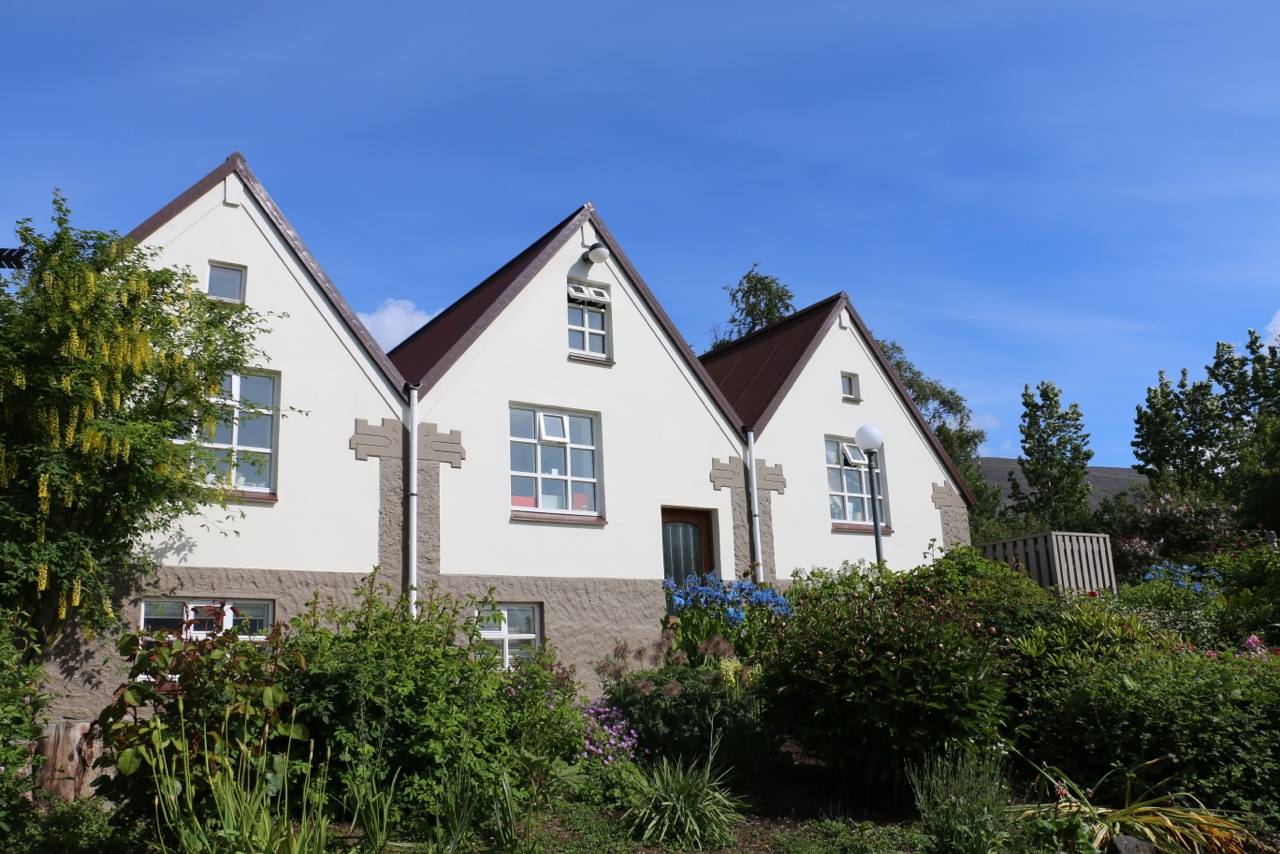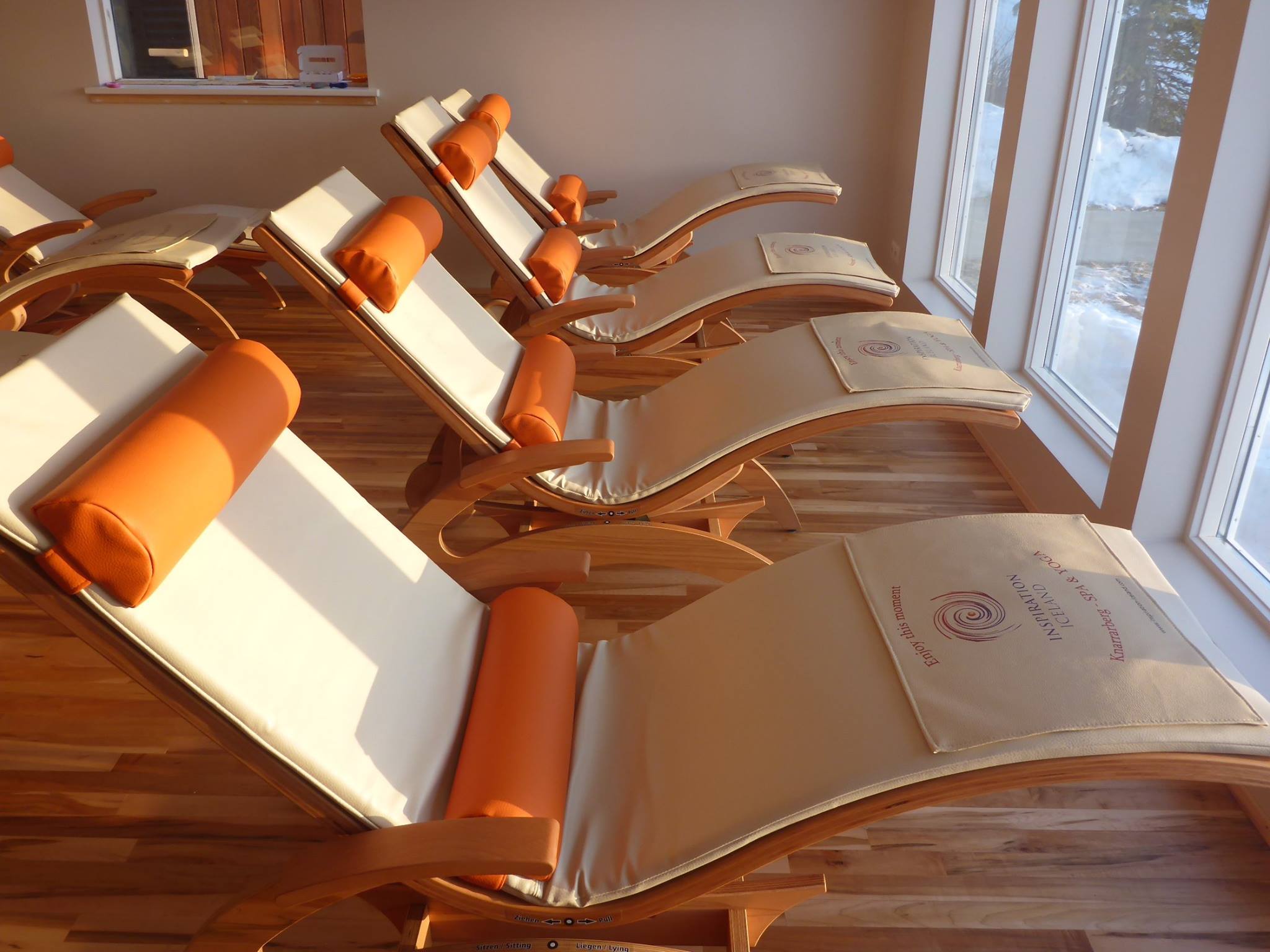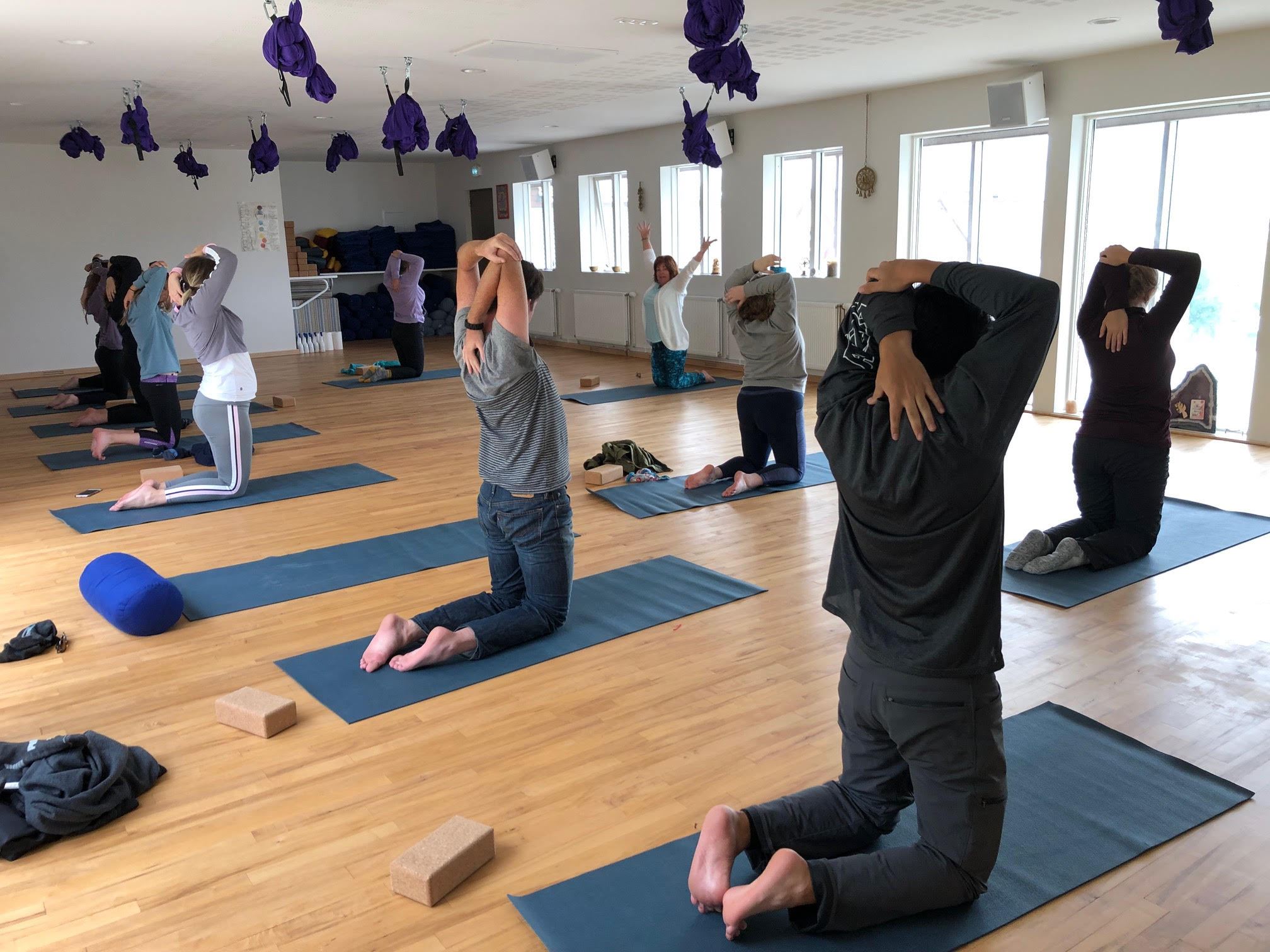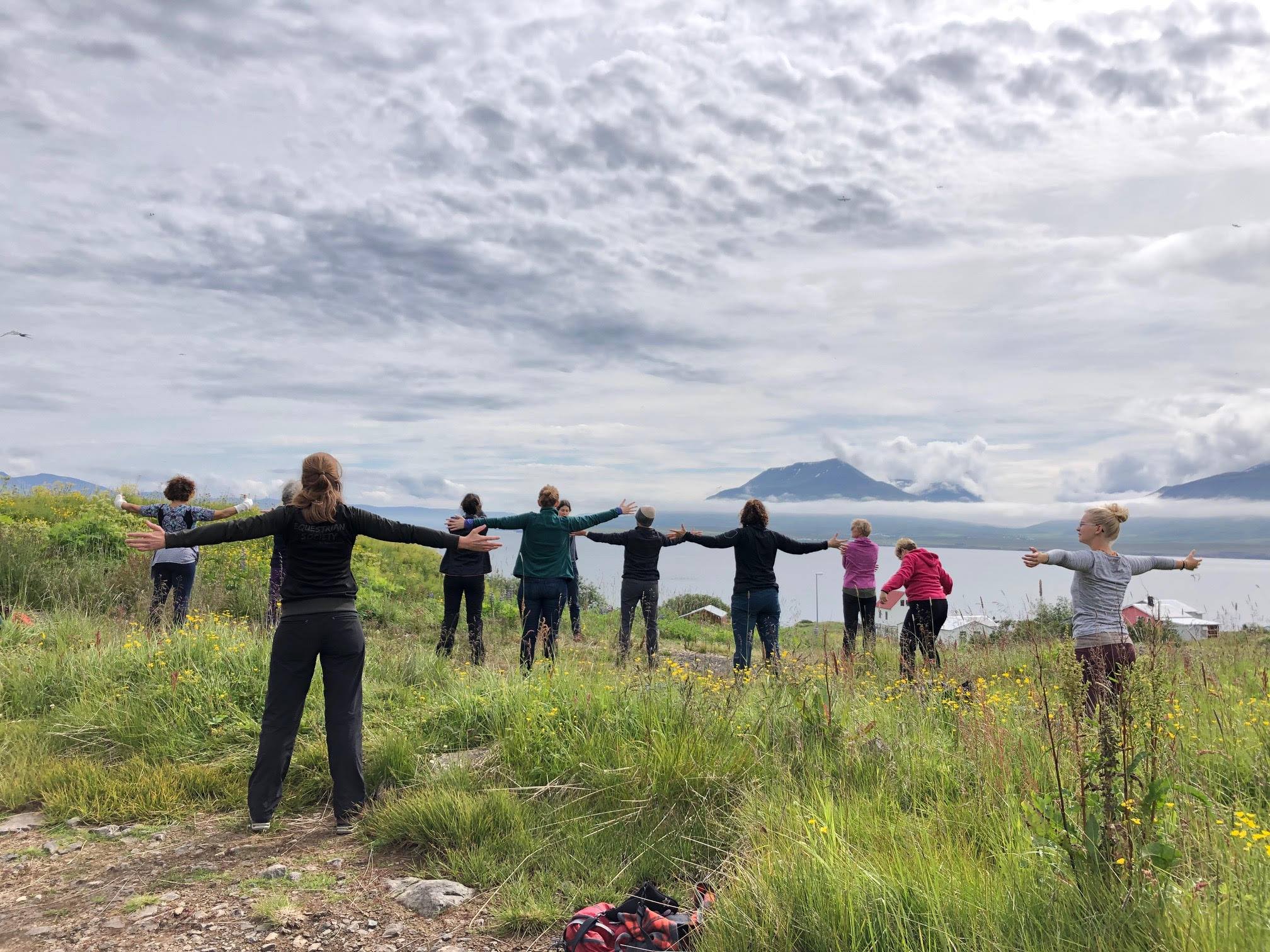 If you have a thirst for adventure and want to try something completely unique, consider the Inspiration Iceland Yoga and Hike Midnightsun retreat! Experience the luminous midnight sun this summer!
Program: Channel the power of the sun in this unique yoga retreat in Iceland. You'll practice yoga in a different, stunning location each day: the fjords, the hot springs, the "mountains of the trolls," and rushing waterfalls. Hike through the breathtaking landscapes of northern Iceland. Warm up in the private hot tubs at night!

What We Love: This yoga adventure is like no other.  With Inspiration Iceland, you have the chance to experience one of Europe's most intriguing landscapes, practice yoga in a cozy yogashala and in Iceland's pristine nature, and walk the guided hikes by local experts.
Cost: 1680 – 1960 EUR
Address: Knarrarberg, 601 Akureyri, Iceland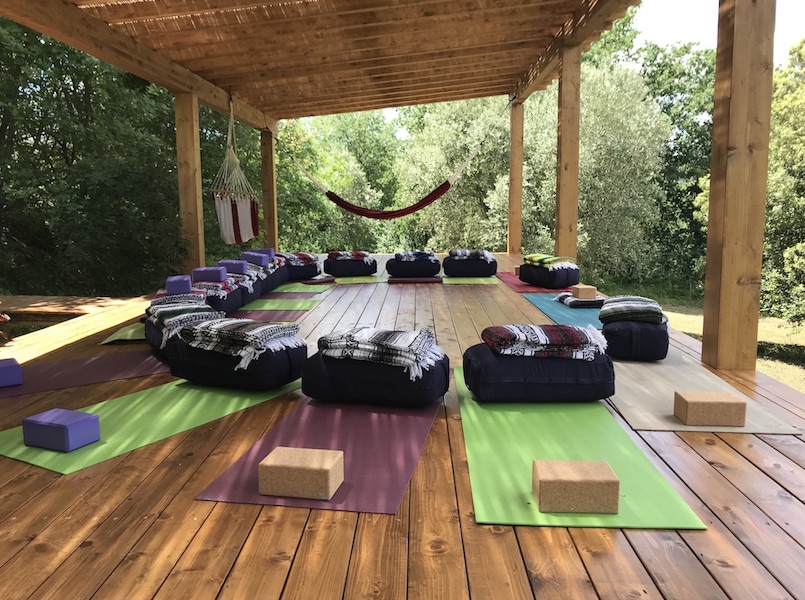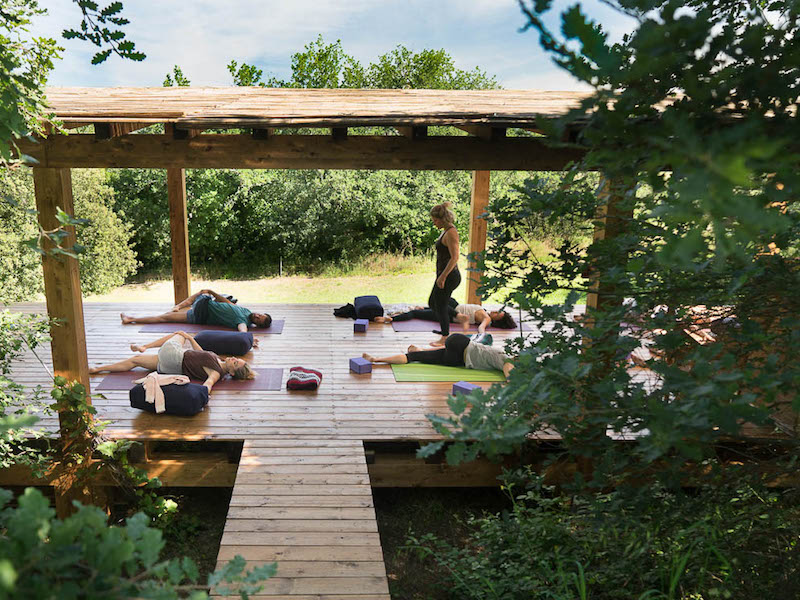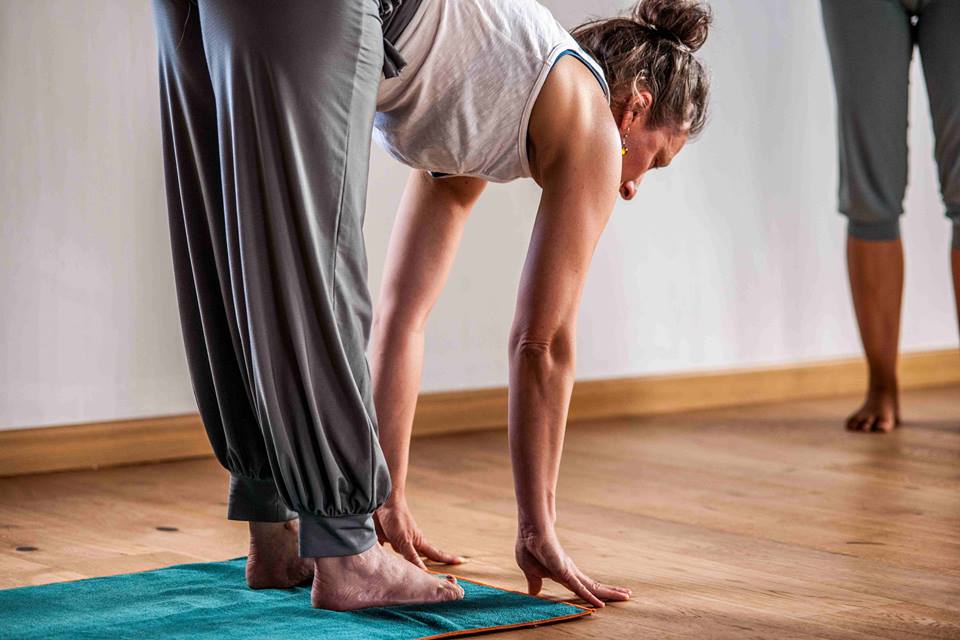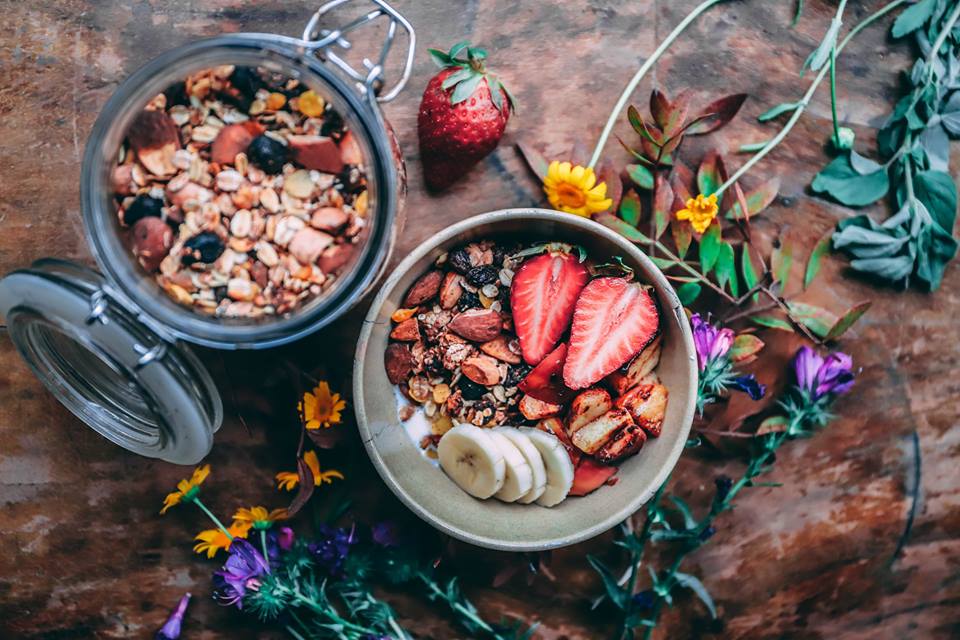 yoga-sardinia-tashi-dawa1
33864201_2003367319991921_1830233981715480576_n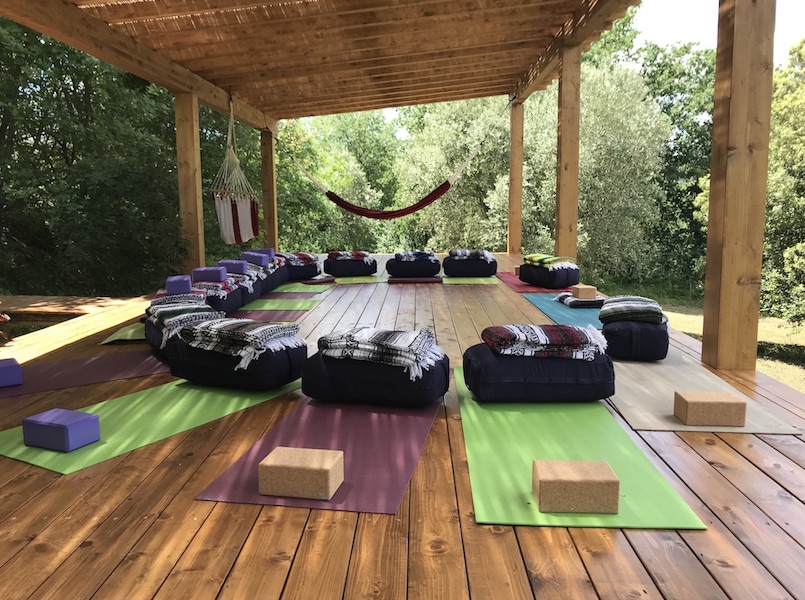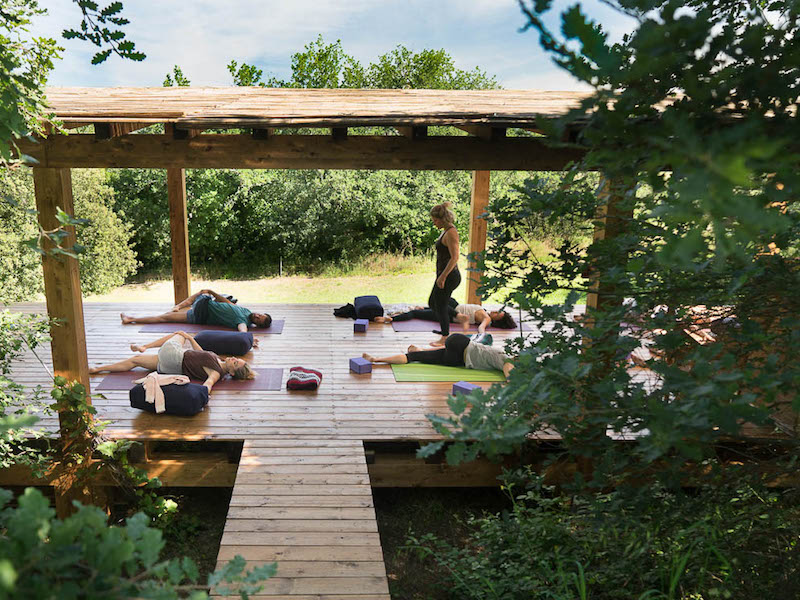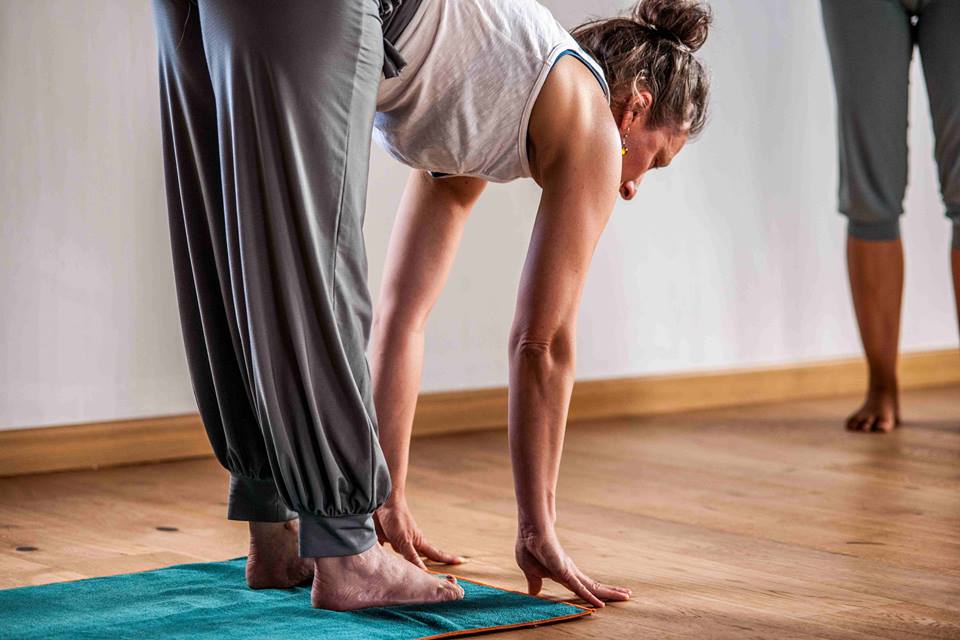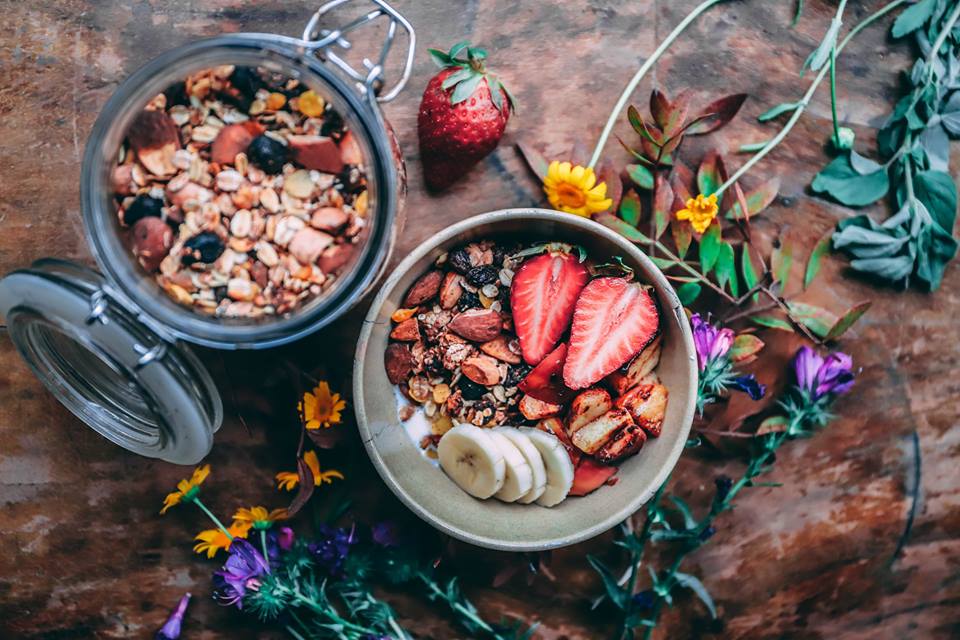 Would you like a little extra playfulness at your yoga retreat? Then plan on attending the second annual two-week yoga retreat and festival with This Yoga Life in August!
Program: Settle into the welcoming countryside of Tuscany with a group of brand-new friends. You'll eat, practice, learn, and heal together in one of the most unique healing festivals in the world.
What We Love: This retreat is an authentic exploration into both Italian life and the practice of yoga. You'll stay in a 400-year-old Tuscan farmhouse, dine on delicious vegetarian fare, practice yoga, and heal with your classmates through intuitive bodywork and wellness lessons.
Cost: 1000 – 1600 EUR for 6 nights
Address: Provided upon booking.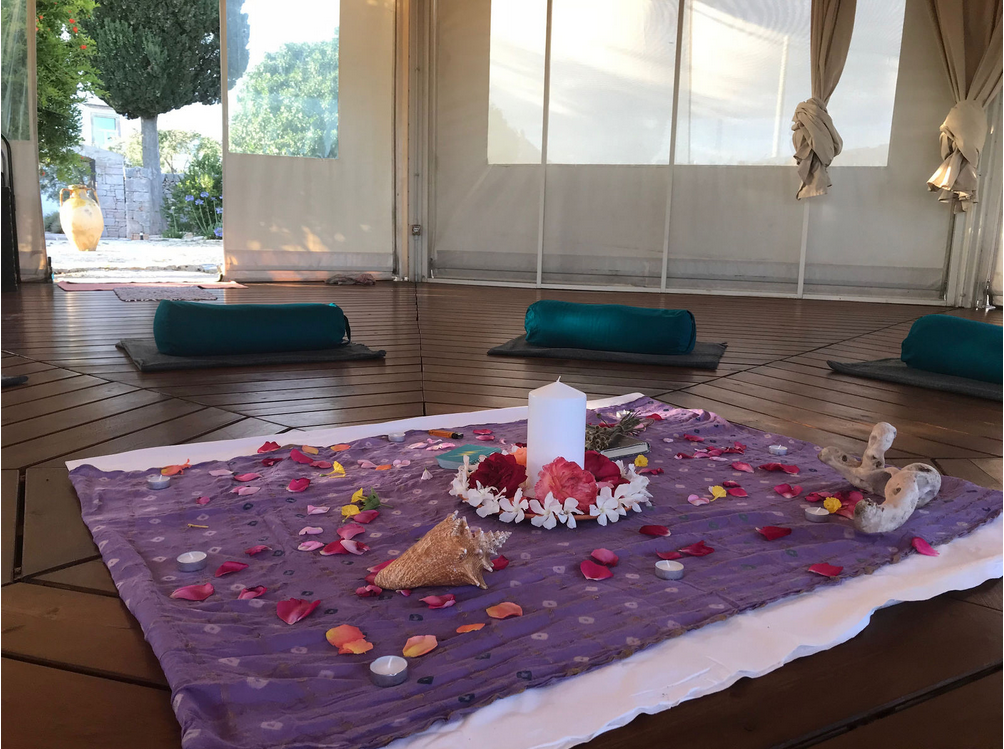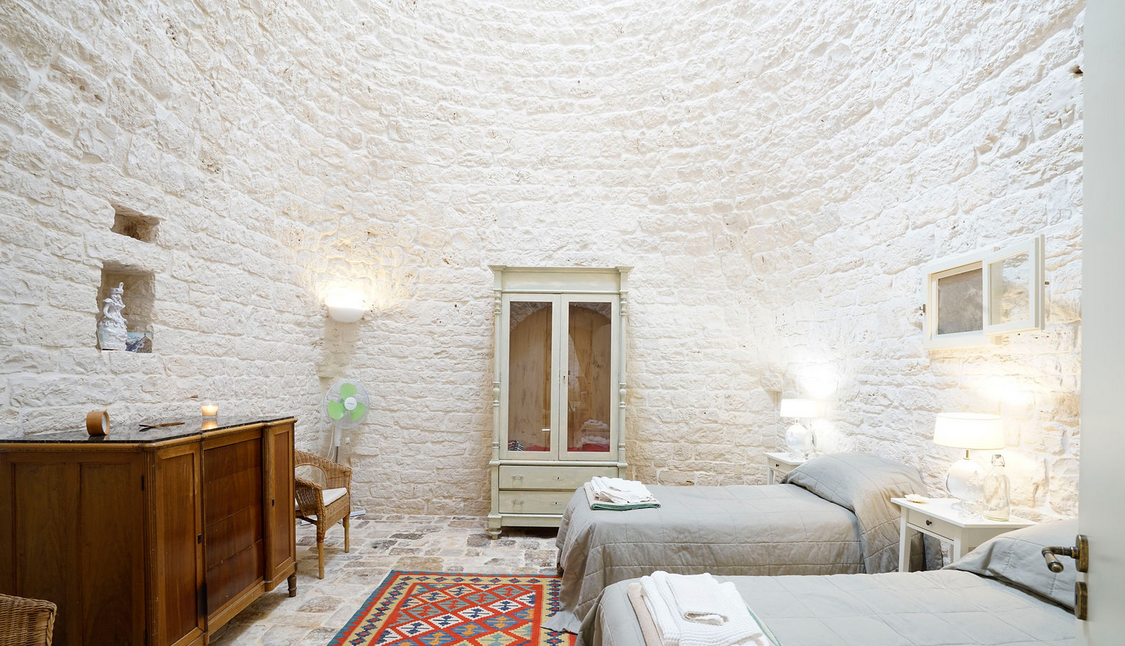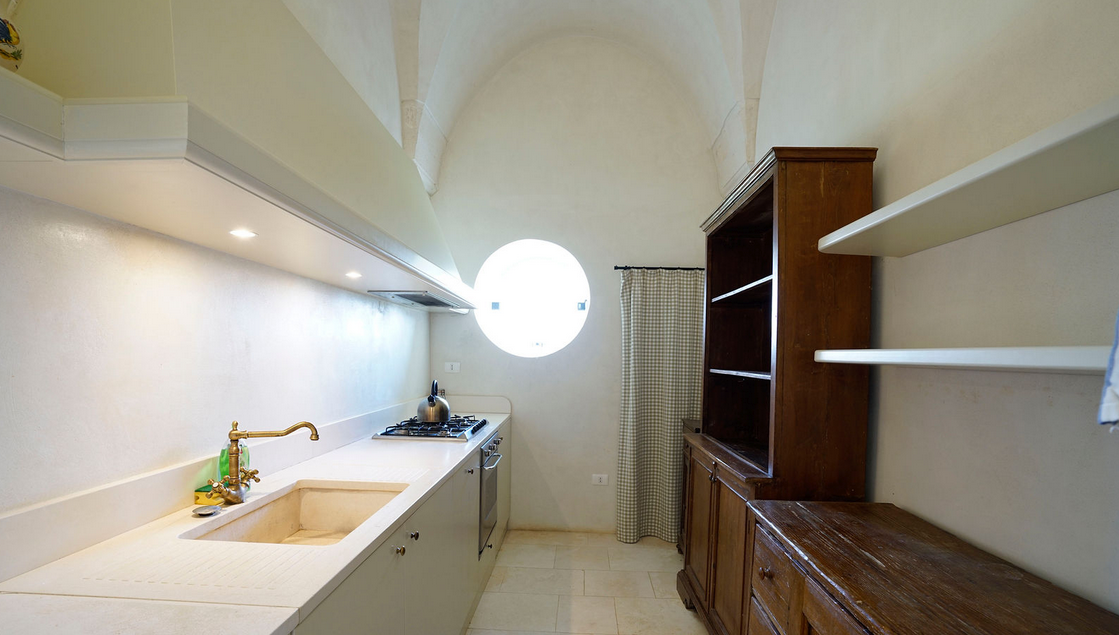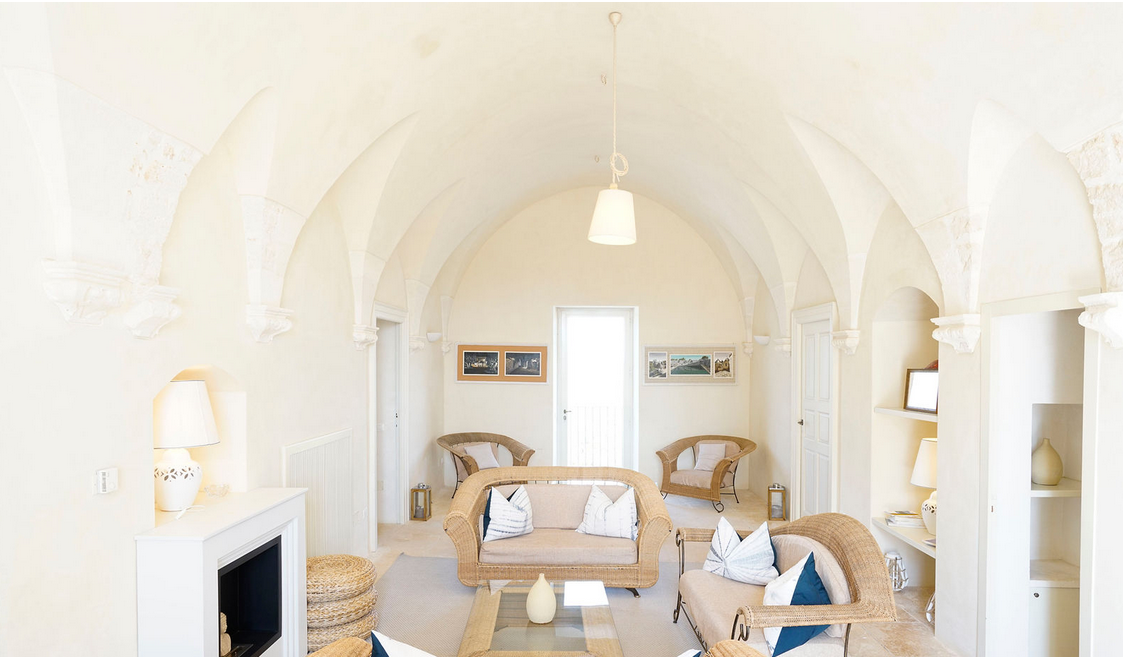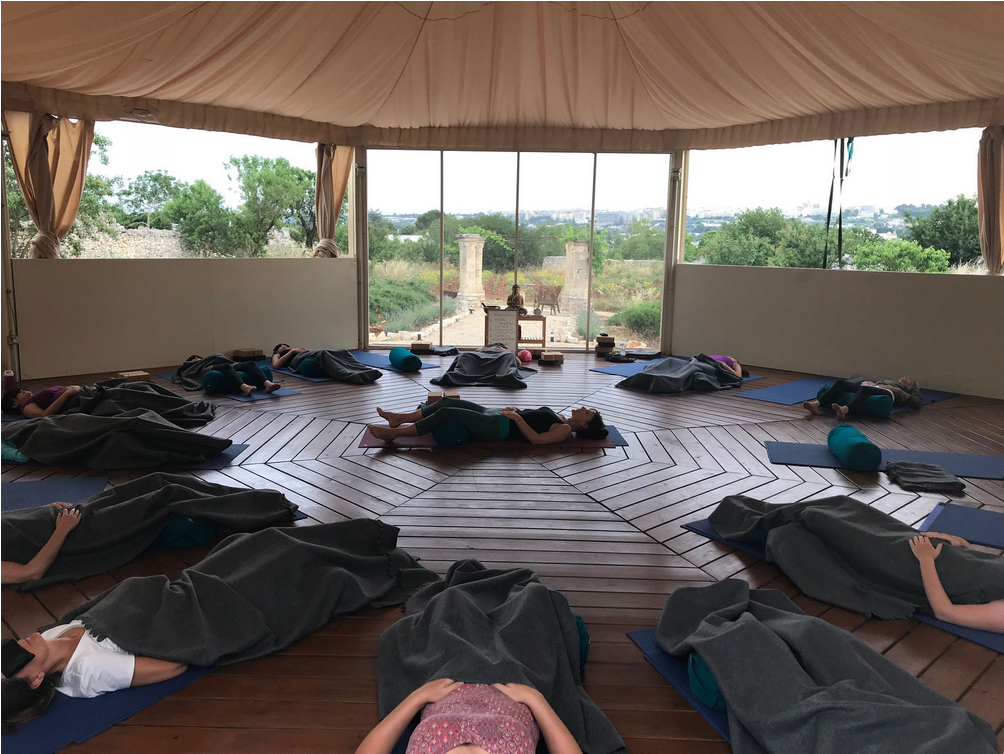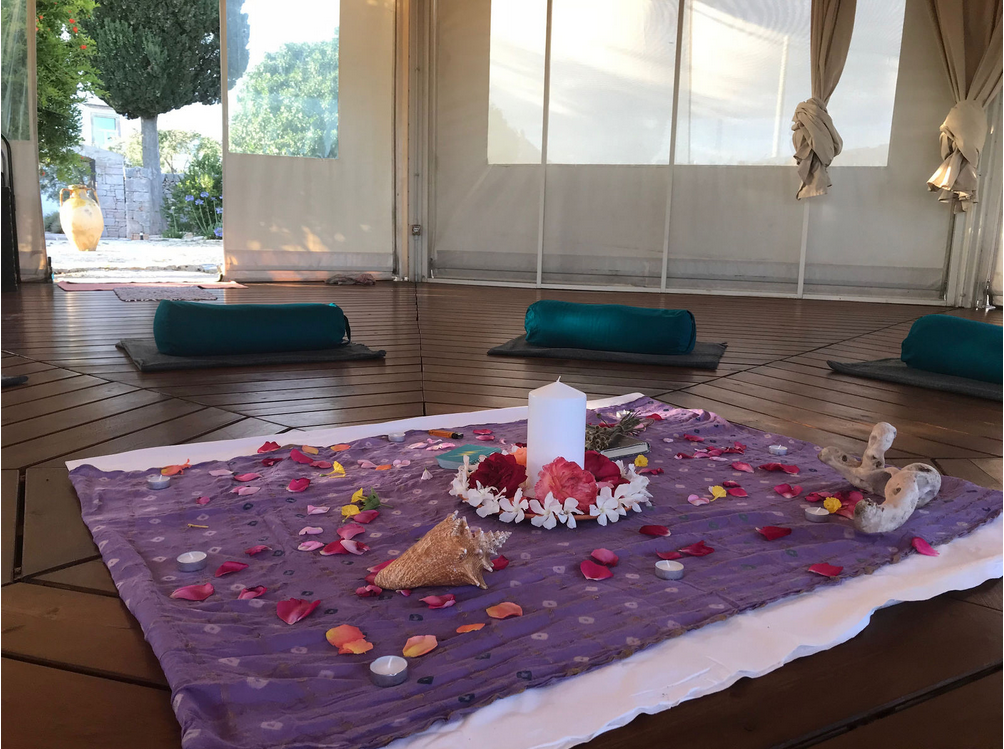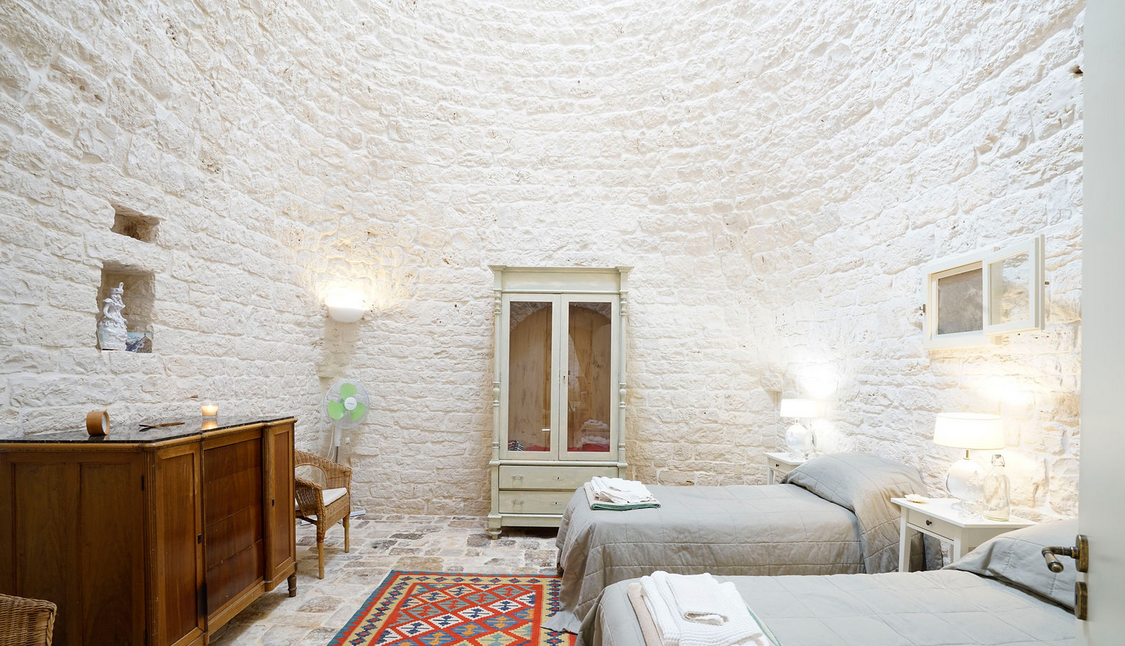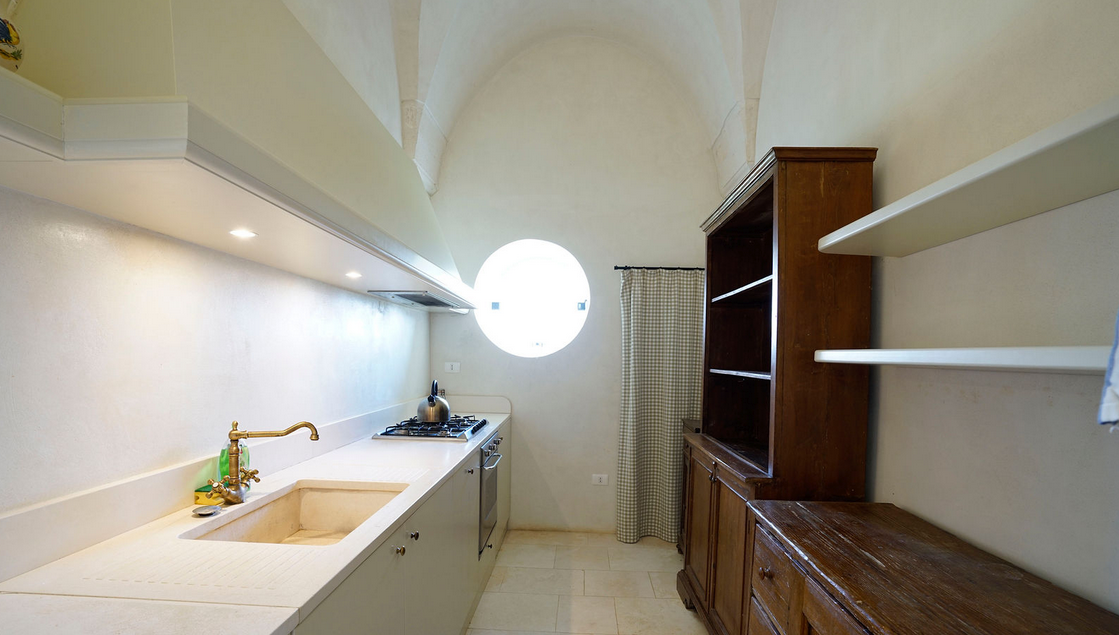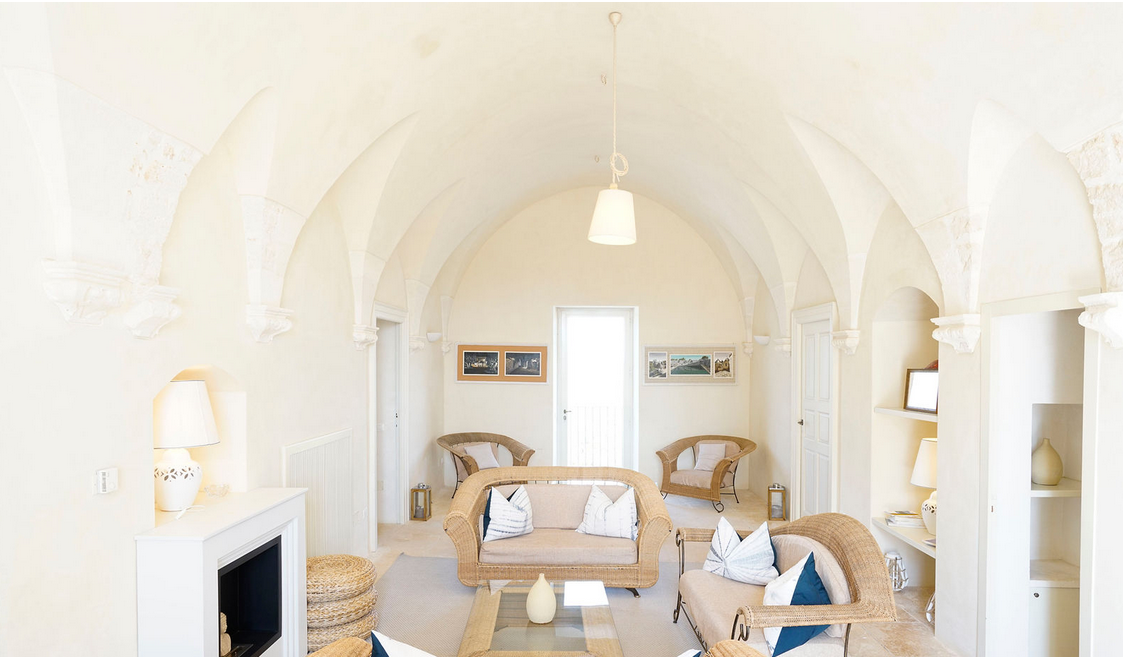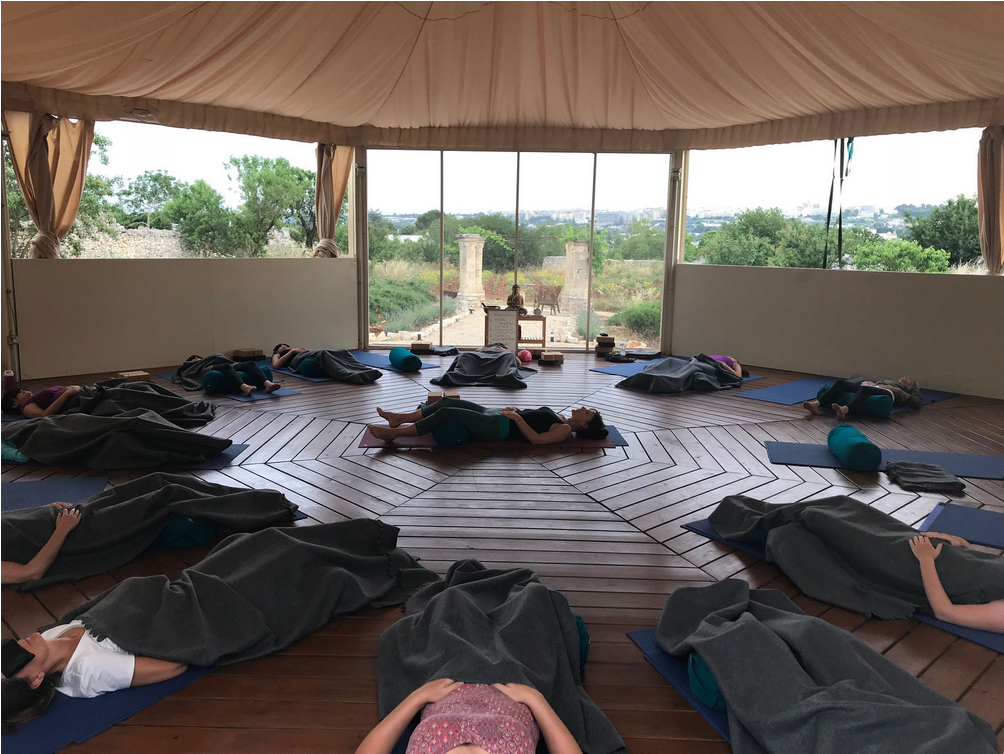 With such beauty in Italy, we had to include this other amazing Italian retreat by Kali Yoga. Step back into the 17th century with a modern, decadent twist in Puglia.
Program: The Yoga and Wellbeing retreat in Puglia offers amazing accommodation and taste of la dolce vita. Kali Yoga retreats focus on unwinding and relaxing from the stressors of modern life so you can return home with a new sense of self. You'll practice yoga daily in the mornings, go for hikes in the Italian countryside, dine on delicious feasts, sunbathe, and even go cycling.
What We Love: Kali Yoga retreats are expertly crafted with the full experience in mind. Their Puglia adventure combines the right amount of learning, growing, and transformation with relaxation and rejuvenation.
Cost: Puglia dates and prices for 2020 coming soon.
Address: Itria Valley, Puglia, Italy.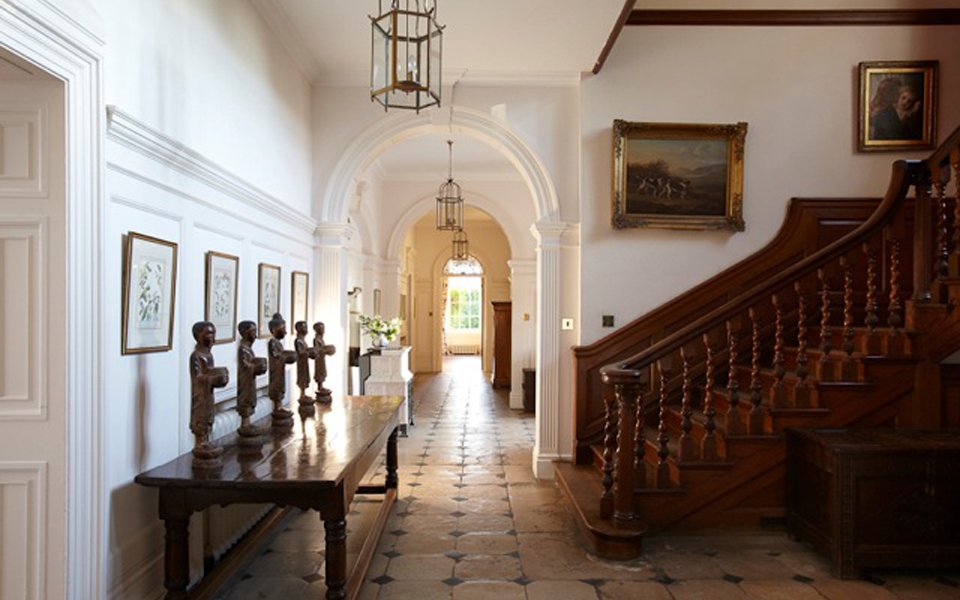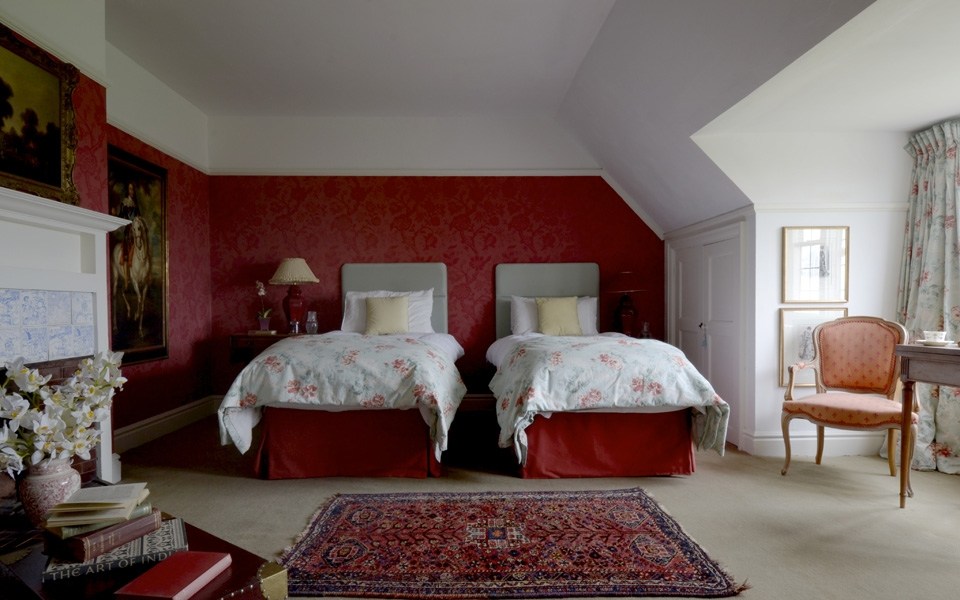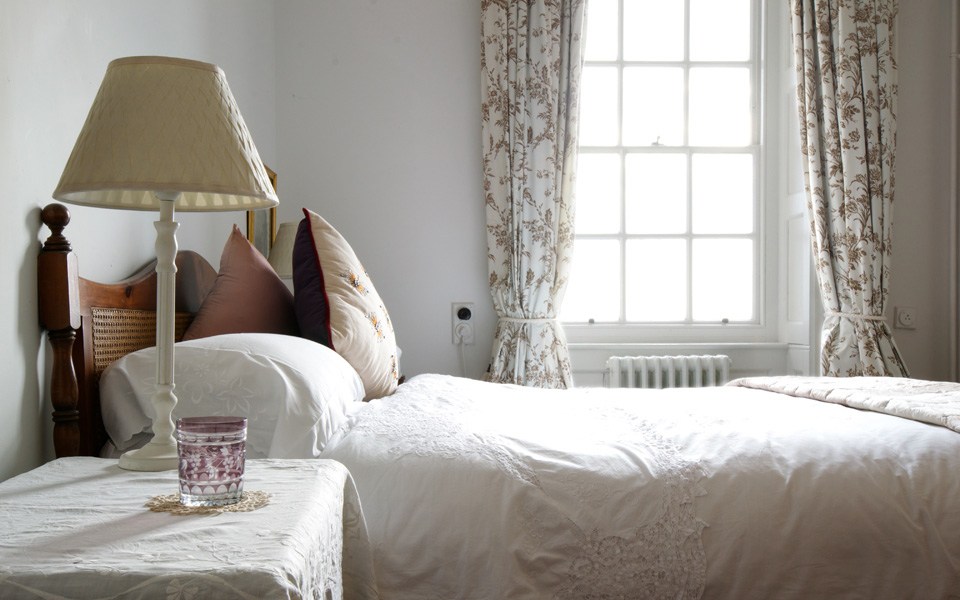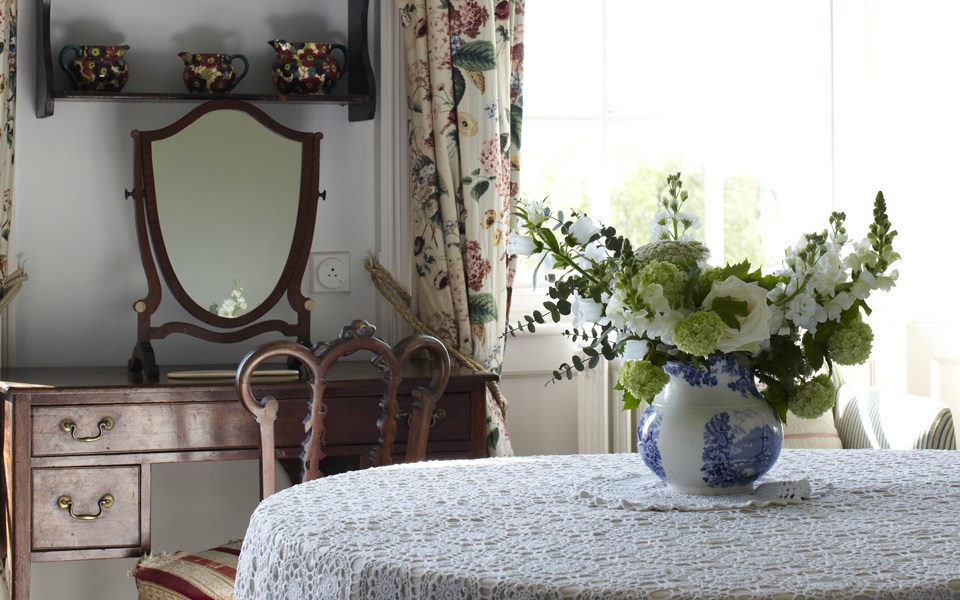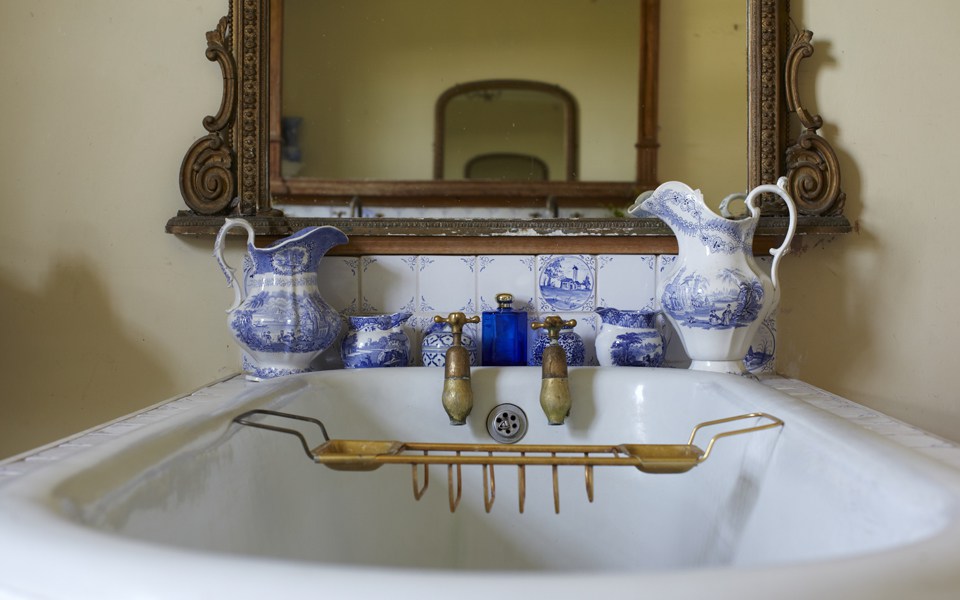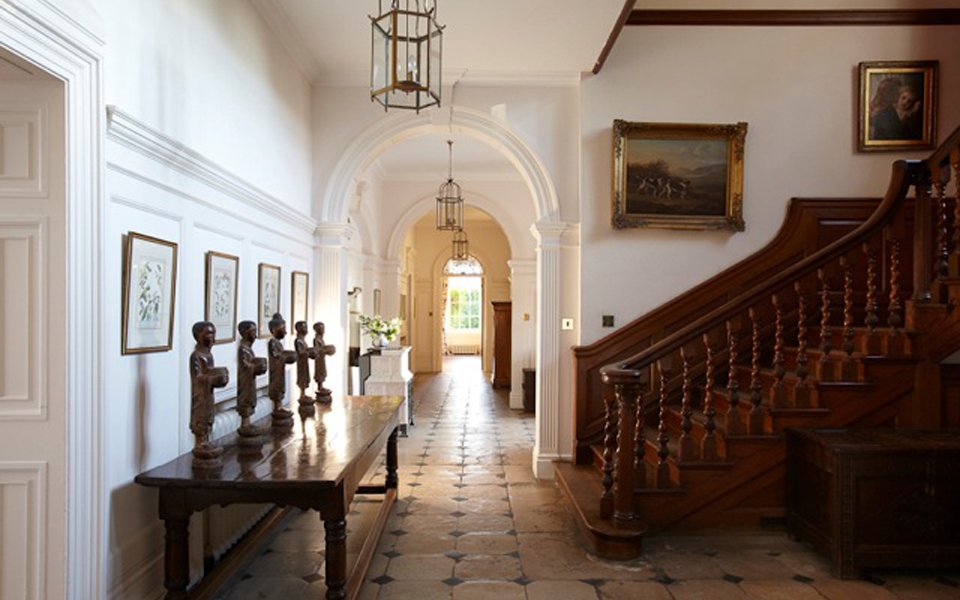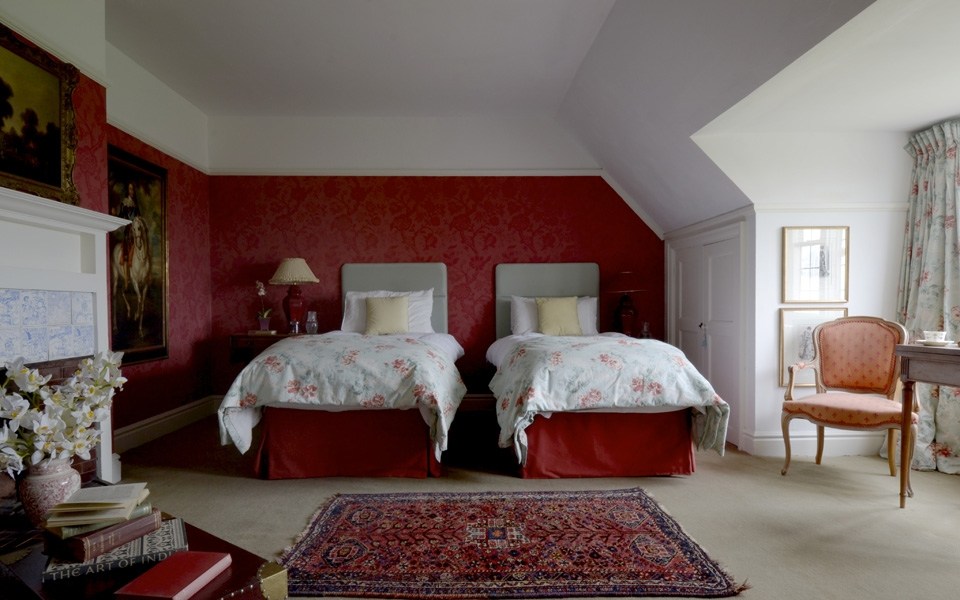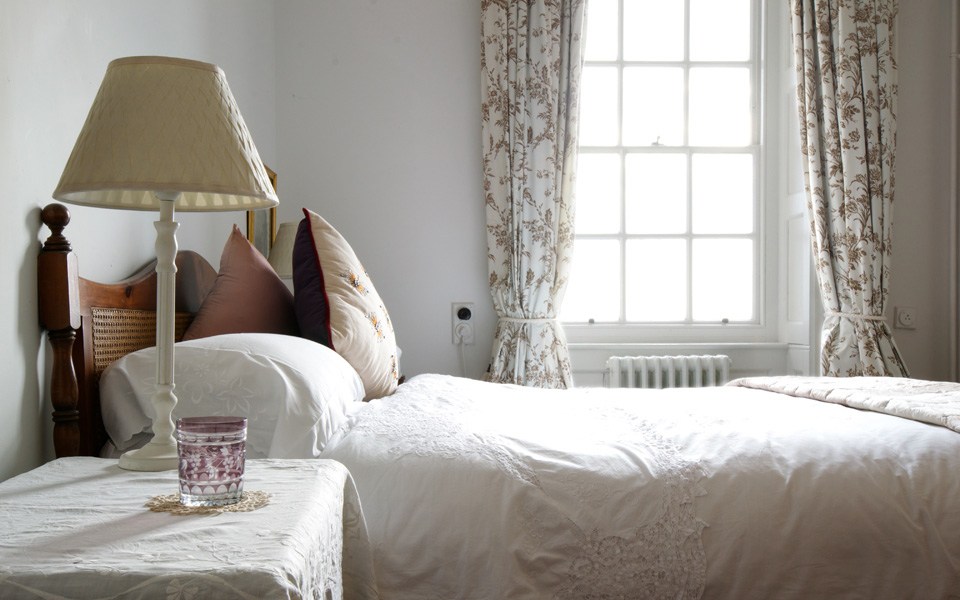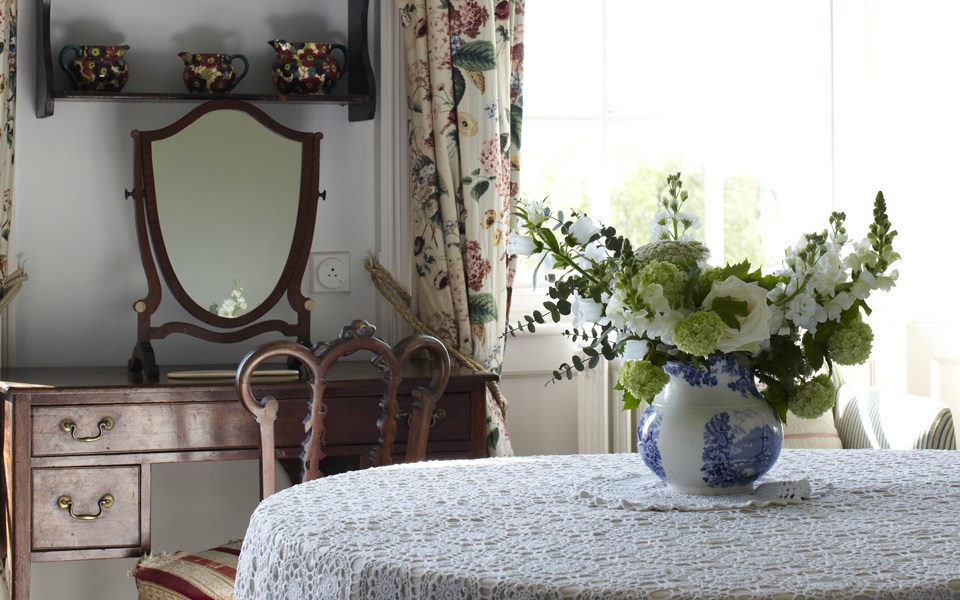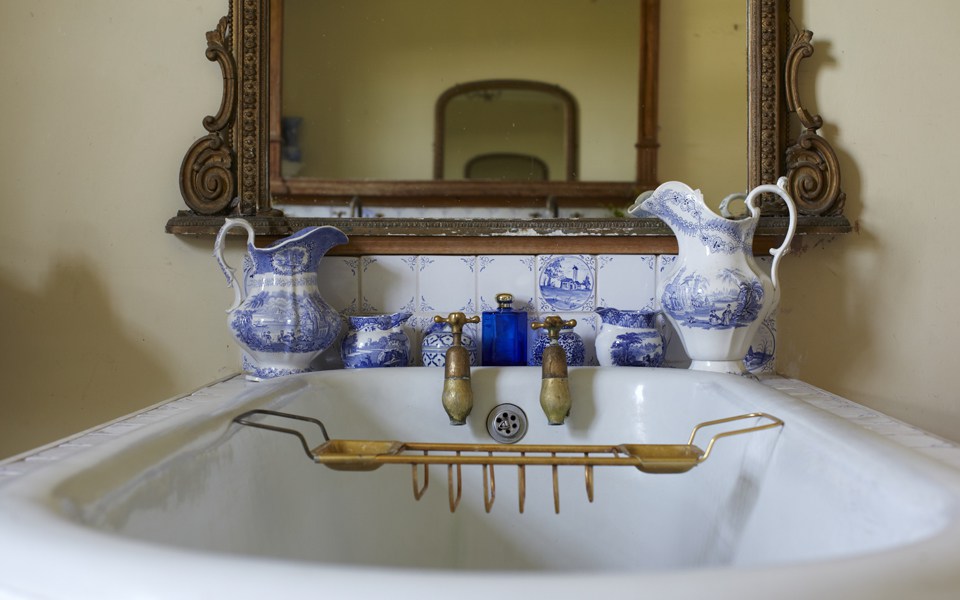 Sail away to the Ionian Coast near Kefalonia, Greece for an adventure like no other. This retreat by Yoga on a Shoestring is perfect for the budgeting traveler or as an add-on to a full-blown Euro trip!
Program: Your teacher and leader, Dory Walker, will guide you through a transformative retreat with daily yoga sessions overlooking the crystal blue waters of the Ionian Sea. You'll practice pranayama and meditation as well as strengthen your yoga skills.
What We Love: Besides being budget-friendly, the Beach Retreat offers a DIY approach to your trip. Dinners and excursions are not included, but they can be easily arranged to suit your style and adventurous spirit. Dine with friends in a local taverna, or cook your own dinner in your apartment's kitchen. Go snorkeling or tan on the beach. Visit the caves or Myrtos. It's all possible!
Cost: 425 – 600 GBP
Address: Vigla Village, Kefalonia, Greece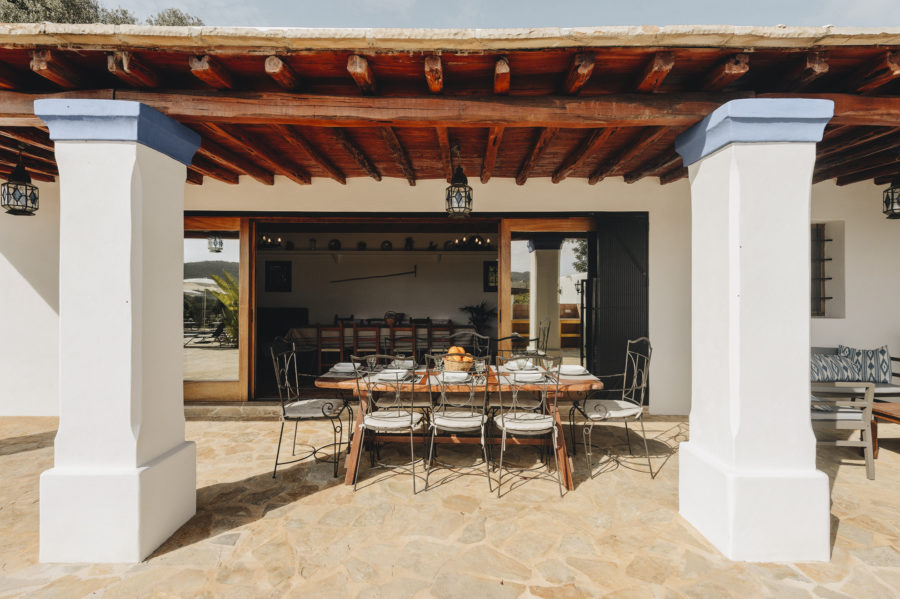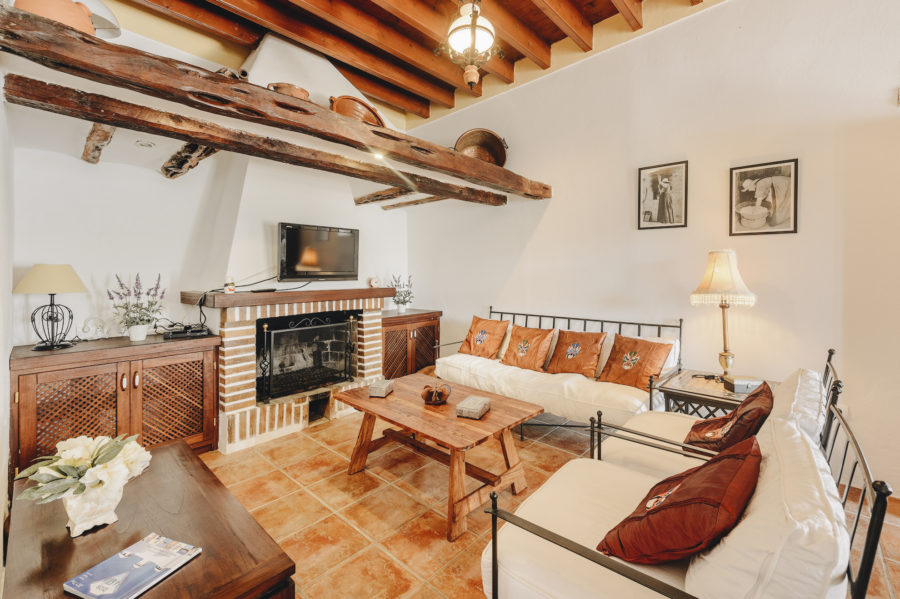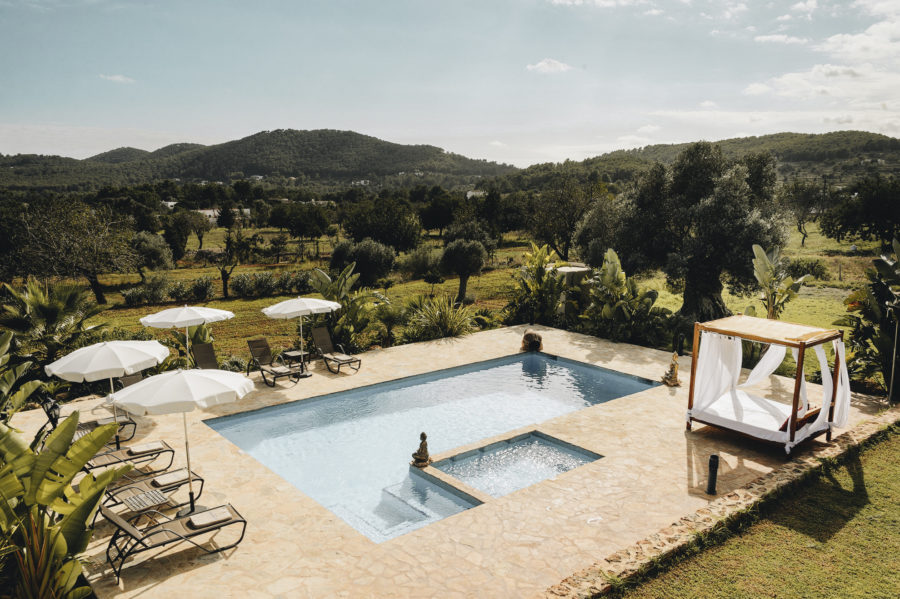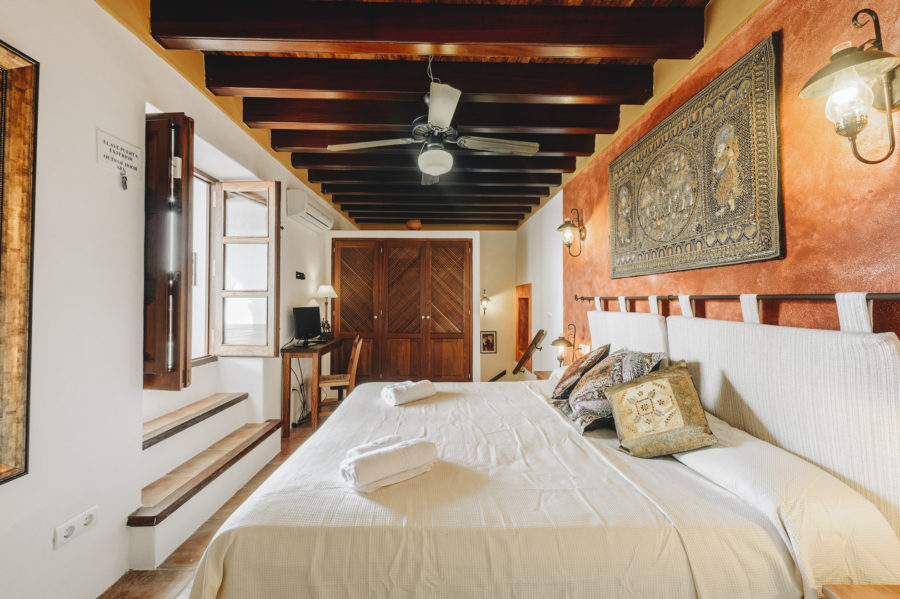 Ibiza-house12-e1543521204566
Ibiza-house28-e1543521182524
Ibiza-house40-e1543521192375
Ibiza-house43-e1543521140826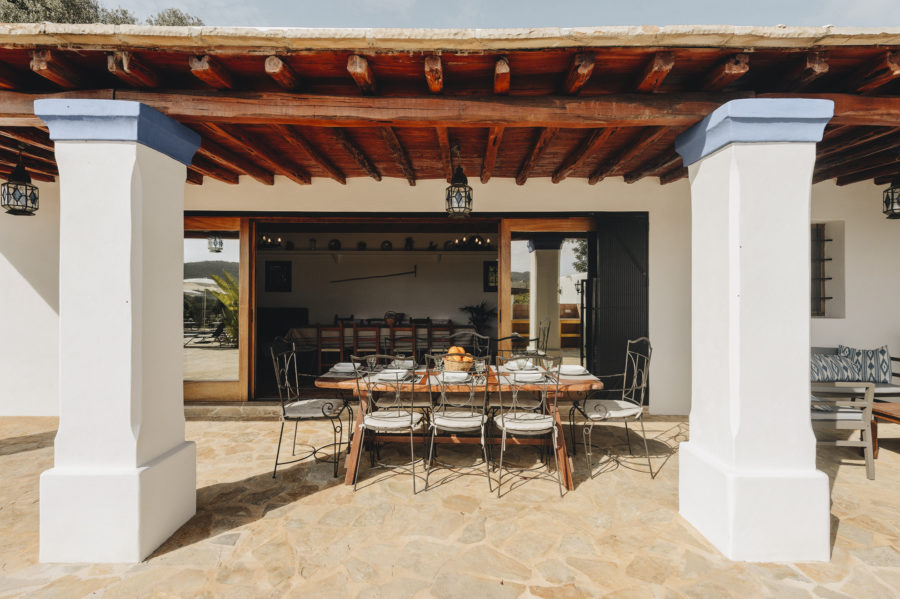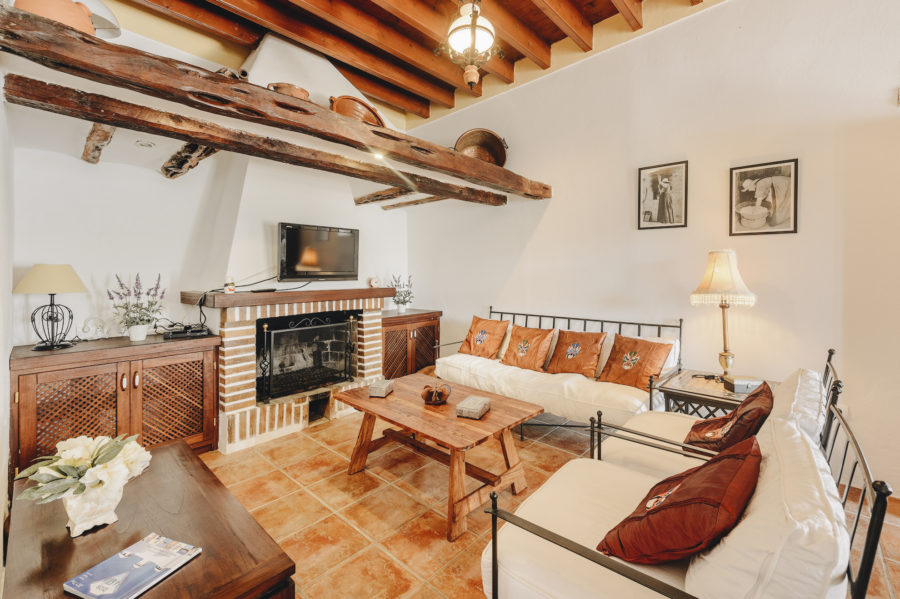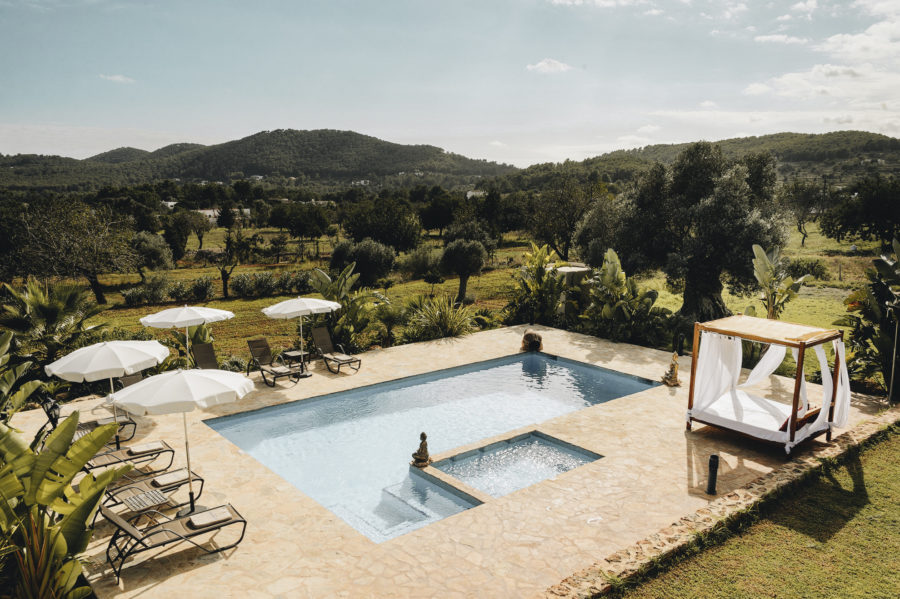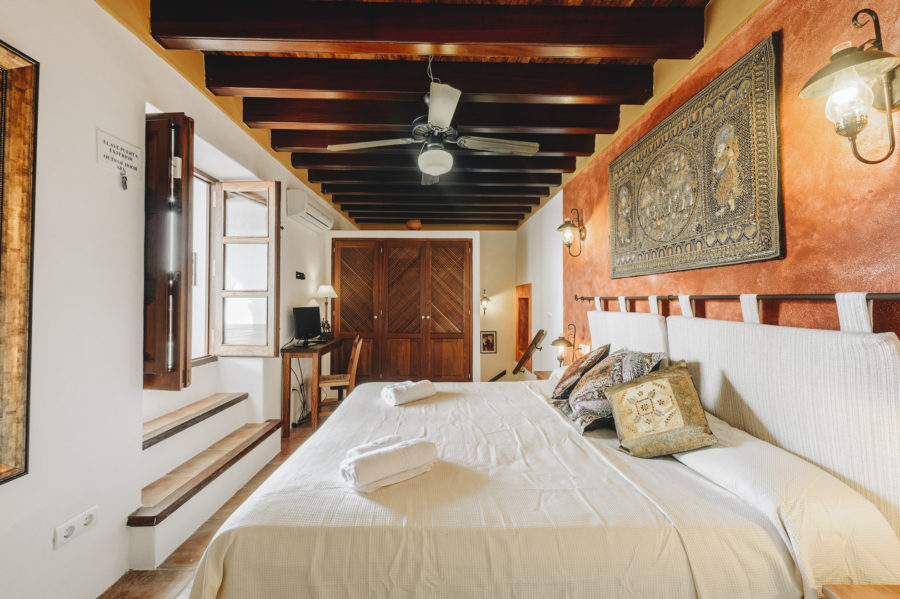 For the city yogis out there, maybe an urban retreat is more your style? Head to YogaWeeks' Urban Retreat right in the center of buzzing Barcelona.
Program: You'll start each day with morning yoga classes, followed by an abundant vegetarian brunch. During the day, feel free to explore Barcelona, go on a guided tour, take a dip in the ocean, go paddle boarding, opt for a hike, or get a massage or treatment by a holistic therapist. In the evenings, enjoy rooftop yoga and surrender to the sweet Spanish night.
What We Love: You can find many yoga retreats in the countryside, away from the excitement of the city. For the cosmopolitan traveler, a fun-filled city stay could be just what the doctor ordered. This retreat offers a modern stay right in the center of Barcelona's hip old town with plenty of opportunities for a memorable trip.
Cost: 390 – 1350 EUR (dependent upon number of days and accommodation type)
Address: 40, Carme street Pral-2, 08001, Barcelona
If a city stay isn't quite what you were looking for, how about a magical island retreat aboard a sailboat? YogaWeeks also offers an amazing retreat just next door on the pristine island of Ibiza.
Program: Enjoy 6 days aboard the YogaWeeks sailboat. In the mornings, you'll sail to the most beautiful beaches for your morning practice, then enjoy the day sailing around the Mediterranean. At sunset, take part in another yoga session or meditation and enjoy all the magical moments of being at sea.
What We Love: Yoga and sailing make for one great adventure! This retreat is small (up to 10 participants) and intimate, allowing for a truly immersive experience. Starting the day with beach yoga, then setting sail in the Mediterranean? That sounds like the perfect yoga retreat!
Cost: 1175 – 2175 EUR
Address: 40, Carme street Pral-2, 08001, Barcelona
Europe: Your 2020 Yoga Destination
2020 rings in a brand-new decade, why not make it magical by jetting off for a European yoga retreat right from the start? Europe offers a unique landscape for learning and practicing yoga, traveling, and experiencing different cultures. From snowy mountain ranges to sailboats in sparkling seas, Europe has something for every retreat-goer.
A yoga retreat is more than a vacation, and it's more than just a few days of yoga classes. A yoga retreat is an entire experience in travel, exploration, awareness, and growth. You'll grow your confidence in yoga, find a new home abroad, and make many new friends who share your passion for yoga and personal development. What are you waiting for?!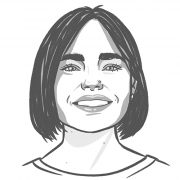 Jacqueline Roberts
Paving the way for yogic living in Nebraska, Jacqueline Roberts is adored by her students as a constant source of support and inspiration. A knack for writing allows her to share what she has learned with the world.