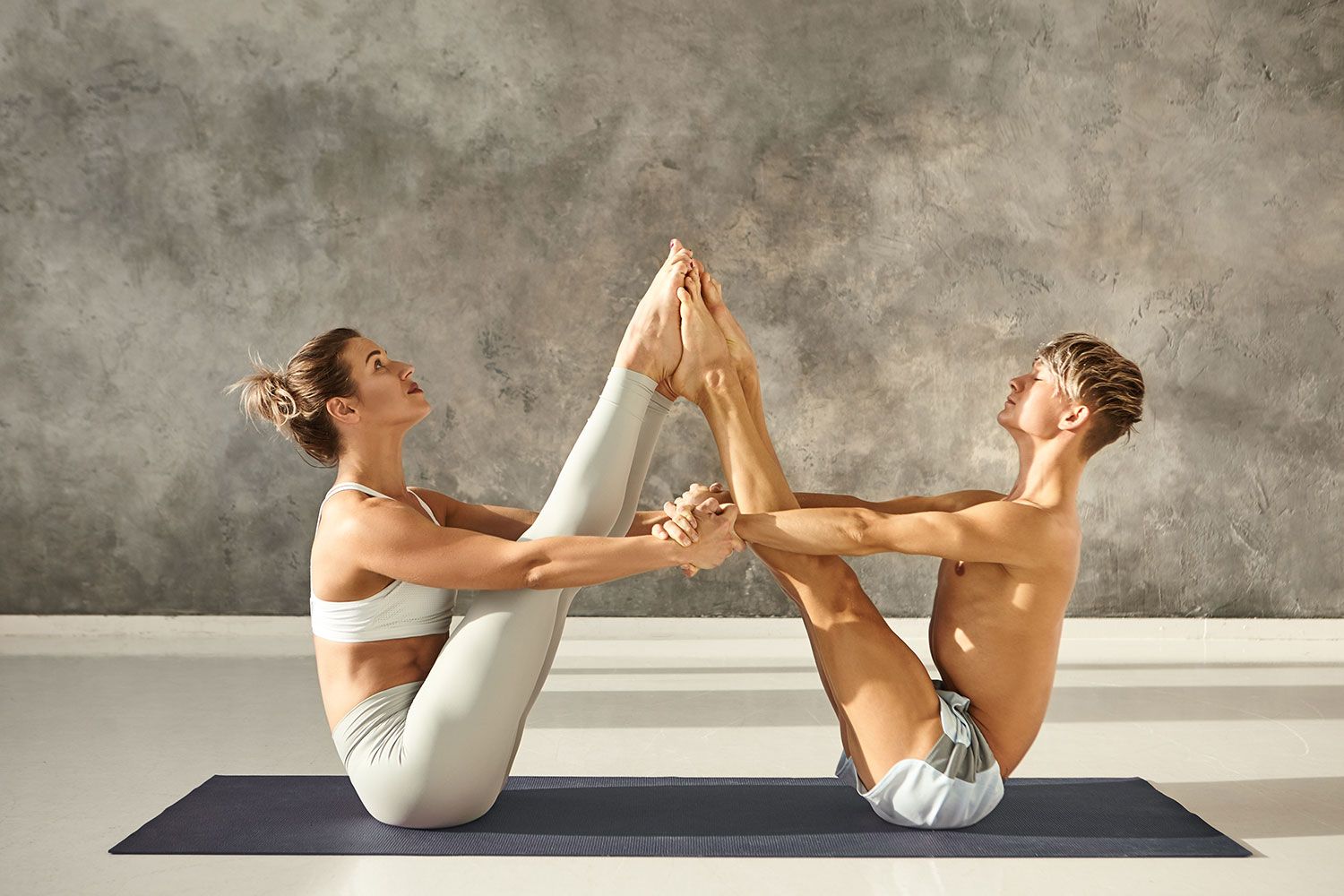 Make 2020 the year you get away with your love… not on an action packed, sight-seeing vacation, but something much more relaxing. Yoga retreats are often touted as spiritual inner journeys, but they can be equally beneficial for couples. On a yoga retreat, you will not only dive inwards to yourself, but also to your relationship.
Deepen your relationship on one of these ten yoga retreats around the world.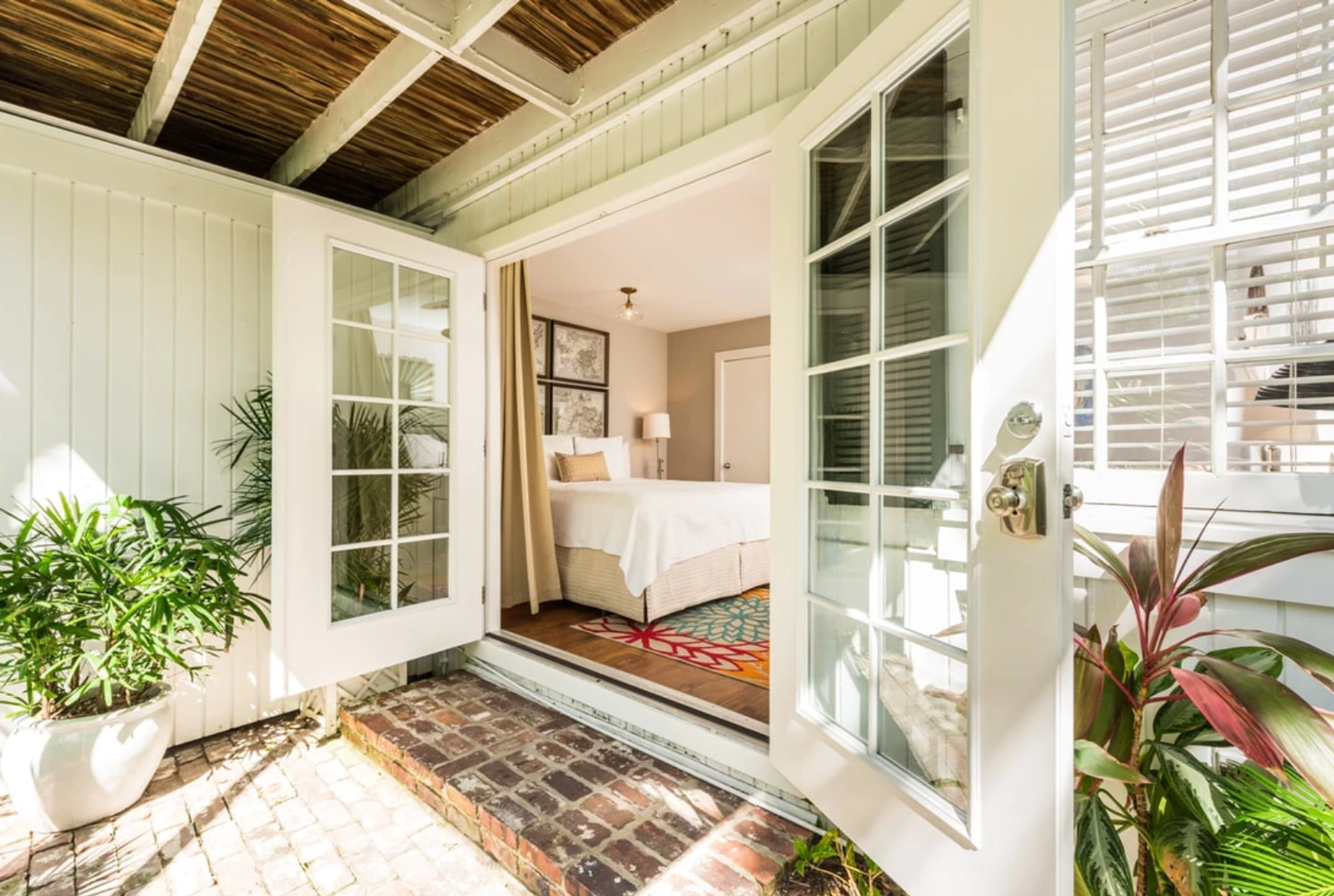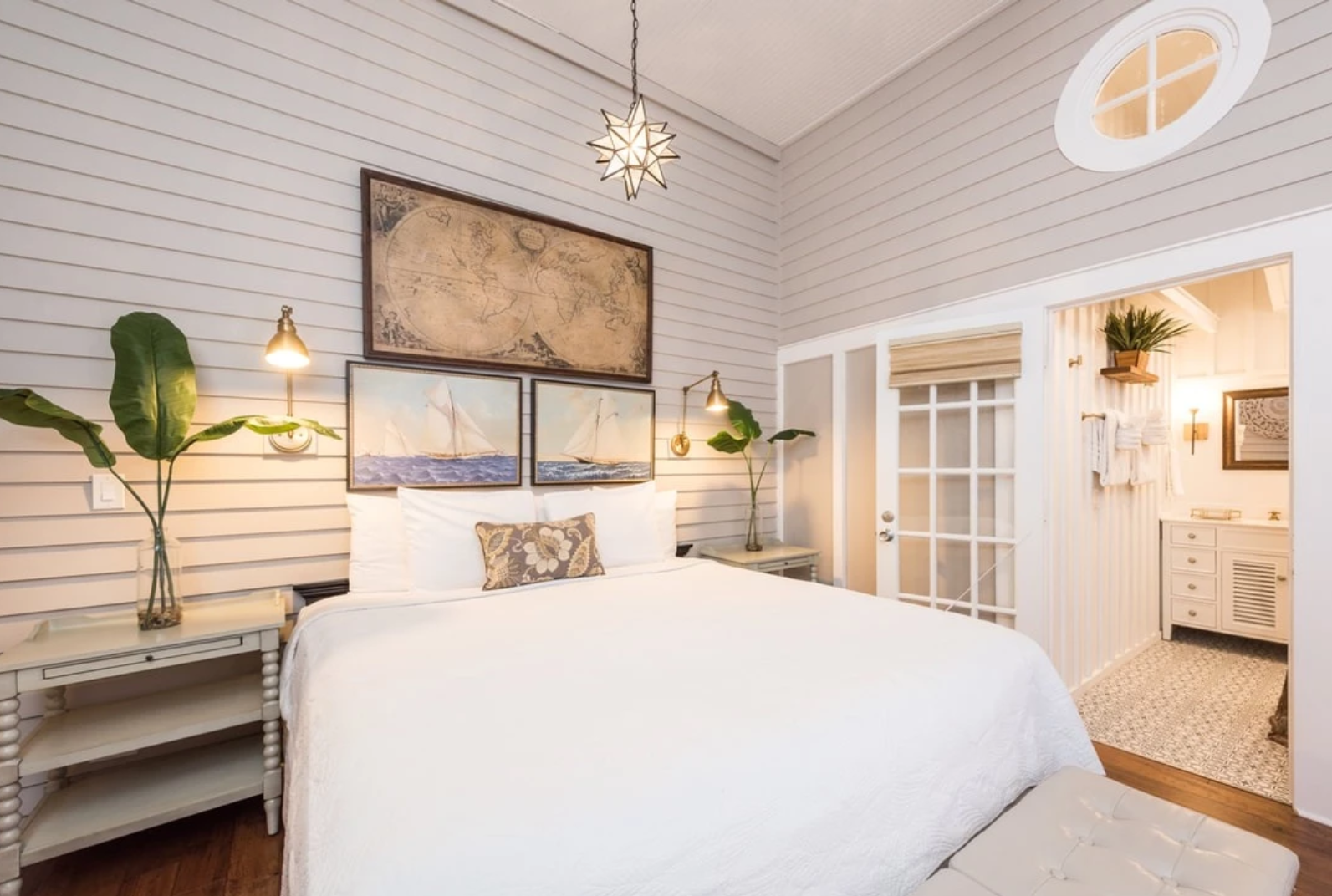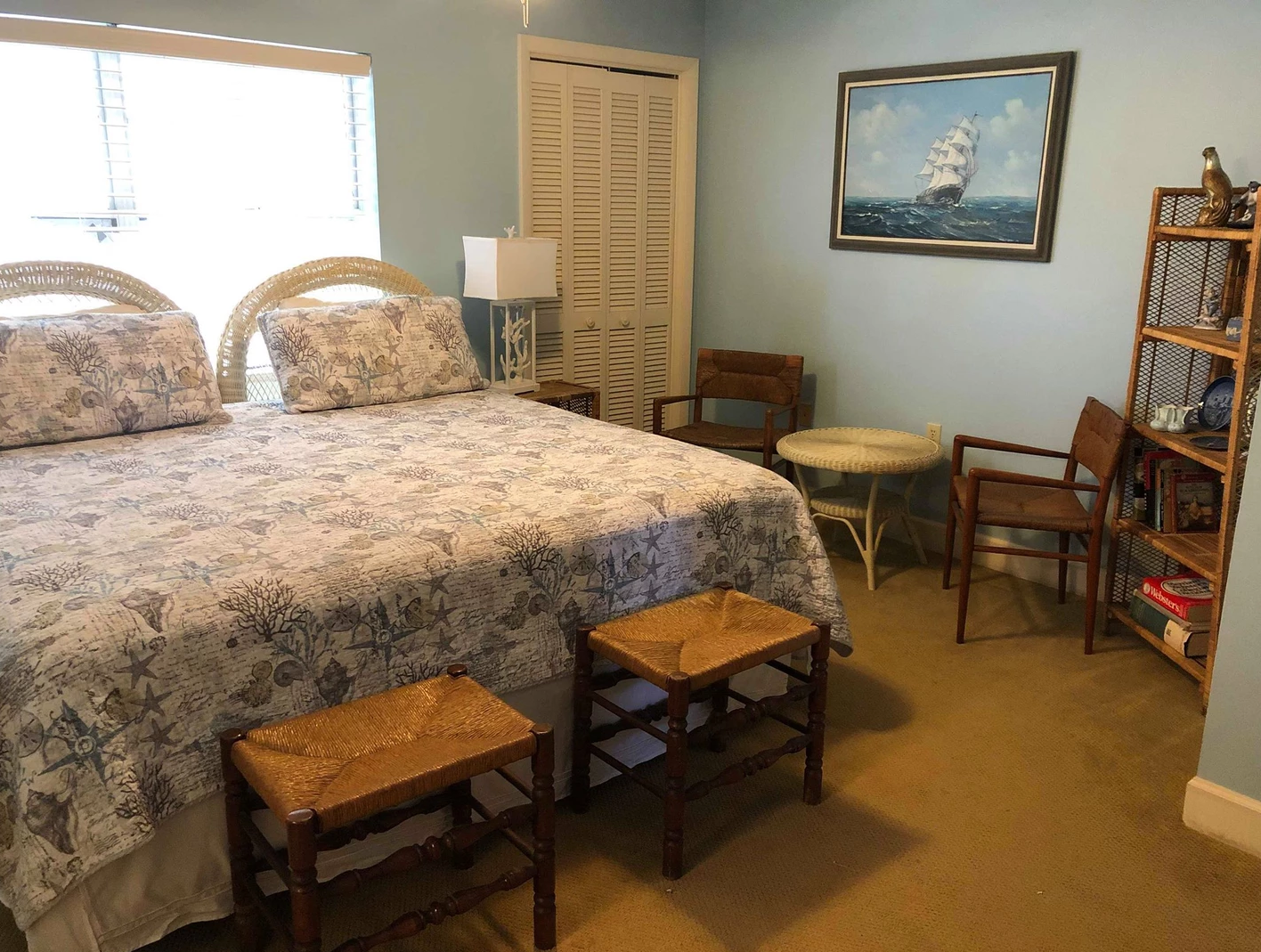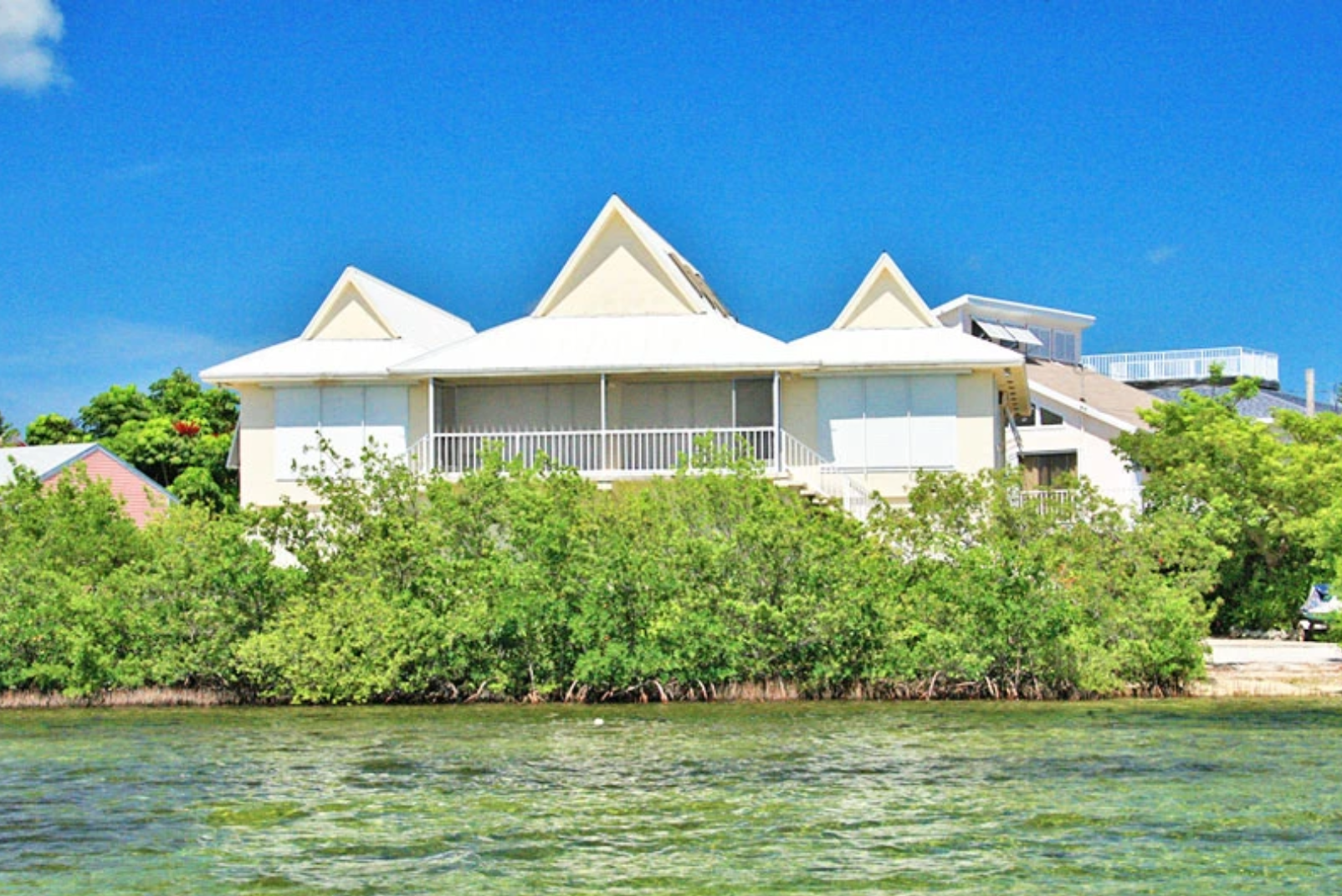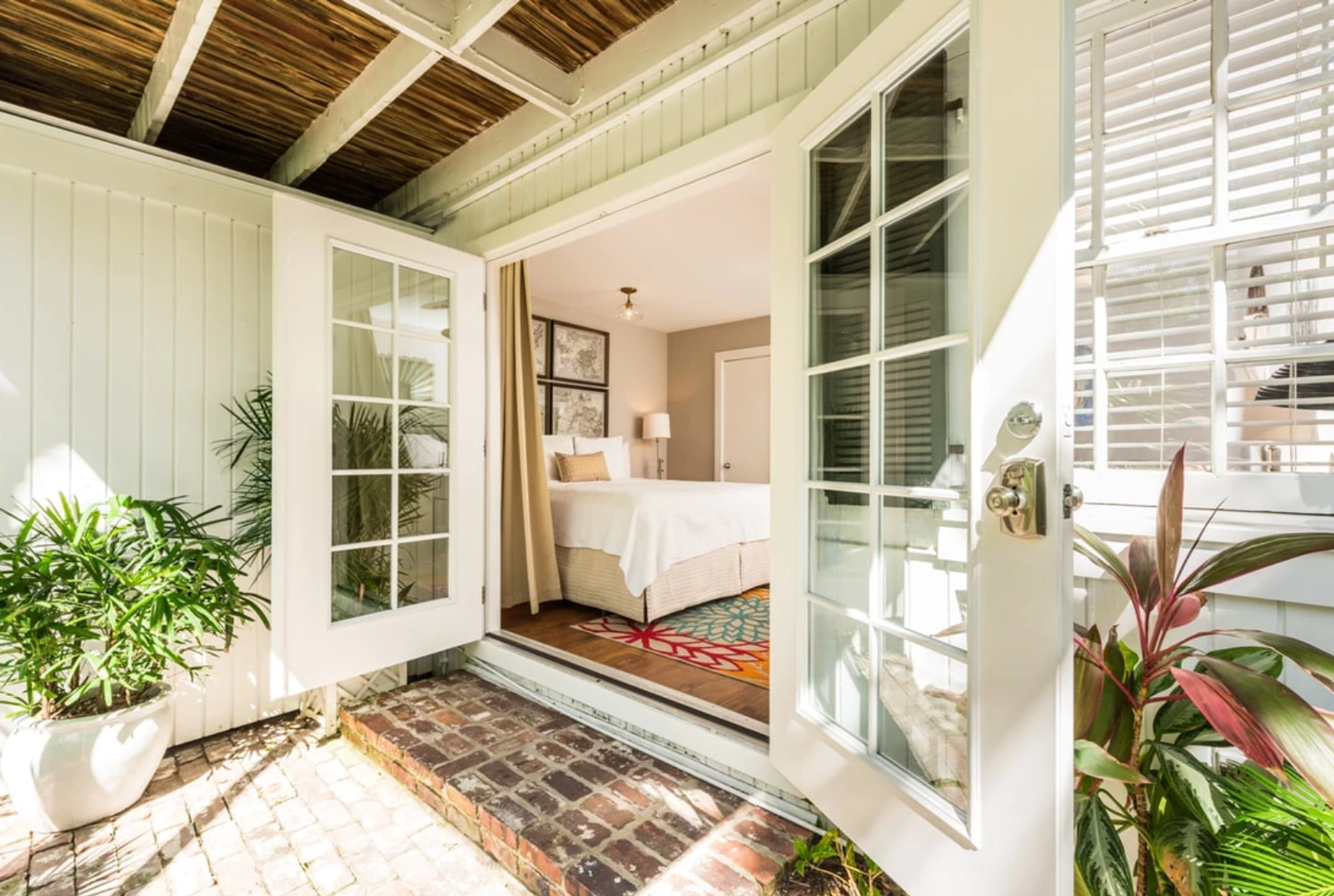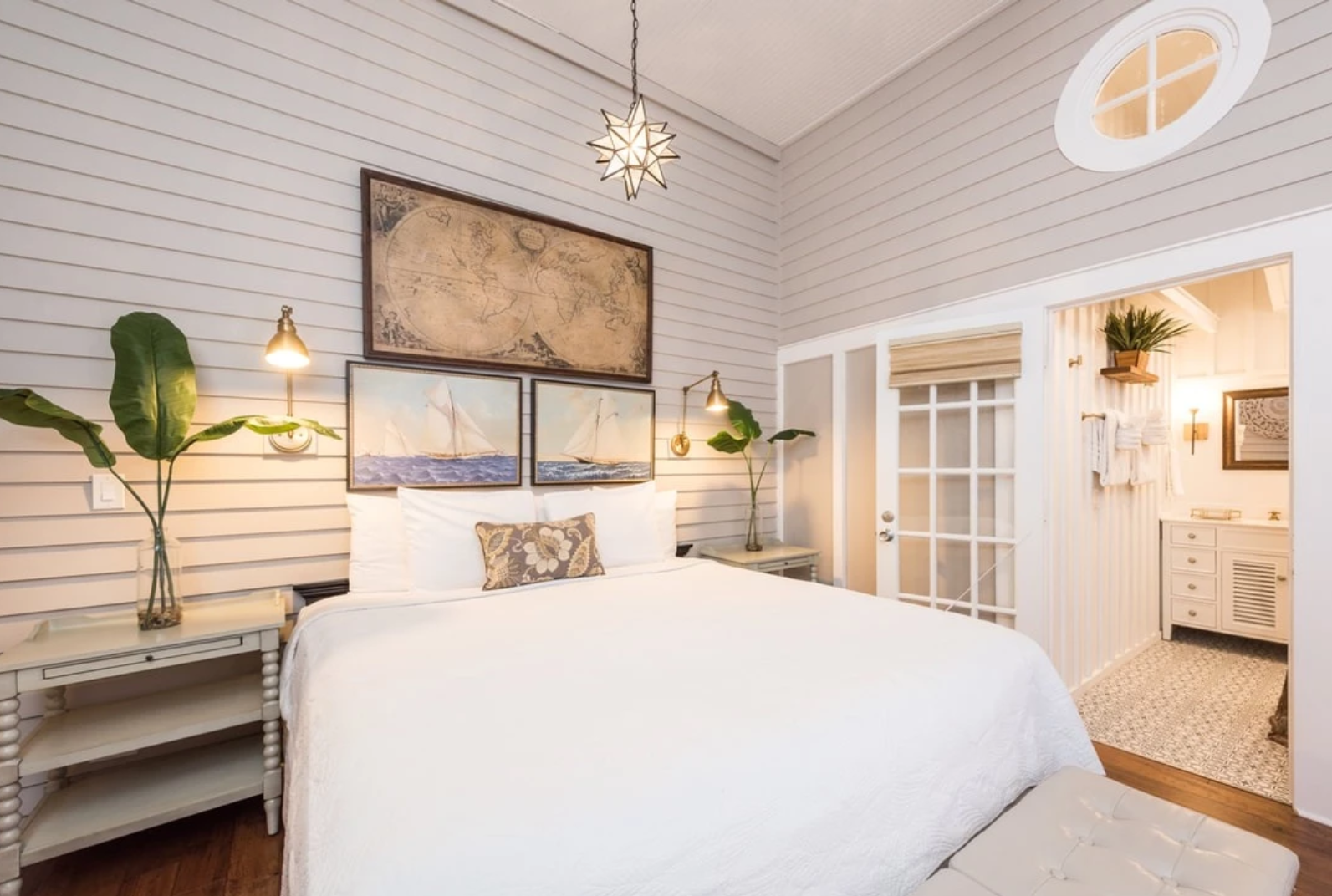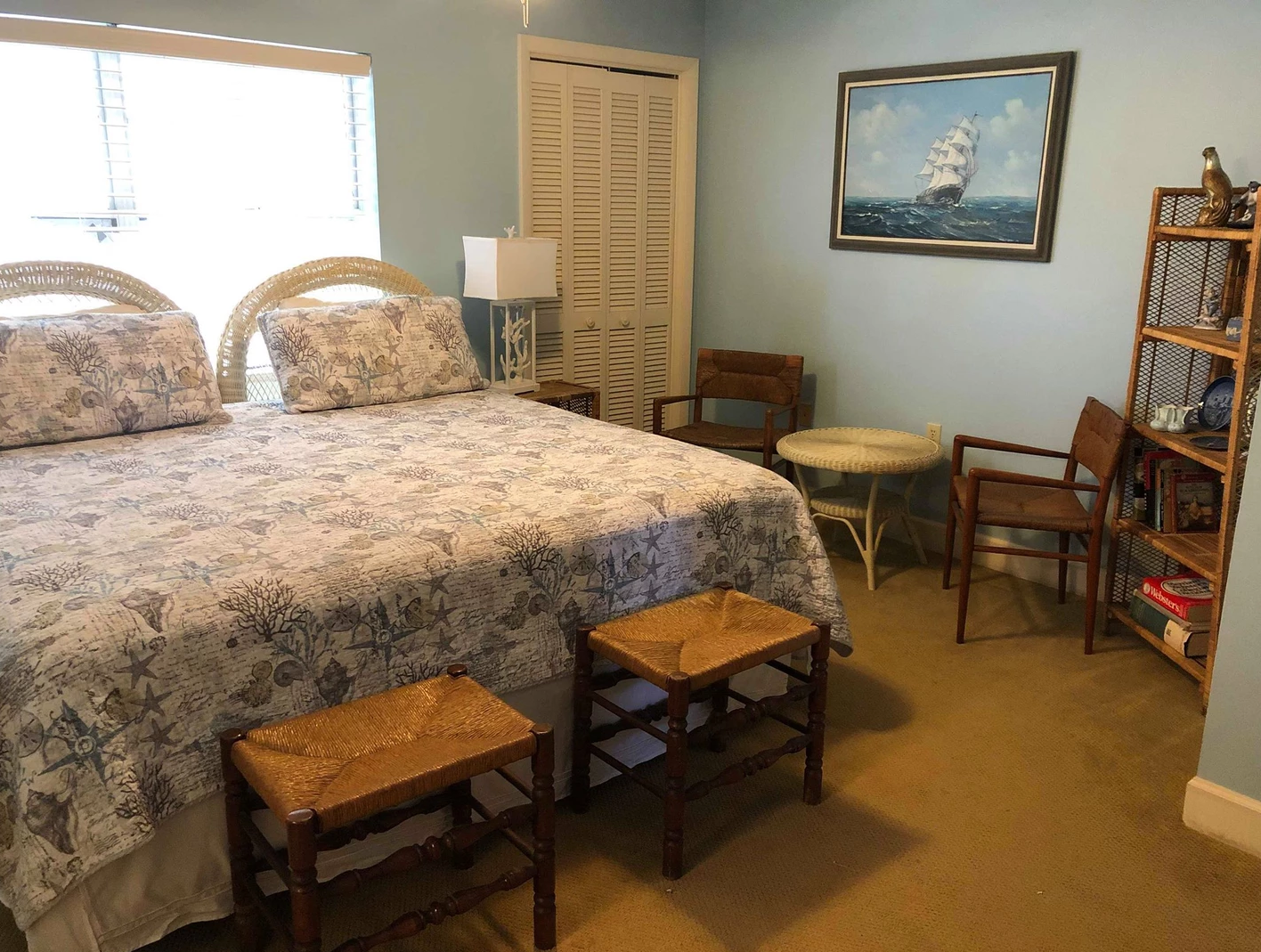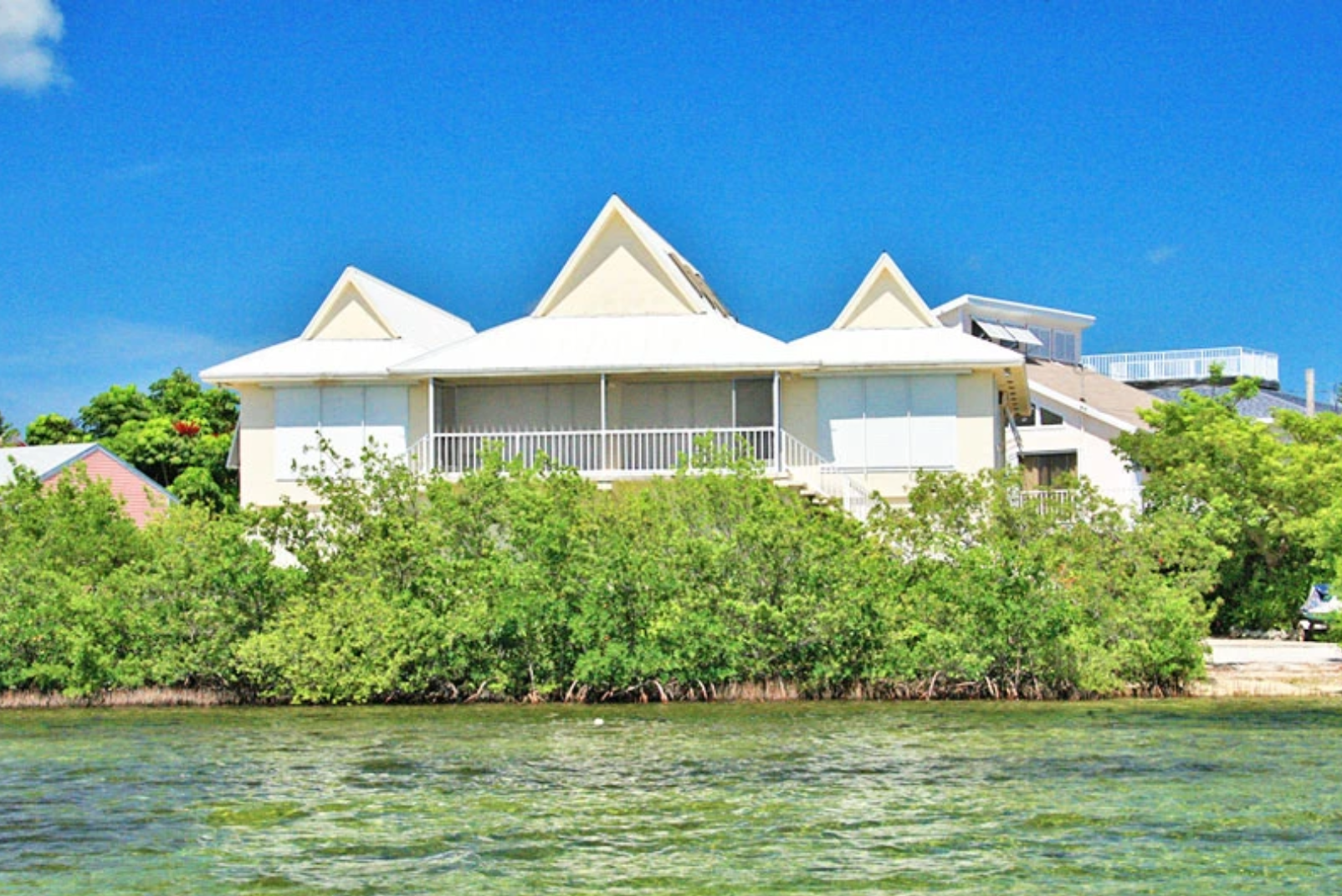 Full Circle Yoga School, located in seaside Cocoa Beach, Florida, is known for its yoga teacher trainings and incredibly knowledgeable teachers. However, it is also one of the best retreats in the world for couples thanks to its Adventure Healing Retreats. Settle into your homey beachside property and get ready for a relaxing yet packed schedule of unlimited yoga classes.
Program:  At Full Circle Yoga School, you and your love can enroll in a four day retreat specifically designed for couples. During the retreat, you will get a chance to try partner yoga, acro yoga, and couple's Kundalini yoga, all of which will intertwine your practice with one another. Specialized duo treatments, such as couple's chakra healing and duo reiki, are also offered. Three of these sessions are included in each retreat, with the option to add more.
What we like: There is something for everyone on this couple's retreat. Choose the category you want to focus on in your relationship. For couples looking for a deeper connection, try the couple's tarot reading or the psychic love reading. For those looking to learn, try taking a lesson in couple's massage. To focus on your yoga practices, try an introduction to tantra or acro yoga.
Cost: $2,999 for two people
Address: Full Circle Yoga School, 420 North Atlantic Avenue, #3A and #3Bm Cocoa Beach, FL, 32931, United States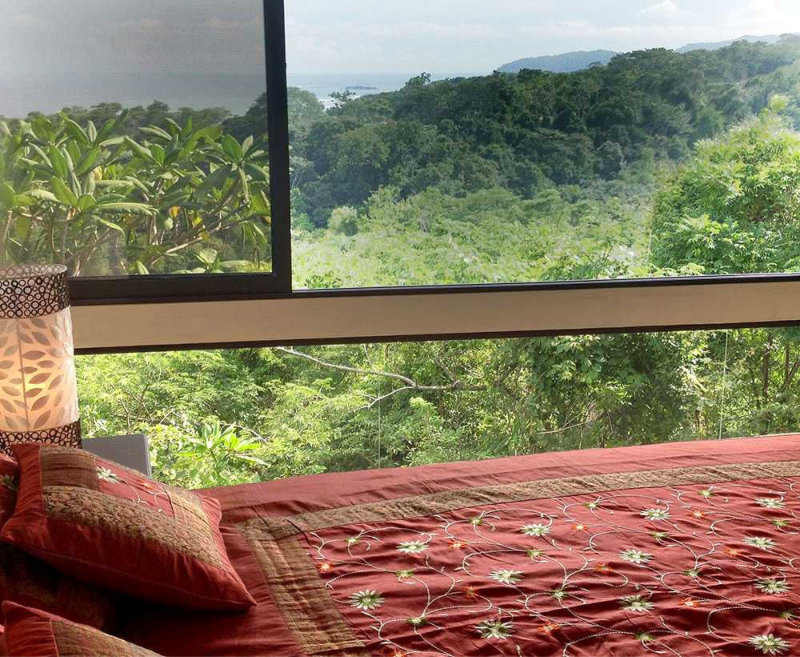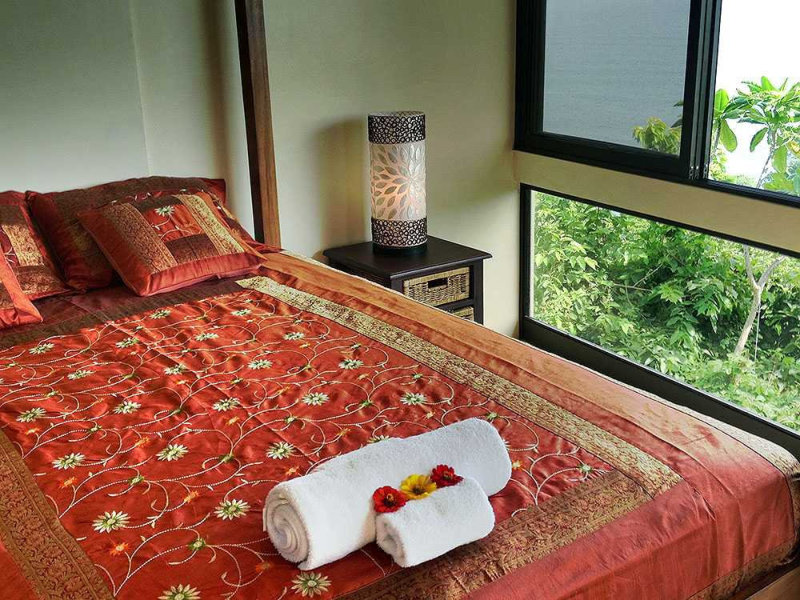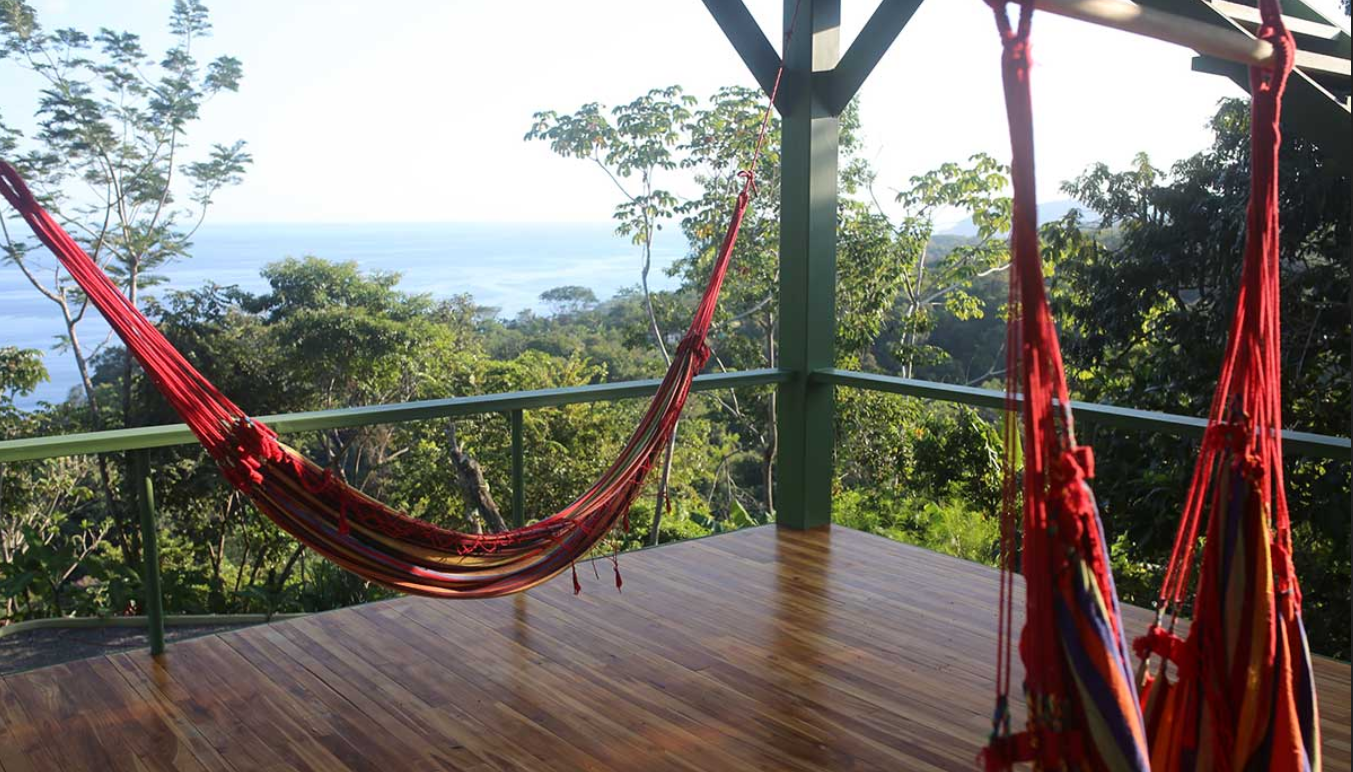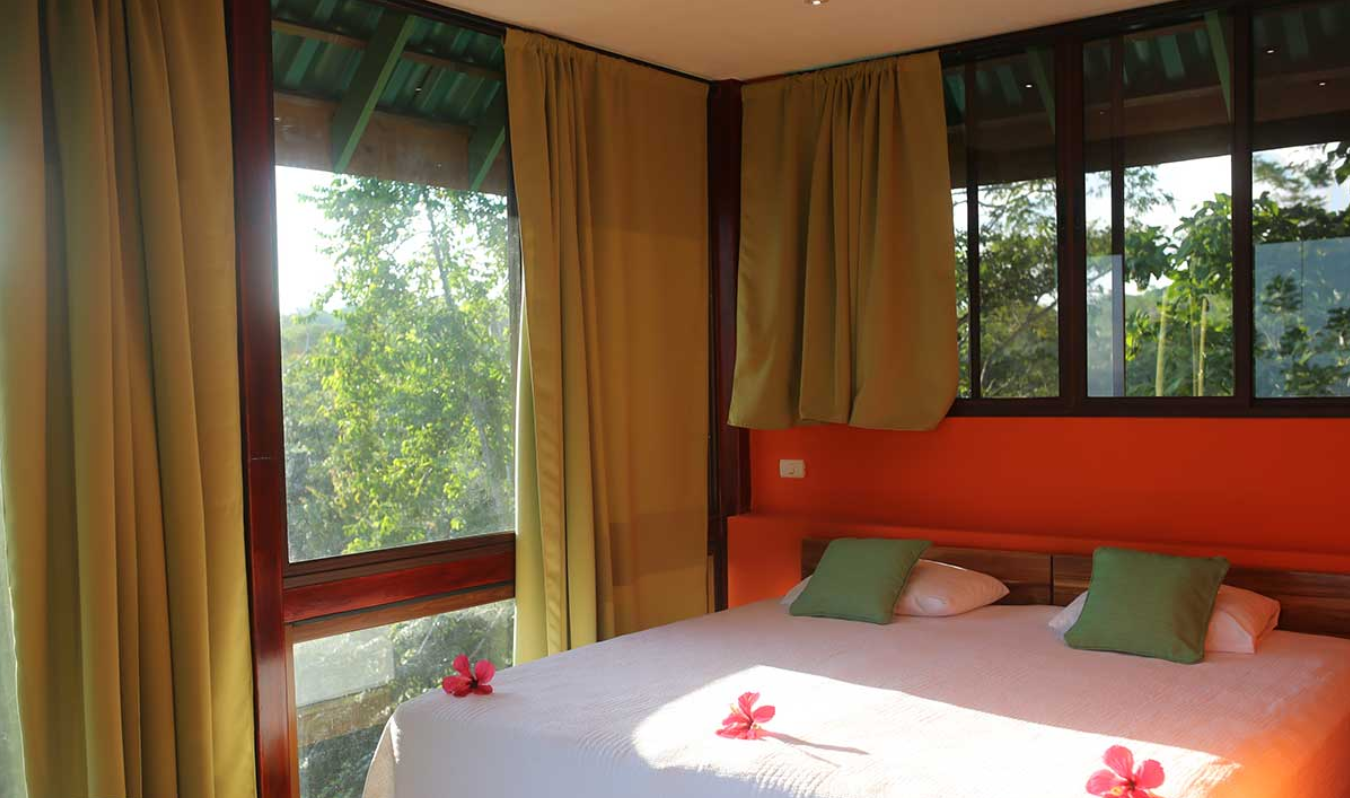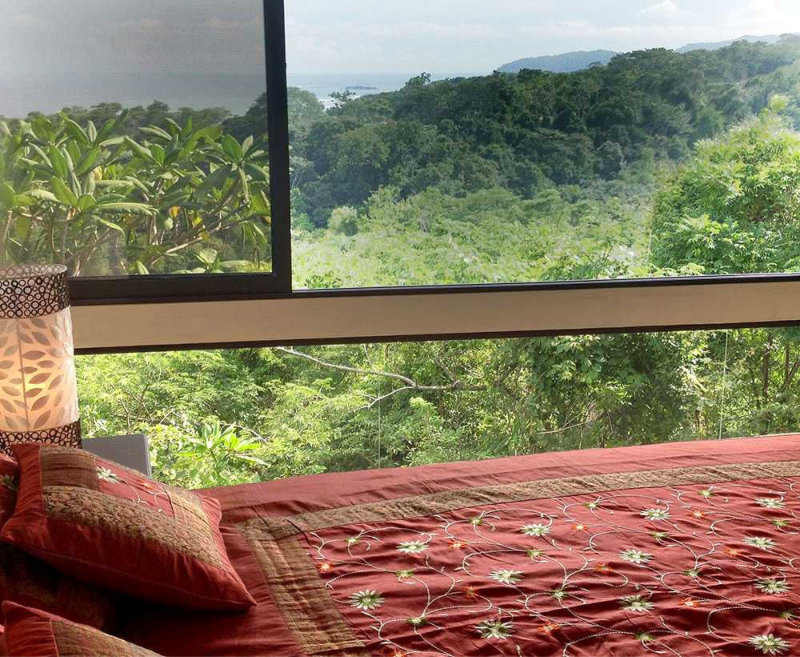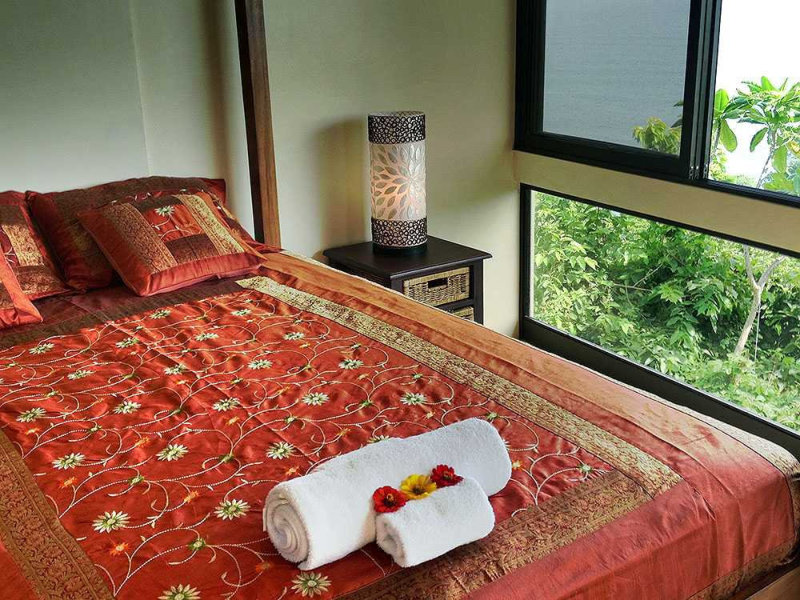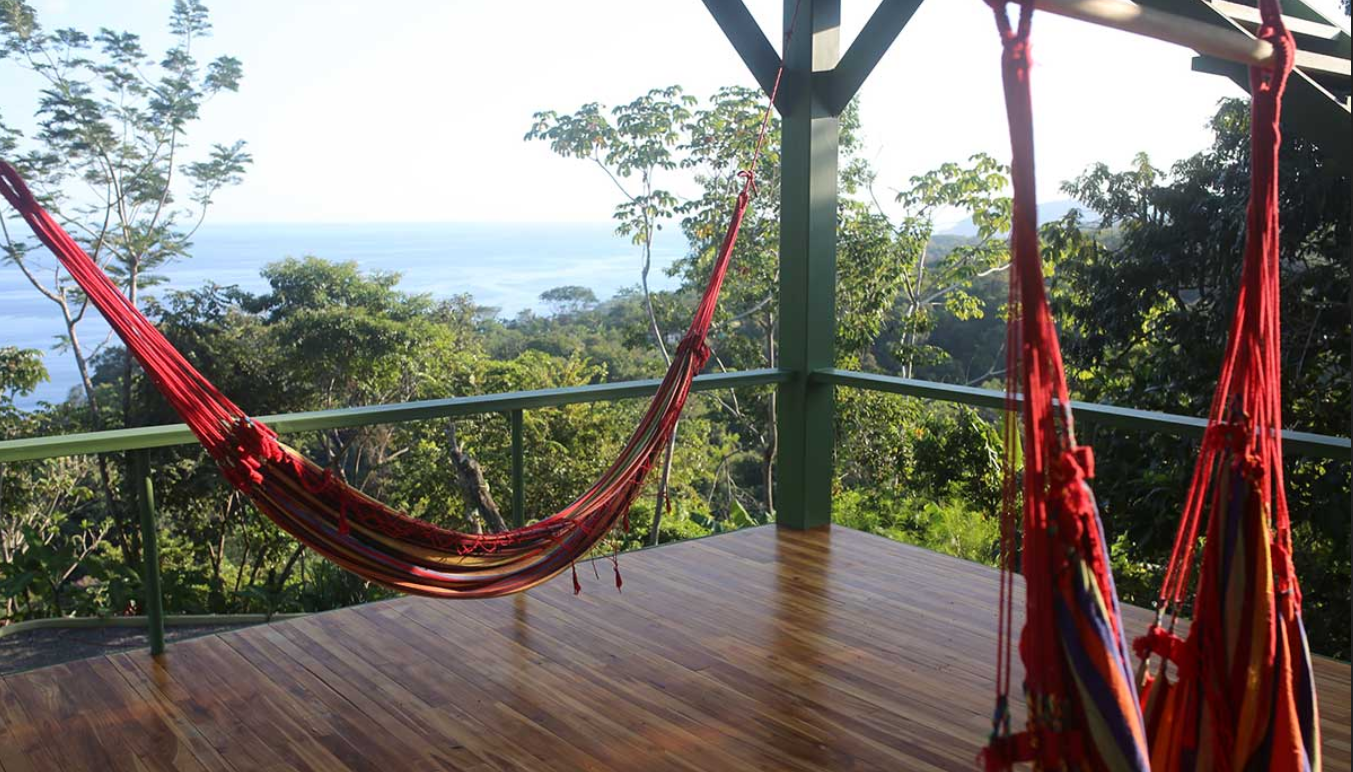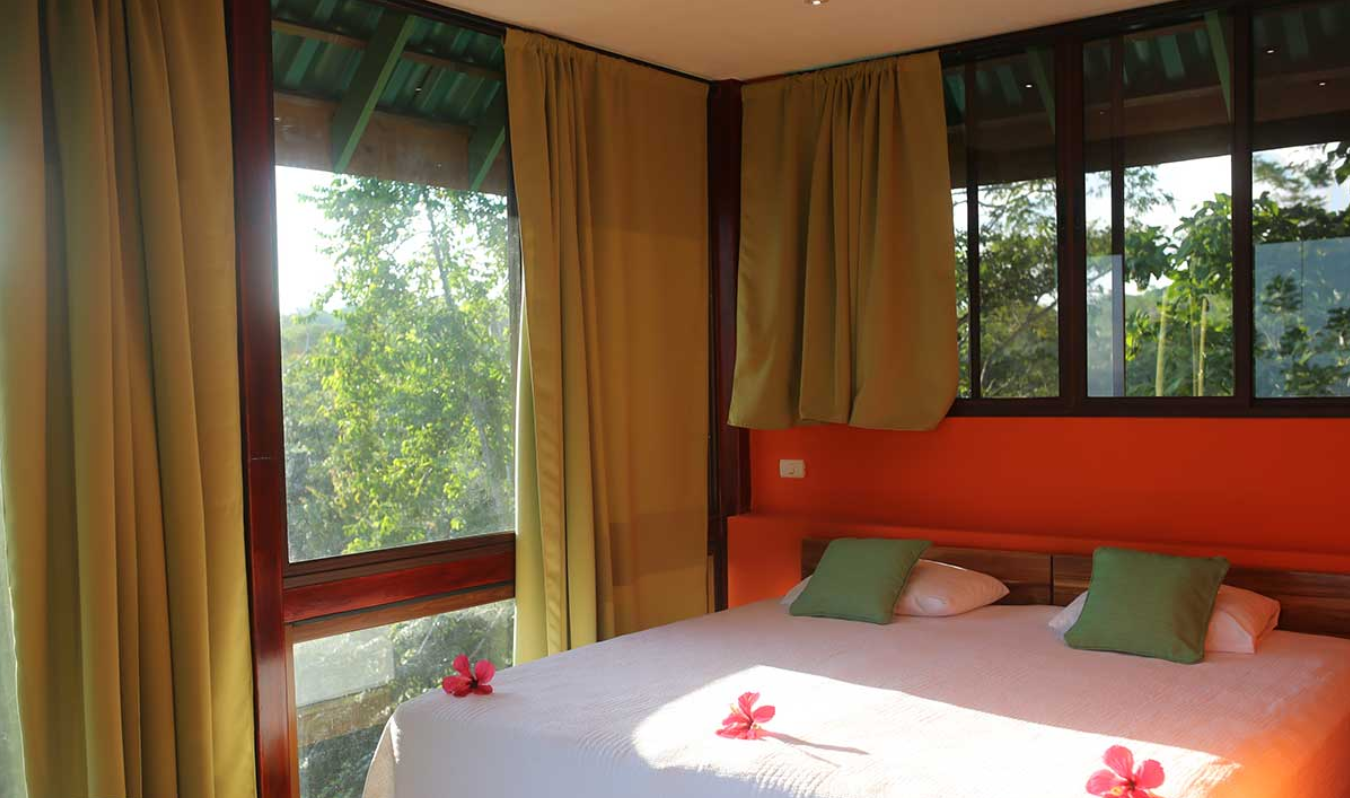 Head to Costa Rica for not just the iconic jungle and beach scene, but one of the world's best yoga retreats for couples. Anamaya Body, Mind & Spirit Retreat offers specialized yoga retreats, including their much-loved couples yoga retreat. Anamaya has three goals: to help yogis connect with themselves, nature, and others. During a couple's retreat you will engage in your own physical yoga practice, but also be treated to unique couple's sessions to increase your connection.
Program:  The couple's yoga retreat package includes add ons that will promote a deep connection with your partner. Each program includes an hour long couple's massage, an intimate star lit dinner, a trip to the stunning Playa Hermosa, a cooking demo, dance classes, and ten yoga classes per person. You will also learn a specific partner yoga sequence that is designed to increase intimacy and communication.
What we like: Choose from a variety of accommodation, although couple's will most enjoy indulging in the private, unique cabanas. Each cabana offers oceanfront views in the morning, and the sound of the jungle as you head to bed each night. Enjoy air conditioning, floor to ceiling windows, and daily room service, organic linens, as well as balconies and rooftop viewpoints.
Cost: $265 per person per week, in addition to the base rate. Base rates range from $765 – $1995 depending on accommodation chosen.
Address: Anamaya Rd, Puntarenas Province, Costa Rica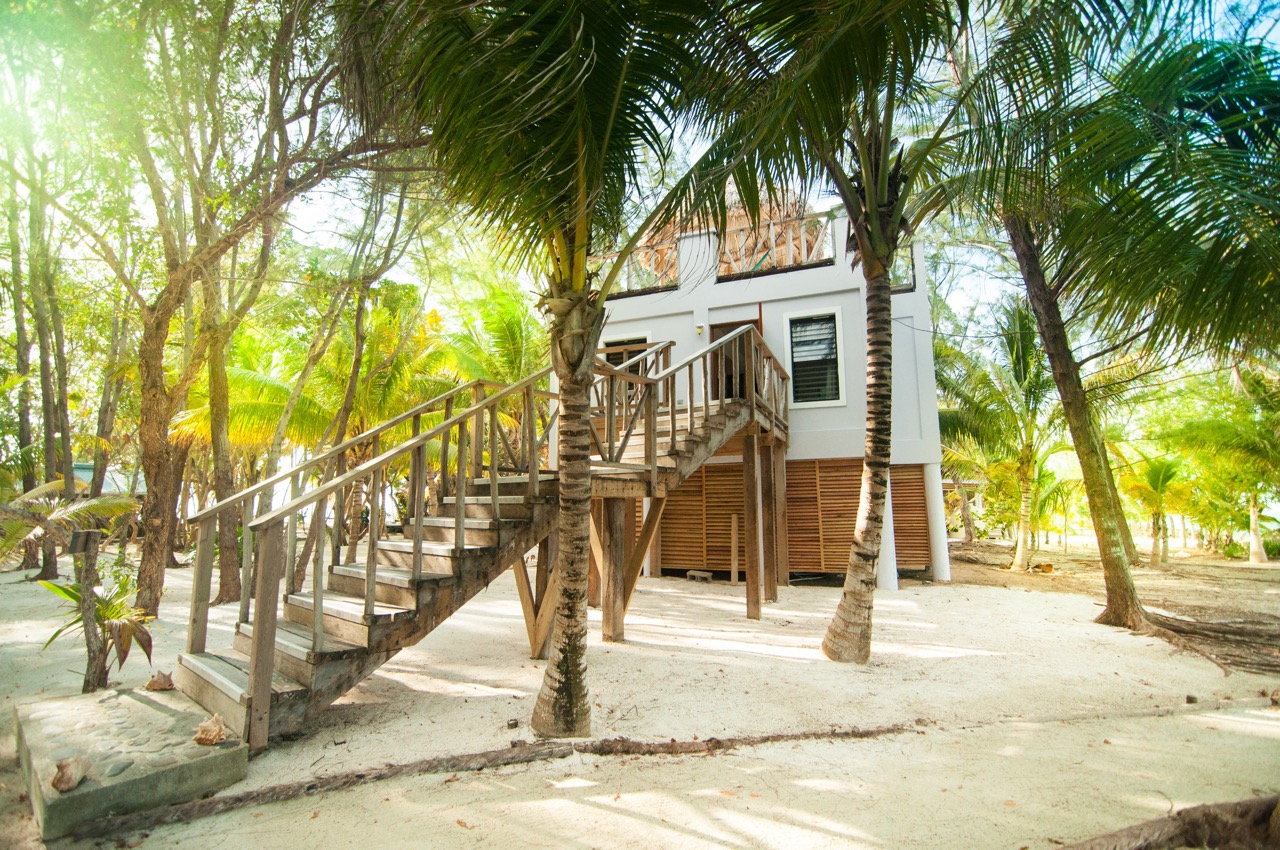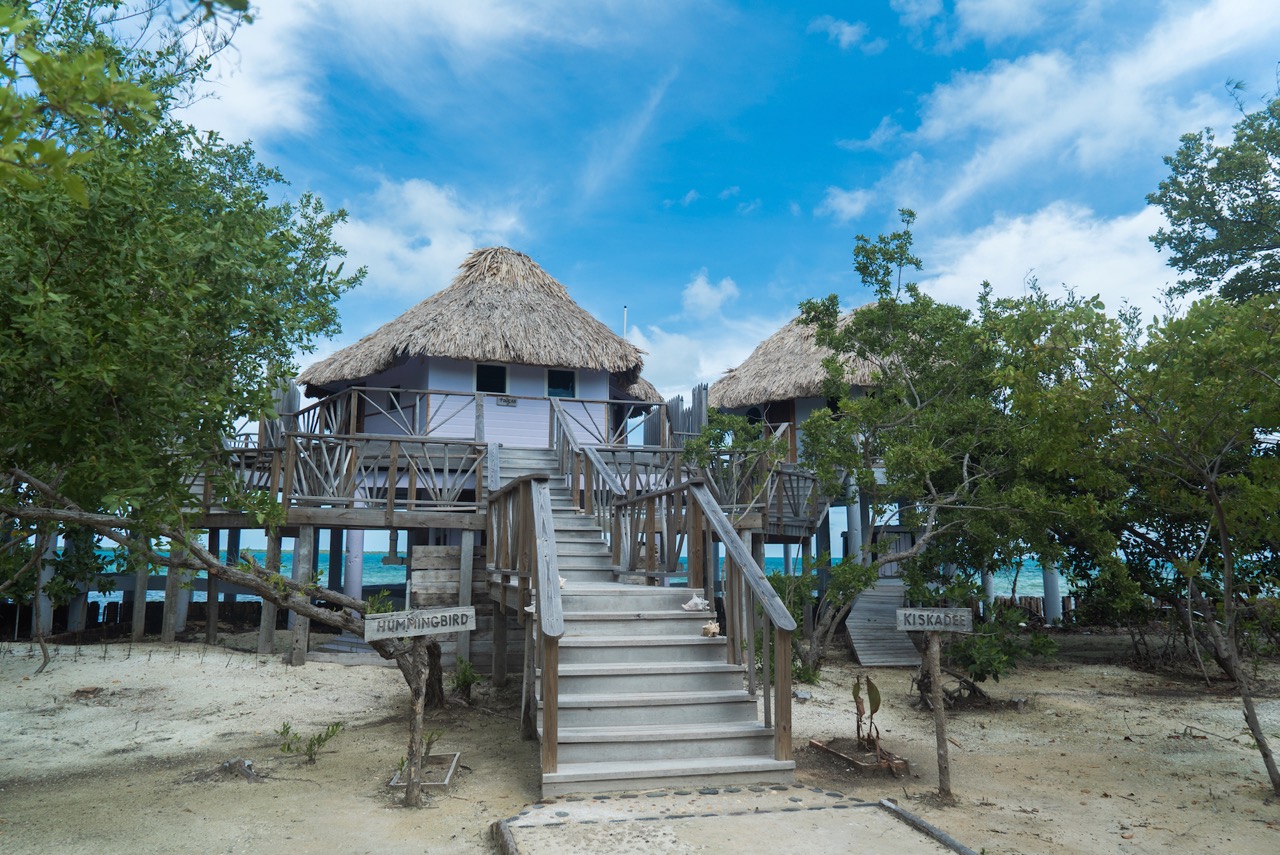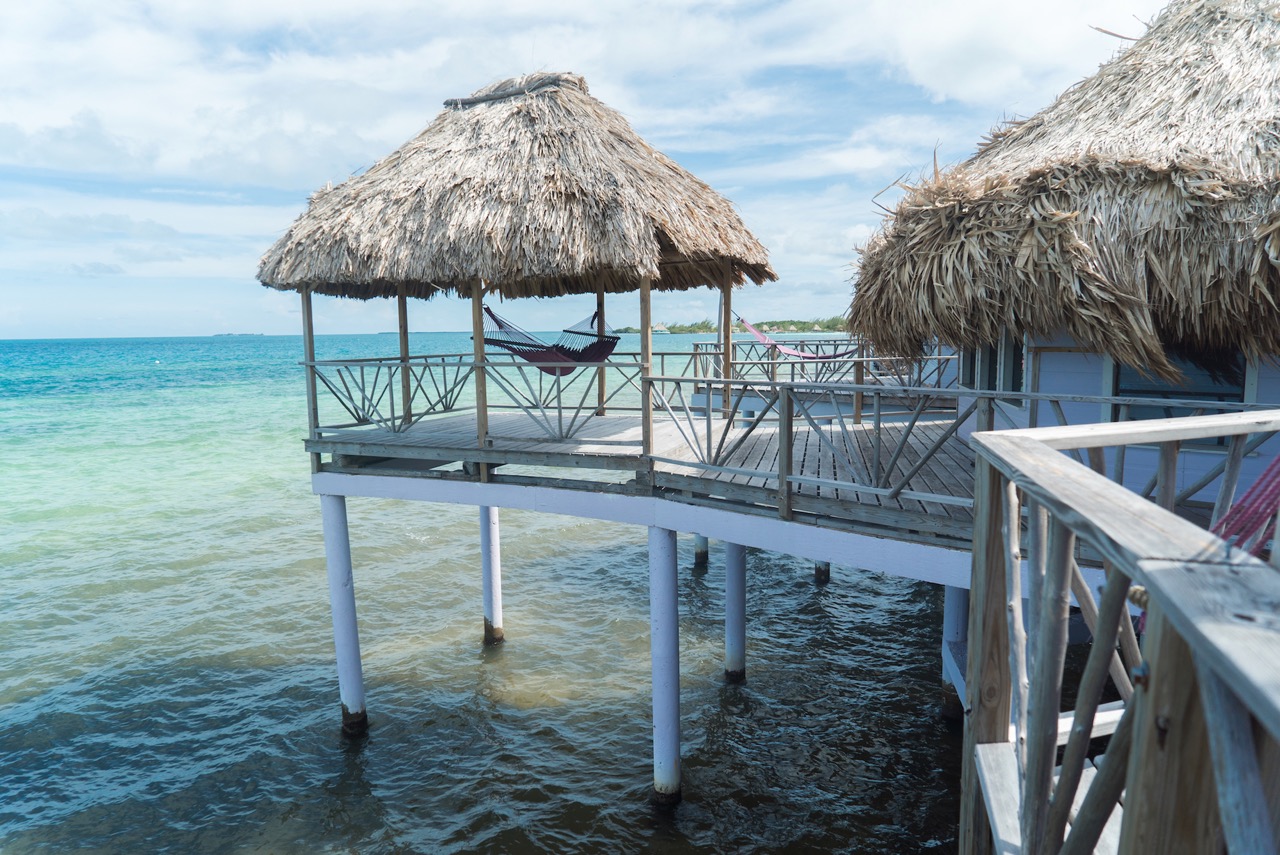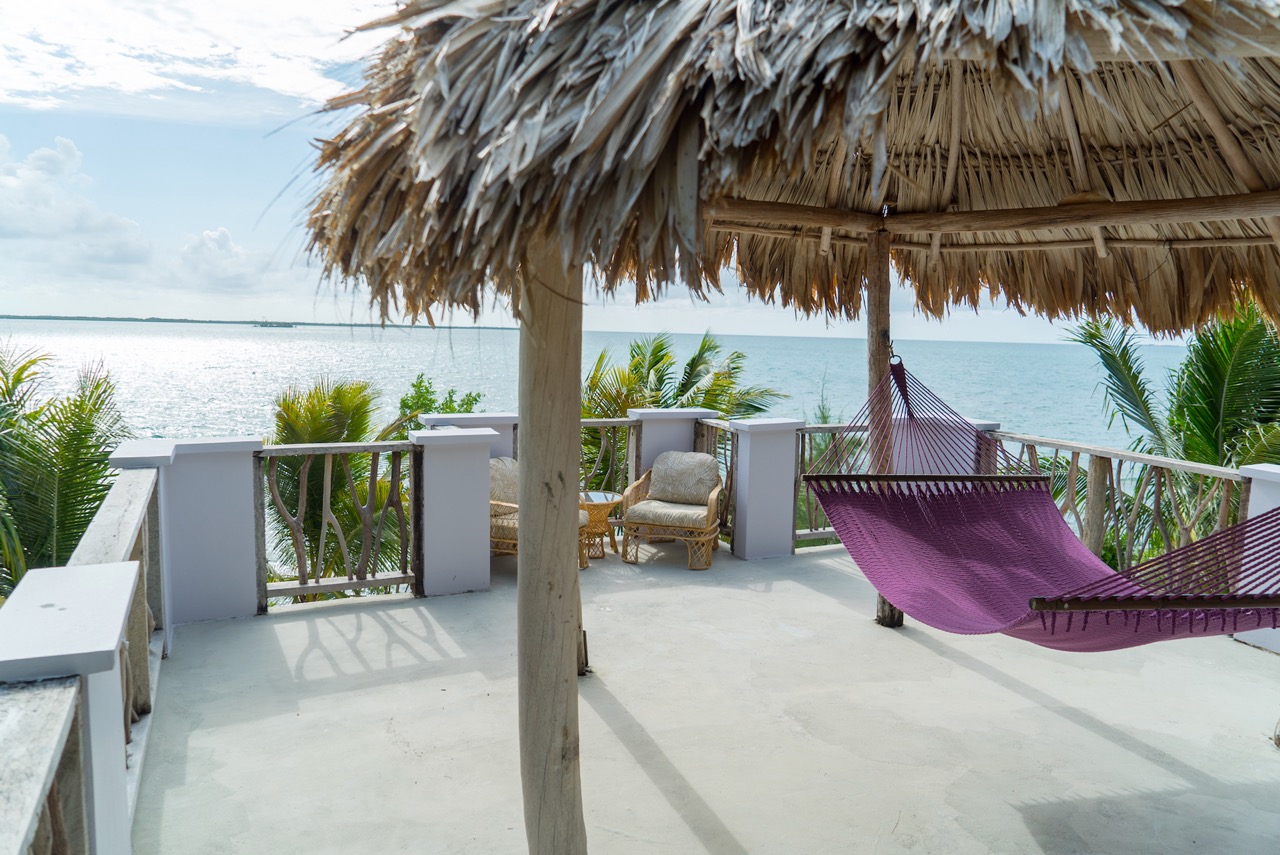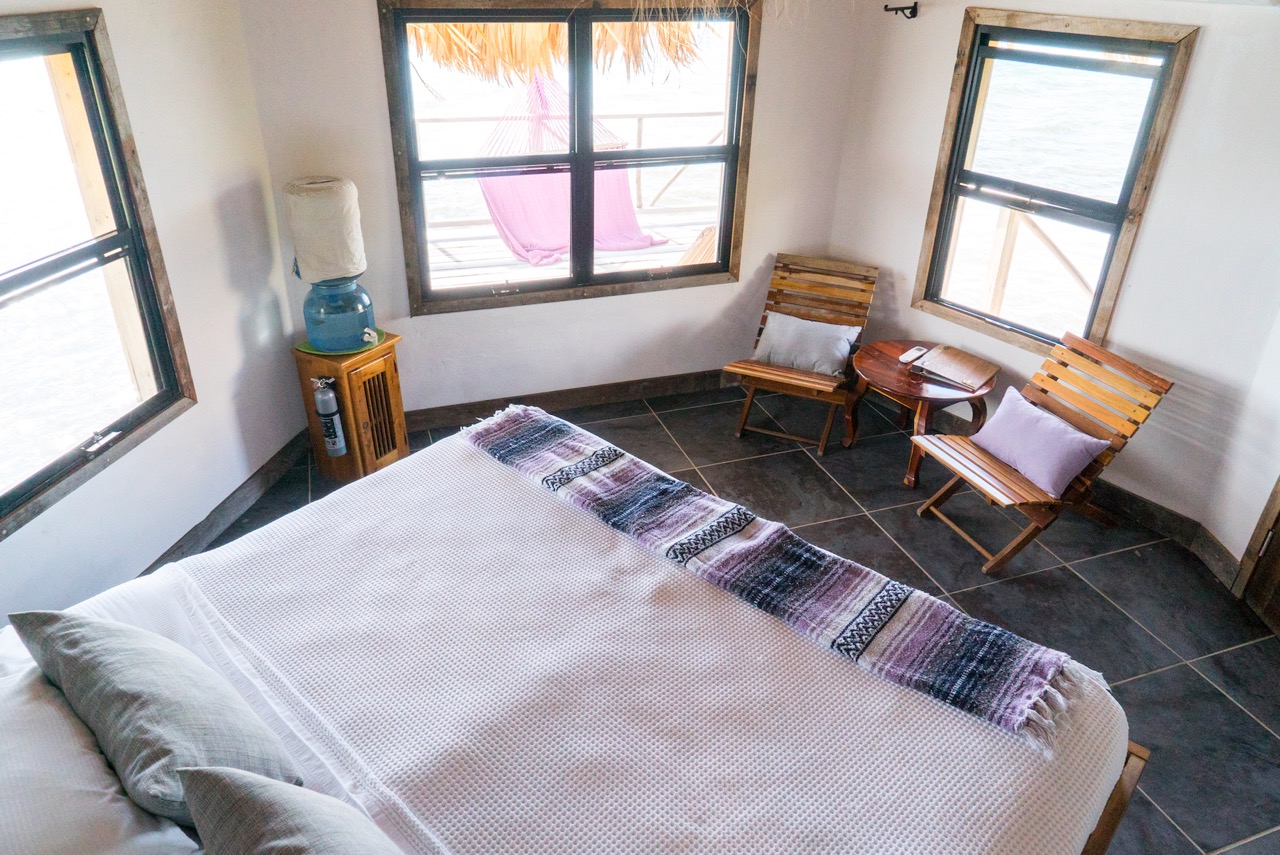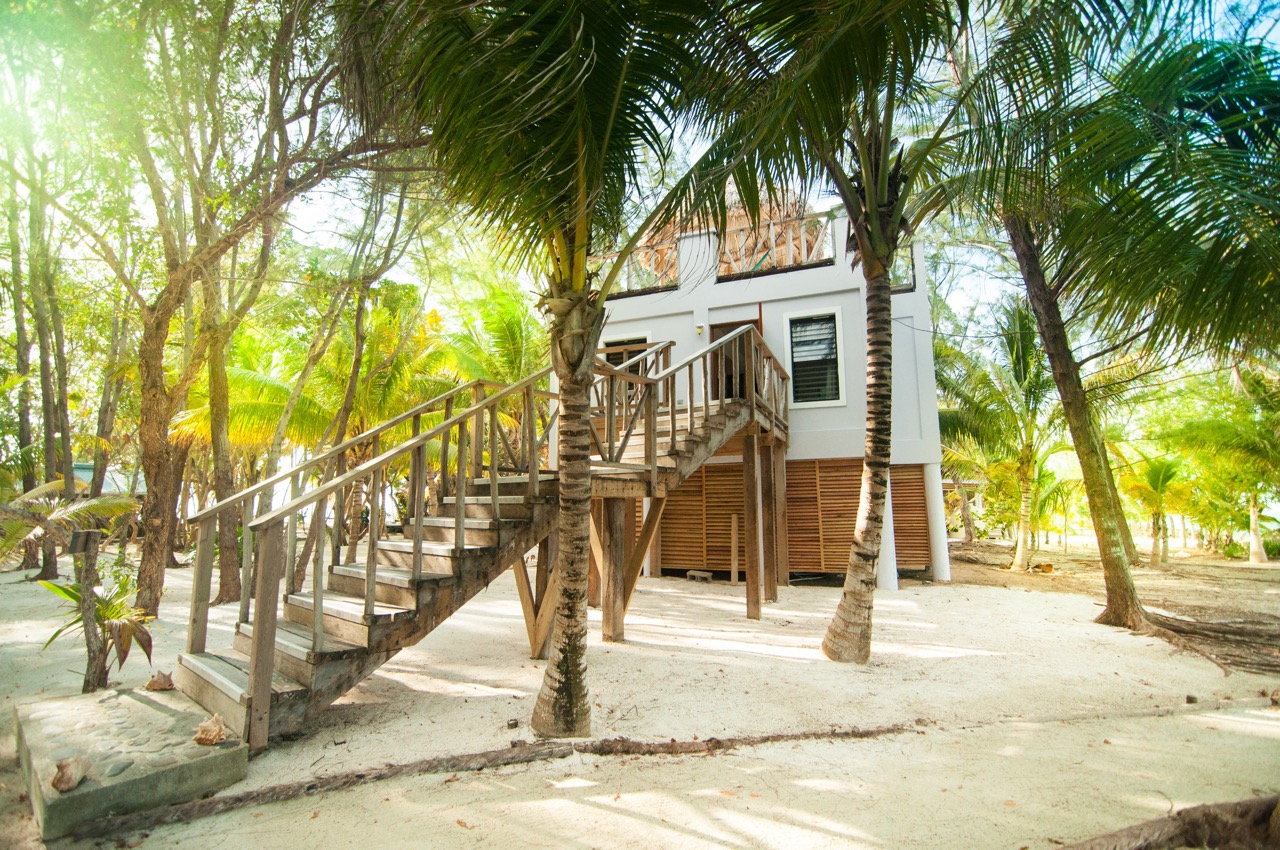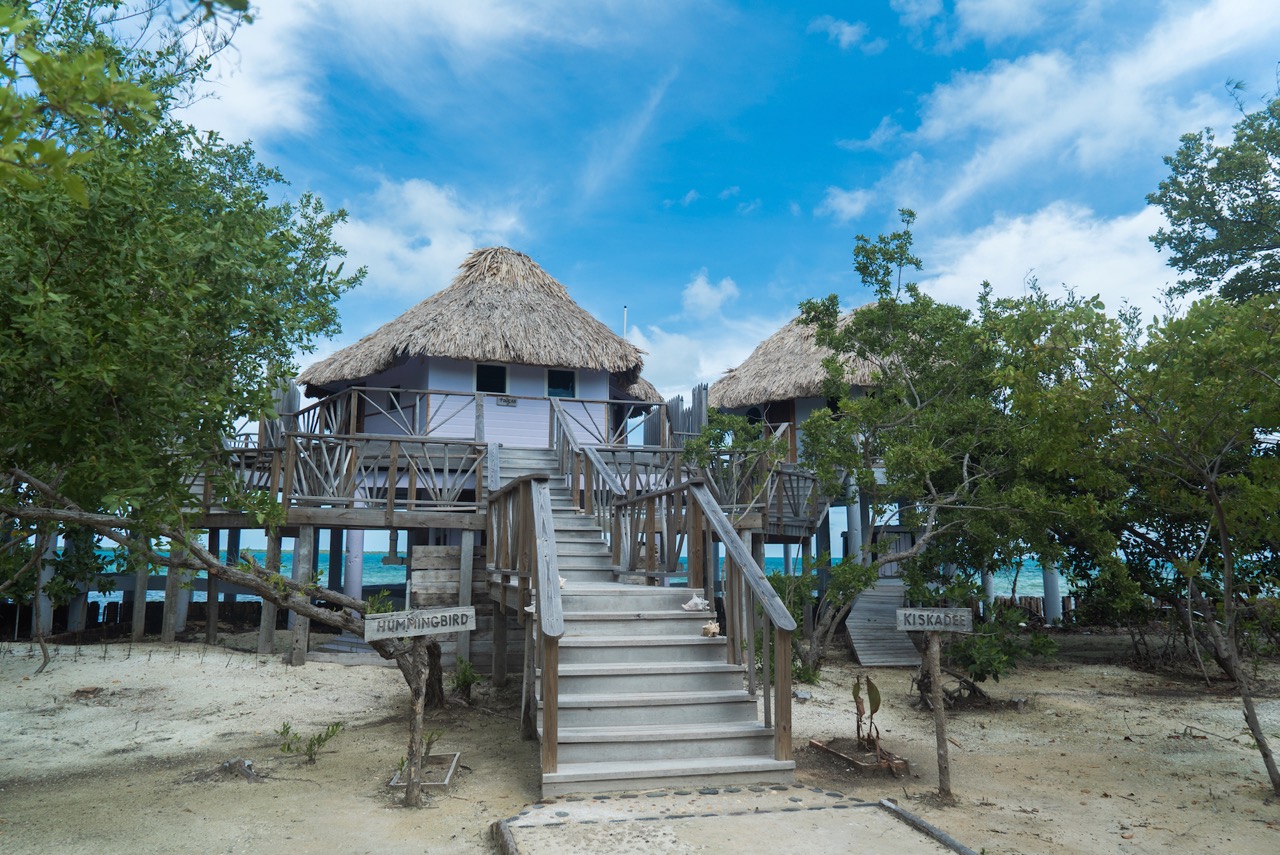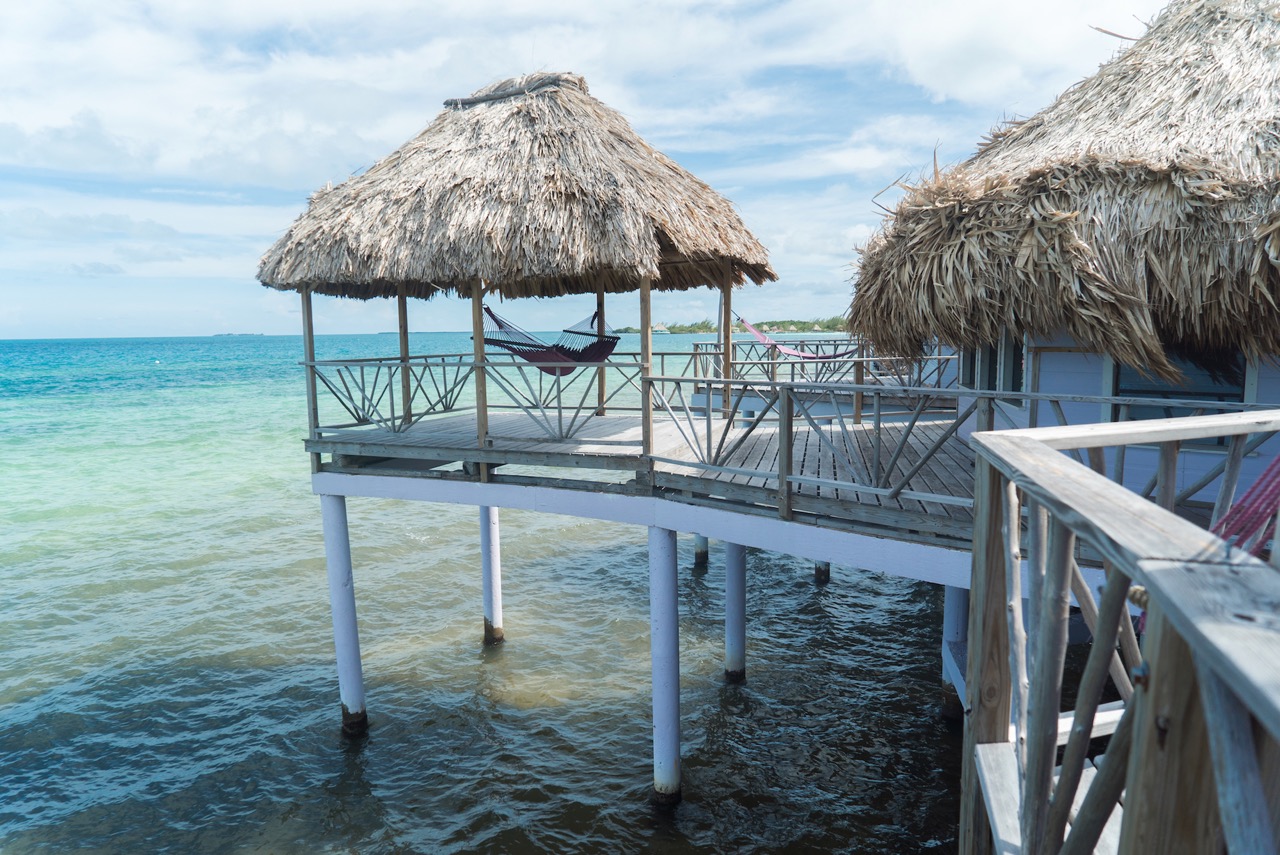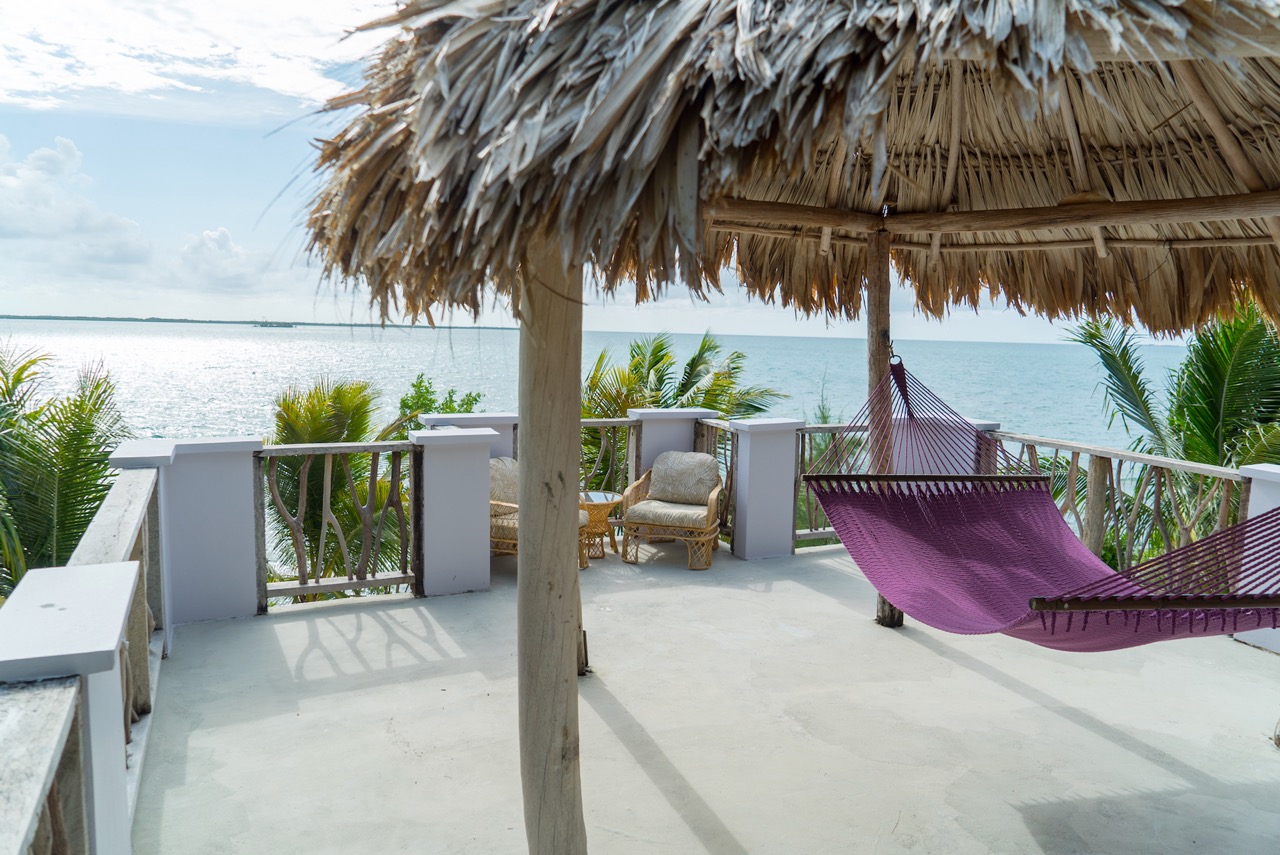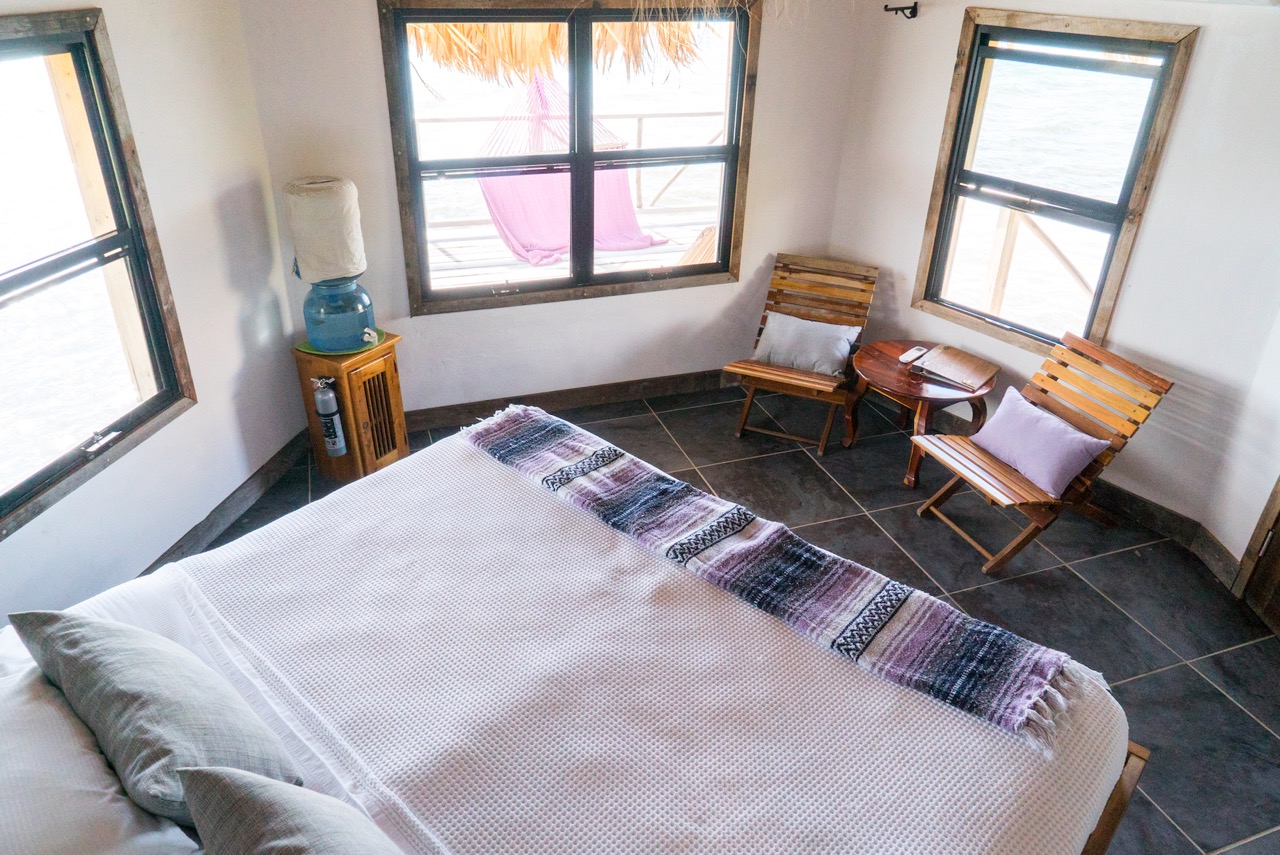 Soultribe Adventures operates under the motto of 'work hard, play hard, rest hard.' If you're looking to bring some more playfulness and adventure into your relationship, this is the yoga retreat for you. From summiting mountains, ziplining through the jungle, to taking in breathtaking waterfalls, there are plenty of group activities to complement the retreat's daily yoga practice.
Program: Soultribe Adventures run unusual and adventurous yoga retreats all around the world. In 2020 they will host retreats in Nicaragua, Mexico, Spain, and Indonesia. Each retreat has a unique schedule that is inspired by the local environment (and the adventures that can be had in it!). However each retreat shares the program of twice daily vinyasa yoga, luxurious accommodation, and family style meals to promote unity and connection. Group activities, focused workshops, and healthy meals are also included.
What we like: From surfing to ziplining to hiking to coasteering… this retreat is for the adventurous couple. It is ideal for the couple who are interested in yoga but are maybe just beginning their practice, and want to branch out through other activities and excursions.
Cost: $2,395 per person for double occupancy
Address: Various locations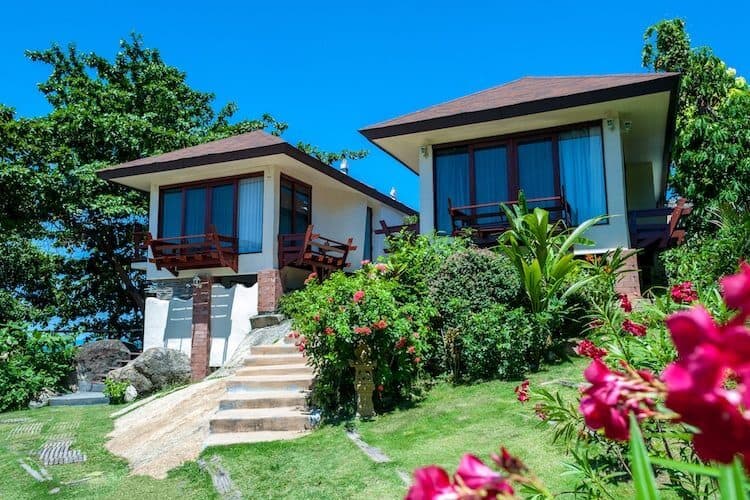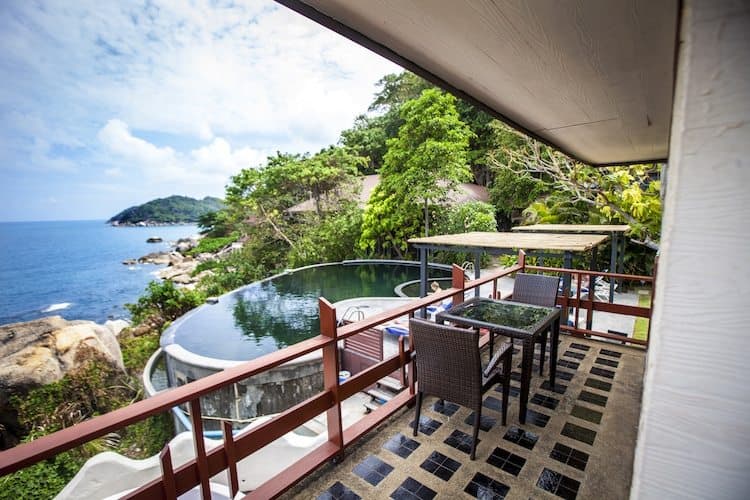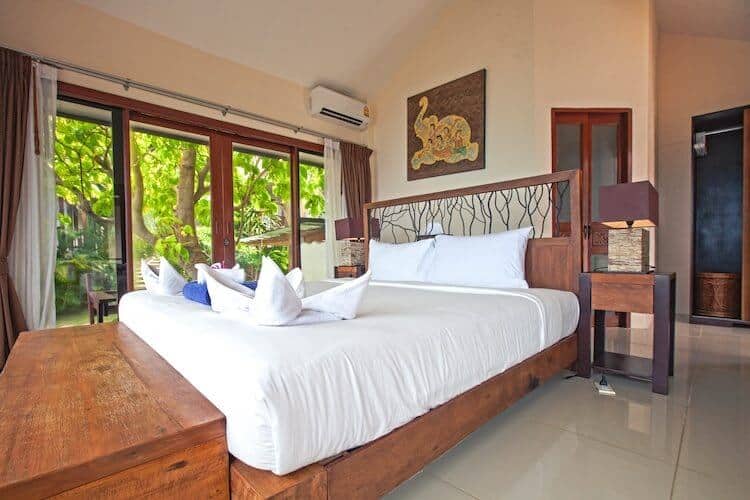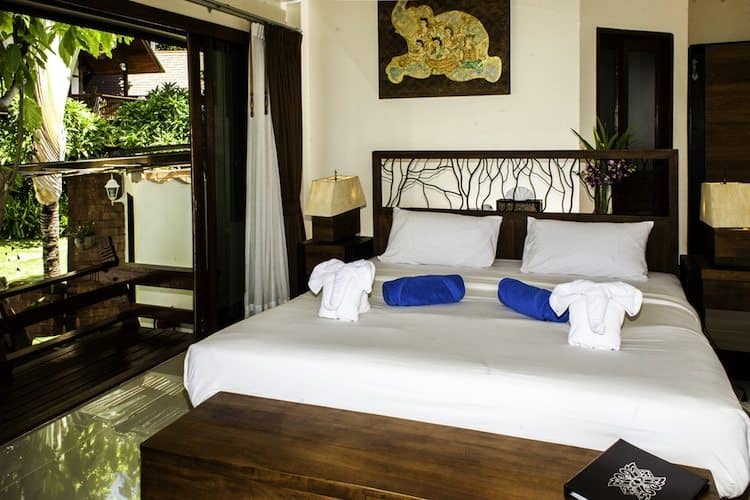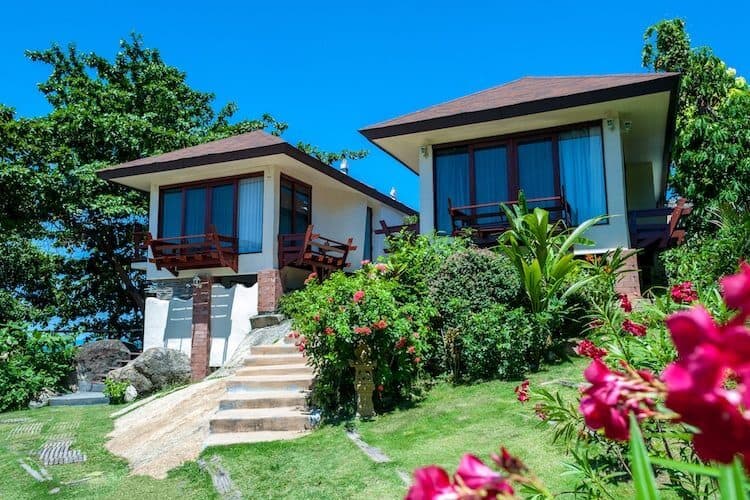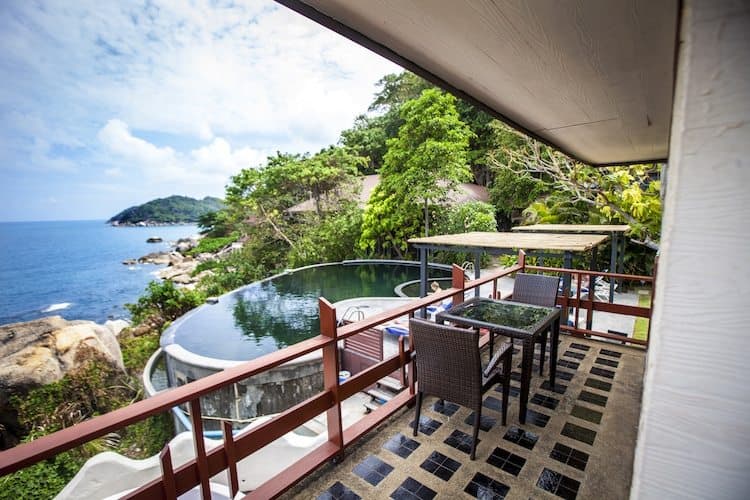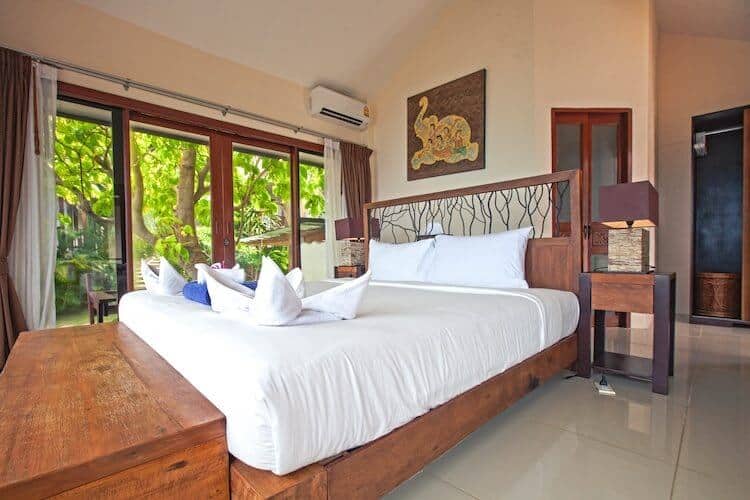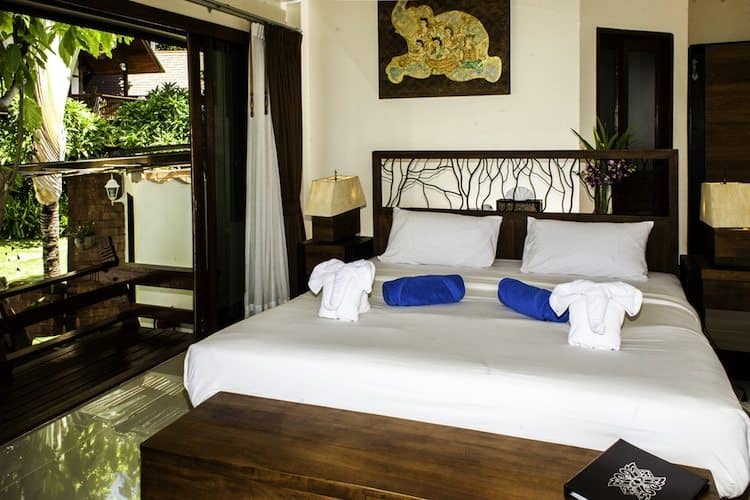 Head to magical Koh Samui, Thailand for the transformation of a lifetime at Vikasa Yoga Retreat. After all, 'vikasa' means 'evolution' in Sanskrit. = Vikasa offers yoga teacher trainings and signature yoga retreats, but couples will want to opt for their specialty couples retreat.
Program: The Vikasa Yoga Retreat center is a wellness center and hotel with flexible scheduling. This means you and your love can book into the hotel for as long as suits your budget and schedule. While staying at the retreat center, you can engage in the offerings including a variety of yoga classes and spa treatments. For the couple's yoga retreat, Vikasa offers intimate partner yoga and acro yoga sessions, as well as massages and more.
What we like: Your relationship with your self and your partner will truly transform at Vikasa Yoga Retreat. It is with this goal that the Vikasa Yoga Method was born: a unique style of yoga with a physical foundation, all with the goal of spiritual transformation.
Cost: Inclusive rates range from $140-220 per night for a double occupancy room
Address: Vikasa Yoga Retreat, Koh Samui, Moo 4, Tambon Maret, Thailand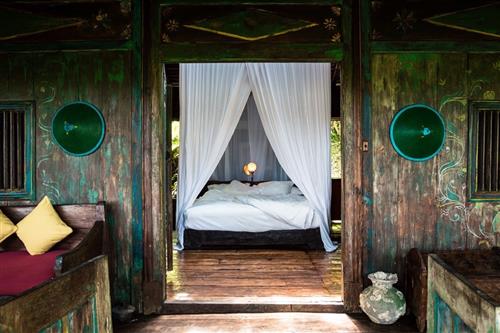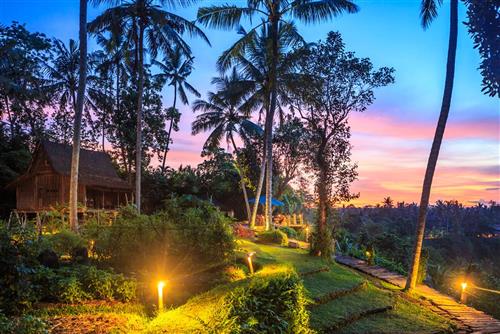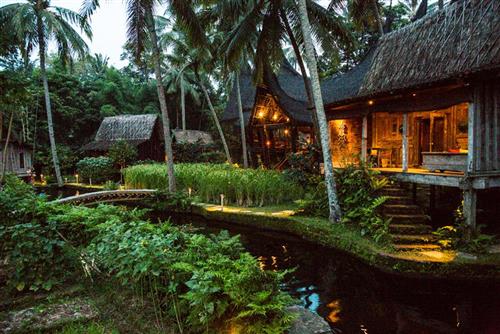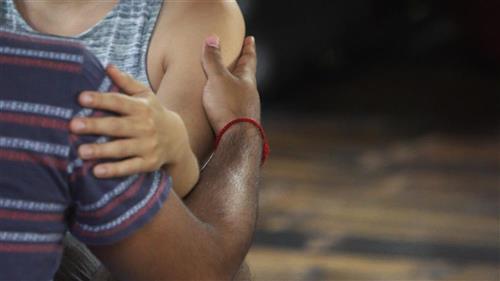 20130206_Bambu Indah_TPS_1130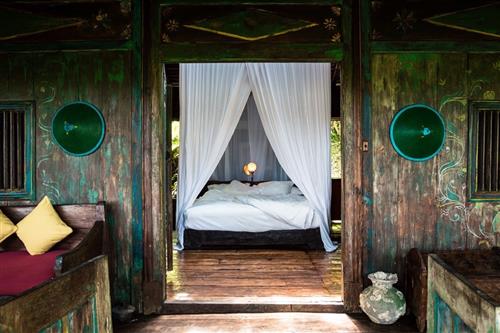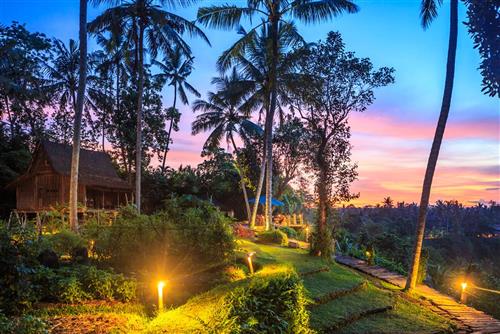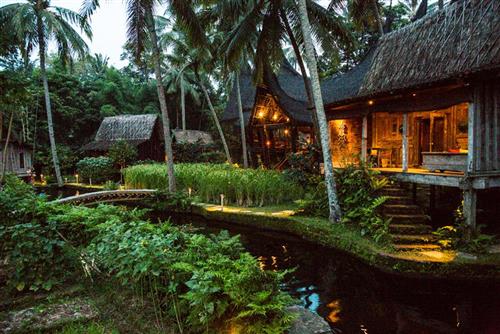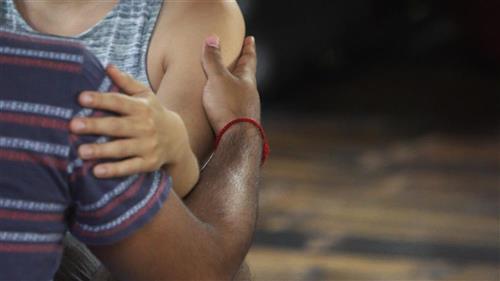 Set within the tropical hills of Bali, Indonesia, is one of the sexiest couples yoga retreats of 2020. Jacqueline Hellyer, a certified transpersonal sexologist and yoga teacher, has designed this rereat as a safe space to deepen relationships.
Program: This five day retreat is held in the gorgeous Bambu Indah eco-friendly resort in Bali. Each day includes three 'love lessons,' each lasting two hours. During the sessions, participants will practice yoga, learn Tantric practices, work on meditation, energy sharing, breath work, and more. The sessions become more sensual as the day progresses and along with the participants' comfort levels. The retreat also includes a field trip to an ancient temple where participants will have the opportunity to bathe in sacred pools and receive a couples blessing.
What we like: Any kind of Trantric or sensual retreat may send off alarm bells for couples, and for good reason. However this is a sleaze free retreat! Jacqueline Hellyer runs the retreat with standards of class, respect, and always consent. There is no nudity or public sexual interaction.
Cost: $2200 for the retreat, non-inclusive of accommodation, which runs from $133-817 per night.
Address: Bambu Indah Resort, Jl. Baung, Sayan, Kecamatan Ubud, Kabupaten Gianyar, Bali 80571, Indonesia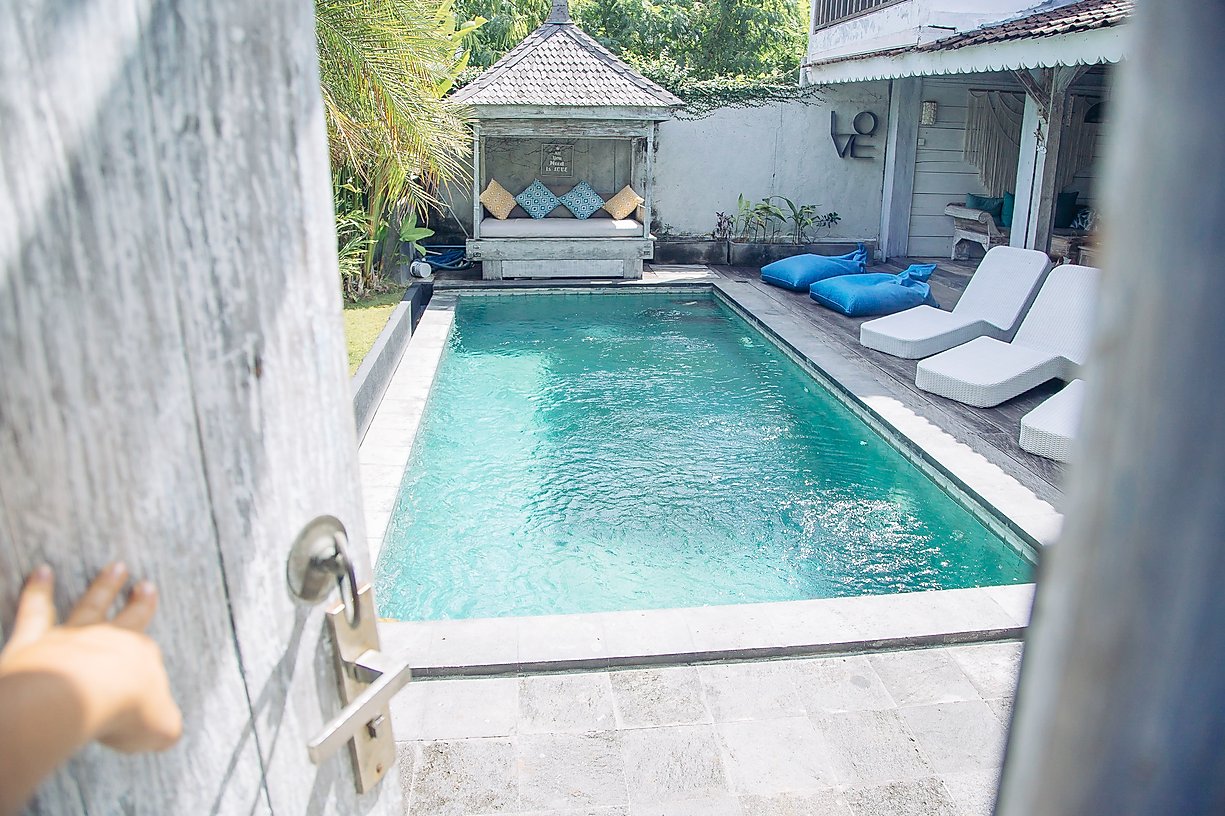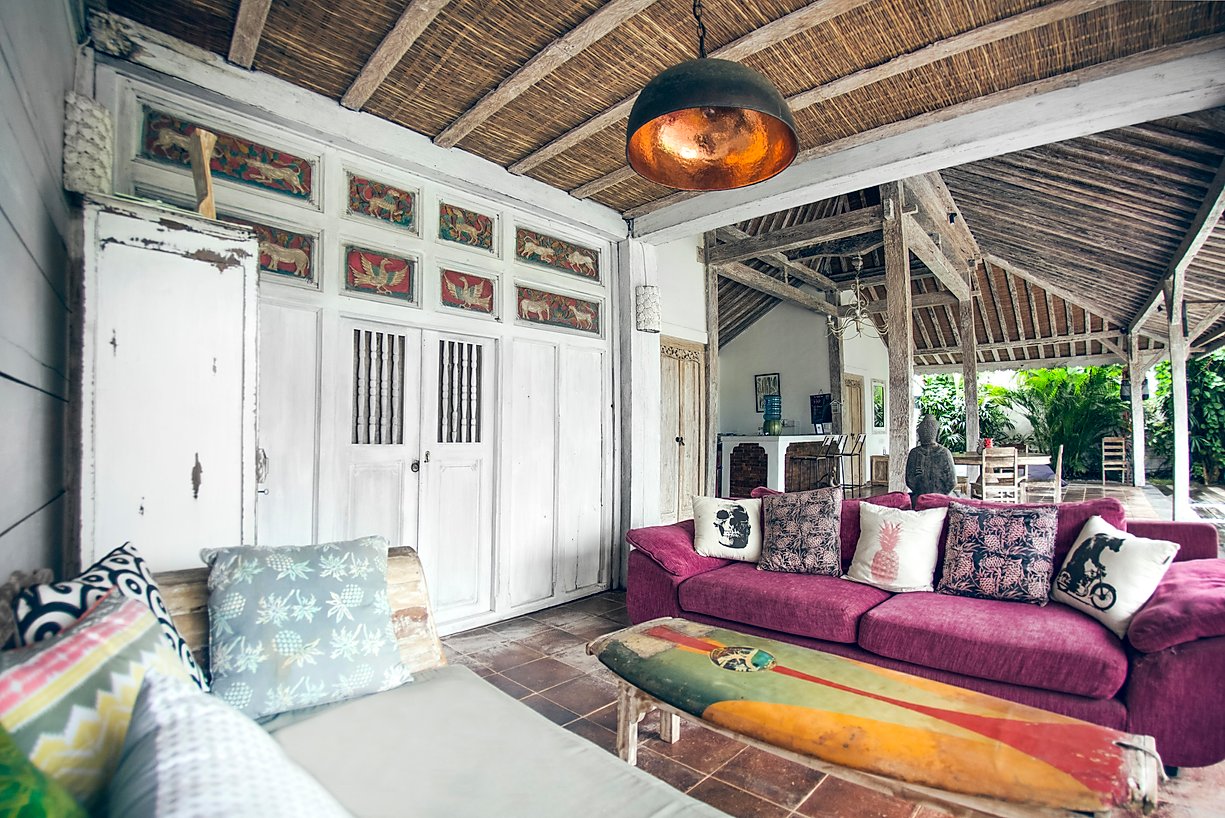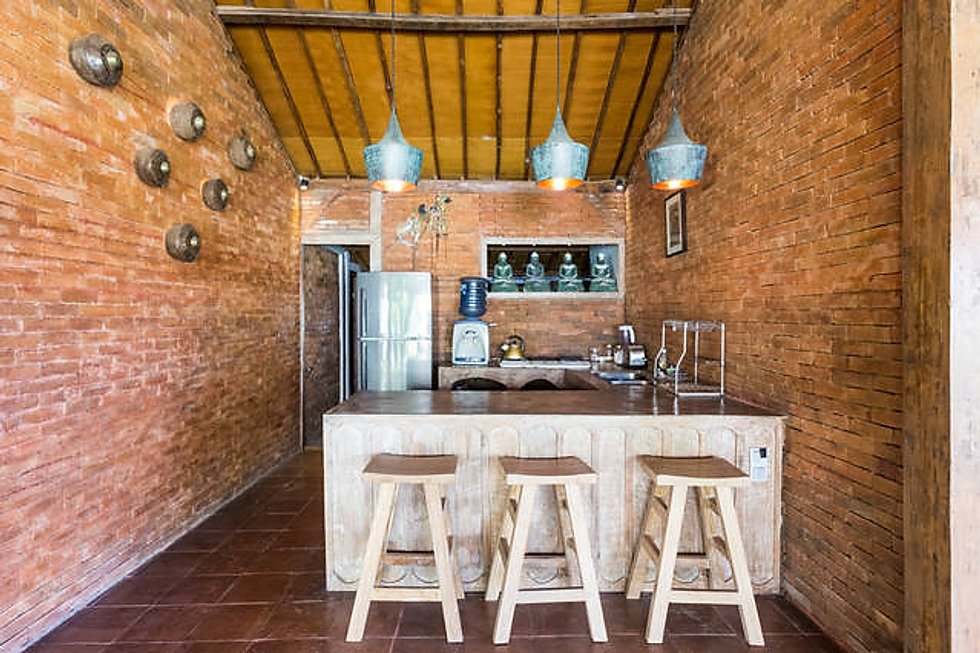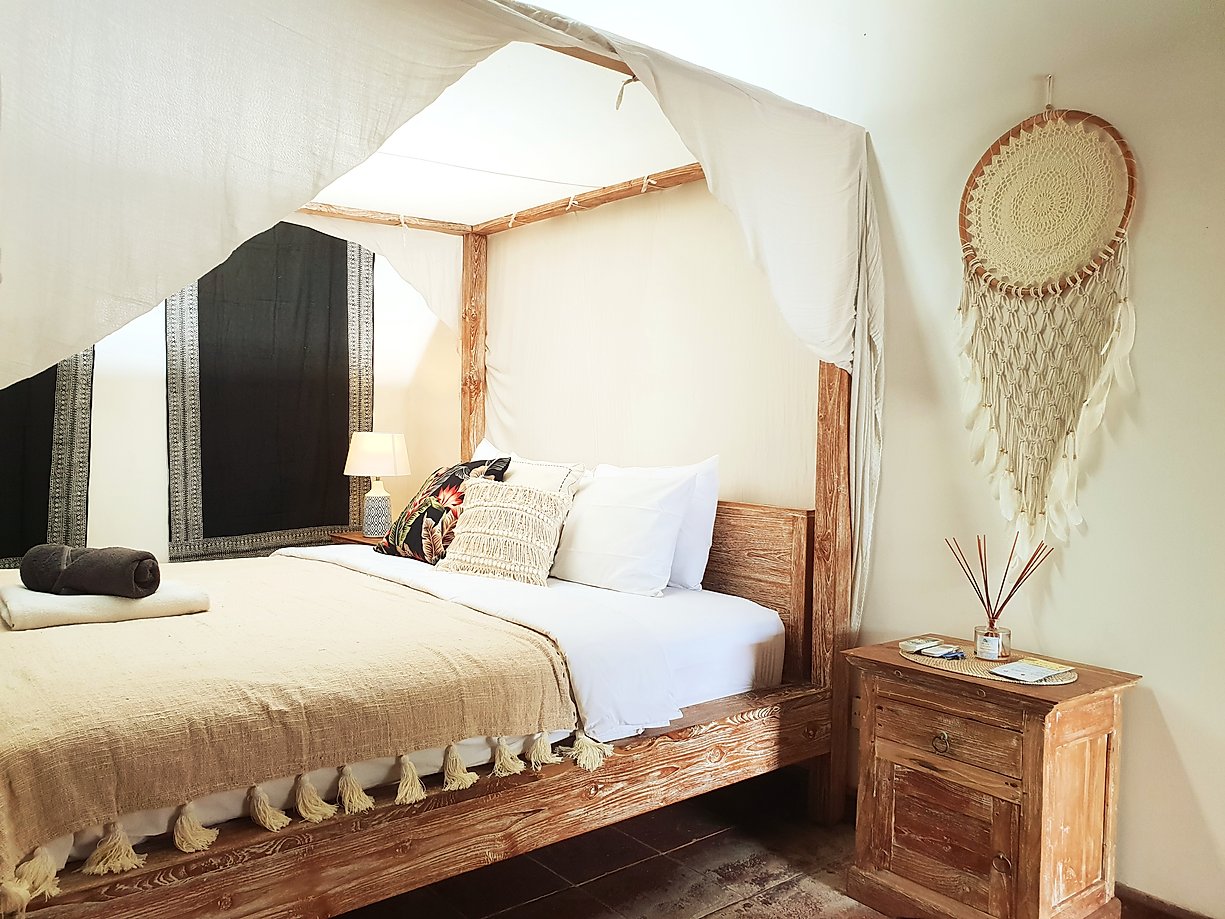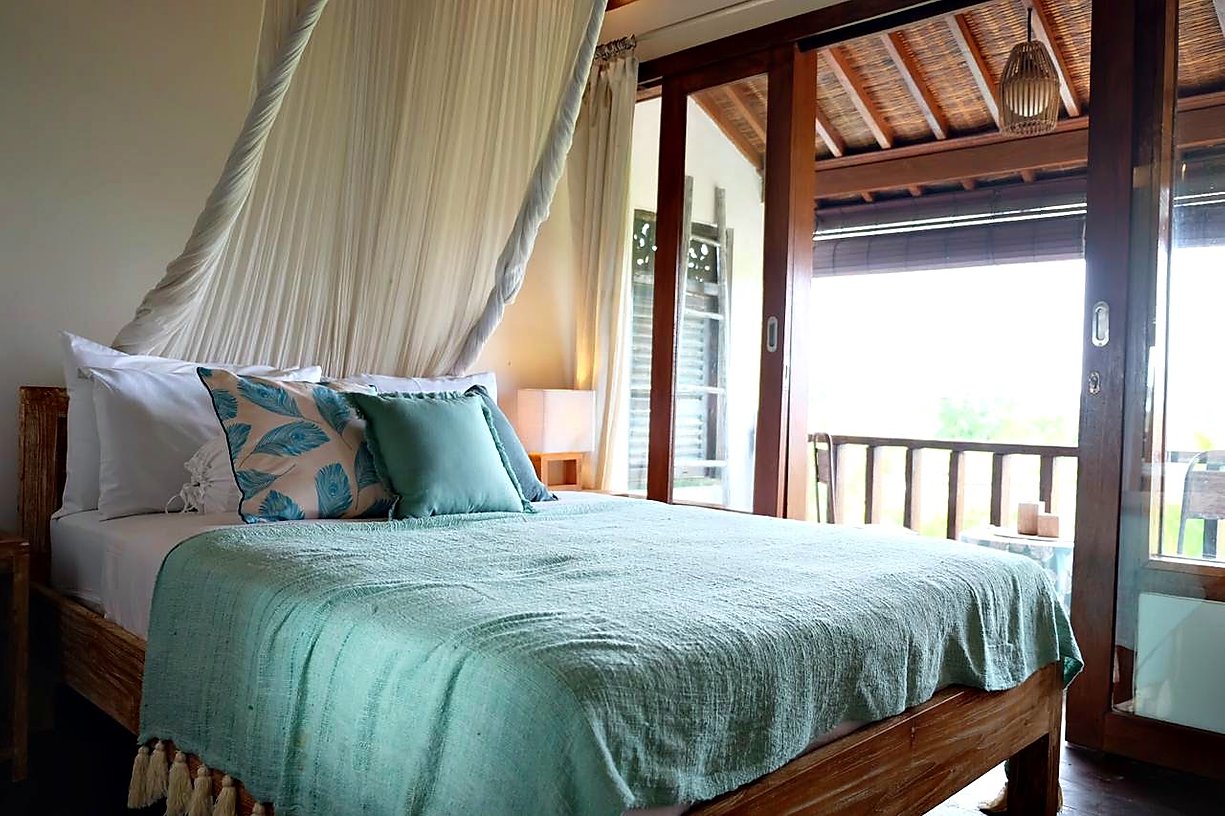 1d901f_d37b3ffea9044efd81dbdd6064985c52~mv2_d_2465_1644_s_2
1d901f_93ea38c6b9a946b8a0c4e22baf327494
1d901f_74e226301caa4b9cbdcce6023dfe02af~mv2
1d901f_14e8c0bfedde4a27992a484f5cd10e2b~mv2_d_4032_3024_s_4_2
1d901f_753200d947f549ff85fa34df77d04b0b~mv2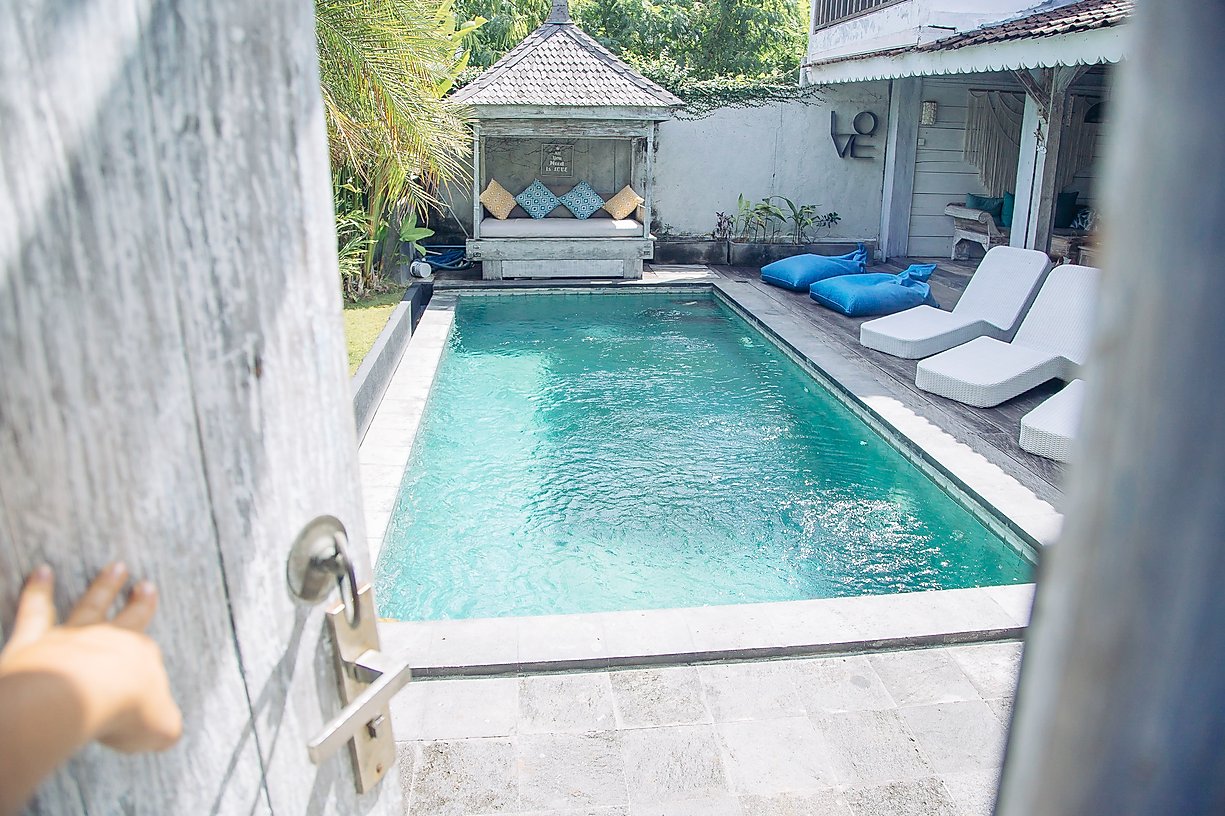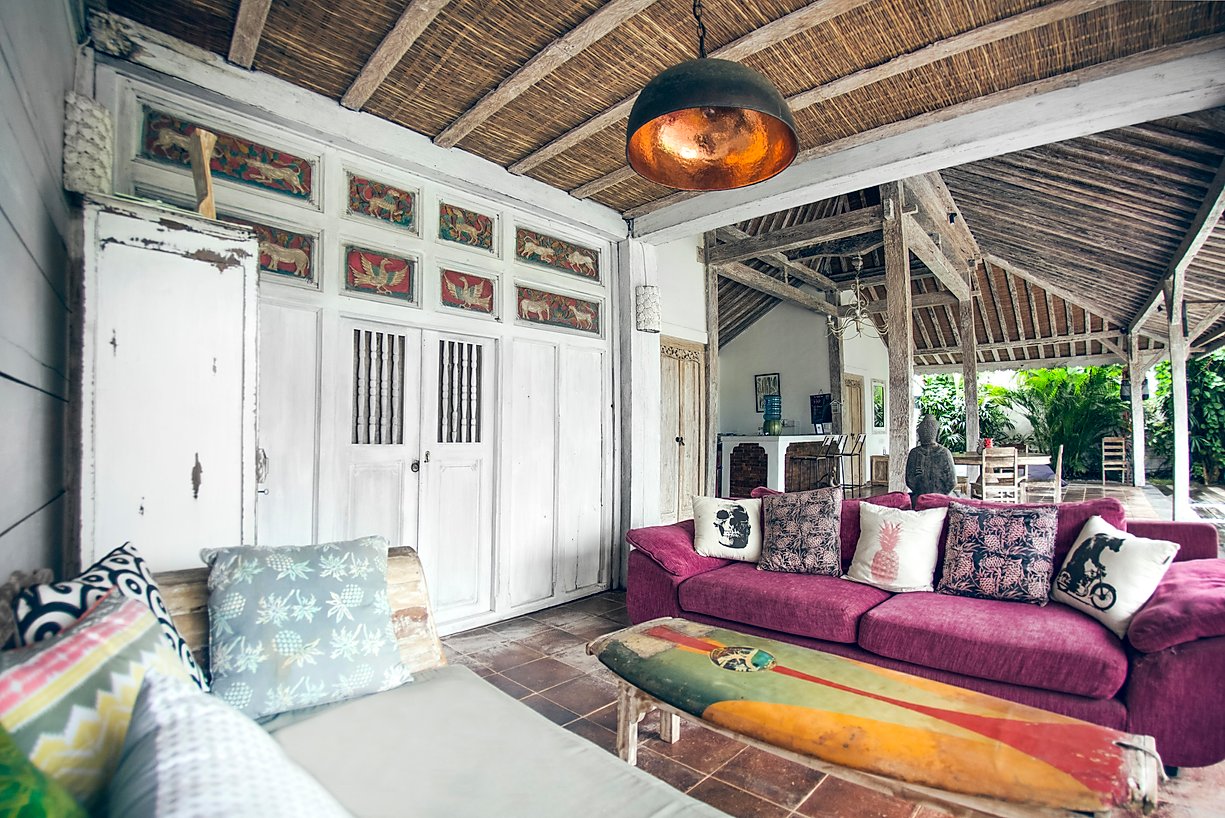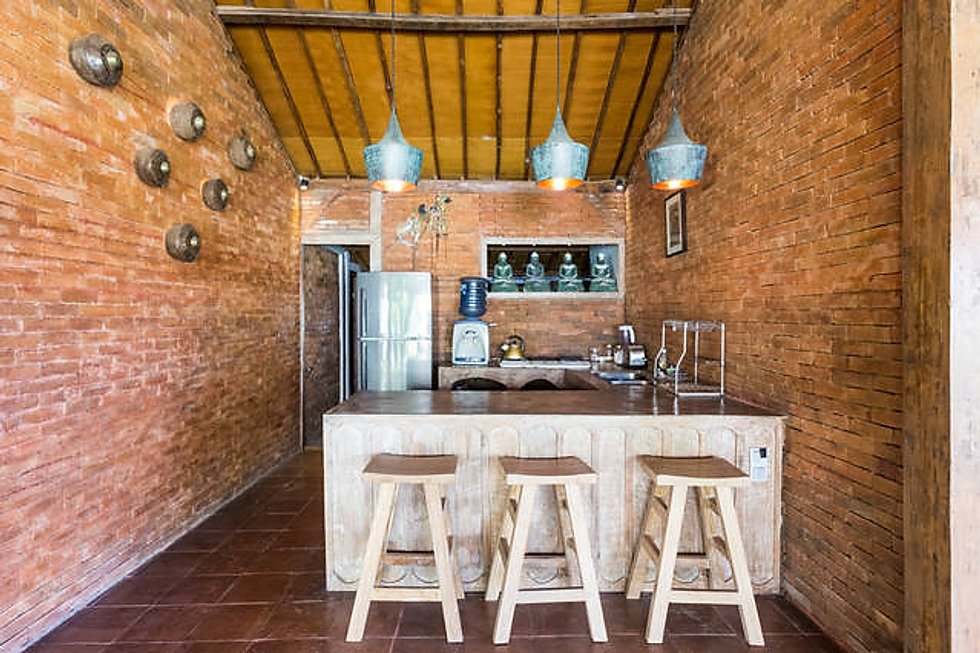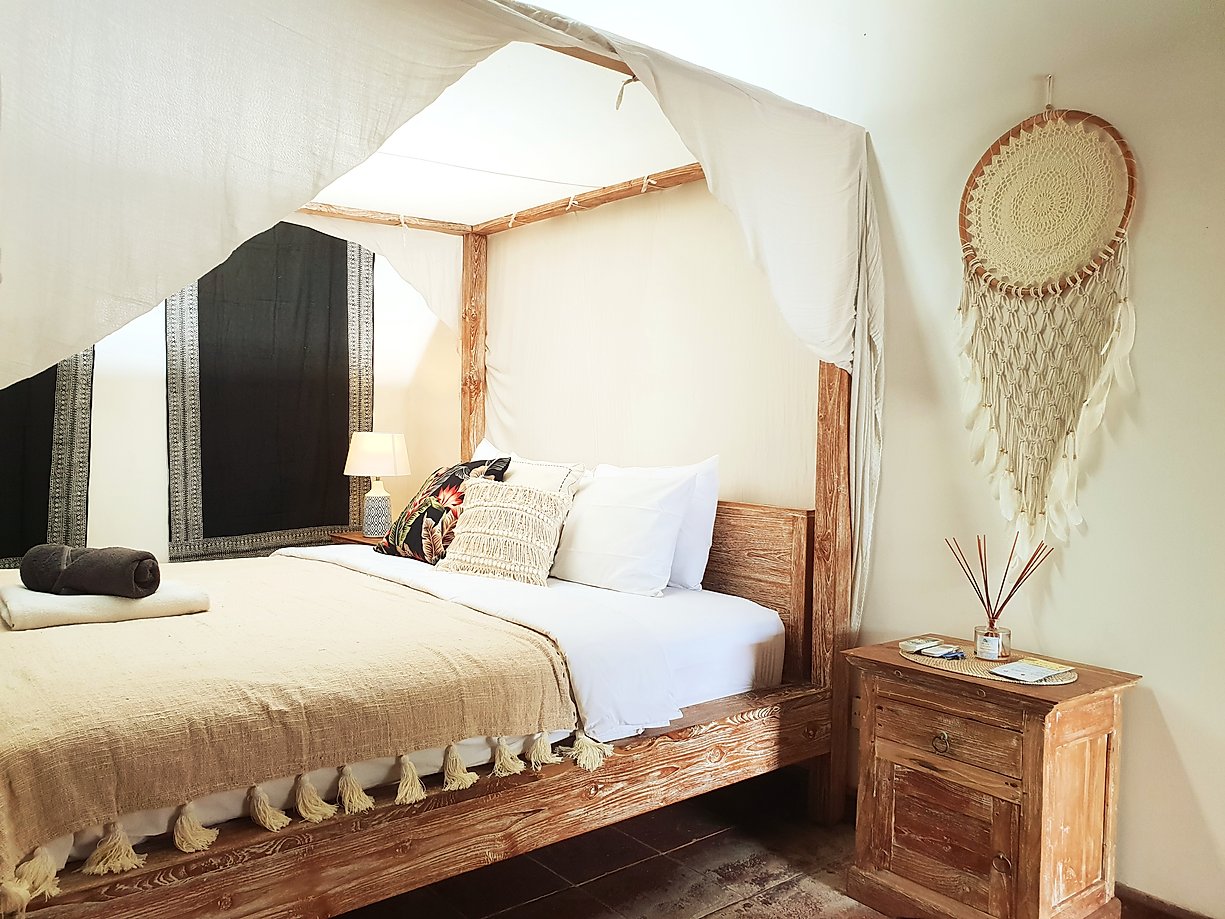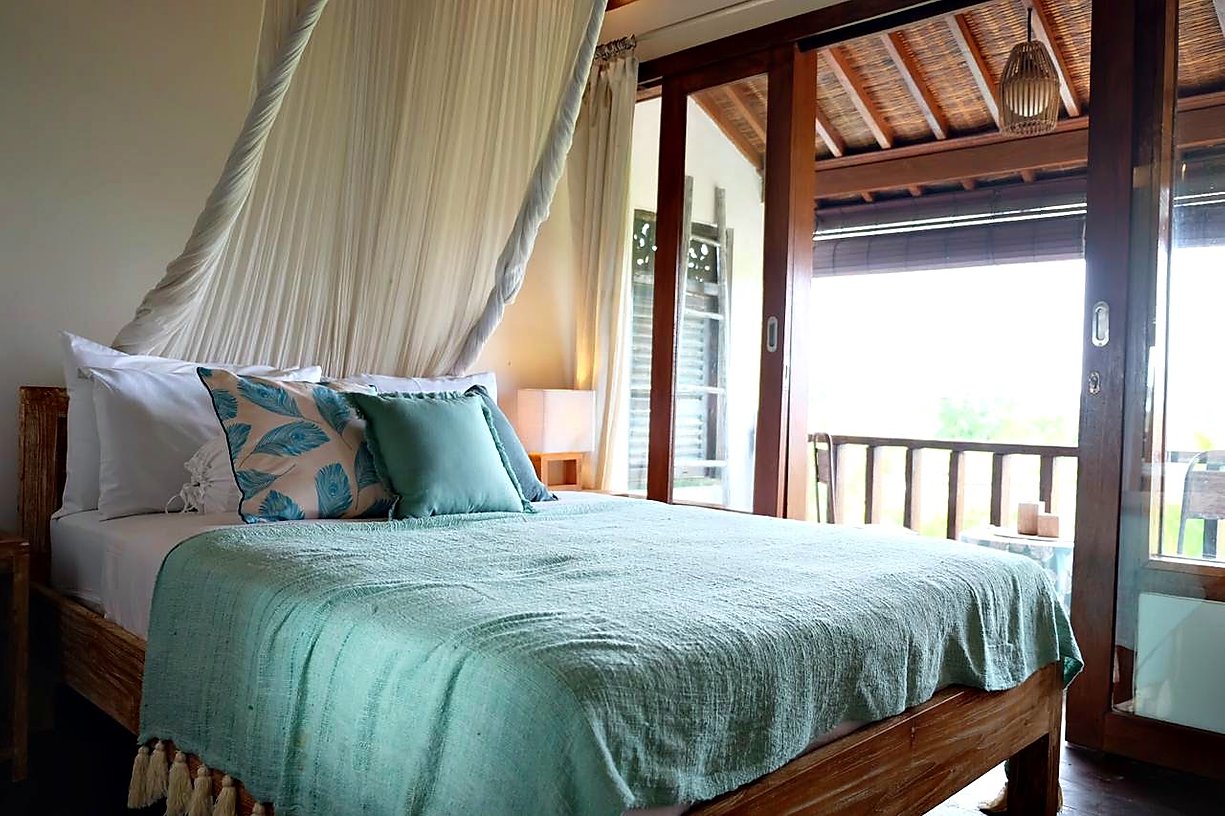 Pineapple House in Bali is a wholesome and simple resort, that operates on the trifecta of yoga, surfing, and wellness. When you attend a retreat at Pineapple House, you get world class yoga instruction, but also expand your physicality with surfing. The two practices mirror and complement each other, just as the retreat will encourage you to view your relationship. But don't worry… if surfing really isn't your thing, you can also attend a simply yoga retreat.
Program: Pineapple House offers a variety of retreat styles, including Surf & Yoga, Yoga & Wellness, or Simply Yoga. Each retreat has a unique itinerary and program. Each retreat is also flexible and individualizable. Couples can book to stay for however many nights fits their schedule.
What we like: This is the original surf and yoga retreat in all of Bali. Stay in a boutique villa that at only five rooms, guarantees and intimate experience.
Cost: Starting from $425 for two nights
Address: Jl. Subak Sari, Canggu 80361, Indonesia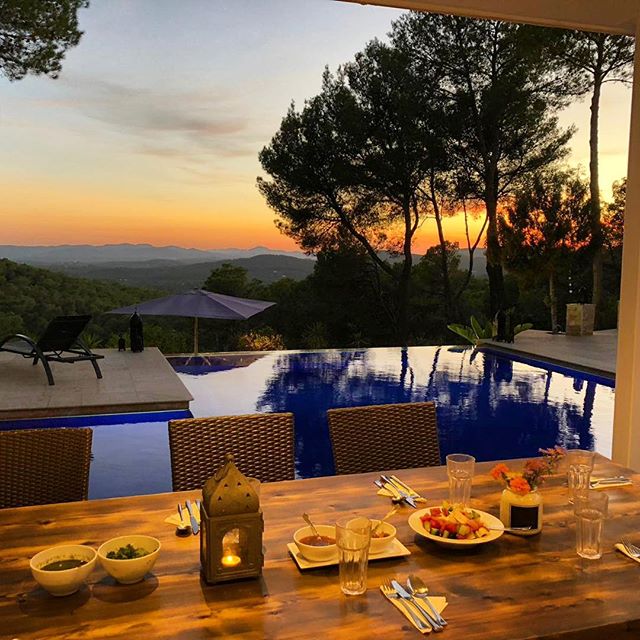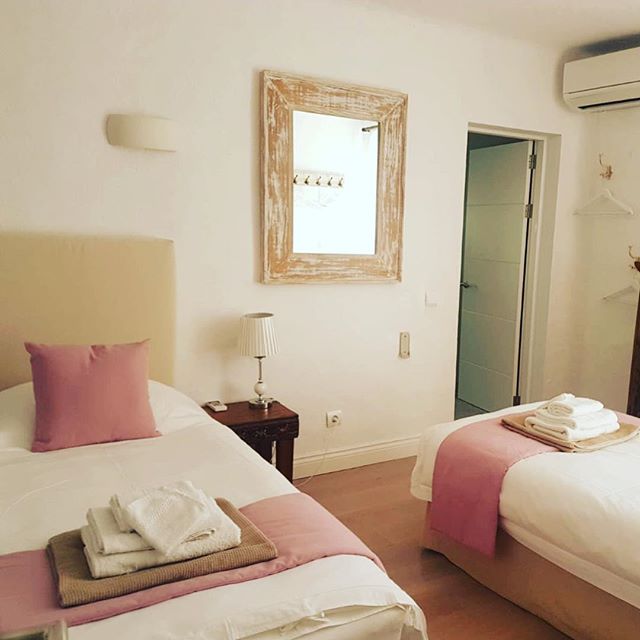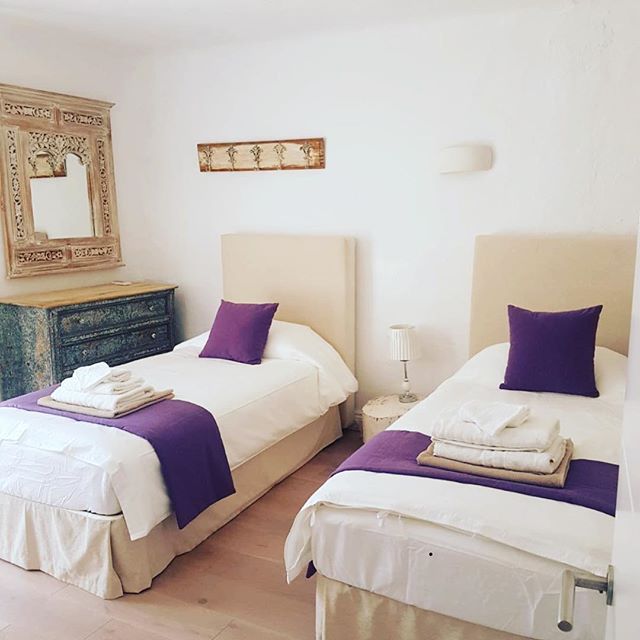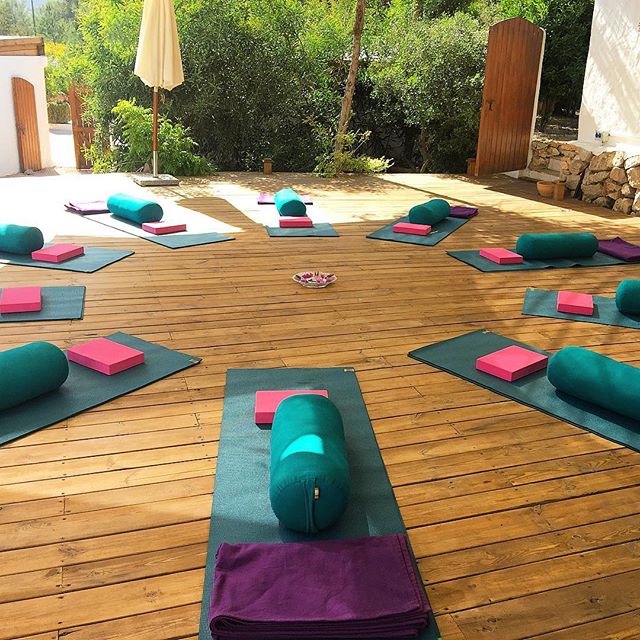 57506218_195352571439645_3406744536473928814_n
54206360_370863713504210_3918341189300545371_n
53554832_317886792235694_5555137254975284217_n
43464242_282134505637550_126712575758720089_n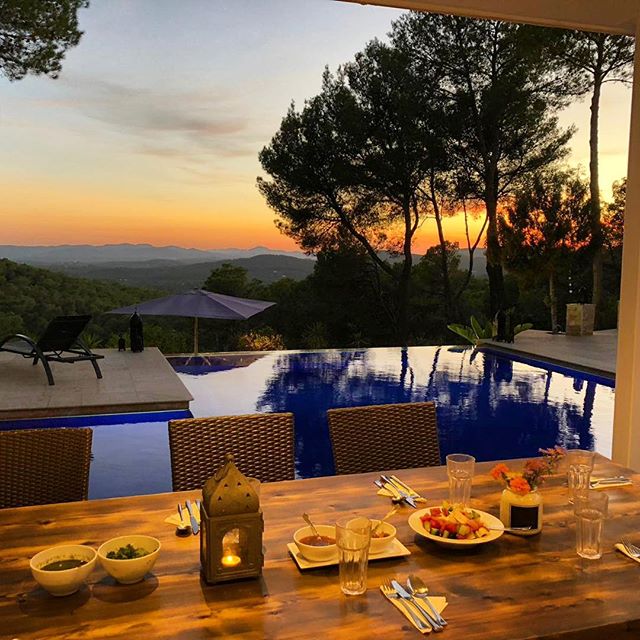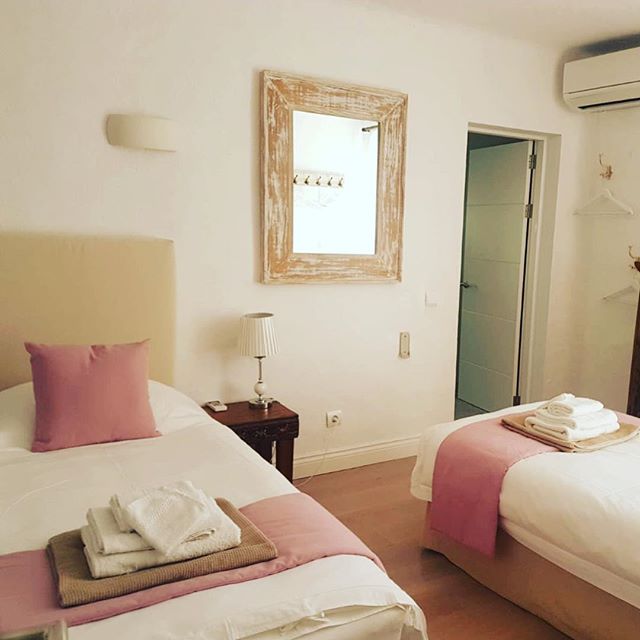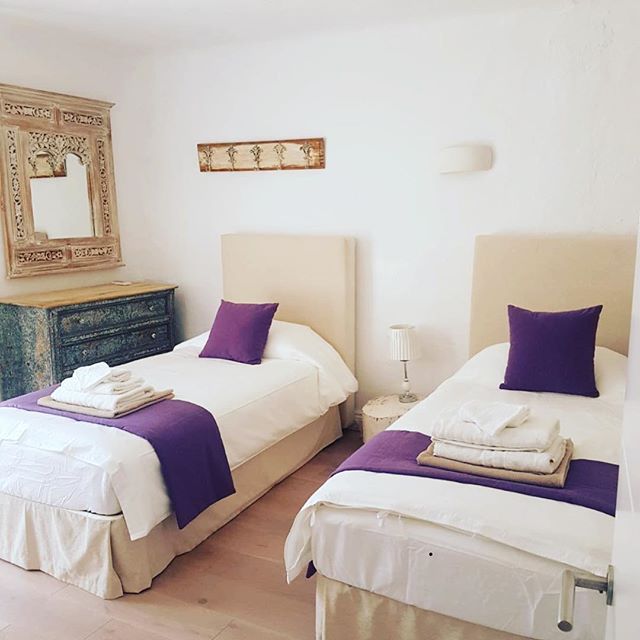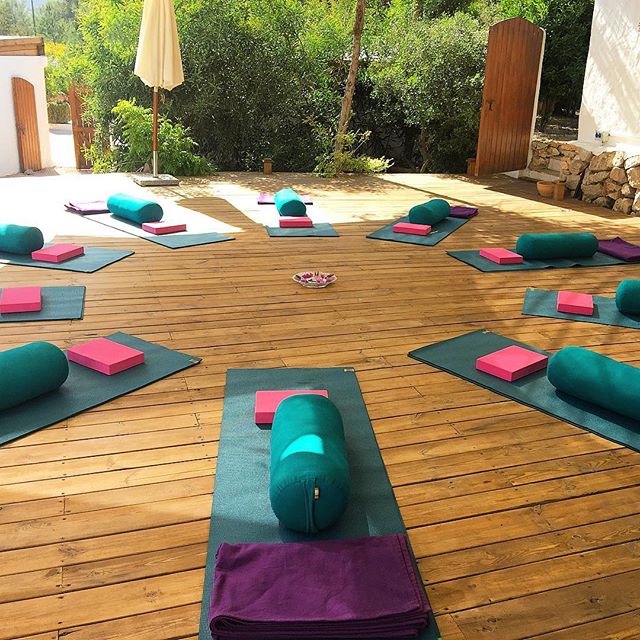 In mystical Ibiza, check in for a romantic and re-energizing yoga retreat with Ibiza Retreats. This is the premier and most popular yoga retreat center on the island. Featuring dozens of retreats each year, taught by a rotating roster of world-class traveling yoga teachers, it may be hard to choose your retreat. If you're looking to advance your relationship, opt for the customizable 'Romance and Reconnection' retreat package.
Program: Each retreat program is customizable based on your preferences, which is one of the benefits of attending a yoga retreat with Ibiza Retreats. The suggested program for a Romance and Reconnection retreat includes healthy buffet breakfasts, a star light romantic dinner for two, welcome massages, reflexology and holistic spa treatments, personalized wellness coaching, and of course daily yoga sessions.
What we like: The Ibiza Retreats properties are absolutely glorious. Each property features boutique, boho-chic design, with panoramic views of the island and ocean. Enjoy private pools and more on property. You may never want to leave!
Cost: Price is individualized. For rates, contact +34 662 093 499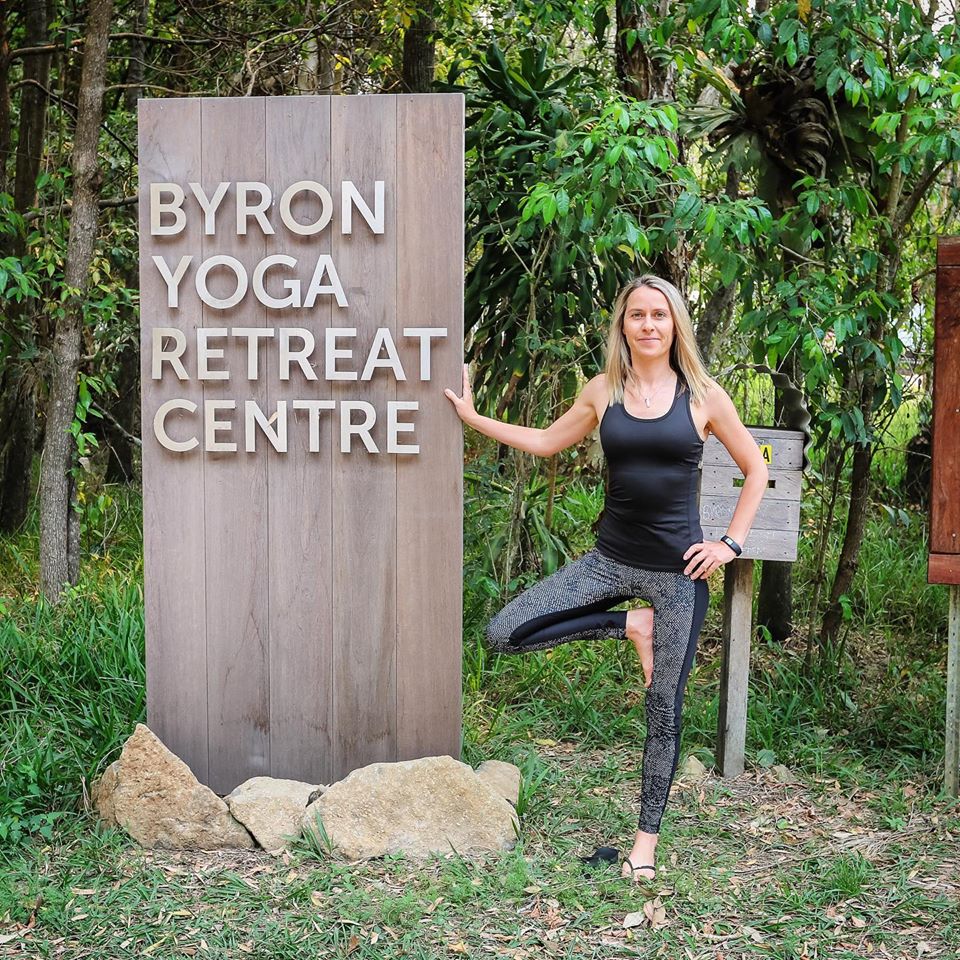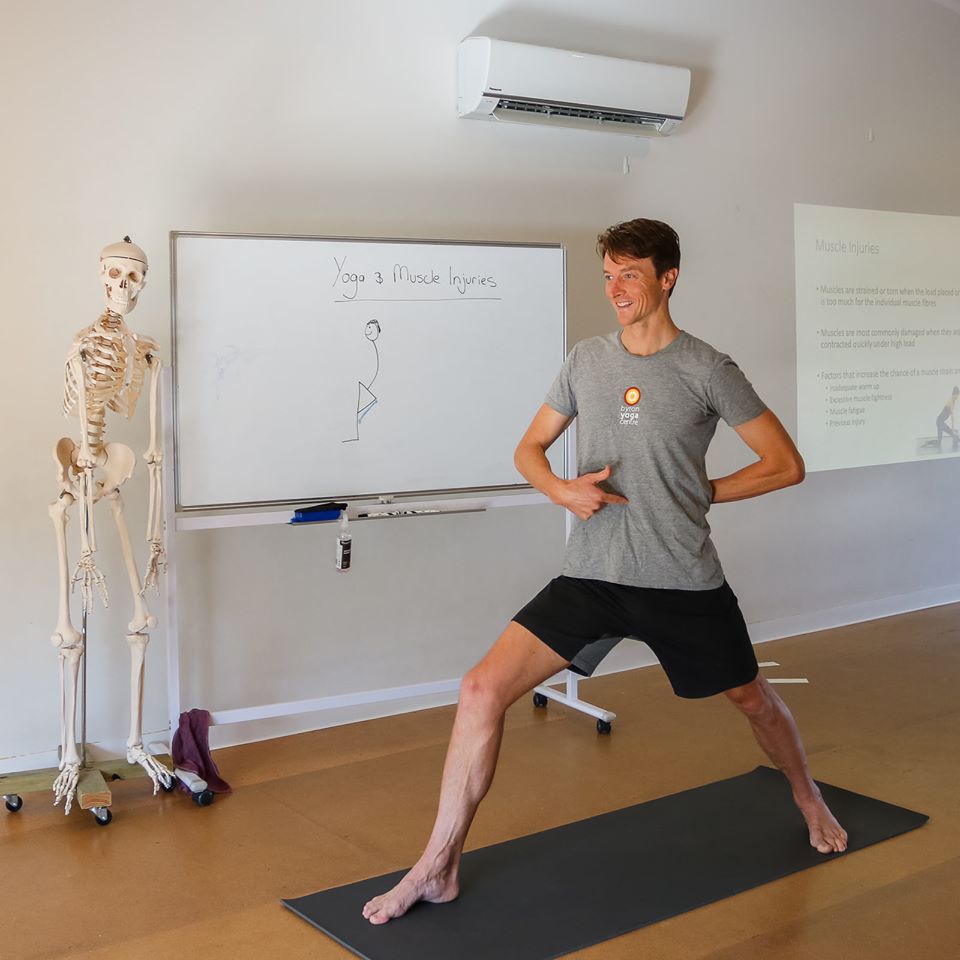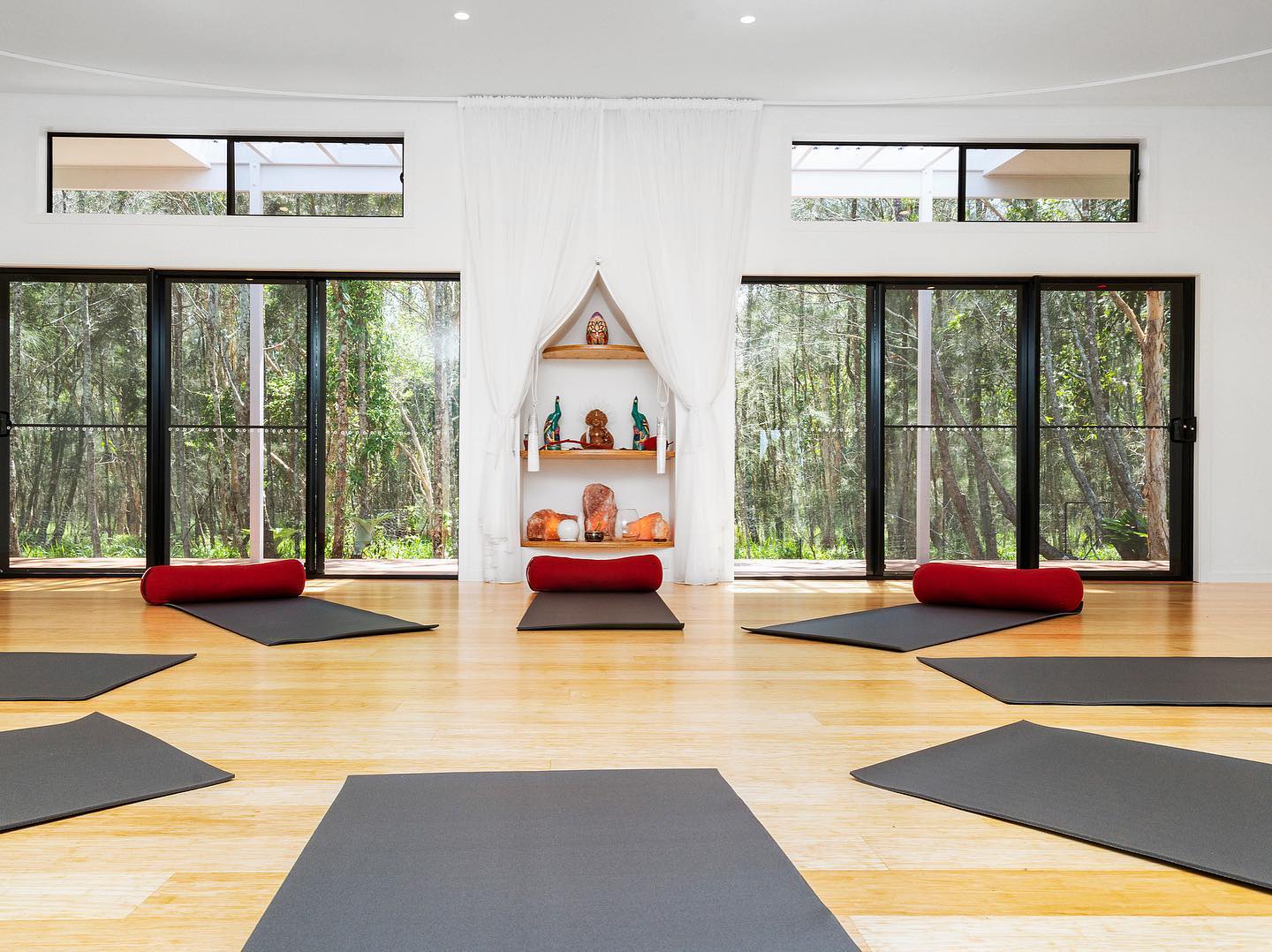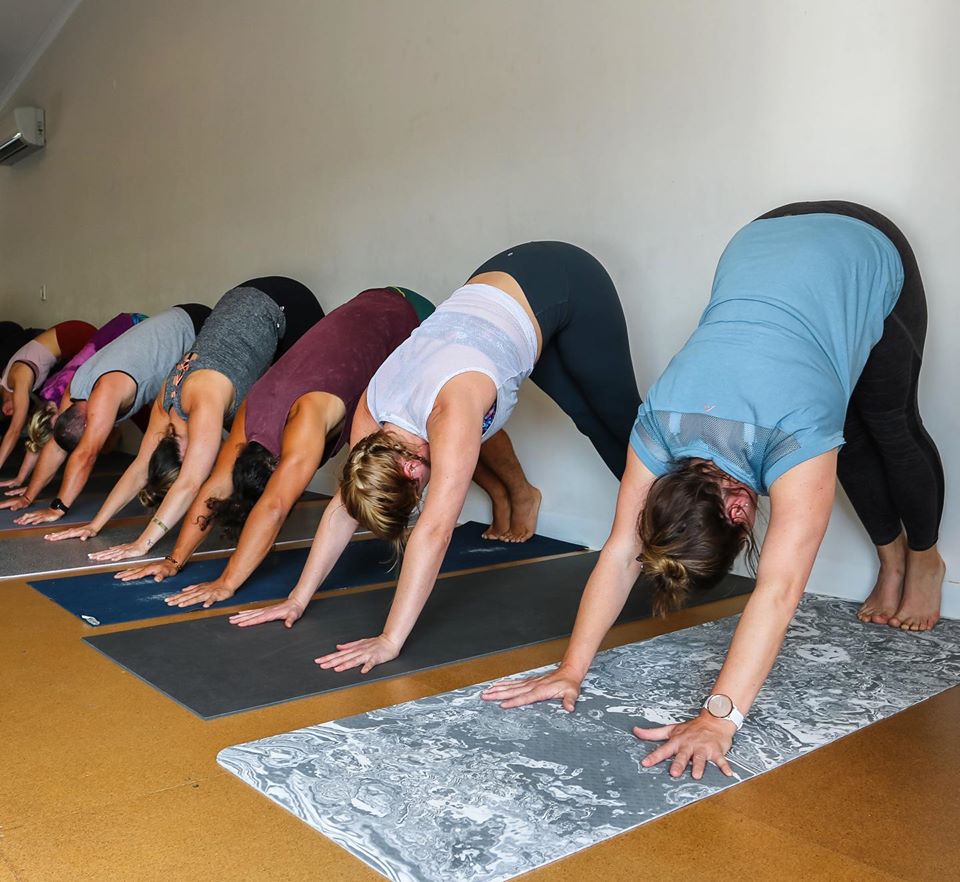 72048876_2394924293888849_5326987863521230848_o
74673234_2439652516082693_7384960905559146496_o
78651119_2507207079327236_4425639451187740672_o
79299097_2504725269575417_8055760167842611200_o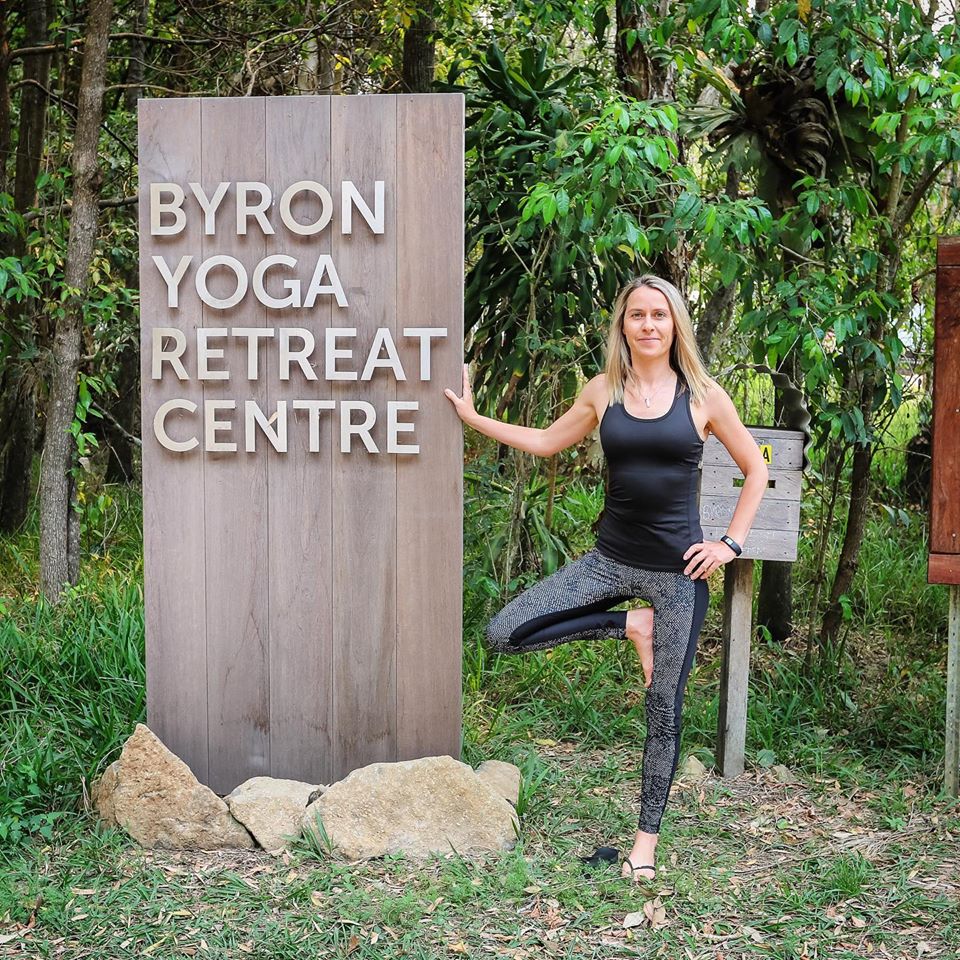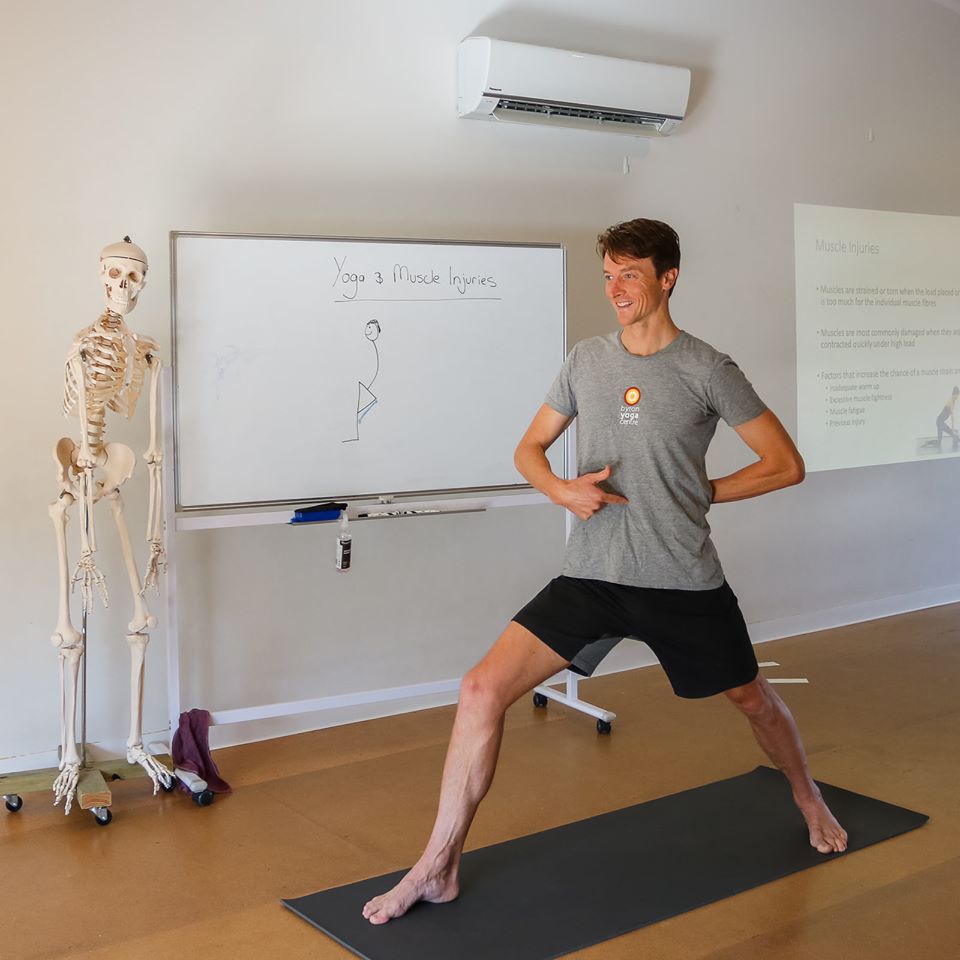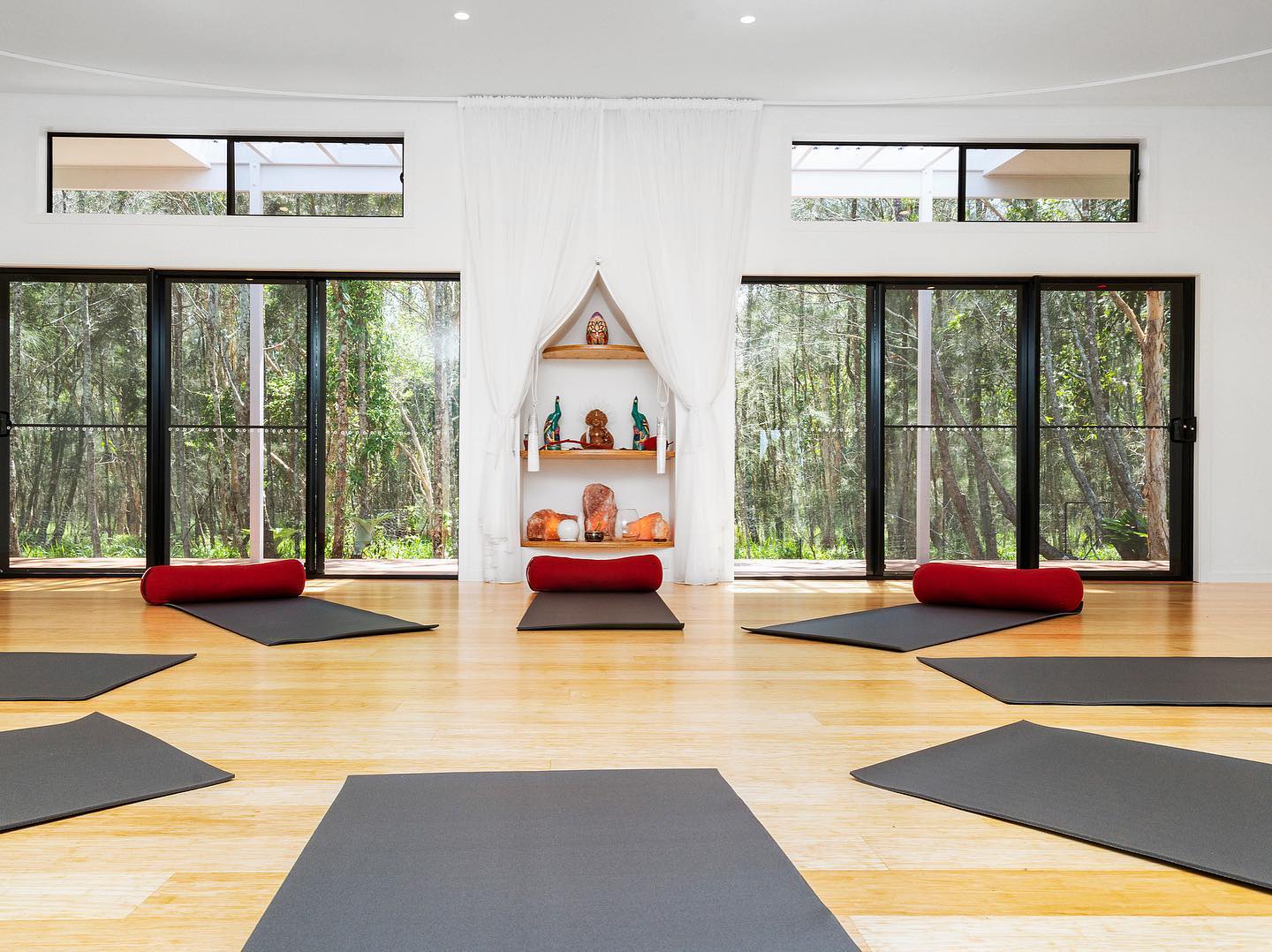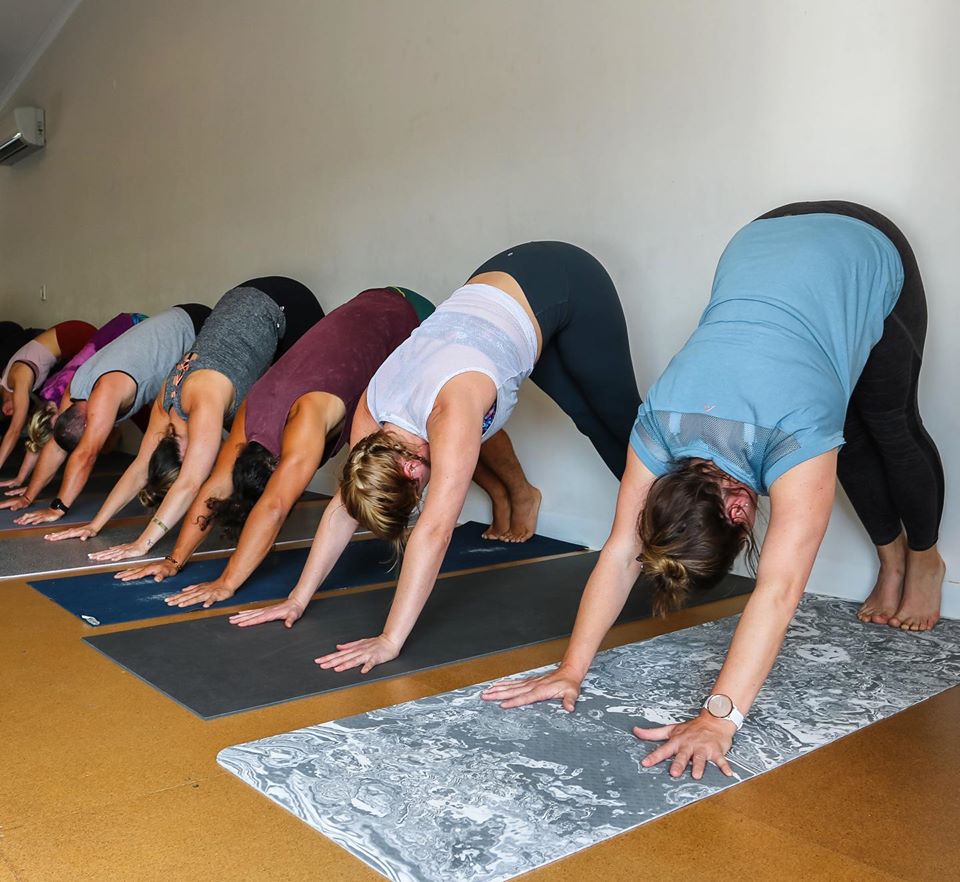 Head 'down under' for the yoga retreat of a lifetime! Welcome to Byron Yoga Centre, which offers yoga retreats in the trendiest area of Sydney, Australia. Although not a retreat specifically designed for couples, this retreat is very accommodating to those in relationships who would like to reconnect with one another through the practice of yoga.
Program: Choose between a three day, five day, or eight day yoga retreat. Retreats typically include twice daily vinyasa yoga classes. You will also experience nutrition consultations, massage, Ayurvedic treatments, and more.
What we like: Byron Yoga Centre is Australia's longest running yoga center, founded in 1988. You will receive extremely educated instruction from long practicing yoga teachers.
Cost: Contact [email protected] for personalized pricing
Address: 50 Skinners Shoot Road, Byron Bay, NSW 2481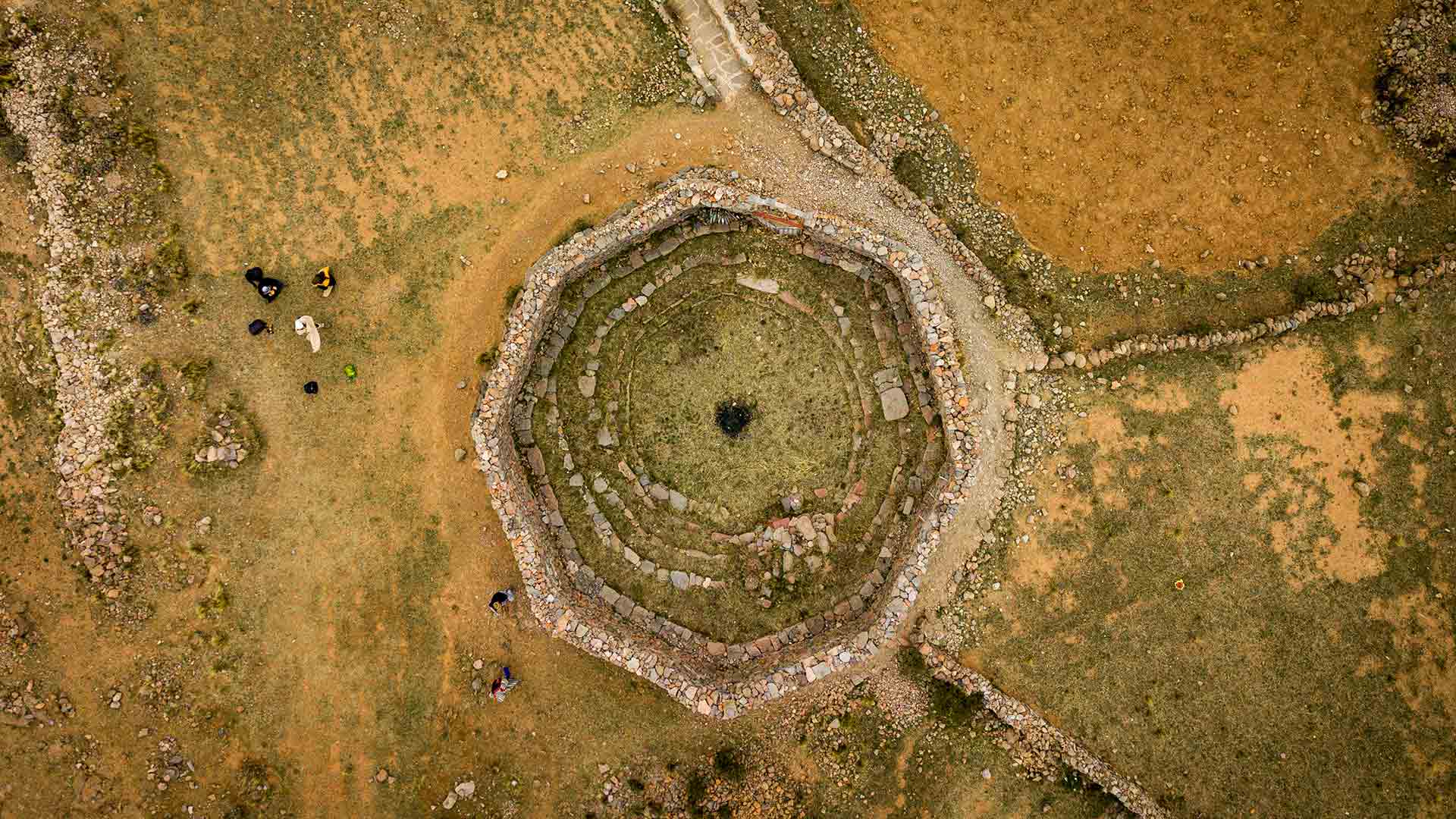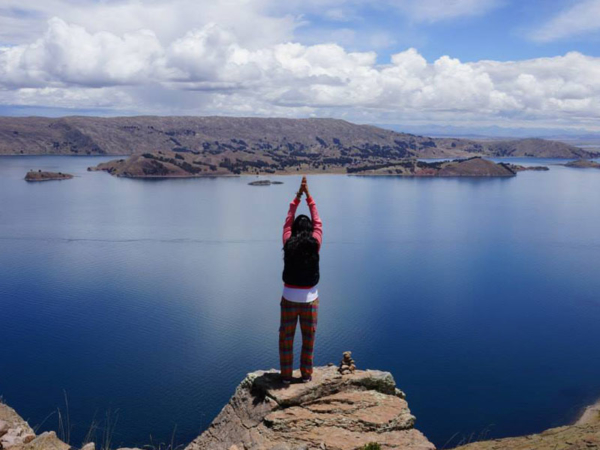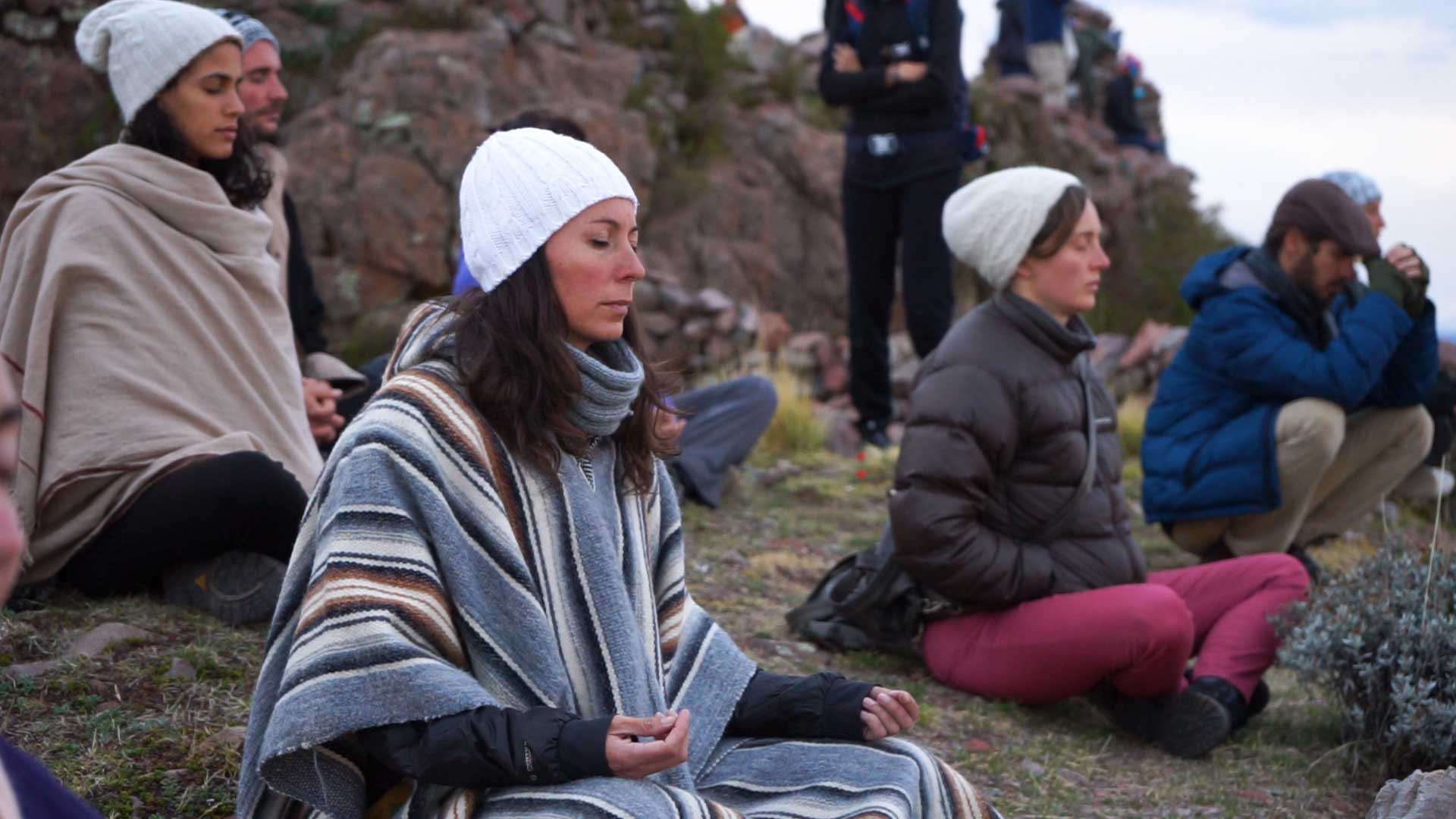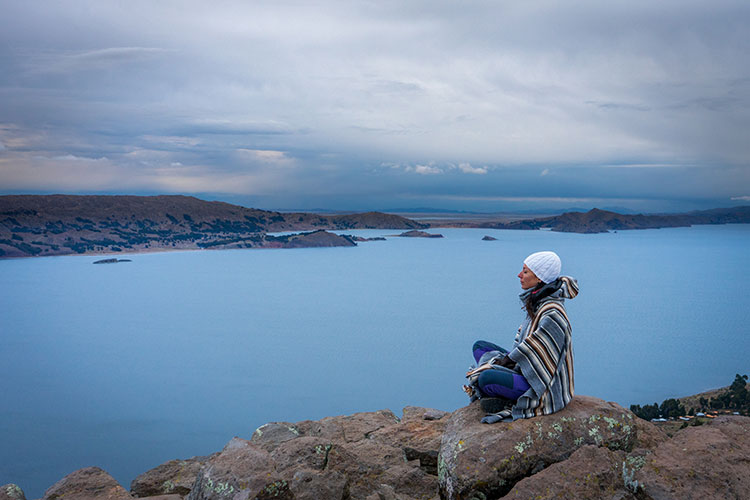 meditation_retreats_gallery_b010
meditation_retreats_gallery_b005
meditation_retreats_gallery_b009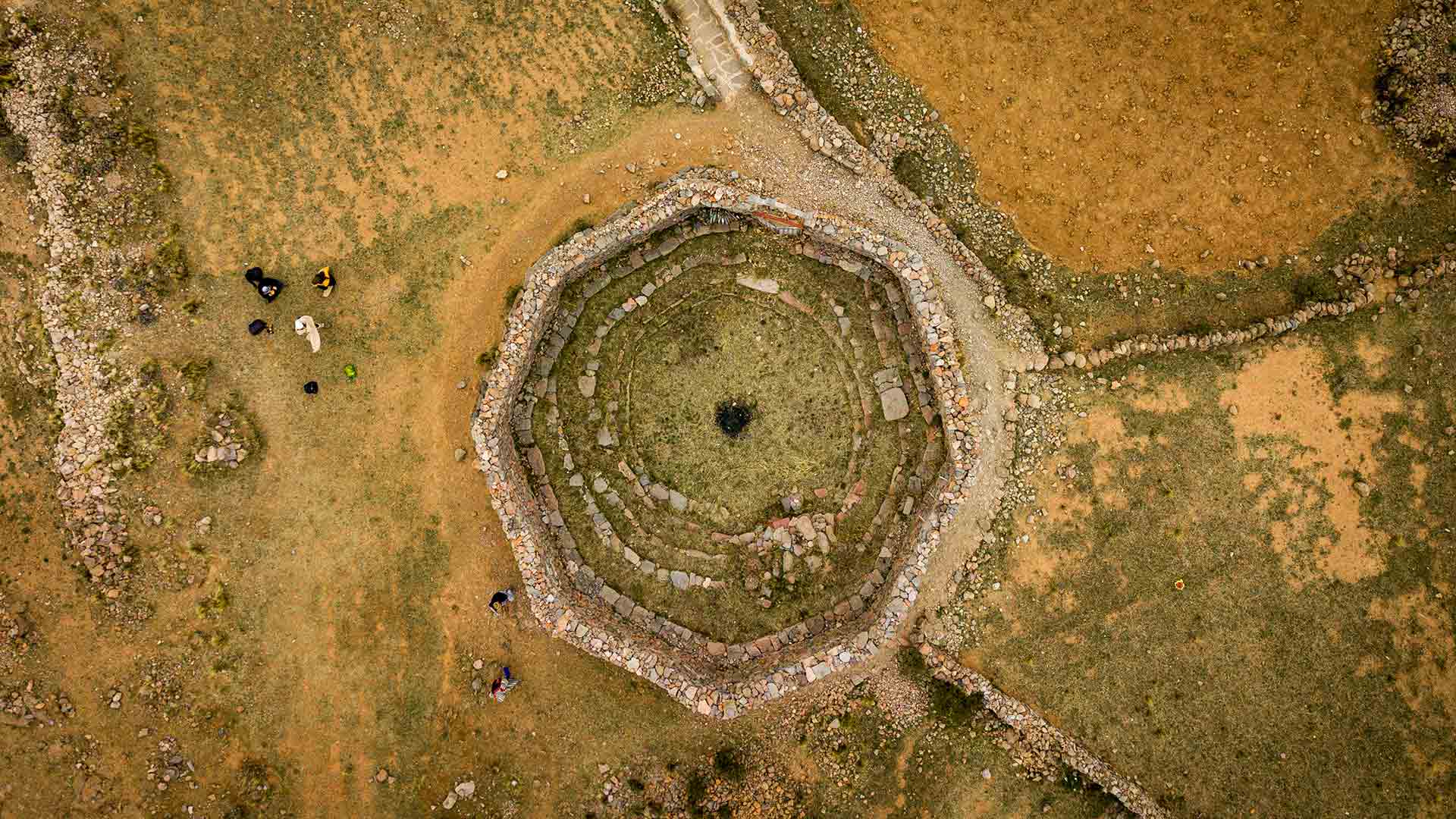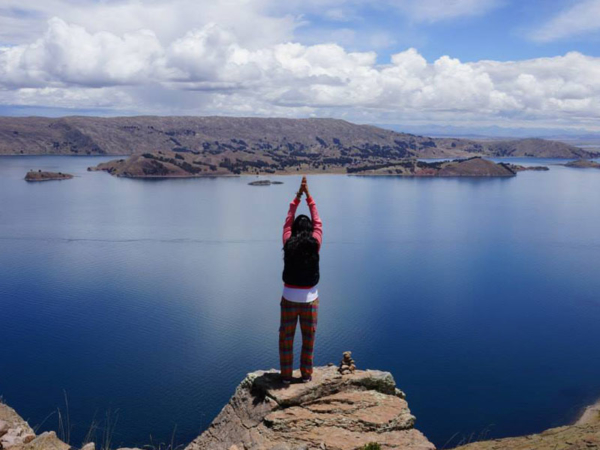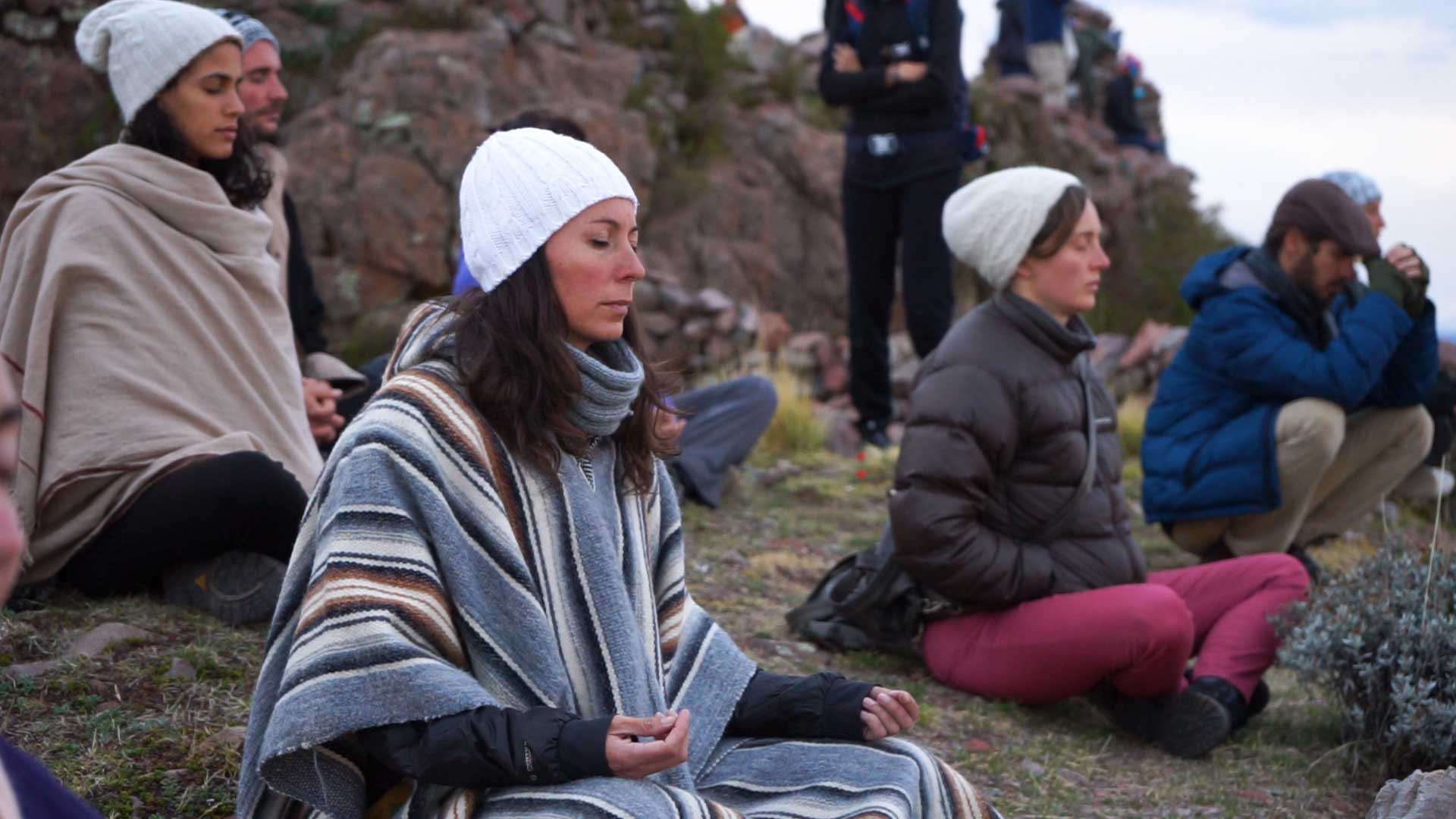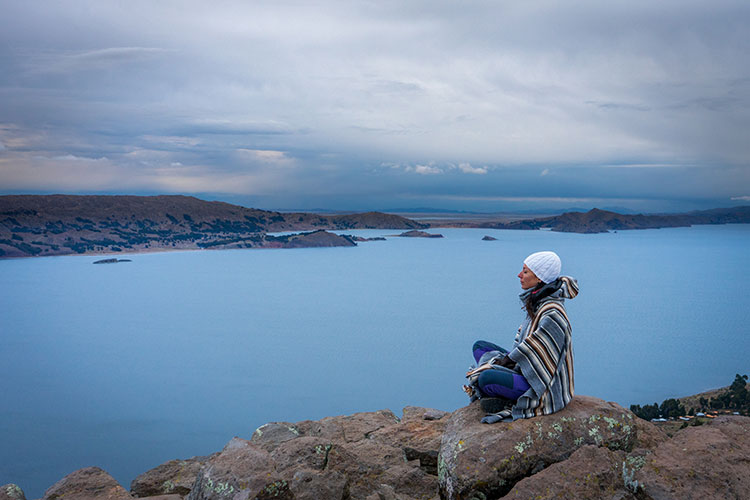 For the couple that loves to travel, and doesn't want to sacrifice sight seeing iconic destinations during their vacation, consider this Meditation Retreat in Peru. The retreat combines the spiritual powers of meditation and yoga with a tour of Peru's highlights: Machu Picchu, Cusco, and the Sacred Valley.
Program: Retreats are run in seven or twelve day formats, and three of these days are held on the island of Amantani and Lake Atilan. The retreat is very unique as it is held in silence. Various techniques are used to open the heart and heal previous wounds. Your spirit will be left open for your partner, as well as the wonders of Peru.
What we like: This retreat is perfect for couples thanks to the specific sites on Amantani: this island is home to two ancient temples. According to legend, the temples are dedicated, one to the feminine spirit and one to the masculine spirit. This creates a cleansing energy field that, during the silent retreat, works to balance both one person's inner energy, as well as the spirit of a relationship.
Cost: Retreats start from $555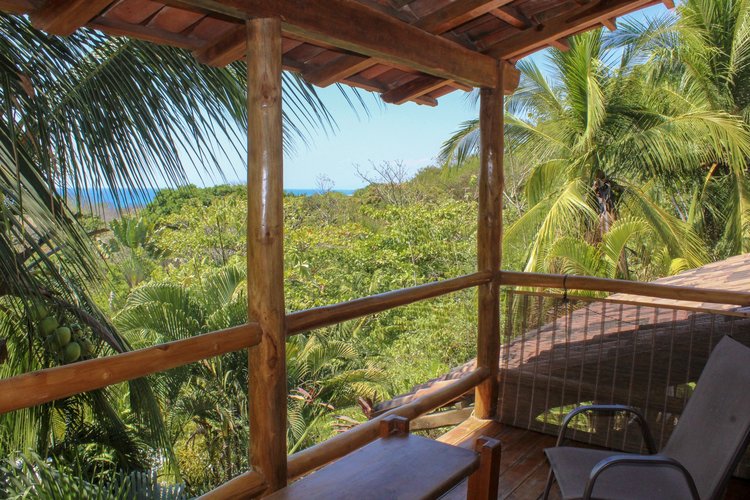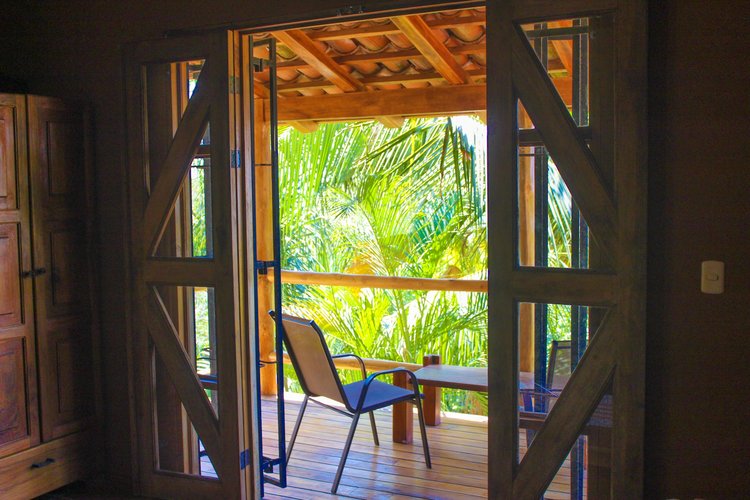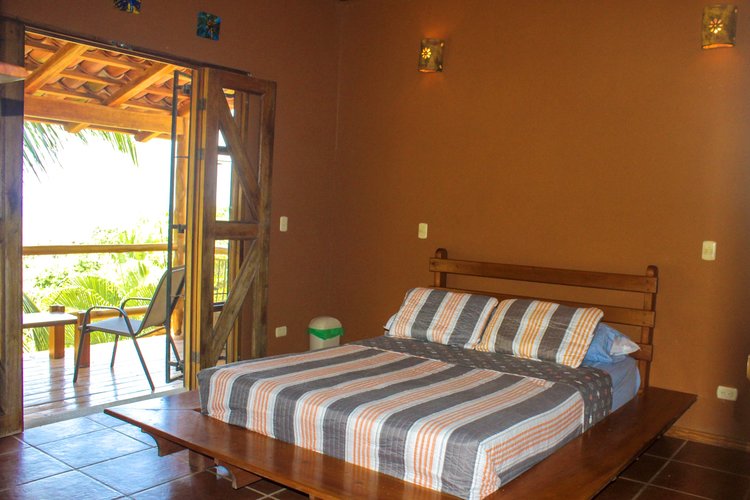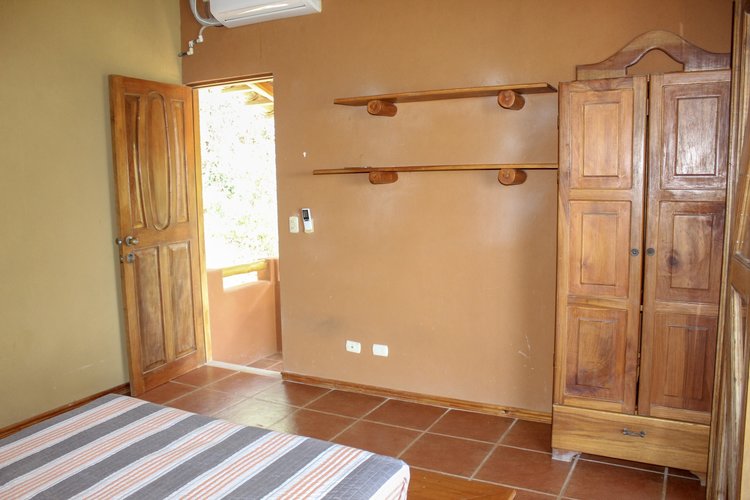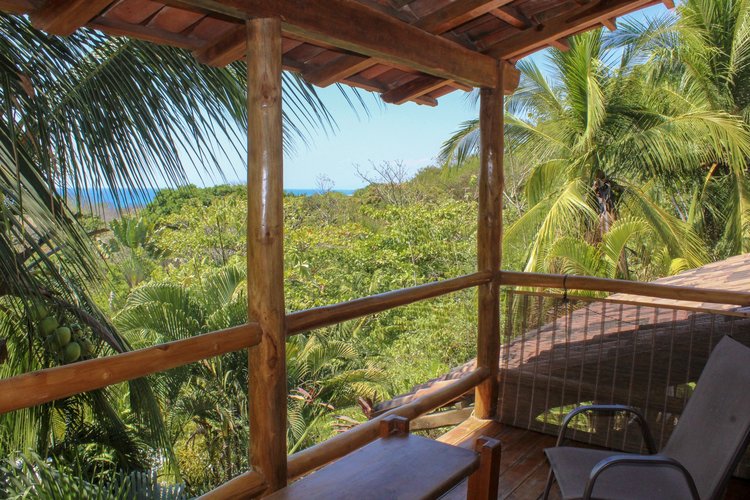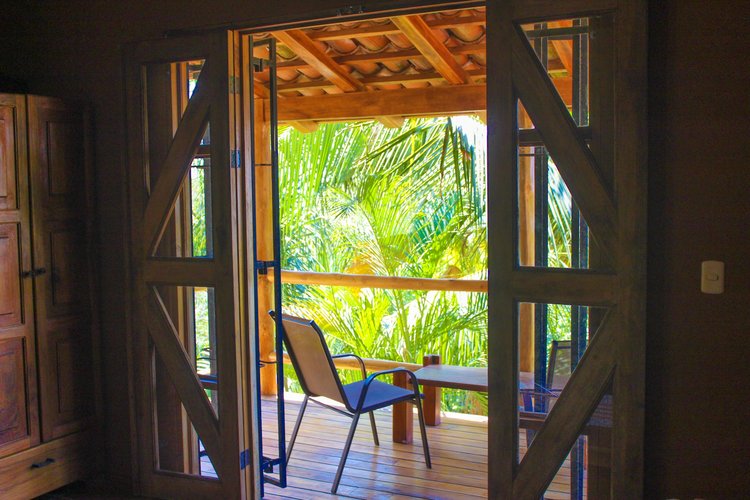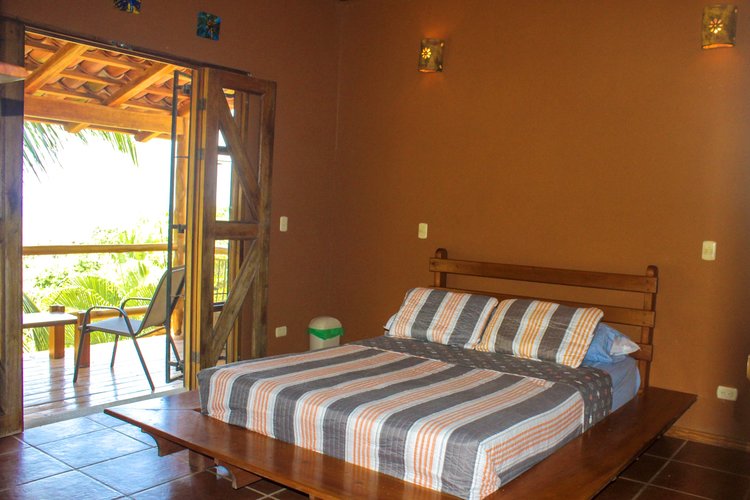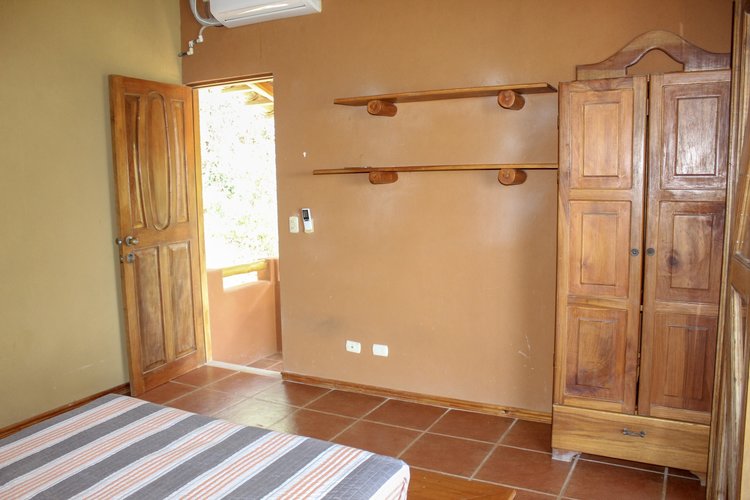 If your romance has been feeling a little dull, or you think you've lost the spark, don't worry. Just get on a plane to Costa Rica because this is where you'll find your passion again: the Rekindle Your Romance retreat run by license Marriage and Family Therapist, psychotherapist, and yoga teacher Rima Jomaa, and her partner vegan chef Russ Taplin.
Program: The Rekindle Your Romance retreat is not just any yoga retreat for couples… it is a fully research backed programs that follows the seven step Gottman Method to preserve relationships and prevent divorce. Retreat attendees are treated to a fully vegan, chef made menu throughout the retreat. The schedule includes daily yoga classes, as well as meditation and sound healing, for one hour each morning. You will also relearn to play with your partner, trying activities like surfing, SUP, and ziplining.
What we like: Guided by Rima Jomaa LMT, you will discover what is holding your relationship back, or keeping it in a rut. The program is inspirational and effective, replacing any feelings of resentment with new gratitude, joy, and sensuality.
Cost: Prices range from $2340 to $2940 depending on season
Address: Mal Pais, Costa Rica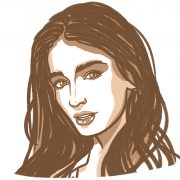 Rose Henderson
Rose graduated with a degree in Anthropology, which takes her understanding of basic human needs to a whole new level. Her intelligence and passion for healthy living is reflected in her written work.