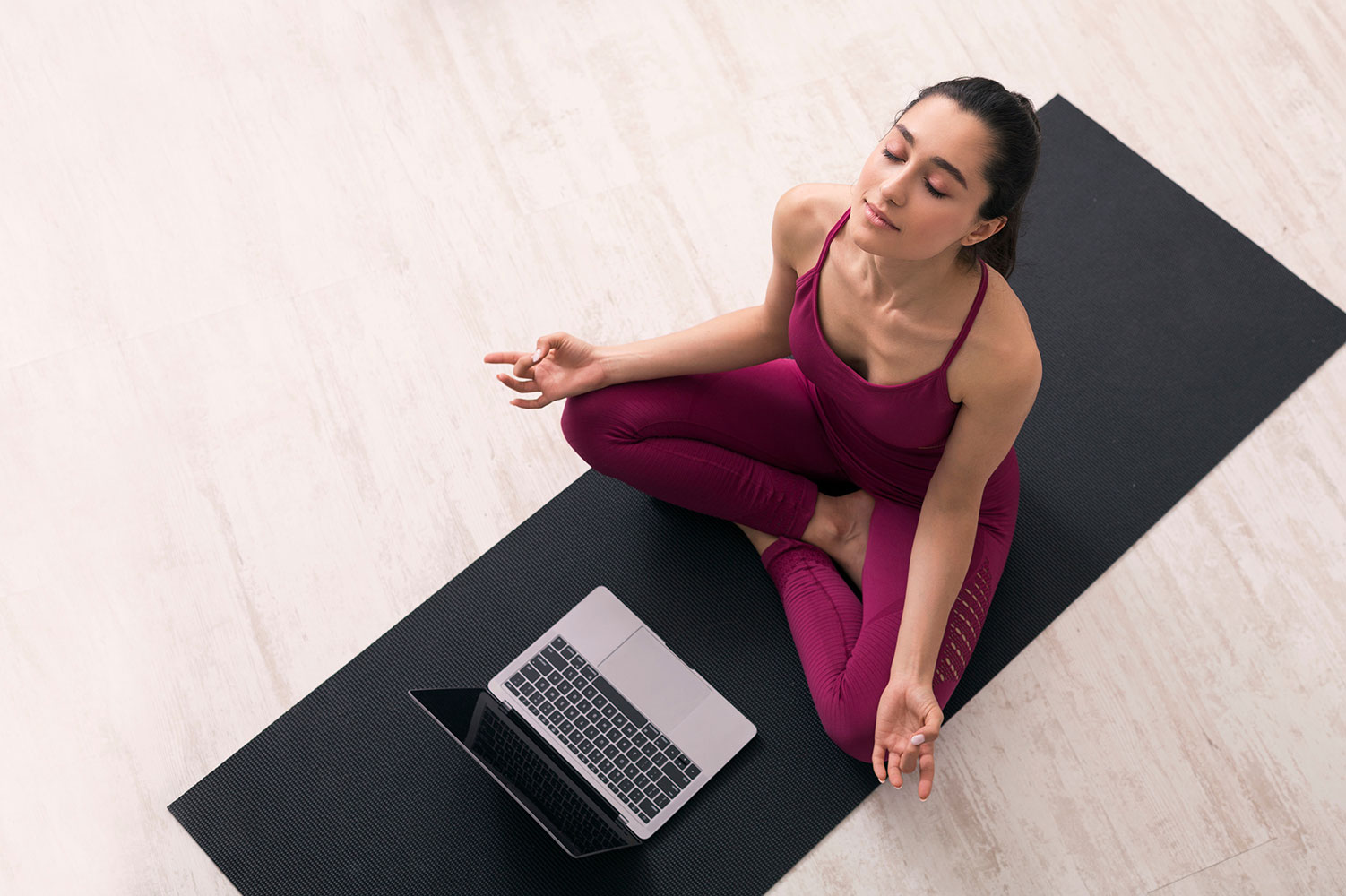 Netflix has been a go-to for many who find themselves home more often than normal due to the global pandemic. With hundreds of titles in their library, it's easy to get distracted into mindless binge-watching.
We've compiled a list of shows every yogi should watch on Netflix. From documentaries on famous gurus, to inspiring tales of yogis, and stunning meditative music and visuals of the world we live in. There's something here every yogi will enjoy.
Every yoga practitioner will learn more about this ancient practice and about themselves with these powerful shows available on Netflix.
Documentaries
A recently released documentary which has been the talk of the yoga world is about Bikram Choudhury. The yoga teacher to the stars who popularized hot yoga.
At the peak of his celebrity, yoga practitioners from all over the world packed into 5-star hotels for his pricey yoga teacher training. Even Hollywood celebrities lined up to sweat in his so-called, "torture chamber."
He was criticized for wearing rolex watches, his collection of luxury cars, and his overbearing personality in and out of the hot yoga room.
His fall from grace began with accusations of rape and abuse from students. Even one of his former lawyers, Minakkshi Jafa-Bodden, sued him for sex discrimination. She eventually won his entire estate, including the Bikram College of India business.
This short documentary spotlights the final chapter of Baba Ram Dass' life. After suffering a stroke in 1997, his health deteriorated and he moved to the island of Maui in Hawaii where he deepened his spiritual life and practice.
Born Richard Alpert, he became an important and influential figure in the 1960s and 70s for his pioneering research into psychedelics. A pilgrimage to India sparked his rebirth into Baba Ram Dass, spiritual leader to millions around the world.
Ram Dass, Going Home is a cinematic summary of his final days as he reflects on his life learnings and his soul's journey home.
3. Heal (2017) – 1 hour 46 minutes
Various experts in the fields of mind-body healing, meditation, yoga, ayurveda, and more share their insights on what it means to heal.
It also follows the profound and personal healing journeys of three individuals with chronic illnesses. They explore the limits of their beliefs and emotions and the power they hold over their own healing.
This film explores the intermingling of science, spiritual, faith, and how one's perceptions can change one's reality.
4. I am Maris (2018) – 54 minutes
Maris is a teenage girl whose life was riddled with depression, anxiety, and an eating disorder threatening her life. She begins to explore her deep buried emotions through yoga in this documentary.
At 16 years old, Maris was already a certified yoga instructor and wrote a blog about food, yoga, and her personal struggles.
This film follows Maris as a successful inspirational speaker at a young age as she steps into the next chapter of her life. All the while, Maris balances mental illness, parents who have their own struggles in letting go, and navigating her place in the world with the help of yoga.
5. 100 Days of Solitude / Cien Dias de Soledad (2018) – 1 hour 33 minutes
Tired of the noise of the modern world,photographer Jose Diaz retreated to a remote mountain region in northern Spain. There, he spent 100 days in a cabin with some horses, chickens, and absolutely no human contact.
He described his experience as a journey to find the reconnection between man and nature. Diaz was inspired by his favorite book, Walden by Henry David Thoreau.
Viewers see Diaz's struggles to live alone on the mountain as he misses his family and learns survival skills for the first time.
As Diaz rediscovers his place in nature, we also meditate on our own place in the world.
Series
This docu-series puts the spotlight on the community established in Oregon by Bhagwan Shree Rajneesh, better known worldwide as Osho.
The commune of 50,000 sannyasins (followers of Osho) drew the ire of locals from Antelope, Oregon who considered them a sex cult. A battle between them escalated into a war including guns and other threats, including a bioterror attack.
The six episodes of this series also introduces viewers to Ma Anand Sheela who met Osho in her teens and rose to become President of the Rajneesh Foundation International. She managed the commune in Oregon and kept him drugged as she spoke on his behalf.
Avatar was a wildly popular animation series which originally ran on Nickelodeon. It is finding newfound popularity as a Netflix favorite.
The story follows the adventures of Aang and his friends. Aang is the world's last Avatar — one who has mastered the elements of nature.
One of the series' most popular episodes is one where Aang learns meditation to master the chakras: energy centers within which also correspond to the elements and various qualities of self-discipline and self-awareness.
3. Tales by Light (2015) – 3 seasons, 18 episodes
Tales by Light takes you on a journey around the world through the lenses of three image-makers.
These photographers and filmmakers document their travels through India, Australia, Indonesia, and other countries to meet the locals and immerse in their culture and stories.
Celebrities like Orlando Bloom joined  the series in 2018 as a Goodwill Ambassador to document impoverished children in Bangladesh.
Although often accused of spreading pseudo-science, The Goop Lab with Gwyneth Paltrow explores many alternative therapies which have been trusted by traditional cultures for generations.
From eating vegan, energy healing, the female orgasm, breathwork, and magic mushrooms, Gwyneth Paltrow and her Goop staff test and explore these non-mainstream healing modalities on themselves.
The Goop staff are joined by various experts in their fields to entertain and educate in each thirty minute episode.
The Konmari Method of Organization taught the world how to declutter and minimize through her signature style of finding joy.
This Netflix series brings Kondo into various homes to help them reorganize their lives to throw out the old and keep only what makes them happy.
In addition to decluttering, Marie Kondo also teaches how to maximize space by folding clothes more efficiently and diving into the deeper reasons why people accumulate so much "stuff."
Films
The Little Prince is retold in a stop motion animation featuring an all-star cast.
The 1943 Antoine de Saint-Exupery novella is reimagined as a series of meetings between a young girl on a life trajectory to become a carbon-copy of her workaholic mother and various adults.
These adults introduce familiar characters from the novel each with their own special lesson to give. They contrast the wonder of childhood with the disillusionment that often happens as one grows up.
This Indian film is set in a poor, small village in Maharashtra State. A widower named Budhi receives a political bribe in the form of 1000 rupee notes. She decides to go on a shopping spree with her favorite neighbor at a nearby market.
Budhi's story is heartbreaking. Her only son committed suicide — a true life tale all too familiar in India's "suicide belt" where farmers drank pesticides when they were unable to repay their debts to GMO seed brokers. Yet she is still able to go through life with cheerfulness and optimism.
This movie shows a darker side of India but also showcases the human spirit and its capacity for both cruelty and to see beauty in the most dire of circumstances.
3. City of Joy (2018) – 1 hour 16 minutes
The women who survived violence in the Democratic Republic of Congo could tell stories of horrific tragedy. But this film gives back their power to transform their narrative into one of community and joy.
In the city of Bukavu, the women live in a large gated community for six months. They are supported by "Mama's," a collective of social workers who built the City of Joy from the ground up.
Many of the women in the City of Joy are survivors of rape. Within these walls, their needs, and that of their children are taken care of so they can focus solely on their healing and learn skills to build new independent lives when they leave the walls built with love.
4. Hole in the Wall / Gat In Die Muur (2016) – 1 hour 44 minutes
Riaan, a man diagnosed with colon cancer, takes a final road trip around South Africa with his son. The two are joined by an enigmatic woman who shares their illuminating and life-changing journey to meet up with Riaan's best friend who runs his coffee farm.
This indie Afrikaans film in the Transkei and KwaZulu-Natal. It showcases landscapes rarely seen on tourist maps.
This story of love, friendship and self-discovery was scored by Andries Smit and Mapumba Cilombo, two Capetonians whose music beautifully complement the grace of the everyday life moments portrayed in the film.
5. Yeh Ballet (2020) – 1 hour 57 minutes
Yeh Ballet is a fictionalized version of a short documentary about two boys in Mumbai who pursue their dreams of dancing.
The film draws parallels to another well-known ballet film, Billy Elliot. But unlike the British movie, this one was based on the real lives of Manish Chauhan and Amiruddin Shah. Their families disapproved of their ambitions but both overcame the odds against them.
Manish Chauhan plays the fictional version of himself who rises from poverty to become a globally renowned ballet dancer.
In-Development
This animated feature is still in the works and will feature the art of Sanjay Patel.
Patel is a veteran Pixan director and animator who reimagines various Hindu deities as children in a daycare who discover their special powers.
As the first-generation American son of immigrants, Patel shared that he felt it important to tell the story of his cultural heritage in a modern way.
Netflix has yet to announce a release date for this new animated series.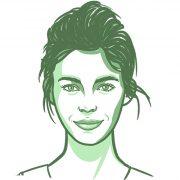 Susan Williams
Susan views the world through a lens of spirituality, health, and compassion. Her positive outlook on life shines through her writing, which is heavily focused on yogic living, meditation, and conscious eating.