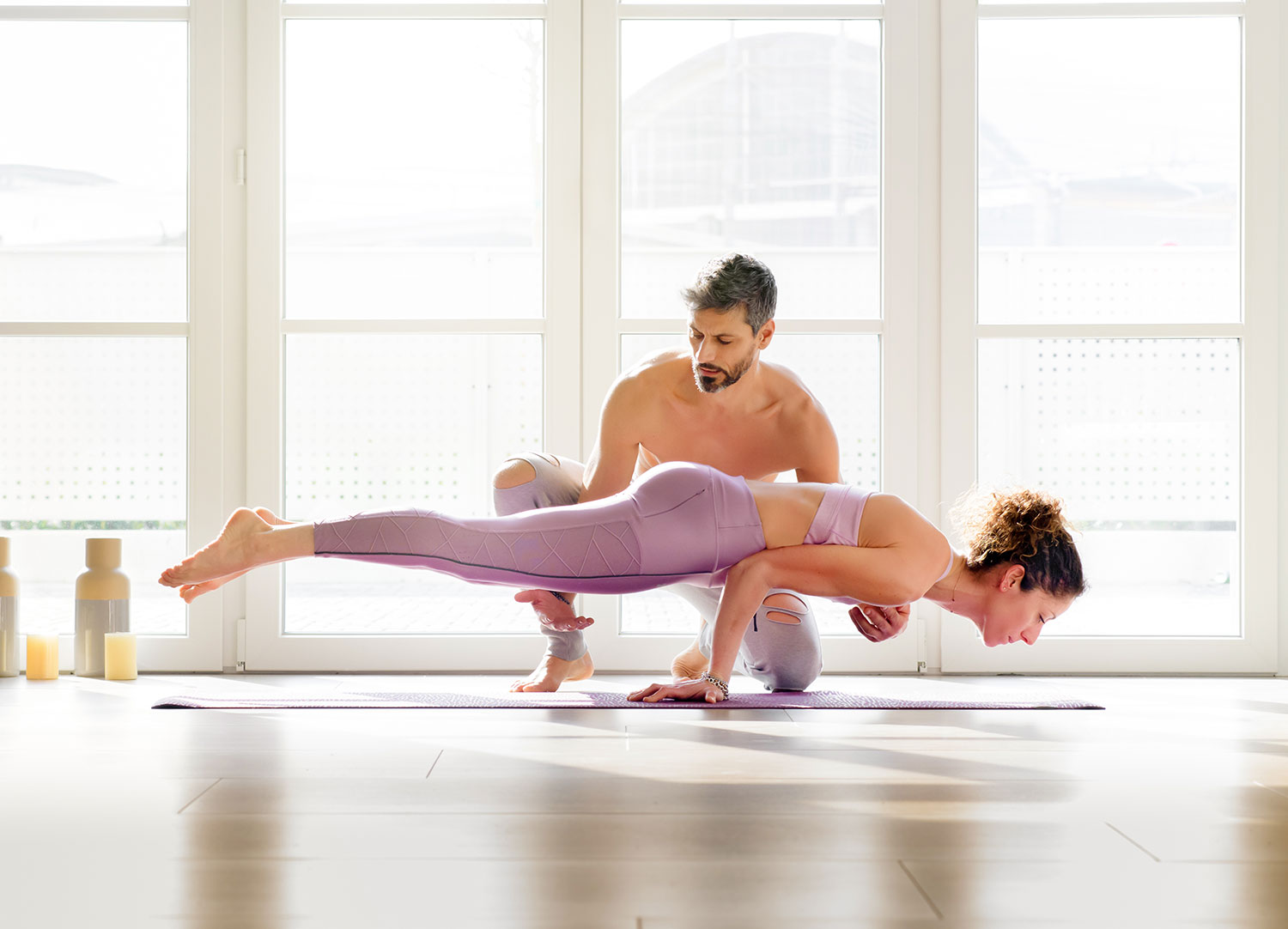 You've been going to regular yoga classes for a while and have learned so much from your teachers. Maybe the practice has already started to change your life.
Maybe you want to take your practice to the next level and dedicate yourself to learning. Maybe you even want to share the practice with others by becoming a teacher yourself.
A 200 hour teacher training beckons!
The problem is there are so many teacher training programs out there nowadays. It seems like every yoga studio in town's got one. Plus, you have some friends who went to Costa Rica for theirs and had a mind-blowing vacation along with their training.
What about India, where it all started? Maybe you want to dive in to the practice in its original cultural context. You hear India's a crazy place though.
Plus, you've got a job and you need to make money! You don't know if you can take the time off.  And speaking of money, how are you going to pay for all this anyway? Even the cheap ones are pretty expensive.
Picking the right teacher training can be a bit overwhelming to say the least, but this article has got you covered.
You can narrow down your choices pretty quickly by asking some important questions, both of yourself and the training you're considering. Each section of this article covers one of the most important questions to consider when you choose a Teacher Training.
Deciding on when & how to take a Yoga TT will take soul-searching. Be honest with yourself and be prepared to knuckle down and do some research.
Why do You Want to do a Yoga Teacher Training?
Answering this first question will go a long way towards answering the others.
People attend teacher training for different reasons. Some simply want to enrich their own practice with no real expectations of actually teaching. Some want to form a relationship with the yoga community in their town.
Among those who want to teach, some want to keep their current career and lifestyle and teach occasionally or part-time and some want to make a career out of teaching.
It's important to get very clear on what your motives are before choosing a teacher training. What you hope to get out of it will dictate which options are appropriate for you.
The reason why you want to get clear on whether you want to teach is that intensive-style teacher trainings are hard. They involve long days, hundreds of hours of class time, and will force you to encounter your physical, mental, and emotional edges.
There's nothing wrong with going to do a teacher training if you've only been practising on and off for a year and just want to dive in and learn the practice in a structured way. However, it might be more appropriate to do a weekend program at your local studio as a taste-tester rather than investing thousands in a months-long TT with a famous master.
On the other hand, if you just want an intense spiritual vacation, think about a long yoga retreat or a yoga intensive. Those are often cheaper and involve just as much (or more) yoga asana practice than a TT.
Bear in mind that if you do some soul-searching and you decide you don't really want to teach yoga, there are many retreats and intensives that will plunge you into the beauty of yoga without the immense cost & commitment. They're often a lot cheaper and maybe even more enjoyable.
What Kind of Yoga Do You Want to Learn to Teach?
Do you conceive of your yoga practice as a physical, a psychological, or a spiritual practice? Which of these do you want your teaching to emphasize?
Yoga is super popular nowadays, and there are so many different ways of approaching it.
A teacher training may simply intend to teach trainees how to lead a safe and effective exercise-oriented class in a gym setting. It could teach an introspective and nurturing practice intended to cultivate relaxation and positive mental health. Or, it could be trying to convey the depths of a strict, traditional practice of spiritual transformation and awakening.
Make sure your teacher training lines up with your temperament and values.
Read the reviews; don't assume that your experience of yoga at your studio at home is the way it is everywhere. I've seen students drop out of teacher training because it wasn't a good fit, leaving them at a loss for their time & money invested.
Further, ask yourself: is there a specific type of student you want to teach? For example, are you looking to help people deal with a physical or mental health challenge?
There are excellent trainings out there that deal specifically with different therapeutic applications of yoga, but they may be longer and require more commitment, both in terms of time and finances. They also may require you to already have teaching experience or prerequisite training.
Finally, do you enjoy the lineage that is taught in the teacher training you're considering?
Many teaching trainings are geared towards specific systems or philosophies of yoga and it's important to educate yourself if you don't already have some experience with them.
For example, a Kundalini Yoga teacher training will look very different then an Ashtanga Vinyasa Yoga teacher training.
It's important to note that some of the traditional lineages don't operate within Yoga Alliance, the governing body that regulates most teacher trainings.
Doing a Vinyasa Flow training may not make you employable by a traditional Ashtanga or Iyengar studio and may even be frowned upon by some. Again, self-education is important.
Who is Leading the Training?
These days a well known teacher can demand a pretty high price.
But why is the teacher well-known? Because of Instagram or because of a well-deserved reputation for the depth of their knowledge and practice? Sometimes it's both, sometimes it's not.
It's important to look into the backgrounds and reputations of the people leading your teacher training. Ask around or ask them personally.
If you are a sincere student, it may be worthwhile to travel a long distance to learn from a real master. This will take a lot more planning and a more money then doing things locally, but it's probably worth it in the long run.
Another thing to consider is how many teachers are actually participating in the training.
Is it just one teacher teaching the whole thing or are there different experts covering specific topics?
It can be incredibly helpful to have an actual anatomy expert teach anatomy, or an actual Sanskrit scholar teach philosophy. These perks could be worth a little extra.
Last but not least, make very sure that the teachers are transparent and ethical. Is there any controversy surrounding them?
Do some detective work. Google them, especially if you're going abroad and relying on research alone.
How Much Money are You Willing to Spend?
Yoga teacher trainings are expensive, but some are thousands of dollars more expensive than others.
Popular studios can demand higher prices. Popular doesn't always mean better and often means less one-on-one attention. Then again, sometimes things are popular for a reason.
On the other hand, if the price seems unusually low, they're probably skimping on something. The training could be led by inexperienced teachers or, in the case of a retreat, provide low-quality food or accommodations. Luxury accommodations will drive up the price regardless of the quality of instruction.
Be clear on what you are actually paying for. Some studios will save money by having trainees observe or attend classes that are already happening and count that towards the hours of the program.
Retreats and intensives in tropical locations don't always include food and accommodations in the price. Some don't even provide it. Read the fine print.
Where is the Training?
Let's consider the pros and cons of 4 different training locations:
Your hometown
Pros: No need to take time off work. You can do it at a studio where you already know the teachers and the community. Perfect for people with a lot of responsibilities. It's possible to do it part-time. No need to spend money on travel.
Cons: Less likely to push your boundaries. Might not be as transformative. If you don't live in a town with a big yoga scene you might not have great options.
An intensive-style training in a North American or European city that you don't live in
Pros: This may be the only way if you have a specific, well-known teacher in mind.
Cons: Very expensive if you don't have a place to stay. Will need to take time off work. Cities aren't so relaxing.
A retreat or intensive style training in a rural or tropical setting
Pros: Peace and quiet. The possibility of a transformative experience. Beautiful location. You get a nice vacation thrown into the deal that could be in a cool place like Costa Rica. You get to do yoga all day. You get to really focus on developing your personal practice.
Cons: Potentially expensive. Unless you have recommendations you can't guarantee that it will be everything it says it is. Must do research. Will need to take time off work. You may not absorb as much information as you would if you did over a longer time period.
India
Oh India.
India is where yoga comes from so it's understandable that you might want to do your teaching training there. Don't get me wrong, India is a truly incredible place. Just being there can be a life-changing experience.
India is the spiritual heart of Yoga. However, it is not for the faint of heart.
It's incredibly polluted, noisy and crowded. It can be very difficult to find your way around.
If you are a Westerner you will likely be set upon by people trying to scam you the moment you walk out of the airport. You must be prepared to haggle and you must be able to assertively say no to people.
Extra precautions must be taken if you are female, especially if you are travelling alone.
As you might imagine, some of the best yoga teachers in the world are in India. Some of the yoga schools and ashrams have been around for hundreds of years.
There are also a lot of yoga schools that are borderline scams set-up by charismatic young men trying to make an easy buck off of gullible tourists.
There is no better place in the world to truly learn the depths of the practice in its original cultural context, but you absolutely must do your research beforehand. Seek out people who trained there and ask for their advice before you send anyone money.
Choosing a Yoga Teacher Training is a Big Decision
Make sure that you take the time to pick a place, a format, a length, and a teacher that is truly a great fit for you.
If you make the right decision you'll learn so much, and you will make friendships and connections that will enrich your life for years to come.
You won't regret the effort.
Best of luck!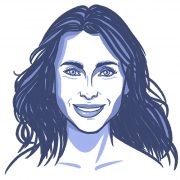 Shirley Hill
Meditation coach by day and writer by night - Shirley has perfected the art of finding a healthy balance in life. She's eager to spread calm energy and share her zen tips through conscious writing.