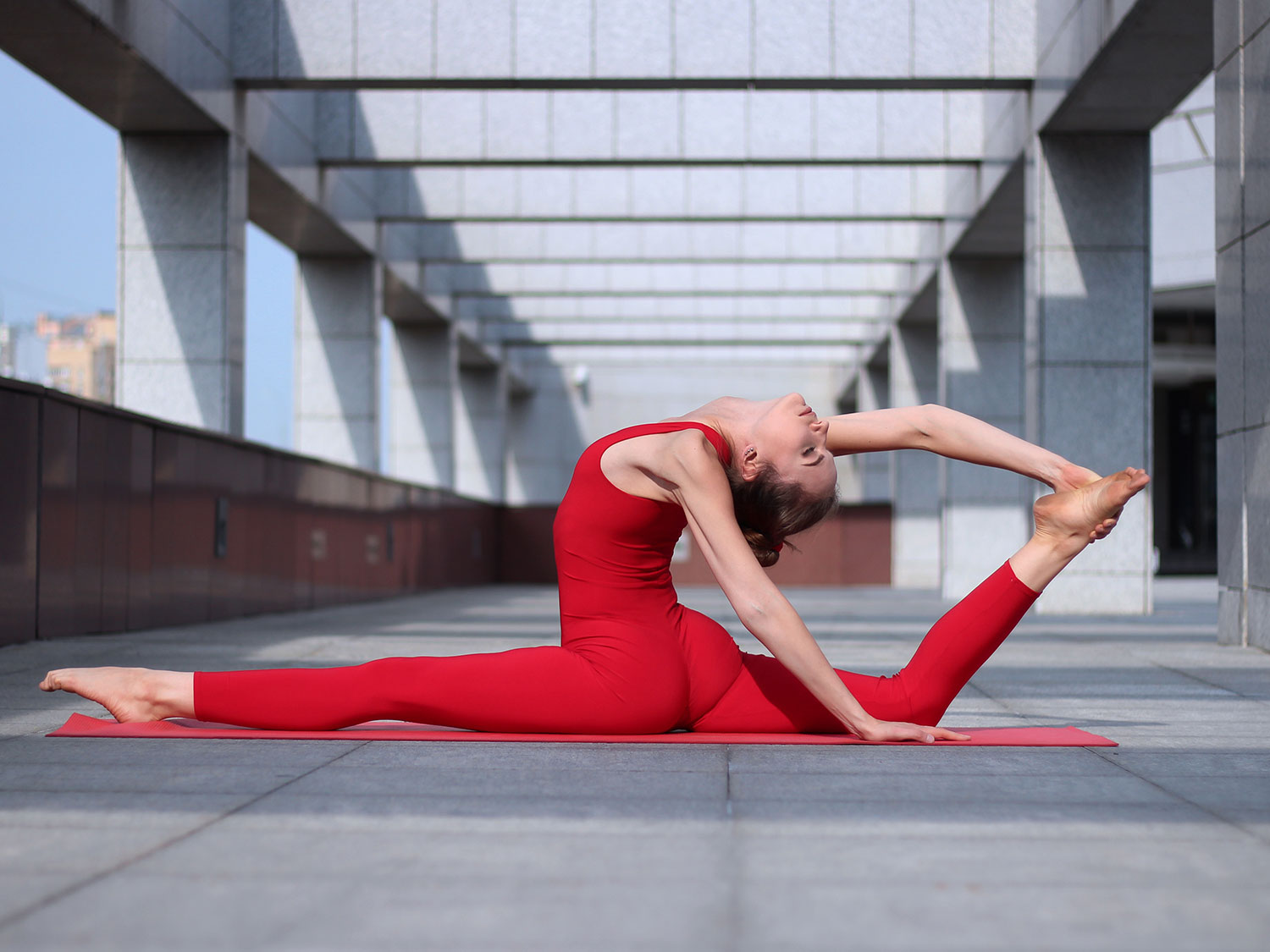 Yoga is one of the fastest growing movement activities to help maintain health, wellness, and quality of life at any age. To inspire and motivate people to get into the practice, keep going on a new practice, or try new things in an already-established yoga practice, yoga challenges are offered online by different websites and teachers.
What is a Yoga Challenge?
A yoga challenge is an online trend to invite yoga practitioners to photograph or take a video of themselves practicing a yoga pose or short vinyasa sequence. Most challenges will have a fixed set of asana for each day of the challenge to explore and reflect upon.
Most challenges last for a whole month, or 30 days. Enough time to get into a regular routine of practicing yoga everyday and even reflecting on your thoughts about your practice. Some challenges though, may just be 21 days long, 7 days, or even up to 40 days or a whole year of yoga everyday.
Aren't Yoga Challenges "Un-Yogic?"
Traditionally, yoga is more of an inner practice rather than an external pne. The physical part of yoga, the asana and vinyasa that most modern yoga classes focus on, are just a small part of what yoga is.
Many would say that taking photos of yourself in asana to share on social media, or joining a yoga competition or challenge, or even practicing yoga in front of a mirror turns yoga into an egoic practice rather than one which is supposed to break away from the ego.
For others though, joining a yoga challenge can still be beneficial. Especially if it is approached with a mindset of curiosity and exploration rather than one of competition, showing off, and comparing yourself to others.
So whether a yoga challenge is un-yogic or not depends on your own intentions for joining one.
How to join a Yoga Challenge
Many websites offer yoga challenges that are emailed to you for free or with a fee. Some have fixed dates so that everyone who signed up for the challenge can practice together, while others are open to join at any time so you can explore the challenge at your own pace.
On Instagram, many challenges are sponsored by various teachers or companies who will even give away prizes to those who join the challenge consistently for the duration of it.
Top 15 Yoga Challenges to Join
Do You Yoga offers a free 30-day yoga challenge delivered via email. They describe it as a life-changing journey which more than 43 thousand have already signed up for. Yoga teacher Jessica Rose is featured in the 10-20 minute videos included for each day of the challenge. The yoga challenge begins any time you sign up for it so you can gain access to all 30 yoga flow videos to practice on your own or enjoy the month long daily yoga with friends.
The Spring into Yoga challenge by Toga Lifestyles was launched in May 2016 but the entire free 30-day yoga challenge has been left posted online for anyone to jump into as a beginner yoga practitioner whenever they want.
The challenge consists of 30 different yoga poses – one for each day of the month – which a foundational poses most beginners will encounter in their first yoga classes.
The Chopra Center offers a free to join at any time 30 day yoga challenge. The entire challenge is posted on their website so no need to sign up via email or follow anyone on Instagram or Facebook. The challenge begins to take yoga practitioners out of just the asana part of yoga but also introduces some simple pranayama, or breathing exercises, and concepts like ahimsa, or the practice of nonviolence, to reflect upon.
Some days of this challenge also include a few minutes of meditation or chanting of a mantra.
Yoga Journal offers many different multi-day challenges to encourage you to get on your mat regularly. Their 21-day challenge is a go-to for any one of any body type to start with because it lays a good foundation to grow into a regular, meaningful yoga practice.
The first day of the challenge begins with setting an intention. Each day invites you to explore the deeper meanings and lessons in each asana, and ends on the 21st day with an invitation to take the practice beyond the scope of the challenge.
Popsugar Fitness writer, Emily Abbate, shared her experience joining a yoga challenge with her local yoga studio based on the book, Baron Baptiste's 40 Days to Personal Revolution. In addition to a yoga asana practice that progressively gets more challenging everyday, the challenge also includes meditation that gets longer the more you practice, and journaling to keep track of your personal practice and internal thoughts and intentions.
Abbate shared that the added benefit of doing the challenge at her local studio gave her support and motivation which would not have been the same had she done the challenge alone in her apartment.
Darebee suggests to try their 30-day yoga challenge even if you only have 60 seconds in your entire day to dedicate to an asana. The idea is to get the consistency of a daily yoga practice into your daily routine first which will eventually grow into a longer practice in time.
Each pose in the challenge is to be held for just one minute. For asymmetrical poses, you may decide if you want to hold them of one minute on each side, for a total of two minutes, or for 39 seconds on each side to stay within the one minute a day yoga challenge.
Bad Yogi allows anyone to sign up to their free 30 day yoga challenge via email. Each email will contain a link to a video to a yoga practice that focuses on a different aspect such as Yoga for Better Sleep, Yoga for Back Flexibility, or Yoga to Learn Splits, etc..
Those who have previously joined the challenge shared that yoga teacher Erin, who is featured in the videos, is motivating without being pushy, and feels like a friend by the end of the challenge.
Adriene is a yoga teacher who has been creating high-quality free classes to download from her website or watch on YouTube. Her True 30 Day Yoga Challenge is free to sign up for via email in which you will receive a video a day for a whole month plus a downloadable PDF calendar to help you keep track of your progress throughout the challenge.
Each video is designed to get you into better physical shape through yoga asana and vinyasa flow sequences but more importantly help to circle back to the most important part of your practice: you.
Ekhart Yoga describes its 3 week yoga challenge as one suited for intermediate to advanced yoga practitioners. The yoga challenge available to join at any time via becoming an Ekhart Yoga member. The challenge consists of five videos each week plus a meditation practice with Esther Ekhart.
Each class is lead by a different teacher to help introduce you to various styles and schools of yoga and each teacher's unique approach to their practice.
Refinery29 launched this 30 day yoga challenge with Krissy Jones in February 2019 but it may be practiced at any time of the year. The intention was to get you attuned with the most important monogamous relationship you will ever have in your life: your relationship with yourself.
Each day of the challenge begins with a morning of meditation and ends with a restorative yoga pose like legs up the wall. These self-care asana not only help to boost the immune system for optimized health, but also allow precious time towards reflection on the meaning of self-love.
Yoga International – Creating Space with A 30 Day Yoga Challenge. Credits yogainternational.comChantal Houde shared with Yoga International her experience with joining a 30 day yoga challenge. Although this was her personal reflection about how the challenge affected her life and yoga practice at that time, it is an honest share that many others who join online yoga challenges may be able to relate to.
For Houde, the challenge opened her up to creating space. To gain insight and clarity through deeper meditation in her yoga practice, slowing down to instill discipline, and re-prioritize her life.
Instagram is the go-to place to find thousands of yoga challenges to join. Just use the hashtag #yogachallenge to find ongoing and upcoming yoga challenges that will fit your practice and time commitment.
Most instagram yoga challenges involve a raffle prize to those who complete the challenge. To qualify, make sure you follow all the rules, such as following all the hosts and sponsors of the challenge, sharing the original challenge post to promote it, and to use all the necessary hashtags. Also, most challenges will require your instagram account be open to the public in order to be eligible to win prizes.
Ryan and Alex's Couples Yoga Challenge for Beginners
Yoga can be a great activity to practice as a couple. It fosters connection, openness, patience, and trust between partners that benefits any relationship.
The challenge is only 14 days and includes a custom calendar and daily 30 minute videos to guide you through a couples yoga practice together. Access to the challenge is included with a free two week trial of Beachbody on Demand.
Kids can also benefit from a yoga challenge in a fun, non-competitive way that will set them off to a good start to a life full of yoga. The challenge is delivered via email and includes a daily link to a YouTube video that describes the pose of the day, how to practice it safely, any stories or myths associated with the pose, and a mantra to go along with the asana.
All the poses are adult-friendly so feel free to join the kids in this 30 day challenge and get back in touch with the divine child in you.
Conclusion
Doing a multi-day yoga challenge can be a fun way to get into your yoga practice and may also help to offer deeper insights into your yoga practice. The connection with a broader, worldwide, online community also doing the challenge with you may also be an extra boost of support and motivation you need to continue your discipline in practicing yoga every day.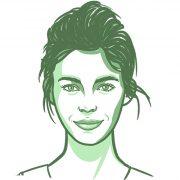 Susan Williams
Susan views the world through a lens of spirituality, health, and compassion. Her positive outlook on life shines through her writing, which is heavily focused on yogic living, meditation, and conscious eating.