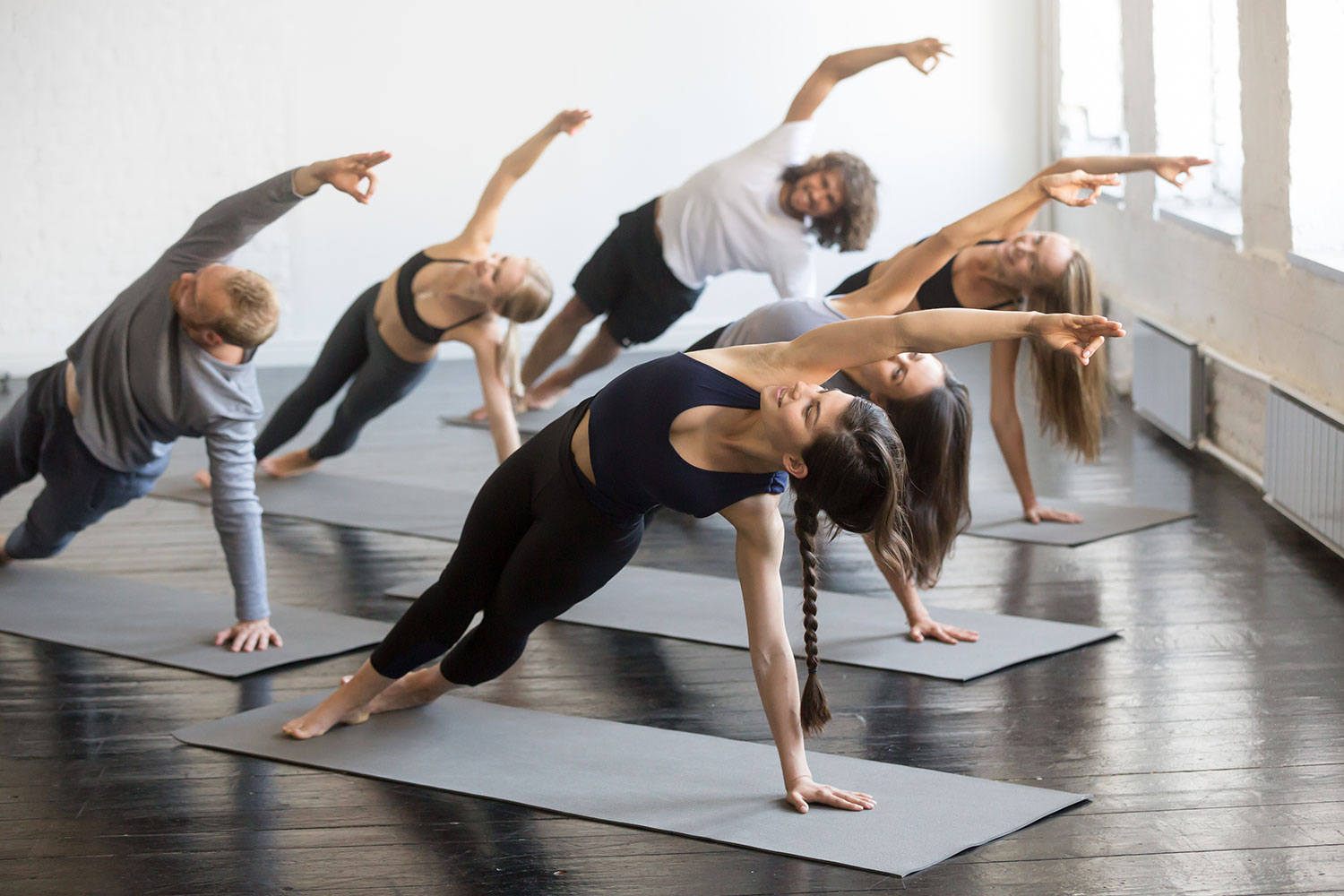 While the UK might not be the first place that comes to mind when we think 'yoga teacher training,' the rolling hills, mystical forests, and enchanting architecture of these lands are enough to have us reconsider. Since many of these programs attract those living in nearby communities, most yoga teacher training course offerings in the UK are long term programs, running on selected weekends over a consecutive number of months. However, if your dates line up, you might just find an intensive course that meets your needs. We've summed up the 10 best yoga teacher training programs in the UK to make your search easier, but you'll also want to consider what type of certification you're after before making your choice.
British Wheel of Yoga, Independent Yoga Network, or Yoga Alliance Certification?
While certification through the Yoga Alliance is the most common across the globe, it's important to point out that many of the teacher training courses in the UK are qualified by the British Wheel of Yoga or the Independent Yoga Network in place of (or in addition to) Yoga Alliance certification. If you are planning to live and work outside of the UK, Yoga Alliance certification will be more useful to you than either of the other two qualifications; however, if you are currently residing in or plan to remain in the UK after training, you do have these other options to consider. Make note of this so that when you finally settle on a program, you can be sure it has the qualification you are after. Bear in mind as well that there are different alliances of similar names: the internationally recognized Yoga Alliance and Yoga Alliance Professionals (based in the UK). Taking some time to explore the difference will help you to determine which (if either of these) you require.
10 Best Yoga Teacher Training in The UK 2019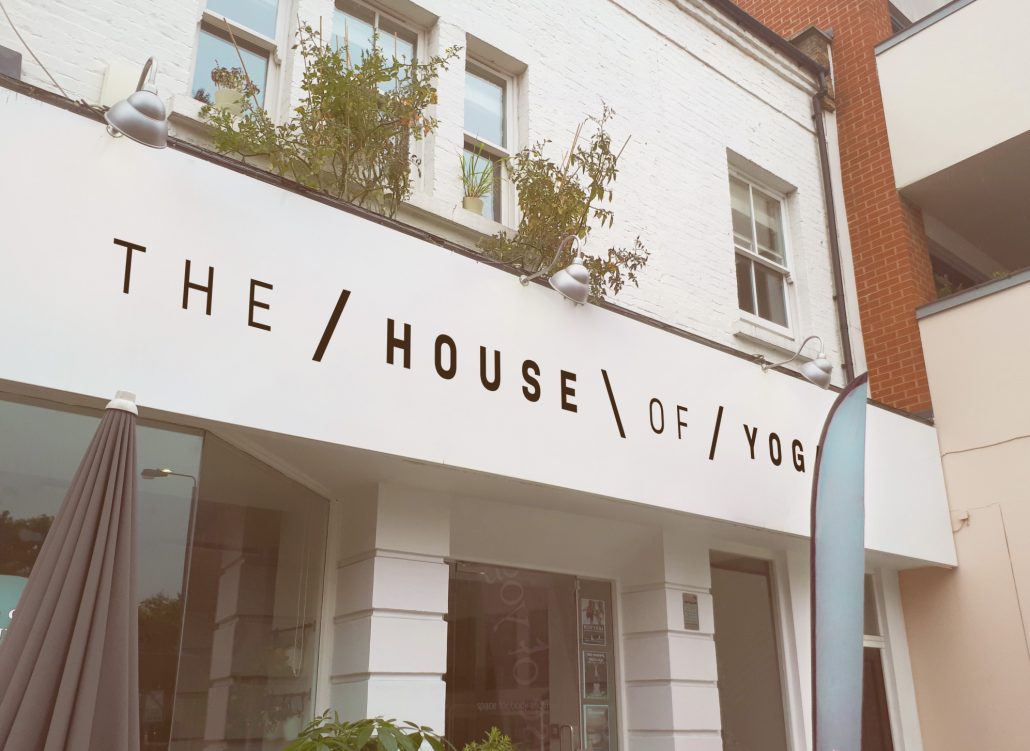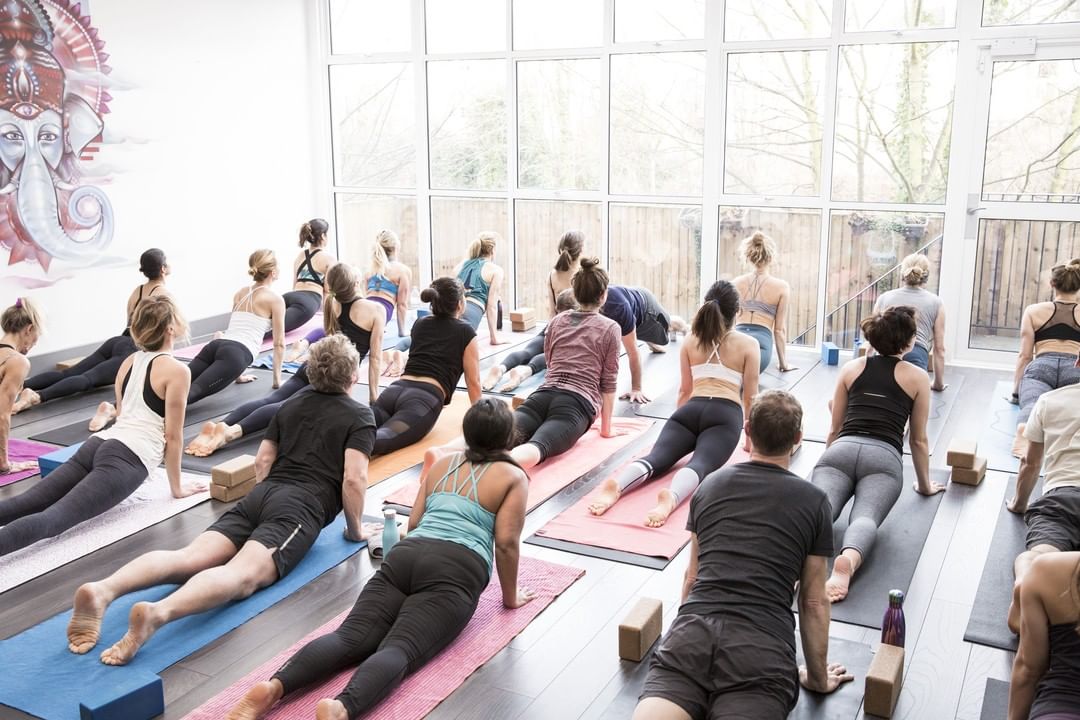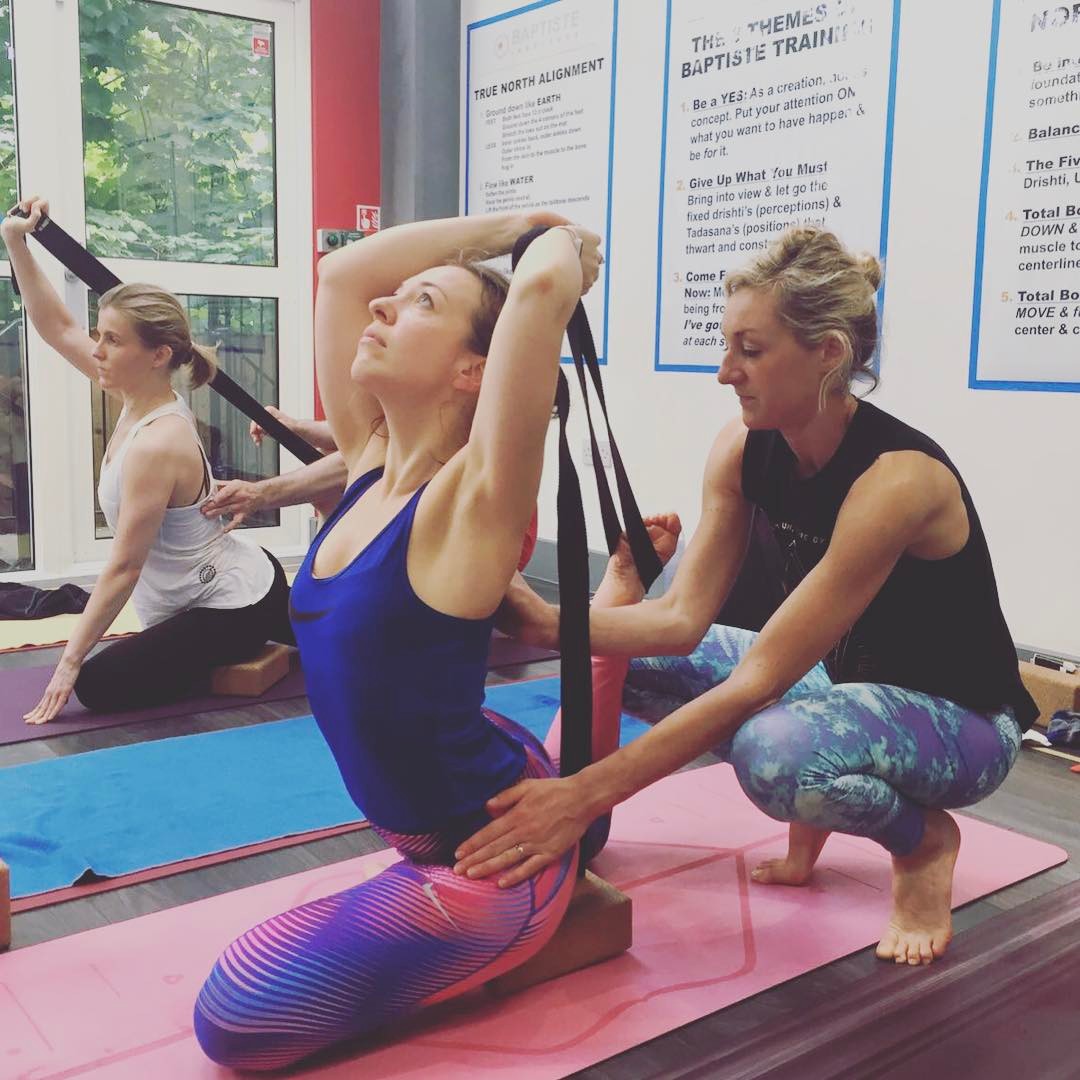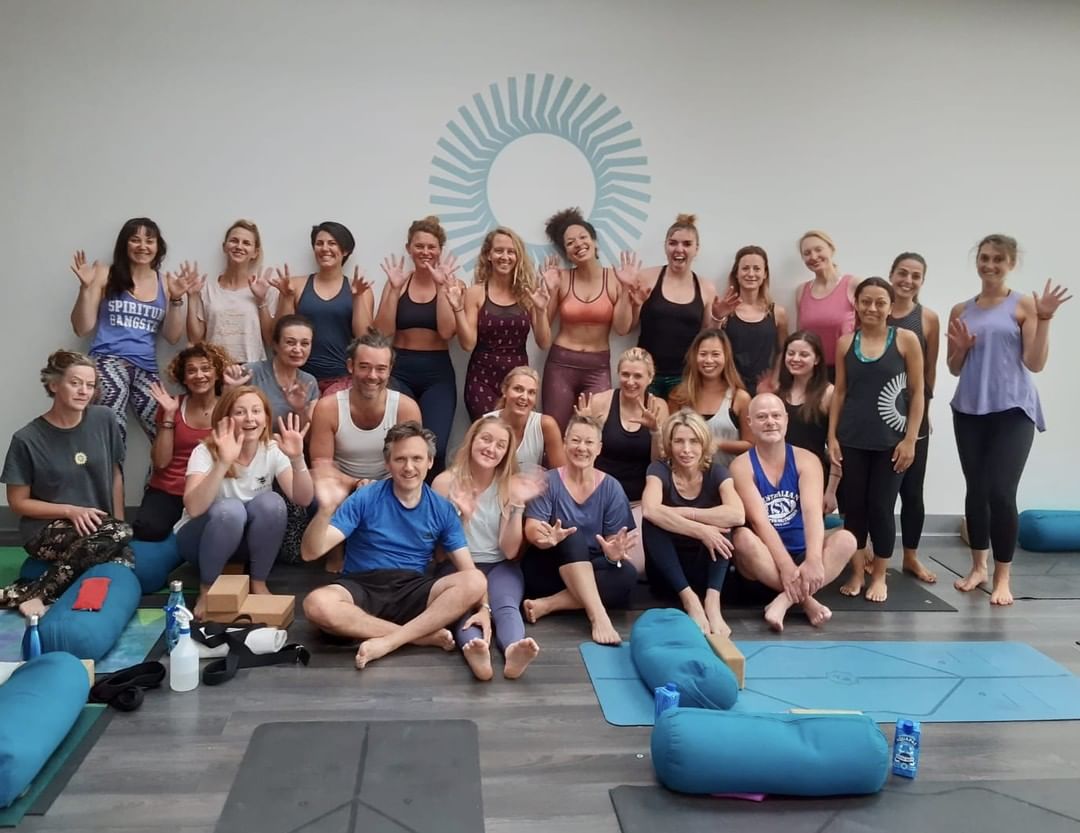 the.house.of.yoga_54513829_350685175566616_2582306040954282542_n
the.house.of.yoga_18381979_299016807189609_2548212209910022144_n
the.house.of.yoga_70042845_912080179144544_875337819942580327_n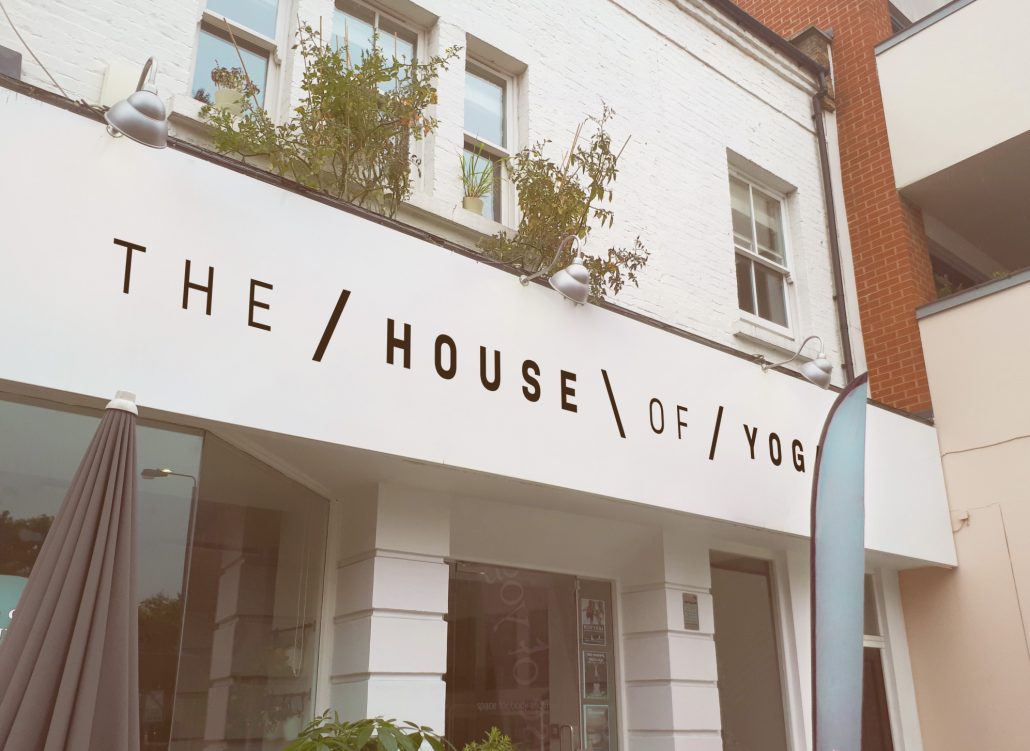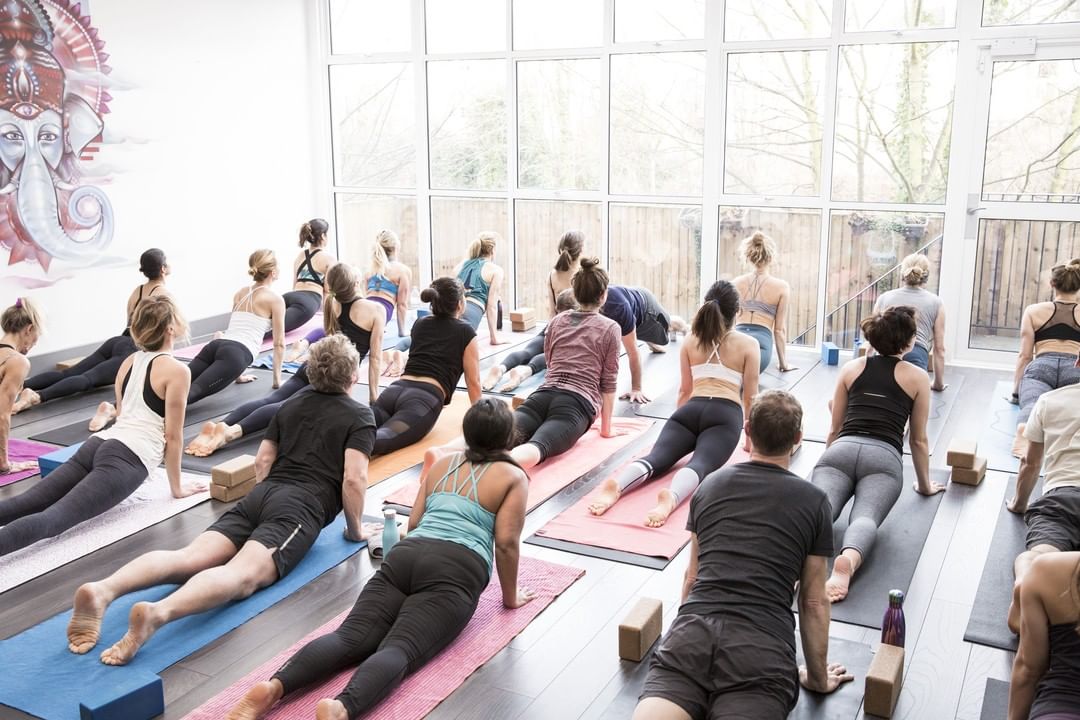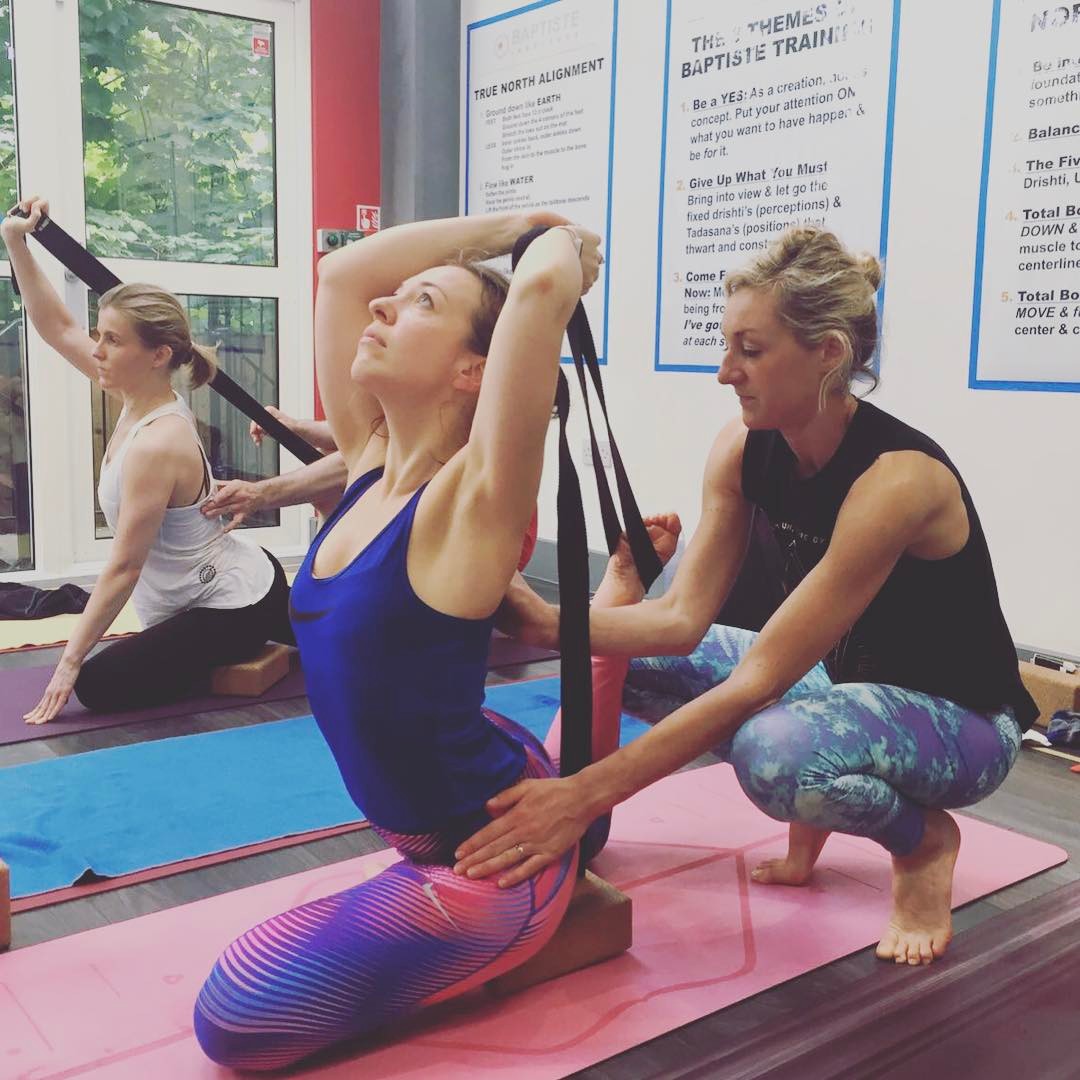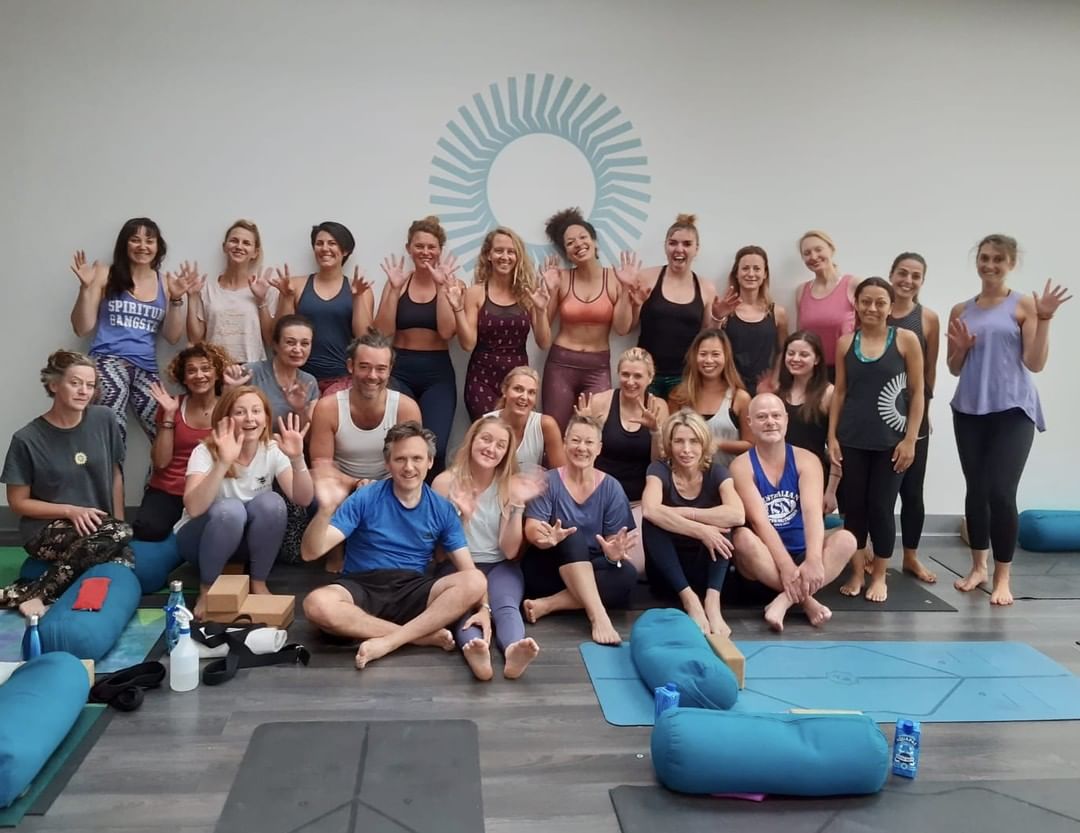 A second Putney yoga school, The House of Yoga is another London favorite for yoga teacher training. Unlike the program at the Sivananda Vedanta Yoga Centre, however, the program here is spread out over approximately seven months, with teachings taught over one or two weekends per month.
Accommodation is not included so students will have to find their own place to stay during each weekend of the course. For those that would benefit from a discounted price, an early bird offering is available up to two months before the course's start date.
Program:
The 200-hour teacher training course at The House of Yoga is called 'Ignite Your Passion' and focuses on helping students to gain leadership skills and mastery. They teach Power Vinyasa Yoga so the program is suitable for those who enjoy and wish to teach a more dynamic style of yoga.
What We Like:
If you are a London resident or have the opportunity to make it to the center on eight separate occasions, a longer program such as this one provides the opportunity for deep integration with daily life.
Cost: 3,284 USD
228 Upper Richmond Rd, Putney, London SW15 6TG, UK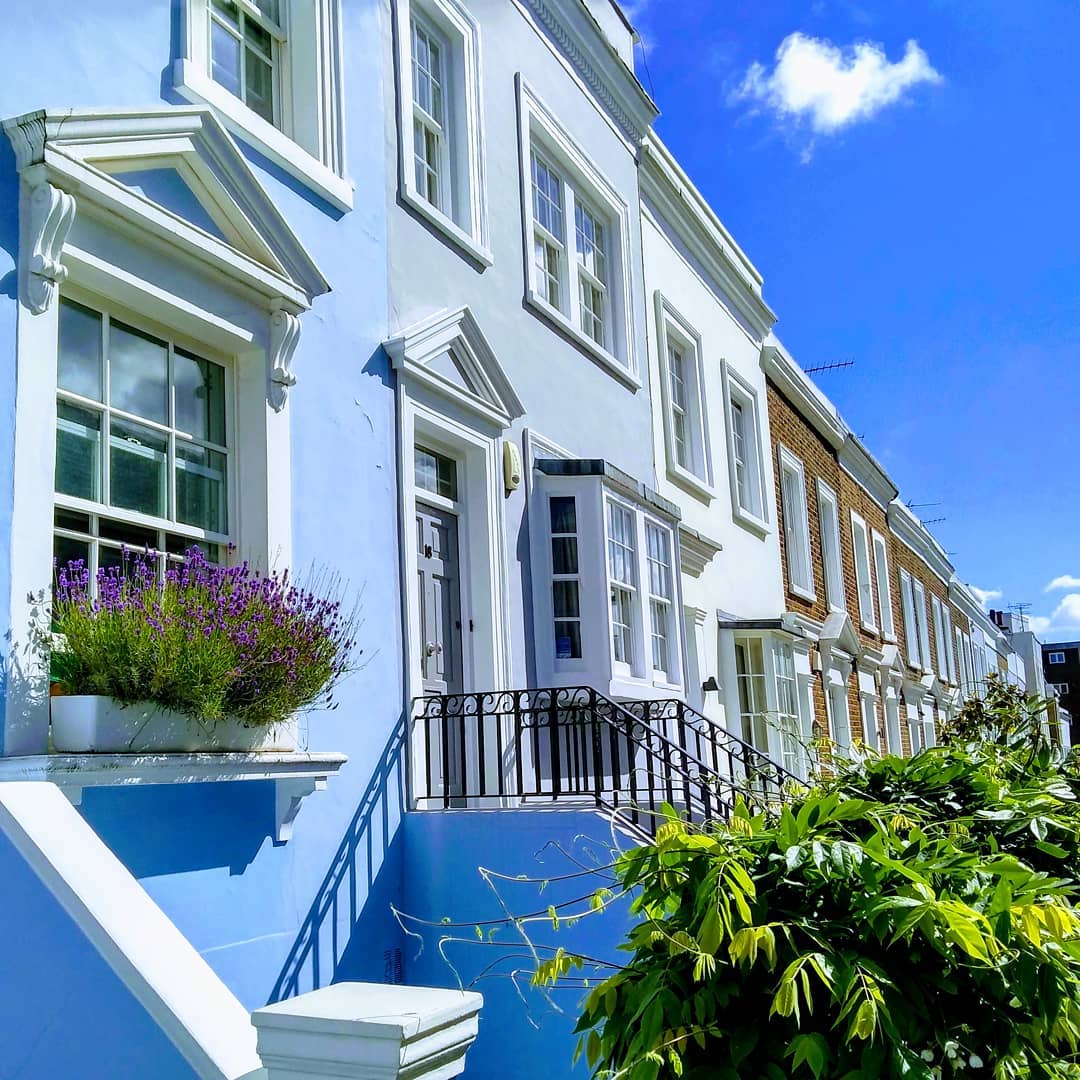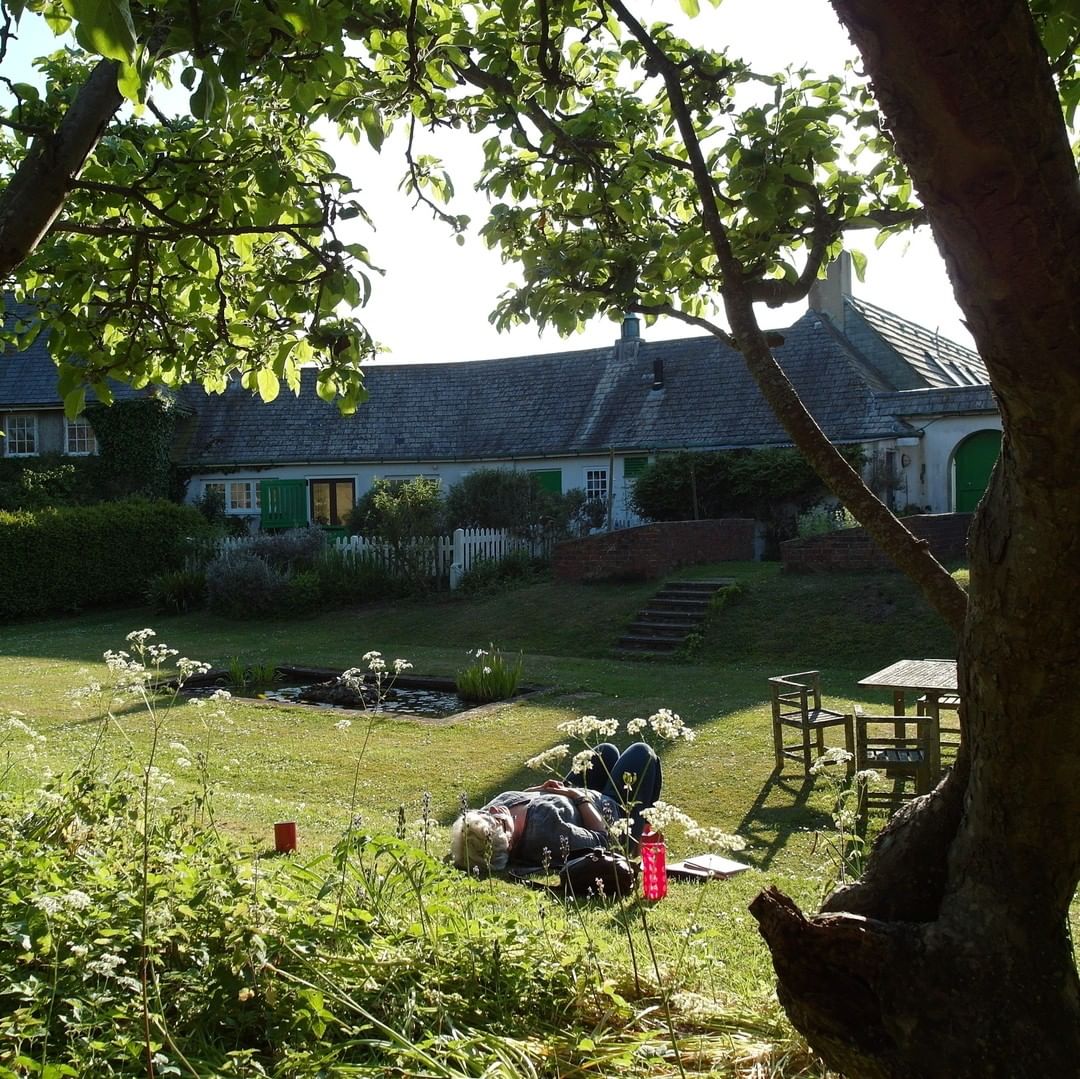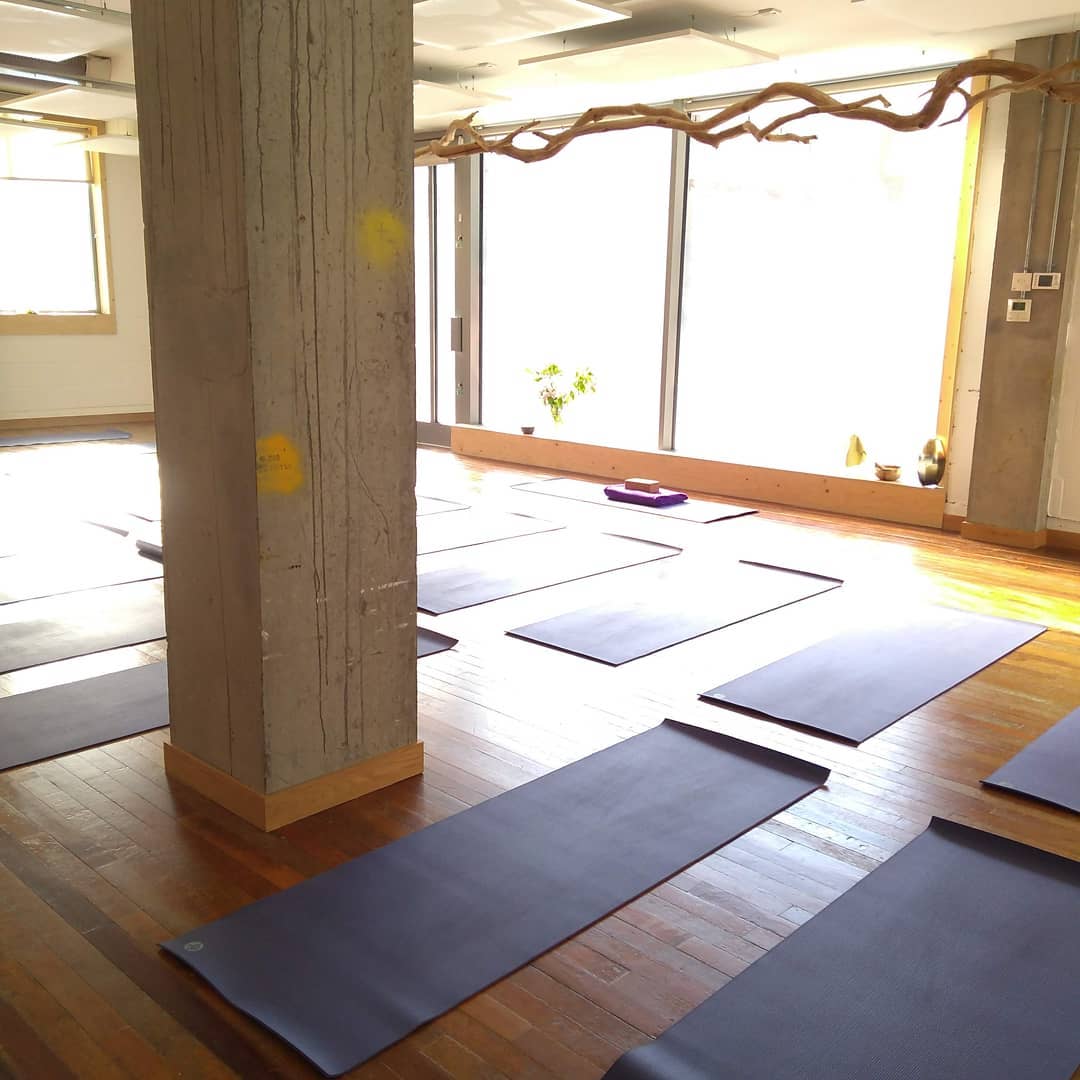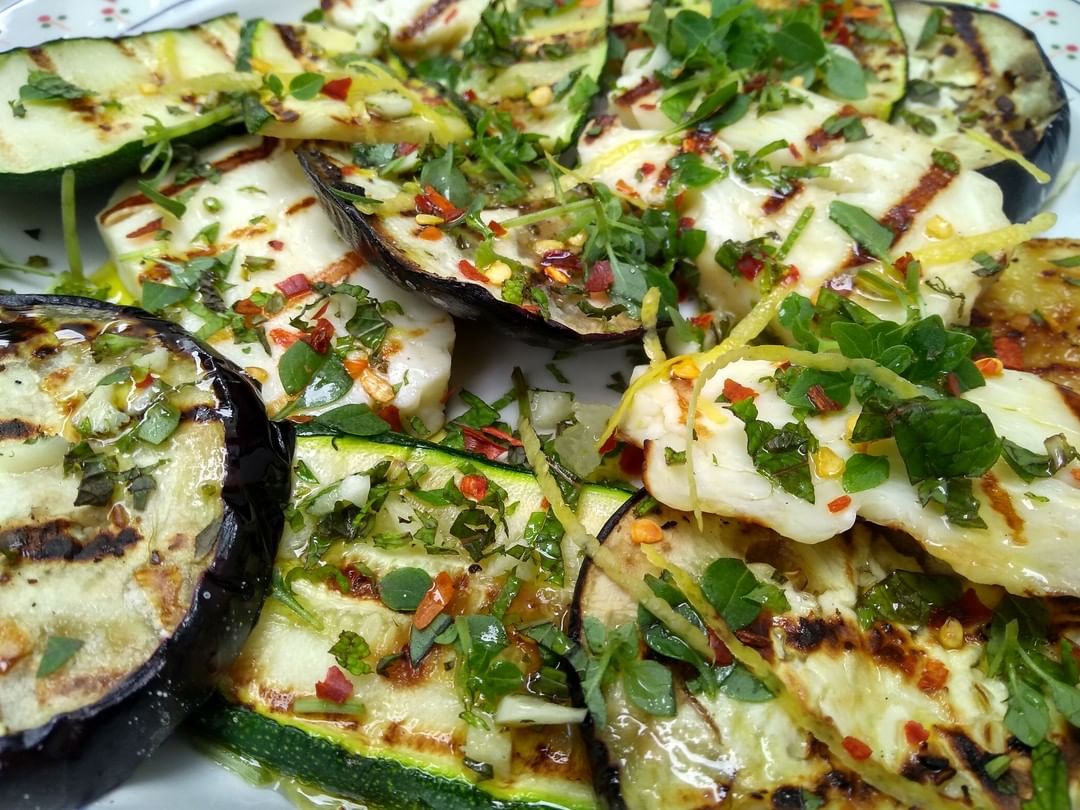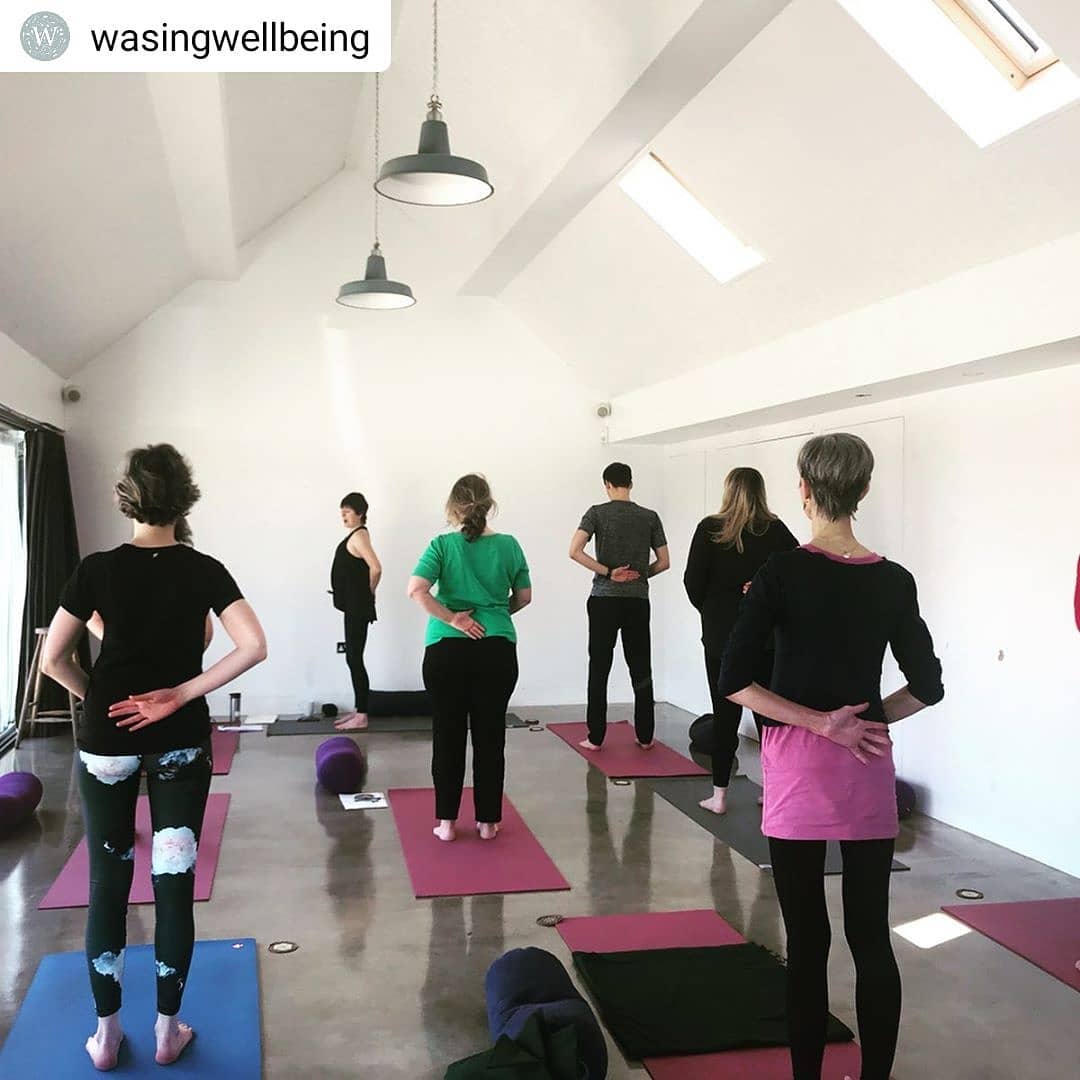 catherineannisyoga_64422363_2307245626203906_5940648956429379591_n
catherineannisyoga_60857633_384017362208420_7455444638667520157_n
catherineannisyoga_56866529_873113866375032_1050721528924317118_n
catherineannisyoga_66658003_729712004152386_7604124160771651735_n
catherineannisyoga_66115595_332851087657742_2783661110518884924_n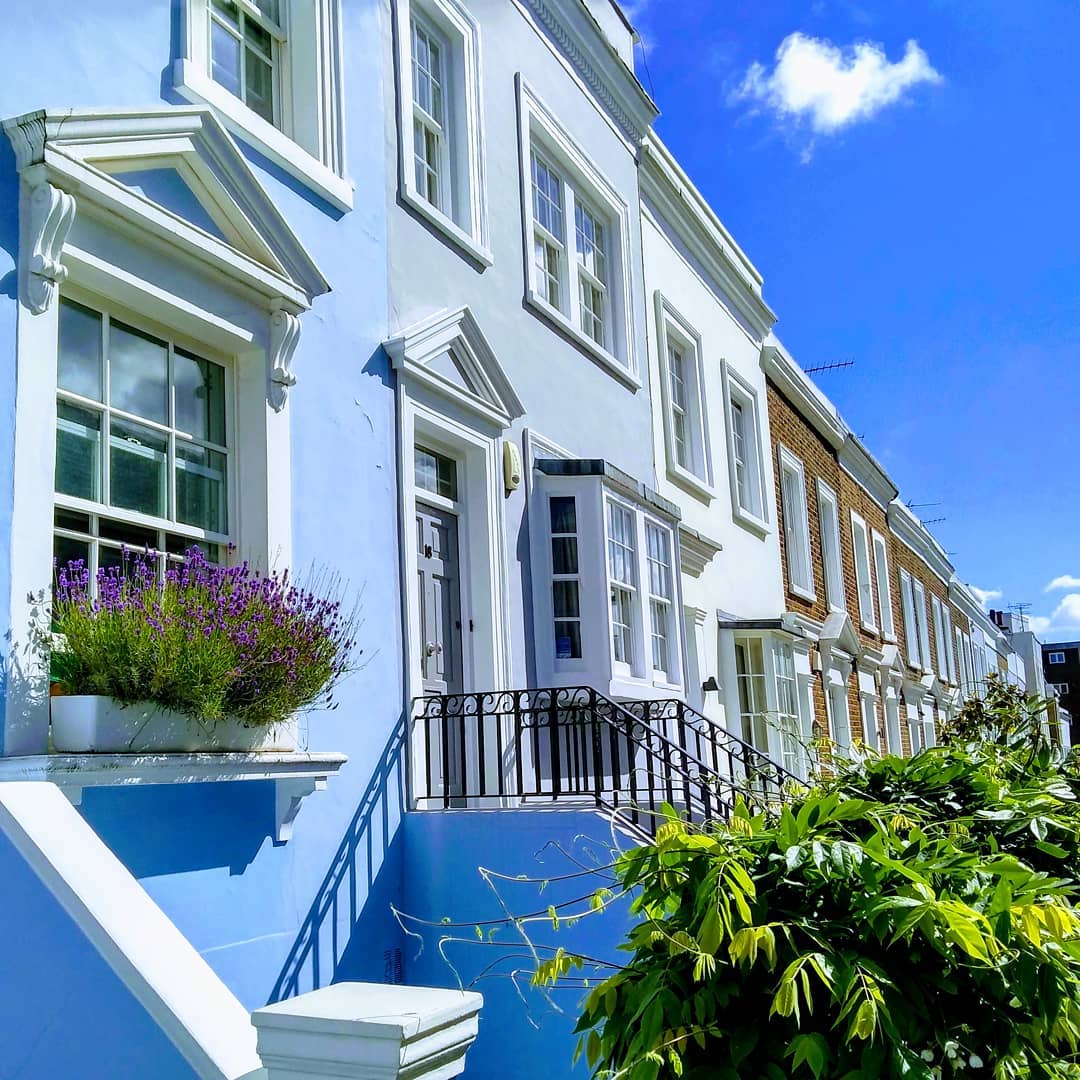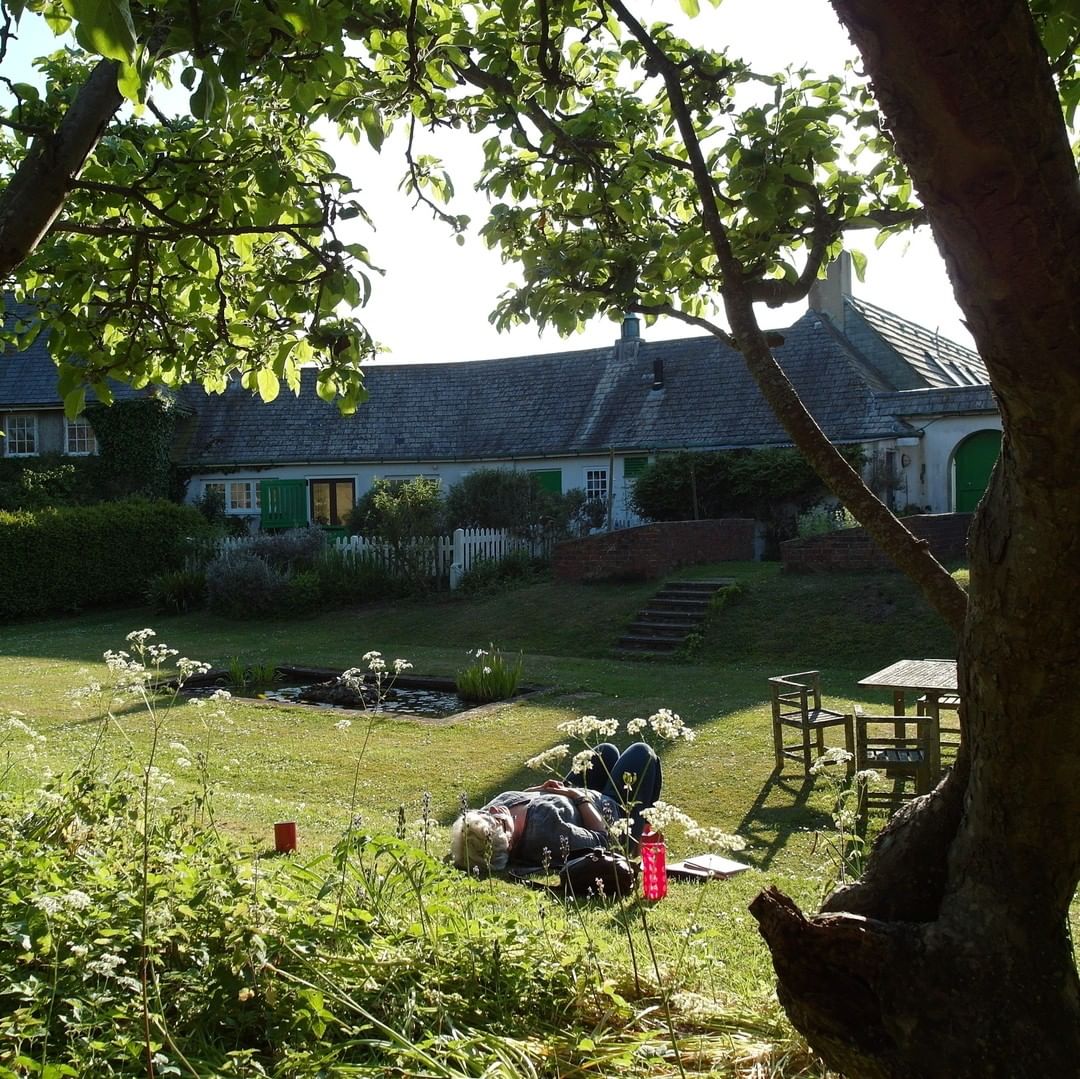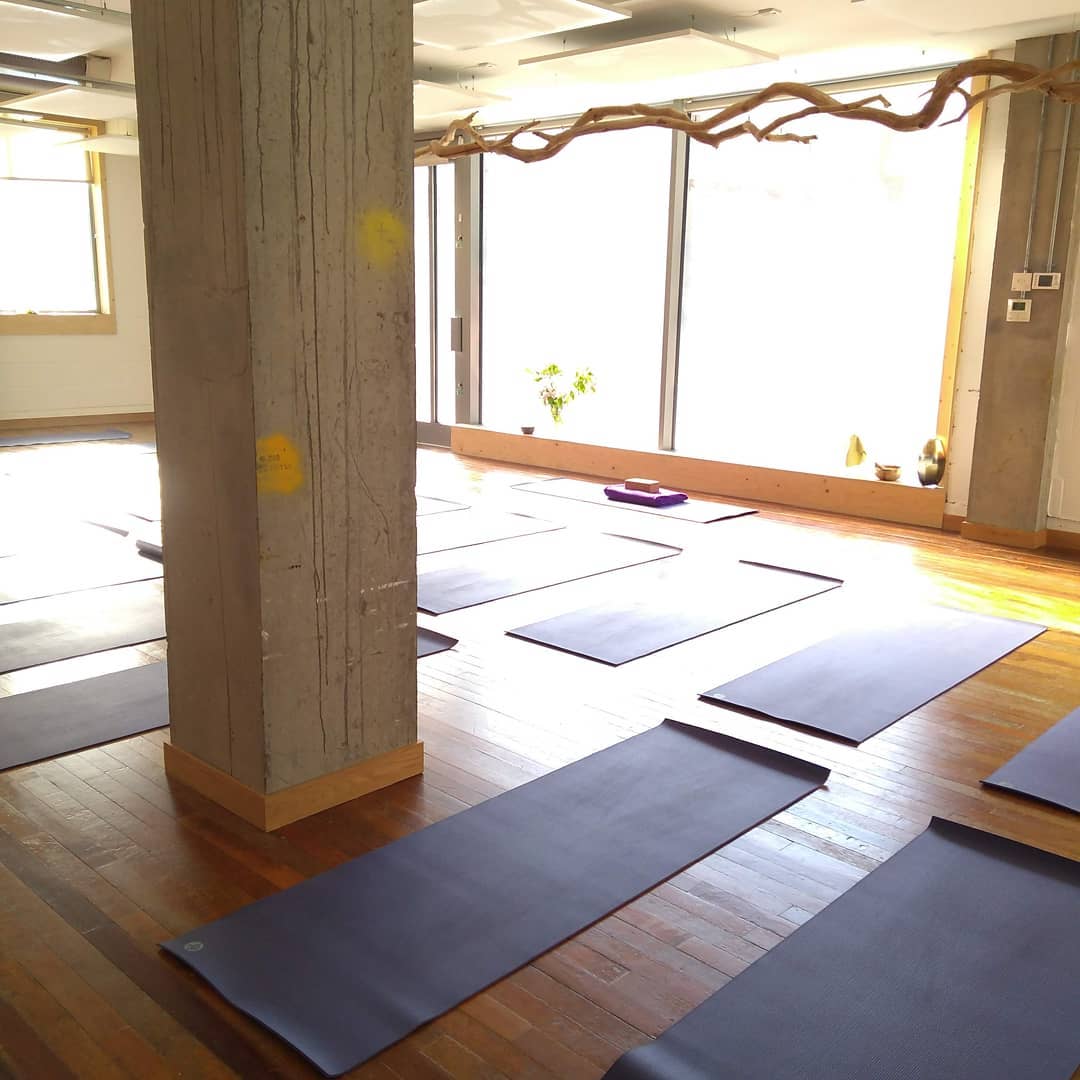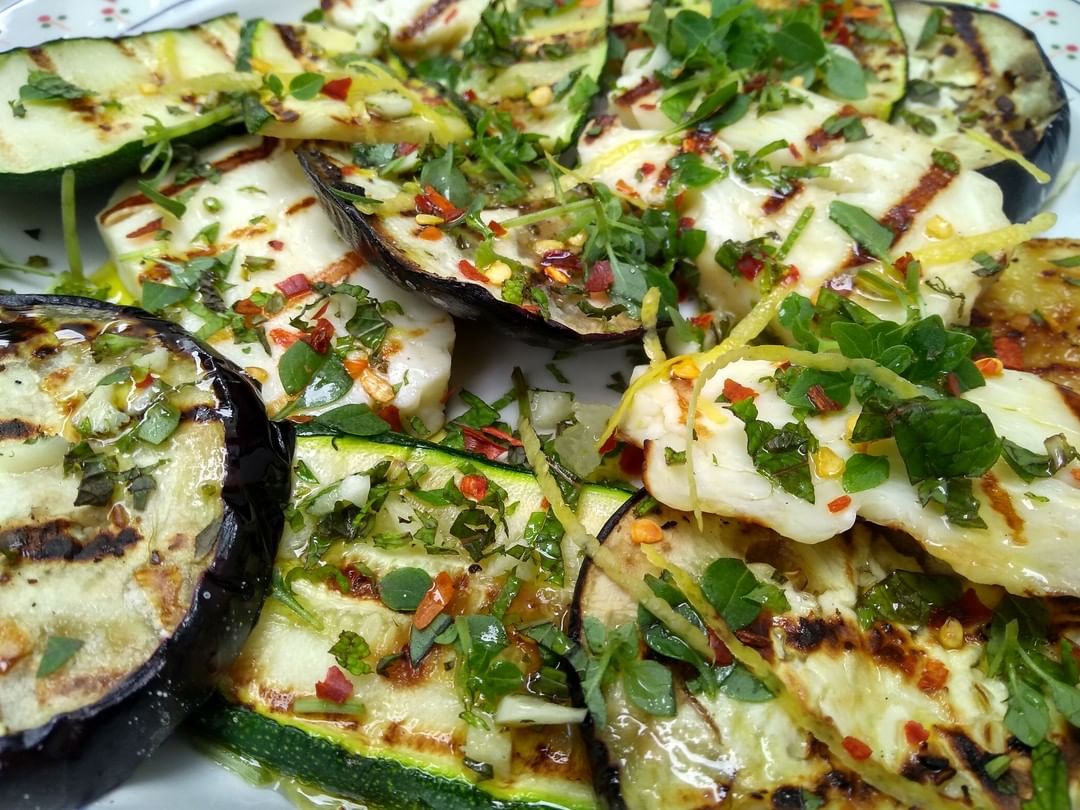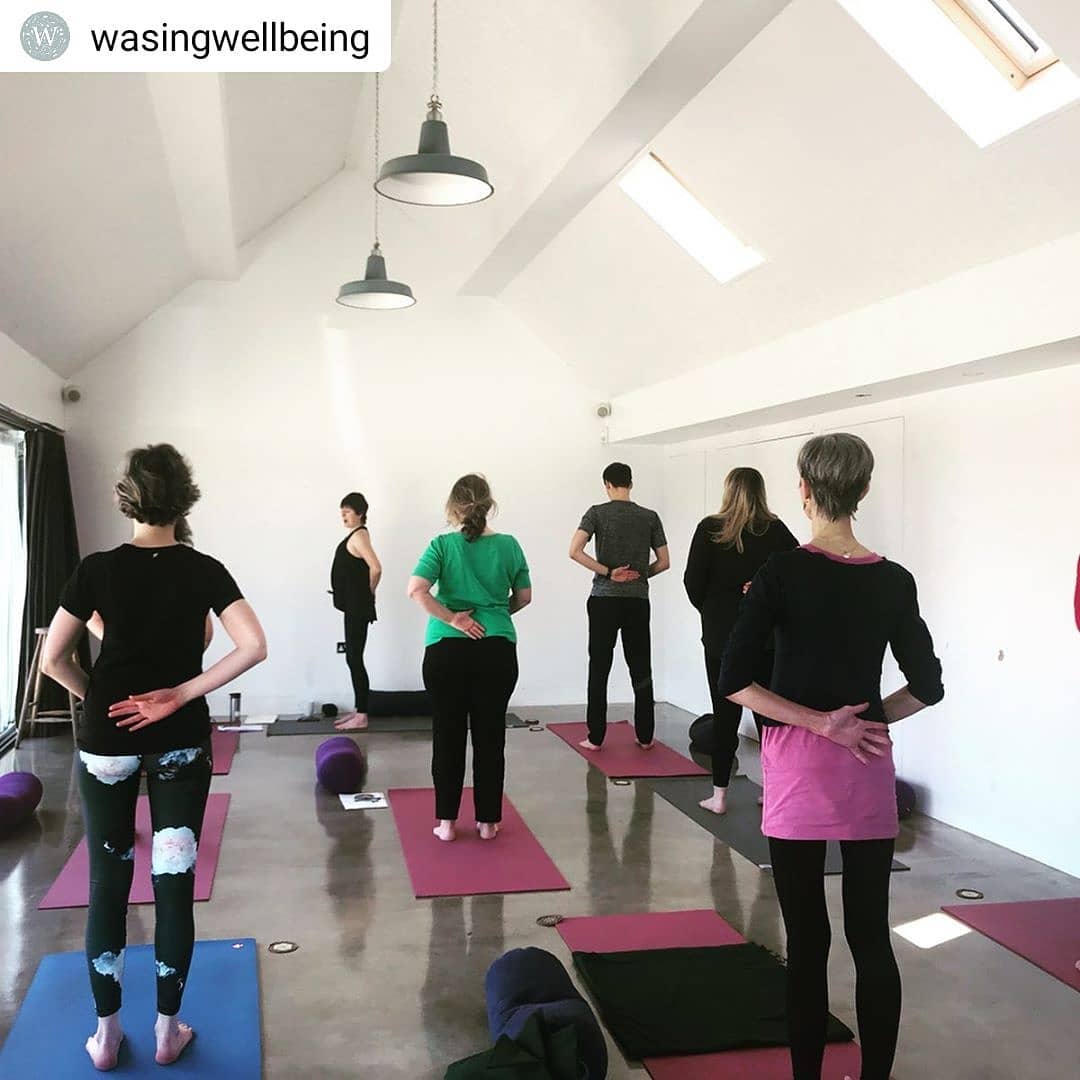 Intelligent Yoga Teacher Training offers a 200-hour course that is accredited by both the British Wheel of Yoga and Yoga Alliance Professionals. Located in the center of London, the venue – The Light Centre Belgravia ­– is easily accessible for both those in the country and those outside of it. Bear in mind, however, that this is another long-term program spread out over 18-months.
In addition to these contact hours, students are also required to complete approximately 140 hours of practice, workshops, and teachings outside of the main modules. This includes classes with recommended teachers, documented self-practice, and first aid training.
Program:
This yoga teacher training course has a strong focus on anatomy and proper alignment, backed by movement research. The breakdown of topics includes asana, pranayama and meditation (60 hours), anatomy and physiology (58 hours), teaching skills (90 hours), philosophy (14 hours), and mentoring and supervision (12 hours). This tallies up to 234 contact hours.
What We Like:
It's truly a comprehensive program that requires a lot of work, but by the end of it, you'll feel confident to share your teachings with the world.
Cost: 5,468 USD
The Light Centre, 7 Eccleston St, London, United Kingdom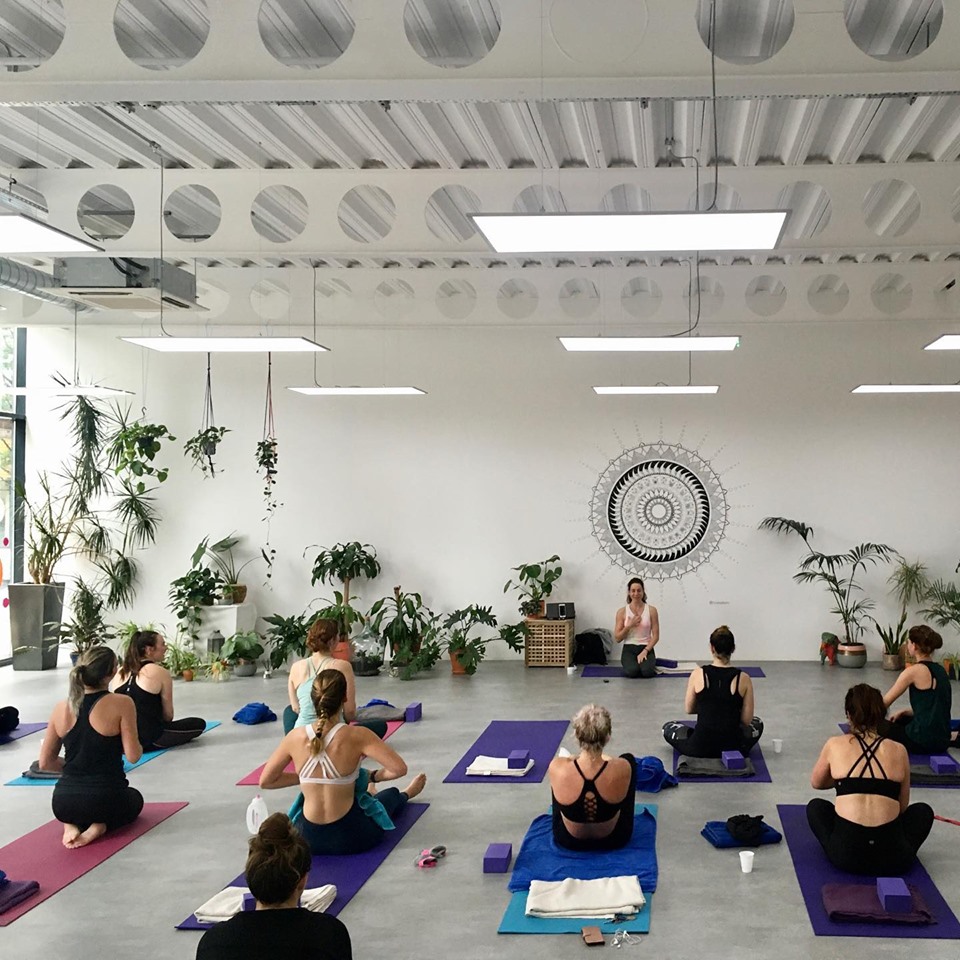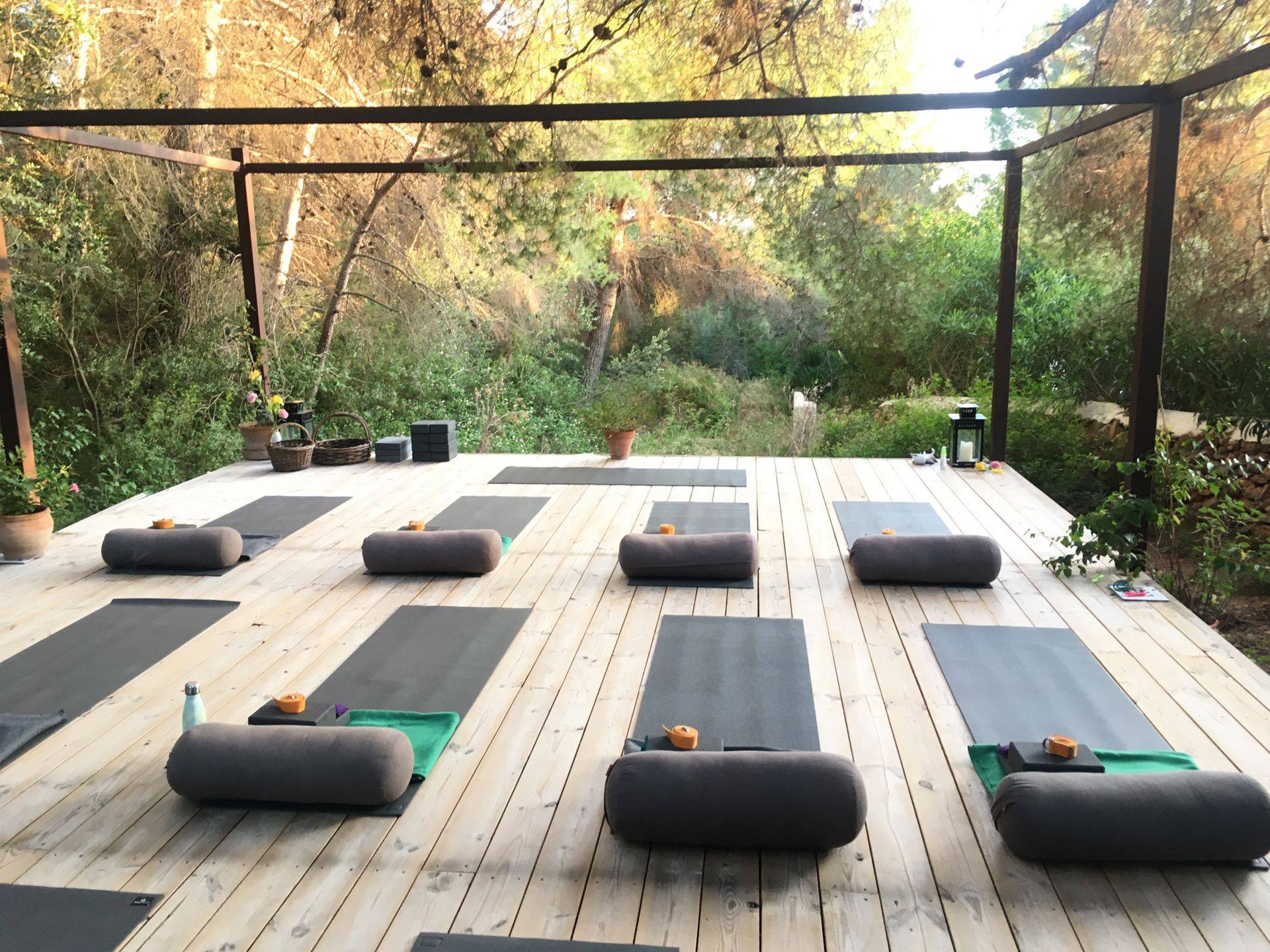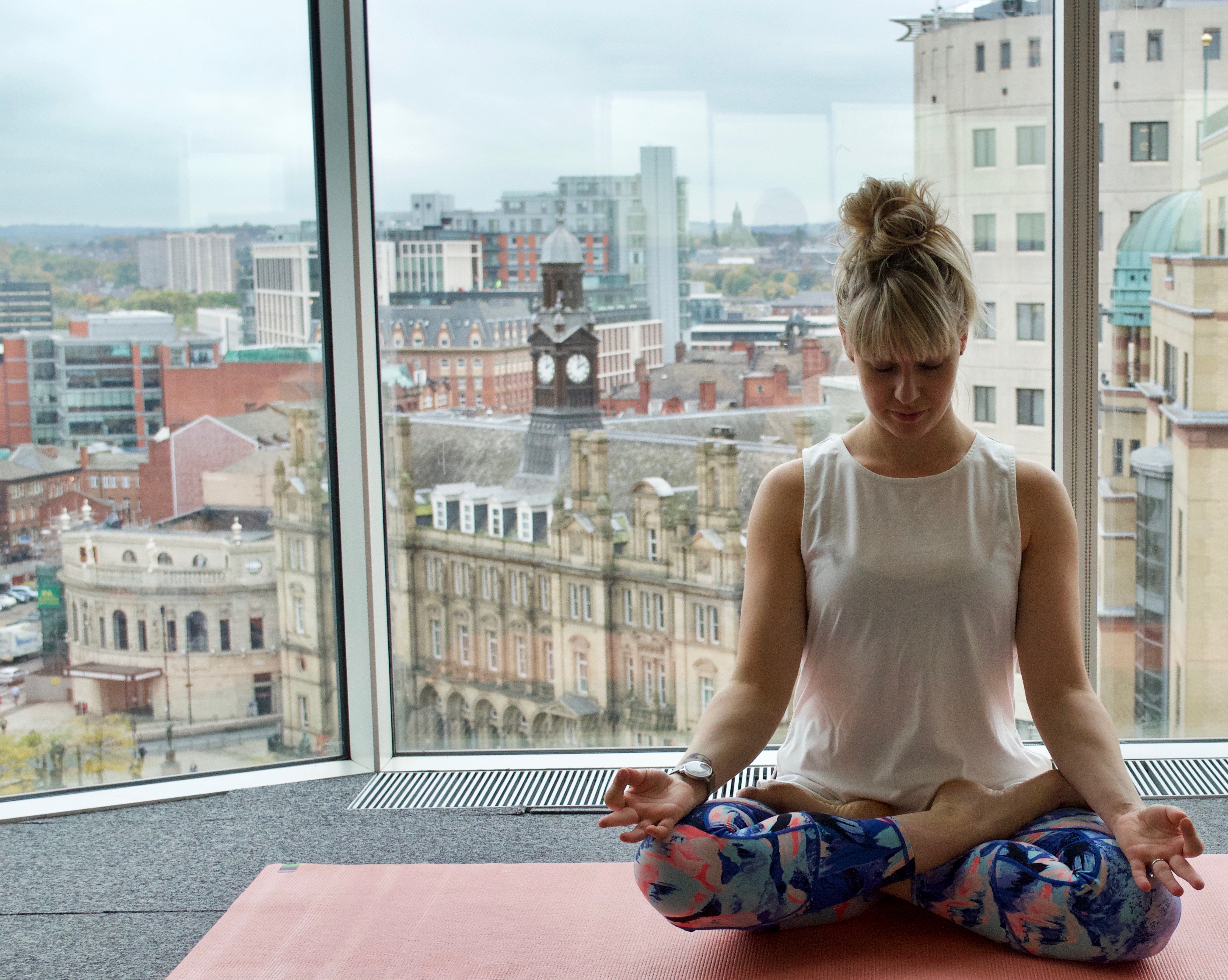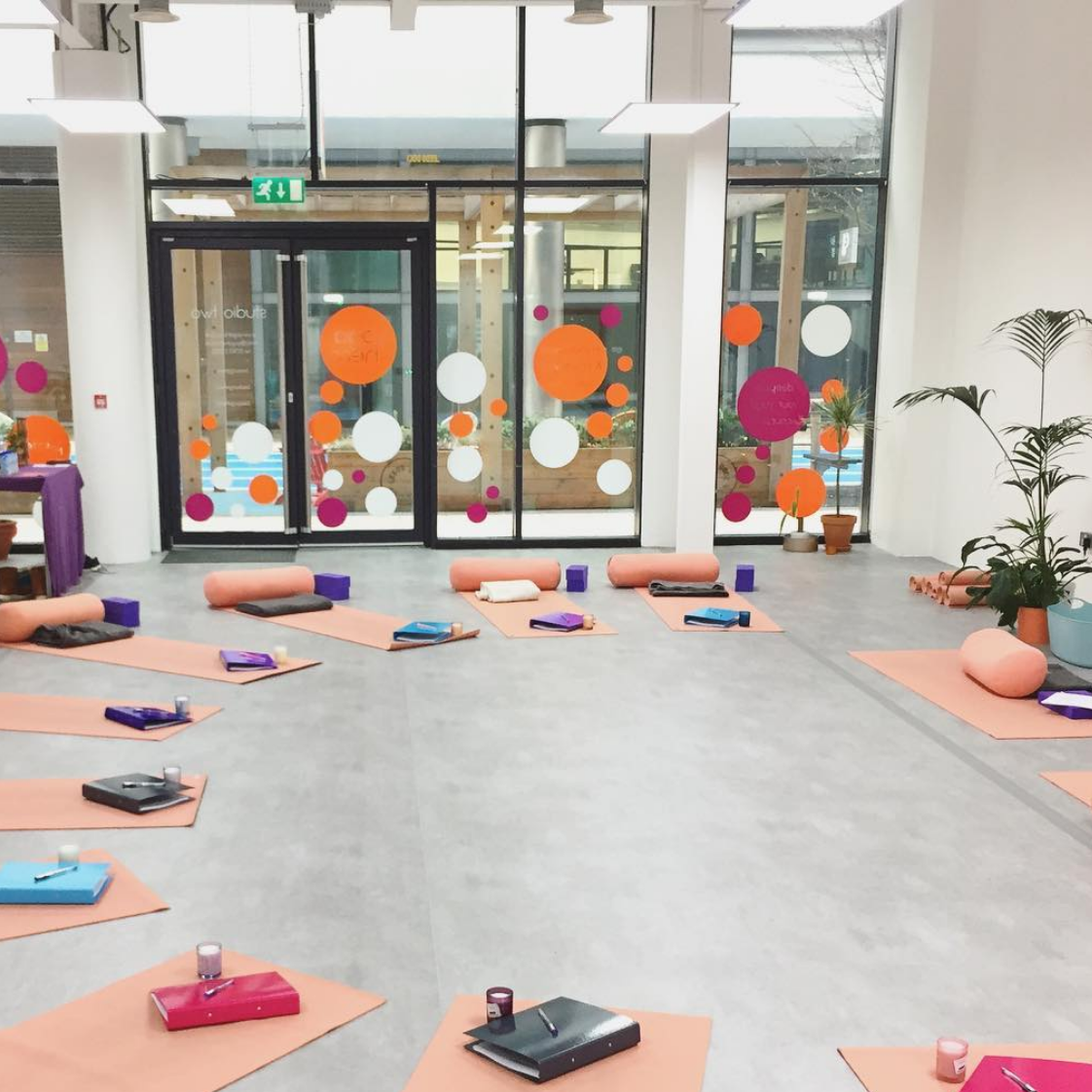 70910535_2973877059350653_690172515430957056_n
67717734_2812234352181592_7604230350503411712_o
Screen-Shot-2018-04-17-at-15.45.09-1122x1122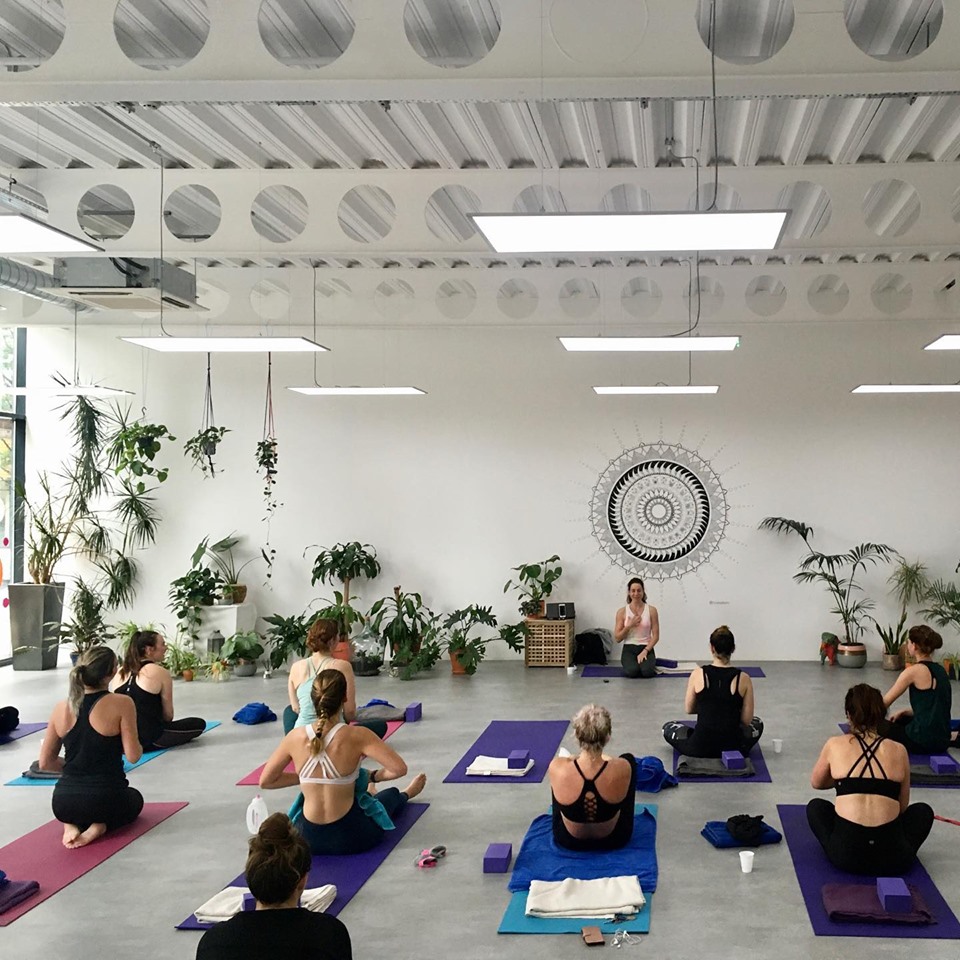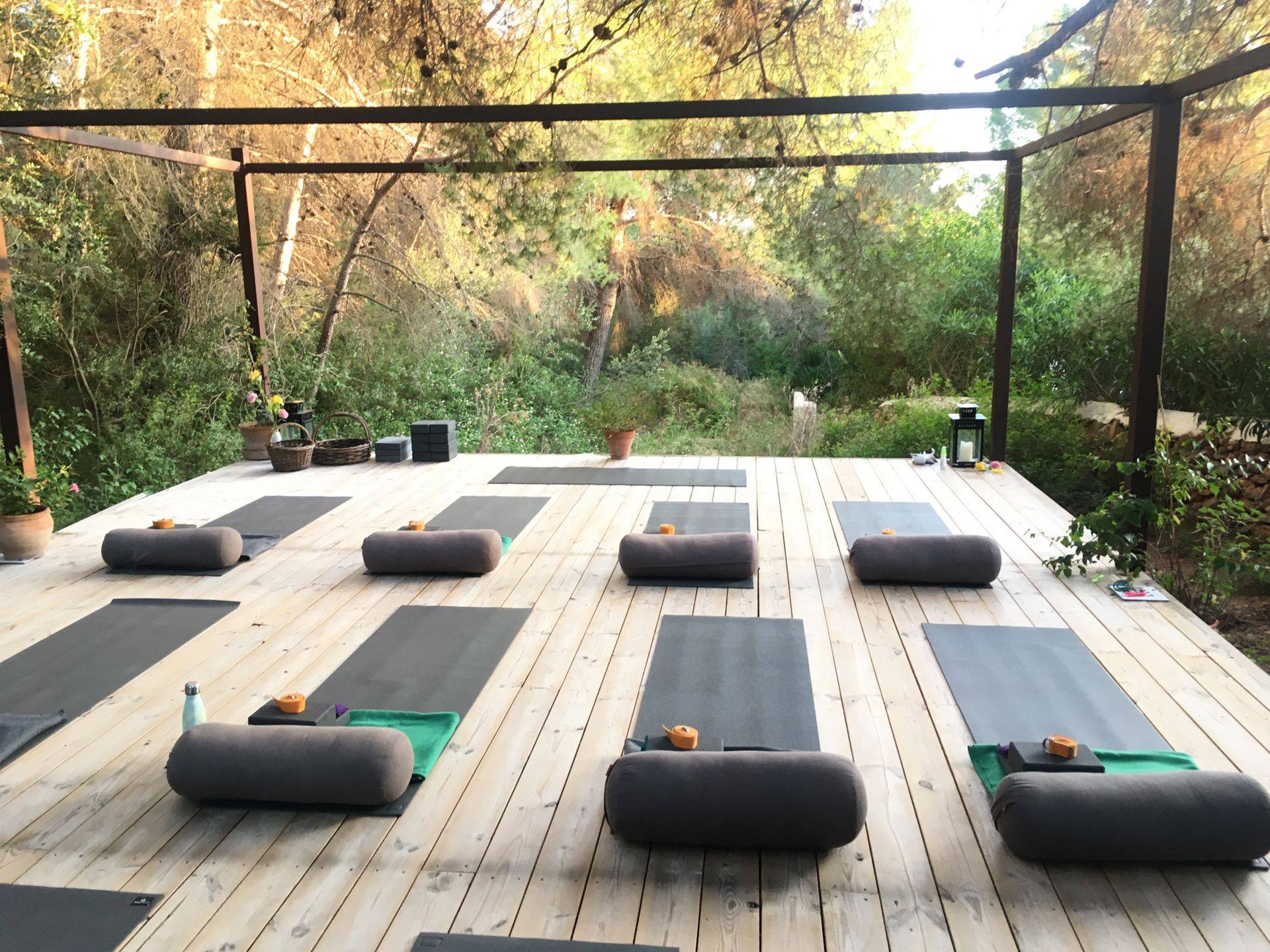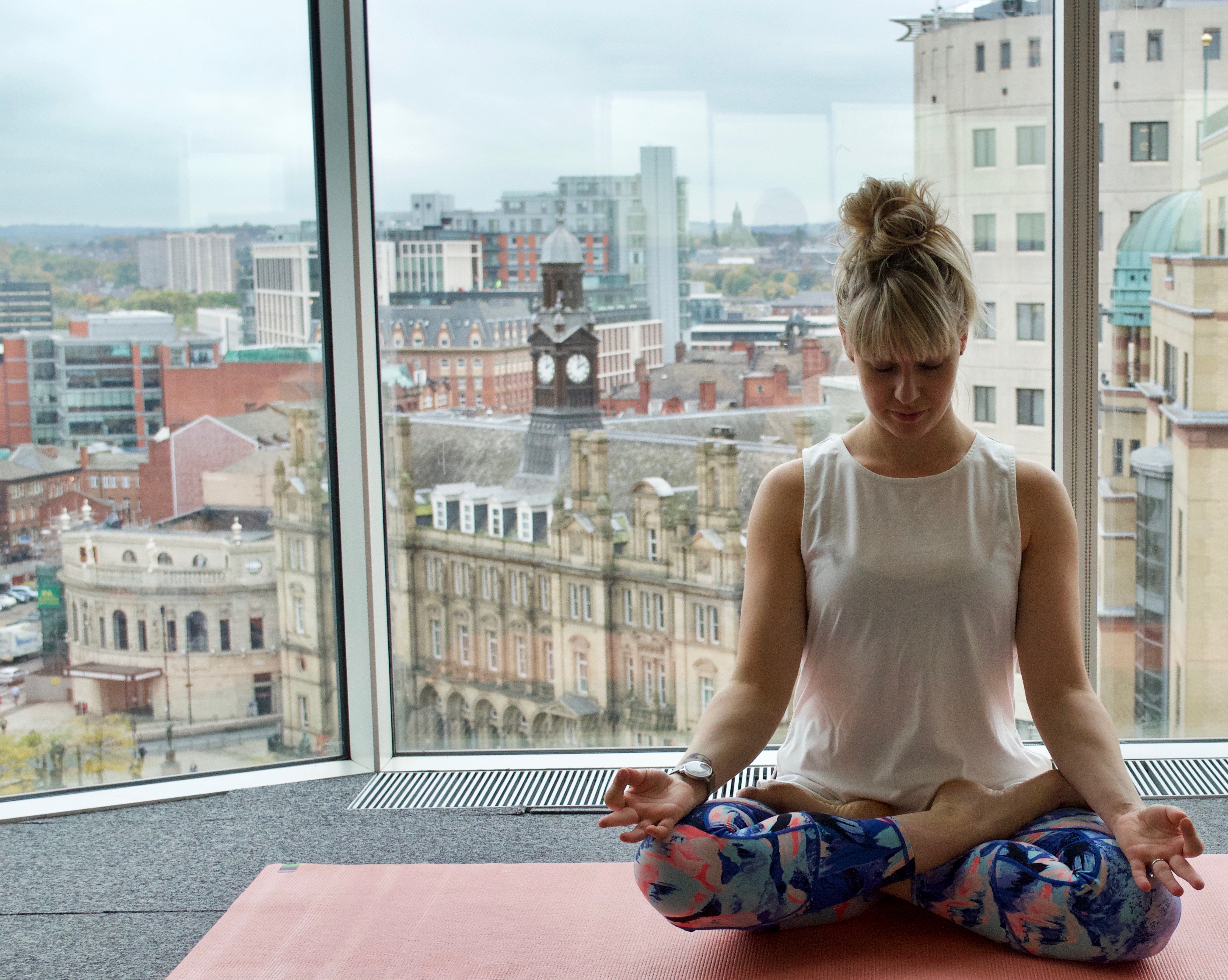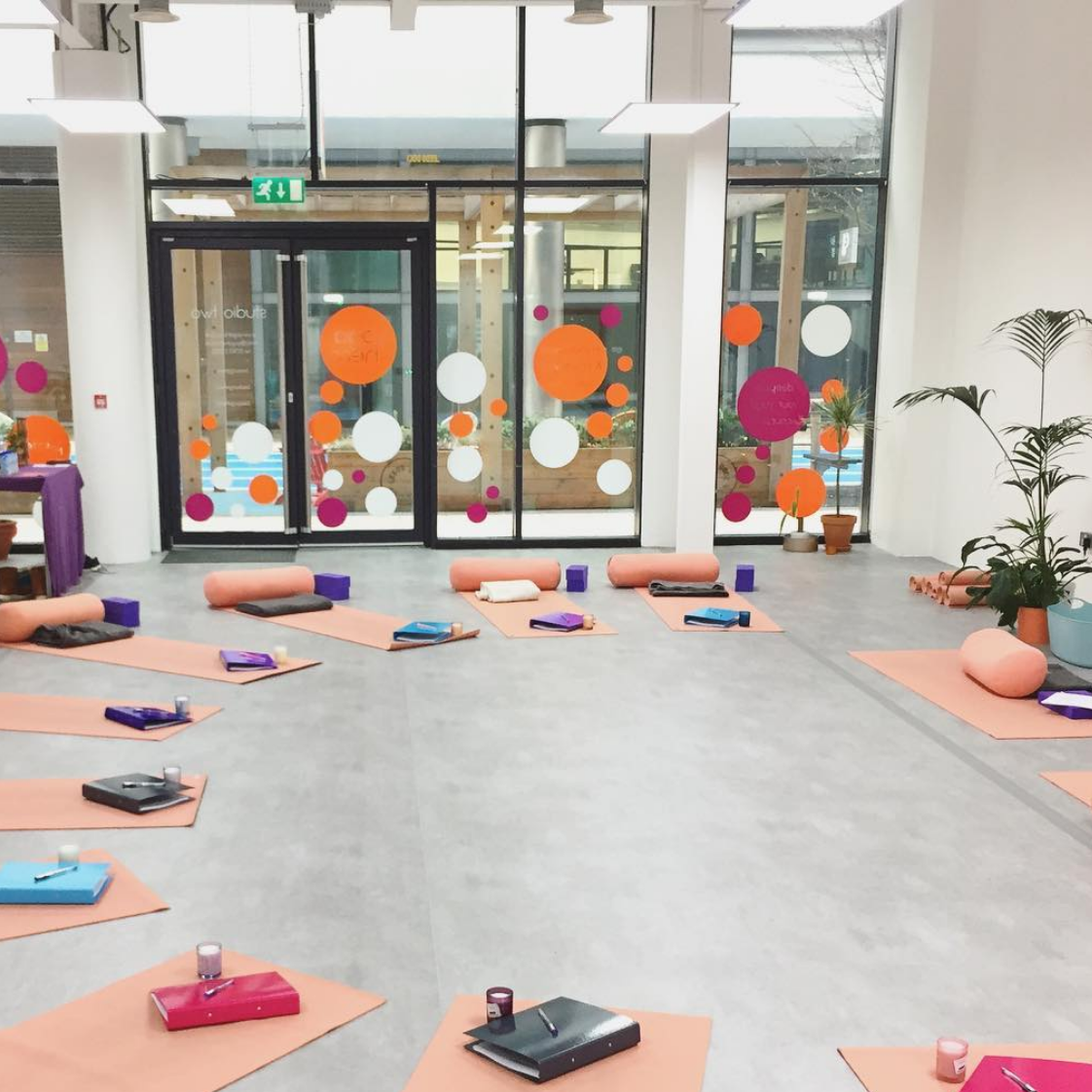 Yoga Hero is located in Leeds. Founded by Holly Mcfee, this yoga studio offers a variety of classes at three different studios in Leeds as well as a few different teacher training programs. In addition to the standard 200-hour teacher training program (recognized by Yoga Alliance Professionals), they also offer courses in restorative, yin, and pregnancy approaches.
Program:
The upcoming 2019 course takes place over extended weekends from September to November. The course covers all of the standard topics: philosophy, mantra, meditation, asana, anatomy, pranayama, and teaching methodology. Discussions also explore the importance of being a yoga teacher, as well as the 'how-to's, including balancing business and yogic needs and understanding insurance.
What We Like:
Upon successful completion of the course, the studio offers opportunities for graduates to hone their skills through 'Pay As You Feel' classes. The studio's members that drop-in for these yoga sessions will be able to pay on a sliding scale. It's a great opportunity for new graduates to gain their footing in front of a class without any pressure or expectation to be advanced in their teachings.
Cost: 3,041 USD
The Boulevard, Leeds Dock, Leeds LS10 1PZ, UK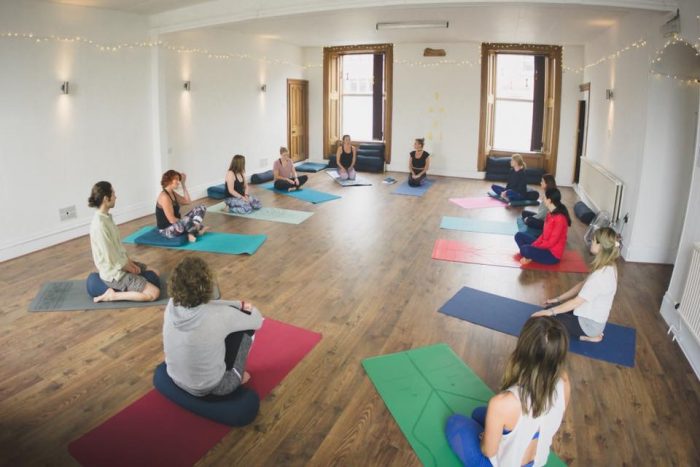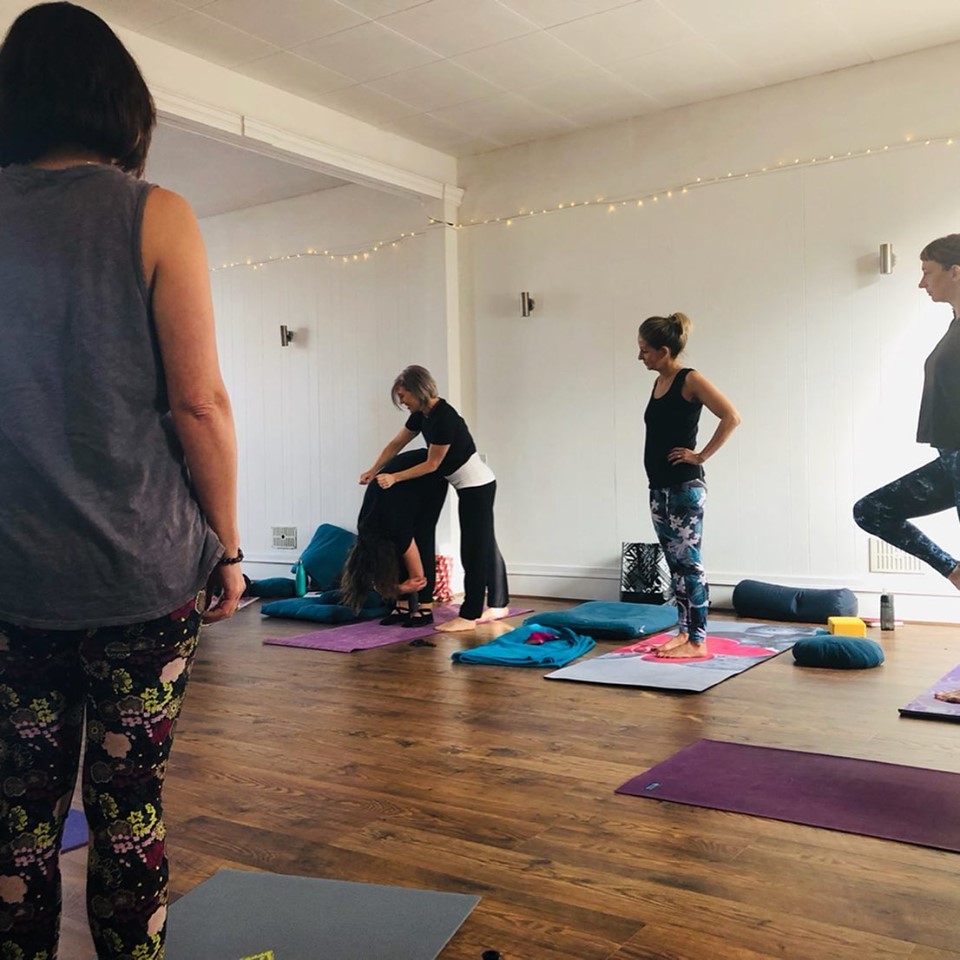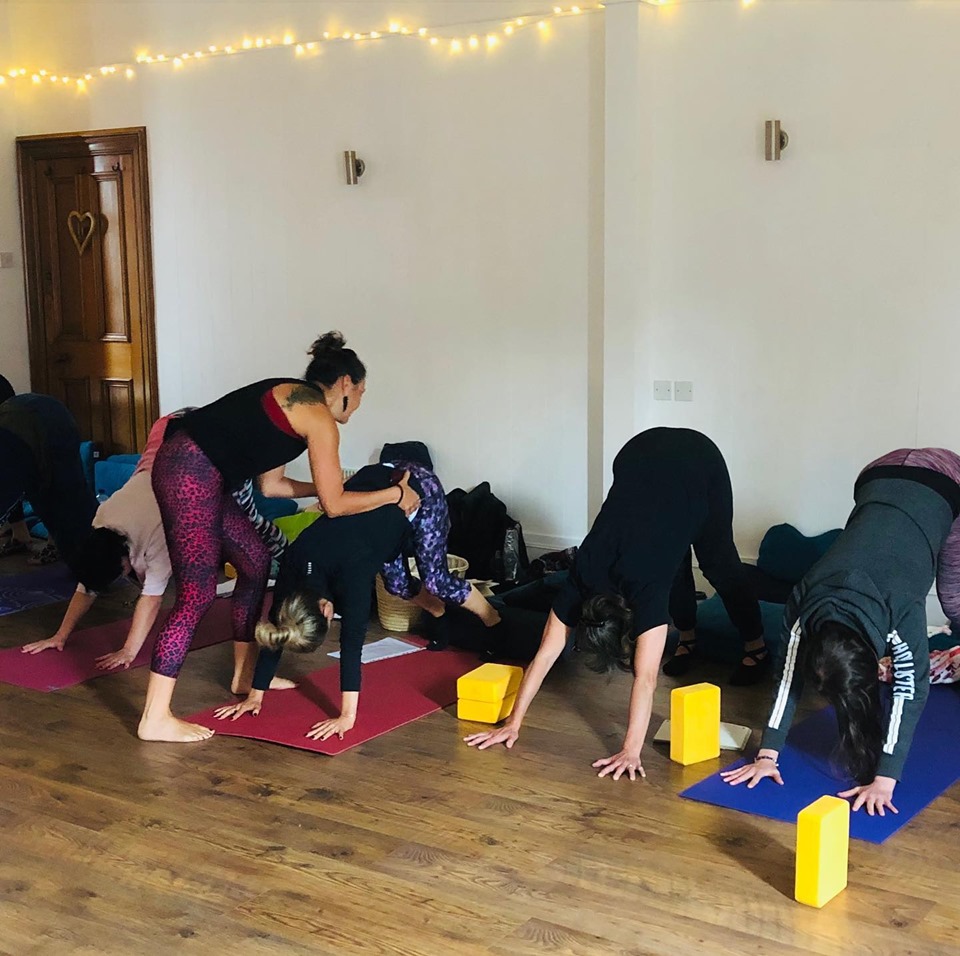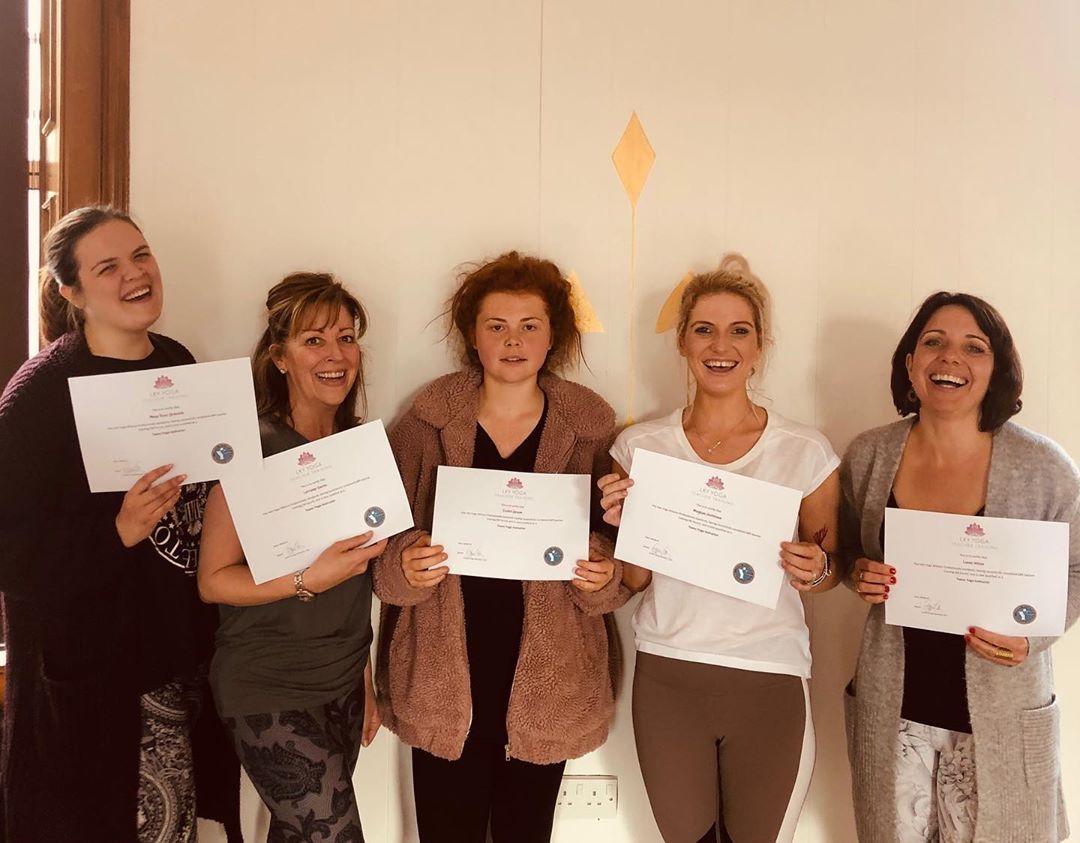 71104999_2345475798998977_320982448131276800_n
71675087_2344801589066398_6241613823652921344_n
lkyyogaschool_61917835_2448592935374493_1719144183871471707_n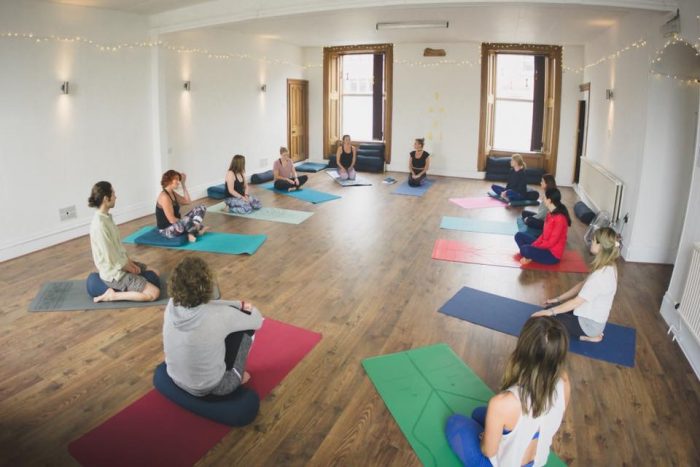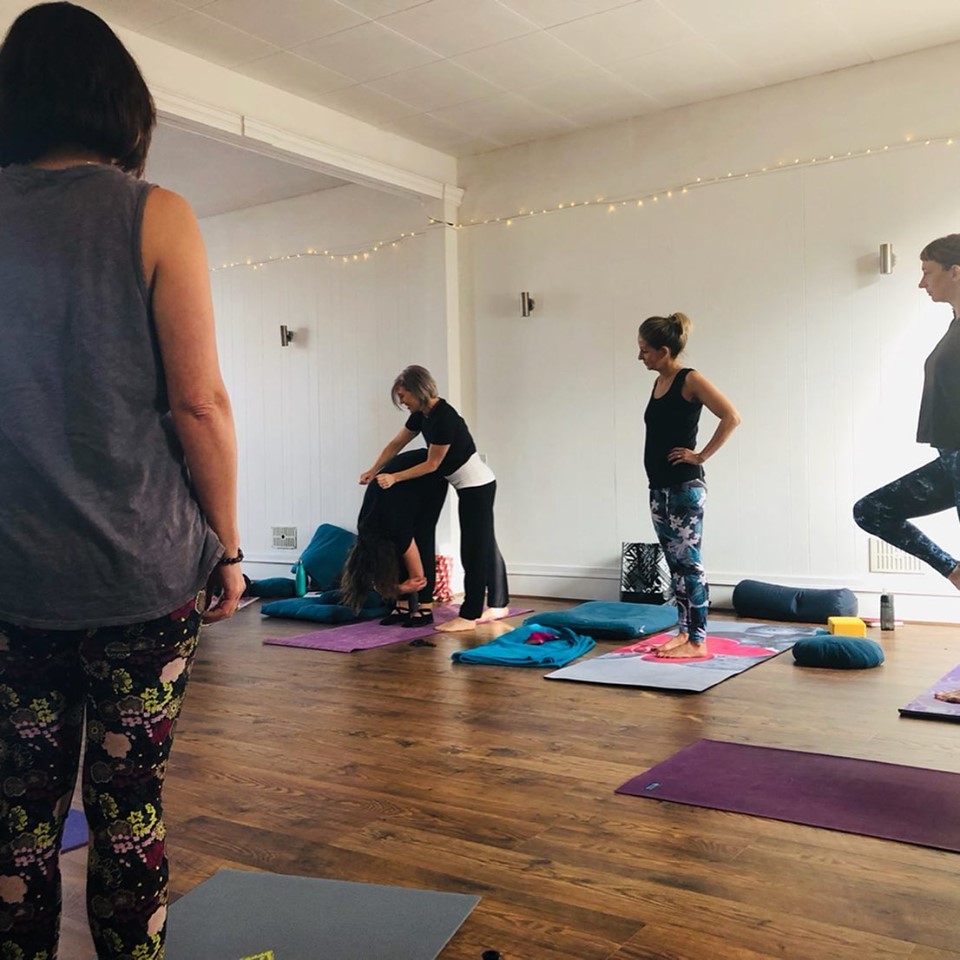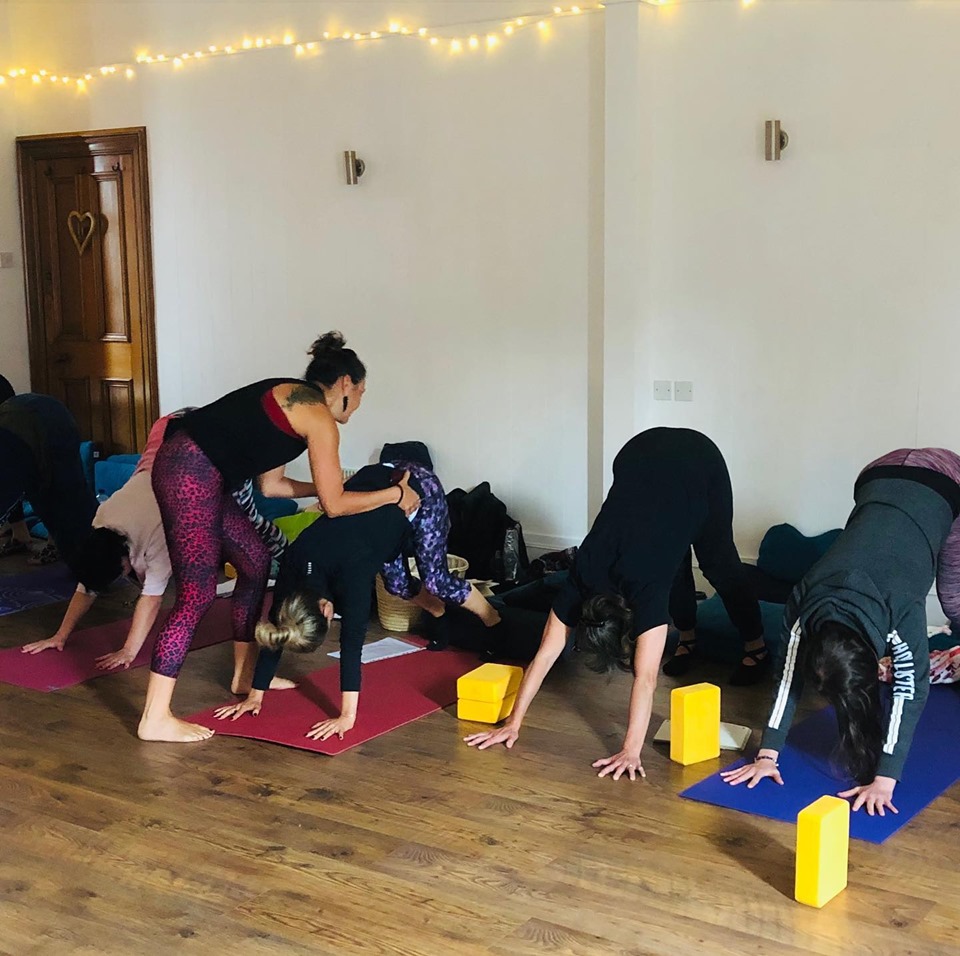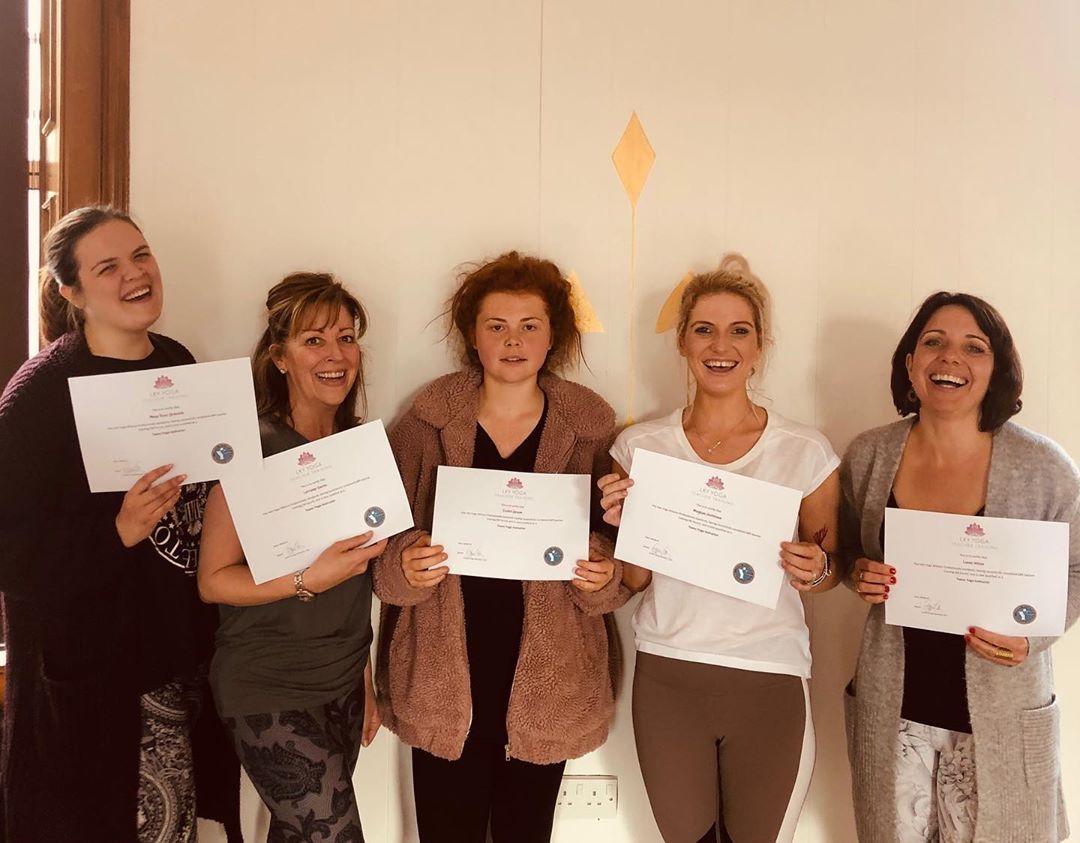 Located in Stonehaven, Scotland, LKY Yoga is recognized by Yoga Alliance UK. Founded by Louisa Craig in 2004, the studio has expanded from focusing on kids yoga to be inclusive of adults as well.
As with most of these longer-term programs, accommodation is not included. This program caters to those who live locally or who are near enough to make the trip to Aberdeenshire on weekends.
Program:
The 200-hour course includes nine modules that cover the standards, plus topics such as chakras, specializing (such as with children or those with special needs), and tantra. The program is covered in 22 days spread out on weekends over about six months. Since Louisa's yogic roots began in teaching to children, she also offers Children's Yoga Teacher Training and Teen Yoga Teacher Training. Both of these are short courses, each taught over four days. Pre and Post Natal Teacher Training programs are in the works.
What We Like:
Louisa's style is a combination of Vinyasa, Kundalini, Hatha, and Ashtanga. She explains, "It isn't as fast or strong as power yoga but is more dynamic than Hatha or yin yoga."
Cost: 2,433 USD
The Haven, 3 Market Square, Stonehaven AB39 2BY, UK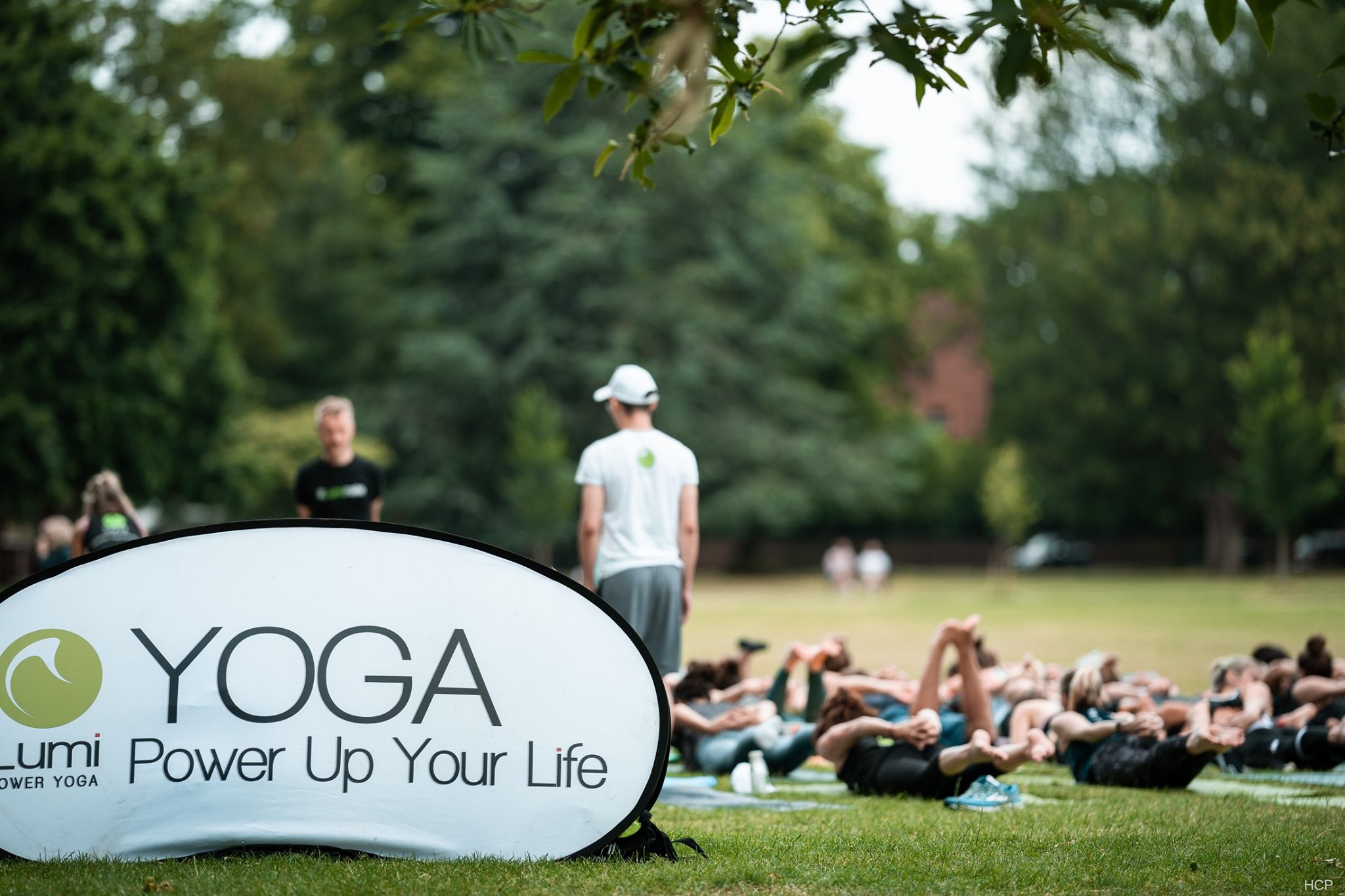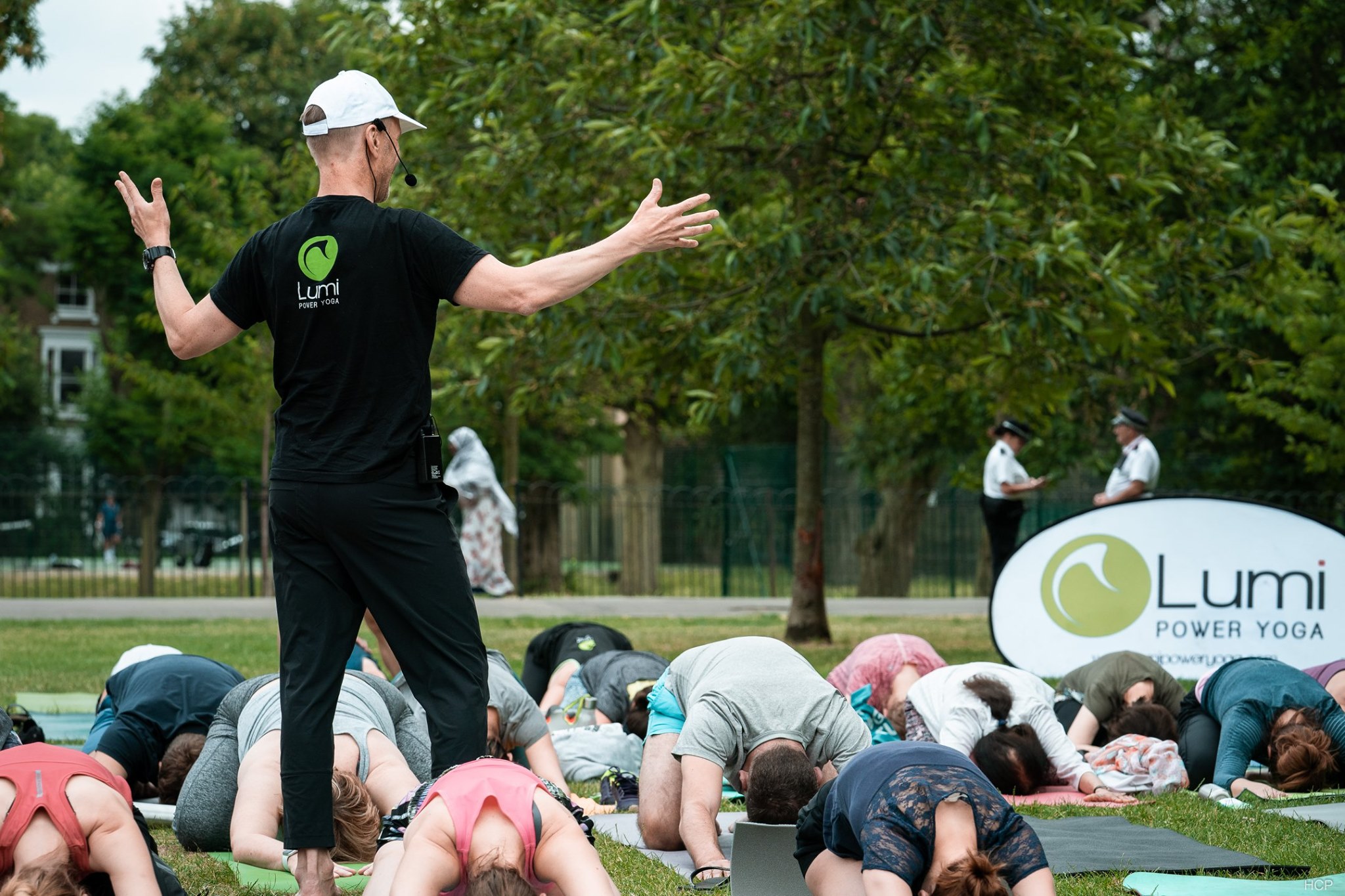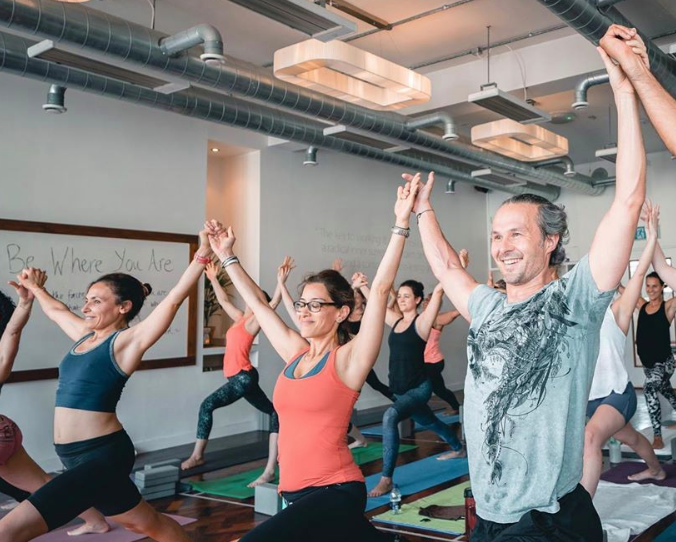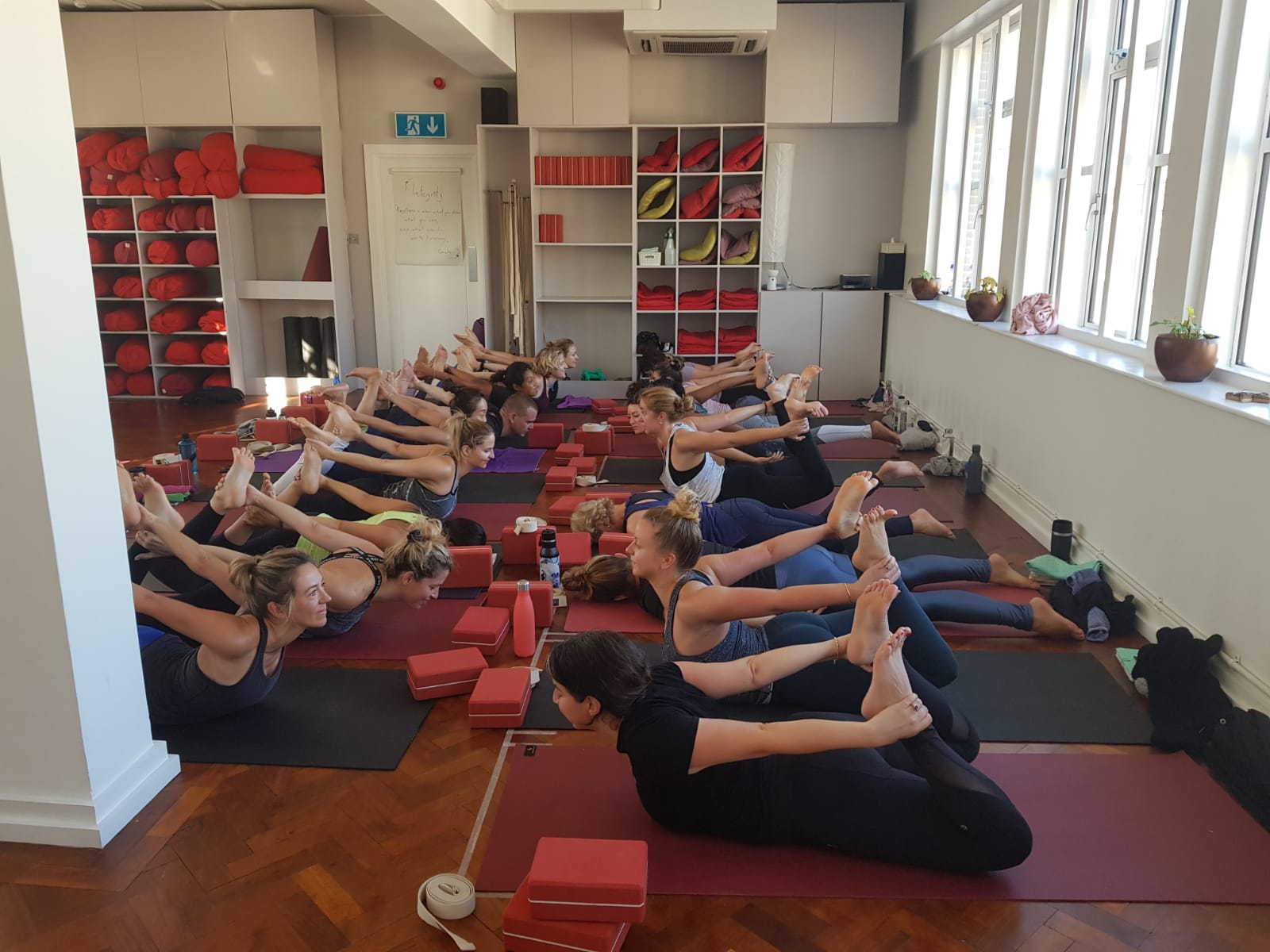 68647193_2373836559374104_1654751105583677440_o
67559156_2373833329374427_1926055243255119872_o
68247573_2381966598561100_2059406422948446208_n
70920647_2462952773795815_8563783820329877504_o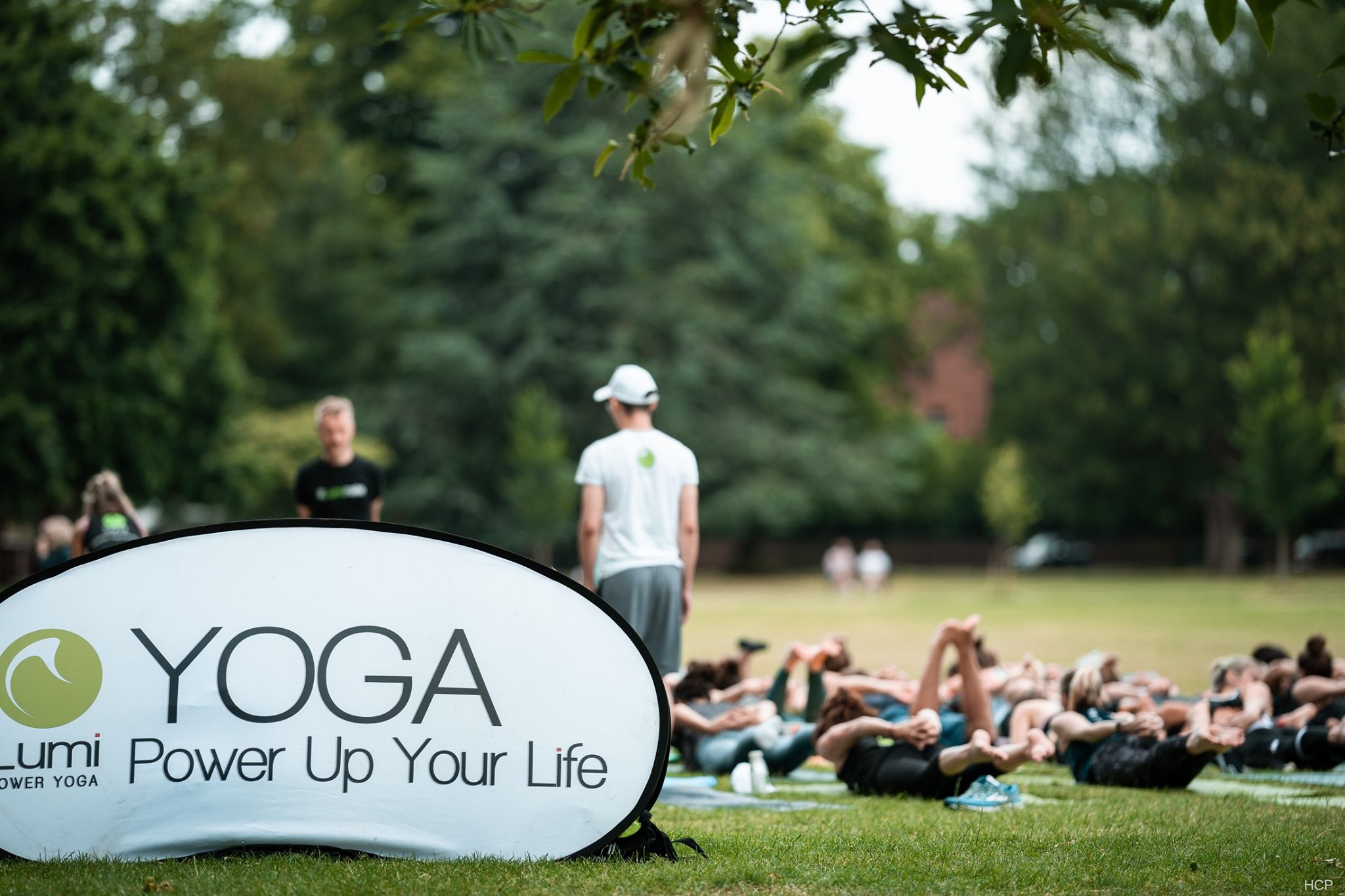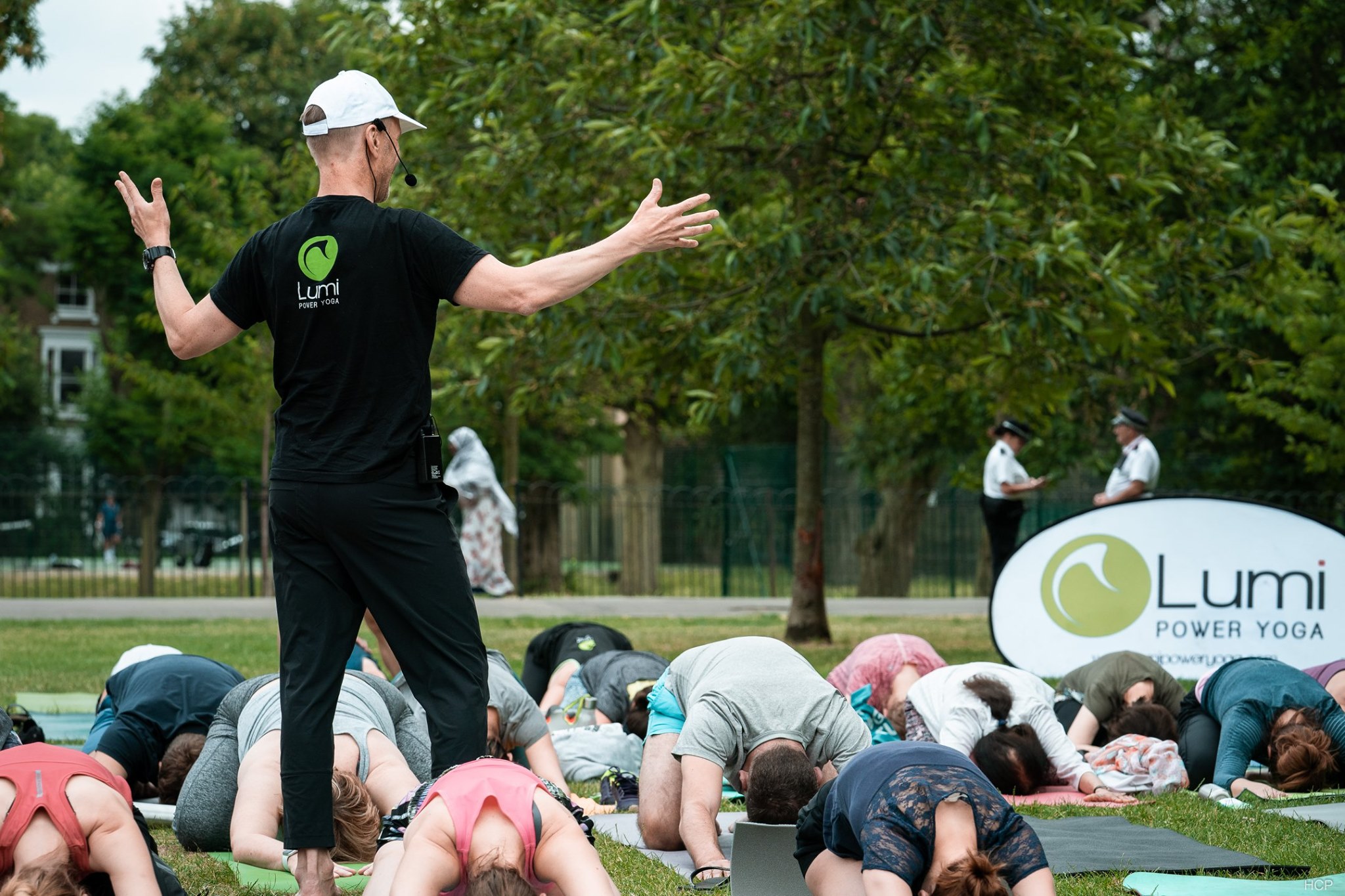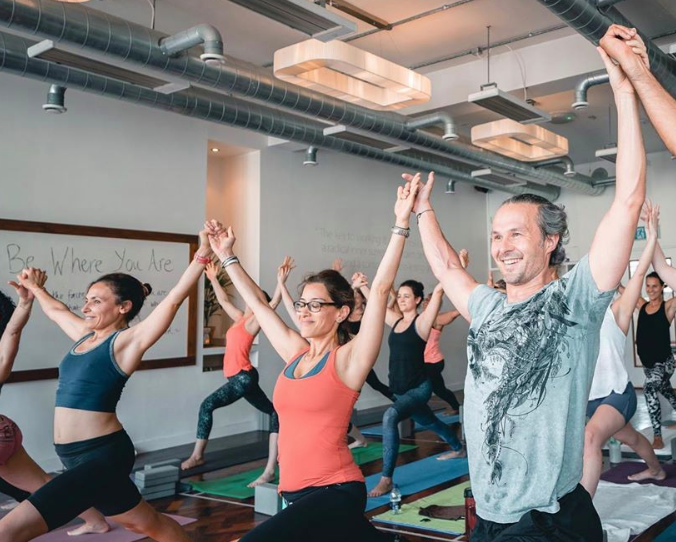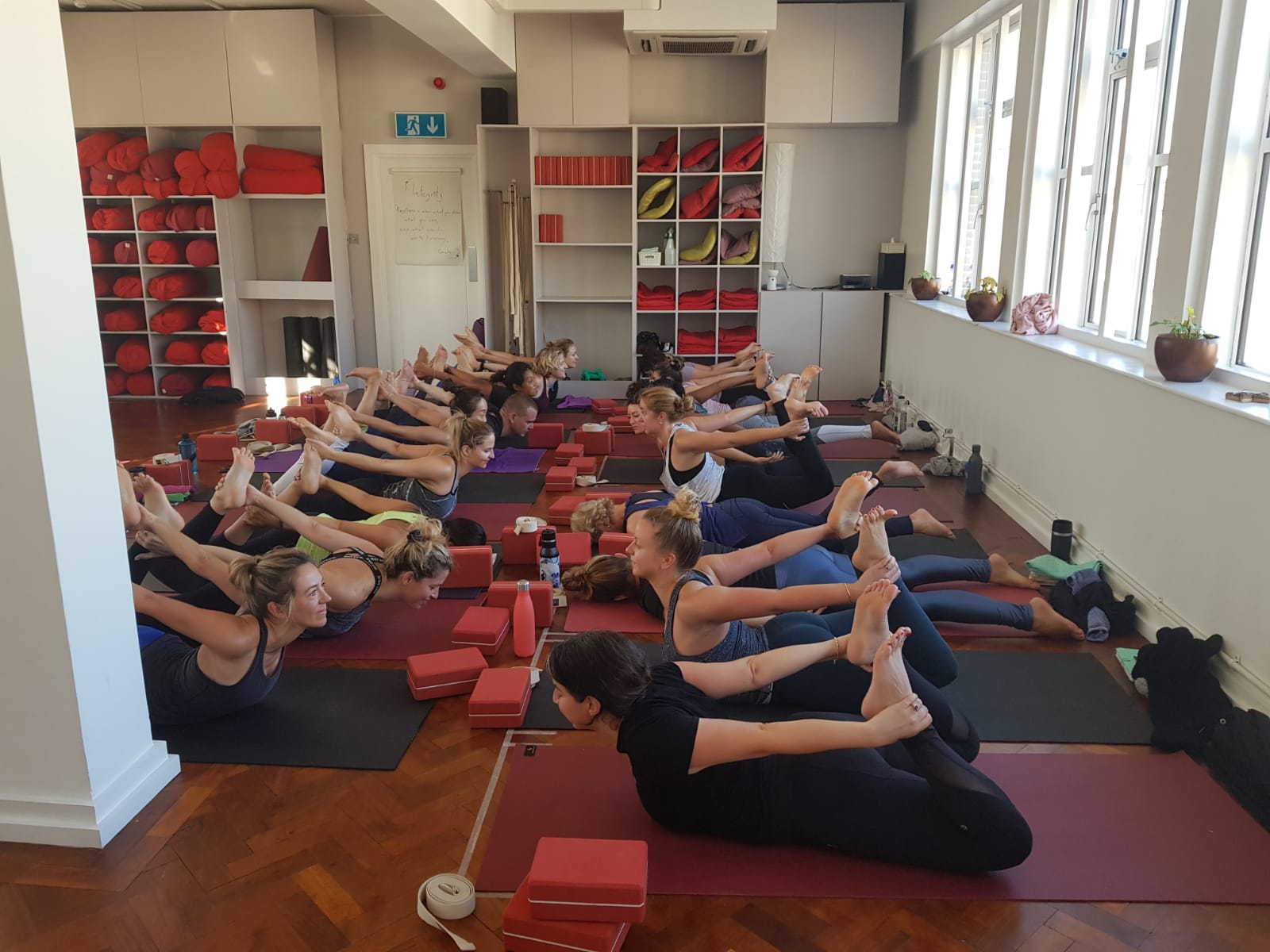 Lumi Yoga is another well-renowned studio in London that offers yoga teacher training courses. This studio aims to support both aspiring teachers and students to discover authenticity, power, and expression. This studio offers both 200- and 300-hour training courses. The 200-hour course is certified by Yoga Alliance (US) and is open to regular practitioners and current teachers. The 300-hour program is available to those who have already completed a 200-hour course.
Program:
The 200-hour program begins and finishes in less than six weeks, making it ideal for students coming from overseas. Unlike intensive programs common in other destinations, accommodation and food are not included. Teachings included asana technique, teaching tools, anatomy and physiology, meditation, pranayama, energetic anatomy (subtle energy systems in the body), yoga philosophy and history, self-inquiry, communication and presentation skills, ethics, and the business of yoga.
What We Like:
During the course you will have plenty of time to practice teaching your skills in a classroom environment, receiving the feedback and encouragement required to help you feel confident in your work as a yoga teacher.
Cost: 3,698 USD
121 King St, Hammersmith, London W6 9JG, UK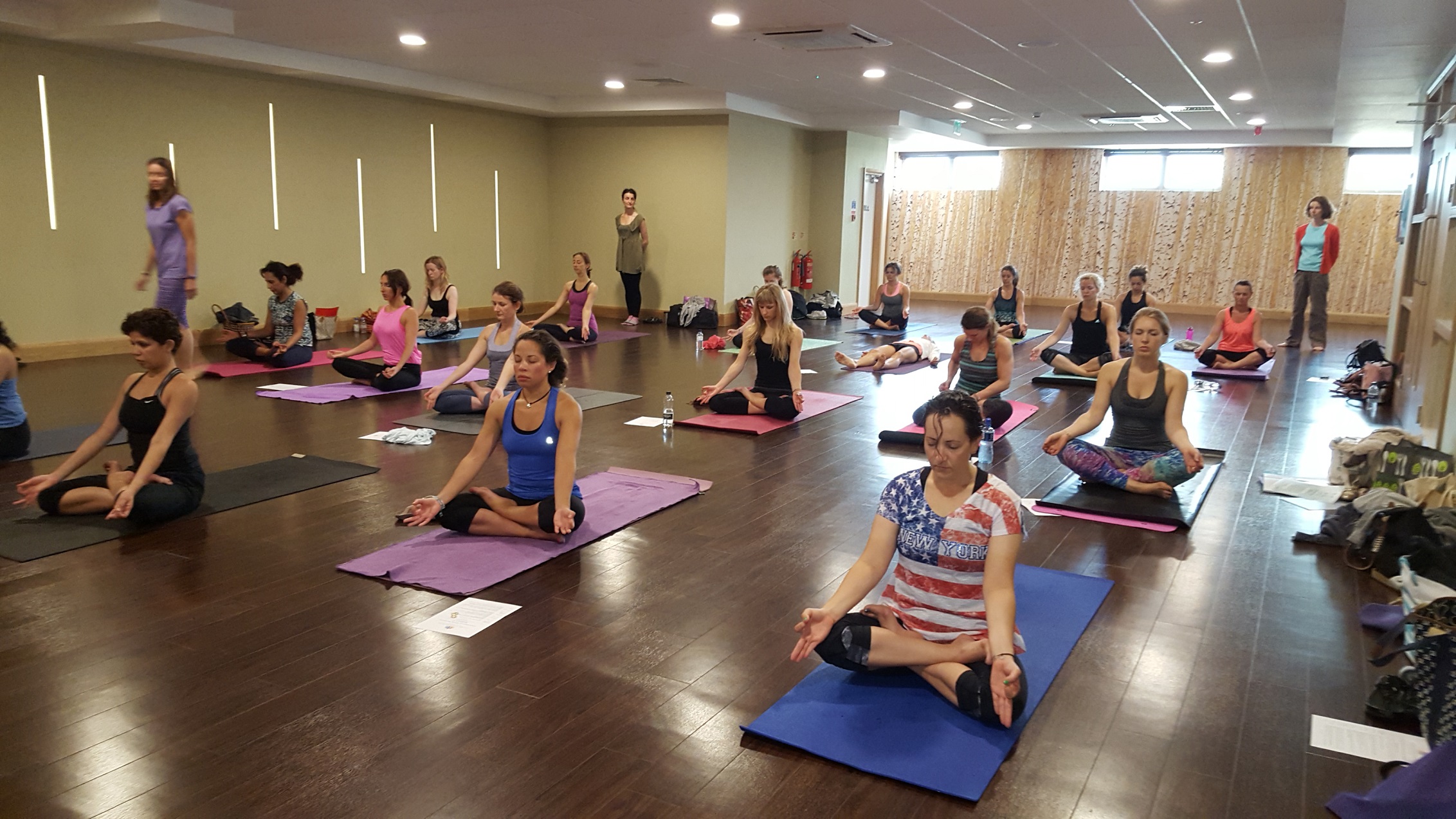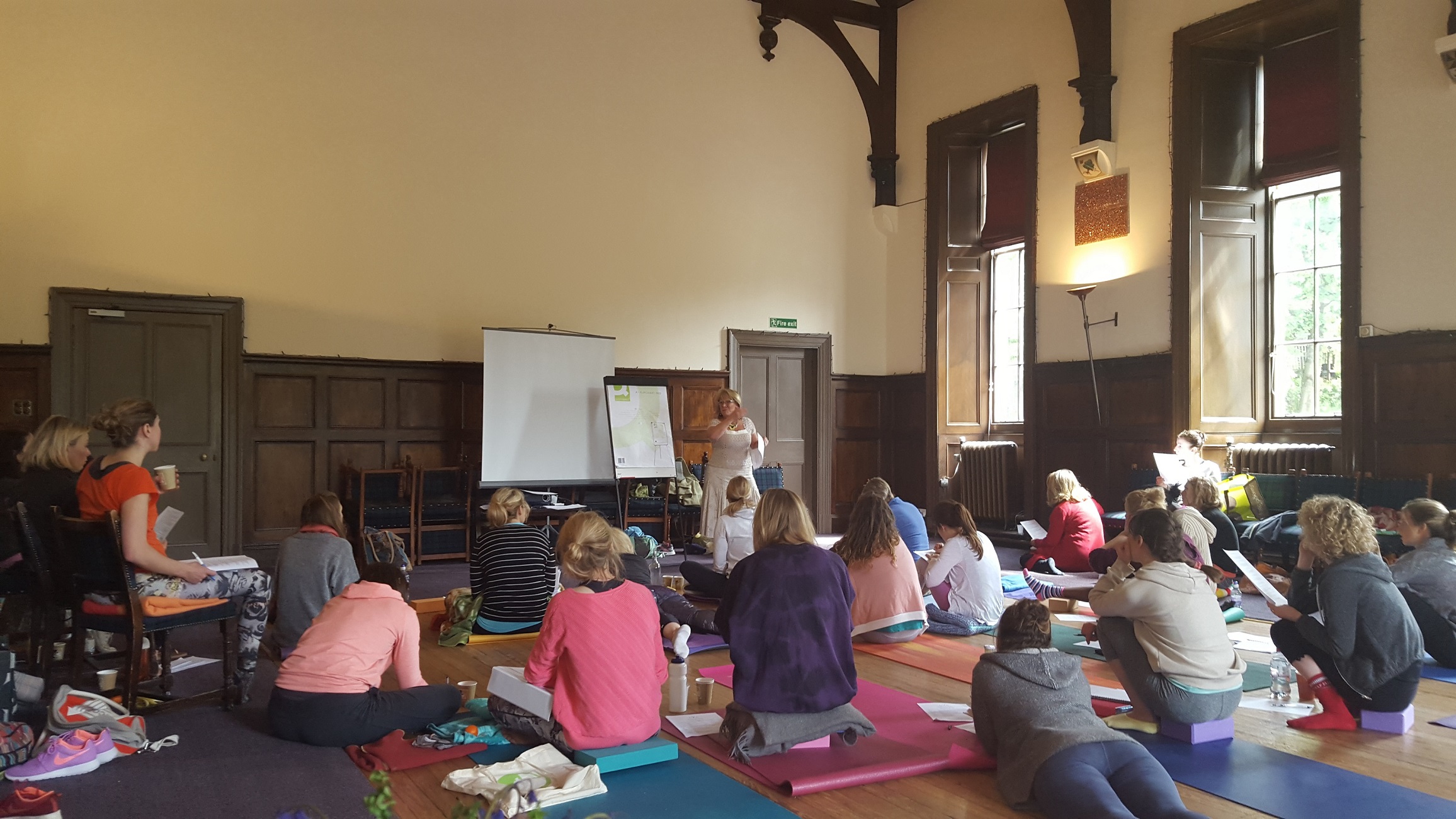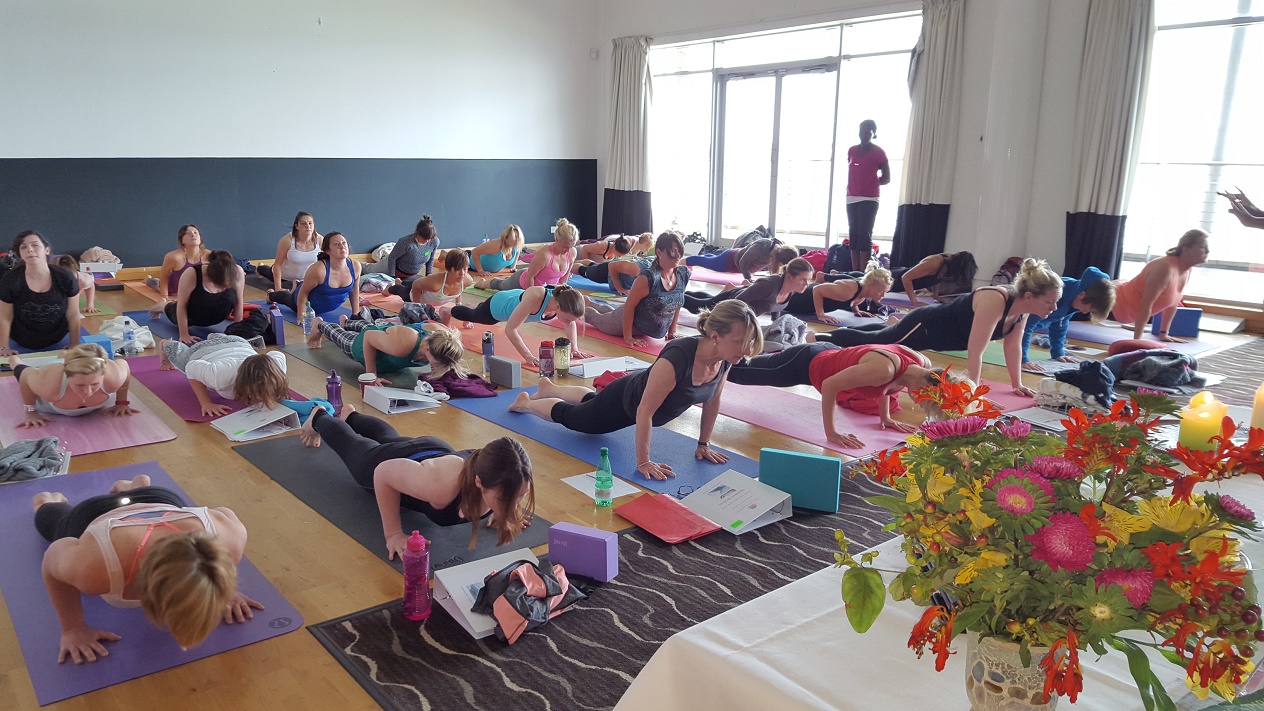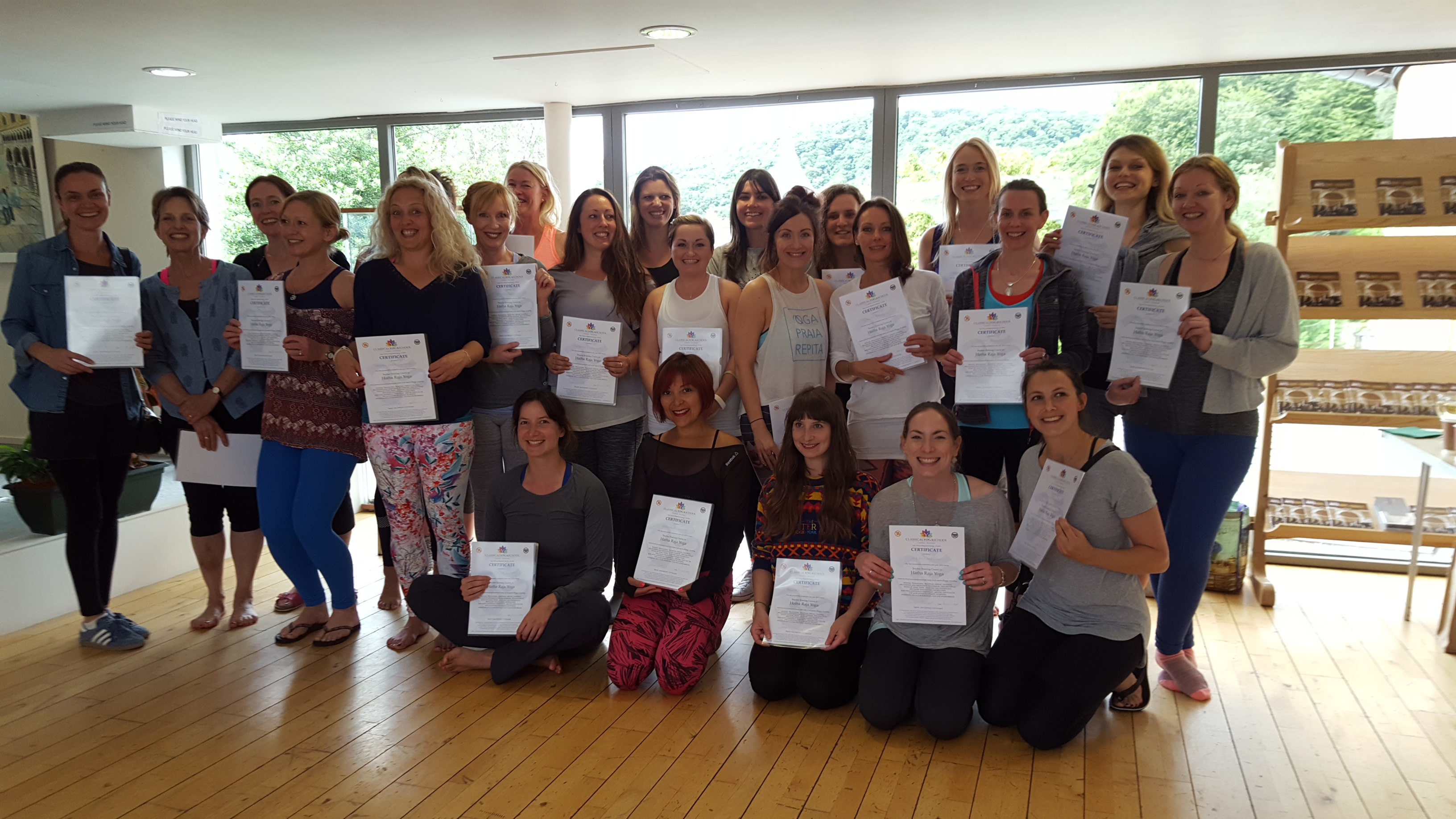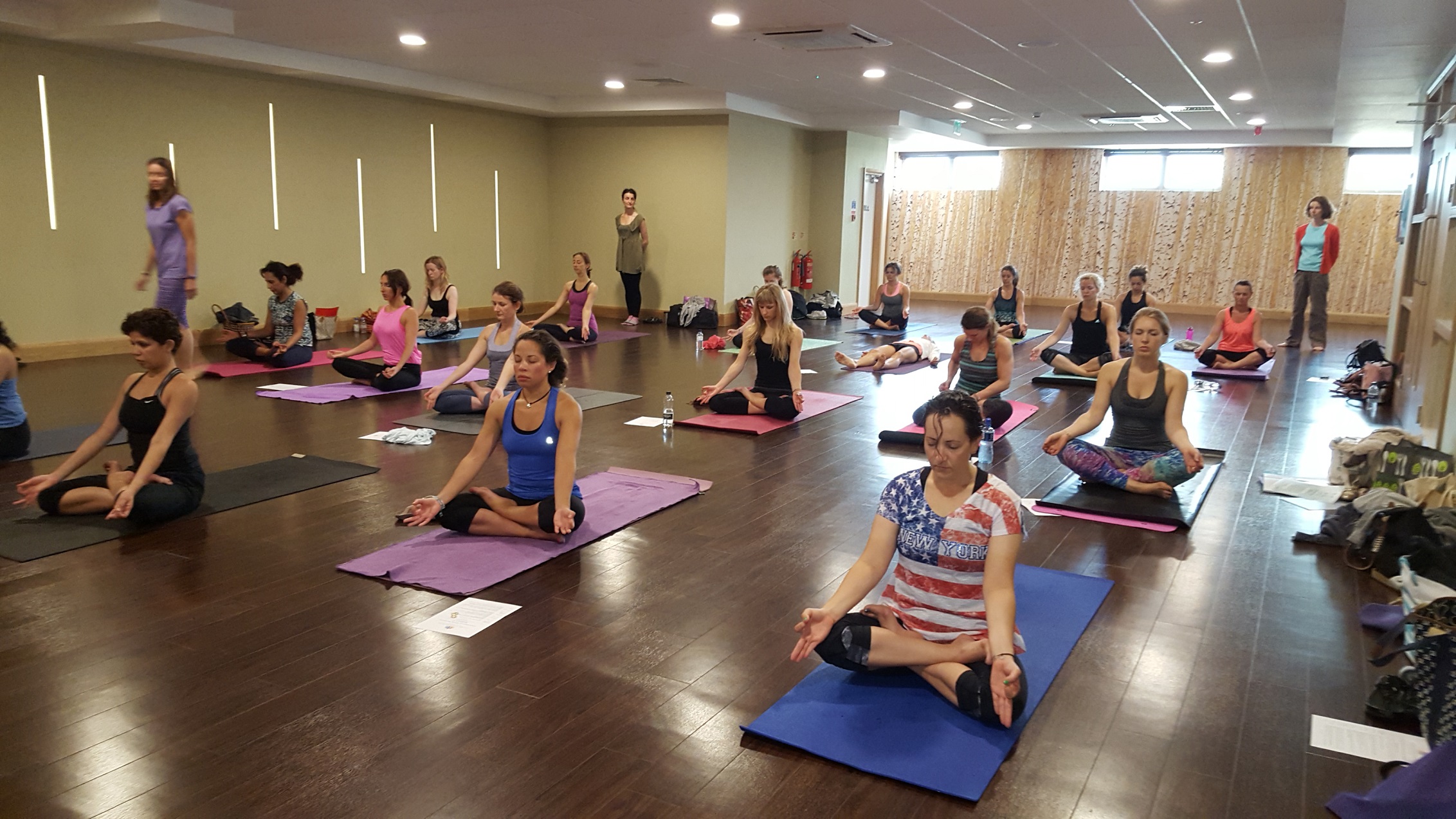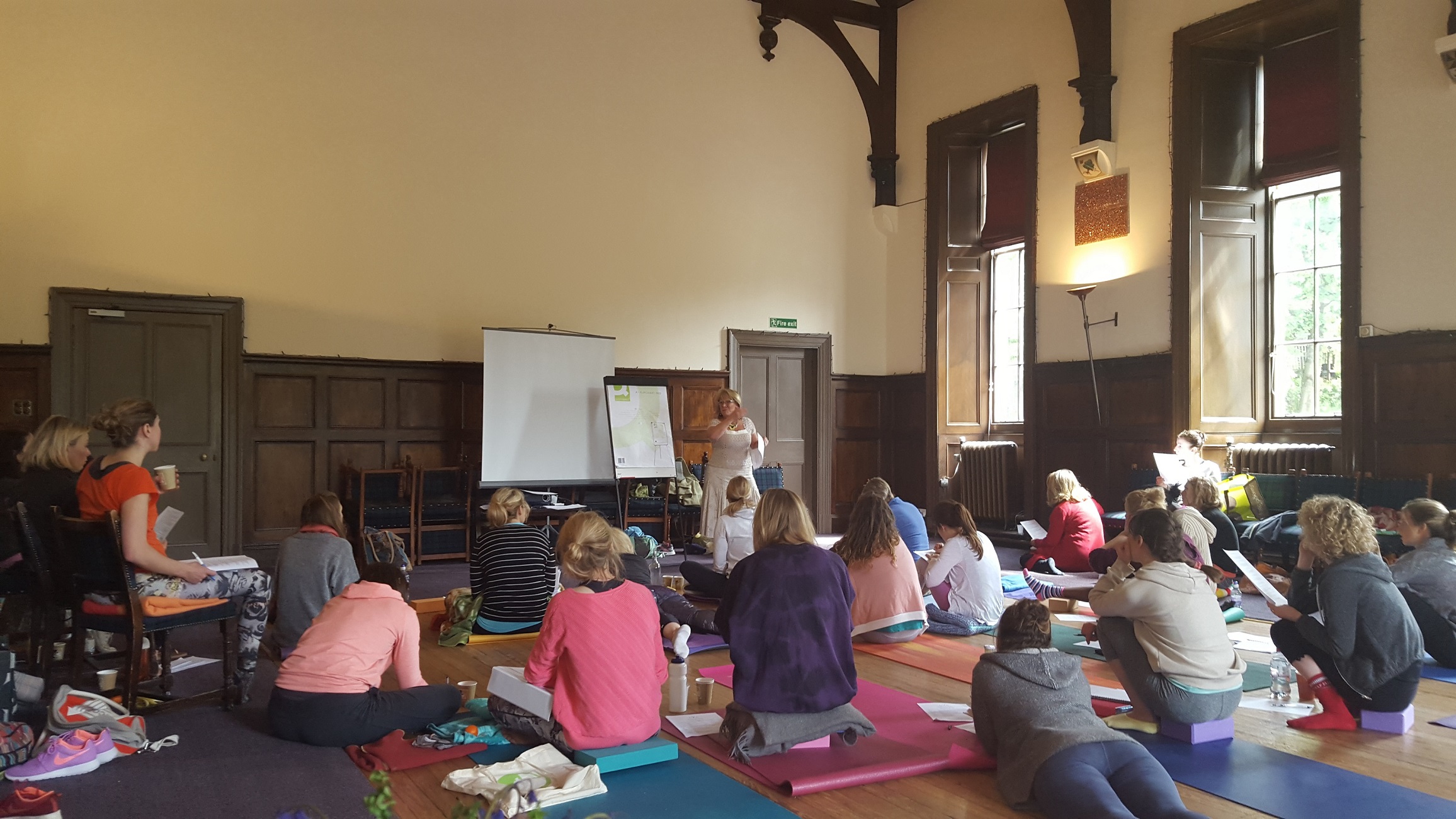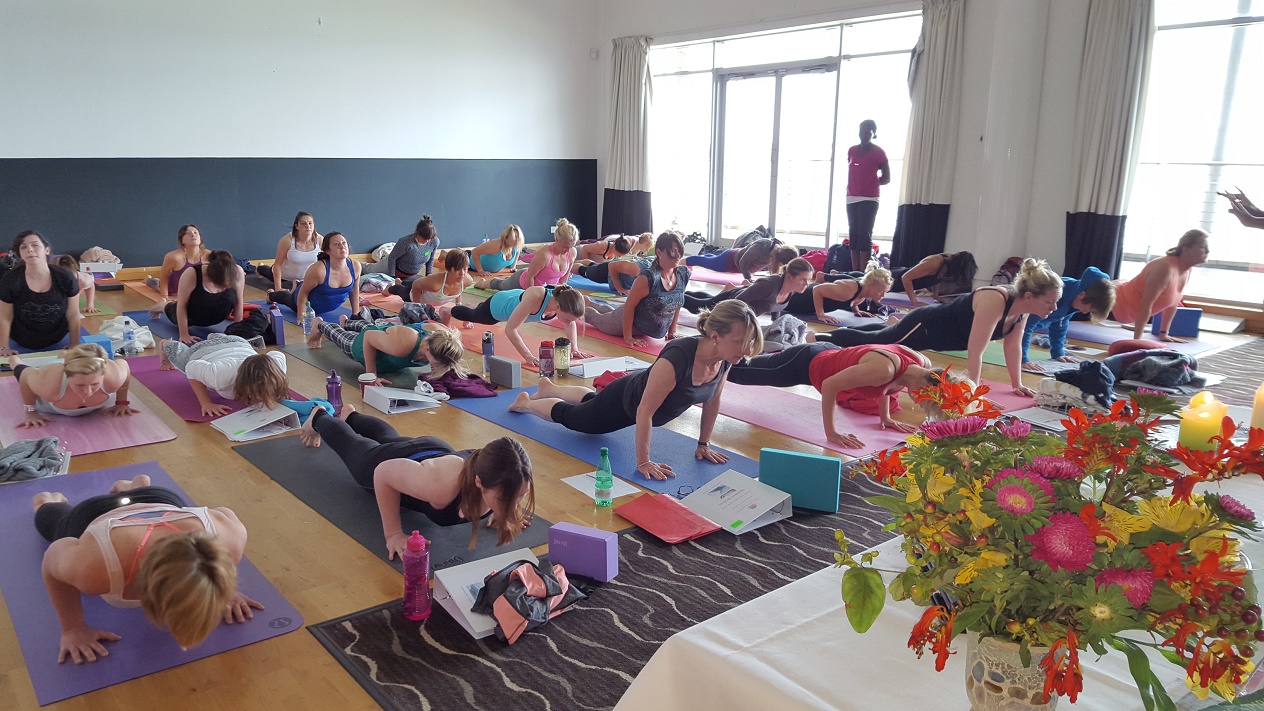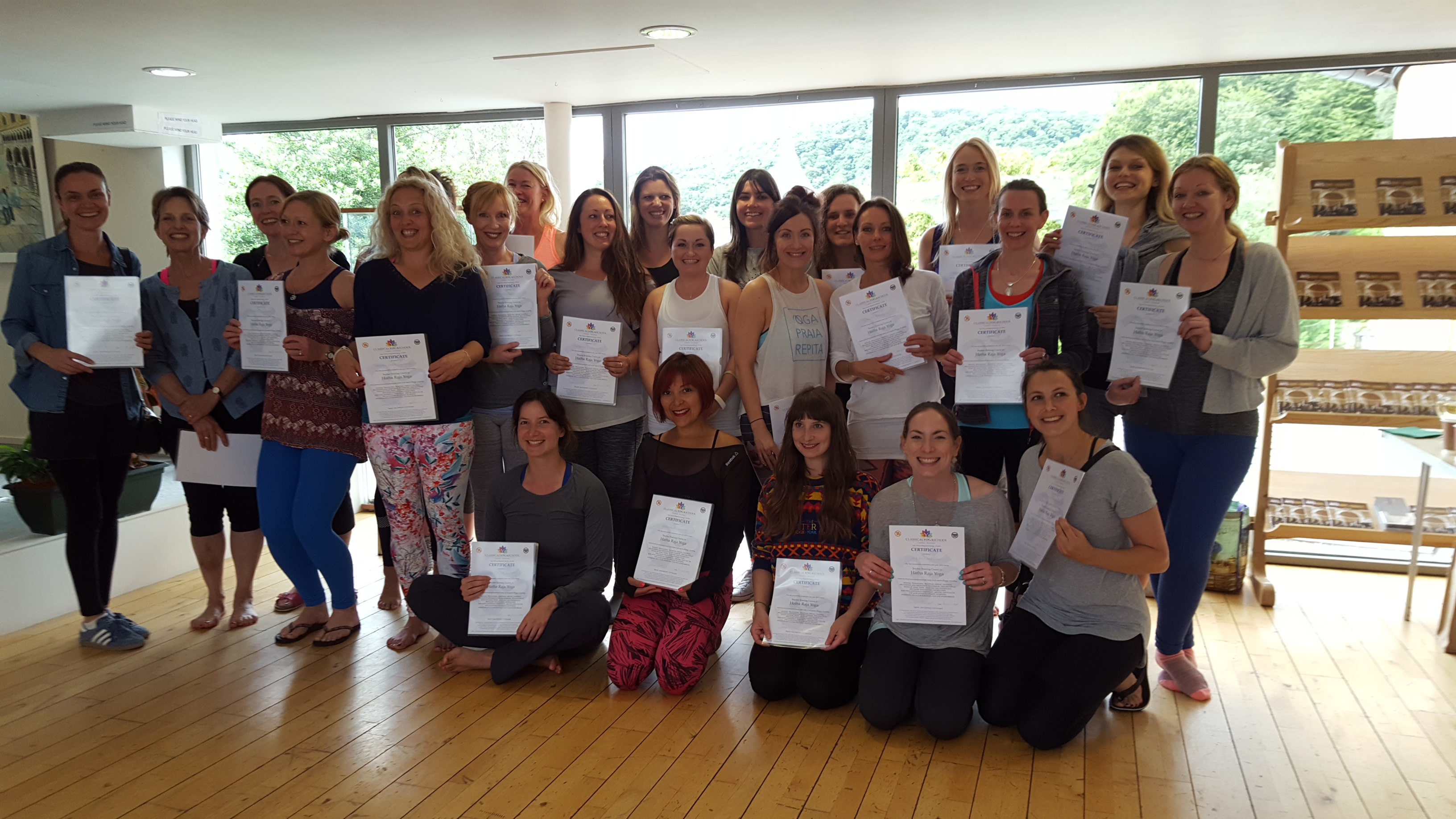 The Classical Yoga School has studios and teachings in both Edinburgh and Surrey (just southwest of London). It was founded in 2003, at the time being called Chi Yoga Studio, by Course Director June Mitchell. Mitchell has been both student and teacher for many years.
Program:
Programs in both locations run for 12 months with teachings being offered one weekend per month. Each course starts in September. The program teachings Ashtanga Vinyasa Primary Series, Sivananda Hatha Yoga, Iyengar Yoga, and Flow Yoga. It also dives into all of the required topics to have it recognized by the Yoga Alliance (US). During this course, students will also explore kirtan and the power of music, mantras, and chanting, Tai Chi, Qigong, nutrition, and Myers Briggs personality profiling. In this way, it covers all of the bases and more.
What We Like:
Refreshments are included on Friday evenings (for the weekends when Friday teachings are included) and vegetarian lunch and beverages will be included on each Saturday of the course. Accommodation is not included.
Cost: Contact for more information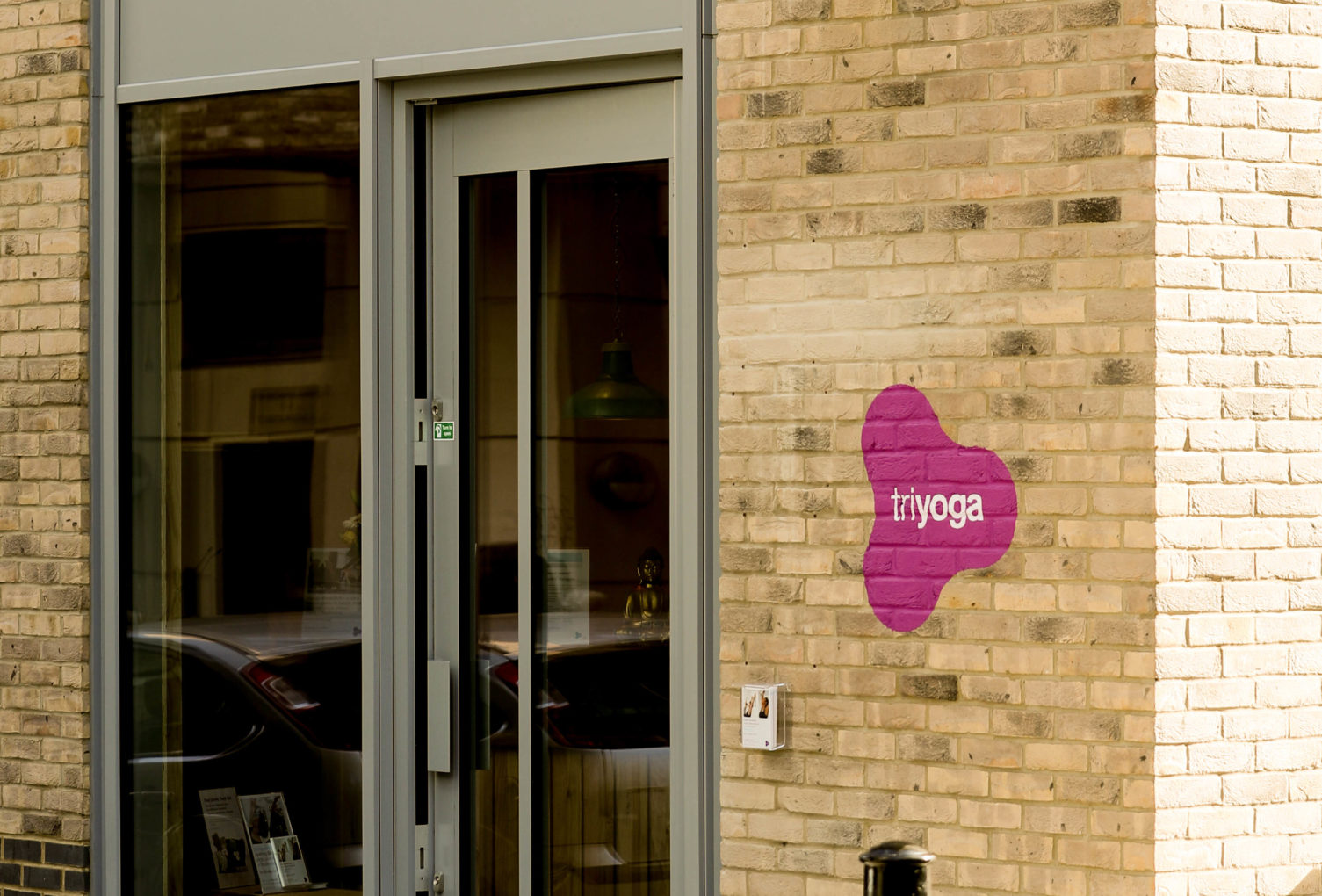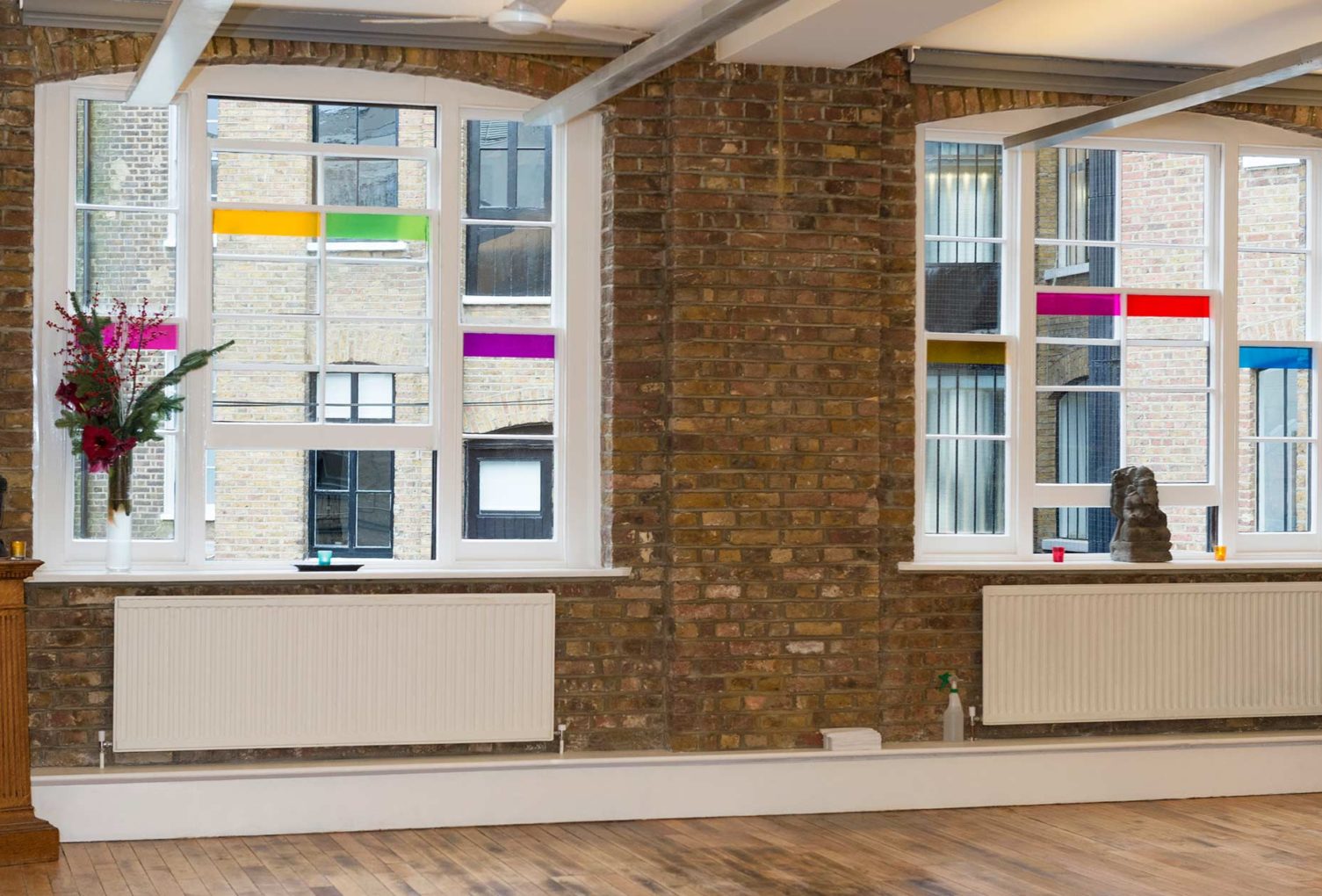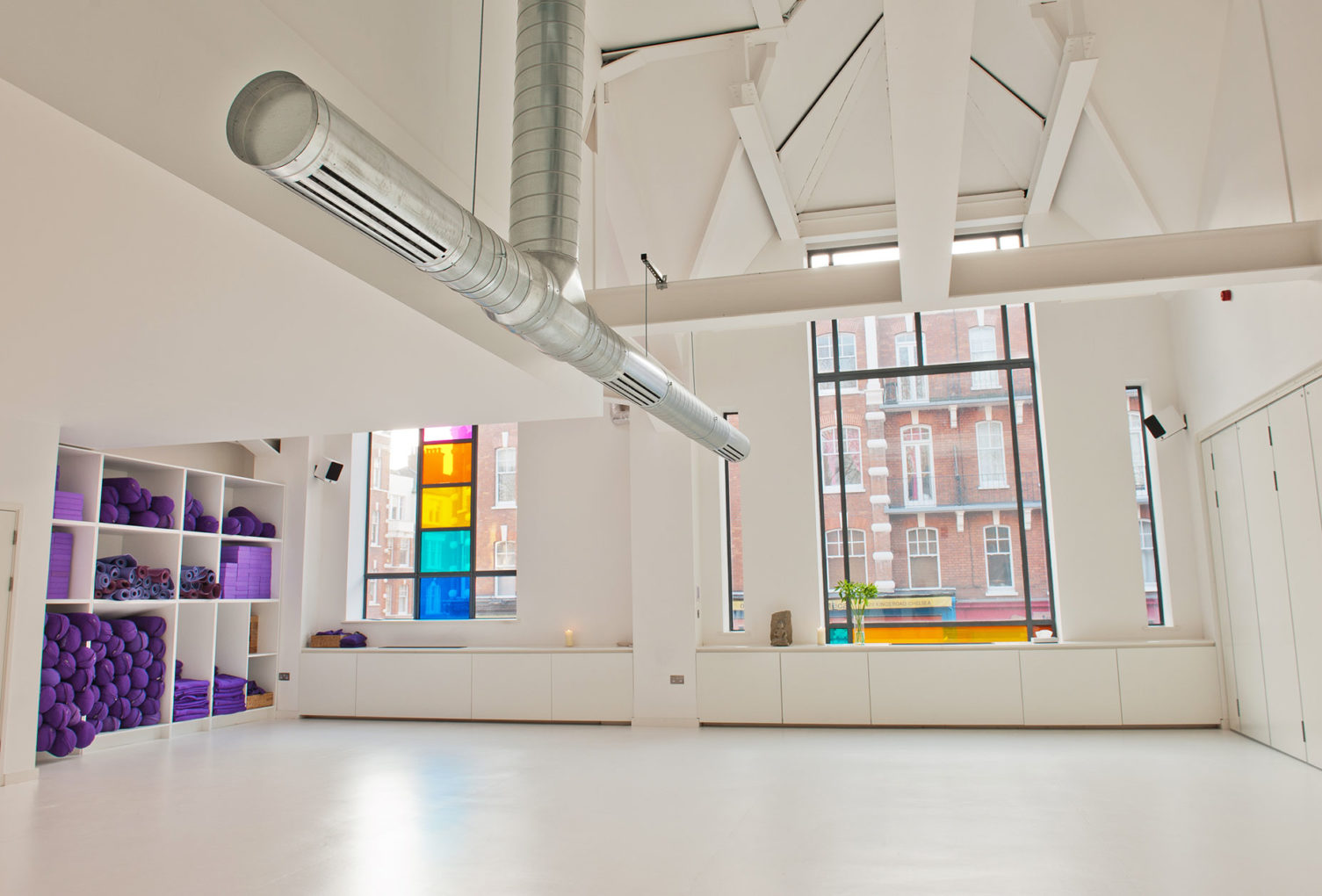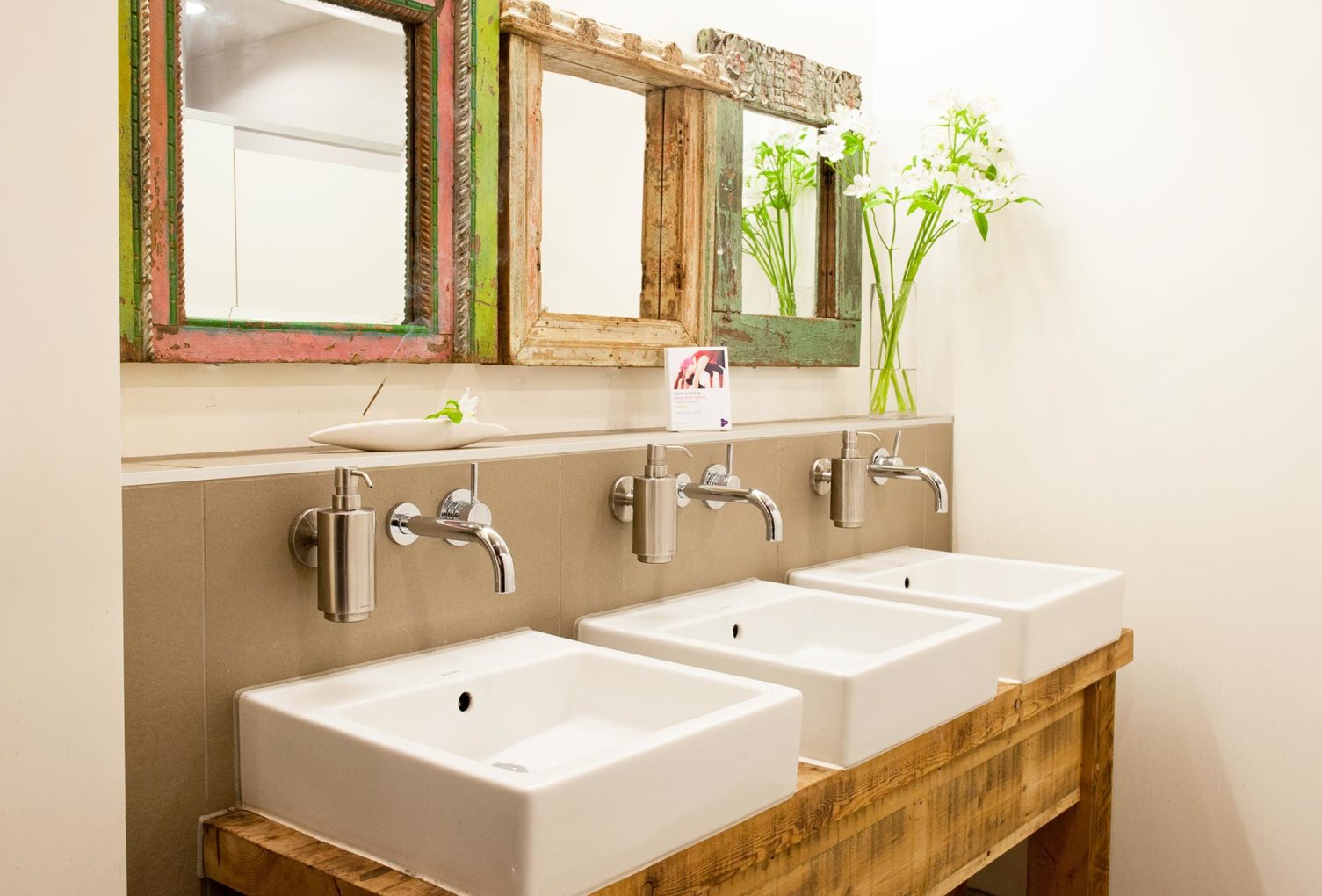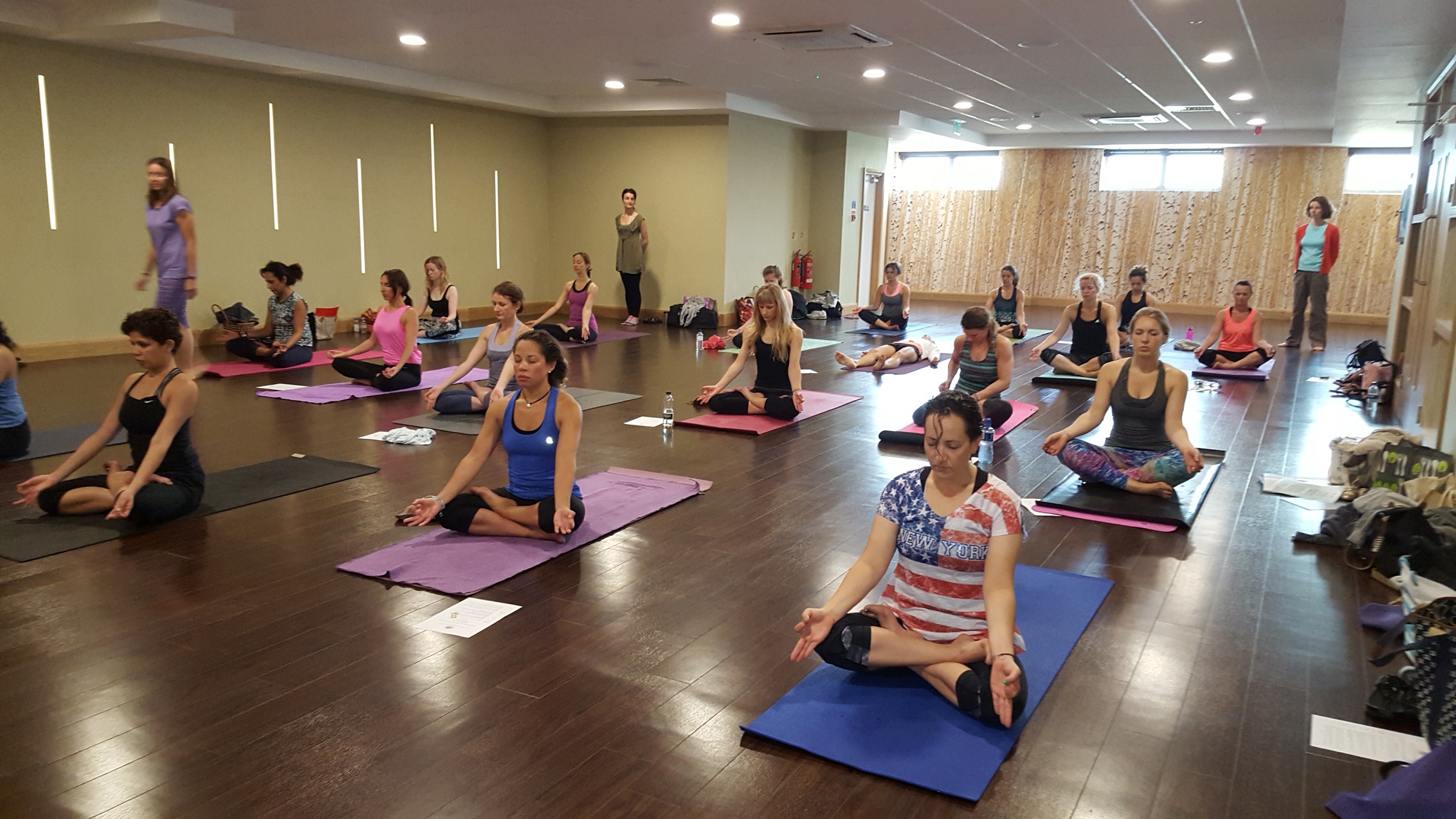 triyoga_camdenstudio-1505x1020
triyoga_chelseastudio3-1505x1020
triyoga_chelseafacilities-1505x1020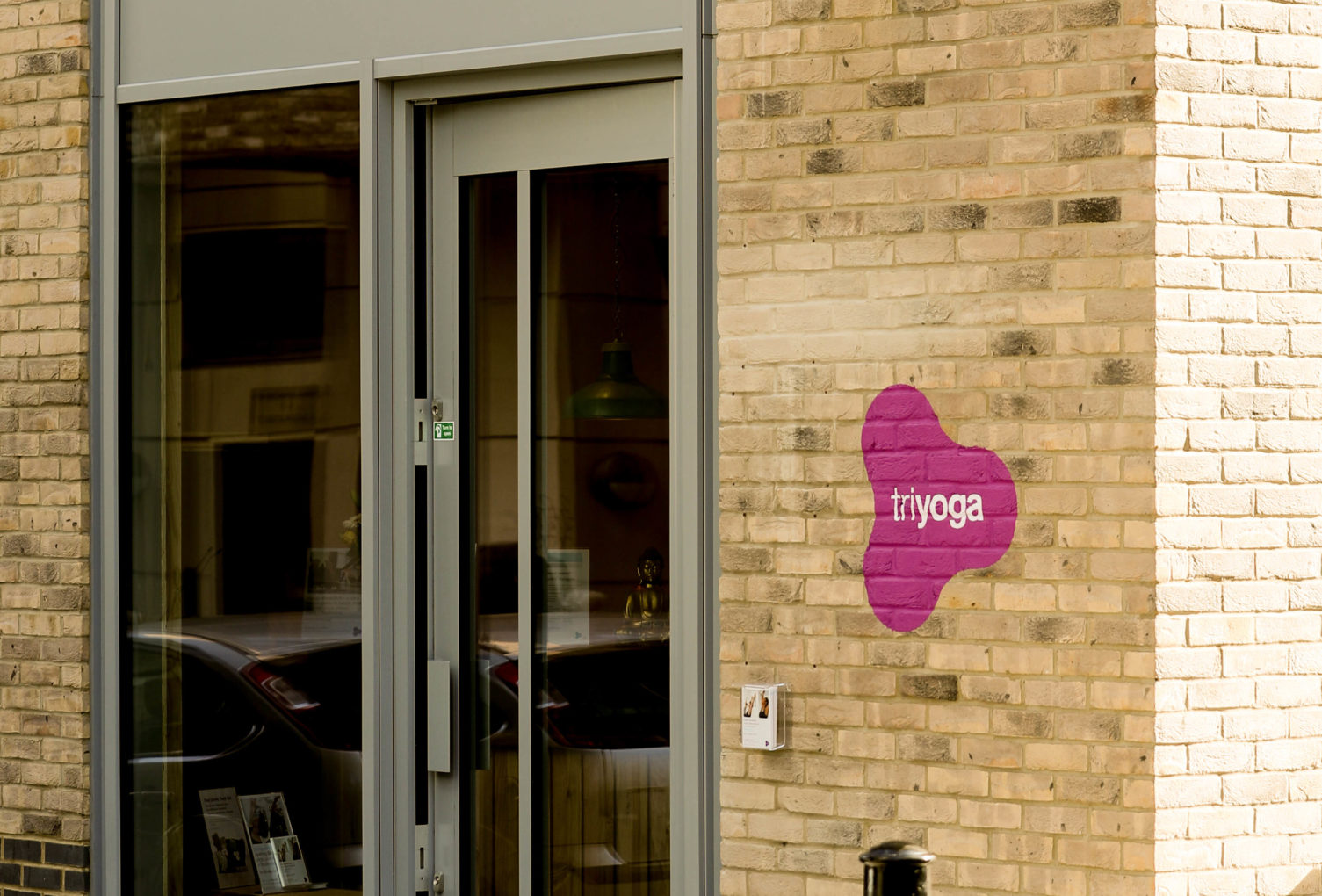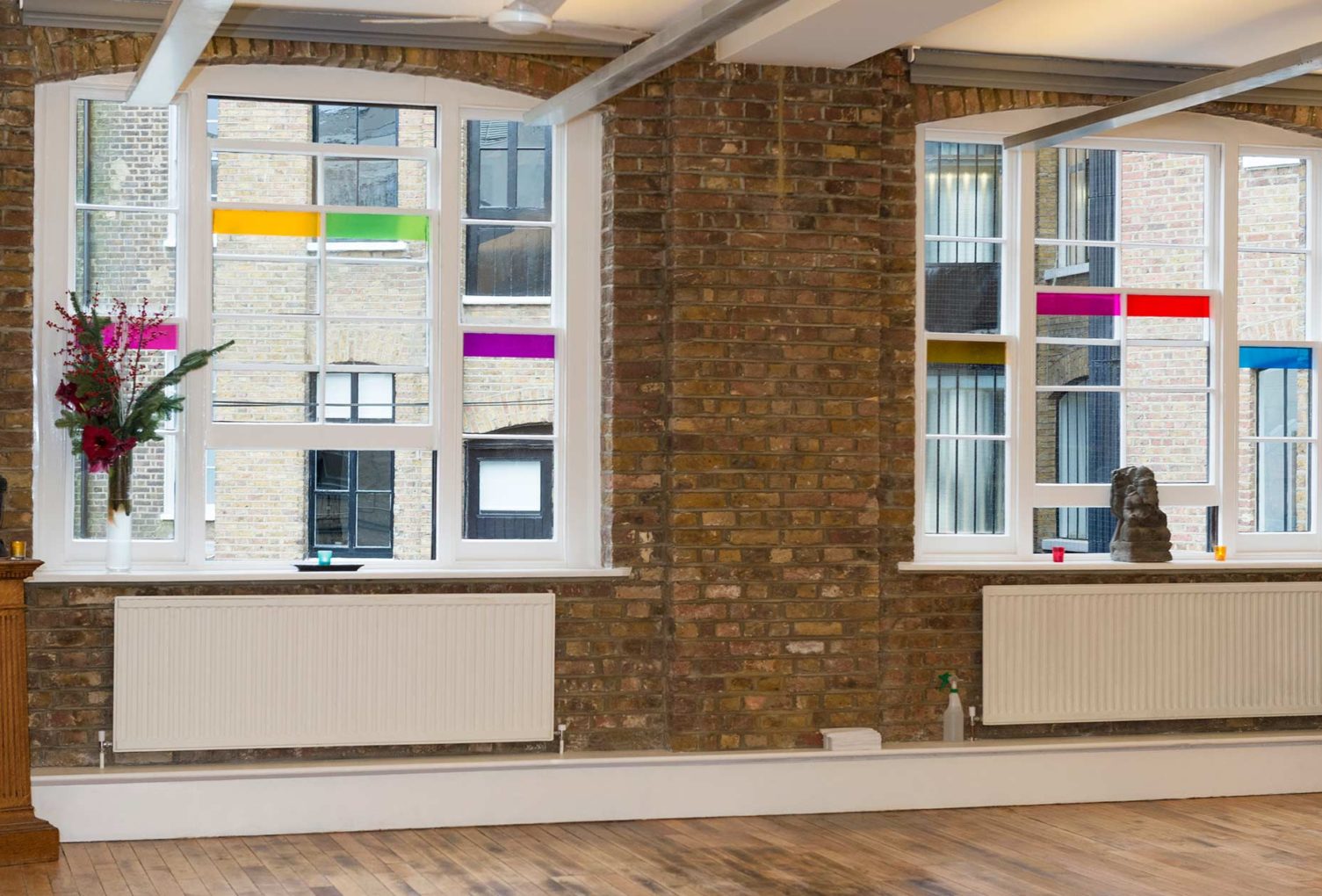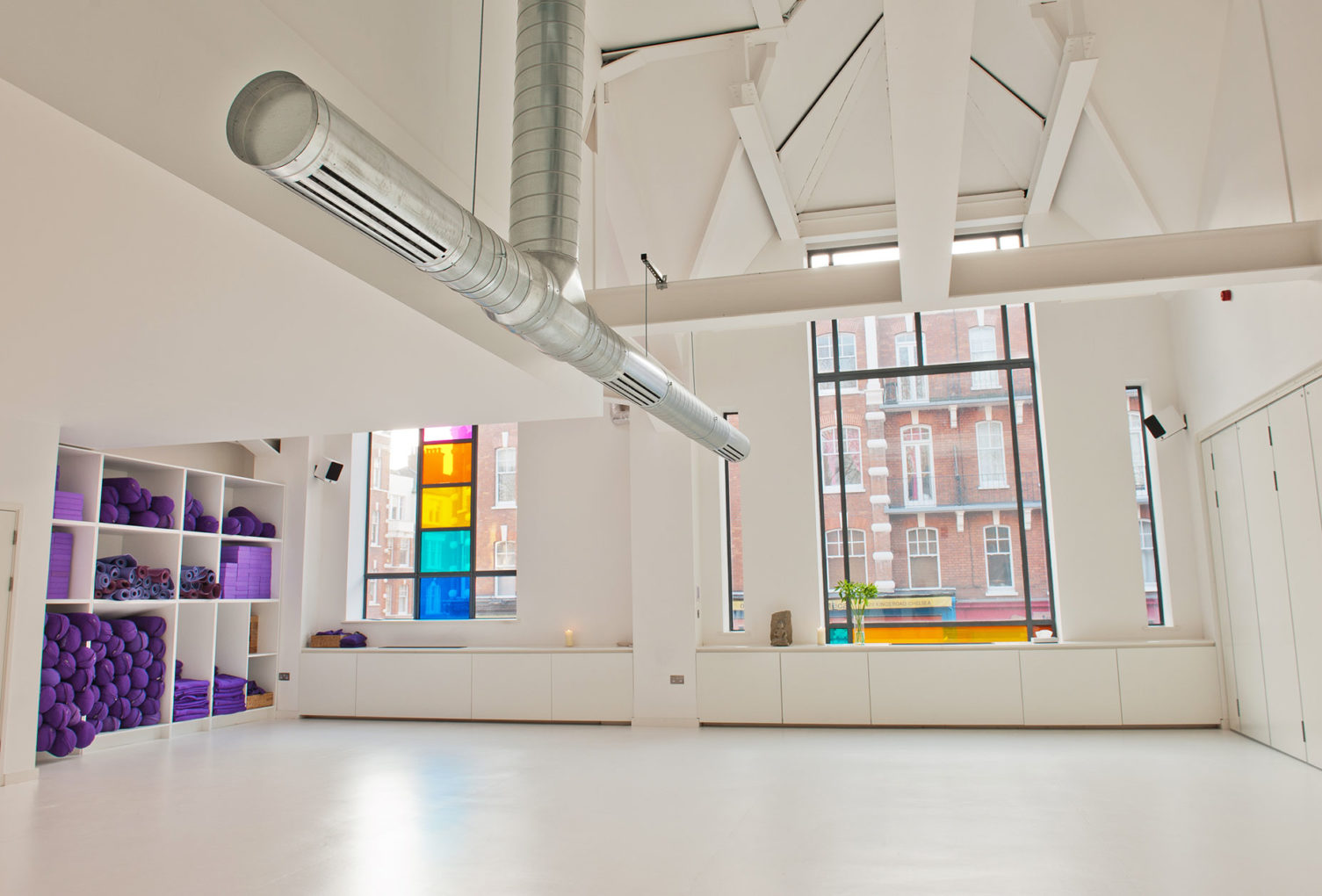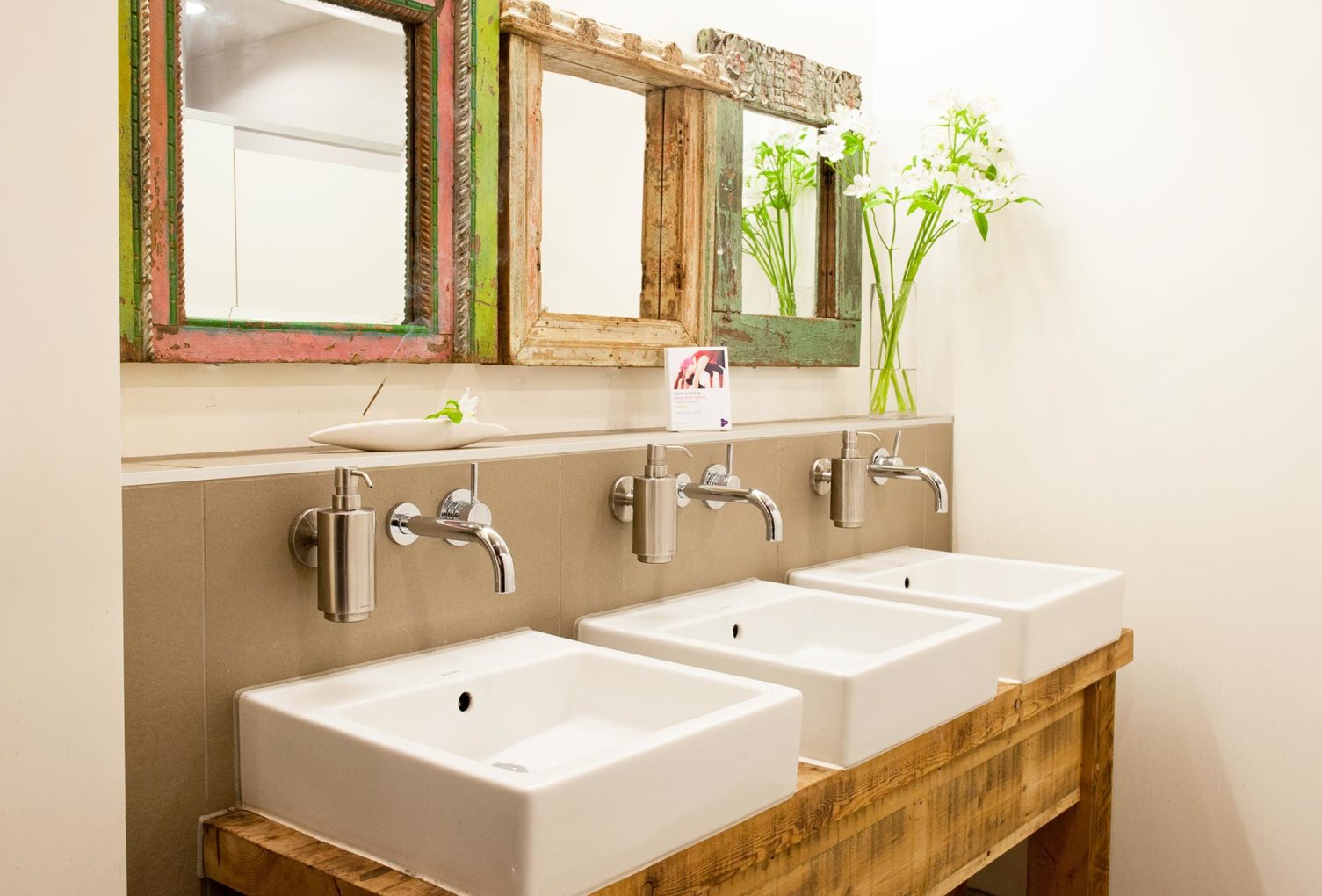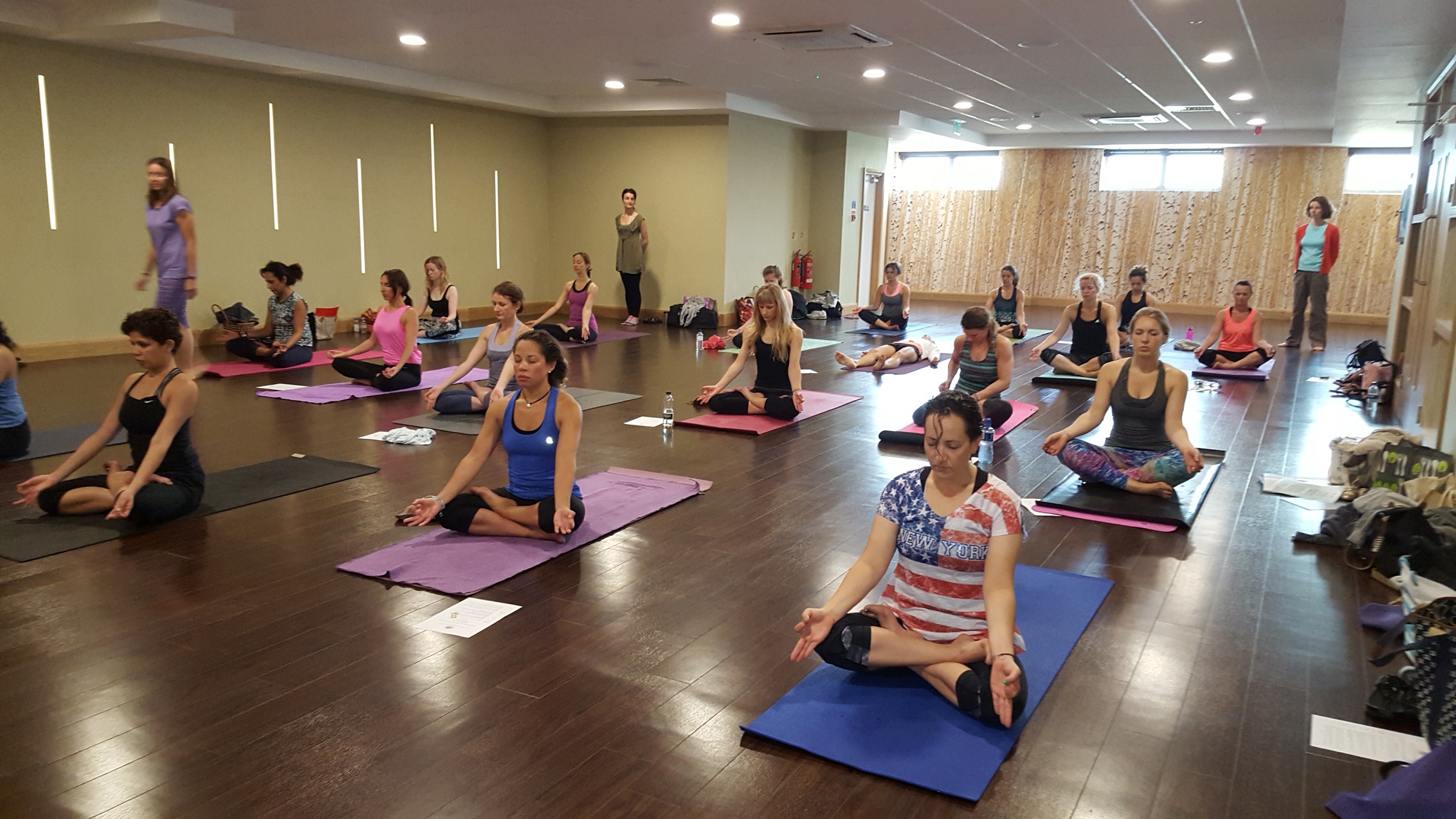 London's triyoga was founded by Jonathan Sattin and saw its first doors open in February of 2000. Since then, they have expanded to five different locations including Camden, Chelsea, Ealing, Shoreditch, and Soho.
Program:
At the end of 2019, the 200-hour Daoist Flow Yoga Teacher Training program will commence, spanning the course of almost one full year. Nine of these months are of instruction with the remaining three being a mentorship period. A 300-hour advanced teacher program also begins in autumn of this year, as does pregnancy yoga training, yin yoga training, and a restorative program (among others!). Courses are based out of their Camden and Soho locations.
What We Like:
Across these locations and under the guidance of a variety of teachers, triyoga offers a variety of offerings, including 200-hour courses, advanced teacher courses, and specialized programs.
Cost: Contact for more information
2nd Floor, Kingly Court, London W1B 5PW, United Kingdom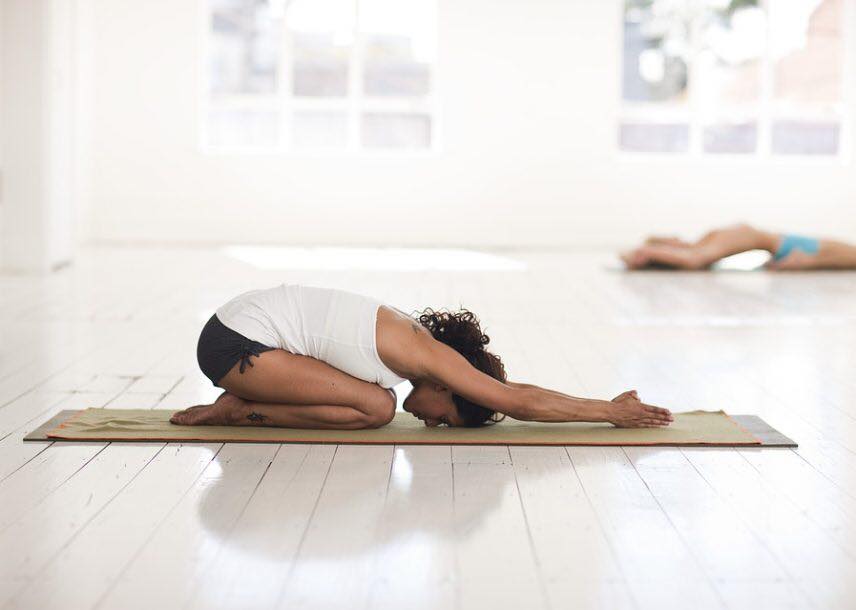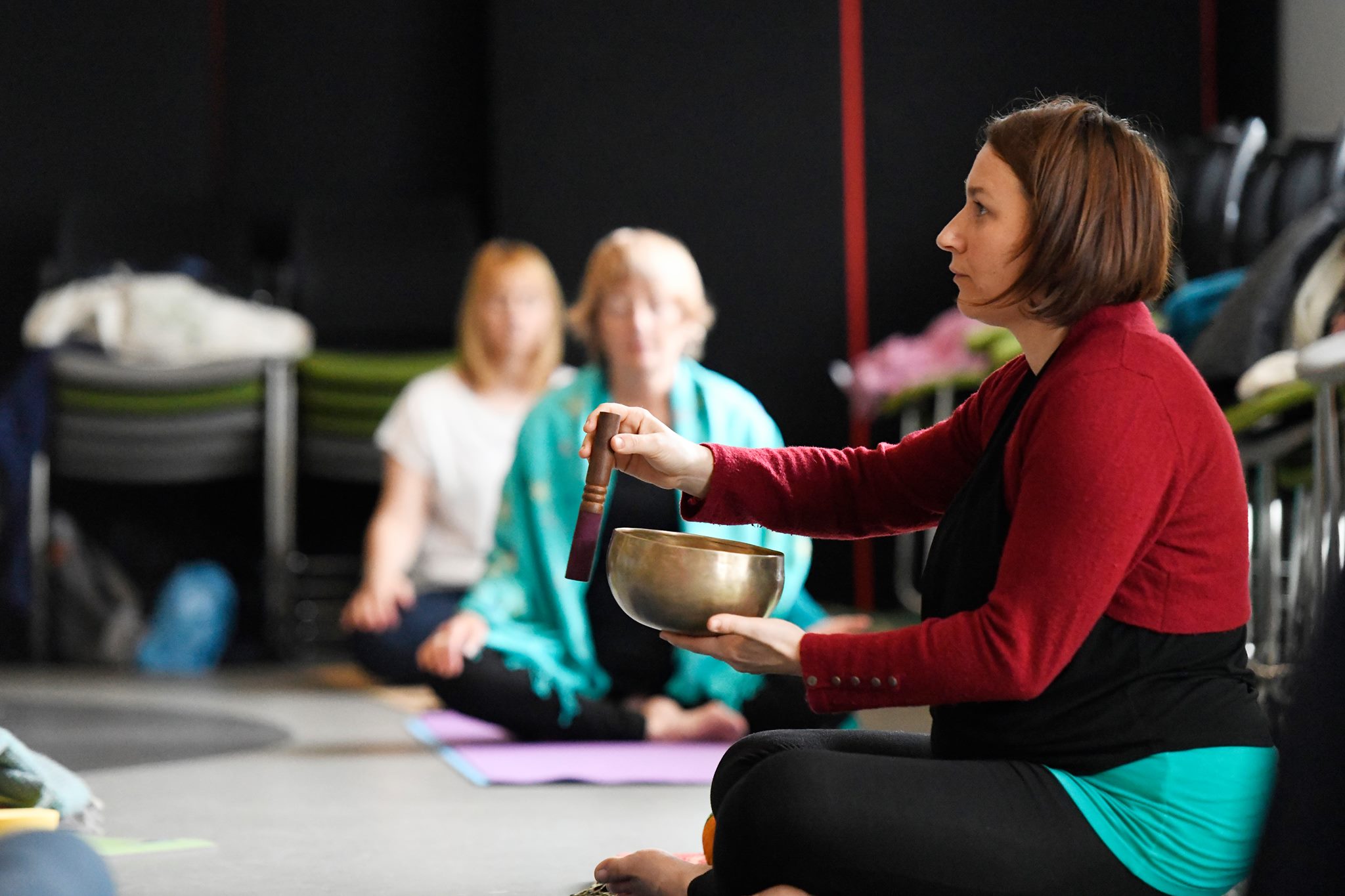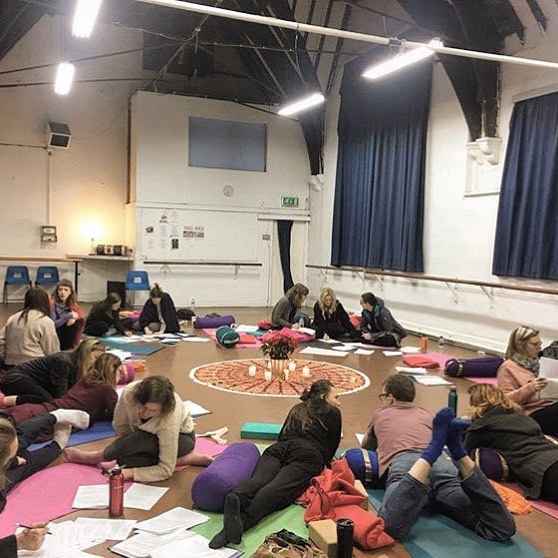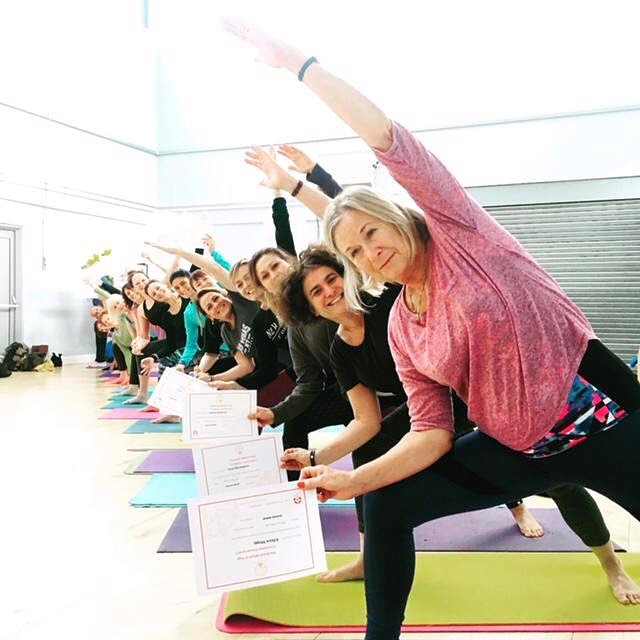 46507450_1922018081168837_1134792984521342976_n
58443129_2153946447975998_8664932550713540608_o
britishwheelofyoga_44767102_374290356640639_7550332110631475400_n
britishwheelofyoga_45835039_207632226702546_4486652495935798514_n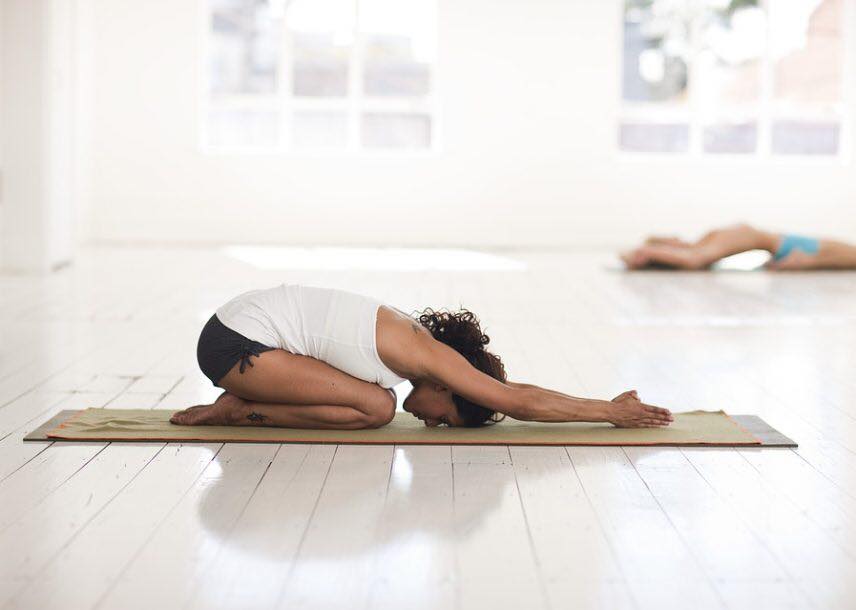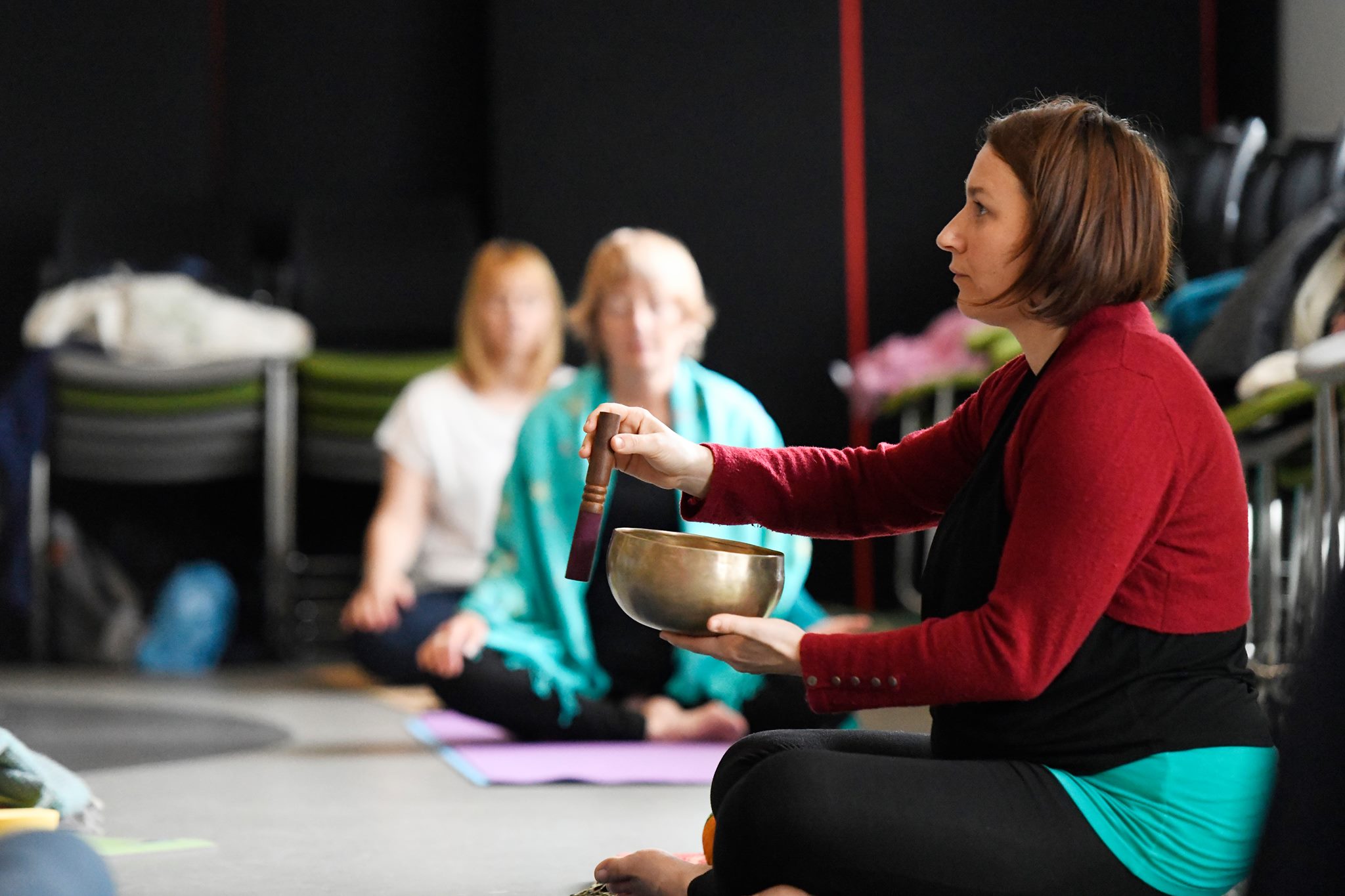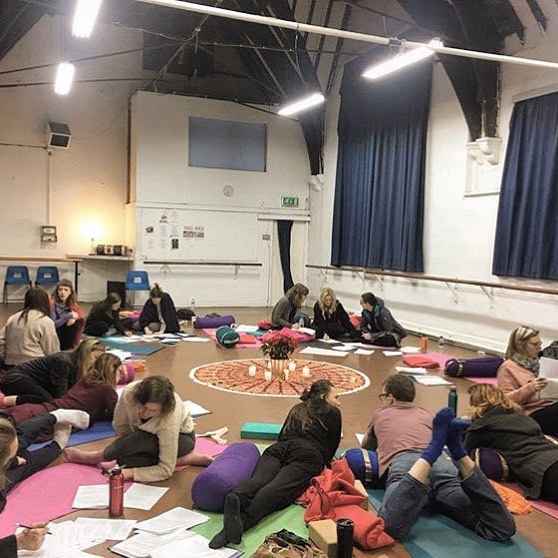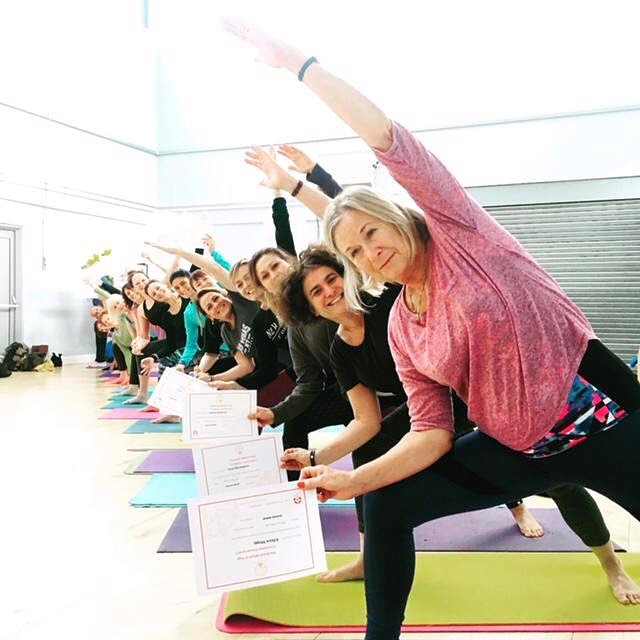 The British Wheel of Yoga is a qualifying body like Yoga Alliance or Yoga Alliance Professionals. If based in the UK, taking a BWY qualified program may suffice depending upon your yogic teaching goals and needs.
Program:
If you are planning on working with schools or universities within the United Kingdom, you can rest assured knowing that they are recognized throughout the UK education system. Bear in mind, however, that they have both regulated courses and a pilot unregulated course that is being tested to provide more options for the wide range of people interested in taking yoga teacher training. If regulation is important to you, ensure that this is offered in whichever course you choose.
What We Like:
There are BWY qualified programs offered by studios throughout the UK. One such offering coming up this winter is the BWYQ L4 Regulated Teacher Training course held at West End Village Hall southwest of London. This is a long-term program, beginning in December of 2019 and ending in October of 2021, offering plenty of time for integration.
Cost: Contact for more information
25 Jermyn St, Sleaford NG34 7RU, UK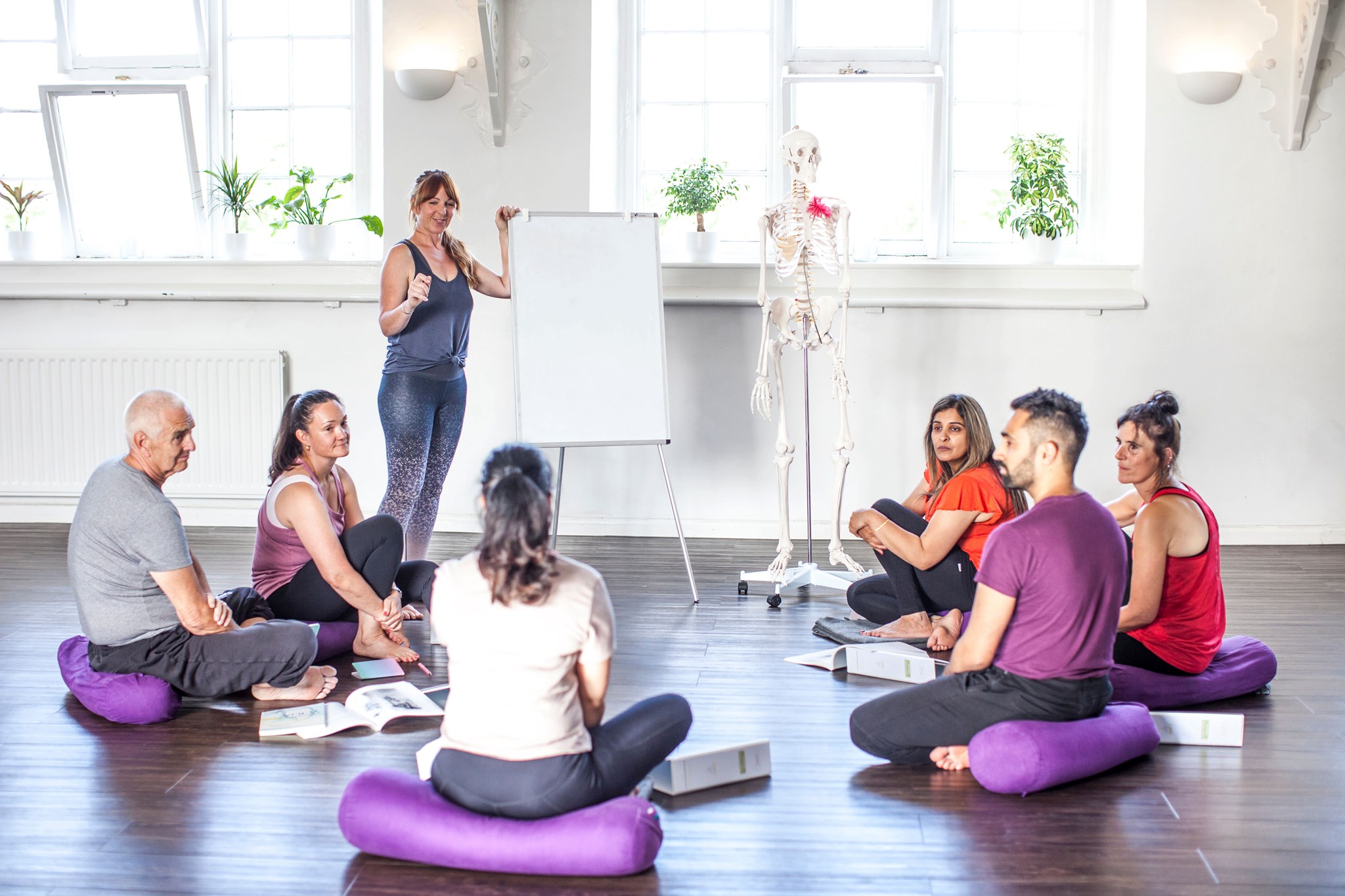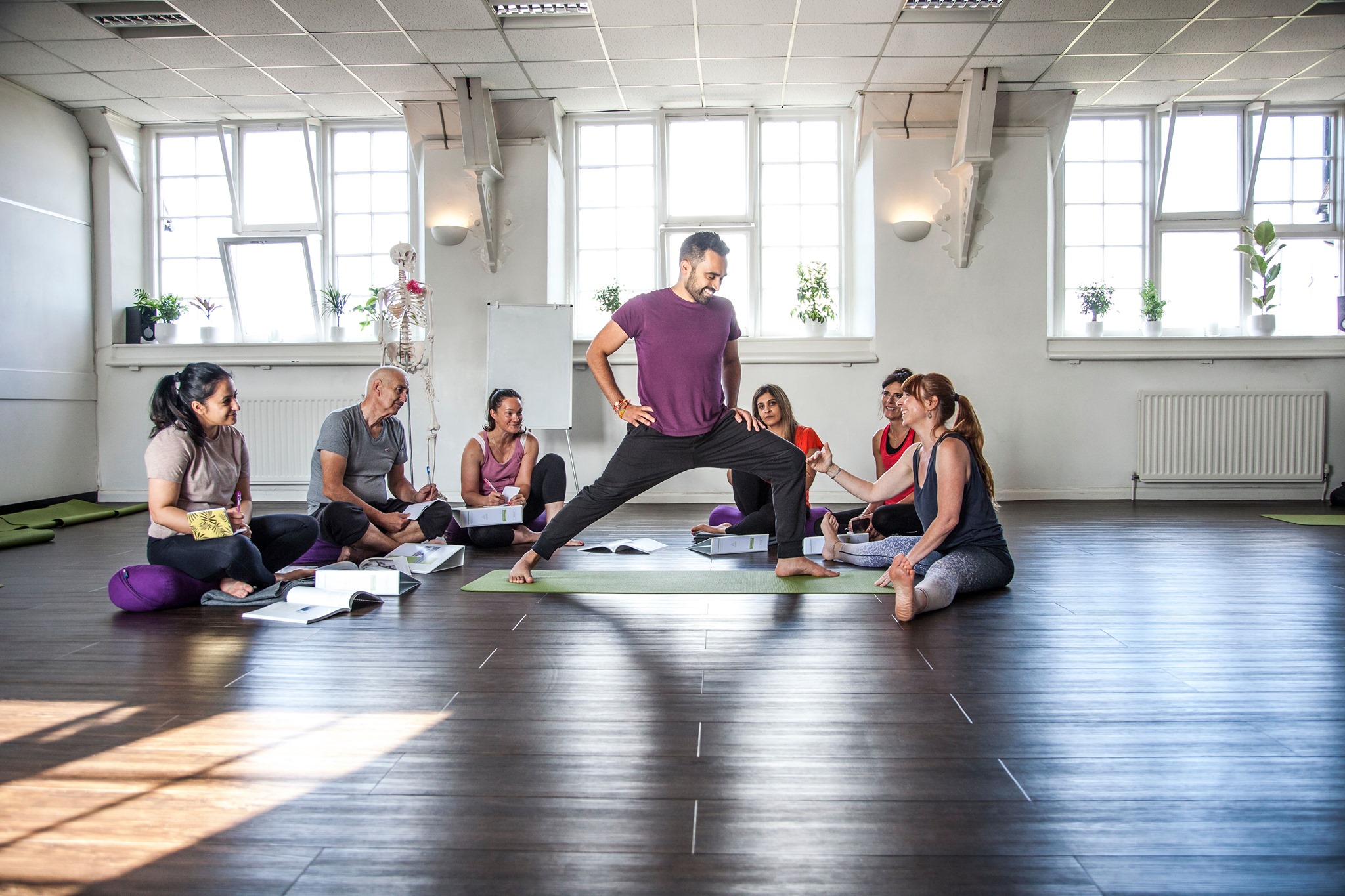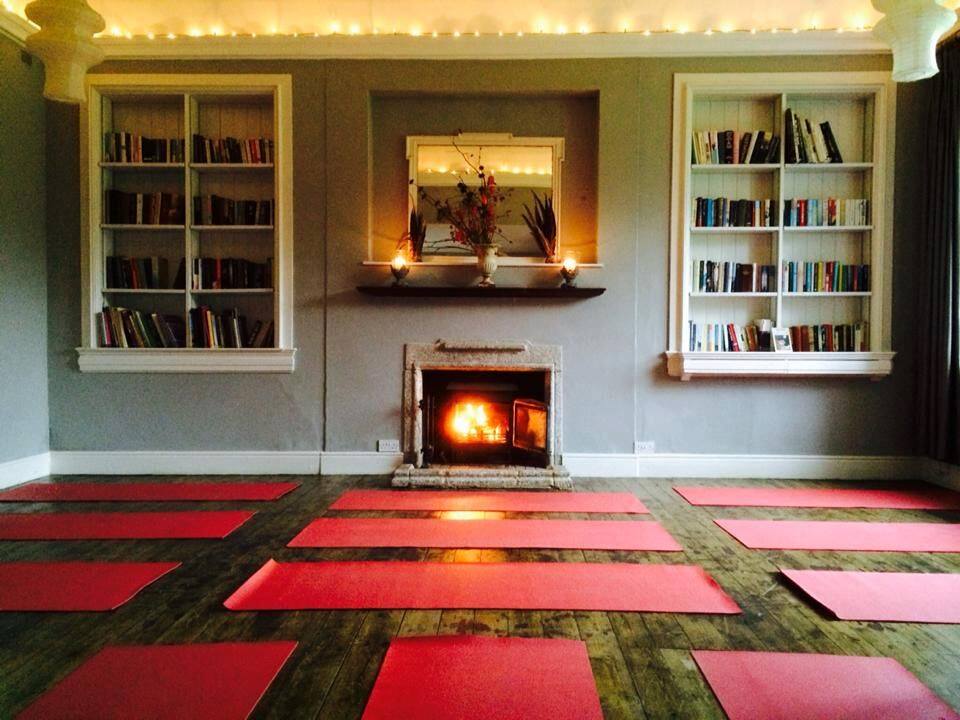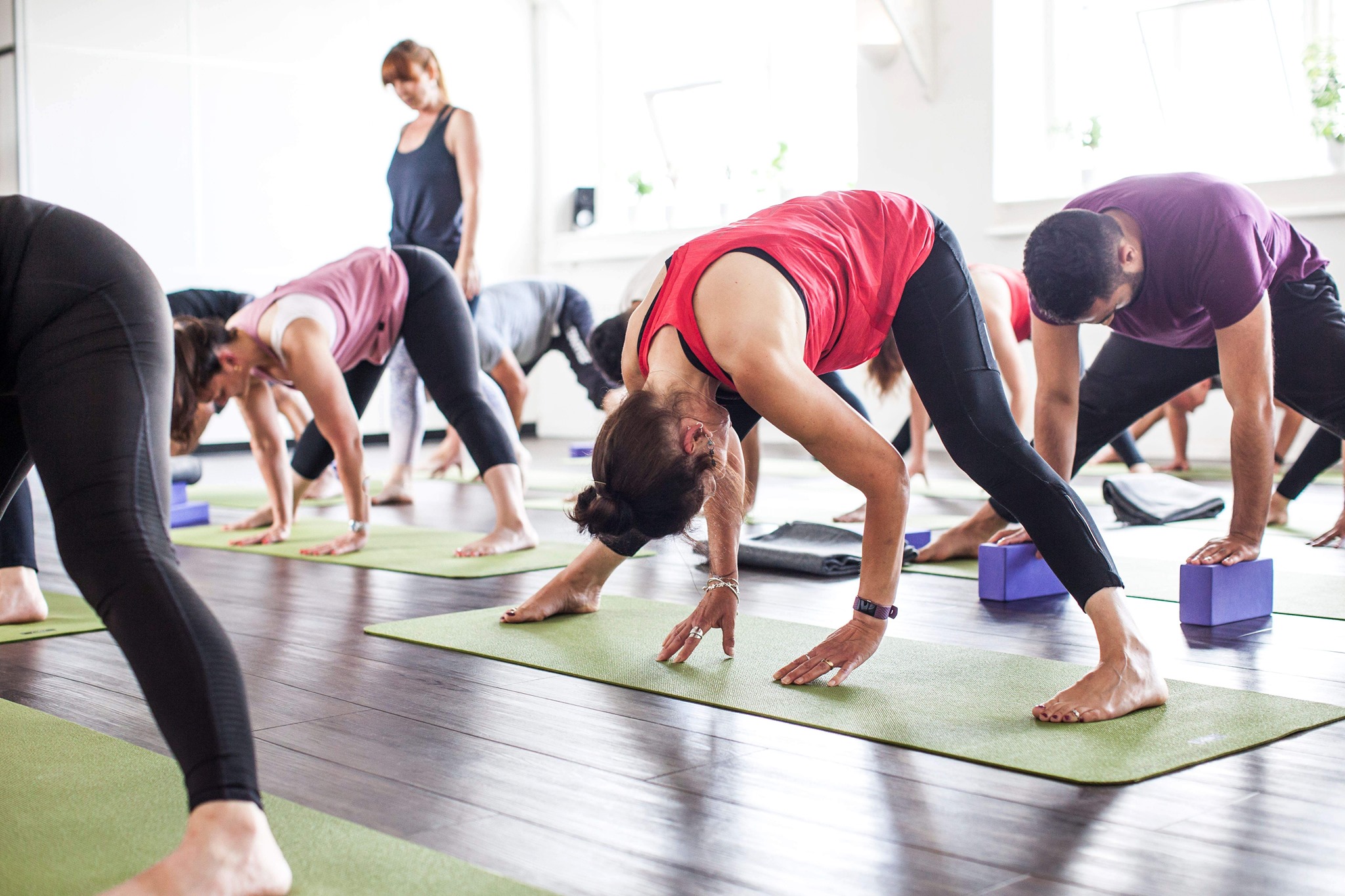 70273962_10156351542407601_7144034315658067968_o
70438488_10156321624947601_6762808955426045952_o
70496429_10156355920827601_1722520771777003520_n
71174527_10156381183392601_2487141103560556544_o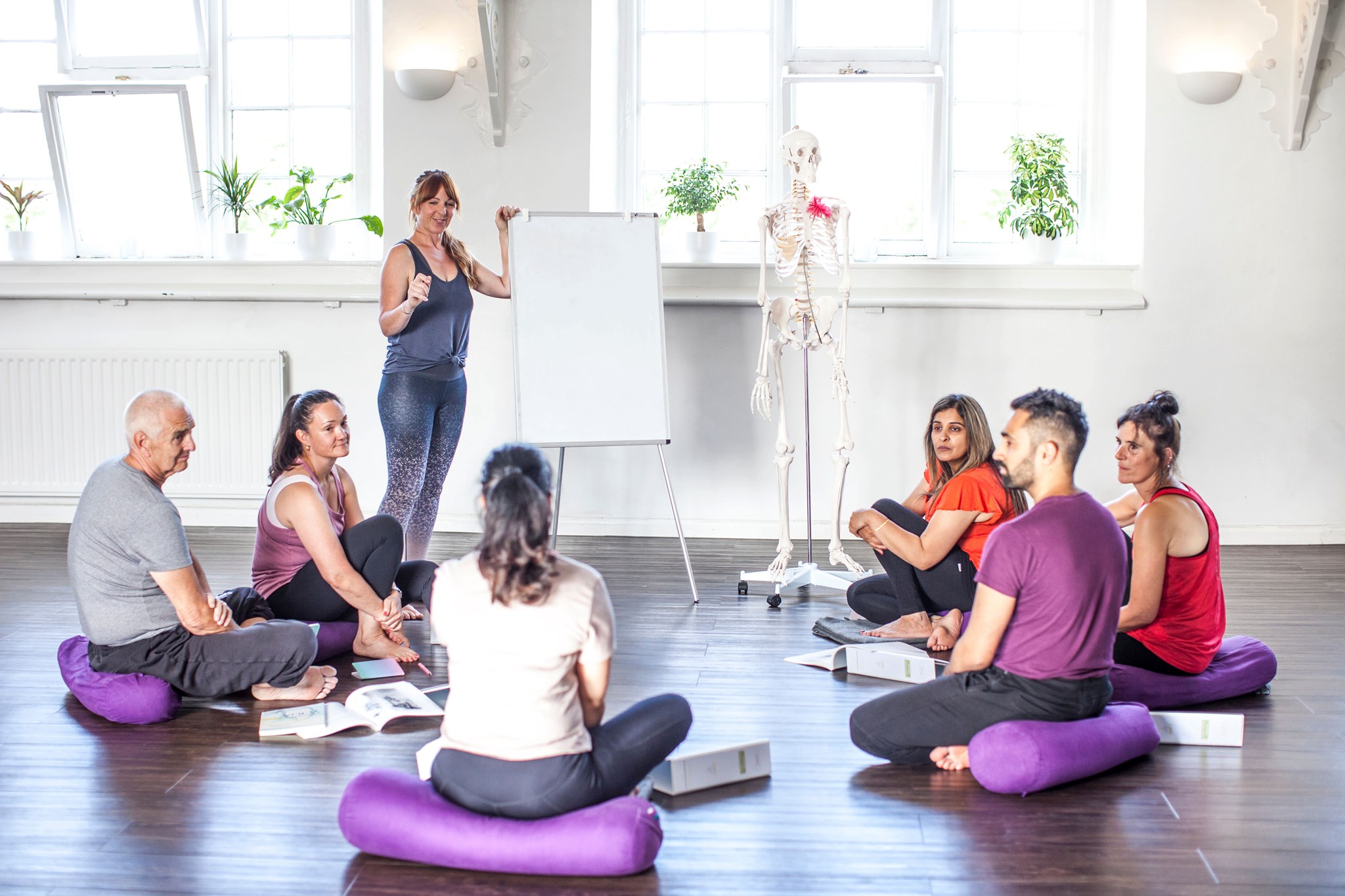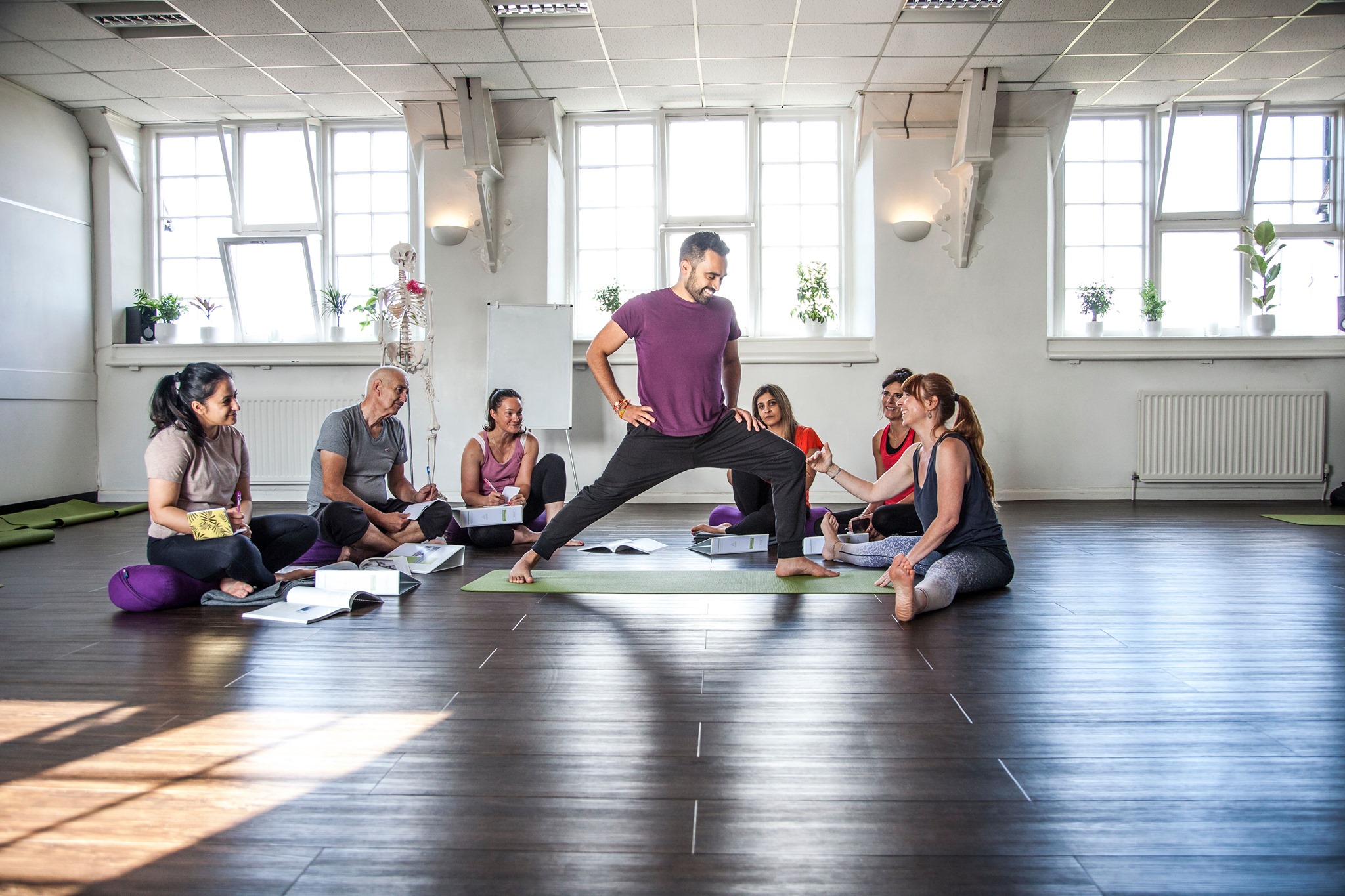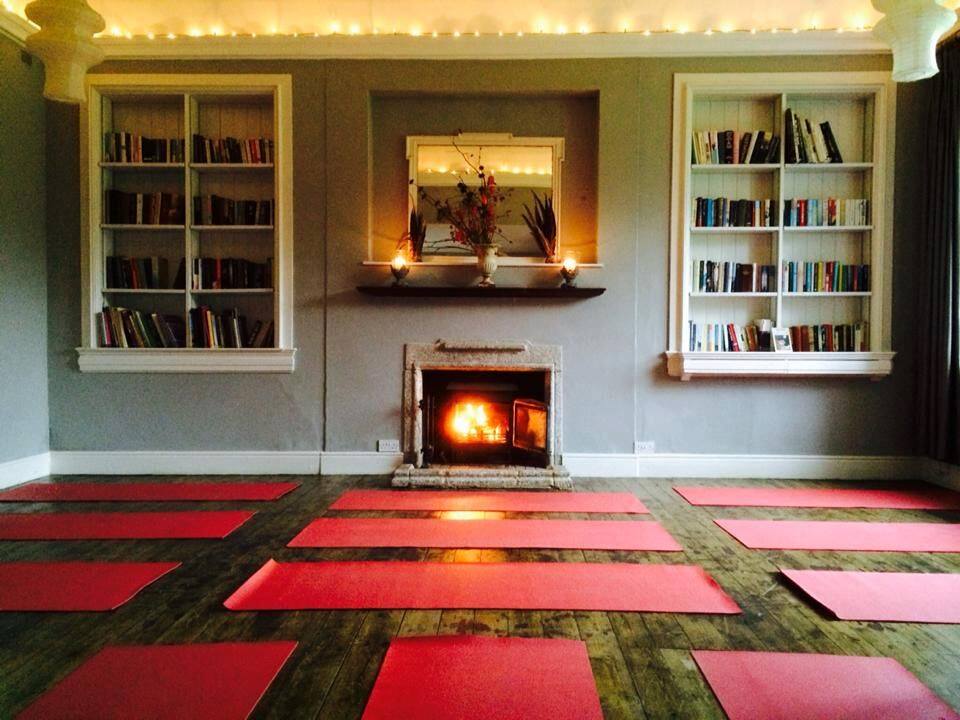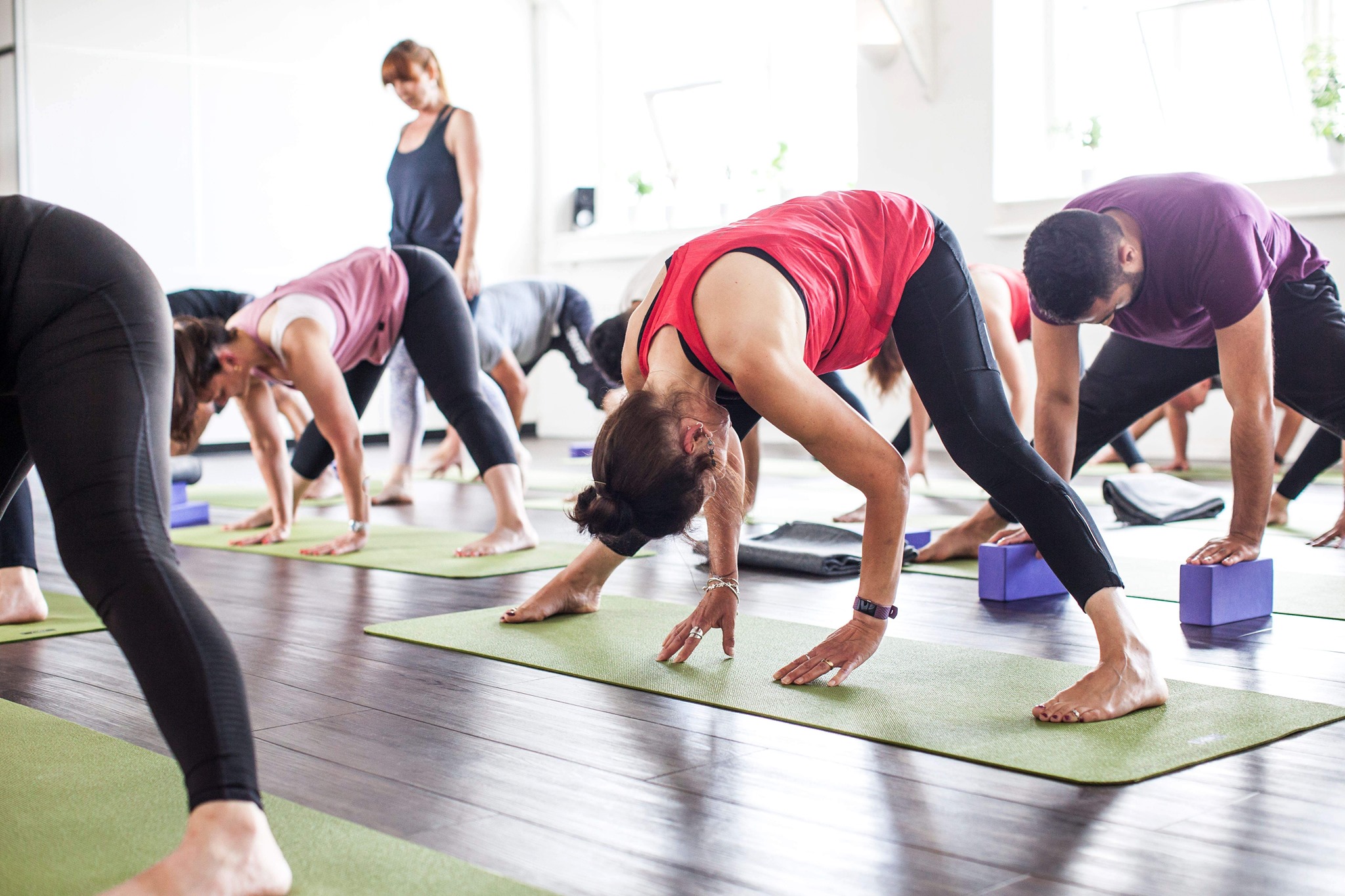 Whitespace Studio is located in Milton Keynes. They offer the standard 200-hour teacher training course as well as programs in pregnancy yoga, yin, restorative, and more.
Program:
The program covers asana, anatomy, the inner landscape (philosophy, chakras, kundalini, and more), meditation, pranayama, kriyas, Sanskrit, restorative yoga, yoga nidra, teaching methodology, the business of yoga, and more. Students will also be provided with the time to lead practice classes, receiving feedback and encouragement to fuel their growth as aspiring teachers.
What We Like:
The 200-hour course is spread out over 15 months, giving you time to take the information in and practice what you've learned for a full month before returning to the classroom. The program is taught by founder and director Deborah Berryman, Dawn Wright and Mona Baur. They are all Senior Yoga Teachers (SYT) with Yoga Alliance Professionals.
Cost: 3,887 USD
5 St Pauls Court, Stony Stratford, Milton Keynes MK11 1LJ, UK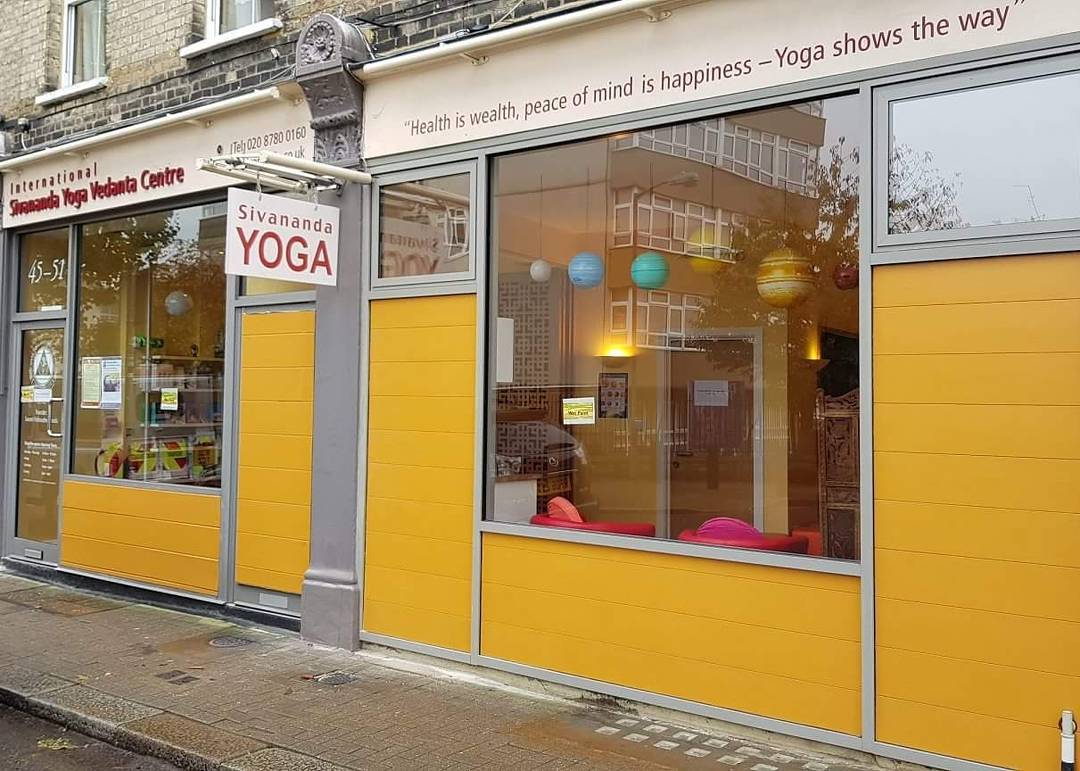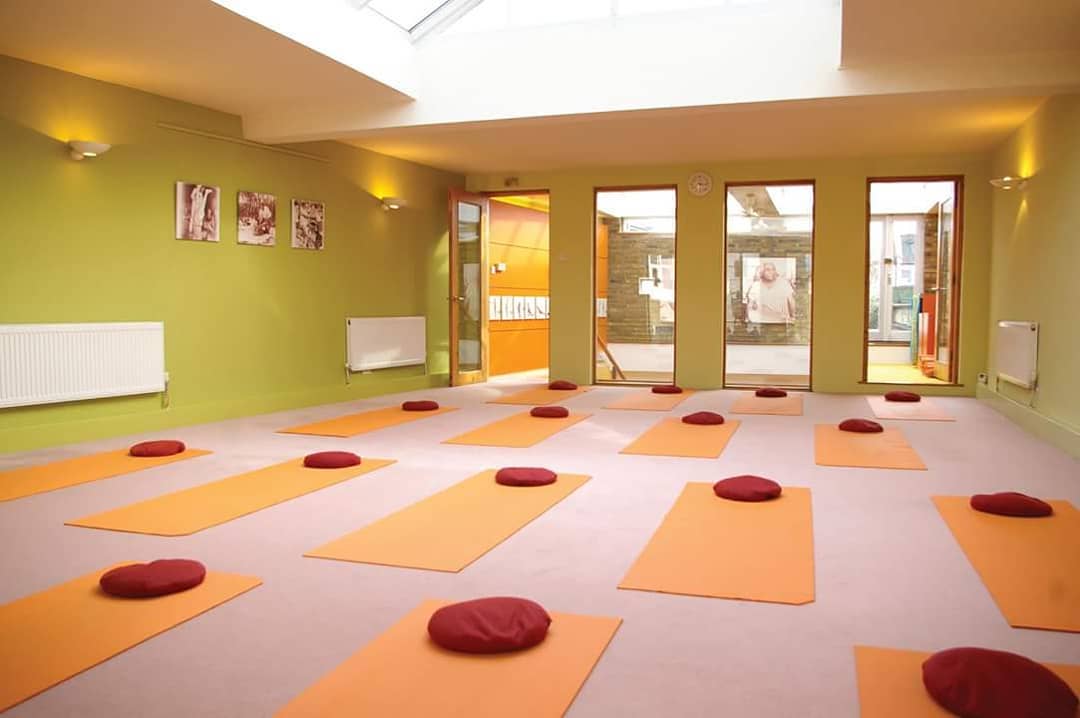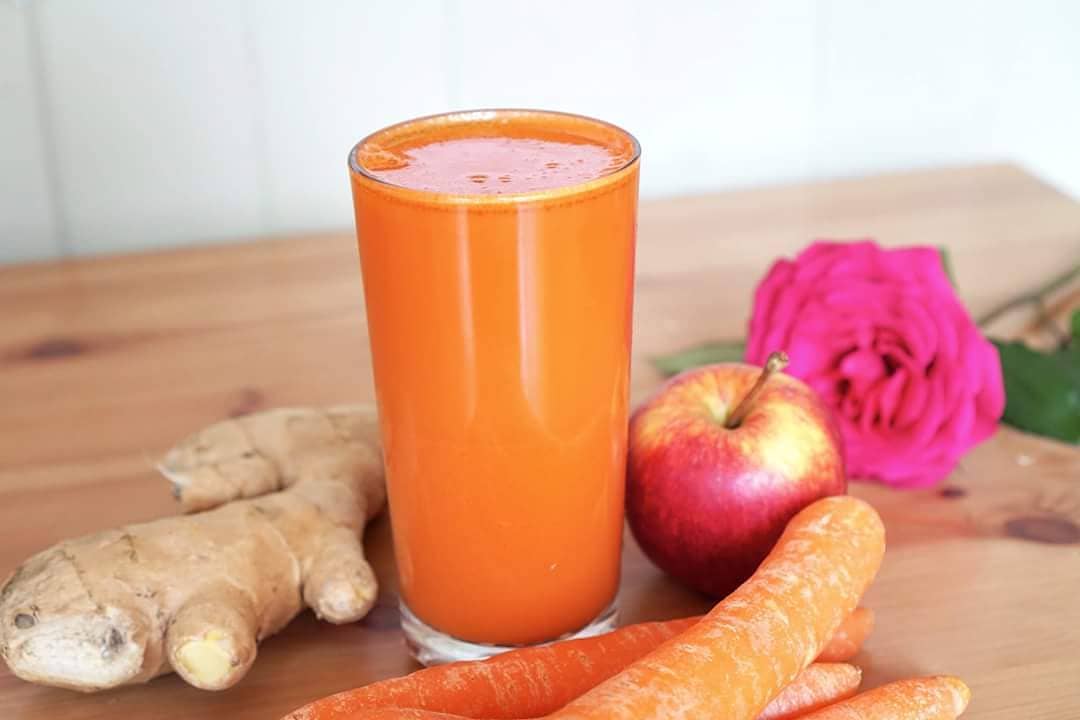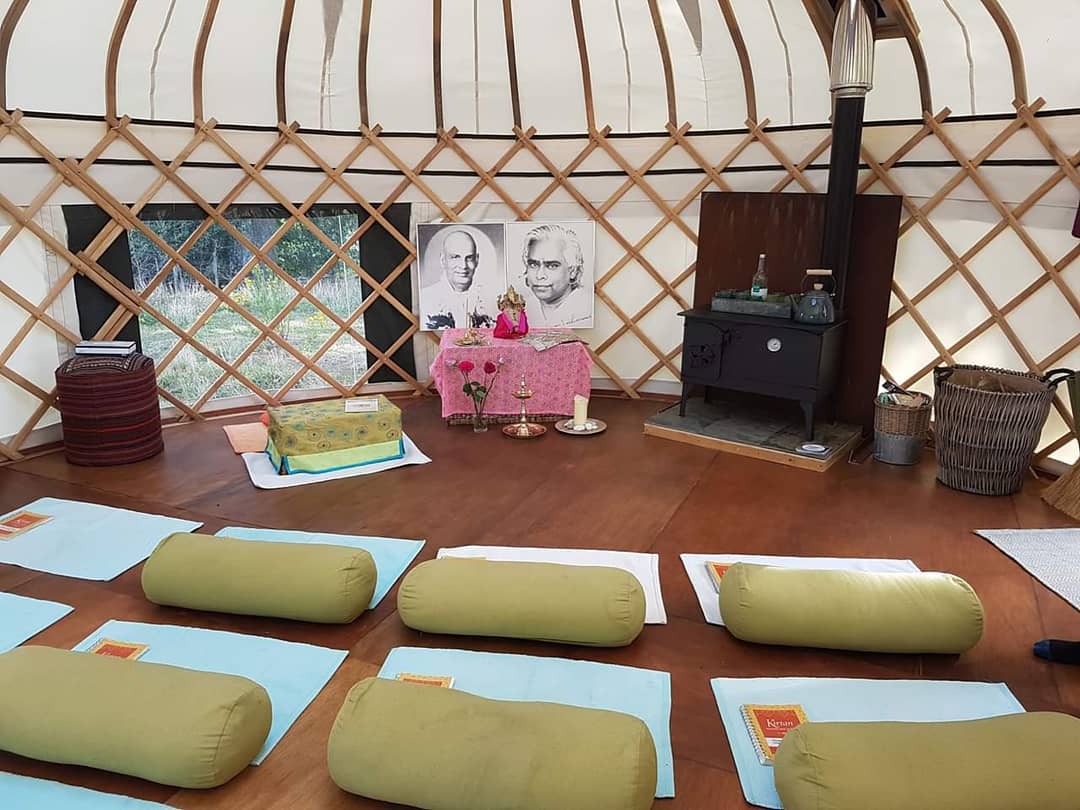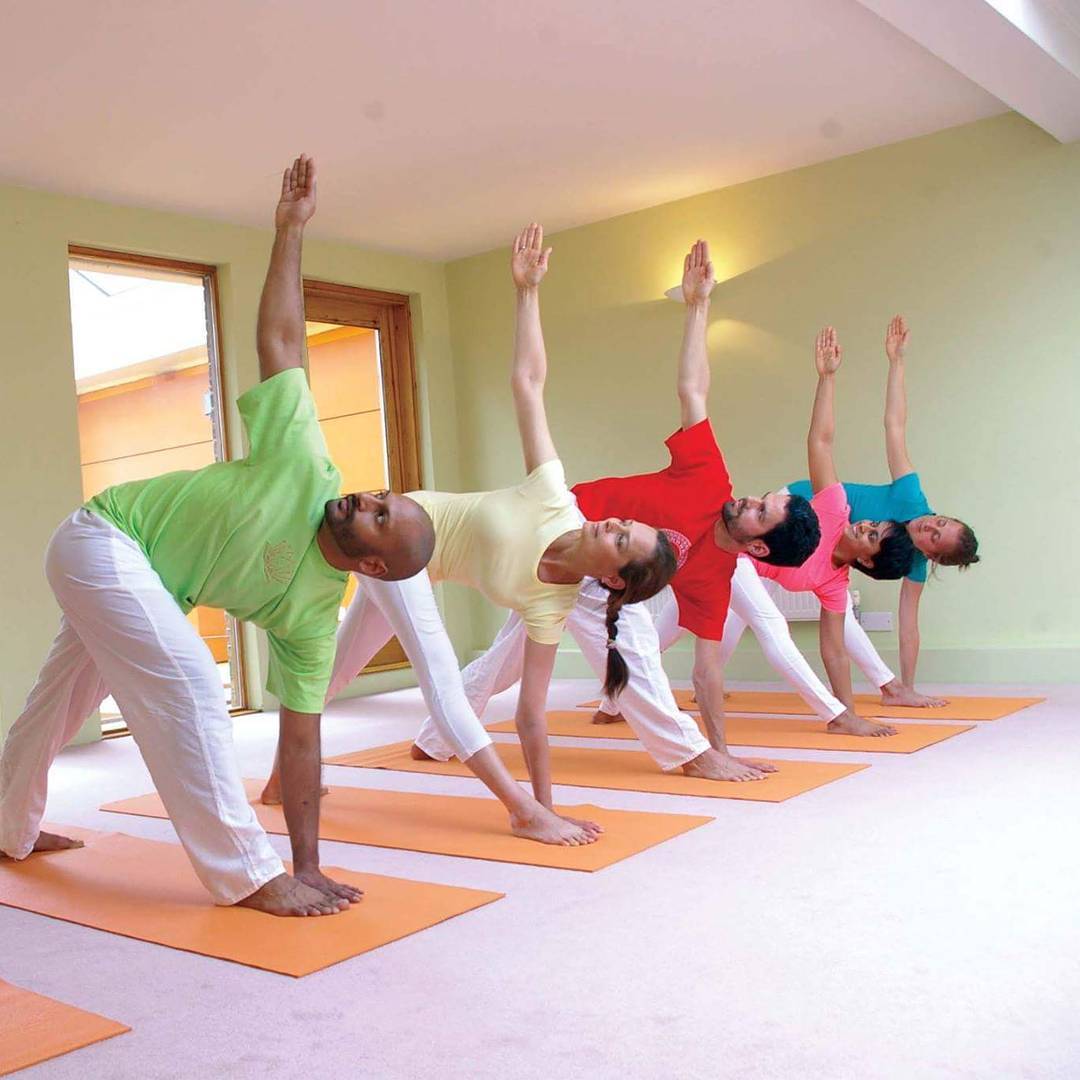 sivanandalondon_22794212_1805875856371209_1083353140469694464_n
sivanandalondon_31888446_221110225150678_6396318167697719296_n
sivanandalondon_41834773_472840706560590_4883324015772319368_n
sivanandalondon_42705565_219949648905505_3586671700201460758_n
sivanandalondon_14624845_1749871681940354_589836573248323584_n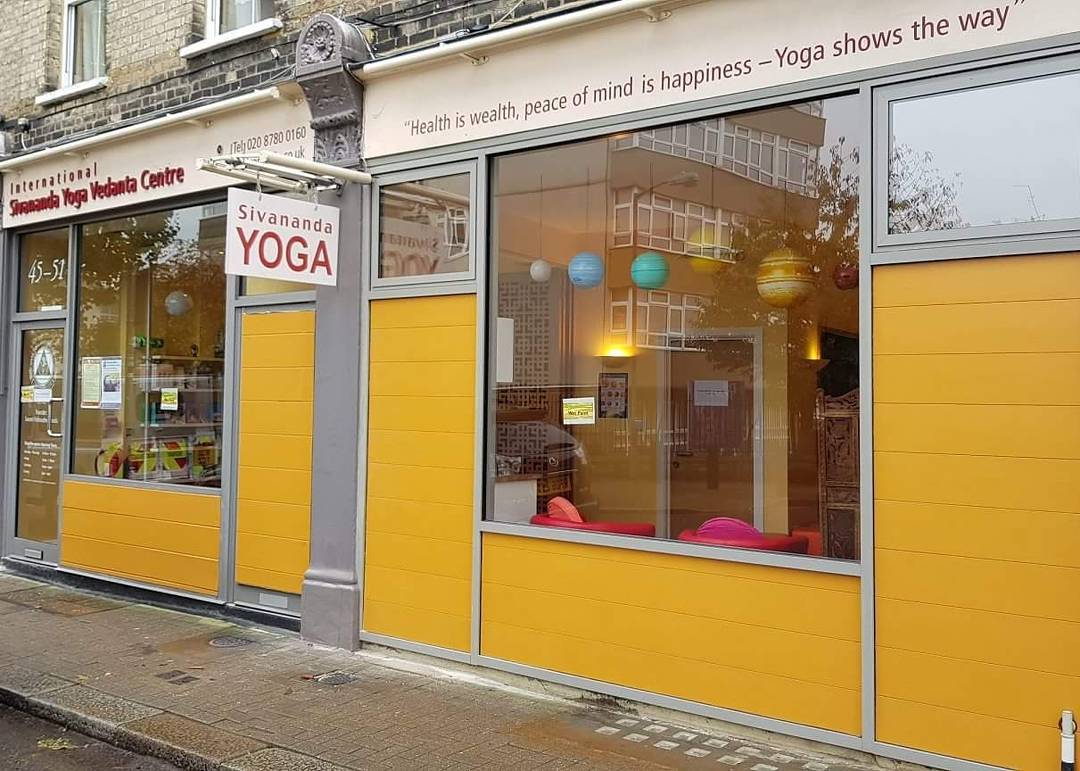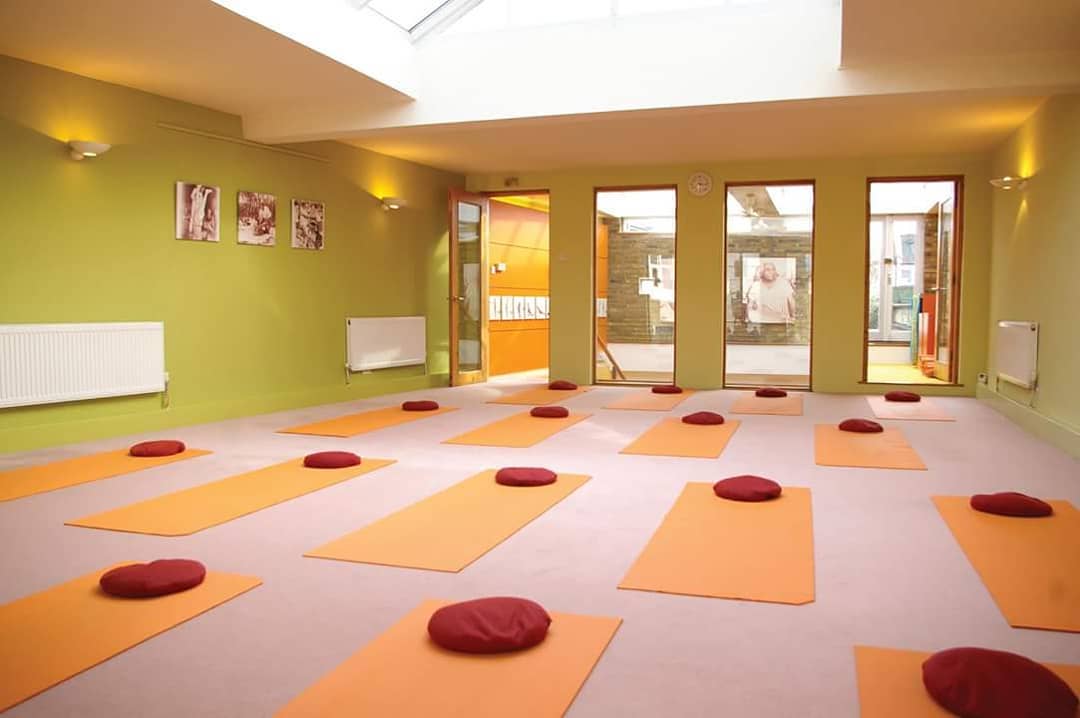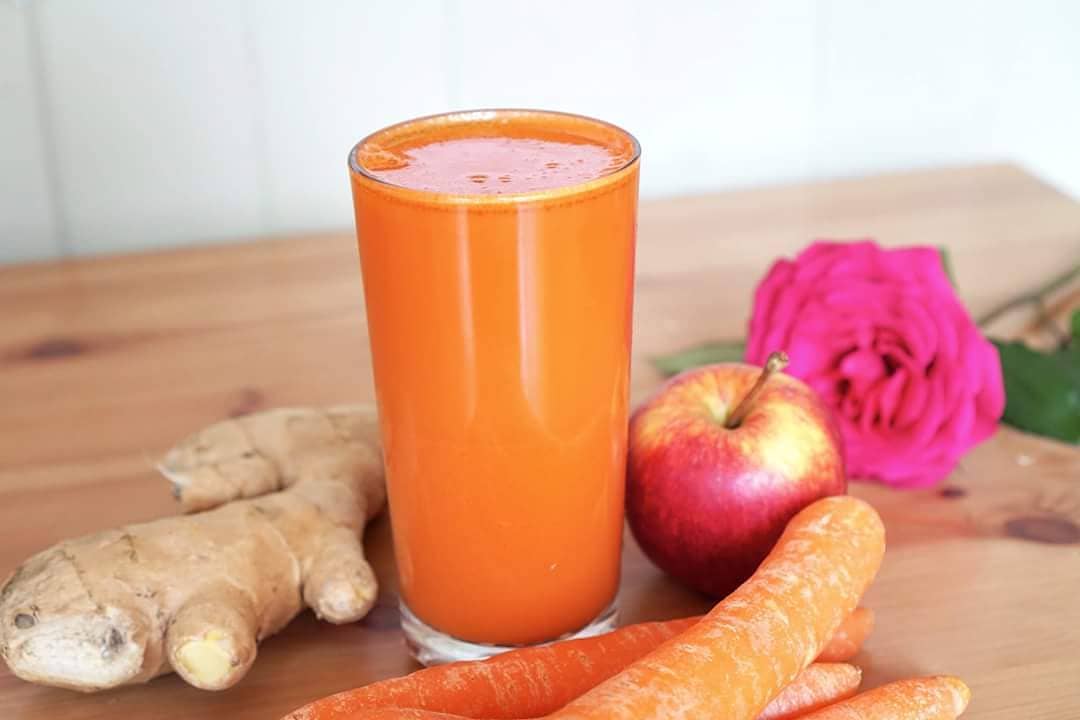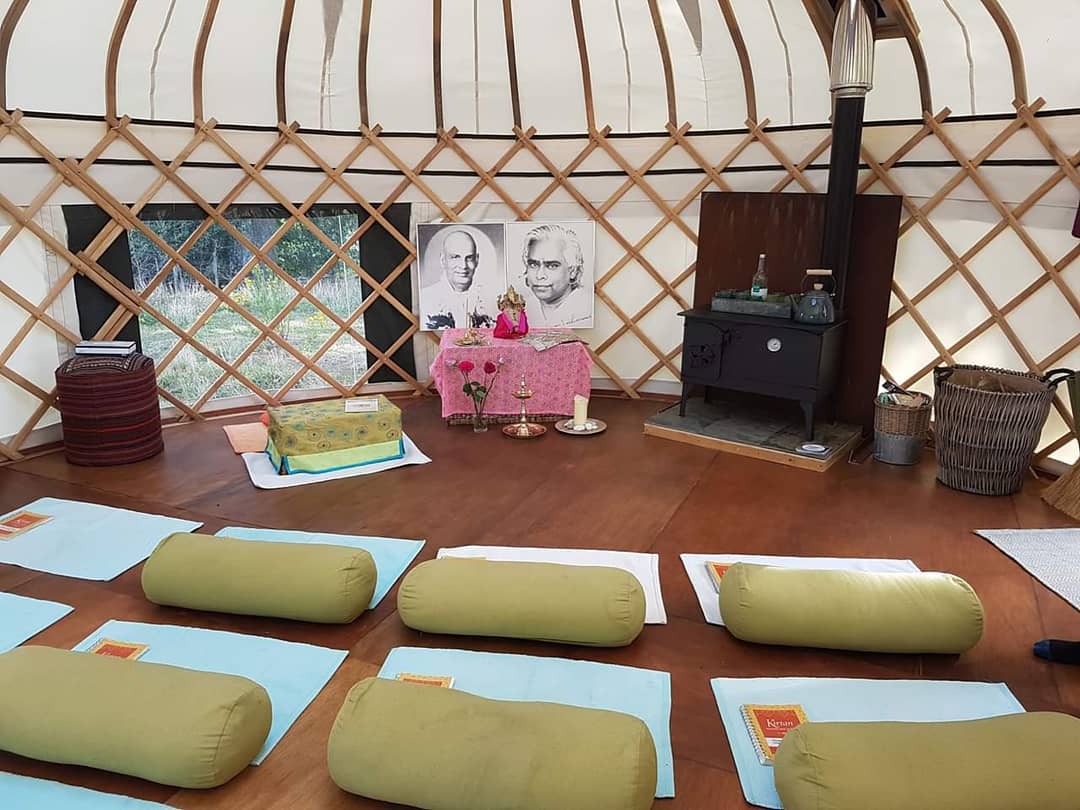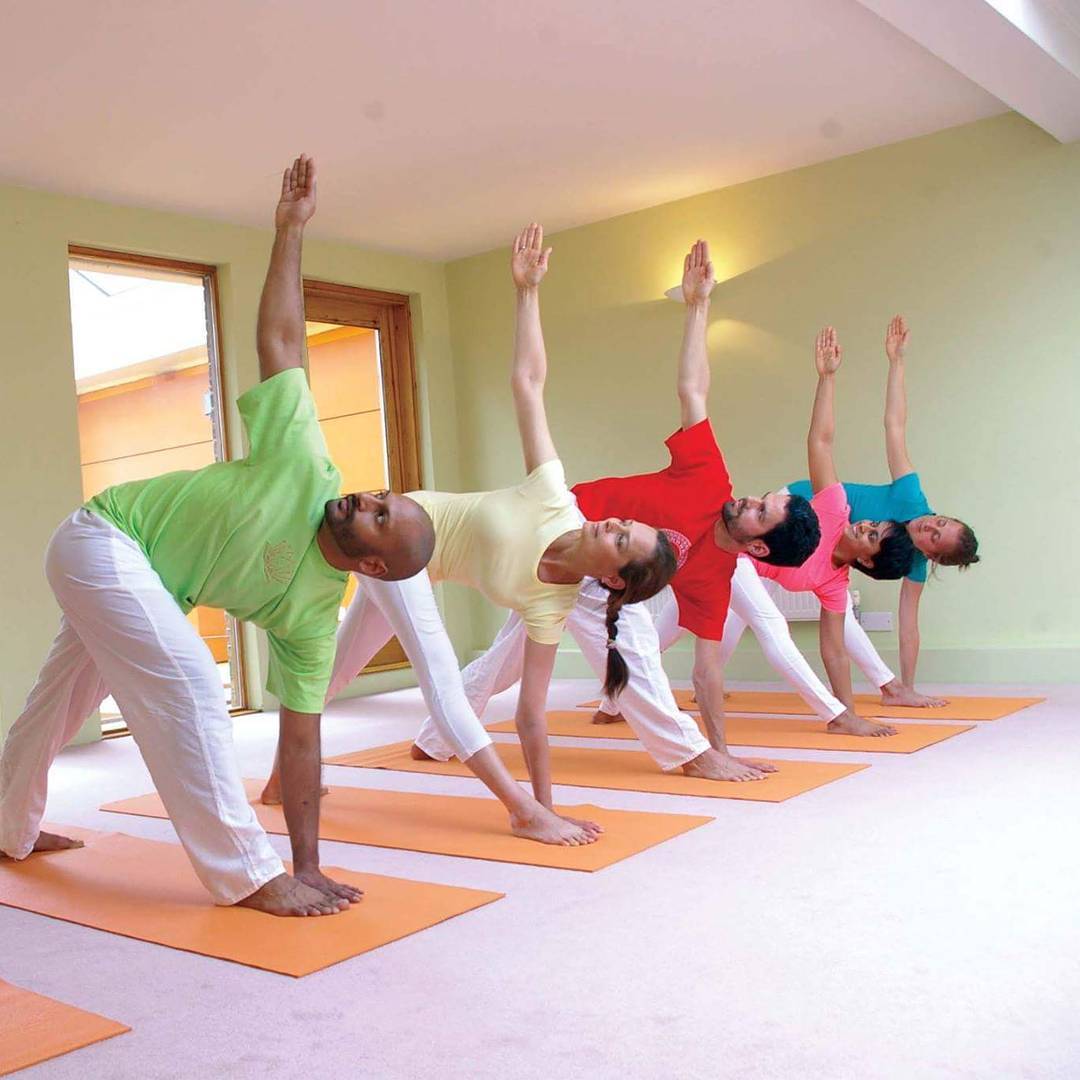 The Sivananda Yoga Vedanta Centre is located in Putney, London. The teachings here stem from those first taught in 1969 by Swami Vishnudevananda. Since then, over 40,000 students have graduated from the international group of Sivananda Yoga Vedanta Centres.
Program:
The yoga teacher training course here is one of the UK's lesser-common intensive yoga programs, running one-month in length numerous times per year. The curriculum for the month-long program includes asana, pranayama, nutrition, meditation and mantra, kriyas, anatomy and physiology, philosophy, and kirtan. The four paths of yoga will also be explored: karma, bhakti, raja, and jnana. Accommodation on-site is included in the course fee.
What We Like:
In addition to the standard program, the centre also offers an Advanced Teacher Training Course; however, these courses are run in France and India. Included in this 300-hour training are much of the same topics covered in the 200-hour course in addition to Sanskrit and Vedanta.
Cost: Contact for more information
51 Felsham Rd, Putney, London SW15 1AZ, UK
Conclusion
With a rapidly growing interest in yoga in the West, the number of yoga studios offering yoga teacher training courses in the UK is growing. Since many cater to aspiring teachers within the UK, many of these courses are spread out over the long term; however, though some do offer intensive courses for those landing in the UK temporarily. When choosing a course in the UK, ensure you are clear on the type of qualification or certification you require and what length of teaching delivery is ideal for your current situation. Whatever your particular case may be, the UK may have just what you're looking for.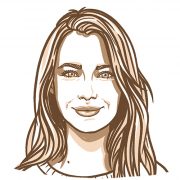 Andrea Wilson
Andrea has been hosting yoga retreats in various locations worldwide since 2003 and continues to encourage her students to live as the best version of themselves. Yogic living provides the framework for her informative writing, which is chock-full of beneficial tips and tricks.