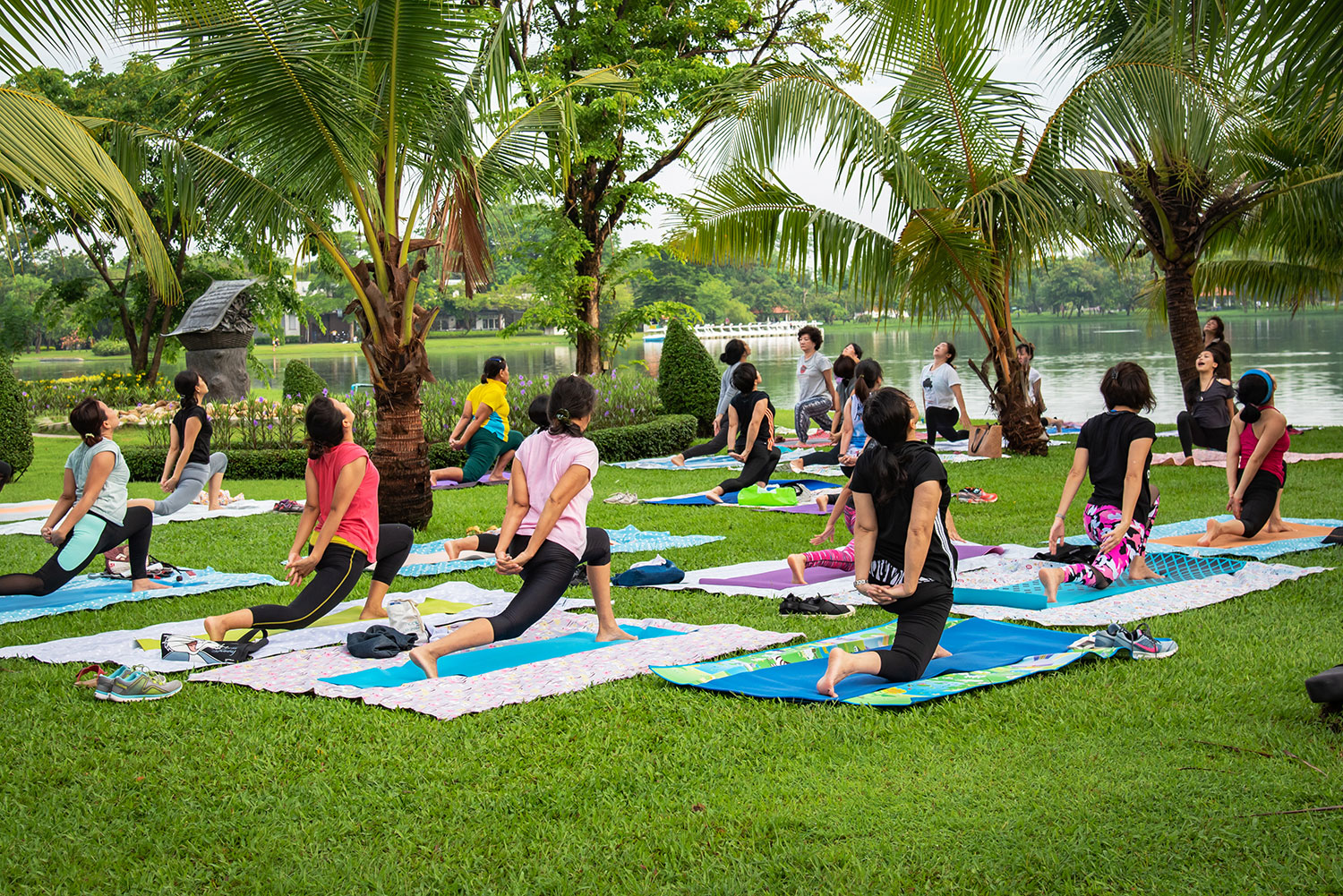 Many moons ago, India was the go-to place for anyone looking to do a yoga teacher training course. However, while India remains a top destination for aspiring yoga teachers, plenty of other locales offer high-quality training programs to consider. From east to west and north to south, there is no shortage of great teacher training programs across the globe. While this list is not exhaustive of your options, it highlights some of the 10 best yoga teacher trainings in the world. Follow your heart as you explore what each of these programs has to offer.
 10 Best Yoga Teacher Trainings in World 2020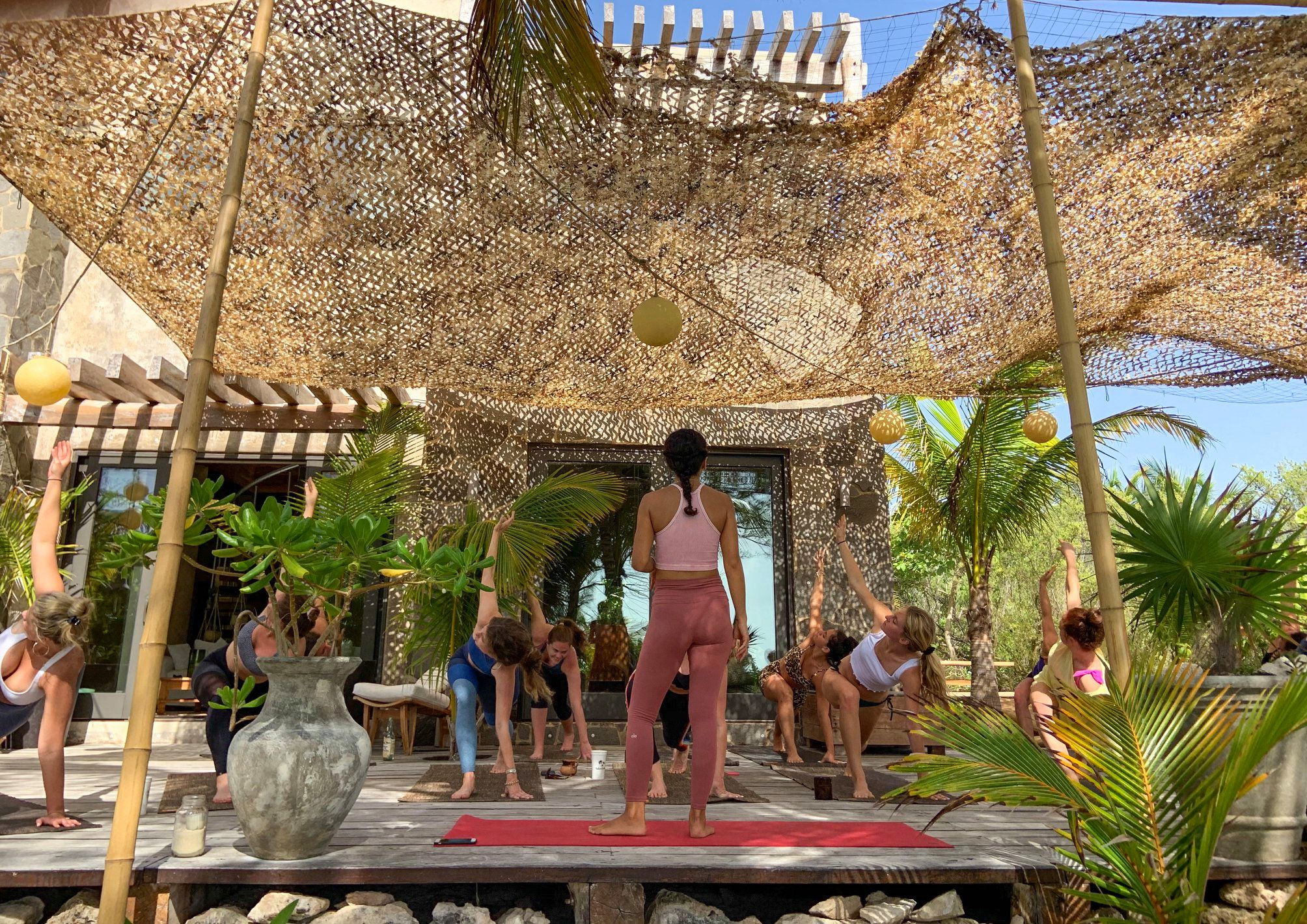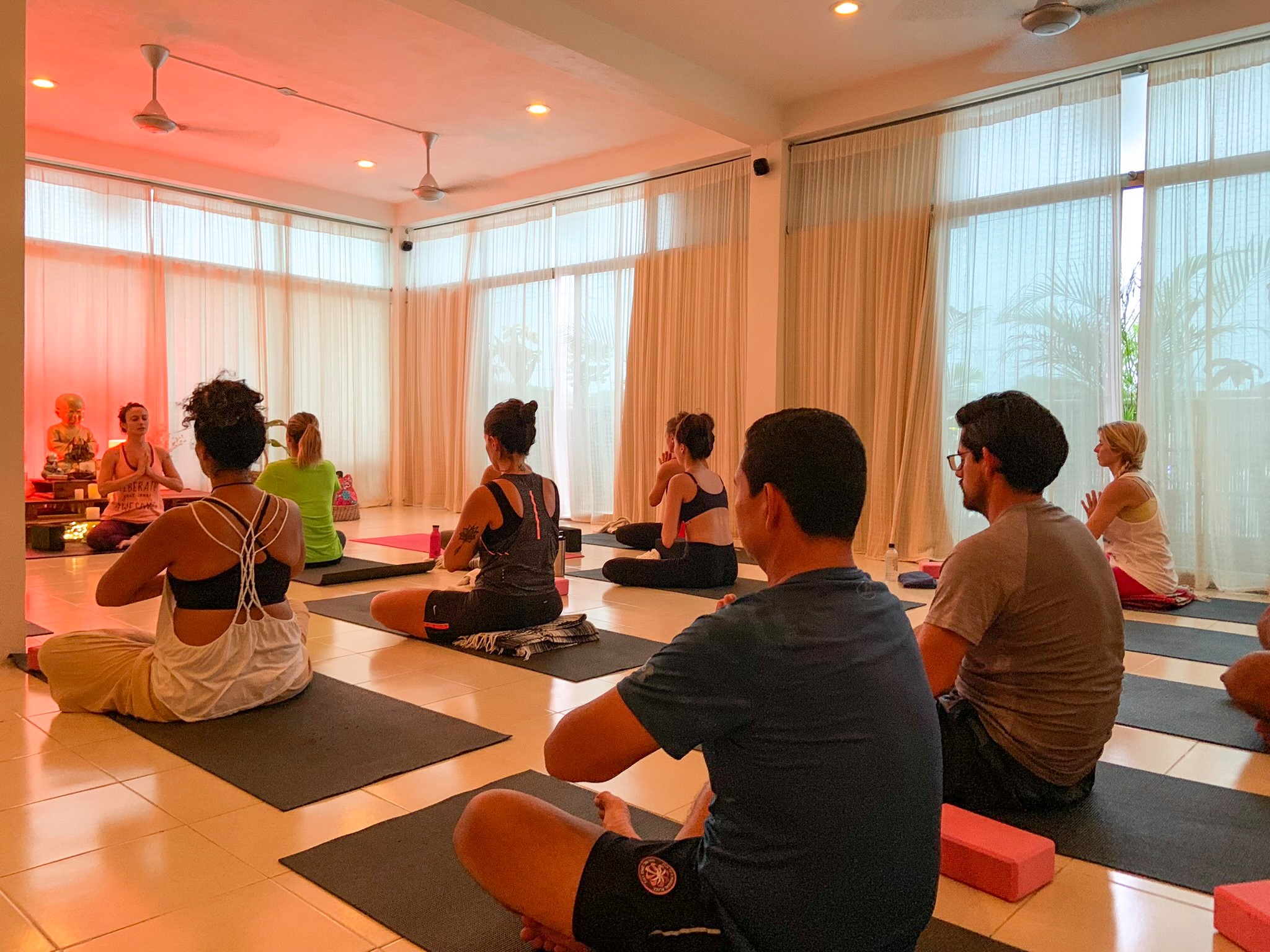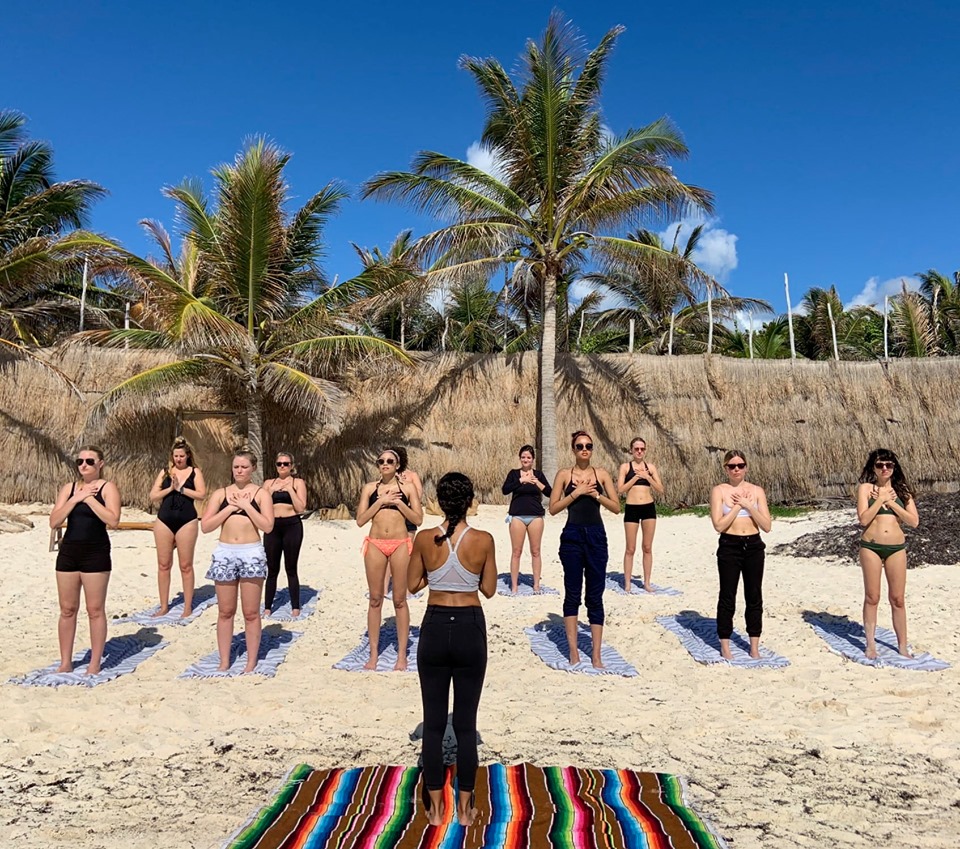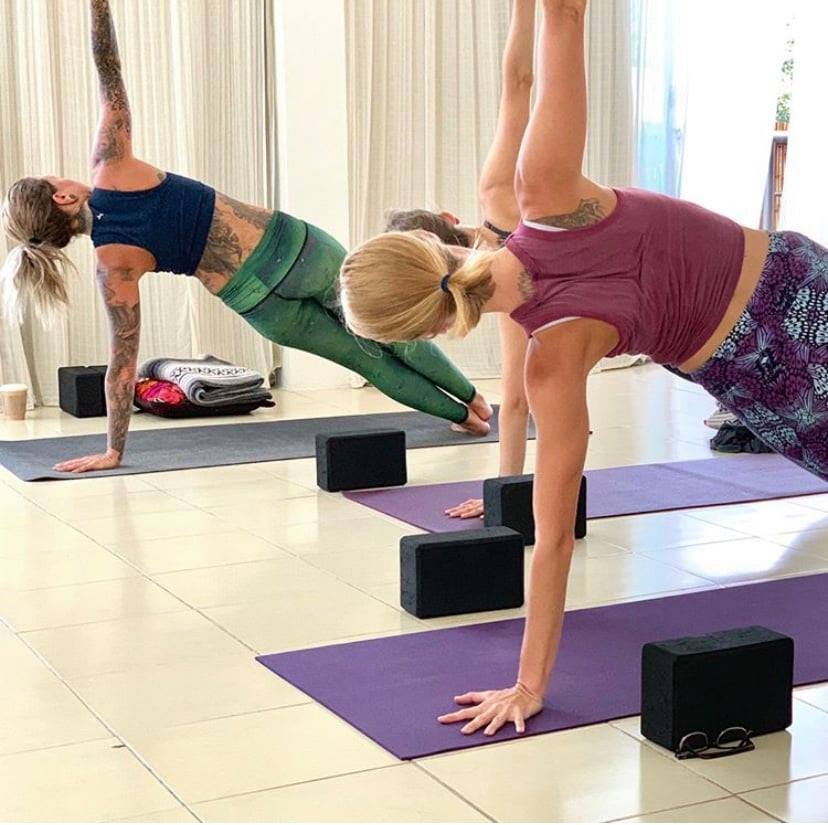 65134608_2195097367206629_321138243774971904_o
68392088_2264045090311856_263625041088872448_o
70091042_2335579046491793_5432571190587686912_n
70184837_2329166437133054_41711300744577024_n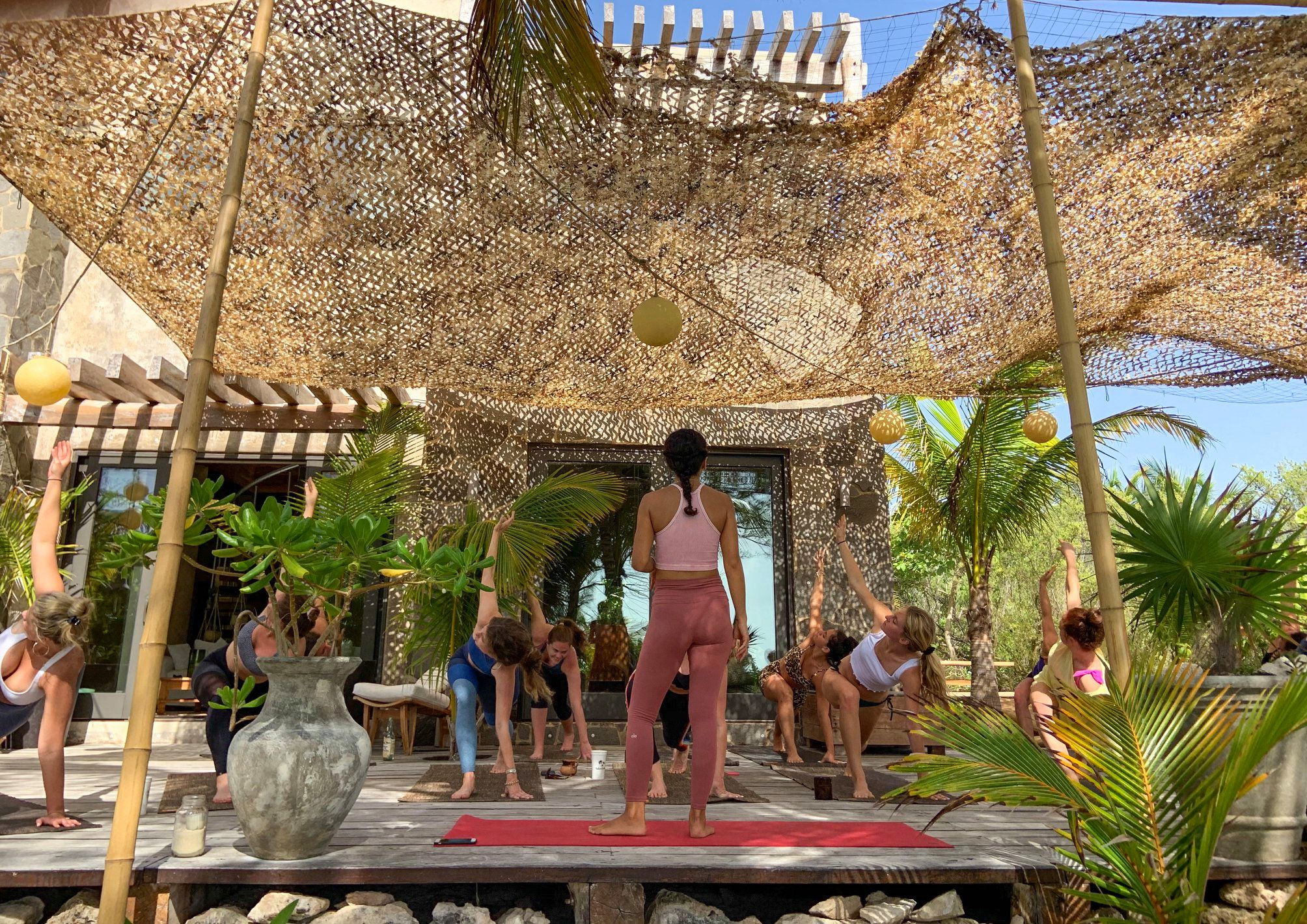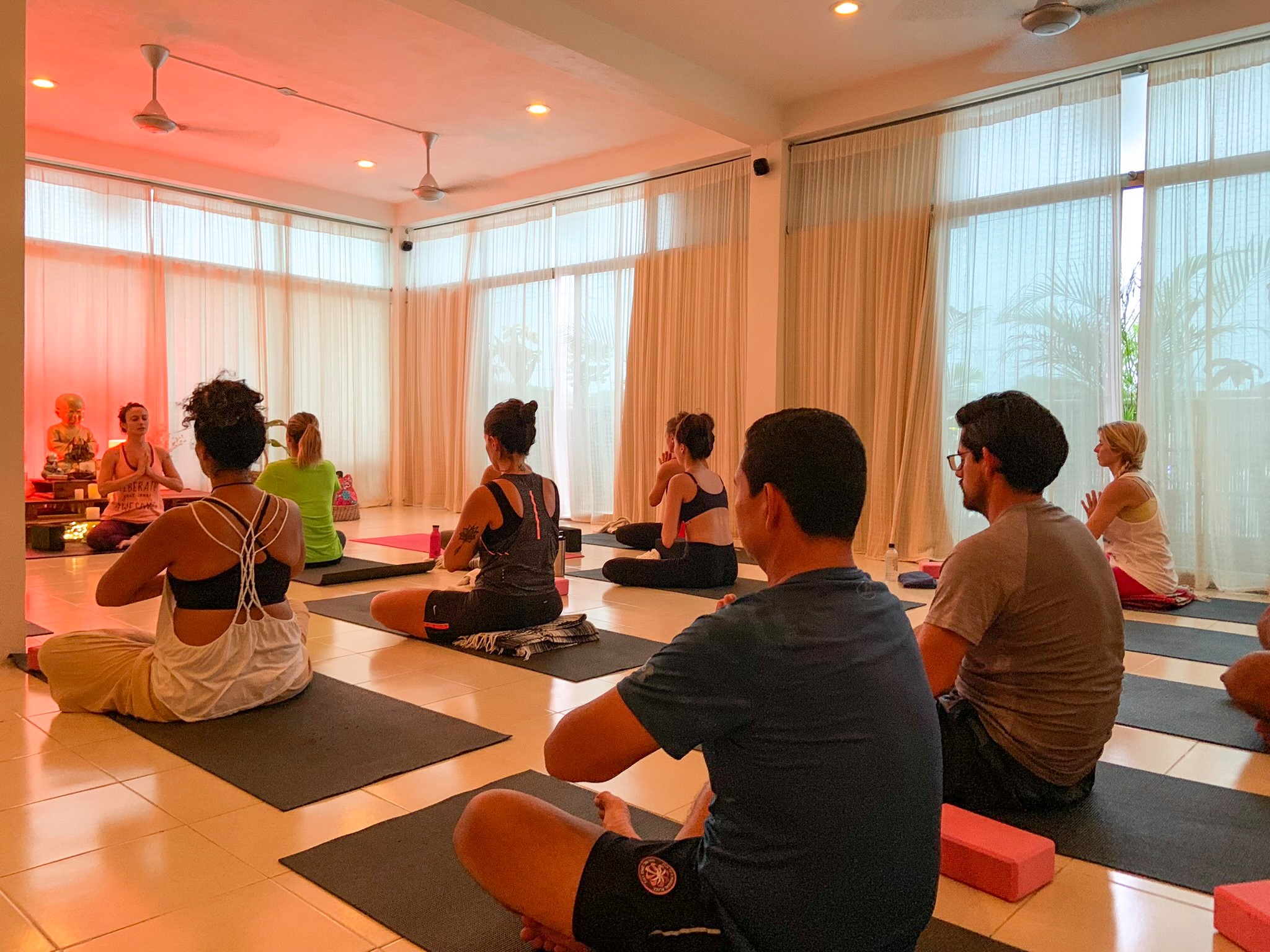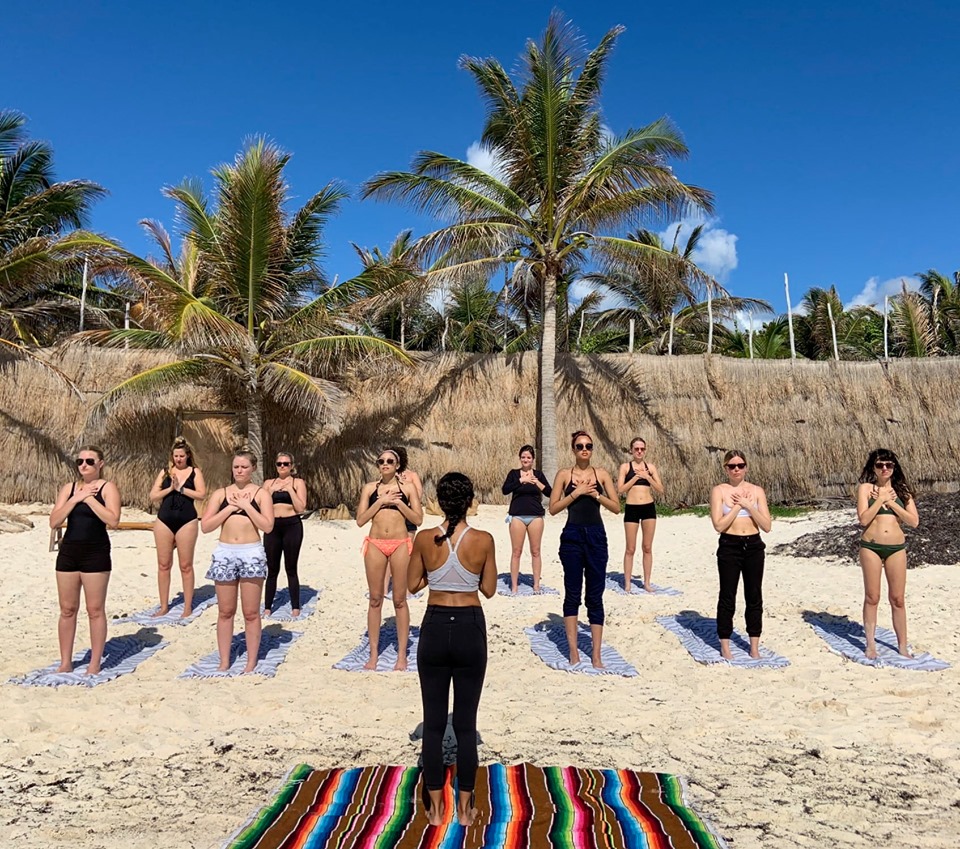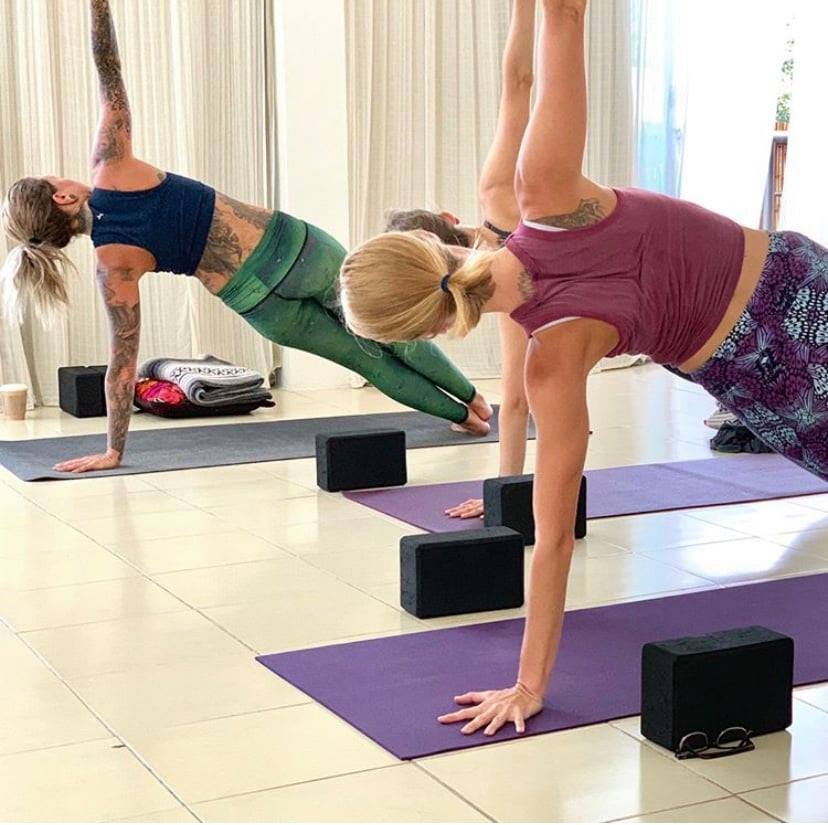 Since 2013, Yoga Dicha has been considered to be one of Tulum, Mexico's top studios for yoga teacher training programs. Offering 200 and 300-hour teacher training courses, as well as 100-hour immersion programs, the teachings here are suitable for both aspiring teachers and those with some experience already behind them.
Program: The non-residential program at Yoga Dicha is an Aligned Flow Yoga Teacher Training. The 200-hour training takes place over 21 days and covers the foundations of the Aligned Flow method, asana study, philosophy, history, pranayama, meditation, anatomy, and more. Tuition includes teachings, workshops, labs, manuals, unlimited access to studio classes, and post-graduation mentoring.
What We Like: In addition to the standard teachings of this course, the 200-hour program at Yoga Dicha includes a malas and mantras workshop, as well as an introduction to sound healing. Pair those with the unique approach of the Aligned Flow method and you'll finish the program with a truly holistic approach to yoga.
Cost: The early bird fee for 2020 200-hour courses is $2499 USD. The standard price is $2699.
Address: Calle Geminis 2nd floor, Centra, 77760 Tulum, Q.R., Mexico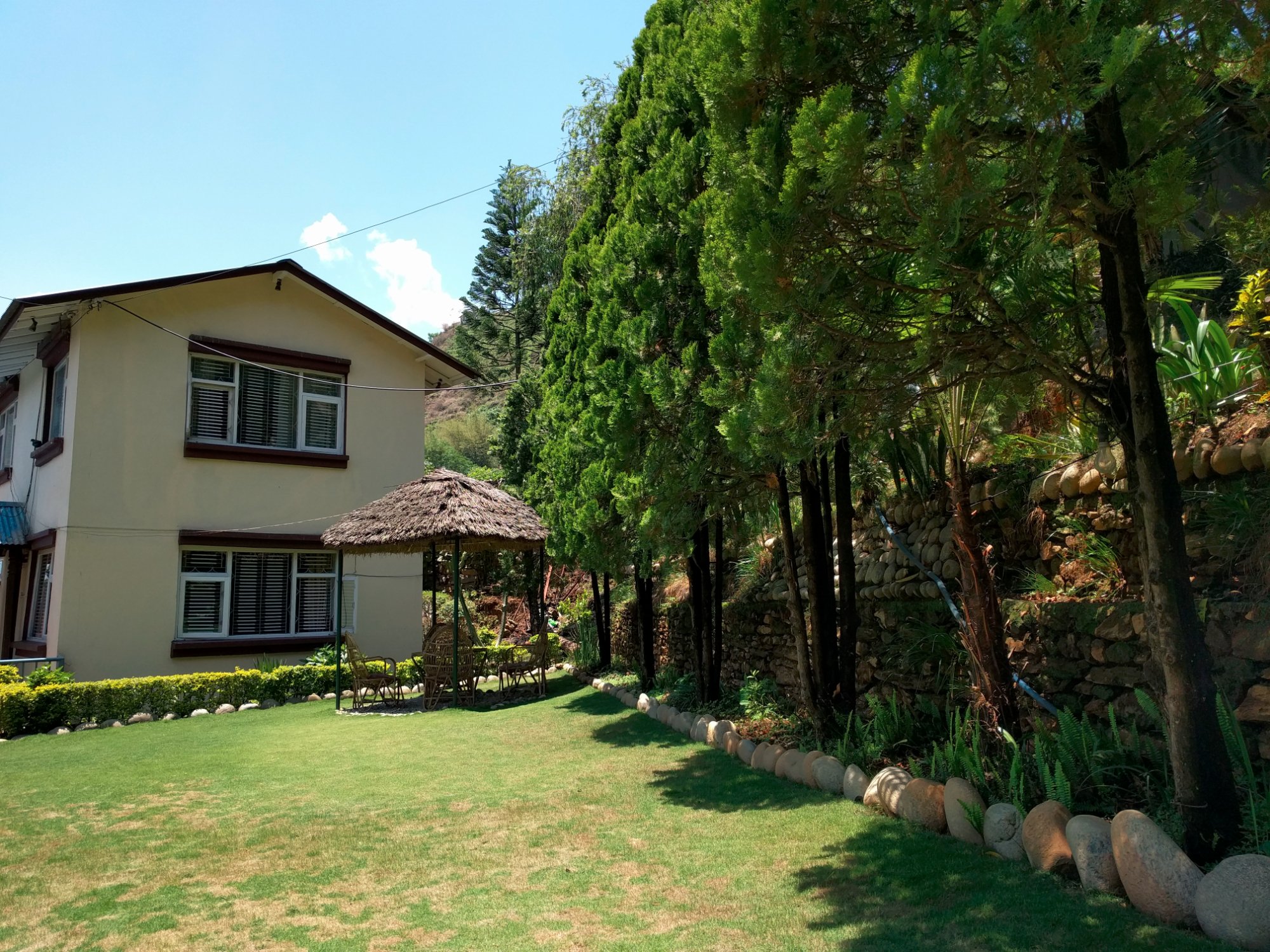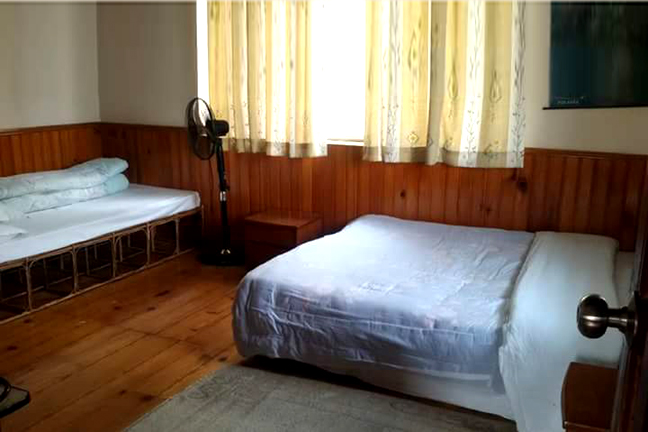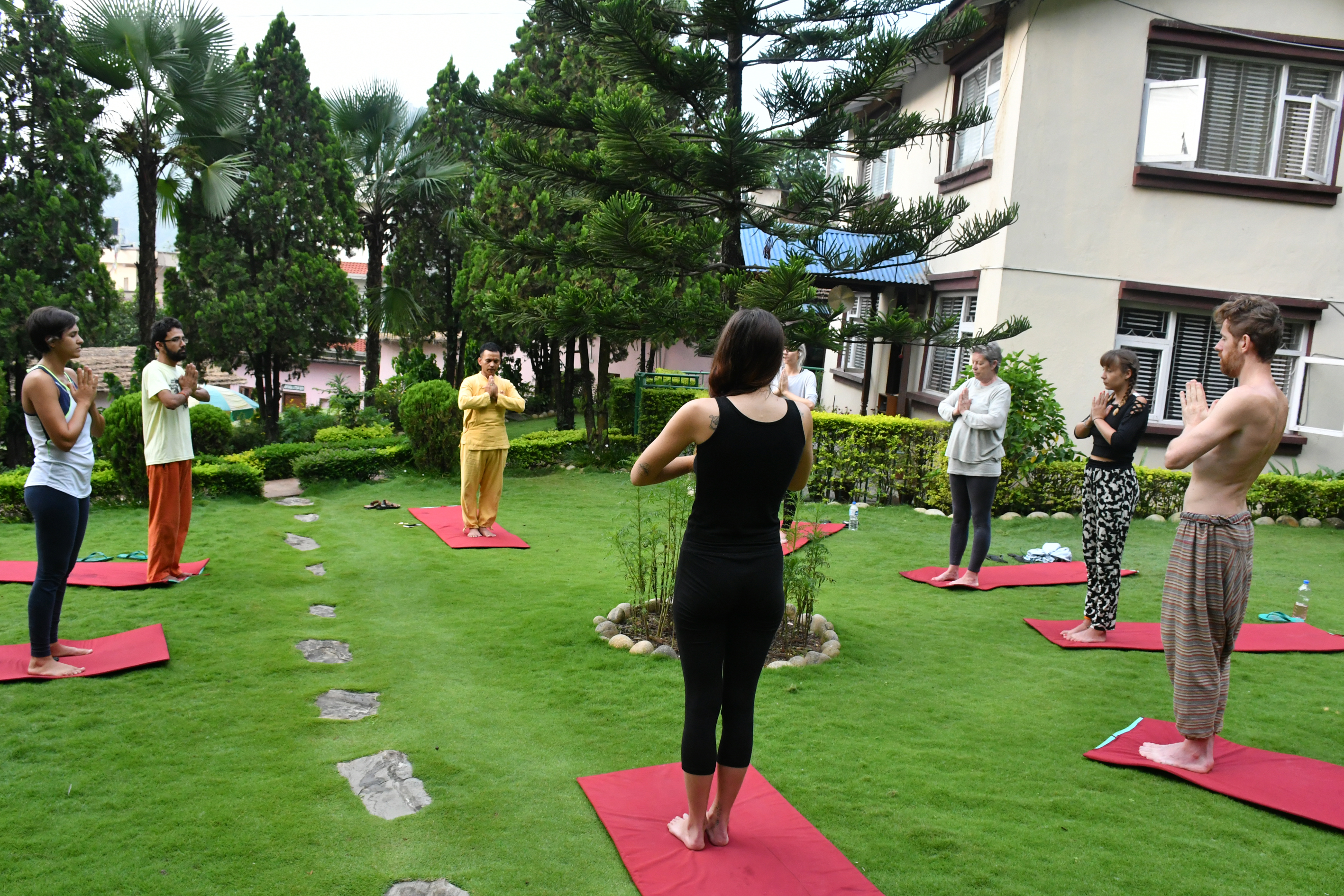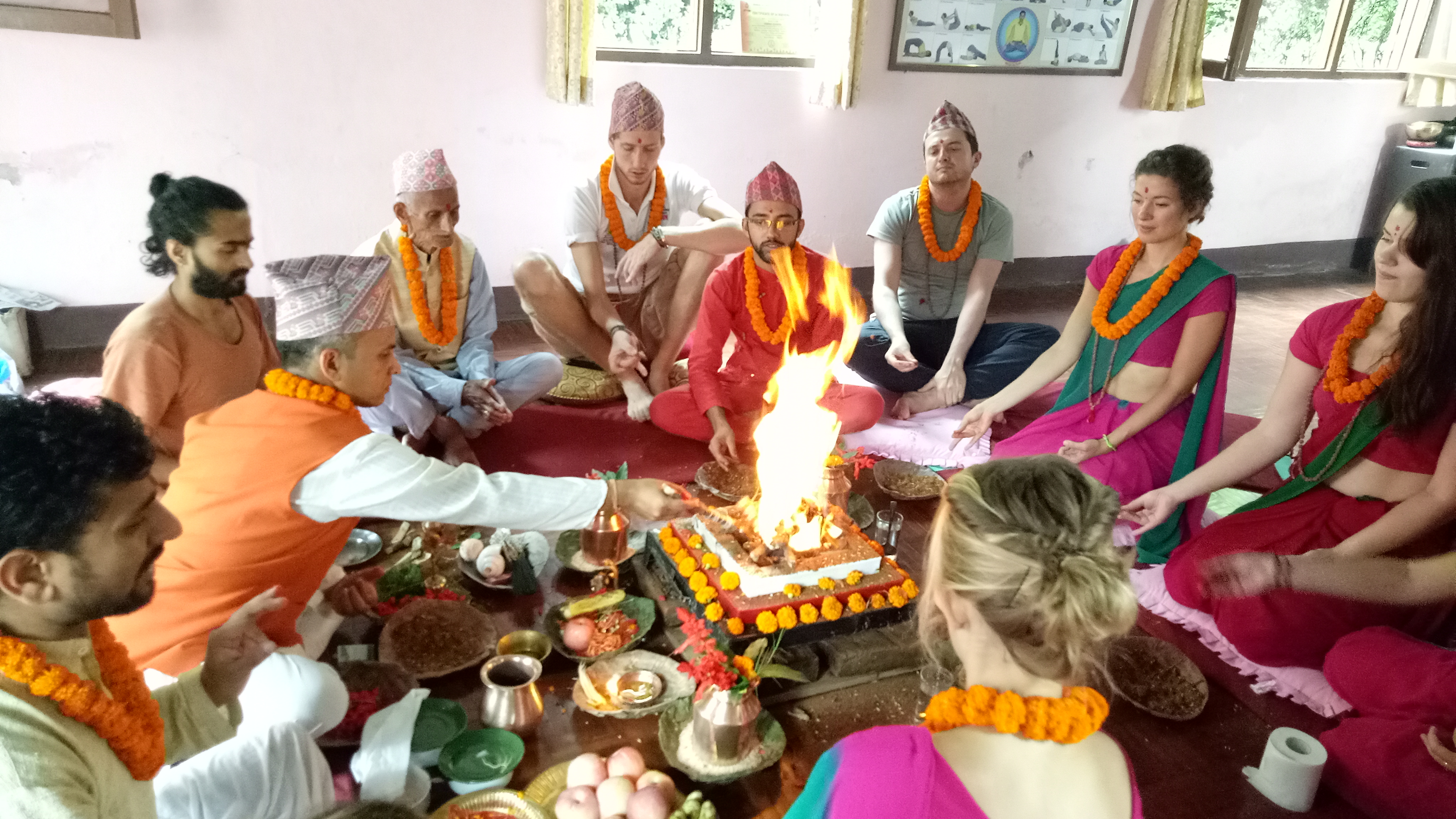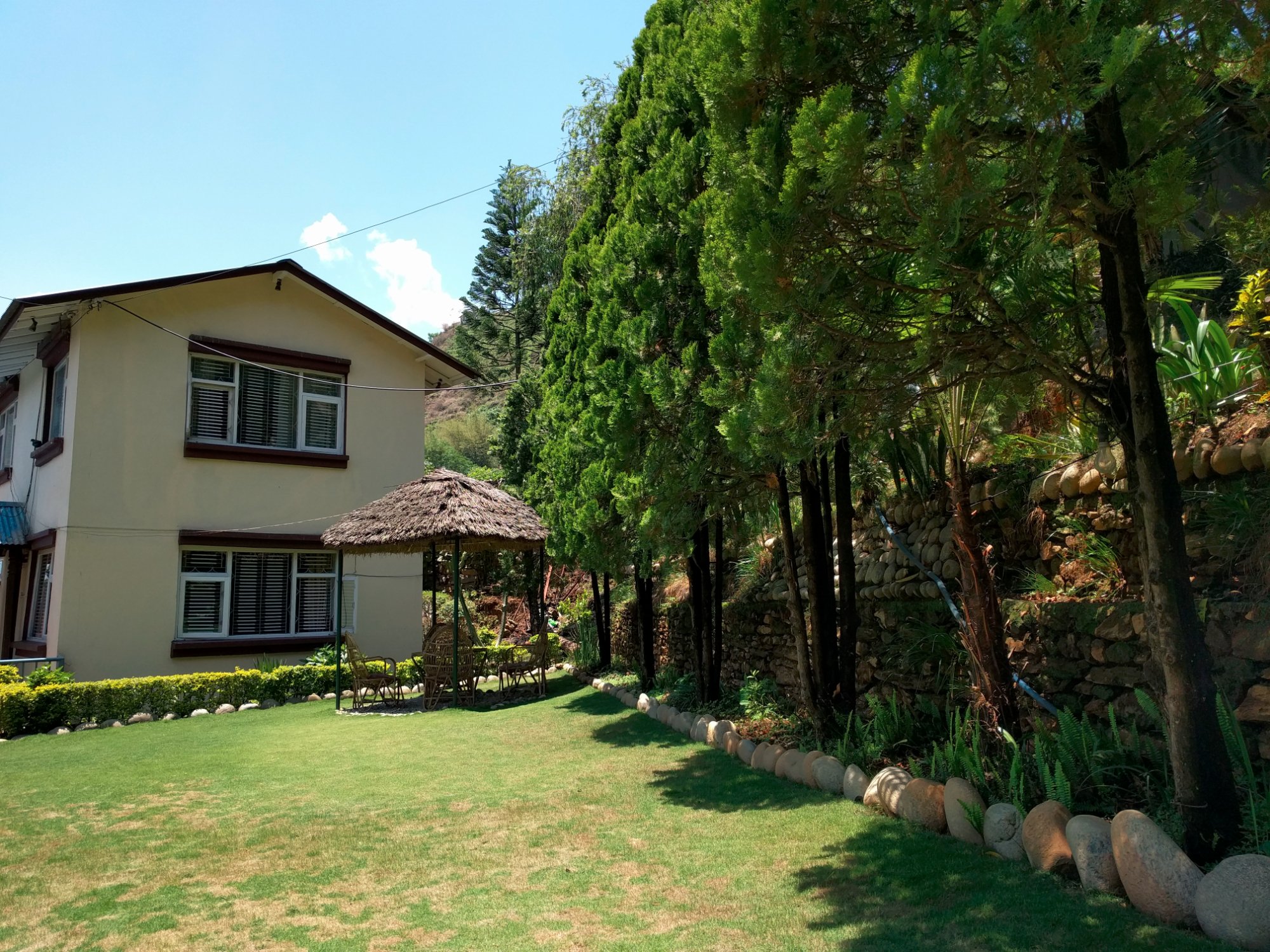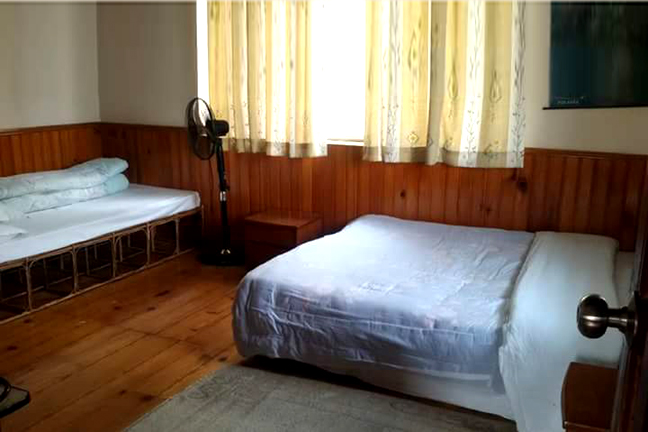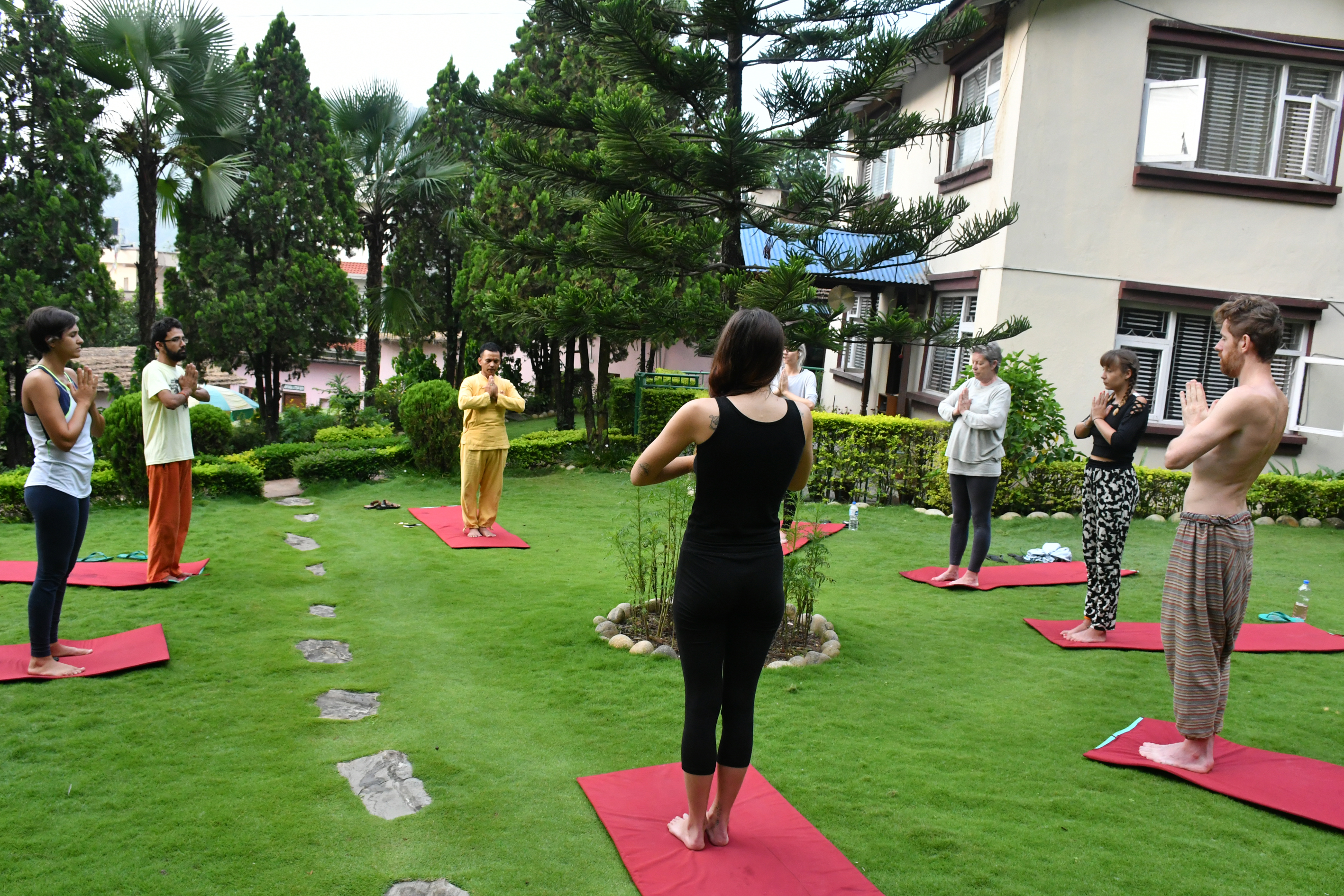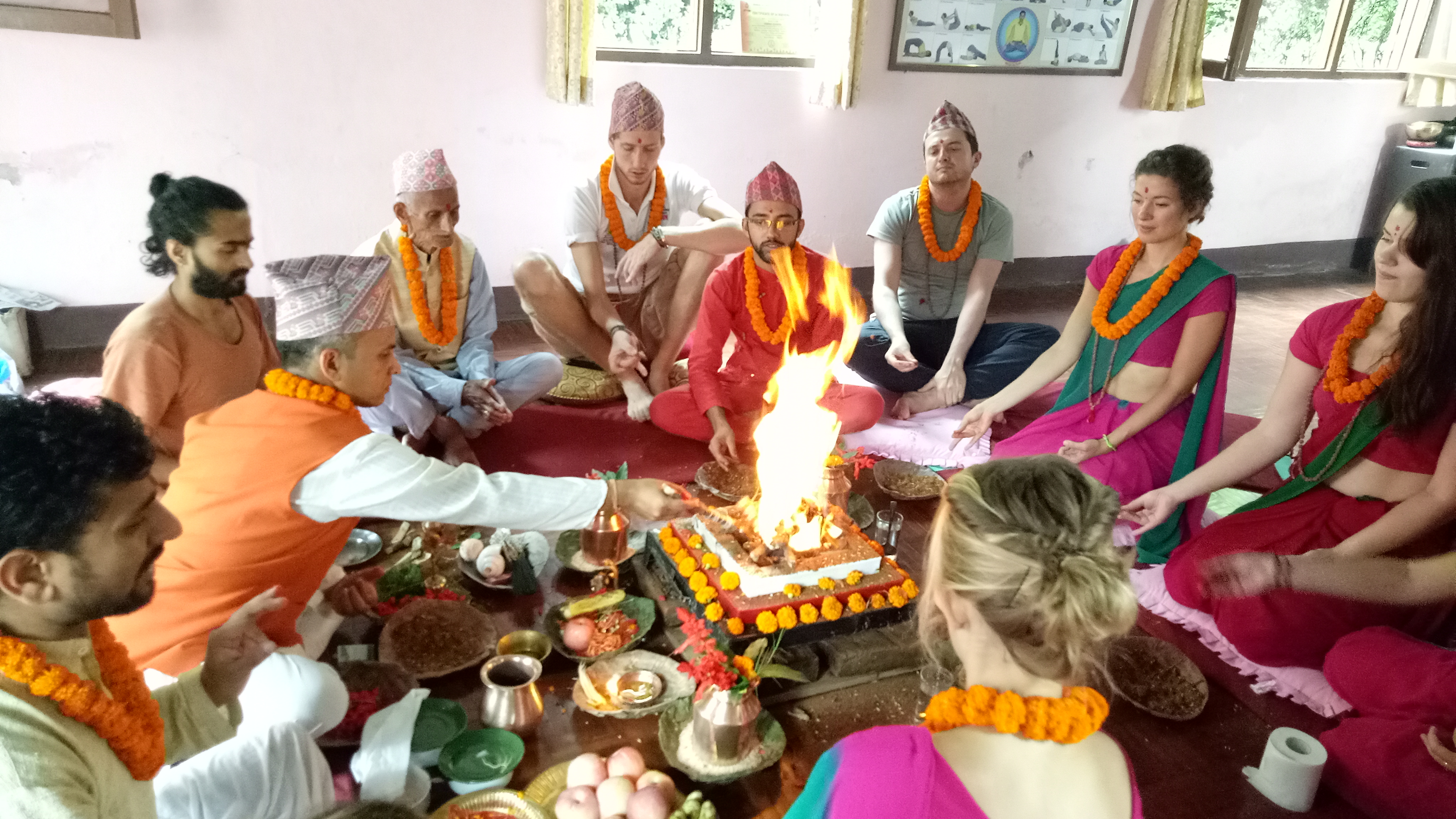 The Himalayan Yoga Academy offers a beautiful and truly holistic yoga teacher training experience in the incredible country of Nepal. Days begin early with the traditional practices of Ushapan and Jala Neti and end with Bkati Yoga, Trataka, and mindful discussions. Both 200 and 300-hour programs are available.
Program: The 200-hour program is based in Hatha and Ashtanga Yoga practices. In addition, it offers an introduction to mantra, karma, Bhakti, Jnana, Dhyana, and Kundalini. The training takes place over 26 days and includes accommodation, airport transfer on arrival, vegetarian or vegan meals daily, herbal tea, drinking water, one treatment (steam, oil treatment, or music healing), and much more.
What We Like: Yoga is not all that's on offer at this Nepalese yoga academy. If you'd like to learn more about the presence and flow of energy, consider Ayurveda training, Reiki training, or singing bowl courses.
Cost: The price of the course starts at $1400 USD for shared accommodation.
Address: Sunrise Height, Raniban Road, Kathmandu 44600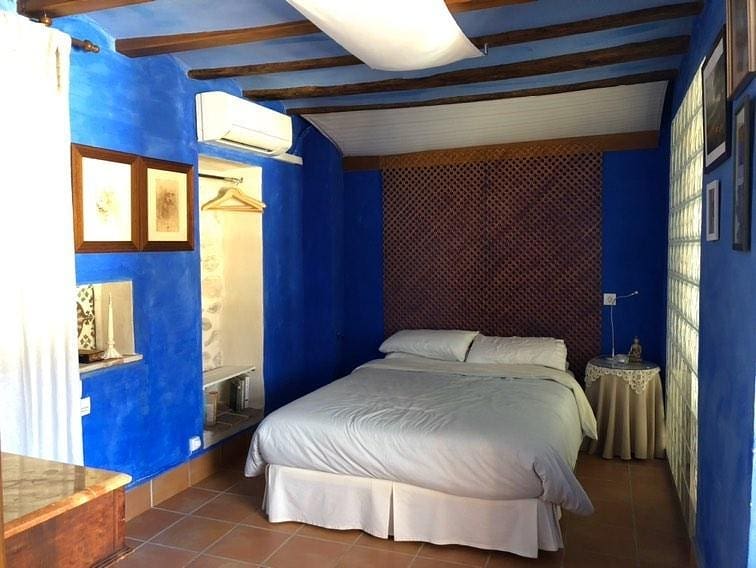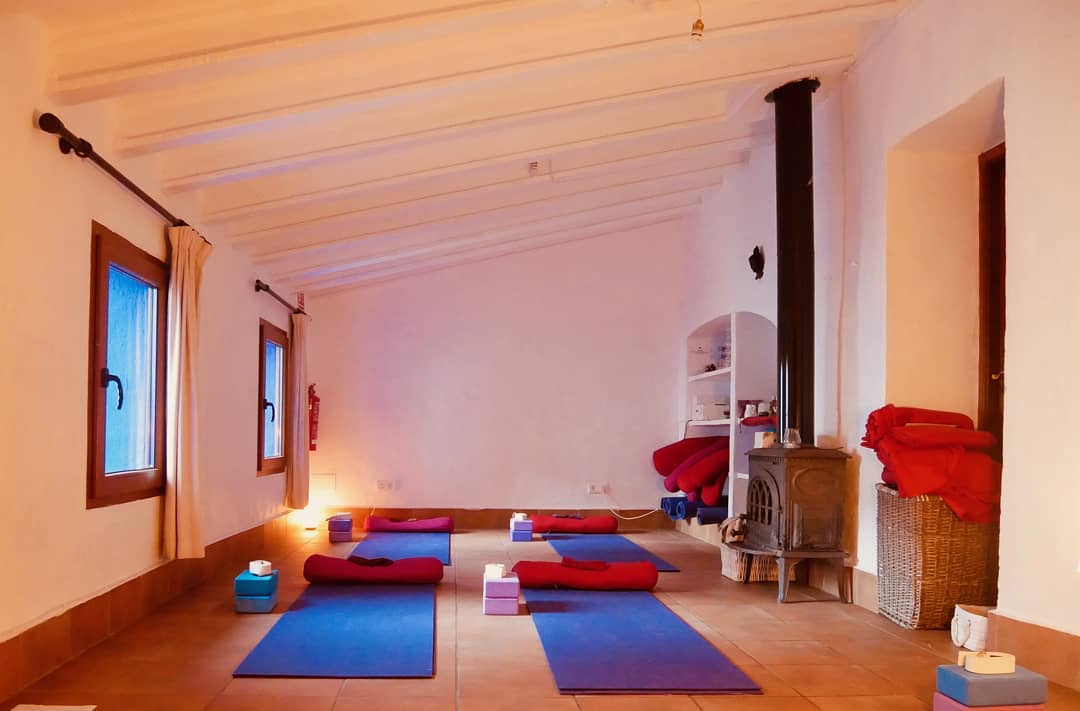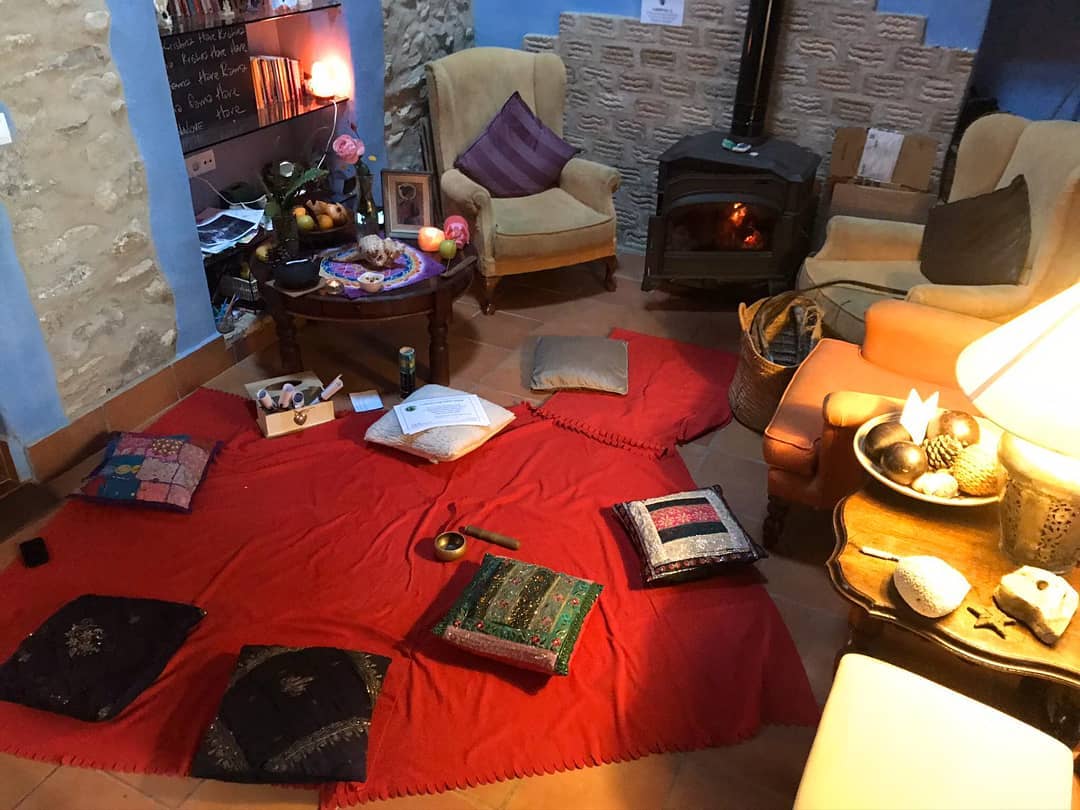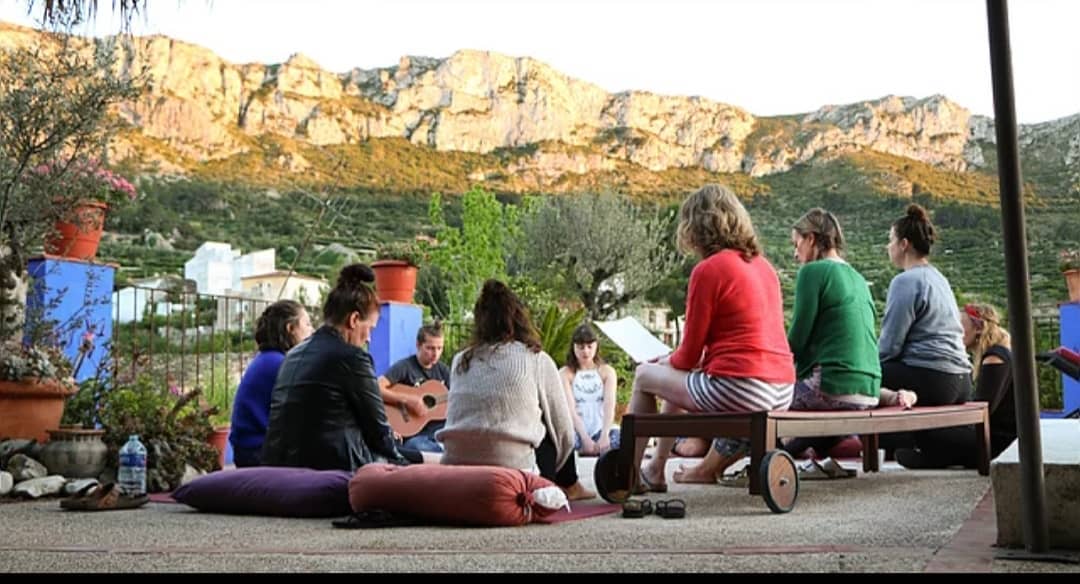 yogasutrashala_71783394_792285861229923_7415523819956480175_n
yogasutrashala_71176429_473760563232603_3517154280126337539_n
yogasutrashala_76800216_102044557898575_897556446254832418_n
yogasutrashala_79359676_156049822439347_2948464098216398319_n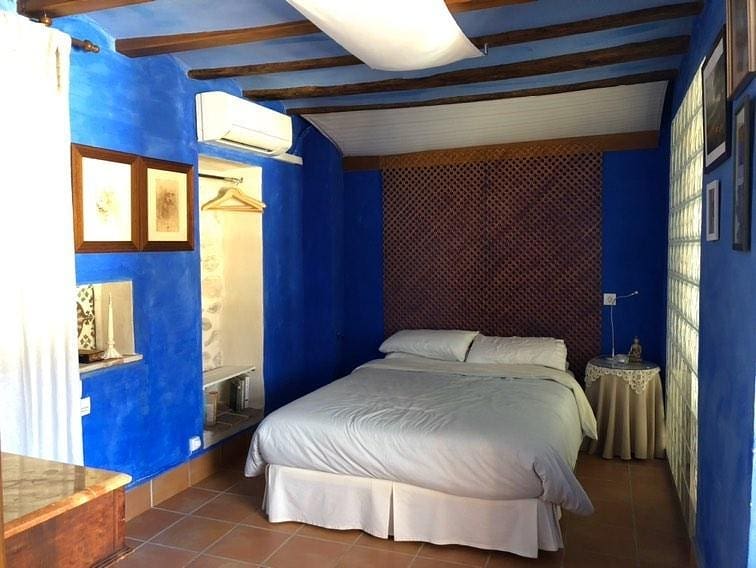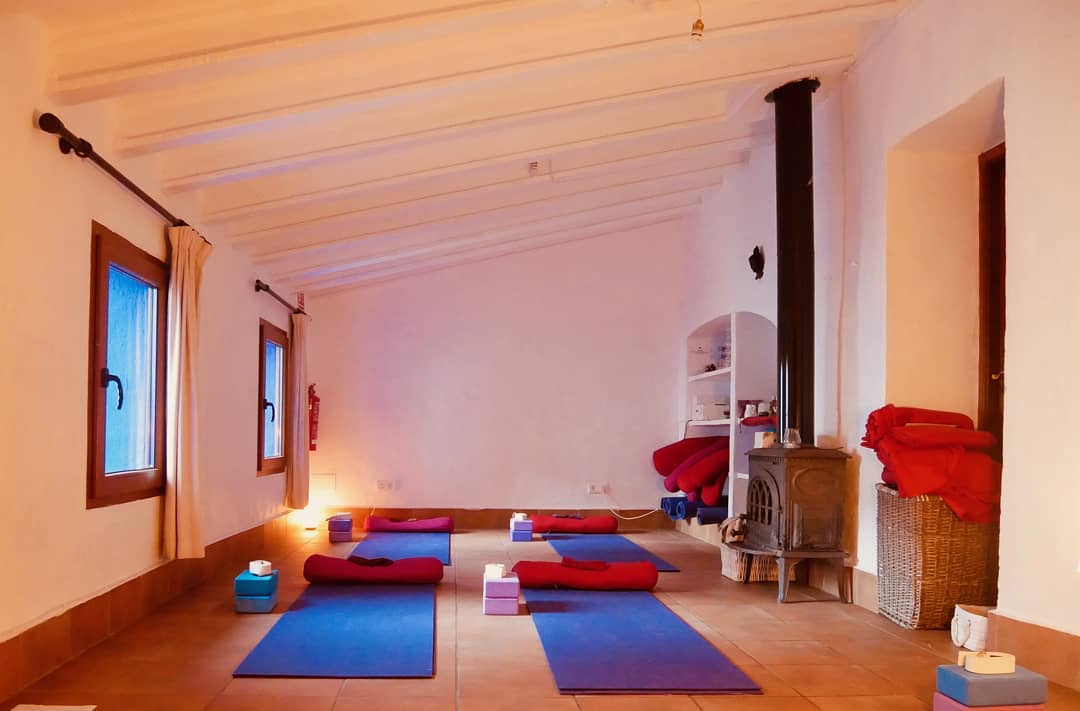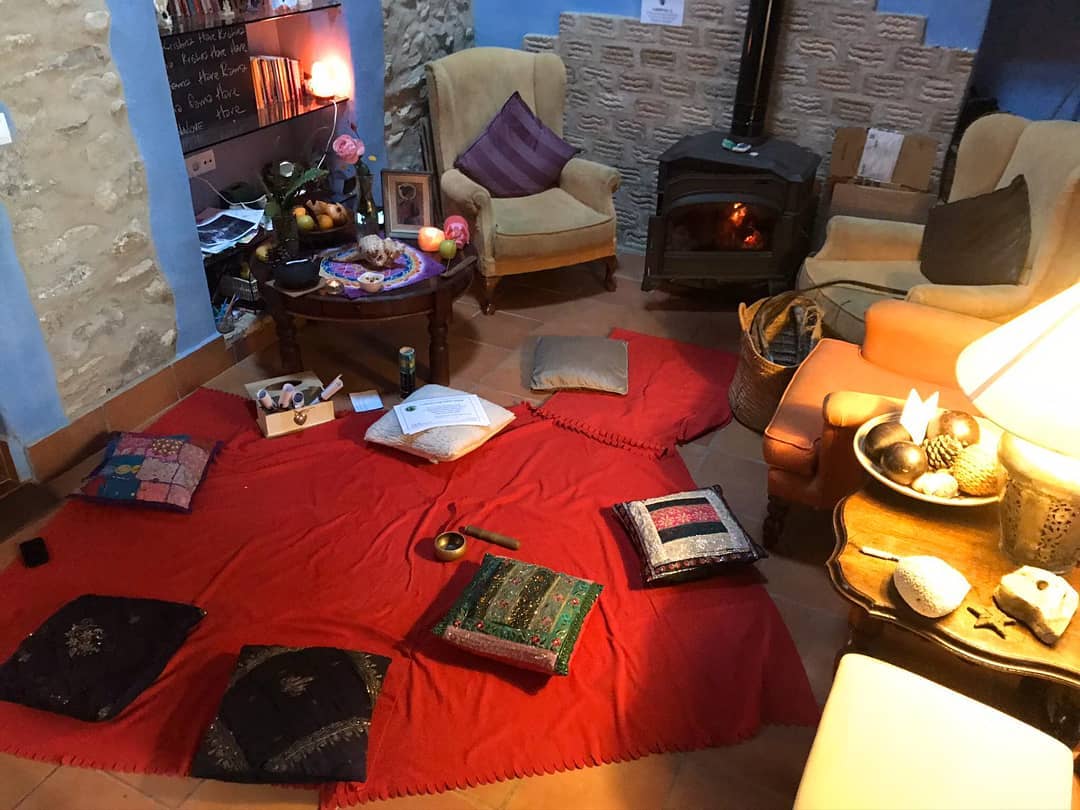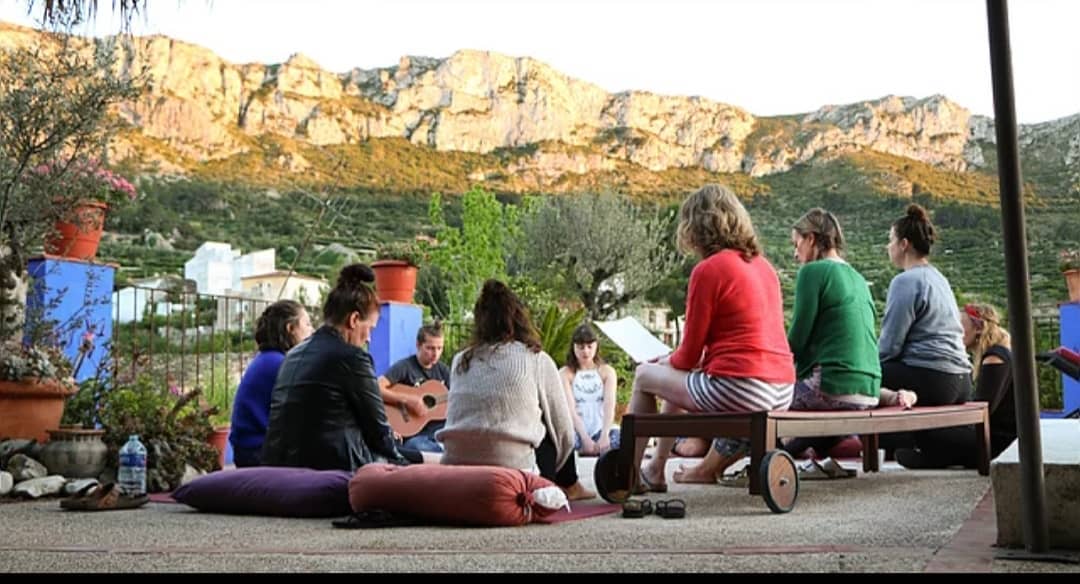 One of the top yoga teacher training programs in Europe is found at the Yoga Sutra Shala in Spain. The shala is nestled into the Spanish countryside in the village of Benissiva, offering incredible views of the surrounding mountains. This studio is home to both teacher training programs and retreats.
Program: The 26-day intensive course includes tuition and printed materials, comfortable accommodation, plant-based food and drinks, and the use of all facilities (including yoga equipment, a swimming pool when weather permits, a library, guest kitchen, and the gardens). Upon successful completion, you will have gained the tools and experience required to teach Hatha, Vinyasa, and Yin yoga.
What We Like: The maximum number of participants for each course is limited to 8 students. This small class size offers a truly intimate experience that facilitates greater attention and focus. The location is also a top feature of the program, offering incredible views and a yoga teacher training experience that is truly unique.
Cost: At the time of writing, the price for the teacher training course falls within €3,600 and €4,400.
Address:  Yoga Sutra Shala, Calle Raval, 24, Benissiva, Valencia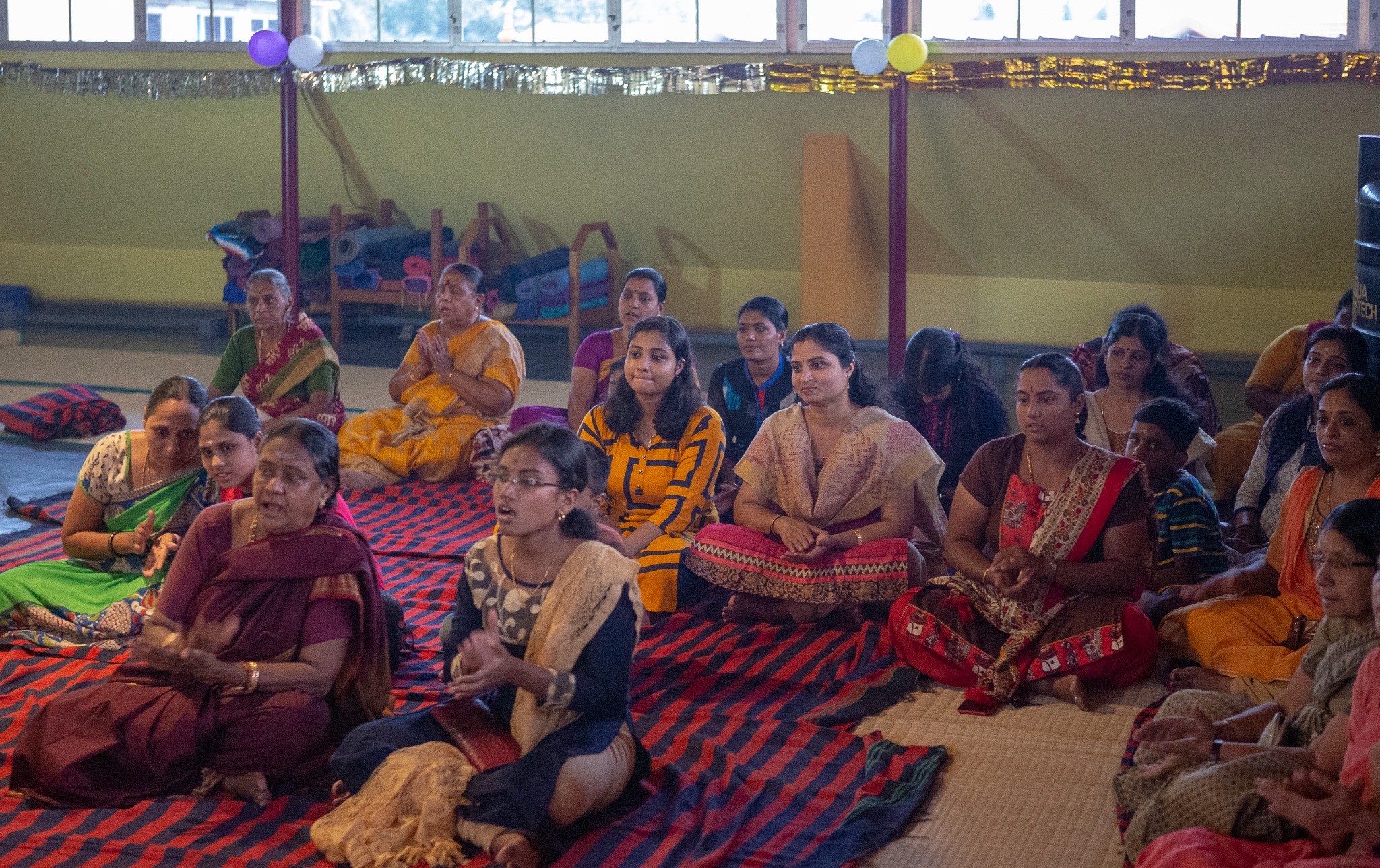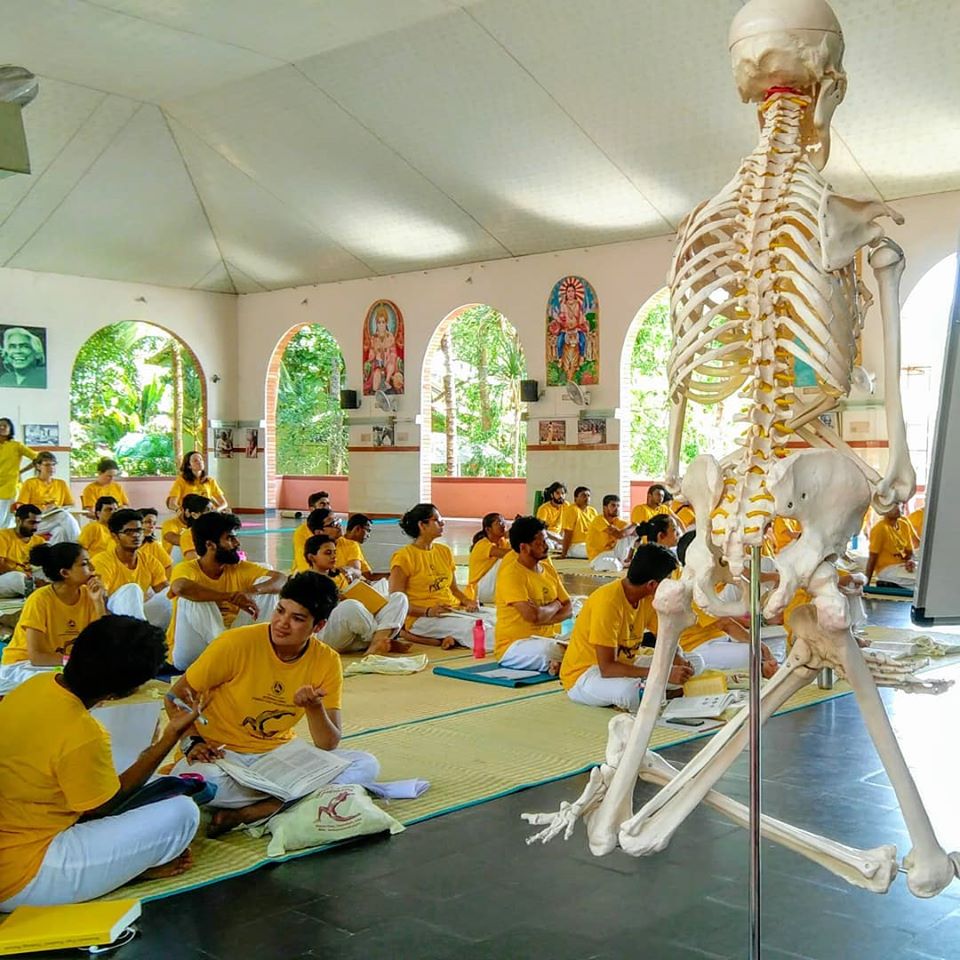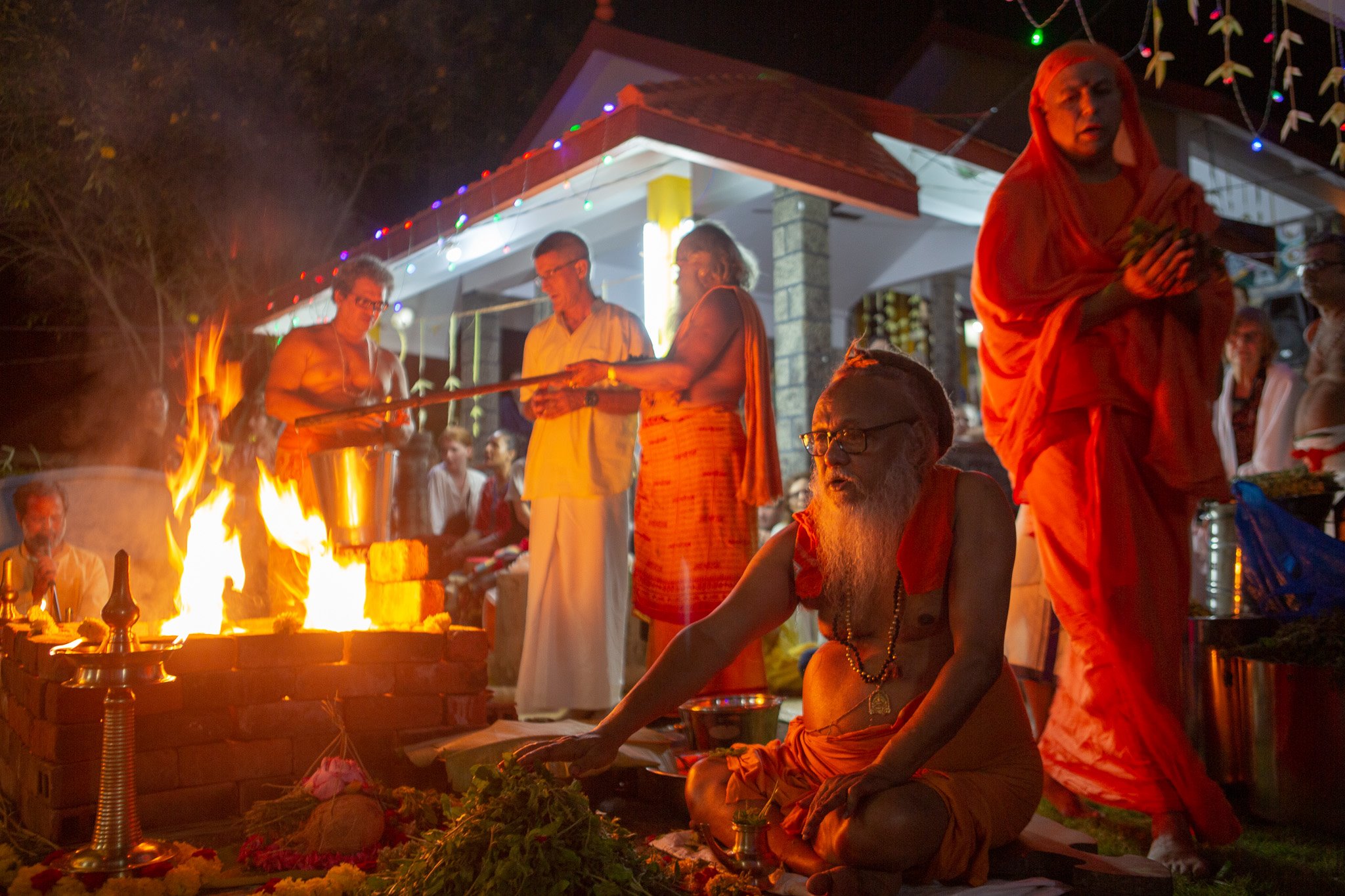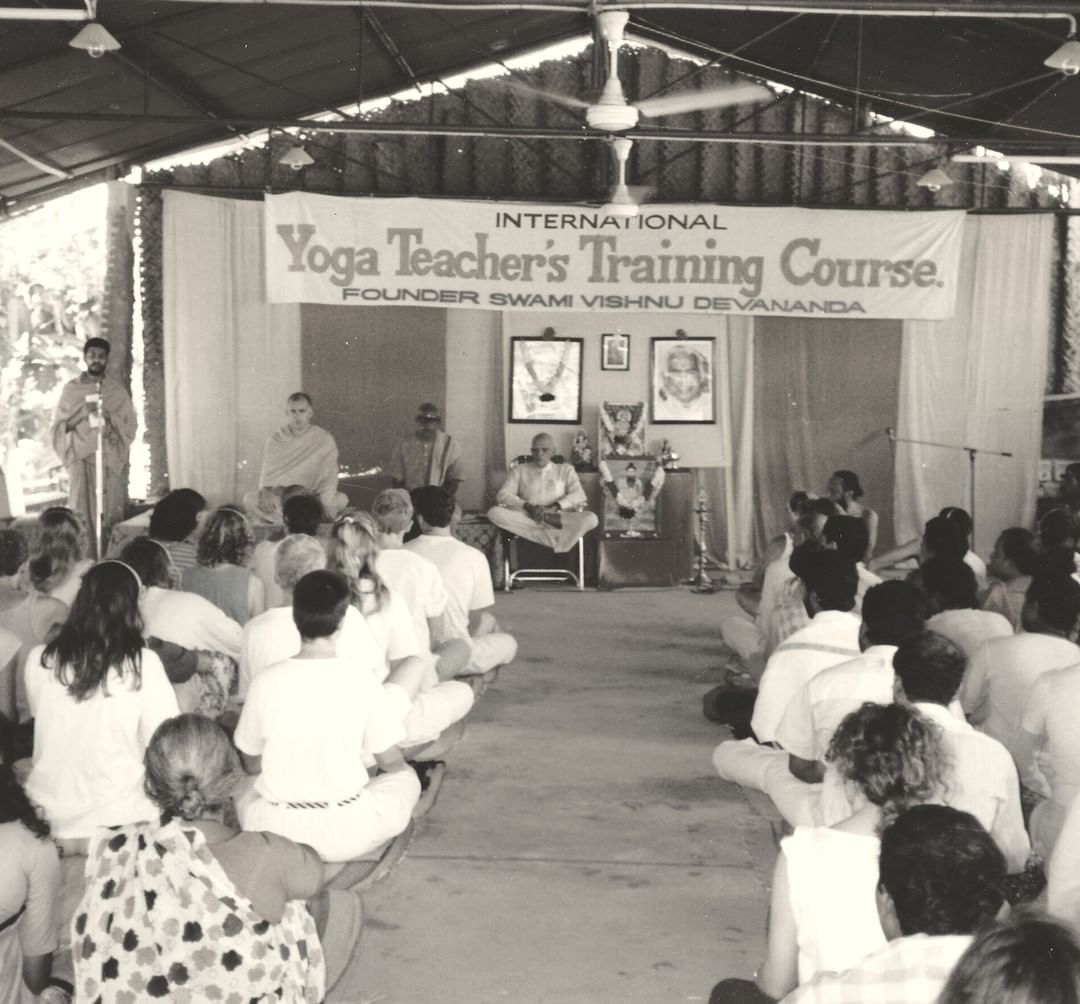 51344520_2251600454896558_678404983644749824_o
52838860_2267802409943029_8402671672842256384_o
53555051_2279247735465163_3581558294533111808_o
sivanandadhanwantariashram_76878022_546259402888564_4325062708215793809_n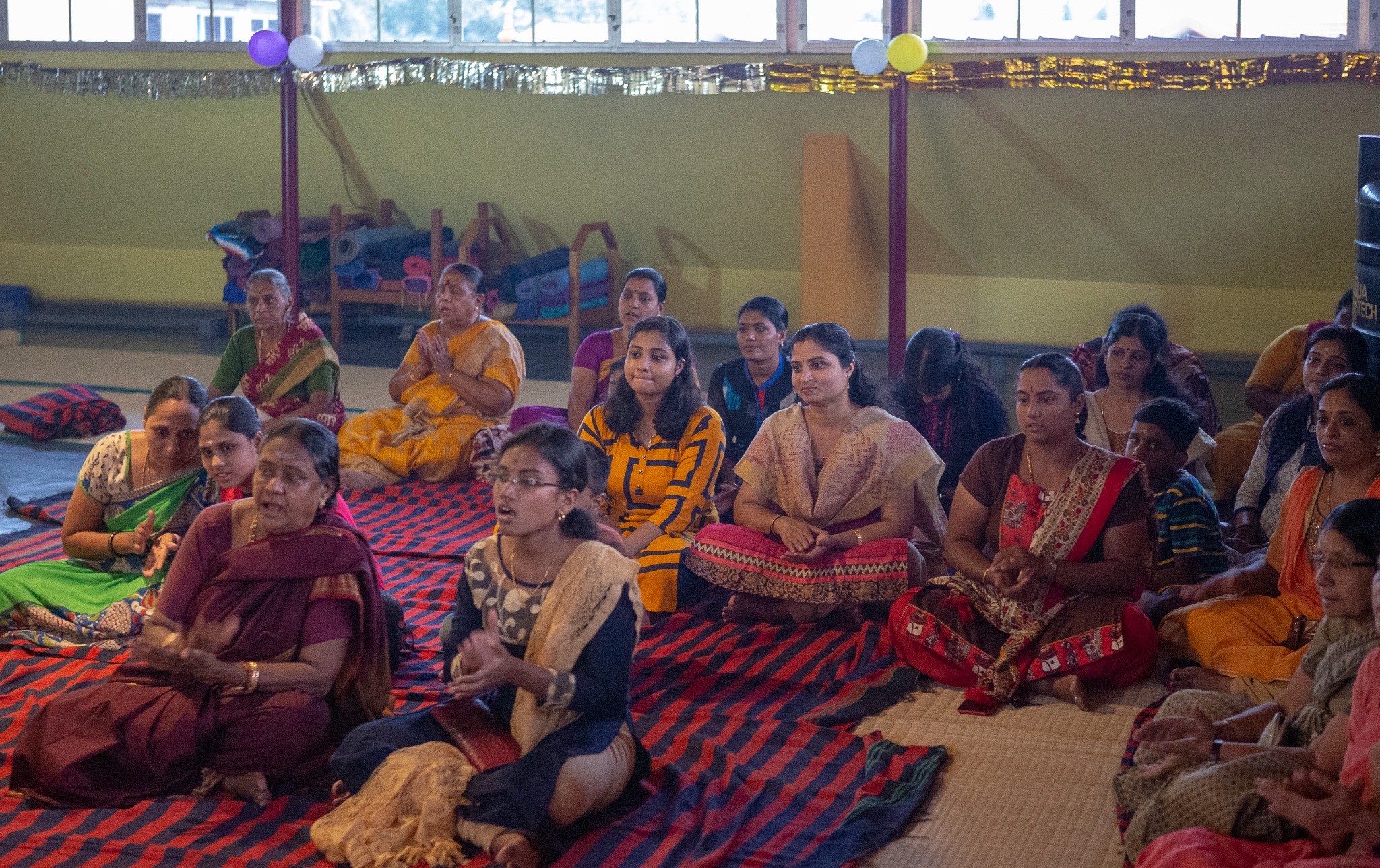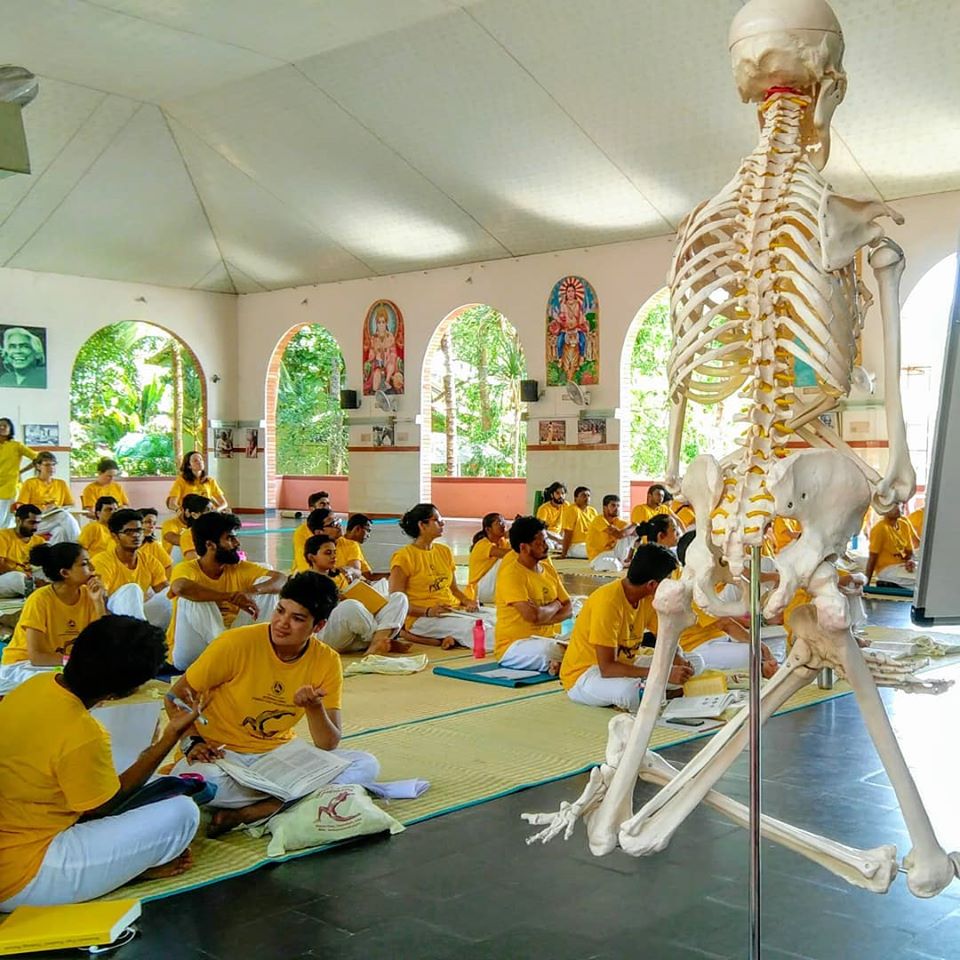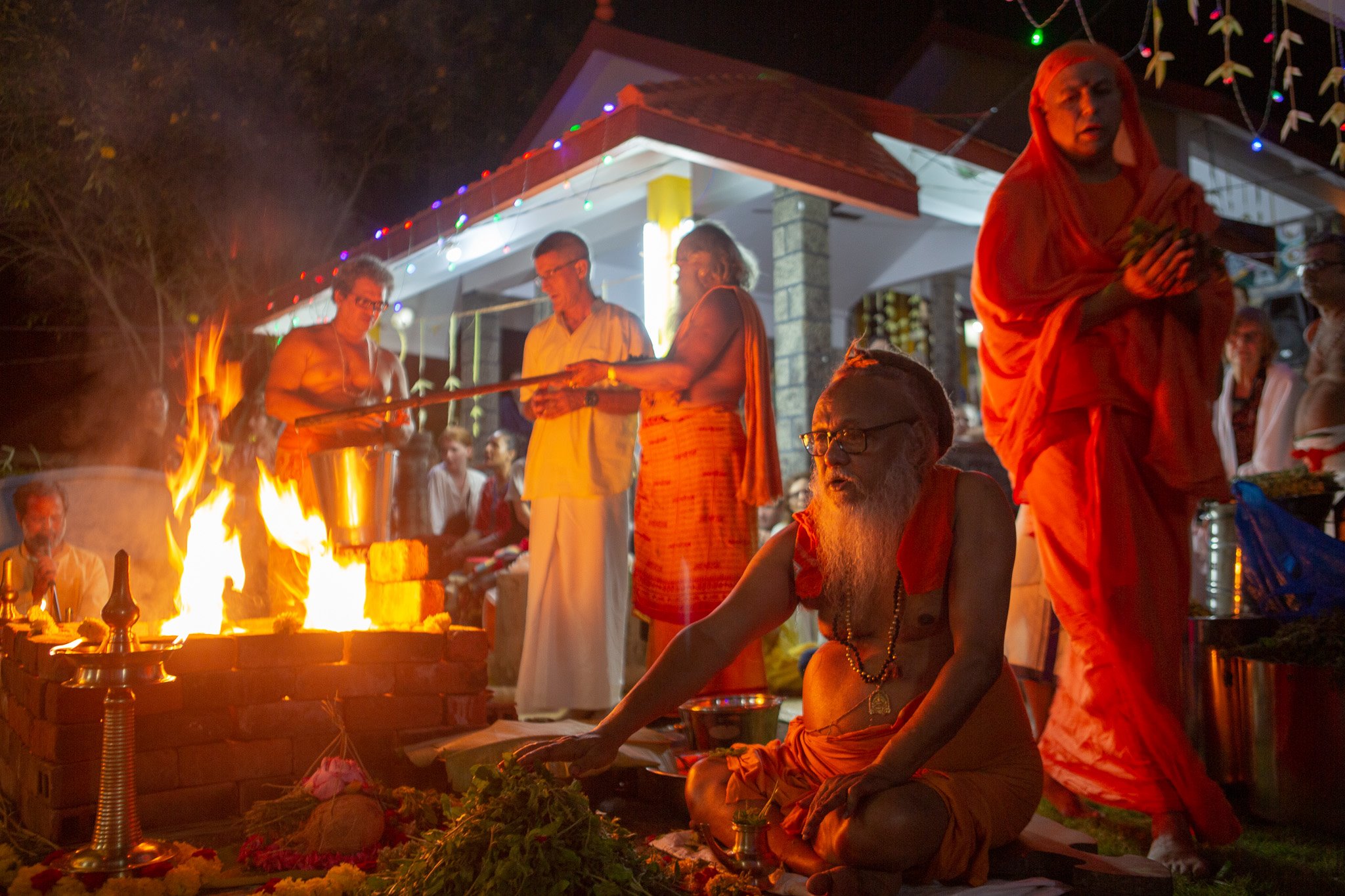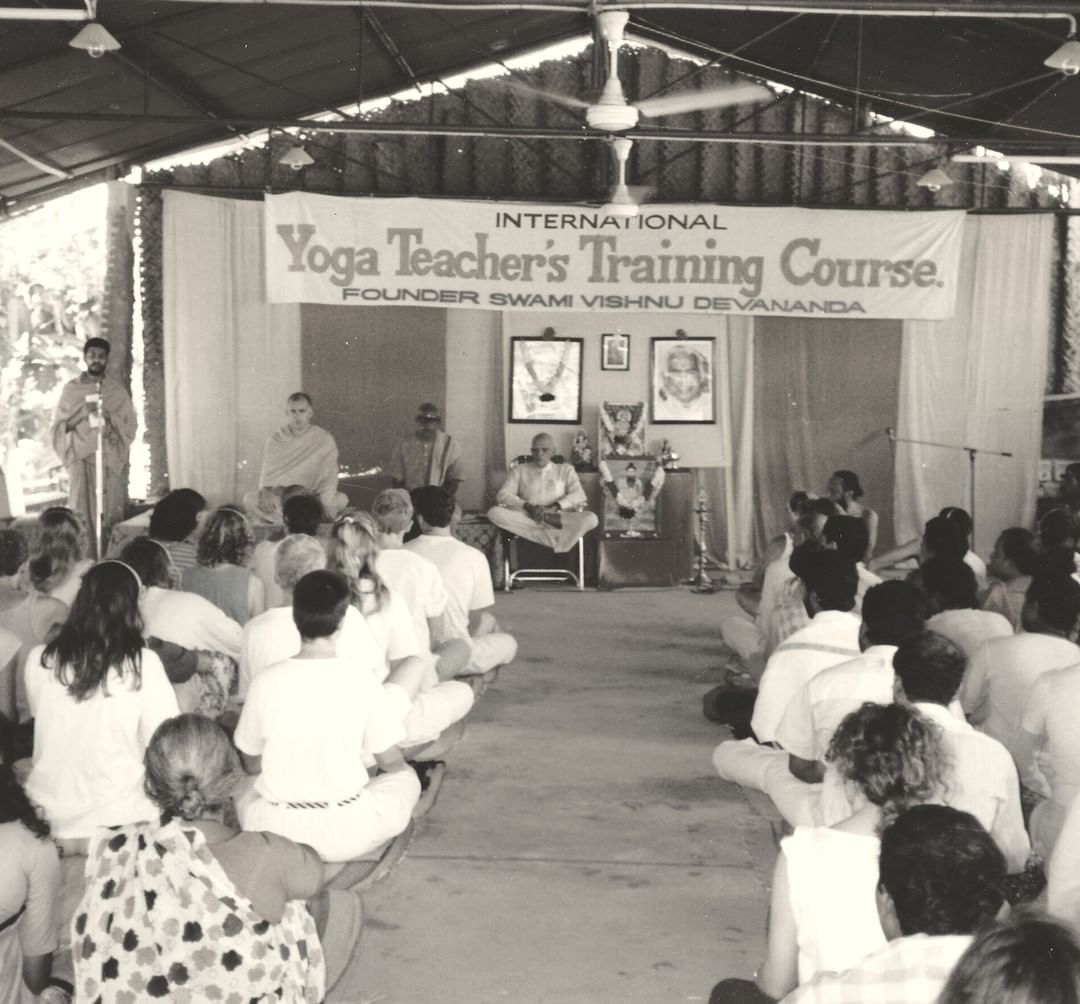 Another top institute for yoga teacher training in India, Sivananda Ashram in Kerala is a sanctuary for a wide variety of courses and retreats. From fasting and detox programs to kids' and teens' camps, there is plenty on offer at the ashram aside from those catered towards aspiring teachers. However, regardless of the offering you explore here, it all stems from the teachings of Swami Sivananda and his disciple, Swami Vishnudevananda.
Program: The Teachers' Training Course (TTC) takes place over four weeks. It is a residential, traditional Ashram experience that includes uniforms and simple though delicious and nutritious Indian meals. A course manual is included as well, in addition to all teachings covered over the month.
What We Like: The teachings here are authentic and true to their roots. The immersive experience includes two satsangs, two asana classes, two lectures, and one hour of karma yoga each day. For those that yearn to deeply steep themselves in ancient teachings and practices, this school is a top contender.
Cost: The price for the course is unlisted, suggesting it varies. Contact the school with your preferred dates for more information.
Address: PO Neyyar Dam, Trivandrum, Kerala 695 572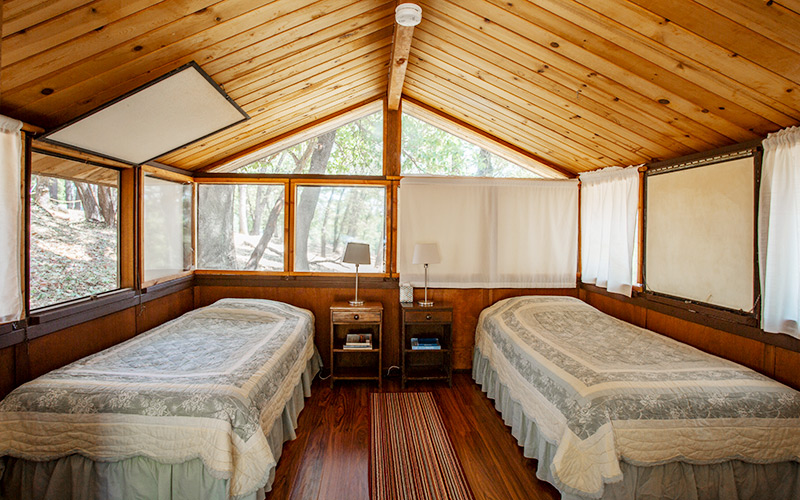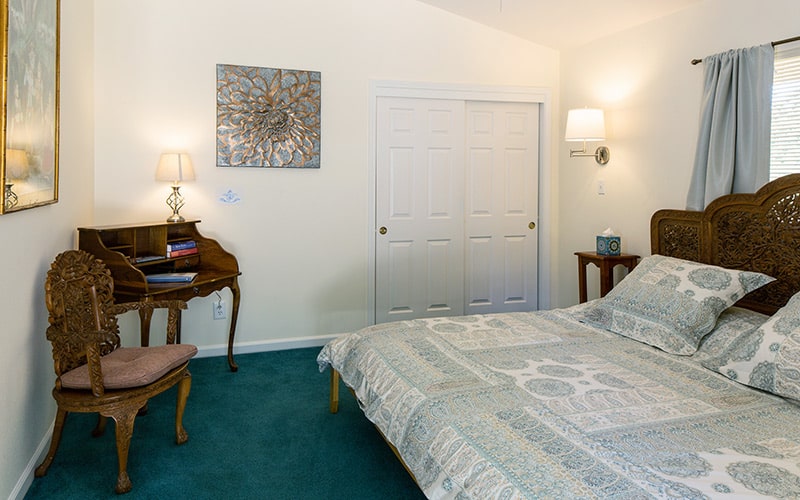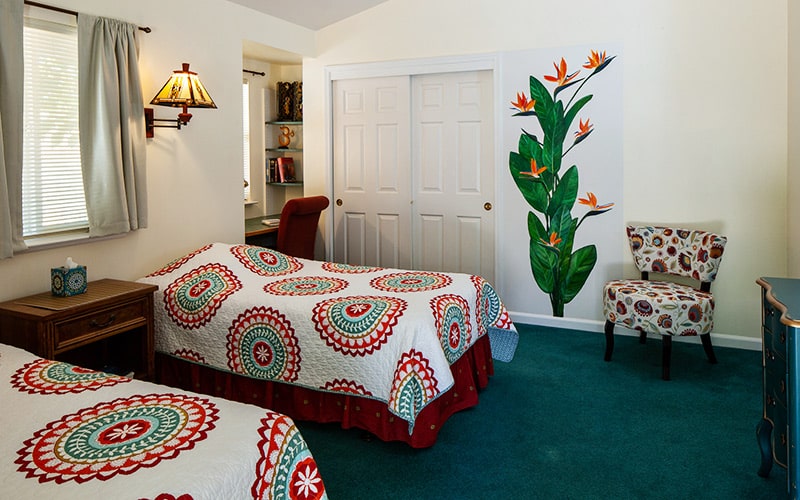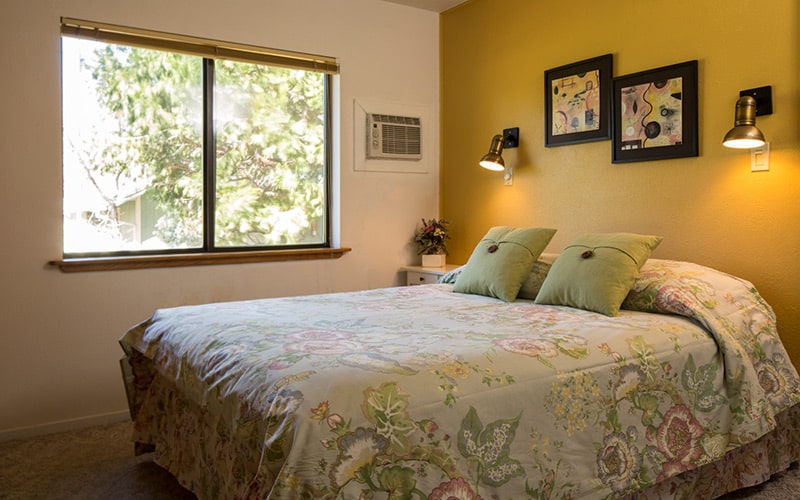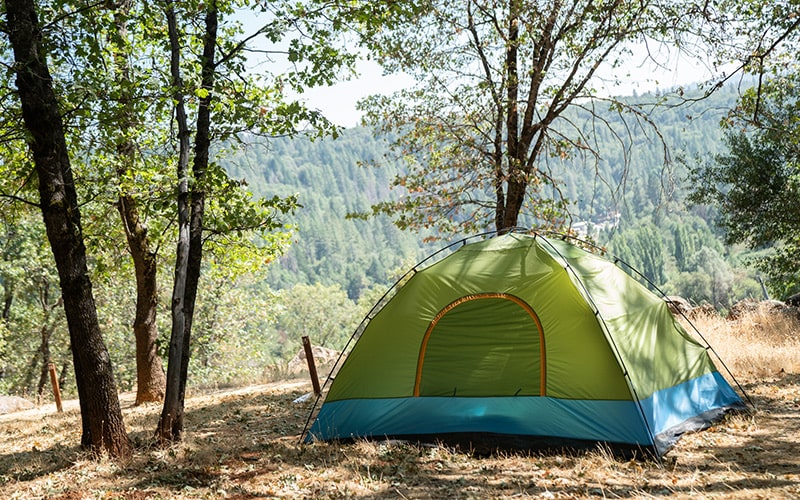 Harmony-House-2019-King-Rhajastan
Harmony-House-2019-Yogananda-room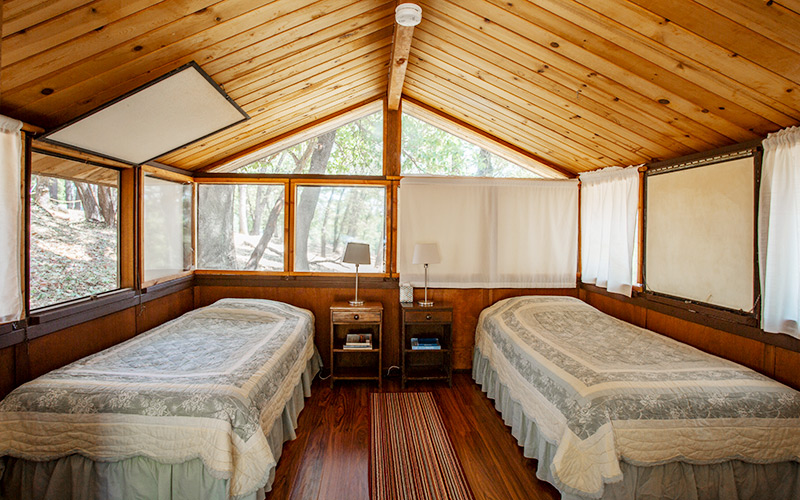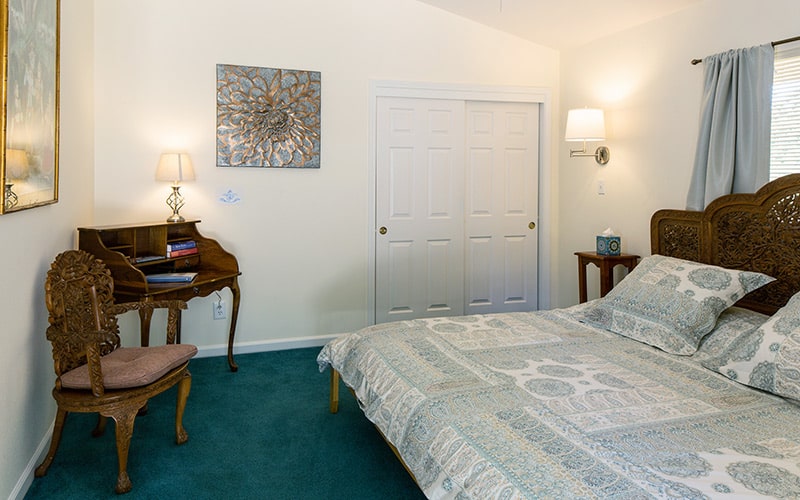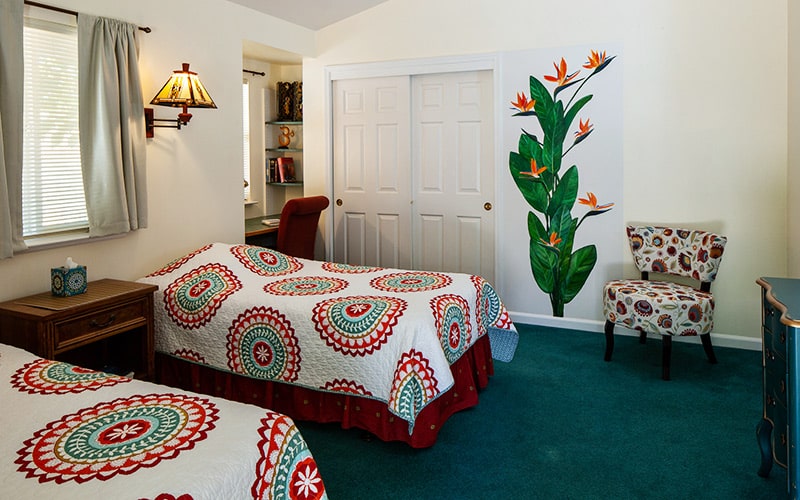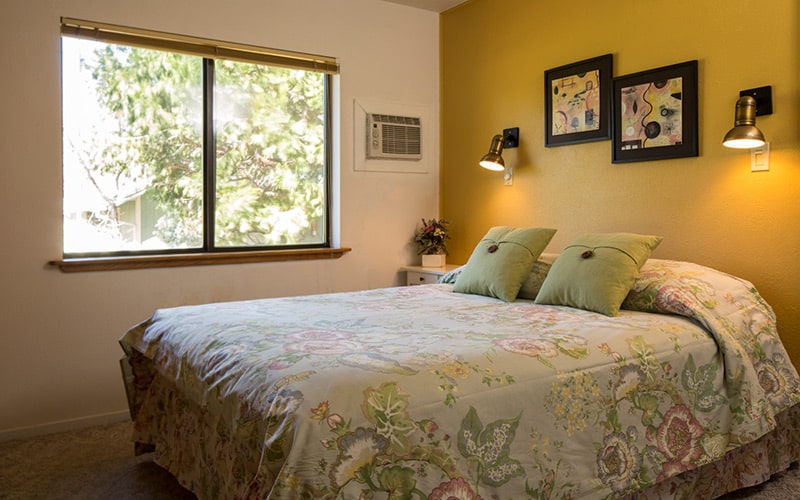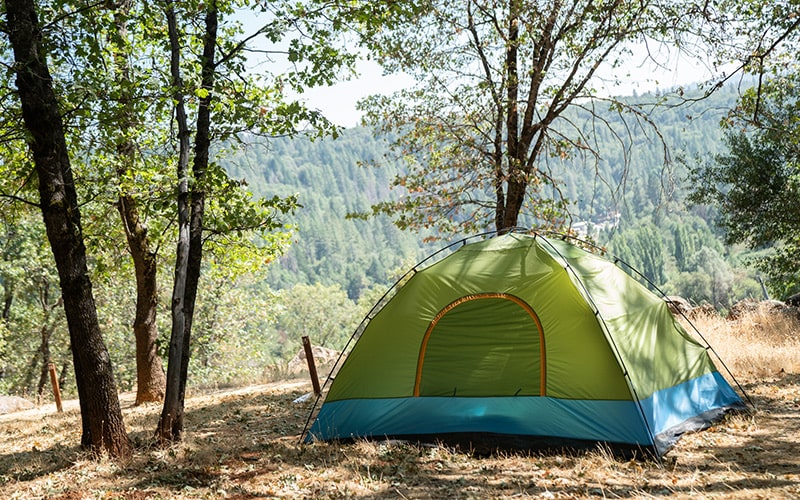 The Ananda School of Yoga and Meditation offers various courses based on the teachings of Paramhansa Yogananda. Yoga teacher trainings are held at The Expanding Light Retreat, nestled into the foothills of the Sierra Nevada Mountains outside Nevada City. In addition, the school offers meditation teacher training programs, yoga therapy courses, and more.
Program: The 200-hour yoga teacher training program is offered a few times per year. It is a 28-day course (that can be split into two-week segments) and covers everything from asana and anatomy to the chakras, kundalini, and pranayama. The all-inclusive price includes tuition, accommodations, meals, and course materials.
What We Like: The beautiful retreat center is surrounded by natural woods and plenty of open green space. Rooms are modest and cozy, and tent accommodations provide an even more so down-to-earth experience (literally).
Cost: All-inclusive prices for 2020 start at $2856 USD for RV/tent accommodations. Prices increase from here according to various accommodation options.
Address:  14618 Tyler Foote Rd, Nevada City, California, 95959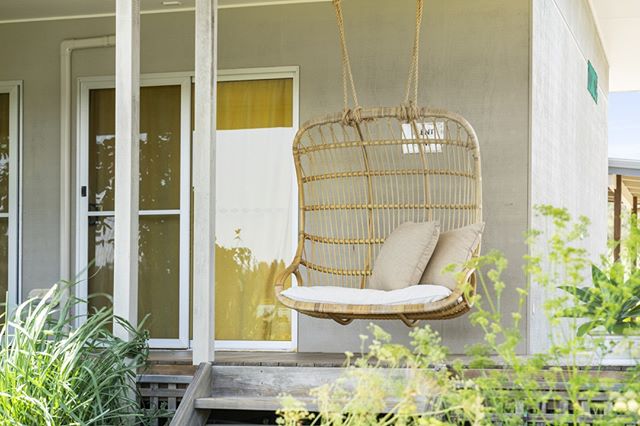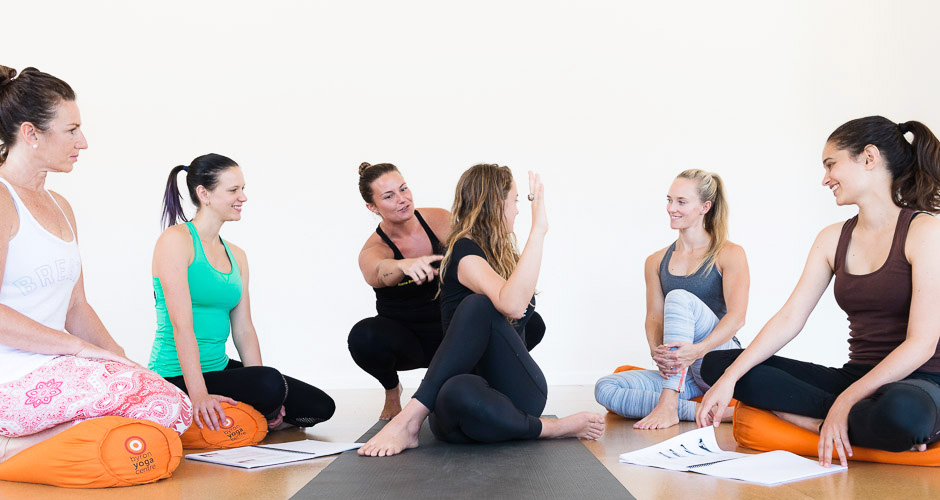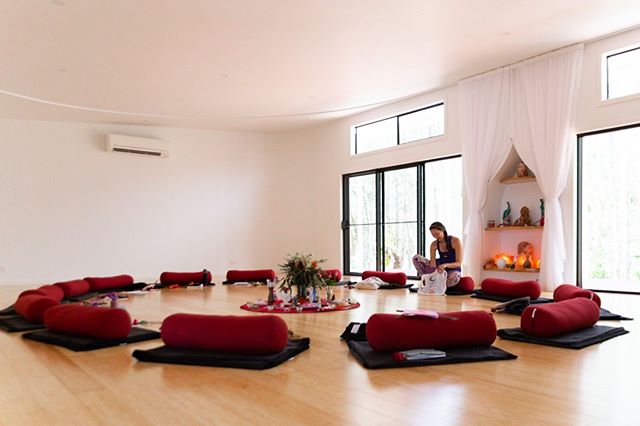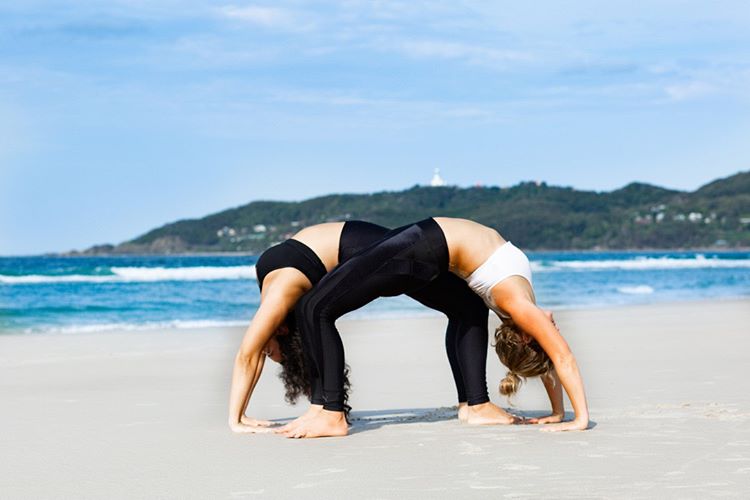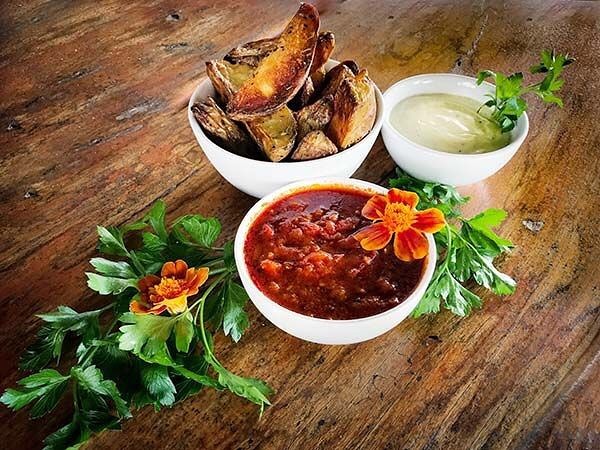 67335968_215855112720016_5069715704339932175_n
byc-jade-teaching-20-crop
67342975_948363712174228_6121242077044853899_n
69714170_2484110271673702_7530638687862738255_n
66067116_473024766823991_5543179443153775765_n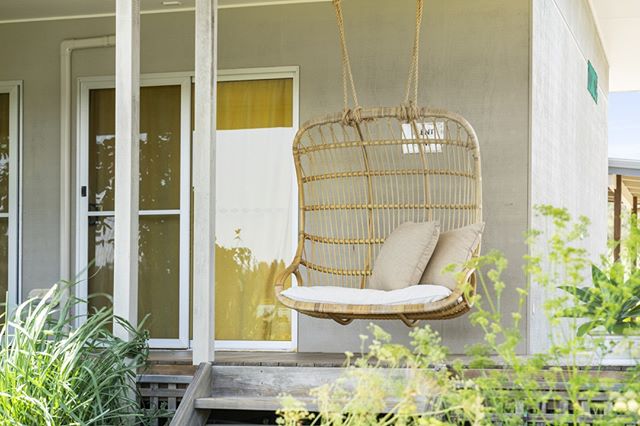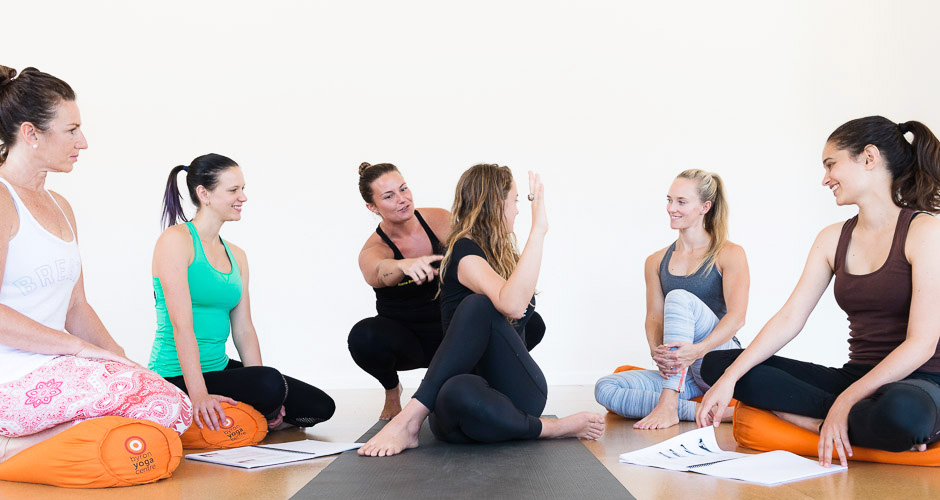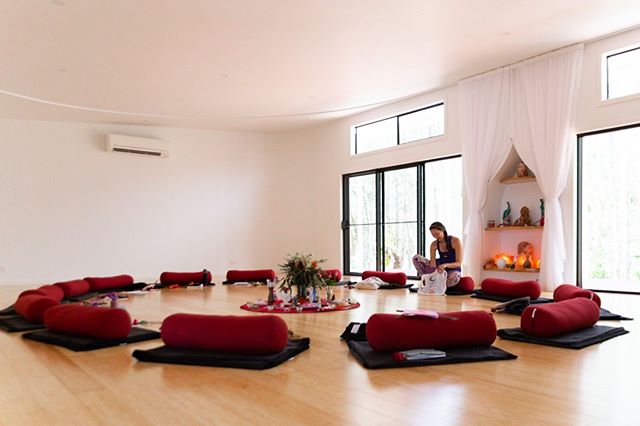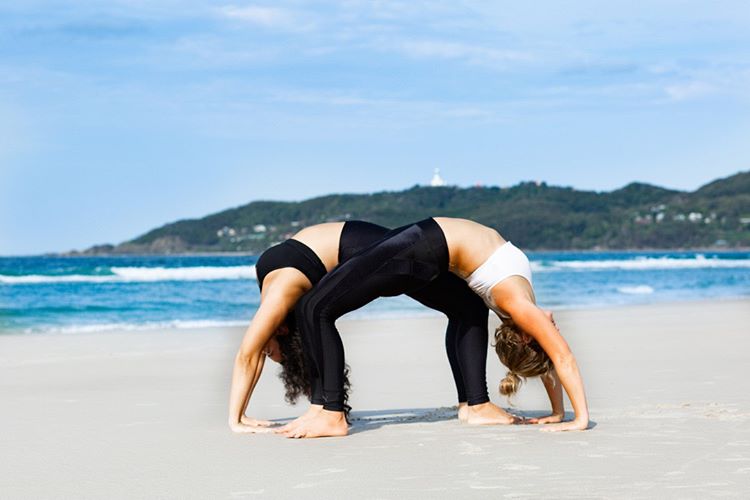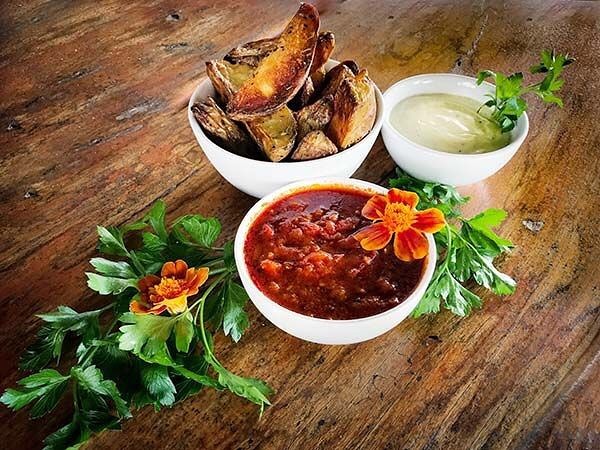 Located in Byron Bay as its name would suggest, the Byron Yoga Centre is one of Australia's top schools for yoga teacher training programs. It was established in 1988, giving it a long history and plenty of experience working with people in retreat, on training courses, and through other offerings. The space is just a short distance from town, making it a tranquil sanctuary just a short distance from the action and the ocean.
Program: The Byron Yoga Centre offers residential and intensive yoga teacher training programs in either 12 or 20 days. This level 1 program, which is accredited as a 200 RYT with the Yoga Alliance, includes meals, teachings, and shared accommodation.
What We Like: The venue of the course is comfortable and cozy, including organic gardens, a heated mineral salt swimming pool, three yoga studios, and space for both indoor and outdoor seating. It is a comfortable 20 to 25-minute walk to the beach.
Cost: The 20-day residential course starts at $4800 (or $4700 with the early bird discount). The 12-day course starts at $3550 (or $3250 with the early bird).
Address:  50 Skinners Shoot Road, Byron Bay, NSW 2481, Australia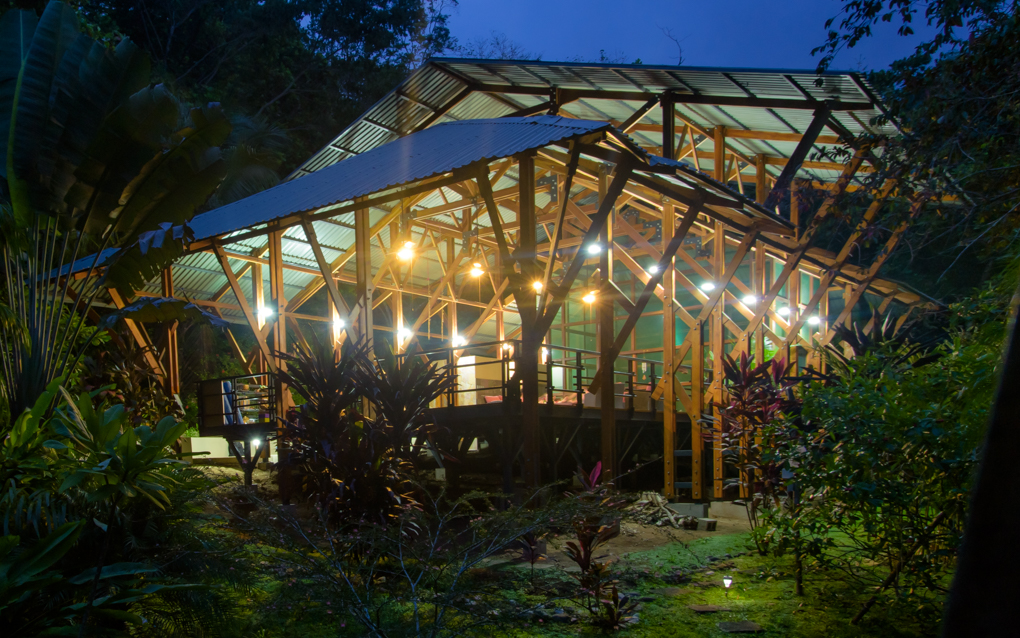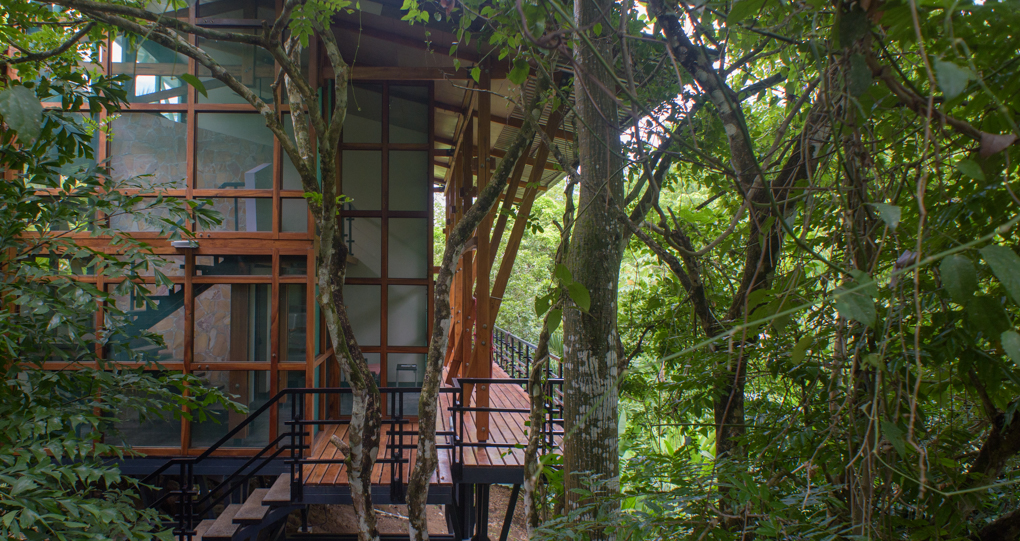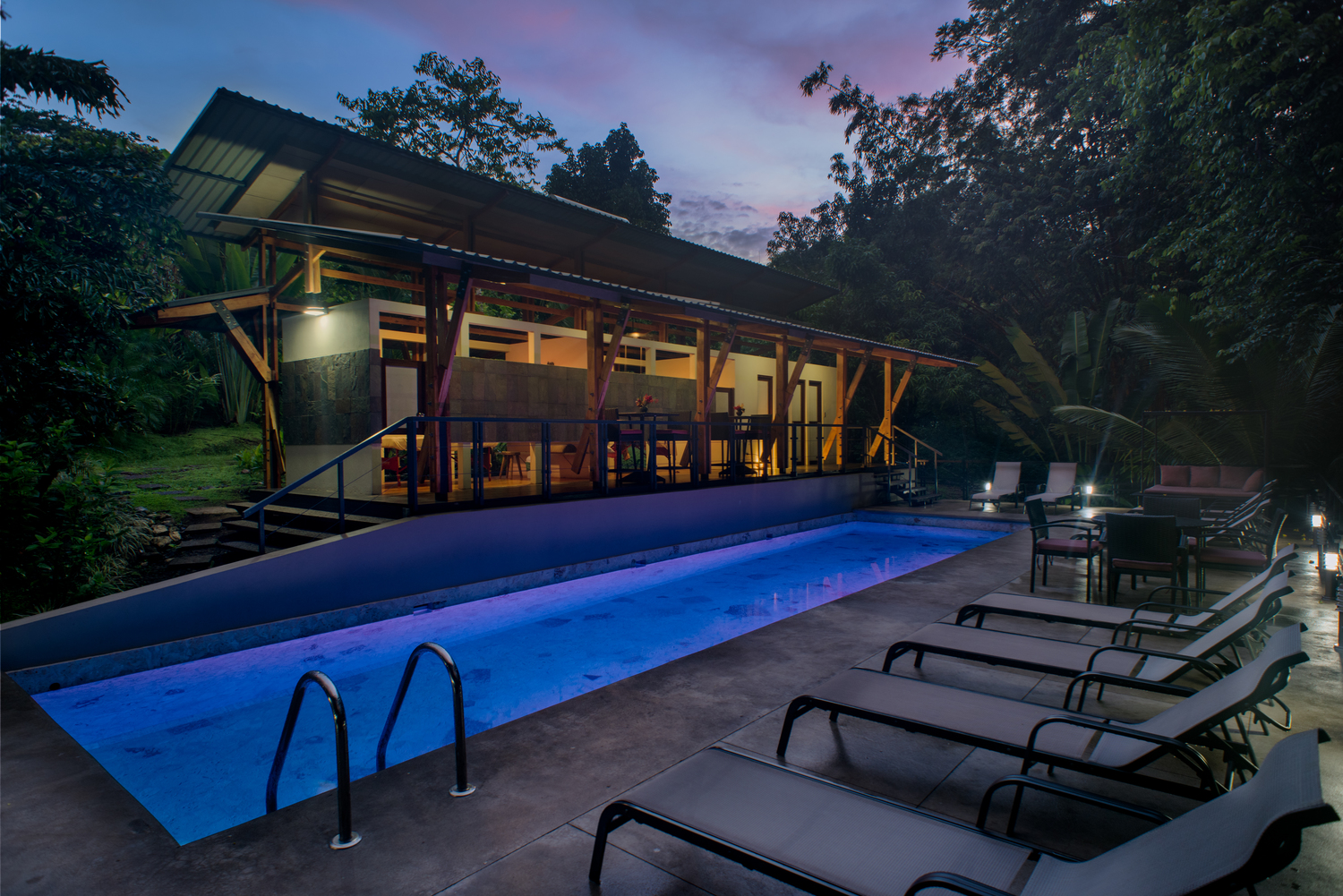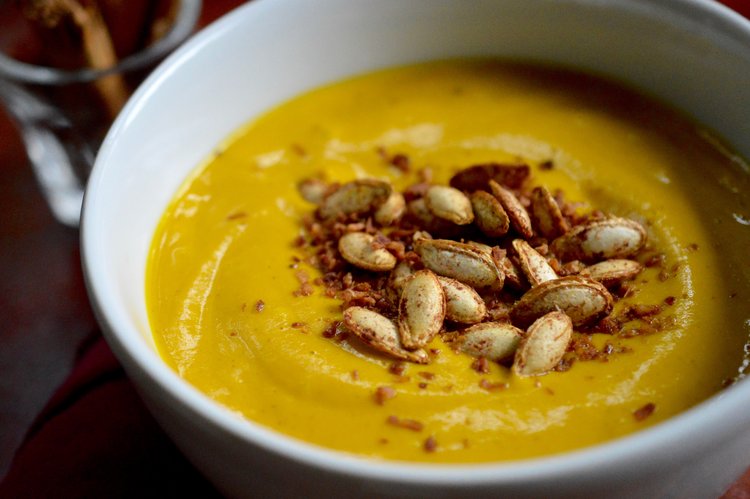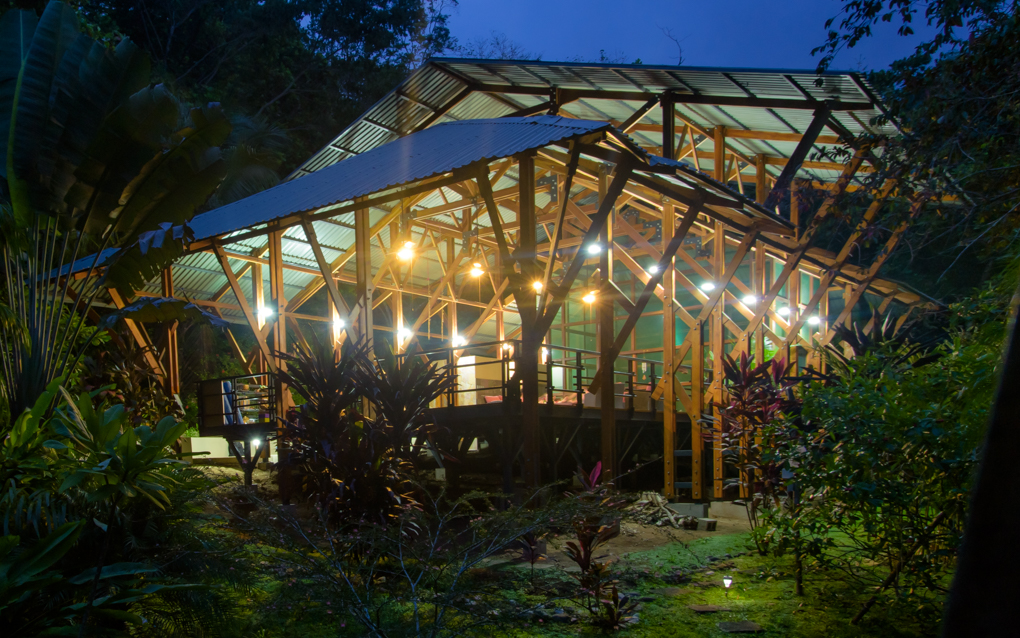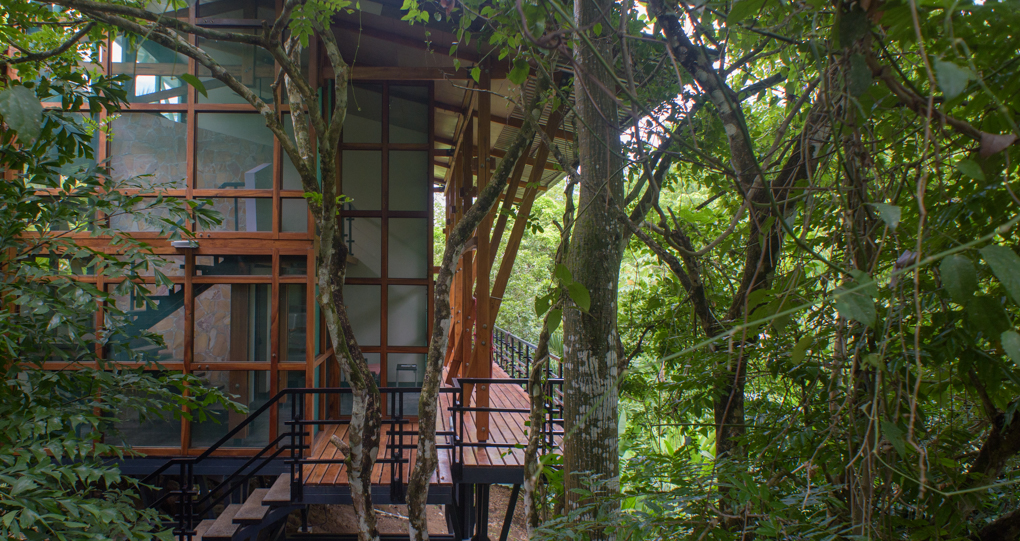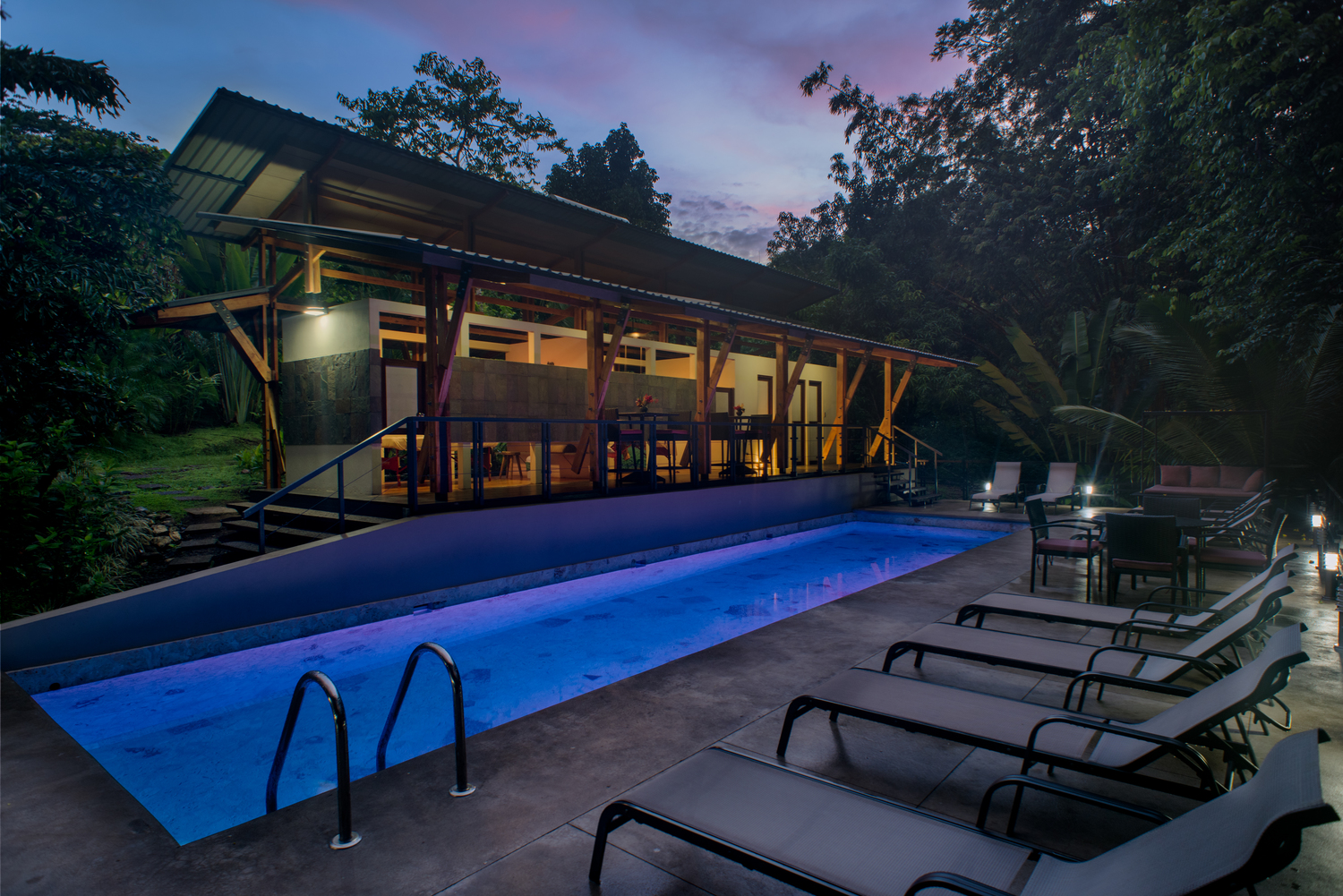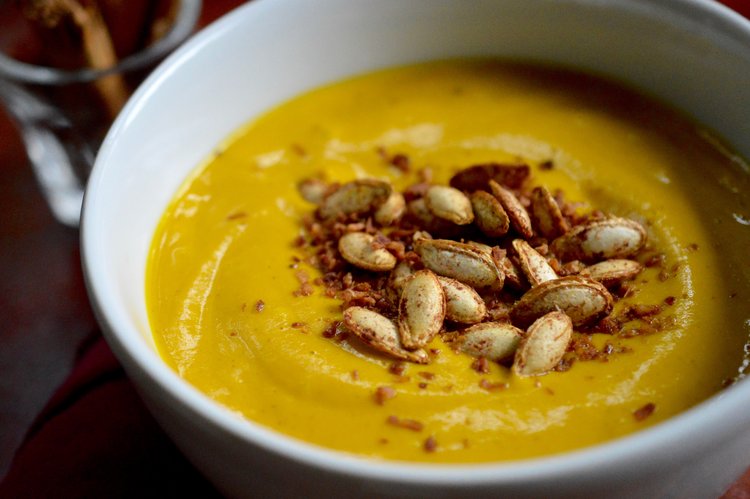 Nestled into the Costa Rican jungle, the teacher trainings at The Sanctuary at Two Rivers are all-inclusive, nourishing experiences. Offered throughout the year (with additional teachings held in France and Italy), this intensive training incorporates Vinyasa, meditation, mantra, Ayurveda, and dance.
Program: The three-week program at The Sanctuary is a 200-hour training course. It includes accommodation, three organic, vegetarian meals per day when on the property, organic coffee, tea, and fruit, filtered mountain water, housekeeping and laundry service, and access to the gardens, trails, and swimming pool on-site.
What We Like: The Sanctuary at Two Rivers in Costa Rica is an environment teeming with life. Set on 40 acres of private jungle property, it is the perfect backdrop for sinking further into yogic teachings and traditions. It is also 100% solar-powered, offering a sustainably luxurious experience.
Cost: The all-inclusive price starts at $3,600 USD.
Address: Rio Lajas, Provincia de Puntarenas, Costa Rica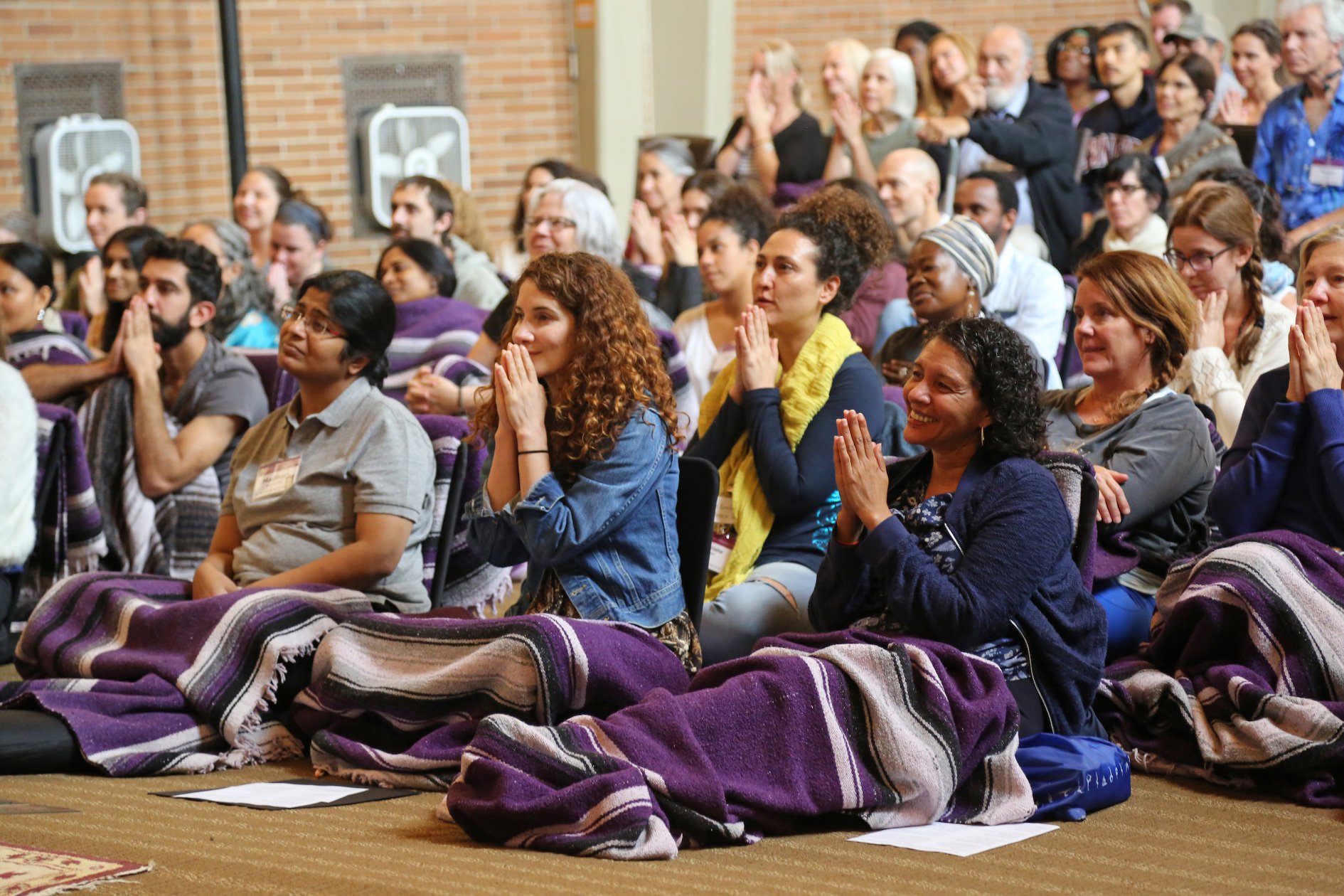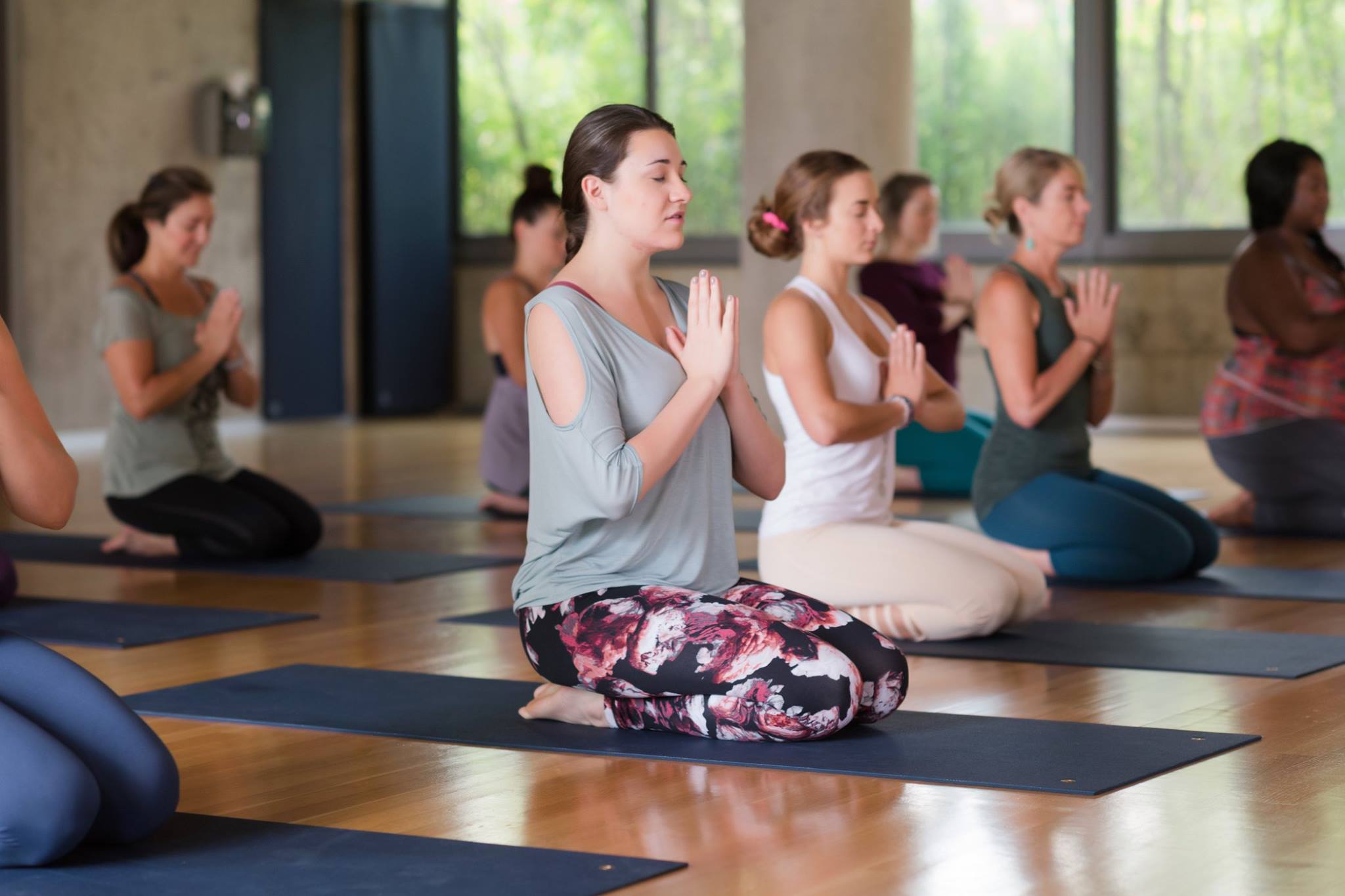 Private_Accommodations_Kripalu
41410732_2086495564734393_5016622535890960384_o
45627129_2163258647058084_6573518962028445696_o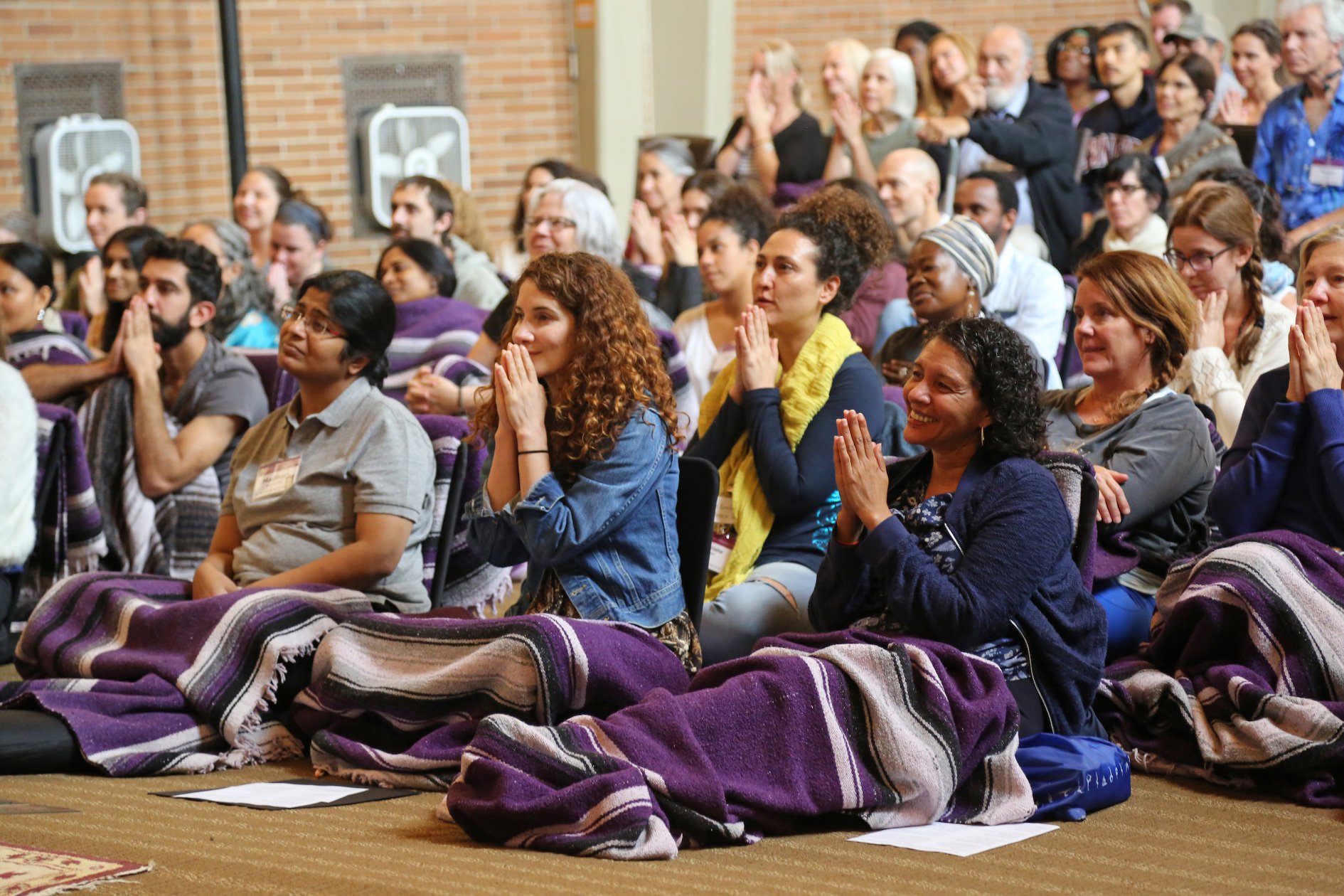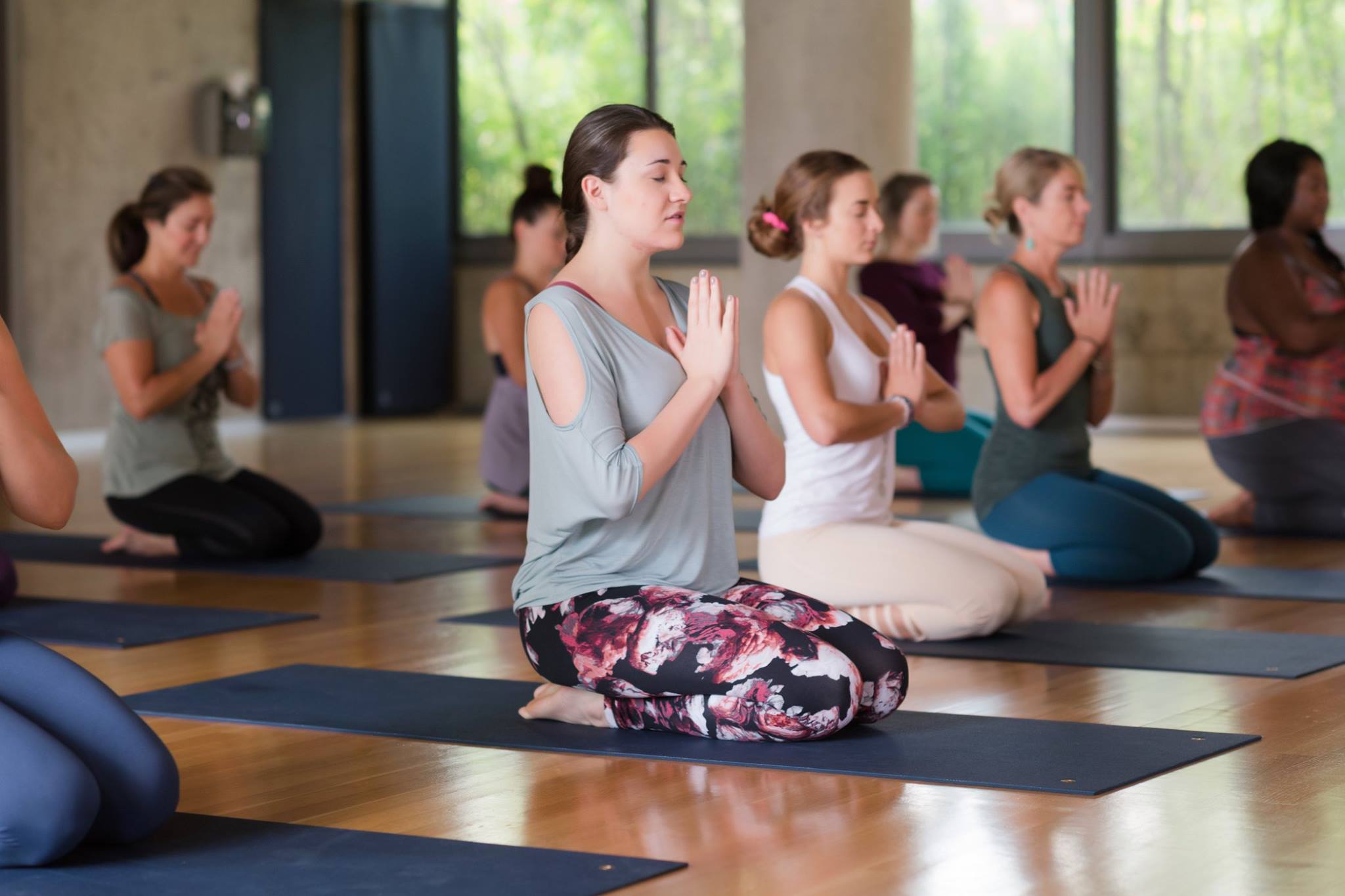 Last but not least, the Kripalu Yoga School rounds out our list of some of the world's top yoga teacher training programs. The well-established organization has been training yoga teachers for more than 40 years helping. Based in Massachusetts, this school offers 200, 300, and 1000-hour training courses.
Program: The 200-hour Kripalu Yoga Teacher Training program covers 20 foundational asanas, five pranayama techniques, yogic philosophy, anatomy, and more. The program fee includes tuition alone; food and accommodation are and extra charge, so students can opt to stay on or off-site.
What We Like: The course is flexible in its delivery. Students can opt for a monthlong intensive, two 12-day sessions, or weekend studies. In addition, the ability to stay on or off-site adds an extra degree of personalization. They also offer a wide range of other programs, so for those that aren't ready to commit to a teacher training program just yet, other offerings can be considered.
Cost: The current tuition fee is $2,700 USD, with rooms and meals costing extra.
Address:  PO Box 309, 57 Interlaken Road, Stockbridge, MA 01262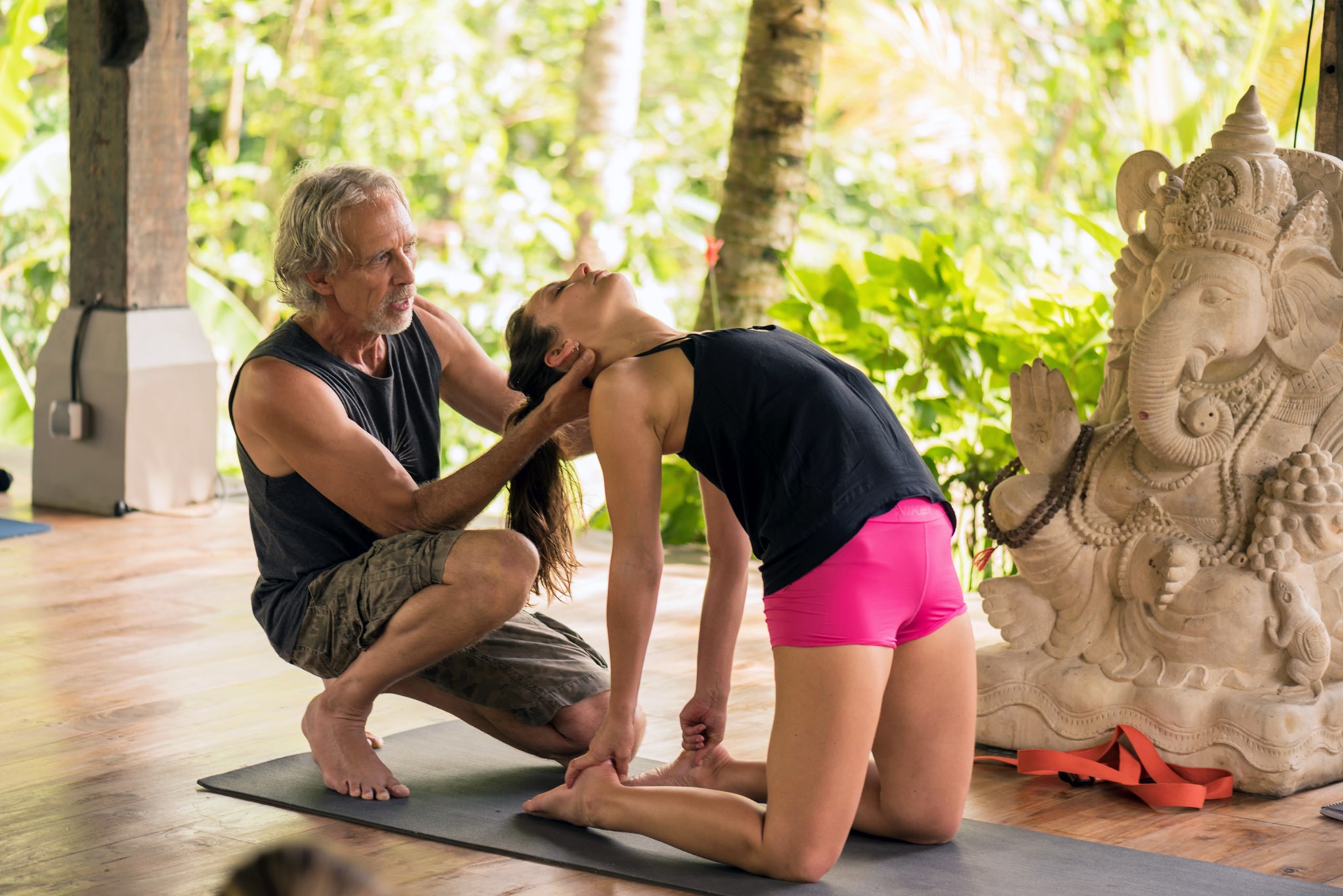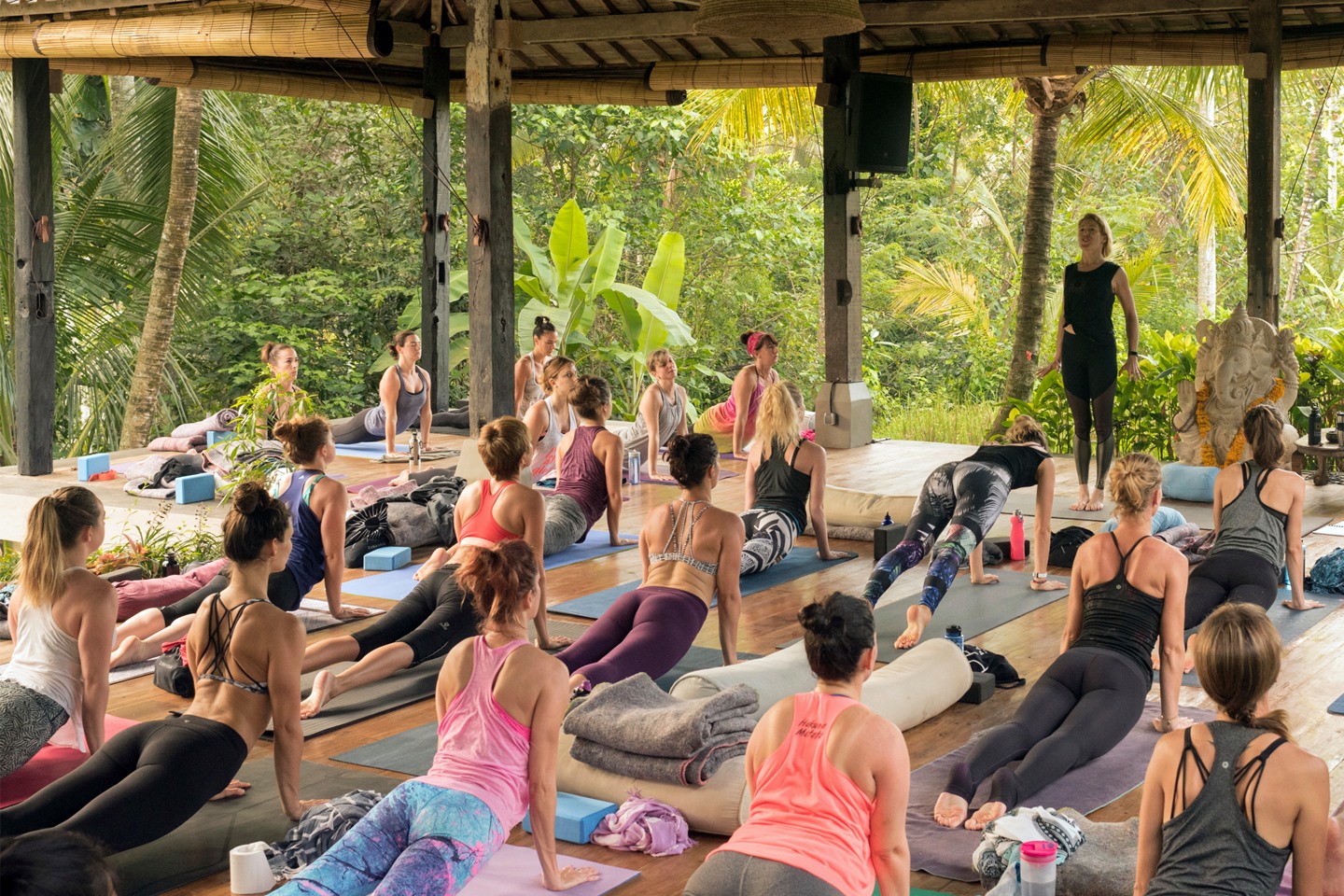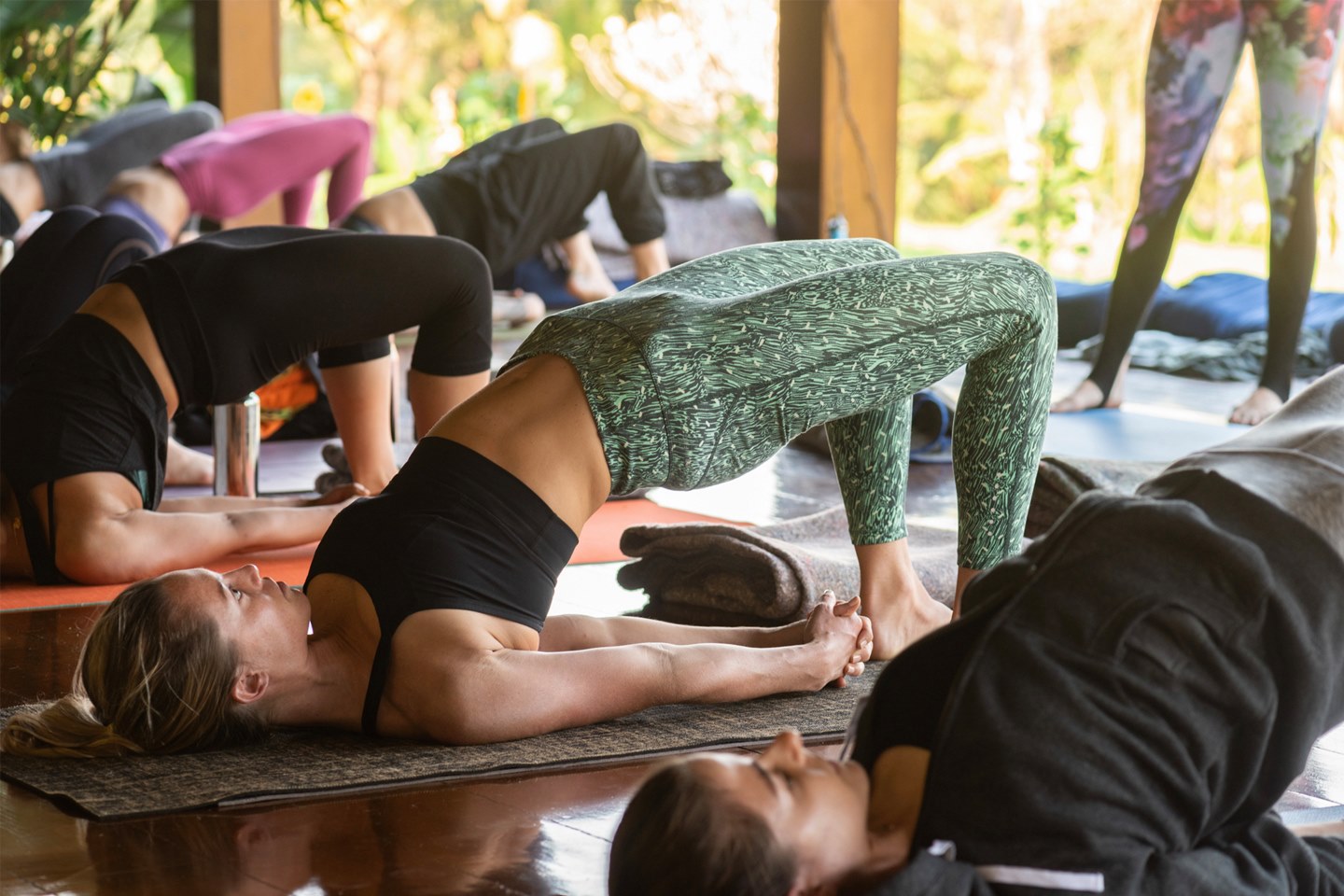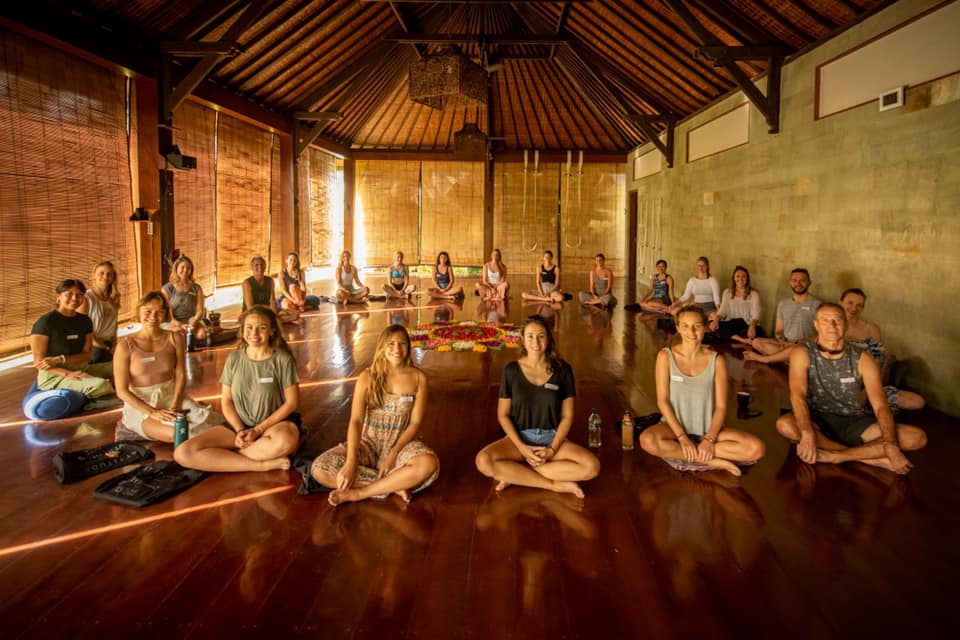 74169214_2681776818556023_2104457859629580288_o
74390303_2727394573994247_2658147425474052096_o
78269284_2745970445469993_3393143602585534464_o
78805363_2767027950030909_5773957327535210496_n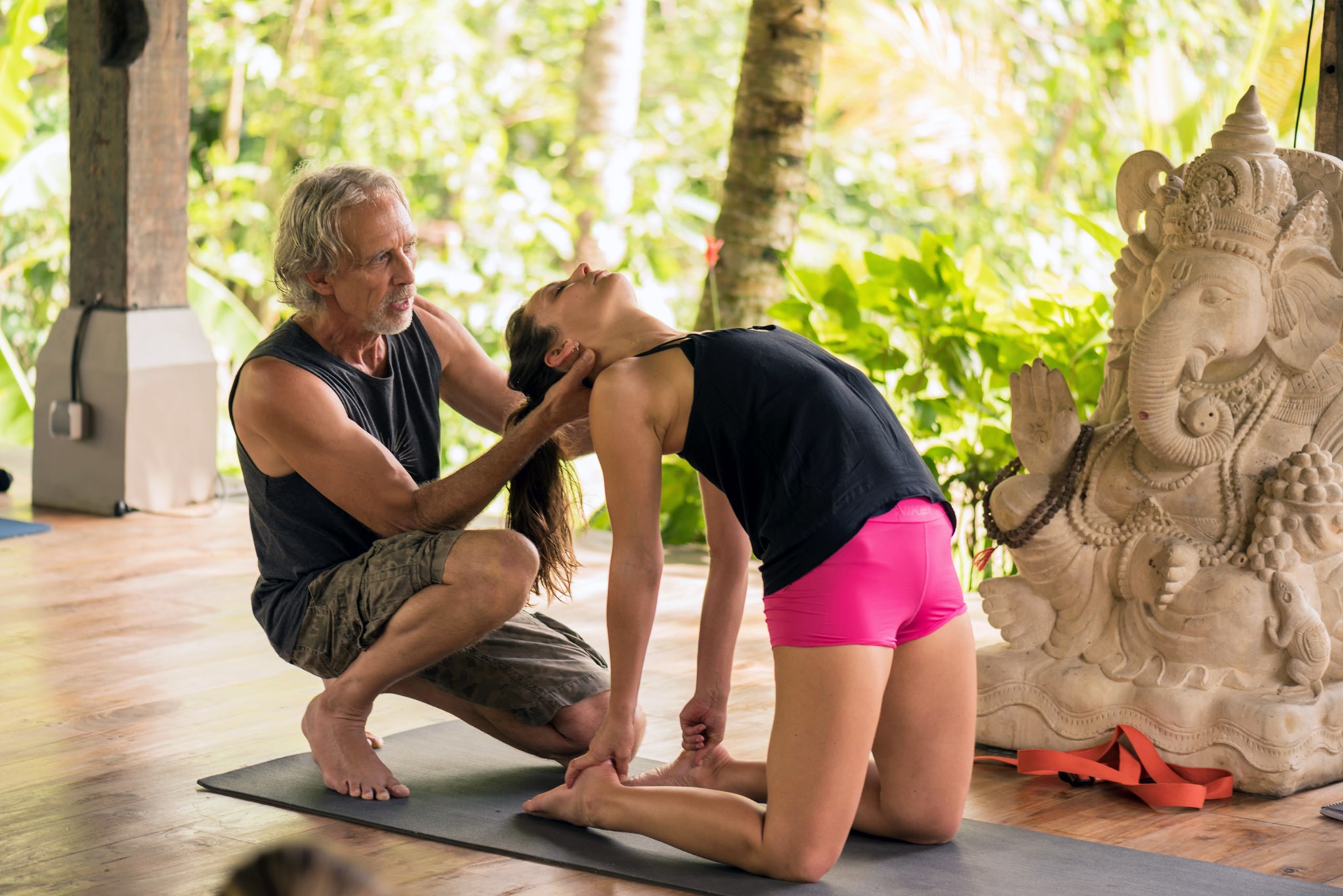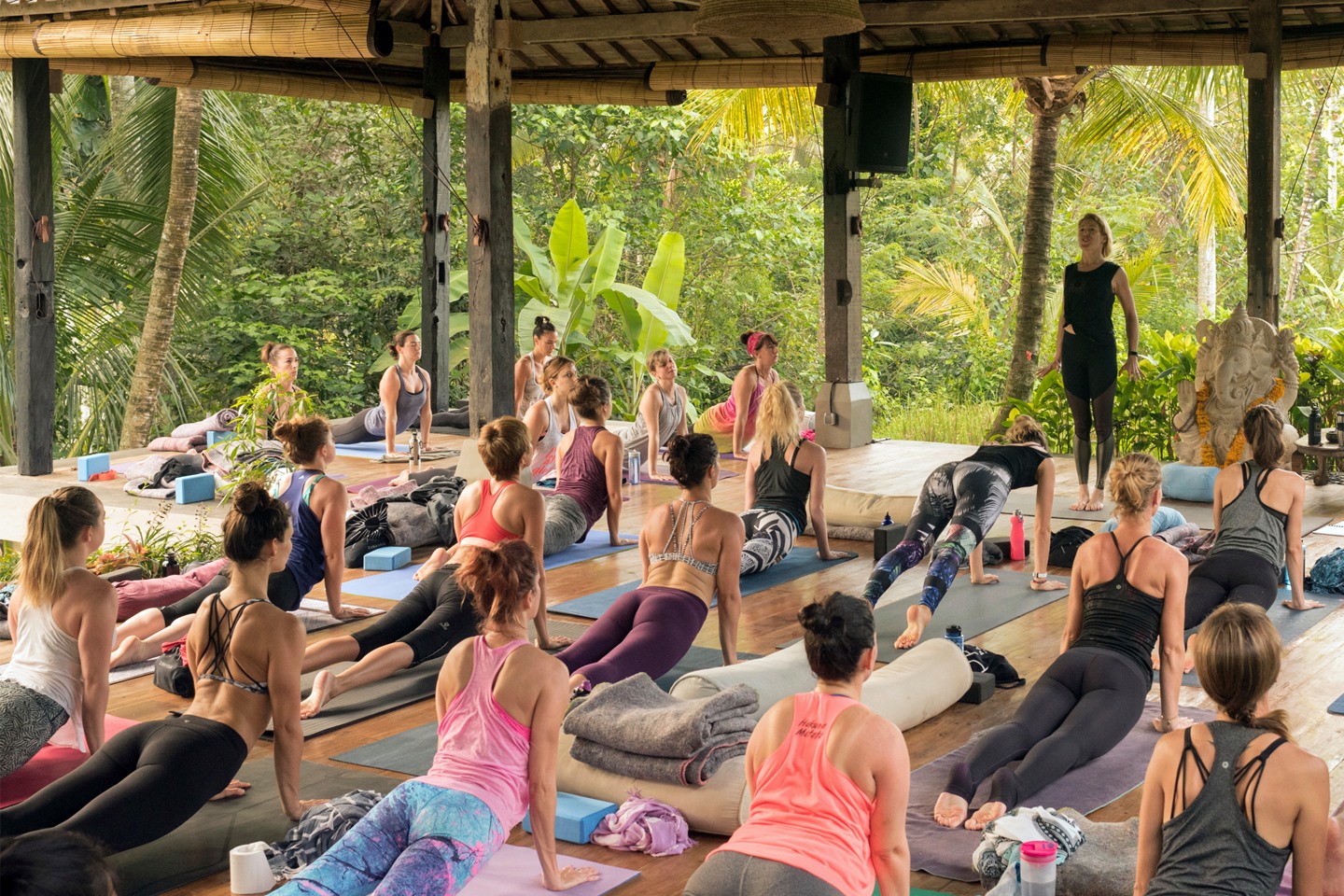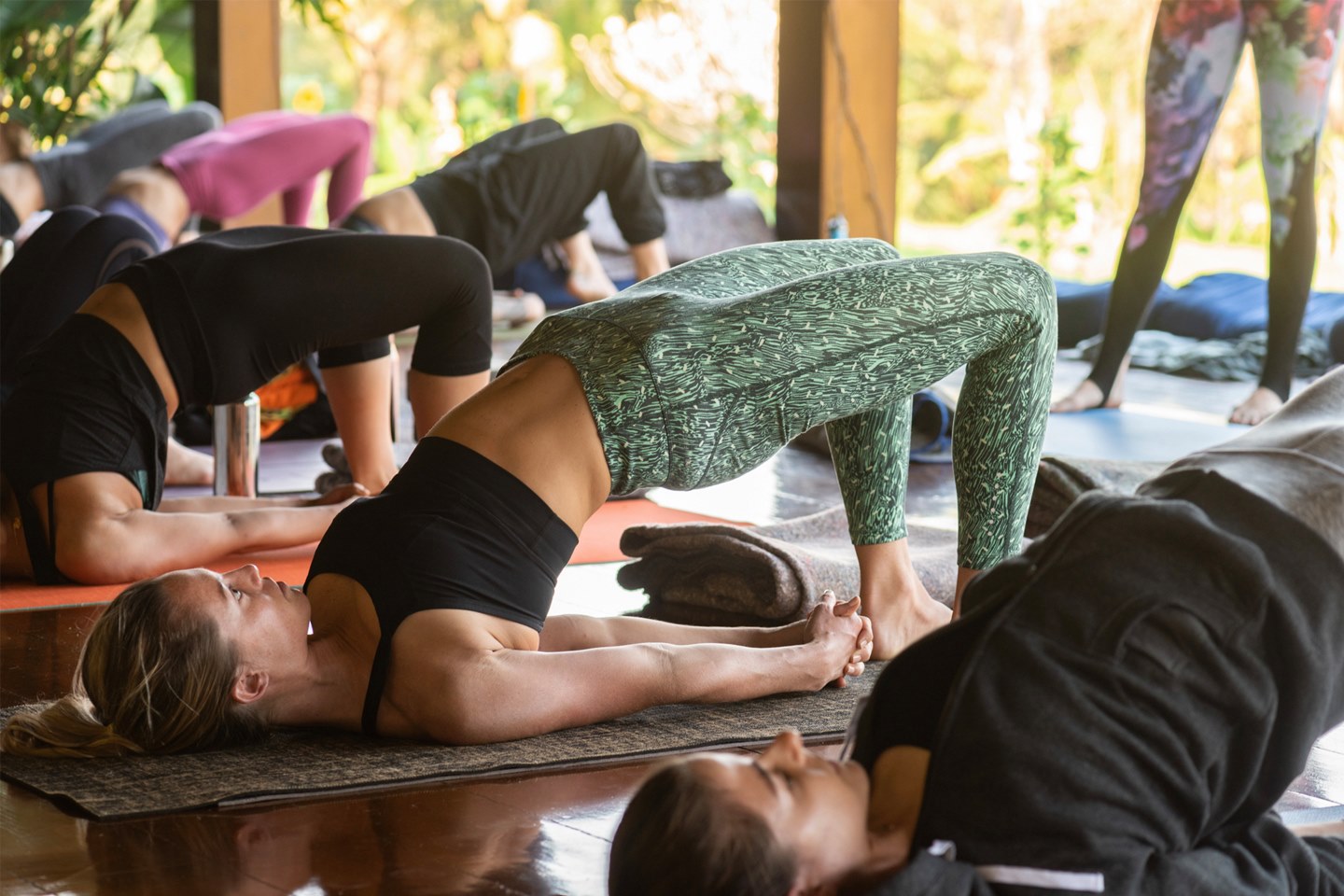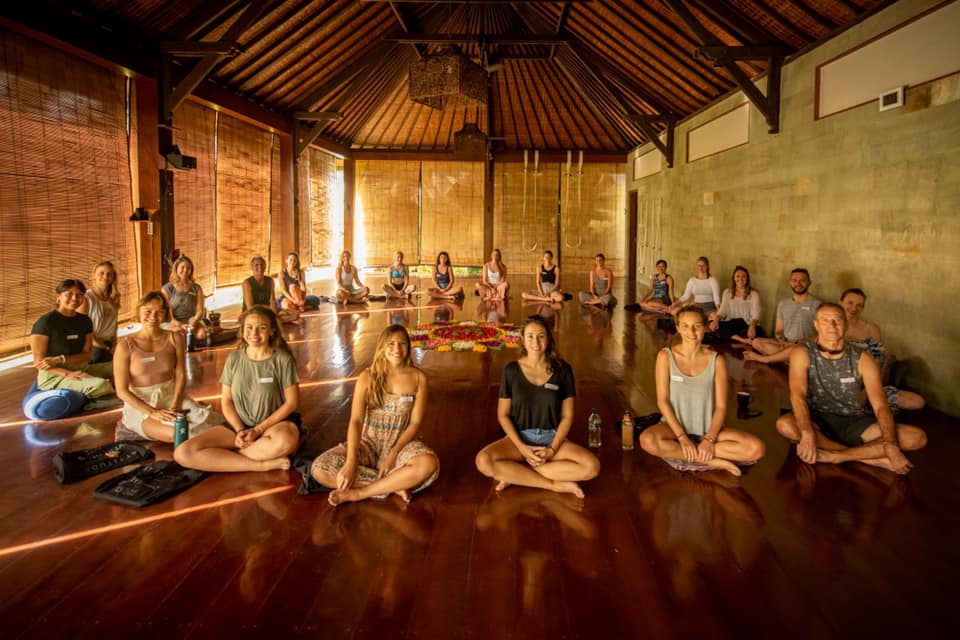 Located in Ubud, a place often considered to be Indonesia's yoga capital, Zuna Yoga offers one of the many incredible yoga teacher training programs available in this lush corner of the globe. Though currently operating out of some of Indonesia's most beautiful yoga shalas, the company is opening their own tranquil oasis in 2020. They offer both Hatha Vinyasa intensive programs and meditation teacher training courses.
Program: Zuna Yoga offers 200, 300, and 500-hour yoga teacher training courses, as well as a 300-hour meditation teacher training course. The 21-day 200-hour program includes accommodation, tuition, a course manual, airport transfer, vegetarian meals, water, coffee, and tea.
What We Like: Starting in October 2020, Zuna Yoga will begin operating exclusively from their brand new home just 2.5 kilometers from the center of Ubud. Photos of this incredible property boast luxurious rooms (both dorm and private) and an impressive yoga studio with floor-to-ceiling windows overlooking the lush, green surrounds.
Cost: Prices vary according to the program chosen, but the 200-hour course in October 2020 starts at $3,950 USD early bird, or $4,275 USD regular.
Address:  Jalan Tirta Tawar, Ubud, Bali, Indonesia, 80571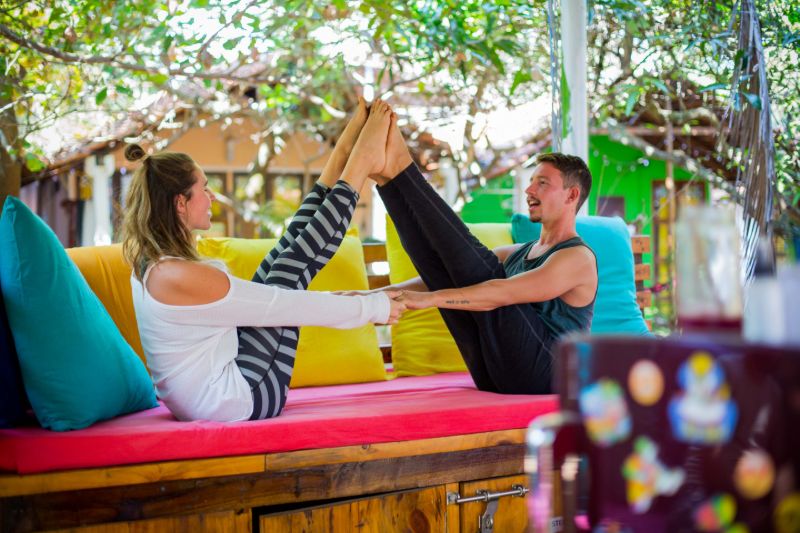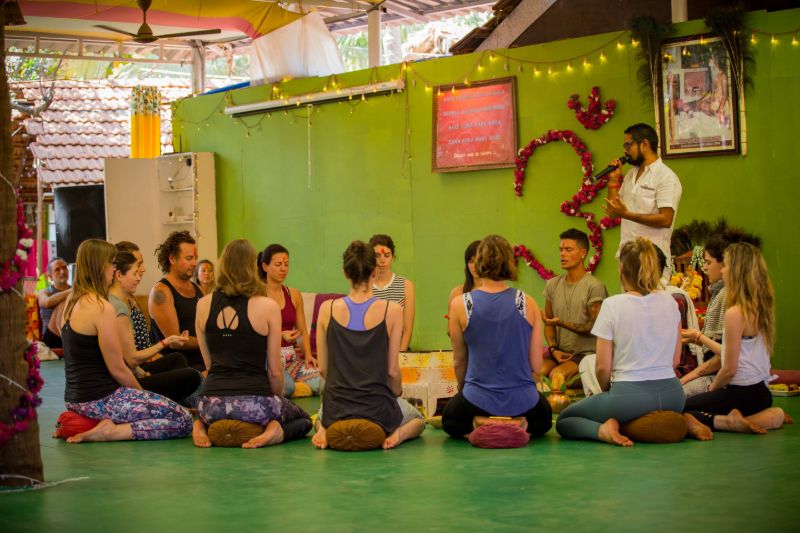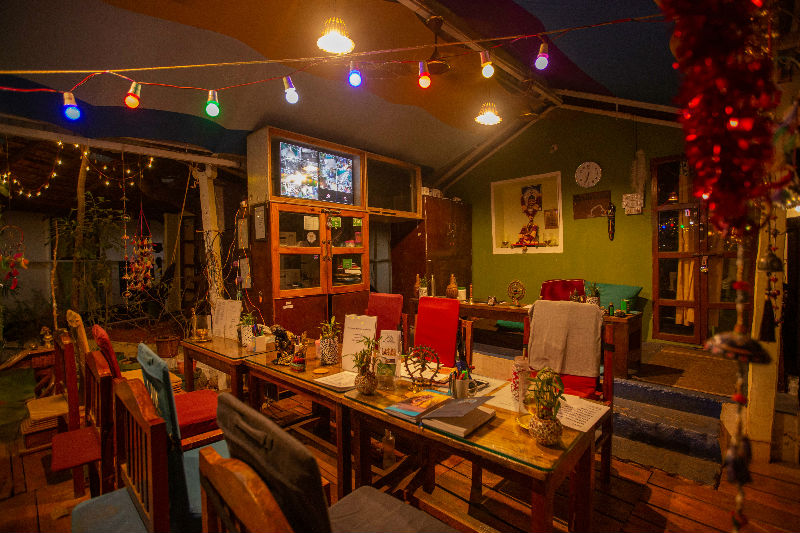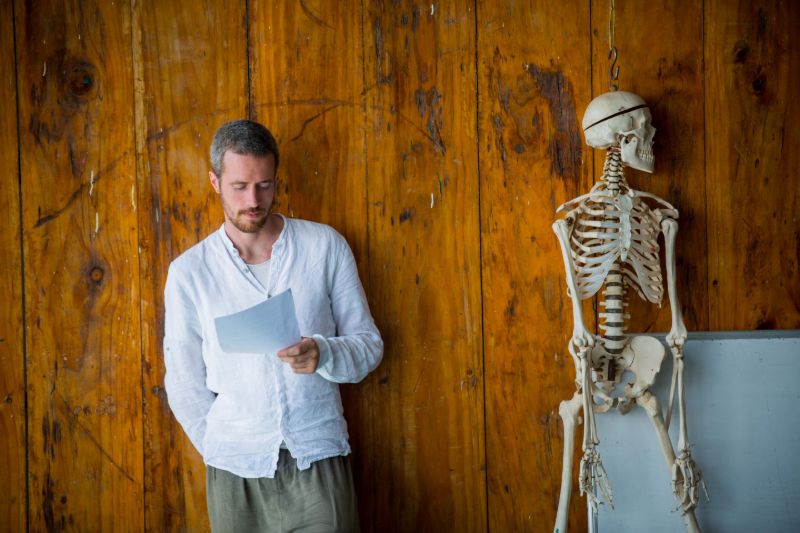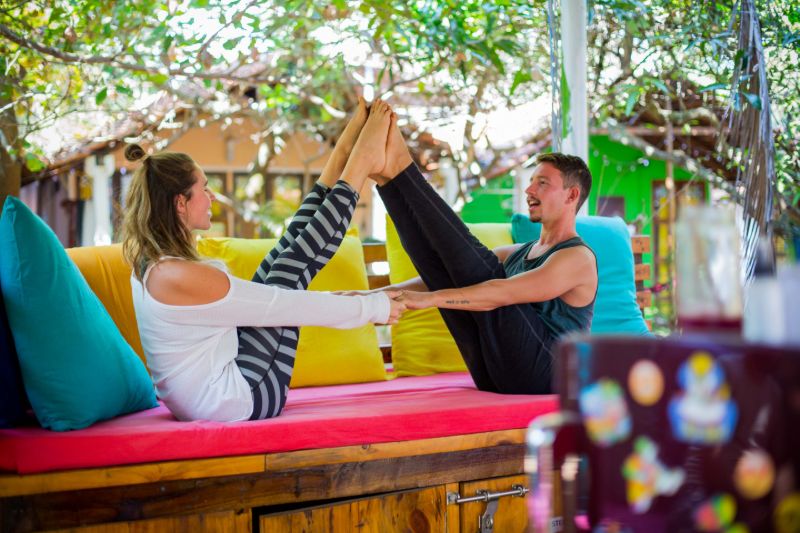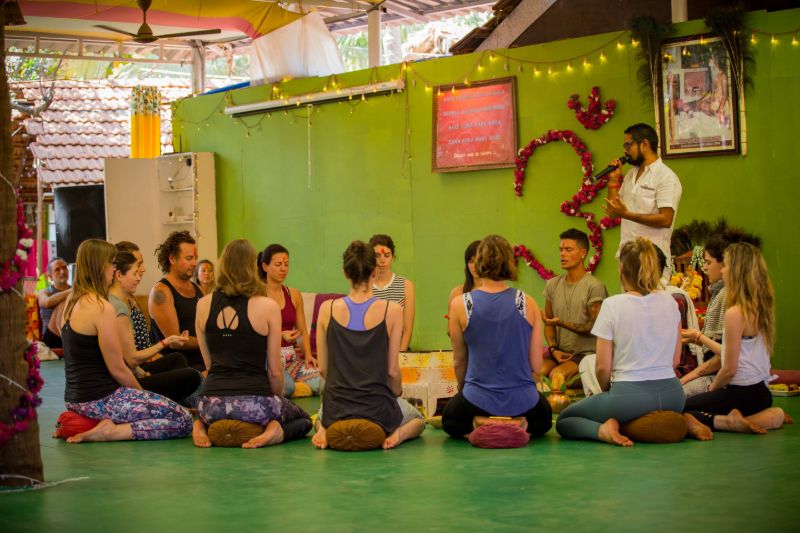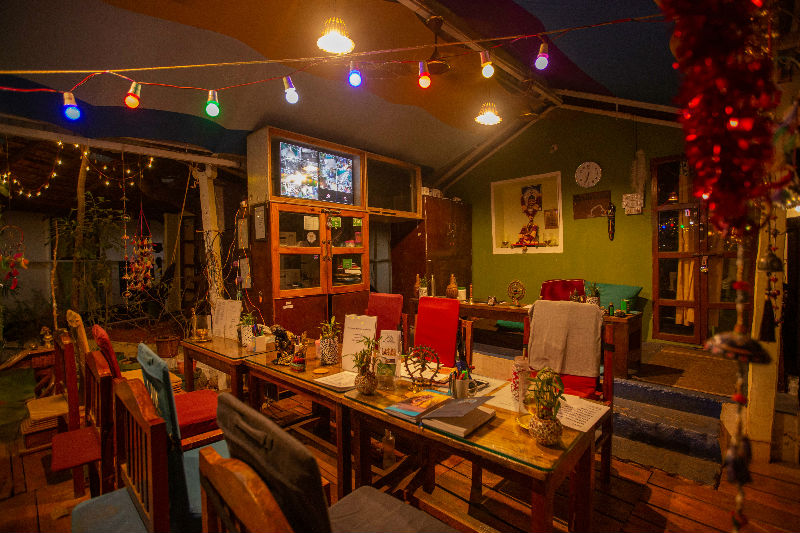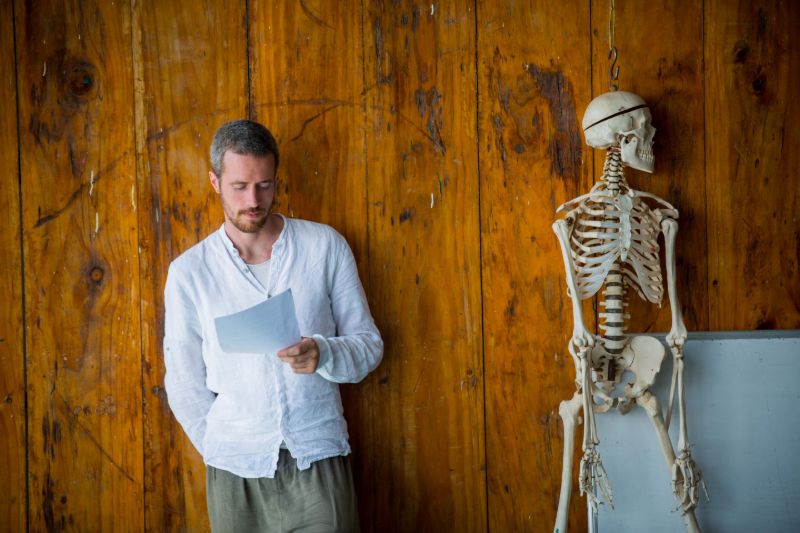 Situated on Patnem Beach in South Goa, Kranti Yoga has been offering yoga teacher training courses since 2007. Based on Ashtanga and Vinyasa Flow, this school offers everything from yoga holidays and 100-hour intensives to 200, 300, and 500-hour courses. The village is down-to-earth and entirely comfortable, offering a cozy space to learn and explore within.
Program: The standard 200-hour Vinyasa Flow and Ashtanga Yoga program is a three-week course that includes yoga philosophy, alignment, pranayama and much more. Packages range from tuition-only to those that include food, refreshments, and accommodation.
What We Like: Kranti Yoga is home to six different yoga shalas – three in the ocean-side resort and three that are garden-side. The various spaces within which to practice create a variety of feels and vibes to explore and expand within. The yoga village is cozy, spacious, and down-to-earth.
Cost: The 200-hour program starts at €1,250 for tuition only. Various package options are available.
Address: Kranti Yoga Village Beach Resort, H. No. 135, Patnem Beach, Canacona Goa, India 403702
Committing to a yoga teacher training program is no small decision. With many different styles and approaches to consider, narrowing down the options doesn't always come easily. So, when choosing a yoga teacher training program, become clear on what you'd like to gain from the course. Make note of the certification you'll receive upon successful completion, the style of yoga taught, and any other features of a program that are important to you. Allow your heart to lead as you sift through the abundance of high-quality yoga teacher training courses there are to explore.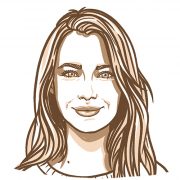 Andrea Wilson
Andrea has been hosting yoga retreats in various locations worldwide since 2003 and continues to encourage her students to live as the best version of themselves. Yogic living provides the framework for her informative writing, which is chock-full of beneficial tips and tricks.