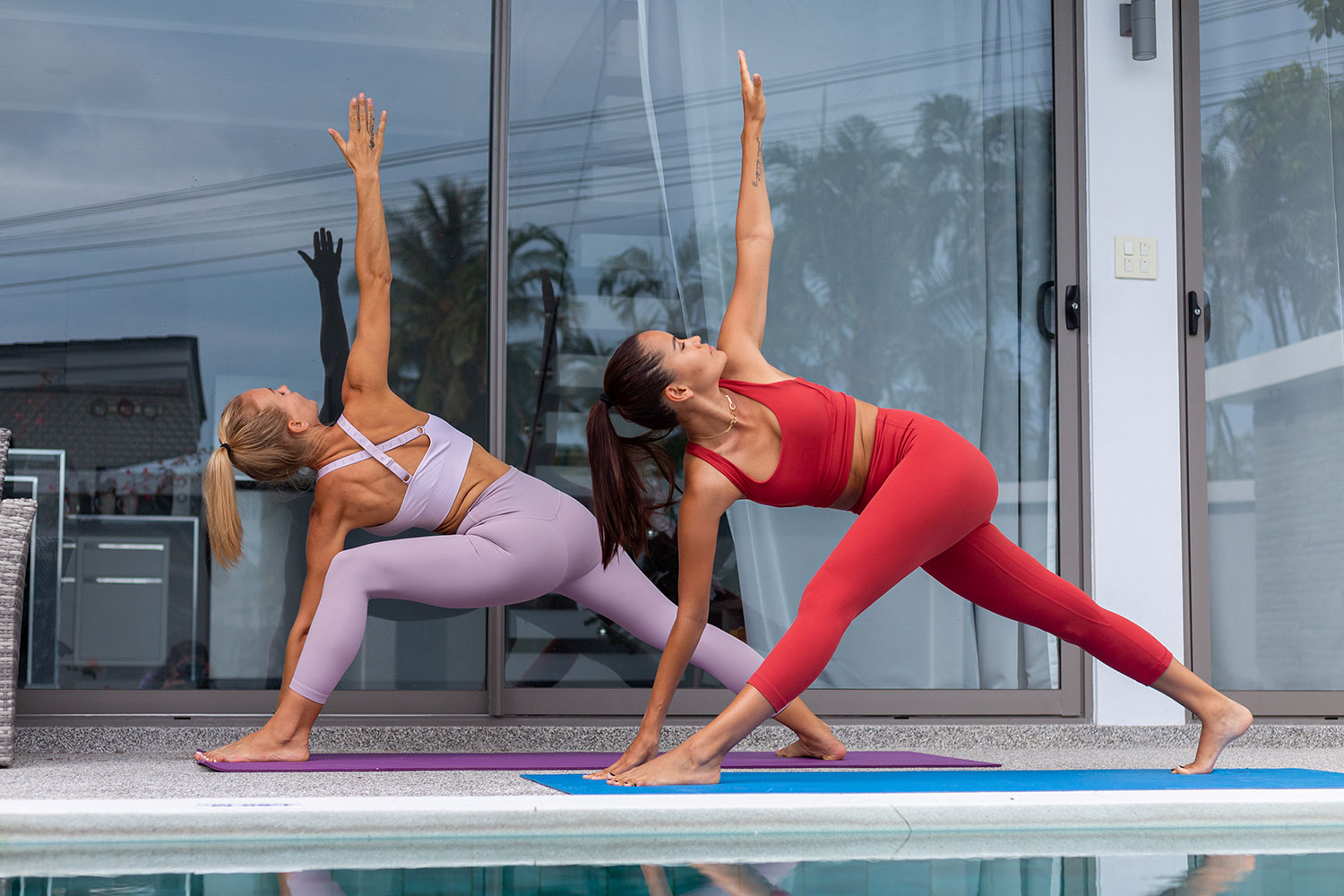 Imagine completing your yoga teacher training program in sunny surroundings, practicing in outdoor shalas to the sound of the ocean, and strolling along the beach with your fellow trainees as you discuss your newly learned skills. This is what it could be like to complete your yoga teacher training in Mexico. There are many different yoga teacher training program styles offered in Mexico – from traditional 200-hour programs to advanced and therapeutic training programs. Each is unique and draws on the local culture and spiritual traditions, as well as the gorgeous natural surroundings. Indulge yourself and enroll in one of these ten best yoga teacher training programs in Mexico.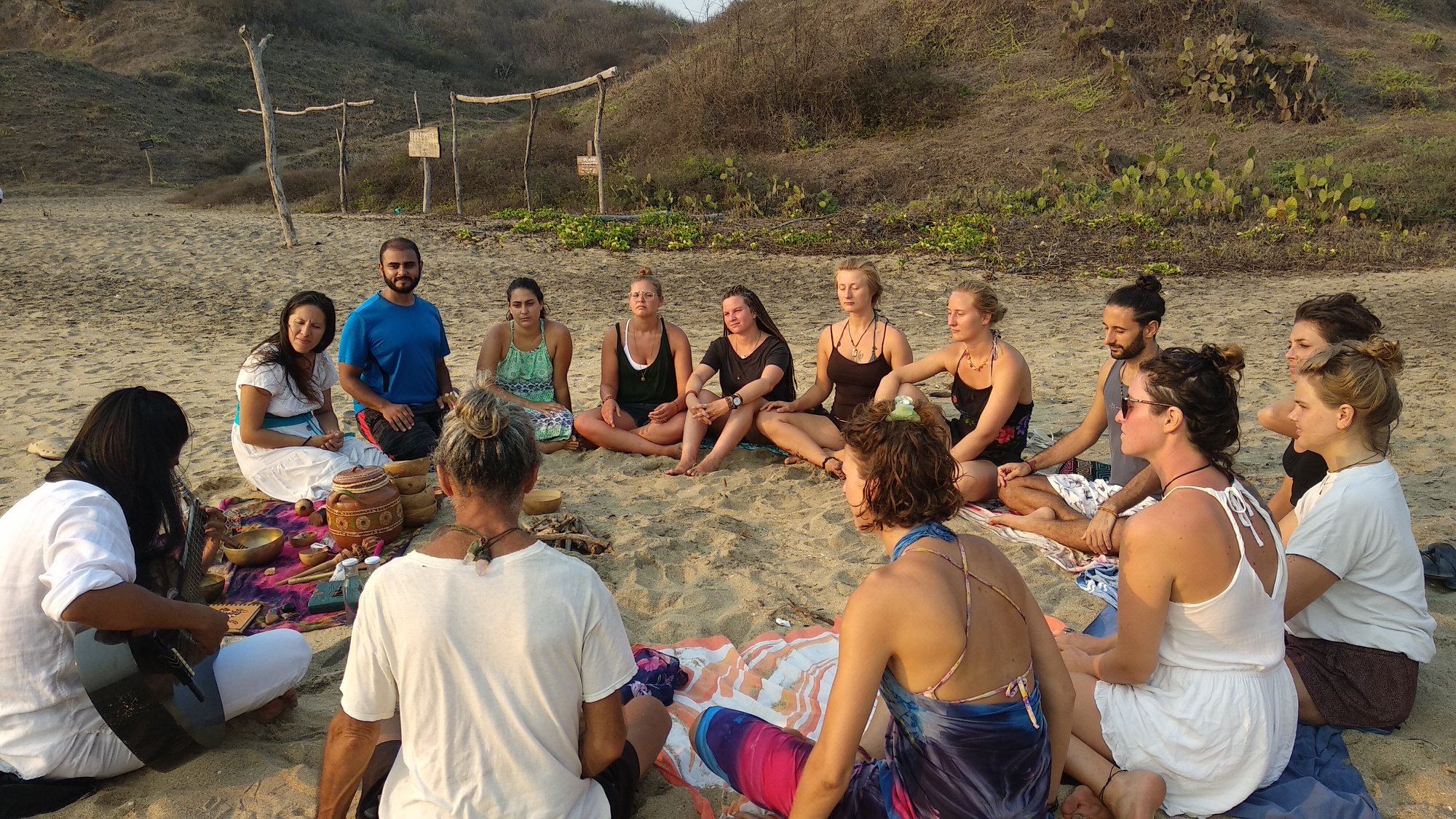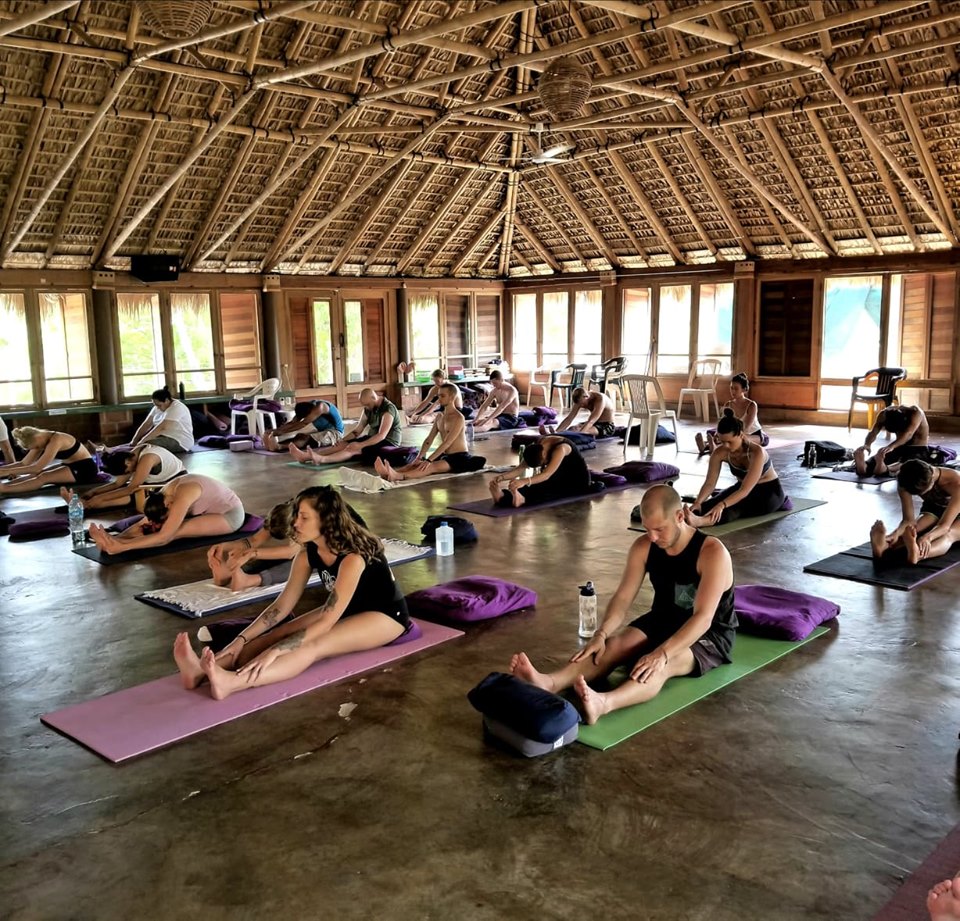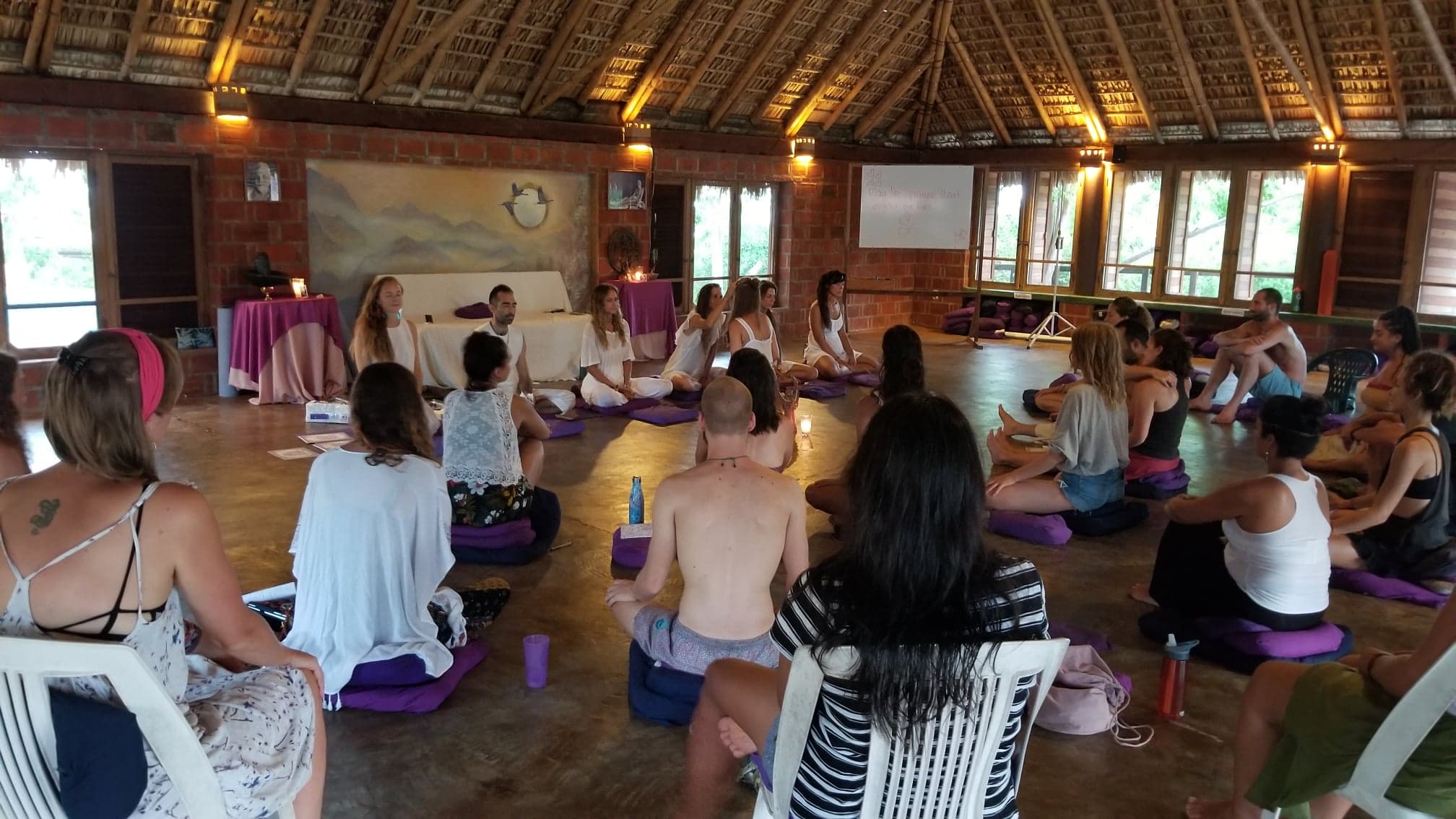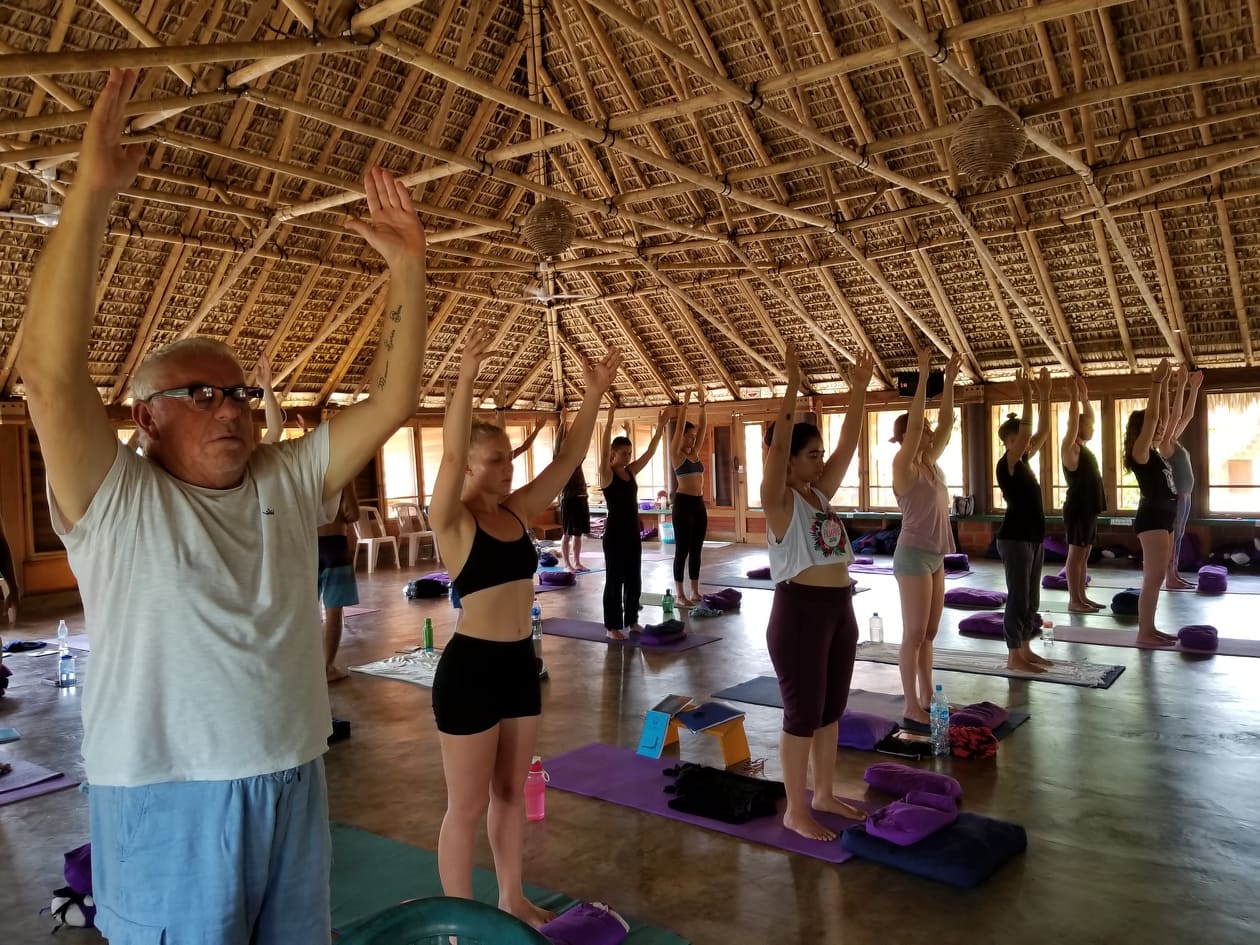 60351640_10155862827296862_3871892392911044608_o
65364656_10155946138911862_1890129628530475008_n
67723475_10156050254386862_5883733831172751360_o
71795283_10156153551491862_5710166708023459840_o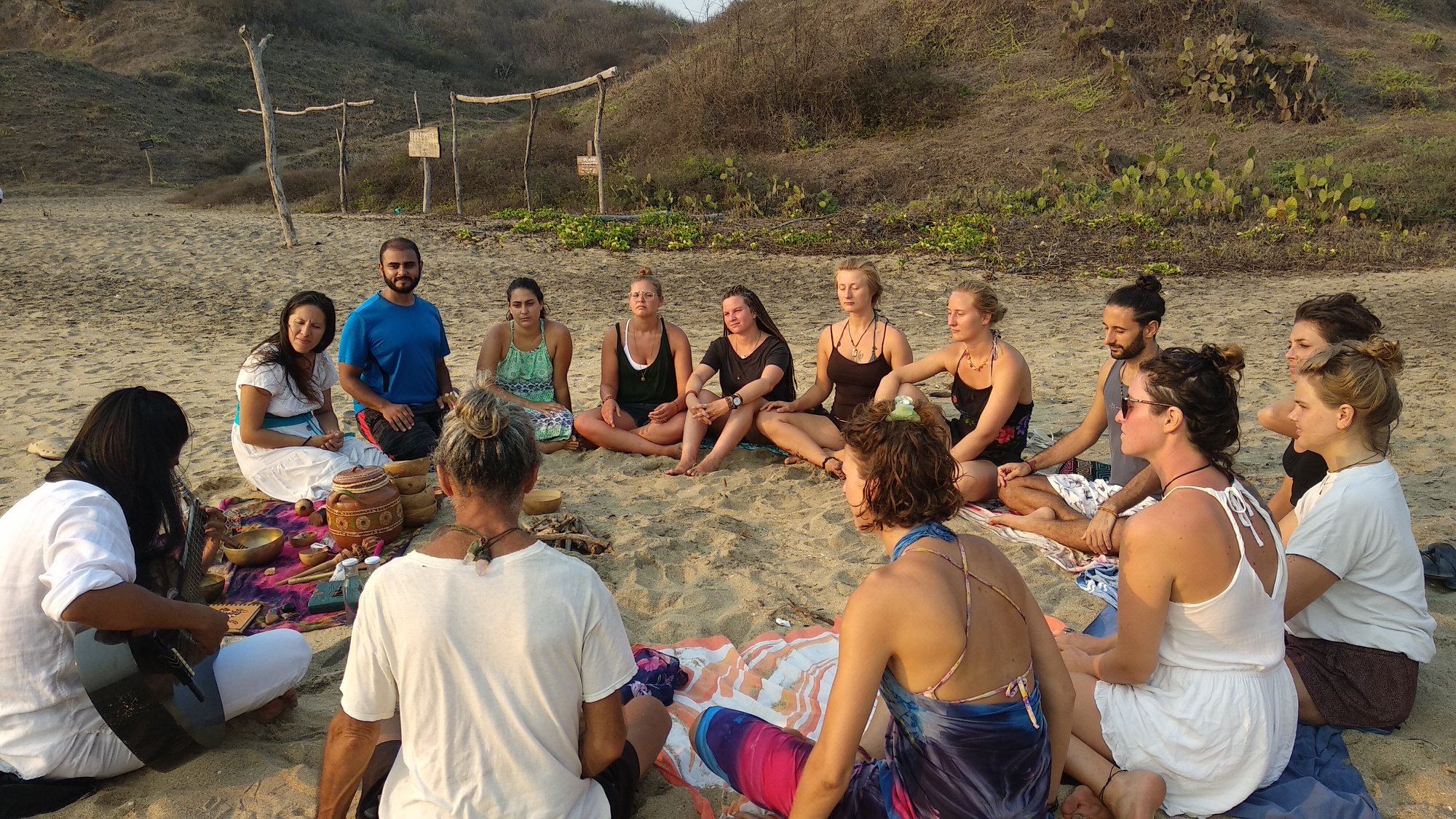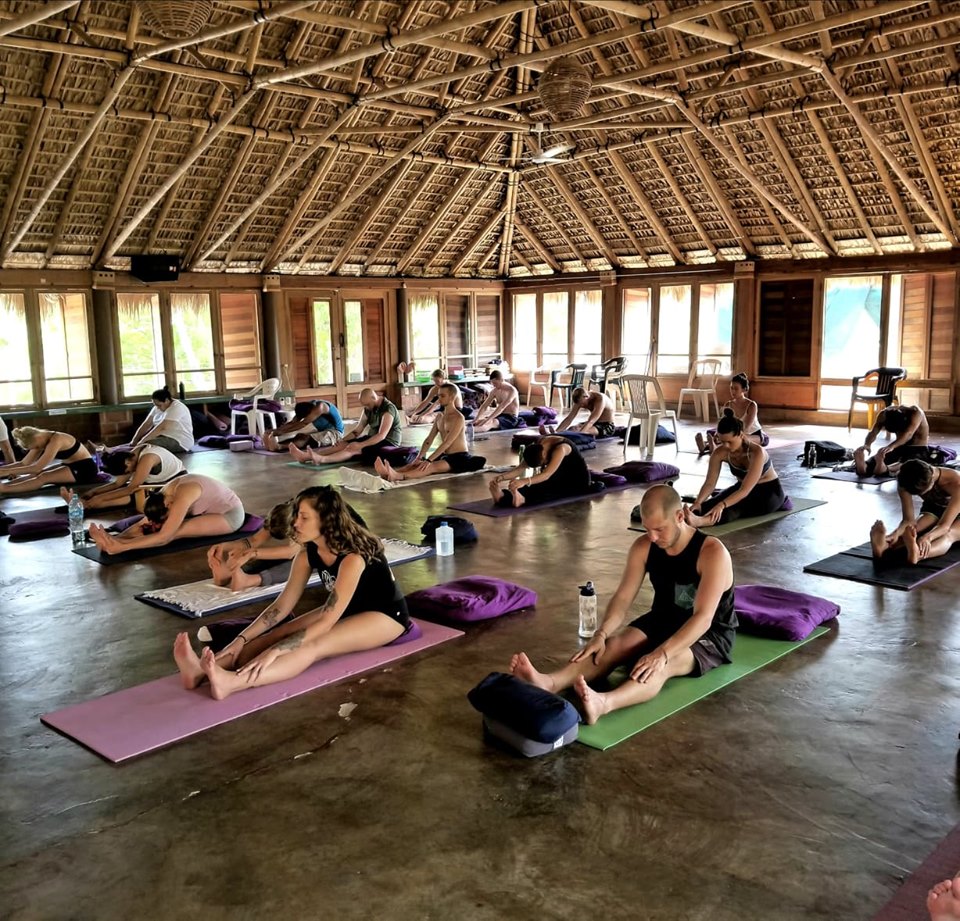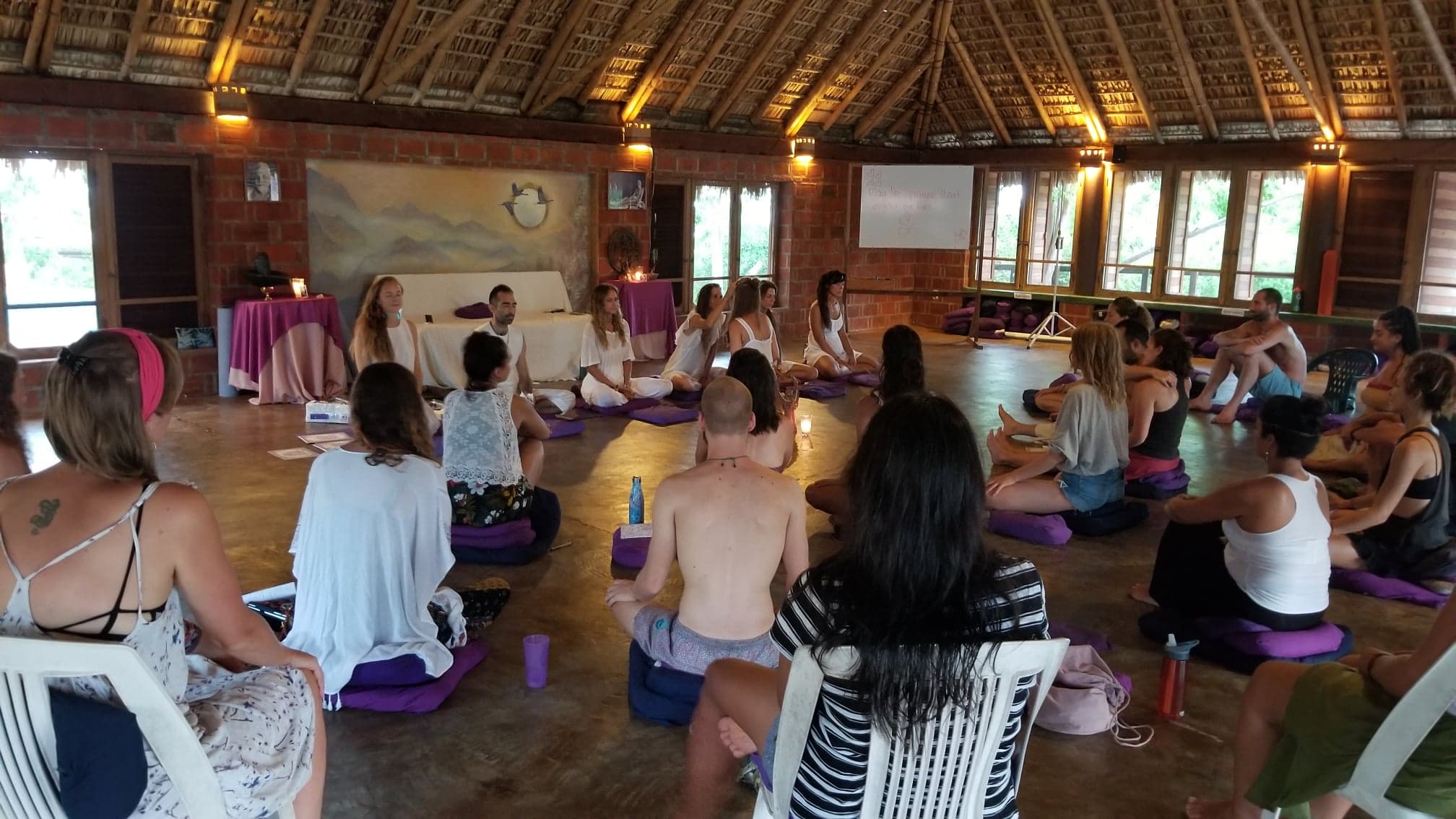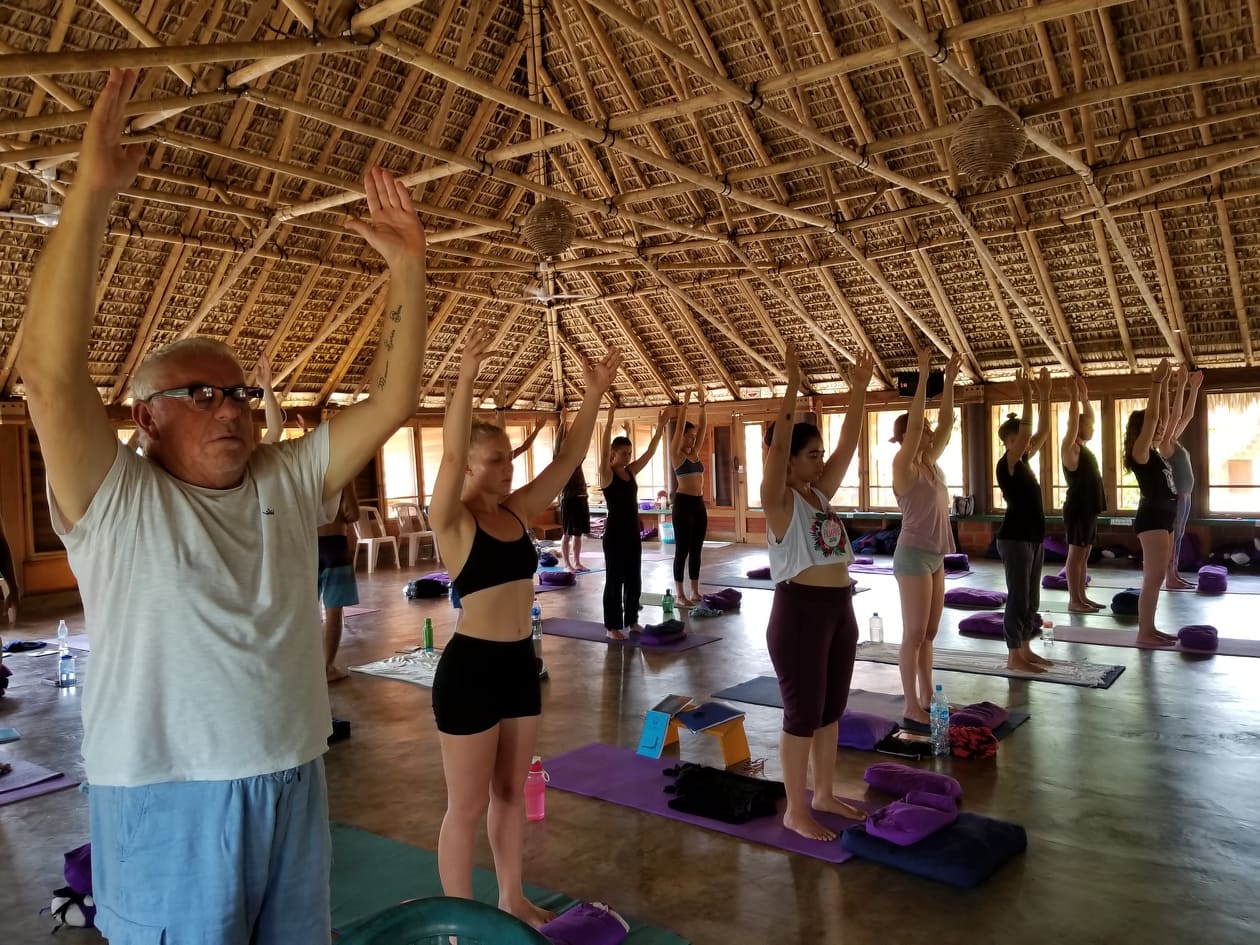 Enroll in a life changing, three month yoga teacher training with Hridaya Yoga in Oaxaca, Mexico. This sustainably built accommodation is completely dedicated to the practice of yoga, hosting regular silent meditation retreats and workshops, and four beautiful yoga halls.
Program: The three month, 600-hour yoga teacher training course at Hridaya Yoga is unparalleled in both its length, and the depth to which it explores yogic philosophy and practice. Trainees will focus on hatha yoga and meditation during their time at Hridaya Yoga. The training includes three practice teaching sessions, group coaching, experiements in meditating with a brain machine, a three day camping trip, and more.
What we like: This is the ideal teach training for a yogi who wants to focus on meditation. The Hridaya Yoga teacher training program includes two 10-day silent meditation retreats, as well as extensive instruction in the history of meditation traidtions, stages of deep meditation, a dark room retreat, and more.
Cost: €2,800, non inclusive of accommodation
Address: Hridaya Yoga, 70949 Mazunte, Oaxaca, Mexico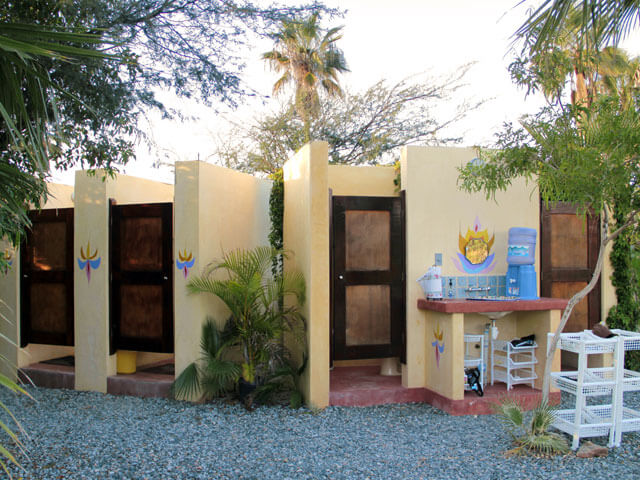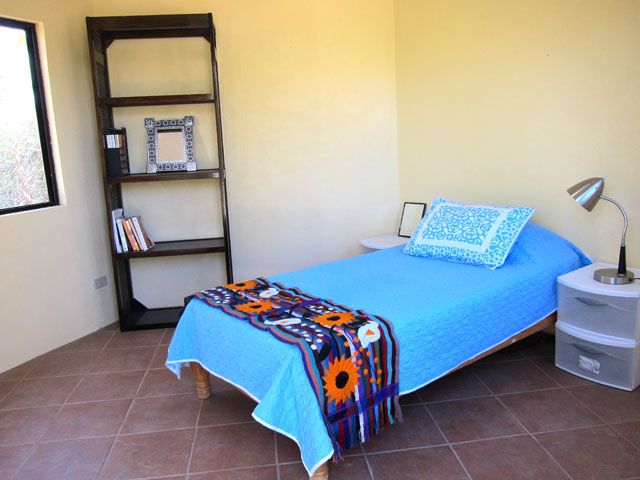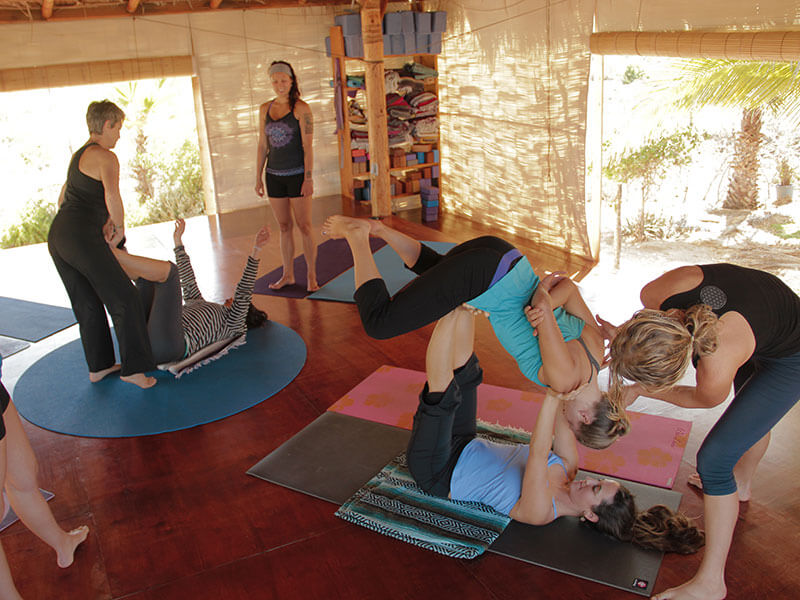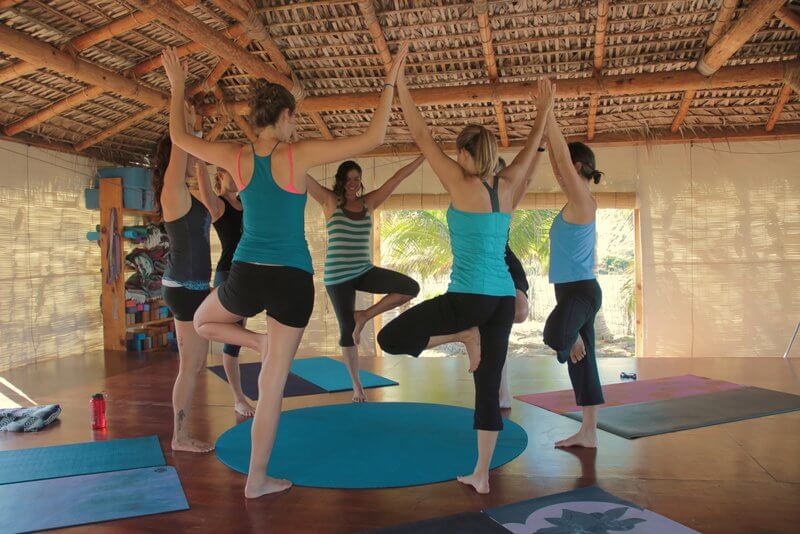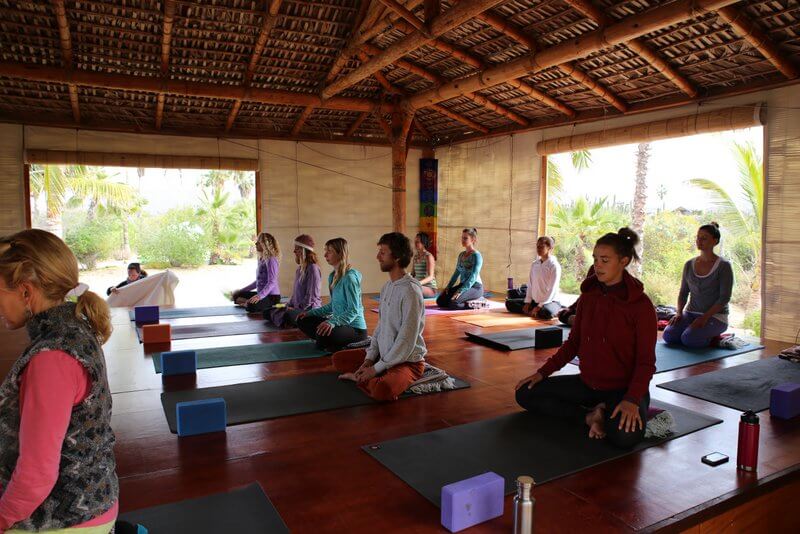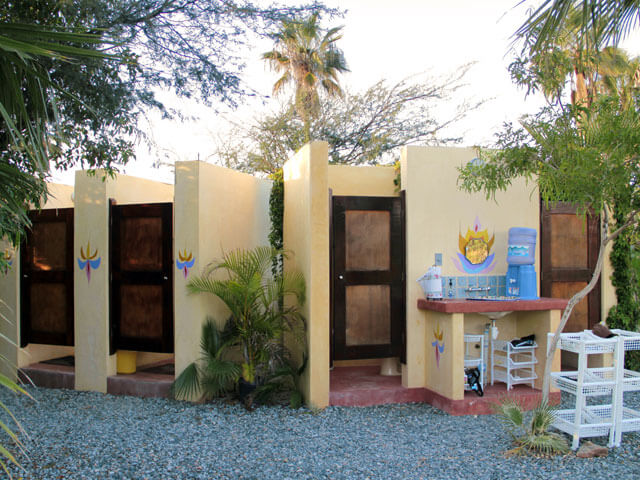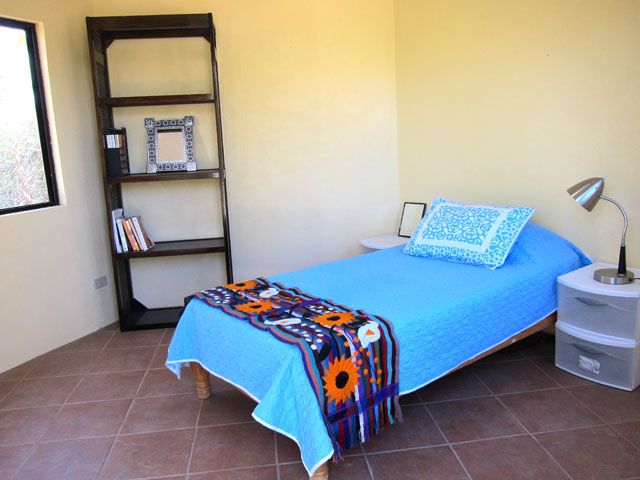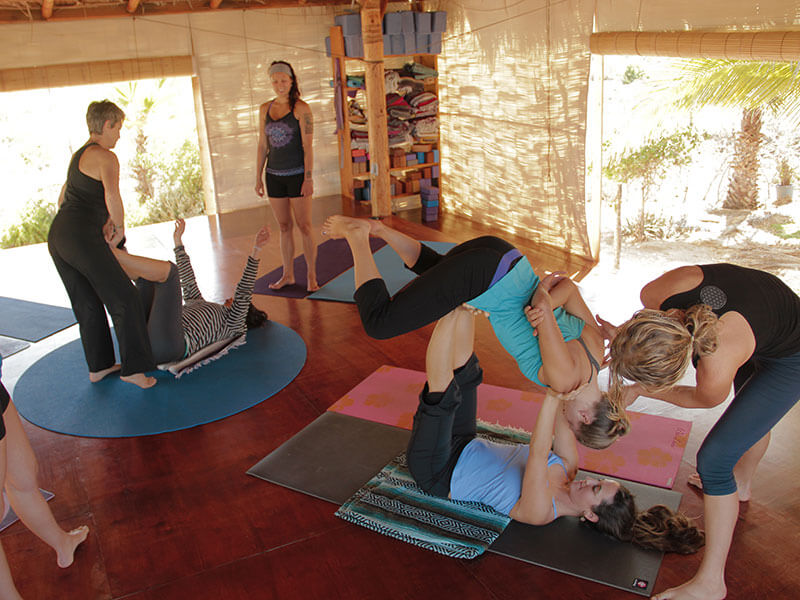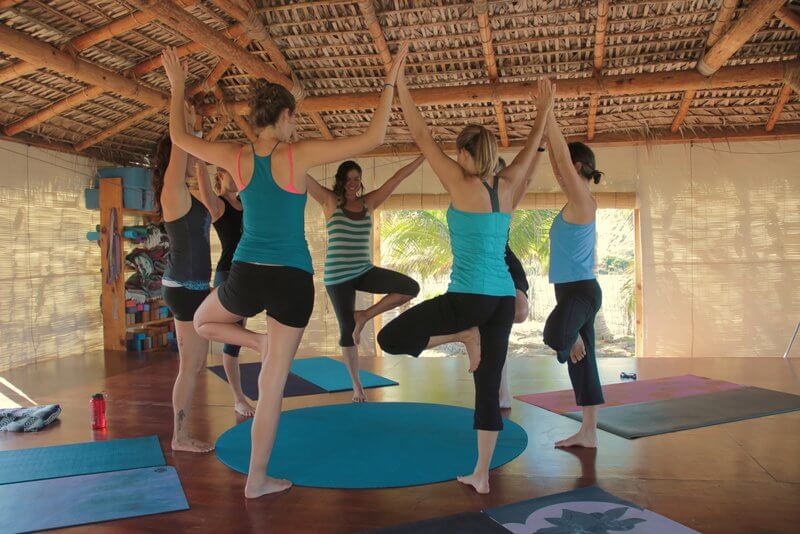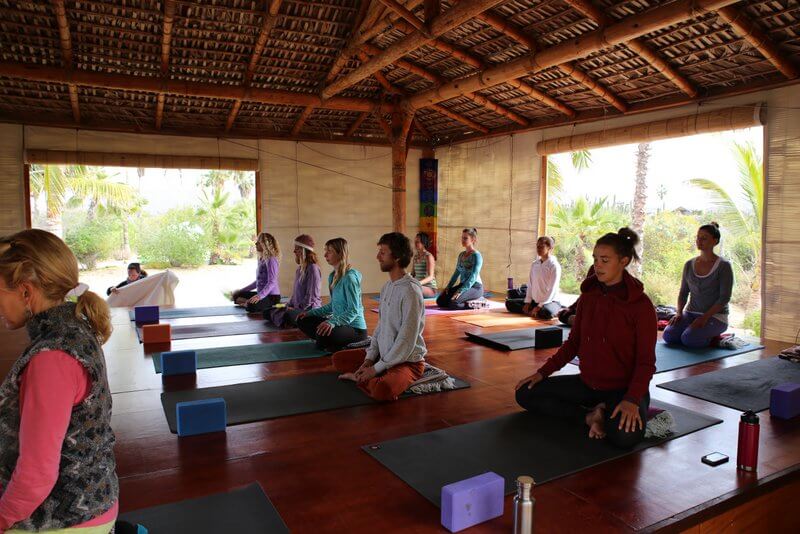 Yandara offers yoga teacher training programs from its four acre nature preserve in beautiful Baja, Mexico. Although Yandara offers yoga teacher trainings worldwide, their headquarters are in Baja, where they offer teacher trainings each year. Each training program is Yoga Alliance approved, and the curriculum founded in the teachings of Patanjali's eight limbs of yoga.
Program: Students can enroll in either a 26-day or 16-day 200-hour yoga teacher training course with Yandara in Mexico. The program is limited to 24 students, and each program includes the same curriculum. However, the 26-day program is more laid back and includes time to explore the natural surroundings and Baja peninsula in greater depth. Students should expect to rise around 7:30am to begin their day of yoga practice, meditation, lectures, workshops, and more.
What we like: During the course of training, students can either stay in a cabana or deluxe tent – think of this as luxury camping. Although the accommodation is simple, it will make students feel even closer to nature, and the foundations of yoga that emphasize the importance of releasing connections to material items.
Cost: $2,850-$3,150
Address: Yandara Yoga Institute Carretera 19, KM 74,  Todos Santos, Baja Calif. Mexico 23305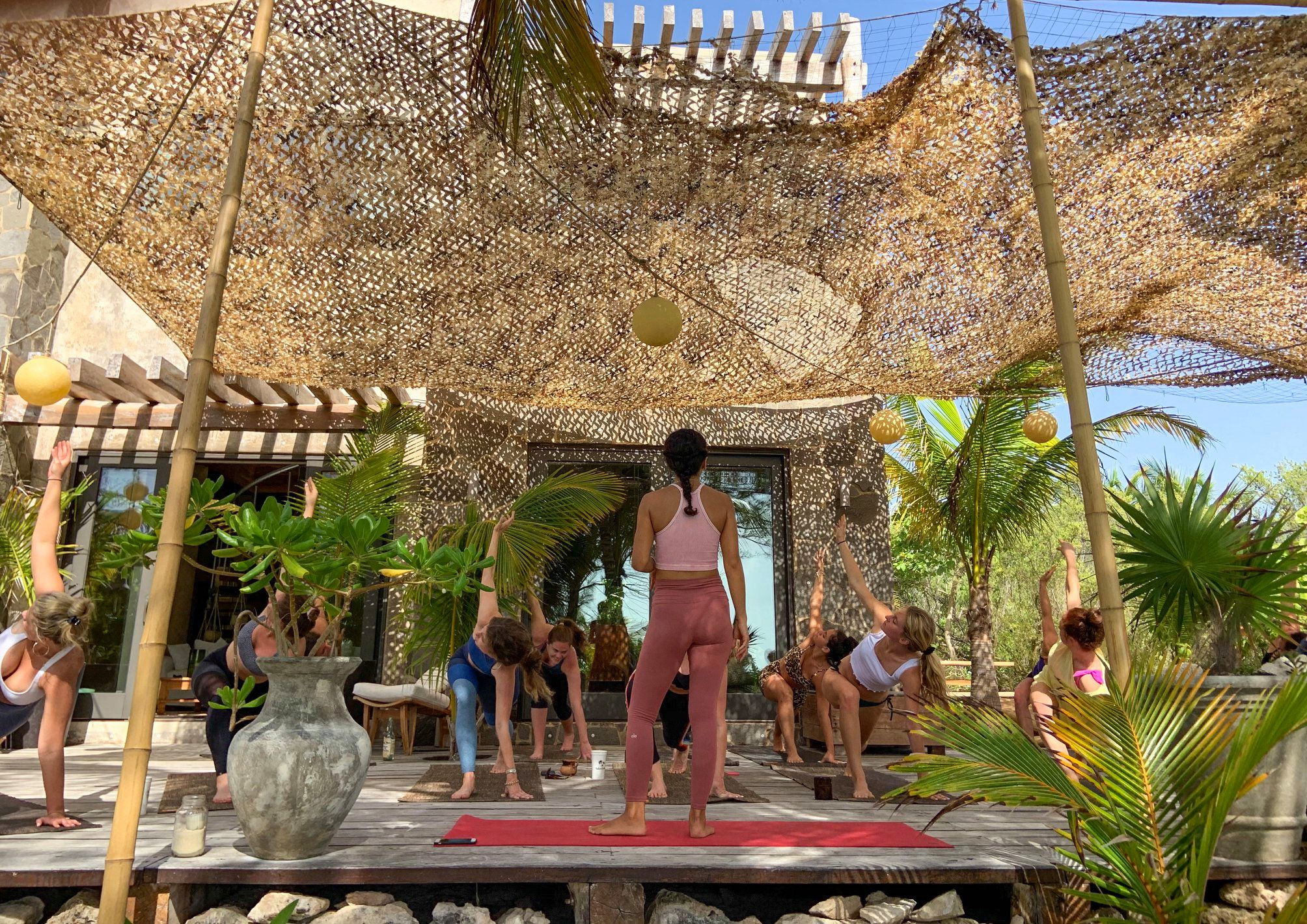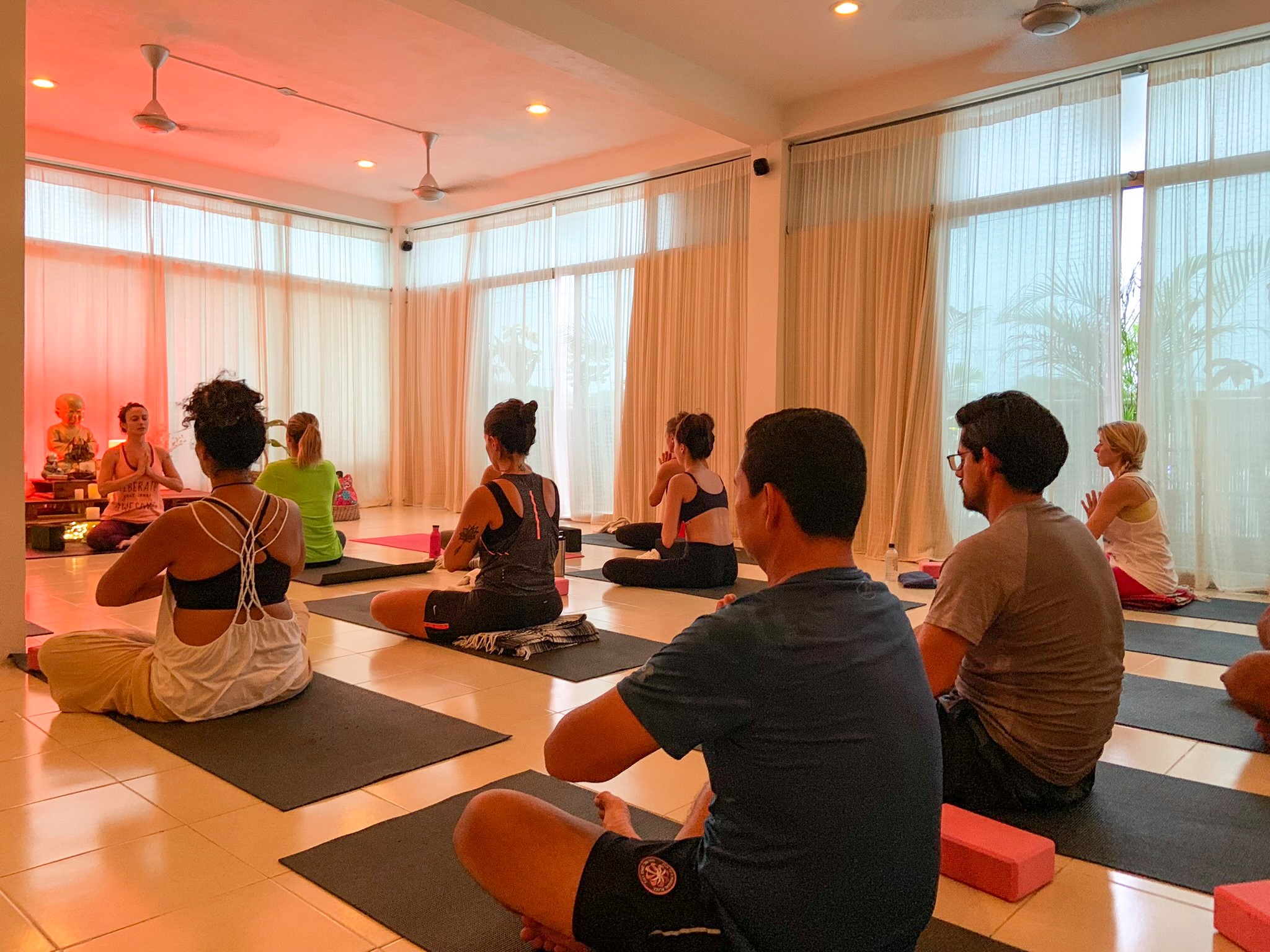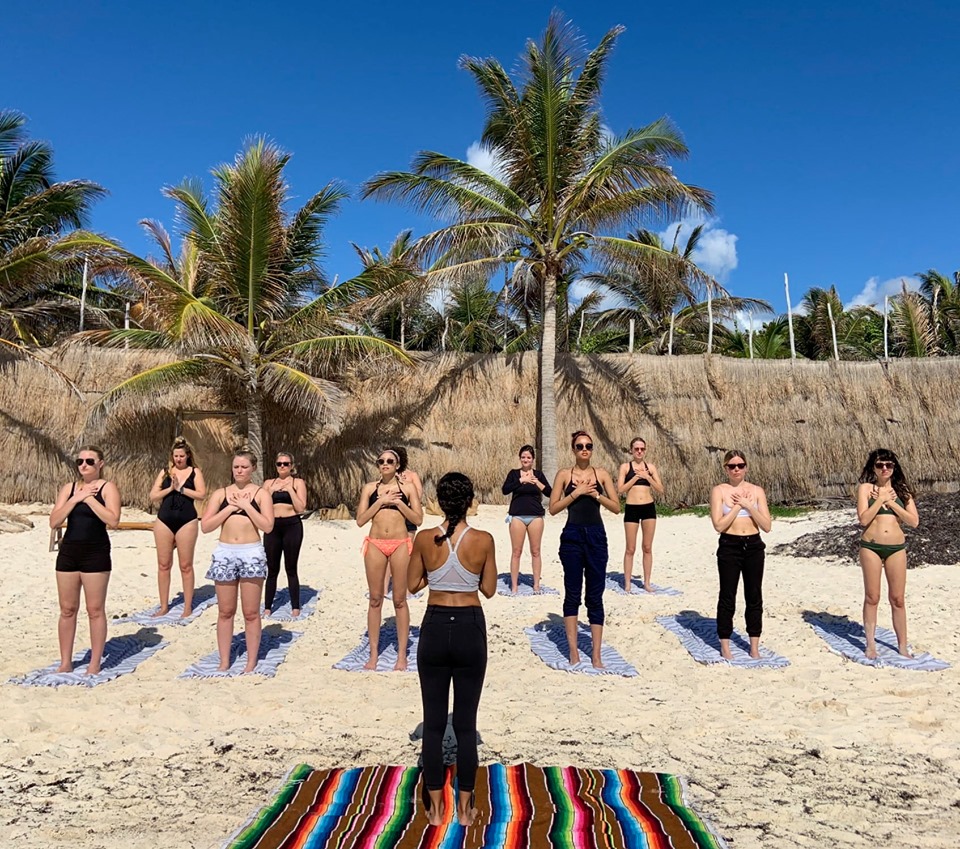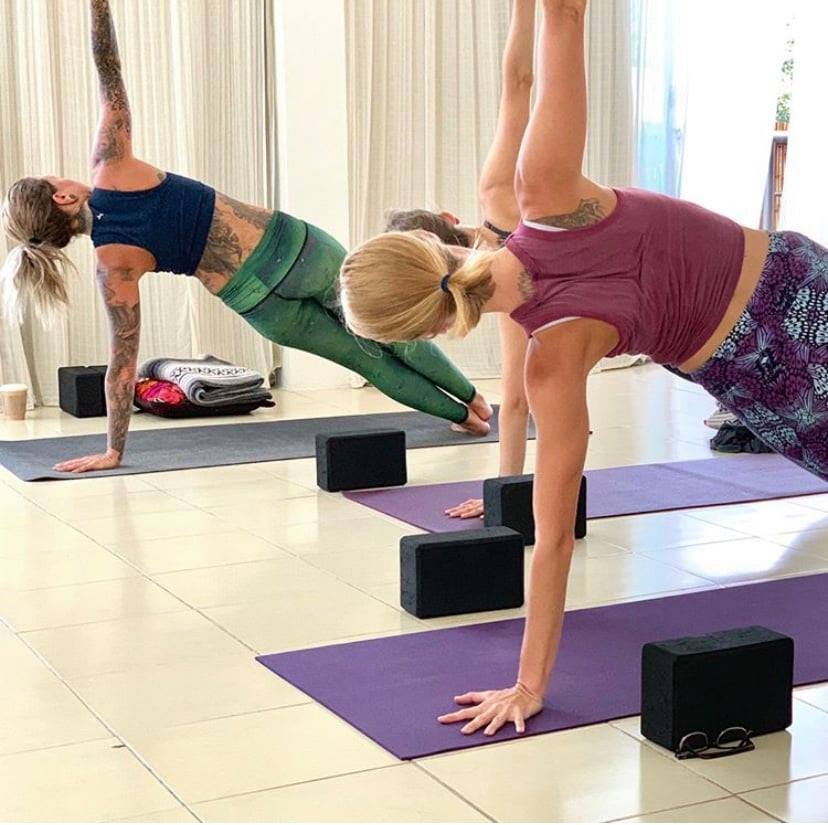 65134608_2195097367206629_321138243774971904_o
68392088_2264045090311856_263625041088872448_o
70091042_2335579046491793_5432571190587686912_n
70184837_2329166437133054_41711300744577024_n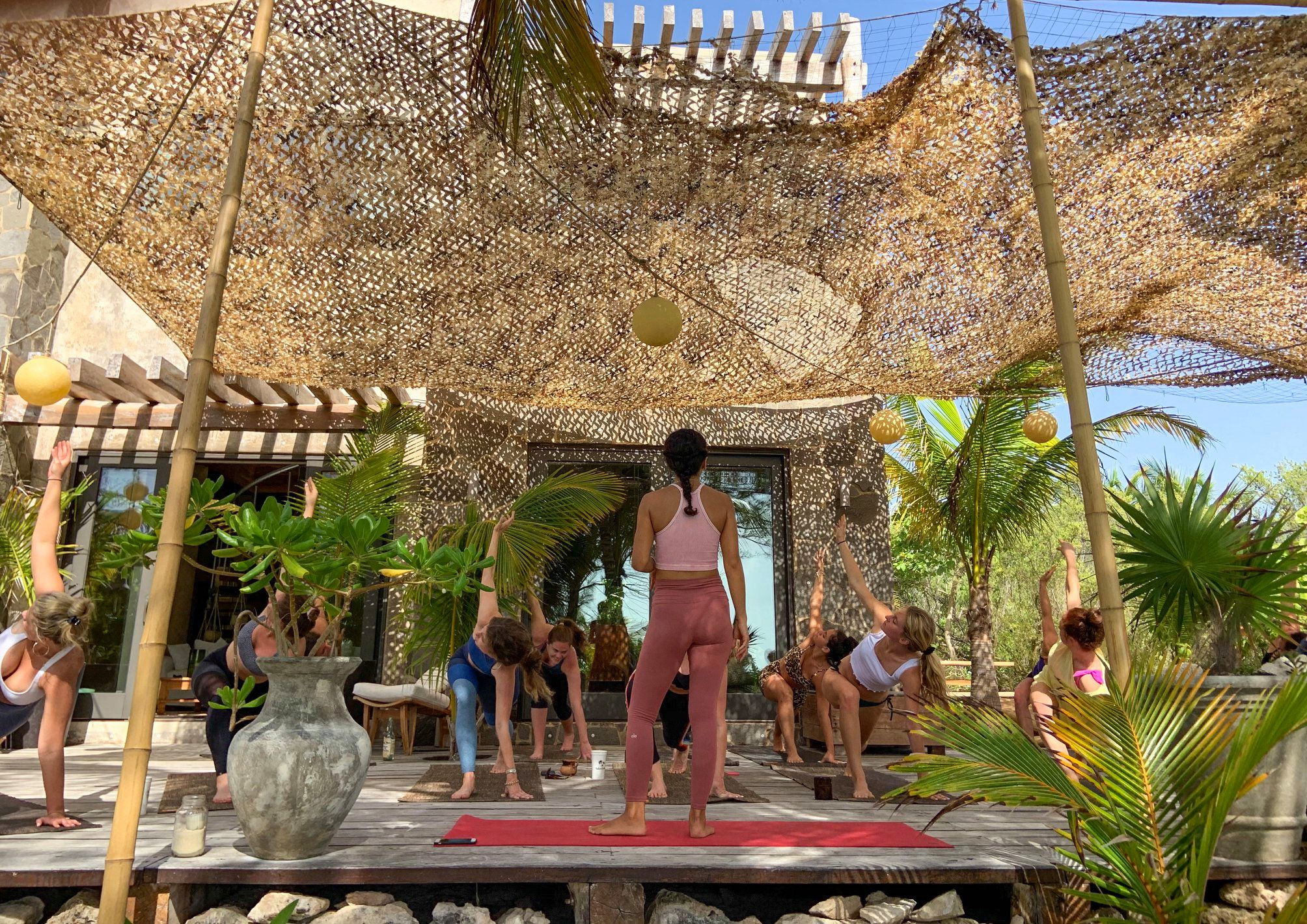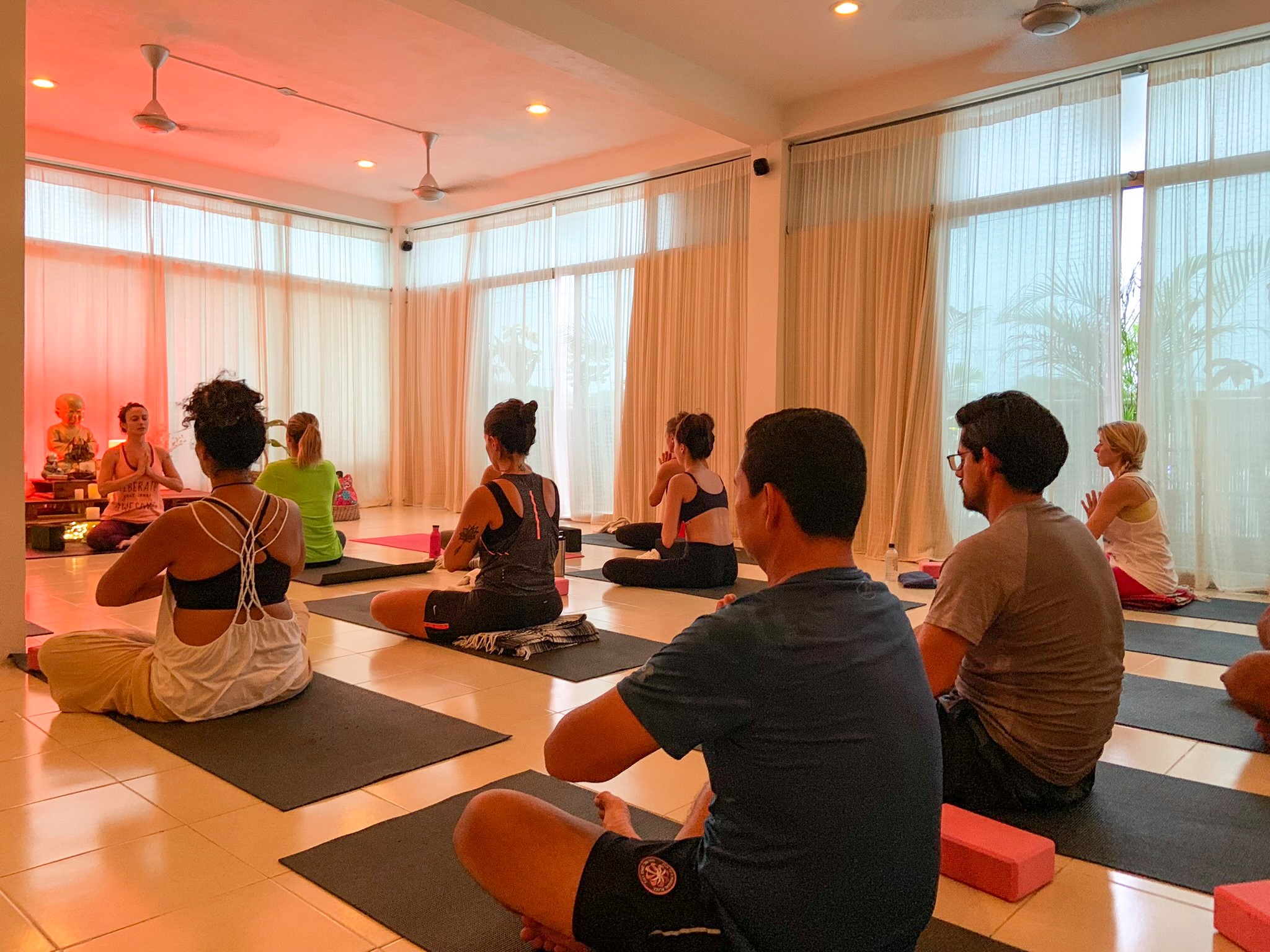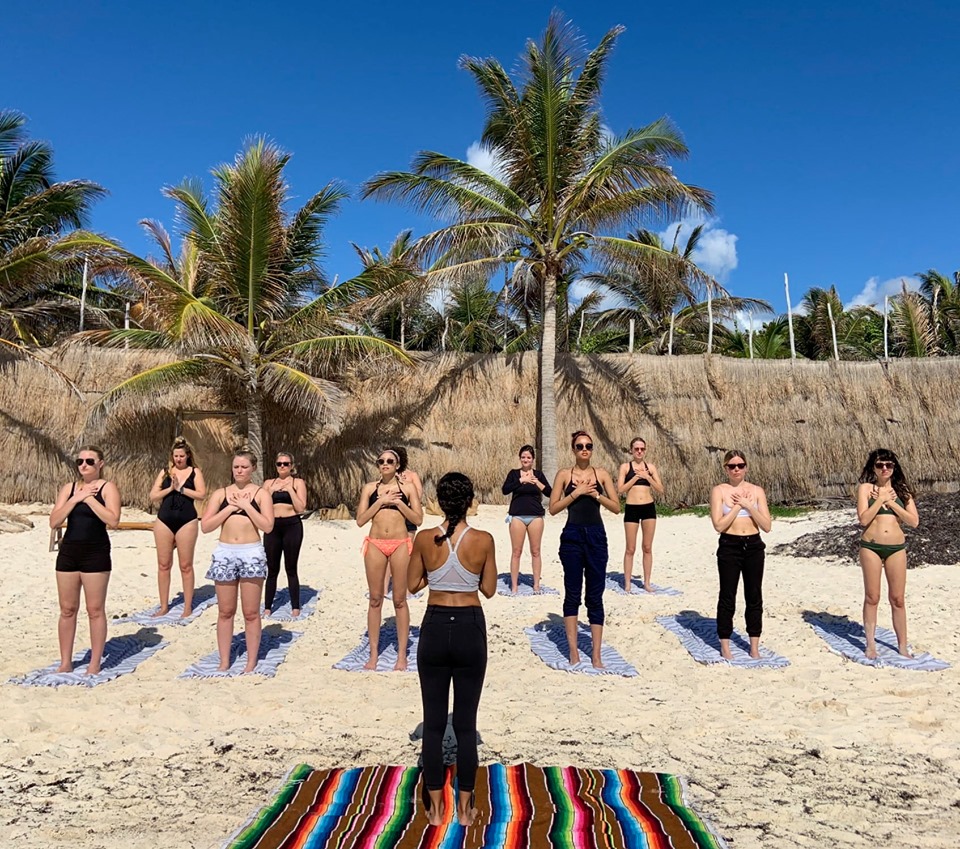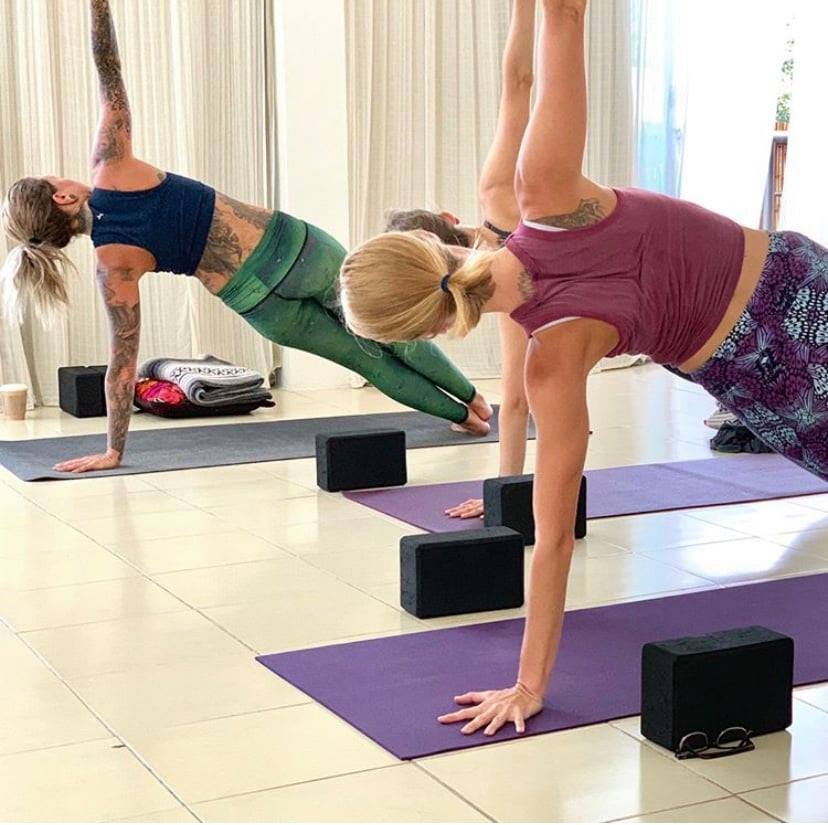 Yoga Dicha Studio offers a classic 200-hour yoga teacher training, set in beautiful seaside Tulum. Graduates receive a certification that is approved by Yoga Alliance and Yoga Alliance Professionals.
Program: The Yoga Dicha teacher training format follows the traditional curriculum of history, anatomy, sequencing, philosophy, and of course the nuances of teaching. In addition, students will learn business techniques. Other special additions to this yoga teacher training program include a malas and mantras workshop, and time to explore surrounding Tulum.
What we like: During the course of training, students receive unlimited access to any yoga class at Yoga Dicha. It's the perfect time to take advantage of yoga classes from various teachers, and truly immerse yourself in the practice.
Cost: Starting from $2,499
Address: Yoga Dicha, Calle Geminis 2nd floor, Tulum Centro, Centro, 77760 Tulum, Q.R., Mexico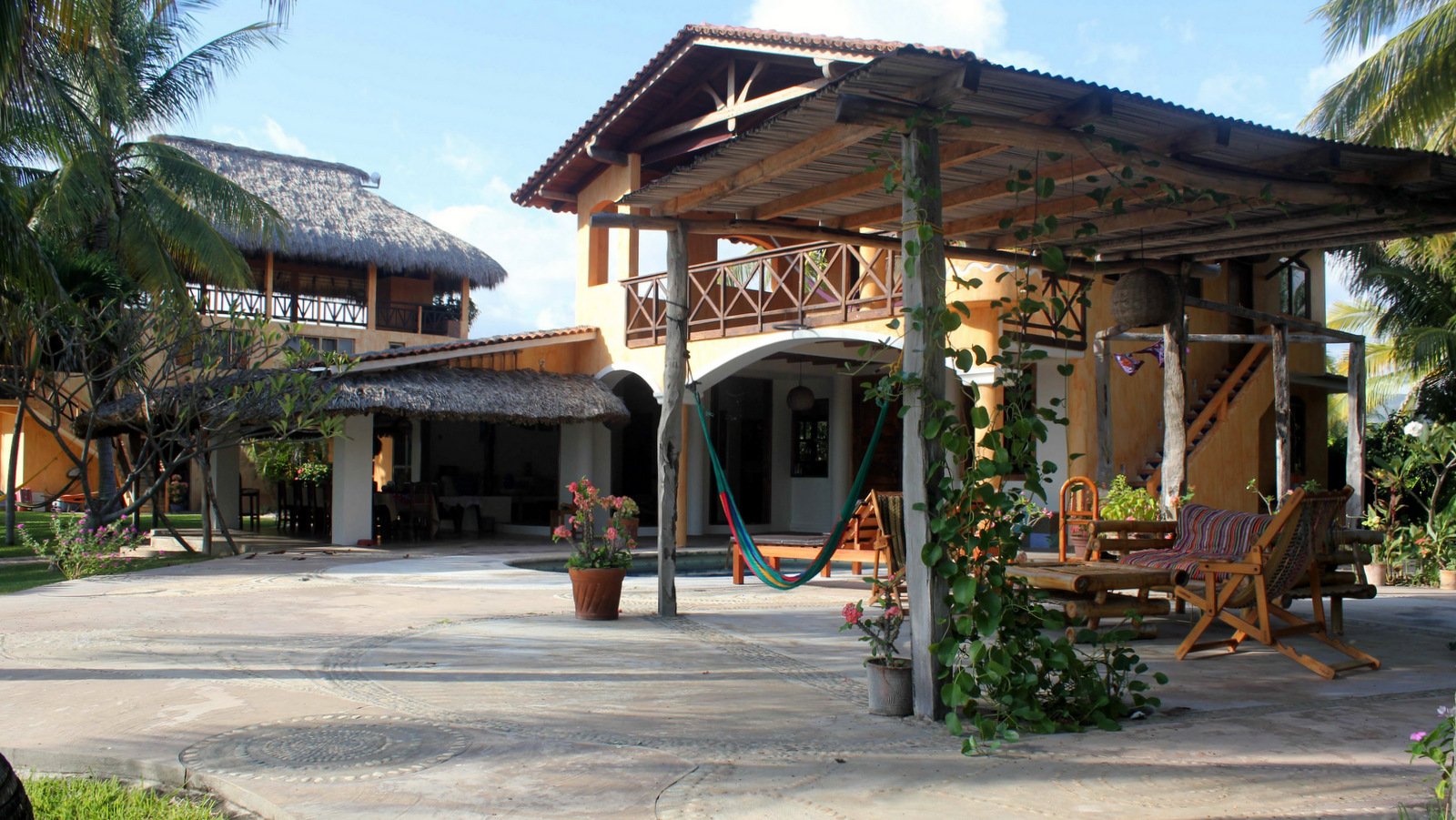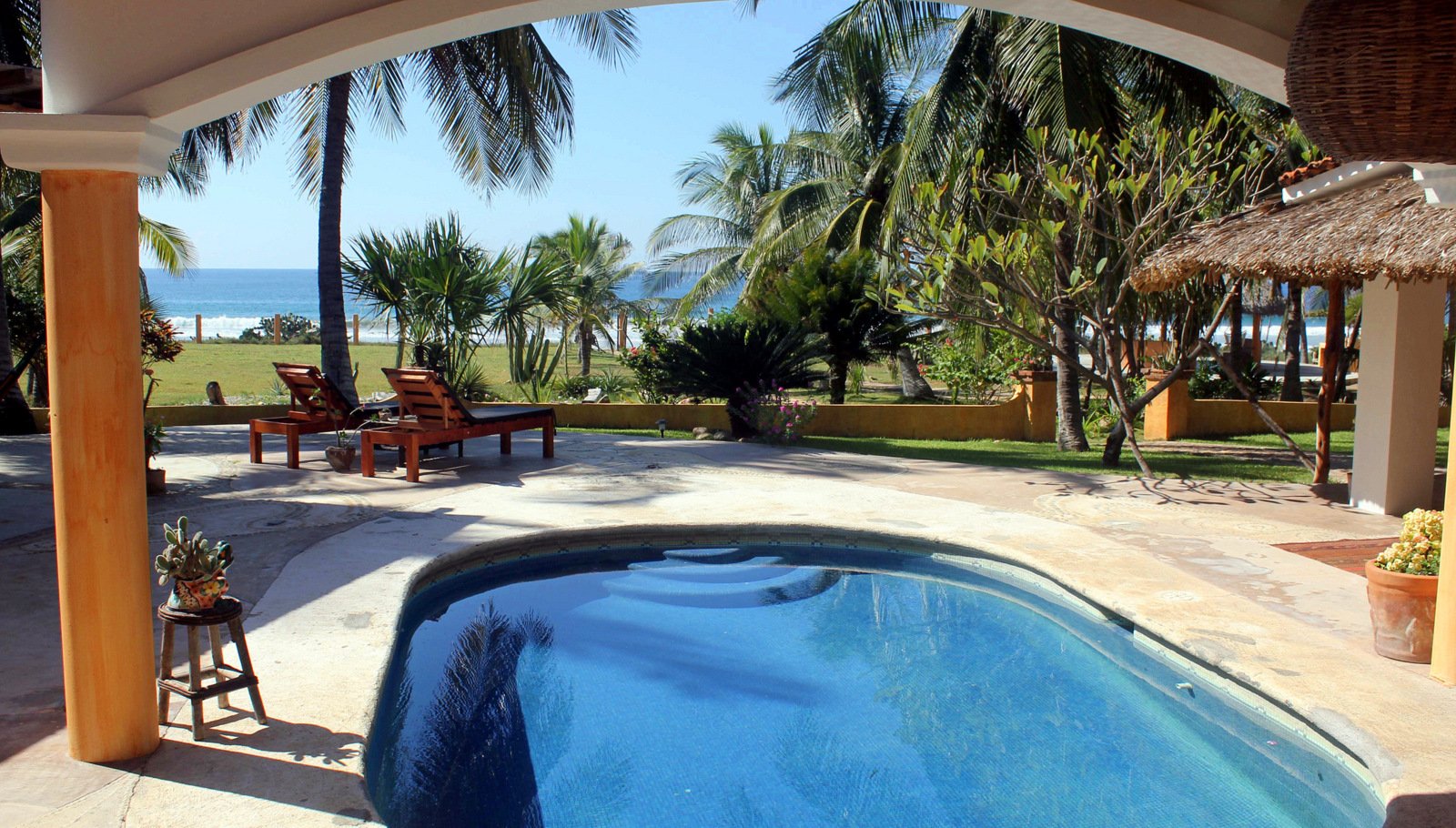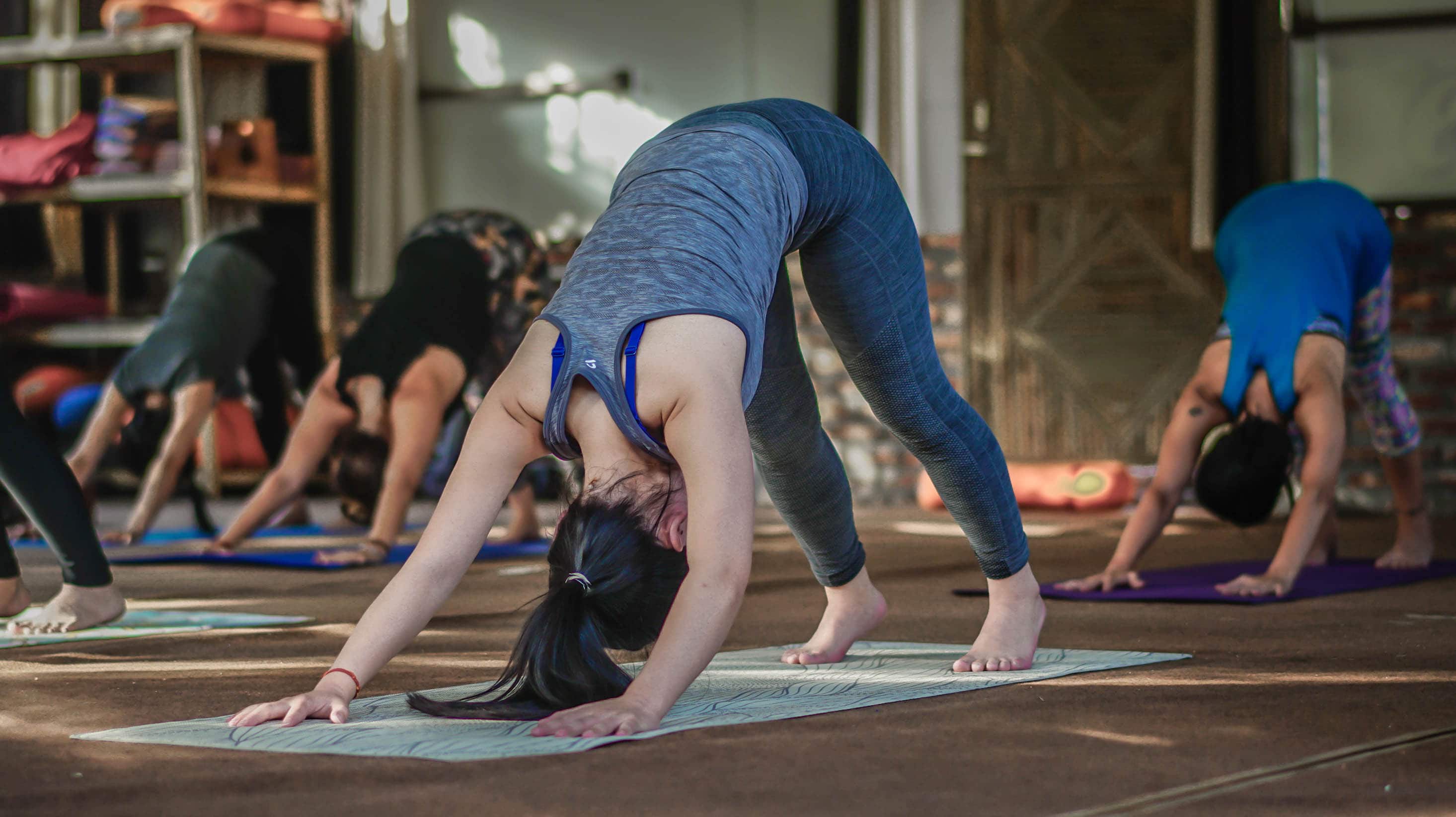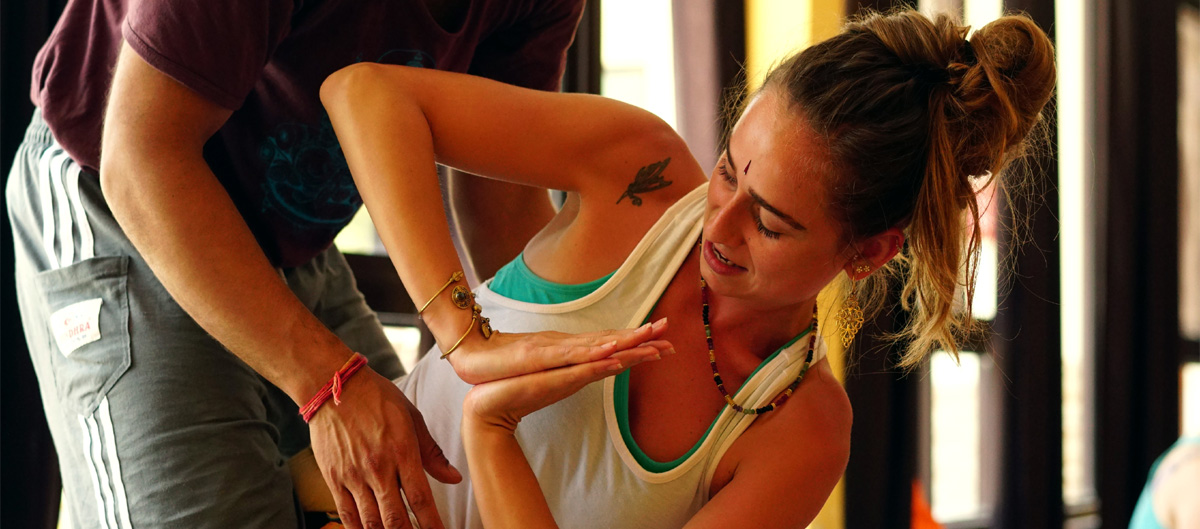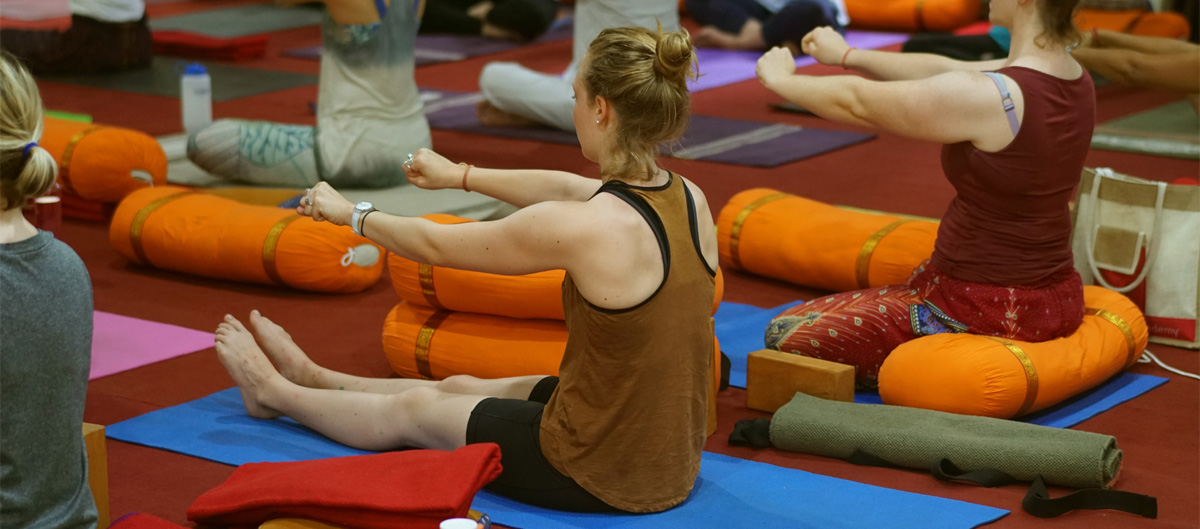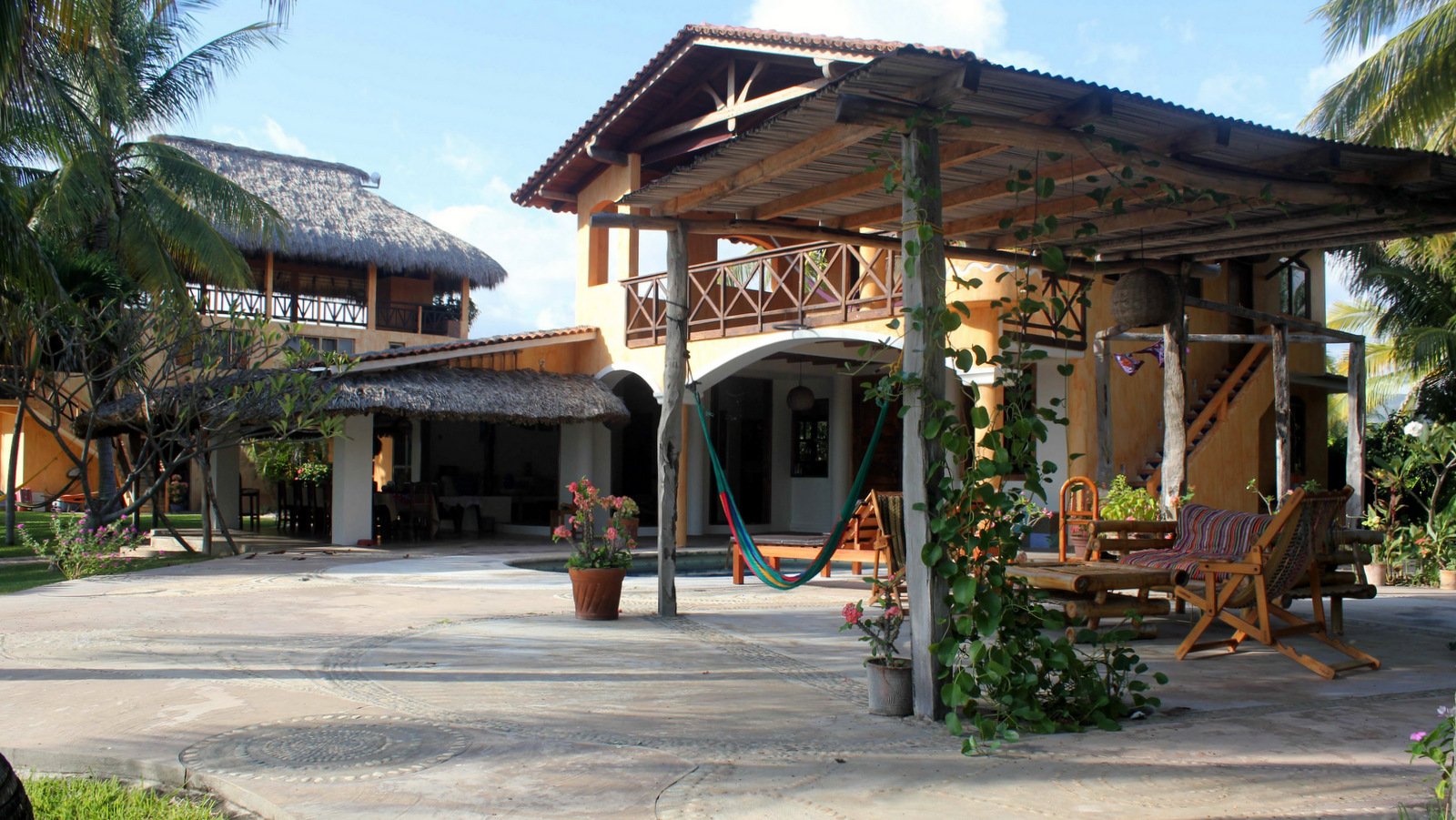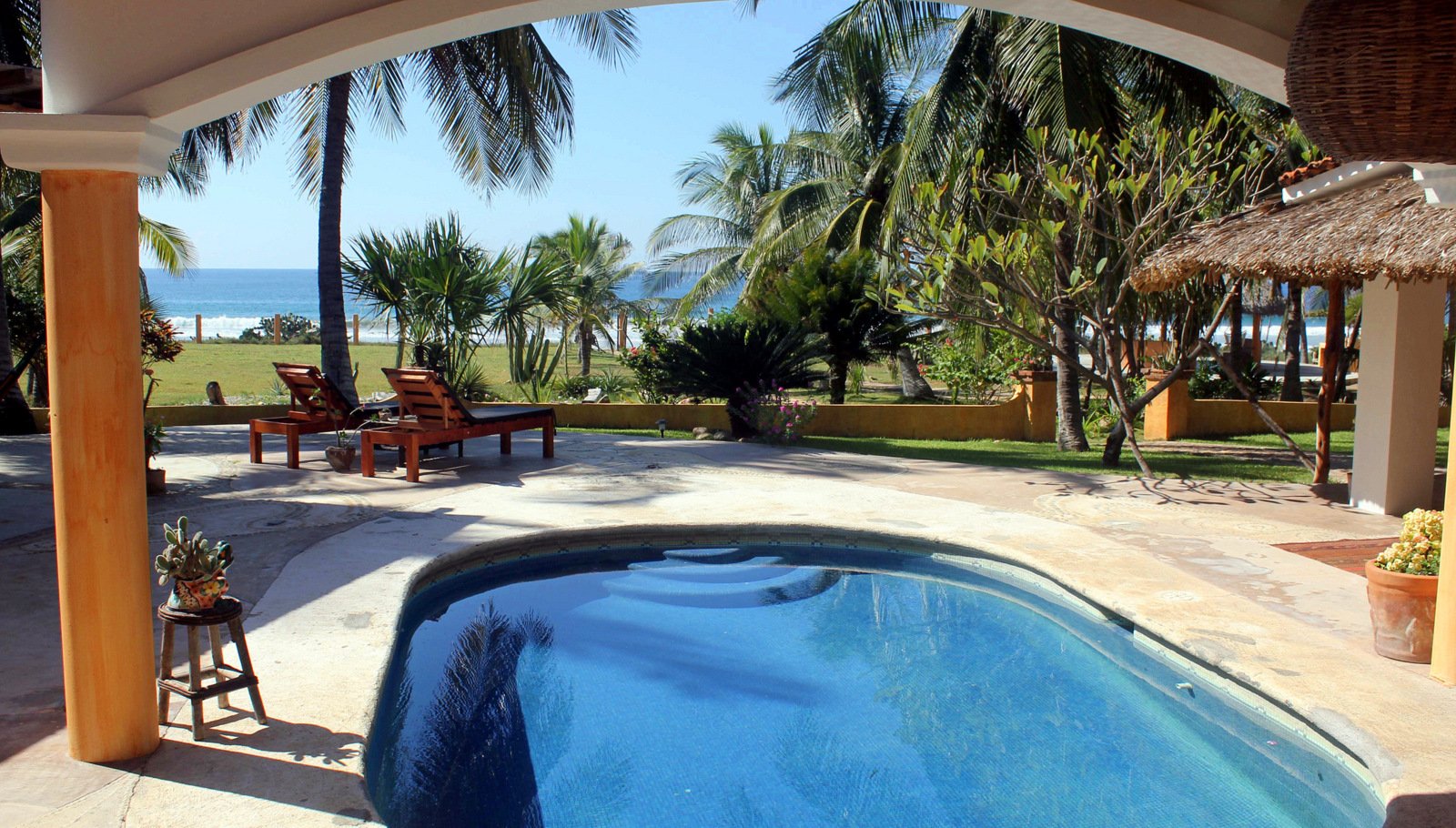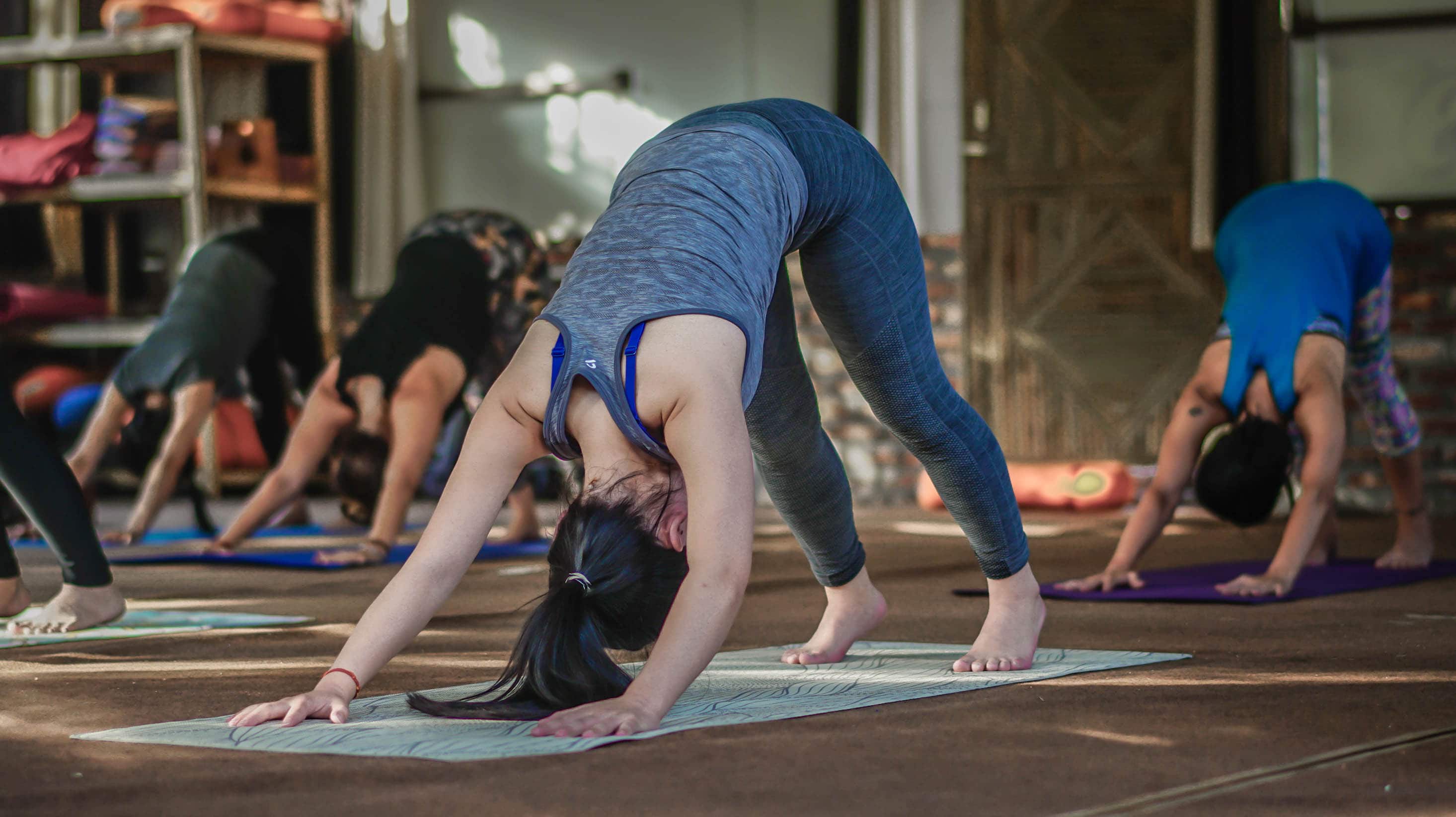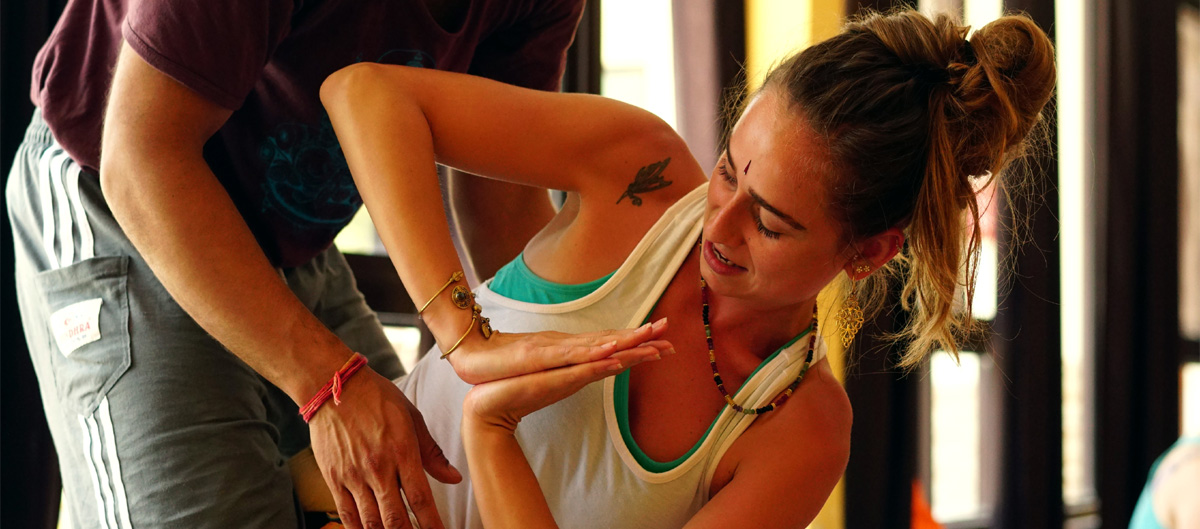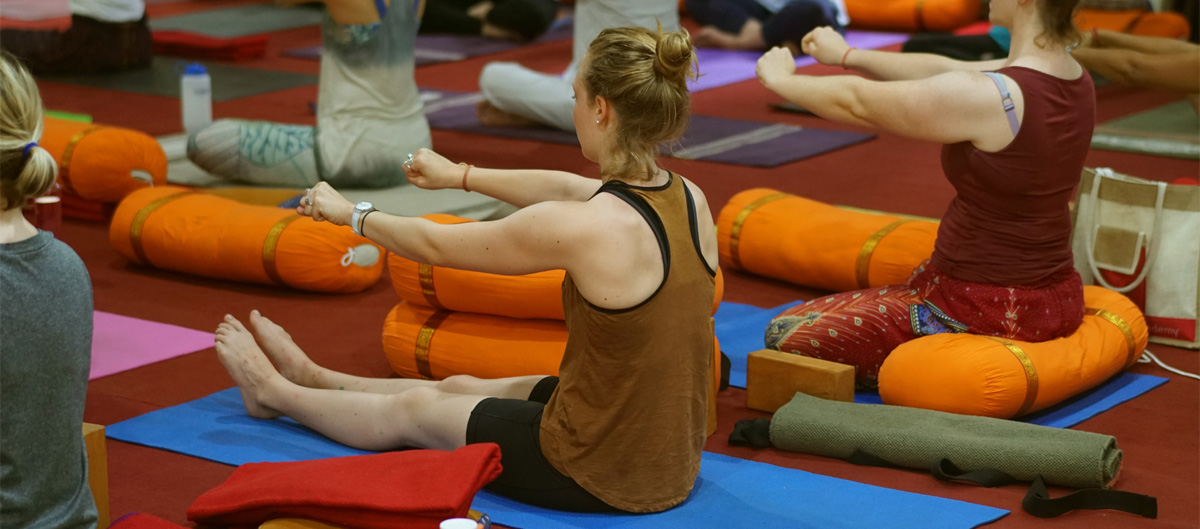 At Vinyasa Yoga Academy's 200-hour teacher training, students can experience a traditional Indian training program set in sunny Mexico. Vinyasa Yoga Academy operates from Rishikesh, India, but offers a special training program in Mexico for various levels of yogis – whether you are wanting to delve deeper into a budding practice, or finally get your qualification to teach.
Program: The 200-hour yoga teacher training at Vinyasa Yoga Academy lasts four weeks, with Sundays reserved as a free day for relaxation and coursework. The program is registered with Yoga Alliance. Each day, students will rise around 5am to begin their morning meditation. The day continues with instruction and practice in pranayama, yoga practice, anatomy lectures, alignment workshops, philosophy lectures, evening yoga practice, and evening meditation.
What we like: As a training program with its company roots in Rishikesh, India, this program is founded in discipline and focus, making it an intense learning experience for those who are more interested in a rigorous training program than a beachside vacation. The early morning start time, combined with silence after 8pm, and vegetarian food create an atmosphere similar to traditional Indian training programs.
Cost: Starts from $2,800 inclusive of accommodation and meals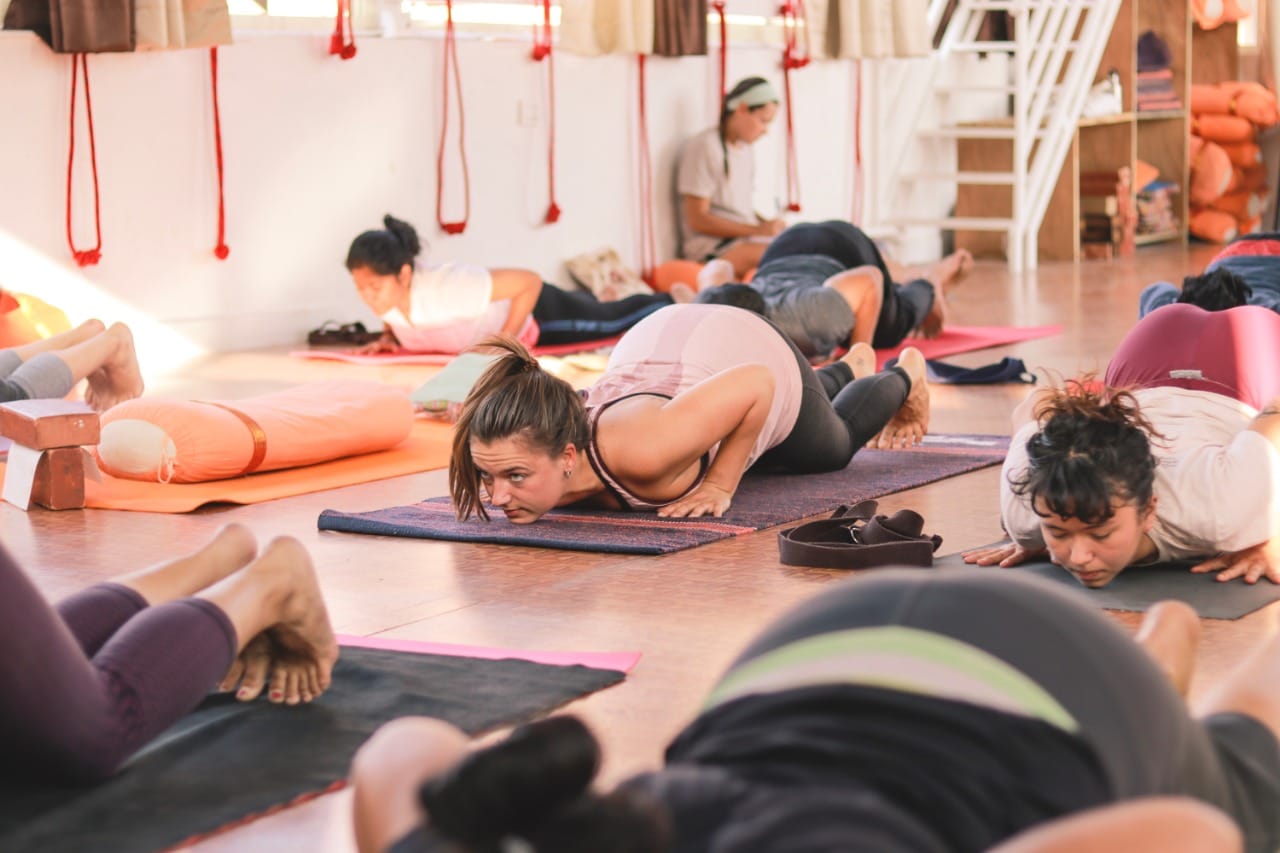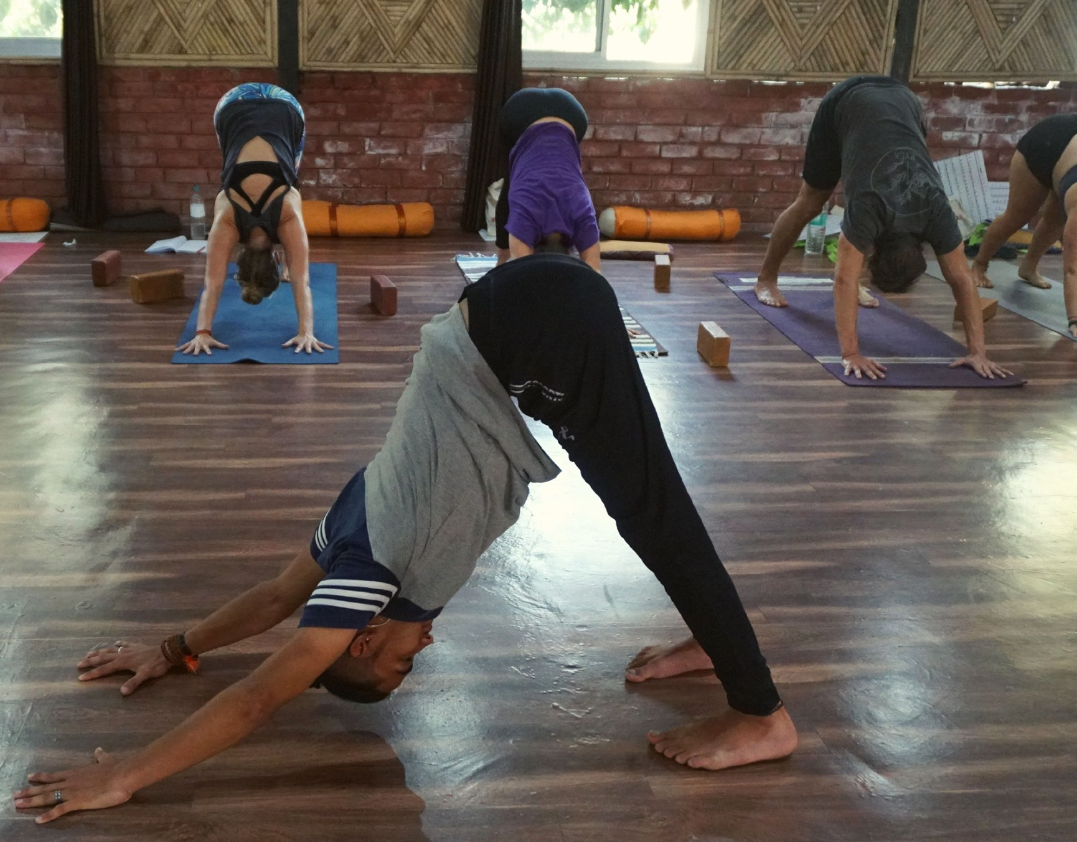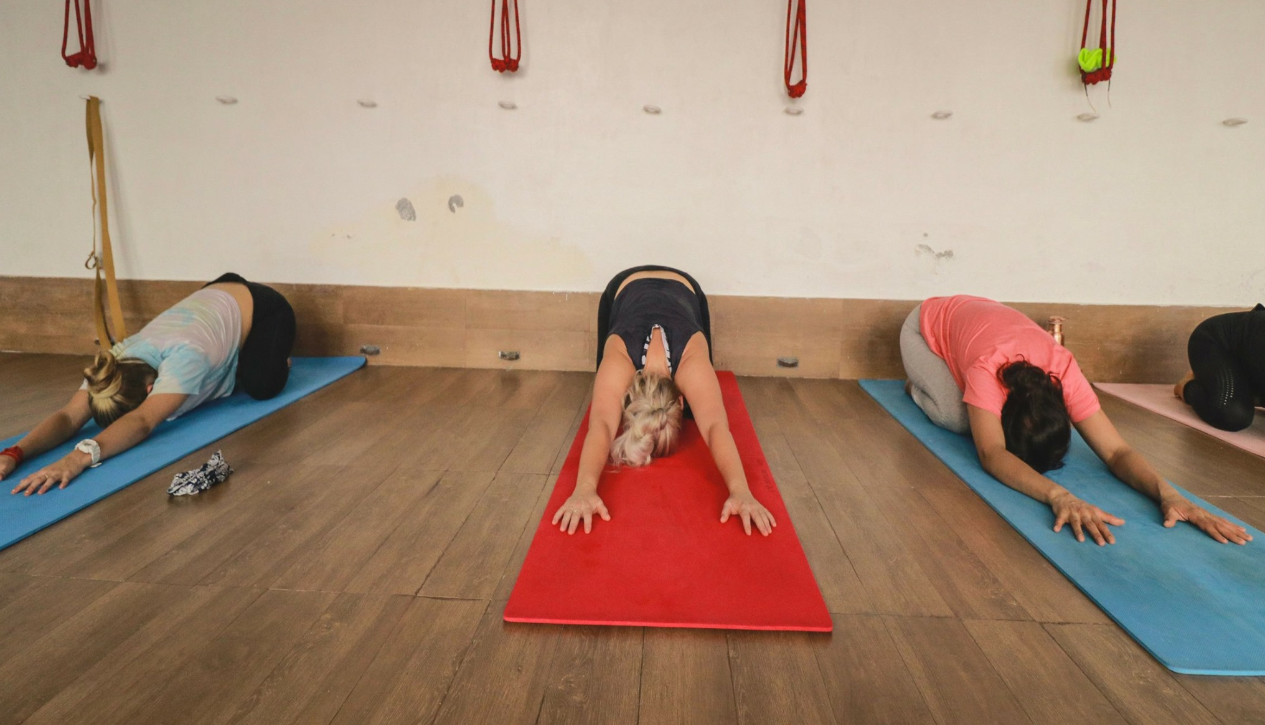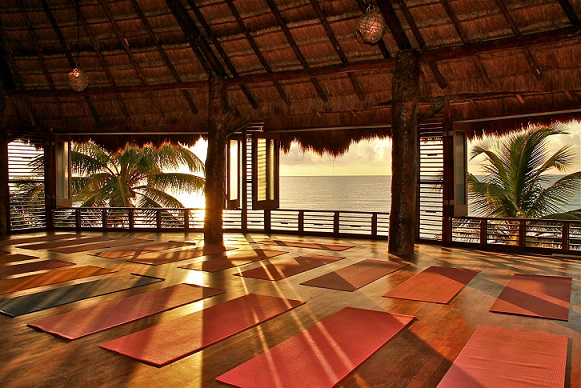 67903890_665067734012739_3050007197745414144_o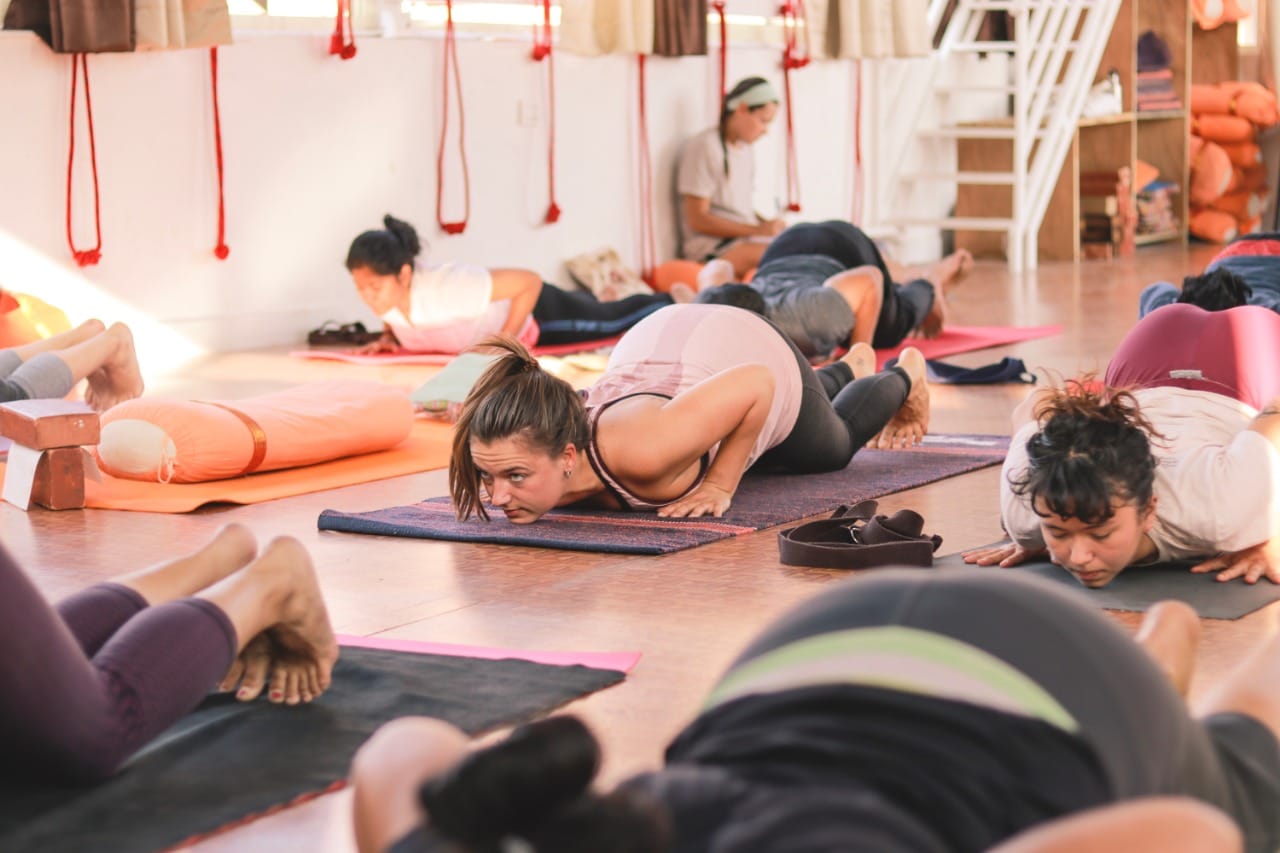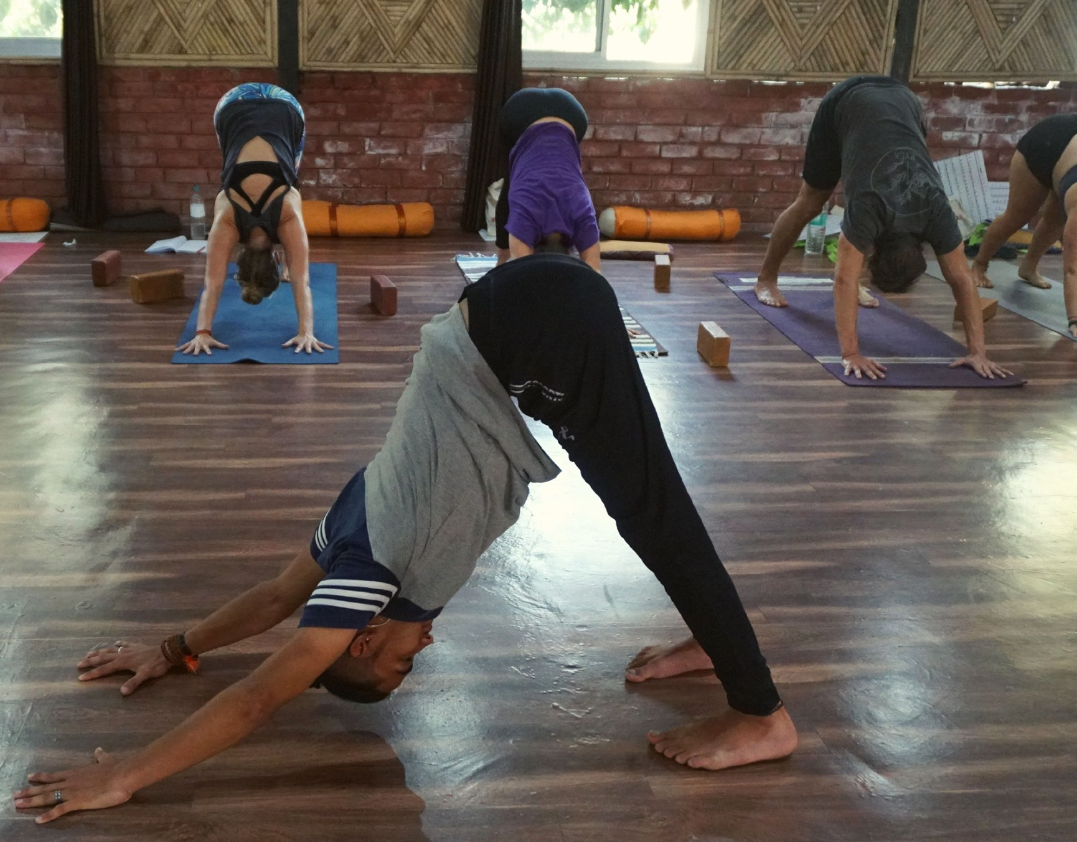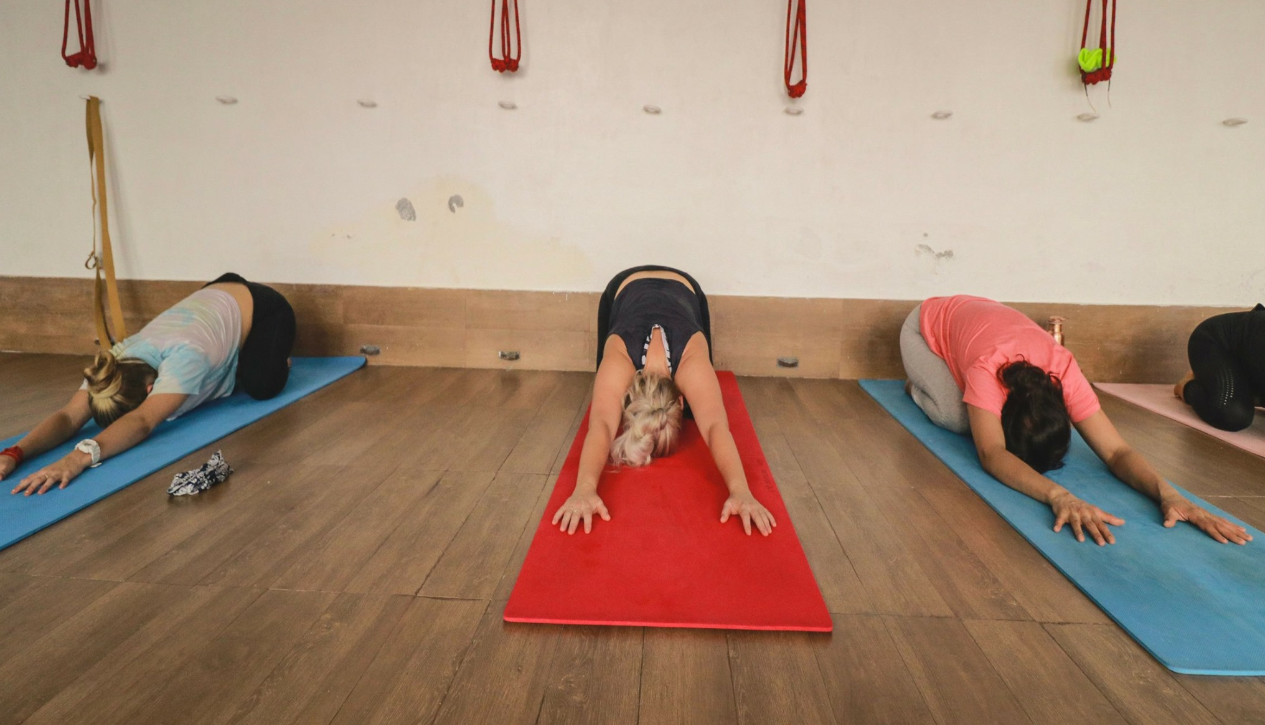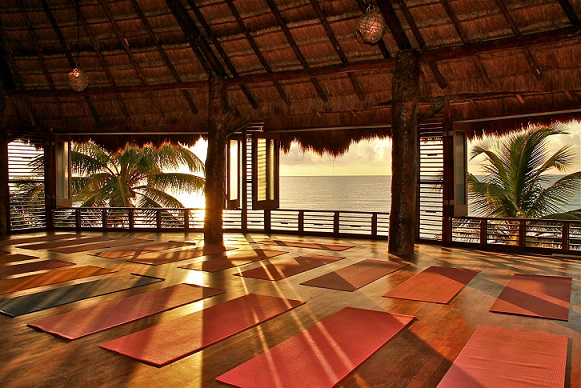 Immerse yourself in a true yoga ashram when you embark on your teacher training course at Samadhi Yoga Ashram. Samadhi offers yoga teacher trainings in ashrams worldwide, but their Mexico training is special. Certificates are recognized by Yoga Alliance, and the training is organized in an evidence-based results-oriented manner.
Program: At Samadhi Yoga Ashram, students will complete a rigorous course that covers yoga asanas, meditation, pranayama, philosophy, anatomy, practice teaching sessions, and more.
What we like:  The program also includes extra treats such as weekend excursions, an ayurvedic massage, and daily vegetarian meals and fresh juices.
Cost: $1490, non inclusive of accommodation which is an extra $250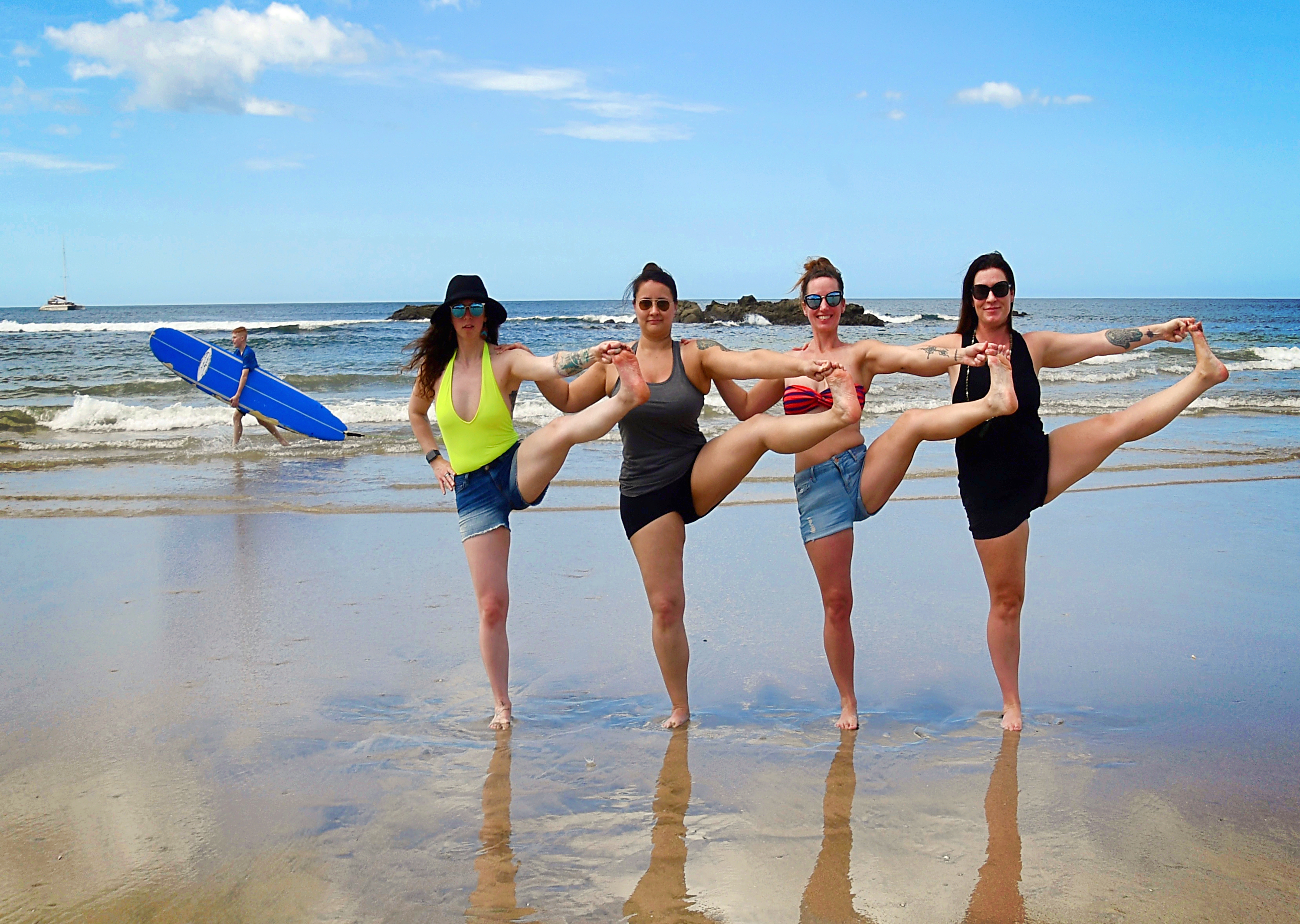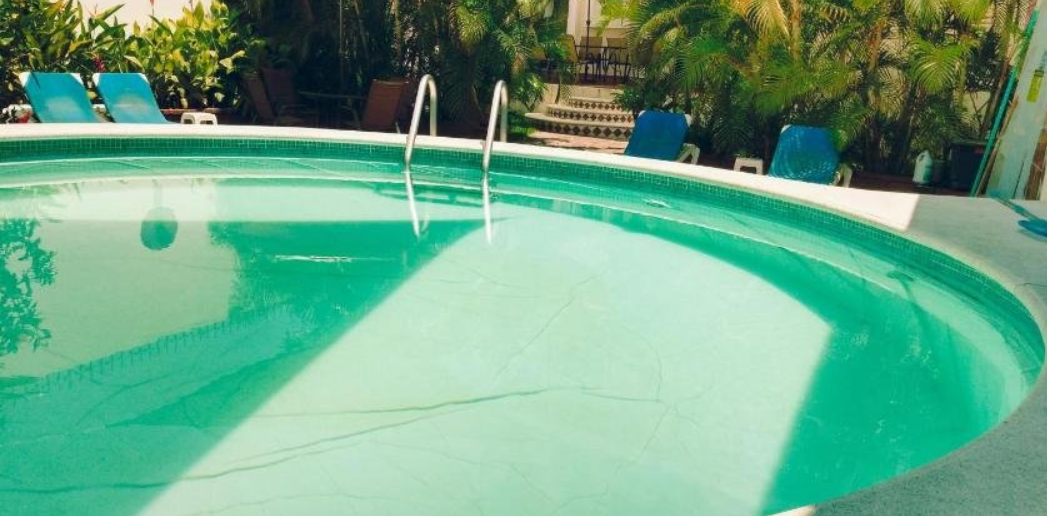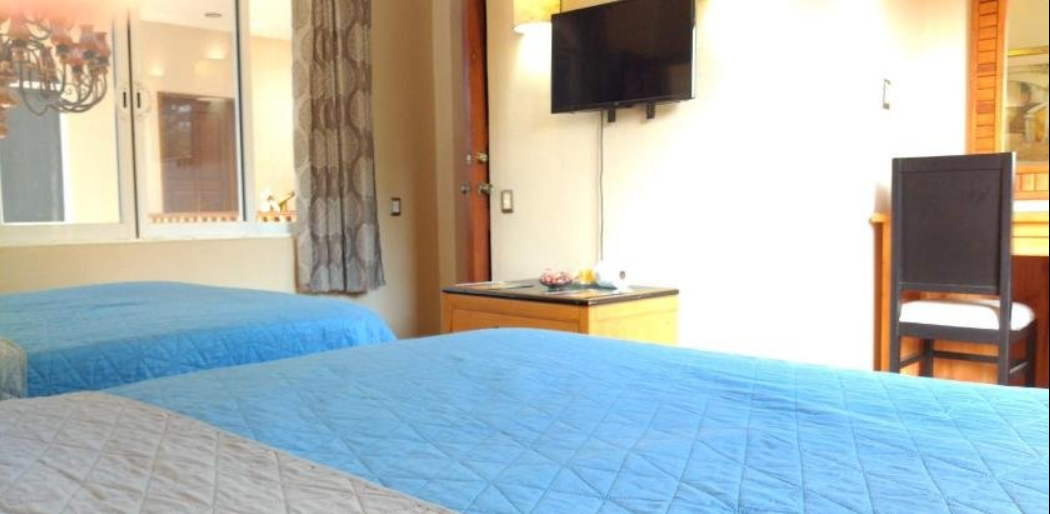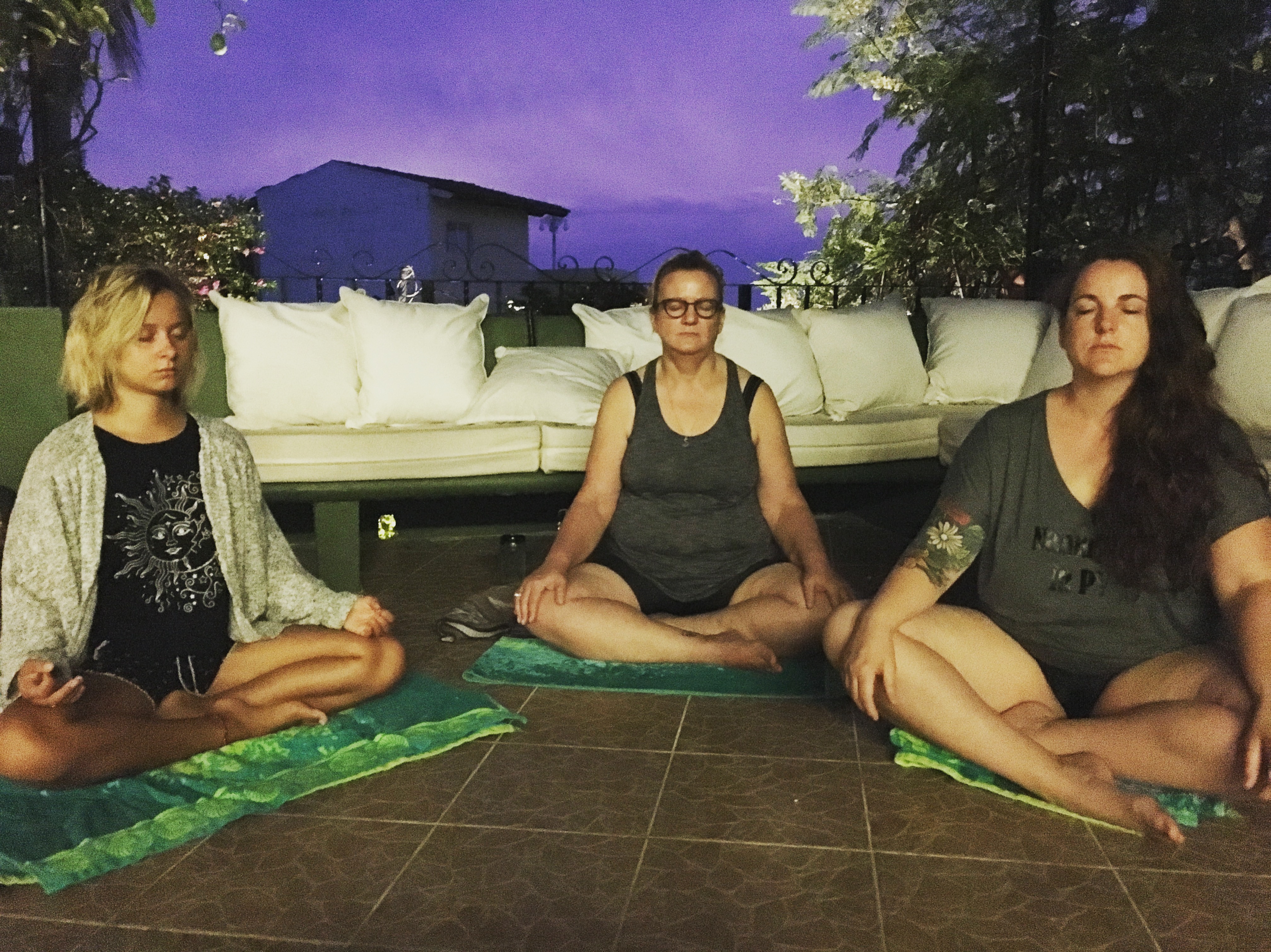 5866145A-C26E-4129-8799-D59F65DB48CF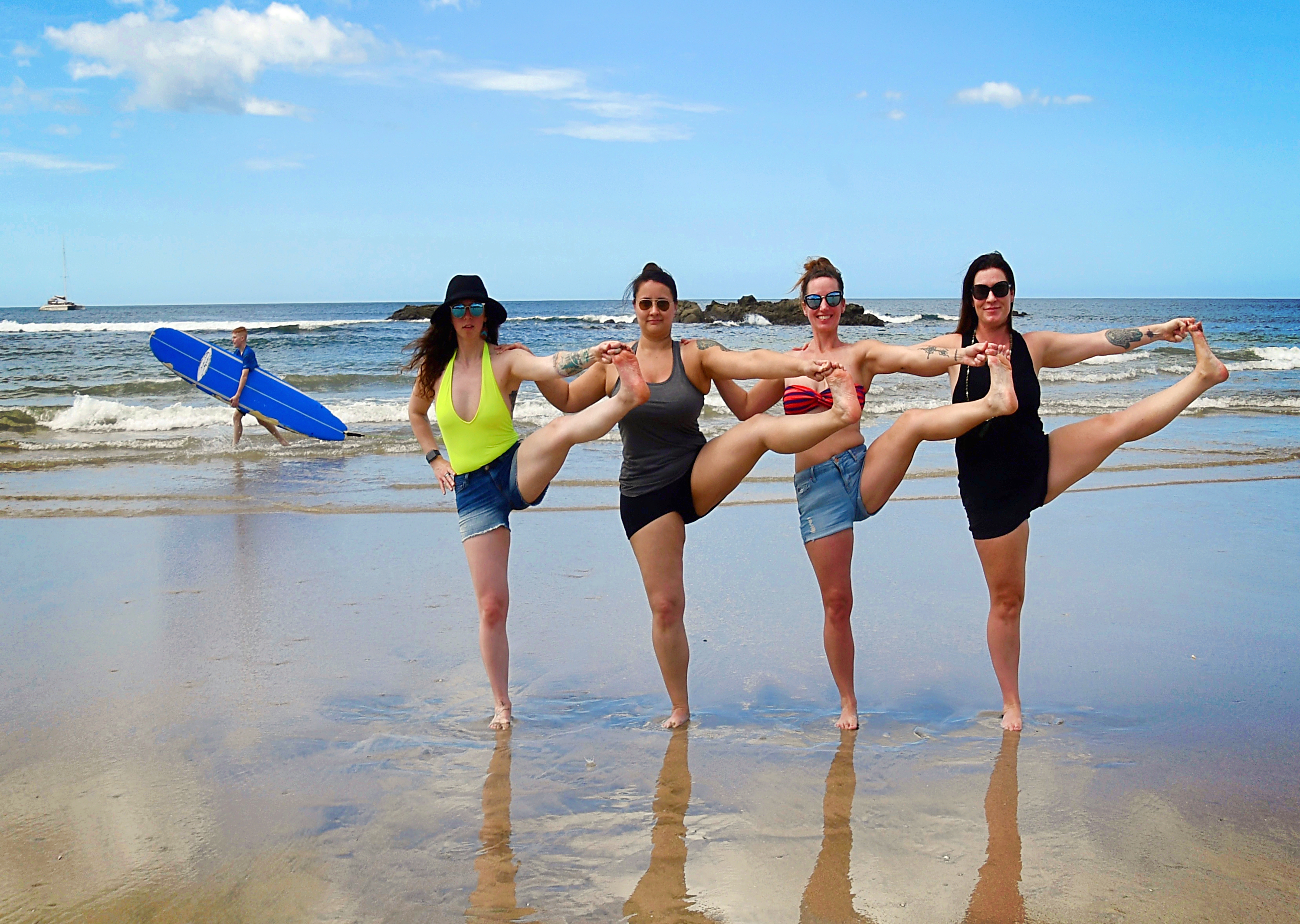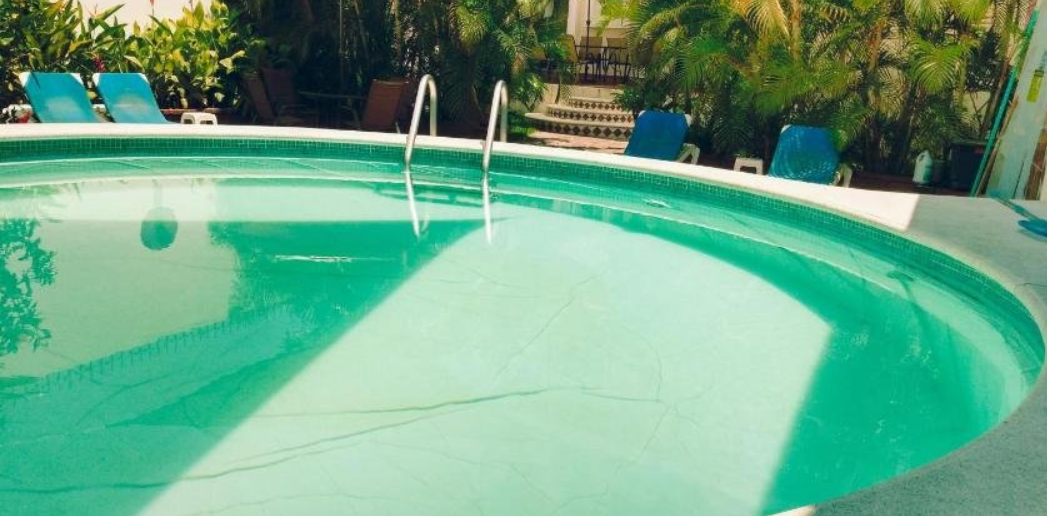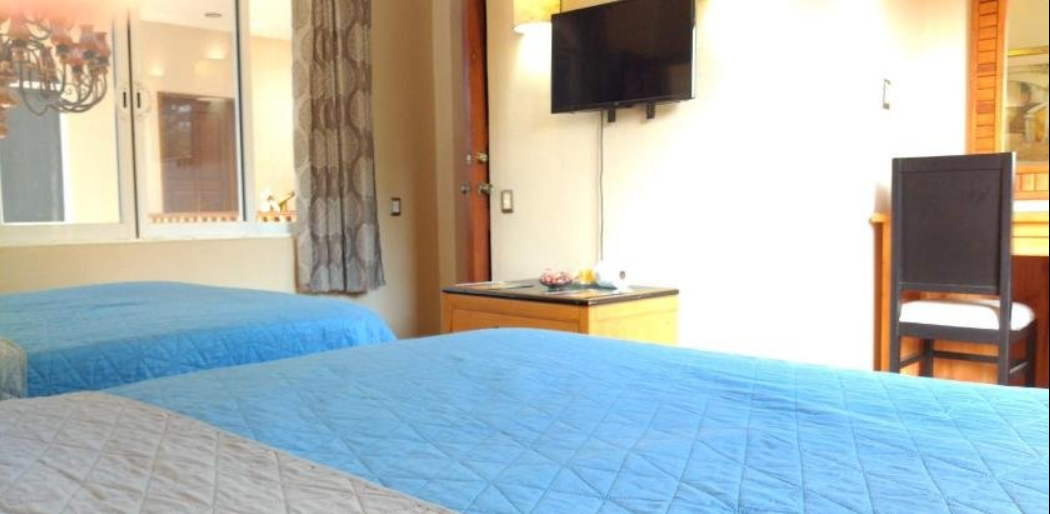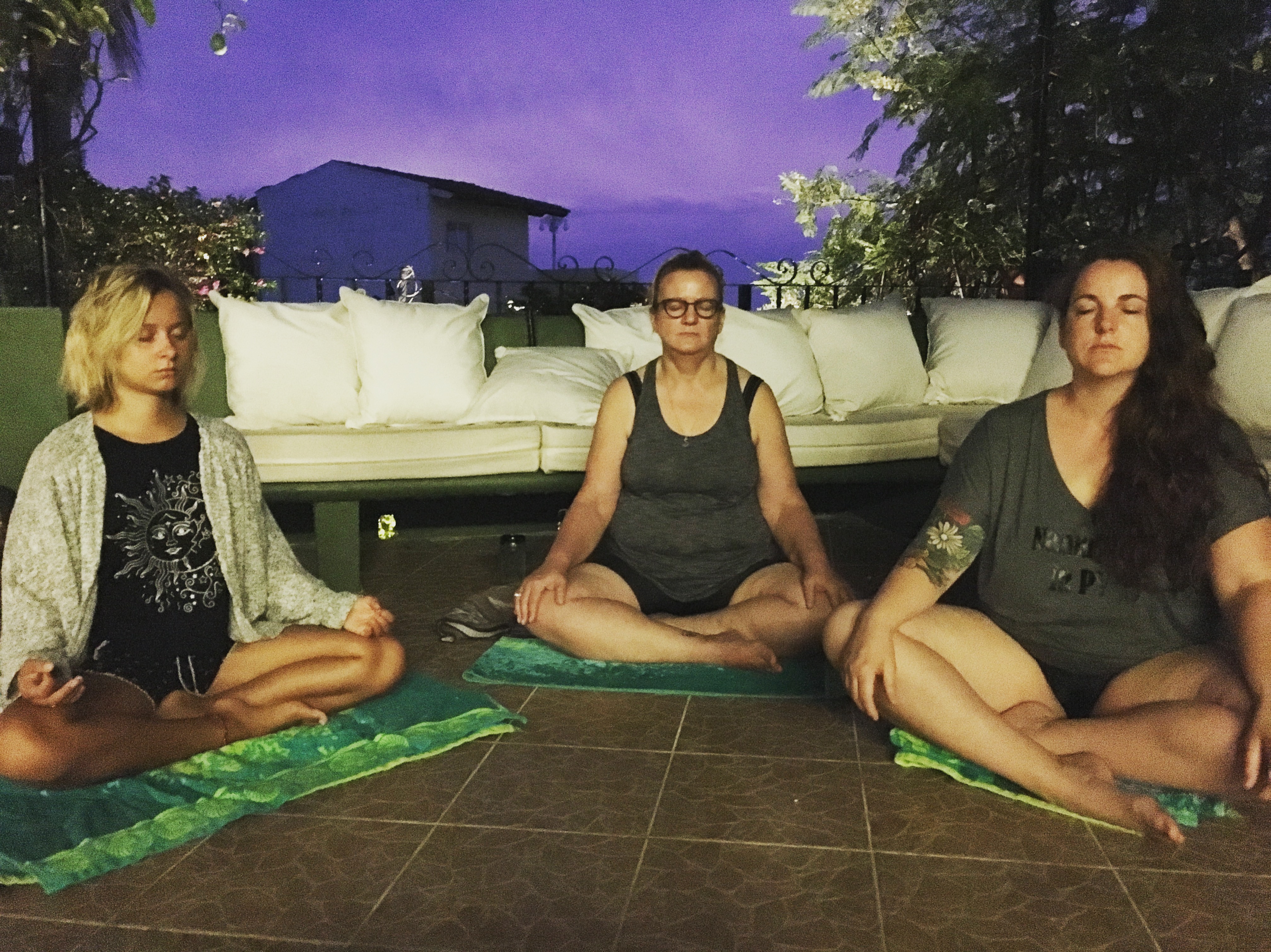 Welcome to Puerto Vallarta, Mexico… a gorgeous seaside resort town complete with lush jungle, hiking trails, and expansive white sand beaches. This is the backdrop for the Travelling Yogi 200-hour teacher training taught by lead teacher Mandy McPherson.
Program: This three week program includes a packed daily schedule filled with meditation, yoga practice, teaching methodology lectures and discussions, and workshops on various topics. It is a residential program, as well, where all students will live together in a beautiful private property and truly connect with one another.
What we like: You may wonder if you're on vacation or a yoga teacher training program! An equal focus is paid to exploring the beautiful surroundings of Puerto Vallarta, and students will have the opportunity to take group sightseeing excursions once a week, as well as engage in Karma yoga with community charity work.
Cost: Residential options start from $3495 for a shared room
Address: Contact [email protected] for details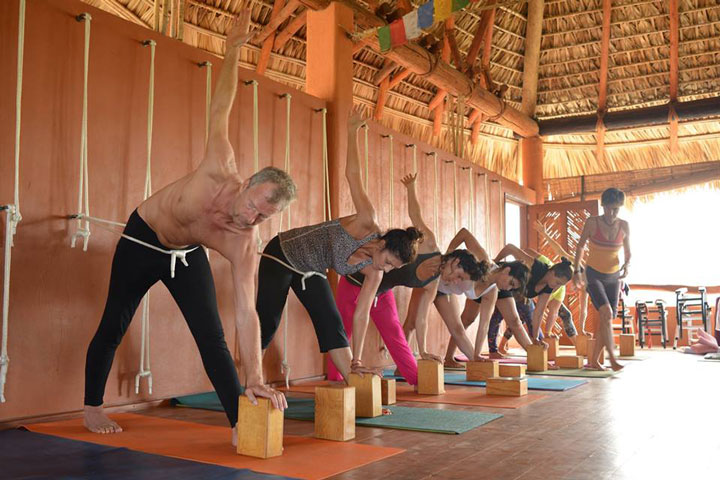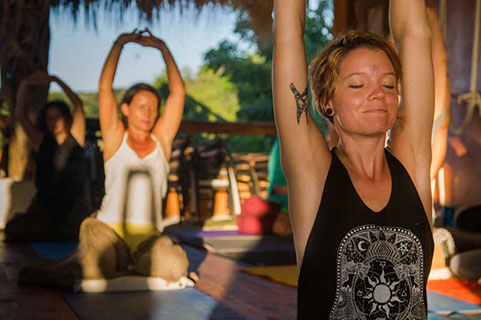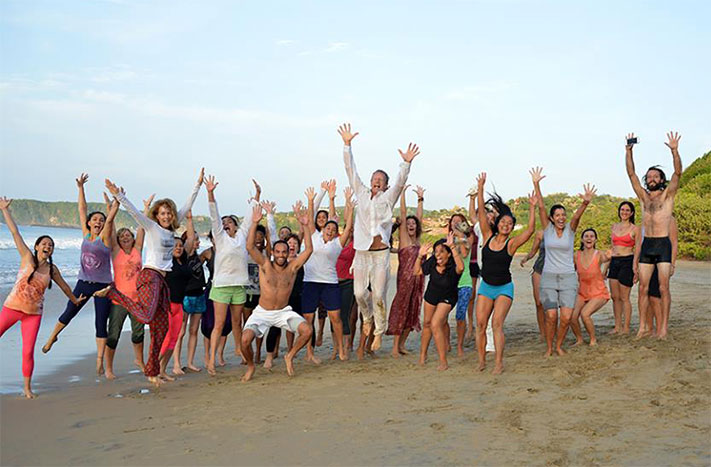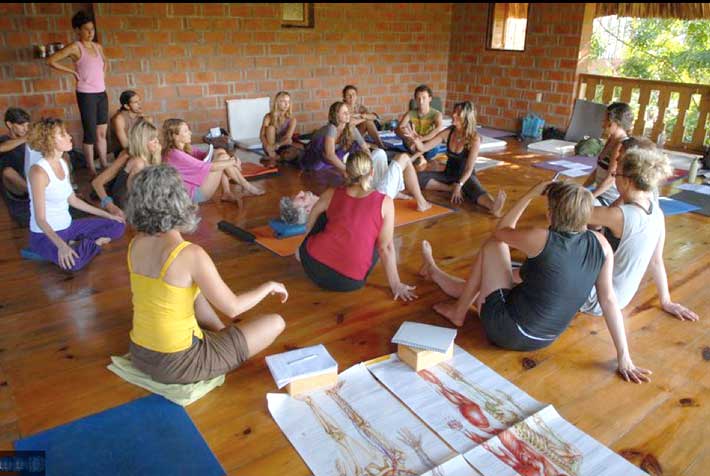 restorative_alignment_class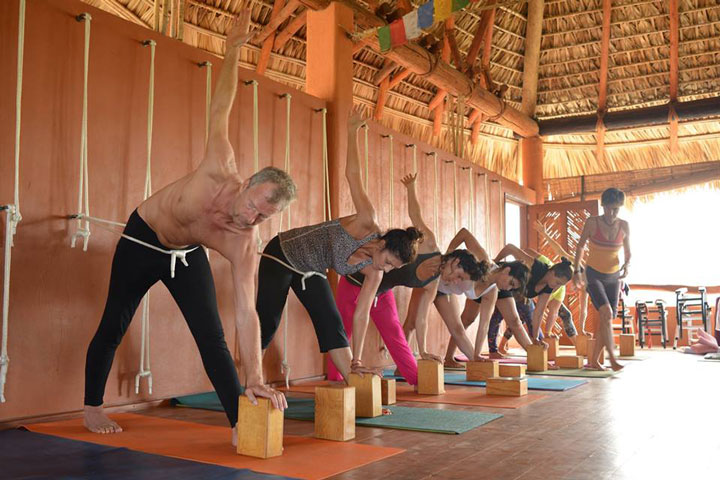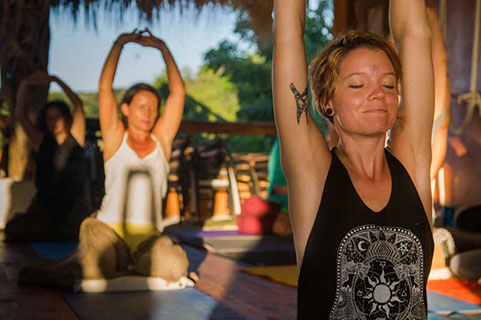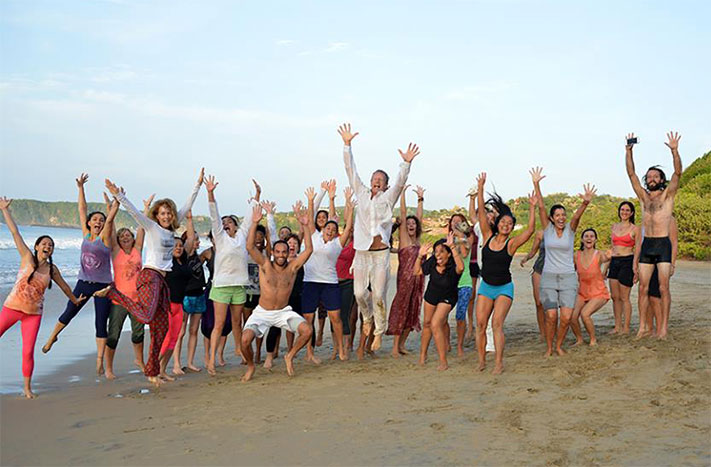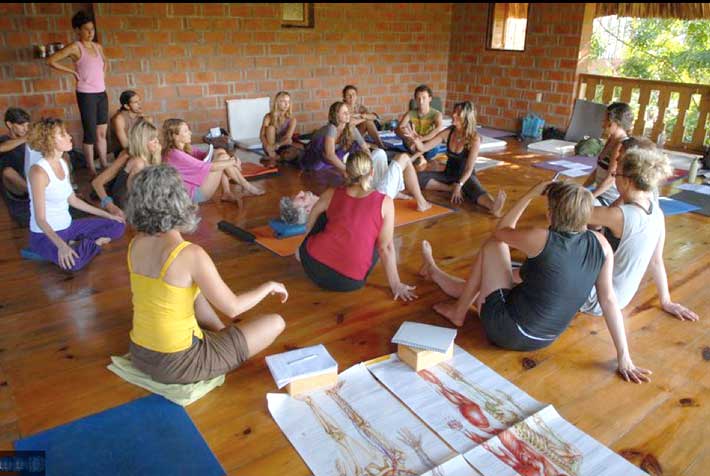 Looking to complete a yoga teacher training, but you want a focus on therapeutic or restorative styles? Solstice Mexico's yoga teacher training is the ideal training for you.
Program: This training program is registered with Yoga Alliance and includes instruction in a breadth of topics that are essential to becoming a well-rounded teacher: philosophy, ethics, asana, pranayama, anatomy, and more. An emphasis is placed on therapeutic yoga, and students will learn about the impacts of injury and disease, and how yoga can be used as a healing modality.
What we like: This small group teacher training takes place in a residential setting in the gorgeous 'Las Tres Marias' villa in San Agustinillo in Oaxaca. Students will be treated to morning views out over the ocean, and afternoon free time to complete their homework at the property's pool.
Cost: Contact [email protected] for pricing
Address: Las Tres Marias, San Agustinillo, Oaxaca, Mexico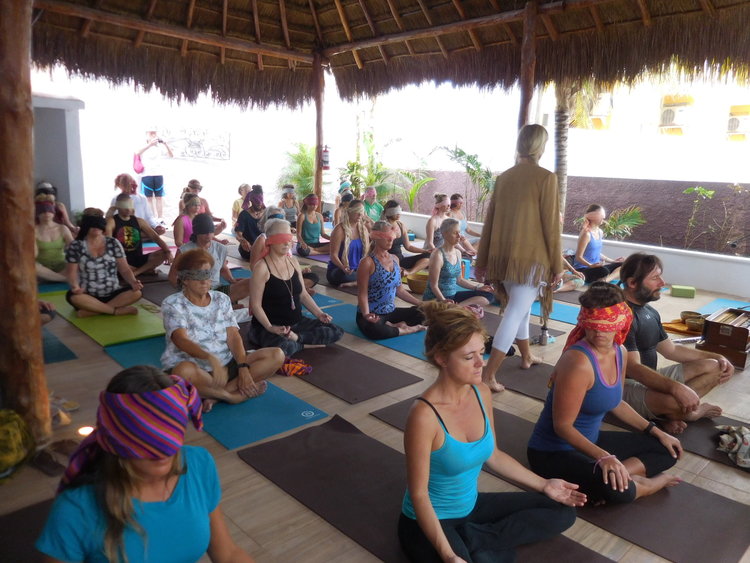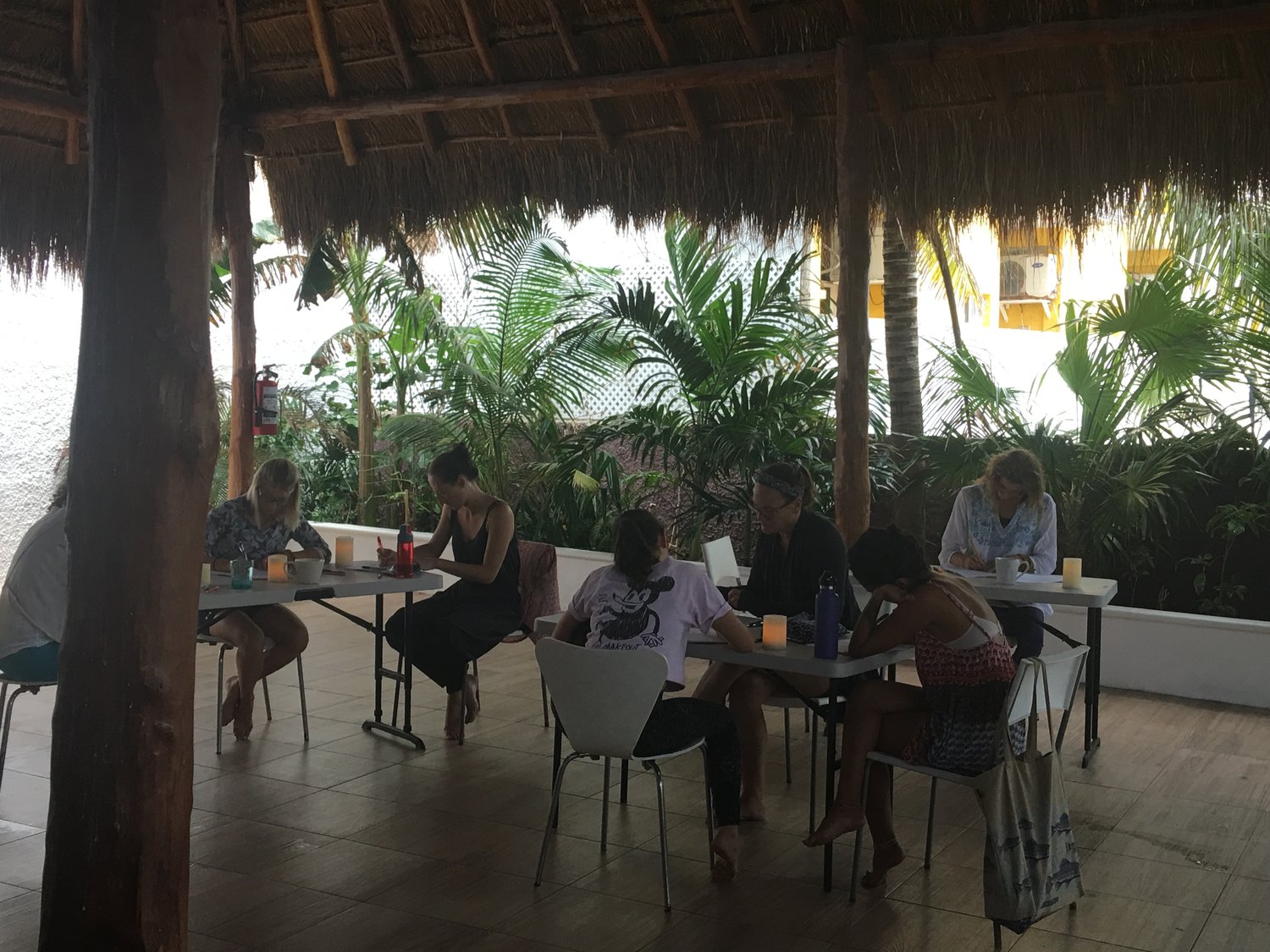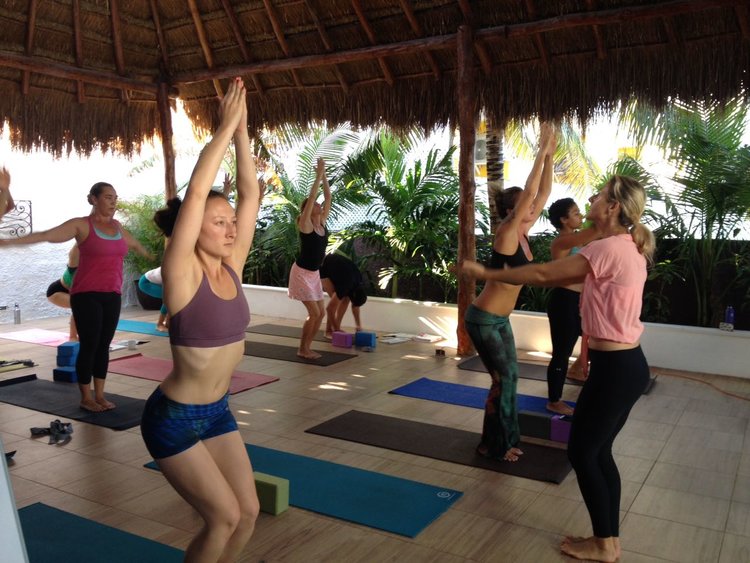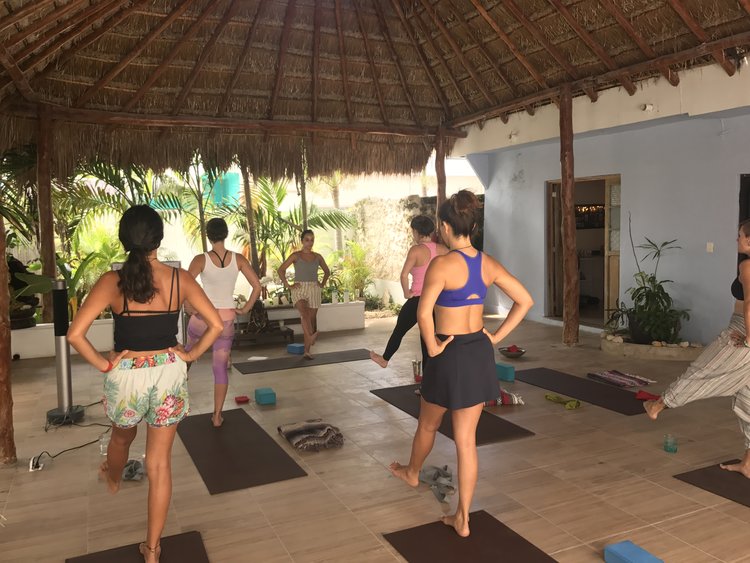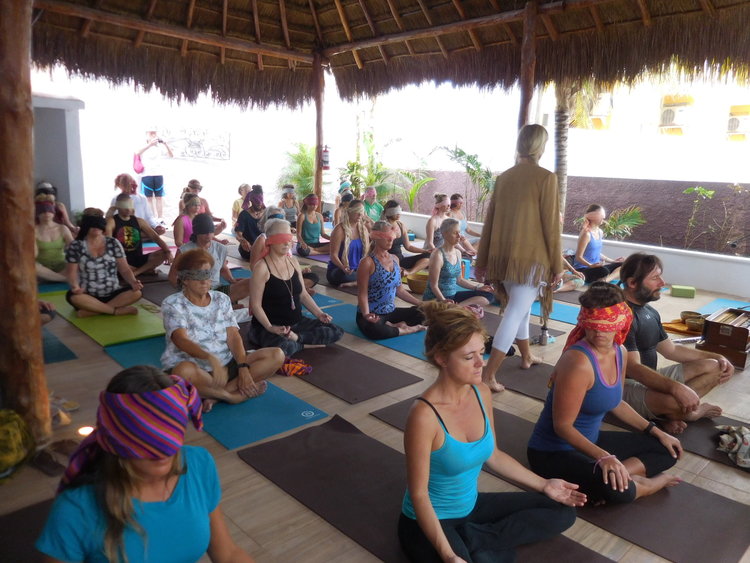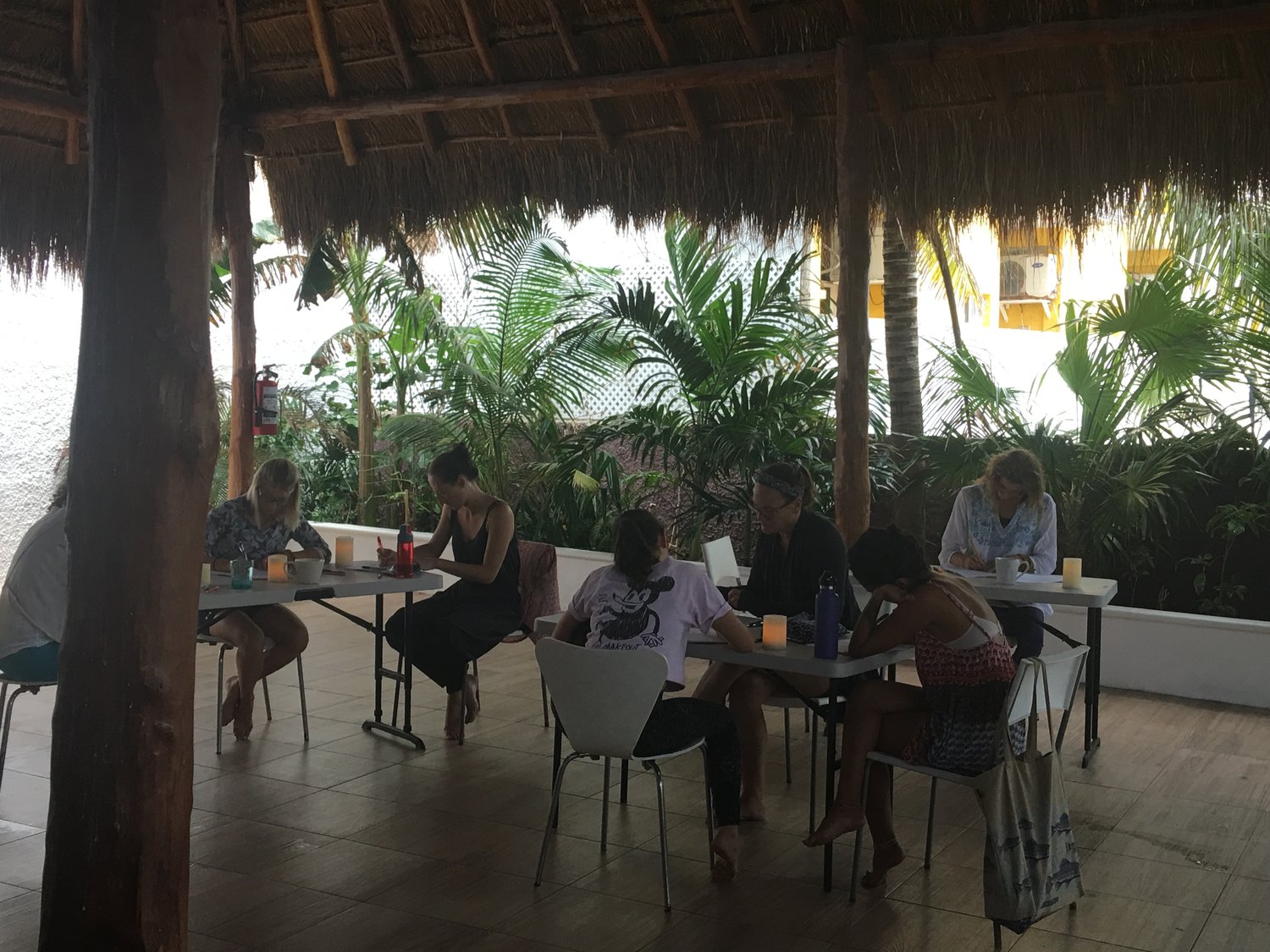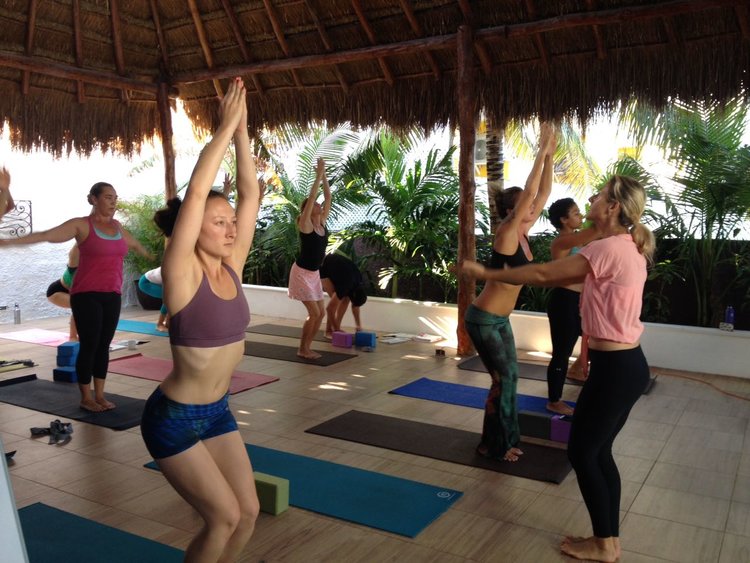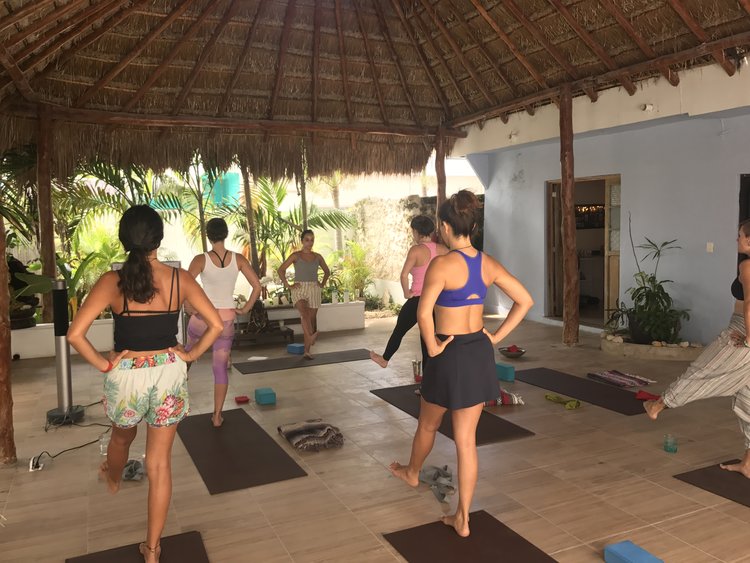 Begin a life changing experience with Red Buddha Yoga when you enroll in their traditional 200-hour yoga teacher training program in Isla Mujeres.
Program: This yoga teacher training program covers a traditional curriculum but includes some unique features. Students will discuss and learn about the varying traditions of yoga throughout history and modern day – focusing on eastern and western yoga. Nutrition, personal empowerment, and sutra study groups are also included.
What we like: This teacher training program is appropriate for all levels, whether you are beginning, intermediate, or advanced in your physical practice. Instruction is informed by the student cohort, and all are welcome on the journey to becoming a yoga teacher with Red Buddha Yoga.
Cost: Starts from $2,200
Address: Red Buddha Yoga and Wellness, Av Juárez 22, Aeropuerto, Isla Mujeres, Q.R., Mexico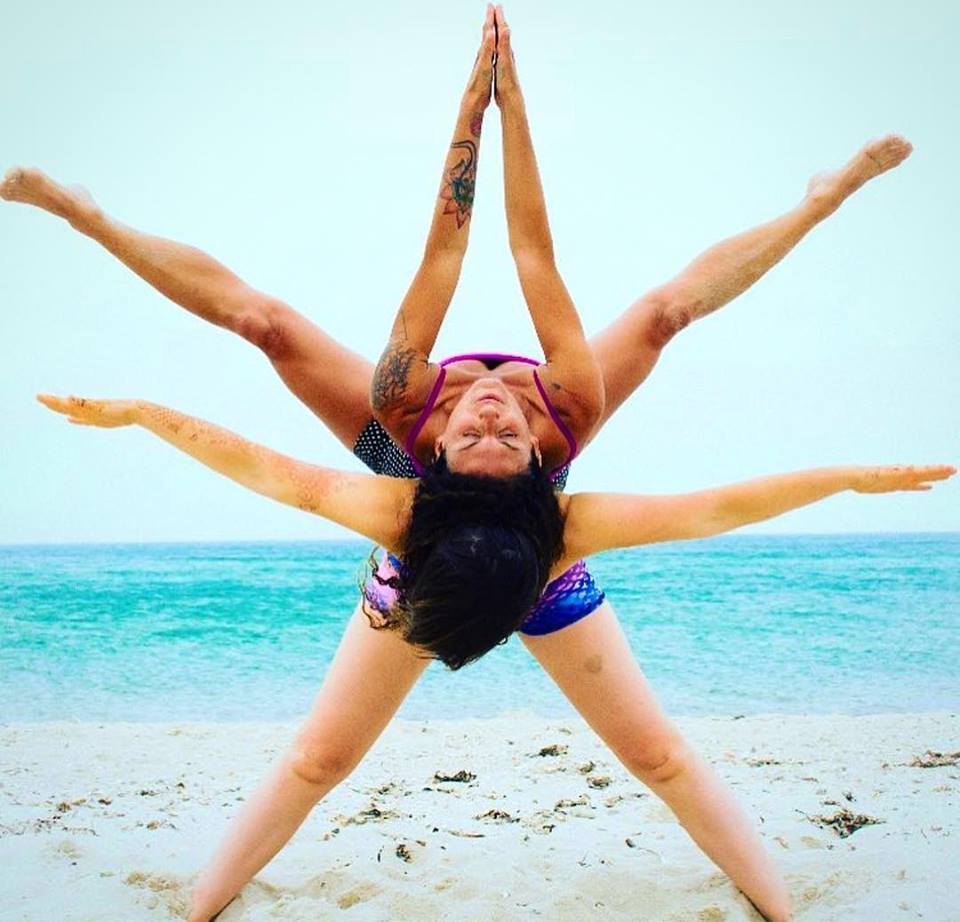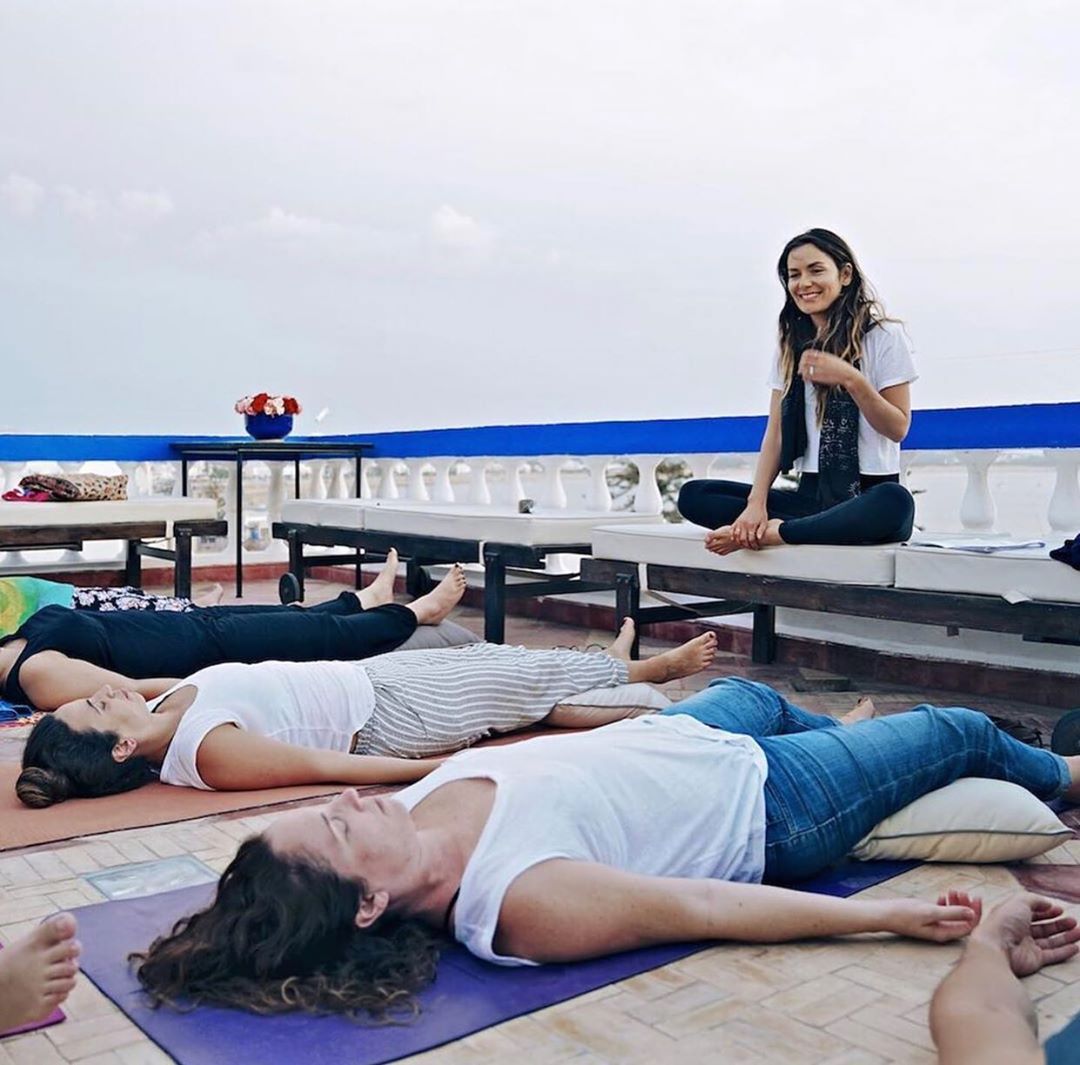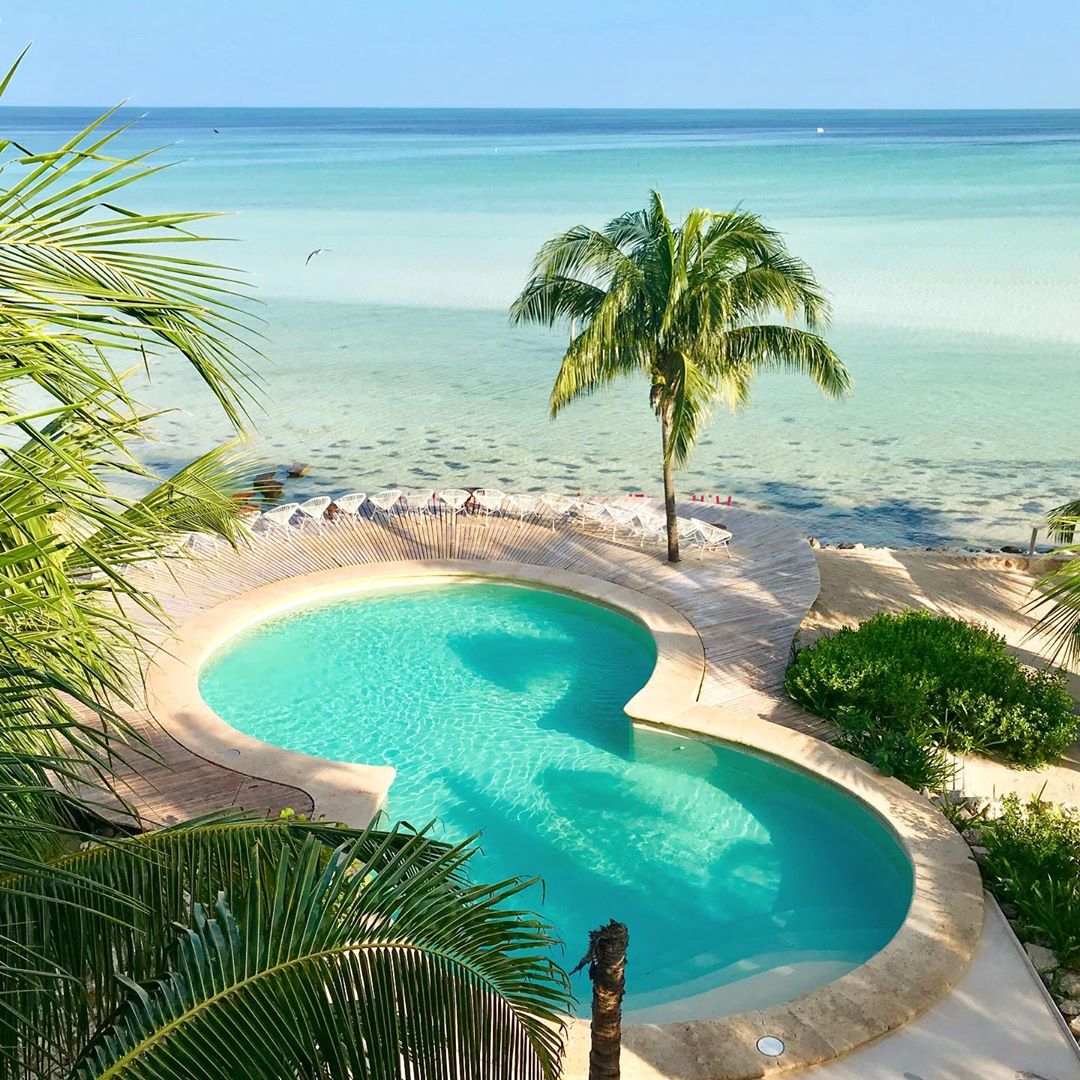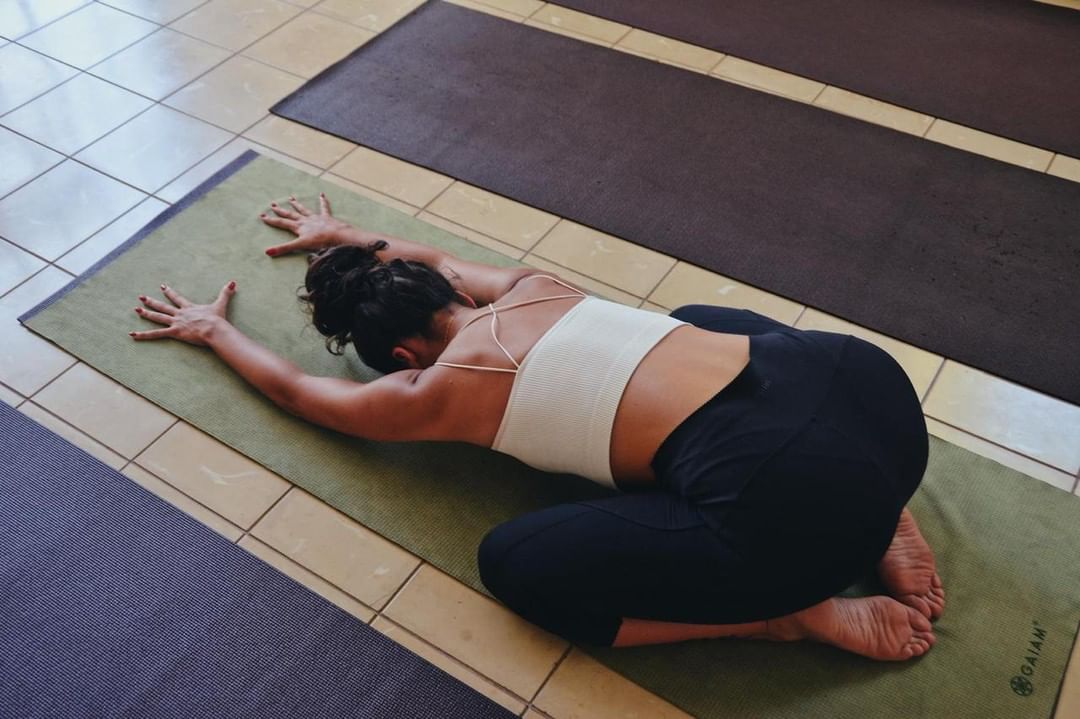 58442990_1461992897271413_6044124308190527488_n
yogaandadventuresworldwide_68665095_461160464728790_7676576570098649931_n
yogaandadventuresworldwide_68788431_154019422369953_9081817331770530976_n
yogaandadventuresworldwide_71529572_930491990659663_4366441646893388743_n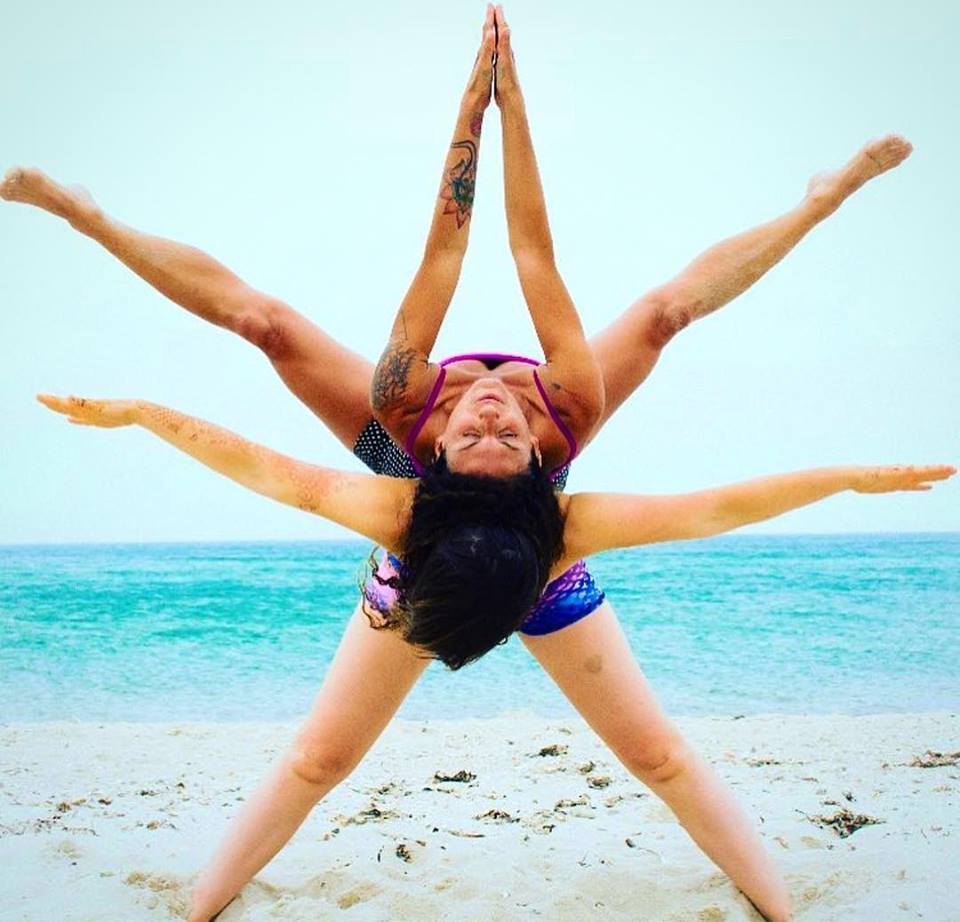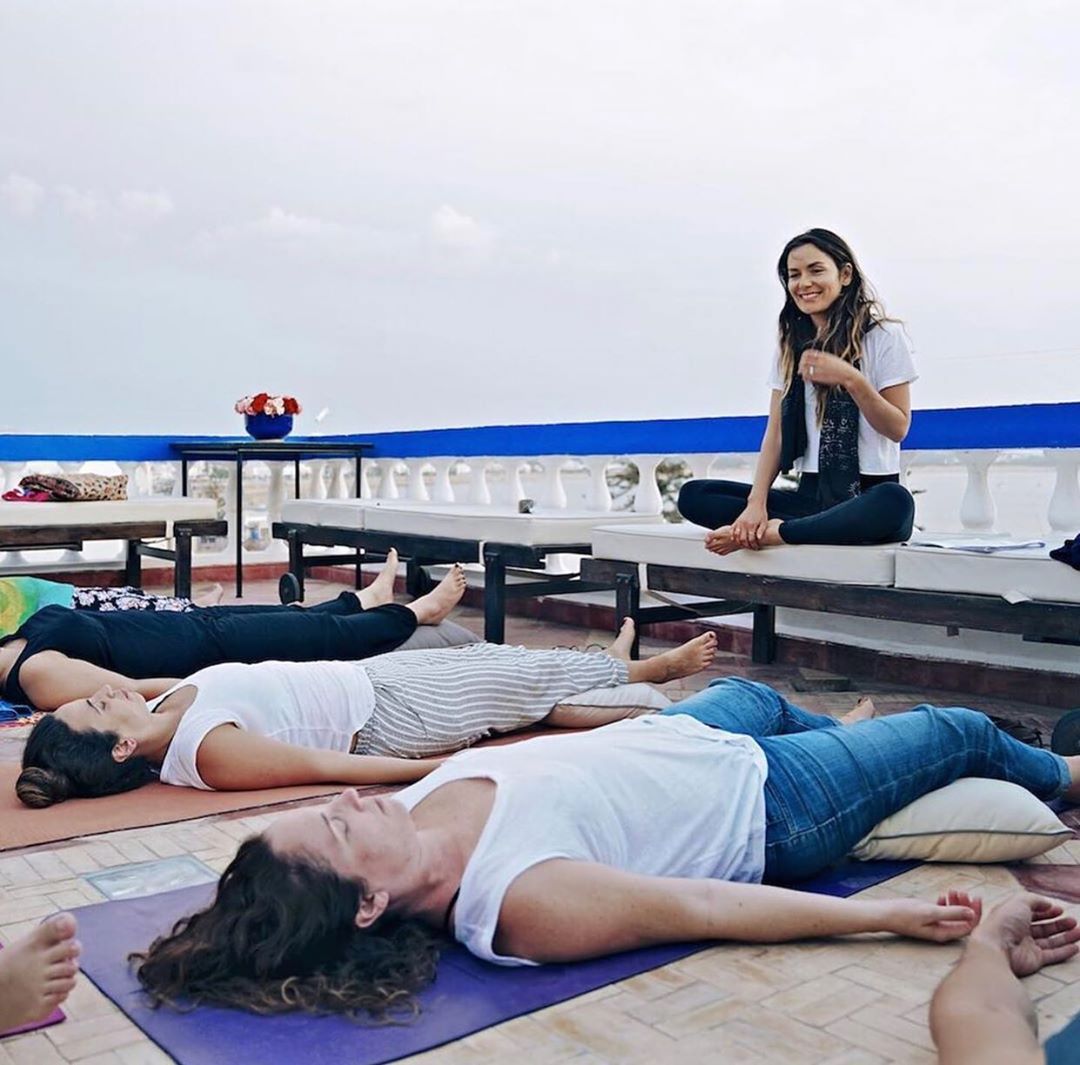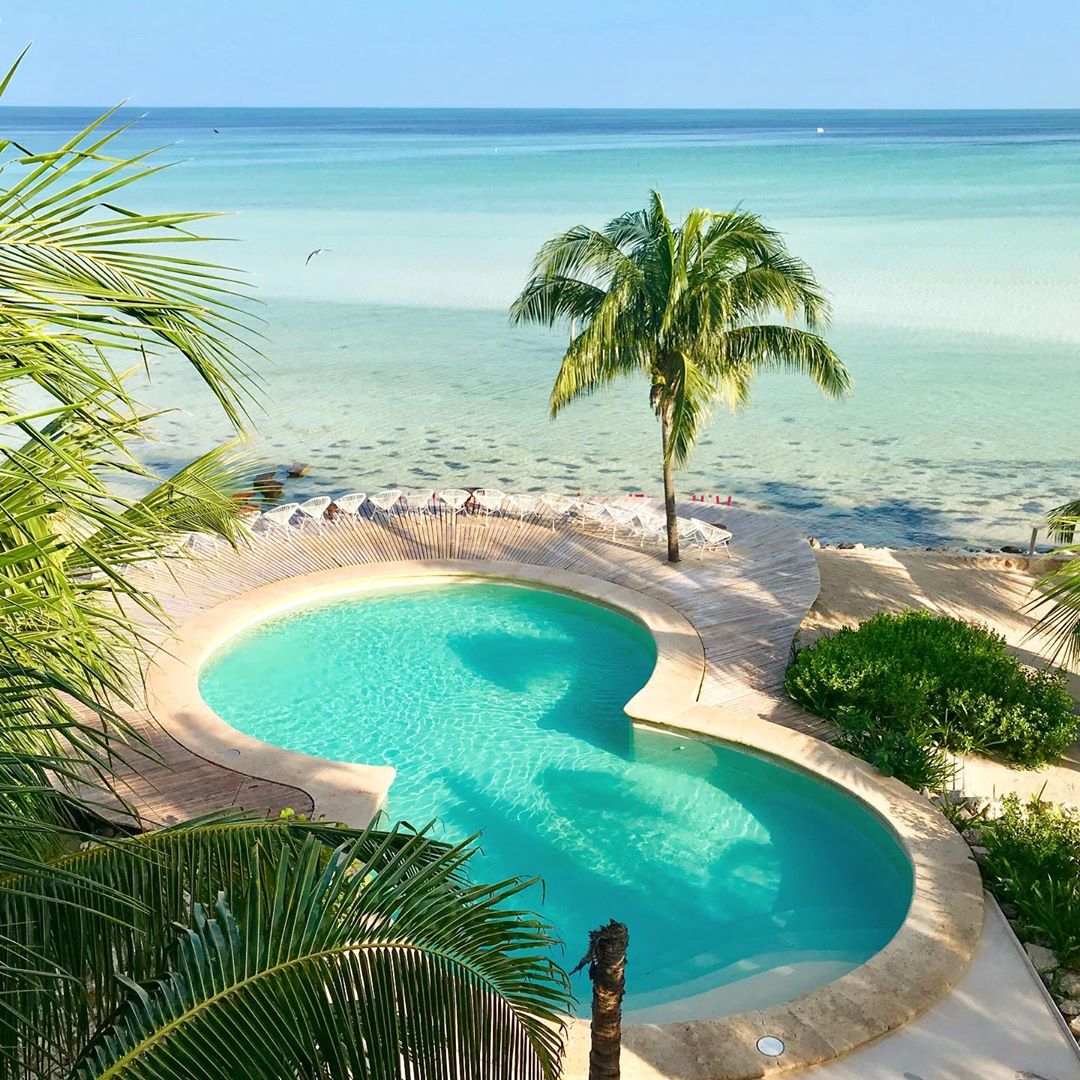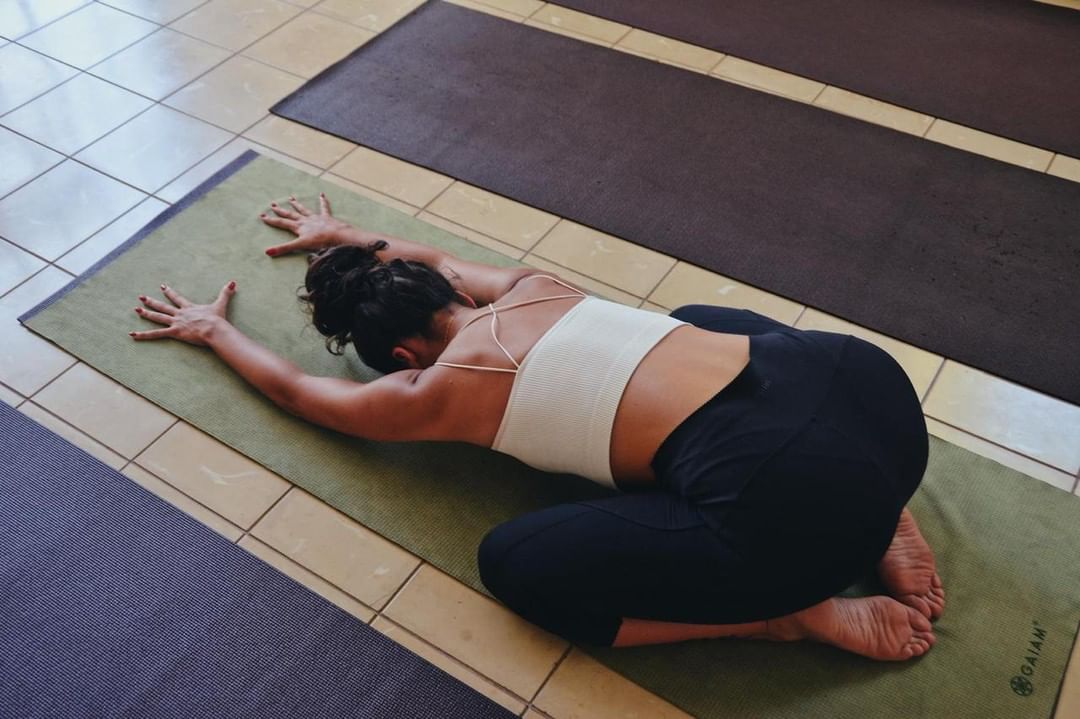 For those who are already qualified yoga teachers, but would like to advance their practice in an international setting, Yoga Adventures Worldwide in Tulum is the answer.
Program: During the 60-Hour advanced yoga teacher training course in Tulum, teachers will learn advanced skills such as scientific foundations of sequencing and adjusting, as well as detailed lessons on energetic and structural alignment. The seven-day course includes practicums, lectures, yoga practice, and free time for homework and exploring.
What we like: This yoga teacher training course may be advanced, but it will also feel like a vacation thanks to the stunning private villa it is held at. The villa's design draws on classic Mexican architecture. Students will be treated to an on-site pool, and a short walk to the beach.
Cost: Starts from $2,285 and varies depending on room choice
Om Yoga Om is a much-loved yoga studio in Monterrey and San Pedro, with a thriving local community. Here, students can train under the studio teachers to become 200 or 500-hour qualified yoga teachers.
Program: Both residential and intensive style yoga teacher training programs are offered at Om Yoga Om. The residential program is set up as one module per month for a year, culminating in the graduation ceremony after 12 months. However, for yogis traveling from afar, an intensive option is also available. Students will learn both theory and practical applications of yoga philosophy, asanas, breathing techniques, body awareness, mantras, meditation, and more.
What we like: Om Yoga Om is truly enmeshed in their local community. This is an ideal place to complete your yoga teacher training if you speak Spanish, or if you live nearby.
Cost: Contact [email protected] for pricing
Address: Av Lázaro Cárdenas 1111, Torrebrisas, 64780 Monterrey, N.L., Mexico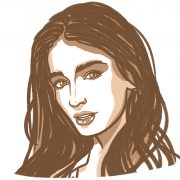 Rose Henderson
Rose graduated with a degree in Anthropology, which takes her understanding of basic human needs to a whole new level. Her intelligence and passion for healthy living is reflected in her written work.