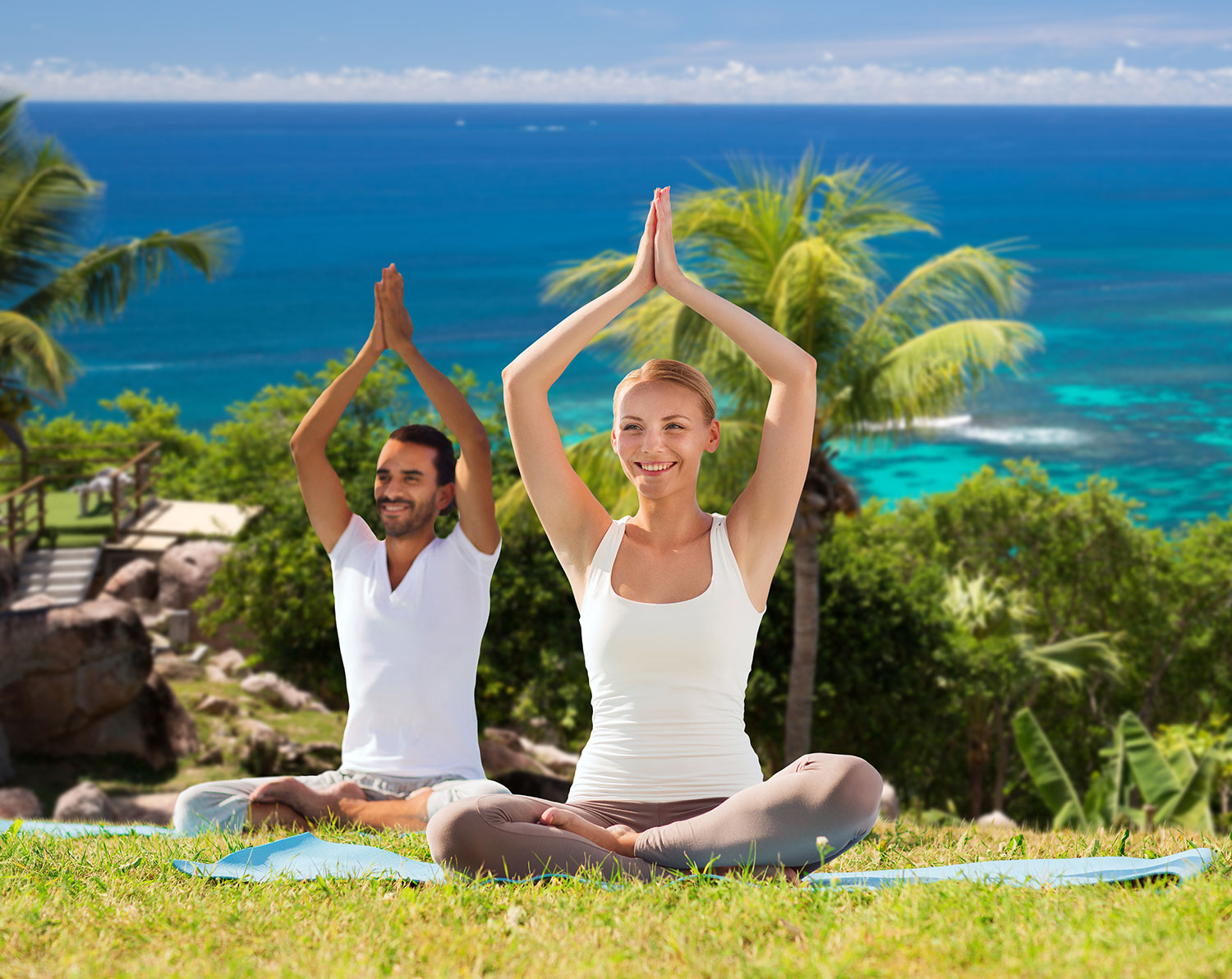 Spain is one of the top destinations in the EU for a yoga teacher training. With its beautiful landscapes and hospitable culture, it's no wonder that teachers even from India conduct regular 200 and 300 hour yoga teacher trainings in Spain.
These ten yoga teacher training programs around Spain are lead by world-renowned senior teachers with decades of experience behind them. As programs that are updated to the new standards of Yoga Alliance international, you're sure to get a well-rounded yoga education that includes a balance of physical practice, asana, anatomy, philosophy, history, pranayama, meditation, teaching methodology, and the ethics and business of being a yoga teacher.
Most of these courses are all-inclusive of meals and accommodation, or have budget-friendly options, so all you need to bring is your mat and an open mind and heart.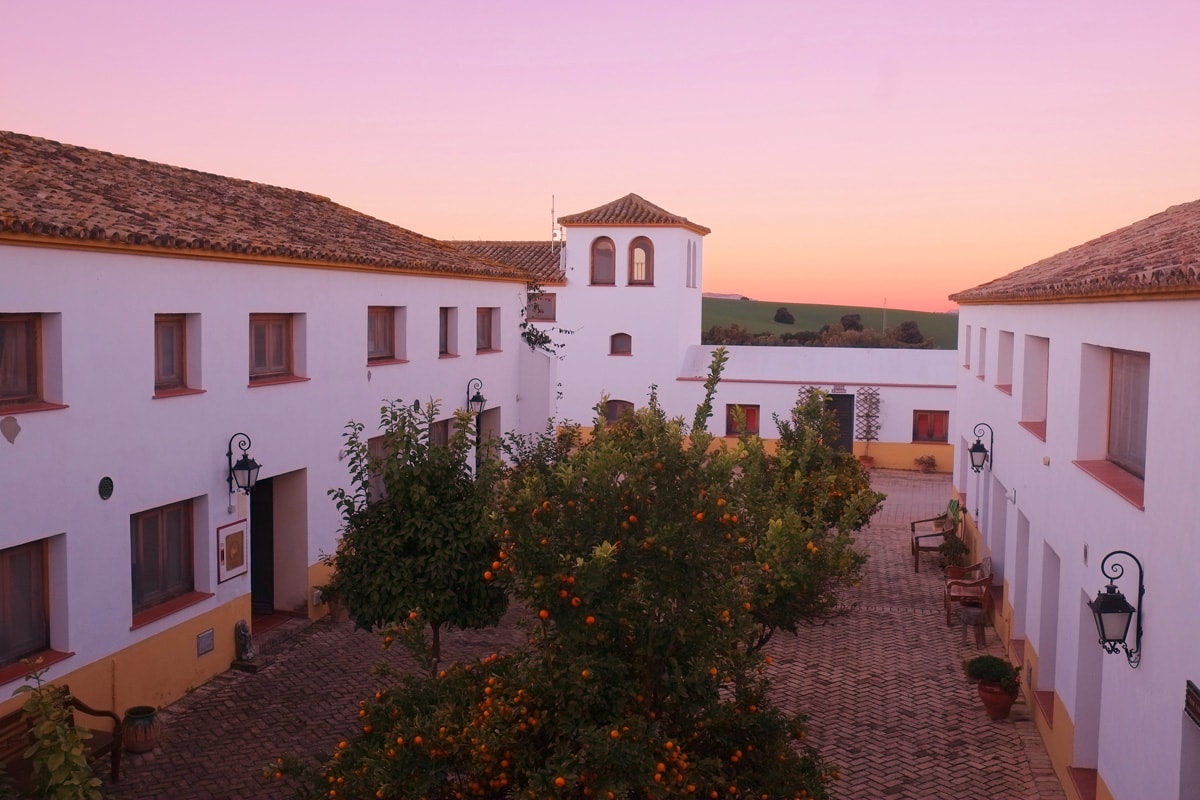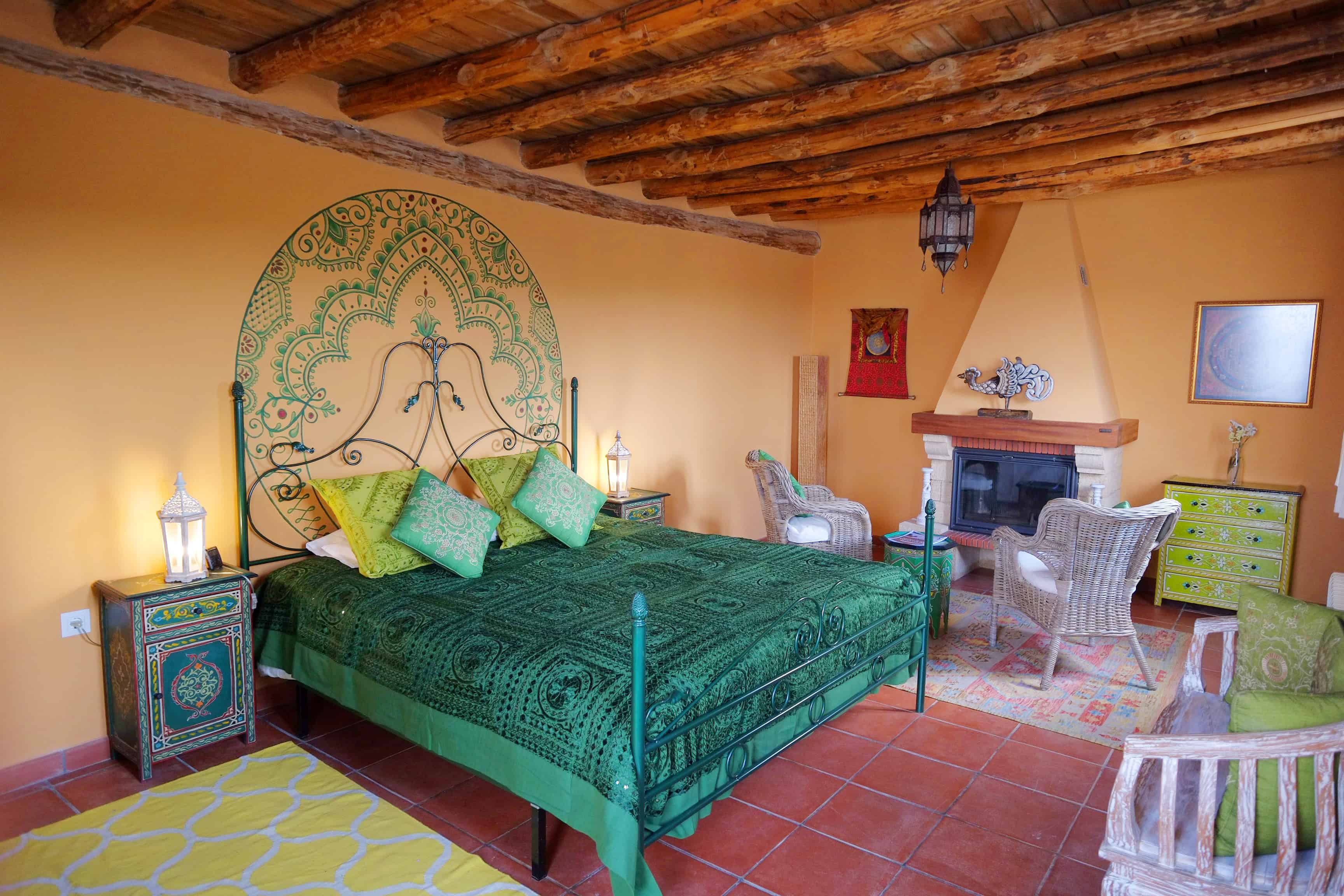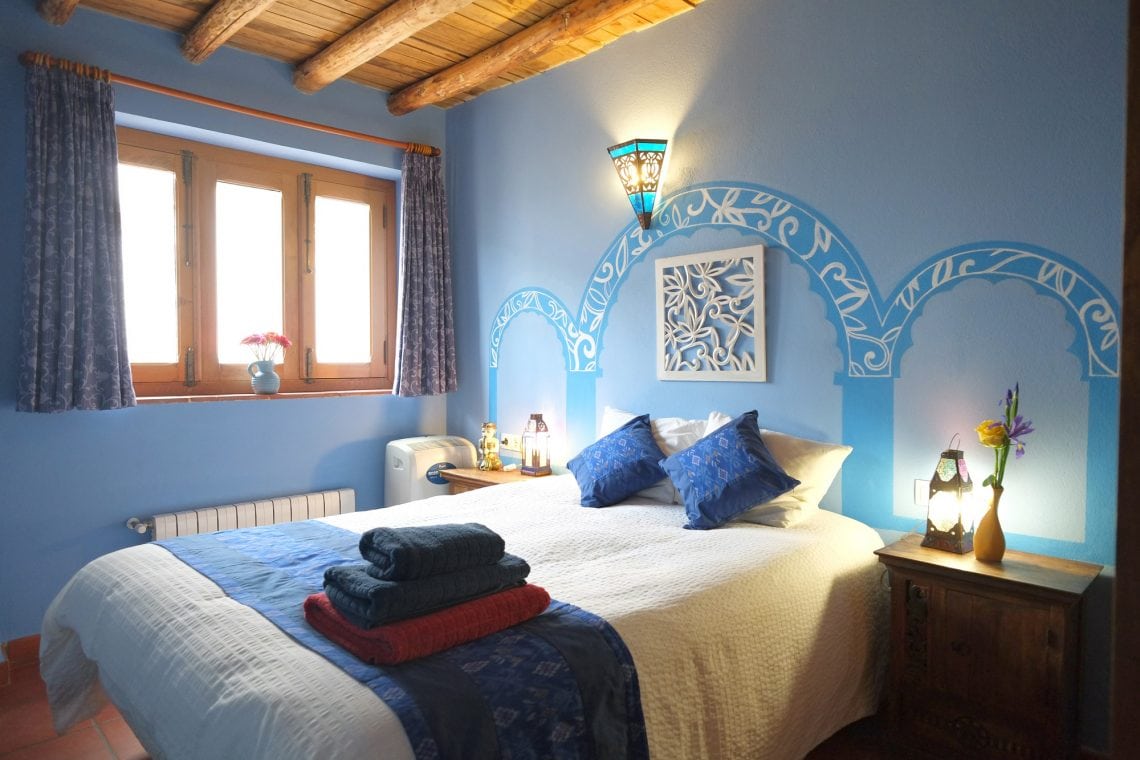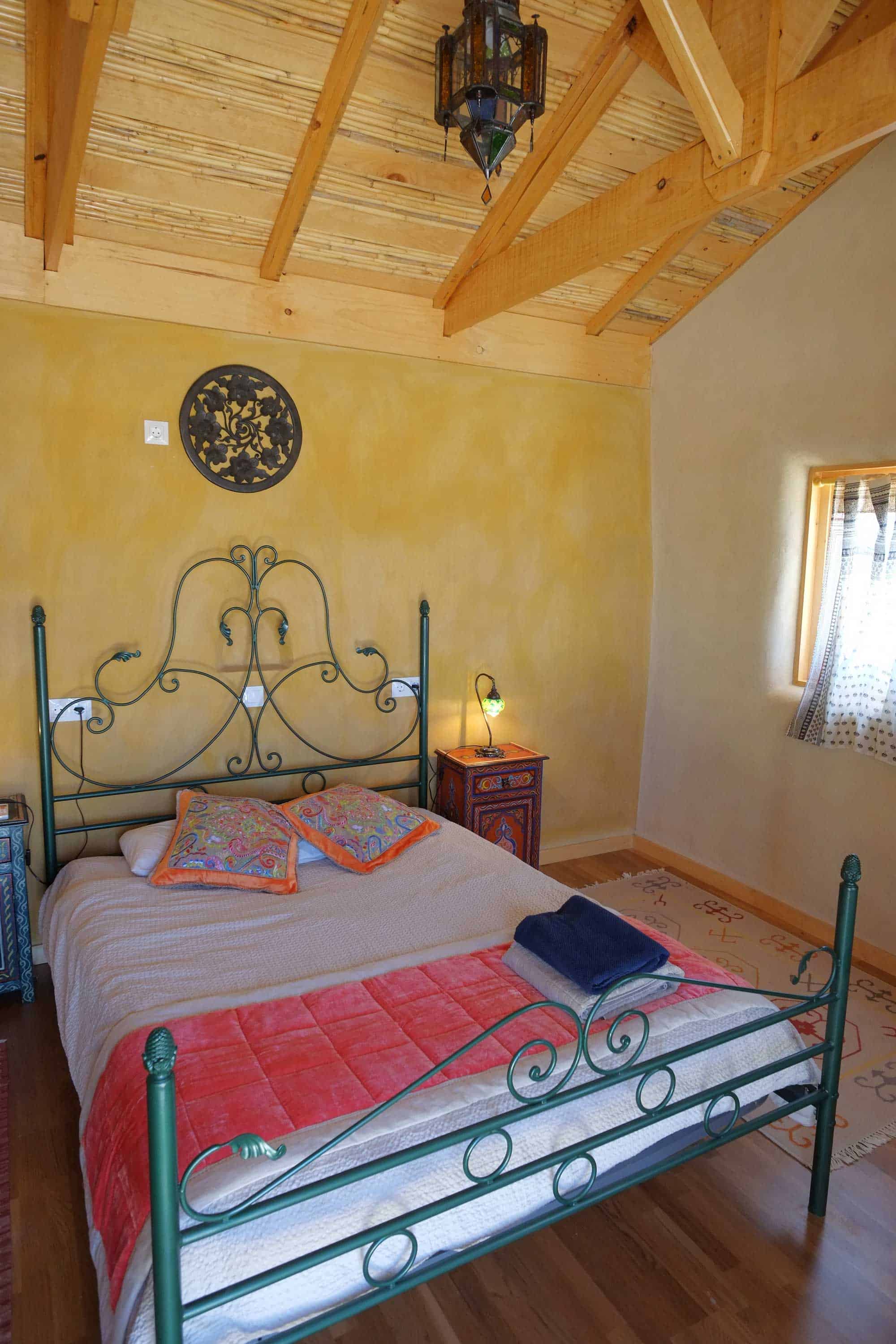 Ananda-Lakshmi-wide-web-1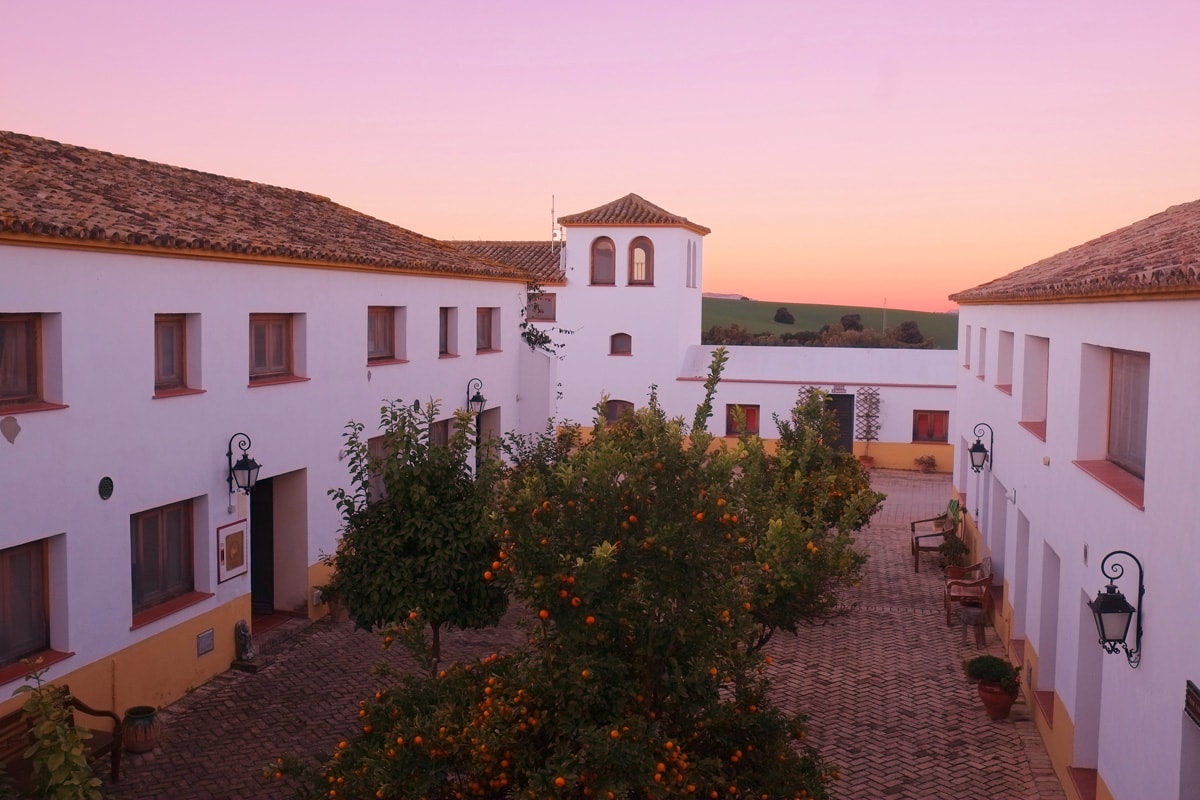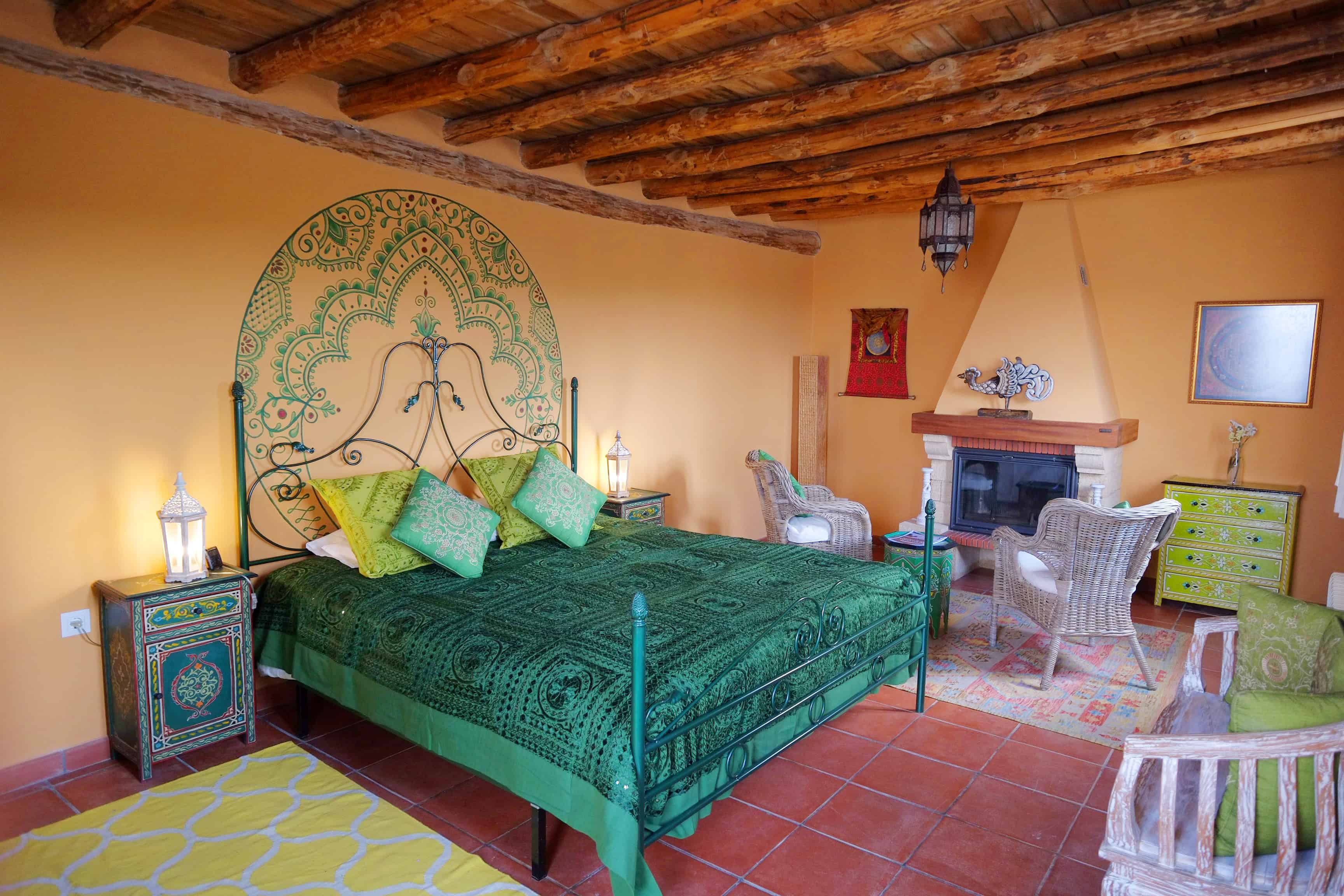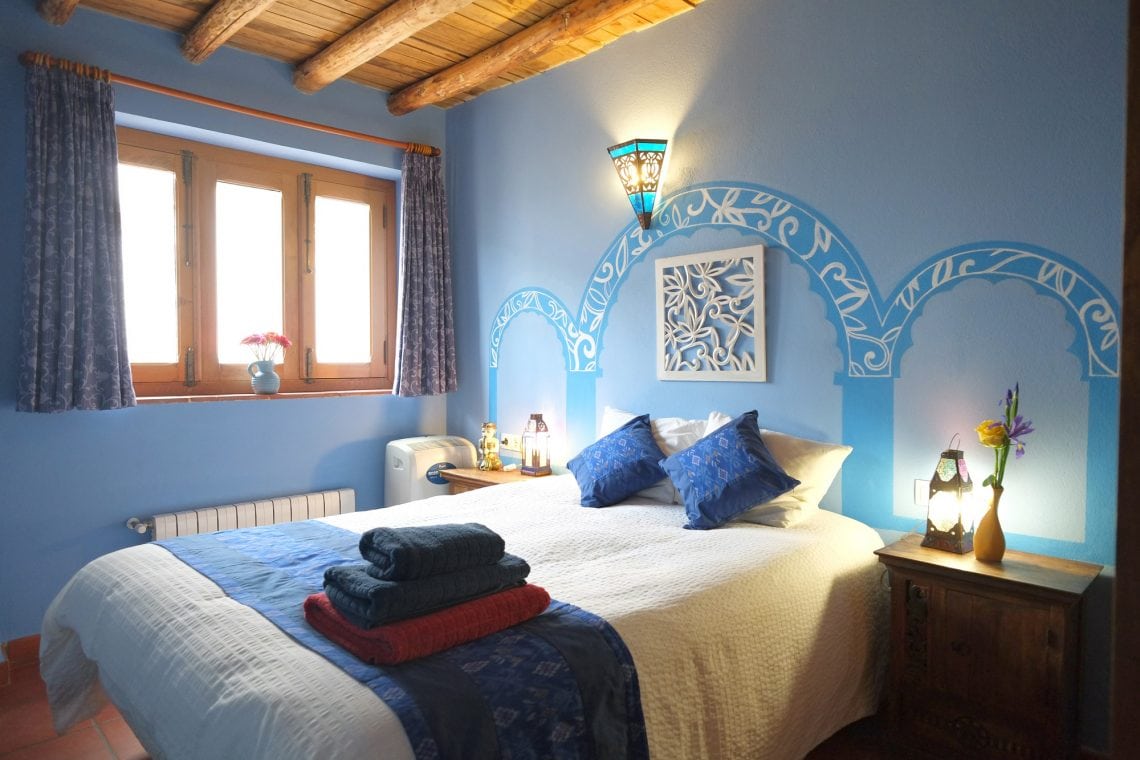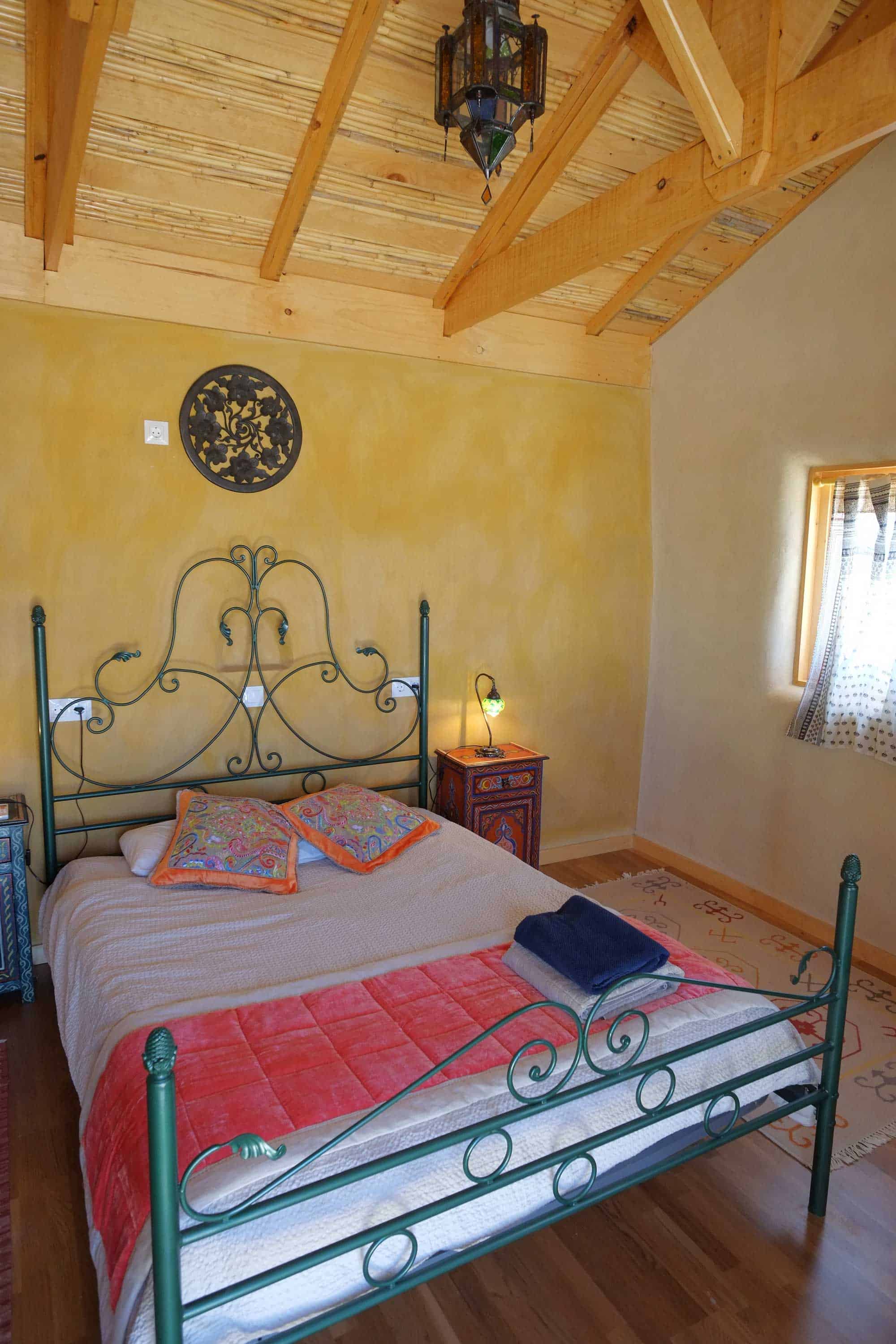 Suryalila is a magical center in Spain that was built on a renovated olive farm. In addition to hosting yoga retreats and yoga teacher training programs, they also grow their own organic vegetables on 45 acres of permaculture land.
Program: Suryalila hosts yoga teacher training programs lead by internationally renowned teachers and yoga schools like Vidya Heisel, Tiffany Cruikshank, Carol Murphy and  Stretch Yoga. Complimentary water, fruits, tea, and coffee are offered to all trainees and their newly built Om Dome is fully decked out with Manduka Pro yoga mats, cork blocks, straps, blankets, and bolsters.
What we like: During your free time, you can explore the permaculture farm of Suryalila where organic fruits and vegetables are grown and free-range animals are kept. Part Andalusian horses are also kept on the grounds which can take guests on guided tours of the land and surrounding areas.
Cost: Yoga teacher training at Suryalila costs €2000. Accommodation is extra and varies depending on the type of room you book. The cheapest options are bell tents or beds in a shared dormitory which start at €1,365 and the price for a single room with a private bath is €2,625.
Address: Cortijo La Fabrica, Pago del Pajarete, 11650 Villamartin (Cadiz) Spain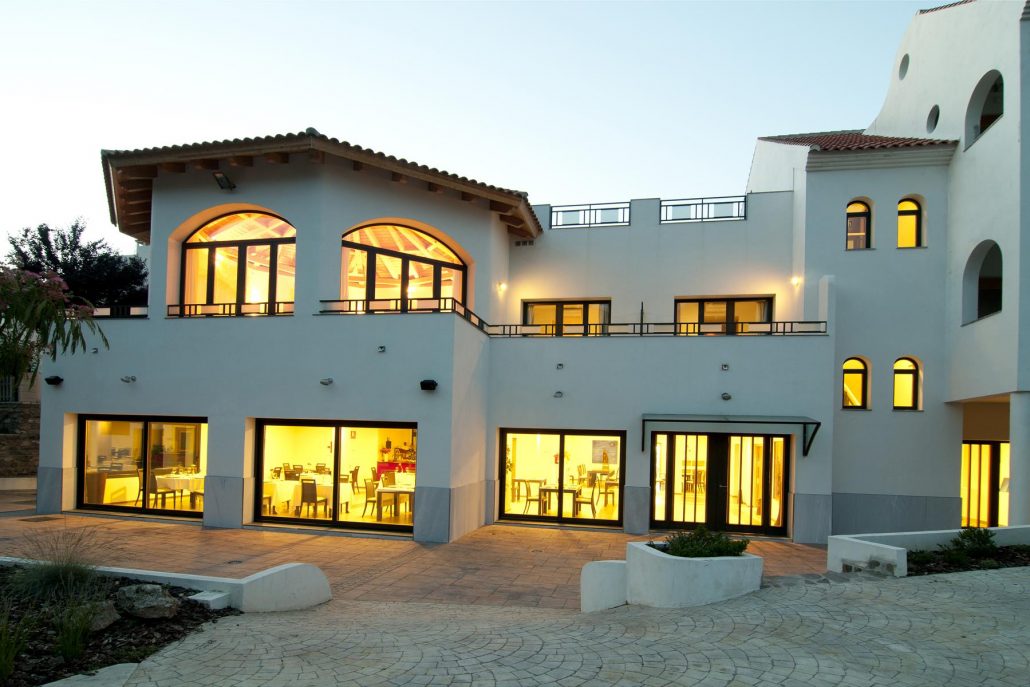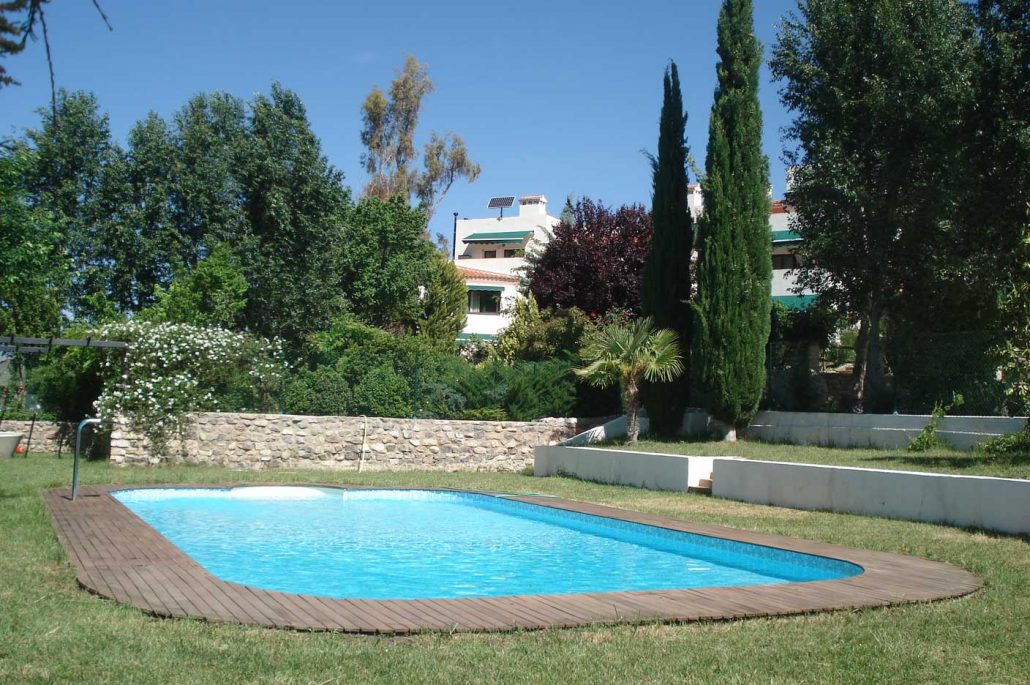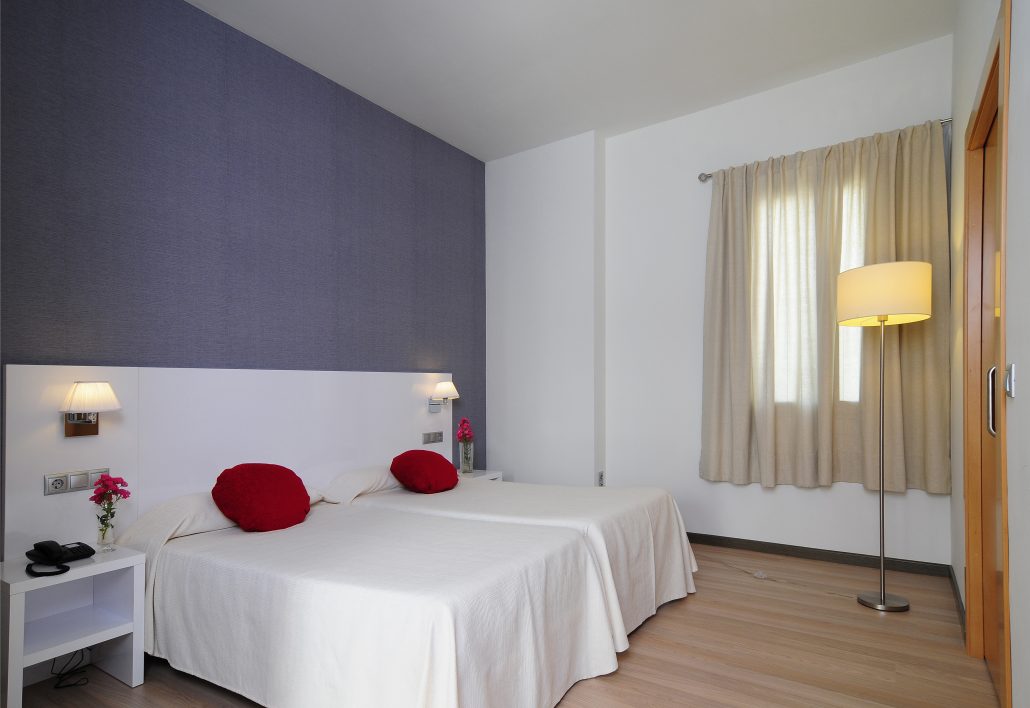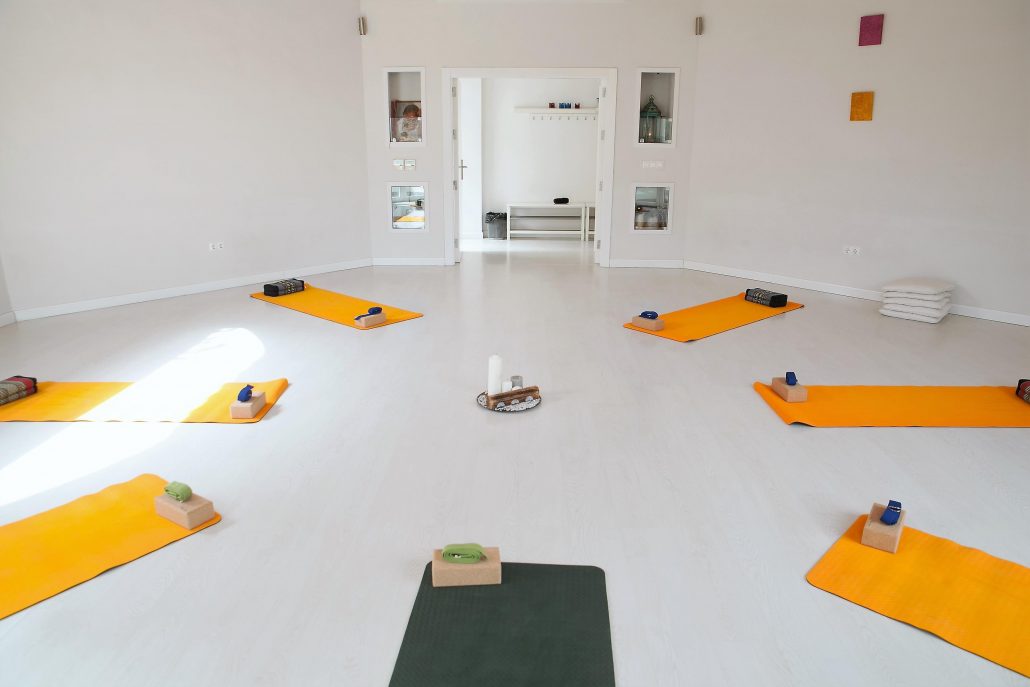 venue-39-Granada-Lucia-Yoga-Retreat-Center-1030x687
Granada-venue-pool-1030x685
yoga-shala-6-Granada-Lucia-Yoga-Retreat-Center-1030x687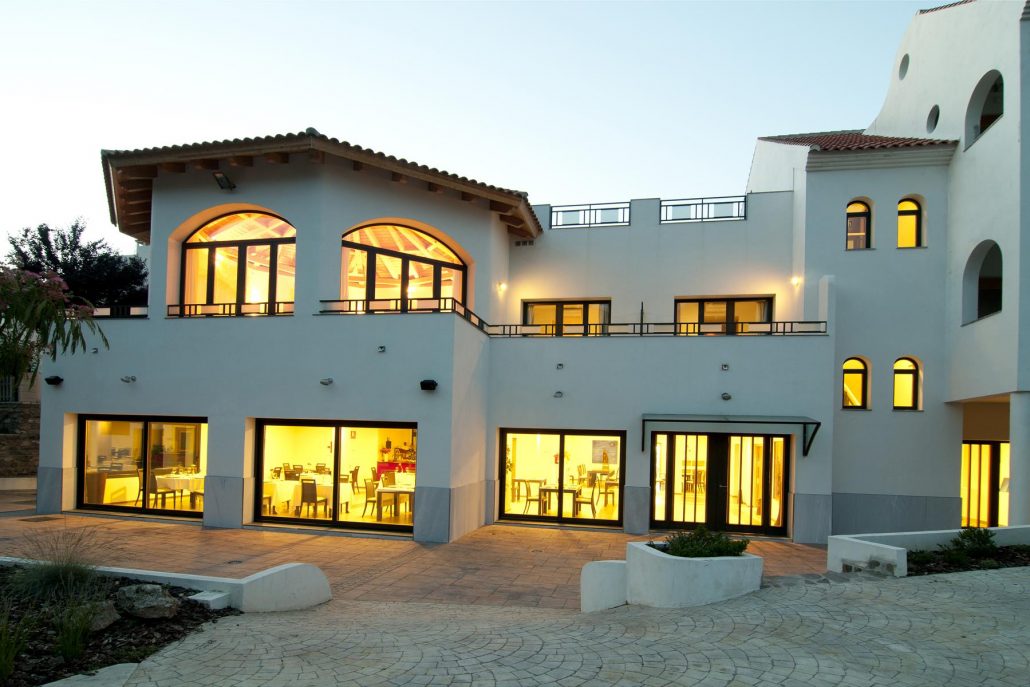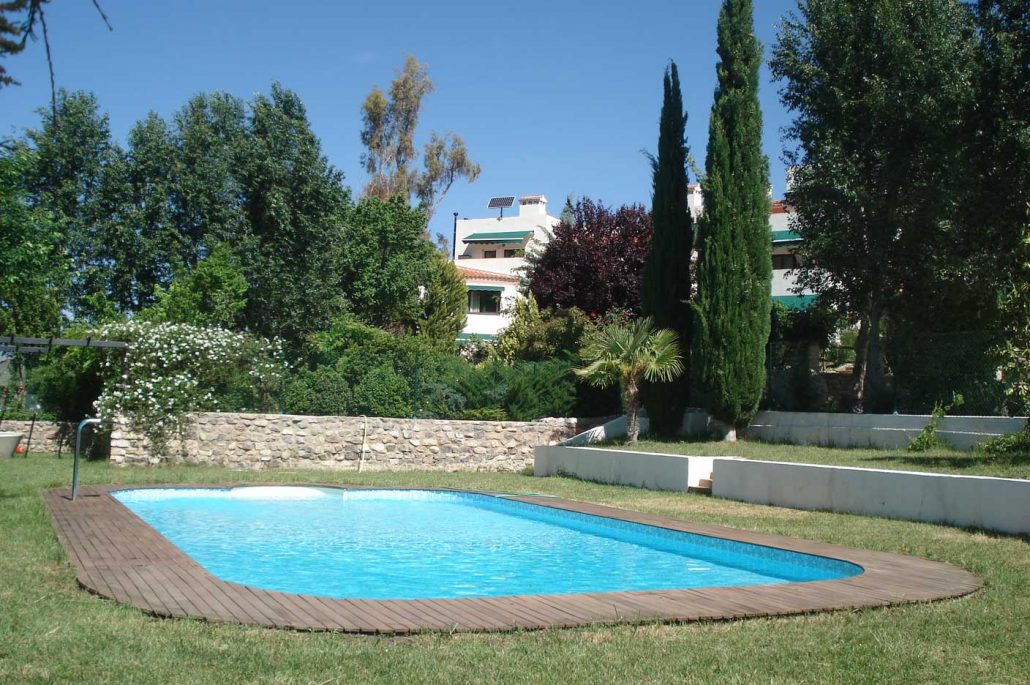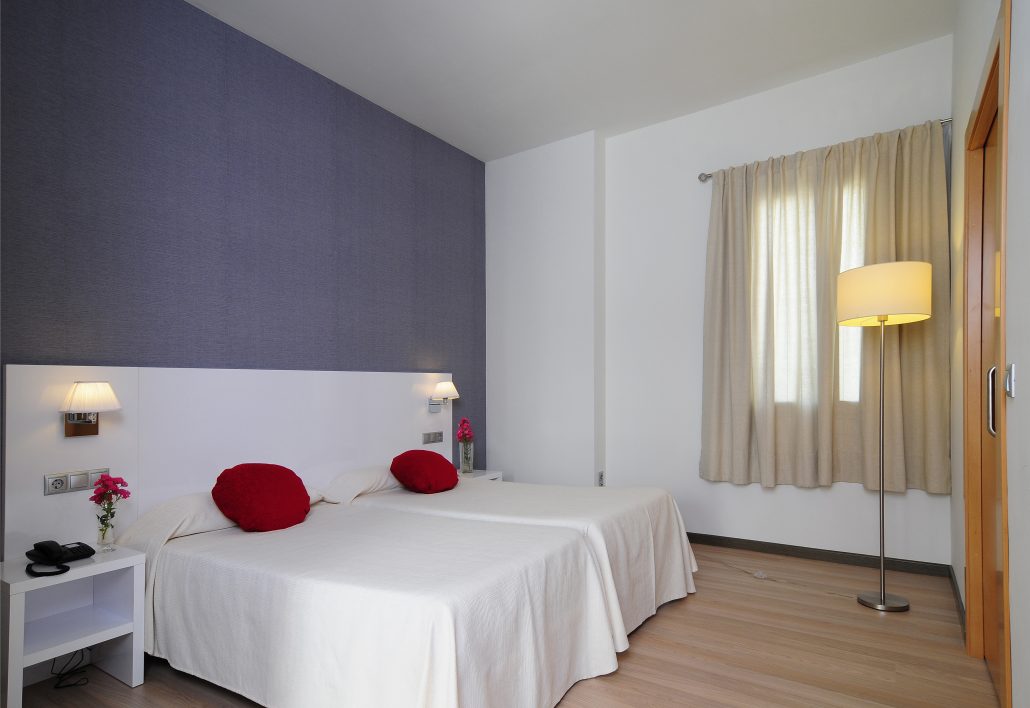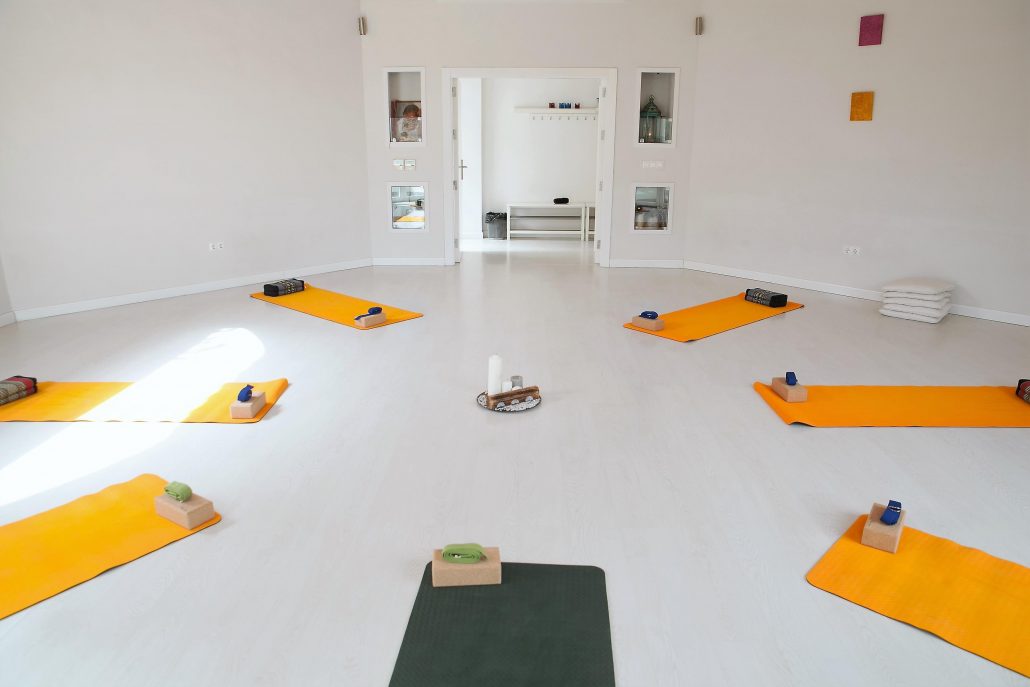 Intro: Enjoy a yoga teacher training program in Spain with full board included with Roots to Wings Yoga, hosted by Lucia Yoga, one of the most beautiful retreat centers in Granada.
Program: The yoga teacher training program is offered by Roots to Wings Yoga, lead by program co-directors Michael Fong and Tristina Kennedy. The course is divided into two modules. The first focuses on anatomy, alignment, philosophy, history, etc. The second module dives into teaching methodology, the business of yoga, subtle body anatomy, and more.
What we like: This residency program is all-inclusive, so you won't have to worry about where you'll sleep or what you'll eat for the duration of the course. Time off is also scheduled into the intensive schedule for integration time or personal time to explore the beauty of the region.
Cost: Early bird rate is €3400. All registrations after May 30, 2019 are €3800. For a single room, add €400 to the cost of tuition.
Address: The retreat center is located in a small village that is 15 minutes drive from Granada or 1 hour from Malaga city.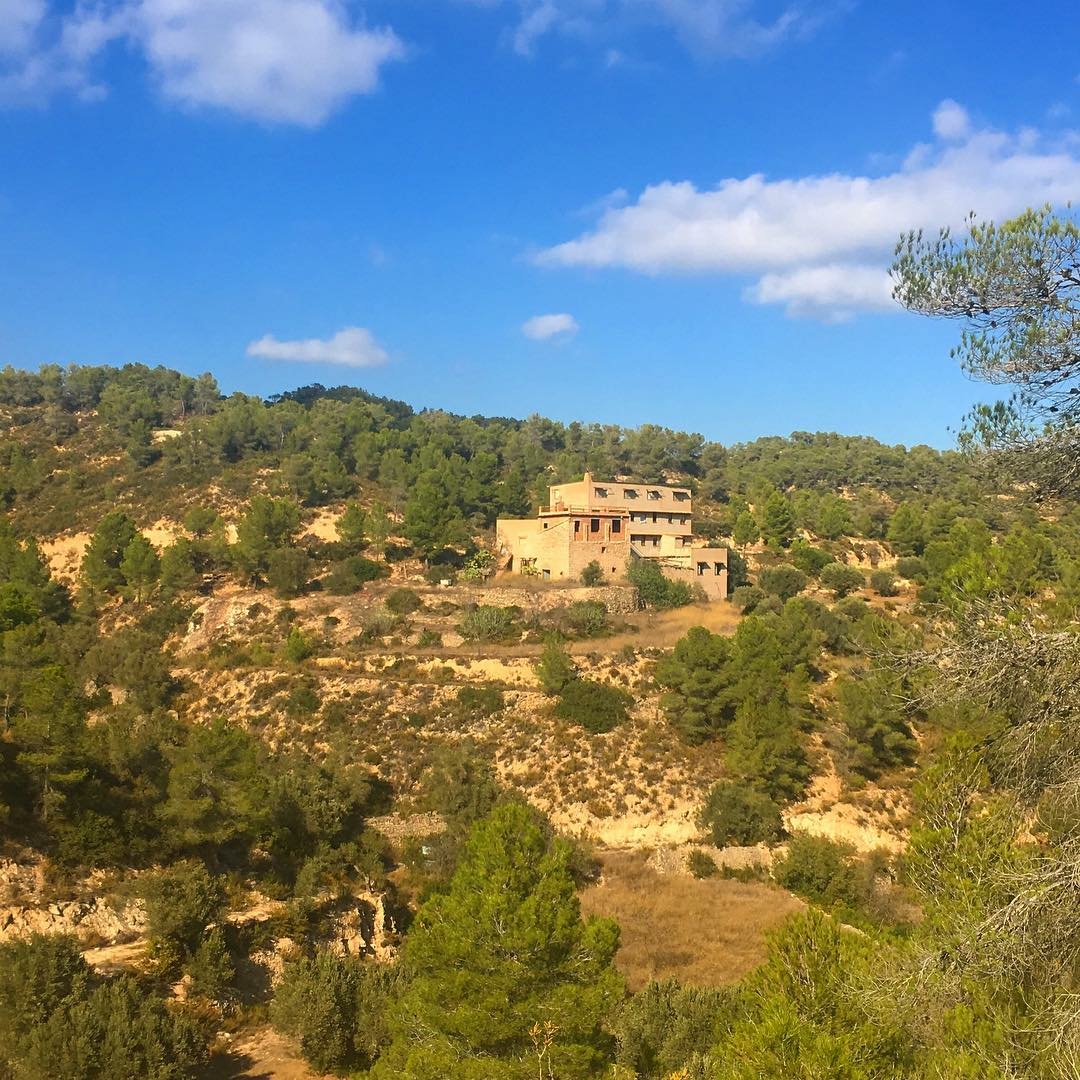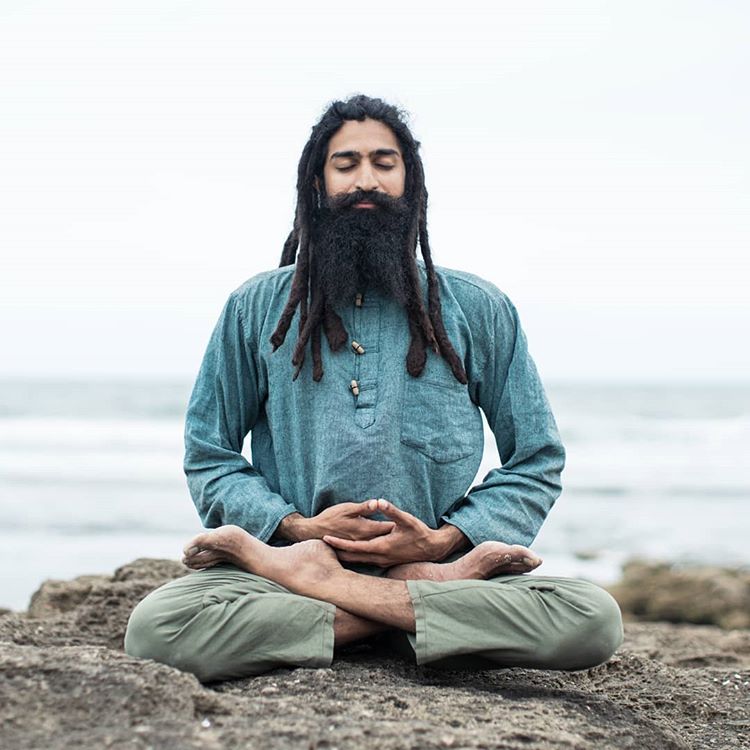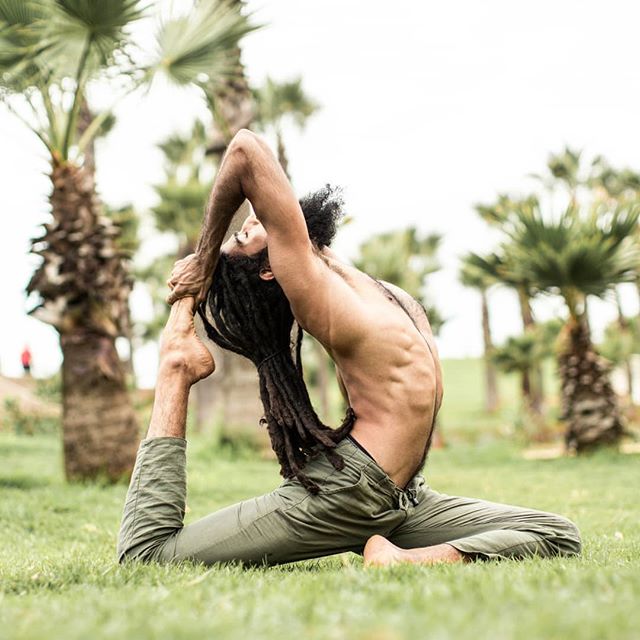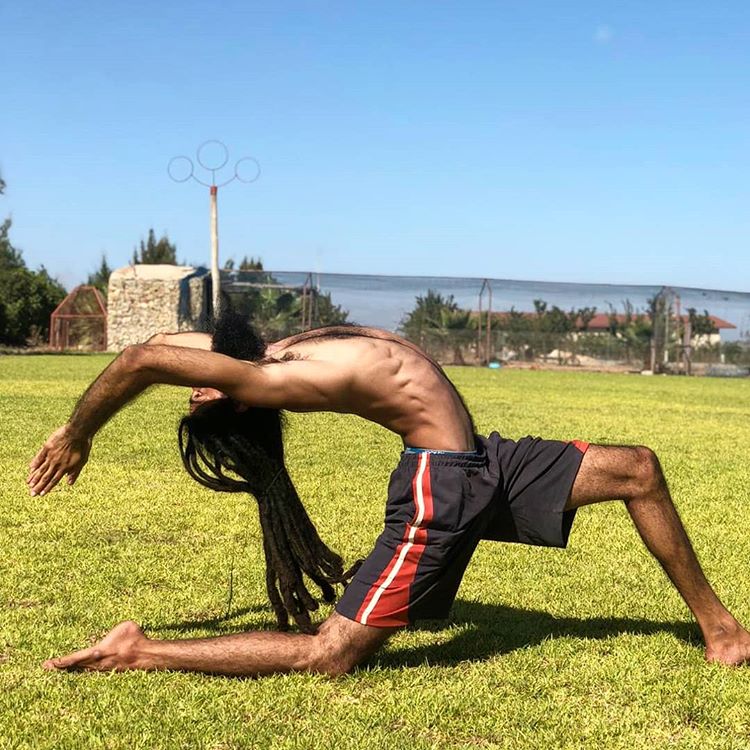 68759198_523114998457203_7302017221782859419_n
67682911_2317067928408264_3019261989523042815_n
69485620_141837763702933_4230157483414245007_n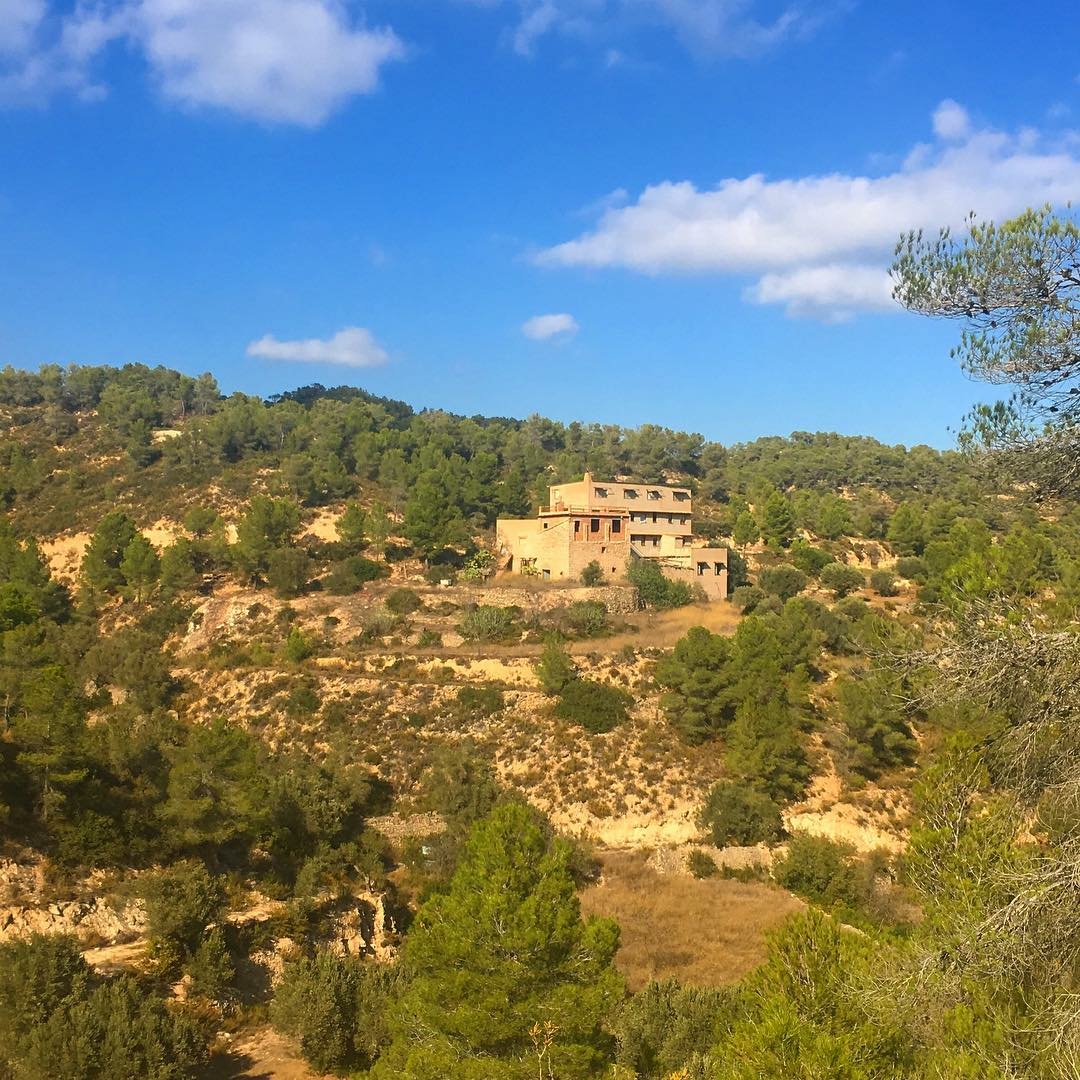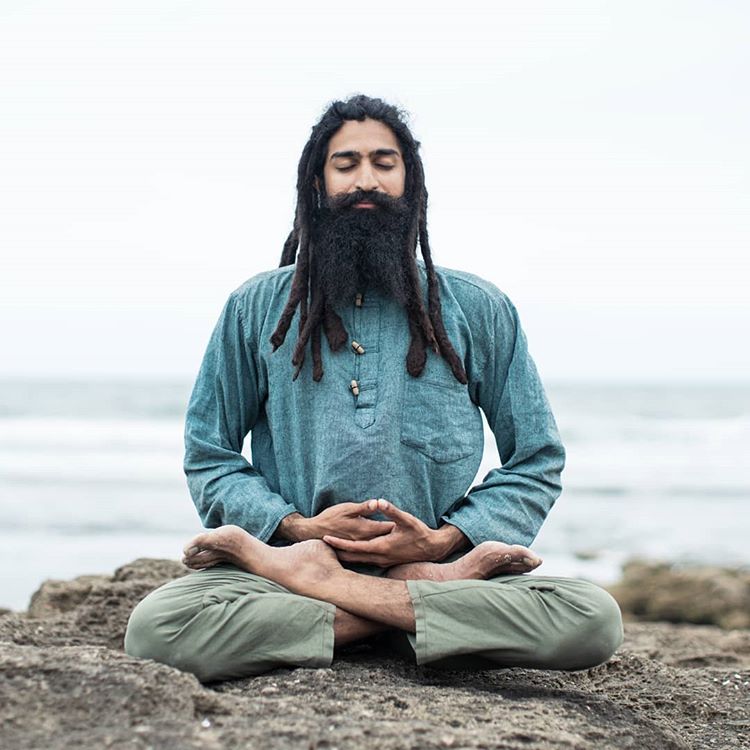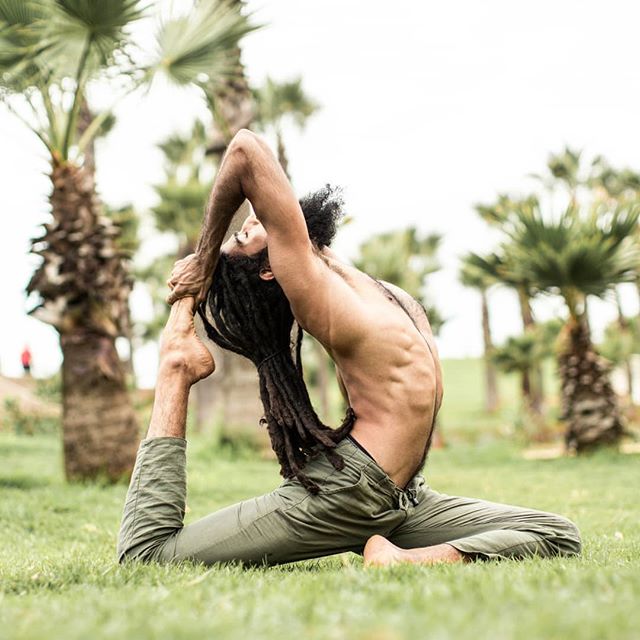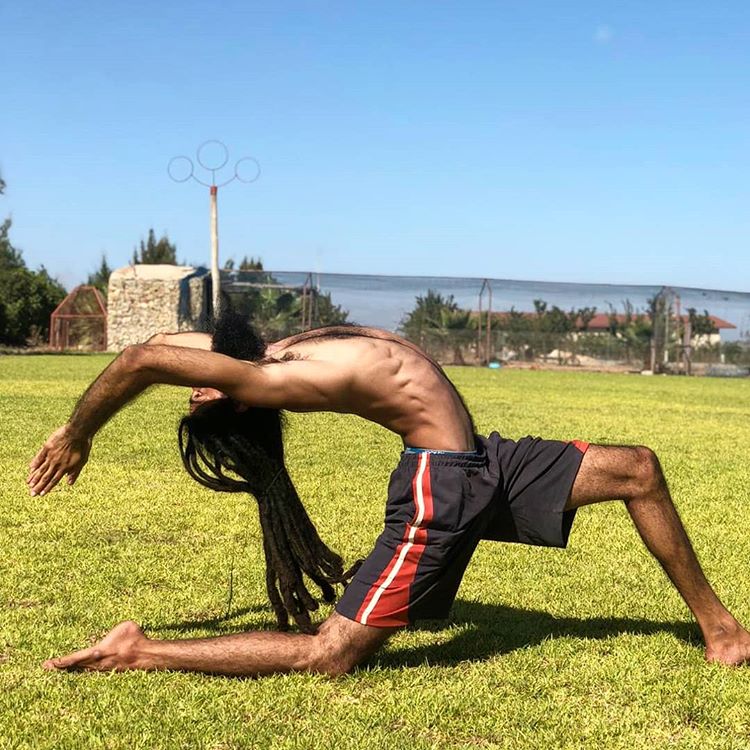 Intro: Yoga teacher training at Shivatman goes beyond physical practice. The program is designed to enable students to tap into their true inner potential. The training is lead by Rohil Jethmalani who complements his personal Ashtanga-vinyasa practice with a deep meditation practice that allows him to embody the guru within.
Program: Rohil Jethmalani leads a balanced yoga teacher training program that focuses on lasting transformation through asana practice. His co-teacher,  Yogi Bhagavati is a 500 hour Sivananda Yoga Vedanta instructor who also studied with the B.K.S Iyengar School Of Yoga and many Ashtanga Yoga classes.
What we like: Daily silent meditation practices are encouraged alongside dynamic asana practices to encourage yoga teachers to deepen their own practice and discipline and give them skills to succeed as yoga teachers. The program also emphasized Yoga and Ayurveda as sister sciences which are needed to understand our selves and how to integrate simple lifestyles for health.
Cost: Early bird rates are applicable only until May 1st. After which regular fees are €3500 for single accommodation and €3000 for double.
Address: Divine Life Community Ashram, nestled in 204 acres of Catalonian pine forest. Pick ups may be arranged from Mora de Ebro.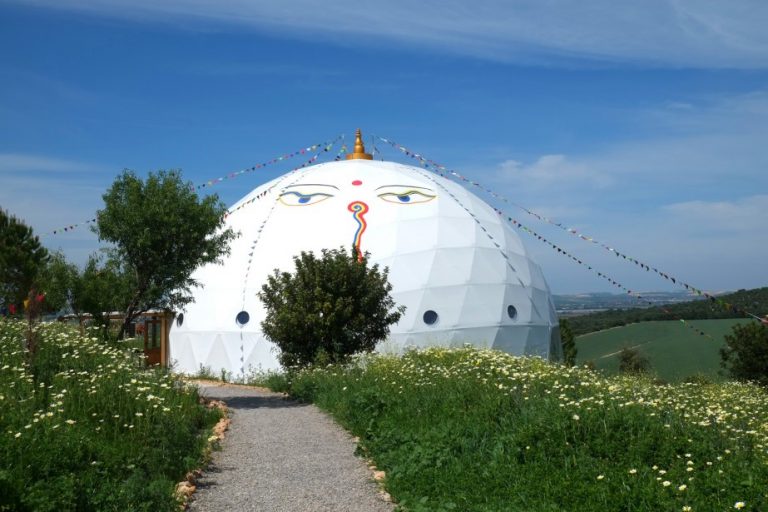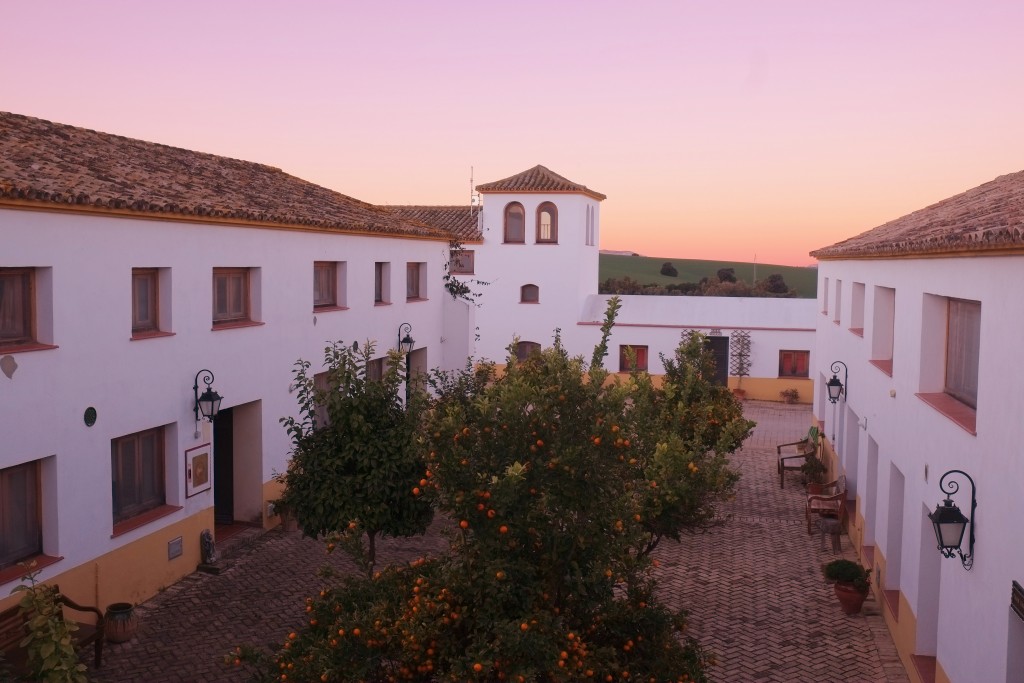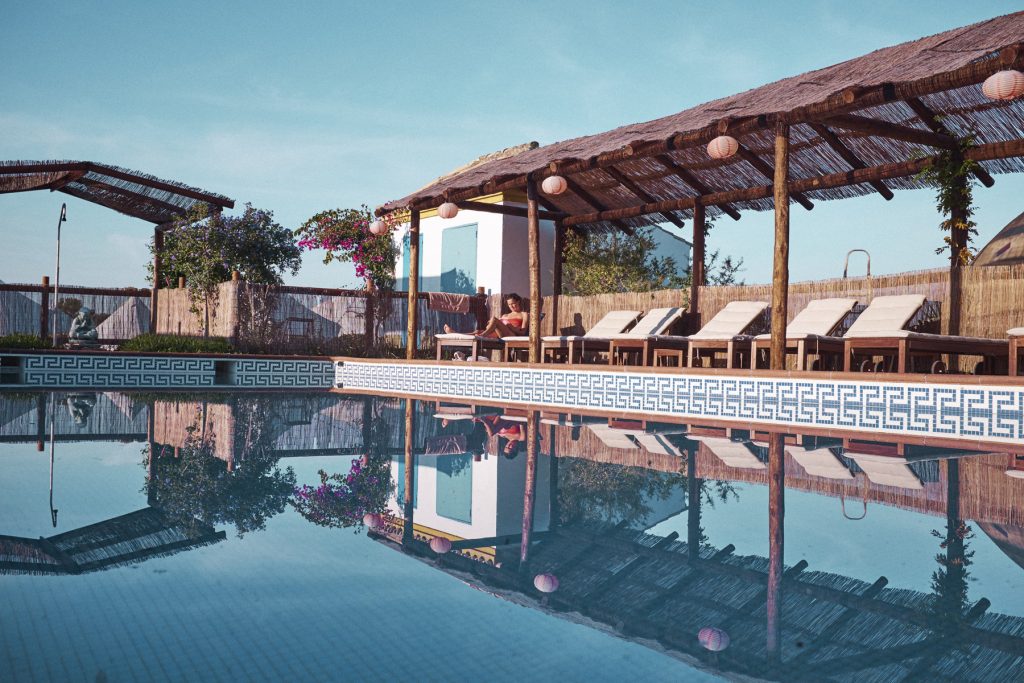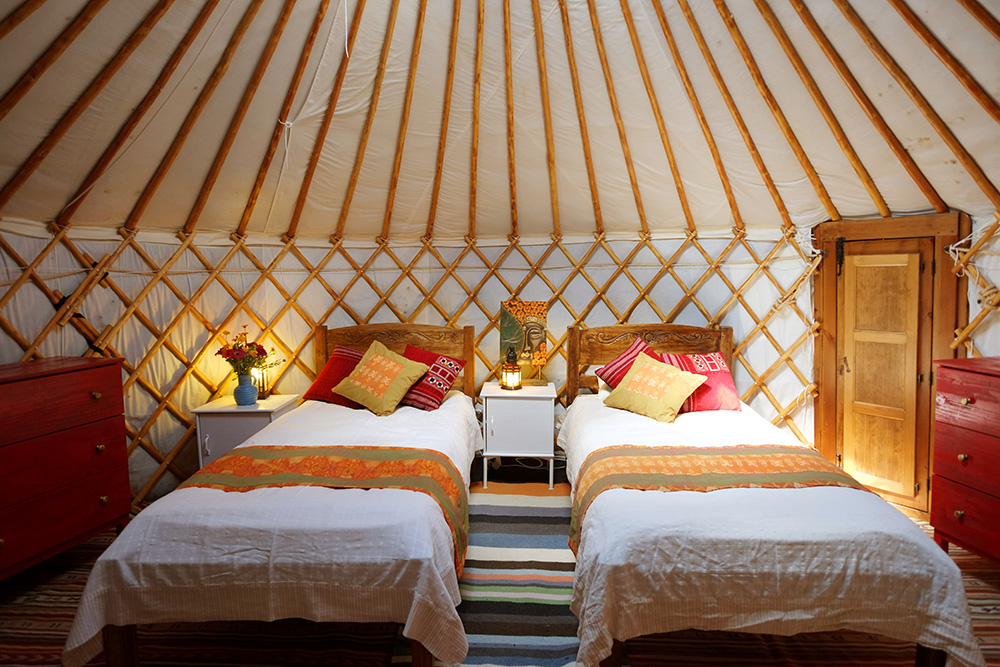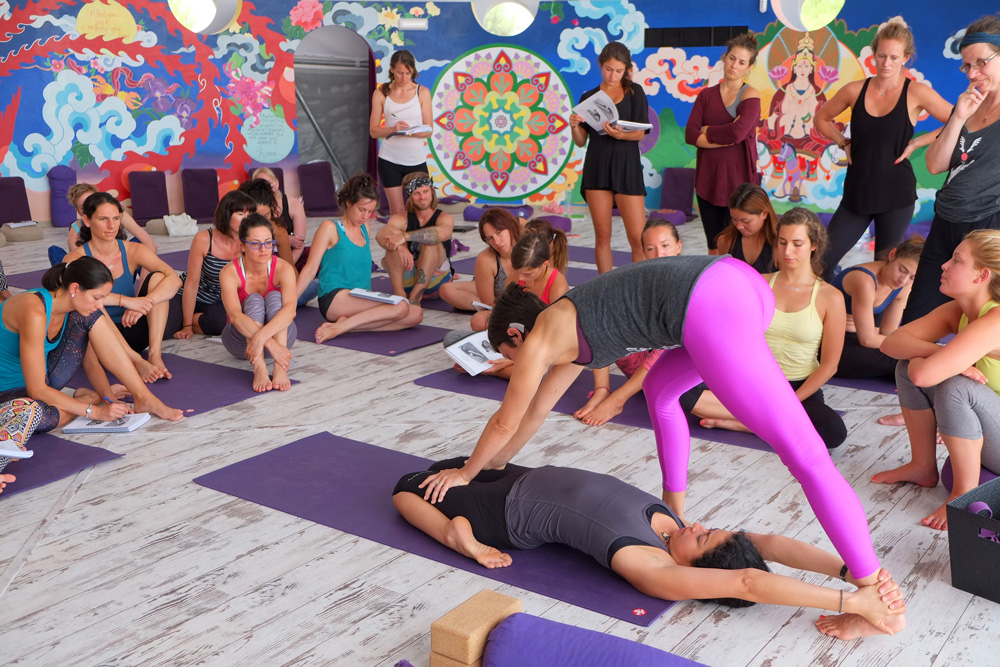 cadiz_DEC15_DSCF6918-1-11.20.08-11.20.08-1024x683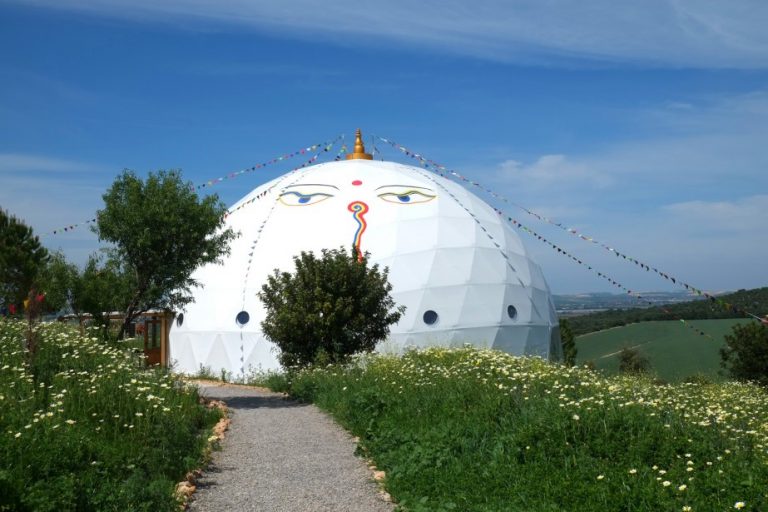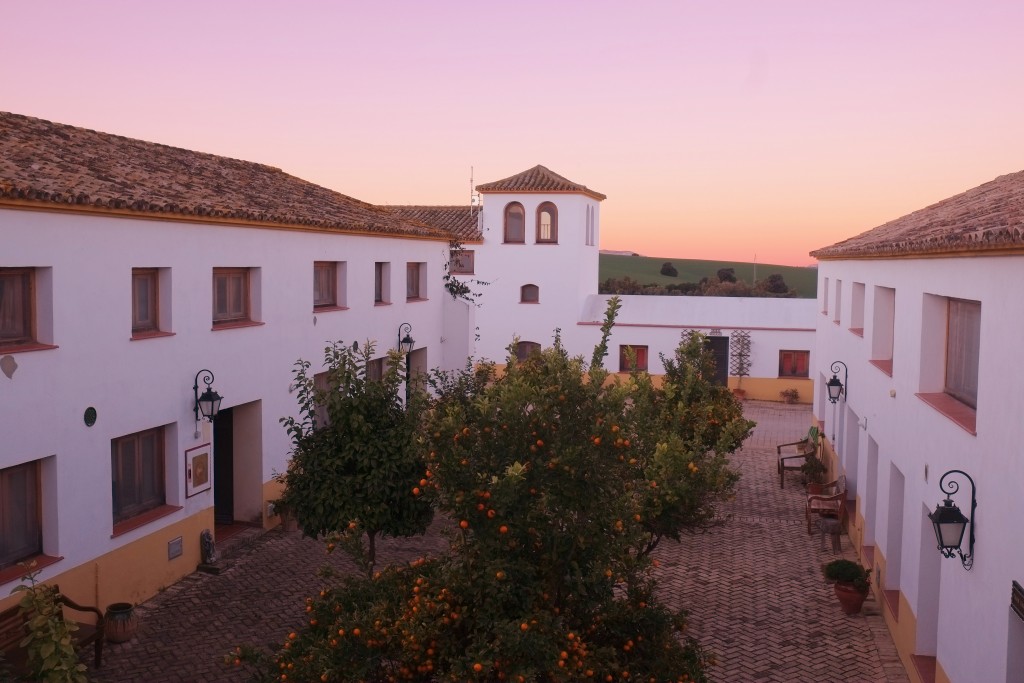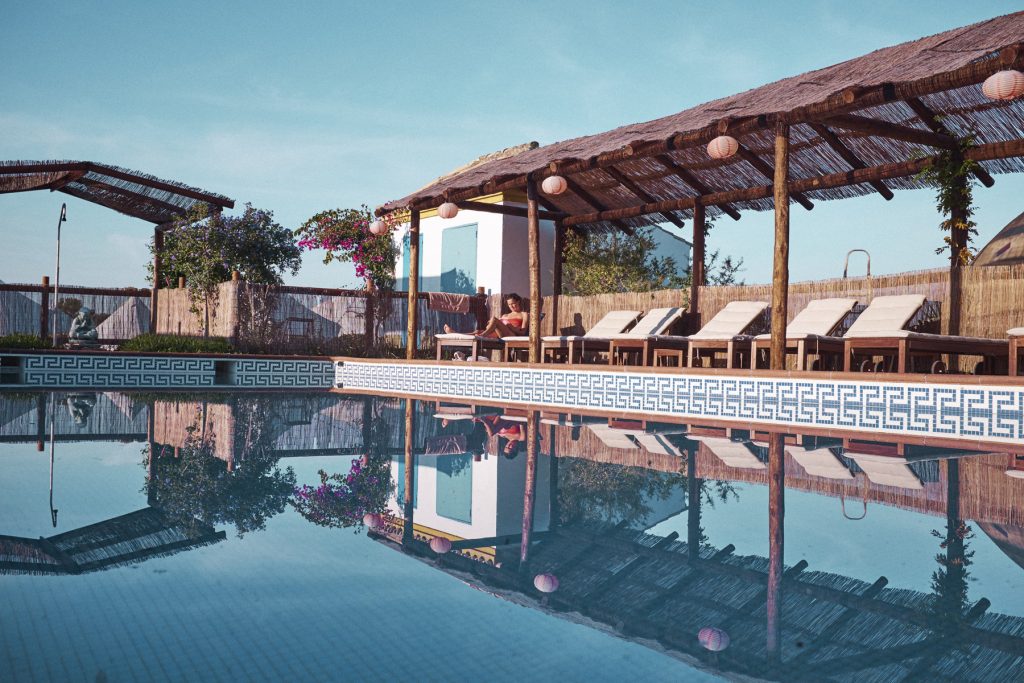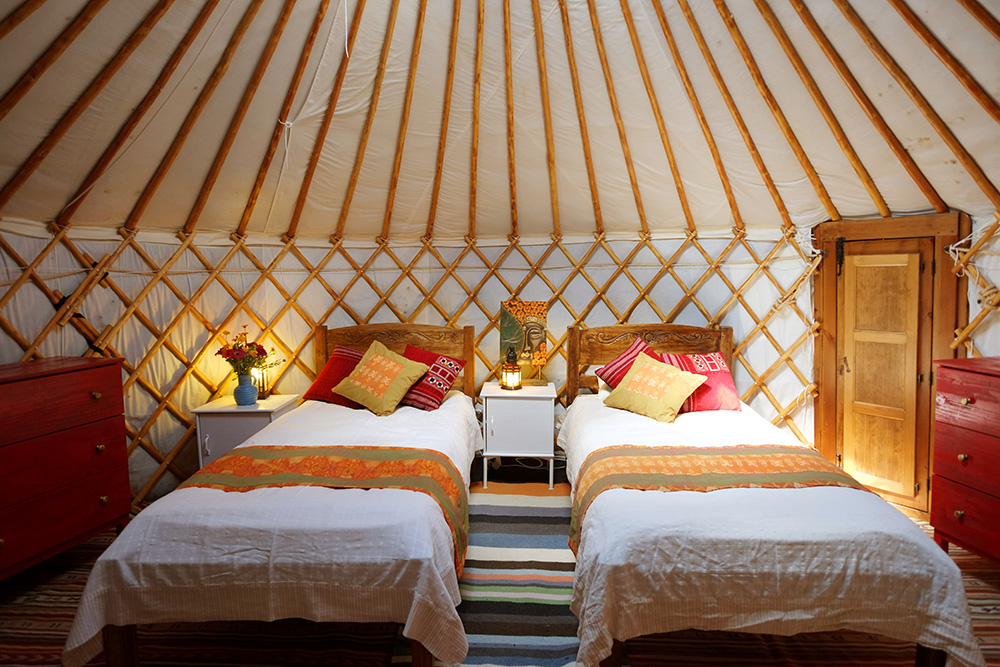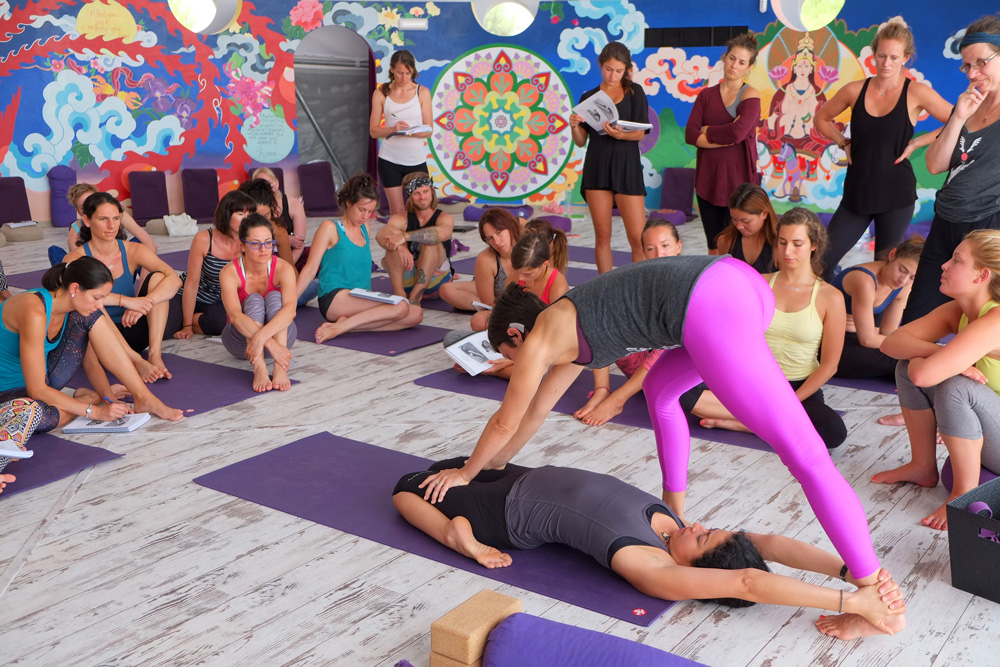 Intro: Frog Lotus Yoga International, lead by Vidya Jacqueline Heisel, offers 200 hour yoga teacher trainings in Andalusia, Spain several times a year. The focus of the training is on Vinyasa flow and graduates will also gain skills to teach basic hatha, prenatal, restorative yoga, and other styles.
Program: The program runs for three weeks and was designed by Heisel using her 40 years of experience as a yoga practitioner and teacher. She weaves together her knowledge of Iyengar, Ashtanga, Forrest, and Kundalini yoga for a dynamic and compassionate vinyasa flow.
What we like: Most of the classes will be lead and taught by Heisel herself and she also includes private hours to spend with each student. Assistant teachers are also available to provide personal time and assistance to ensure students are getting as much as they can from the training.
Cost: Training fees vary depending on the choice and availability of accommodations. Students may choose to stay in a shared dormitory, private rooms with or without ensuite baths, bell tents, or a yurt.
Address: Suryalila Retreat Centre. Cortijo La Fabrica, Pago del Pajarete, 11650 Villamartin (Cadiz) Spain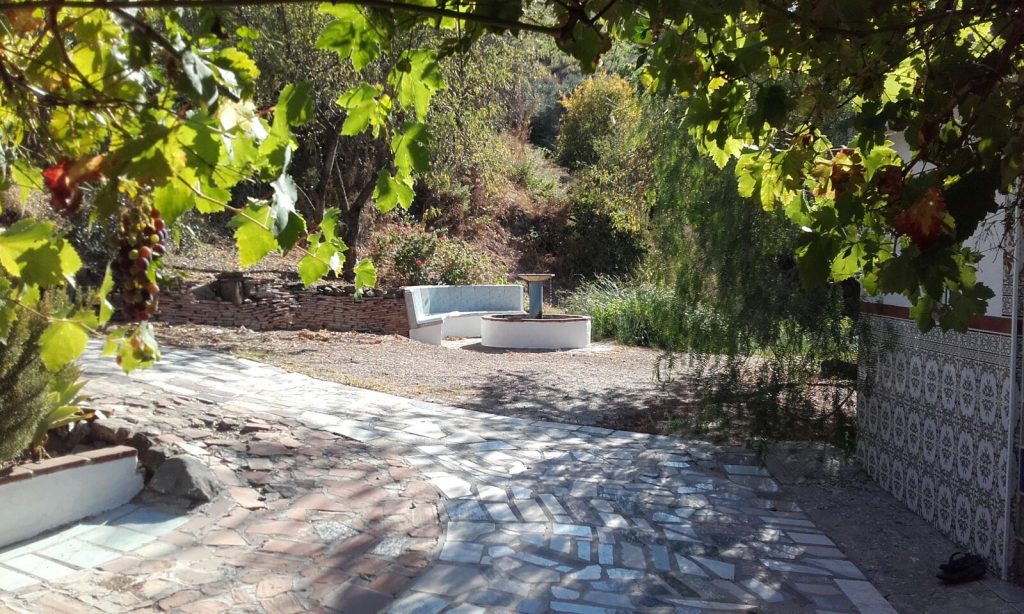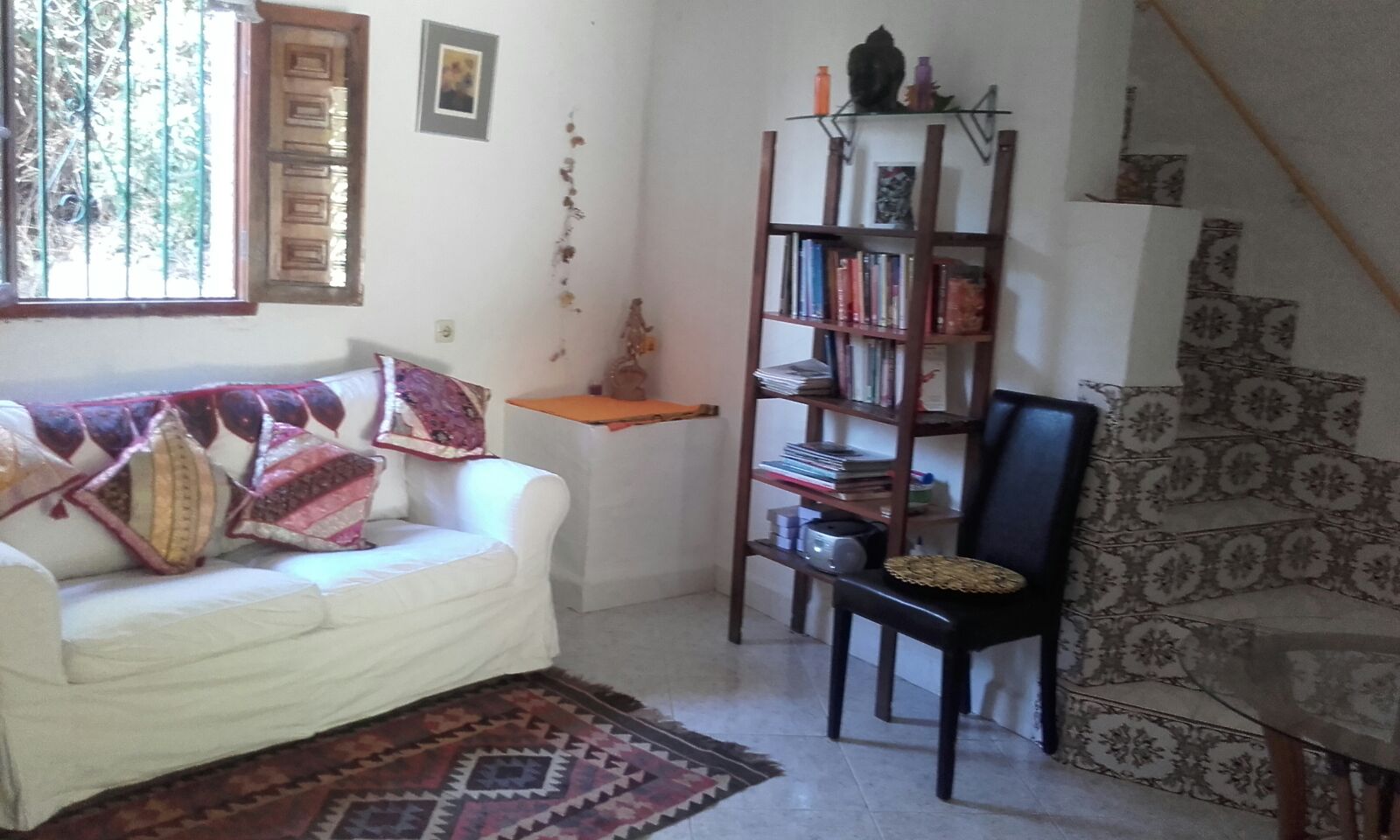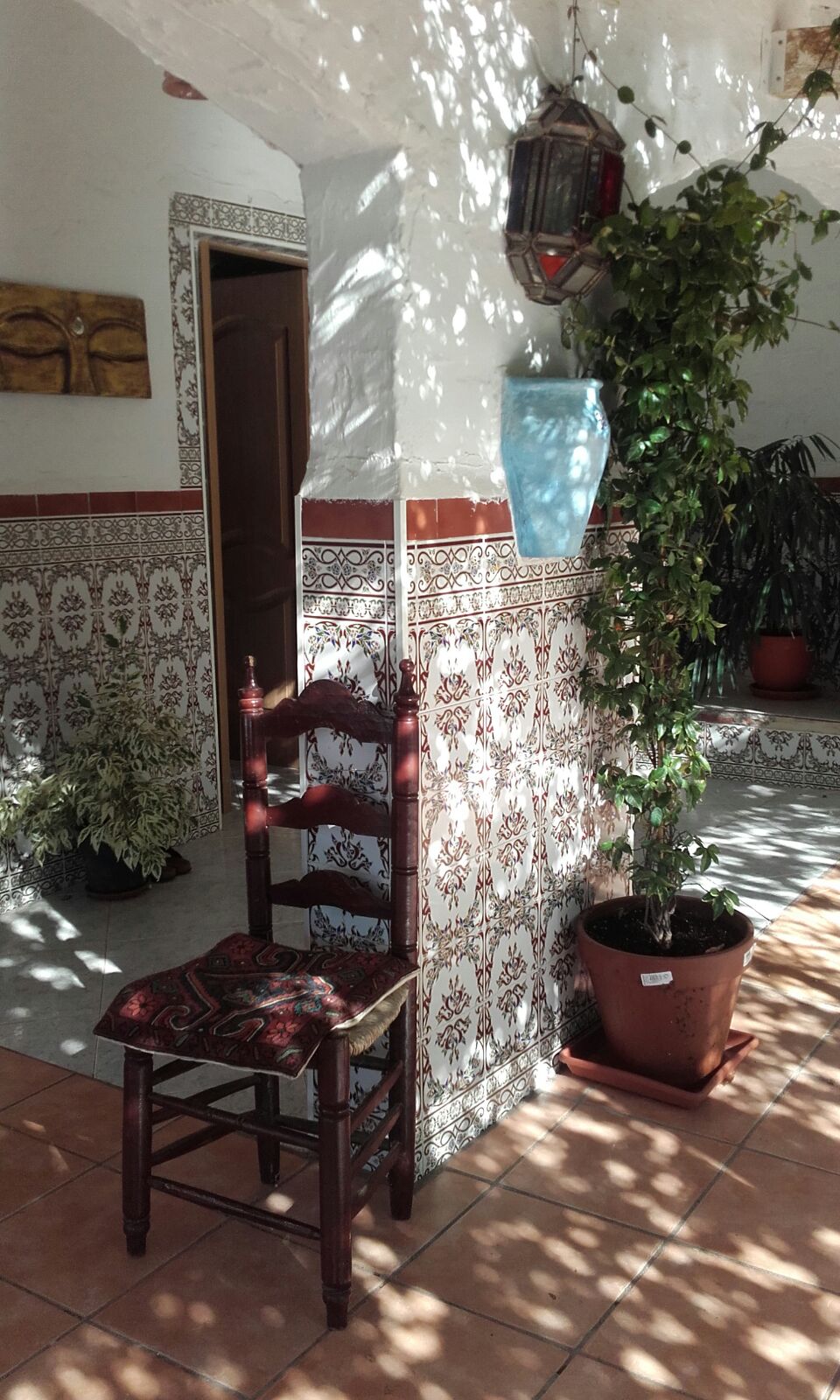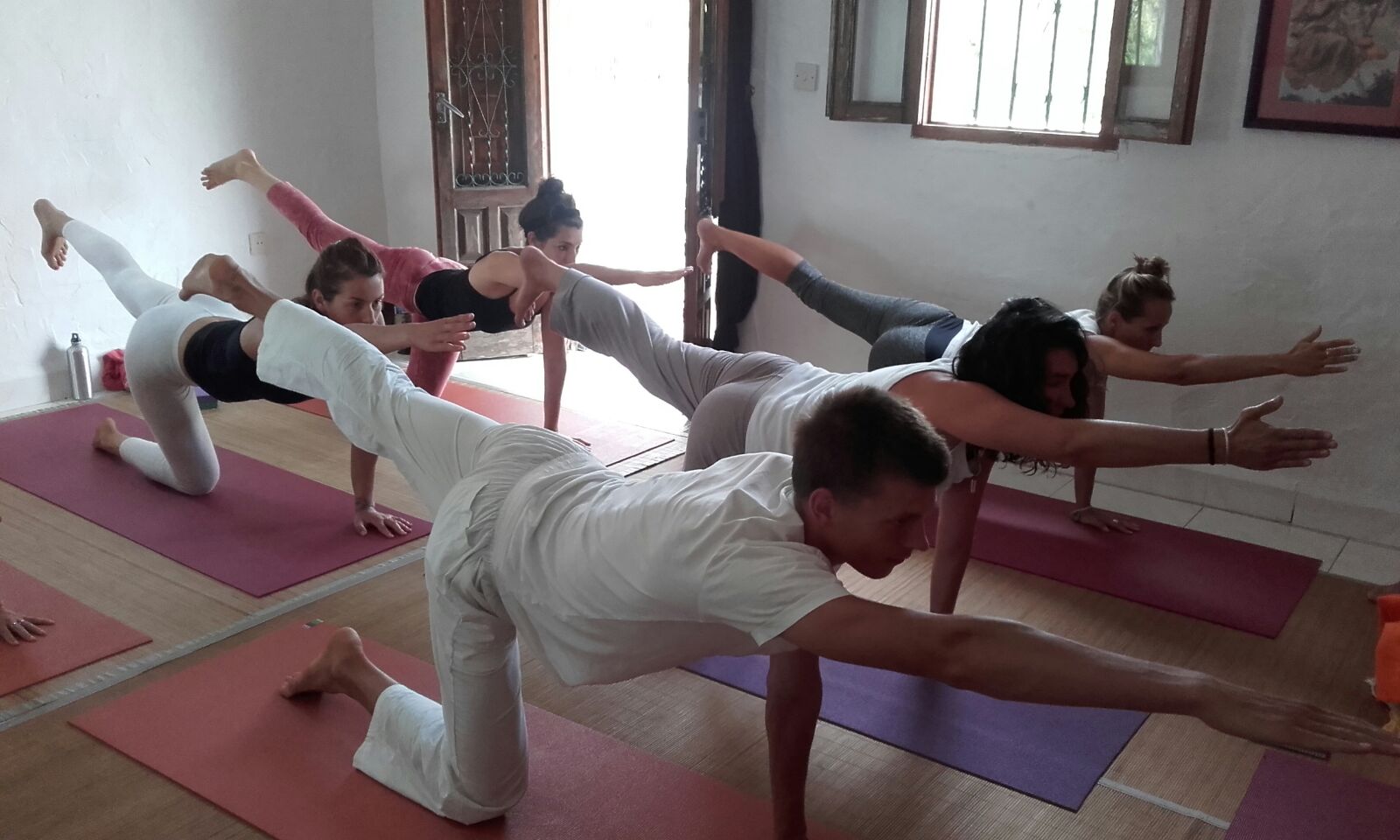 IMG-20160820-WA0009-1024x614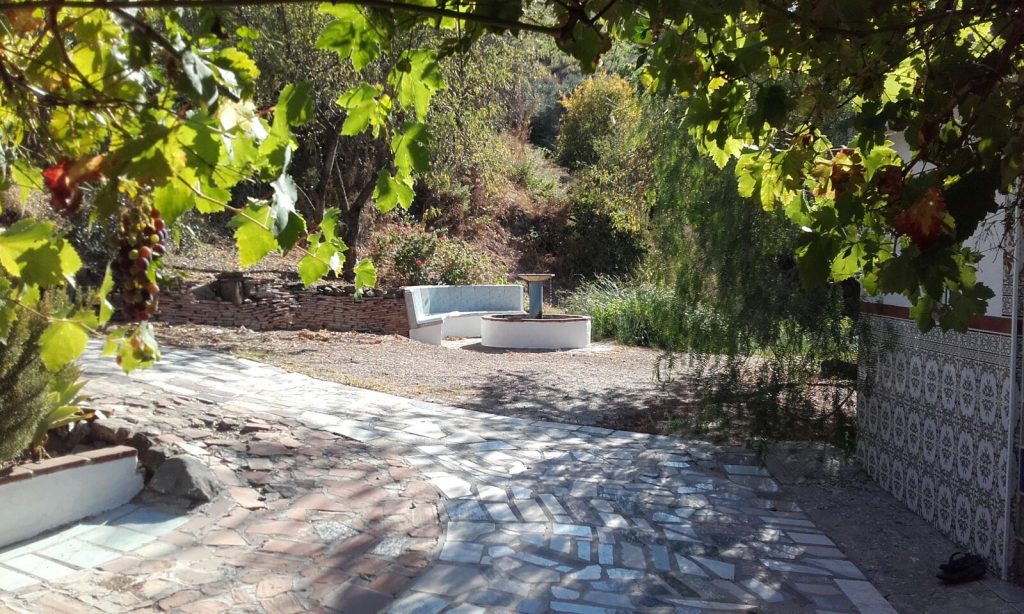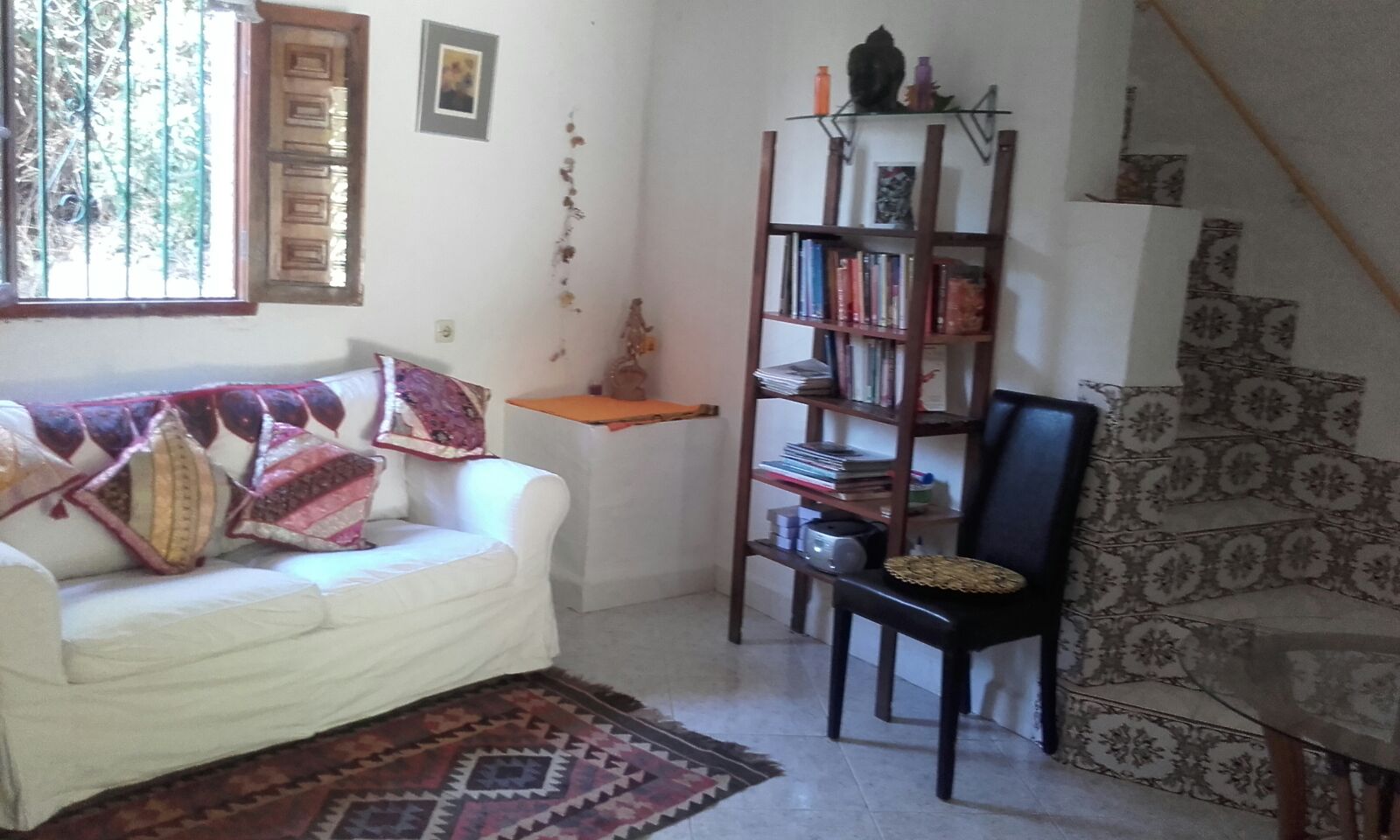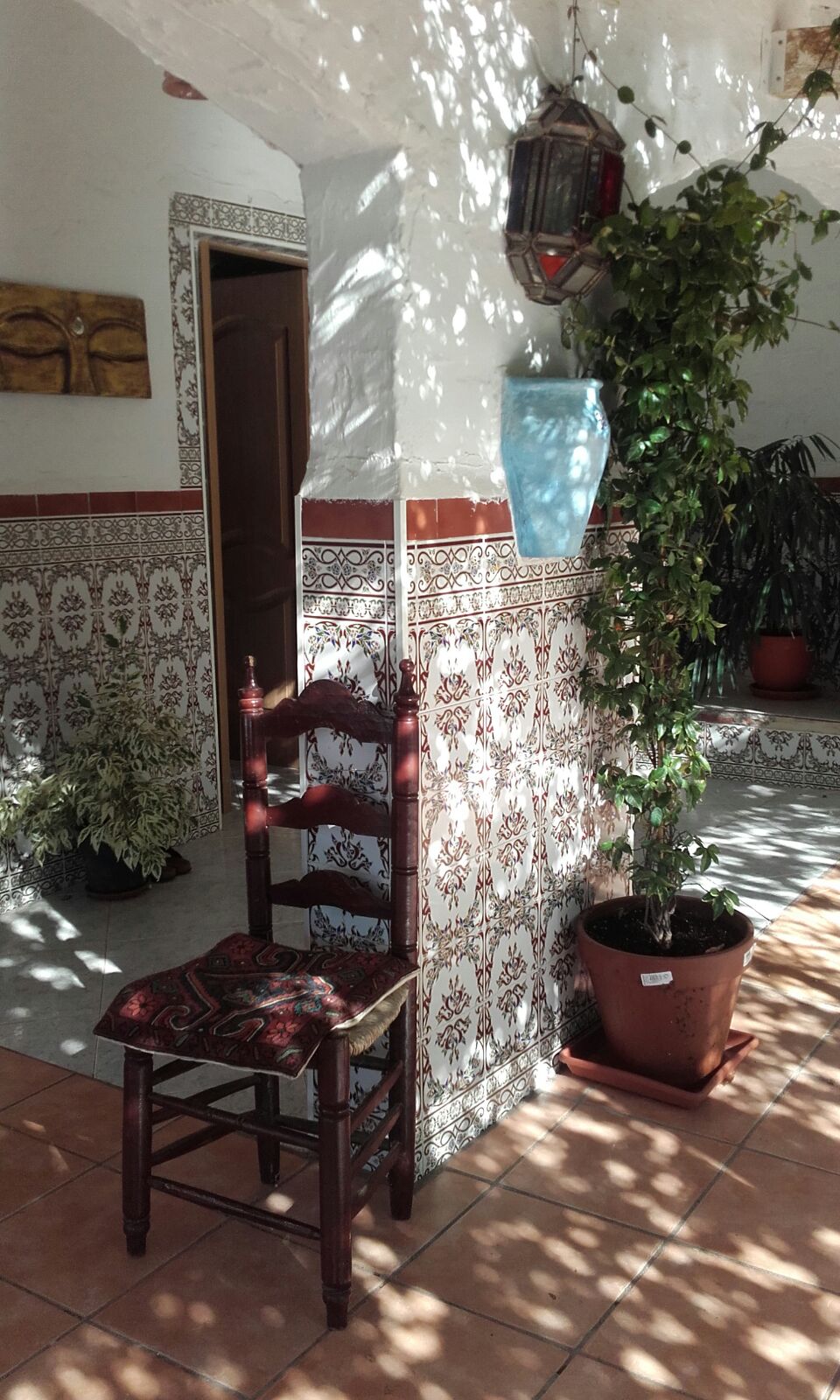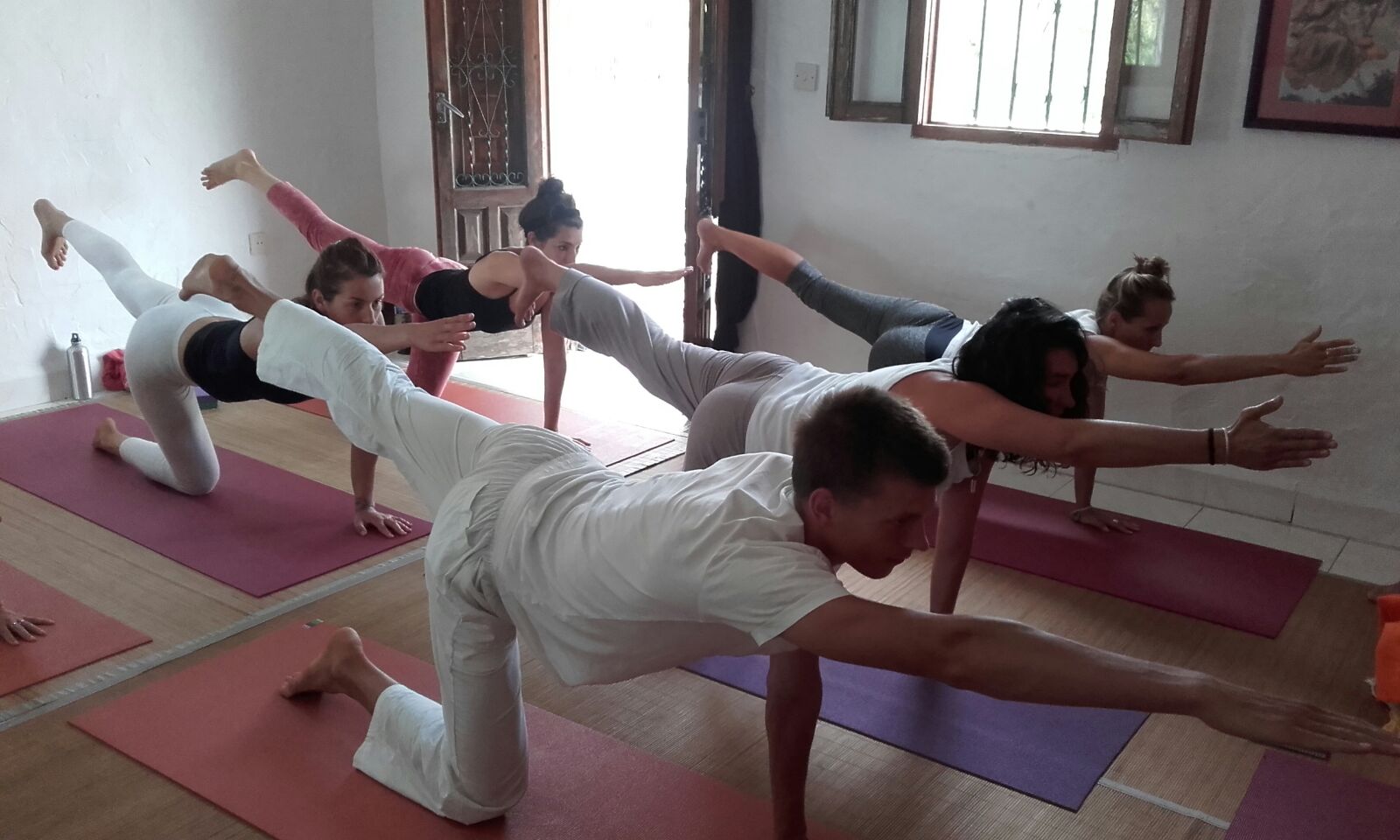 Intro: Spirit of Yoga Spain offers trainings to small groups to ensure proper attention and guidance to all trainees. Manorama Devi Dasi, the founder of of Spirit of Yoga, is originally from the UK and has spend many years teaching yoga in Spain, Ireland, England, and India. She is also the Director of the Yoga Alliance International for Spain.
Program: Programs for 200 hours, Advanced 200 hours, and Yoga Therapy or Restorative Yoga are offered at both the Spain and India centers.
What we like: Through the Yoga and Healing Foundation, the sister organization of Spirit of Yoga, the Yoga Therapy course includes modules on Reiki and other modalities of energetic and pranic healing. When it gets too cold in Spain in the winter months, Spirit of Yoga takes its students to India and offers various trainings in Rishikesh.
Cost: Residential sudents at the Spirit of Yoga Ashram in Spain pay €2,000, while non-residential trainee fees are €1,600
Address: Spirit of Yoga Classical Yoga Ashram. El Carrion 125 Iznate 29792 Malaga, Spain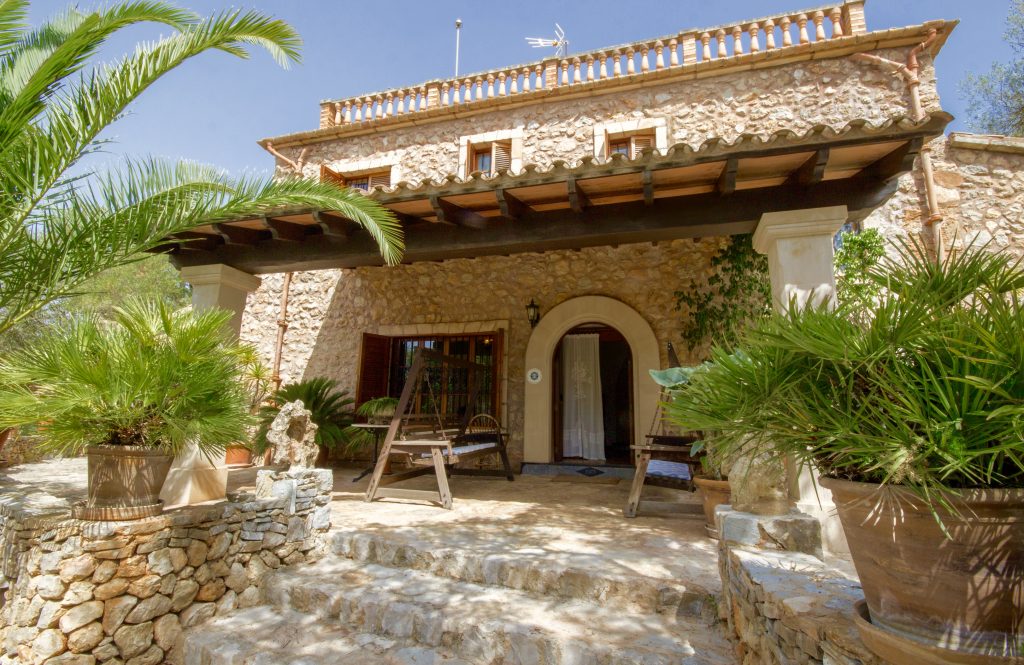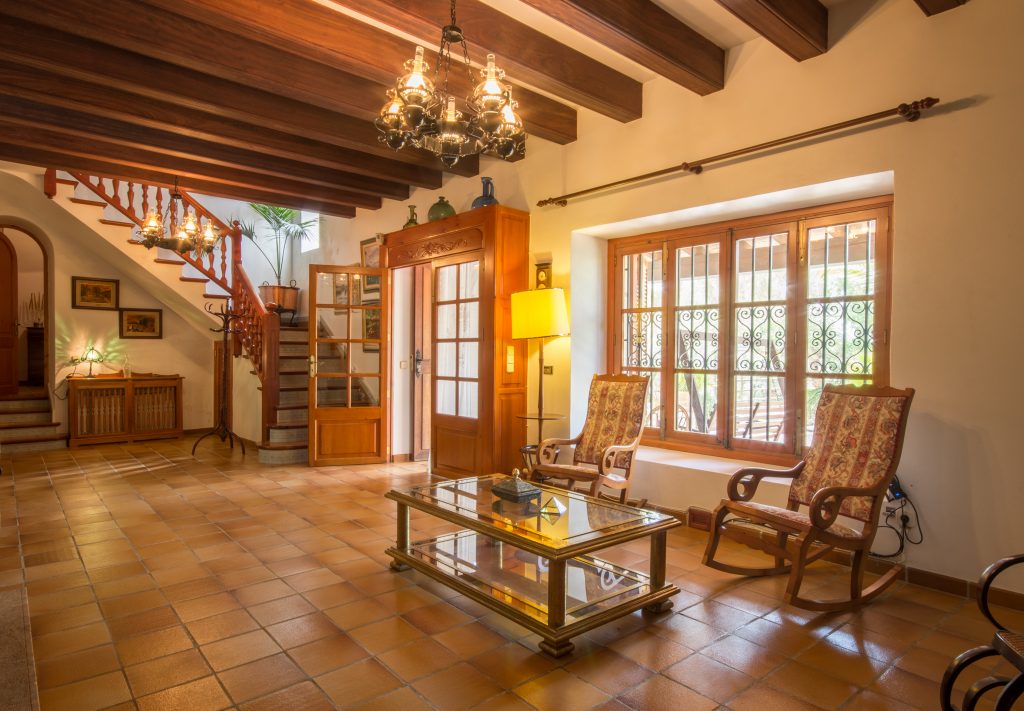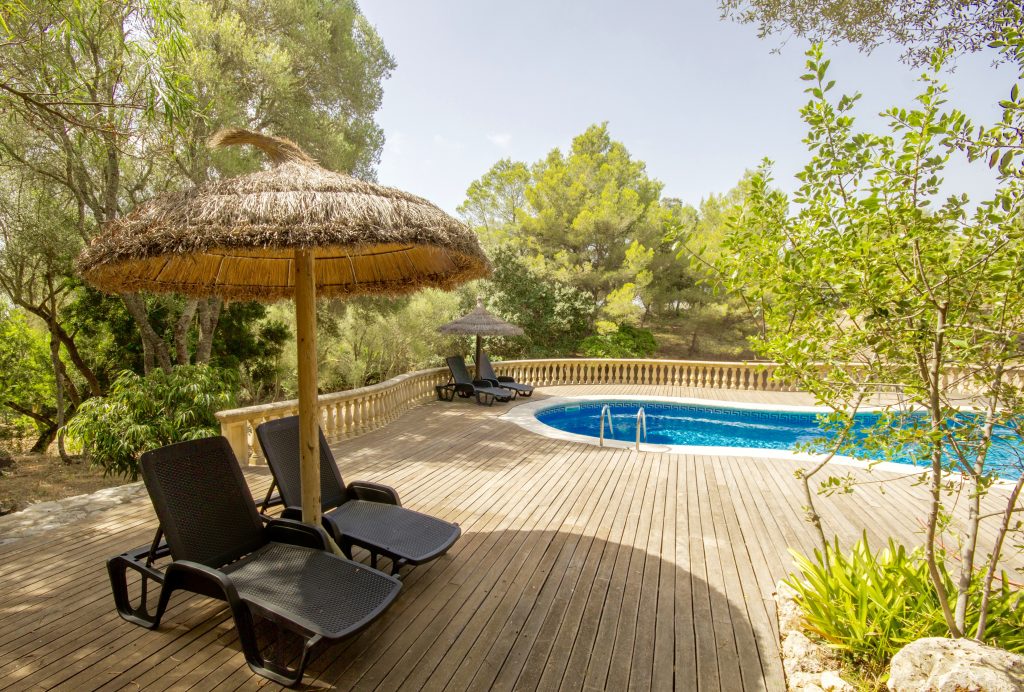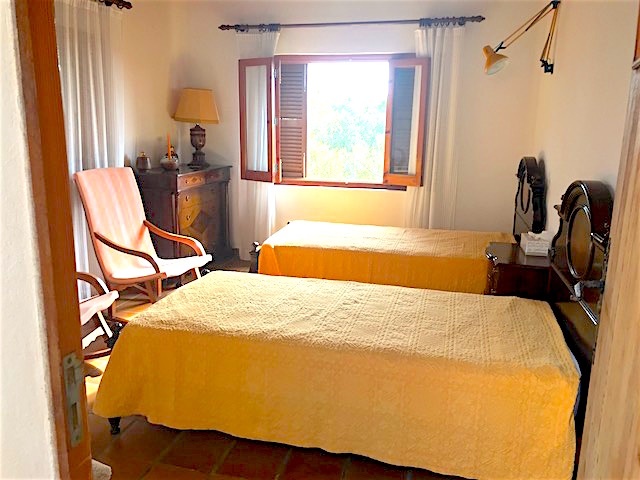 11072017-IMG_2018-HDR-1024x665
11072017-IMG_1916-HDR-1024x711
11072017-IMG_2029-HDR-1024x692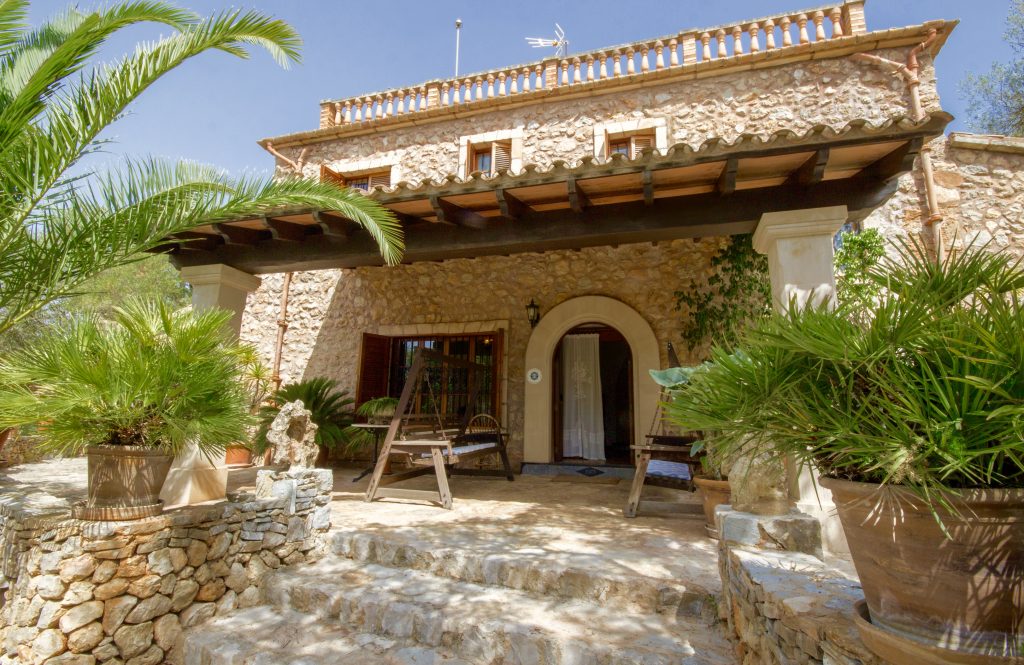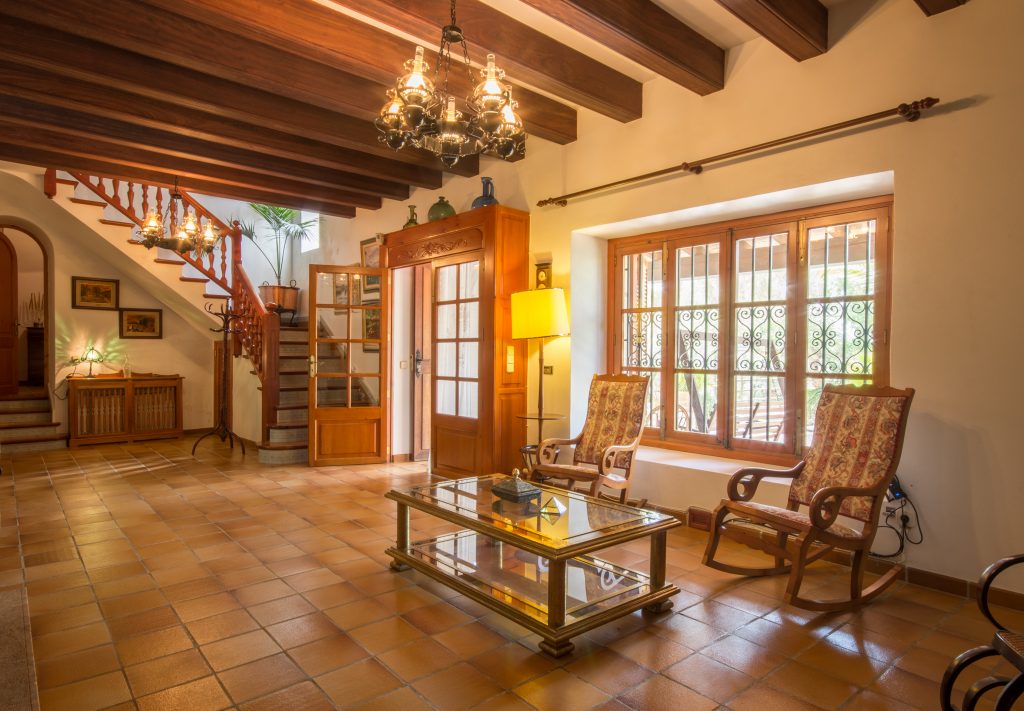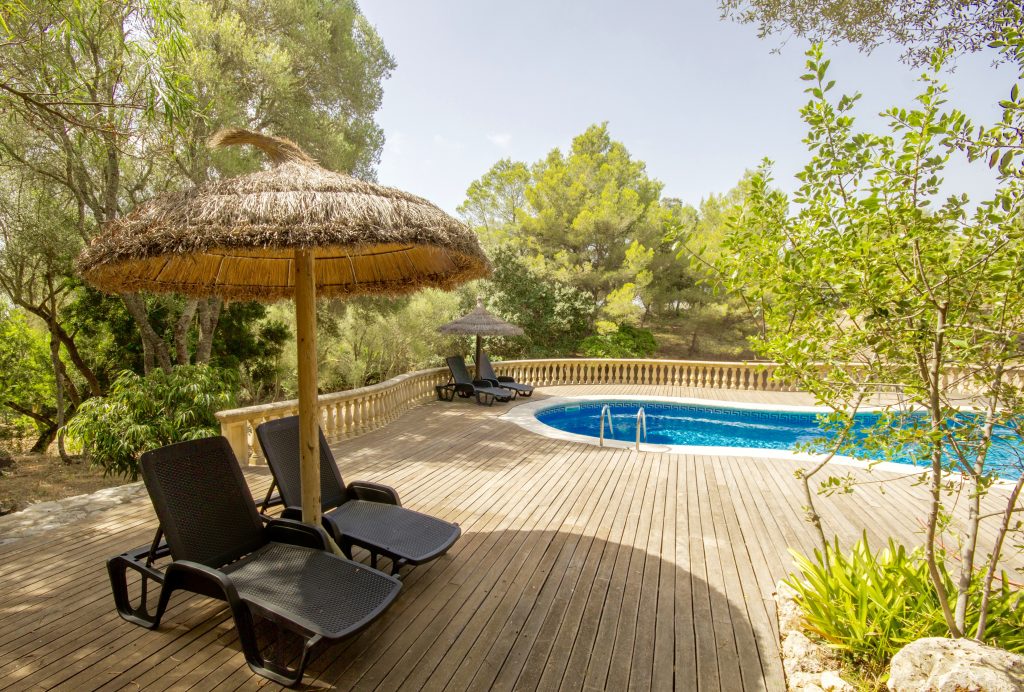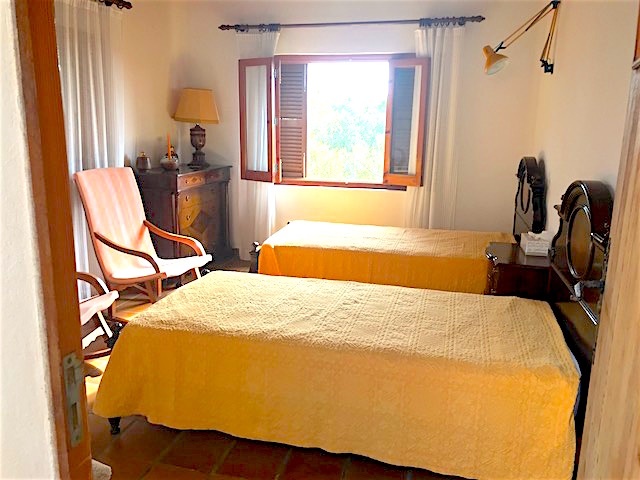 Intro: Earn your 200 hour Yoga Alliance accredited certification in 21 days with Green Yoga International. They teach a multi style yoga practice with a focus on Hatha yoga, Vinyasa yoga (dynamic flow), Yin yoga, Sivananda and many other traditions.
Program: Although the course is only three weeks long, it is packed with a rigorous curriculum that includes asana, theory, philosophy, business, anatomy, and more. 70 percent of the classes are taught by the senior yoga teacher, Atmarekha  (Indrajit Dey).
What we like: Trainees do not automatically get their certificate when they join this program. In addition to the 180 contact hours of the program, all students must complete 20 non-contact hours which include an article and other homework. This ensures that students have taken to heart and practice the teachings of the program.
Cost: Four pricing options are available, with two additional options for females only. Beginning at €2000 for girls only for a triple sharing glamping tent, upto €2600 for an AC twin room.
Address: Shanti Niketan Ashram. Mallorca island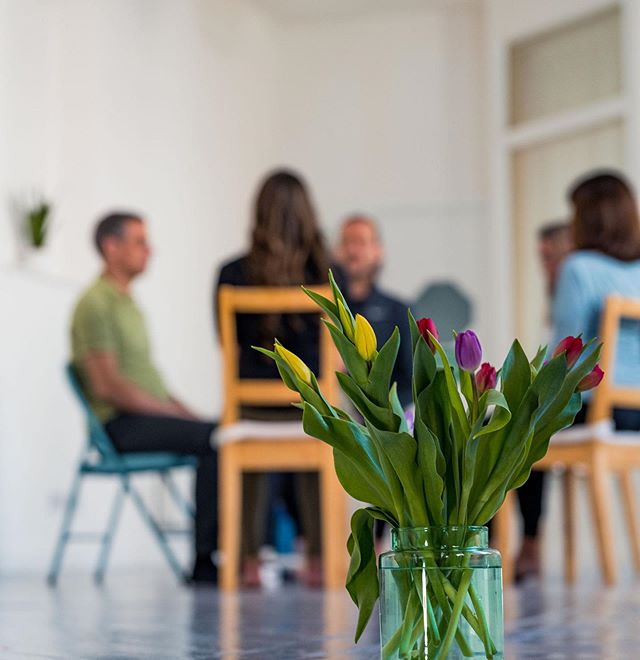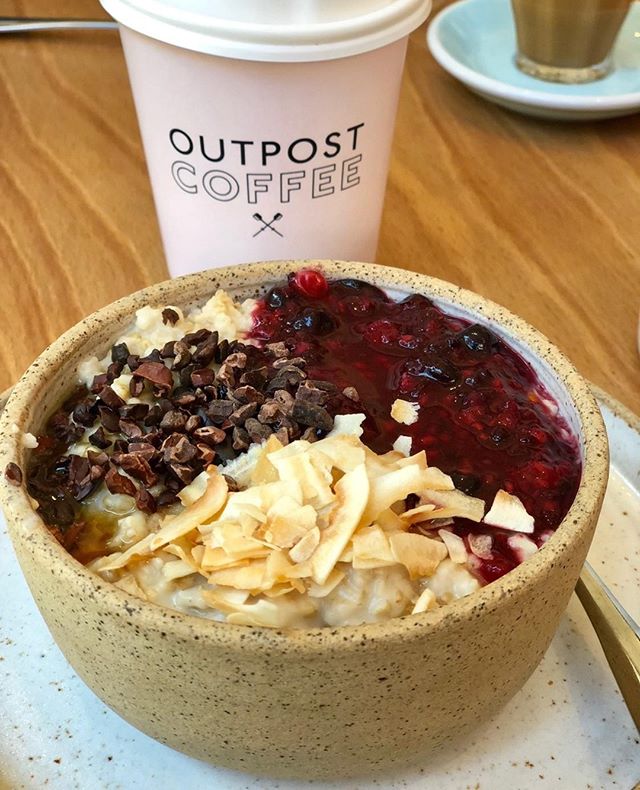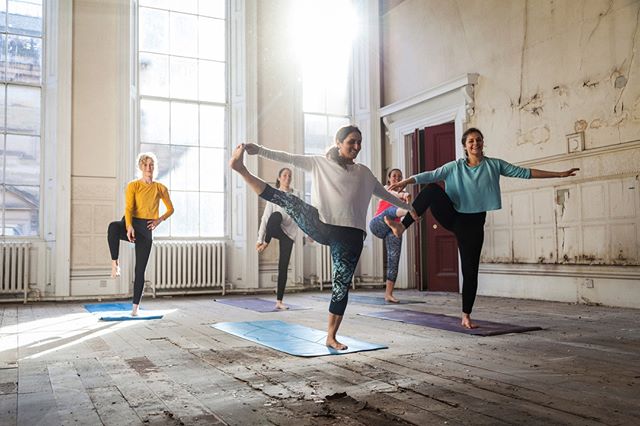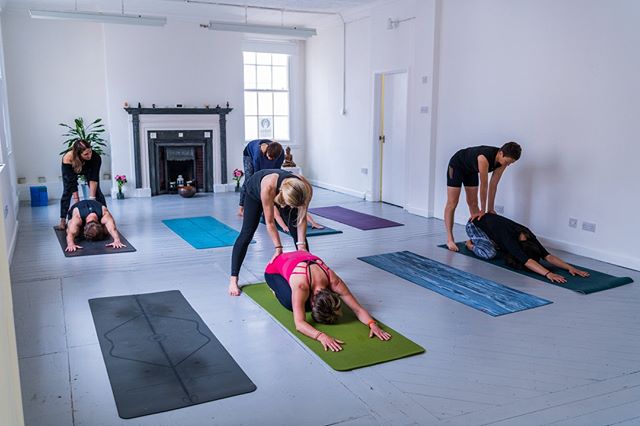 62637940_415121446011458_2485133884039293403_n
60261381_135844327512609_6544706354707353823_n
45806877_707865962917905_2503554517155023983_n
56744734_802802110091679_4740044552910968602_n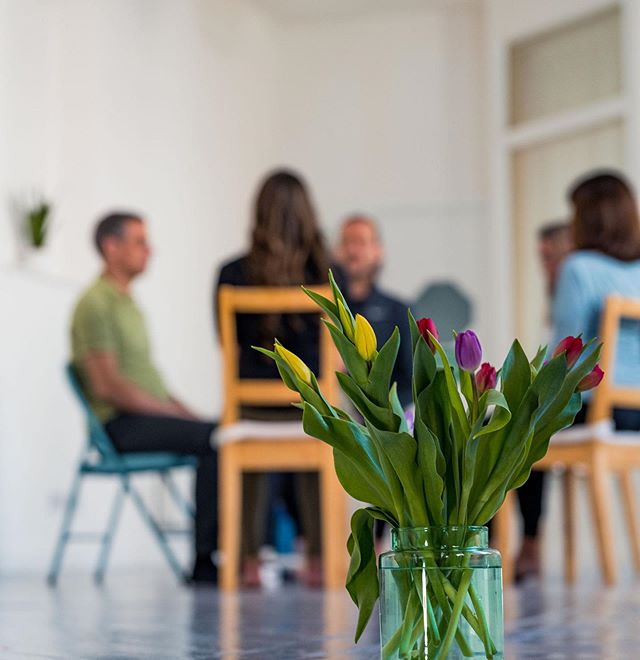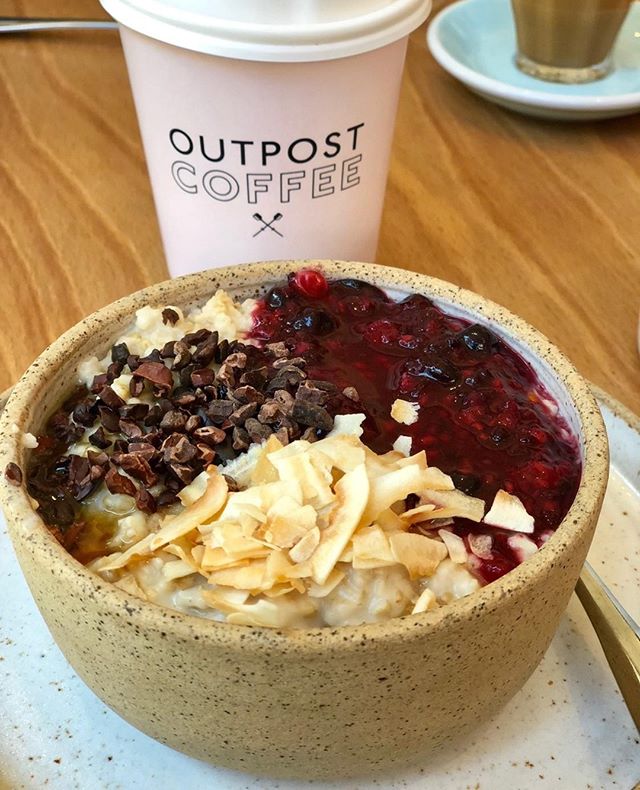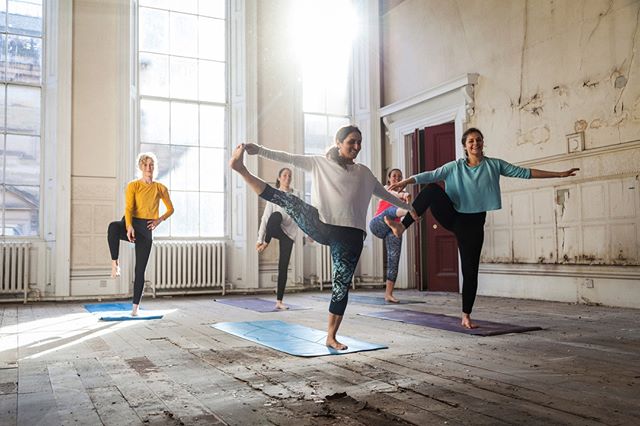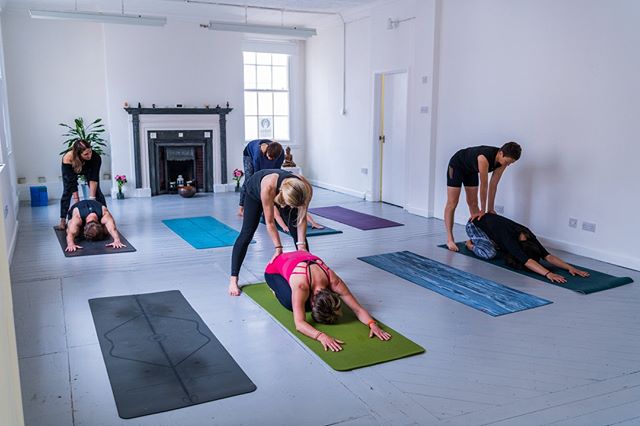 Intro: All potential students must pass a Skype or face-to-face interview in the UK to be selected for the teacher training programs of Bahia Yoga. Only nine people are accepted who must pass certain prerequisites like having a consistent yoga practice for two to three years.
Program: The 200 hour yoga teacher training program in Spain adheres to the updated guidelines of Yoga Alliance International. This includes asana techniques, practice and assits, anatomy, philosophy, teaching practice and methodology, and the business and ethics of yoga.
What we like: Ensuring that potential students pass an interview and prove they meet the prerequisites, allows the retreat to be a group of trainees who truly have a passion for their yoga practice and want to deepen their knowledge in order to share it with others.
Cost: The full program costs £3,500, however early bird registration get a £200 discount. Additionally, the required set of texts for the course will cost approximately £75 extra.
Address: The Orange Tree. Valencia, Spain. Just 20 minutes from the airport.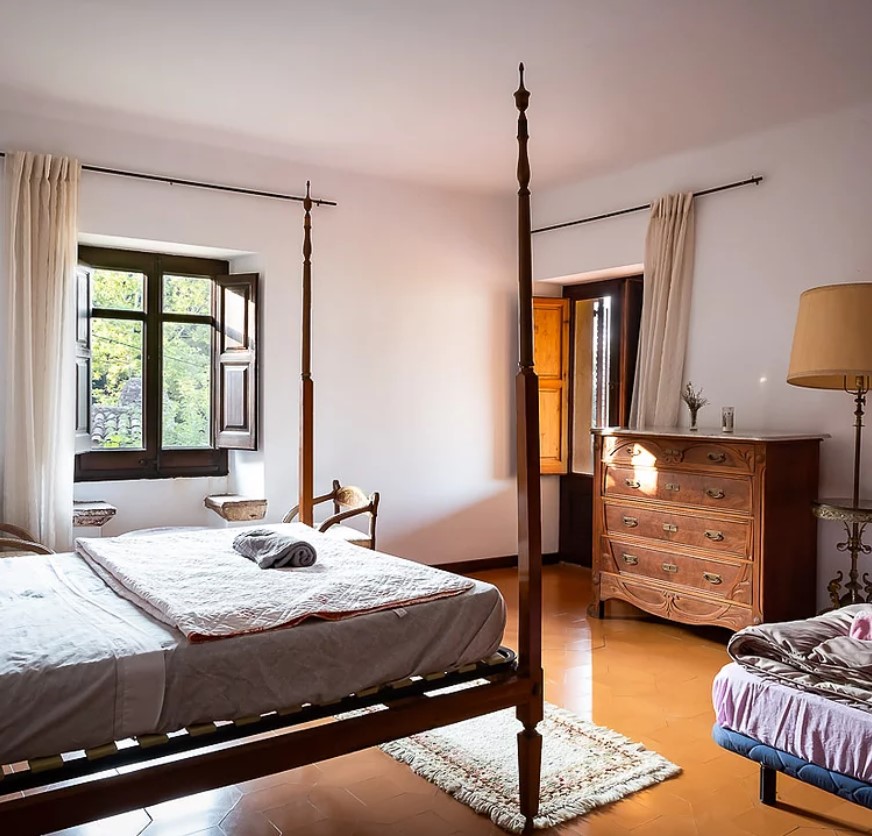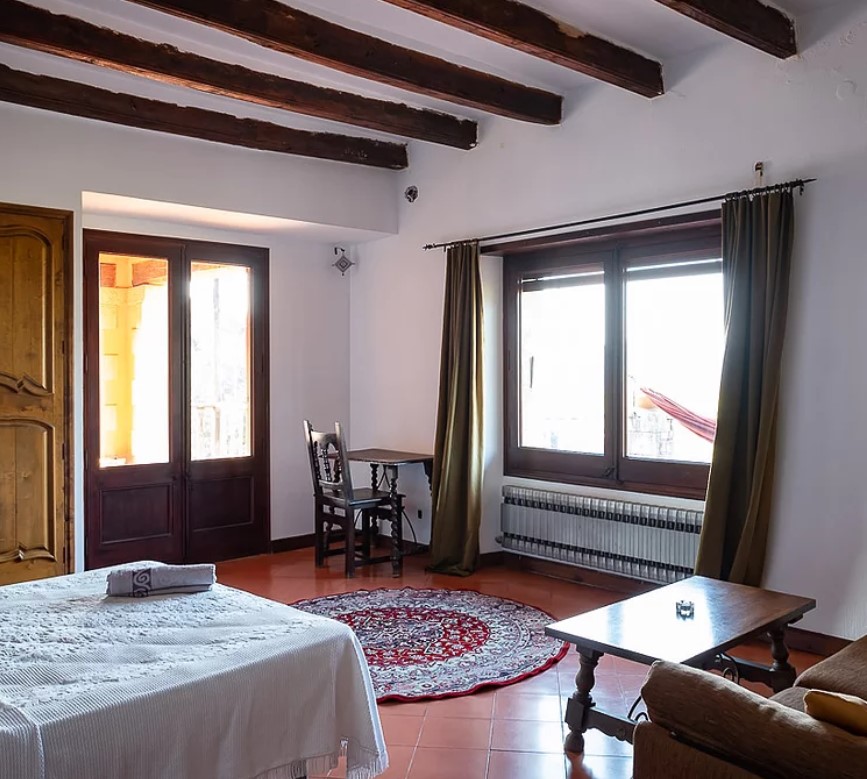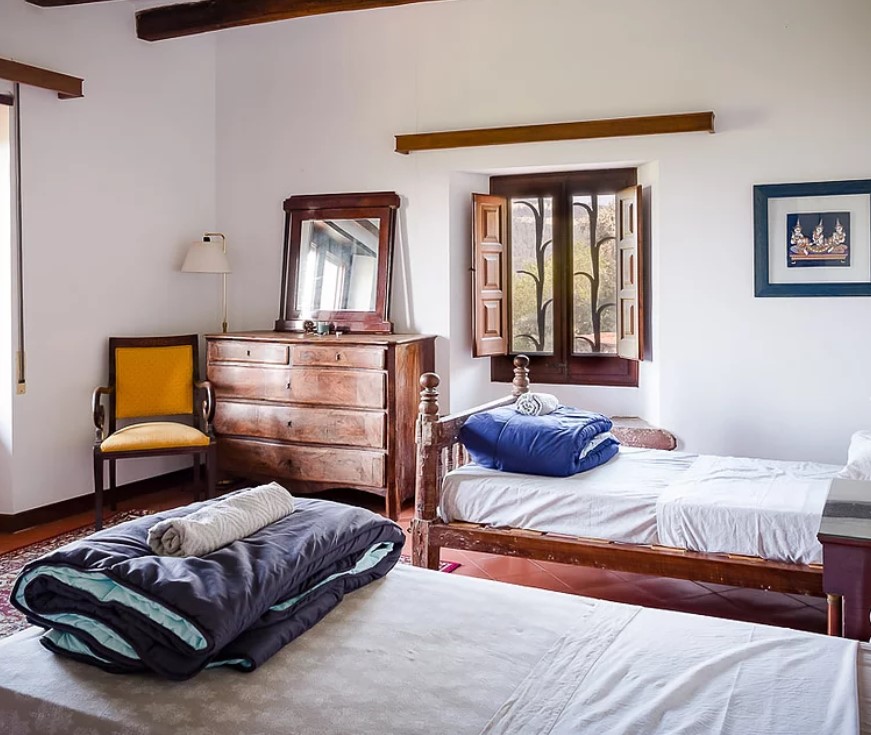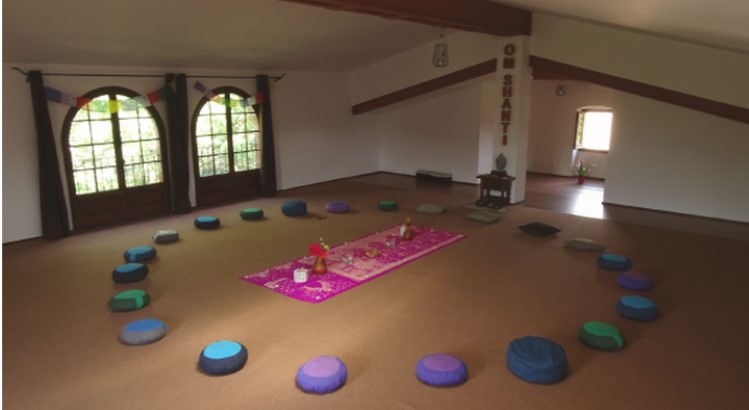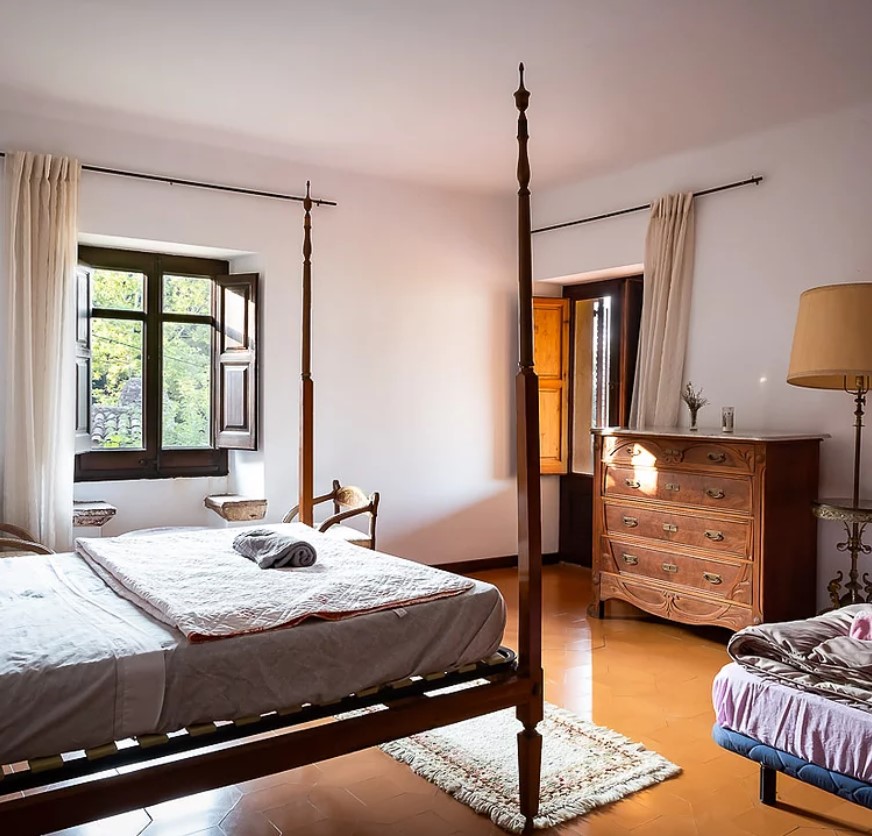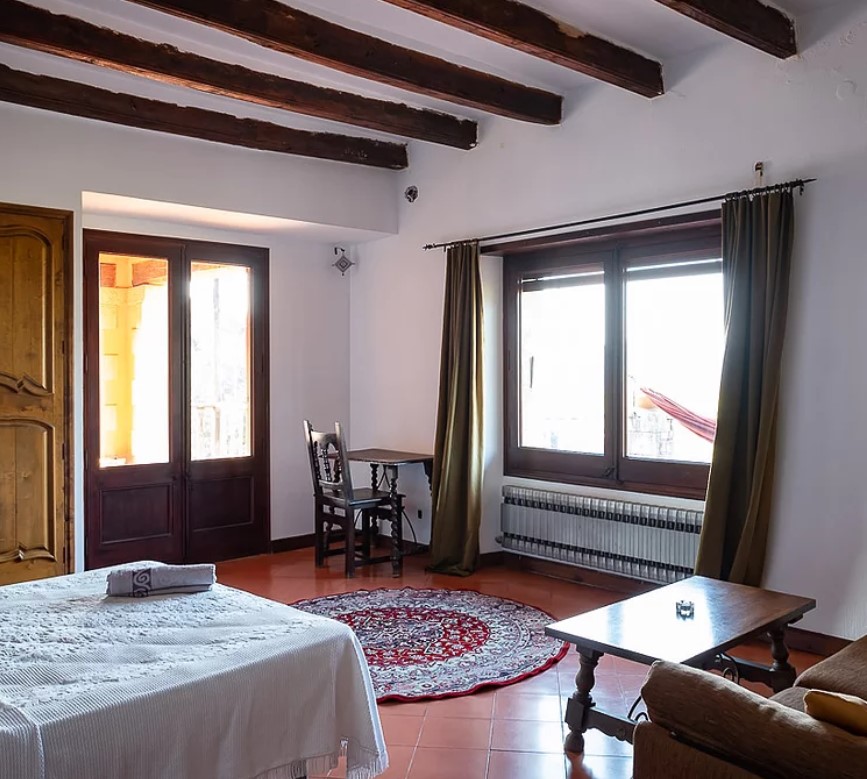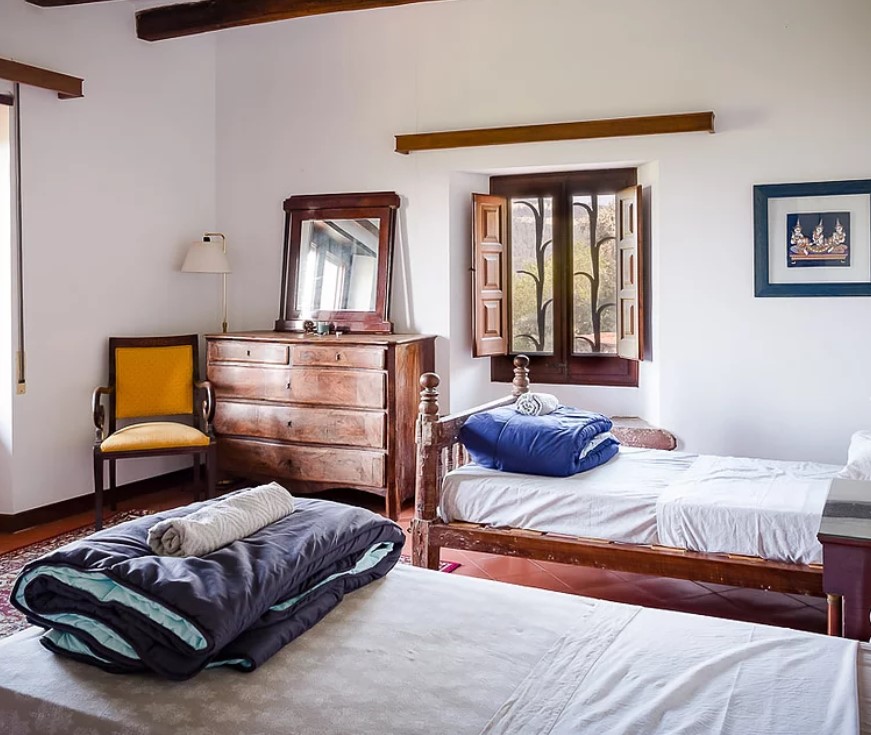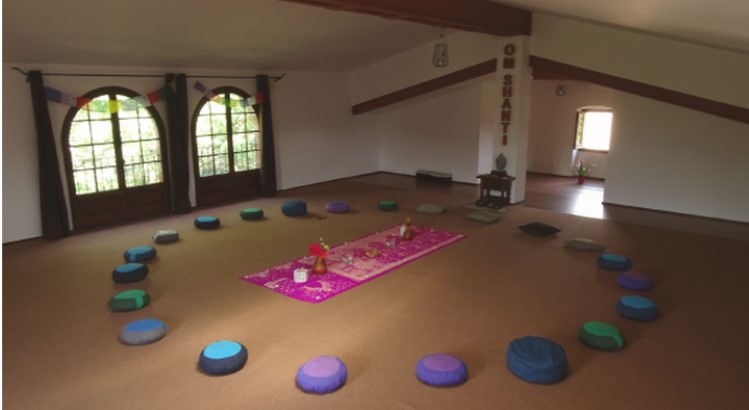 Intro: Communidad Om Shanti aims to help students find the teacher within so they can grow and shine through the perfection that is already there.
Program: Although Communidad Om Shanti acknowledges that it takes more than a month to truly become a yoga teacher, they feel that their curriculum gives a solid foundation for aspiring yoga teachers to evolve as long as they are committed to a full hearted practice that is more than just theory and asana.
What we like: Just as its name suggests, Communidad Om Shanti, is all about community. They believe life must be celebrated together as a family, not in isolation.
Cost: For the budget-conscious, you may bring your own tent and pay €1500 for the course. Other accommodation options go up from here including shared rooms, rented tents, or a private room with a mountain view for €3000.
Address: Comunidad Om Shanti.  Biosphere Reserve of Montseny. Barcelona, Cataluña, Spain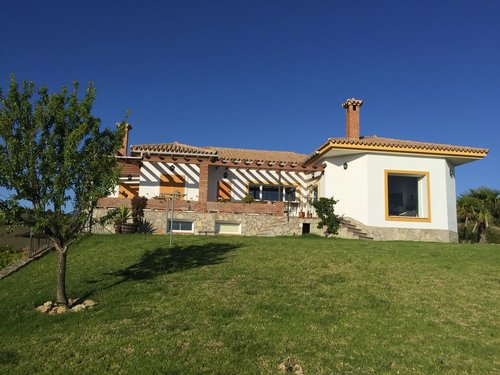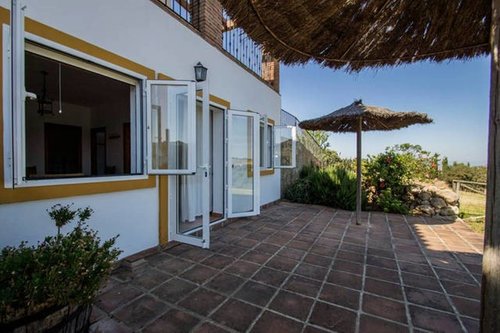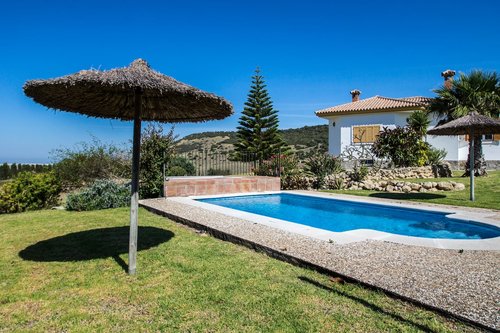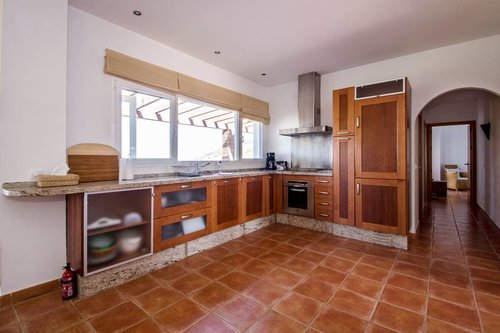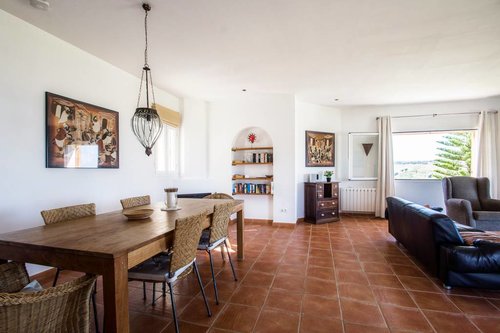 68648260-d97c-4db7-9579-ee24a1d9894a
b4a9b922-8149-4145-a095-2c5f9b839952
9157451b-5a2c-4da5-bbbc-45a37f6843f9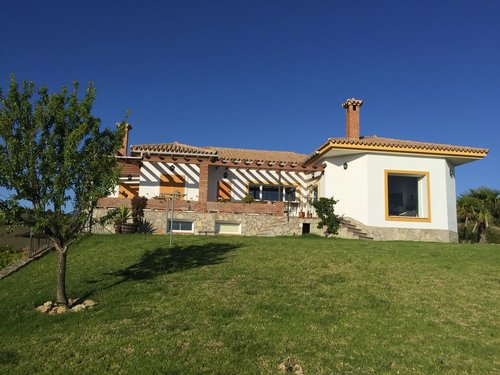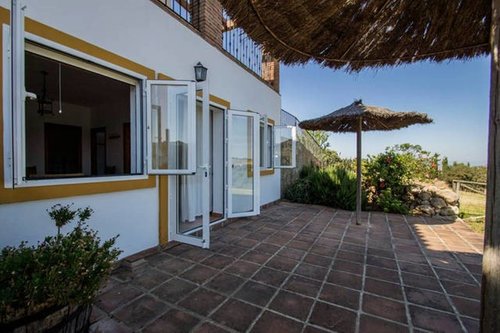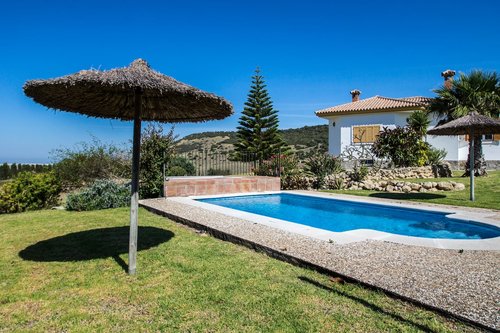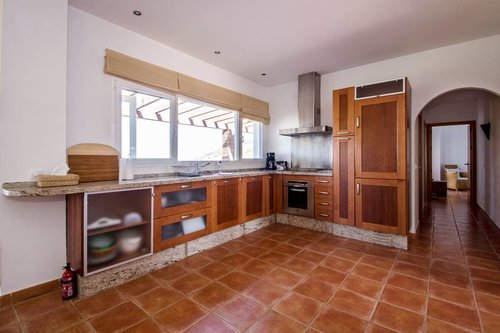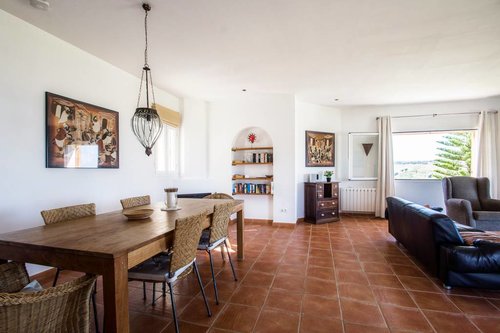 Intro: Yoga Bubble is a Yoga Alliance approved residential 200 and 300 Ashtanga trainining course taught in small groups of 15.
Program: Because the group is maxed out at 15, the programs can be tailored to the level of the participants. A highlight of the 200 hour program is a shortened 60 minute Ashtanga Primary sequence which includes Pranayama and meditation.
The 300 hour program builds on the 200 hour and guides teachers to be able to lead a 90 minute half primary class or a full 120 minute led class.
Professional development courses in Yin Yoga, Ayurveda, and others are also offered.
What we like: Peer-led feedback during group teaching practicums allow you to get real time feedback in a supportive environment about your teaching style and voice.
And in your off-time, you can even take a day trip to nearby Morocco!
Cost: Fees for the training start at €2500 for a dorm room and go up to €3300 for a single occupancy room.
Address: Finca La Vina, Vejer De La Frontera, Andalucia, Spain.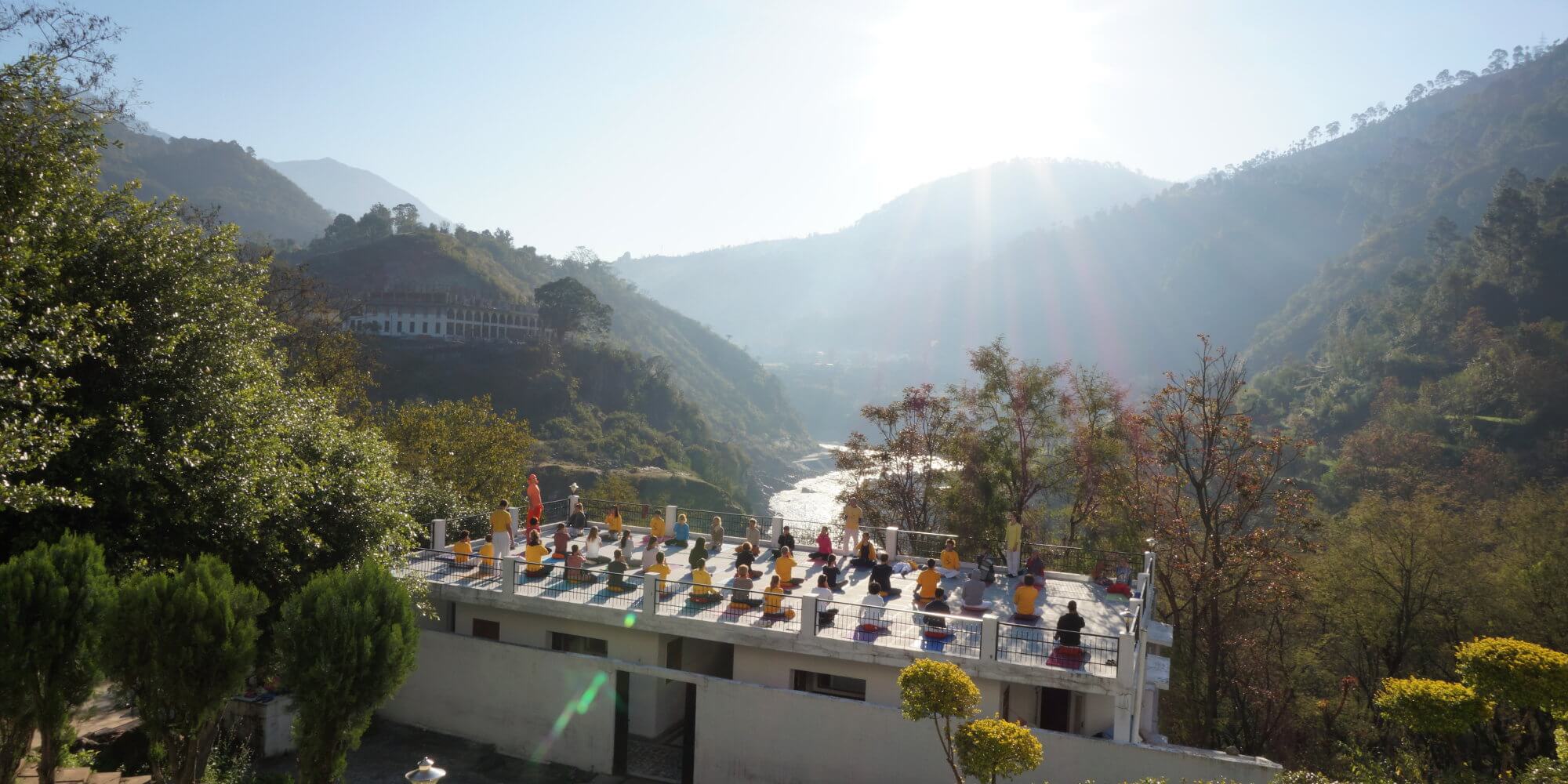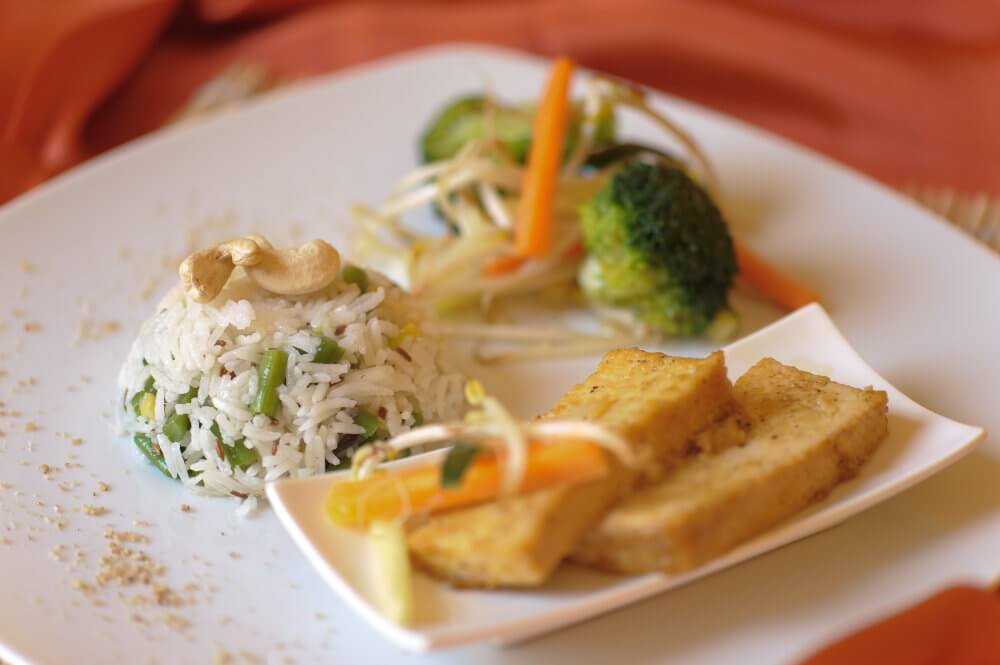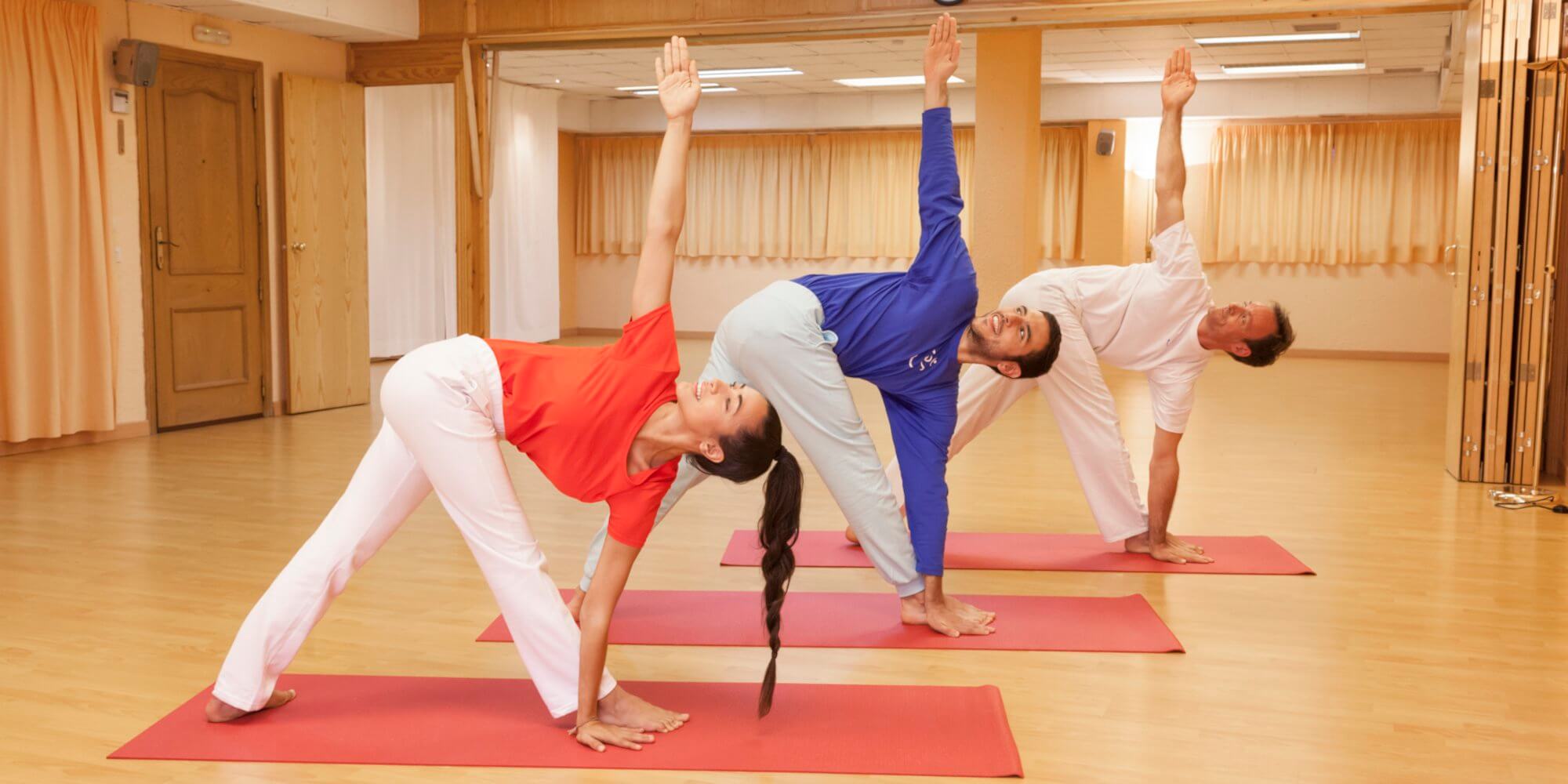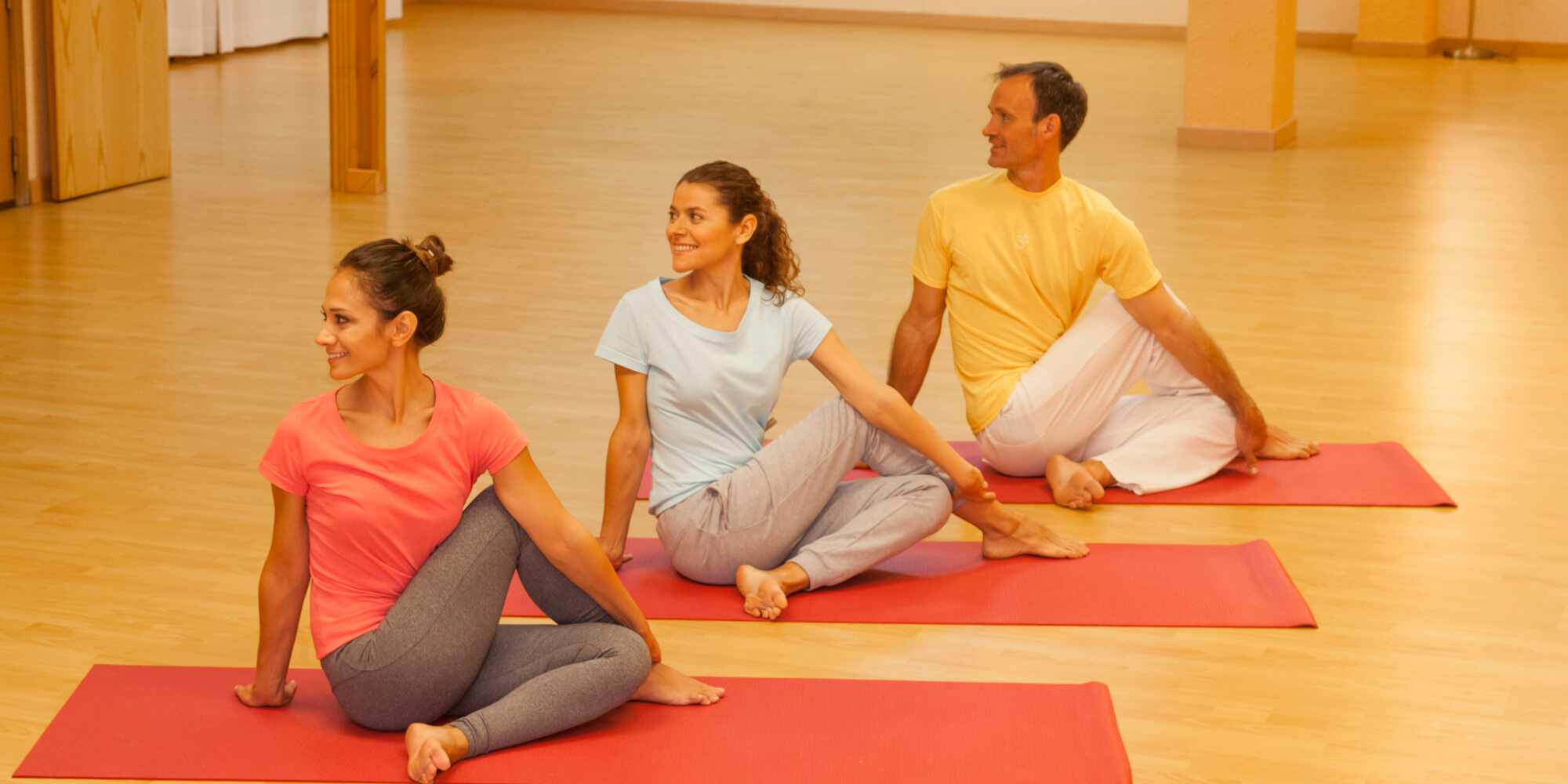 yogalehrer-ausbildung-indien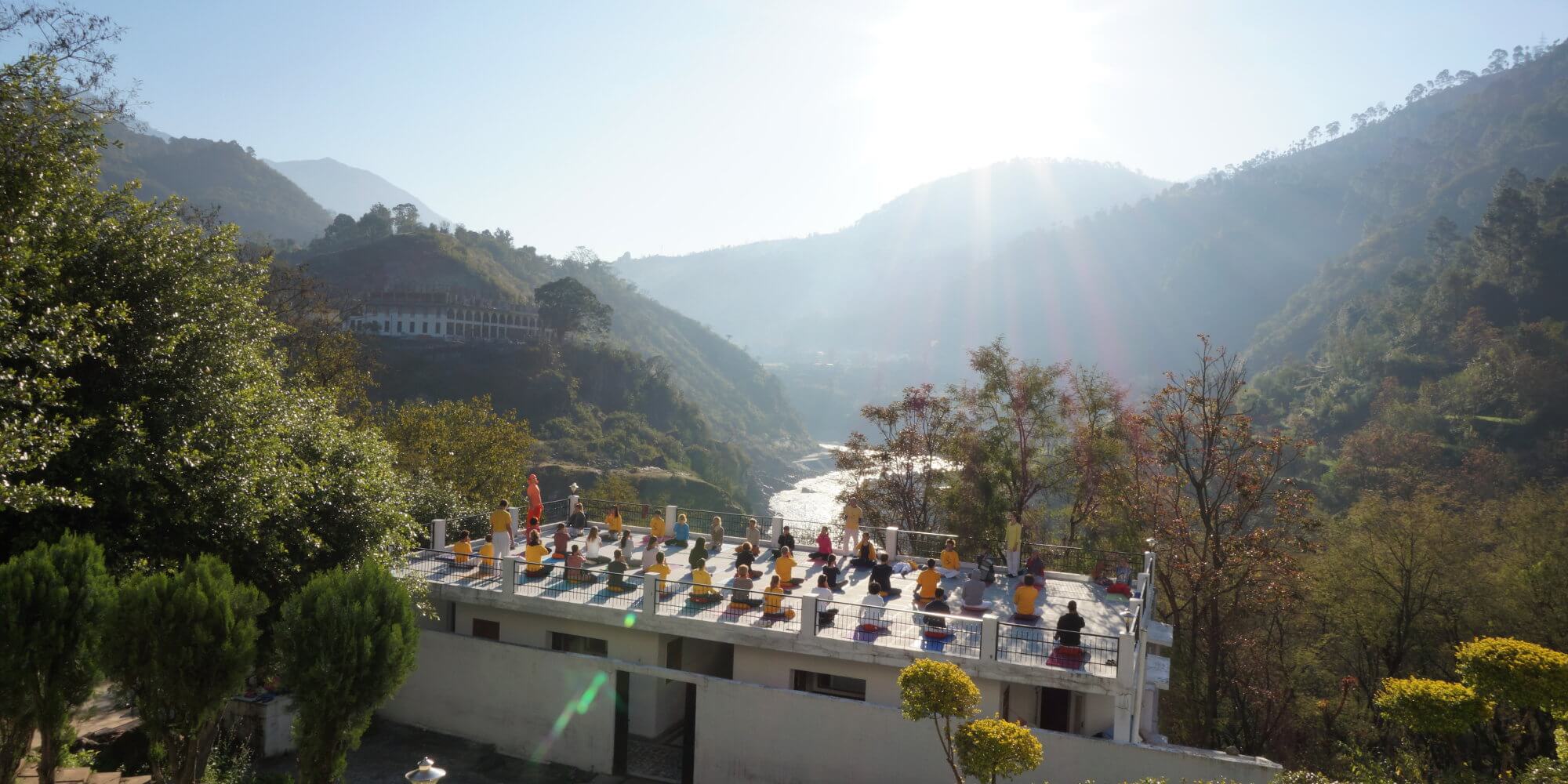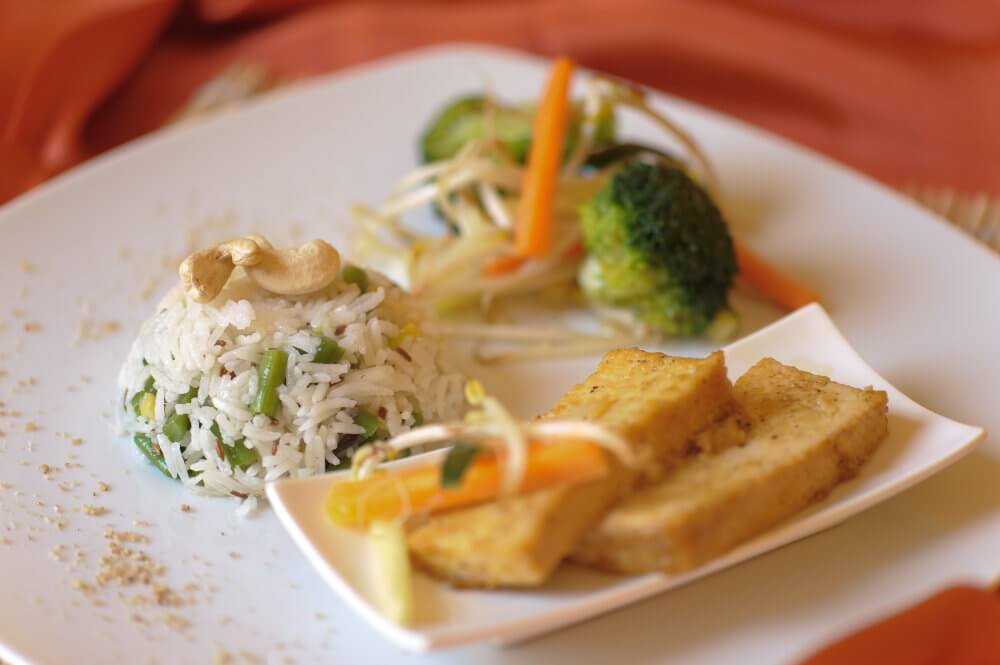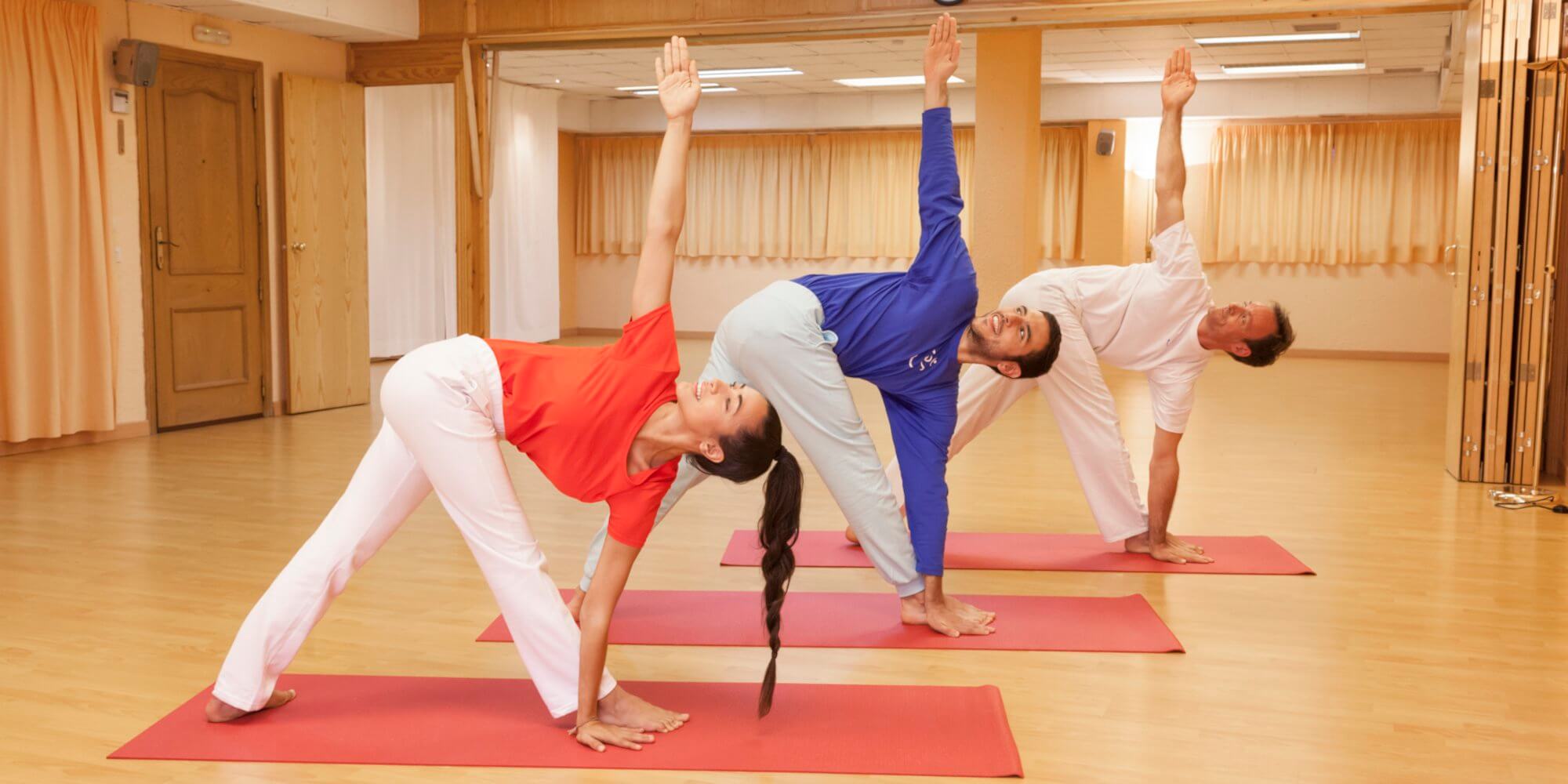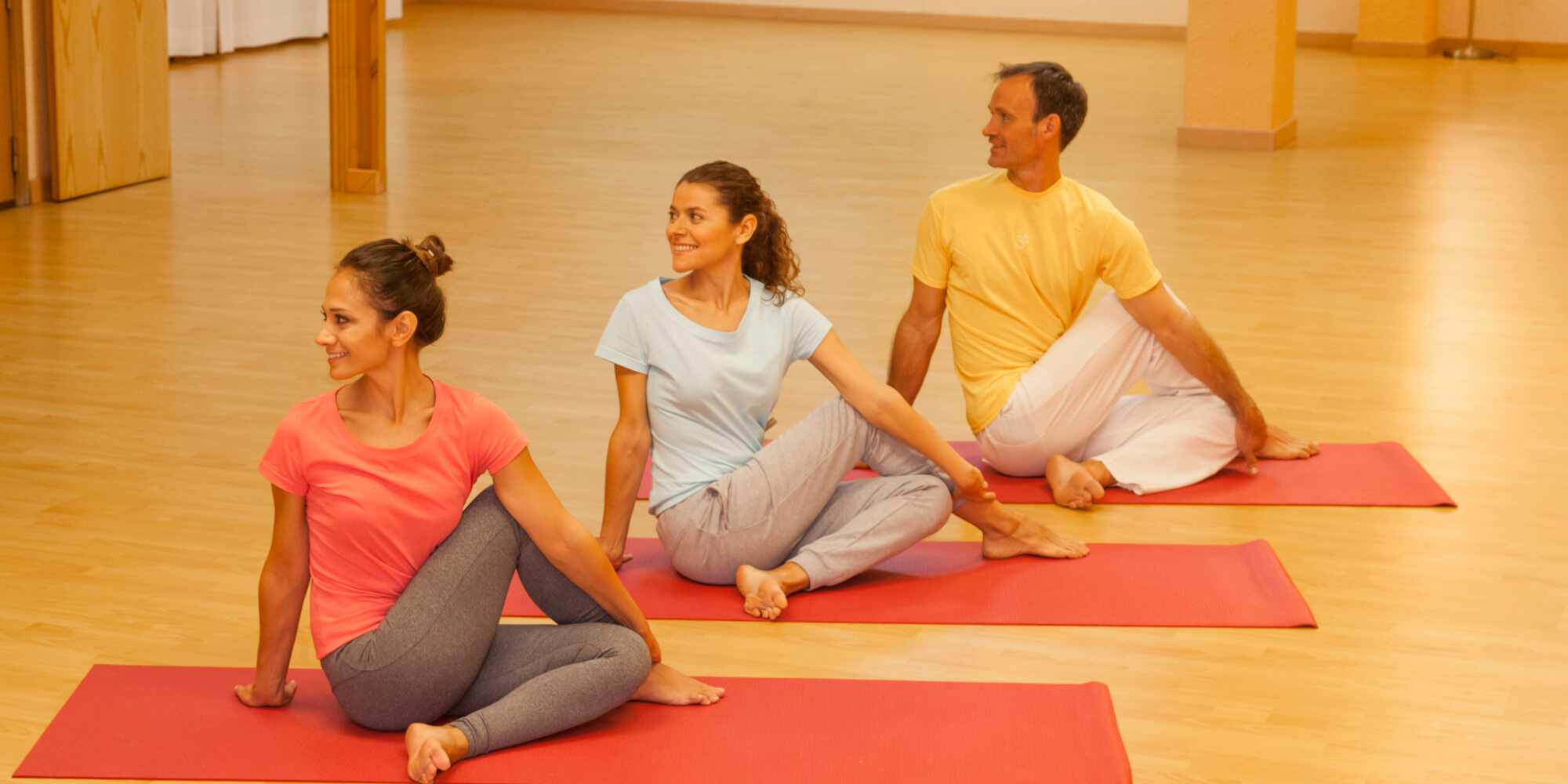 Intro: Sivananda Yoga was established in 1969 by Swami Vishnudevananda as the first yoga teacher training open to Westerners. With centers all around the world, Sivananda teaches yoga, not just as a physical practice, but as a way of life.
Program: The four week teacher training program is composed of 401 training units of 45 minute duration each. A certificate from the Sivananda Yoga Vedanta Centre organization is awarded at the end of the course and is recognized as a 200 hour yoga teacher training by Yoga Alliance.
What we like: With over 50 years of experience and 43,000 graduates from around the world, you'll be sure to be part of a global family as a graduate of the Sivananda Yoga program that is well known for it's tradition and integrity around the globe.
Cost: Rates begin at €3,177 for a shared room with a bath and go up to €3,902 for a single room with a private bath.
Address: The center itself is located at Centro de Yoga Sivananda, Calle Eraso 4, 28028 Madrid, Spain. Teacher trainings are conducted at Rural Hotel Lacasatoya, on the outskirts of Aluenda.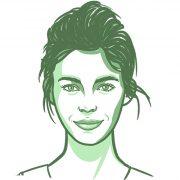 Susan Williams
Susan views the world through a lens of spirituality, health, and compassion. Her positive outlook on life shines through her writing, which is heavily focused on yogic living, meditation, and conscious eating.