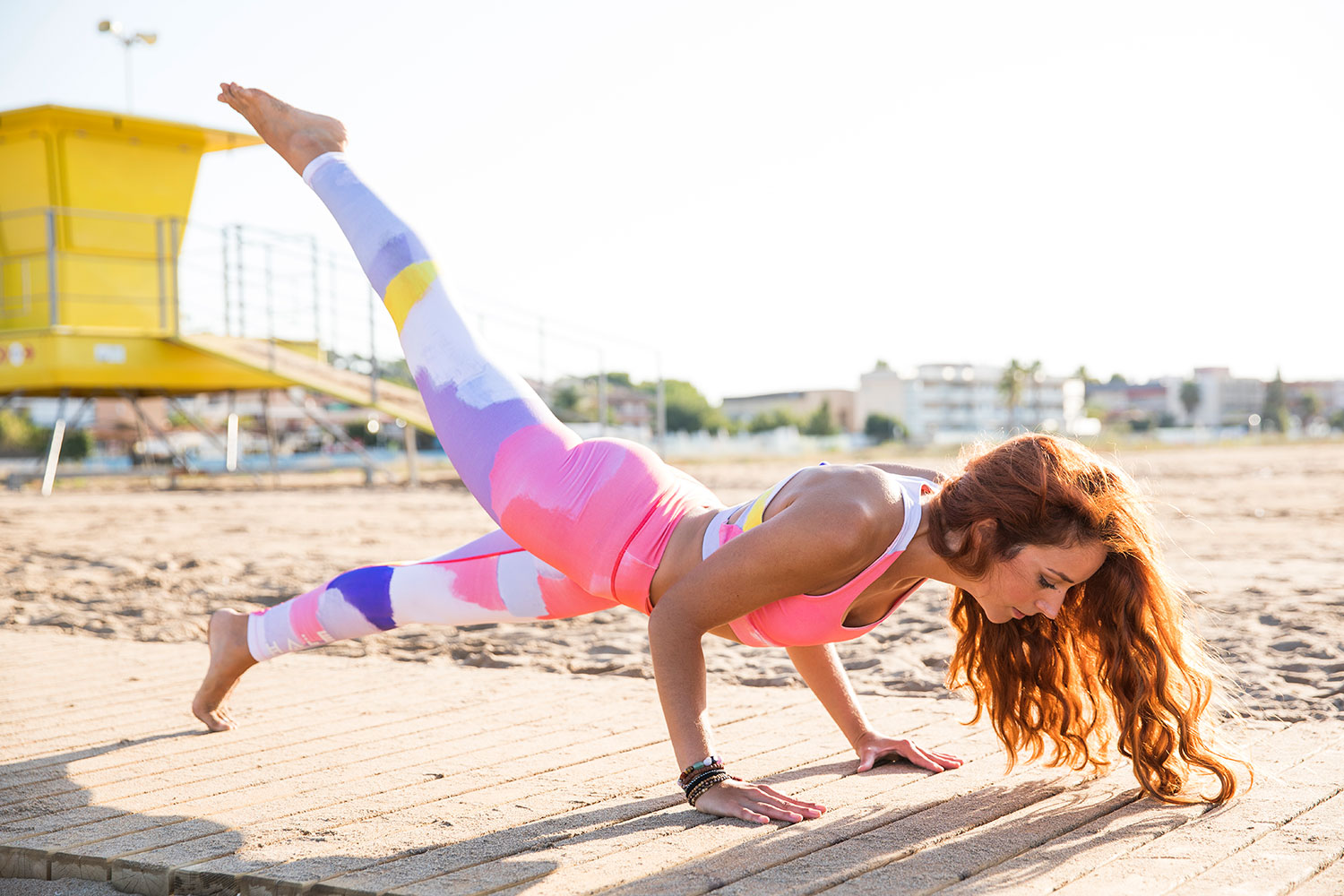 No one knows how to relax just like they do in Spain. With mid-day siestas, or naps, practically a cultural requirement in every town, there's no better European destination to find a soothing and relaxing luxury yoga retreat to escape and get away from it all.
These ten best luxury yoga retreats in Spain will cater to your every desire. From deluxe accommodations, the finest cuisine, stunning views of nature, and world-class holistic therapies and spa options, you won't ever want to leave your yoga retreat ever again.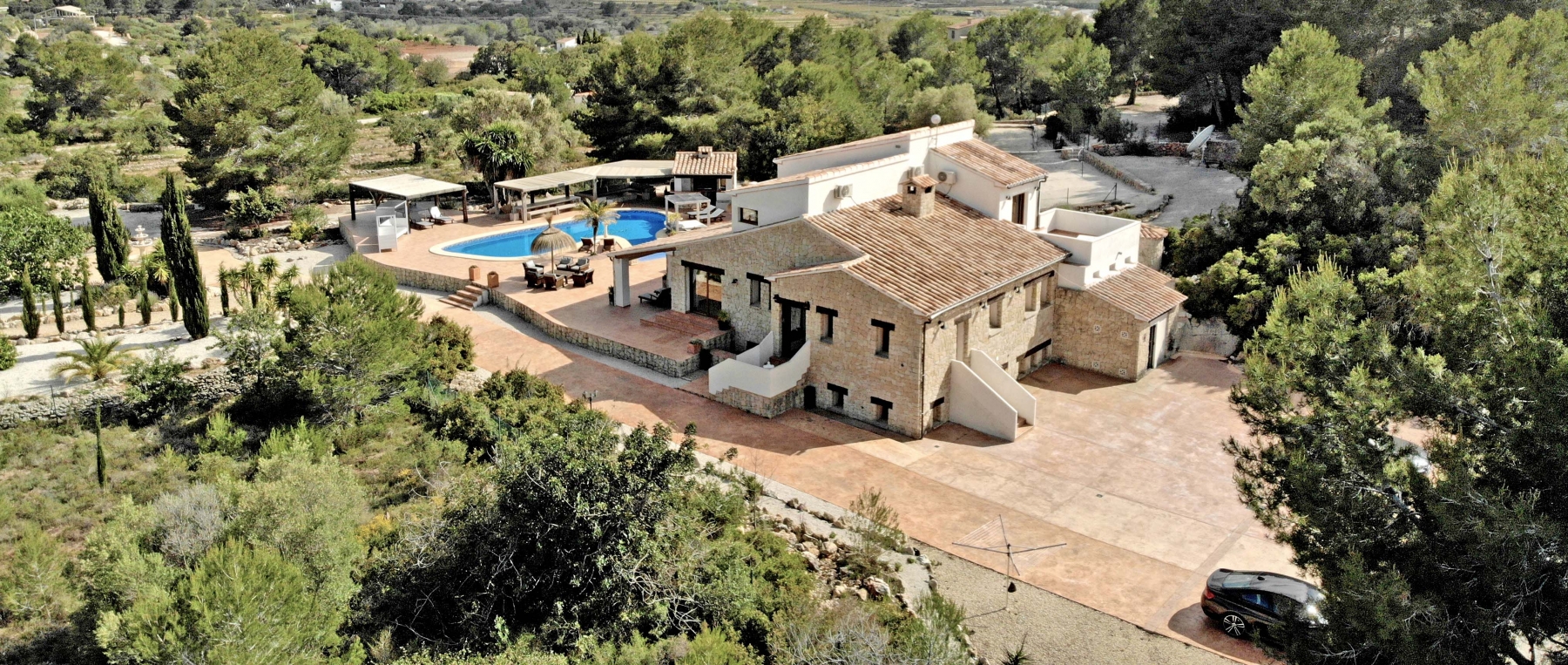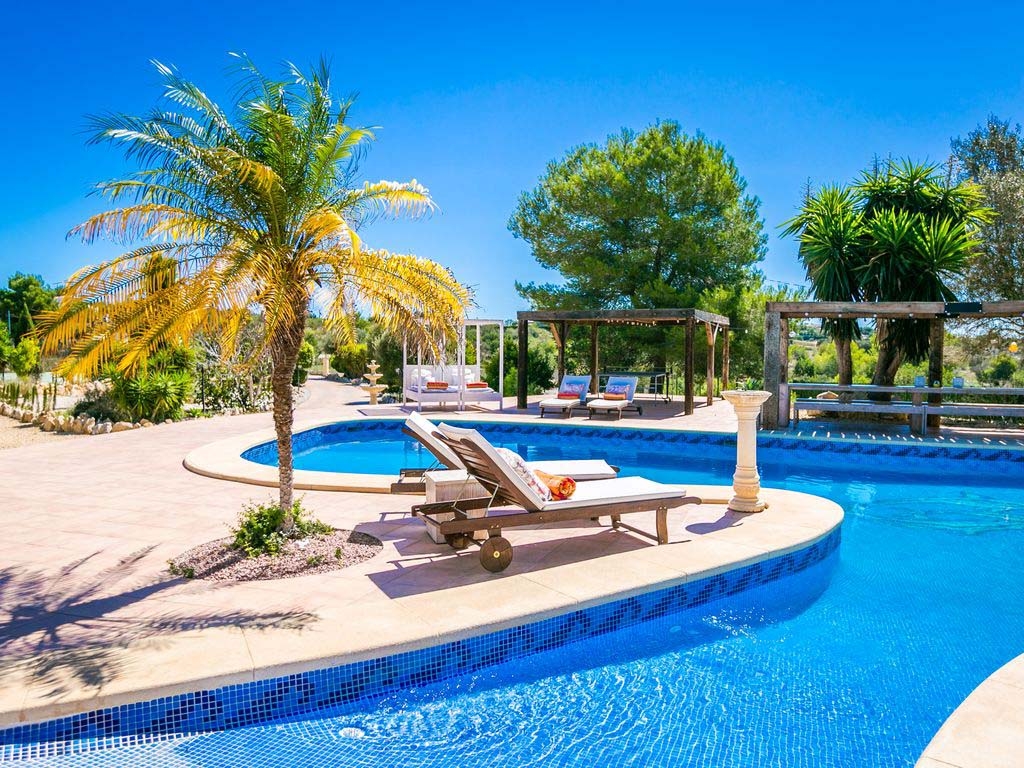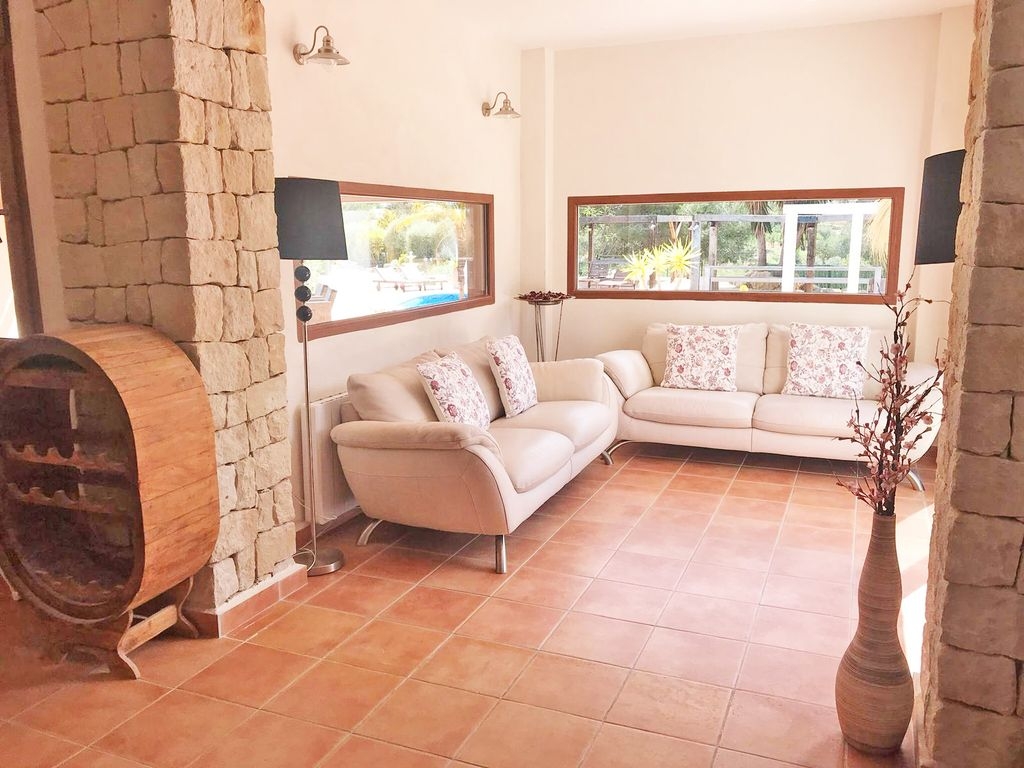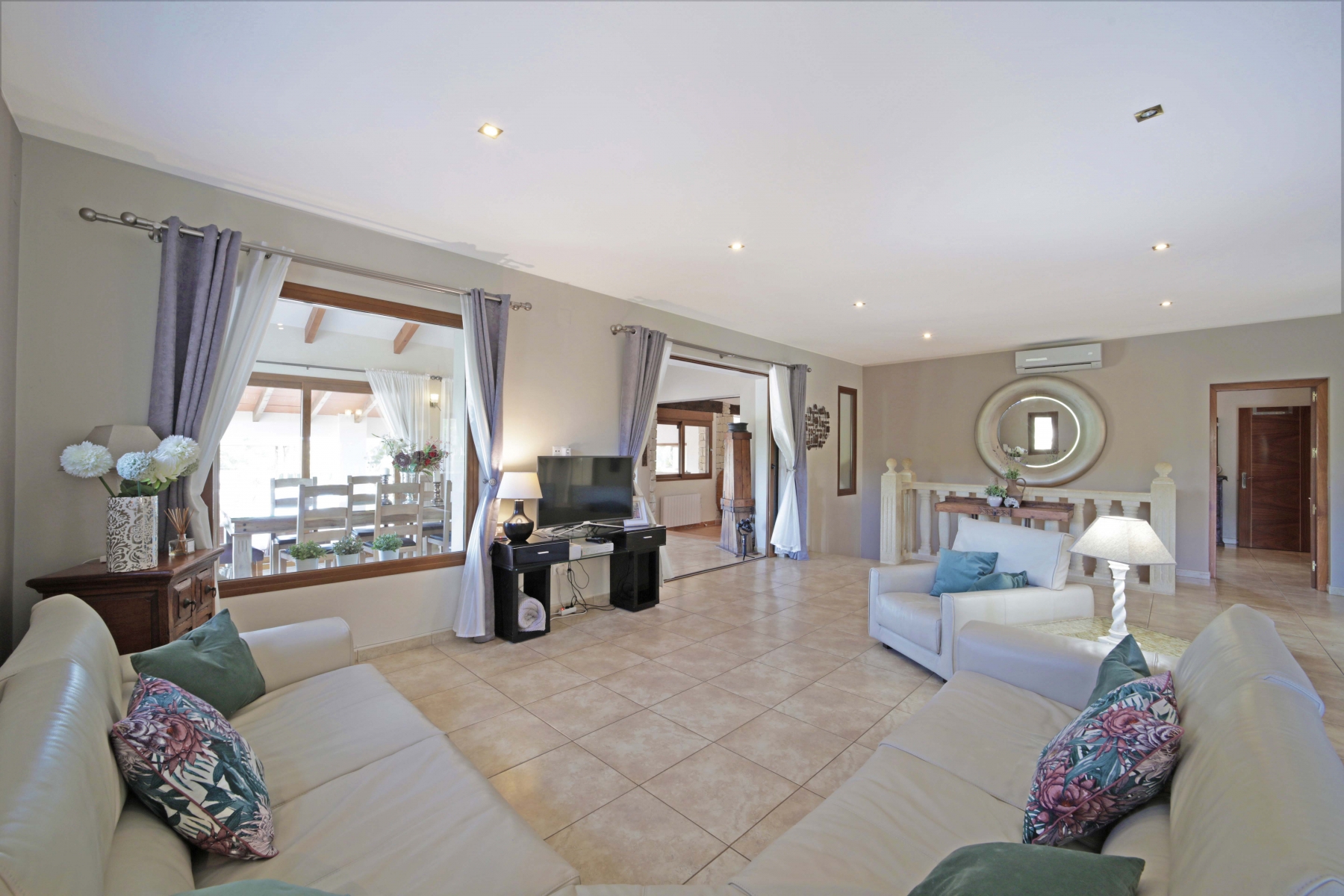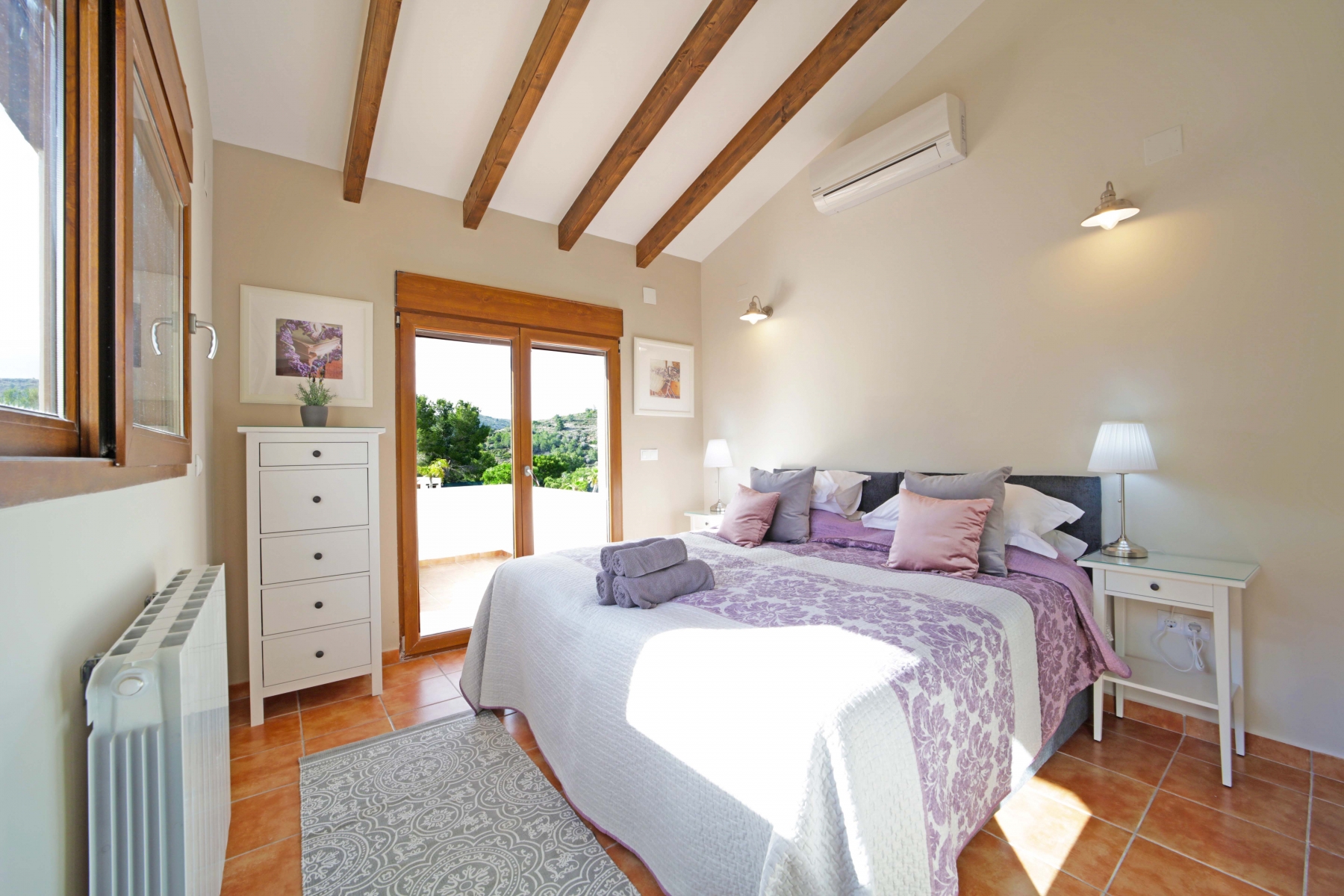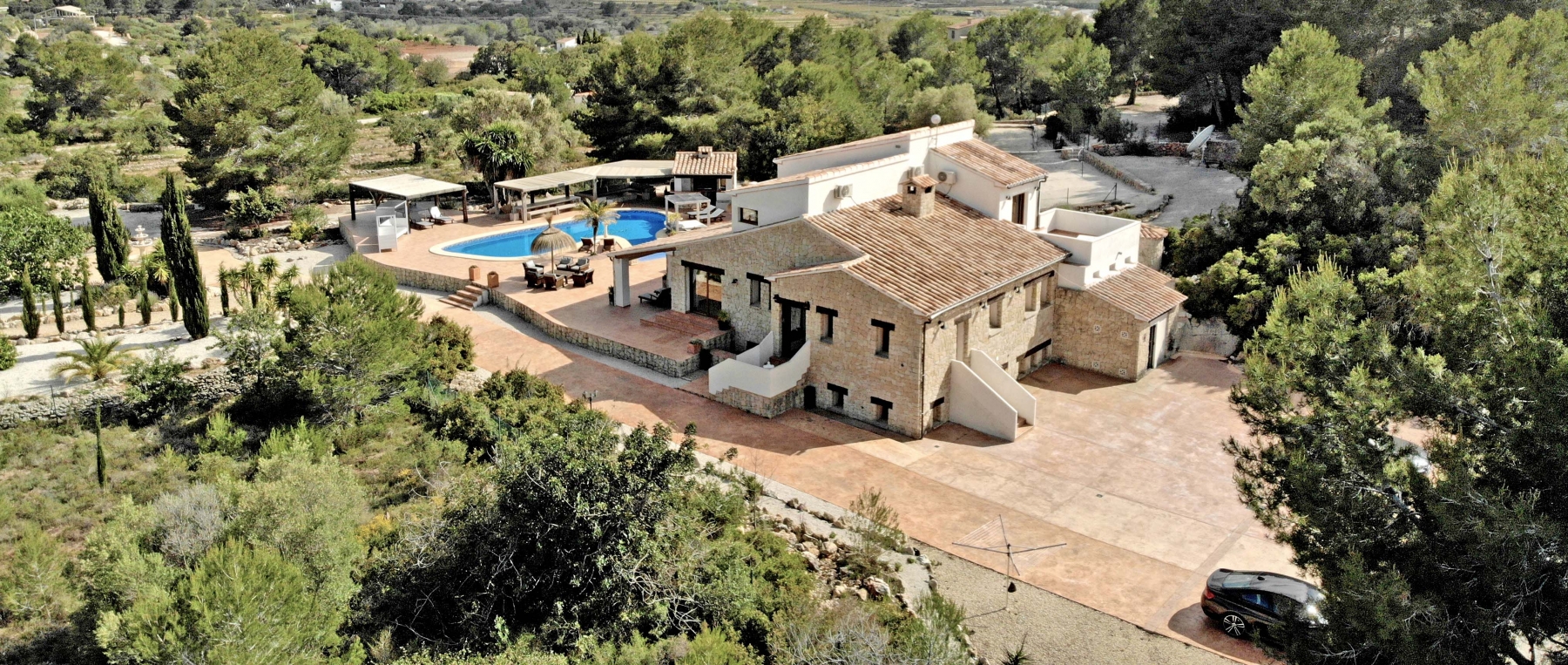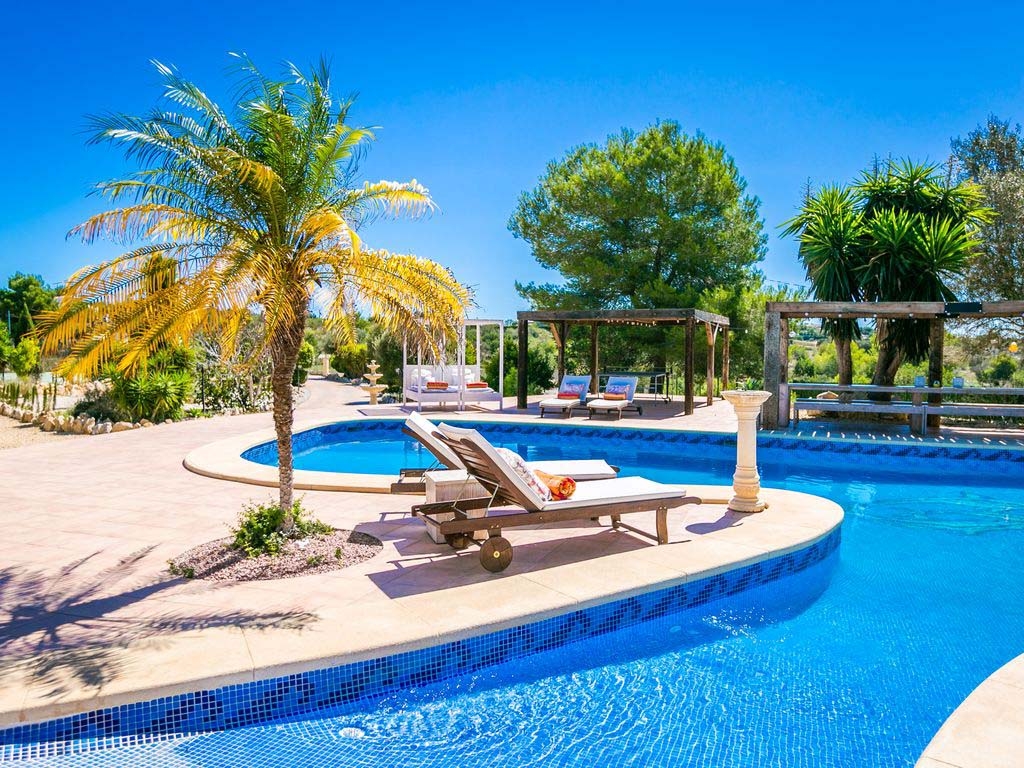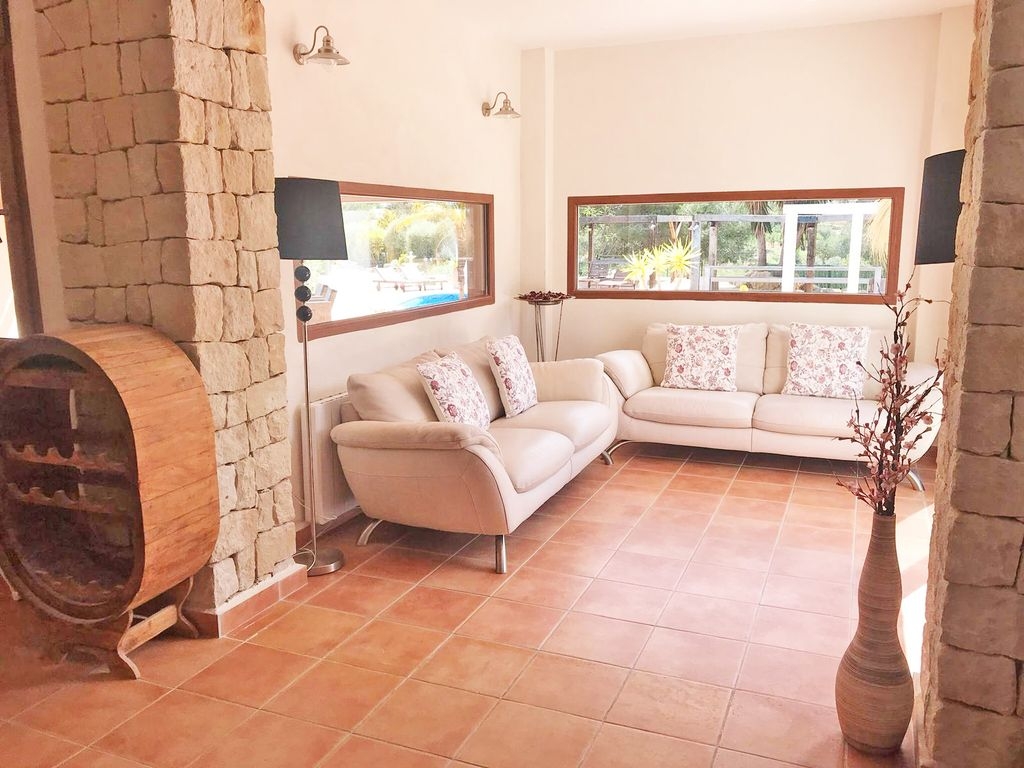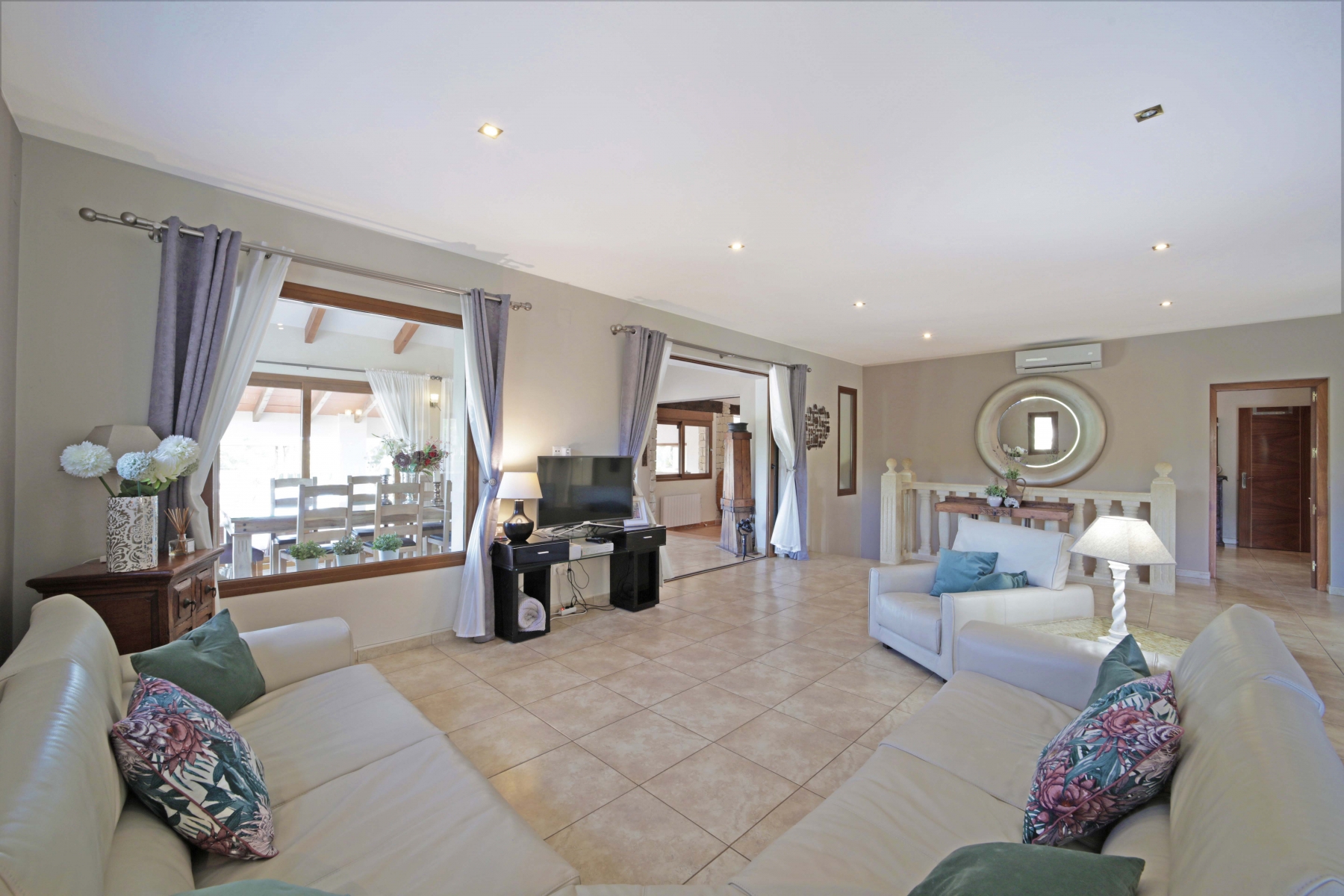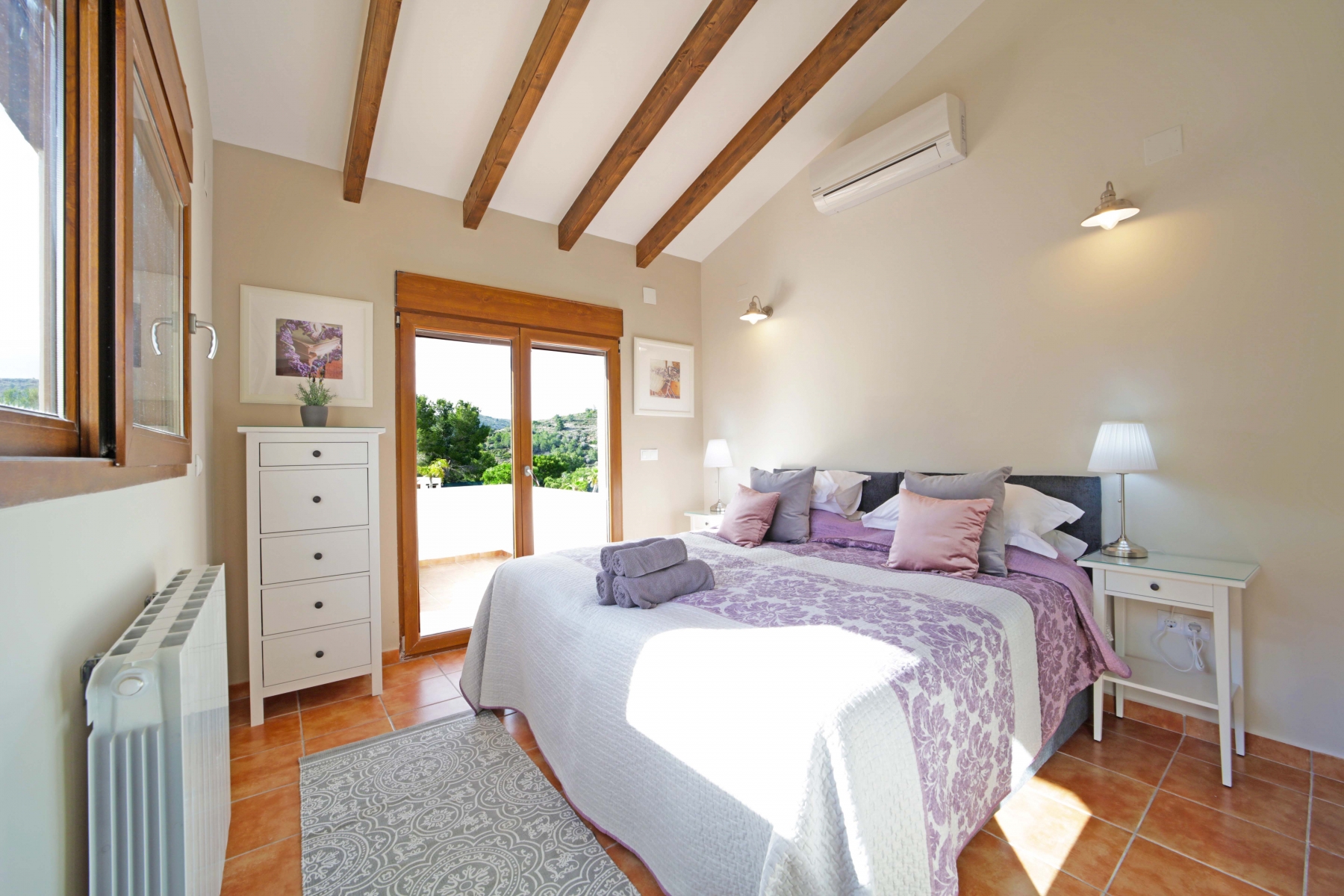 Oodles Retreat is situated on a large private estate surrounded by Mediterranean style gardens. From the moment you arrive, you are greeted by a 100 meter tree lines driveway that shows you the way to the main house with 360 degree views of the countryside.
Program: In addition to yoga asana classes, tennis, horse riding, mountain biking, Stand Up Paddle board (SUP), guided walks, cooking classes, and other activities all supervised, if you prefer by a private personal trainer. If you are more of a social games person, you can also enjoy a few rounds of French Boules, billiards, or table tennis. Private spa, massage, and wellness therapy treatments may be booked during your stay with Oodles Retreat. Experienced therapists can come to the privacy of your room, or you may enjoy your treatment surrounded by nature by the pool.
What We Like: Accommodations at Oodles Retreat are located over three stories of a rustic but modern finca. All bedrooms have twin or super king sized beds, and air conditioning. The main areas are kept warm in cold weather with central heating and a wood burner in the main lounge area. Couples and newly weds have the option of reserving the separate casita.
Cost: Contact for more information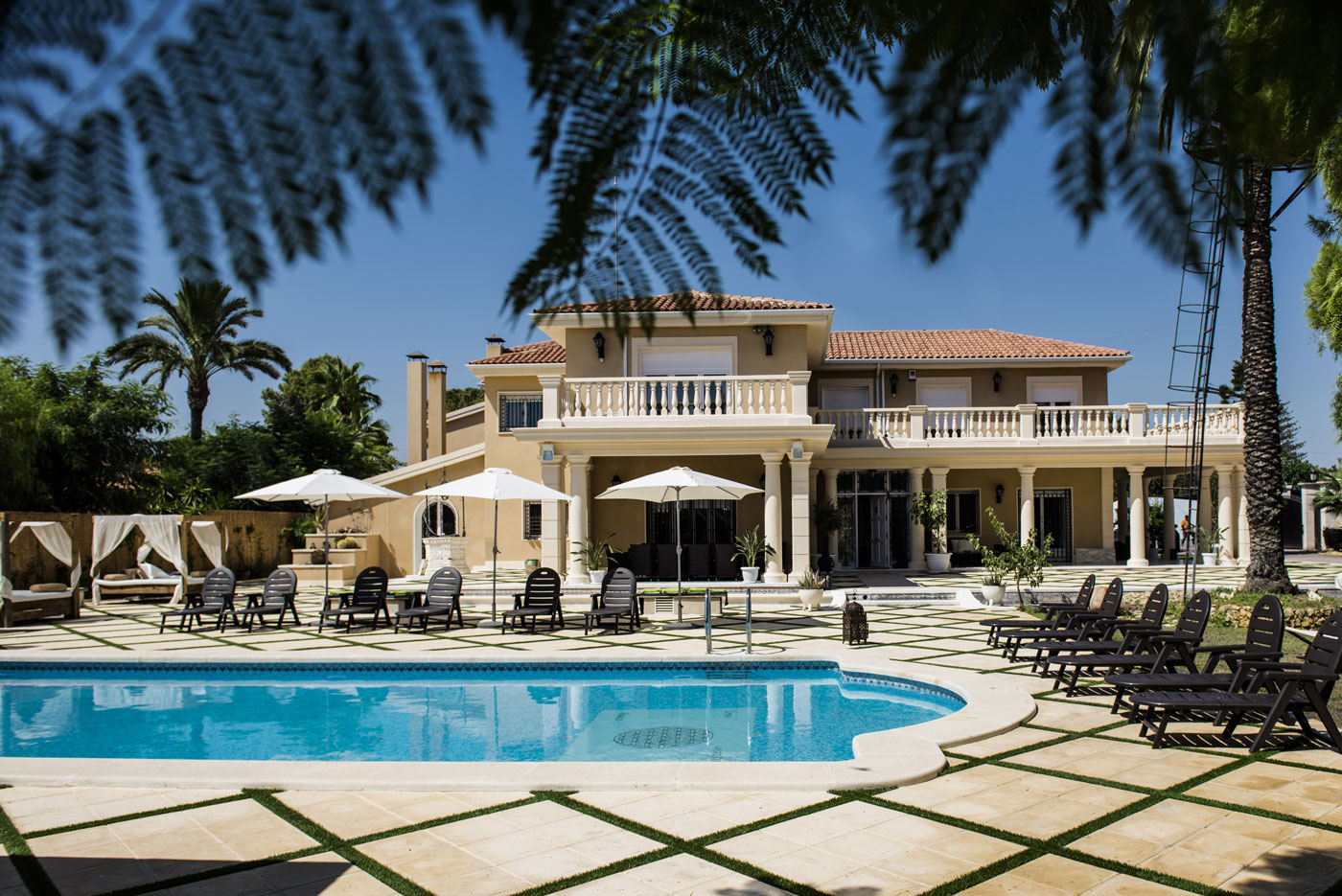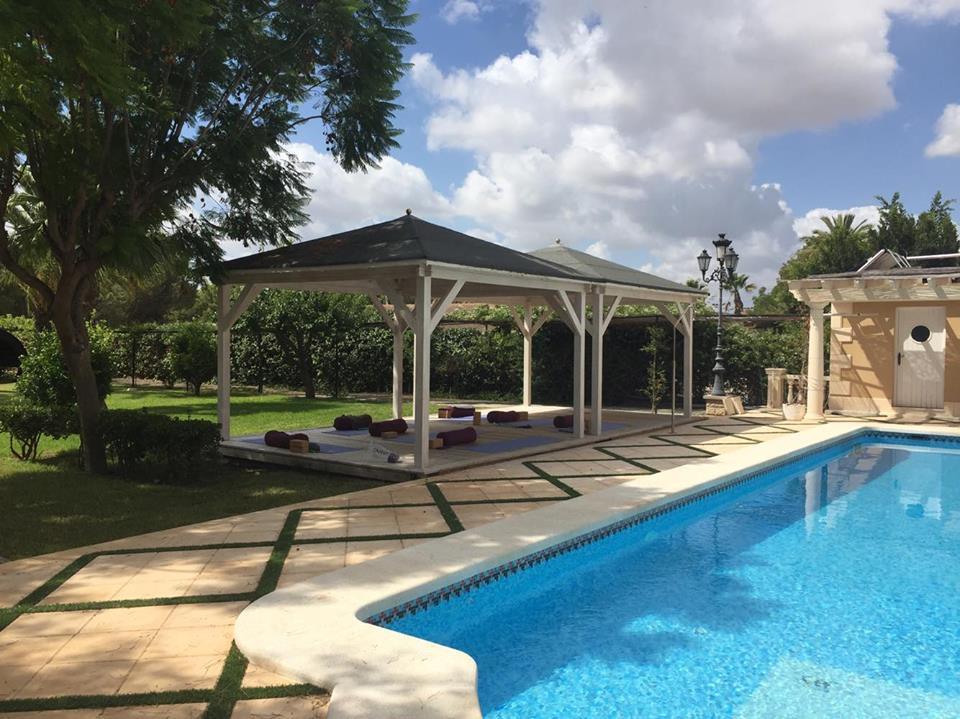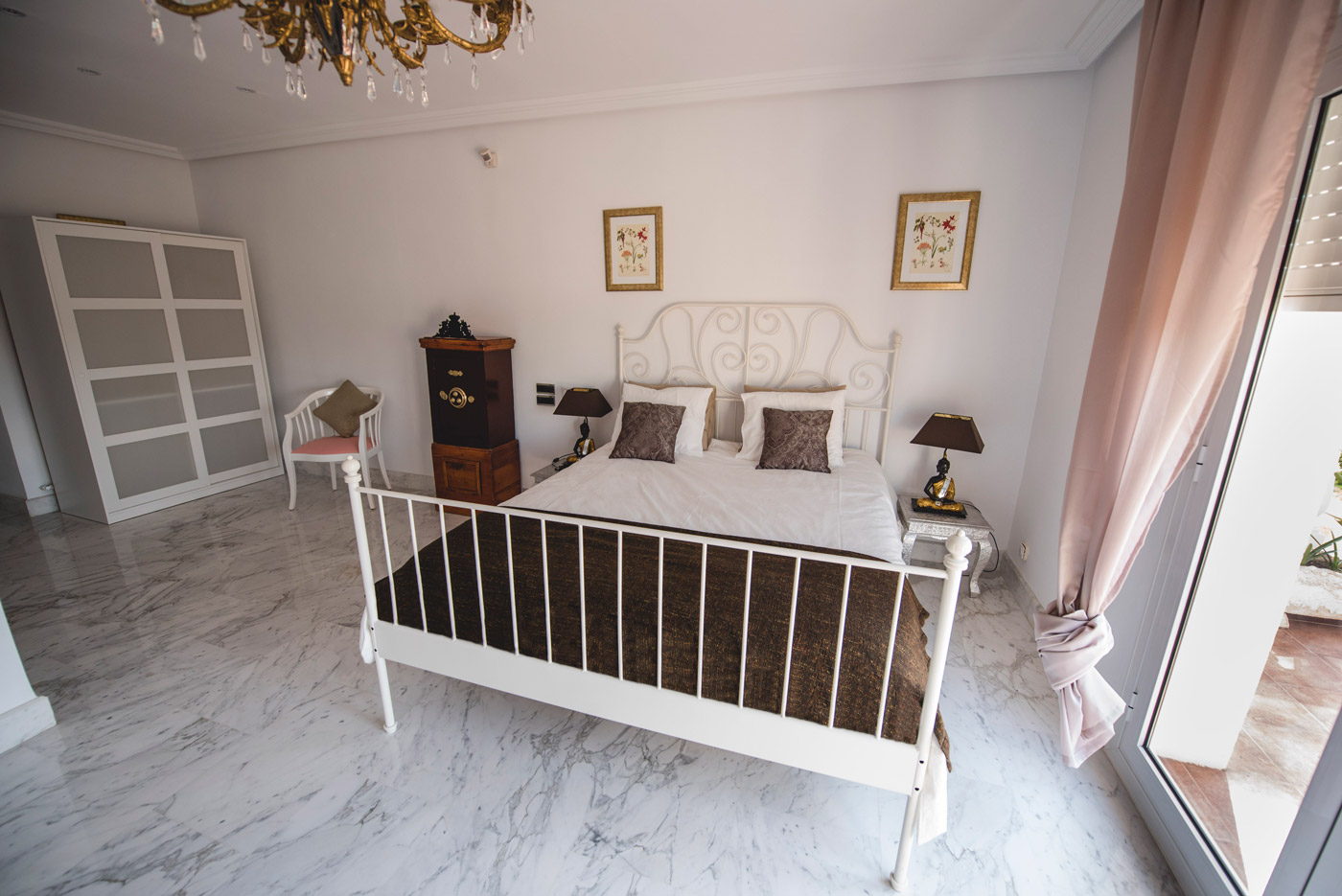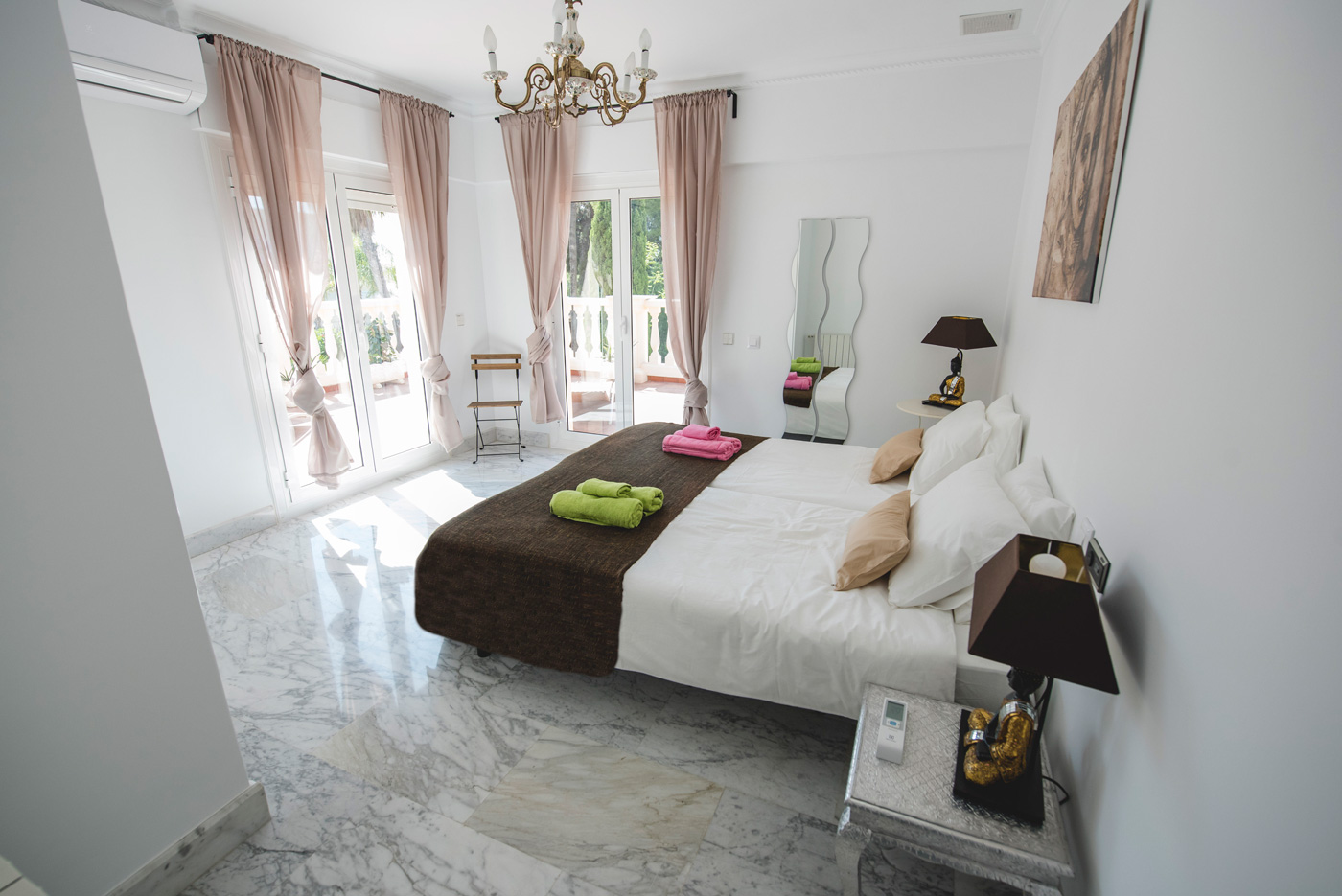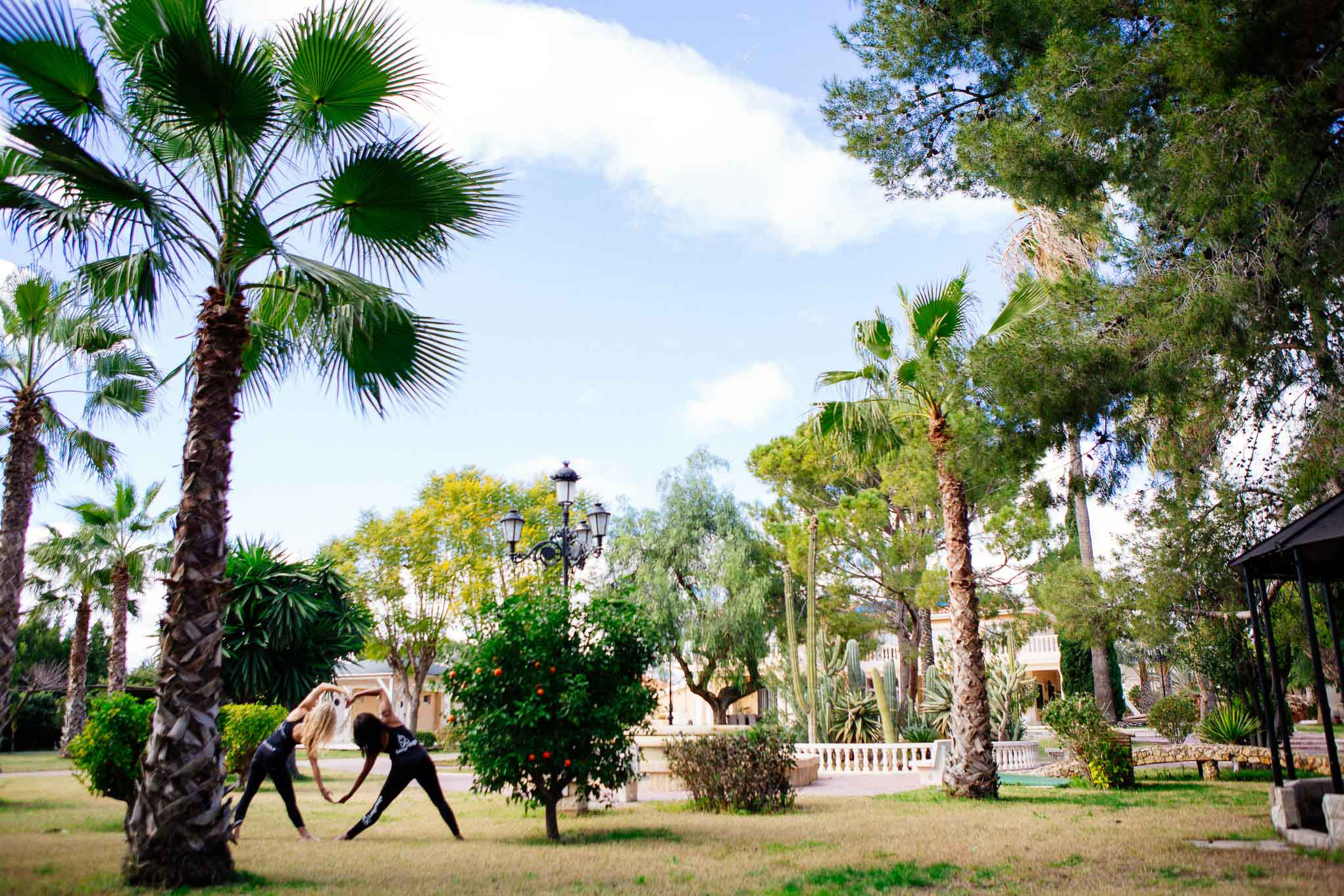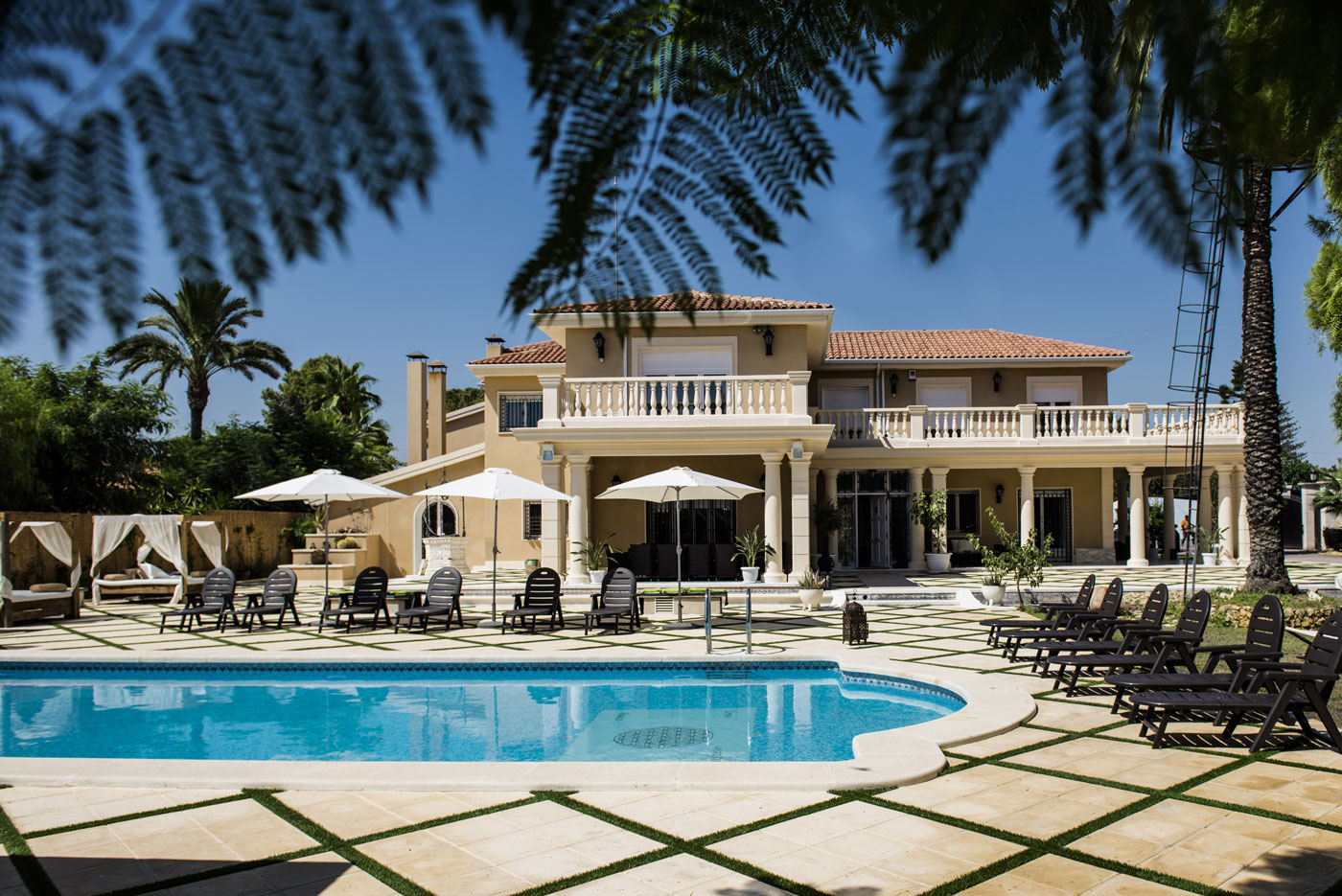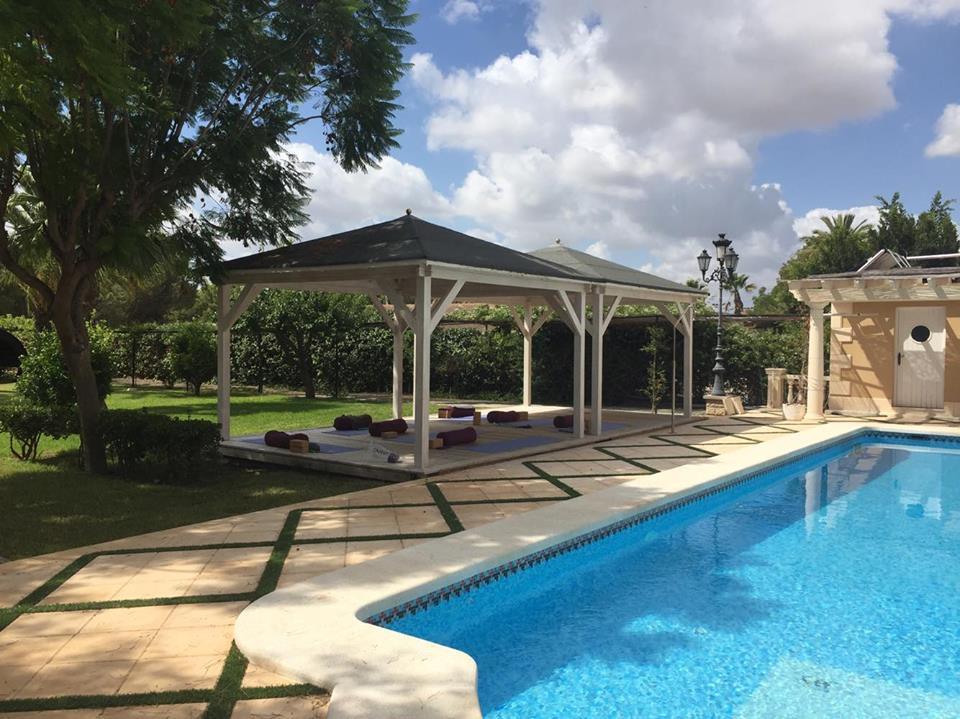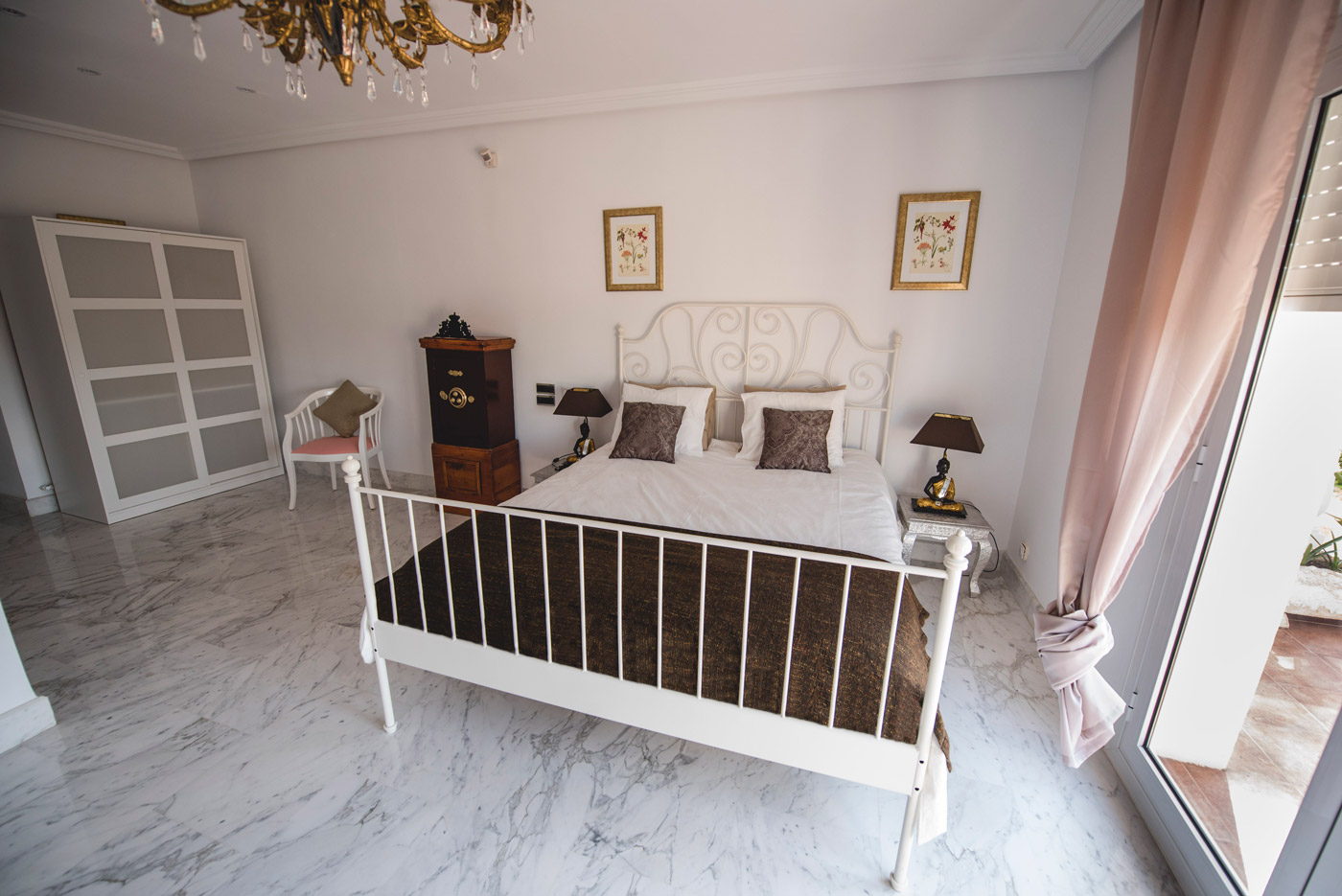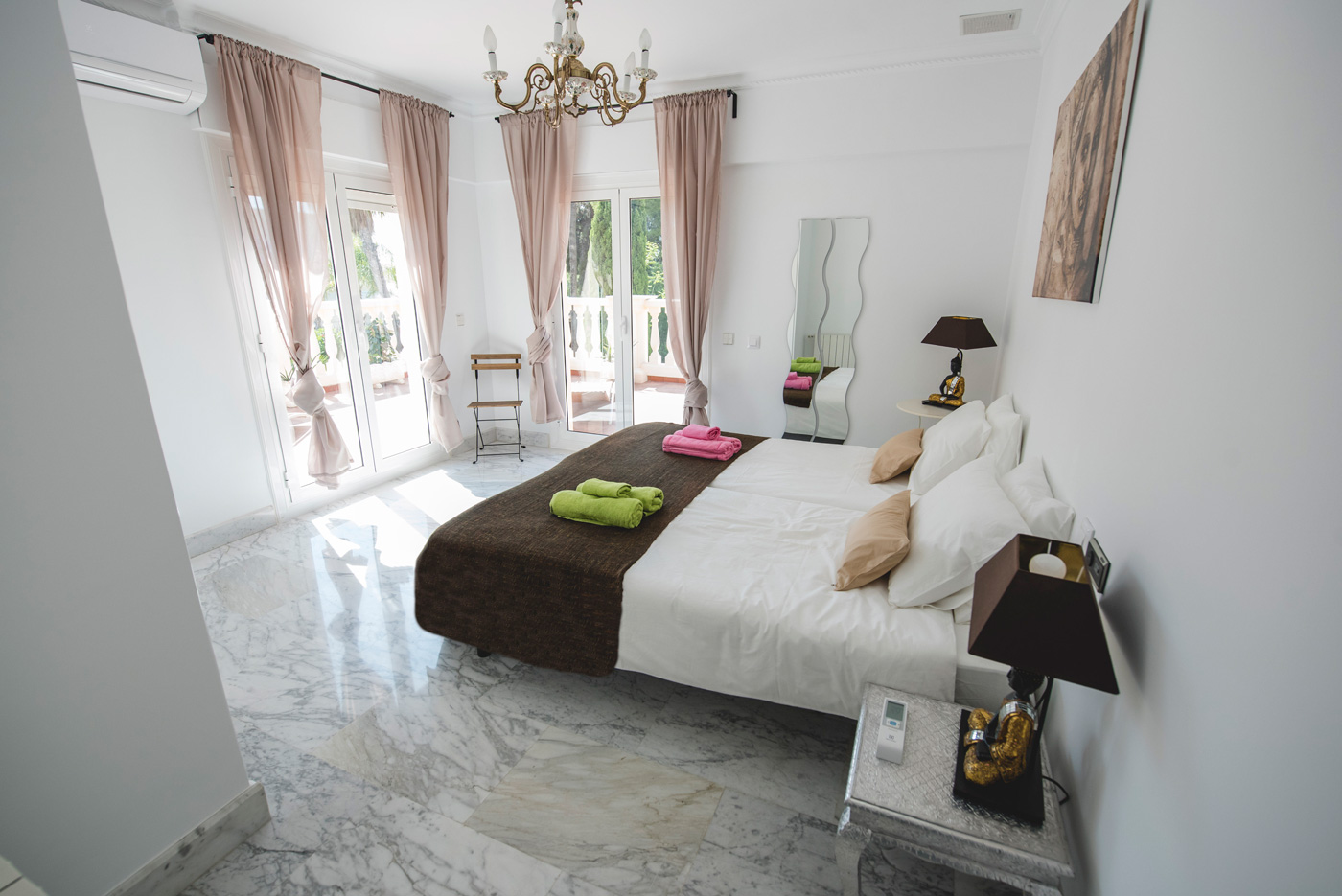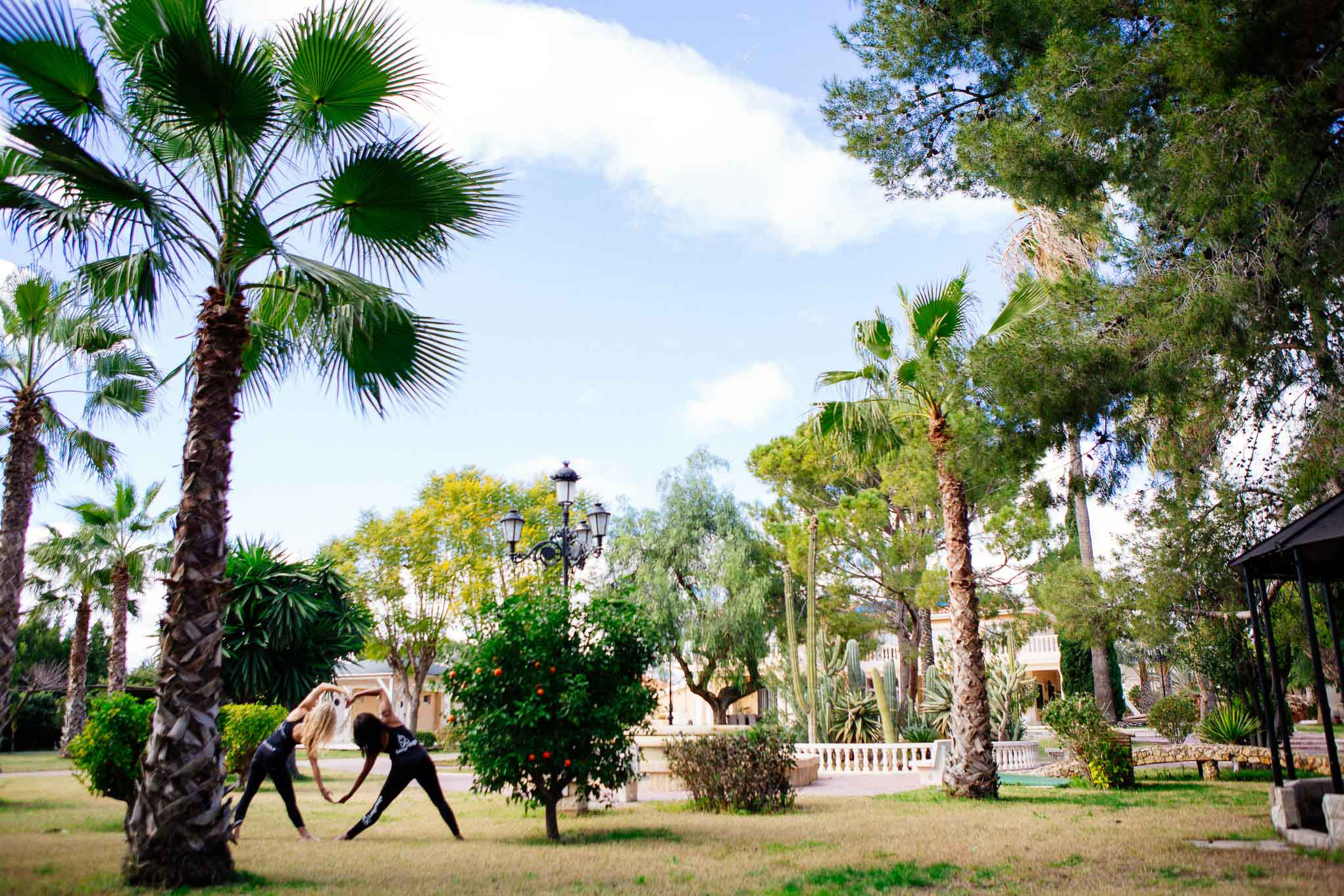 Luxur Yoga is a finca, the Spanish term for a large rural plot of land with a house on it, located in the small village only 20 minutes away from the Alicante Airport.
The Chef at Luxor Yoga Retreat in Spain is locally renowned and uses only fresh, organic, and farm fresh ingredients. The menu is bespoke and uses local produce according to each guests' needs. Eggs, dairy, and freshly caught fish are sometimes offered on the menu, but all the healthy, tasty dishes are easily made vegan.
Program: The House is a three story villa with large gardens, a central fountain, sun lounges, Argentinian style barbecues, Balinese beds, a swimming pool, tennis court, and a yoga shala. But even with all this land and facilities, this luxury retreat never takes in more than 16 guests at a time to ensure quality attention and support during your stay.
What We Like: All the rooms as Luxor Yoga Retreat are en-suite with black-out blinds and air conditioning. All have private terraces and views of the perfectly landscaped gardens. All rooms also have access to the private courtyard.
Cost: Starting at 1,207 USD
Matola, Elche 03296 Alicante, Spain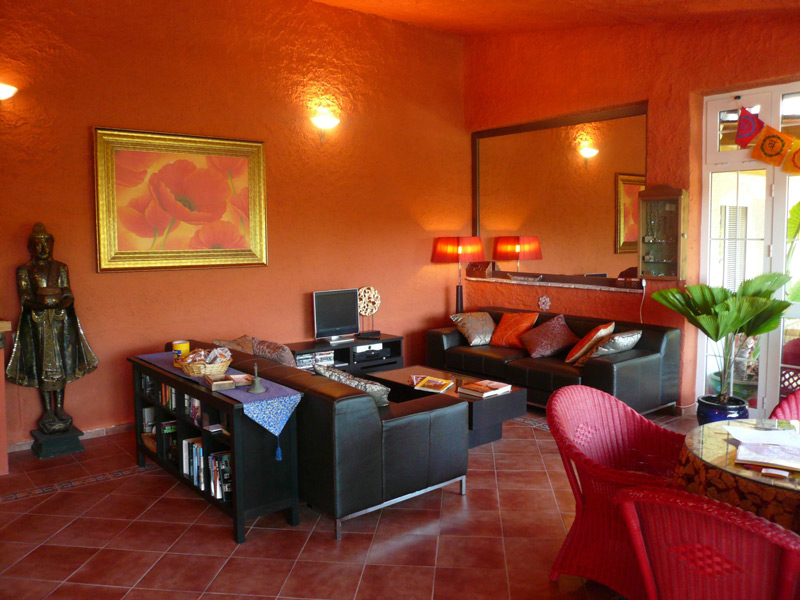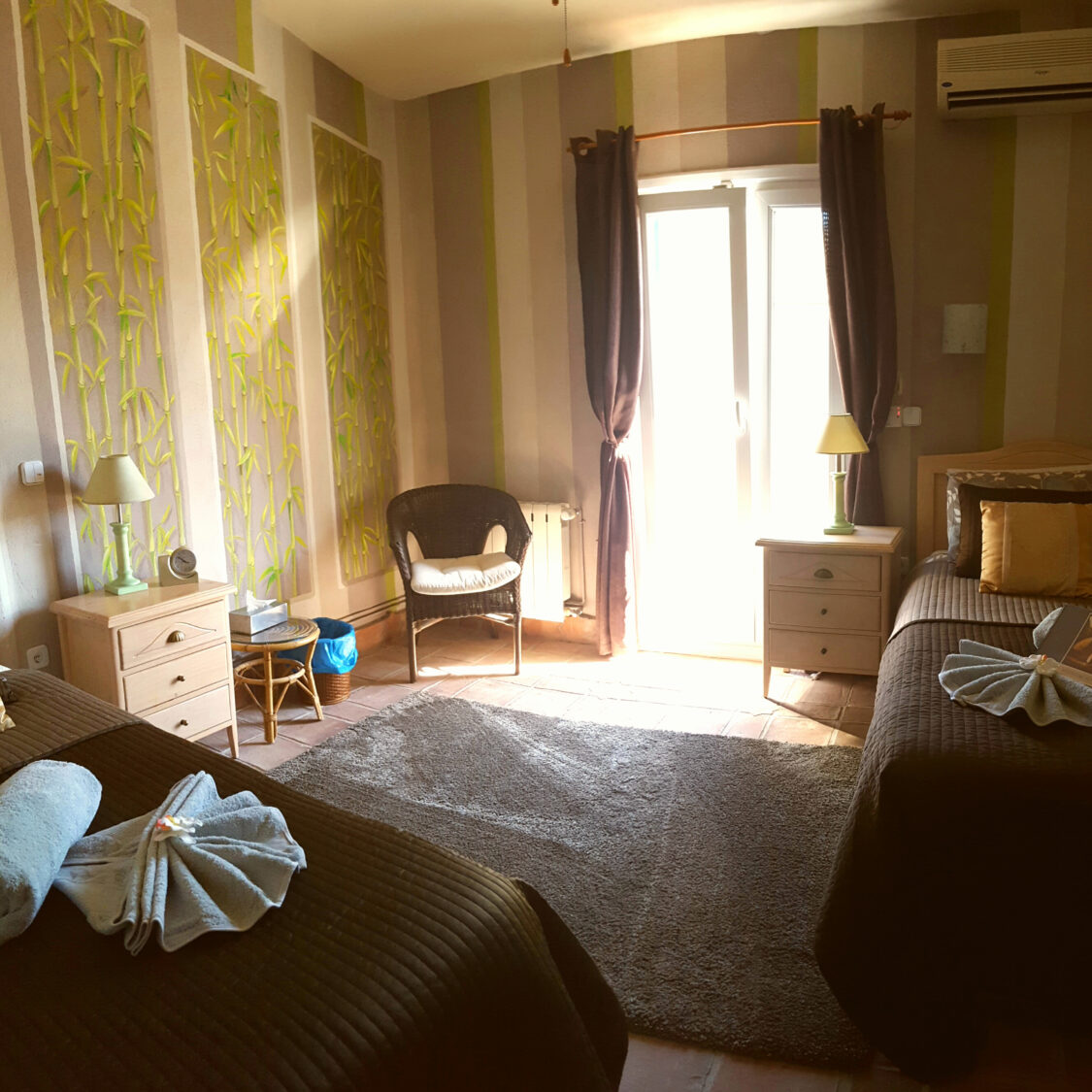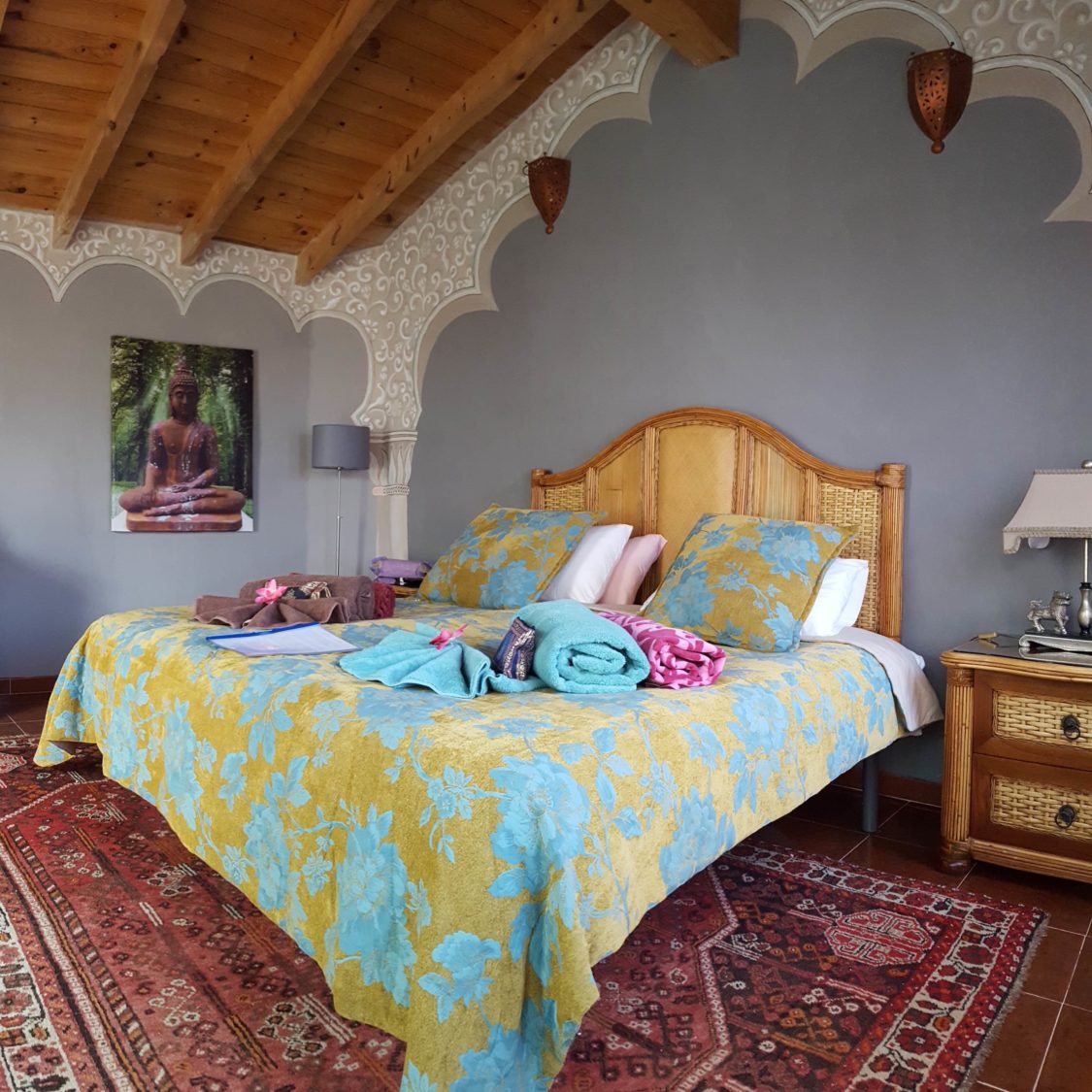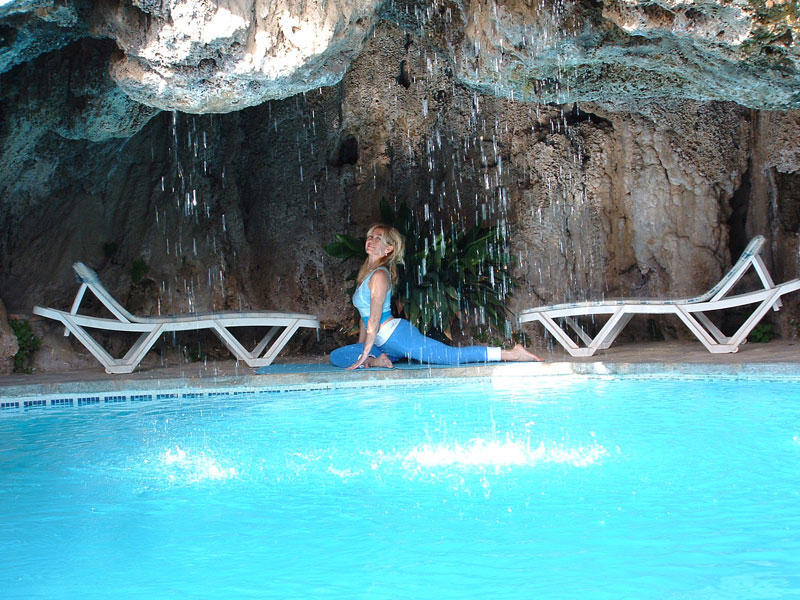 20161002_160856cropped-1125x1125
20180619_130347-copy-e1542034065475-1125x1125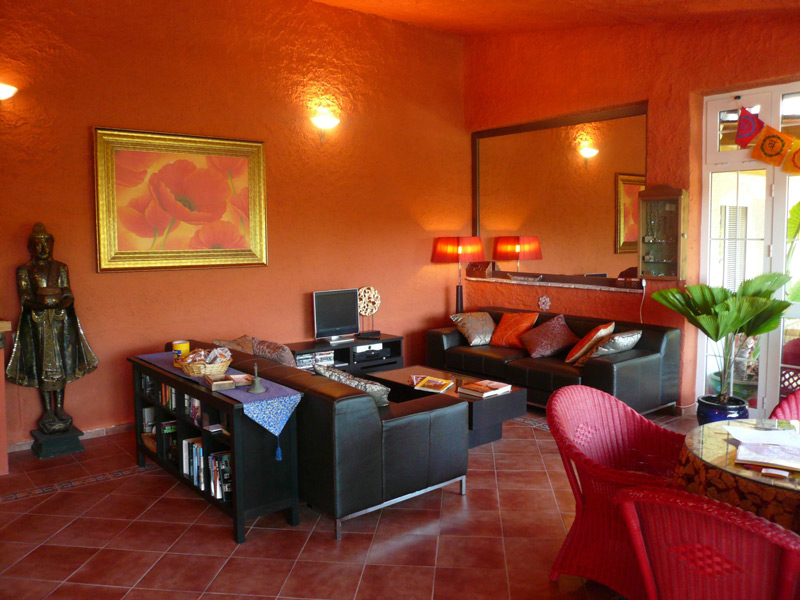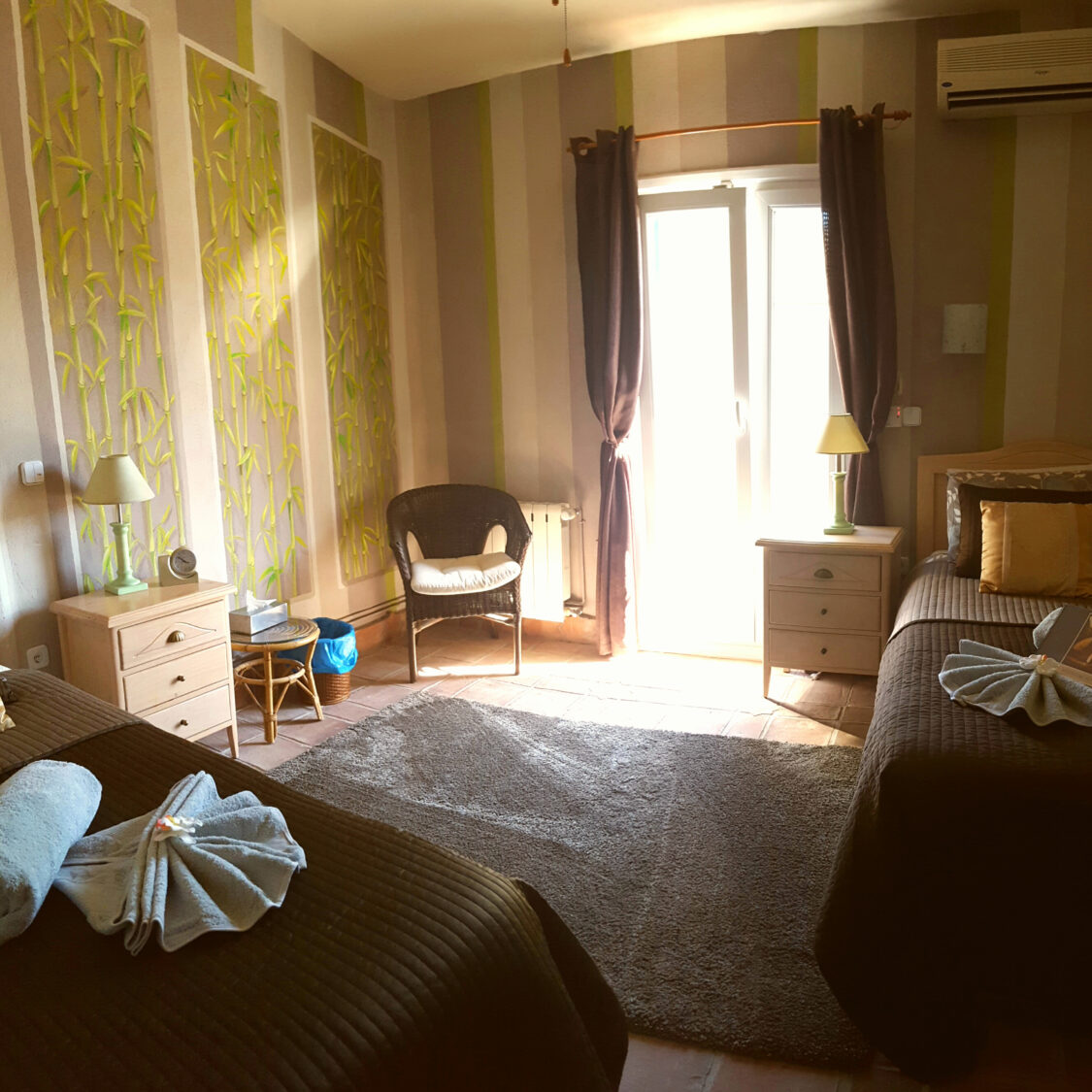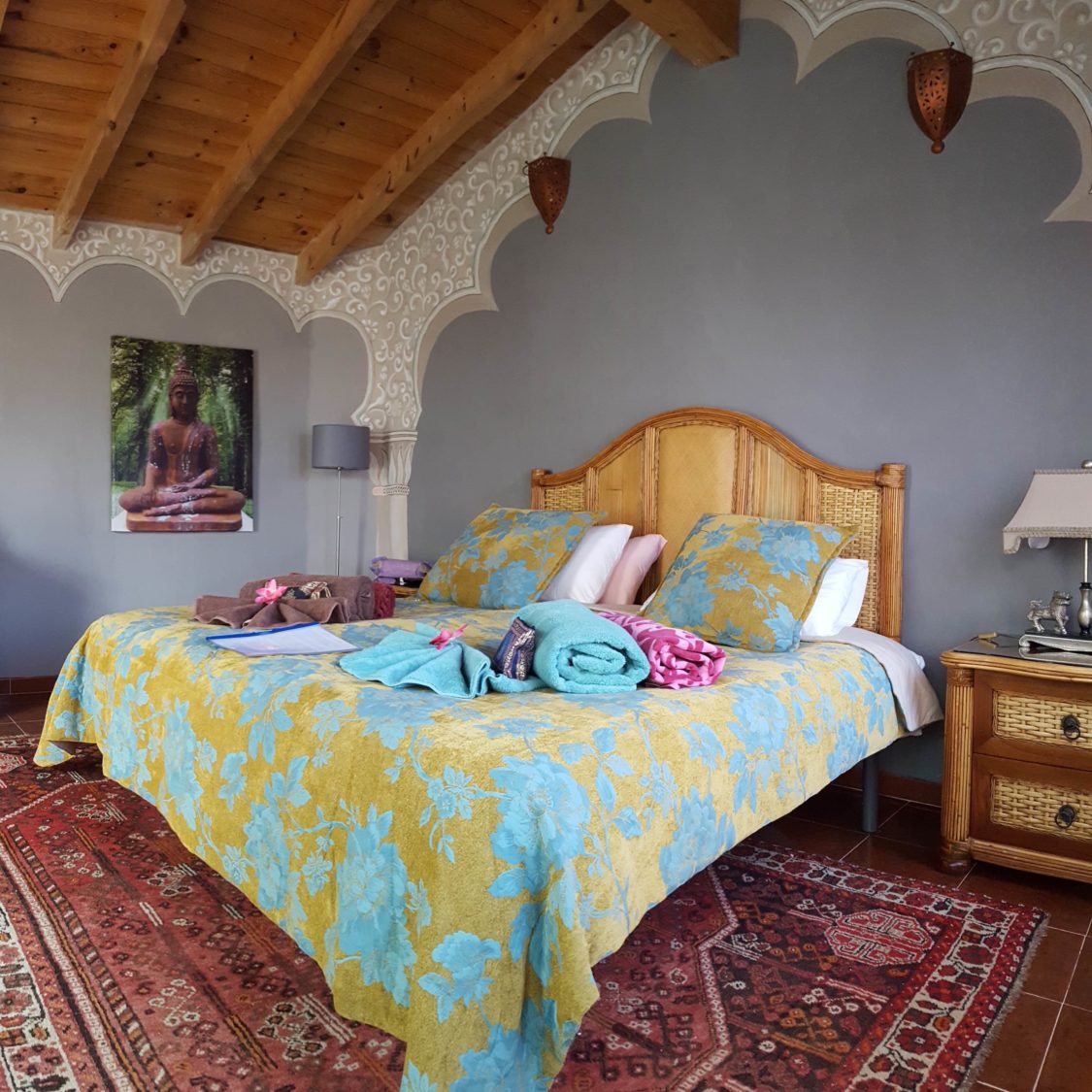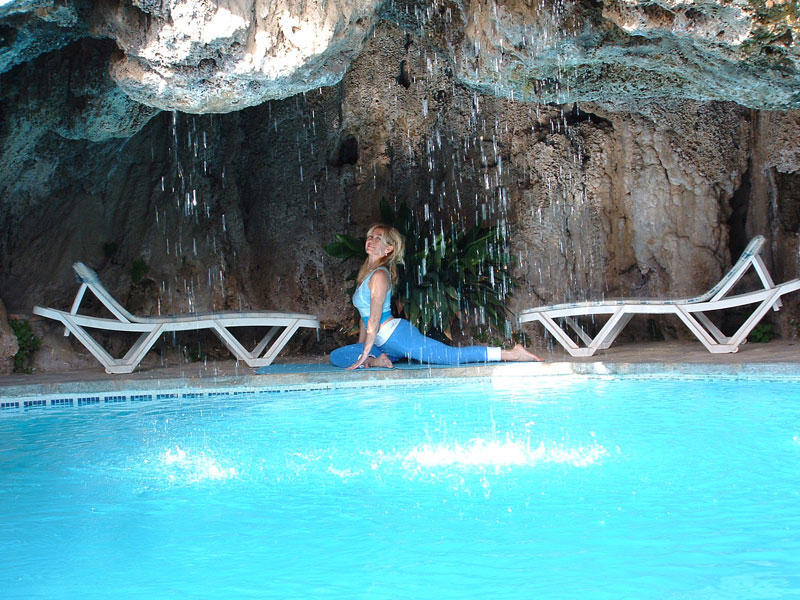 Molino Del Rey Retreat Center has been in operation since 1994. Located in Sierra de las Nieves in Andalucia, Sourth Spain, it boasts of yoga retreat facilities that are second to none in Spain.
Program: Each room at Molino Del Rey is en-suite with a balcony and air conditioning. Whether you are meditating or practicing asana in the Yoga Shala, taking a dip in the relaxing cave pool area, or lounging around the various terraces and nature areas, you'll be sure to find your own place to focus your body, mind, and spirit.
What We Like: One of the signature features of Molino Del Rey Retreat Center are their magical caves. Over the decades, they have discovered and unearthed several caves on the property which they have turned into pristine spots for stillness, reflection, and meditation. Access to these caves are through a secret door in the yoga shala which also helps to keep the temperature cool and comfortable without the need for artificial cooling systems.
Cost: Contact for more information
Jorox, 29567 Alozaina, Malaga, Spain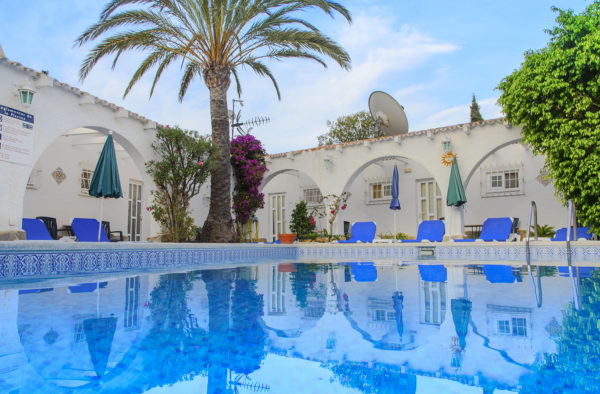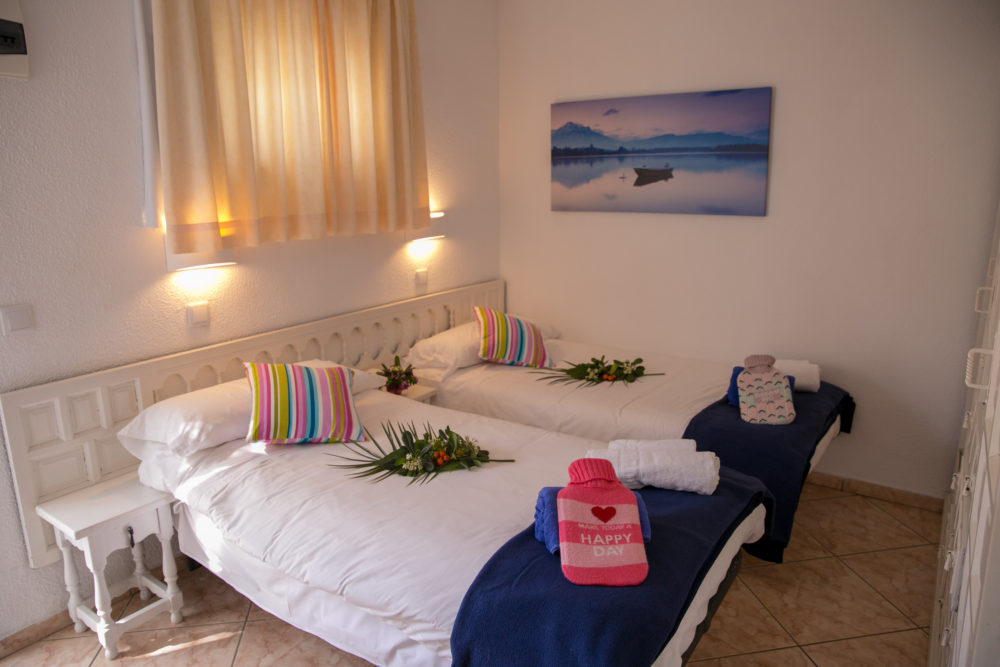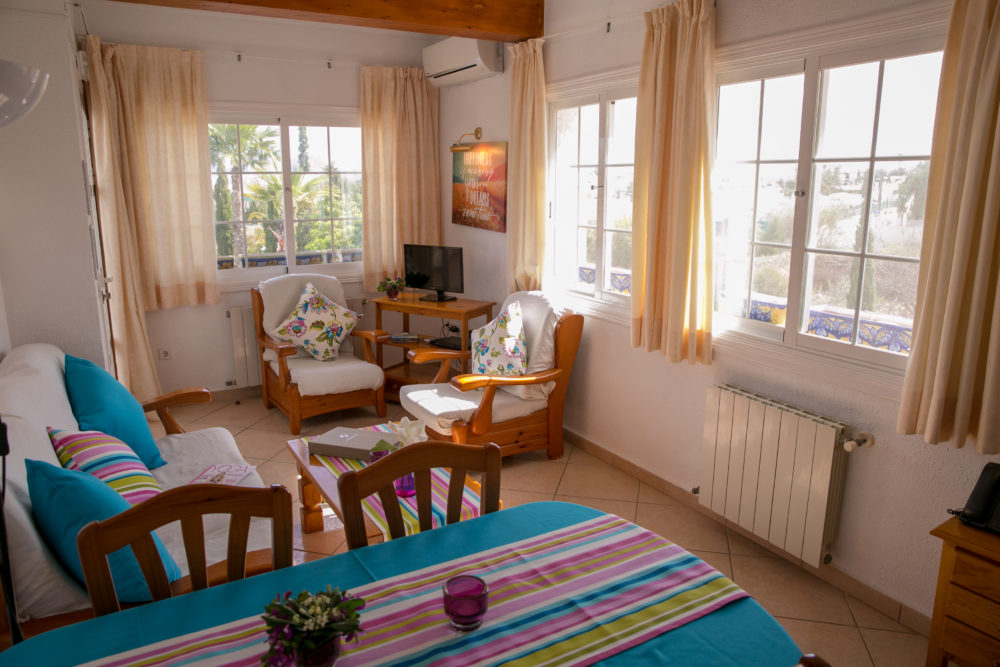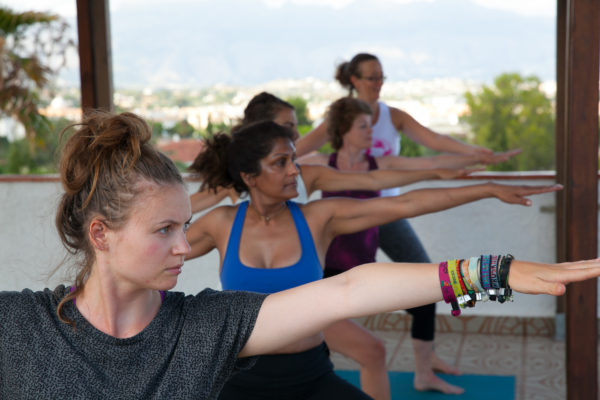 rejuvenate-600x0-c-default
studio-twin-beds-1000x0-c-default
studio-seating-area-1000x0-c-default
upstairs-apartment-1000x0-c-default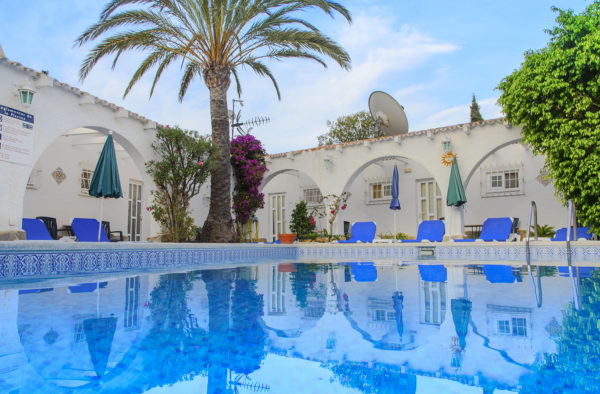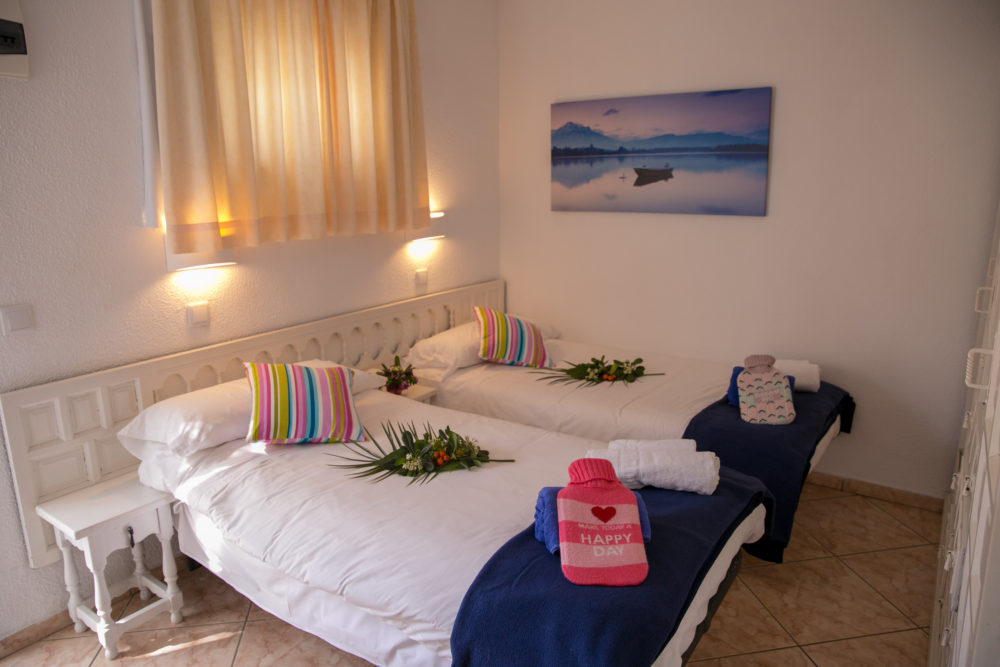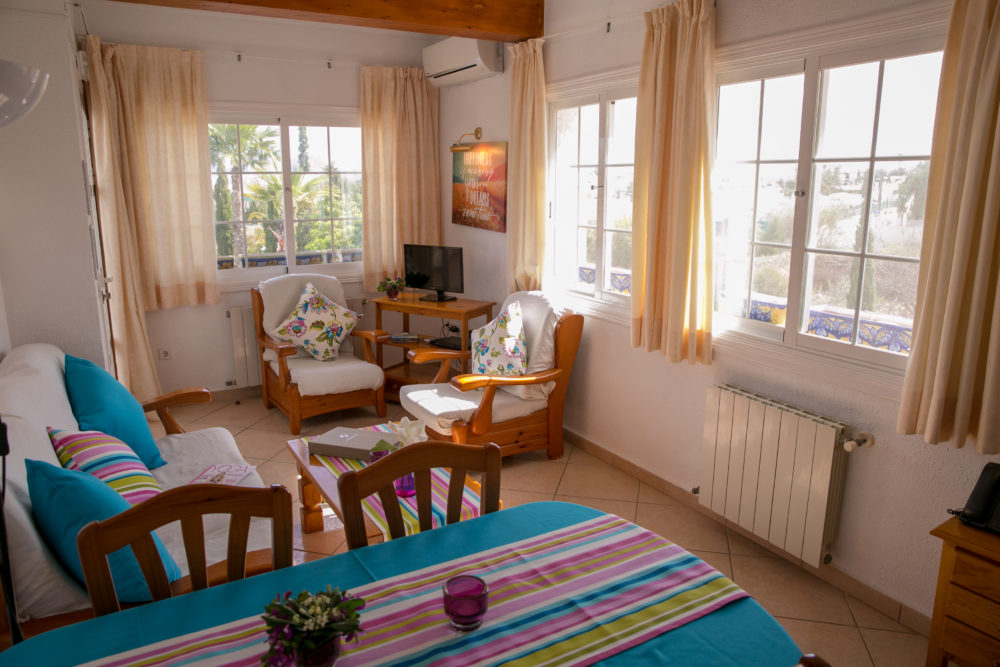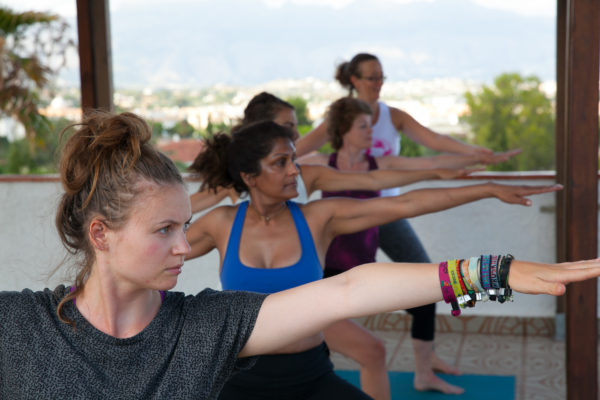 Yoga is at the center of La Crisalida Health and Wellbeing retreats in Spain. With daily yoga asana classes and various experienced teaching coming in from around the globe every week, you may choose to start your all-inclusive yoga retreat on any day of the year – even in the winter months – and surround yourself with nature and 360 degree views of the mountains and azure sparkling sea.
Program: Yoga at La Crisalida is complemented with meditation classes, nature walks, the practice of yoga nidra, or yogic sleep, and other seasonal and optional activities that are available at no extra cost.
What We Like: Breakfast and Lunch meals at La Crisalida are served buffet style with a wide array of nutritionally balanced choices that will help cleanse and rebalance the body back to holistic health. No dairy or meat products are used in the dishes. Dinners are served traditional Spanish family style for all guests and hosts to gather together and socialize with each other.
Cost: Starting at 163 USD per night
Av. Sant Marc, 9, 03581 l'Alfàs del Pi, Alacant, Spain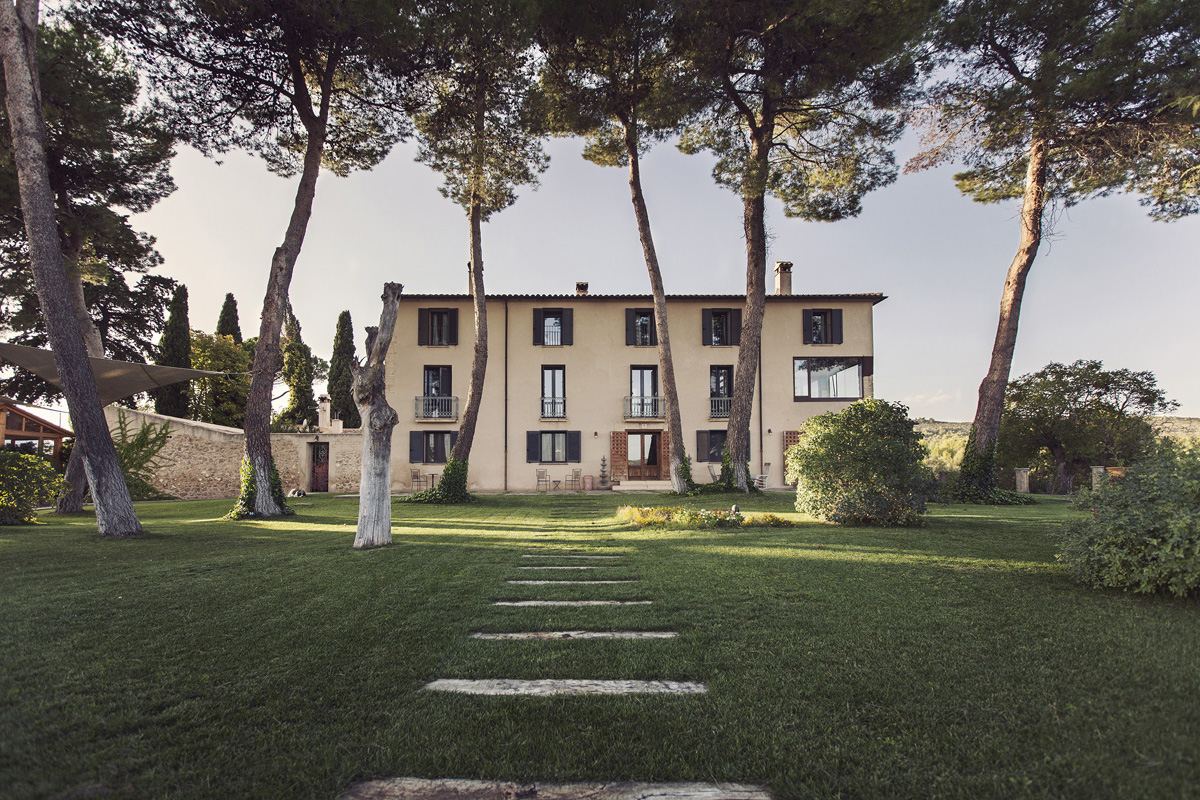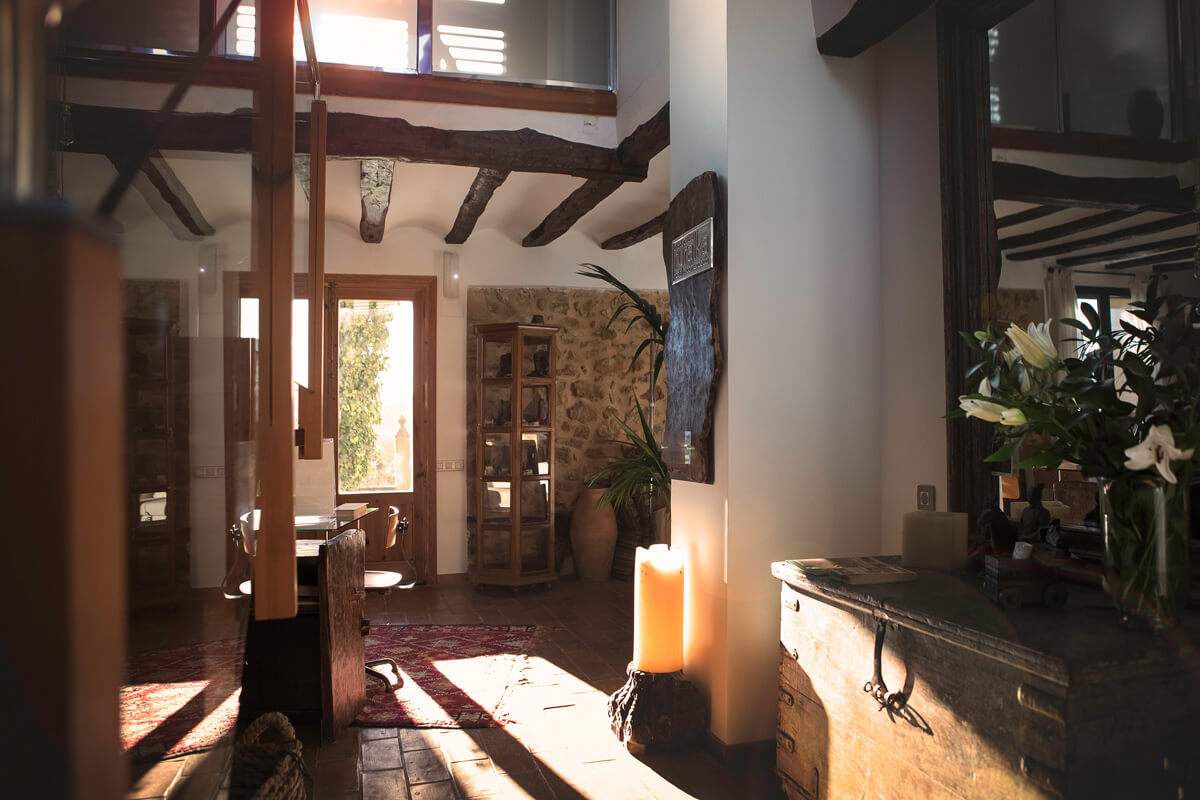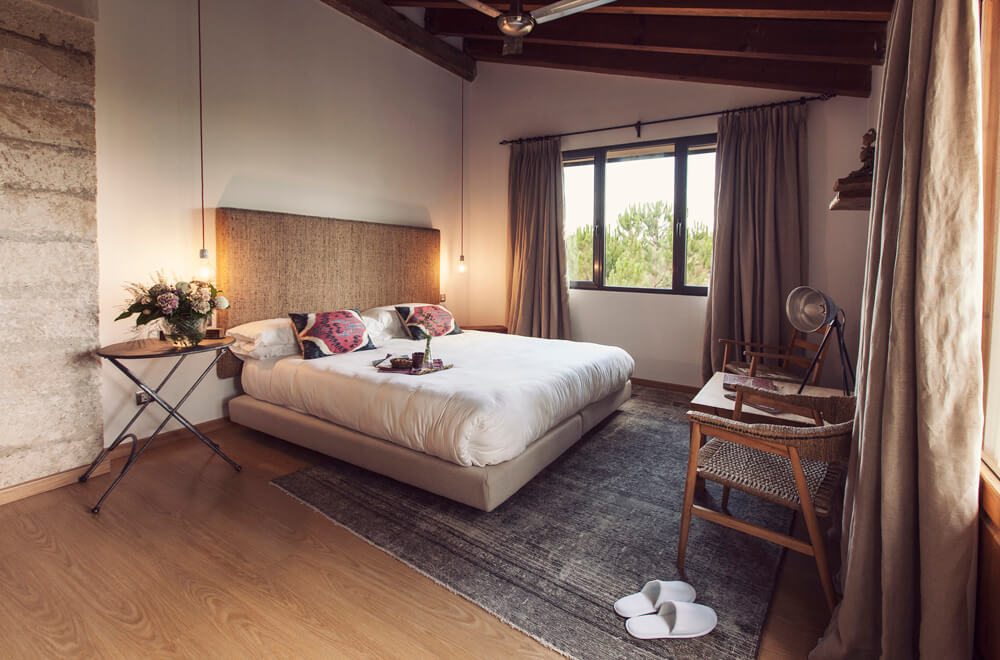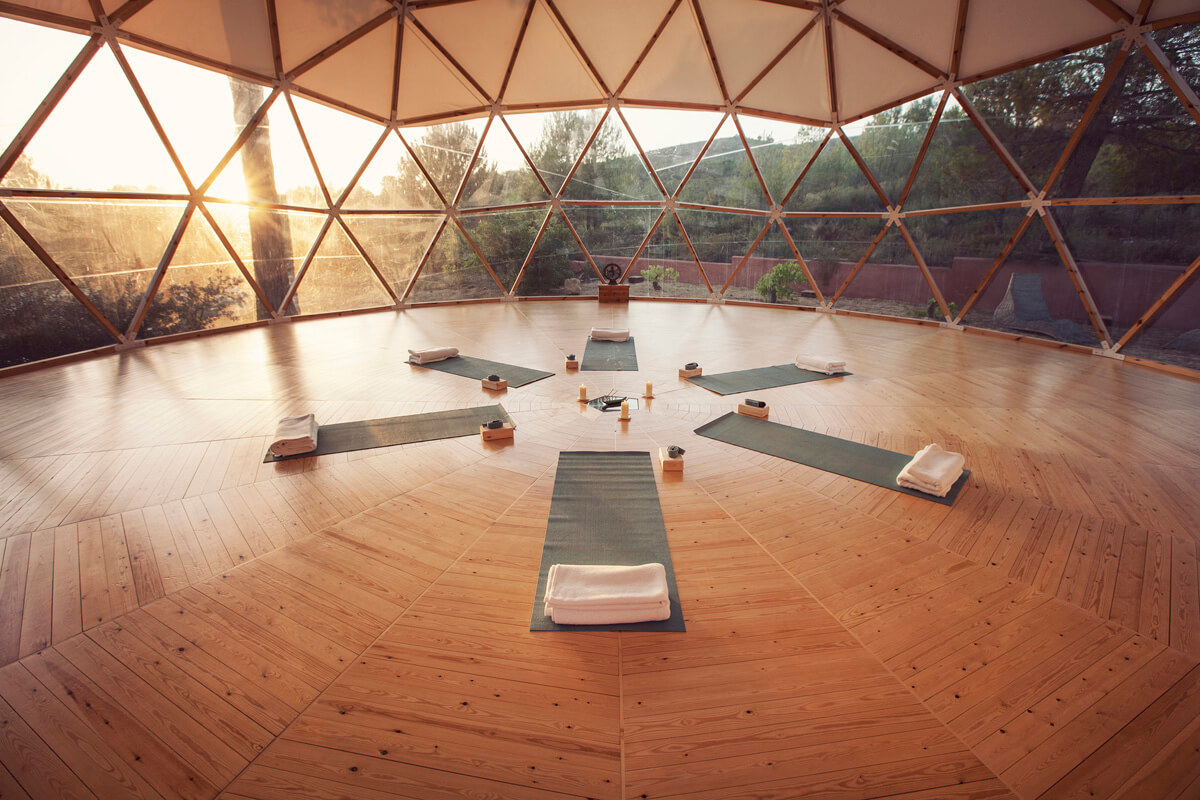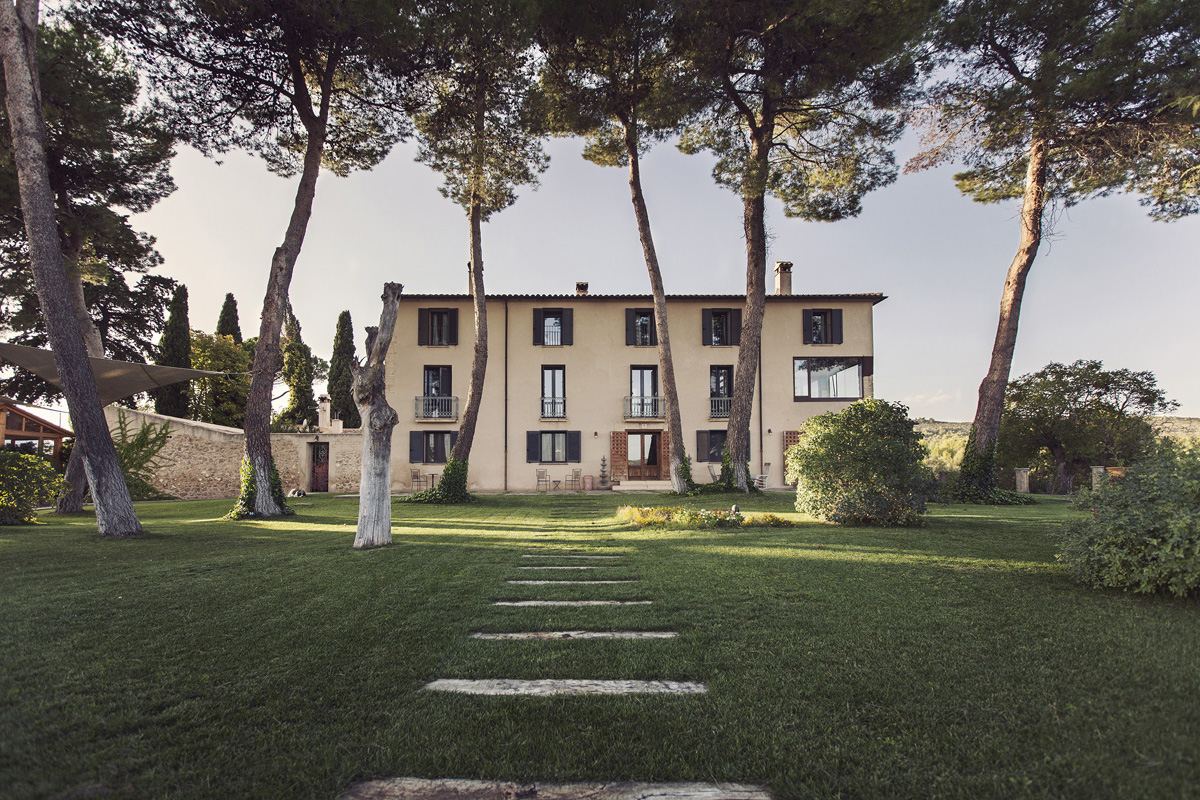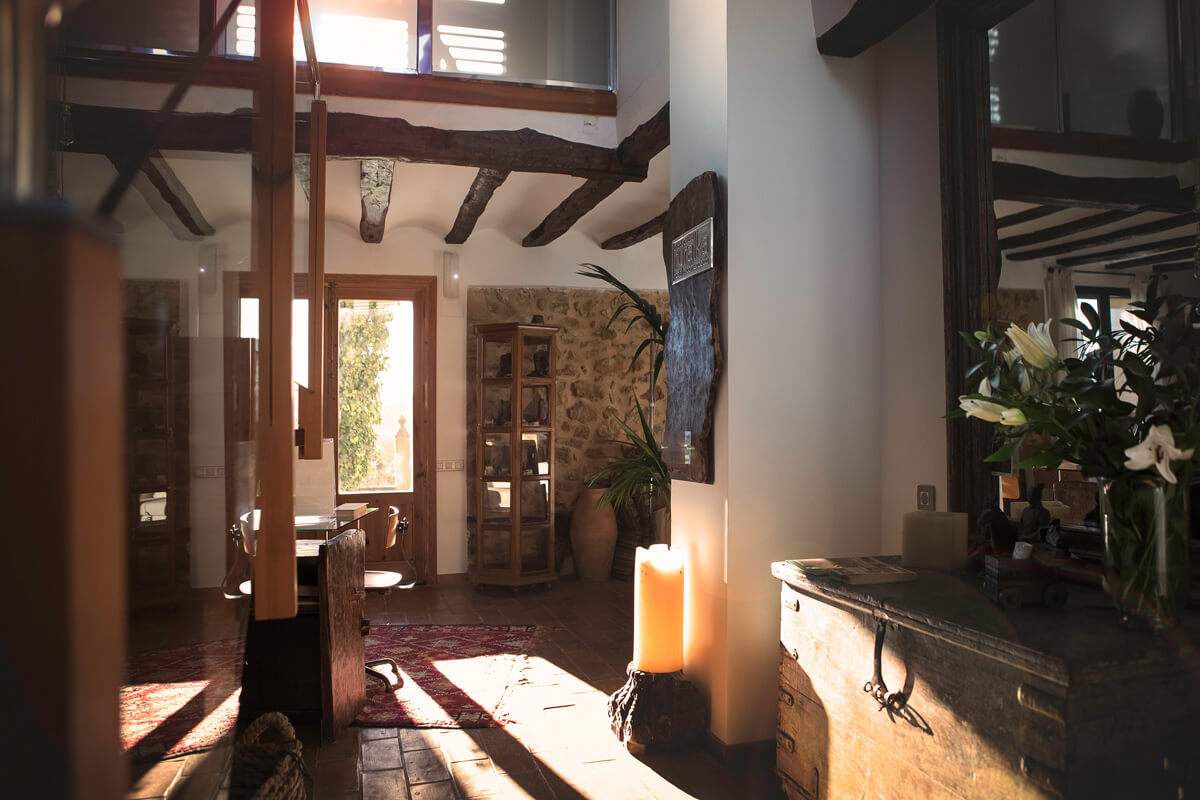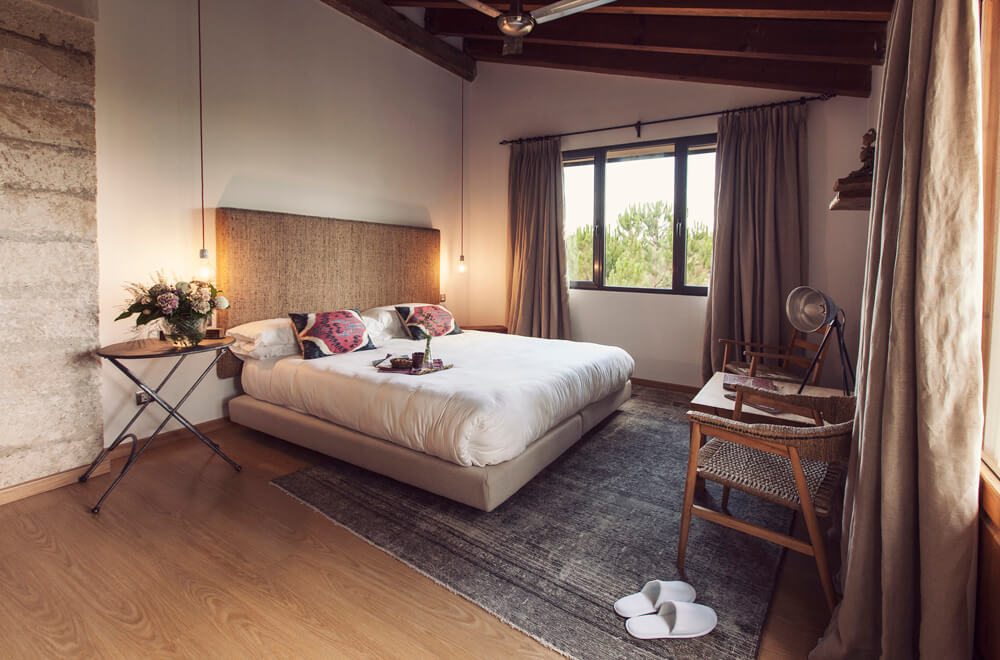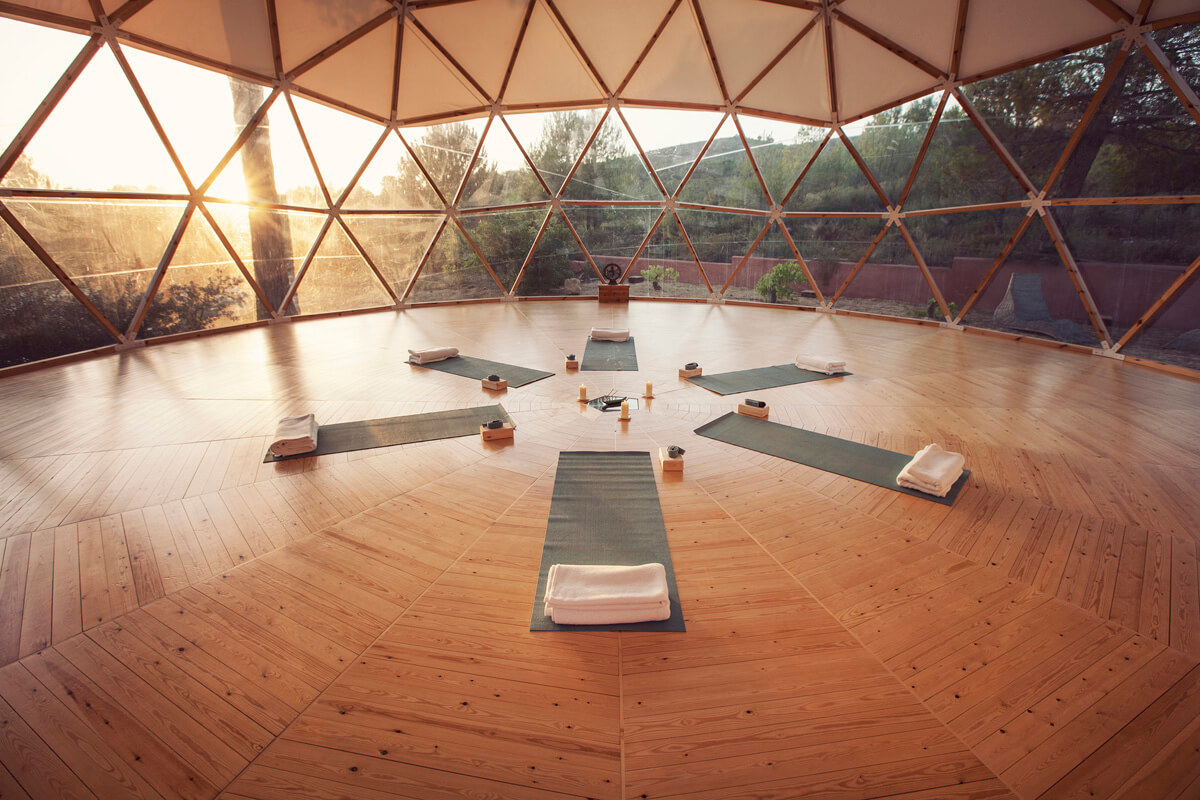 MasQi The Energy House retreats are designed with two essential pillars in mind: diet and personal well being. The retreat center is a beautifully restored 19th century farmhouse in the Sierra de Mariola Natural Park.
Program: Sonia Ferre, the creator of MasQi, envisioned a space where she could share her learnings to lead a fuller life with inner peace. The disciplines which she practices and shared at MasQi The Energy House helped her to personally overcome stress and health problems that used to plague her. She believe that conscious choices through diet, practising yoga, and meditation allowed her to connect to herself and make better choices for a healthier lifestyle.
What We Like: Aside from the physical and spiritual practices at MasQi Retreat in Spain, emphasis is also put on nutrition. Meals are natural-based cuisine with the freshest fruits and produce, and balanced according to macrobiotics to make the body feel good on the inside and out.
Cost: Starting at 433 USD
Sierra de Mariola S/N, 03450 Banyeres de Mariola, Alicante, Spain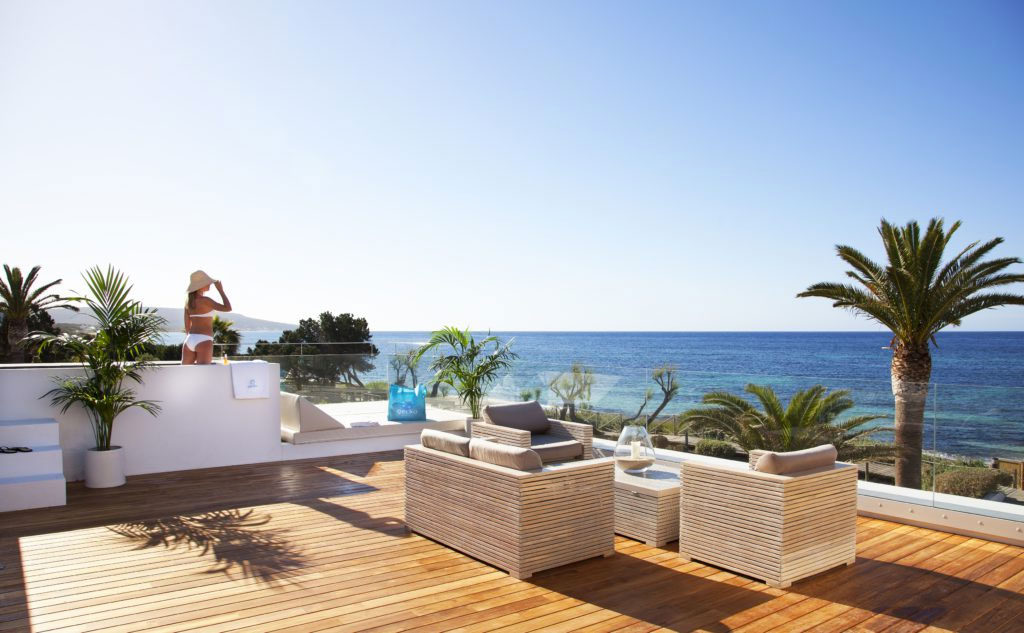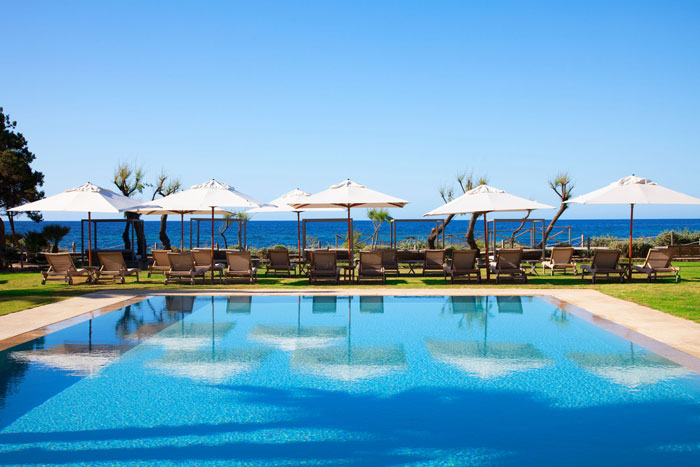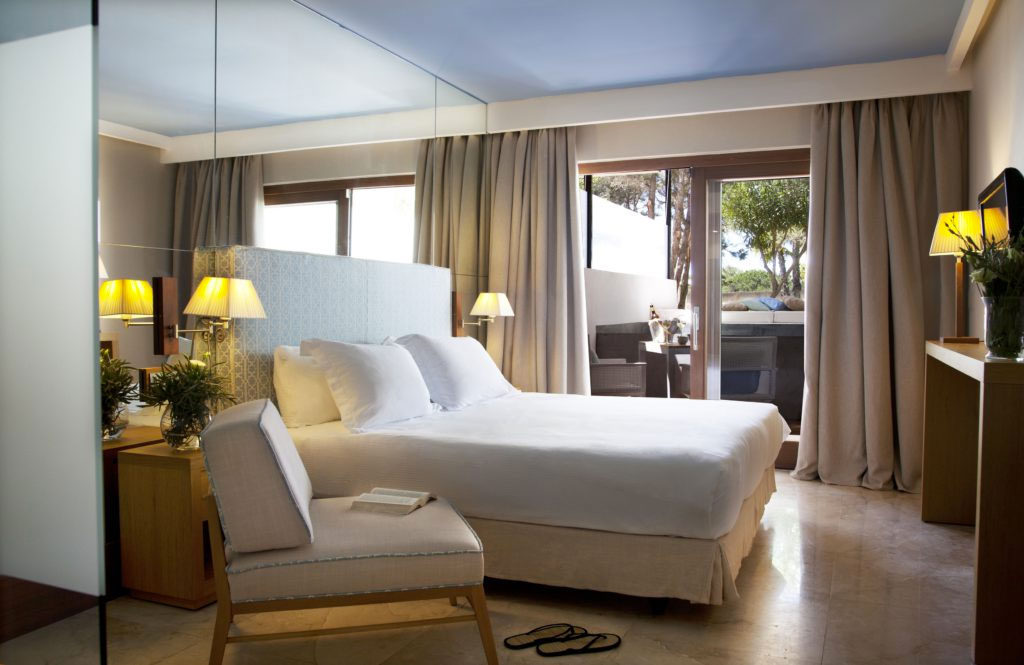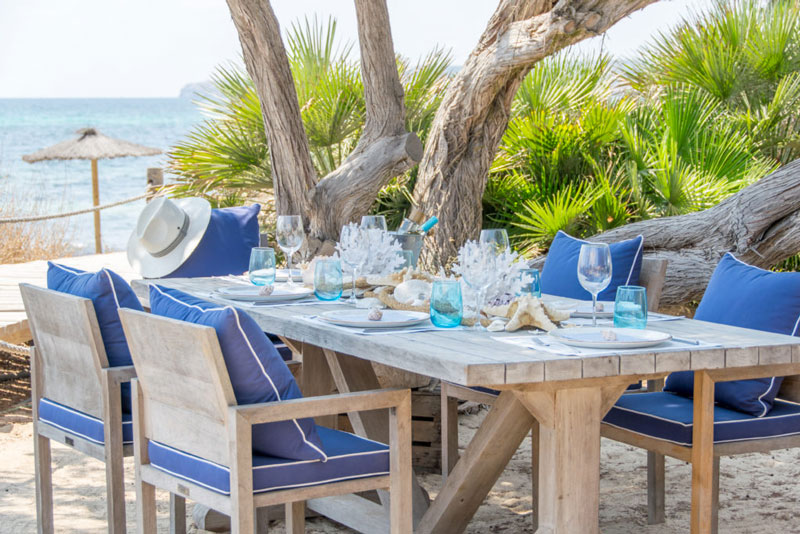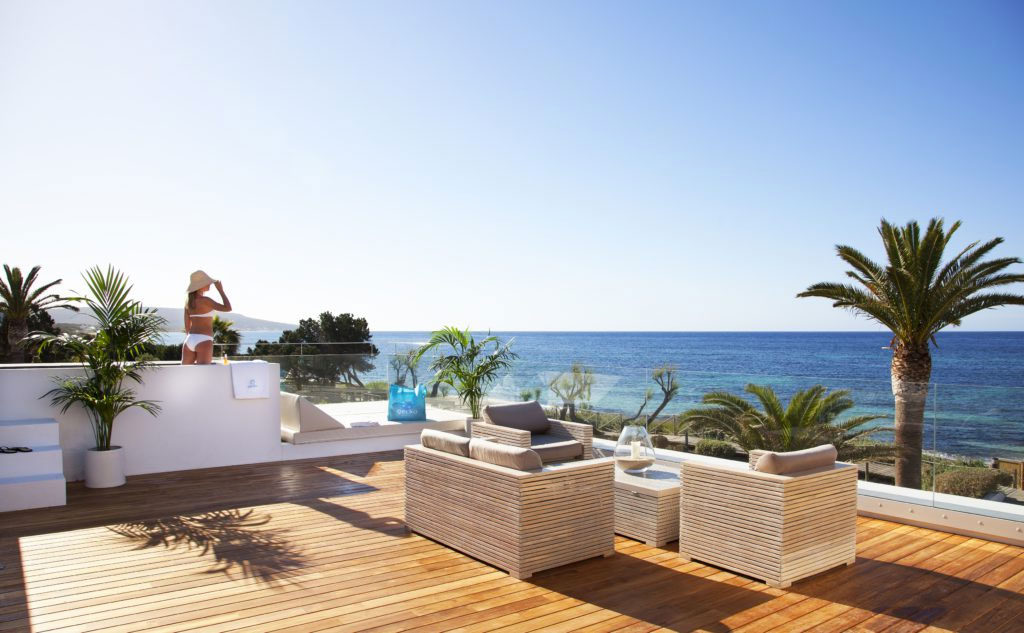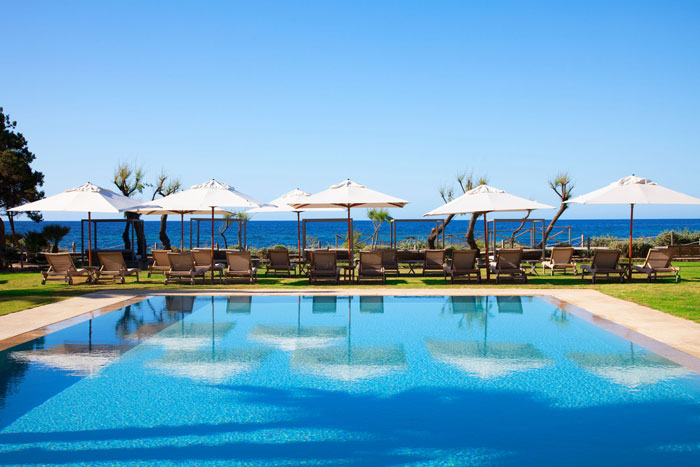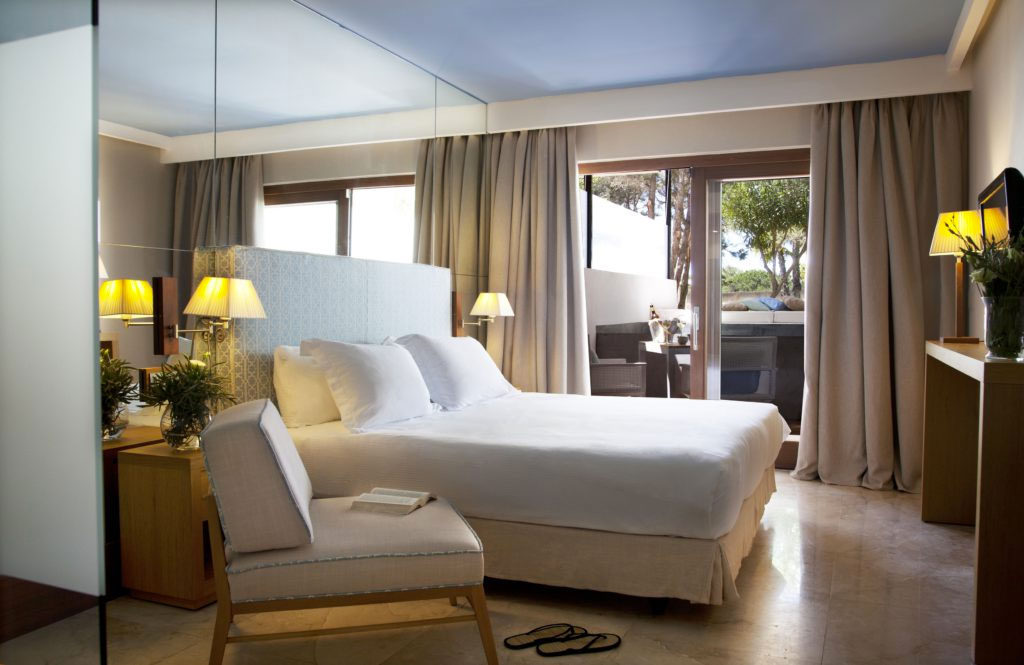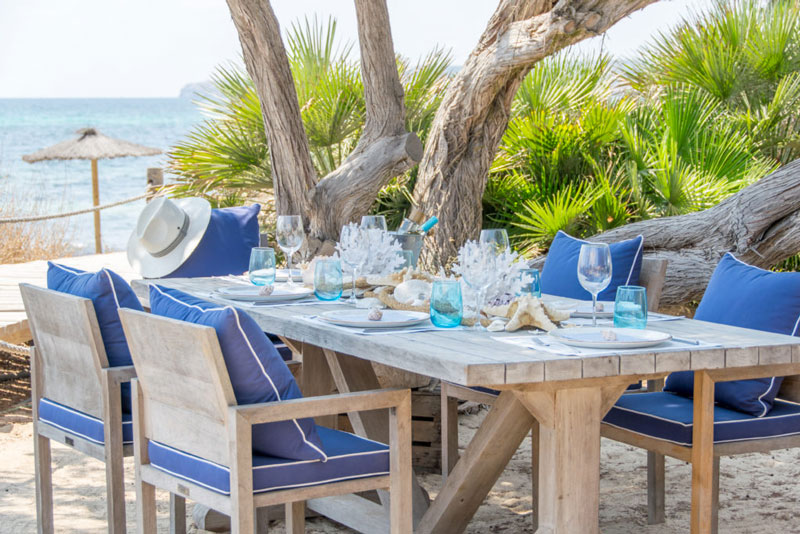 Yoga in Formentera is a retreat center located on the island of Formentera in the Mediterranean Sea. This spot of paradise boasts clear turquoise waters and long stretches of beach with fine white sand dunes and pine trees.
Program: Daily yoga classes are offered at Yoga in Formentera as well as various style retreats you can book throughout the year. The Founders, Yiannis Mukta Om and Anna Reig, have decades of yoga practice and teaching experience behind them and are disciples of Sri Dharma Mittra.
What We Like: Private lessons for yoga and meditation and yoga may also be arranged during your yoga retreat at Yoga in Formentera. As yoga teachers on the path of service, Self-Realization as transmitted to them by Sri Dharma Mittra is taught to guide students to go beyond the senses and mind into deeper stages of meditation and realization.
Cost: Contact for more information
Carrer Àngela Ferrer, 54, piso j, 07872 Pilar de la Mola, Illes Balears, Spain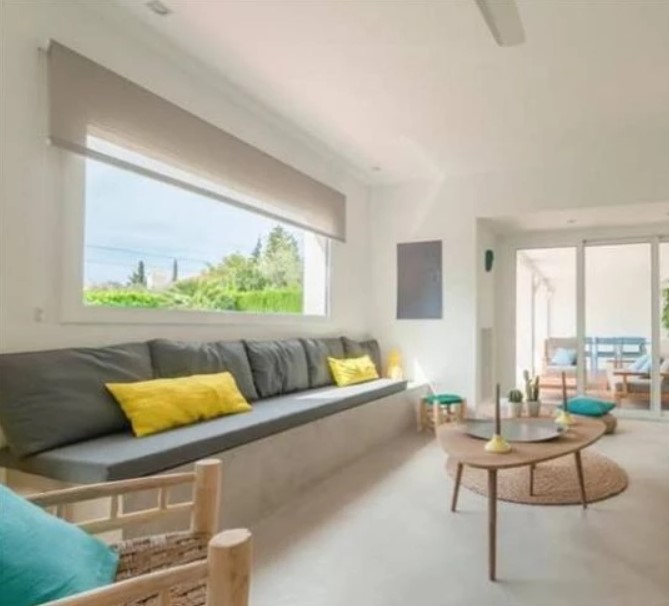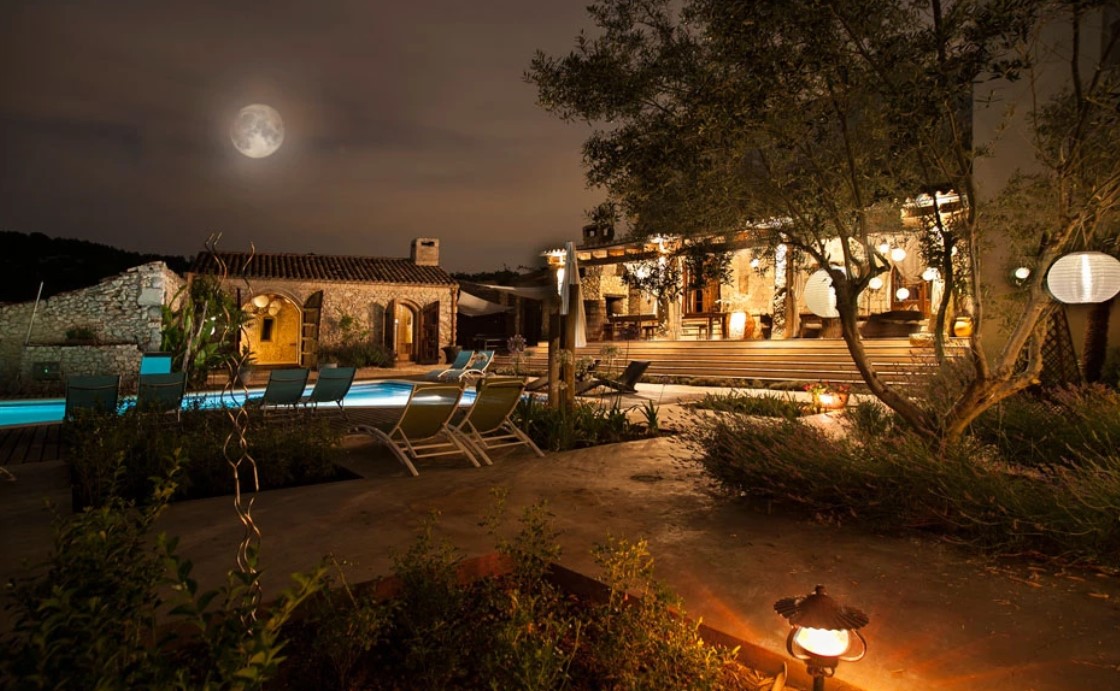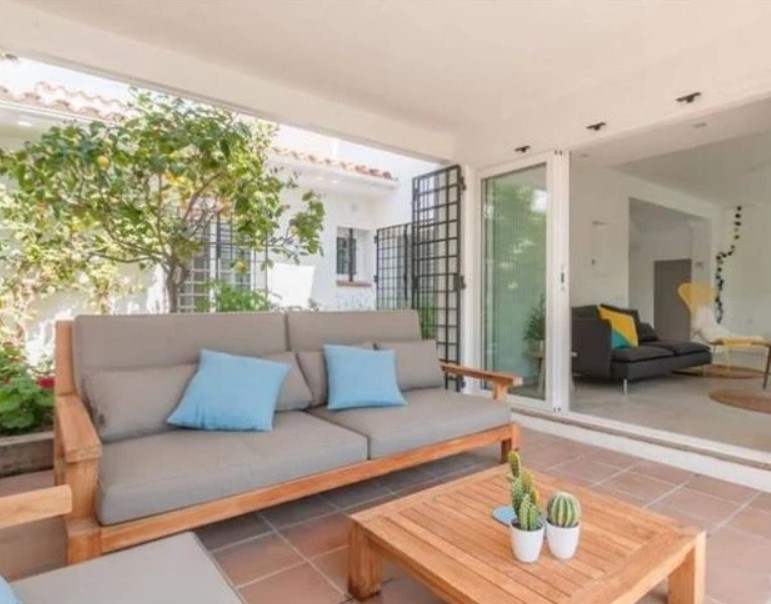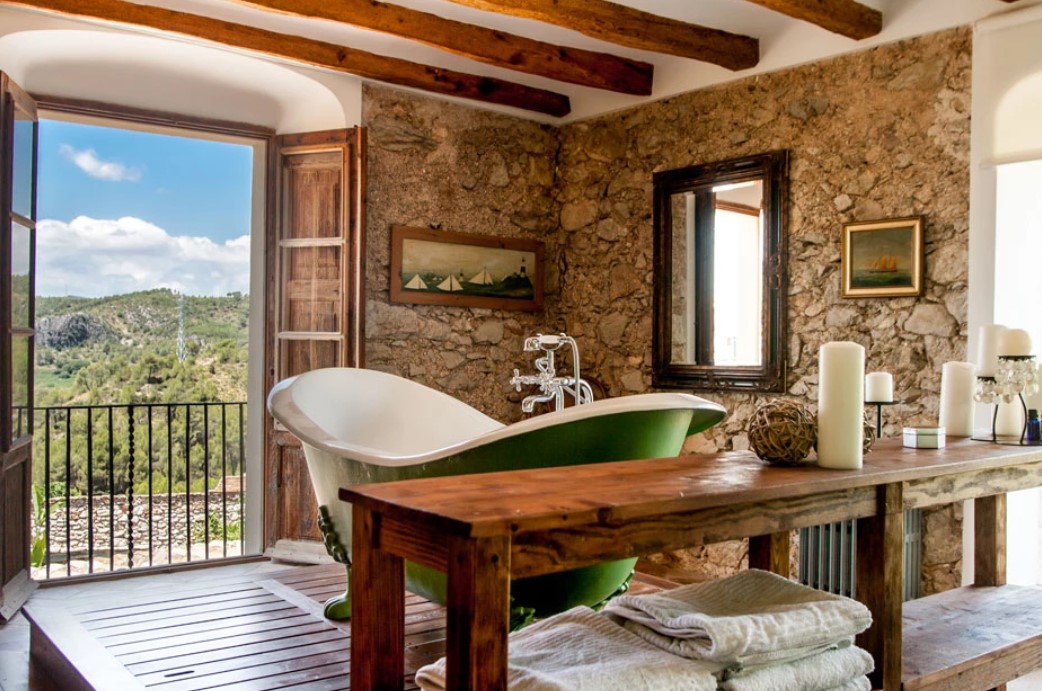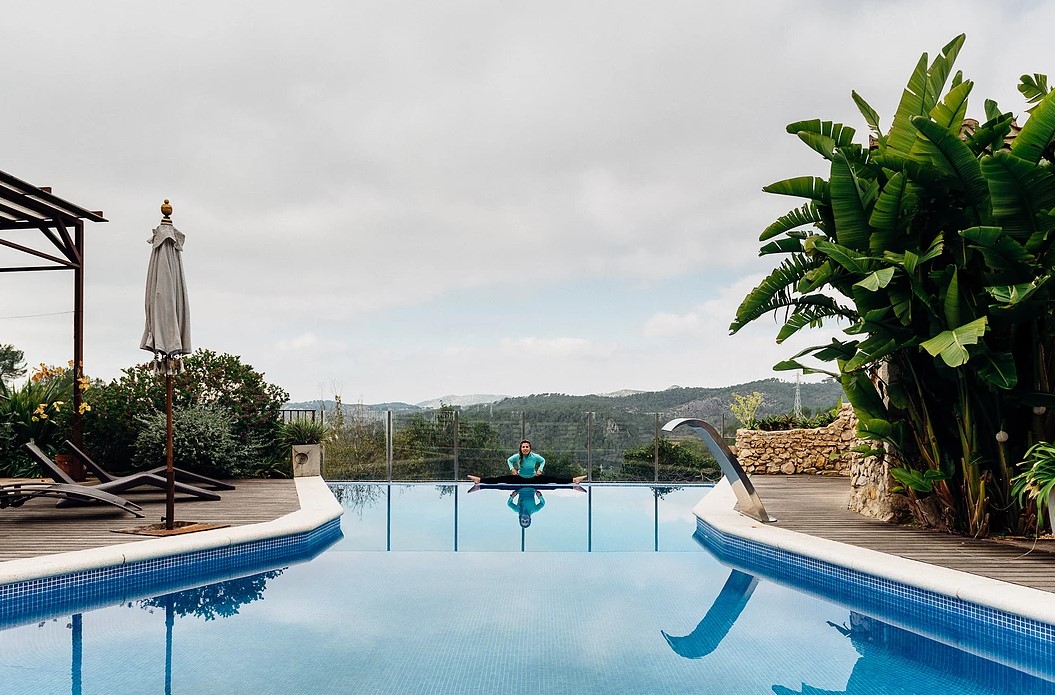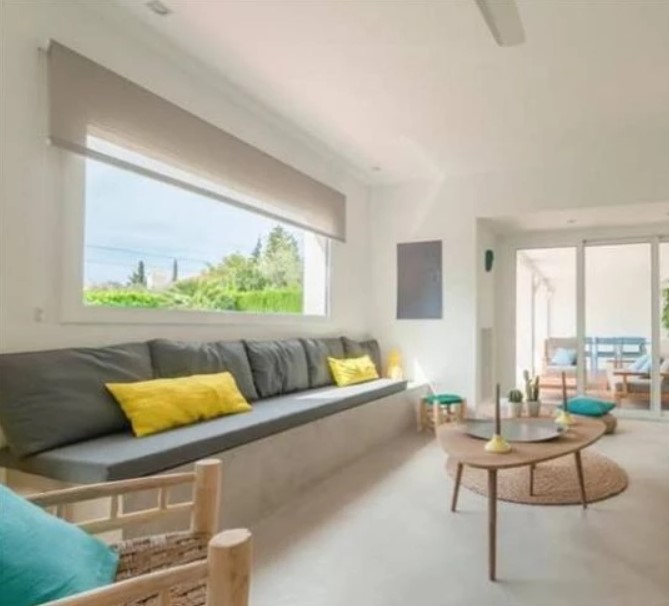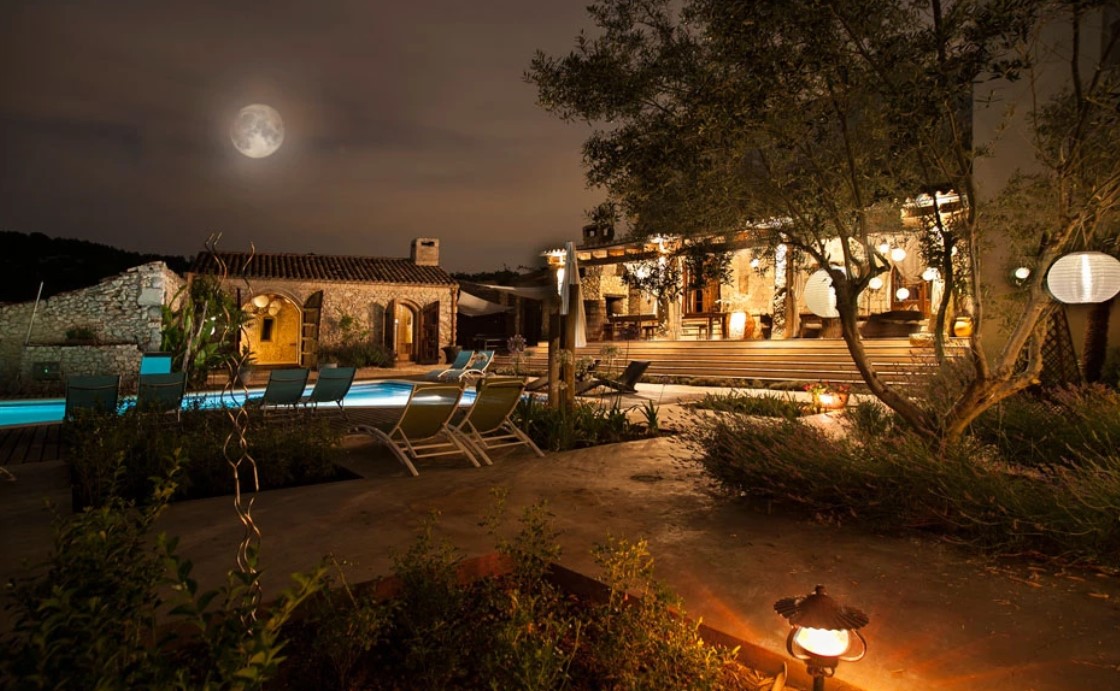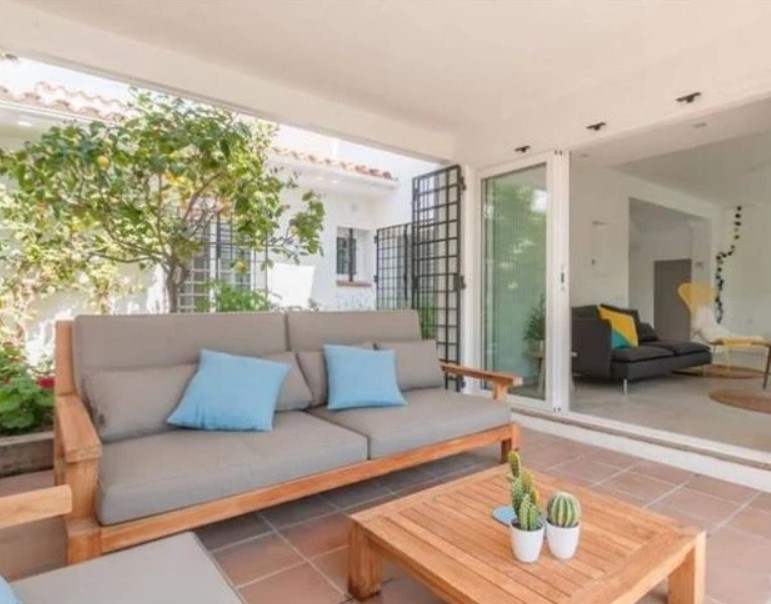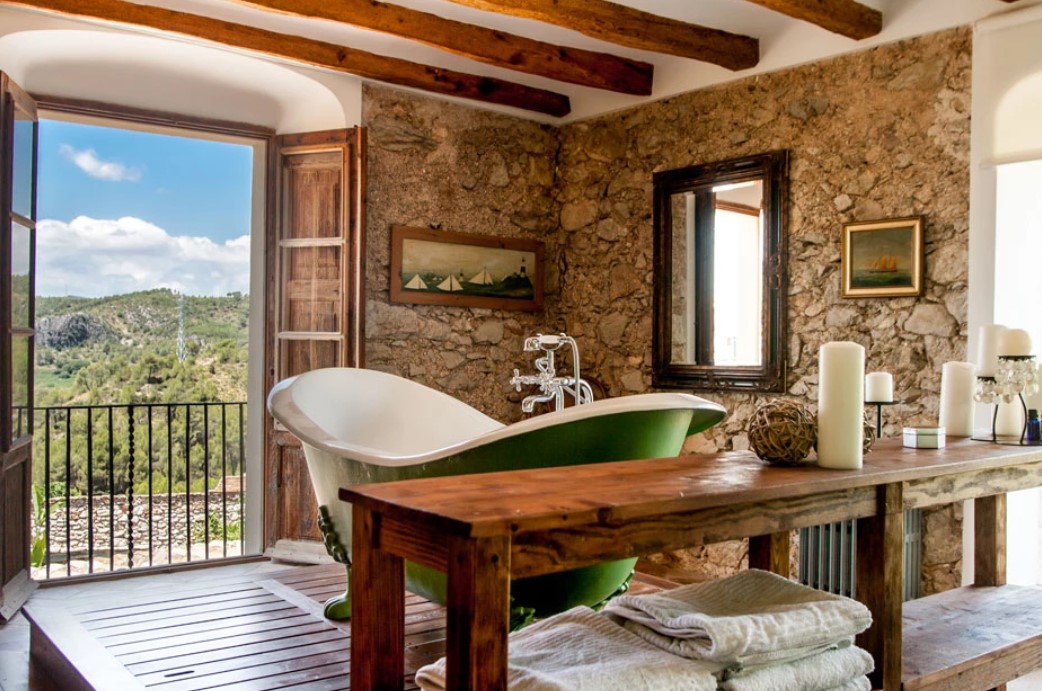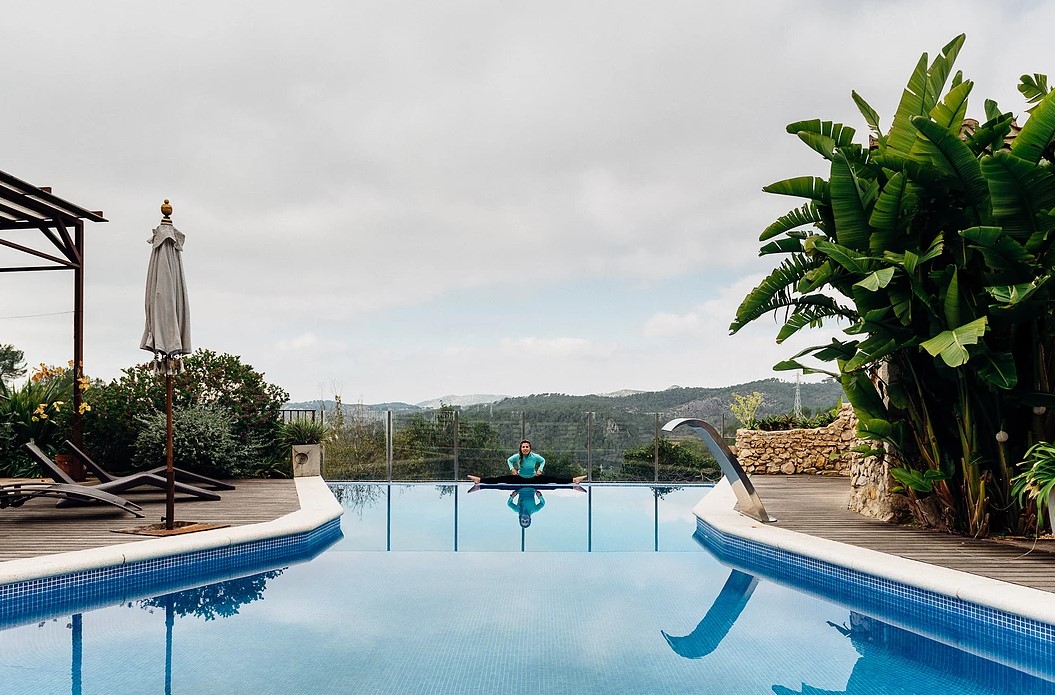 At El Sanctuarium Luxury Retreats, they believe that everybody deserves to be nourished and from the inside out and pampered from the outside in. They envision the retreat center to be a sanctuary for bliss to support transformation into the most radiant version of yourself. Beginning with mindful health, they believe a positive outlook will lay the foundation for profound lifestyle changes. They care for the body with yoga asana and meditation classes as well as healthy, lovingly prepared meals. The soul is detoxified and replenished with reconnect to nature through walks and hikes.
Program: The main focus of the yoga offered at El Sanctuarium Luxury Retreats is traditional Hatha Yoga and Pranayama, however some Hatha and Vinyasa courses are also occasionally offered on the program. Cooking classes are also given to teach you how to cook and drink meals that will positively enhance your body and mind together.
What We Like: All this, you will enjoy from the from the town of Sitges, aka "The Jewel on the Mediterranean," just half an hour away from Barcelona. Various villas are available depending on the size of your group or if you want a private room to yourself during your luxury yoga retreat in Spain.
Cost: 1,664 USD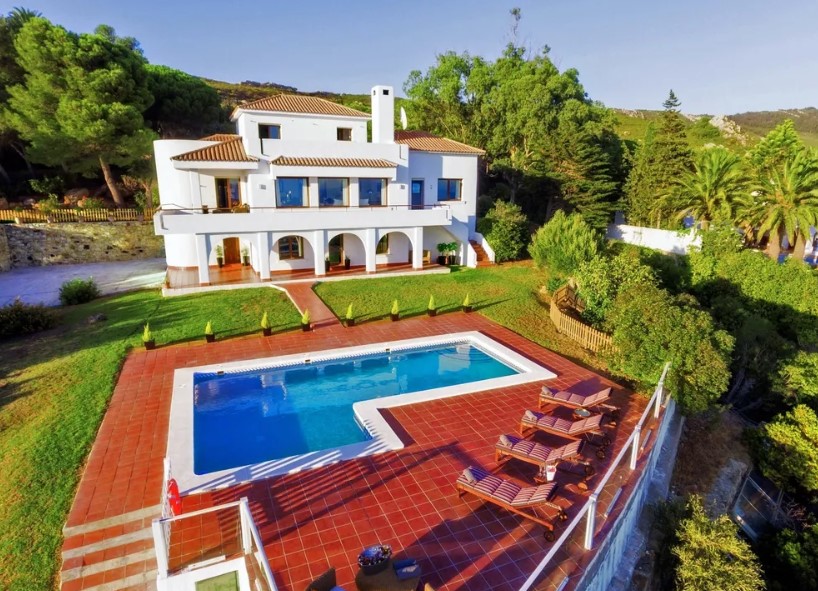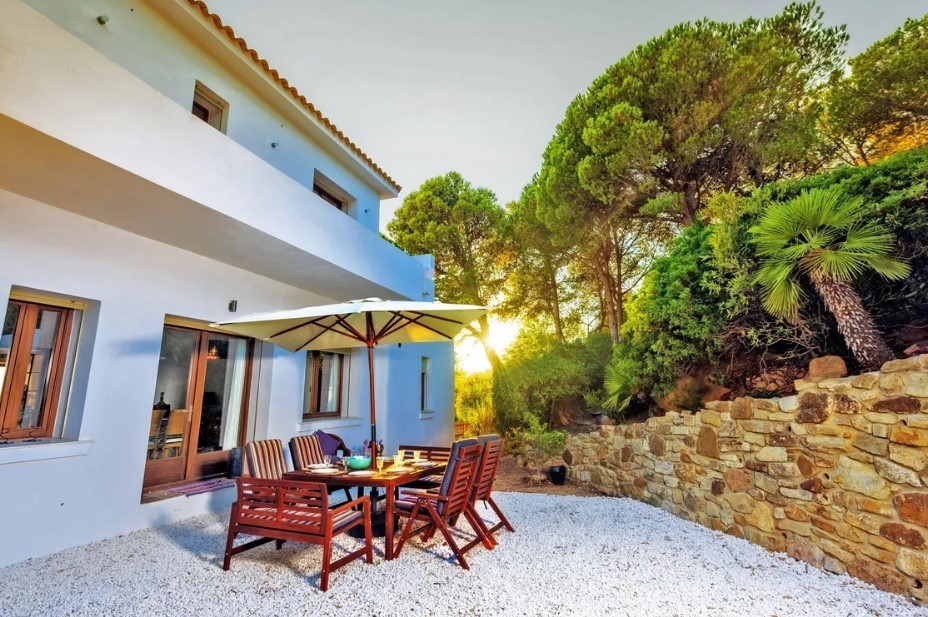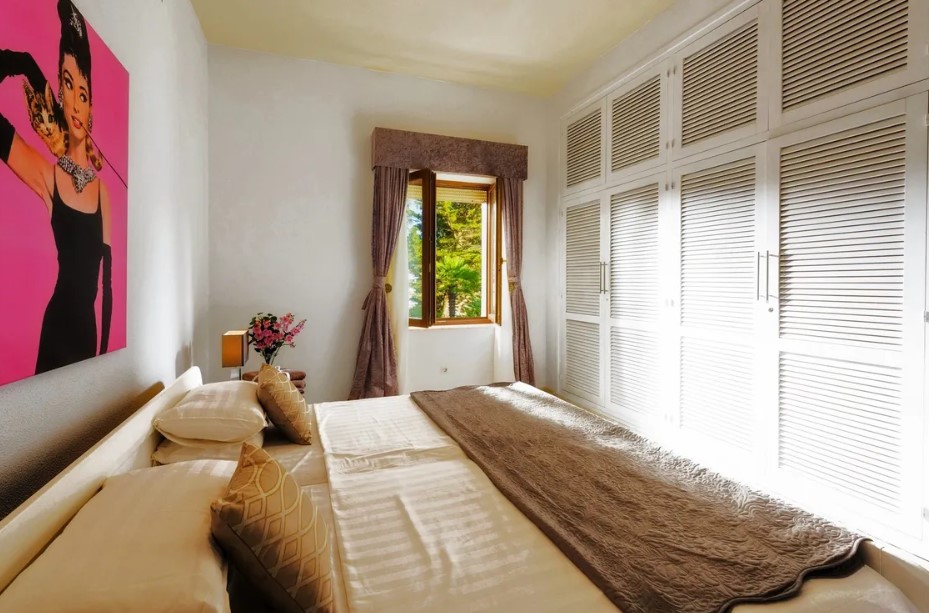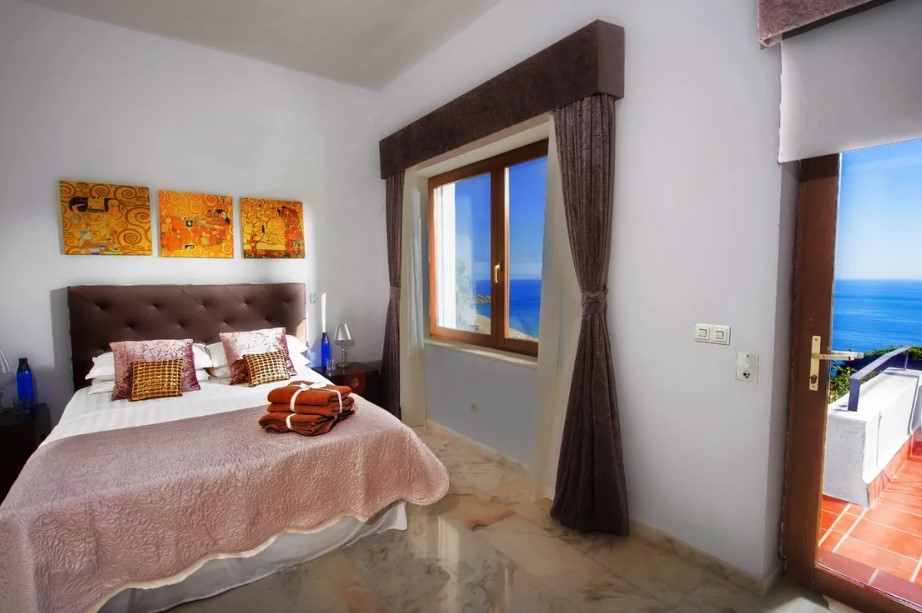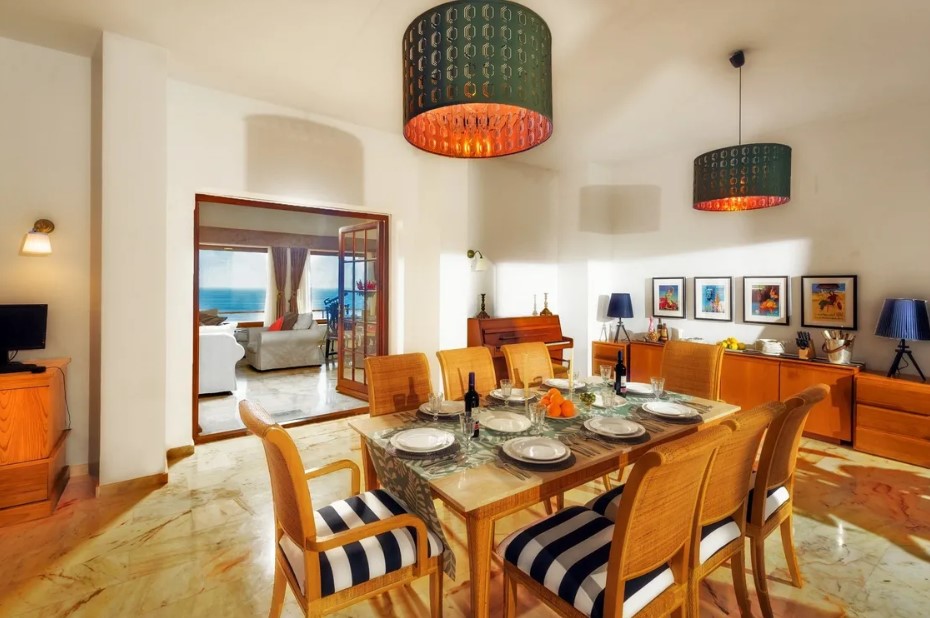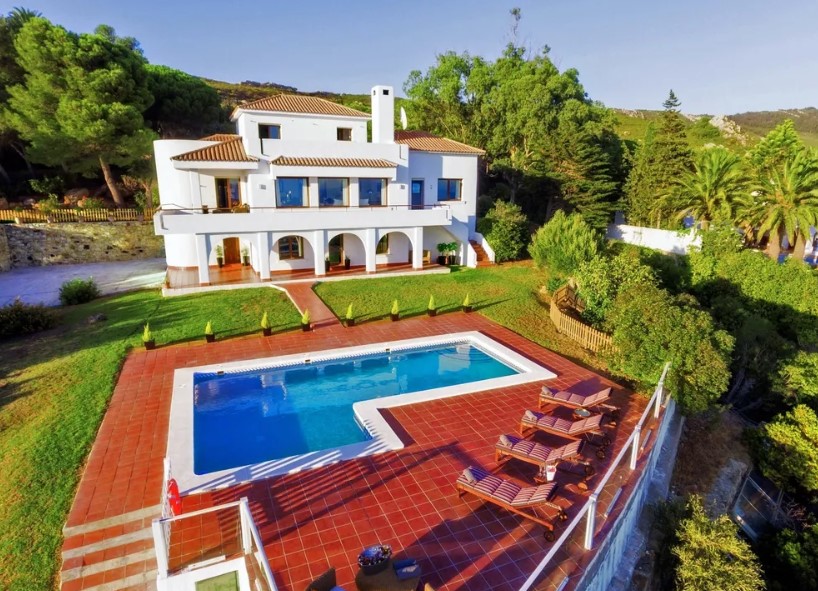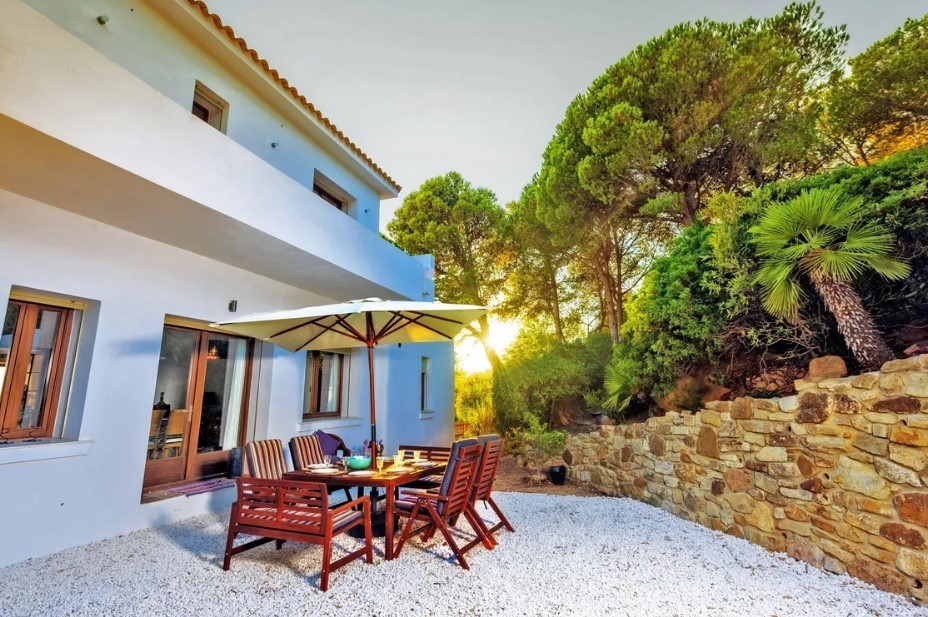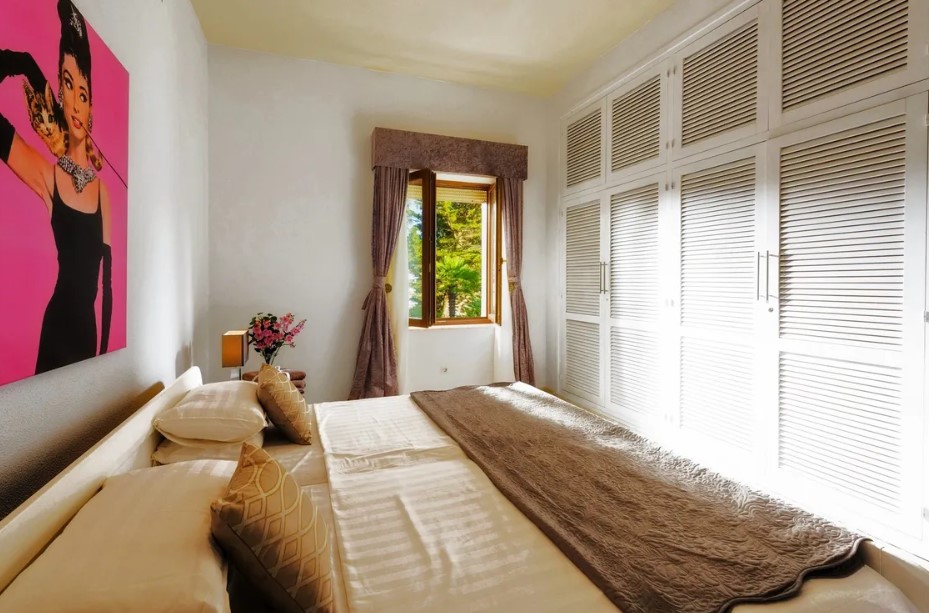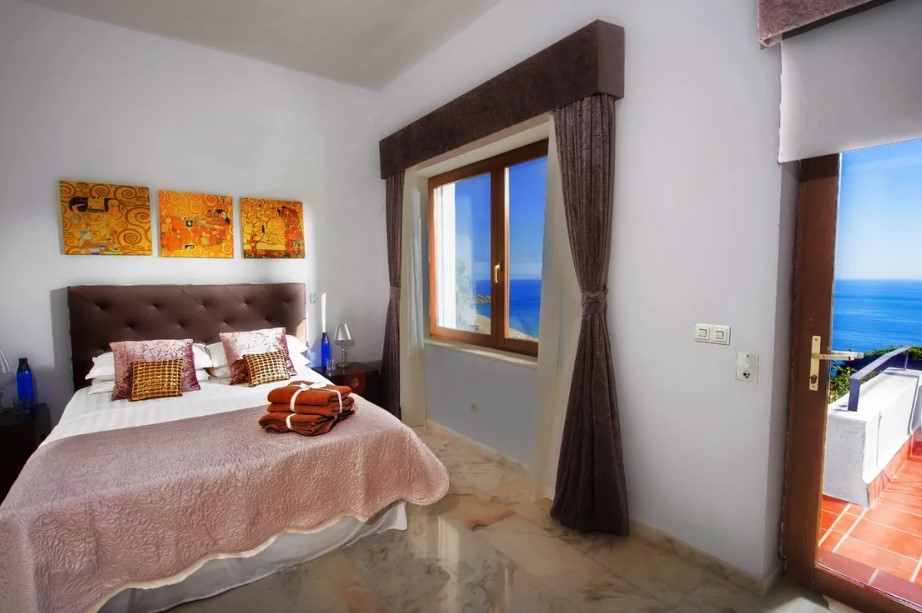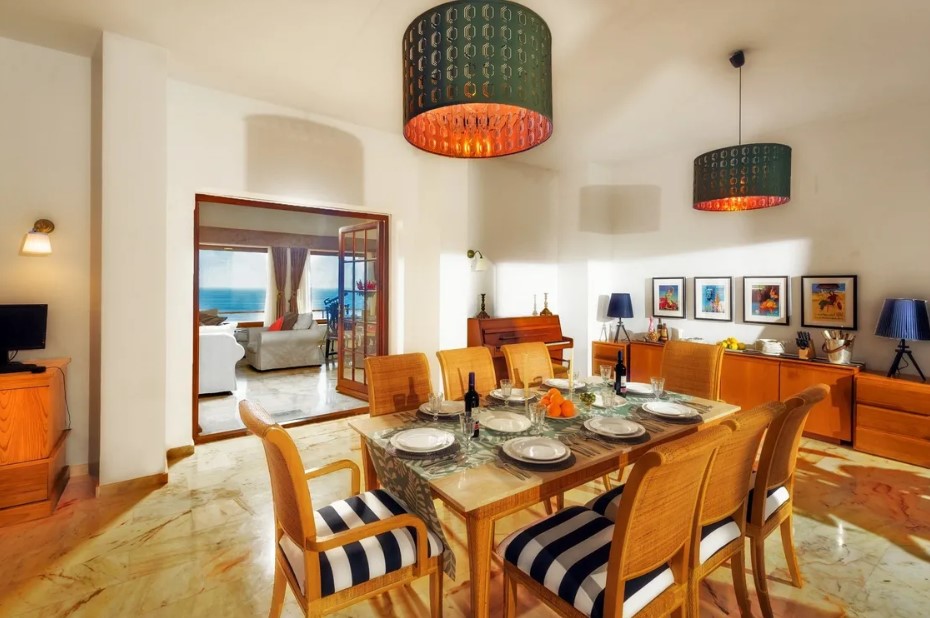 The views of Villa Las Dunas Luxury Villas over look Morocco and the Atlantic Ocean. You will also get glimpses of life in the fishing village of Zahara de los Atunes and book a unique Andalucian fishing experience with a local fisherman who will help you catch and cook your very own fresh fish meal.
Program: Villa Las Dunas Luxury Villas and Retreats is a collaboration between The Sunshine Retreat and The Fairplay Golf and Spa Resort. They offer all-inclusive yoga and detox retreats throughout the year and have private villas also available for private bookings. Most retreats include gourmet vegan meals and access to all the resort facilities and amenities.
What We Like: Other activities you may enjoy at Villa Las Dunas Luxury Villas may be arranged with your private concierge who will ensure that your needs are met to the best of their ability and your yoga retreat will be one that is completely stress and worry-free.
Cost: Starting at 88 USD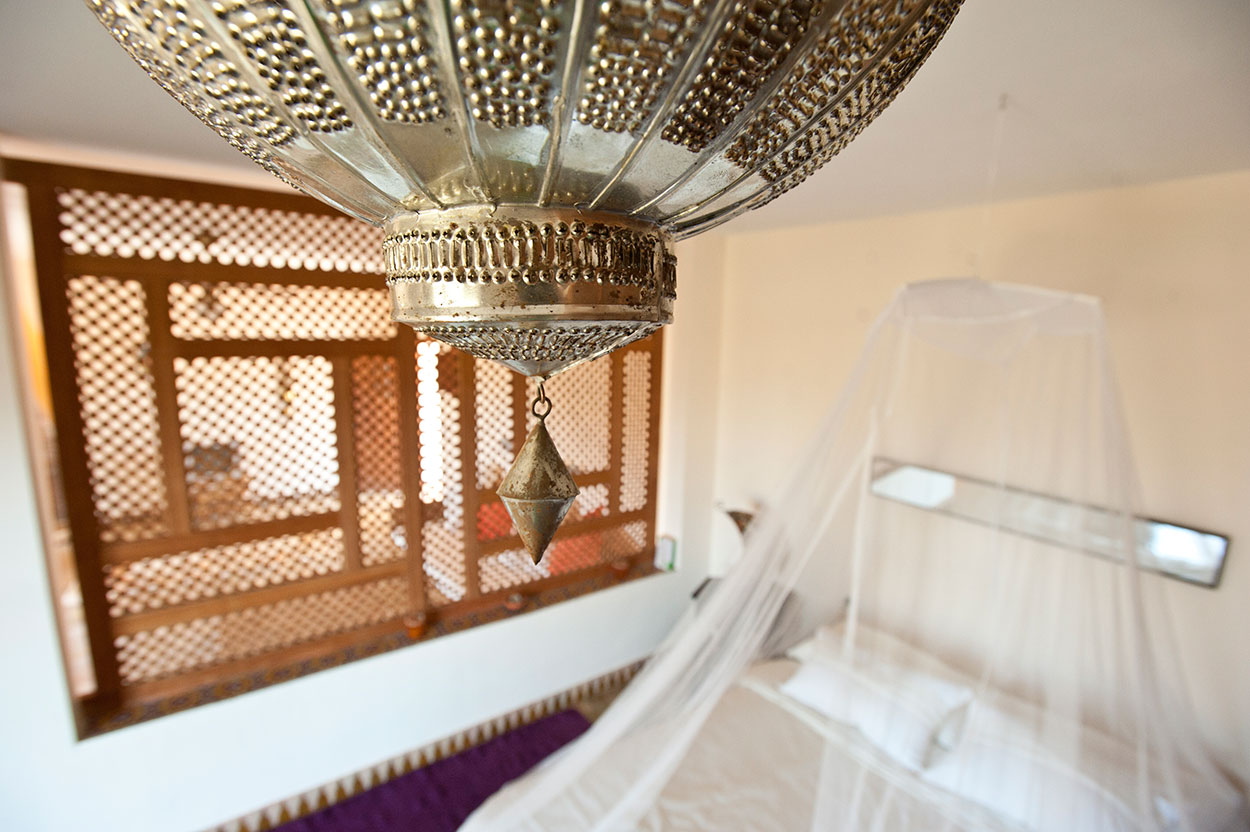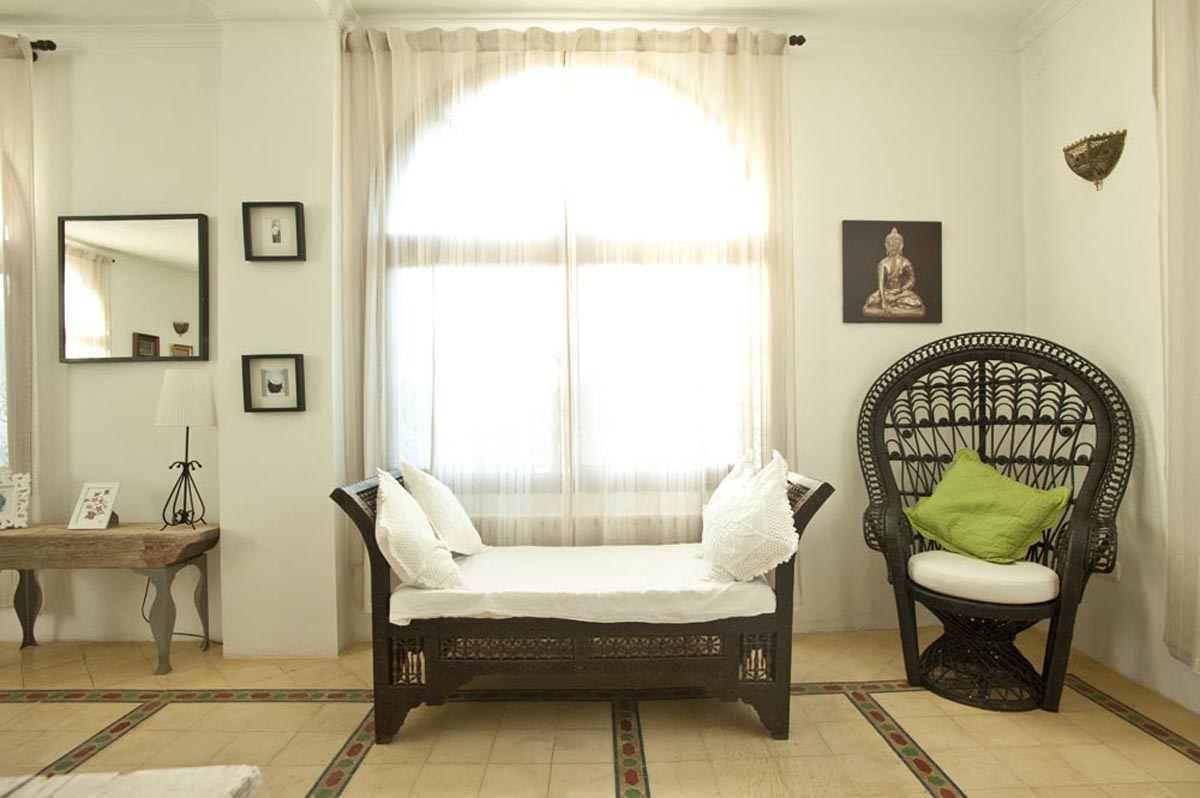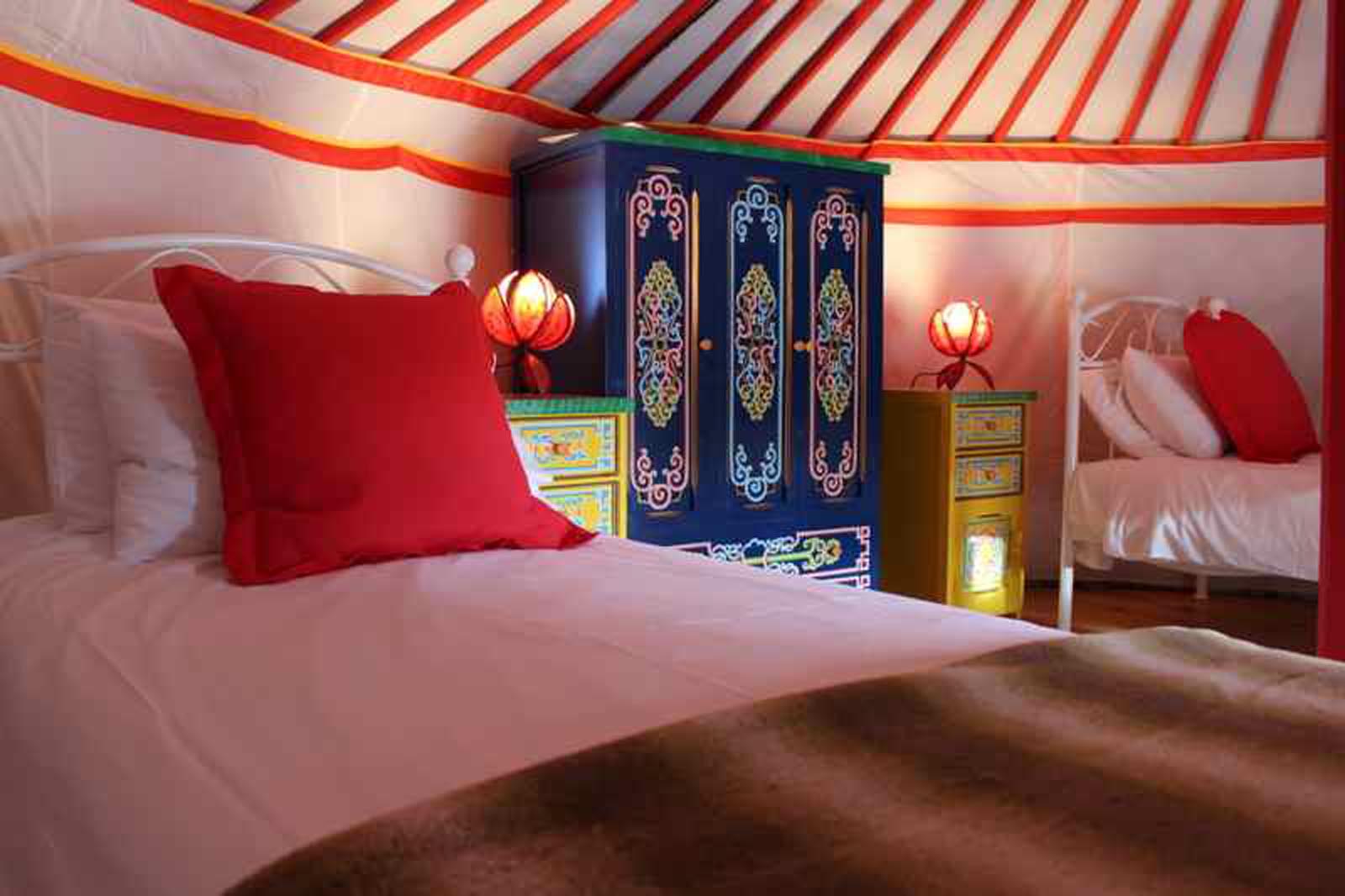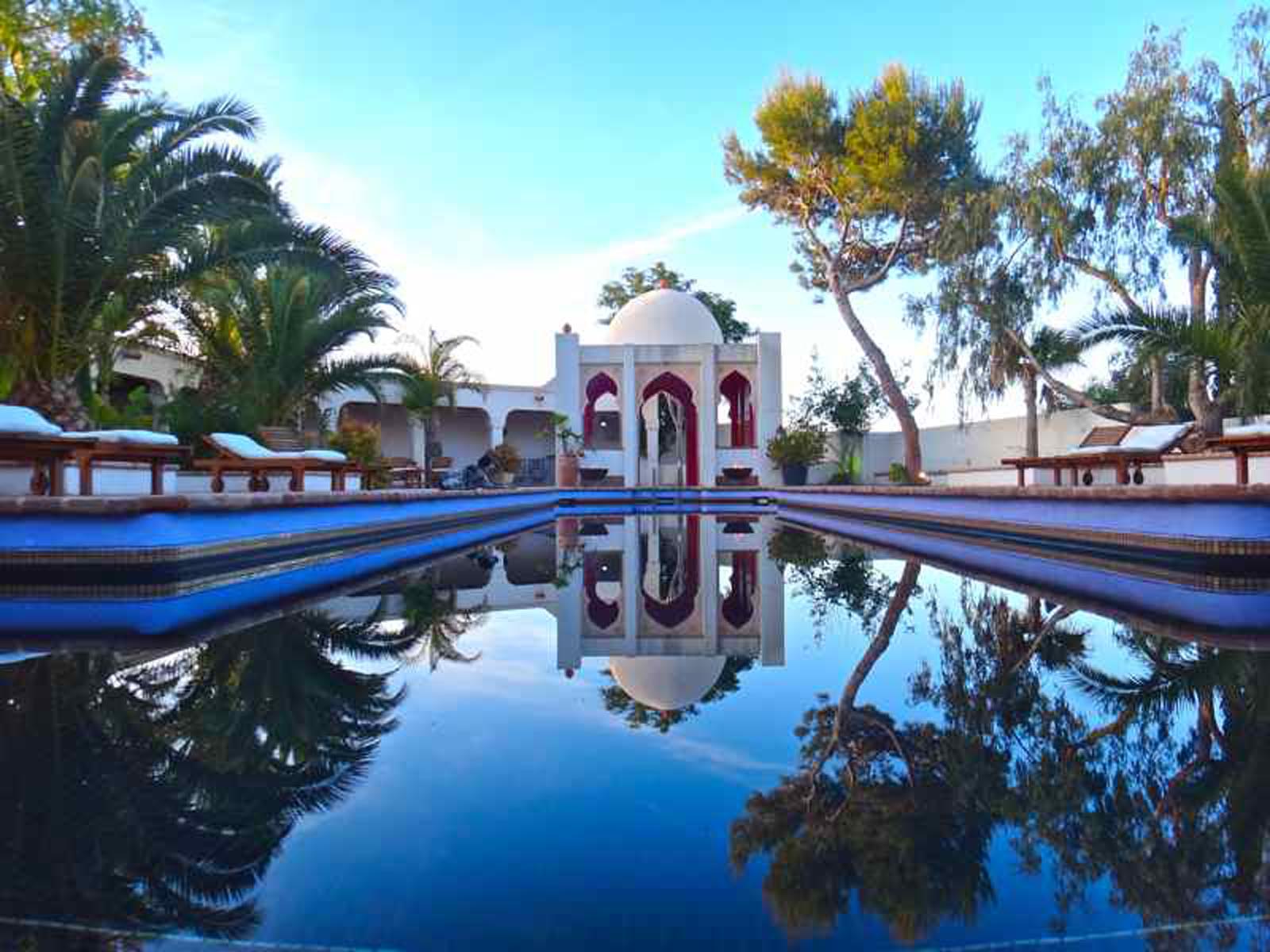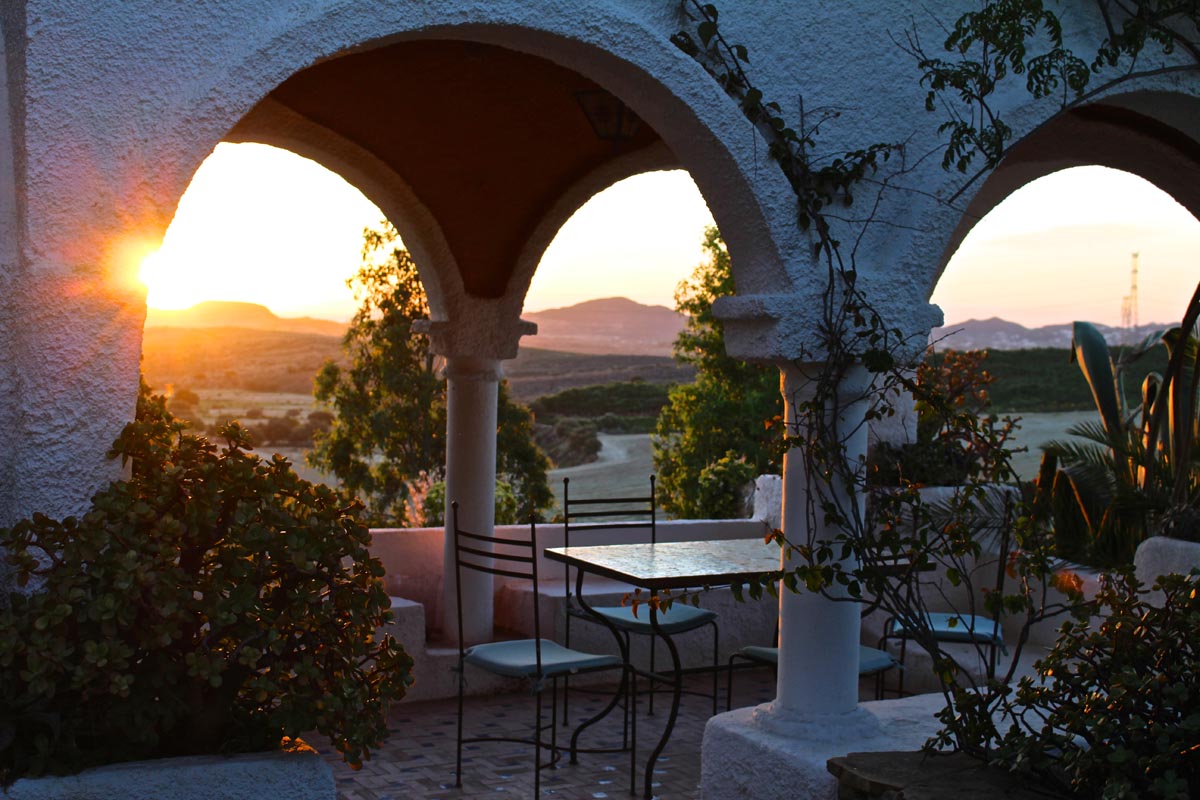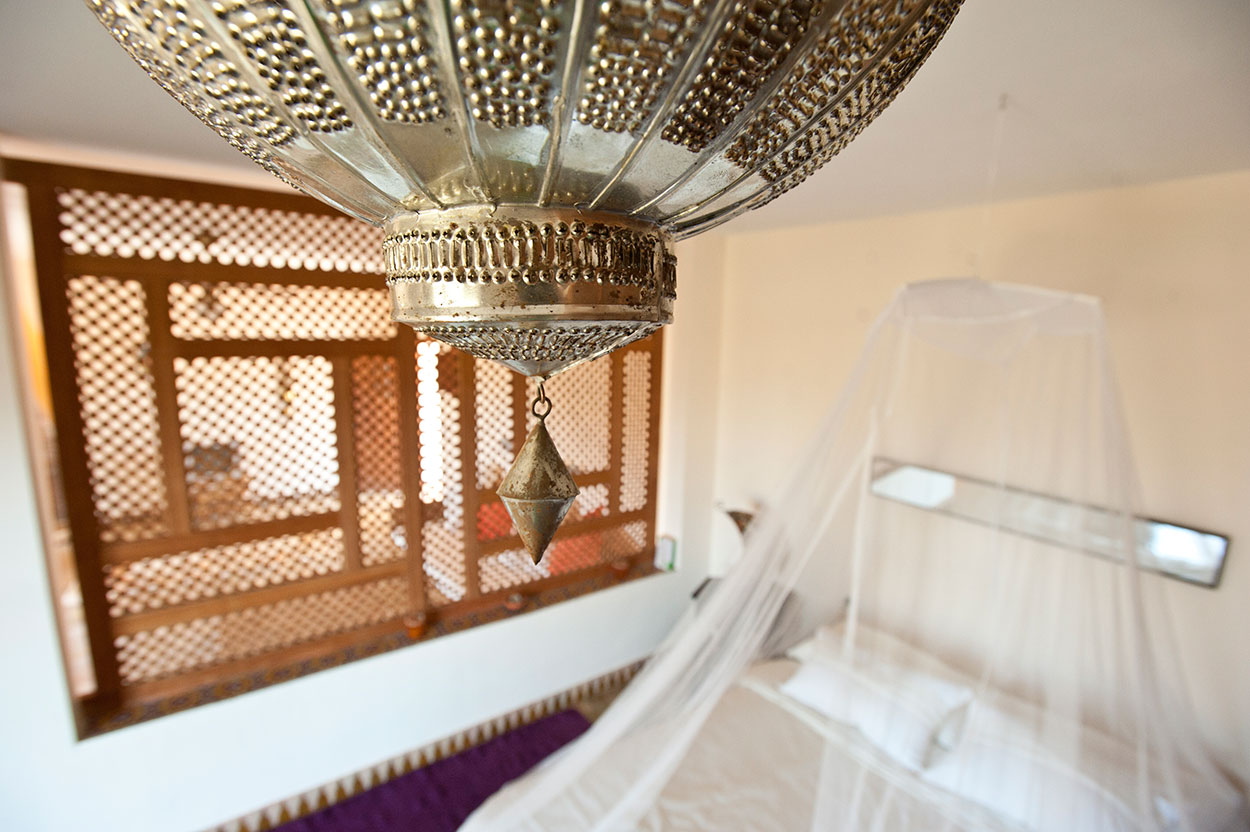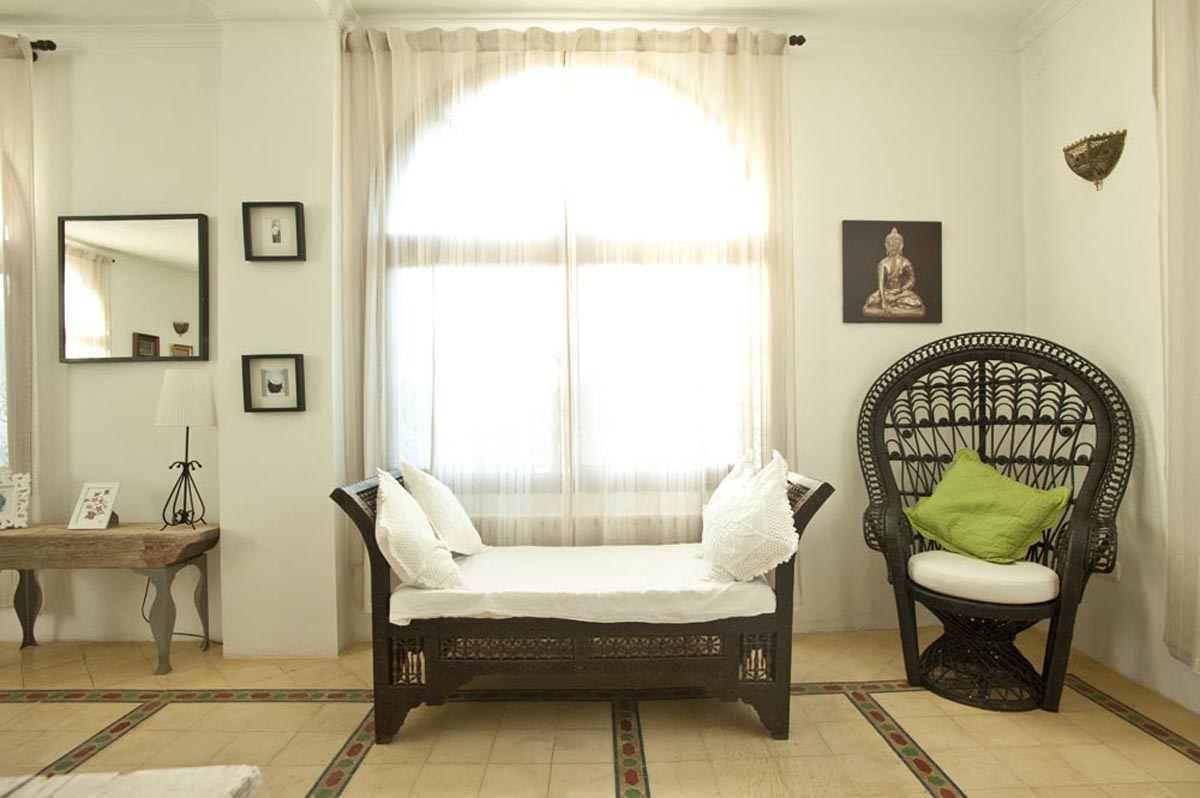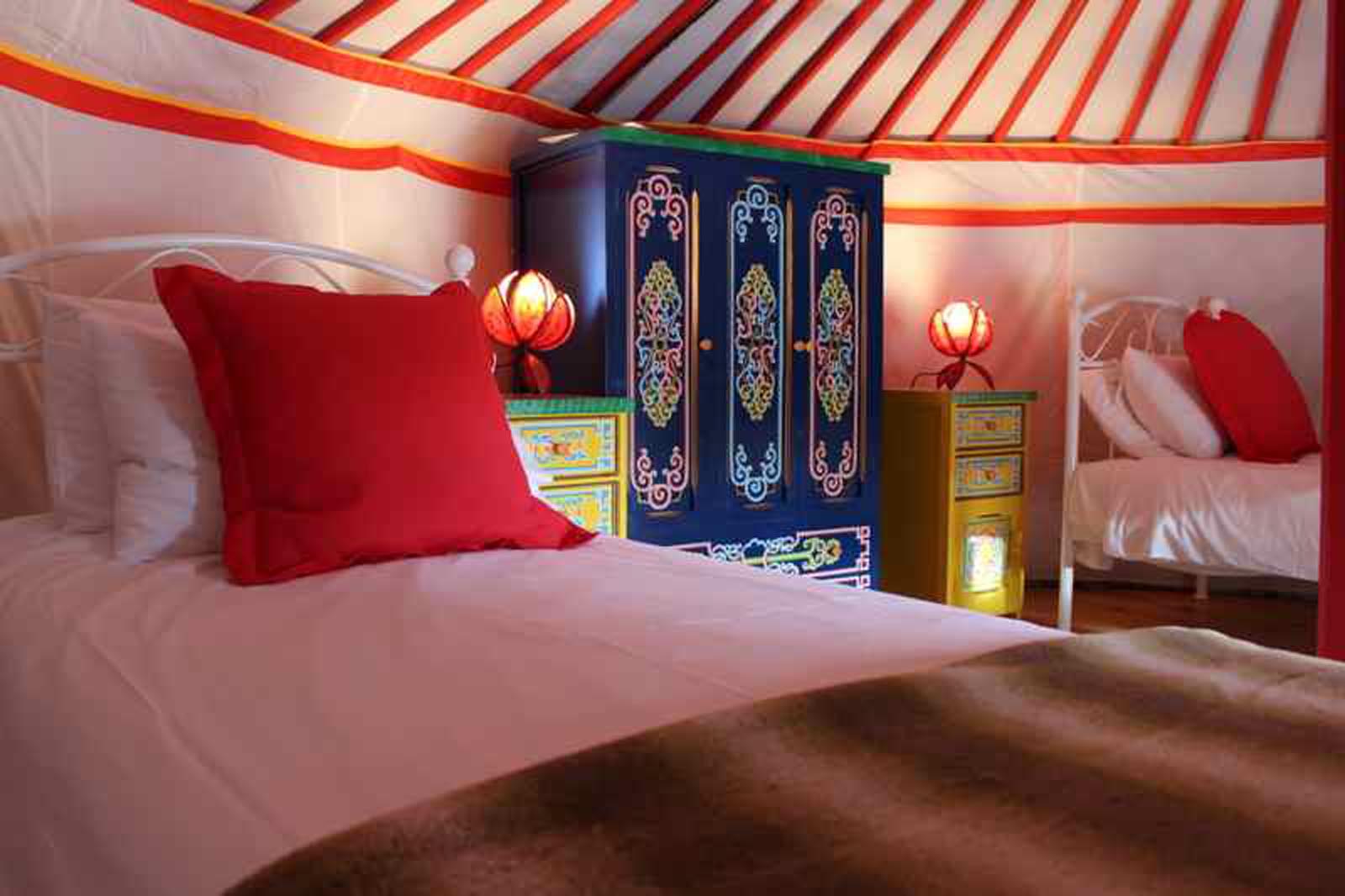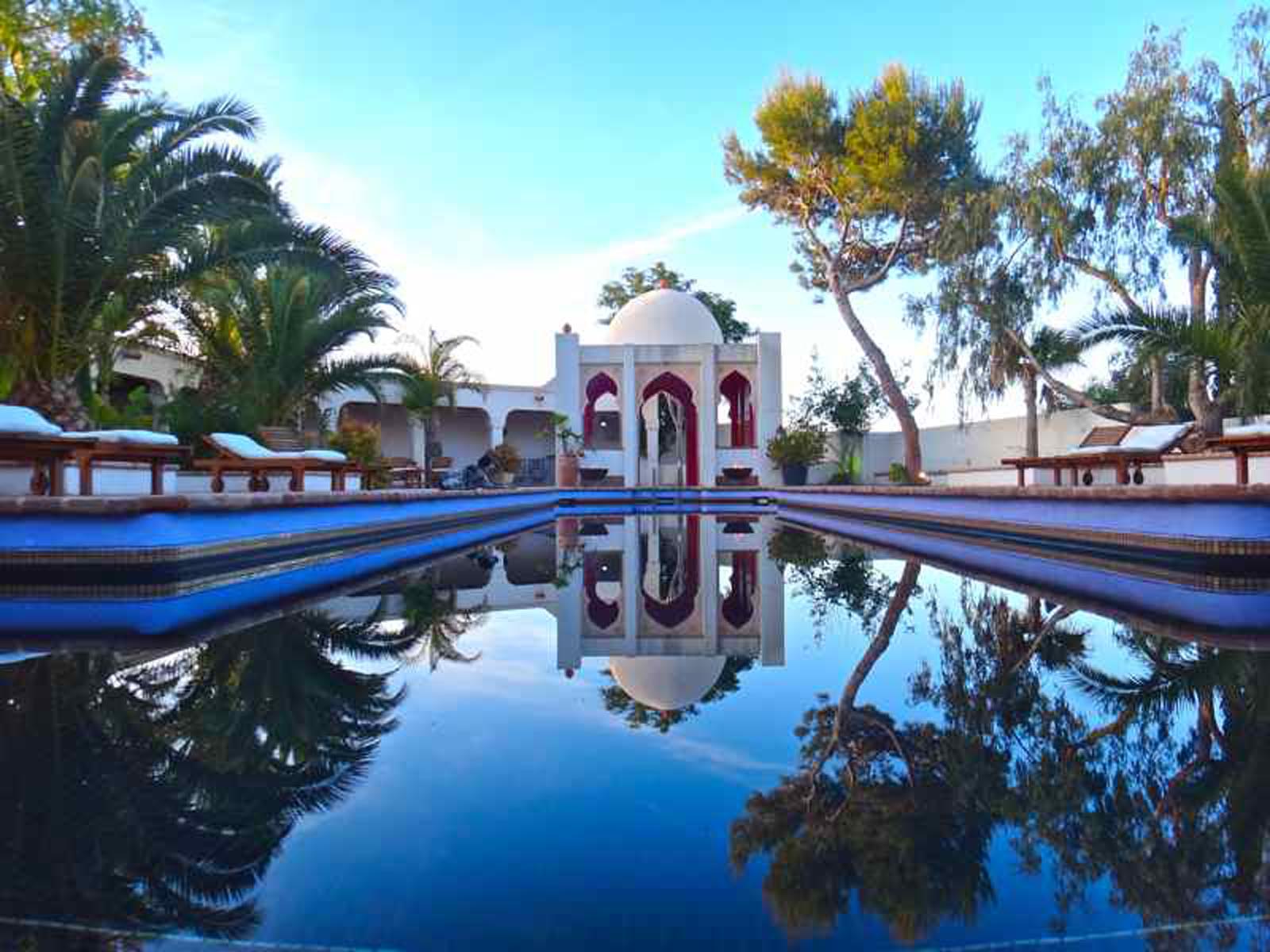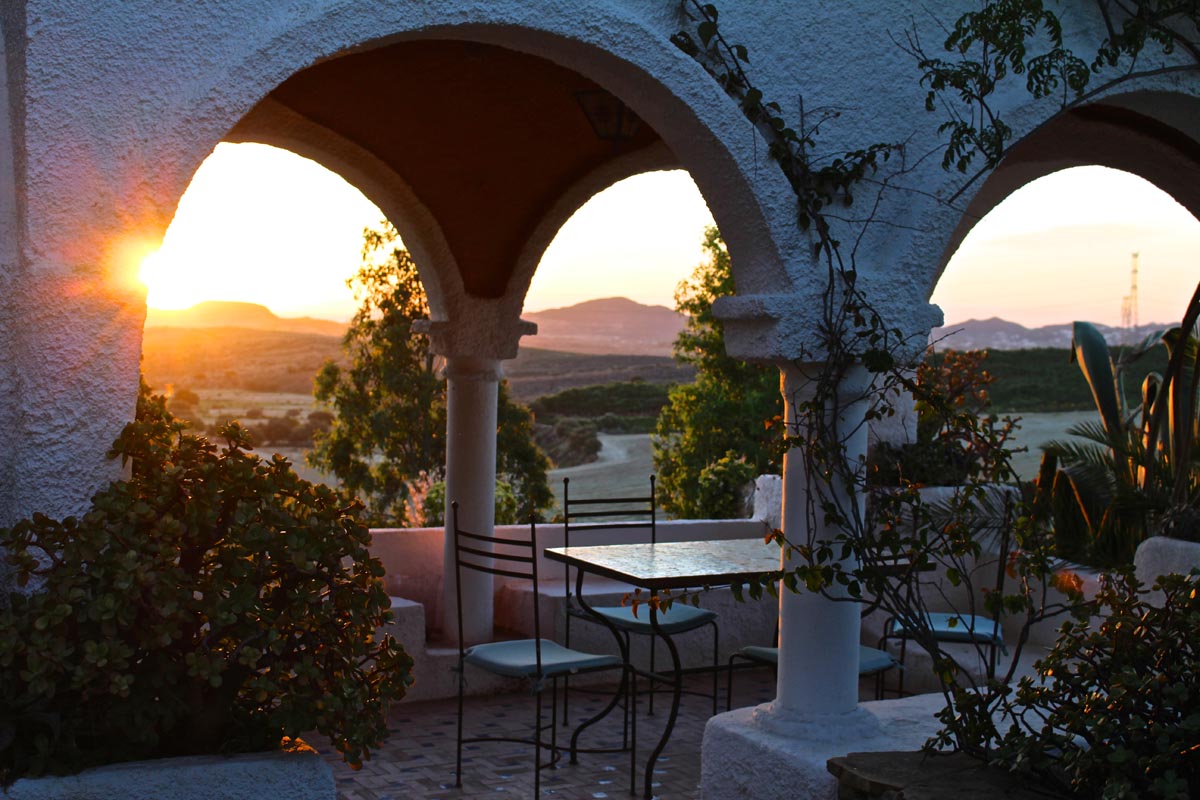 La Finca Paradiso is a luxury retreat space that is primarily an Eco Sanctuary for the Healing and Creative Arts. It is situated within 33 acres of Spanish gardens with 360 degree views of the Sierra Cabrera Mountains and the Mediterranean Sea. The retreat center is powered with sustainble energy. Solar and wind power is utilized for all electricity and heating needs, and water is supplied with recycled water to irrigate the gardens. Guest enjoy drinking water supplied from a fresh mountain spring sourced in Alamilla which is also put into the resort's five drinking fountains where you can refill your own water bottles as needed.
Program: Integral Hatha Yoga and Kundalini Yoga are offered at La Finca Paradiso. Classes are never competitive and guide the practitioners towards inner reflection and deeper self-realization and practice. In addition to Yoga, the Arts are also important offerings at La Finca Paradio. Painting, Dance, Film and Photo shoots, and writing classes are offered regularly at the yoga retreat center.
What We Like: Another central aspect of La Finca Paradiso are their Healing Art offerings. Sessions in Crystal Healing, Ayurveda, Massage and Bodywork, and other modalities may be scheduled to round off your private spiritual retreat at La Finca Paradiso.
Cost: Contact for more information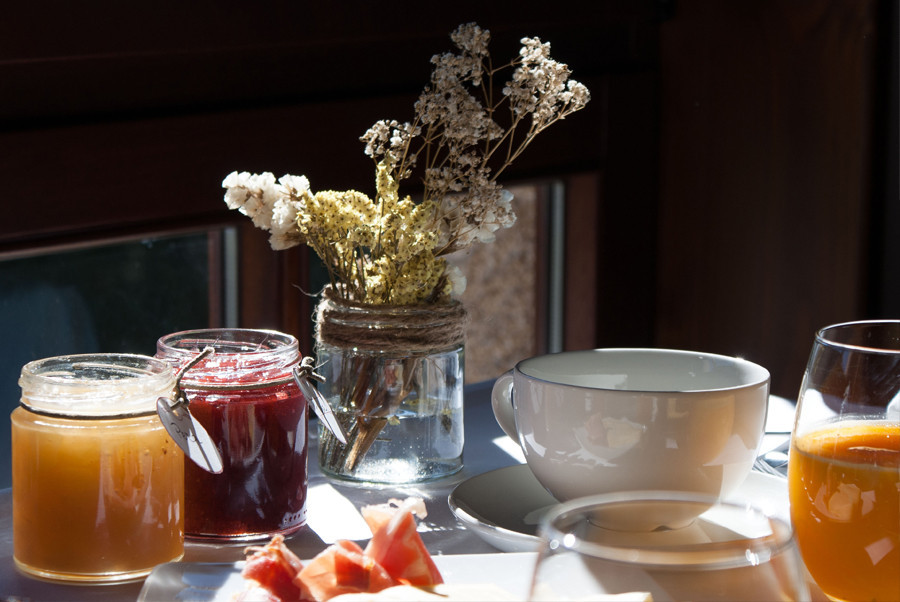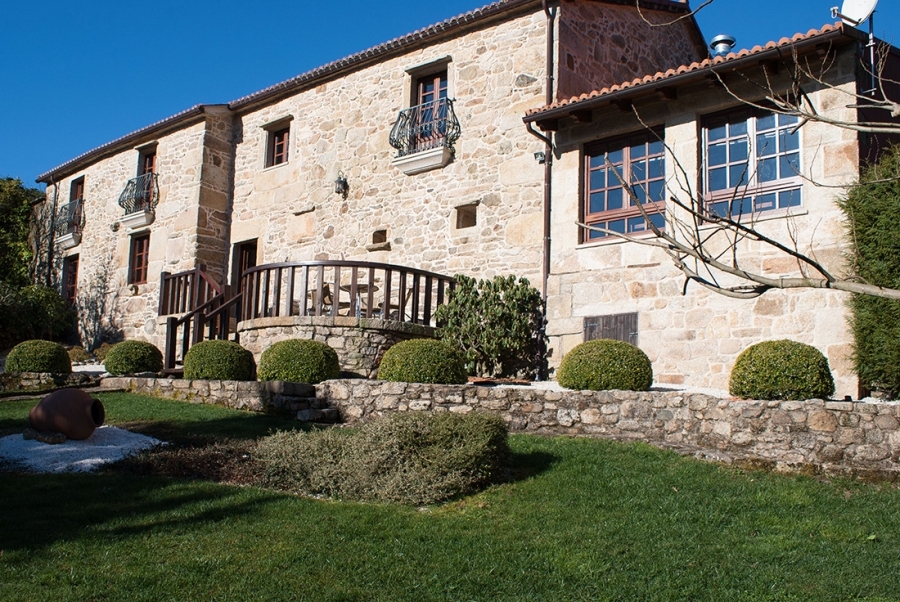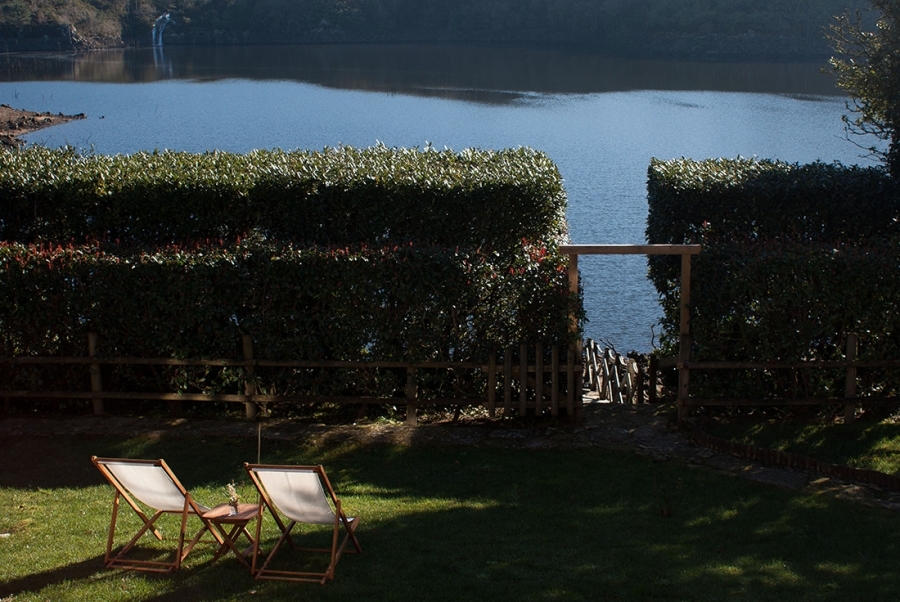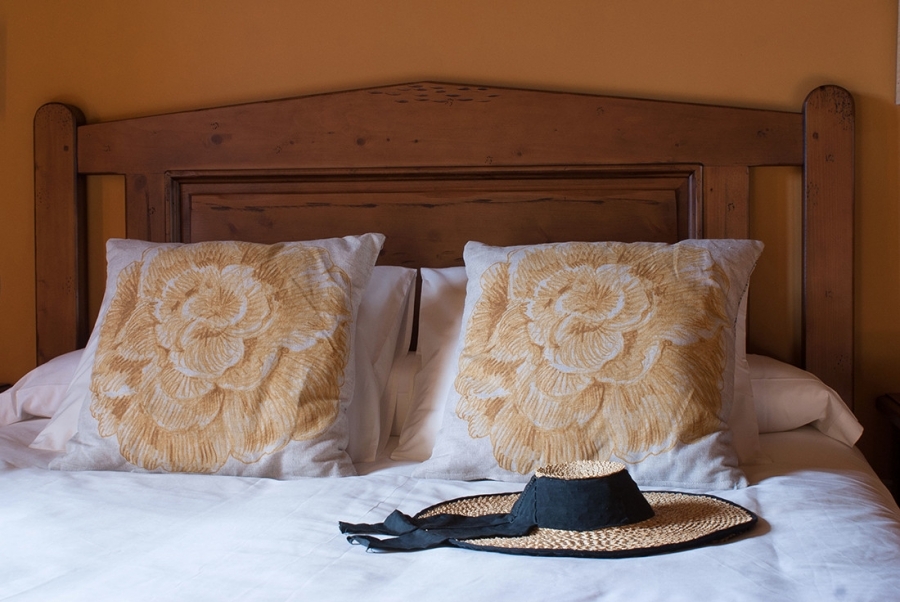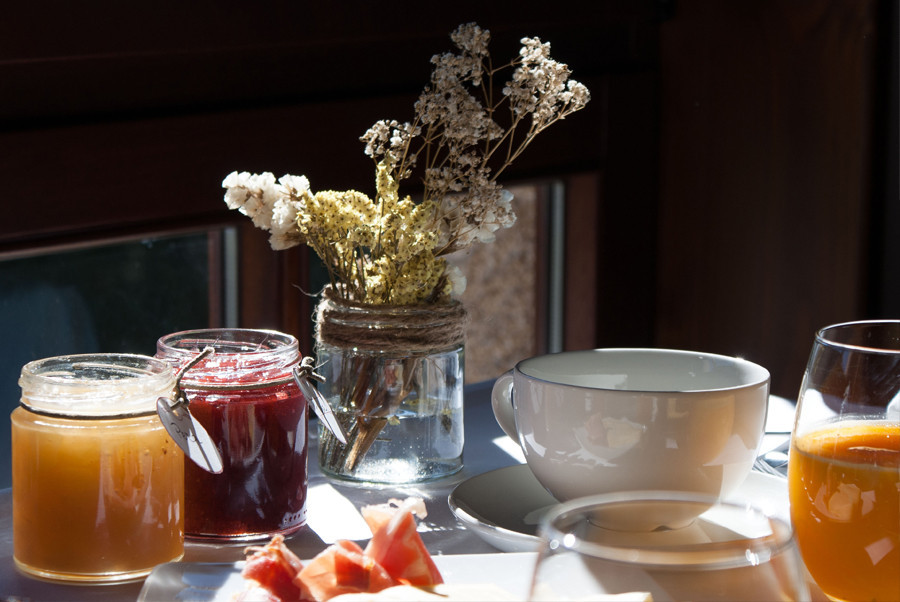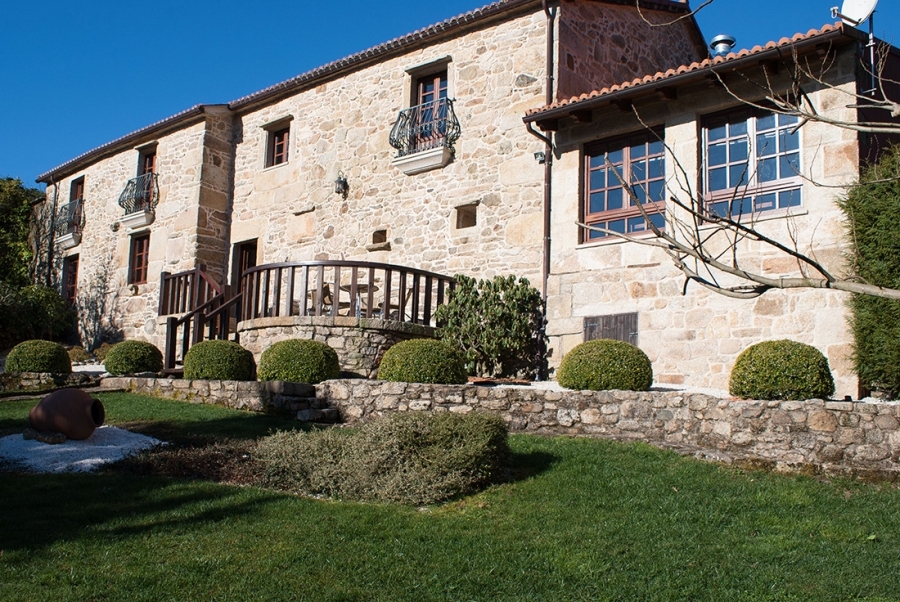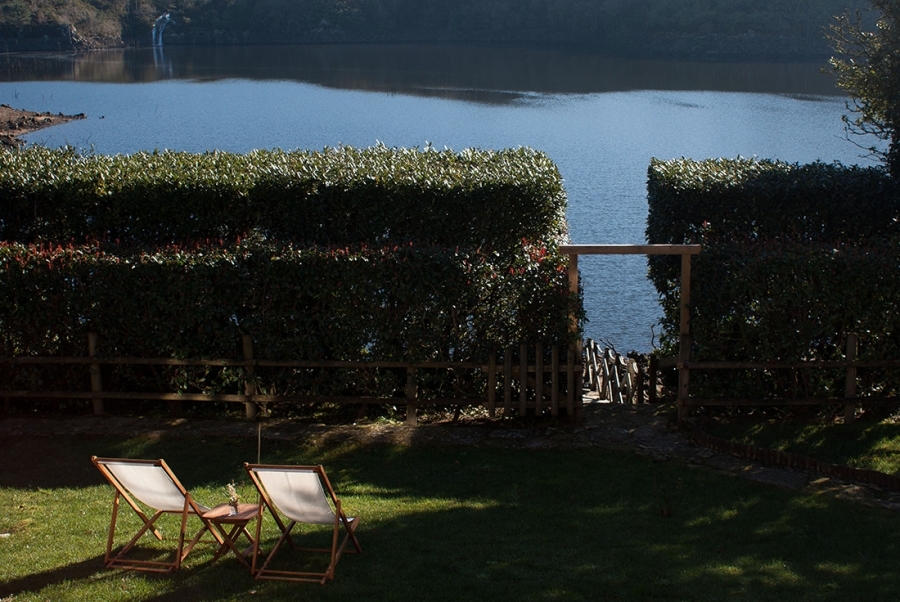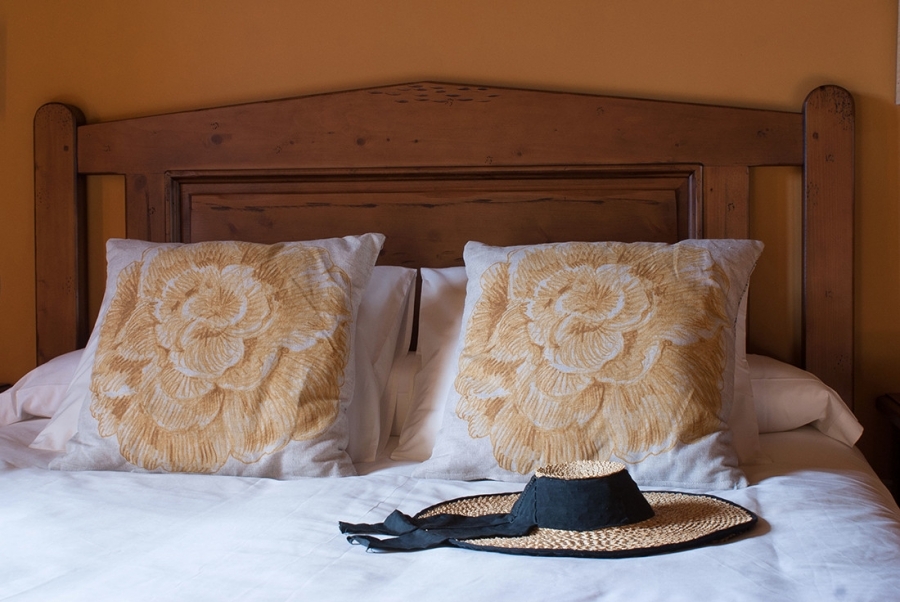 Galicia Yoga Retreats encourages guests to design and customize their retreats from the very beginning. Whether you are just checking out if yoga is for you, or a seasoned asana practitioner, Galicia Yoga Retreats will take you deeper into your practice with daily asana, meditation, and pranayama classes, massages, all meals and snacks, and transportation to and from the airport all included.
Program: Start your retreat on any day of the week and stay for a minimum of 4 days and 3 nights to get the best impact of the program for you. And it's not all just about yoga. Other activities may include nature walks and hikes, surf lessons, stand up paddleboard classes, cultural site visits in the area, and much more.
What We Like: All the all retreats at Galicia Yoga Retreats are overseen and co-designed between you and Tony. He will teach the one on one classes during your personalized private yoga retreat. With over a decade of yoga teaching experience and a degree in Tourism, he founded Galicia Yoga Retreats to not only guide guests deeper into their yoga practice, but also show them all the beauty that wild Galicia has to offer.
Cost: Starting at 1,108 USD
Conclusion
Spain is a picturesque destination to enjoy a private, all-inclusive, yoga retreat in the lap of luxury. Travellers from all over the world throughout history have converged in Spain and it has become a melting pot of hospitality and decadence. You will truly be able to escape the mundane when you book a yoga getaway with any of these top ten luxury yoga retreats in Spain. From cool mountain ranges, quaint villages, bustling metropolises, and views of the turquoise Mediterranean Sea, it's easy to see why Spain is a top luxury destination for yoga and rejuvenating retreats.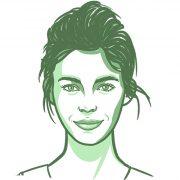 Susan Williams
Susan views the world through a lens of spirituality, health, and compassion. Her positive outlook on life shines through her writing, which is heavily focused on yogic living, meditation, and conscious eating.