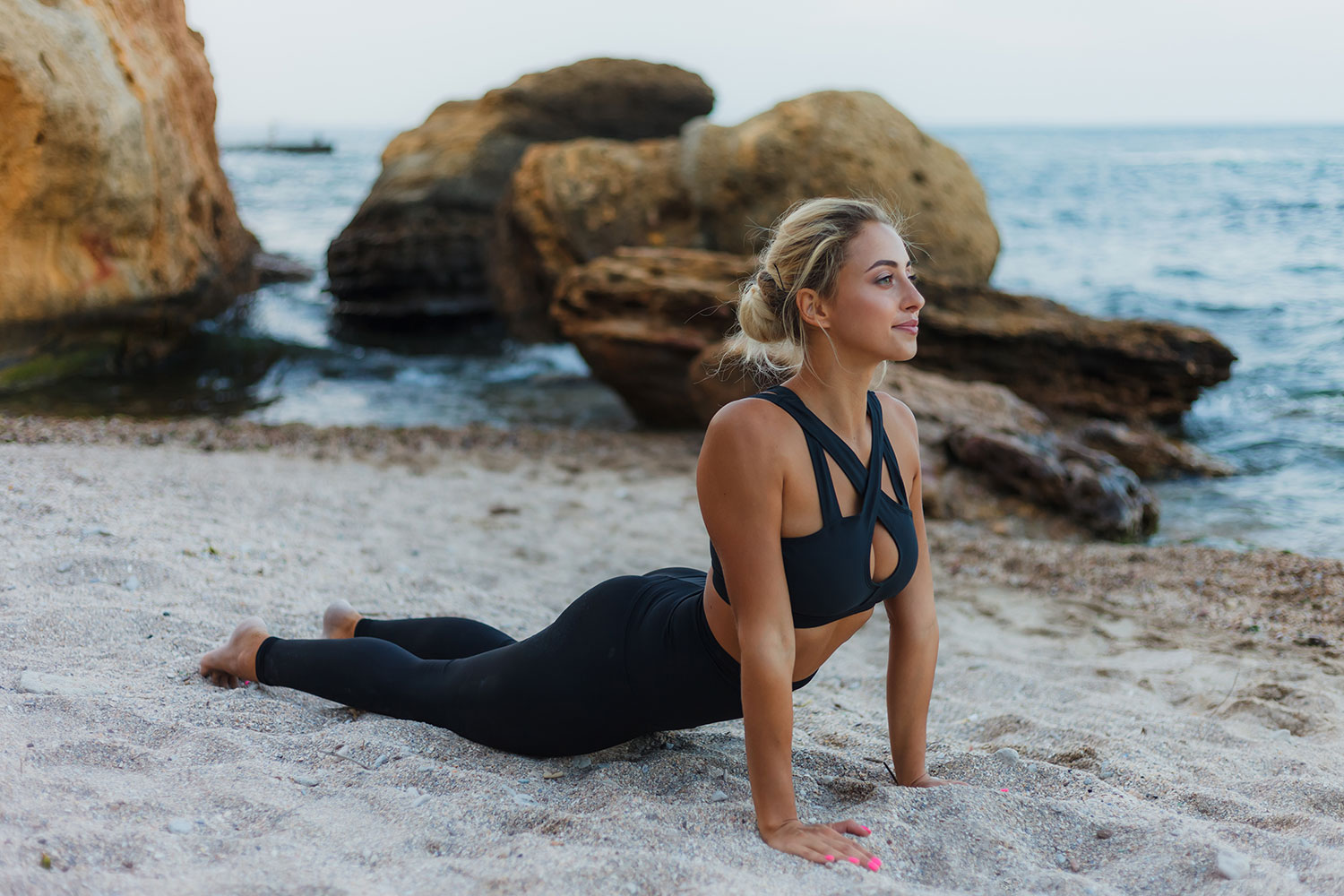 Spain is a country in the South of Europe that hold rich culture, history, art and music scene, and also picturesque getaway spots for retreats and yoga immersions. As the second largest country in the European Union, Spain boats of a diverse landscape from mountain ranges to its vast coast that enjoys Mediterranean influence climate.
Booking a yoga retreat in Spain is sure to be an enjoyable escape from day to day life with so many options available. You'll definitely be close to nature with a total of 15 National Parks all over the country and 5.5 hectares of biosphere reserves which cover 11 percent of the entire country. Any one of these top 10 yoga retreats in Spain will have you rejuvenated and closer to health and wellness.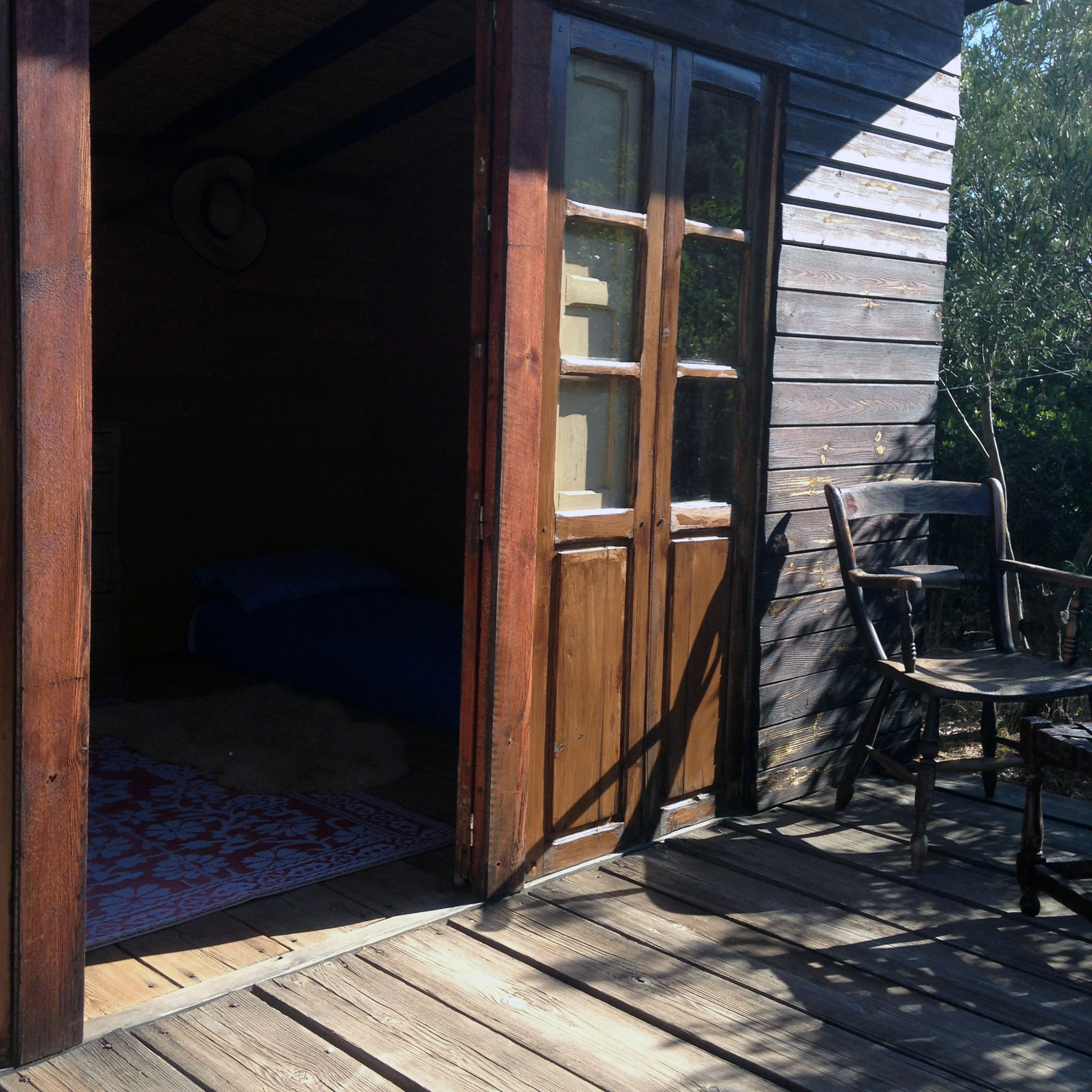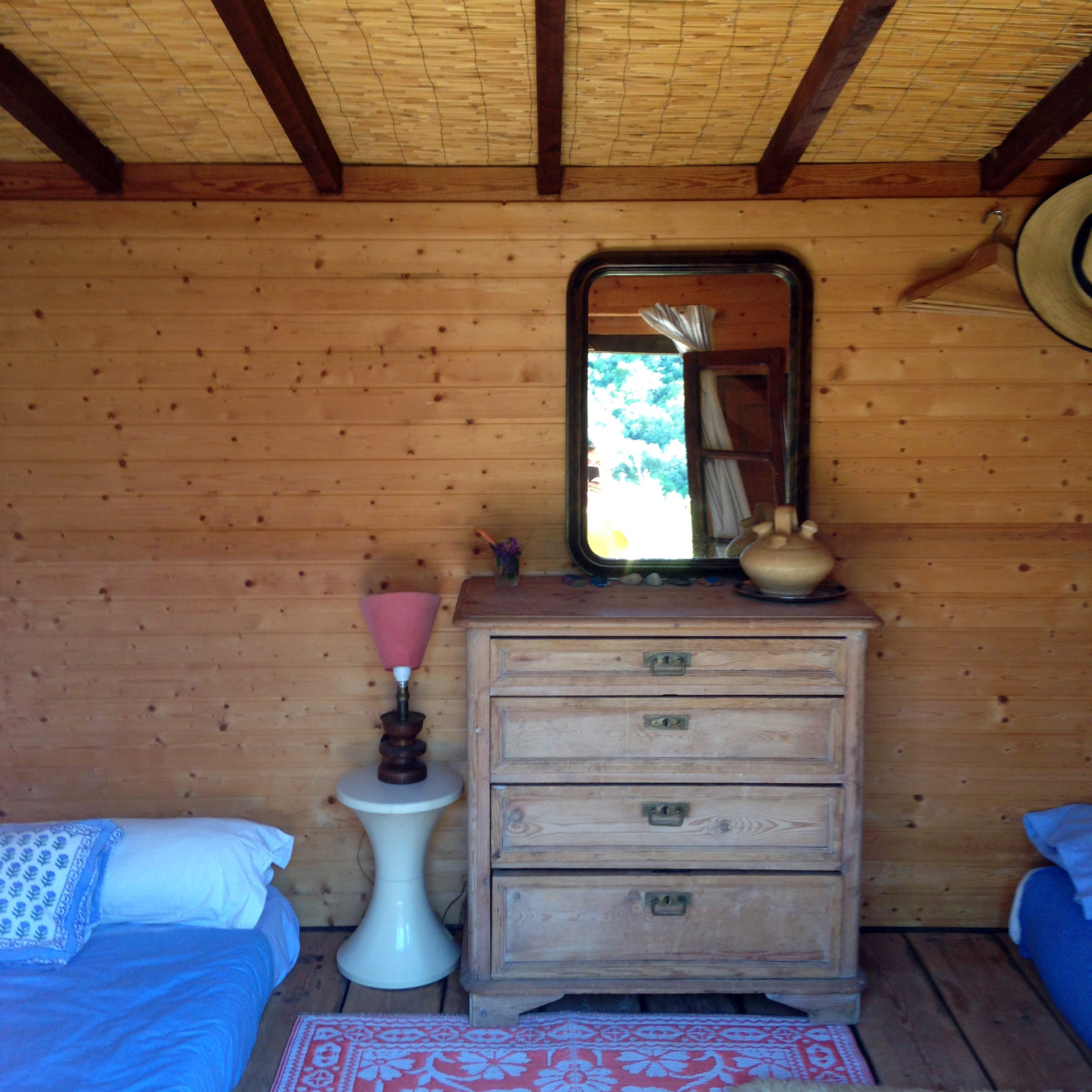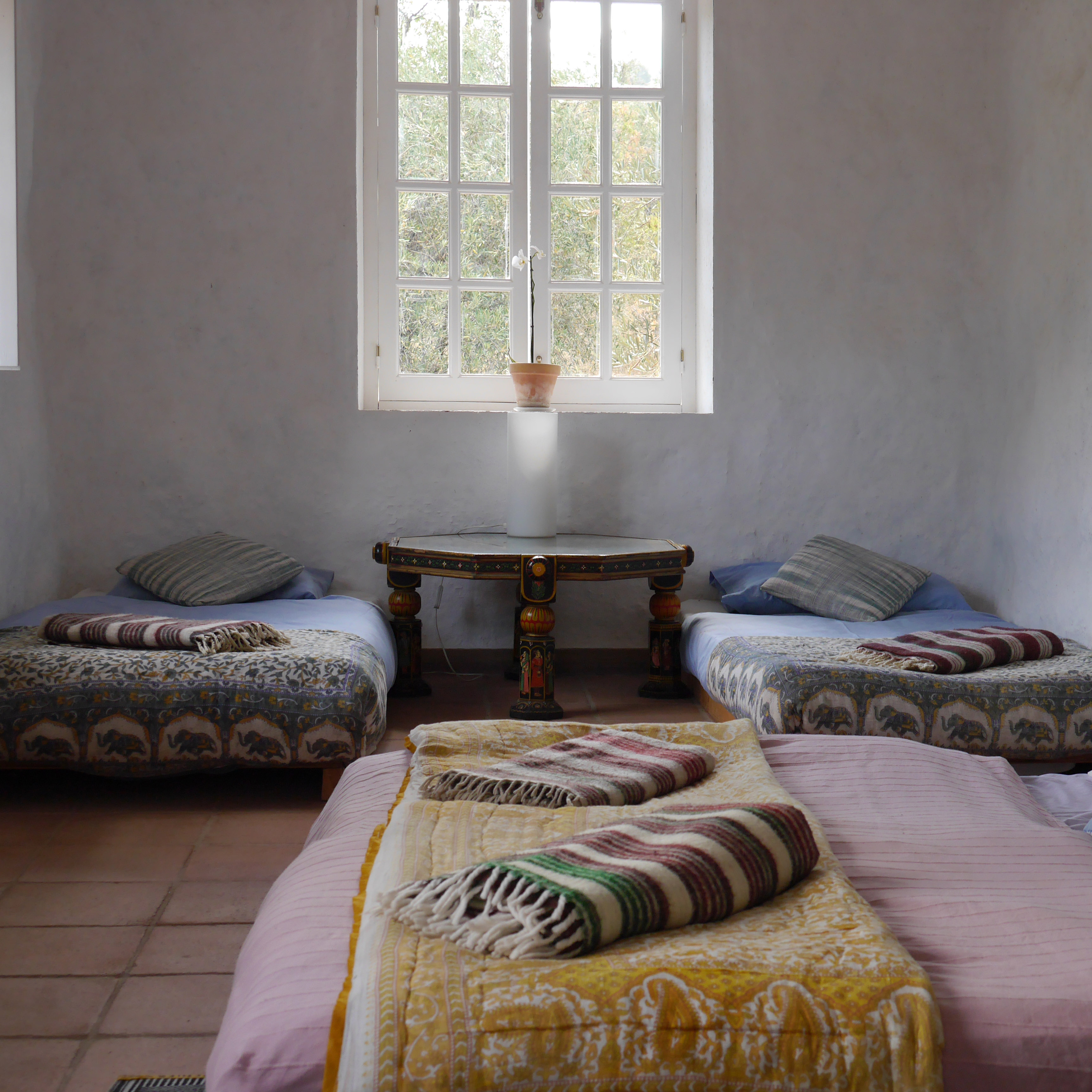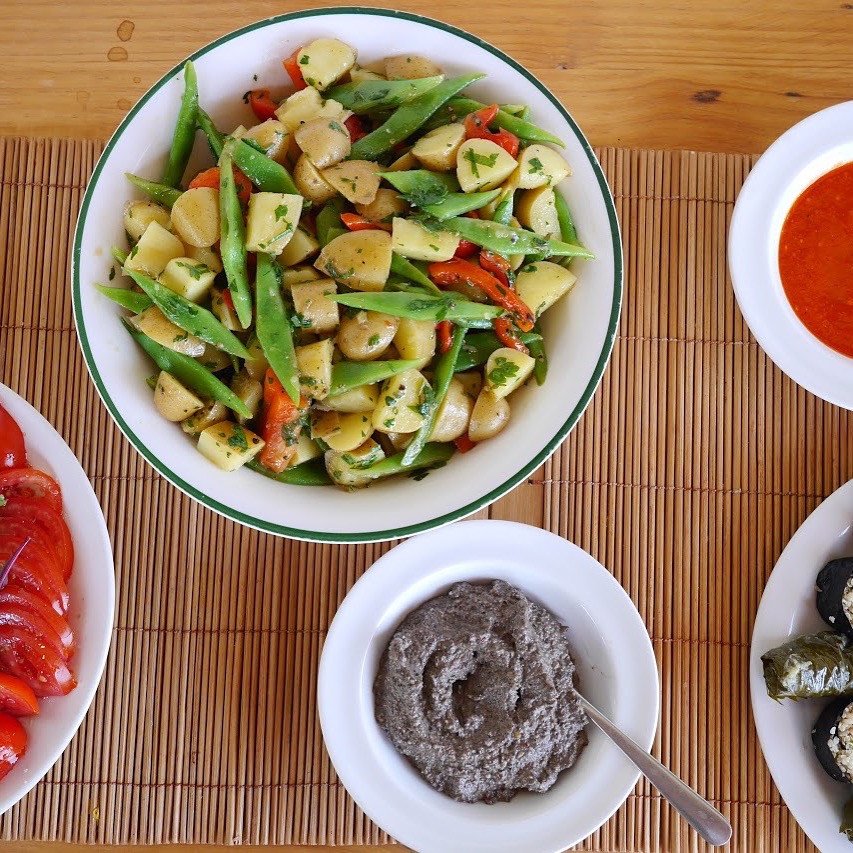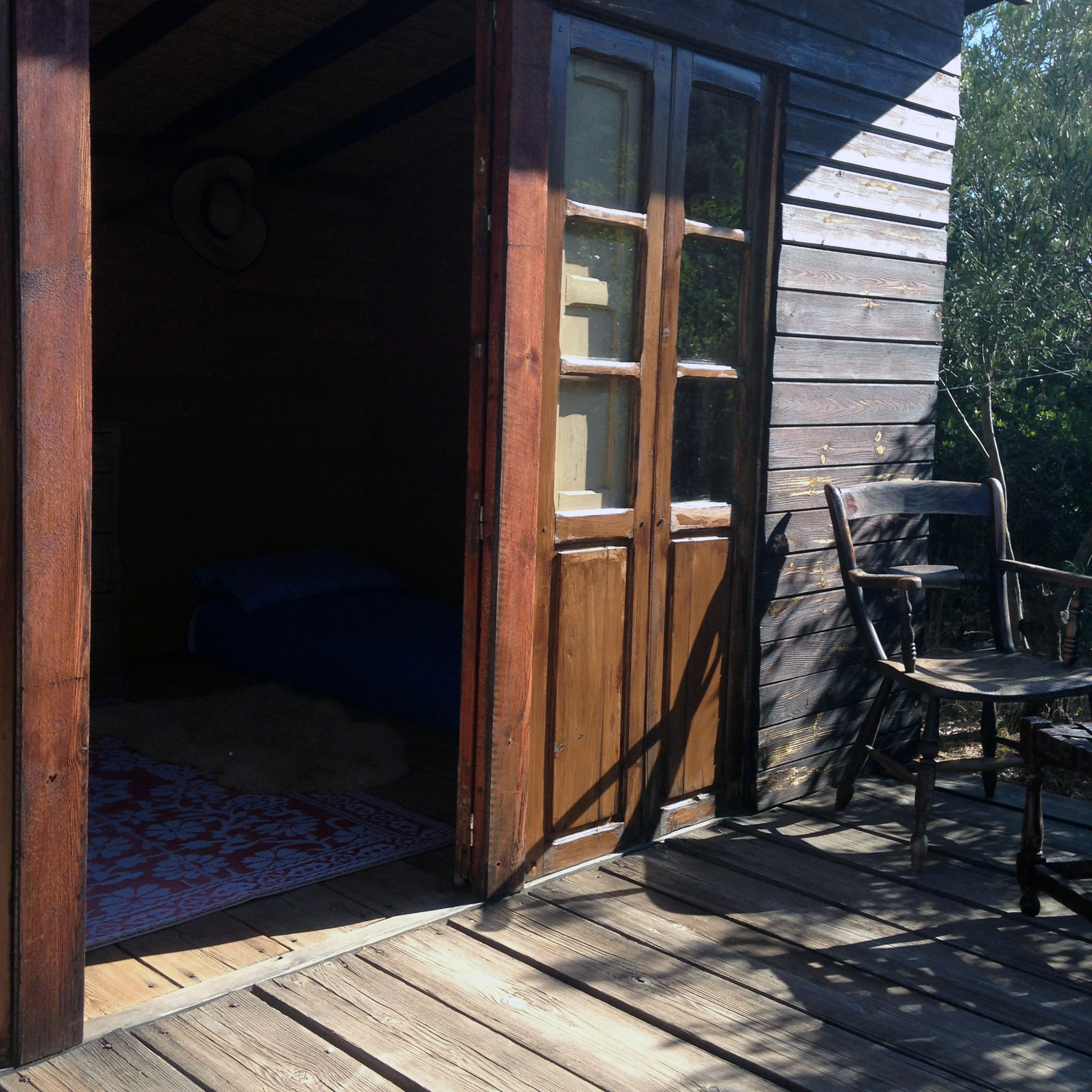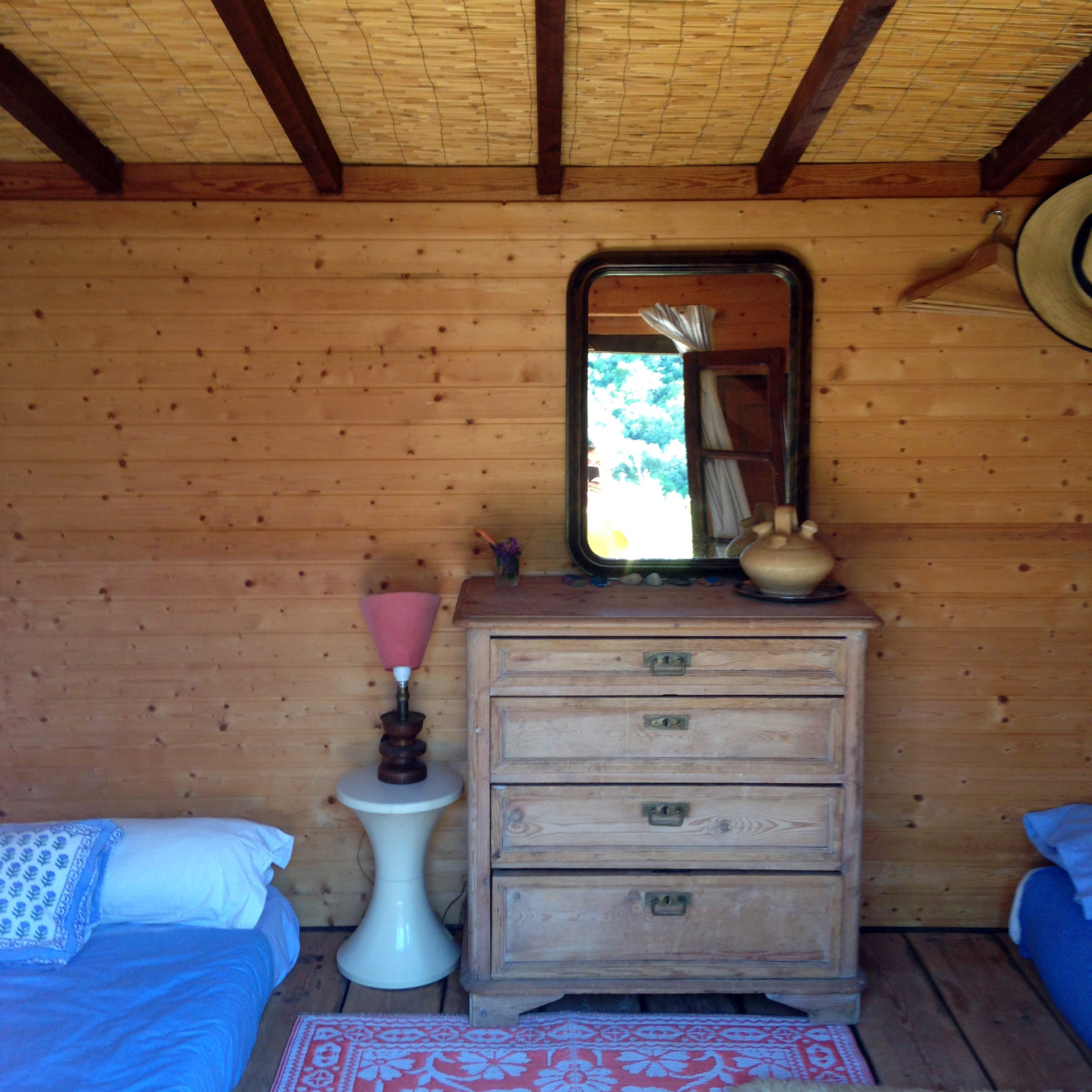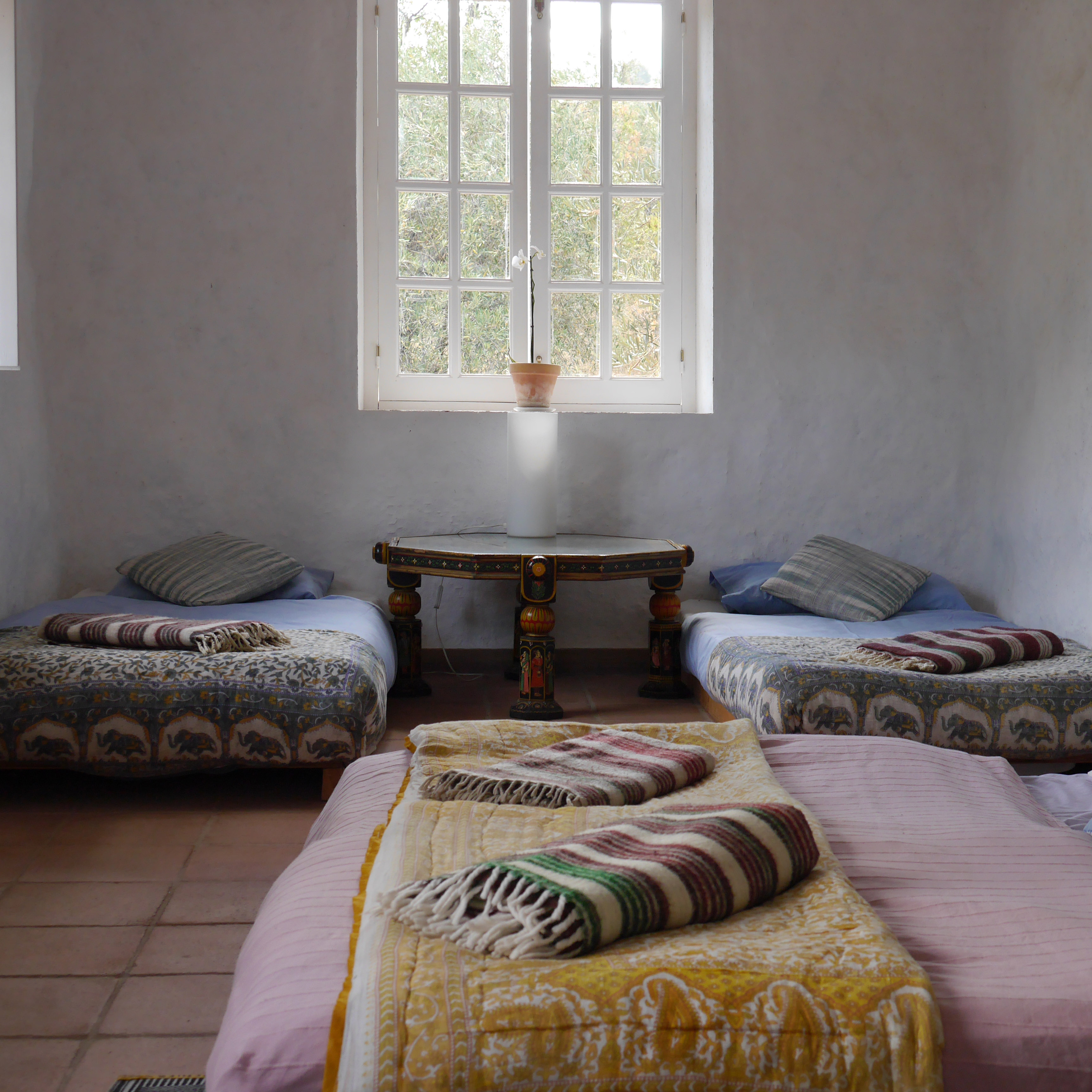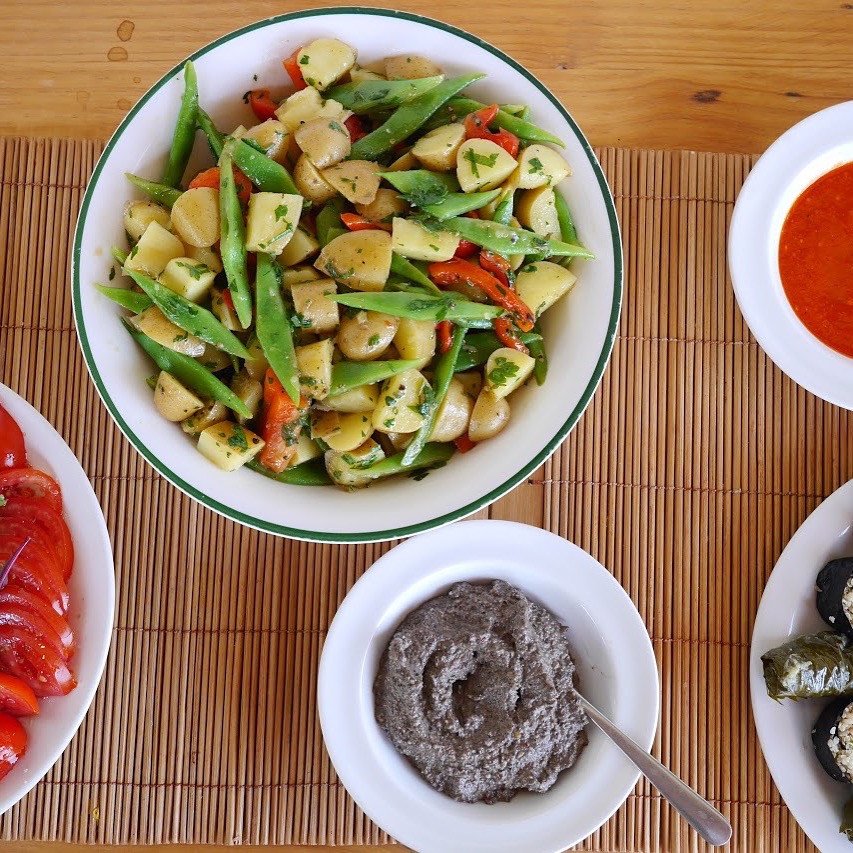 El Convento Yoga Retreats in Spain focuses on Ashtanga Yoga from the lineage of its creator, K. Pattabhi Jois. Asana is practiced from a yoga deck that overlooks the Sierra de las Nieves natural park.
Program:
The retreat center is friendly for singles on a solo retreat as well as for families with children who may be watched over by world-class child-care facilities while moms and dads enjoy their yoga and rest time.
The food at El Convento Yoga Retreats in Spain is all organic and locally sourced as much as possible. Instead of plasma TVs, the retreat center offers 360 degree views of the mountains, gardens, terraces, and rivers to put you back into nature to meditate, socialize, and reharmonize with the earth.
What We Like:
All the water used at El Convento Yoga Retreats in Spain has been sourced from the natural springs in the mountains, harvested with a solar pump, to ensure that your yoga retreat has as little carbon footprint as possible.
Cost: 821 USD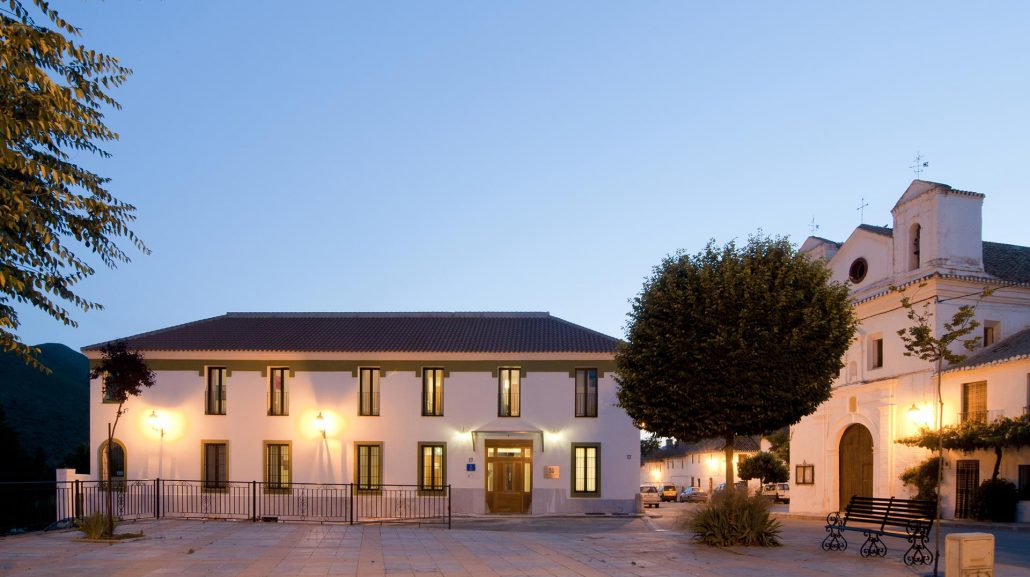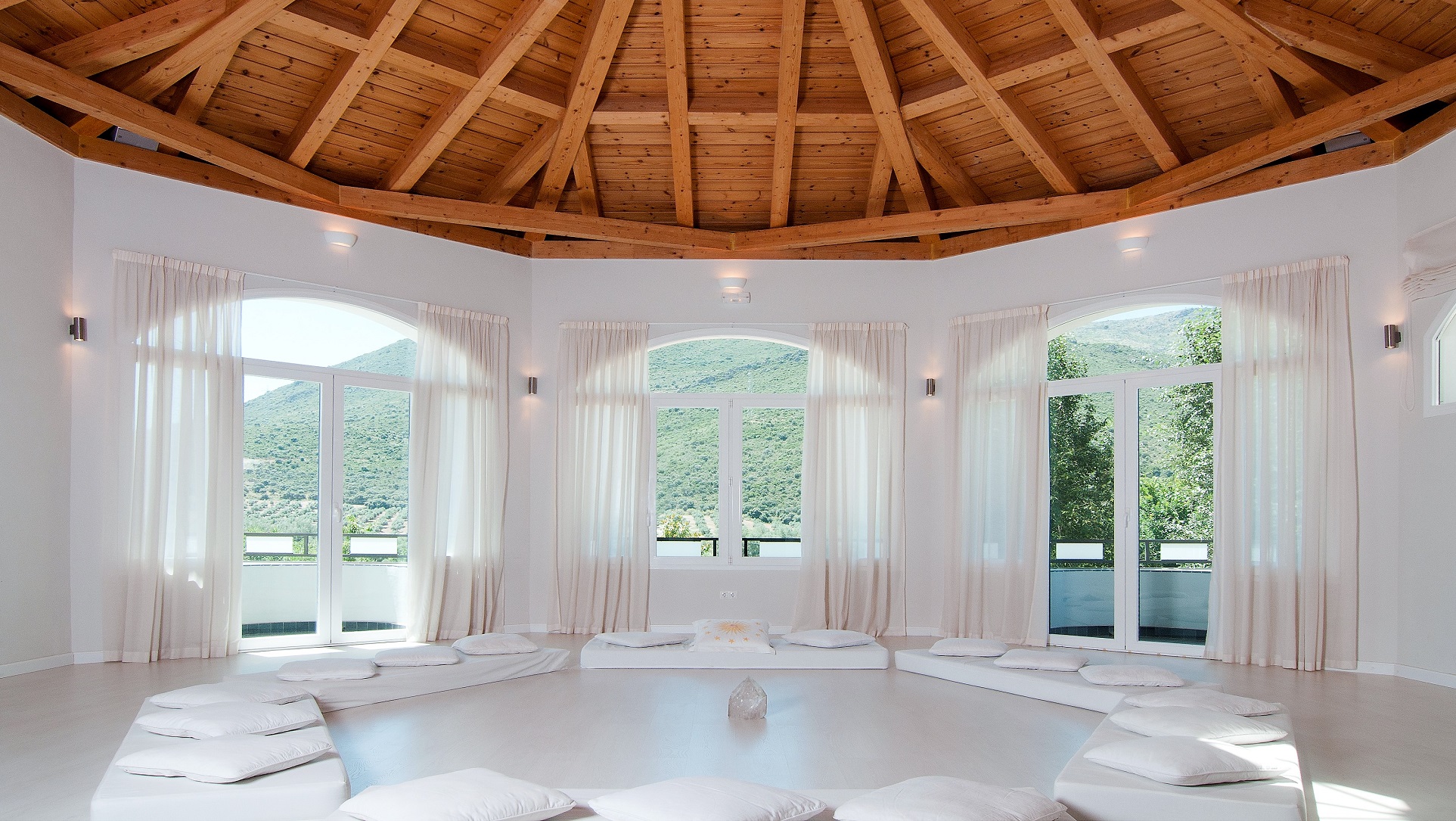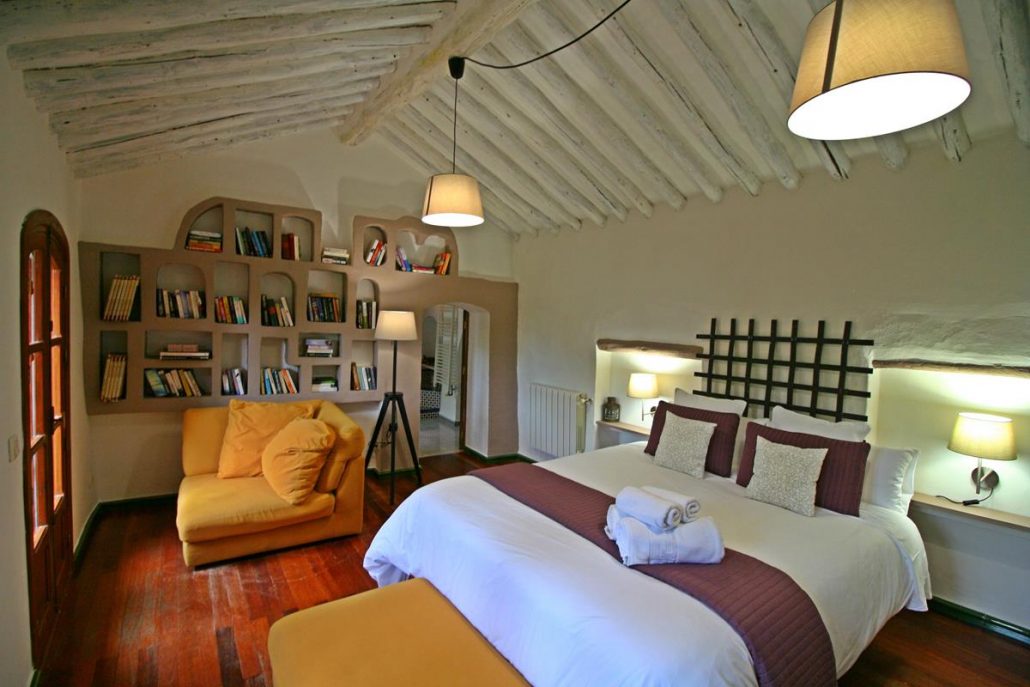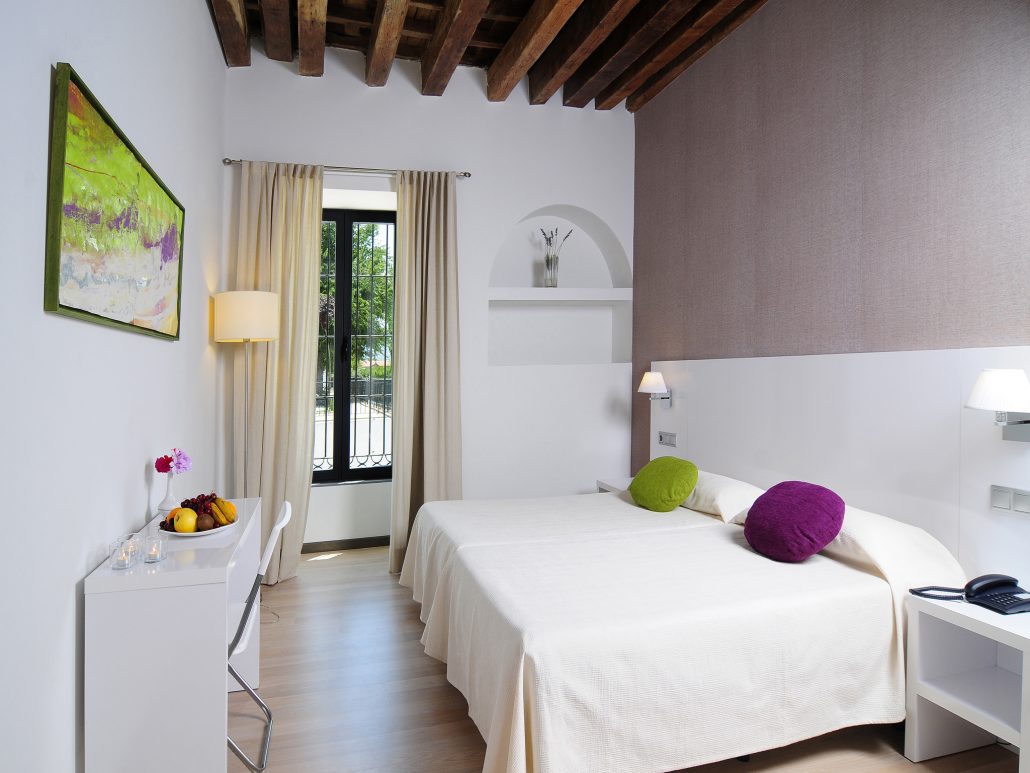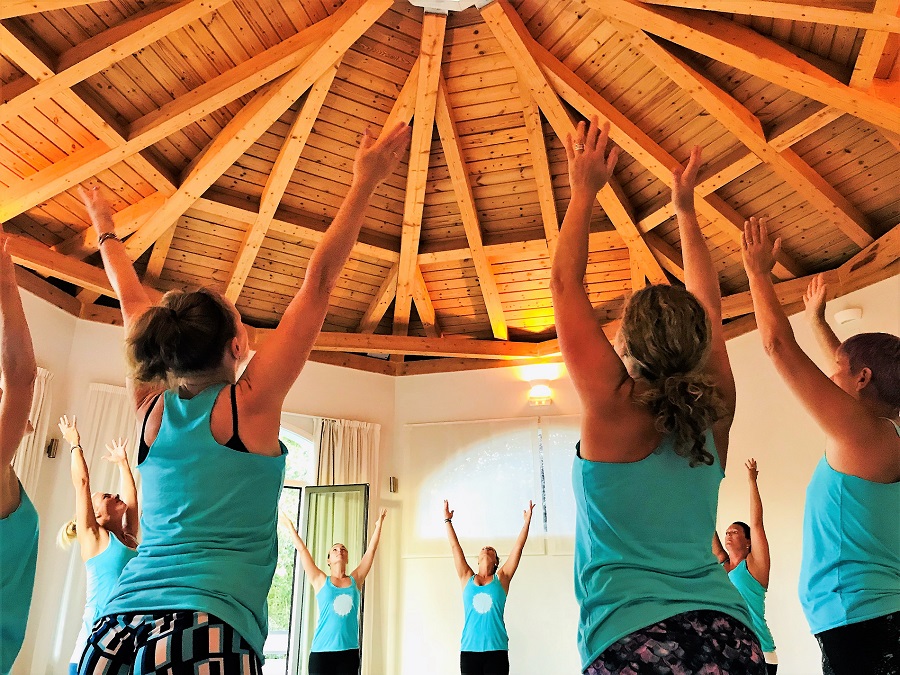 venue-120-Granada-Lucia-Yoga-Retreat-Center-1030x577
07-Bed-room-Grazalema-Retreat-Center--1030x687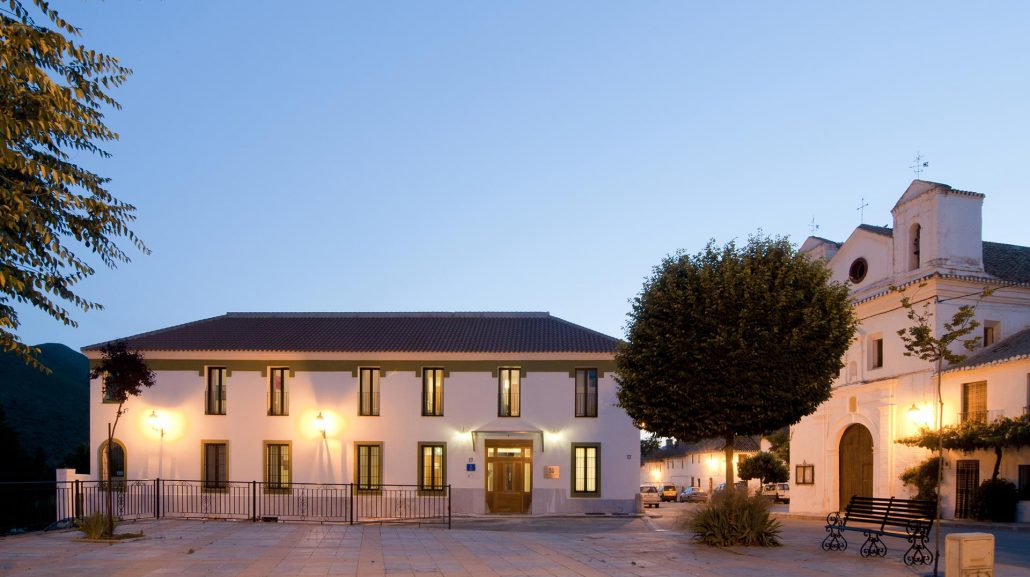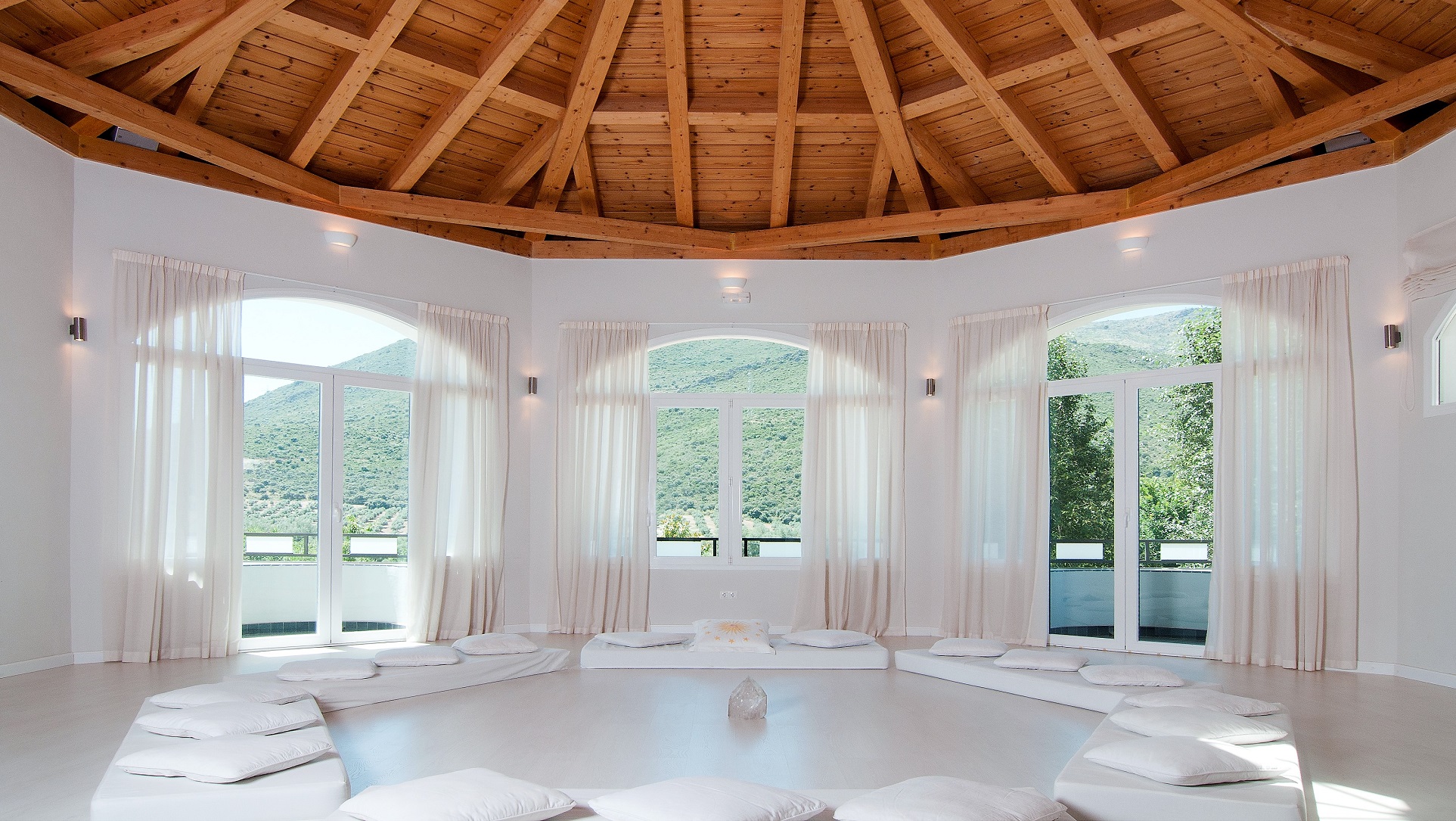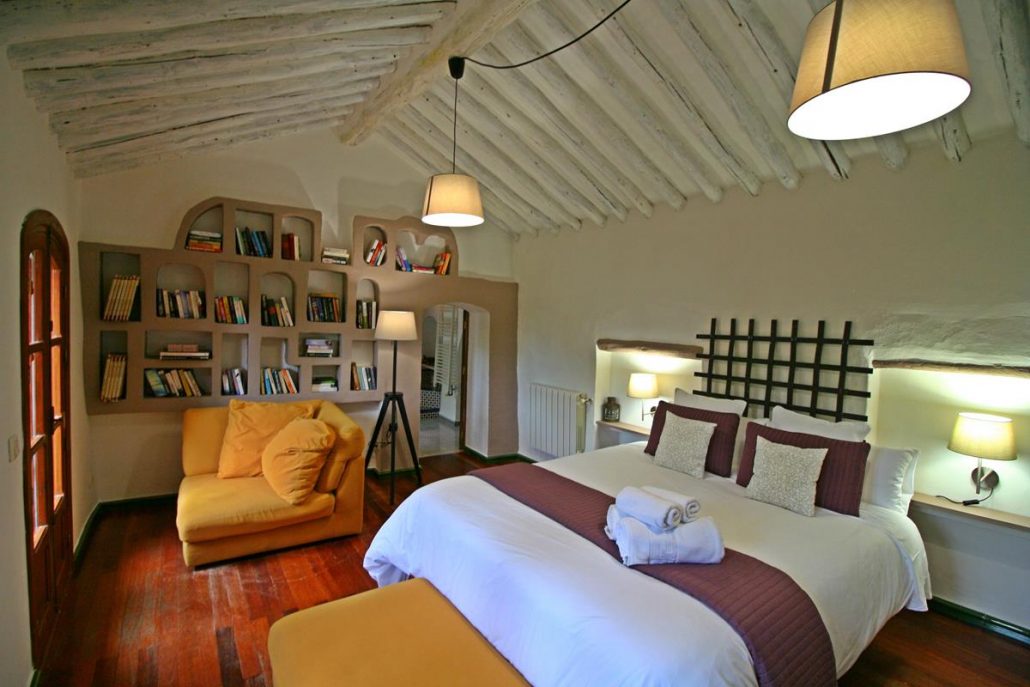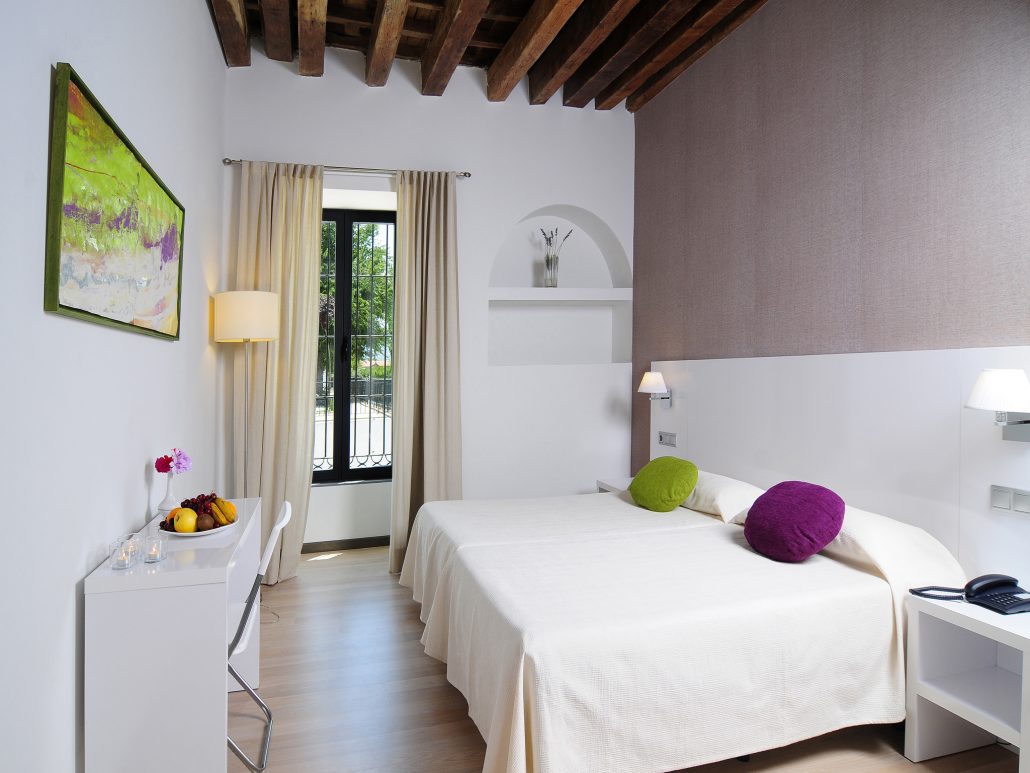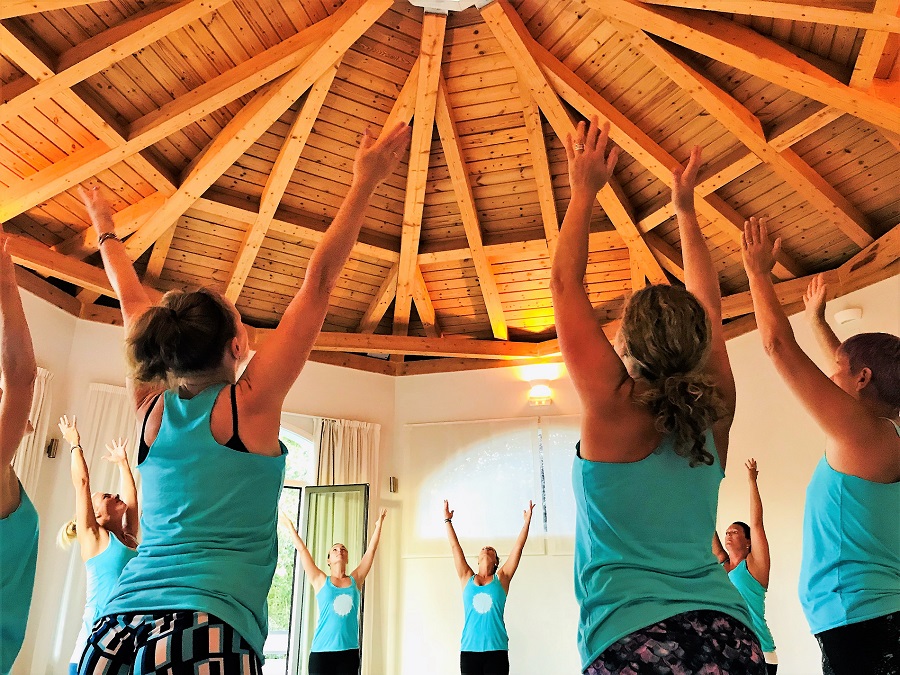 Lucia Yoga hosts retreats in the South of Spain. They believe that as yoga enlightens the body and mind, they named their center after the first light of dawn, "Lucia." They offer classes and retreats that blend both East and West with the views of Andalucia all around.
Program:
Lucia Yoga runs three retreat centers which host tailor made retreats throughout the year. The Granada space can accommodate upto 40 people in 20 different rooms each with ensuite bathrooms, air conditioning, and wifi. The center in the Nature Reserve of Cadiz is surrounded by lush mountains and whitewashed villages with five swimming pools the the best hiking trails in Andalucua according to the BBC. The third retreat center is in Malaga is a hidden gem set in the Sierra de las Nieves.
What We Like:
Food at Lucia Yoga is local, Mediterranean, and vegetarian. Your yoga retreat escape will be fully supported and made memorable by the friendly and supportive local staff who will be happy to give you an experience of the hospitable Spanish culture.
Cost: Contact for more information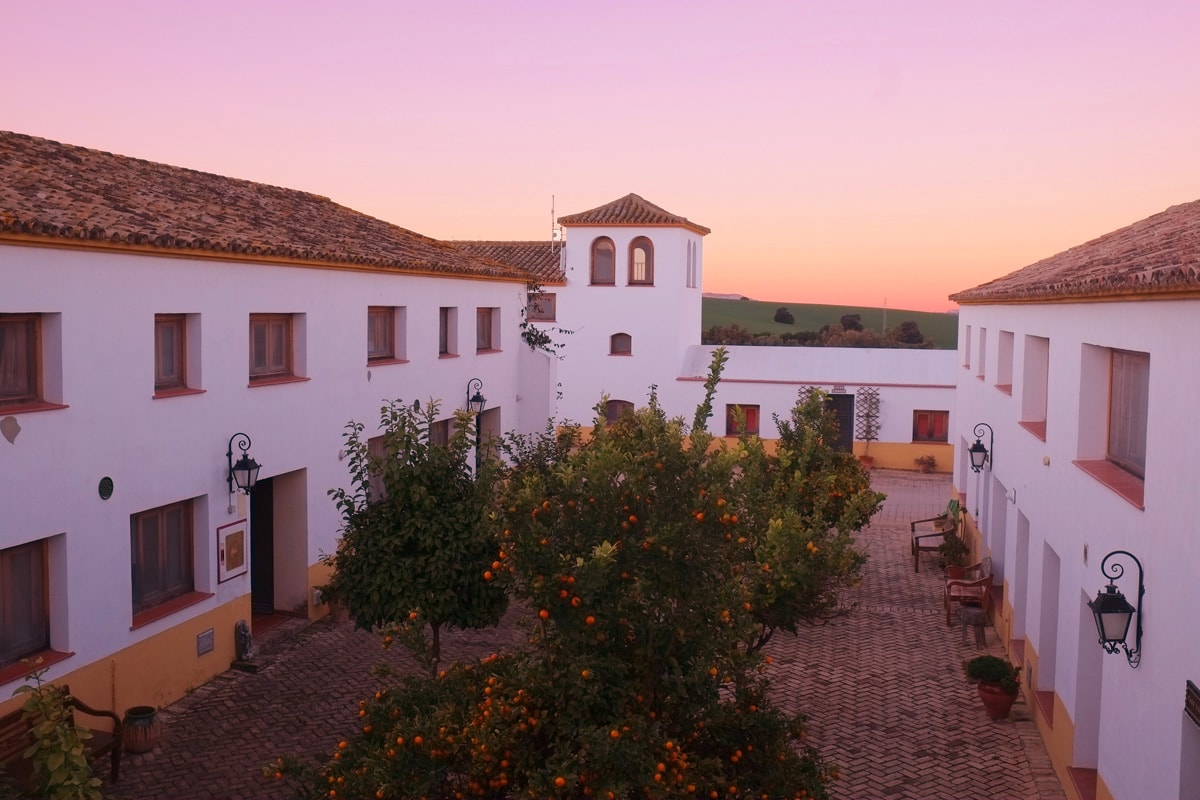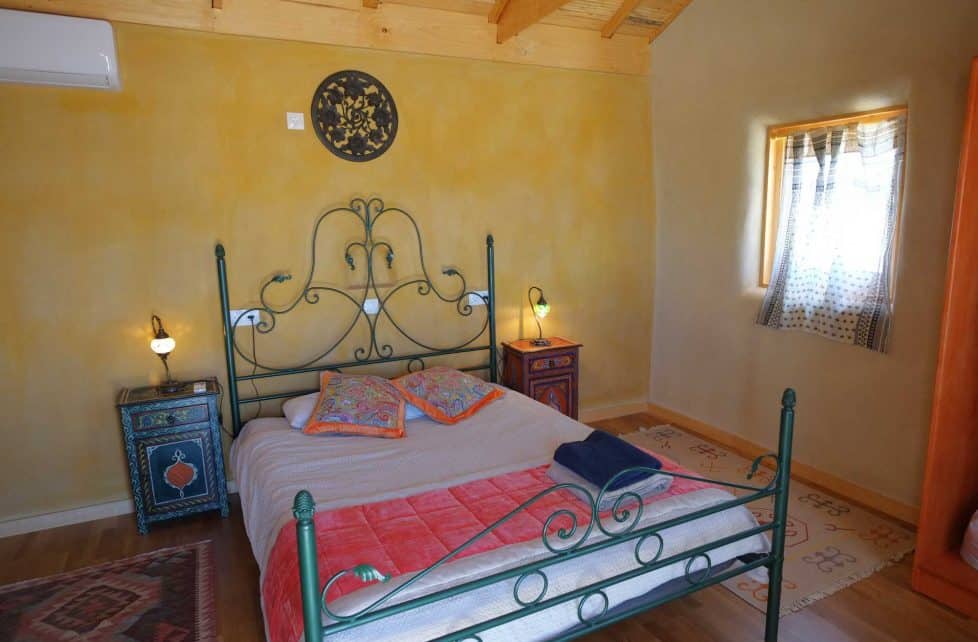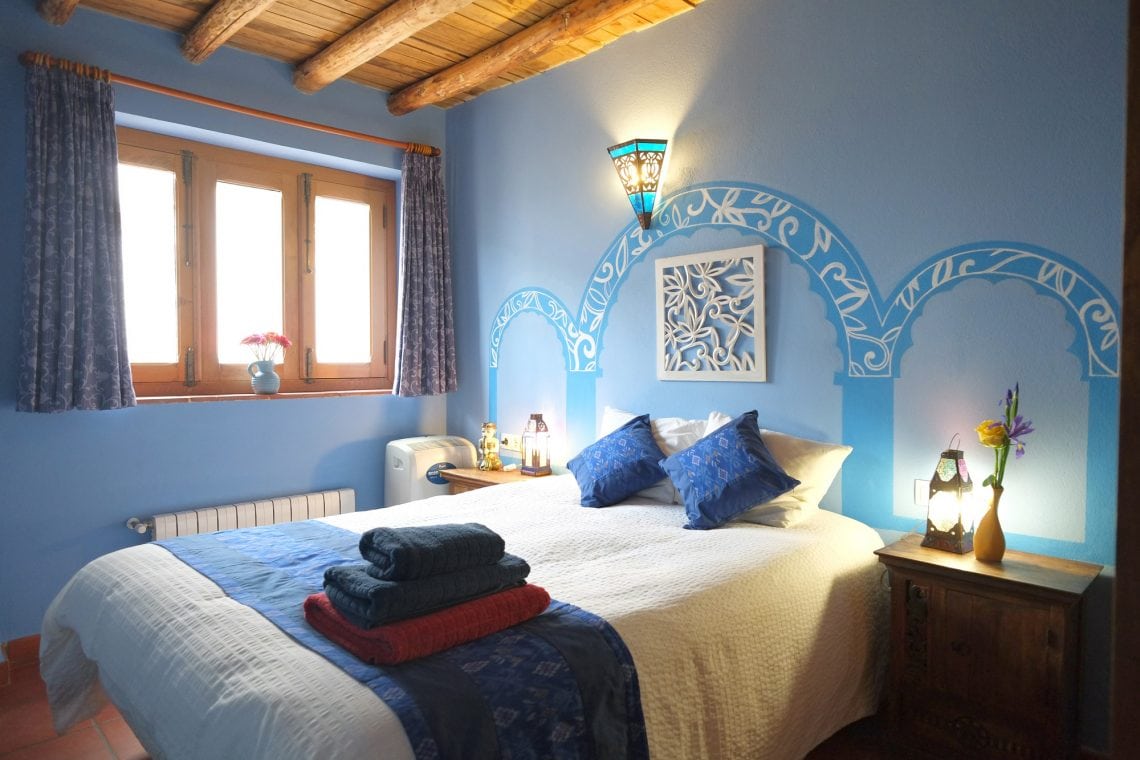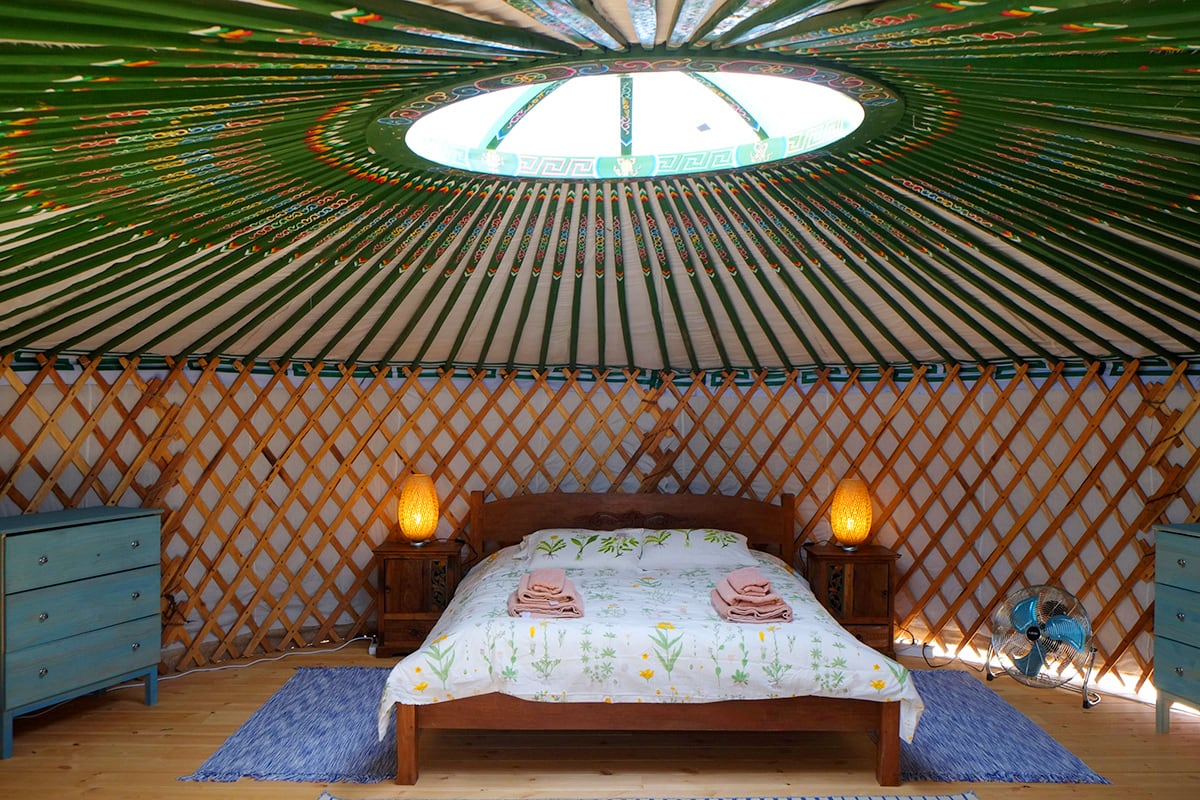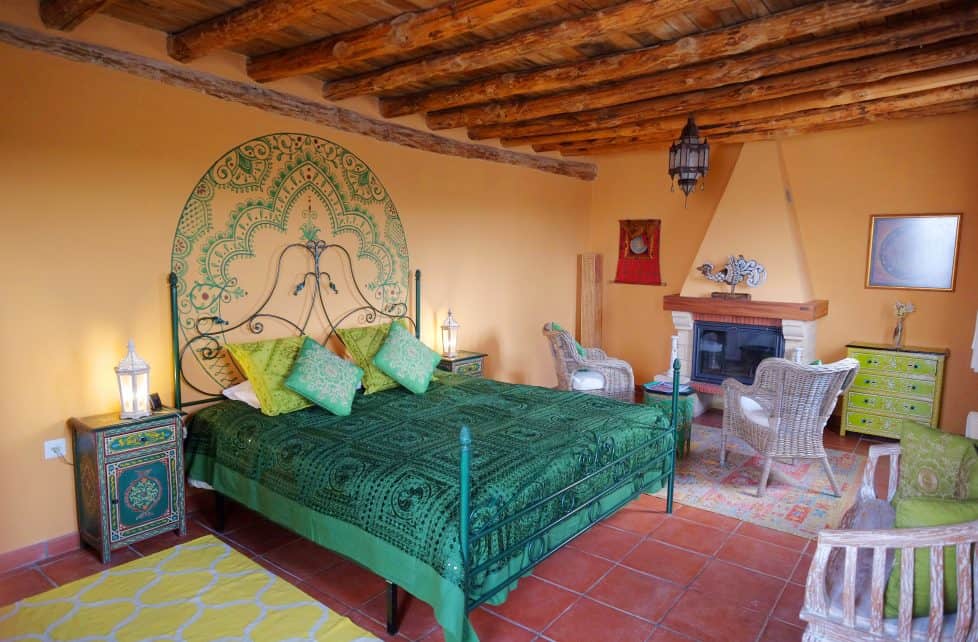 Ananda-Lakshmi-wide-web-1-978x642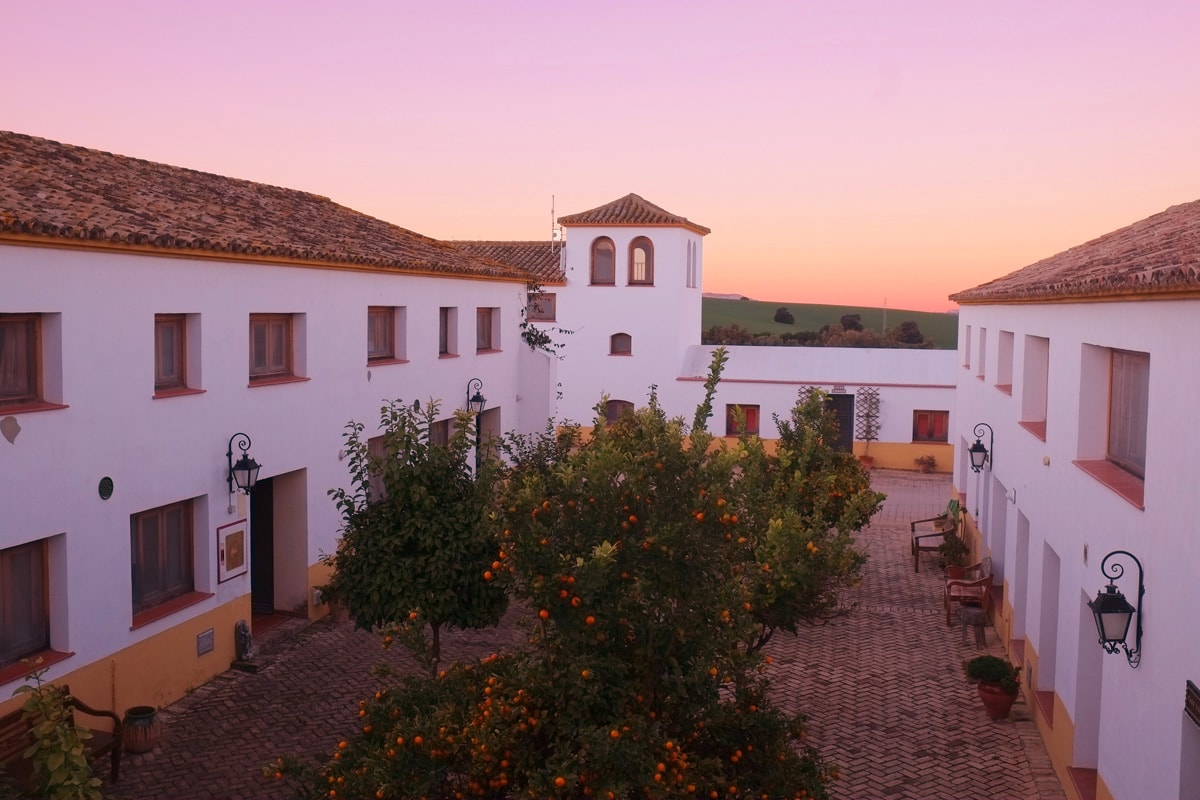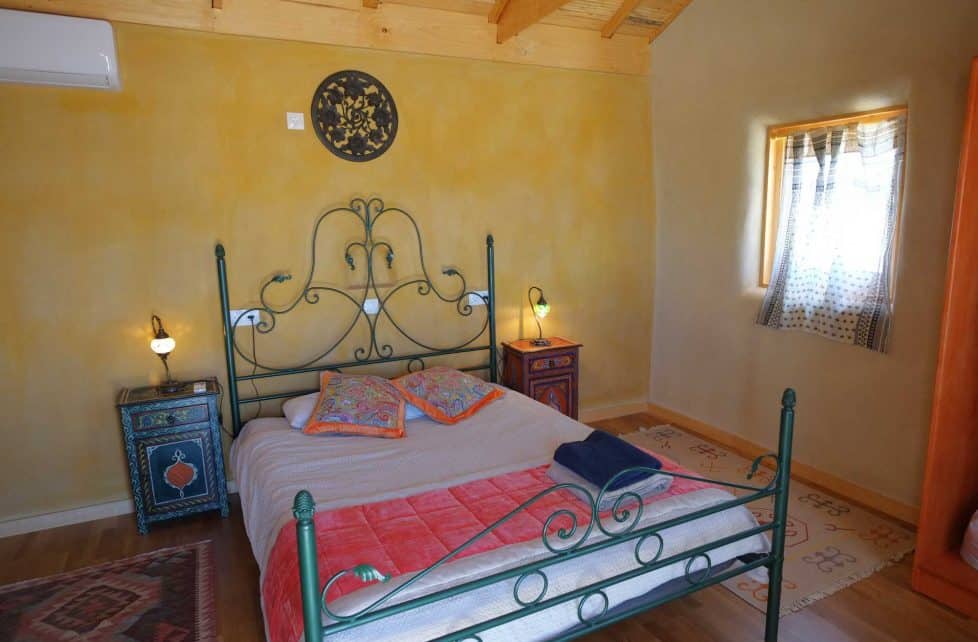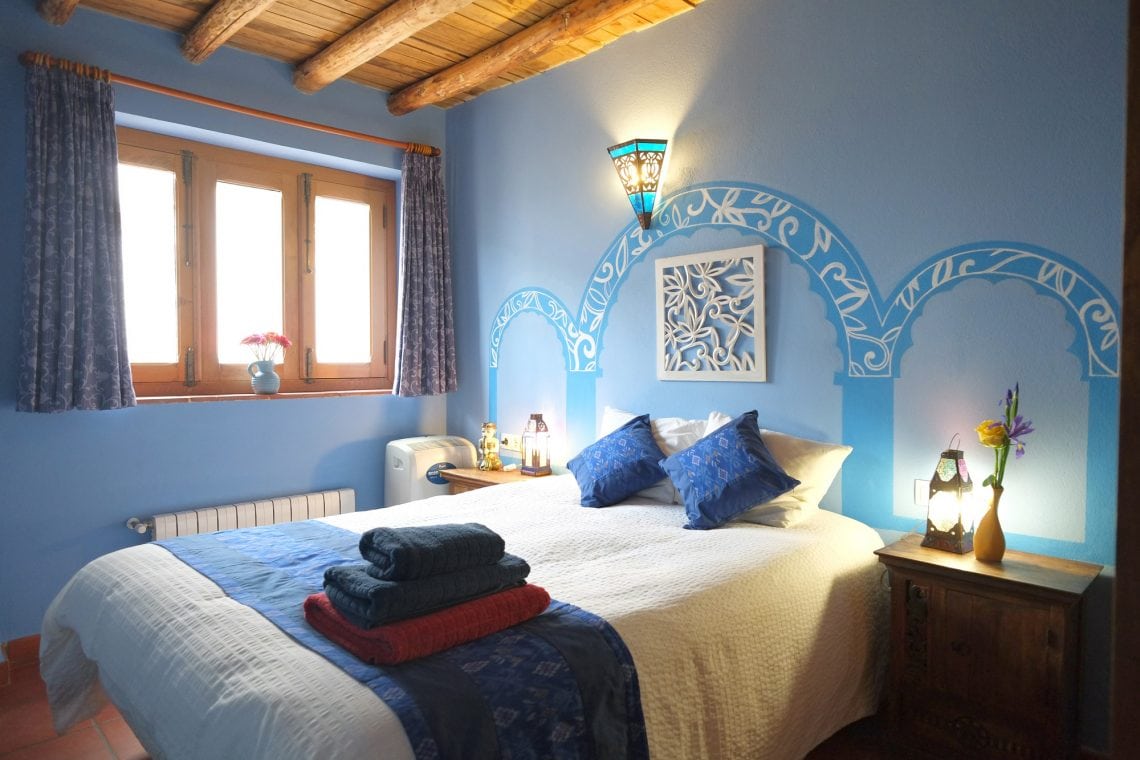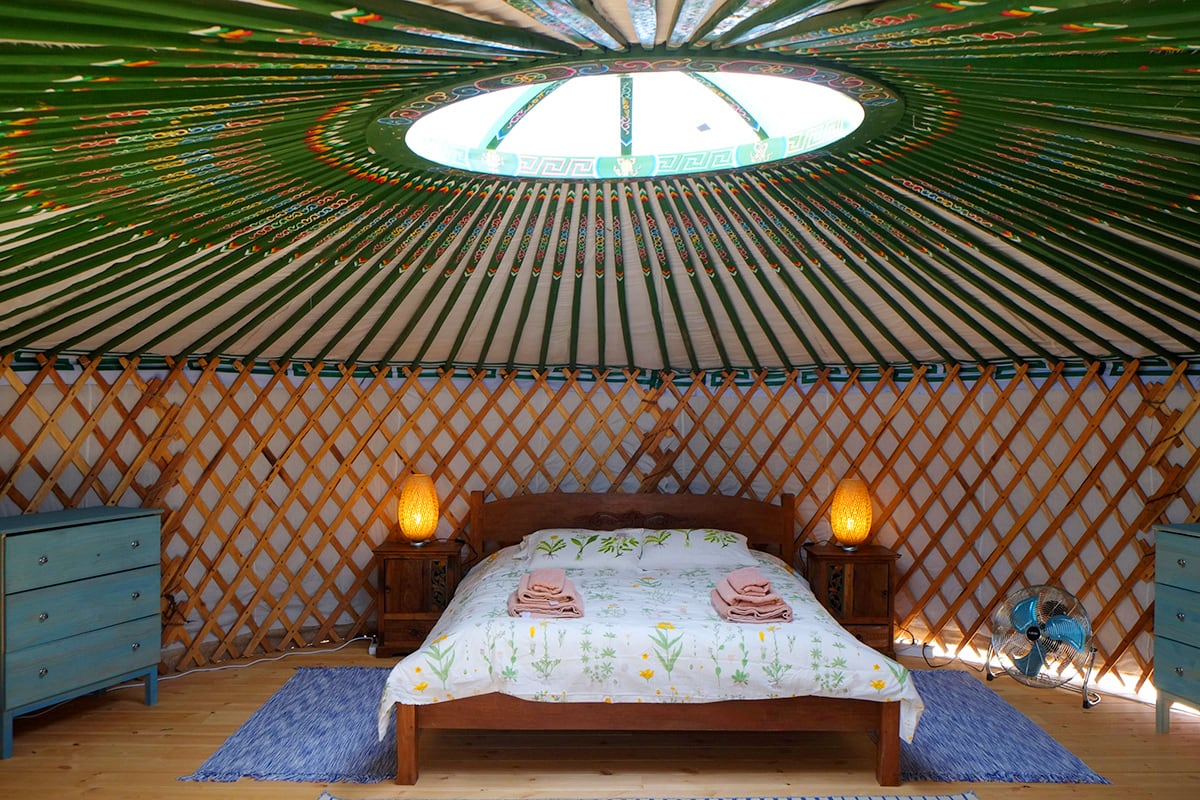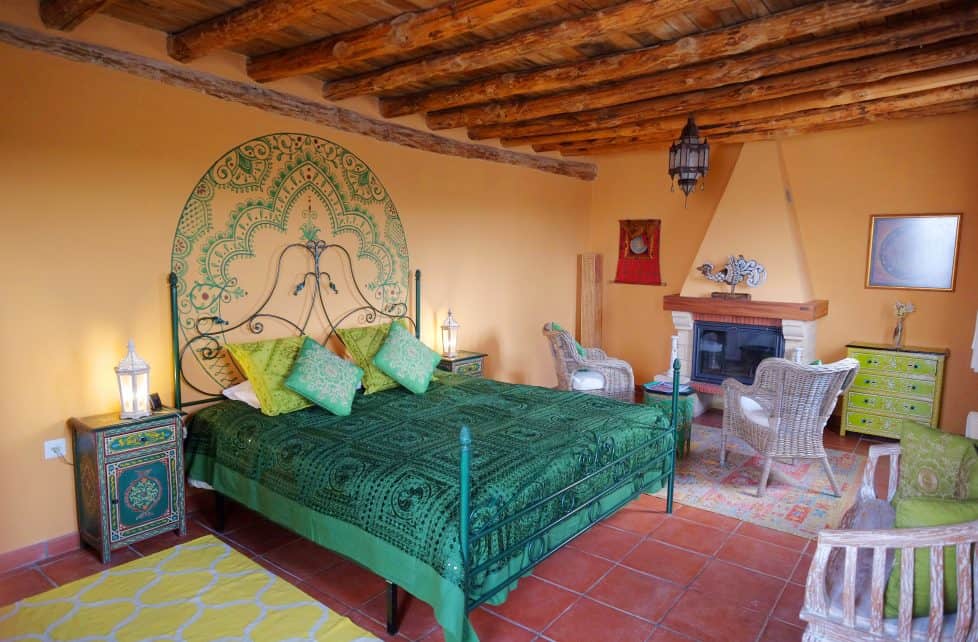 Suriyalila Retreat Centre hosts a variety of retreats at their all inclusive facilities in Southern Spain, in the heart of Andalusia. Yoga Journal voted them as one of the Best Yoga Retreats in 2019. Enjoy daily yoga asana classes by international retreat holders and gourmet vegetarian cuisine with views of the peaceful Spanish countryside.
Program:
Book yourself a stay during one of their many scheduled yoga retreats throughout the year or book as an independent hotel stay where you will also be free to use all the yoga facilities and other activities like the saltwater pool, countryside hikes, horse riding, deep tissue and Thai massages, and even Life Coaching.
What We Like:
Suriyalila was built on an ancient olive oil factory. Its name is a blend of two Sanskrit words: Surya, meaning Sun, and Lila, which means cosmic play (of the gods). Accommodations in this renovated Spanish Pension are suitable no matter what your budget from glamping options in the olive grove plantation or deluxe double rooms with private bathrooms.
Cost: Starting at 82 USD
Cortijo La Fabrica, Pago de Pajarete, 11650 Villamartin, Cádiz, Spain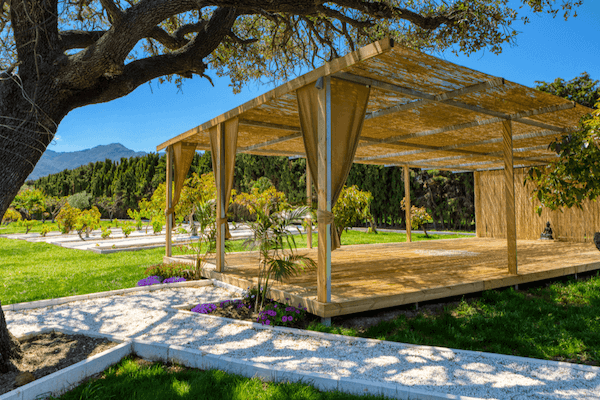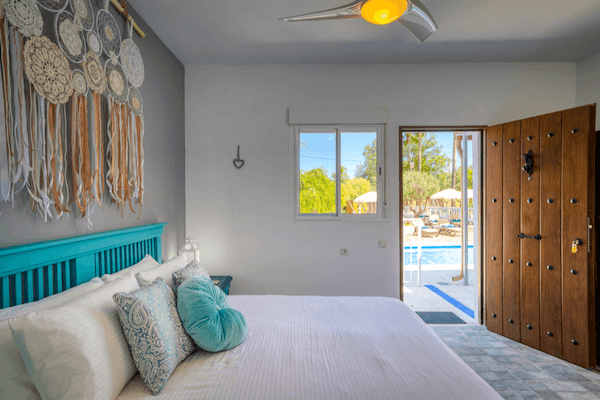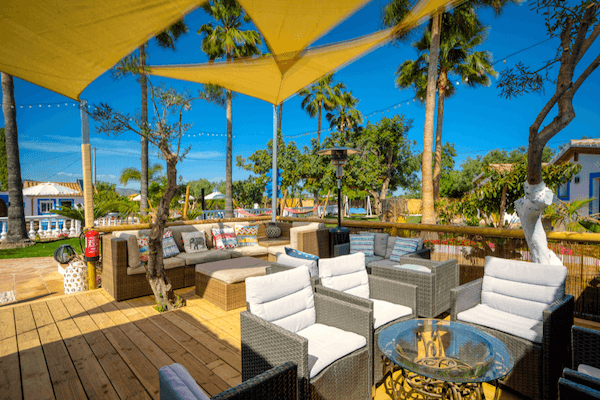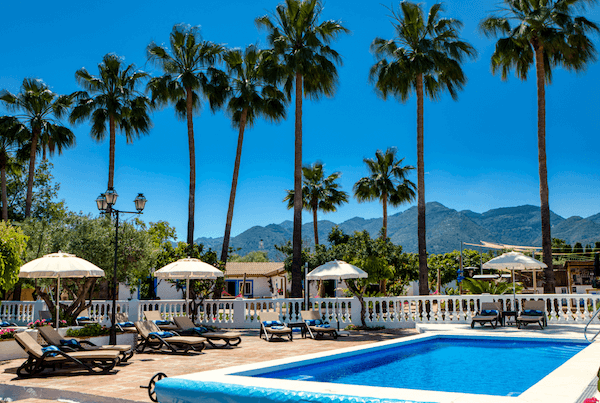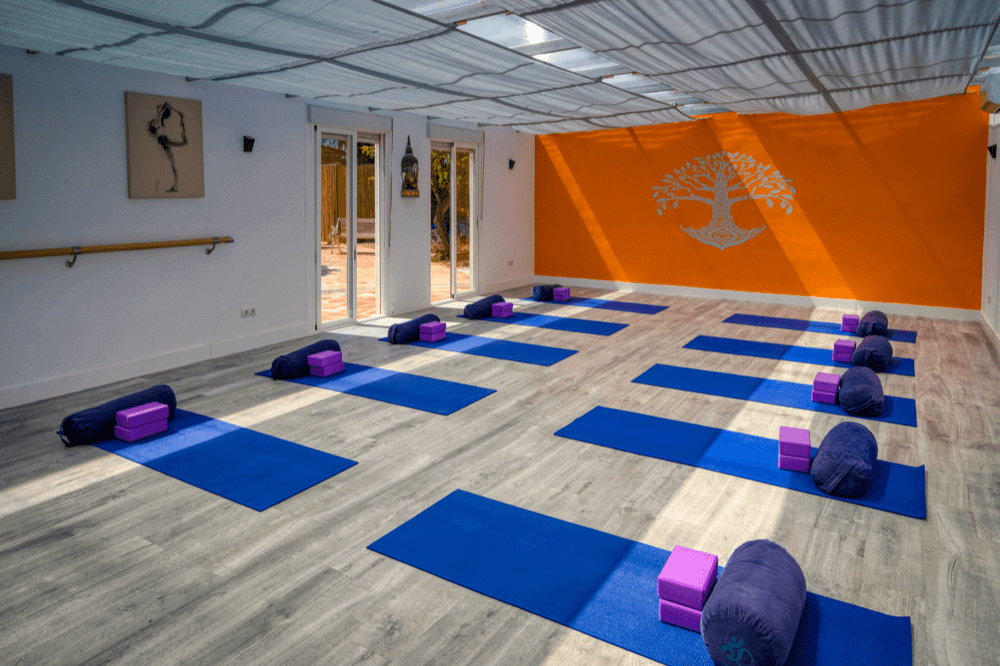 The-Palms-Boutique-Resort-Spain32
The-Palms-Boutique-Resort-Spain45
The-Palms-Boutique-Resort-Spain94
The-Palms-Boutique-Resort-Spain11
The-Palms-Boutique-Resort-Spain37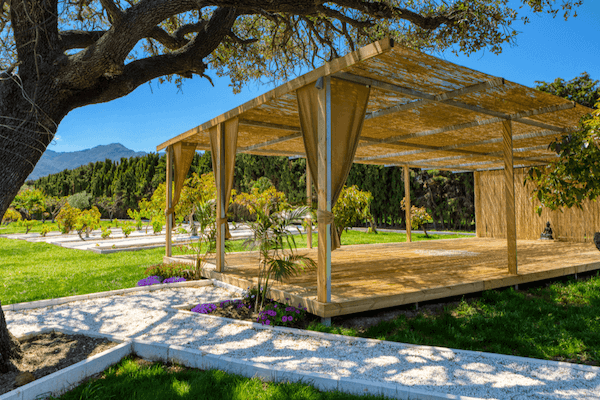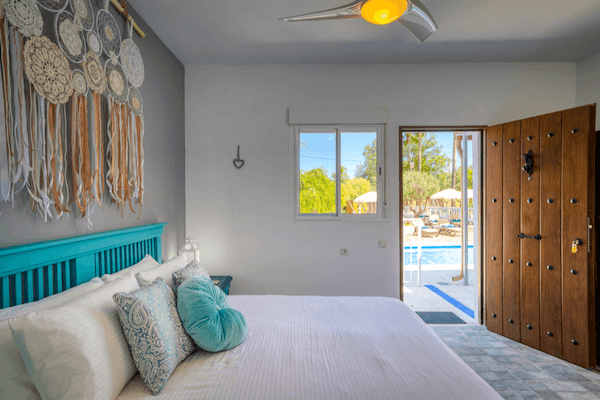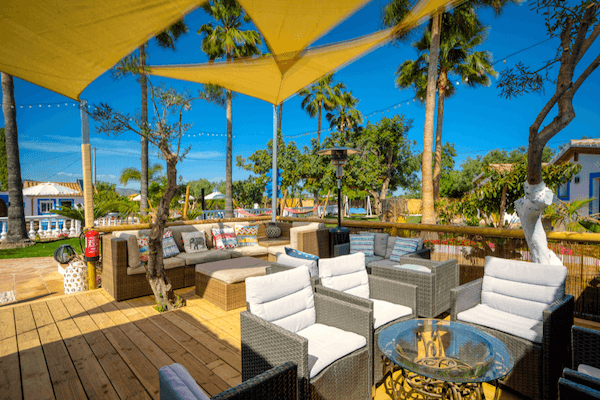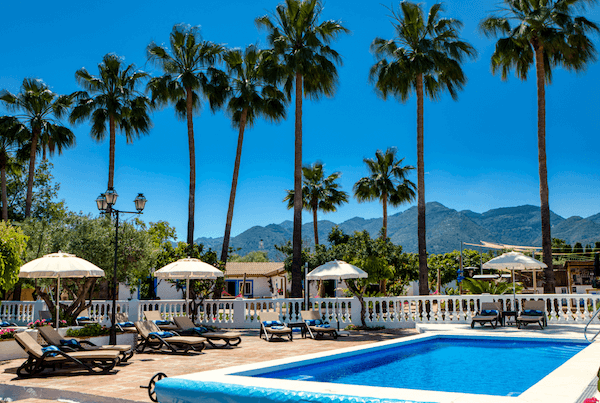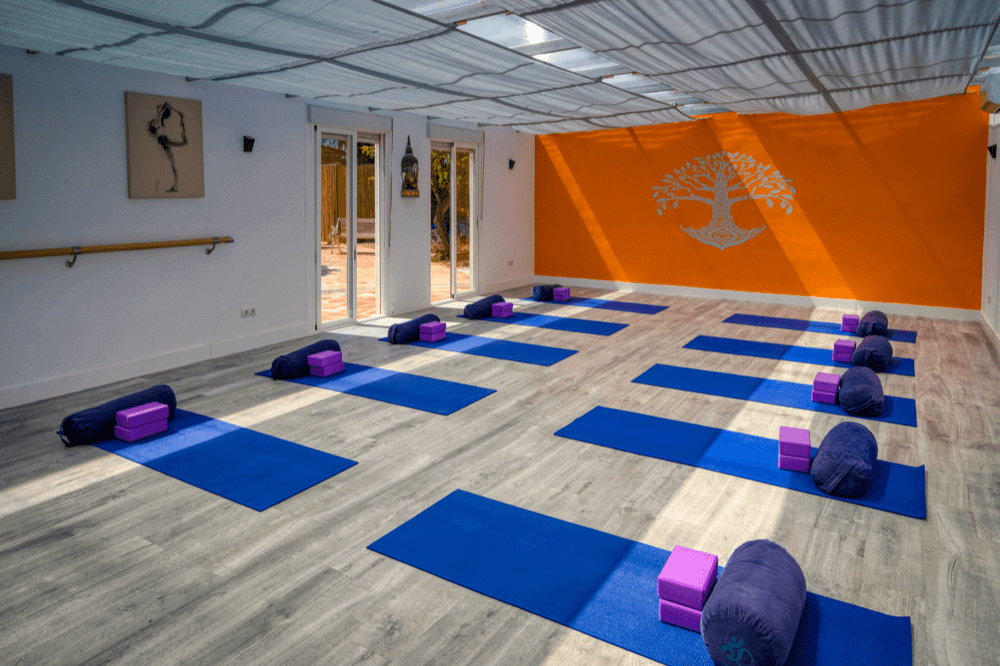 The Palms Retreats and Wellness is located in the Spanish hamlet of La Alqueria. The retreat center was designed and built by Sue and David who put their eye for detail and design in every single room, garden, and shared space.
Program:
"The Stables" are rooms on the property which were formerly, you guessed it, horse stables! They were refurbished to the highest standards with twin or king sized beds and each with a terrace or shared patio. "La Finca" is the original house of the horse farm which now holds the center's library and three ensuite bedrooms with a terrace that faces the heated salt water pool. The two Pool Rooms are the most luxurious options with a super king bed and terrace opening you up to the pool area and views of the mountains.
What We Like:
The menu The Palms Retreats and Wellness Spain are designed to be nutritionally balanced, vegetarian or vegan. Non-vegetarians can also be accommodated and a small outdoor kitchen is available for those who would like to cook their own meals.
Cost: Starting at 1,155 USD
Finca del Caballo Camino del Comendador La Alquería, Málaga, Spain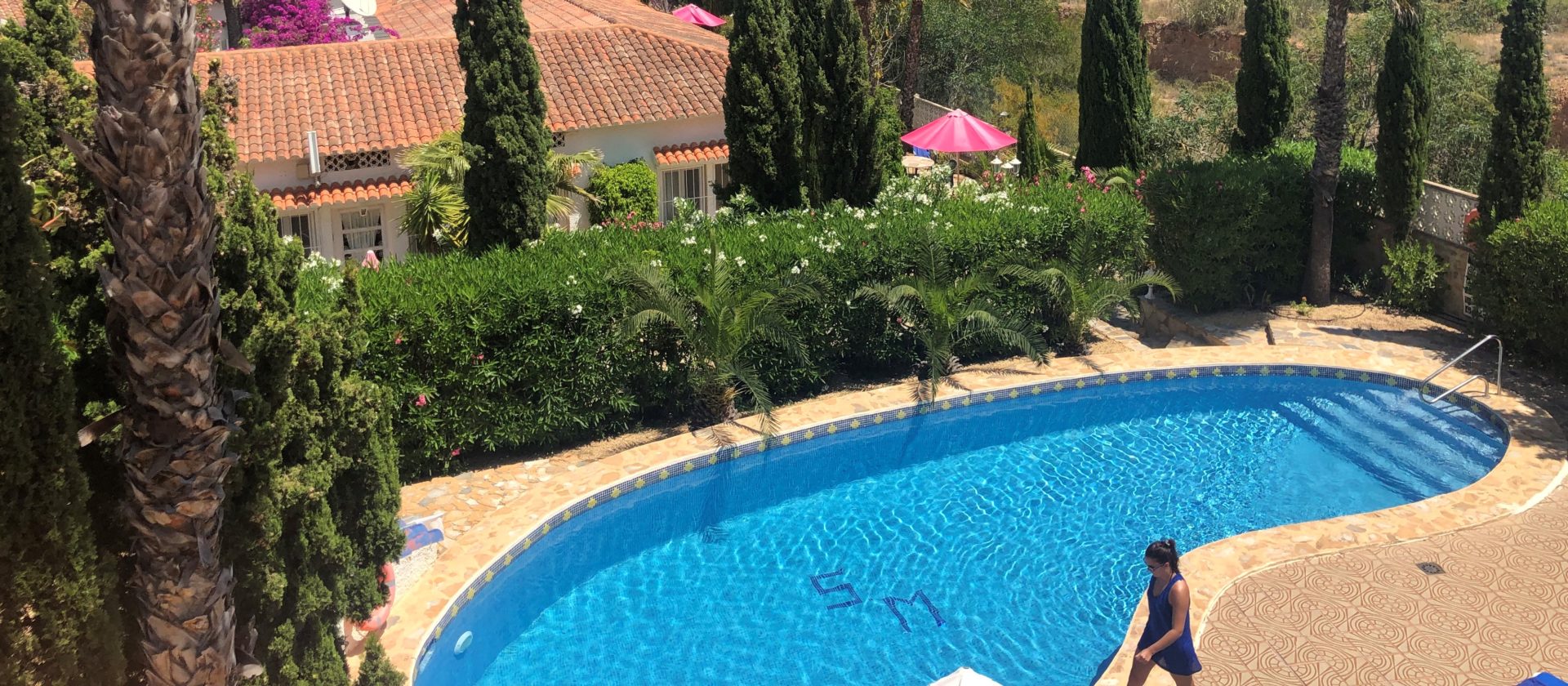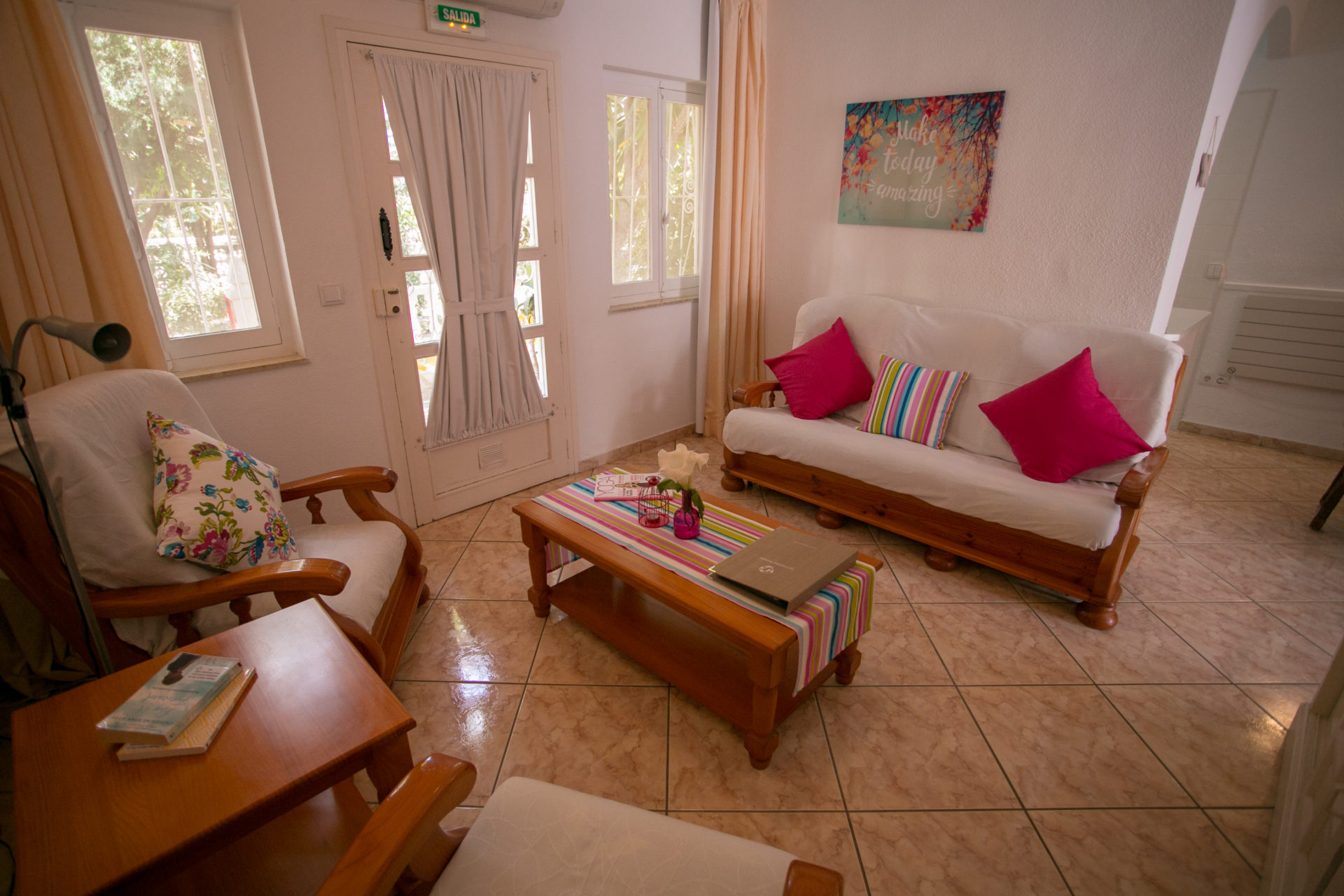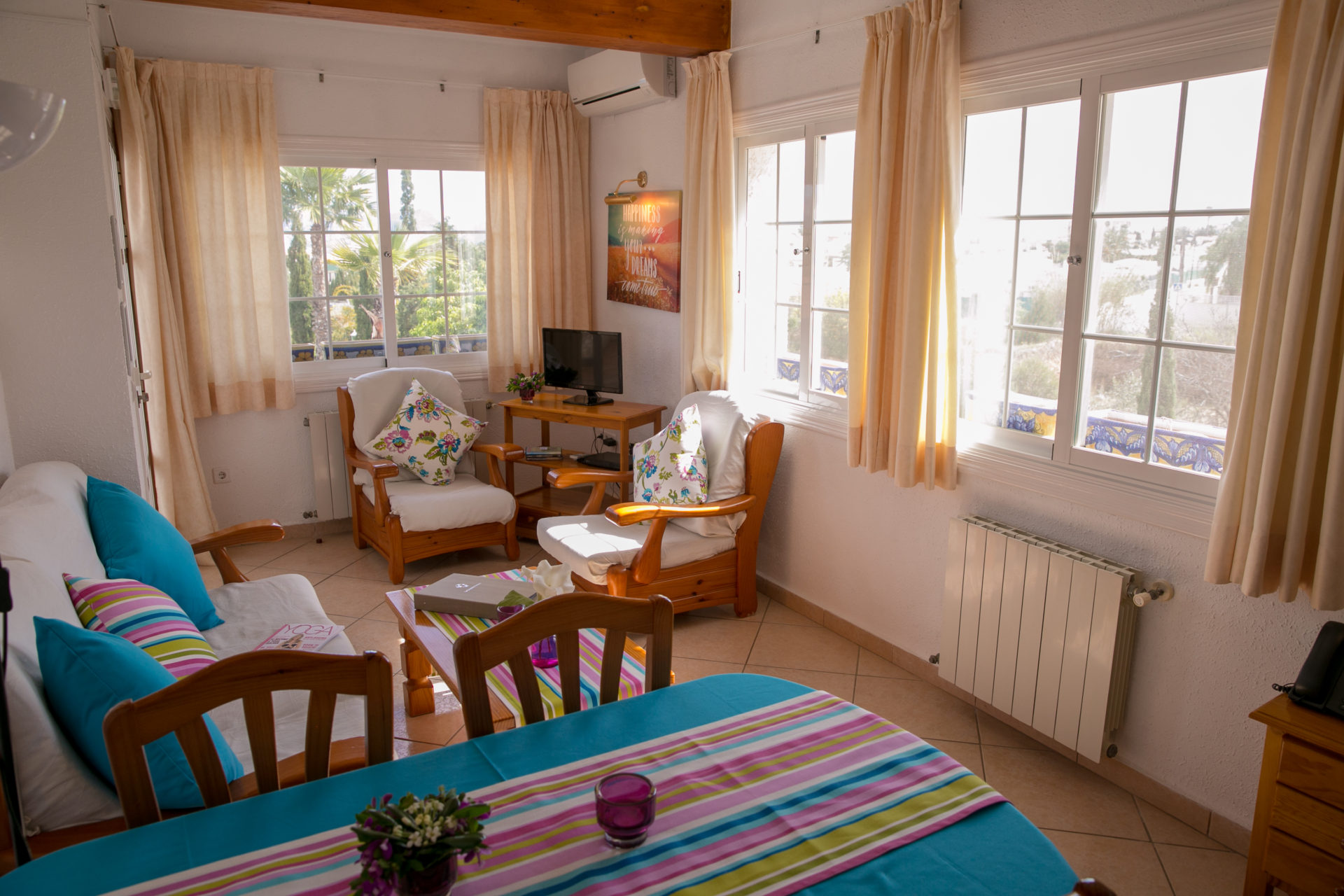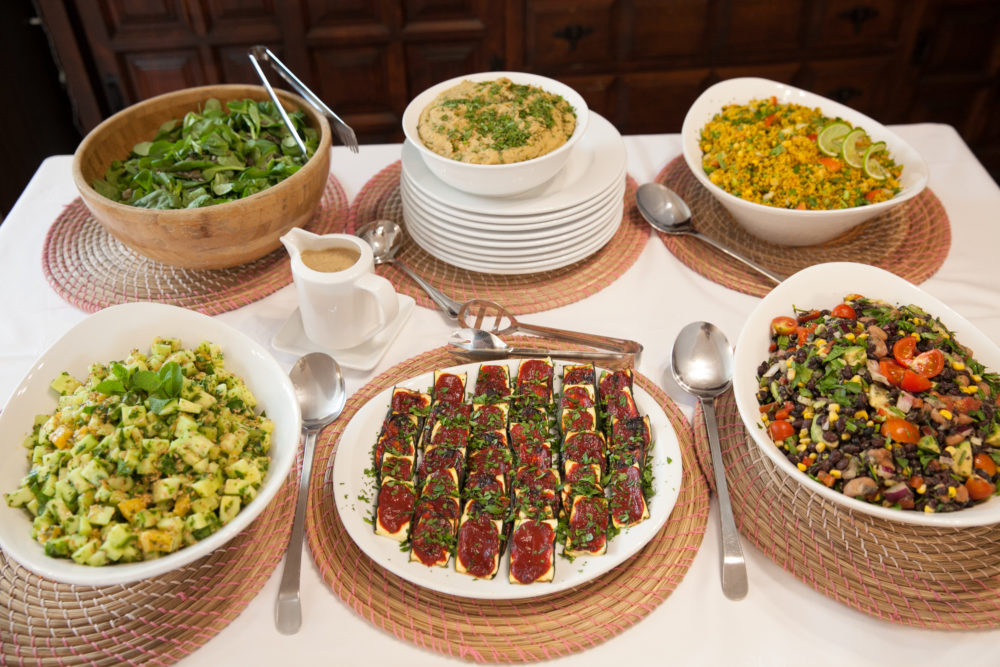 9-September-cropped-1920x0-c-default
3892.083-1920x0-c-default
3892.110-1920x0-c-default
3754.203-1000x0-c-default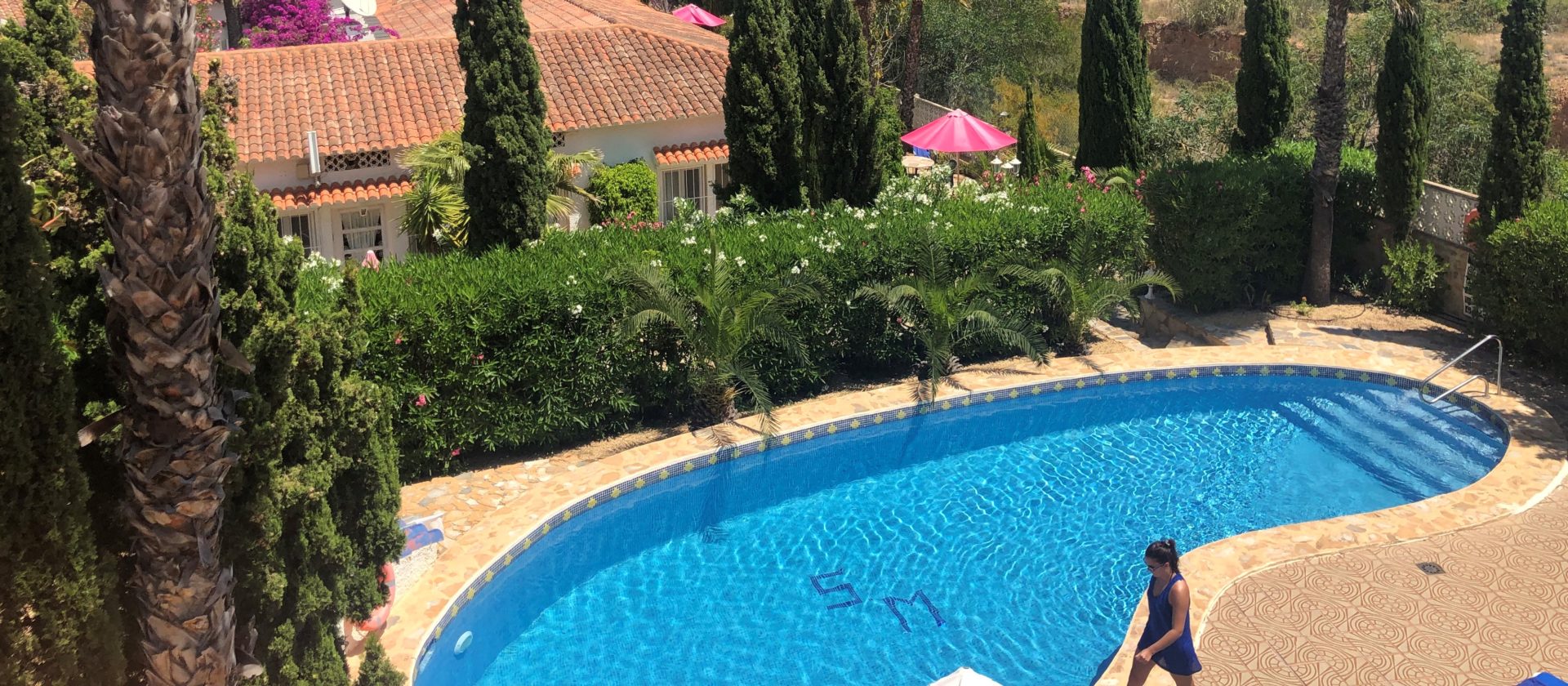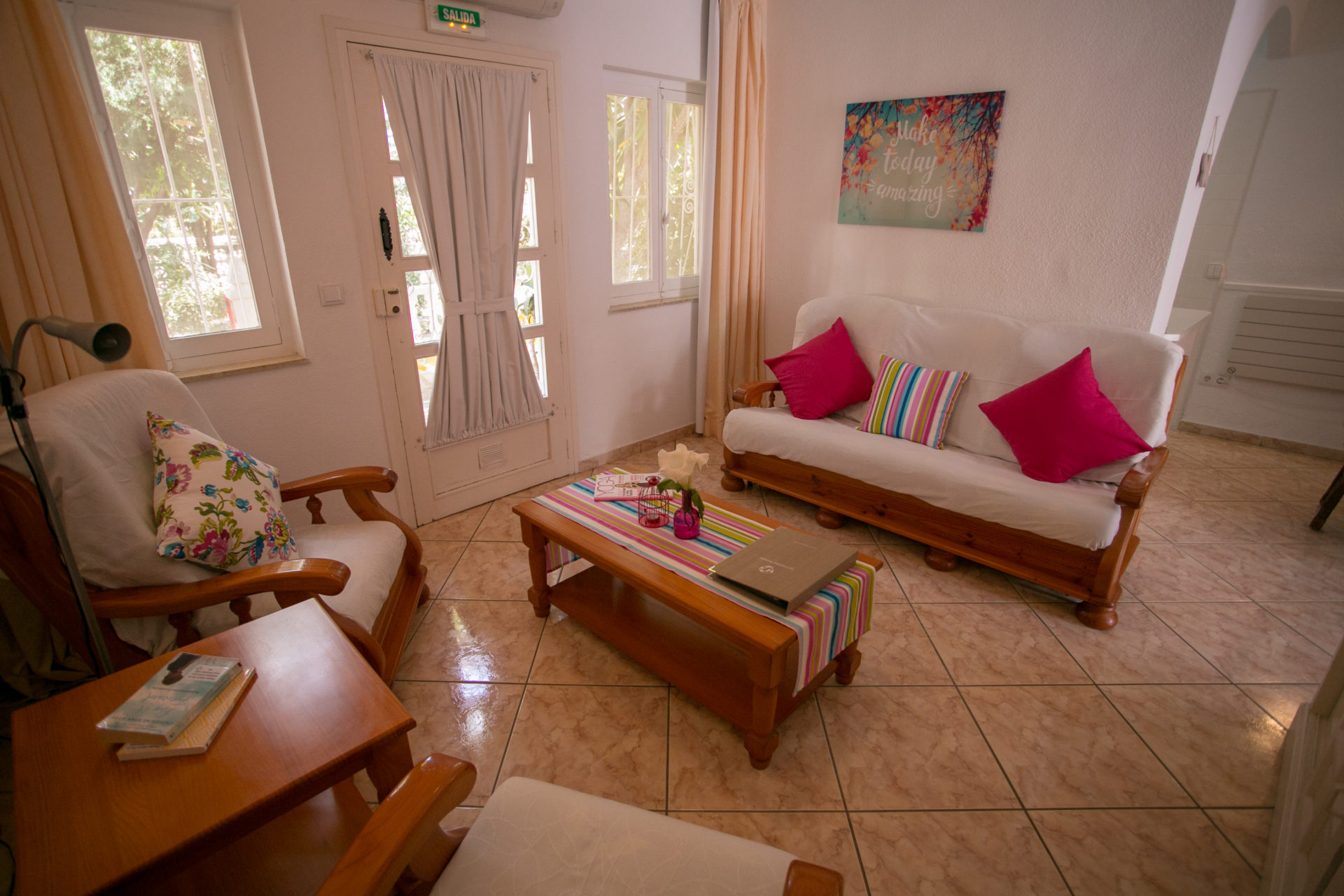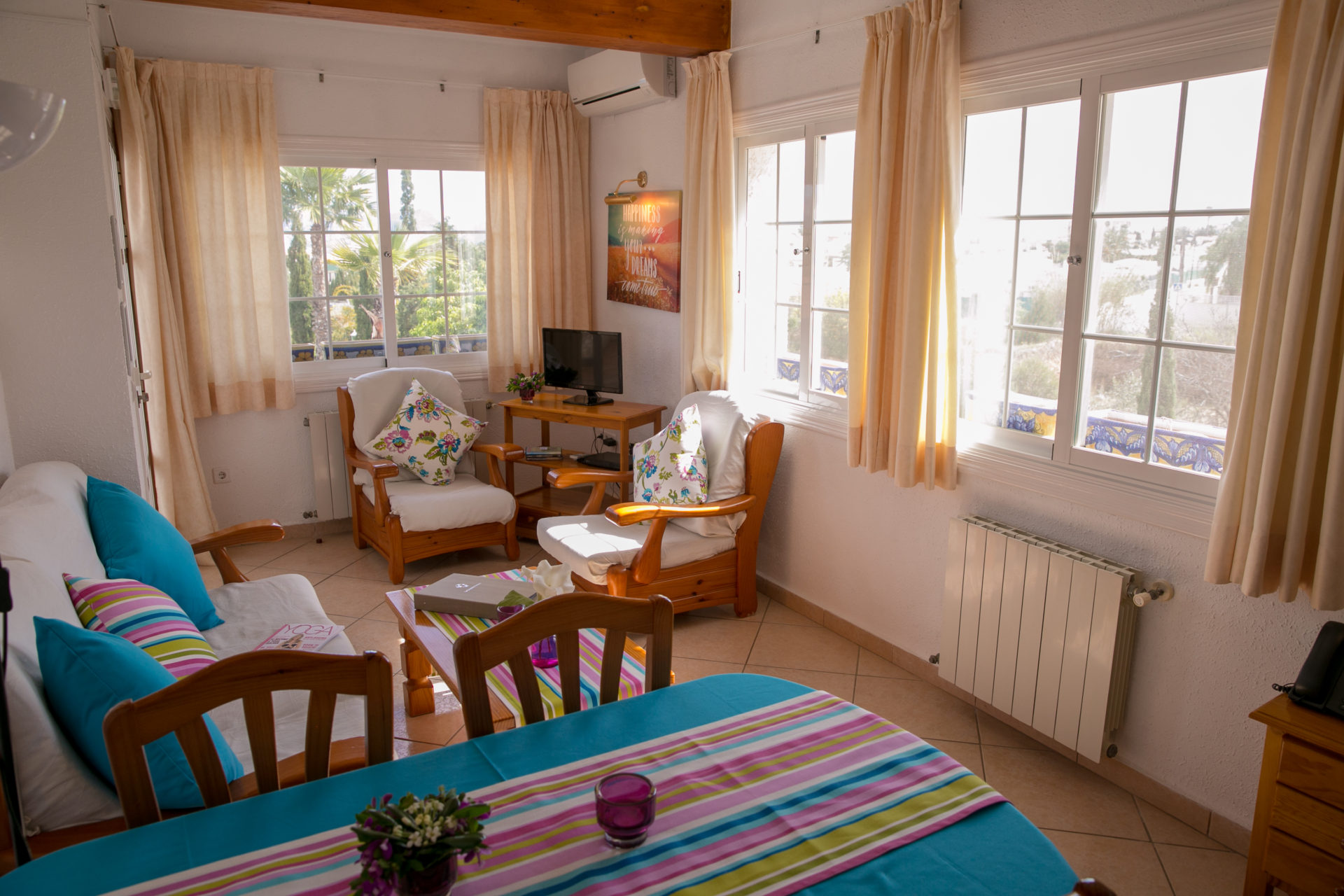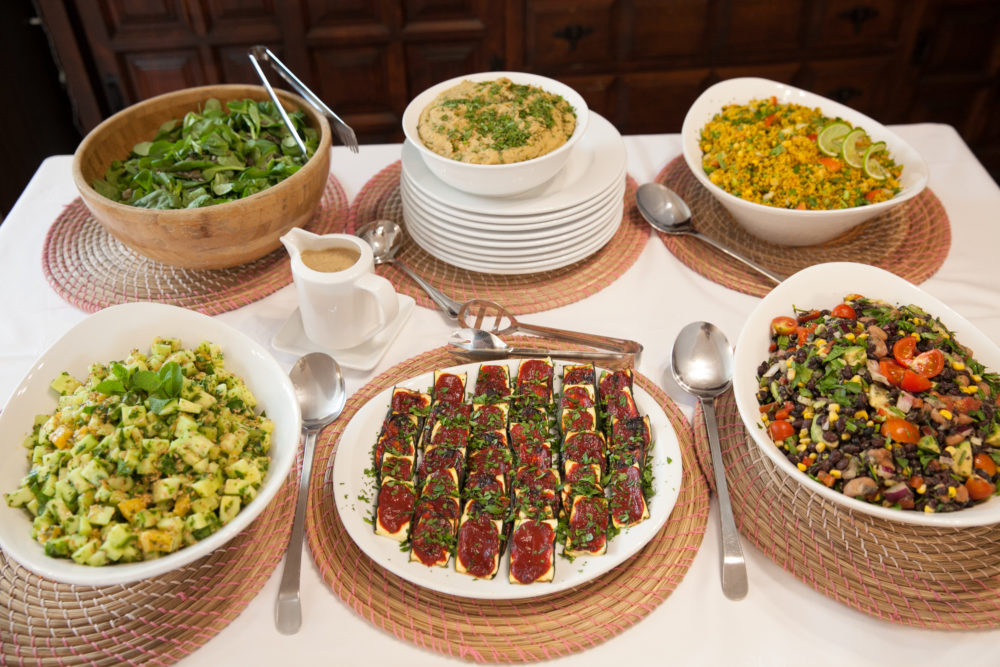 La Crisalida Health and Wellbeing Retreats is located in Costa Blanca, Spain. The retreat center offers a program of activities from 7:15am through 9pm to ensure that you get the most out of your stay. Whether it's yoga asana classes, life makeovers, meditation workshops, exercise, guided visualization, or just time to yourself t relax by the pool, the retreat center is open all year round to cater to your needs.
Program:
A typical day at La Crisalida Health and Wellbeing Retreats includes activities that are customized for you. Whether you come to deepen your yoga practice, reconnect with yourself or nature, go on a detox or weight loss program, you will be able to take part in a range of programs that will support you.
What We Like:
Accommodations at La Crisalida Health and Wellbeing Retreats vary from a private bedroom, twin share apartments, or private apartments. Long stay guests will be able to arrange special rates which are inclusive of food and activities and workshops for the duration of your stay at the retreat center.
Cost: Starting at 163 USD per night
Av. Sant Marc, 9, 03581 l'Alfàs del Pi, Alacant, Spain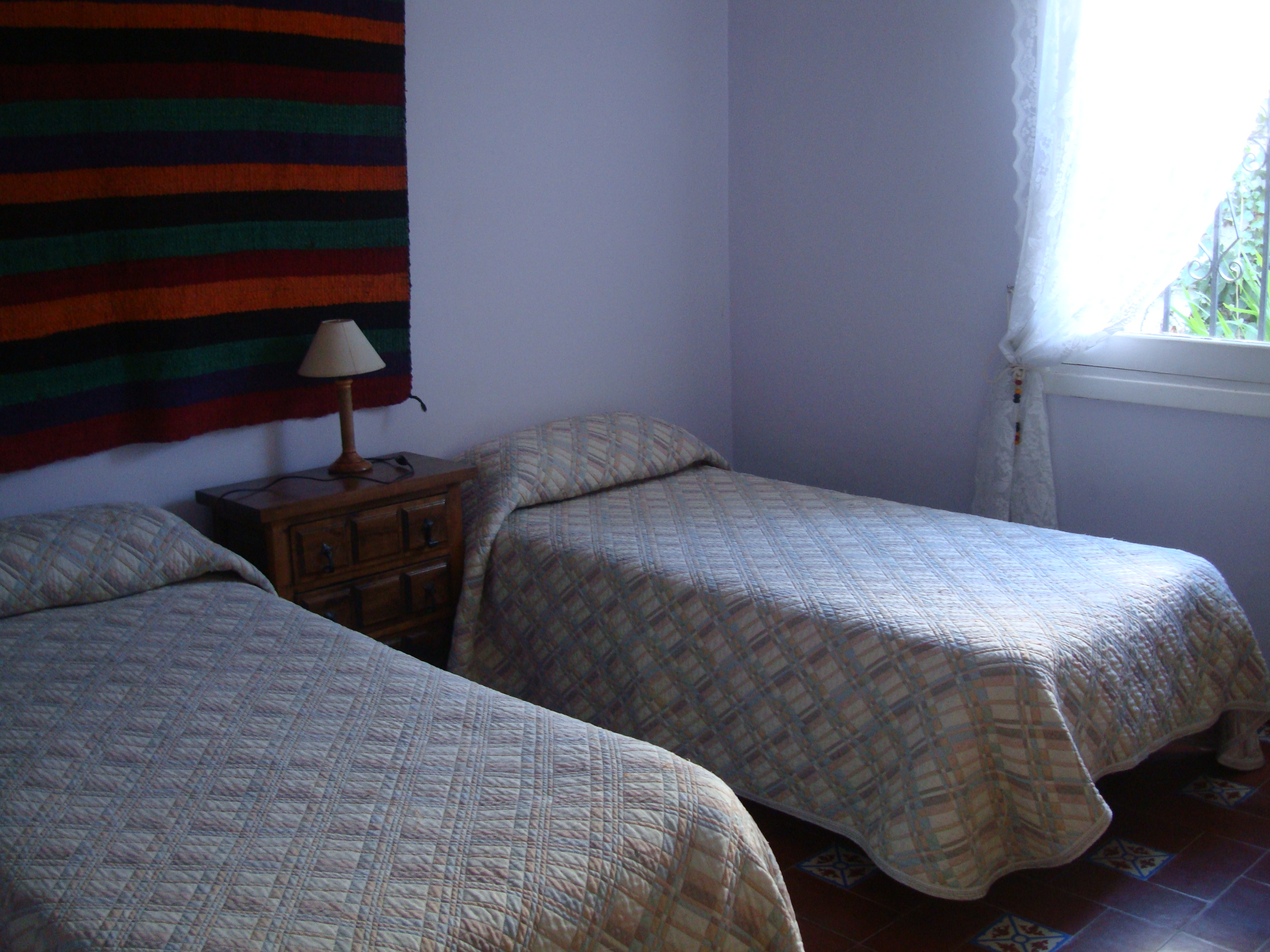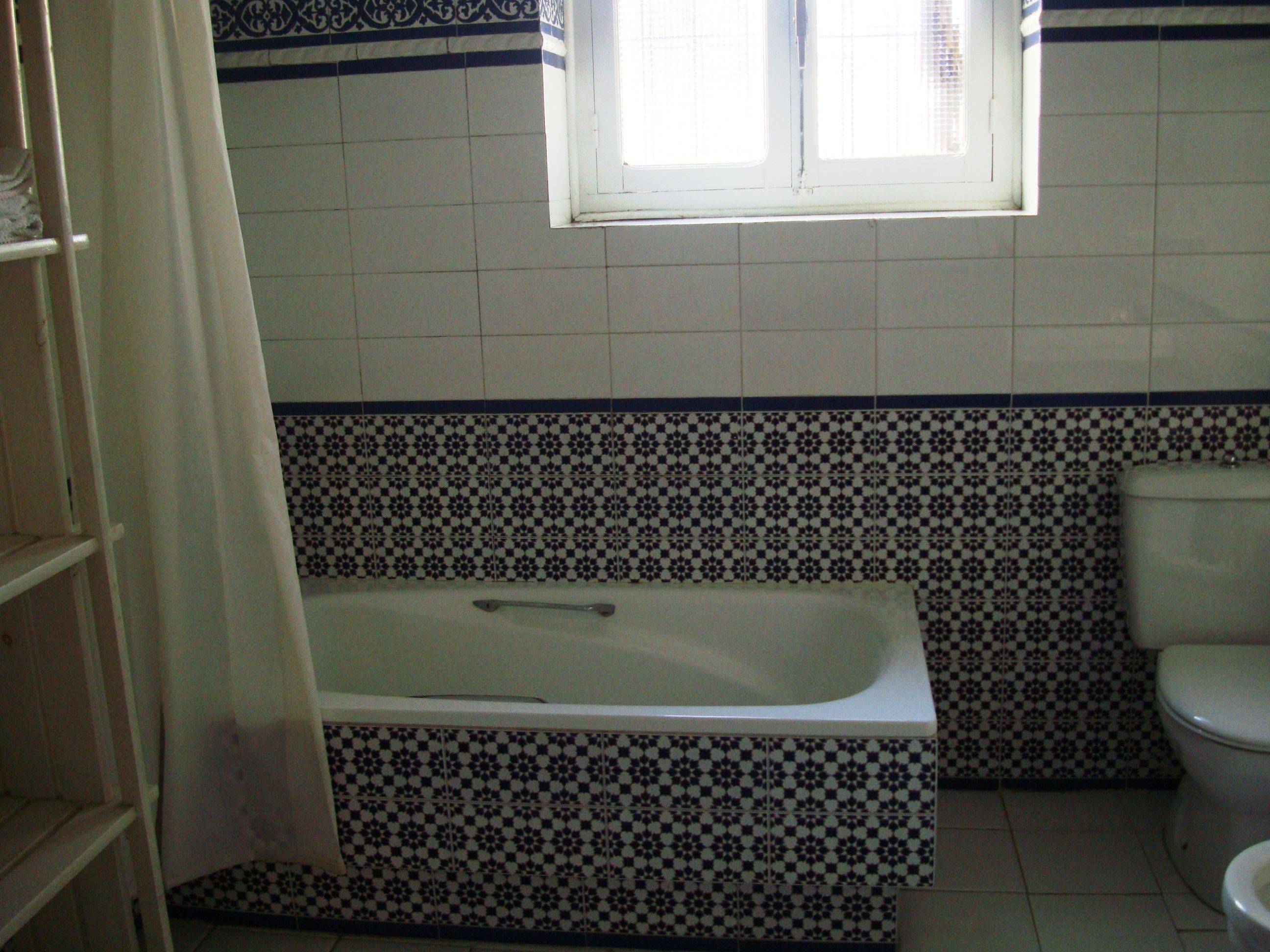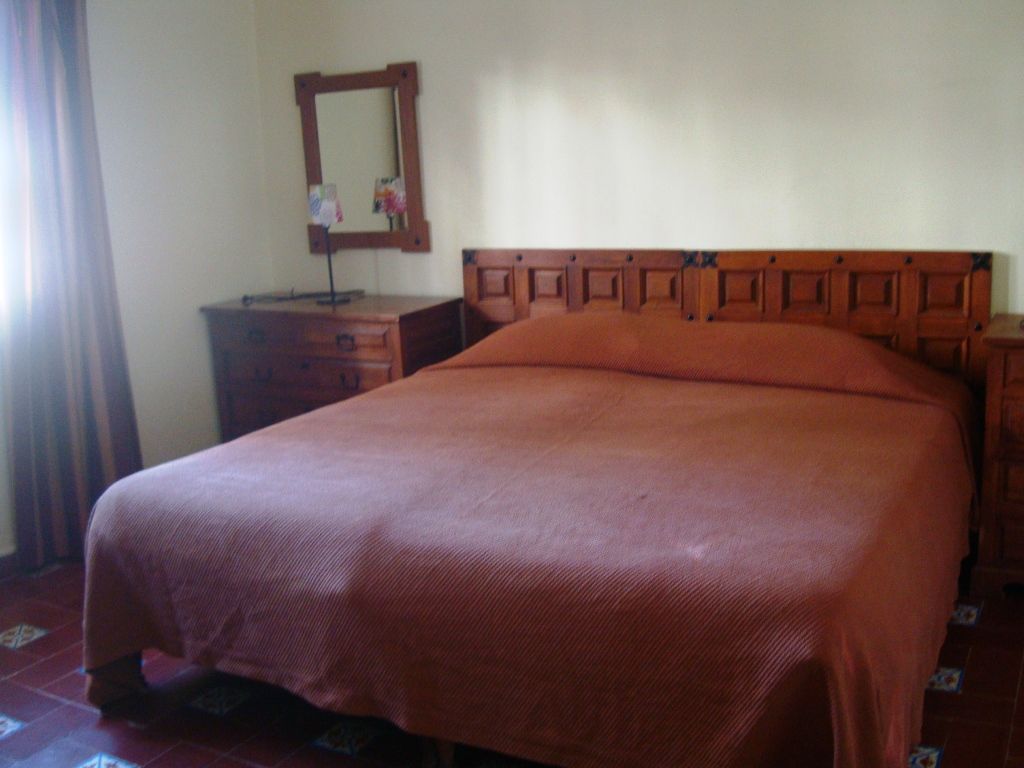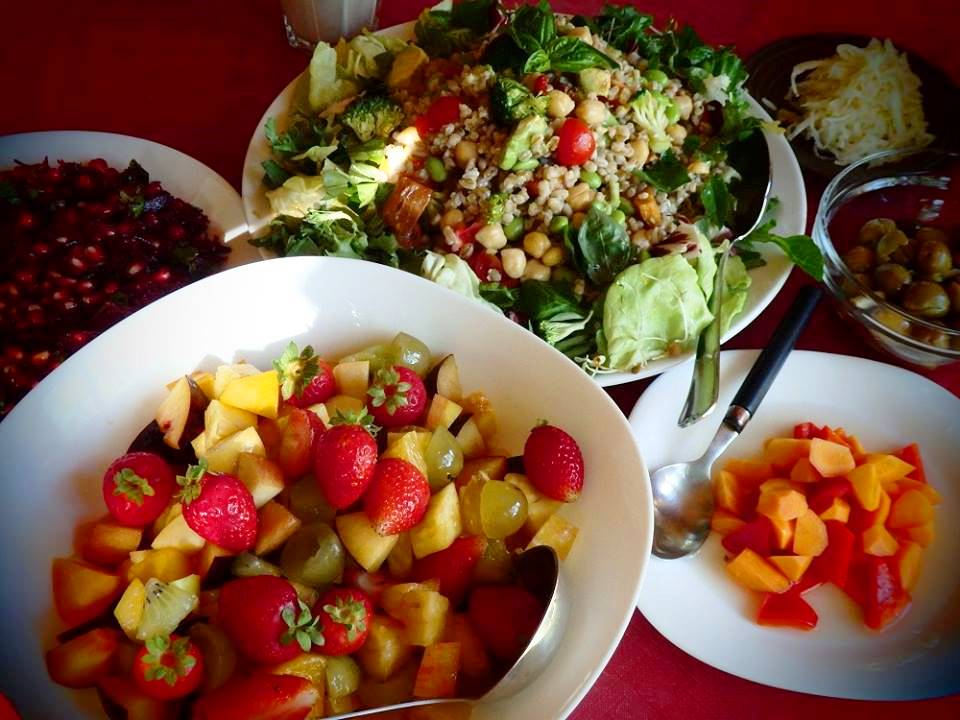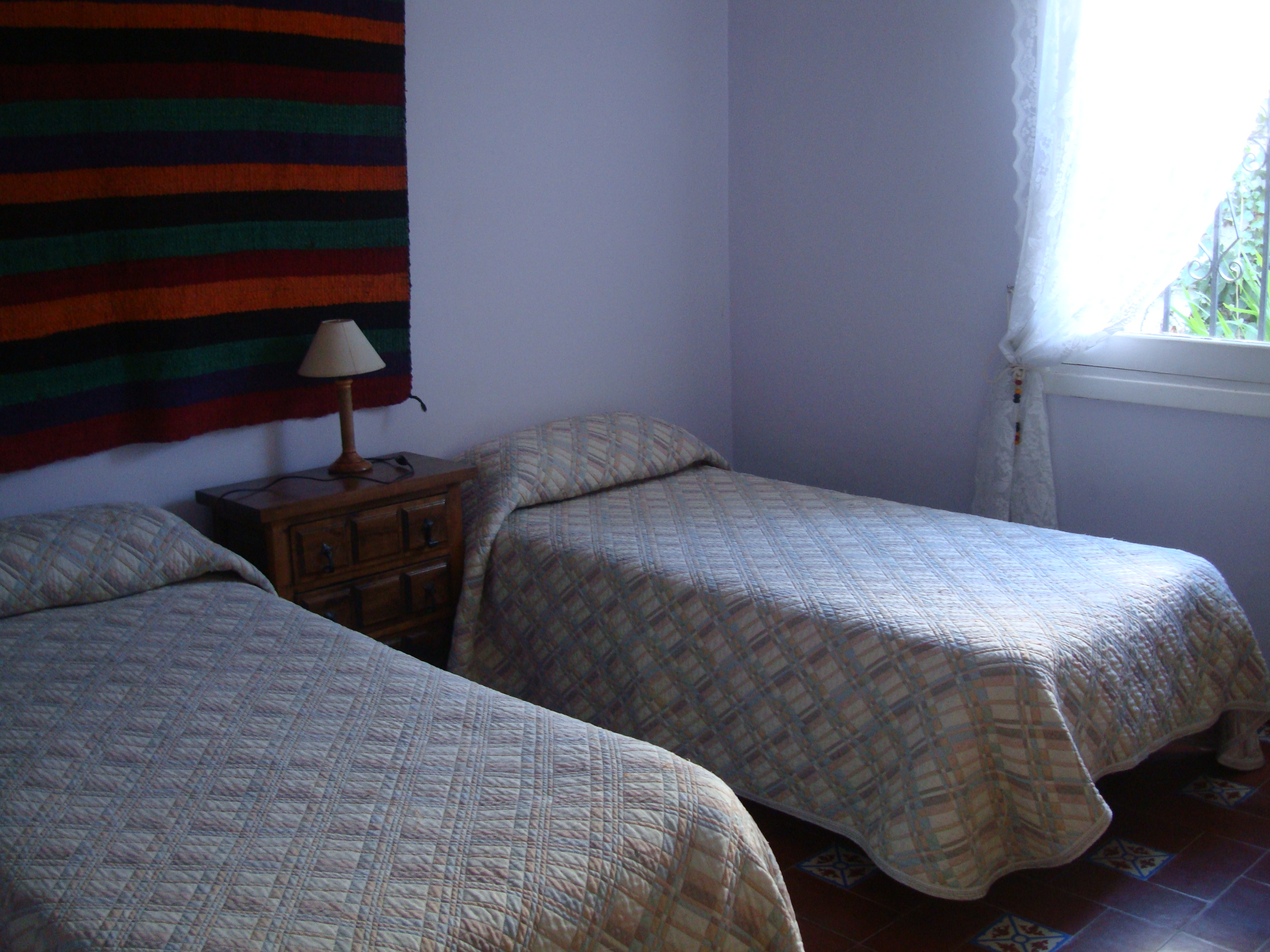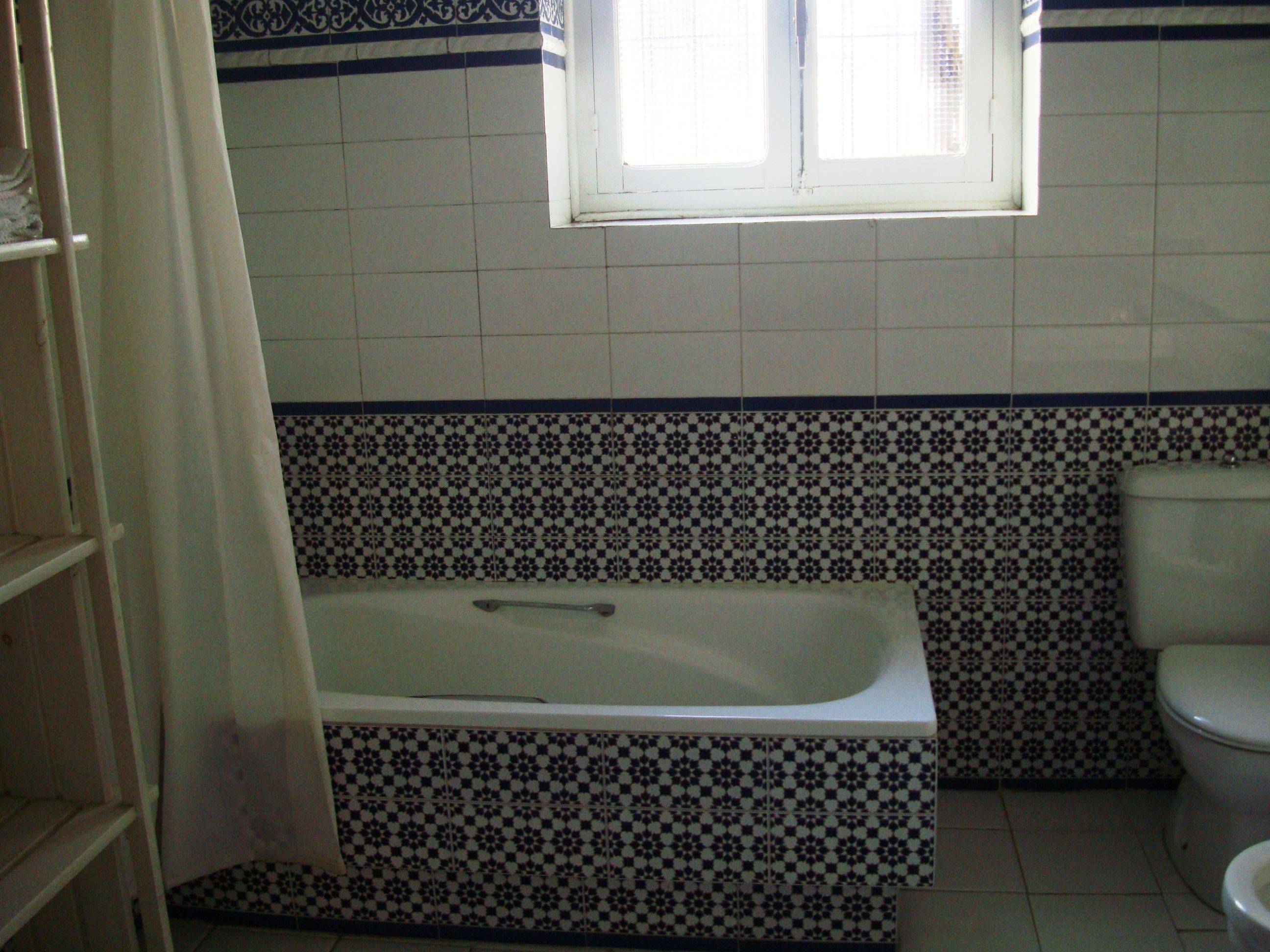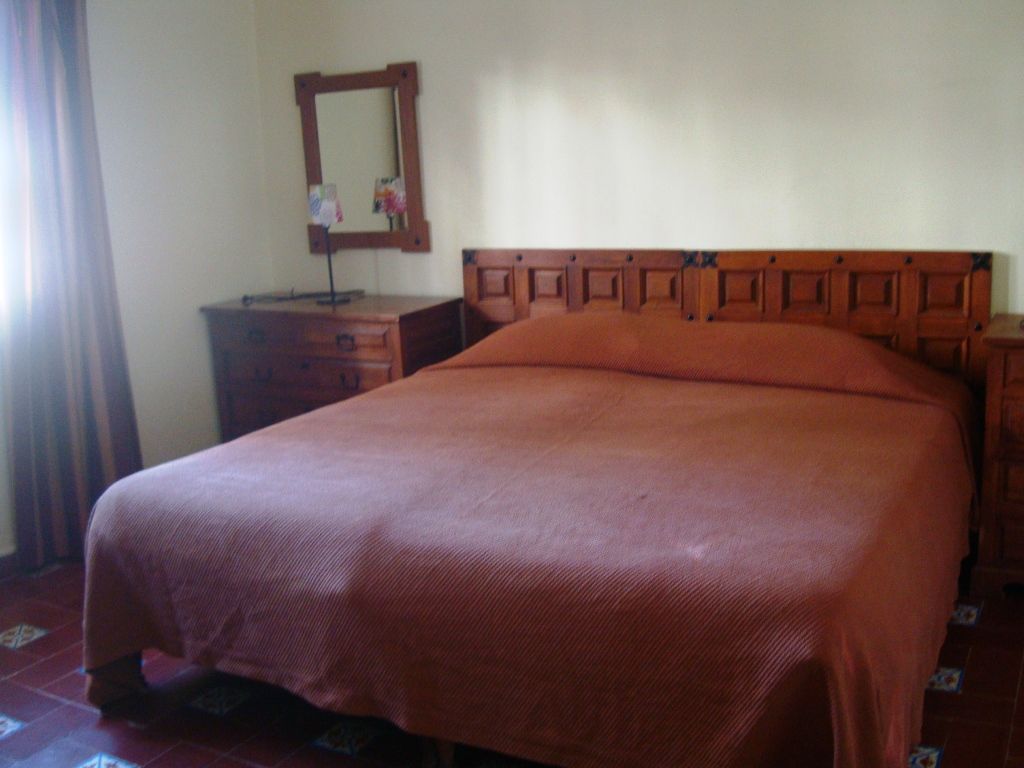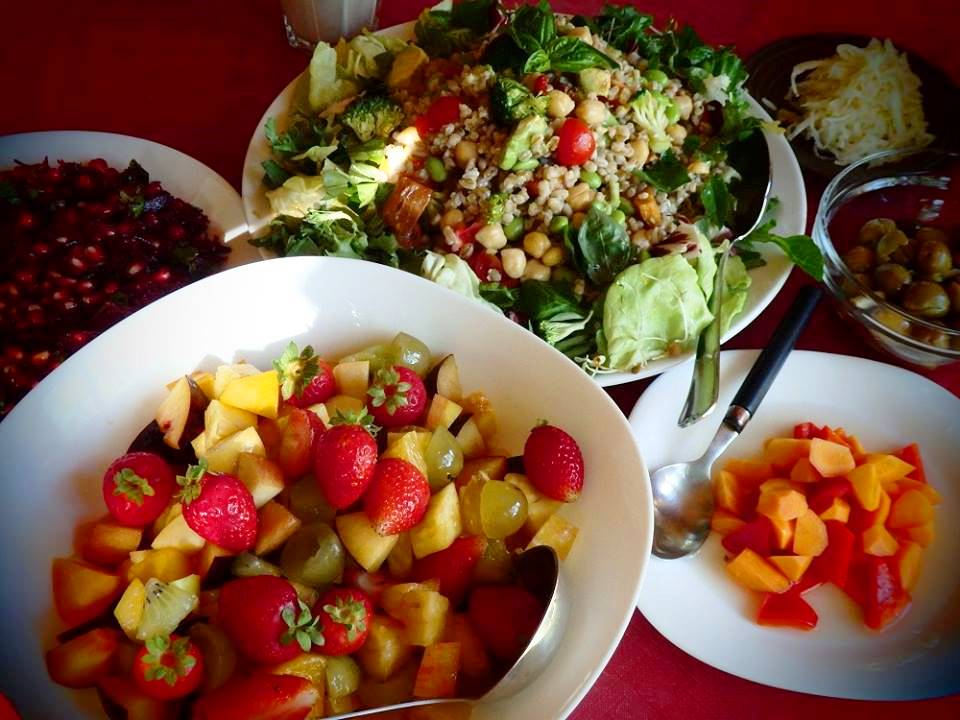 Malaga Yoga Retreats is situated in the traditional whitewashed village of Benalmadena Pueblo which is only 20 minutes away from the international Malaga airport. Yet you will still enjoy serenity and peace on big green land when at the center. Each of the rooms at Malaga Yoga Retreats has its own bathroom and views of either the mountains, the water, and the gardens.
Program:
Malaga Yoga Retreats specializes in four day yoga retreats in Andalucia with views of both the mountains and the sea. They are devoted to the ancient practice of yoga and welcome guests to learn meditation as well as asana to cultivate a peaceful mind and healthy lifestyle. They hope to instill a yoga practice in guests not only as a physical exercise, but for a deeper level of mind-body connection.
What We Like:
The all-inclusive retreats of course include daily meals of fruits and vegetables from local farmers. All dishes are vegetarian or vegan and most are also gluten-free to keep your energy and spirits up during your retreat.
Cost: 553 – 775 USD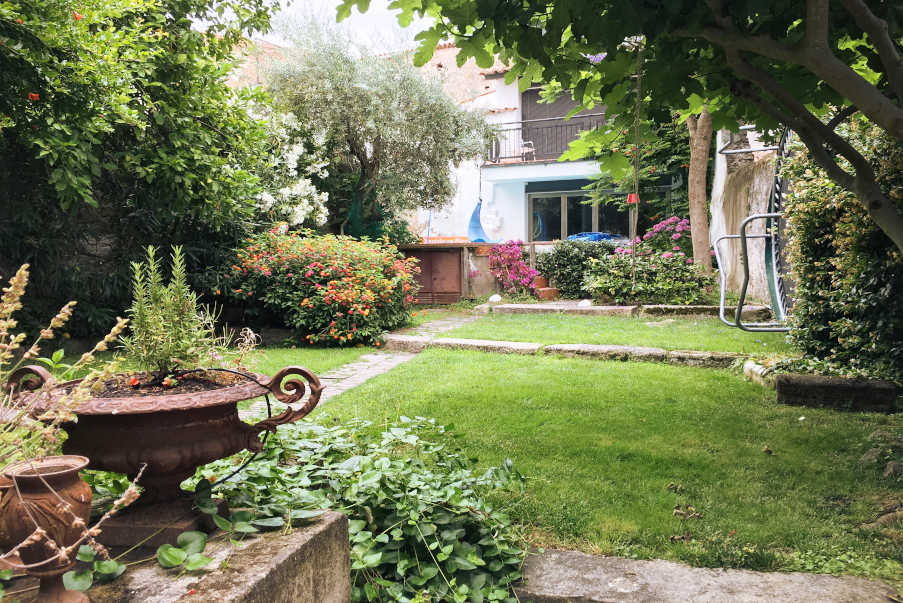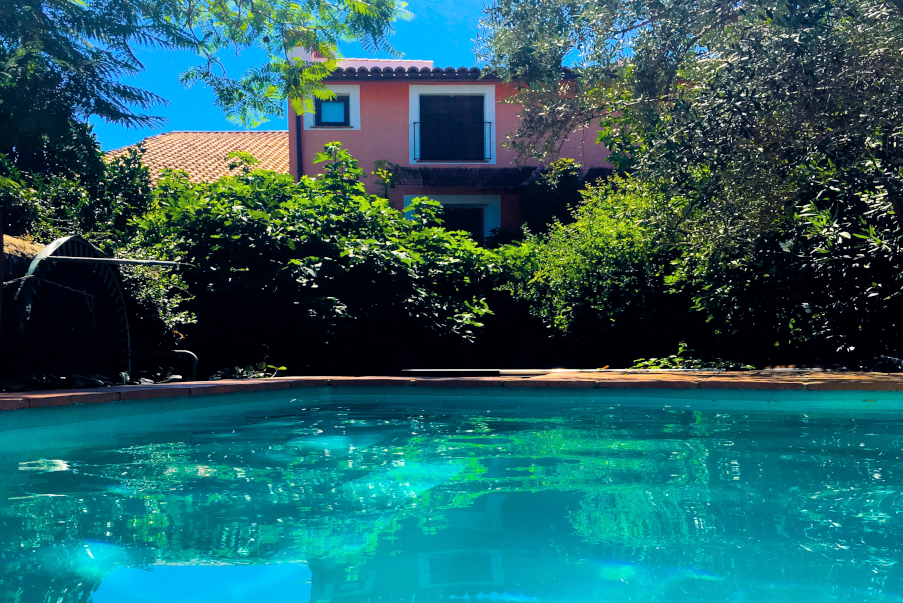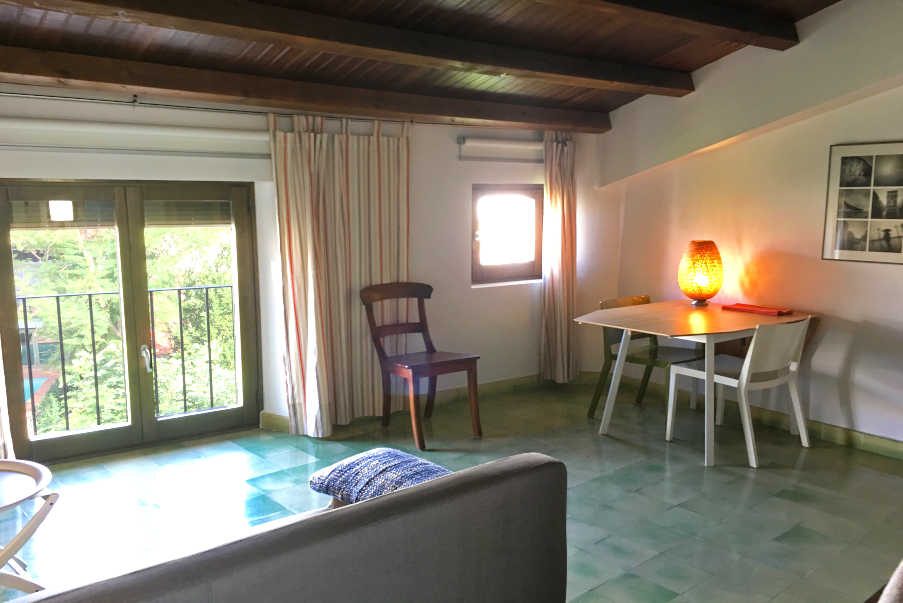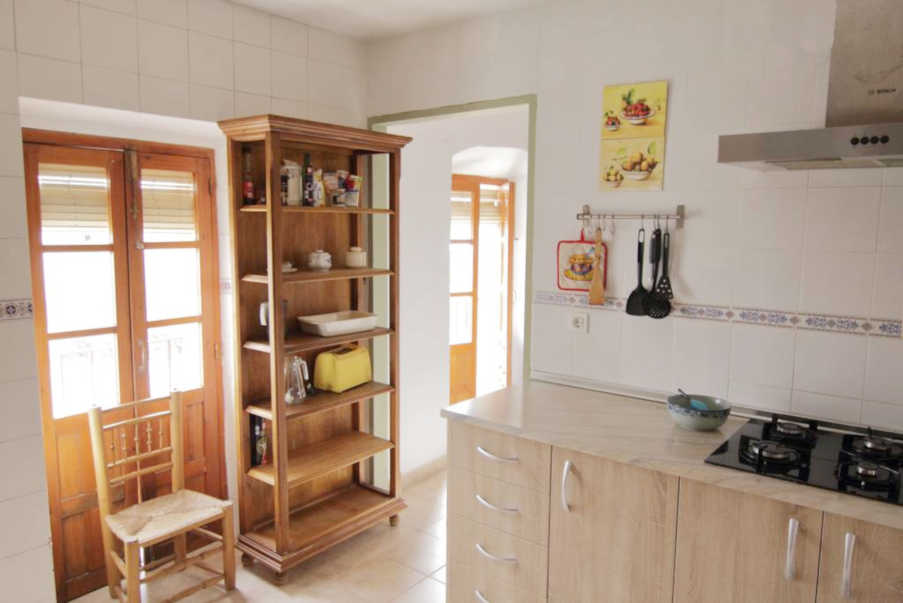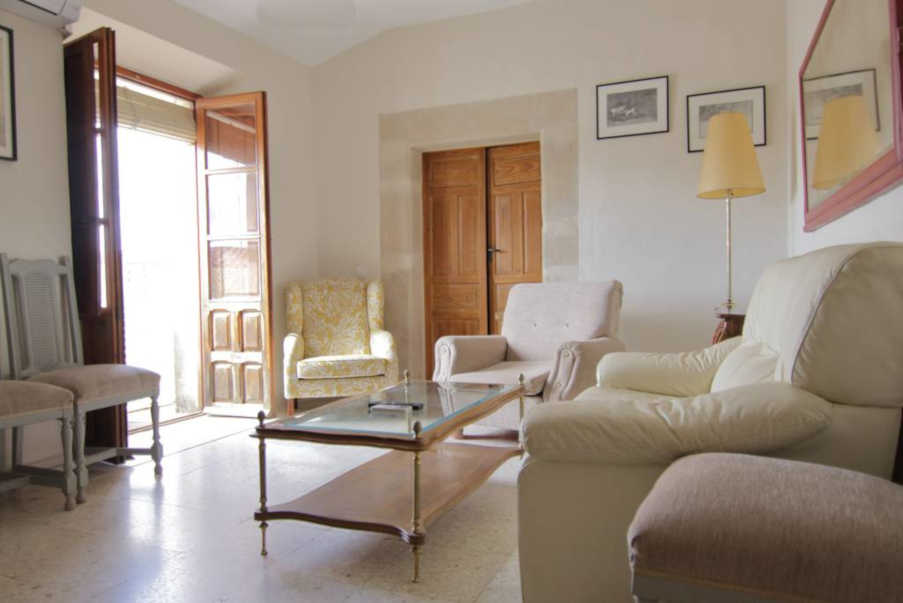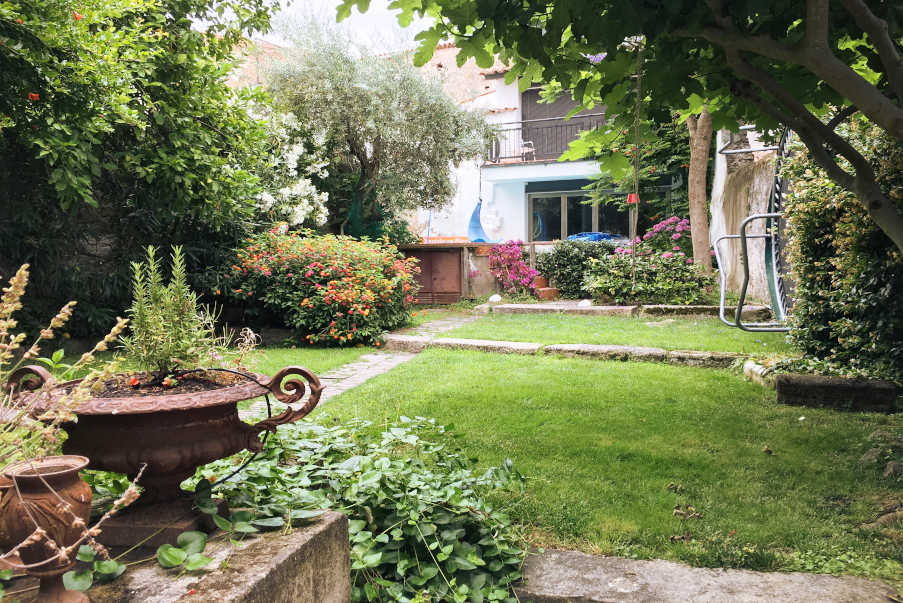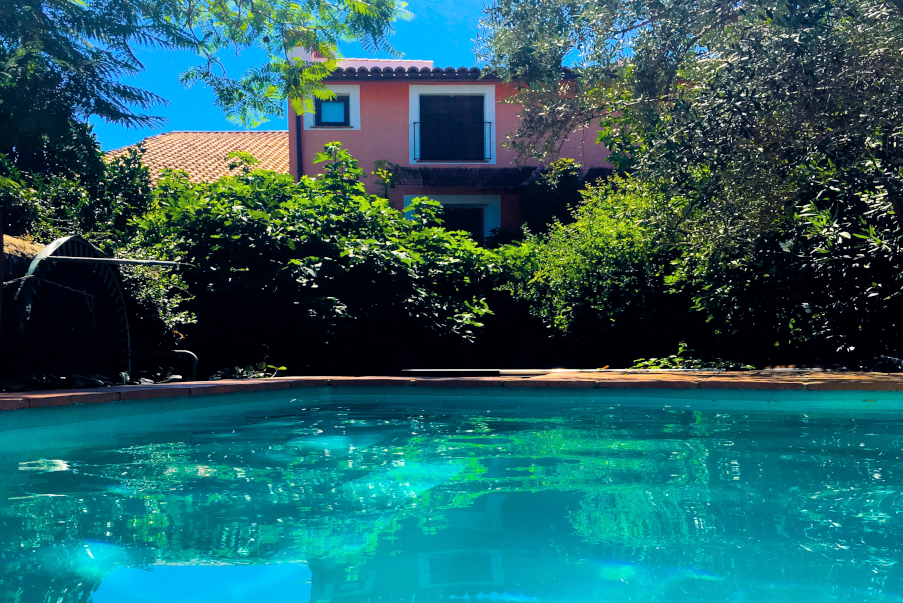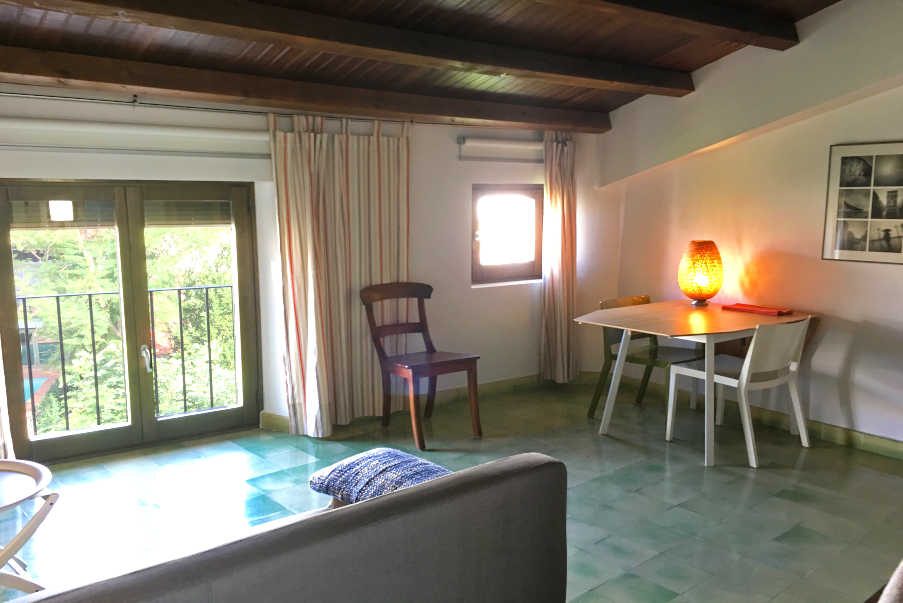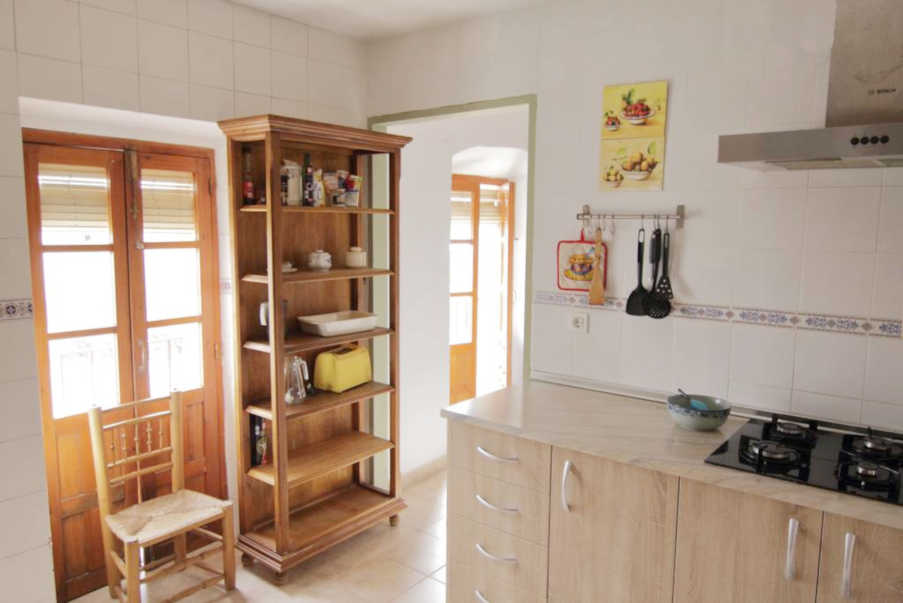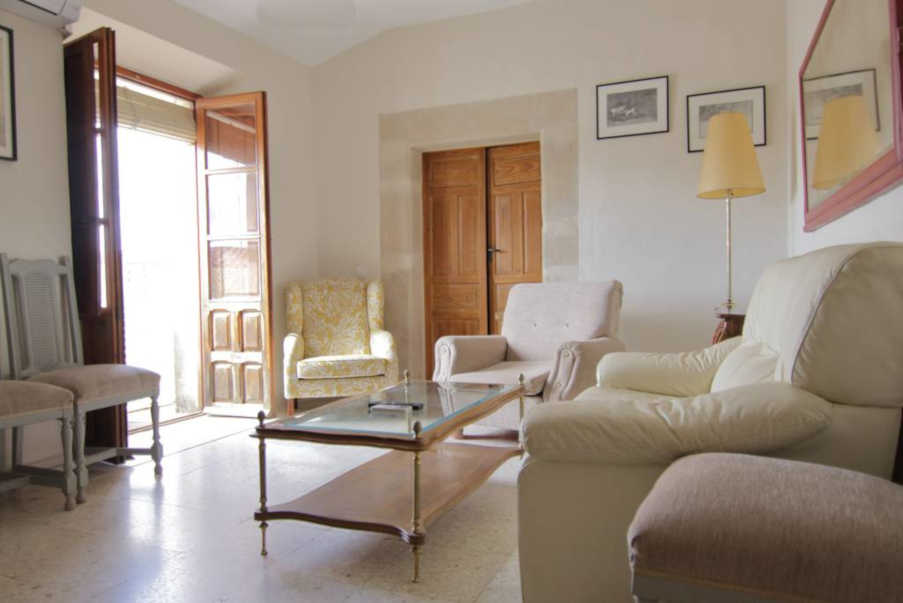 Yoga Spanish Retreat in the ancient city of Trujillo is only 132 miles away from Madrid but a complete espace from a bustling metropolis. Steeped in history and culture, Trujillo was originally founded by the Romans with Celtic origins. It has witnessed much of Iberian history with many medieval buildings still standing.
Program:
In addition to Integral Yoga, guests may also enjoy Holistic Therapies during their stay at Yoga Spanish Retreat. Osteopathy, Medical Acupuncture, Trigger-Point Therapy, Myofascial Massage, Foot Reflexology, and others are part of their service menu.
What We Like:
All meals at Yoga Spanish Retreat are vegetarian with vegan options. Just let them know in advance of your meal preference and any other special dietary needs. Throughout the day, tea, filtered water, and local fruits are available to snack on.
Cost: Contact for more information
Calle Mingo Ramos, 20, 22, 10200 Trujillo, Cáceres, Spain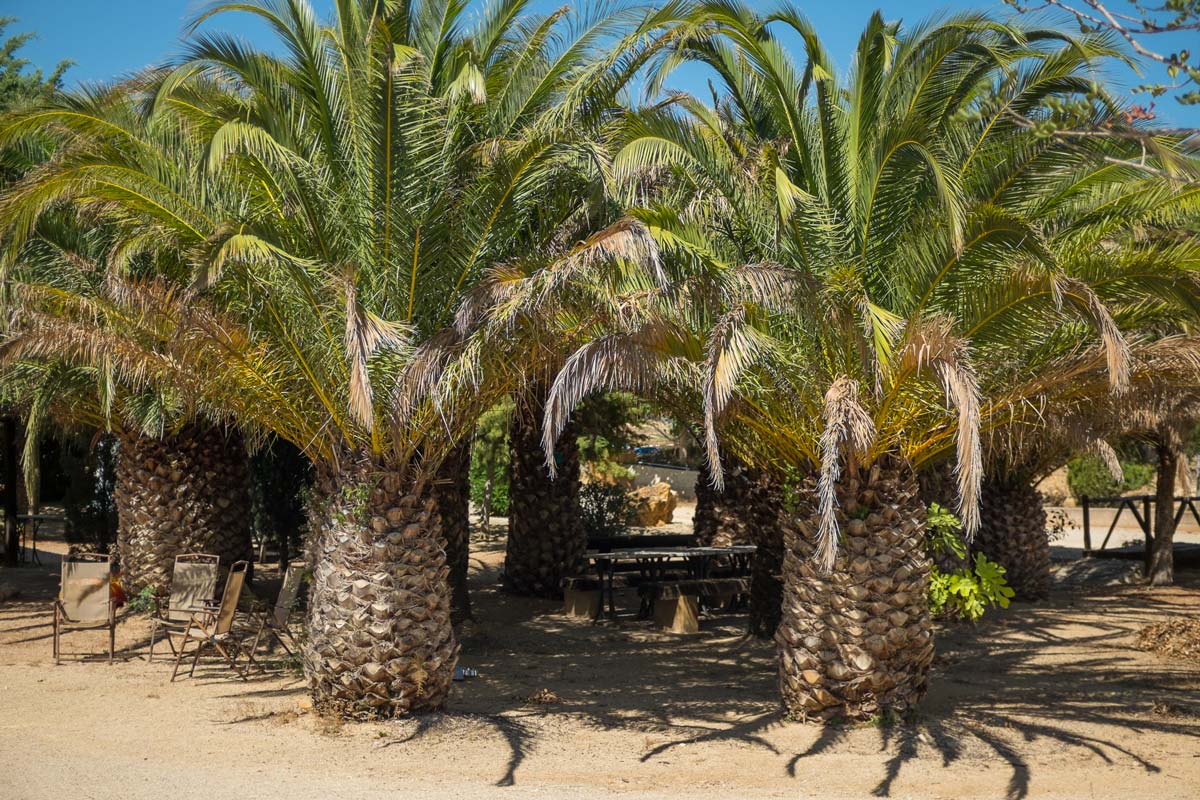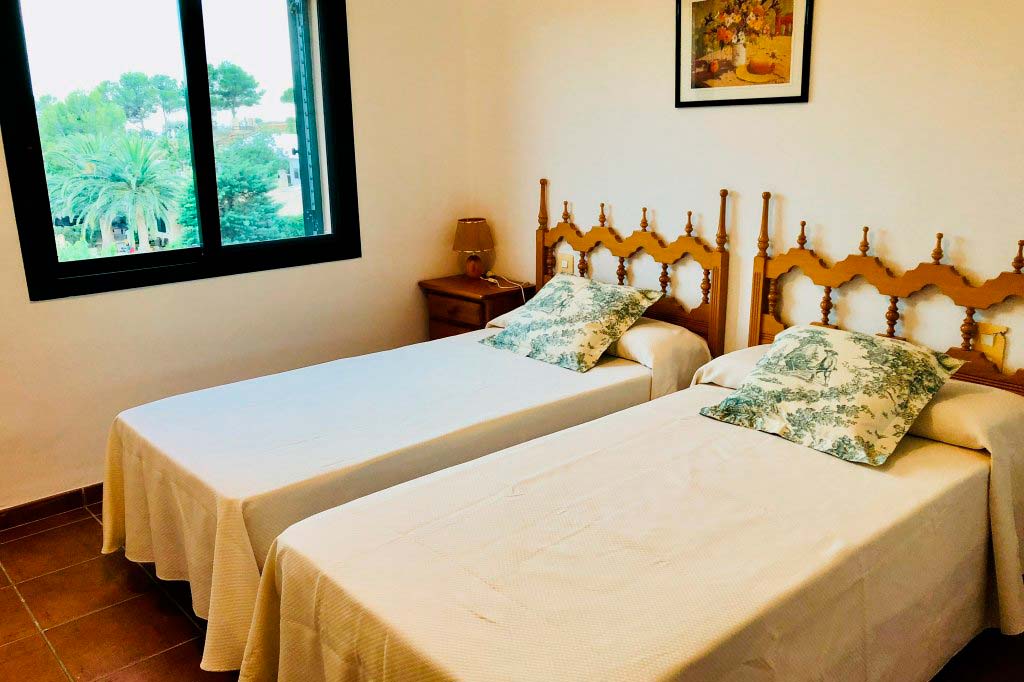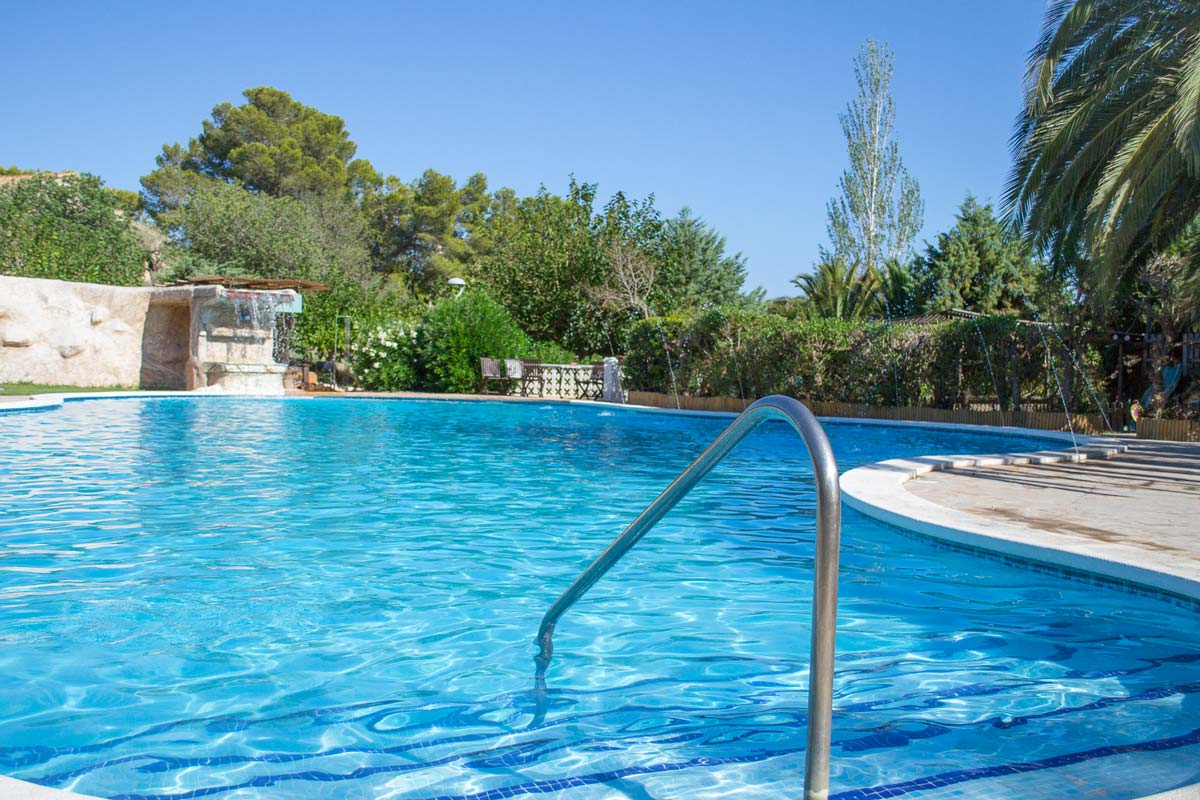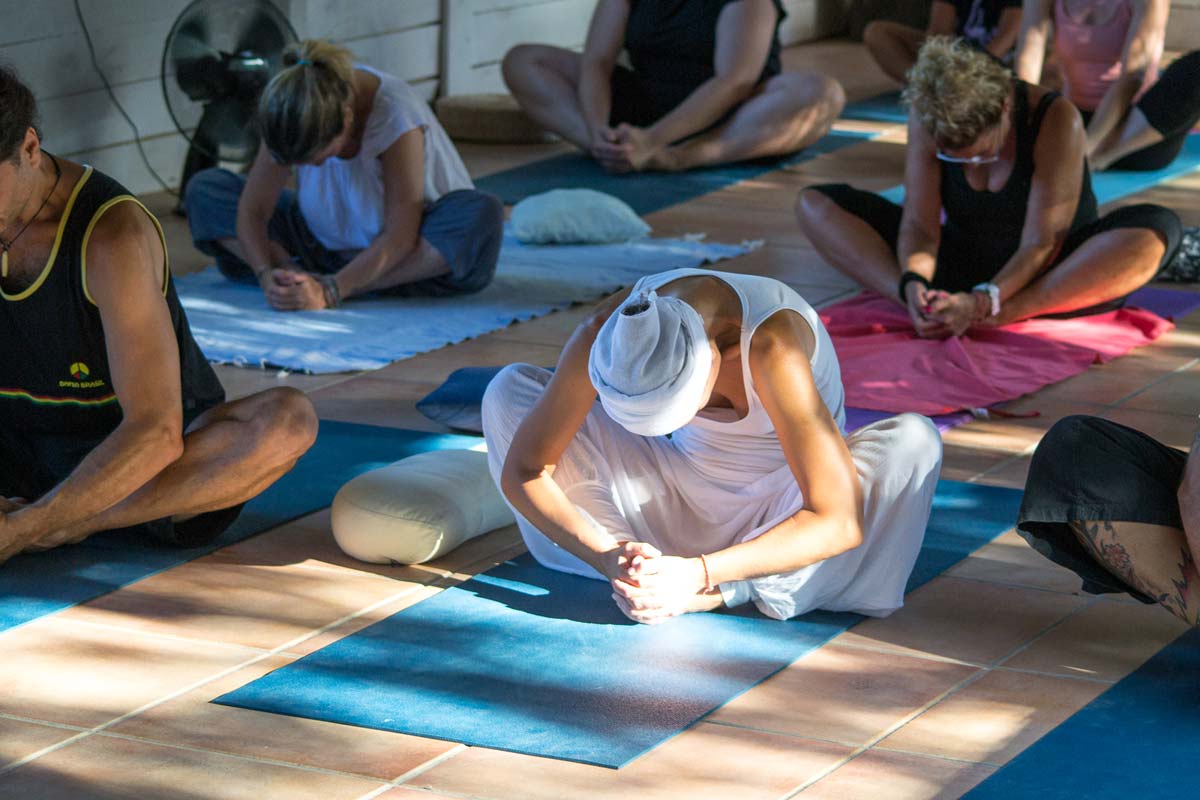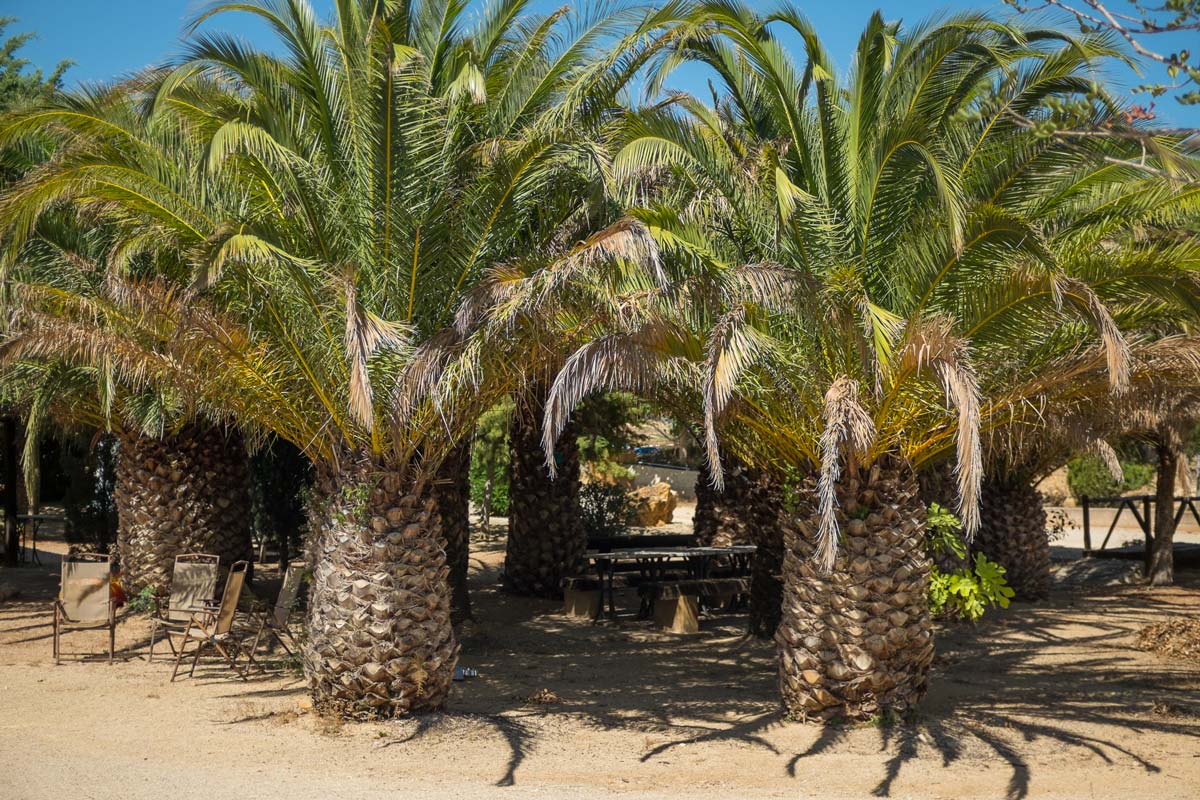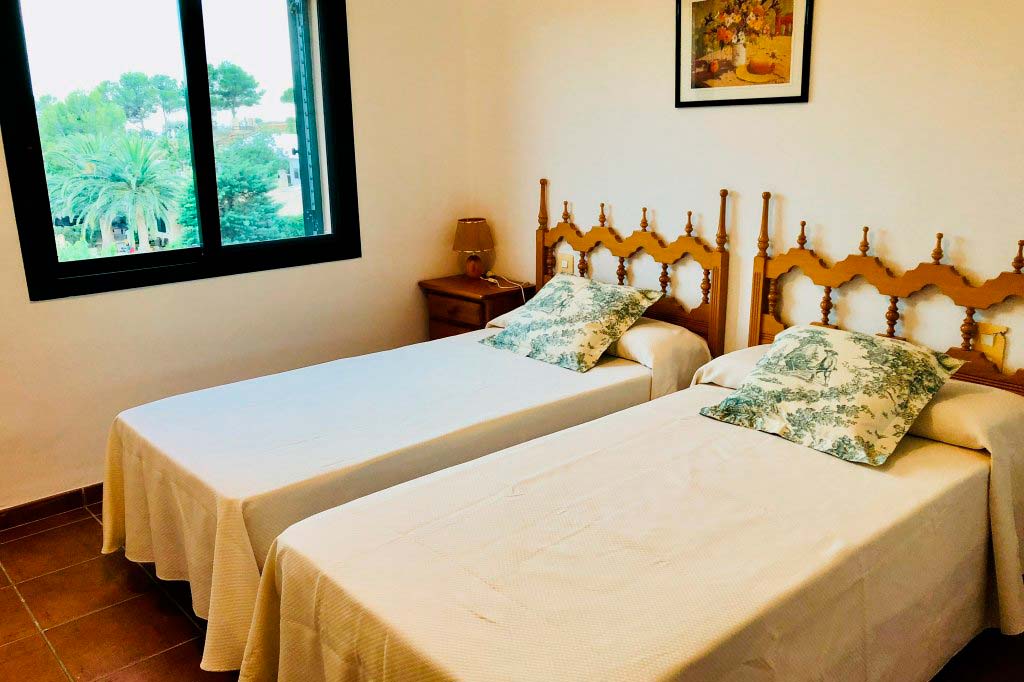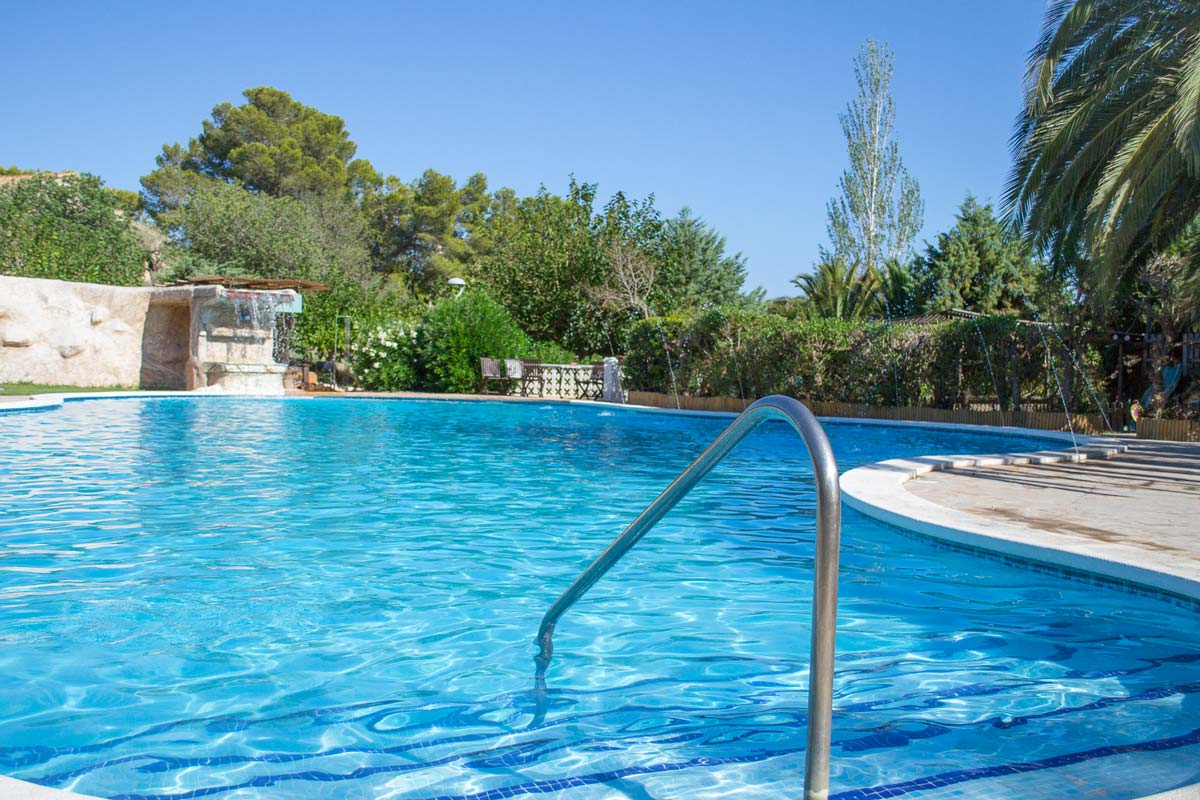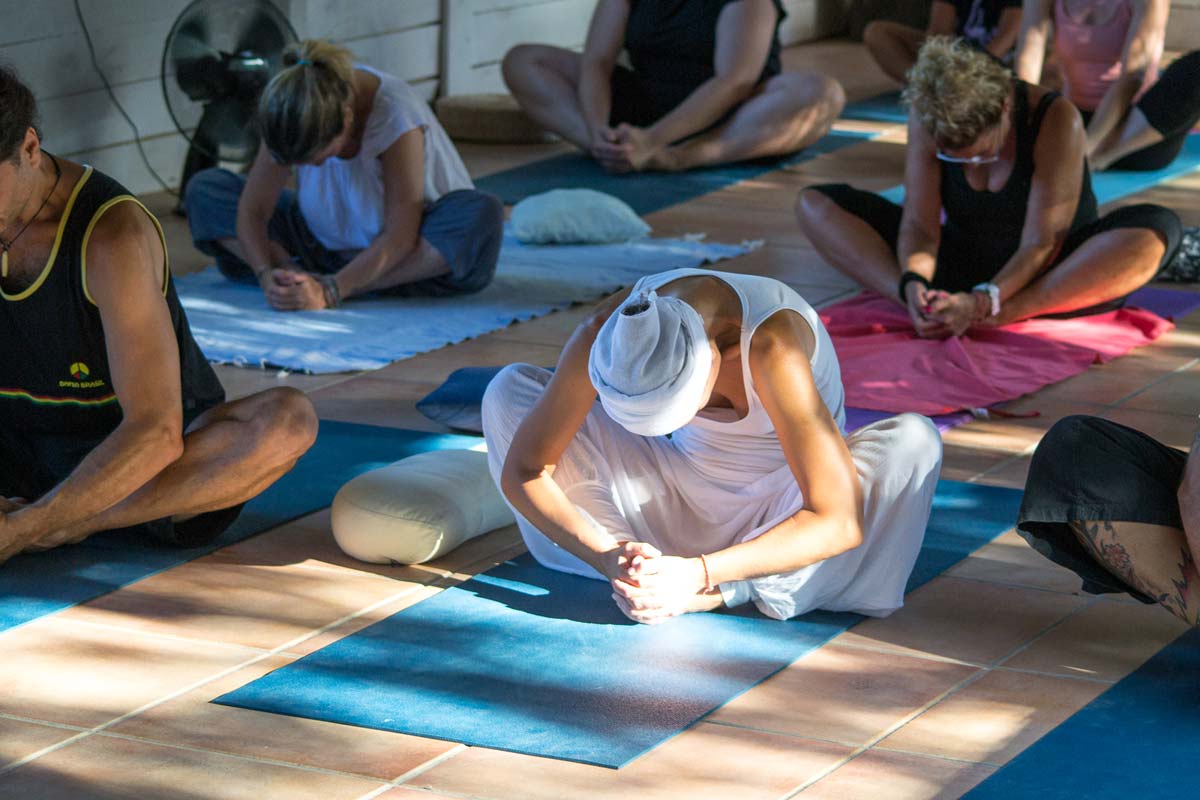 Be Yogui Event hosts weekly, all-inclusive yoga retreats in Aguila Daurada, a resort of houses and villas located in the heart of a nature reserve in  Costa Dorada. The area is in a preserved biosphere and ecosytem called the Terres de L'Ebre Biosphere Reserve. The retreat center was built to resemble a small village with a hill to one side and nature paths and hiking trails leading to the beach and cove just one kilometer away.
Program:
All retreats by Be Yogui Event touches on different aspects of yogic life with a balance of yoga asana classes, meditation, and other workshops to foster interconnections, adventure, and celebration. They are opportunities to bloom, dive into self-development, and follow a tradition of transmission of knowledge for mind-body holistic connection.
What We Like:
Daily vegetarian meals are provided as well as excursions to enjoy nature. Evenings are often enjoyed with kirtan, satsang, meditation, or concerts to wrap up your day at Be Yogui Event.
Cost: Starting at 679 USD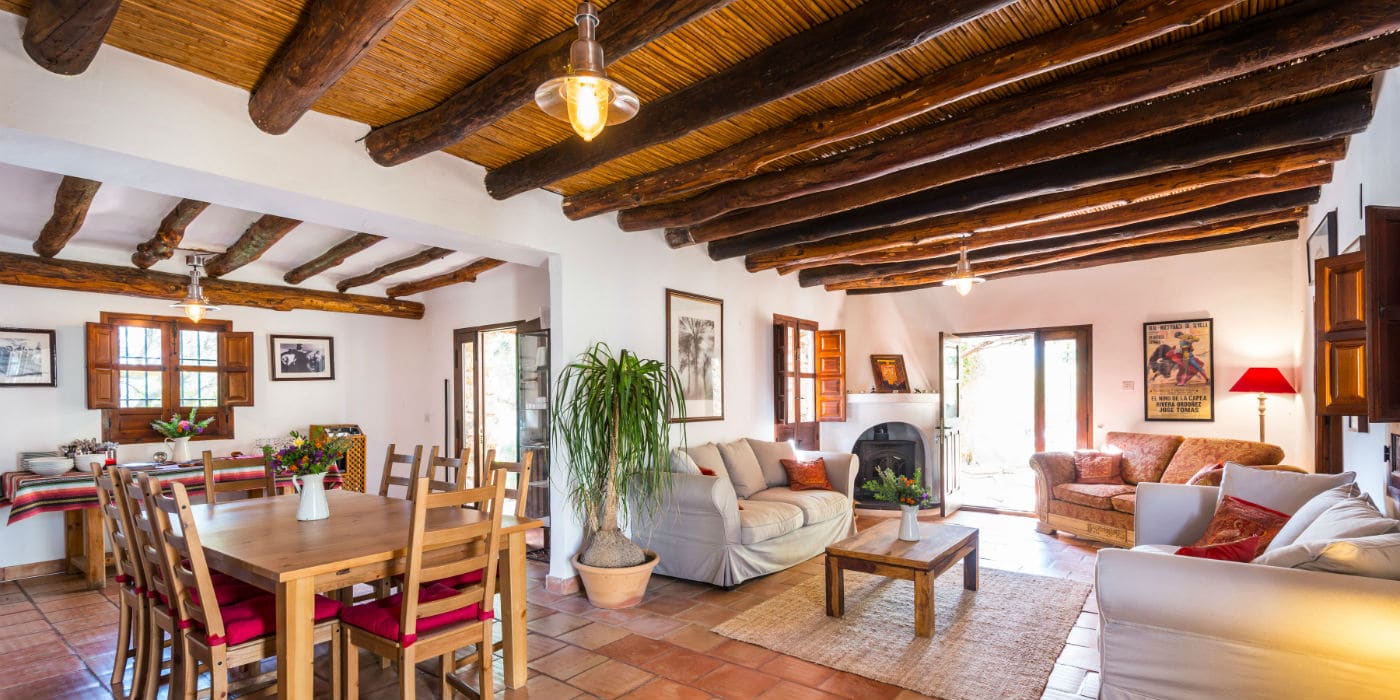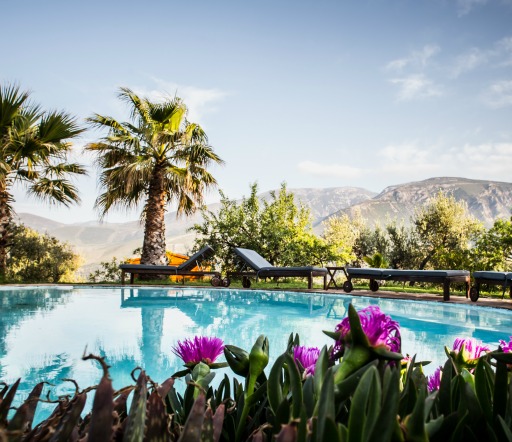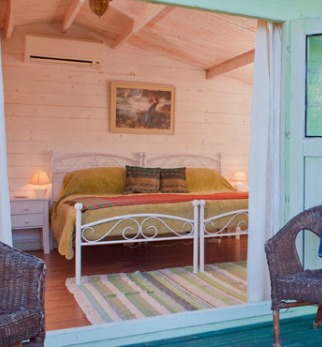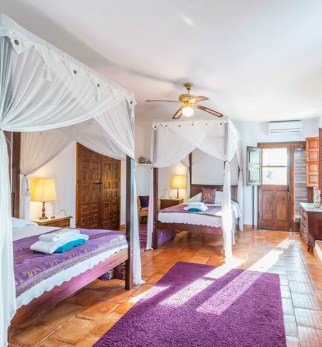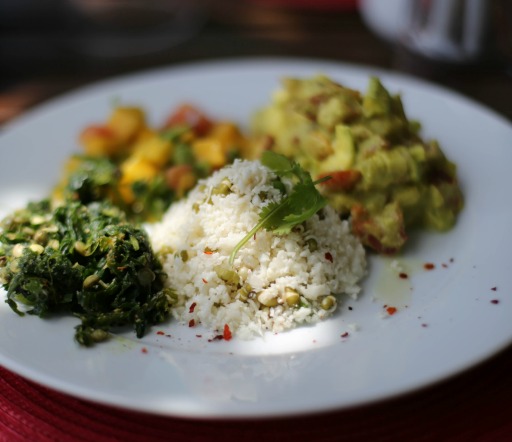 kaliyoga-retreat-living-space-spain
Kaliyoga-Spain-pool-beautiful-spanish-yoga-retreat
gorgeous-rooms-yoga-retreat-spain
find-accomodation-for-yoga-retreats-europe
cleansing-food-to-get-healthy-and-fit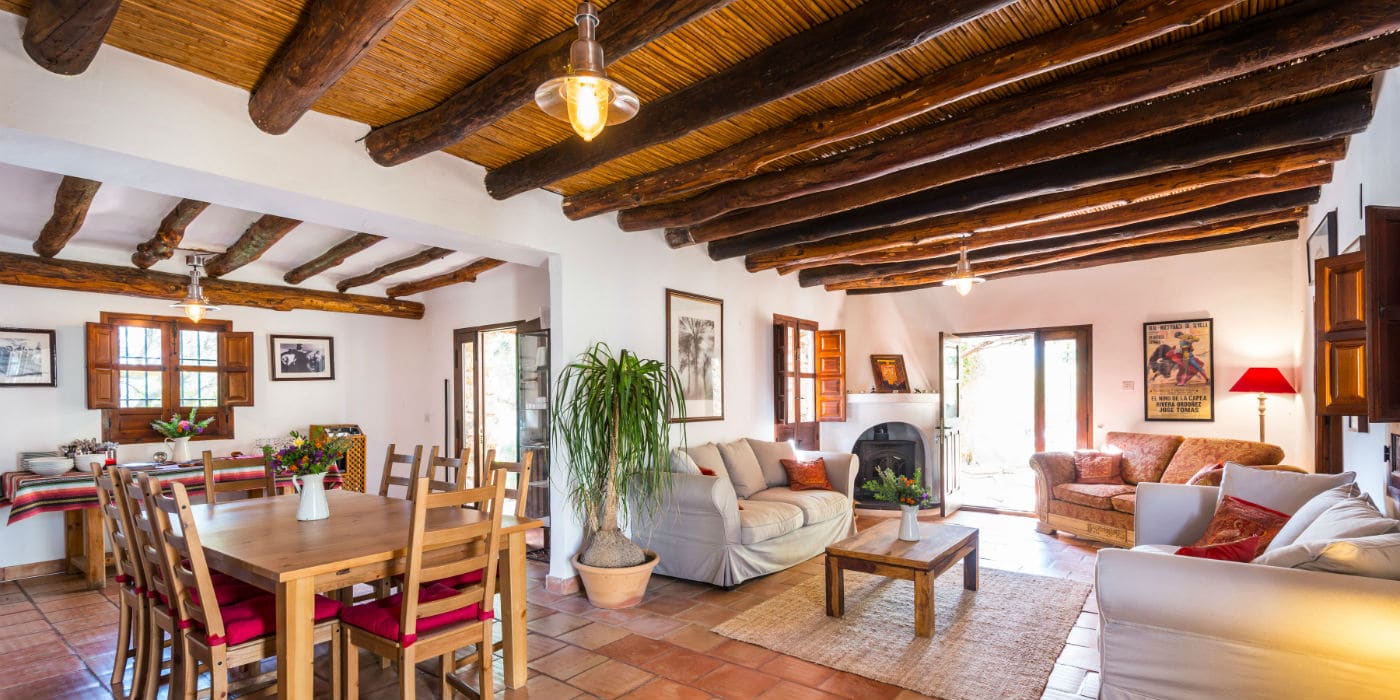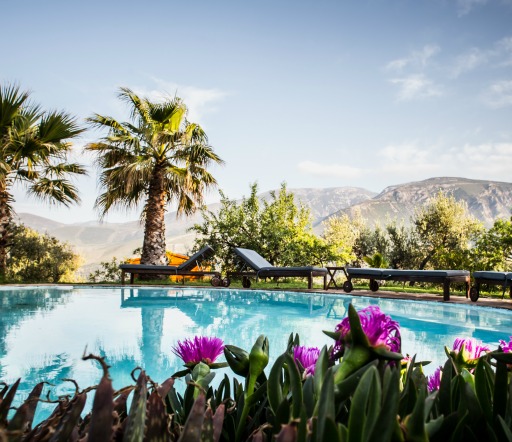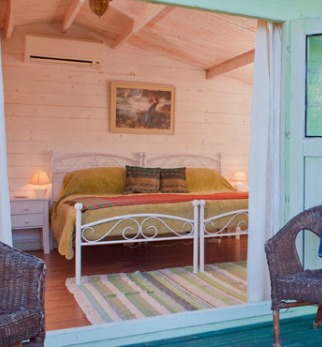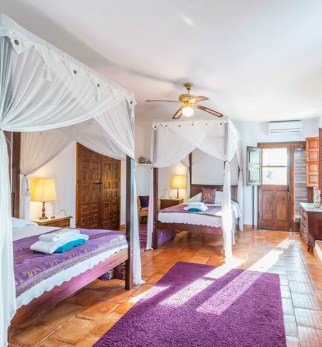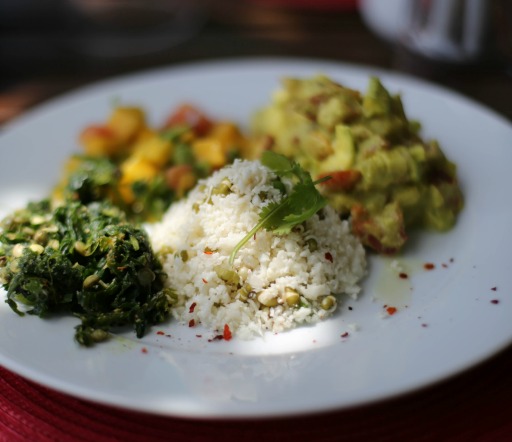 Listed by The Guardian as one of the Top 10 Life-Changing Yoga Retreats Worldwide, Kali Yoga Retreats in Spain was founded in 2001 at the foothills of Sierra Nevada mountain range in the Alpujarra region of the country. In addition to yoga asana classes, you can take advantage of natural health and therapeutic treatments and food sourced from local farmers who deliver their produce to the retreat center in person to reflect the changing seasons to be as fresh and healthy as possible.
Program:
Yoga asana classes are offered twice a day at Kali Yoga Retreats Spain. Lead by a team of yoga teachers with decades of experience under their belts. All are dedicated to helping you develop a self-practice that will enable you to leave the retreat center with discipline and motivation to continue your yoga journey even when you return to your regular life.
What We Like:
Accommodations are choices between the main farmhouse, large log cabins, and teepees for seasonal glamping options. All types of rooms are furnished with comfortable, clean beds, ensuite bathrooms (some shared). All rooms, except for the glamping teepee, have air conditioning.
Cost: Starting at 1,210 USD
18418 Las Barreras, Granada, Spain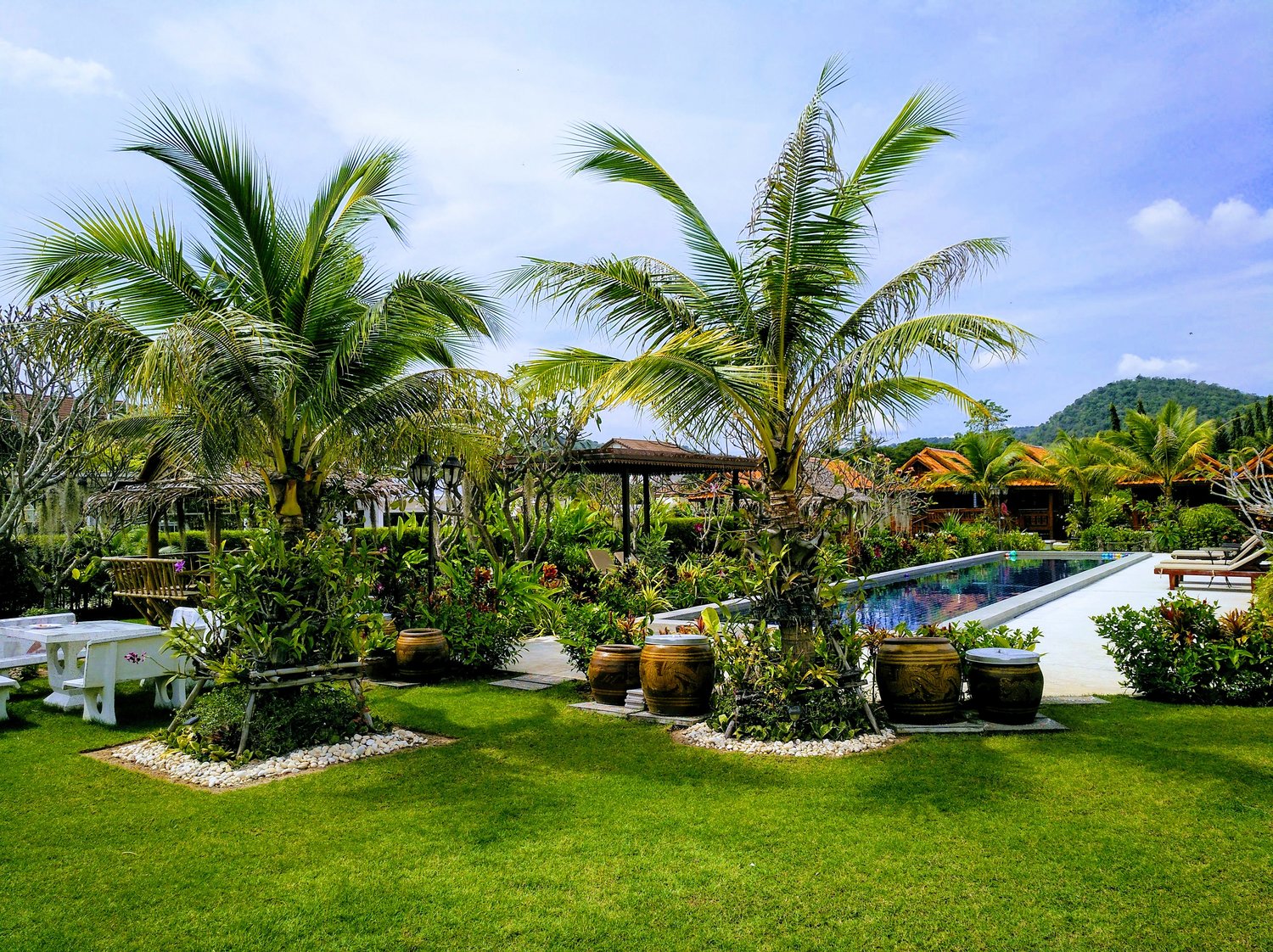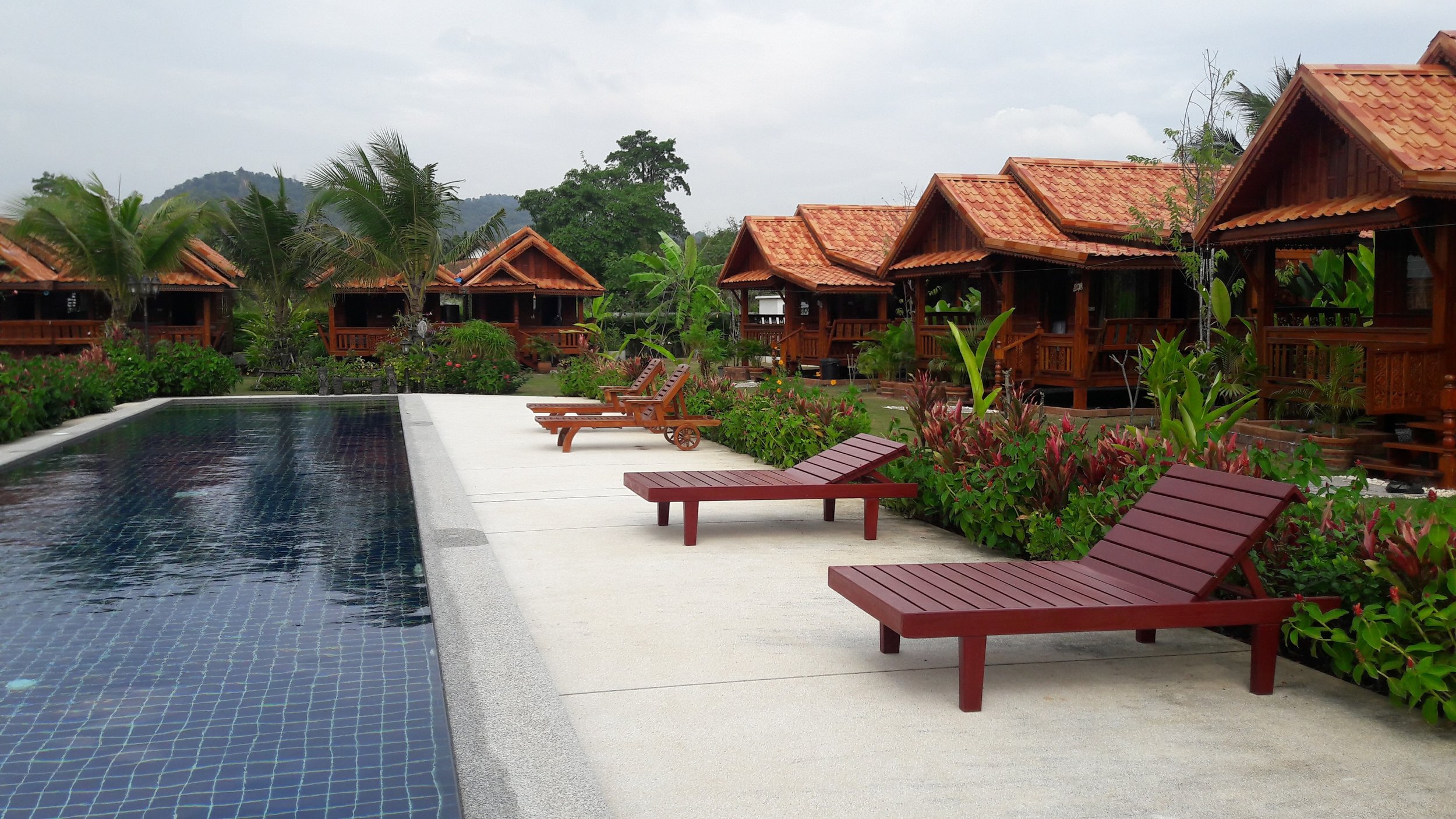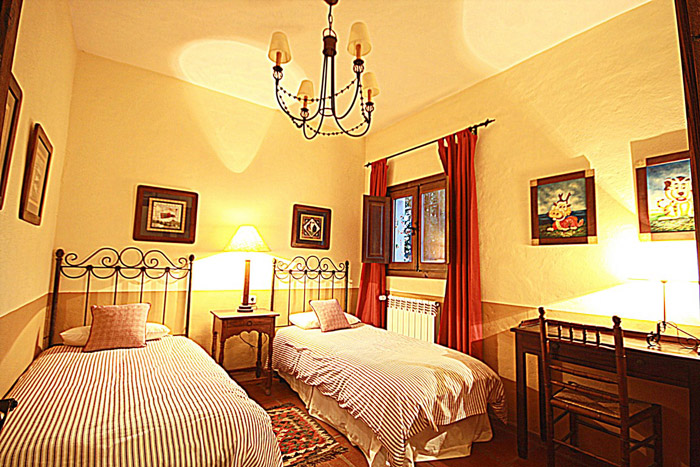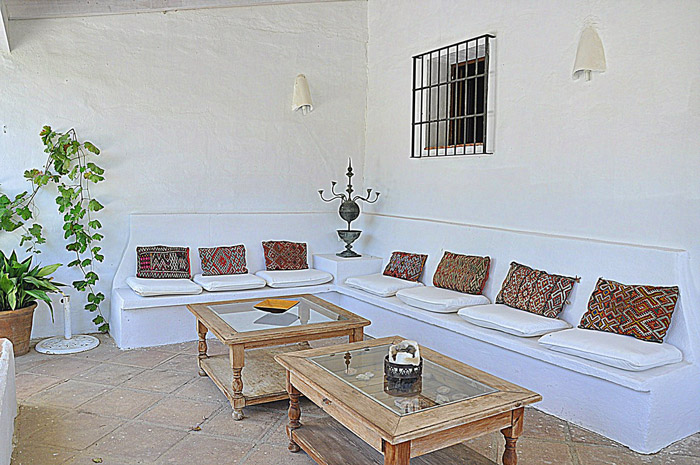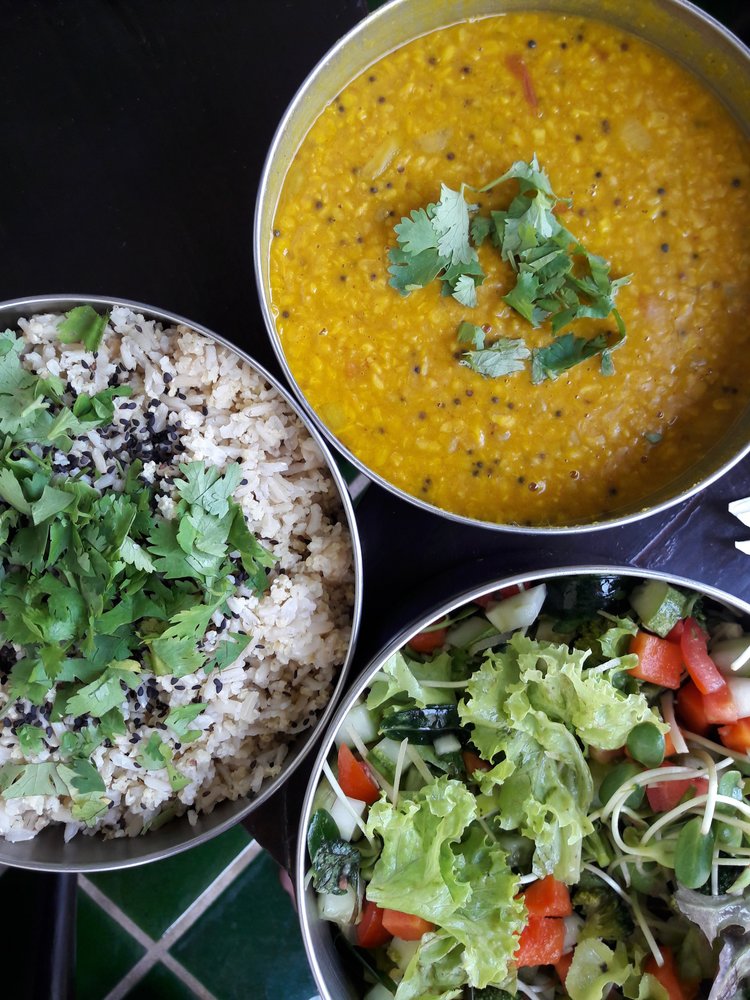 IMG_20171119_121821_865-EFFECTS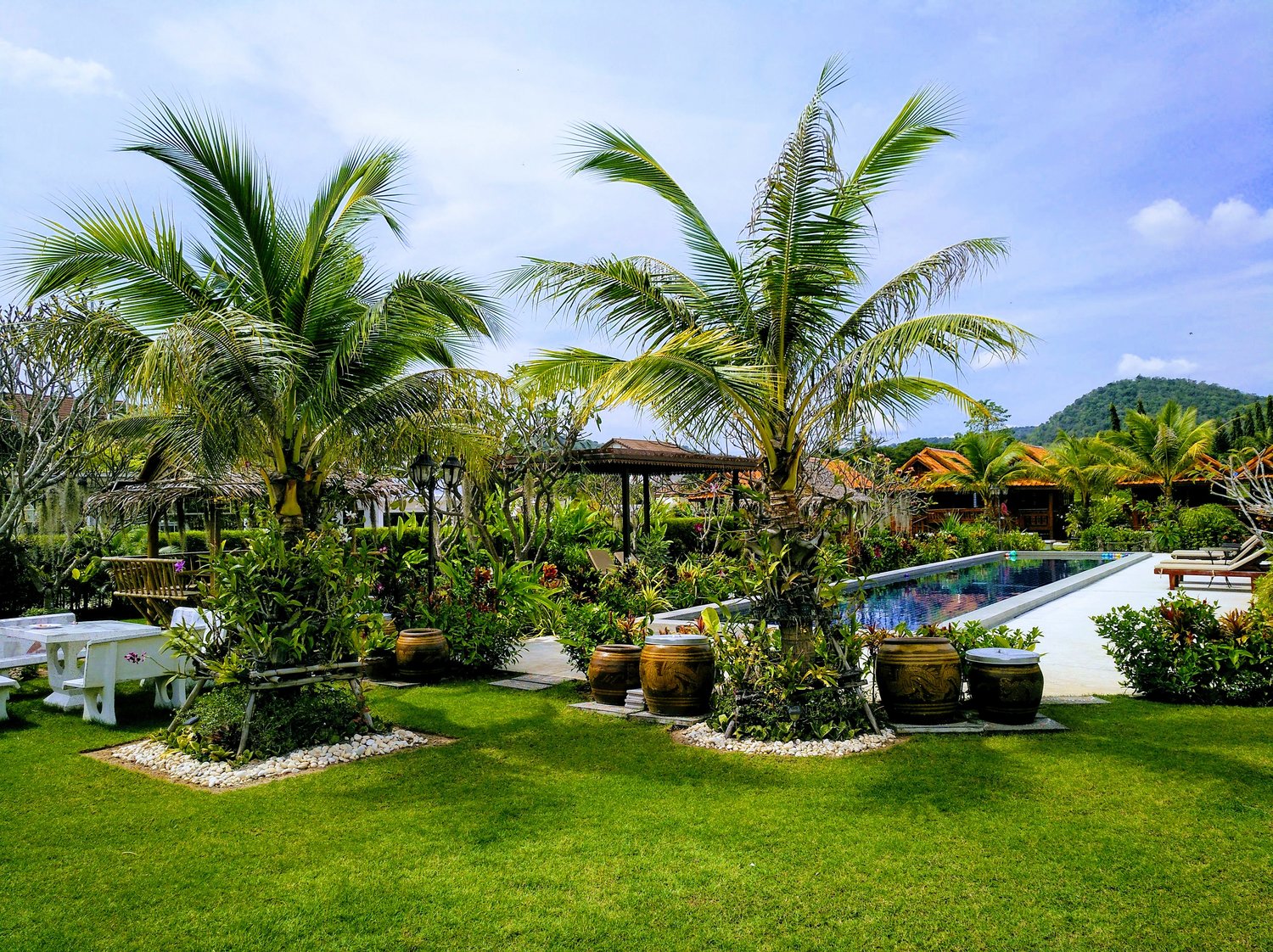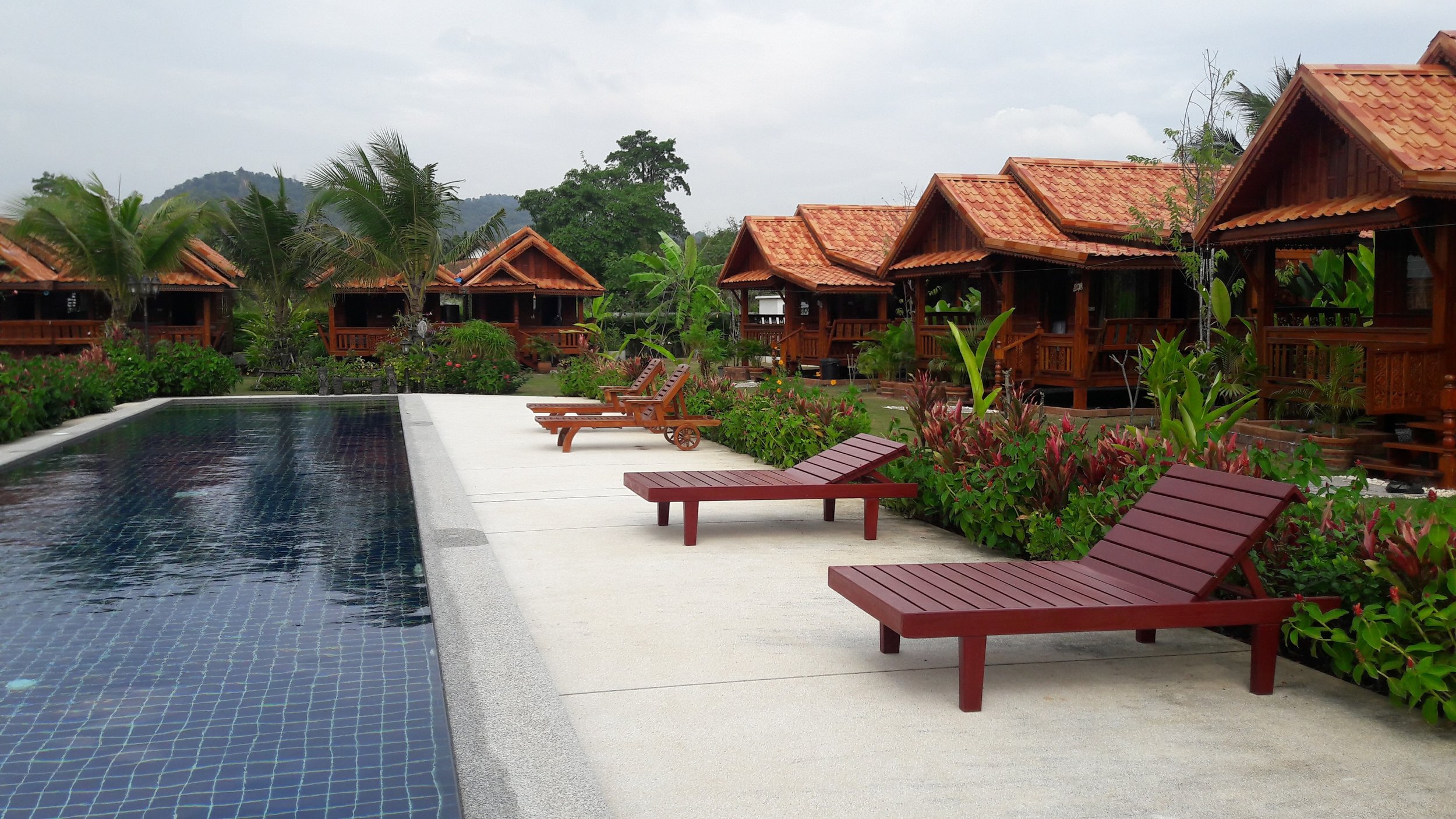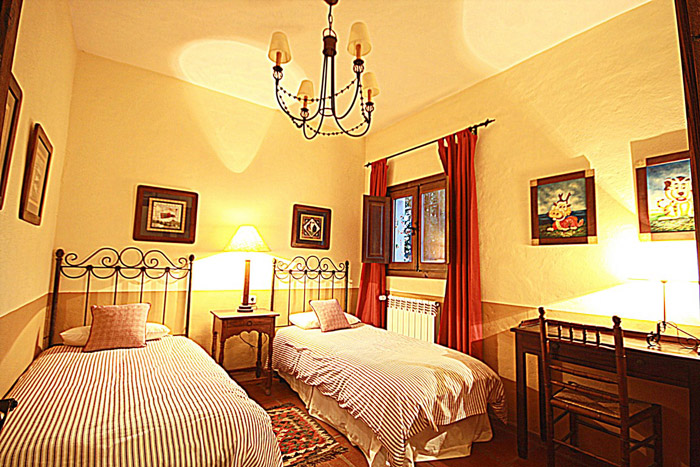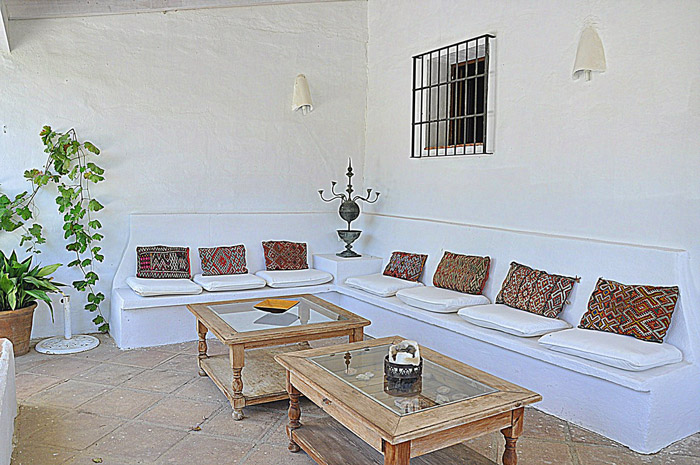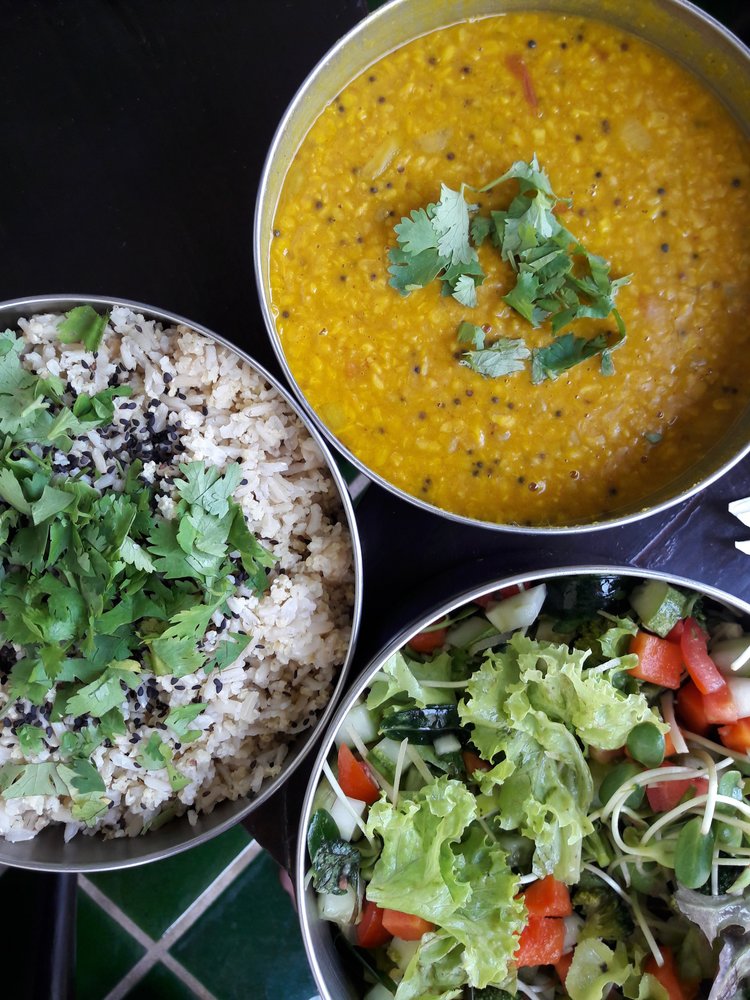 O-Live Retreat is driven by their karmentum, which is their update on their concept of karma. They combine scientific and esoteric concepts of momentum with karma to diffuse guilt, anxiety, depression, shame, and others. They believe that when you detox your cells, you also help to detox your mind. They do not follow a traditional school but allow themselves and guests to learn, adapt, and grow.
Program:
Their retreat center in Spain is available in Spring and Autumn and you can stay for as long as you want with a minimum stay of four days. Of course, the longer you are able to stay, the better your detox and practice will be instilled in yourself. Although sharing of rooms may be arranged for friends or couples, generally, rooms are kept private to ensure you also get your solo time for introspection and privacy during your yoga retreat in Spain.
What We Like:
The O-Live Family is originally from Spain but also hosts retreats in the jungles of Thailand. Their bespoke, all-inclusive, individualized retreats are open to only eight people maximum at a time to ensure you get optimum support and focus for the duration of your yoga retreat. All programs begin with a personalized health assessment upon arrival.
Cost: Contact for more information
Conclusion
Spain is a stunning destination to enjoy a yoga retreat. Whether you want a Mediterranean beach escape, a hike in the hills and mountains, an immersion in traditional villages, or reconnection with nature in protected nature reserves, you will find a yoga retreat in Spain that will cater to your needs for your personal journey to balance and harmony.
Spain has so much to offer in history, culture, scenery, and activities to do even outside of the yoga retreat center. It is one of Europe's top tourist destinations yet these top ten yoga retreats in Spain will still allow you to reconnect with yourself and enjoy a retreat to focus on your health, wellness, and balance.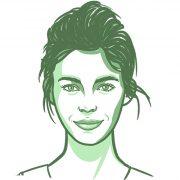 Susan Williams
Susan views the world through a lens of spirituality, health, and compassion. Her positive outlook on life shines through her writing, which is heavily focused on yogic living, meditation, and conscious eating.