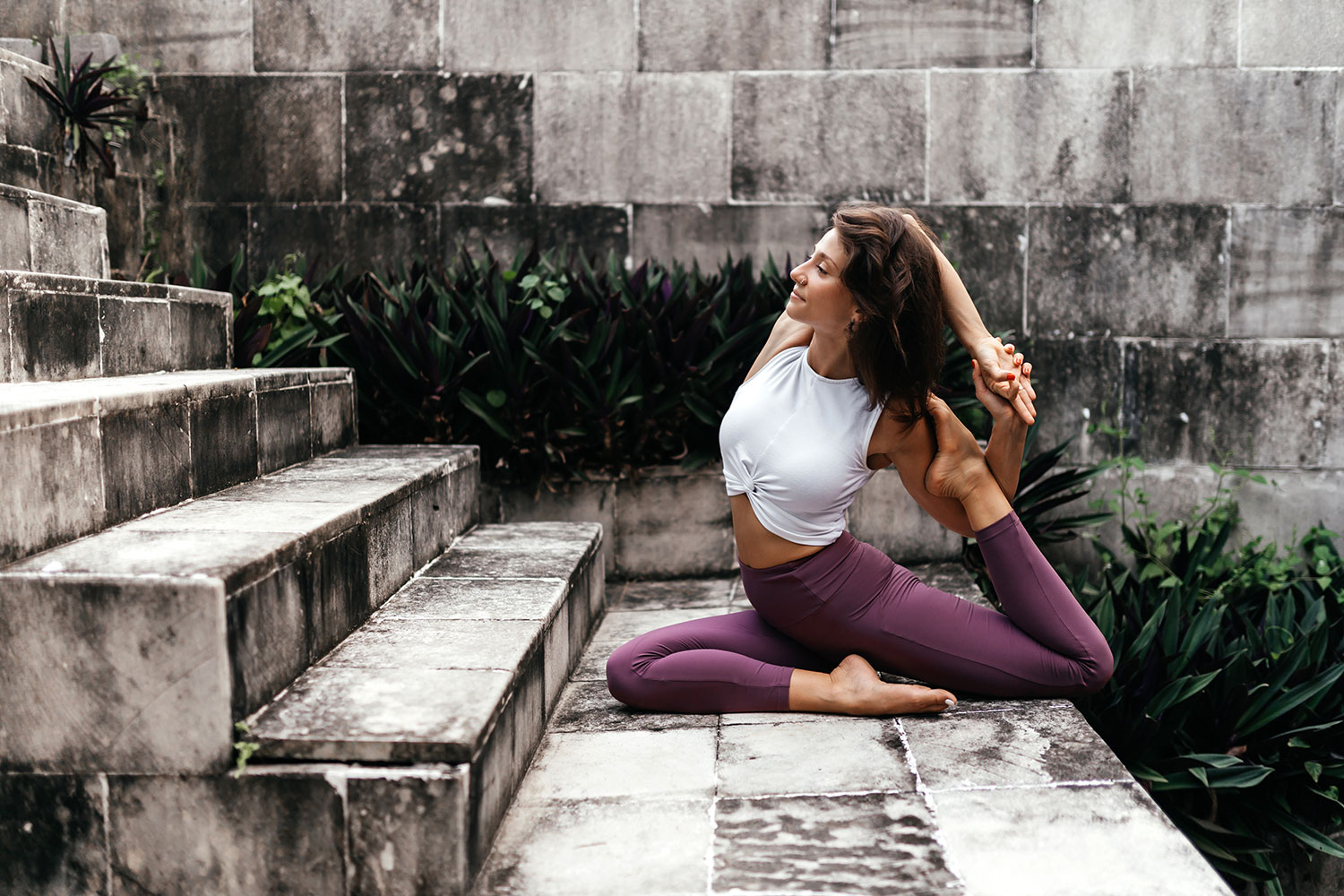 Yoga lights up your world. It brings you strength, balance, and peace. You practice the teachings of yoga on and off the mat. You are not just a regular yoga student, but a home practitioner, encouraging classmate, and well-rounded yogi. It's time to take your practice to the next level. It's time to consider a yoga teacher training program.
Making the decision to take on a to a yoga teacher training program can feel like a big leap. Most programs are intense learning journeys, intense transformations, and mind-body-spirit commitments. When looking for the best program for you, you'll want to consider many different aspects of the teacher training experience so that you match with a program that feeds your mind and soul.
One major consideration when choosing your program is where. There are so many options and opportunities these days when it comes to training schools and programs. While there many be plenty of studios offering weekend courses or intensives in your area, you might consider spreading your wings and taking on an international yoga destination for your training. Besides the amazing gift of travel and being welcomed into a new community, using this time to both develop your yoga practice and see the world provides an immense opportunity for growth.
One of the most amazing places to develop your practice and reach new levels with yoga is the birthplace of yoga itself, Rishikesh, India. With a history steeped in yoga and spiritual development, it's no surprise that many teaching students flock to Rishikesh to complete their programs. Here, we will take a look at the best yoga teacher trainings Rishikesh has to offer, as well as what to look for in a teacher training.
Types of Yoga Teacher Trainings
Yoga teacher trainings can vary widely, so it's a good idea to know what's out there to make the best decision for you.
Timing and Hours
Yoga teacher trainings often begin at 100 or 200 hours, with options for 300, or even 500-level advancements. If you plan to actually use your training to teach at studios in the US, consider at least a 200-hr level course.
Yoga Alliance Certification
Many yoga studios in the US require their teachers to graduate from a program certified by the Yoga Alliance. This ensures that students were fully instructed on asanas, alignment, anatomy, sequencing, philosophy, prop use, modifications, hands-on adjustments, teaching practice, and meditation techniques. The following programs in this list do have Yoga Alliance certification.
Style
Most yoga programs teach with Hatha or Ashtanga yoga styles as the basis, but there are options for completing programs more steeped in Vinyasa, Iyengar, or other teachings. You can also complete further study as a graduate to learn different yoga styles.
Accommodation
The core and most important reason to attend a yoga teacher training is to develop yourself as a yoga student, teacher, and compassionate citizen of the world. However, the length of most yoga teacher training programs ranges from two weeks to several months, with most 200-hour courses hitting about 4-weeks. You should consider your accommodation needs and preferences when choosing a course. Do you need extra quiet at the end of the day to recharge? Opt for a program that offers private rooms. Do you hope to make fast friends and engage with the other students as much as possible? Perhaps a shared room or dorm-style accommodation would suit you better. Many of the centers in India only provide heating or cooling/AC with an additional charge. Consider this as well when determining the month and extras needed with your booking. All in all, most yoga teaching centers have lovely accommodation, vegetarian Sattvic meals, and helpful staff to make your stay as enjoyable as your program.
Teacher Training in Rishikesh, India
Completing a yoga teacher training in Rishikesh is a popular idea for students who want to develop their understanding of the roots of yoga while advancing their skills as teachers. Rishikesh is known as the birthplace of yoga and hosts many yoga retreats, trainings, ashrams, and is a popular place for some of the world's best teachers and gurus.
Teacher training in Rishikesh is likely to be an intense experience. Pairing such a transformative experience with long-distance travel, intensive programs, and a very different culture can be a massive undertaking. Nevertheless, these programs offer amazing yoga teacher trainings and are known to be some of the most authentic experiences available.
To get ready for your yoga teacher training in India, prepare to learn cultural customs, check any necessary vaccinations, and research your visa requirements a few months in advance.
10 Best Teacher Trainings in Rishikesh
Now that we've covered the basic idea of completing your yoga teacher training in Rishikesh, it's time to discover the top ten teacher trainings in Rishikesh! Each of the following programs offers a great curriculum, world-class teachers, manageable class size, and comfortable accommodations. Explore the options to find one that best fits your yoga teacher training dreams!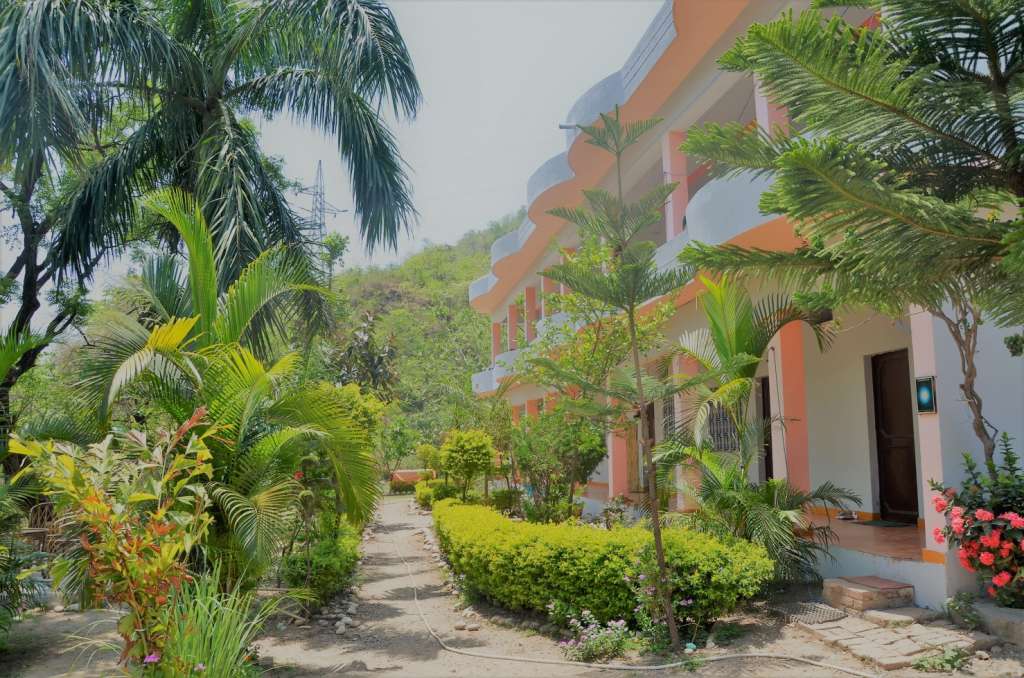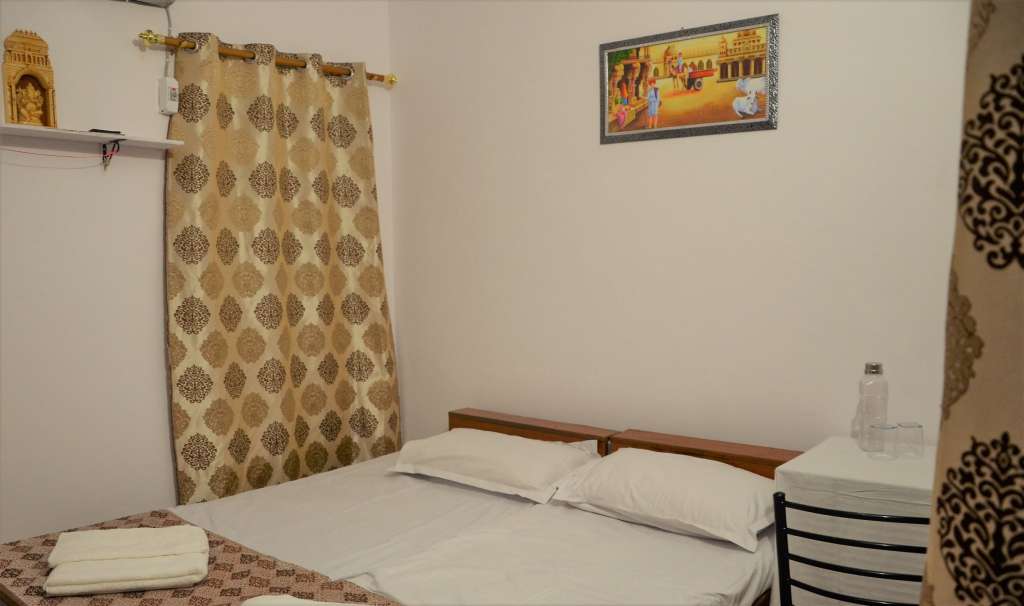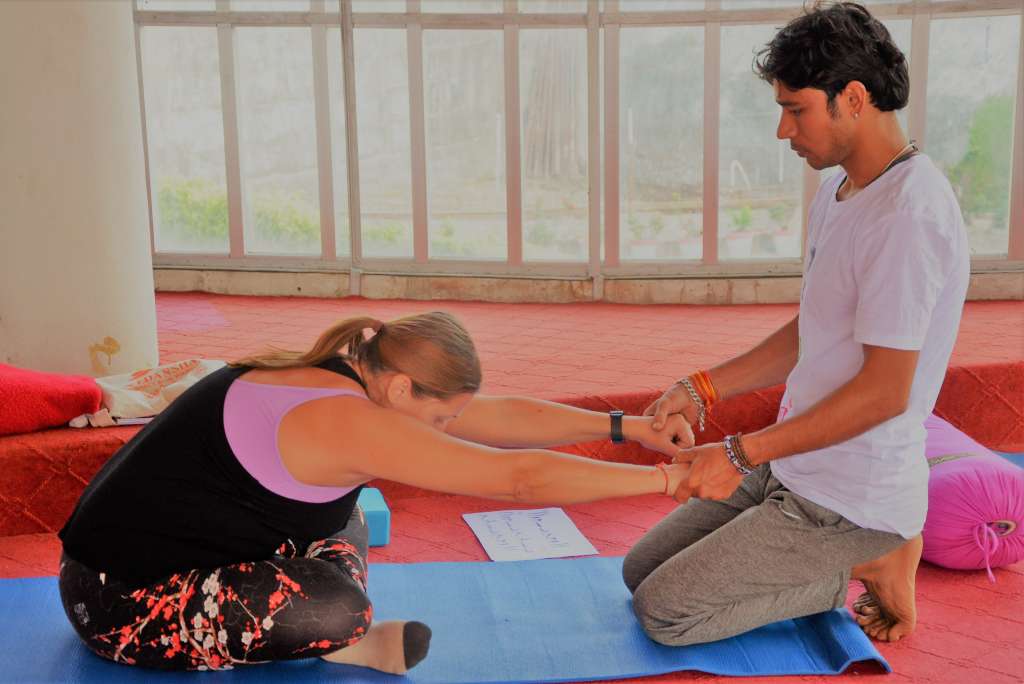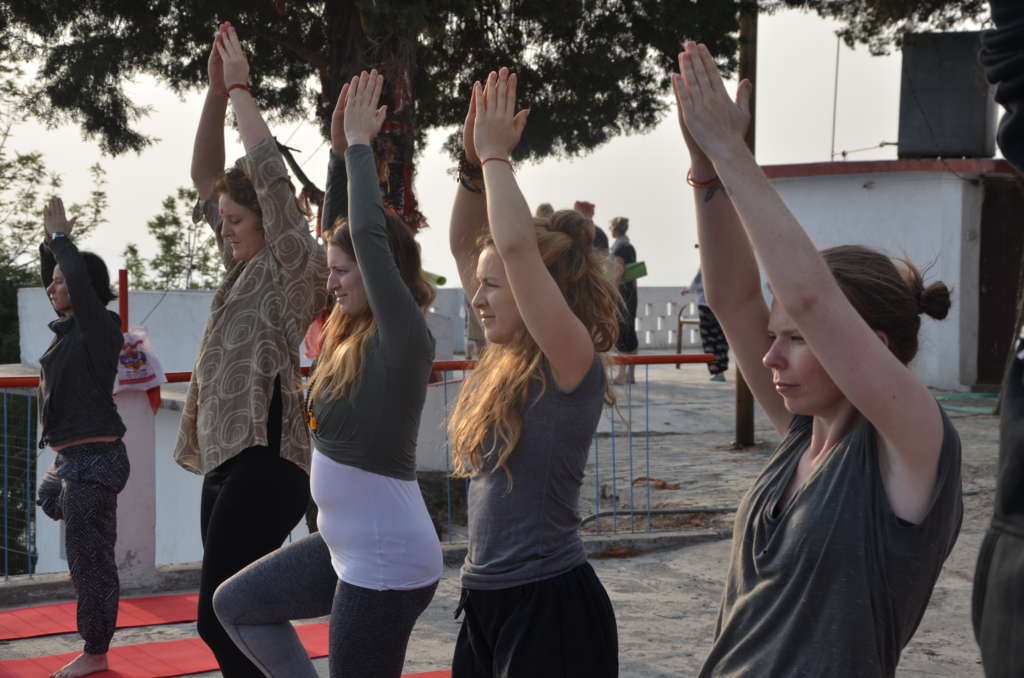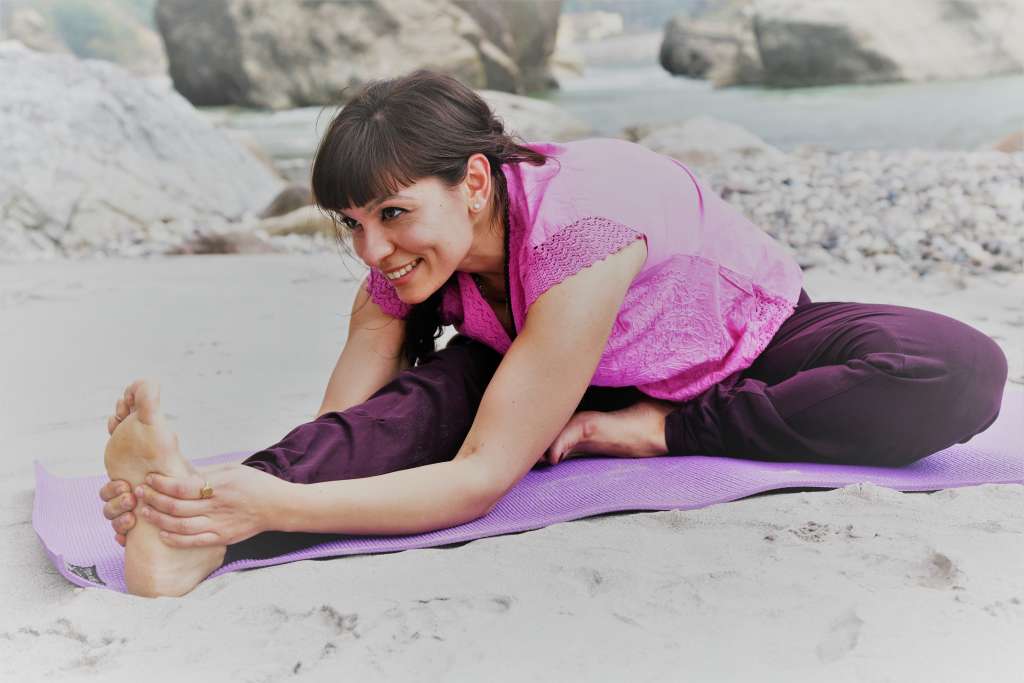 DSC_8698-Kopie-2-1-1024x684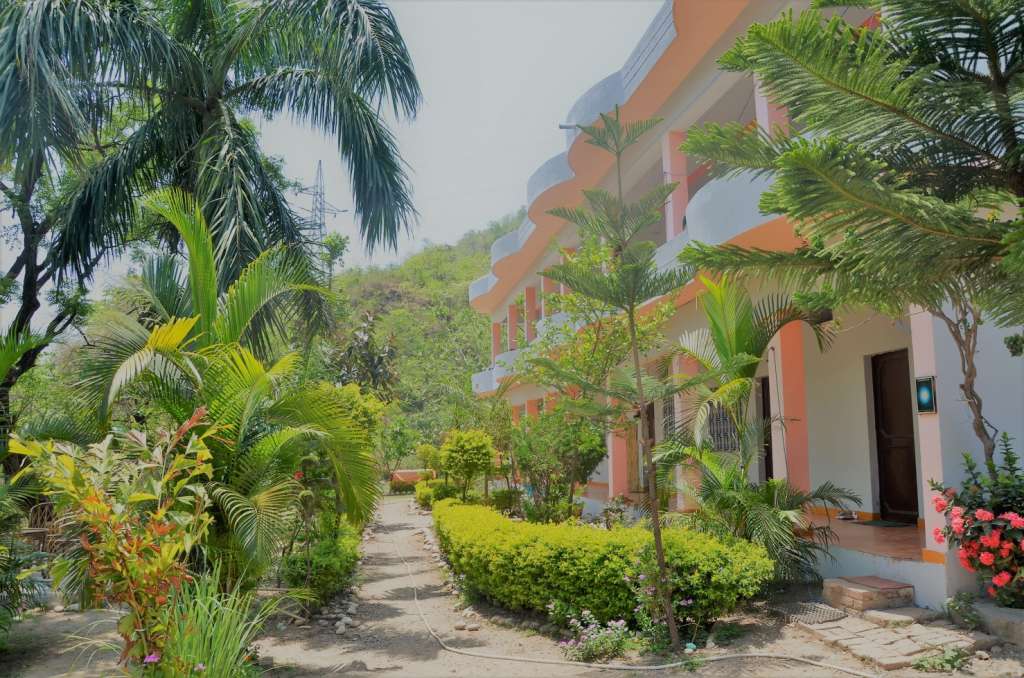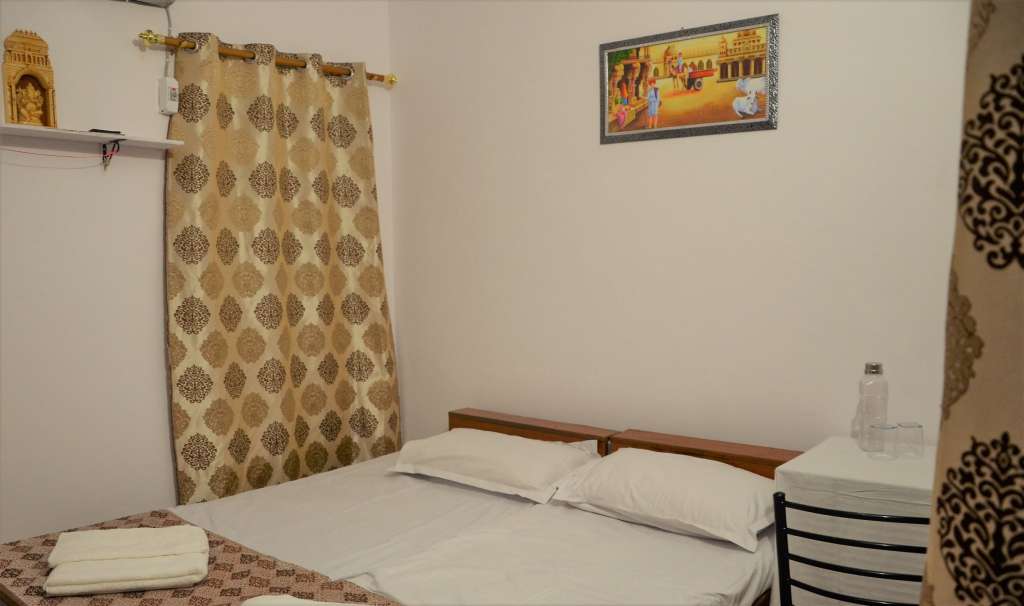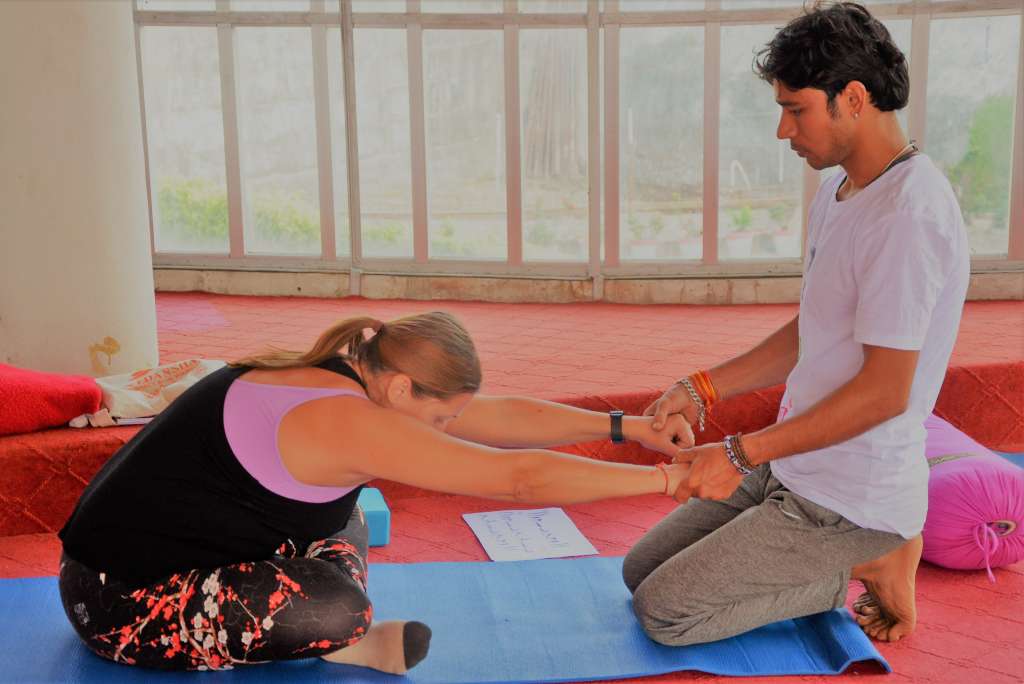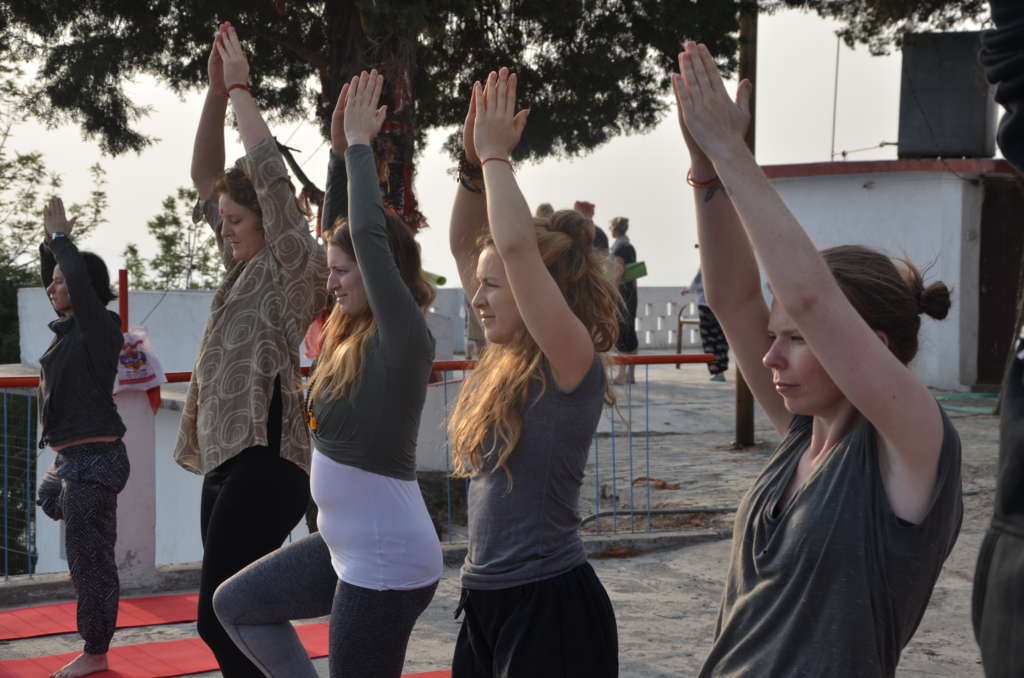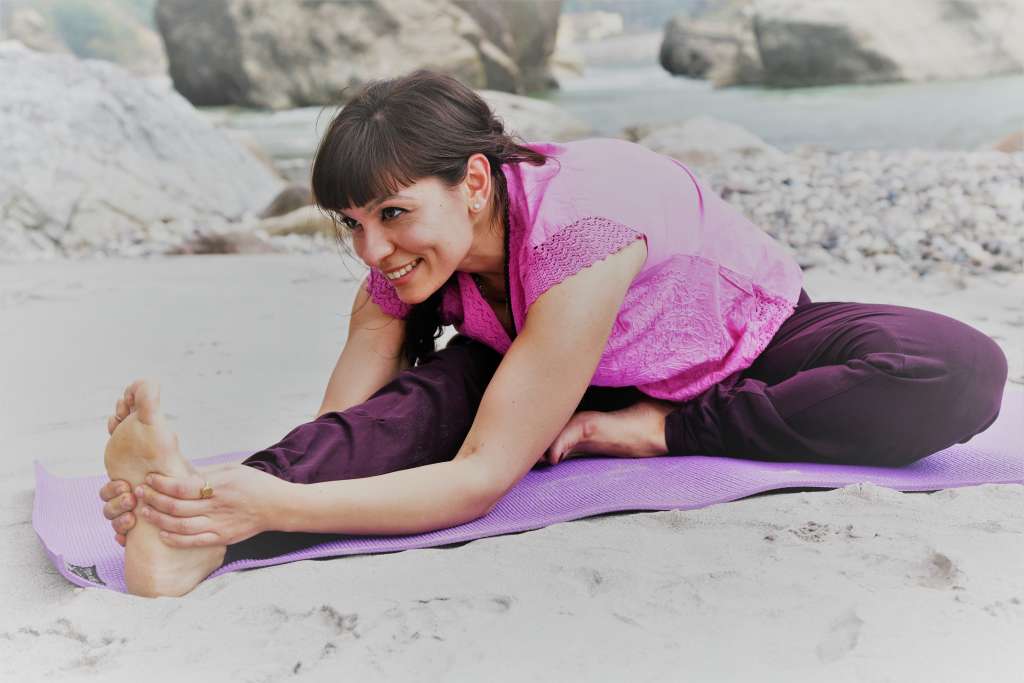 The Vedansha Institute offers some amazing programs and courses for all kinds of yoga lovers. In addition, they also offer a wide range of therapeutic programs as well: Yoga Therapy, Vedic Lifestyle, Pre and Post-Natal Yoga, Yin, Kundalini, Pranayama, Astrology, Ayurveda, and more. This is a fully holistic yoga and wellness center!
Program:
You will be lead by Guru Ji Yogachariya Dr. S.K.Pandey through an inclusive yoga training program. Excursions, massage, vegetarian meals, cleansing, accommodation, and all course materials are included in the price. The Vedansha Institute operates yoga teacher trainings every month of the year.
What We Like:
Their YTT offerings include 50, 100, 200, 300, and 500-hour levels to suit your needs as a future teacher.
Cost:
$1,400 – $2,000 for 200-HR/27 Day
Address: Yoga St, Badrinath Rd, opposite Deccan Valley, Tapovan, Rishikesh, Uttarakhand 249192, India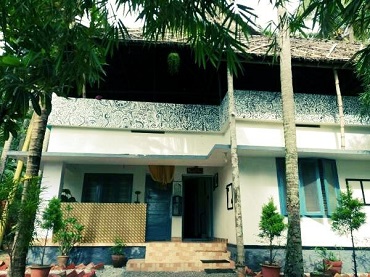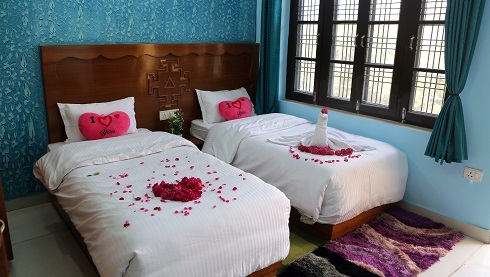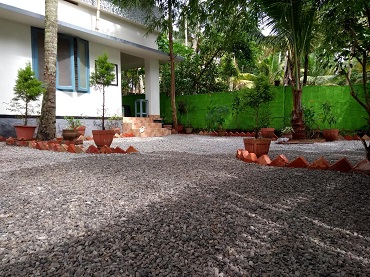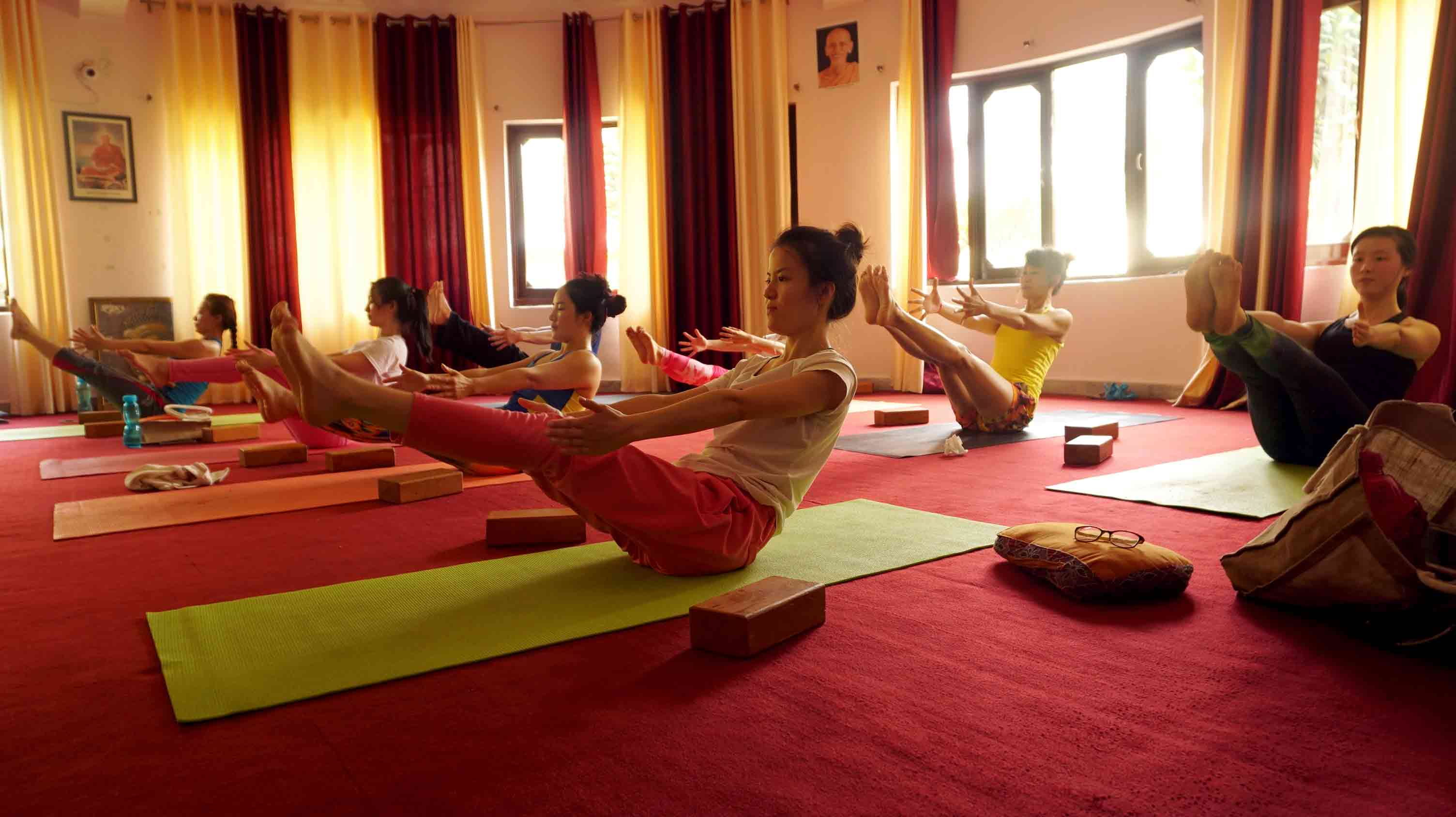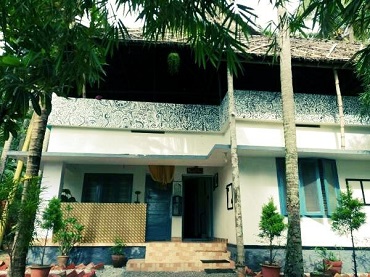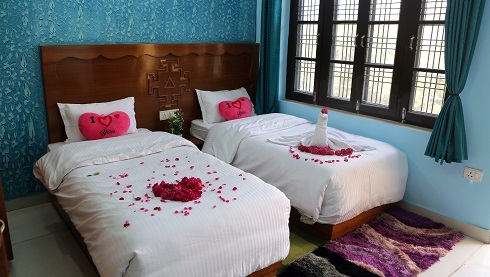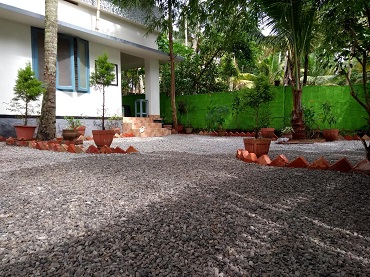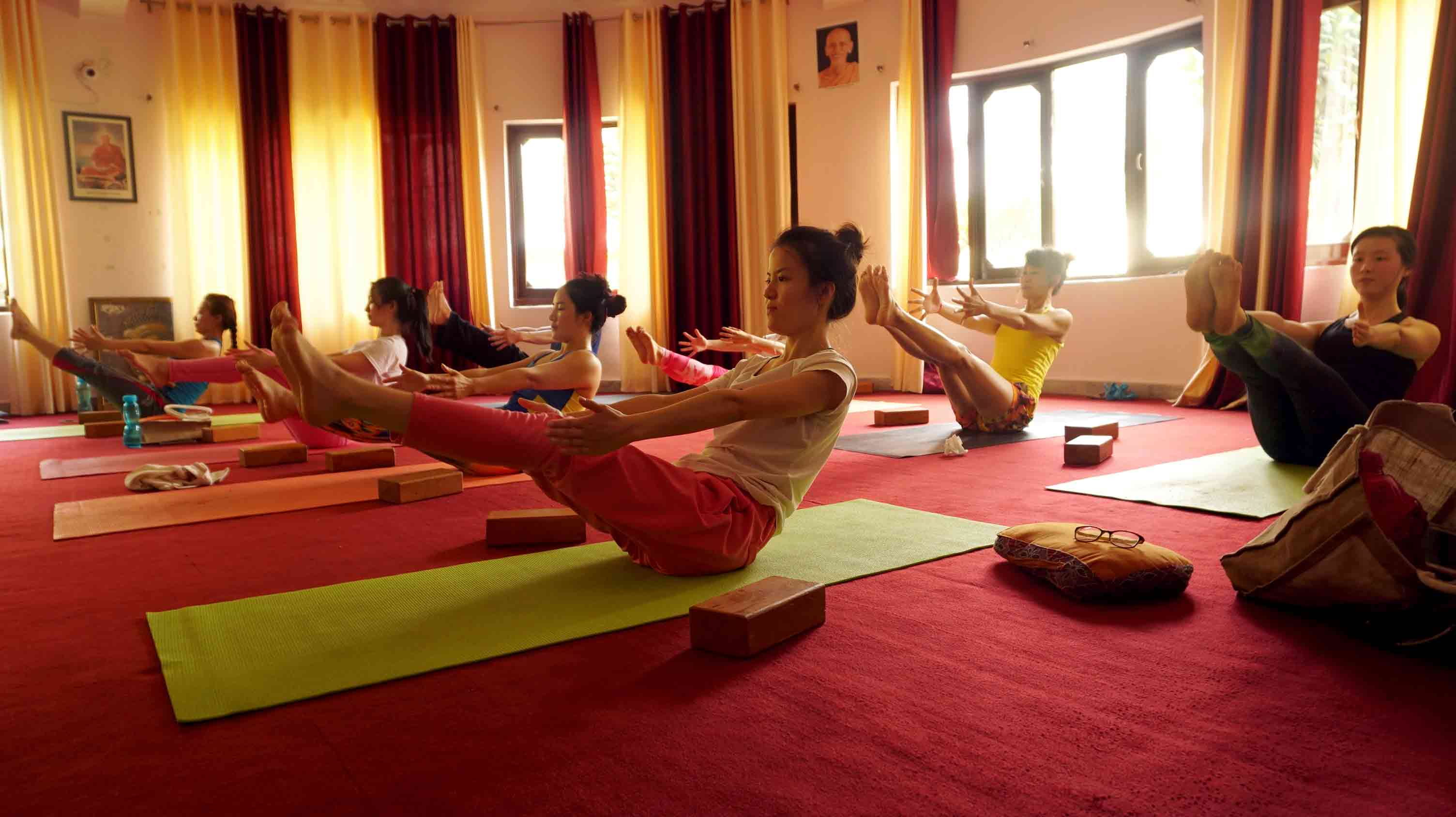 Enjoy a yoga experience like no other in this vibrant ashram with other like-minded individuals! There's certainly no shortage of teachers and swamis to learn from in this authentic teacher training school.
Program:
The World Peace Yoga School offers a range of yoga teacher training options. Consider the typical 200-hour program, or opt for longer 300 or 500 hours, Yin training, Kundalini, or Kids yoga training. The 200-hour teacher training program covers Hatha and Ashtanga styles.
What We Like:
Aside from expert teaching, you'll also enjoy weekend excursions, a trip to the Himalayas, ayurvedic massage, and will experience a kirtan night.
Cost:
$999 – $1,599 for 200-HR/27 Day
Address: World Peace Yoga School,at Tapovan Resort, Laxman Jhula, Rishikesh, Uttarakhand 249137, India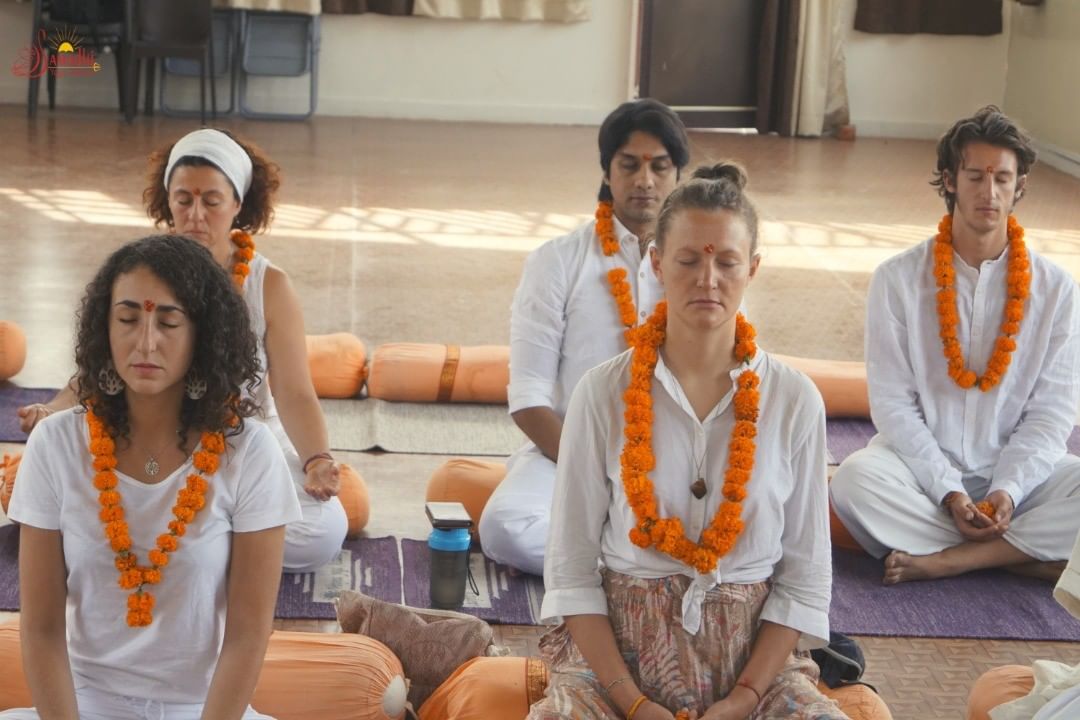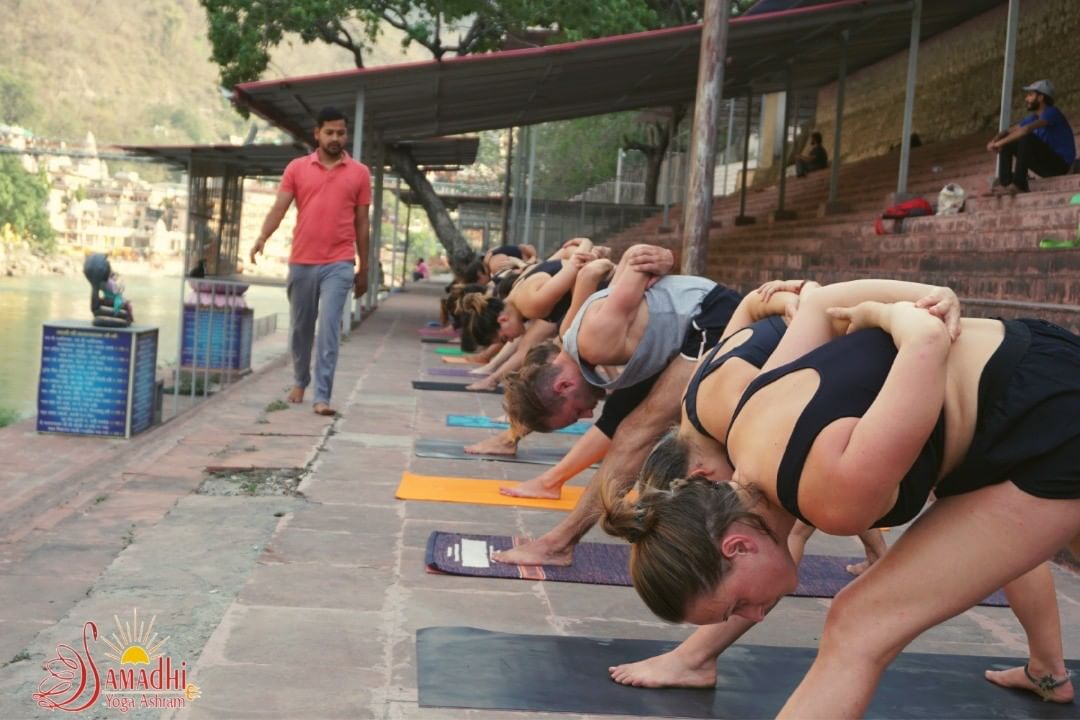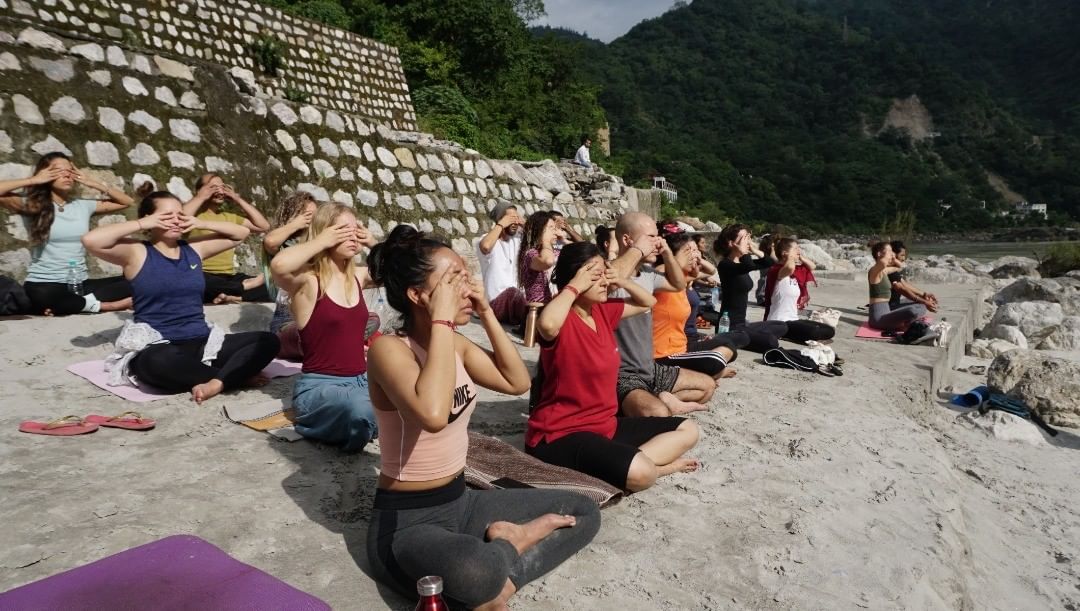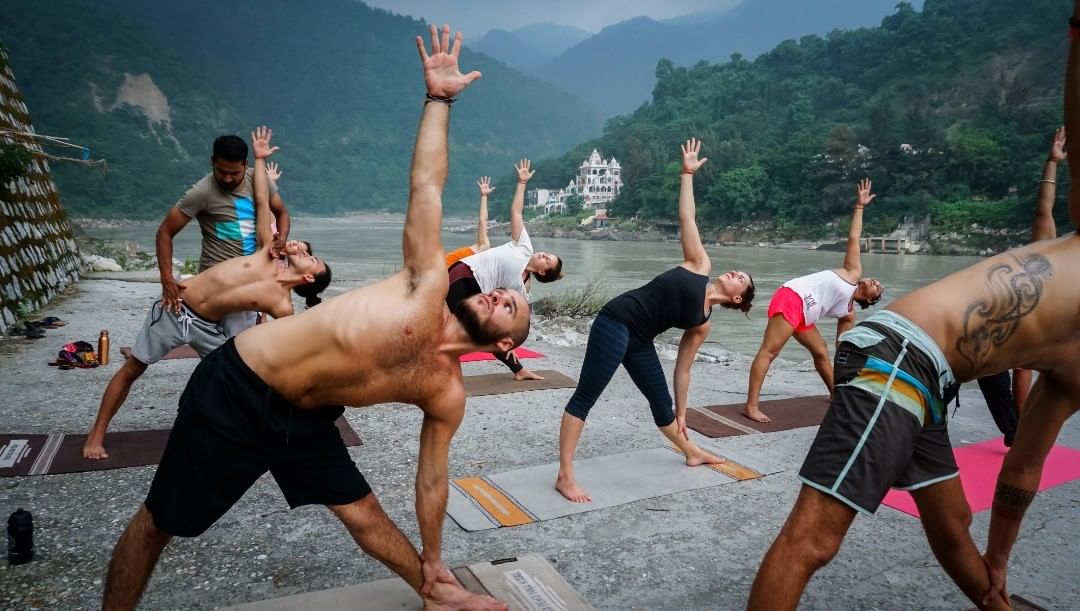 samadhiyogaashram_66500457_394099944579613_5961557505919731202_n
samadhiyogaashram_66627240_496908060851168_4105427843728624536_n
samadhiyogaashram_69464702_2386604188261779_1174982773932698745_n
samadhiyogaashram_69825933_125825265474668_5698351662320492982_n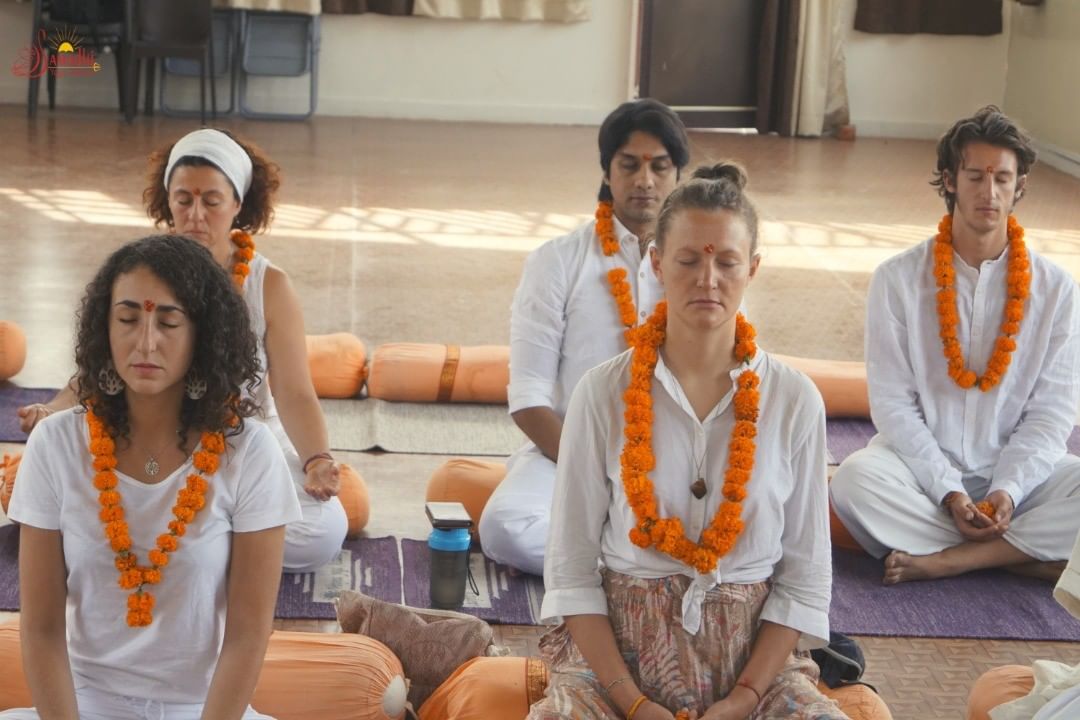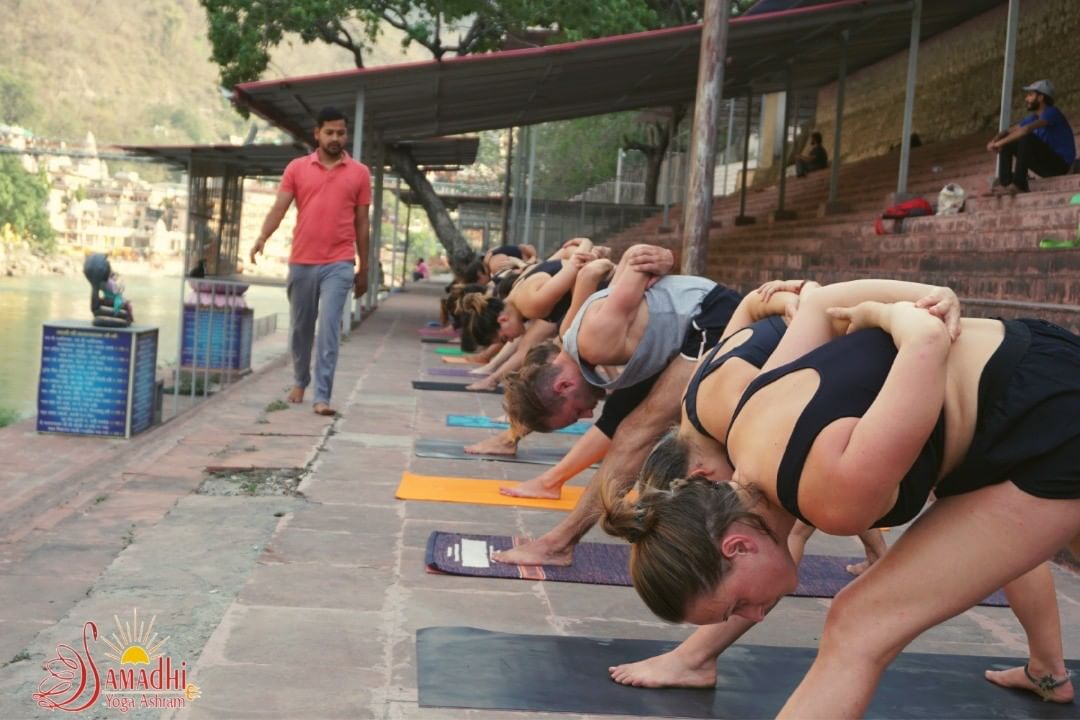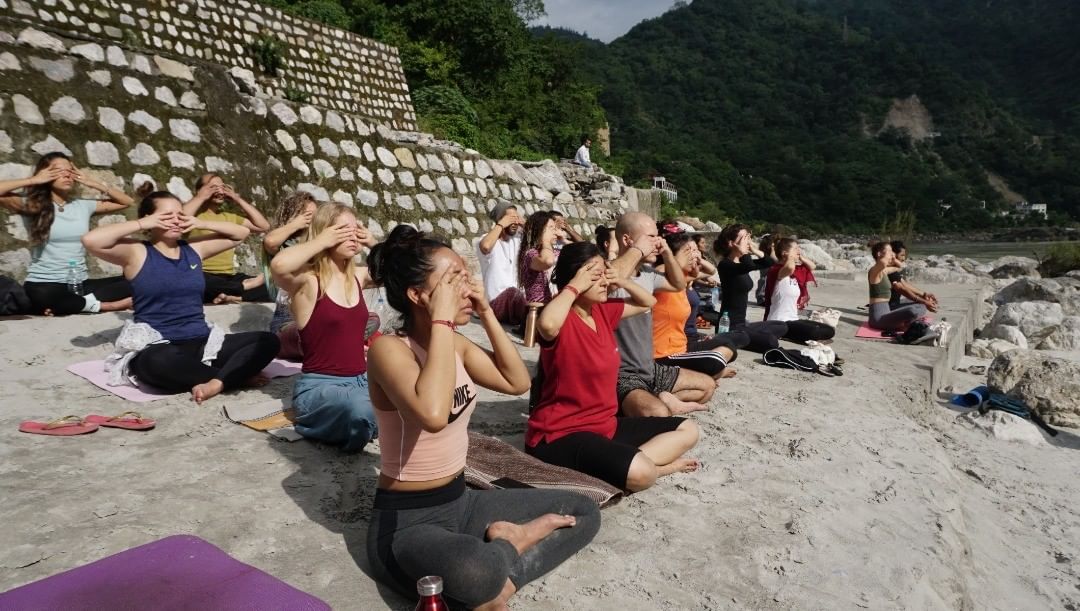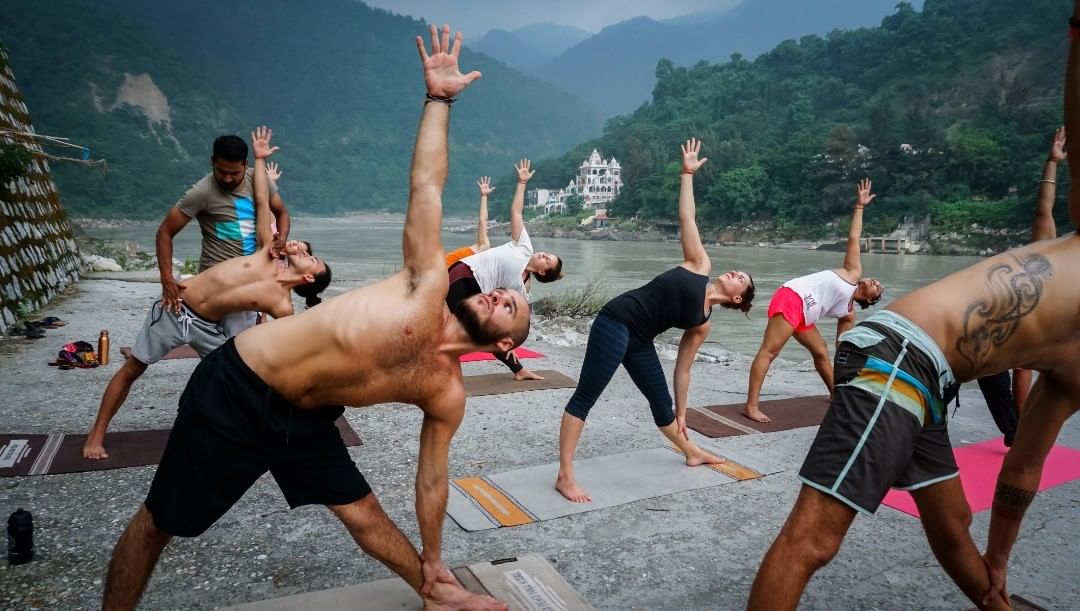 At Samadhi Yoga Ashram, there is a dedication to the development of the mind and body during the yoga teacher training.
Program:
More specifically, their programs work to affect the three layers of the human mind: the subconscious (sleeping state), conscious (general waking state), and the super conscious (spiritual awakening).
What We Like:
While the program helps to develop you as an effective yoga teacher, it also puts you on the path to successful spiritual awakening and development.
Cost:
$1,500 for 200-HR/18 Day
Address: Laxman Jhula, Rishikesh, Uttarakhand 249302, India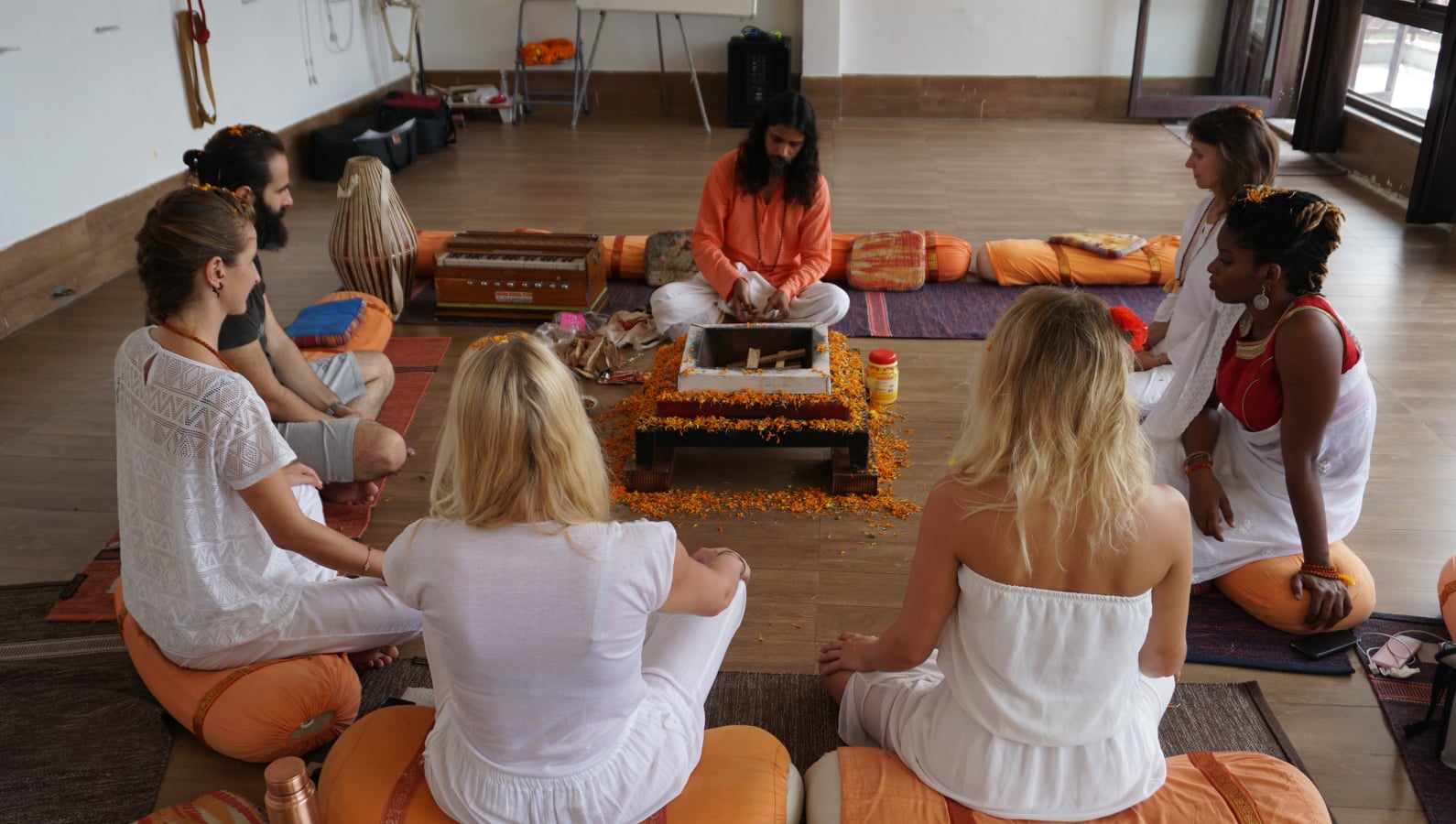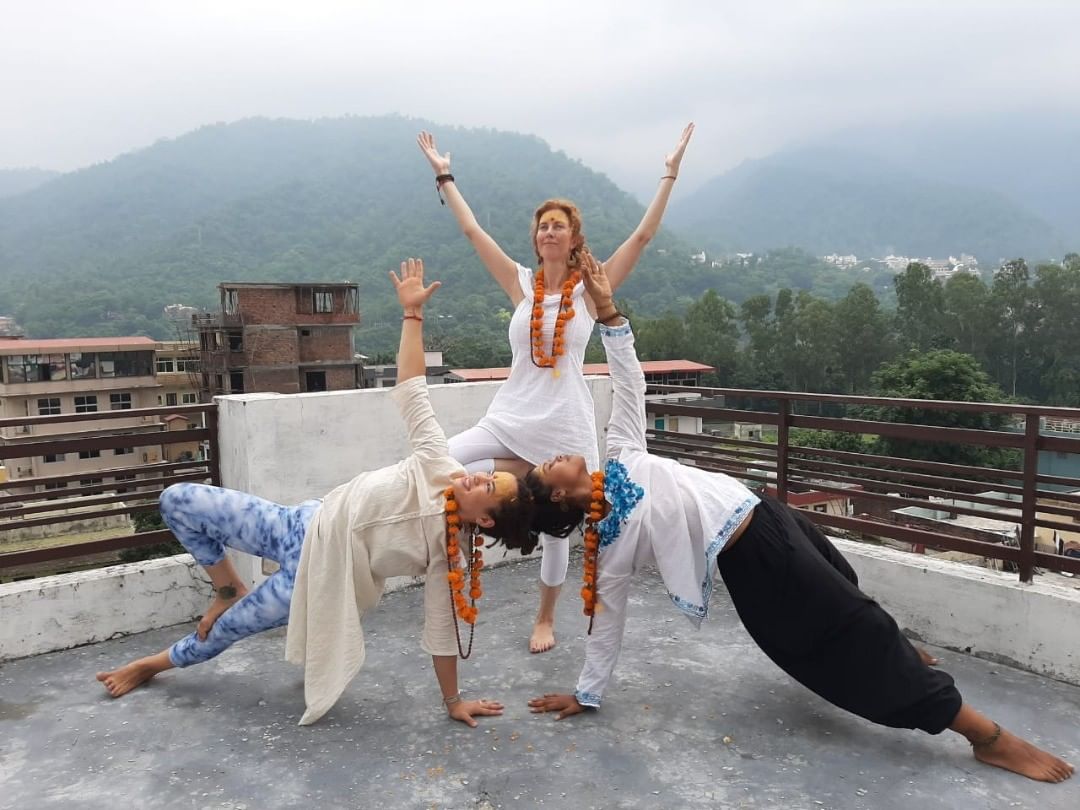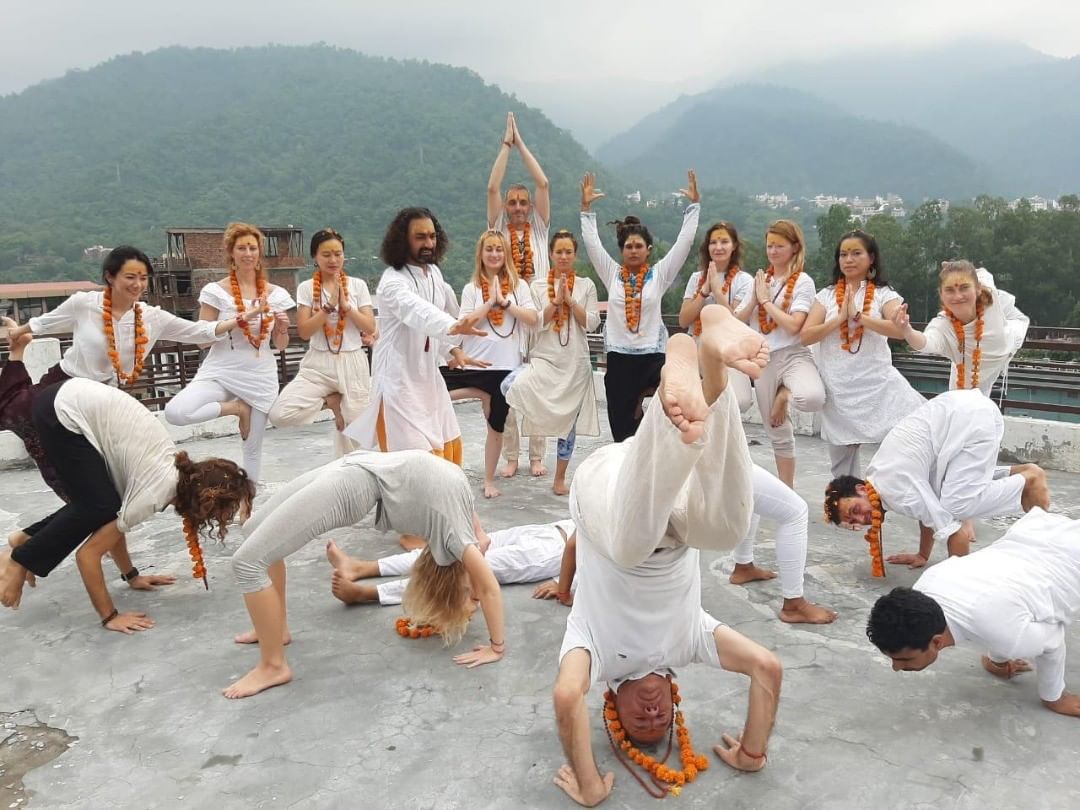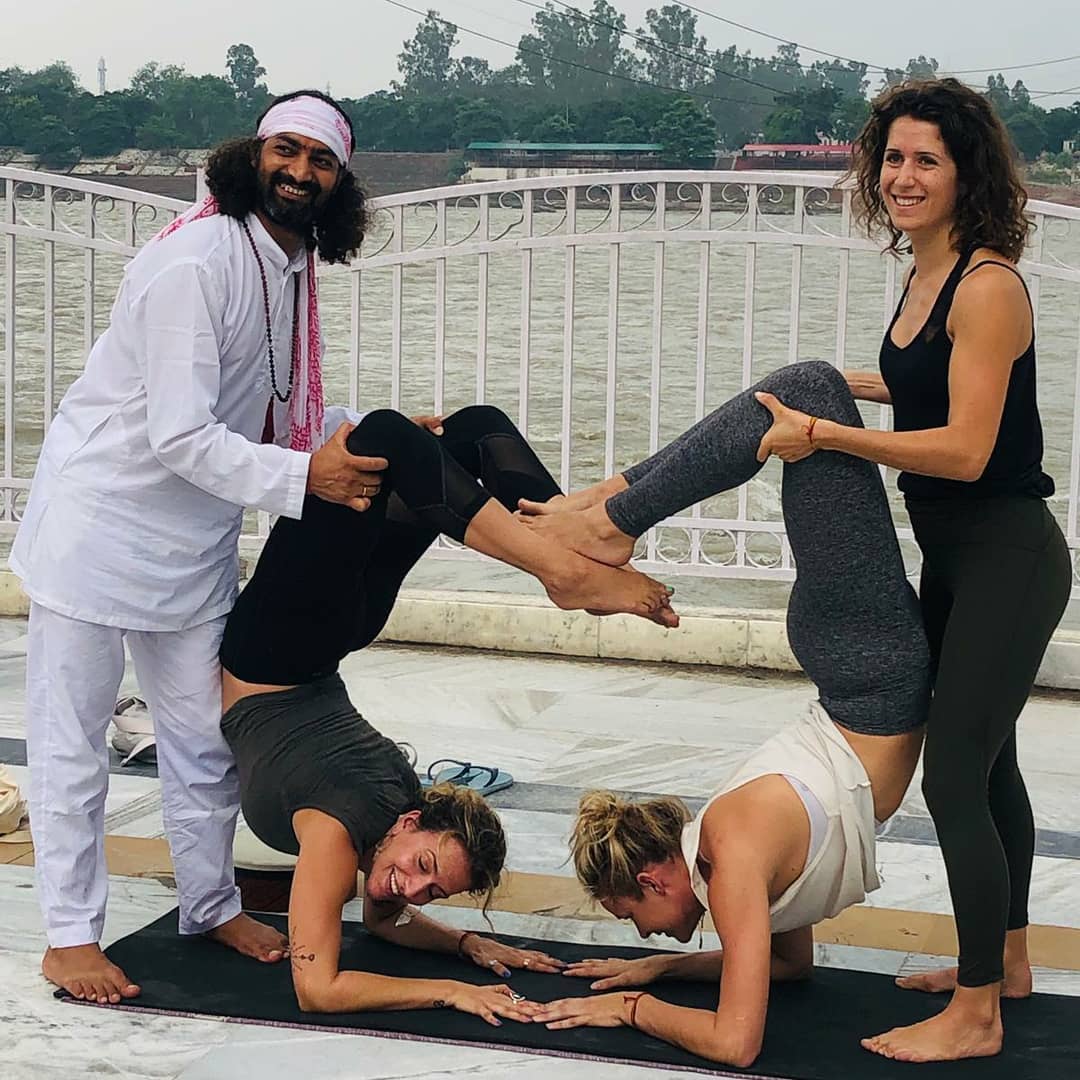 70010206_2414582598648542_9126500621451526144_o
omshantiomyoga_69027886_904180339916310_2202191667798286057_n
omshantiomyoga_70520726_167489504373555_6133131934649175220_n
omshantiomyoga_70784368_959491311053375_3616093937644277122_n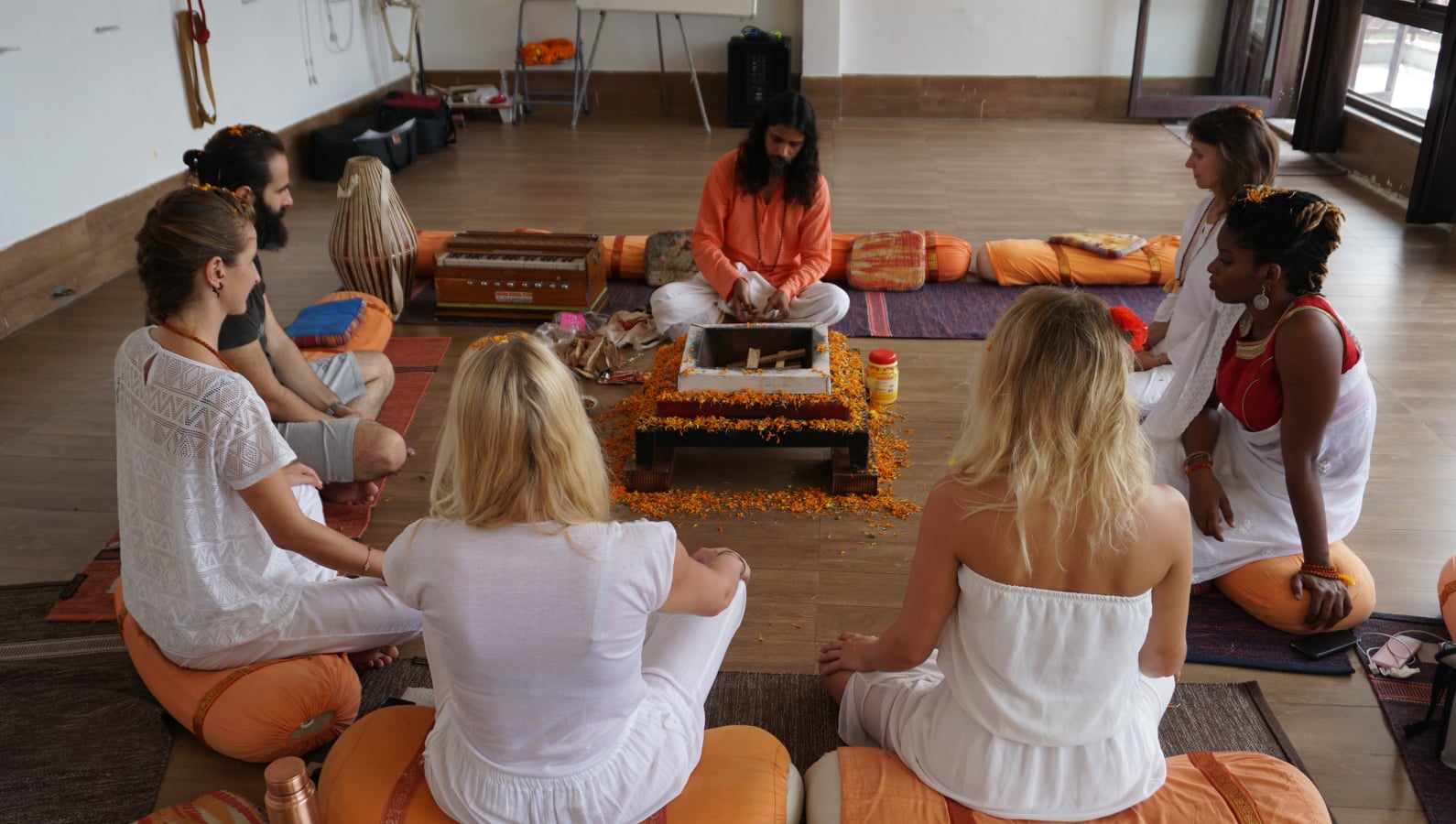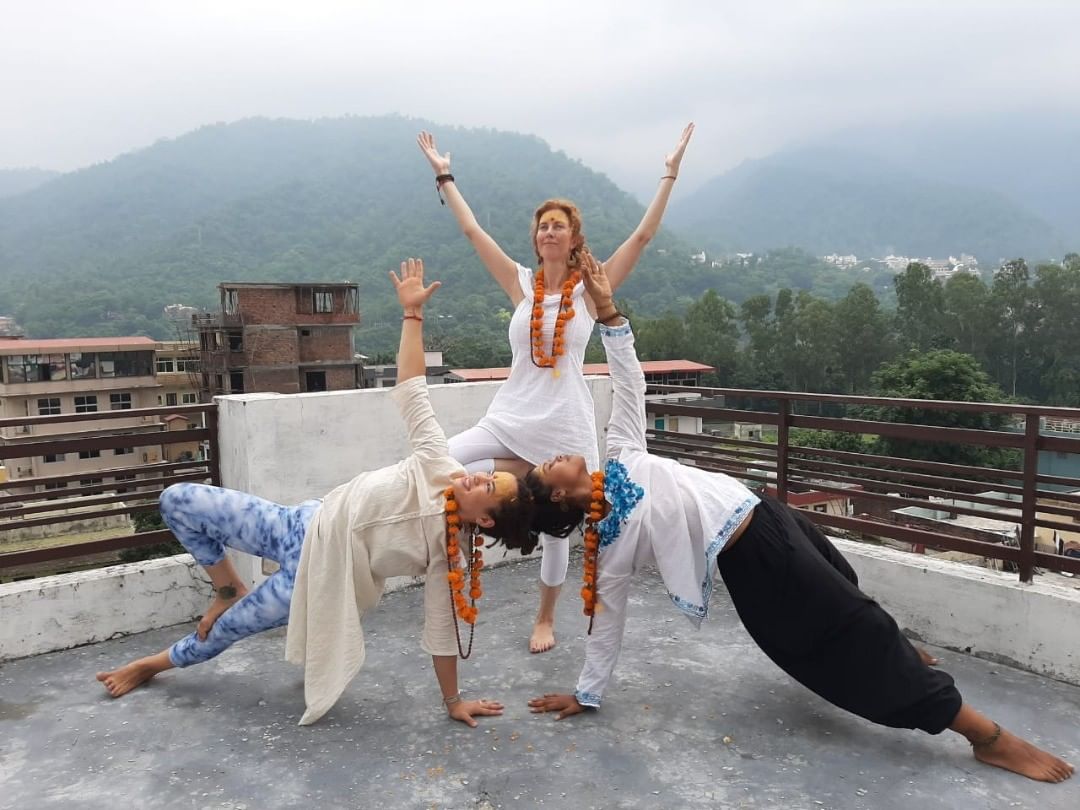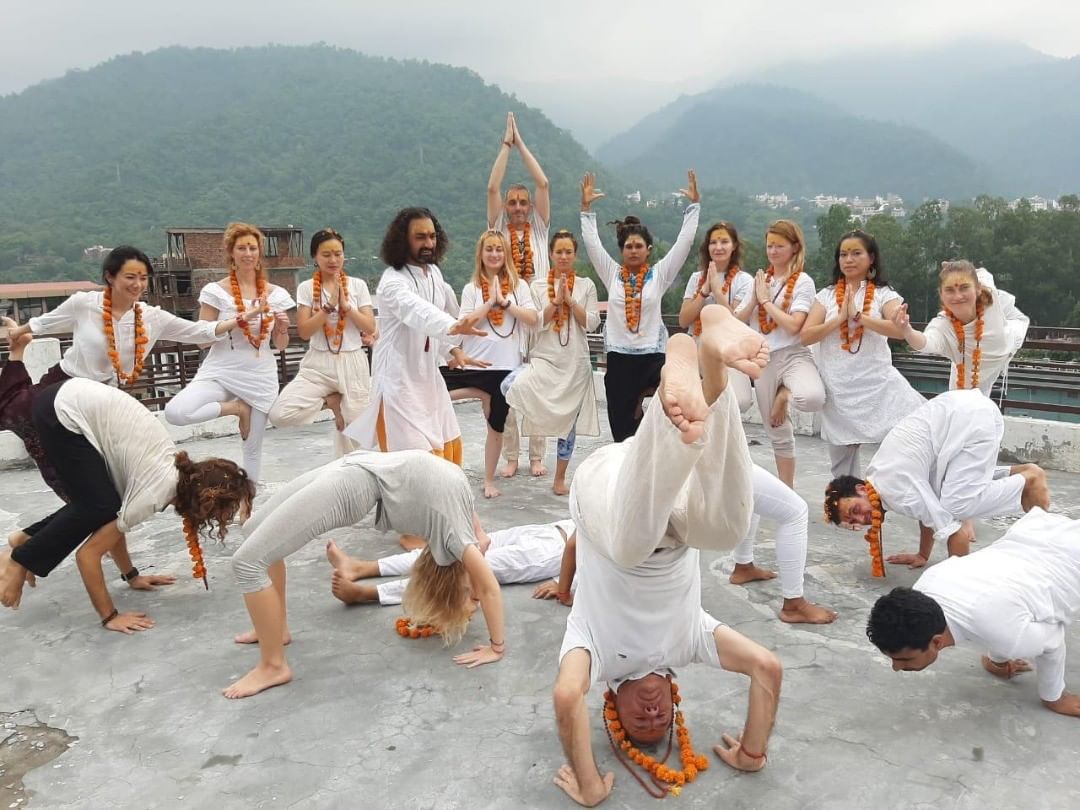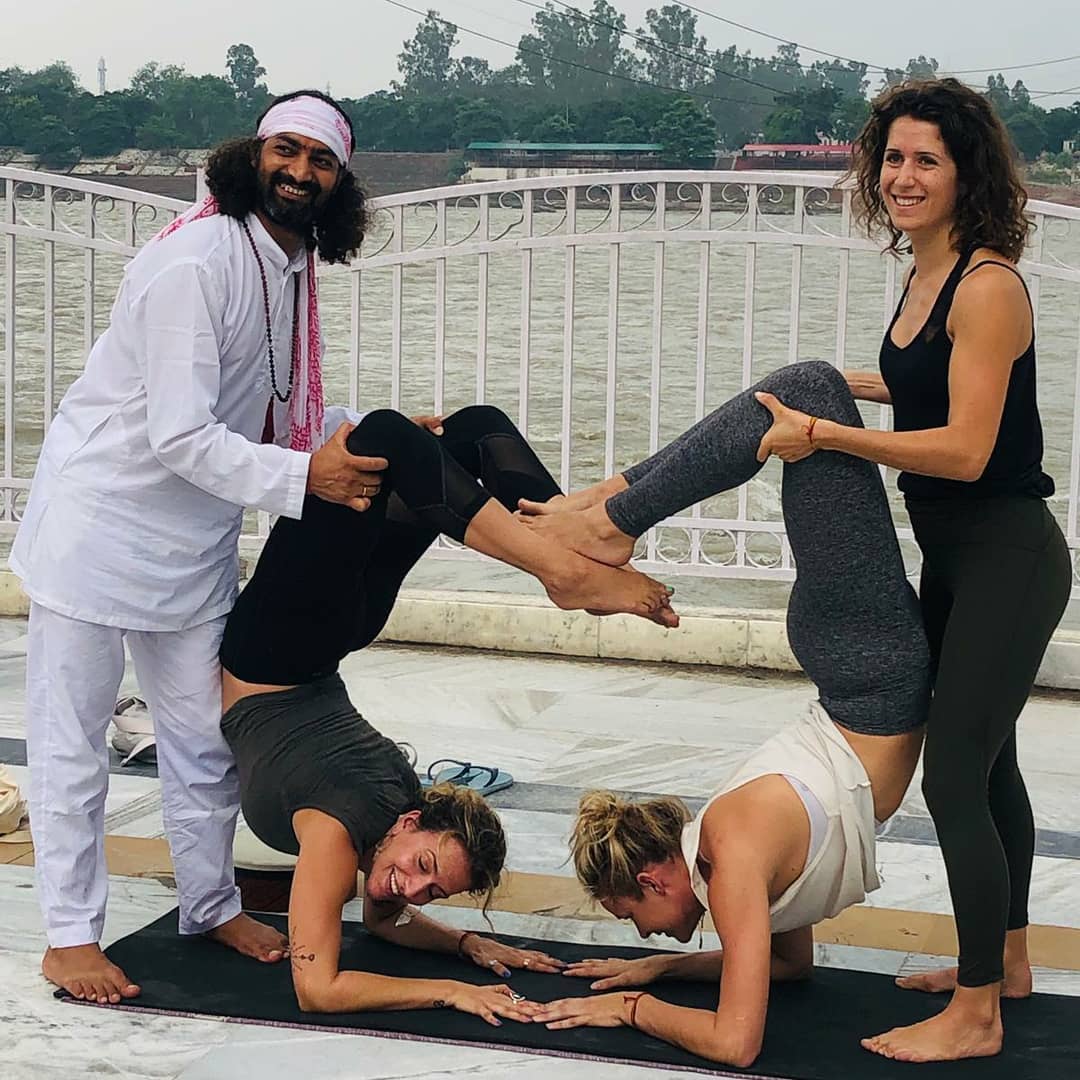 The Vinyasa Yoga Academy is a great place to develop your skills as a vinyasa yoga teacher, but don't think that's all you'll learn at their yoga teacher training. Whatever training you pursue, you will also learn pranayama, meditation, and lifestyle instruction.
Program:
Choose your ideal curriculum: Vinyasa, Hatha, or Ashtanga style (Hatha and Ashtanga are run by the World Peace Yoga School).
What We Like:
You'll be warmly welcomed by a compassionate and knowledgeable staff at their center at the heart of the Ganges.
Cost:
$1,399 – $1,599 for 200-HR/28 Day
Address: Badrinath Rd, Laxman Jhula, Rishikesh, Uttarakhand 249137, India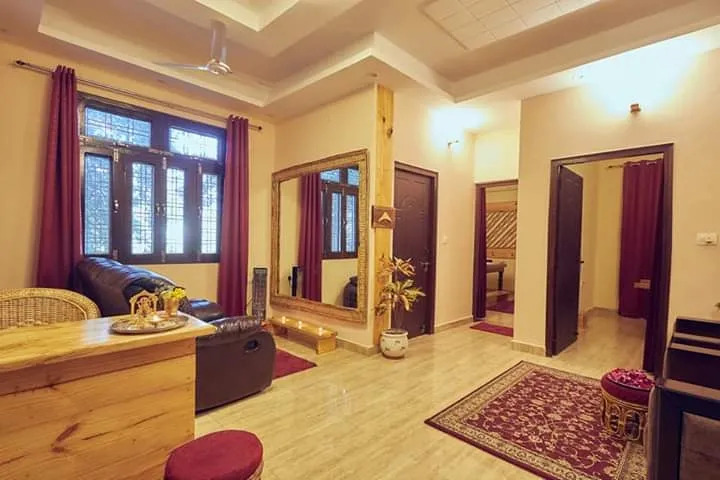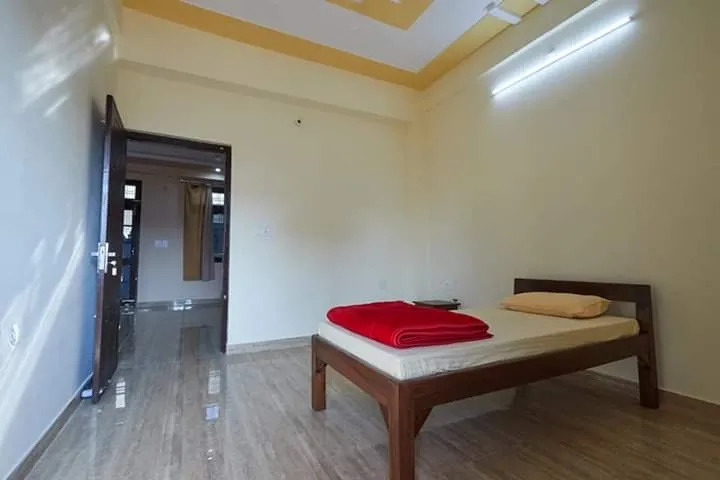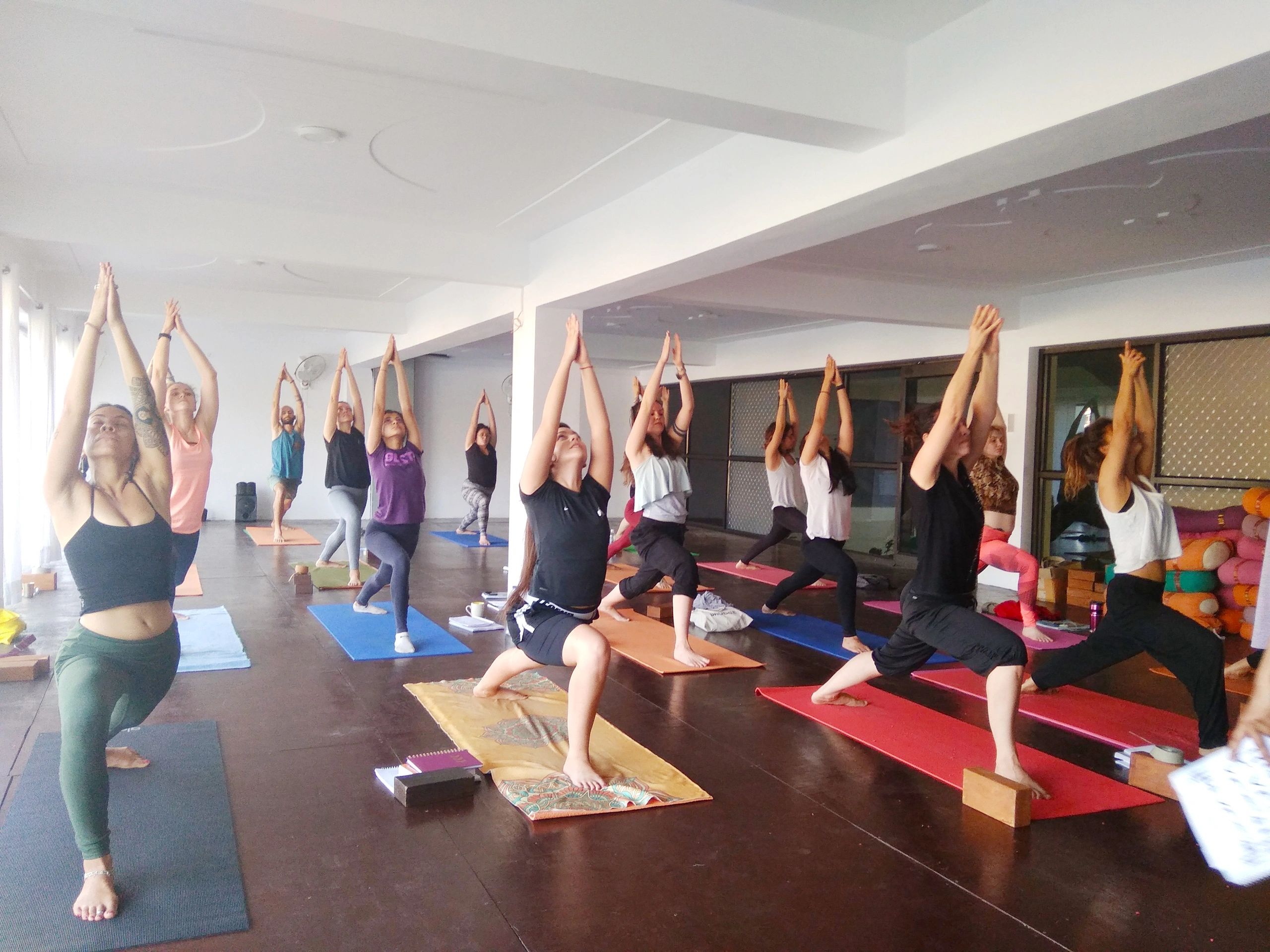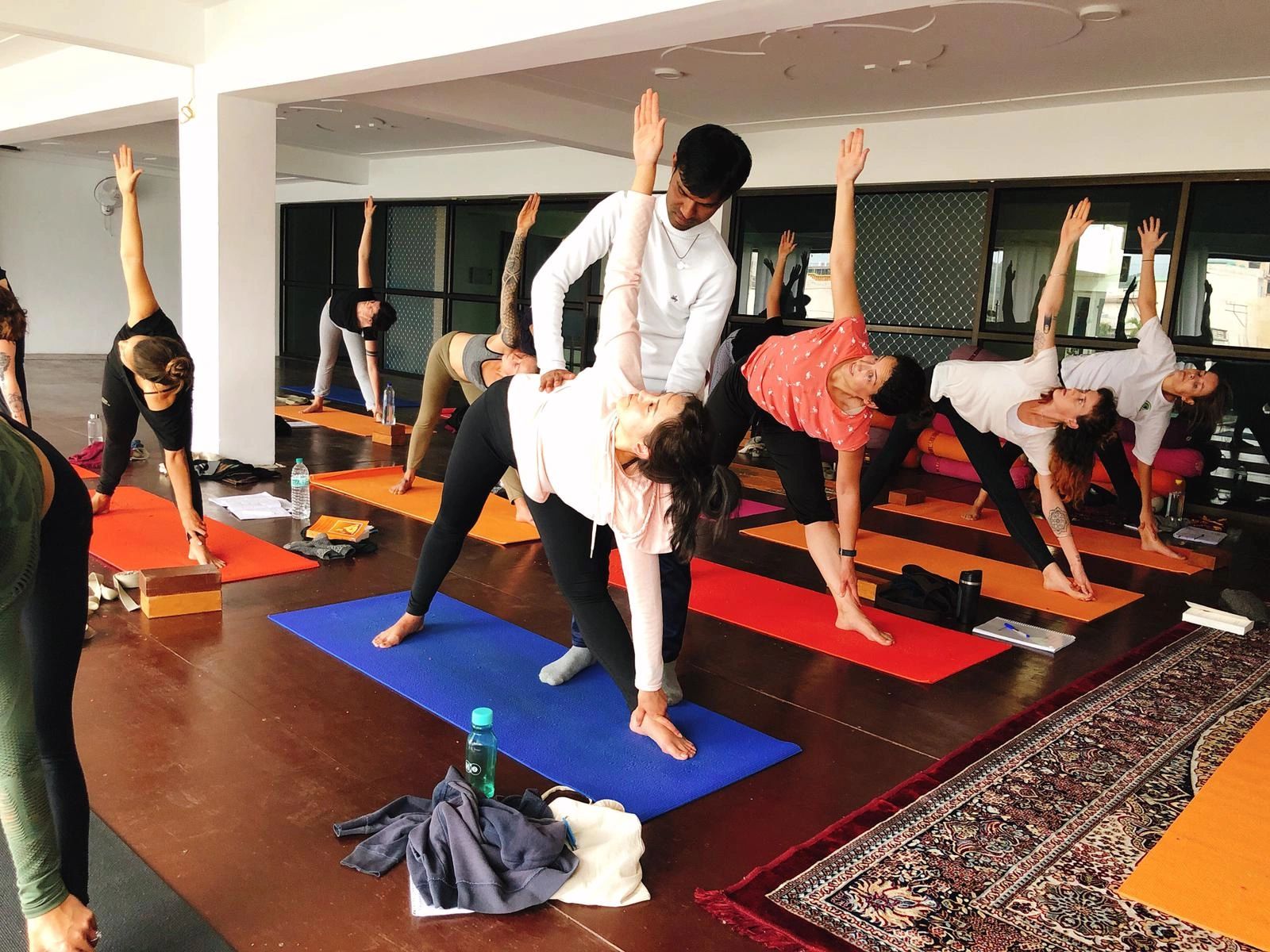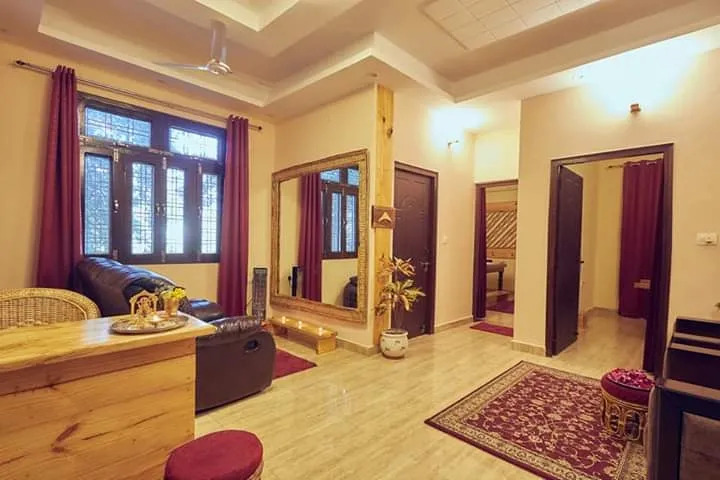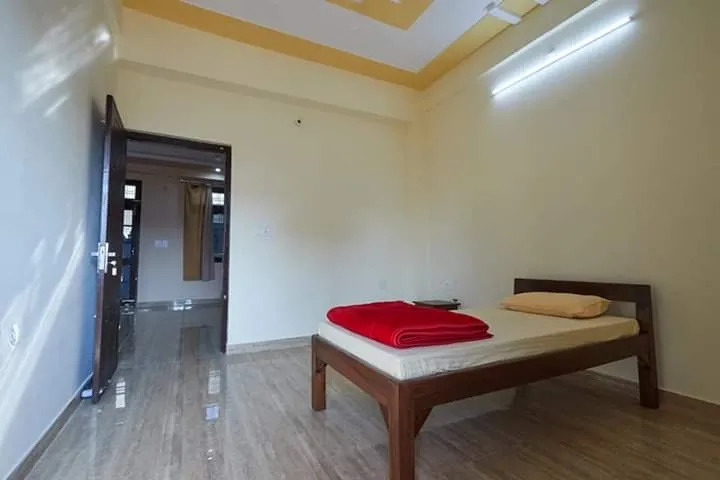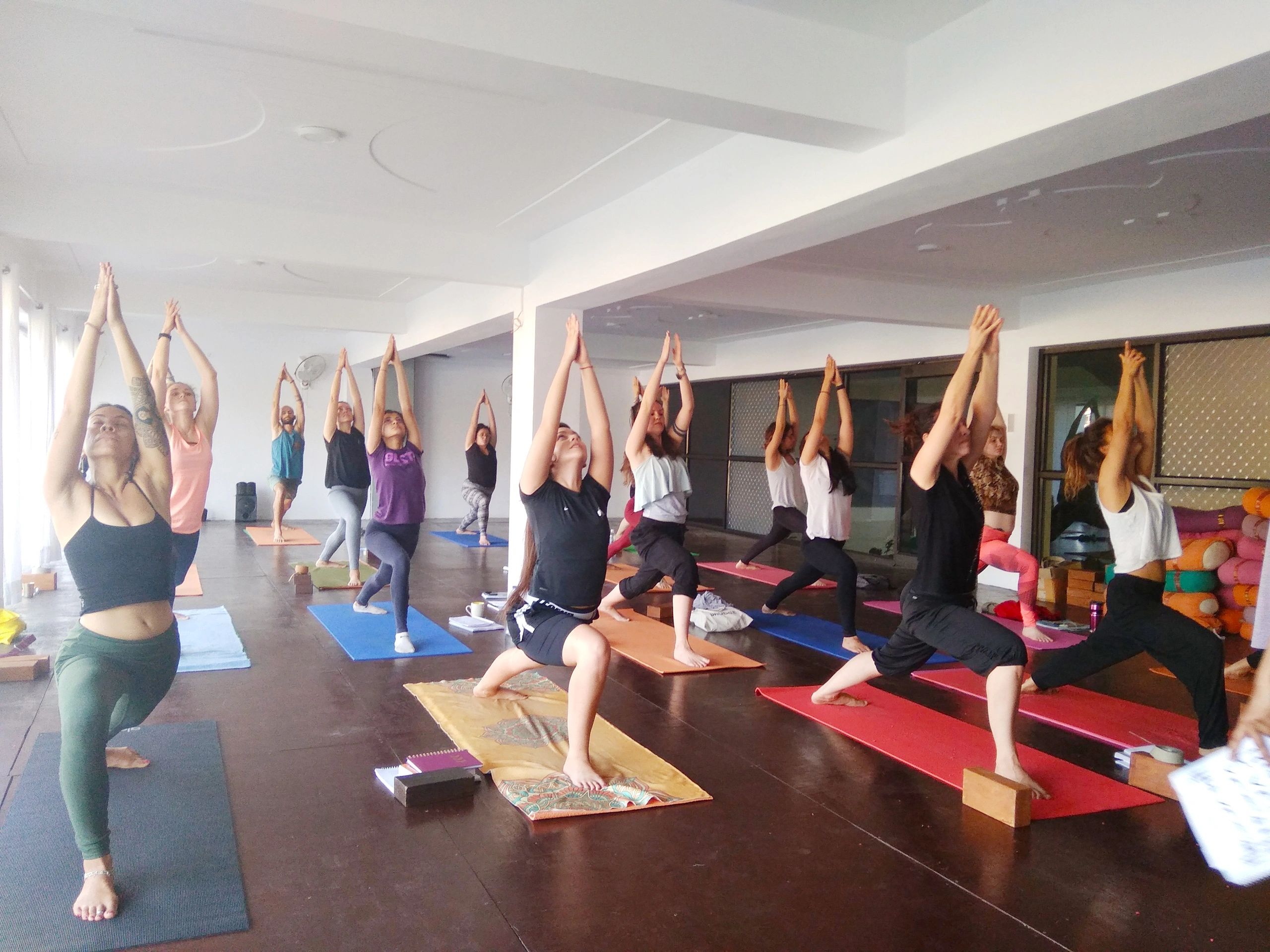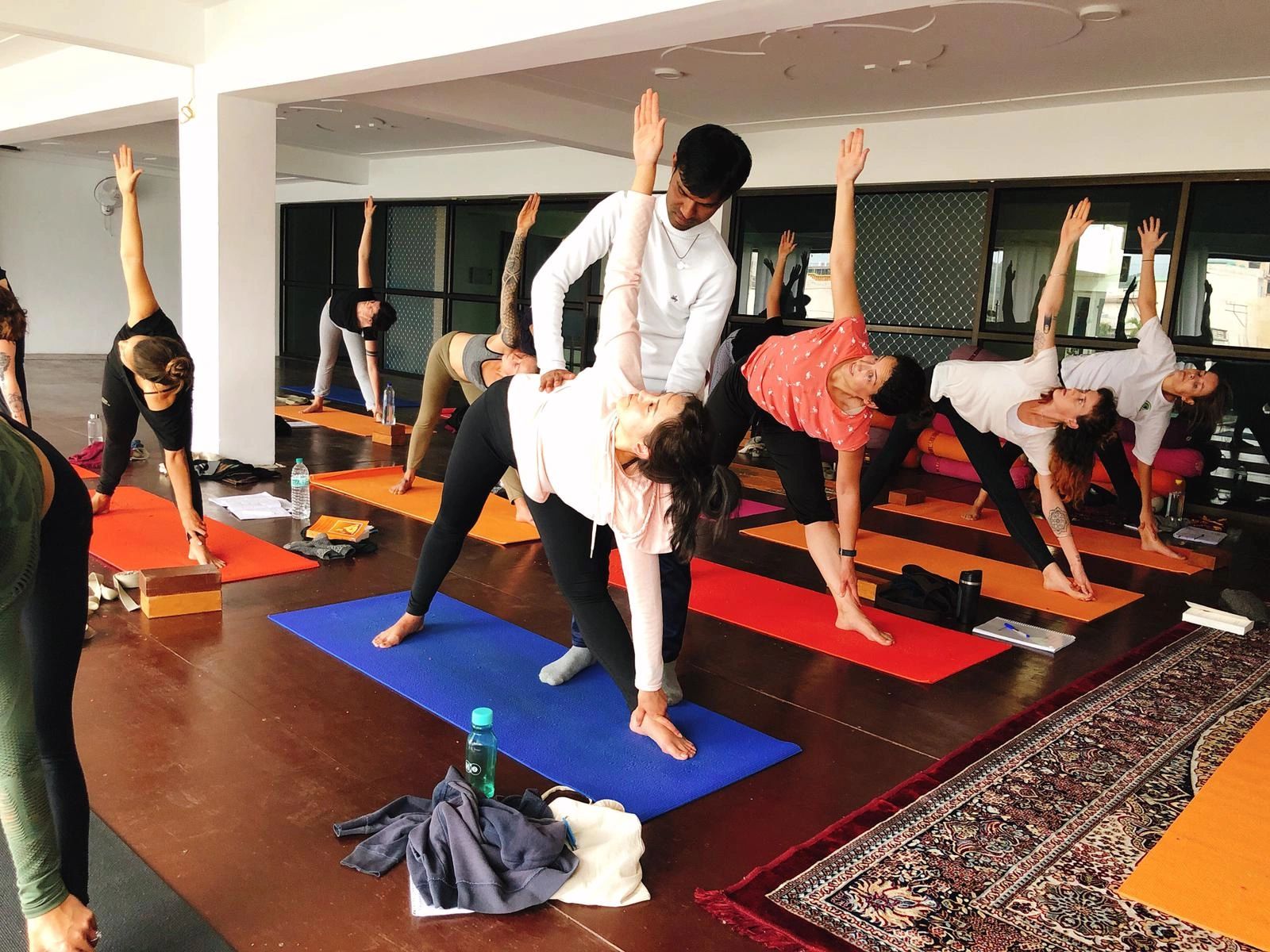 If you are looking for a well-rounded yoga teacher training experience with a deep connection to the emotional body, health, and wellness, Jiva Yoga Academy might be the training center for you.
Program:
This program offers a dedicated teacher training, with a focus on naturopathy, Ayurveda, and a special Emotional Blockage treatment.
What We Like:
You'll learn how to encourage health by living in tune with nature, special techniques to clear emotional blockages, ayurvedic wellness practices, and yogic cleansing.
Cost:
$1,000 – $1,200 for 200-HR/26 Day
Address:  Badrinath Rd, Tapovan, Rishikesh, Uttarakhand 249192, India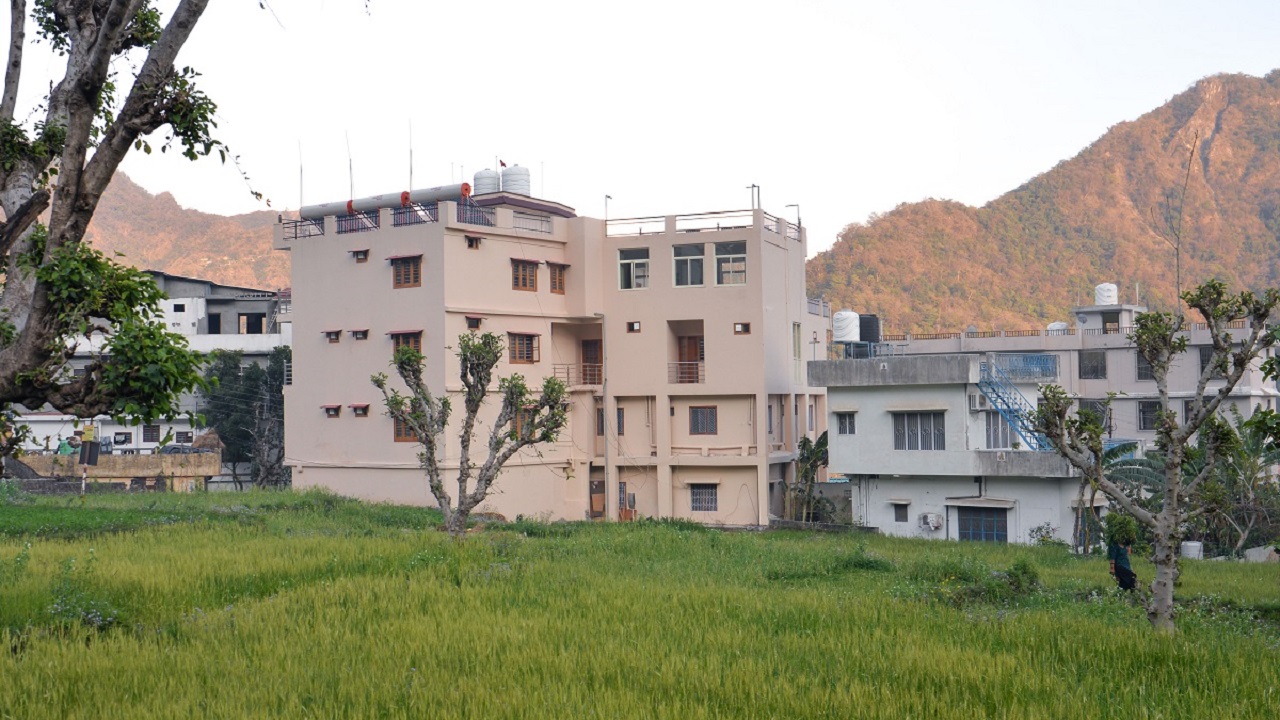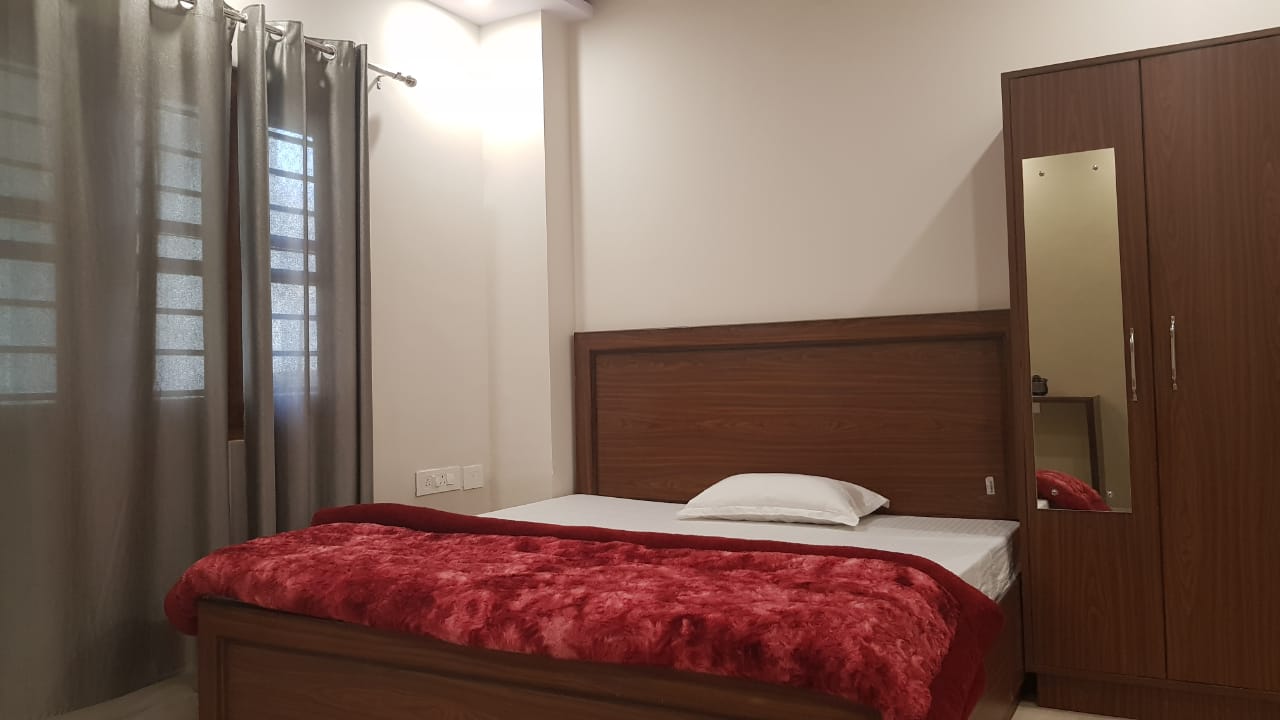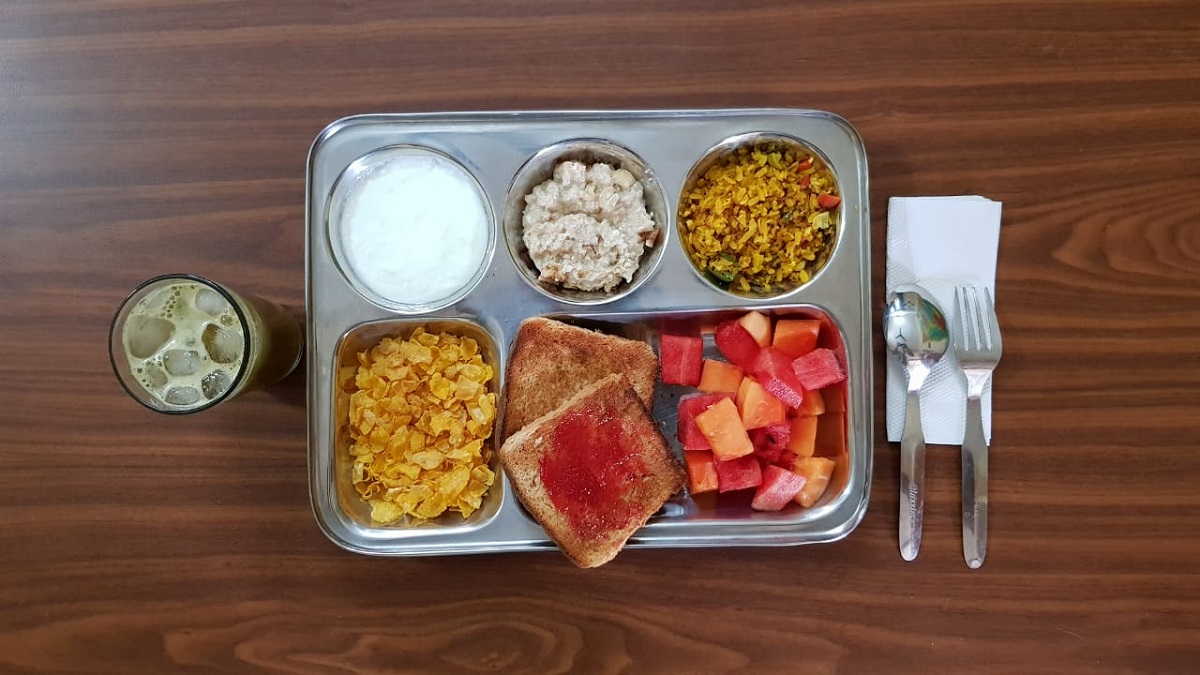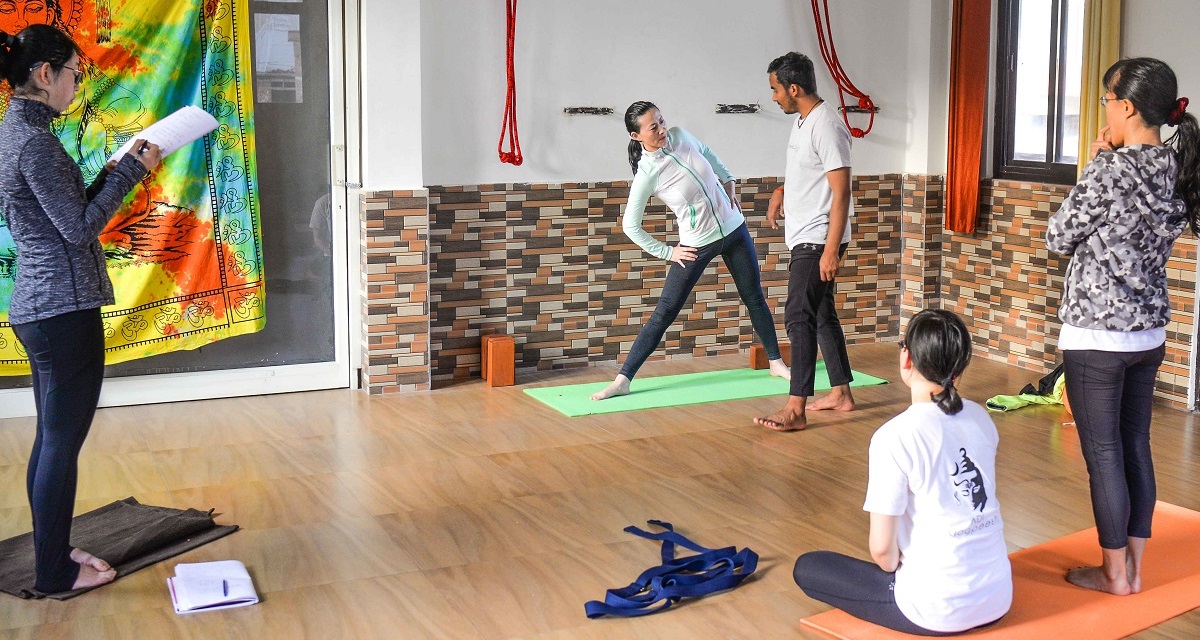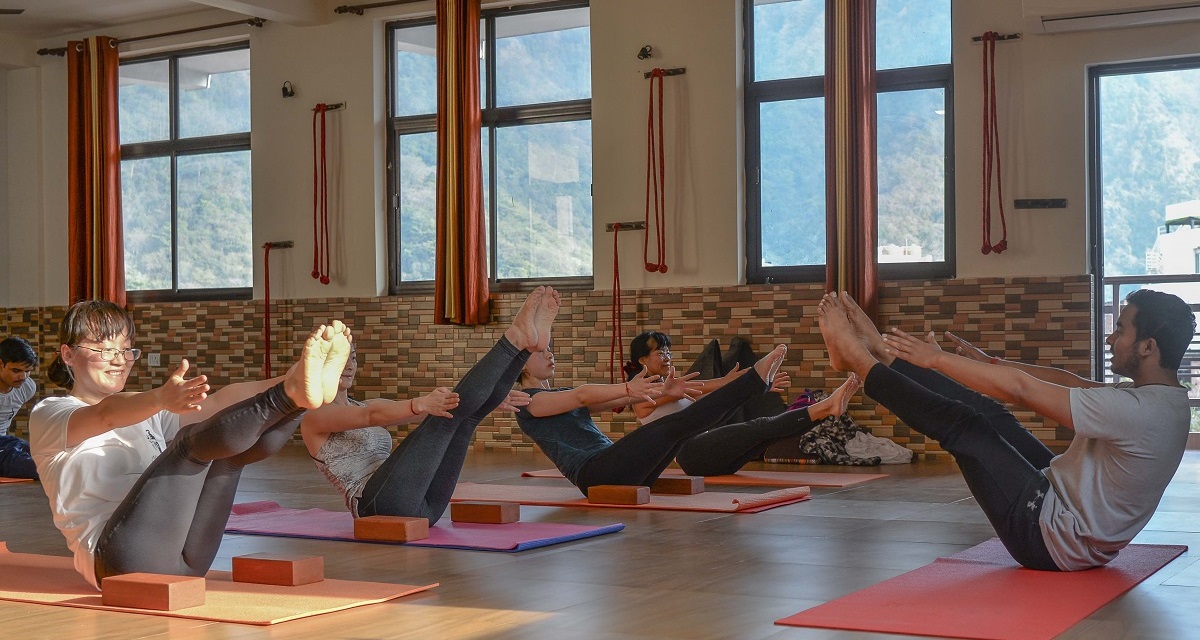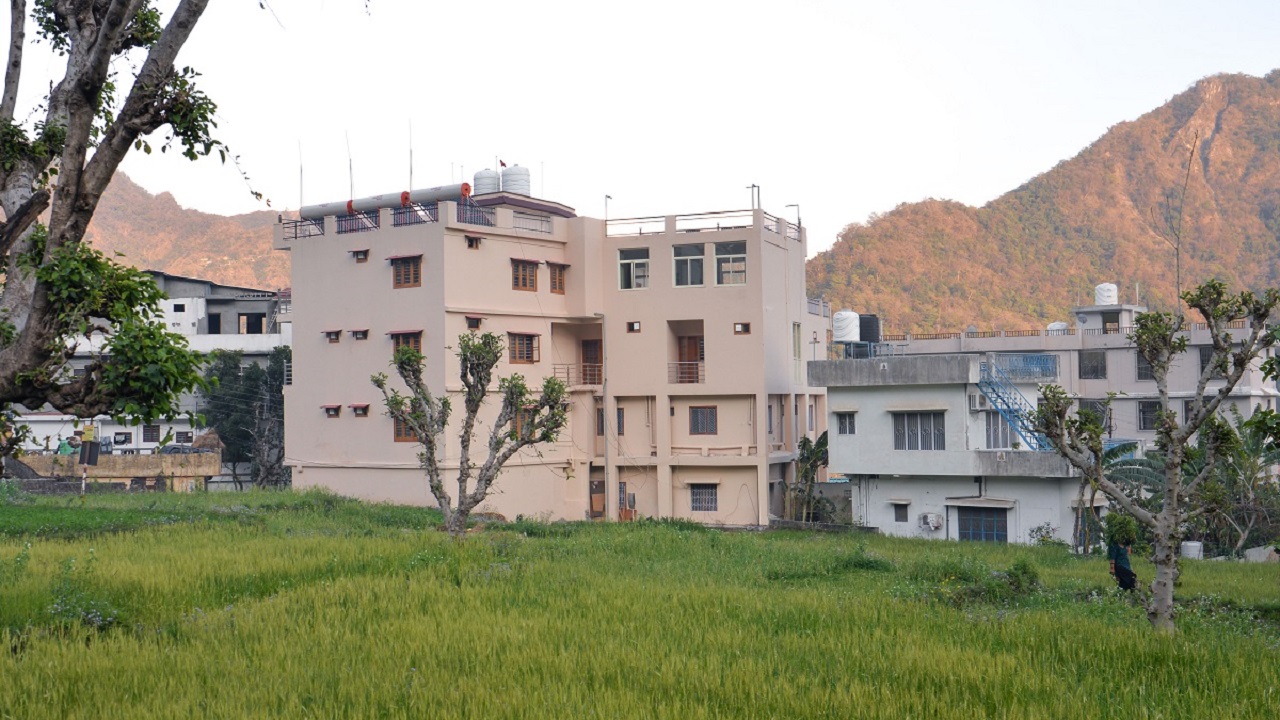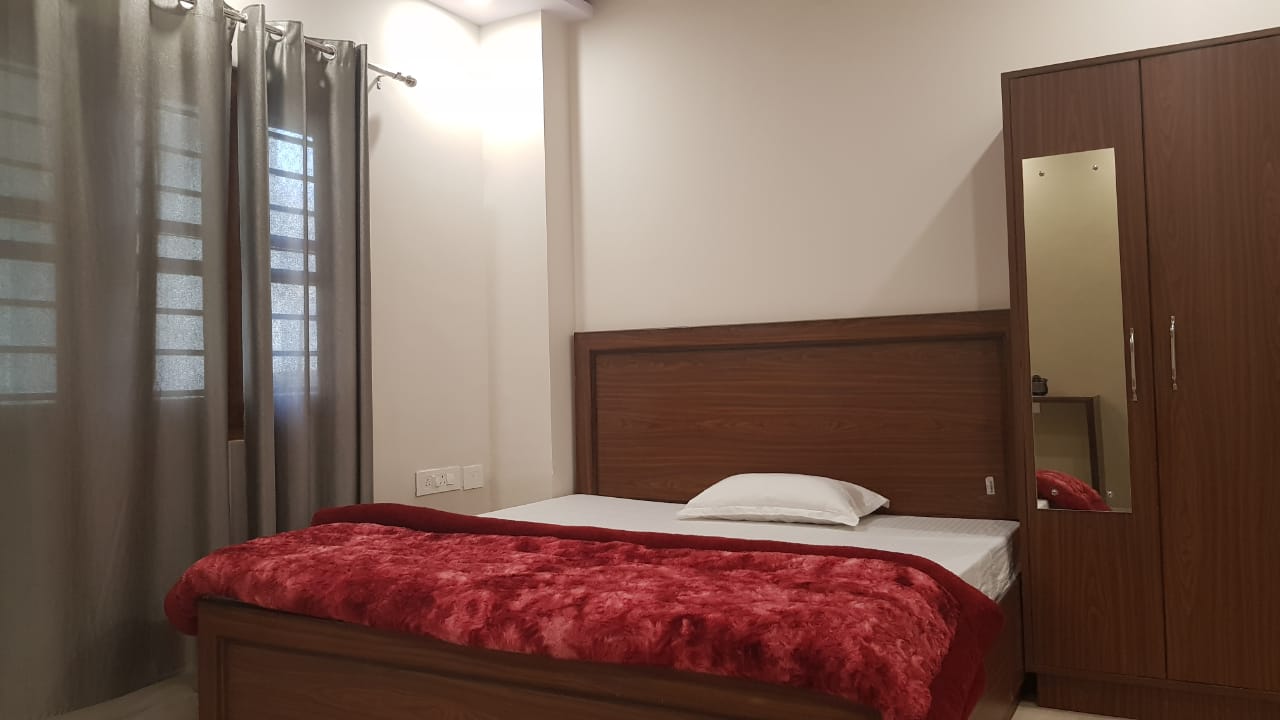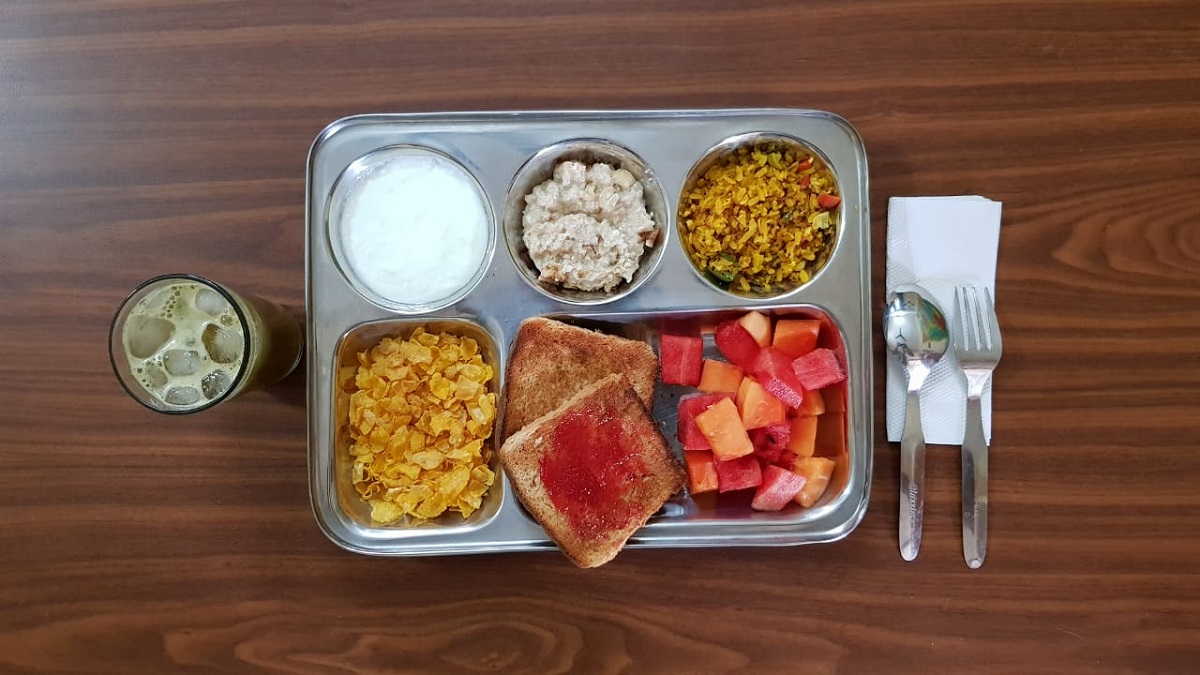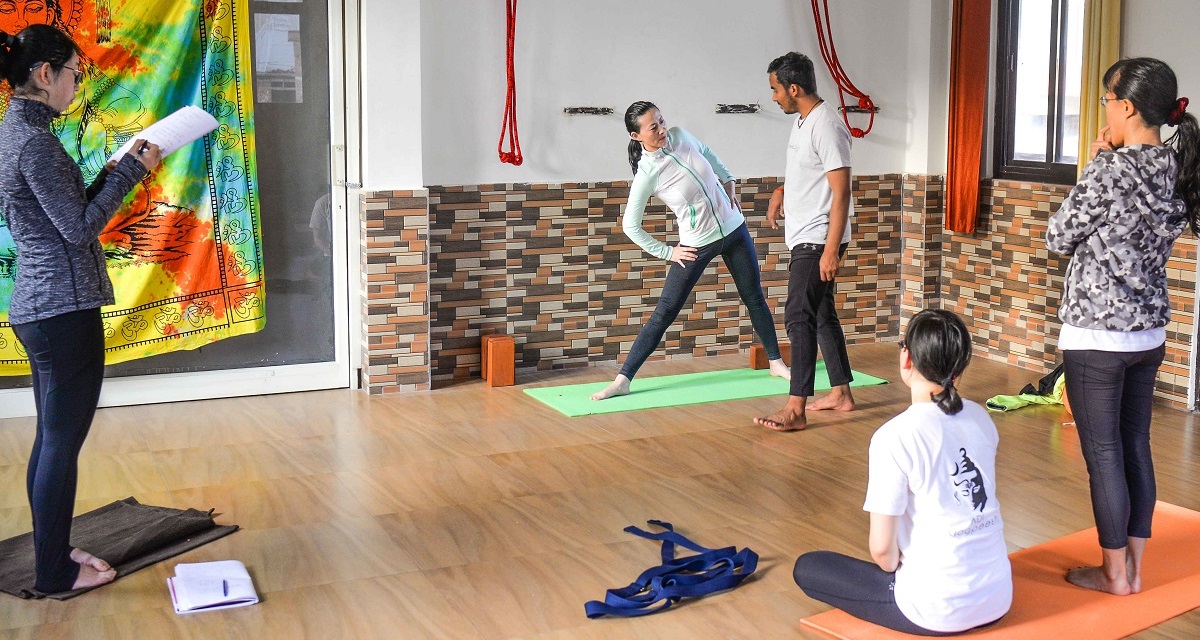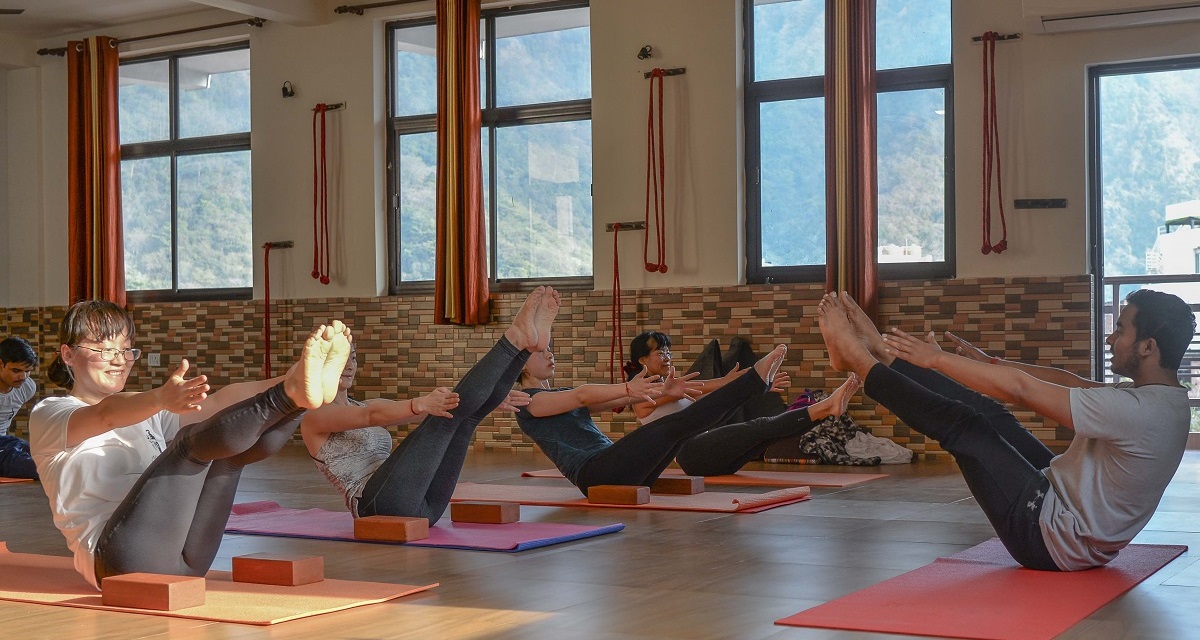 The Adi Yogapeeth ashram prides itself in reaching the highest certifications and leading its students down the path to self-liberation and creating a prosperous, generous career as a yoga teacher.
Program:
While a student at this center, you will learn the prominent asanas, as well as develop a deep sense of anatomical knowledge, mantra chanting, yoga nidra, yoga cleansing, as well as teaching strategies and teaching methodology.
What We Like:
Adi Yogapeeth offers a divine teacher training, with 200, 300, or 500-hour courses.
Cost:
$1,200 for 200-HR/25 Day
Address: Upper Tapovan, Balaknath Temple, Road, Rishikesh, Uttarakhand 249192, India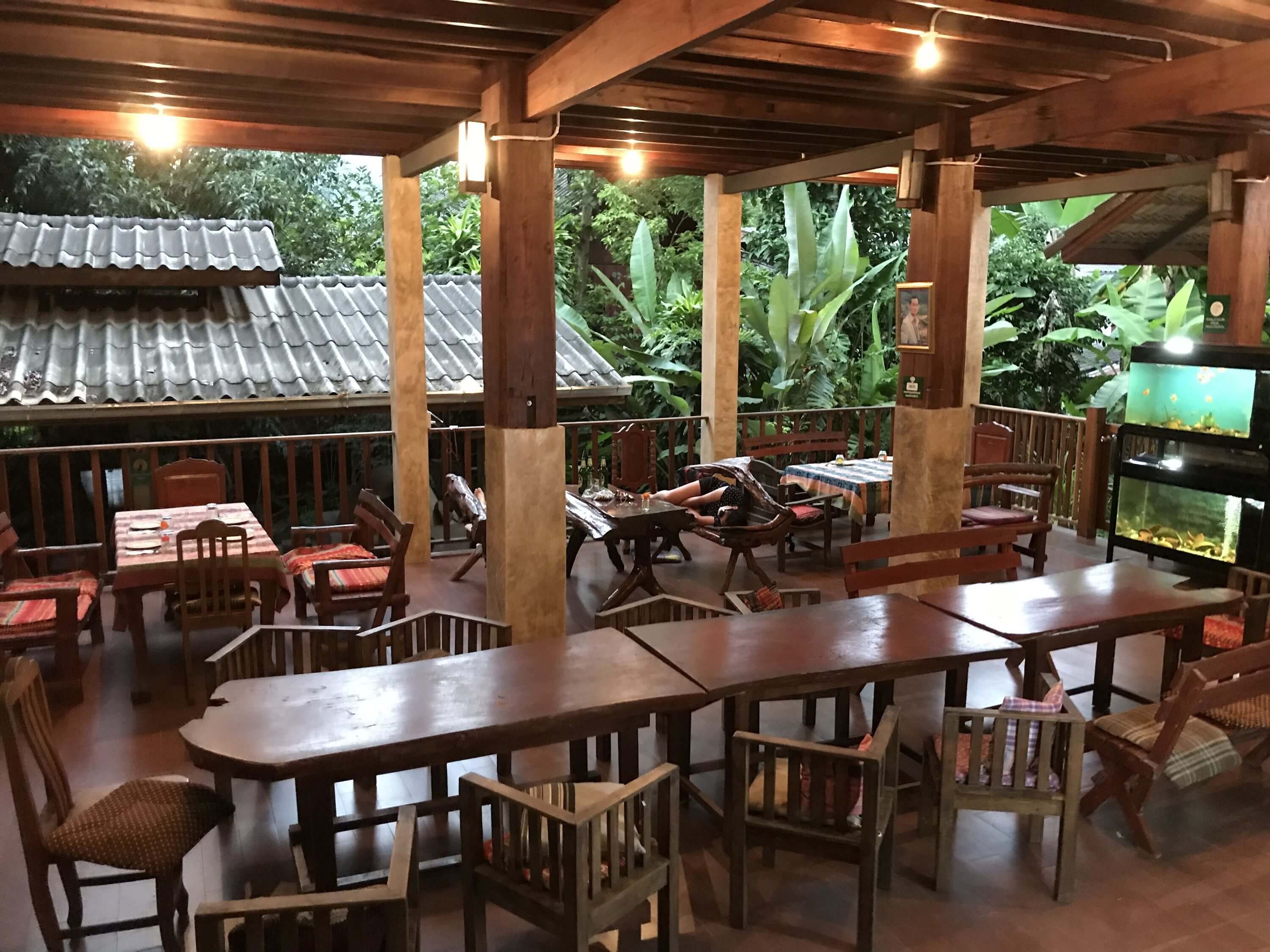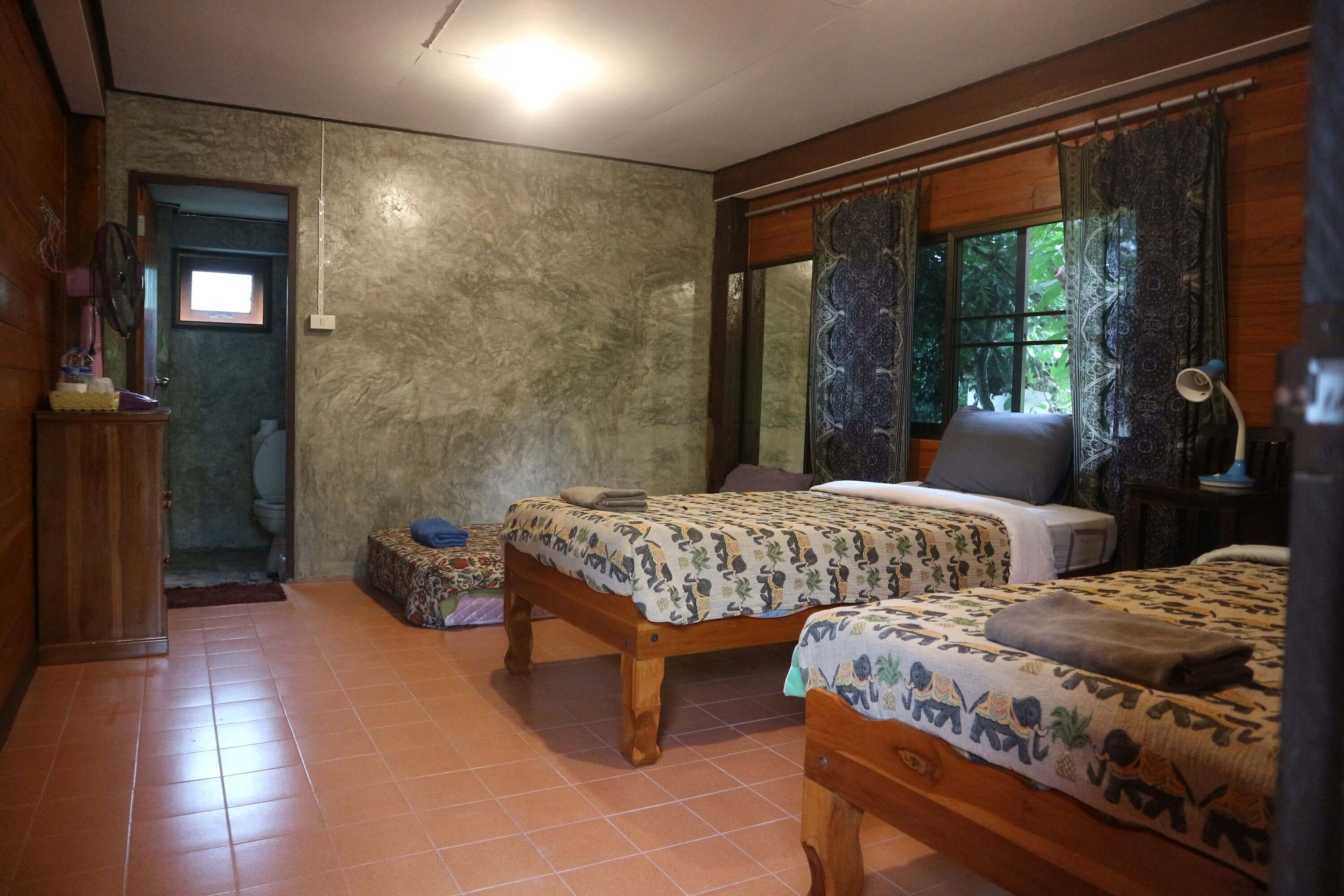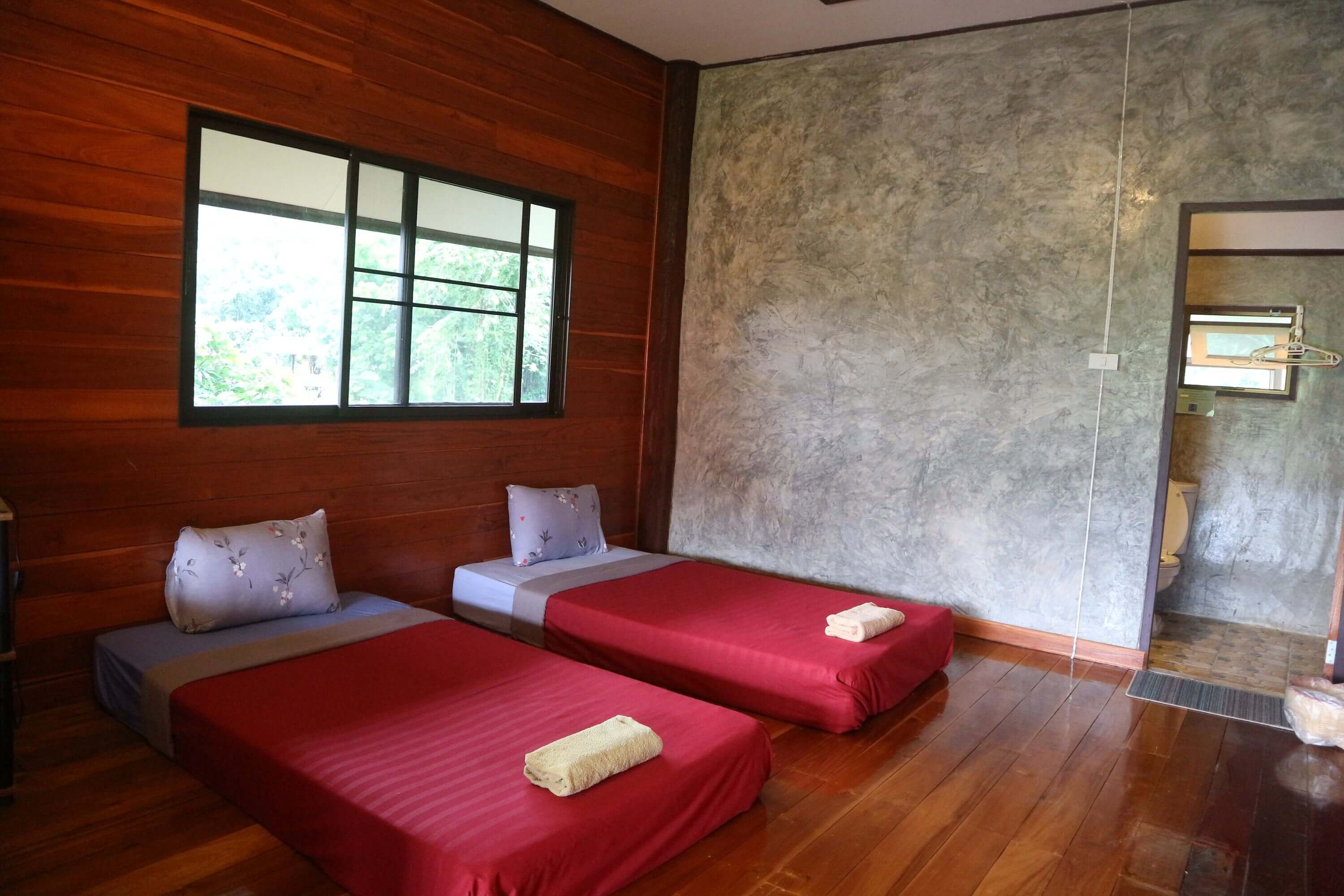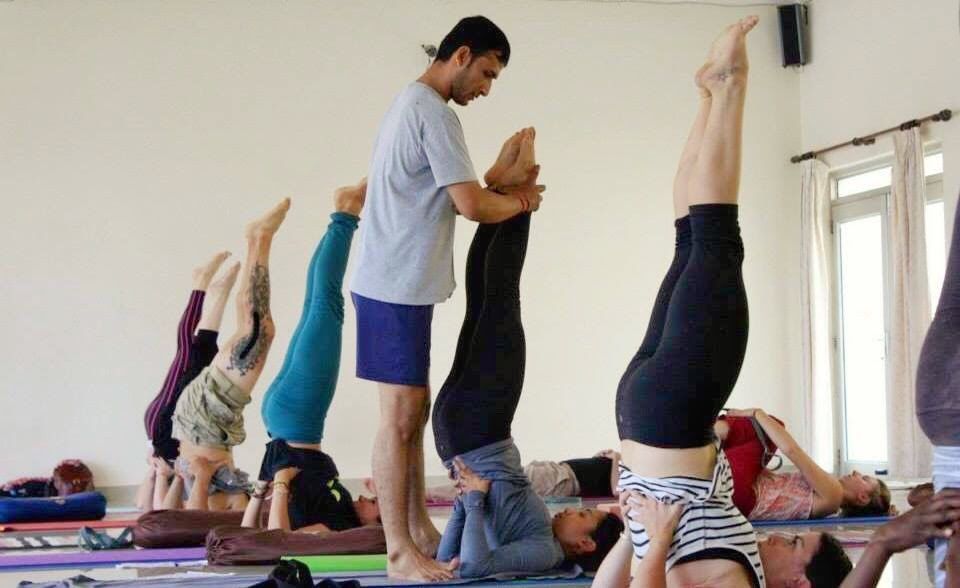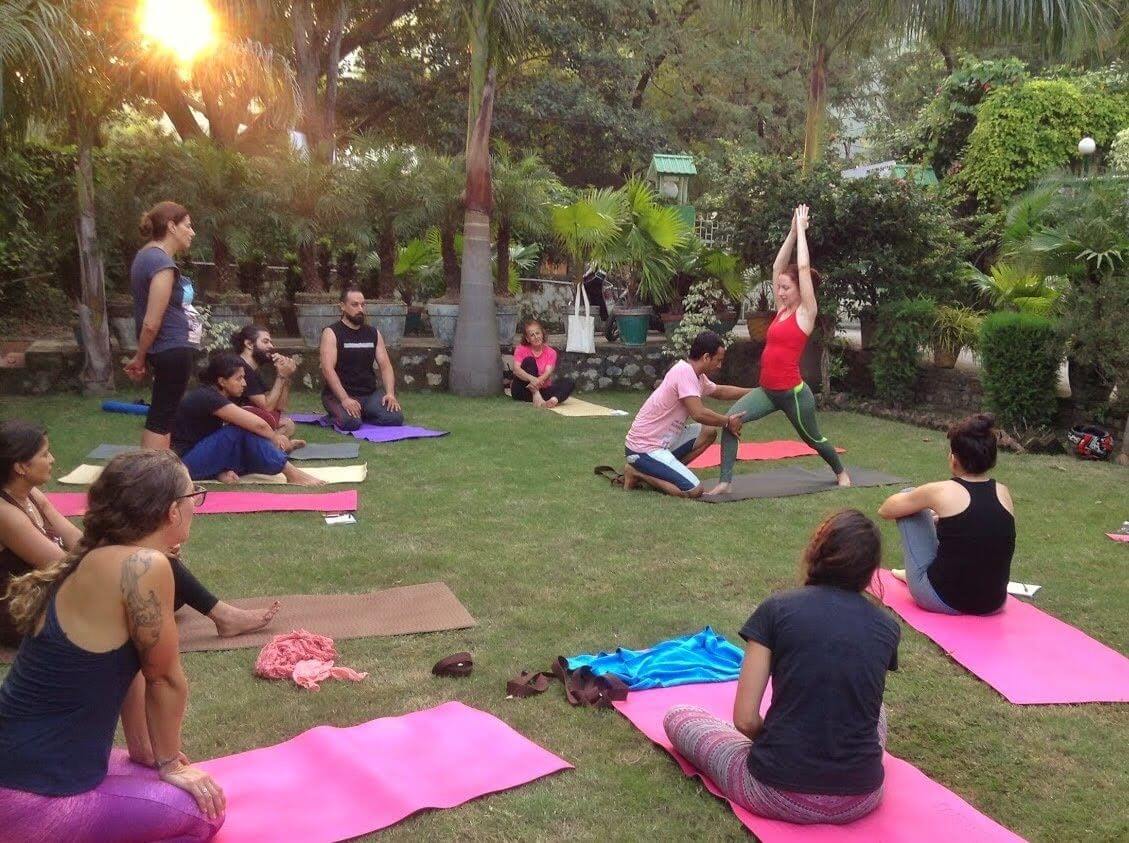 200-hour-yoga-ttc-chiang-mai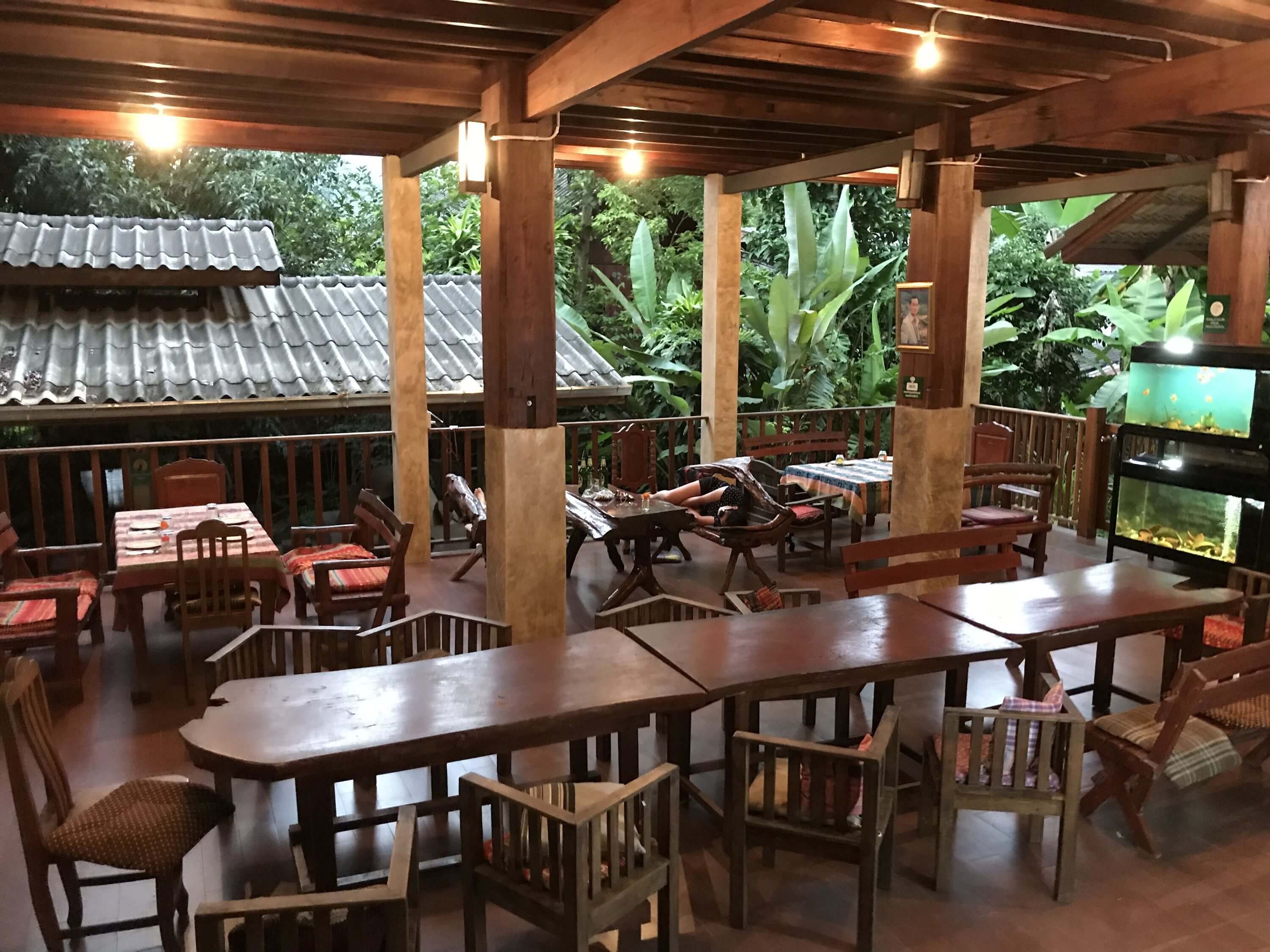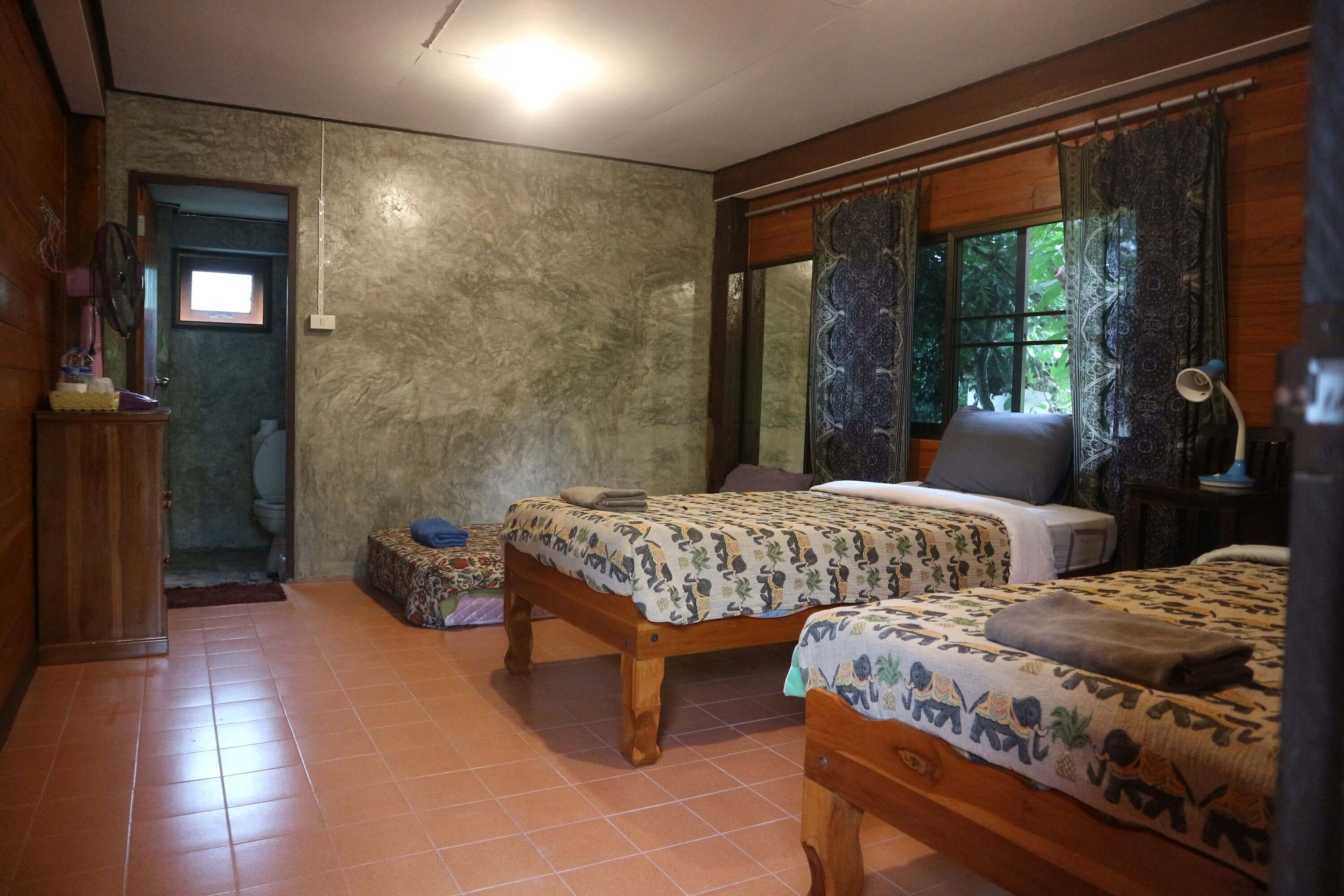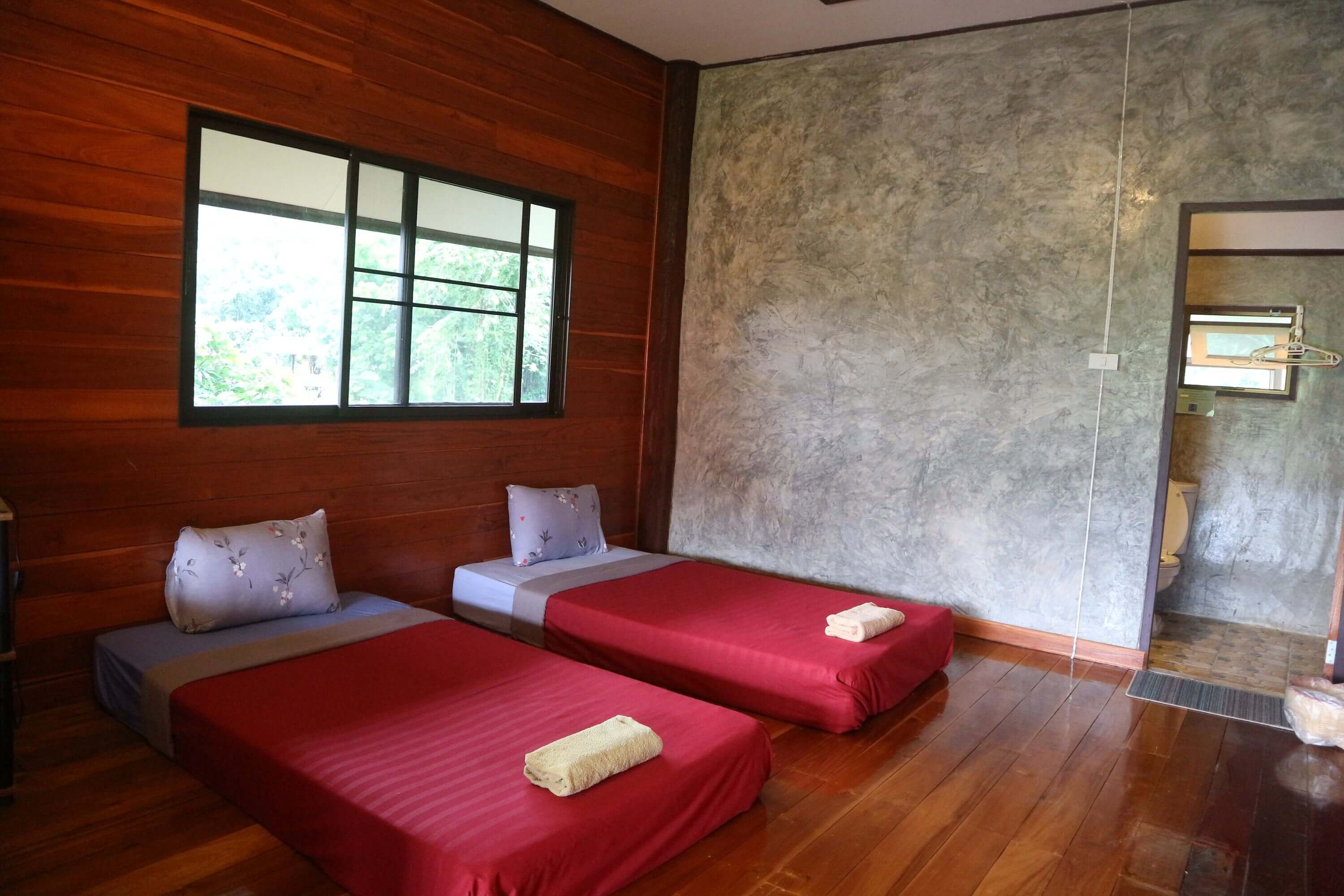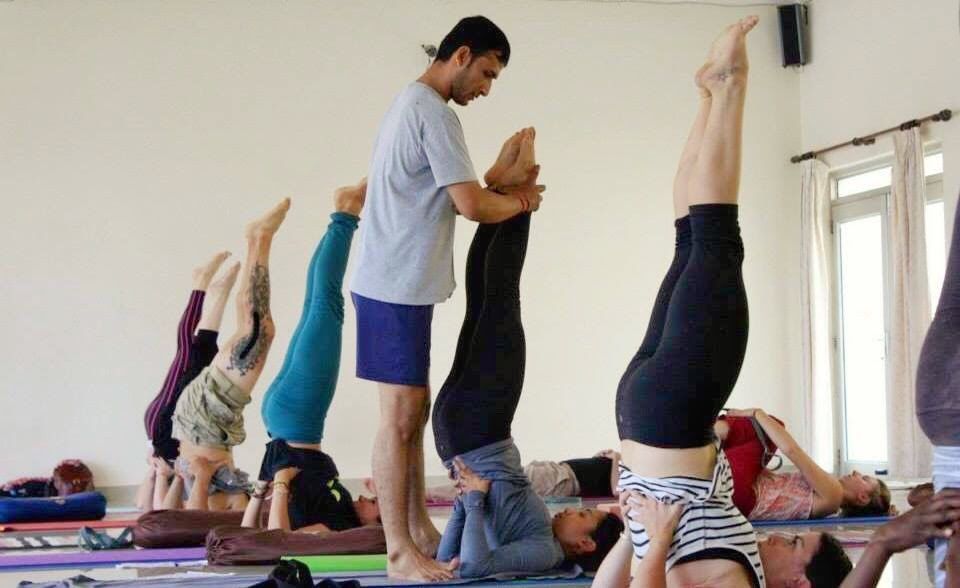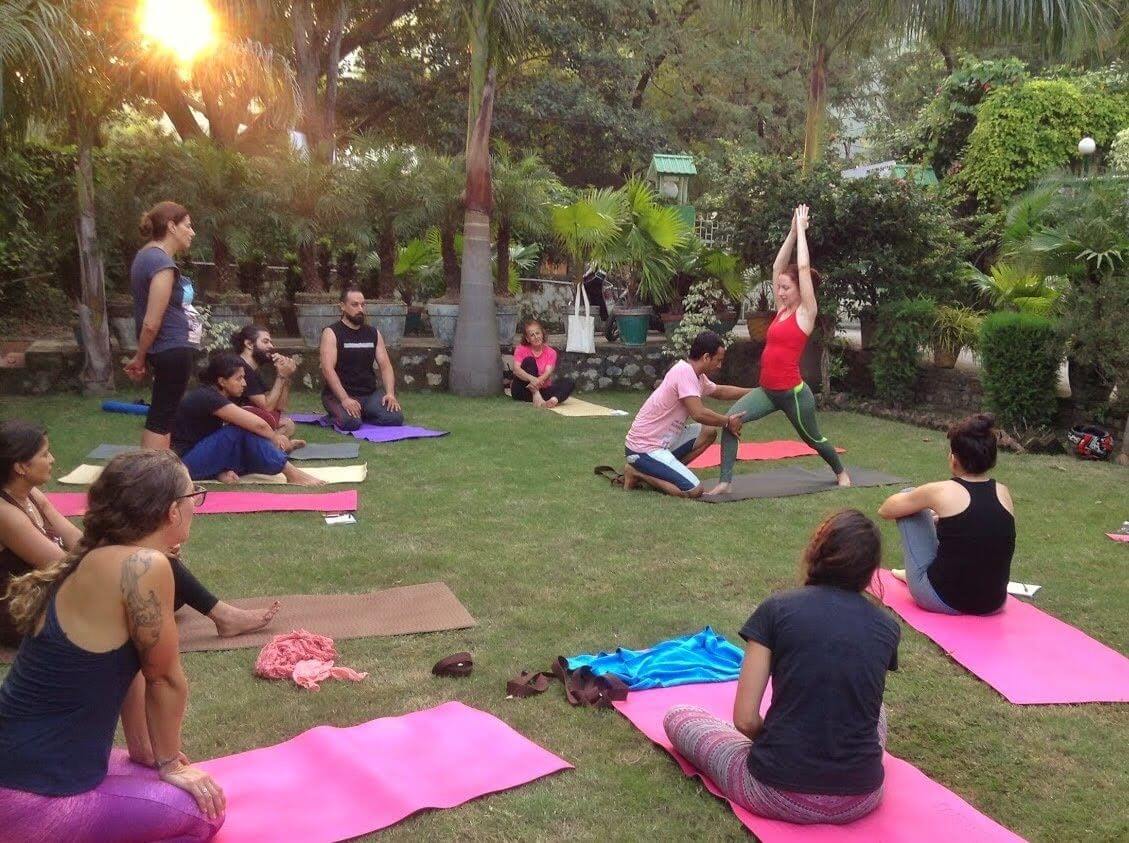 Yoga Vidya Mandiram is a Hatha and Vinyasa-based school that offers an expert teacher training program.
Program:
This yoga teacher training program is perfect for beginner or intermediate students who want to further their practice of yoga while diving into the culture and local uniqueness of India. Expect to experience a transformative detoxification as you take on the yogic diet, mindset, and lifestyle.
What We Like:
Between learning asanas and anatomy, enjoy taking excursions to the nearby Himalayas, water rafting, shrines, temples, and more.
Cost:
$1,400 – $1,650 for 200-HR/22 Days
Address: Swami Omkarananda Saraswati Rd, Near Bhandari, Tapovan, Rishikesh, Uttarakhand 249192, India

Yogada in the Himalayas might be the perfect choice for you if you are considering a shorter, less-intensive introduction to yoga or yoga teacher training. Yogada offers a variety of course lengths, beginning at 25 hours and increasing to a typical 200-hr program.
Program:
During the Yogada yoga teacher training program, expect to learn the connections between mind, body, and spirit on an even more profound level. The center teaches Triguna and Pancha Mahabhuta (five elements) to encourage a strong relationship between us and nature and to foster mental and physical development.
What We Like:
The program also boasts a quiet, peaceful atmosphere to engage in your studies as the center rests in the spiritual village of Shivpuri, 10 kilometers upriver from bustling Rishikesh.
Cost:
$999 – $1,699 for 200-HR/29 Day
Address: High bank peasant cottages near Bhandri swiss cottage, Tapovan, Rishikesh, Uttarakhand 249192, India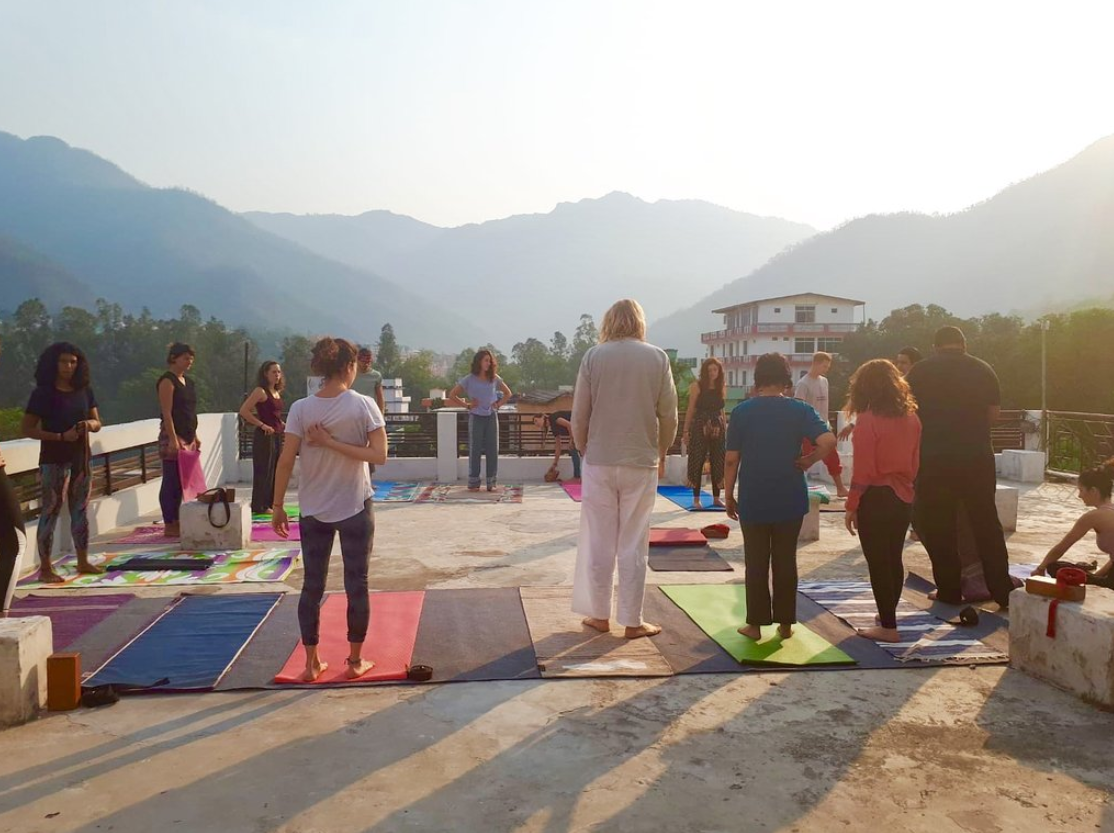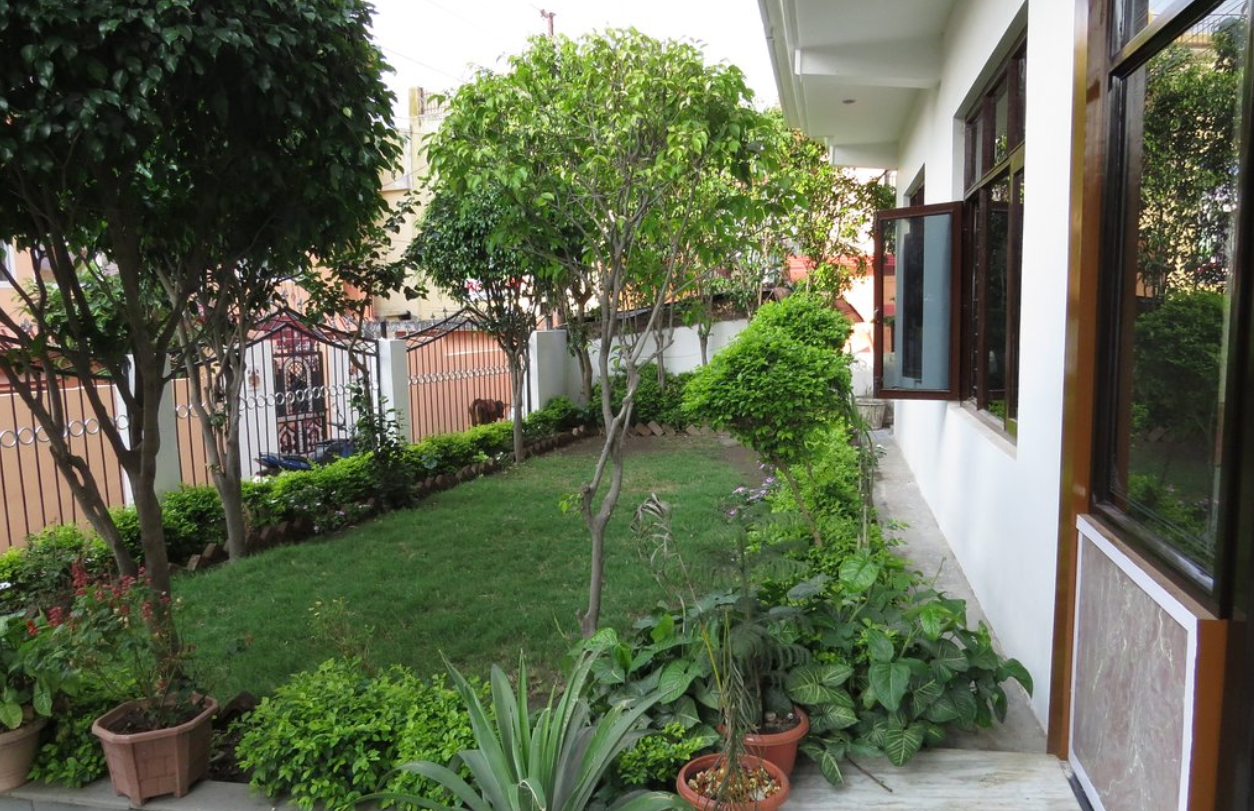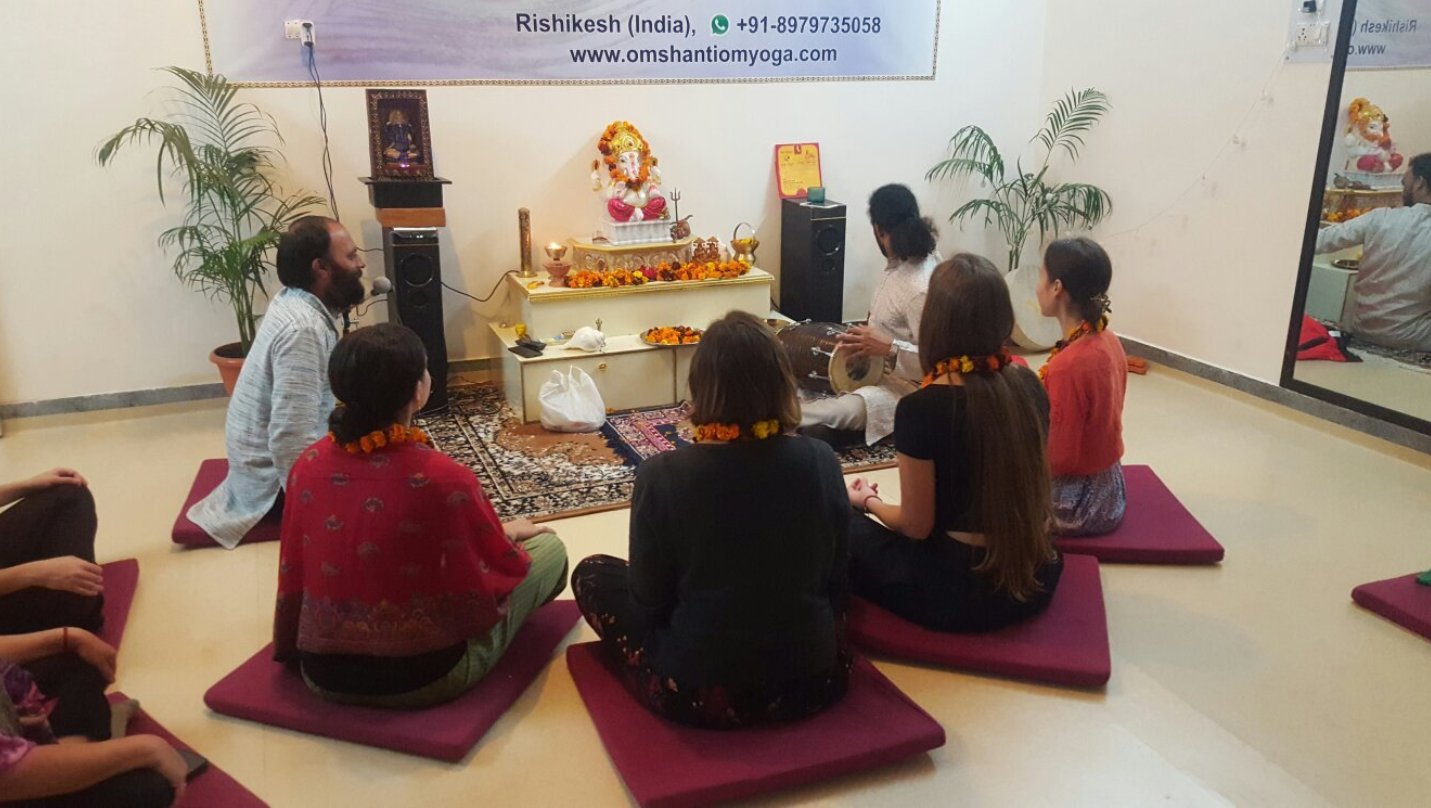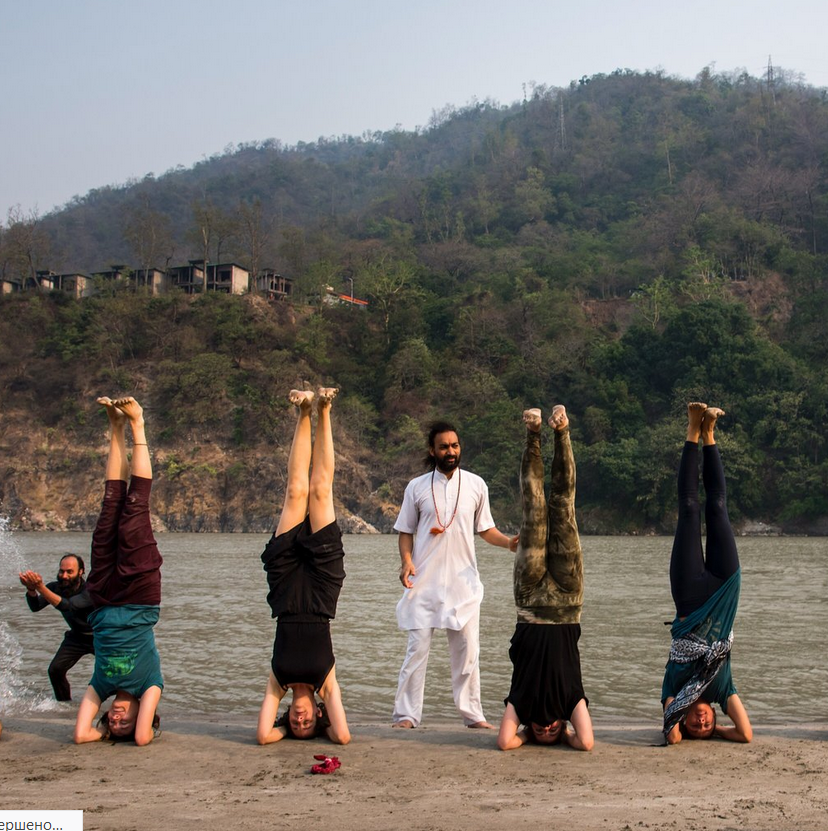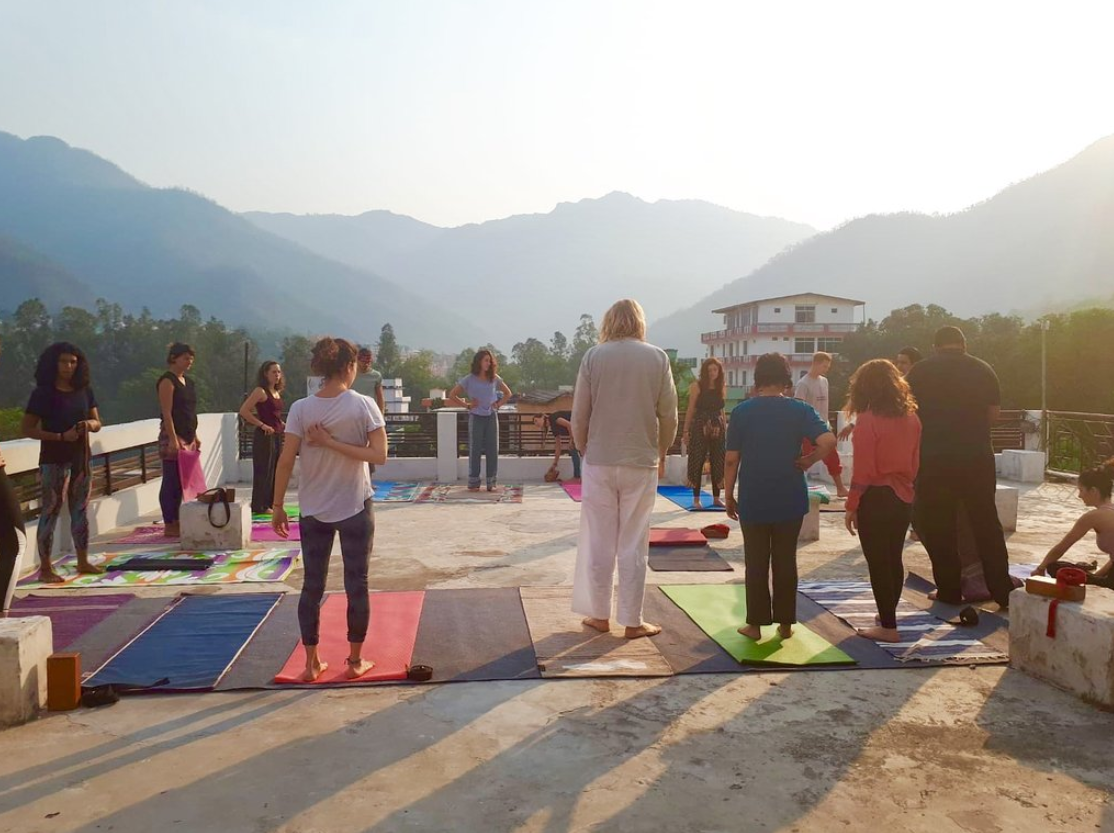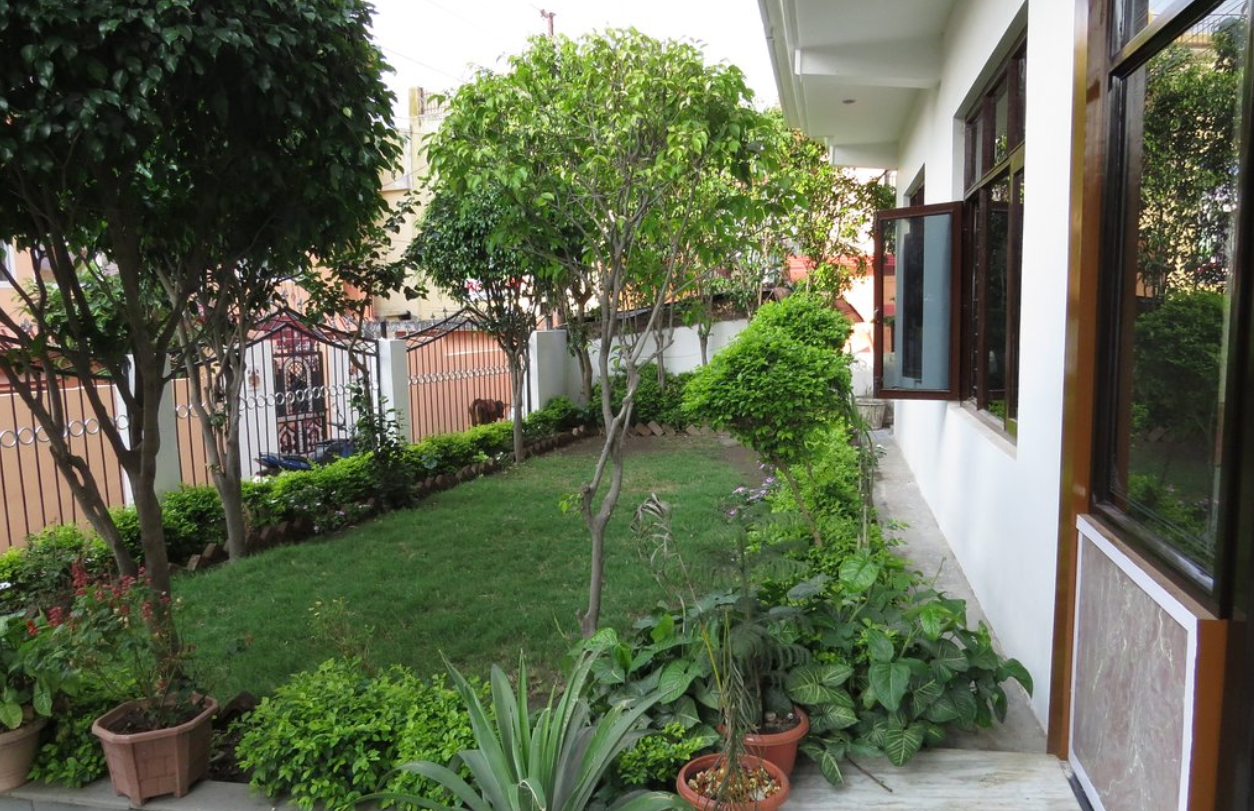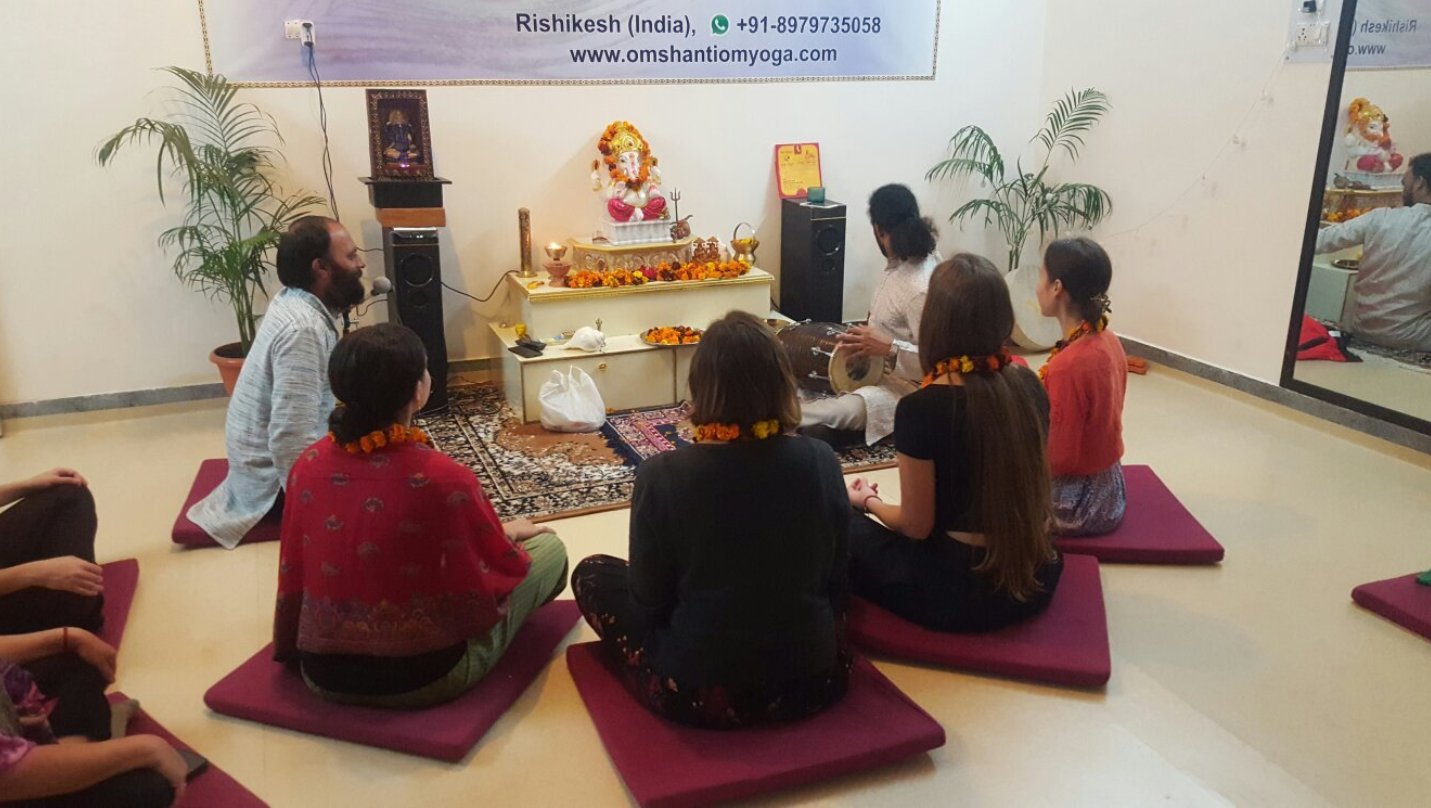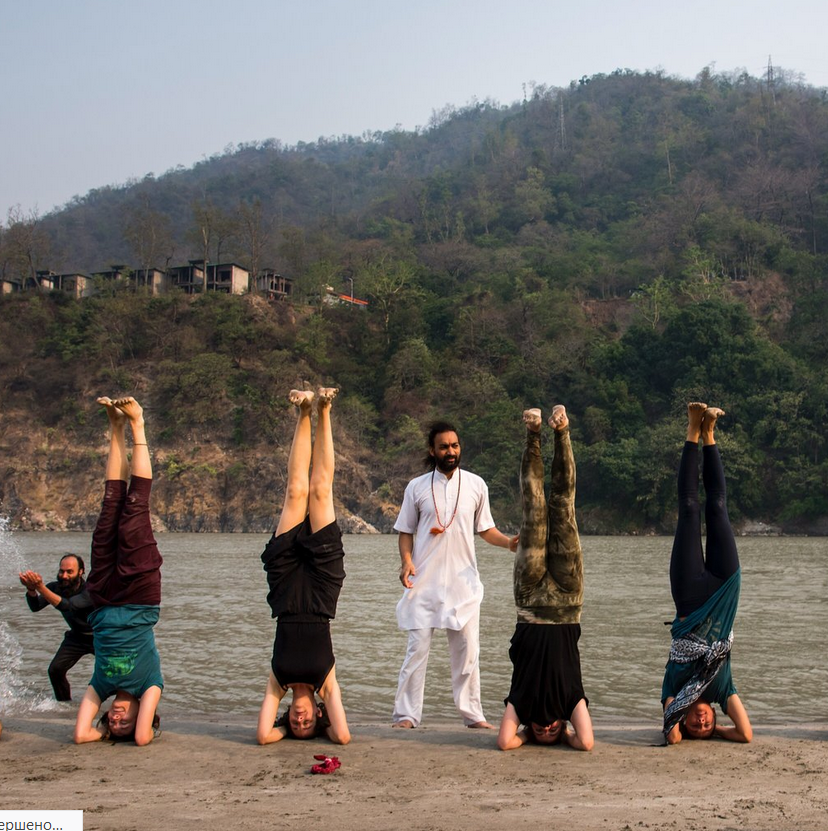 Om Shanti Om Yoga hosts several levels of teacher training designed for students who want to take the next step with yoga. This might be as a career, self-knowledge, or general enjoyment of the ancient practice.
Program:
This course is rooted in Hatha and Ashtanga Vinyasa teachings, as well as Samadhi, the state of meditative consciousness we try to achieve through living a yogic lifestyle. Self-awareness and discipline are at the heart of their program. You can choose a 100, 200, 300, or 500-hour course.
What We Like:
The staff at Om Shanti Om Yoga hope to bring people together to learn, have fun, laugh, unite, and enjoy unconditional love in a spiritual learning environment.
Cost:
$1,050 – $1,400 for 200-HR/25 Day
Address: Jonk, Swargashram, Ram Jhula, Rishikesh, Uttarakhand 249304, India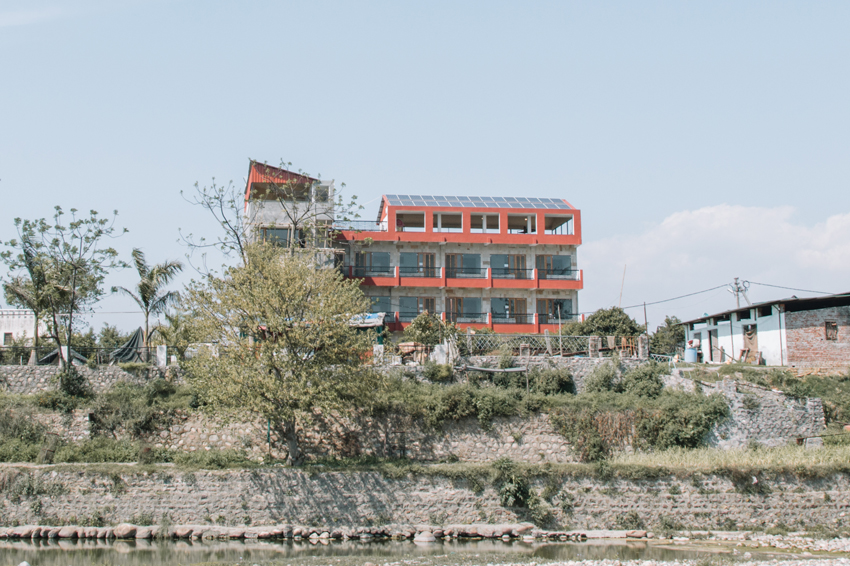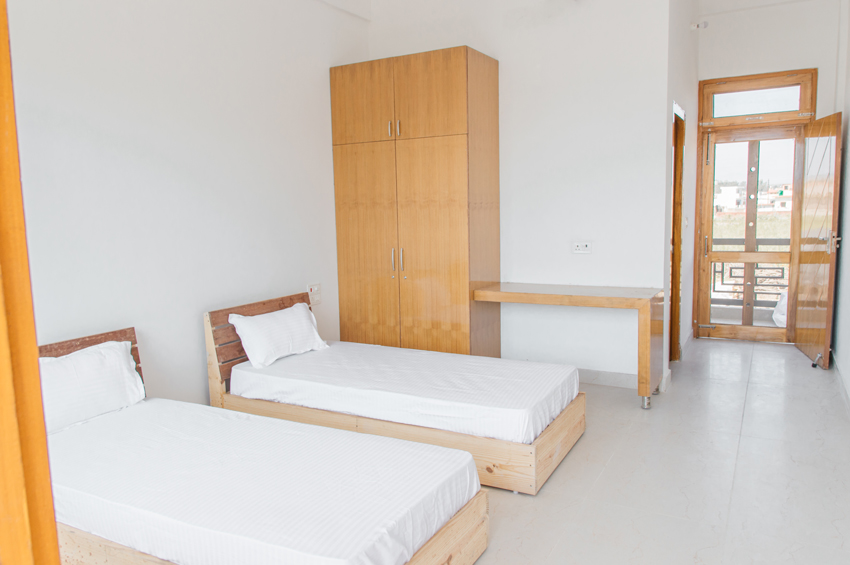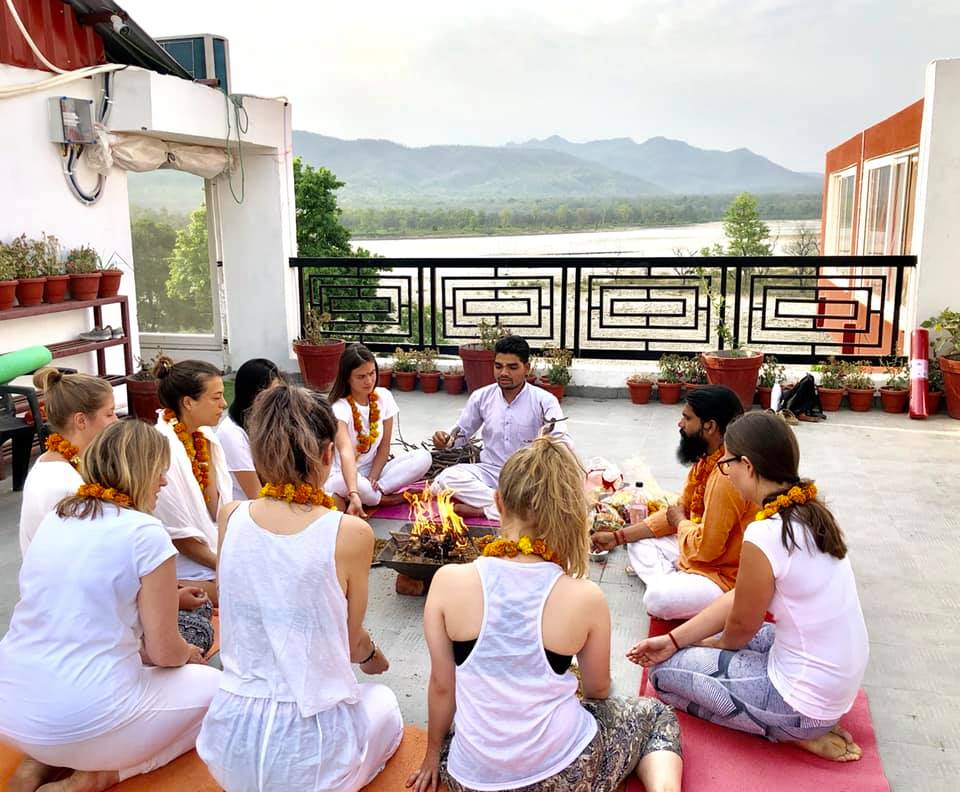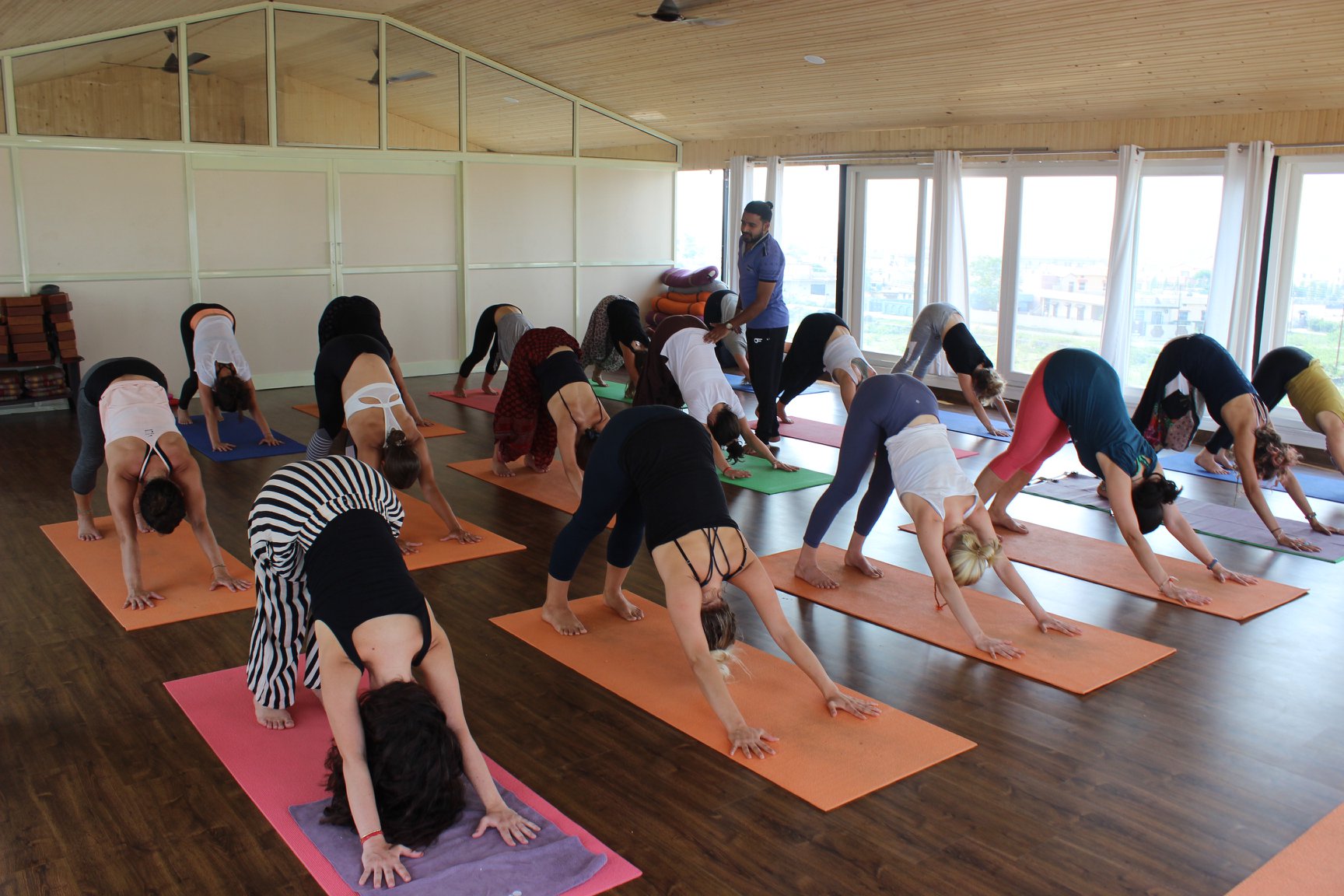 59549179_1314776082024697_6390378472740487168_n
62265546_1350615501774088_6416238642628395008_o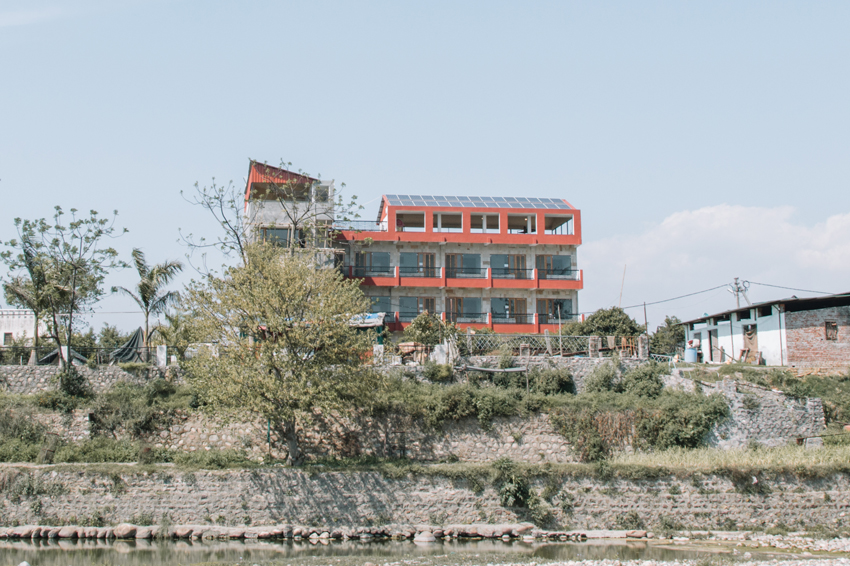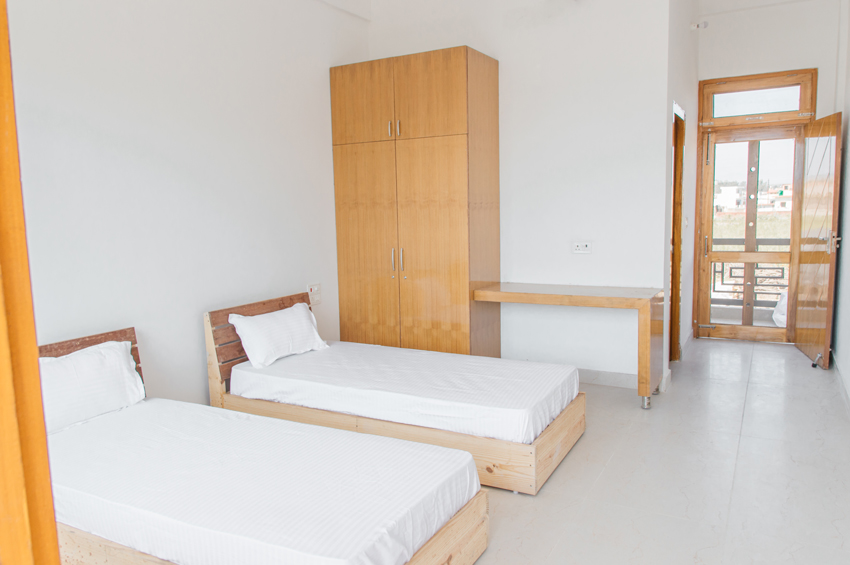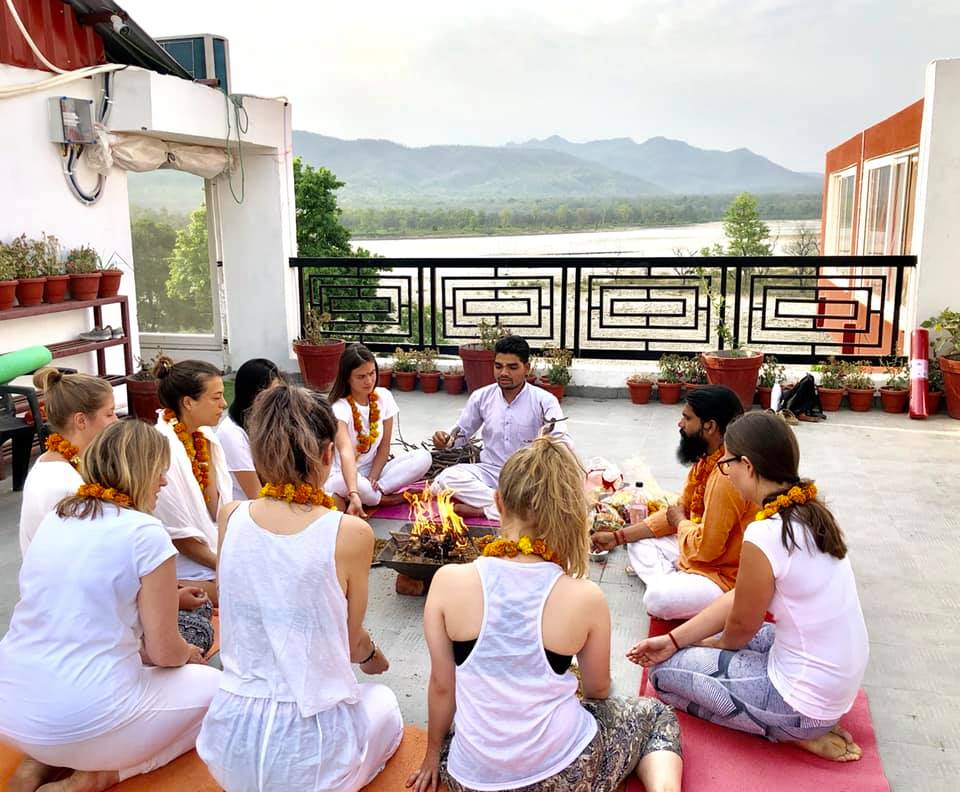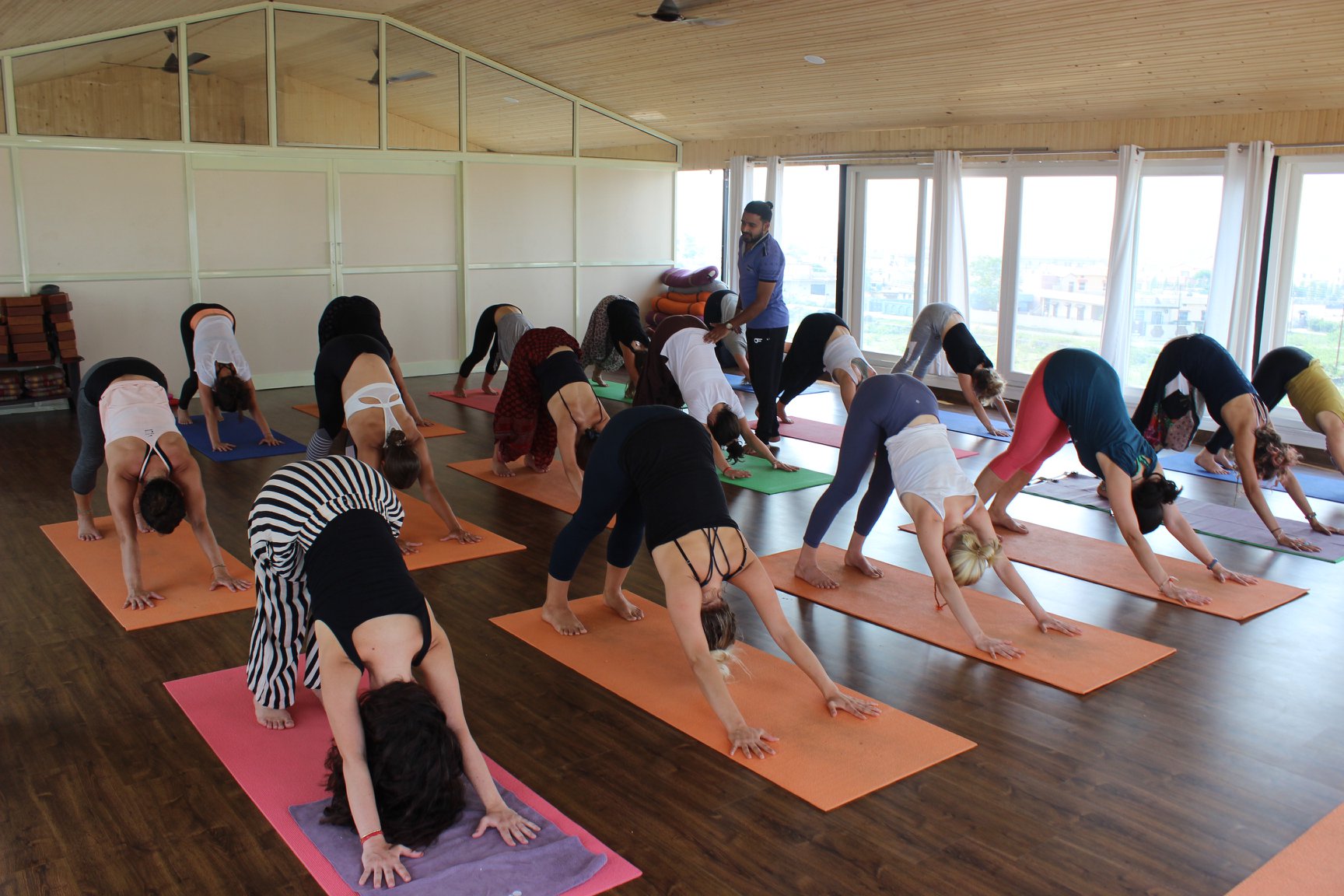 The Yoga India Foundation offers a compassionate, grounding, and safe environment for all students to come to study at the ashram. If you are hoping to move forward with your yoga practice, teach yoga regularly, or develop an online yoga community, the Yoga India Foundation can help to set you up for success.
Program:
This program is one of India's oldest teacher training centers and has a deep focus on overcoming emotional blockages and physical and mental suffering through the teachings and practice of yoga. In fact, the Yoga India Foundation is the only school worldwide to offer the specialized Emotional Blockage techniques developed by Swami Bipin Gyan.
What We Like:
The school provides a thorough education in asanas, anatomy, yoga philosophy, pranayama, mudras, mediation, and more, while also providing guidance on how to use these skills to start your yoga business.
Cost:
$1,200 – $1,600 for 200-HR/25 Day
Address: Nirmal B Block Visthapit Pashulok, Rishikesh, Uttarakhand 249203, India
The Path to a Yoga Career Awaits in Rishikesh
No matter your style, interests, or level, there is a yoga teacher training program out there for you. You might still be a beginner but hoping to dive deeper and truly explore all yoga has to offer. You may be well-practiced and an intermediate or advanced student with a desire to share your love of yoga with others. Wherever you are coming from, if the idea of taking on a yoga teacher training program has sparked your interest, there's a good reason for it. Teacher training can advance your practice and might even set you up for a rewarding career in yoga.
Are you ready to take the leap and embark on a yoga teacher training program? If this is something you have been considering for a while, there's no better time to take action on your future yoga career. Finding a quality, engaging, and valuable yoga teacher training program is the very first step.
Rishikesh is one of the world's most unique places to complete your teacher training. This yogic heritage site not only boasts deeply connected history and world-class gurus, but offers students a natural connection to the environment, the local people, and an awe-inspiring culture. You'll find an amazingly authentic yoga training experience in Rishikesh.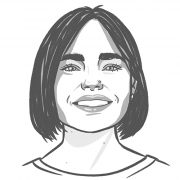 Jacqueline Roberts
Paving the way for yogic living in Nebraska, Jacqueline Roberts is adored by her students as a constant source of support and inspiration. A knack for writing allows her to share what she has learned with the world.