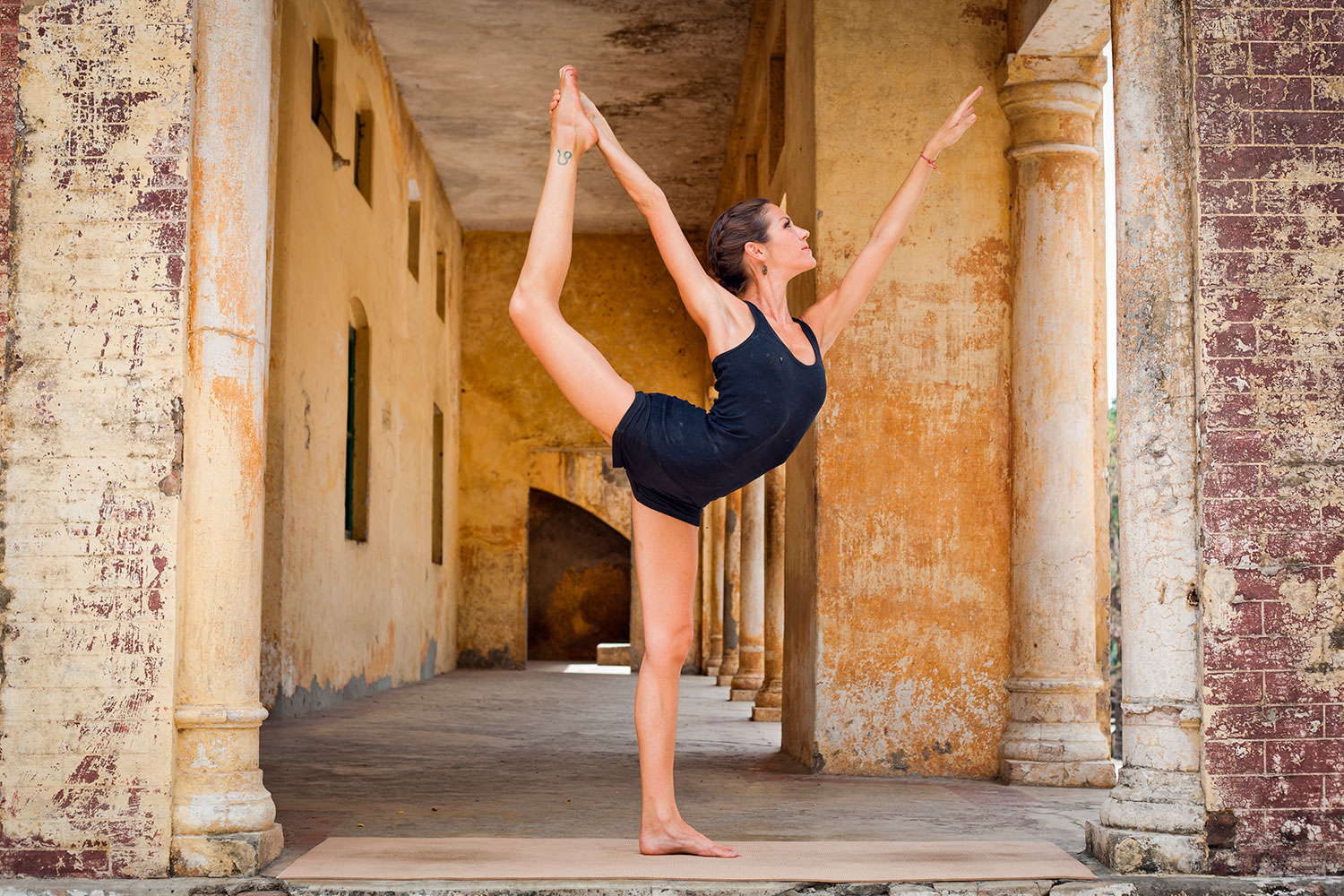 Do you love yoga, enjoy meeting new people, and need a break from the everyday? Are you ready to take your yoga practice to the next level, all while enjoying a beautiful natural environment, eating delicious food, and traveling to new and exciting places? If so, planning a yoga retreat for your next getaway might be the best move you could make.
Many yoga students find that taking a retreat furthers their yoga practice exponentially, but it's the greater sense of connection, adventure, and mental and spiritual development that makes these retreats so transformative. You'll spend the week (or more) practicing form, meditating, working with pranayama, detoxing, learning about yogic lifestyle, and advancing your consciousness.
If you're due for a vacation, but also want to continue your personal development, consider a luxury yoga retreat. Budget retreats can be fun and transformative as well, but a luxury retreat often offer additional benefits like spa services, chef-inspired vegetarian and Sattvic meals, and exciting excursions as part of the retreat offerings. Accommodation at luxury retreats tend to be more tempting as well: private rooms, heating/AC, luxury beddings, amazing views, and more.
Isn't it about time to treat yourself to an adventure for mind, body, and soul?
Luxurious India: Exploring Yoga's Roots in Rishikesh
Choosing a retreat location can be difficult, especially if you are open to spreading your wings and traveling the world. Beach, mountain, city…there are options for everyone.
One of the most interesting and exotic places for a luxury yoga retreat is beautiful Rishikesh, India. Rishikesh is a yoga lover's paradise. This city is home to world-class teachers, gurus, famous ashrams, temples, shrines, and unbelievable natural scenery. The city of Rishikesh lies near the holy River Ganges and at the base of the majestic Himalayas.
Rishikesh quite possibly provides one of the most authentic yoga retreat experiences available. This northern Indian city is known as the birthplace of yoga and even hosts the International Yoga Festival every year. Yogis and gurus flock to Rishikesh year after year to experience the spiritual history of the city and deepen their practice in this yoga-centric town.
India has so much to offer the yoga student and anyone spiritually inclined. The history and culture alone are good reasons to visit, not to mention the amazing yoga instruction and lifelong friends you'll make at your retreat. However, India can be a daunting country to travel to, especially alone. That's why joining a luxury yoga retreat is the perfect way to explore the region. Accommodation, some transport, meals, and expert-lead excursion and advice are built right into your retreat. This takes much of the stress of planning away, allowing you to fully relax on your much-needed retreat.
Does jetting off to India for a yoga retreat sound like the perfect way to spend your next vacation? Read on to learn more about the top luxury yoga retreats in Rishikesh!
Top 10 Luxury Retreats in Rishikesh
There is much to consider when picking your luxury yoga retreat. Some retreat centers offer short stays, others longer, more intensive packages. Location, price, and included activities are all important considerations. These are our top picks for an amazing retreat in Rishikesh.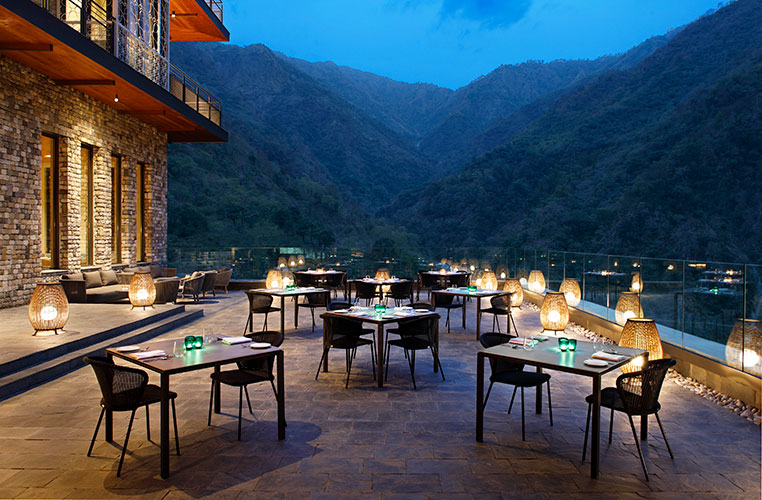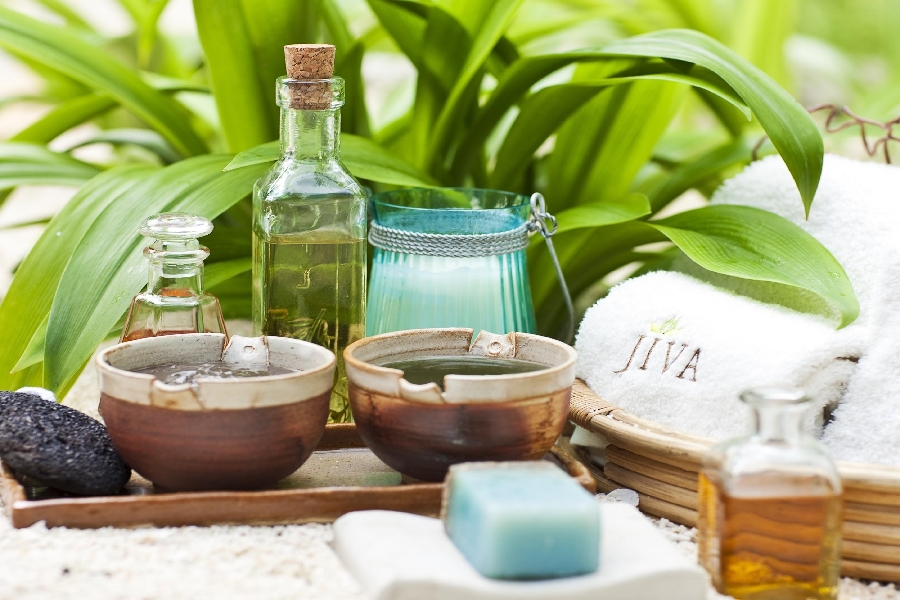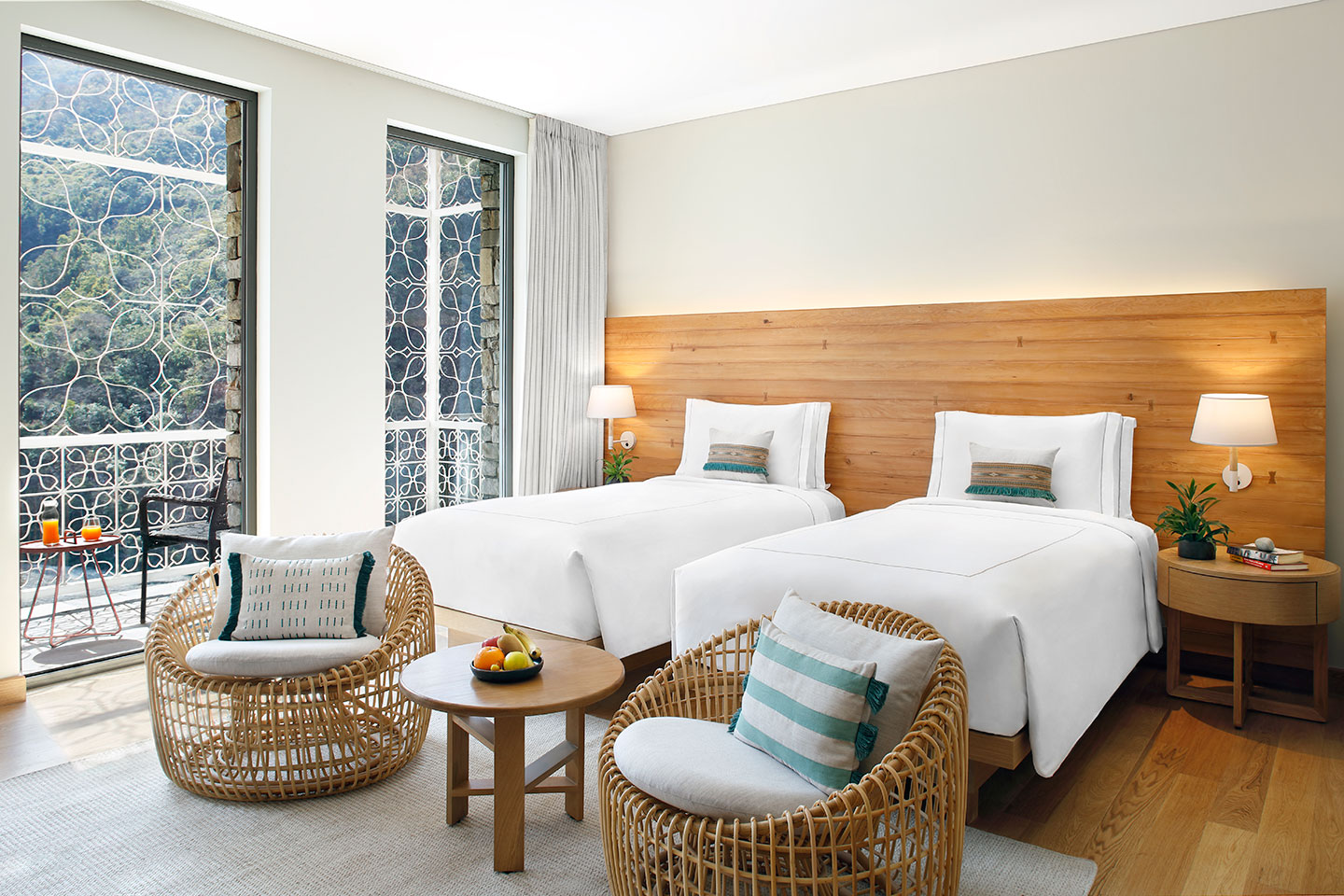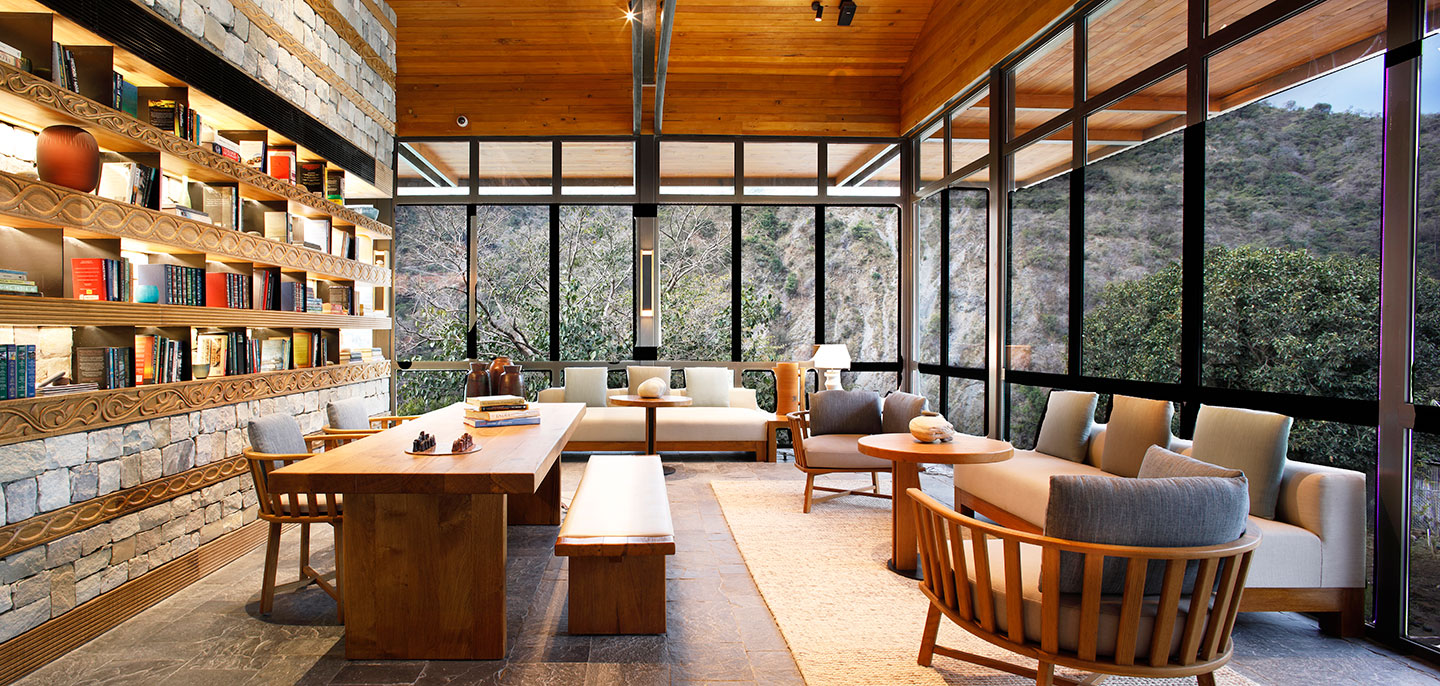 2784_Alfresco-Dining-Hi-Res
Deluxe Twin Bed-Low Res for Web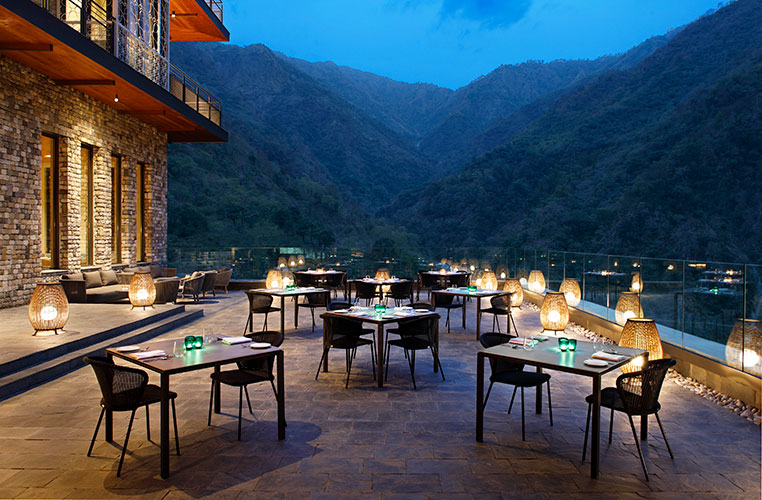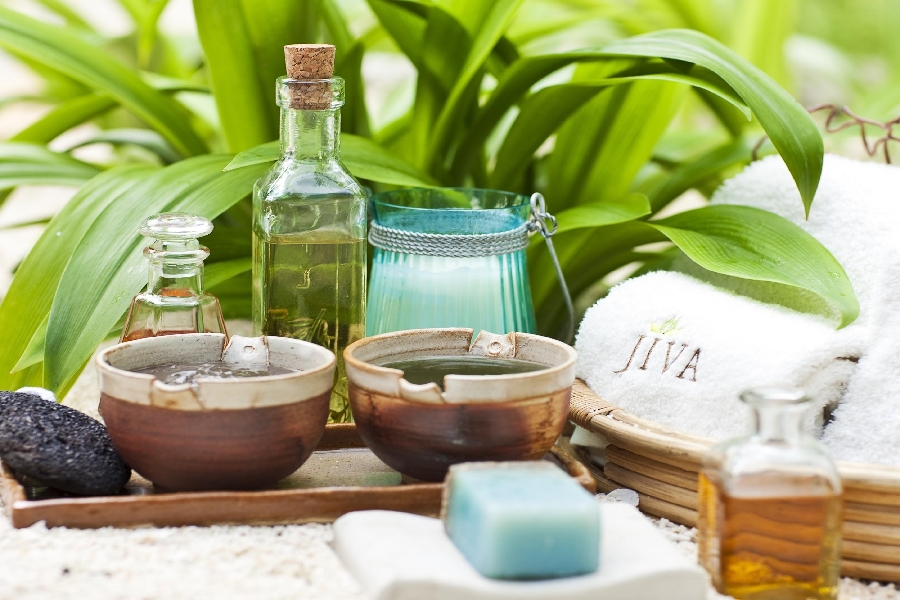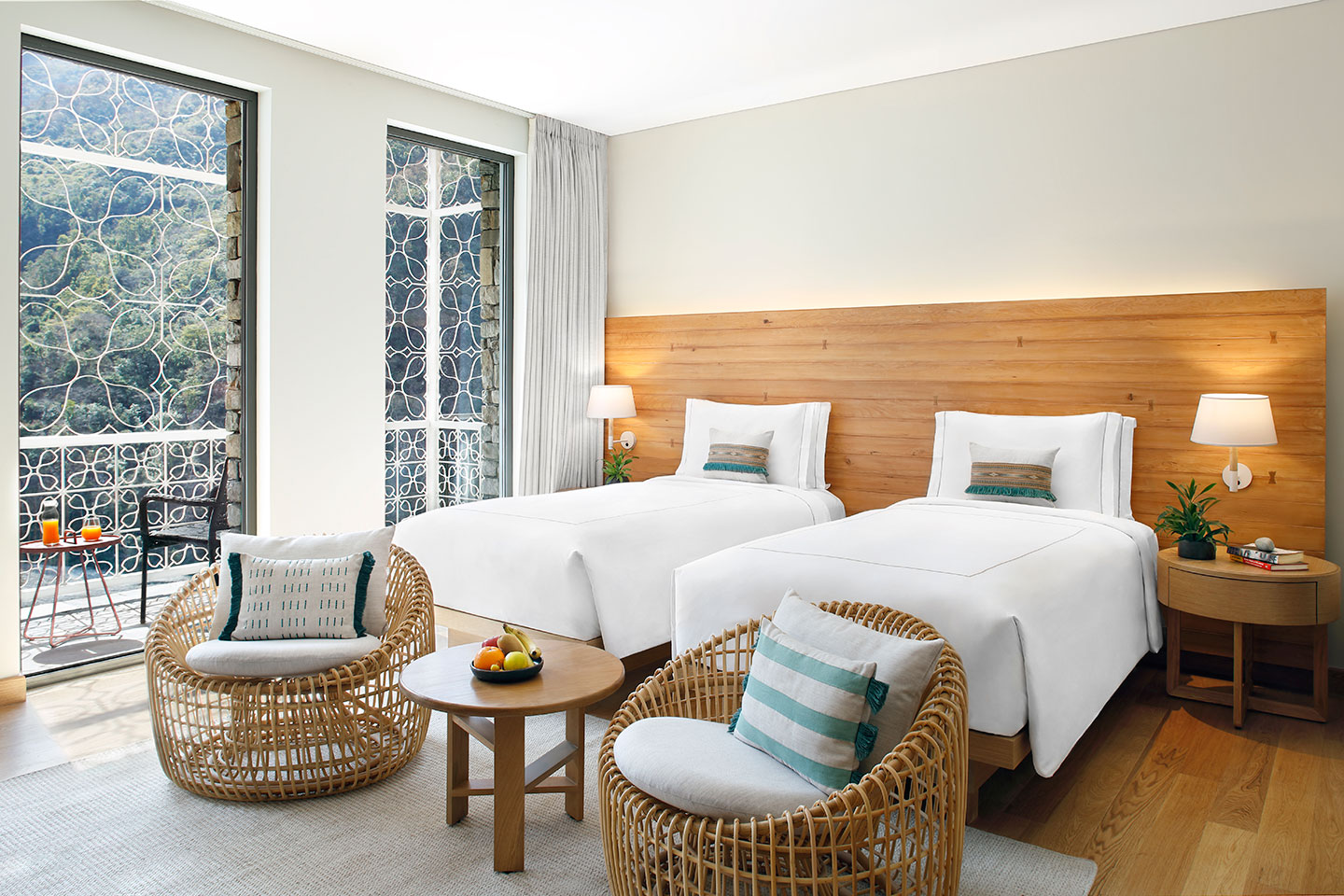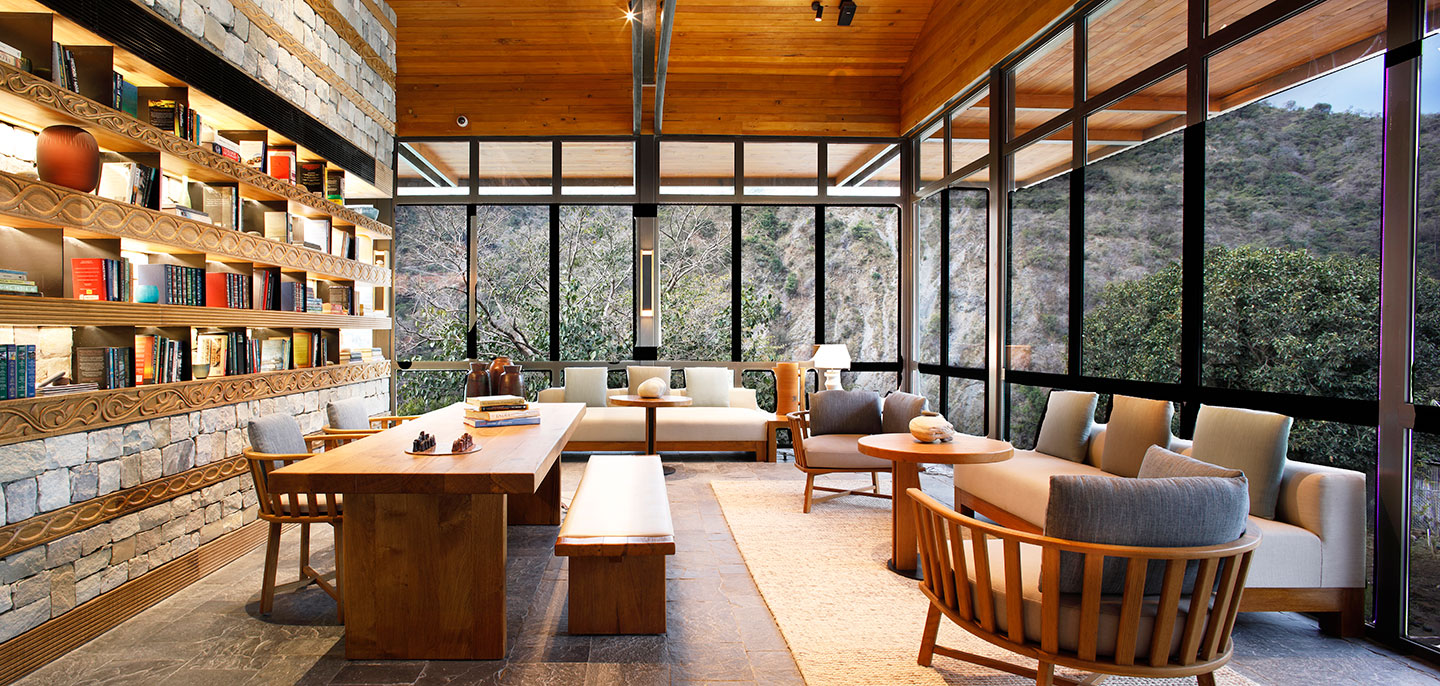 For a truly luxurious, resort-style yoga retreat destination, consider the Taj Riskikesh Resort and Spas. Taj offers a quiet Himalayan retreat where you can rest and restore your mind and body by the healing Ganges at a private beach. Enjoy the benefits of their wellness sanctuary, the Jiva Spa, and, of course, the Yoga Pavilion. Every night you can indulge in the hotels fine Himalayan cuisine and dine with a view. You won't miss out on adventure either – there are plenty of treks and excursions to venture out and explore what Rishikesh has to offer. You can make your own yoga retreat with this option by planning your excursions, yoga classes, and spa services directly through the hotel.
Timing and Pricing
The Taj Resort and Spa is open year-round. The average room cost is $300/night.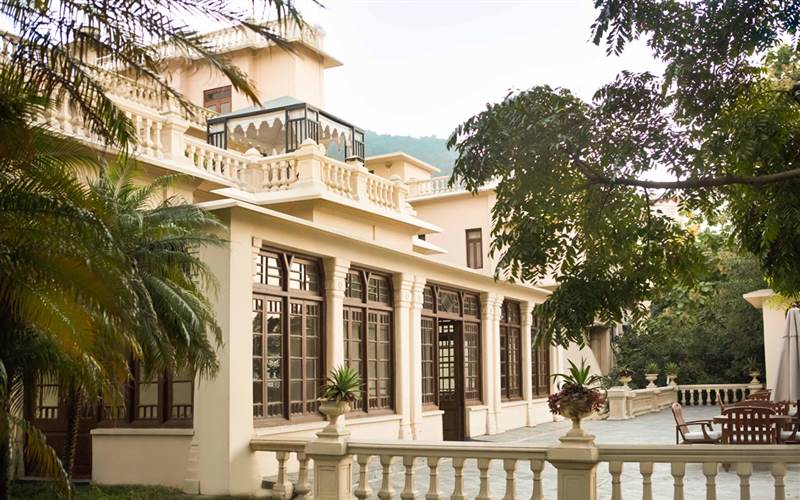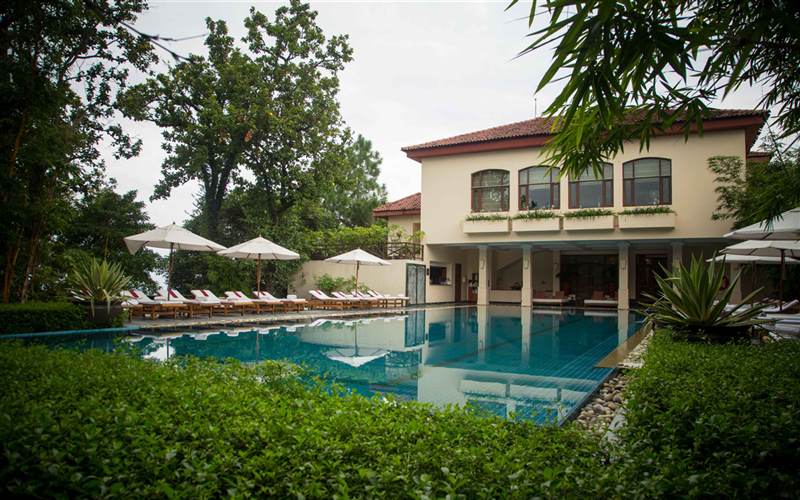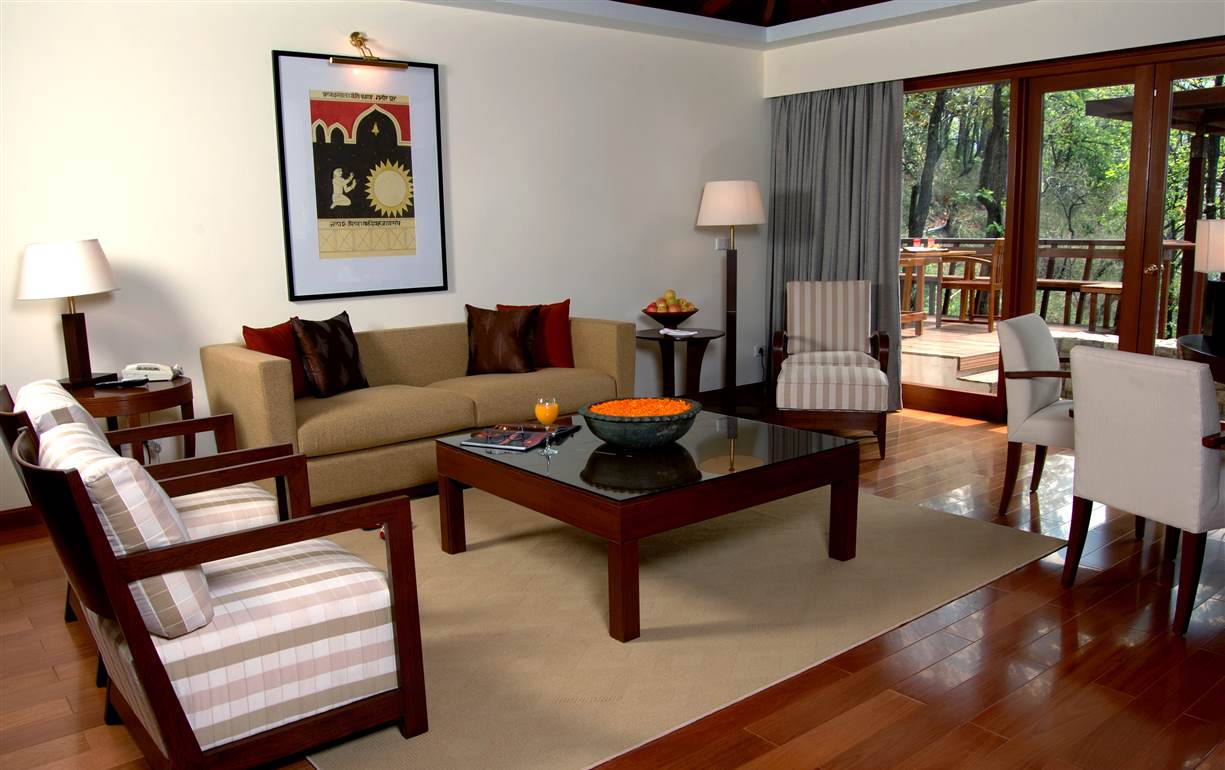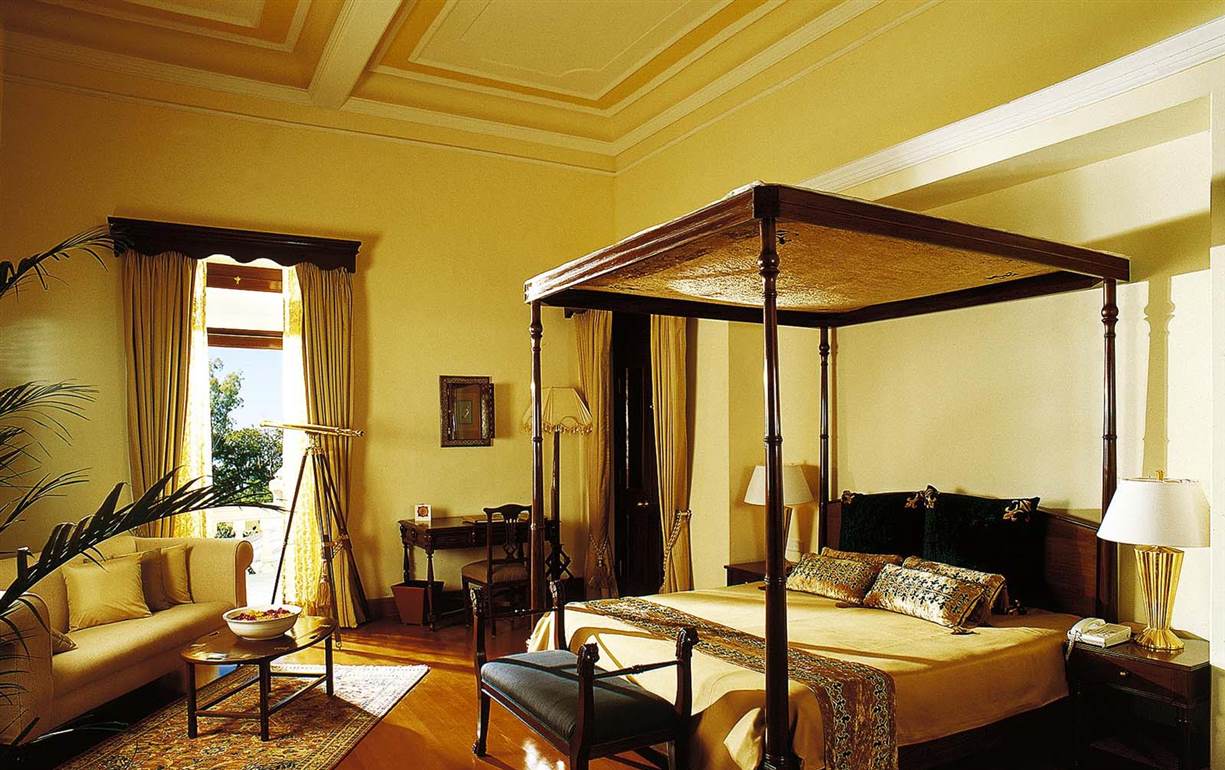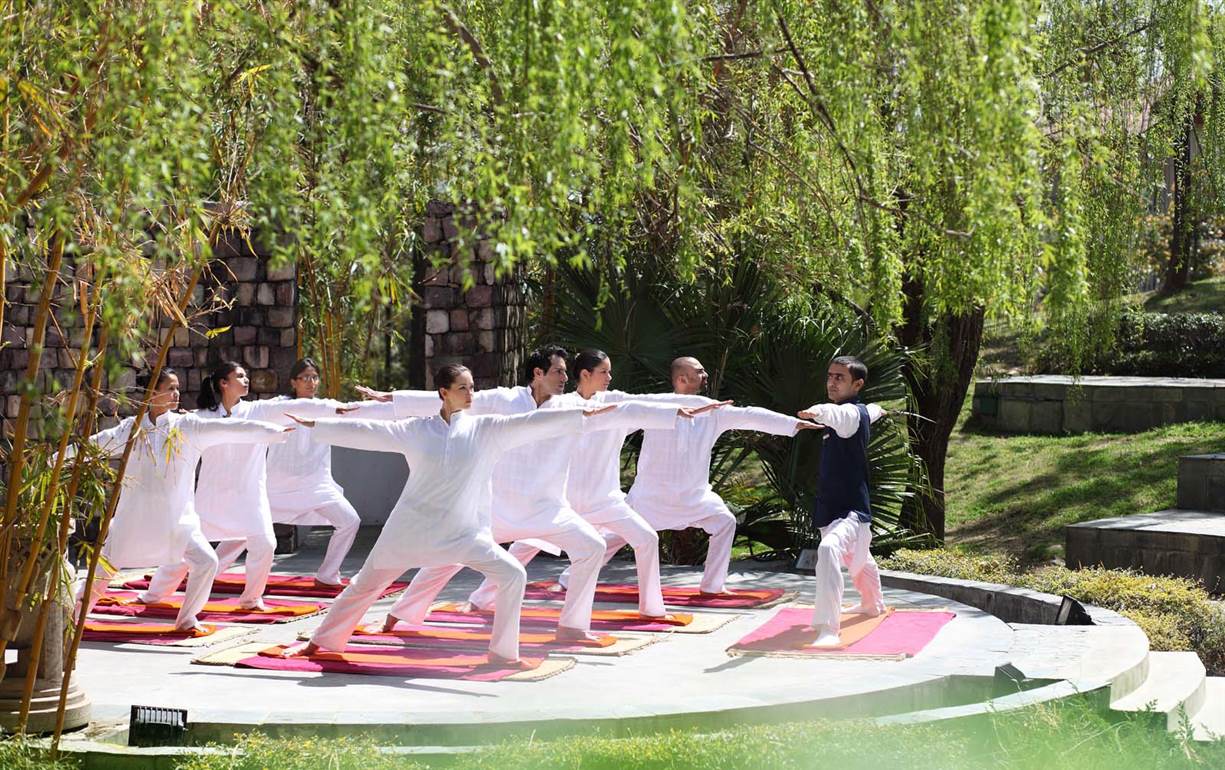 f0e0606b-d448-4fd2-b532-7c3de5bfa291
99f1f7a2-c0f7-42b9-b69a-c01f4e14ca65_2
77c737db-327c-4330-9d90-f892ca3f0fd3_1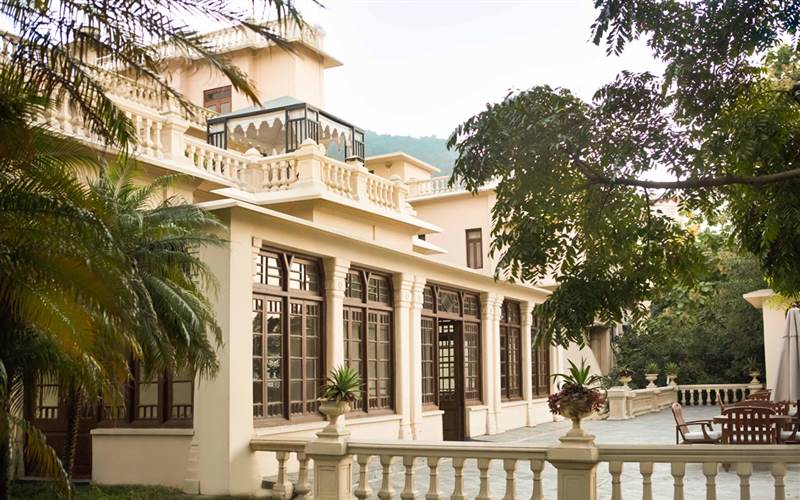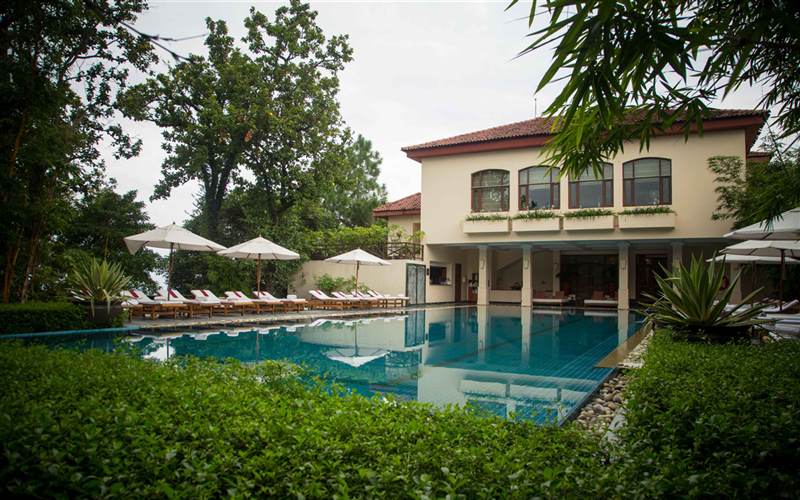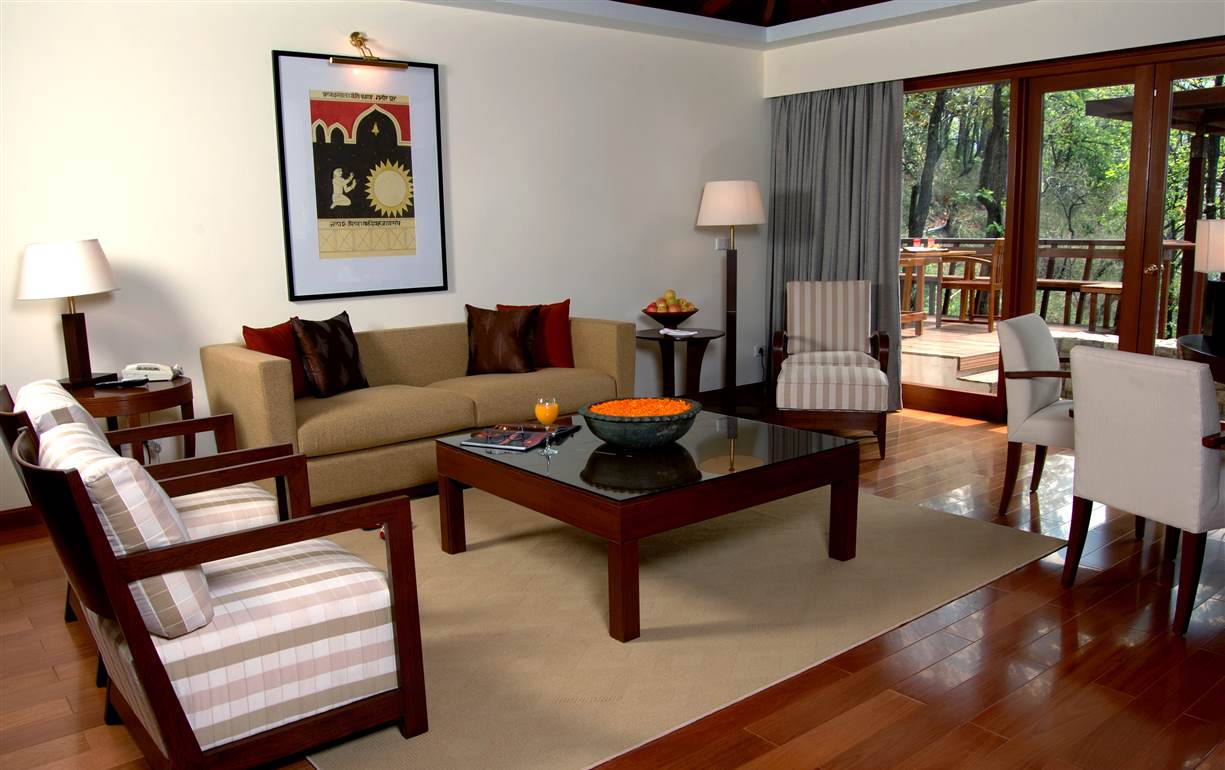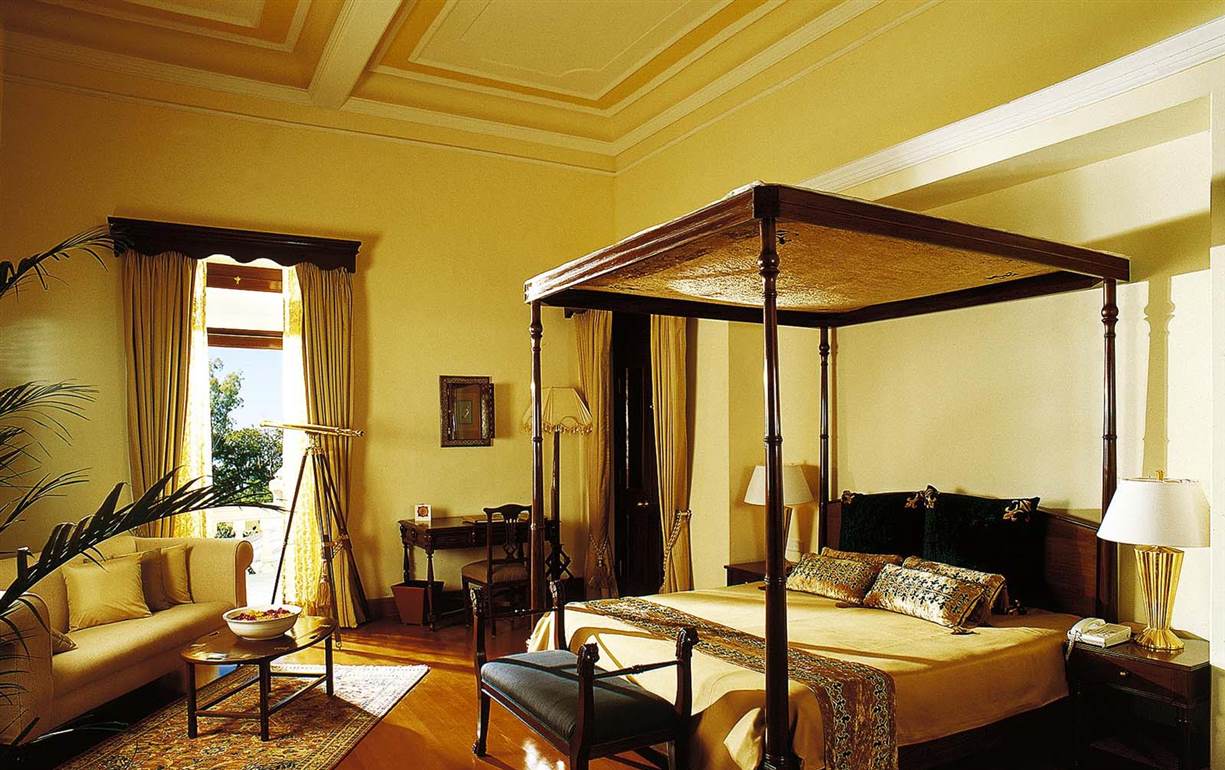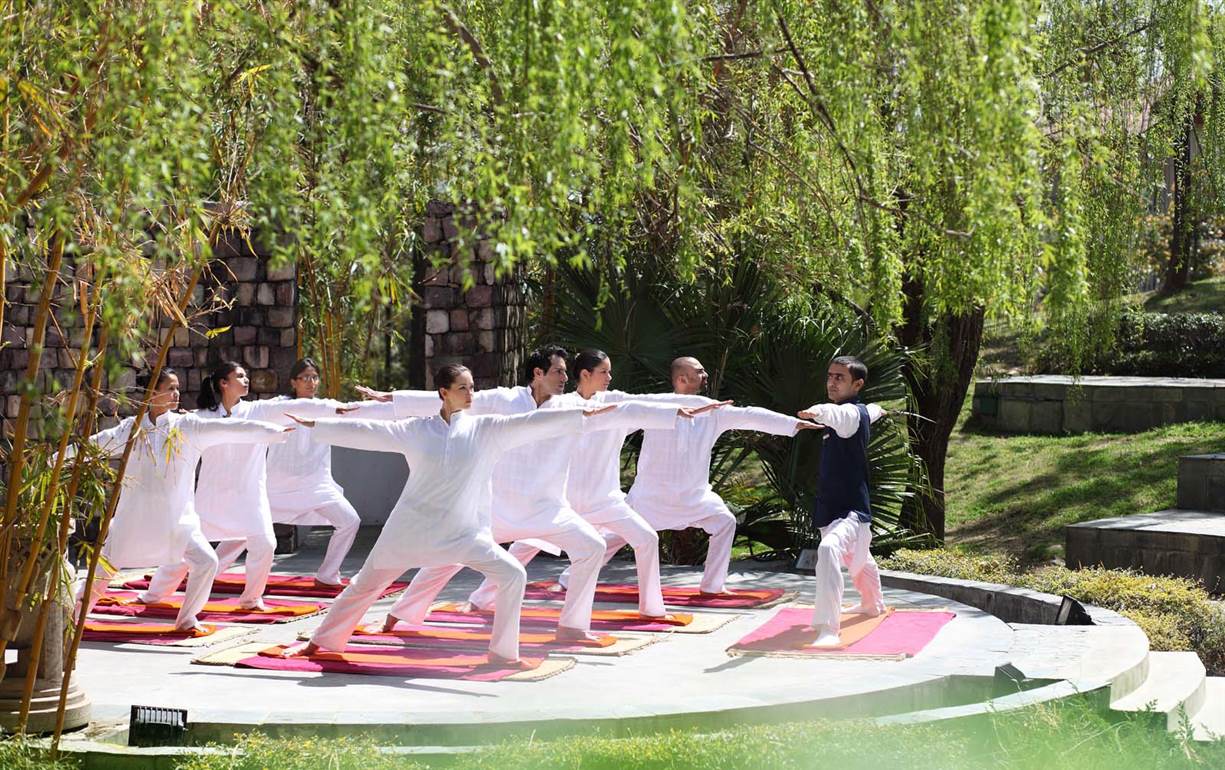 Ananda Spa has something for anyone looking for a little rest and rejuvenation. Their destination wellness programs range from basic yoga and yoga detox to fitness, renew, rebalancing, self-realization, weight management retreats, and more. Their Ananda Yoga Retreat is the full package when it comes to developing your yoga, meditation, and pranayama skills. You'll experience the best in nourishing and detoxifying dishes, Ayurvedic treatments, and a holistic approach to wellness. Choose from a variety of luxury accommodation and inspiring views.
Timing and Pricing
Check the Ananda website to reserve the desired dates for your chosen program. Prices for luxury rooms begin at $770/night.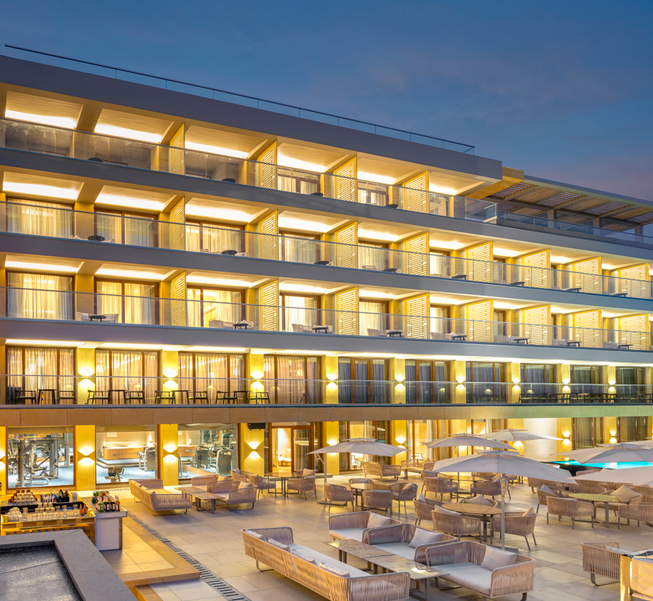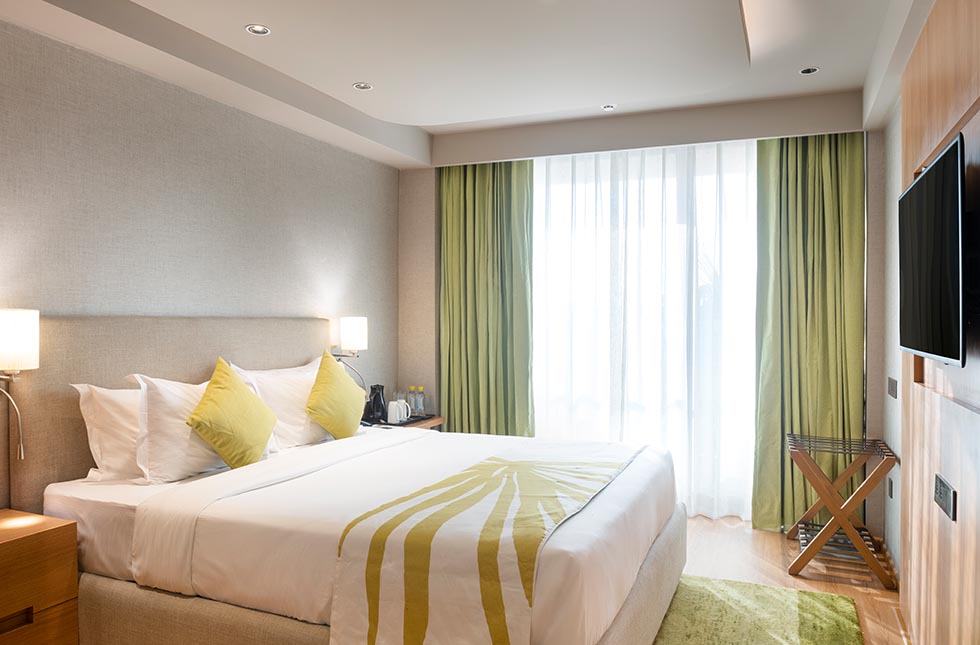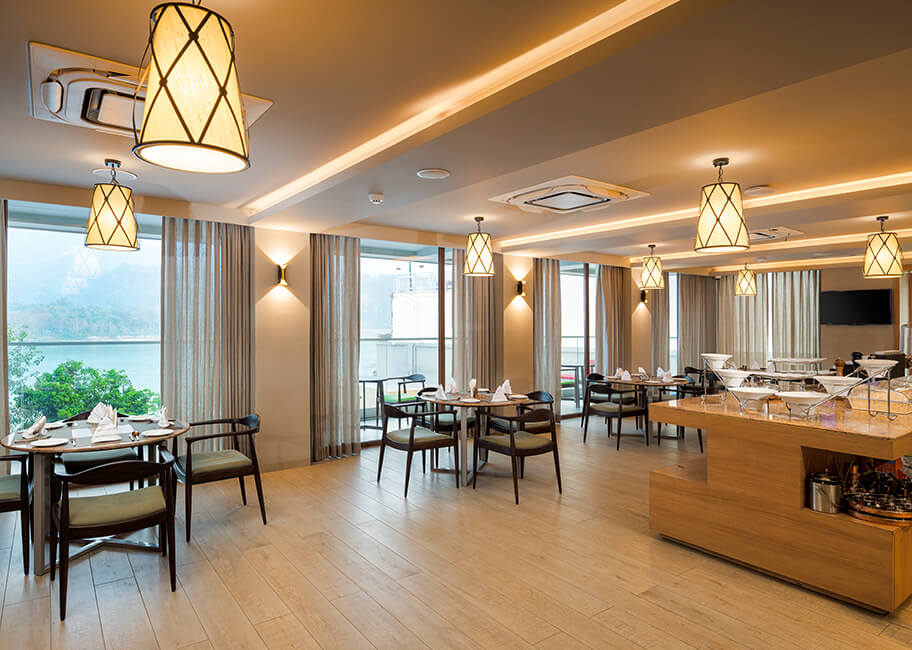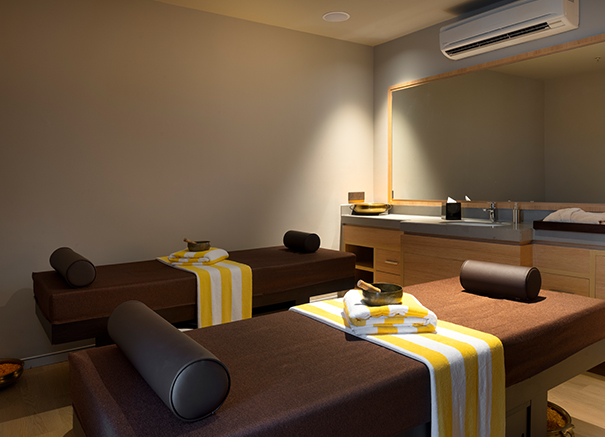 image_2019-03-22-10-17-05_5c94b6211a14e
image_2019-03-25-09-23-18_5c989e063b45f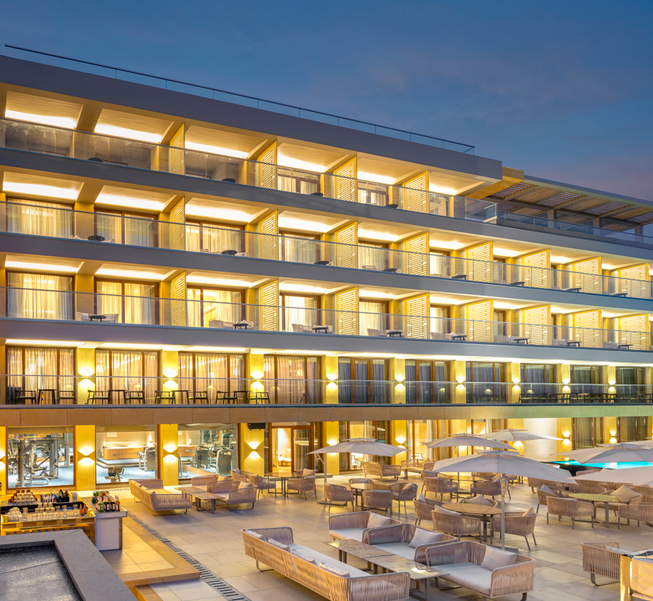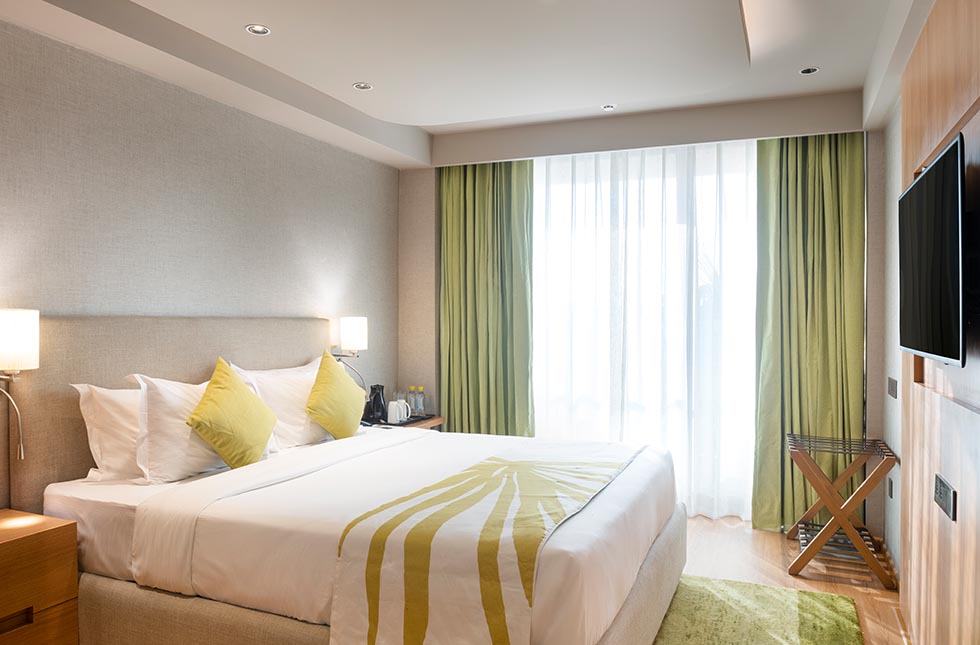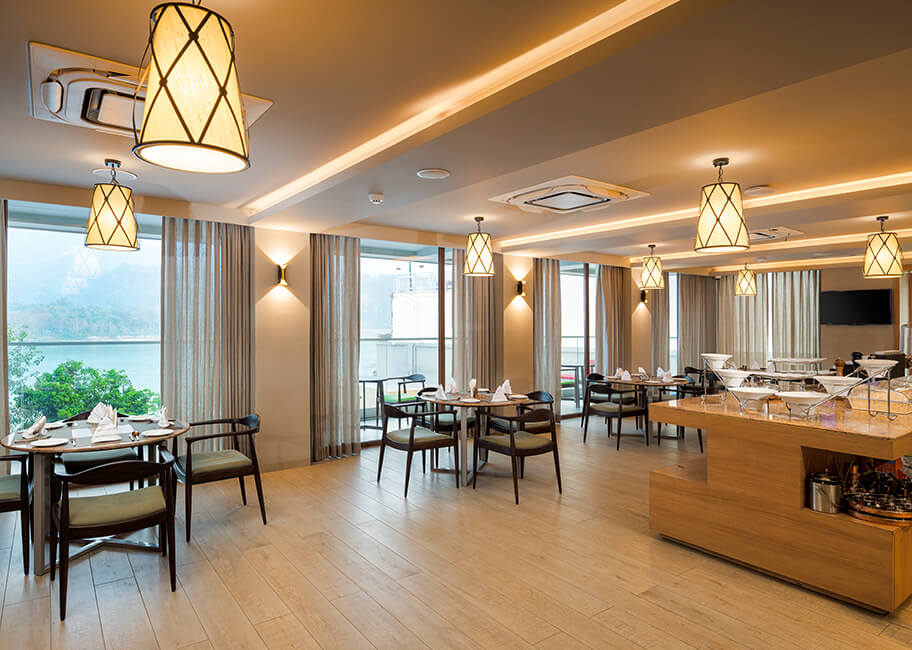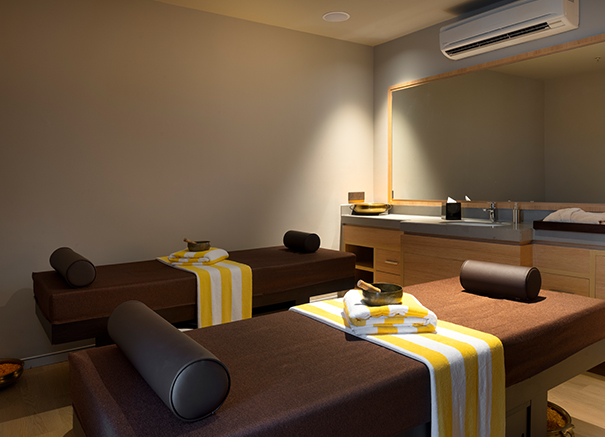 Visit the Modi Retreat in Rishikesh for an experience like no other. A healthy mind and body are at the core of the yoga retreats offered at Modi, and they hope their guests find total and complete rejuvenation during their stay at this luxury resort. Fuel up at either the on-site Bistro or Wellness Café. Deep tissue massage, hydrotherapy, and other luxury spa services await and the Wellness Lounge. Take your beauty rituals home with a few of the spa's curated skin care products. Leave your stress behind as you step into a world-renown venue for restoring the mind, body, and spirit.
Timing and Pricing
Book your inclusive retreat any time of year. Rates vary by month and length of stay, but an average 7-day retreat is $1,202.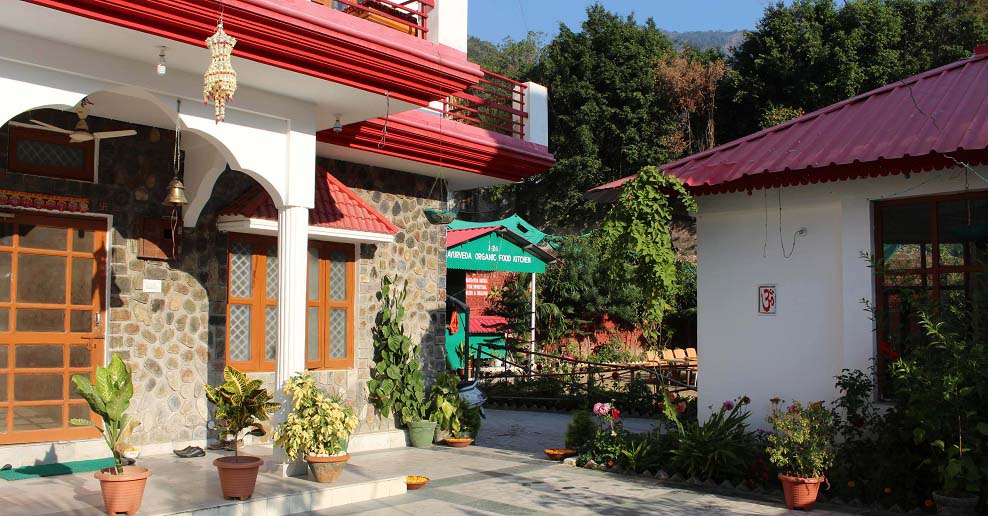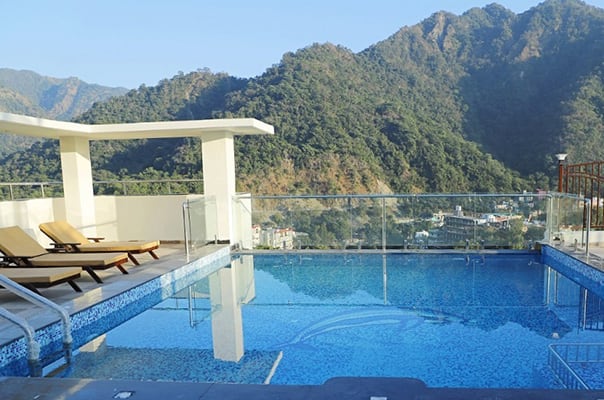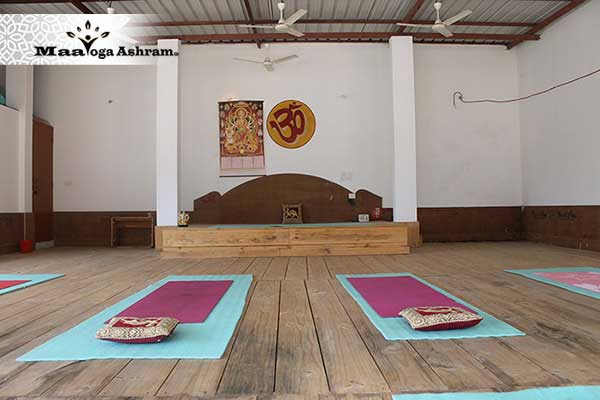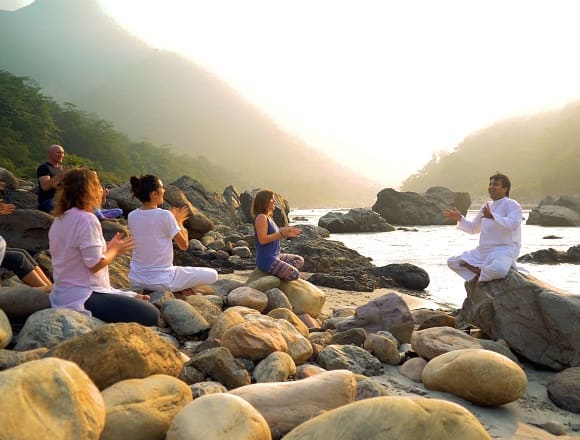 ayurveda-retreats-india-maa-yoga-ashram
yoga-retreats-accomodation-maa-yoga-ashram
maa-yoga-ashram-yoga-hall
yoga-retreats-india-maa-yoga-ashram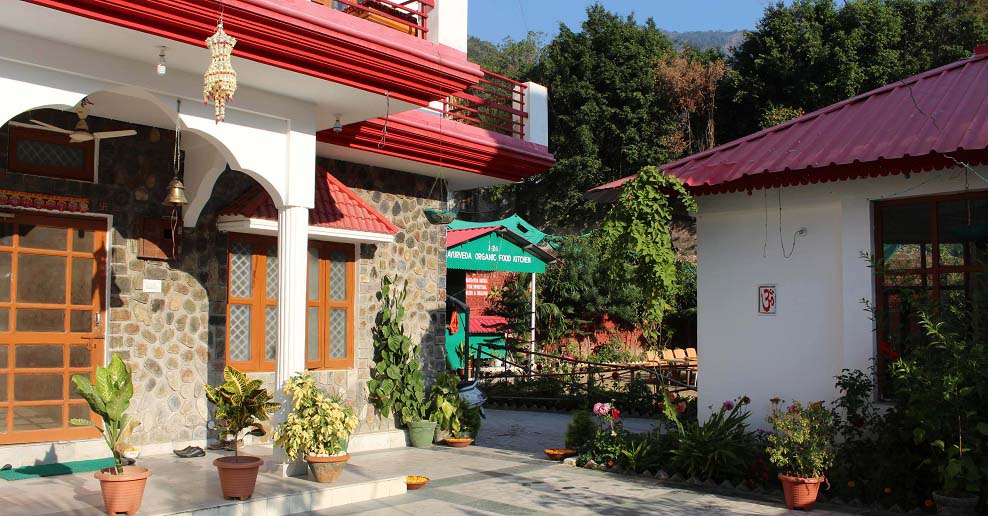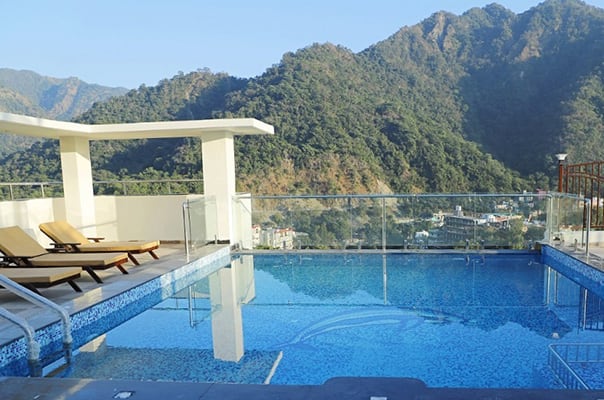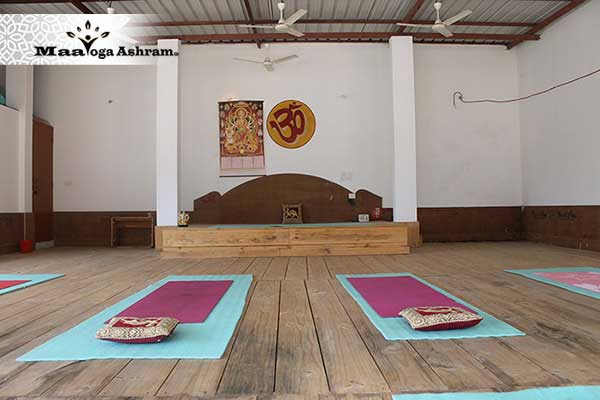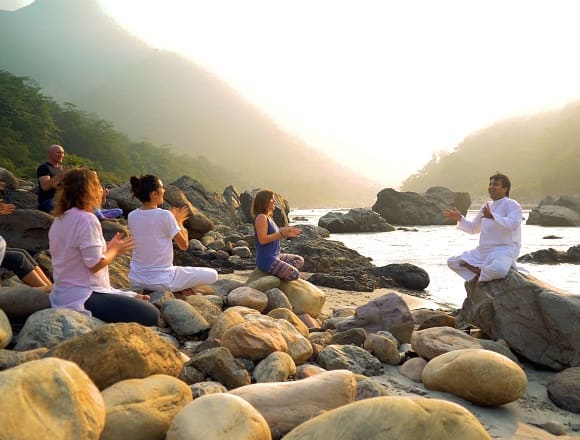 Maa Yoga Ashram is home to Dr. Amrit Raj, a fourth generation Ayurvedic doctor and certified 500-level yoga teacher. Dr. Raj has made it his mission to help students of yoga break past blockages and obstacles that are holding them back from self-realization and accessing true happiness. At Maa Yoga Ashram, you can expect to learn not only yoga, meditation, and relaxation techniques, but you will learn to cope with anxiety, anger, fear, and depression. The goal at Maa is for all their students to leave with positivity, happiness, and joy. There is also a strong focus on developing habits that guests can take back with them into their daily lives to foster a strong, healthy foundation of happiness. You'll enjoy all the basics of a transformative yoga retreat (delicious food, yoga lessons, ayurvedic treatments, and meditation) while relaxing in comfortable, quality accommodation at Maa's welcoming ashram.
Timing and Pricing
Retreats at Maa are run throughout the year. Prices for a one-day retreat starts at $60, while you can expect to pay about $1200 for a month-long retreat.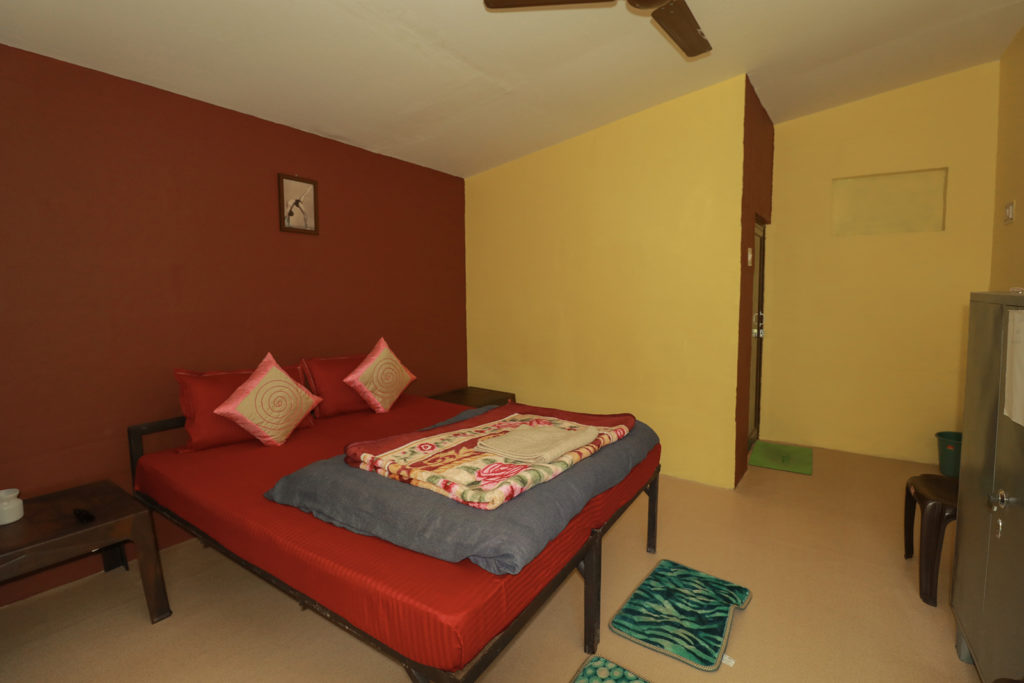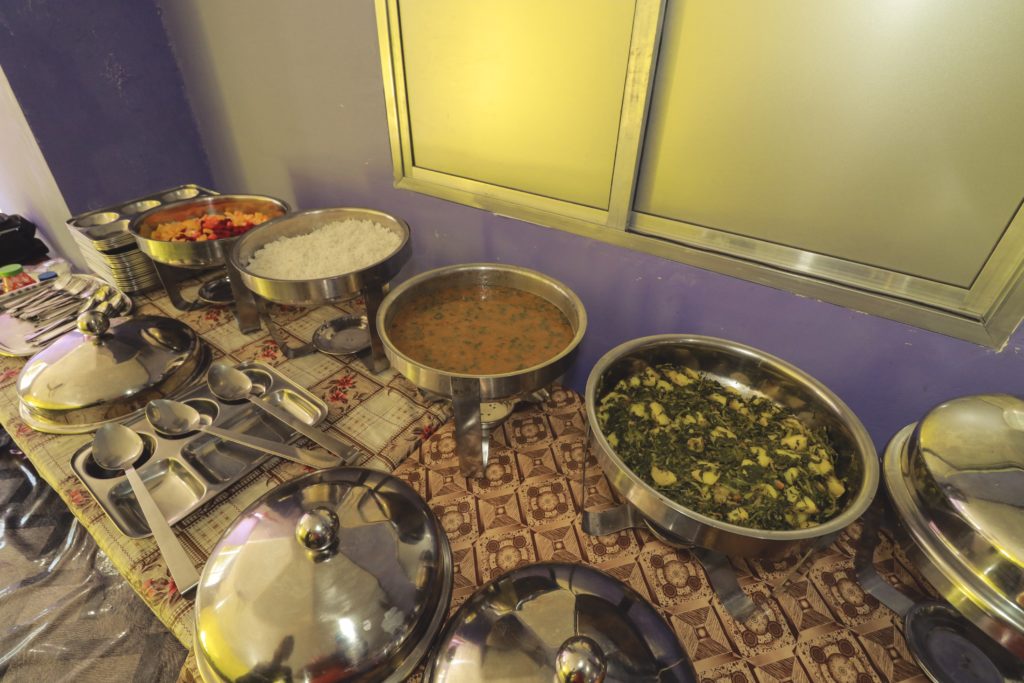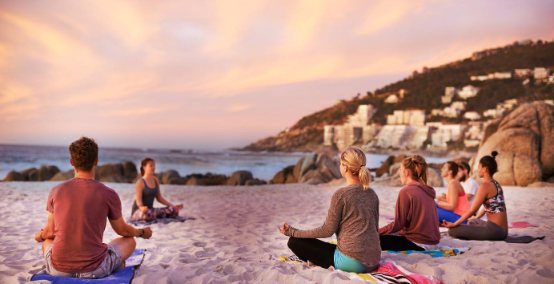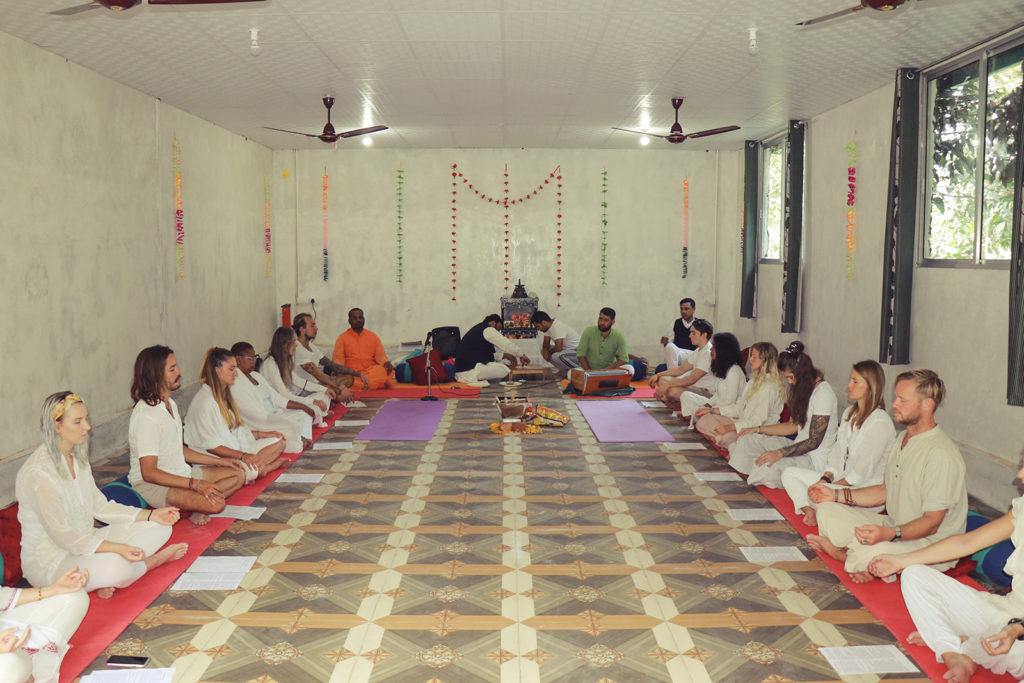 10803538240_IMG_8899-1024x683
10804508688_IMG_8860-1024x683
10764306160_IMG_9089-1024x683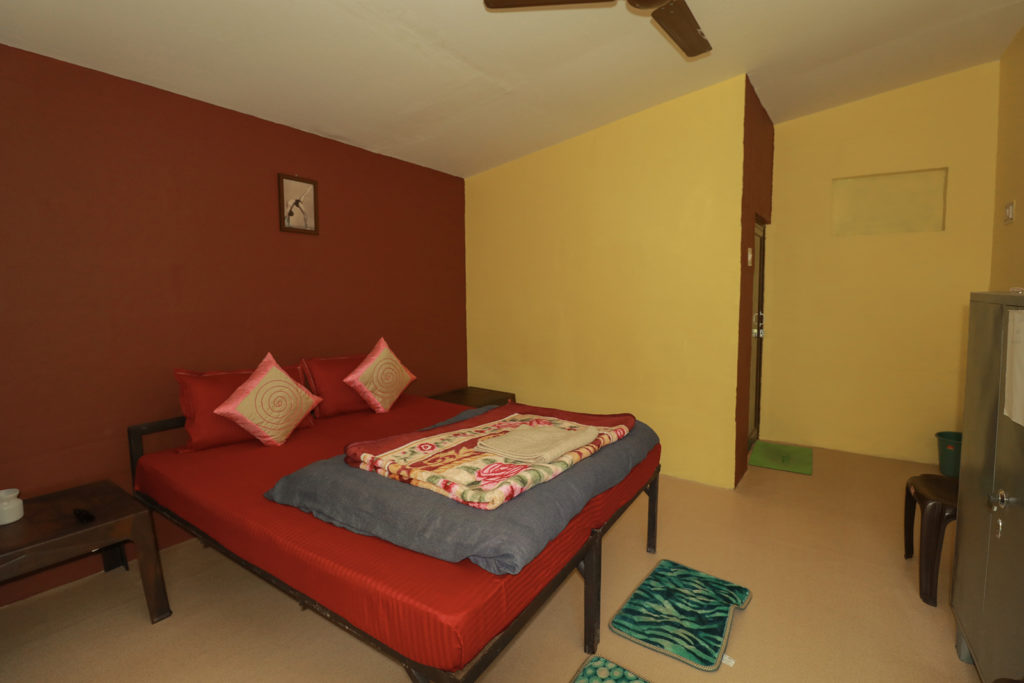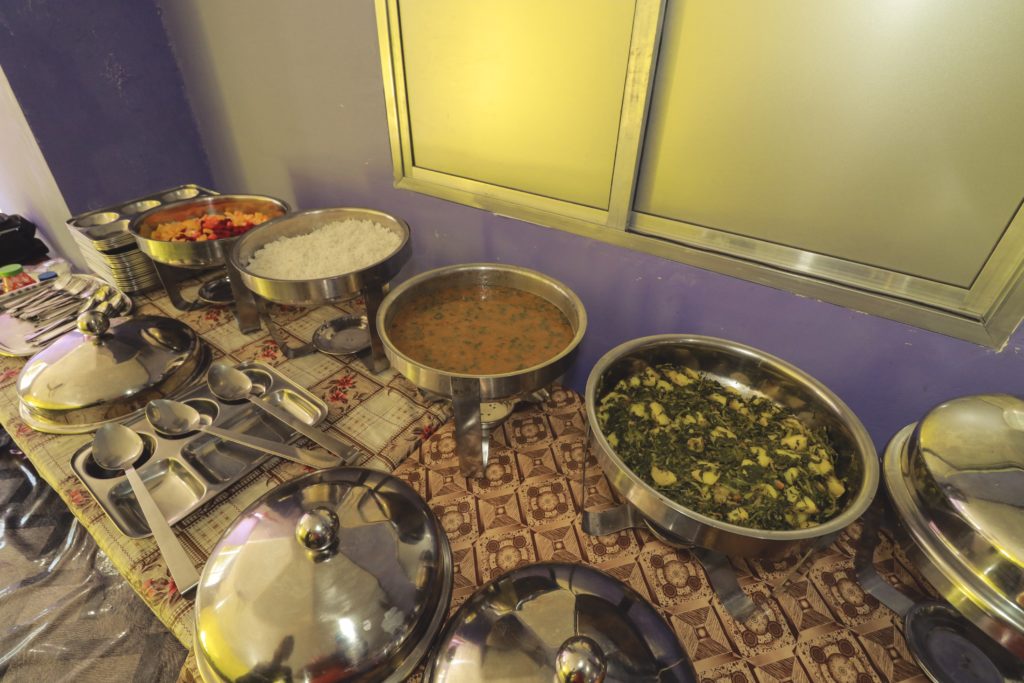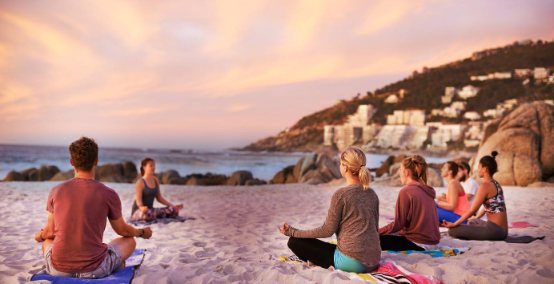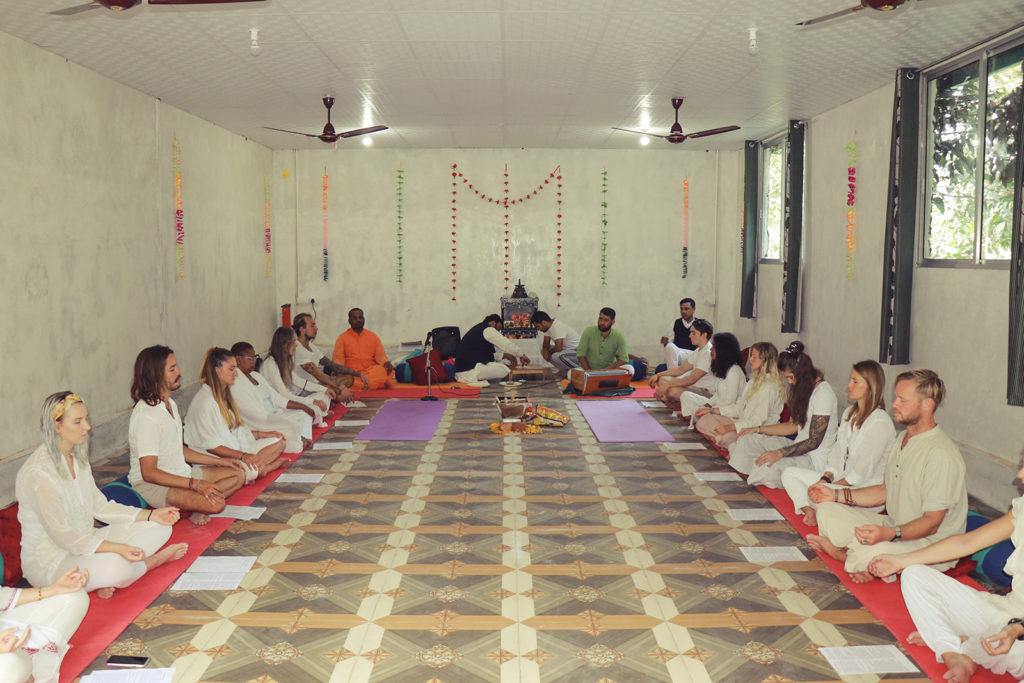 At the Divine Retreat Rishikesh, you can choose a 4, 7, or 11-Day retreat to suit your timeframe and needs. Whether you go for just a few days or longer, you'll experience an inspiring yoga retreat and leave feeling centered, connected, and completely changed.
The 7-Day Luxury Yoga Retreat provides innovative workshops, motivational talks, and the ability to unwind, relax, reflect, and rejoice. The main goal of Divine Retreat's luxury retreat is to help their guests release attachment to the past and "grasp the enchantment of the present minute."
While on retreat, consider taking advantage of the other delightful services provided such as reiki, massage, Ayurveda treatments, additional workshops, and other daily activities.
Timing and Pricing
Retreats occur throughout the year. $500 for 7 days private accommodation.








A special welcome awaits you in Rishikesh with Rishikesh Yoga Retreats. You'll be picked up from the airport and taken to the center with lovely private and deluxe accommodation. Bask in the sun on the outdoor yoga terrace and taken in the beautiful and vast panoramic mountain views. Strengthen your practice with daily yoga classes and relax your body and mind with massage and spa services. You can also enjoy swimming in the pool, as well as a heart-warming visit to a local NGO while on your retreat. Finish off your visit with adventures like river rafting, Himalayan village visits, mountain biking, nature hikes, kirtans, and other local entertainment.
Timing and Pricing
The one-week and two-week retreats occur weekly throughout the year. The 8-day retreat prices range from $1,100 – $1,850 and the 15-day retreats range from $2,150 – $3,650.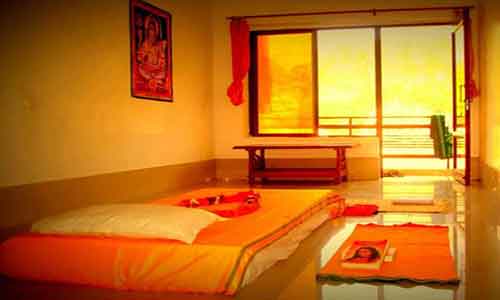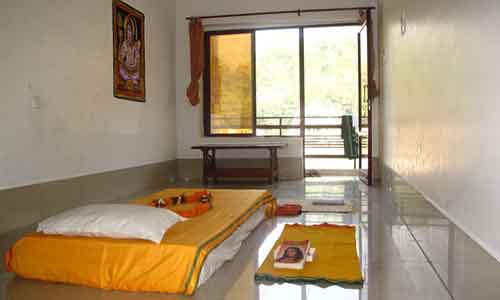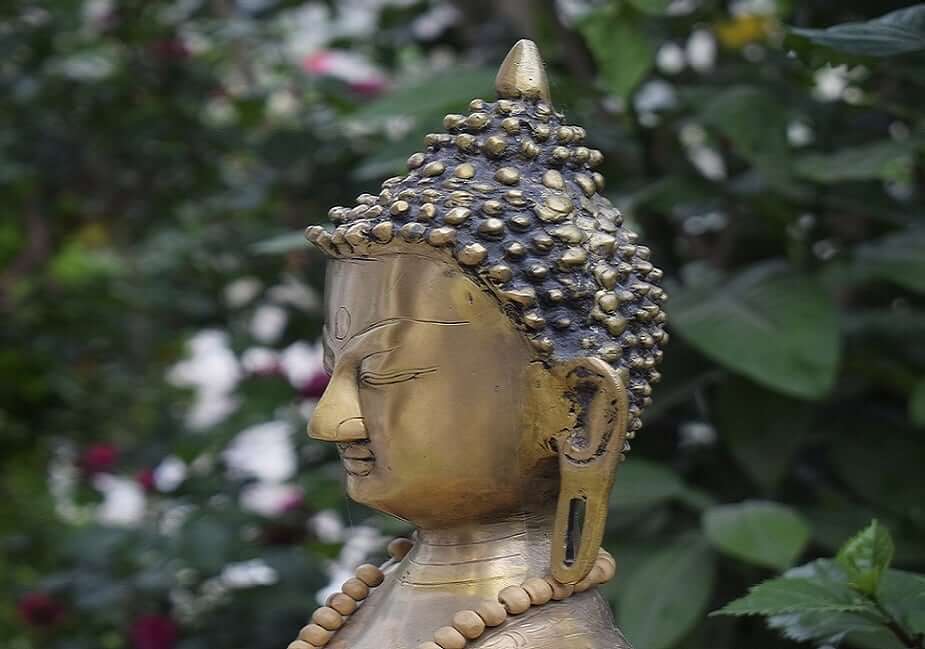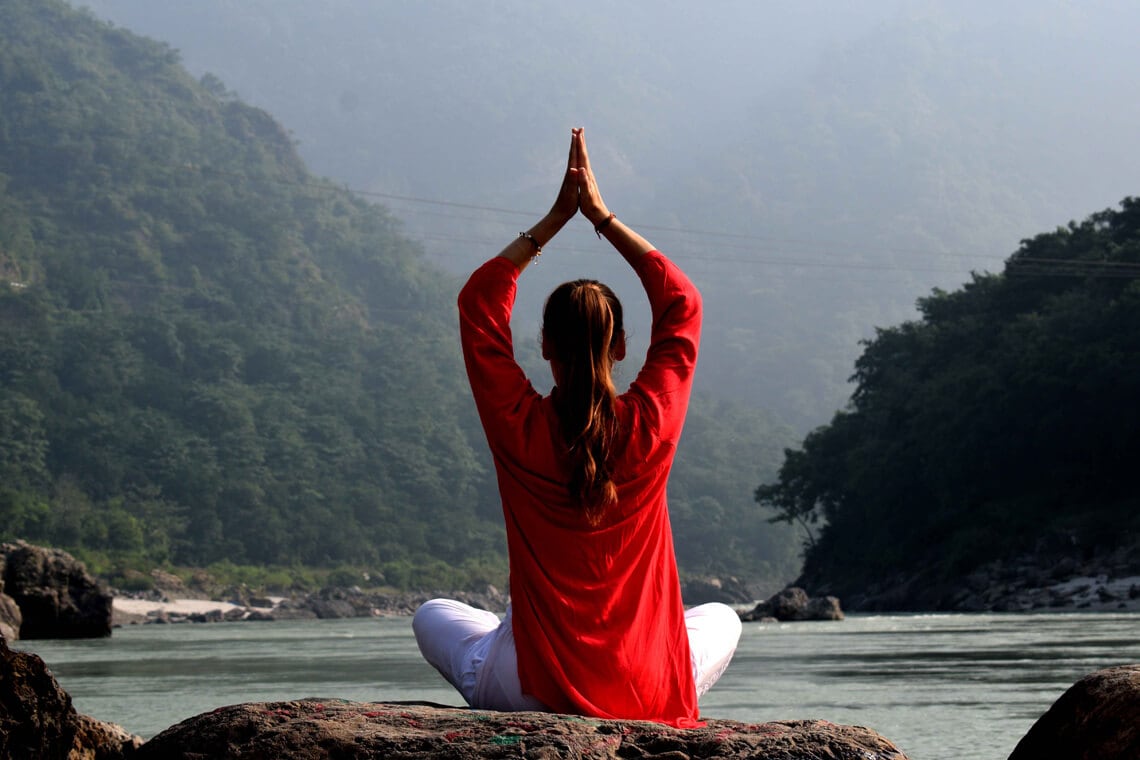 mahatma-yoga-ashram-accommodation
mahatma-yoga-ashram-india-accommodation
reiki-healing-mahatma-yoga
rishikesh-yoga-teacher-training-india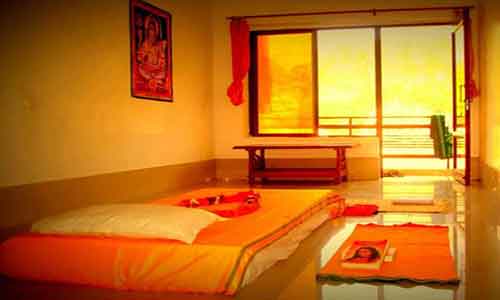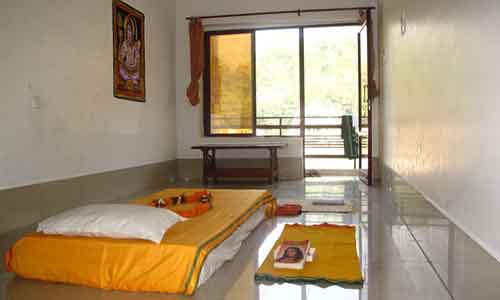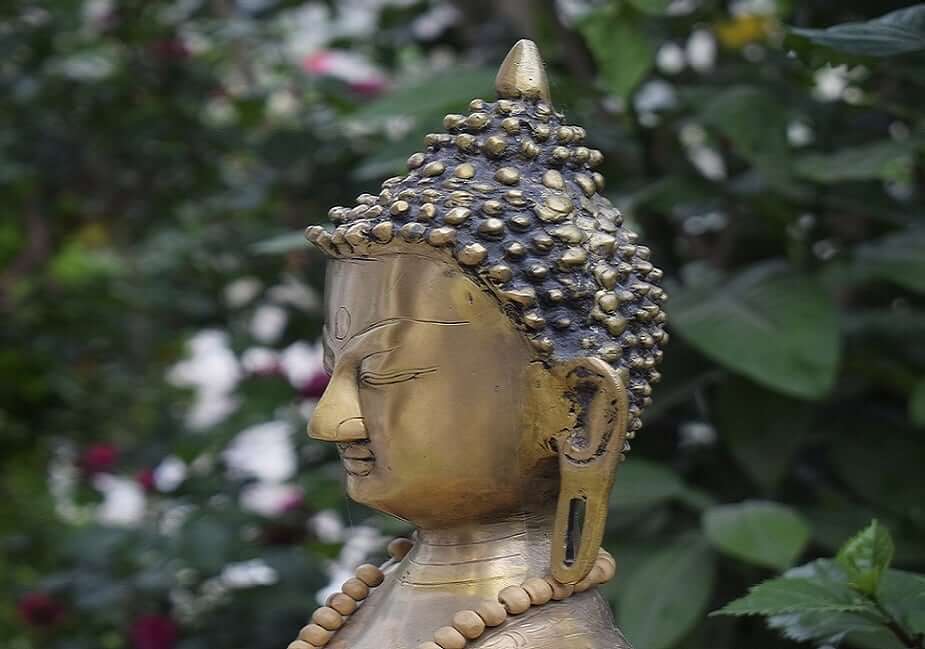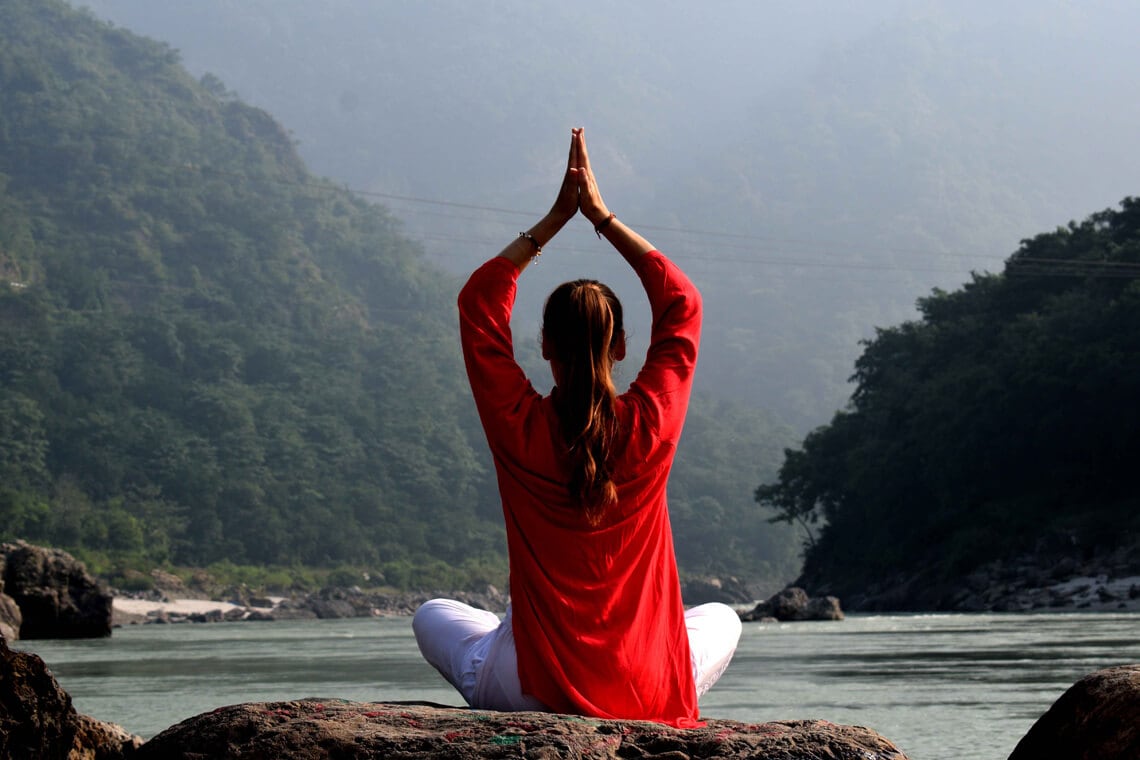 The Mahatma Yoga Ashram provides guests a wide range of potential yoga retreat possibilities. If you are hoping to do a lot of traveling on your vacation, Mahatma offers short 1-day retreats, as well as slightly longer 2 or 3-day options. This retreat center offers students from all walks of life and offers an affordable way to experience the luxury of a yoga retreat. Rooms are private, include WIFI, and all delicious vegetarian meals. In addition to the yoga classes, meditation, and reflection you'll enjoy on this yoga retreat, you can choose to add on trekking excursions to the source of the Ganges or the highest Shiva temple. Experience Ayurveda and panchakarma treatments, reiki, and naturopathy for a well-rounded wellness experience.
Timing and Pricing
The retreats typically begin on Mondays throughout the year. One day retreats begin at $60 and increase to $350 for 7-Day retreats.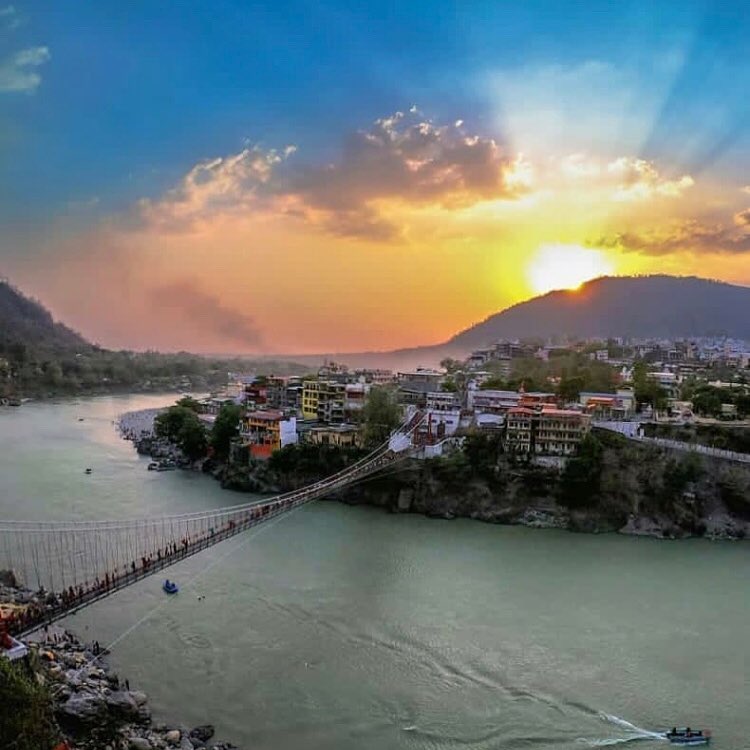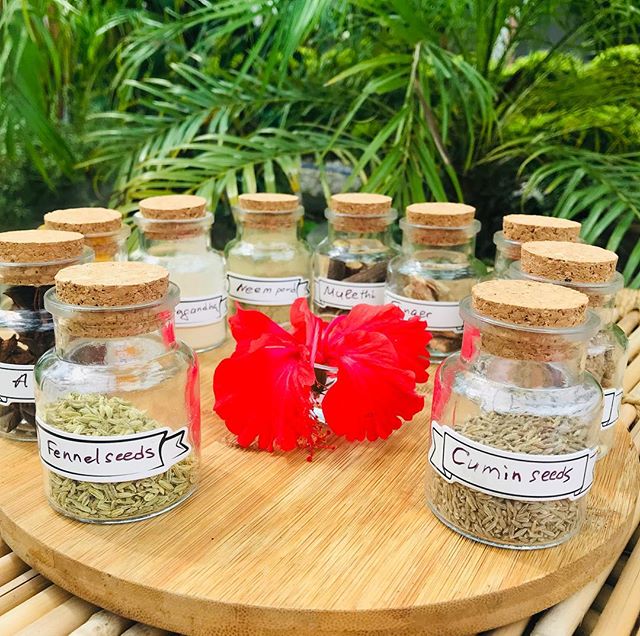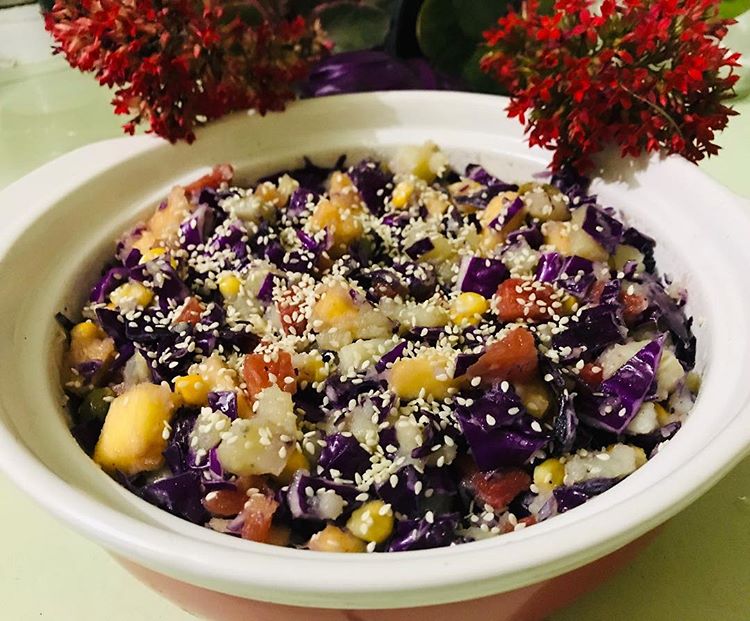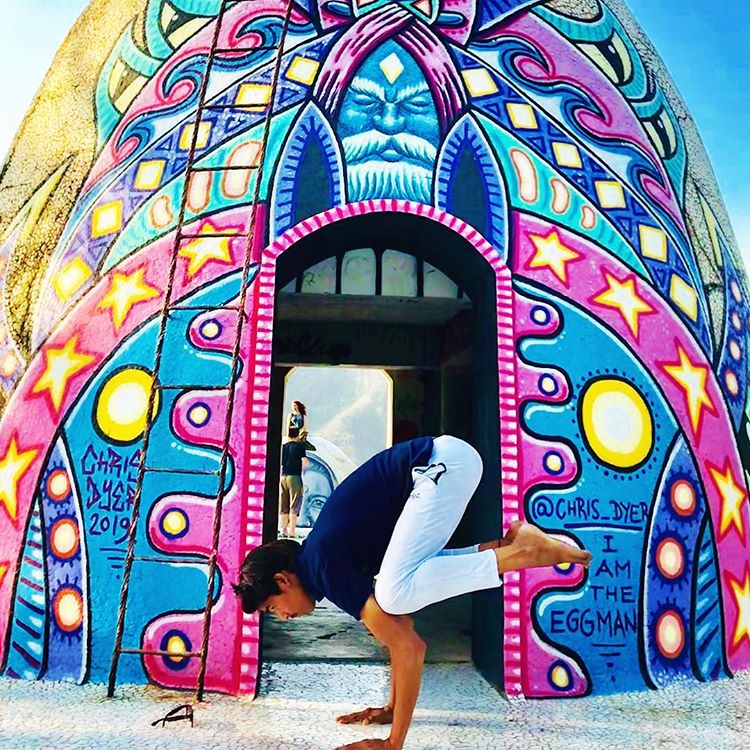 61763284_160081905037136_2331999280349138881_n
62544863_144748950047711_1993561349076024952_n
51687395_285263462149436_3059629712296187498_n
60801068_144130400078633_8356104123441077475_n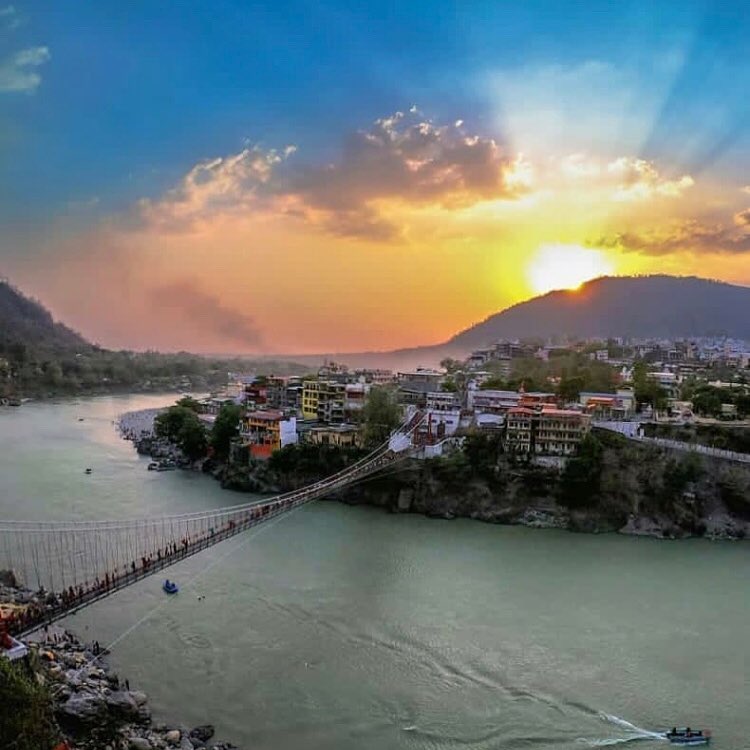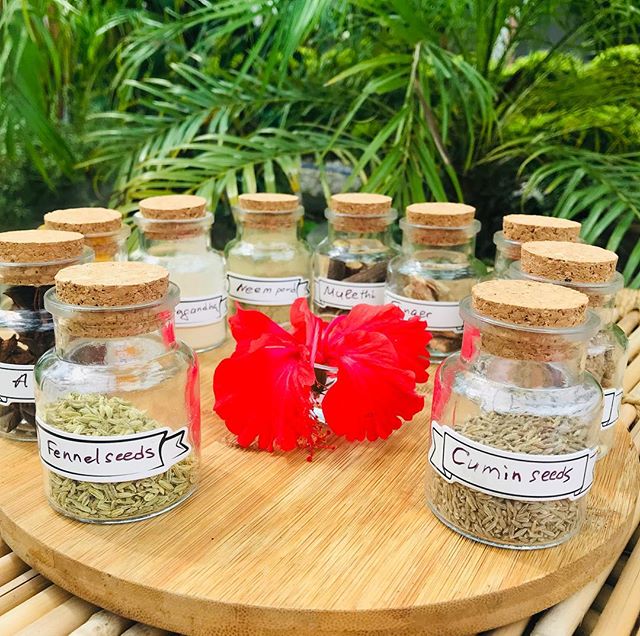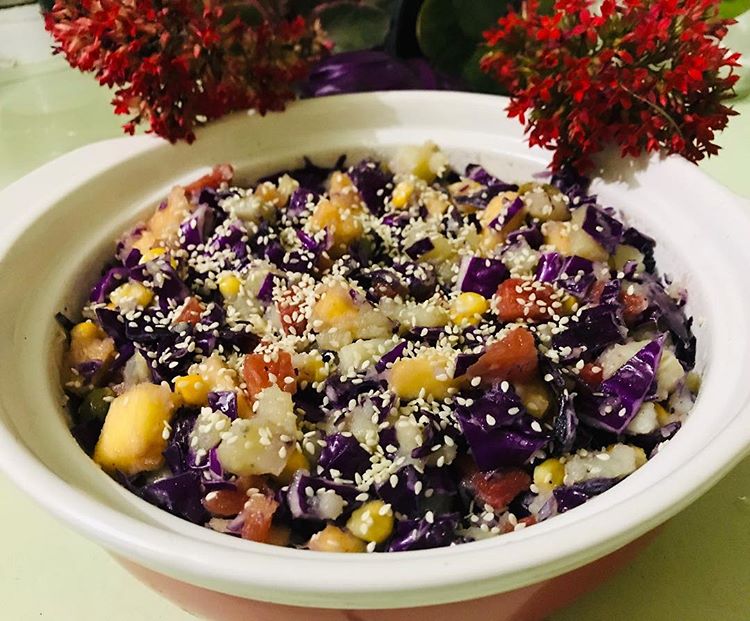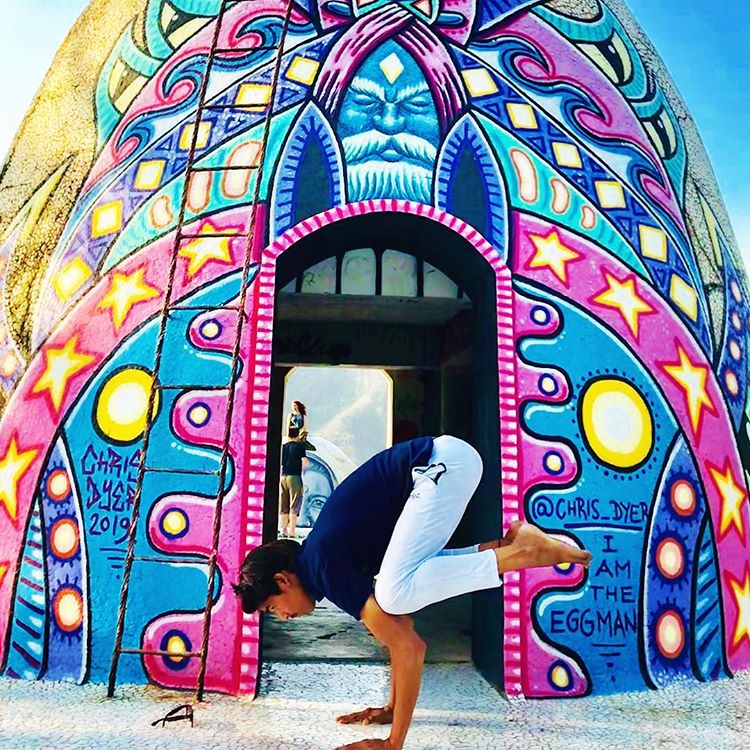 The Vedansha Institute of Vedic Science offers several different yoga retreats to best fit your needs and health goals. Choose from a women's only yin yoga retreat, pre-natal and fertility yoga retreat, detox yoga retreat, wellness retreat, yoga and Ayurveda for cancer, yoga and Ayurveda for weight loss, and even a Christmas and New Year's retreat to start your year off right! The Vedansha Institute urges those who suffer from many of life's struggles to come for a rejuvenating retreat. Consider this total reset if you are overwhelmingly fatigued, have burn out syndrome, have chronic stress, feel like being happy is impossible, are angry or anxious, suffer from insomnia, would like to lose weight or manage eating habits, are generally dissatisfied with life, or are looking for life and spirit balance.
Timing and Pricing
The Yoga Detox Retreat occurs year-round, with the option of 8, 11, 15, 22, or 31-day programs. Prices start at $465.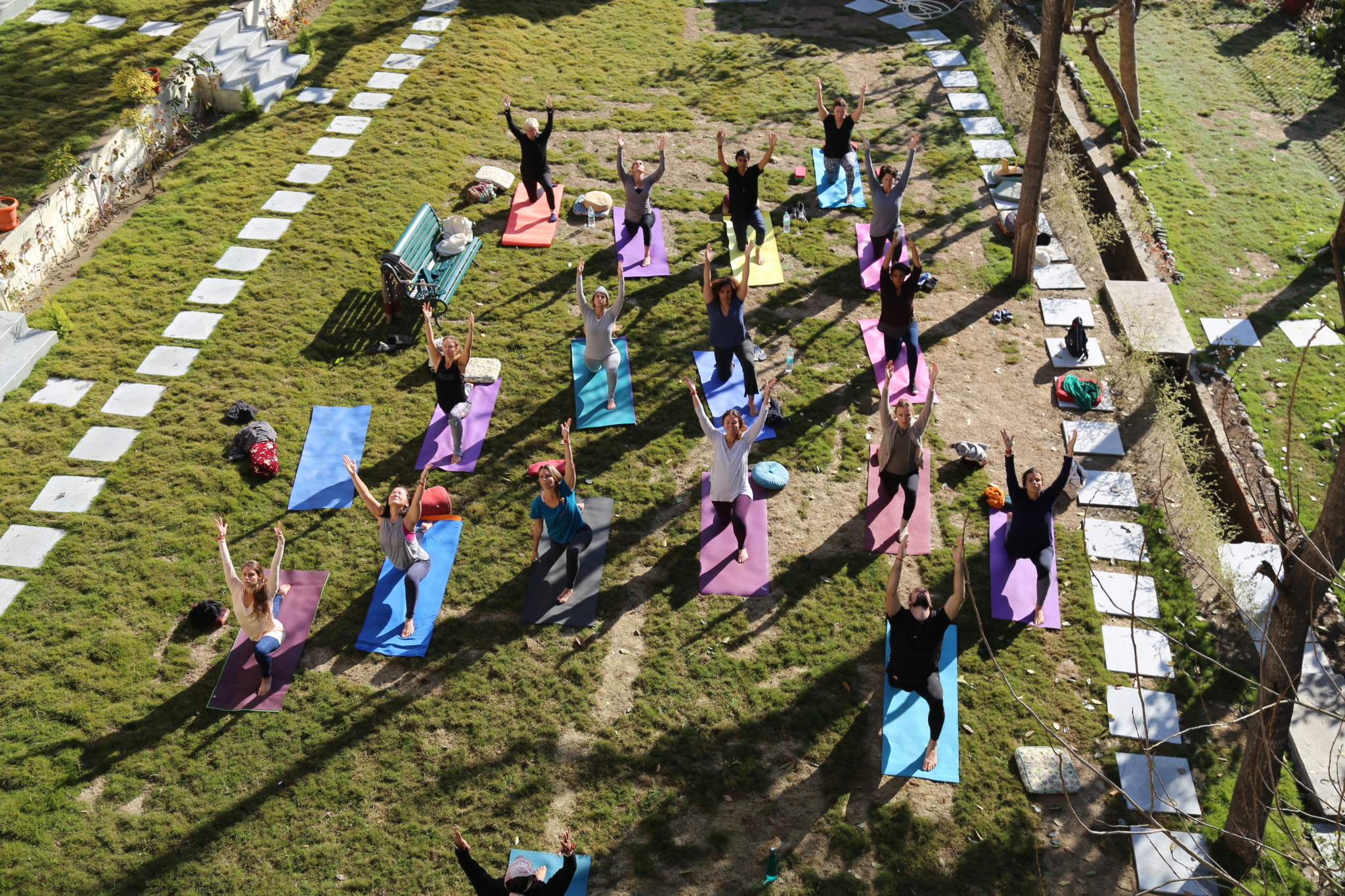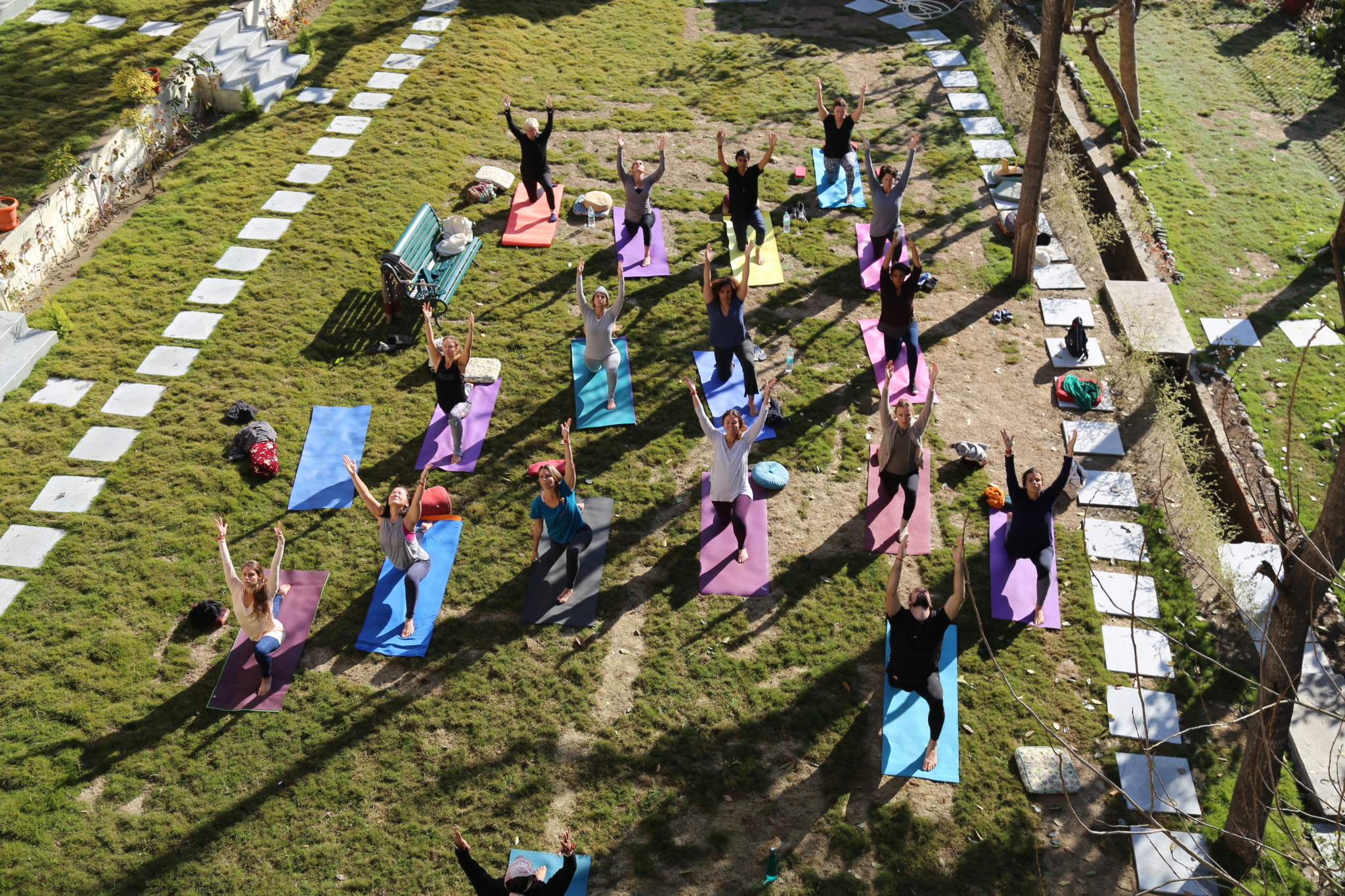 The Sattva Retreat invites you to find rest, empower your intentions, strengthen your self-awareness, and find peace and joy. Sattva means purity of spirit, and that is just what your hosts and teachers at the Sattva Retreat Rishikesh strive to create for you. The Sattva Retreat is located on spiritually charged ceremonial grounds, nestled near the healing energy of the Ganges. As part of the standard retreat package, you will enjoy a host of amenities such as 24-hour room service, transportation, organic restaurants, an Ayurveda spa, and a cooling swimming pool. For added luxury, embark on one of the retreat center's nature experiences, ceremonies, cooking classes, hikes, and cultural activities. Choose the length of your stay, as accommodations are booked per night, and discover the beauty of Sattva and Rishikesh.
Timing and Pricing
Book throughout the year. Room prices start at $63/night.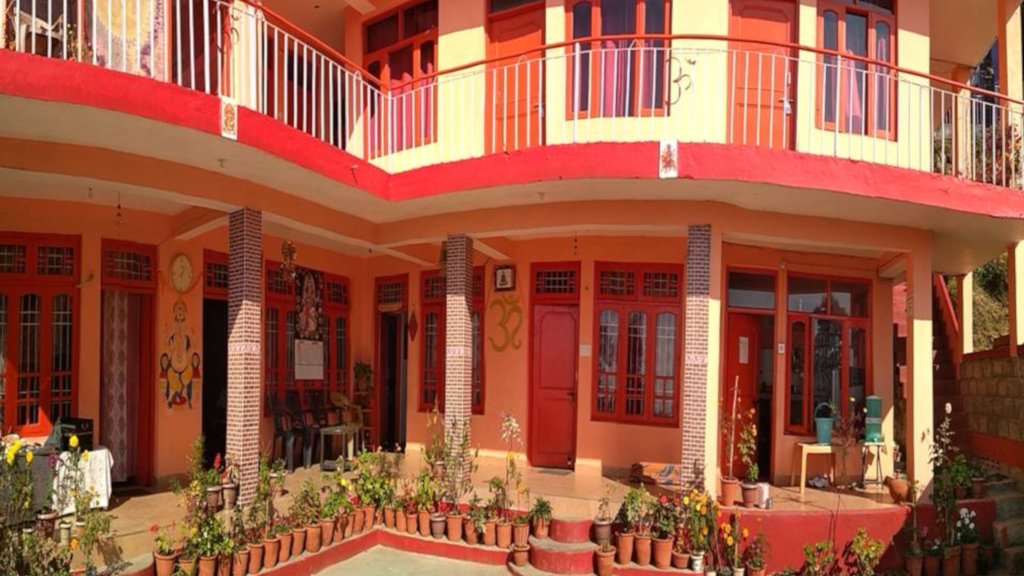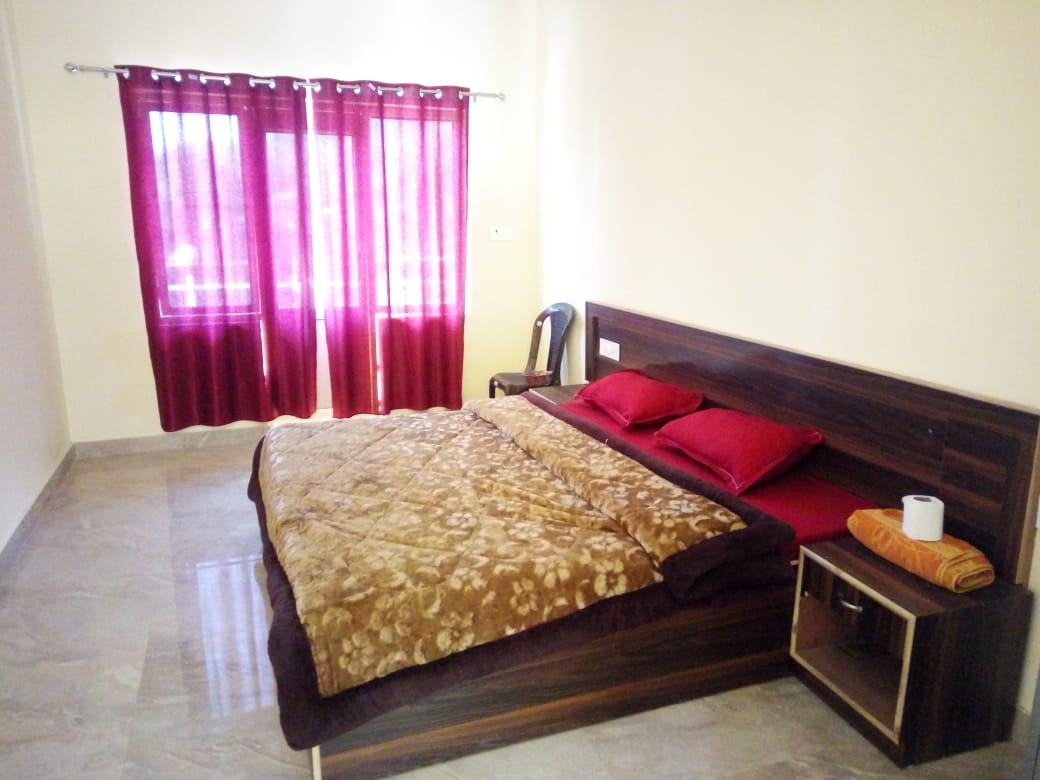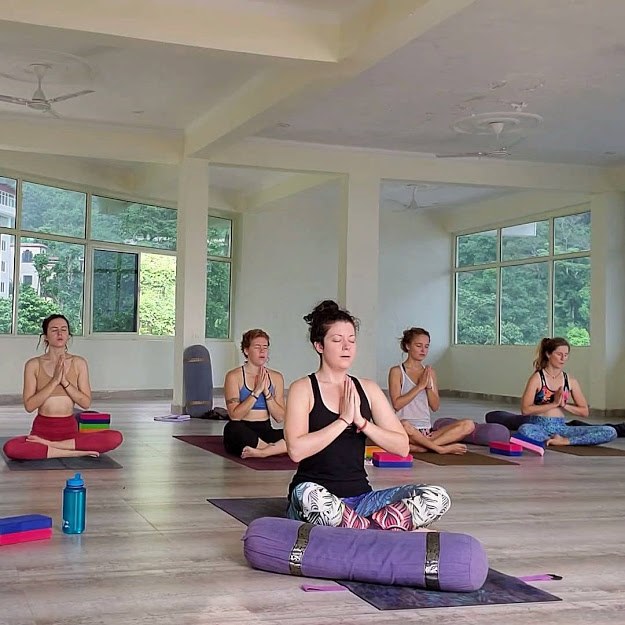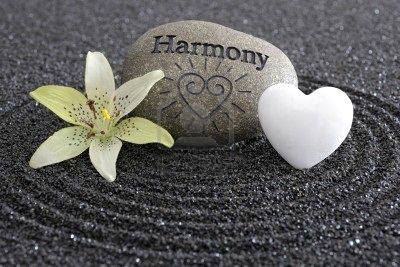 68253014_1040494452806892_1449359382872588288_n
47684412_889282084594797_9172004773455462400_n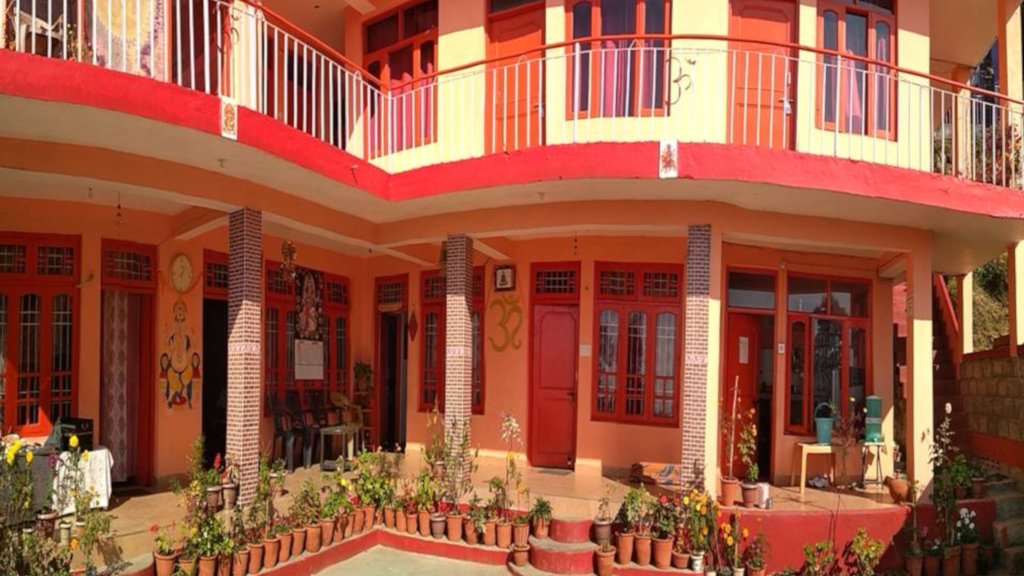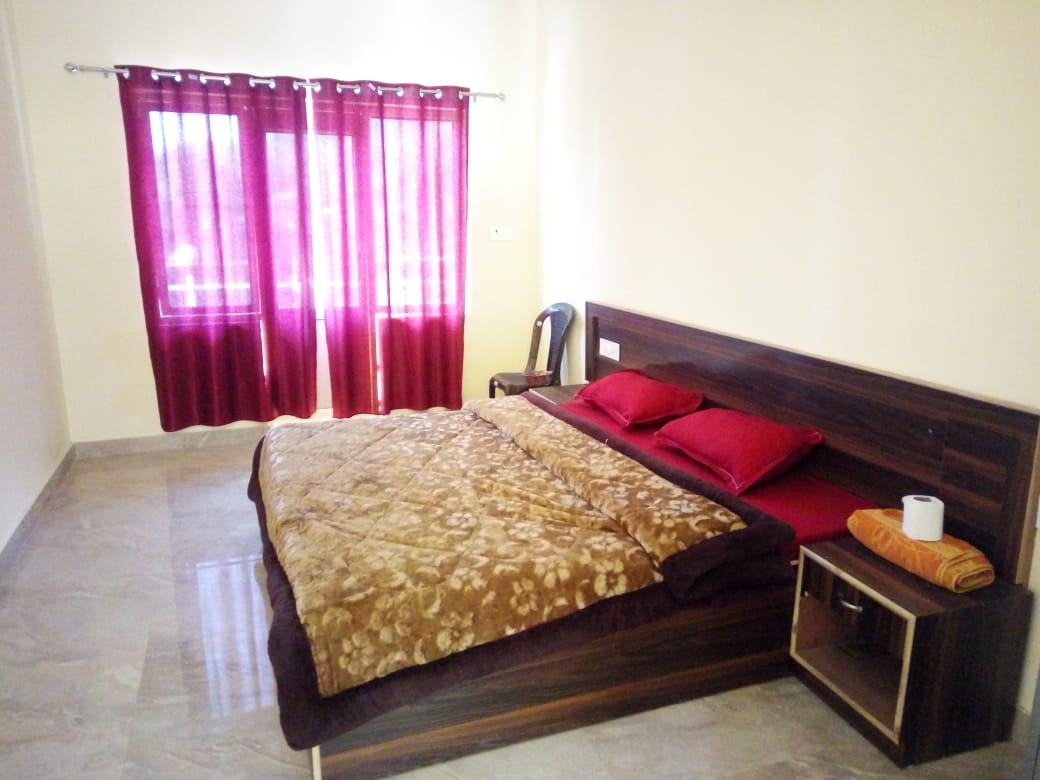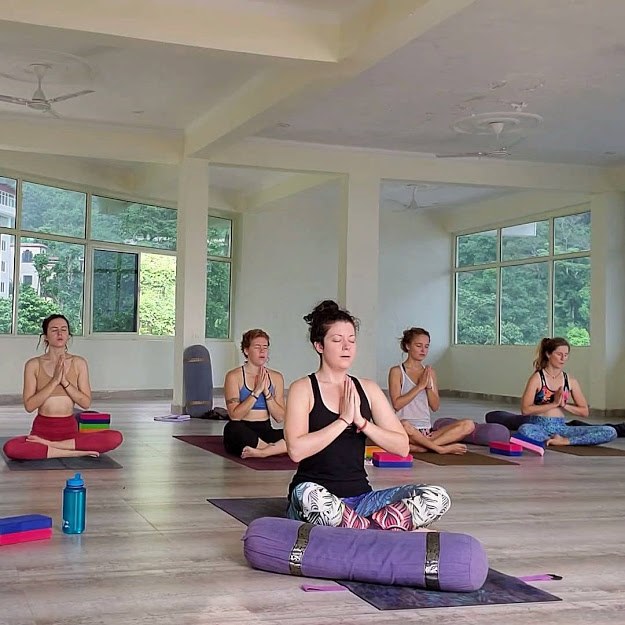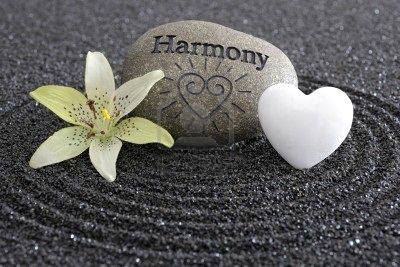 Mantra Yoga Meditation offers an affordable, yet life-changing retreat in the beautiful Himalayan village of Dharamsala. This is a major yoga destination with traditional temples, holy grounds, and the natural beauty of the Himalayas. Choose from 4 or 6-Day retreat with a maximum of 10 students to enhance personal attention and development.
Timing and Pricing
Retreats occur year-round. Pricing starts at $244 for the week-long retreat.
Find Your Next Retreat in Rishikesh
Choosing a retreat center is no easy task – there are so many options to choose from worldwide. If you're looking for a bit of travel and awe with your yoga retreat, consider the beauty, natural environment, spirituality, and adventure that Rishikesh has to offer. India is one of the most rewarding and exciting places you can go to experience the authentic practice of yoga, right home where it began.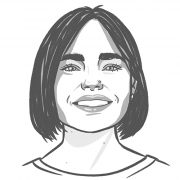 Jacqueline Roberts
Paving the way for yogic living in Nebraska, Jacqueline Roberts is adored by her students as a constant source of support and inspiration. A knack for writing allows her to share what she has learned with the world.