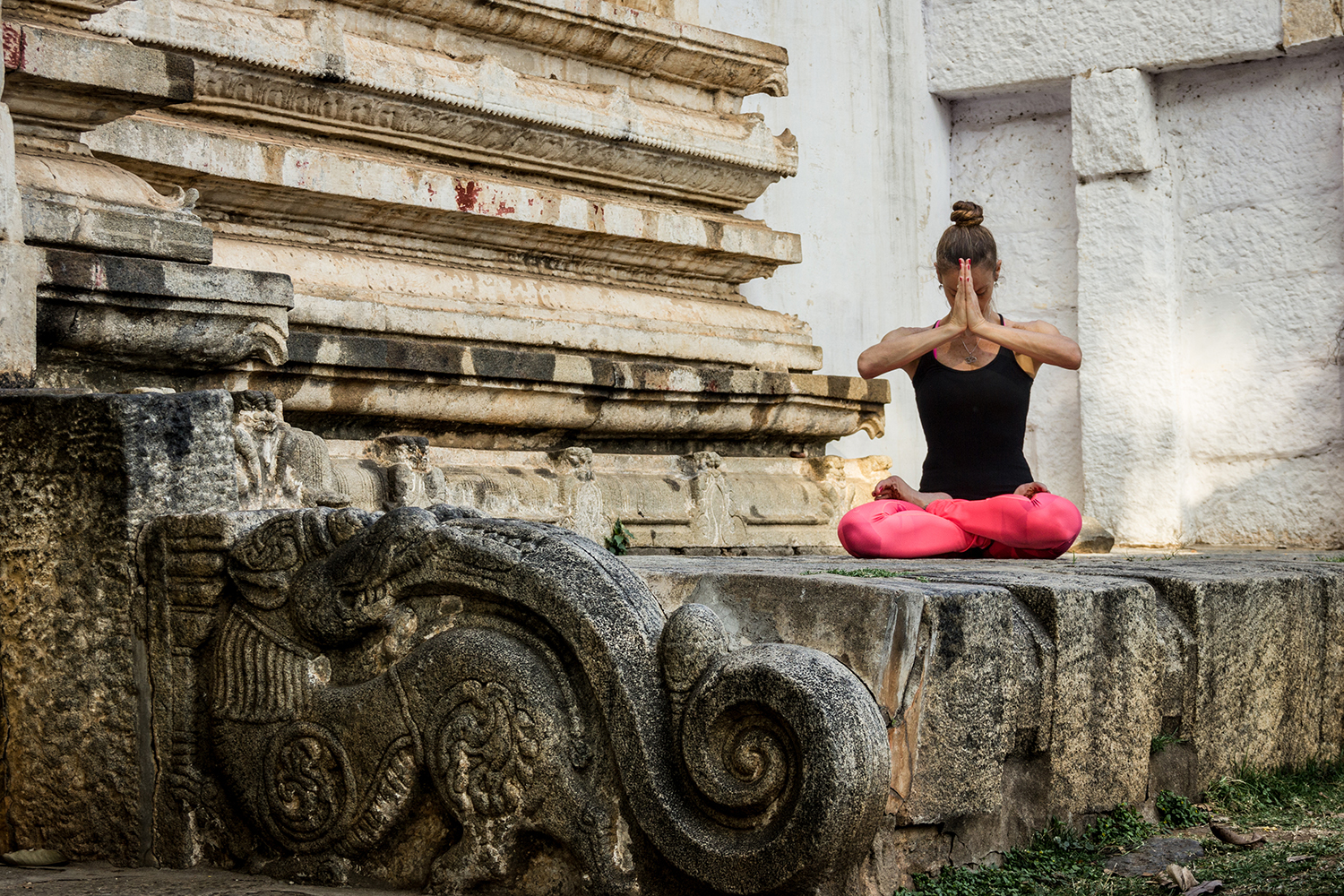 Are you feeling burnt out, exhausted, dull, or bored with your current yoga routine? It's not uncommon to get into a good rhythm, then hit a plateau and lose your motivation or excitement about your practice. Perhaps you're even feeling this way about life in general? You'd like a vacation, but the typical beach or city vacations just won't cut it. You need a refresh for body, mind, and soul.
What you need is to step out of the everyday and try something new.
Fortunately, there is one amazing antidote to these lifestyle and yoga blahs: a transformational experience at a yoga retreat. No matter what level a student you are, there is a yoga and meditation retreat out there for you. Retreats can last from just a few days to a few weeks and are guaranteed to leave you renewed and rejuvenated. During these intensives, you'll make huge strides in your practice while reinstilling your love for yoga.
The best part? A yoga retreat is a great way to spend your vacation. At an international retreat, you'll not only practice yoga, meditation, and get to know other yogis from around the world. You'll also be able to enjoy local, healthy cuisine, explore the region, and embark on adventure. You get to enjoy travel to exotic locations, meet local people, and have the help of a dedicated and like-minded staff to help you reach new levels in your practice, habits, and mindset. In many ways, attending a yoga retreat is an amazing way to explore yoga and new locations while even saving money. Accommodation is often more affordable than hotels, plus you'll be getting life-changing yoga support and instruction.
So, if you're ready to take on the next level with your practice, let's jump into some of the best yoga retreats in one of yoga's most prized locales: Rishikesh, India!
Yoga in Rishikesh
If you are looking for a moving, centering, and truly authentic retreat city, look no further than Rishikesh. This Indian city lies in the northern region of the country, in the Dehradun district, and has been home to many yogis and gurus. In fact, Rishikesh is considered the birthplace of yoga – what better place to renew your mind, body, and yoga practice?
Aside from it's famous ties to yoga, Rishikesh is also a deeply spiritual area. The city is home to many ashrams and spiritual places. Overwhelming natural beauty abounds, as the city lies at the foothills of the Himalayas and near the revered Ganges River.
Traveling to Rishikesh is relatively easy. You will need an
Indian visa for your retreat stay, but these are easy to obtain for most nationalities. The people of Rishikesh are friendly and welcoming to travelers. At several retreats, you have the option to venture out to nearby villages or into the city of Rishikesh to get a taste of local life.
Some of the most authentic retreats can be found right here in the Yoga Capital of the World. In fact, if you make it to one of these amazing retreats during the first week of March, you could experience the
International Yoga Festival that has taken place here in Rishikesh since 1989.
When it comes to yoga retreat locations, Rishikesh is the perfect choice if you are looking for a healthy blend of physical yoga practice, wellness, and spirituality. Rishikesh offers some of the most authentic and deeply connected locations to relax, learn, and reconnect.
Top 10 Yoga Retreats in Rishikesh
There are so many wonderful retreats available in Rishikesh that it's hard to choose just ten! With a city so steeped in yoga culture, you are bound to find an amazing experience nearly anywhere. However, these top retreats offer some of the best in terms of instruction, amenities, and retreat styles. You'll find retreats that last just one day, and others that span a month. There are wellness options, nature excursions, and spiritual experiences. Some offer adventure activities, others are focused on Ayurveda or creating healthy habits and encouraging a well-rounded yogic lifestyle. There is something here for everyone.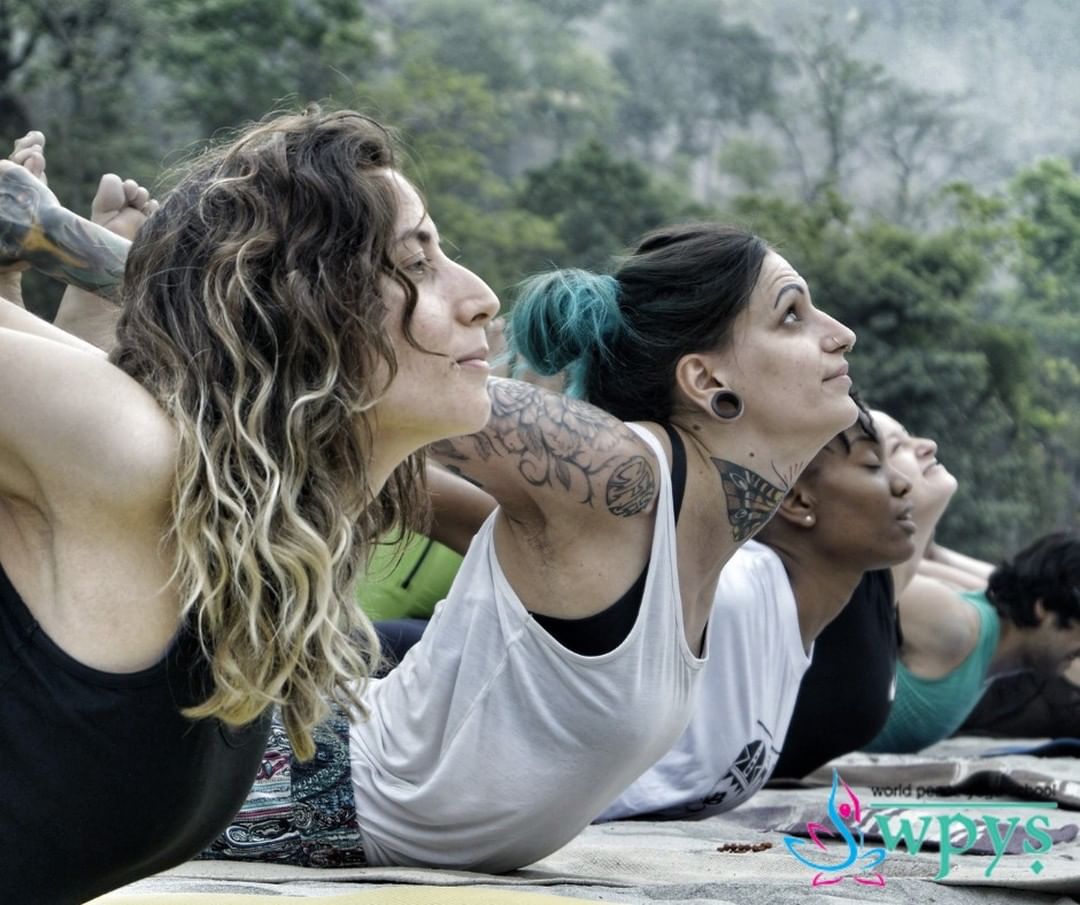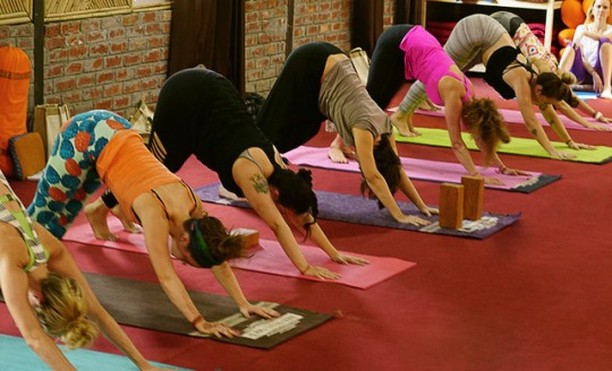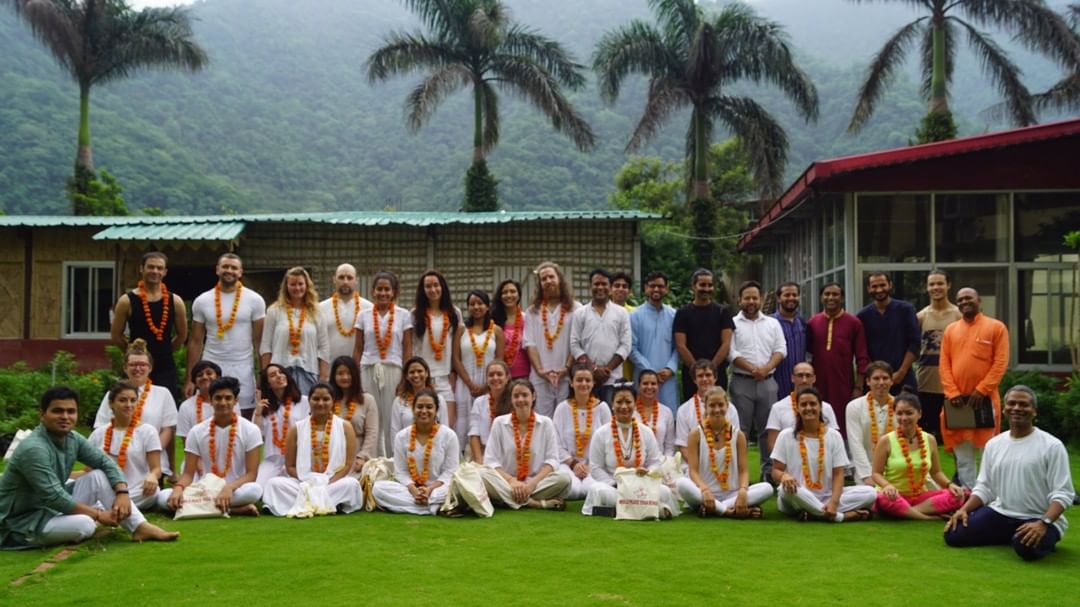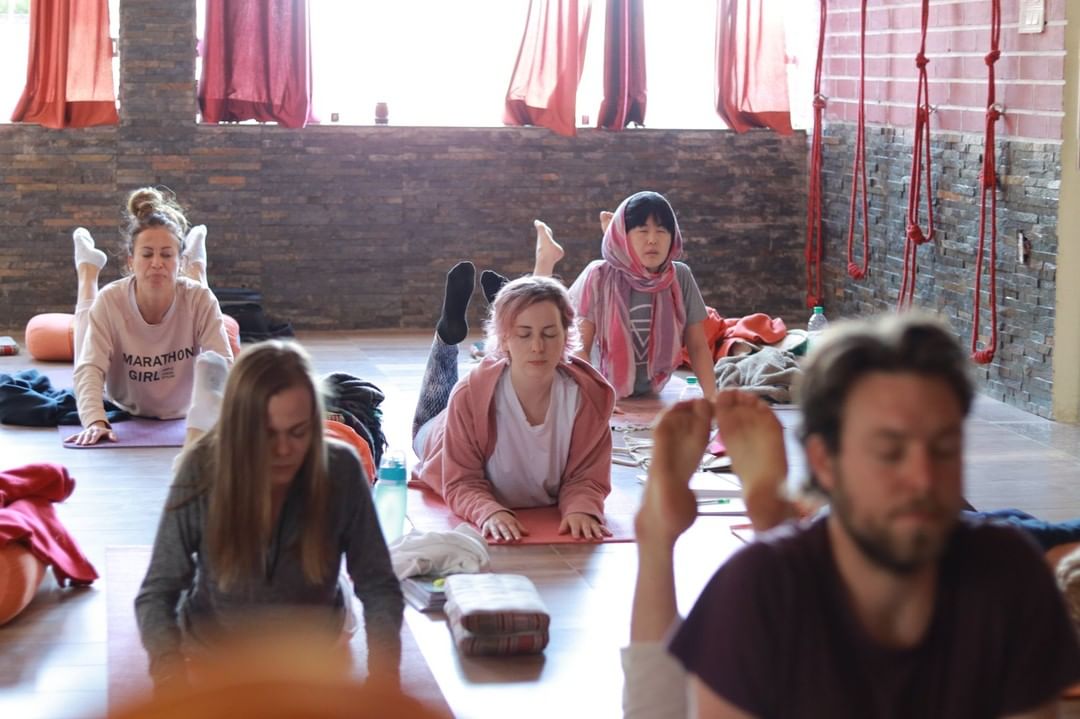 worldpeaceyogaschool_66214314_2415155975474790_979876534217162592_n
worldpeaceyogaschool_67334510_1258322141008700_6305778872016186995_n
worldpeaceyogaschool_66829547_439877933266267_7953387493684943017_n
worldpeaceyogaschool_65474381_132956514572242_7219477020148280367_n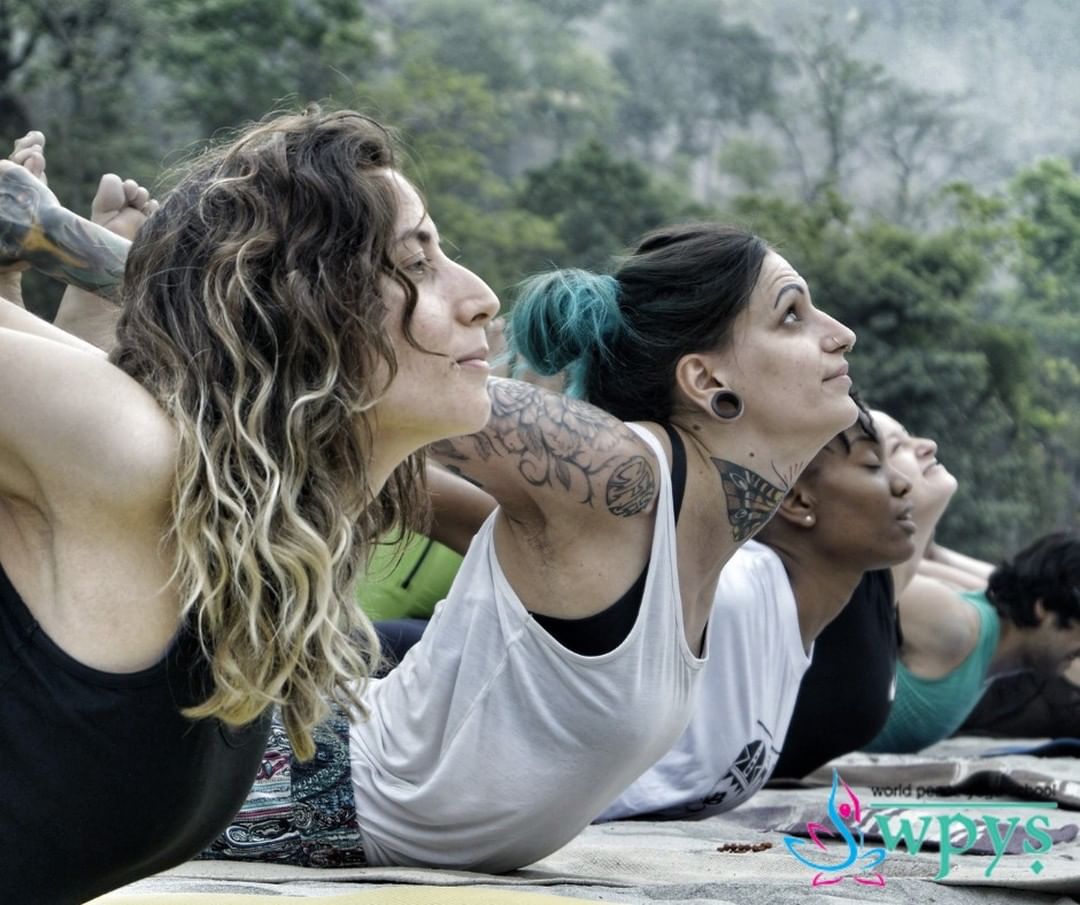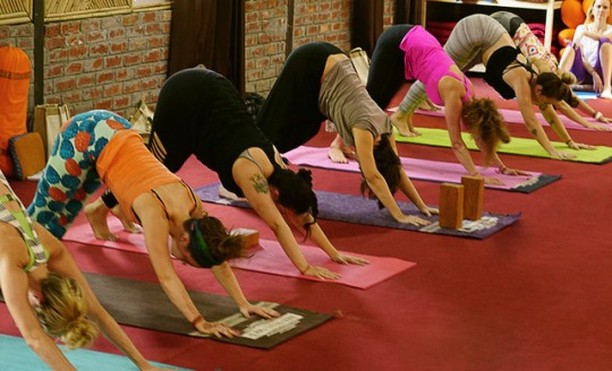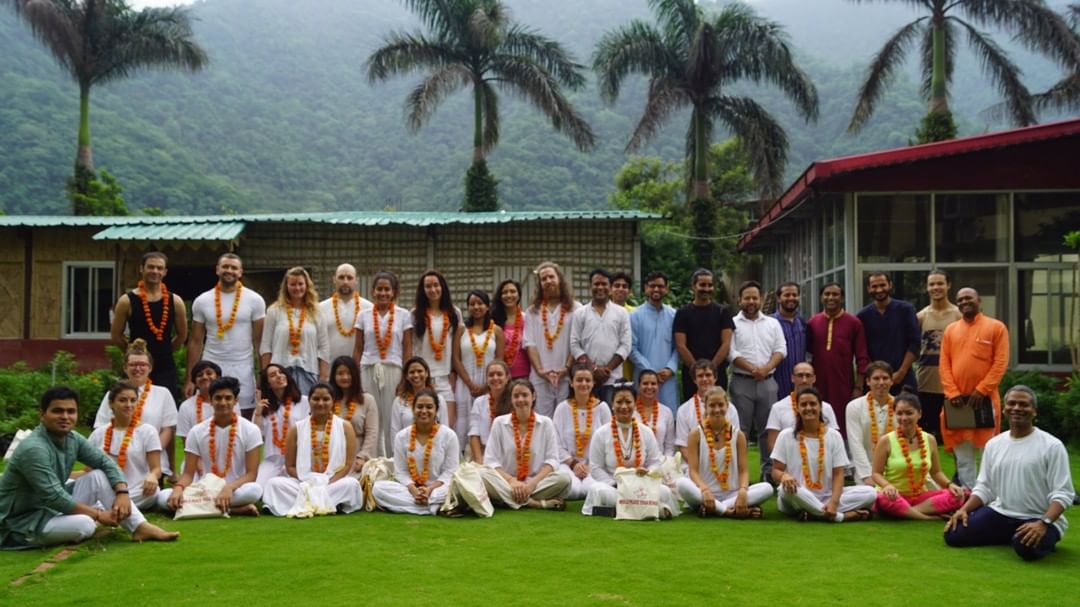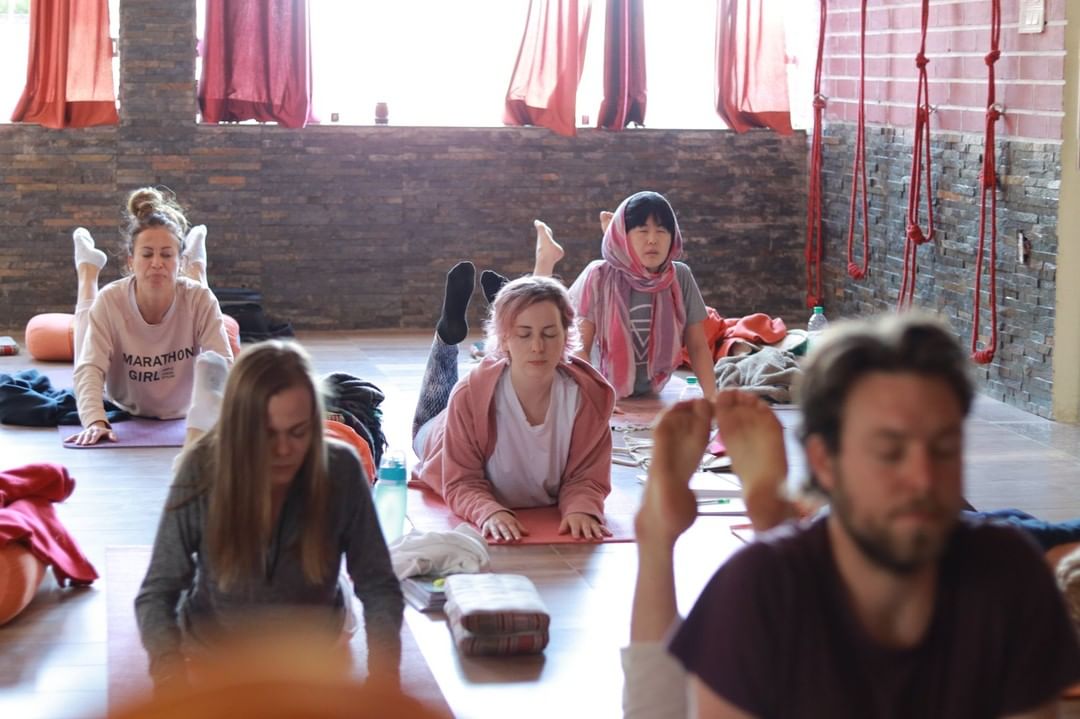 The World Peace Yoga School offers the gold standard when it comes to a yoga and meditation retreat. Their 6-day retreat combines deep understanding and training in yoga with whole-body care and nature excursions.
Program:
The retreat is Hatha and Ashtanga-based. Meditation and spiritual development lie at the heart of the program. During the retreat, you'll enjoy two daily yoga classes, one daily pranayama class, one daily meditation class, a tour of the Himalayas, nature excursions, and one Ayurvedic massage.
What We Like:
The center is located in a breath-taking jungle home so you can immerse yourself in the natural beauty of Rishikesh every day.
Cost:
This retreat is offered every week throughout the year. Prices range from $450-500 and include course fees, 5 nights' accommodation, your materials, daily vegetarian meals, and airport transfer.
Address: Tapovan Resort, Laxman Jhula, Rishikesh, Uttarakhand 249137, India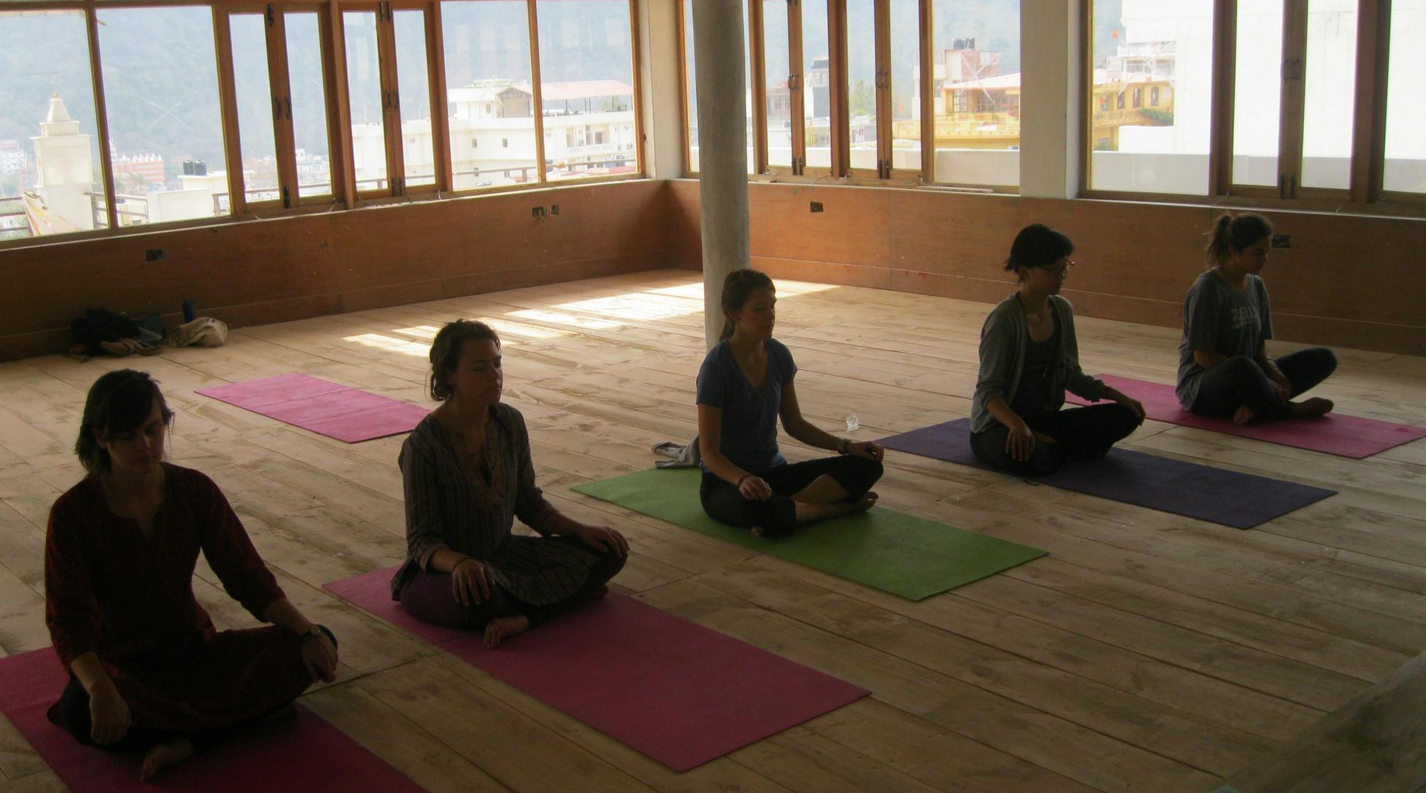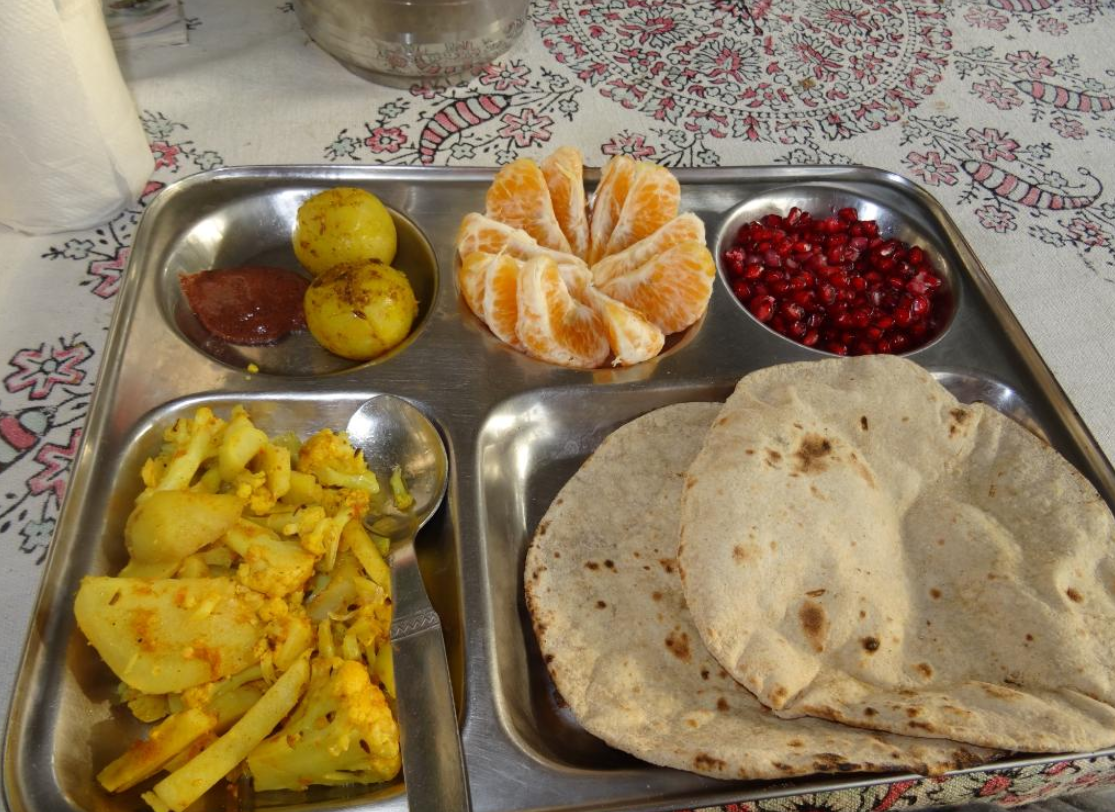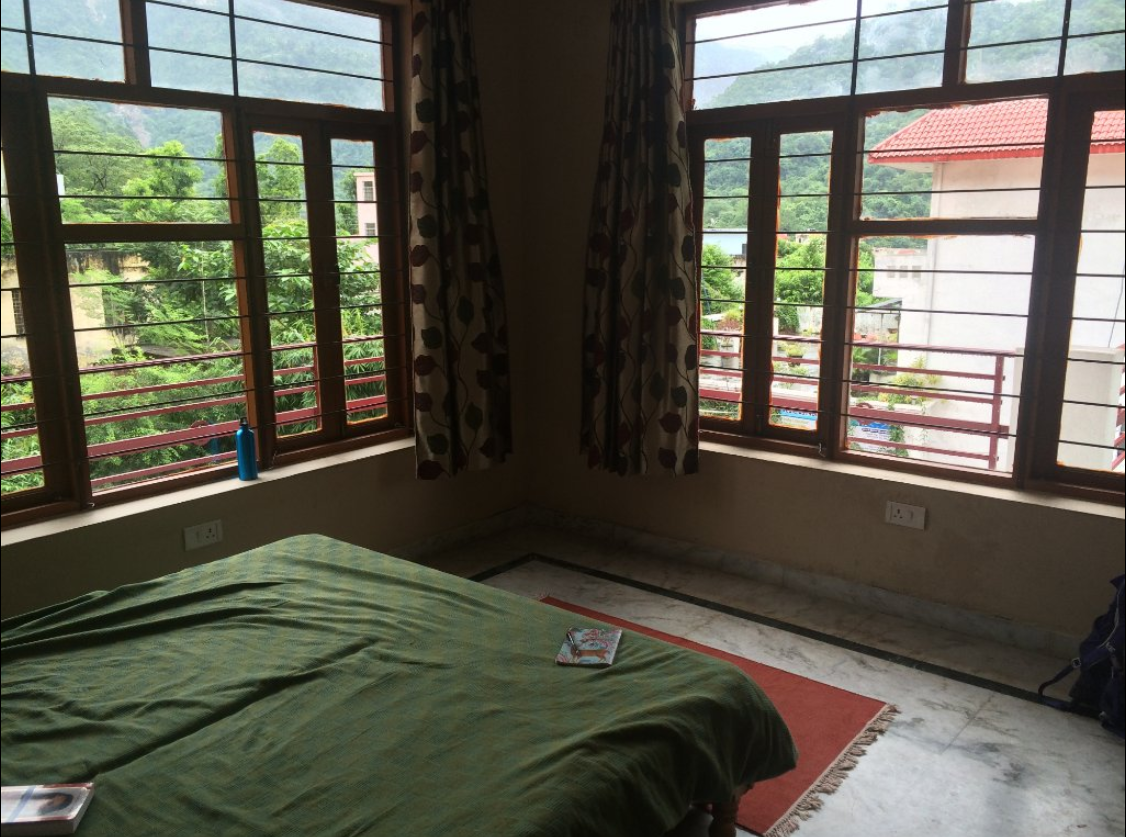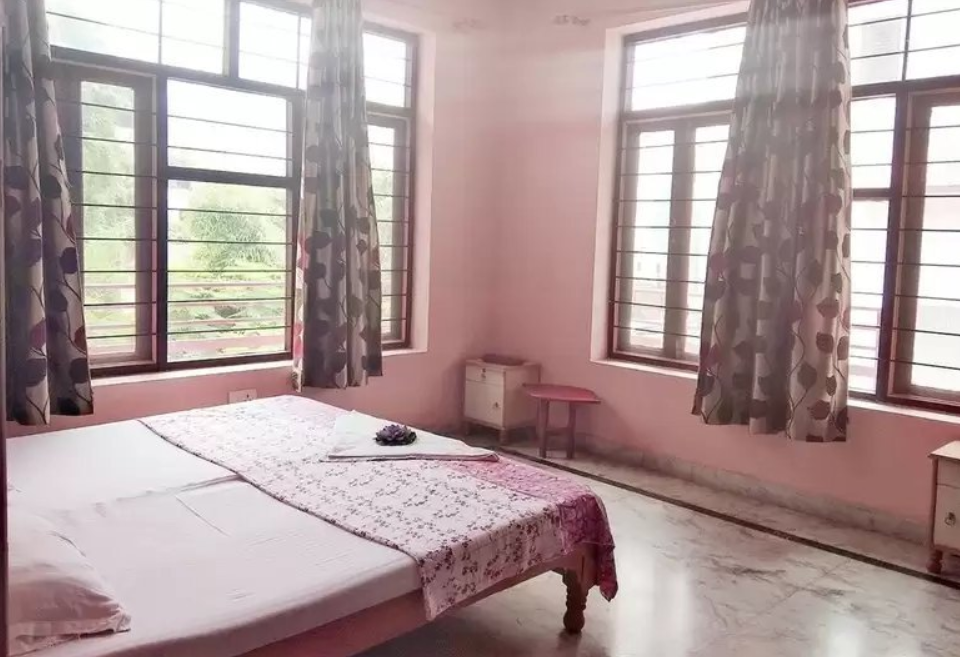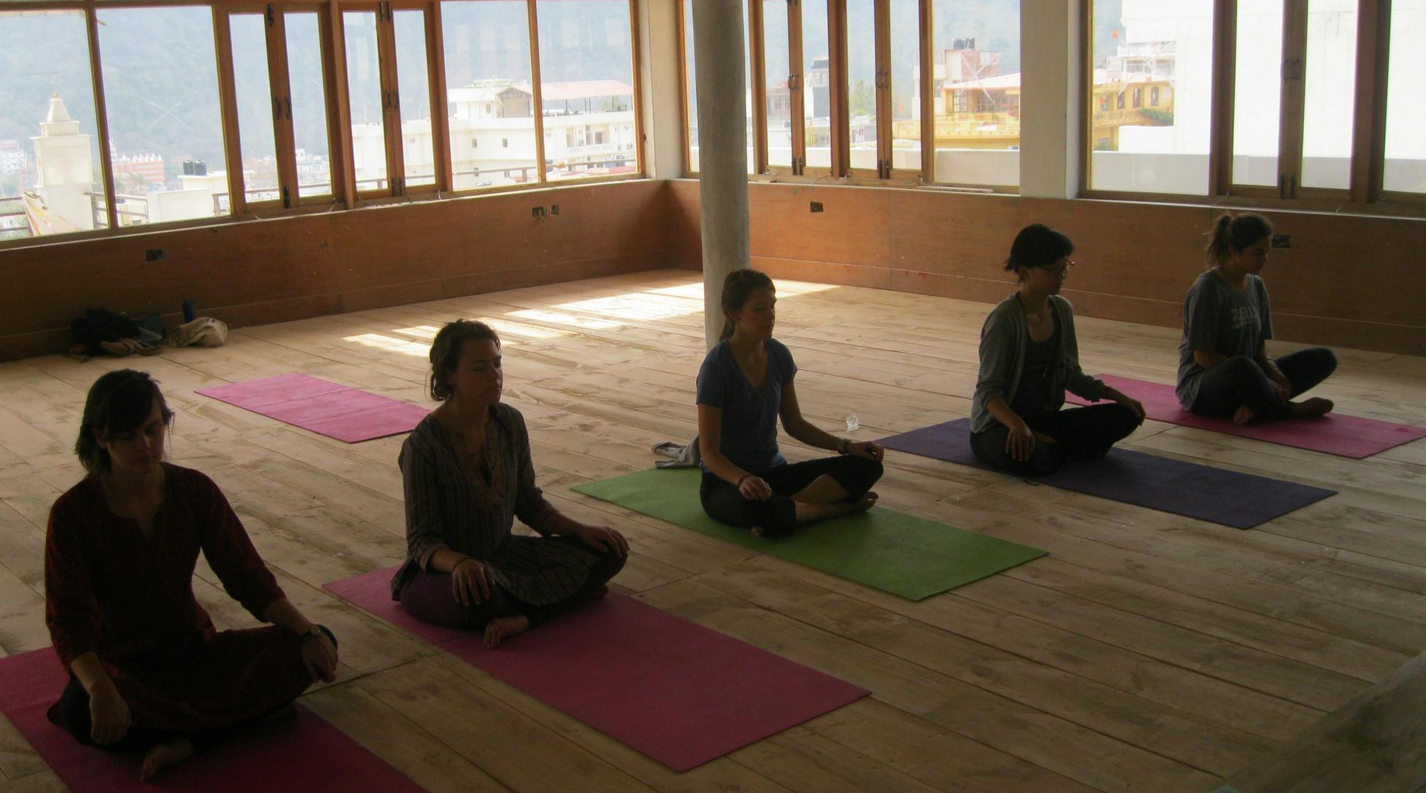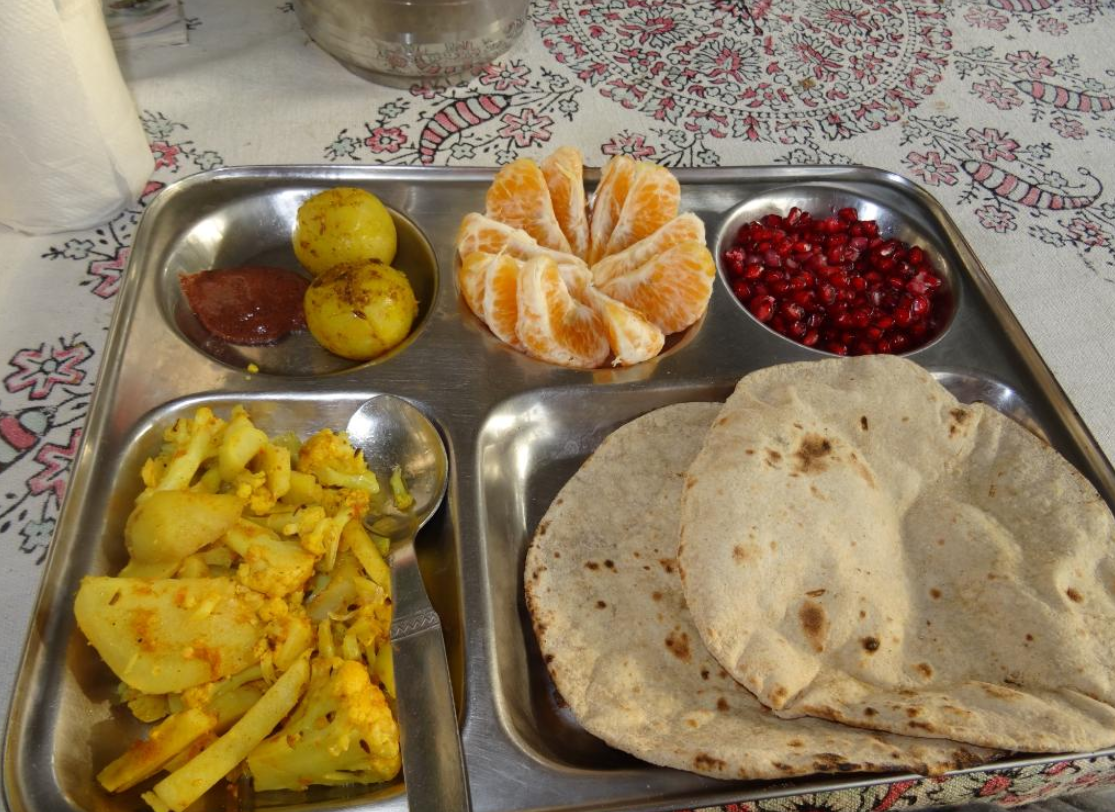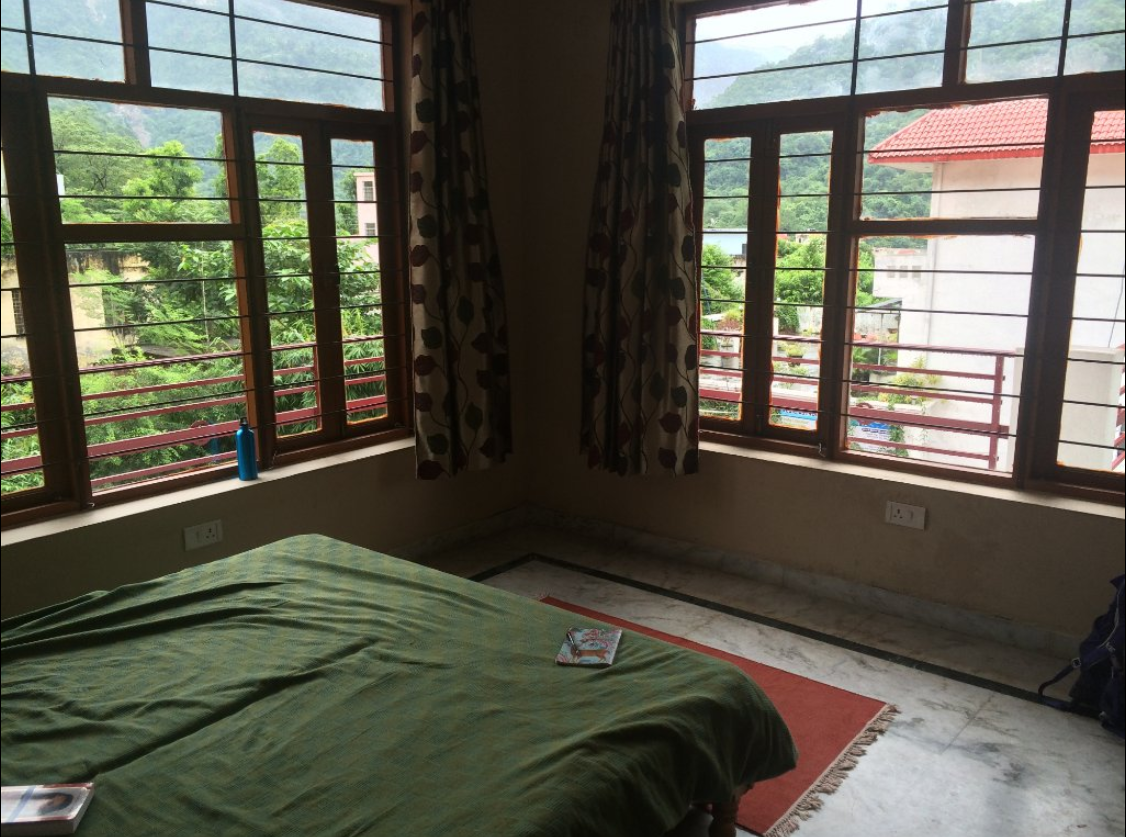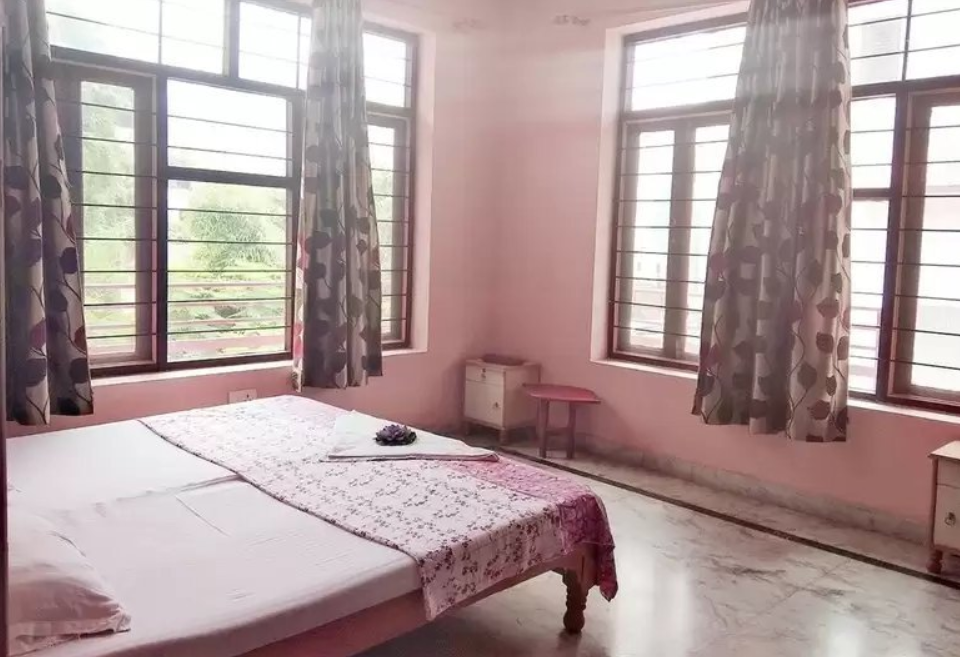 Maa Yoga Ashram offers a wide range of retreats spanning from one day to one month.
Program:
The goal at Maa Yoga Ashram is to help guests take the time to look more deeply into their inner selves, discover richer beauty in life, and become more compassionate.
What We Like:
All of their retreats cover detailed yoga practice, pranayama, meditation, and lifestyle guidelines to live in sync with the practice of yoga.
Cost:Maa Yoga Ashram holds their yoga retreats year-round. Prices range from $60 for a one-day experience to $1200 for a month-long intensive. The week-long retreat is $350.
Address: Aamkhala, Badrinath Rd, Tapovan, Rishikesh, Uttarakhand 249192, India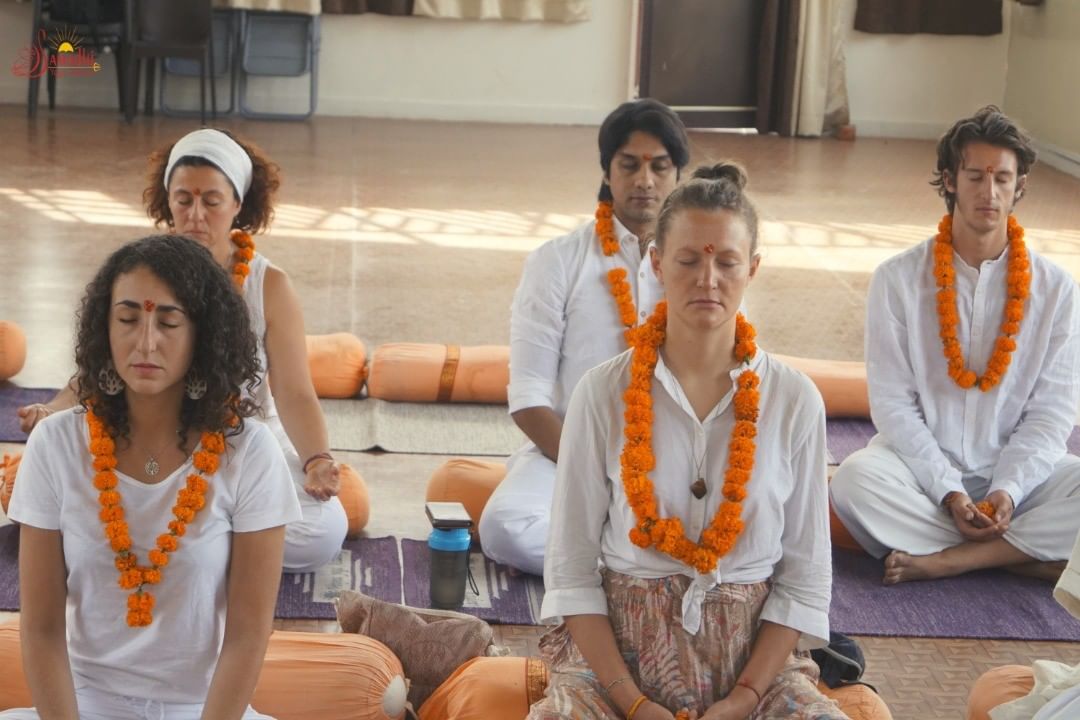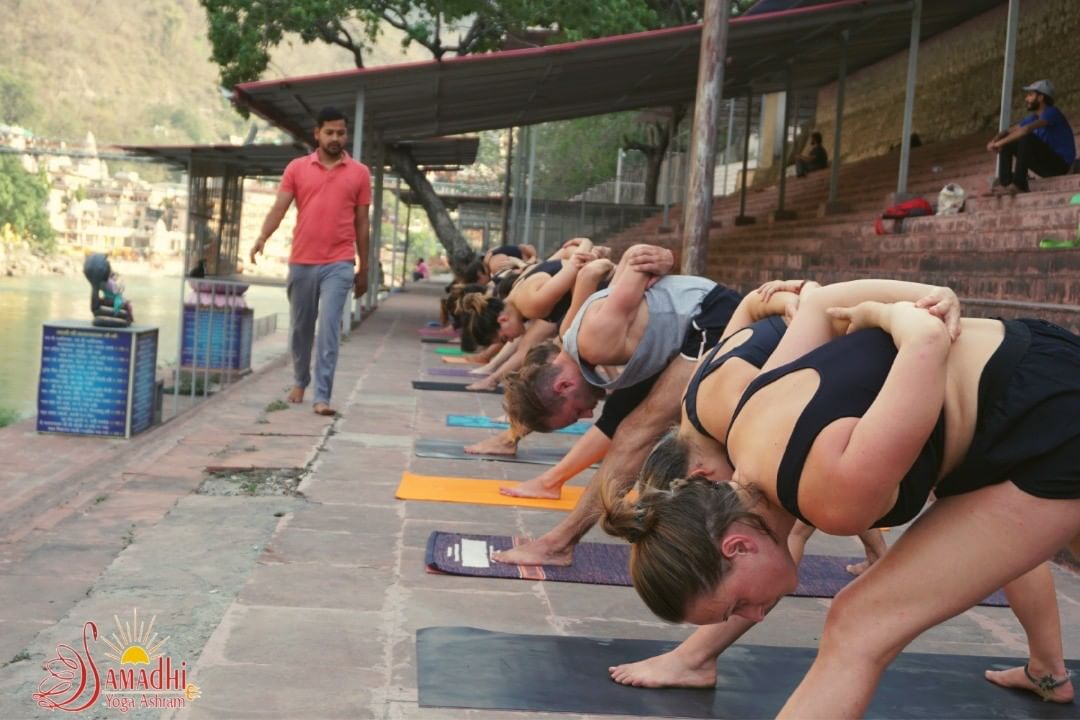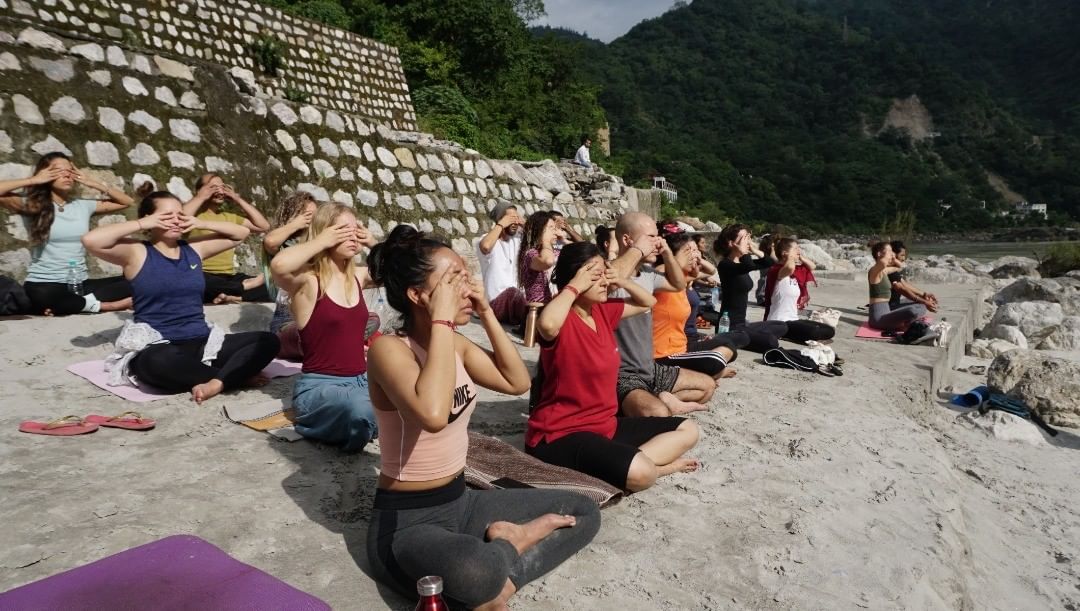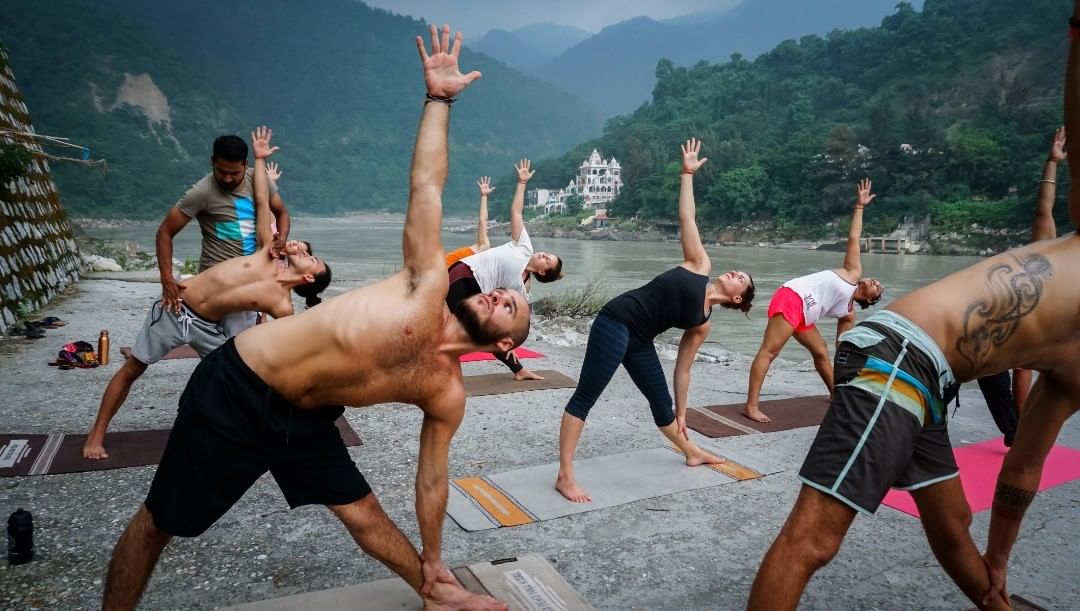 samadhiyogaashram_66500457_394099944579613_5961557505919731202_n
samadhiyogaashram_66627240_496908060851168_4105427843728624536_n
samadhiyogaashram_69464702_2386604188261779_1174982773932698745_n
samadhiyogaashram_69825933_125825265474668_5698351662320492982_n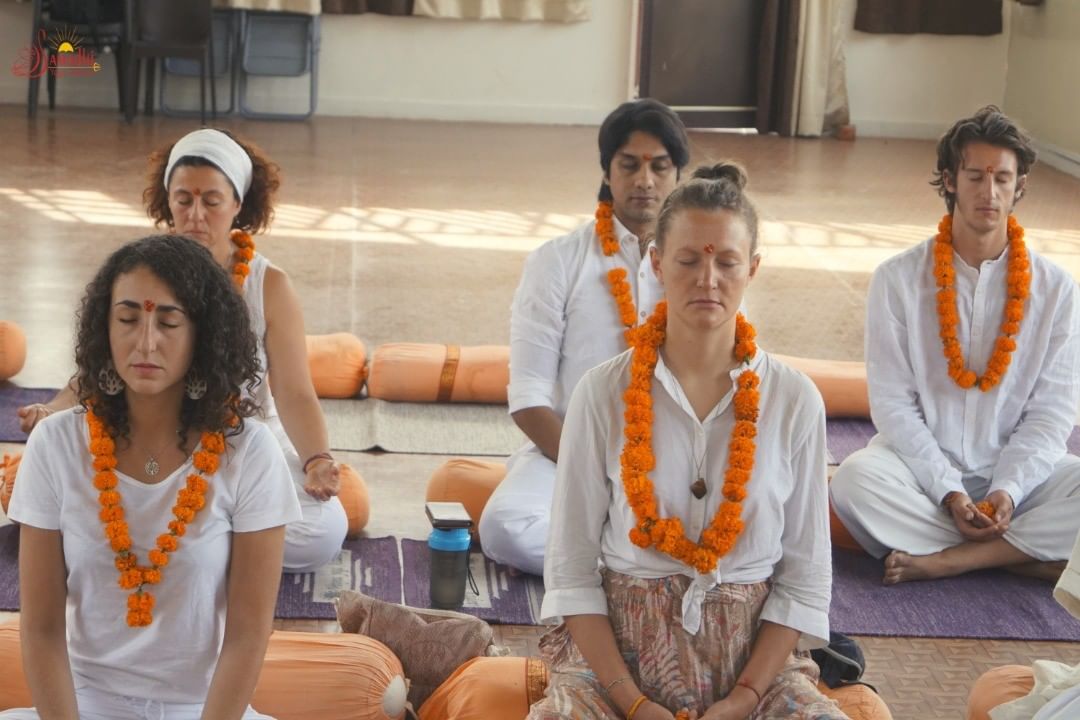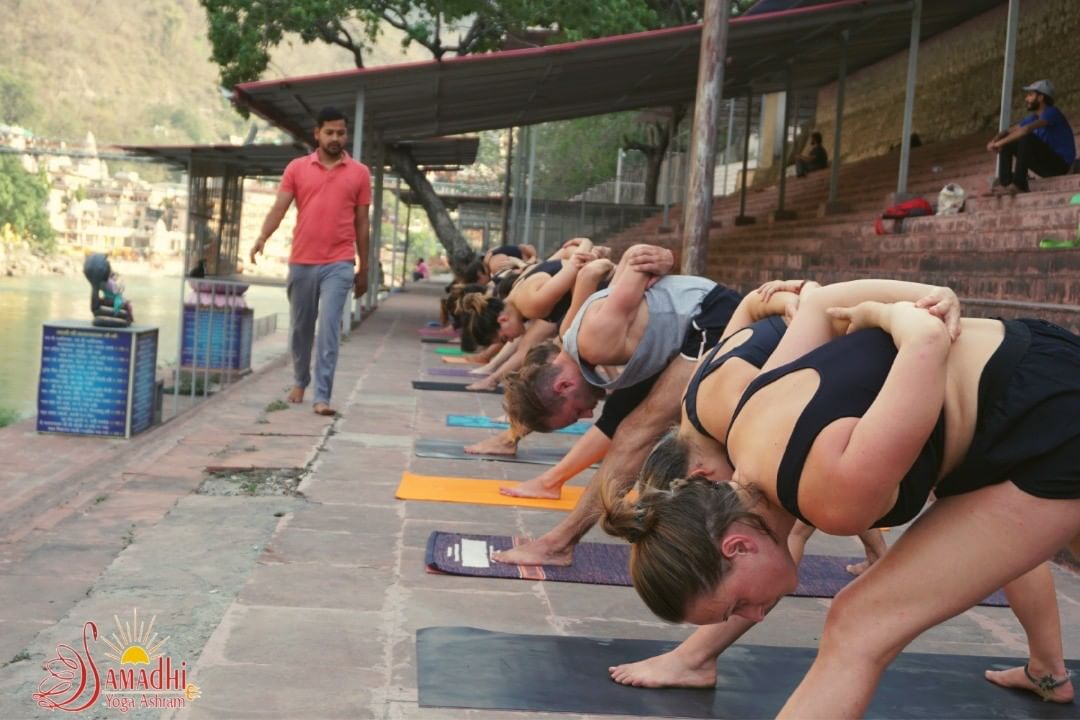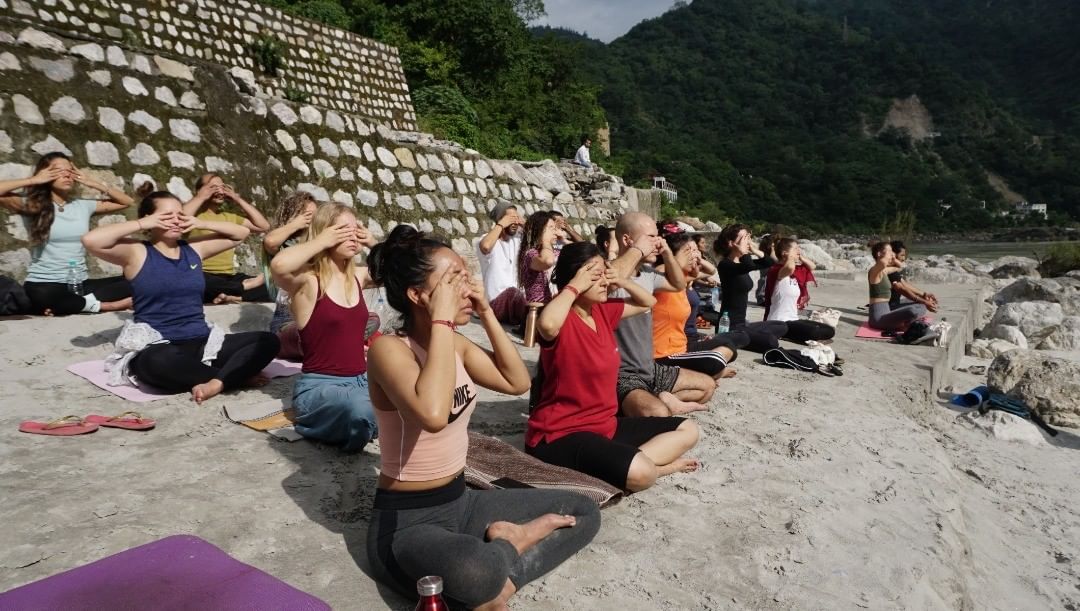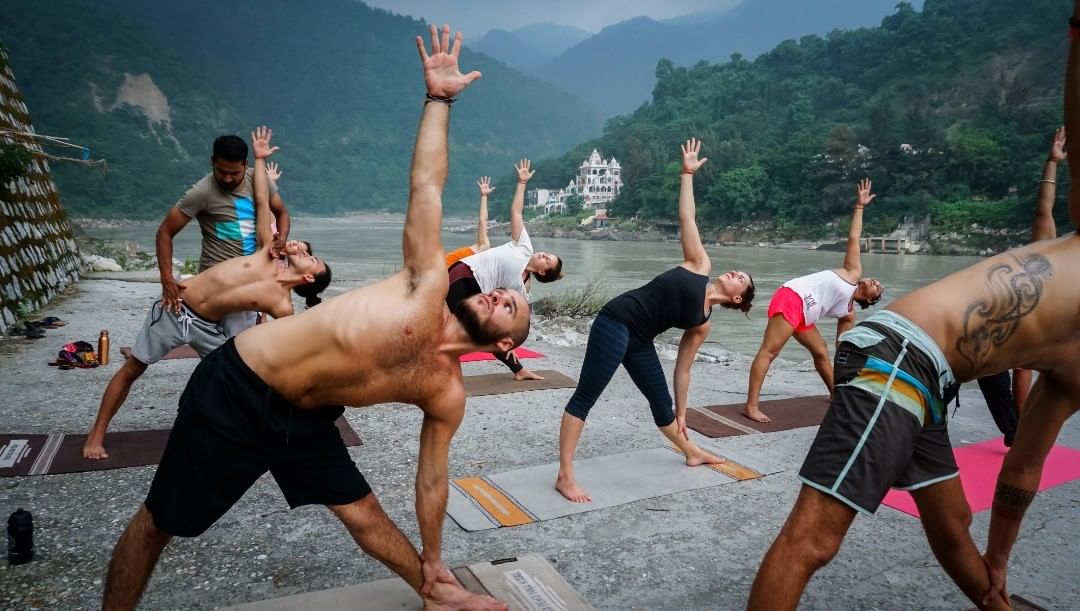 Samadhi Yoga Ashram offers a few different retreat experiences, allowing you to choose the length of your stay.
Program:
A popular choice is the 6-Day Program, which incorporates traditional yoga practice with pranayama, sacred fire rituals, and mantra chanting.
What We Like:
You'll also enjoy several nature excursions, Ayurvedic massage, detox cleansing kit, Ayurvedic cooking class, and a tour of the majestic Himalayas.
Cost:
Retreats occur every week of the year at Samadhi Yoga Ashram. Prices start at $450.
Address: Laxman Jhula, Rishikesh, Uttarakhand 249302, India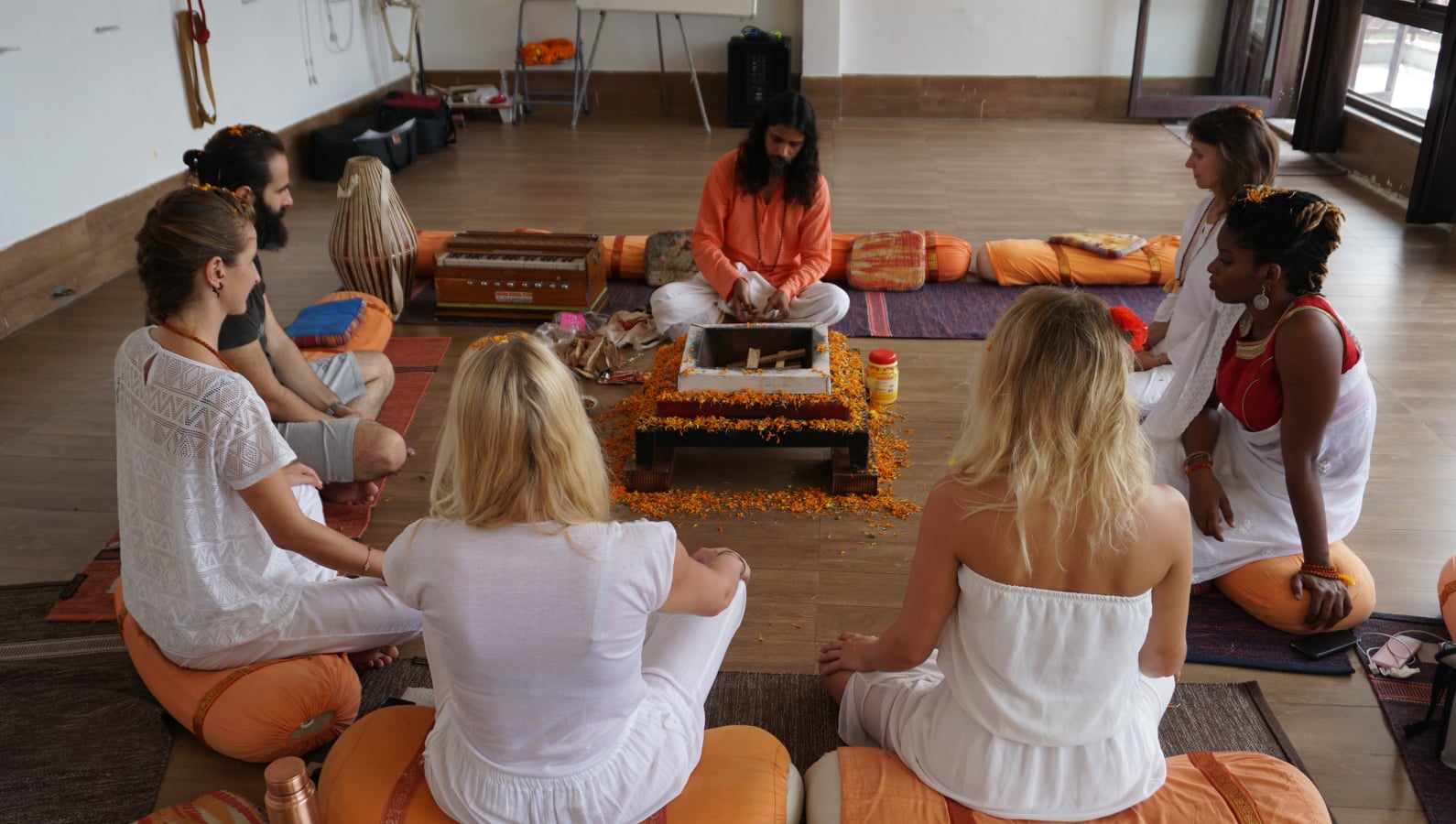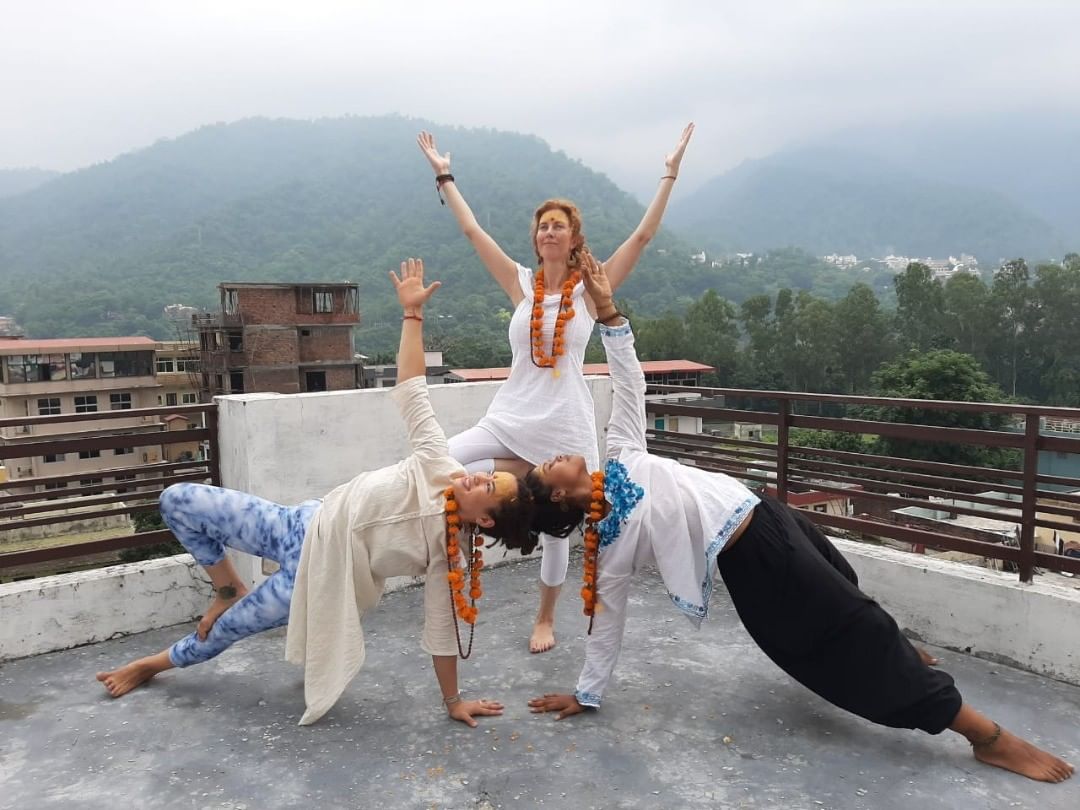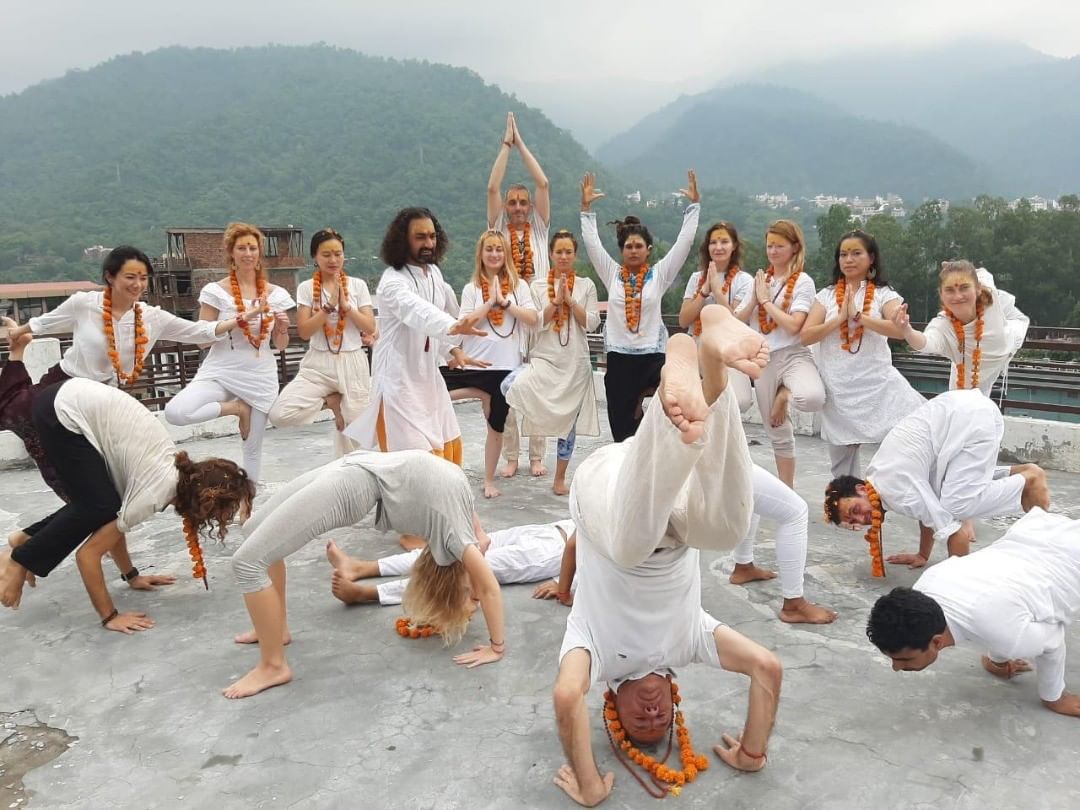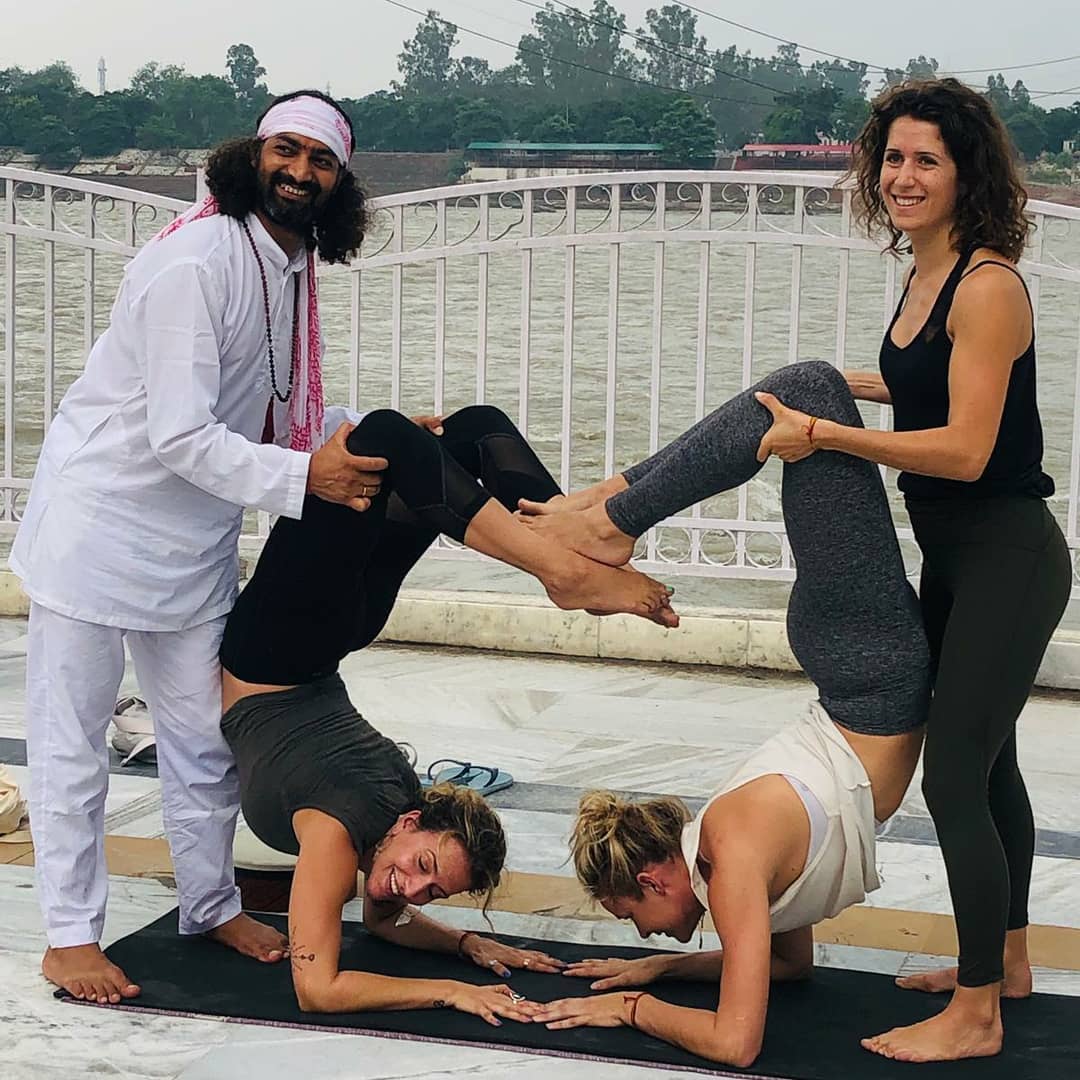 70010206_2414582598648542_9126500621451526144_o
omshantiomyoga_69027886_904180339916310_2202191667798286057_n
omshantiomyoga_70520726_167489504373555_6133131934649175220_n
omshantiomyoga_70784368_959491311053375_3616093937644277122_n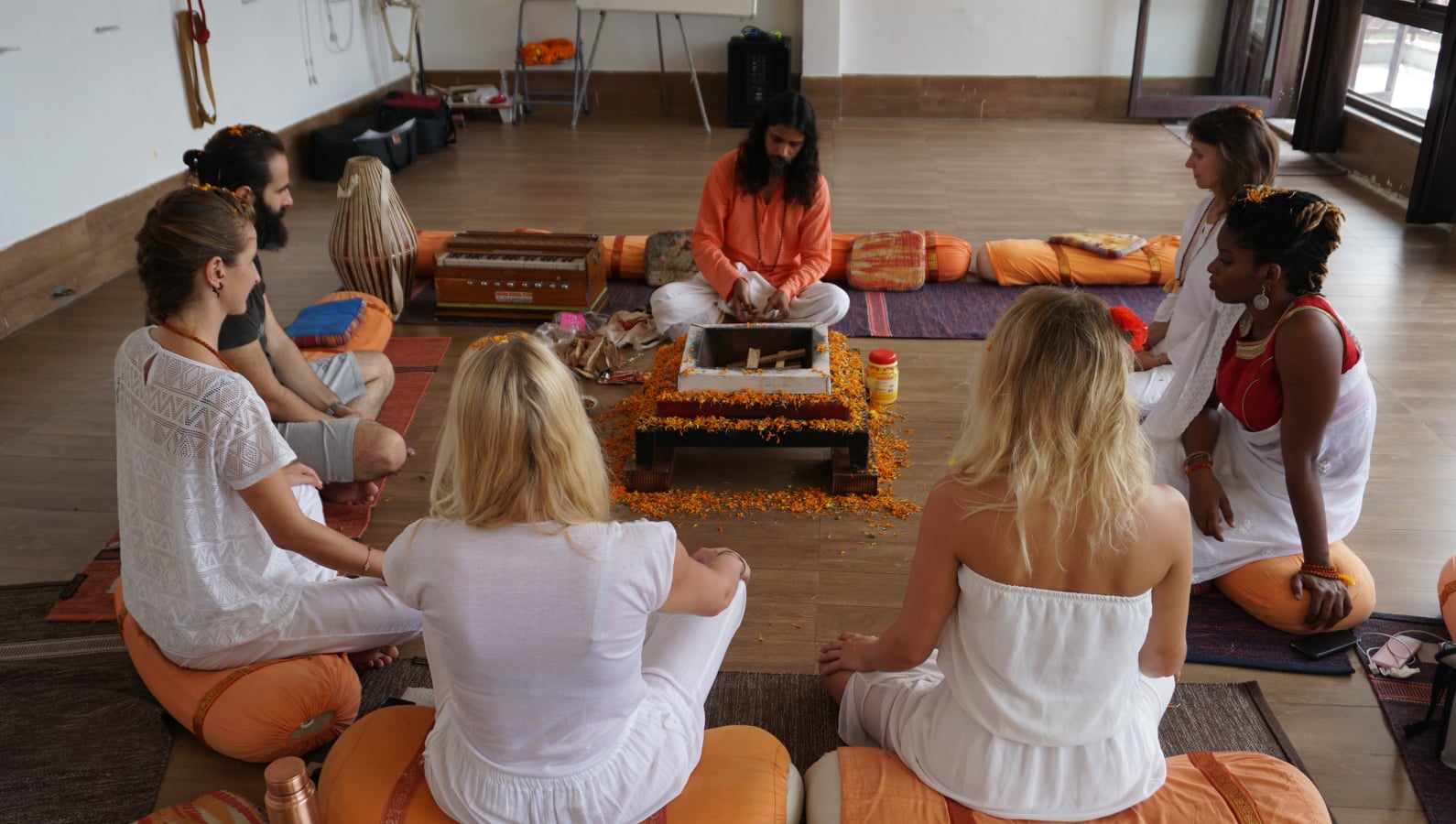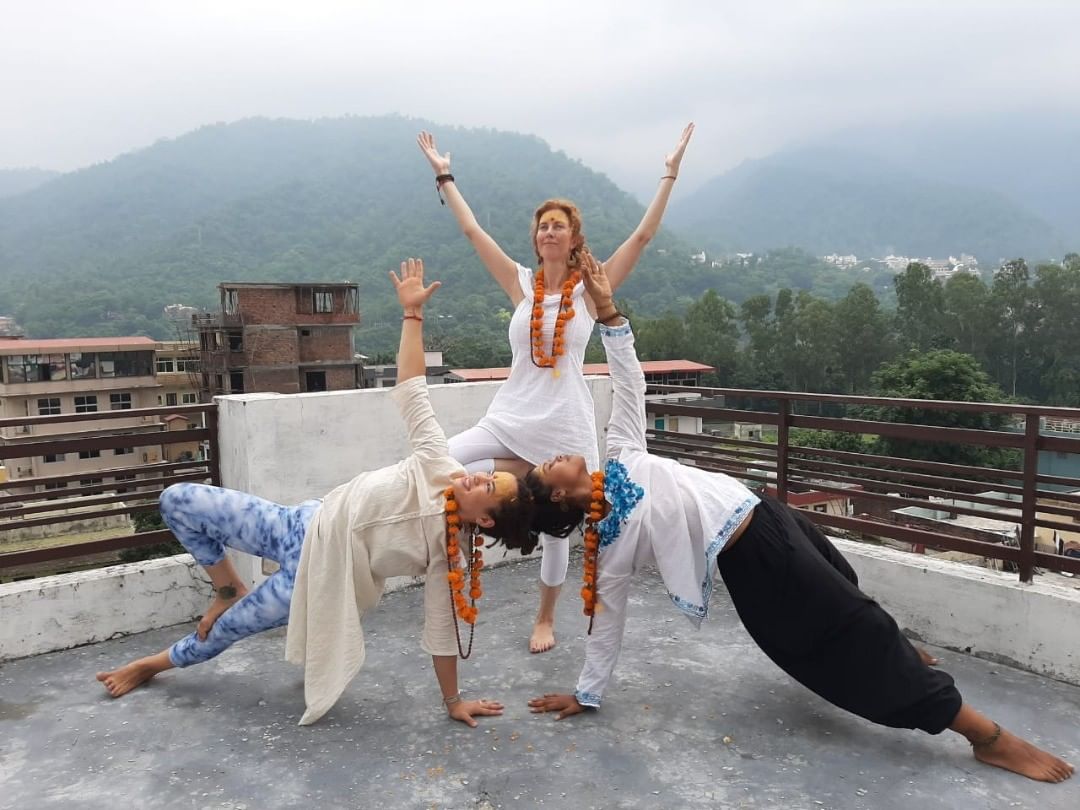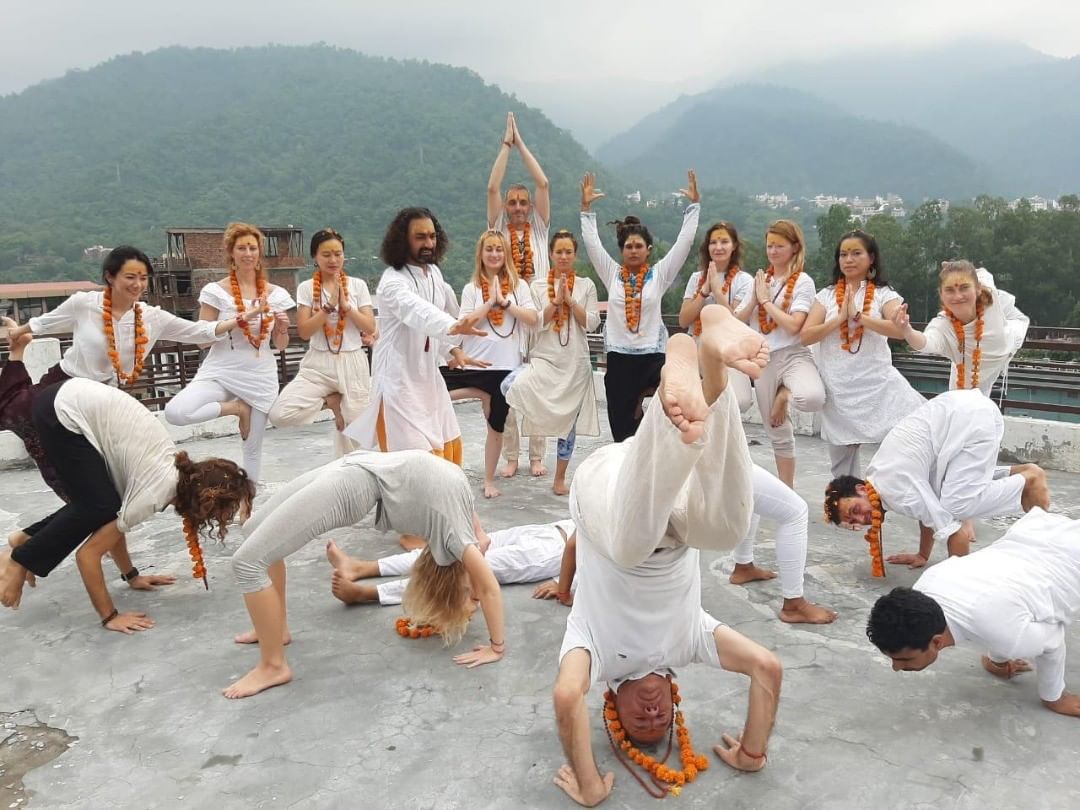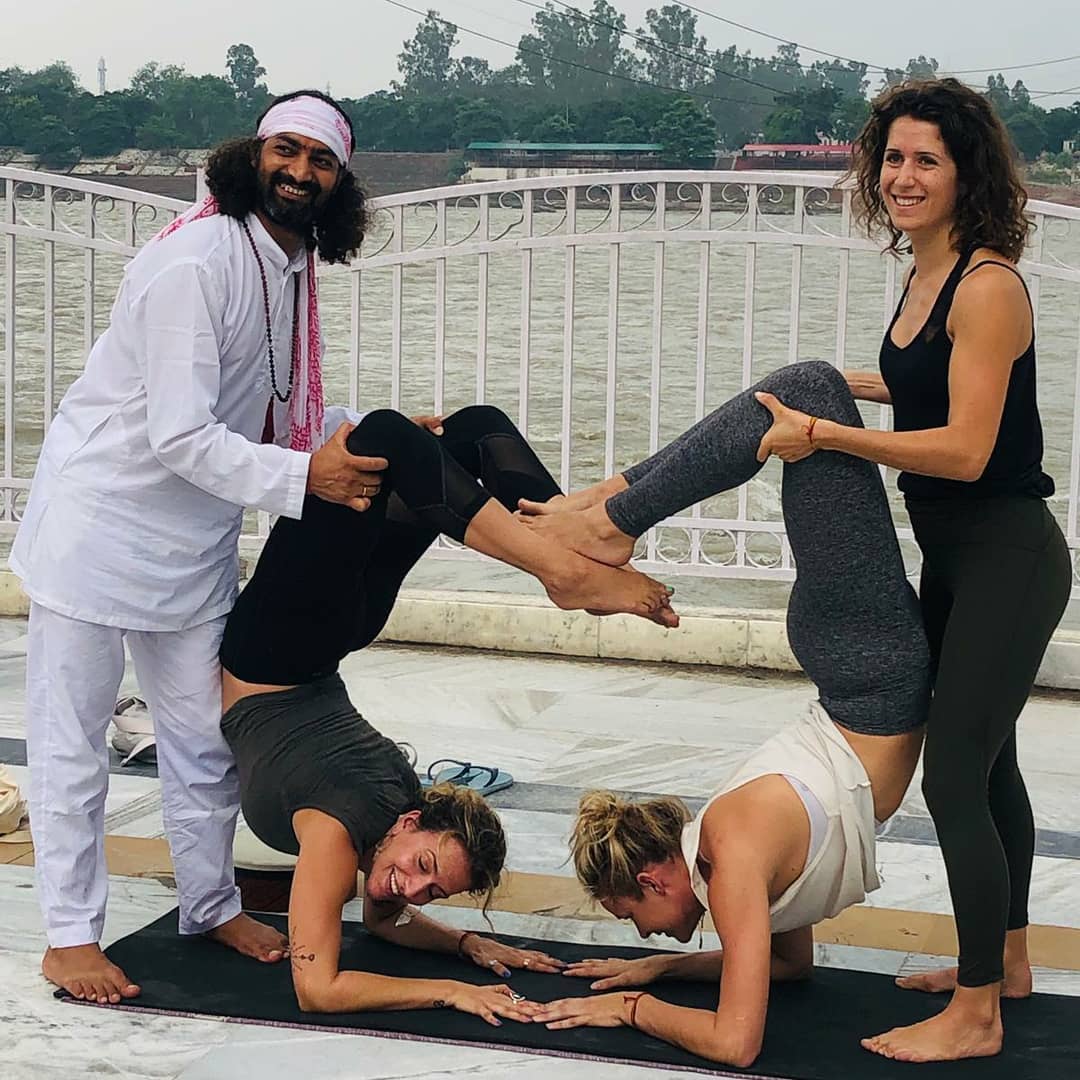 The Vinyasa Yoga Academy in Rishikesh offers a 4-Day or 6-Day yoga retreat program. The depths of yogic philosophy and lifestyle are greatly important to the teachers at Vinyasa Yoga Academy, so expect to walk away with a greater understanding of how to incorporate the wide-ranging teachings of yoga into your everyday life.
Program:
Enjoy two daily yoga classes, meditation, pranayama, nature excursions, and delicious vegetarian fare.
What We Like:
Their retreats are perfect for anyone – from the beginning student to the advanced practitioner.
Cost:
Both the 4-Day and 6-Day yoga retreats begin on each Monday of the week, throughout the year. The fee for the 4-Day retreat is $350-400, while the 6-Day is $450-500.
Address: Badrinath Rd, Laxman Jhula, Rishikesh, Uttarakhand 249137, India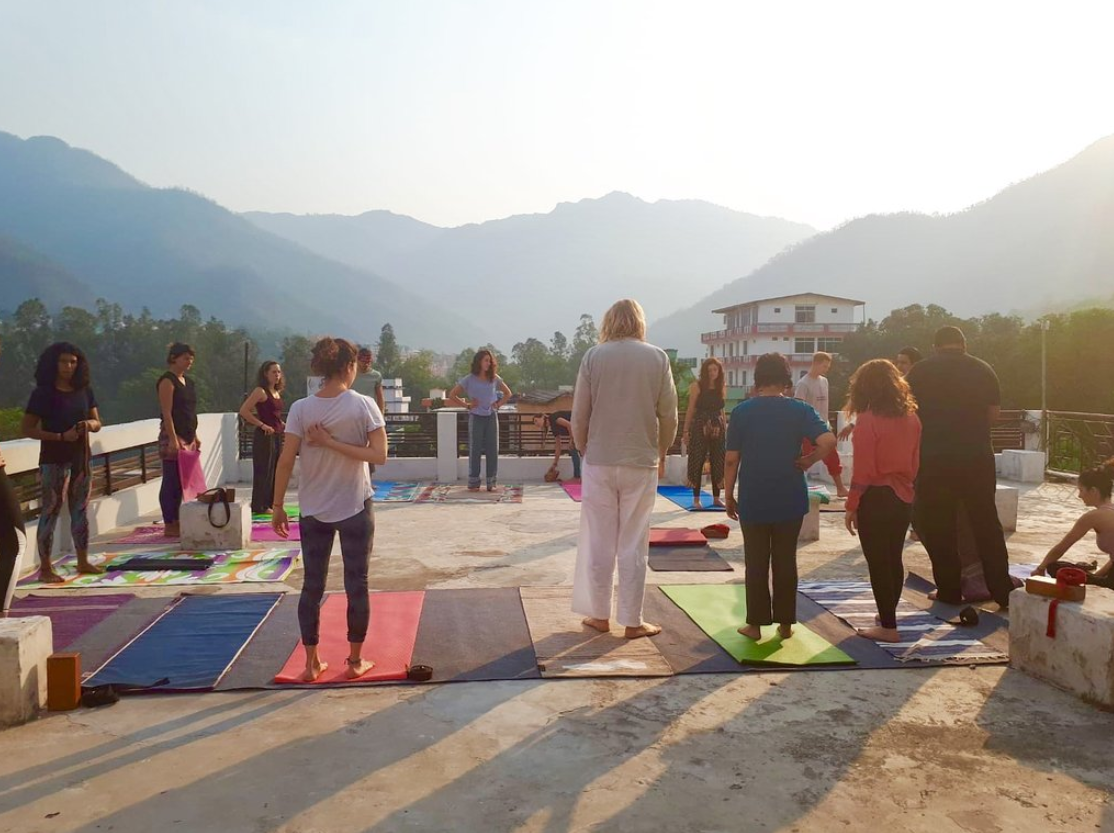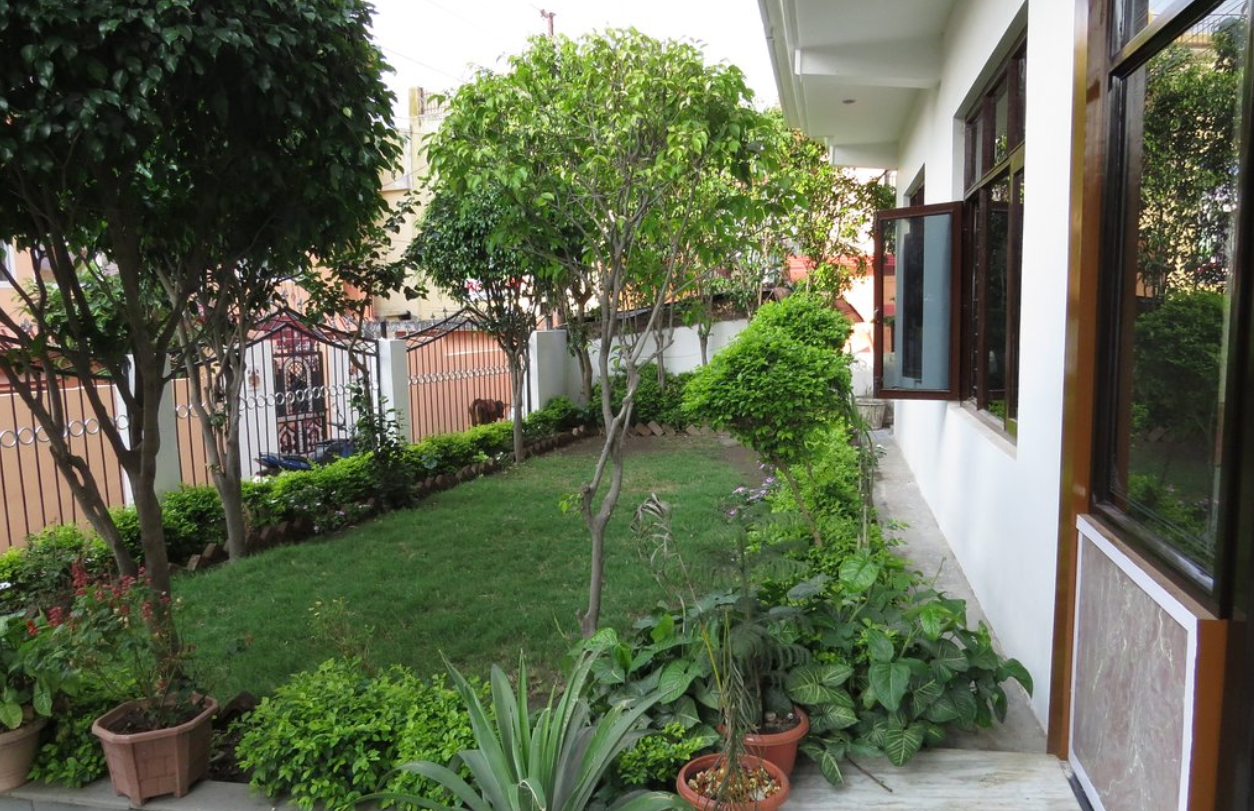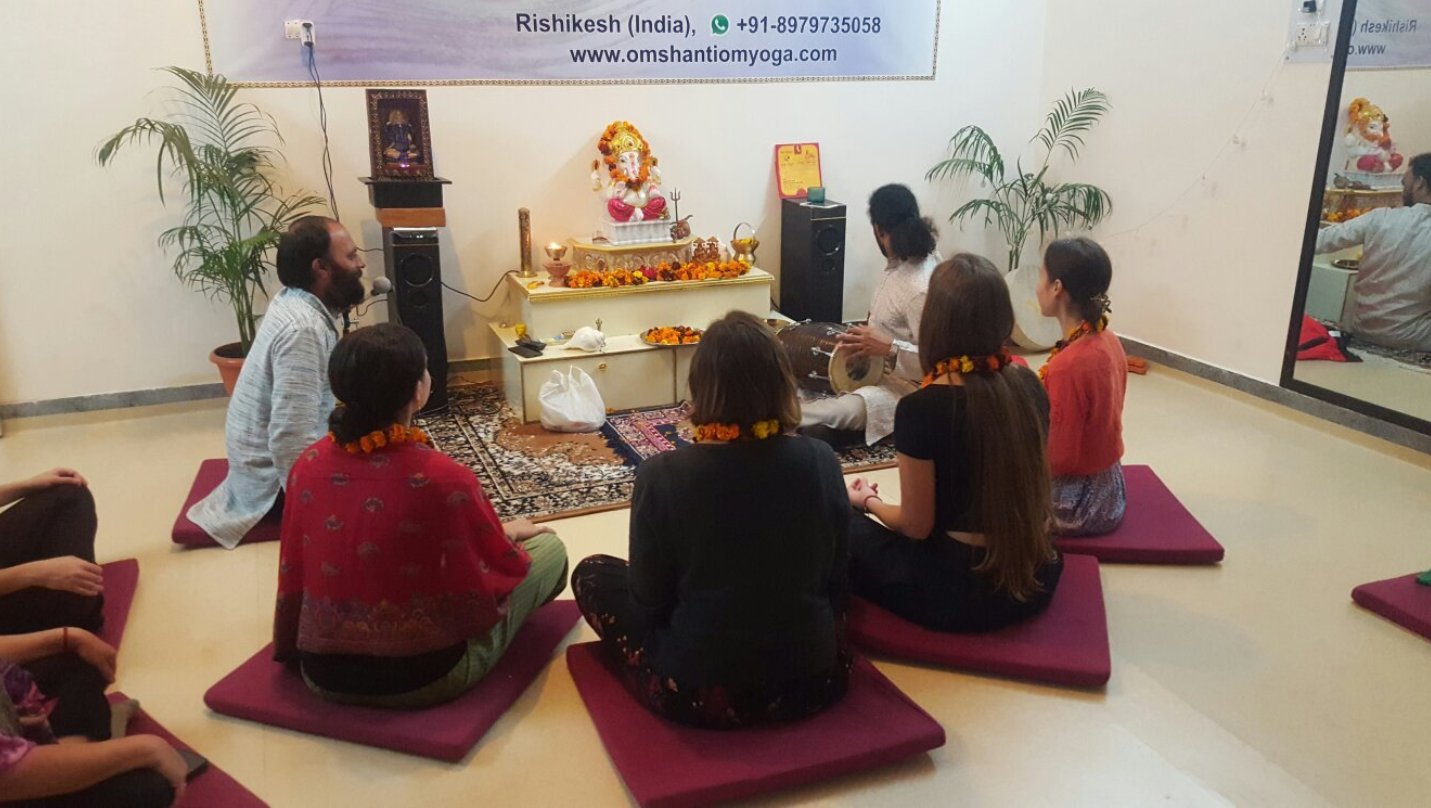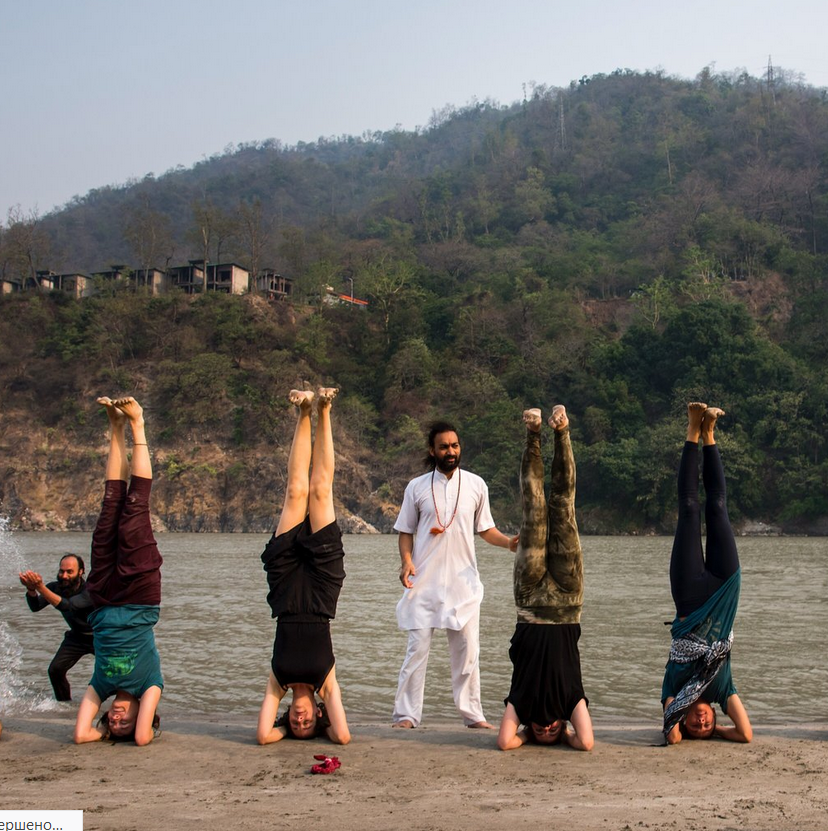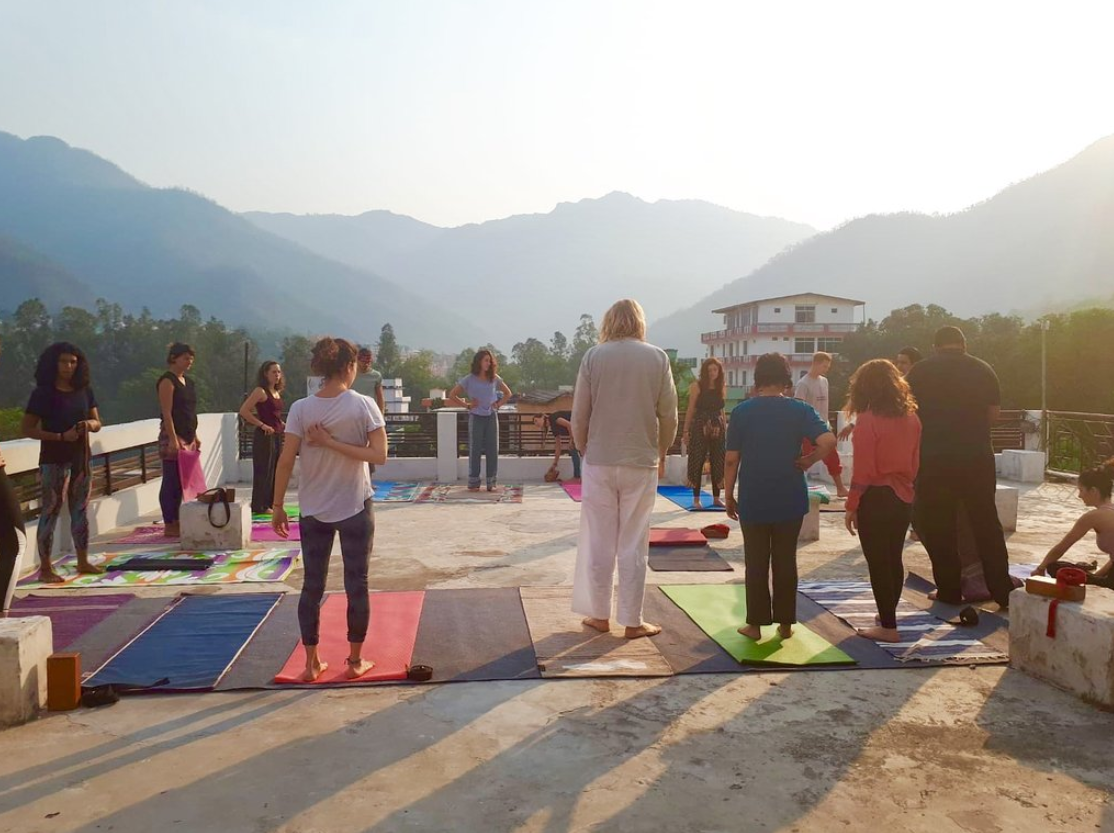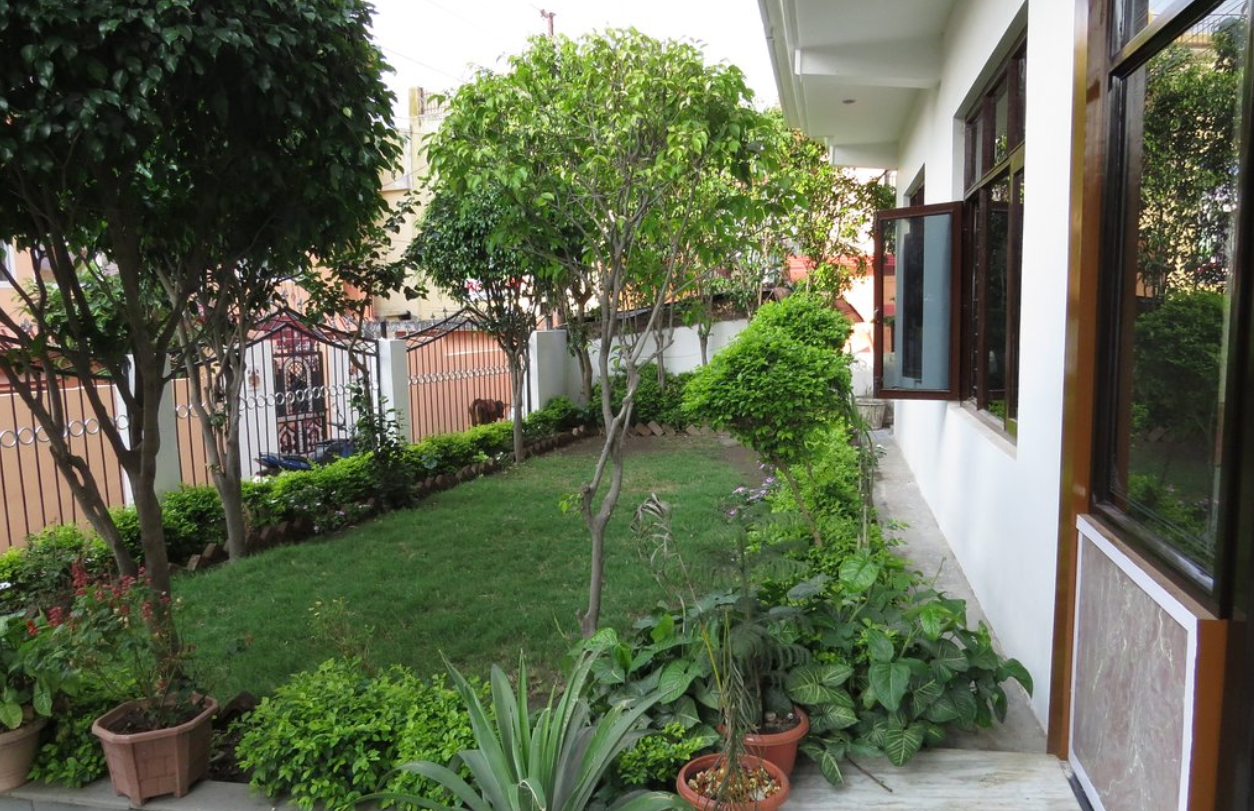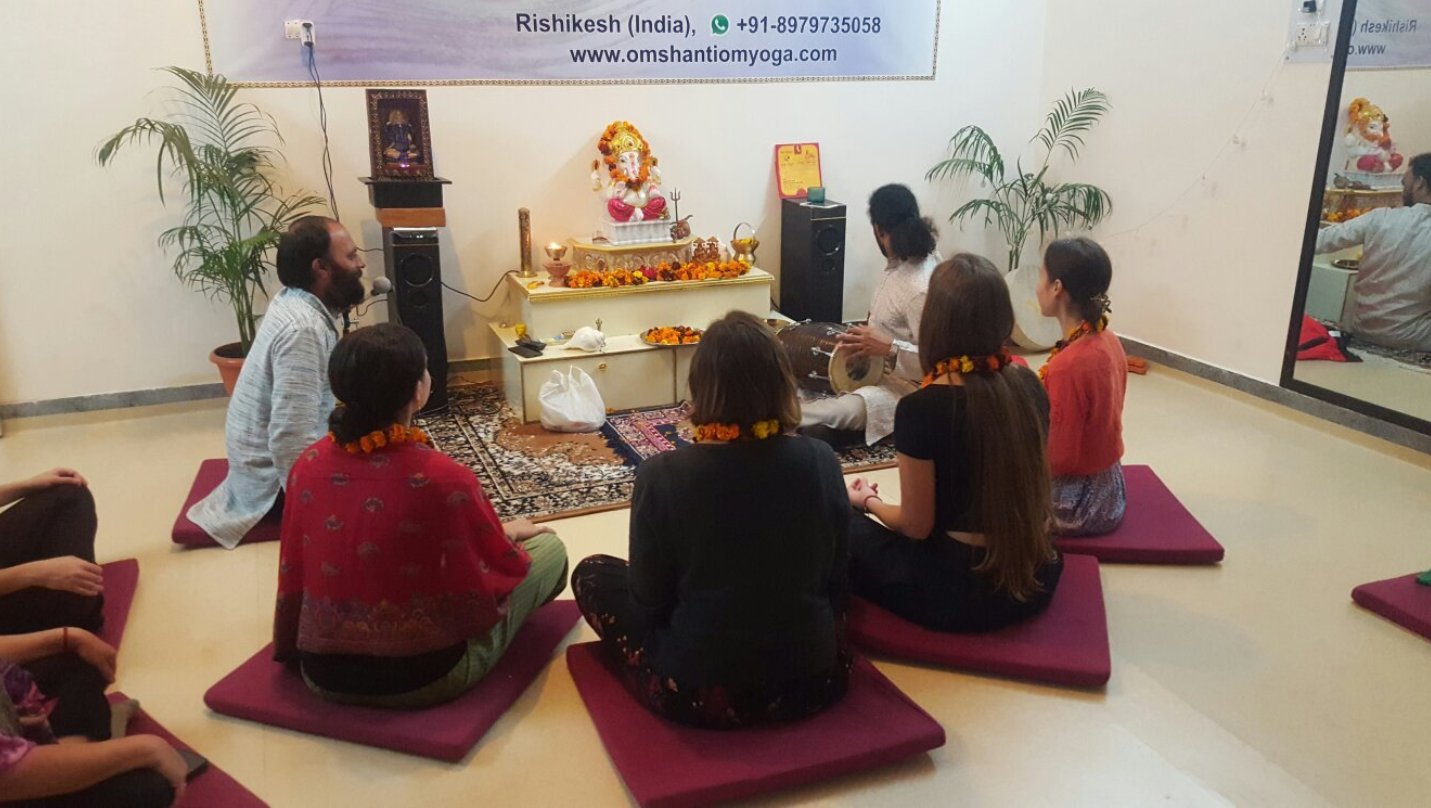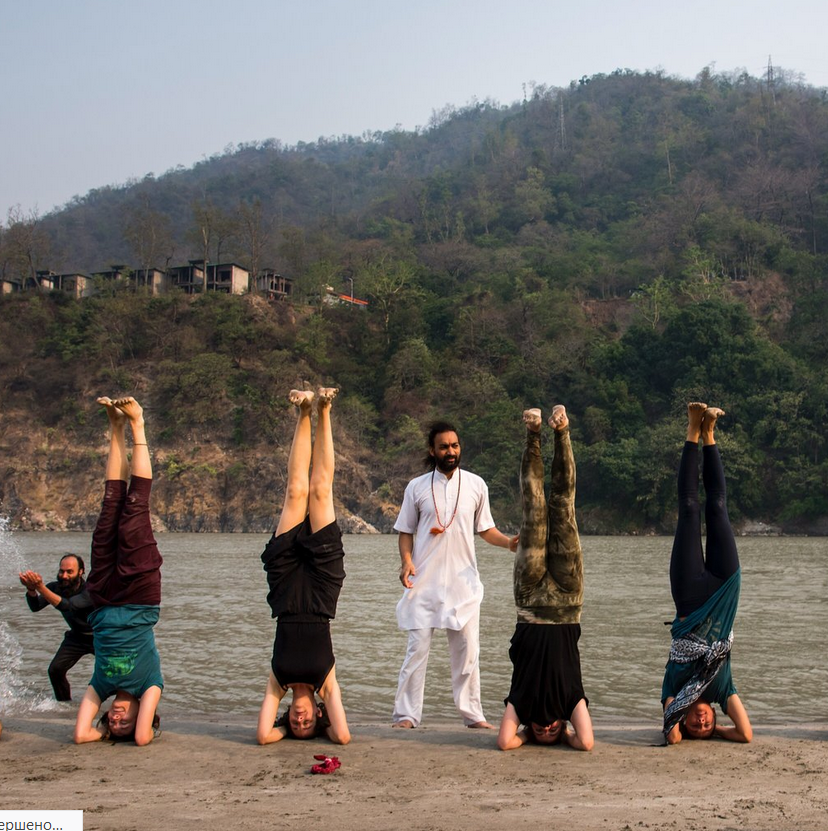 At Om Shanti Om Yoga Ashram, you can choose from 3, 5, 7, or 10-Day retreats. This center prides itself on total immersion and mental and physical transformation.
Program:
Let's take a look at the 10-day retreat. Aside from daily yoga teachings, you'll enjoy excursions like a Hilltop sunrise, jungle and cave exploration, yoga by the river, a visit to the Beatle Ashram, river rafting, and three Ayurvedic massages. Each day you will also enjoy delicious vegetarian food, herbal tea, and comfortable accommodation while furthering your practice and learning more about yogic lifestyle.
What We Like:
They have paired a deeply connective yoga teaching program with the rich spiritual environment of Rishikesh to provide the ultimate yoga retreat experience.
Cost:The 10-day retreat, as well as the other offerings at Om Shanti Om Yoga Ashram are offered year-round. Pricing for the 10-day retreat is $450.
Address: Jonk, Swargashram, Ram Jhula, Rishikesh, Uttarakhand 249304, India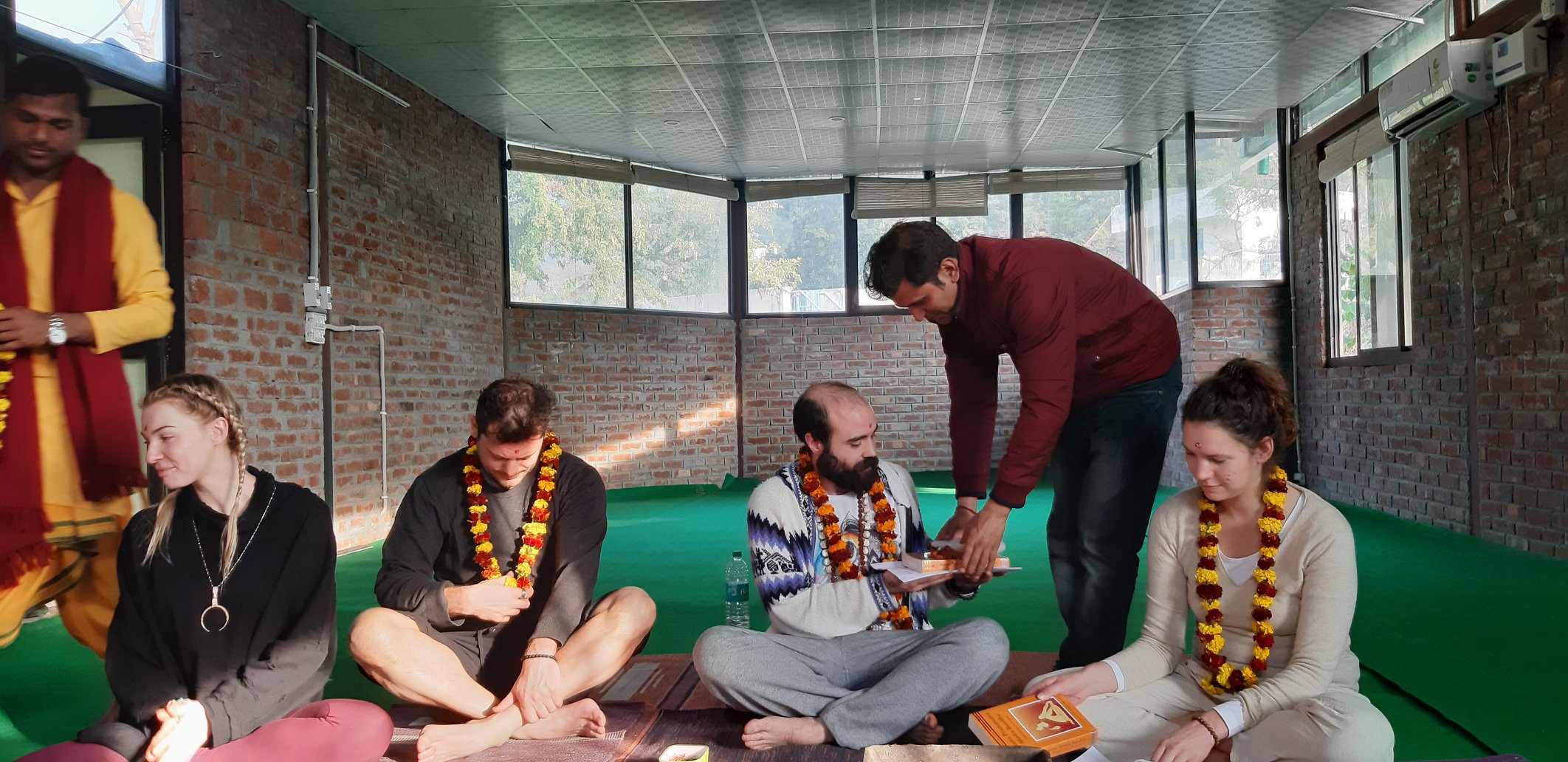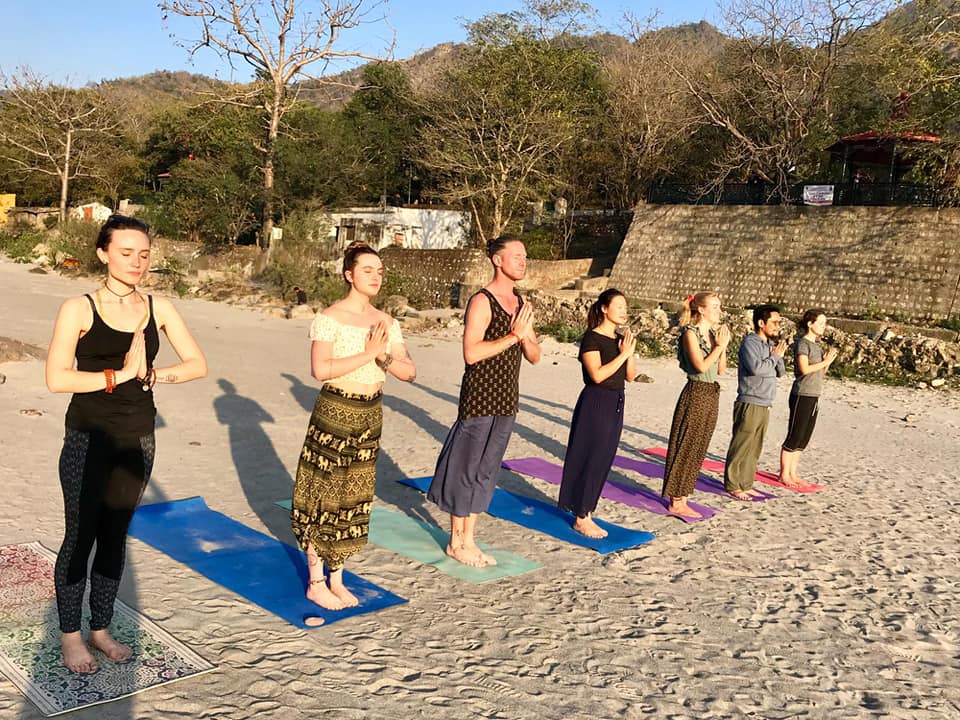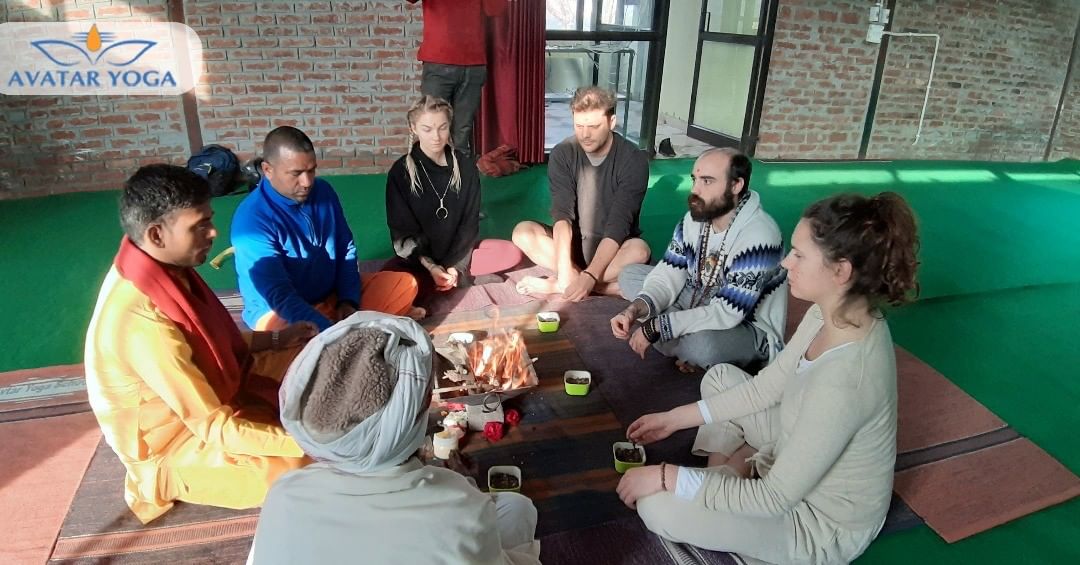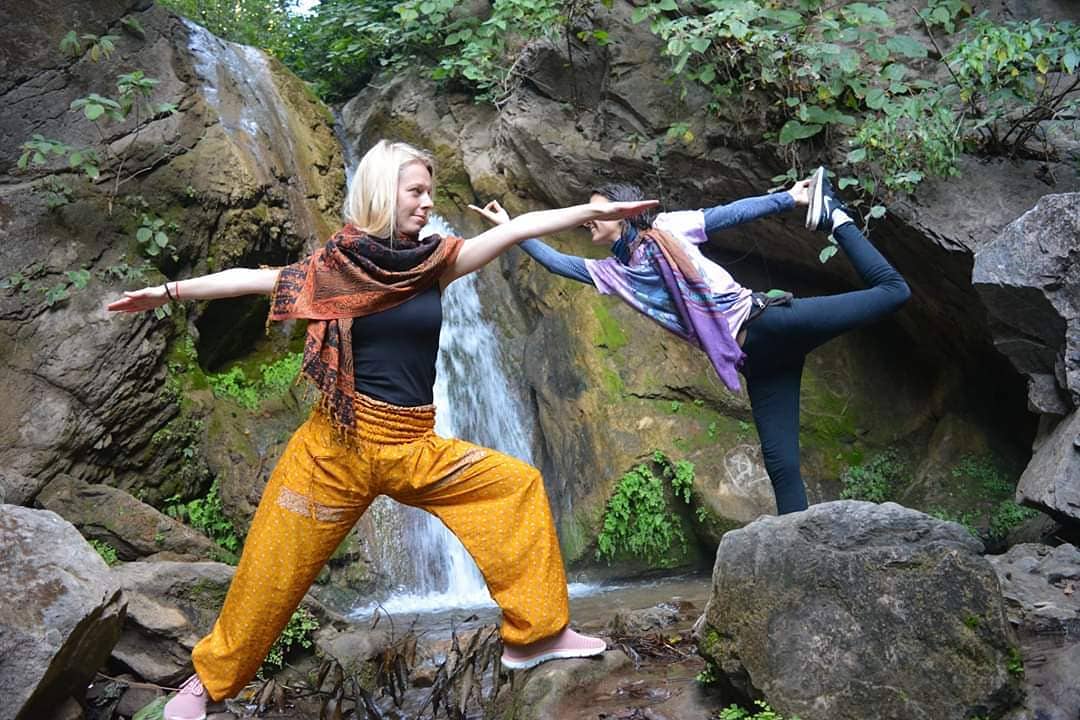 51178931_2316935901663635_8290320031368085504_o
54254918_2381821785175046_8440318547250380800_n
avataryogaschool_50100479_493108514429856_1231959942229099835_n
avataryogaschool_55940458_395233497980387_3020393147353990713_n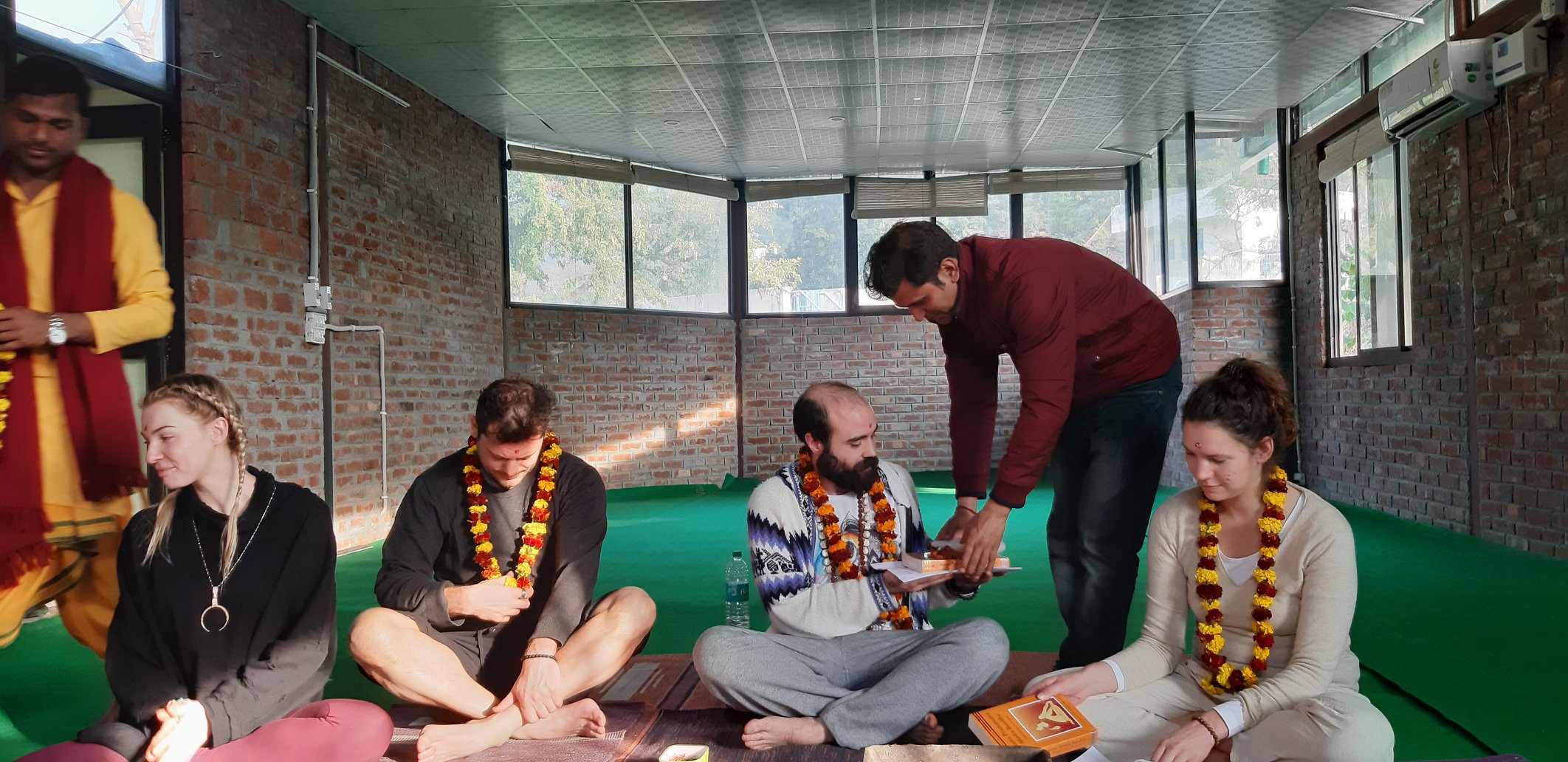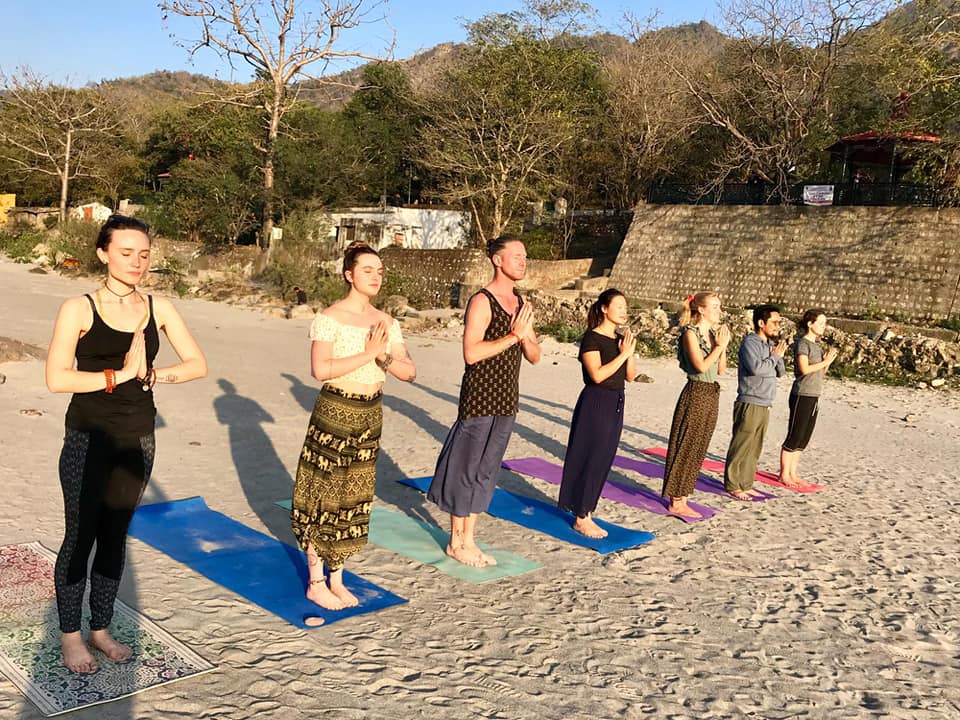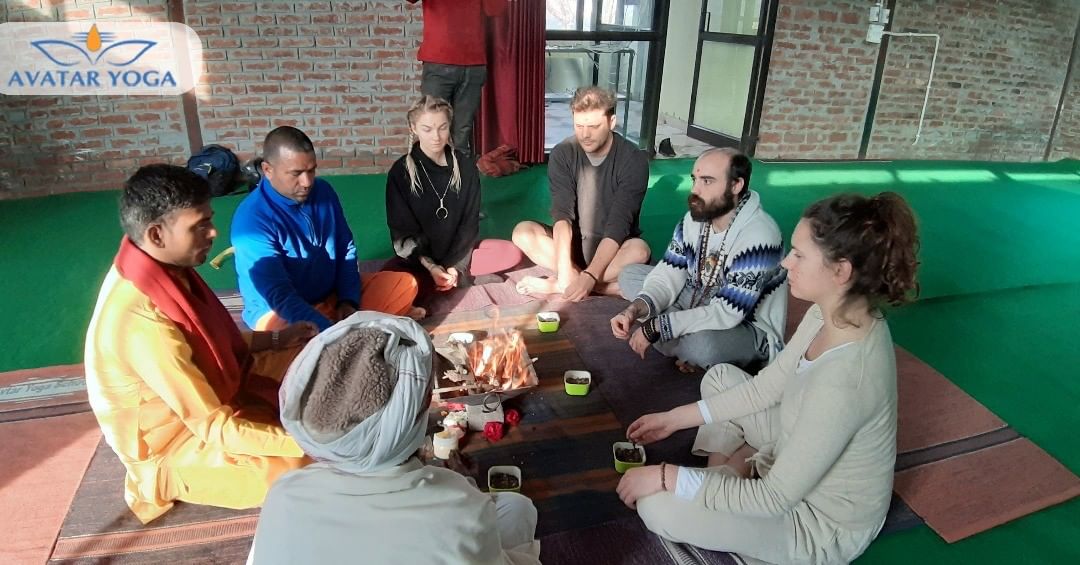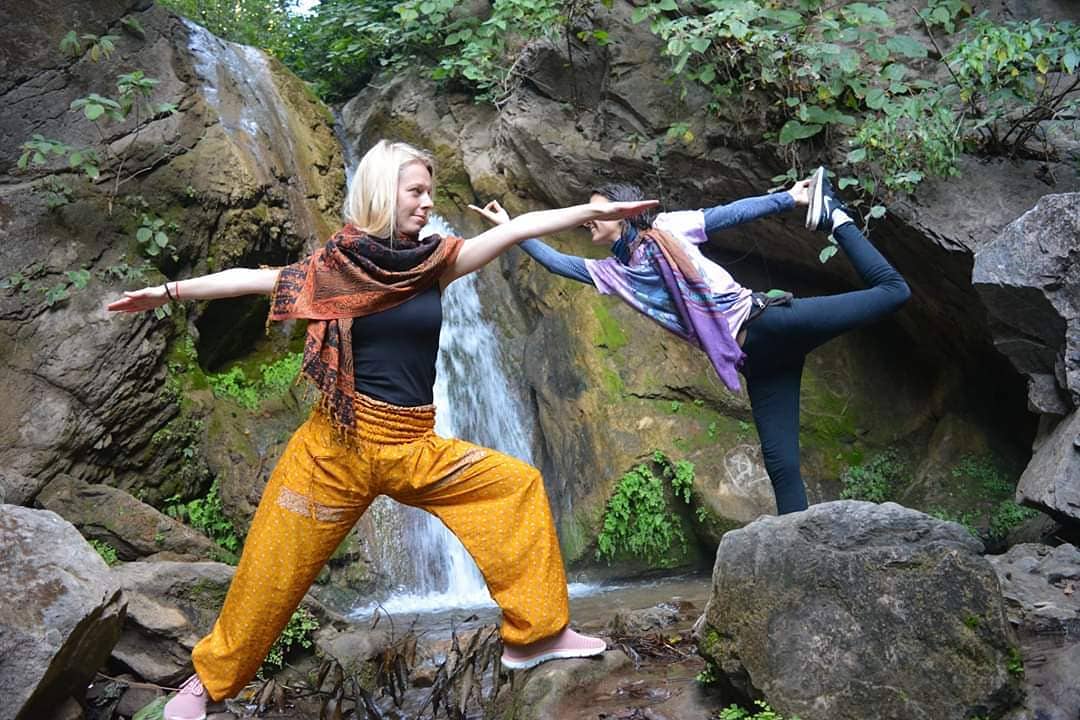 Avatar Yoga School offers beautiful retreats on the banks of the Holy River Ganga. This retreat welcomes any student to come and learn yoga no matter their experience with the practice or lifestyle.
Program:
The retreats at Avatart Yoga School are offered for either one week or two weeks. During either session, students will practice various styles of yoga and learn Ayurvedic cleansing, chanting, mantras, pranayama, and even yoga anatomy to facilitate better posture during practice.
What We Like:
Their motto: "Healthy Body leads to Happy Lifestyle." And that's just what you'll take away from your experience at Avatar.
Cost:
The week-long option is offered each month from the 4th-10th and the 12th-18th  and cost $250. The two-week retreats occur monthly from the 4th-17th  and cost $500.
Address: Jonk, Ram Jhula, Swarg Ashram, Rishikesh, Uttarakhand 249304, India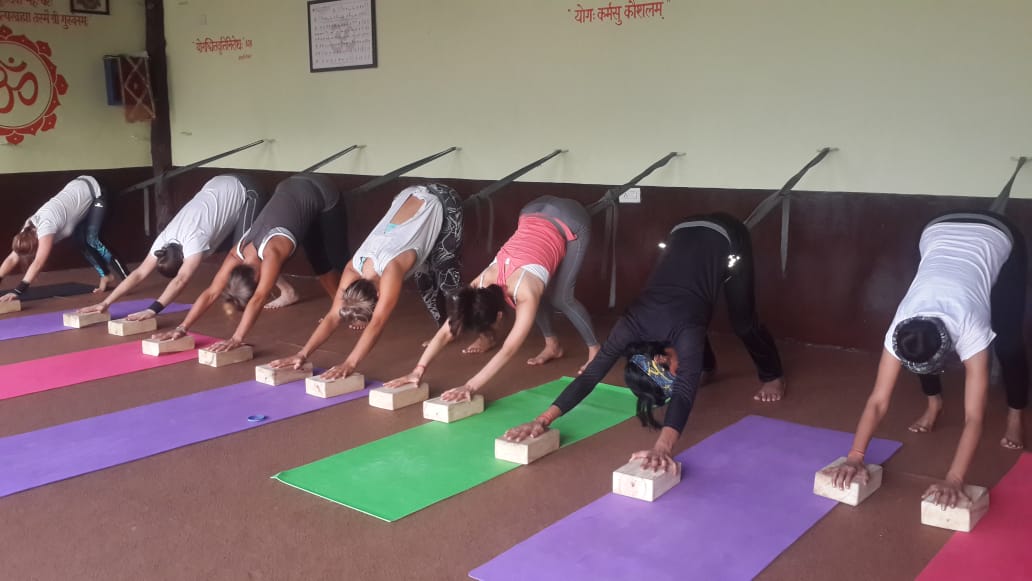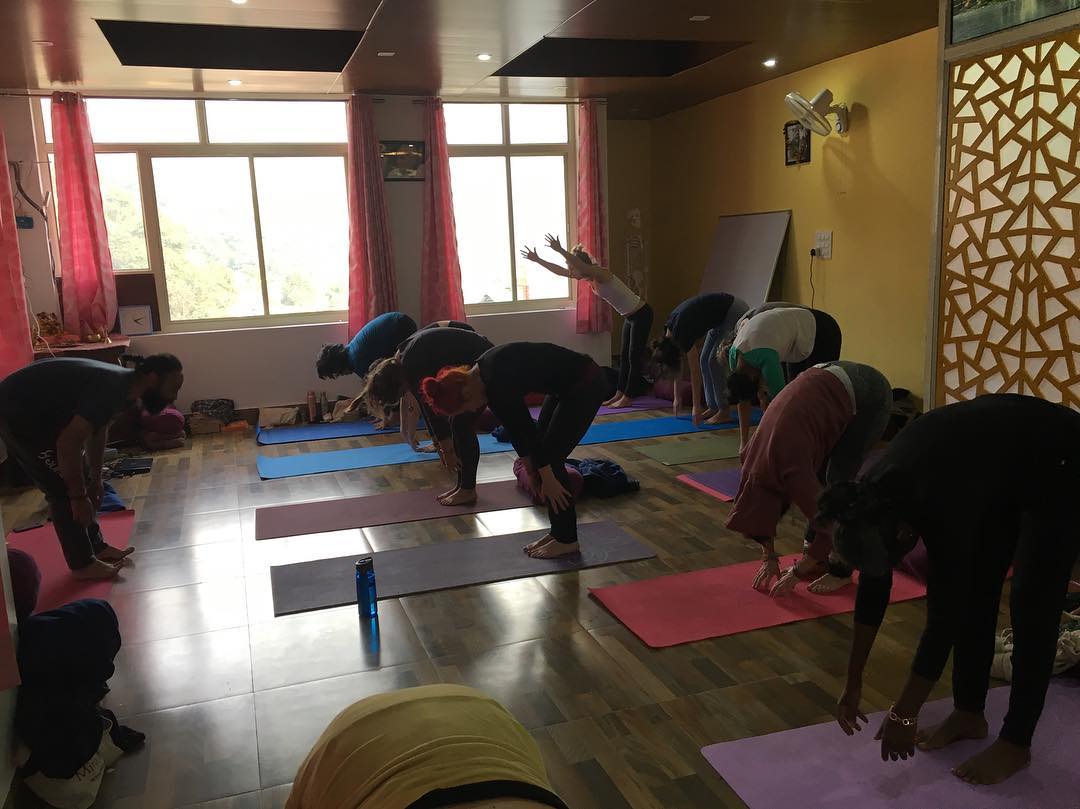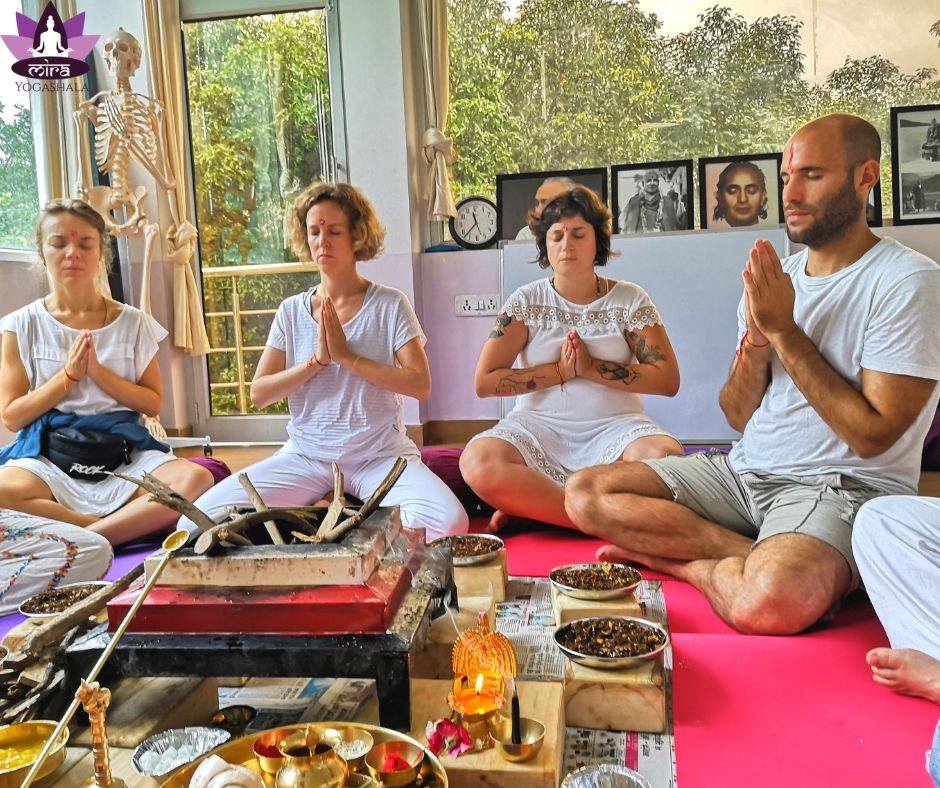 43599431_254670965236829_6077983931976646656_o
50000483_288982011805724_5030676884359217152_o
51825964_302753740428551_1009343449435996160_o
68814333_381872392516685_1425707569204166656_n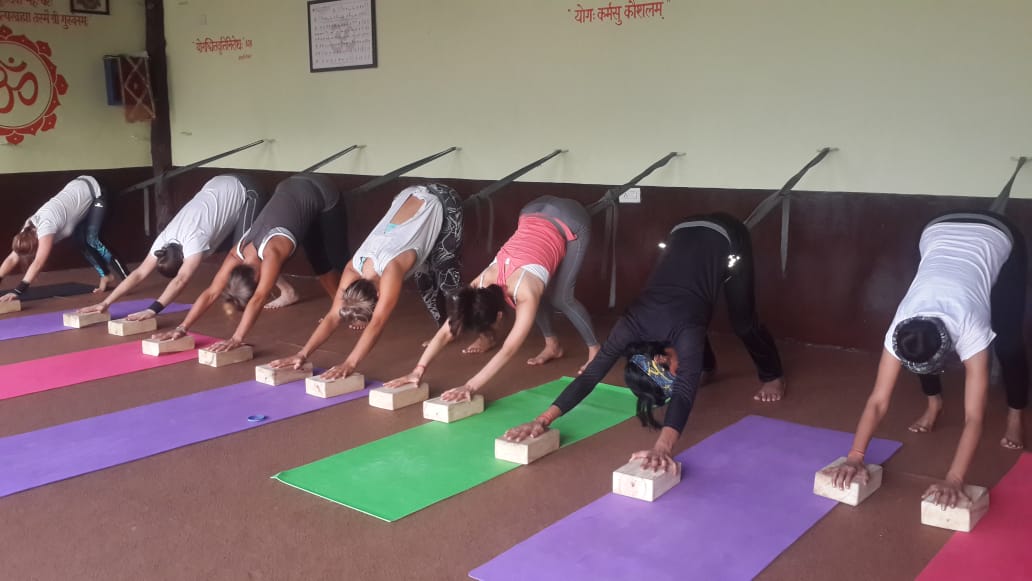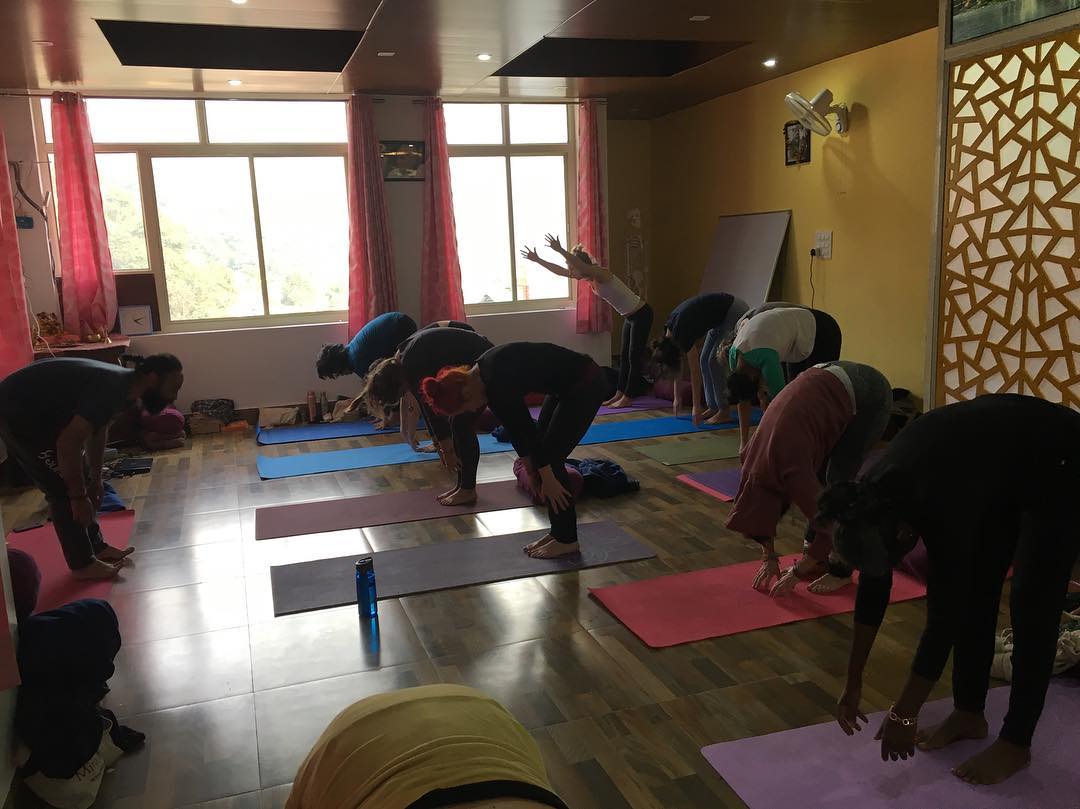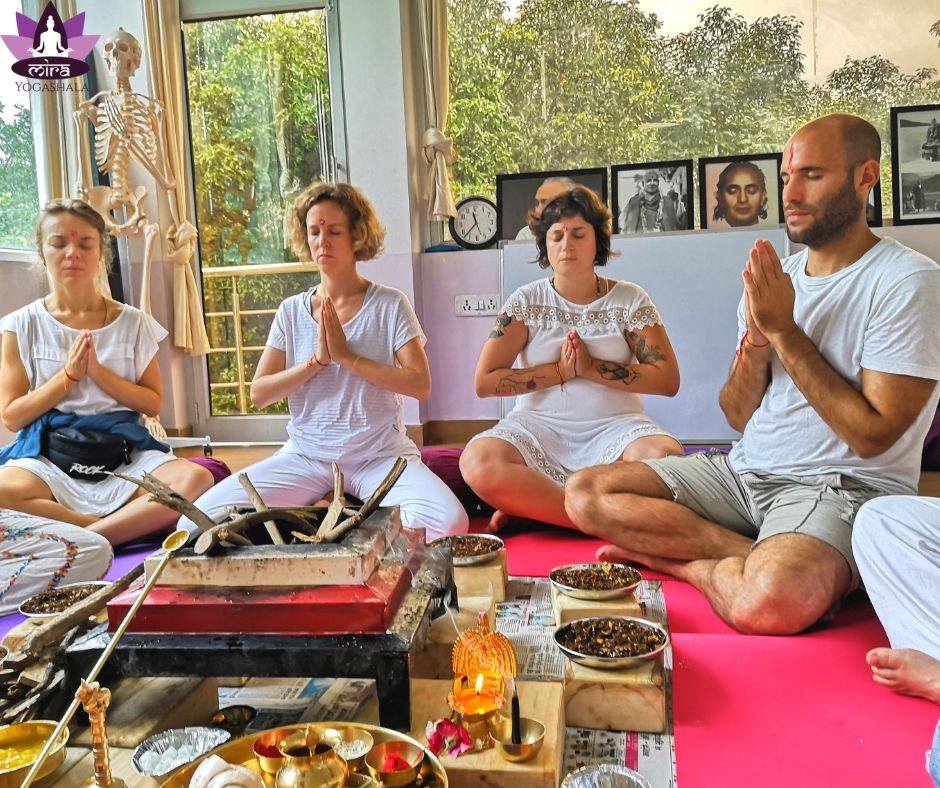 Would you like to relax, rejuvenate, and fill your soul with joy during your yoga retreat? If so, Mira Yogashala is here to help you do just that.
Program:
Their retreats are designed to help you improve your asana practice, take a digital detox, de-stress, fuel your body with delicious foods, meet new friends, and set you up for lifelong success with new, healthy habits.
What We Like:
A unique aspect of this retreat is the Himalayan sunrise tour and Sun Salutation practice.
Cost:
Yoga retreats are offered throughout the year. Contact Mira Yogashala for a current schedule. Prices range from $300 to $400 for the 5-day retreat.
Address: Upper Tapovan Balaknath temple, Road, Rishikesh, Uttarakhand 249192, India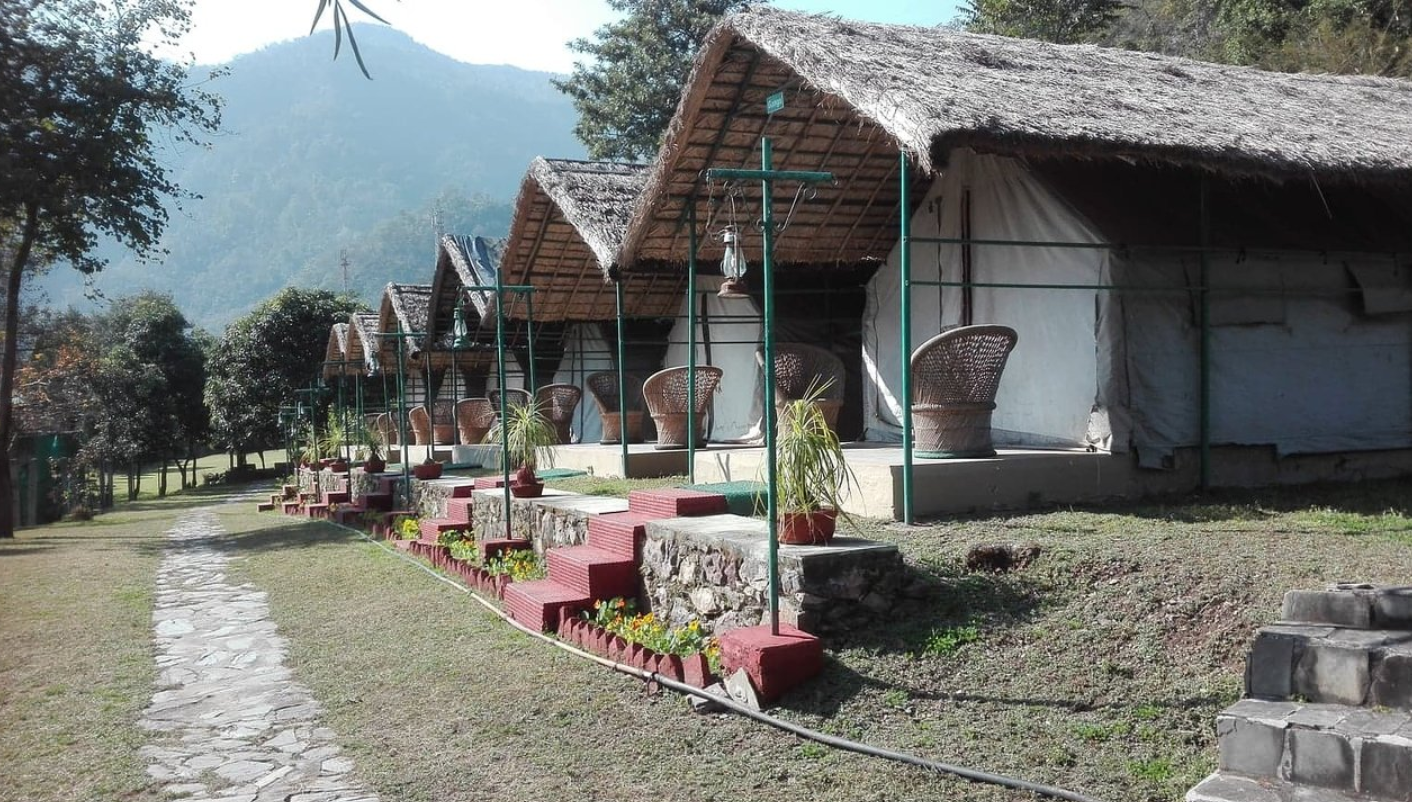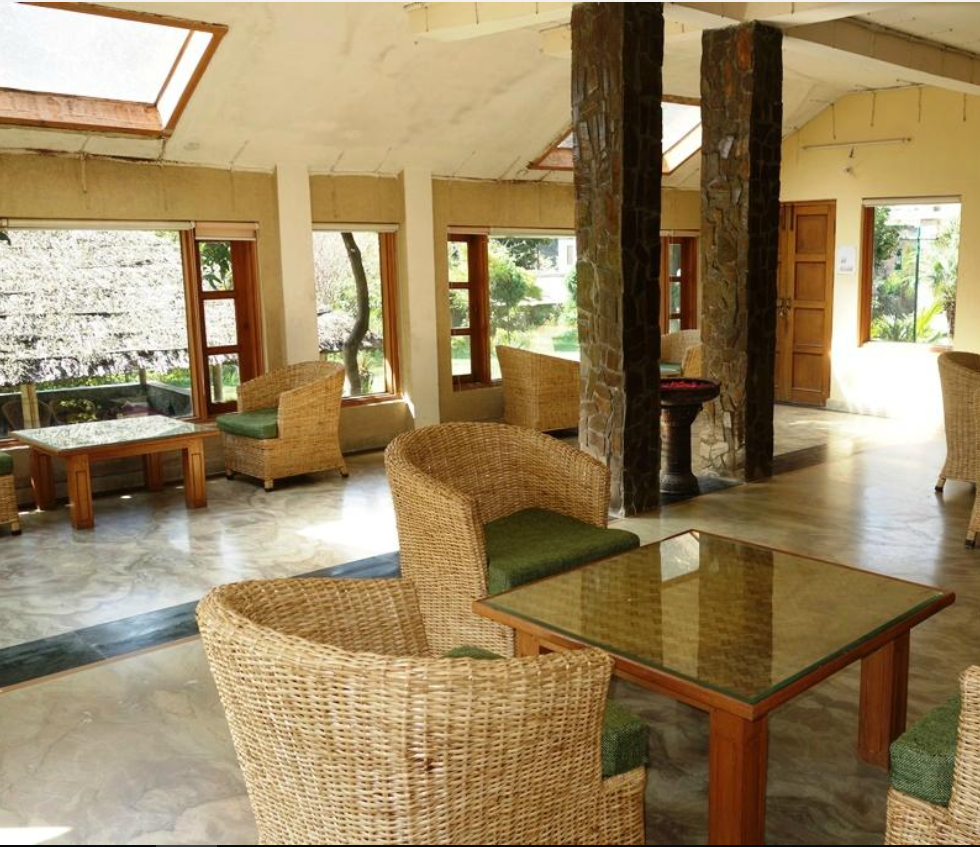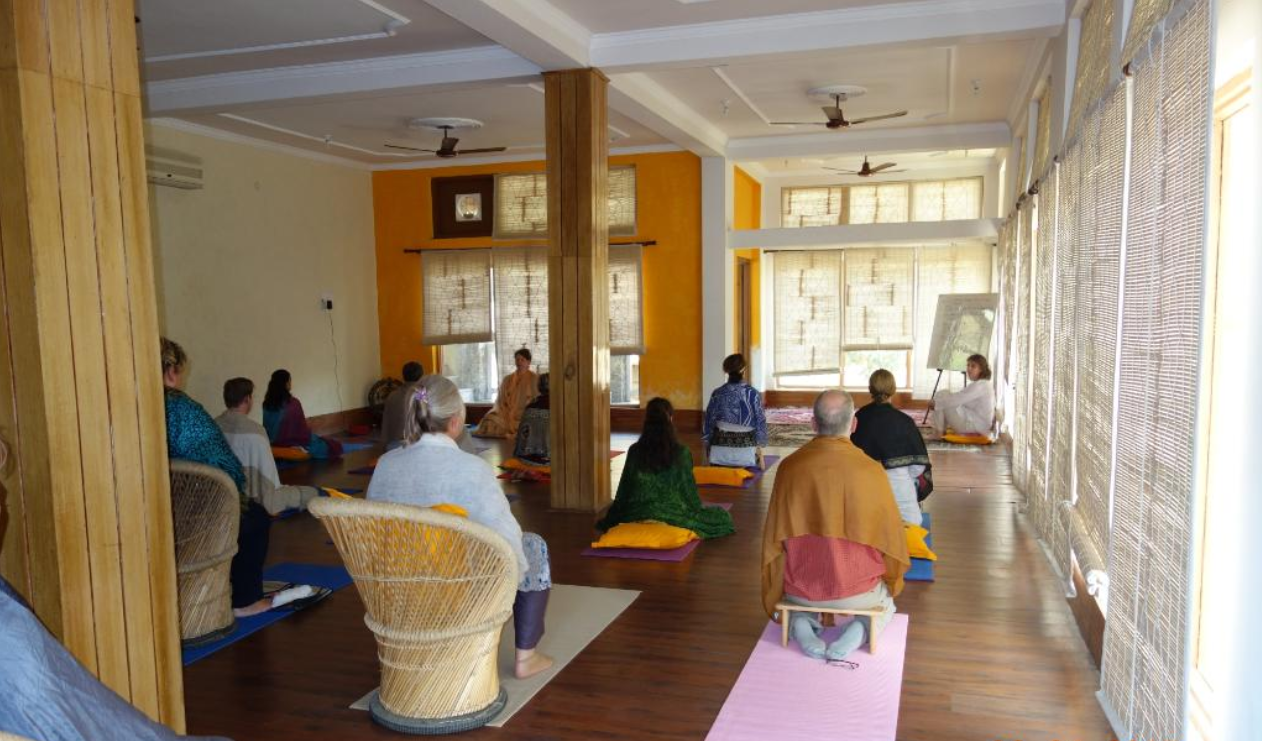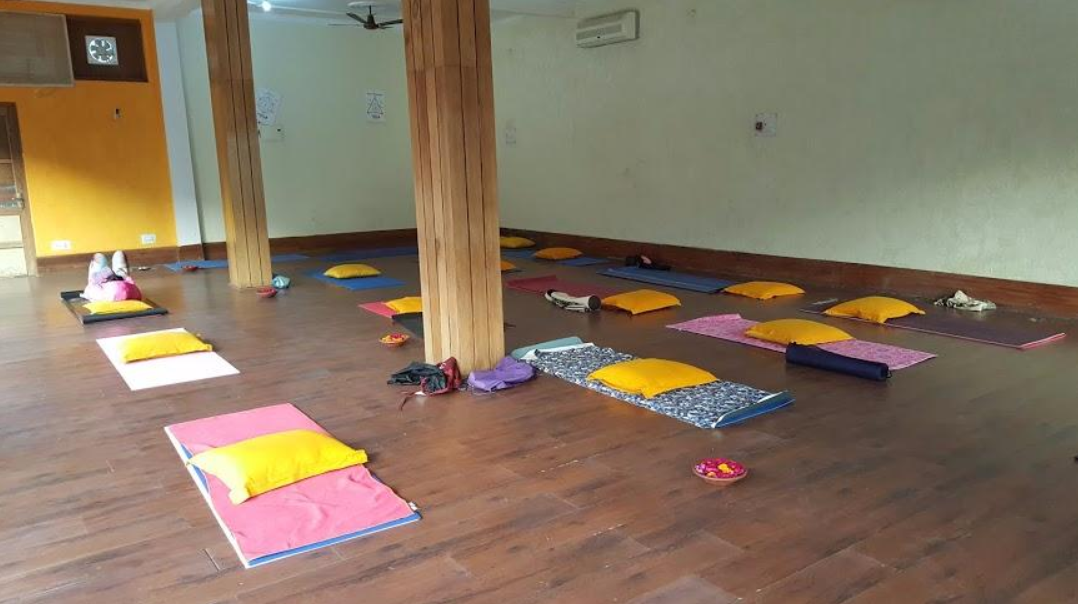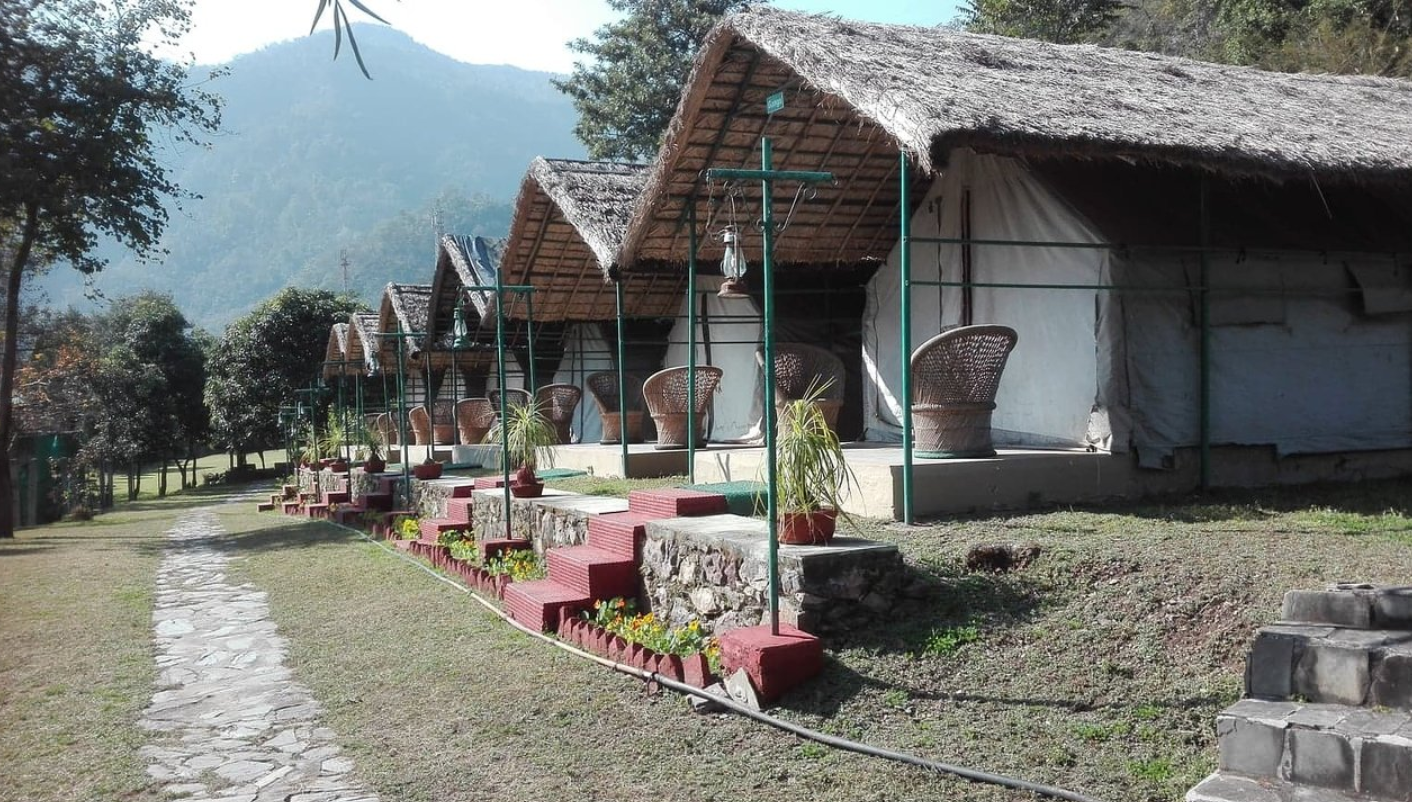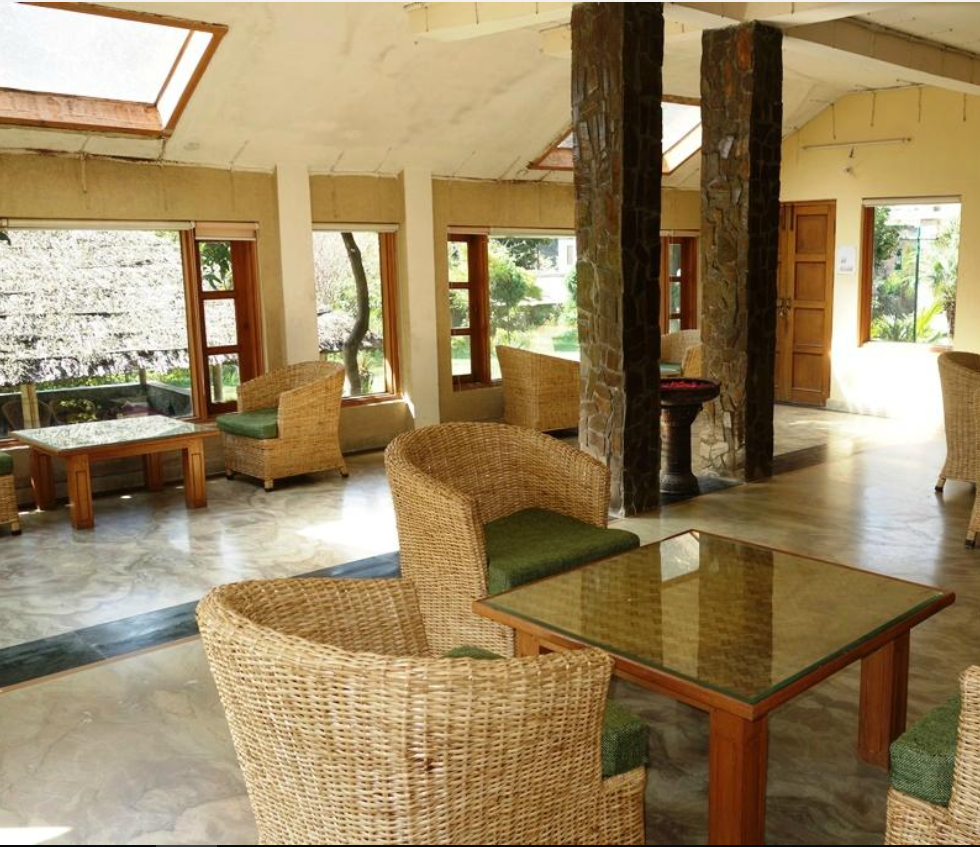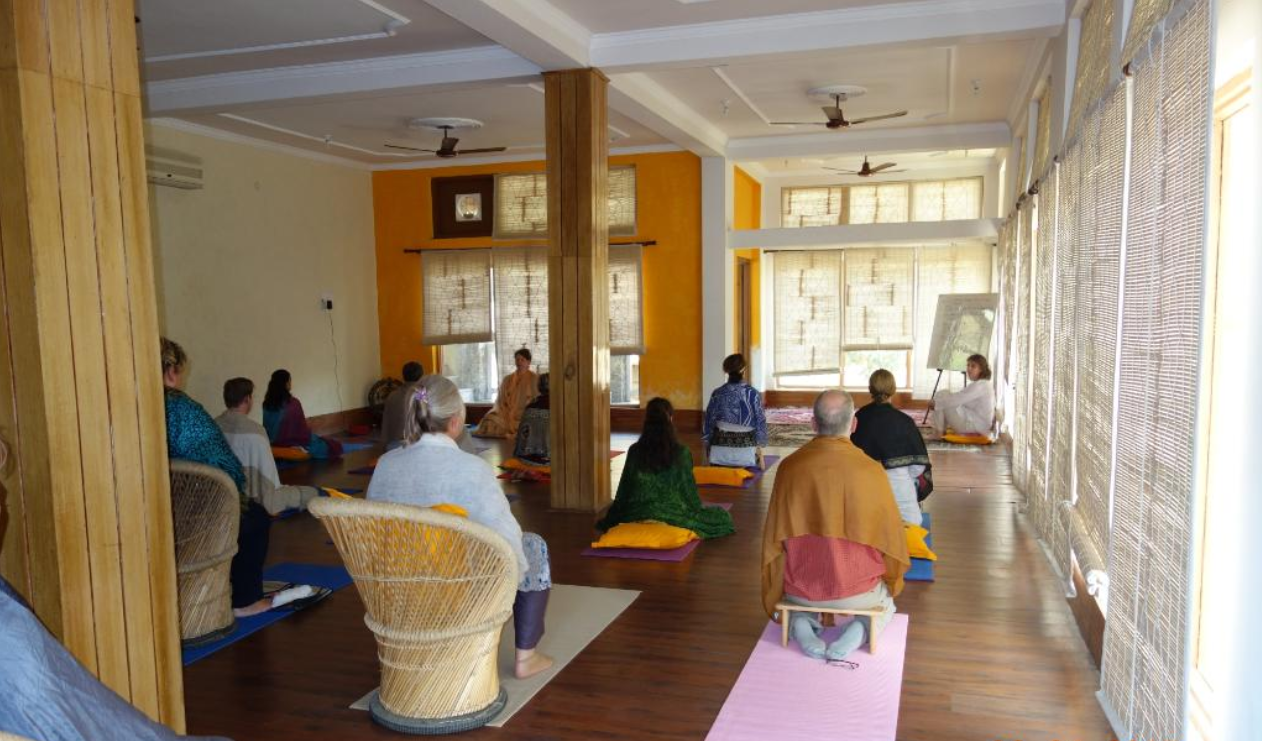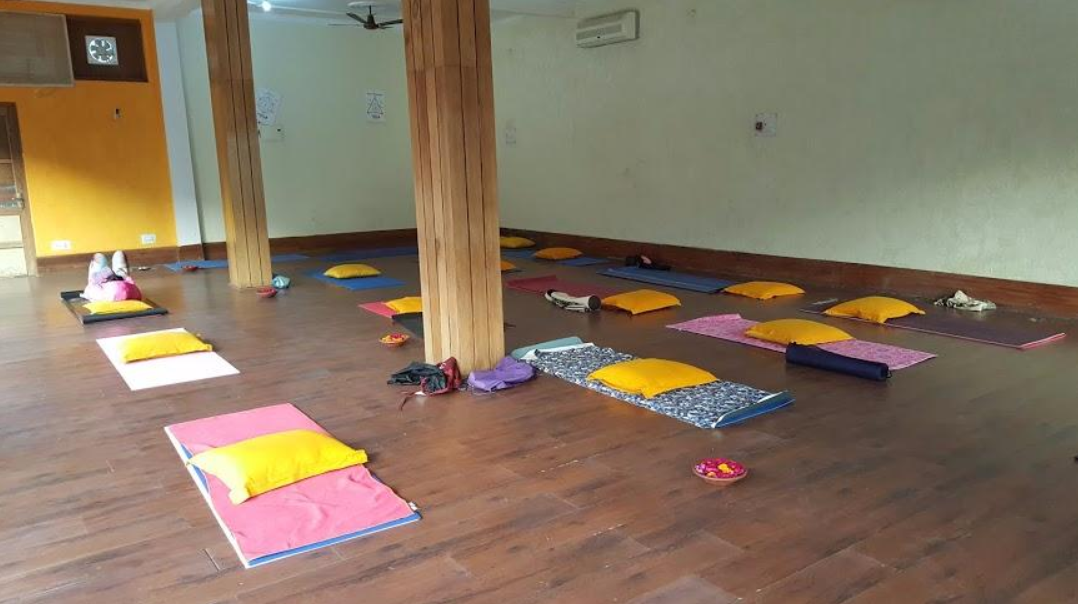 Yogada in the Himalayas offers a few unique experiences for looking for a yoga and wellness retreat.
Program:
Their Yogada Experience is a day-by-day program that you can include into any travel to Rishikesh for a break from the hustle of city life. You'll experience yoga classes, meditation, Ayurvedic massage, Shirodhara treatment, and nature walks.
What We Like:
Yogada also offers the Atam Aanada program; a deep exploration into knowing the self, offered for 3 or 10 days. Explore higher consciousness, rare Ayurvedic treatments, herbal medicine, and unique village life.
Cost:
Yoga retreats occur year-round at Yogada in the Himalayas. Jump in with the Yogada Experience for $199-249/per day. The 10-day Atam Aanada program costs $1,799-2,199, the 3-day program is $599-749.
Address: High bank peasant cottages near Bhandri swiss cottage, Tapovan, Rishikesh, Uttarakhand 249192, India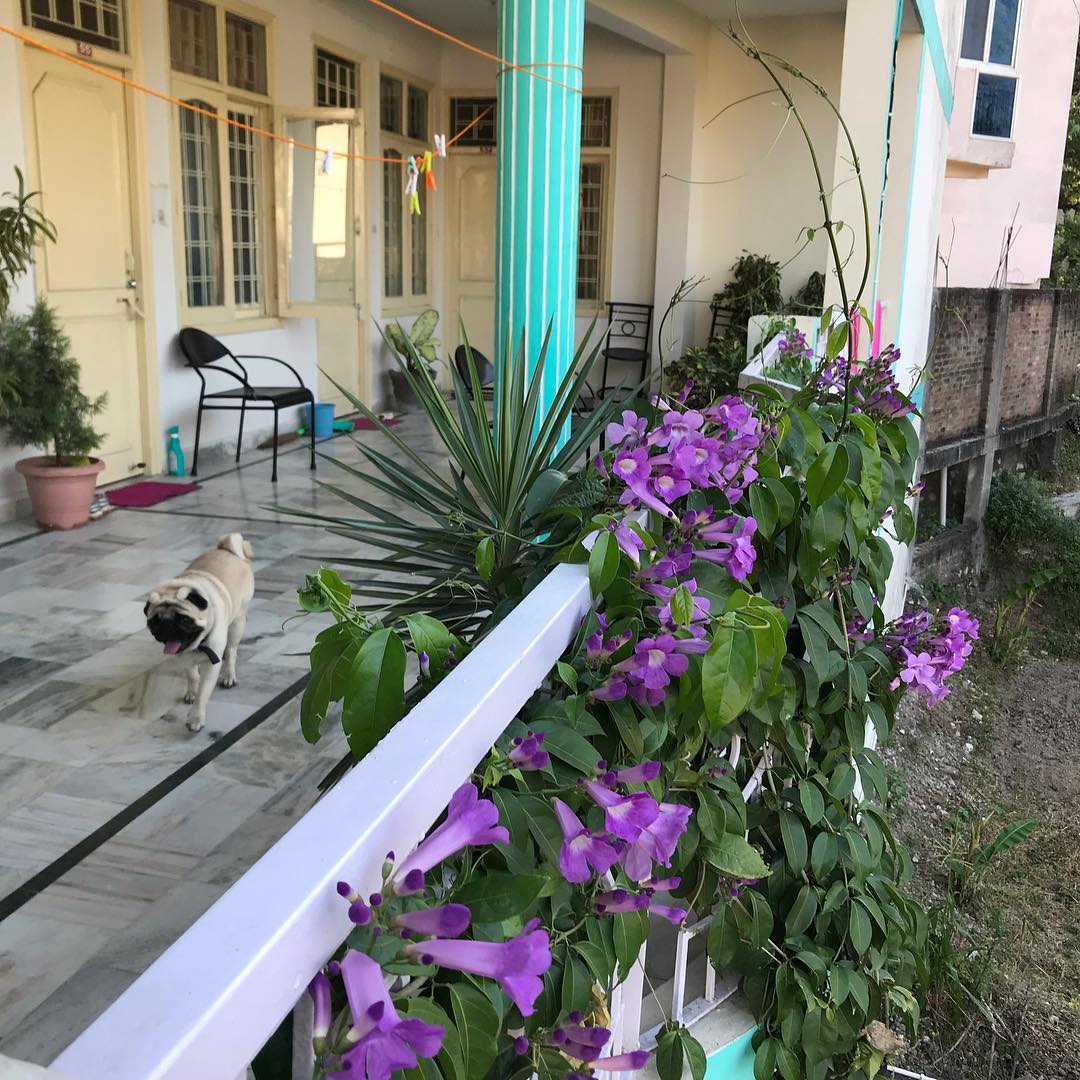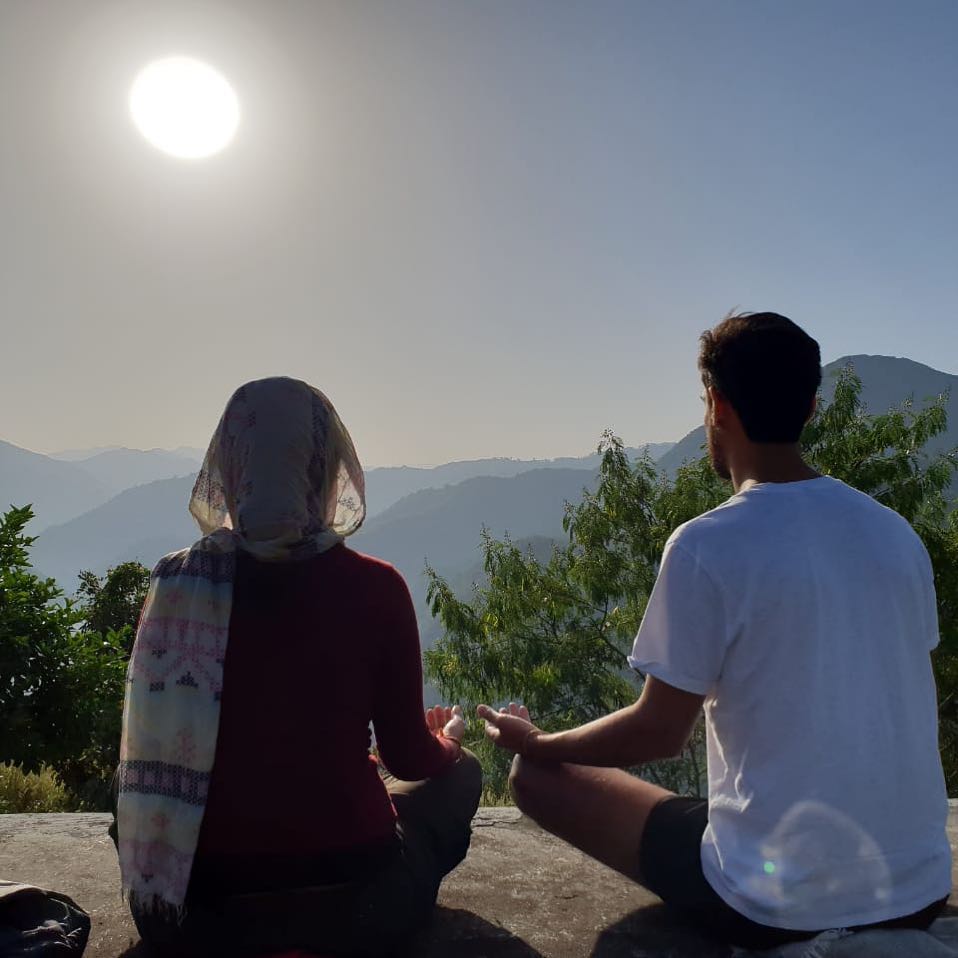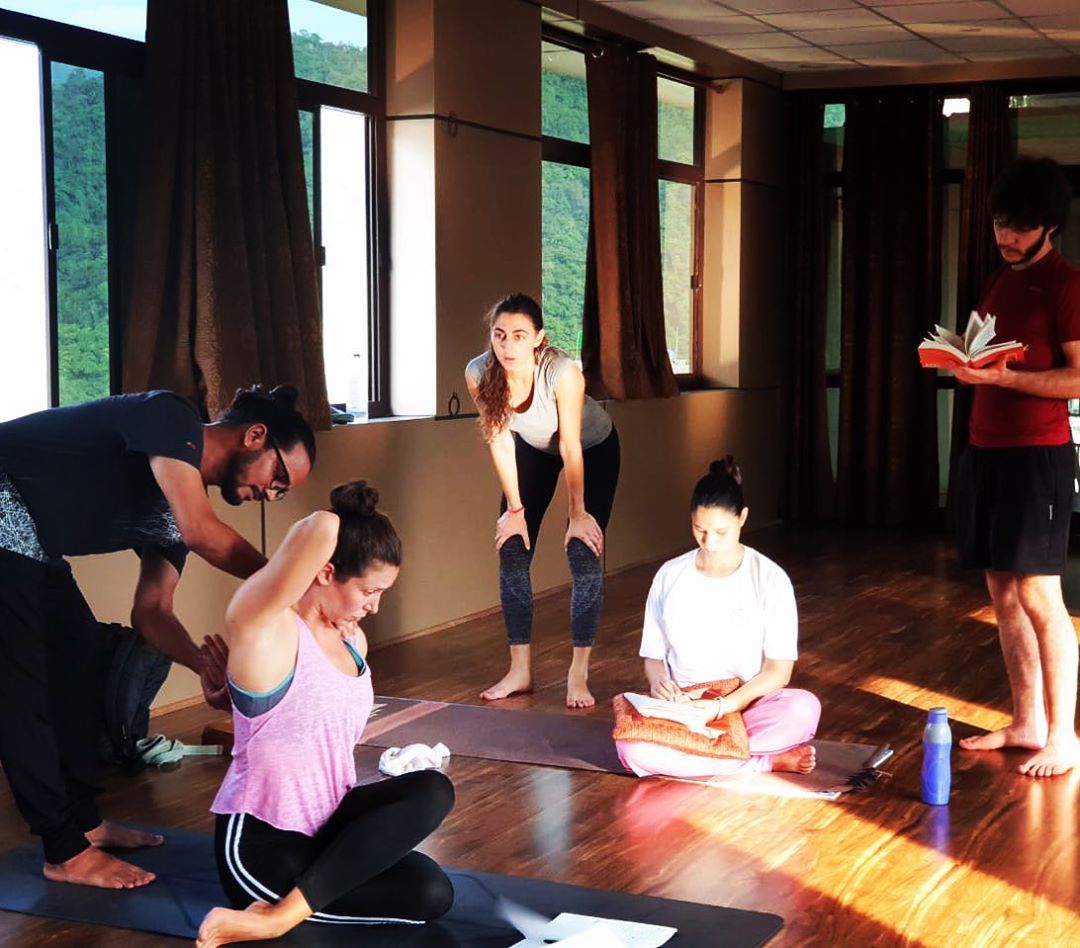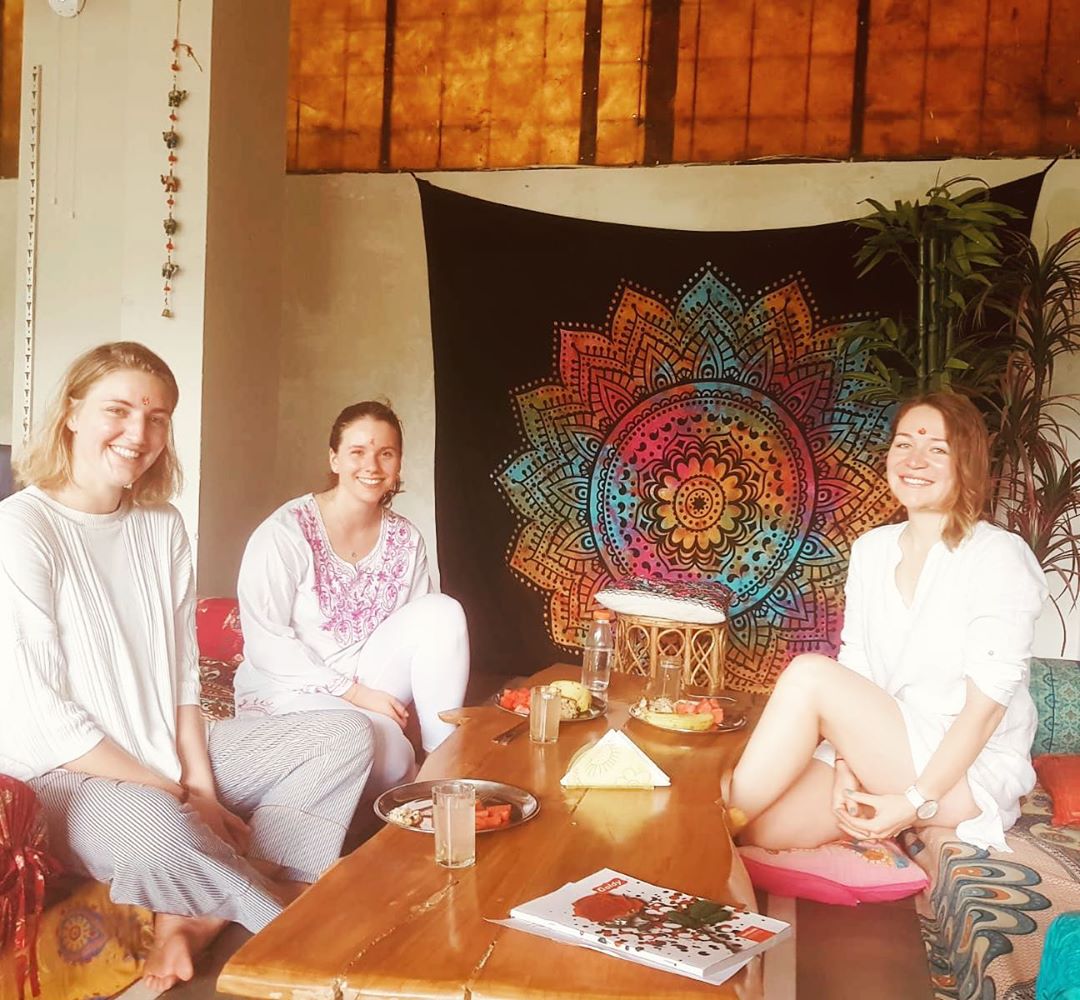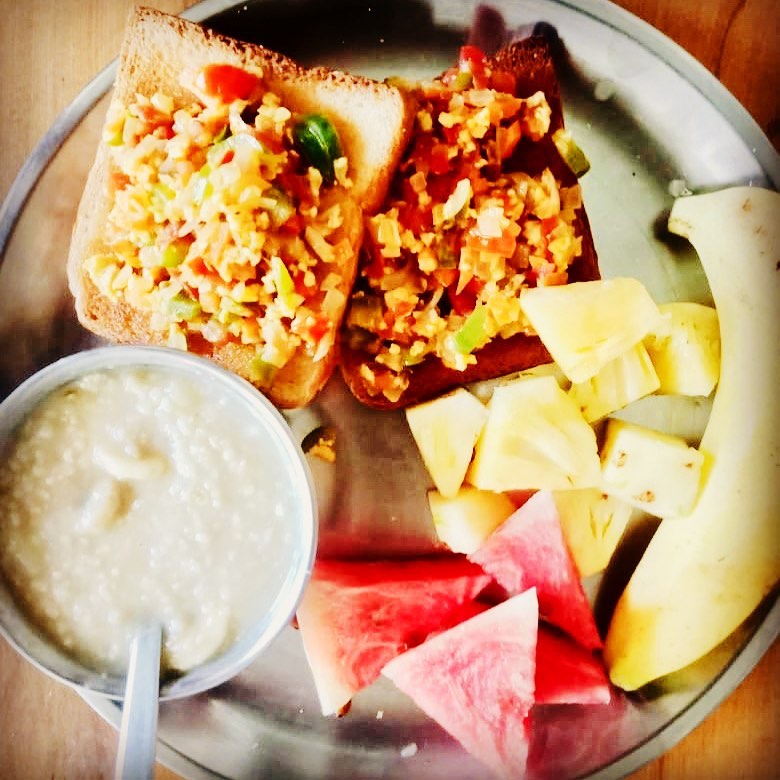 rishikeshyogdham_43984756_1931131223858231_1567896954168245297_n
rishikeshyogdham_42068704_549223238856398_2634558989224886565_n
rishikeshyogdham_69618037_2415092568737964_539782416458083384_n
rishikeshyogdham_66331691_116083536140072_1180005972145004495_n
rishikeshyogdham_69289724_3097512710323715_7919933802732591638_n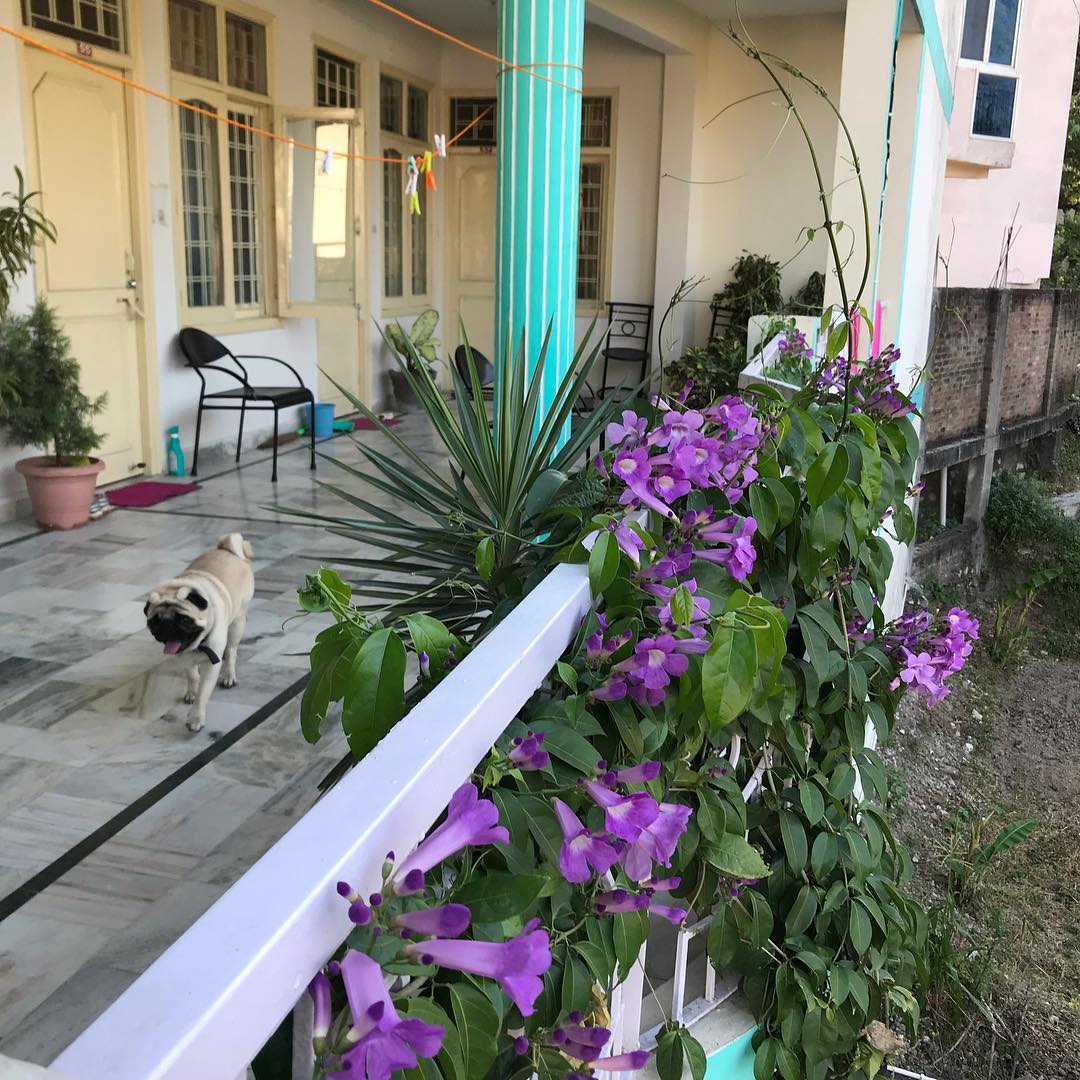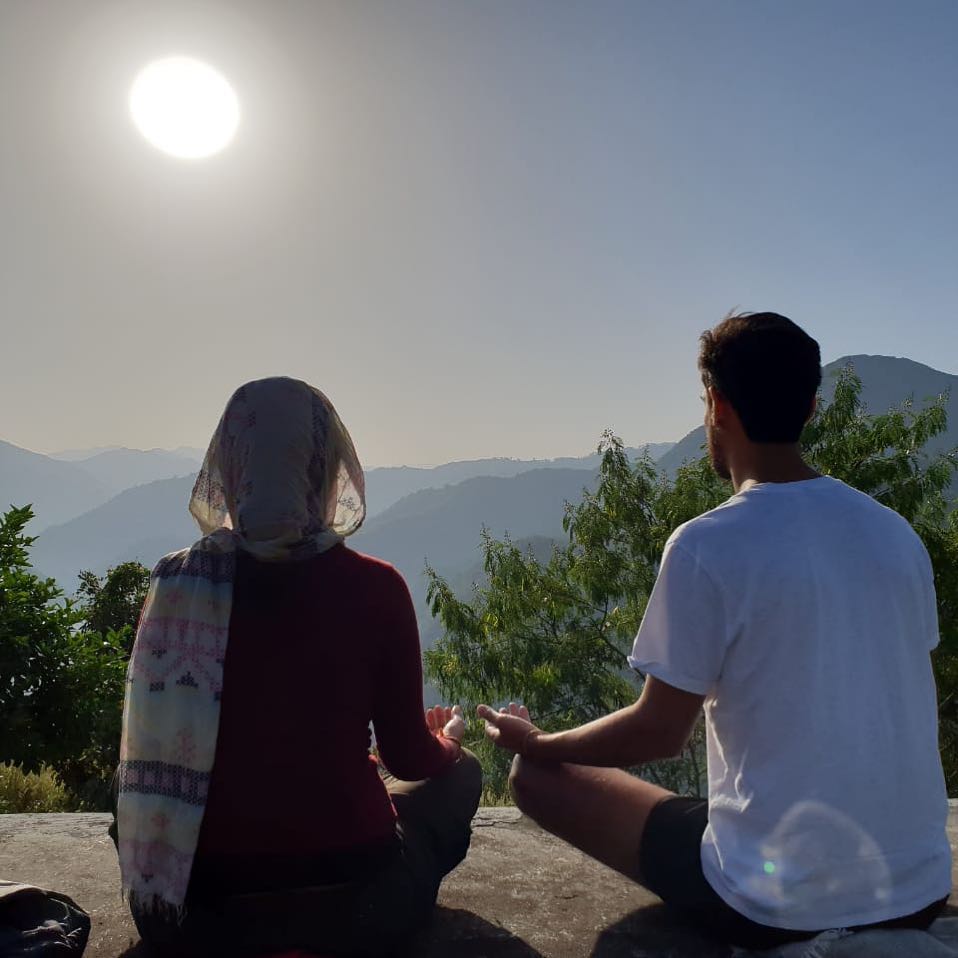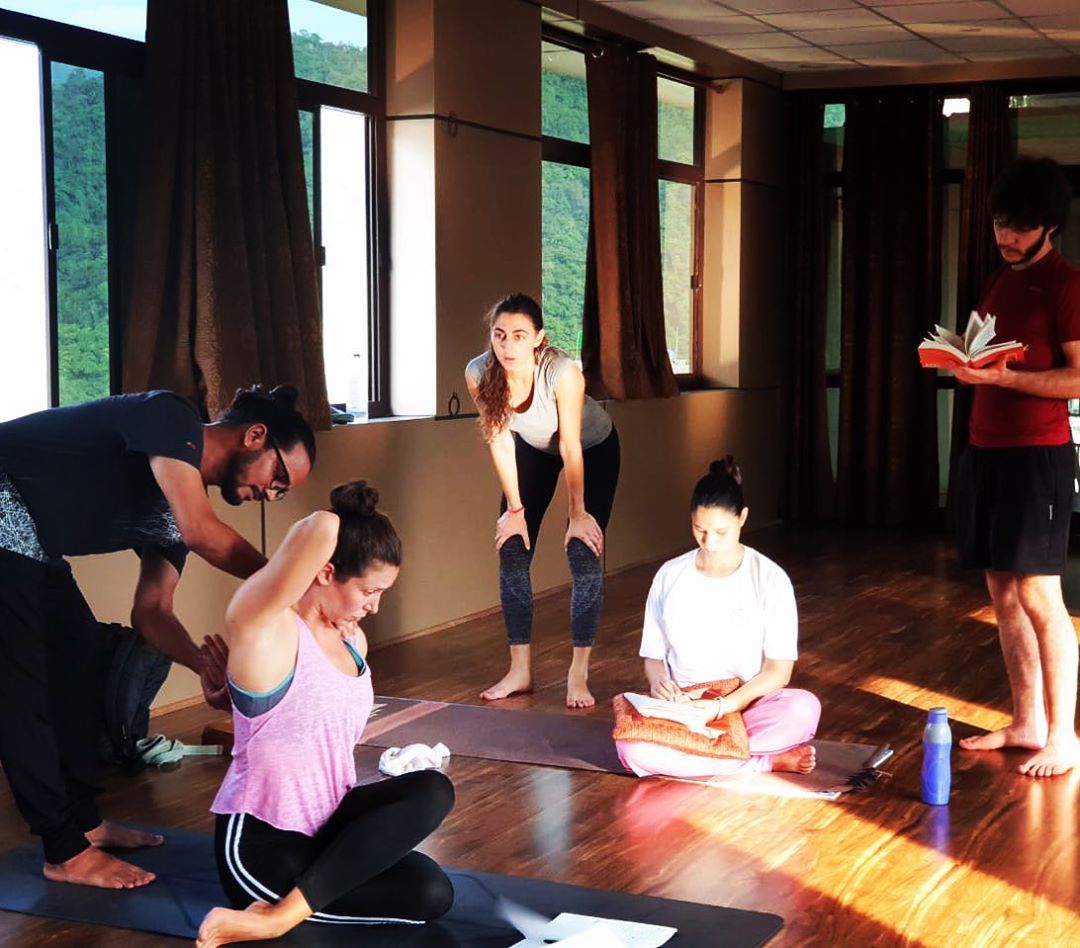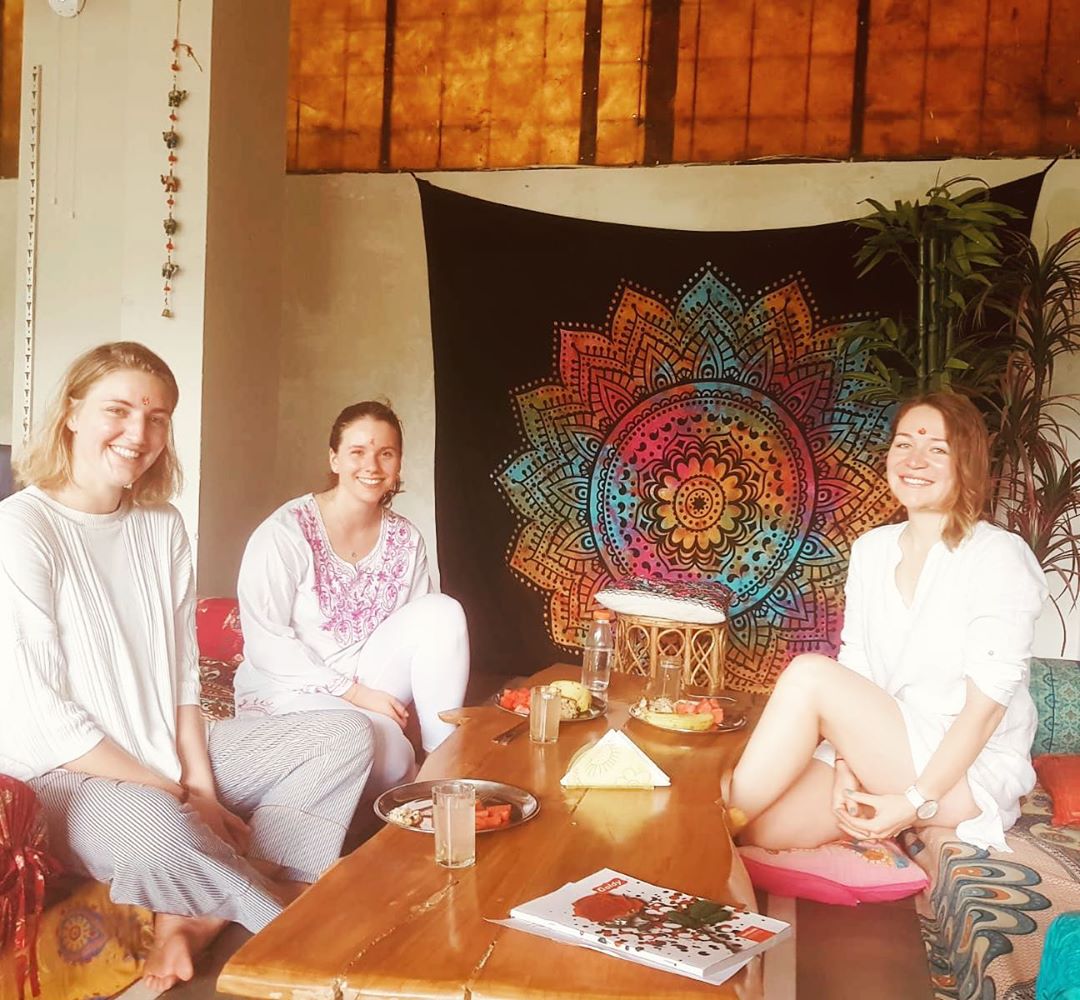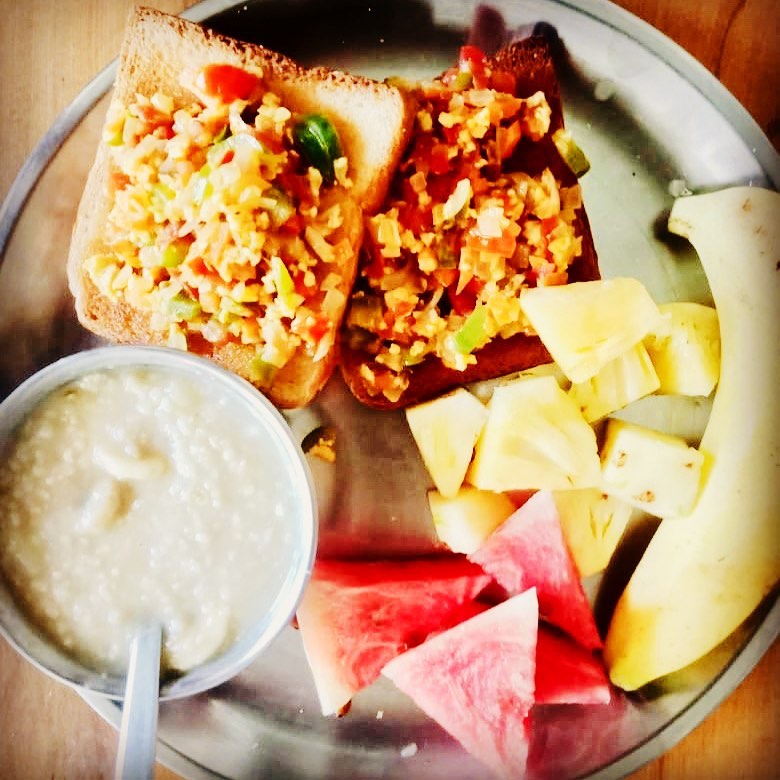 A team of yoga lovers is waiting for you at Rishikesh Yog Dahm. This retreat is best for those who want to combine their asana practice with a deeper level of self-inquiry and discovery.
Program:
The retreat includes daily yoga, meditation, detox drinks, Shatkarma materials, daily Sattvic meals, and an excursion to immerse yourself in Rishikesh's beauty.
What We Like:
The retreat offer much more than an introduction to yoga and meditation, it's an introspective look into one's highest self.
Cost:
Retreats occur once monthly. The price is $350.
Address: Hotel Narayan Kunj Ram Jhulla, Rishikul Yogshala Rd, Jonk Village, Swarg Ashram, Rishikesh, Uttarakhand 249304, India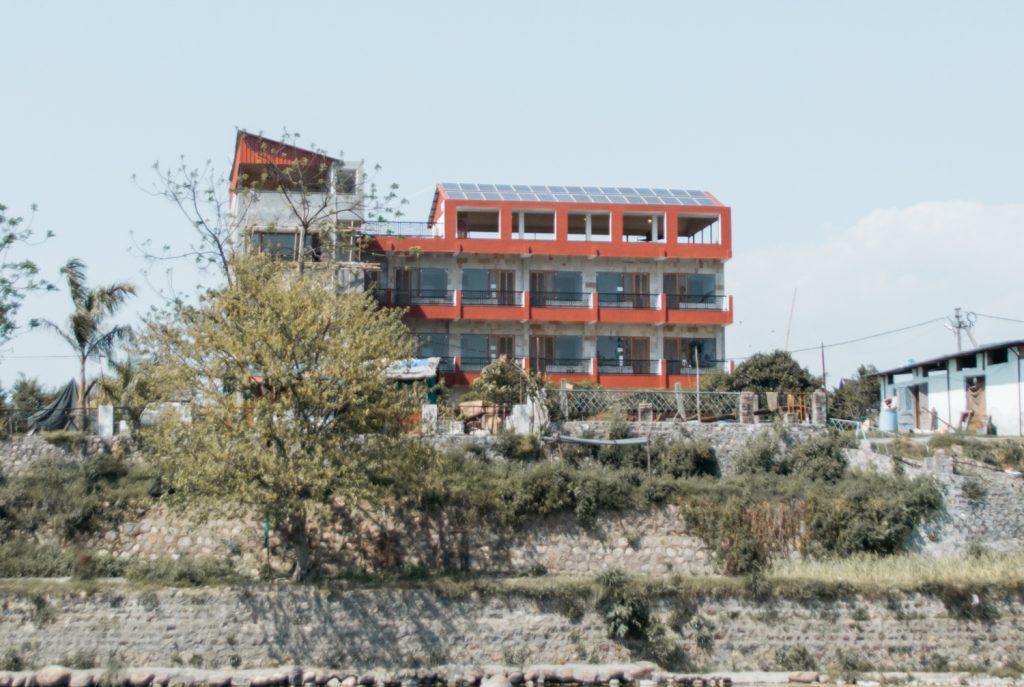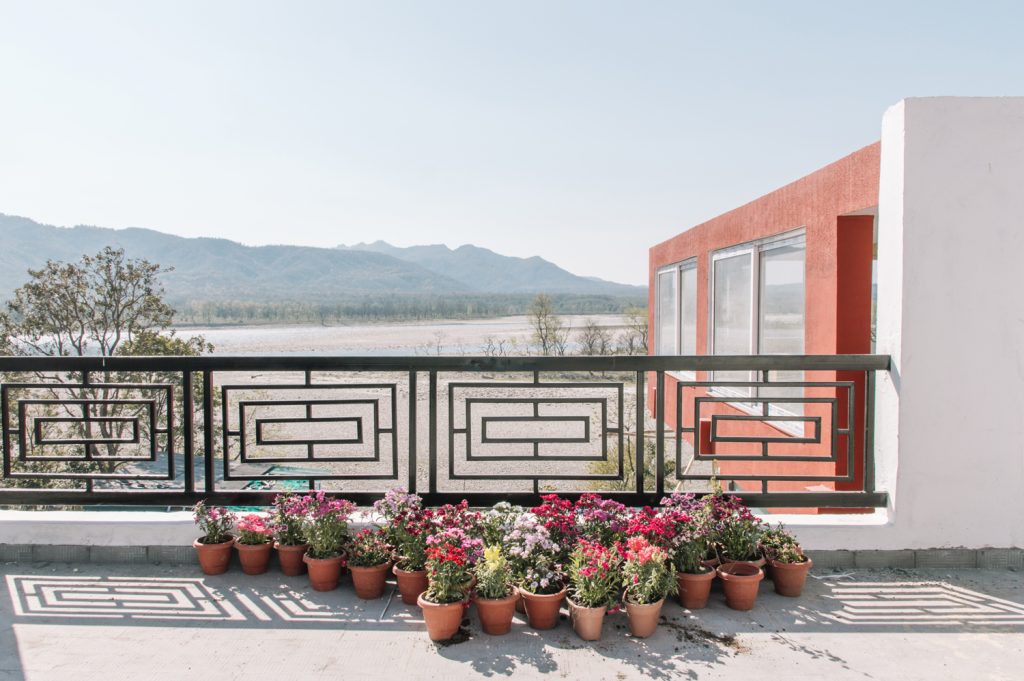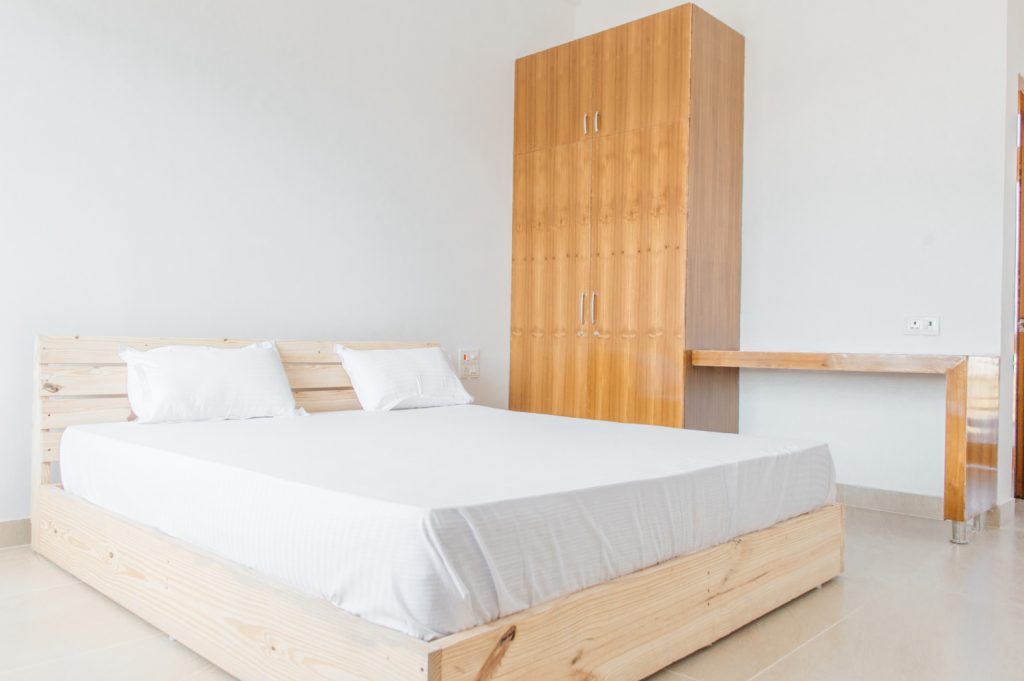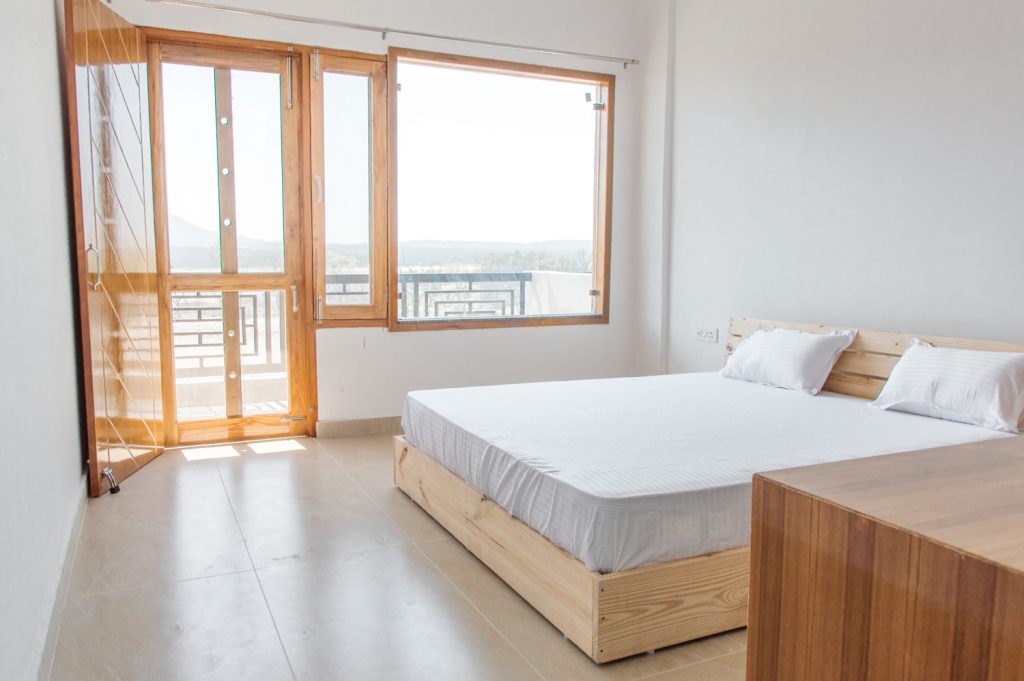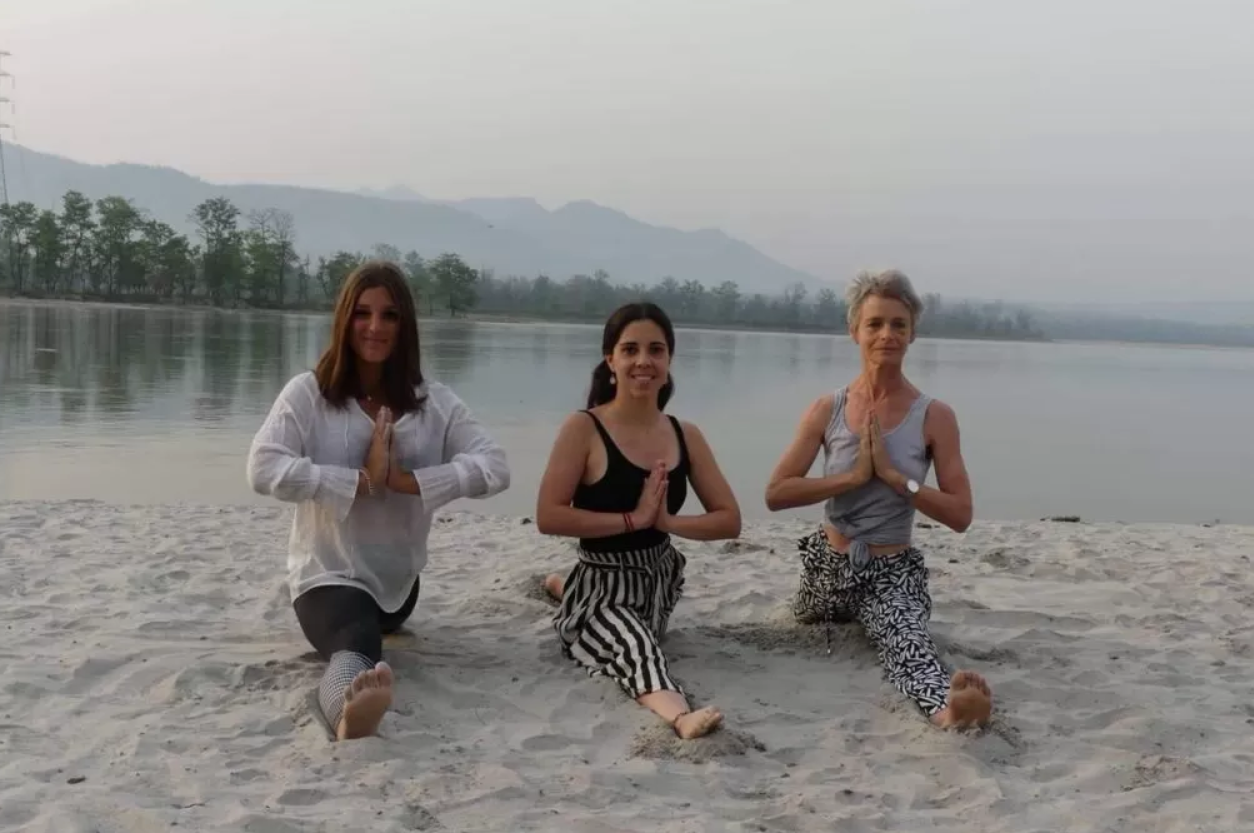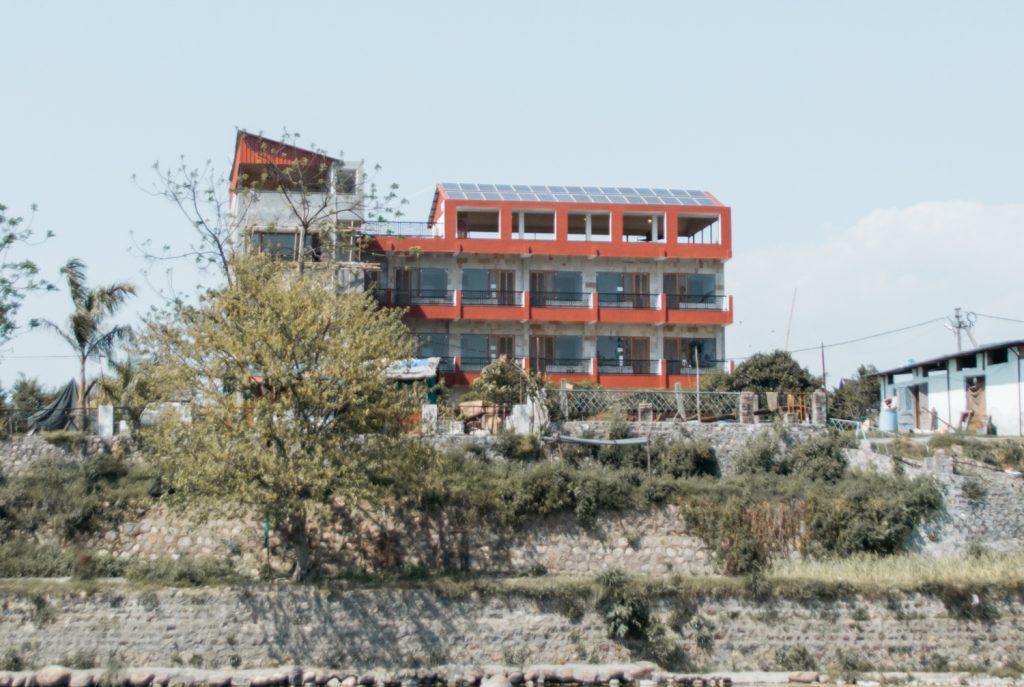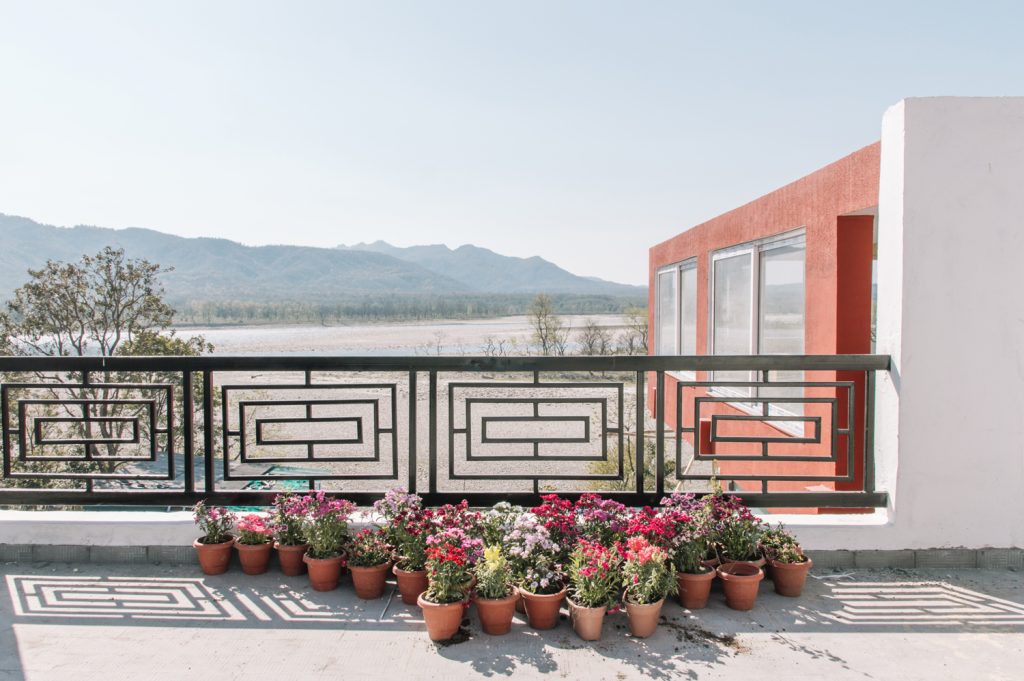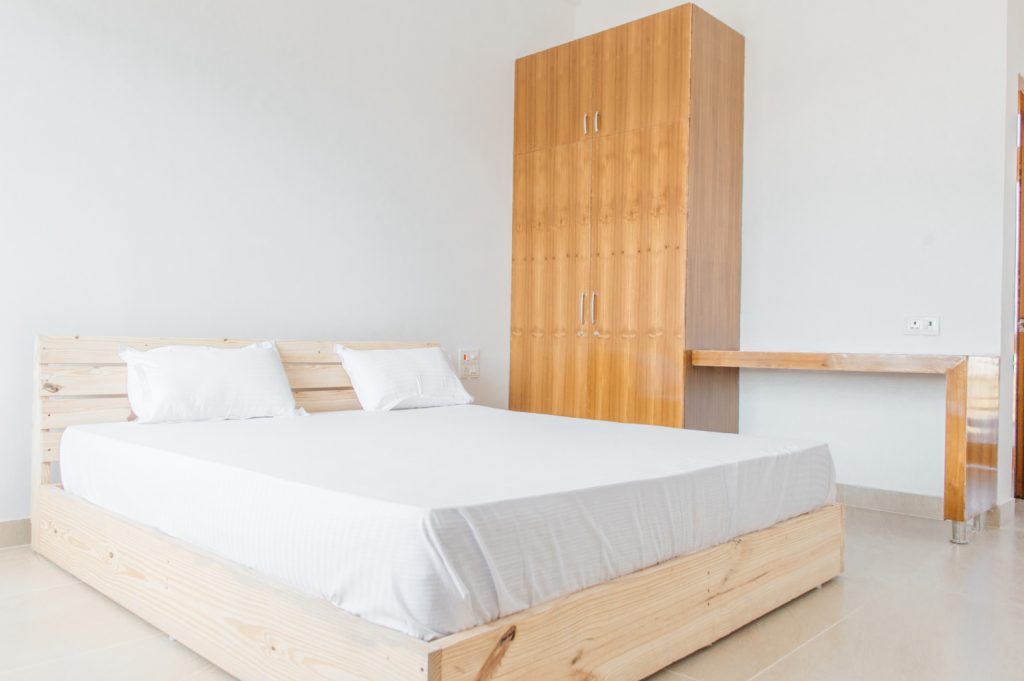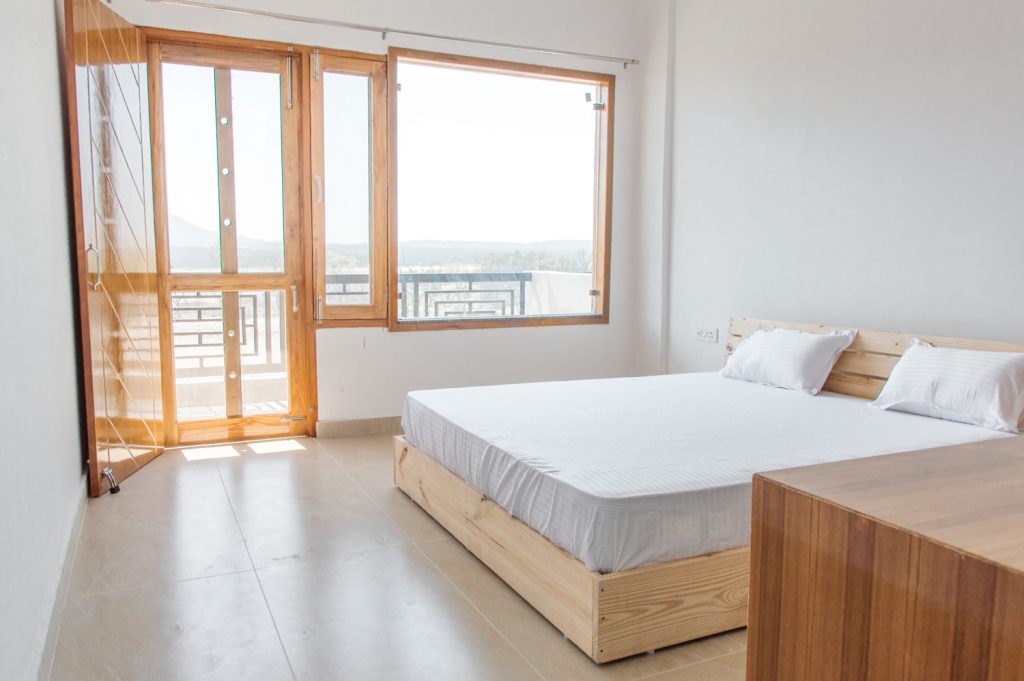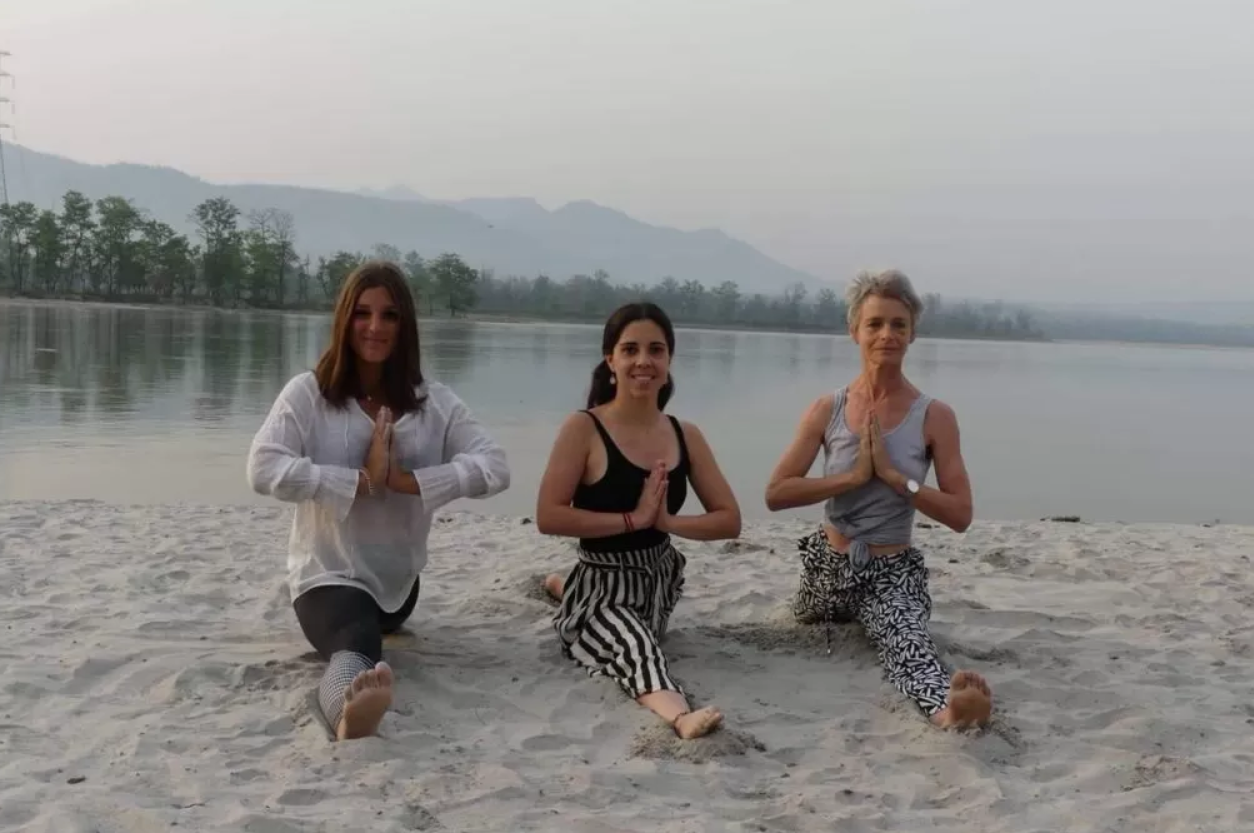 The Gyan Yog Breath 7-day retreat offers a welcoming and supportive environment for beginning and intermediate students of yoga. The center prizes it's 360-degree view of the Ganges, mountain range, and national park.
Program:
During the inclusive 7-day retreat, Gyan Yog offers core yoga and meditation practice, plus sunrise yoga on the beach!
What We Like:
Gyan Yog Breath also offers a unique Emotional Blockage treatment that can help to break past obstacles and connect deeper in your practice and more fully in your life after the transformative retreat.
Cost:Retreats operate monthly. The price for the one-week retreat and accommodation is $1,000 but booking four months early can save you $300.
Address: Nirmal B Block Visthapit Pashulok, Rishikesh, Uttarakhand 249202, India
Rishikesh (and a New Yoga Perspective) is Waiting for You
Are you ready to ditch the everyday, come out of your shell, and invest in a life-changing wellness vacation? A yoga retreat is the perfect way to combine pleasure, leisure, health, and self-transformation. Vacation, travel, and yoga. What could be better?
The beauty of a yoga retreat is that you are exposed to a whole new world – sometimes quite literally! Practicing yoga with new friends, new teachers, and a new routine will help you see your practice with new eyes. A refresh that we all need from time to time. Pair that with the exciting adventure of traveling to India and immersing yourself in the storied culture and history of yoga itself, and you have a truly unique and authentic experience.
Many yoga retreats offer similar schedules in terms of daily yoga, meditation, and pranayama. But these ten retreats all offer something unique. Whether it's a more intimate look at Ayurveda and the wellness aspect of yoga, beautiful and engaging natural surroundings, unique excursions, or renown teachers, every retreat has something that sets it apart. Rishikesh is full of amazing retreats and programs, so it's up to you to decide what you are craving most in your retreat experience.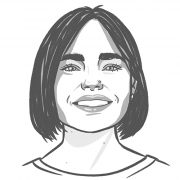 Jacqueline Roberts
Paving the way for yogic living in Nebraska, Jacqueline Roberts is adored by her students as a constant source of support and inspiration. A knack for writing allows her to share what she has learned with the world.