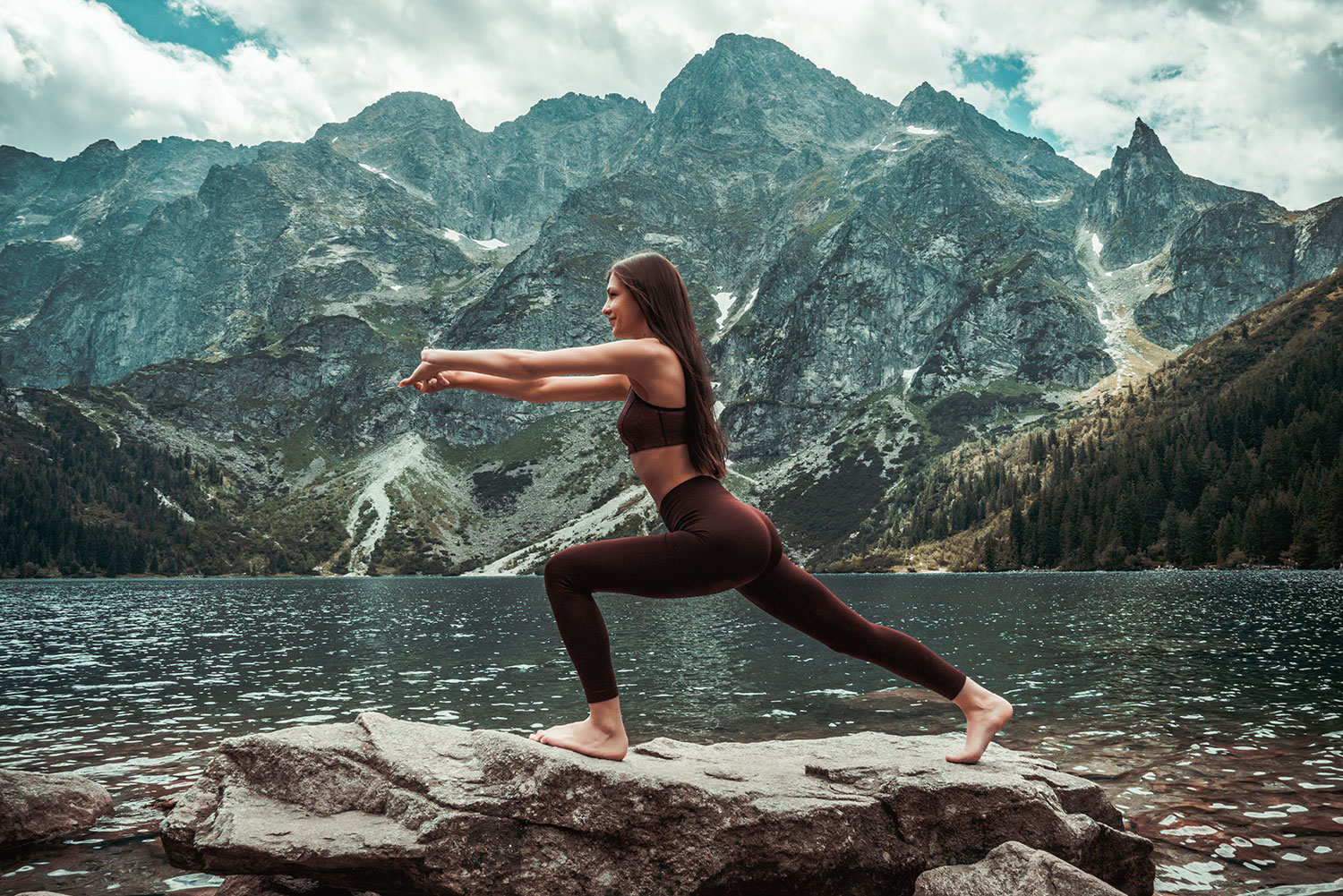 epateaAny serious travelling yogi worth their salt has simply got to have Nepal at the top of their to-do list.
It is a place that oozes spirituality. It's home to countless monasteries and ashrams. Wandering ascetic hermits are scattered throughout the wide valleys and narrow mountain passes, and the devotees of ancient sects of Yoga sit in caves meditating for months at a time.
The Himalayan Mountains are the beating heart of Yoga, and it is the best place to go learn yoga it's original cultural context.
Nepal, right in the heart of the great mountain range, has become home to an increasing number of yoga schools catering to Western students seeking 200 and 300 hr Yoga Alliance approved teacher trainings. Most are run by dedicated lifetime practitioners keen to share their cultures traditional practices of liberation.
Travelling in Nepal can sometimes be a challenge. Most of the country is taken up by highly inaccessible mountain terrain, but it is just this quality that has entranced visitors for so long. It is the perfect place to go on retreat and do some deep spiritual work.
Most of these trainings are registered with the Yoga Alliance but always check the background, experience and accreditation of any teacher you wish to study with before making a commitment.
Here are our picks for the 10 best Yoga teacher trainings in Nepal: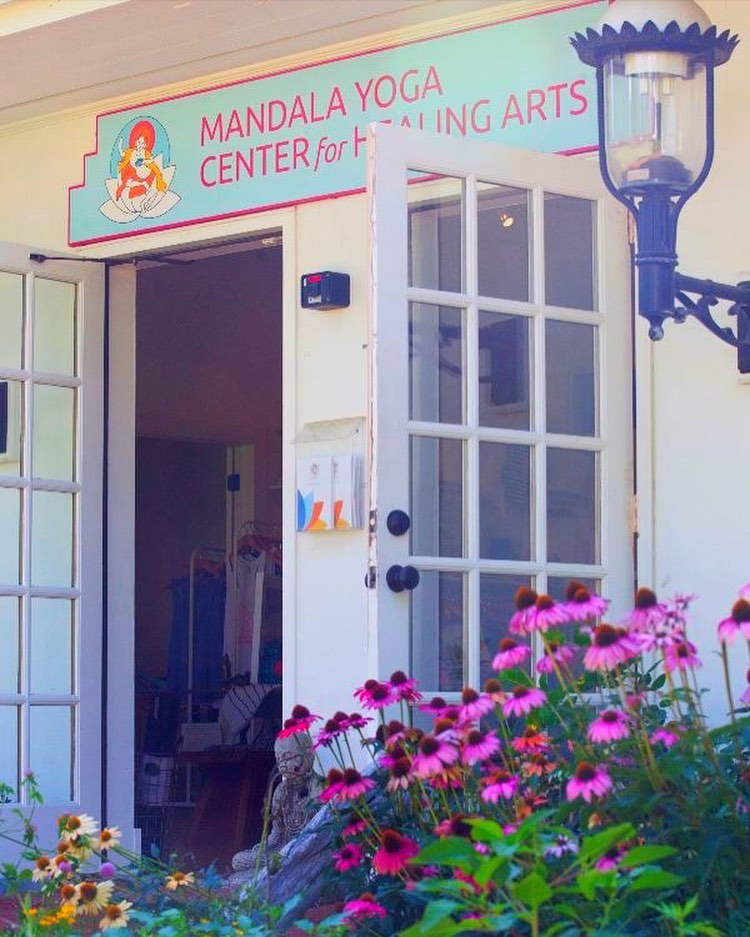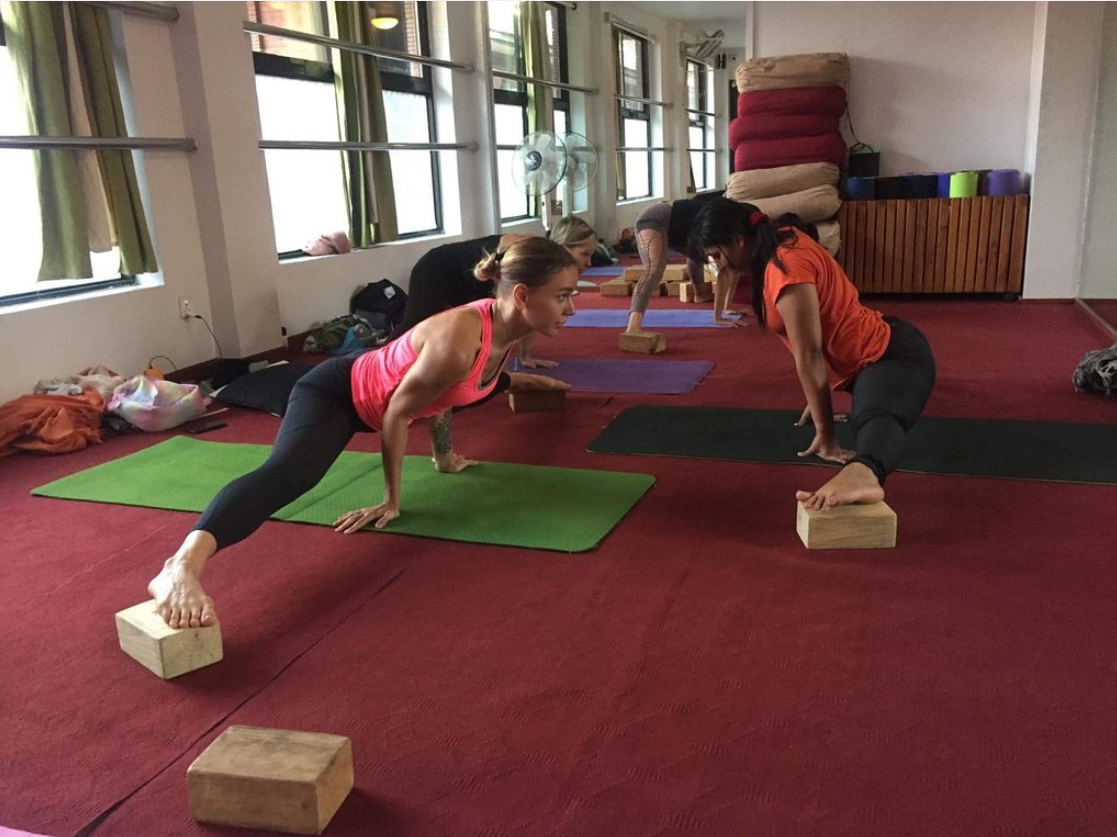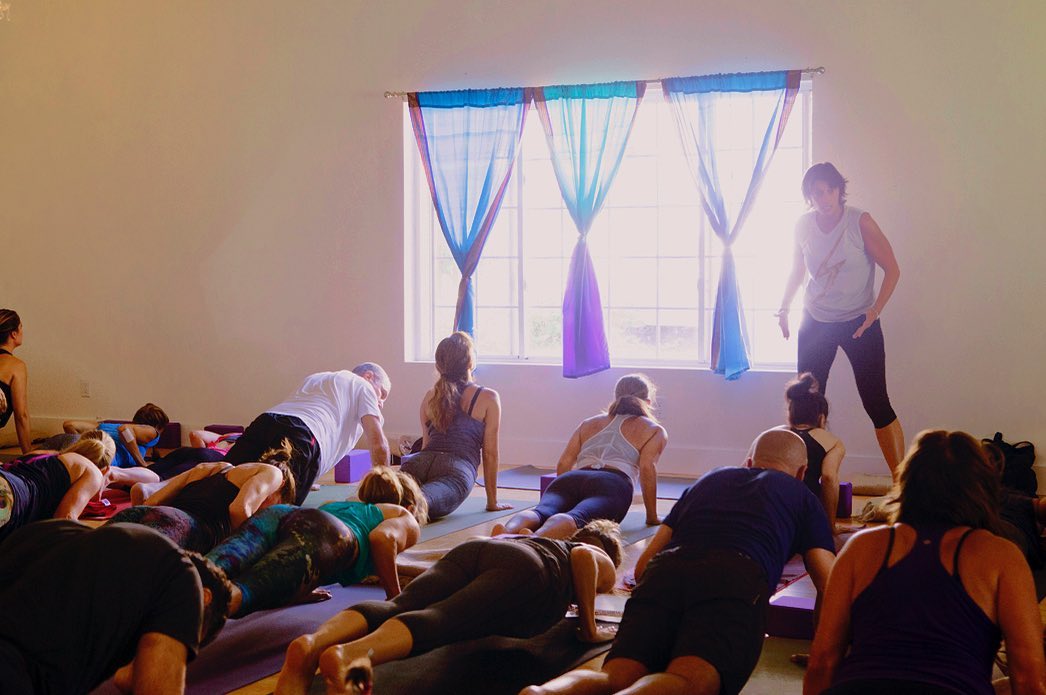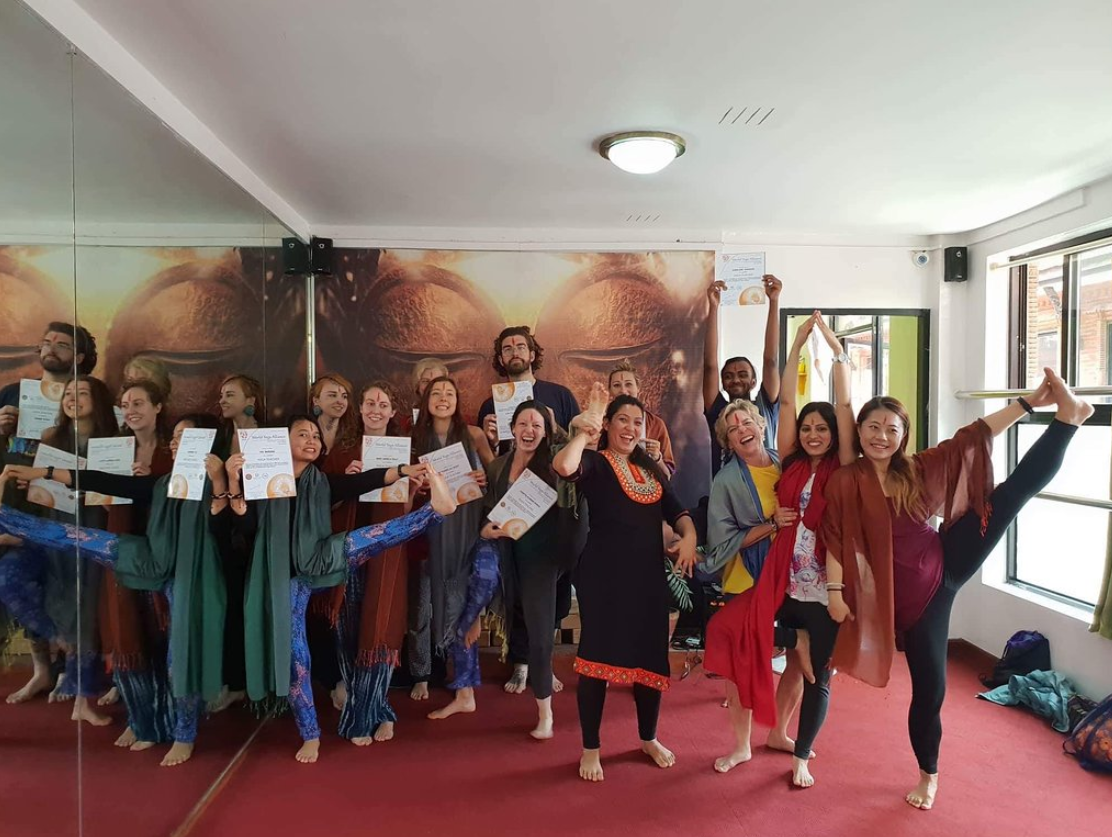 mandala.yoga.center_71535759_451742632097589_2862504539951920927_n
mandala.yoga.center_70696097_386568535577420_2119026794970297425_n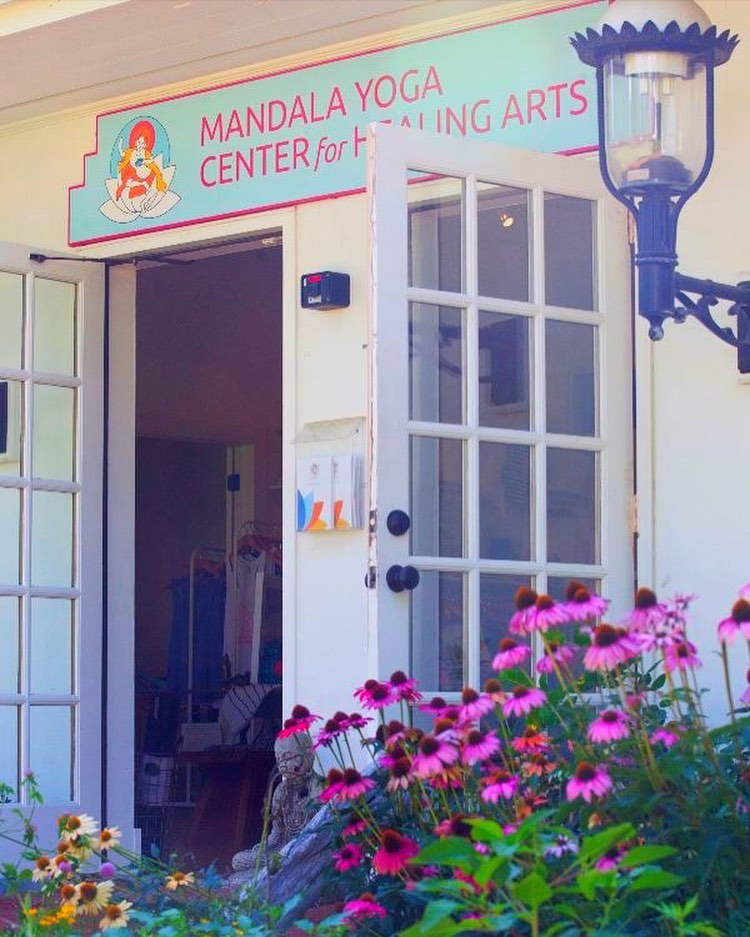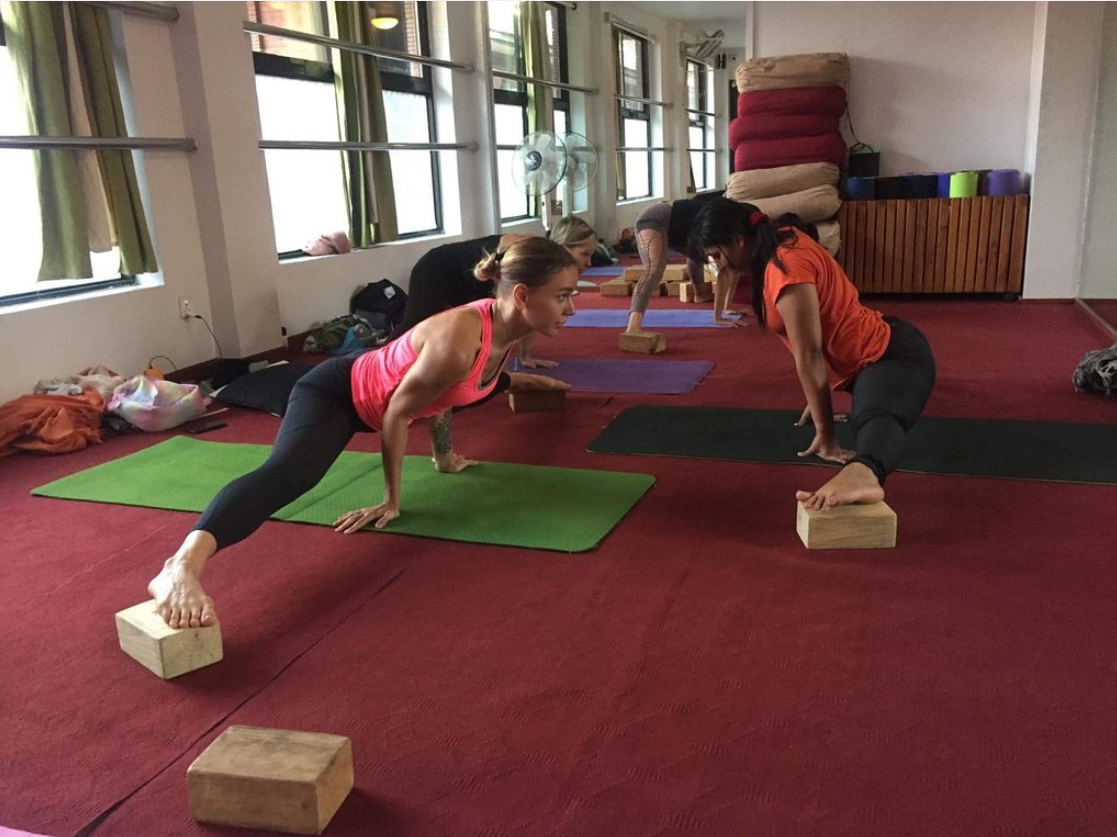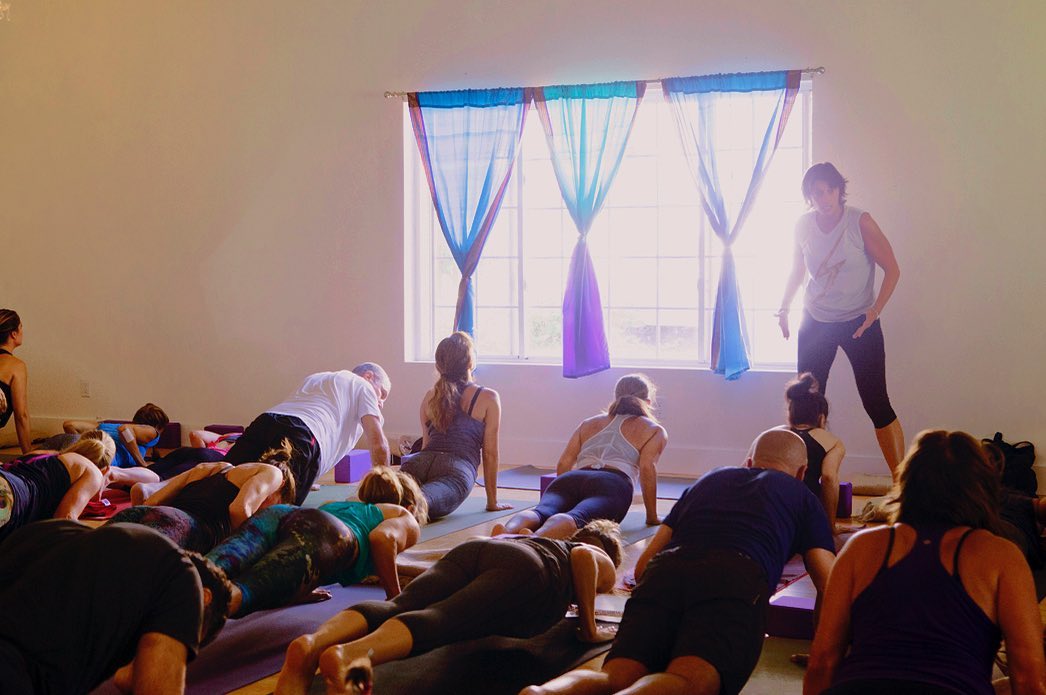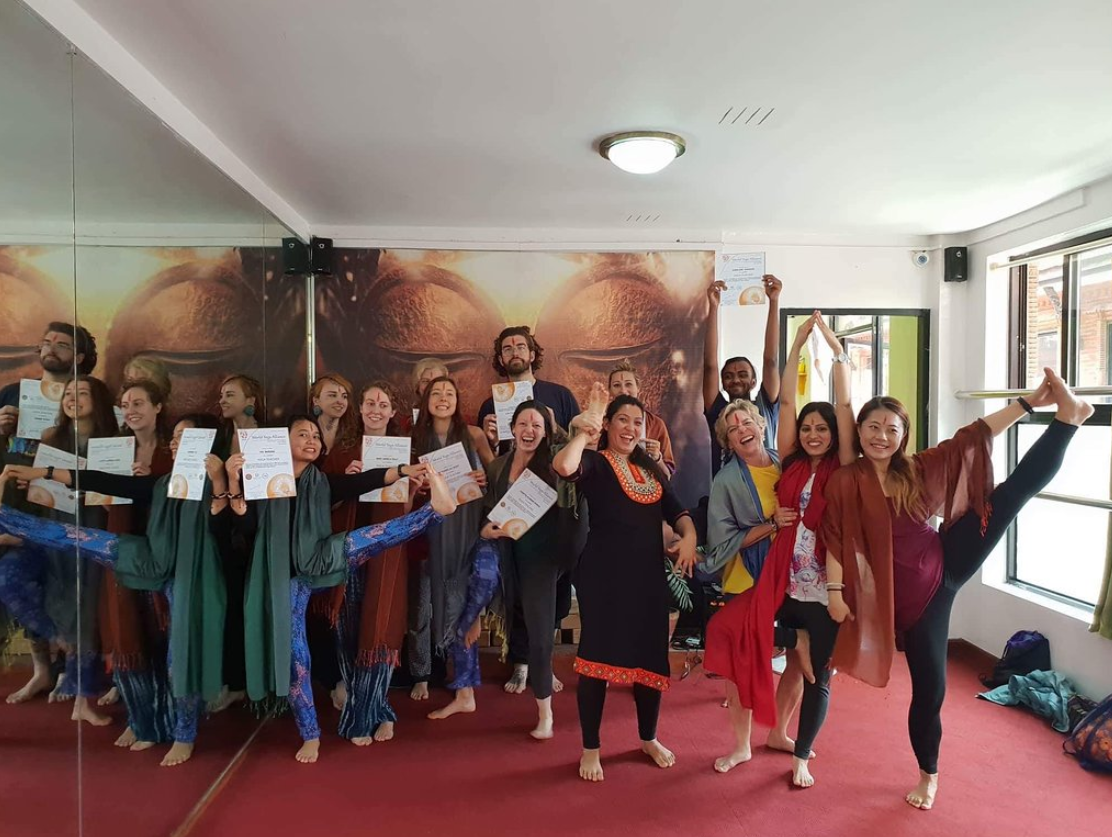 Mandala is a yoga studio and spa in the heart of Kathmandu that offers drop-in classes throughout the day. They also hold teacher trainings in a variety of therapeutic modalities, including a 200 hour multi style Yoga teacher training.
Program: Mandala offers a 22 day intensive teacher training format, in which students learn multiple styles of yoga in order to see which is the best fit for their own personal practice. This will also prepare them to enter the modern yoga industry with the tools they need to teach their own unique understanding of Yoga. Hatha, Vinyasa and Yin Yoga are covered, as well as meditation and chakra balancing techniques.
What We Like: Mandala has been around since 2004 and boasts a highly experienced faculty of experts to draw from. The only allow a maximum of 12 students per training, so you know you'll get an individualized approach and lots of personal attention.
Address: Mandala Street, Kathmandu 44600, Nepal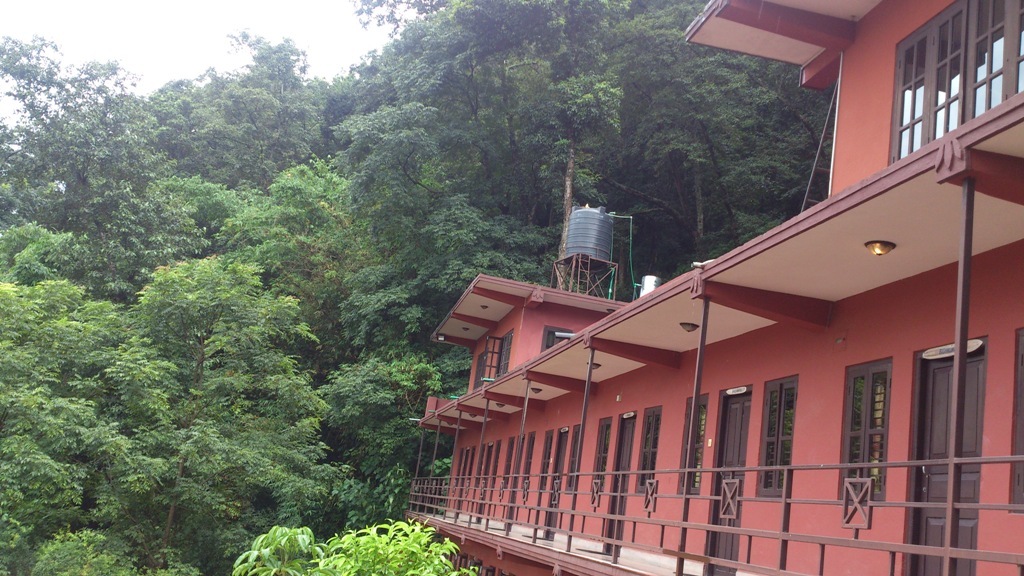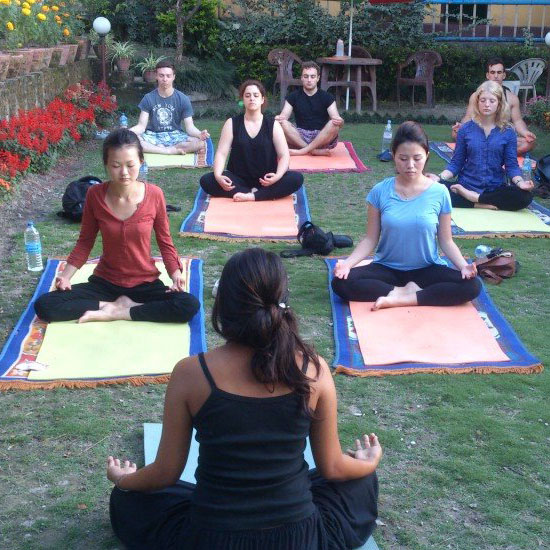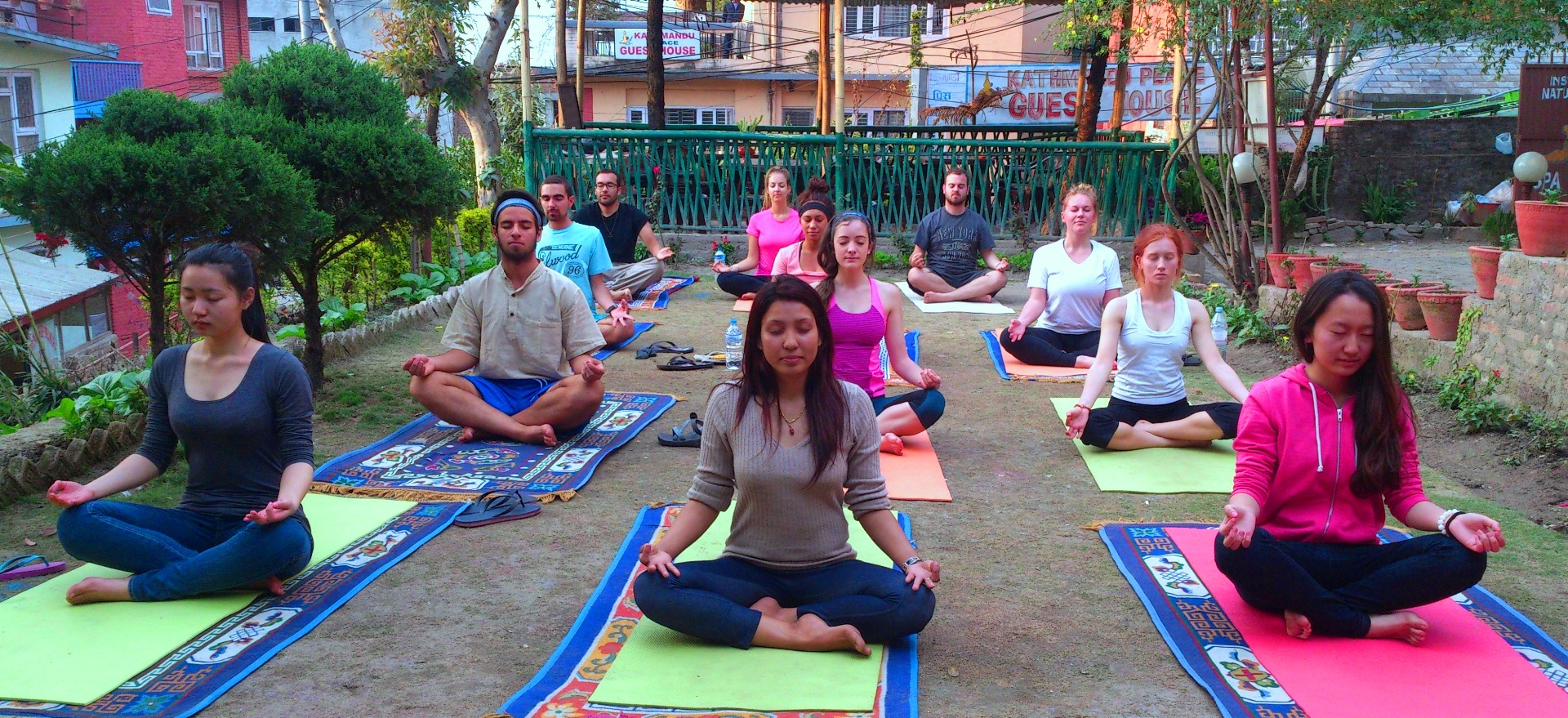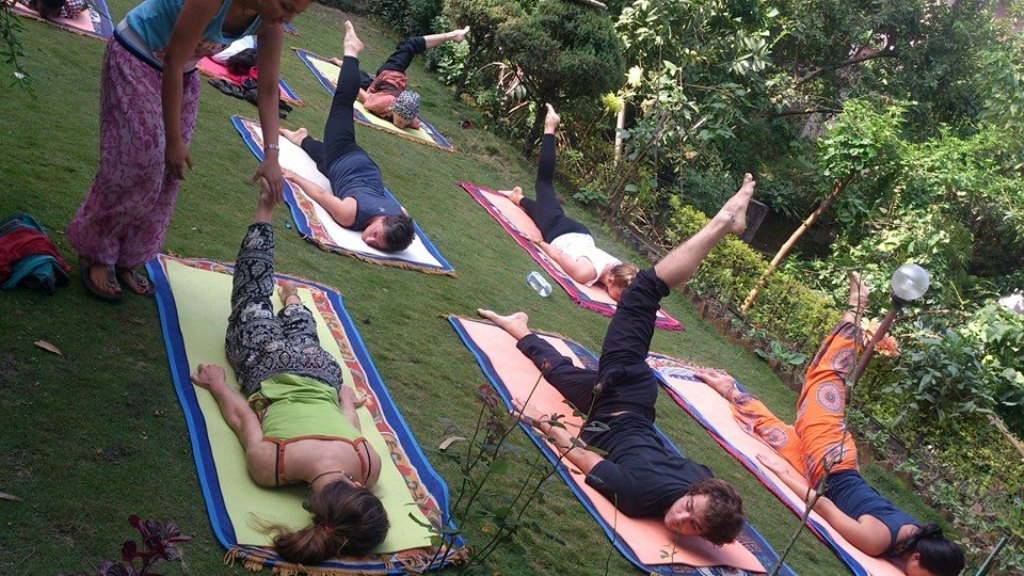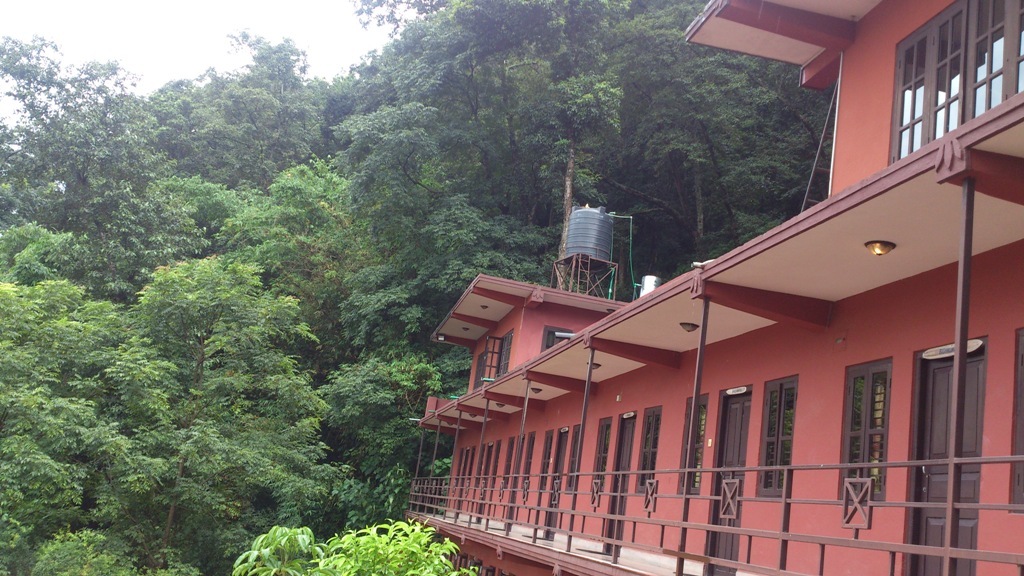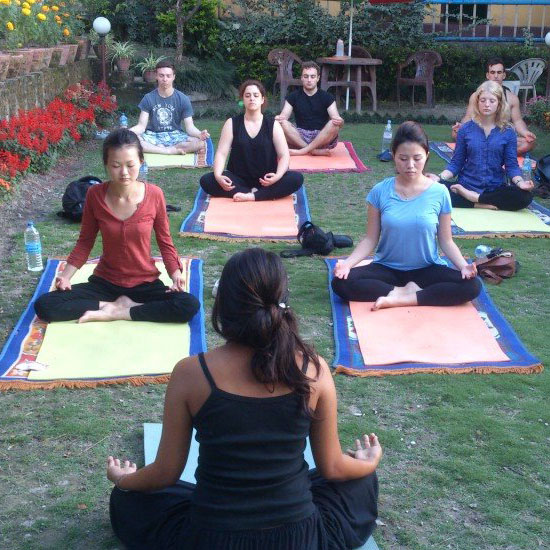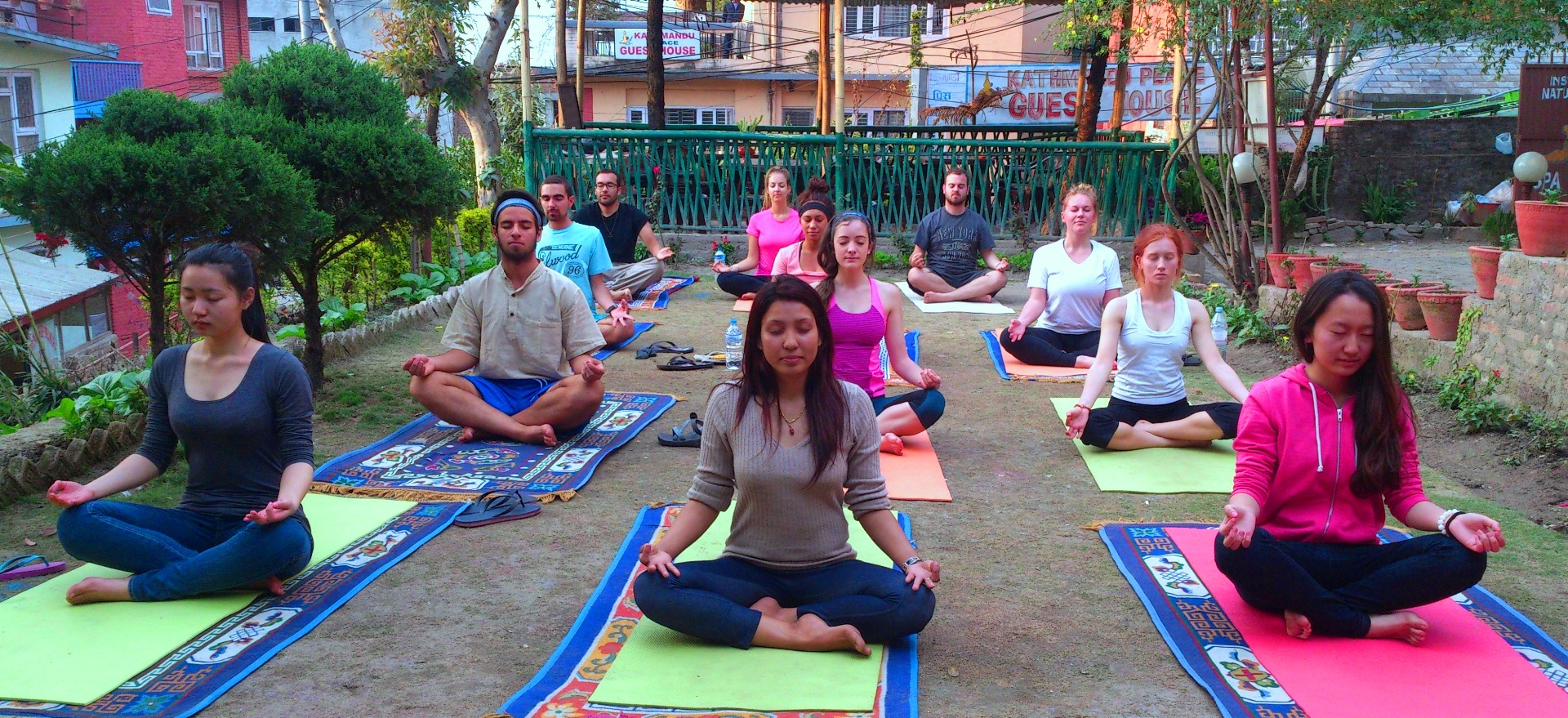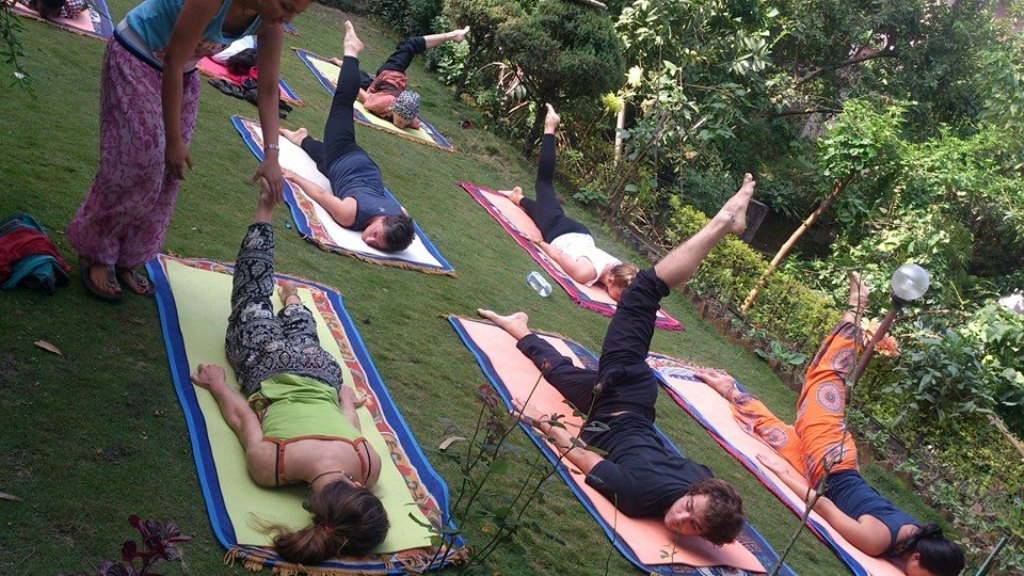 The Institute Of Natural Medicine is a fully fledged college that is registered with the government of Nepal as a vocational training school. They offer numerous programs for foreign students, including massage training, spa services training and yoga teacher training programs of up to 3 months.
Program: Their trainings are held in 2 facilities, their main campus in downtown Kathmandu in the neighbourhood of Paknajol, and a resort in the Nagarjun Forest Reserve that serves as the location for their retreat offerings. Their 200 hour training is a 22 day long intensive format that features extensive instruction in Asana and Pranayama.
What We Like: As a fully registered college, they offer assistance in obtaining Student Visas for participants in their longer yoga programs. Few yoga schools in South Asia offer courses of longer then 2 months in length for foreigners, so if you're looking to study for a long period of time, this might be the place.
Cost: Their 22 day course costs $1600 with a private room. For their longer offerings, contact them directly for more information.
Address: Paknajol Marg, Kathmandu 44600, Nepal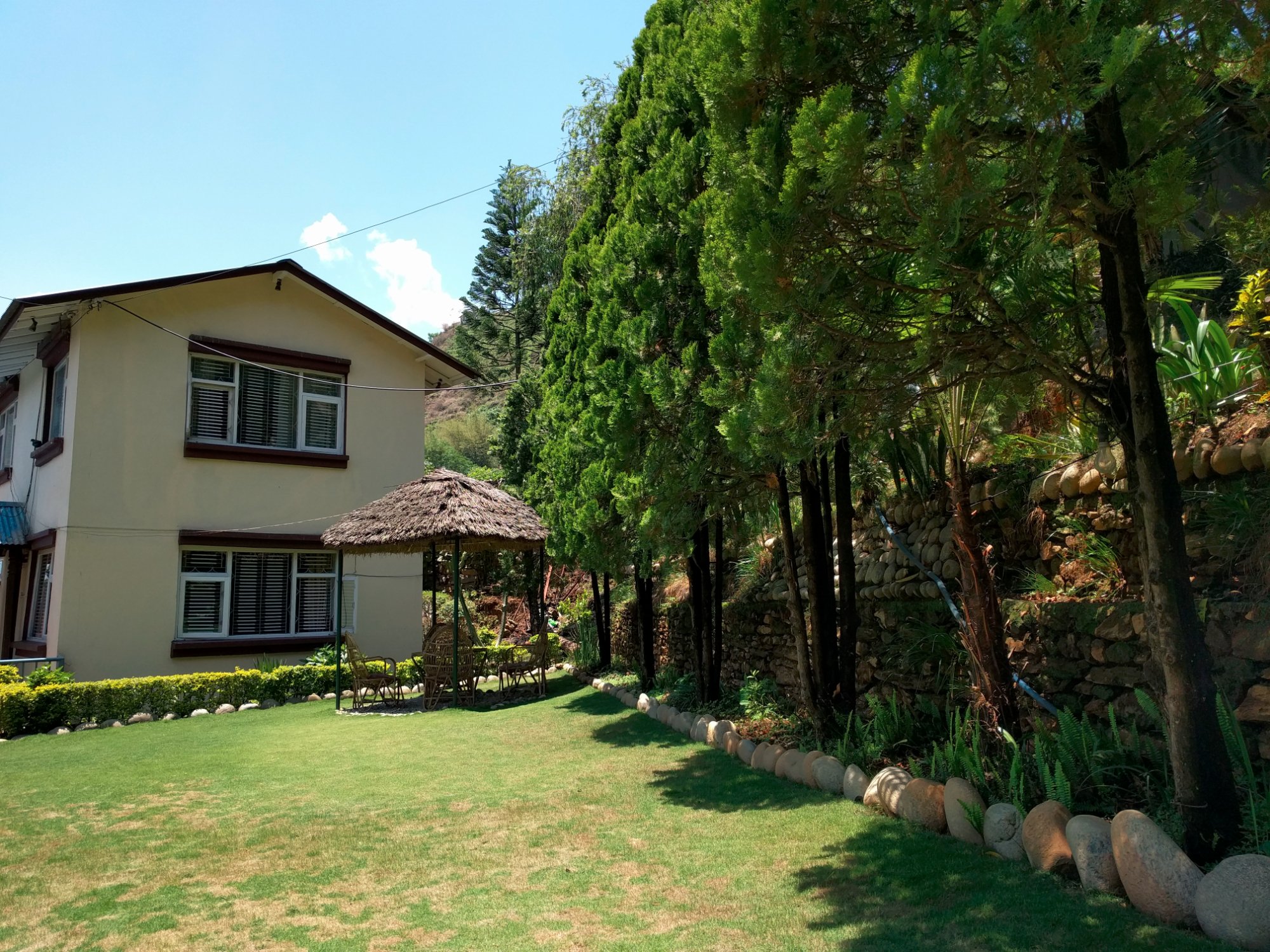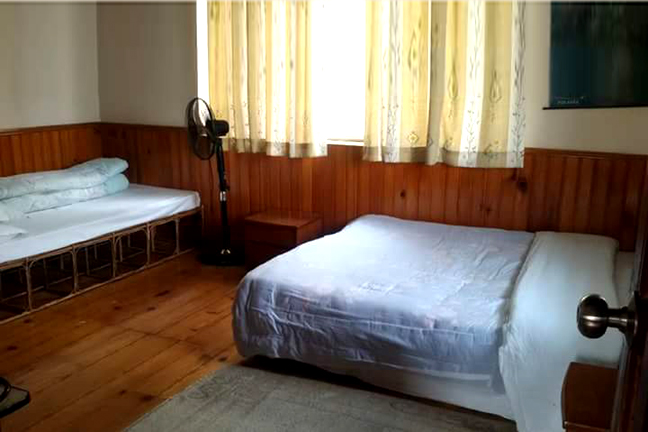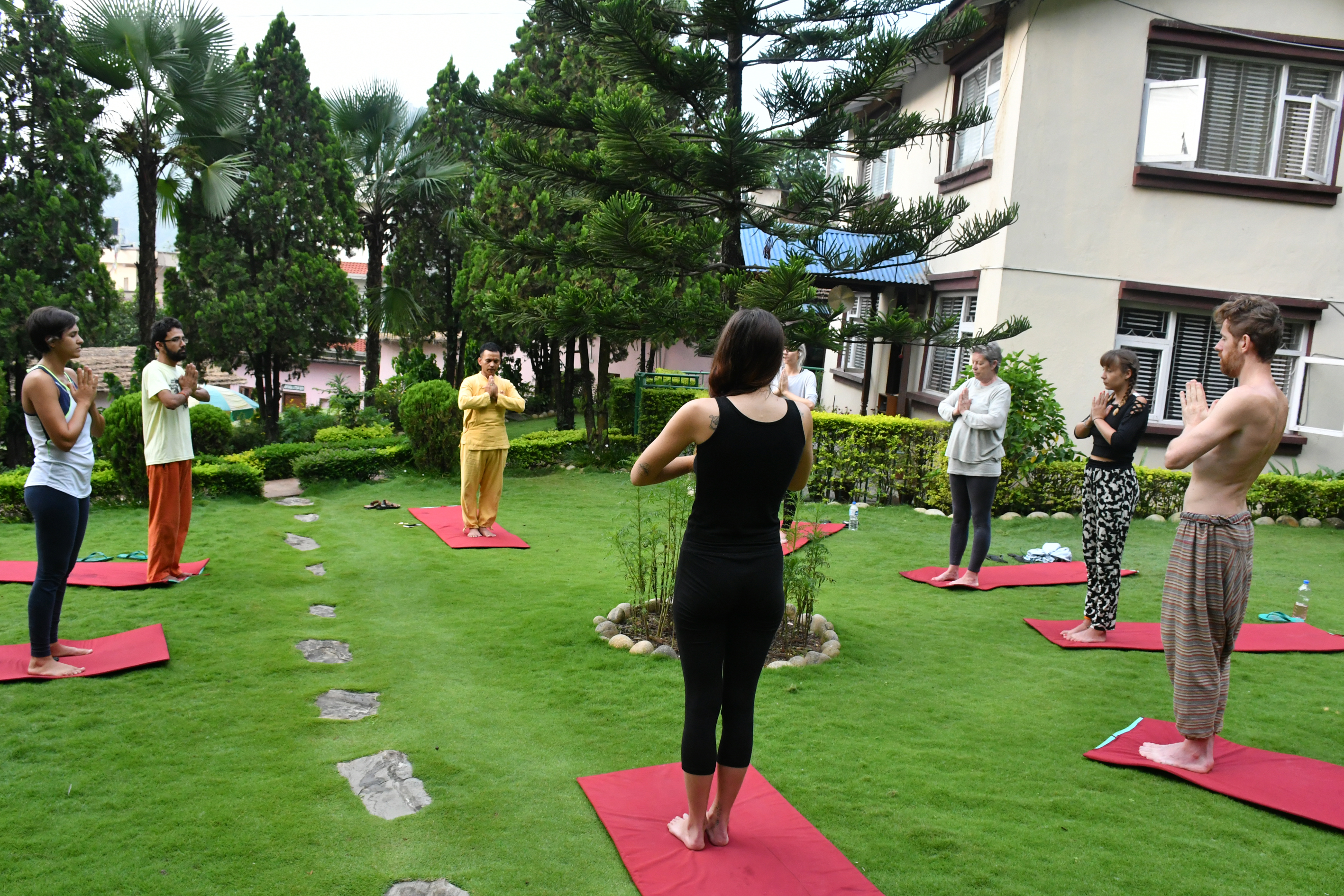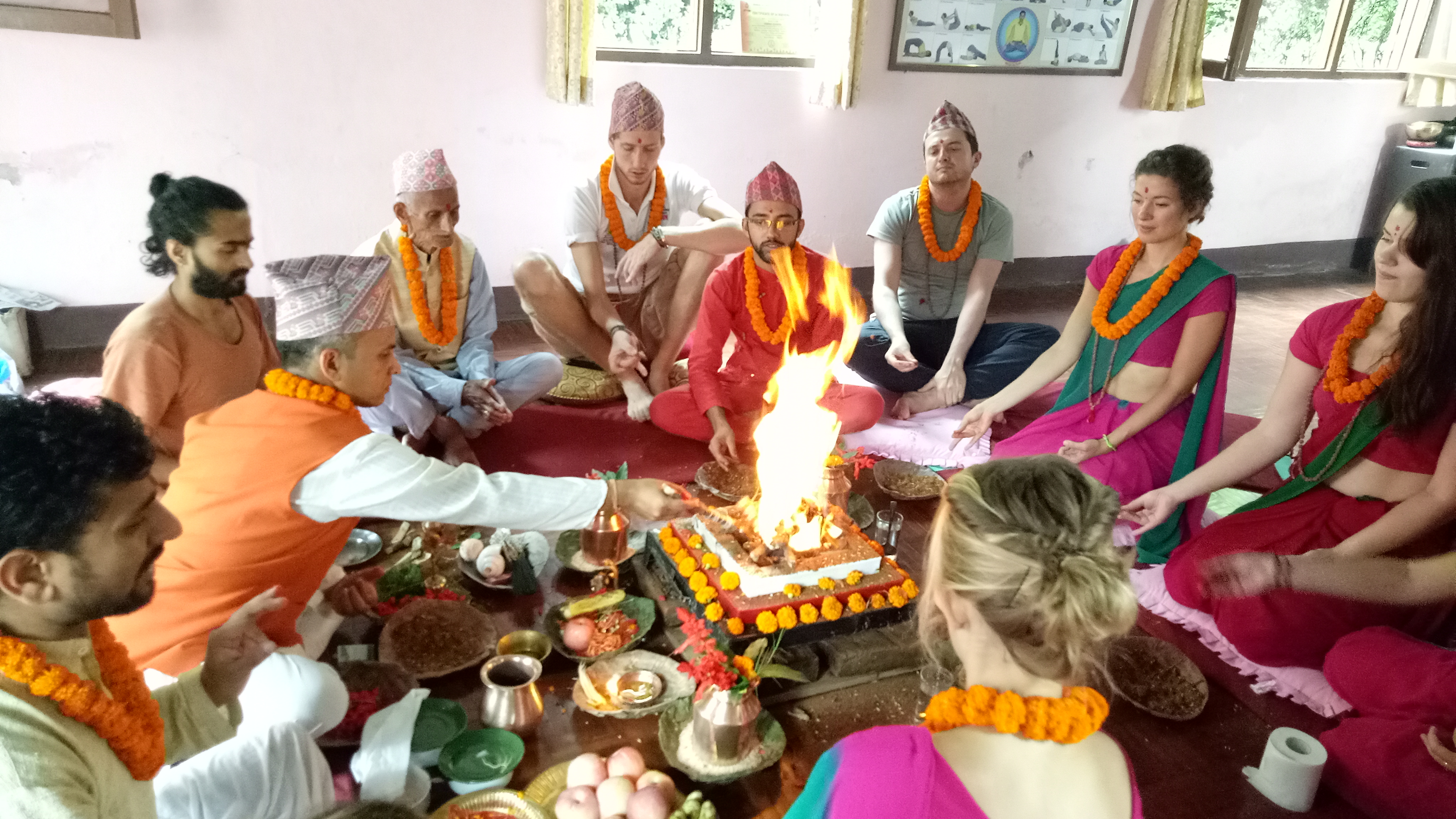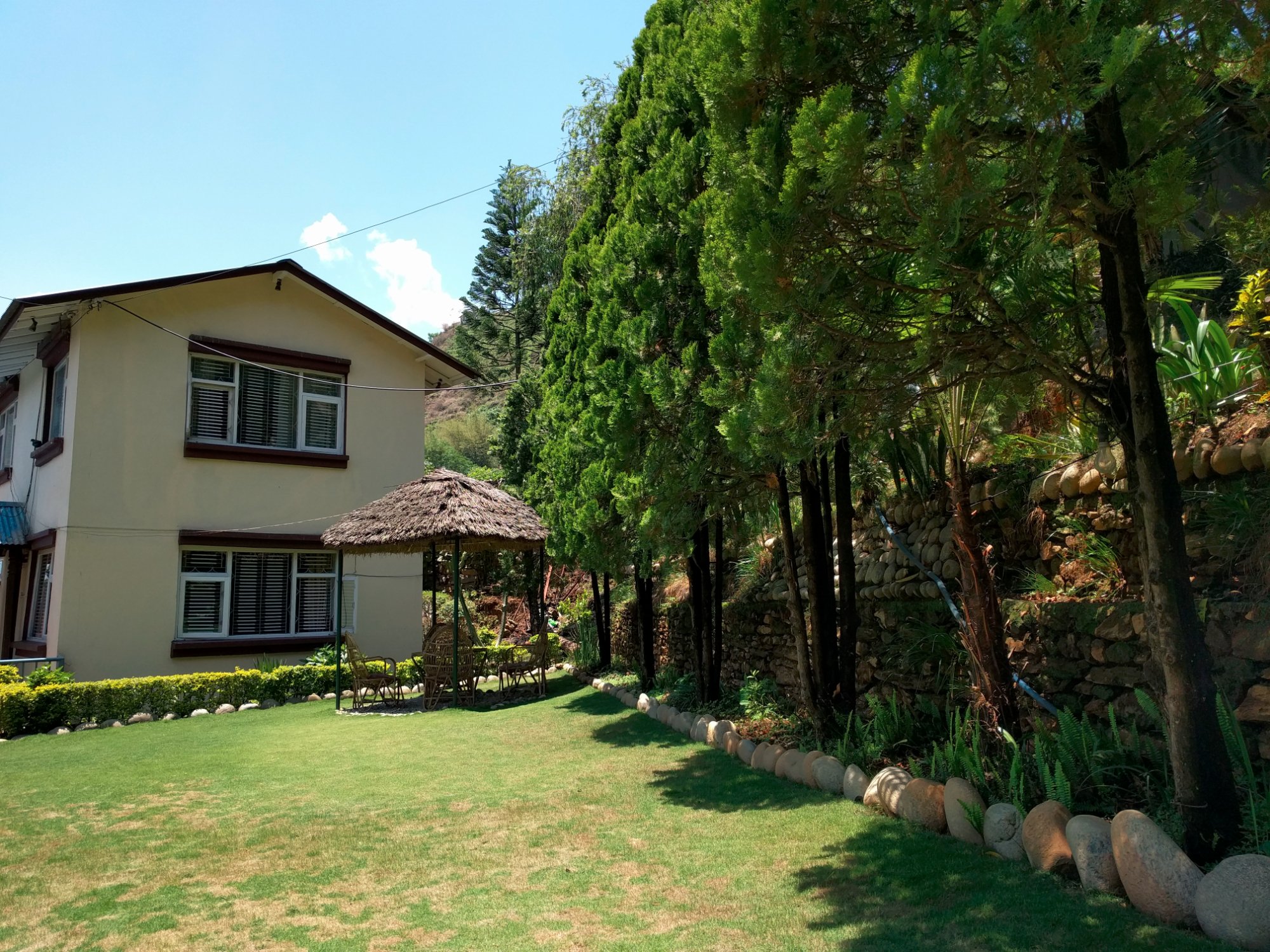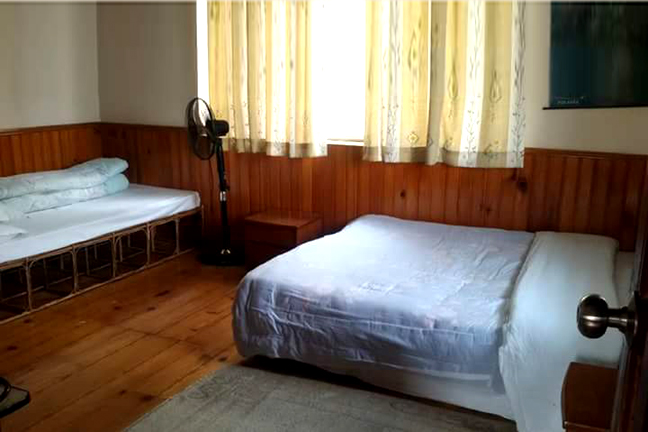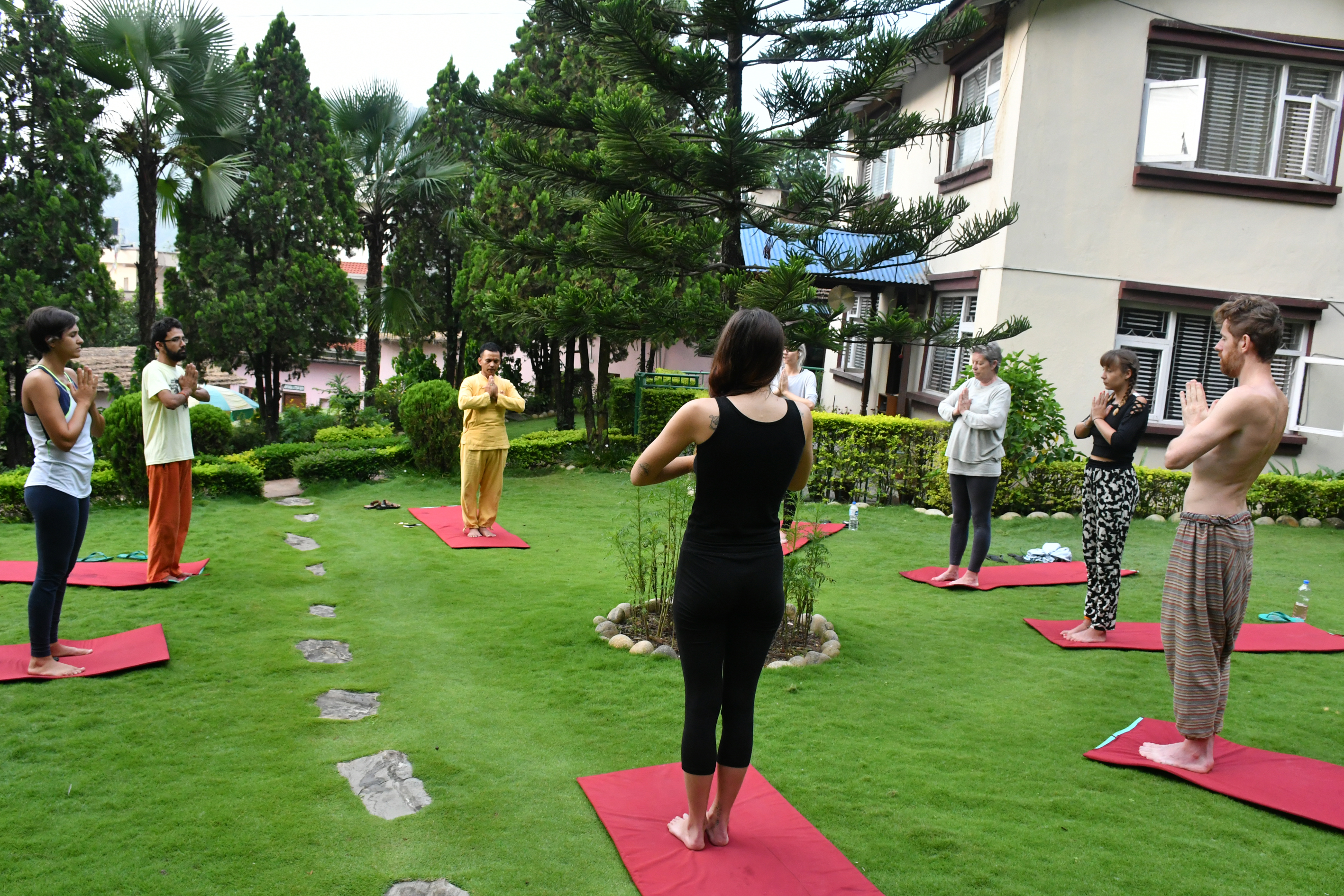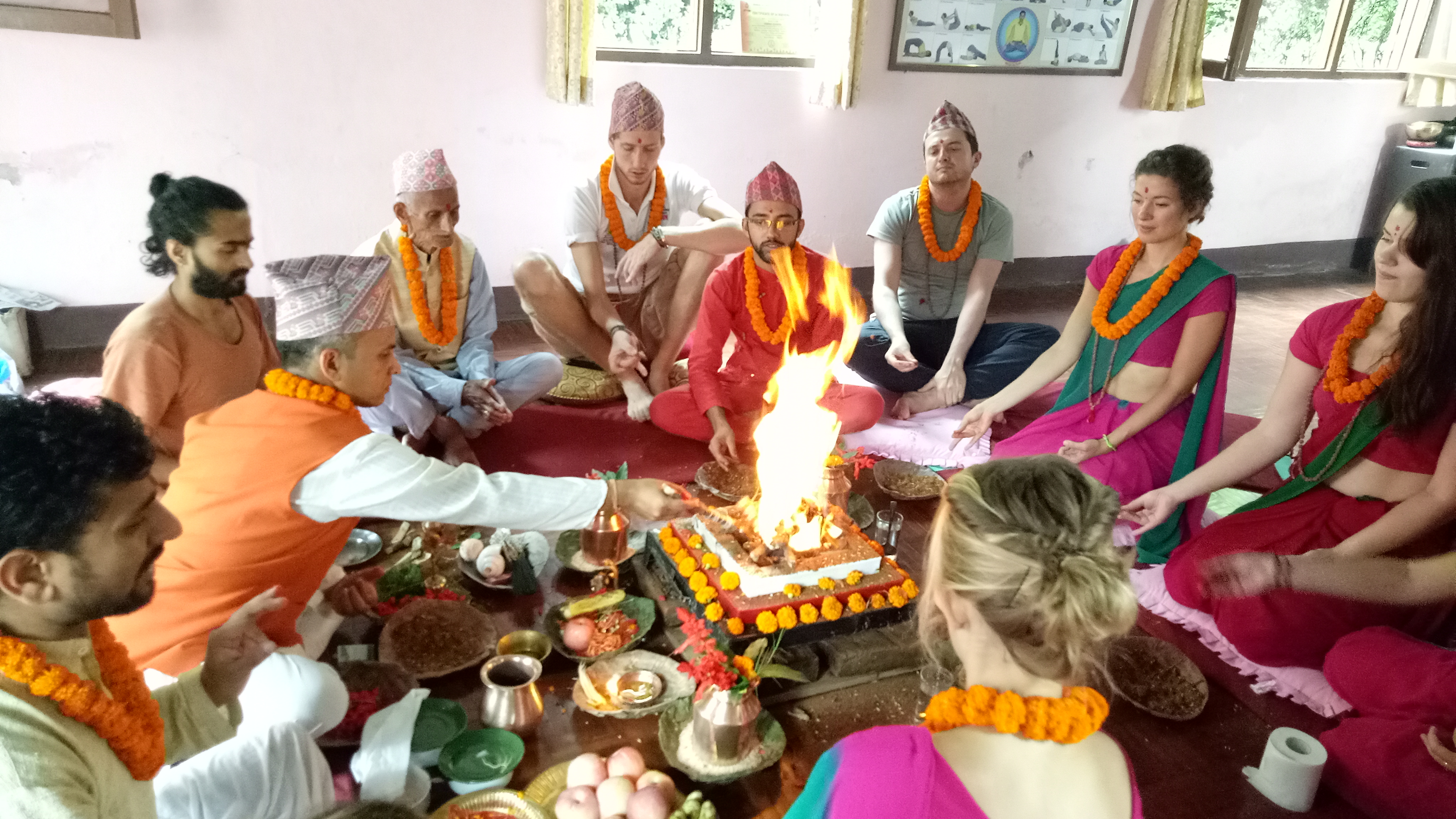 Himalayan Yoga Academy is a popular yoga school located in the Nagarjun Forest Reserve just north of downtown Kathmandu. They boast a spacious campus with a big swimming pool and stunning views of the surrounding valley. They offer teacher trainings year-round, as well as personalized retreats and Ayurvedic Panchkarma detox programs.
Program: Their 26 day program focusses on developing mastery over the systems of classical Hatha Yoga and contemporary Ashtanga Yoga while also introducing students to the practice of Mantra, Meditation, Kundalini and Bhakti Yoga. Students will become versed in the philosophical foundations and theoretical aspects of yoga through workshop classes six days a week.
What We Like: The primary teacher of the Himalayan Yoga Academy is Swami Yog Subodh, a local yoga master with over 20 years of experience in yoga education. He has been awarded a doctorate of complementary medicine as well as a masters degree in yogic sciences and has studied from masters in India, Sri Lanka and Nepal. With serious credentials like that, a training with him is sure to be an enlightening experience.
Cost: Their 26 day teacher training program starts at $1400.
Address: Sunrise Height, Raniban Road, Kathmandu 44600, Nepal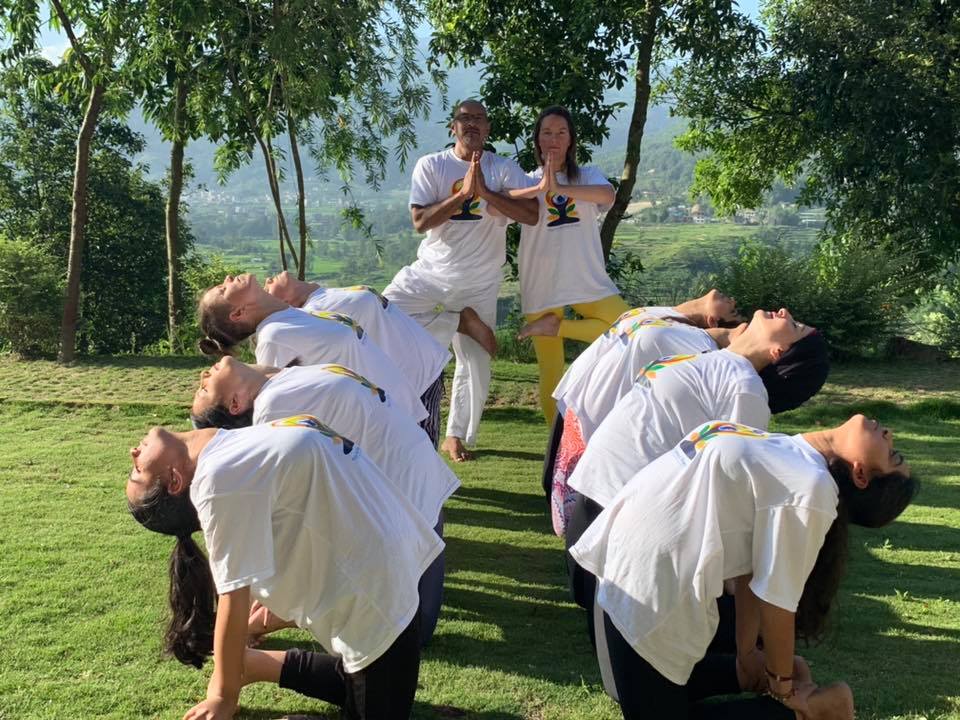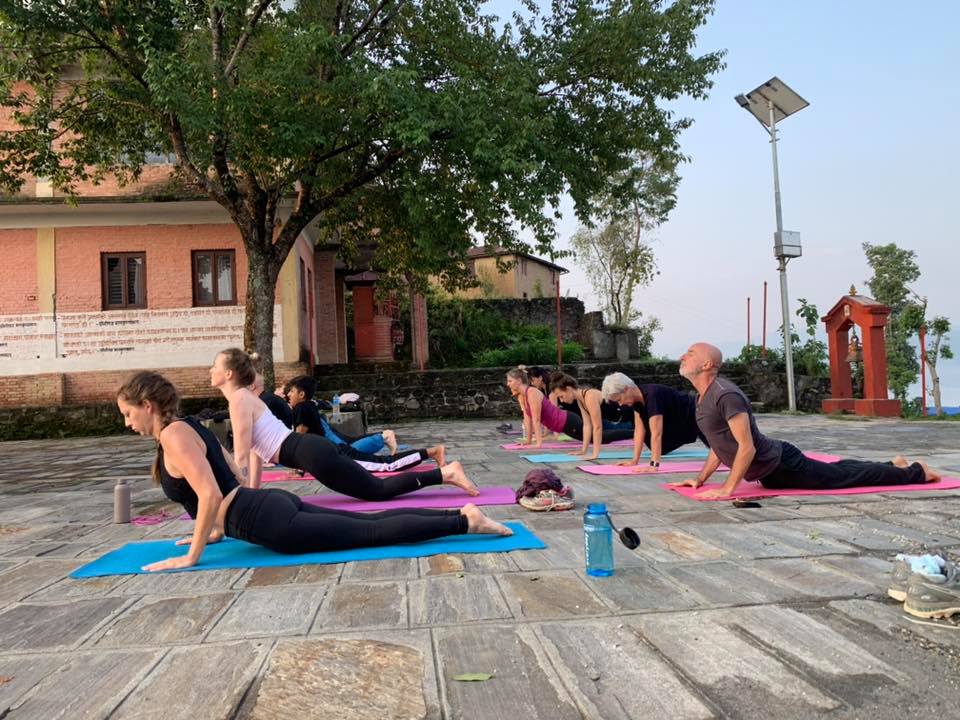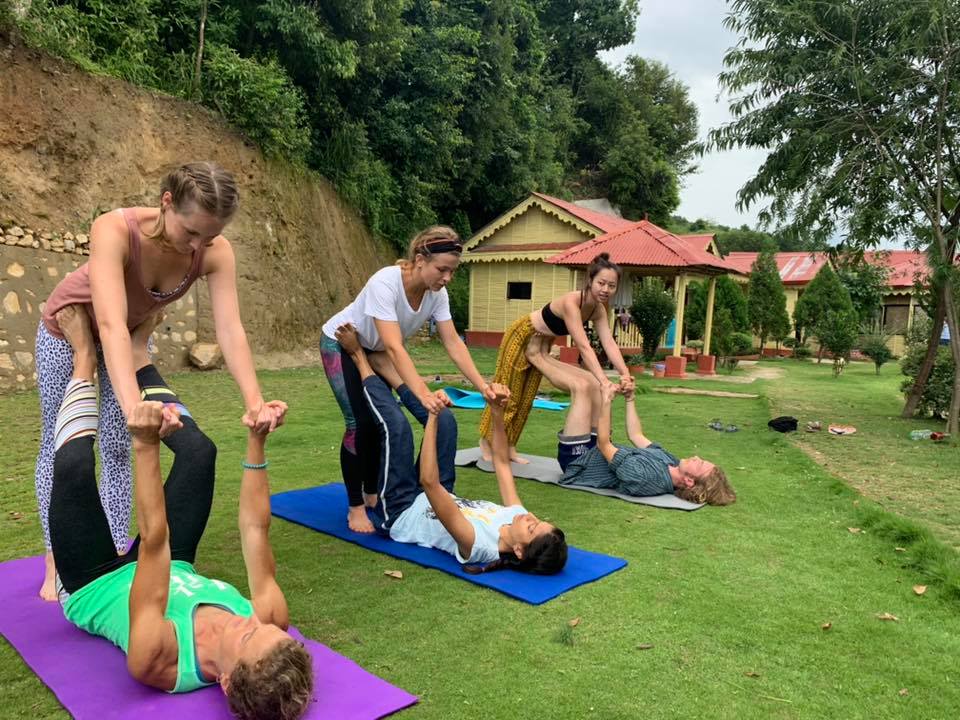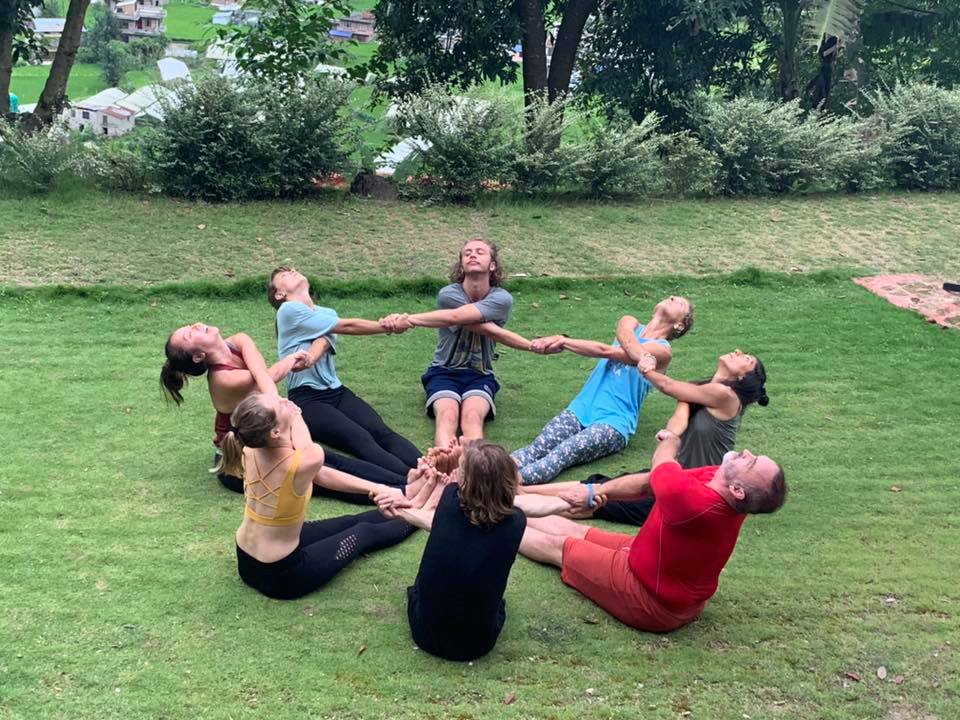 64972314_2277493815705501_1191410201194921984_n
62194485_2259379220850294_8119991137466318848_n
67739628_2366118840176331_6046993646991966208_n
67893859_2366119336842948_1754950356137148416_n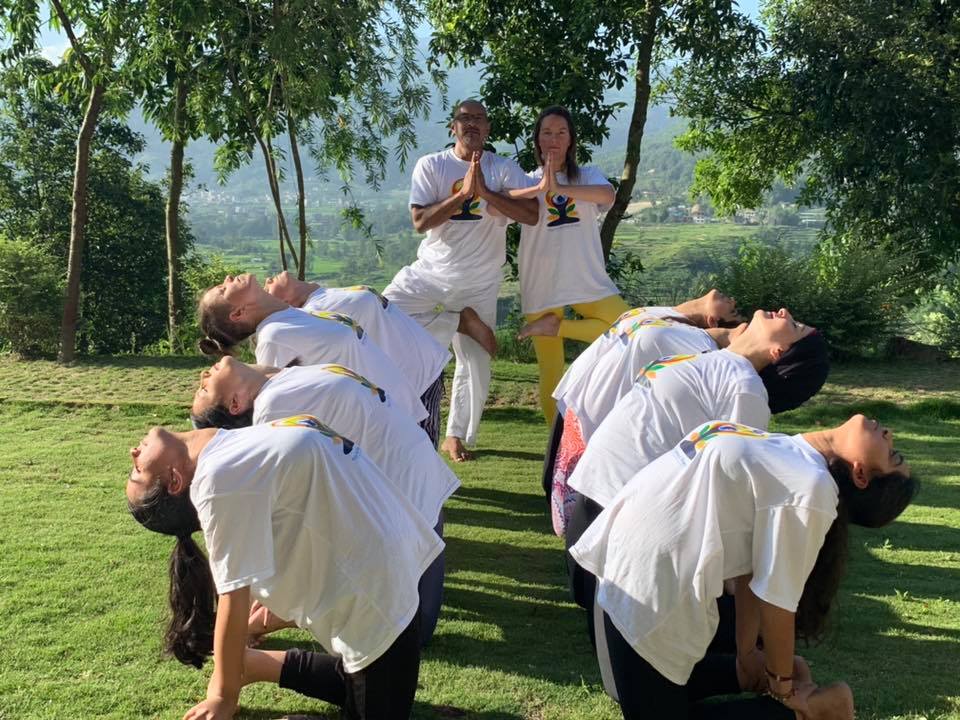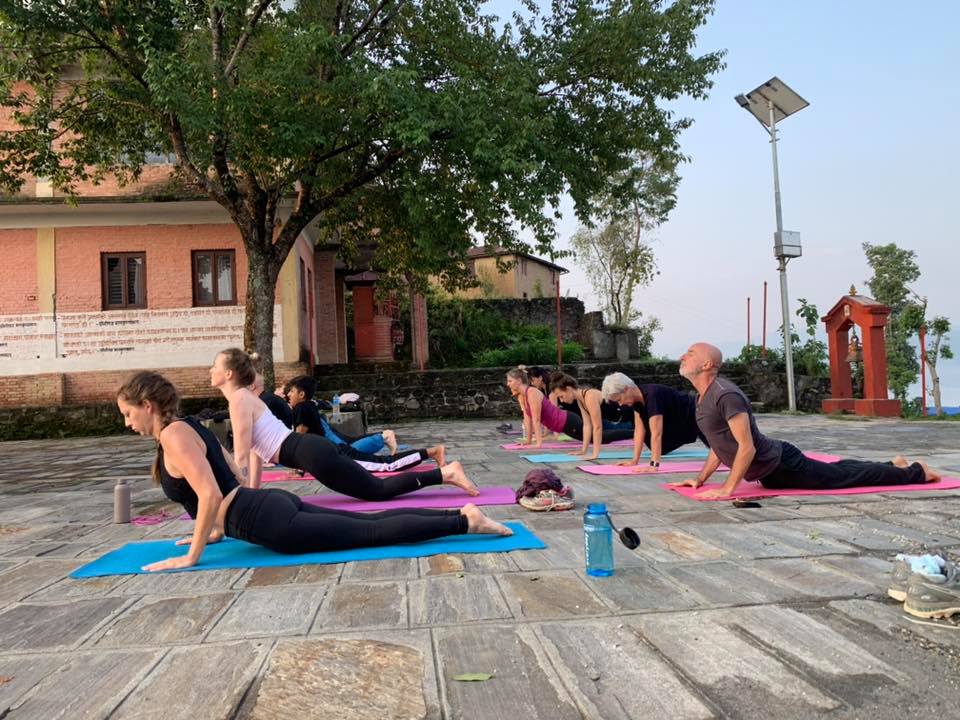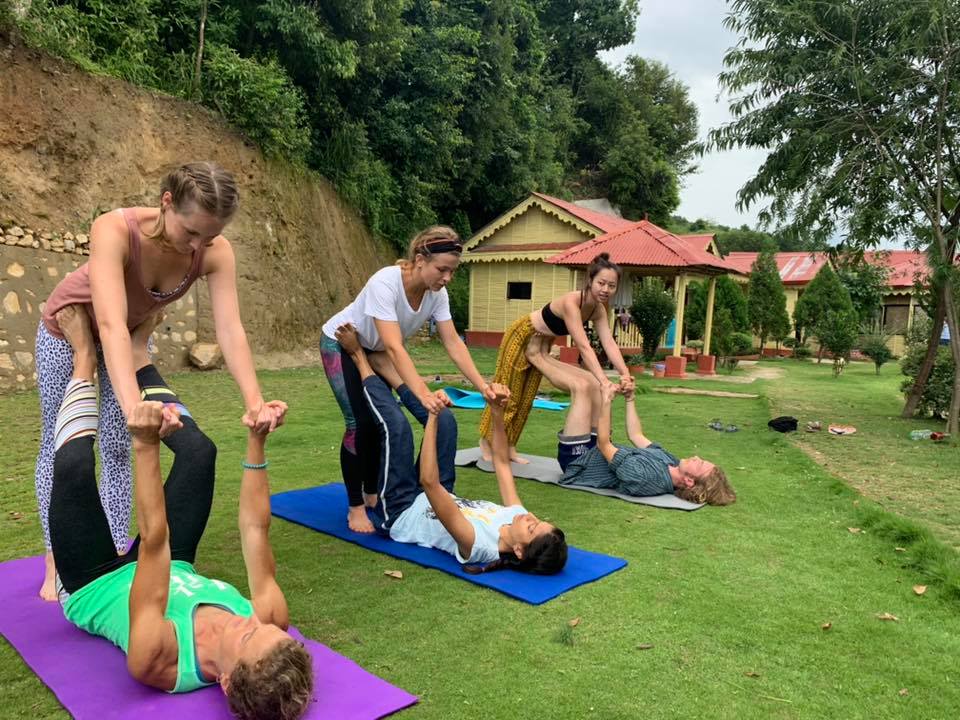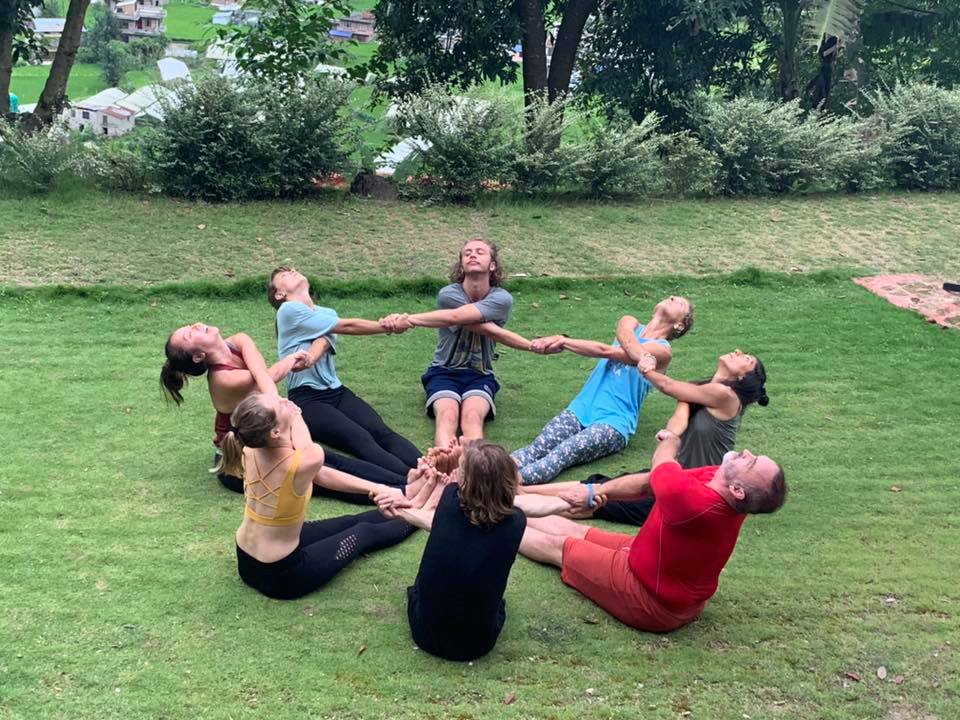 Nepal Yoga Academy is a yoga teacher training school in the Eastern Kathmandu Valley. It is led by the renowned yoga scholar Dr. Chintamani Gautam, who holds a Ph.d. in Sanskrit and a masters degree in yogic sciences from the Kangri Gurukul in Haridwar, India. They host 200 hour teacher training programs throughout the year.
Program: The Nepal Yoga Academy offers an intensive 200 hour course held over 28 days. It is meant to be comprehensive in it's approach, emphasizing both theoretical and practical aspects of traditional yoga practice. In addition to yoga, classes are also held on business, communication and learning styles. Three vegetarian meals are included daily, as well as two Ayurvedic massage treatments.
What We Like: Nepal Yoga Academy focuses on a technique called Sanatan Yoga which seeks to transmit the pure essence of yoga as outlined in the traditional texts of The Hatha Yoga Pradipika, The Gheranda Samhita and The Yoga Sutras of Patanjali. For those looking for a sincere traditional approach, Nepal Yoga Academy will be a great fit.
Cost: Their 200 hour teacher training course starts at $1400.
Address: Changunarayan, Chhaling, Chhabasti Sadak, Bhaktapur 44600, Nepal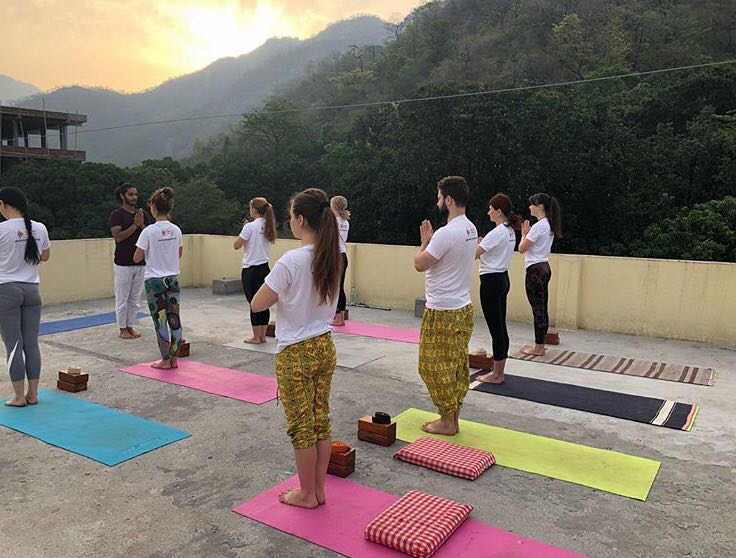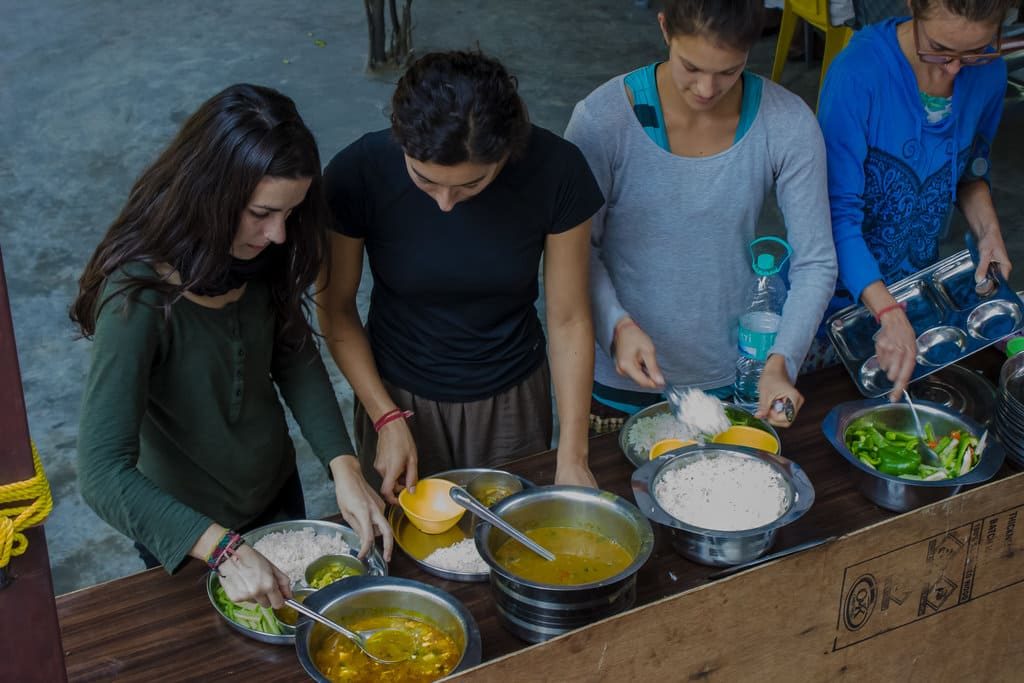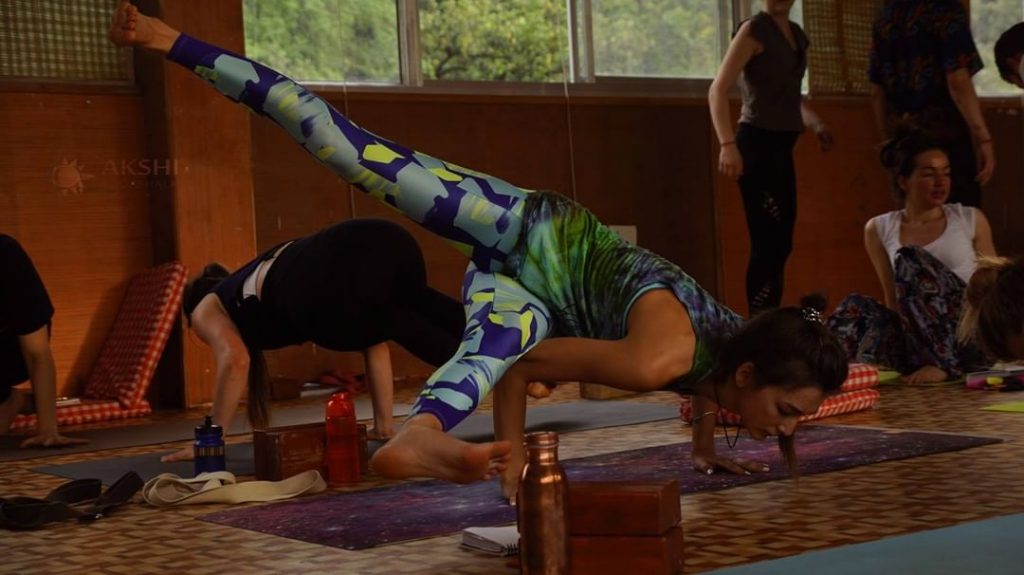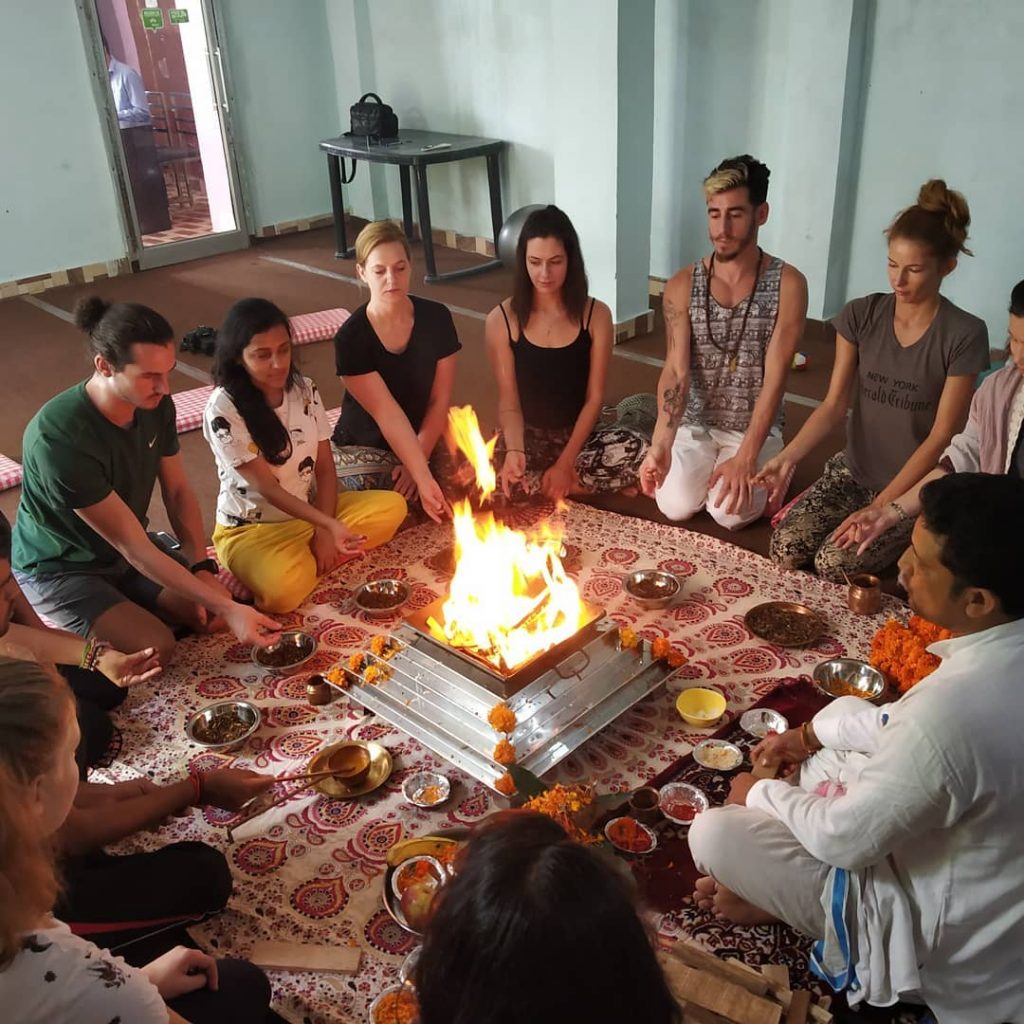 ABOUT-200-HOUR-YOGA-TEACHER-TRAINING-IN-RISHIKESH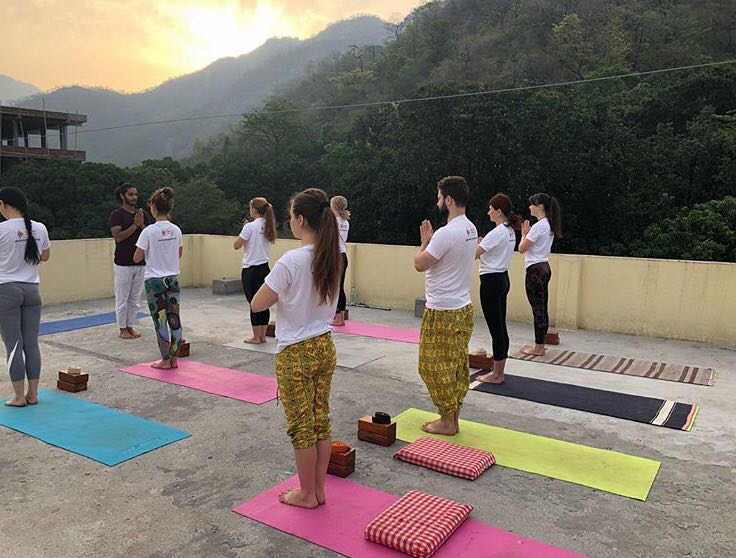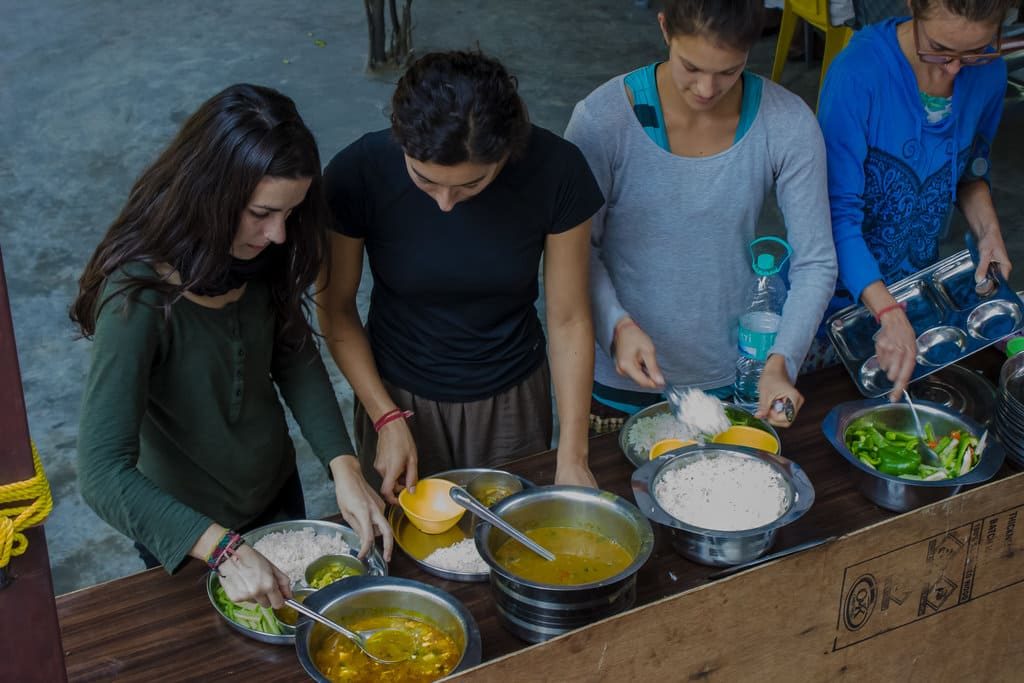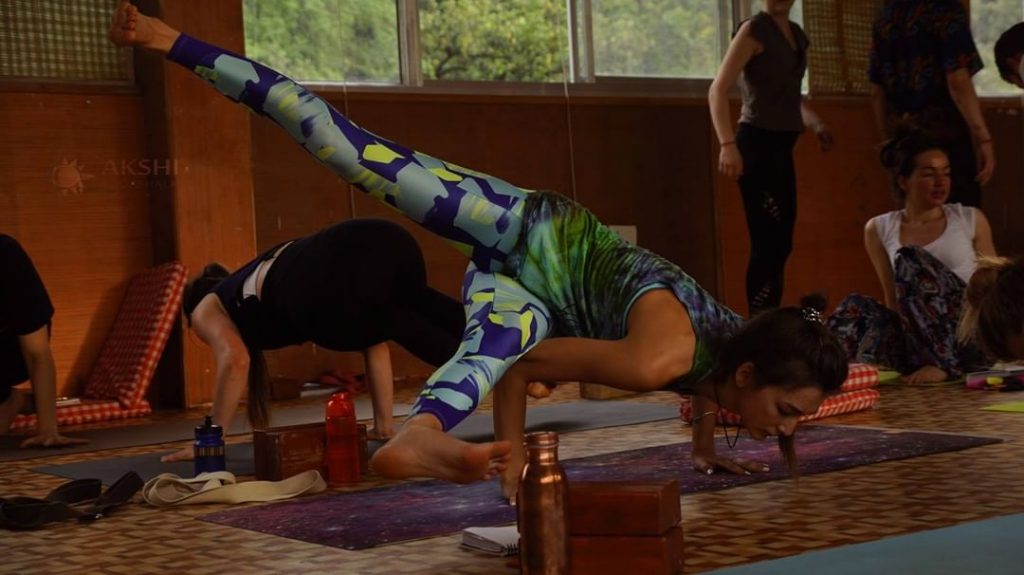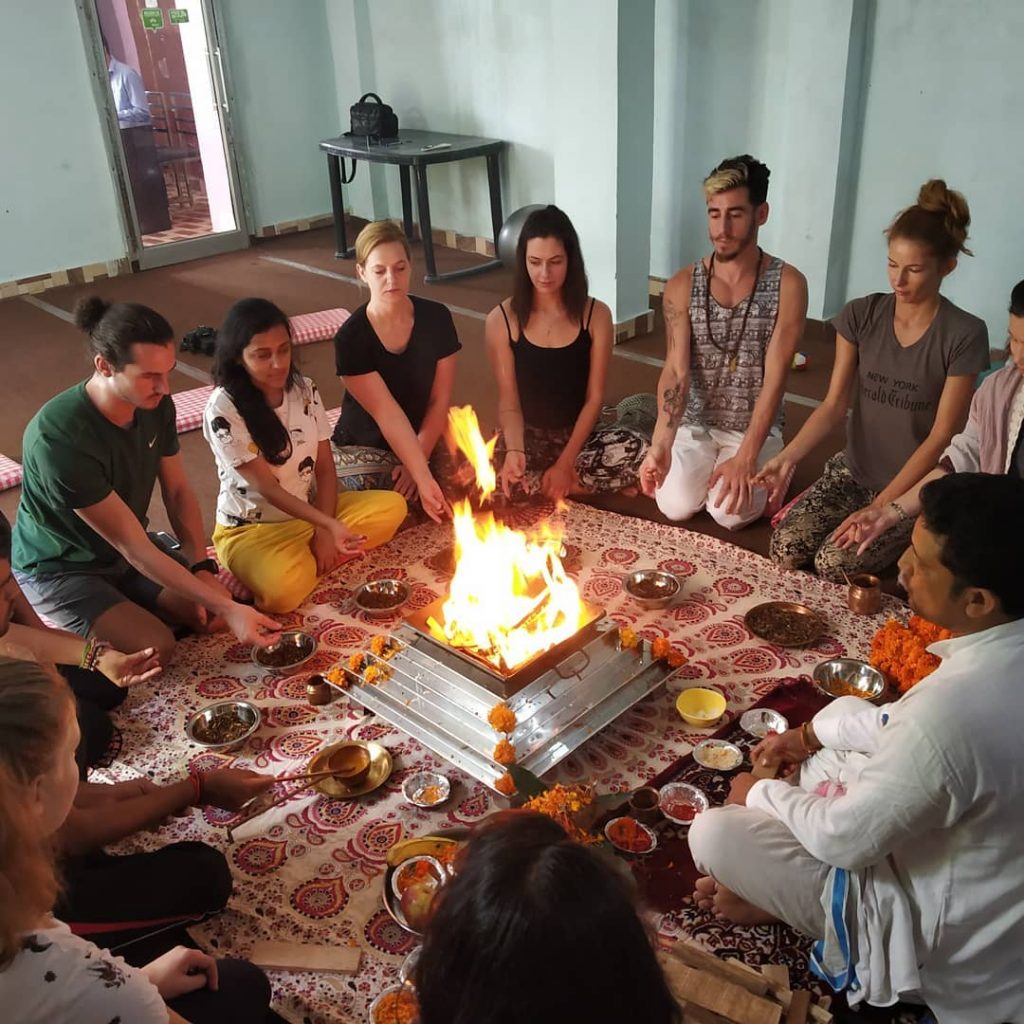 Akshi Yogashala is another successful Rishikesh based yoga school that has recently branched out into holding retreats and trainings in Kerala and Nepal as well. Their Nepal teacher training is located in Pokhara.
Program: Their teaching training program is an intensive format that features a morning practice of Hatha Yoga and Pranayama and an afternoon practice that features Vinyasa Flow, meditation and relaxation practices. Students will learn the anatomy of the physical and subtle body in dedicated workshops and will learn transformative techniques like Yoga Nidra, Mantra Meditation and Ayurveda.
What We Like: Akshi Yogashala is one of the few modern teacher training schools teaching meditation according to the classical text, the Vijnana Bhairava Tantra, one of the most important works of a form of non-dual practice and philosophy called Kashmir Shaivism.
Cost: Their 200 hour training is $1600 for shared accommodations and $1900 for a private room.
Address: Swarg Ashram, Near Ram Jhula, Rishikesh, Uttarakhand, 249304, India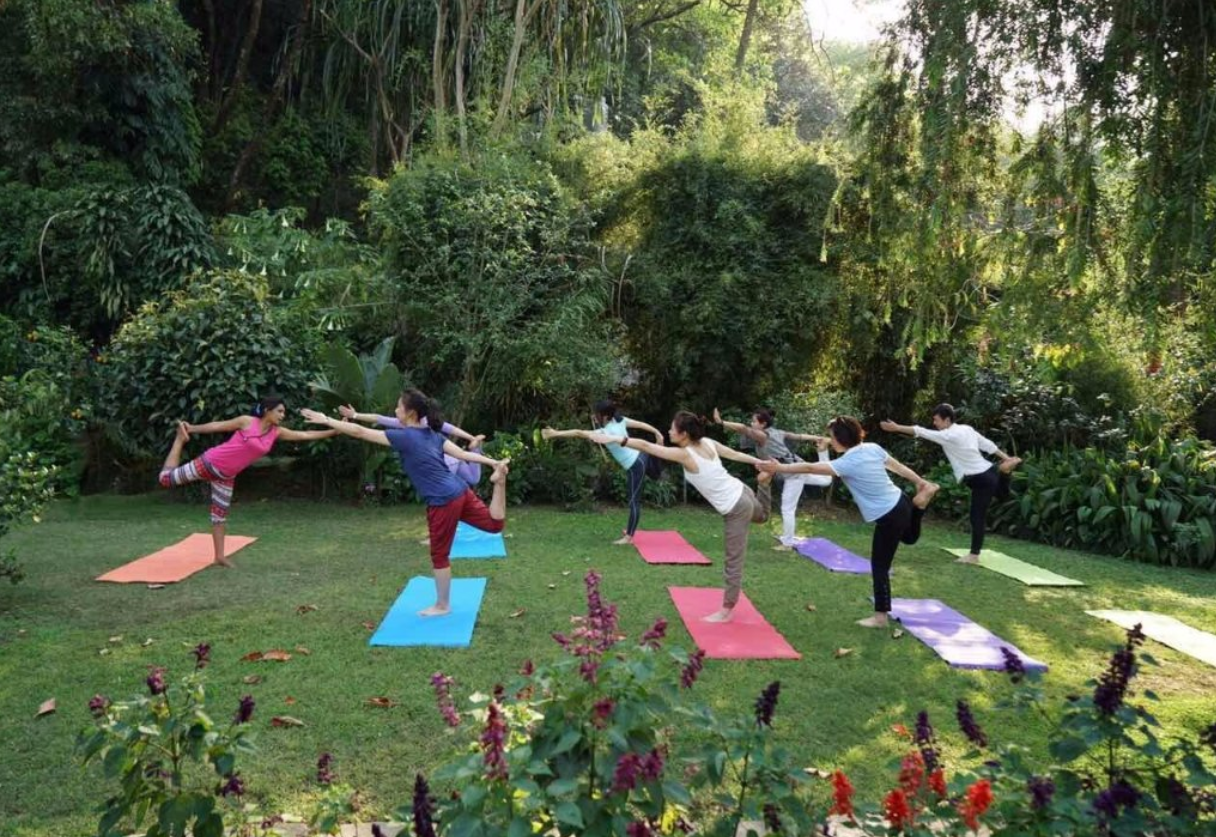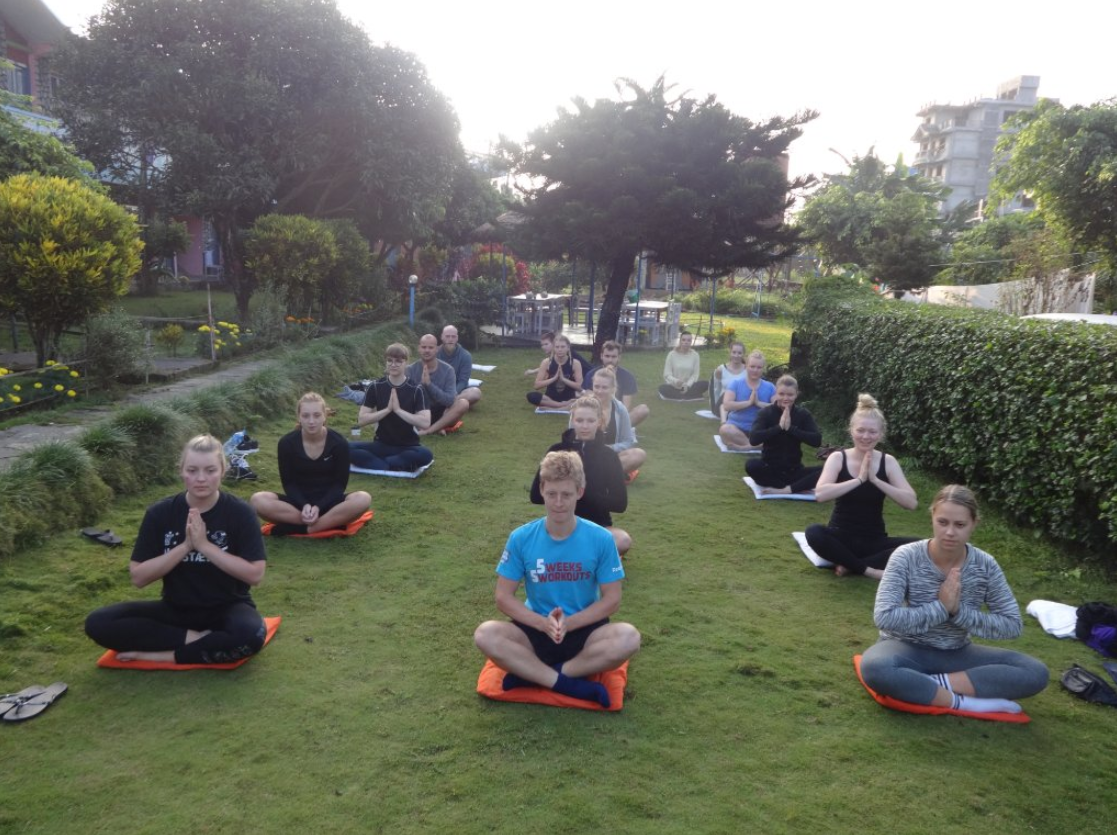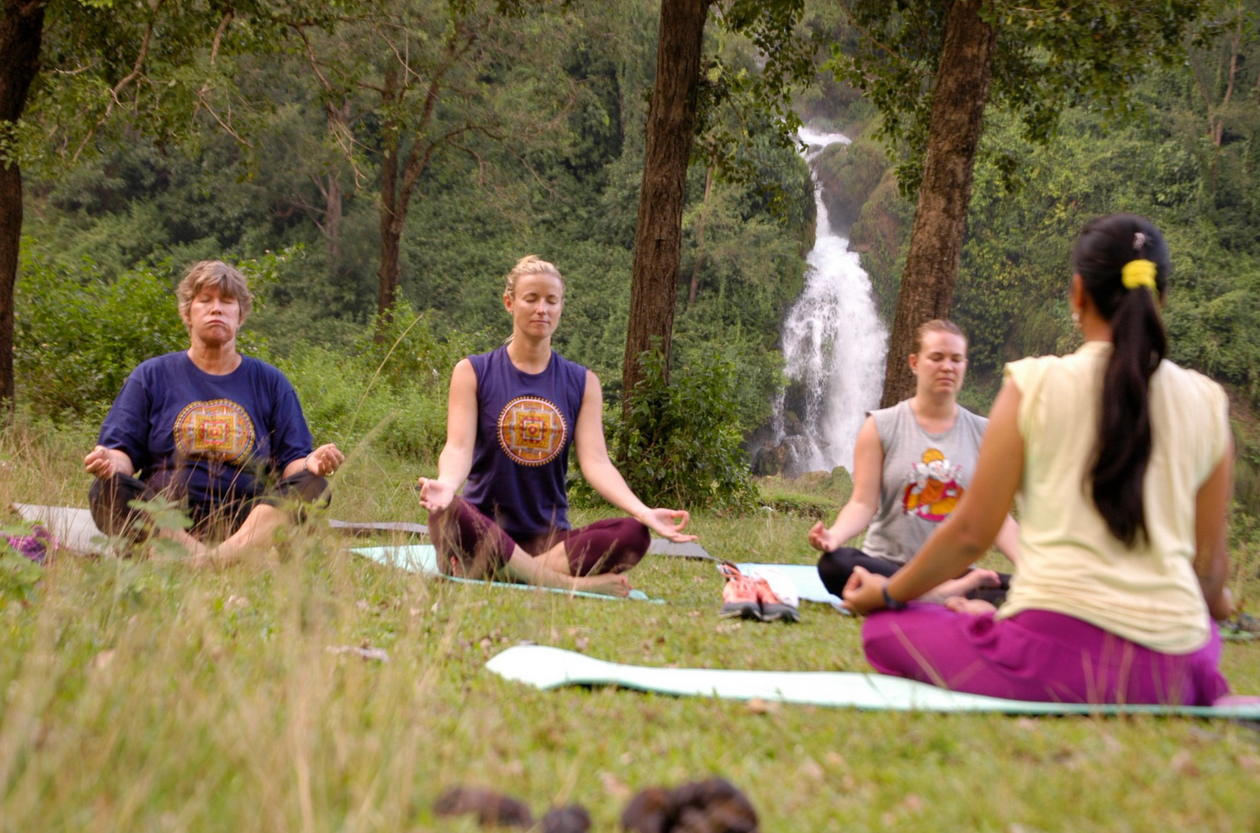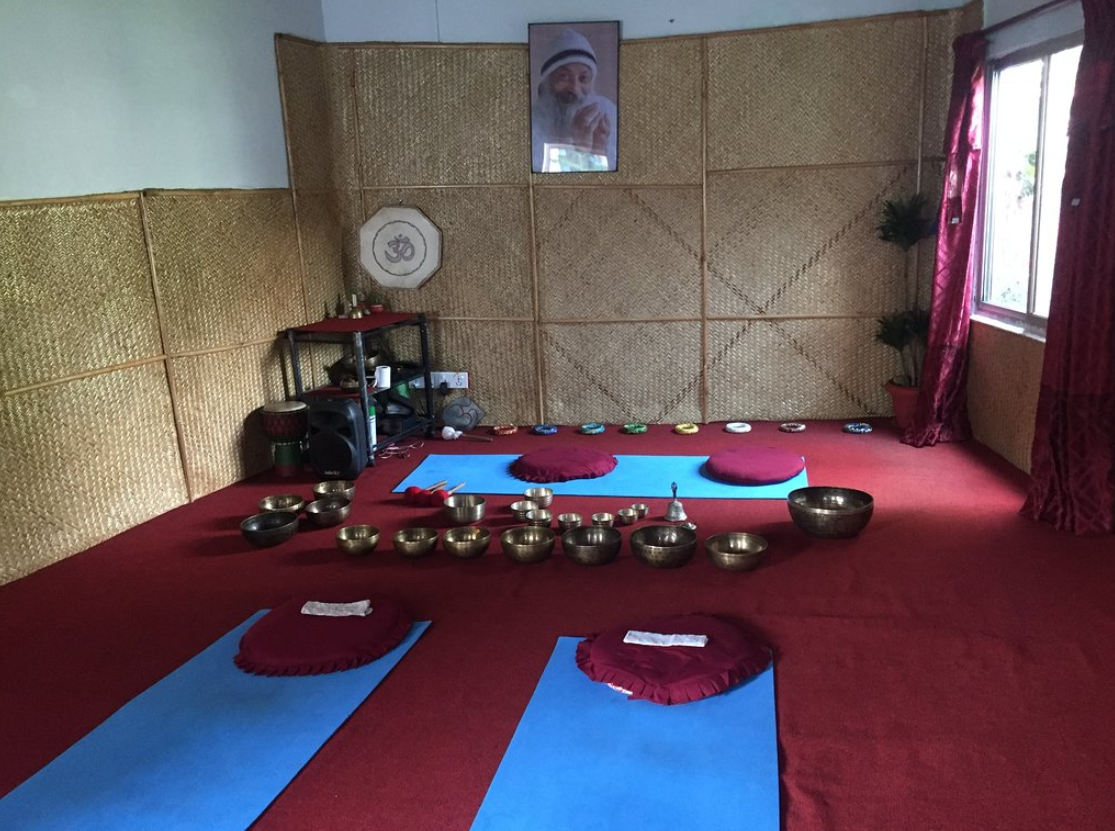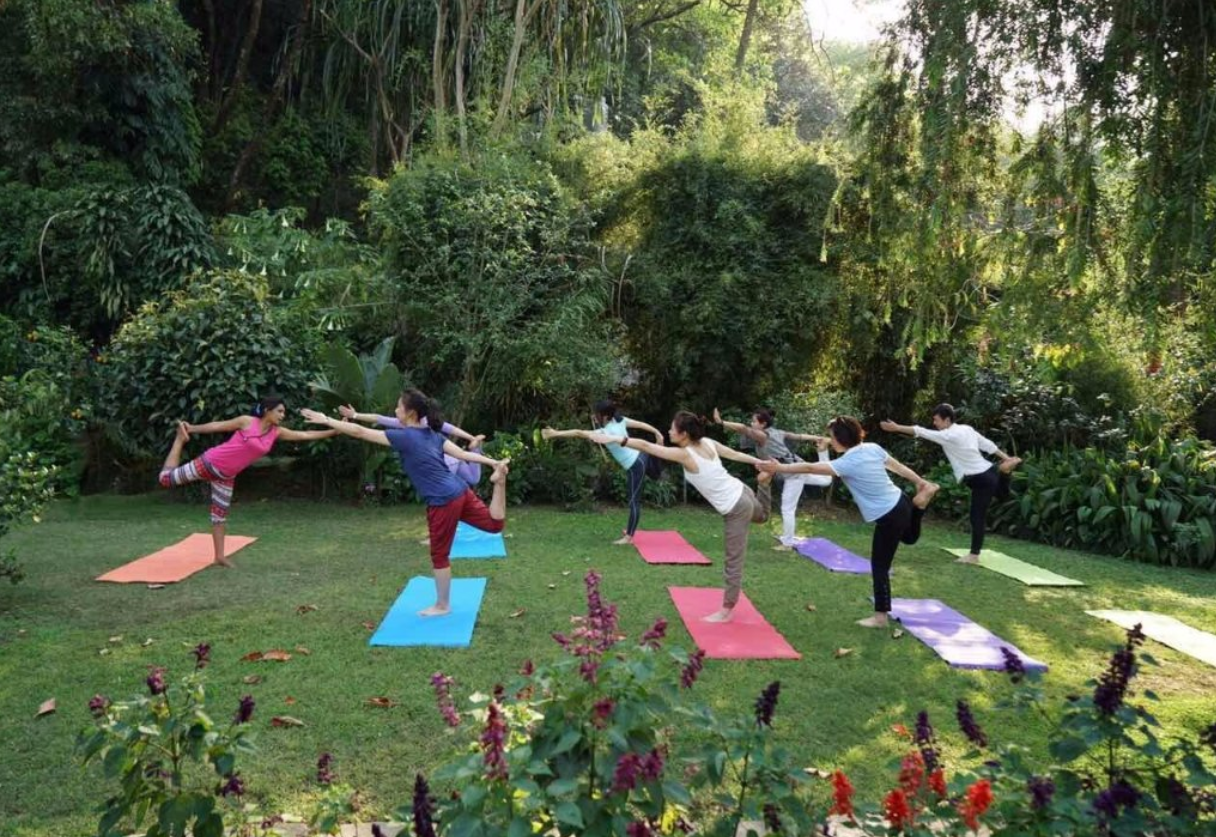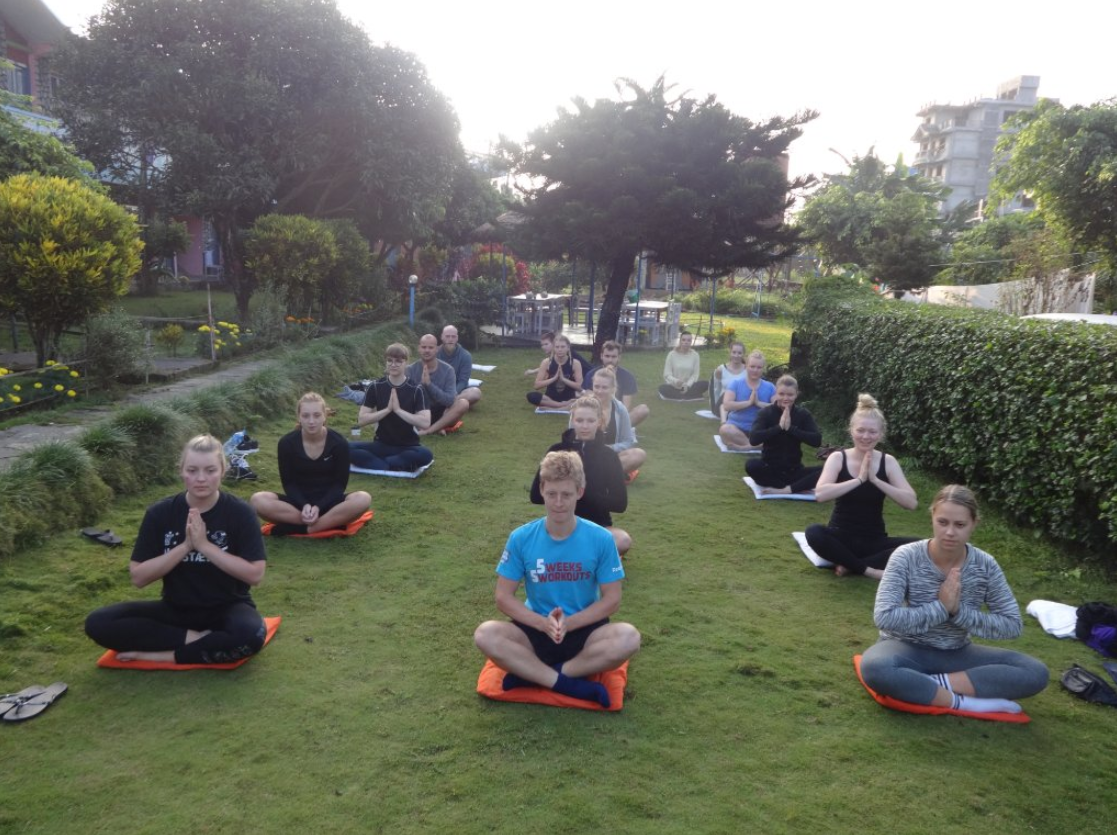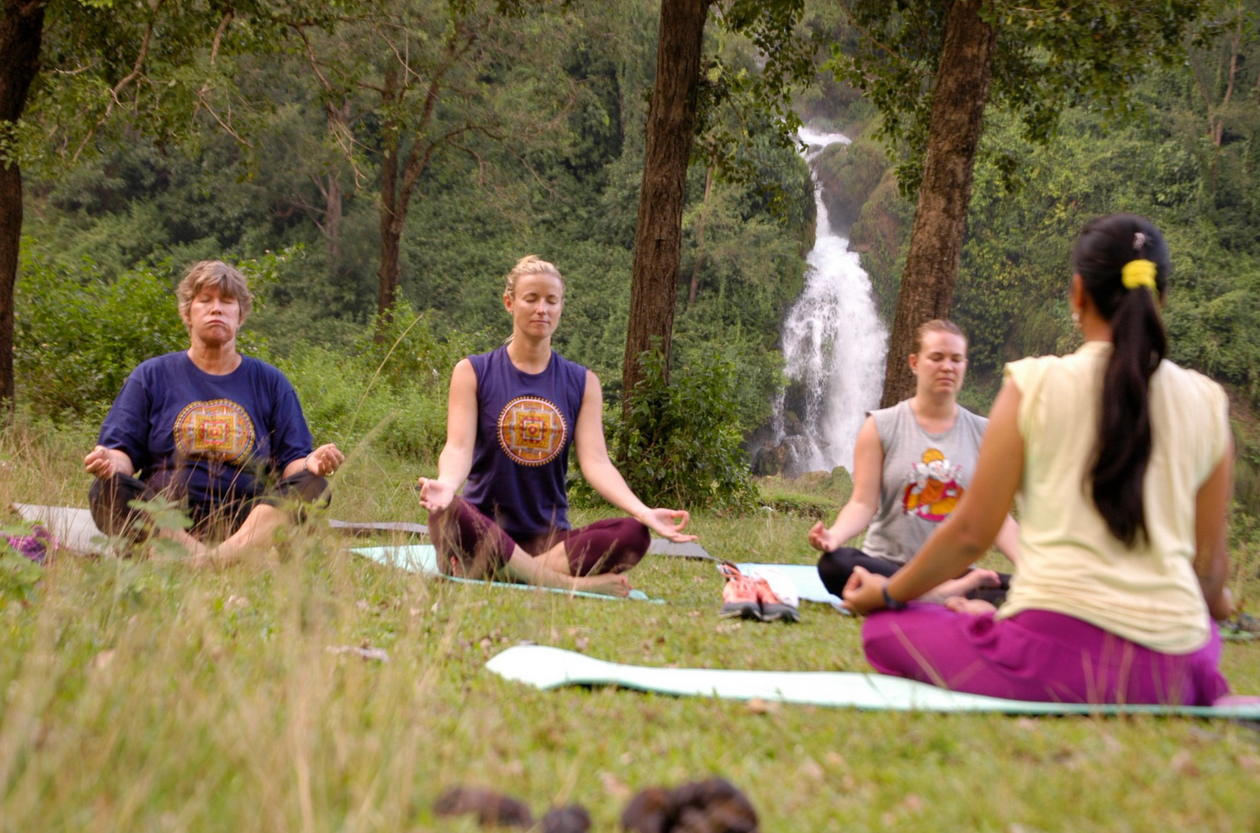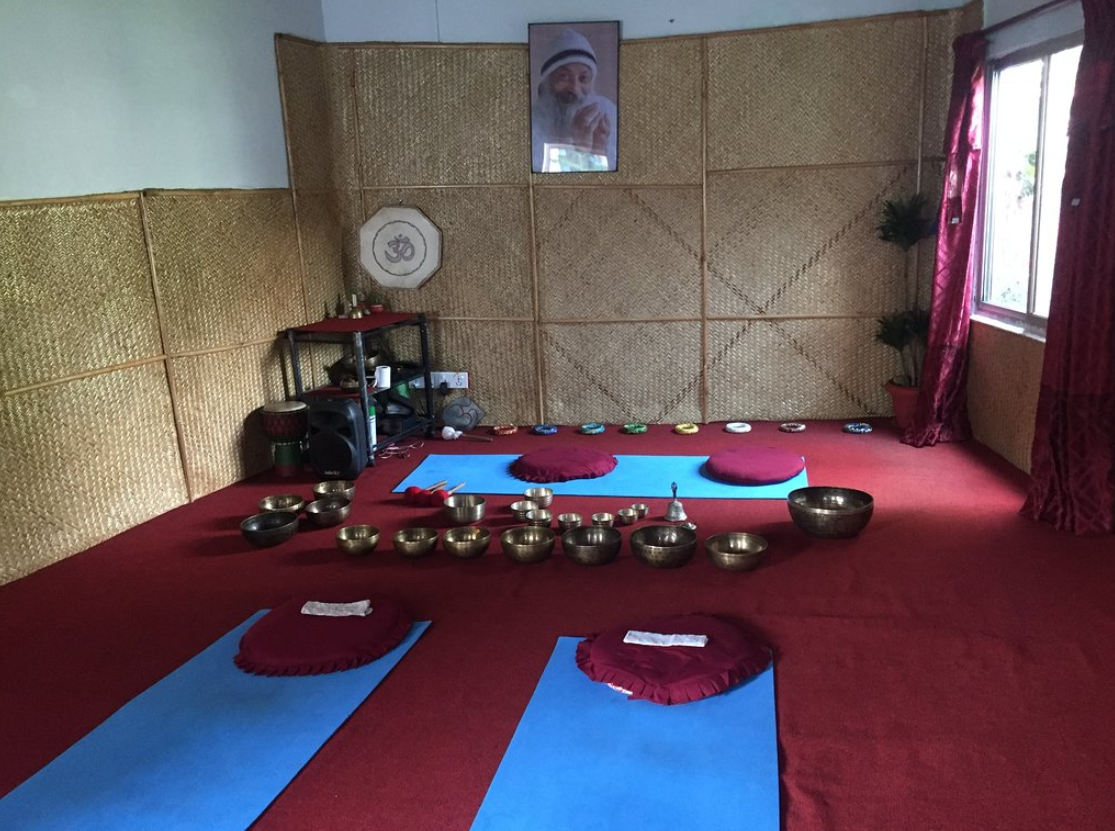 The Osho Divine Zone is a small ashram-style yoga school located in the North Kathmandu Valley. They offer courses not only in yoga, but also a variety of holistic healing modalities, including Reiki, Reflexology and Ayurvedic massage. They hold yoga teacher trainings on an individual basis and also offer packages that include training in Ayurveda, Yoga and Massage.
Program: Osho Divine Zone holds their teacher trainings from time to time and on an individual basis. They provide a strong focus on meditation and Tantric healing techniques in addition to the usual Asana and Pranayama practice.
What We Like: Osho Divine Zone is run by the charismatic and eccentric yoga guru Swami Basu Samarpan. He is an ardent devotee of the Tantric teacher Osho, and holds a masters degree in Buddhist philosophy. He has completed periods of silent retreat totalling over a year. Learning from someone so versed in the techniques of tantra and meditation is a rare opportunity.
Cost: Contact directly for more information
Address: Trishuli Hwy, Kathmandu 44600, Nepal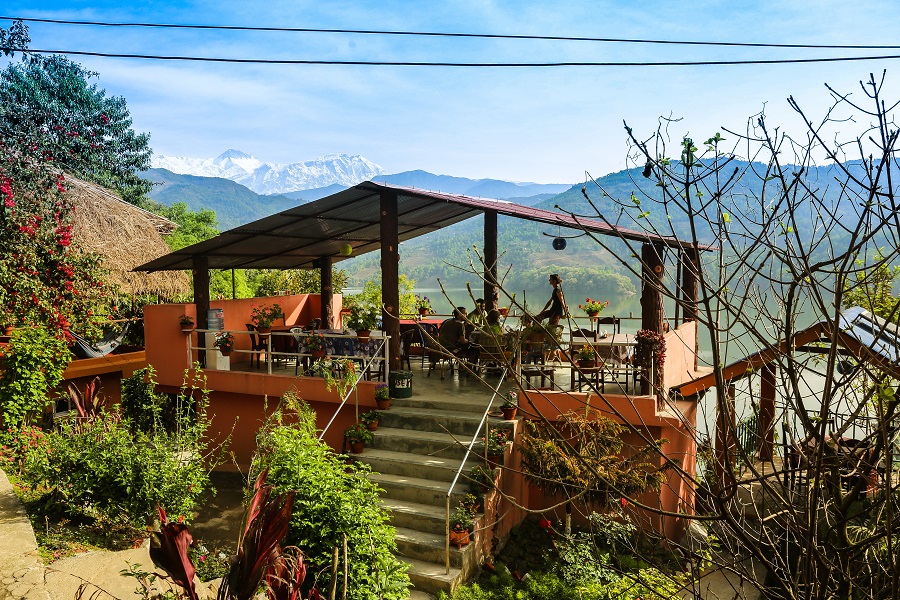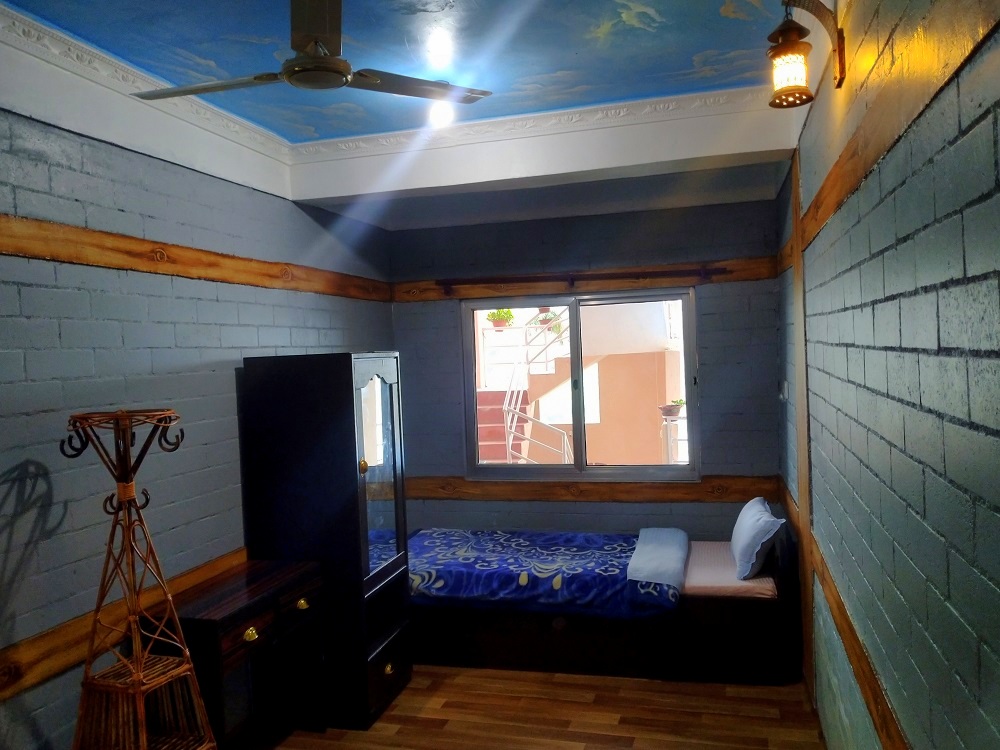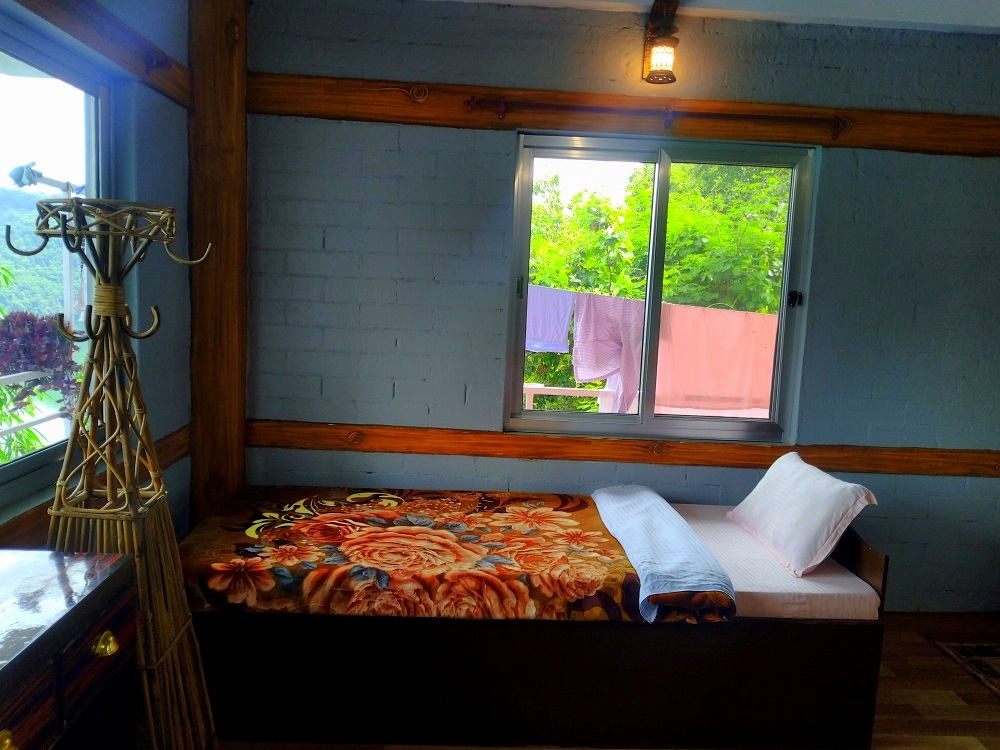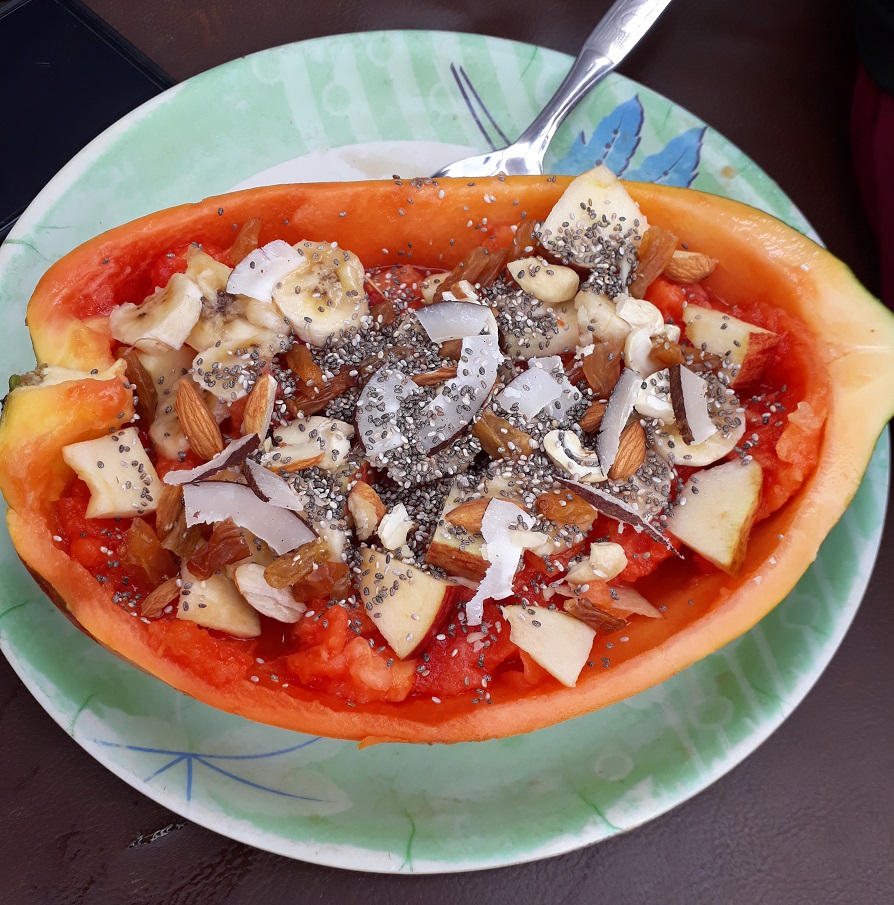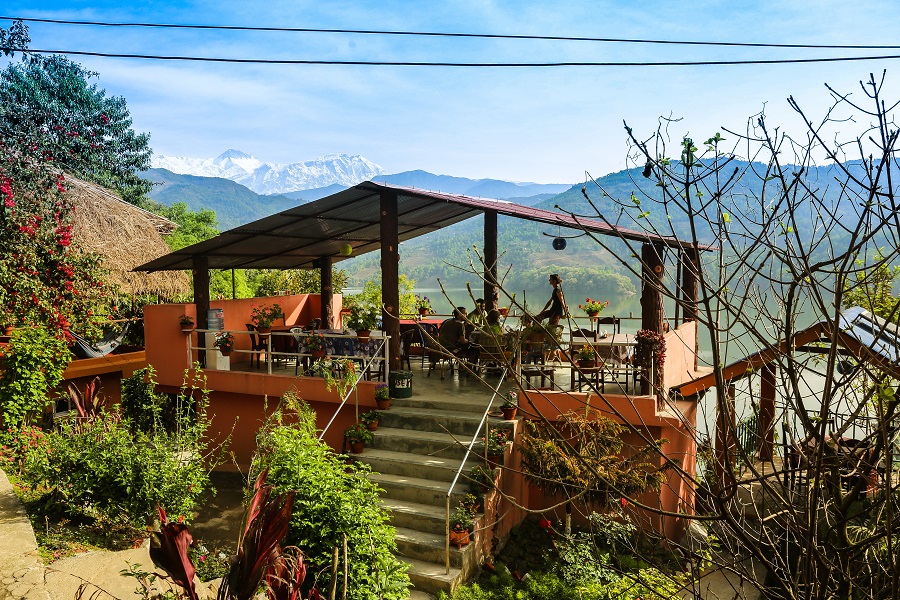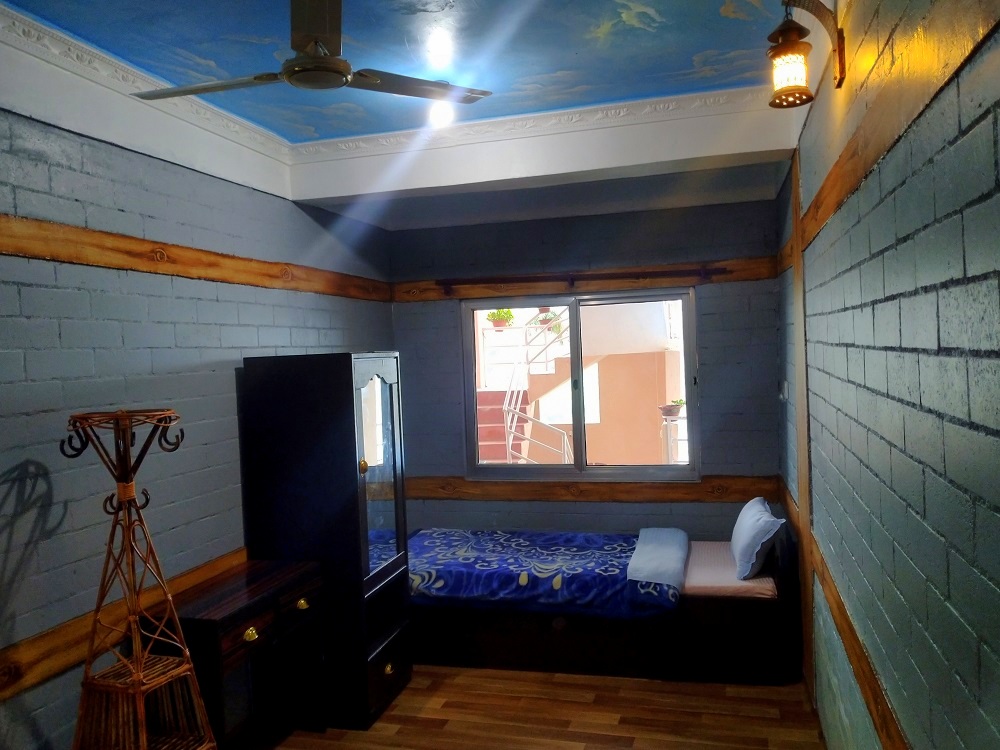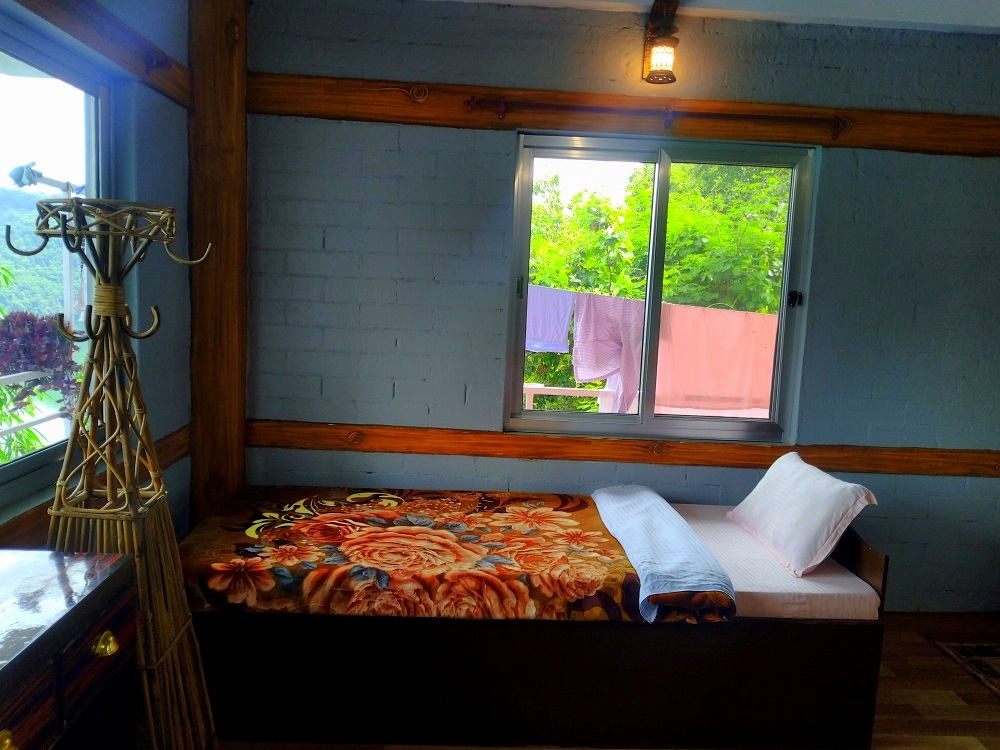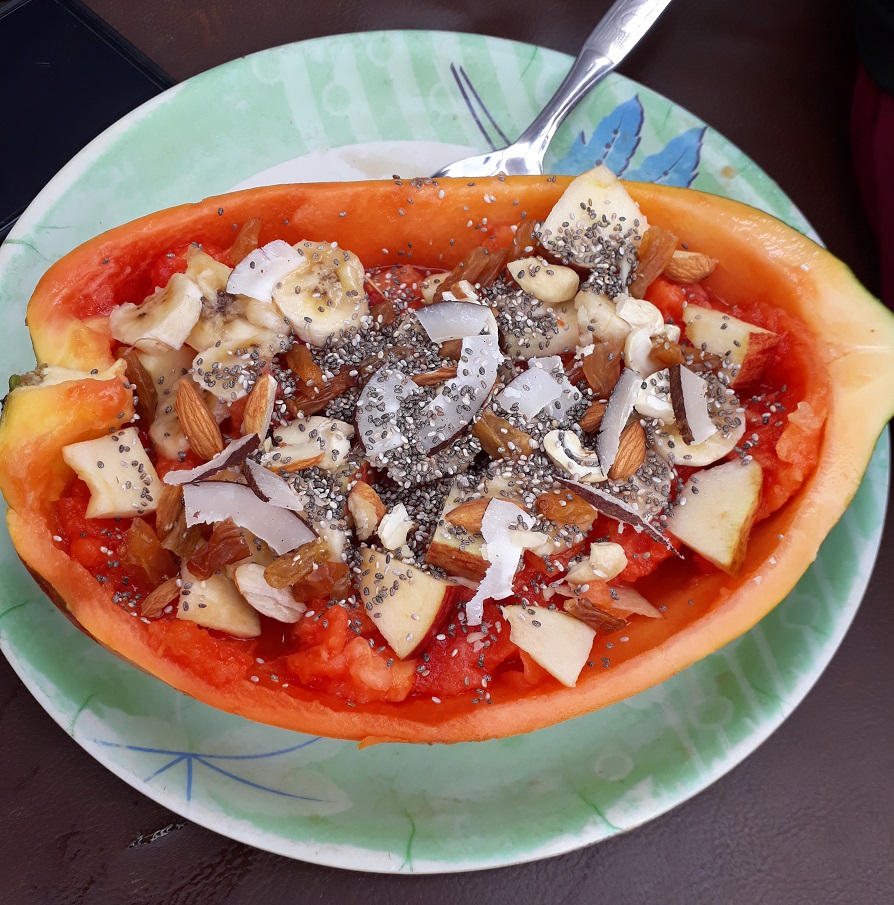 Shivalaya is a popular yoga school located outside of Pokhara that devotes itself mainly to intensive style teacher trainings in 200 hour, 300 hour and even 500 hour formats. They grow as much of their food as possible on-site in their own organic garden.
Program: Their 200 hour training focuses on gaining mastery over both Hatha and Ashtanga Yoga. In addition, they feature a strong emphasis on creative sequencing and intelligent use of props. They also devote much time to the anatomy of both the physical and subtle bodies, with an extensive grounding in traditional yogic philosophy.
What We Like: Considering their comprehensive course structure, Shivalaya is remarkably good value. It is one of the cheaper teacher training programs around, and it would be well worthwhile to get in before the price goes up!
Cost: For the 200 hour course, the cost is $1200 for a shared room, and $1400 for a private room.
Address: Lekhnath 33700, Nepal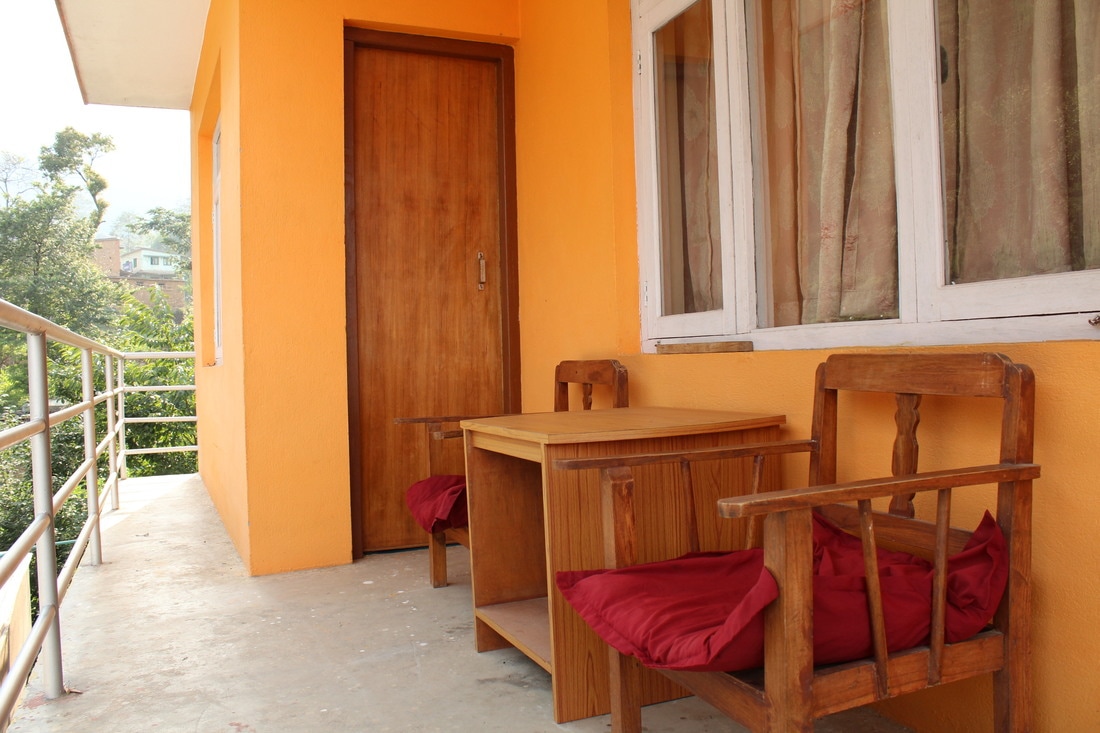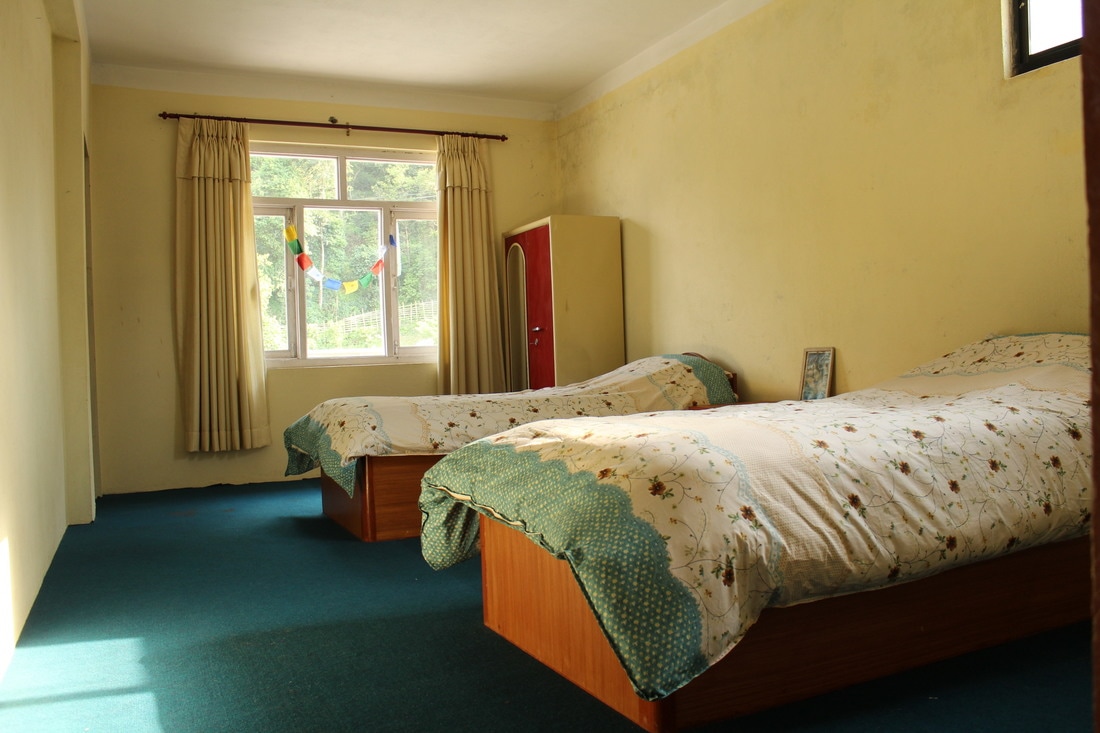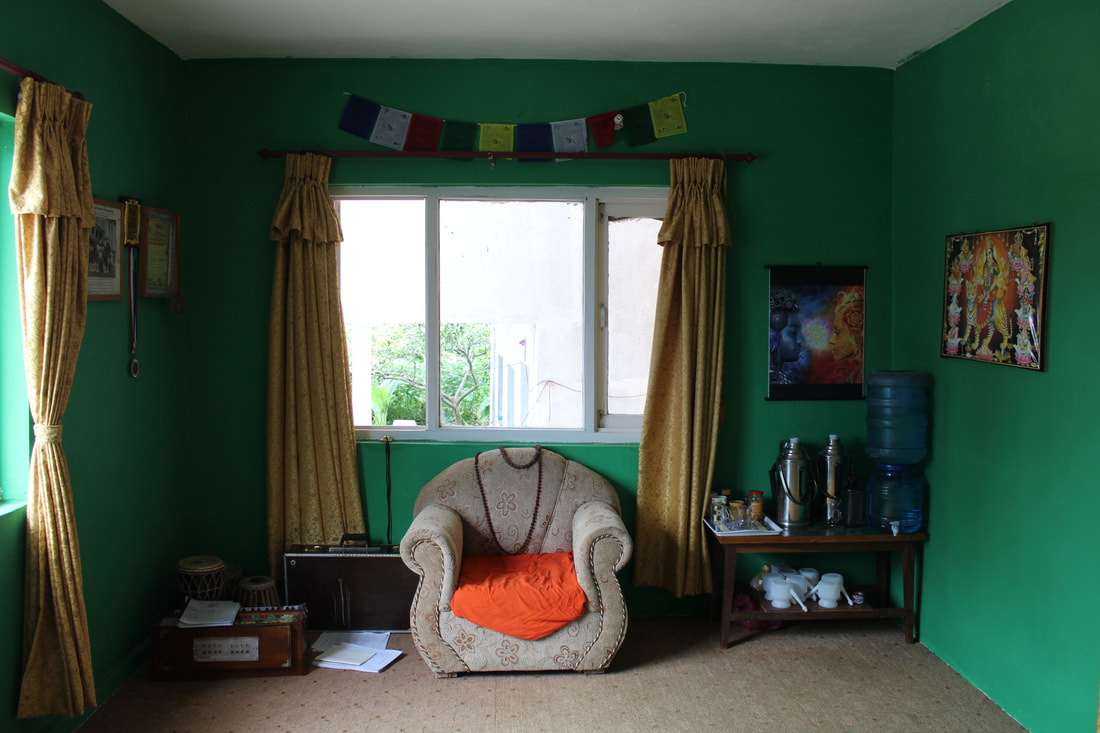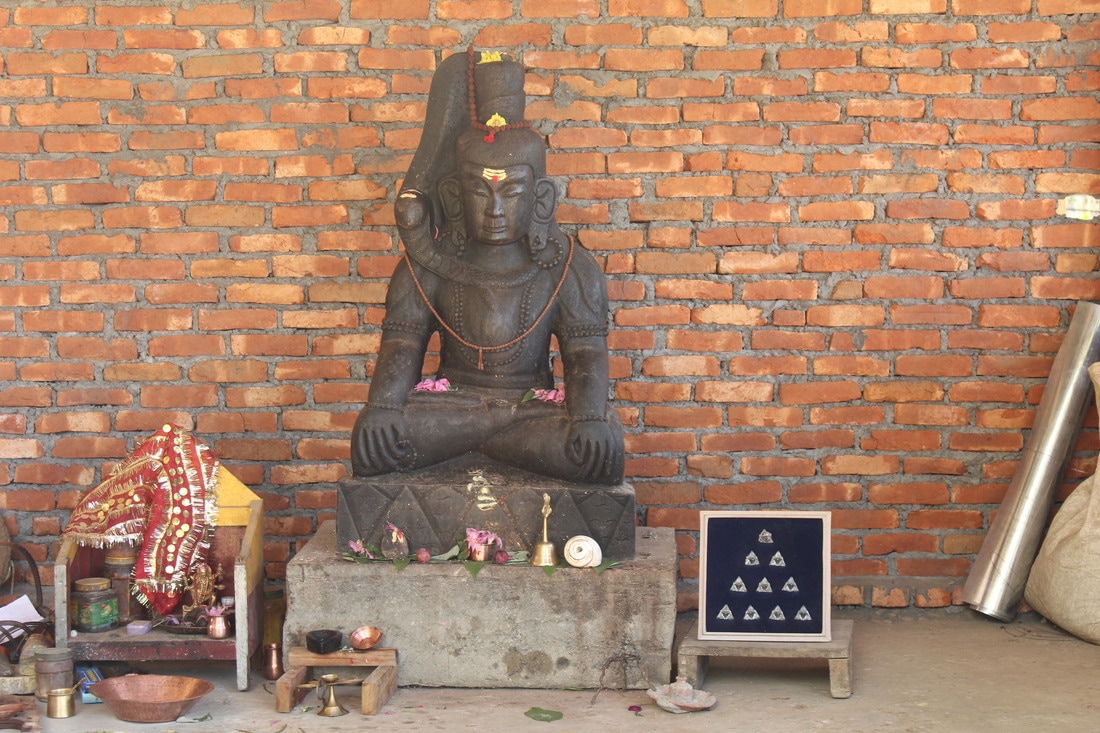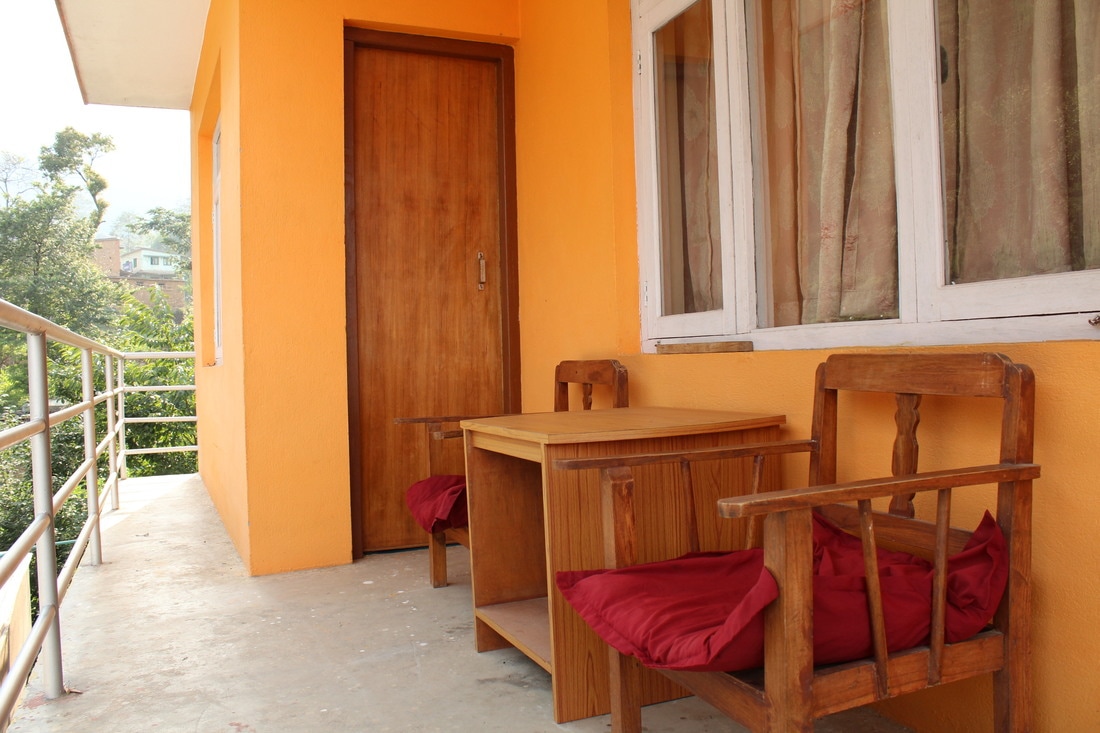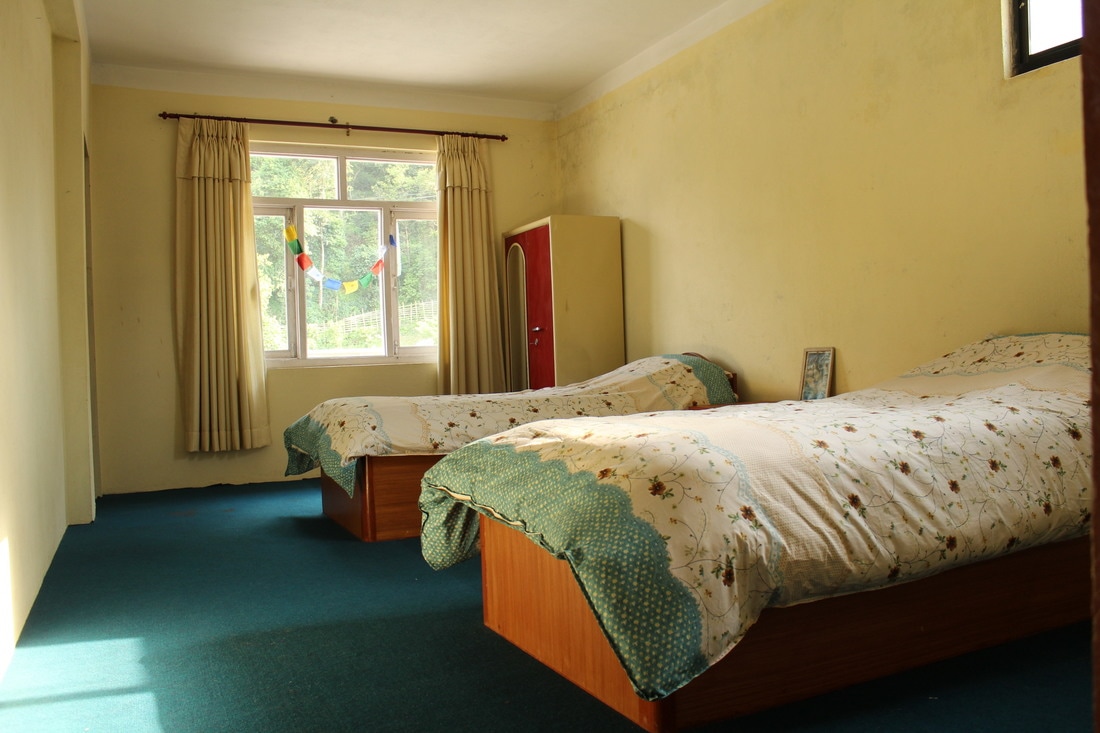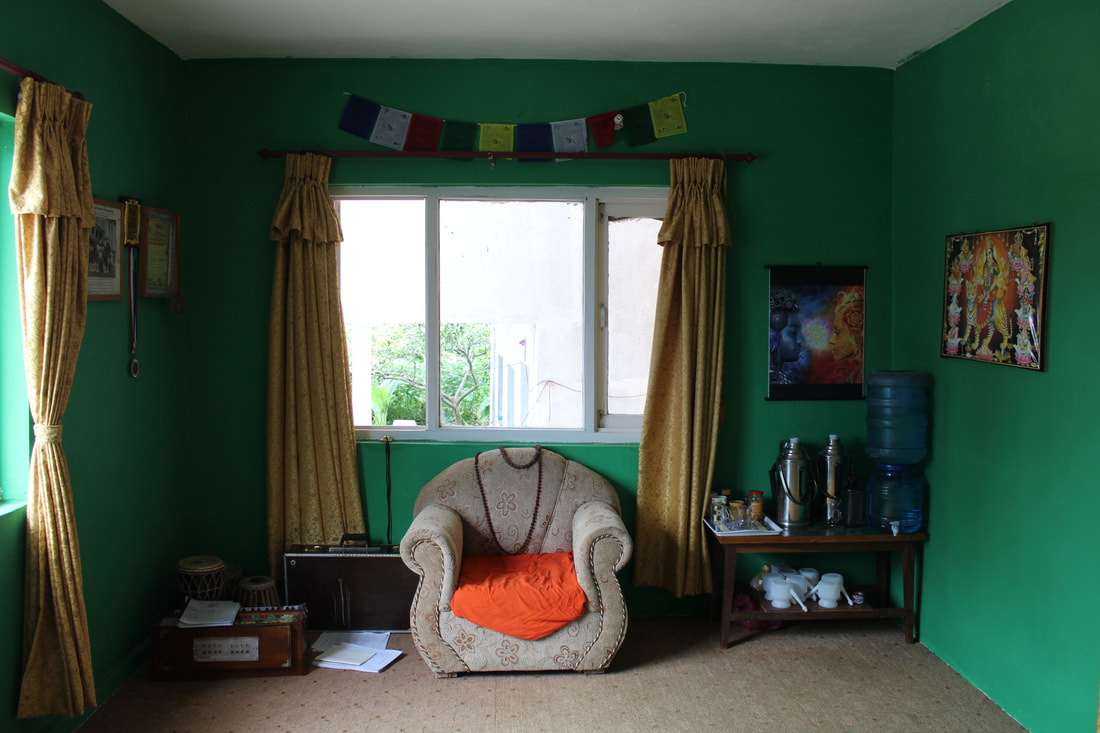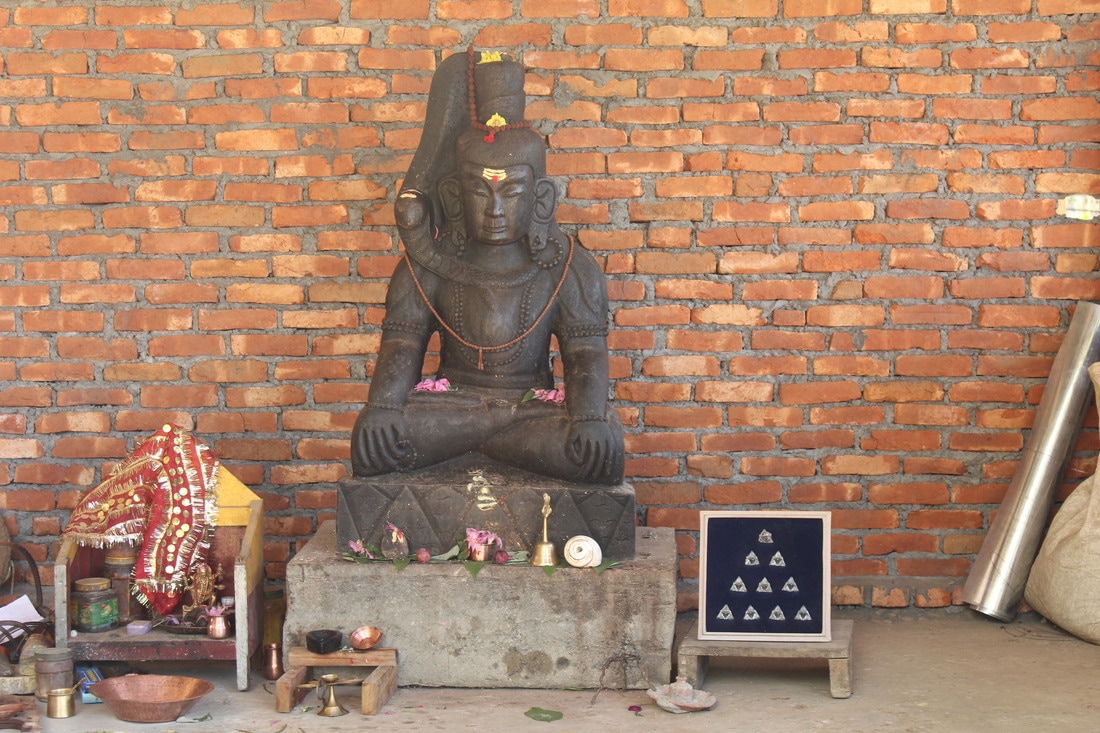 Shanti Yoga Ashram is an intimate ashram-style yoga school outside of Kathmandu that focuses on Tantra Yoga. It is run by the hard-working Yogi Prakash who is a devotee of the Nepalese guru Swami Shivalingam, himself a disciple of Swami Satyananda, founder of Bihar School of Yoga. He teaches a form of Tantra that is thought to be unique to Nepal.
Program: Their teacher training program offers a unique course in Tantra that focusses on what Yogi Prakash calls the five Yogas of Tantra. Hatha Yoga, Classical Ashtanga Yoga, Mantra Yoga, Kundalini Yoga and Shivshakti Yoga. This apporach offers a gradual deepening of the practice from the outer layers of the body to the inner layers of the self.
What We Like: Shanti Yoga Ashram is a community-oriented space that also serves as a school for local children, and are developing a year long university accredited program for yoga education, modelled after similar programs in India which, when complete, will be the first of it's kind in Nepal. It is hoped that this will provide employment opportunities for the local community.
Cost: $1600 for a shared room. $1900 for a private room.
Address: Chandragiri 44618, Nepal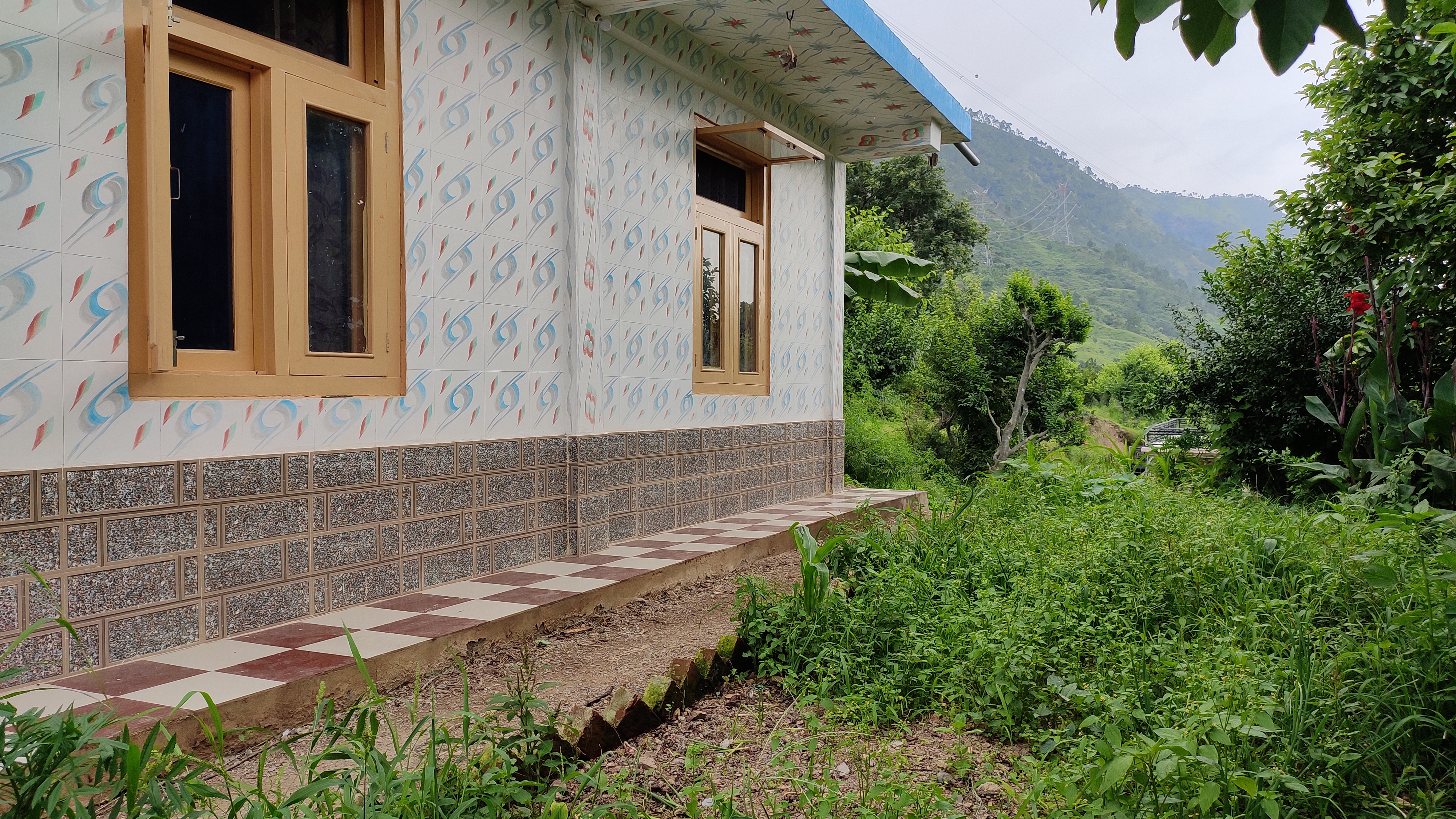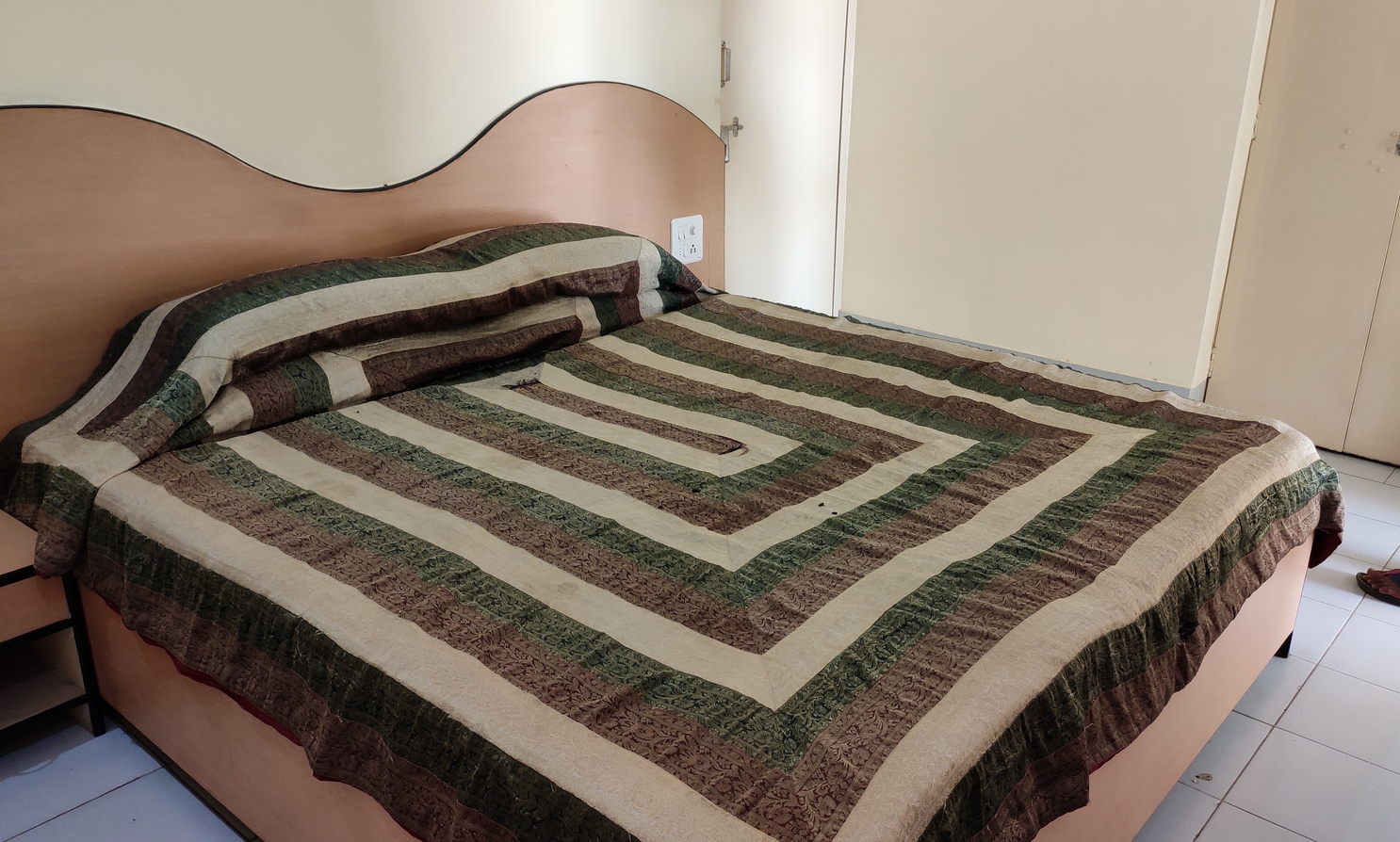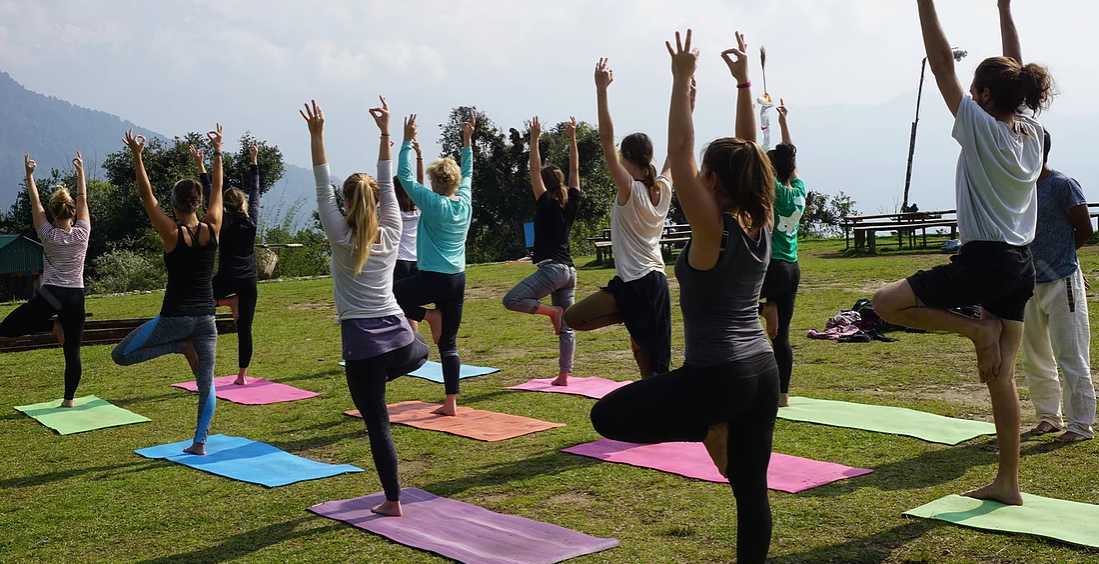 b3095e_95b9ce52a29e4c04b0996a8ed71878d4~mv2_d_4000_2250_s_2
b3095e_24fb581c183241ba8a5d847a0f255008~mv2_d_2559_1920_s_2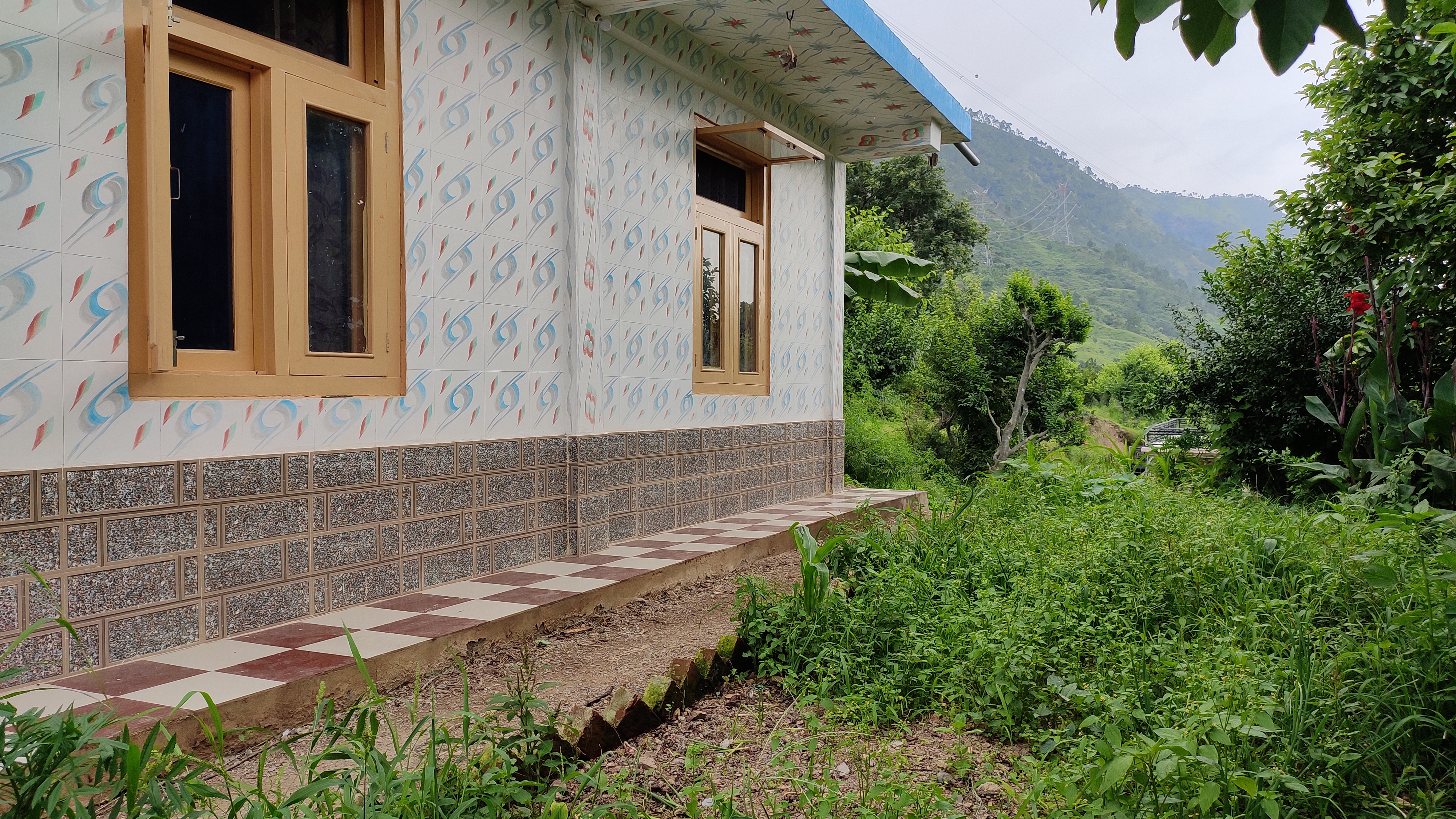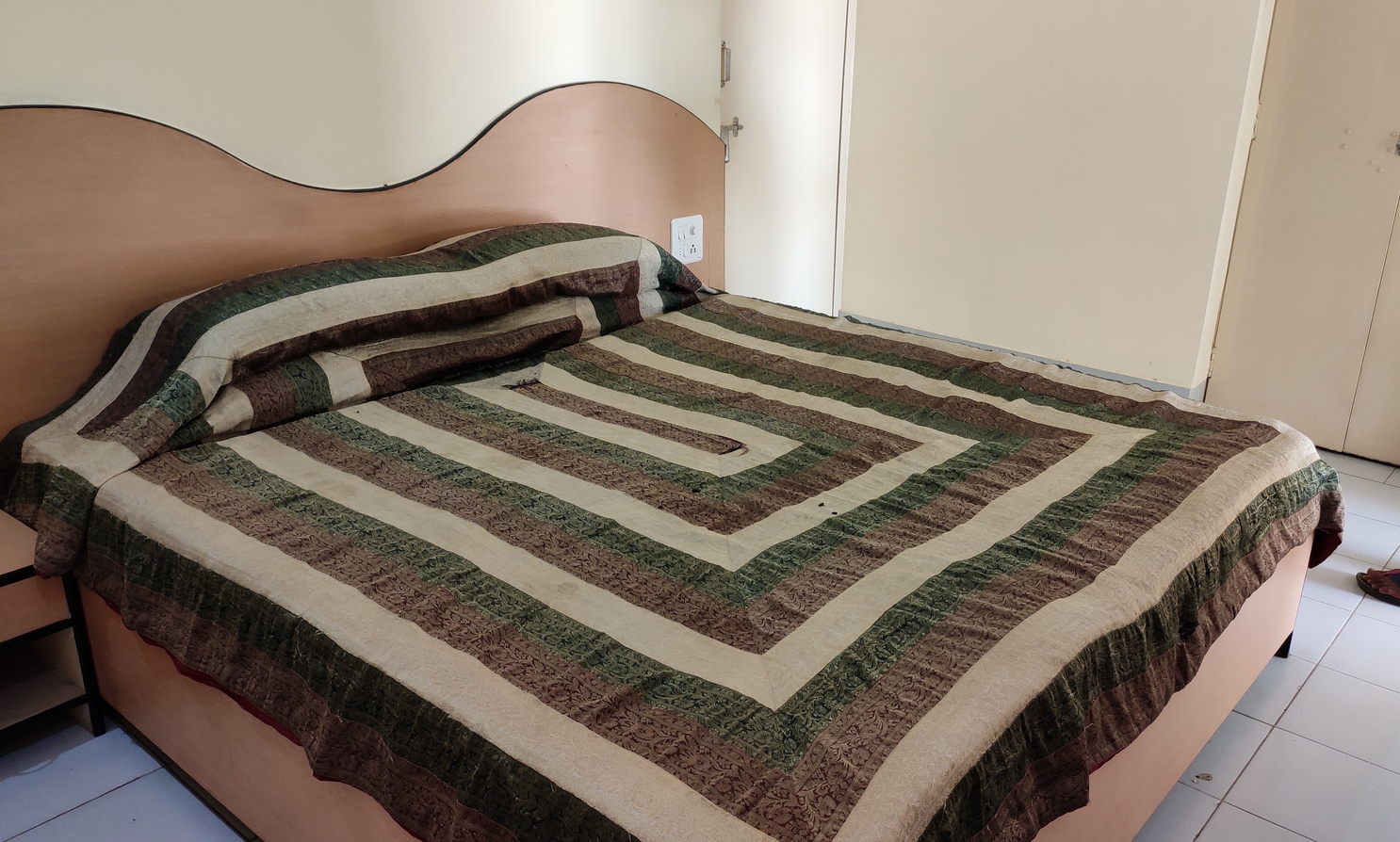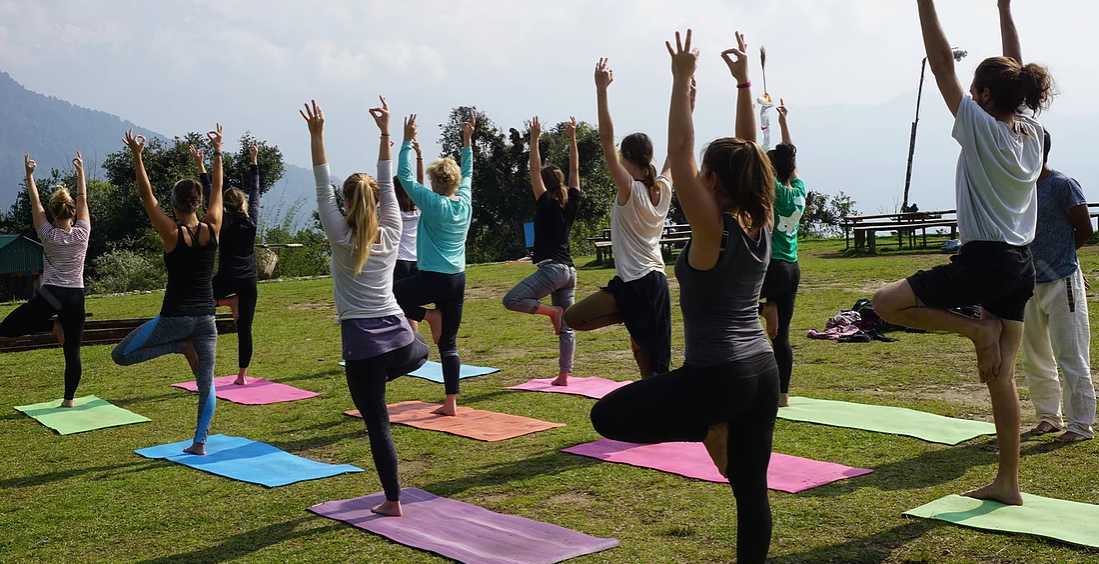 Shambhavi Yoga Peeth is an ashram style yoga school in the village of Nagarkot that teaches a form   of Yoga grounded in Nepalese Tantra. The ashram is run by an experienced team of teachers, both old and young, local and Western, for a well-rounded experience of transformational spiritual practice.
Program: Their teacher training courses focus on developing five pillars of the yogic lifestyle. They are: Proper Exercise, Proper Breathing, Proper Relaxation, Proper Diet and Meditation. Students will learn a variety of techniques to cultivate each of these elements, including various Asana practices, Pranayama practices, and Tantric meditations.
What We Like: The beautiful village of Nagarkot is known for having some of the best views of the whole Kathmandu Valley. It is a great place for hiking and trekking and Shambhavi often arranges excursions into the local hills to visit temples, waterfalls and isolated mountain villages.
Cost: For their 200 hour course the cost is $1400 for shared accommodation and $1600 for private accommodation.
Address: Mahamanjushree Nagarkot 44600, Nepal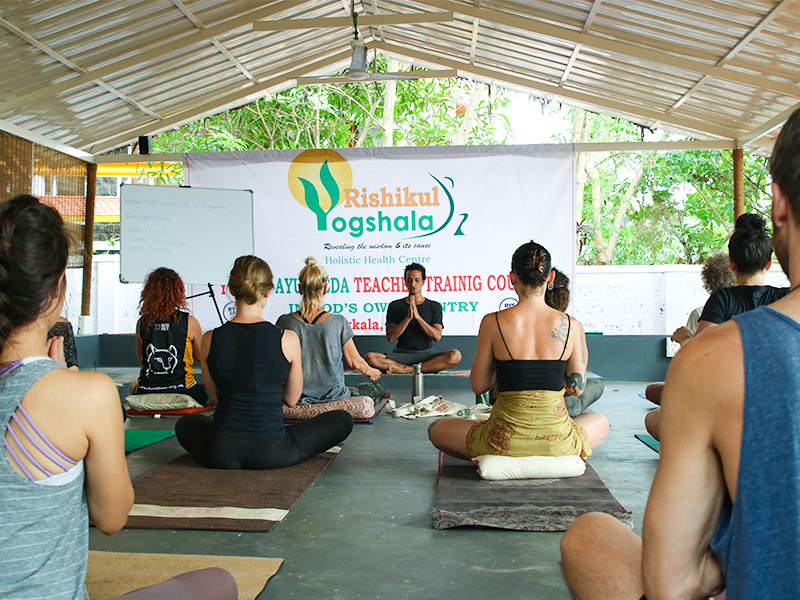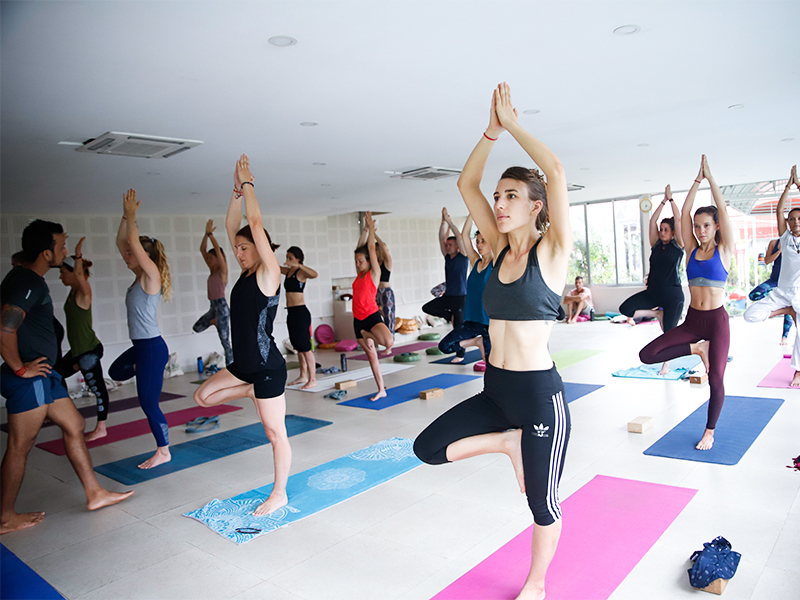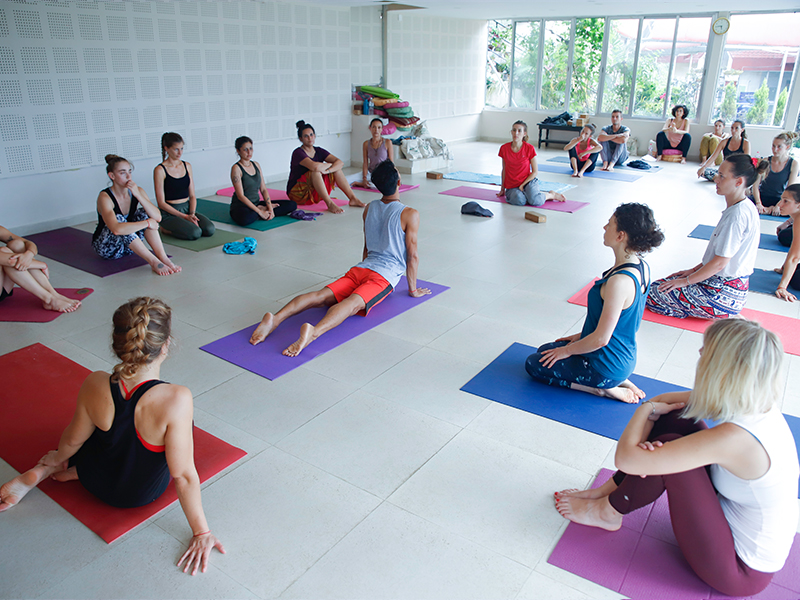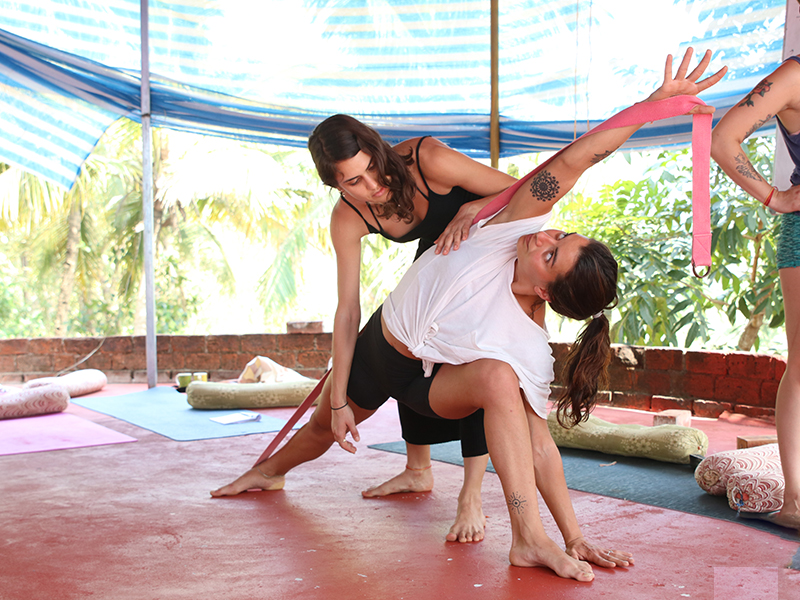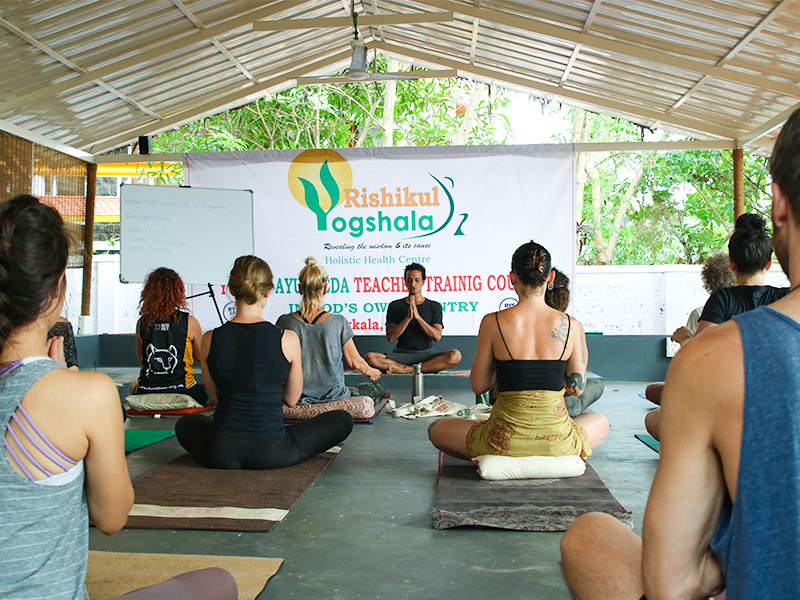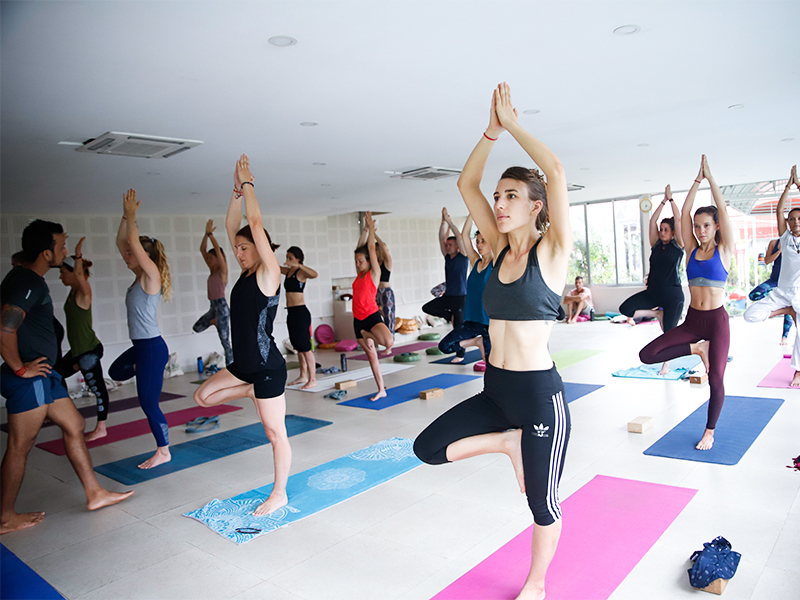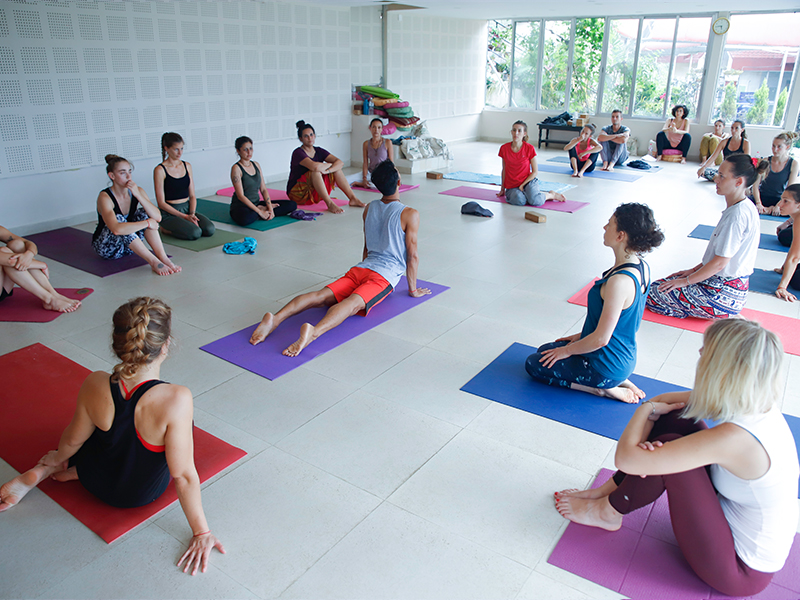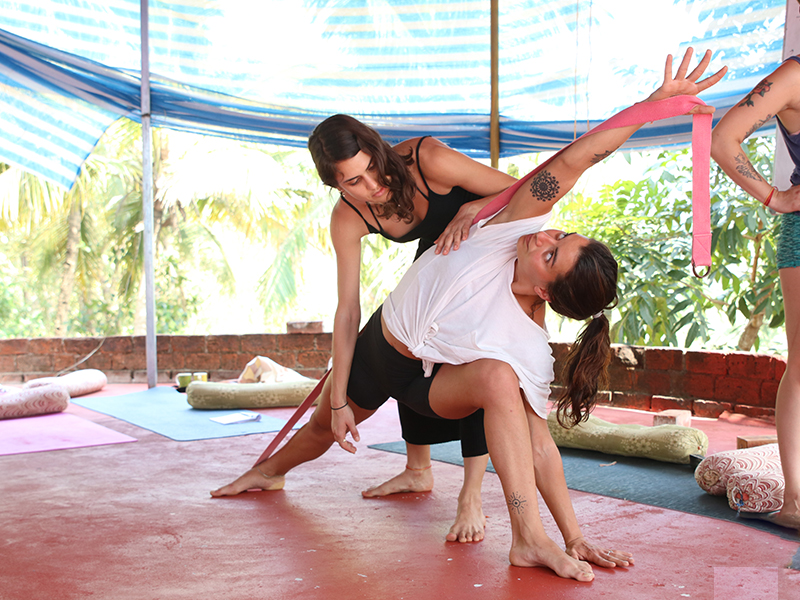 Rishikul Yogashala is a well-established yoga school in what has become the world capital of destination teacher trainings, Rishikesh, India. They have recently started branching out and now offer trainings in several other places, including Kerala, Mozambique and Nepal.
Program: Their program is a four week immersion that focuses on developing a thorough understanding of the yogic tradition not only through workshops and theoretical classes, but by exposing students to a dedicated ashram style environment so that they can appreciate the profundity of the teachings in their original context. Mornings begin with Classical Hatha Yoga and Pranayama, while in the afternoons Ashtanga Yoga and Meditation is practised.
What We Like: Their training is held at the Infinity Resort in Pokhara. A big facility with a swimming pool and incredible views of the terraced fields lining the surrounding valley. It is one of the more upscale options for a Nepal teacher training and offers spacious accommodation and a big, well-tended garden.
Cost: $1700 for a shared room, $1900 for a private room
Address: Infinity Resort, Lake Side (Sedi Height), Pokhara, 33700, Nepal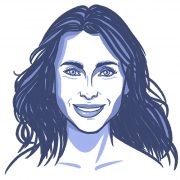 Shirley Hill
Meditation coach by day and writer by night - Shirley has perfected the art of finding a healthy balance in life. She's eager to spread calm energy and share her zen tips through conscious writing.