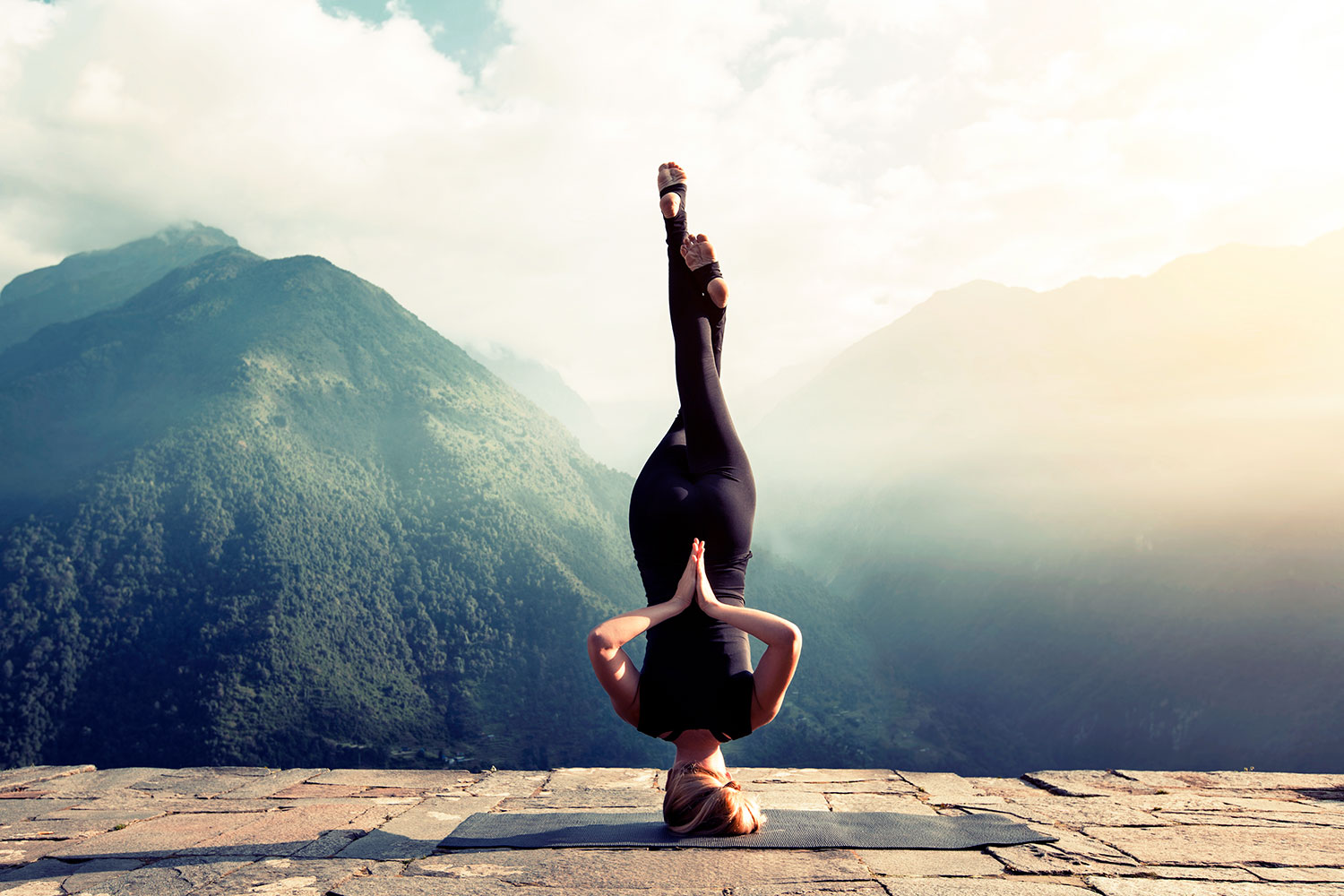 Nepal, birthplace of the Buddha, home to the highest mountains in the world, haven for sages and seekers since time immemorial. Nepal is home to numerous living lineages of yoga and meditation, and the lifestyle of the sadhu, a type of wandering spiritual ascetic, is clearly visible to anyone who visits this magical place.
It is also home to countless Hindu ashrams and Tibetan Buddhist monasteries. Most of them are closed hermitages, however some of them have opened their doors to lay practitioners and Western spiritual tourists, especially now that their is so much interest.
The Himalayan Mountains have always been a symbol of spiritual awakening and liberation for all of the Indian religious and philosophical traditions, so it is a highly auspicious place to study Yoga. An opportunity to attend a retreat here is not to be missed.
There are an increasing number of yoga schools, ashrams and retreat centres that cater mainly to foreign students popping up around Kathmandu and Pokhara, the two main population centres of Nepal.
They are mostly quite traditional in ethos, run by ardent lifetime practitioners of yoga and meditation, and the accommodations and amenities are usually pretty simple by Western standards. However, traditional Ayurvedic detox and massage treatments are widely available and cheap, the locals are friendly and hospitable and the scenery is quite simply the most incredible on the planet.
Here are our picks for the 10 best yoga retreats in Nepal: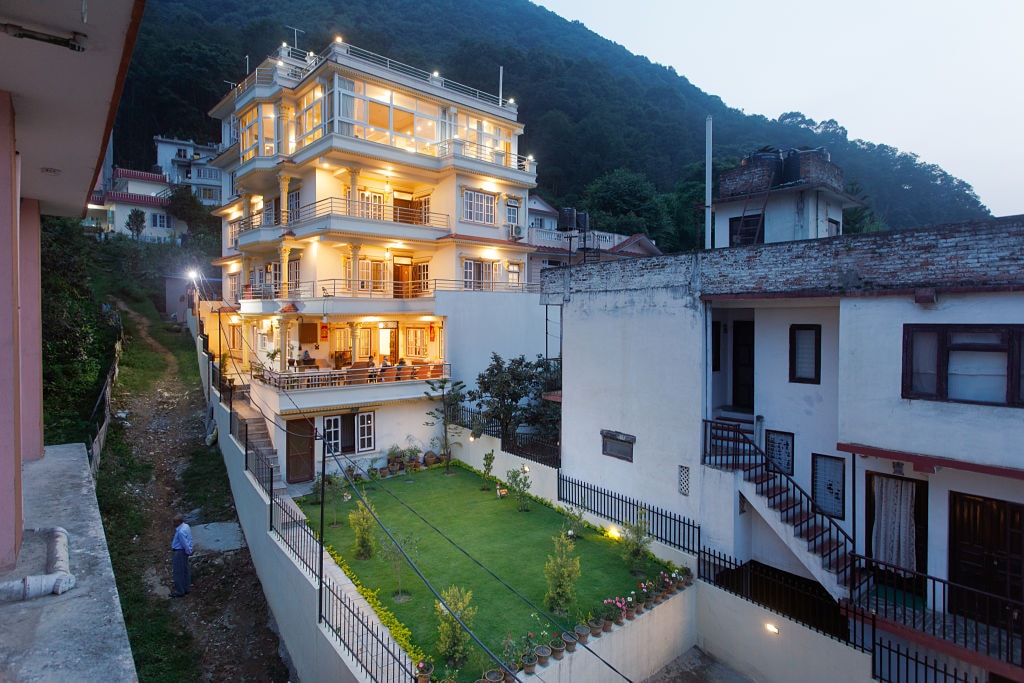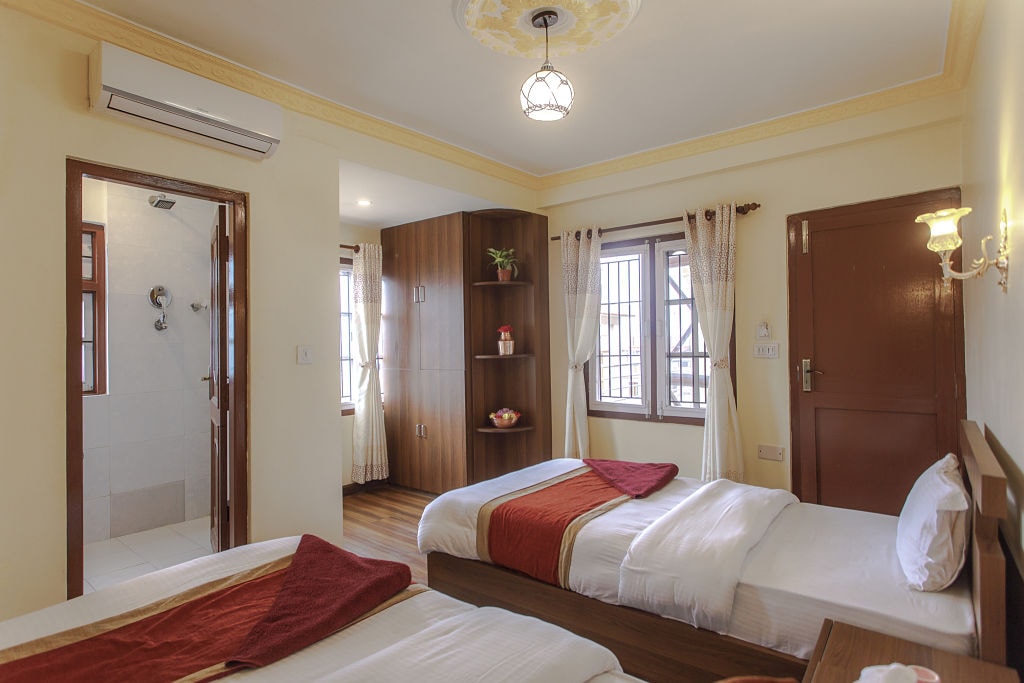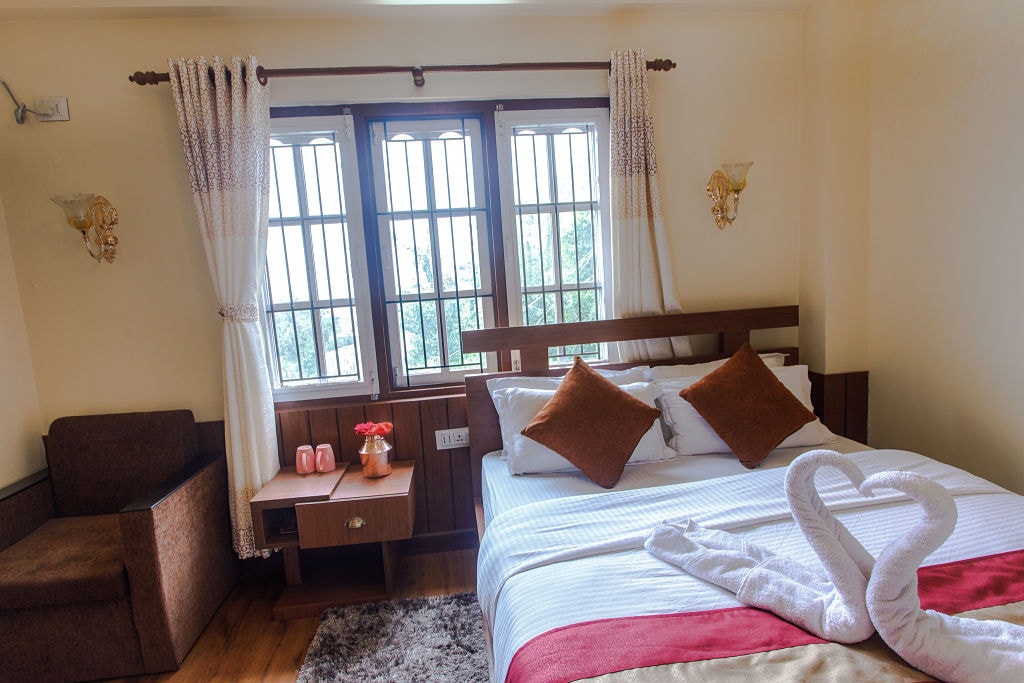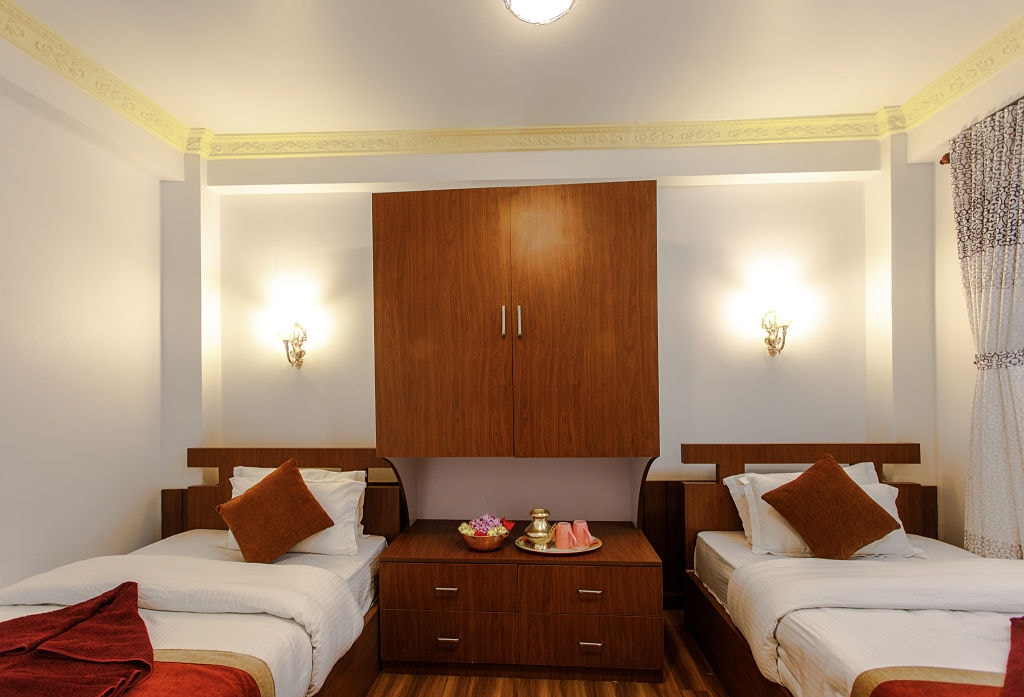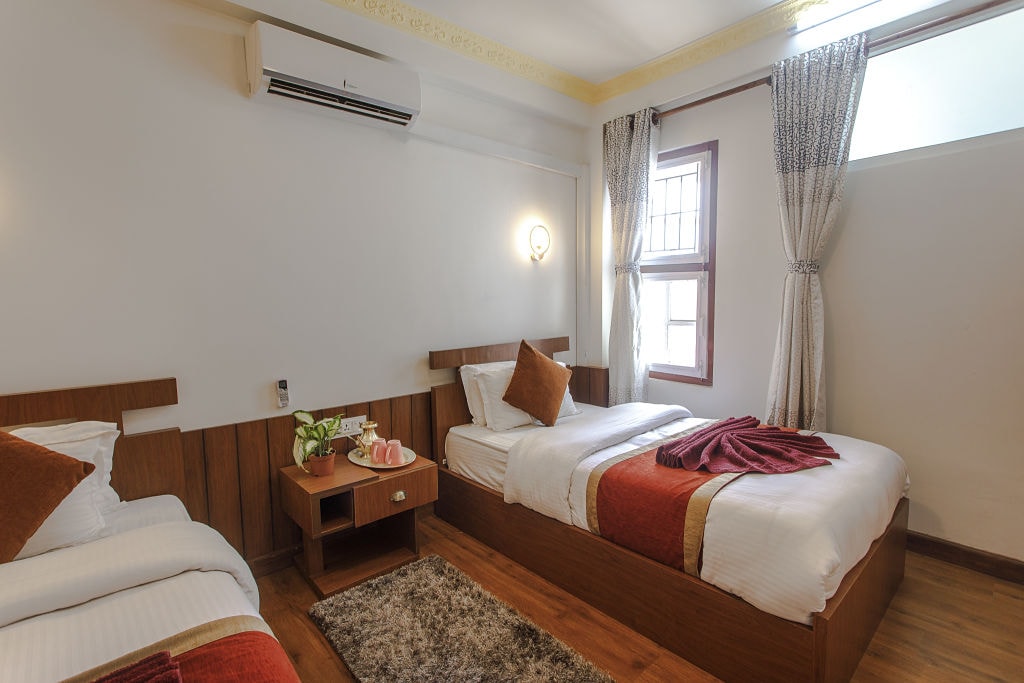 Nepal-Yoga-Home-New-building
Nepal-Yoga-Home-guestroom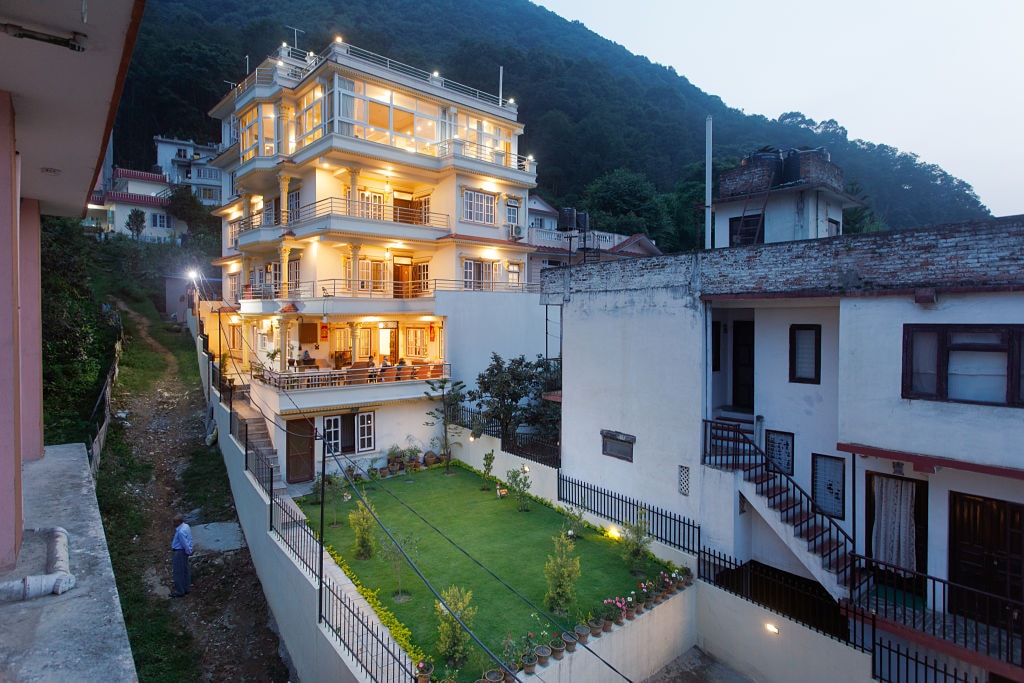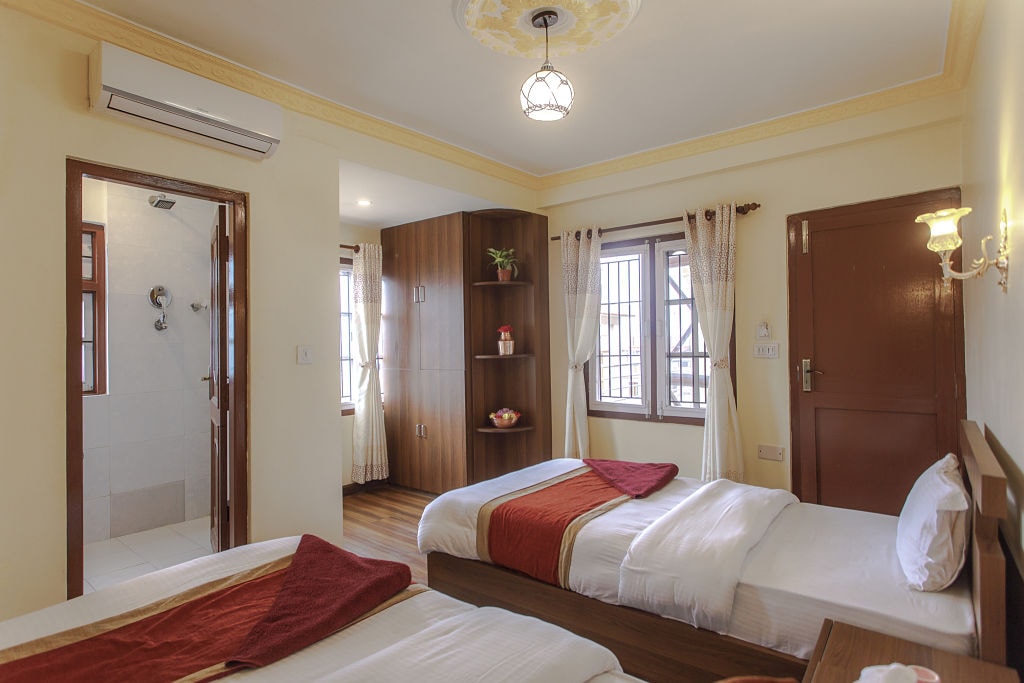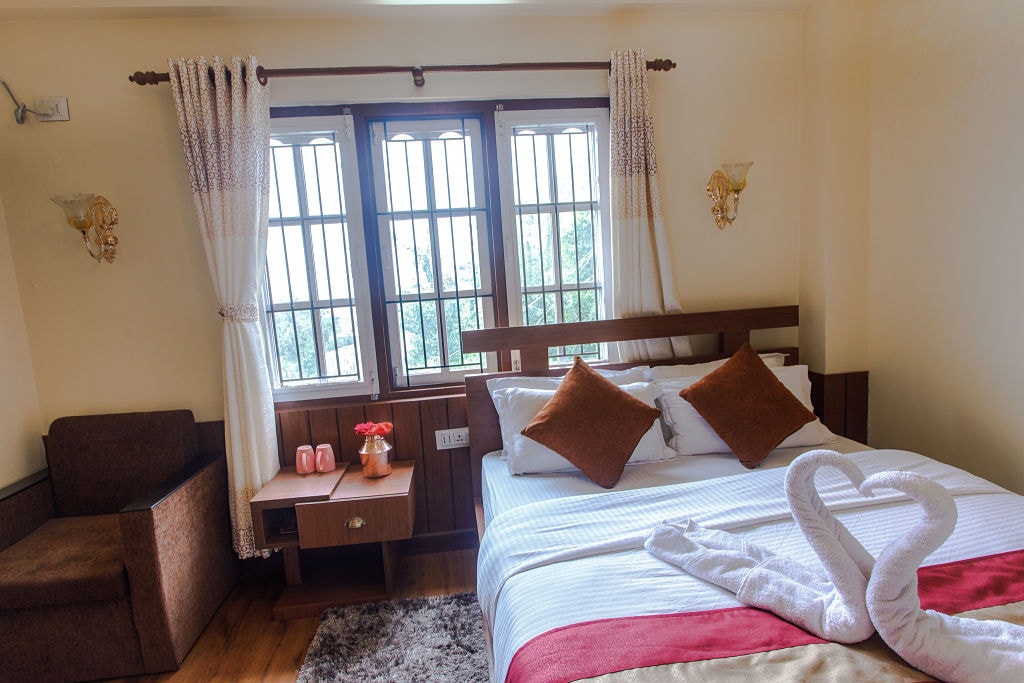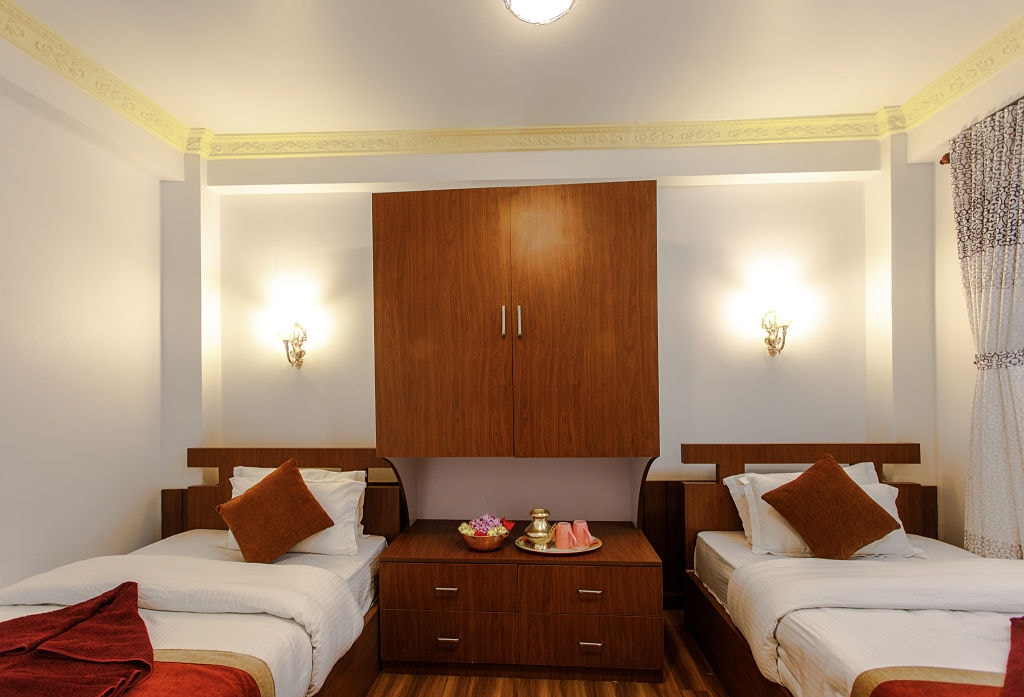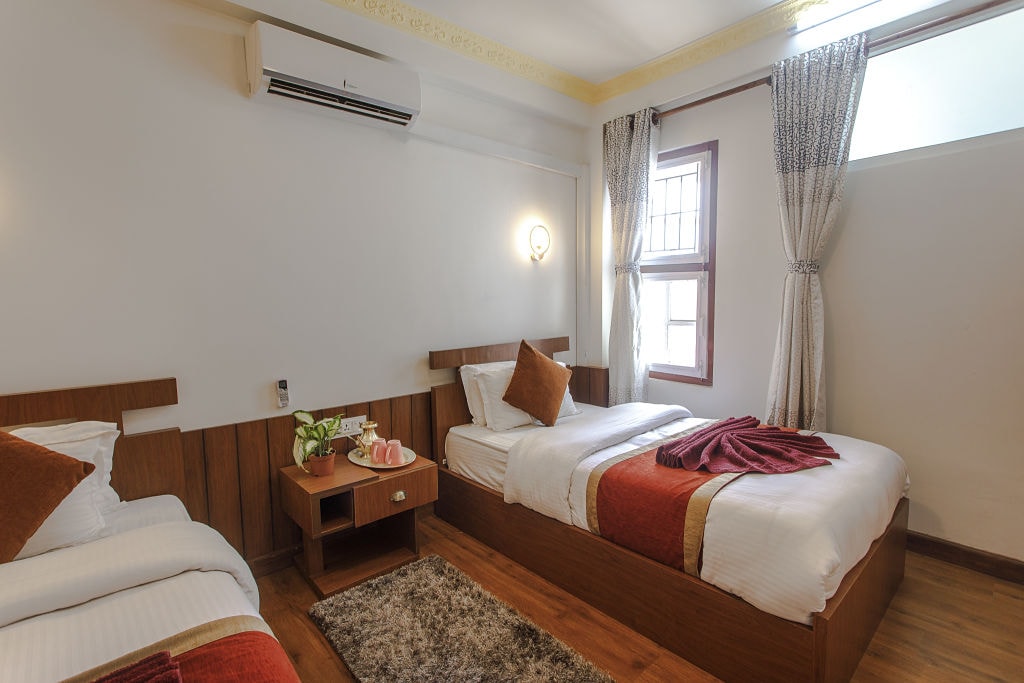 Nepal Yoga Home is one of the leading Yoga teacher training schools in the Kathmandu Valley. It was founded by Yogi Prakash Acharya, a renowned yoga educator with a doctorate in Meditation Studies from Nepal Sanskrit University who has written several books on Yoga, Reiki and Reflexology.
Program: They offer a number of different retreat options. We recommend their 10 day yoga retreat for beginners, which features a complete yoga and meditation course that covers all the different aspects of yoga. Participants will get time to immerse themselves in the practice of Asana, Pranayama, Yoga Nidra and Meditation yet will be allowed to move at their own pace.
What We Like: Nepal Yoga Home is on the edge of the Nagarjun Forest Reserve, a protected area with abundant native wildlife including black bears, leopards, jackals and monkeys. It's a wonderful area to hike around, with incredible views of the rest of the Kathmandu Valley, and makes a tranquil natural setting for Yoga and meditation.
Cost: Their 10 day beginners yoga retreat starts at $500 USD
Address: Tarkeshwor-5, Goldhunga, Kathmandu 44600, Nepal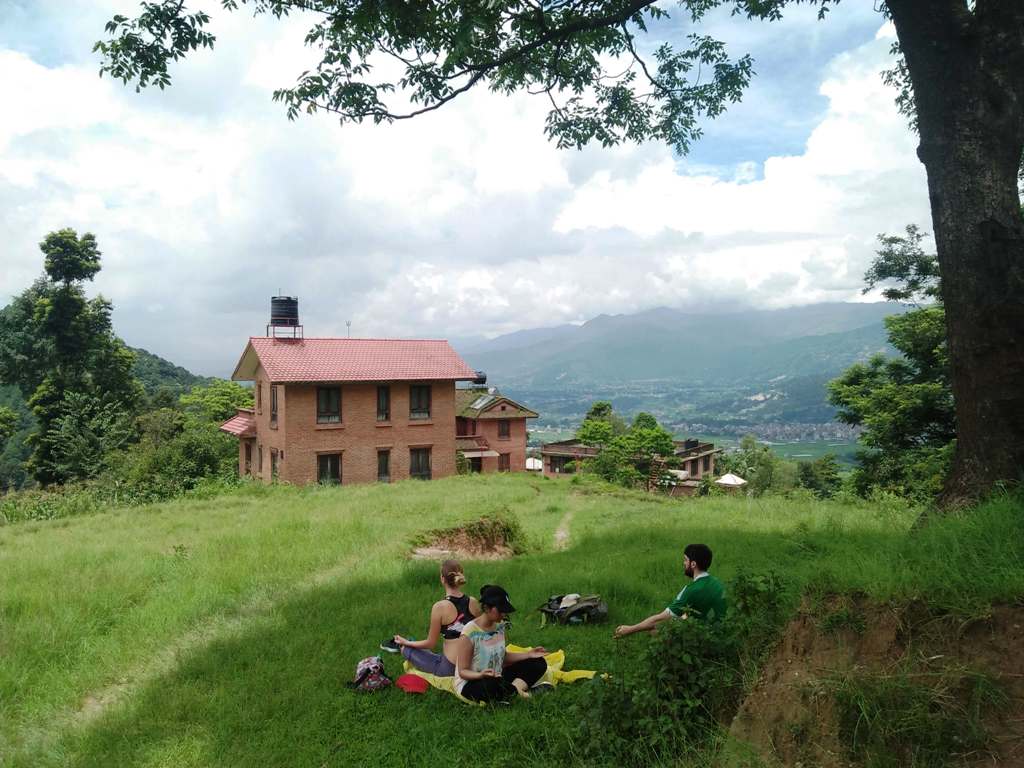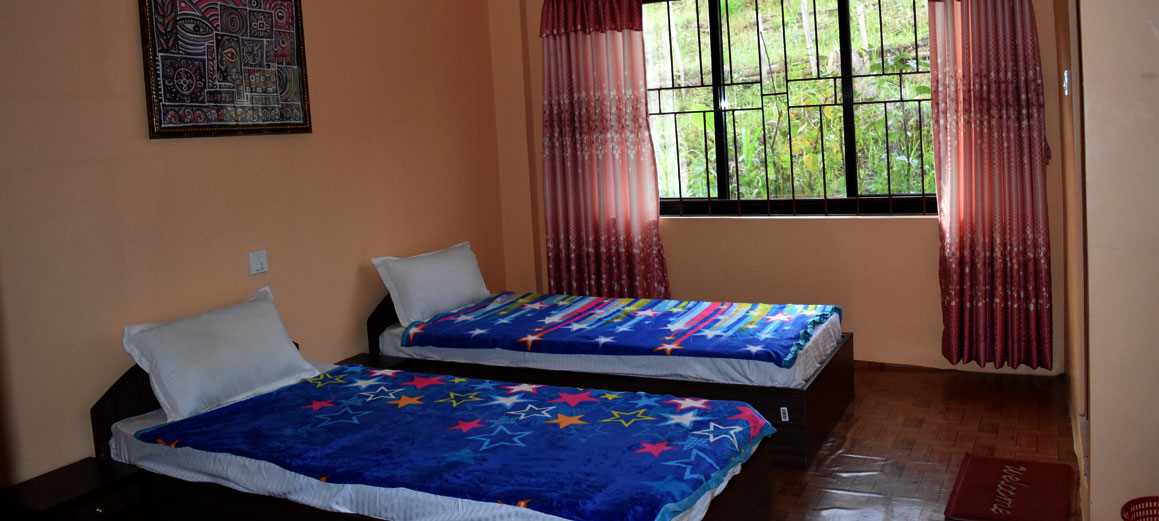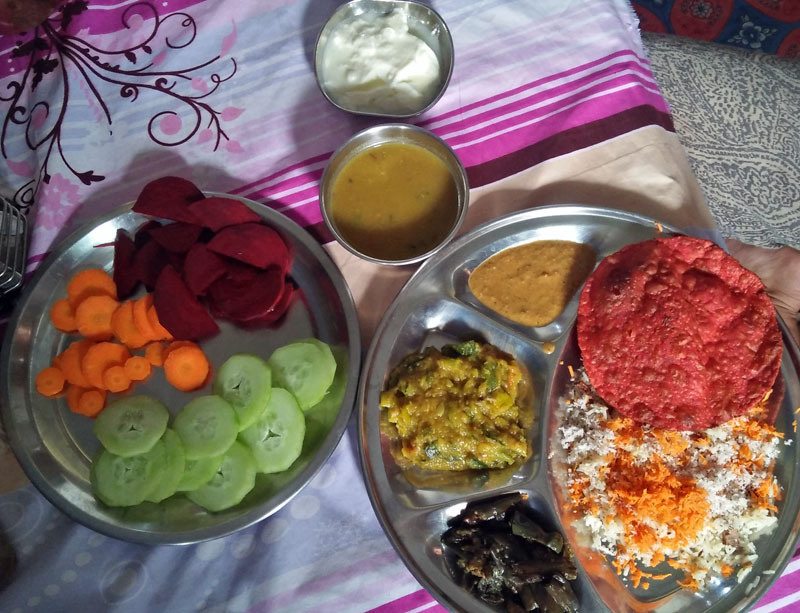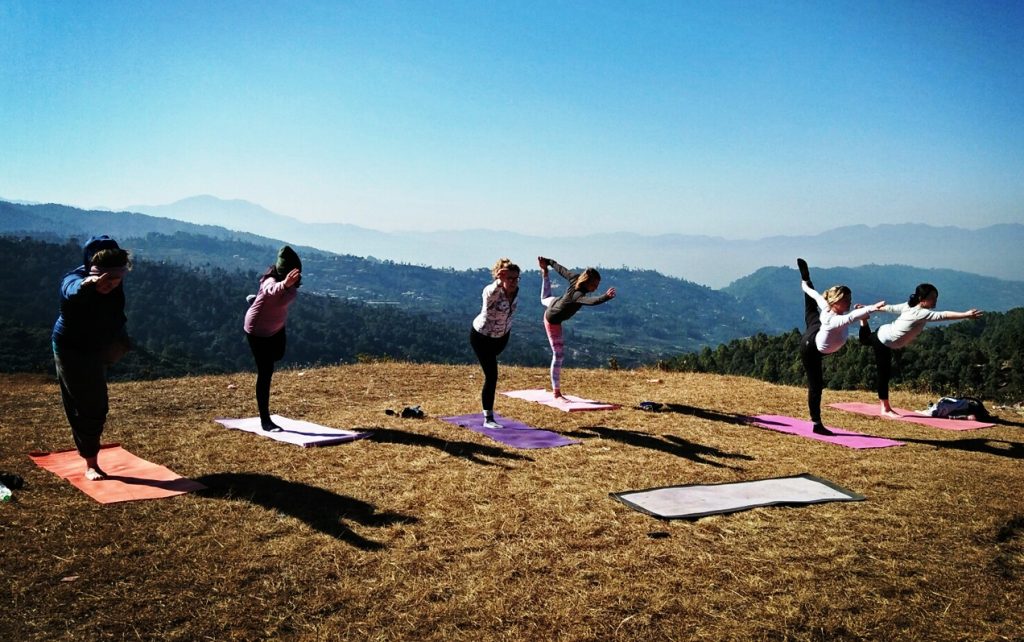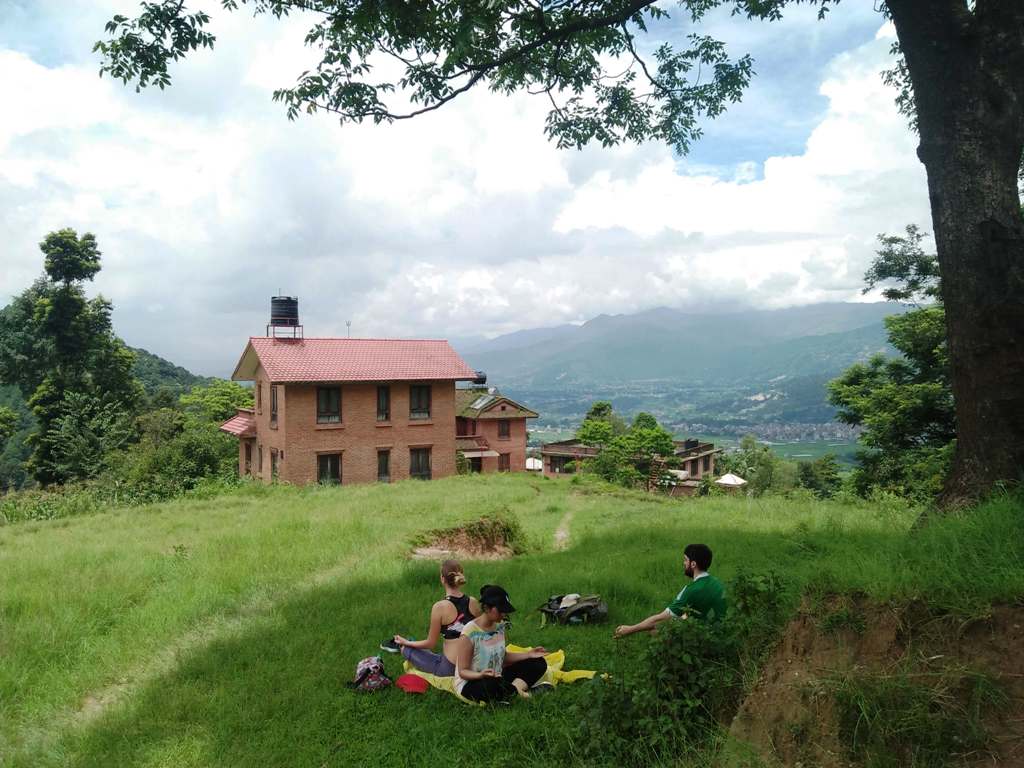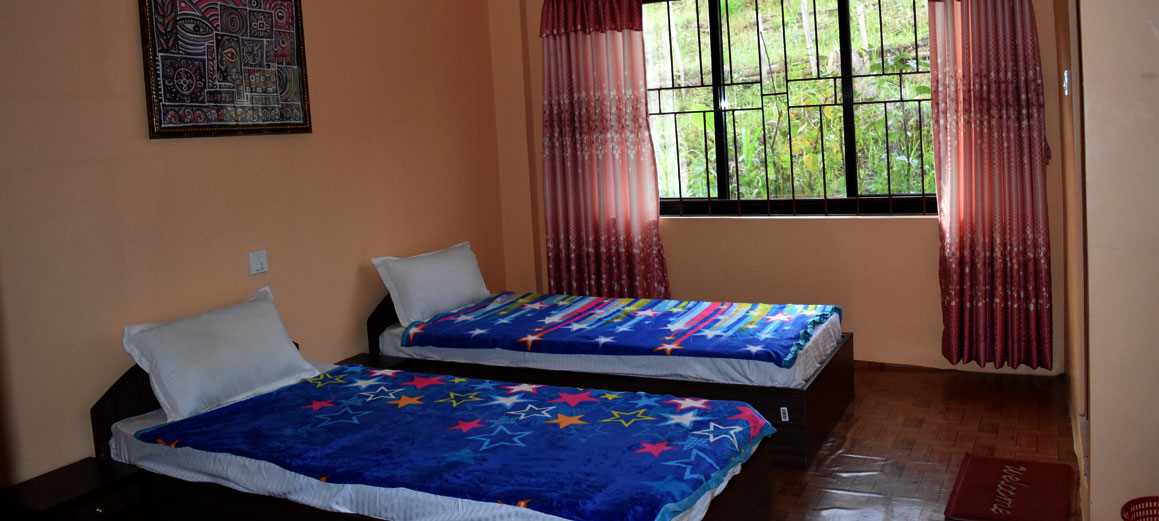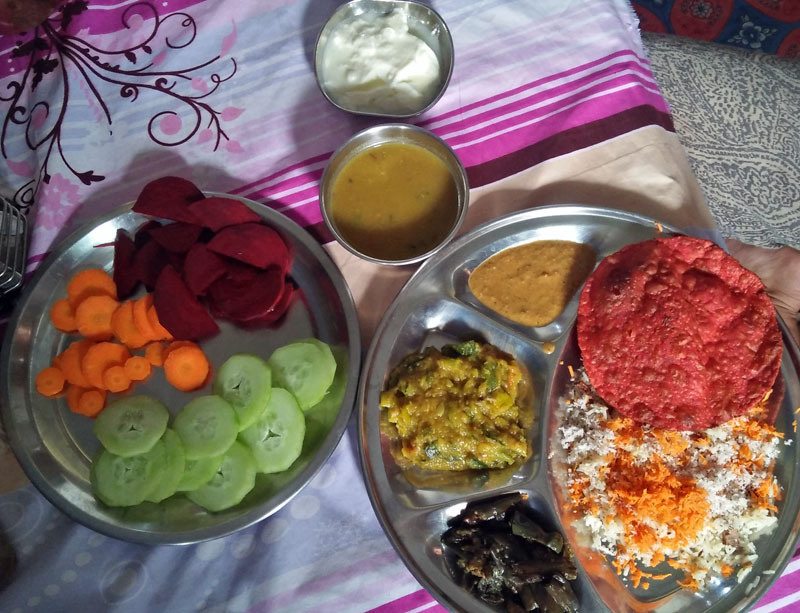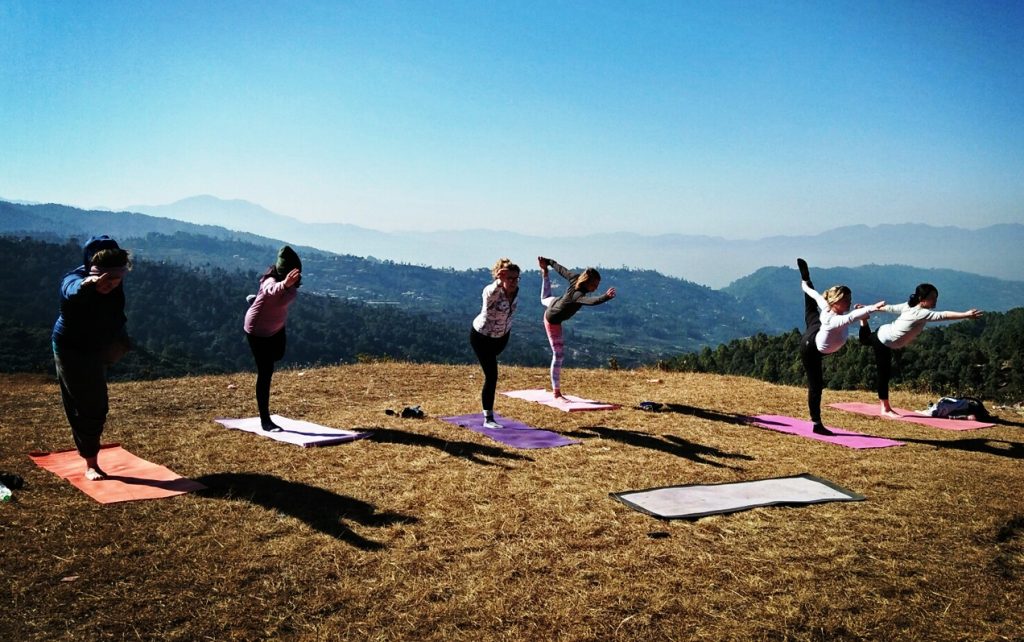 Nagarkot is a small village in the eastern part of the Kathmandu valley. It is known for having incredible views of Mount Everest and the mountains of East Nepal, as well as a panoramic view of the whole Kathmandu Valley. Niru Yoga Homestay, is a quaint but well equipped yogashala in Nagarkot run by a cheerful local named Niru.
Program: Niru offers guests a relaxed retreat environment that features 2 yoga classes, a 2 to 4 hour hike through the mountains, and three meals every day. The schedule can be changed to fit the needs of the participants, particularly if they wish to do longer hikes and outings. The length of stay is completely flexible.
What We Like: Niru Yoga Homestay is a super intimate family affair. When you stay here you'll eat food from their own organic garden and hang out with a friendly local family in an authentic village homestay.
Cost: The base rate for their yoga retreat package is $30 per day.
Address: Nagarkot Rd 6, Changunarayan 44804, Nepal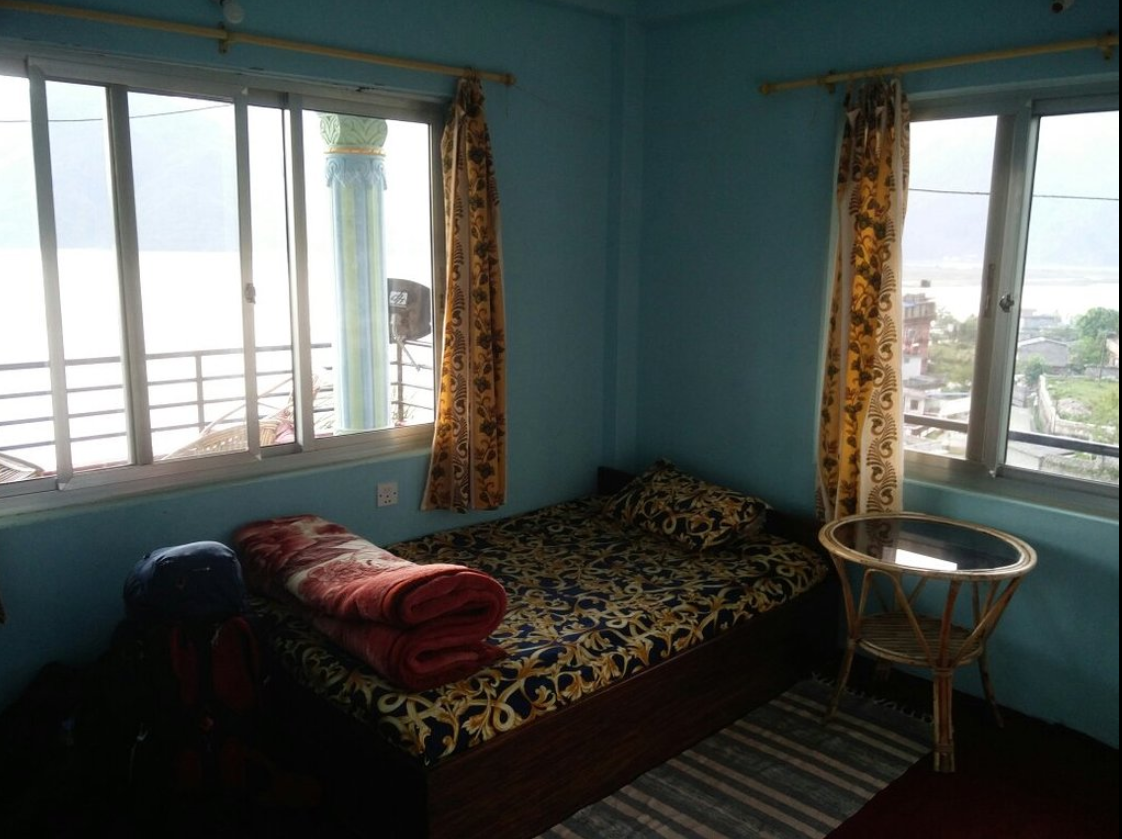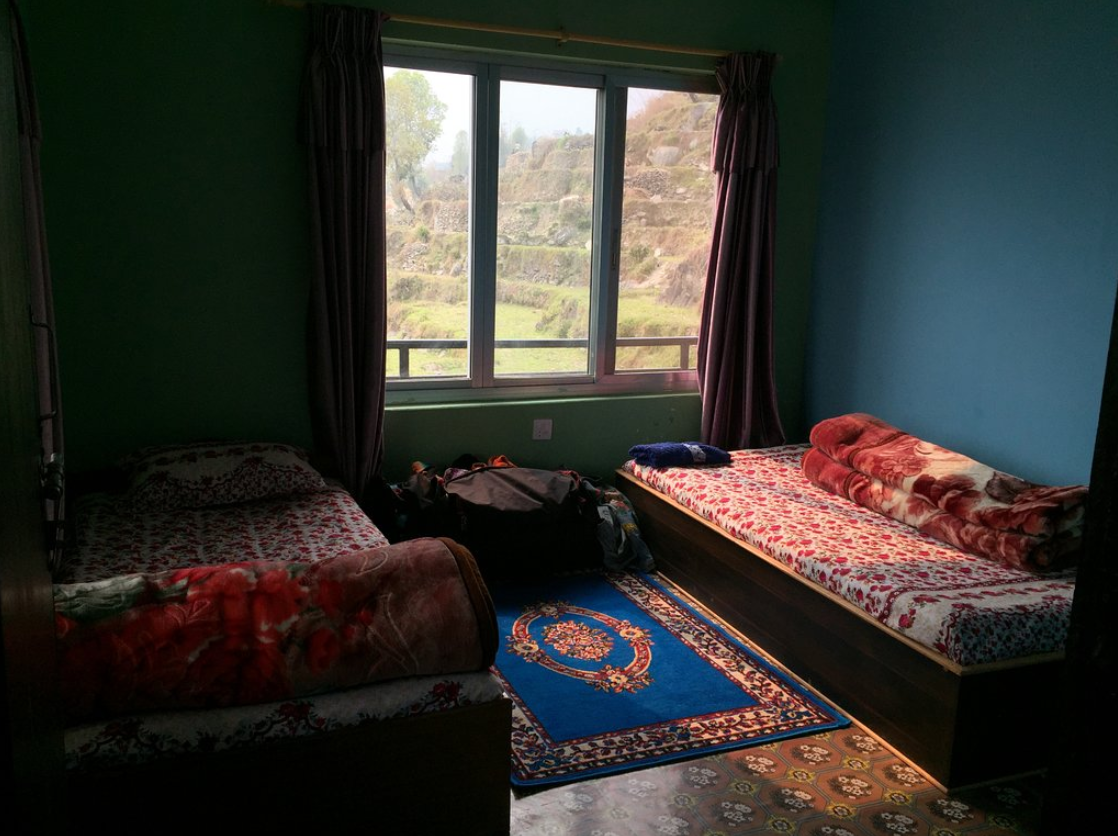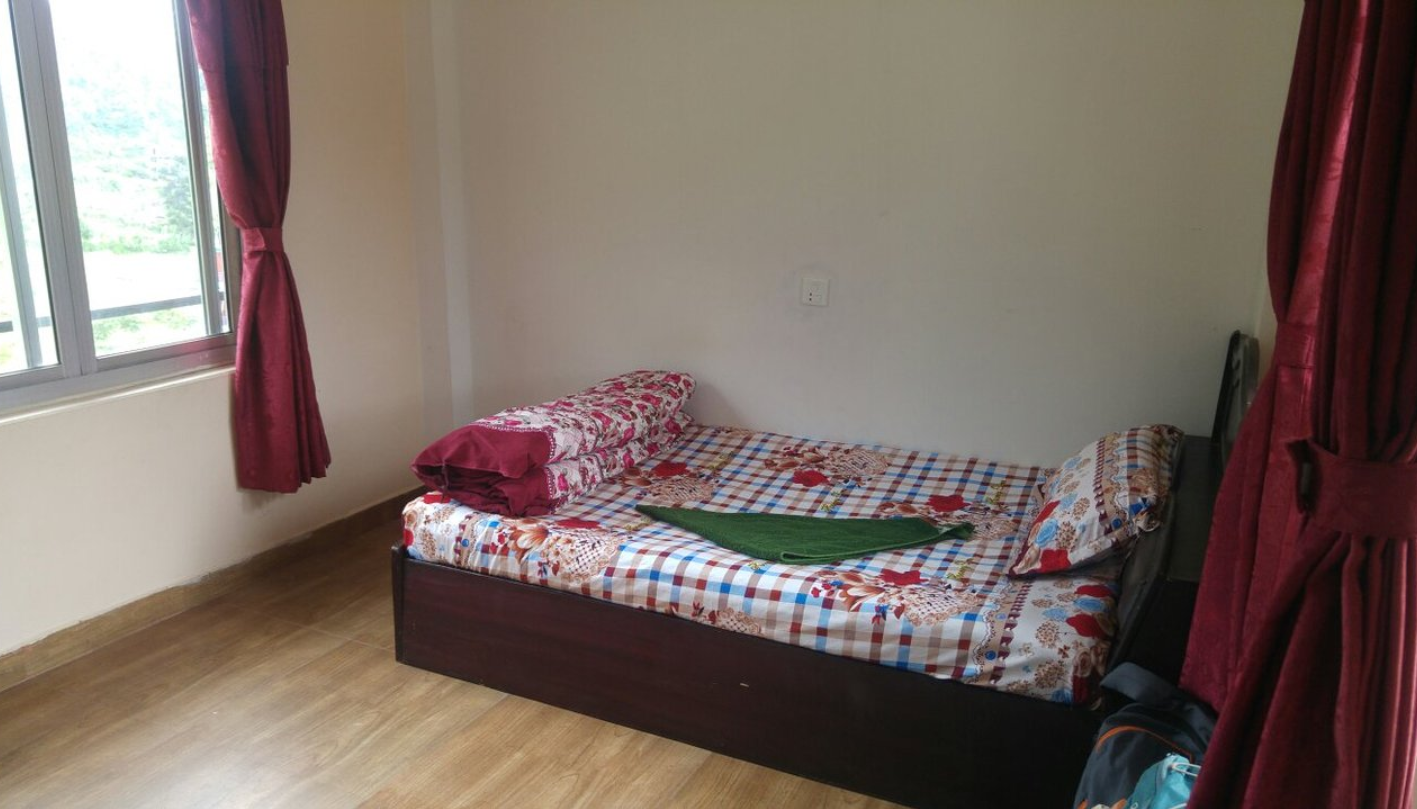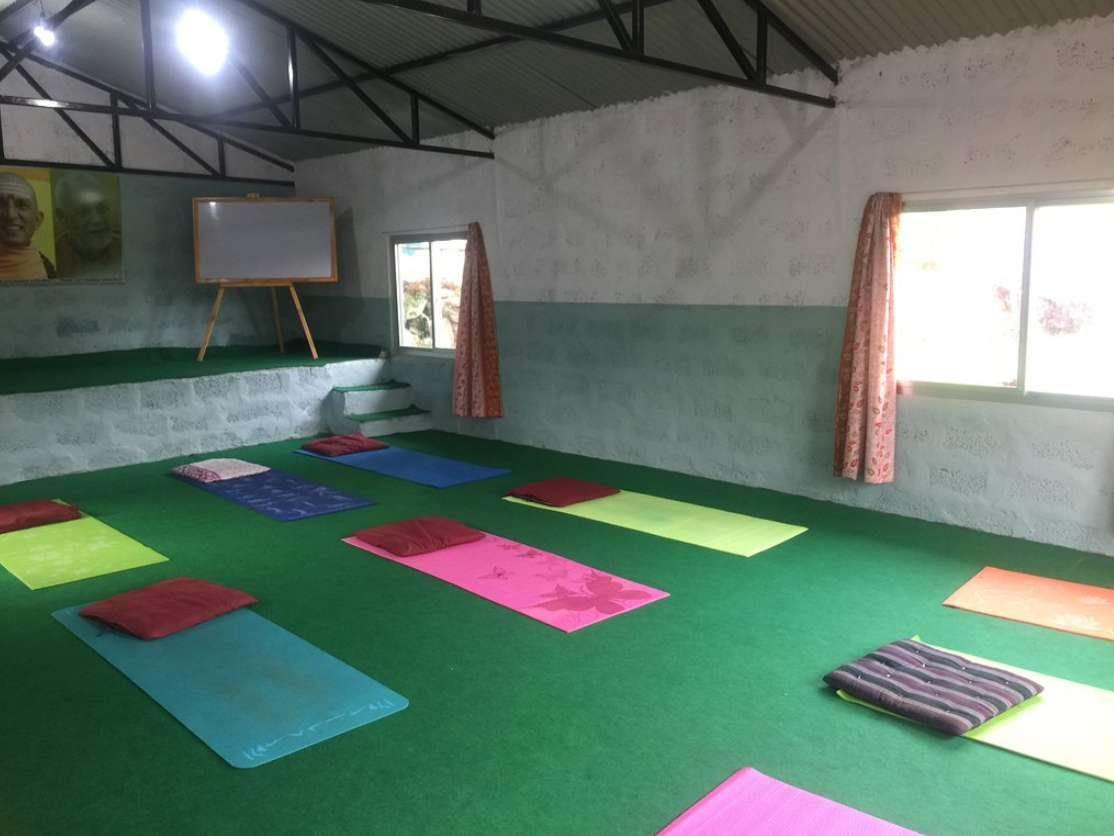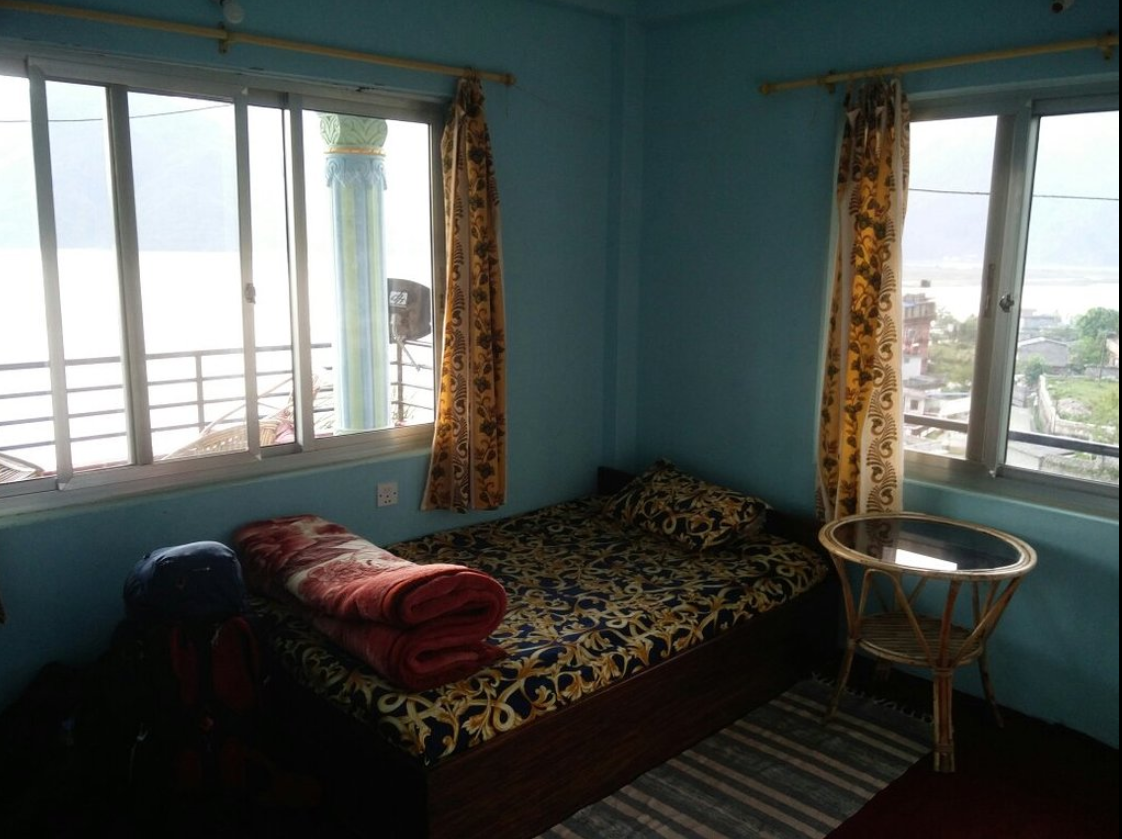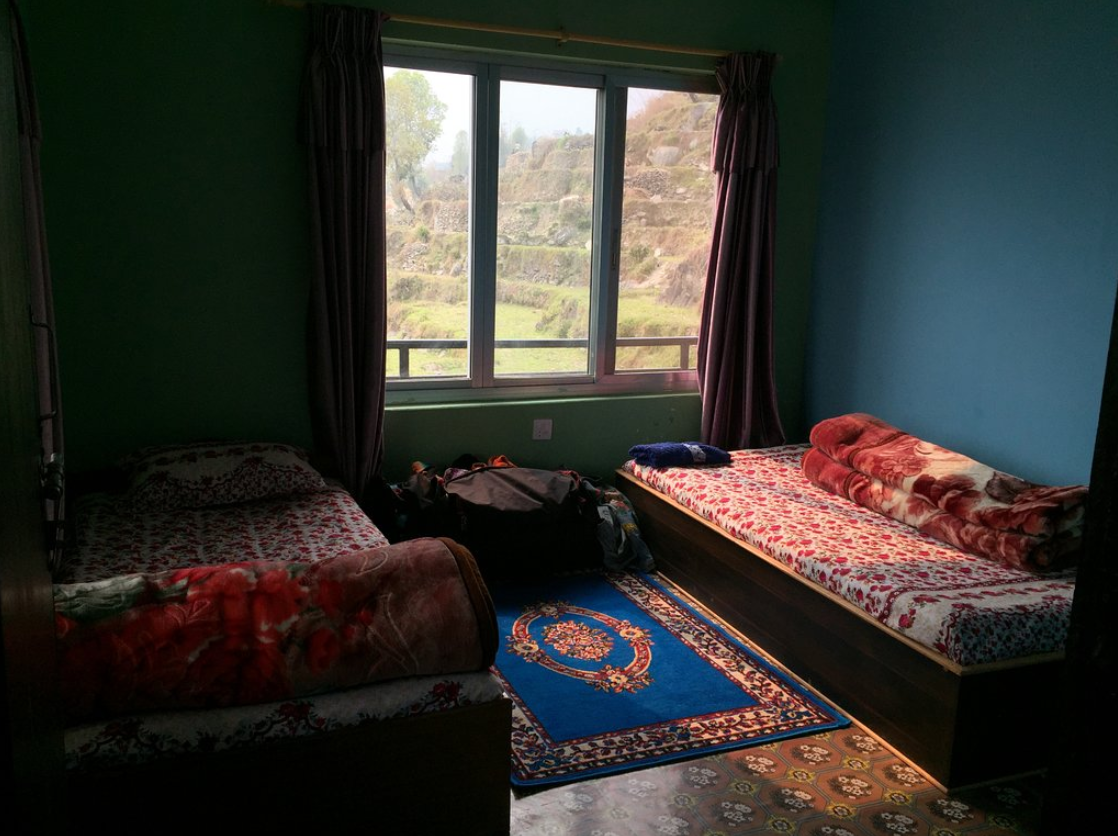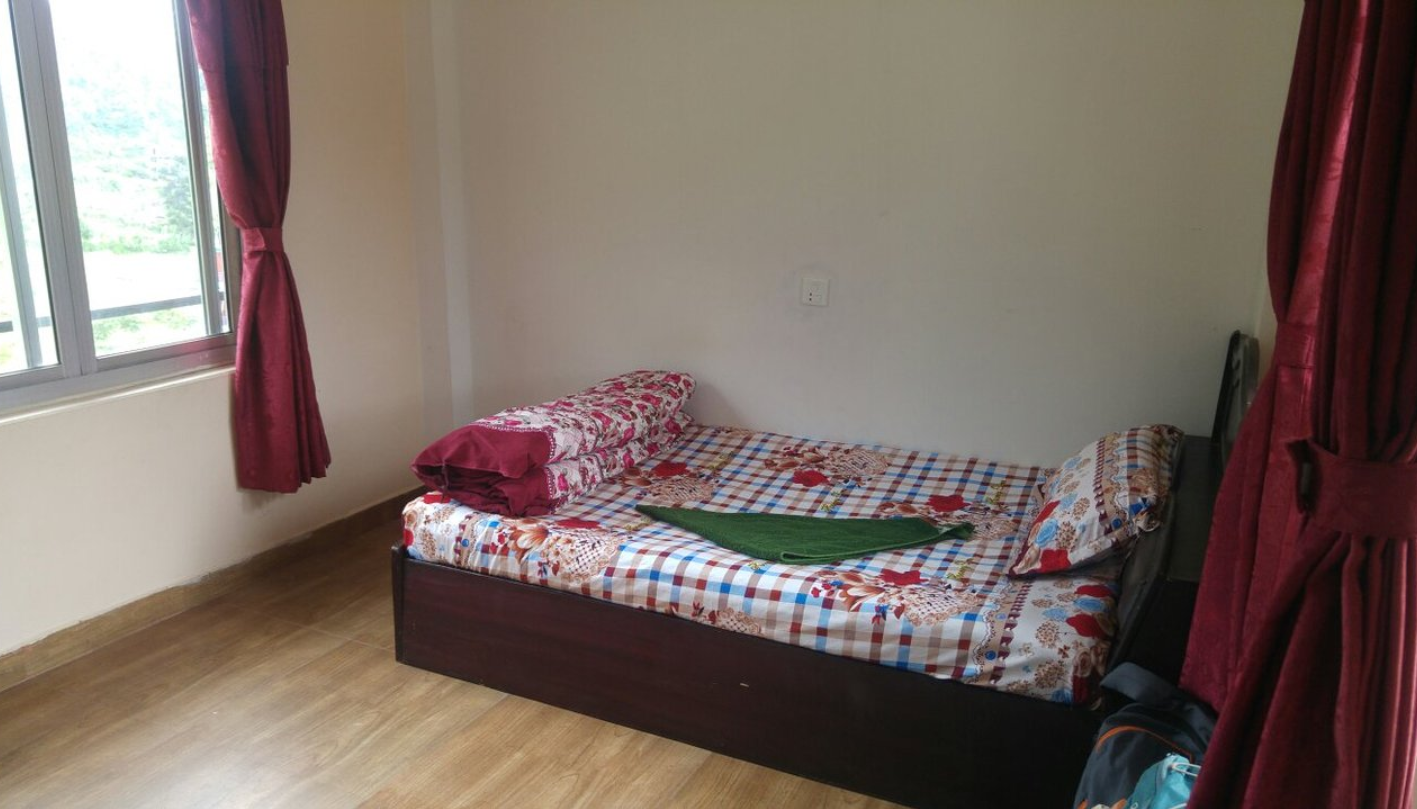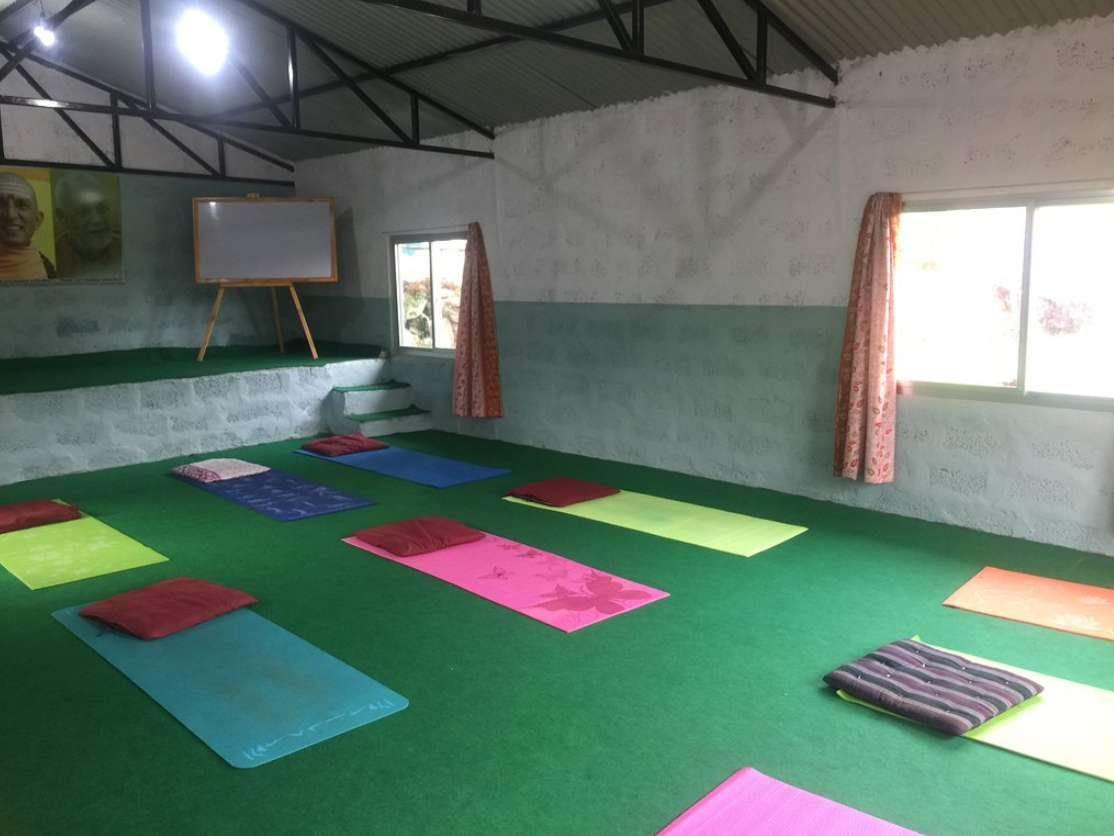 Atmashree is a yoga retreat centre overlooking the lake in the laid back tourist haven of Pokhara. They are devoted to the Classical Hatha and Integral Yoga forms taught by the popular gurus Swami Sivananda and Swami Satyananda. Their approach is traditional and focuses on developing all the aspects of yoga, including devotion, philosophy and service.
Program: They have a number of retreat options that range from 2 days to a month. Their 7 day Yoga immersion is a full yoga education intensive that features a rigorous schedule of daily Asana, Pranayama and Meditation, as well as yogic philosophy lectures and evening kirtan and chanting.
What We Like: On top of the retreats held at the centre itself, they also offer yoga treks to popular locations such as the Annapurna Base Camp. They feature daily morning and evening yoga classes in addition to guides, porters and food for the trek.
Cost: Their 7 day Yoga immersion retreat costs $395 per person.
Address: Panchase Marg, Pokhara 33700, Nepal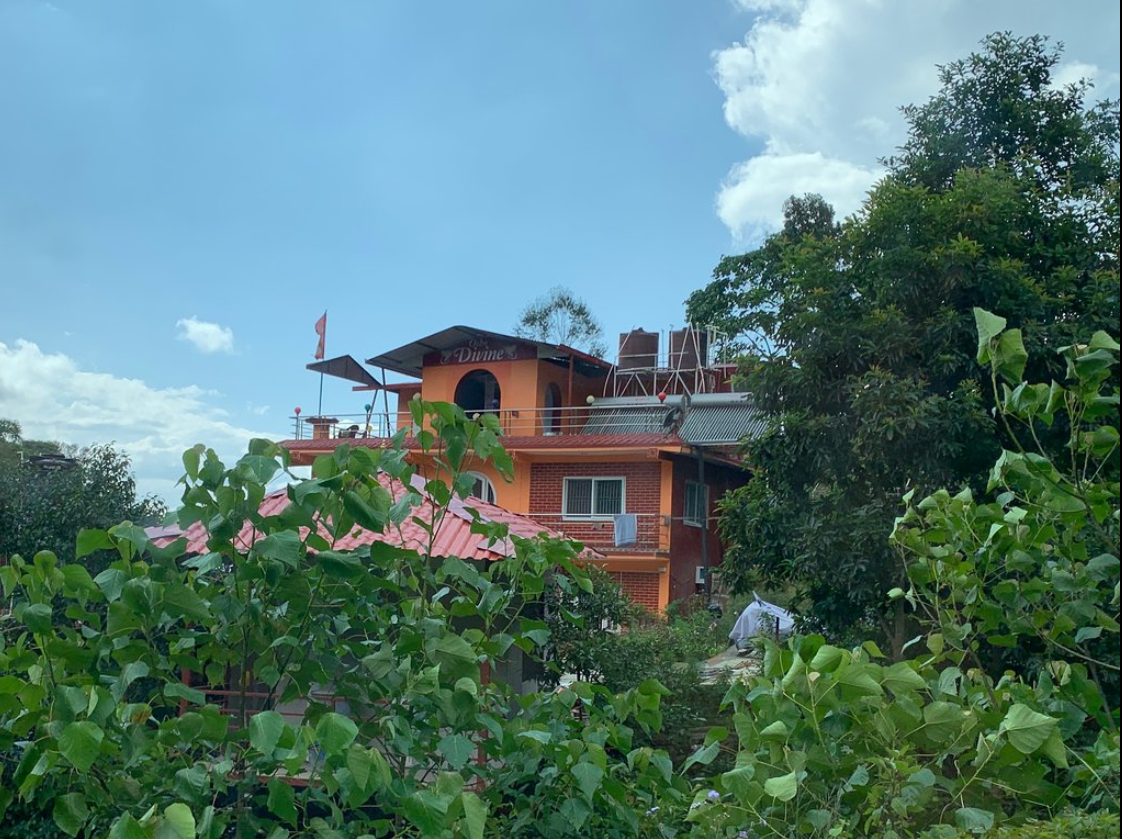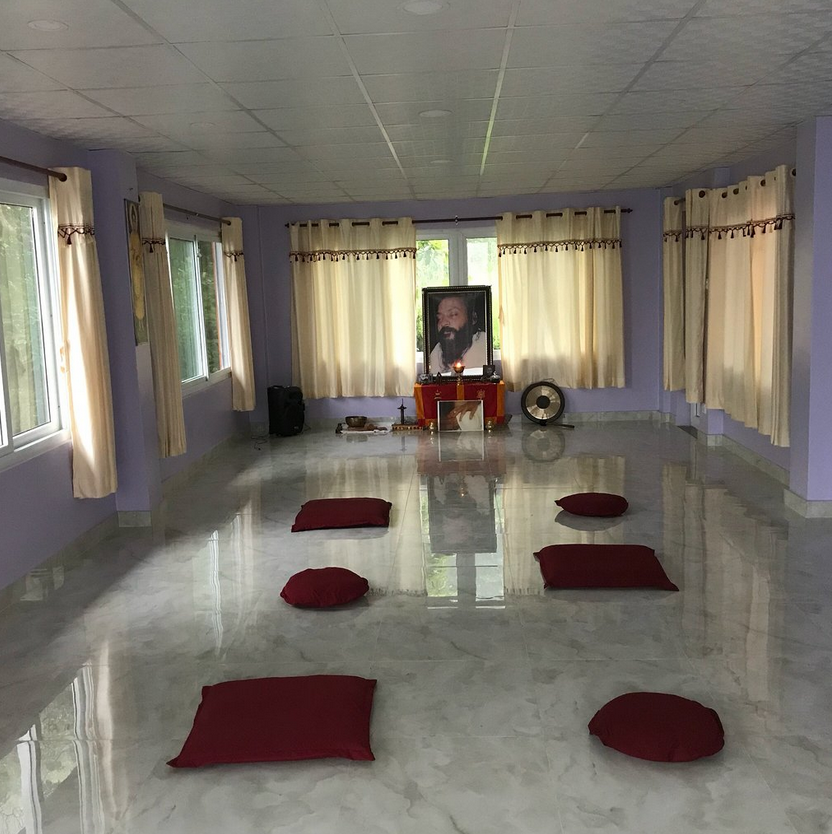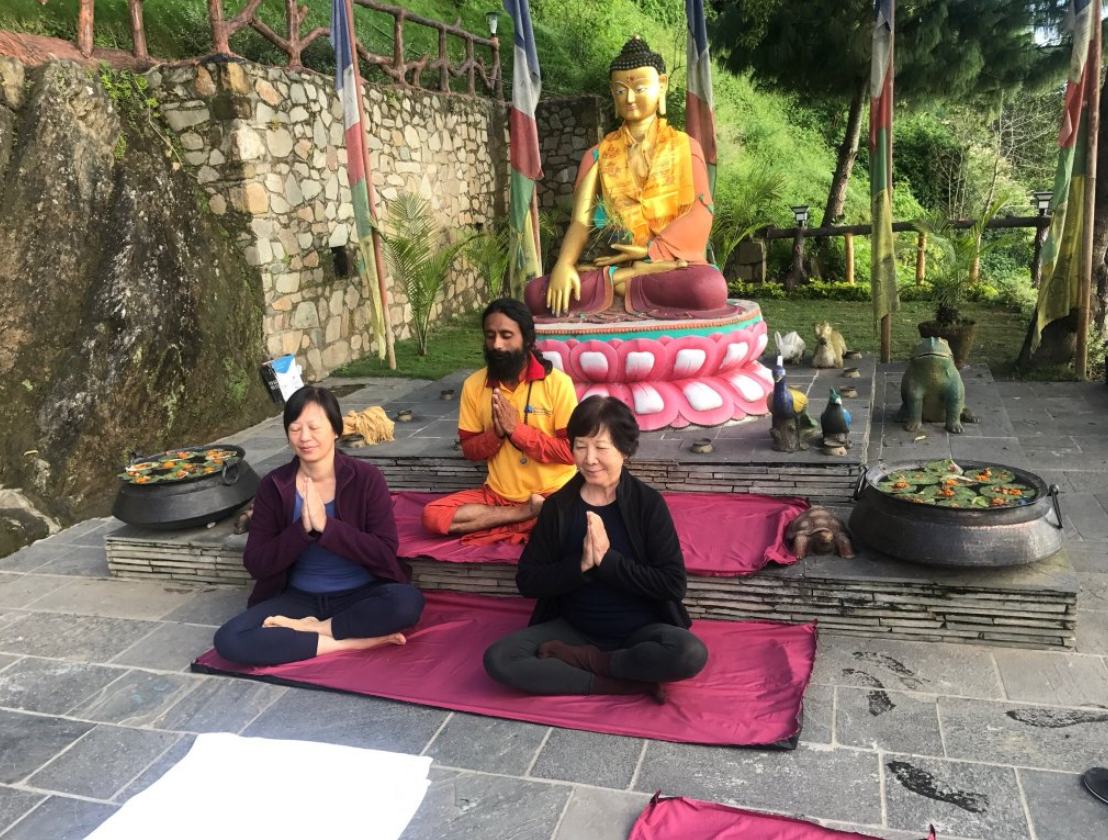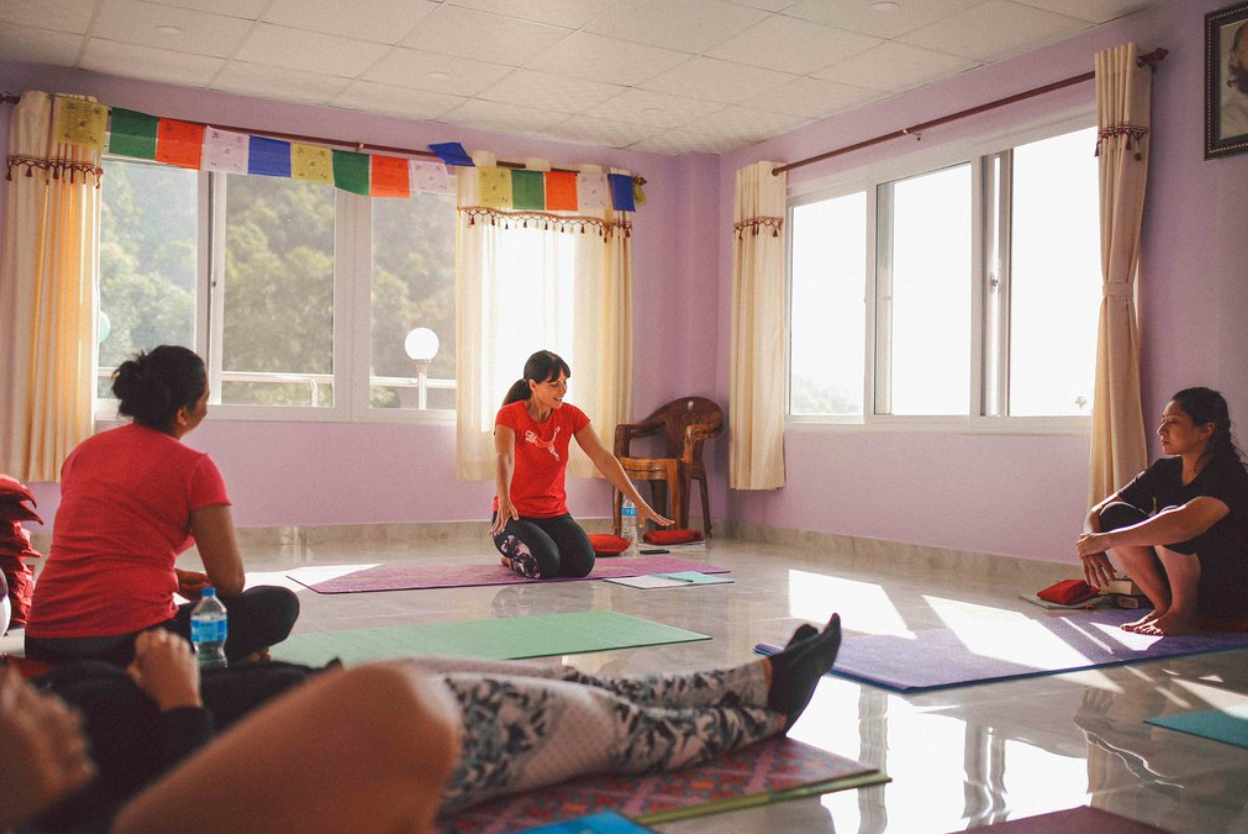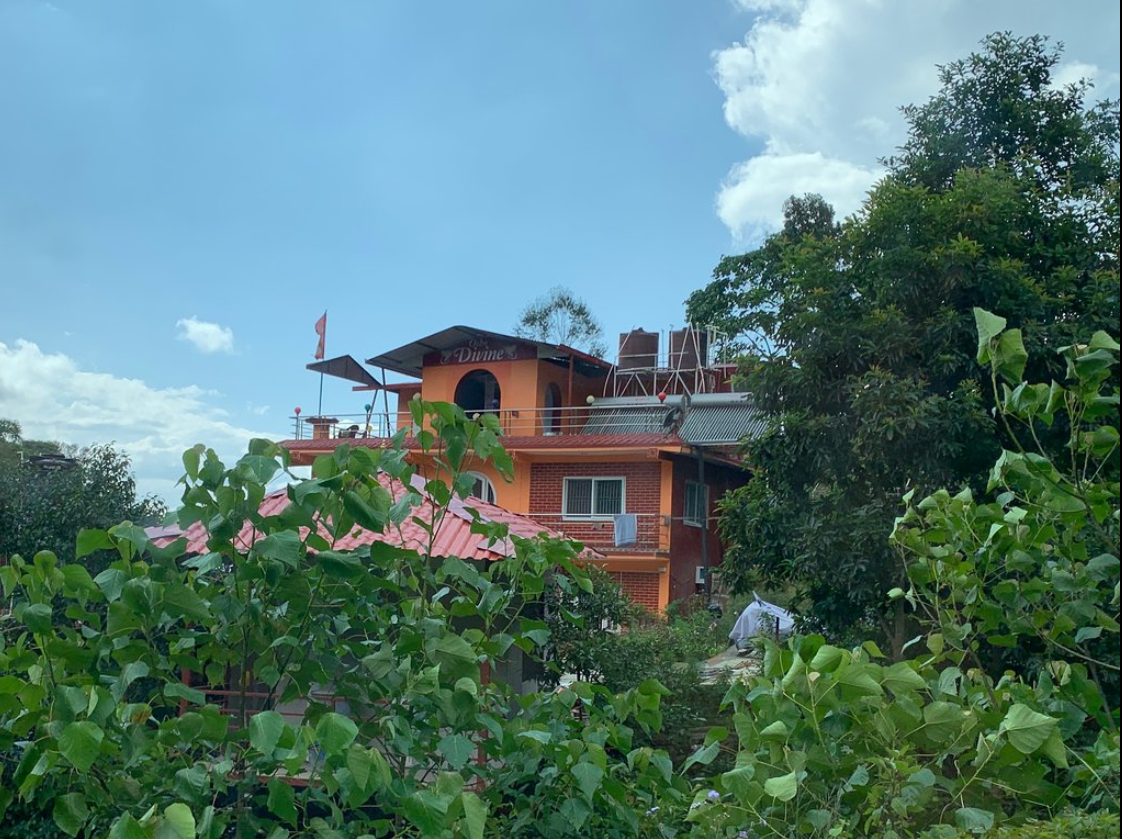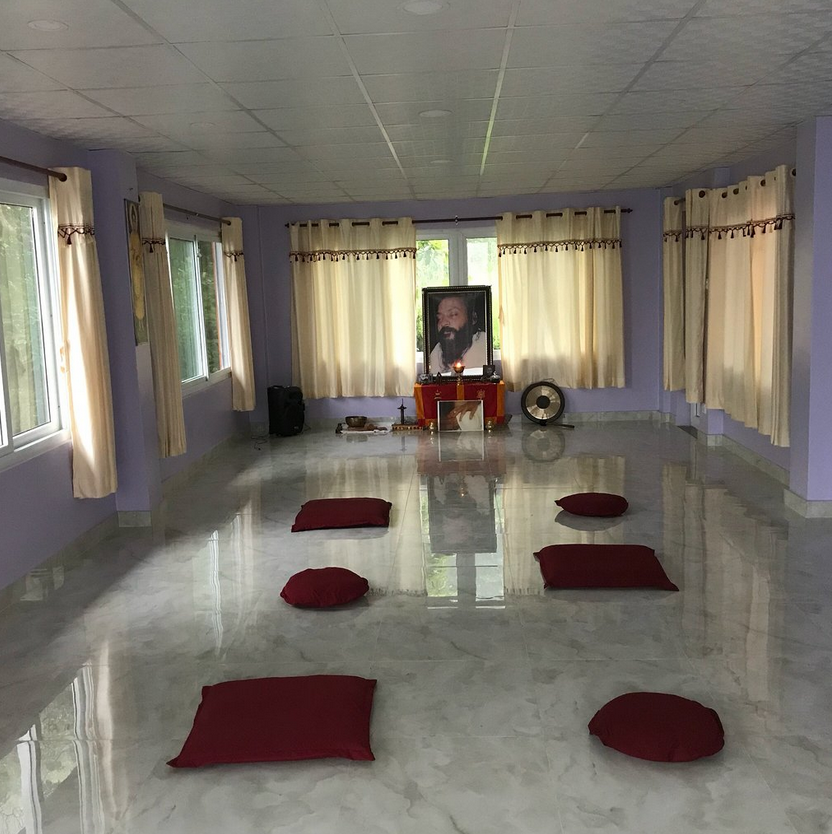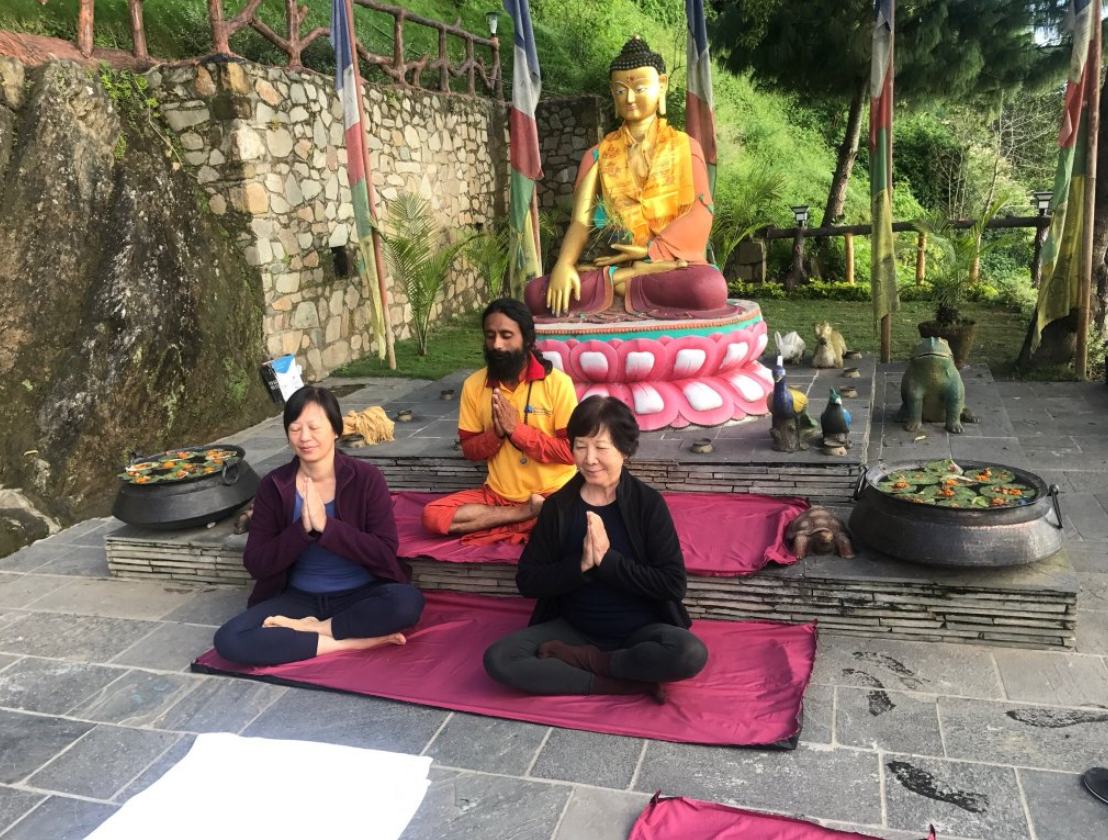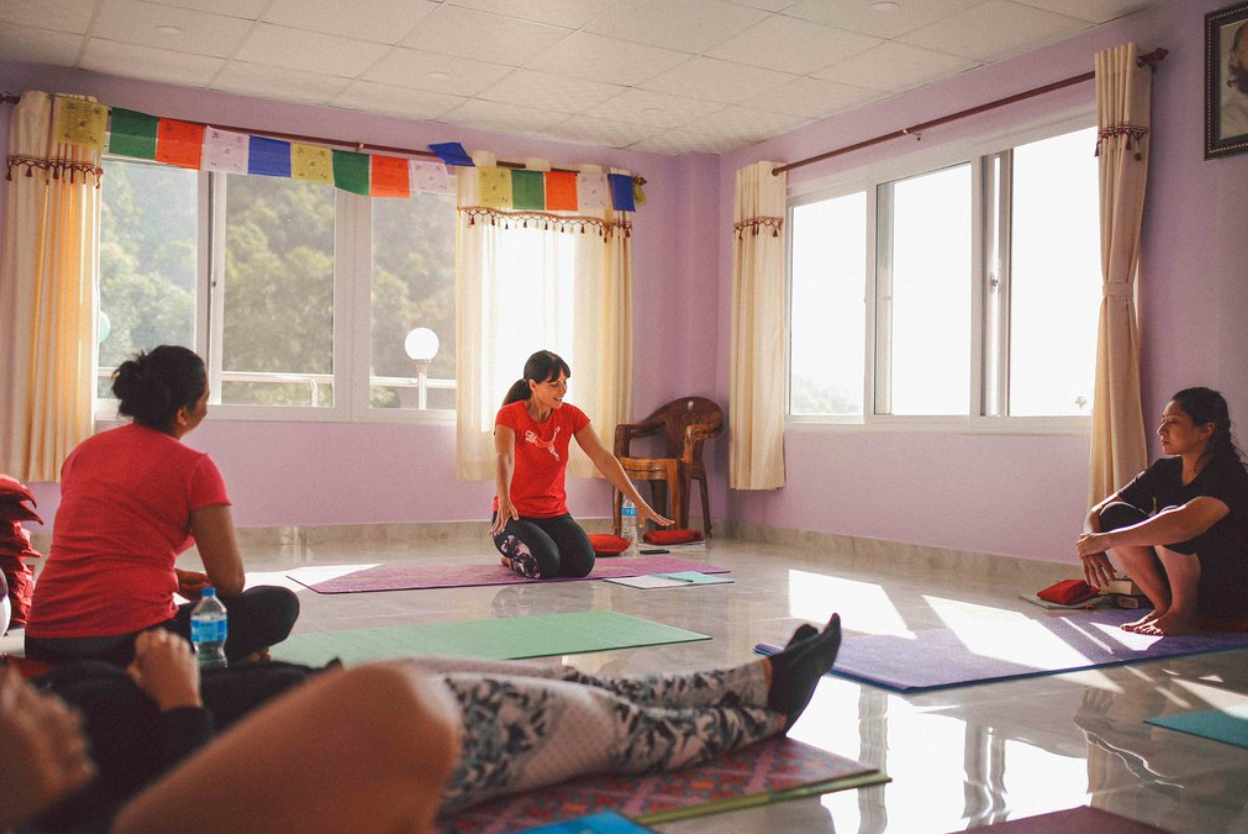 Osho Divine Zone is a yoga retreat centre in the Northern part of the Kathmandu Valley. It is run by the charismatic Swami Basu Samarpan. After completing a masters degree in Buddhist Philosophy he became a devotee of the popular tantric guru Osho, and has completed several periods of silent retreat totalling over a year.
Program: The retreat centres basic yoga package features four days and three nights accommodation, three complete vegetarian meals a day along with a daily yoga program that features not just Asana practice, but also Meditation, Yoga Nidra, and an evening Satsang.
What We Like: The retreat centre offers a variety of courses and retreats not only in Yoga, but also various forms of holistic healing. You can take courses in massage, reflexology and Ayurvedic therapies.
Cost: Prices are not listed on their website. Contact for more information.
Address: Trishuli Hwy, Kathmandu 44600, Nepal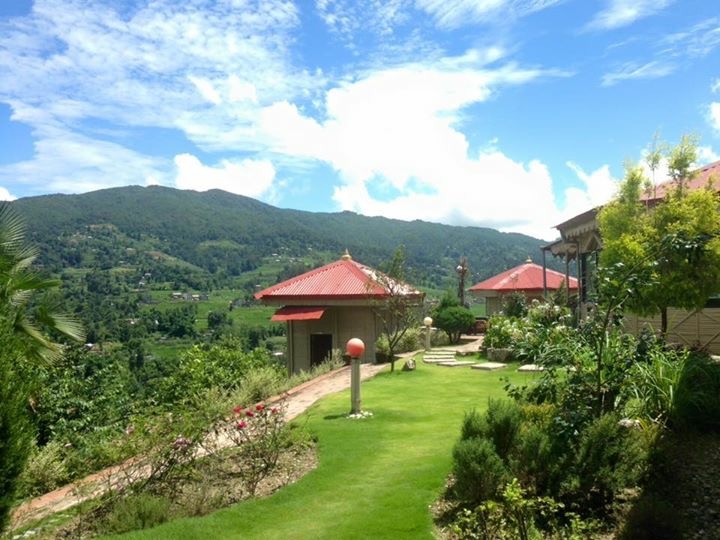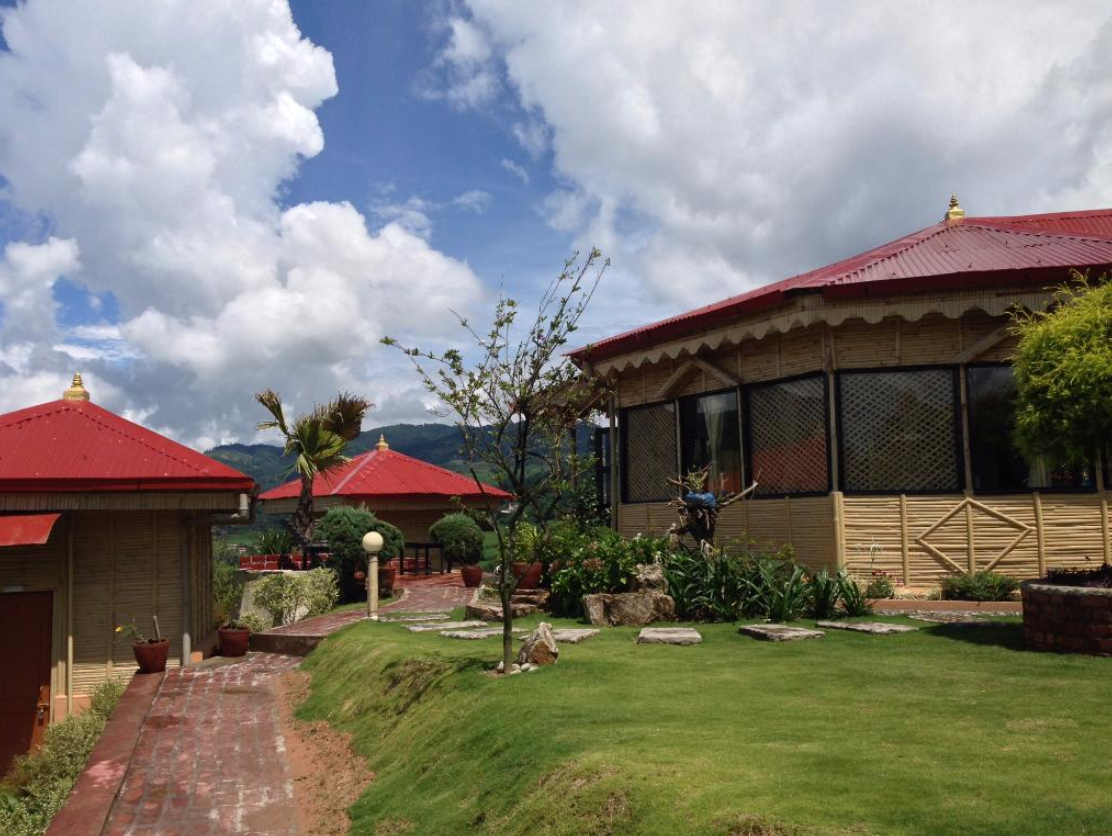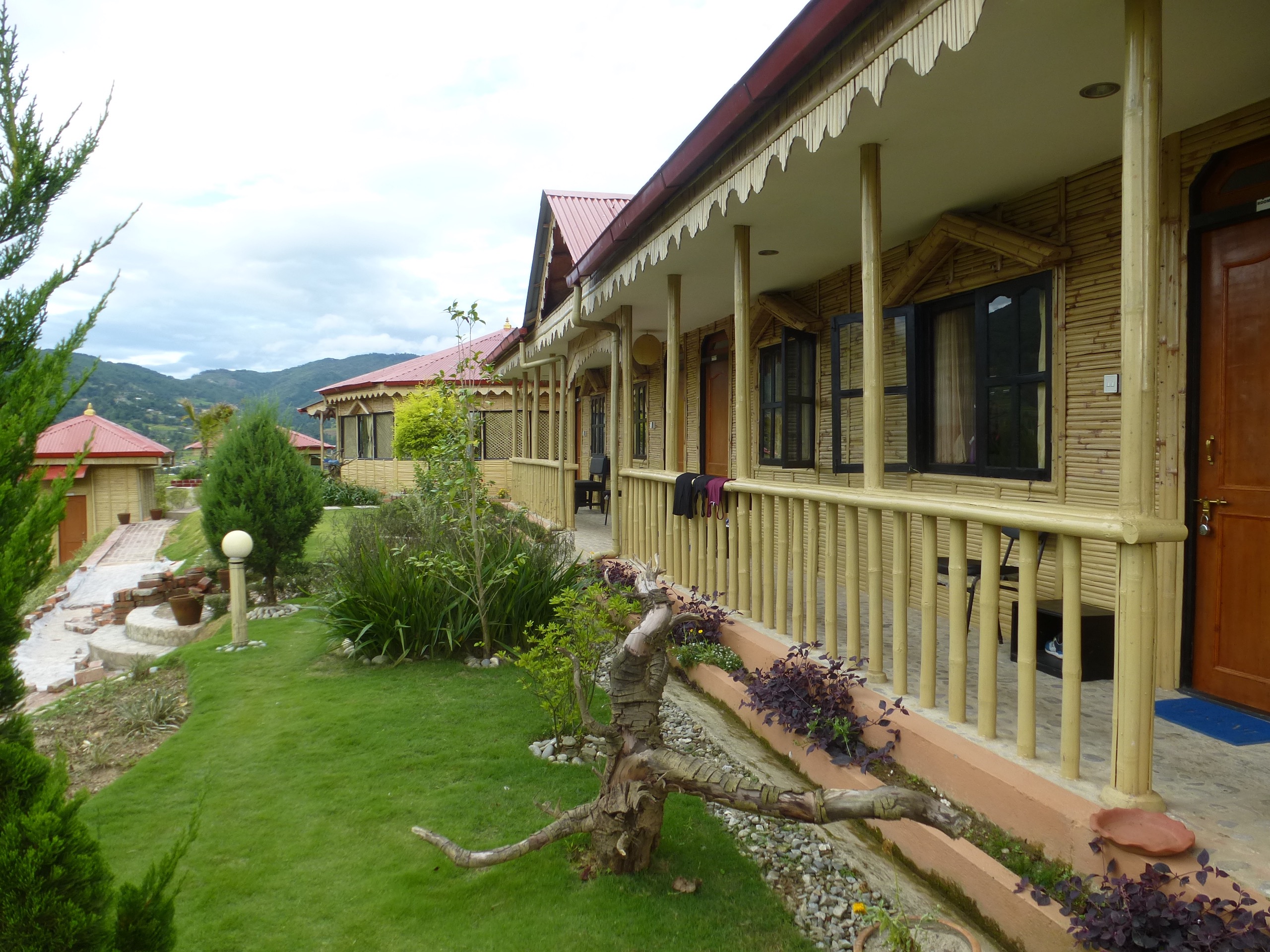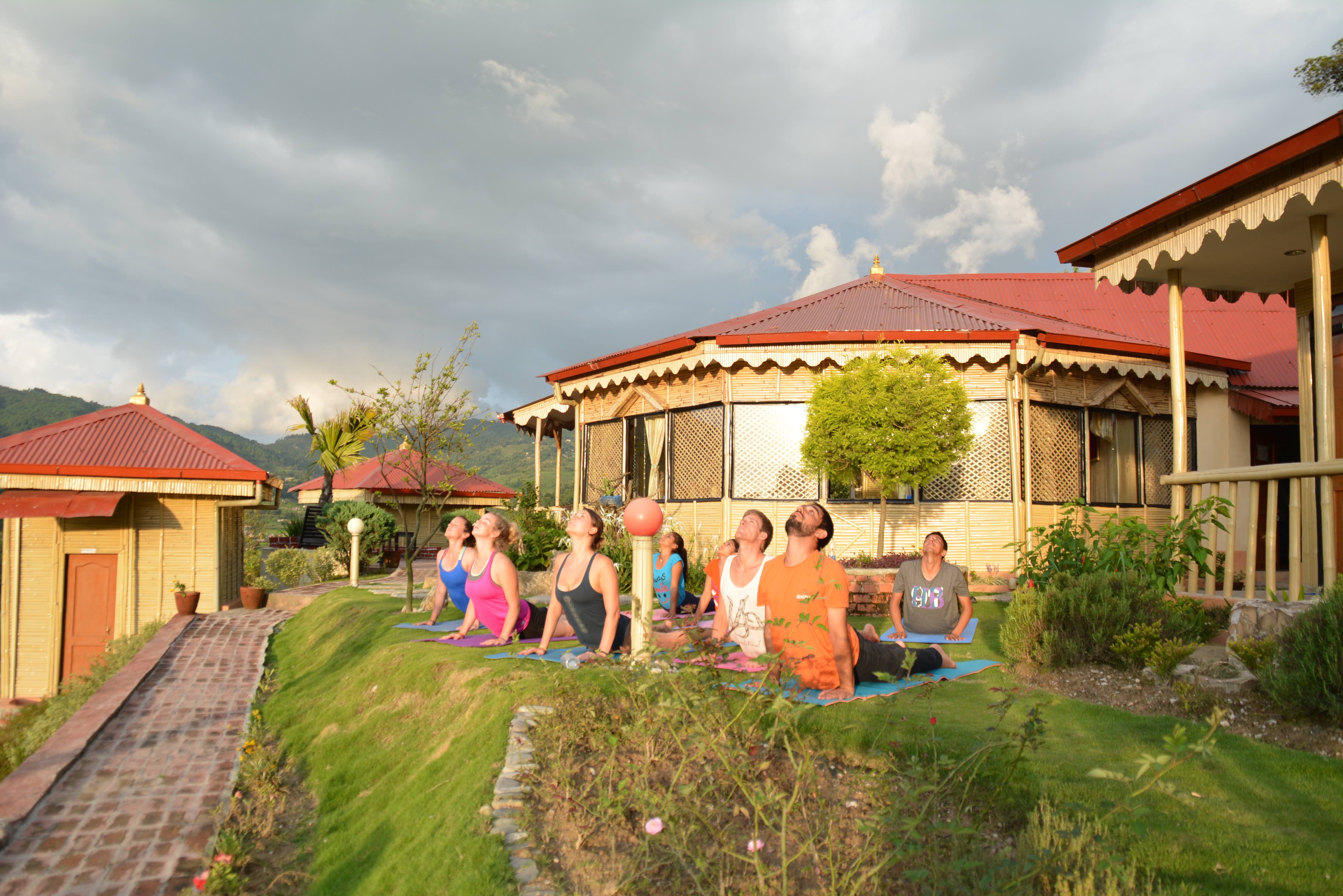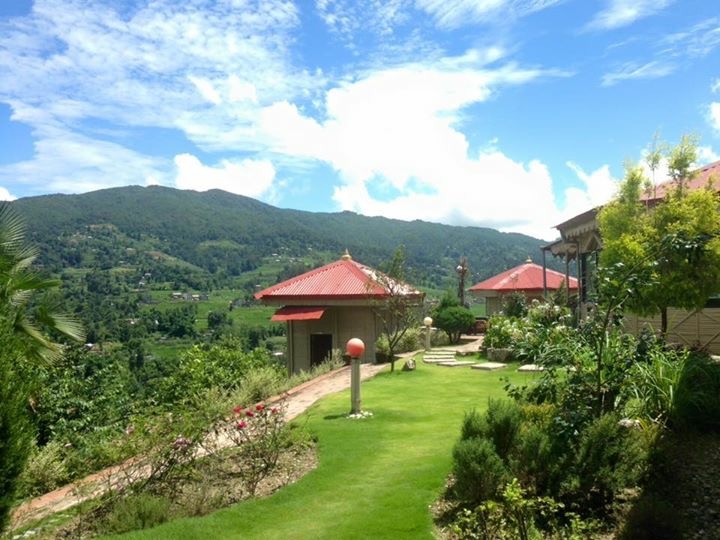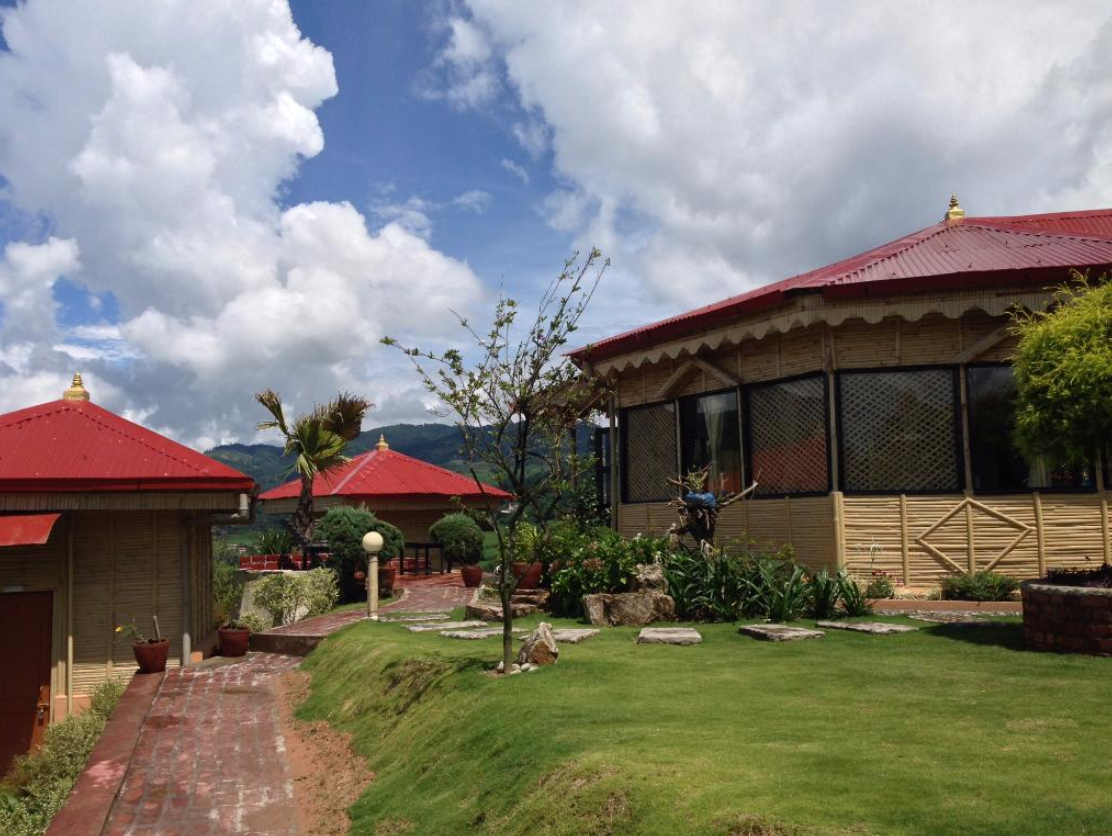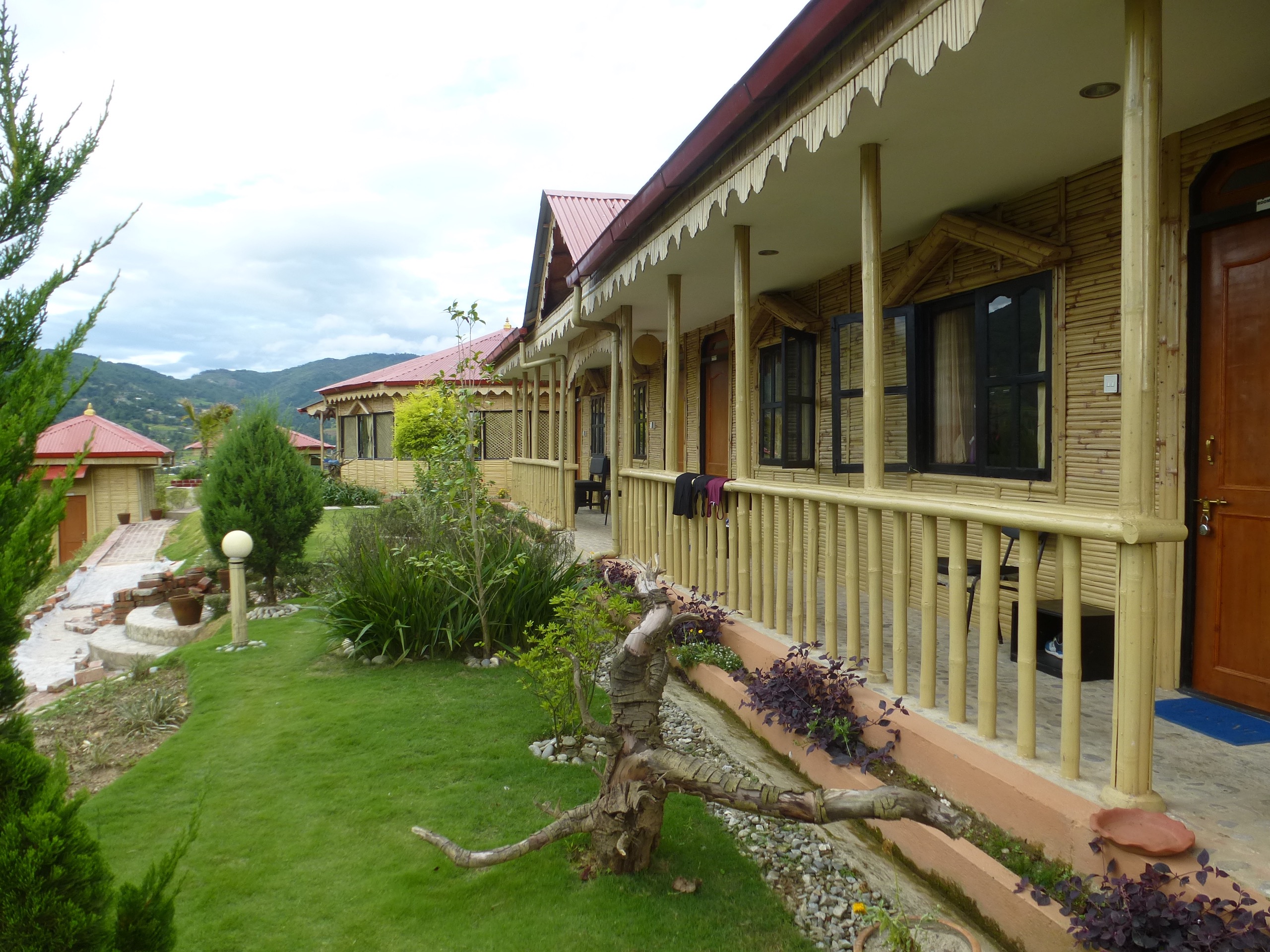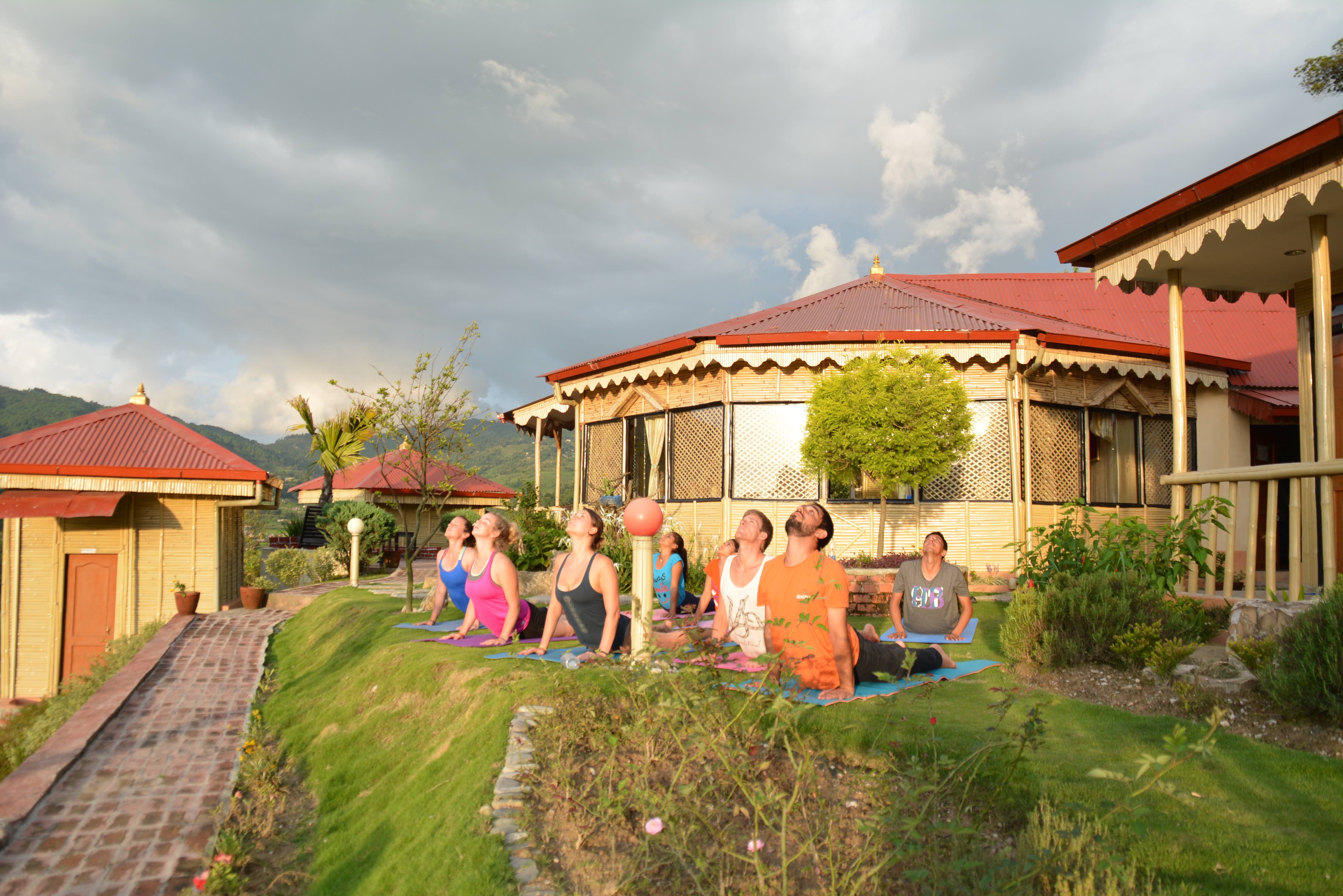 Run by the renowned Yoga scholar Dr. Chintamani Gautam, Nepal Yoga Academy is a yoga school that offers education in the traditional forms of Hatha Yoga as outlined in classic texts like the Hatha Yoga Pradipika and the Gheranda Samhita. They offer both intensive teacher trainings as well as more casual yoga holidays that feature a variety of recreational activities.
Program: Their holiday packages allow you to participate in the daily activities of the yoga school, with Yoga, meditation and chanting. They also offer hiking and sightseeing tours of the local countryside and include three vegetarian meals a day. Ayurvedic treatments are also included with certain retreat packages.
What We Like: Their commitment to traditional methods is perfect for anyone looking for a real authentic ashram experience. Their beautiful mountainside location provides a clean and sacred atmosphere away from the tourist hustle so you can really dive in deep.

Cost: A four day/three night yoga holiday starts at $208
Address: Changunarayan, Chhaling, Chhyabasti Sadak, Bhaktapur 44600, Nepal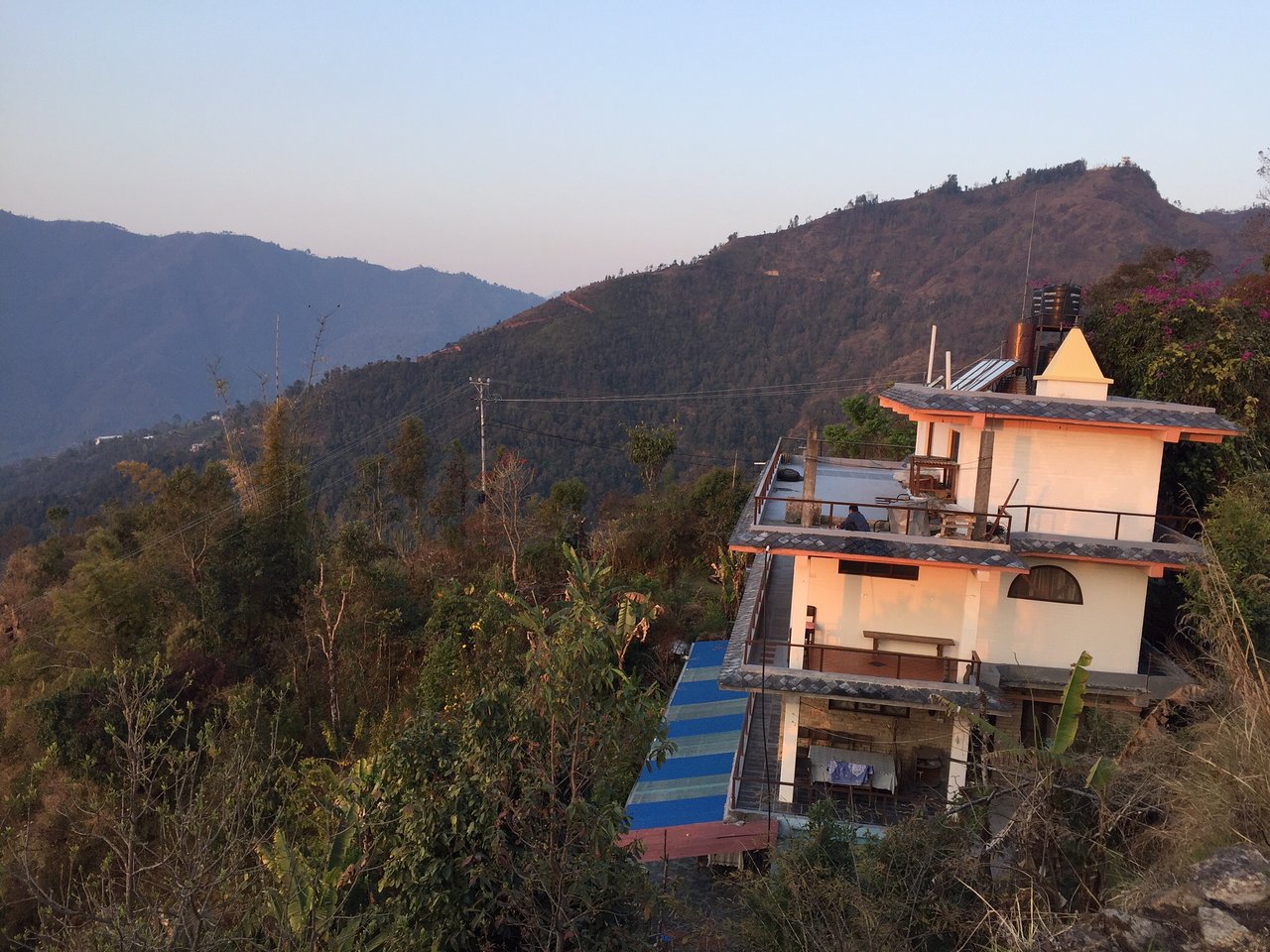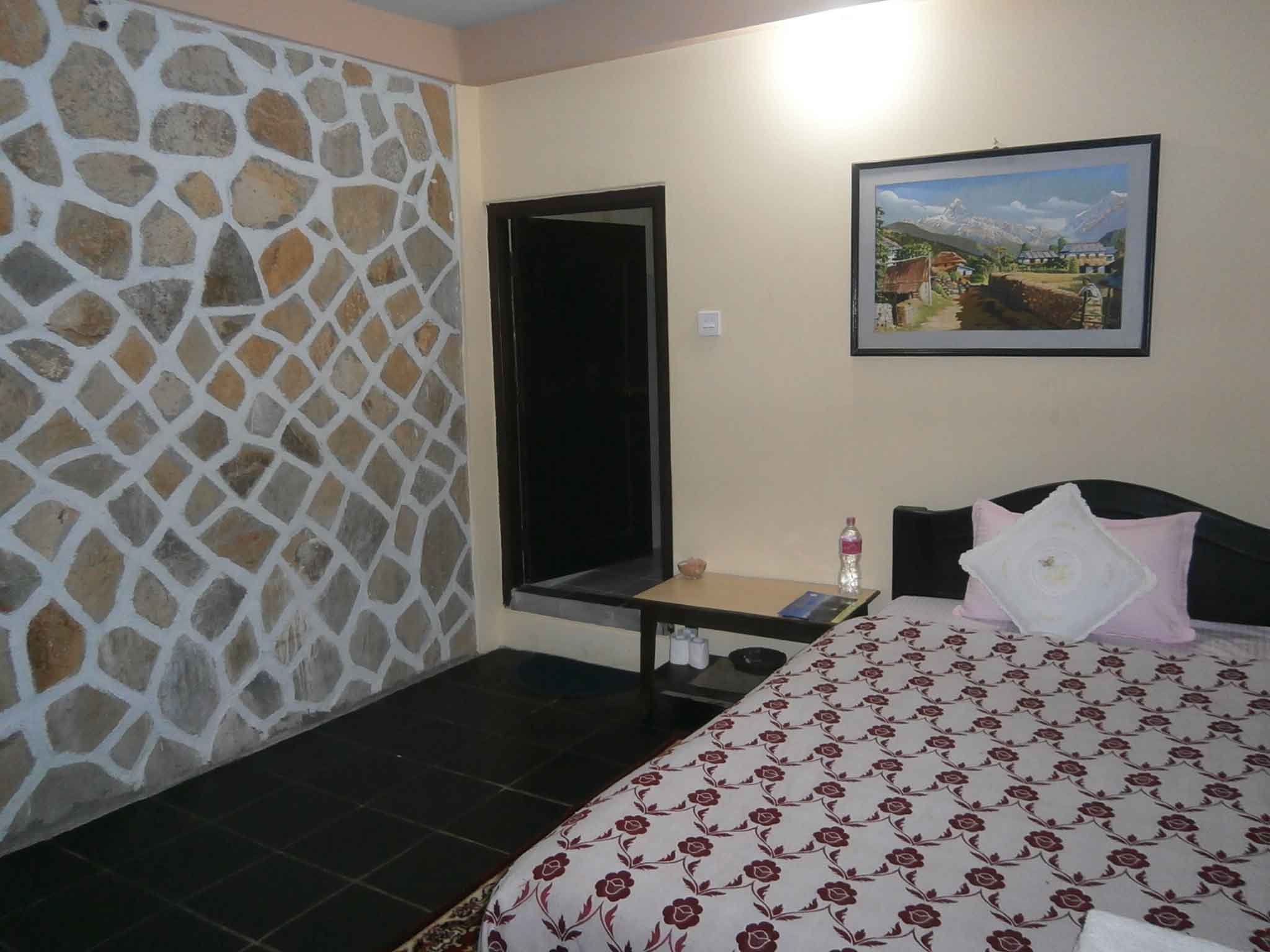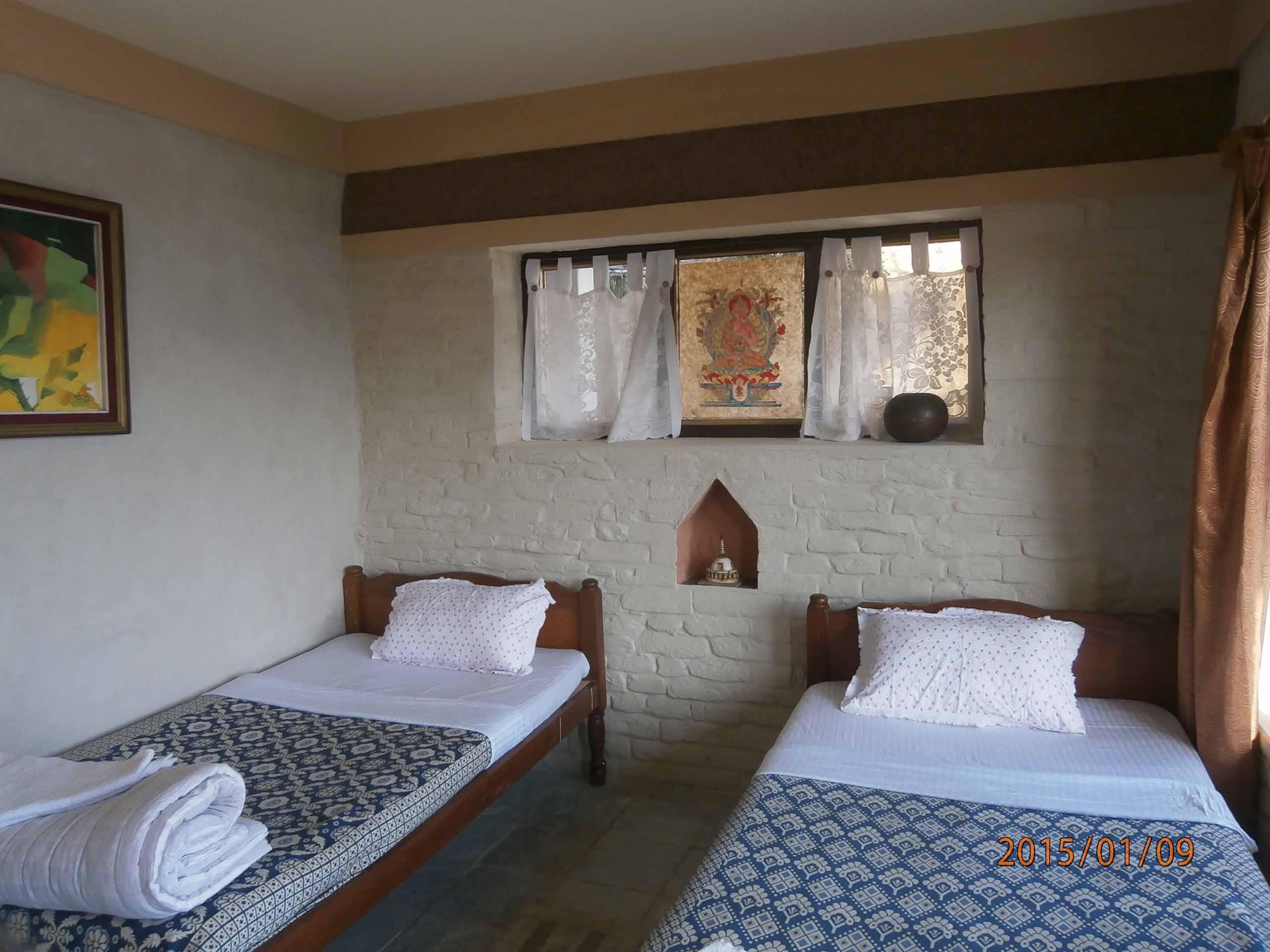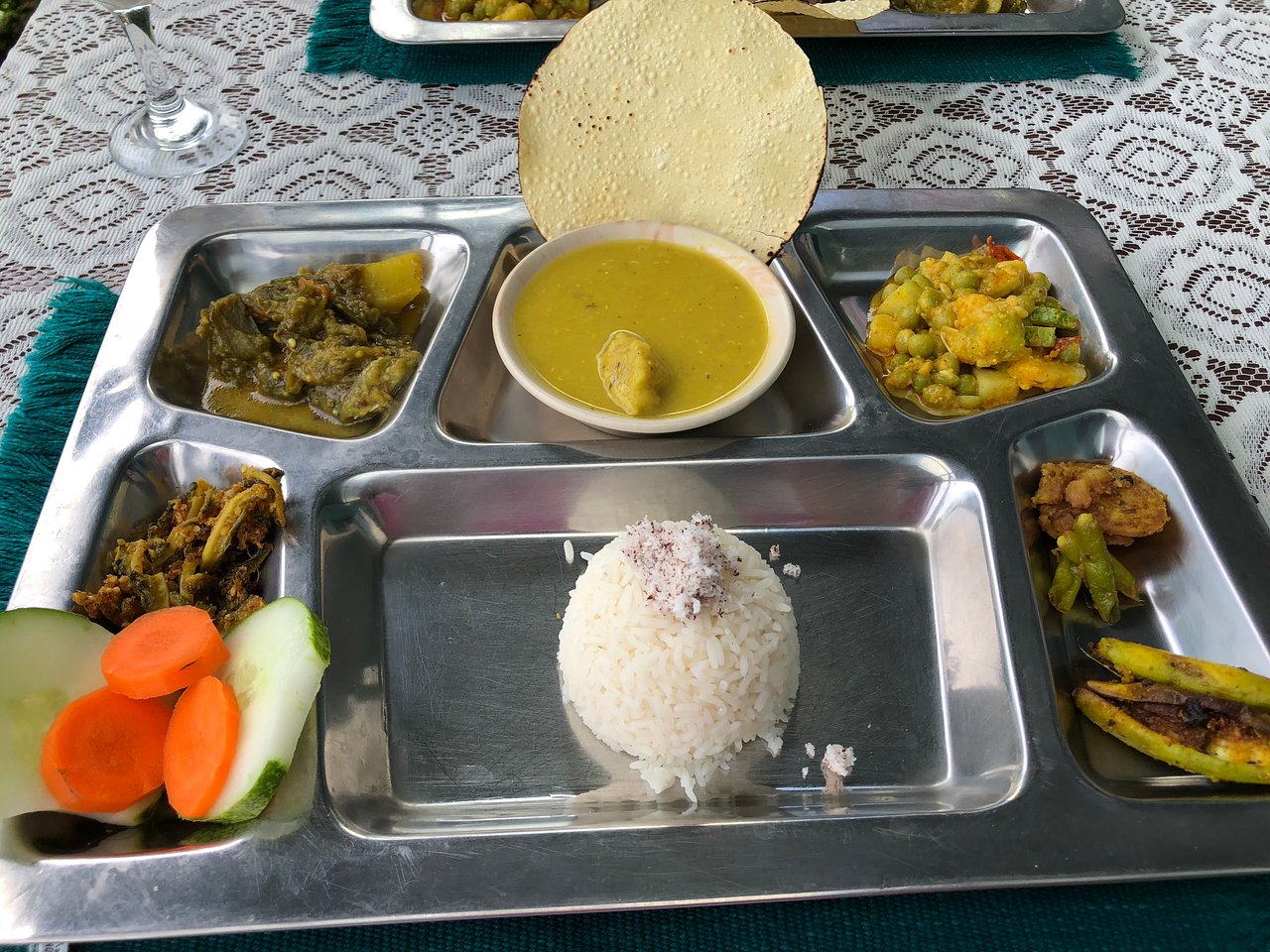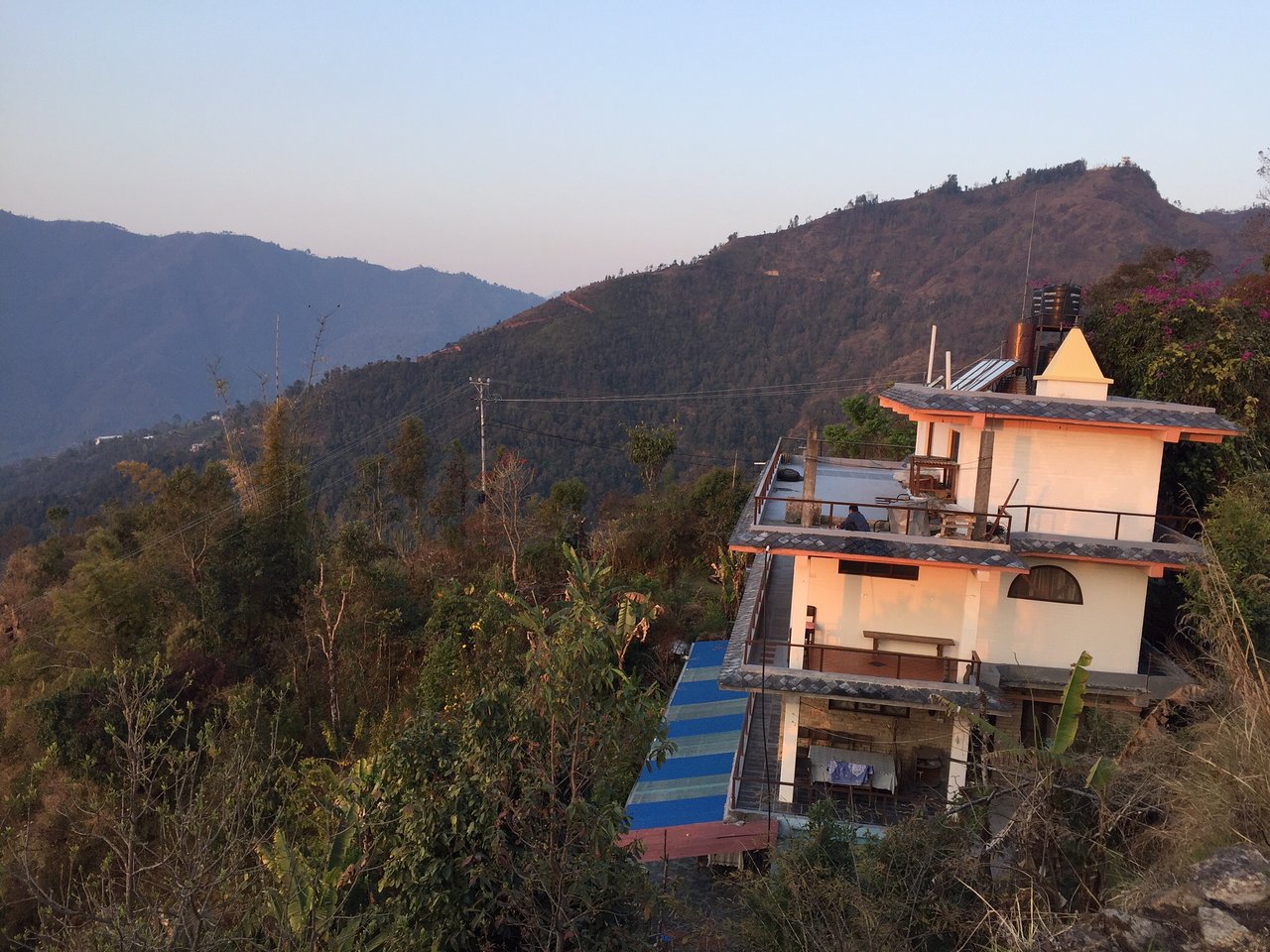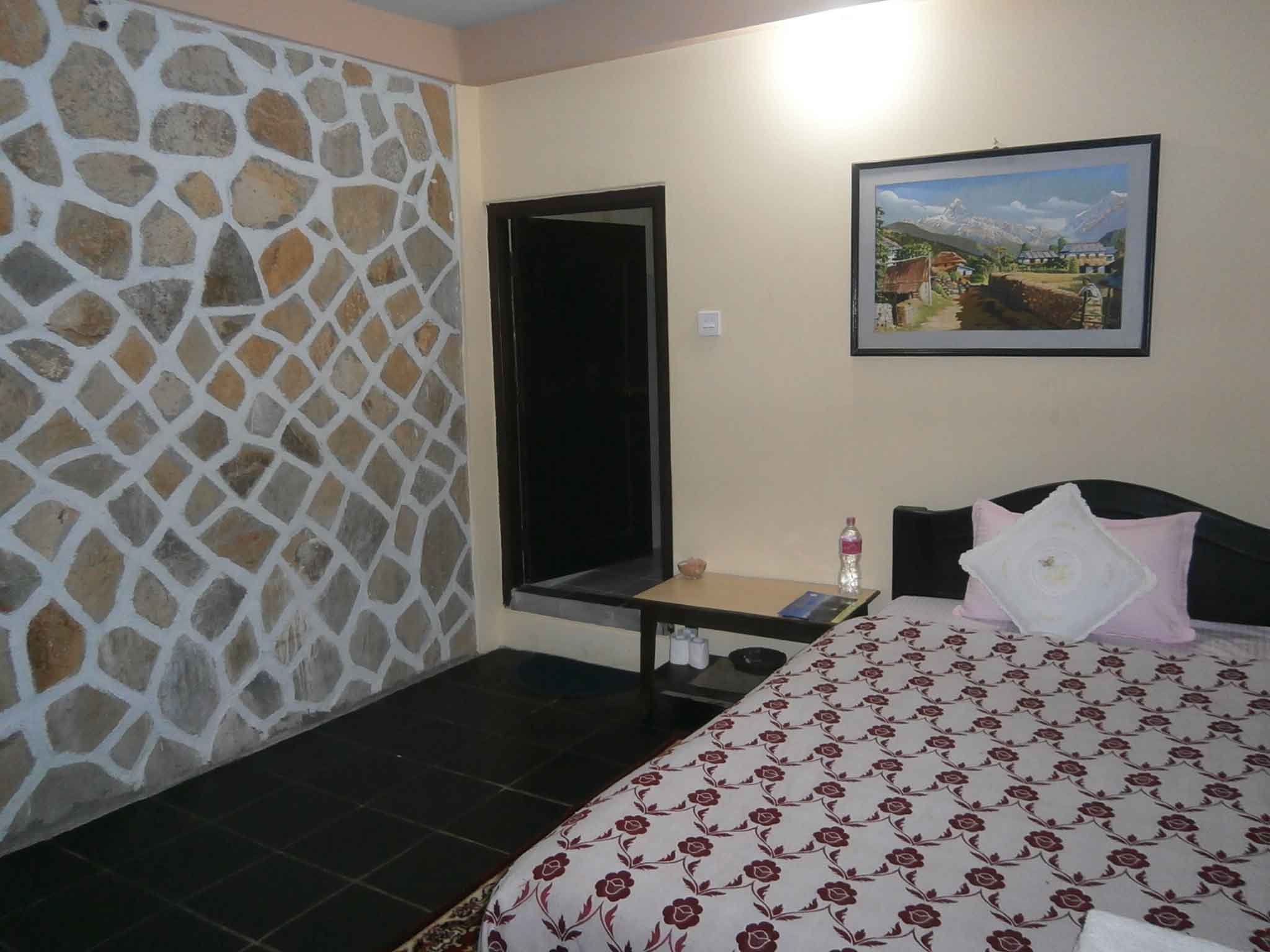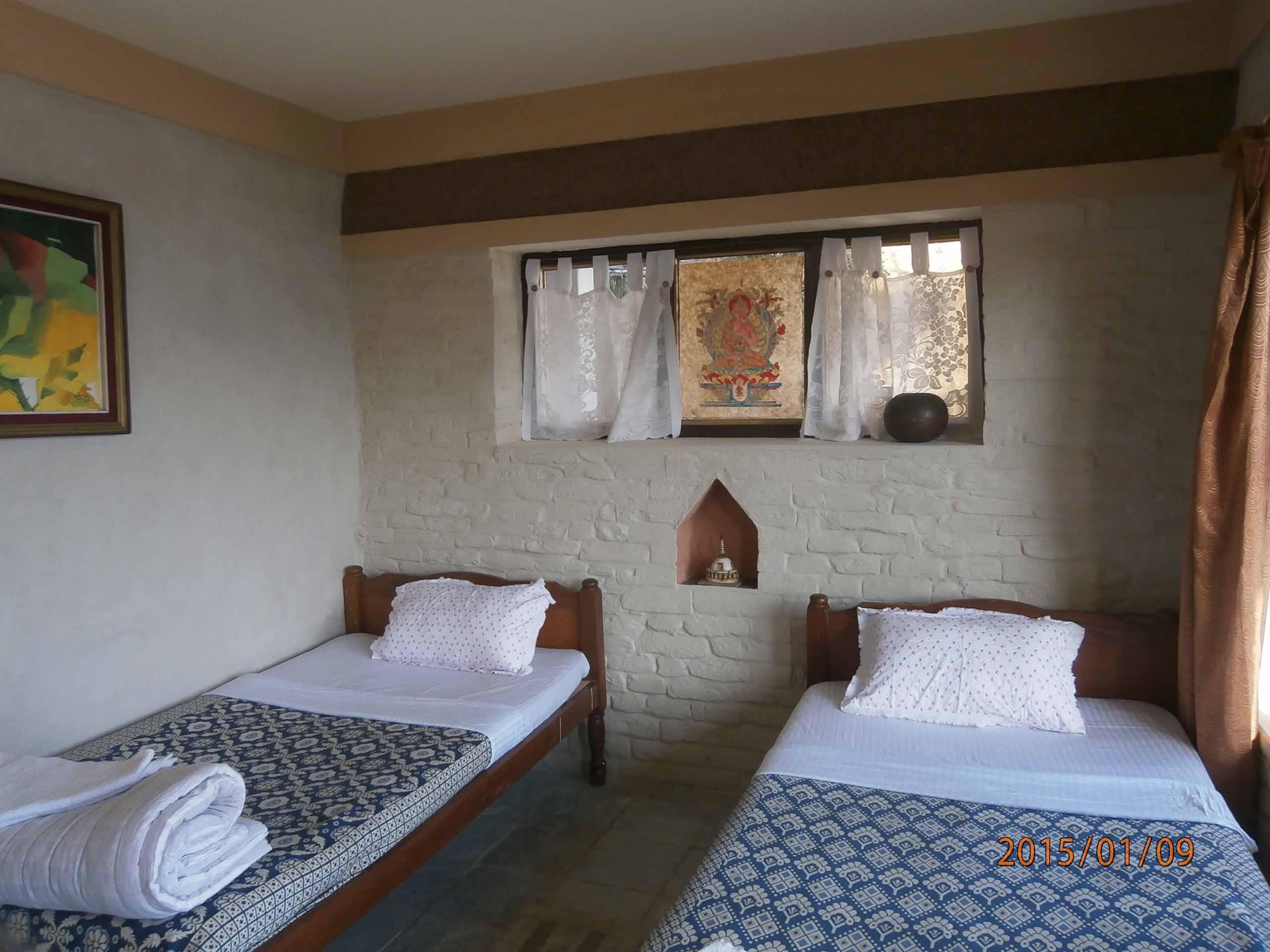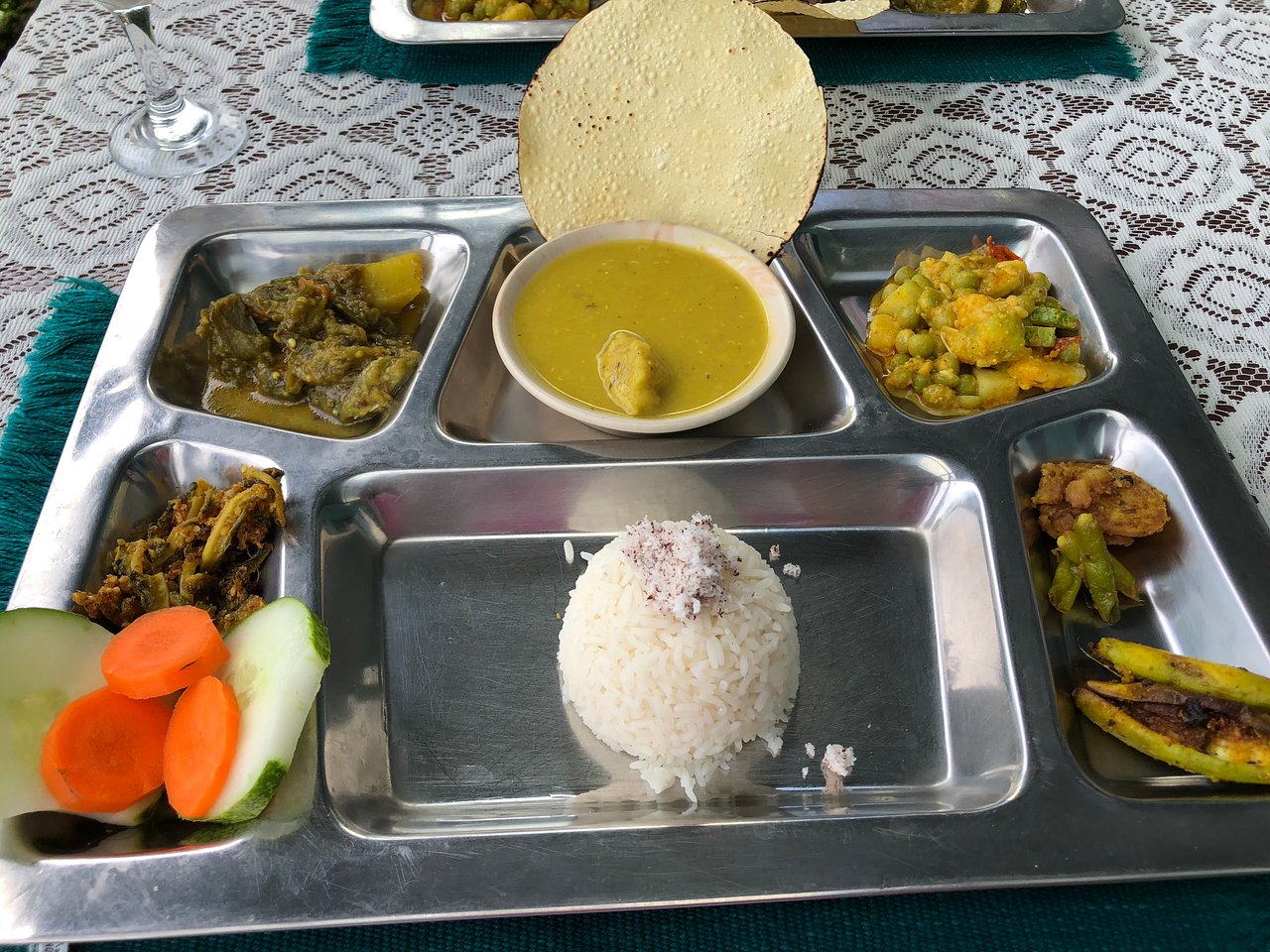 Uphill from the World Peace Stupa in Pokhara, Tushita is a beautiful retreat location that hosts world class retreats that focus on the traditional meditative aspects of Hatha Yoga. Their eccentric founder Yogi Panchavedi reportedly spent 999 days in deep meditation and has vowed to share the ancient secrets of "bliss and beauty" with the world.
Program: They offer retreats for beginner as well as intermediate practitioners that offer progressively deeper aspects of the yogic path. Their Great Realization course is a 15 day intensive that features the usual yoga and meditation classes, but also includes stimulating lectures on a wide variety of topics, from herbal medicine, to Vedic astrology and the history of Nepal.
What We Like: The view from Tushita is just astonishing. Three peaks over 8000 metres can be seen from their property and the sunrise vistas are truly awe-inspiring.

Cost: Their 15 day Great Realization course is $1100
Address: World Peace Stupa Access Rd, Pokhara 33700, Nepal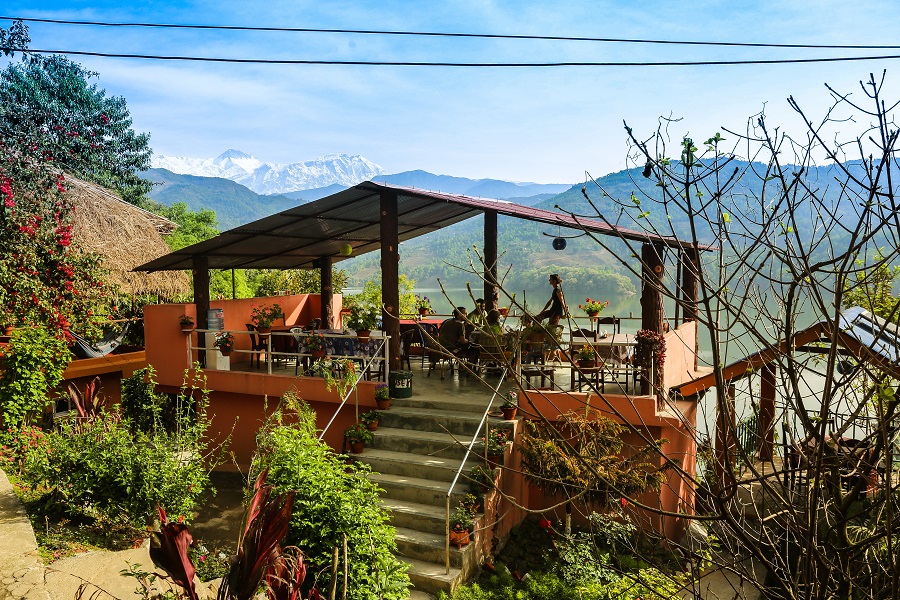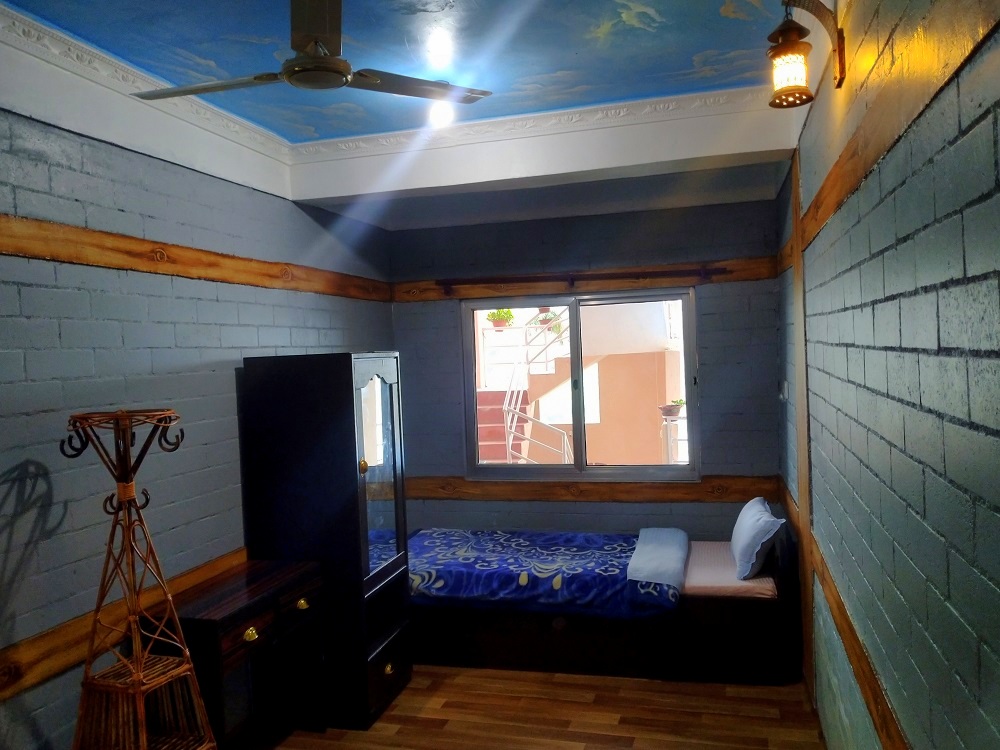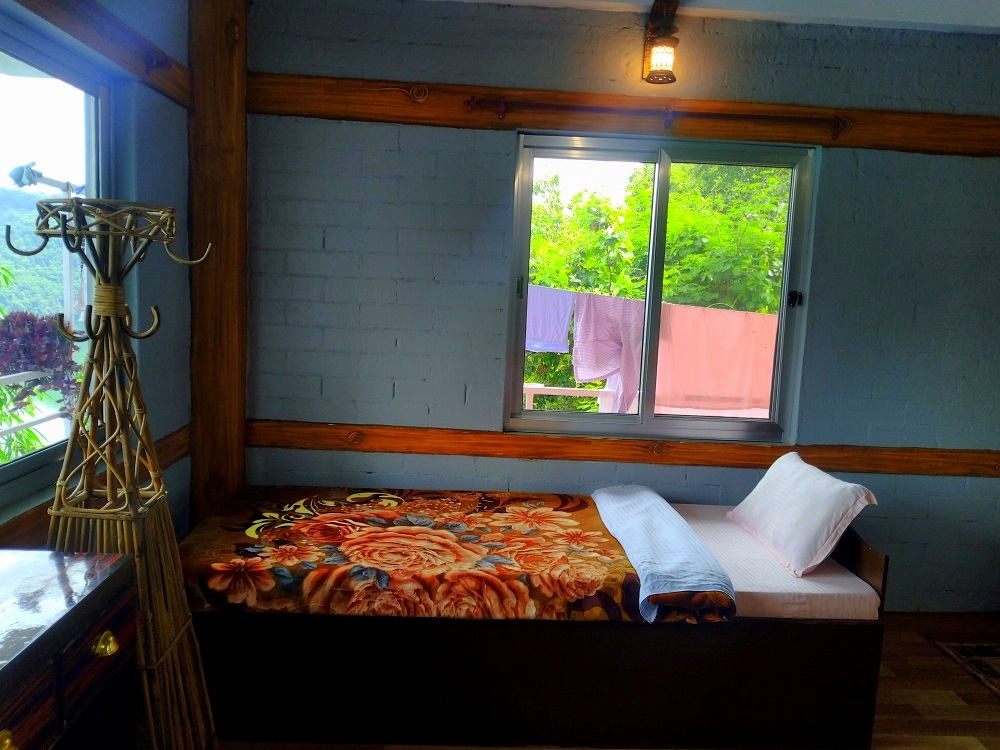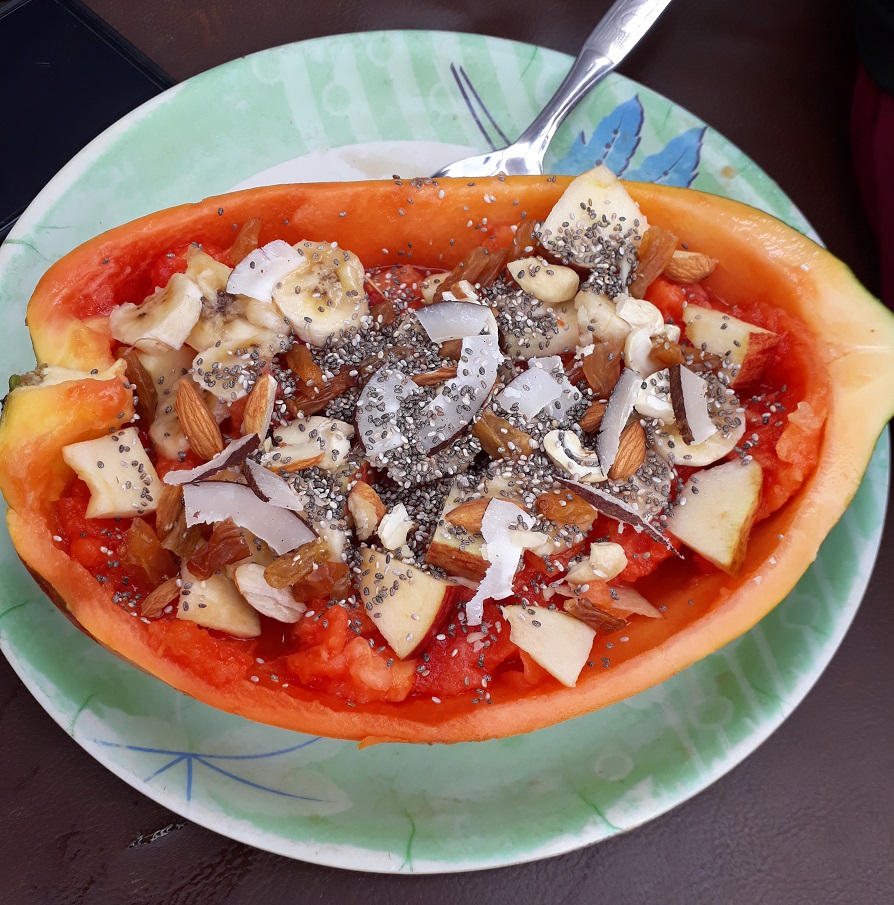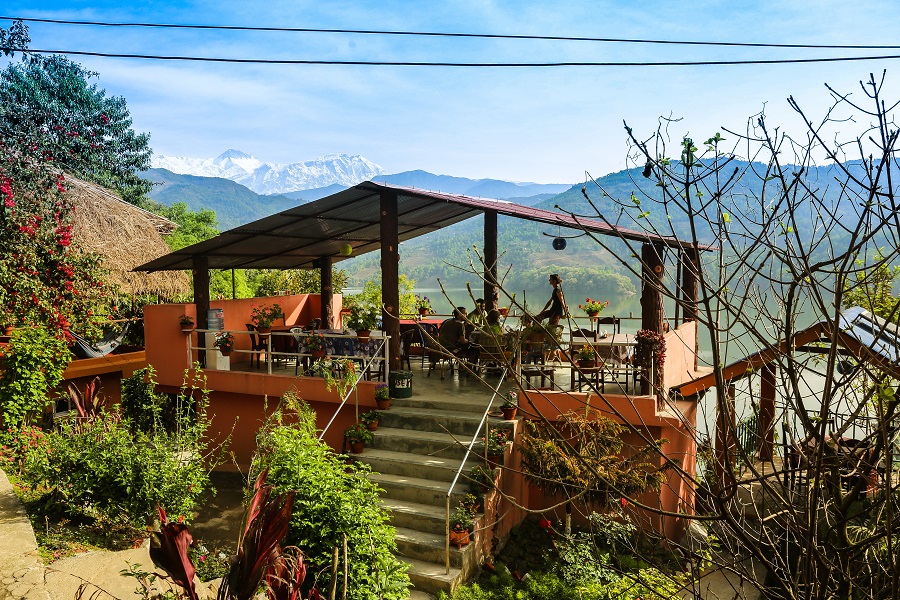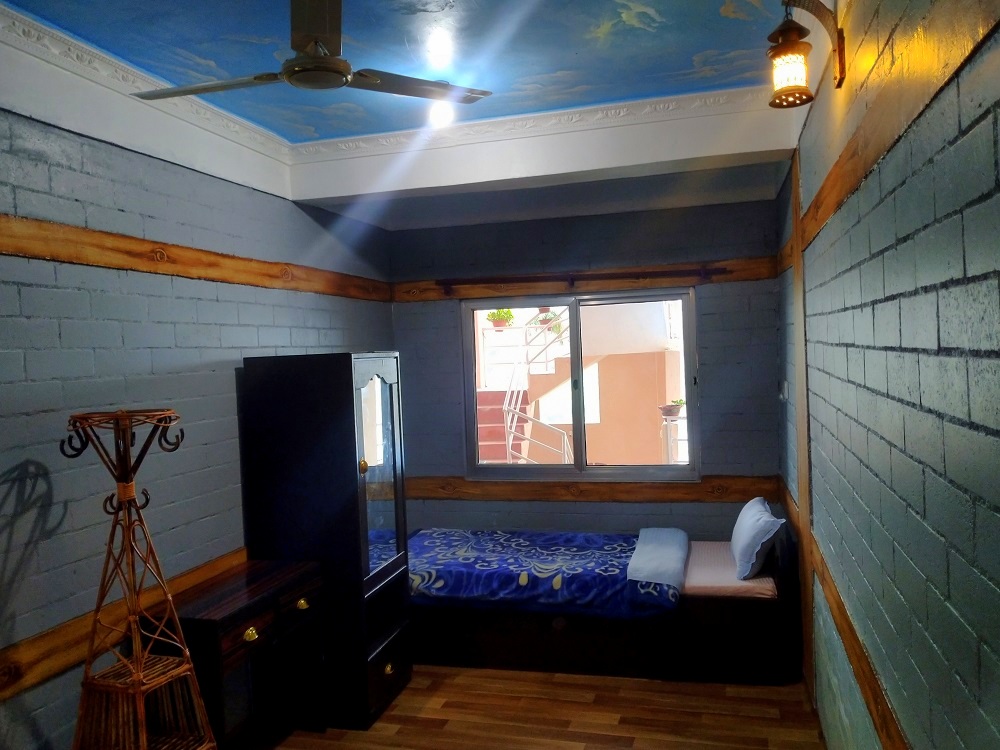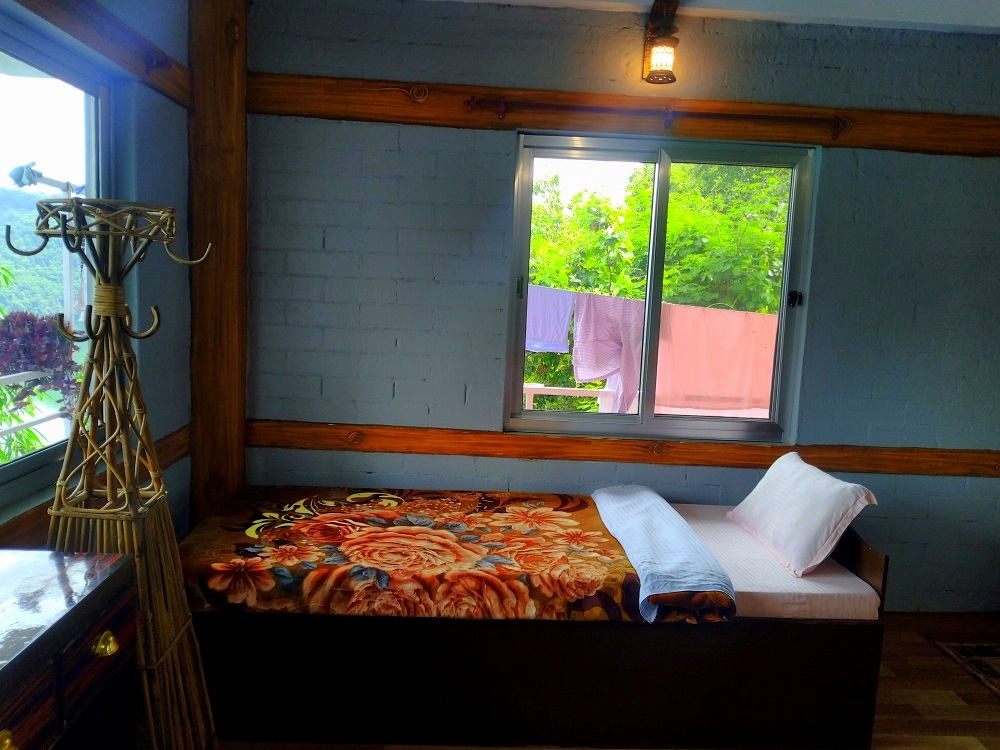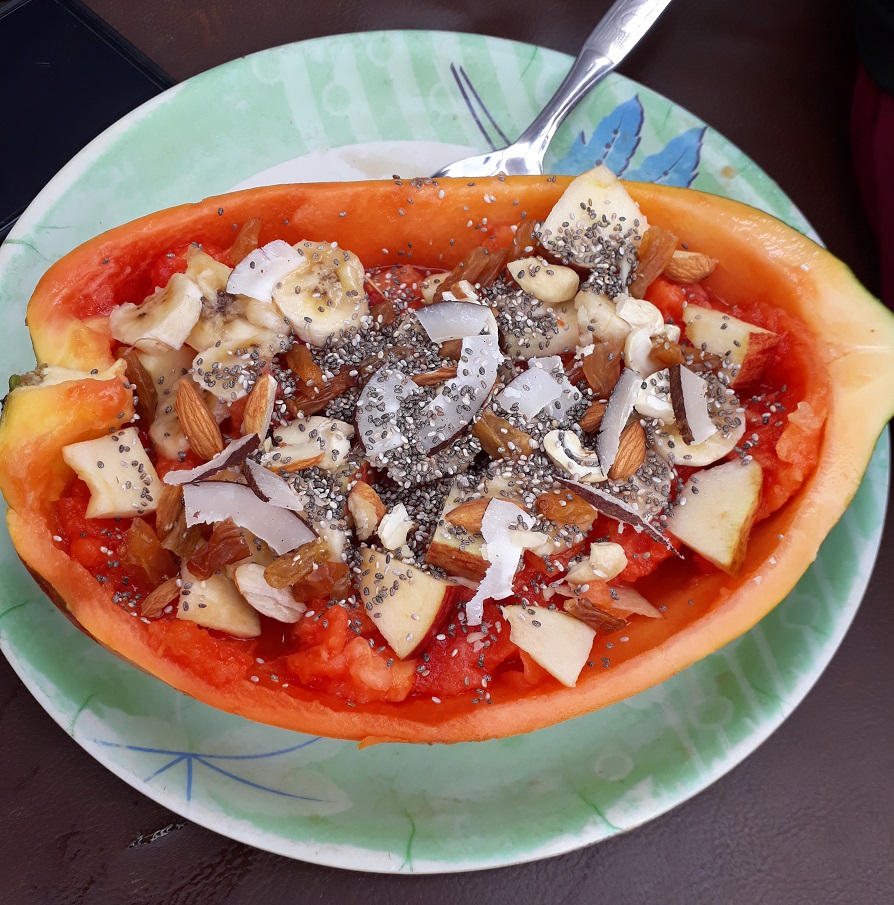 Shivalaya is a popular yoga teacher training school outside of Pokhara that also offers spiritual retreats for those not wishing to gain certification. Set in a beautiful natural location, they endeavour to grow as much of their own food as possible in their on-site organic garden. The yoga practice that they teach is a blend of Classical Hatha and modern Ashtanga Yoga.
Program: Participants undertaking spiritual retreats are able to participate in all of the yoga schools daily activities outside of lectures. These include morning asana practice and dynamic meditation, Kundalini meditation in the afternoons and nightly celebrations with dancing and music.
What We Like: Getting to participate in the activities of a yoga school during a TTC without the commitment to the intense schedule is a great way to immerse yourself in a disciplined yoga practice and learn from the hard working trainees while you have a relaxing holiday!
Cost: contact for more information
Address: Begnas Canal Rd, Lekhnath 33700, Nepal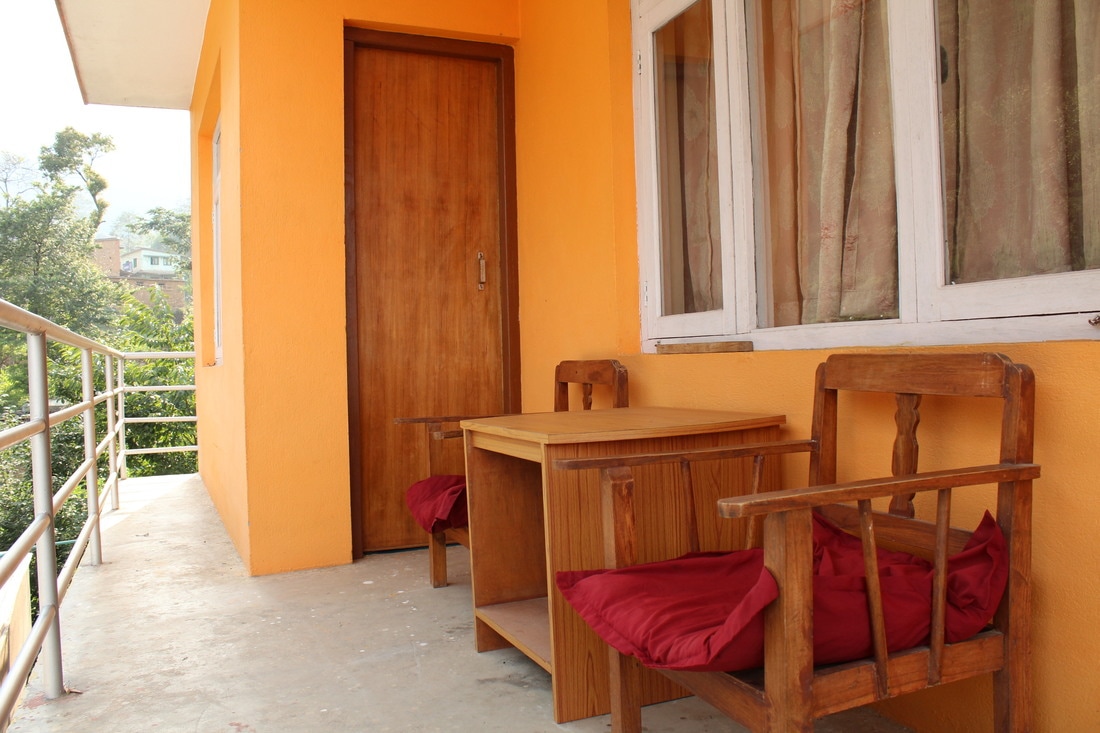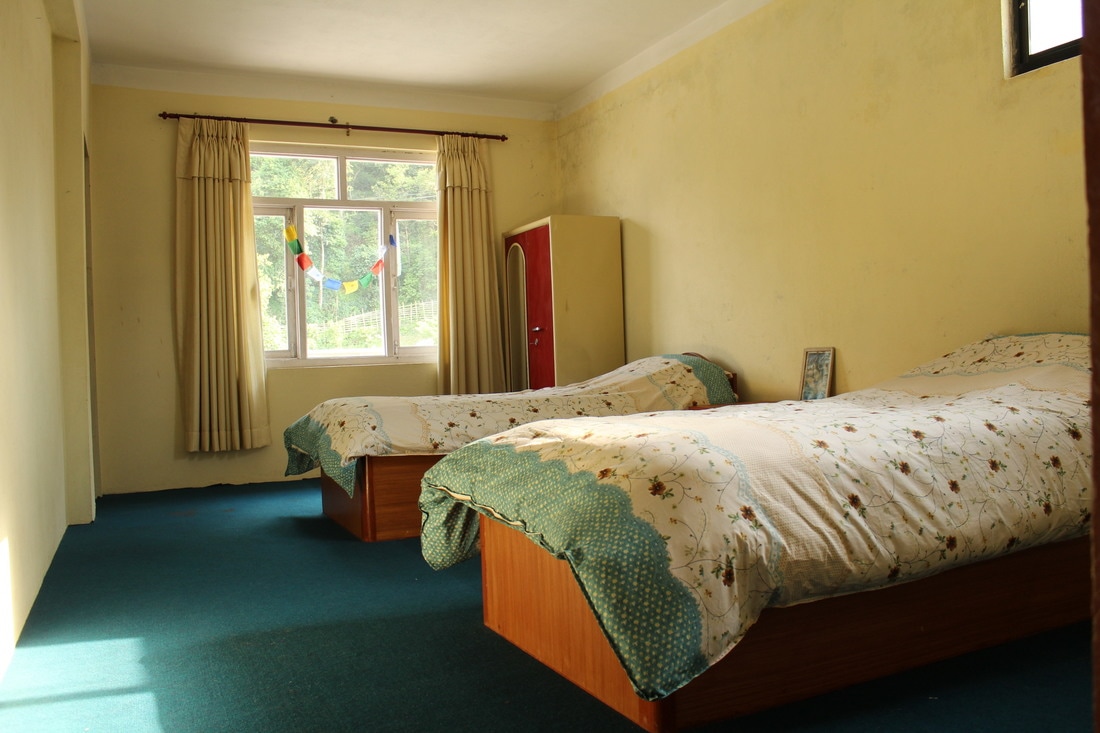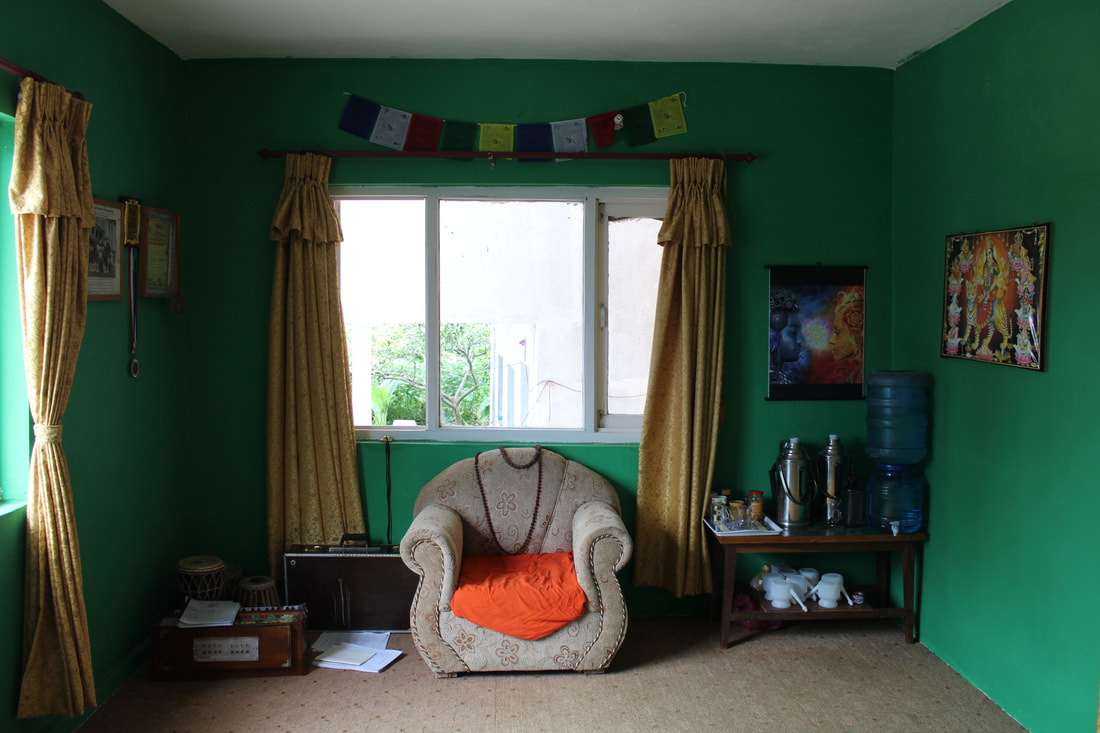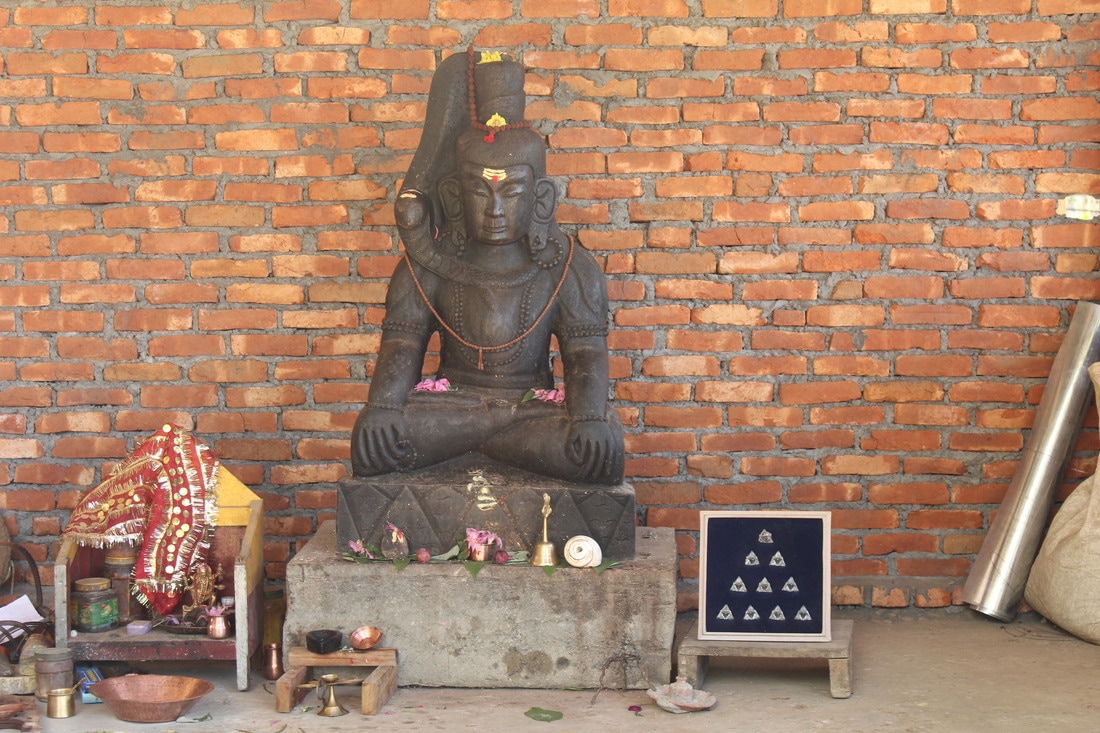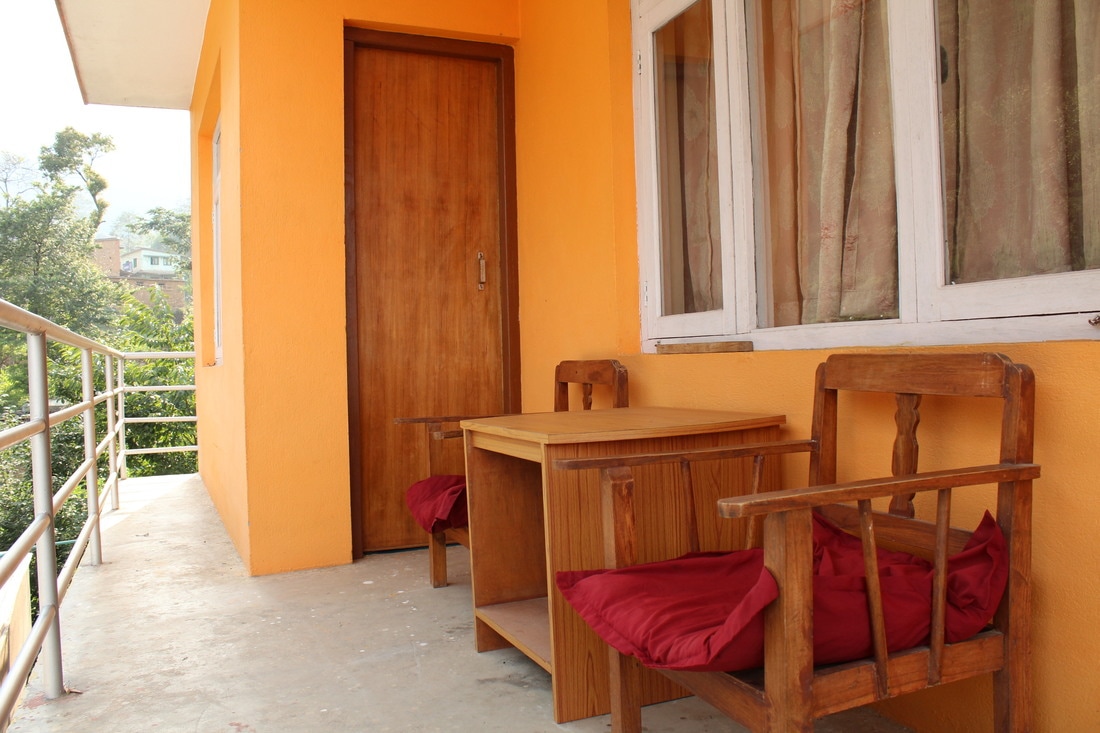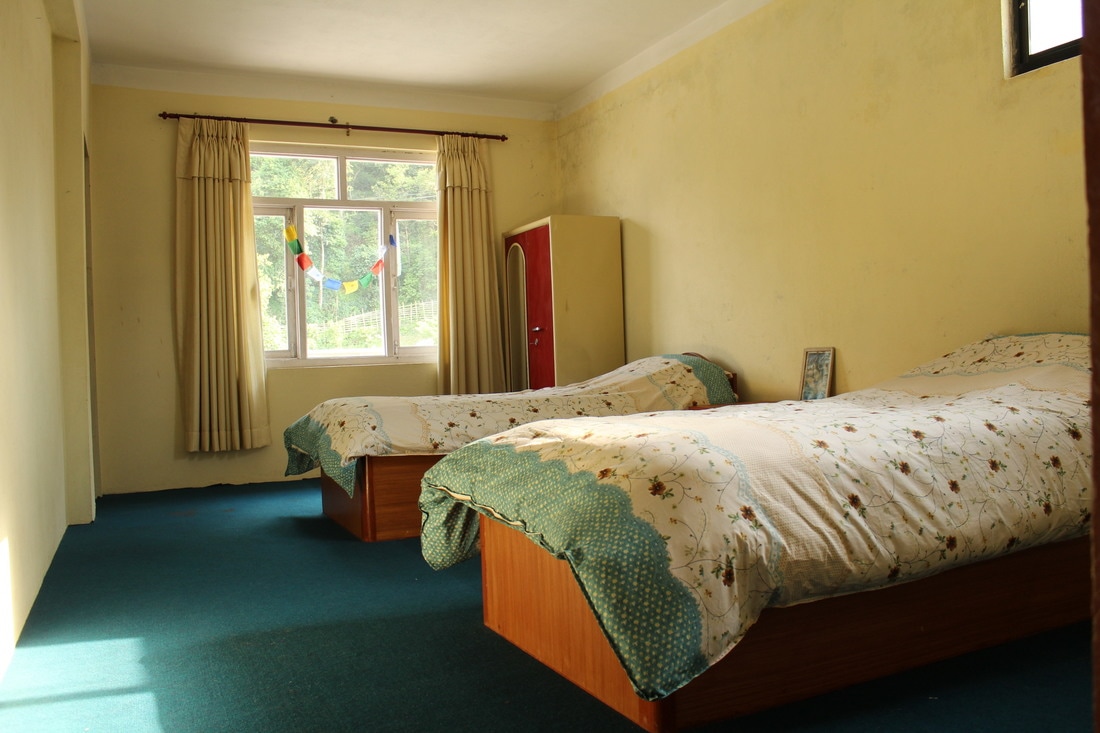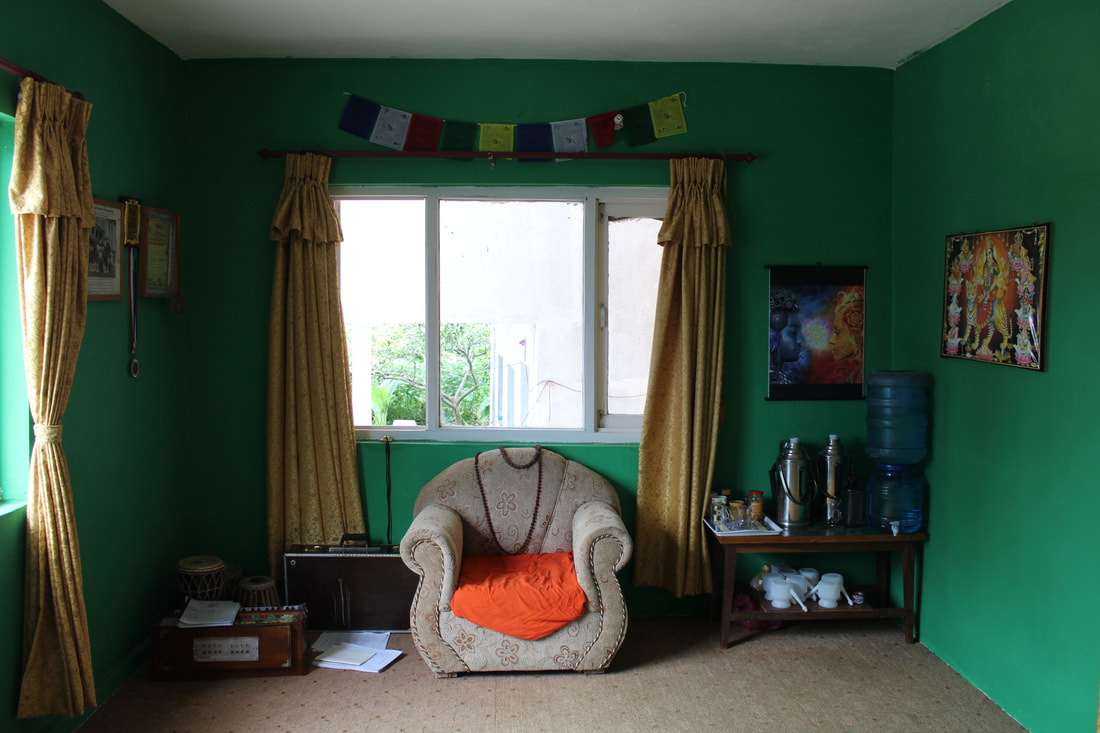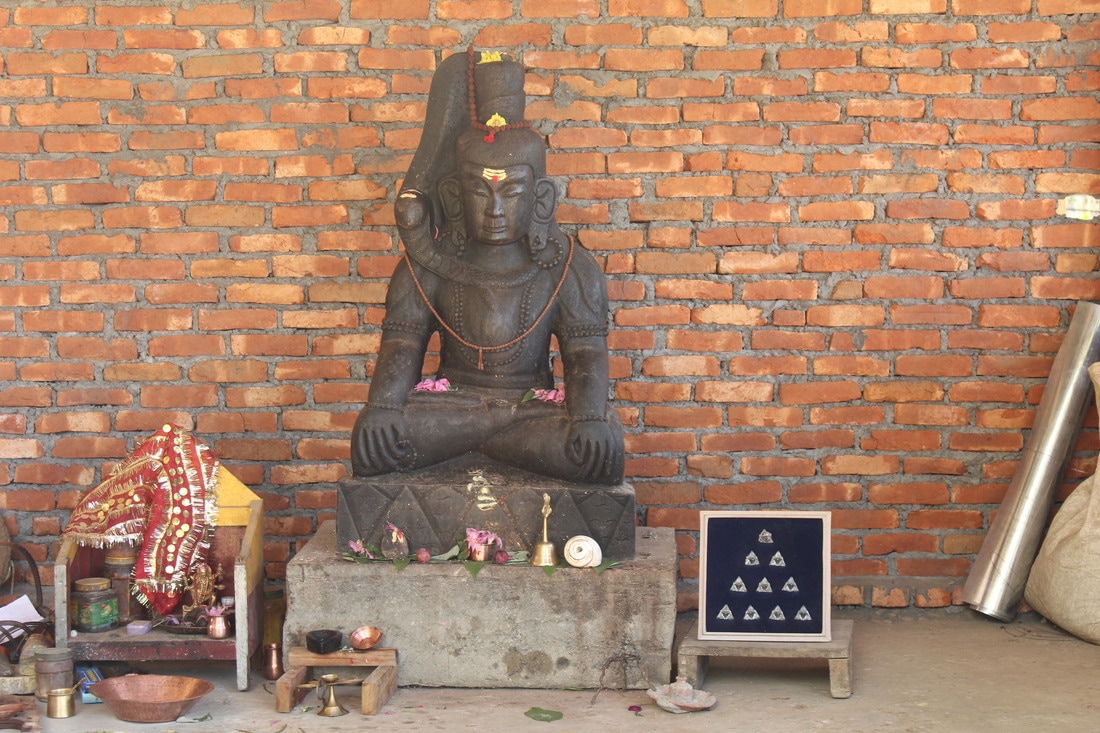 Shanti is a peaceful ashram devoted to teaching the original form of Tantra Yoga. A philosophy of liberation that uses the energies of the body and the world around you to cultivate deep transformation through ritual and meditation. They incorporate this with Asana and Pranayama, along with a sattvic diet and a simple lifestyle for a traditional Nepalese ashram experience.
Program: They have several retreat options, all of which focus on integrating Tantra into your life on various levels. Their Tantra Yoga Course is available in 7 or 14 day options beginning on the first or 16th of every month. Their course includes the usual Asana practice as well as a daily lecture on the philosophy of Tantra and an in-depth exploration of various ritual practices.
What We Like: Shanti Ashram is also a school for local children. As an act of Karma Yoga it is possible for participants to volunteer to teach English to the kids! Acts of service are seen as one of the most important pillars of a traditional yoga practice, and they're often missing from a dedicated retreat setting.
Cost: The seven day Tantra Yoga course starts at $280. The 14 day course starts at $560
Address: Chandragiri 44618, Nepal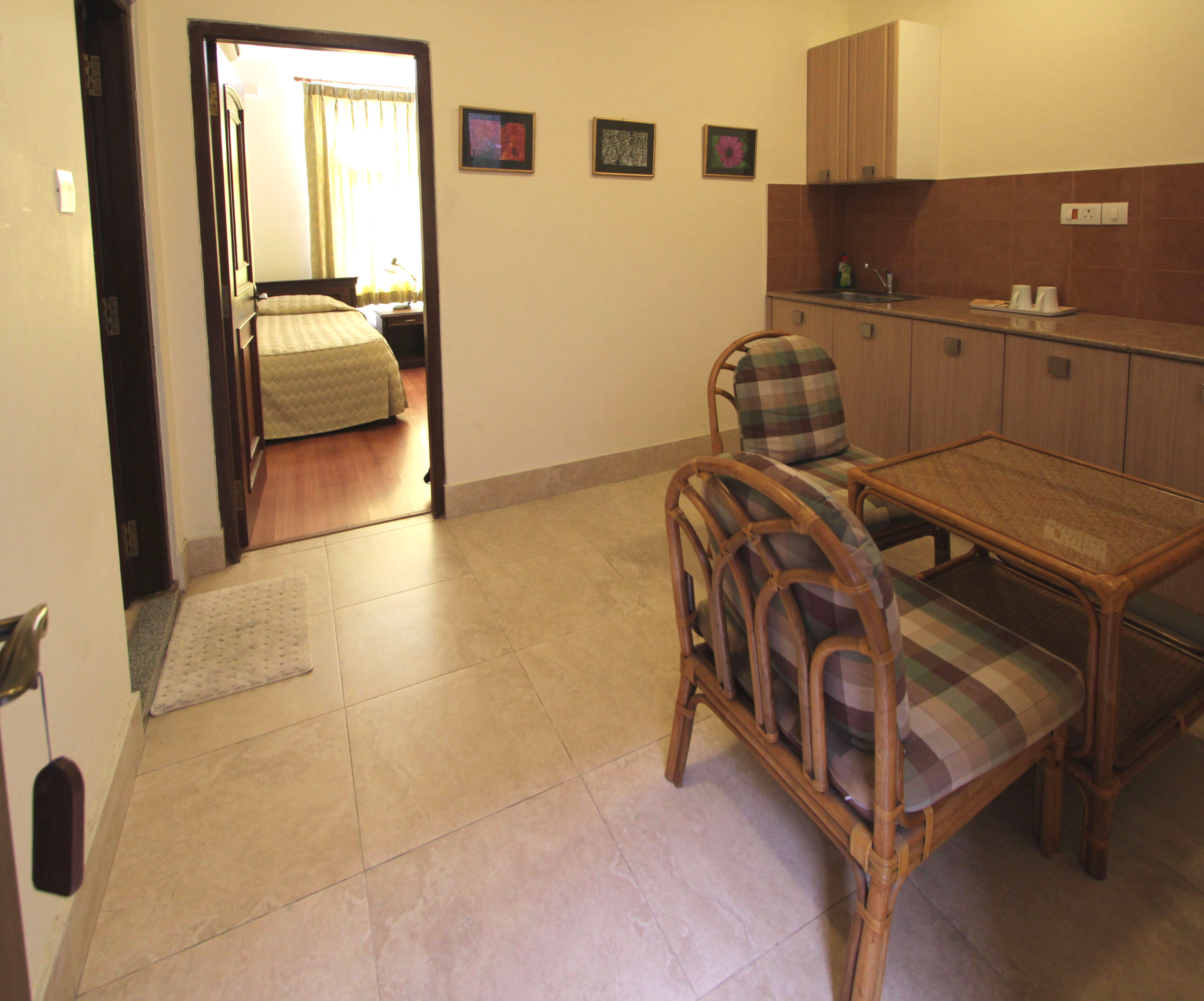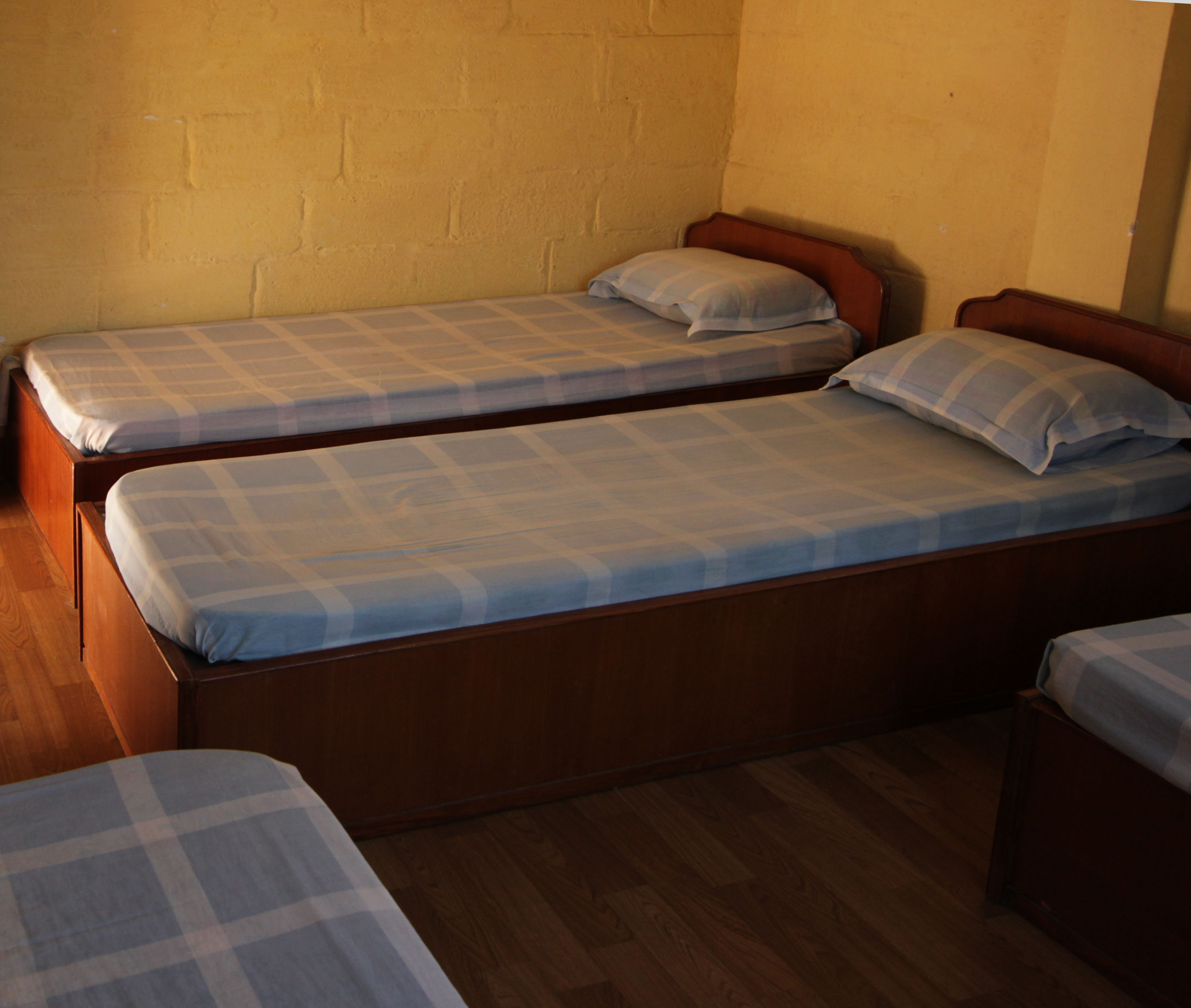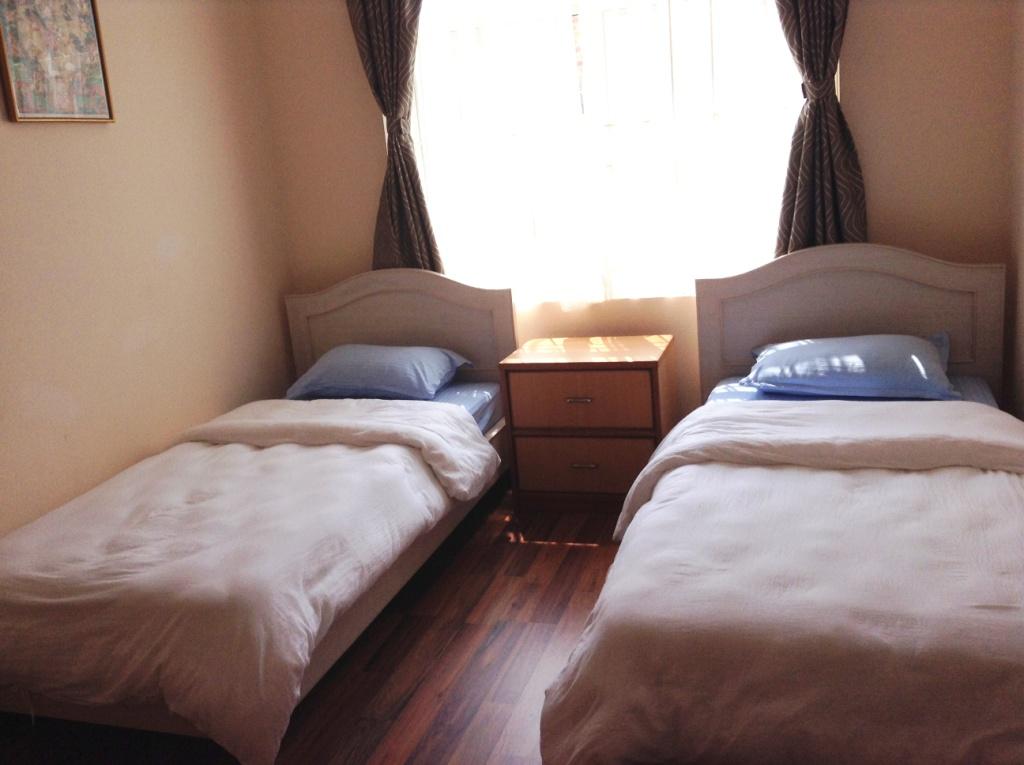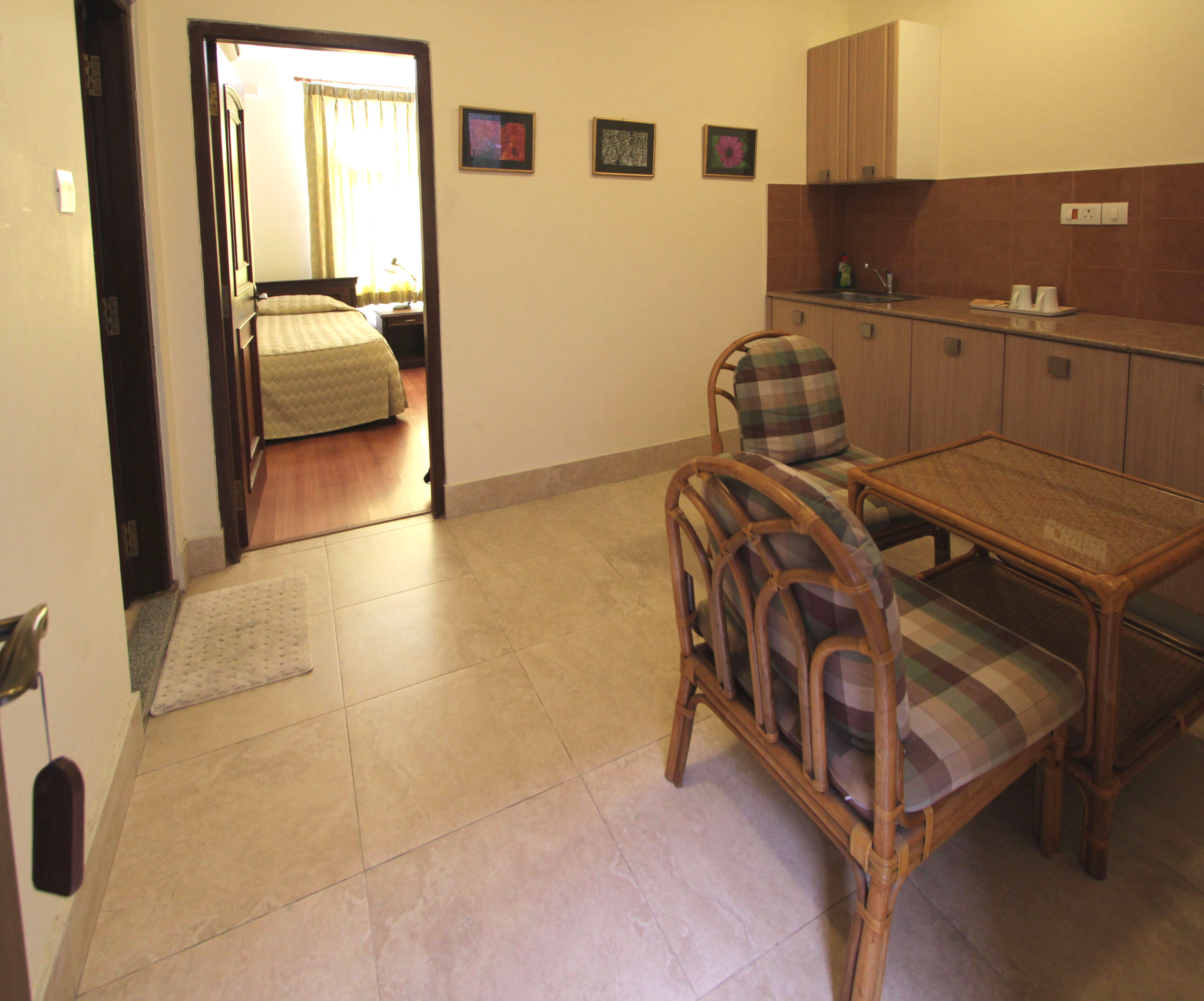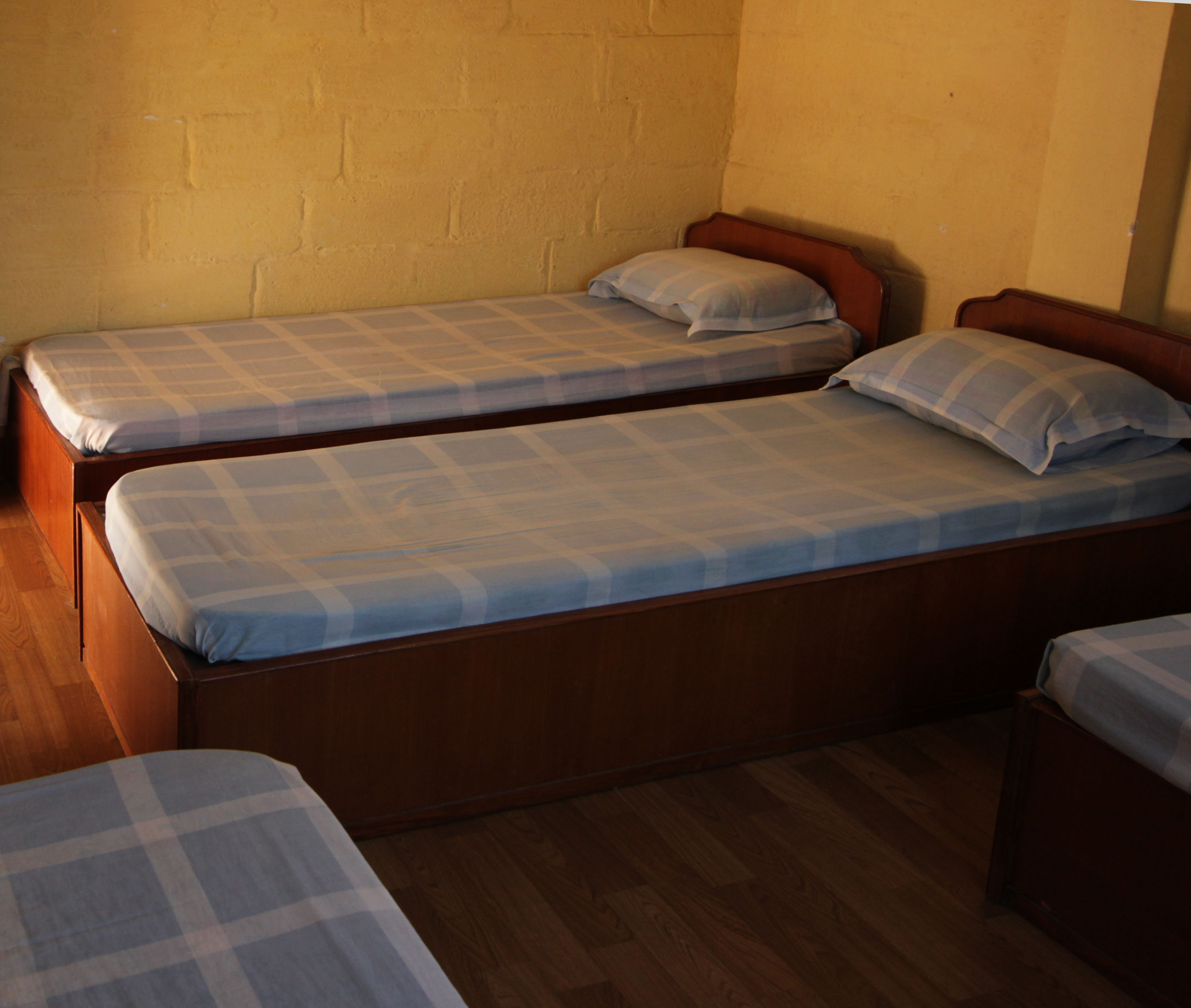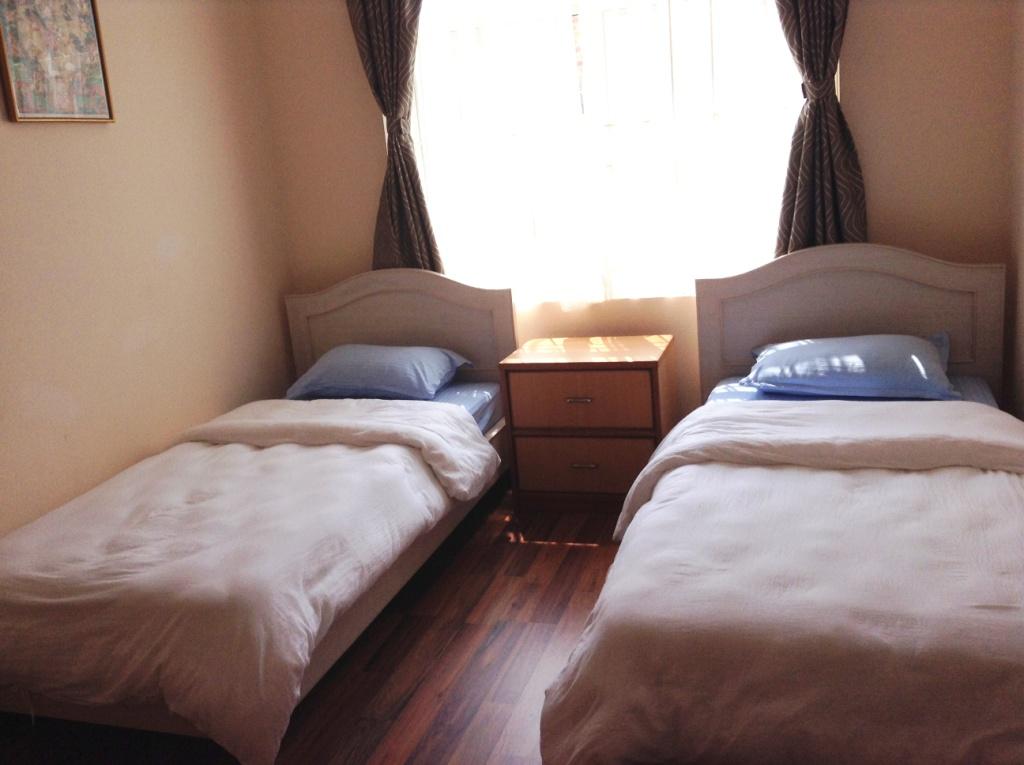 This one is a little bit different then your average yoga ashram. Kopan Monastery is a large monastery affiliated with Gelugpa tradition of Tibetan Buddhism. It has become notable among Nepalese monasteries, most of which are notoriously isolated, for having an extensive program of meditation retreats and educational opportunities for visiting Westerners.
Program: There are a variety of courses and retreats held at Kopan. Some of them require previous meditation training and others are appropriate for beginners. They range from a few days to several months. We reccomend their 10 day Discovering Buddhism course which is held every couple months.
What We Like: By participating in a course or retreat at Kopan you help to support the monks who live at the monastery, as well as the children who are educated there. You also help to preserve the ancient traditions of the uprooted and largely disenfranchised Tibetan community.
Cost: The 10 day course starts at $150
Address: Kathmandu 44600, Nepal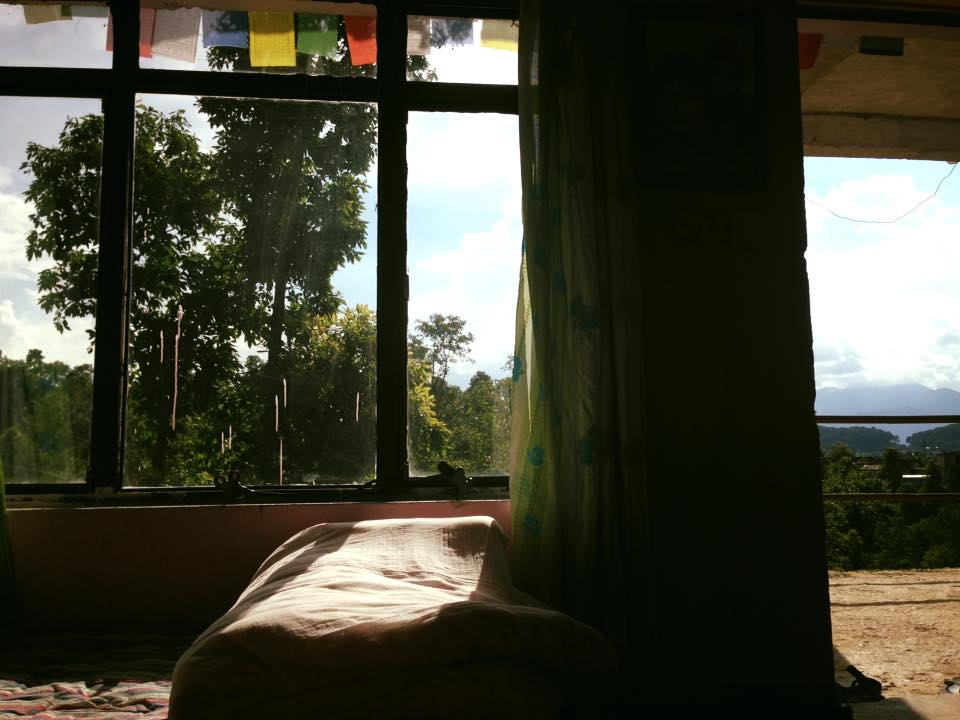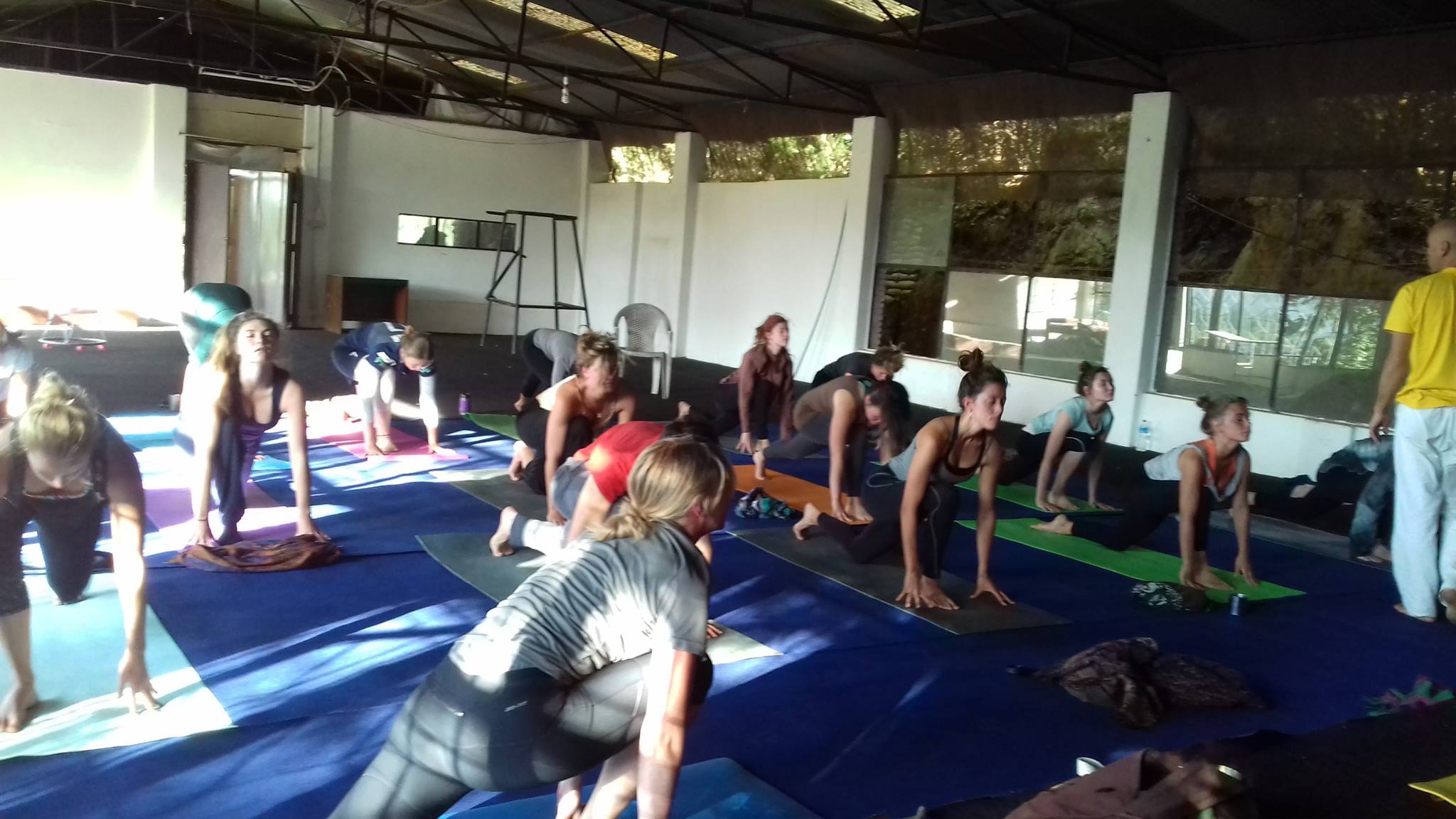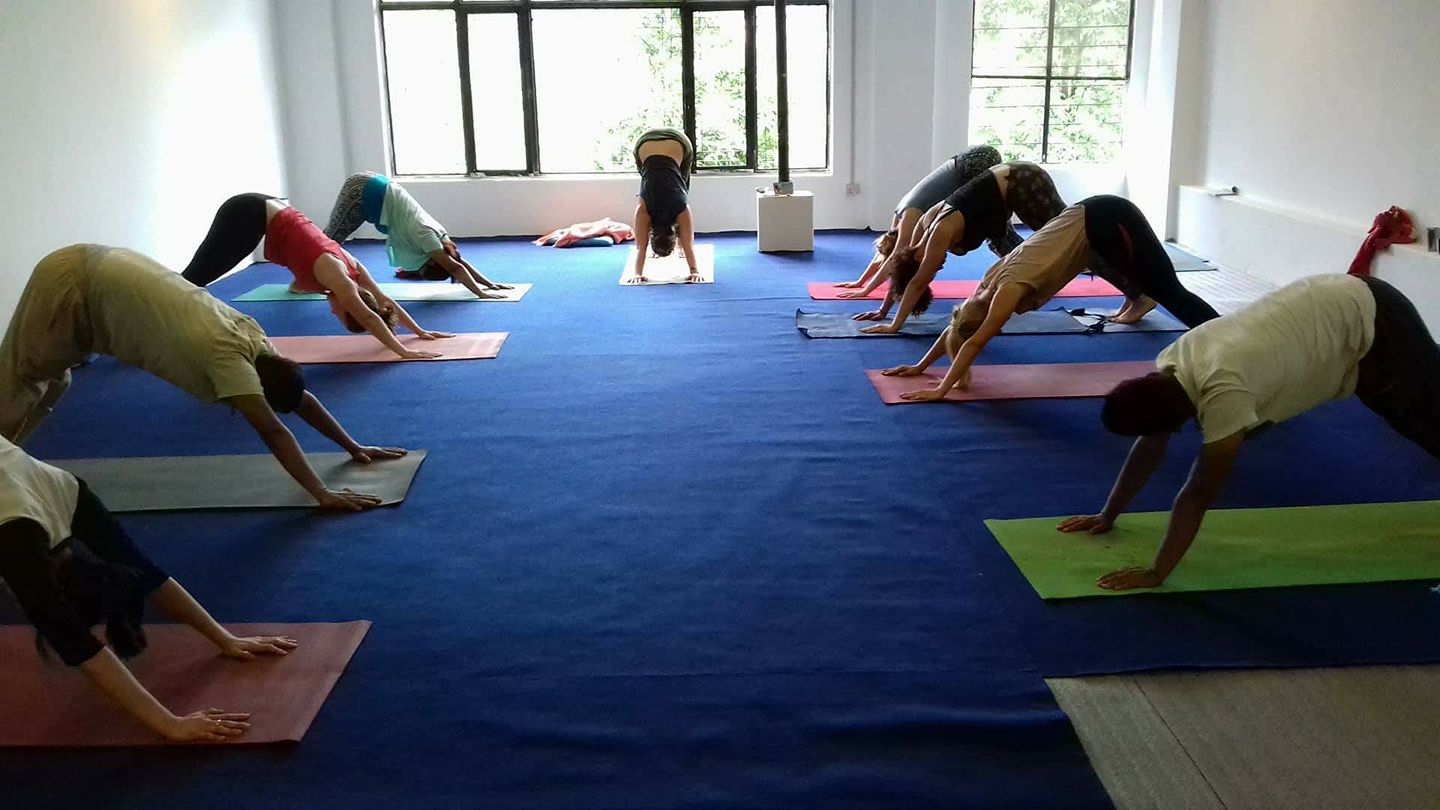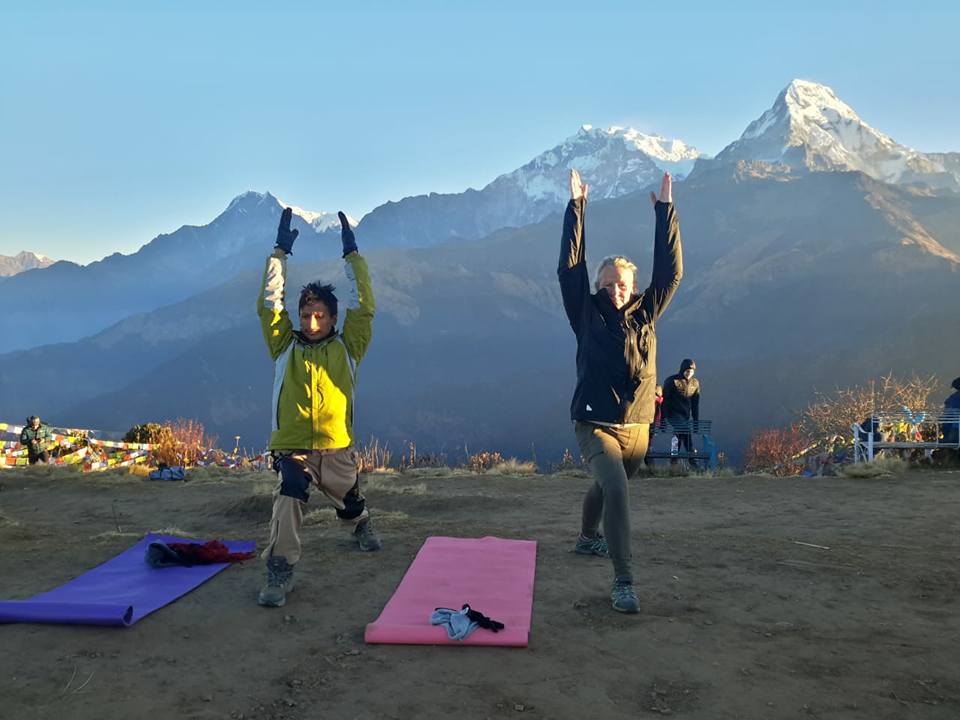 20139829_1025953707541577_3158095832141919125_n
15385535_880507368752879_8842059266325036515_o
19441757_1008589012611380_4016452279183721870_o
48314789_1400581366745474_3046908937187098624_n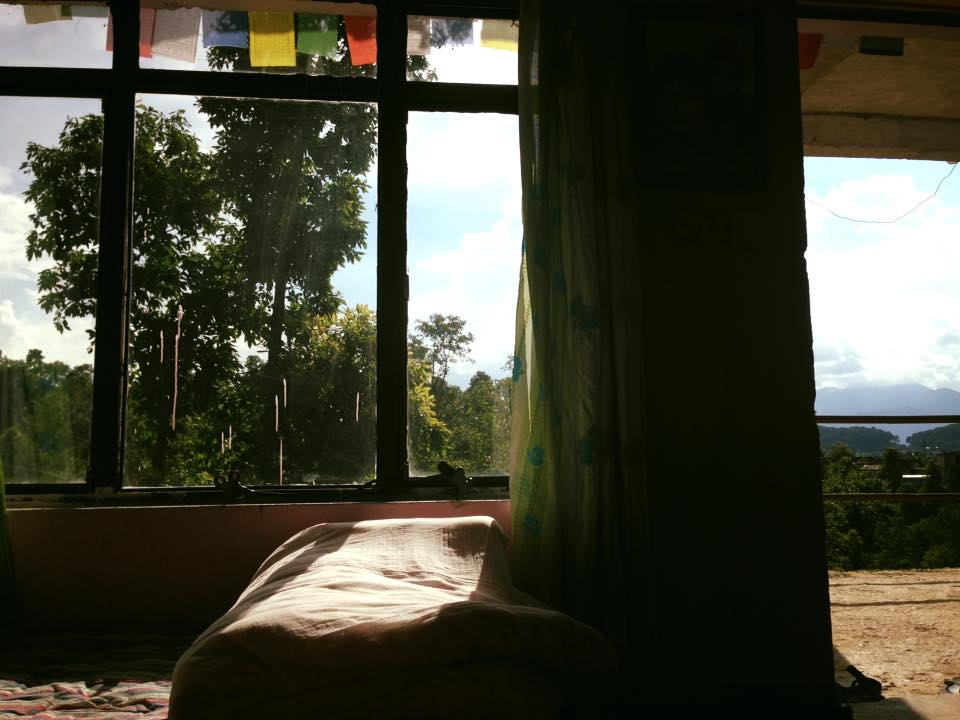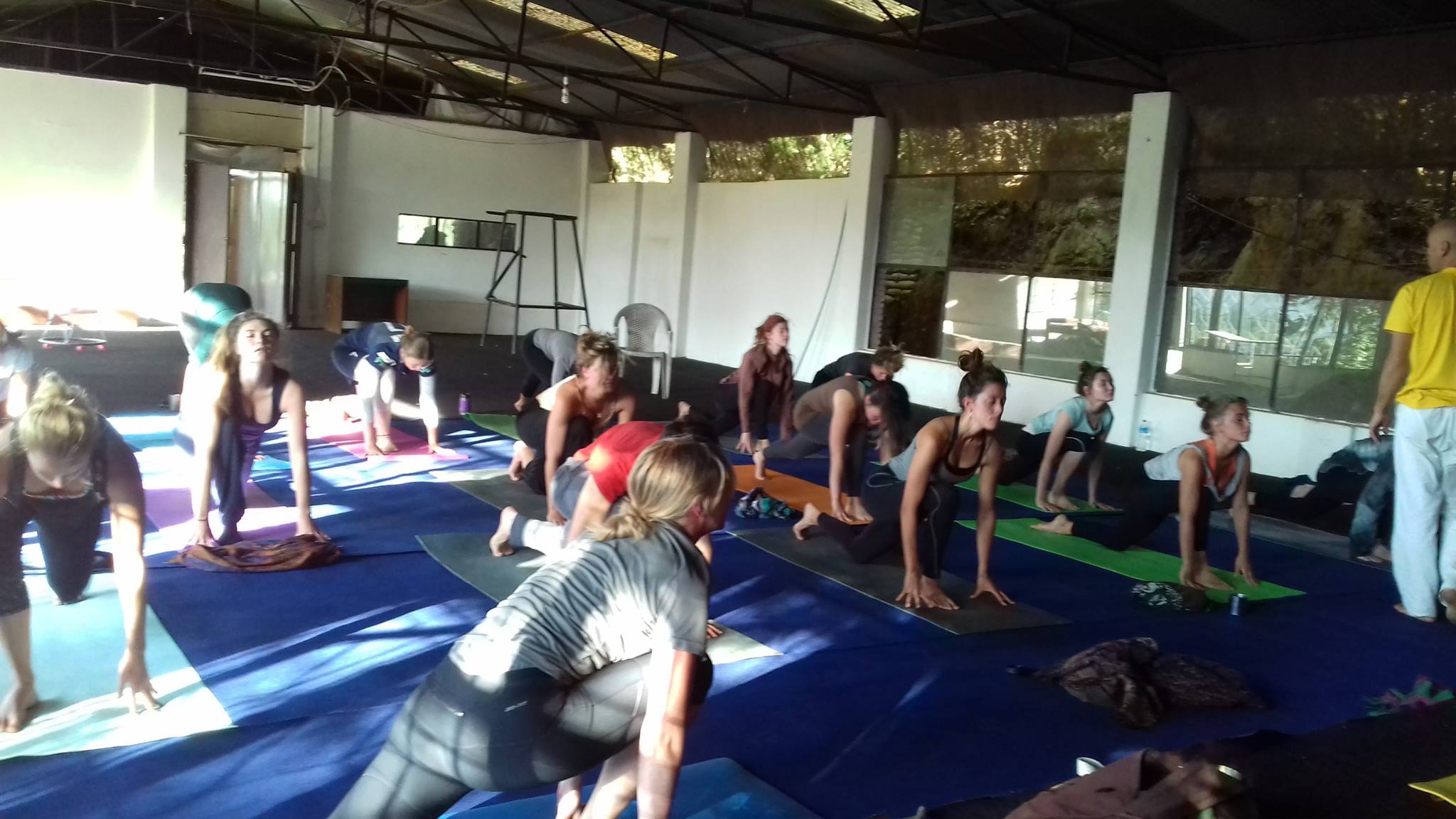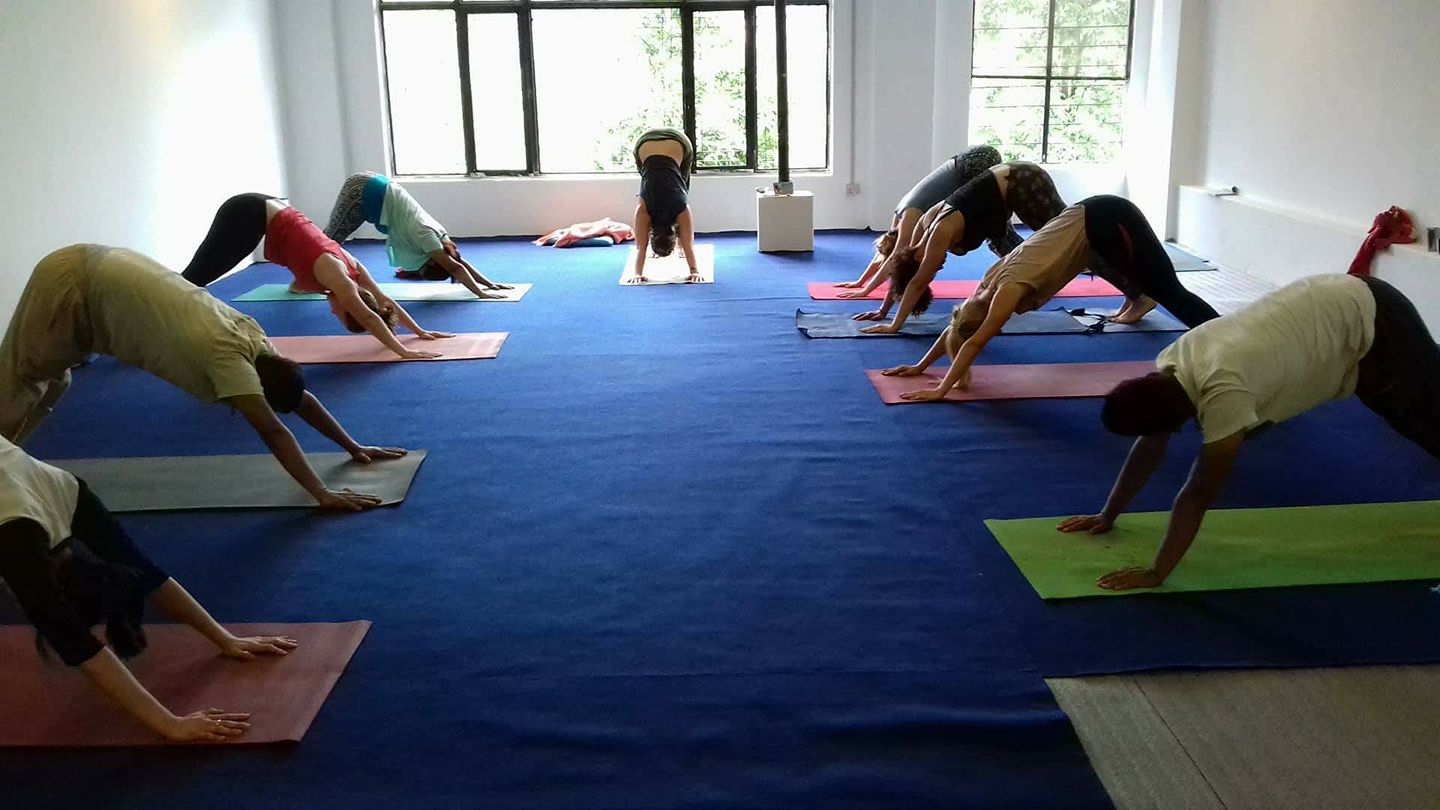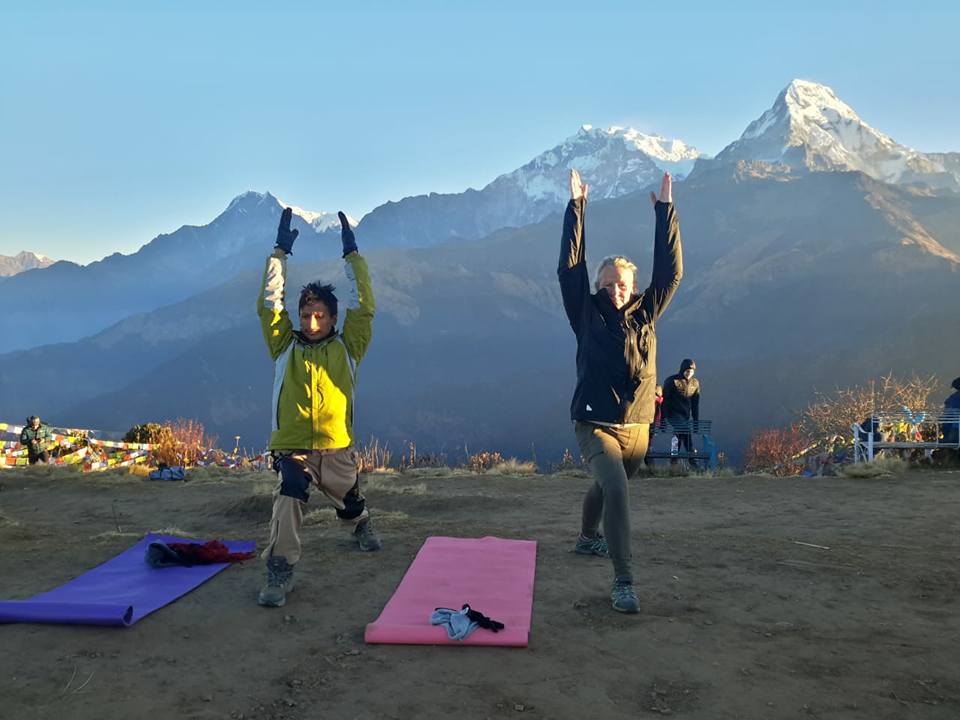 This ashram is located just outside of Kathmandu on a lush hillside next to the Godaveri National Botanical Gardens. They offer Yoga and Meditation instruction in an ashram setting, as well as traditional Ayurvedic programs including a complete Panchkarma detoxification. The main form of Yoga they teach is Classical Hatha in the Sivananda style.
Program: Most of their retreats offer holistic healing services in addition to yoga. Their 8 day Ayurvedic detox and Yoga retreat offers a complete schedule of yoga and meditation. However, it also features a consultation with an Ayurvedic doctor, a fasting diet, two Ayurvedic massages and two Ayurvedic steam baths.
What We Like: This is a small, intimate ashram style setting for those who are looking to get down to some deep spiritual work or purify their body through the healing treatments that they offer. It is a peaceful, serene natural location with spectacular views of the Himalayas. What better place to disconnect from it all?
Cost: Their 8 day Ayurvedic detox and Yoga retreat costs $300 for dormitory accommodations and $380 for a private room.
Address: Satdobato-Godavari Rd, Lalitpur 44700, Nepal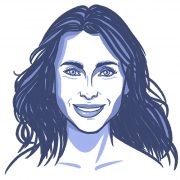 Shirley Hill
Meditation coach by day and writer by night - Shirley has perfected the art of finding a healthy balance in life. She's eager to spread calm energy and share her zen tips through conscious writing.