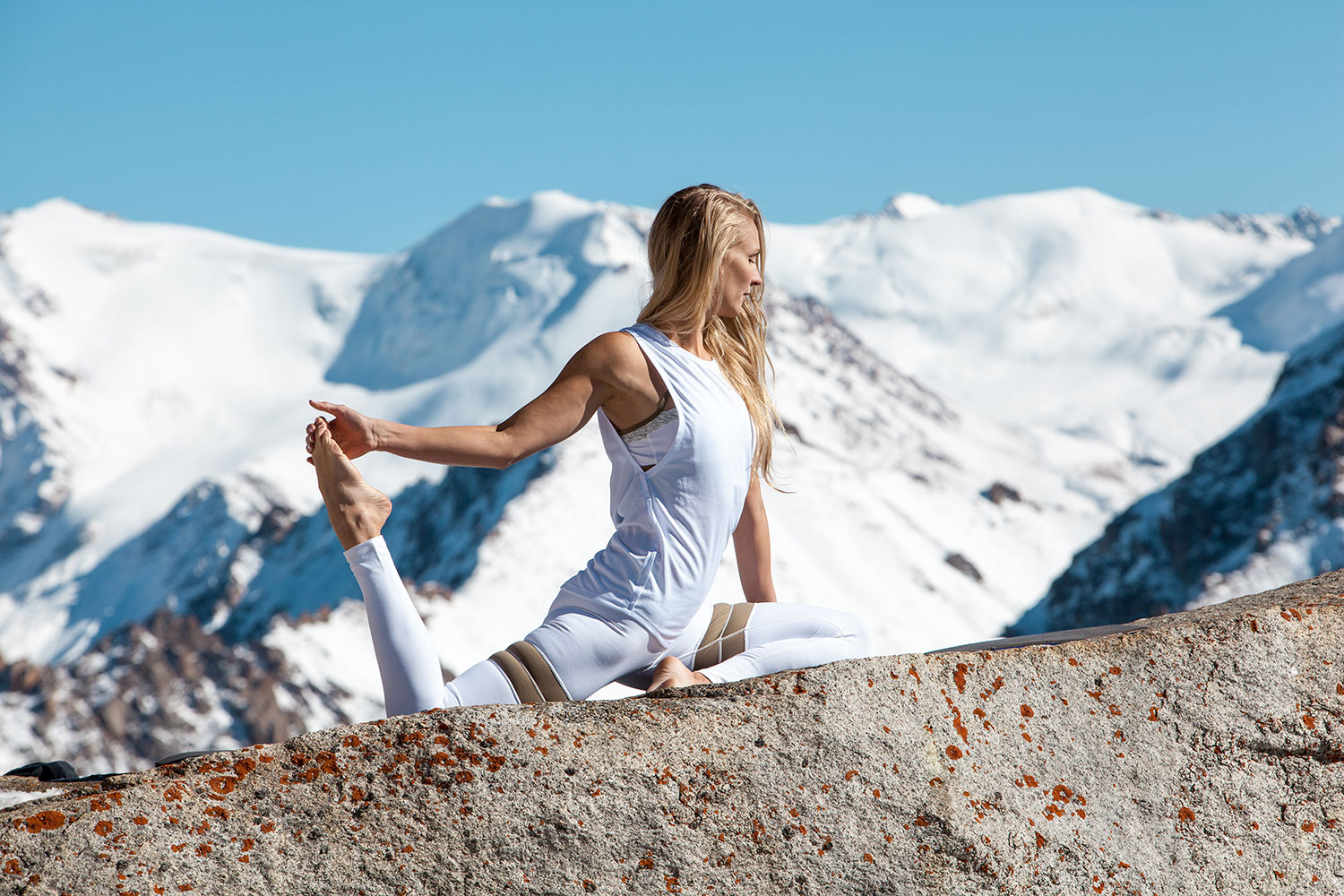 Nepal is home to the highest mountains in the world, and they dominate the landscape at every turn. Spiritual seekers have come to these mountains since the dawn of history seeking self-knowledge and spiritual awakening.
It is still a place where spirituality is a part of every day life, with Buddhist monasteries and Hindu ashrams littering the landscape. It is one of the few places in the world where you can still find yogi's of the ancient sects, meditating in caves and wandering the mountains. Doing a yoga retreat here is truly the trip of a lifetime, with the potential to transform your whole life.
Though it is one of the most spectacularly beautiful places on the planet, Nepal is still a very poor country that is largely inaccessible to modern transportation. Luxury here means something very different then it does in most other countries. Accommodation here is usually very rustic.
The retreats that we have included here either offer a step up in comfort and convenience or include exciting extras that will provide a high value experience beyond the normal retreat scenario. Some of these retreats combine mountain trekking with yoga and some include extensive Ayurvedic treatment programs.
Either way a yoga retreat in Nepal will be a beautiful experience that you'll treasure forever.
Here are our picks for the ten best luxury yoga retreats in Nepal: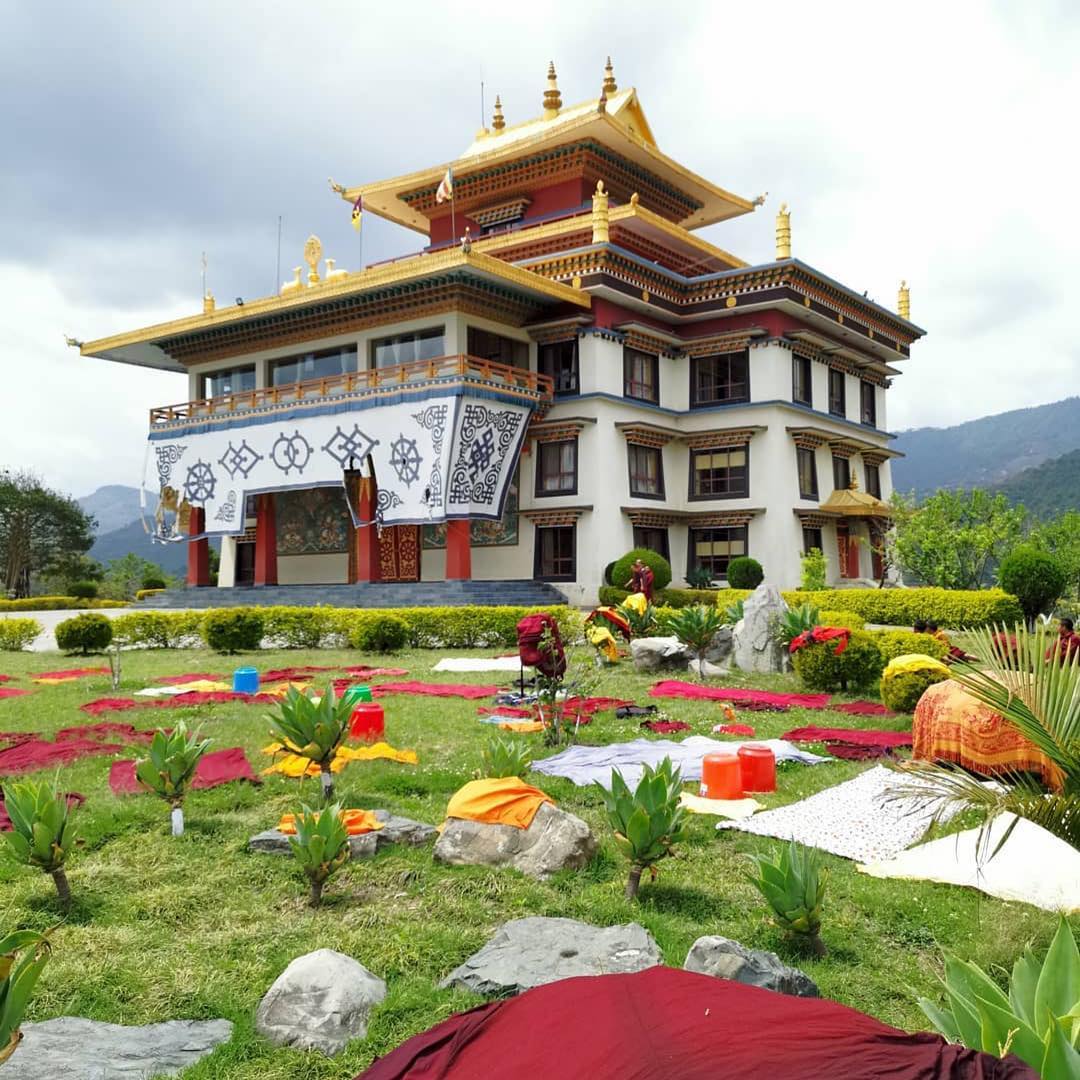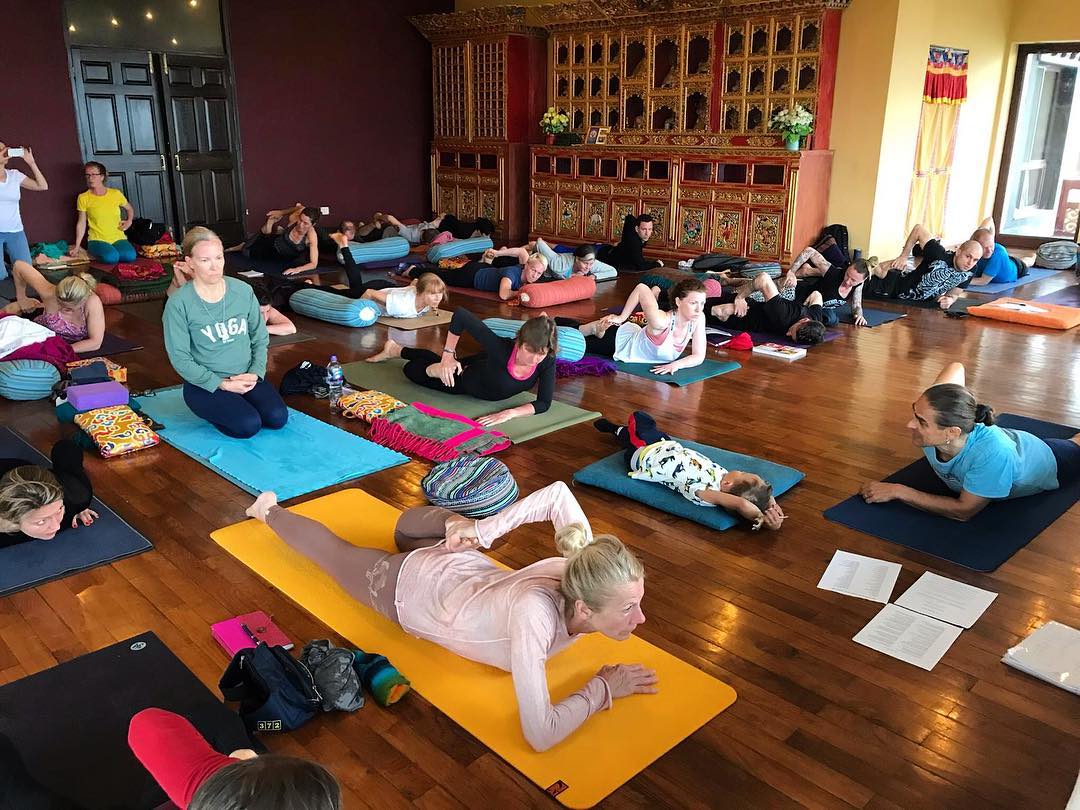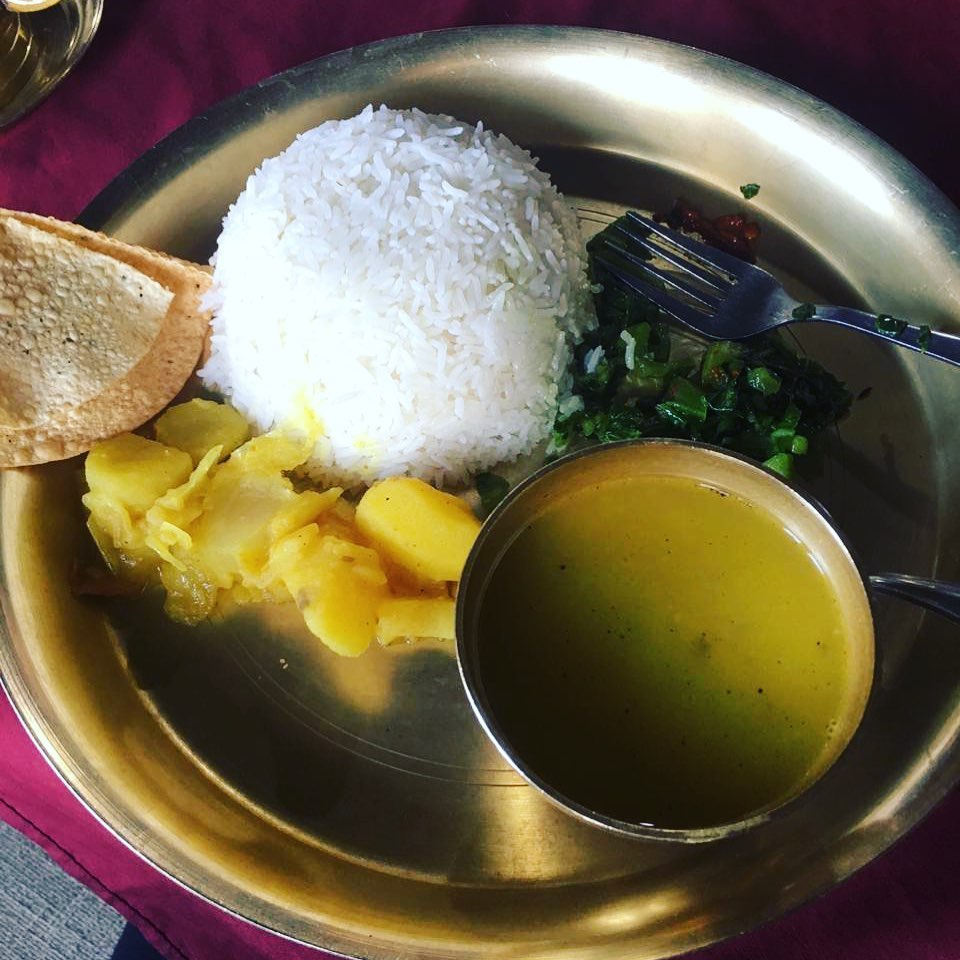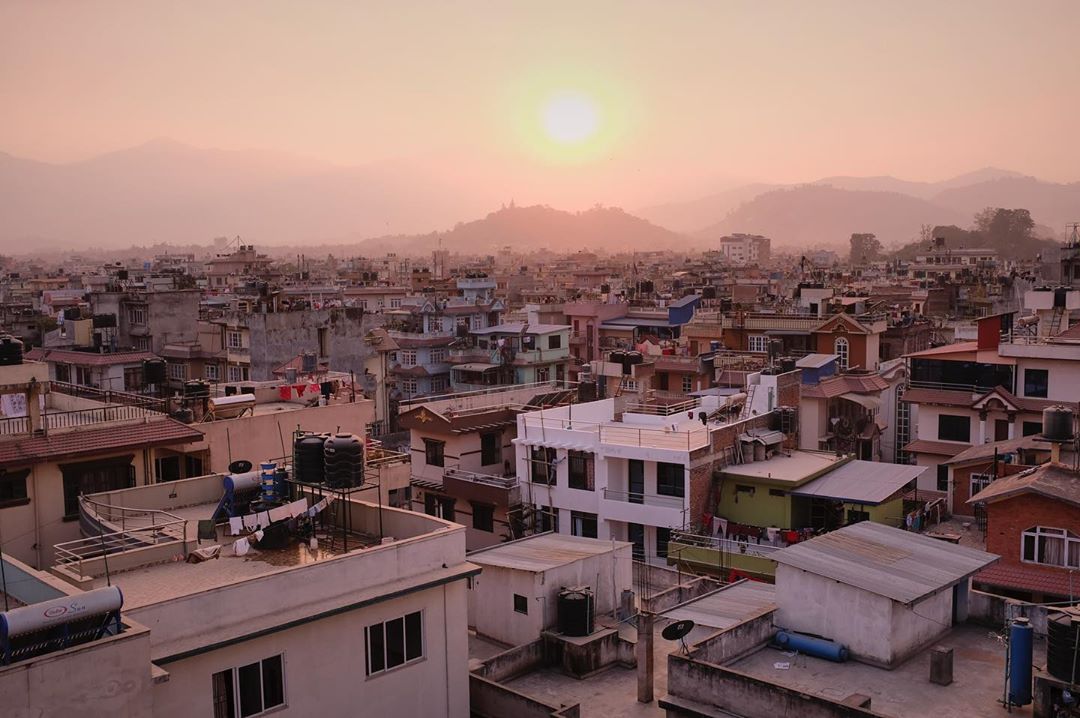 mahalayayoga_56248149_383402498919102_2140931123715929297_n
mahalayayoga_57180299_2353353841574942_5091290966891138754_n
mahalayayoga_56578227_653871231739644_2502814596305663501_n
mahalayayoga_66805066_154800602271263_566656384289139743_n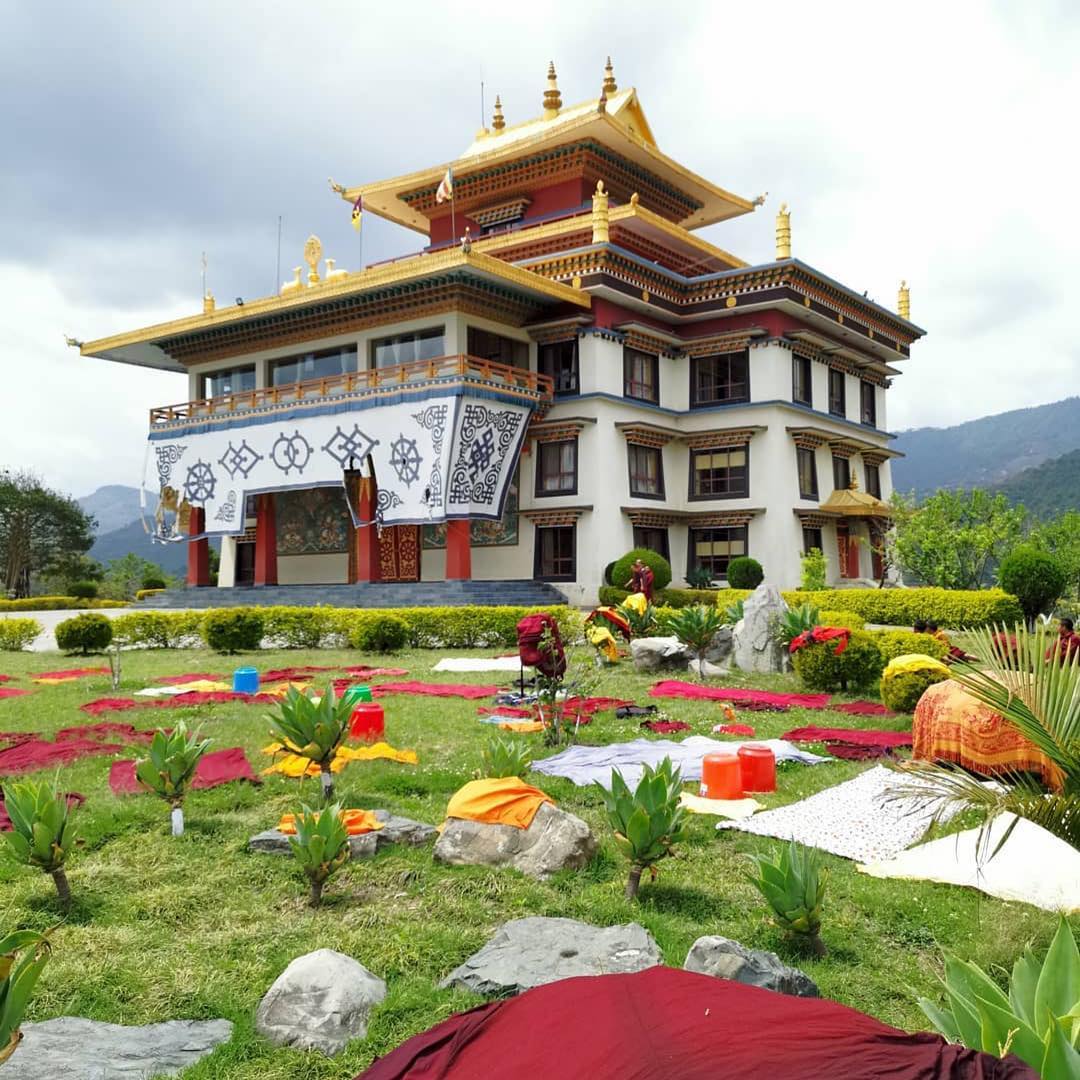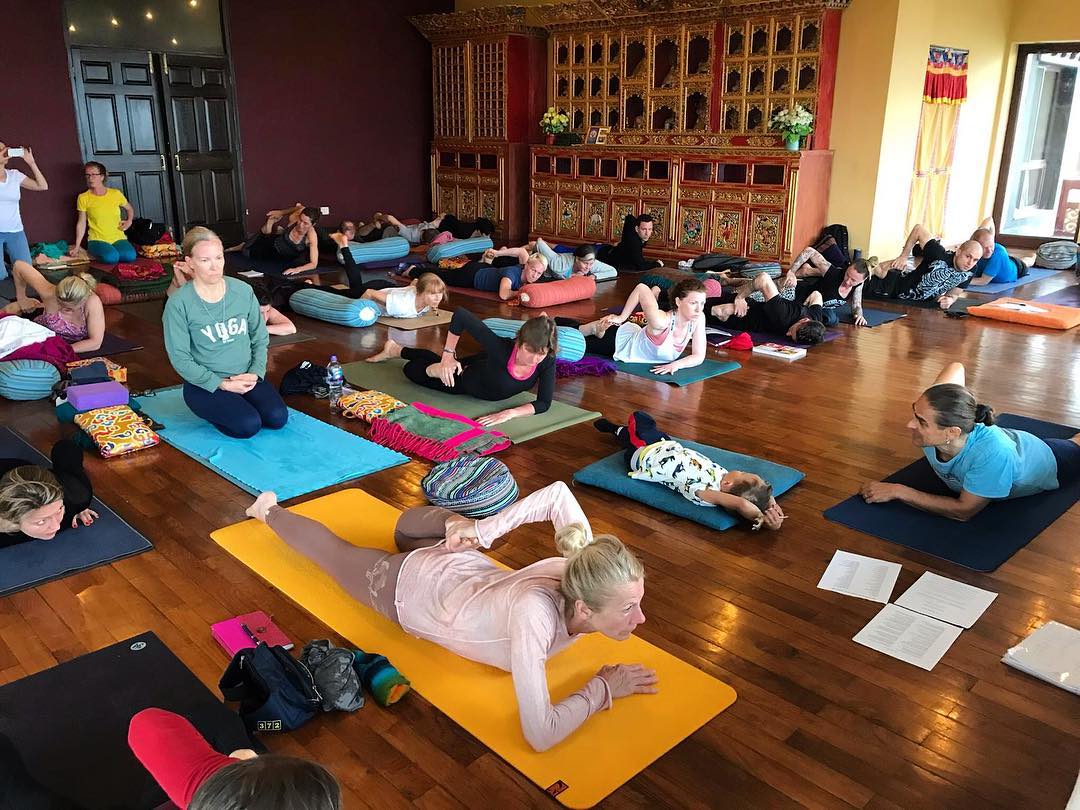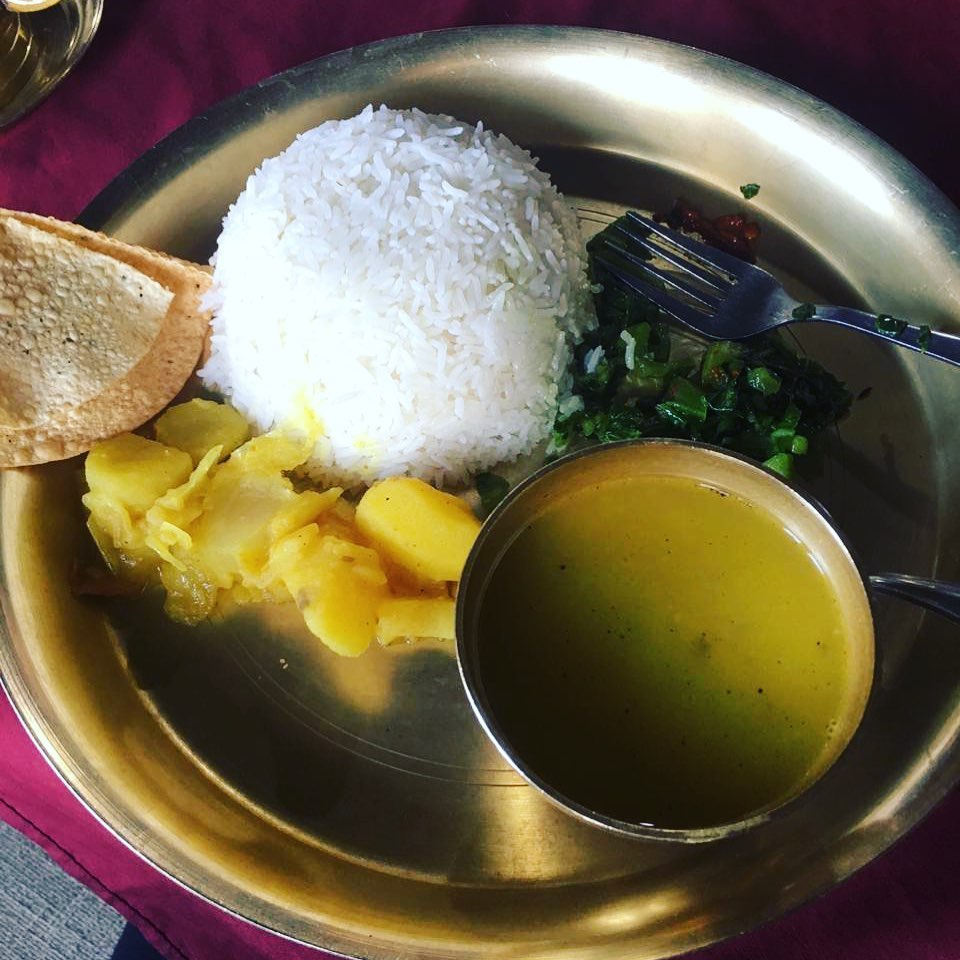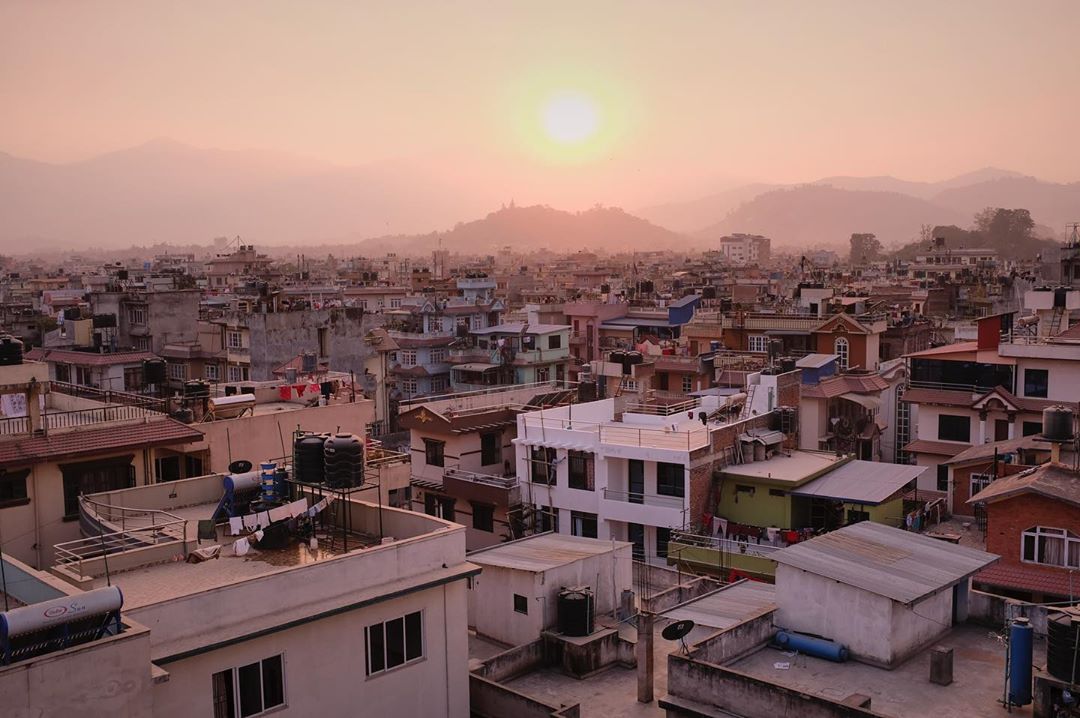 Mahalaya is a yoga retreat company that has become easily the most popular provider in Nepal among the Western Ashtanga Vinyasa community. They attract many of the most popular Ashtanga teachers in the world throughout the year including John Scott, Petri Raisanen and Joey Miles. They host their retreats in multiple locations throughout Nepal, all of which are exclusive, secluded and remote.
Program: Each of their retreats is specially curated by the international teacher hosting it. Most of them include optional meditation with the monks of the host monastery and daily morning Mysore practice.
What We Like: Many of their retreats take place in an active Buddhist monastery located in a village called Pharping in the Southern Kathmandu Valley where you get an opportunity to participate in the spiritual life of a true monastic setting. Buddhist meditation is also practised at the retreats which forms a great counterpoint to the vigorous Ashtanga practice.
Cost: Each retreat is a different price. For an example, their 10 day retreat with Petri Raisanen is $1450.
Address: Pharping, Dakshinkali, 44600, Nepal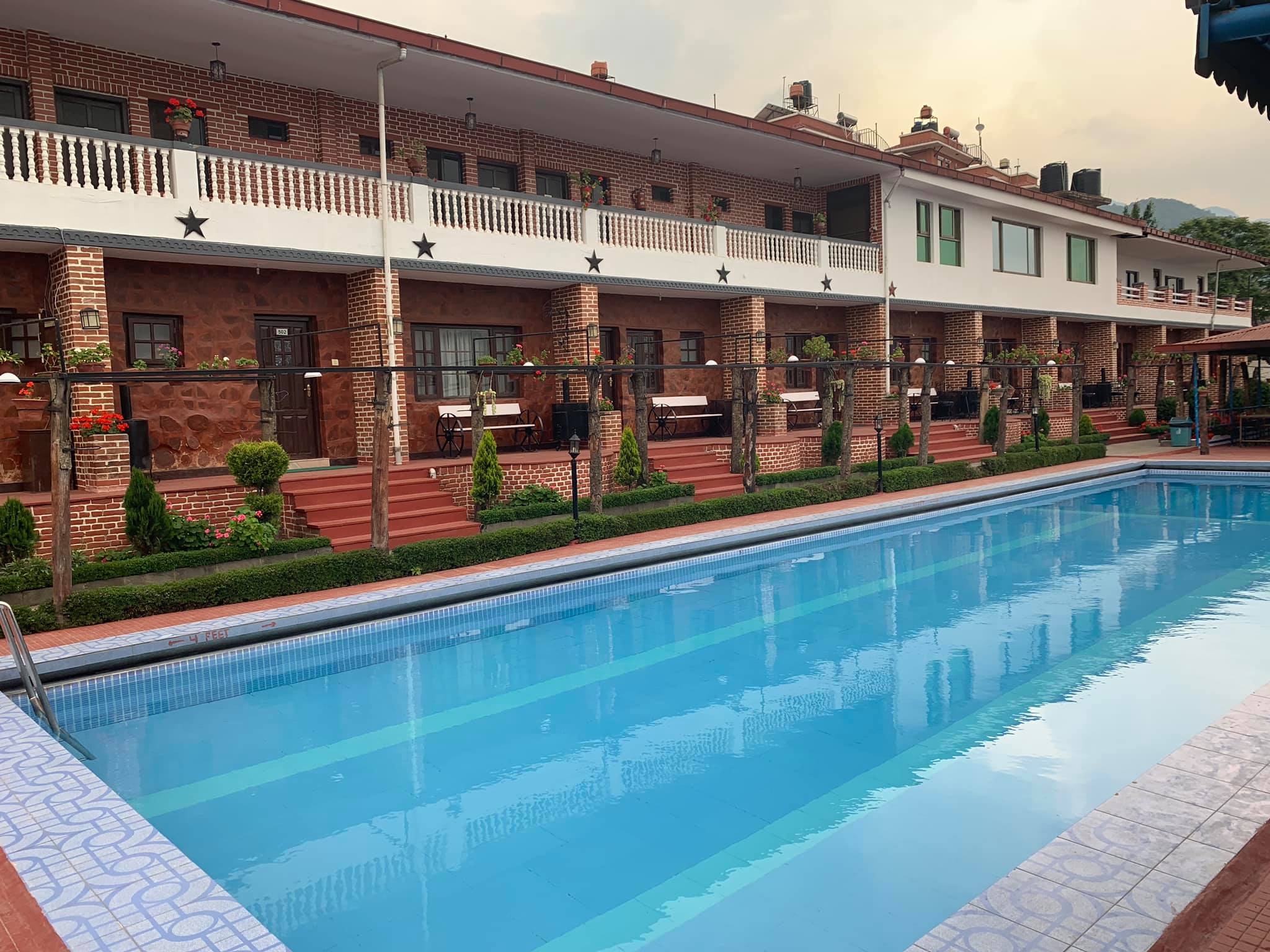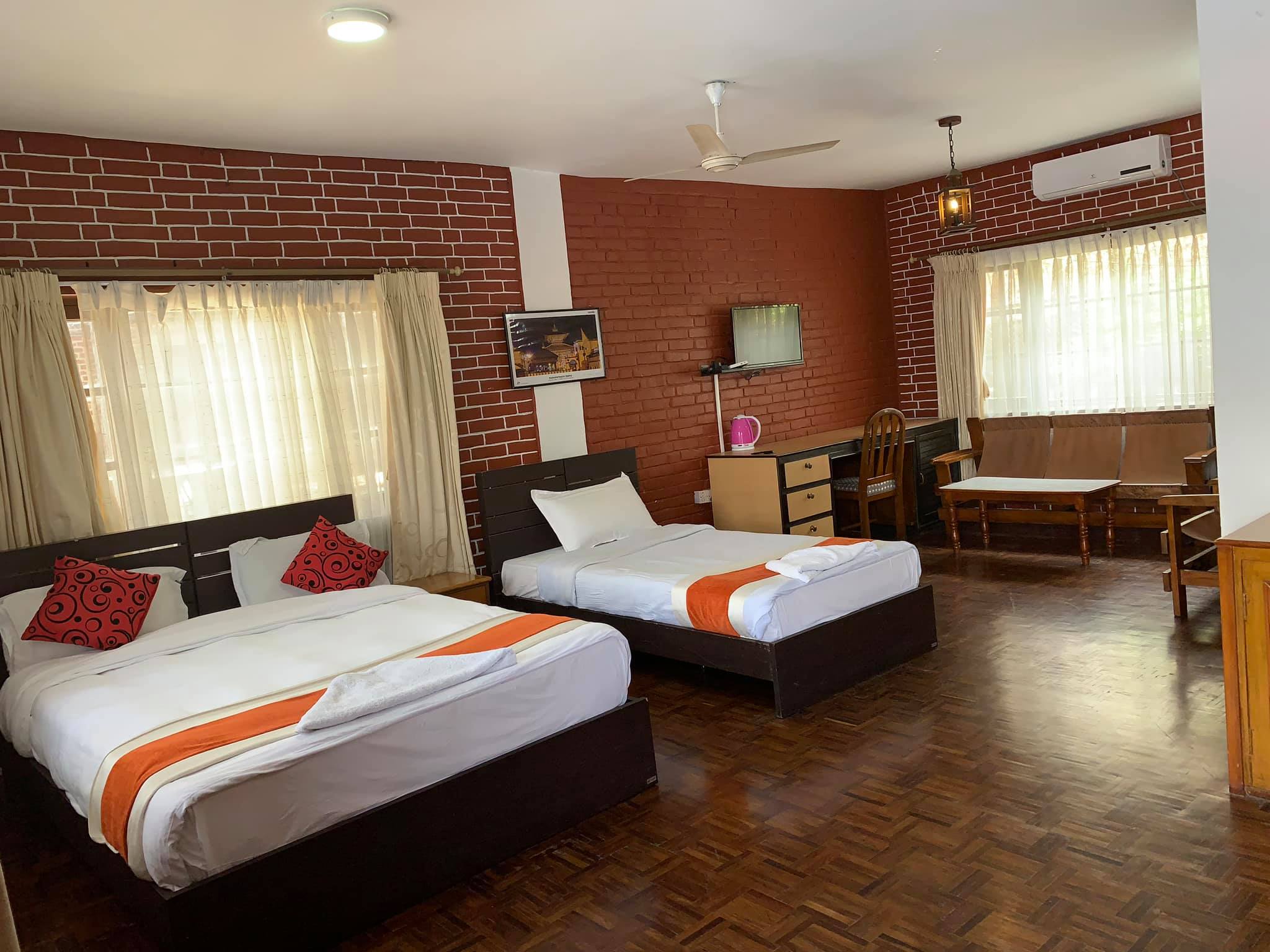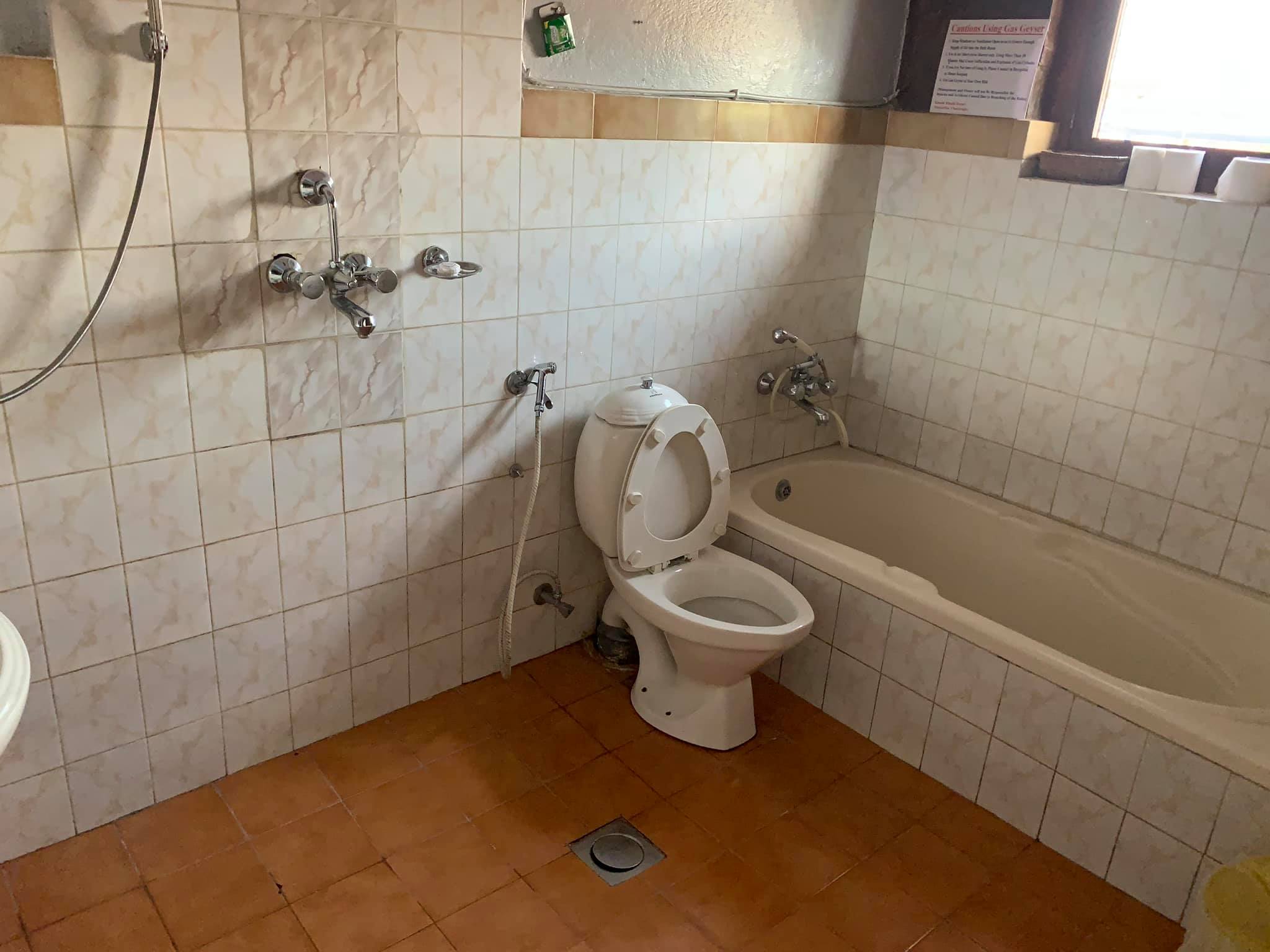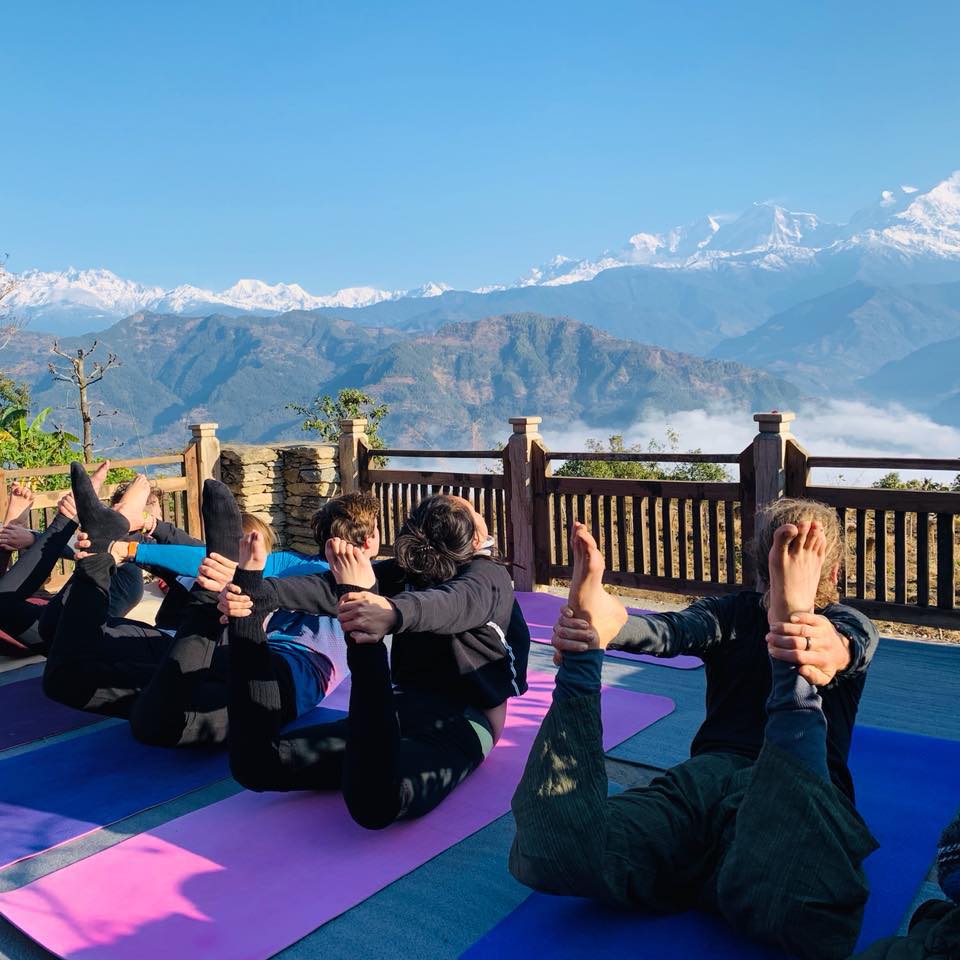 60463787_2360723600883174_4401546205075603456_o
60457217_2360723724216495_6863429258803412992_o
60704579_2360723680883166_7334785929376169984_o
56140489_2326974964258038_2082055301623709696_n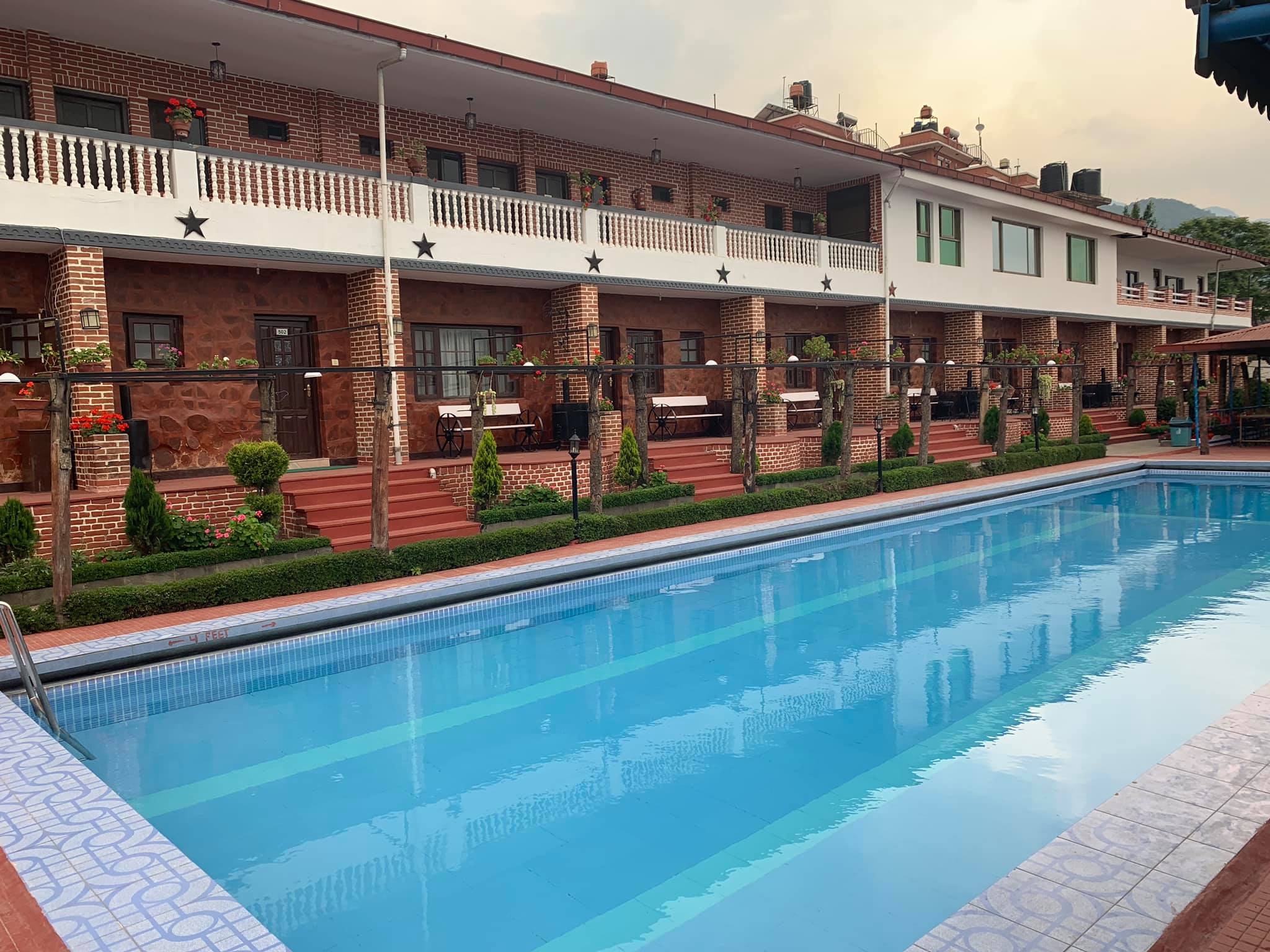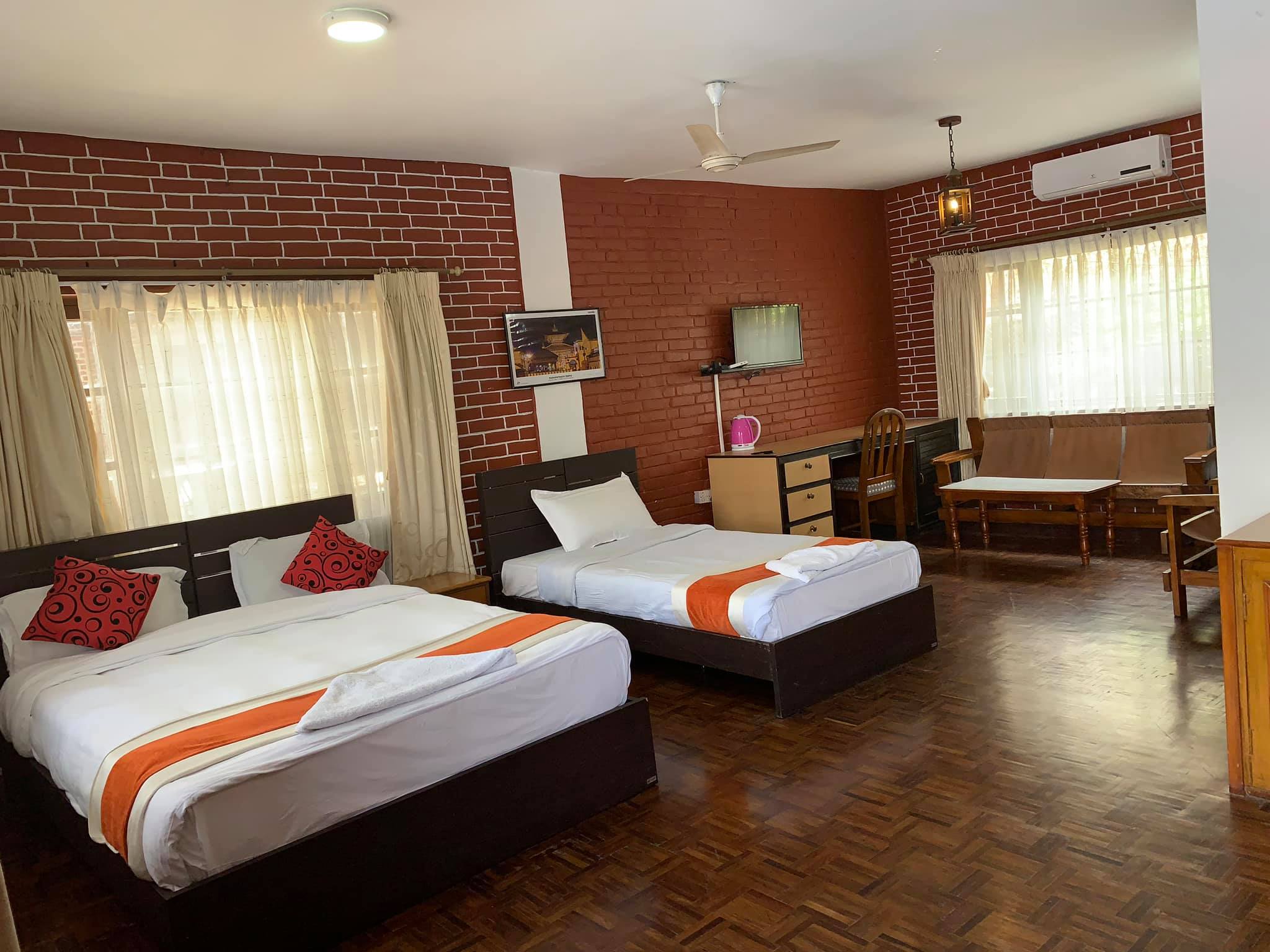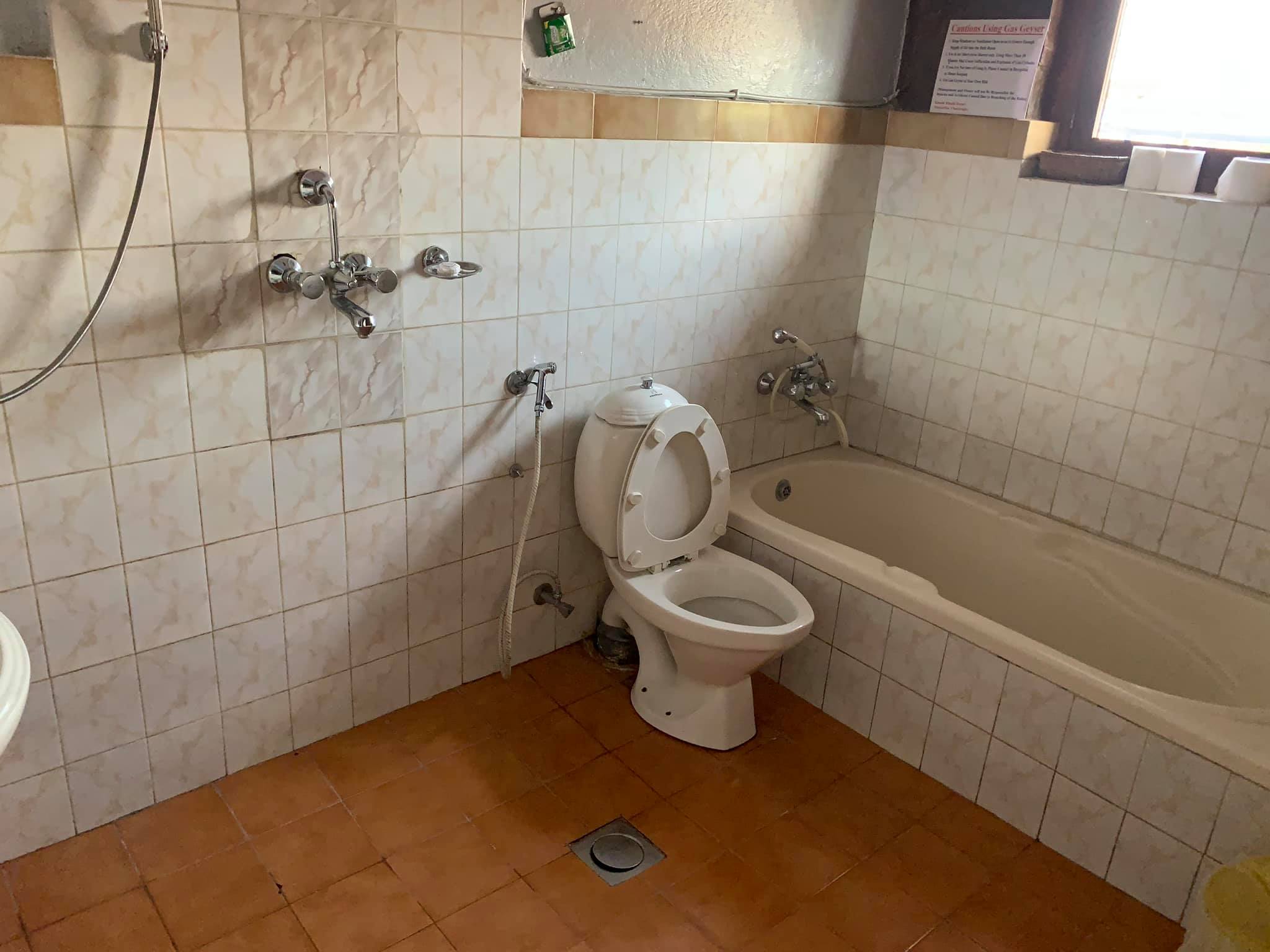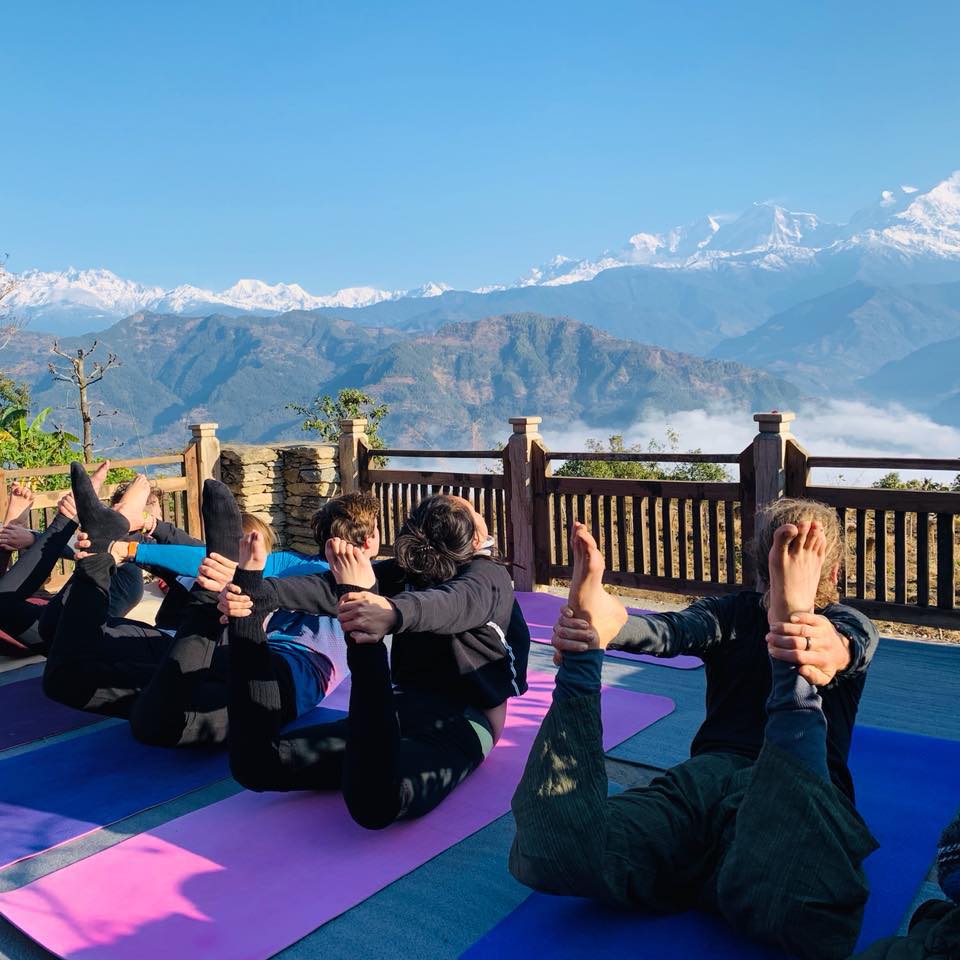 Mandala is a yoga studio in the heart of Kathmandu that offers daily yoga classes as well as a wide range of massage and holistic health treatments at their full service spa. They hold regular 3 and 5 day yoga retreats up in the hills at a comfy resort with a big swimming pool and great views of the valley from the rooftop.
Program: Their 5 day multi-style Yoga retreat features 2 yoga classes a day, each in a different style. They offer Classical Hatha, Ashtanga, Vinyasa Flow, Yin Yoga, Pranayama and meditation all in the same 5 day retreat! They also include a Reiki treatment and a Tibetan Sound Healing session.
What We Like: The biggest thing Mandala has going for it is it's wide array of spa services that you can avail yourself of while on retreat. Get a massage, have a steam or sauna, get a manicure and a facial. All these services are very affordable here so you can afford to splurge!
Cost: Their 5 day multi-style yoga retreat is $450 for a private room.
Address: Mandala Street, Kathmandu 44600, Nepal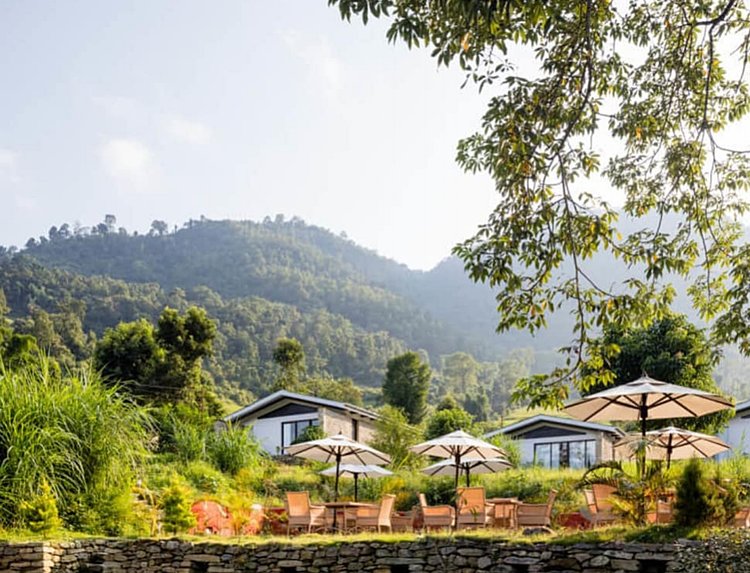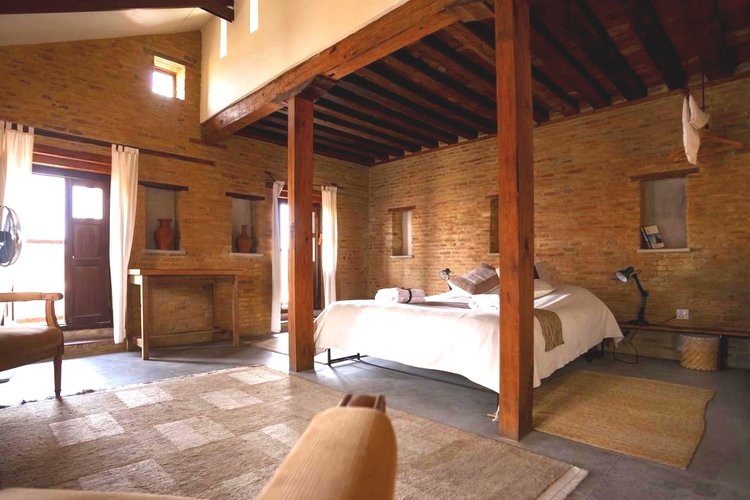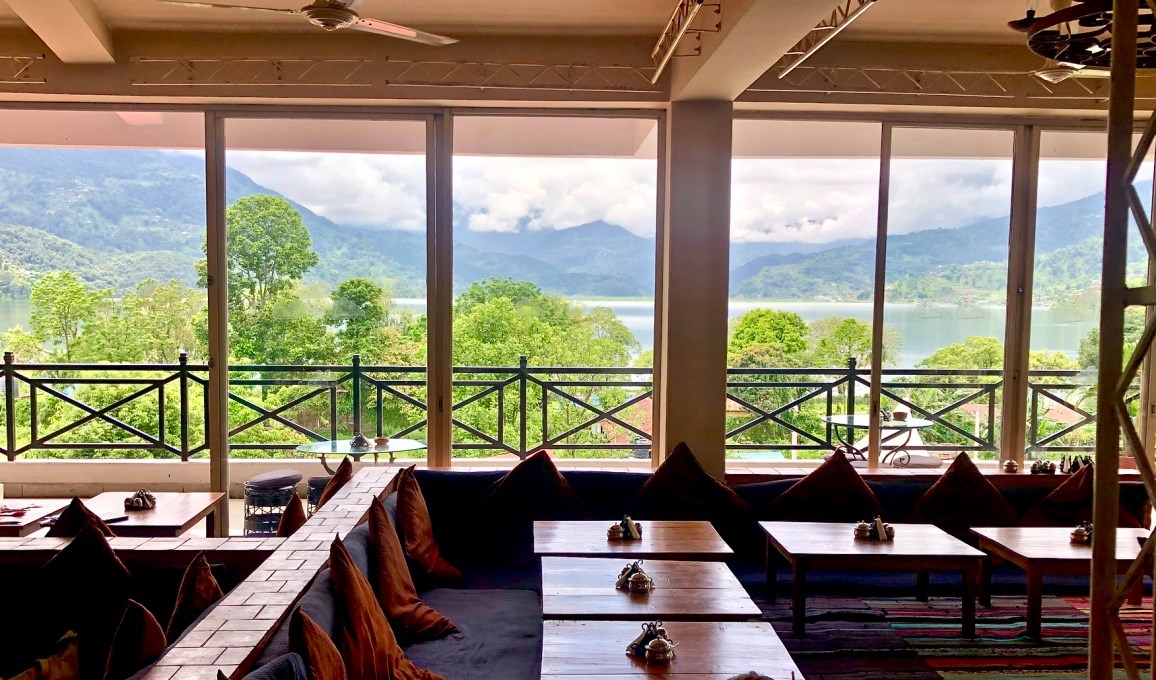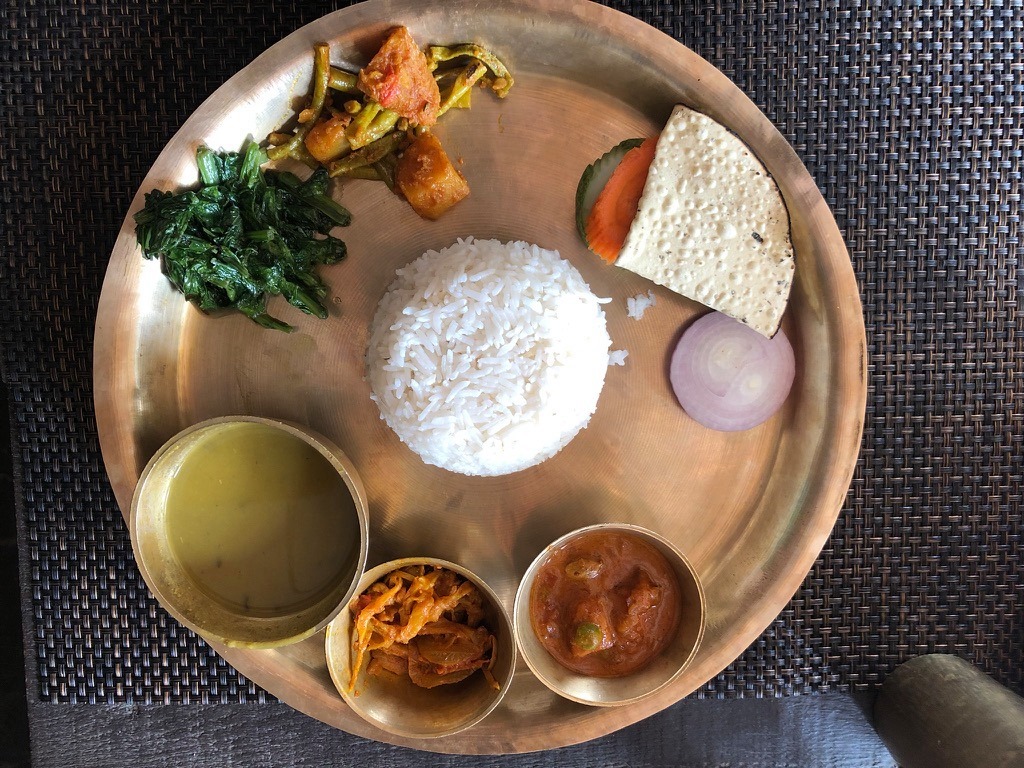 71836668_1025372804466091_7795712929000587264_o
71142741_1025372827799422_7695950433671446528_o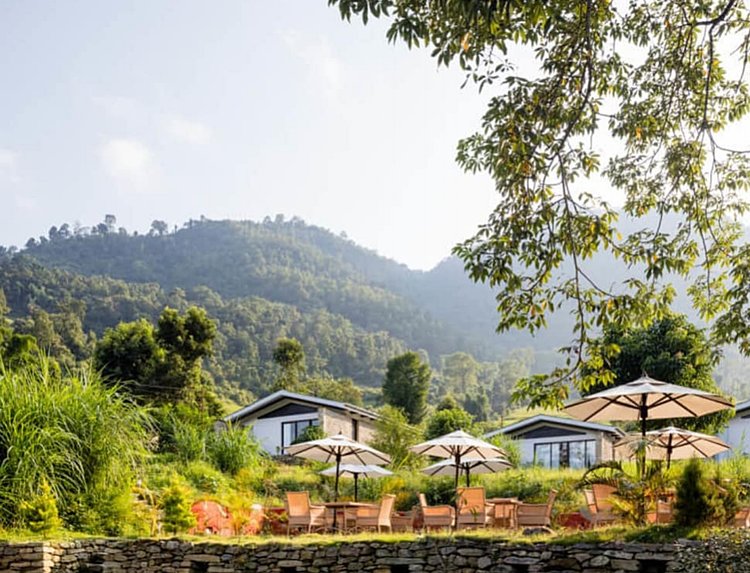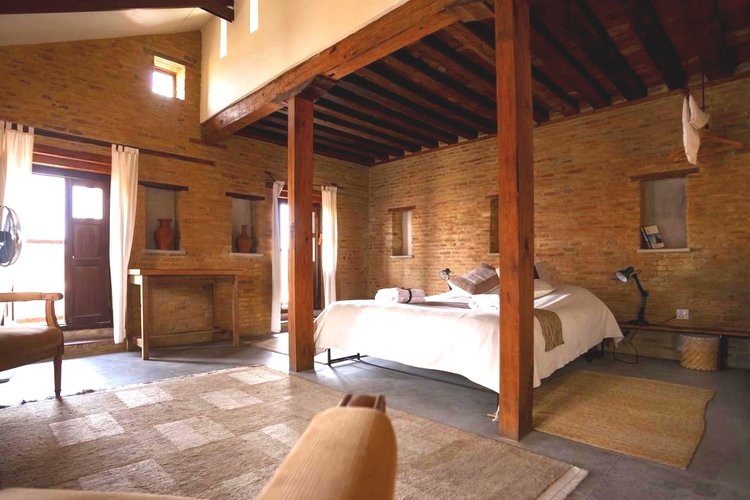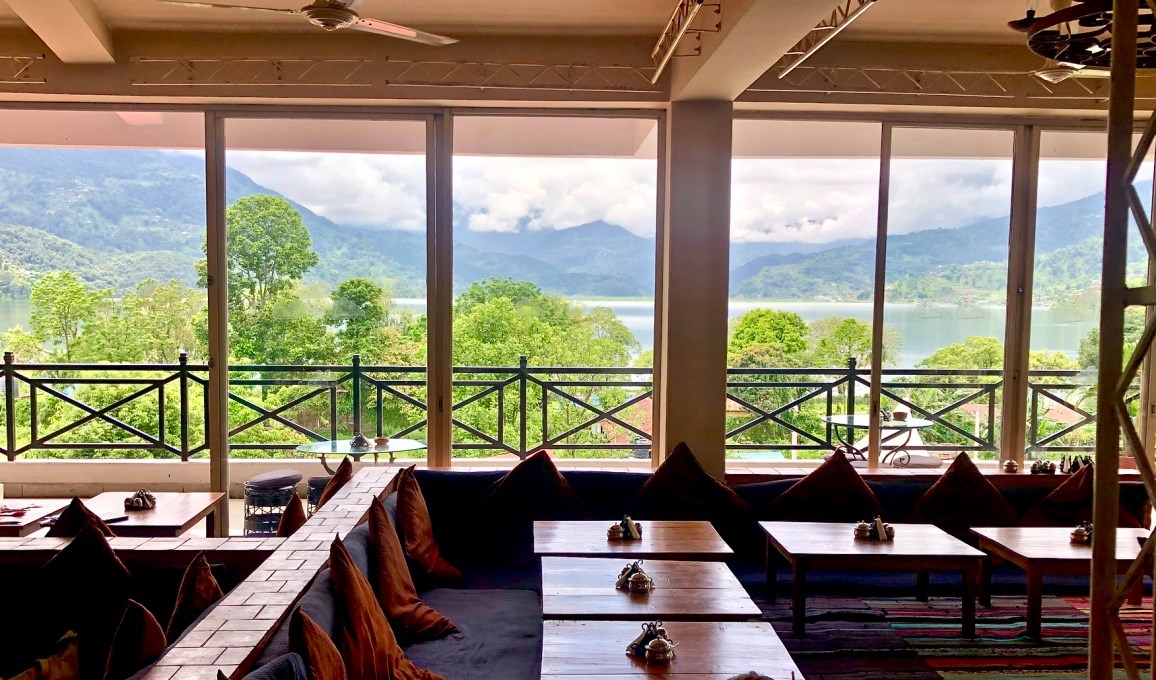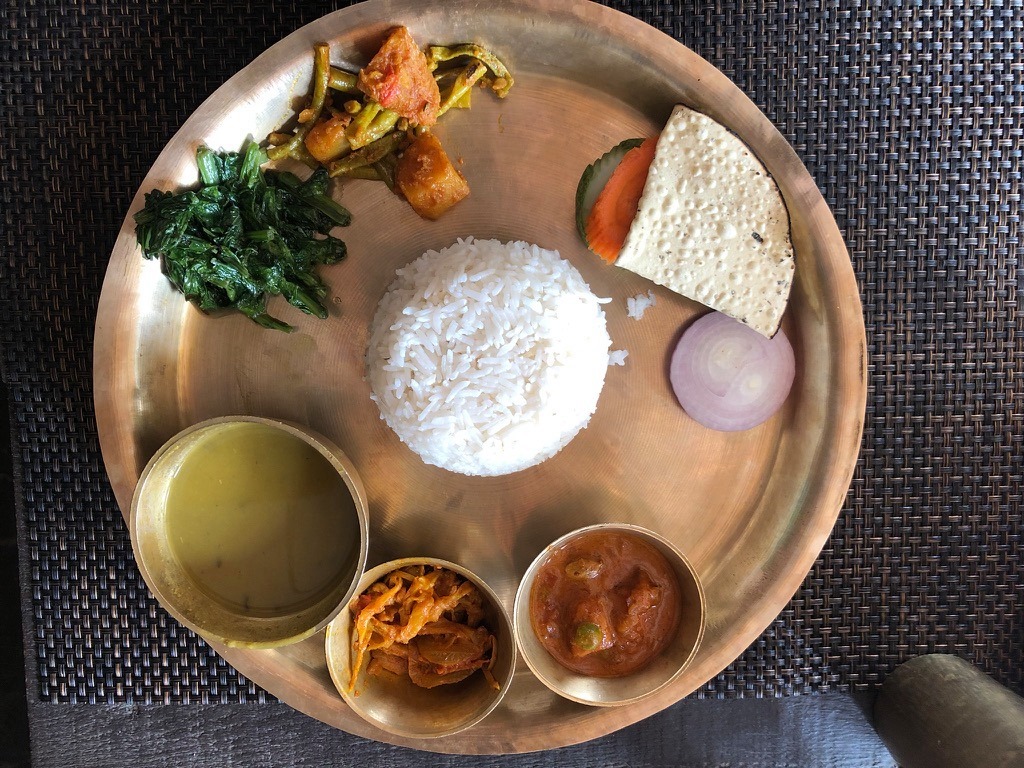 Marissa Nolan is a therapist, social worker and yoga teacher who offers upscale trek and retreat experiences in India and Nepal. Her Nepal retreats take place on a pair of eco resorts in Pokhara called The Pavilions which features both luxury villa accommodations surrounded by rice fields, and luxury tent accommodations in a forested area near beautiful Phewa Lake.
Program: Her 8 day Eco-luxury Yoga Retreat features daily yoga and meditation as well as vegetarian cooking classes and a guided hike through the mountains. On this retreat you will enjoy a level of luxury that is uncommon in Nepal, with deluxe accommodation in two separate venues. Even your flight from Kathmandu to Pokhara is included.
What We Like: Gone Far Beyond is committed to ethical tourism, and donates $50 from each retreat participant to local women's programs. Additionally, The Pavilions have committed to directly benefit the community by providing direct employment to 50 percent of the village they exist in and indirect employment to the other 50 percent who are largely farmers providing produce to the resort.
Cost: Their 8 day Eco-luxury Yoga Retreat is $2170, early bird prices are available.
Address: Ward No. 25, Chisapani,, Pokhara 33700, Nepal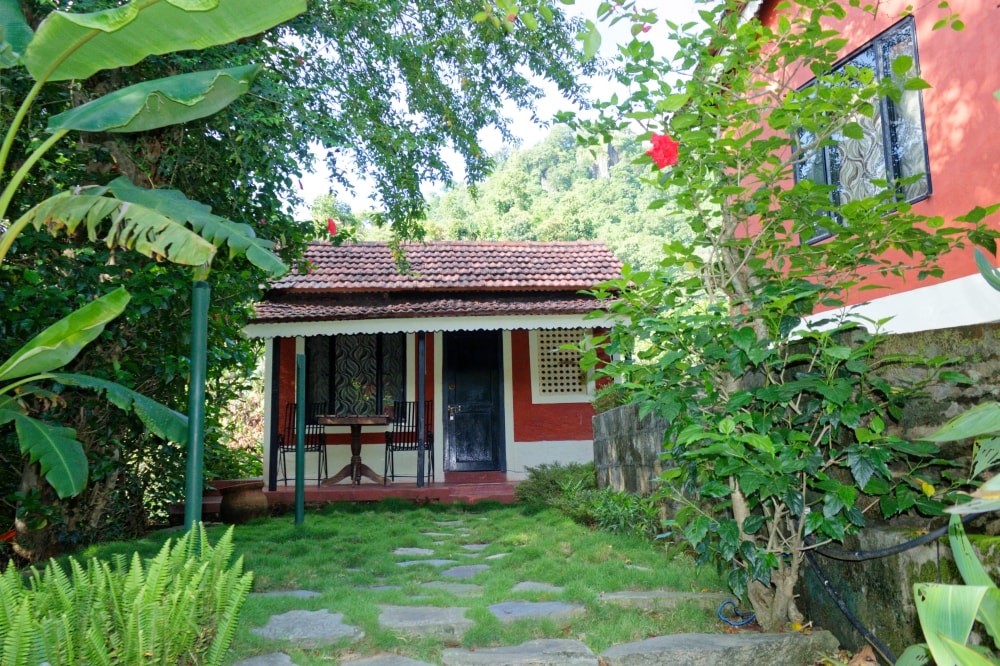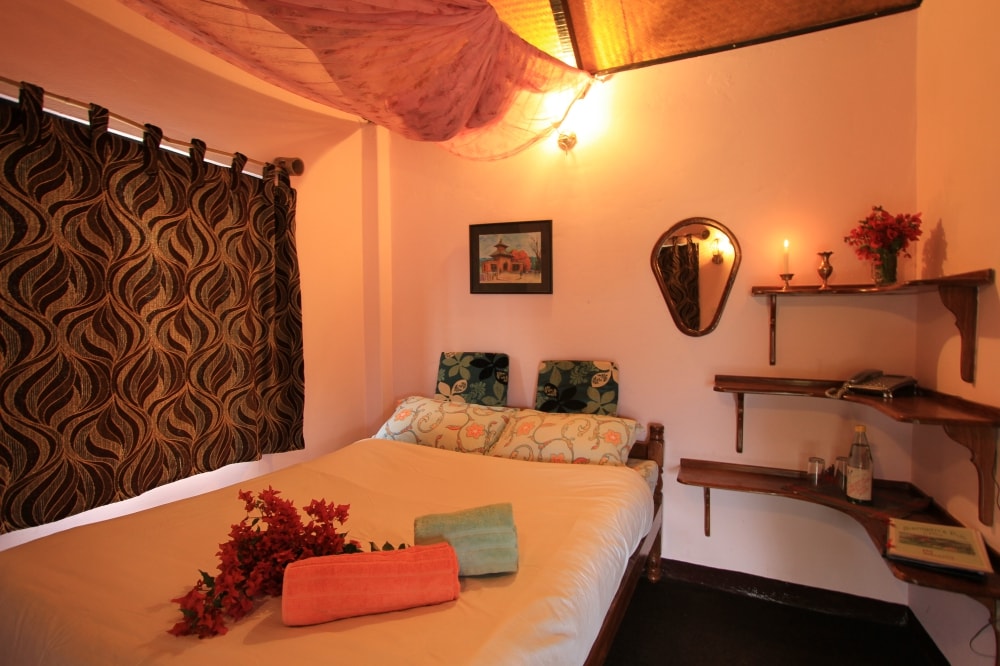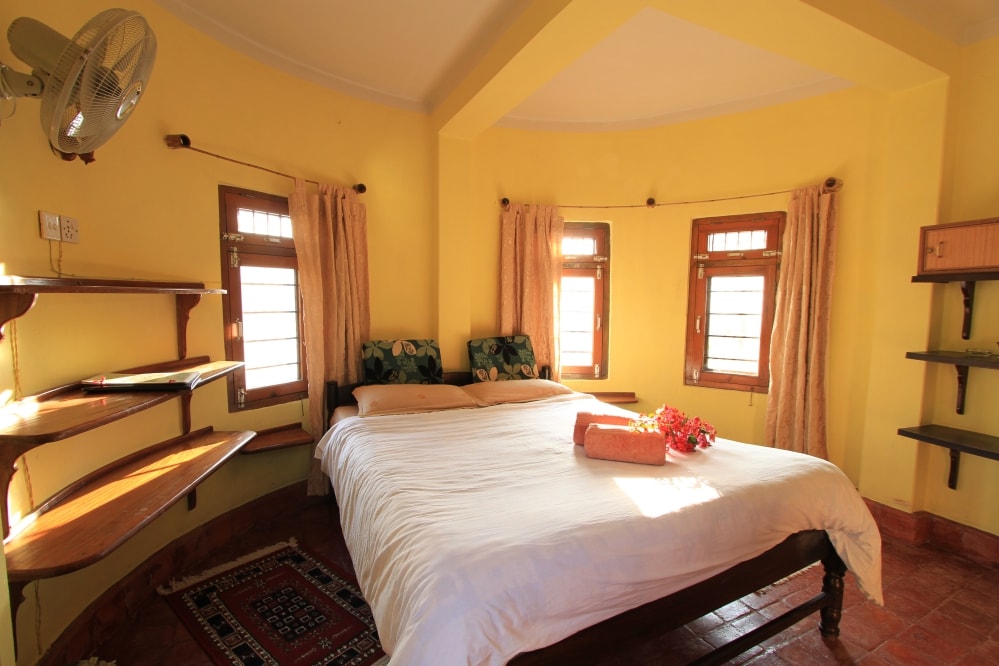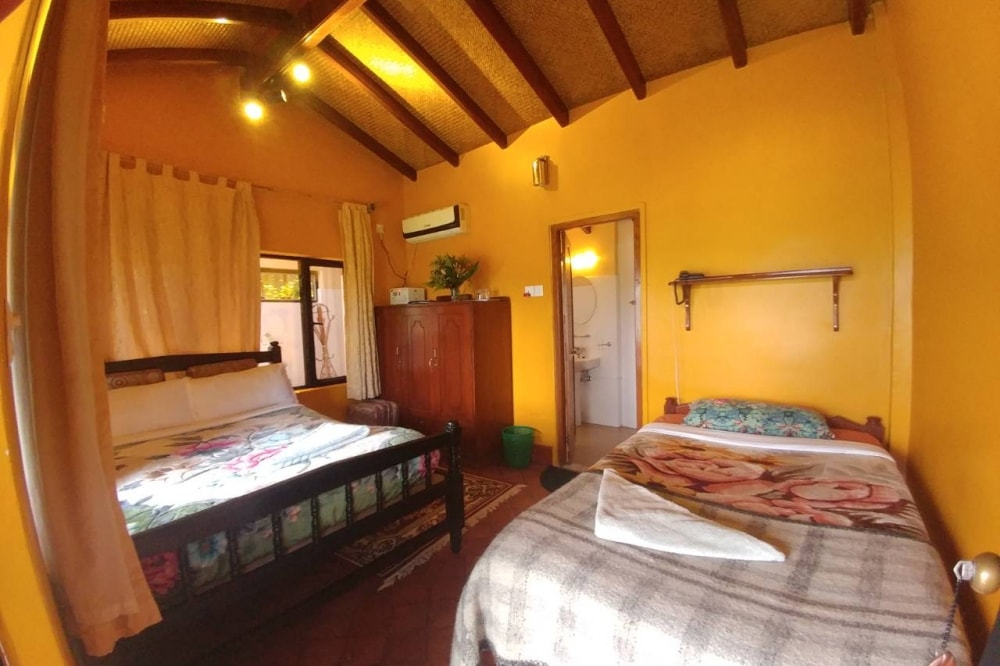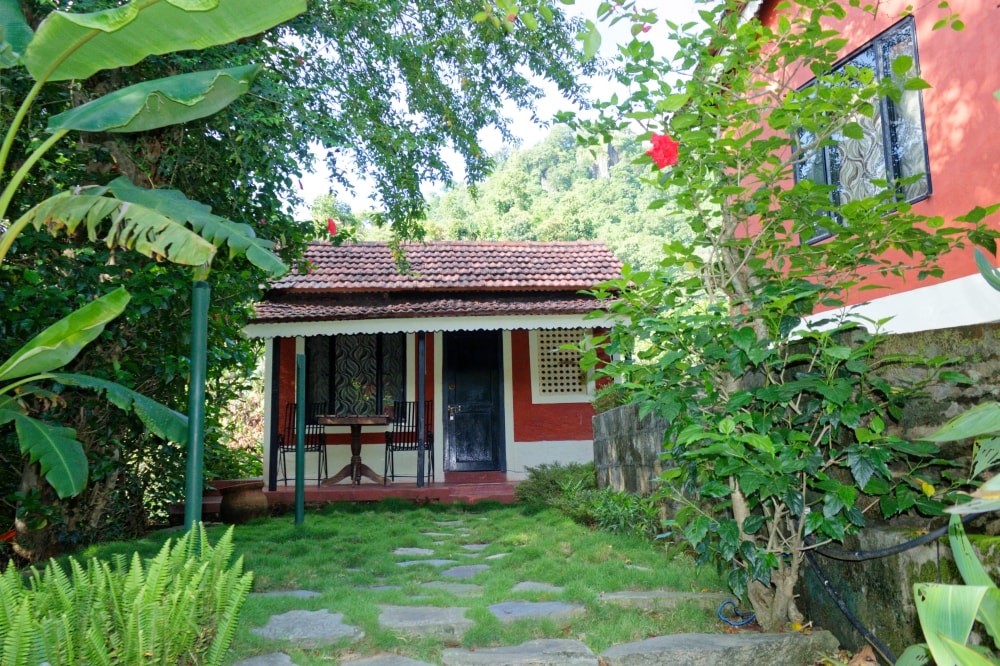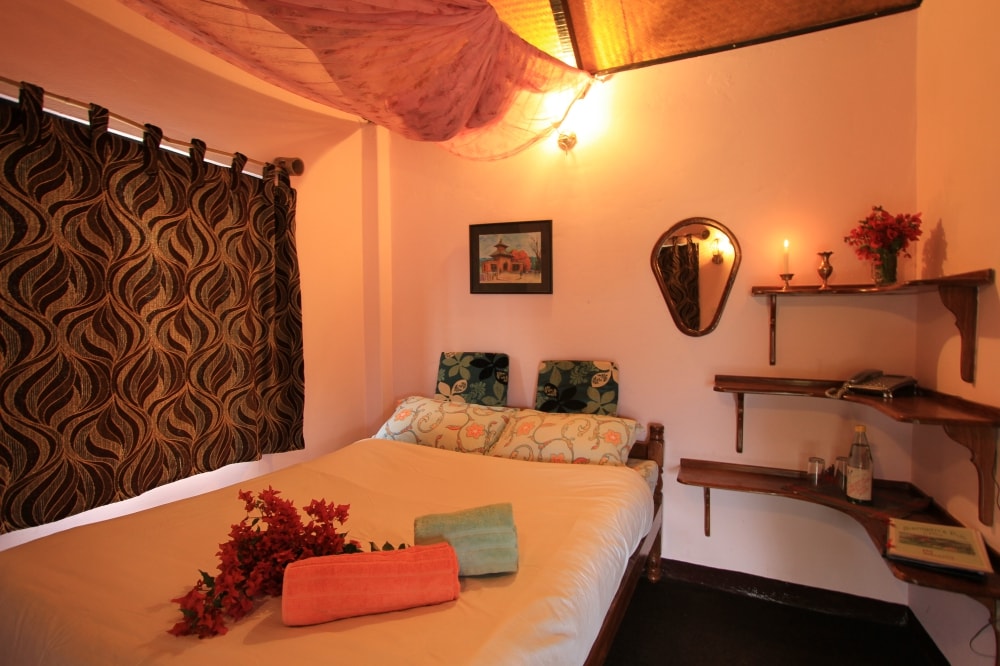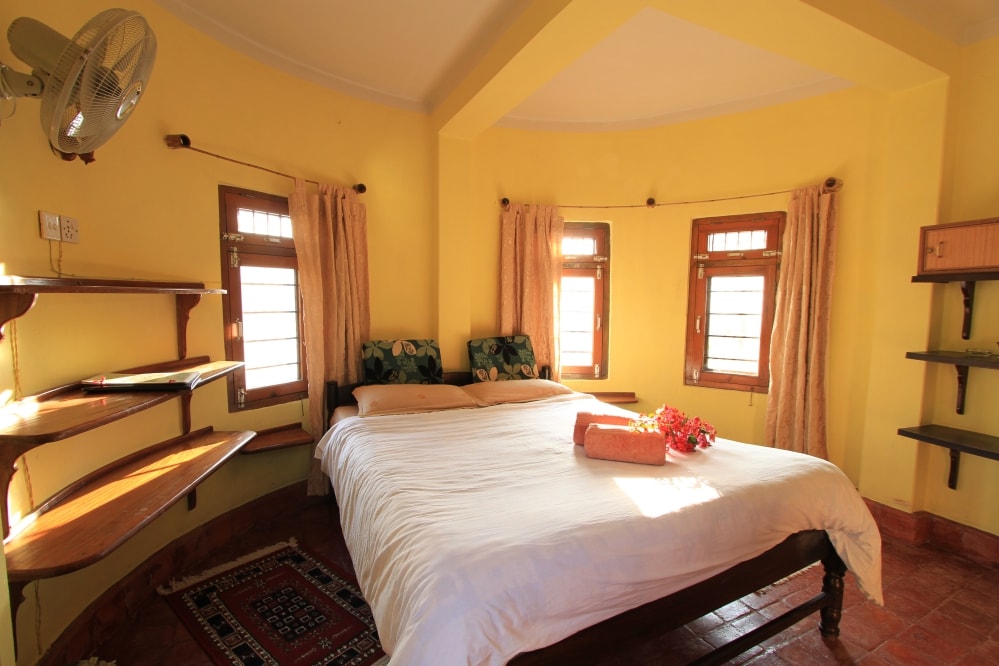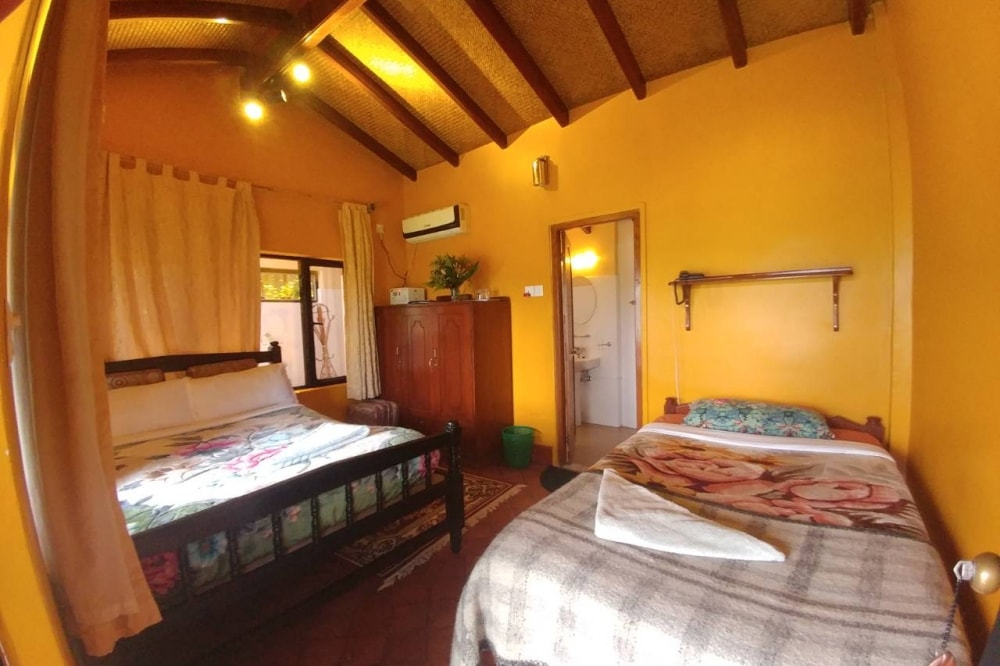 Happy Healthy Pokhara is a retreat center and guesthouse that offers Yoga, meditation and detox retreats. Their retreats are intended to be therapeutic in nature and would be highly appropriate for anyone facing moderate health issues or psychosomatic conditions. They recently started offering their retreats at the luxurious Castle Hotel in Pokhara's pretty Lakeside District.
Program: They offer detox, massage and Yoga as three separate programs that are available year round. Their yoga program includes morning Pranayama, Vinyasa practice, a philosophy discussion and afternoon meditation. Additional massage treatments are available at only $10 per hour.
What We Like: Happy Healthy Pokhara is run by the charming duo of Radha and Albert. Radha is a locally born yoga teacher and holistic health consultant and Albert is a psychotherapist who is a lifelong student of Buddhism and was ordained as a lay monk in 1985. Together they bring to bear a wealth of experience in transformational health and well-being.
Cost: All of their programs start at $39 per night. Accommodation at the Castle Hotel is extra.
Address: House 571.4 Radha Krishna Marg, Gharipatan, Pokhara-7, Nepal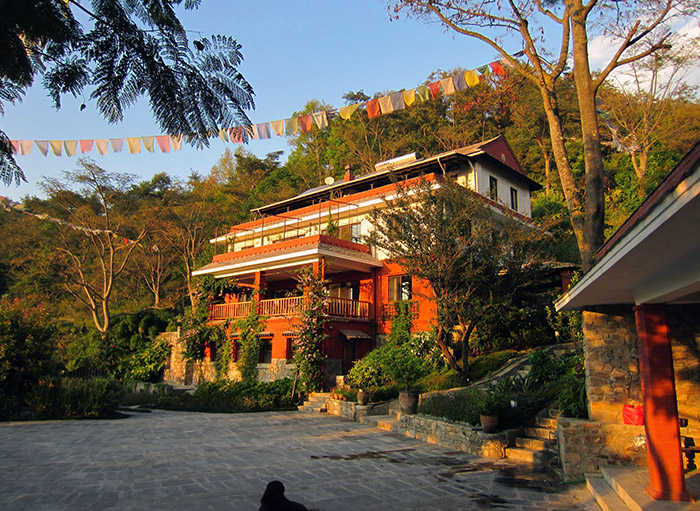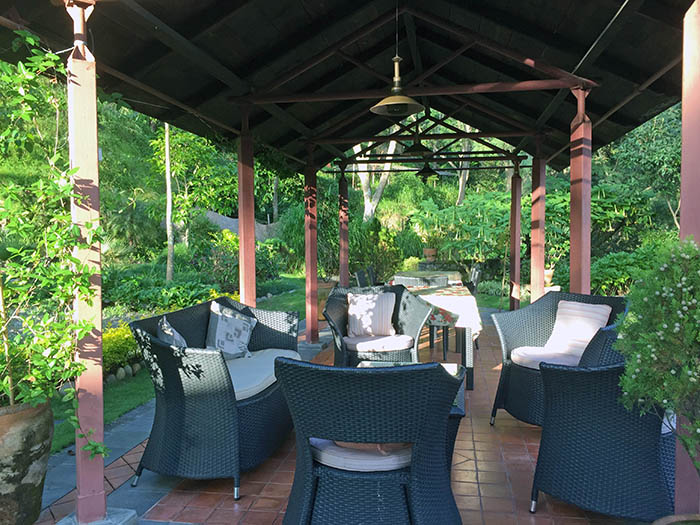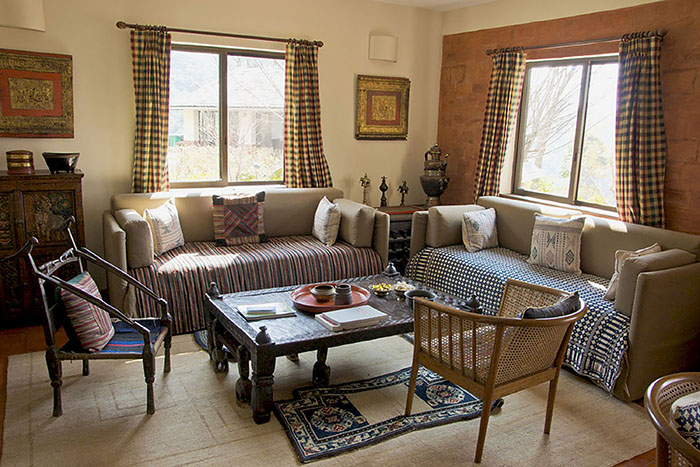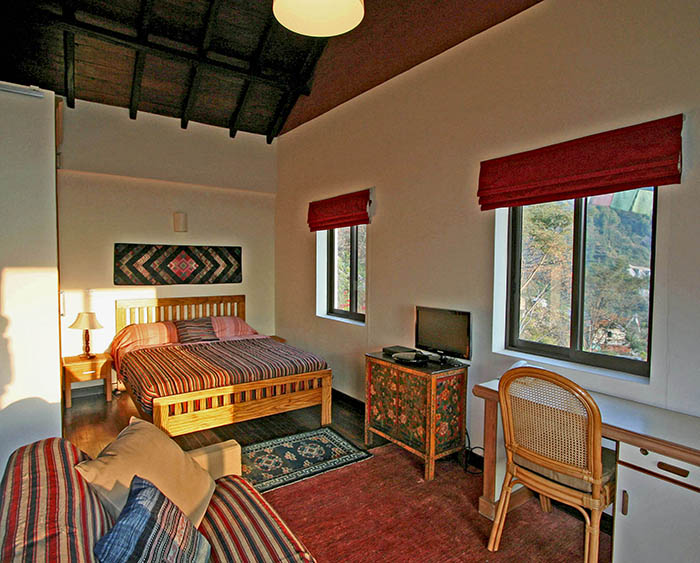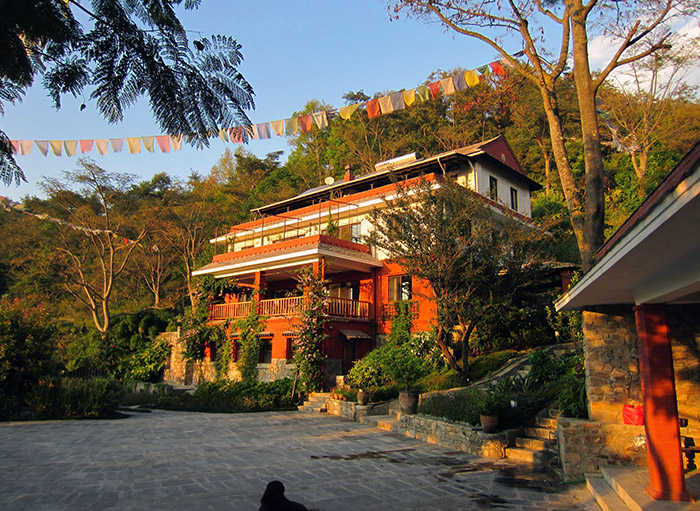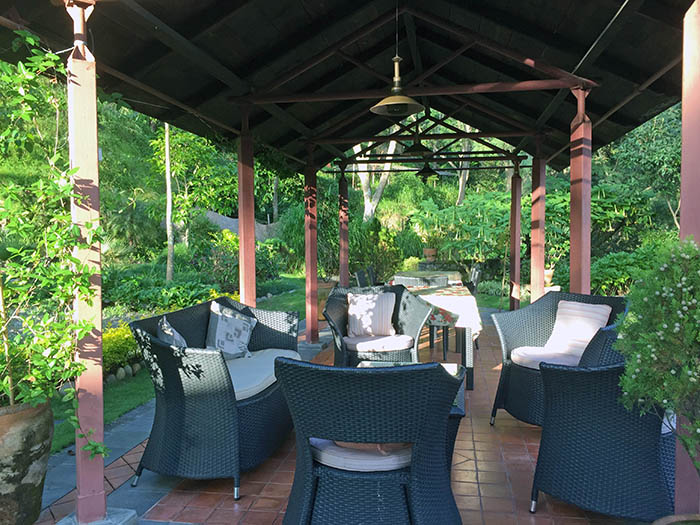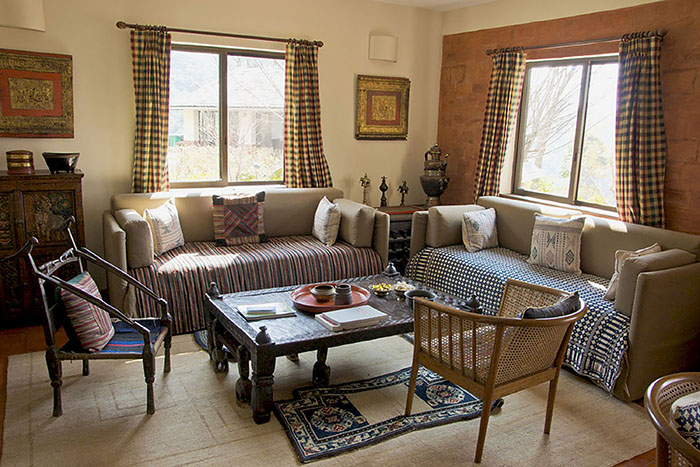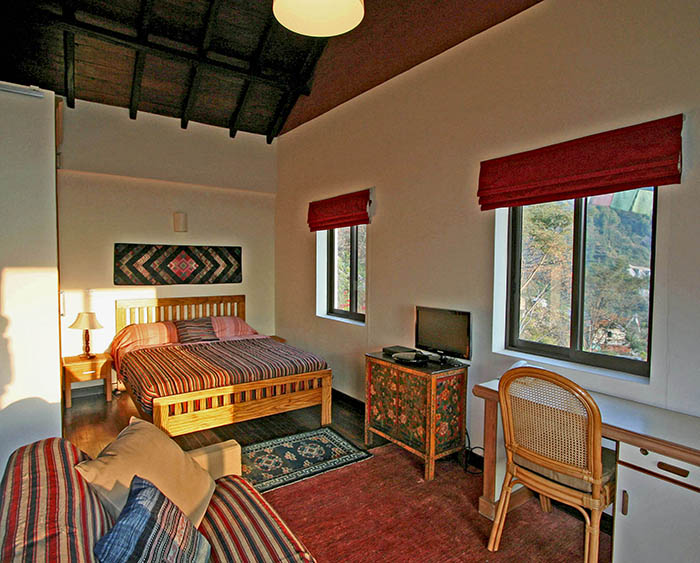 Chandra Ban is a beautiful upscale eco-resort located in the Kathmandu Valley on the border of the Shivapuri National Park. They access most of their power through solar panels and maintain a lovely terraced garden with stunning views of the surrounding region.
Program: They offer a yoga package that includes 2 nights accommodation along with twice daily yoga sessions with their in-house yoga teacher, Vijay. Vijay teaches Vinyasa classes based on the Ashtanga method that are custom tailored to fit your individual needs.
What We Like: The main building has a charming homestay feel and is exquisitely decorated with local antiques and art. The rooms are spacious and very well kept, and private apartments with fully equipped kitchenettes are available. A rare comfort for a yoga retreat.
Cost: Their three day/two night yoga package starts at $265
Address: Kathmandu 44600, Nepal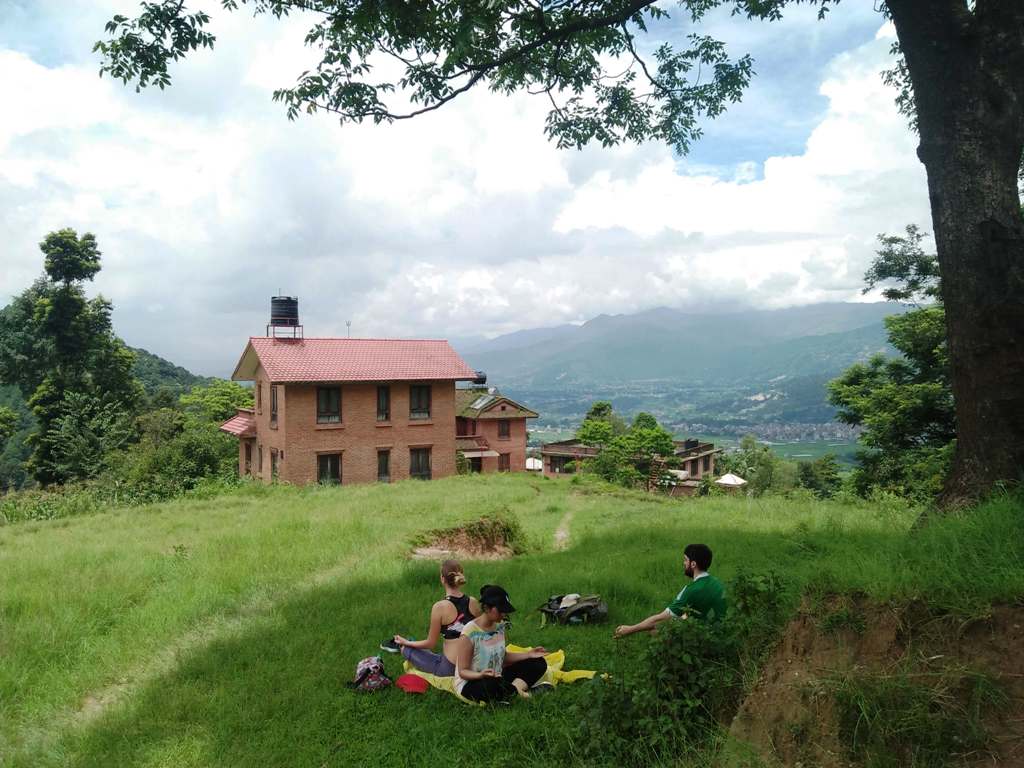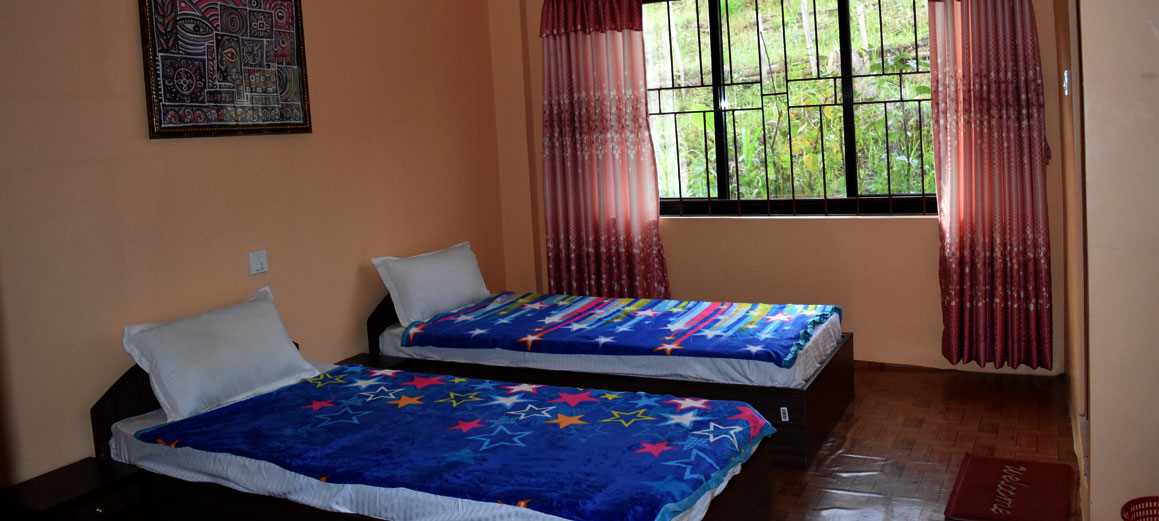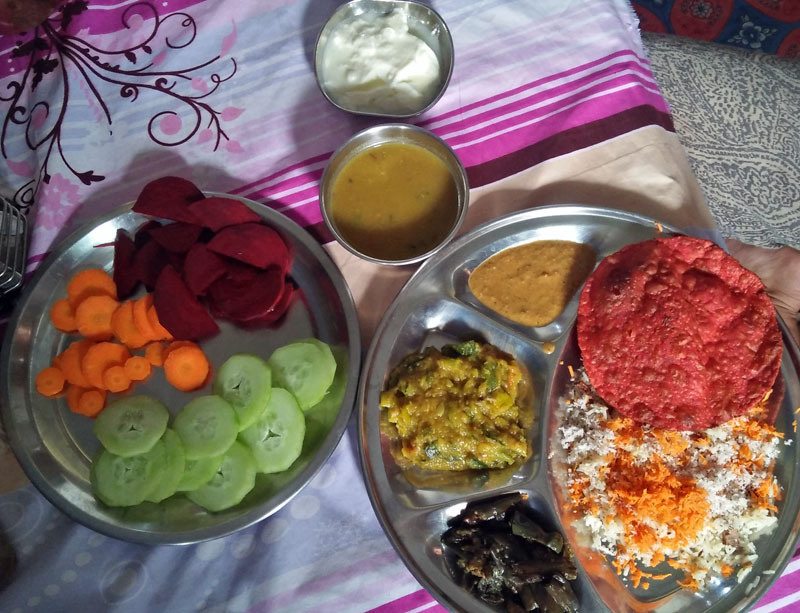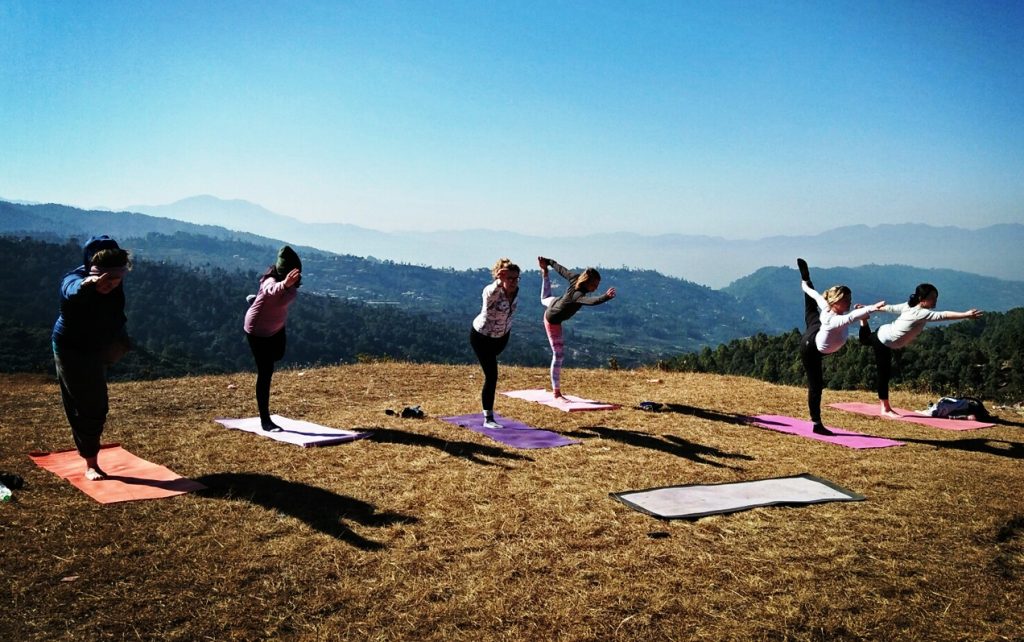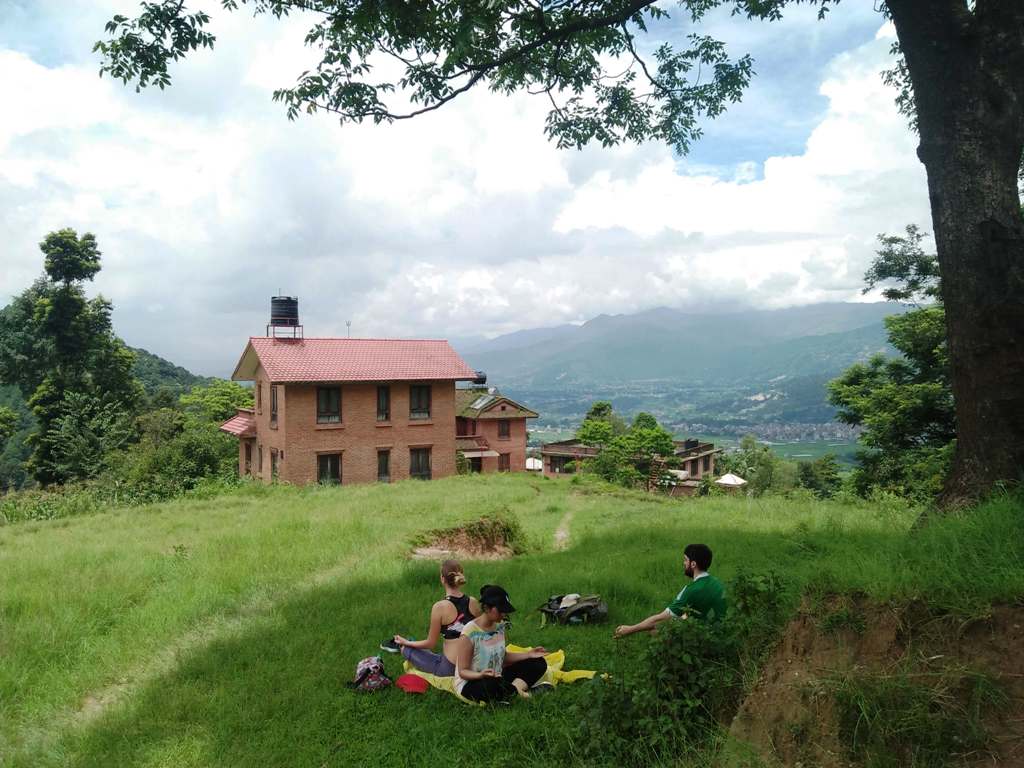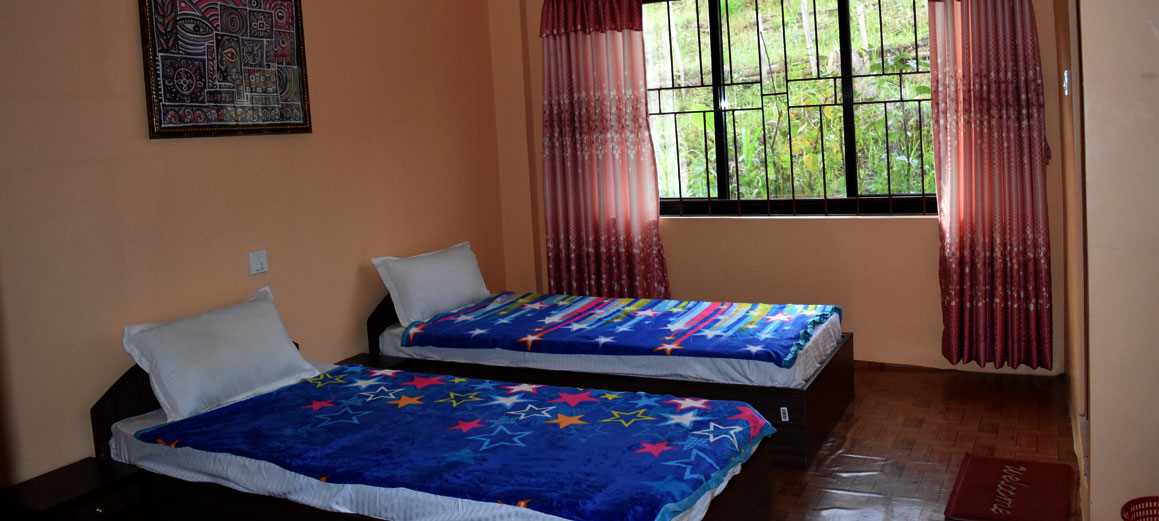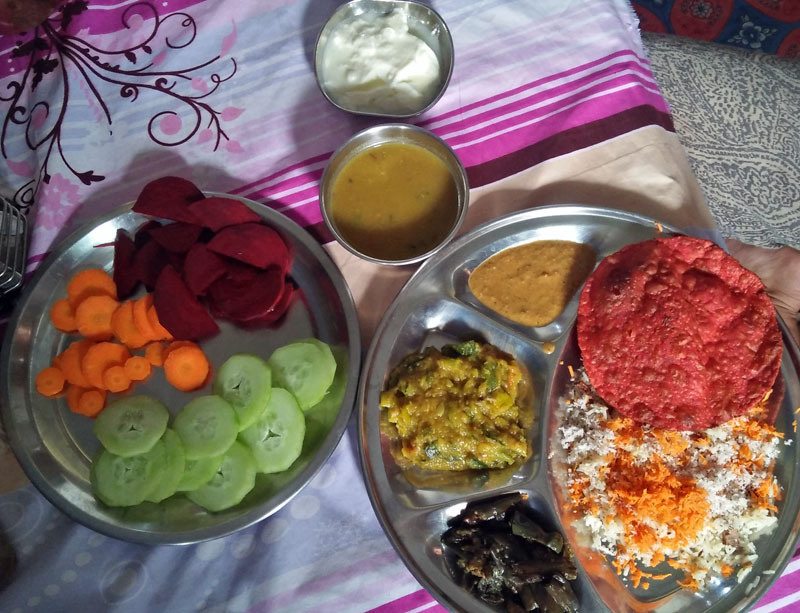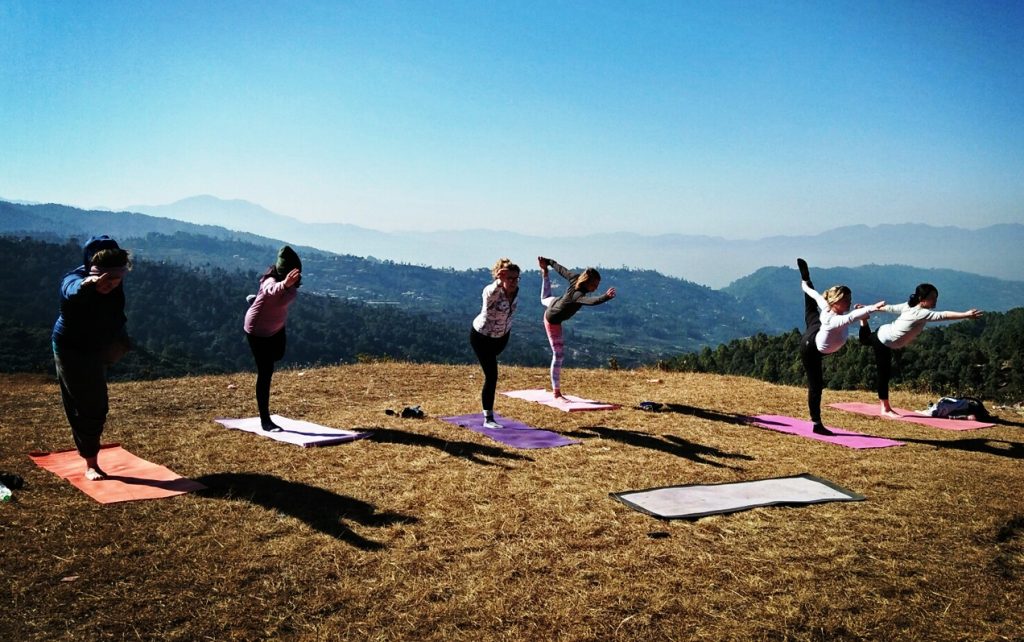 Niru Yoga Homestay offers an intimate small group retreat experience in a beautiful location called Nagarkot, known for it's panoramic views of the whole Kathmandu Valley. In addition to the usual retreats at their quaint village ashram, they also offer a variety of Mountain Yoga retreats that include trekking in the nearby mountains.
Program: They offer a 14 day survival trekking and Yoga course that offers a comprehensive education in high altitude trekking as well as daily yoga and meditation classes.
What We Like: Niru Yoga Homestay is a delightful family affair, run by Niru, a local with a passion for helping others discover their true nature through yoga and meditation.
Cost: Their 14 day survival trekking and Yoga course is $1150.
Address: Nagarkot Rd 6, Changunarayan 44804, Nepal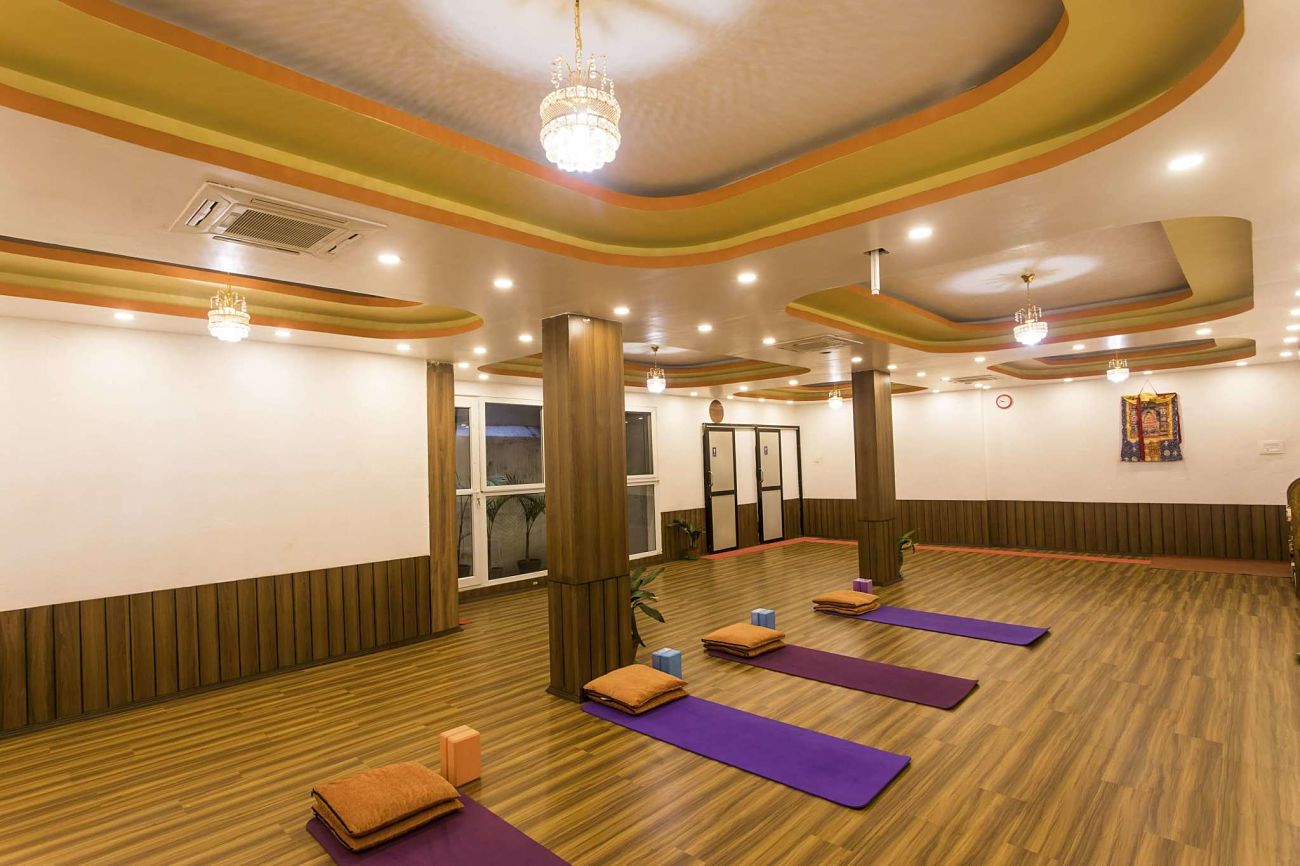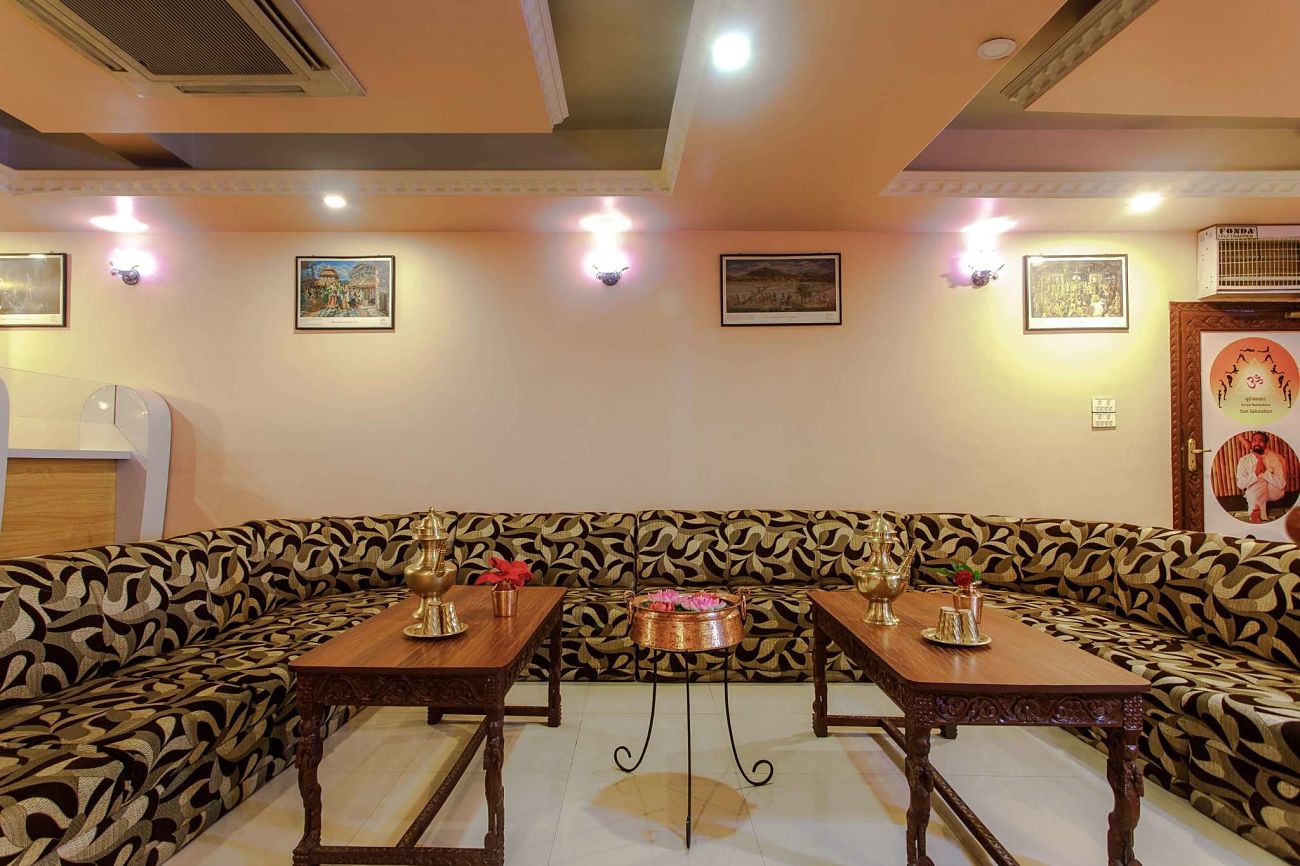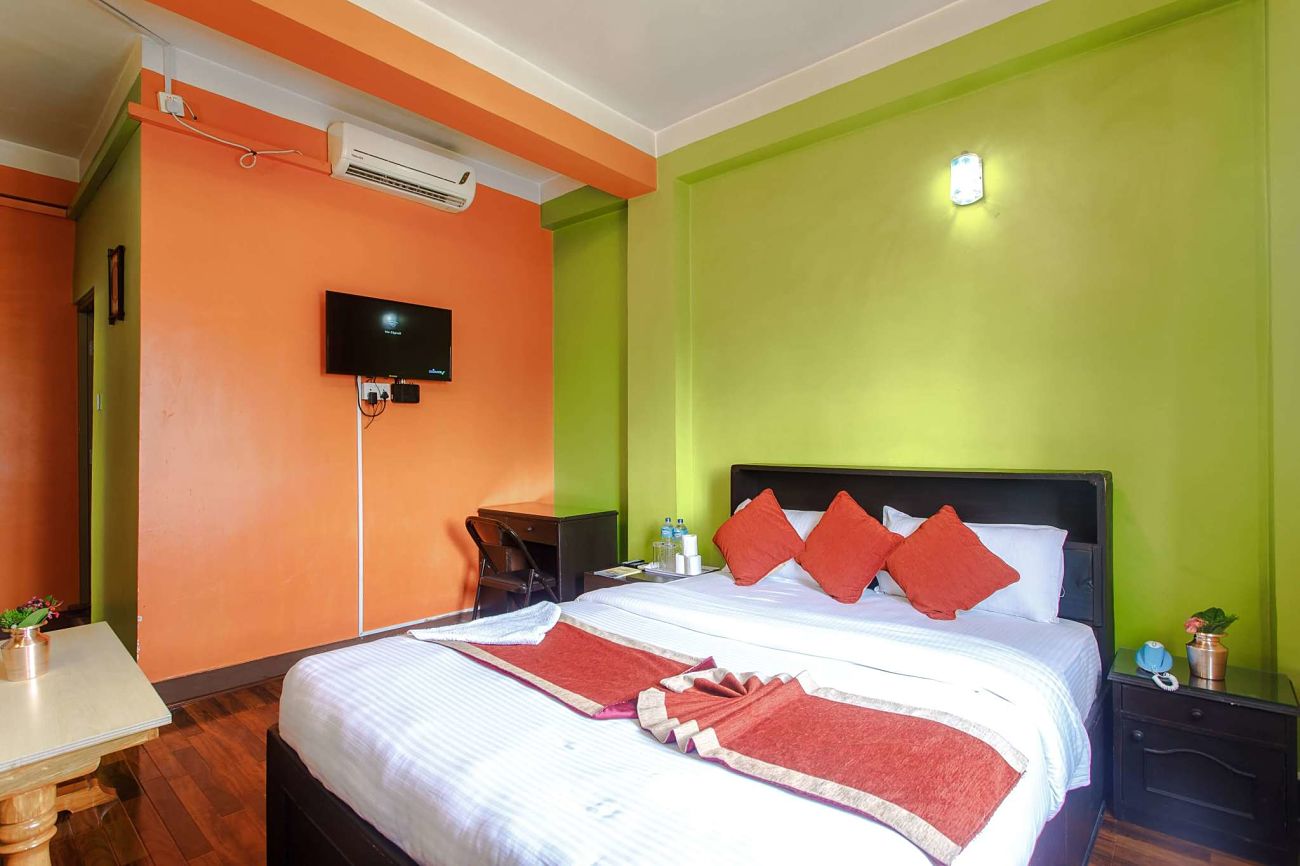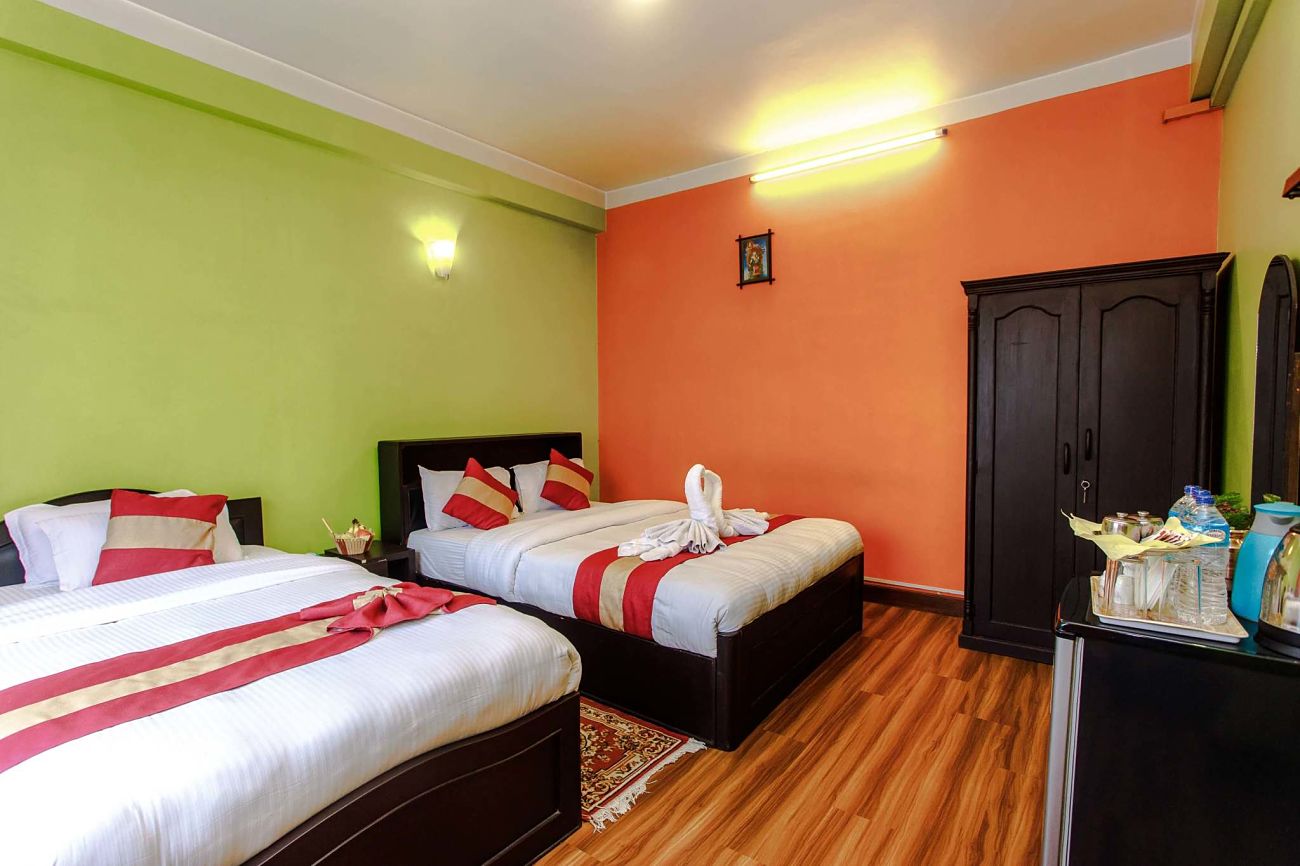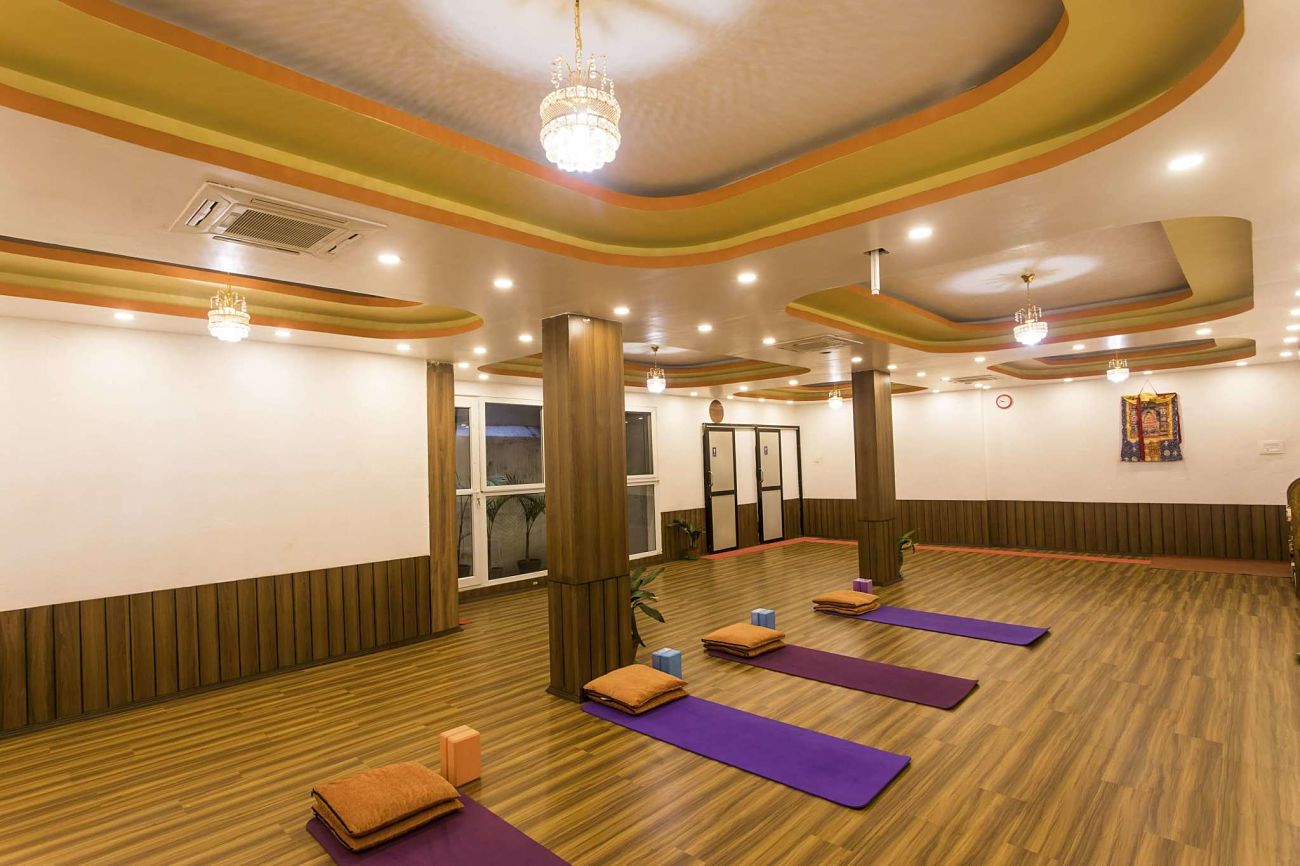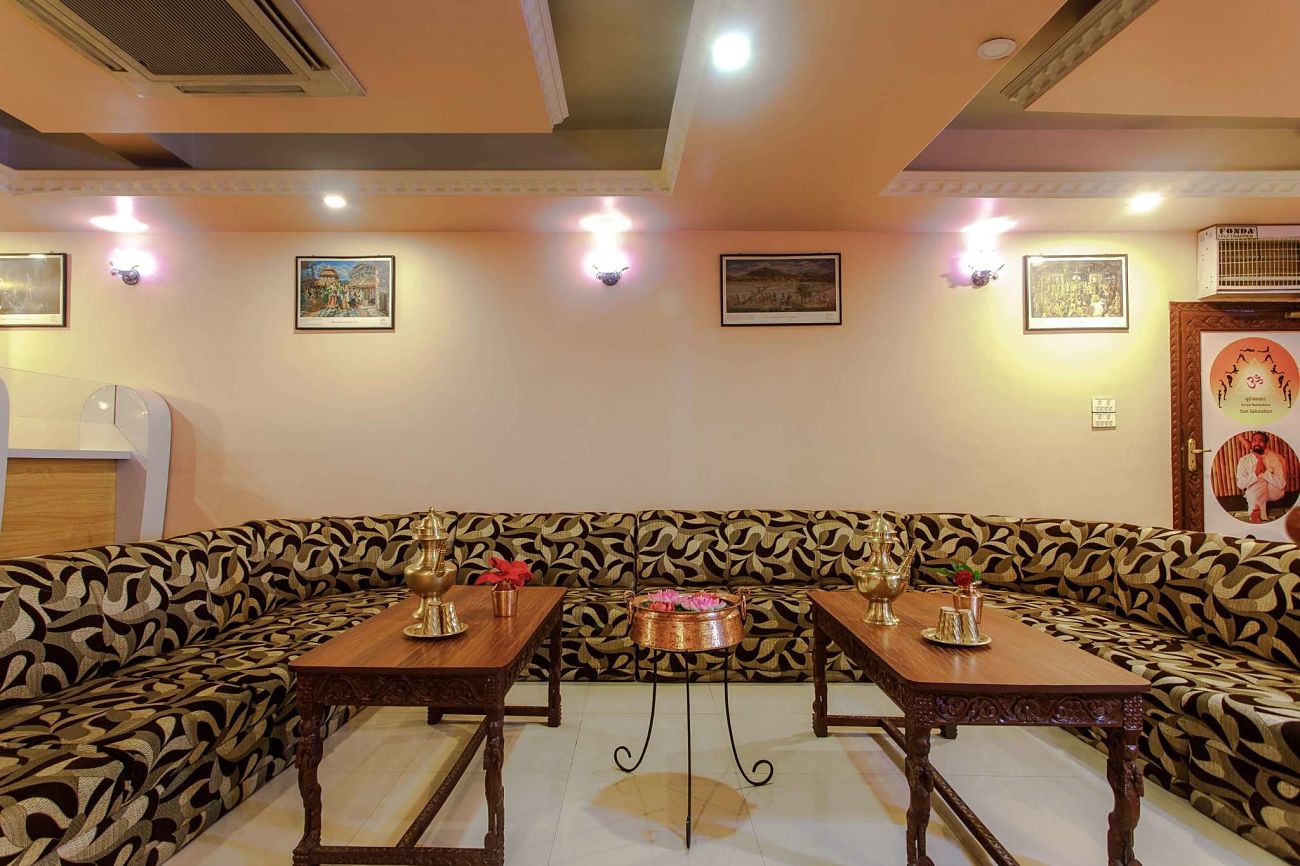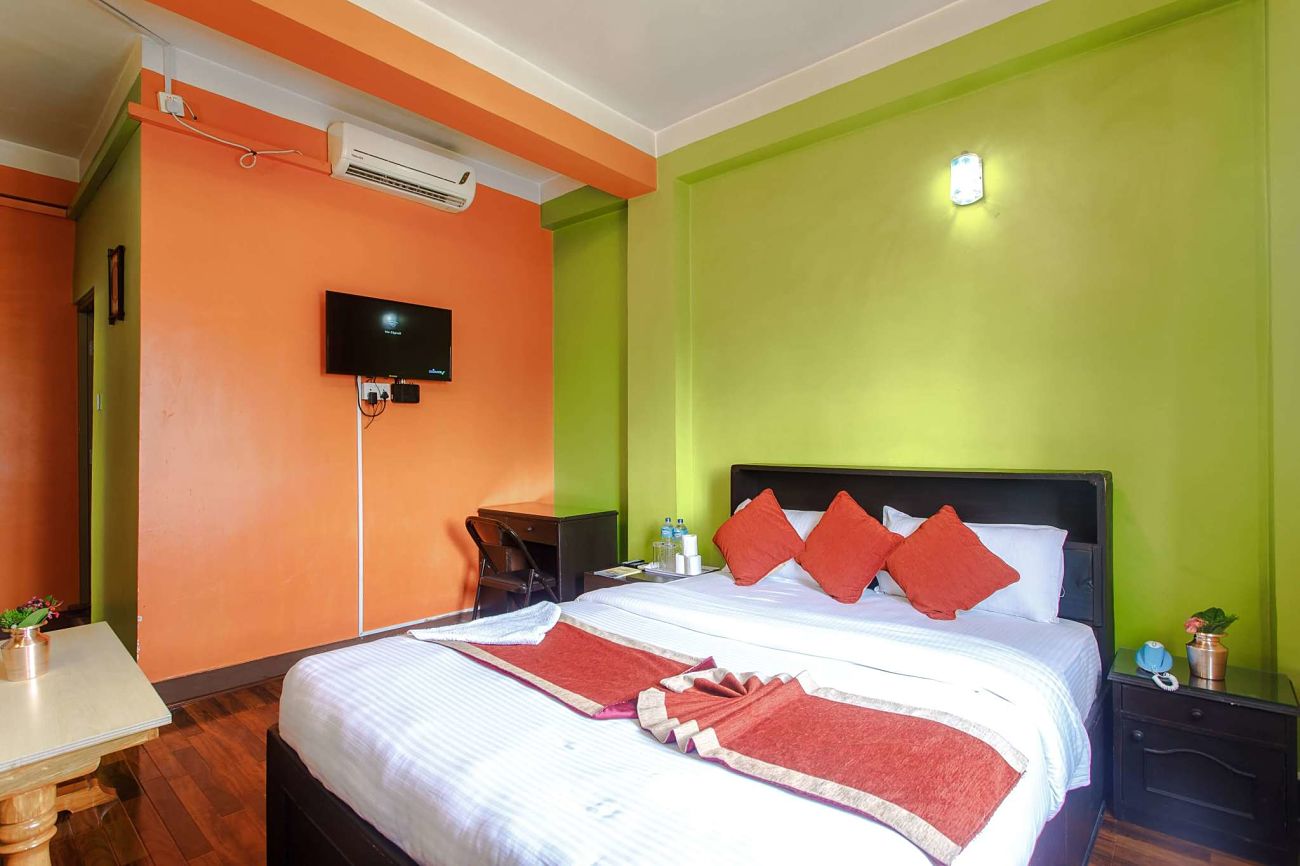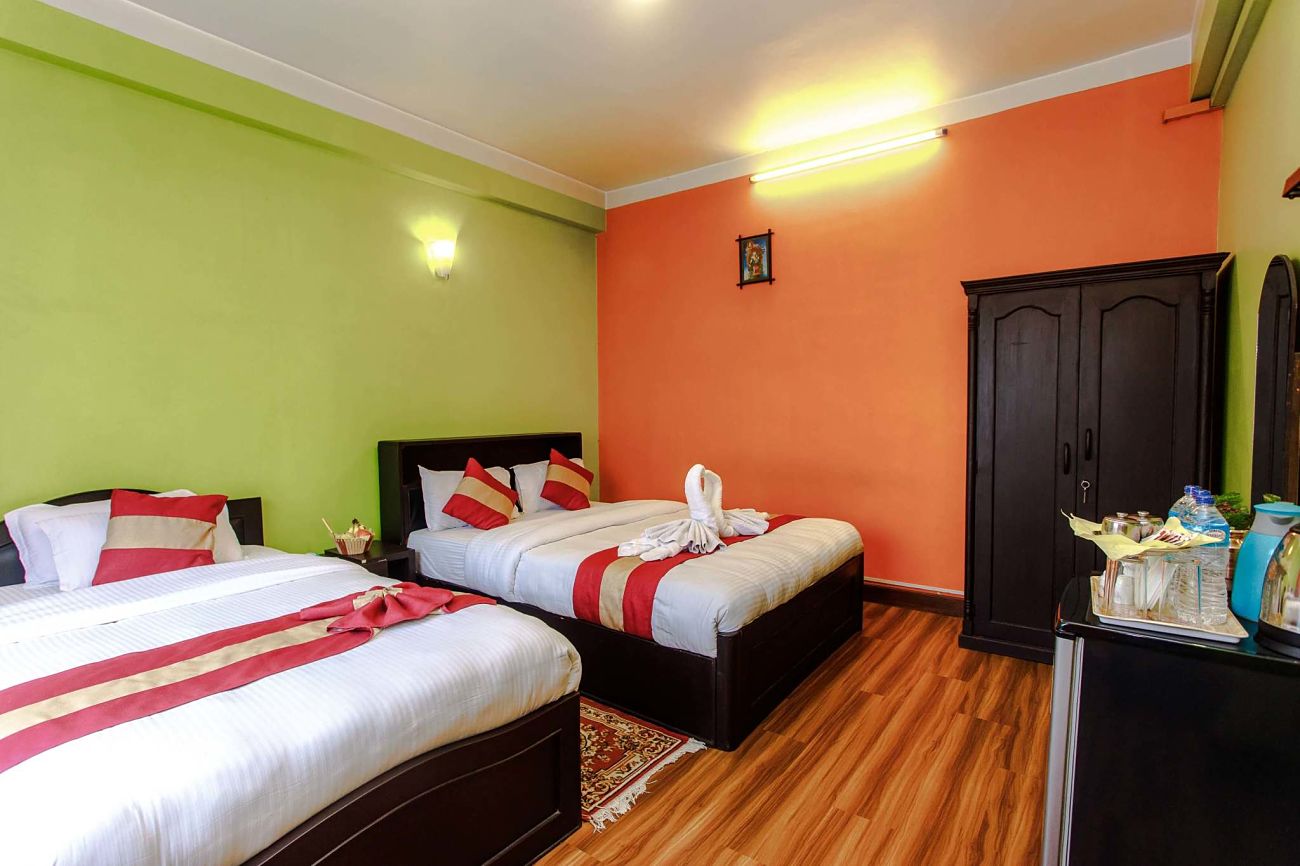 Nepal Ayurveda home is a multi-speciality Ayurvedic wellness facility that offers a variety of treatment packages. Each package features consultation with an Ayurvedic doctor and a customized healing plan appropriate for each participants particular constitutional makeup. They also offer Yoga retreats and combined Ayurveda and Yoga retreats
Program: Their five night/six day Ayurveda Yoga retreat features daily yoga classes as well as a whole suite of Ayurvedic therapies including massage, sauna and steam bath and a fully customized sattvic diet.
What We Like:They are one of the few holistic health clinics in Nepal that also features a focus on Traditional Chinese Medicine and Acupuncture, they even offer a 9 day TCM retreat.
Cost: Their six day multi style Ayurveda Yoga retreat costs $420
Address: Kwabahal chowk, Thamel, Kathmandu 21292, Nepal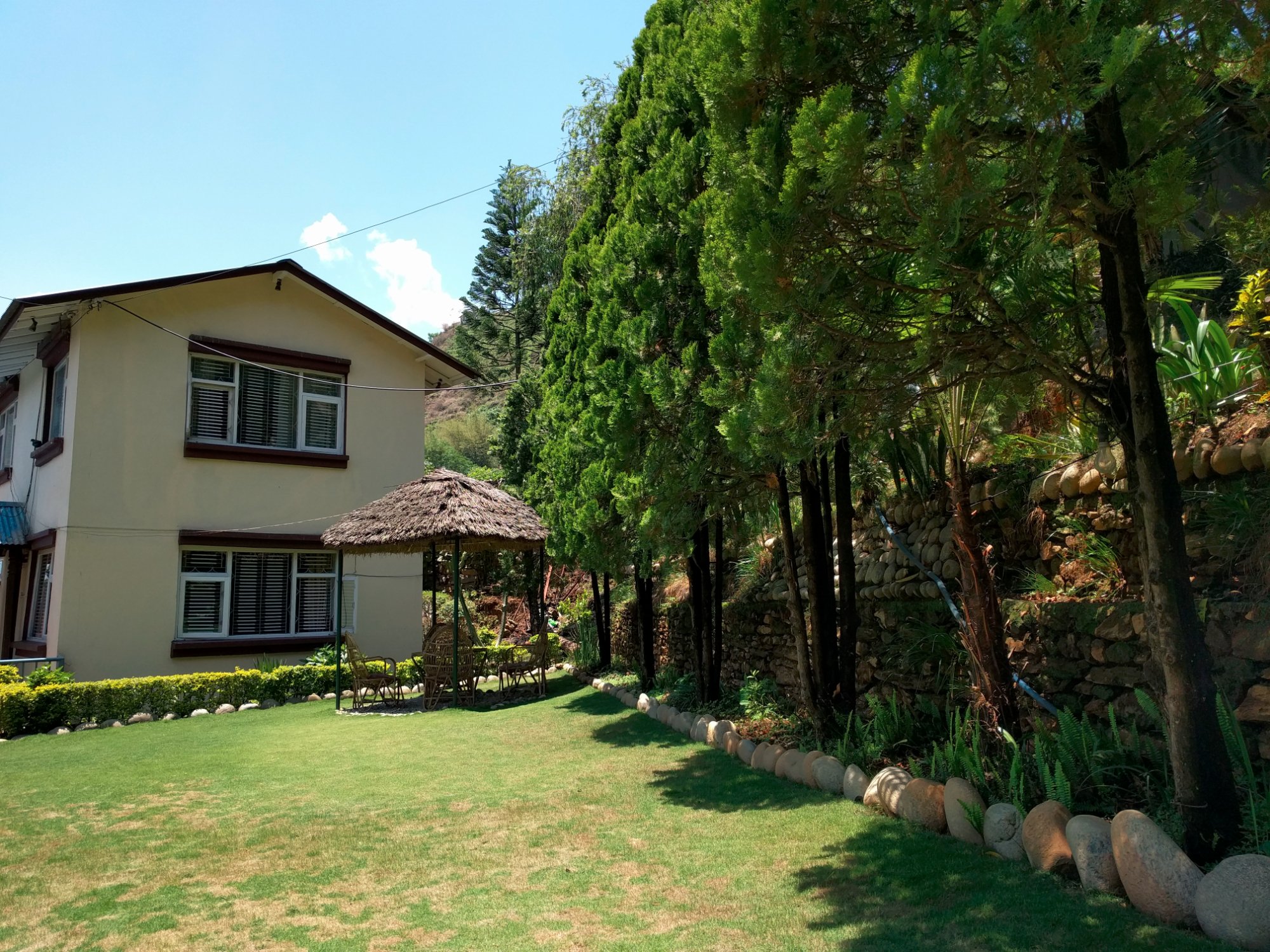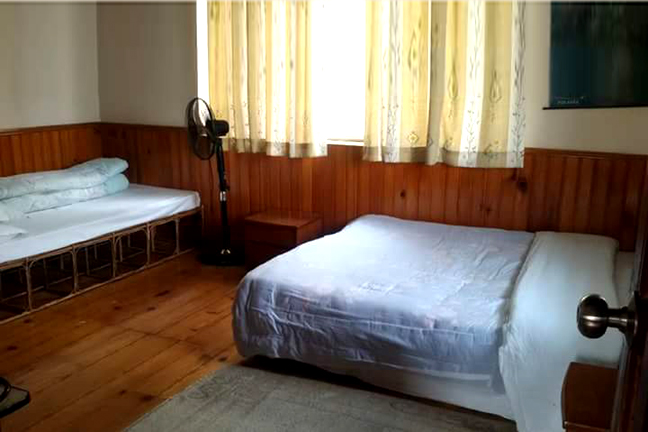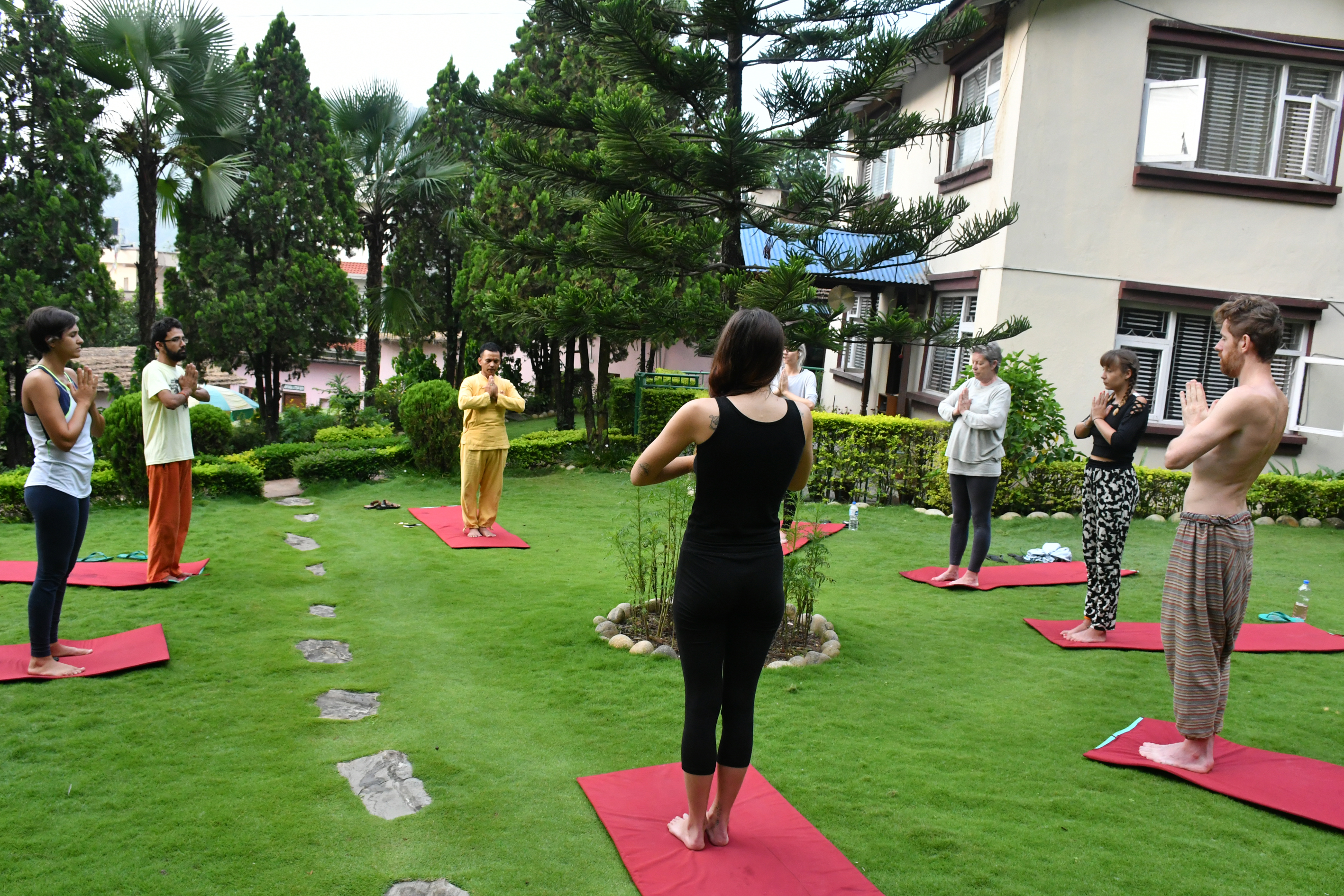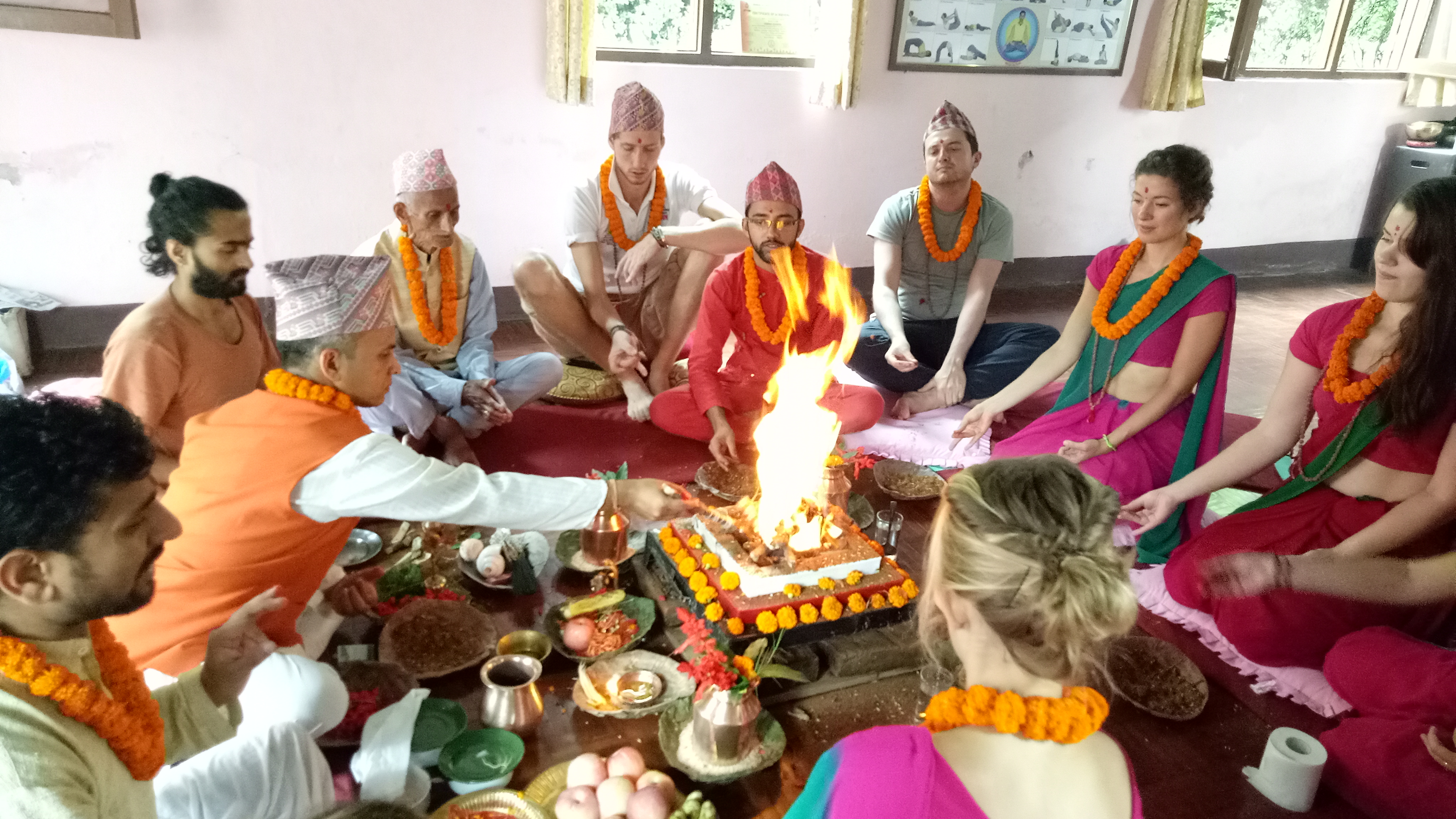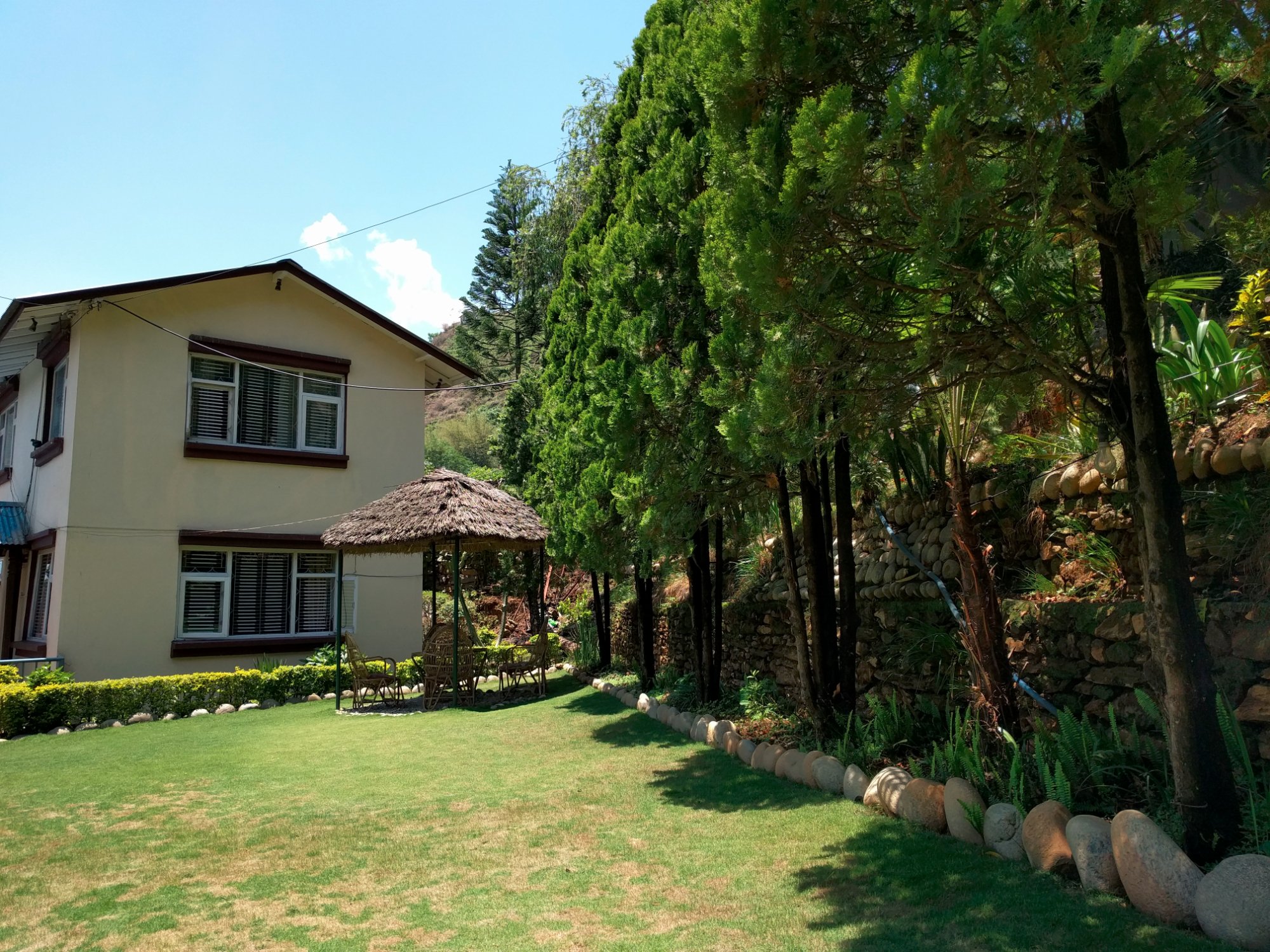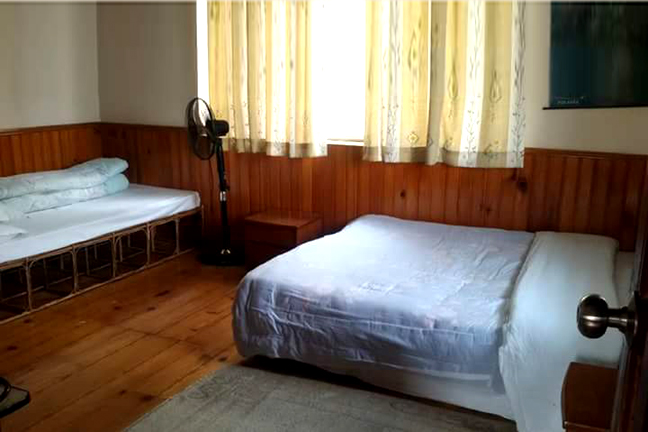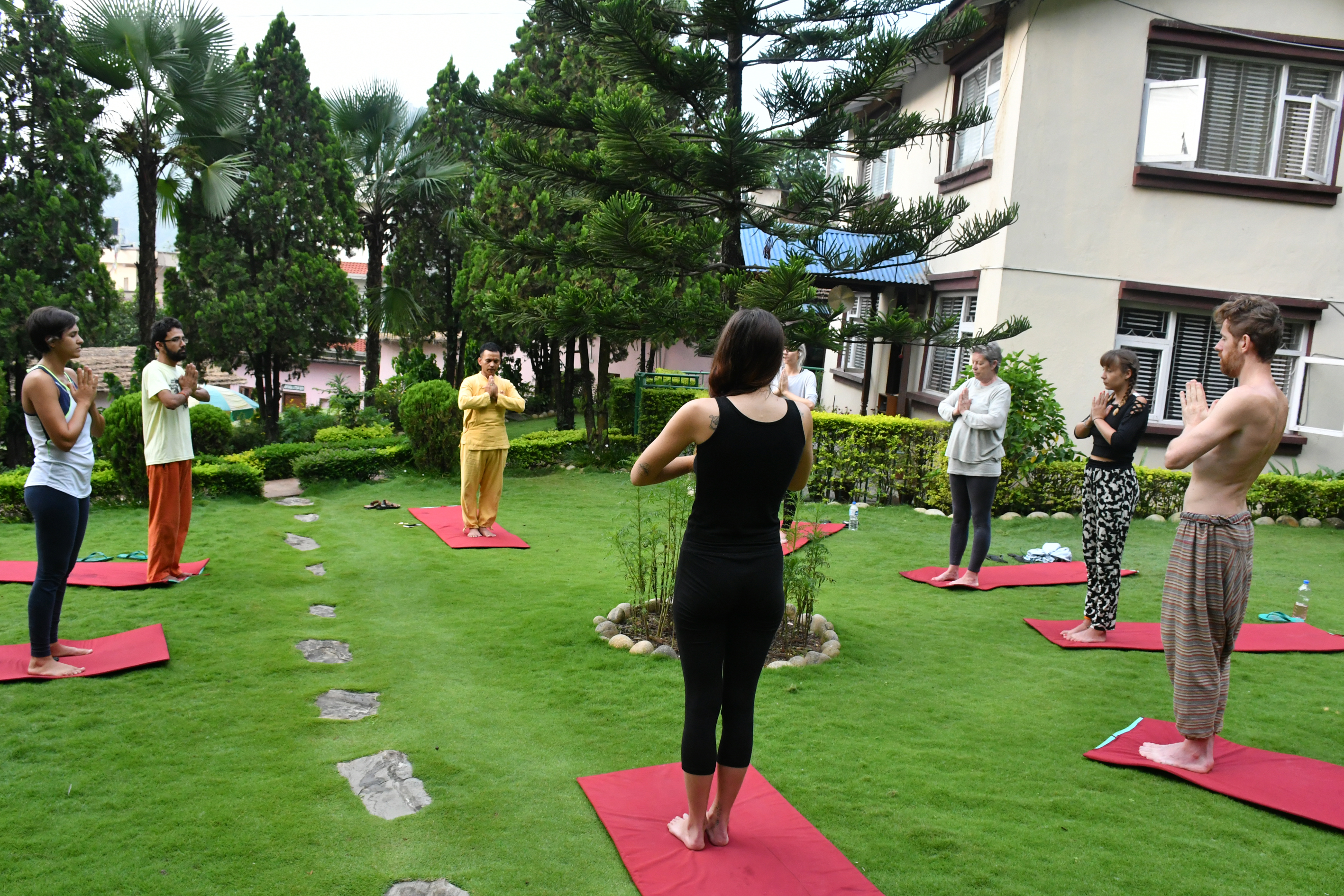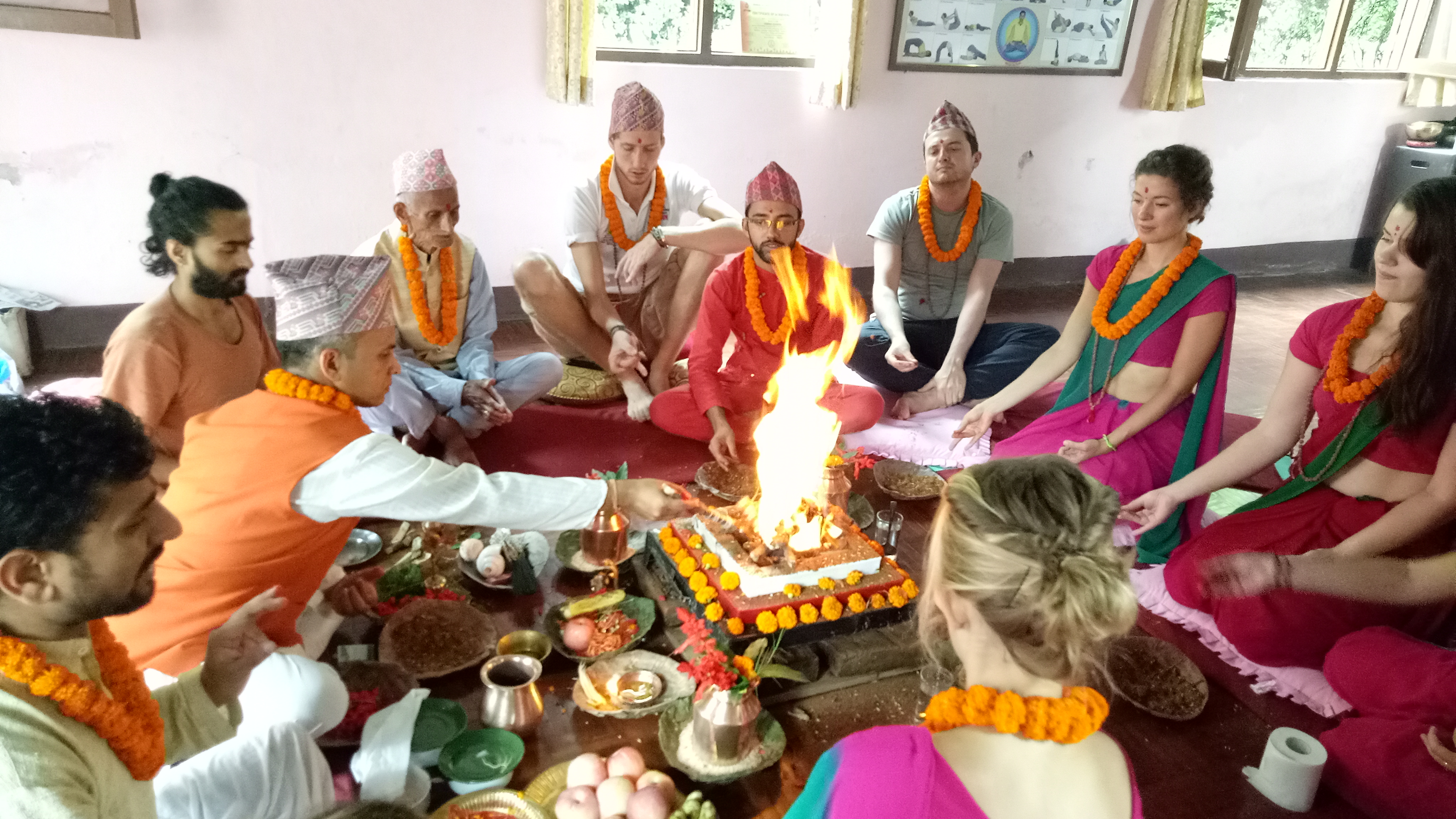 Of all the yoga schools in the Kathmandu Valley, the Himalayan Yoga Academy is easily one of the nicest. In addition to the yoga shala, their facility features a big swimming pool set, a steam room, a sauna, a library with musical instruments available and an Ayurvedic spa. In addition to the usual teacher trainings and short term yoga retreats they also offer a complete Ayurvedic Panchkarma detox program.
Program: Their 15 day Yoga and Panchkarma detox package, includes daily yoga classes which feature an equal emphasis on Asana, relaxation, mantra and meditation Participants will also undergo a complete therapeutic regimen which includes a sattvic diet, full body massage, shirodhara oil treatments, reflexology and Reiki treatments.
What We Like: In continuous operation since 2007, Himalayan Yoga Academy was one of the first yoga schools in Nepal to offer modern yoga teacher training courses that cater to Western students. They have a proven track record and operate on a consistent basis throughout the year, so you can be assured of a high standard of yoga instruction.
Cost: Their 15 day Yoga and Panchkarma detox package starts at $1330 per person.
Address: Sunrise Height, Raniban Road, Kathmandu 44600, Nepal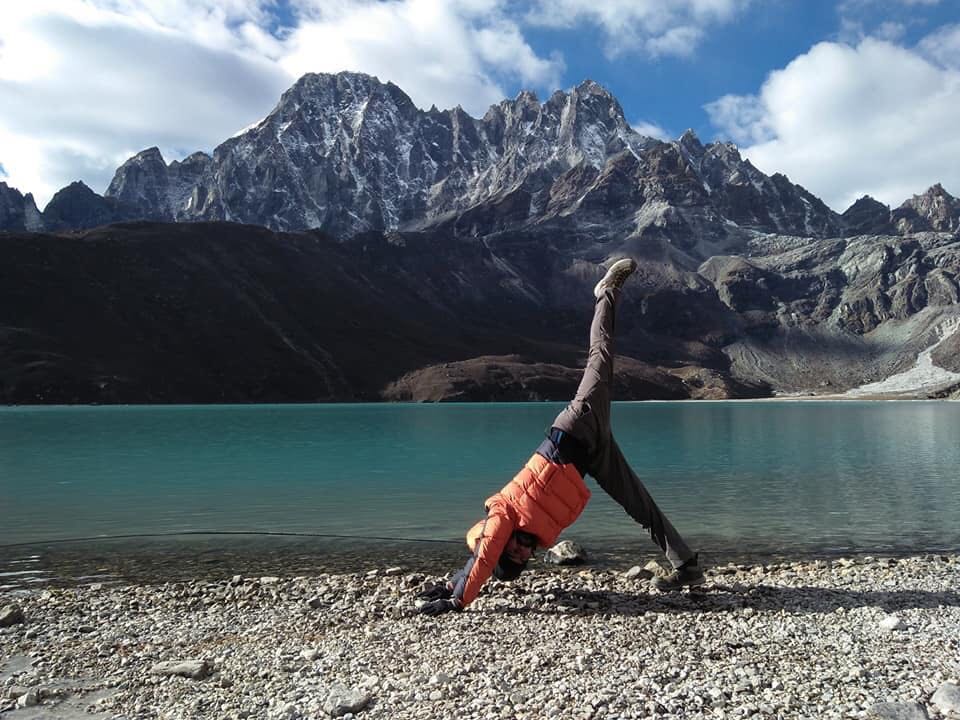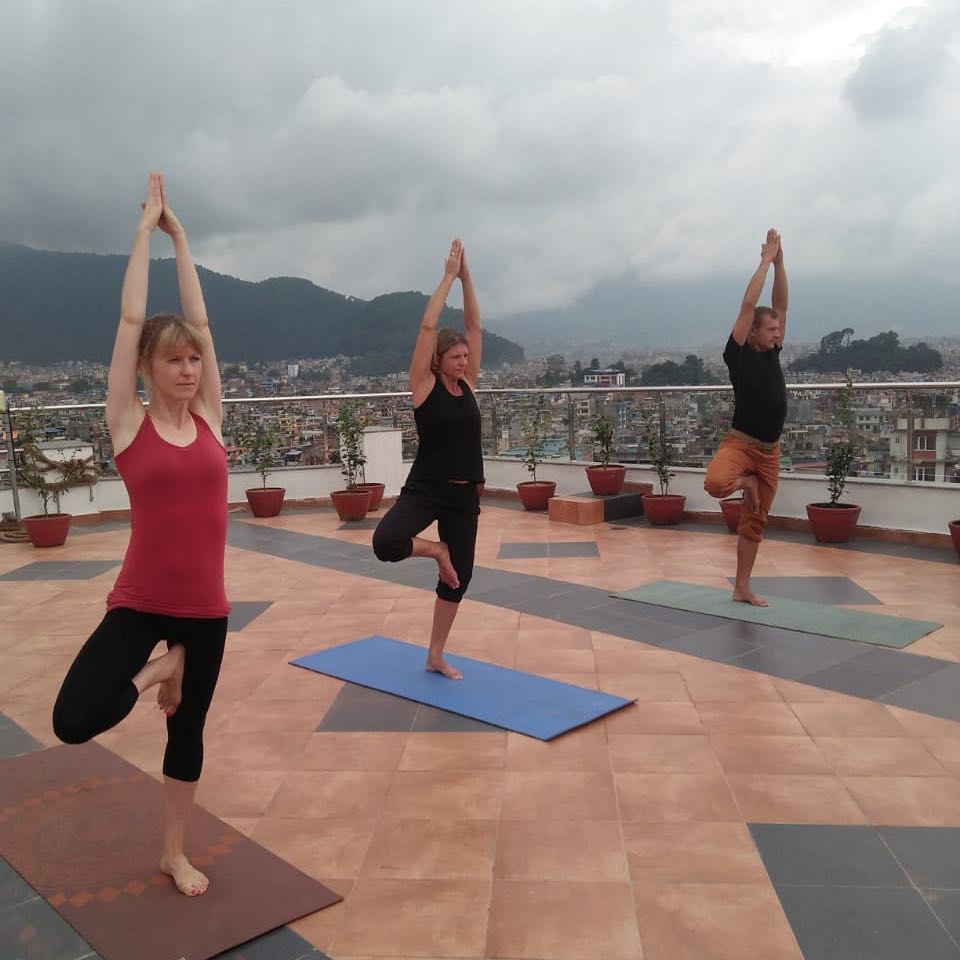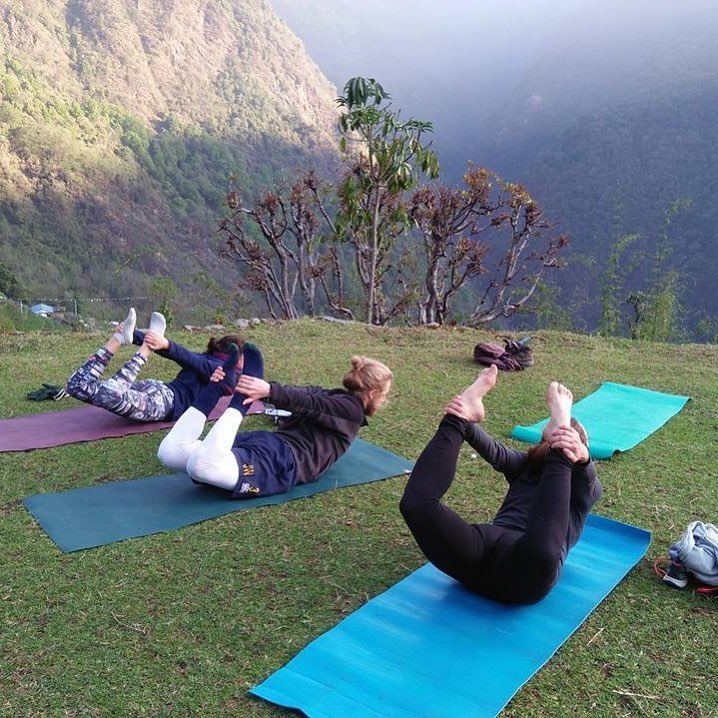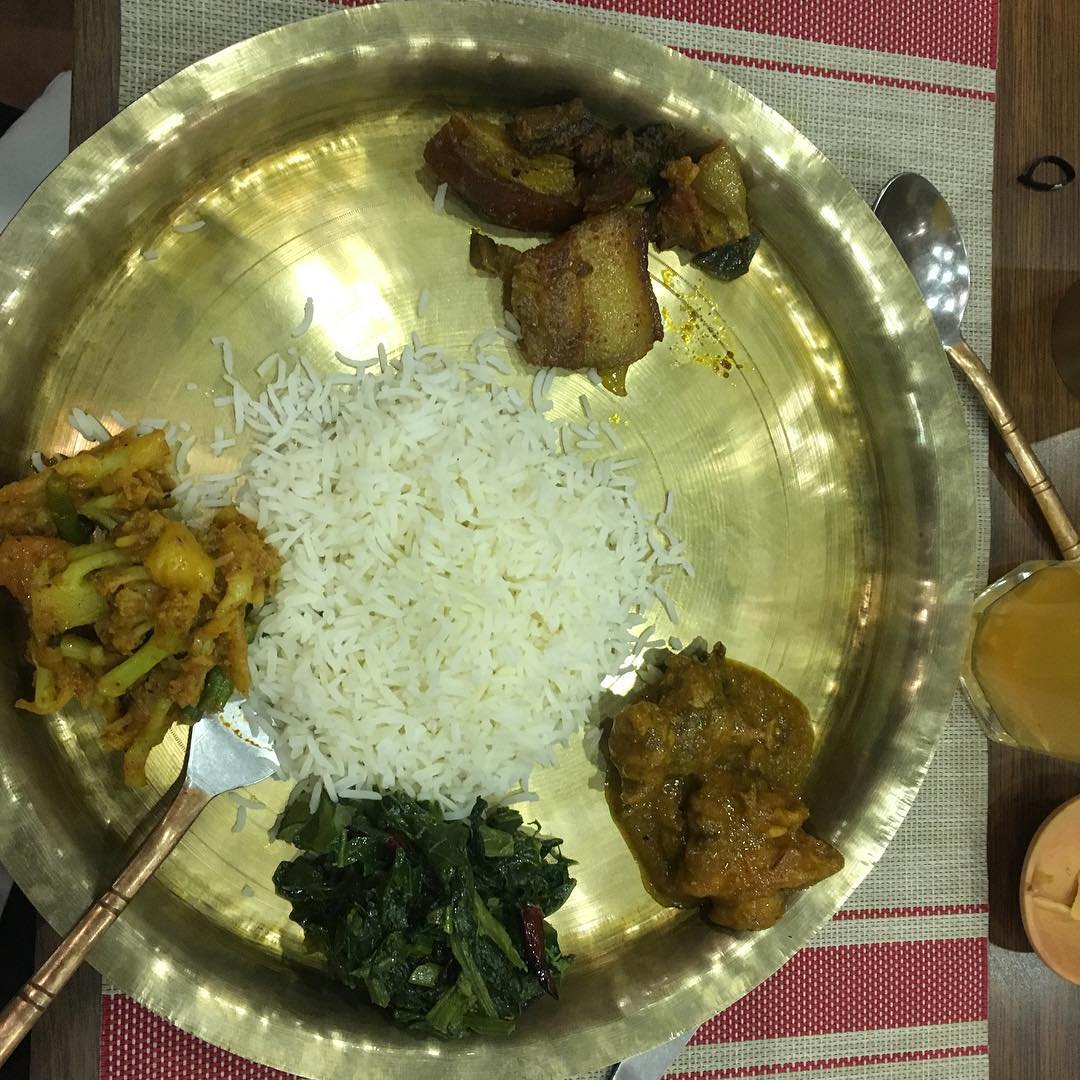 trekking_planner_45916322_2171245573137257_5184629288899921366_n
trekking_planner_53923601_960749990793846_9207348617053739266_n
trekking_planner_30855997_620150431711216_3297810631582810112_n
trekking_planner_53752718_129714234824471_8051727344155190803_n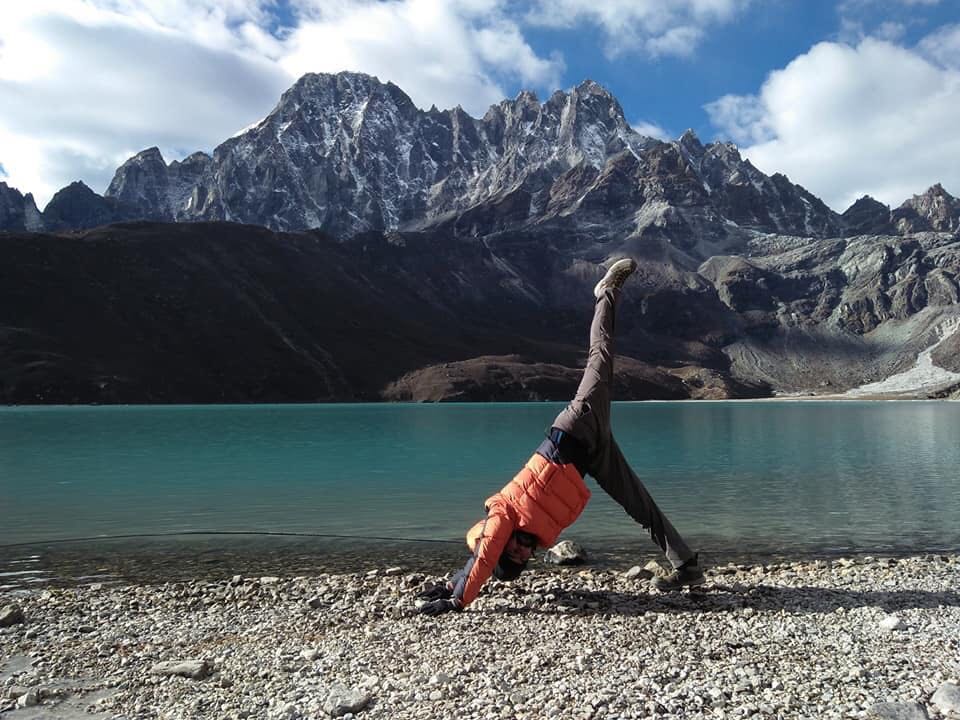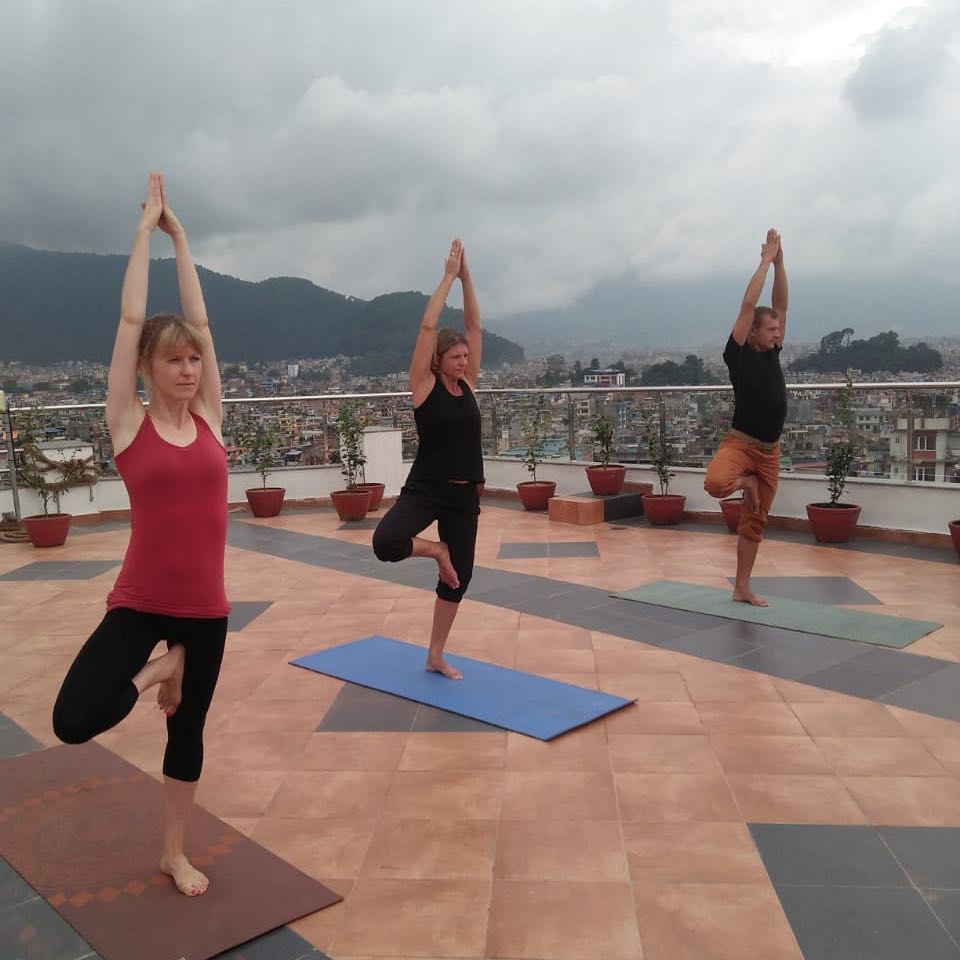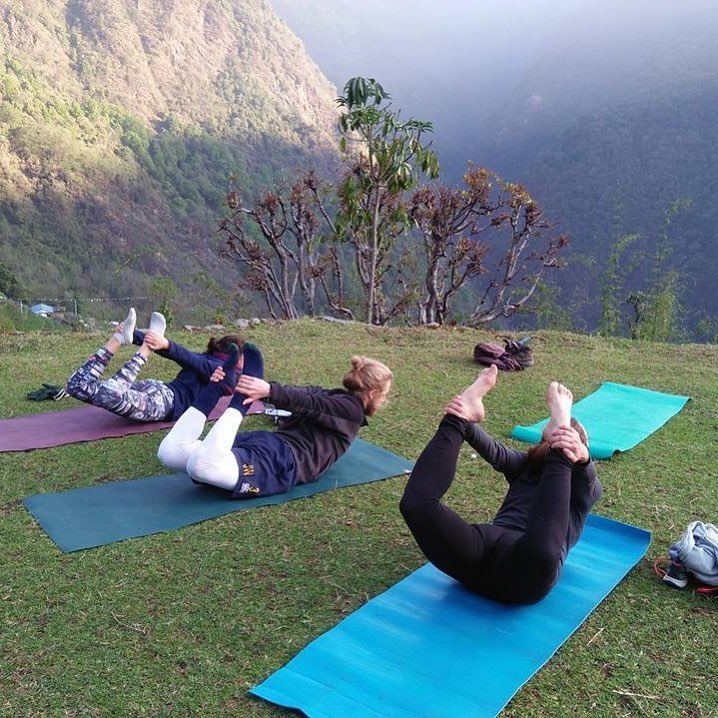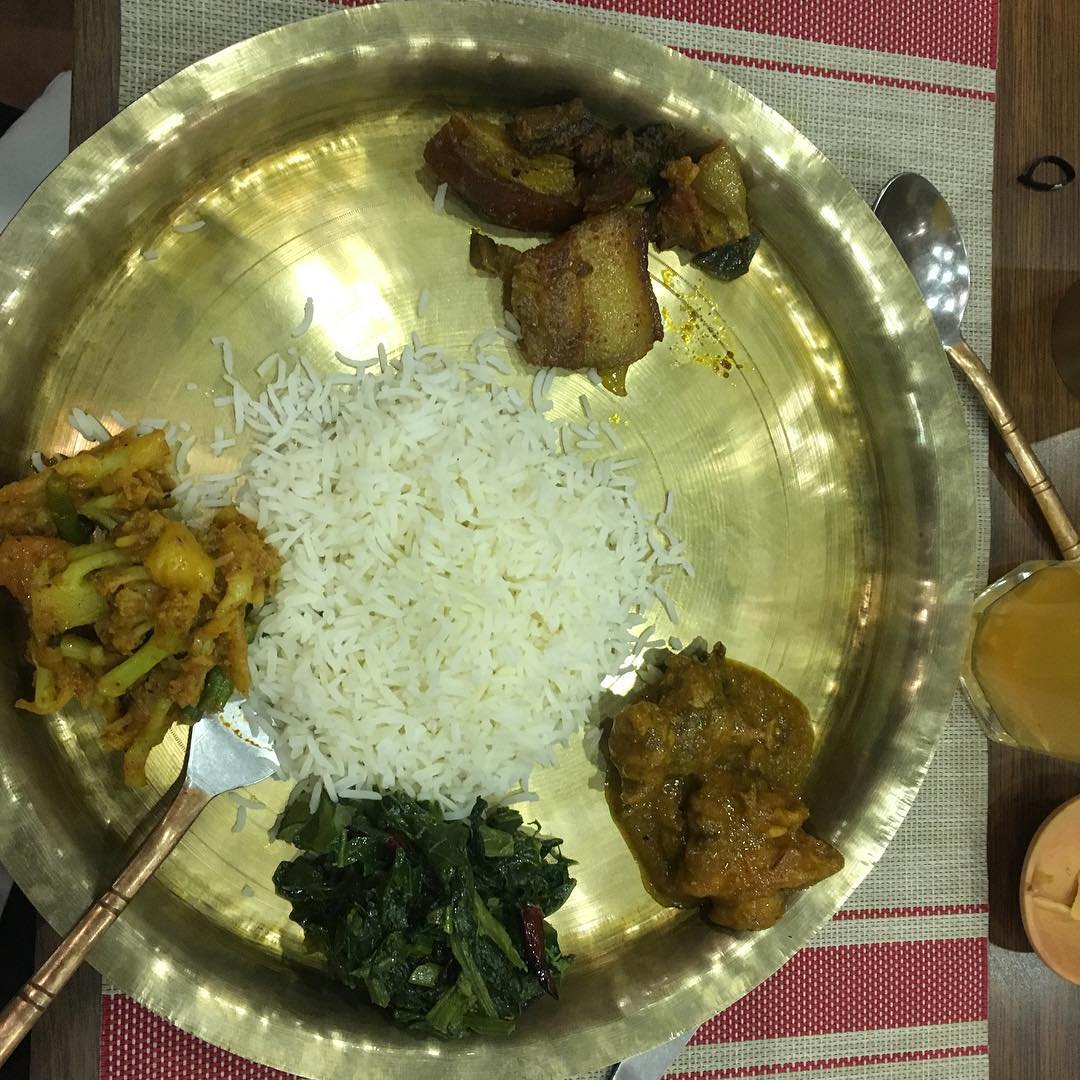 Trekking Planner is one of the most established providers of complete outfitted and guided trekking packages in all of Nepal. They offer treks to dozens of remote locations, including the base camps of Everest, Annapurna and Khanchenjunga. They also offer Yoga trekking packages, including a Yoga trek to the Everest base camp.
Program:
Their Everest base camp Yoga trek is a 15 day guided trek of moderate to challenging intensity. It features morning yoga sessions to prepare the mind and body for the day ahead. Though you are able to trek to the Everest Base Camp year round, the most appropriate times for a Yoga trek are between March and May, then between September and December.
What We Like: This is so clearly a life changing experience that it's hard to imagine why you wouldn't do it if you have the time, means and inclination. Trekking Planner makes sure everything is organized and safe, with heart rate monitors and oxygen metres to test for altitude sickness and all transportation arranged right from the Kathmandu airport.
Cost: The cost of the Everest Base Camp Yoga Trek is $1499 per person
Address: Thamel Marg, Kathmandu 44600, Nepal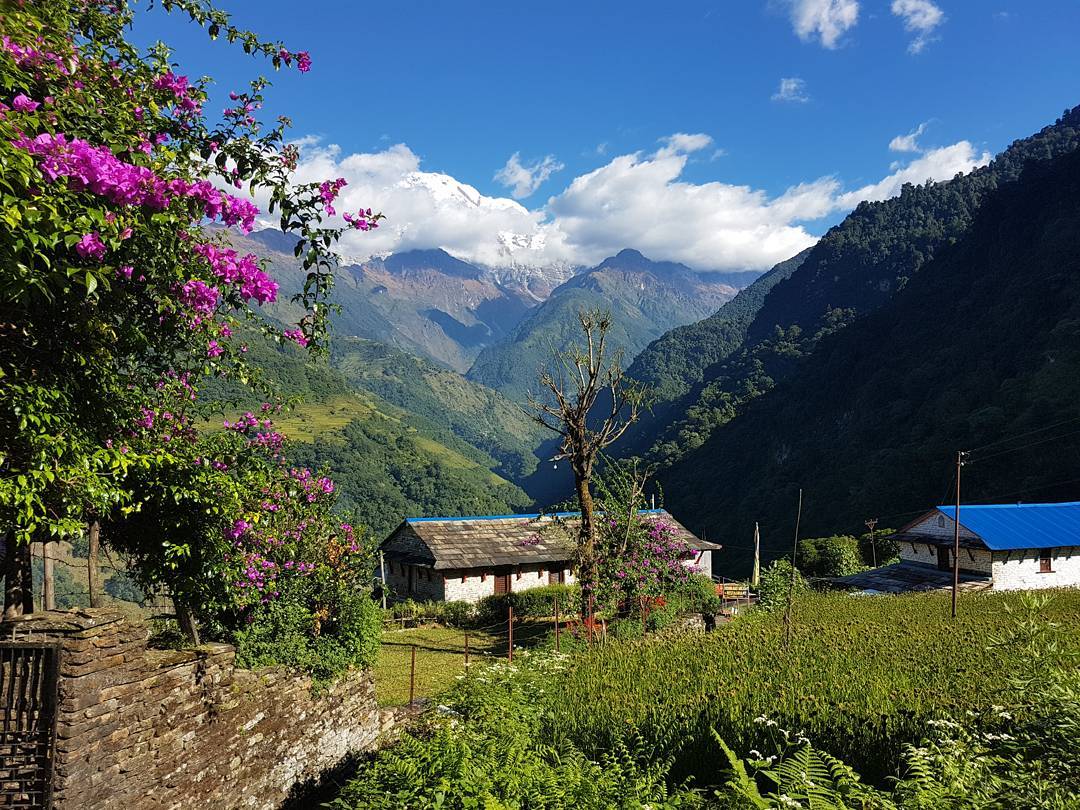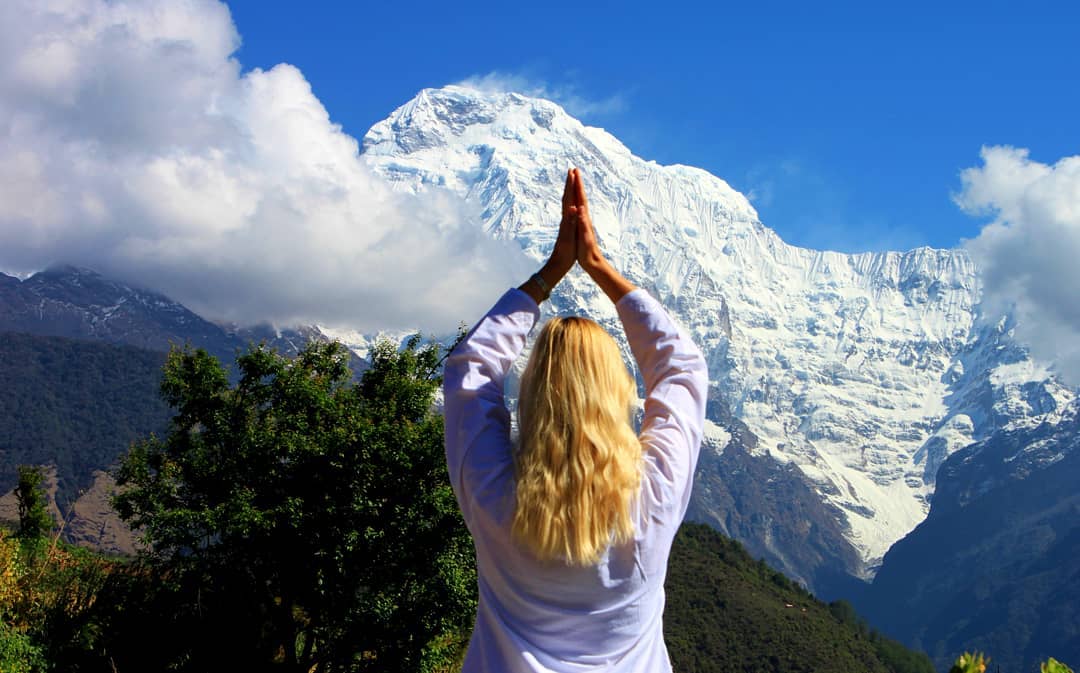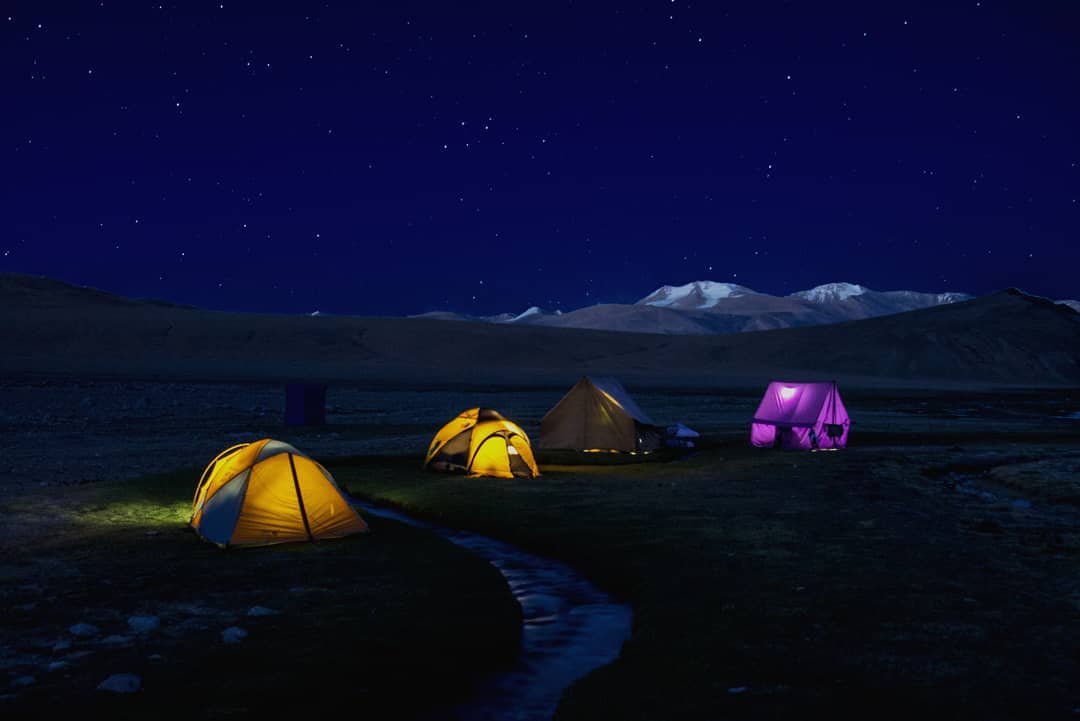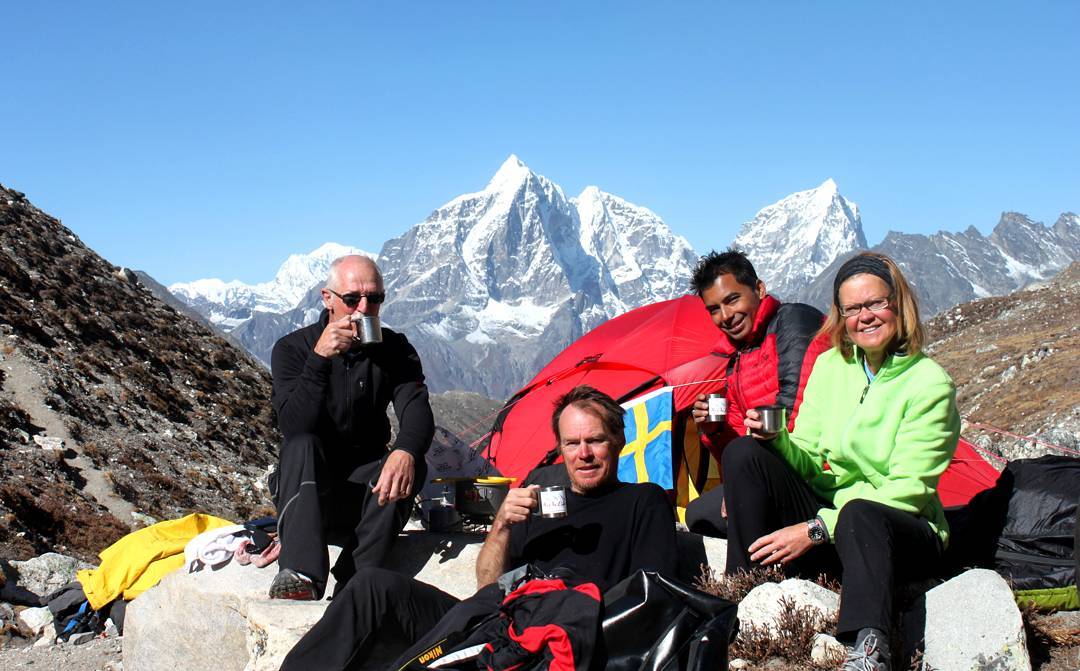 hionlifeadventures_22500055_457708771295126_1613068241817567232_n
hionlifeadventures_28429808_153873421976867_7887403415548985344_n
hionlifeadventures_65262225_2230709047194824_1685098496631887016_n
hionlifeadventures_17332771_153449988509433_1251771899206172672_n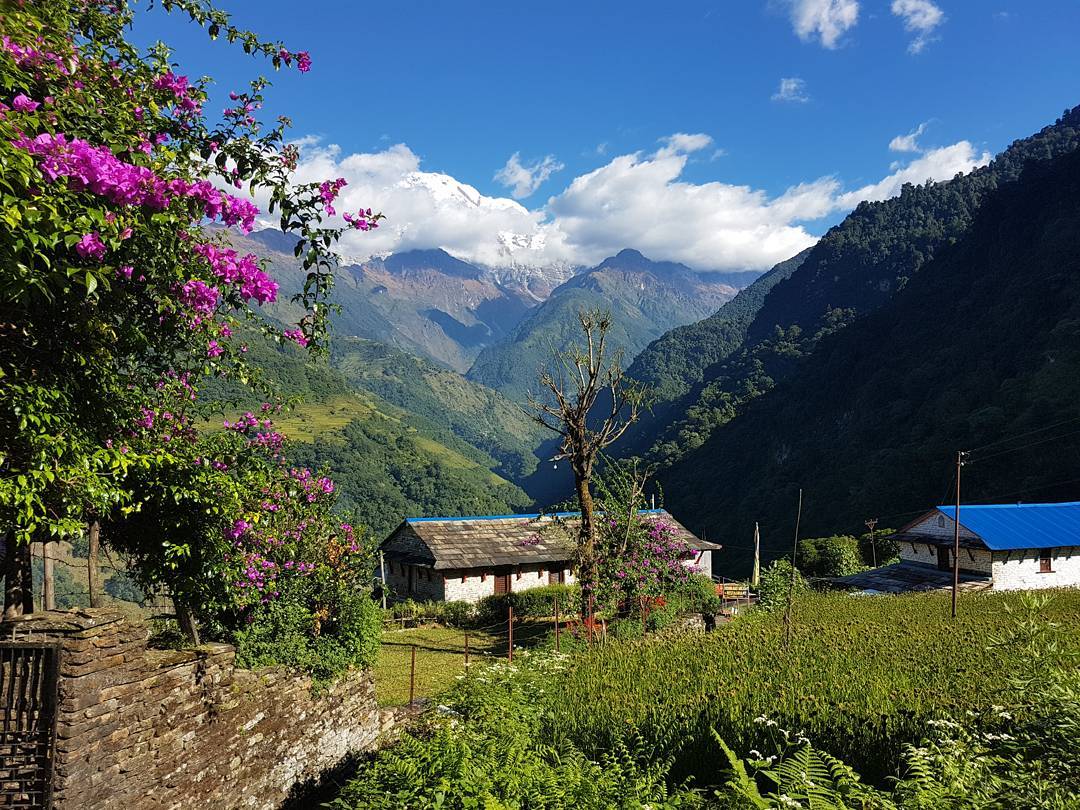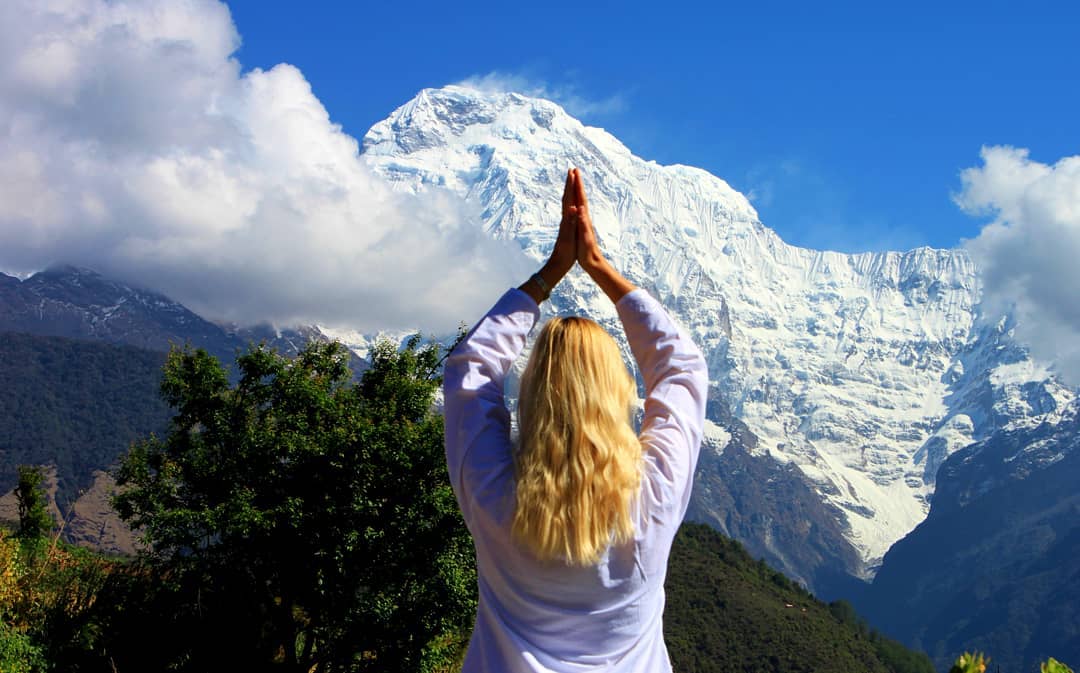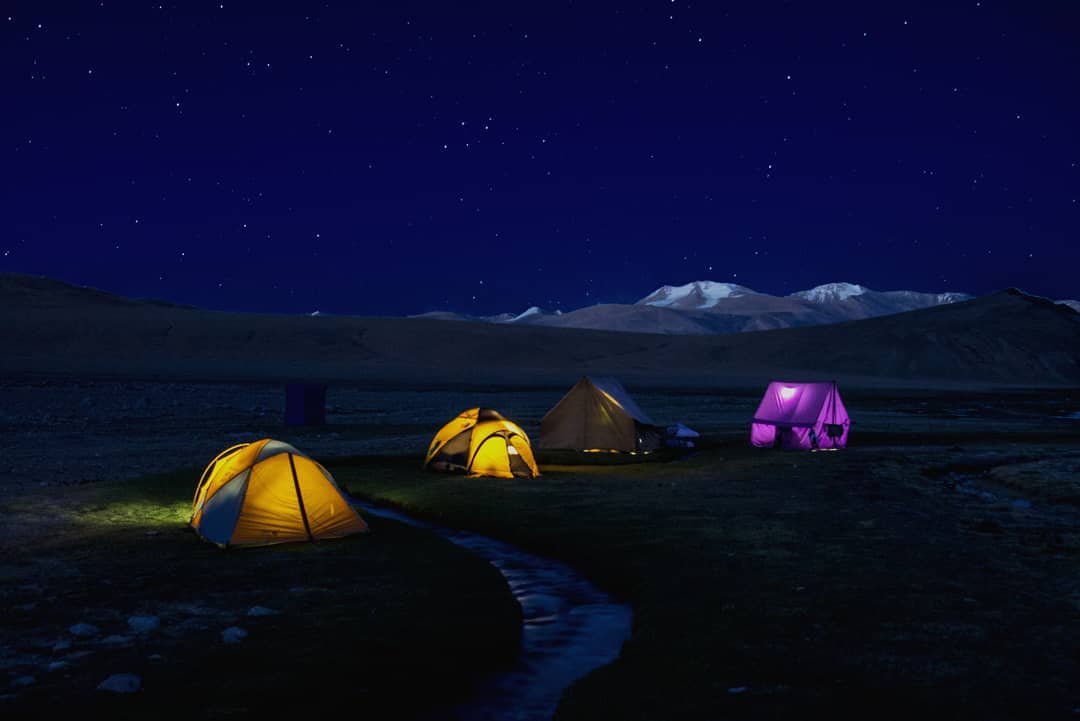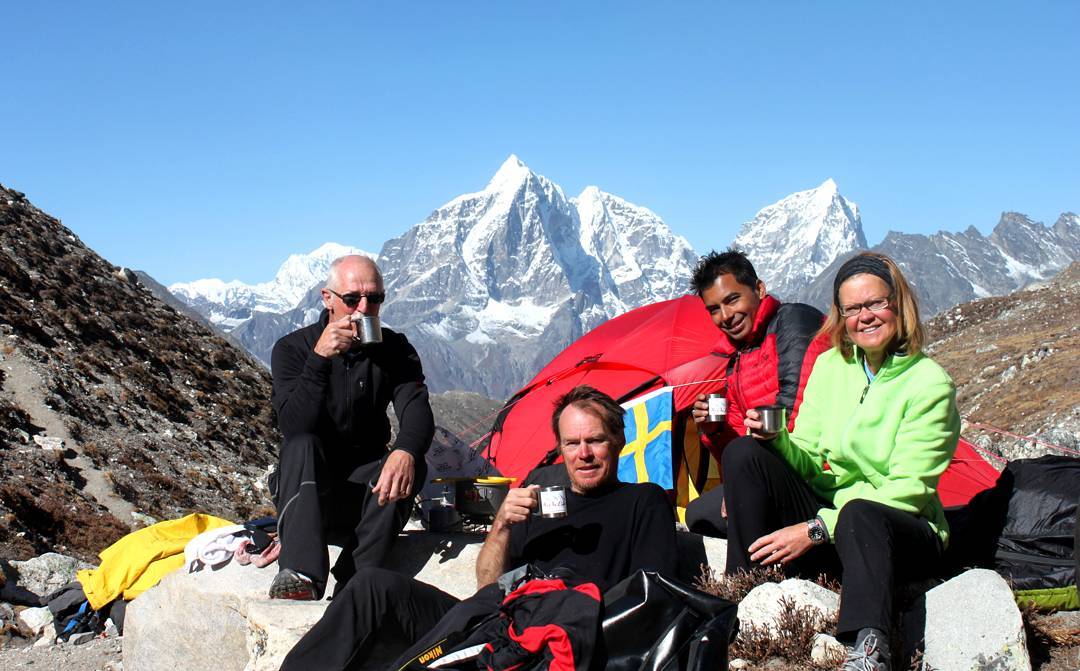 Hi On Life Adventures is a leading trekking and adventure tour operator that leads treks and tours to incredible locations all over Nepal, including professionally guided mountaineering trips to the summit of Mt. Everest. They also offer Yoga treks and retreats, one of the most exciting of which is a Tibet Yoga Retreat, which will take you on a journey into Tibet, one of the most remote places in the world.
Program: This 12 day adventure begins in Kathmandu with 4 days of yoga and spa services, at which point participants will fly to Lhasa, the capital of Tibet. The next 6 days will be spent exploring Lhasa and the small village of Datong, with trips to the Potala Palace and the monasteries of the region. Morning Yoga continues throughout the trip. On the 11th day participants will return to Kathmandu.
What We Like: While most of this retreat technically takes place in China, we figured we'd include it because it's truly a unique experience. Tibet, which borders Nepal to the North, was a haven for Buddhism after it was almost wiped out in India from a series of invasions. Despite all the religious institutions being driven into exile in the 1960's it still retains a unique magic that exudes spirituality.
Cost: The cost of this retreat varies throughout the year, contact directly for more information.
Address: Pandol Marga, Kathmandu 44600, Nepal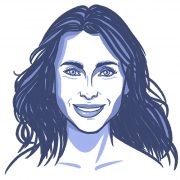 Shirley Hill
Meditation coach by day and writer by night - Shirley has perfected the art of finding a healthy balance in life. She's eager to spread calm energy and share her zen tips through conscious writing.