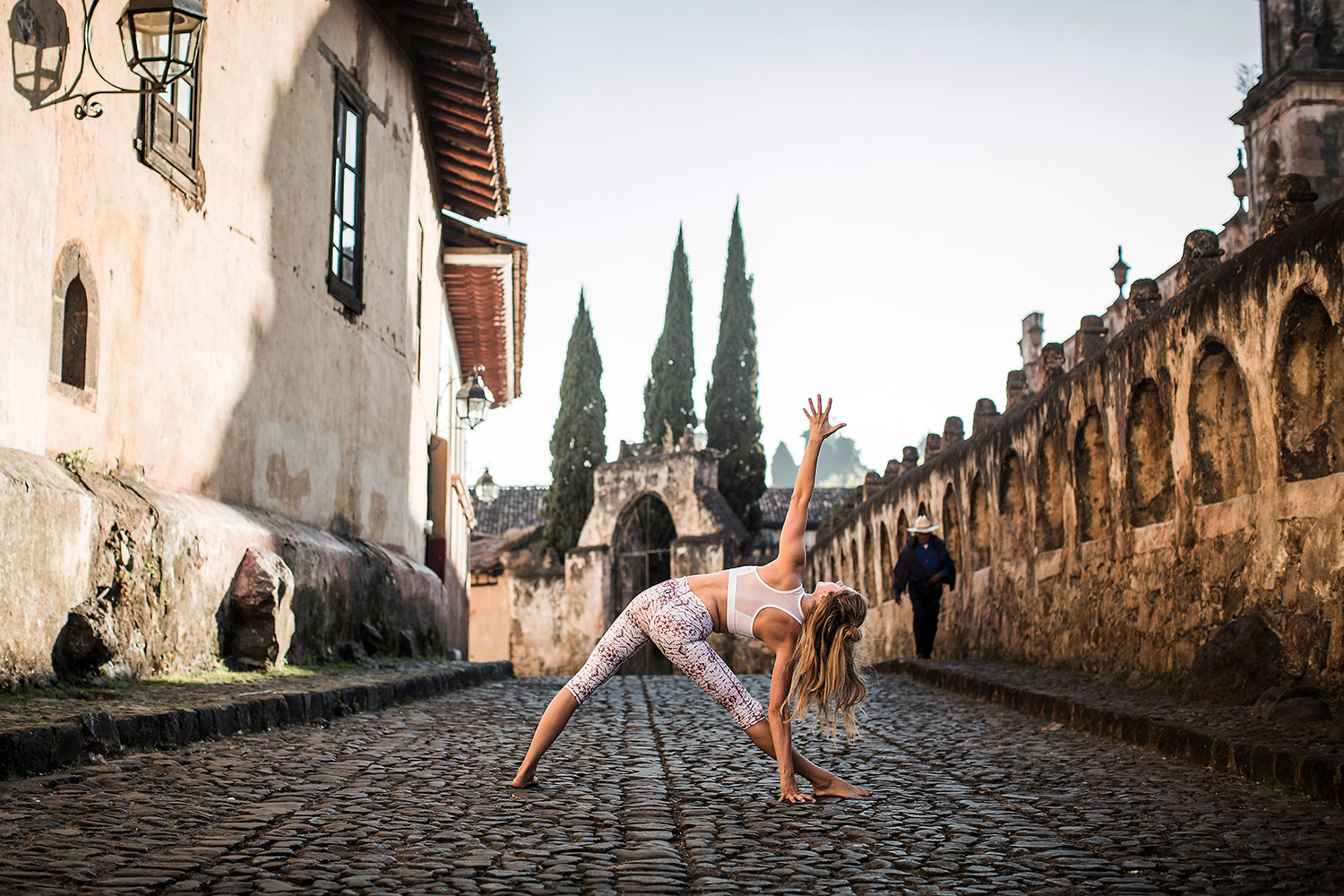 There is perhaps no country that is better suited to yoga retreats than Mexico. Home to crystal blue seas, stretching beaches, friendly locals, a focus on local foods and culture, and a deeply spiritual history, this country is a destination on many bucket lists. It is also home to a variety of yoga retreats – from the classic retreats, to more unusual retreats that incorporate adventure activities like scuba diving and kiteboarding. Check out the top ten yoga retreats in Mexico.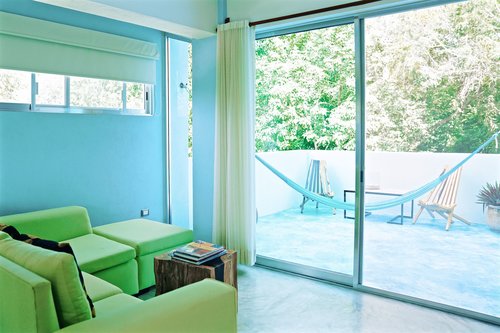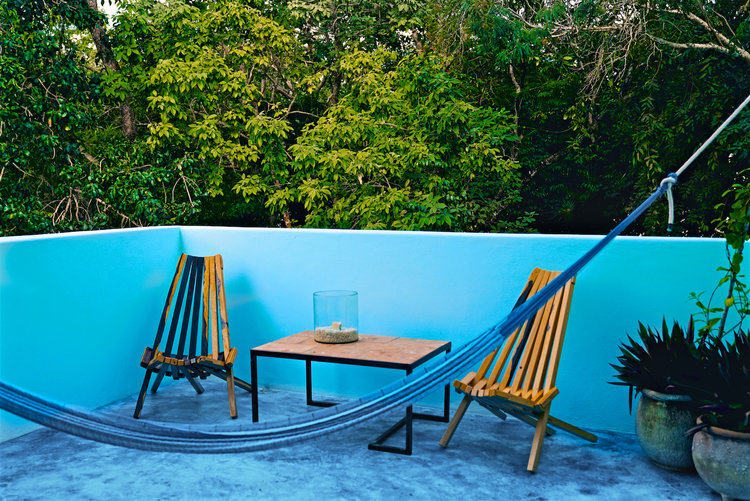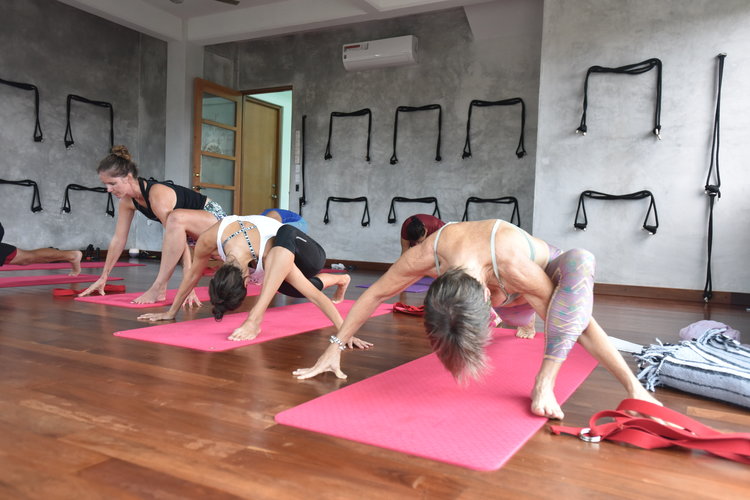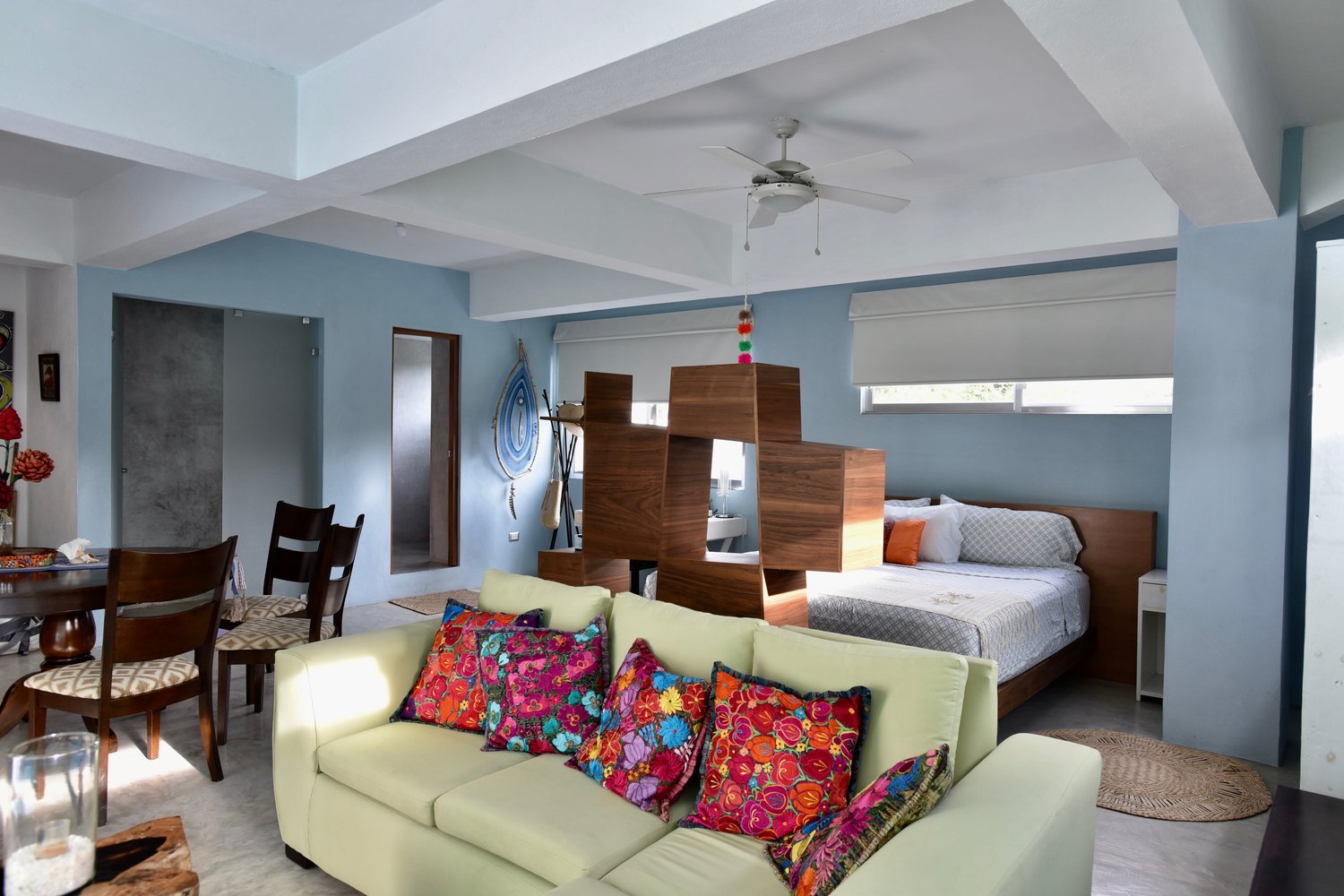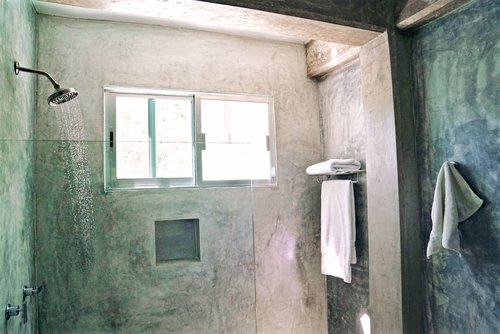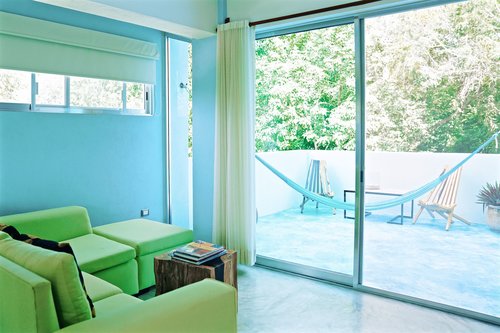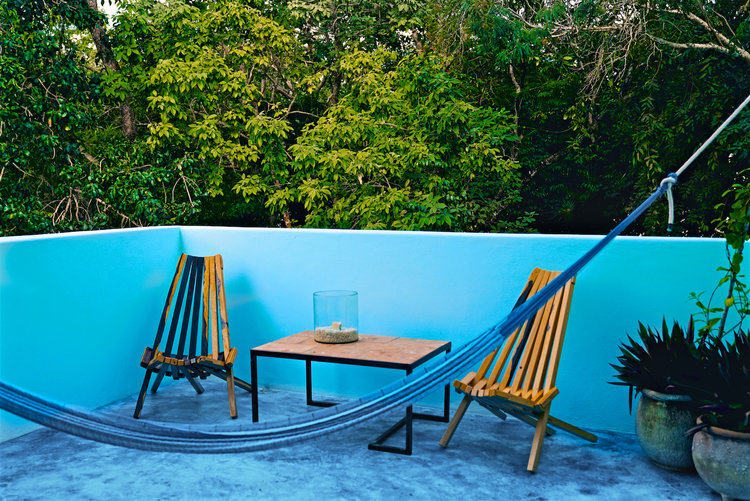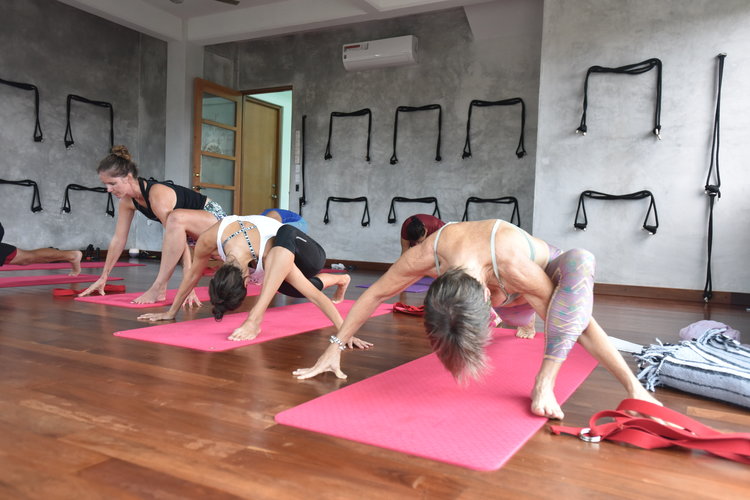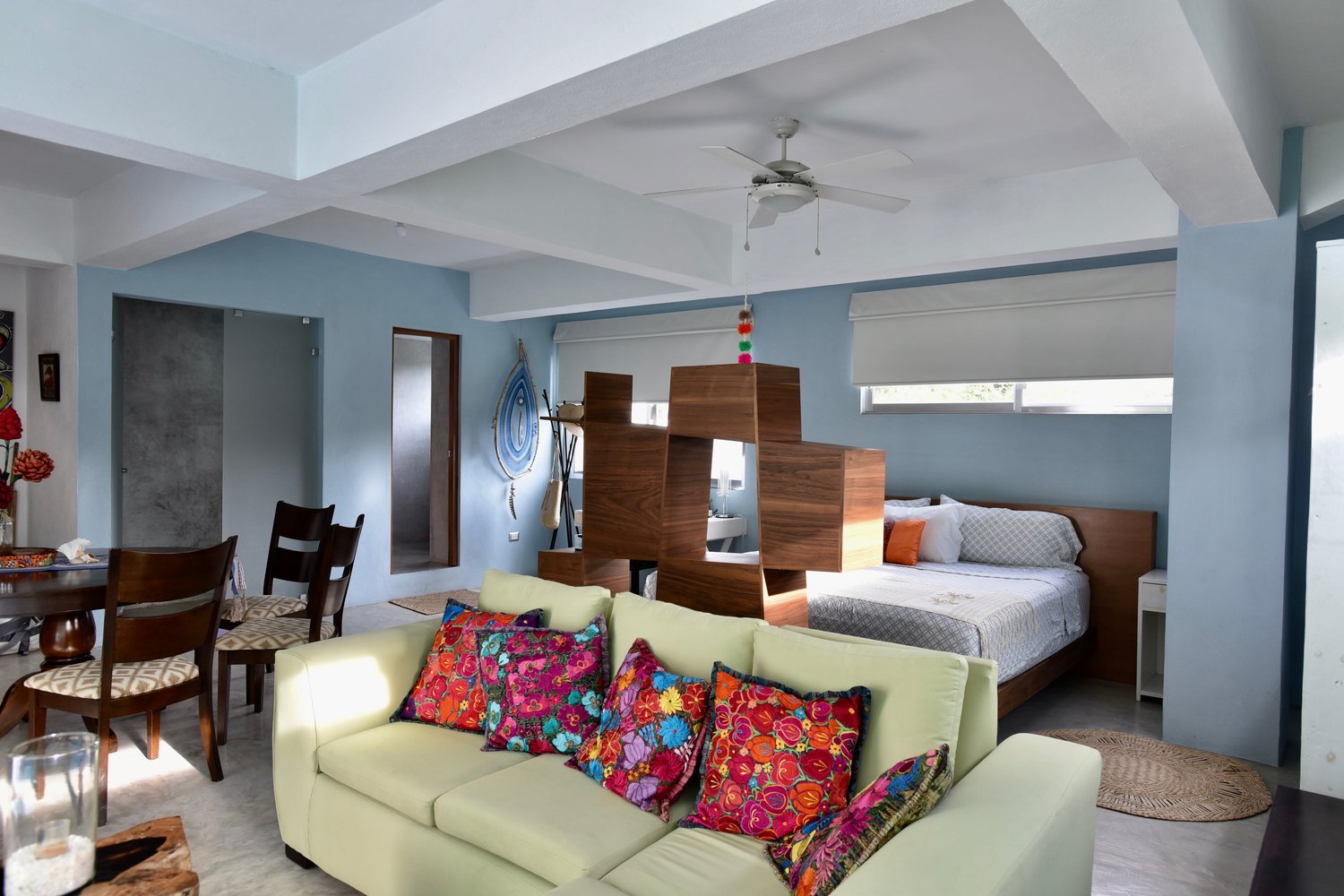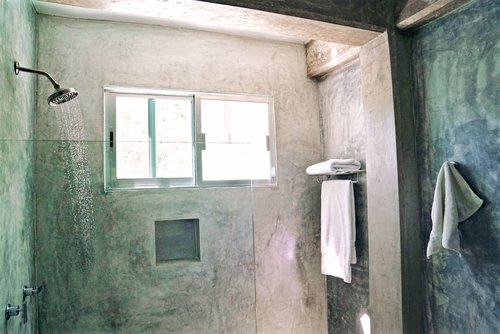 Tribal Yoga Tulum is unique among yoga retreats in Mexico, as they specialize in scuba diving as well as yoga. These two practices go hand in hand, bringing an intense focus to your breath. This is the ideal retreat for both avid divers, and those who have always wanted to learn to dive. Each retreat is specially and individually designed to match guests' skills, history, and desires for your time in Tulum.
Program: Guests check in to loft apartments next door to the Tribal Yoga Tulum diving center and prepare for a personalized retreat, at a minimum of five days. Your time at Tribal Yoga Tulum will be filled with daily yoga lessons, and daily scuba diving and free diving, as well as theory lessons for divers without a certification. All diving and yoga equipment is provided, as well as bike rental and a continental breakfast each morning.
What we like: Connect with your body both on land and under water with Tribal Yoga Tulum. Each day is packed with opportunities for both yoga and scuba diving. You can also add on specialty treatments like chakra balancing or a Mayan cleanse.
Cost: Contact [email protected] for customized package pricing
Address: Avendia Coba Sur, entre calle 7 y 9 Oriente, en frente de Cruz Roja, 77780 Tulum, Q.R., MexicoTulum, Mexico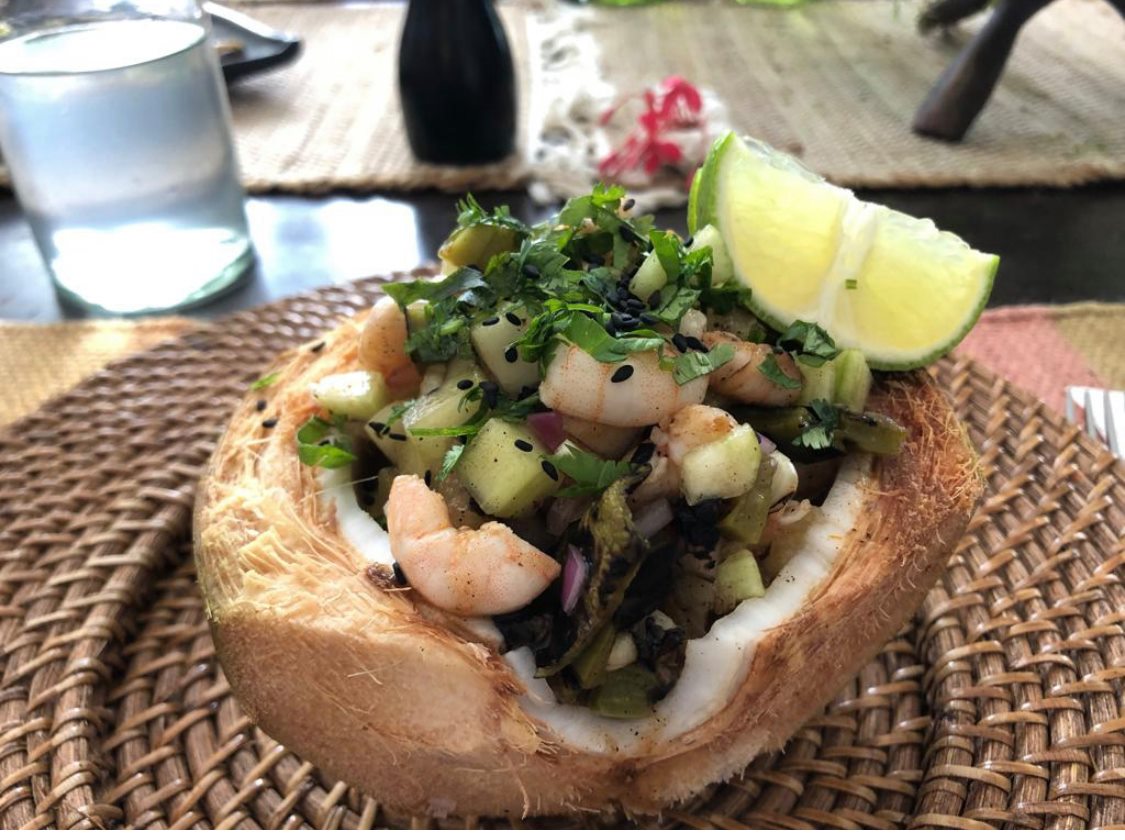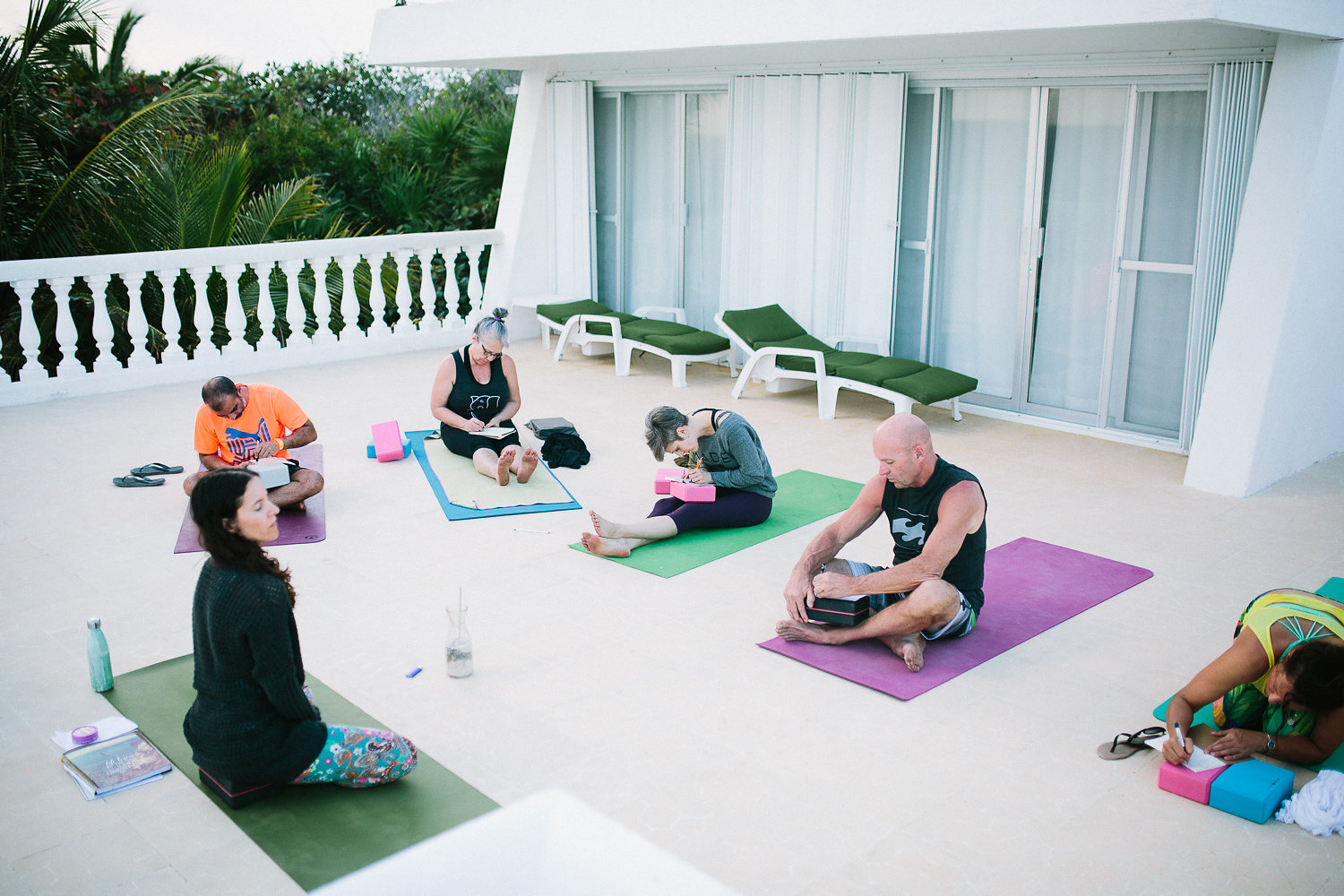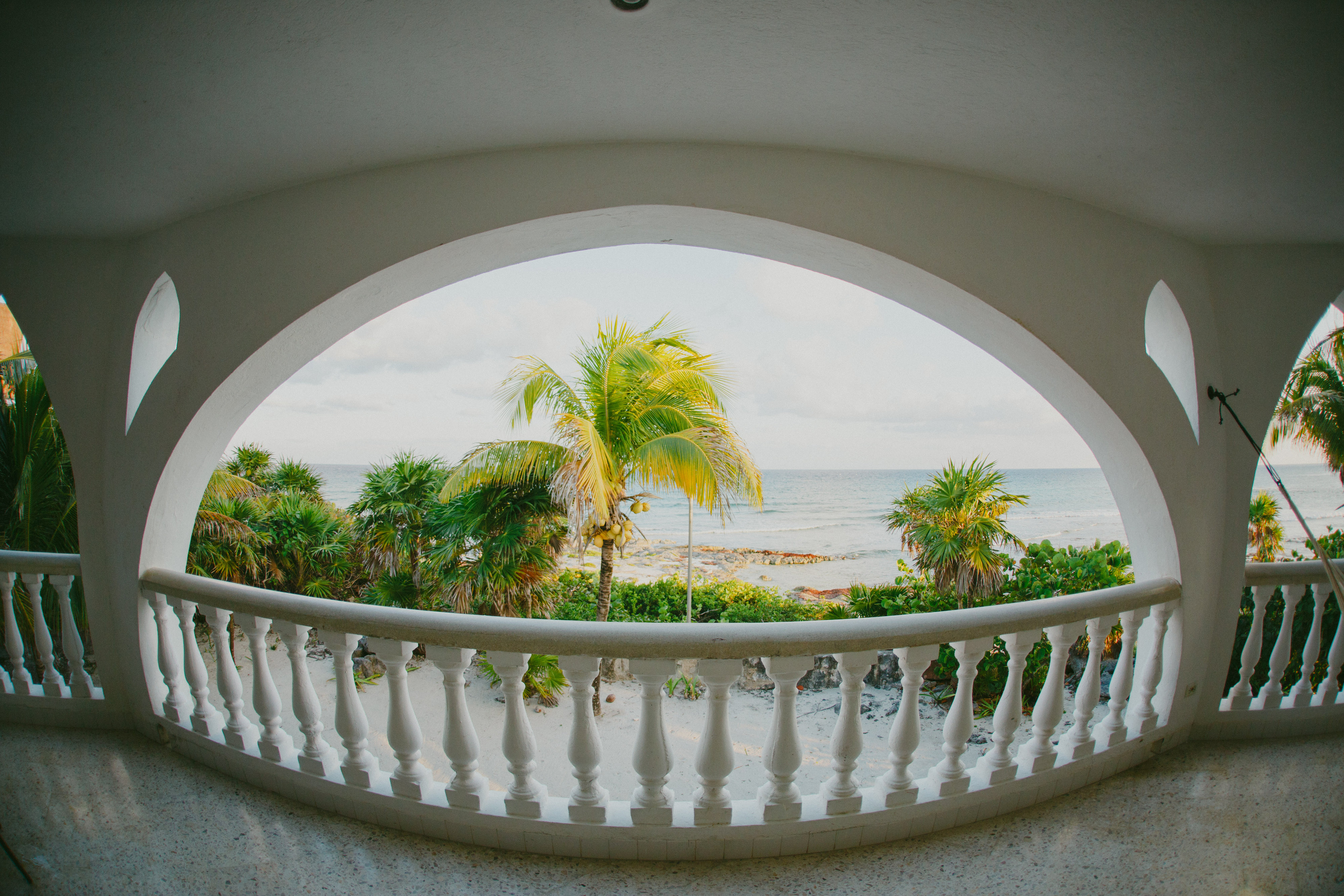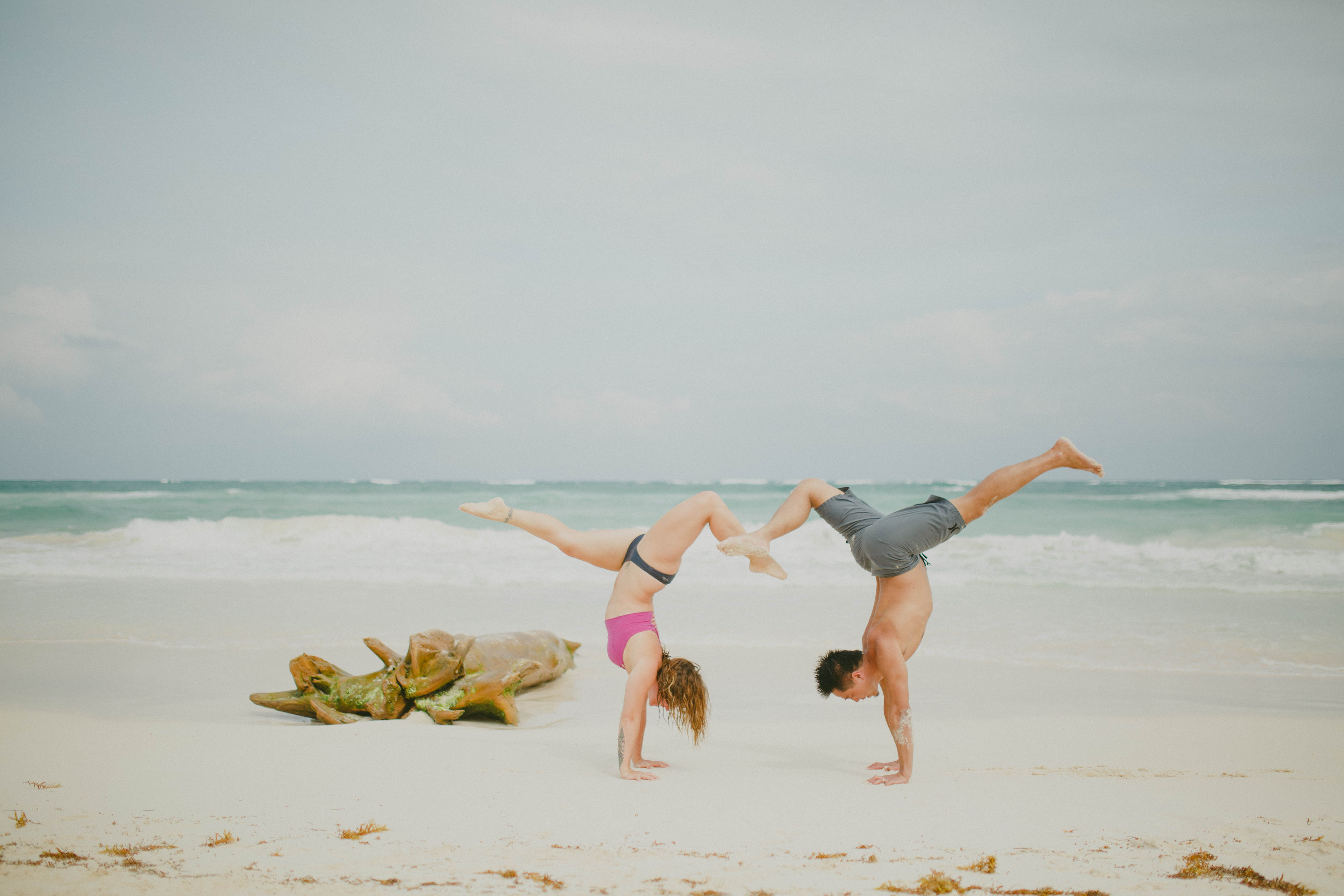 65260099_2384184261862917_5828560079992913920_o
View More: http://photos.pass.us/yogacopal
View More: http://photos.pass.us/yogacopal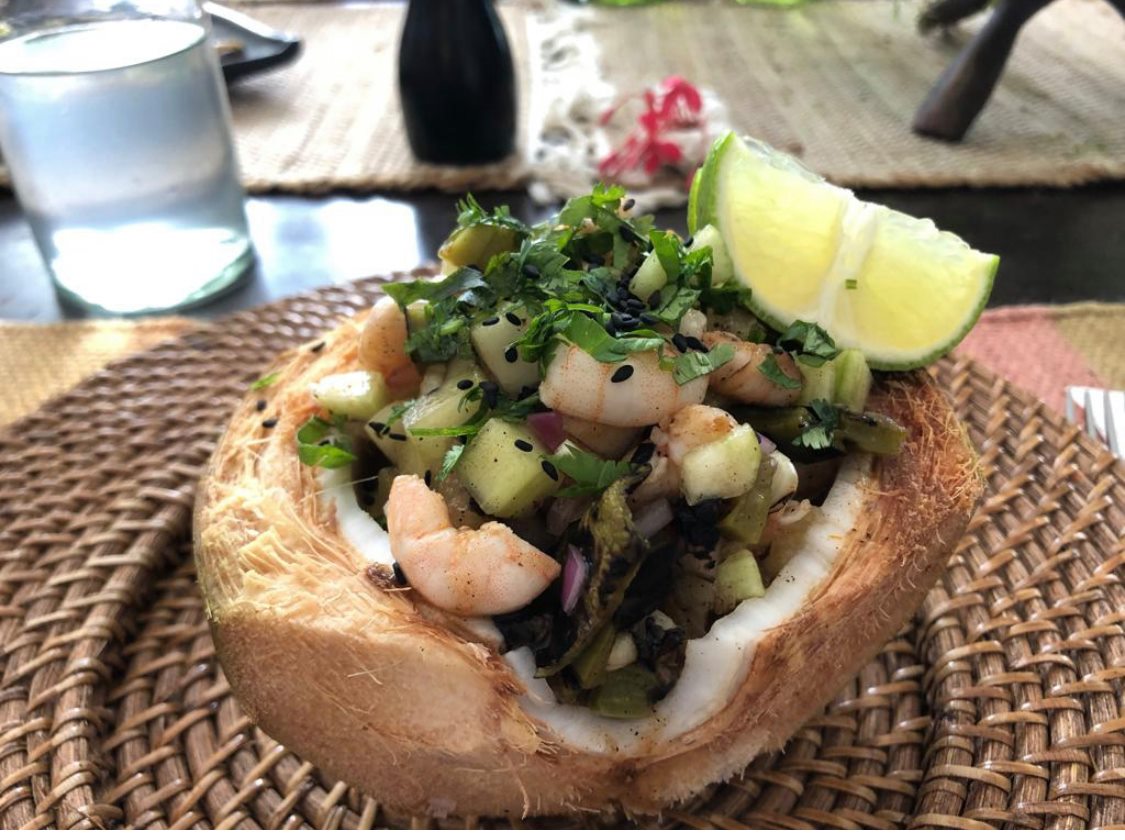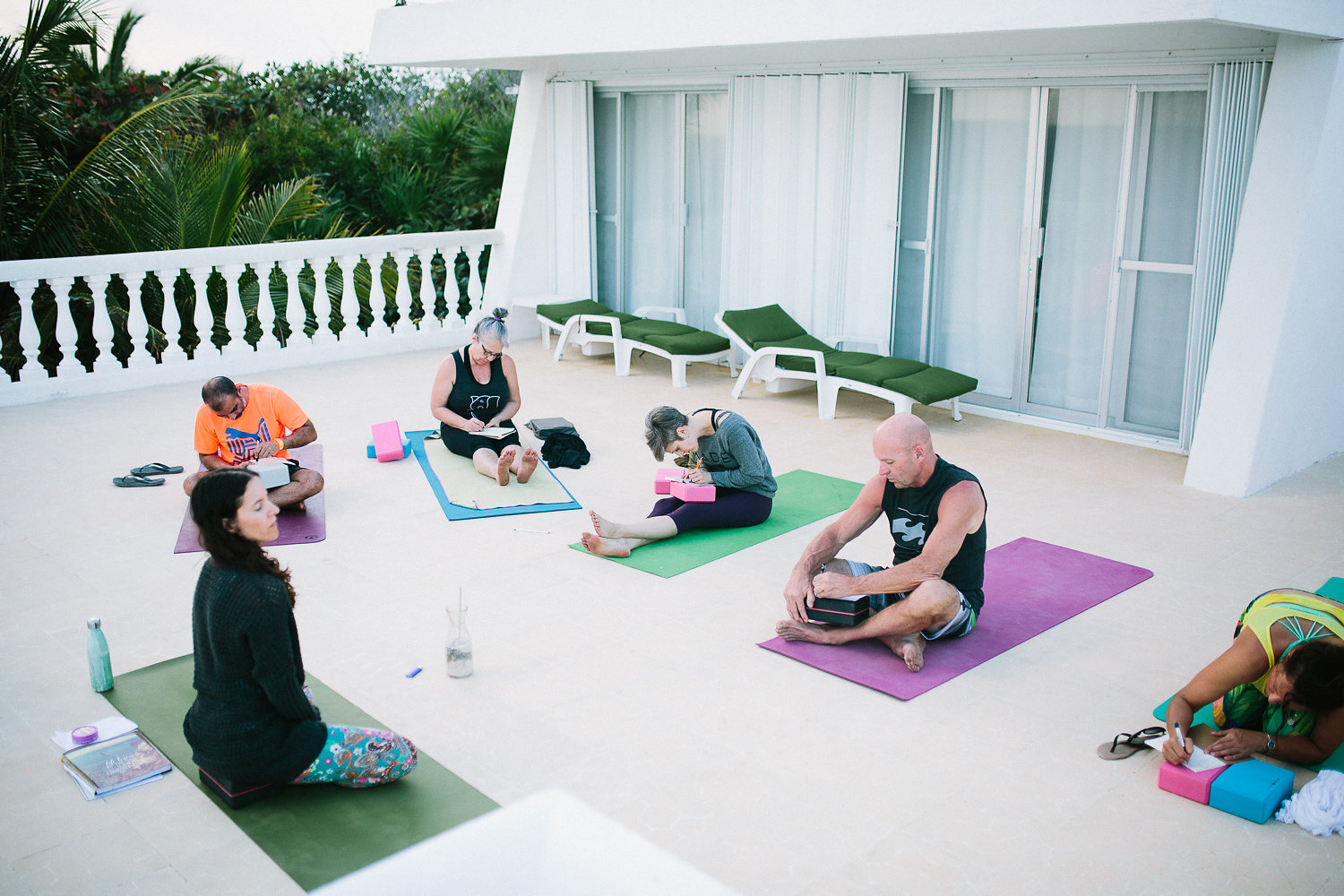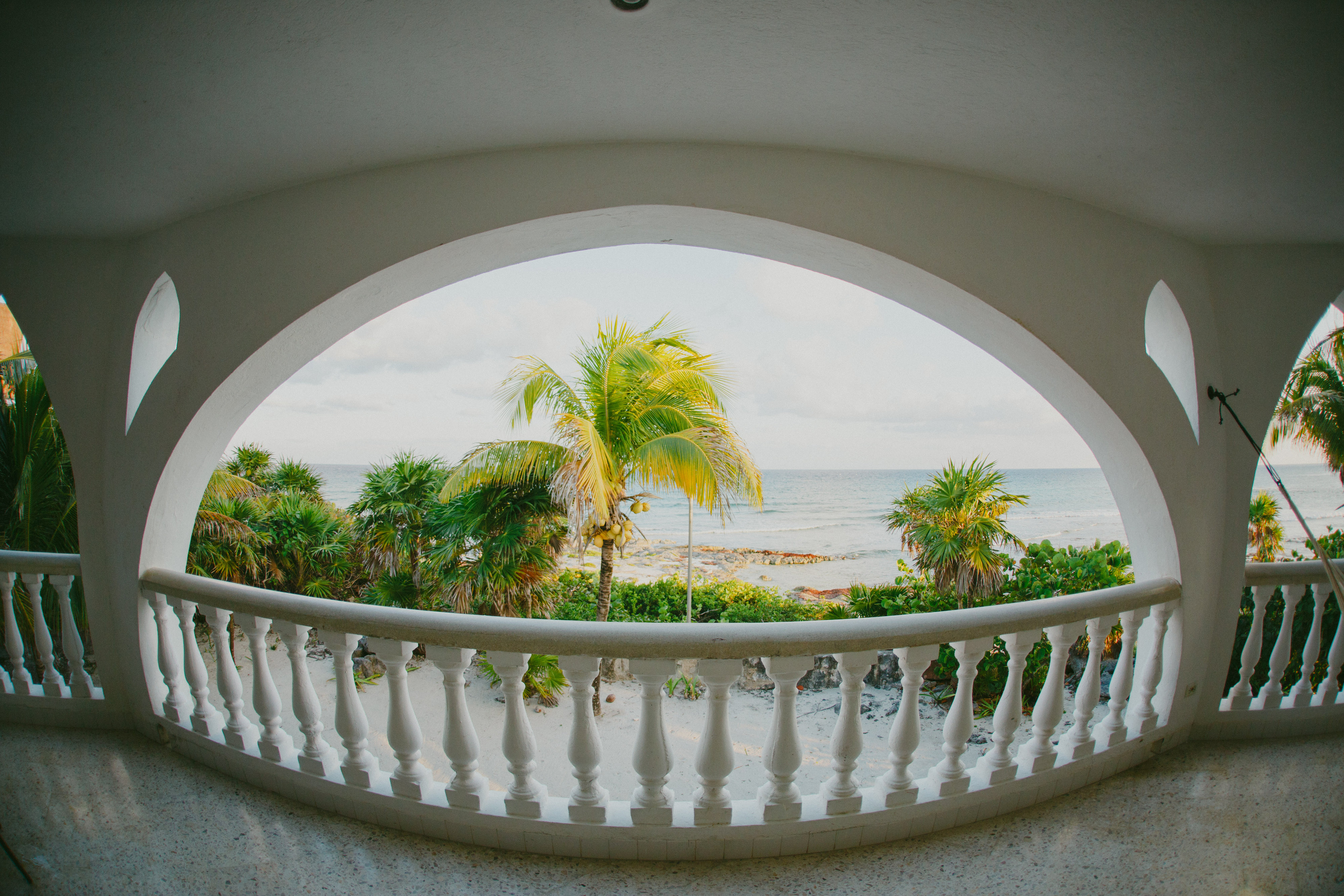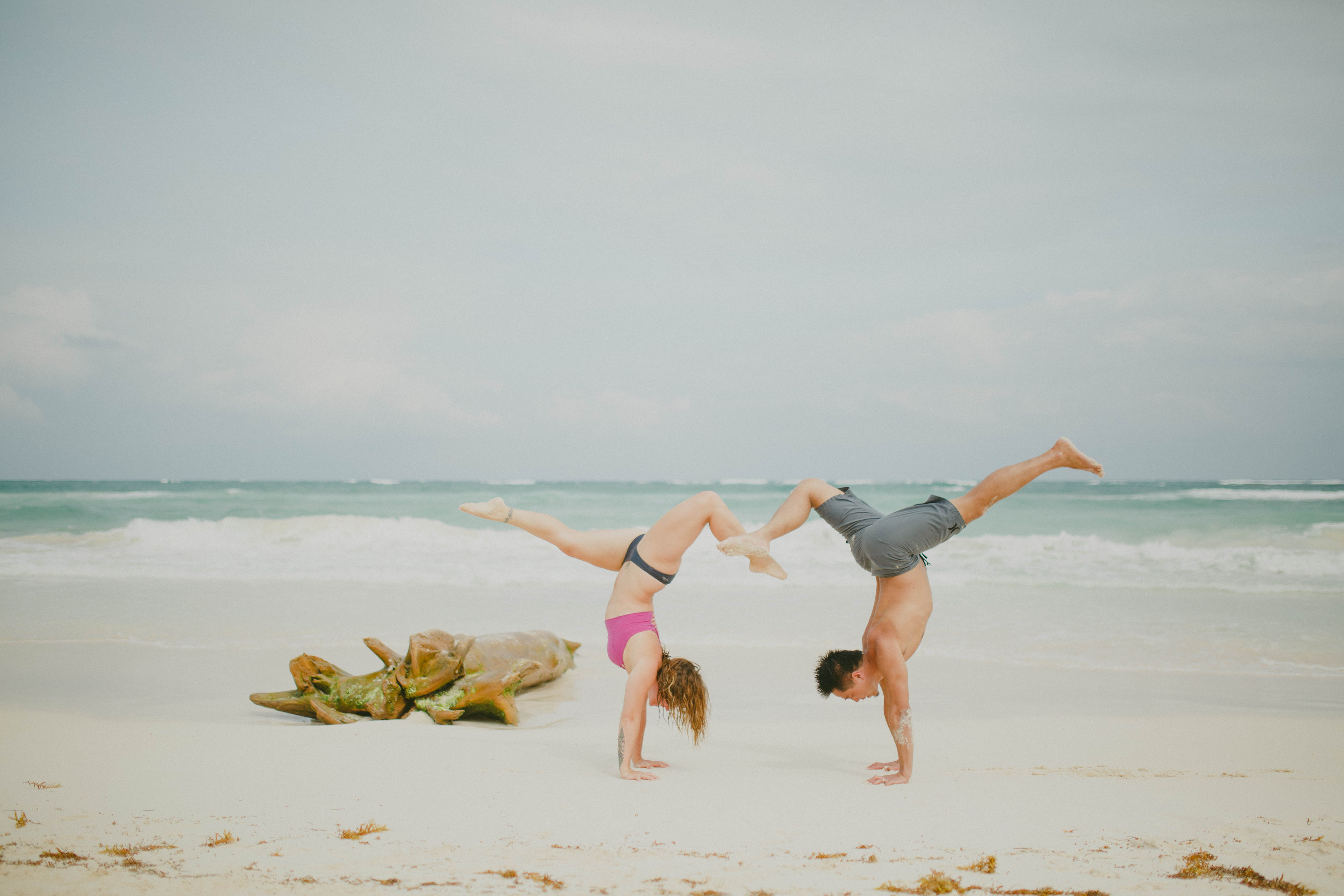 Copal Retreat magine waking up to the sound of waves crashing outside your window. You stretch, and wander out onto the patio lit by sunrise, where your fellow yogis greet you for morning practice. This is life at a Copal Retreat Center retreat. Located in a luxury beachside villa in the small town of Paamul on Mexico's Riviera Maya, this is truly an escape that will reconnect you with nature and yourself.
Program: Copal Retreat hosts many different themed group retreats throughout the year, each taught by a different guest yoga teacher. Although each retreat is unique, guests can expect to stay at the luxury beachside villa, which offers kayaks and paddleboards for use during free time. Food is provided by an in-house chef, delivering healthy meals with local, sustainable ingredients, whilst retaining traditional Mexican cooking styles. At least two yoga classes are taught per day, and excursions include trips to ancient Mayan ruins, and a cenote deep in the jungle.
What we like: Incomparable access to the beach. Not only does Copal Retreat have a private white sand beach, as well as a three minute walk to a public beach, but at the right time of year you can find turtles and iguanas.
Cost: Contact [email protected] for individual retreat pricing
Address: Km 85 Carr Cancun Tulum Paamul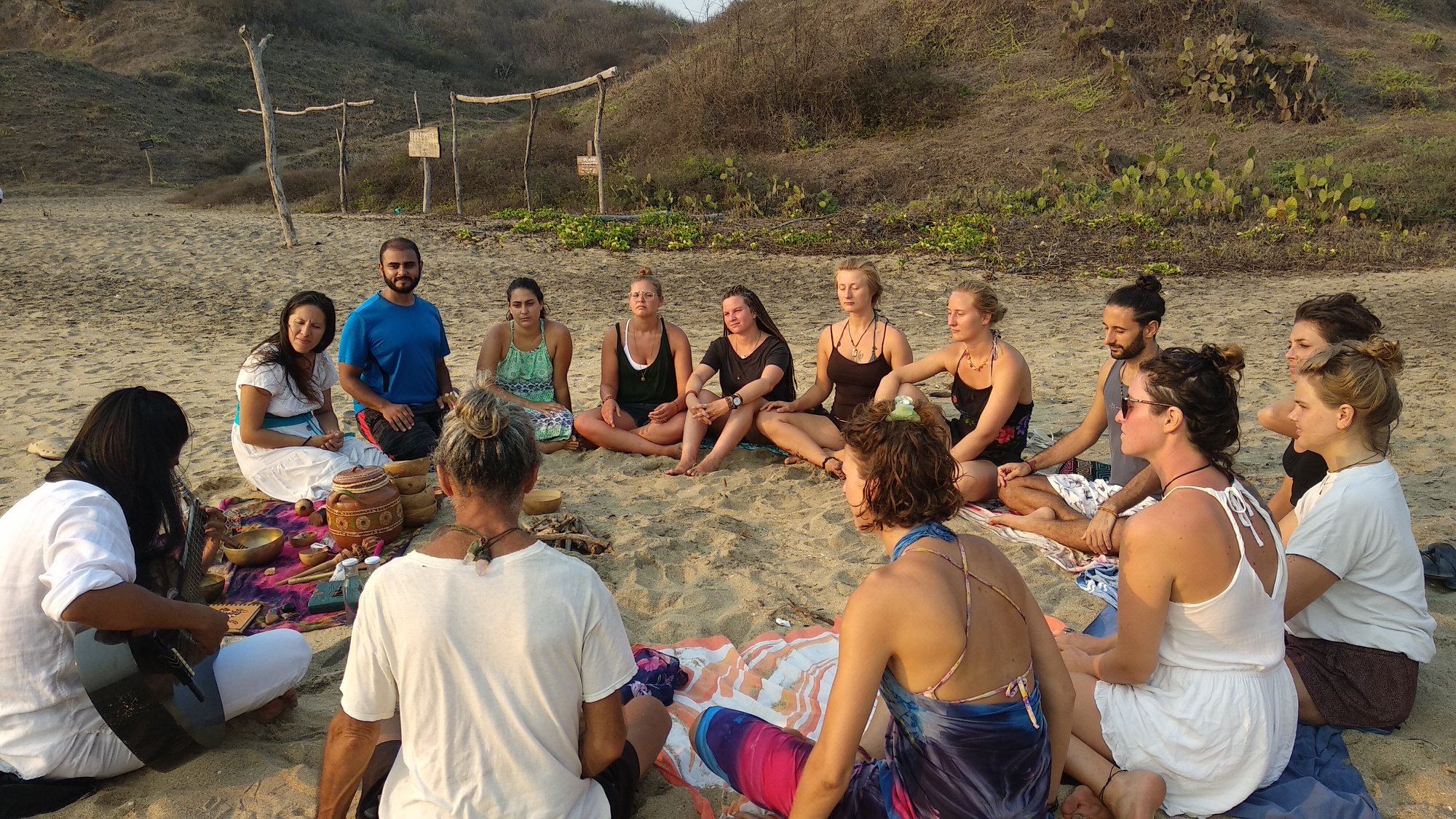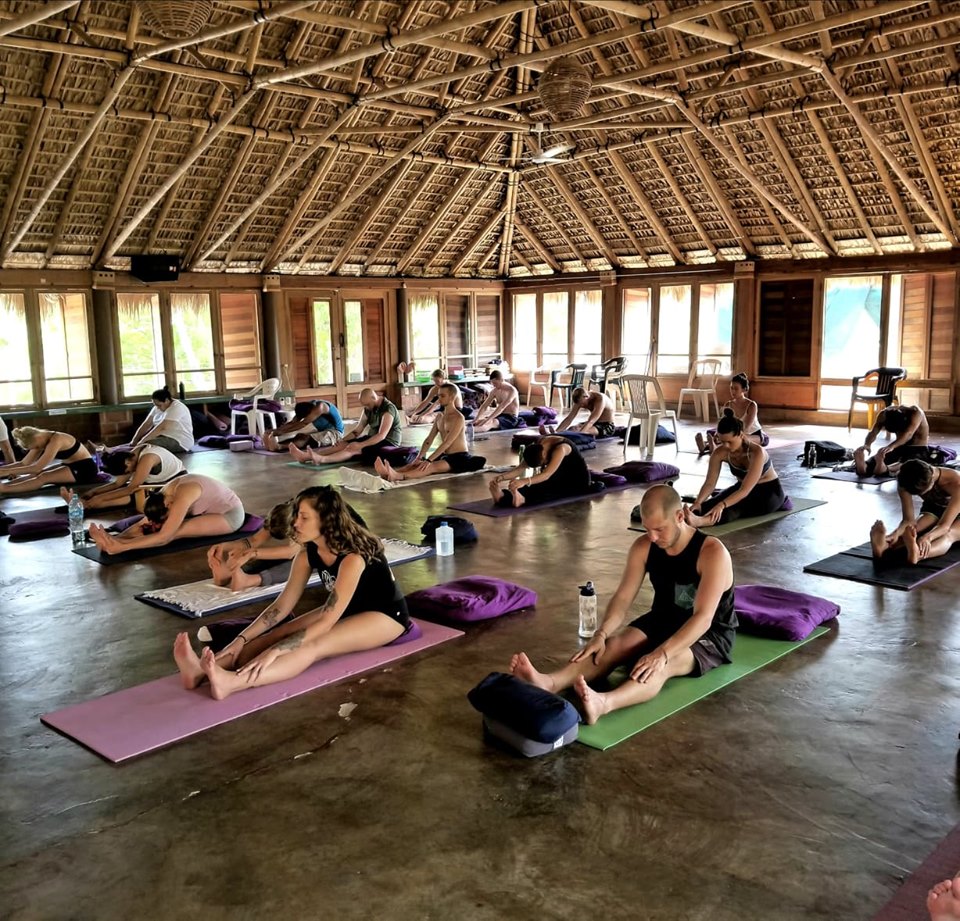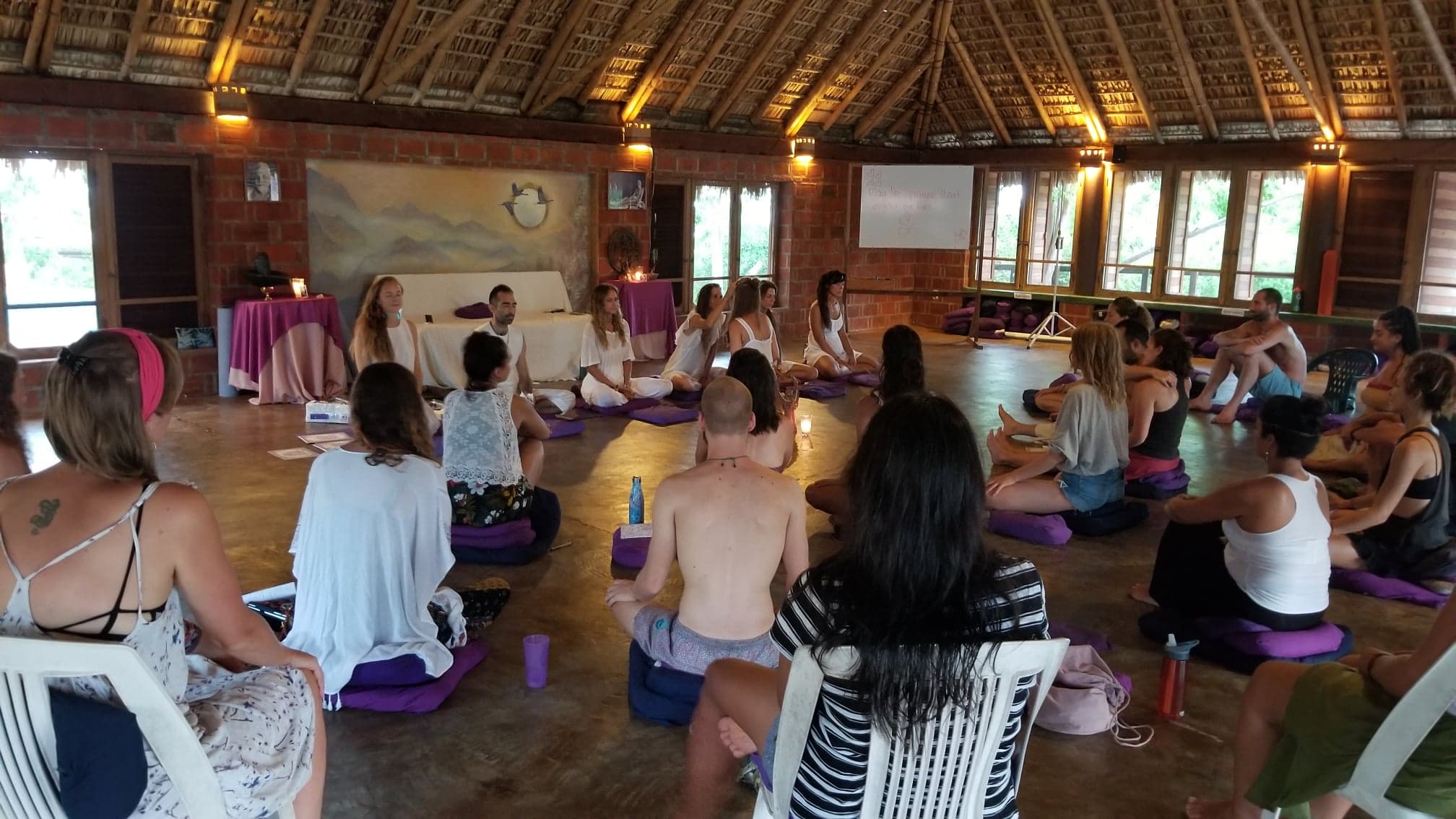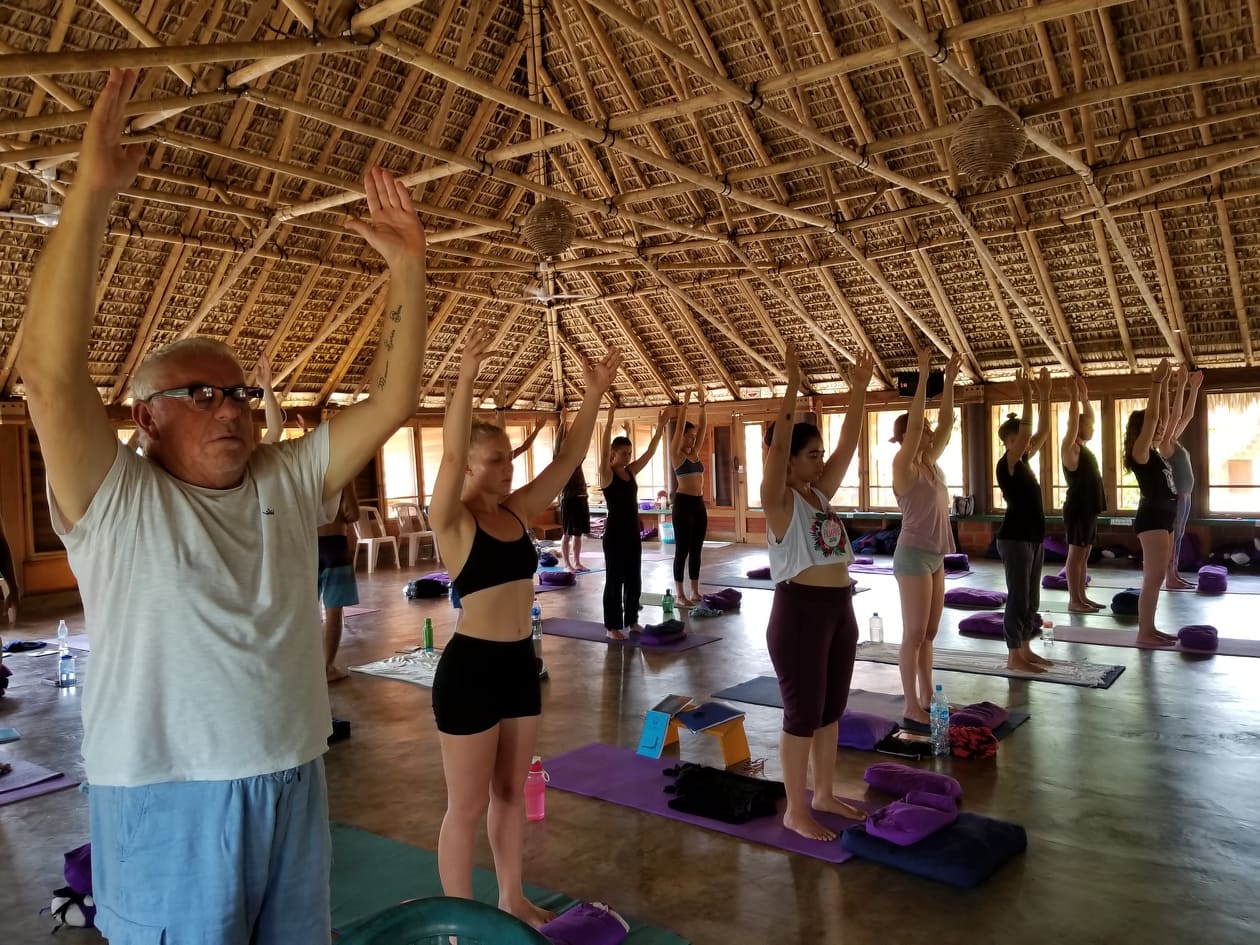 60351640_10155862827296862_3871892392911044608_o
65364656_10155946138911862_1890129628530475008_n
67723475_10156050254386862_5883733831172751360_o
71795283_10156153551491862_5710166708023459840_o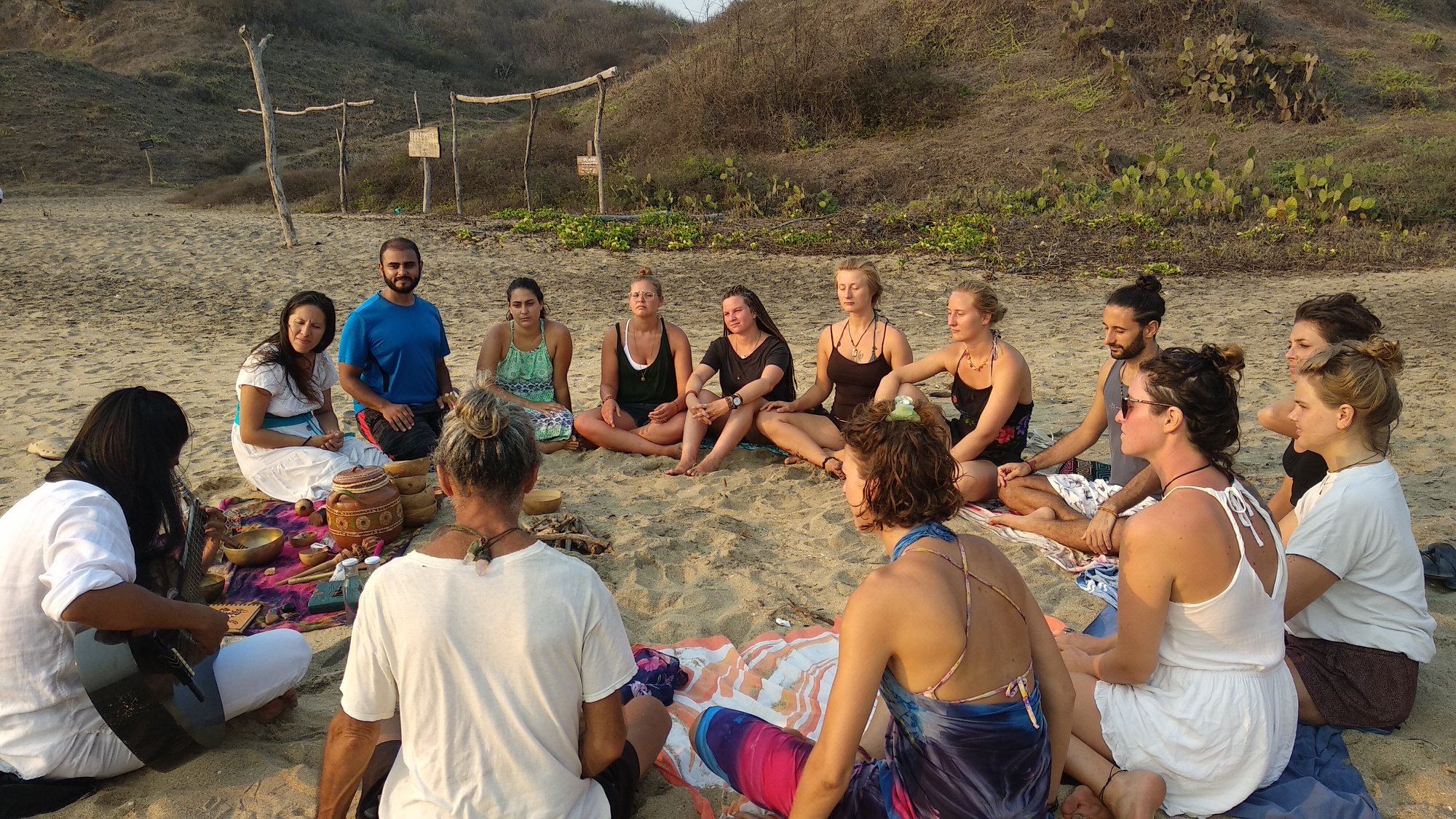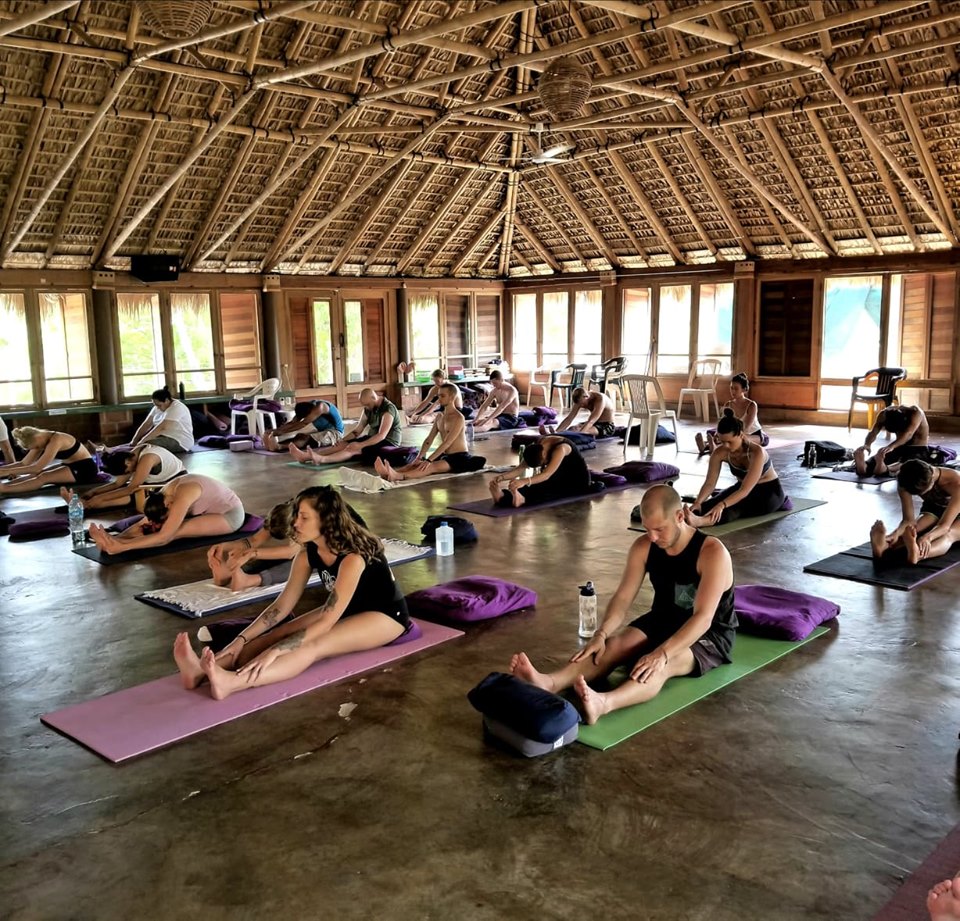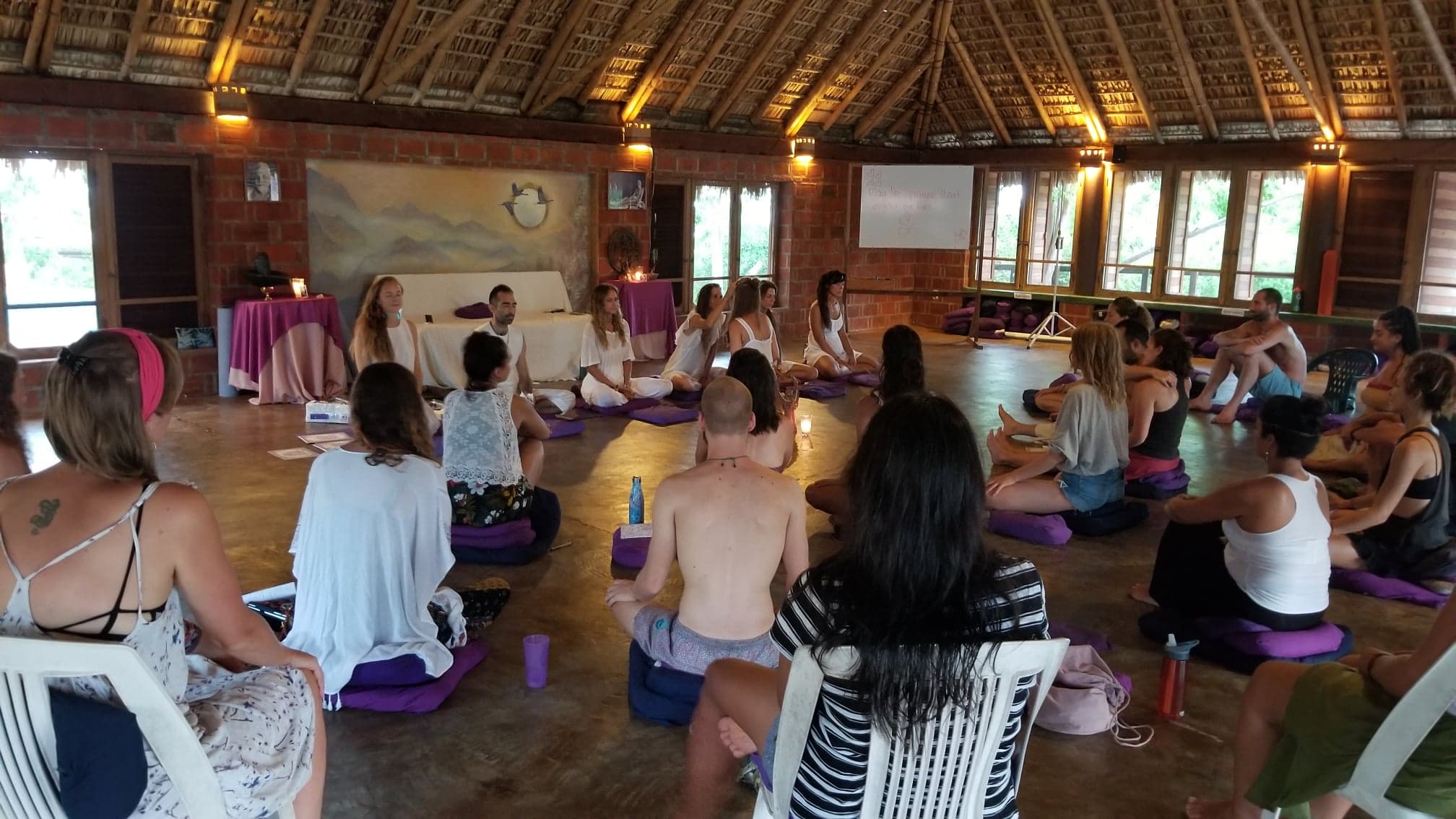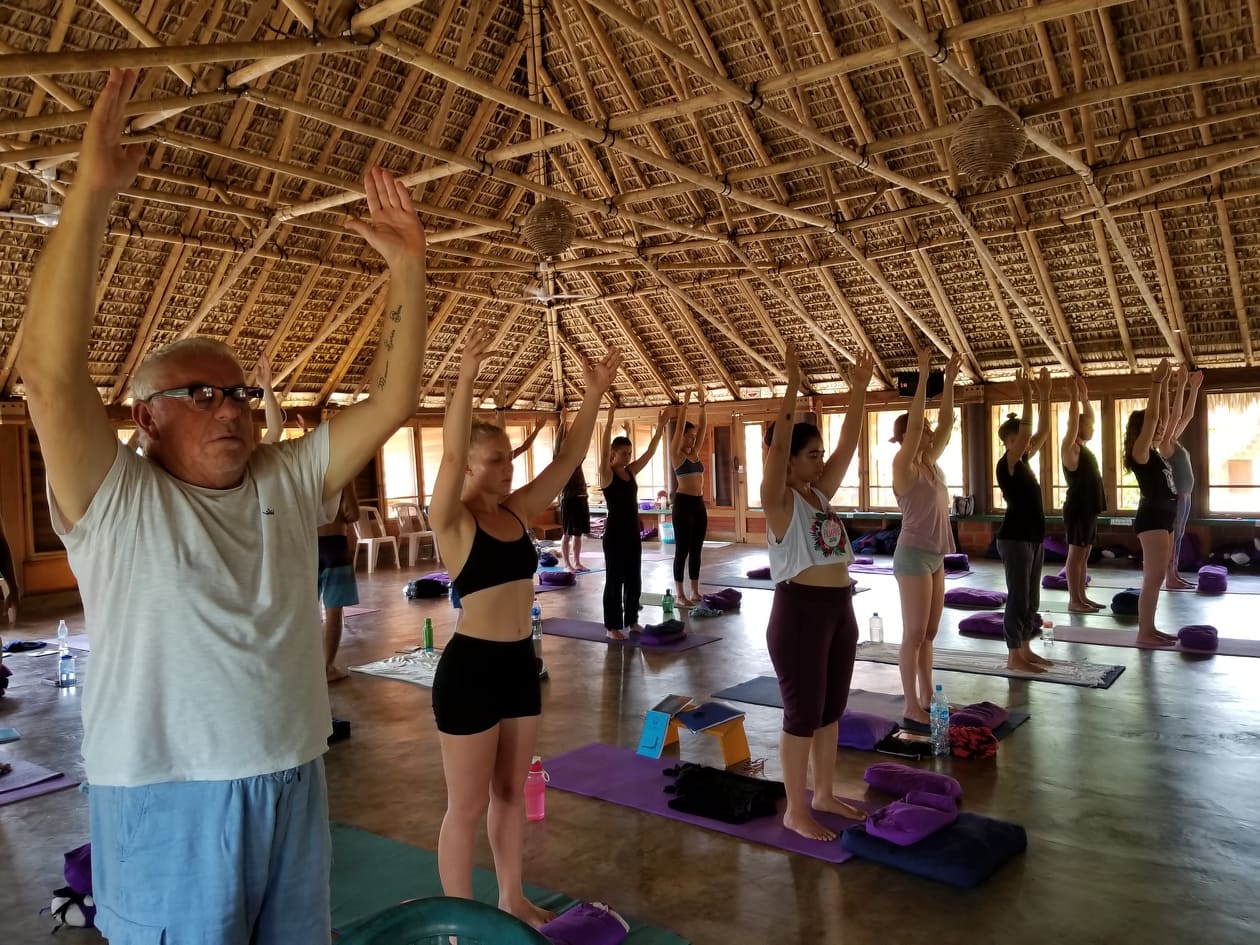 Hridaya Yoga, located in the small beachside town of Mazunte in Oaxaca, is a true example of sangha, or yogic community. This is much more than a retreat center, but a place where yogis from around the world live, teach, and offer service to others. Although Hridaya Yoga offers yoga courses, they are best known for silent meditation retreats. Each silent meditation retreat exposes guests to the goal of Hridaya Yoga: to live with a truly Open Heart.
Program: Silent meditation retreats at Hridaya Yoga come in varying lengths. Guests can check in for the monthly three day retreat, a ten day retreat, a seventeen day retreat, or for the advanced yogis committed to meditation there is a 49-day retreat. The daily itinerary includes a two hour morning retreat, breakfast, a morning lecture on yogic philosophy, afternoon meditation, dinner, and an evening meditation. Various meditation methods are taught, including Sufism and Tibetan Buddhism.
What we like: Hridaya Yoga adheres to true yogic principles of aparigraha, or non-greed, with their radically low prices. The retreat center also has its own
Cost: Retreats start from $120, not including accommodation or meals
Address: 70949 Mazunte, Oaxaca, Mexico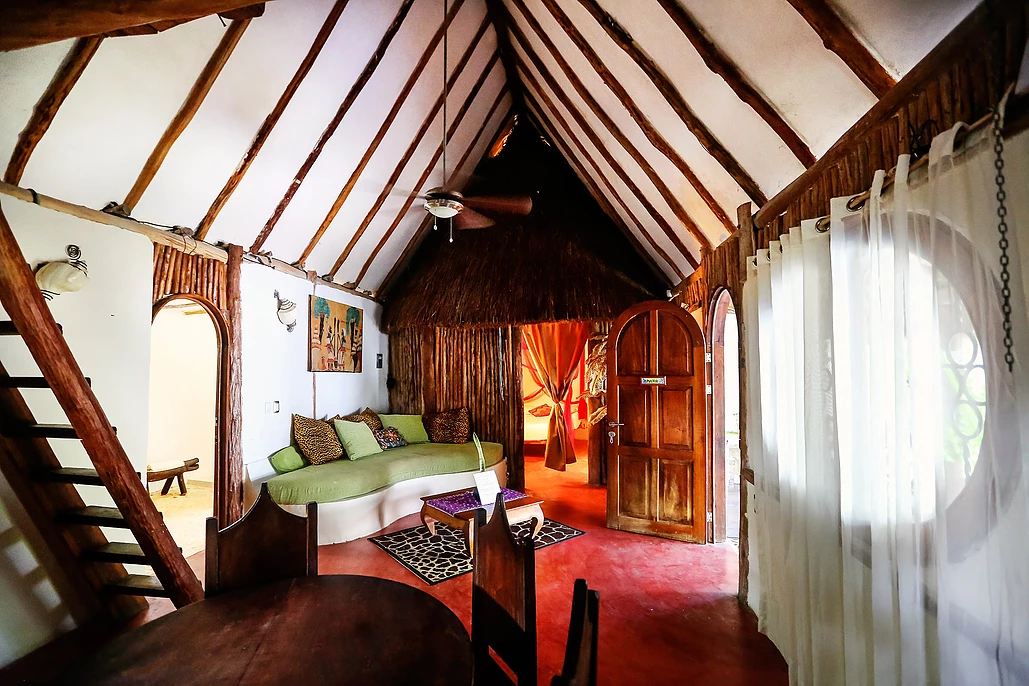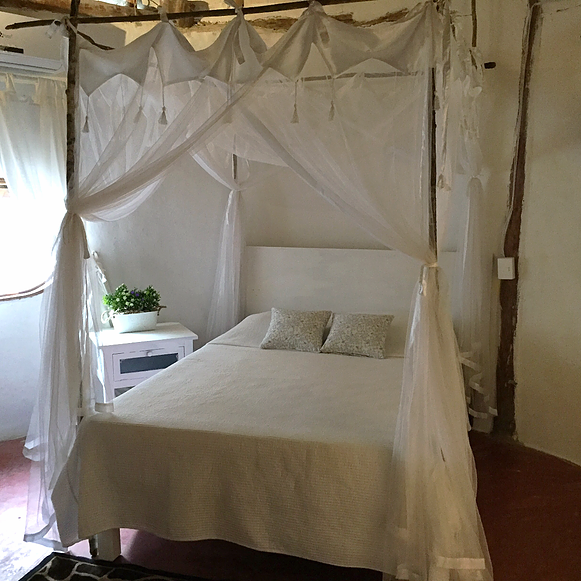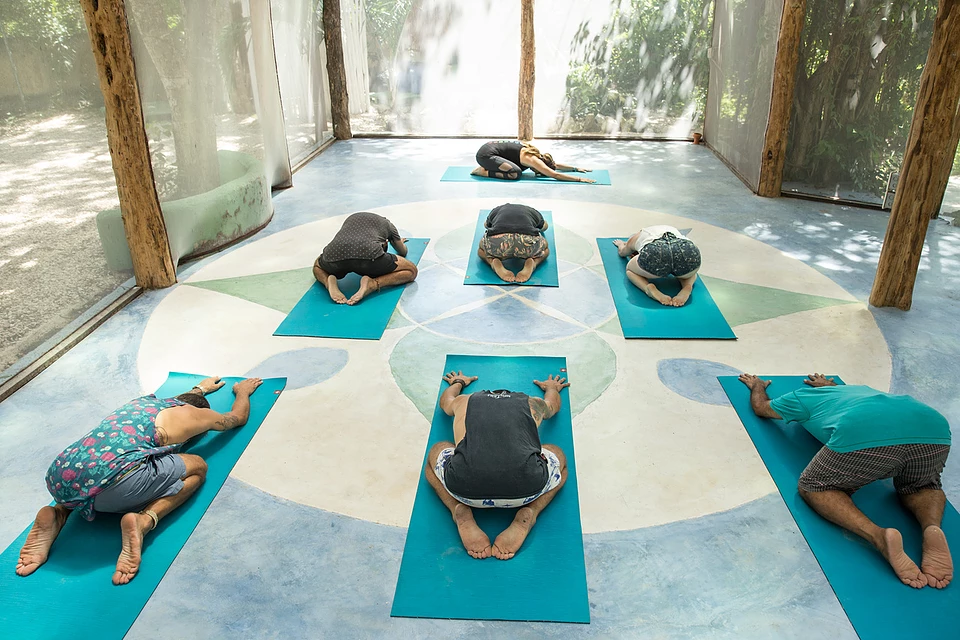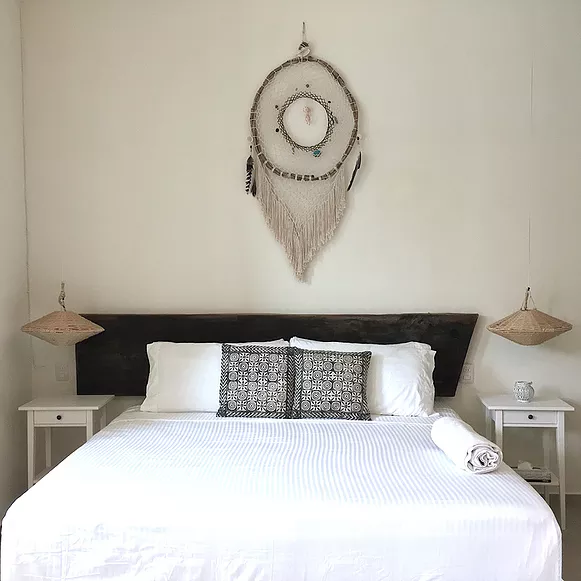 7e0072_5fee8452c527460d82aa5ab1f995f800
7e0072_2fe7d64fe3564117bc4948d710ec264e
7e0072_b7a861c280124e429407216327b5c591~mv2_d_5127_3418_s_4_2
7e0072_fefbea15561c4ed0b3f9e0f5b1f5afad~mv2_d_4032_3024_s_4_2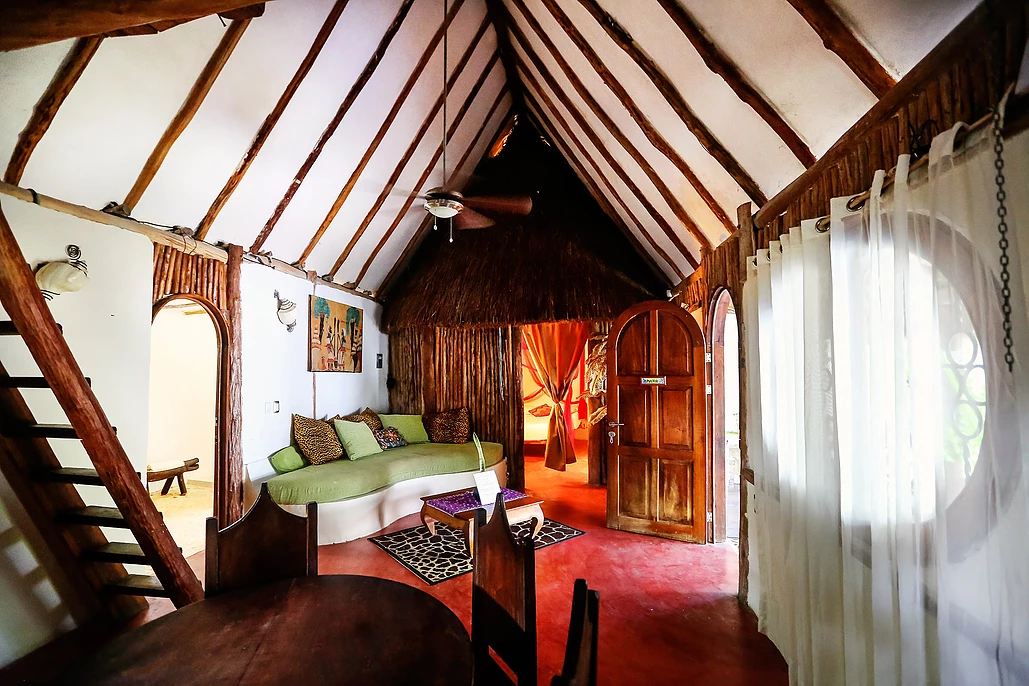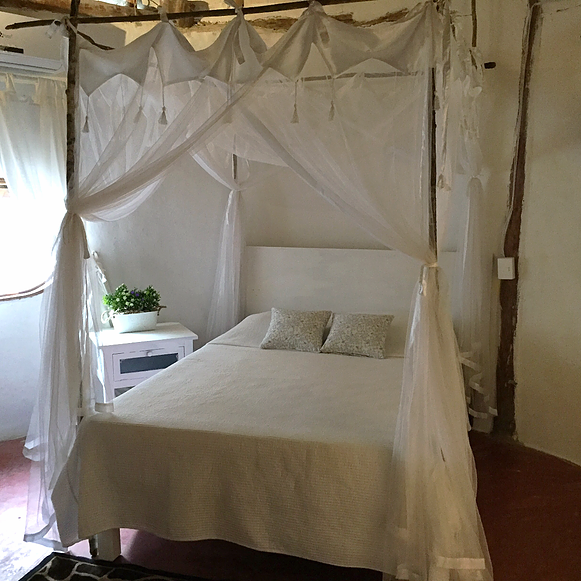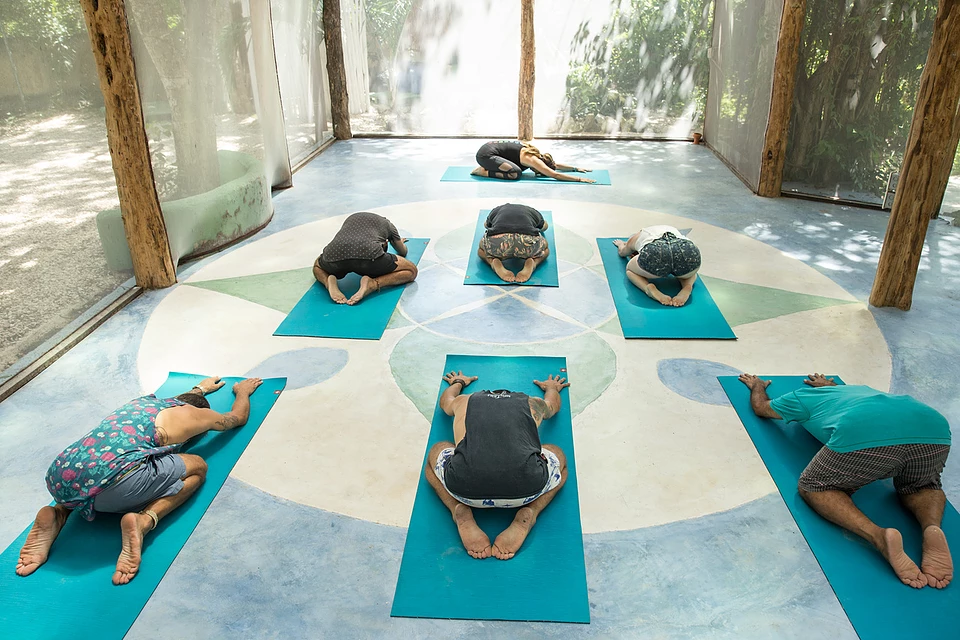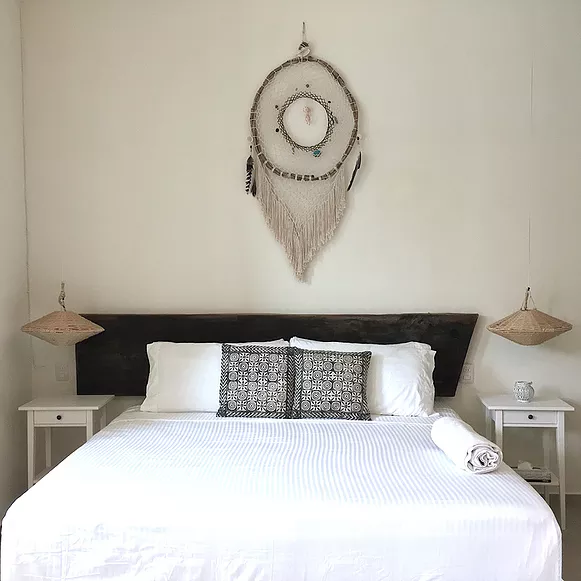 For those looking for a boho chic yoga retreat in Tulum, Harmony Yoga Retreat is the answer. This retreat has the best of all worlds. It is located in a hotel and glamping center set in the middle of an organic farm, all within easy distance of Tulum town. Guests can enjoy accommodation ranging from glamping yurts to luxury suites.
Program: Both six and seven day yoga retreats are offered at Harmony Yoga Retreat, taught by resident yoga teachers. Retreats are offered throughout the year. Although each retreat is different, they all include two yoga classes per day, in styles such as Hatha, Vinyasa, and Ashtanga. Guests are given vouchers for all meals, as well as a free bicycle to use as transport around Tulum during their stay. Add-ons include spa treatments like massage, SUP trips, and trips to local cenotes.
What we like: Enjoy a yoga retreat from the center of an organic permaculture farm. The food you are served each day is sourced from the ground around you, ensuring the freshest possible menu, and the best possible fuel for your body.
Cost: Retreats start from $599, and vary according to season and accommodation chosen
Address: Chemuyil St., on Km 227 of the main Cancun-Chetumal Highway, Tulum, Quintana Roo, Mexico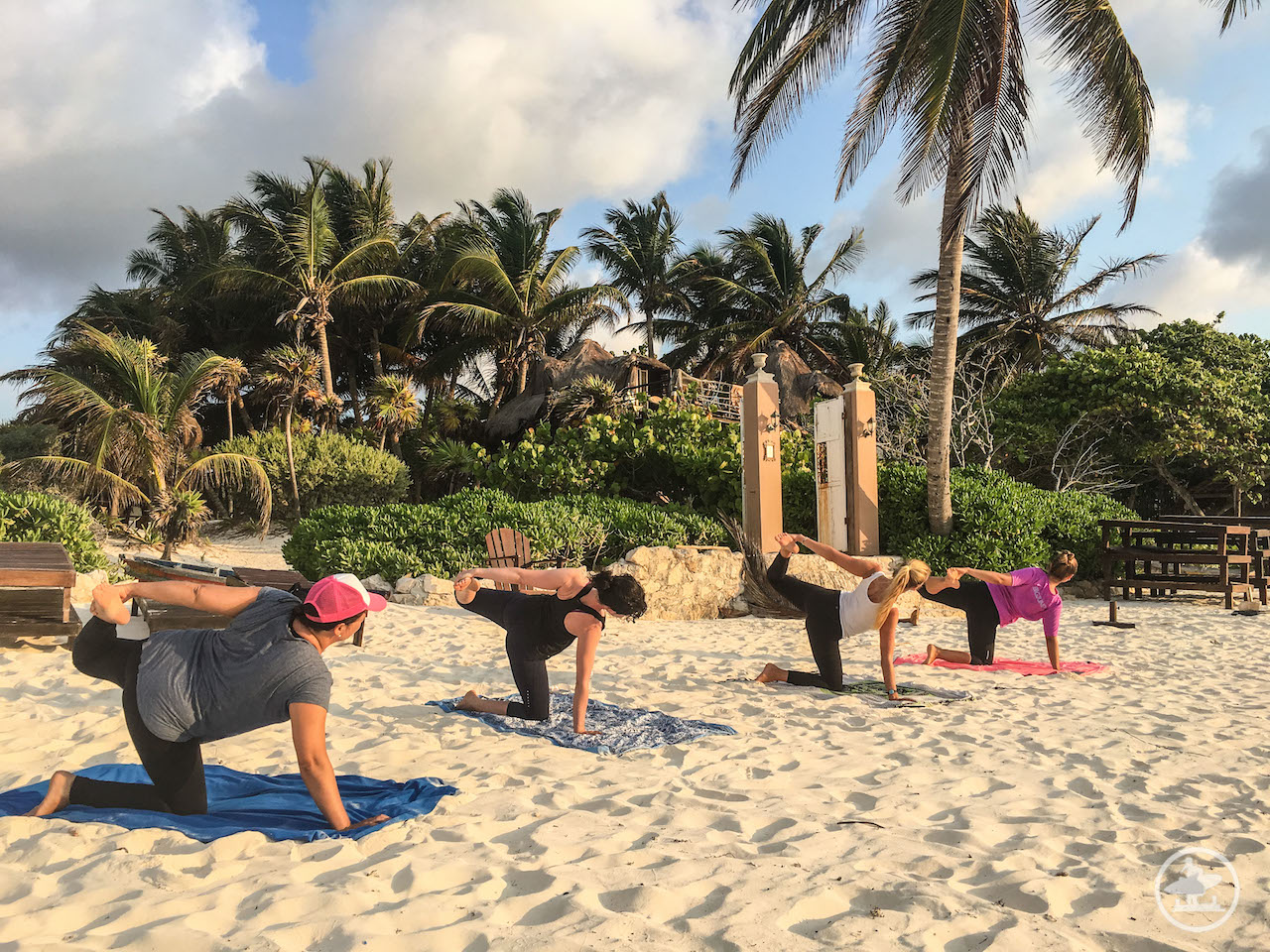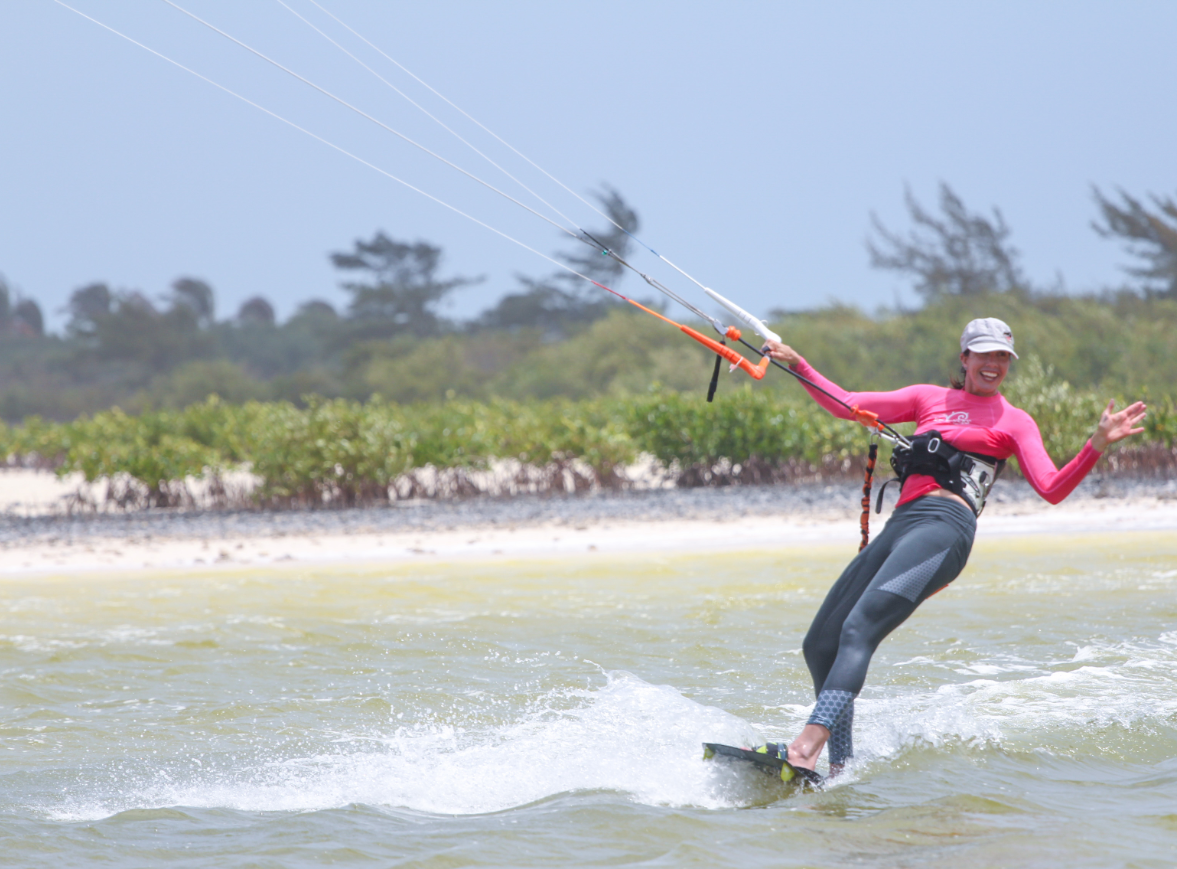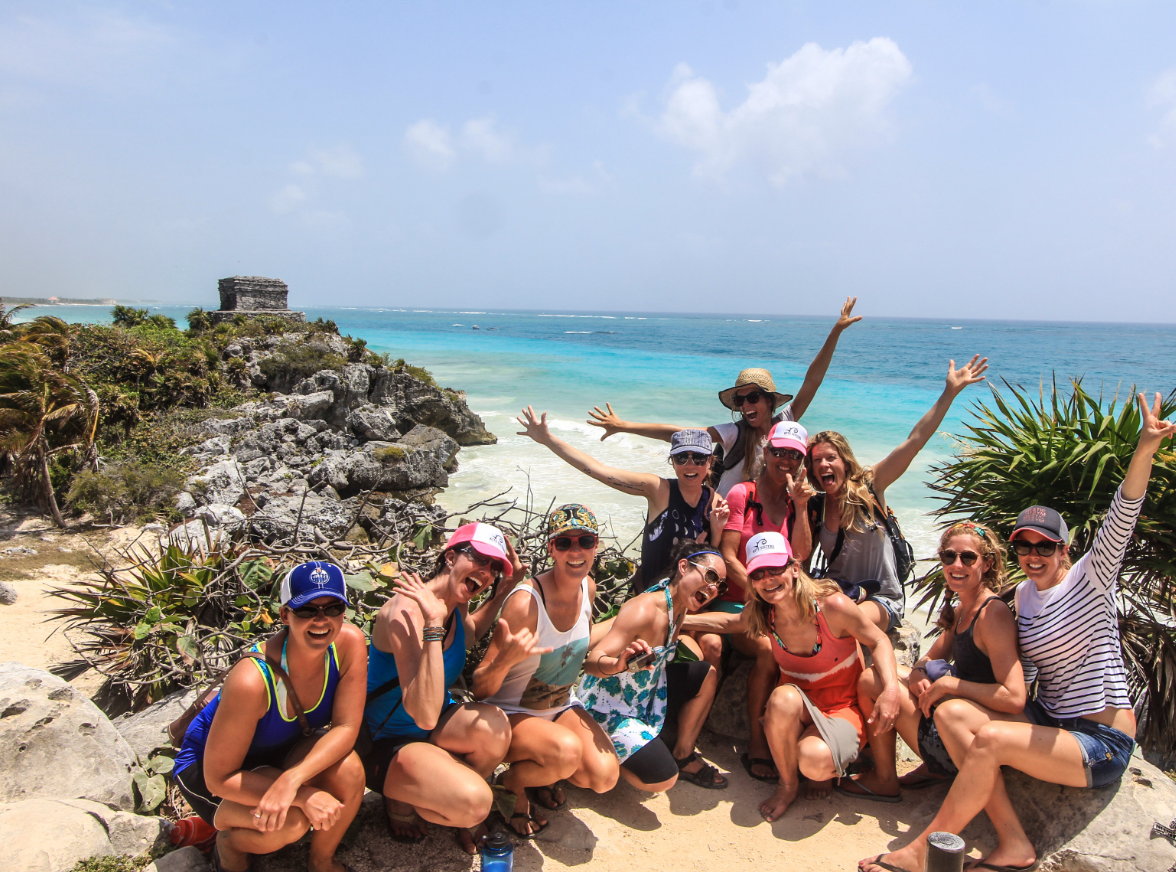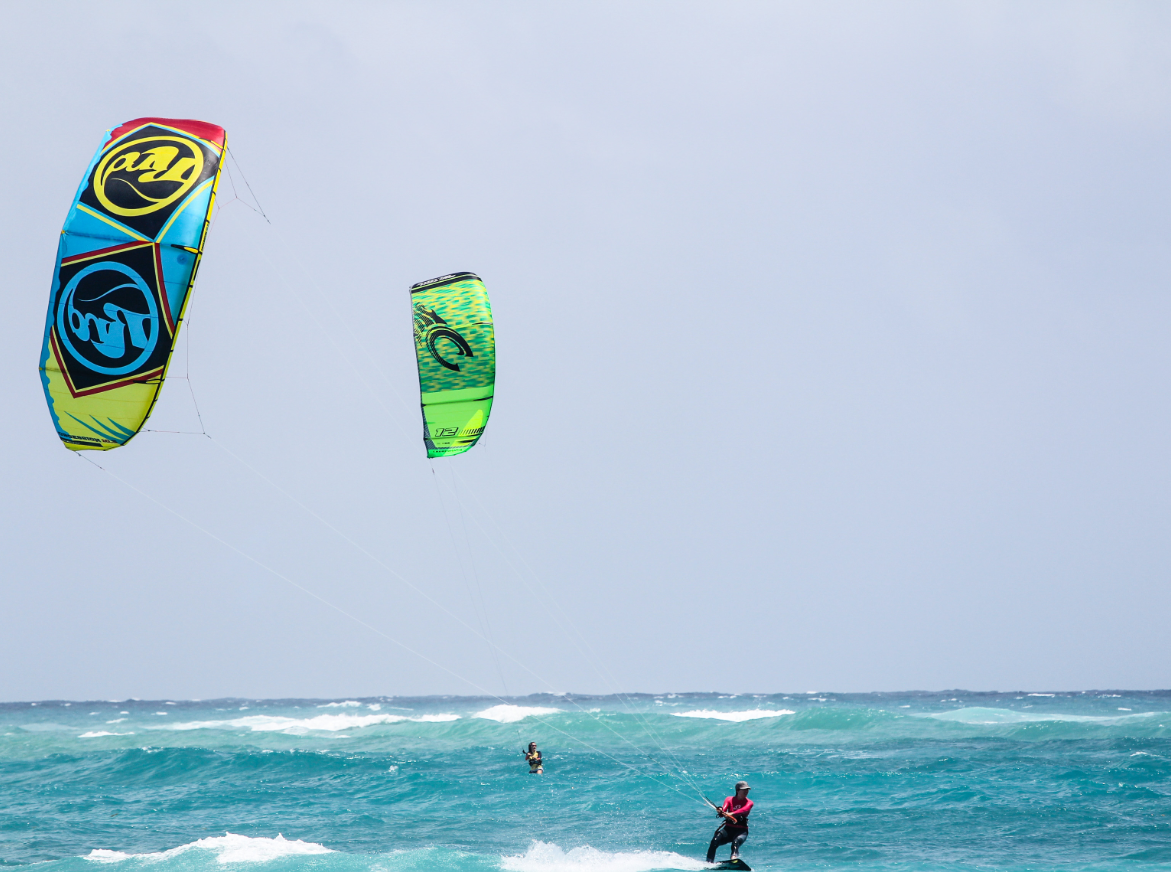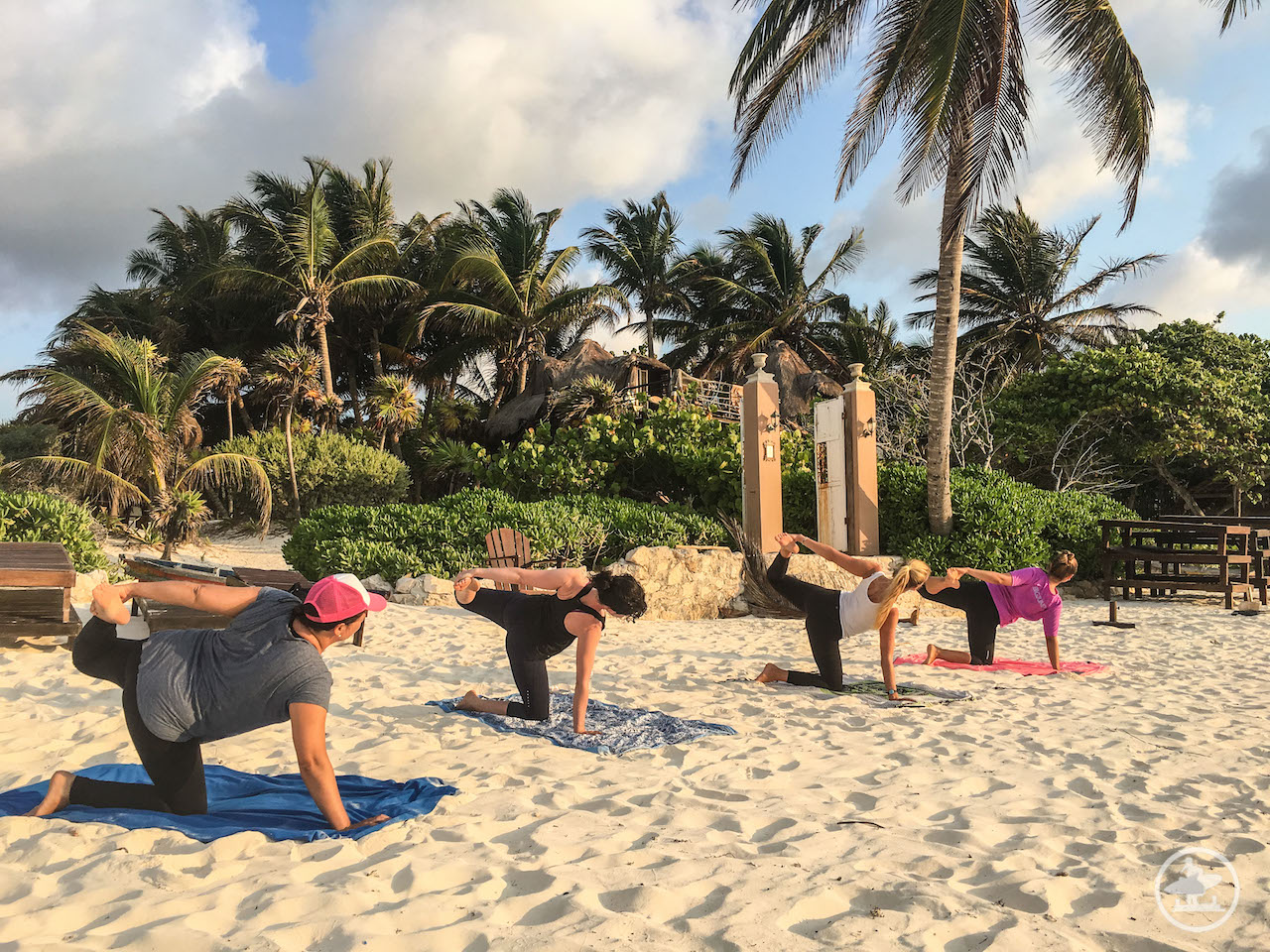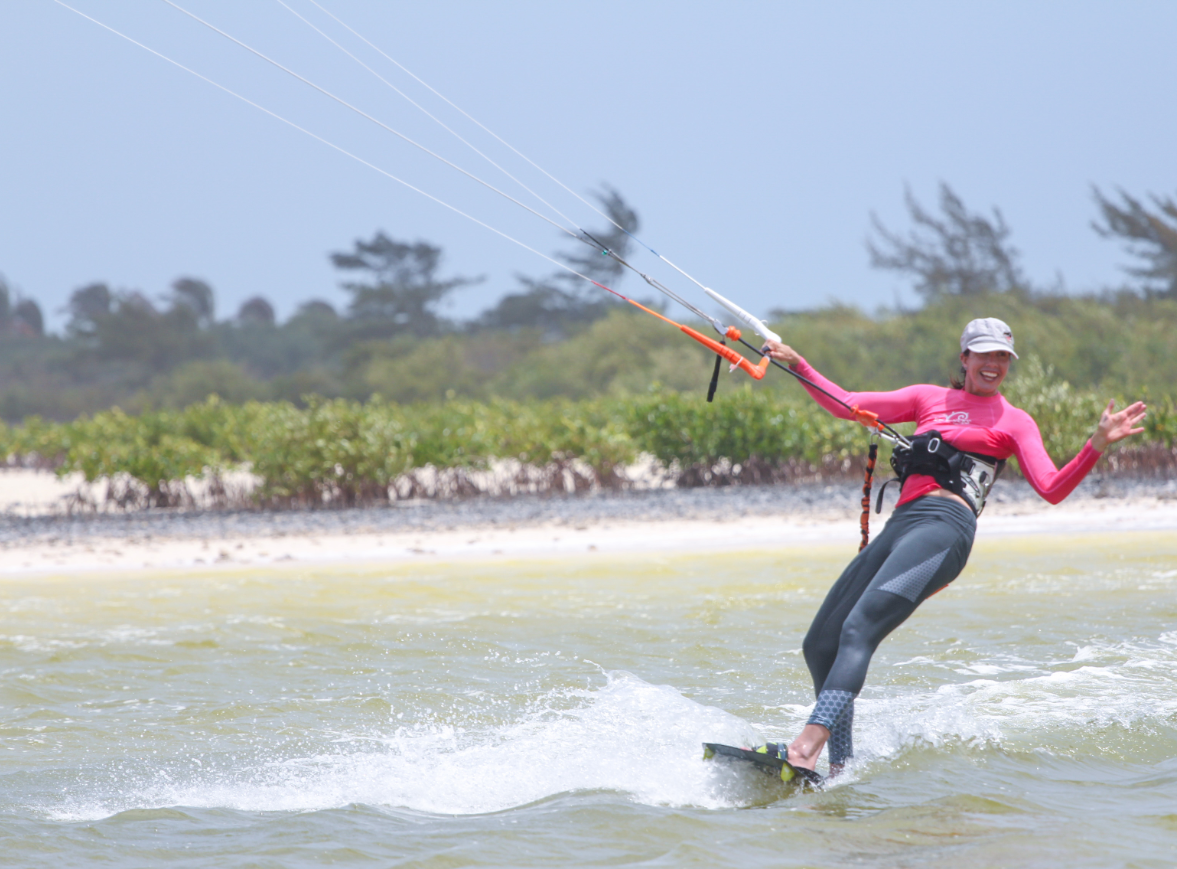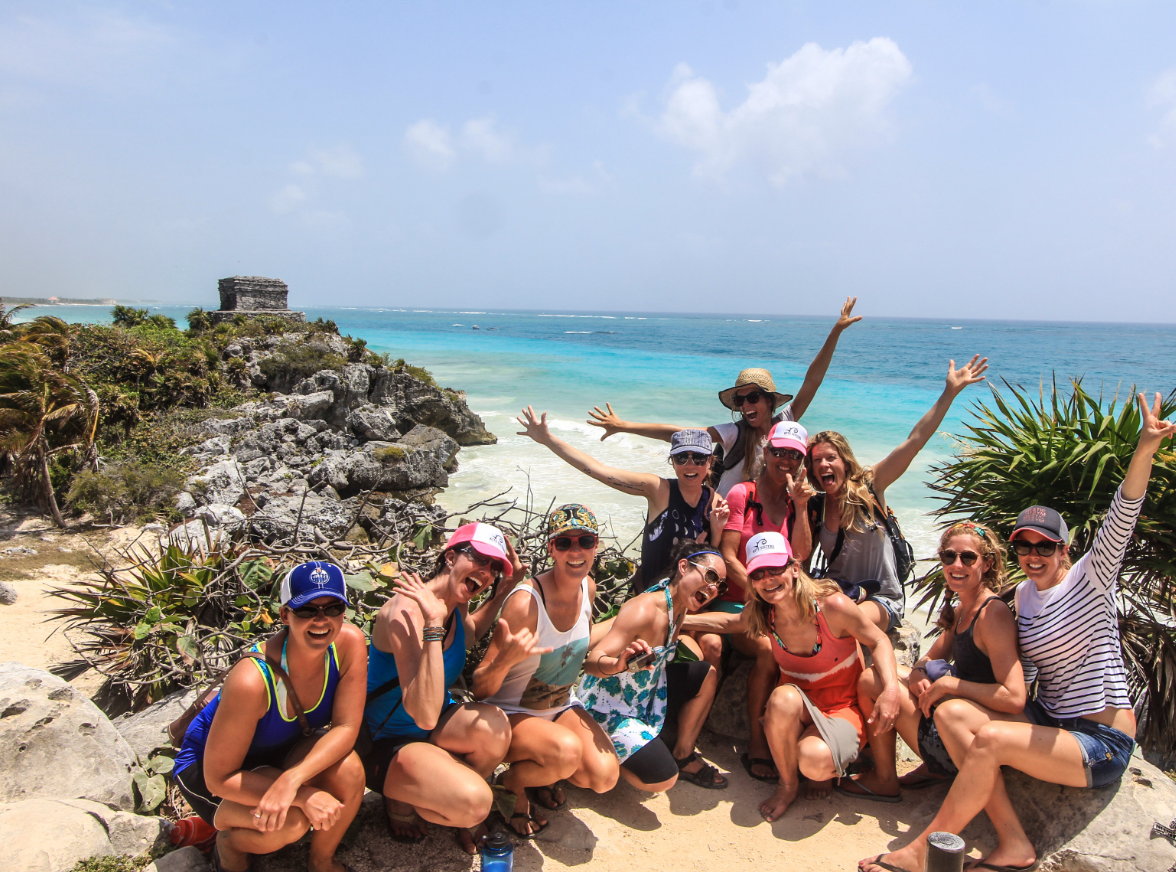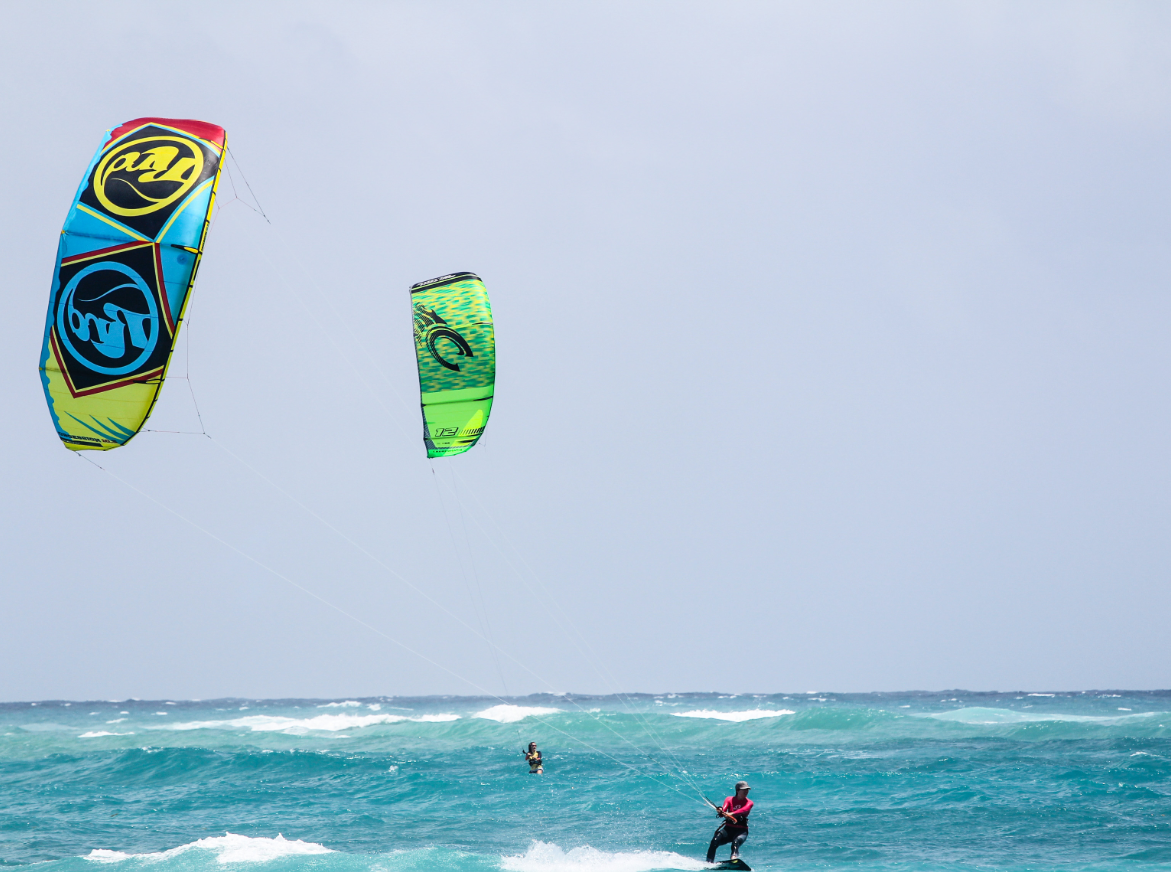 Kite Sisters is a perfect yoga retreat for adventurous women. This company hosts retreats in oceanside destinations around the world, including Tulum, Mexico. Guests can expect an equal mix of yoga and kitesurfing during the retreat. They will be challenged to new edges, all whilst forming deep relationships with their fellow retreat goers.
Program: Guests are hosted in a private villa just a few minutes walk from the beach. The Tulum kitesurfing and yoga retreat is capped at 10 women, ensuring an intimate experience. Guests can expect daily delicious meals from their private chef, as well as daily yoga classes and kiteboarding lessons appropriate for both beginners and intermediate kite boarders. A snorkeling tour to a stunning nearby cenote is also included. Add ons include private coaching, trips to the local Mayan ruins, and more.
What we like: This retreat is all about true adventure and girl power! There is no other yoga retreat in Mexico that mixes kiteboarding with yoga in such an ingenious way.
Cost: Contact [email protected] for a quote for an upcoming retreat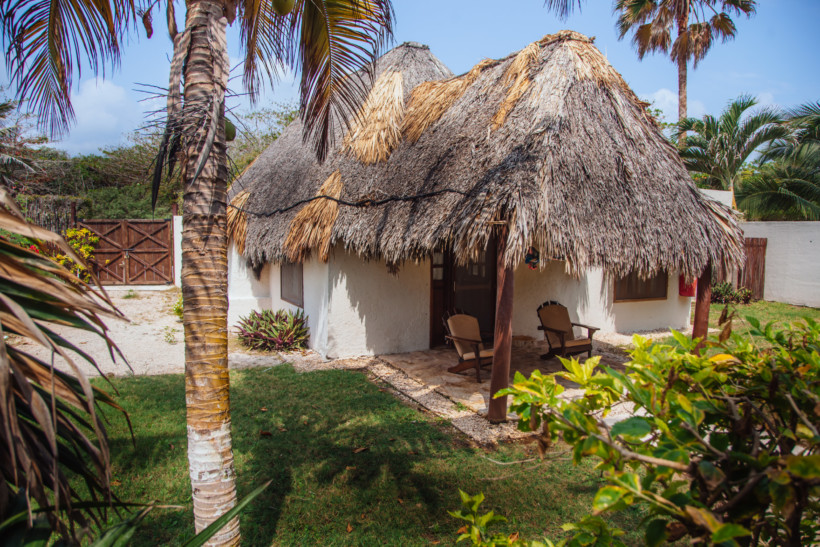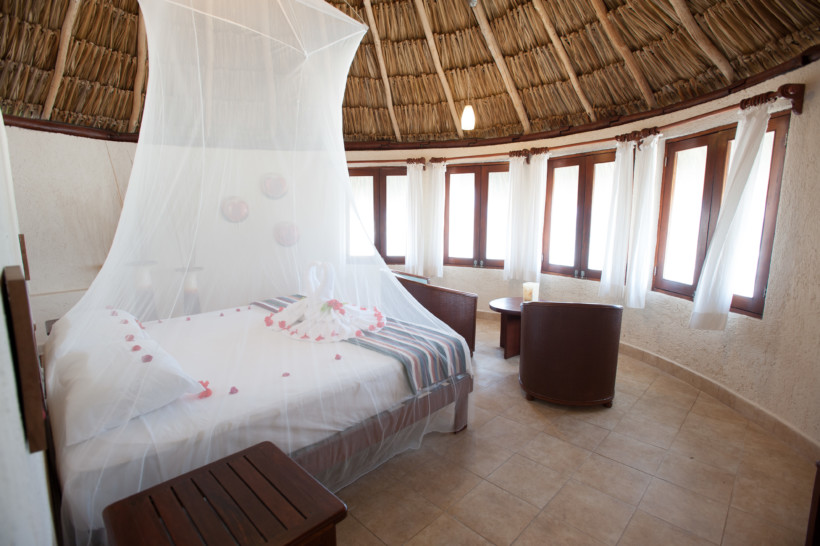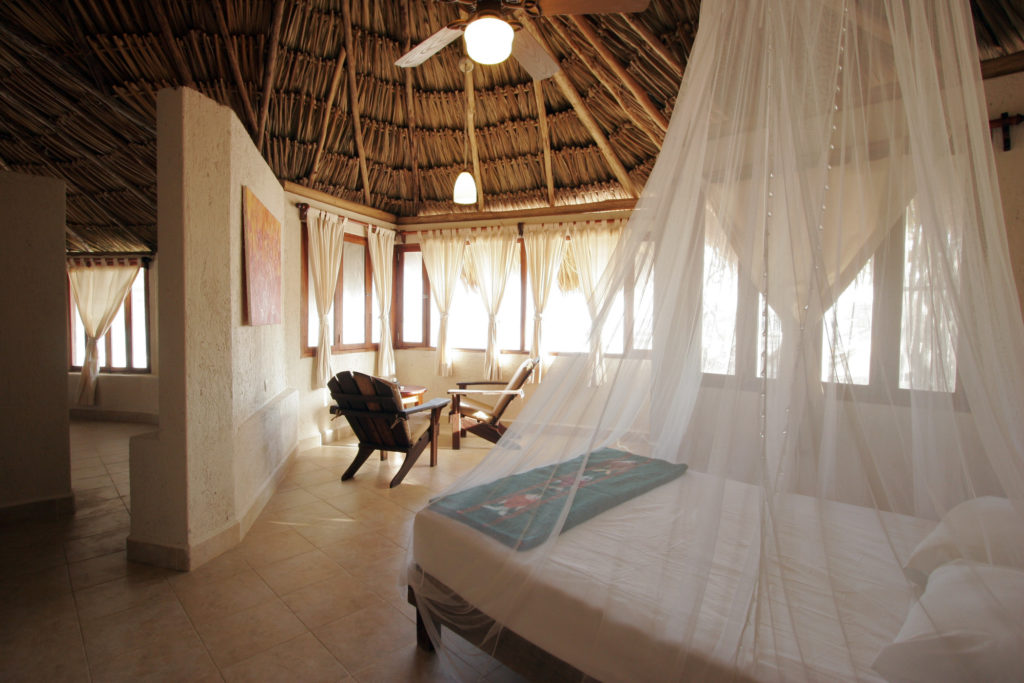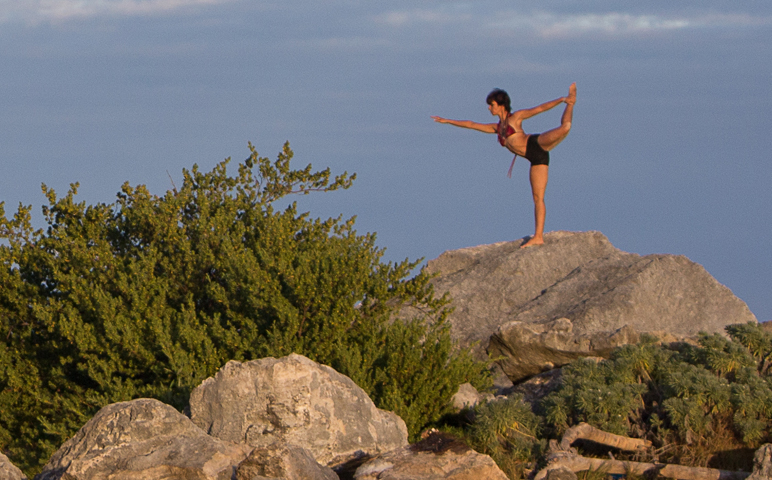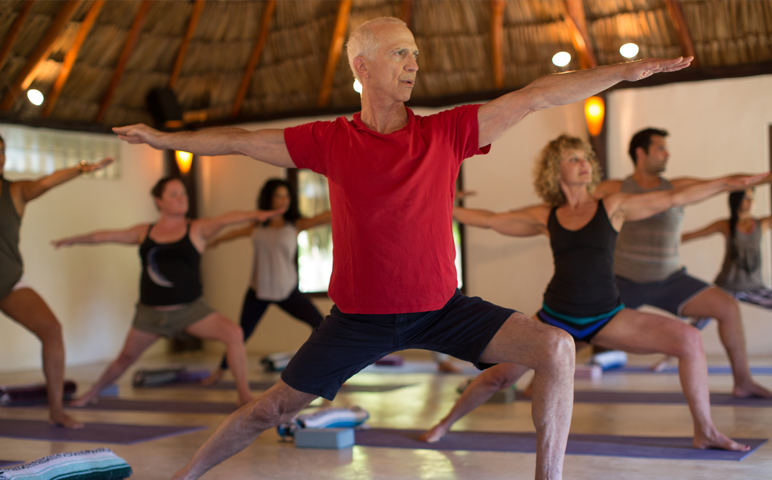 Villa-1-interior-bedroom-1024x683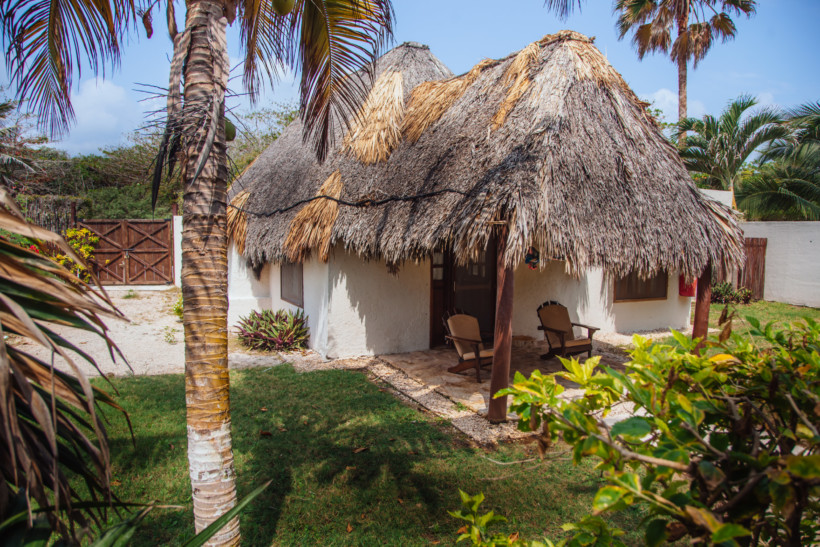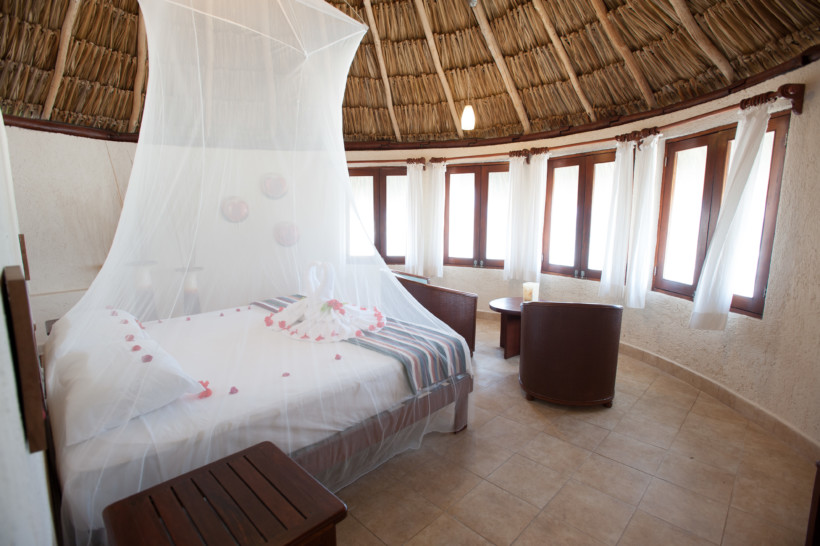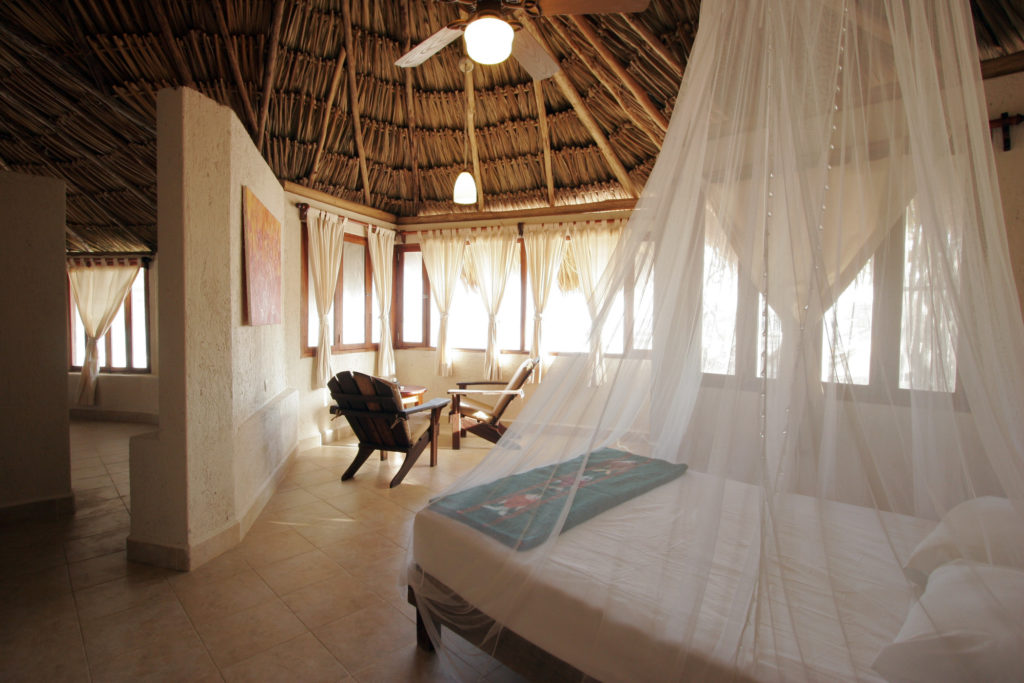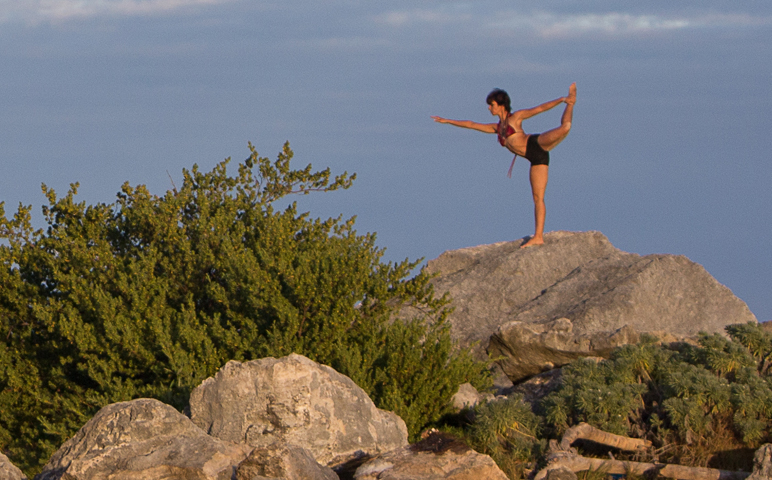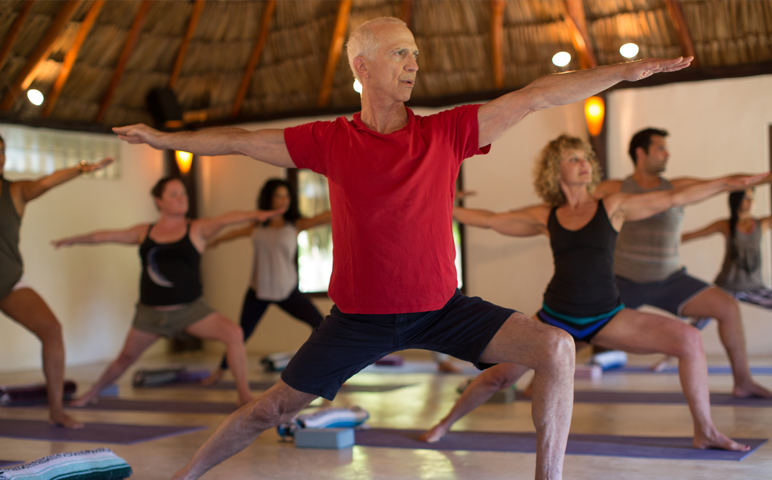 Check in to pure luxury at Maya Tulum, a retreat center and spa just thirty minutes from Cancun. Here, you will be surrounded by experienced yoga teachers and healers, enjoy lazy mornings listening to the sound of the sea, and have the freedom to design your own yoga retreat, at your own pace. So step into one of the specially-created thatch roofed cabanas, set your bags down and grab your yoga mat, and treat yourself to one of the most rejuvenating experiences of your life.
Program: Maya Tulum is a spa hotel that hosts group retreats throughout the calendar year. Retreats start at five days long, and are taught by international traveling yoga teachers such as Robinette Kennedy, Kim Abplanalp, Quinn Kearney, and more. Each retreat featues a schedule individualized to themes such as transformation, body toning, creating personal shifts, moving beyond fear, and so much more. Guests can check into the stunning Maya Tulum accommodation, enjoy daily meals made from local ingredients, and of course engage in daily yoga and meditation classes.
What we like: The Maya Tulum grounds and hotel are incomparable when it comes to luxury. You will feel the stress melt away as soon as you check in.
Cost: Contact [email protected] for individual retreat pricing
Address: Carretera Tulum-Boca Paila KM 7 Lote 10, Zona Hotelera Tulum, Quintana Roo, Mexico C.P. 77780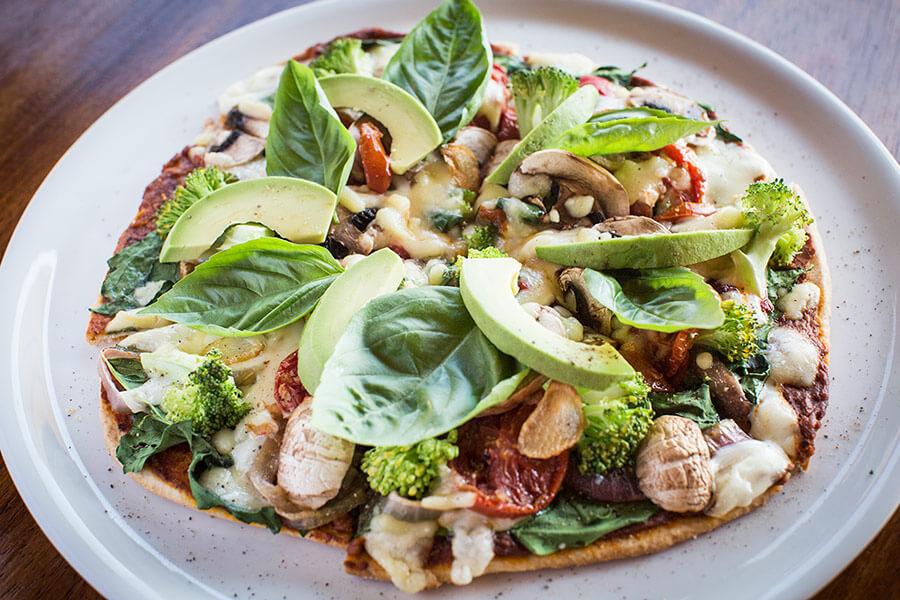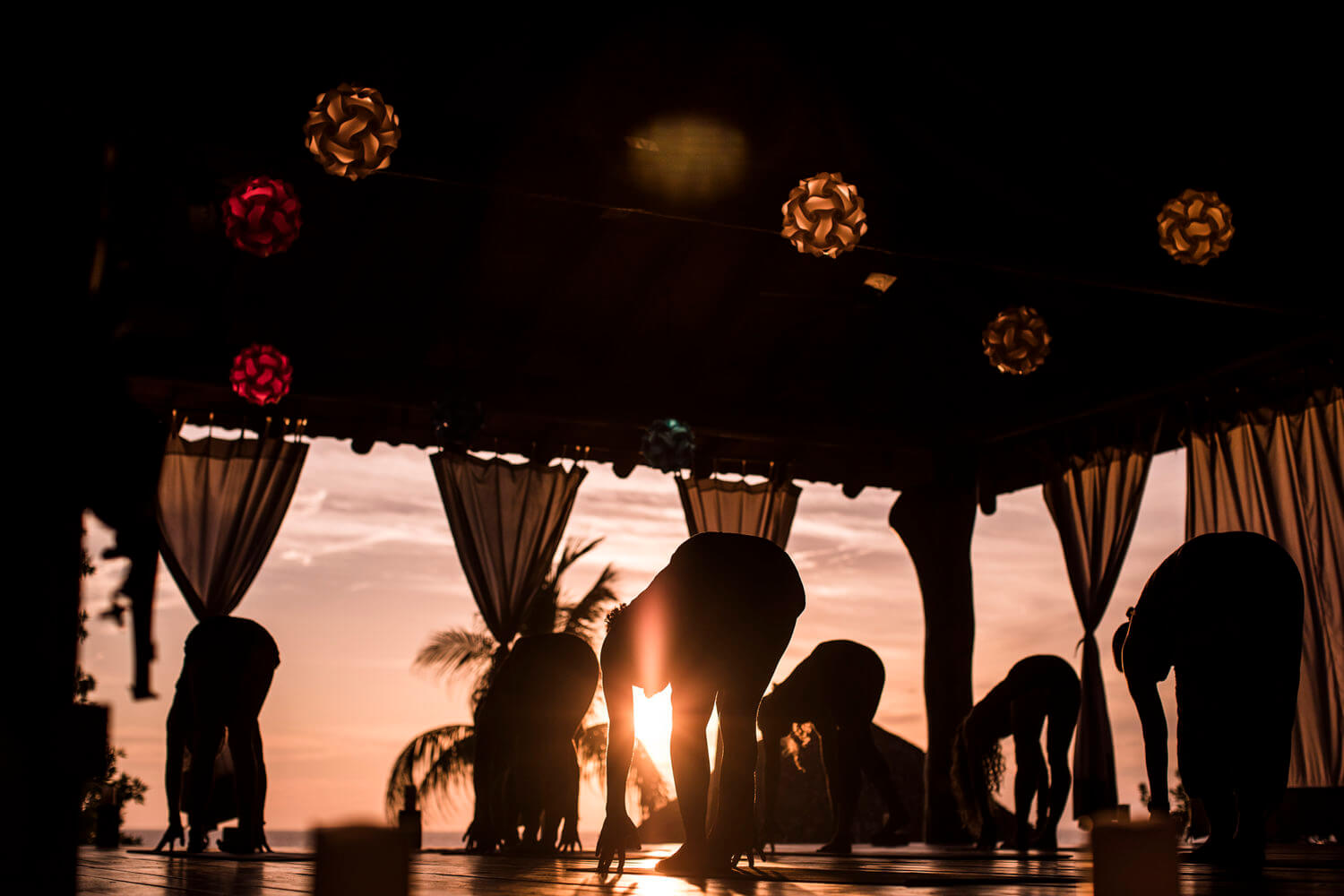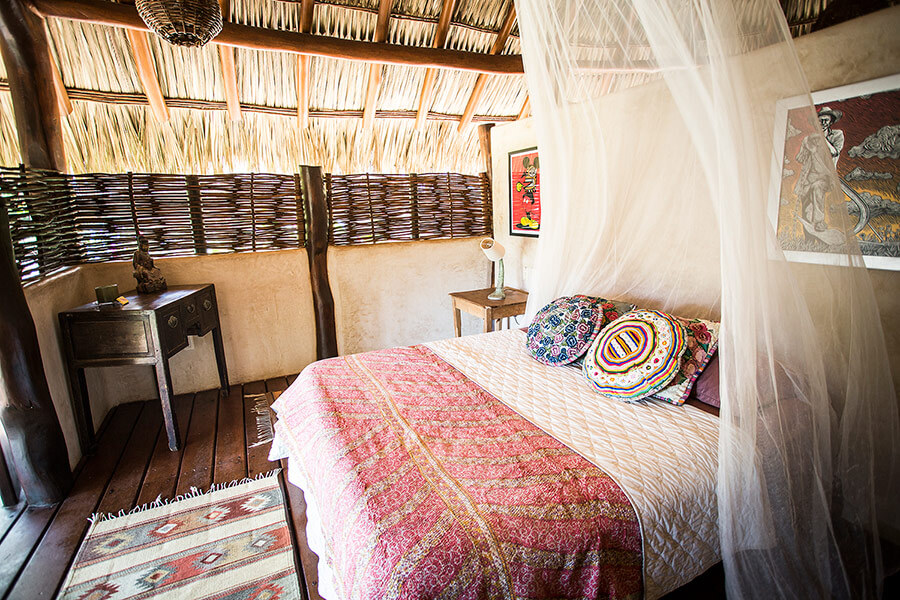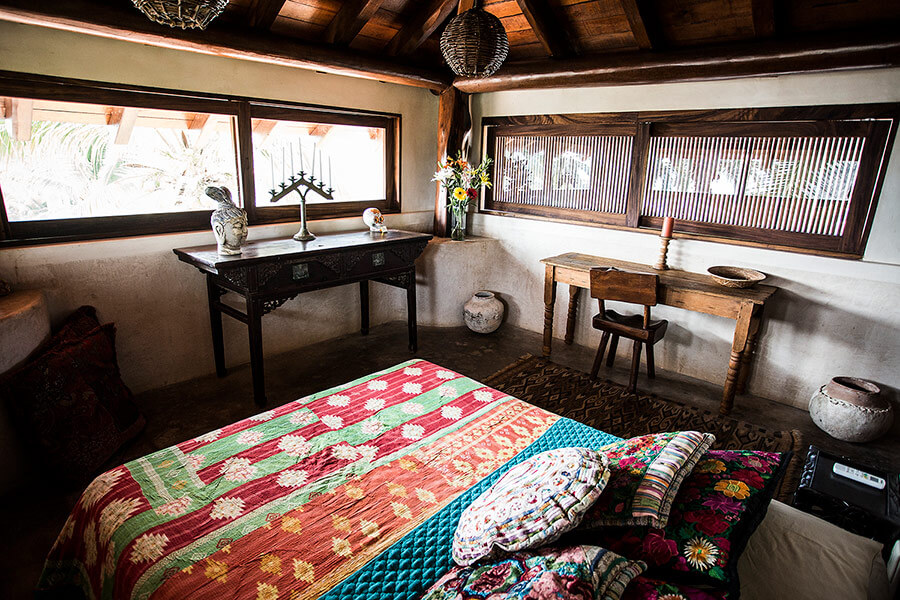 food-veggie-pizza-avocado-toppings-NK7A4543
rooms-compassion-deluxe-bungalow-present-moment-NK7A0478
rooms-serenity-air-conditioned-bungalow-present-moment-NK7A0481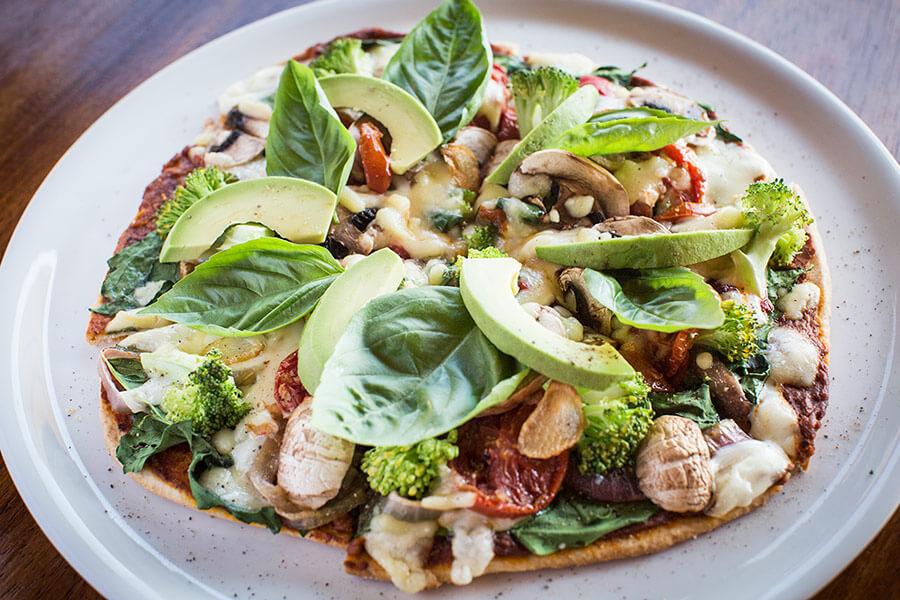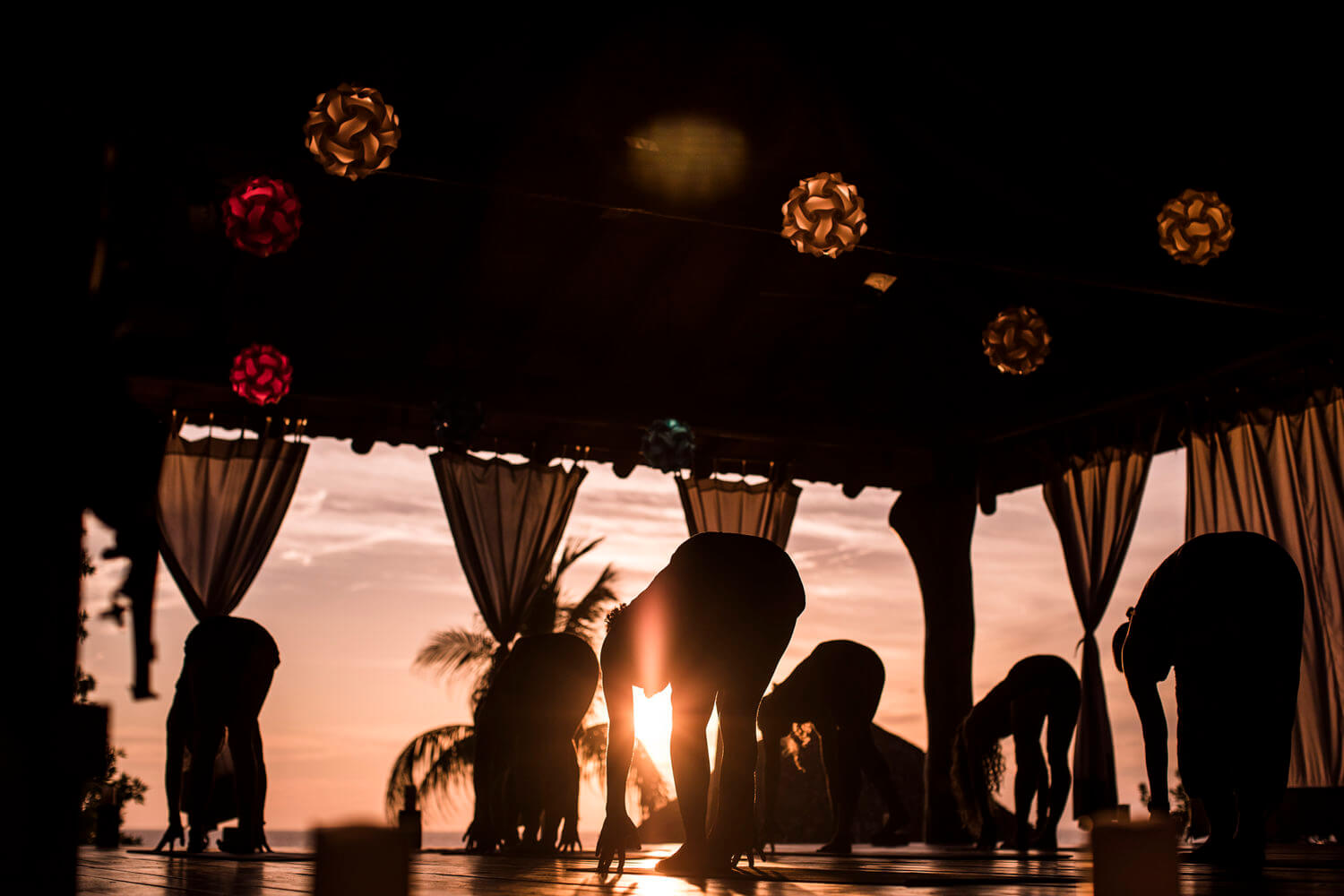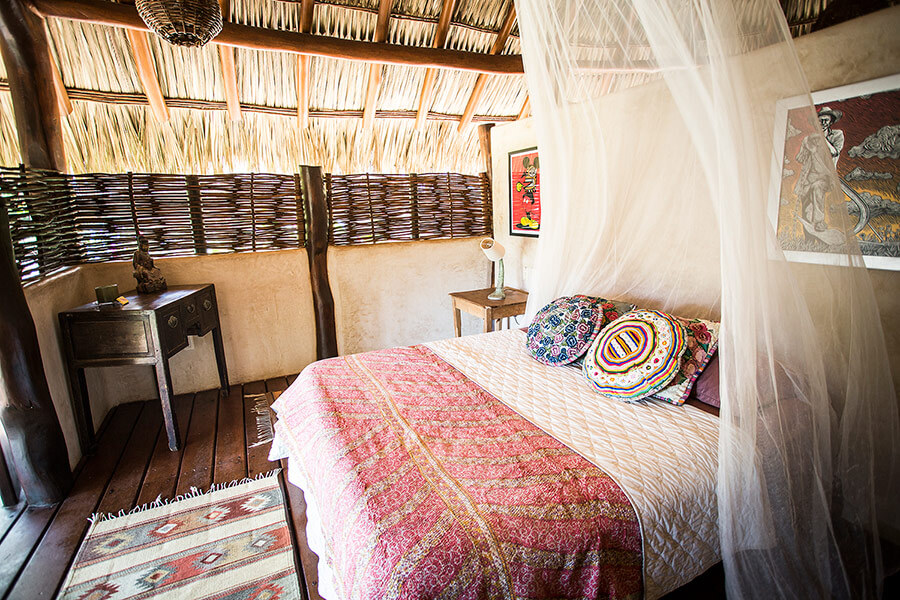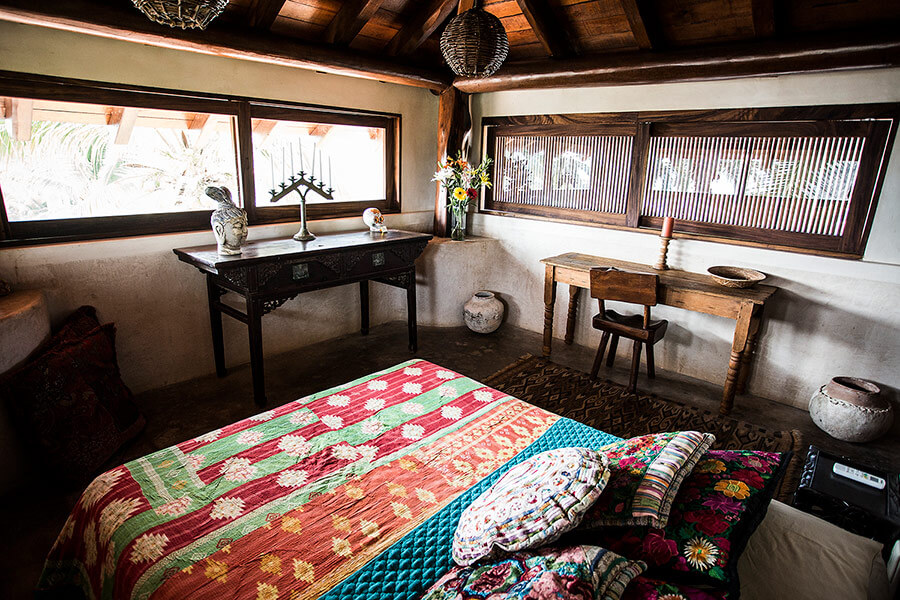 Set between the famed Mexican Riviera, and the mysterious and vibrant Sierra Madre mountains, sits an unassuming yet luxurious hotel. Meet Present Moment, a resort that goes much further than the classic beach hotel, and encompasses spa treatments, yoga retreats,  and everything else you'd expect of a boutique resort. Enjoy unparalleled connection with the natural elements as you practice yoga in the open air pagoda, or stroll the private beach.
Program: Present Moment retreats are best described as transformational. Group retreats are offered throughout the year, and vary in length, although most last a week. Themes are chosen to align with the seasons, and are designed by Present Moment staff alongside visiting yoga teachers. Guests can expect intention setting, yoga, meditation, gourmet meals, and even time to surf.
What we like: The eco-chic atmosphere at Present Moment is what truly draws you into, well, the present moment. There is a heavy emphasis on connection to the natural surroundings, with activity options such as surfing, kayaking, hiking, turtle release, beach horse riding, snorkeling, boogie boarding and more.
Cost: Prices vary but average around $2000 for a double occupancy bungalow
Address: Playa Troncones, Mz. 21 Lt. 3 Troncones, 40804 Mexico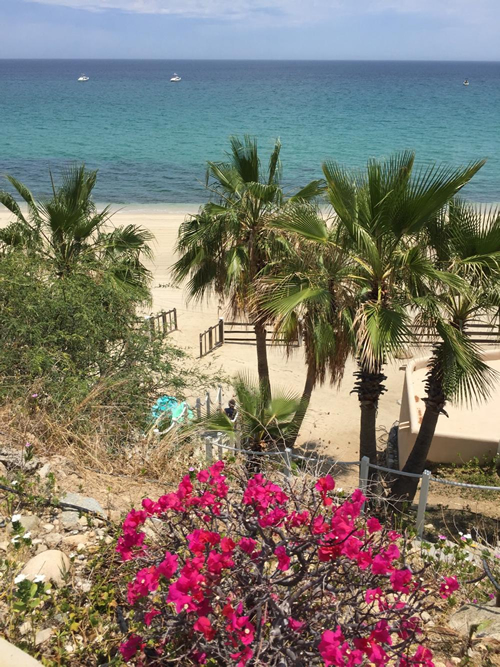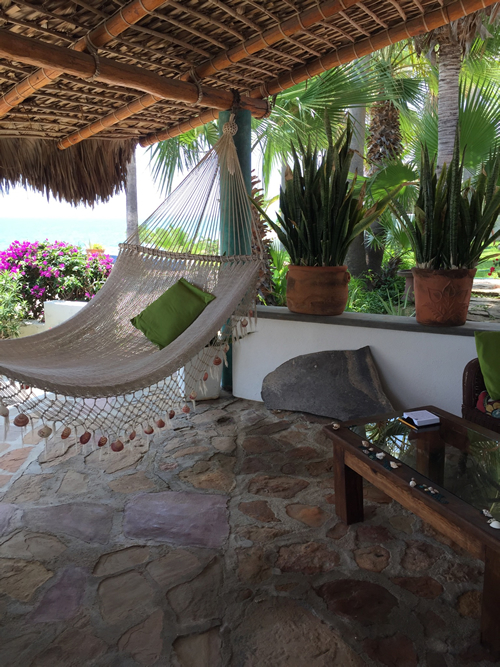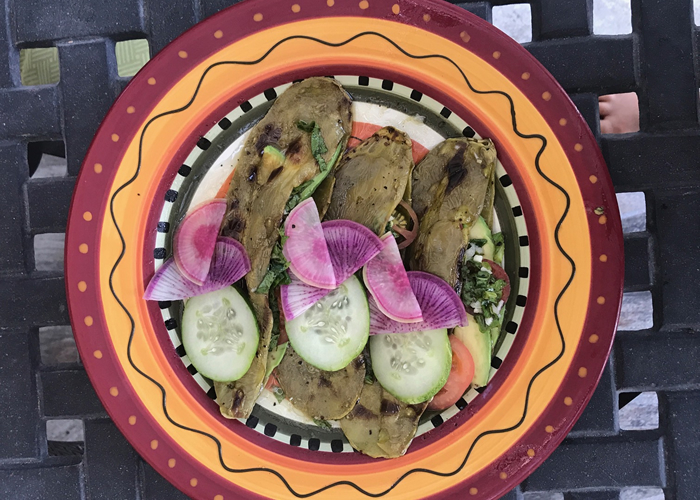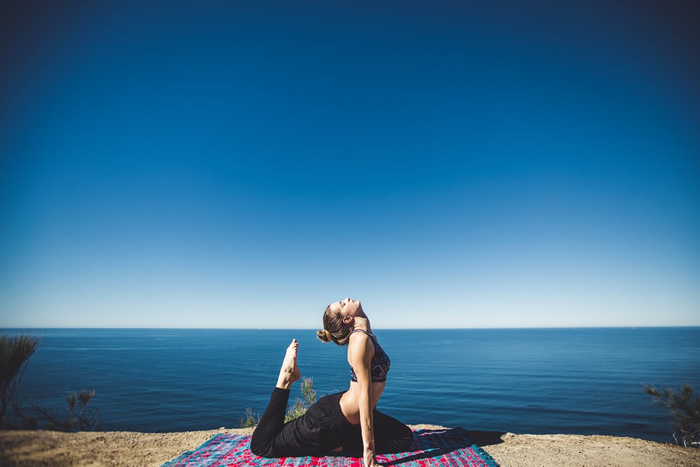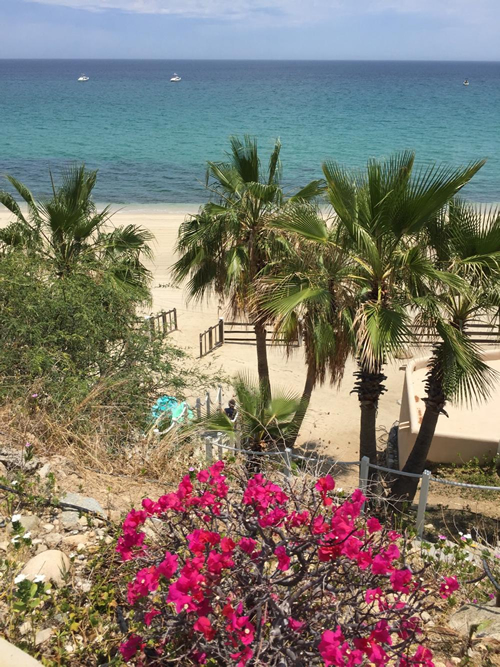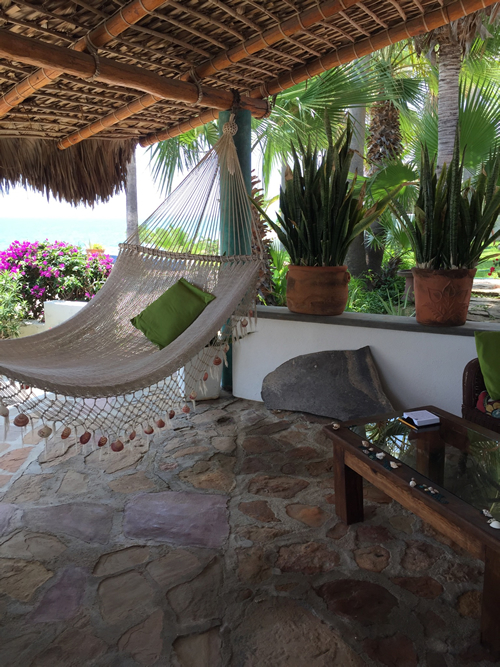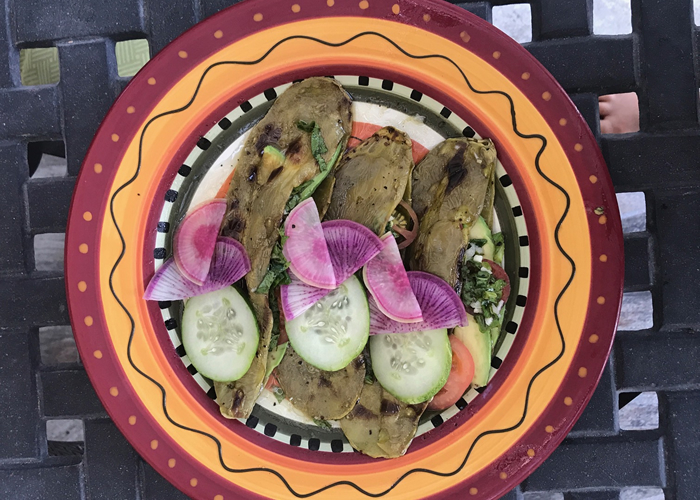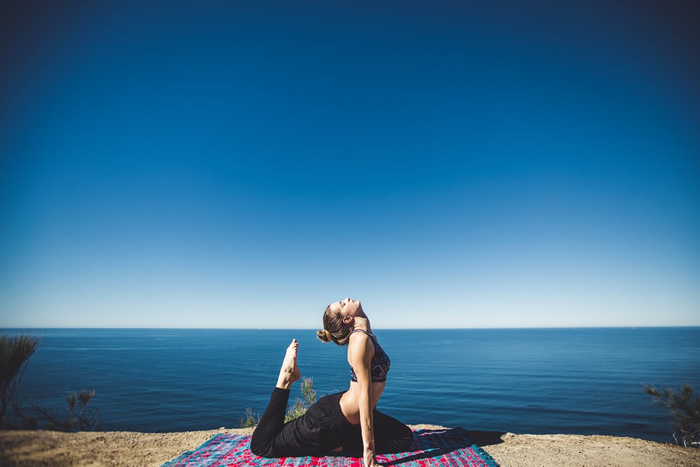 Ready to cleanse yourself – not just of toxins and stress, but negative self talk and doubt? If so, you'll want to check yourself in to Baja Cleanse. The detox spa and retreat center is specifically designed to heal and rejuvenate people who feel bogged down by stress, illness, and unprocessed emotions. Here, you'll find retreats that mix yoga with other spiritual and medicinal practices, all with a goal to cleanse the body and spirit.
Program: Unlike other retreats, Baja Cleanse is designed as a private or couples-only retreat. Guests can expect a personally designed program aimed at their particular health struggles and healing desires. Healing modalities range from physical (such as massage and yoga), to internal (colonoscopies, acupuncture, coffee enemas), nutritional (juice cleanses, raw foods, toxin absorber drinks), to emotional (grounding meditation, Tibetan 5 rites, and more). When not receiving treatment or practicing yoga, guests can enjoy the gorgeous nearby beach and waterfalls.
What we like: The extent of healing treatments at Baja Cleanse is hard to find anywhere else. No matter what you're looking for – whether you love nutrition, spiritual rites, or even chemical or ionic bodywork – you're sure to find a treatment and a healer at Baja Cleanse that can help you.
Cost: Contact Baja Cleanse for individual retreat pricing
Address: 1 Calle Johnathon, Casa Baja Cleanse, Buenos Aires Los Barriles, BCS, Mexico 23330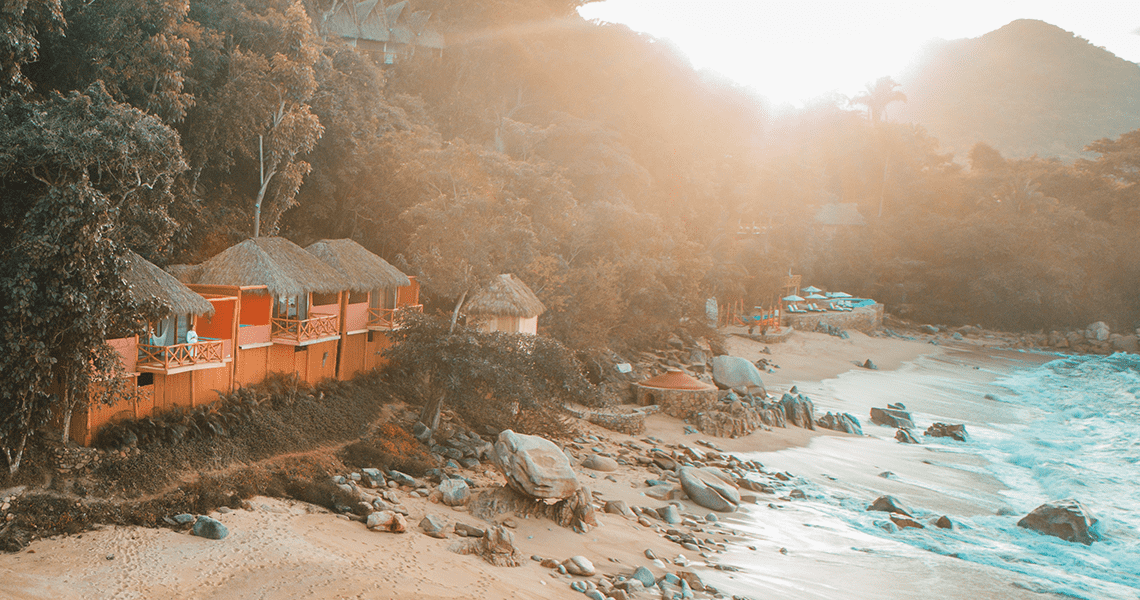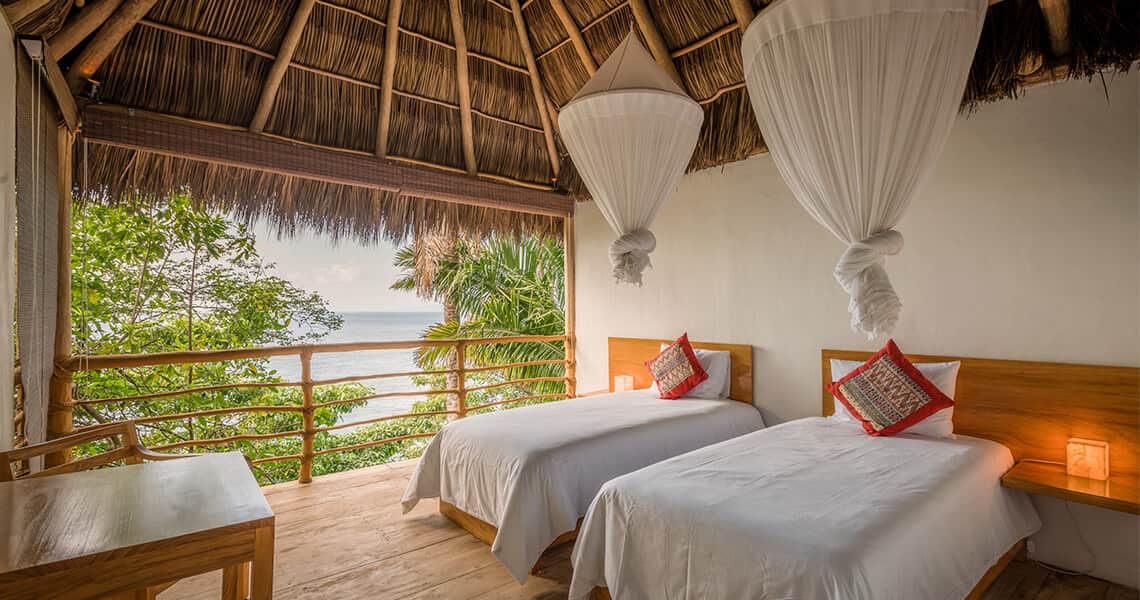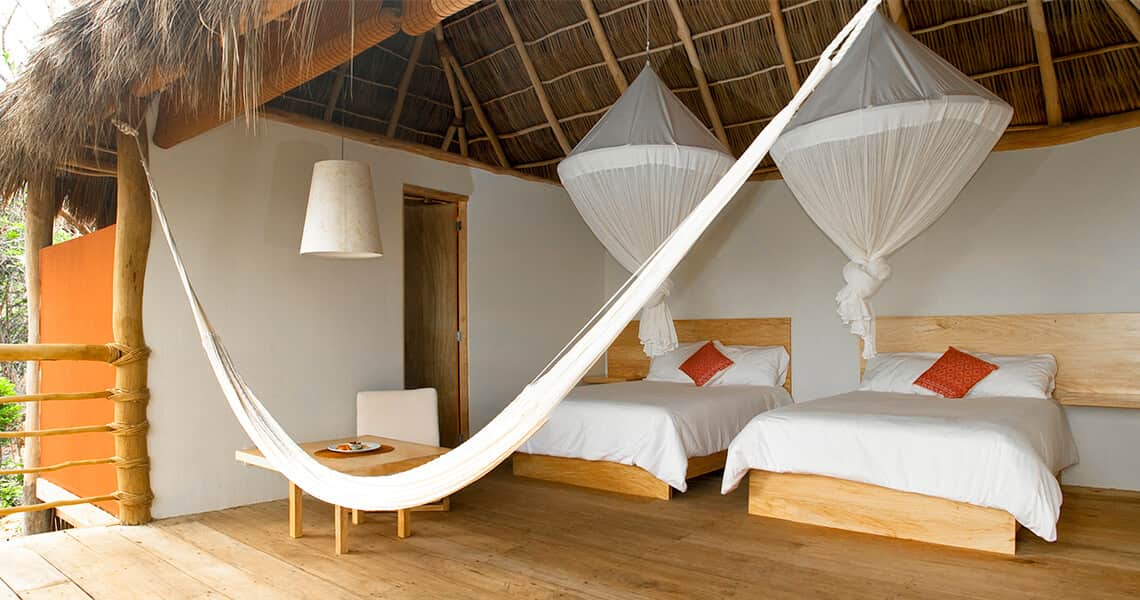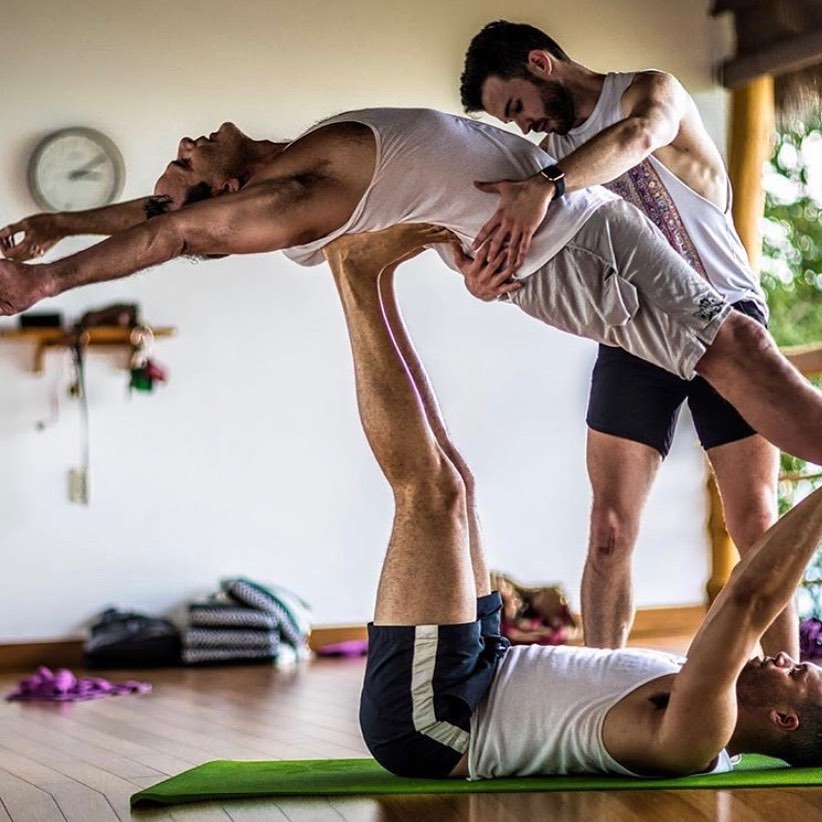 66485043_10162345771940268_8417358708647919616_n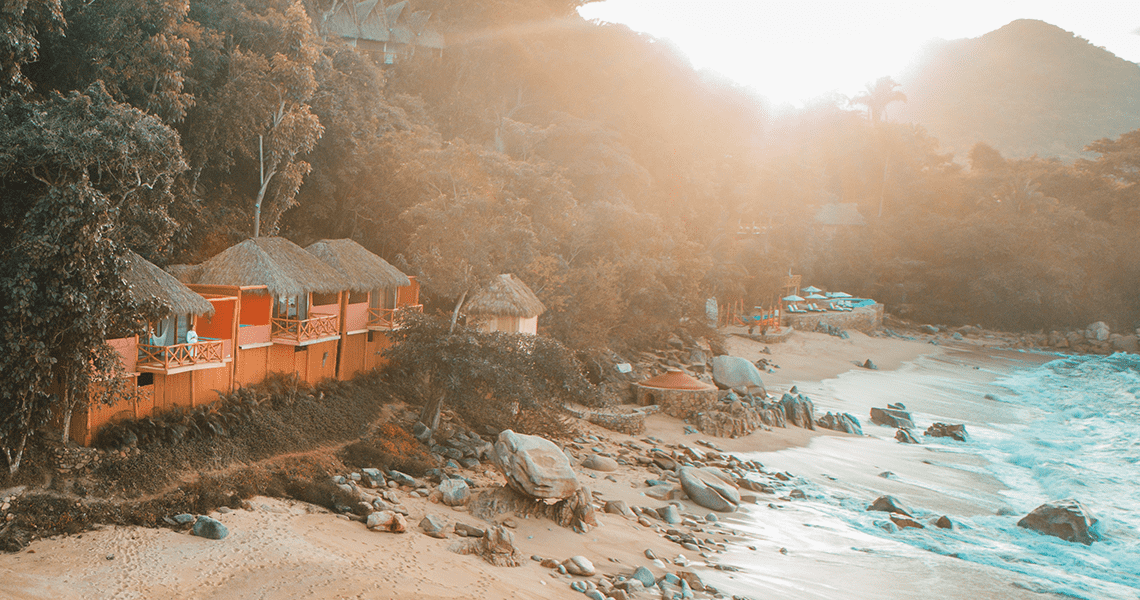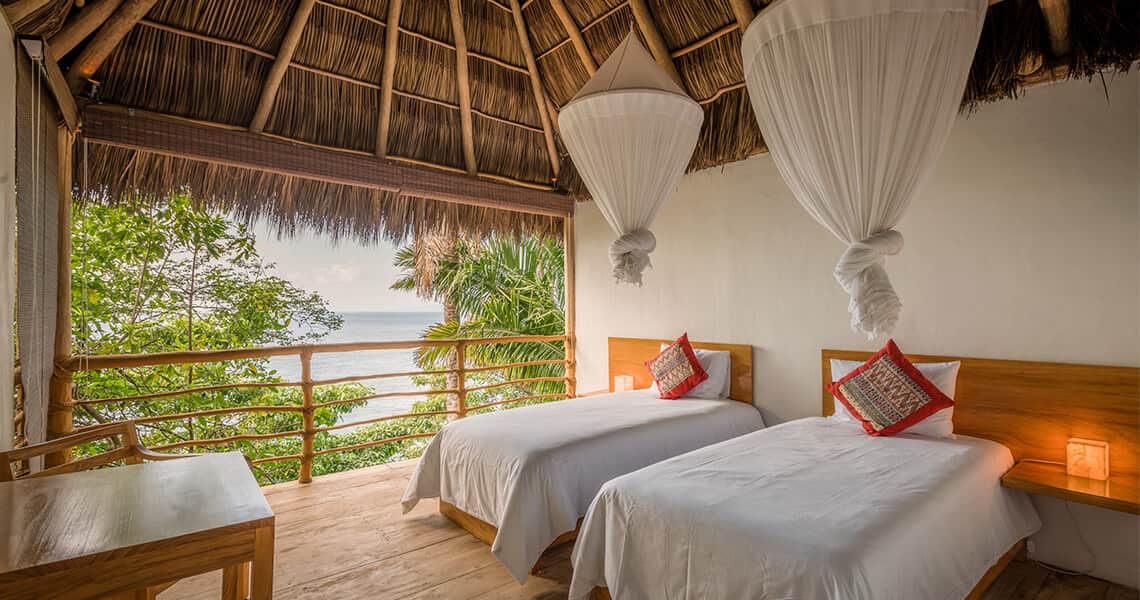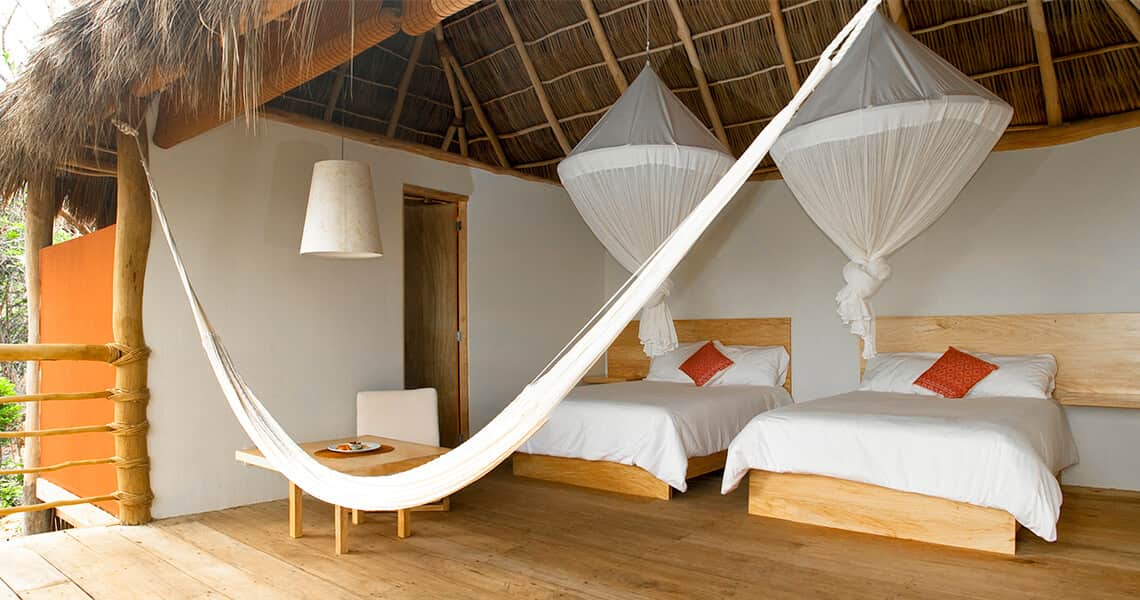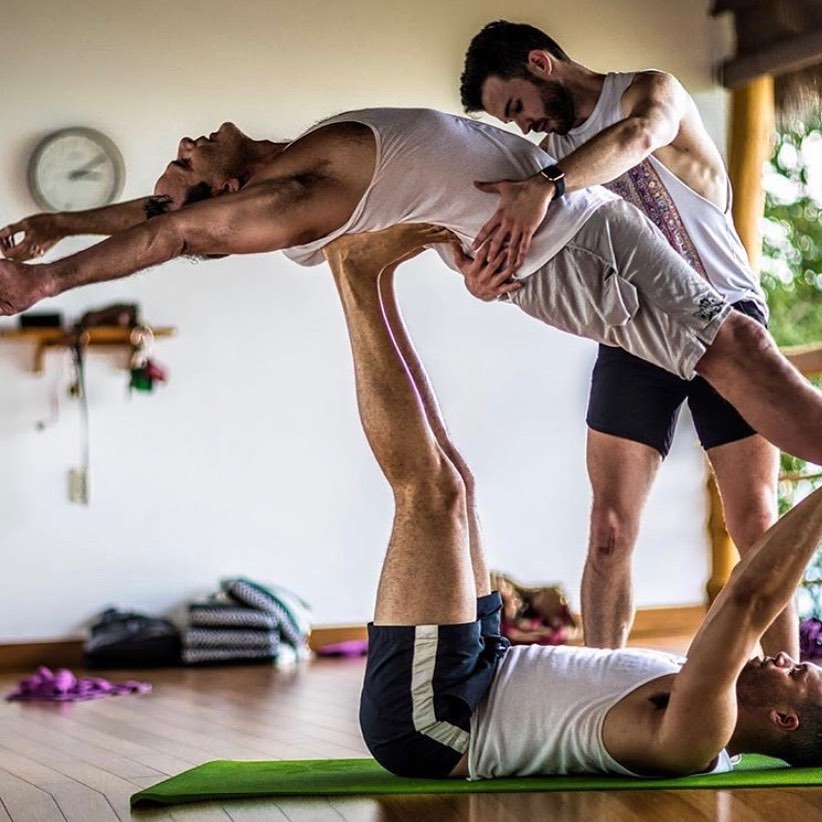 Puerto Vallarta is an up and coming must-visit destination in Mexico. Surround yourself with beautiful jungle views, azure ocean waves, and fresh air at Xinalani, a yoga retreat located in the heart of Puerto Vallarta. Here, you'll find an eco-friendly accommodation that features a variety of specialized yoga retreats, carefully designed yoga shalas and studios, and a meticulous focus on creating a sanctuary atmosphere.
Program: Many different all inclusive group retreats are offered throughout the year, each taught by a visiting international yoga teacher. Although each retreat includes accommodation at the stunning Xinalani property, as well as daily yoga classes, they are still each unique in their itineraries. Retreats include specialties such as stand up paddleboard yoga, dancing, Pilates, chakra opening, and more. Guests can expect to be treated to three healthy meals per day, as well as complimentary coffee, tea, and fruit, and kayaking and snorkel equipment for use during free time.
What we like: Complete seclusion, yet complete convenience. At Xinalani, you are only 12 miles from the international airport, making transportation to the hotel and retreat extremely easy and stress-free. Yet, the private beach is only accessible by boat, ensuring a thoroughly secluded and sanctuary-like atmosphere.
Cost: Contact [email protected] for individual retreat pricing
Address: Playa Xinalani, Quimixto Puerto Vallarta South Shore, 48399 Jalisc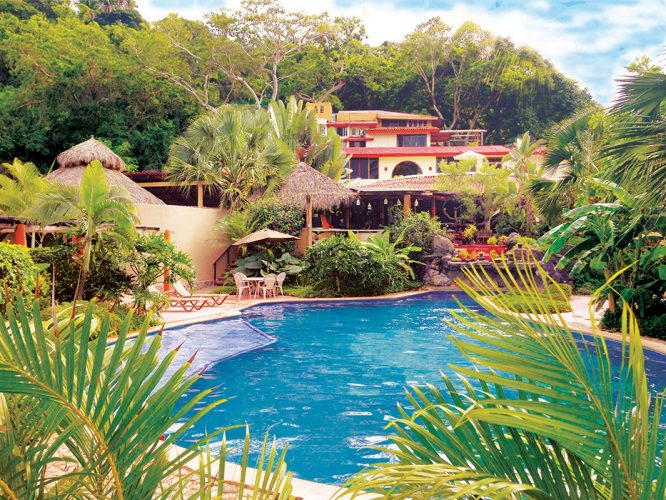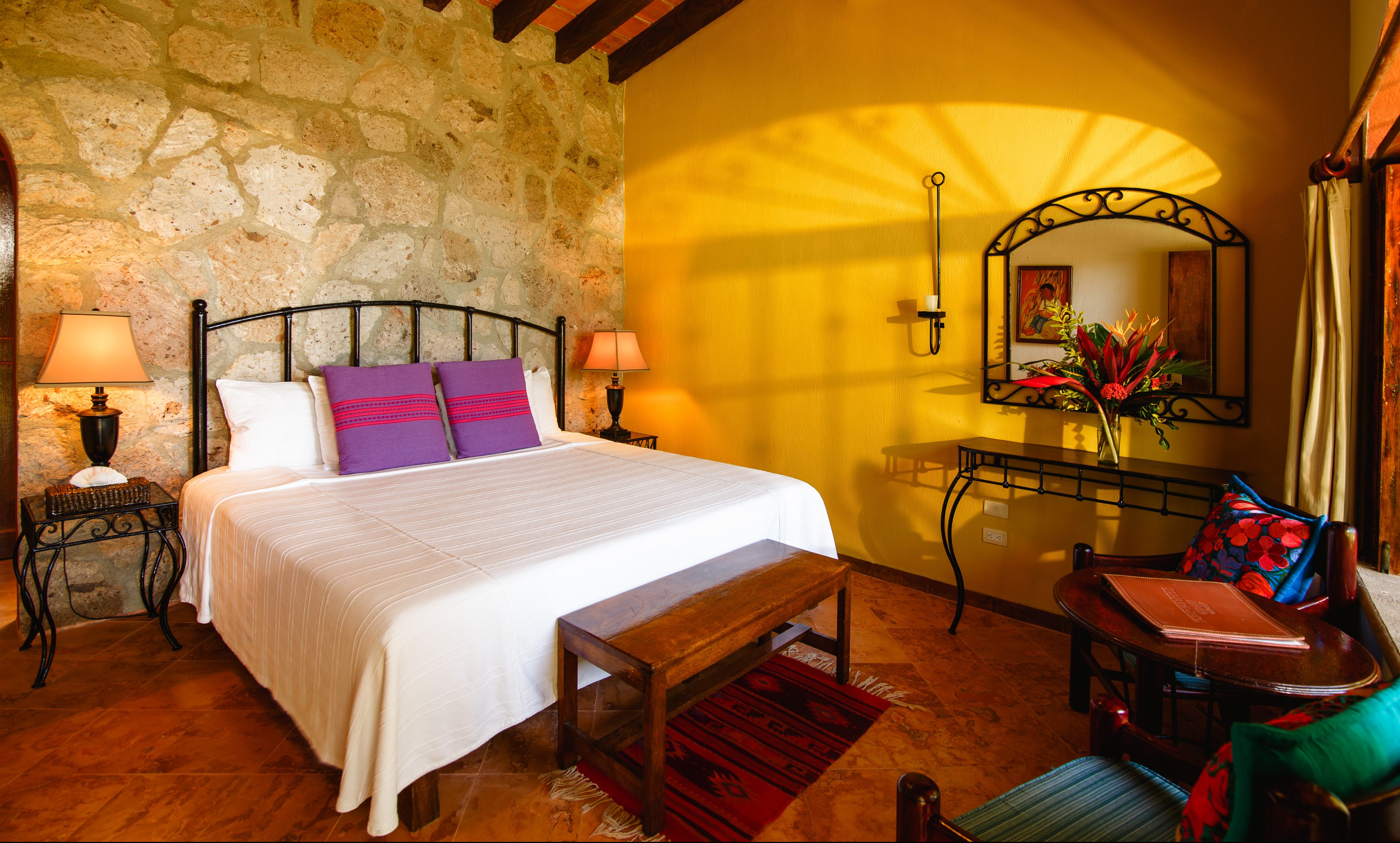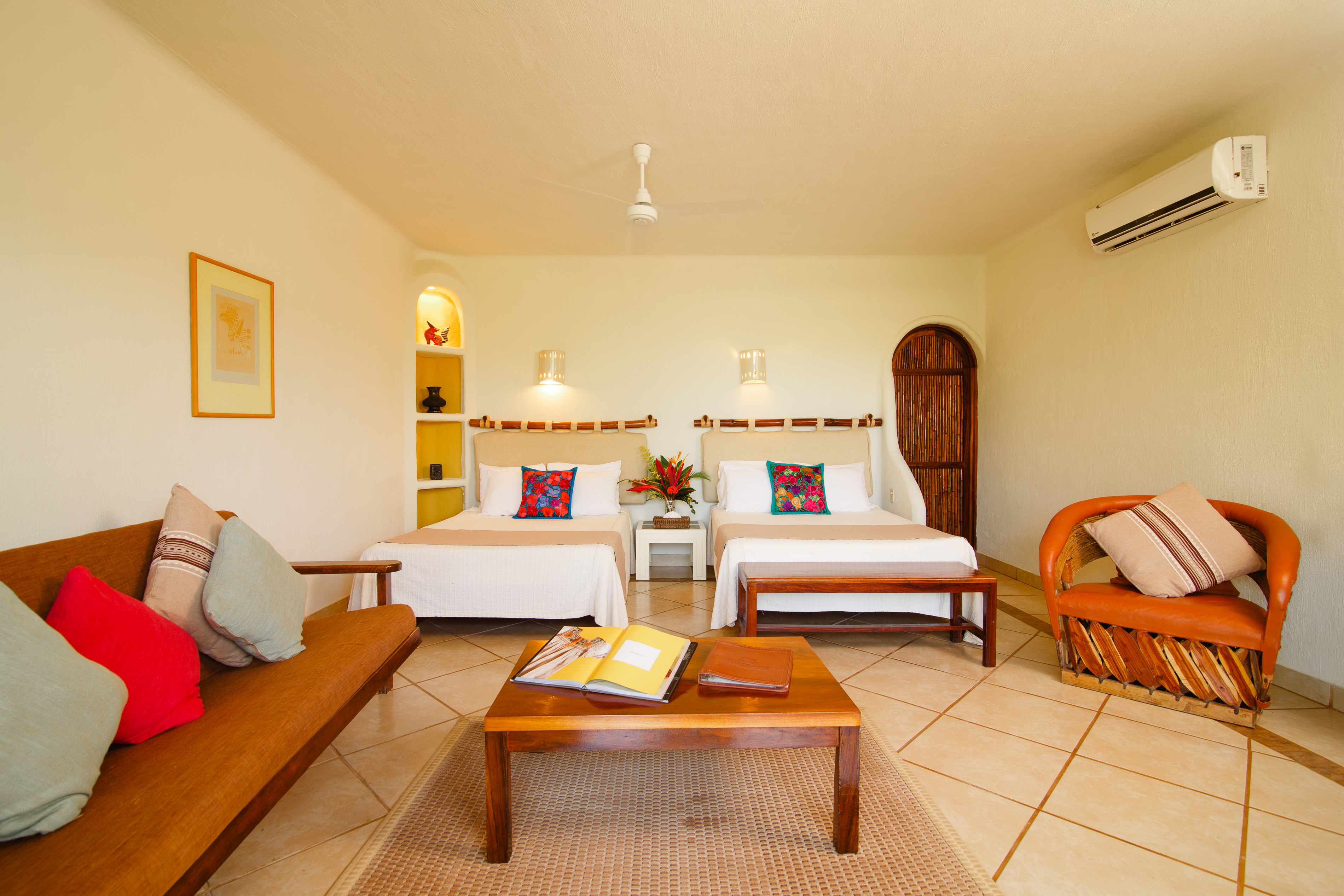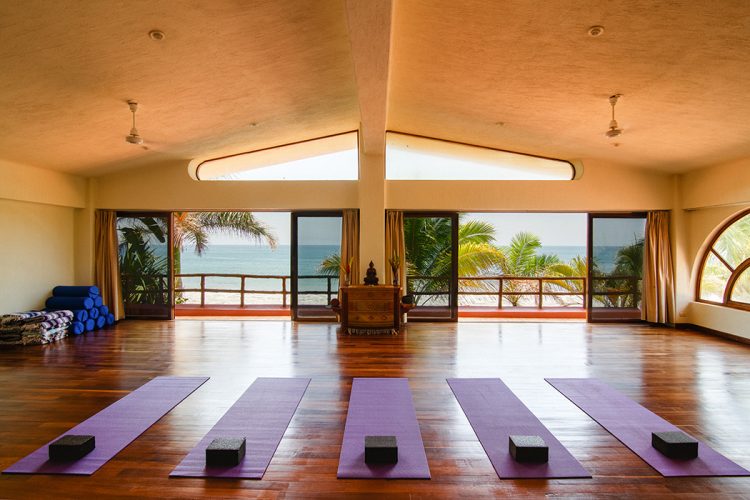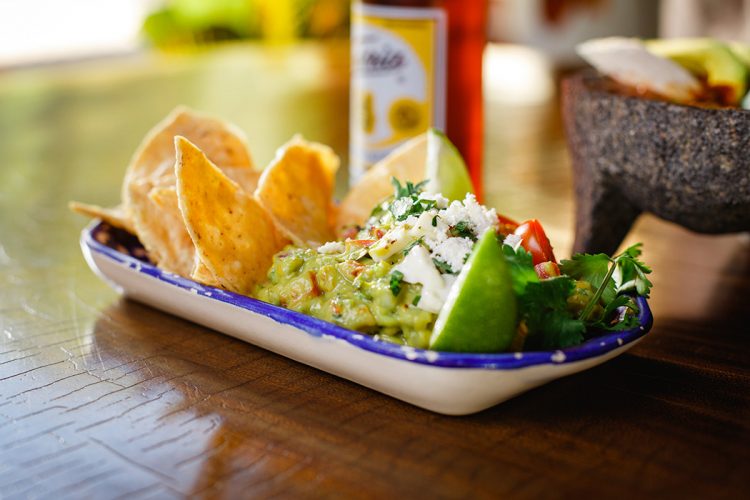 Mar-de-Jade-2016_023-e1508368823531
EL_MAR_STUDIO-e1509129749808
GUACAMOLE_MDJ-e1509130661837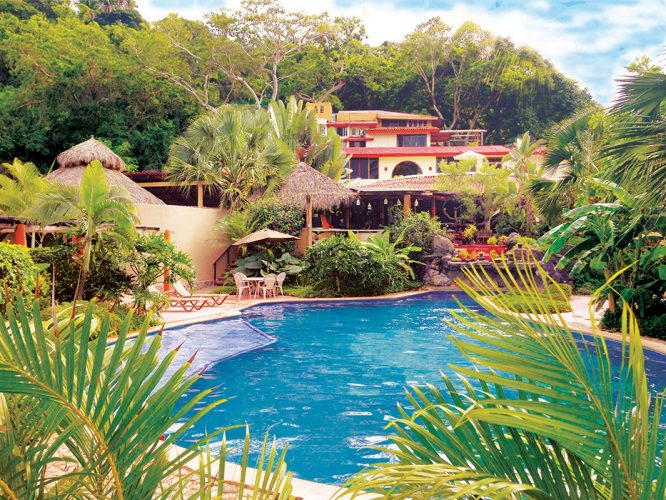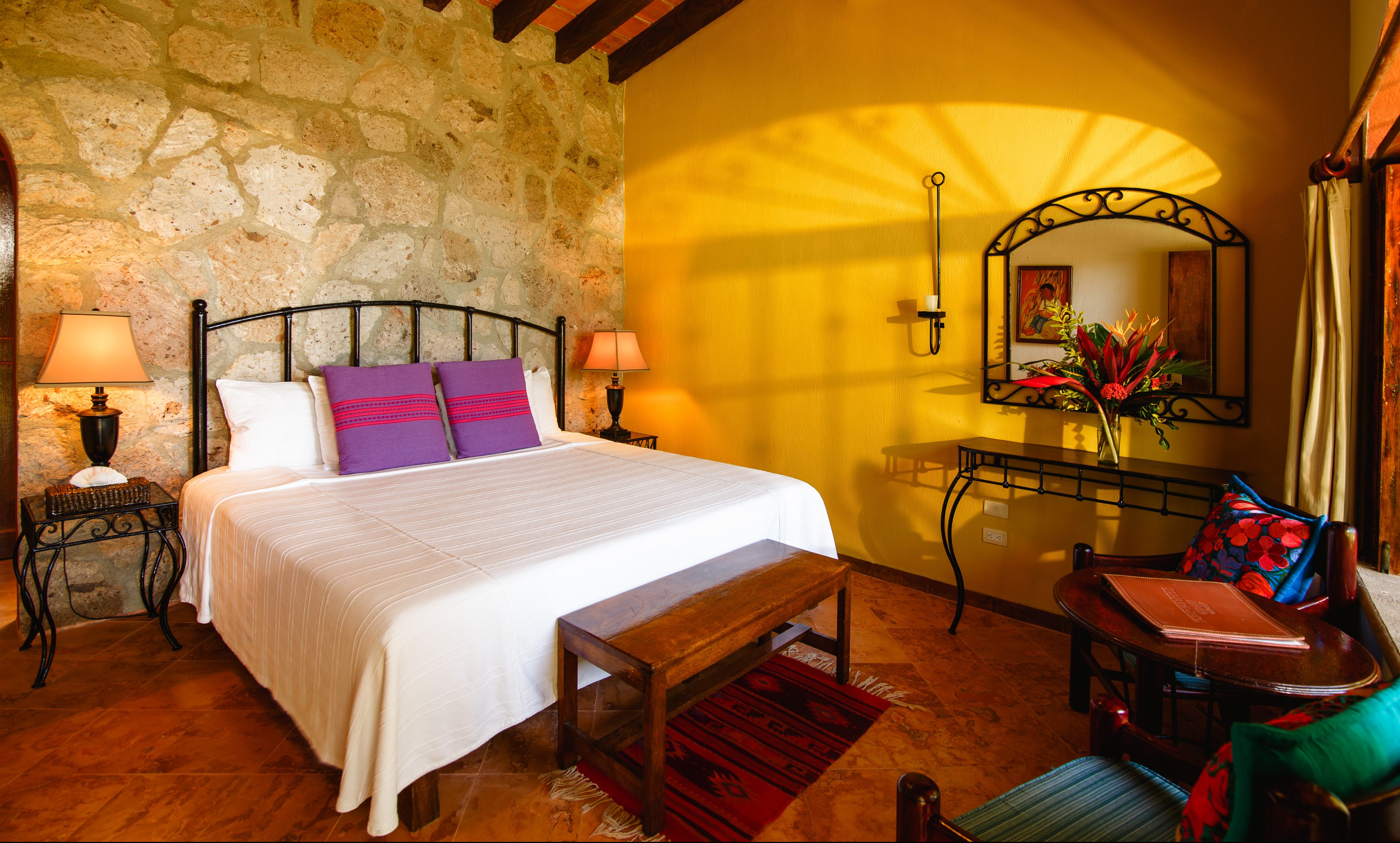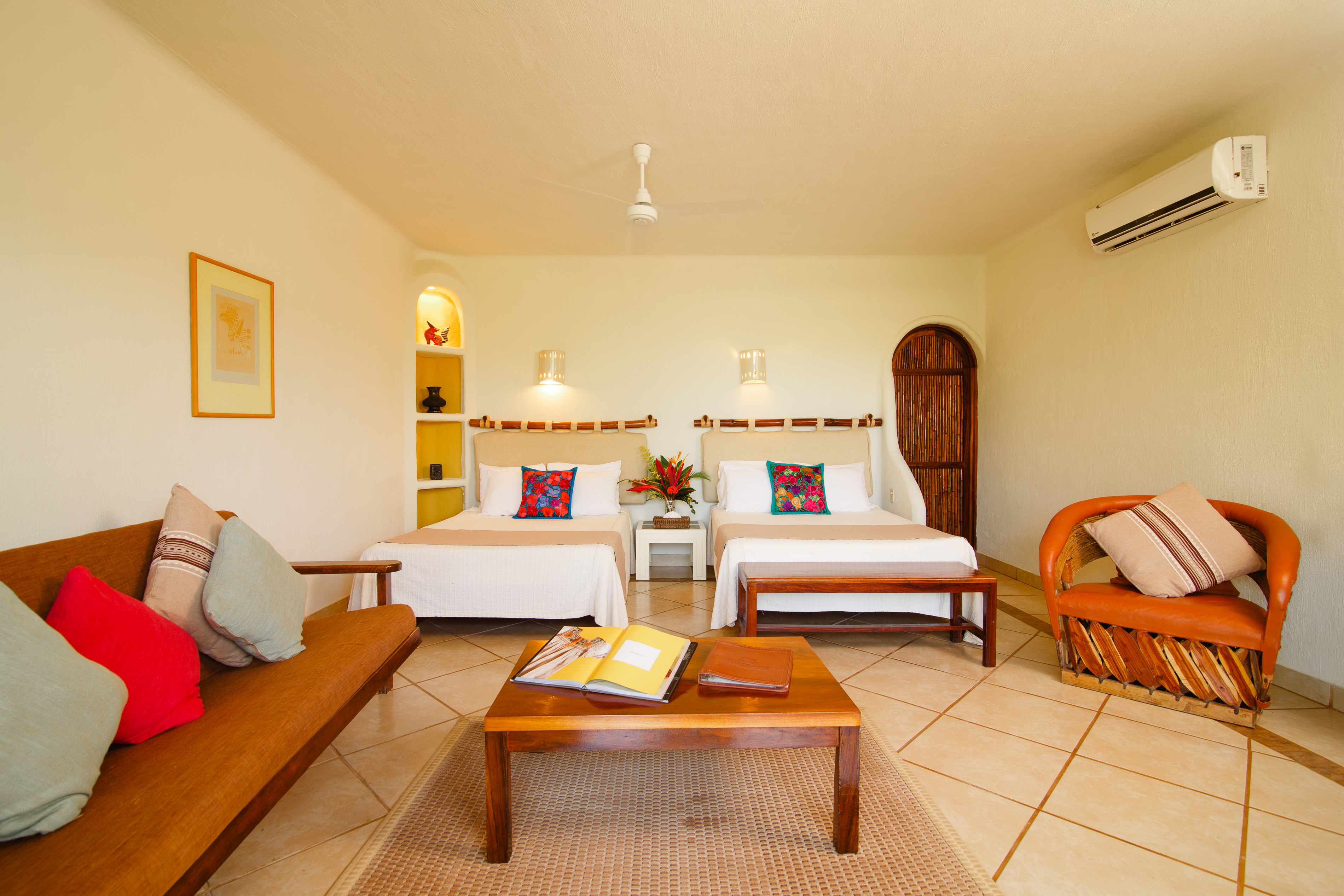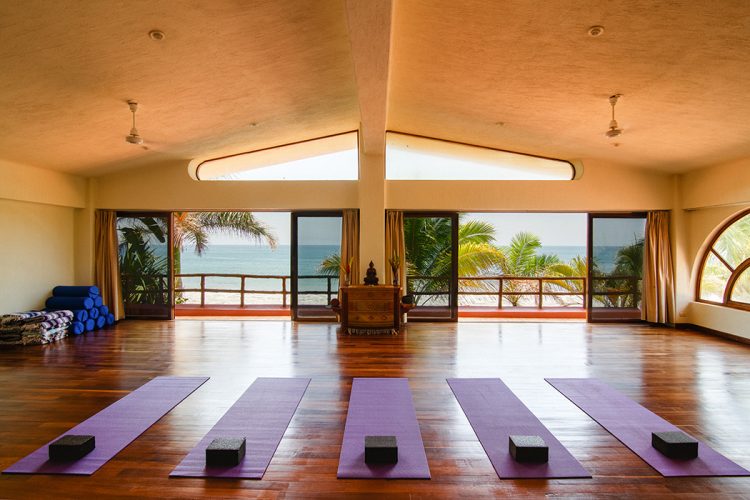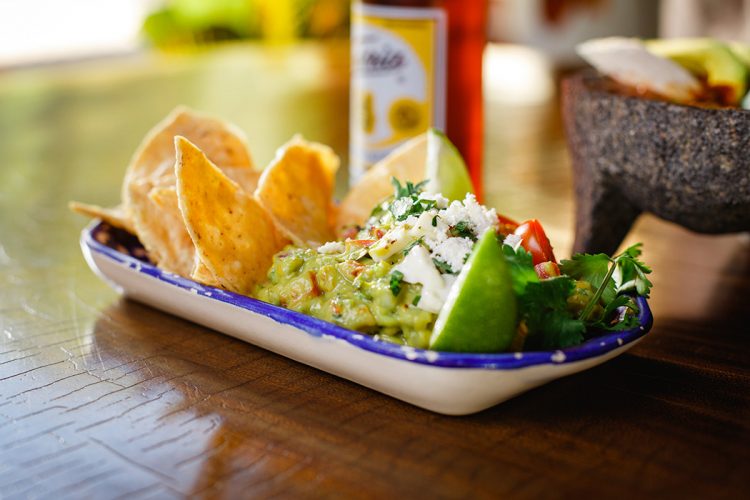 Mar de Jade – meaning sea of jade – is the wellness retreat you need. True to its name, this wellness center is located on the beach of the clear blue sea of Chacala, Mexico. As a yoga retreat center, it has been operating for over 35 years, ensuring a history of success in this sphere. Retreats focus on enlightenment, inspiration, and relaxation.
Program: A variety of yoga retreats are held at Mar de Jade throughout the year. Each includes a different theme, ranging from seasonal (Dia de los Muertos is one example), to spiritual (the inner journey is another). Still other retreats are limited to specific populations, such as yogis of retirement age. As such, each retreat features a unique itinerary. However, all retreats take advantage of the luxury accommodation, and include daily meals cooked with ingredients from the 17-acre organic, on site farm.
What we like: The 20+ acre grounds of Mar de Jade are full of surprises. When not practicing yoga, guests can enjoy swimming in two swimming pools, as well as a Jacuzzi, all within the professionally designed garden landscaping.
Cost: Contact [email protected] for individual retreat pricing
Address: Mar de Jade #1, Chacala, Nayarit, Mexico C.P. 63708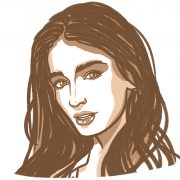 Rose Henderson
Rose graduated with a degree in Anthropology, which takes her understanding of basic human needs to a whole new level. Her intelligence and passion for healthy living is reflected in her written work.