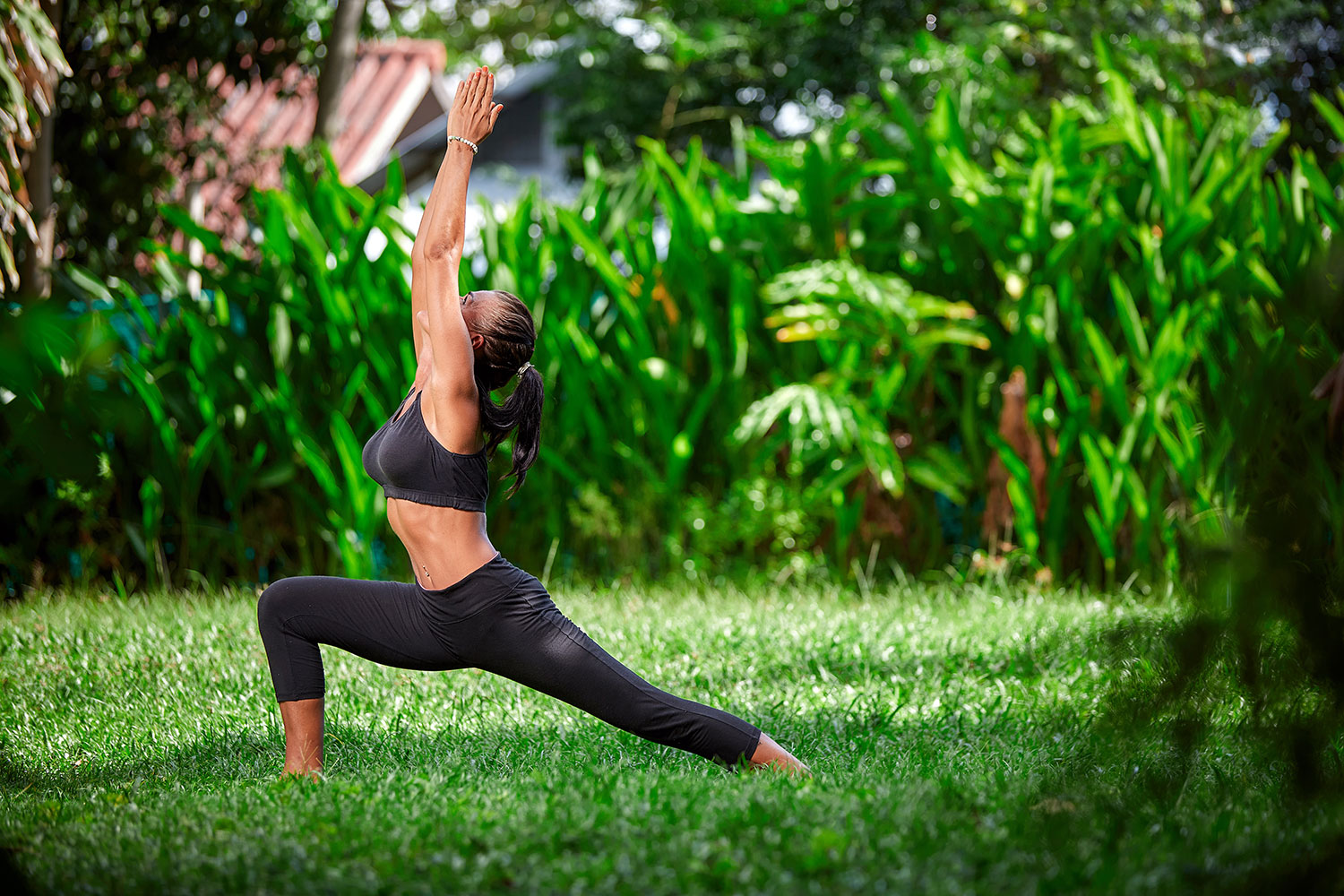 People travel across the world to experience Mexico's famed yoga retreat scene. A country rich in culture, spirituality, and tradition, Mexico is also home to lush jungles, and miles of white sand beaches. There are many yoga retreats in Mexico, each unique in how they incorporate the local culture alongside traditional yoga practices.
Here are the ten most luxurious and best rated yoga retreats in Mexico.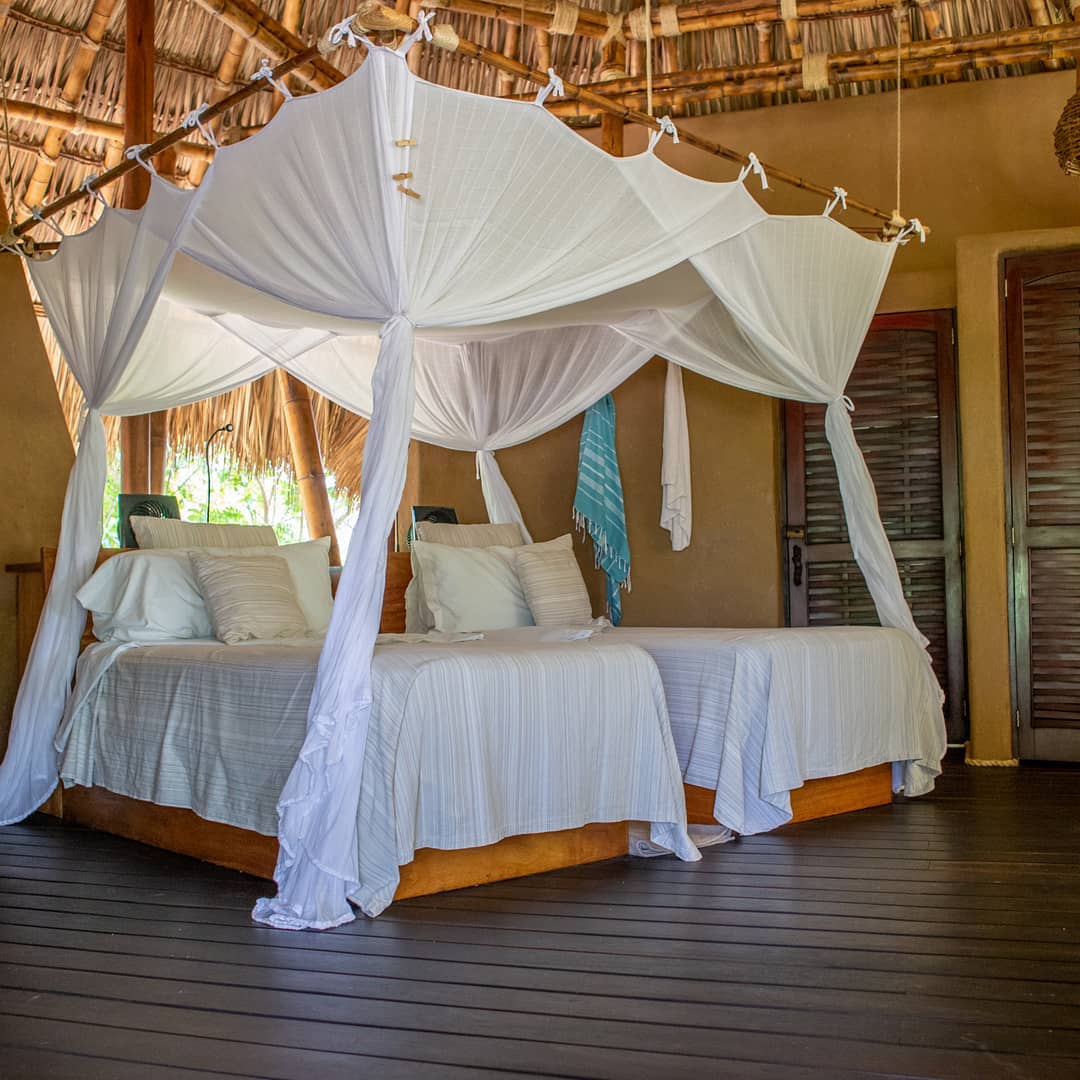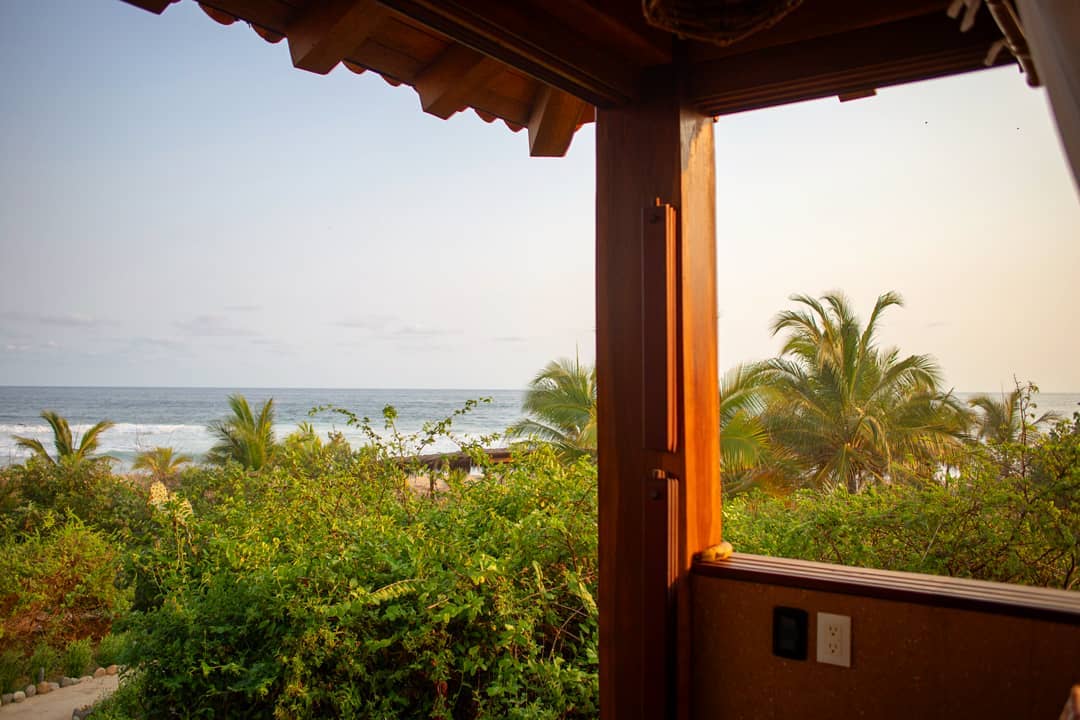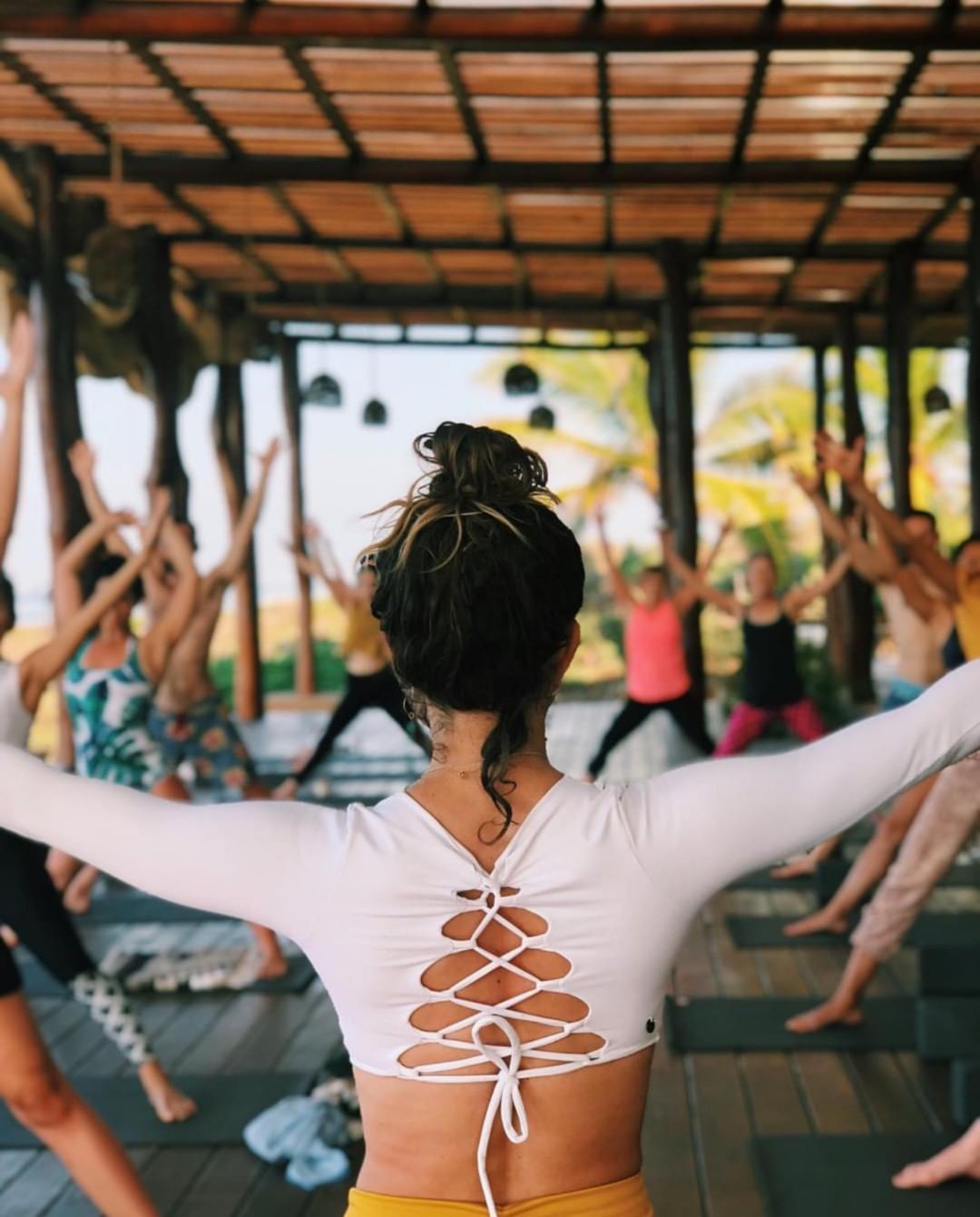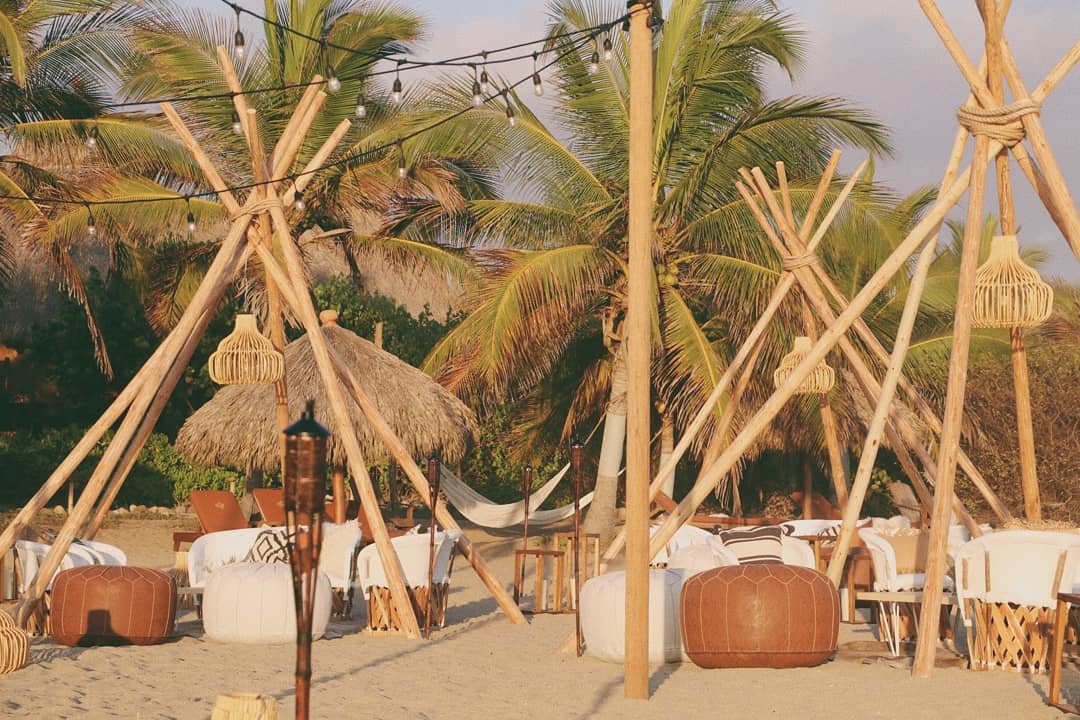 playaviva_53811399_1783640395070528_2180921195331975180_n
playaviva_54511613_2050375651923793_6948801392363935890_n
playaviva_54800567_1892016867569836_1106844993654010339_n
playaviva_56436562_2414133751930638_5706512865000258806_n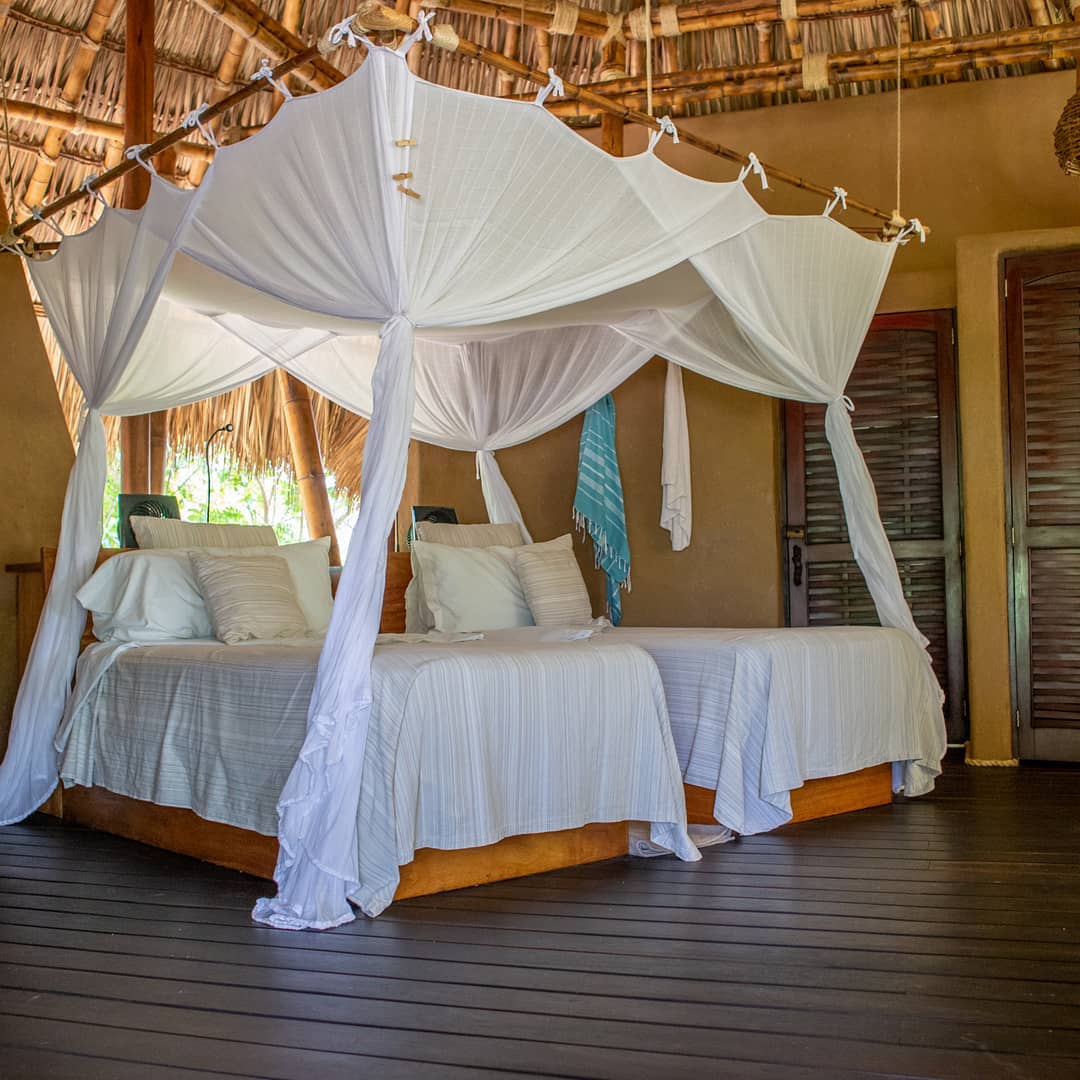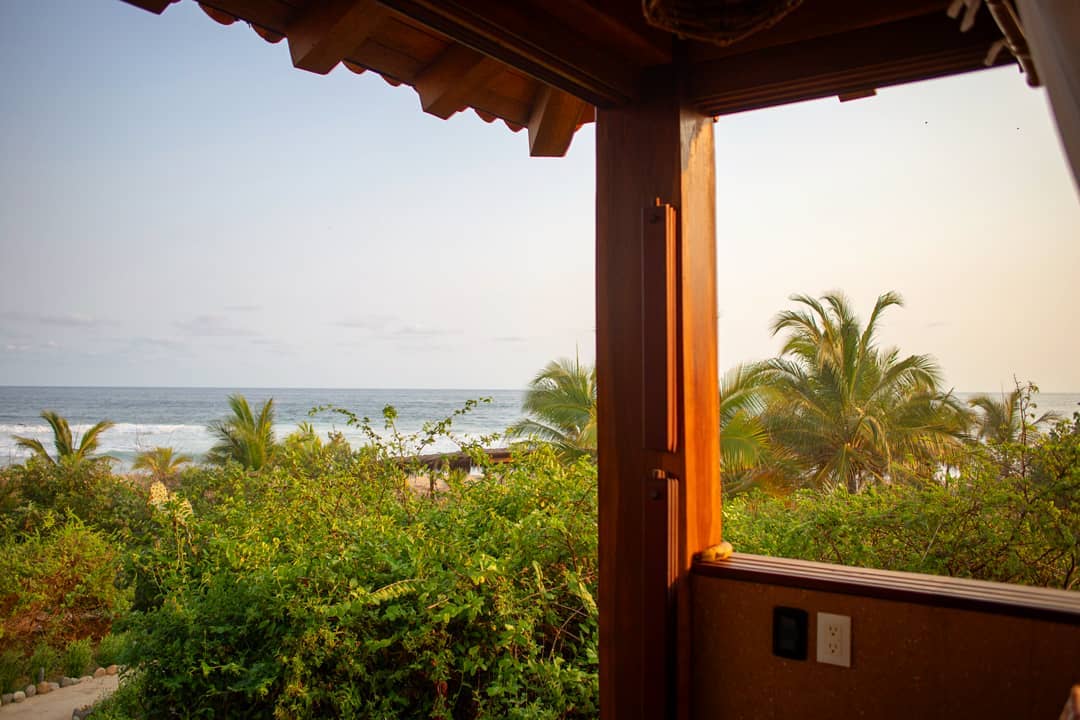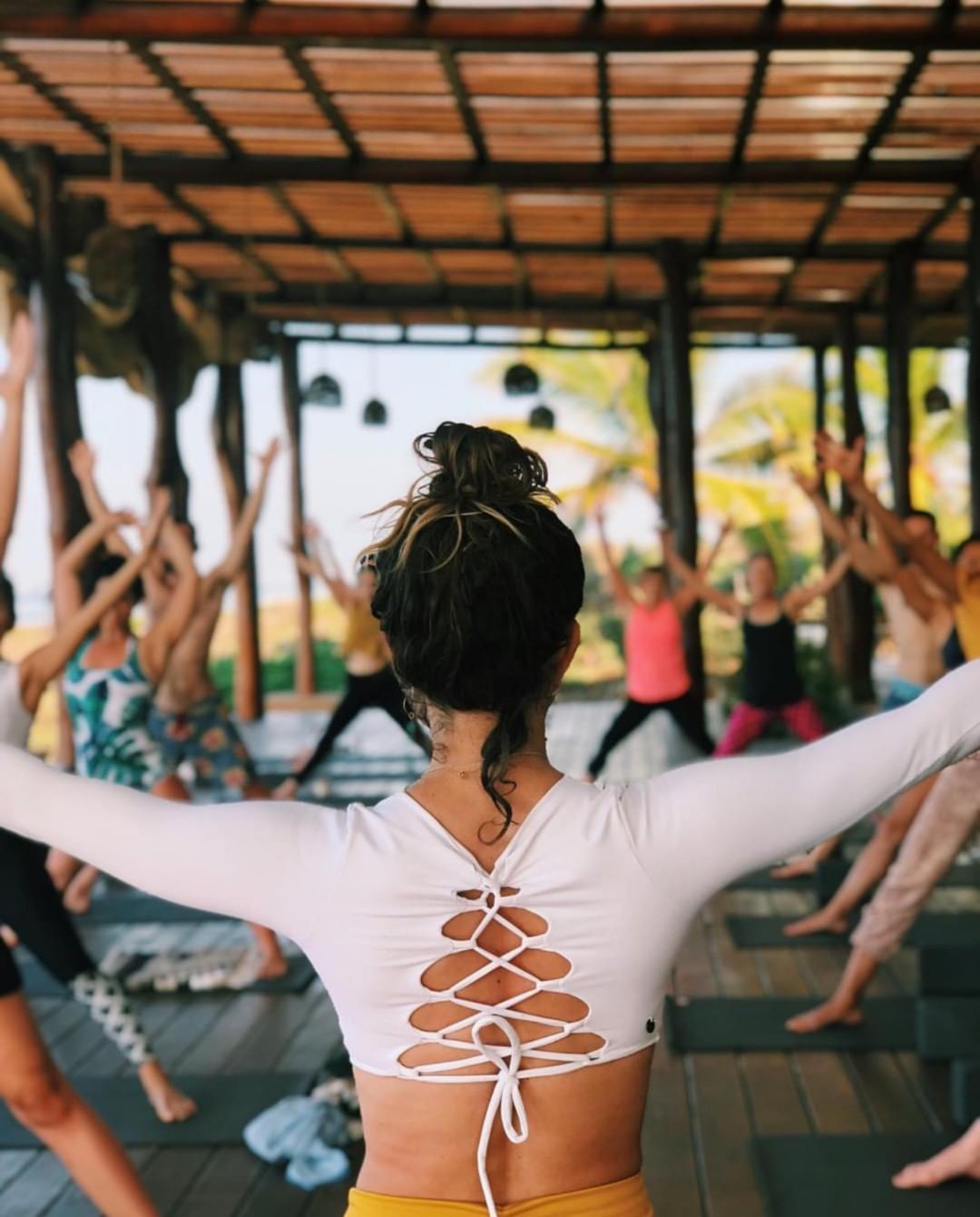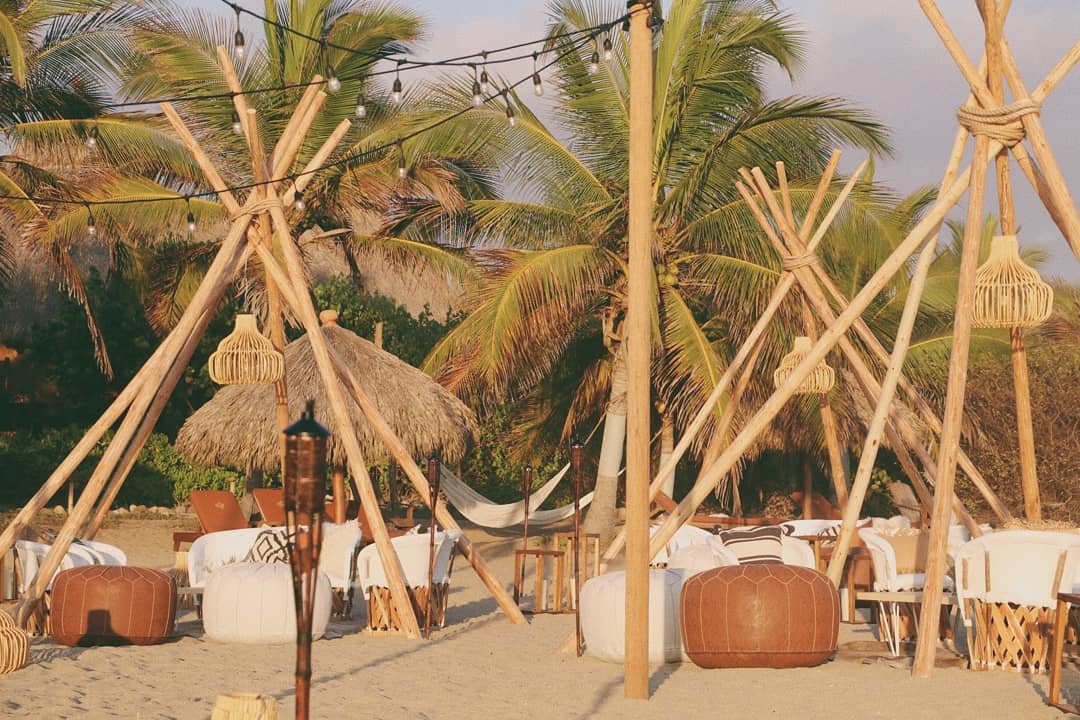 Body Flows Yoga is offering a special one-off yoga retreat in October 2019 at a stunning beach side resort in Mexico. The retreat, lead by yoga teacher and massage therapist Sally Mitchell, is held at Playa Viva, a 200-acre environmentally conscious villa. This is the ideal retreat for yogis who are looking to press "reset" on their hectic lives.
Program: Guests should expect two yoga classes per day, one a fast-paced vinyasa and the other a restorative yin. Workshops are also offered covering a range of topics from chakra opening to benefits of essential oils. Farm-to-table meals, from the Playa Viva organic farm, are also provided each day. This is a four day retreat that is just long enough to renew your spirits.
What we like: This yoga retreat is set on a sprawling property that will take more than four days to be explored. Guests can soak up their free time exploring the 200-acre grounds, which feature everything from a turtle sanctuary to an organic farm, and more.
Cost: Prices start from $1,195
Address: Playa Viva, Juluchuca, Zihuatanejo, Playa Icacos, 40834 Guerrero, Mexico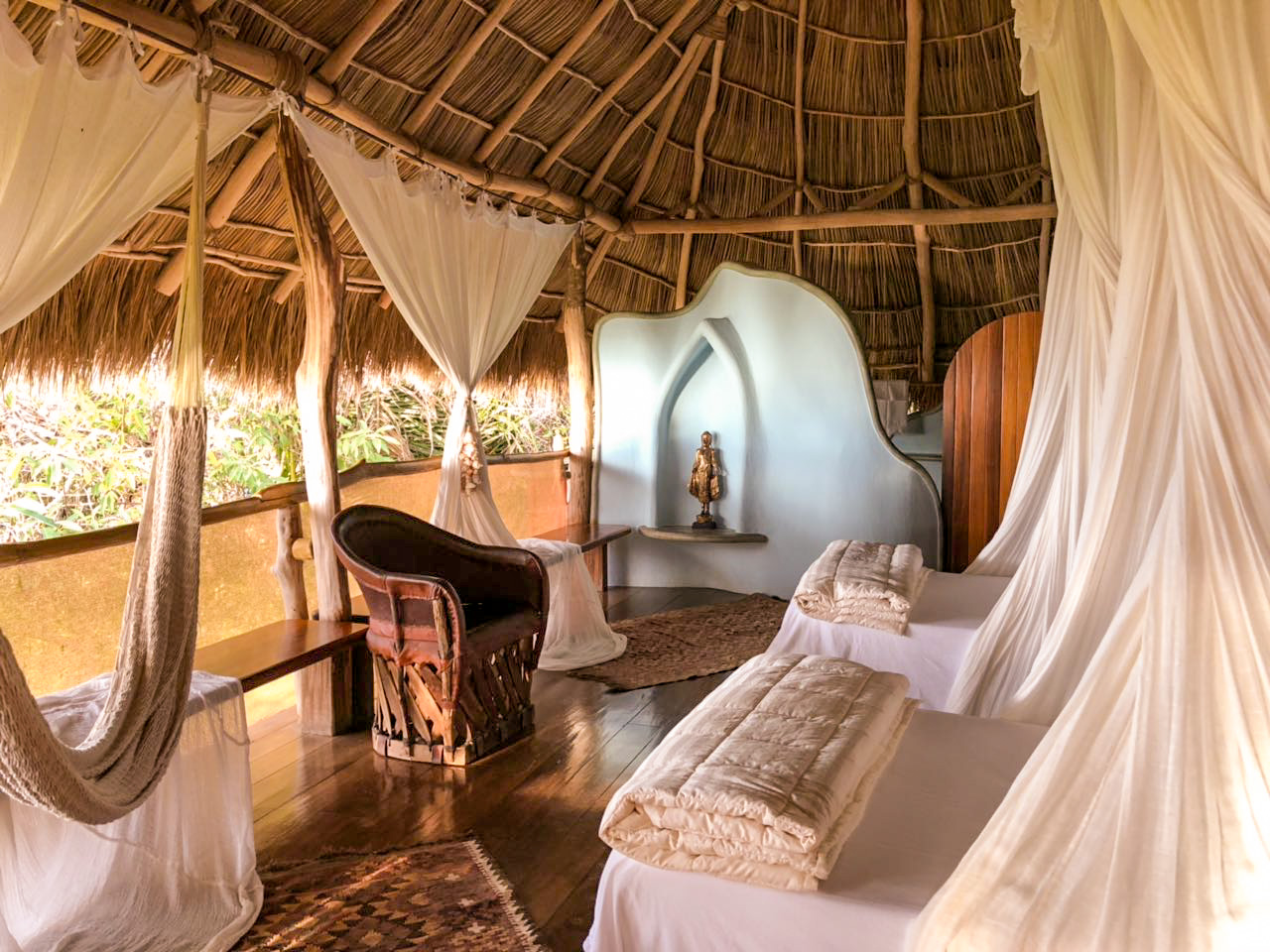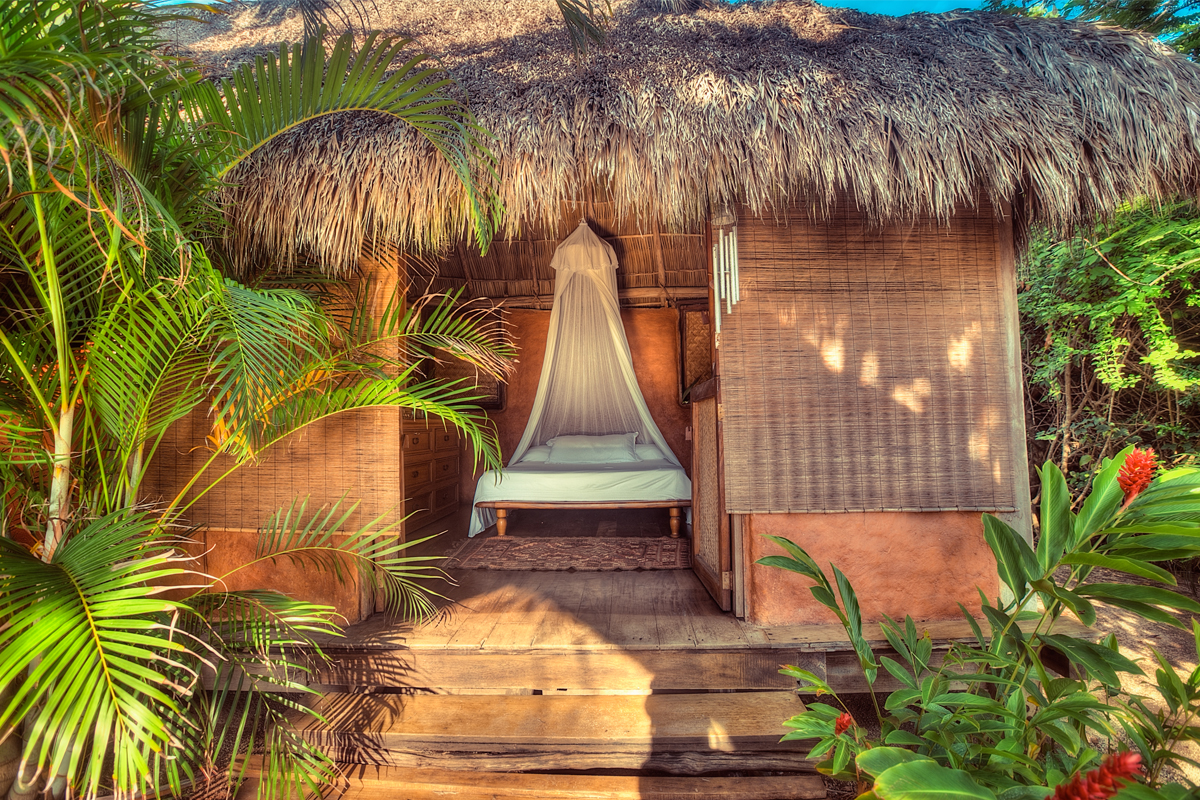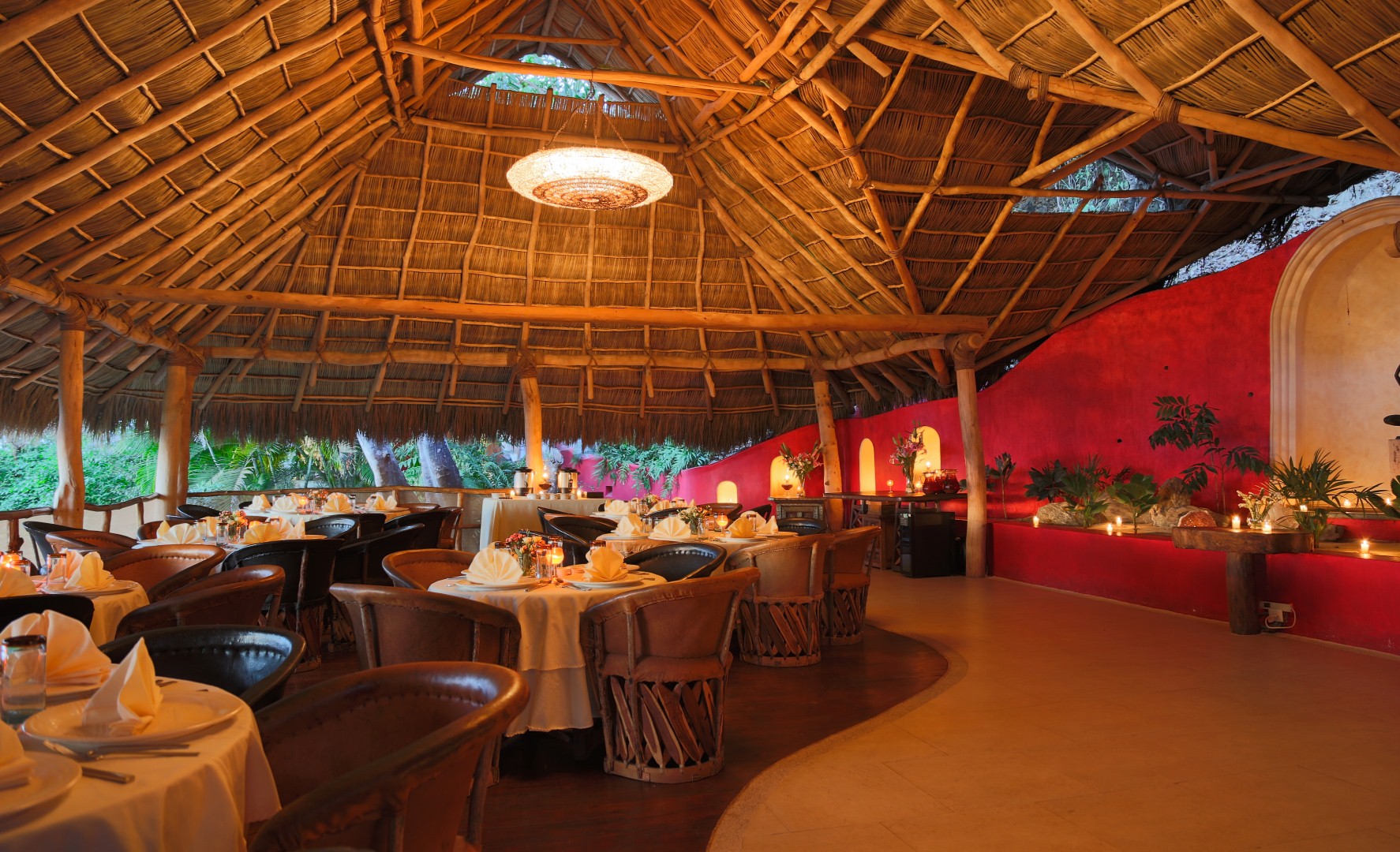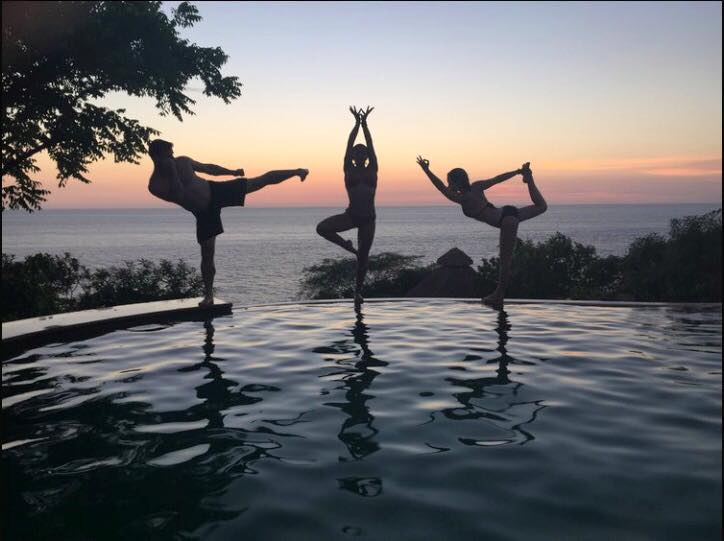 6da375d8-c4ab-49a0-84e4-9f3f7a07f59e-2
20031778_1826204377406412_2469100177384166065_n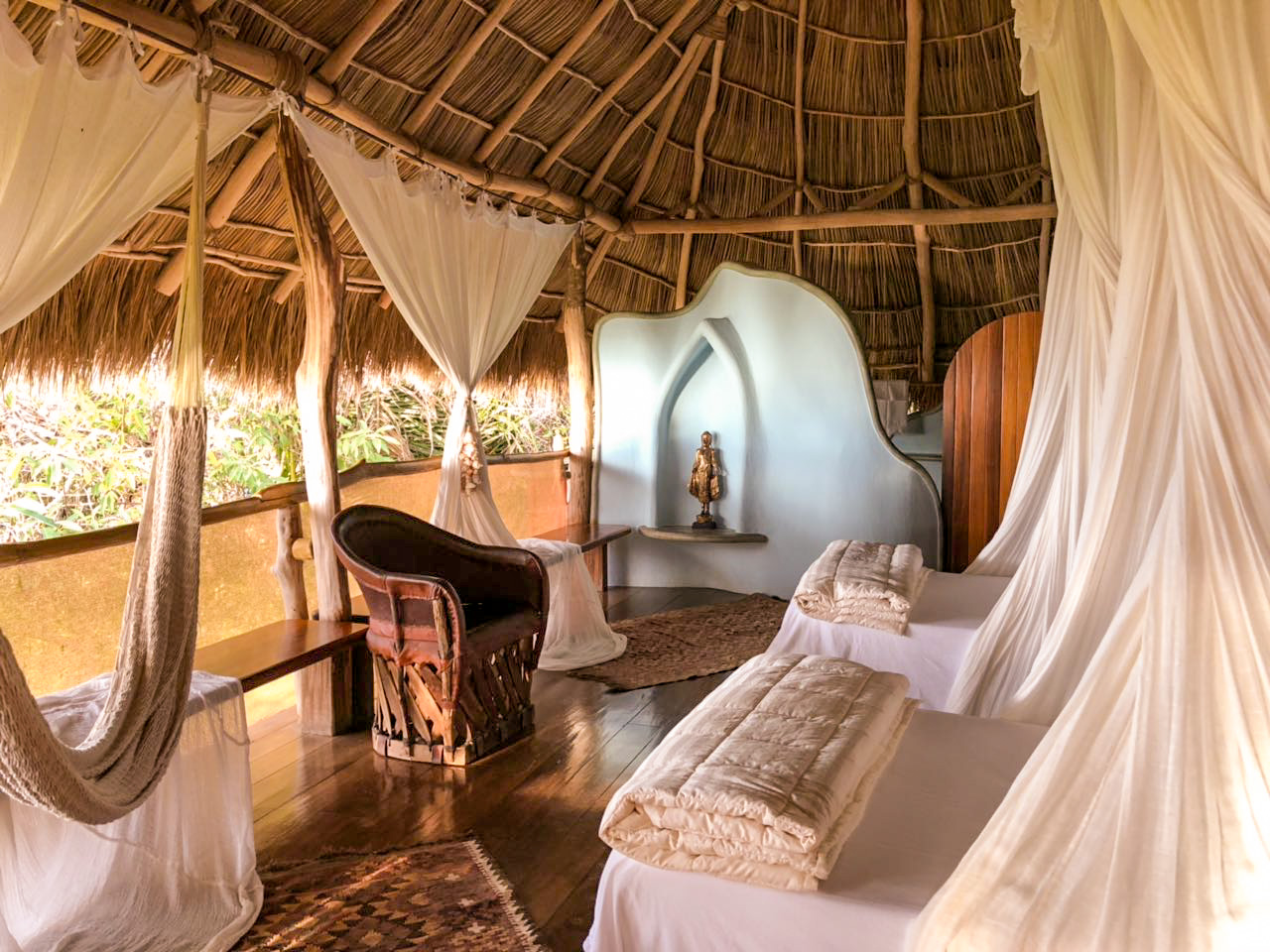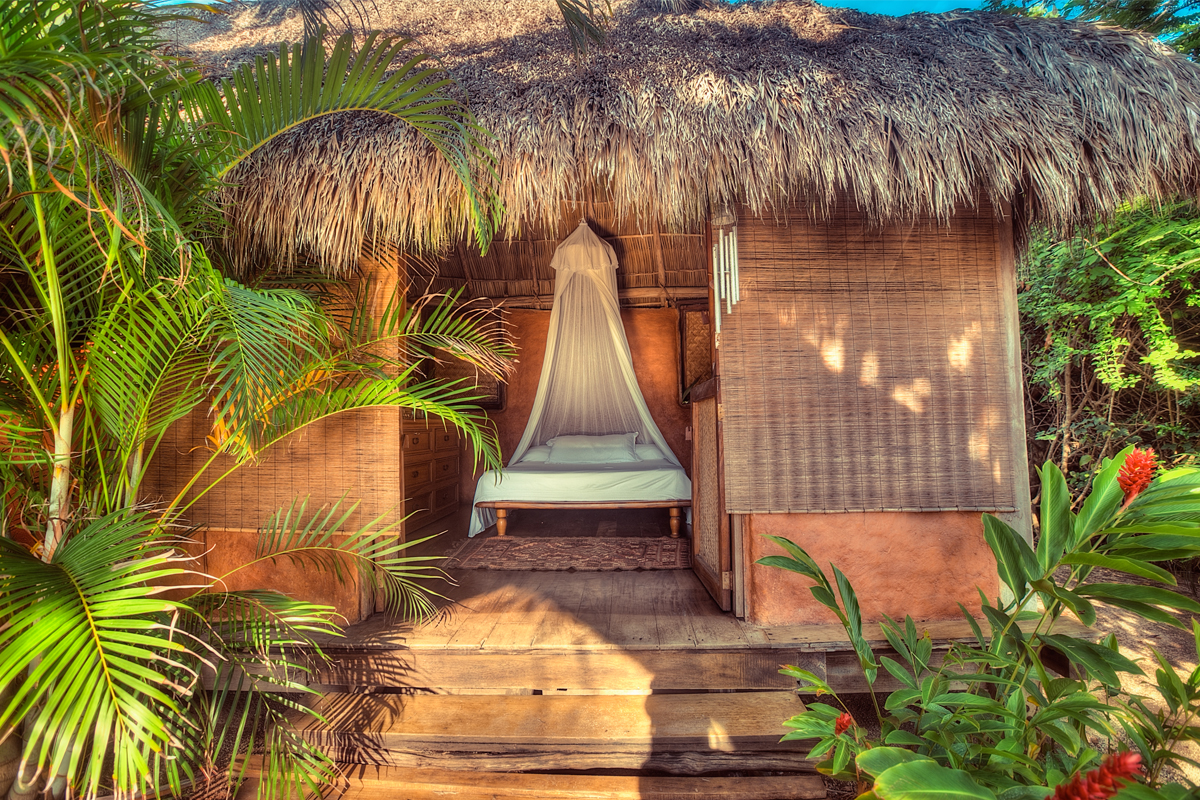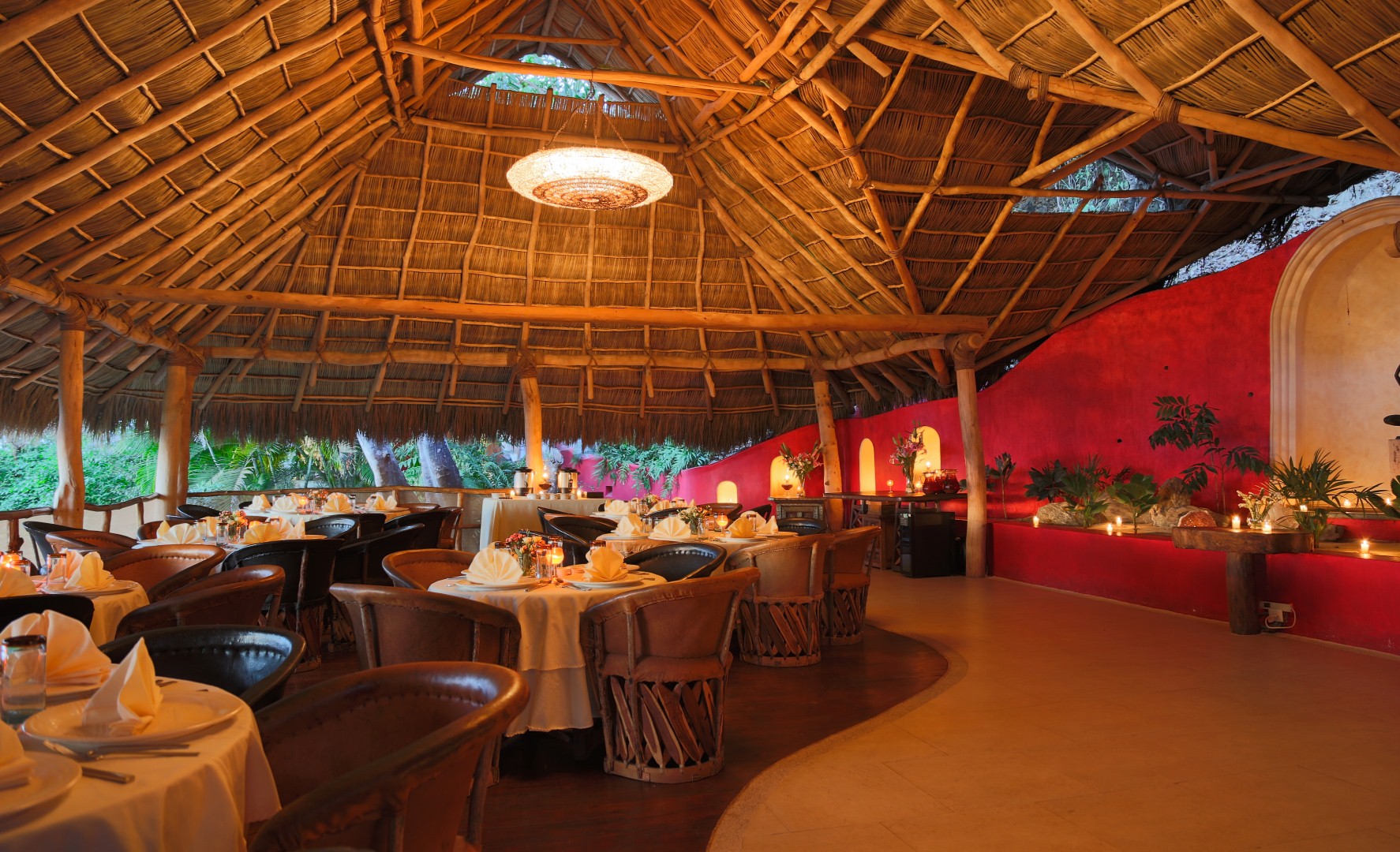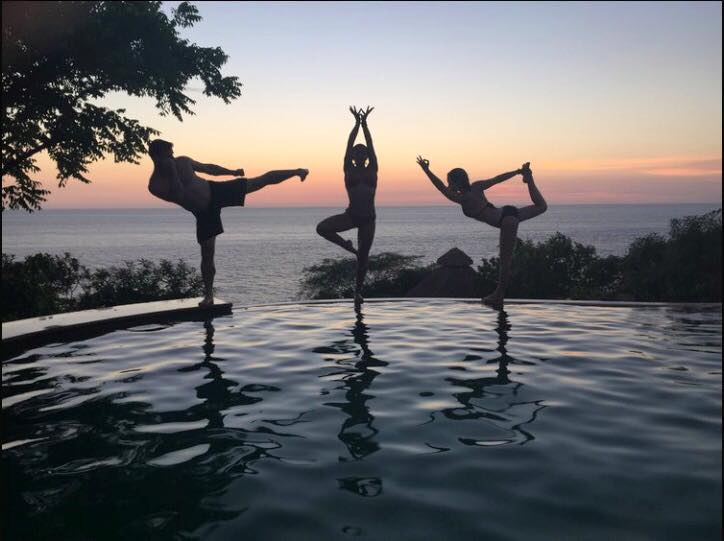 Haramara Retreat has been described as the places where "Robinson Crusoe meets Architectural Digest." This should give you some insight into the wild sanctuary that greets you when you check in to Haramara. Located on 12 acres of Oceanside property, with a meticulously designed villa and grounds, this retreat is an ideal escape for those who want to head off grid.
Program: Enjoy either a personal retreat, or an organized group yoga retreat at Haramara. Retreats at Haramara are both exclusive and intimate, ranging in size from 10 to 50 people at maximum for larger retreats. Each retreat features a unique itinerary that draws on the local environment, and includes multiple daily yoga classes, offered both indoors and outdoors.
What we like: The off grid atmosphere at Haramara Retreat is enhanced by the design of the cabanas, where guests sleep. Each cabana is designed without electricity, limiting light to oil lamps and simple candles. Guests will feel truly at peace in the gentle darkness, listening to the sound of waves lull them to sleep.
Cost: Contact [email protected] for individual pricing
Address: Haramara Retreat, Sayulita, Nayarit, México.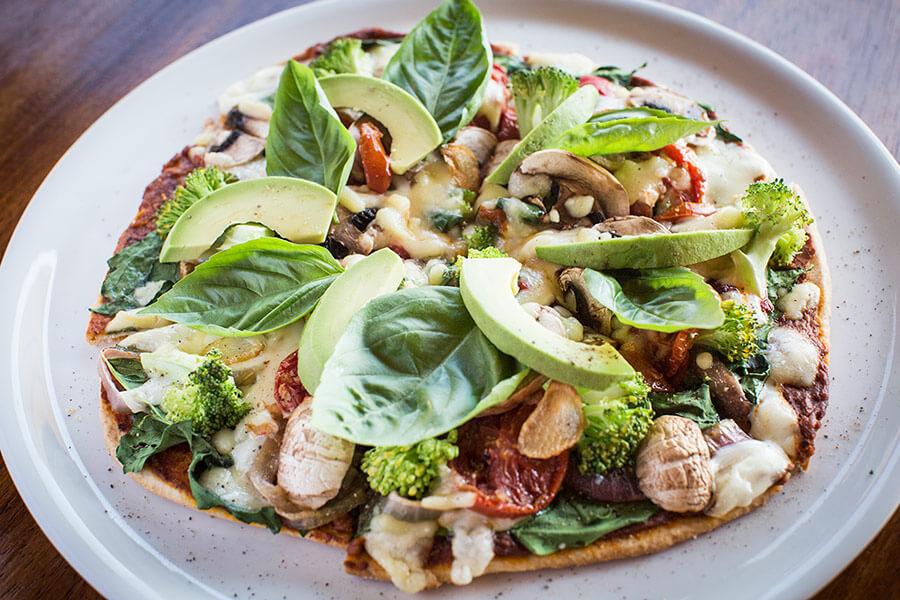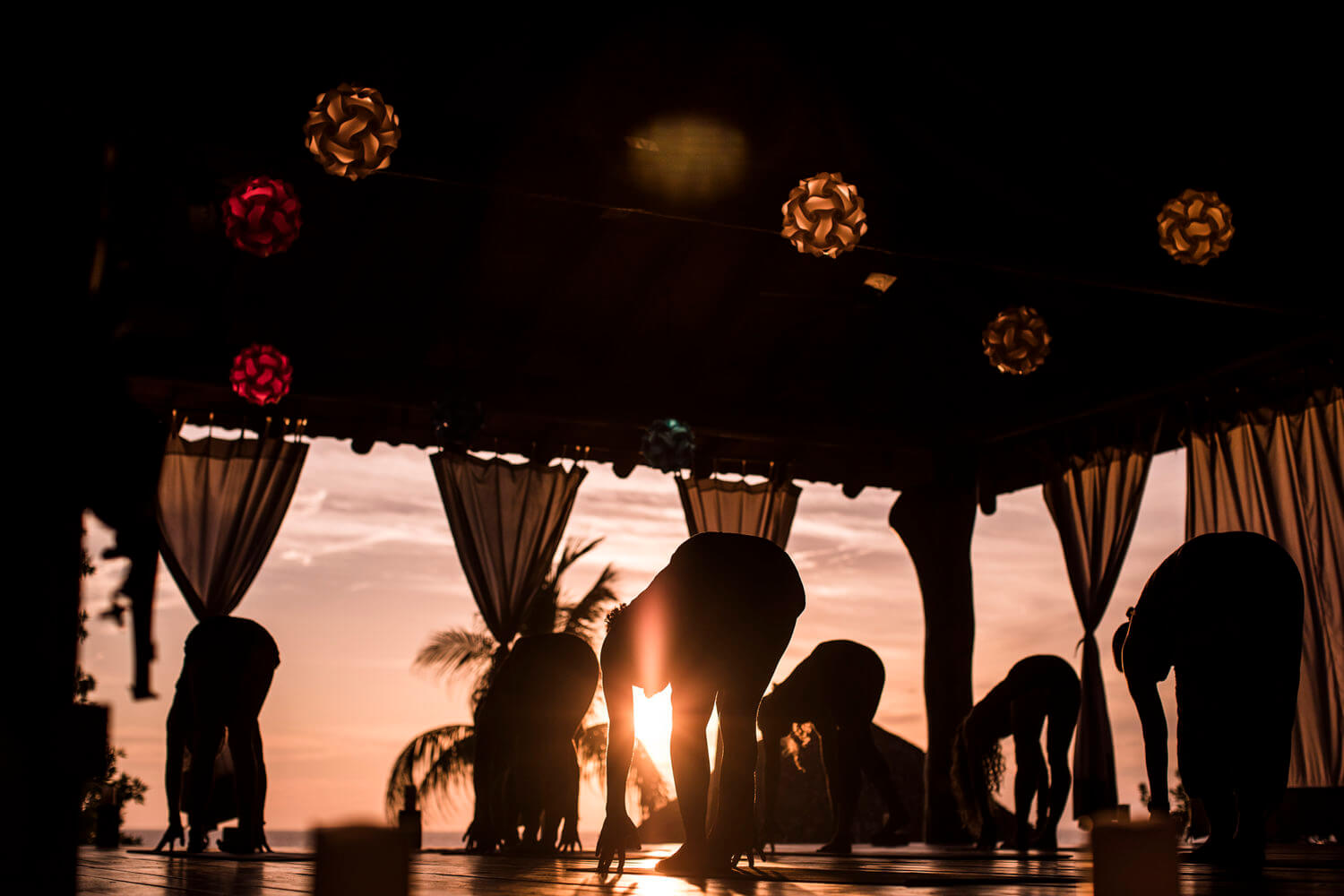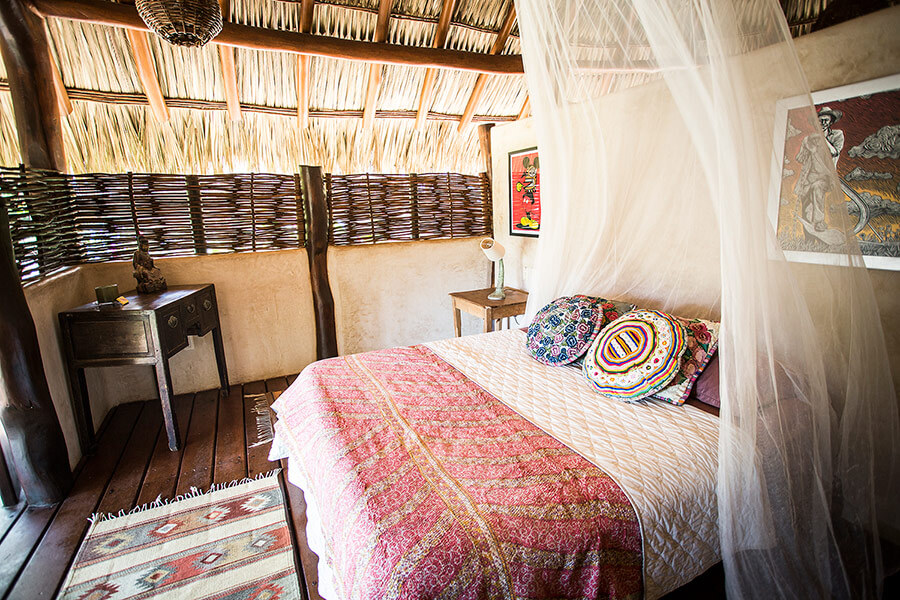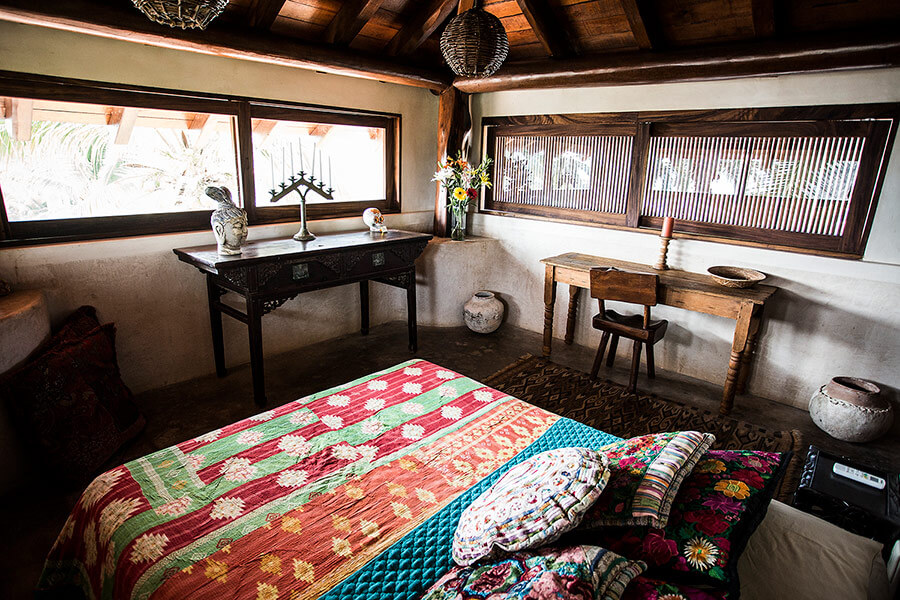 food-veggie-pizza-avocado-toppings-NK7A4543
rooms-compassion-deluxe-bungalow-present-moment-NK7A0478
rooms-serenity-air-conditioned-bungalow-present-moment-NK7A0481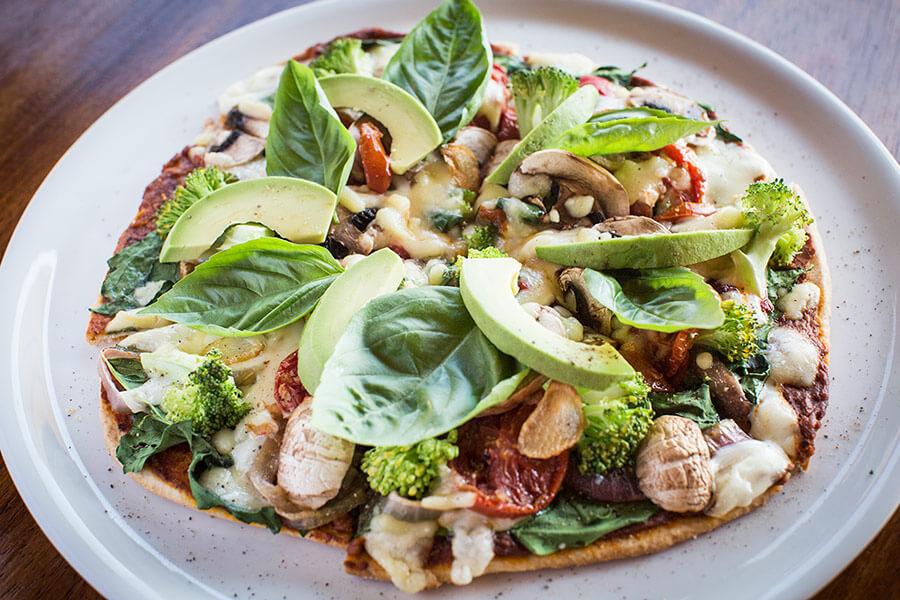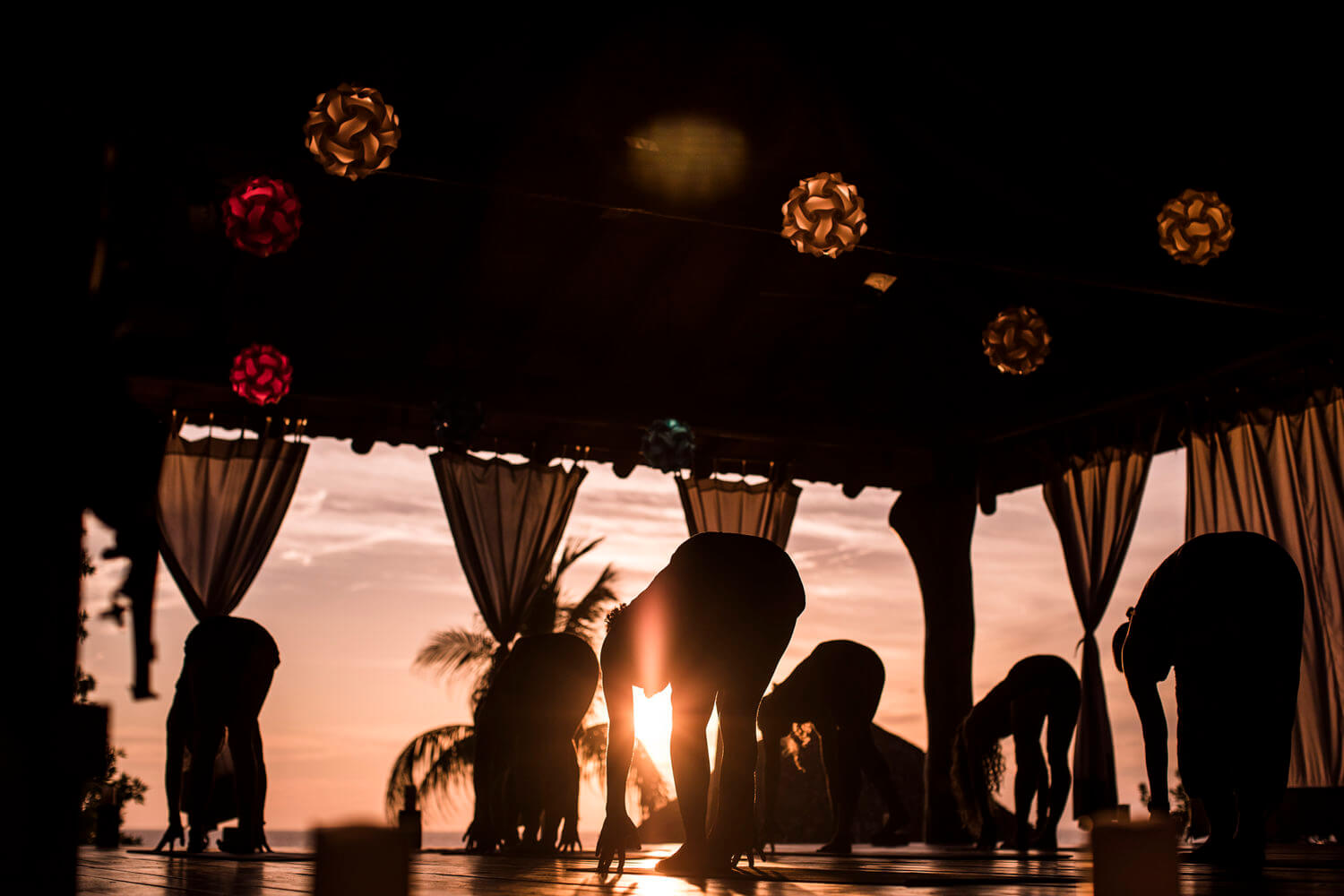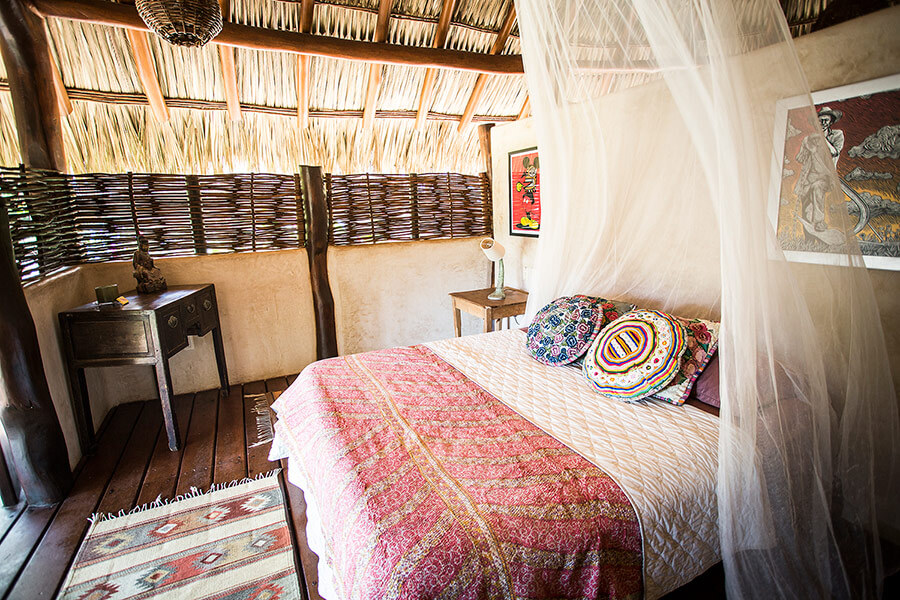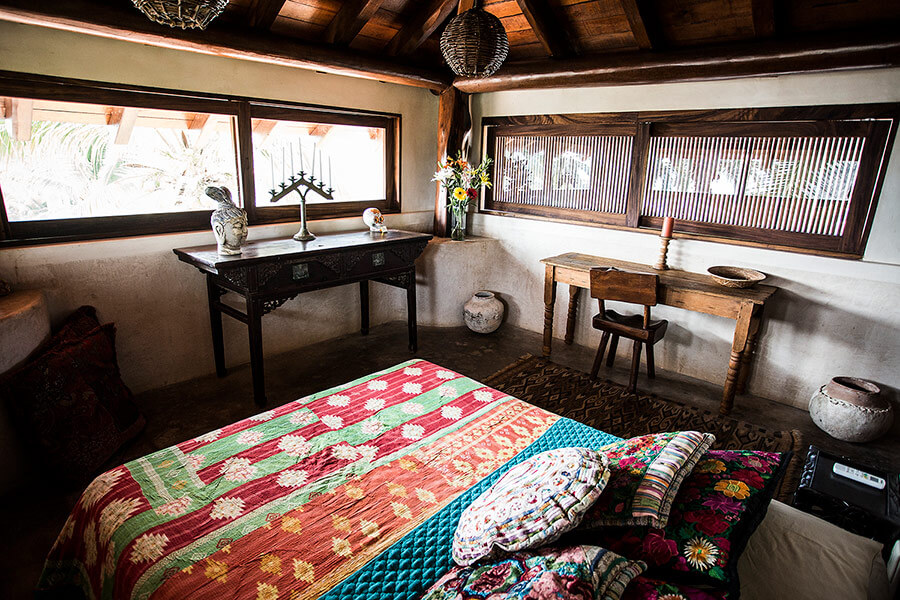 Step into luxury at Present Moment – a spa haven, boutique resort, and yoga retreat in Mexico's Riviera. Enjoy the expansive grounds designed with yoga and wellness in mind, complete with an outdoor yoga pagoda, private beach, and sprawling gardens. Choose among an array of accommodation, including beachside bungalows and indoor suites, and a long menu of spa treatments.
Program: A variety of luxury retreat options are offered at Present Moment. Guests can choose to either book into a group retreat, a customized vacation, or choose from packages that include themes like restoration, surfing, detoxification, and more. The traditional group retreats are offered year-round and last around a week. Whether choosing a group retreat or individual package, guests will be treated to daily meditation and yoga classes, massages, wellness treatments and counseling, gourmet freshly made meals, and adventure excursions ranging from surfing to waterfall-hunting.
What we like: Present Moment may be intensely luxurious, but they make an equal effort to be good stewards of the environment. The natural surroundings play a big role in the retreat's design, and Present Moment returns the favor by having eco-friendly and biodiversity maintenance procedures. They claim to 'step lightly' upon the earth by offering healthy, local food, preserving biodiversity, and conserving their use of energy, water, and other natural resources.
Cost: Prices vary but average around $2000 for a double occupancy bungalow
Address: Playa Troncones, Mz. 21 Lt. 3 Troncones, 40804 Mexico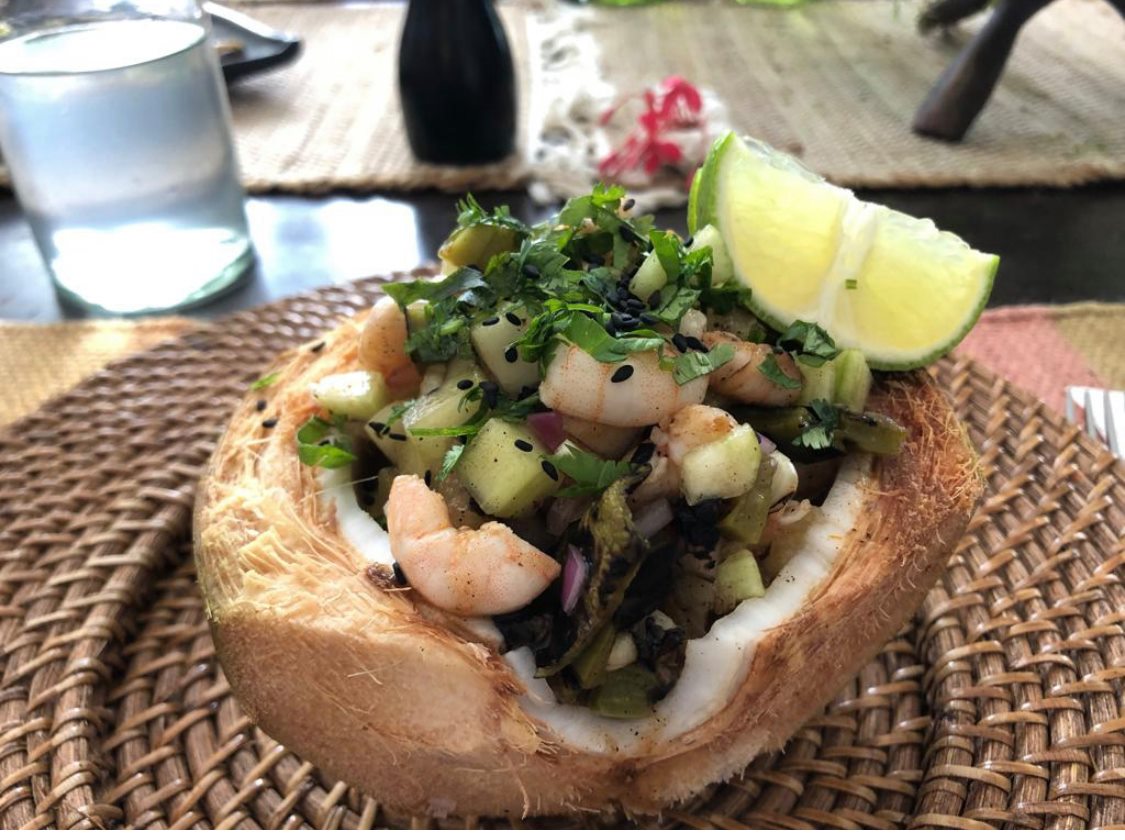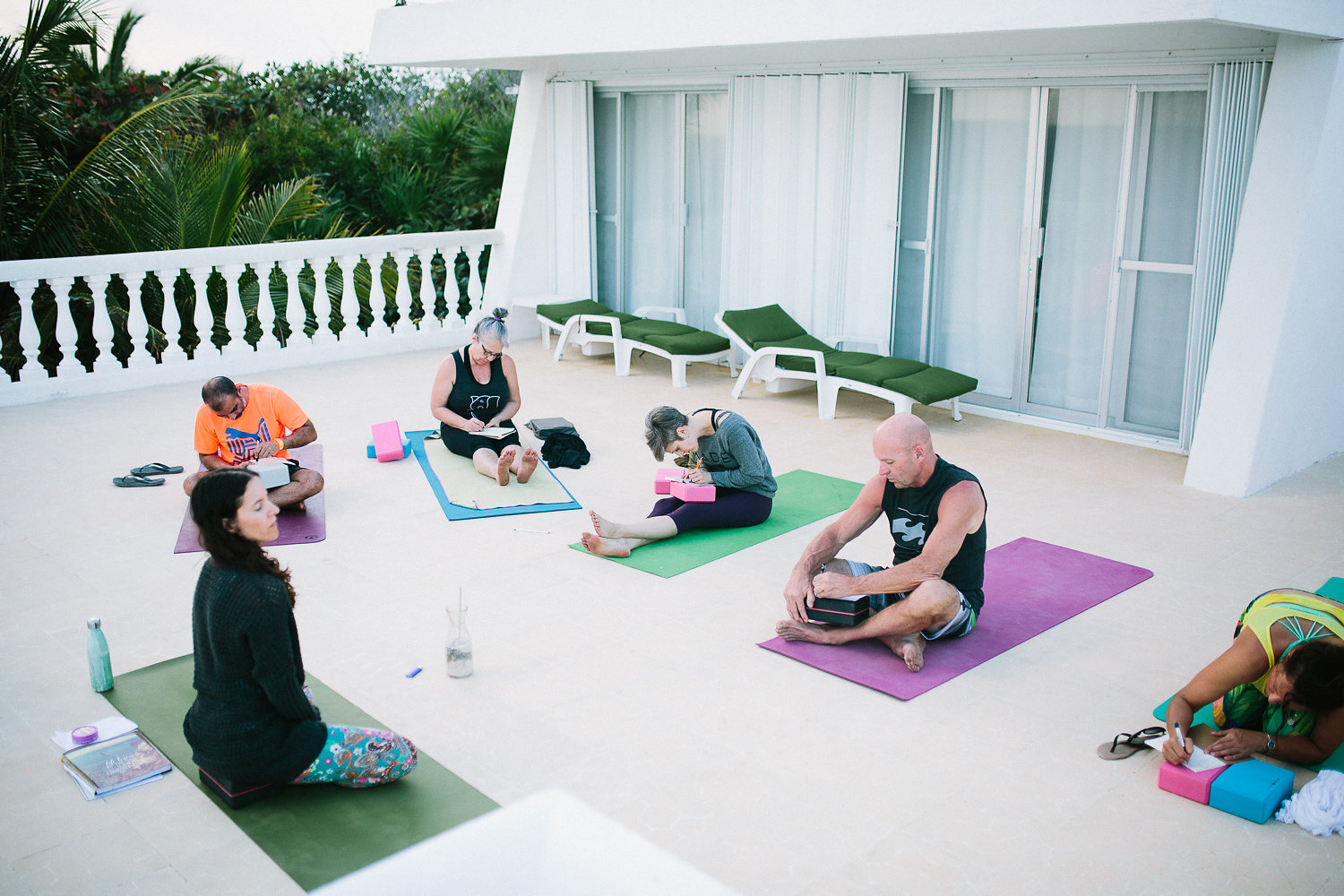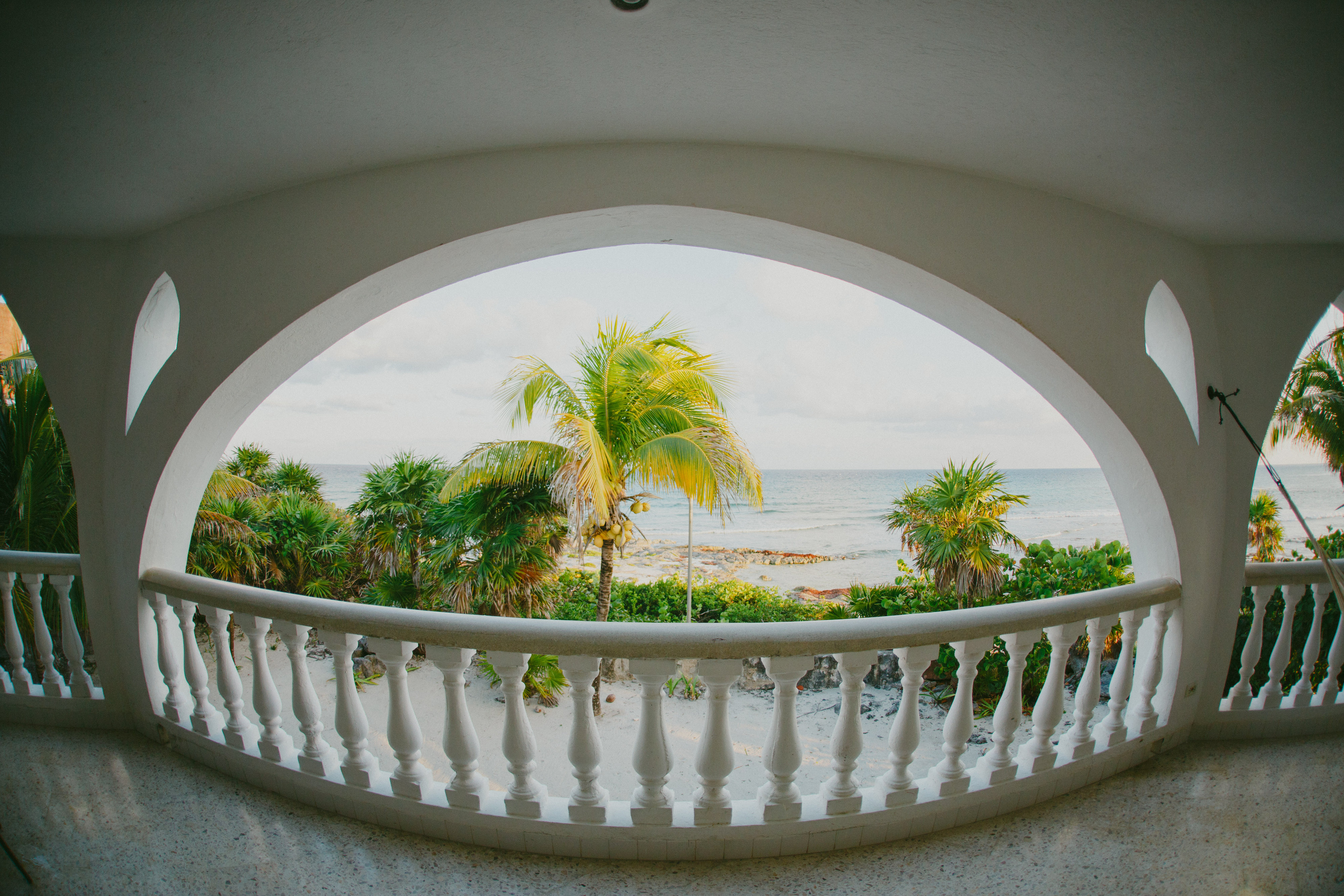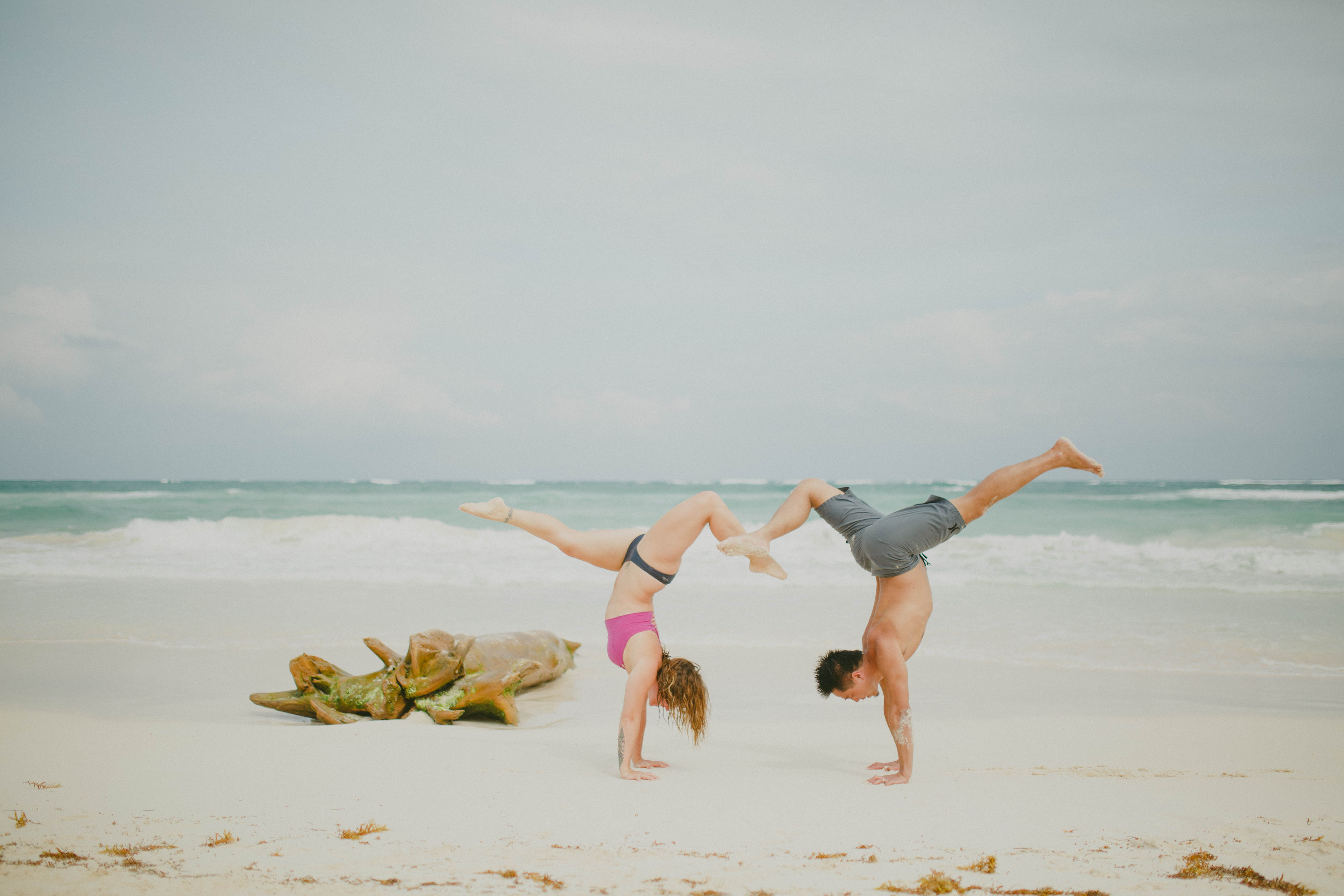 65260099_2384184261862917_5828560079992913920_o
View More: http://photos.pass.us/yogacopal
View More: http://photos.pass.us/yogacopal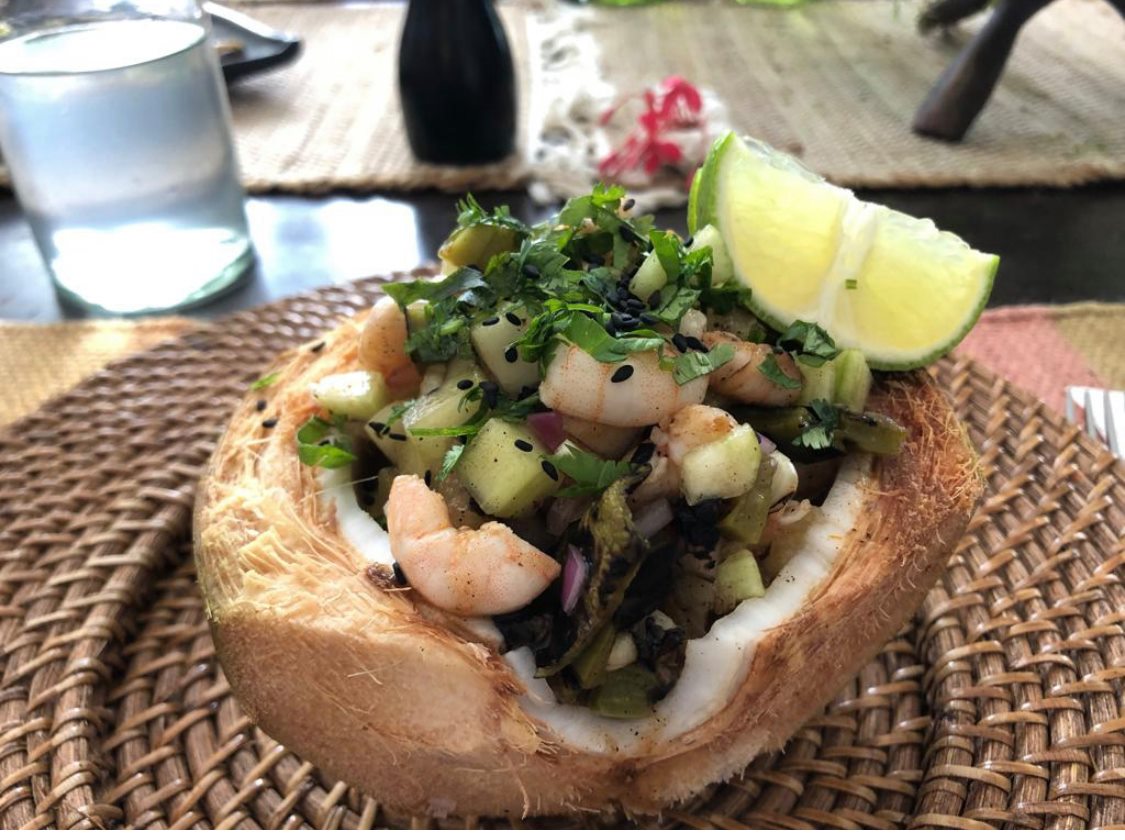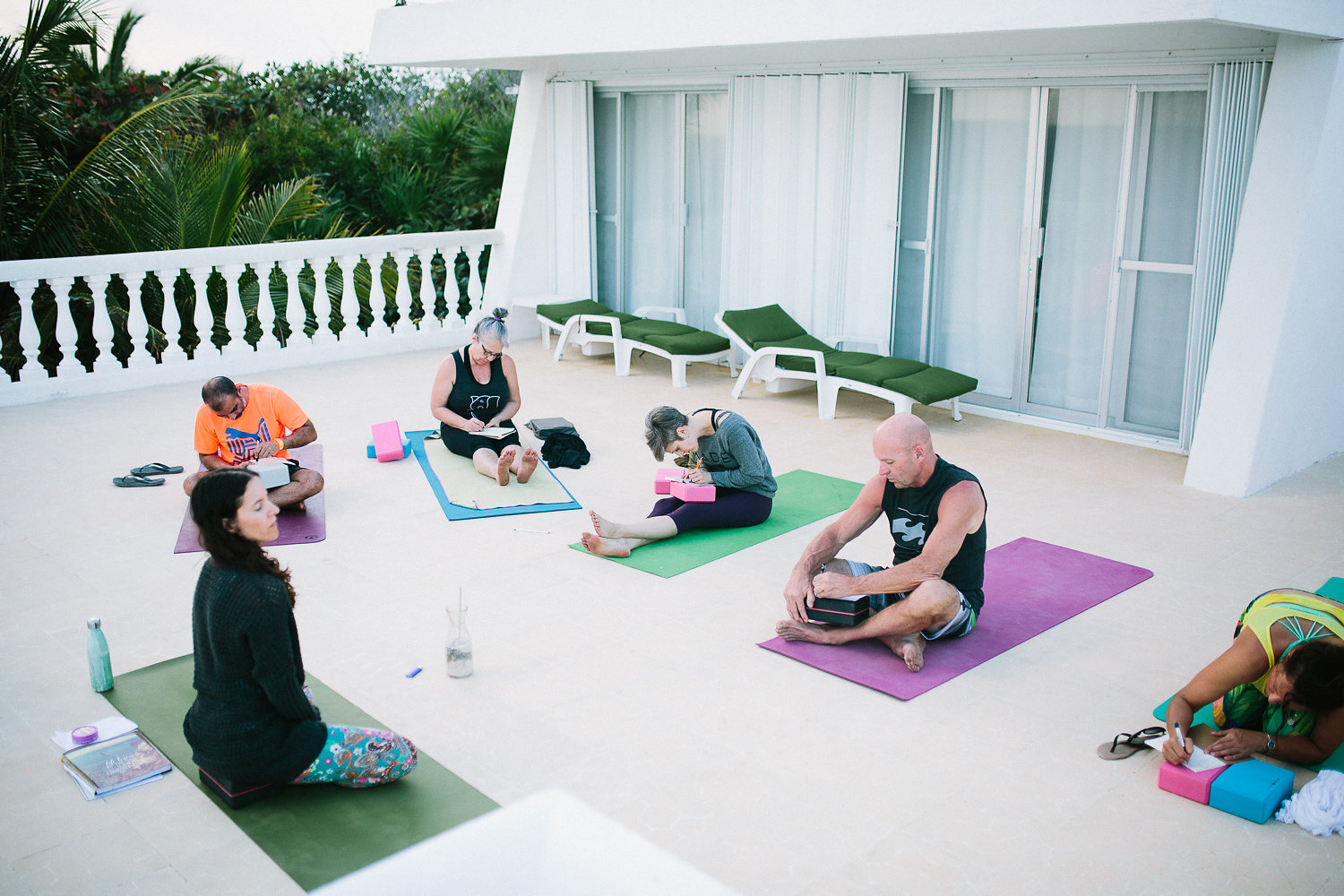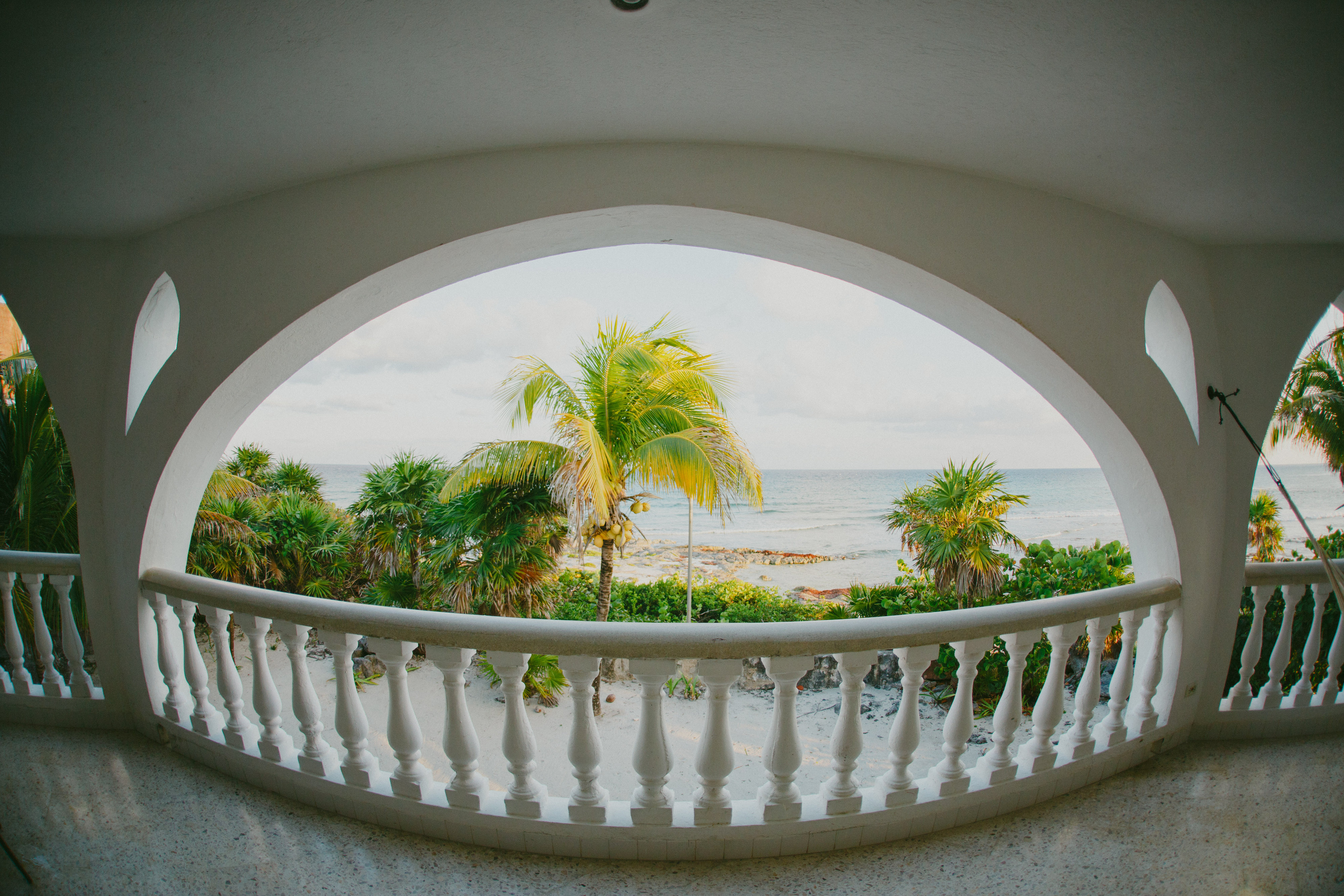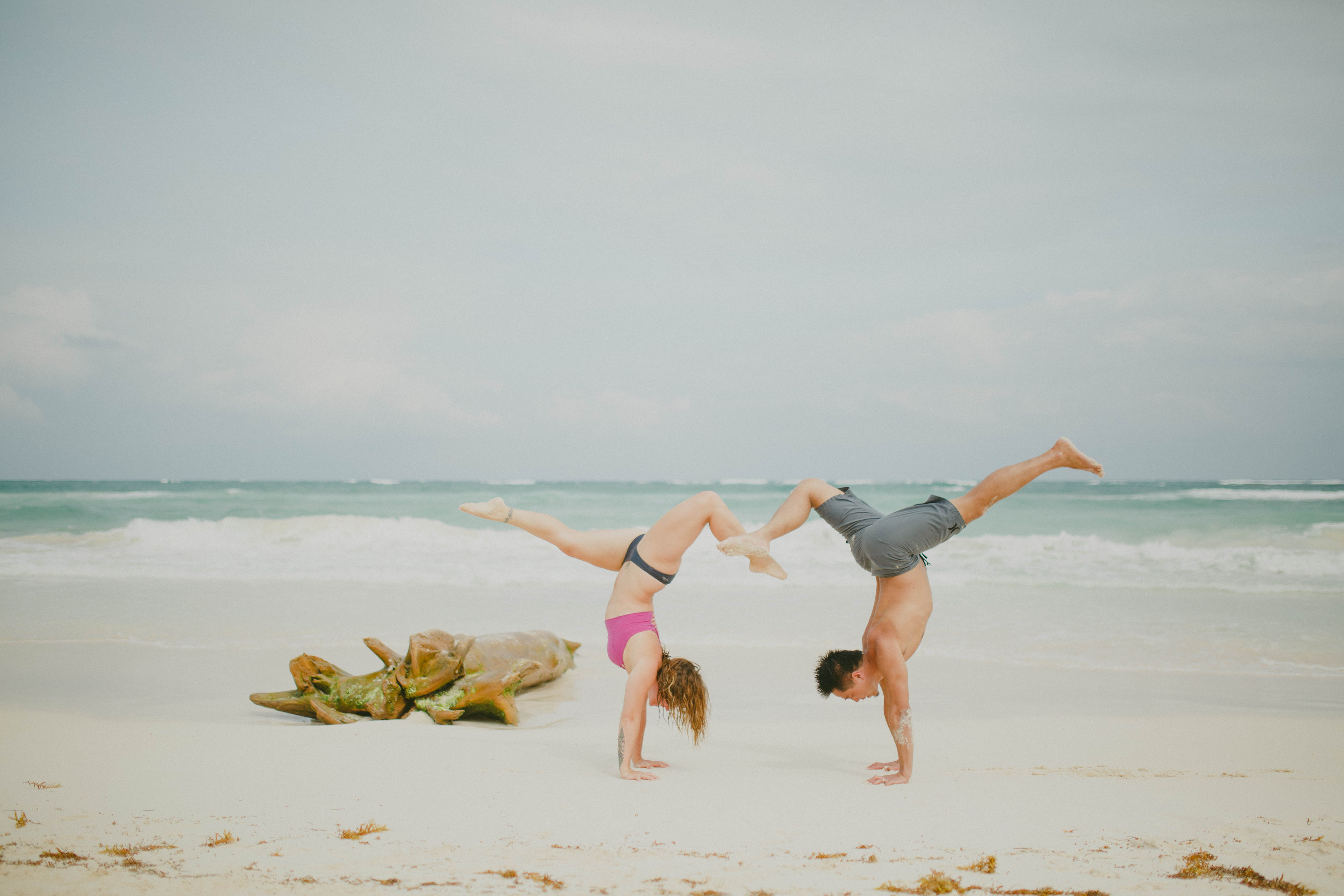 Arrive to the quaint village of Paamul on Mexico's Riviera Maya, and check in to Copal Retreat Center. Operating from an oceanfront villa with expansive views over the sea, Copal Retreat offers all-inclusive luxury yoga retreats for anyone looking for an adventurous escape.
Program: There are a variety of themed group yoga retreats hosted at Copal Retreat throughout the year. Each retreat has an element of fun, from yoga and dance retreats, to finding joy and escaping expectations, to soul food and self care. Each small group retreat includes daily meals provided by an in house chef, daily yoga classes, and excursions to local sights like the Mayan ruins and cenotes.
What we like: You will eat well on this yoga retreat. The award winning in-house chef provides meals that are not just healthy, but also created with local and sustainable ingredients. Each meal incorporates traditional Mexican ingredients and cooking styles.
Cost: Contact [email protected] for individual retreat pricing
Address: Km 85 Carr Cancun Tulum Paamul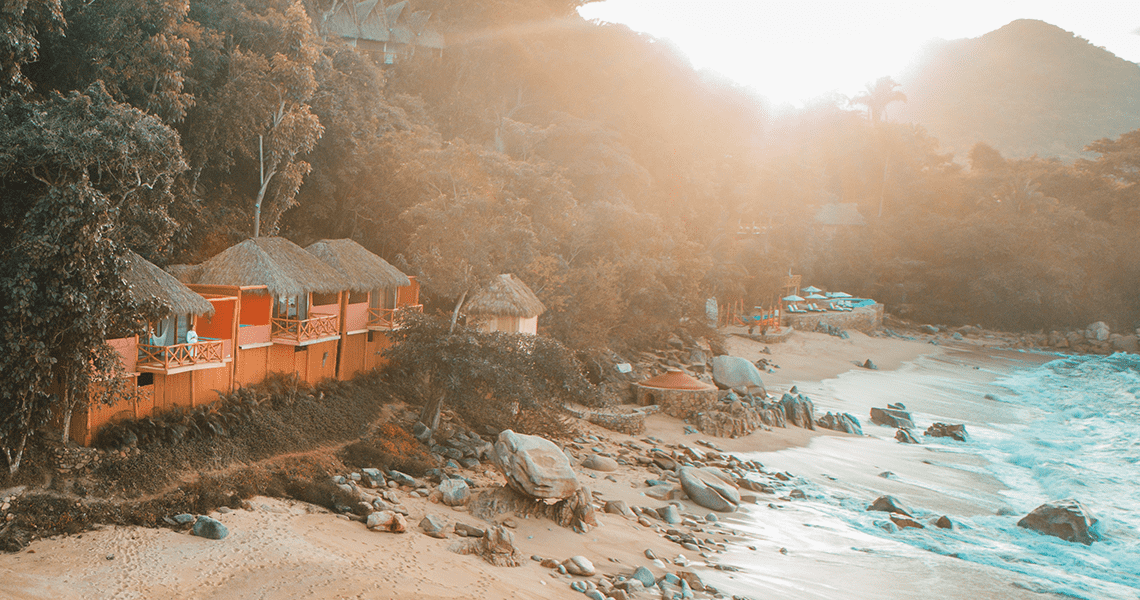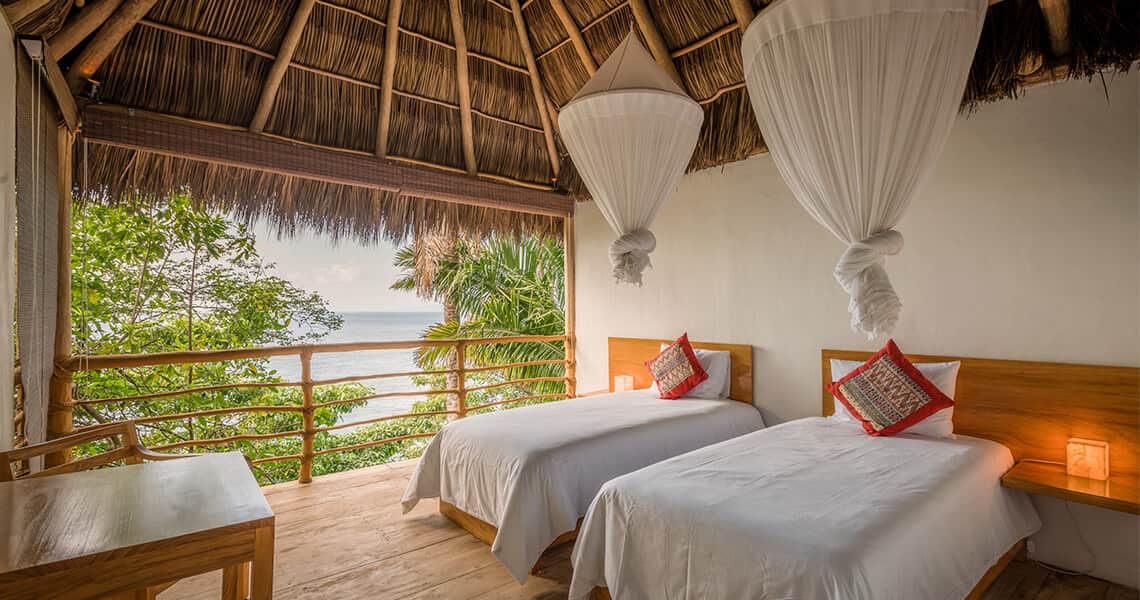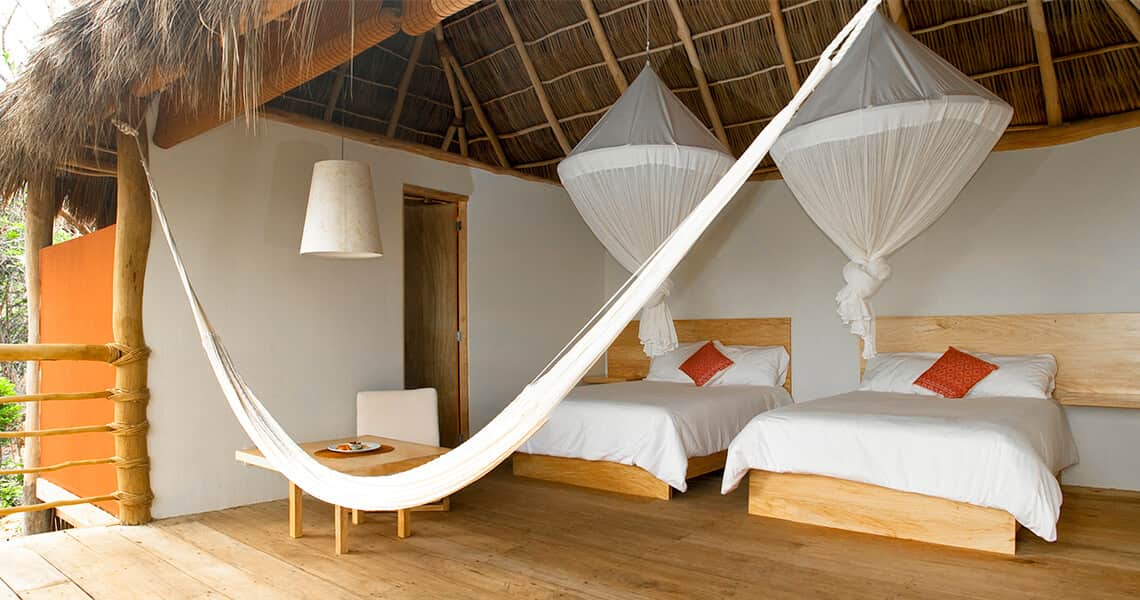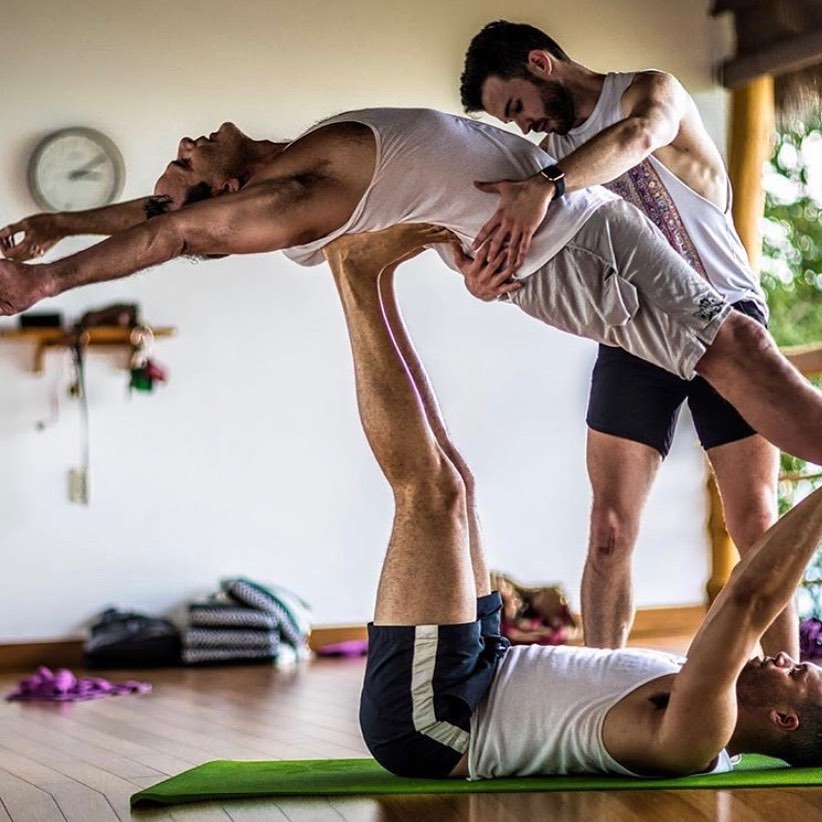 66485043_10162345771940268_8417358708647919616_n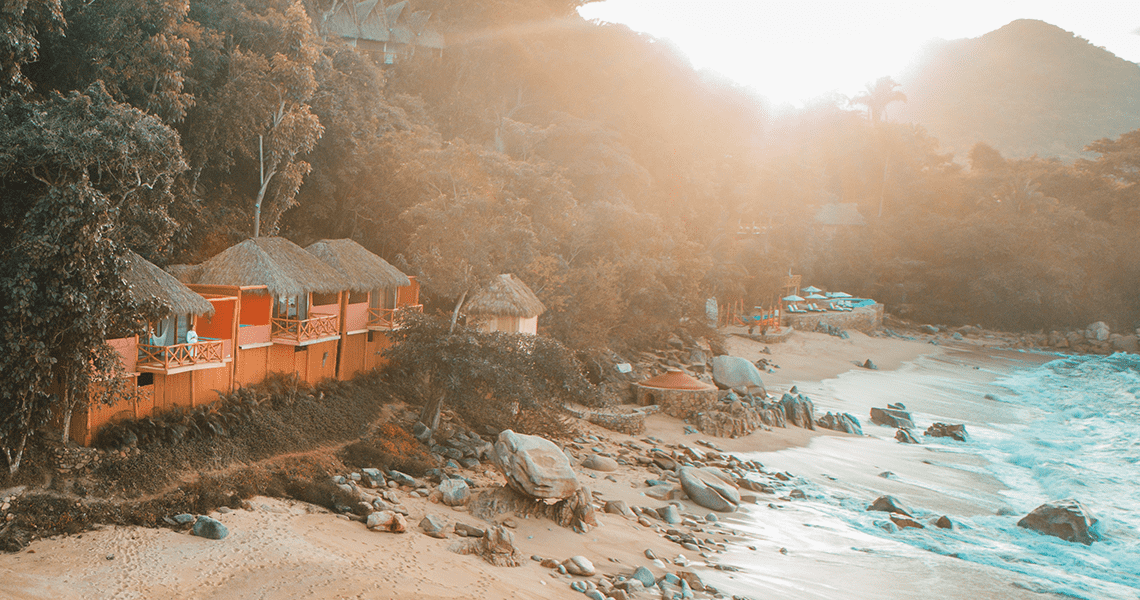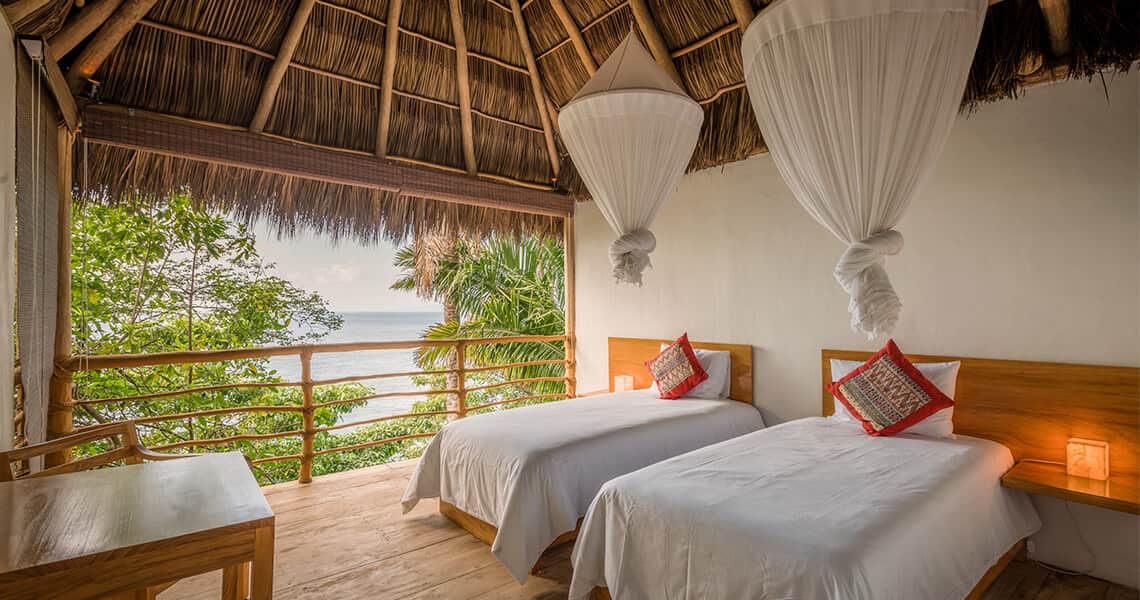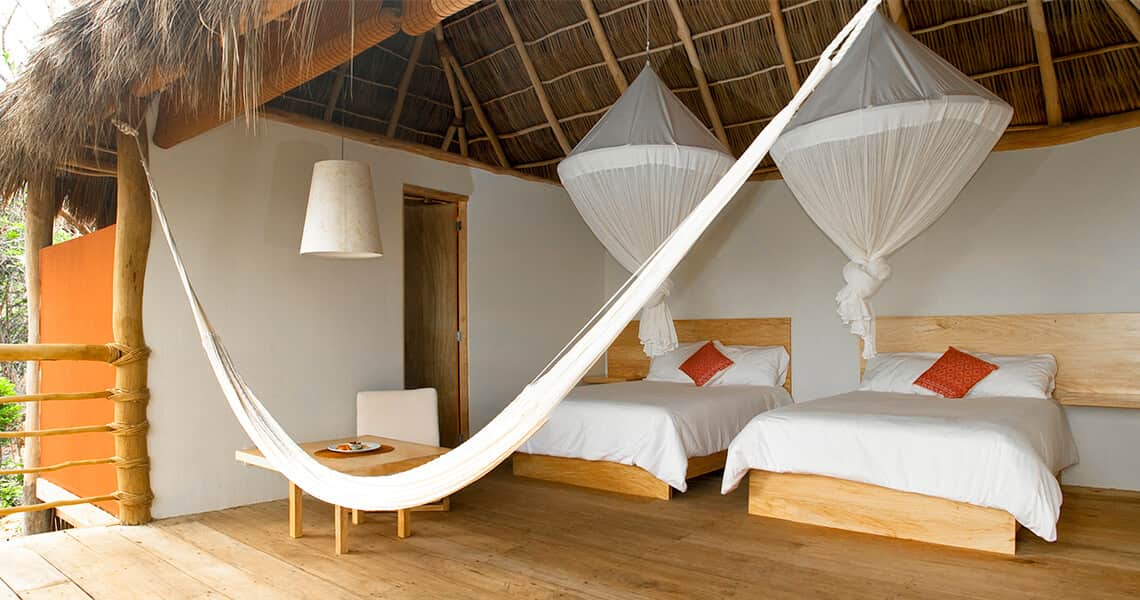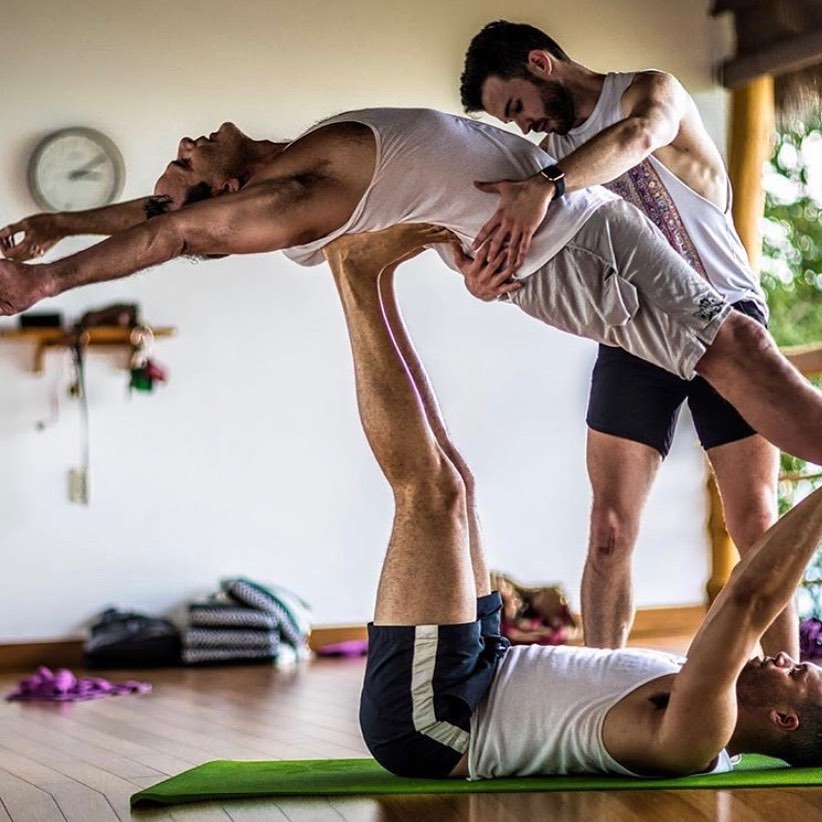 Puerto Vallarta, a city on Mexico's Pacific coast, might otherwise be described as paradise. Xinalani Yoga Retreat is an extension of this paradise, located in an expansive private property outside the city center. Nestled between lush jungle and white sand beaches, the eco-chic accommodation is the ideal setting for a yoga retreat. Guests will enjoy panoramic views of the Pacific ocean, relaxing and well-designed accommodation, and world class yoga studios  both indoor and outdoor.
Program: Xinalani Yoga Retreat hosts a variety of all-inclusive themed group retreats throughout the year. Guests can expect to enter a sanctuary when they check in to Xinalani Yoga Retreat. Each day includes yoga classes and freshly made authentically Mexican meals, as well as a selection of extras ranging from spiritual dancing to paddle boarding to chakra opening.
What we like: This is one retreat center that is designed for the adventurous spirits. In addition to their luxury yoga retreats, Xinalani offers eco-tours and excursions that can be added on to any stay. These include treetop canopy zip lining, jungle treks, whale watching, and swimming with dolphins in their natural wild habitat.
Cost: Contact [email protected] for individual retreat pricing
Address: Playa Xinalani, Quimixto Puerto Vallarta South Shore, 48399 Jalisc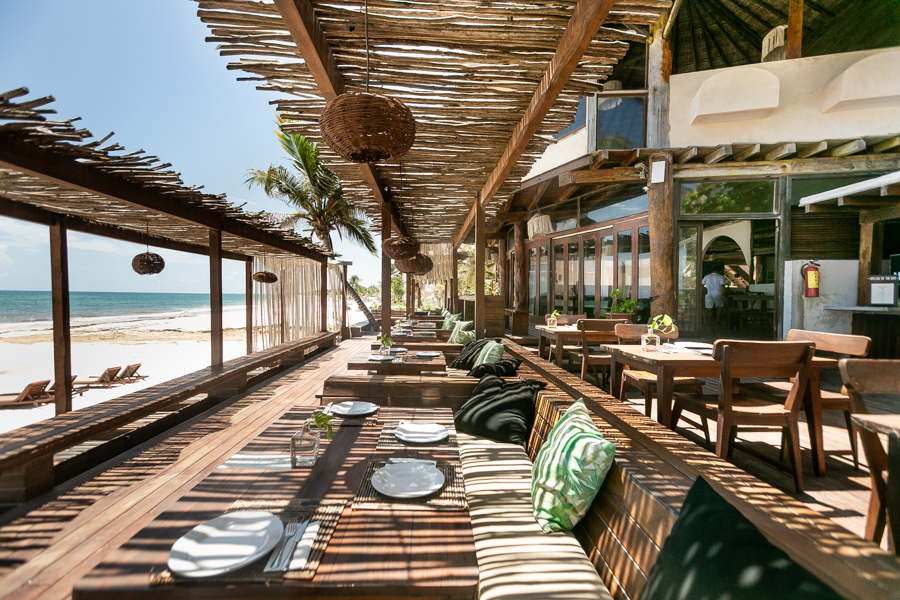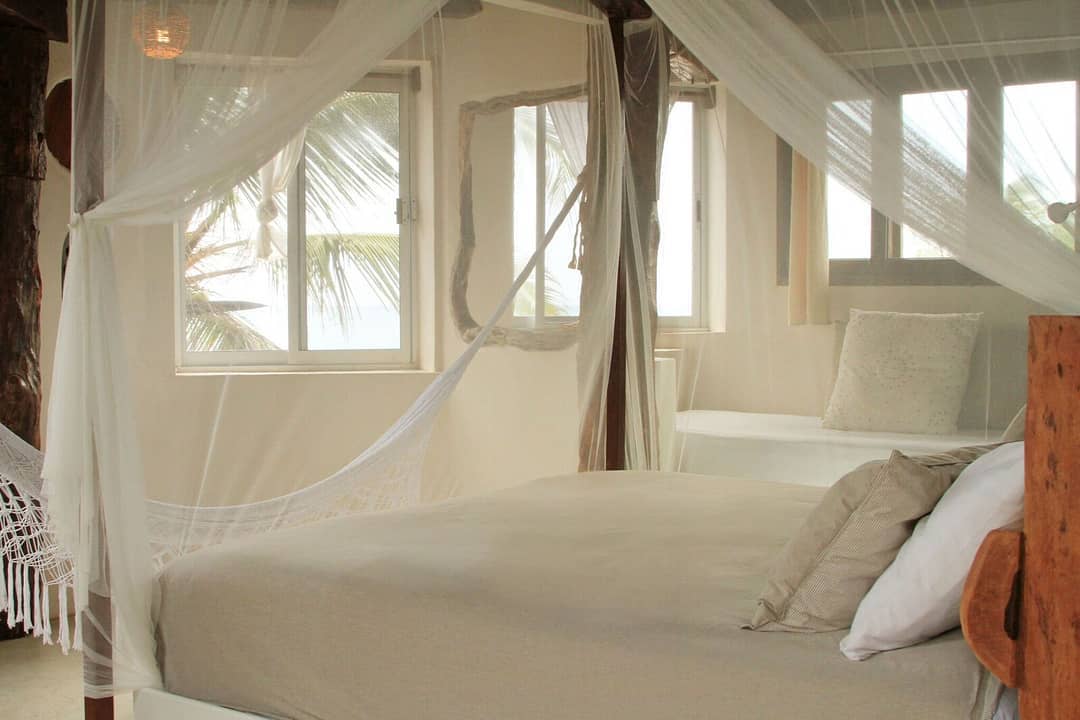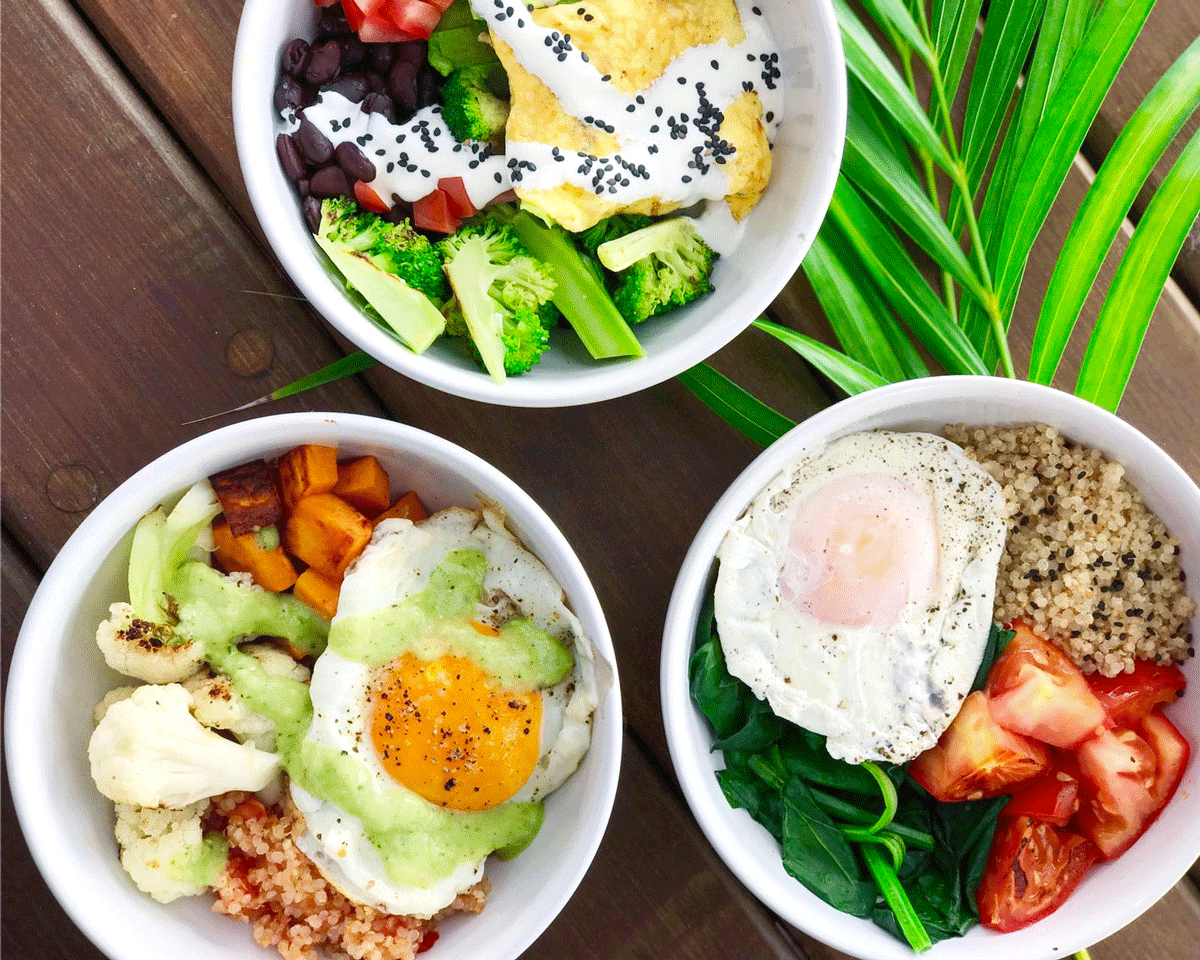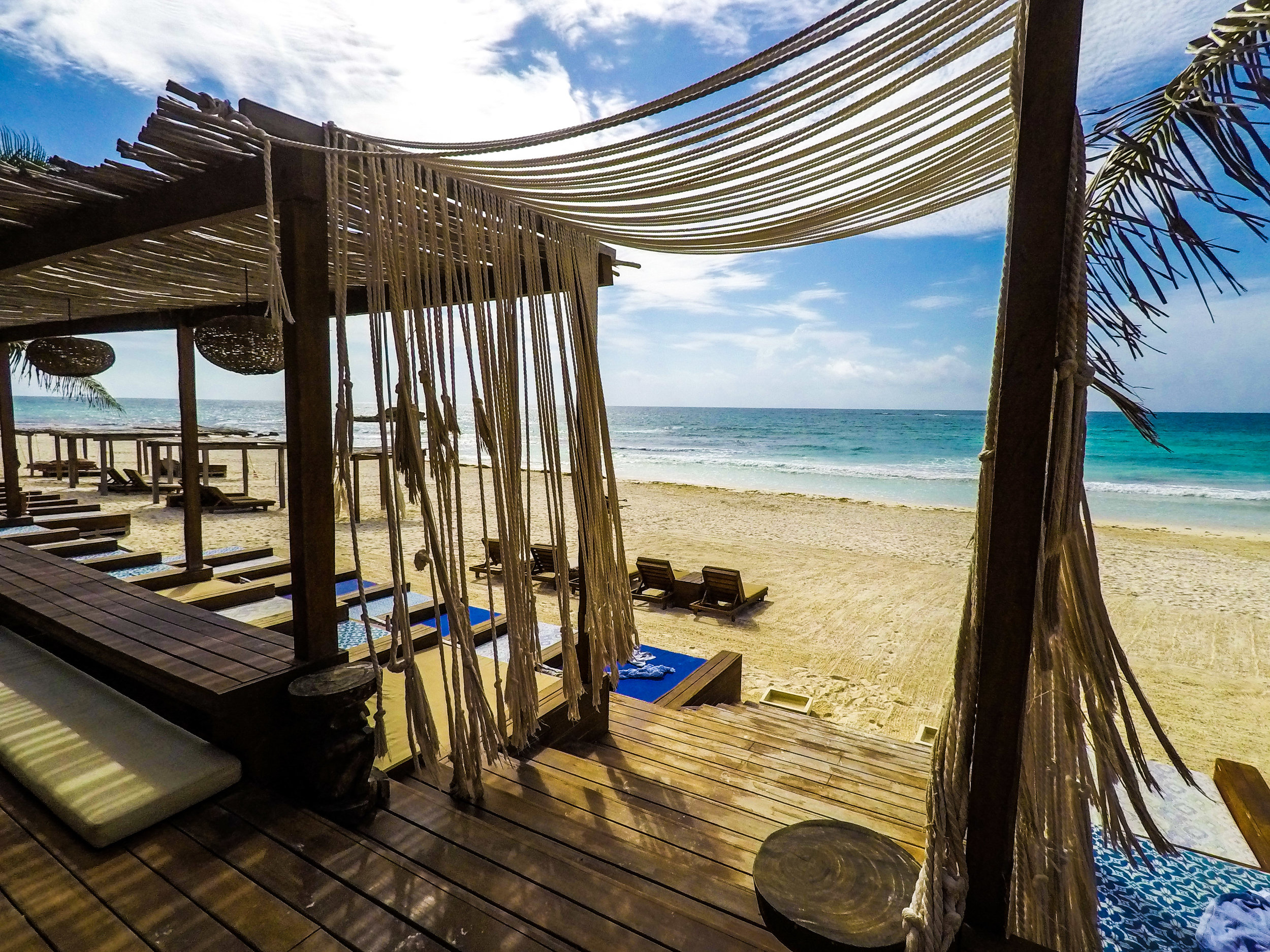 amansalatulum_30078167_1817511351621935_1895979356807757824_n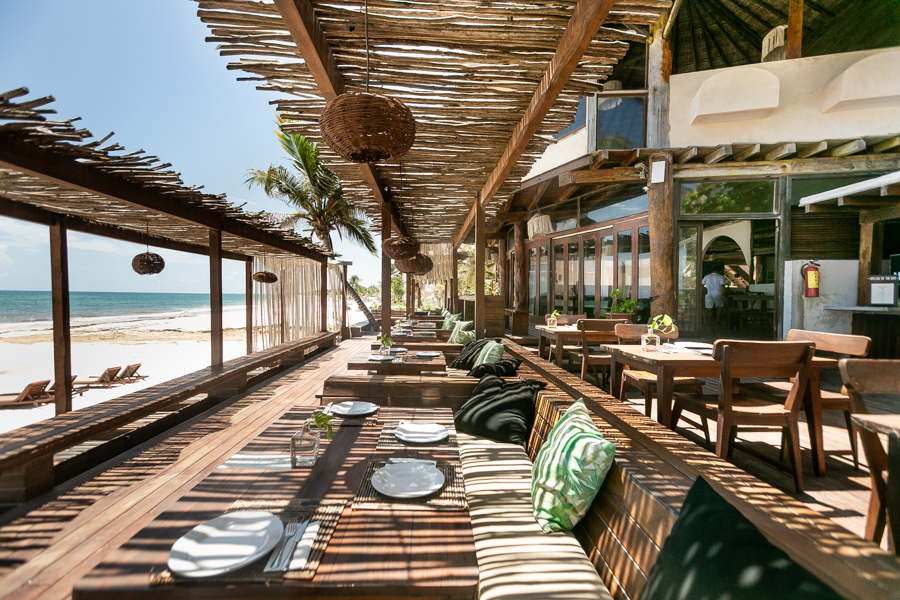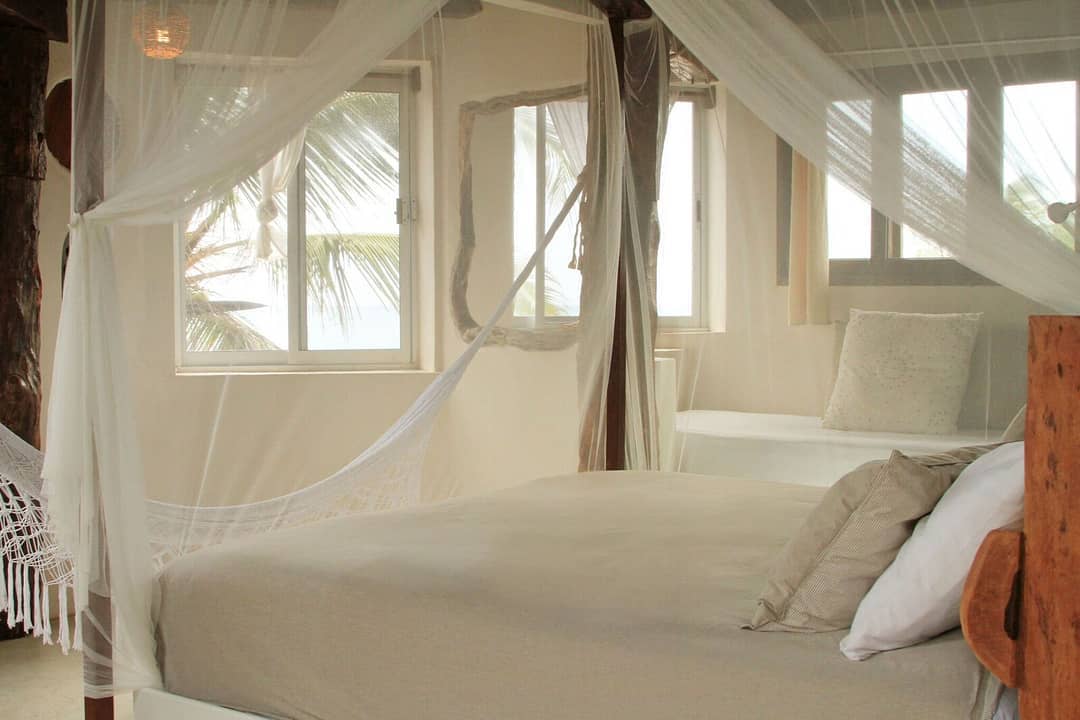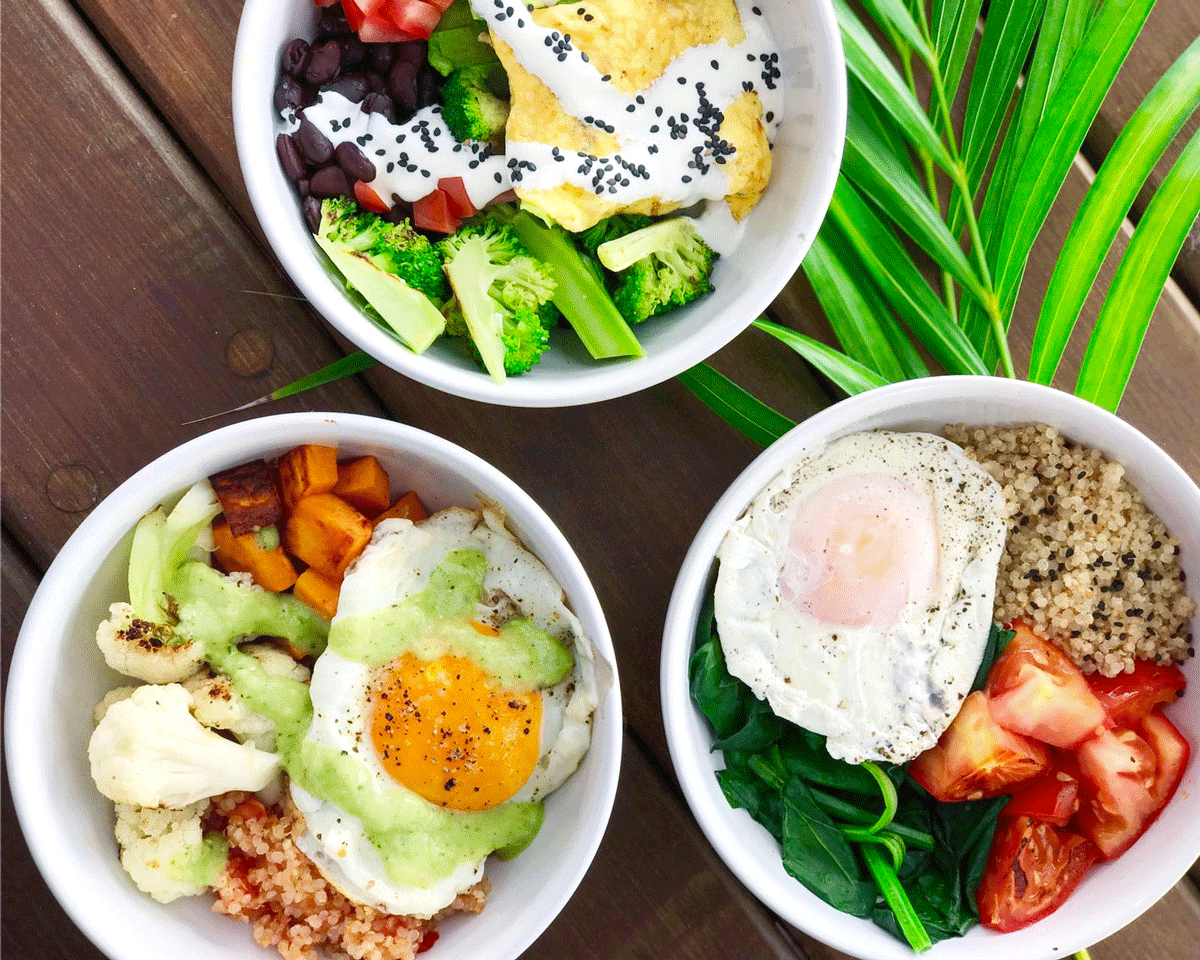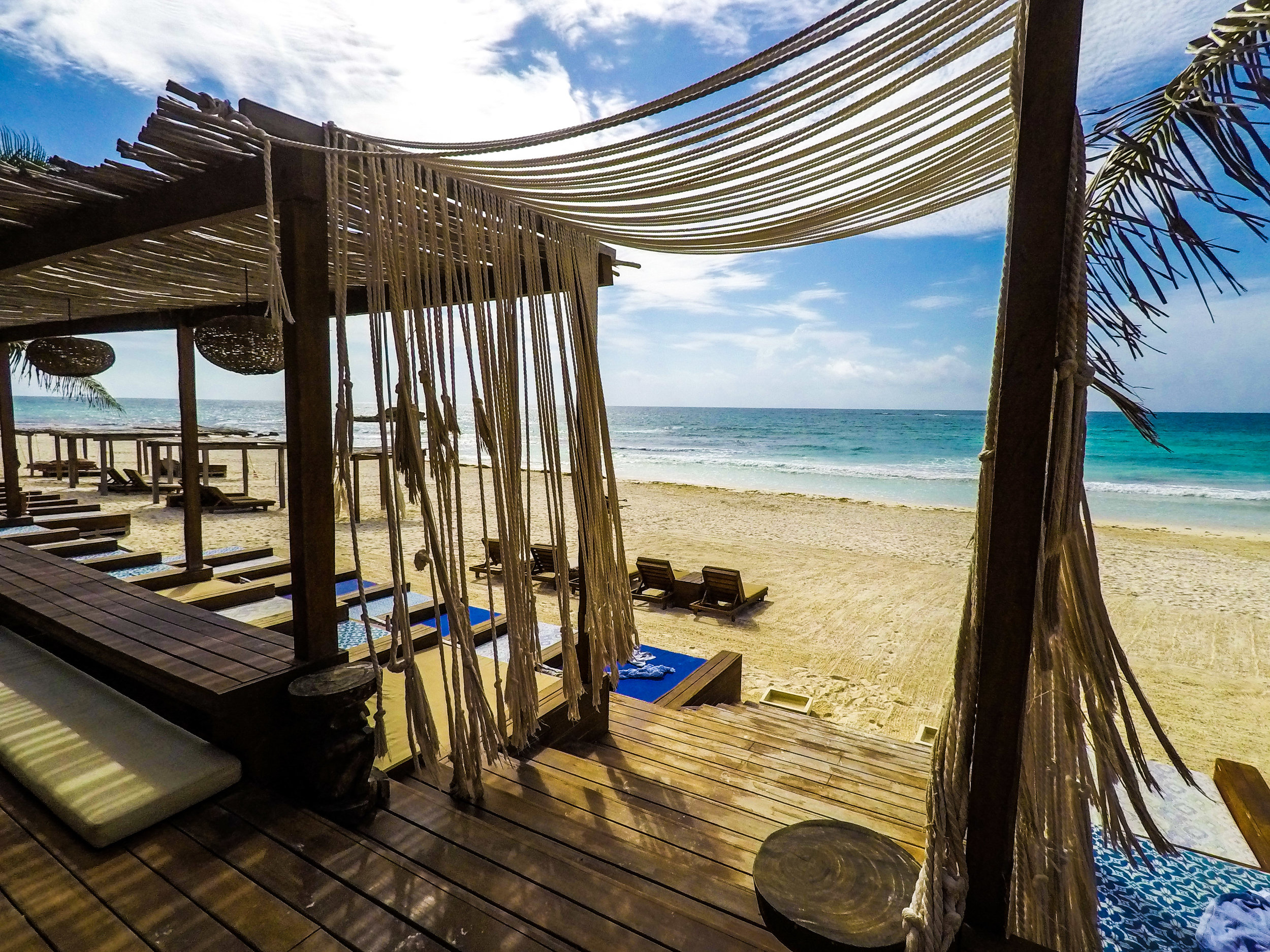 At Amansala Yoga Retreat, yogis can enjoy the jaw droppingly gorgeous scenery of Tulum, Mexico, all whilst engaging in a heart-pumping yoga and fitness retreat. Rooms include everything from garden view suites to beachfront deluxe cabanas, complete with thatch roofs and views straight out into the ocean.
Program: Guests at Amansala can either create their own yoga retreat by booking a room and designing a bespoke itinerary, or join a scheduled group program. Each retreat has a focus on improving not just mental clarity and spiritual wellbeing, but also the physical body. Fitness is incorporated into the retreat in a natural way, through activities like circuits, beach workouts, pilates, dance sessions, and more. Of course yoga remains a focus, with two practices each day. There is also time to enjoy authentic Mexican food (and margaritas!), morning beach walks, excursions to local sights, Mayan clay treatments, group beach activities and games, and more. It's all about balance at Amansala.
What we like: As one of the first yoga resorts in Tulum, Amansala started a movement that must be seen to be believed. They have been running their six-day 'Bikini Bootcamp' retreat for over 14 years and it is known worldwide for its faithful following.
Cost: Prices vary, but generally start from $2,250
Address: Tulum Beach, 77766 Boca Paila, Quintana Roo, Mexico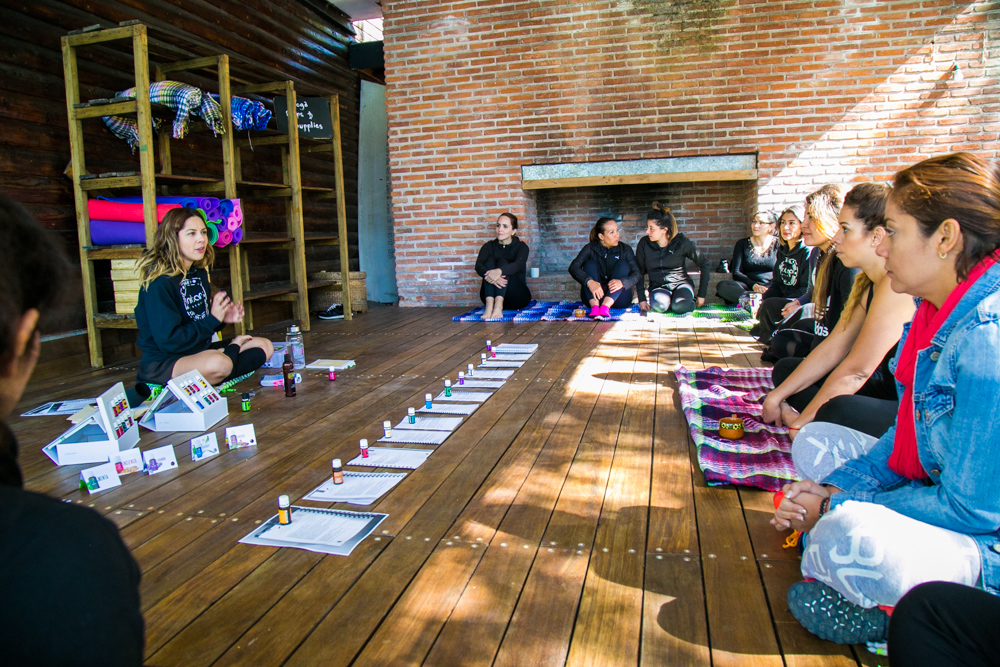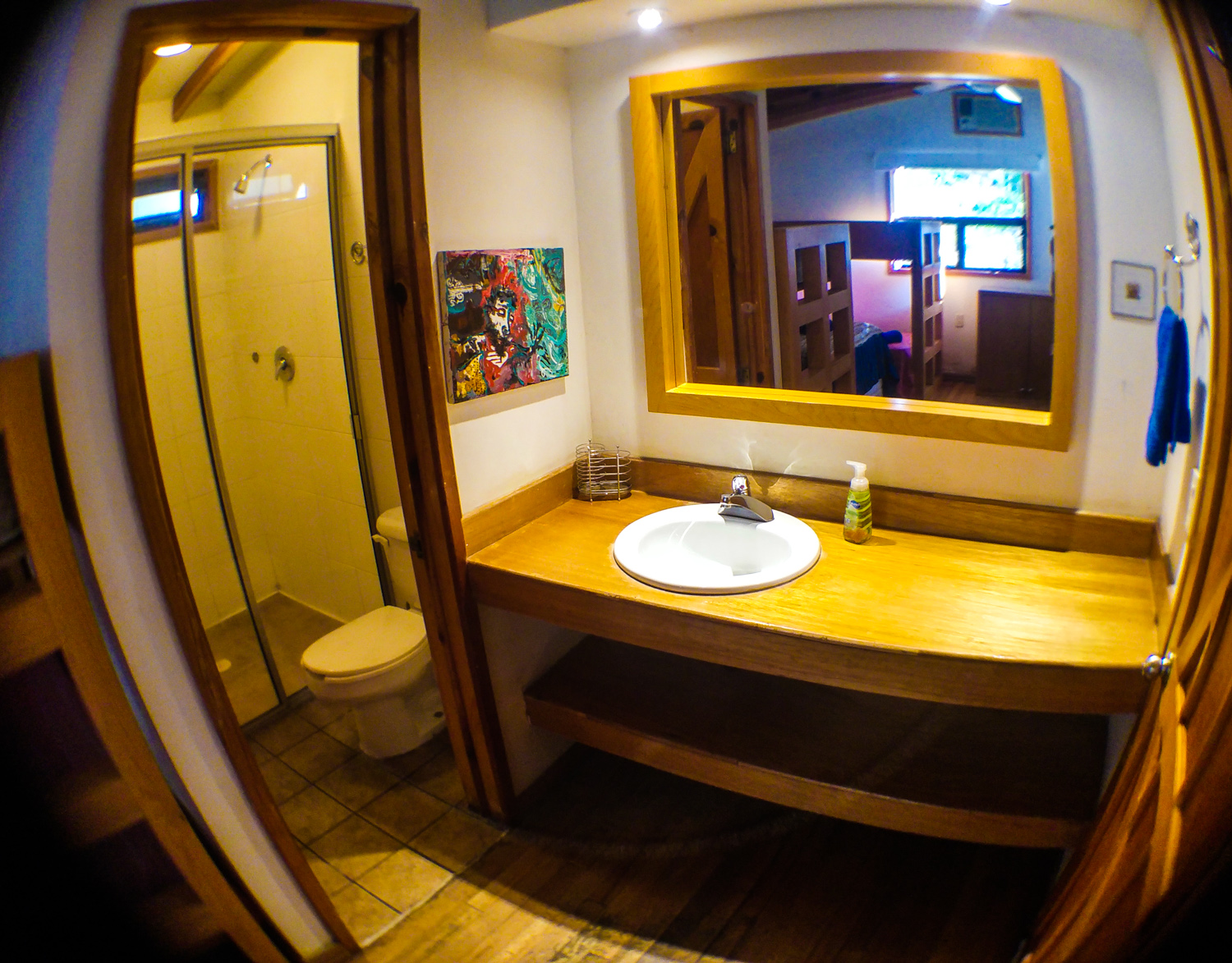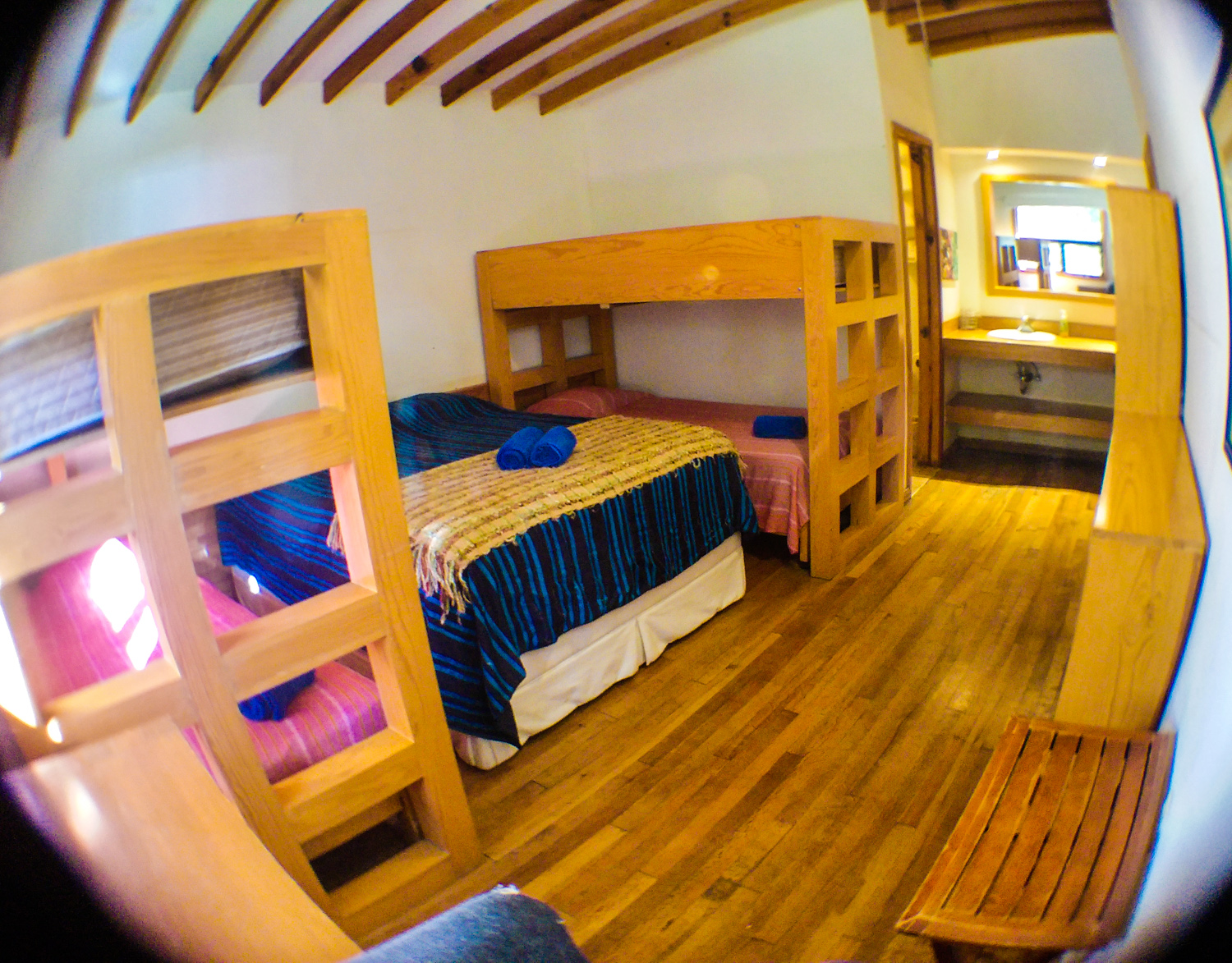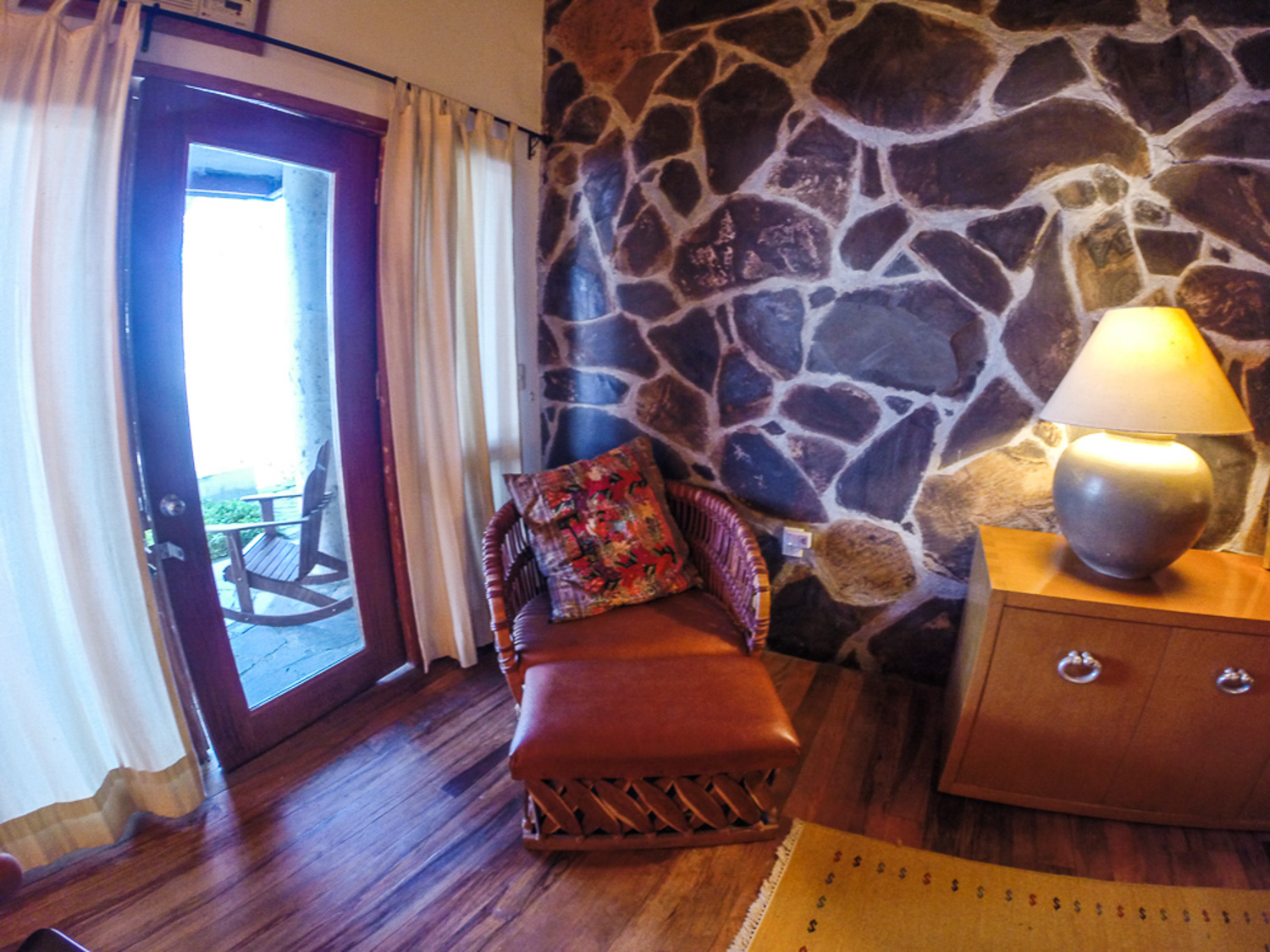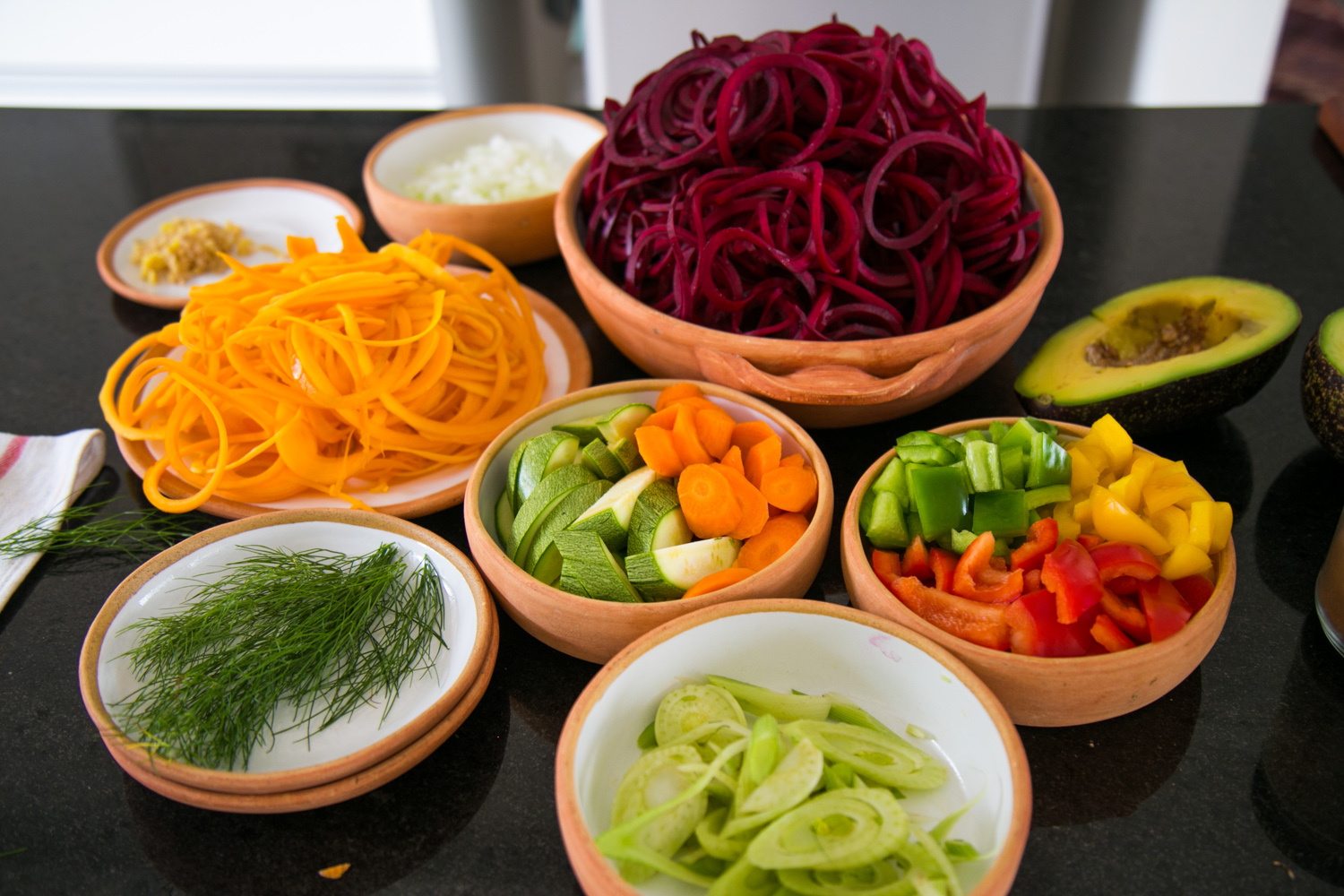 volcanlaguna-nibana1ANIVweb-182
Arquitectura con Diseño del Arq. Rafael Barragan, Barragan + Horn Arquitectos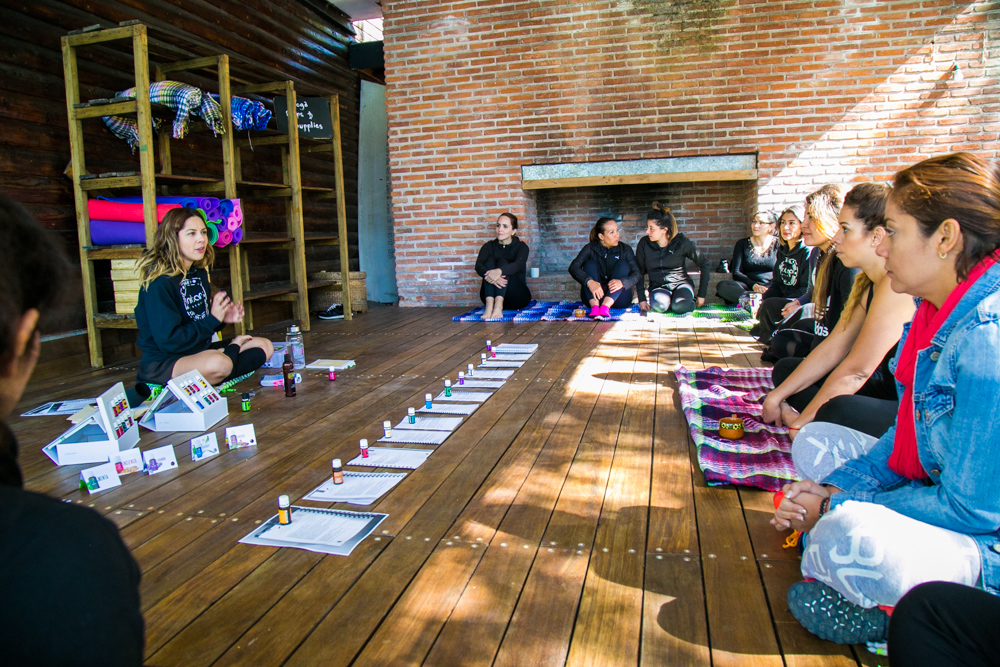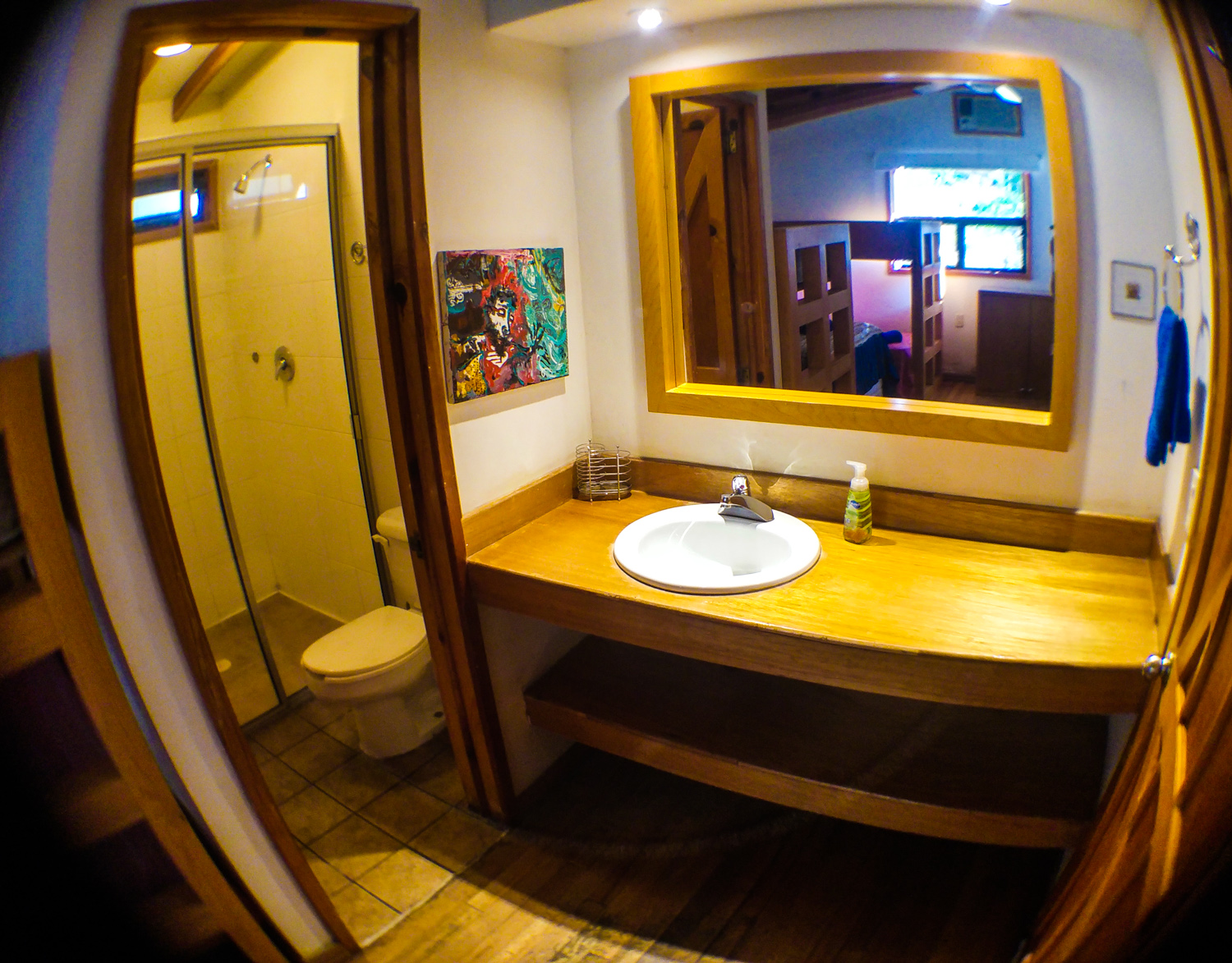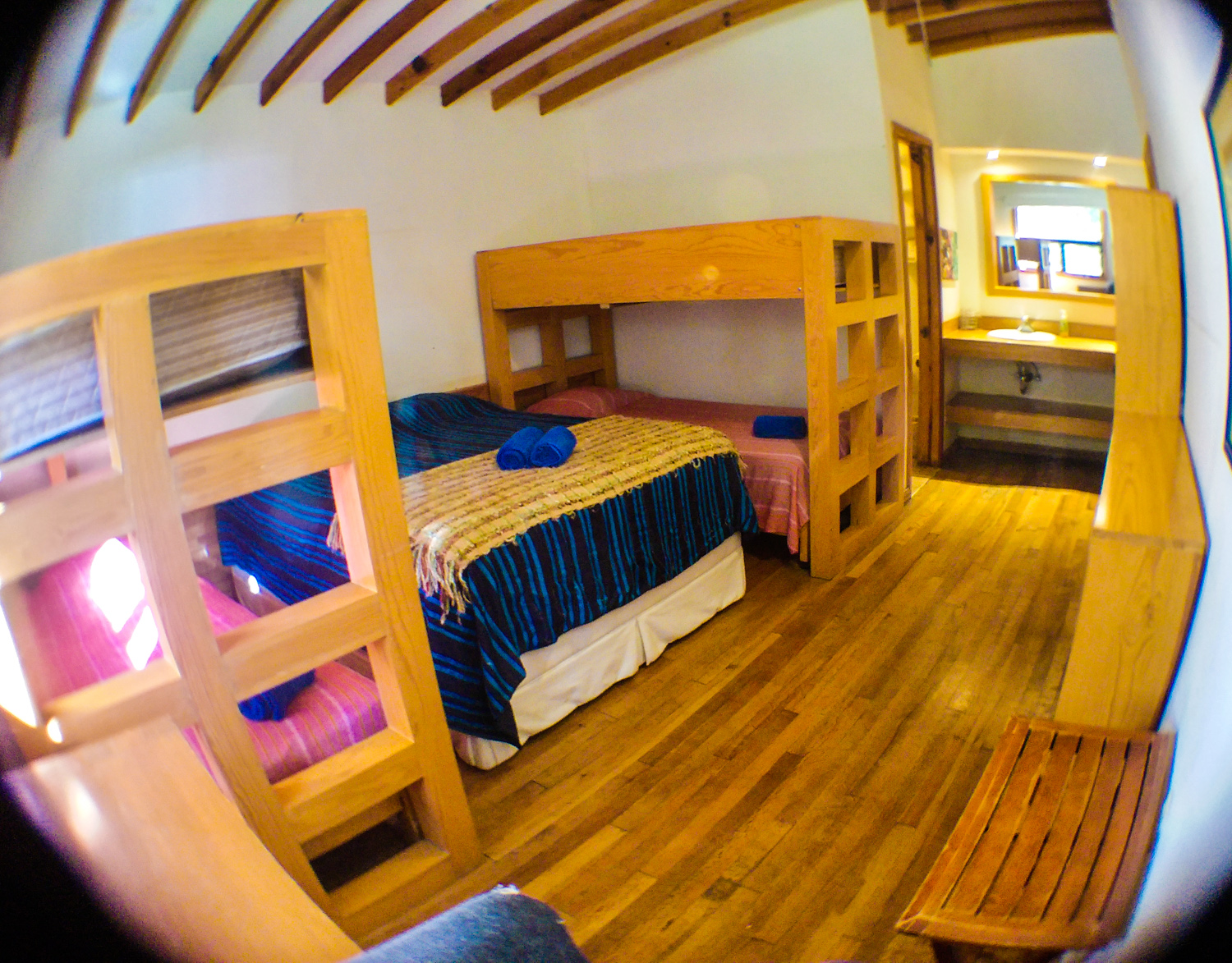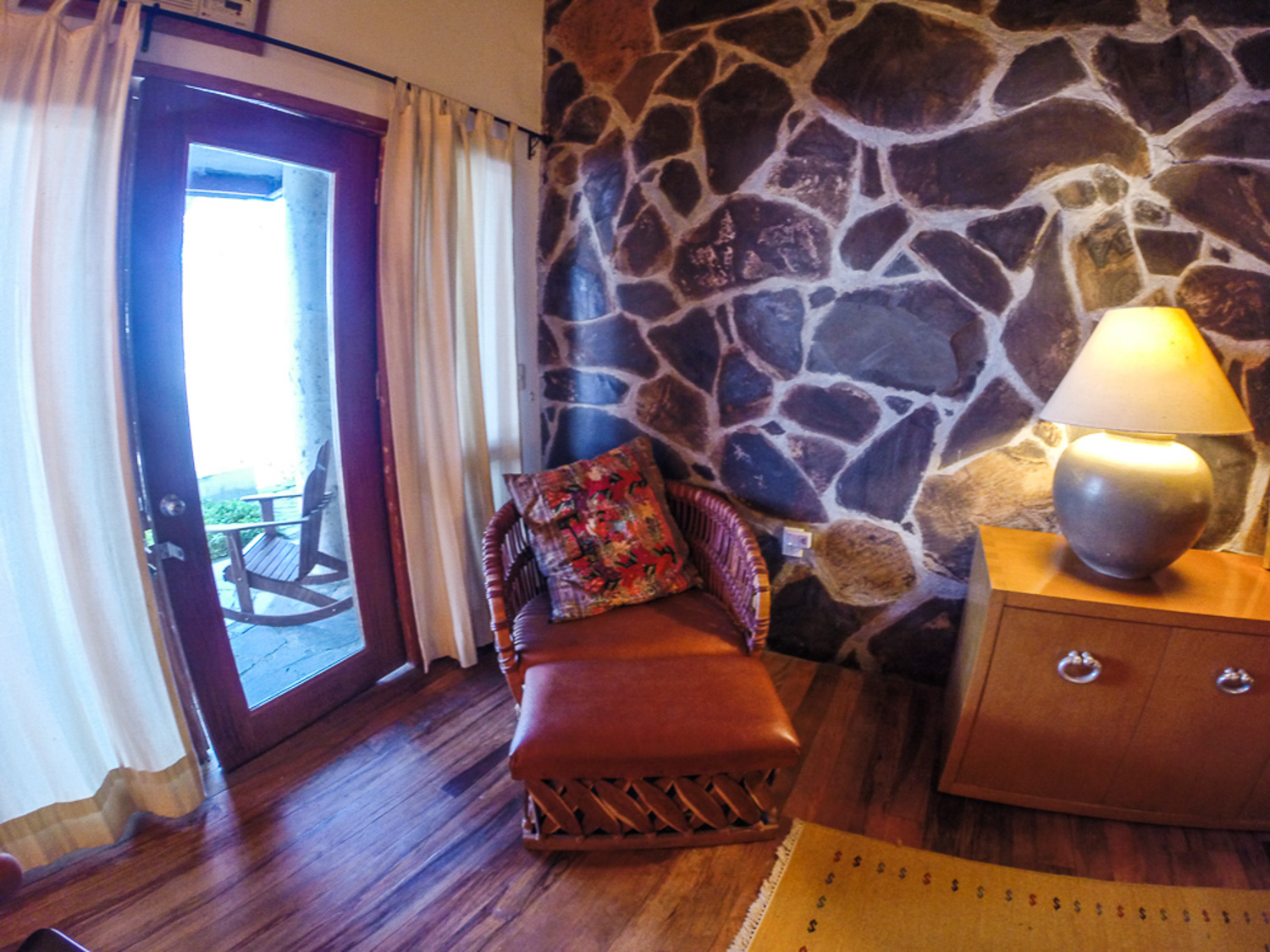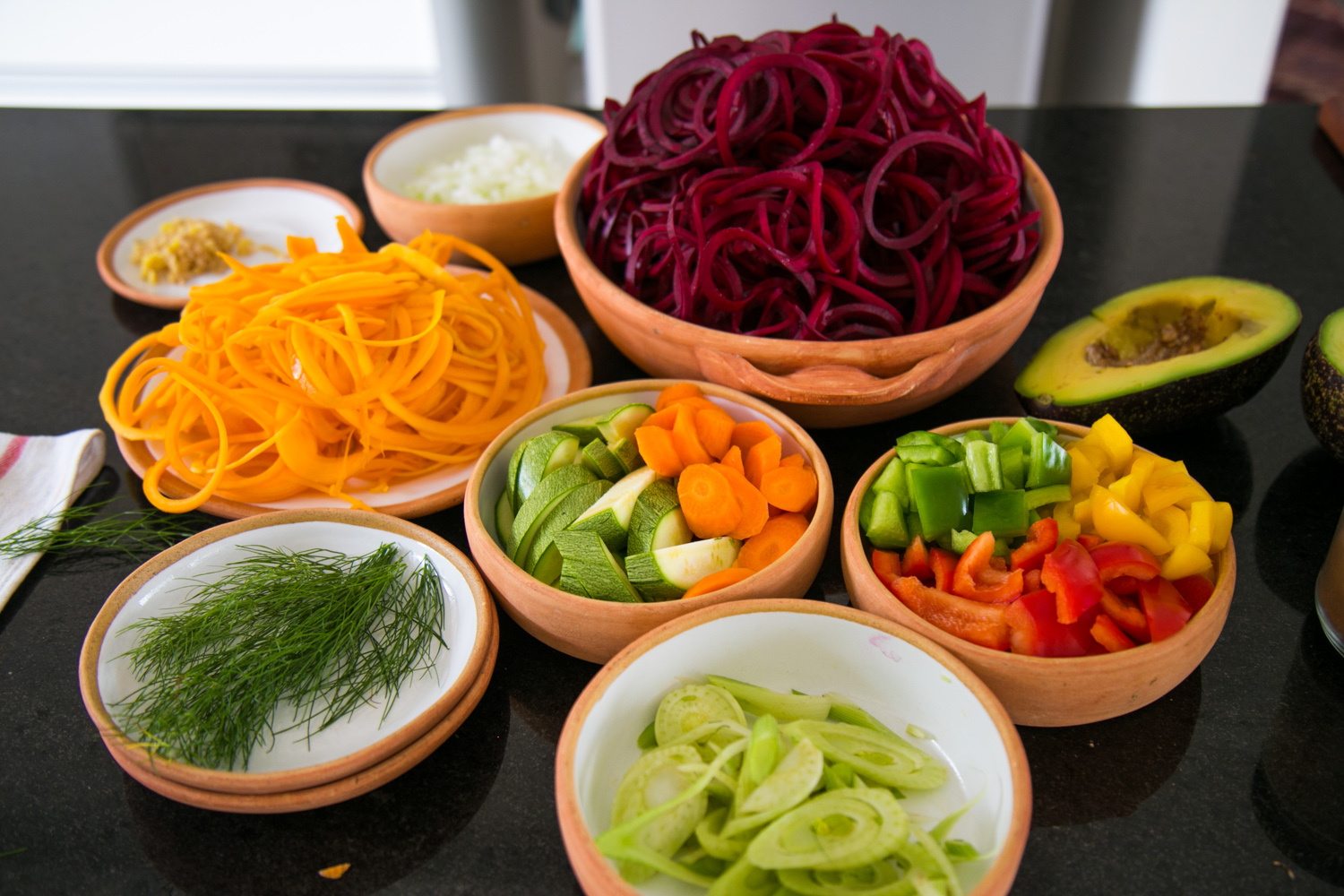 If you are looking for a true hidden gem, Volcan Laguna is your answer. This yoga retreat is located in the volcanic lagoon of Santa Maria del Oro. The retreat center itself it located in the volcanic crater, just a few steps from the azure blue waters of the lagoon itself. Not only is the location stunning and unusual, but it is off the beaten path, ensuring a secluded experience. So secluded, in fact, that Volcan Laguna is working toward being a completely off-grid establishment. So settle in at Volcan Laguna for a week or more of yoga, eco-living, beautiful natural surroundings, and utter peace.
Program: Volcan Laguna hosts yoga retreats throughout the year. Each retreat runs from Monday through Friday, and guests can opt to stay for more than one retreat if that suits them. The menu is completely vegan, and there is an emphasis on sustainable practices which do not harm the local environment. Lodging is provided in simple yet comfortable rooms, with the most luxurious being the Lagunaview suites, which feature stonework, balcony views, and antique furniture. Guests can expect yoga lessons, guided meditation, excursions to waterfalls, all meals, and use of the Volcan Laguna facilities and grounds.
What we like: Volcan Laguna is more than just a yoga retreat – it is also a co-living space which hosts yogis, yoga teachers, vegan chefs, and artists throughout the year. Their goal is to cultivate a constantly rotating community of eco-friendly minded individuals, who make steps to connect harmoniously with one another through yoga.
Cost: Contact [email protected] for individual pricing
Address: Laguna de Santa María del Oro Laguna, 63830 La Laguna, Nayarit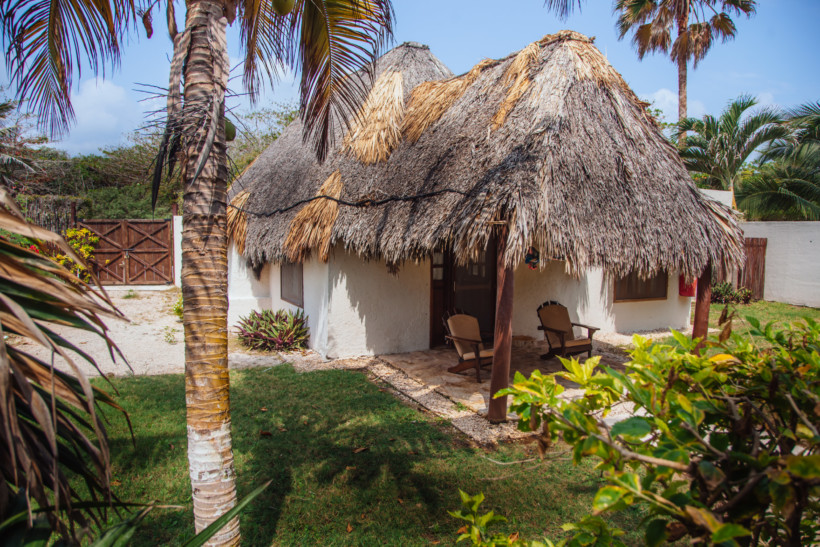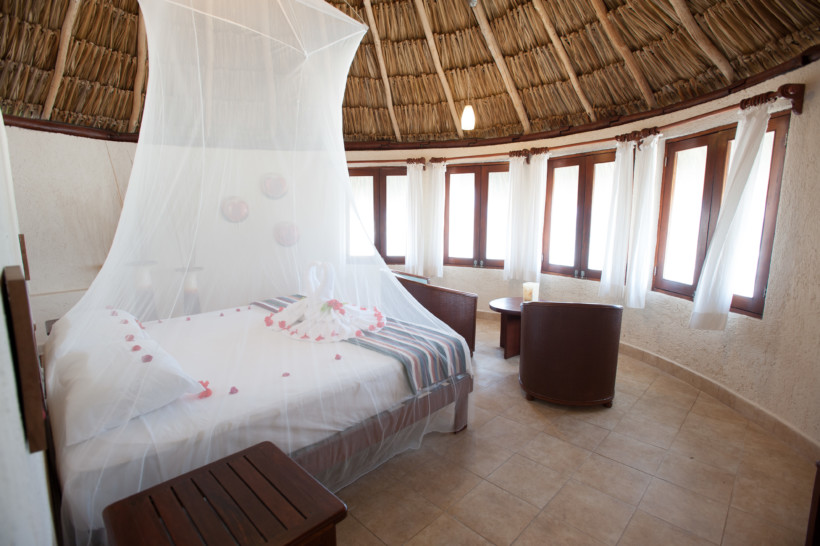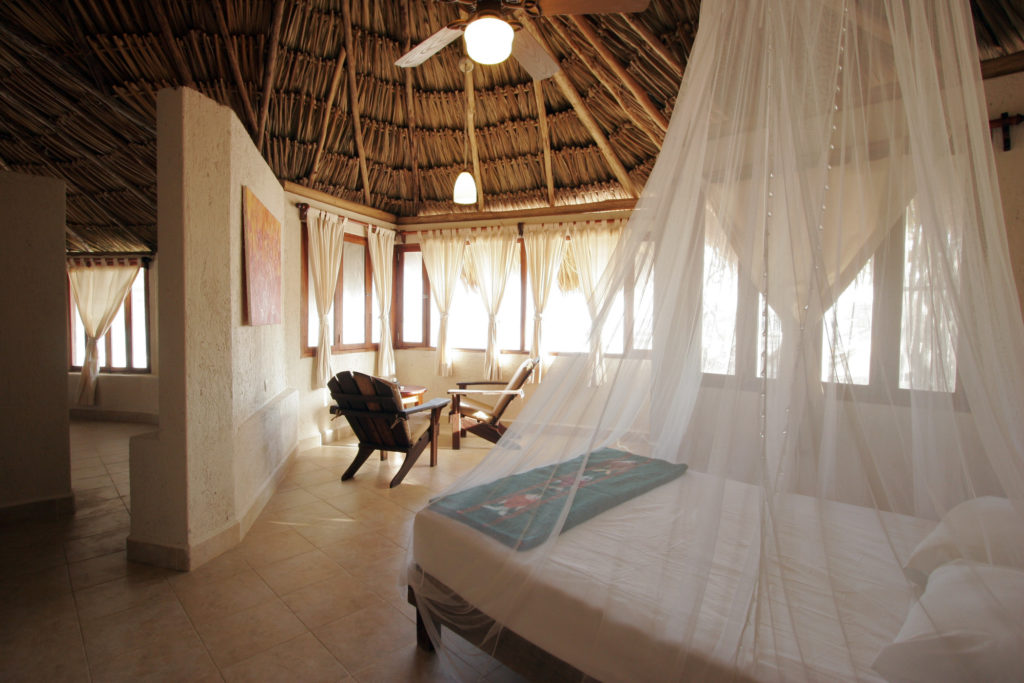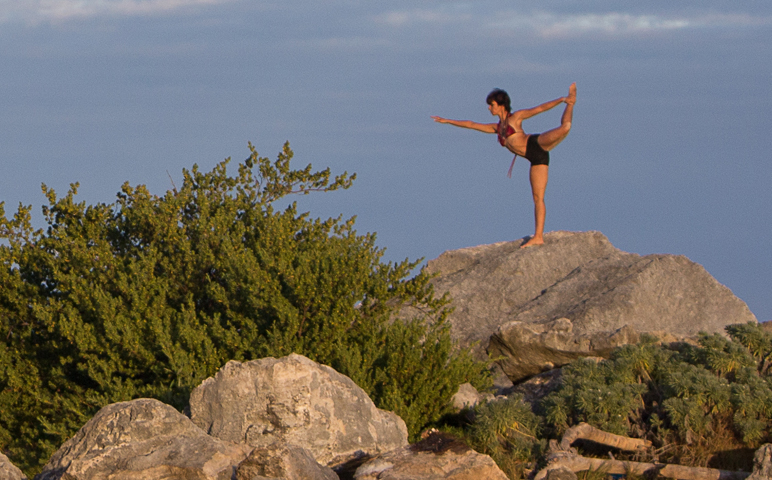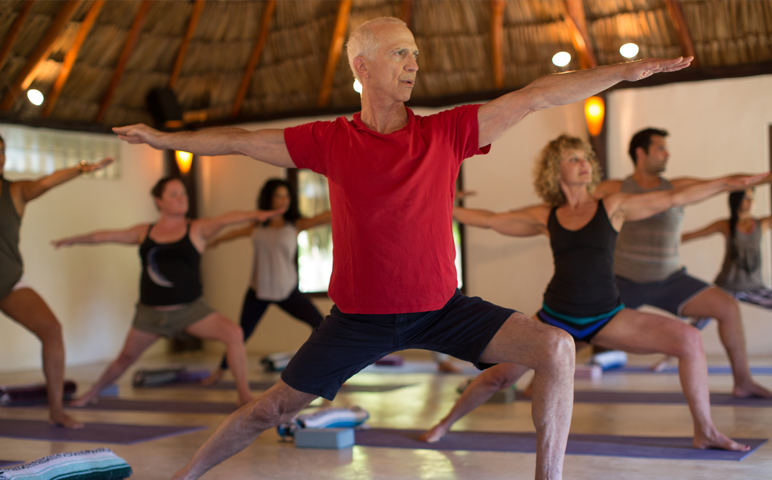 Villa-1-interior-bedroom-1024x683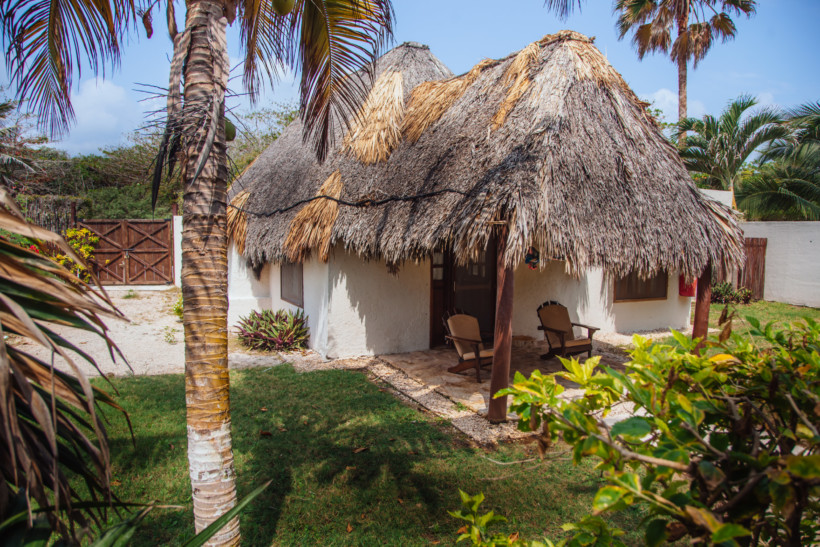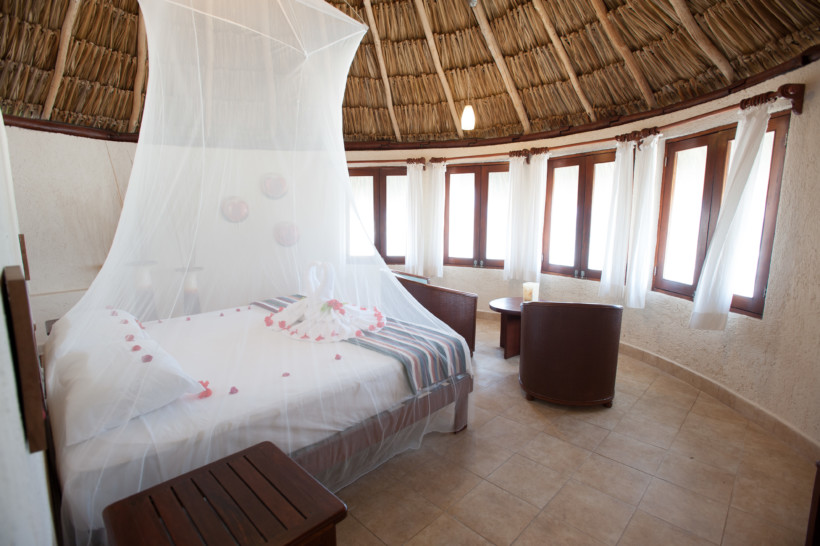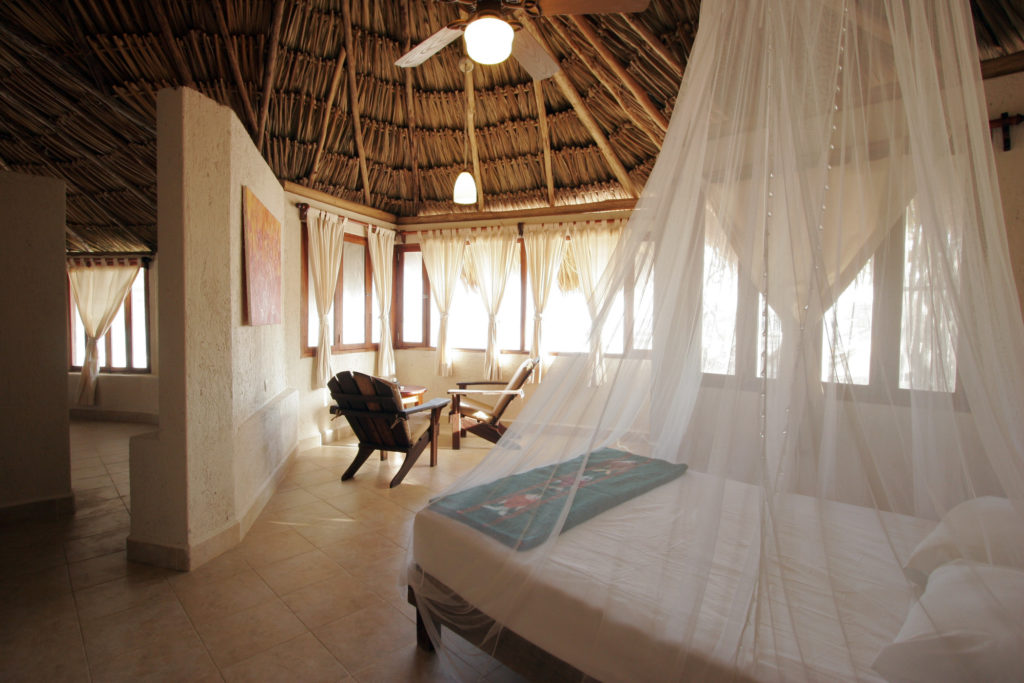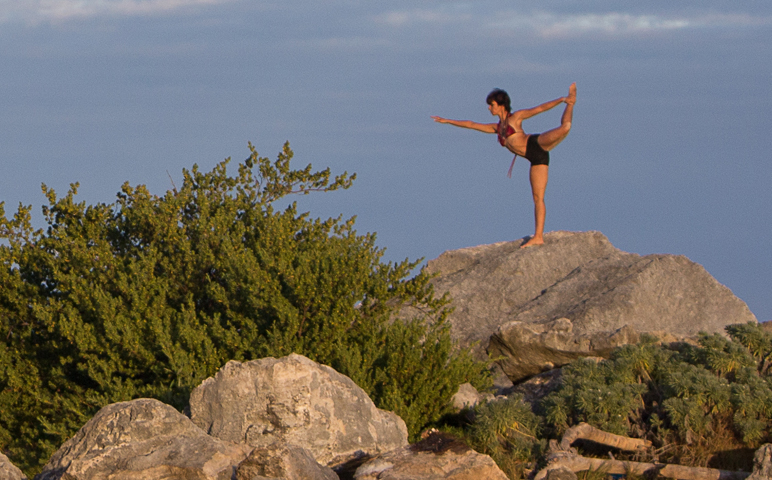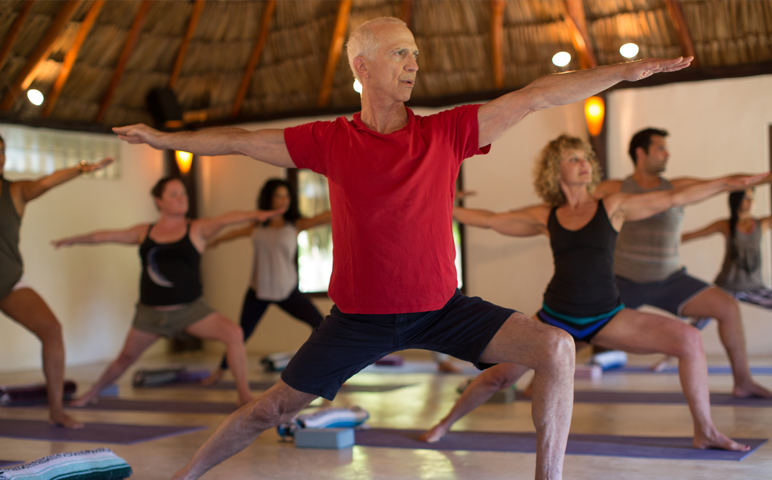 Just a short drive from the thriving hub of Cancun, is Maya Tulum Yoga Retreat. Here, guests will enjoy top quality luxury, whether they opt for a spa vacation with a customized itinerary, or one of the group yoga retreats offered monthly. The retreat's design calls to mind beachy, boho vibes. Guests can stay in beachside, thatch roofed cabanas, and enjoy mornings or evenings strolling on the stretch of sandy private beach.
Program: Guests at Maya Tulum can choose among a calendar of retreats, each featuring traveling international yoga teachers. Each retreat features a unique theme and promises to be an experience of not just healing, but connection with fellow retreat goers. Guests can also opt to enjoy Maya Tulum as an individualized yoga vacation, by choosing among daily offerings of spa treatments, meditation, and yoga classes.
What we like: Maya Tulum features its own on site Temazcal – or sweat lodge. This traditional indigenous ceremony is performed by local healers, and aims to purify the body and soul. Those who choose to partake in the sweat lodge can expect two hours filled with meditation, chanting, ancestral connections, and yes, lots of sweating.
Cost: Contact [email protected] for individual retreat pricing
Address: Carretera Tulum-Boca Paila KM 7 Lote 10, Zona Hotelera Tulum, Quintana Roo, Mexico C.P. 77780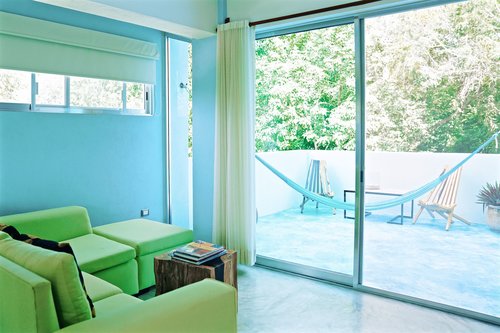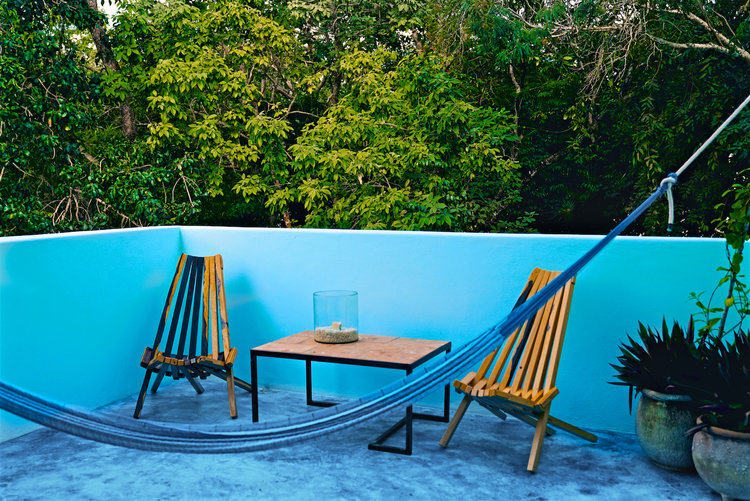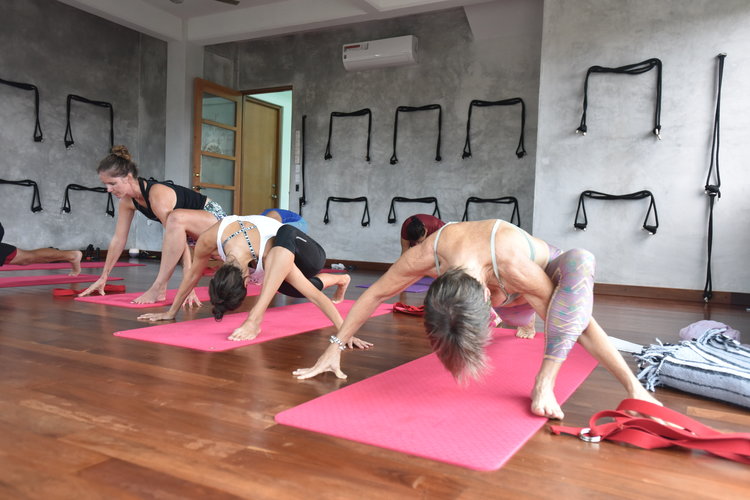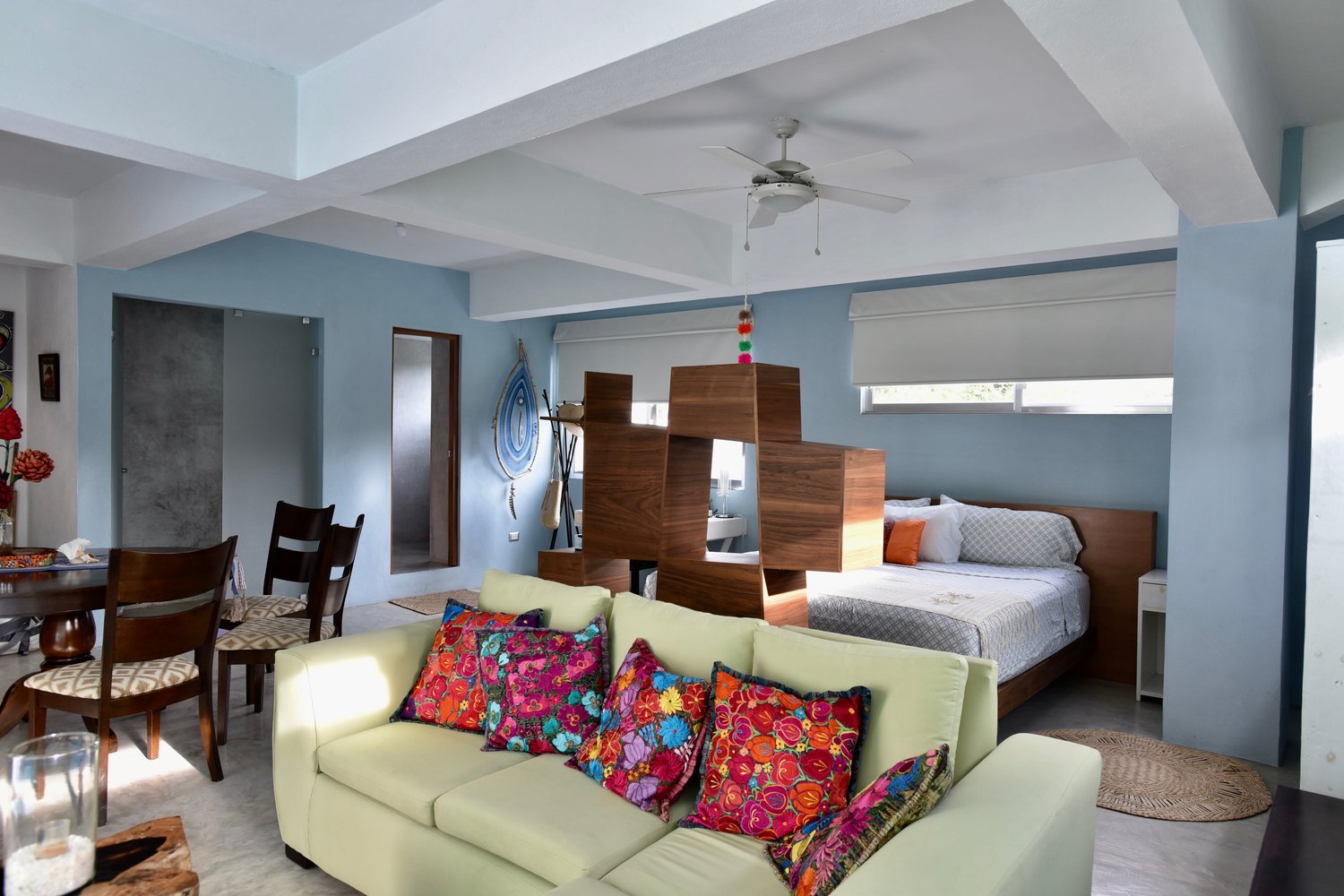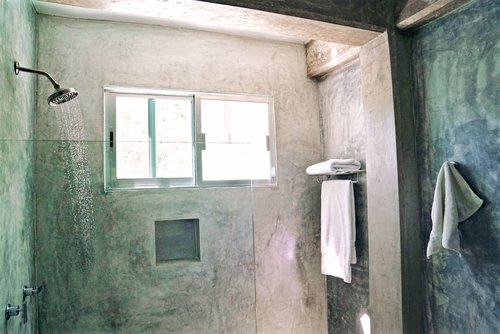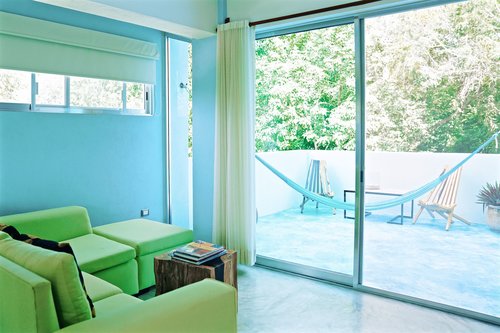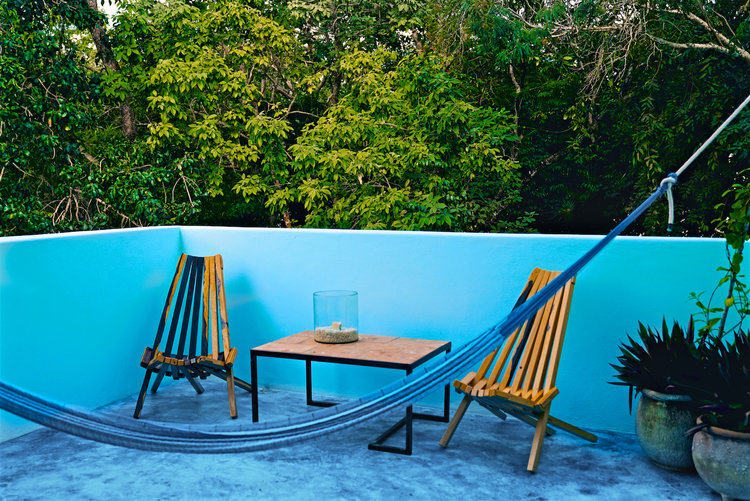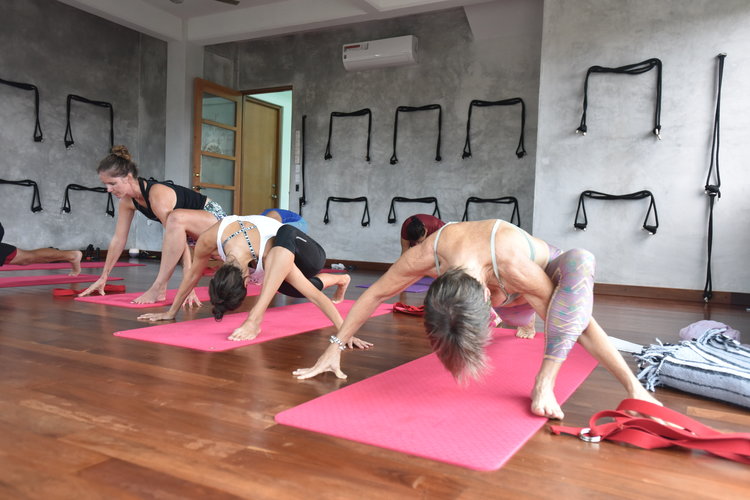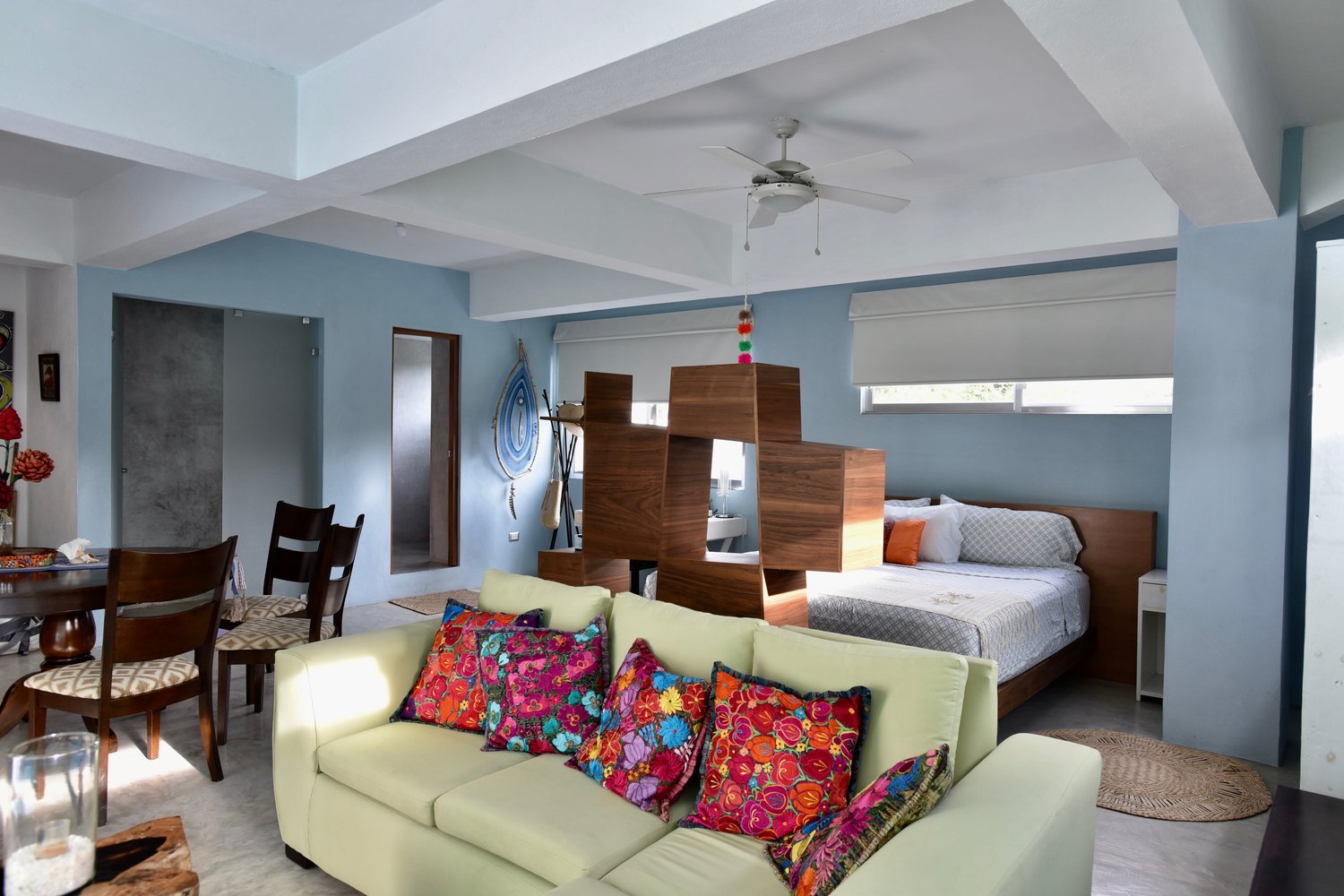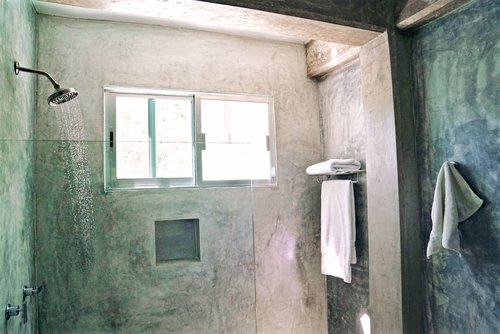 For those wanting to immerse themselves in the middle of everything – Tribal Yoga Tulum is the answer. This special yoga retreat center is located in the town of Tulum, yet still a short bike ride or walk away from the beach. Tribal Yoga Tulum does not just offer yoga retreats, though. They specialize in scuba diving as well, offering guests an opportunity to interweave these two complementary practices that both focus on breath, awareness, and living in the present moment.
Program: Each retreat at Tribal Yoga Tulum is individually designed to guests' experience level in both diving and yoga. Guests will spend their stay in the colorful, modern, and comfortable loft apartments located near Acuatic – the diving center that partners with Tribal Yoga Tulum. Although each retreat is personalized, they are likely to feature daily yoga lessons, scuba diving and free diving adjusted to your level of experience, theory lessons, spa treatments, and even personal coaching.
What we like: The loft apartments offered at Tribal Yoga Tulum are minimalist and modern, just wonderfully colorful and cozy. They offer a sanctuary that is different from the typical yoga retreat, as guests are just a step out the door away from Tulum town center. Guests will feel truly immersed in the local life.
Cost: Contact [email protected] for customized package pricing
Address: Avendia Coba Sur, entre calle 7 y 9 Oriente, en frente de Cruz Roja, 77780 Tulum, Q.R., MexicoTulum, Mexico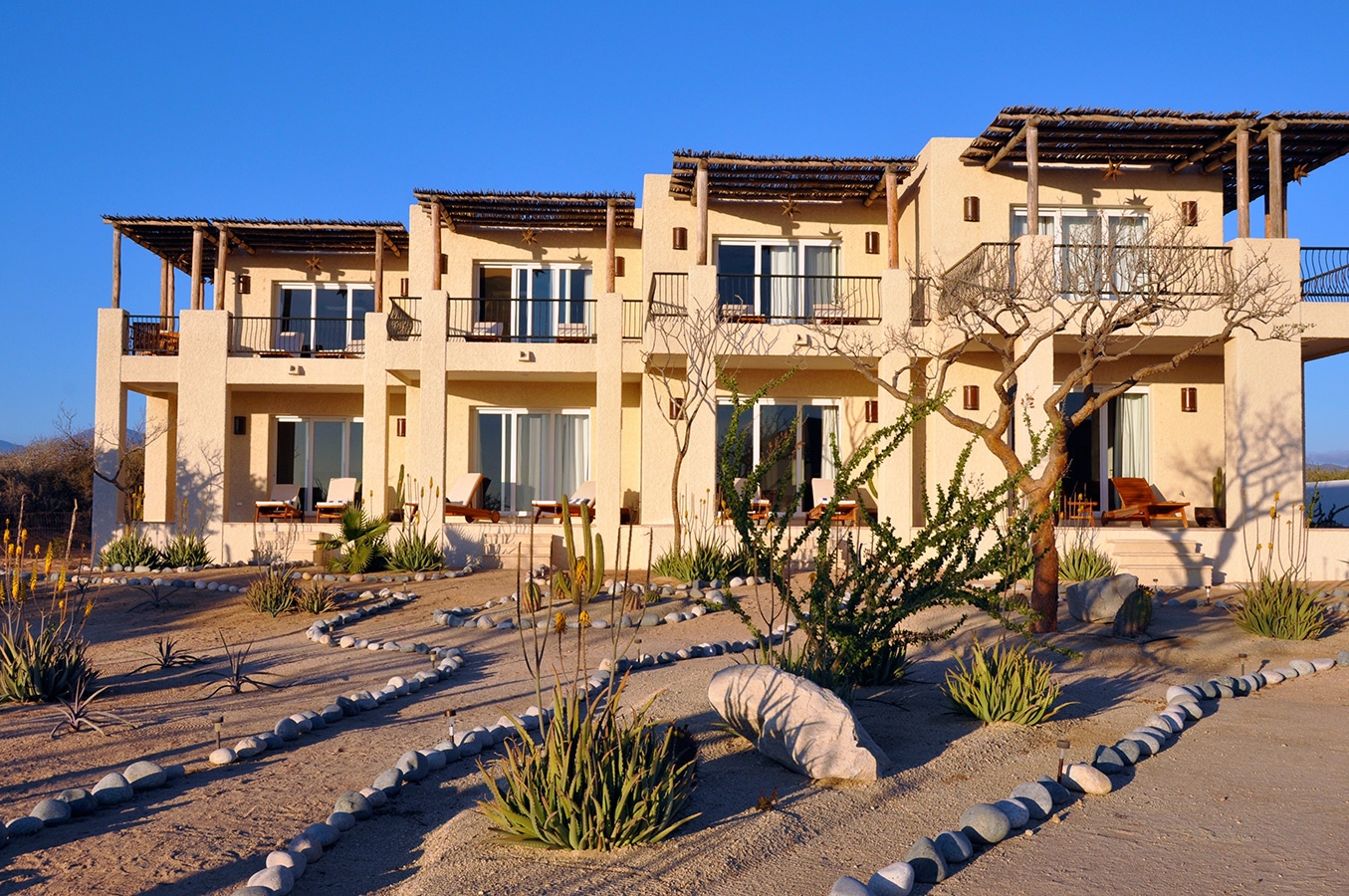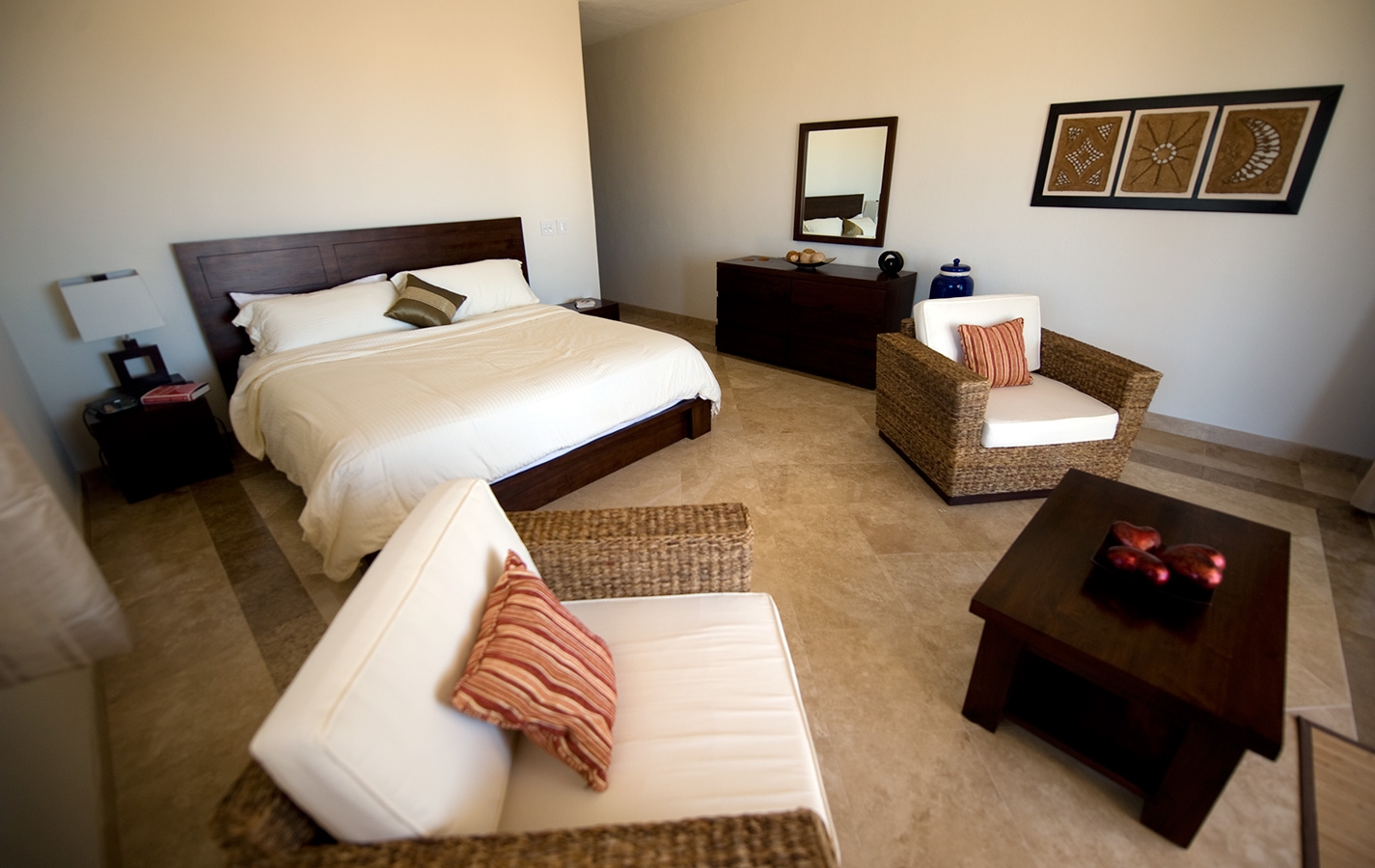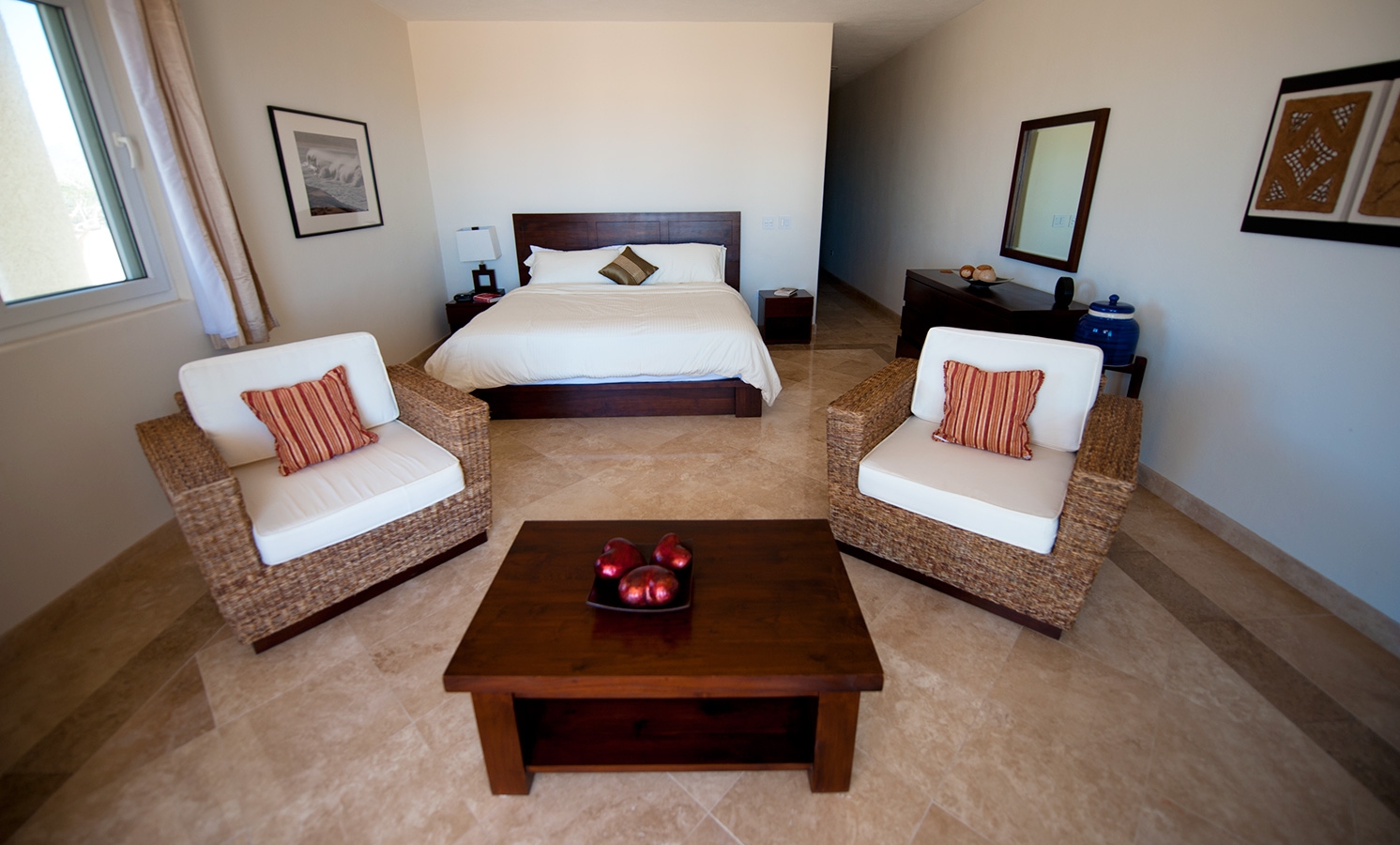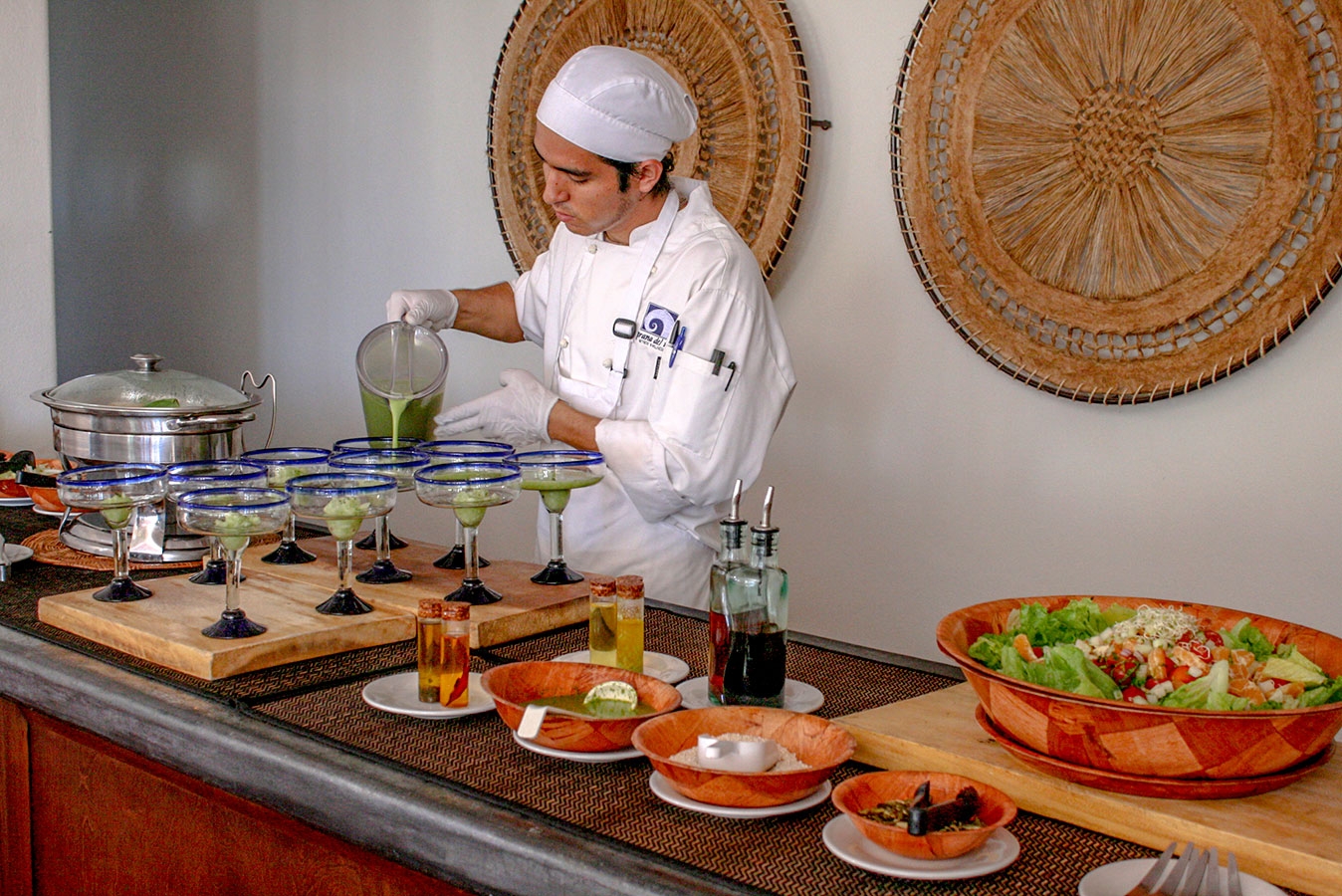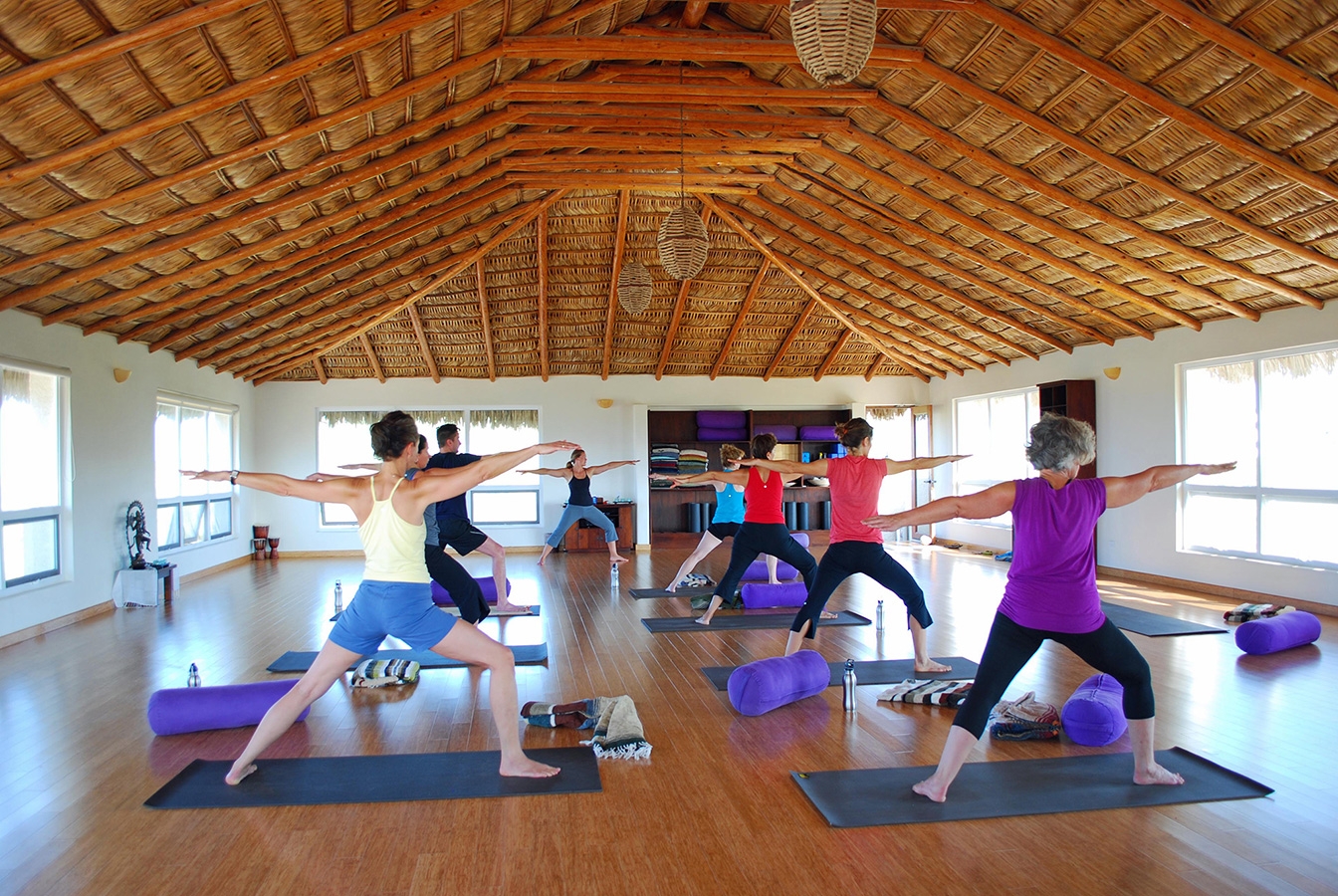 gallery_guest_rooms_west.jpg-nggid03120-ngg0dyn-1355x900x100-00f0w010c010r110f110r010t010
gallery_bedrooms_downstairs.jpg-nggid03105-ngg0dyn-1425x900x100-00f0w010c010r110f110r010t010
gallery_bedrooms_downstairs3.jpg-nggid03107-ngg0dyn-1492x900x100-00f0w010c010r110f110r010t010
gallery_cuisine_buffet.jpg-nggid03257-ngg0dyn-1348x900x100-00f0w010c010r110f110r010t010
gallery_yoga_sun_studio_warrior2.jpg-nggid03136-ngg0dyn-1344x900x100-00f0w010c010r110f110r010t010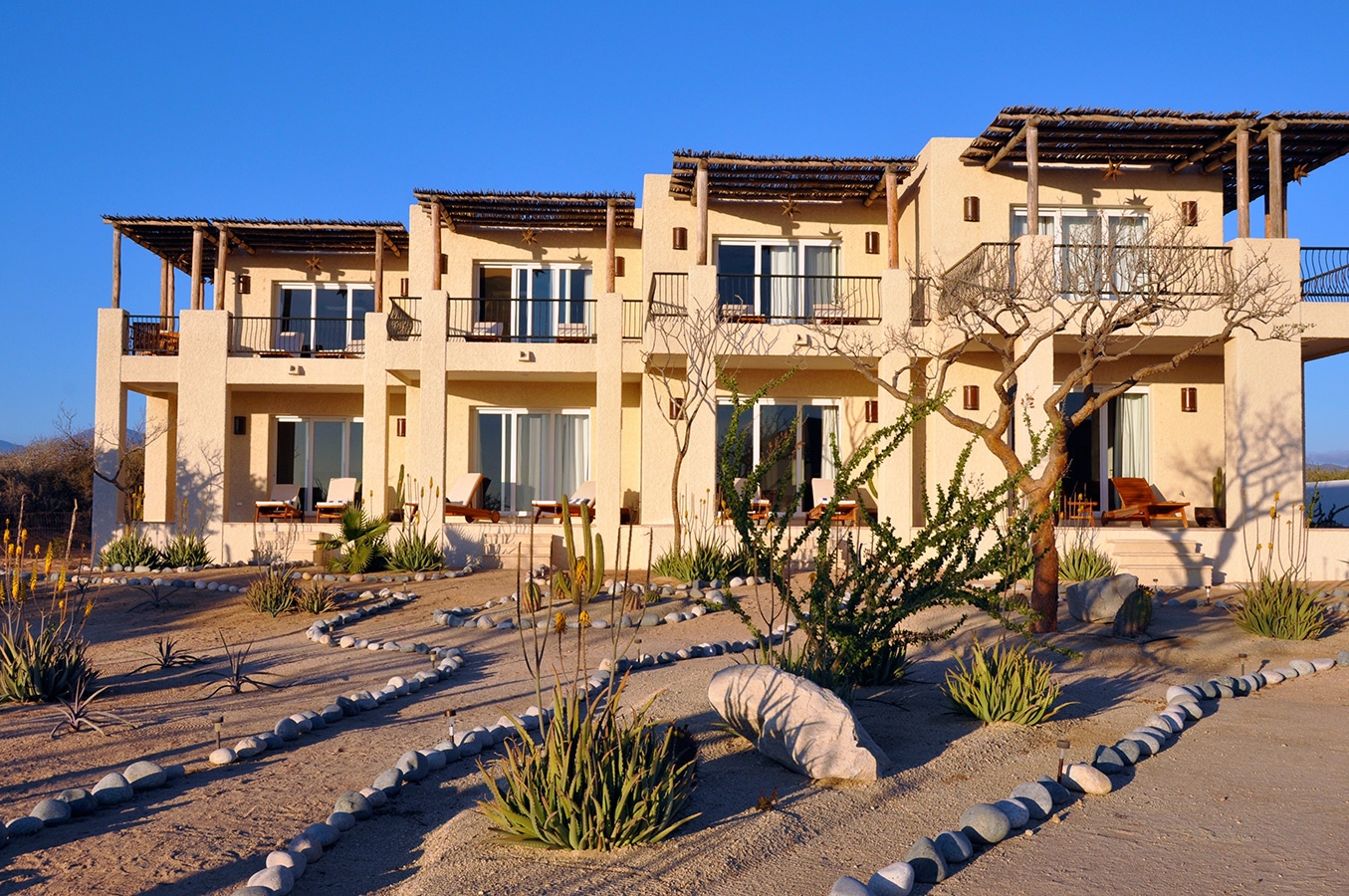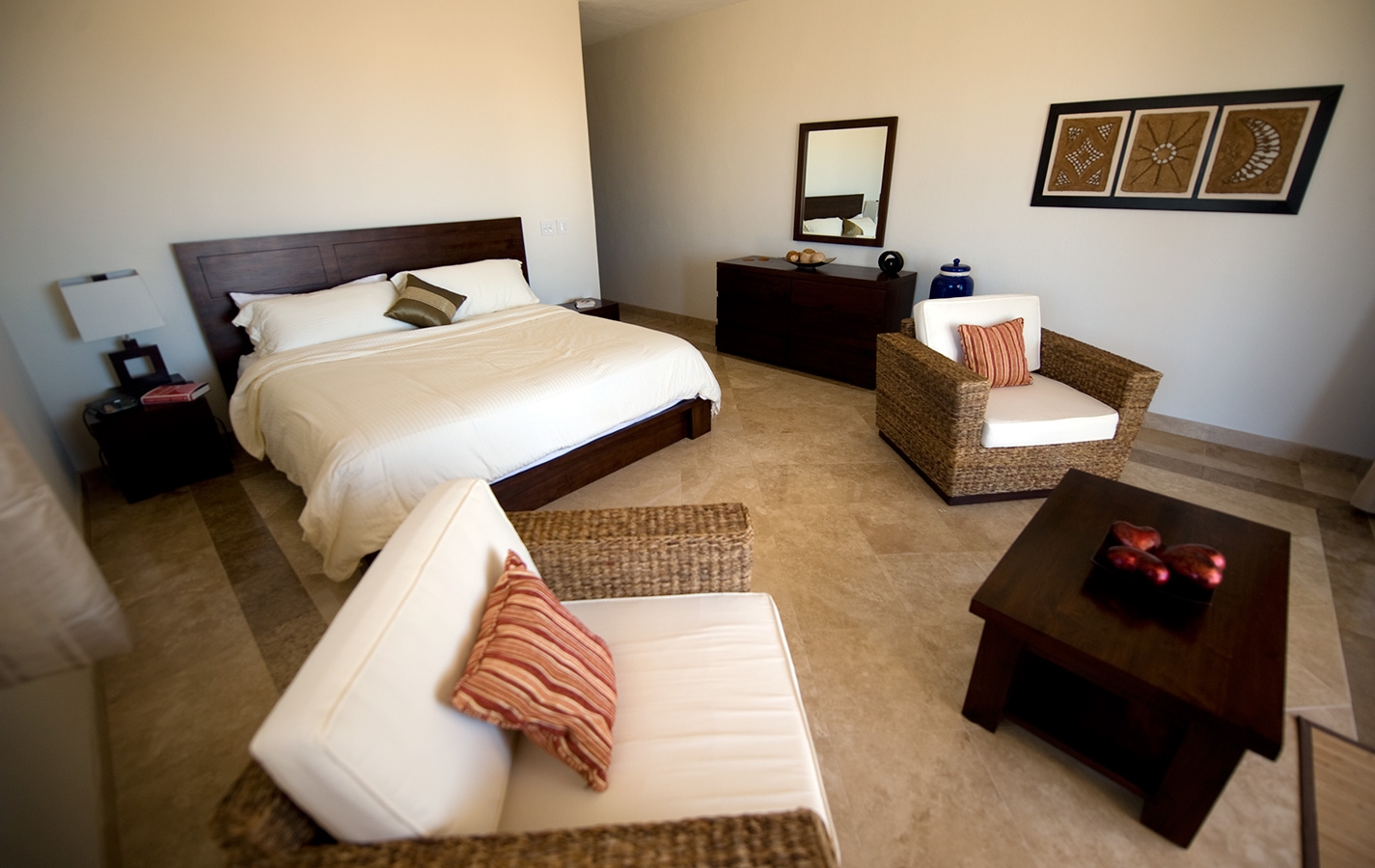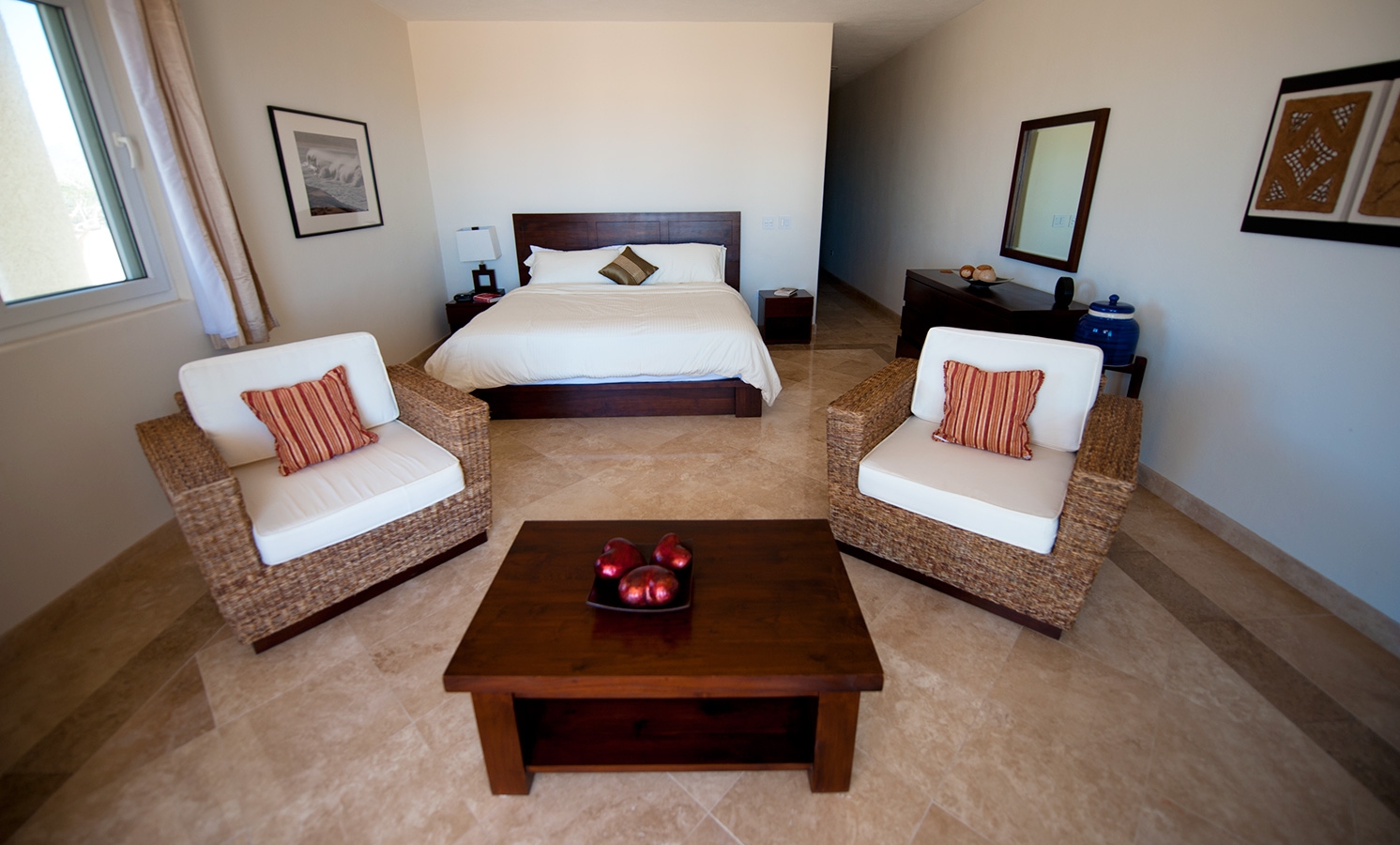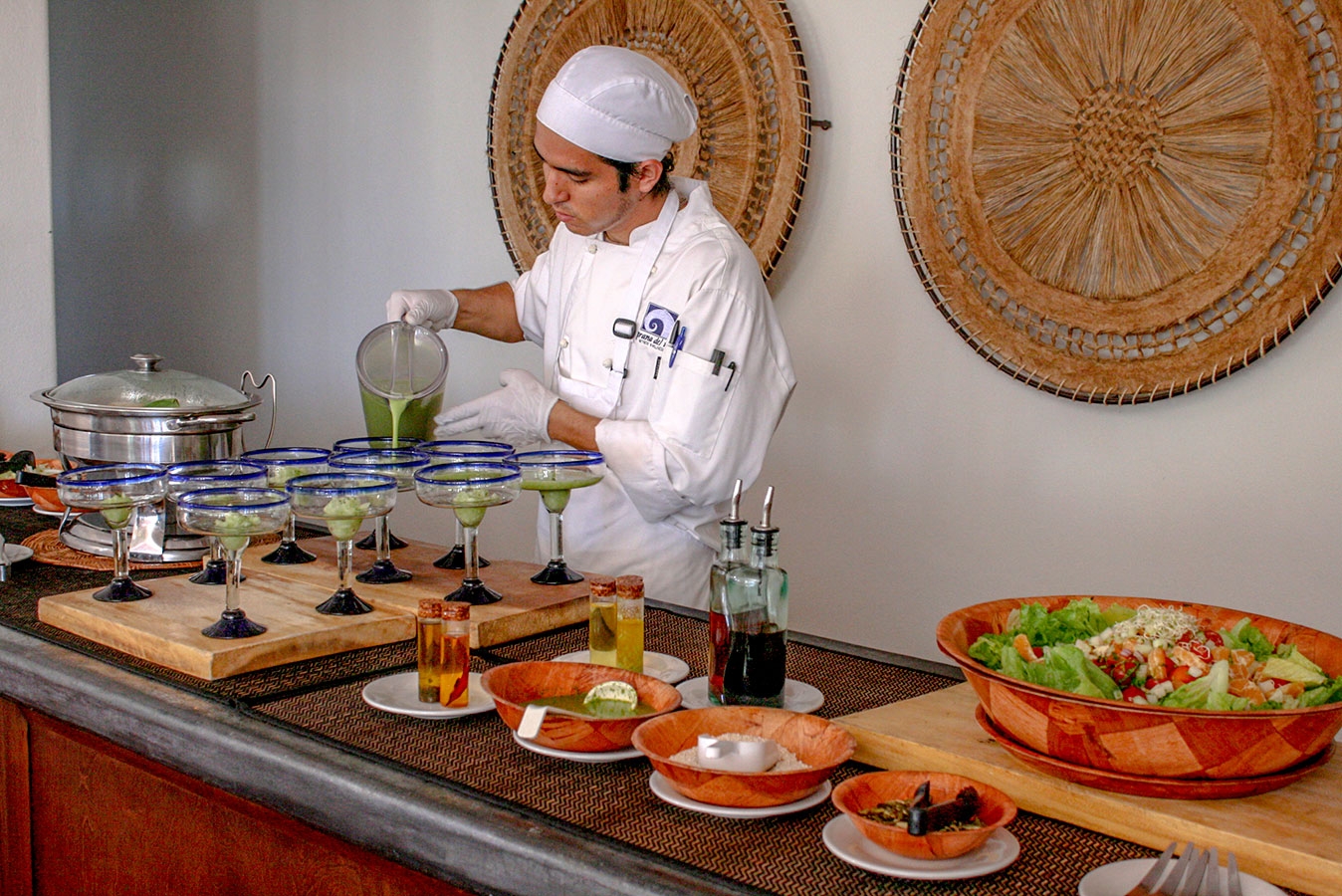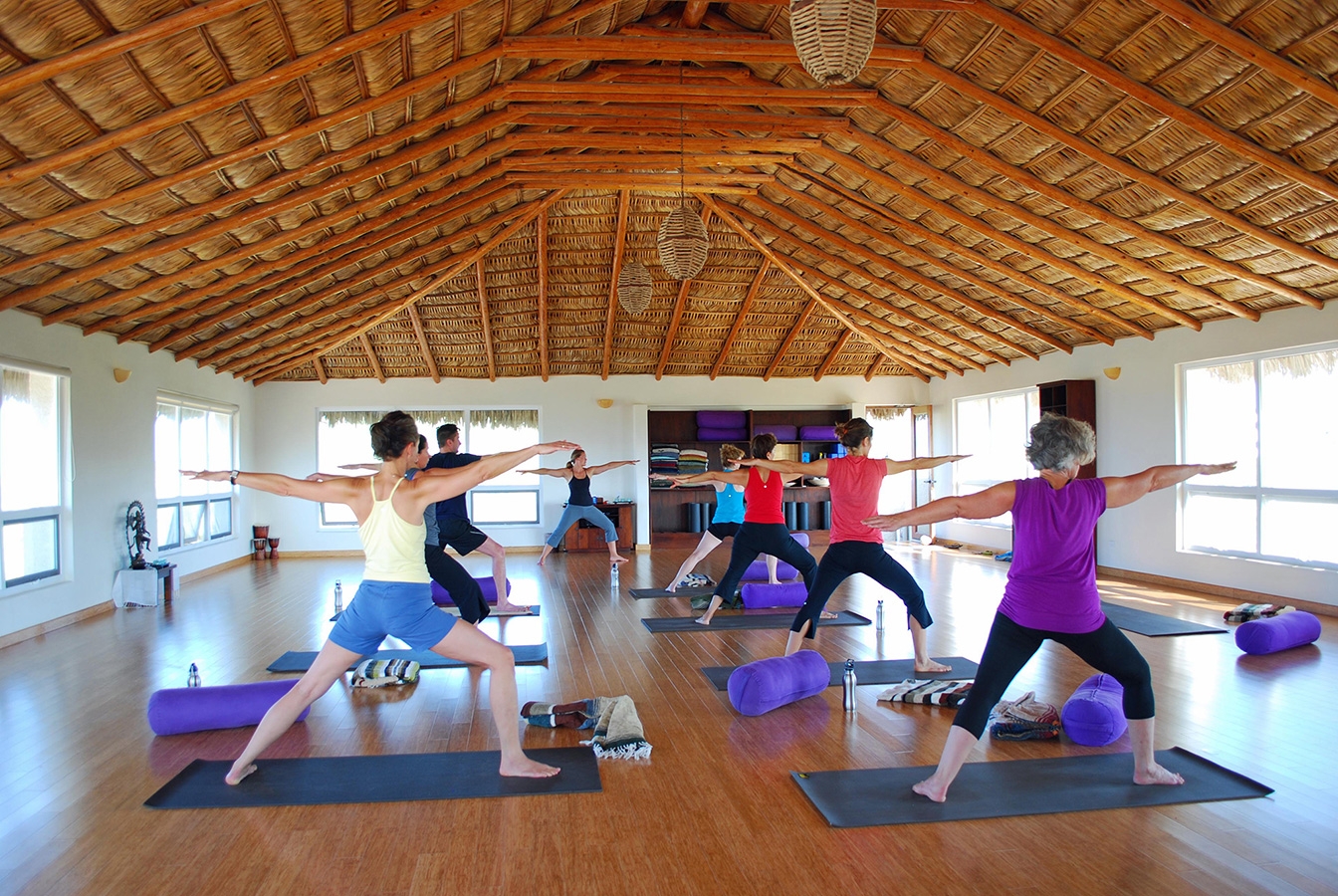 Located at the southernmost tip of the Baja peninsula is Prana Del Mar – a gorgeous luxury yoga retreat just steps from the ocean. Here, guests can enjoy a packed year-long schedule of group yoga retreats. Each retreat is all-inclusive and features accommodation in the oceanfront villa. The grounds feature gardens inspired by local flora and fauna, a swimming pool, hot tub, sauna, meditation labyrinth, and more.
Program: Choose among group retreat options at Prana Del Mar – there is always a retreat happening! Each retreat is taught by a guest yoga teacher, and includes a special theme which informs the daily yoga and meditation sessions. All retreats are inclusive of luxury accommodation at Prana Del Mar, as well as daily vegetarian meals cooked from organic ingredients. Guests will also enjoy lectures on health and wellness topics, and free time options such as surfing, kayaking, beach horse back riding, and more.
What we like: The retreat schedule at Prana Del Mar is never ending. Every single week a new group retreat is on offer. There is no contorting your schedule to attend a yoga retreat when it comes to Prana Del Mar. Simply pick a week that works for your schedule, and there is sure to be a yoga retreat at this deluxe yoga retreat center in Baja.
Cost: Prices range according to retreat and accommodation chosen, but generally start from $2,000
Address: Prana Del Mar, Cabo San Lucas – Todos Santos La Tinaja, BCS, Mexico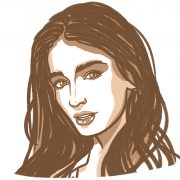 Rose Henderson
Rose graduated with a degree in Anthropology, which takes her understanding of basic human needs to a whole new level. Her intelligence and passion for healthy living is reflected in her written work.