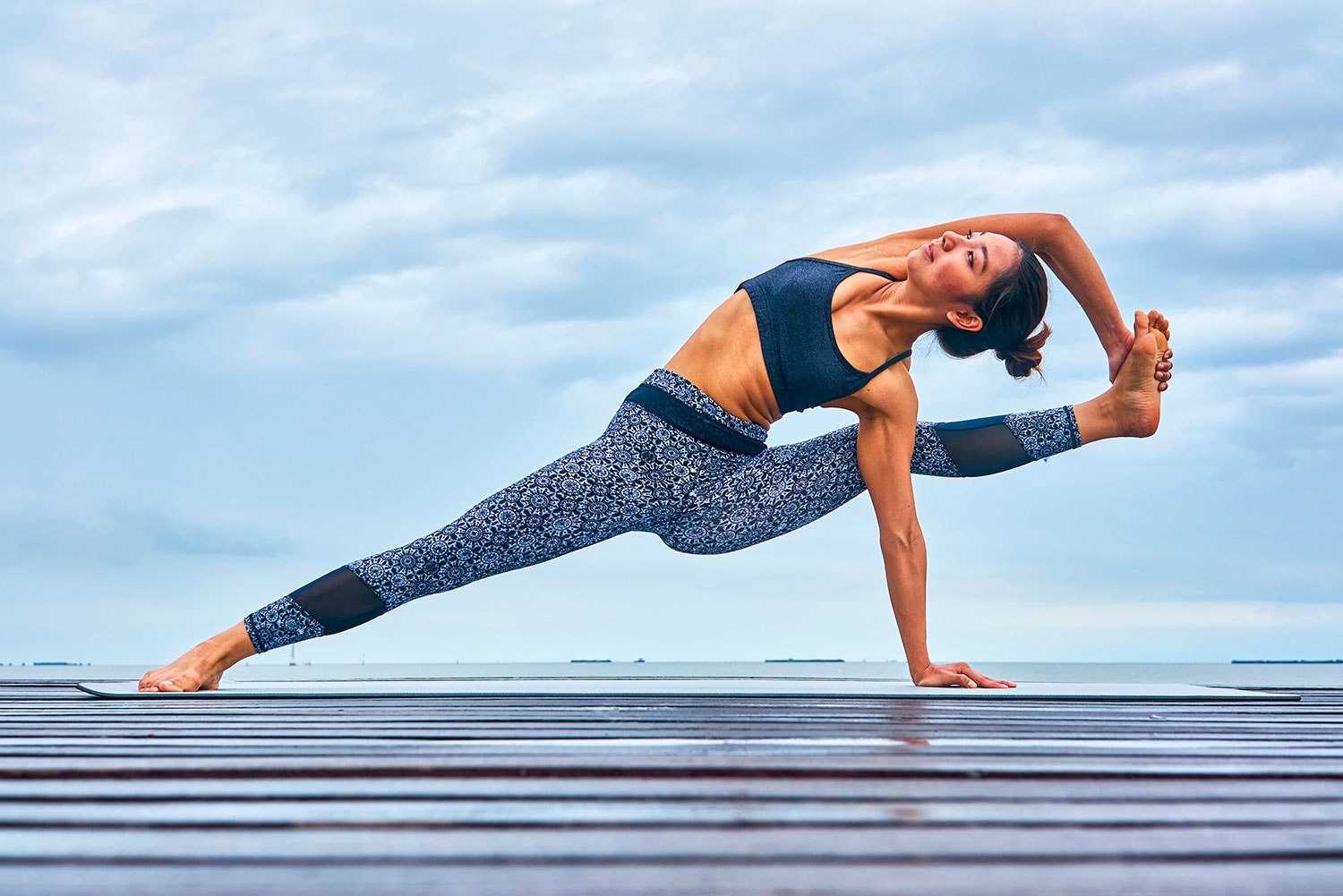 Looking to complete your yoga teacher training abroad? You're not alone. Many people choose to pursue their 200-hour yoga teacher training, or advanced yoga teacher training modules, in a residential, foreign setting. Yoga teacher training is an intense experience, and completing it in one continuous session in a tropical, relaxing environment can help balance out the challenges of this experience. One top destination for foreign yoga teacher trainings is the island of Koh Samui, in Thailand.
Koh Samui is Thailand's second most popular tourist island, for good reason. It is overflowing in the beauty of tropical jungles and mountains. Although popular for travelers, it has maintained its quiet sandy beaches and small fishing villages. This makes it the perfect setting for embarking on a yoga teacher training. There are many different yoga teacher trainings offered in Koh Samui – here are the ten best options in 2019.
Top Yoga Teacher Trainings in Koh Samui, Thailand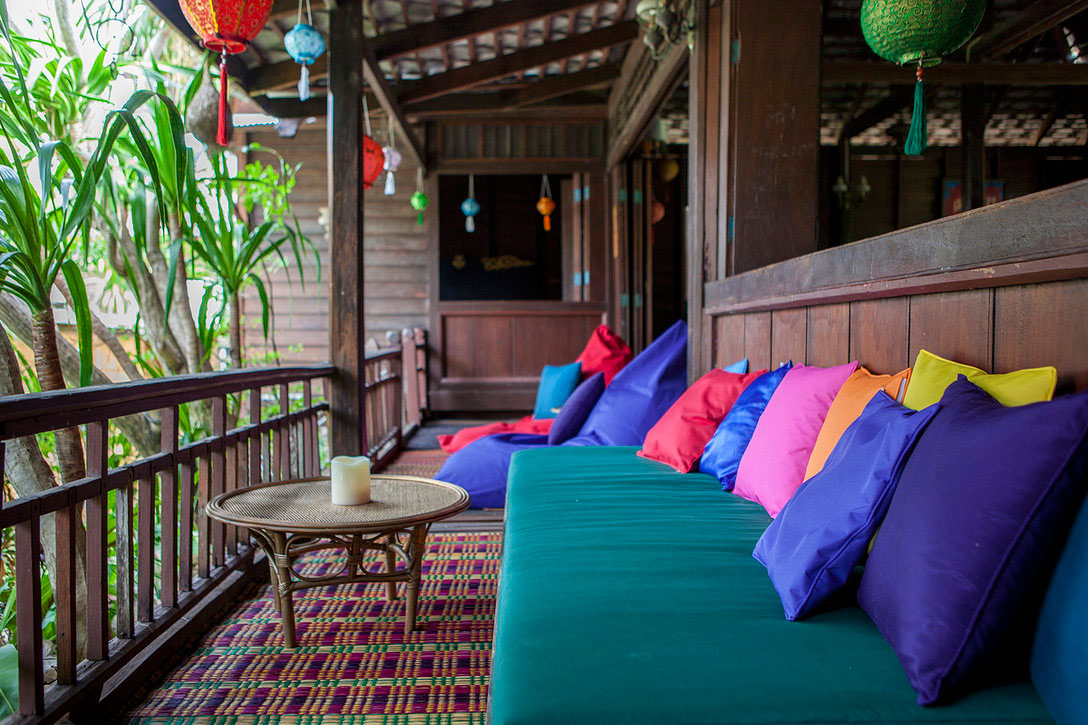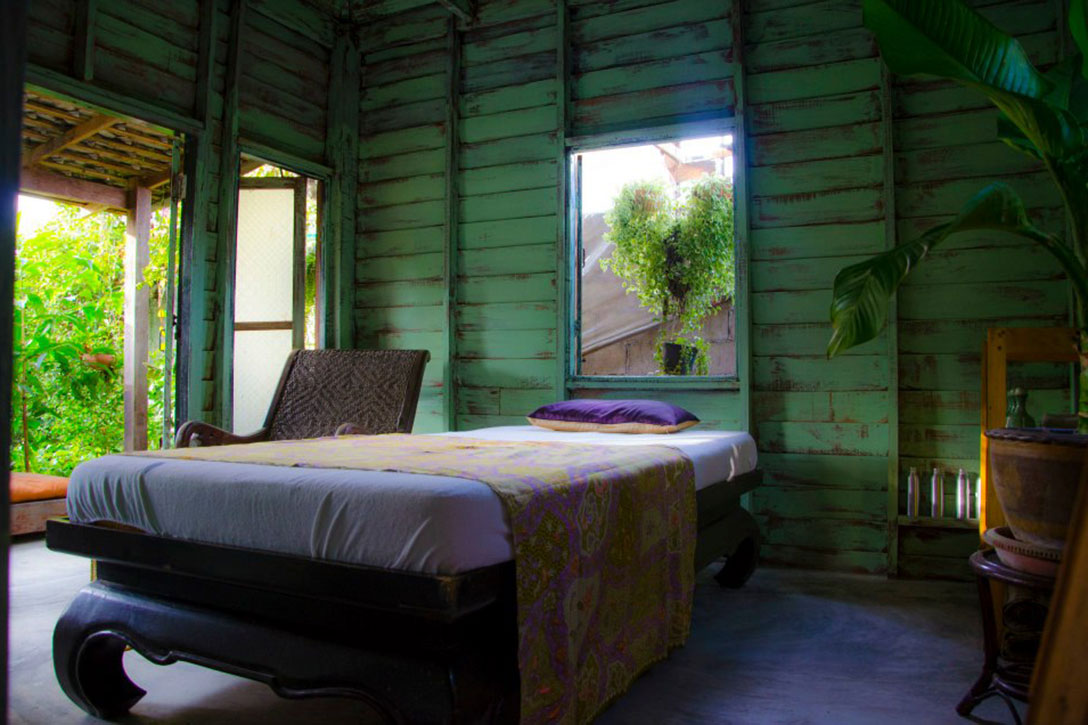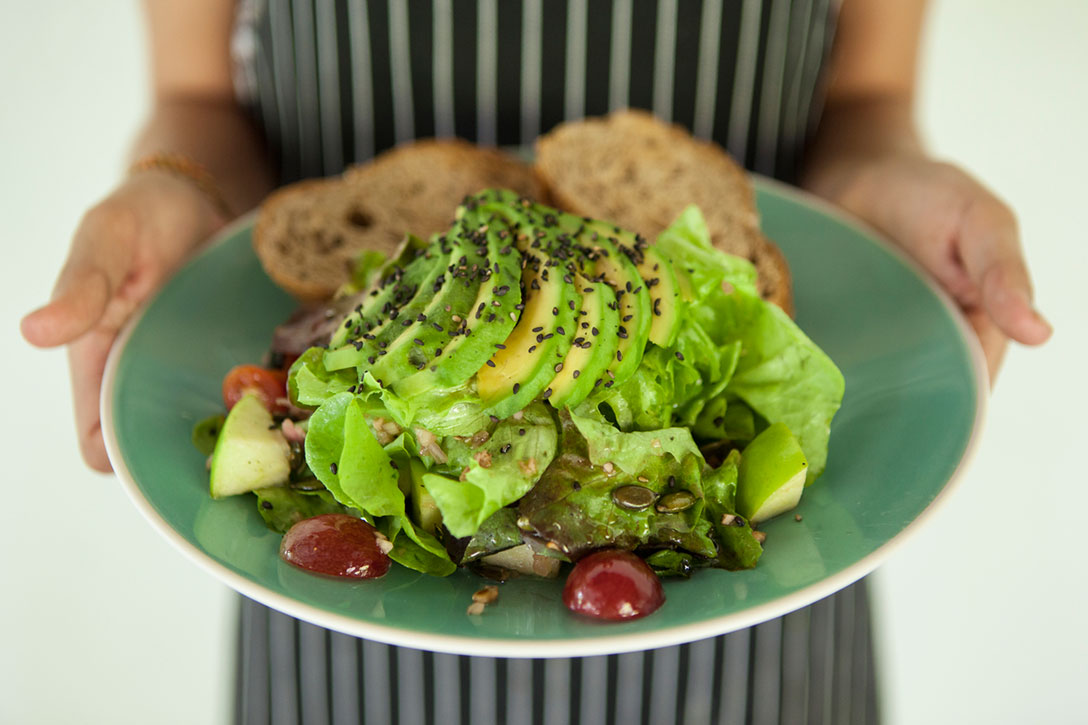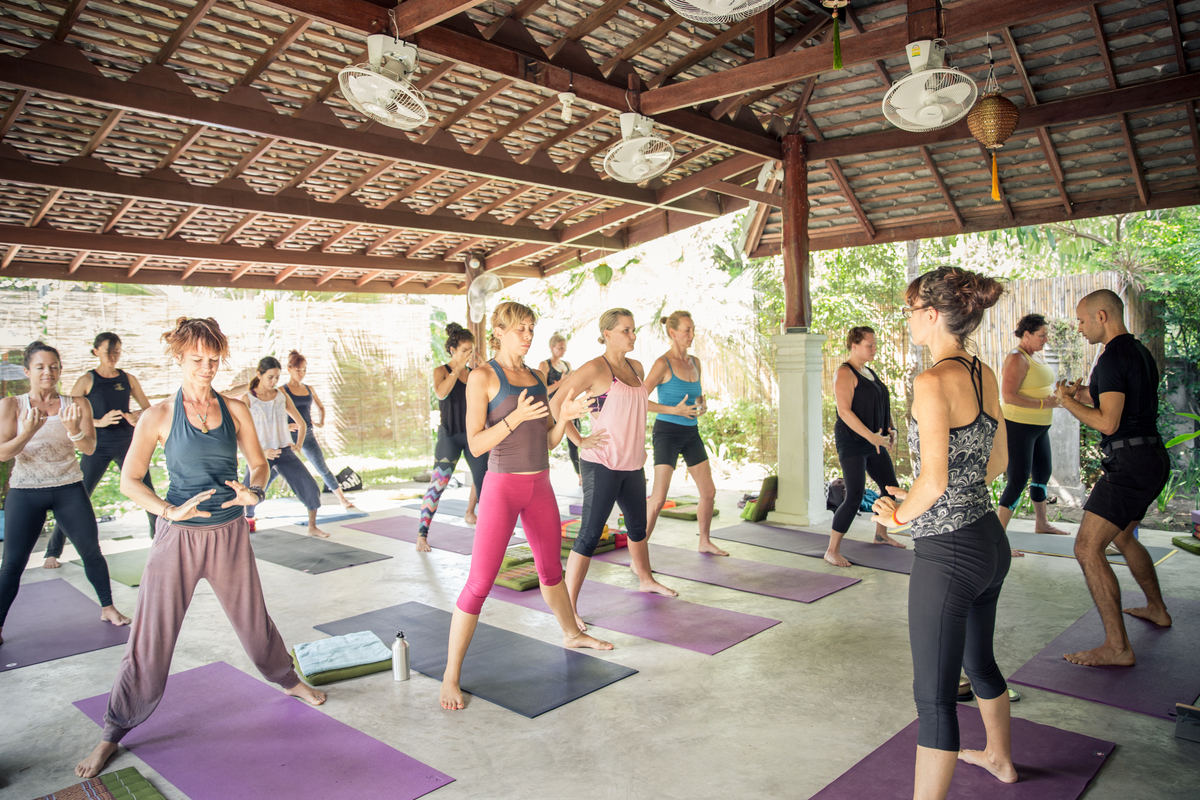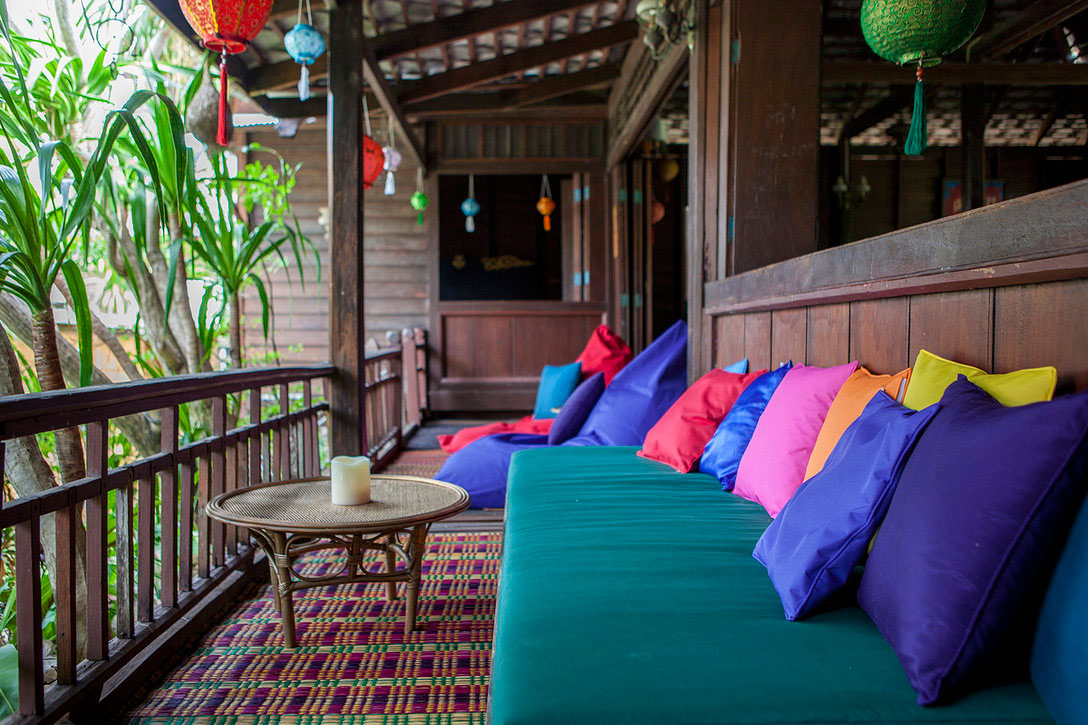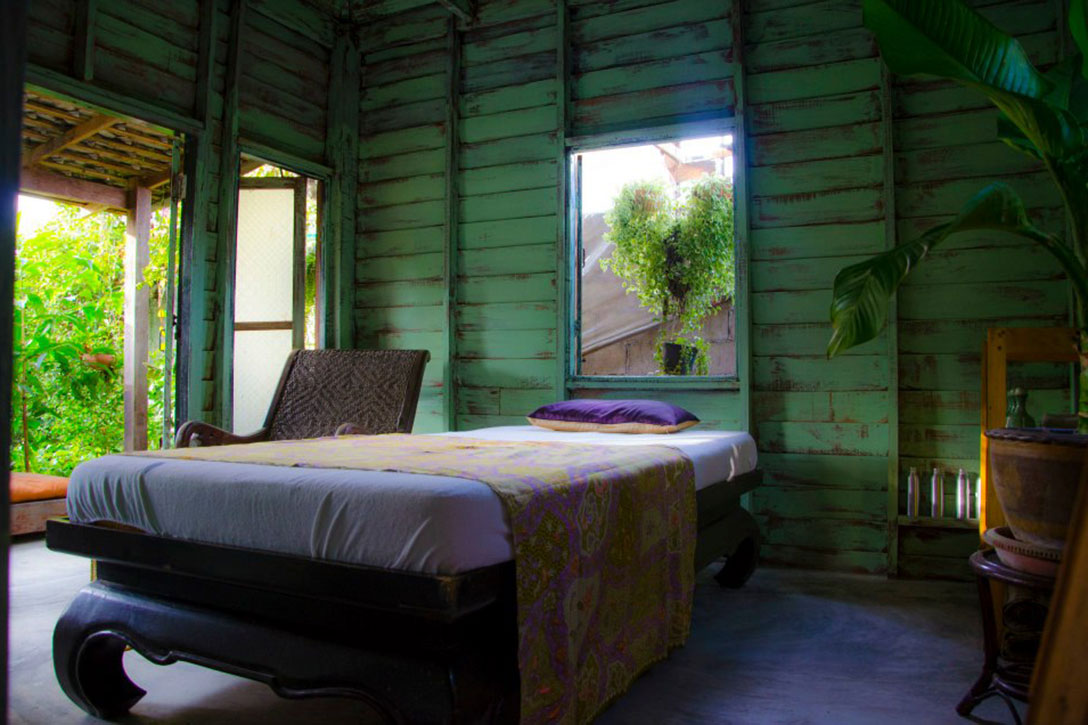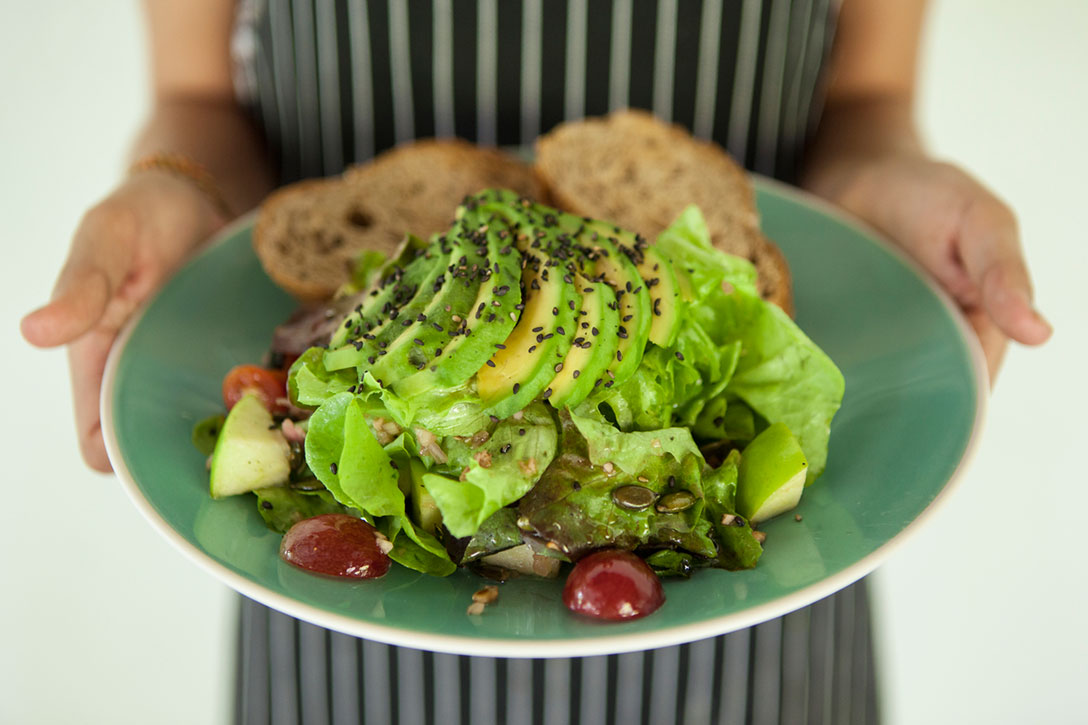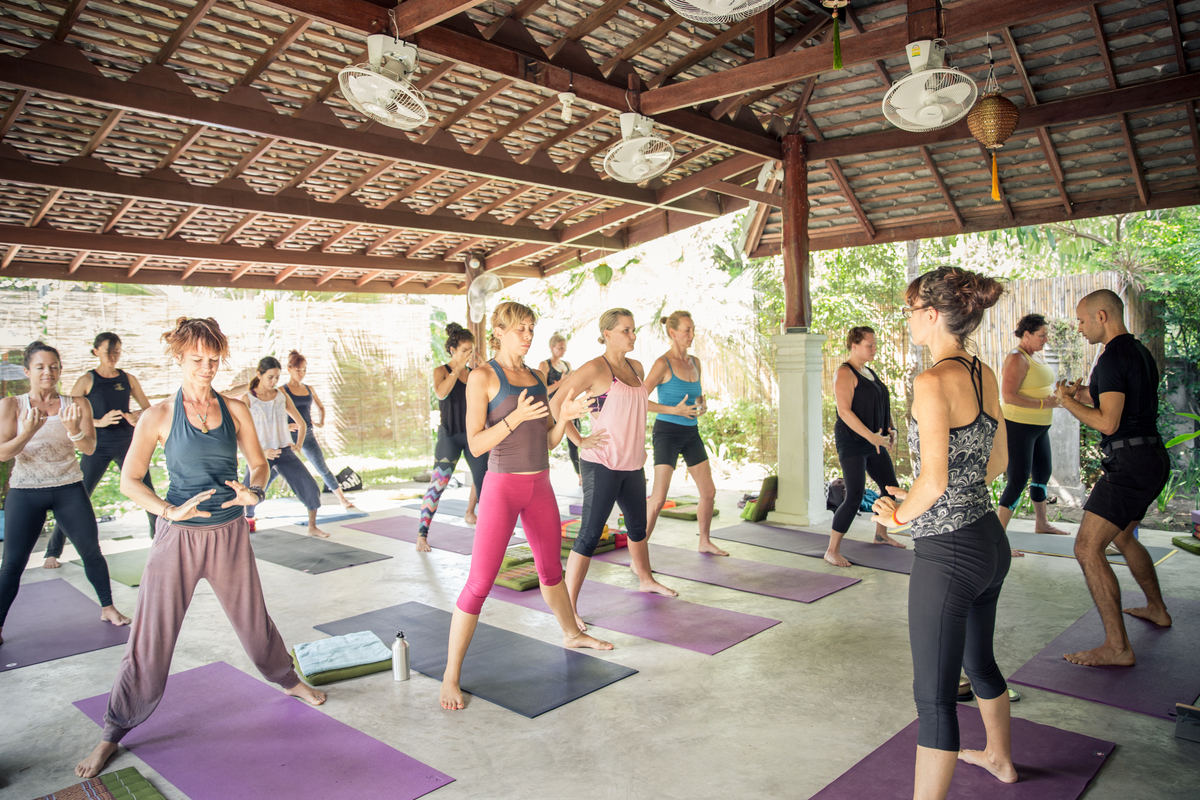 Yogarden is a unique yoga community center located in Fisherman's Village on Koh Samui. It is founded by Bonnie and Ian, an expatriate wife and husband duo who had the dream to create a yoga center. Bonnie is an experienced yoga teacher, and Ian is a landscape designer. Together, they created Yogarden in 2004. The center hosts a café, daily yoga classes, as well as retreats and teacher trainings. Bedrooms are private and have minimalist design that melds with the natural tropical surroundings.
Program: Yogarden offers many varieties of teacher trainings beyond the classic 200-hour yoga teacher training. Upcoming trainings include 'The Principles of Vinyasa,' which is a 50-hour advanced module, and Level One Yin Yoga teacher training.
What We Like: The center itself, where students will live, eat, and study for the duration of training, is in a traditional Thai house in a large manicured garden.
Cost: Starting at 3,880 USD
7/8, Moo 1, Laan Thong Road, Fisherman's Village, Bophut, Koh Samui, Thailand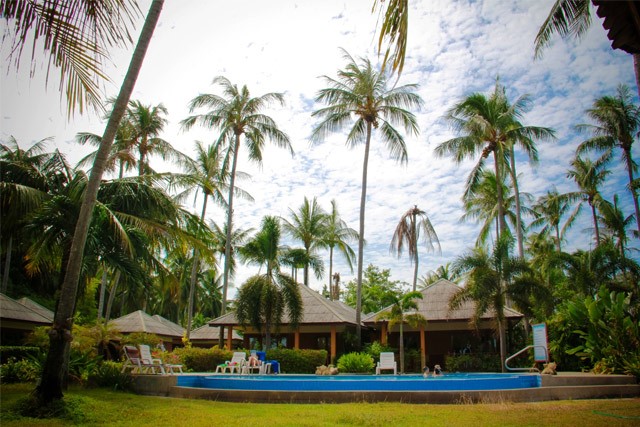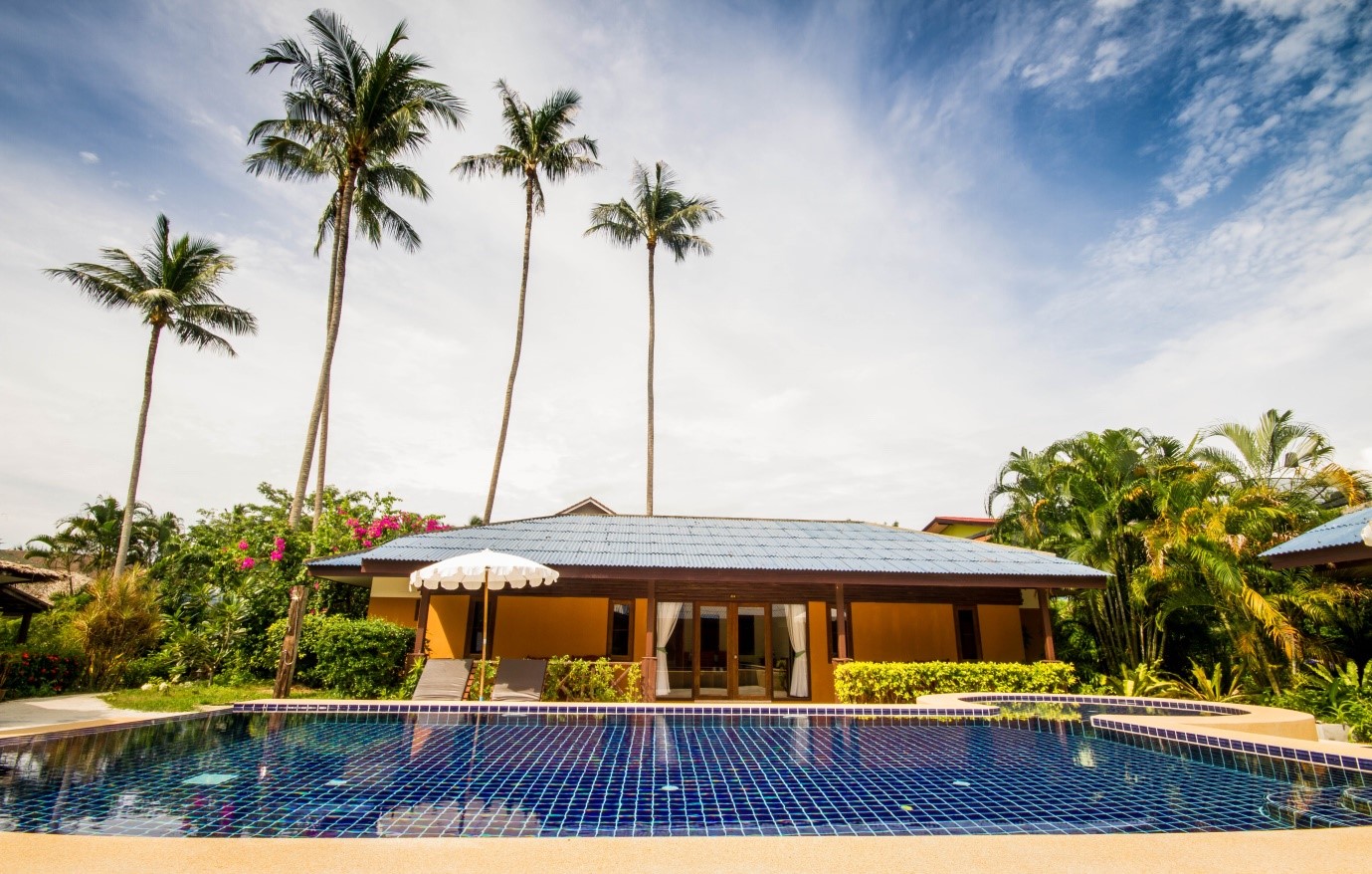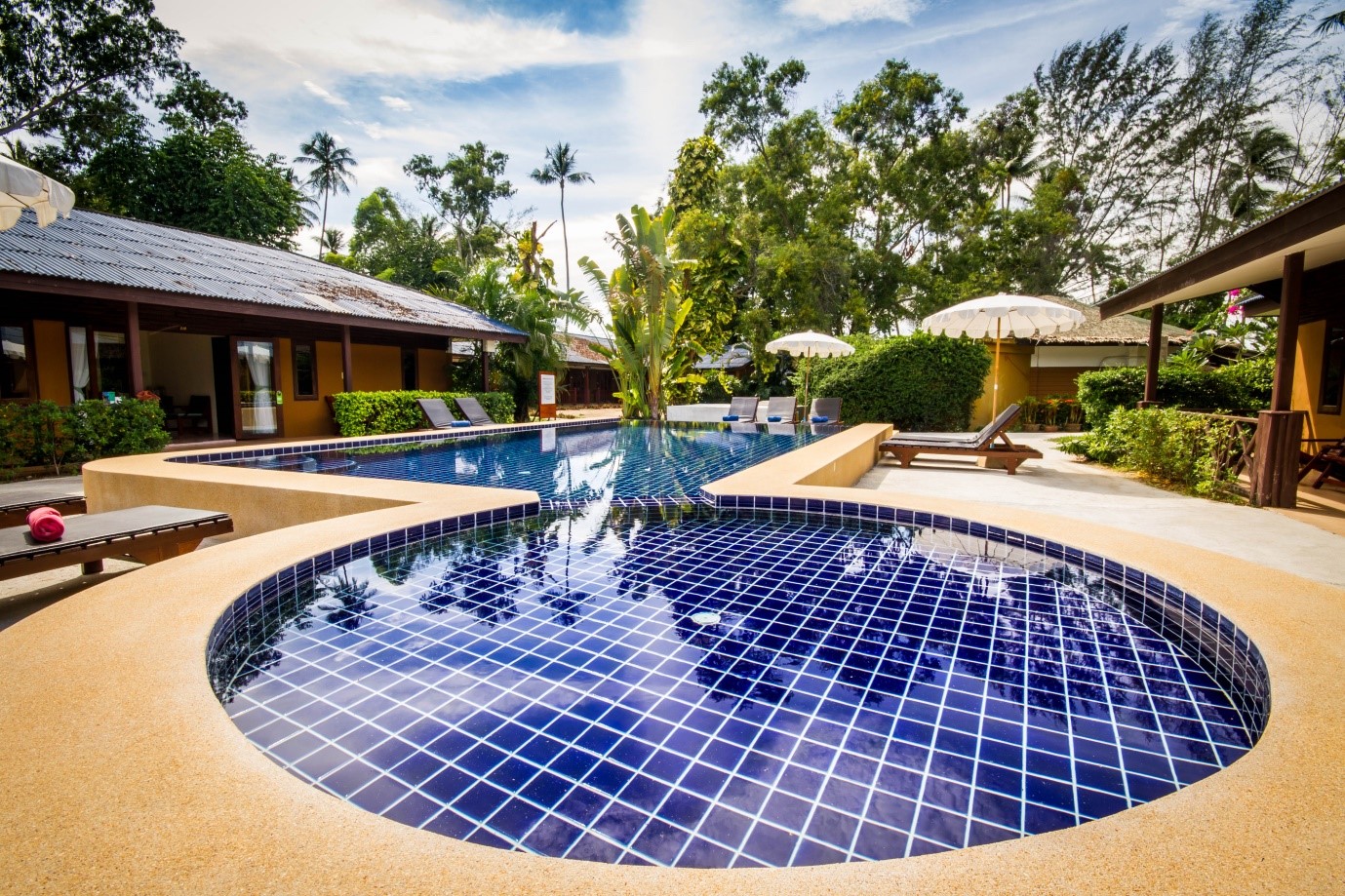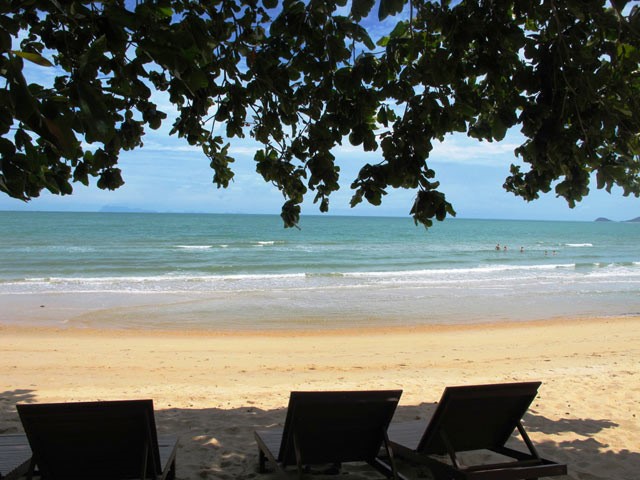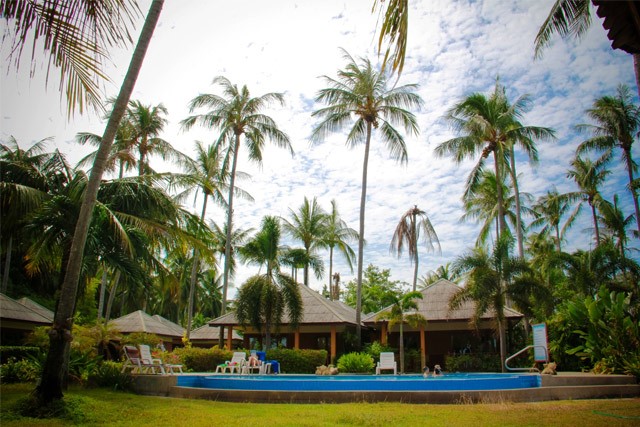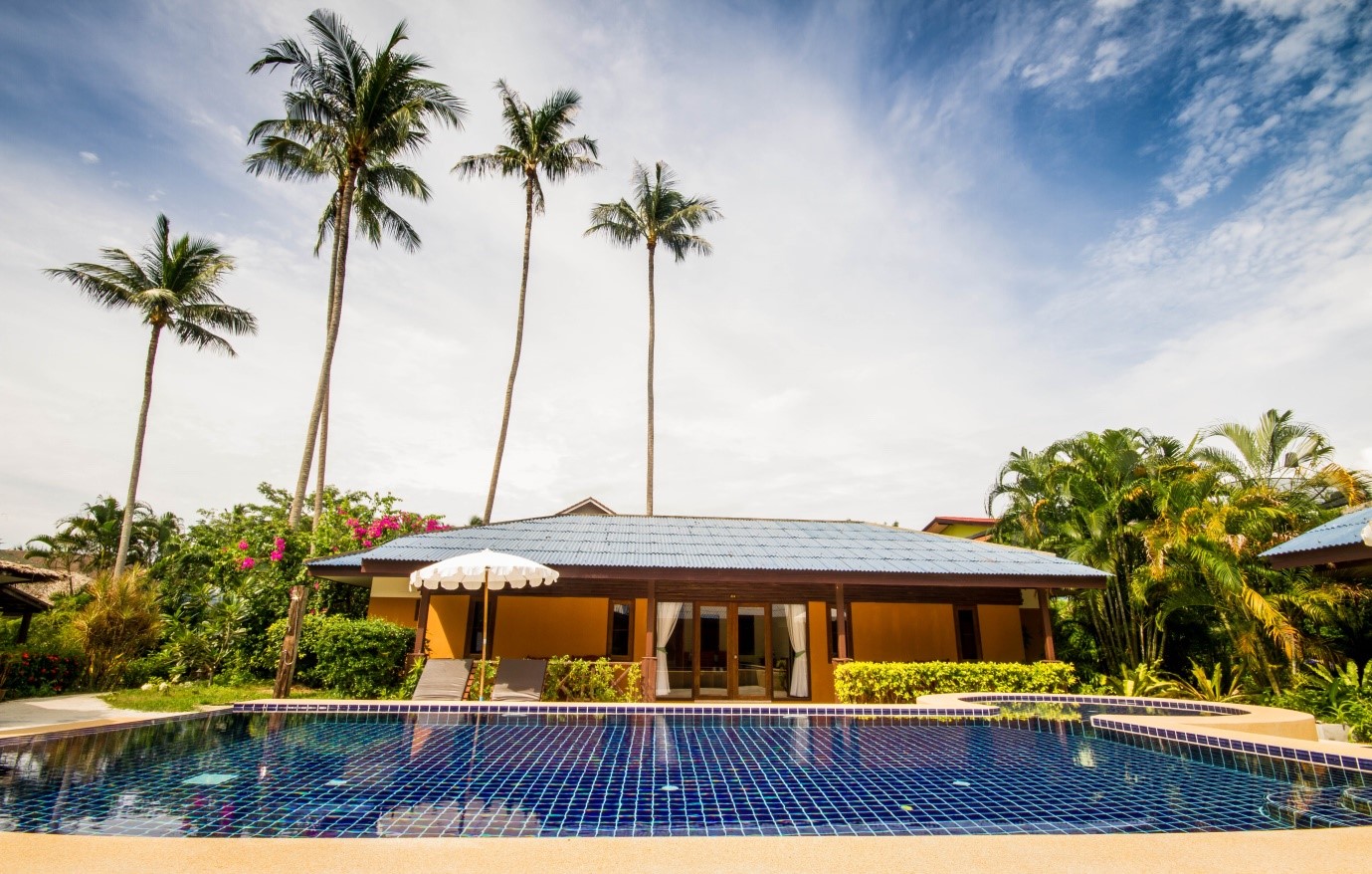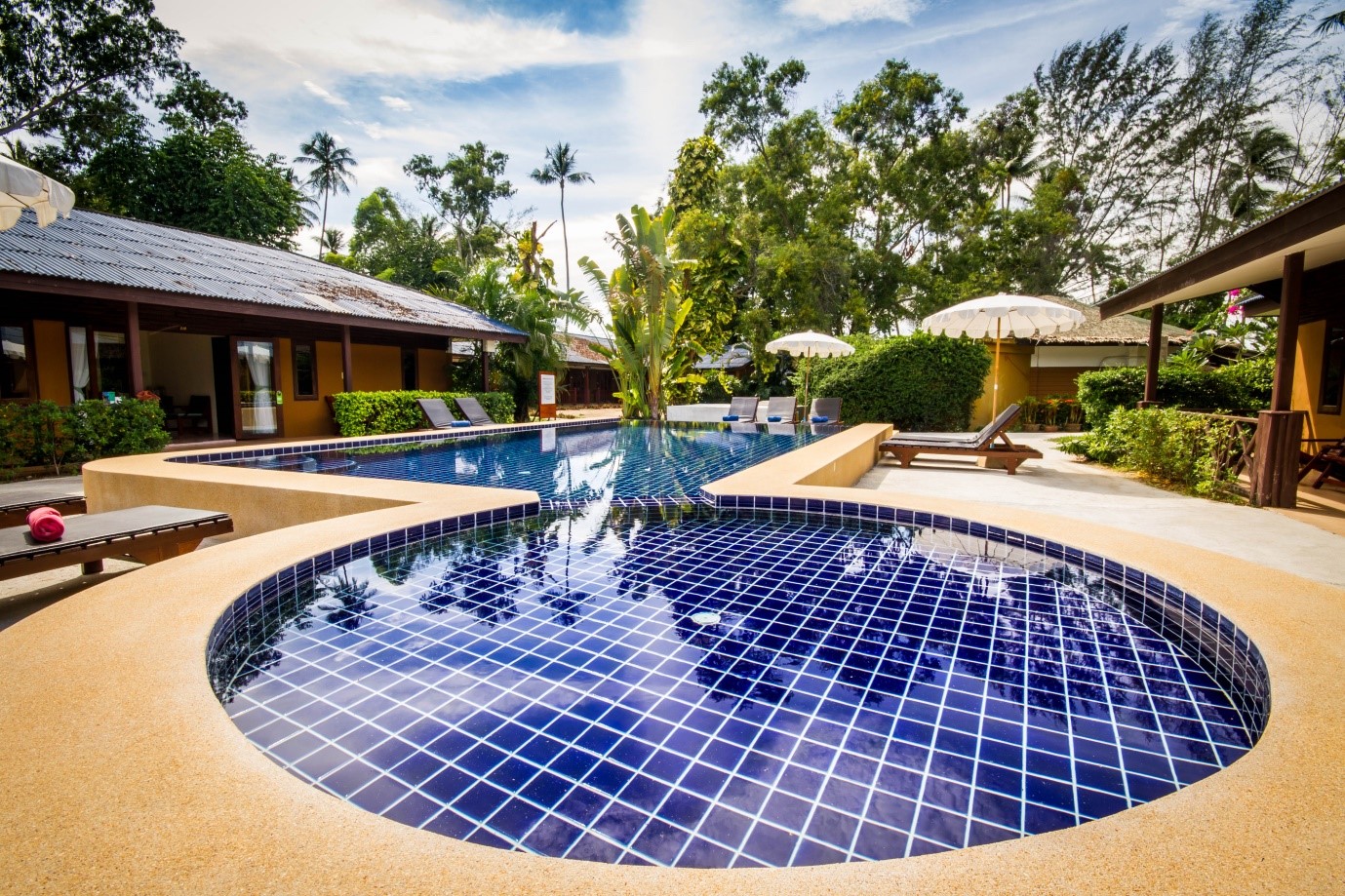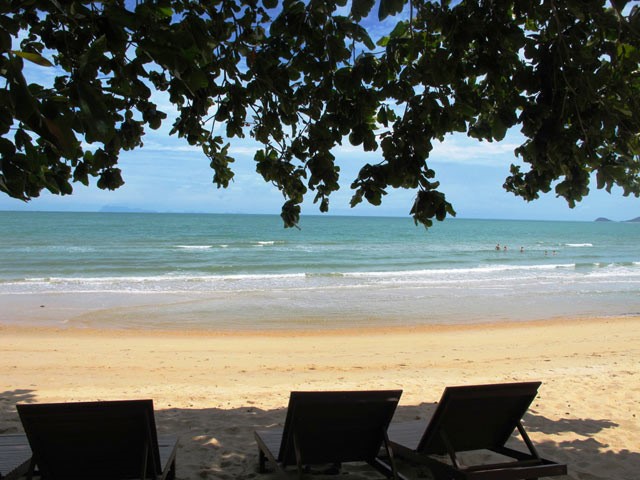 Orion Retreat Center is located at the Lipa Lovely Beach Resort on Koh Samui – a stunning beachside resort with both villa and beach bungalow accommodation. In addition to hosting detox yoga retreats, Orion Retreat Center also offers yoga teacher trainings with guest yoga teachers. The course is appropriate for those looking to become qualified yoga teachers, as well as those looking for a more intense yoga retreat to advance their personal practice.
Program: They offer a 200-hour yoga teacher training, certified by Yoga Alliance, in a 28-day format. During the training, yogis learn the basics of teaching vinyasa, yin, and hatha yoga styles. Other styles such as sivananda and hot yoga are also explored, giving students a true breadth of the types of yoga taught in studios. History, anatomy, physiology, and philosophy are also taught.
What We Like: In addition to yoga teacher training, students are also provided vegetarian meals, professional quality yoga mats, sight seeing tours, and ore.
Cost: Contact Orion Retreat Center for cost.
95/70 Moo 2, Lipanoi, Koh Samui, 84140, Thailand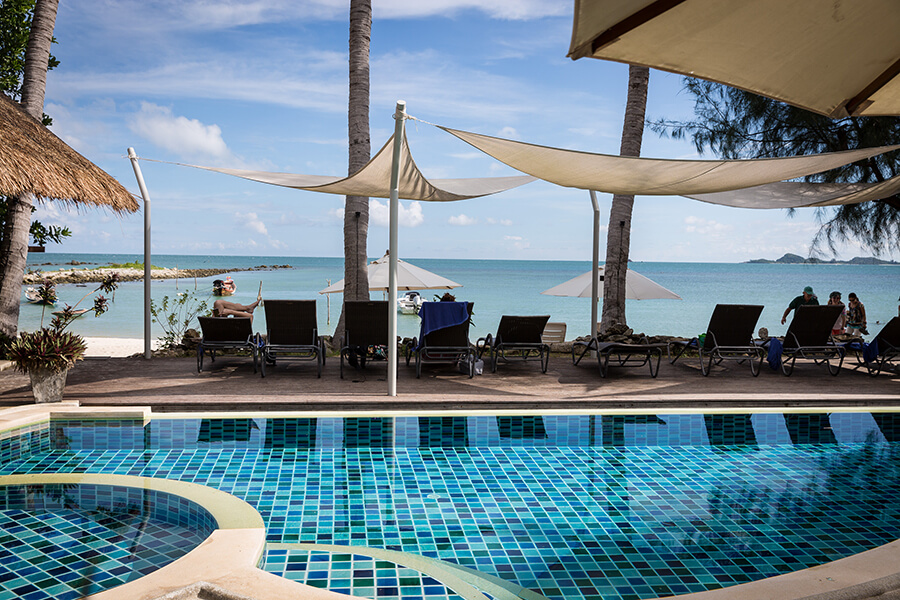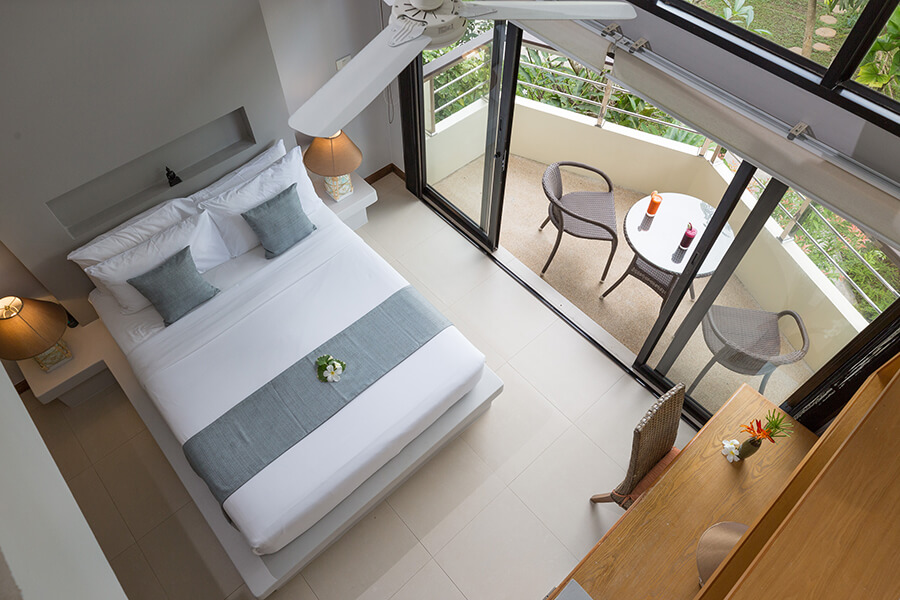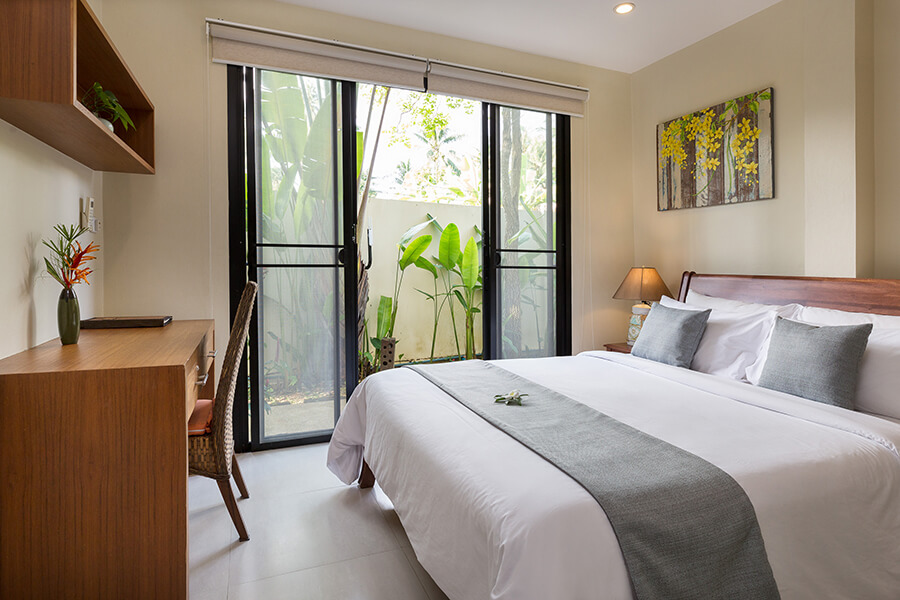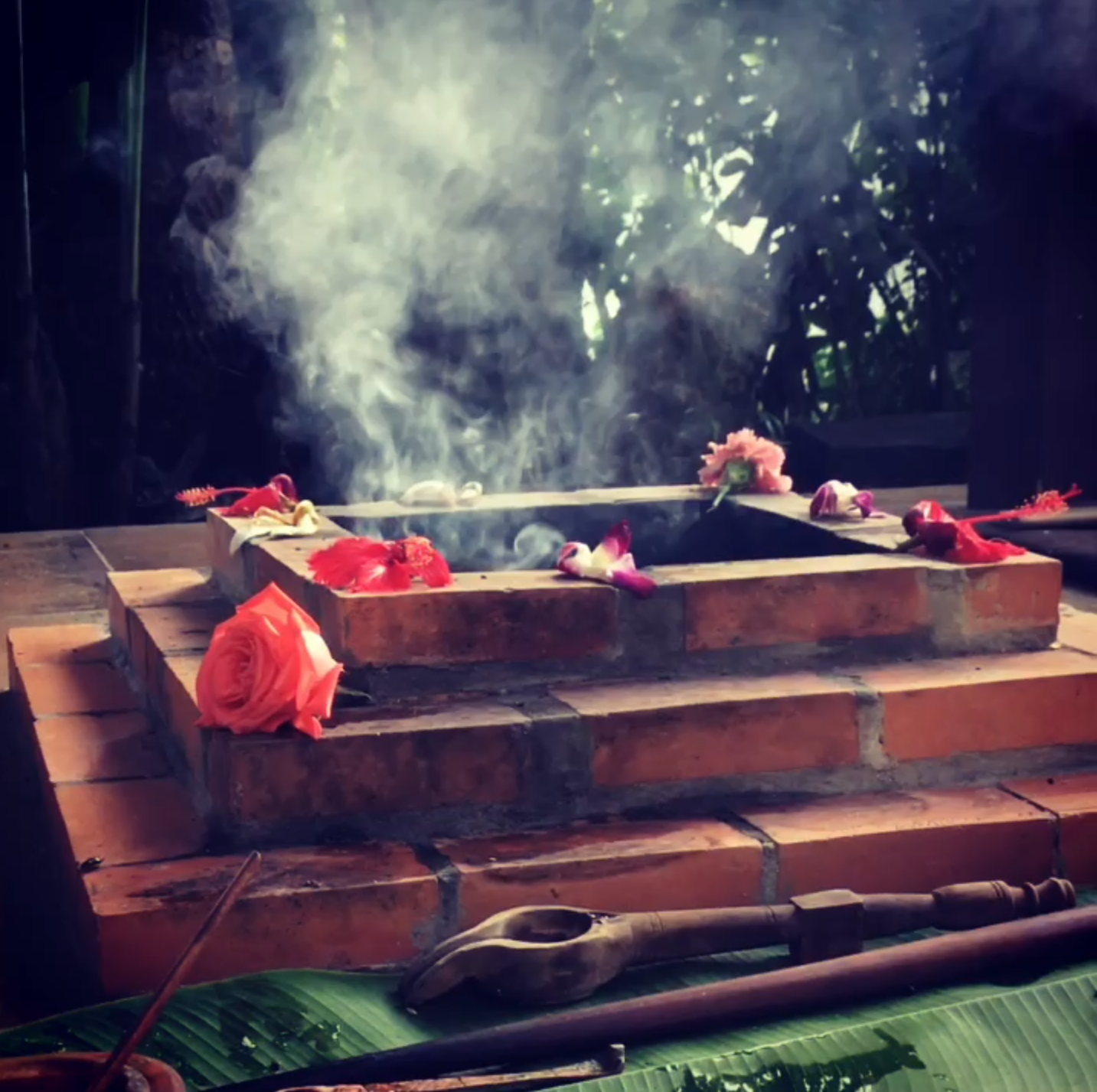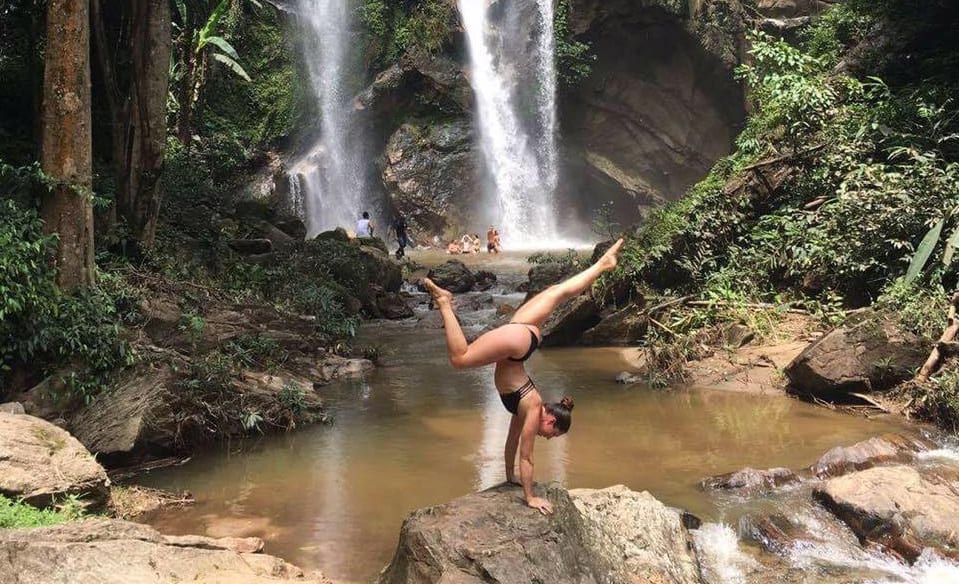 Screenshot_20190103-131711-e1548237612369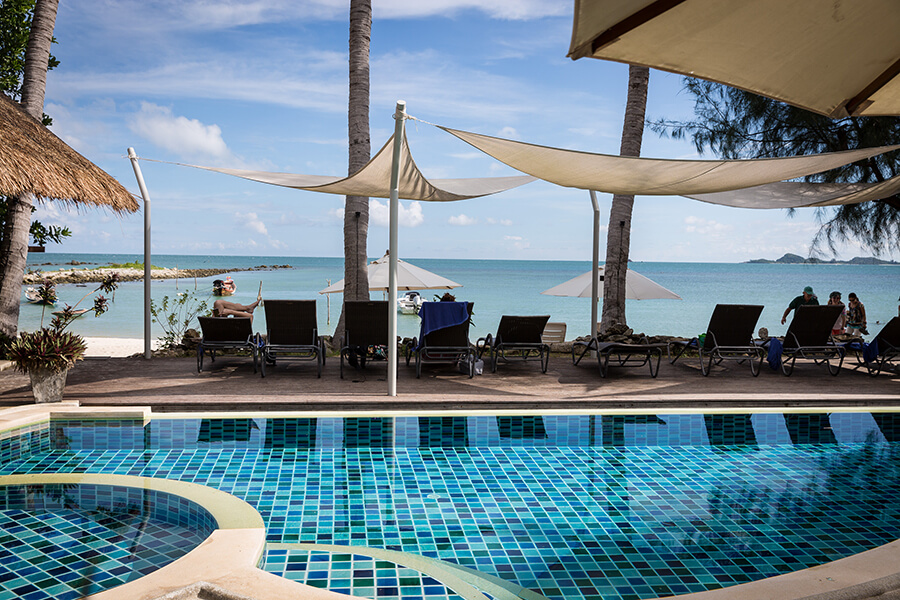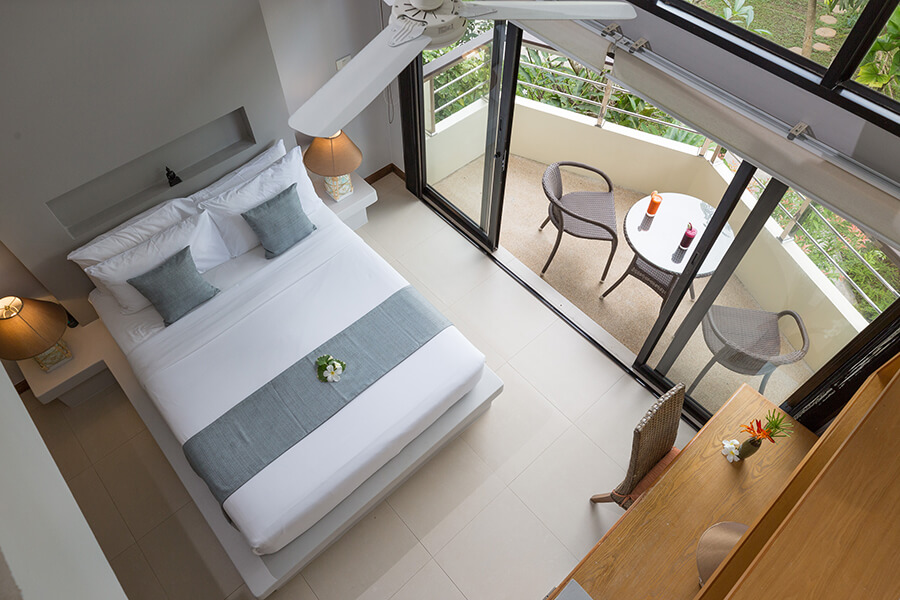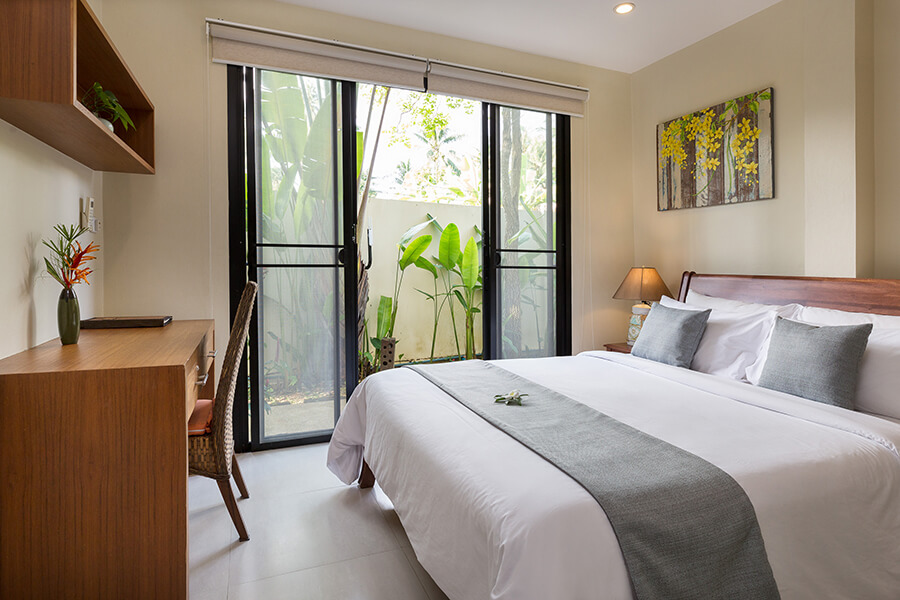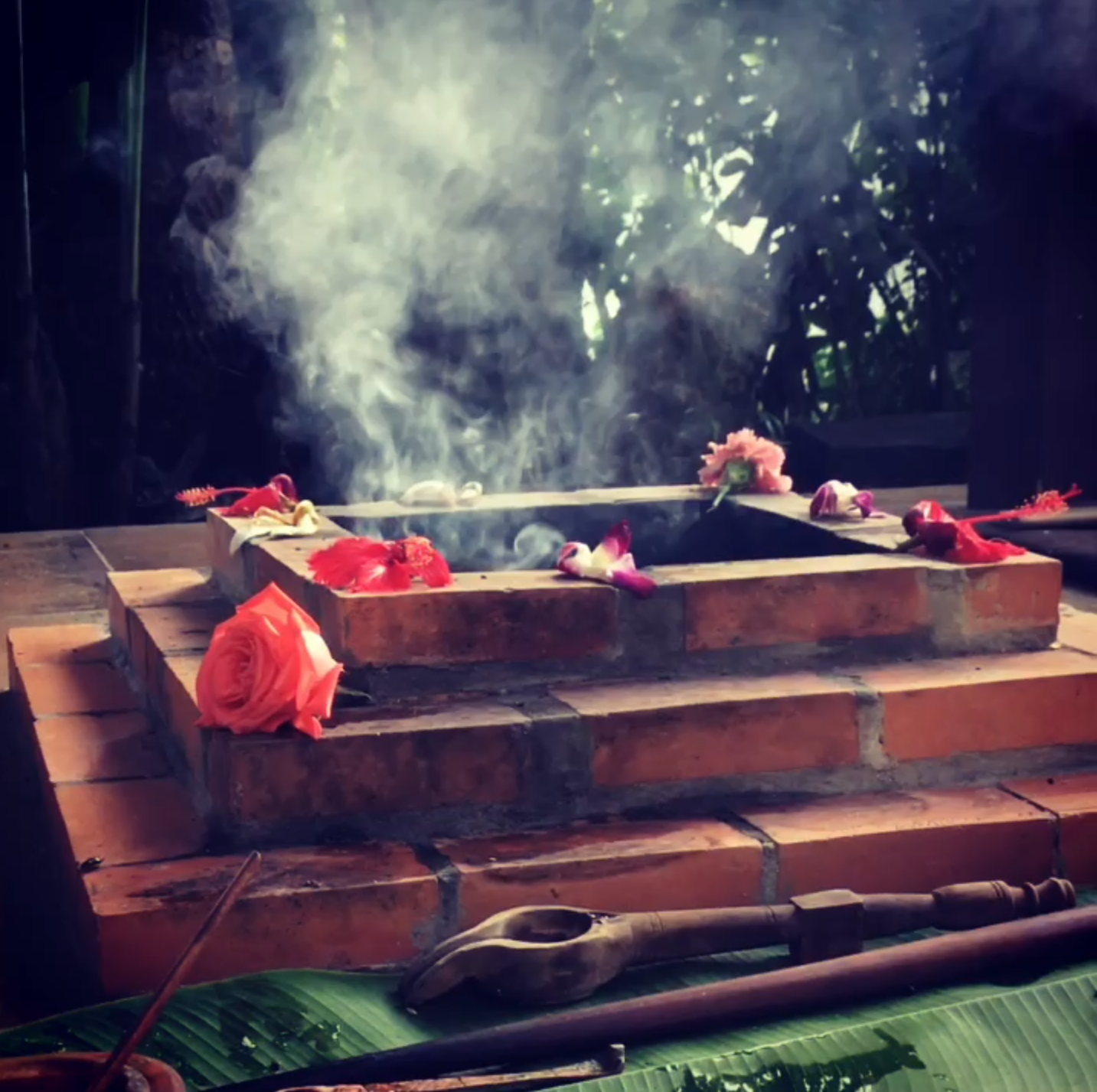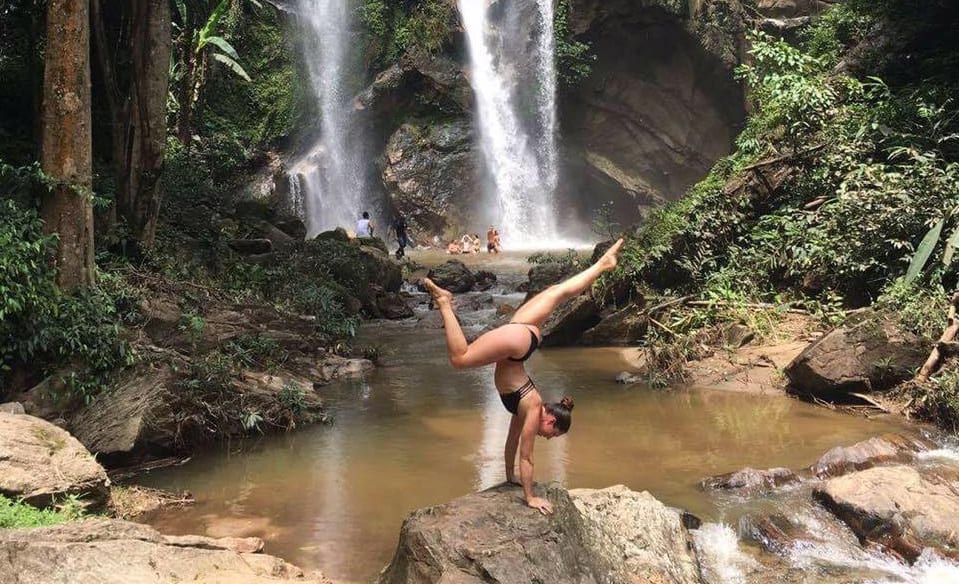 Samahita is an institution on Koh Samui, and has been functioning as a yoga resort, retreat center, and yoga teacher training base for over ten years. The word samahita itself means 'balance' in Sanskrit, and this informs the atmosphere of the retreat center, which is a luxurious property where the Thai architecture is intermixed with its natural surroundings. Samahita has partnered with Centered Yoga School, a yoga teacher training company that has been in operation for 20 years in Thailand. Together, Centered Yoga and Samahita Resort offer a wide variety of yoga teacher trainings throughout the year.
Program: They include the classic 200-hour yoga teacher training, as well as 300-hour teacher training, all the way up to 1,100 hour teacher training. Yogis of all kinds – from those seeking to advance their personal practice on a yoga holiday, to experienced teachers looking to advance their education – will find value in the highly educational teacher trainings offered at Samahita.
What We Like: All trainings are accredited by Yoga Alliance.
Cost: Starting at 4,554 USD
55/20-24 Namuang, Na Mueang, Koh Samui, Surat Thani 84140, Thailand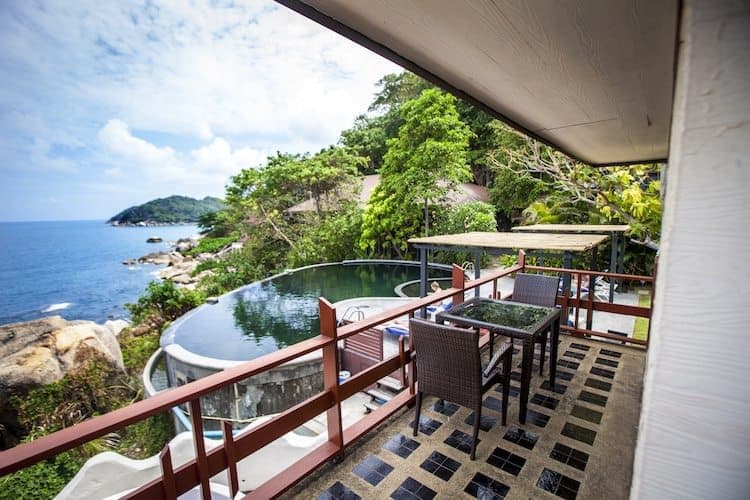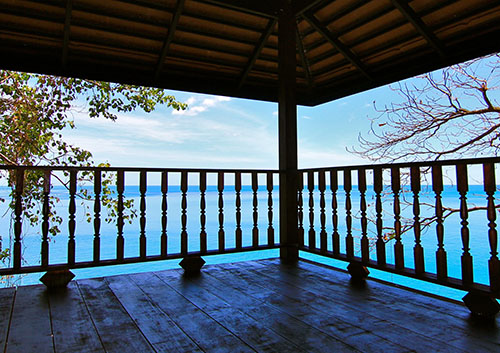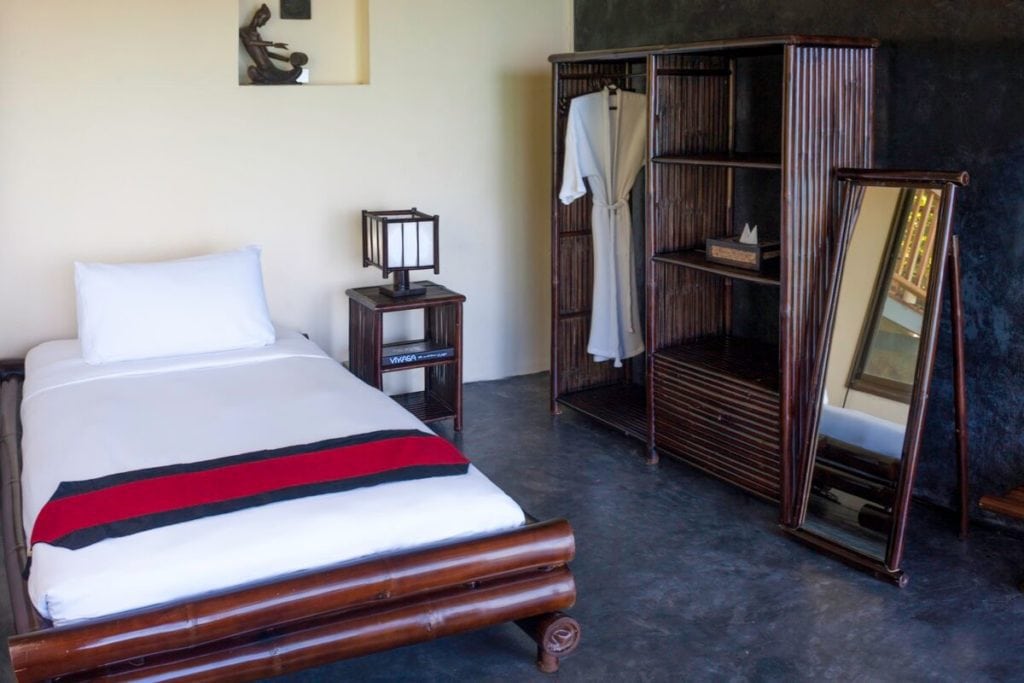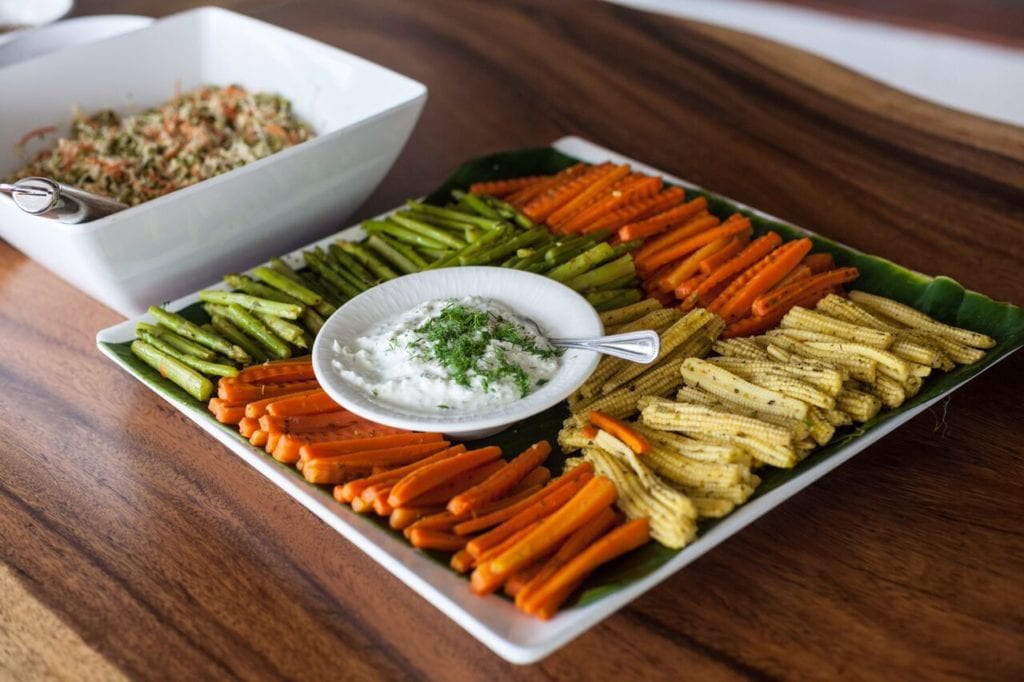 Interior_03_preview-1024x683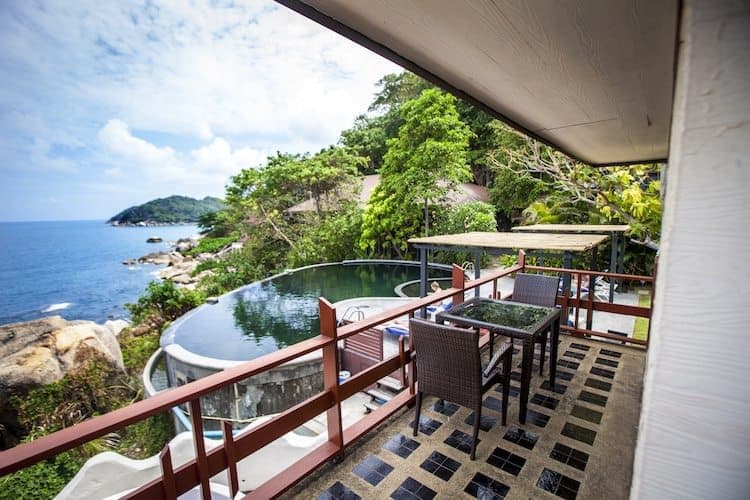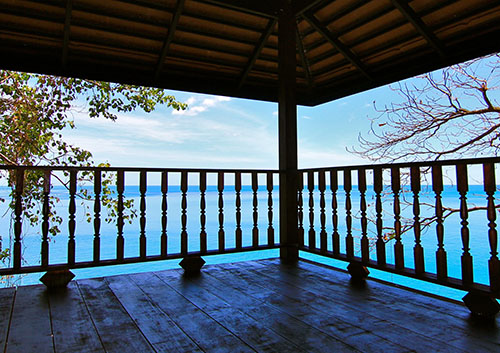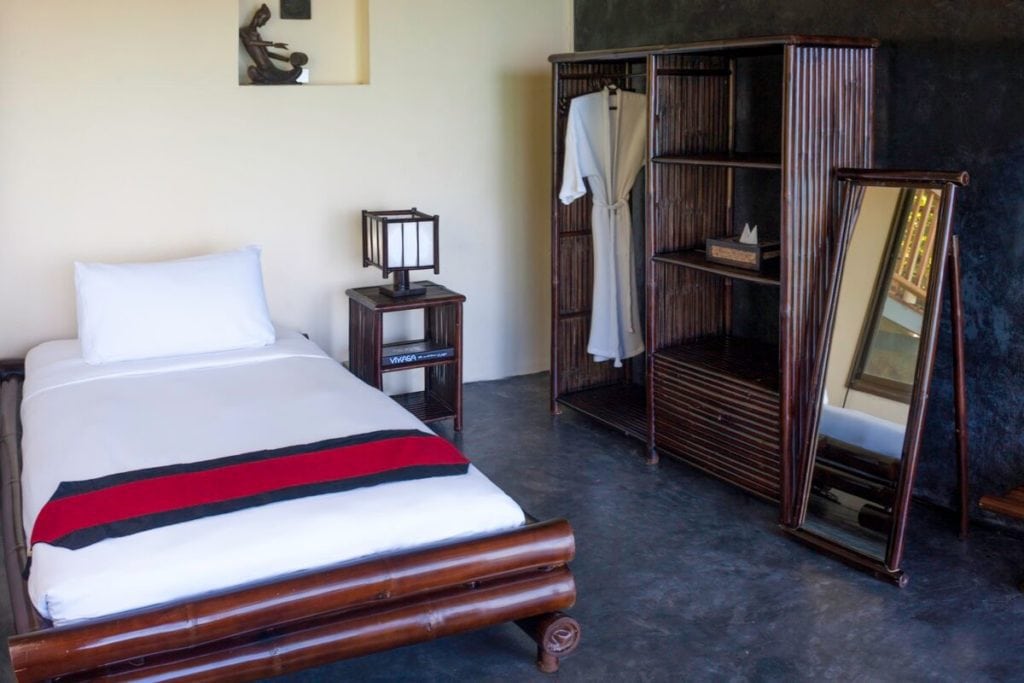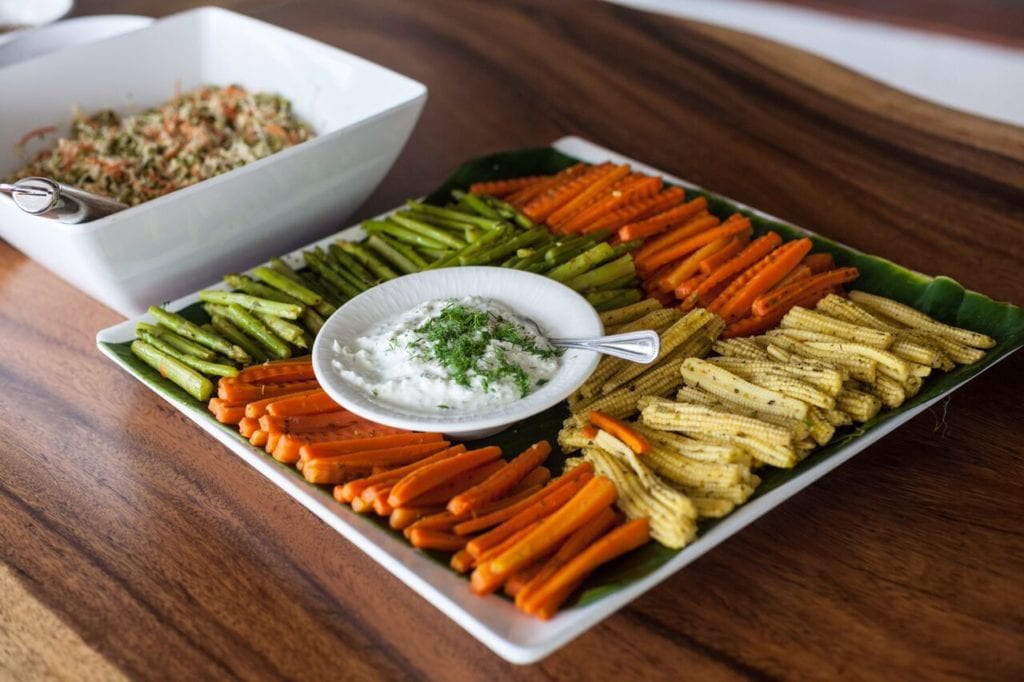 Yogagati is a yoga teacher training school based in Koh Samui, Thailand. They aim to deliver high quality yoga teacher training courses in the beautiful surroundings of Koh Samui. Both 200-hour vinyasa and yin yoga teacher trainings are offered, taught by Patrycja, the founder of Yogagati, and supplemented by guest teachers. In fact, the benefit of training with Yogagati is the flexible approach that is taken. The training is based in the beautiful and luxurious Vikasa Retreat Center.
Program: Each teacher training is different, as teachers mold their methods to the yogis enrolled in the course. As such, this gives yogis the foundational knowledge of how to tailor their own classes to future students' unique qualities and needs.
What We Like: Each teacher training program is limited to a total of 14 students, ensuring that all students receive time and attention from the teachers, and ensuring the quality of the education they receive.
Cost: Starting at 3,990 USD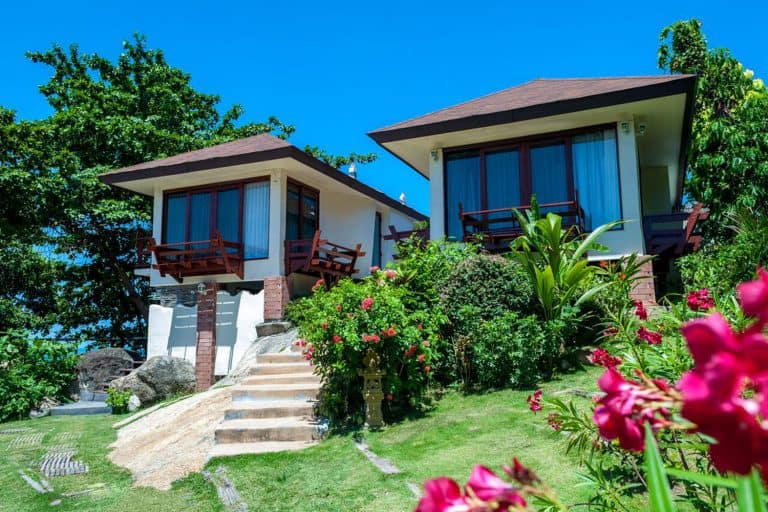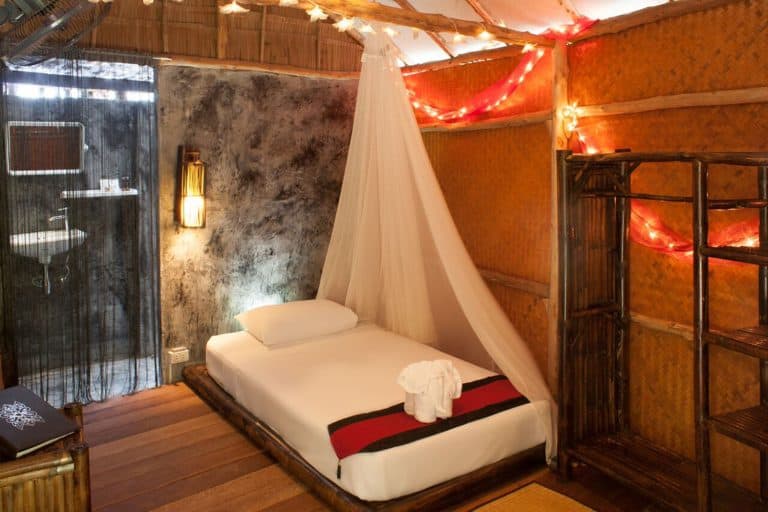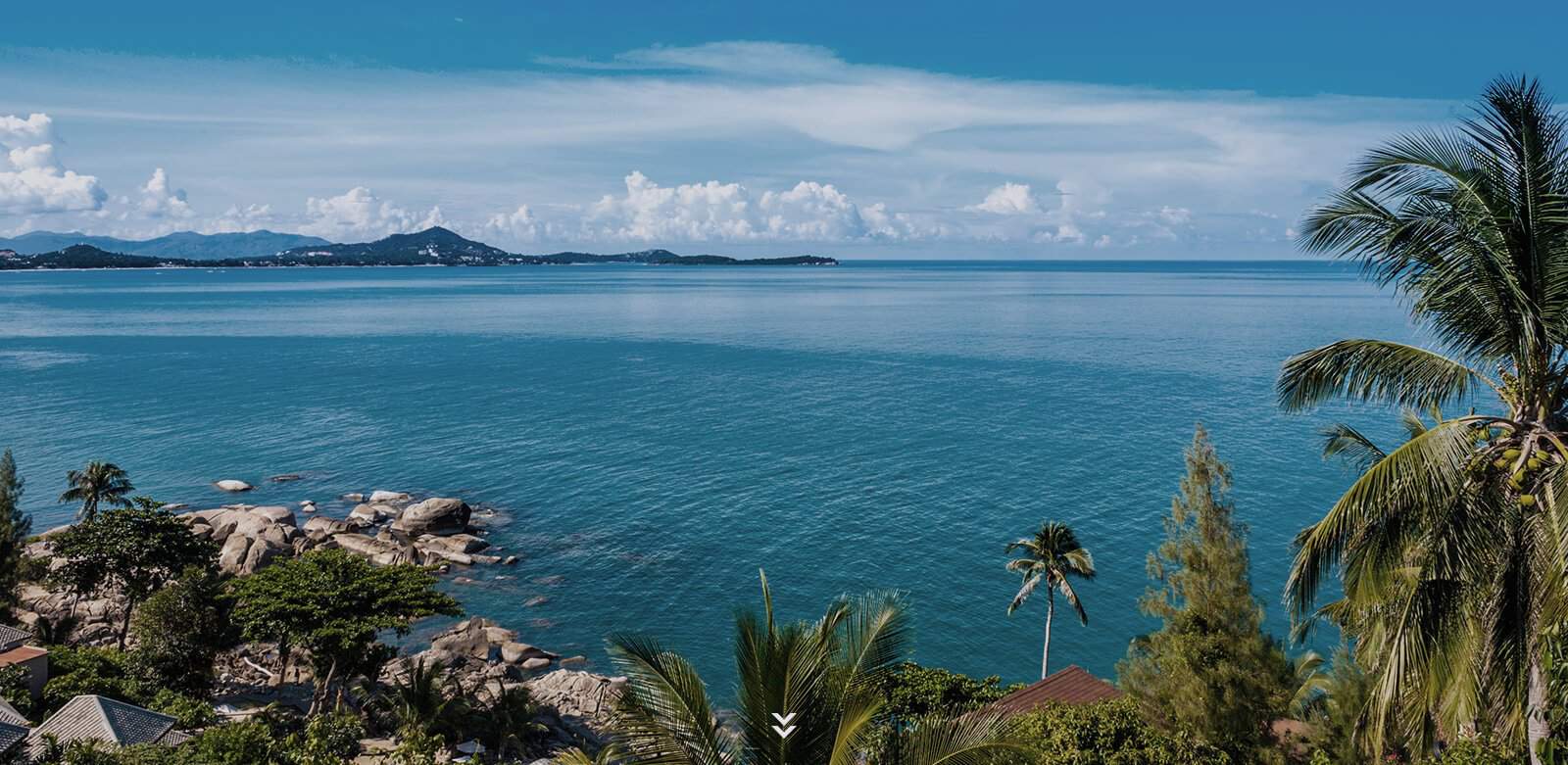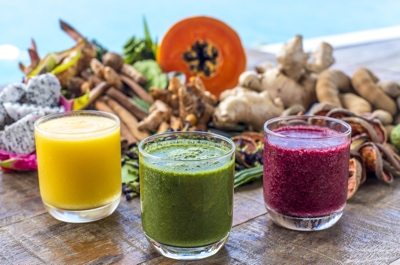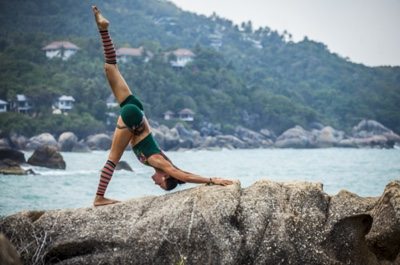 vikasa-ocean-rooms-7-768x512
vikasa-zen-bungalows-12-768x512
yoga_vacation_home_small_3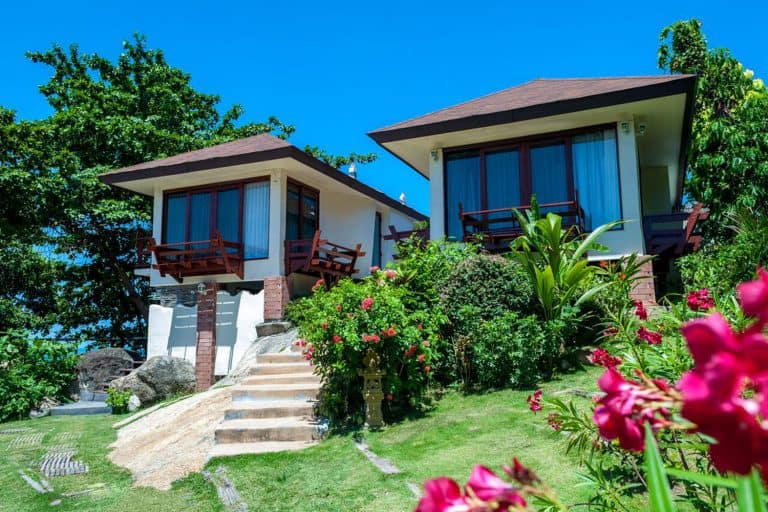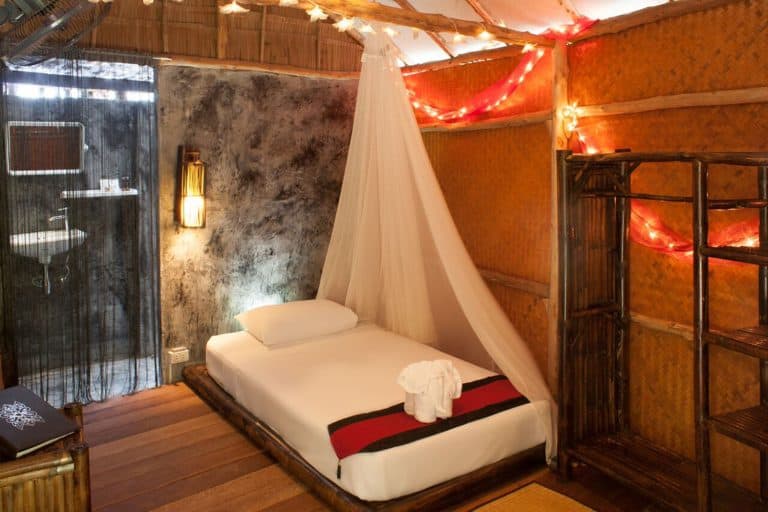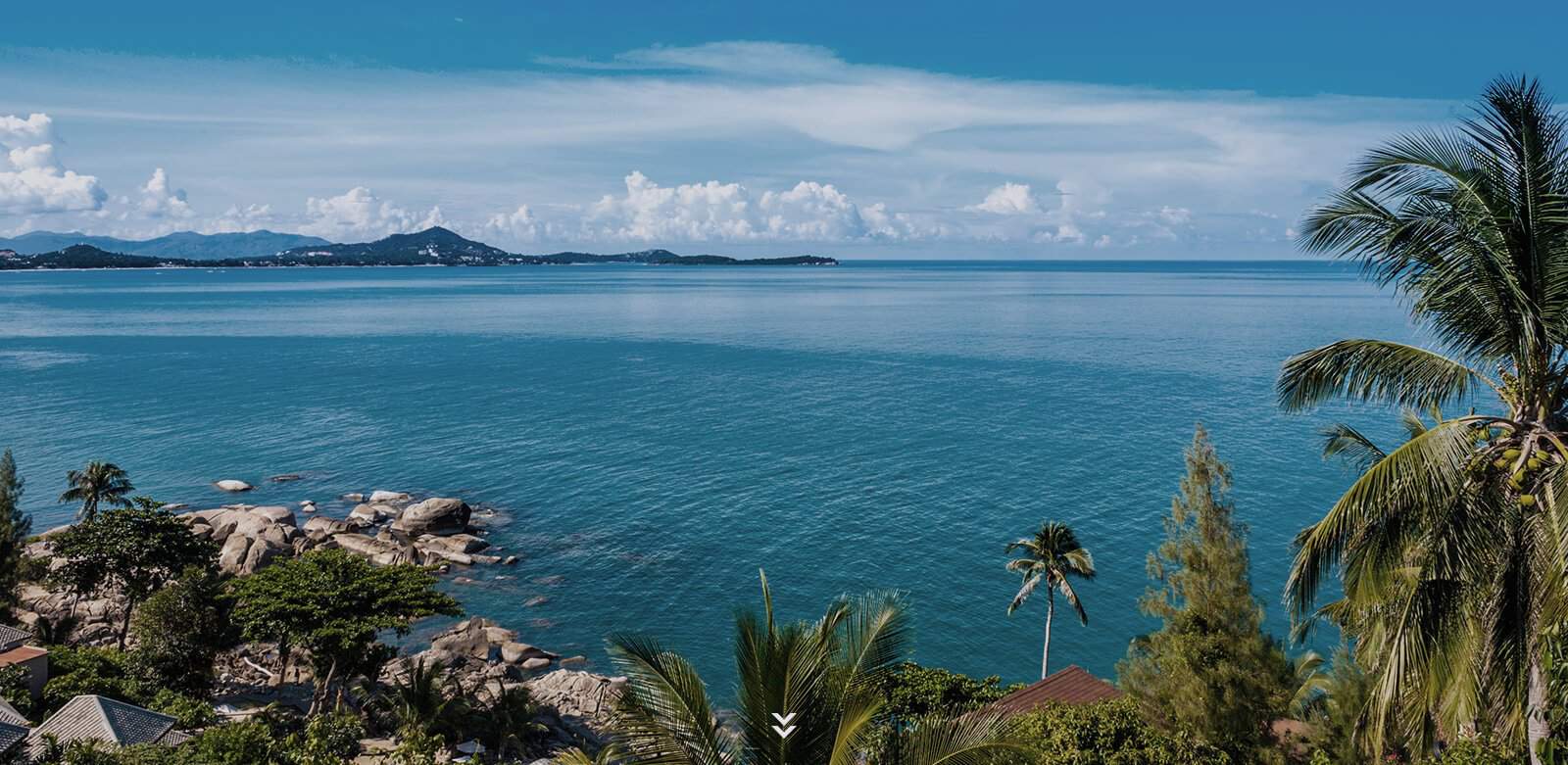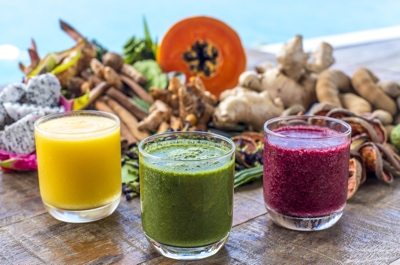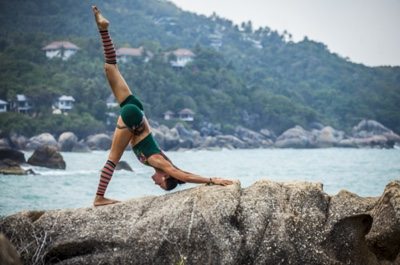 Vikasa is one of the leading yoga retreat centers in Koh Samui, and it also is home to many yoga teacher trainings. In addition to hosting world renowned yoga teachers' teacher trainings, Vikasa also has its own yoga academy. During the training course, yogis stay residentially at the Vikasa retreat center on Koh Samui. The atmosphere at Vikasa is often described as "authentic." Although accommodation is minimalist and modest, it retains a sense of luxury through the small details, like the well kept outdoor yoga shalas, ocean views, and on site spa. In addition to offering yoga teacher training, Vikasa also offers both level one and level two reiki training, a relevant add on that some yogis may be interested in.
Program: The Vikasa Yoga Academy is certified by Yoga Alliance to offer training in both the 200-hour yoga teacher training program, and the 300-hour yoga teacher training program. Teacher trainings are offered monthly from April through December of each year.
What We Like: An on site restaurant also offers fully organic meals for the duration of the yoga teacher training.
Cost: 3,000 – 7,500 USD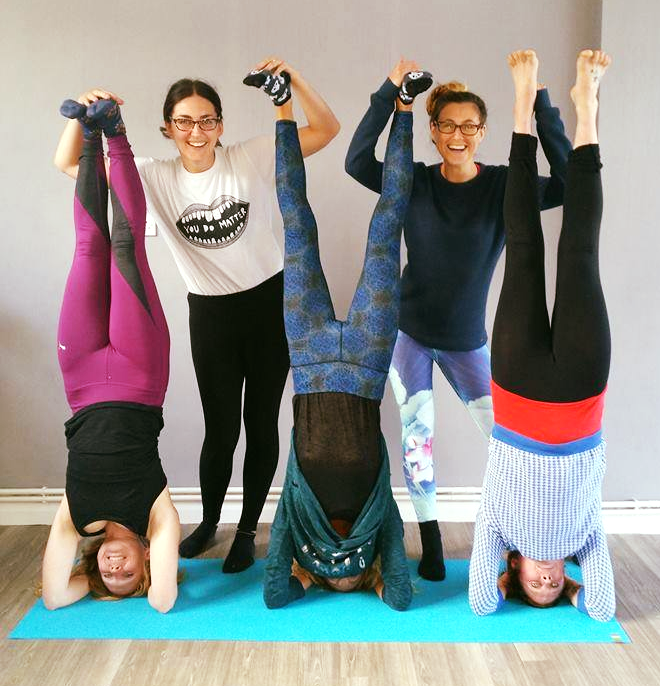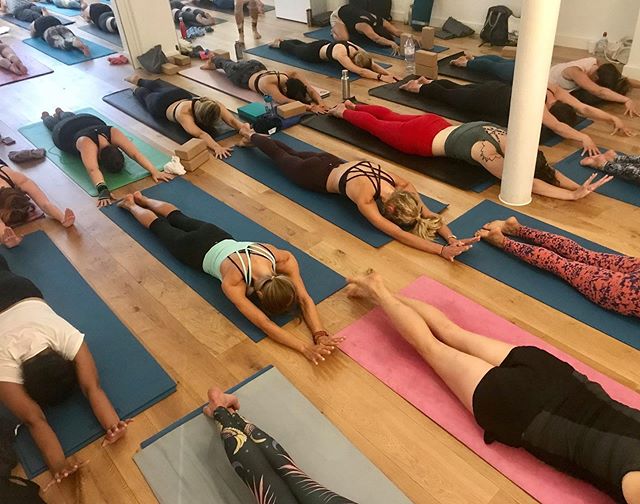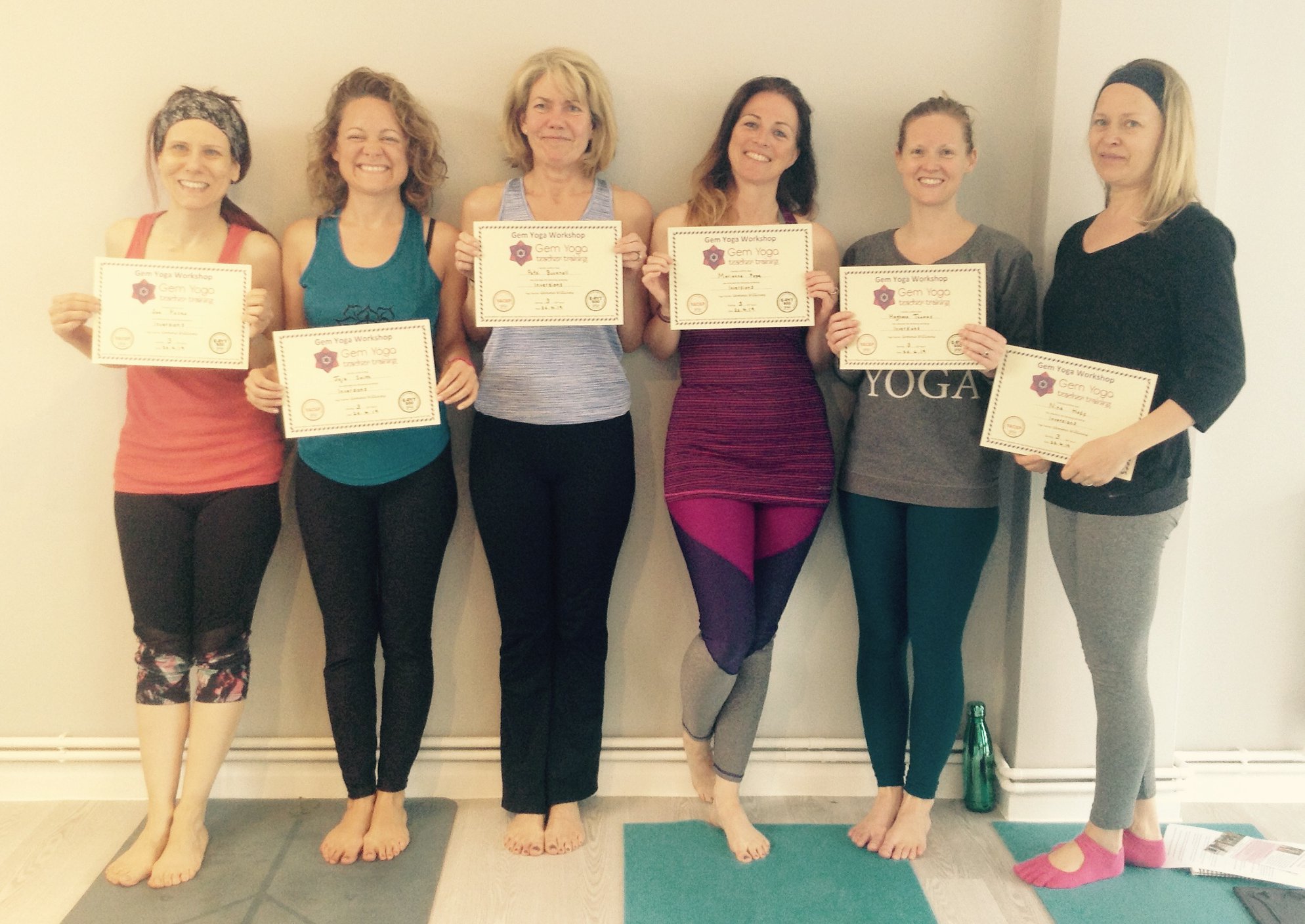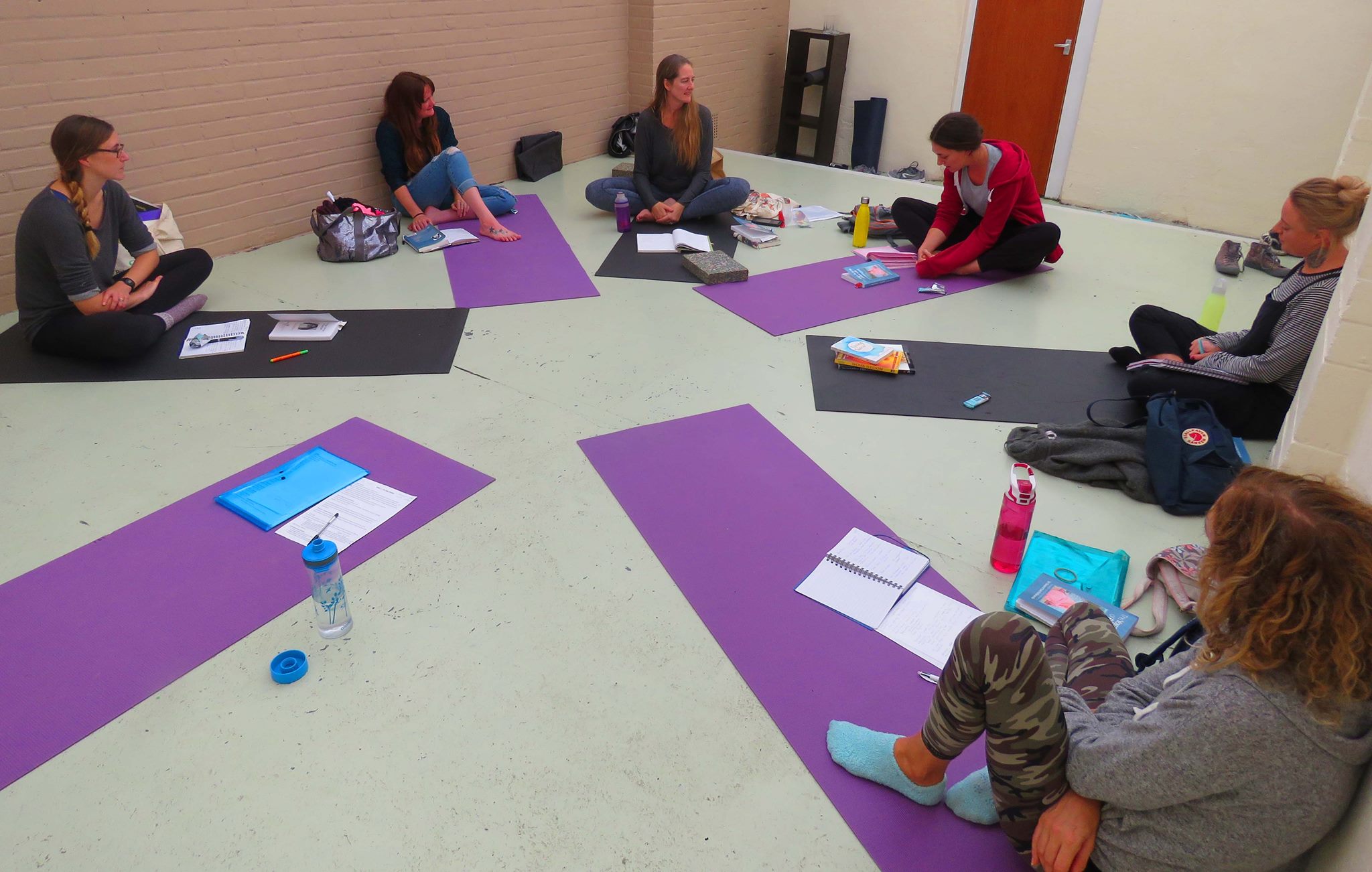 42951794_2348925051802545_2010024186059161600_n
68837088_133820567892905_4737549717146107327_n
58380698_2668817943146586_1898989639255982080_o
44285666_2369654339729616_5287106442183049216_o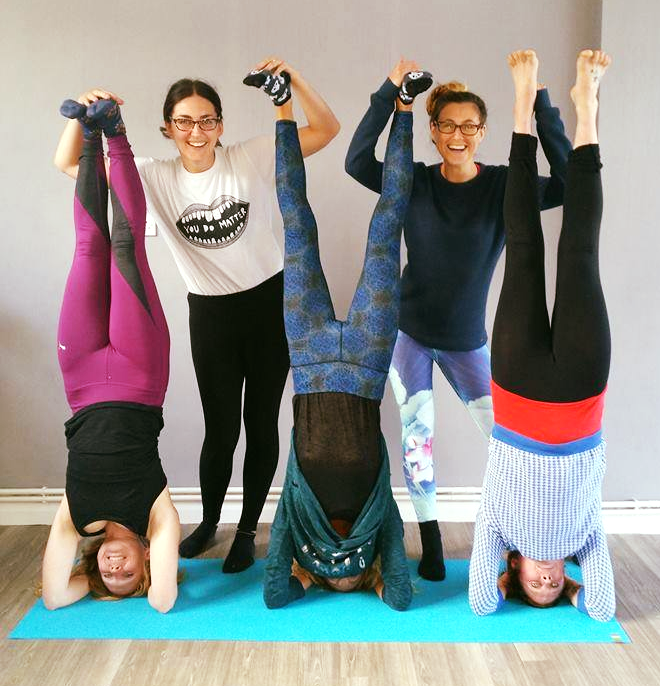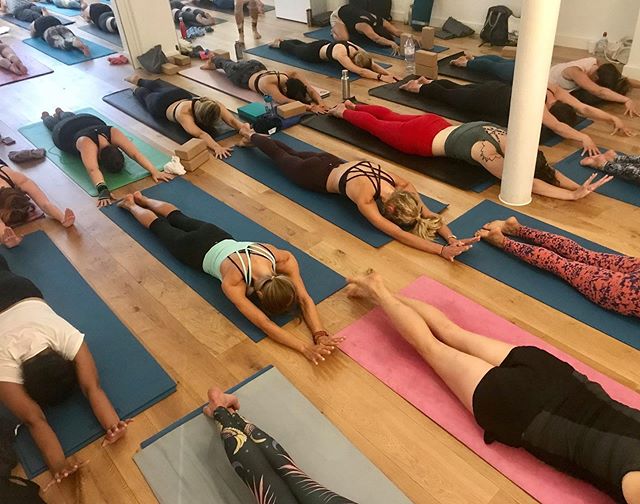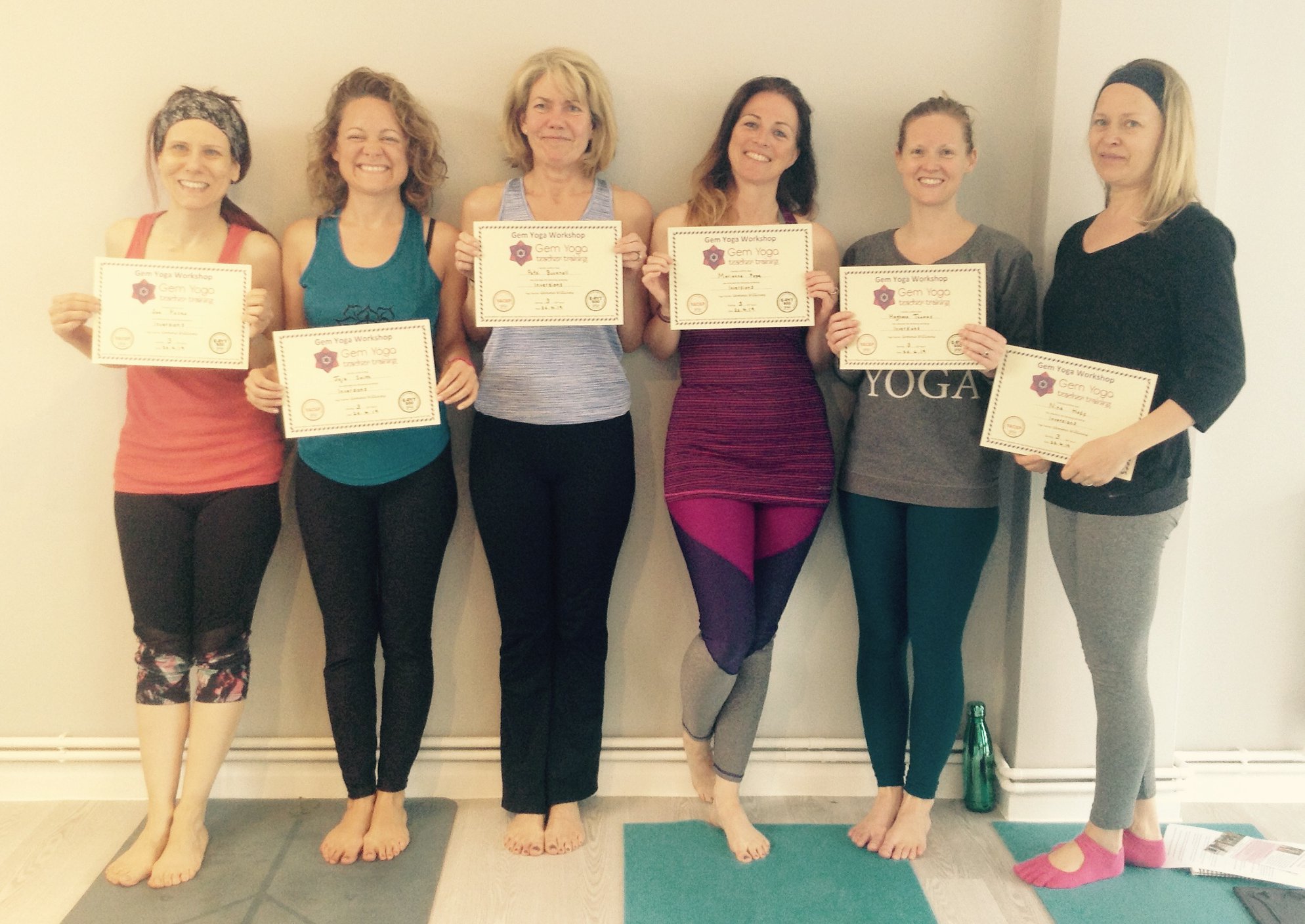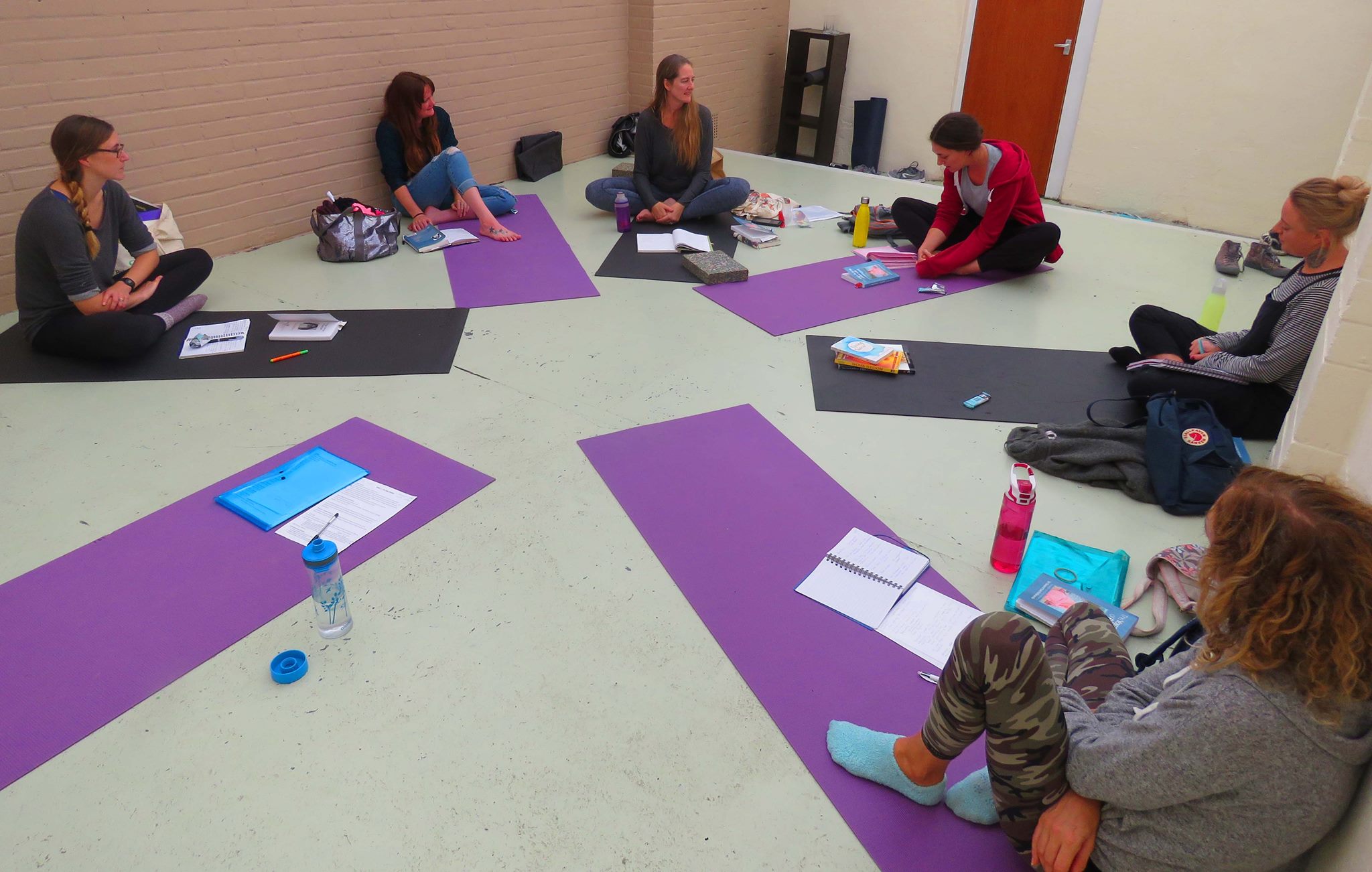 If you are looking to fulfill the foundational 200-hour yoga teacher training whilst visiting Koh Samui island, then you may be interested in the course offered by yoga teacher Gemma Williams of Gem Yoga. This teacher training course is particularly close knit, as it is limited to only ten students. Students will receive vegetarian meals for the duration of training.
Program: The training lasts 26 days and involves daily lessons in yoga asana, philosophy, anatomy, physiology, adjustments, and more. Each day will begin with asana practice, followed by pranayama, mantras, and meditation. After a break for breakfast, students delve into teaching methodology. Following a break for lunch, modules in philosophy and anatomy are taught. During the evenings, students have the option to self study, relax, and explore Koh Samui.
What We Like: Accommodation is at Yogarden in Fisherman's Village, a quaint yet comfortable 80-year old Thai teak home set in a beautiful garden.
Cost: Starting at 2,000 USD
211 Bontji Moo 4 Koh Samui 84310, Thailand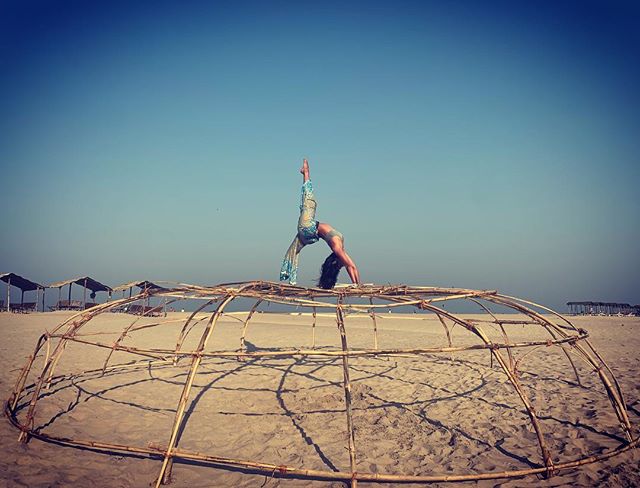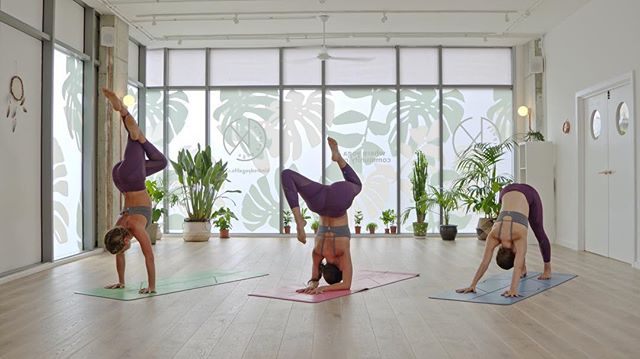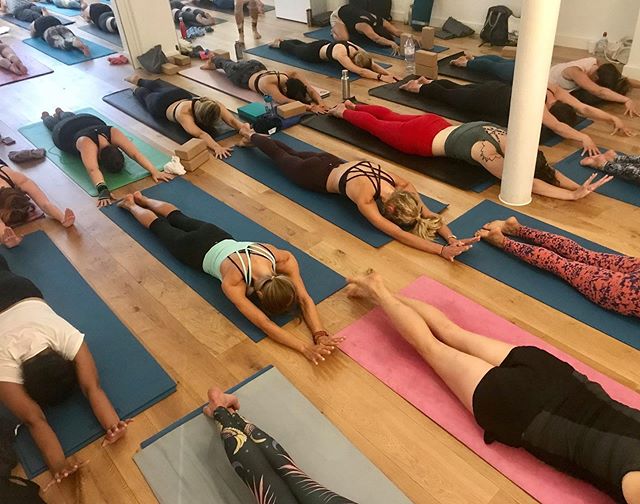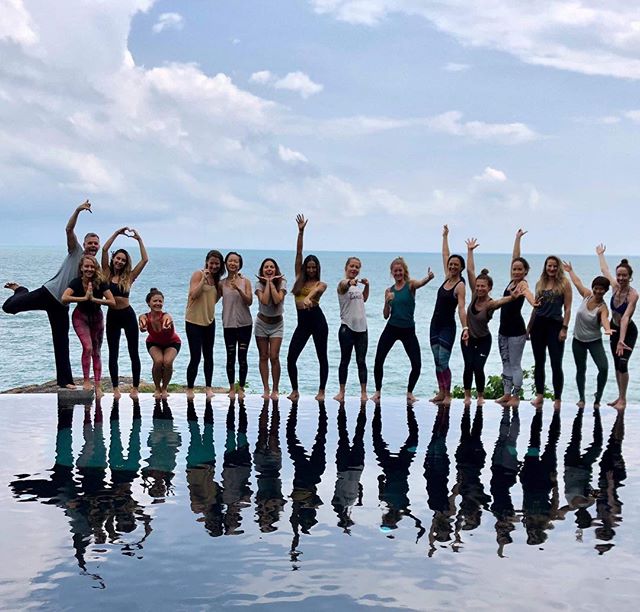 53762945_157498478587477_7202660042902309185_n
51098335_577753225984747_4865920195977568070_n
68837088_133820567892905_4737549717146107327_n
47200429_807080612795571_4864164694499307217_n




The Yoga People is a London-based yoga teacher training company that offers destination trainings all over the world. With connections to some of the world's top traveling yoga teachers, they host all types of yoga teacher trainings in stunning locales. In 2019, The Yoga People are offering an advanced 300-hour yoga teacher training in Koh Samui, Thailand, taught by multiple teachers including Jamie Clarke, Nikki Durrant, Carlos Mundalah, Dulce Agular, and more. If students already have their 200-hour yoga teacher training, they may also opt to only take 100-hours of this course to reach the full 300-hour qualification.
Program: The training includes unique instruction in Mandala, Rocket, Tripsichore, and yin yoga. The training also goes beyond the physical manifestations of yoga, and delves deep into the philosophy and they personal 'why' of each student.
What We Like: The Yoga People trainings are intimate experiences, where a sense of family is built as each student opens up to each other. In addition, accommodation and daily locally sourced organic meals are included in the training.
Cost: 1,750 – 7,350 USD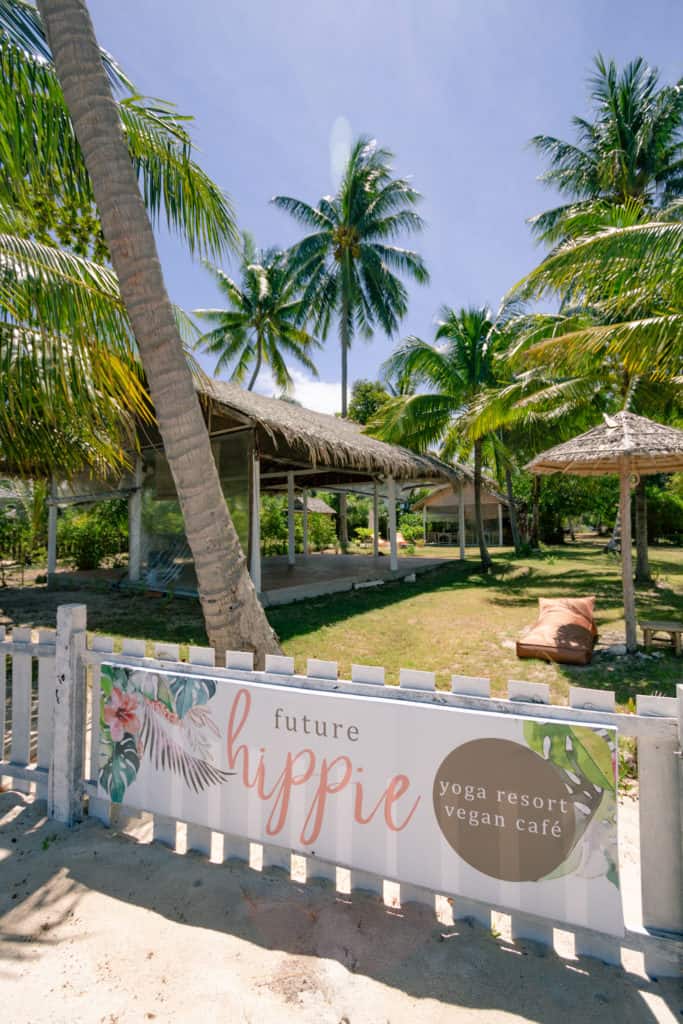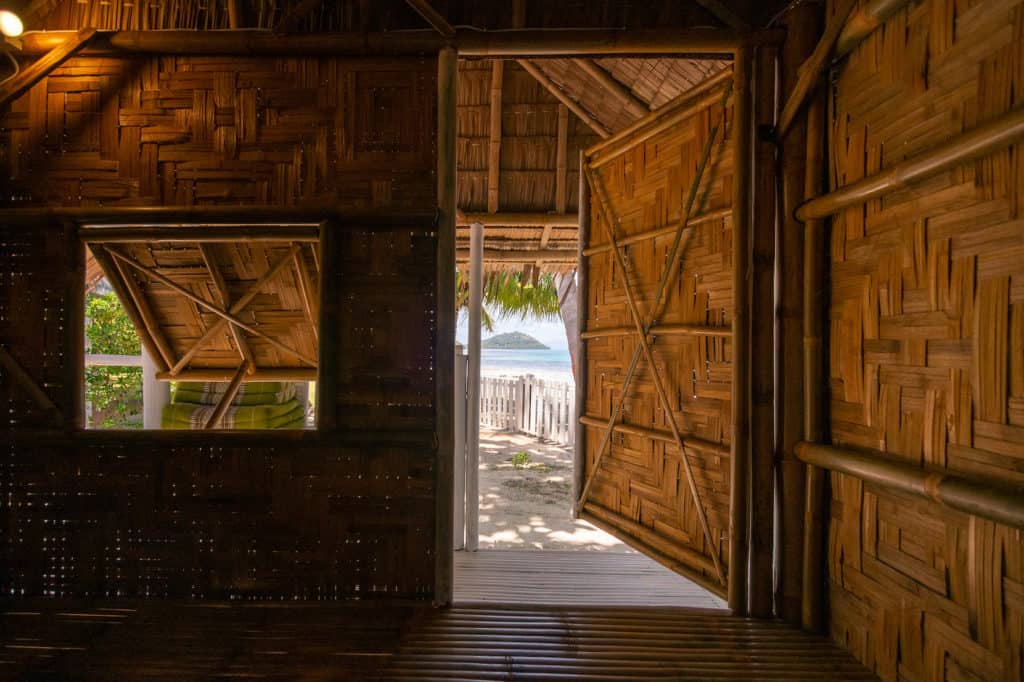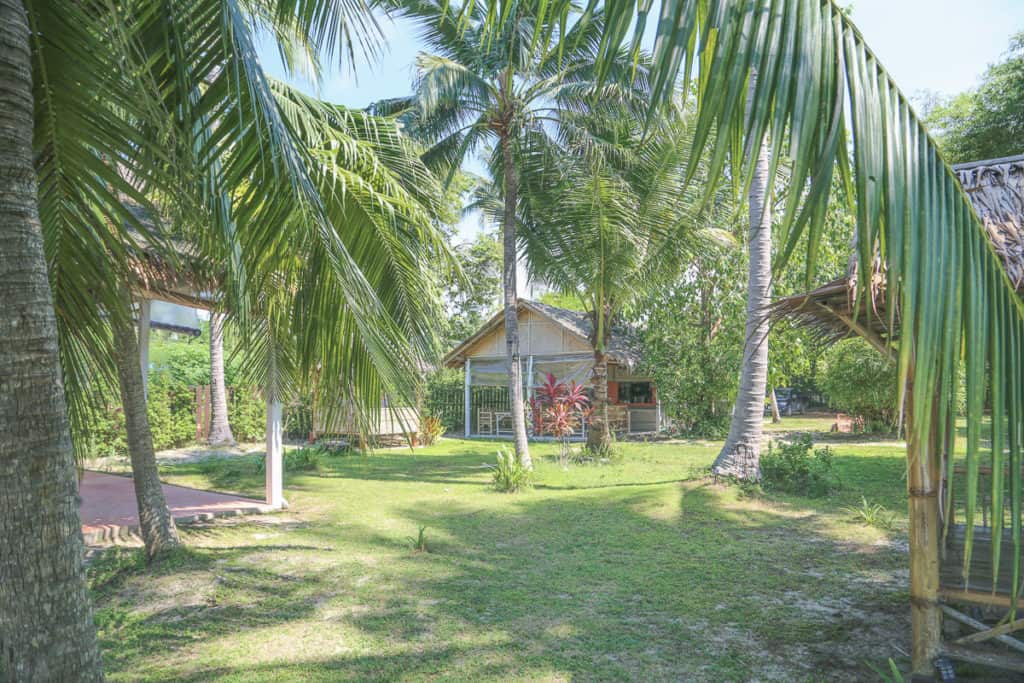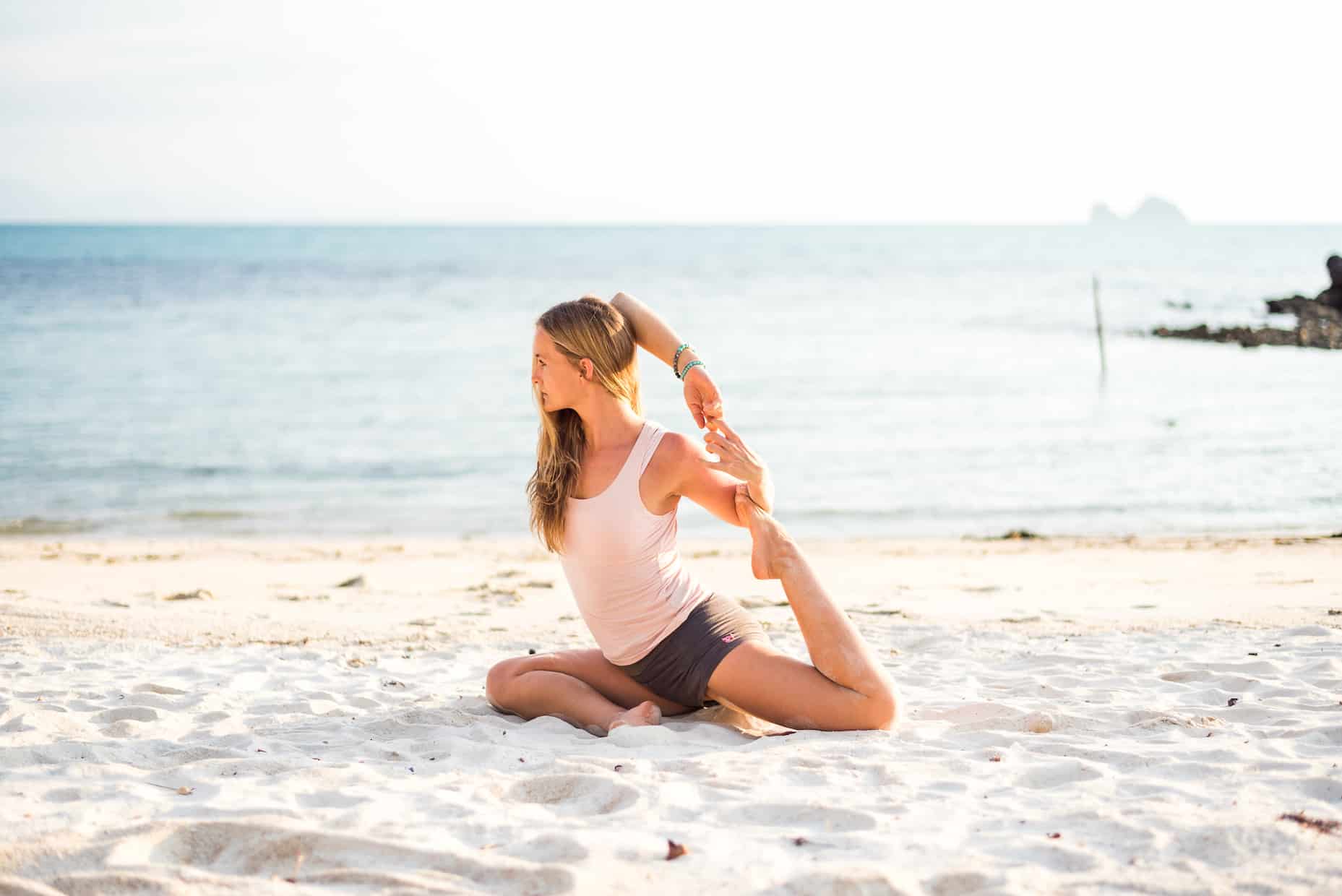 Bungalow_Futurehippie_Koh_Samui-1024x682
Yoga-Retreat-KohSamui-kleinNK4A9457-1024x683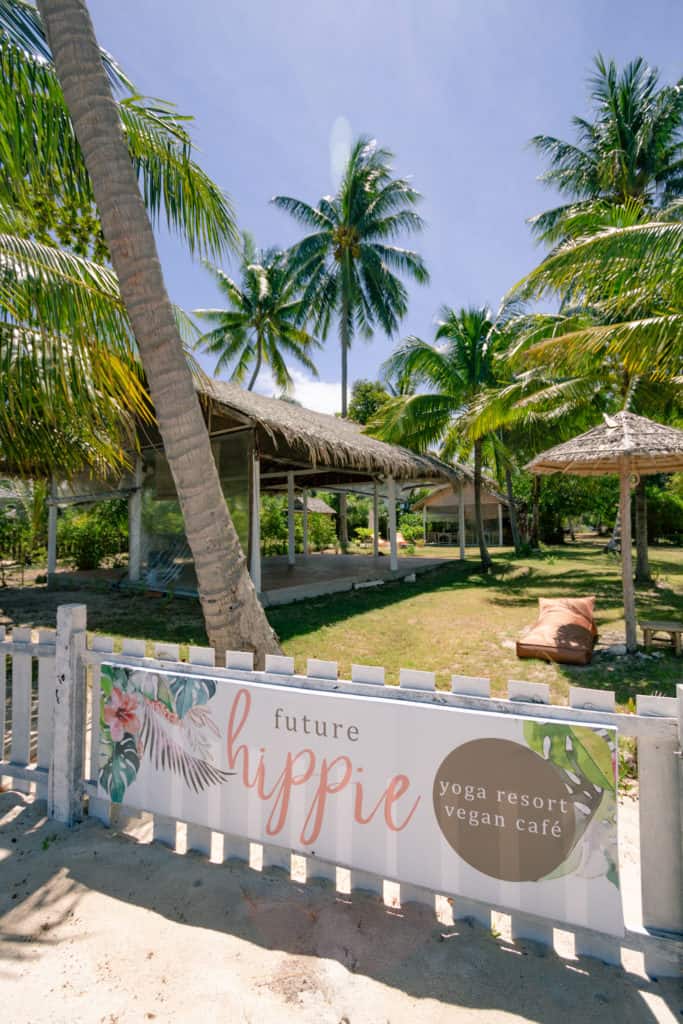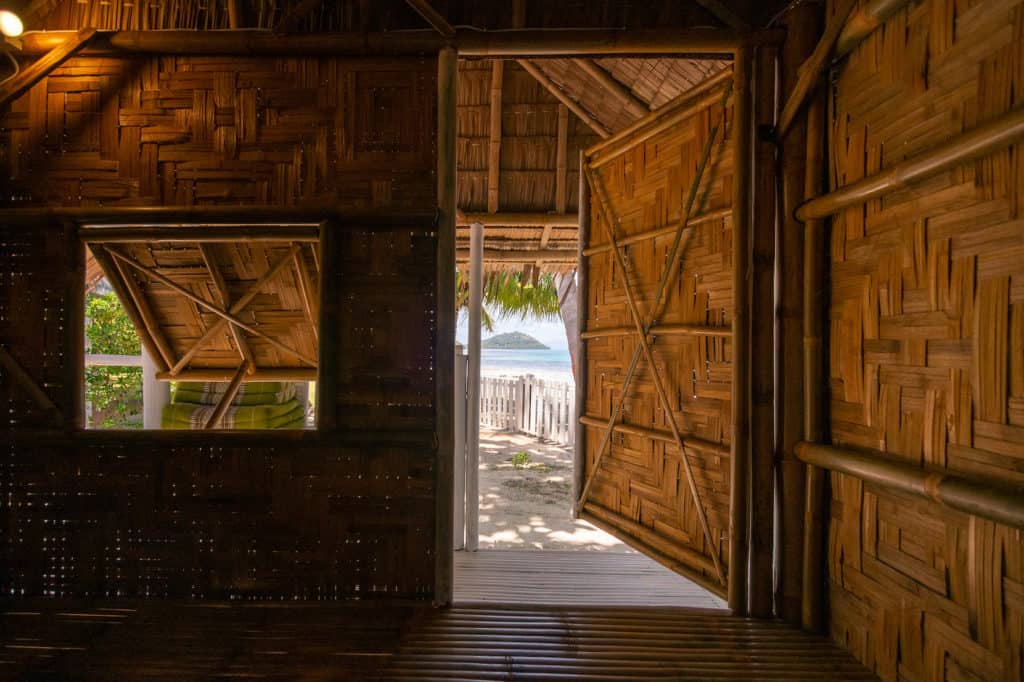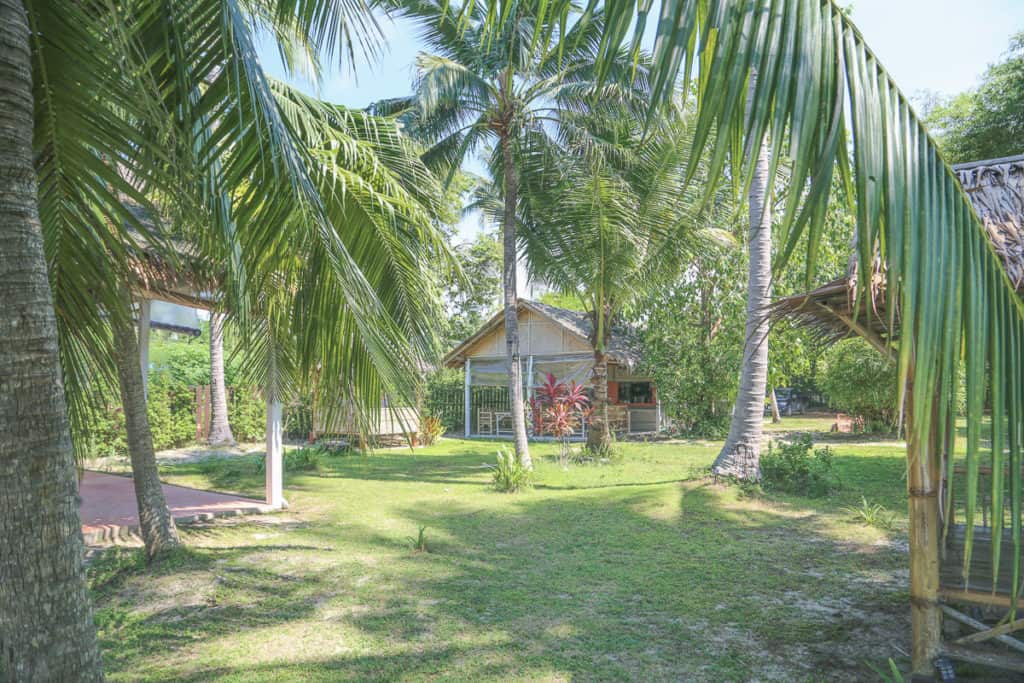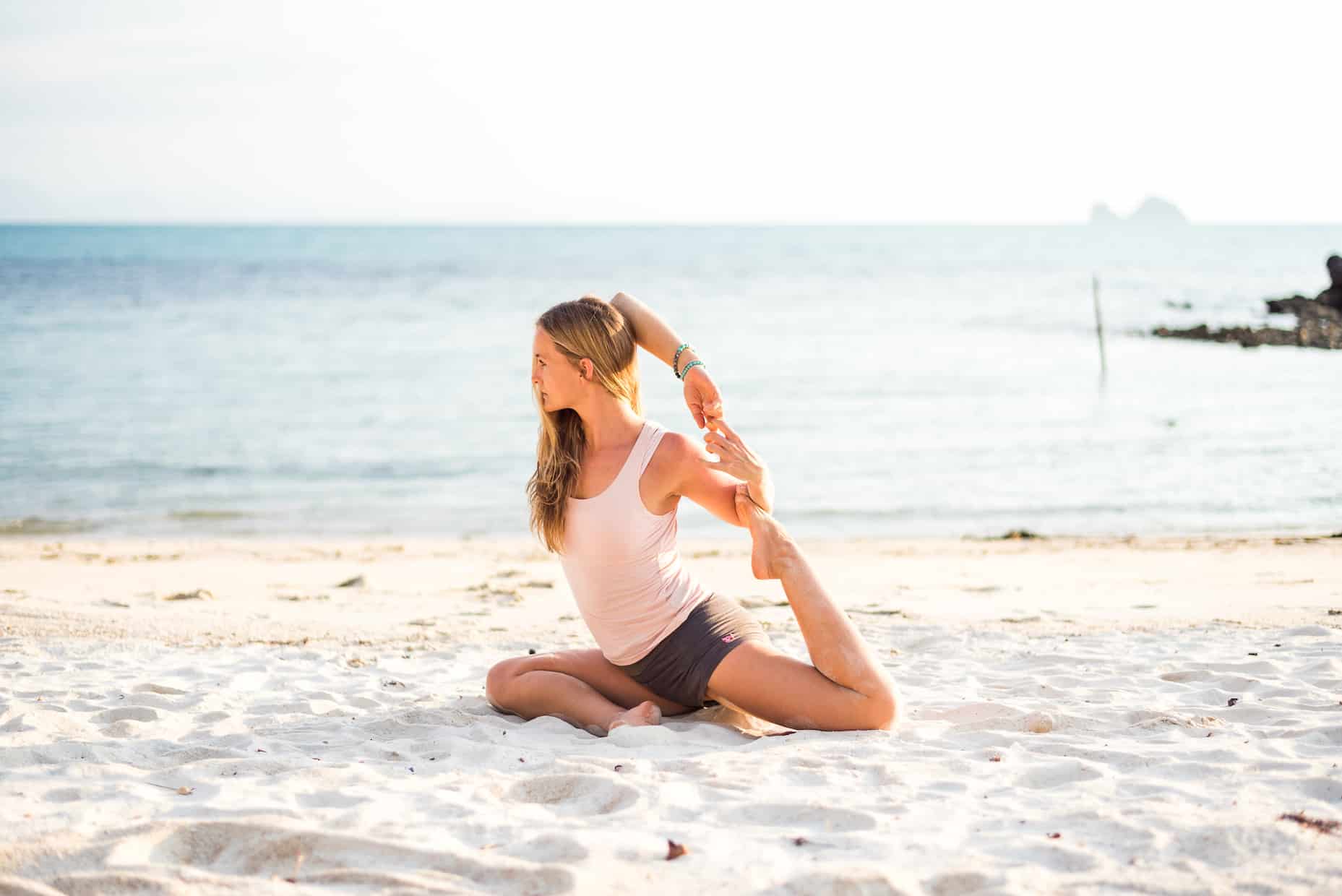 Futurehippie is an ongoing yoga retreat in Koh Samui, where guests can experience a relaxing resort complete with daily yoga classes. In addition to operating as a resort, Futurehippie also hosts the Yoga Hippie Teacher Training. Overall, this is the ideal retreat for new teacher who are looking to gain some extra confidence and insight into the world of professional yoga teaching.
Program: The training is a 5-day immersion course geared toward recently qualified yoga teachers who want to advance their training. Titled 'The Art of Teaching,' this course goes beyond the typical 200-hour yoga teacher training, and delves into teaching-related topics such as pedagogy, how to structure a yoga business, how to build yoga retreats, and more.
What We Like: Students will stay at Futurehippie, and be treated to organic vegan meals every day, as they are taught to tune into their bodies.
Cost: Starting at 584 USD
Ko Samui, Surat Thani, Thailand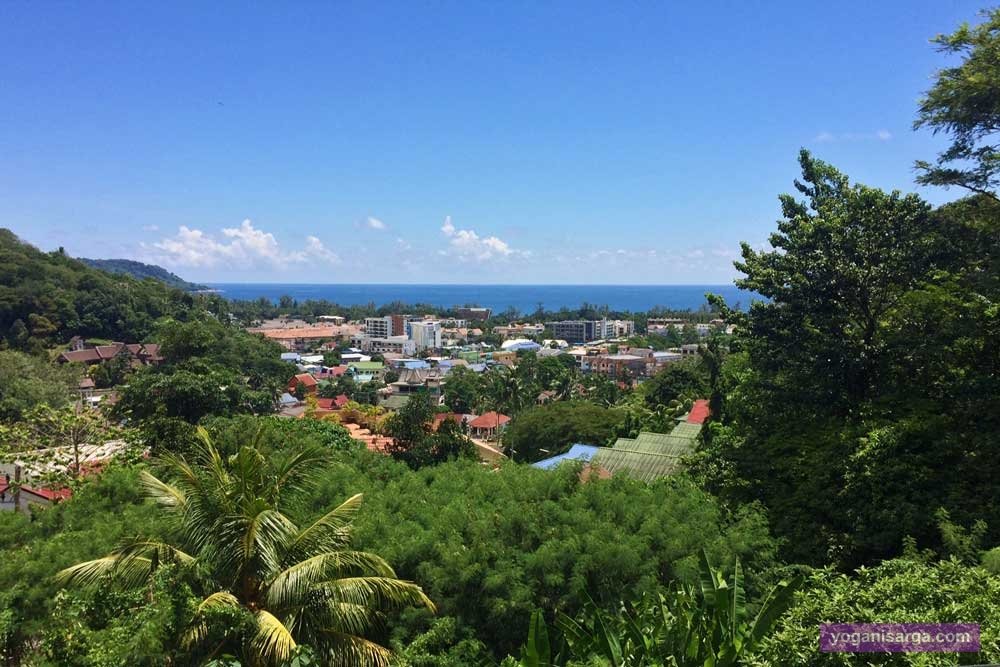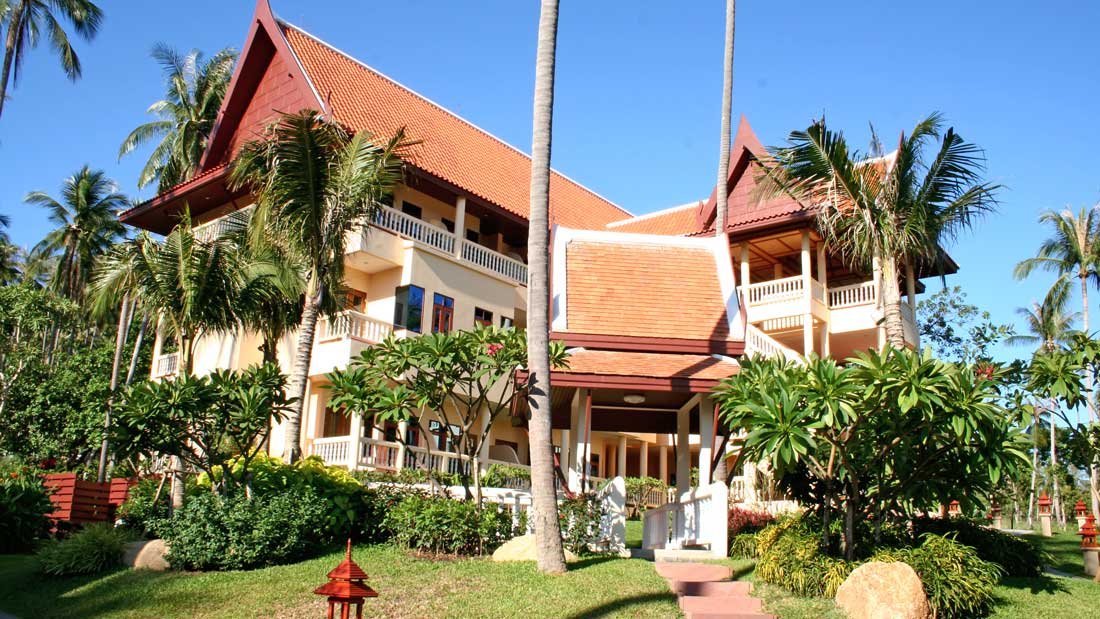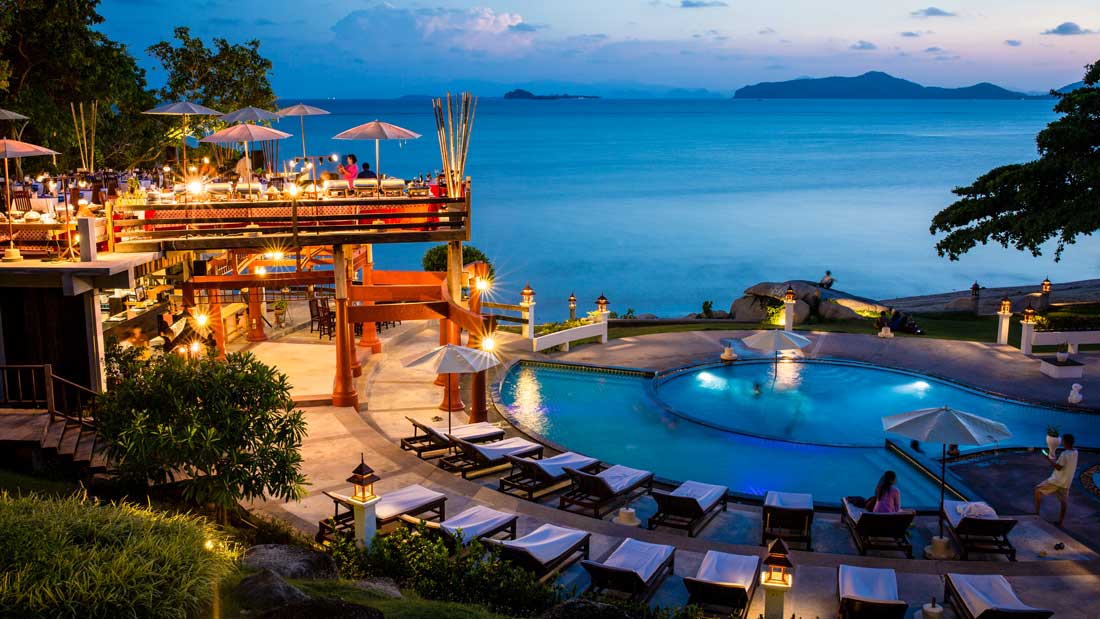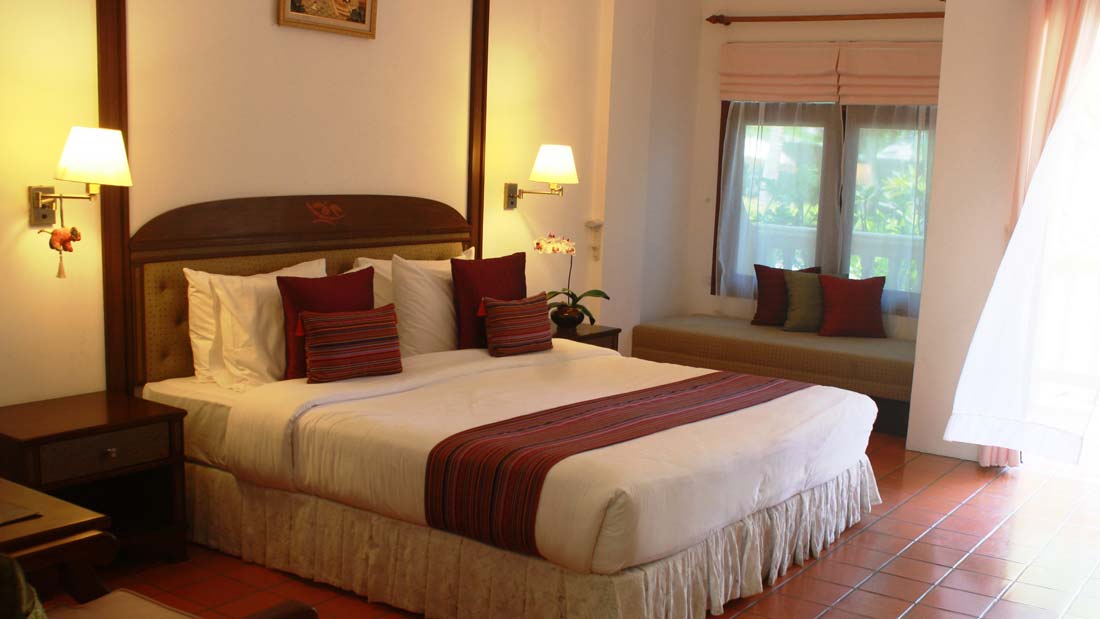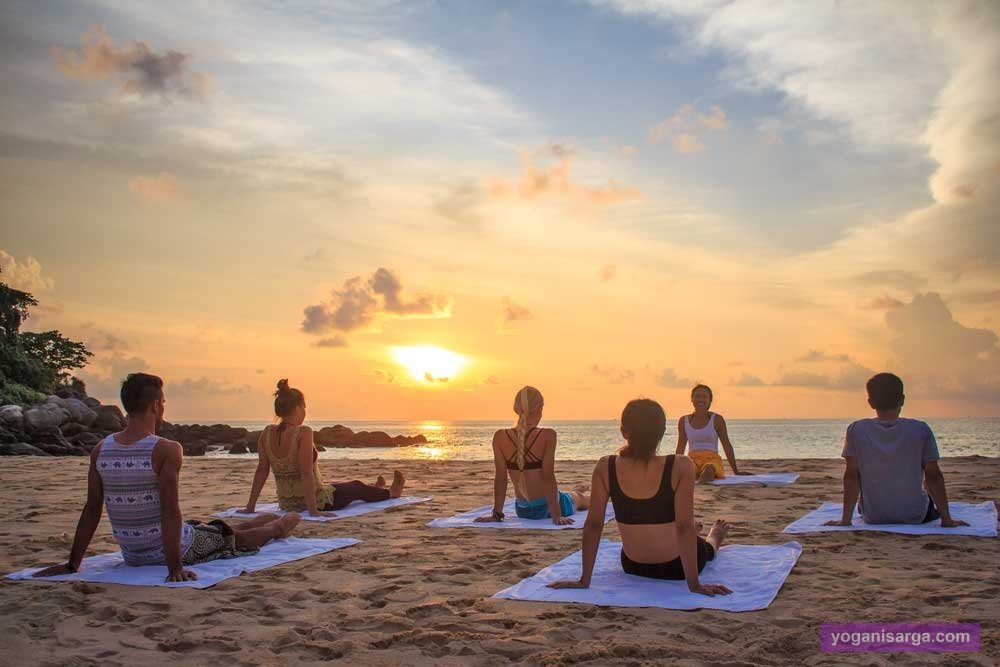 Yoga-Teacher-Training-Thailand-venue
yoga-teacher-training-retreat-thaland
Best-Yoga-Instructor-Training-Thailand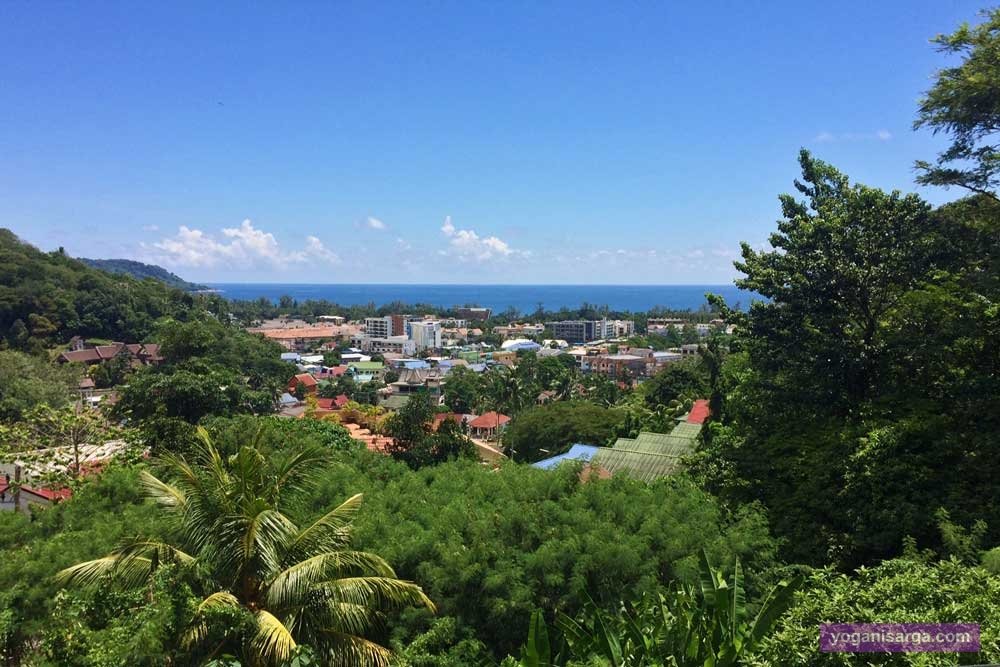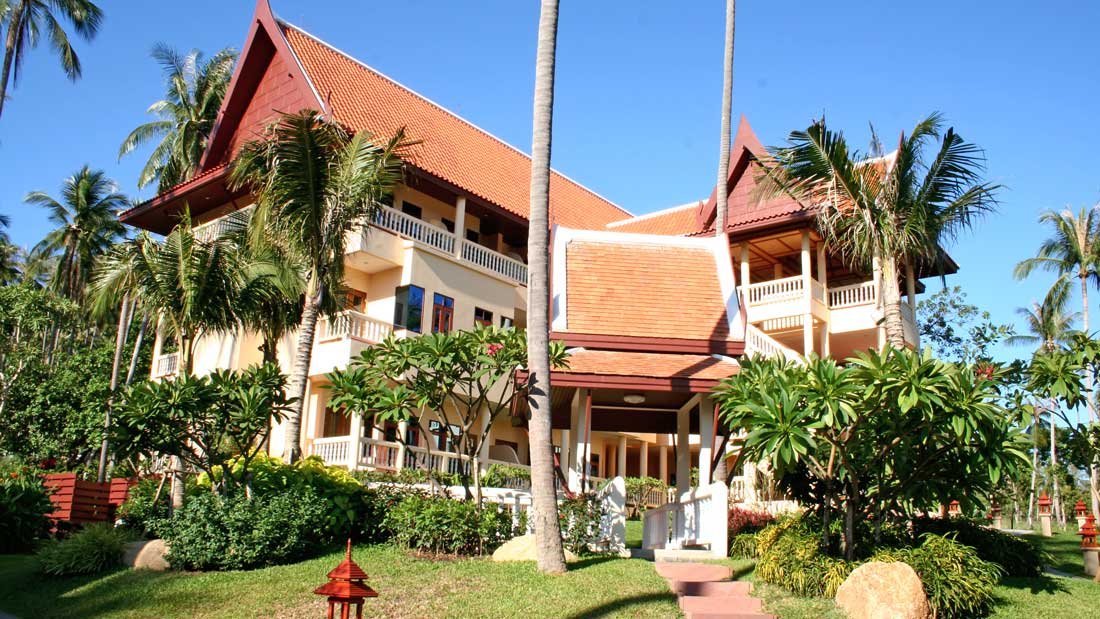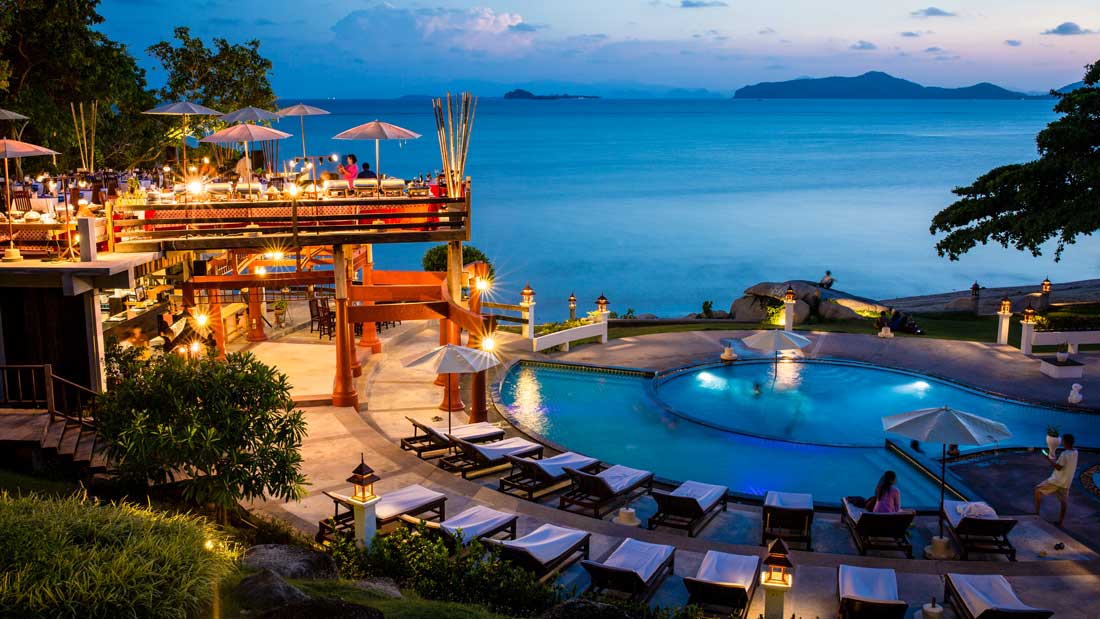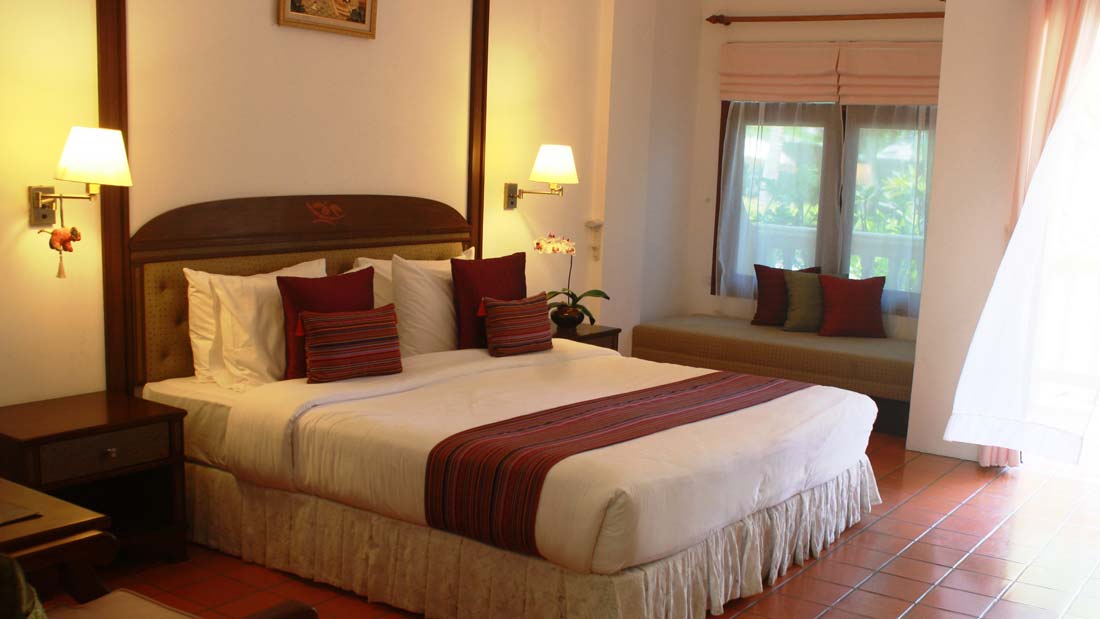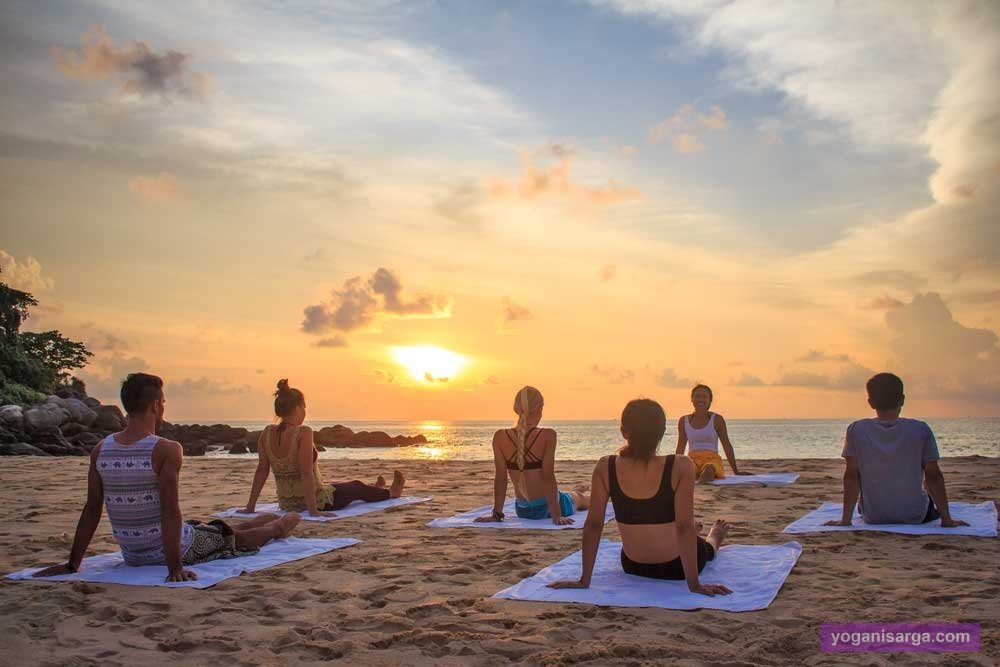 Yoga Nisarga is a Thailand-based yoga teacher training company that offers 200-hour trainings quarterly each year. They are experienced in offering yoga teacher trainings on Koh Samui, and aim to create a mix of education with exploring the island and the local Thai culture. The training itself is taught in a style of Hatha and Ashtanga Vinyasa yoga, and includes the Yoga Alliance required syllabus of yoga history, philosophy, anatomy, Sanskrit, meditation, asanas, and more. The Yoga Nisarga teacher training is hosted at the renowned Banburee resort on Koh Samui. Banburee is a luxury health and wellness resort, where guests have the choice of accommodations ranging from villas to bungalows.
Program: Each day, students will wake up at 6:30am to practice Ashtanga Vinyasa, learning the classic Mysore style. After breakfast, students will attend lectures on anatomy, physiology, and yoga philosophy. Following lunch, students have an alignment and adjustment lab, followed by another yoga asana class. With this busy schedule, students also receive half of Saturday off, and Sunday fully off, giving time to rest, recover, self study, and explore the island.
What We Like: When not in class, students may opt to study pool side, or take a short walk to the beach. Three well balanced vegetarian meals are also offered daily.
Cost: 1,775 – 4,800 USD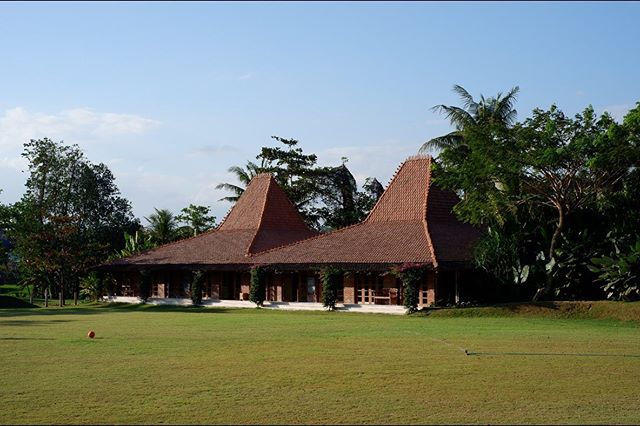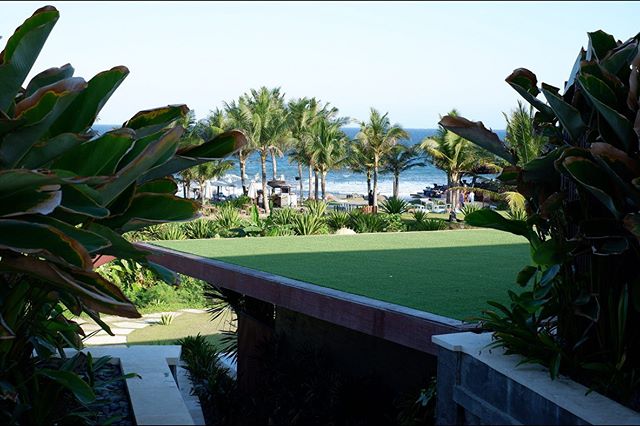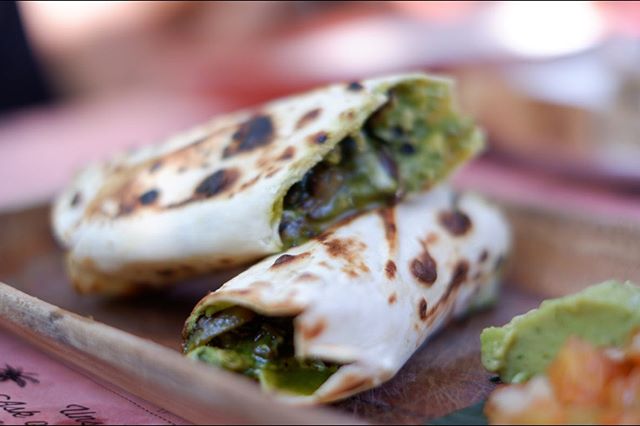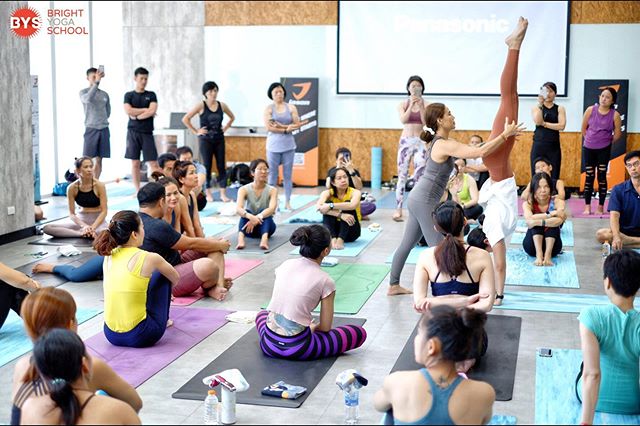 66288365_394918644478731_831179829851505299_n
59408304_533602970726625_1934523622029577041_n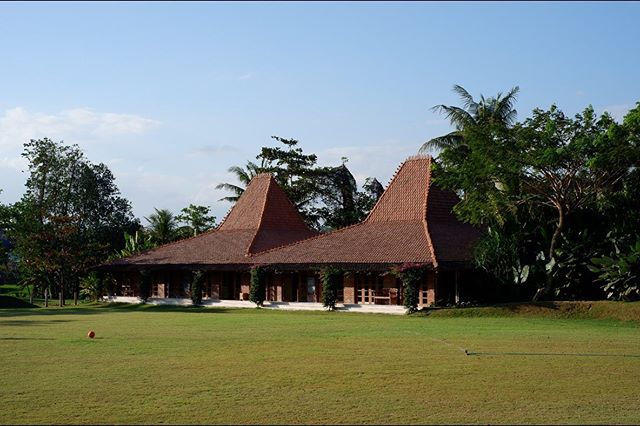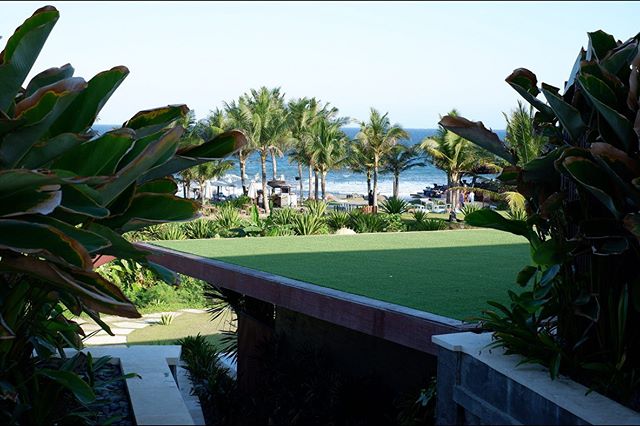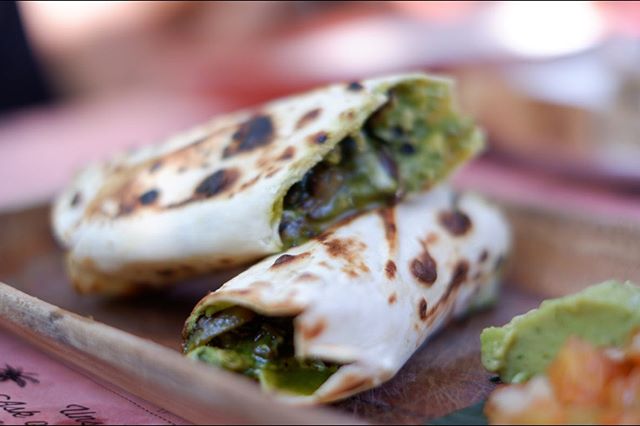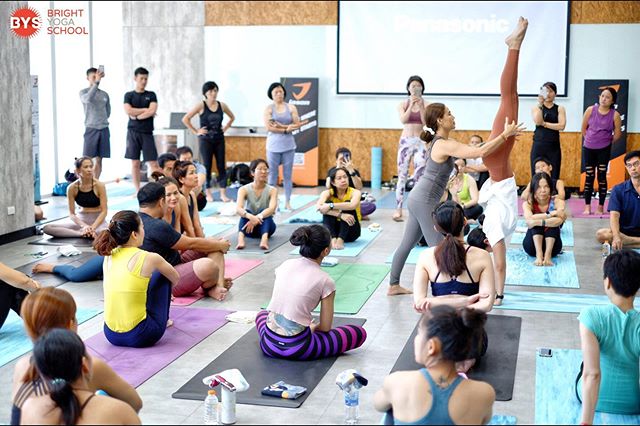 Bright Yoga School is an international yoga teacher training and yoga holiday company. They offer Yoga Alliance certified yoga teacher trainings all over the world, all year round. These are known as 'destination' yoga teacher trainings, and each features instruction from a world class yoga teacher, or guru. Ashtanga is a specific style of yoga that is very dynamic and demanding. It consists of six series, each including a set sequence of postures.
Program: In 2019 on Koh Samui island in Thailand, Bright Yoga School is offering a 300 hour Yoga Alliance certification program in Ashtanga Yoga. The 300-hour qualification is appropriate for those students seeking to begin their career with a slightly more advanced qualification, or those already qualified teachers who would like to reach a 500-hour qualification.
What We Like: The Bright Yoga School teacher training is an intimate experience and capped at 14 people, so each yogi can receive full attention and instruction.
Cost: Starting at 3,000 USD
Conclusion
The yoga culture on Koh Samui island is thriving. Tucked between the sandy beaches, tropical jungle, towns, and fishing villages you can find any number of yoga resorts and centers. It is a perfect destination for an immersive teacher training experience, whether you are seeking to advance your existing qualification or start a new career in yoga teaching. The natural surroundings of the island will inspire you on this life changing journey, and the Thai culture will open your eyes to new ways of life. No matter what type or style of yoga teacher training you are looking for, there is sure to be an option for you on Koh Samui.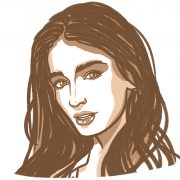 Rose Henderson
Rose graduated with a degree in Anthropology, which takes her understanding of basic human needs to a whole new level. Her intelligence and passion for healthy living is reflected in her written work.