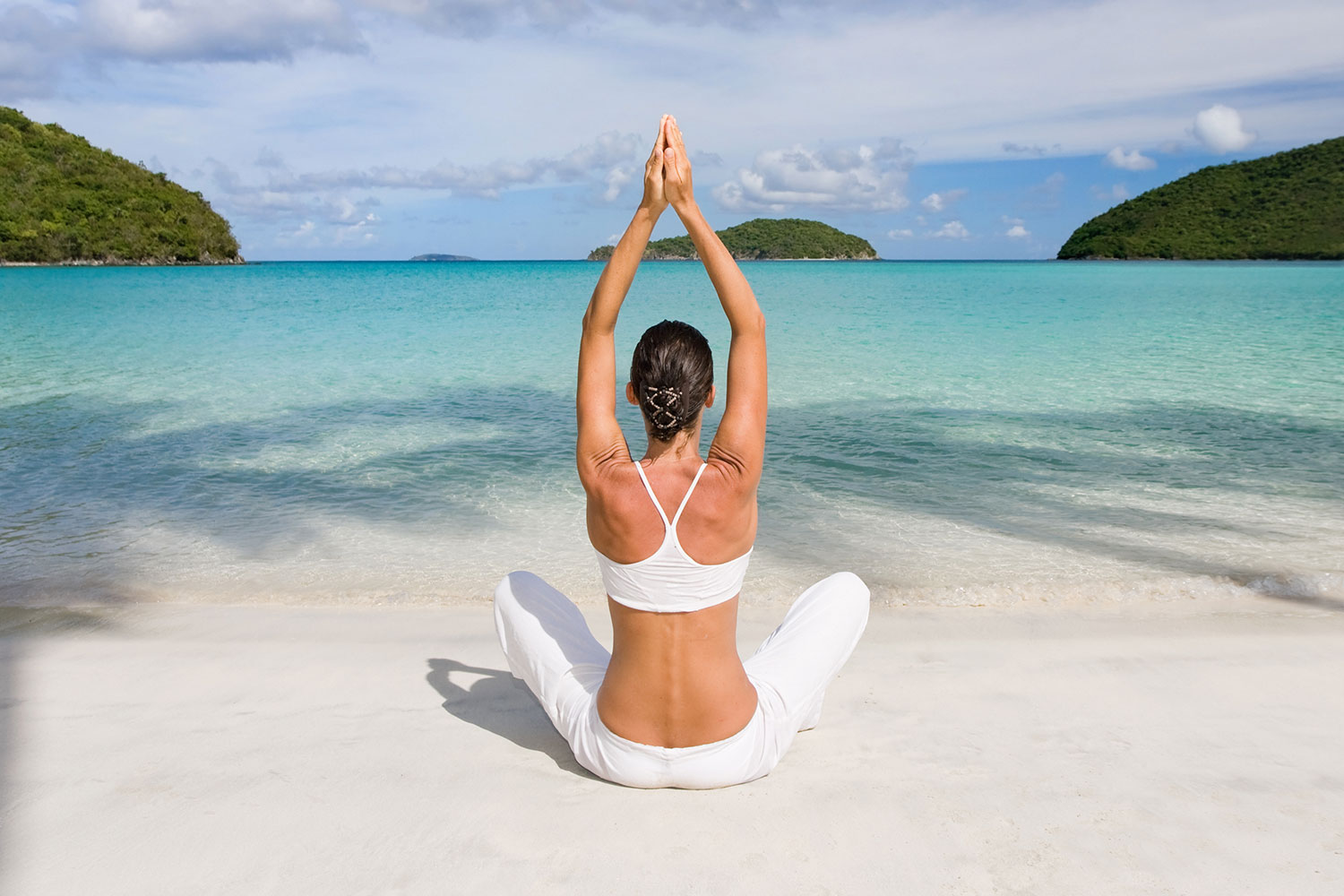 Welcome to paradise, otherwise known as Koh Samui. An island off the eastern coast of Thailand, Koh Samui is lined with sandy beaches, four star resorts, large palm trees, quaint fishing villages, and idyllic sunset views. Inland on the island, you'll find hiking, mountains, and a dense tropical jungle. It is no wonder that the island calls to travelers of all types – particularly those seeking peace and rejuvenation in the form of yoga retreats.
Best Yoga Retreats in Koh Samui, Thailand
No matter what kind of traveler, or yogi, you are, there is a yoga retreat on Koh Samui to fit your needs. From luxury hotel retreats, to detox intenstives, group retreats, and more, Koh Samui has a wealth of yoga retreats all across the island.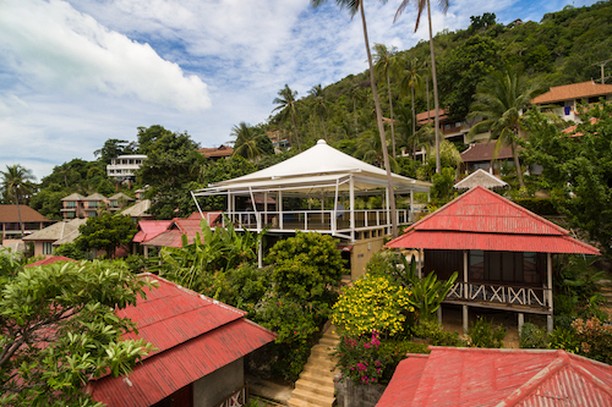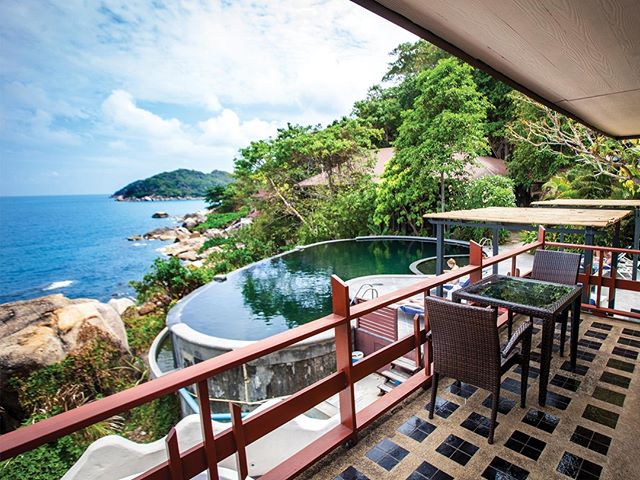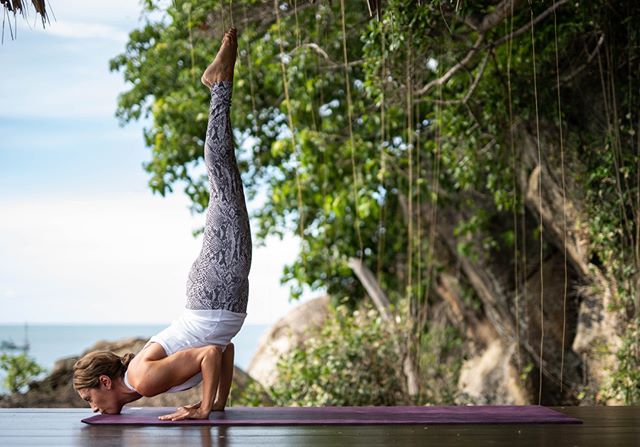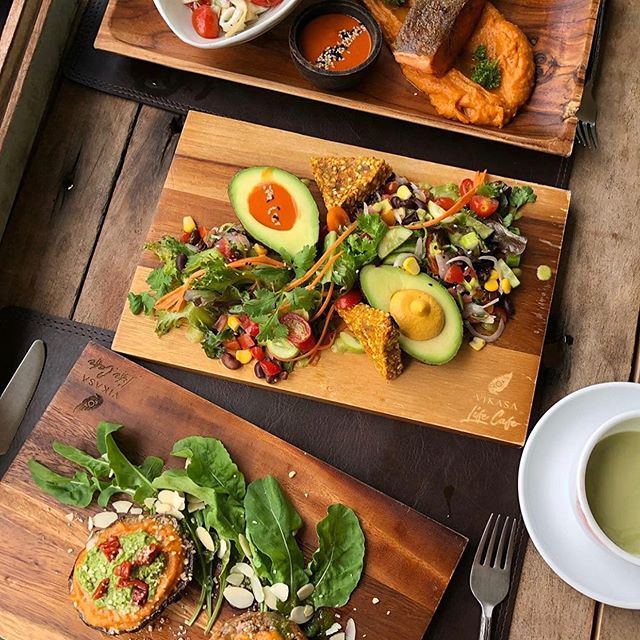 66500181_166539864504275_3531721012250872714_n
66810517_880213072355158_6004533248728178988_n
69045070_530631784349011_8676025578785517203_n
70336147_1121573628043358_2536954576428214187_n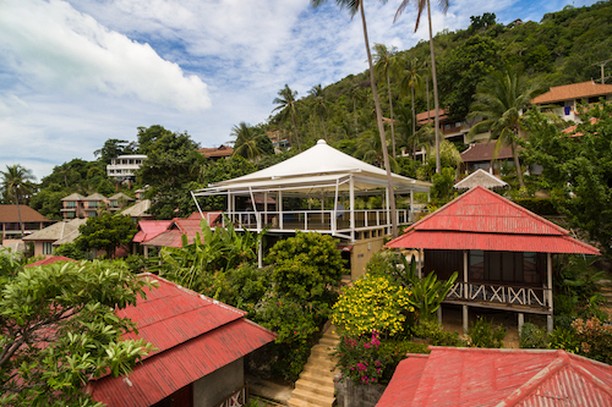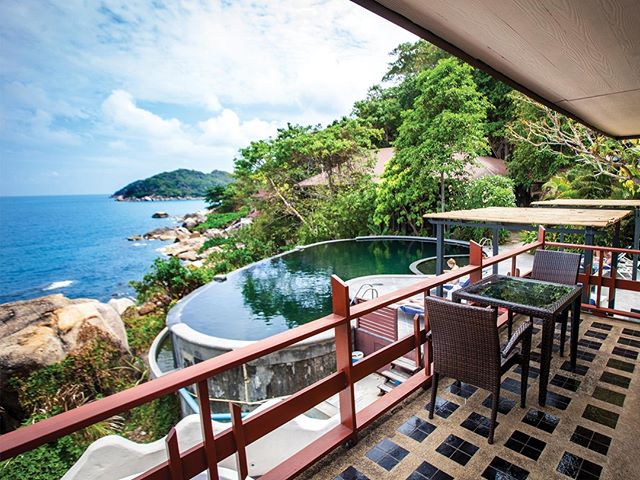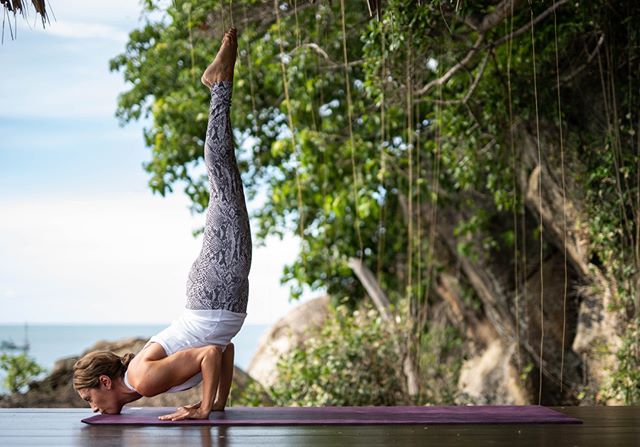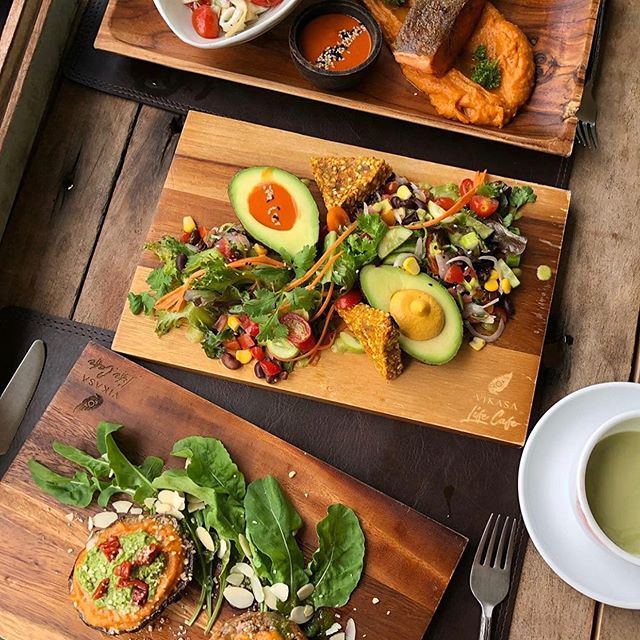 Recognized as one of the foremost yoga retreat centers on Koh Samui, Vikasa calls to yogis who want to deepen their practice and tune into their true inner selves. The name itself – vikasa – is a Sanskrit word which means evolution. Spiritual, physical, and mental evolution is the result of any retreat at this center.
Program: Although Vikasa offers yoga teacher trainings, their signature offering is called a 'yoga vacation' – offered 365 days a year. Yogis can stay at Vikasa, practice daily under the guidance of residential teachers, and enjoy an organic menu from the in-center restaurant. At Vikasa, the rooms and accommodation are simple, because the focus is on the incredible natural surroundings.
What We Like: The center itself is a beachside community, complete with multiple outdoor yoga pagodas, ocean views, private beach, and more. There is also a spa, where yogis can unwind from a long practice with various massages and treatments.
Cost: 3,000 – 7,500 USD
211 Bontji Moo 4 Koh Samui 84310, Thailand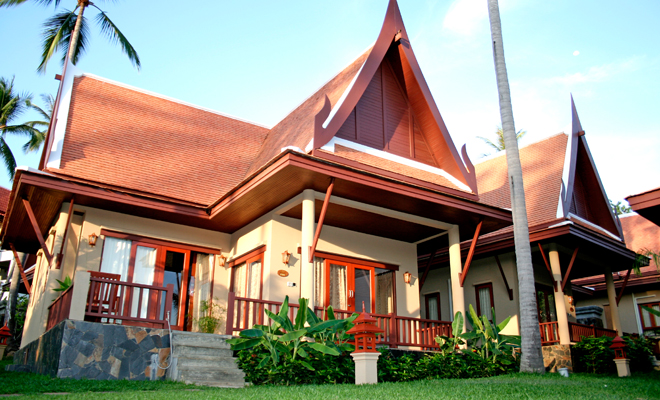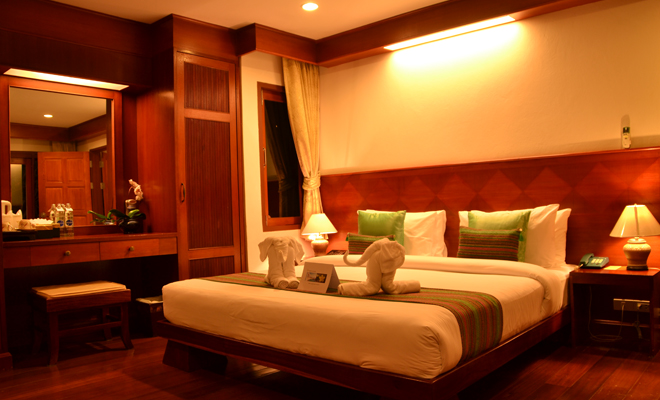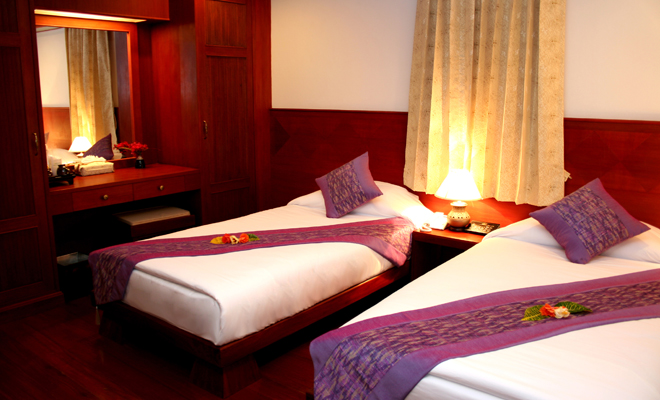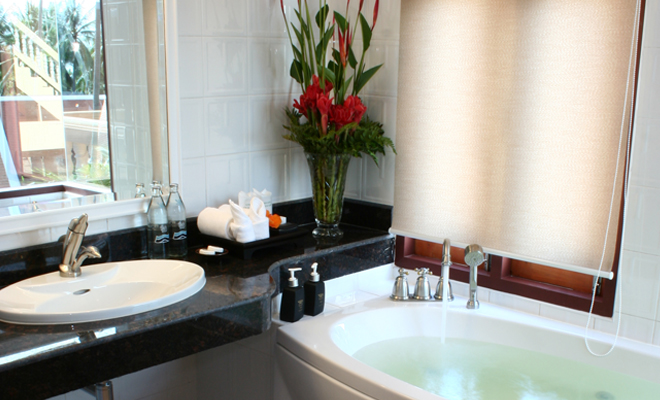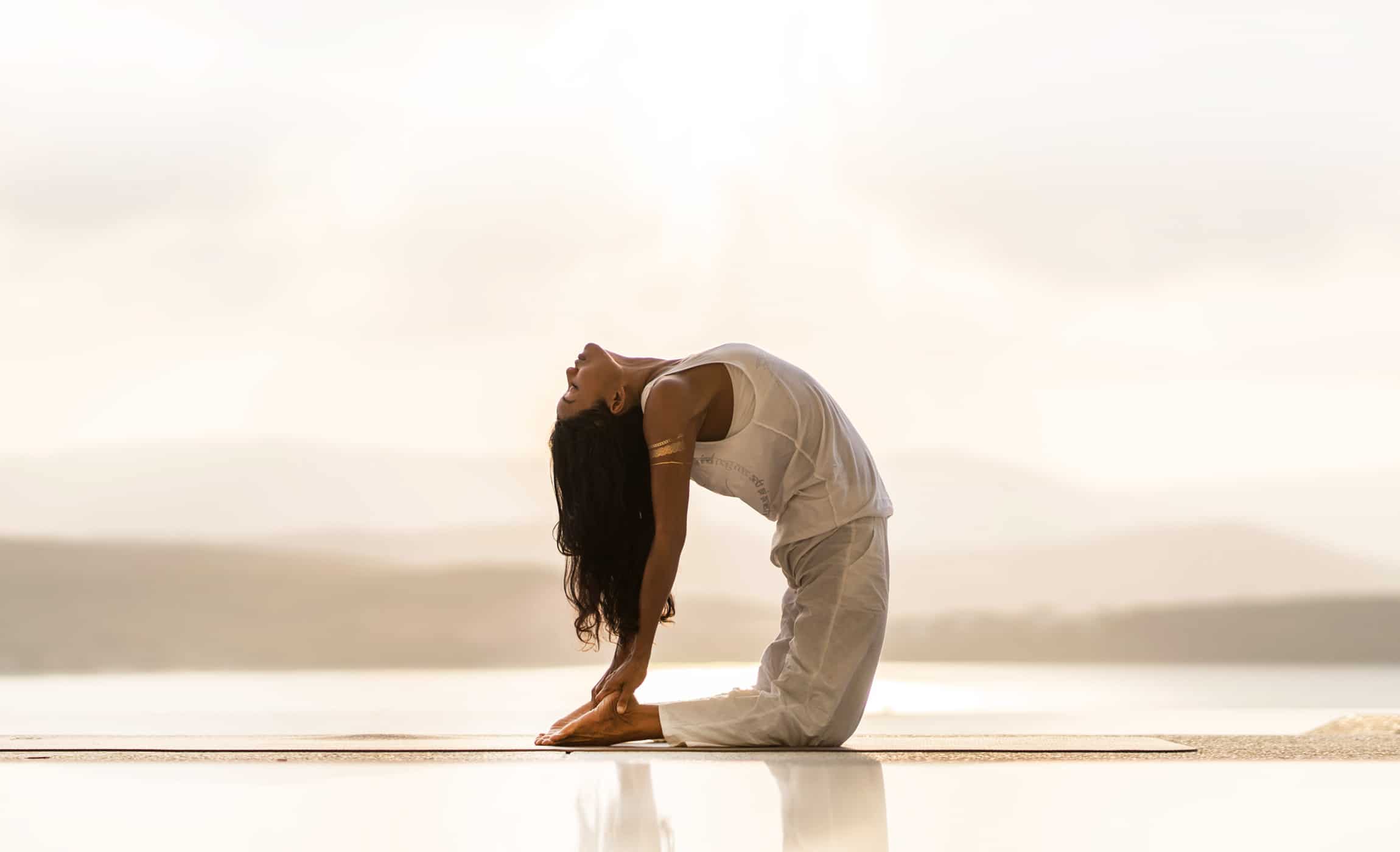 20140621124128_Banburee_Accom_660_400_Deluxe-Villa-1
20140621123932_Banburee_Accom_660_400_Family-Villa-1
20140621123932_Banburee_Accom_660_400_Family-Villa-6
20140621124224_Banburee_Accom_660_400_Deluxe-Suite-1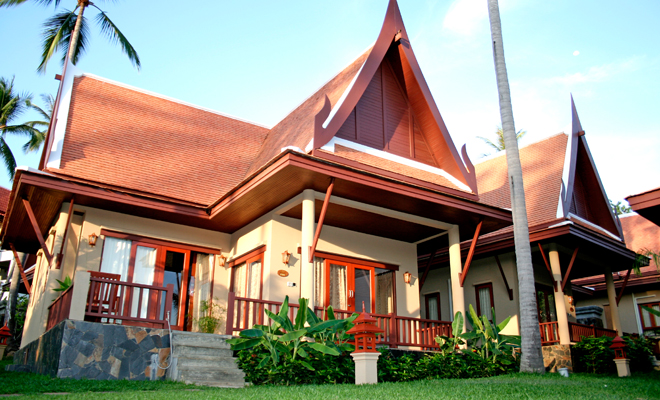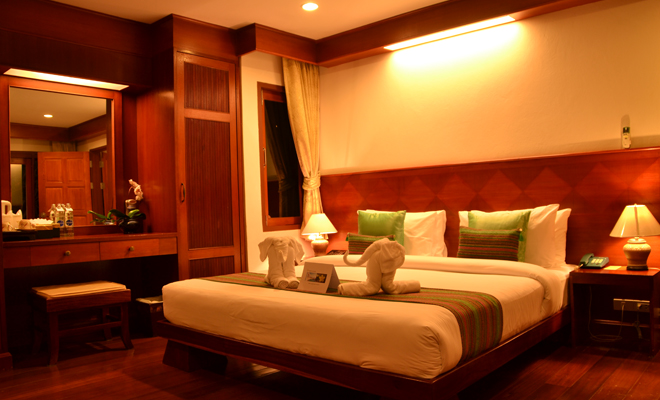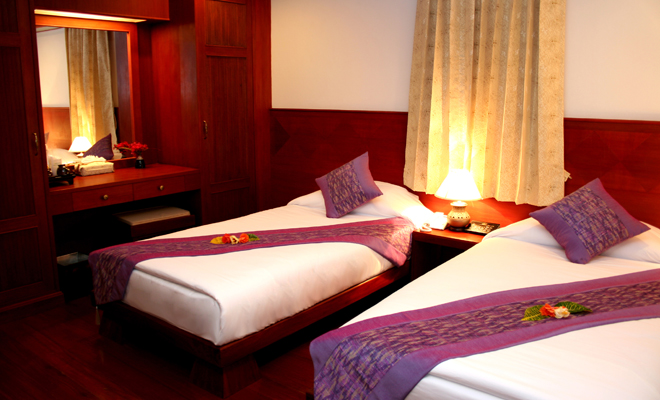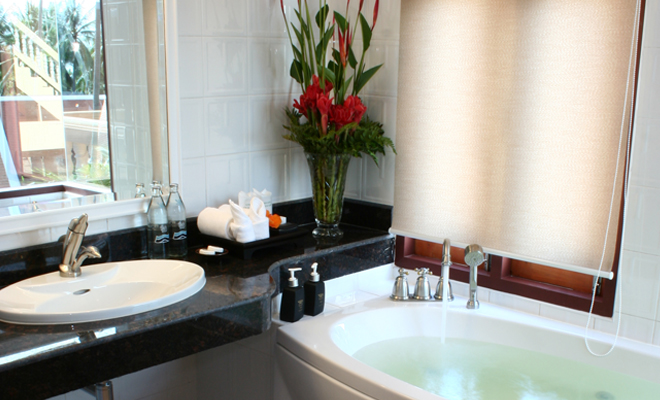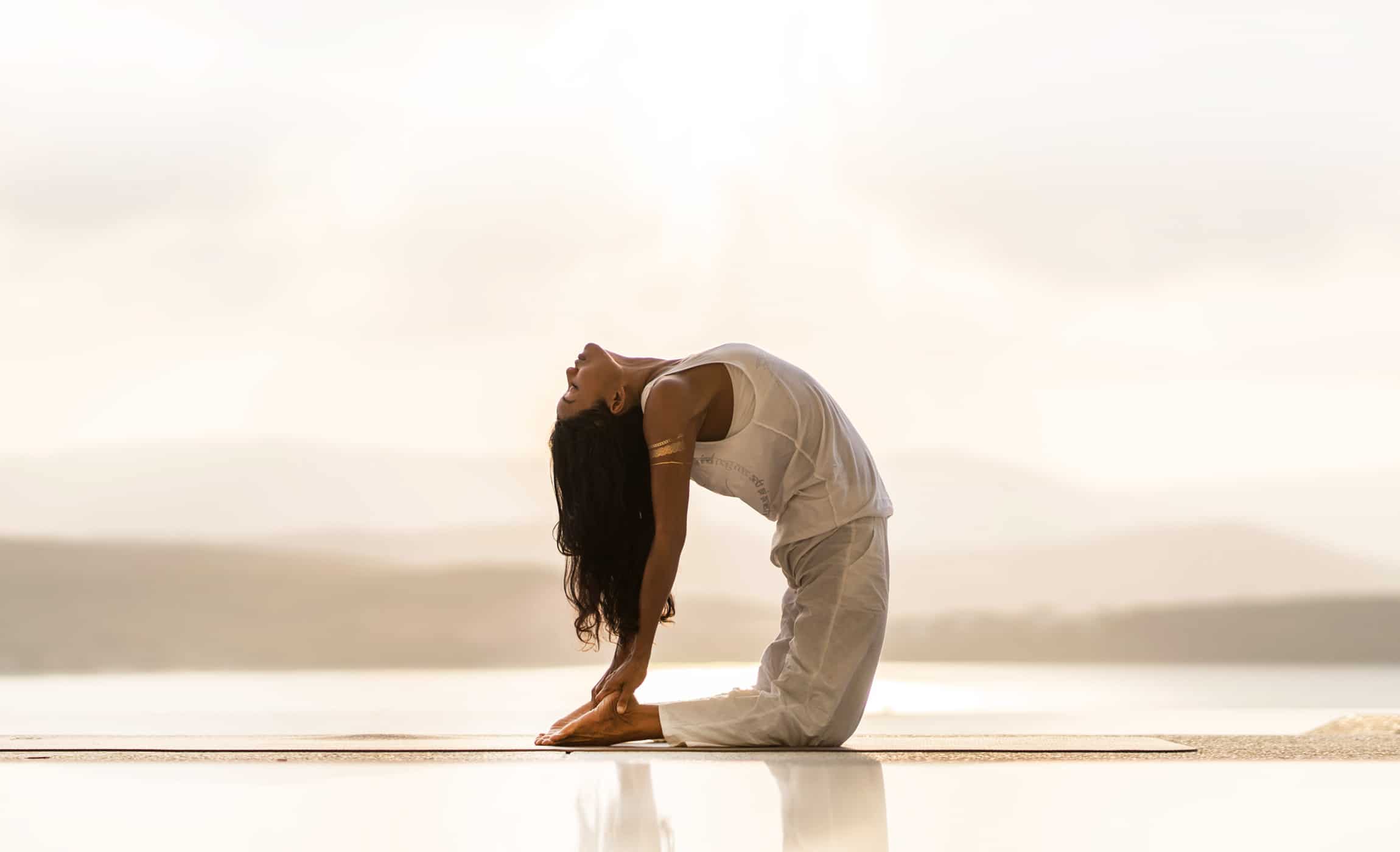 If you're looking for a luxury resort experience during your yoga retreat, then head to Banburee Resort on the south coast of Koh Samui. Although there is a focus on holistic health and fitness, with organic meals, spa treatments, and various physical exercise programs, Banburee Resort has a specialty in yoga.
Program: Yoga teachers offer gentle, stress relieving classes every day of the week, apart from Fridays and Sundays. Meditation is also offered five days a week. Every meditation and yoga class also includes a gentle massage. At Banburee Resort, visitors can book a stay and design their own personal yoga retreat any day of the year to suit their own schedule.
What We Like: This resort is also a restorative health spa, specializing in many different wellness treatments and therapies, including Ayurveda, traditional Chinese medicine, pain management, and more.
Cost: 1,775 – 4,800 USD
211 Bontji Moo 4 Koh Samui 84310, Thailand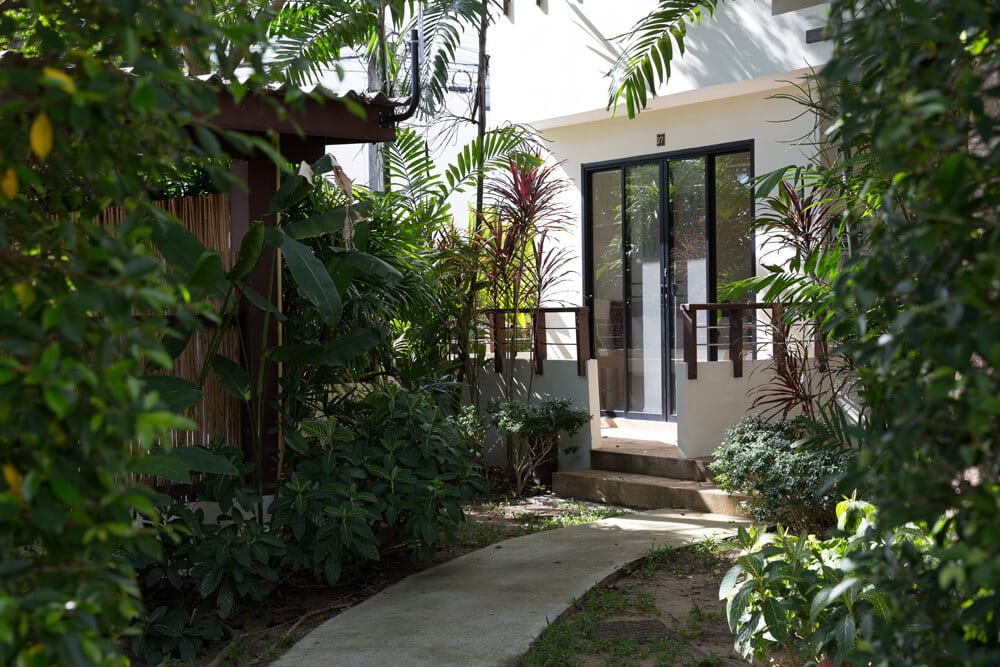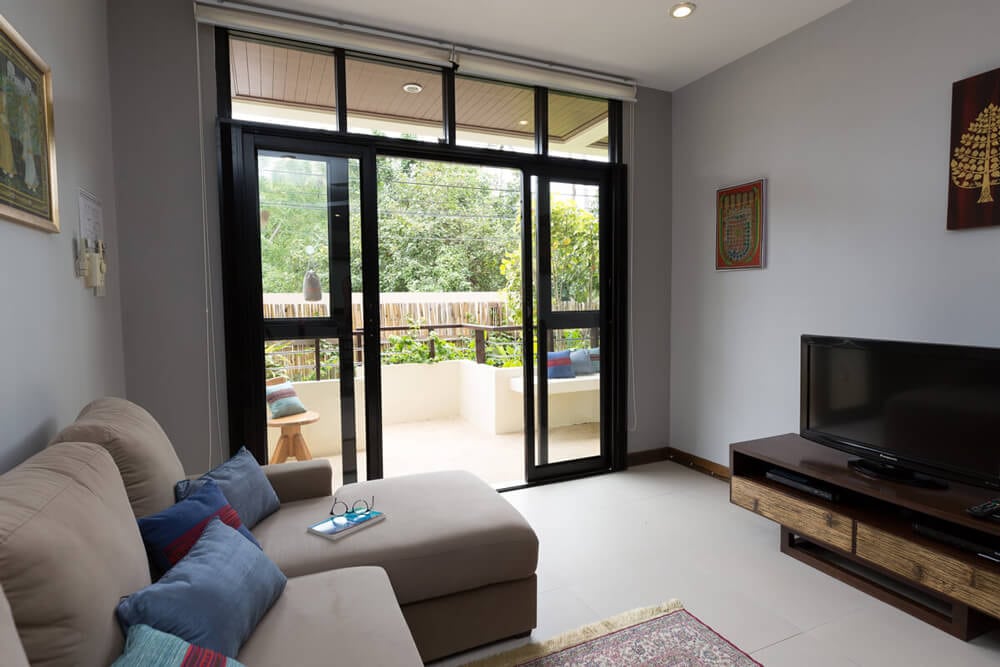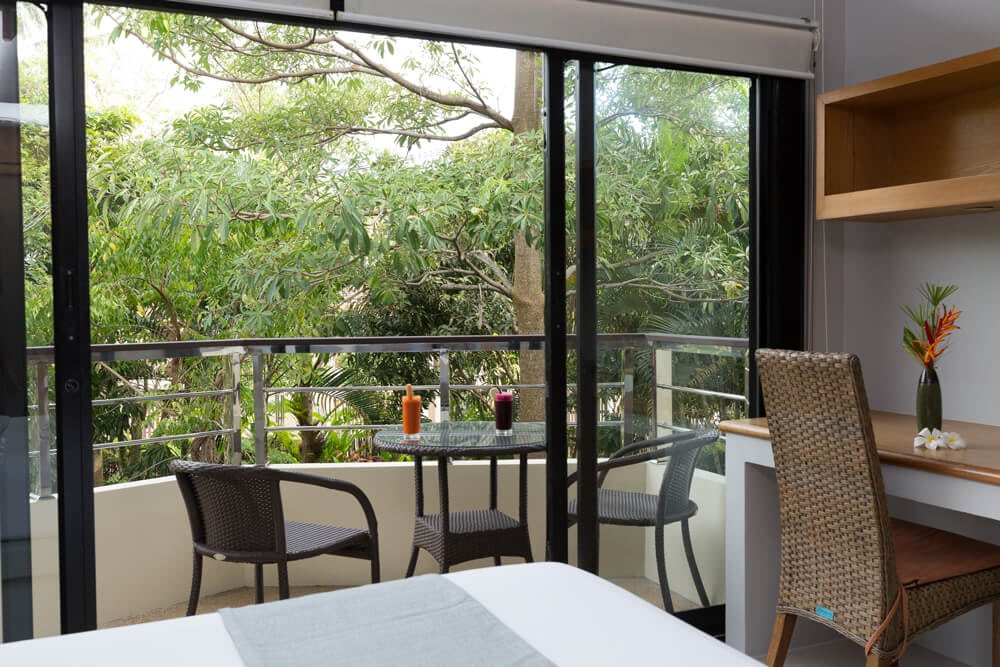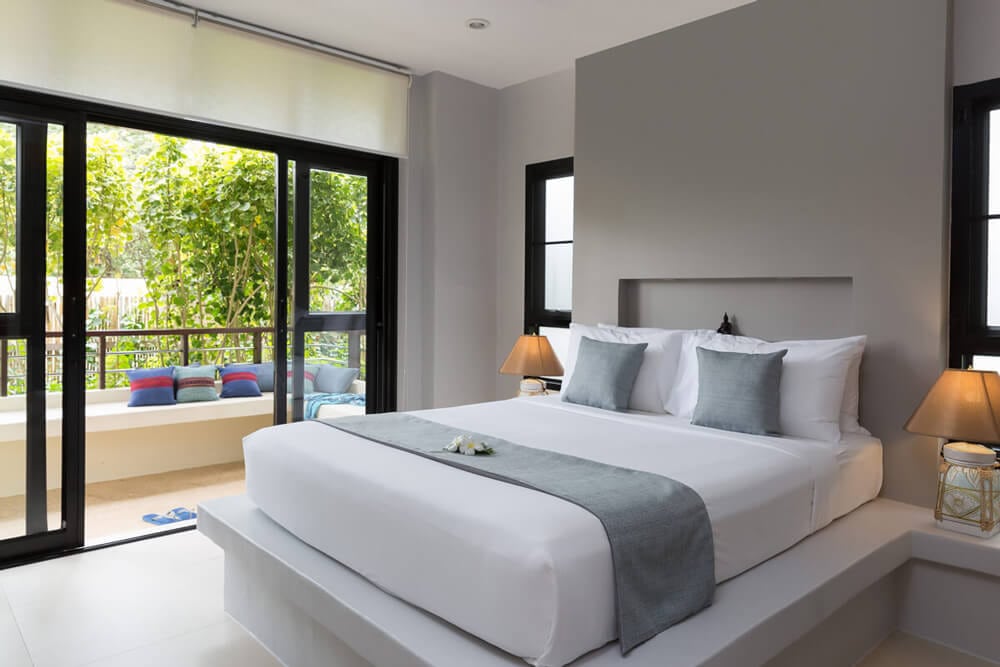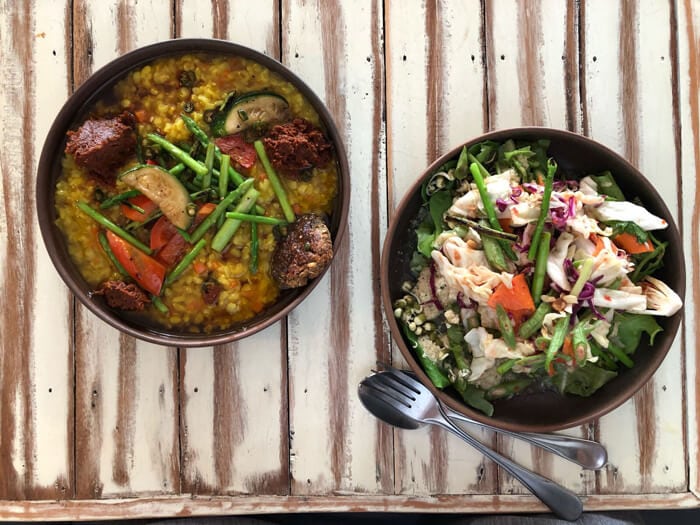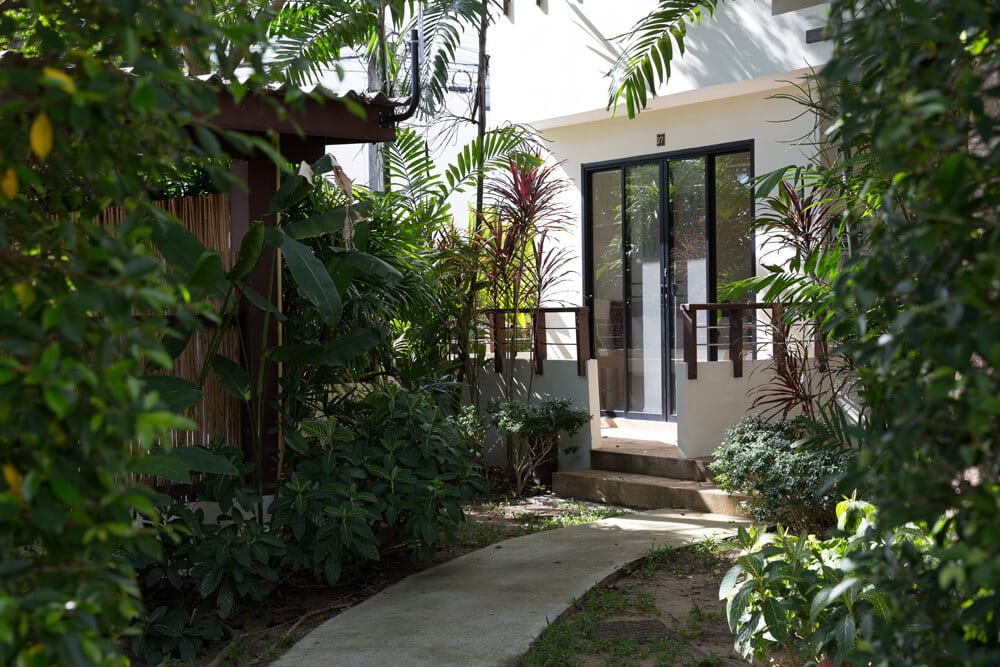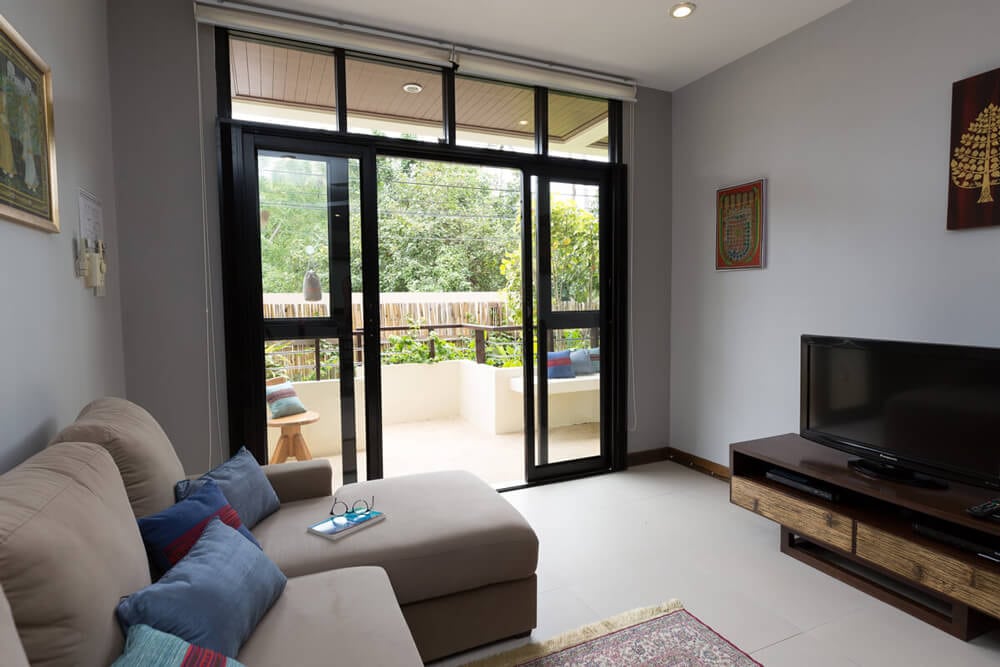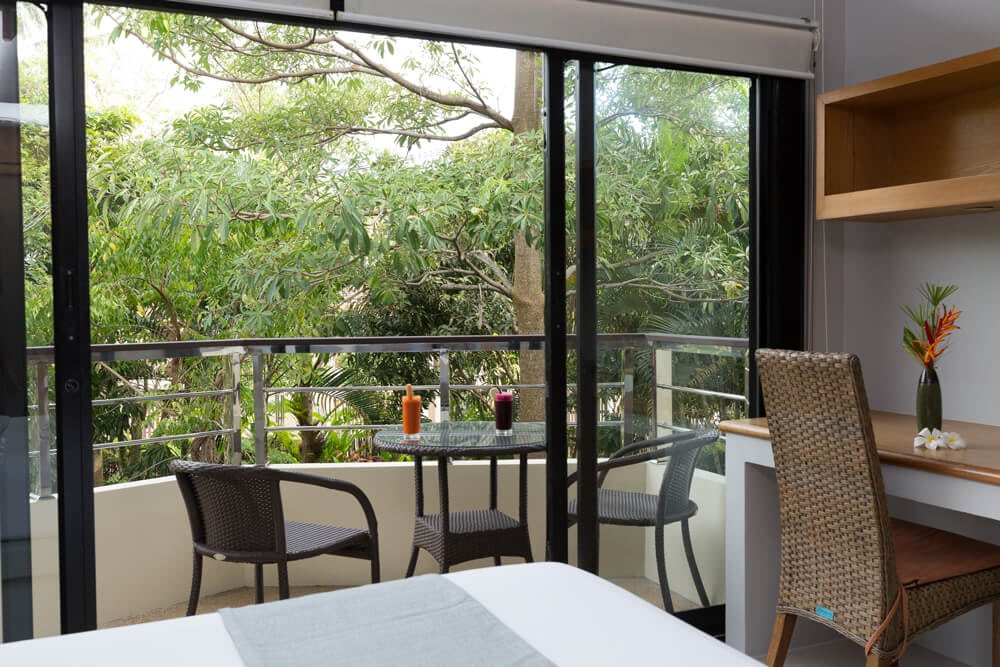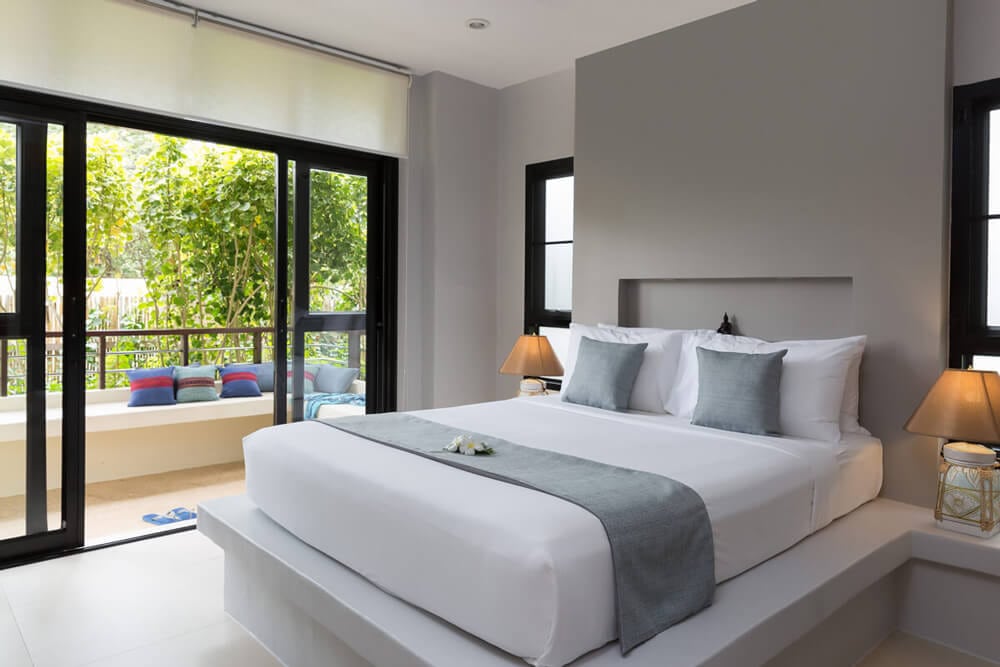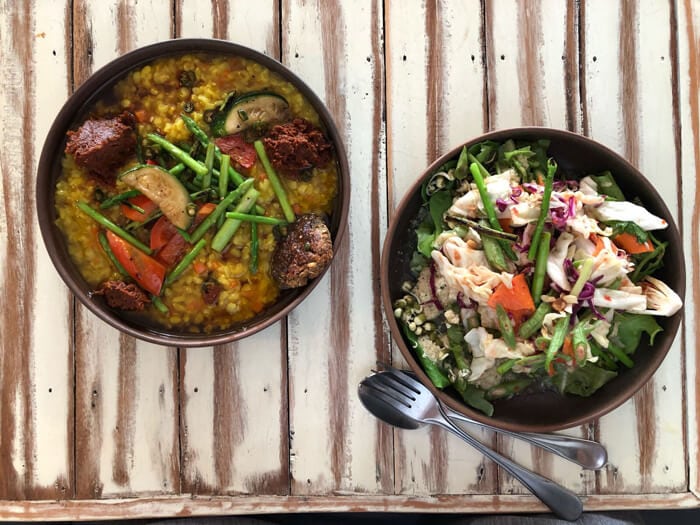 Samahita offers some of the most popular yoga retreats in all of Thailand, and has been doing so for over a decade. The word samahita itself is Sanskrit, meaning balance. There is also a special focus on the natural environment and grounding at Samahita, where many yoga classes are offered on the sandy beaches of Koh Samui. A retreat at Samahita on the beaches of beautiful Koh Samui is truly a grounding and balancing experience of a lifetime.
Program: There are many different group retreats offered at Samahita. These include detox retreats, the signature yoga and cycling retreat, retreats focusing on specific themes like inner joy, openness, balance, and more. Each year an extensive retreat schedule is offered, featuring various master yoga teachers from around the world.
What We Like: Each yoga class offered at Samahita aims to restore balance, breath, and wholeness to the yogis.
Cost: Starting at 4,554 USD
55/20-24 Namuang, Na Mueang, Koh Samui, Surat Thani 84140, Thailand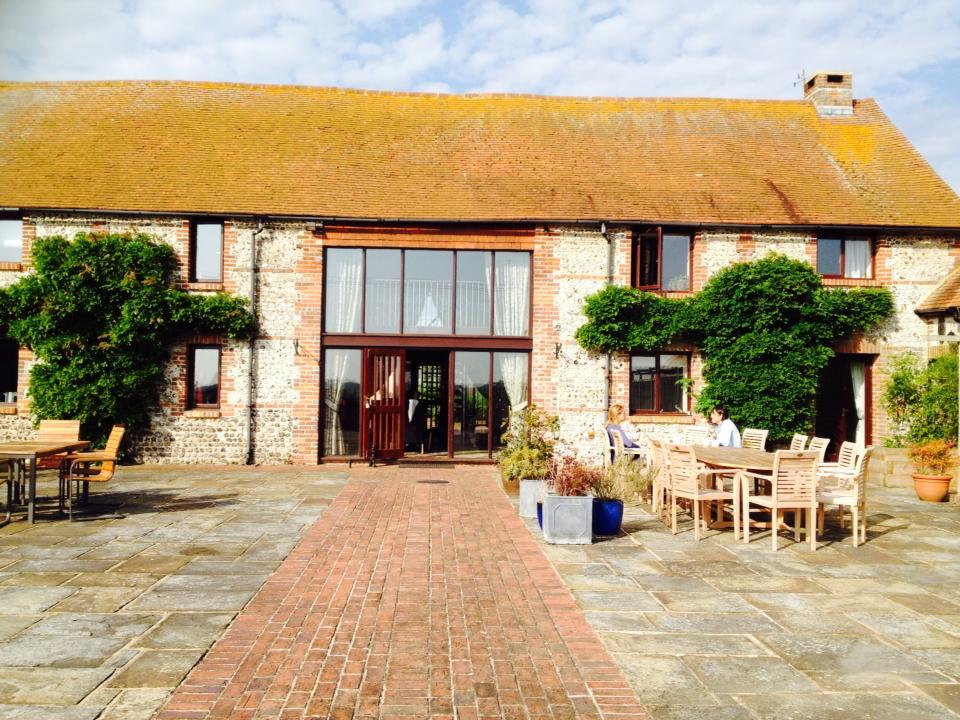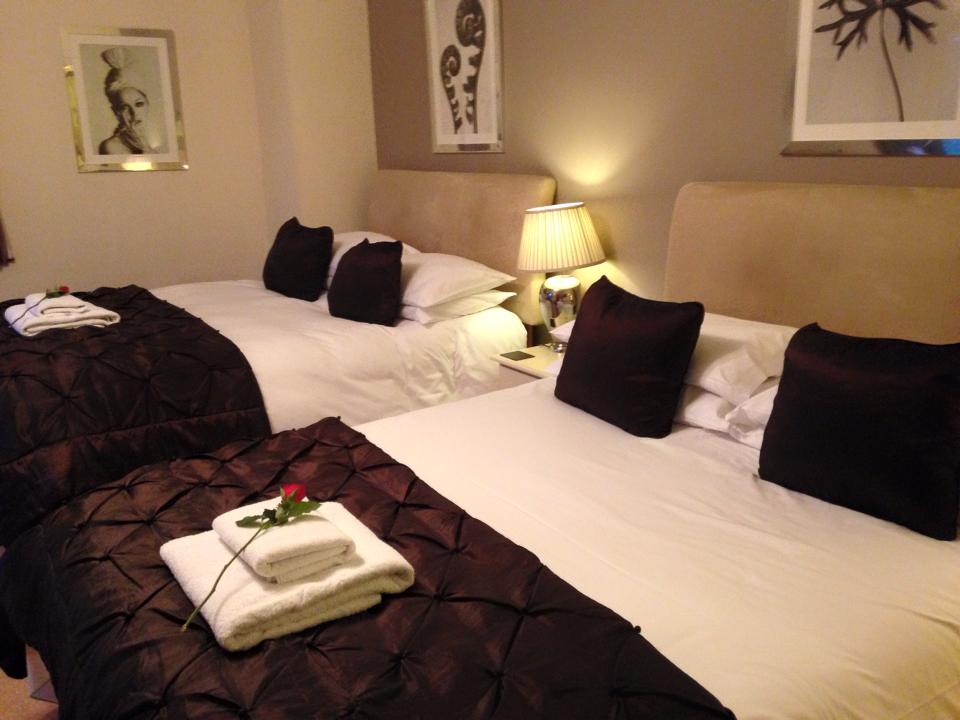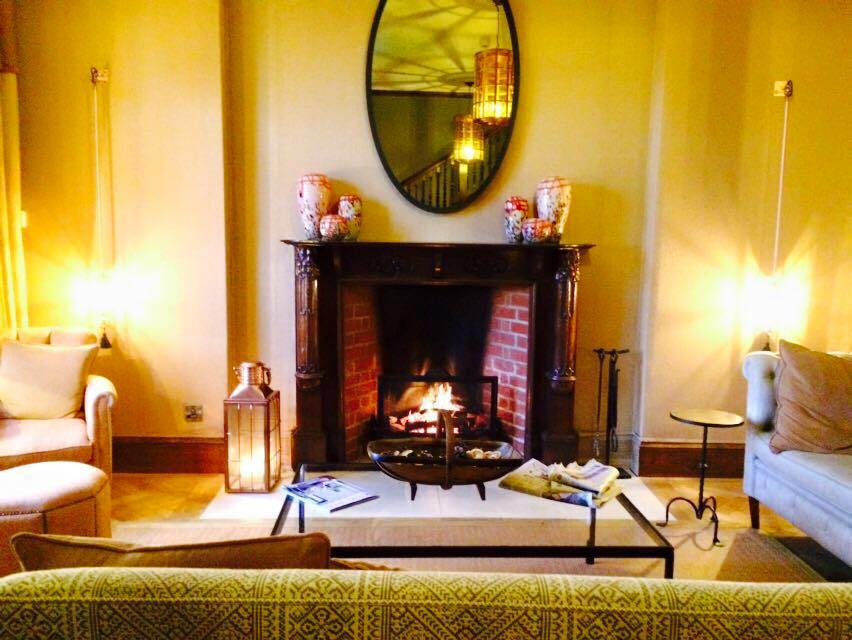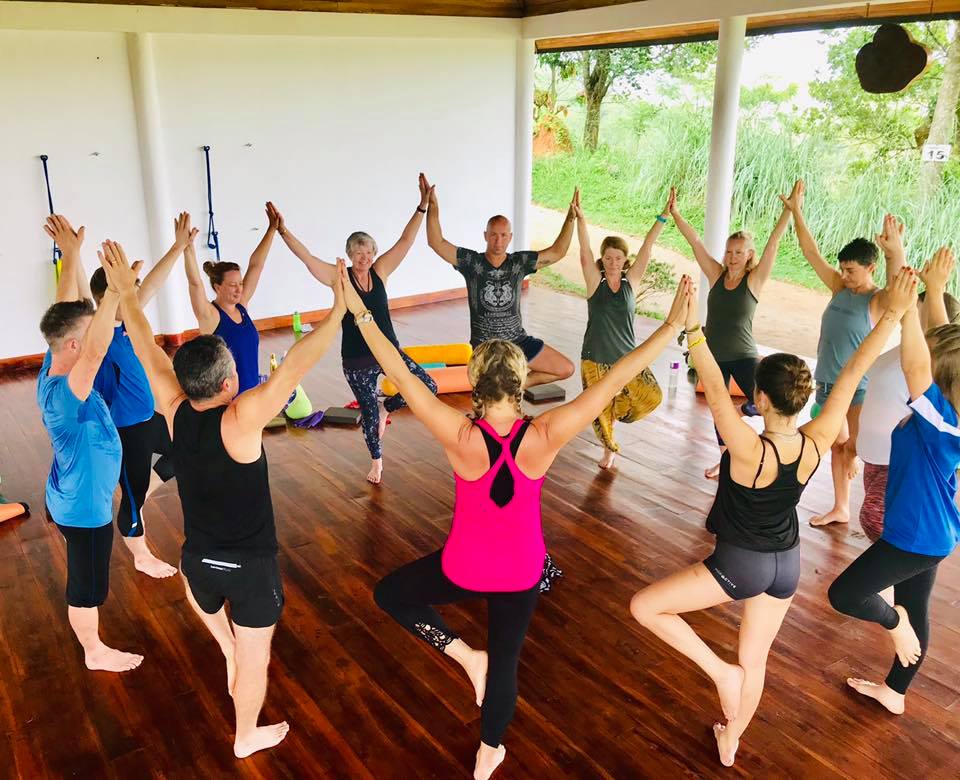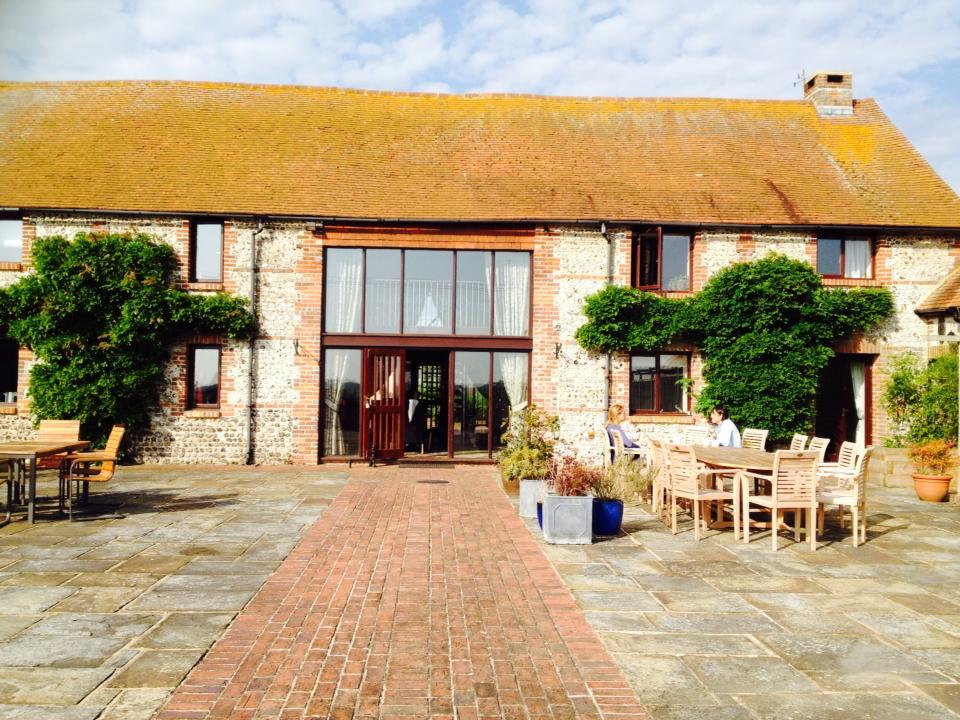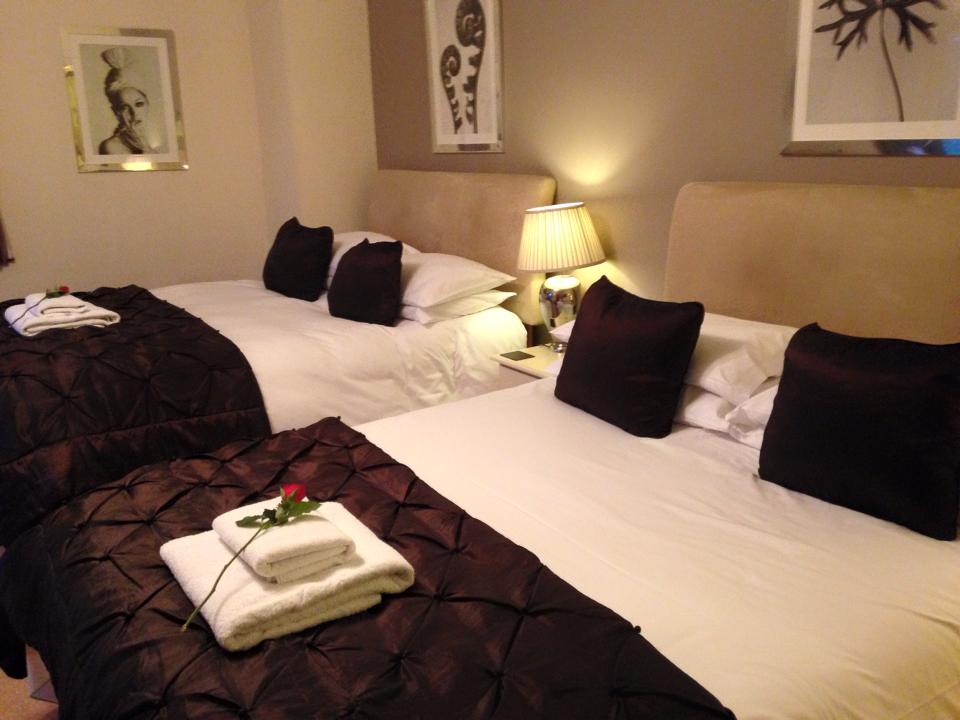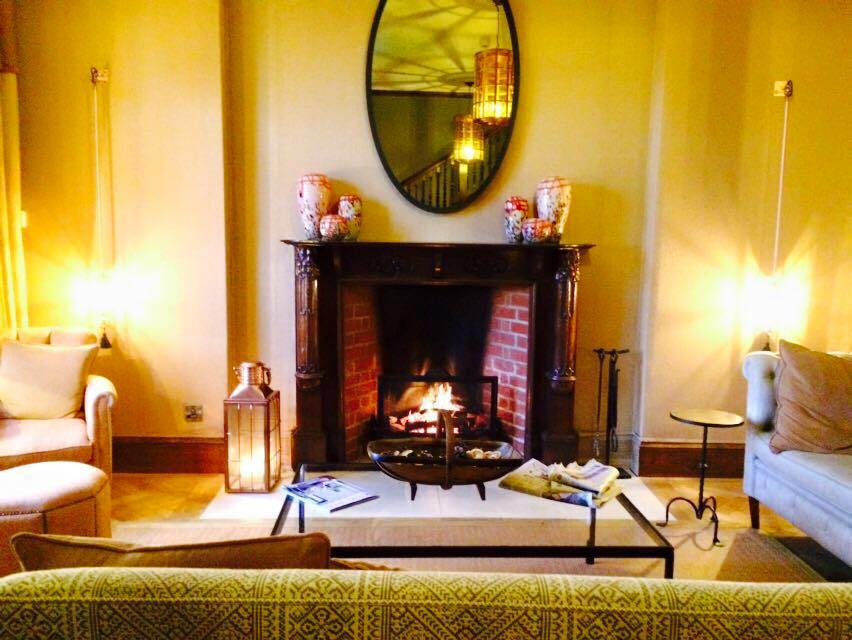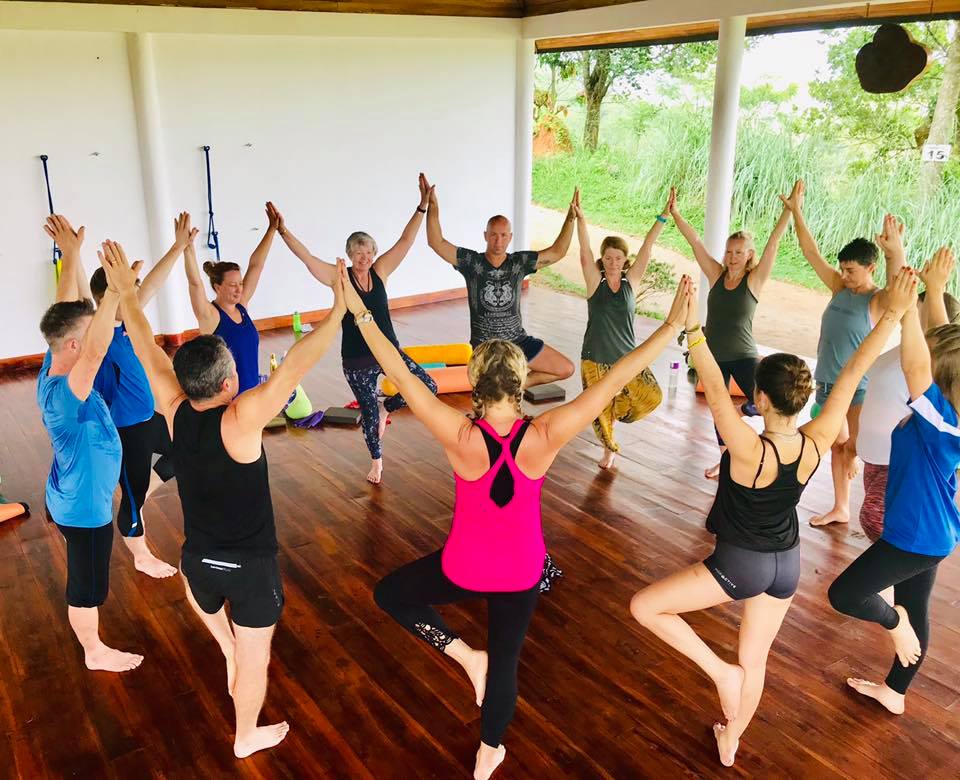 Remember Vikasa retreats? Well they have teamed up with the family run company of Chillout Retreats to offer specific 'chillout' group retreats at the Vikasa property. During a week-long Chillout retreat, yogis can choose among the simplistic, modest, yet comfortable accommodation at Vikasa center. Options include genuine and authentic beach bungalows with direct beach access and private terraces.
Program: The Chillout retreats themselves include many unique yoga experiences, in addition to daily yoga classes. Guests will learn to breathe deeply in traditional pranayama, relax into meditation, and learn specific alignment fixes in yoga poses. Retreat goers can also try gong baths, candle lit meditation, tea ceremonies, sound healing, and more.
What We Like: A special quality of Chillout retreats is the inclusion of a karma yoga day, in which retreat goers volunteer at a local animal shelter. After volunteering, there is an option to explore local waterfalls and jungle trails.
Cost: 1,000 – 1,500 USD
211 Bontji Moo 4 Koh Samui 84310, Thailand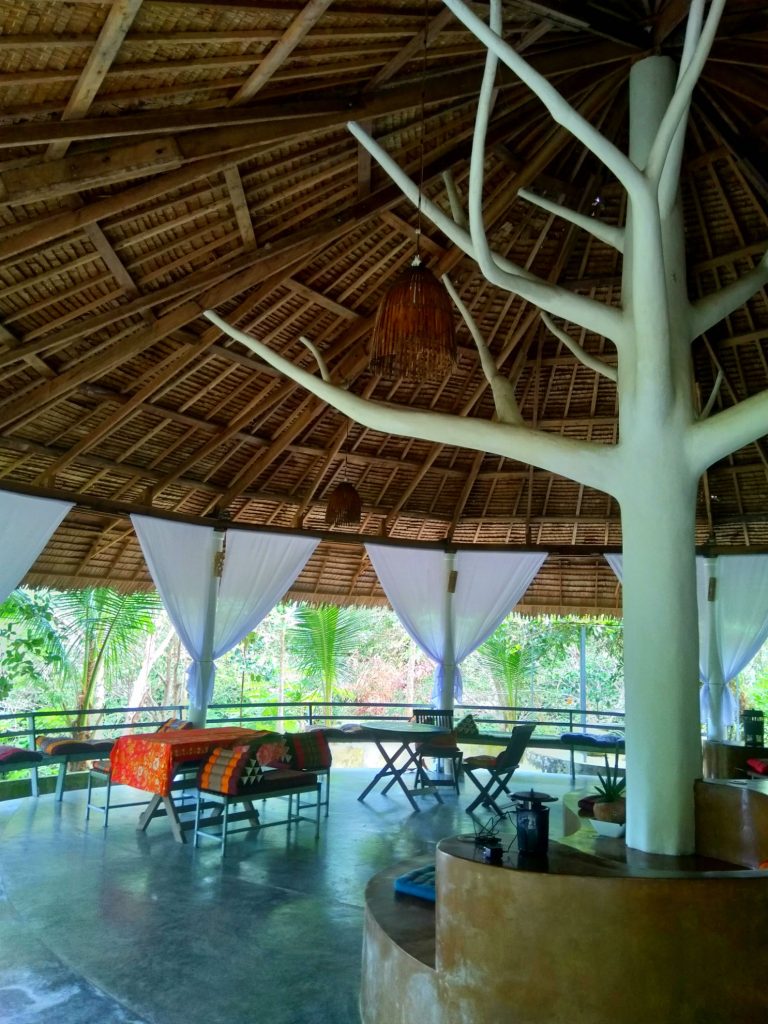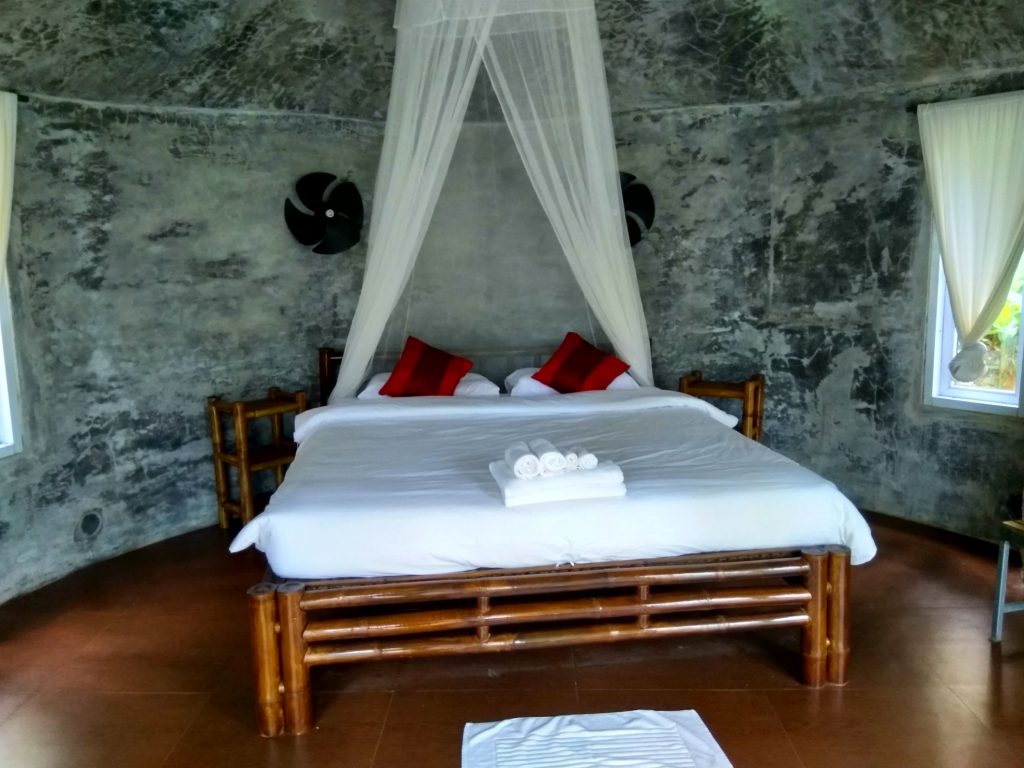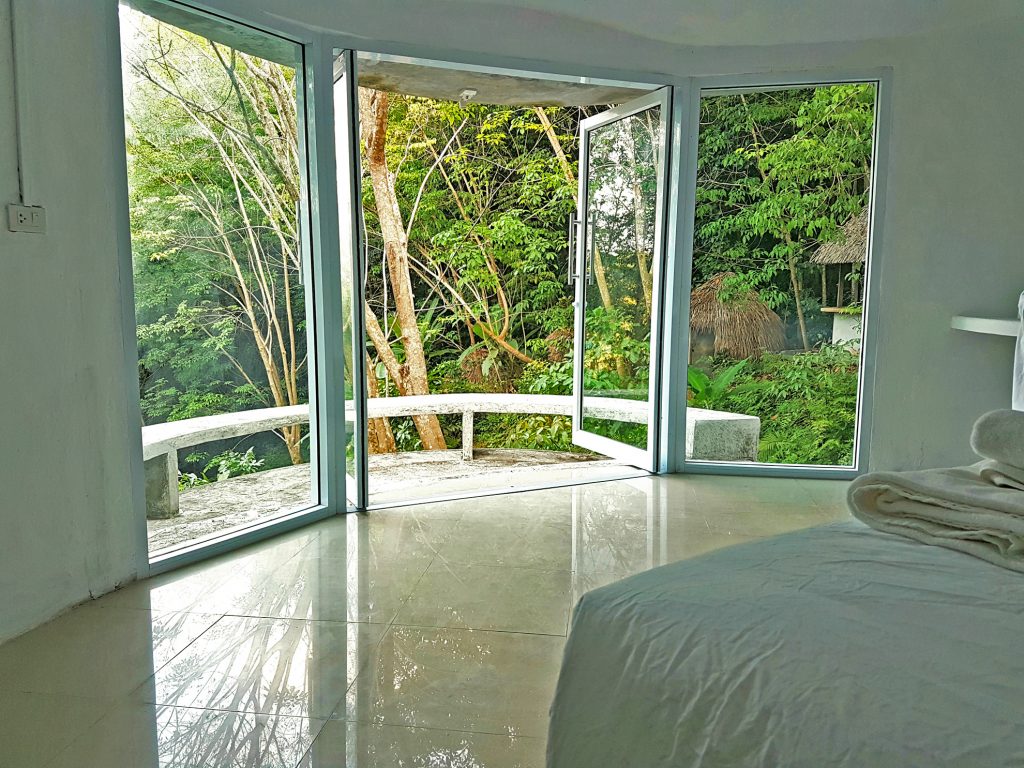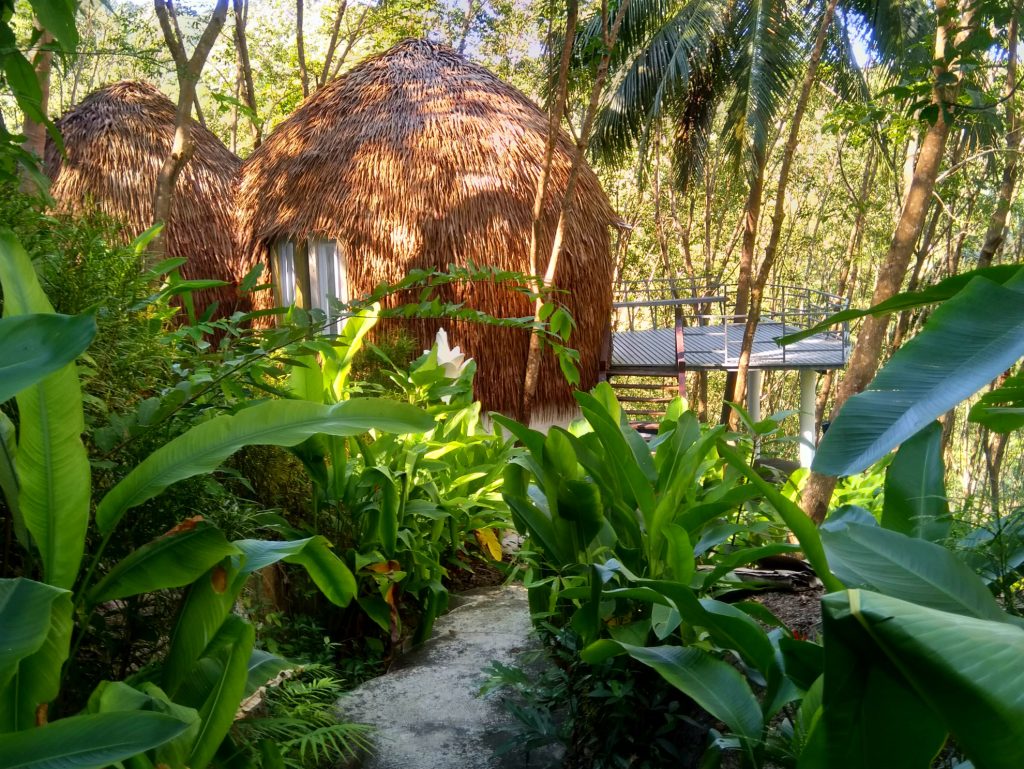 2019-04-27_caf11556388942-768x1024
2019-04-27_loft11556388942-1024x768
2019-04-27_sphere92l1556389199-1024x768
2019-04-27_w61556388942-1024x769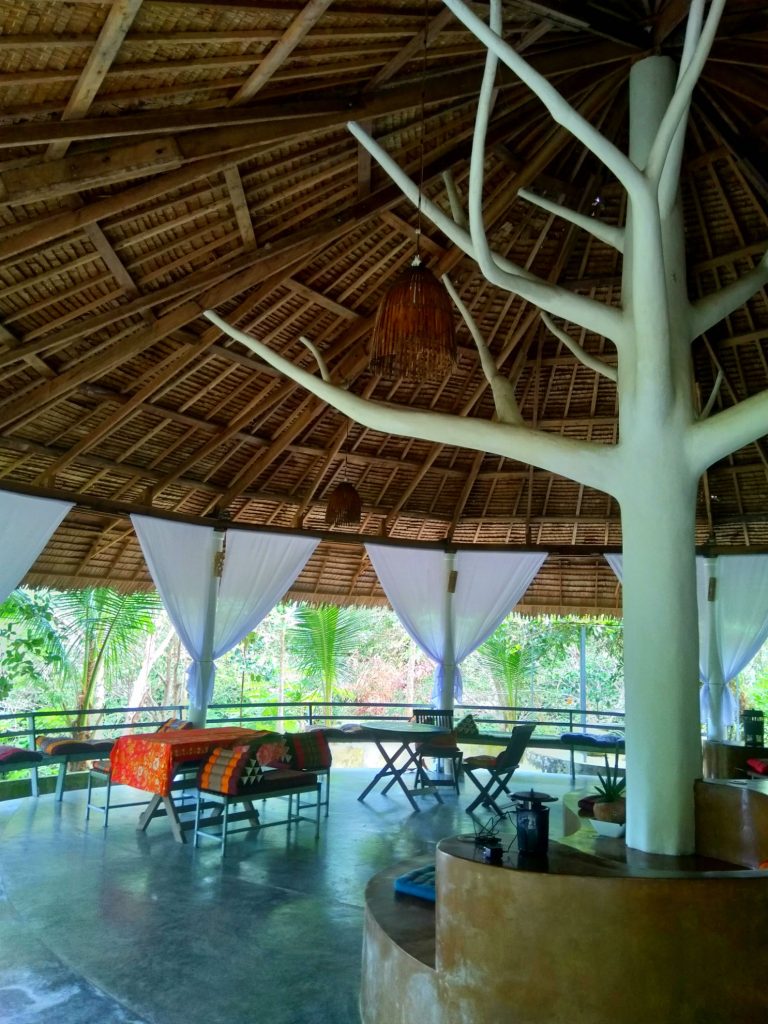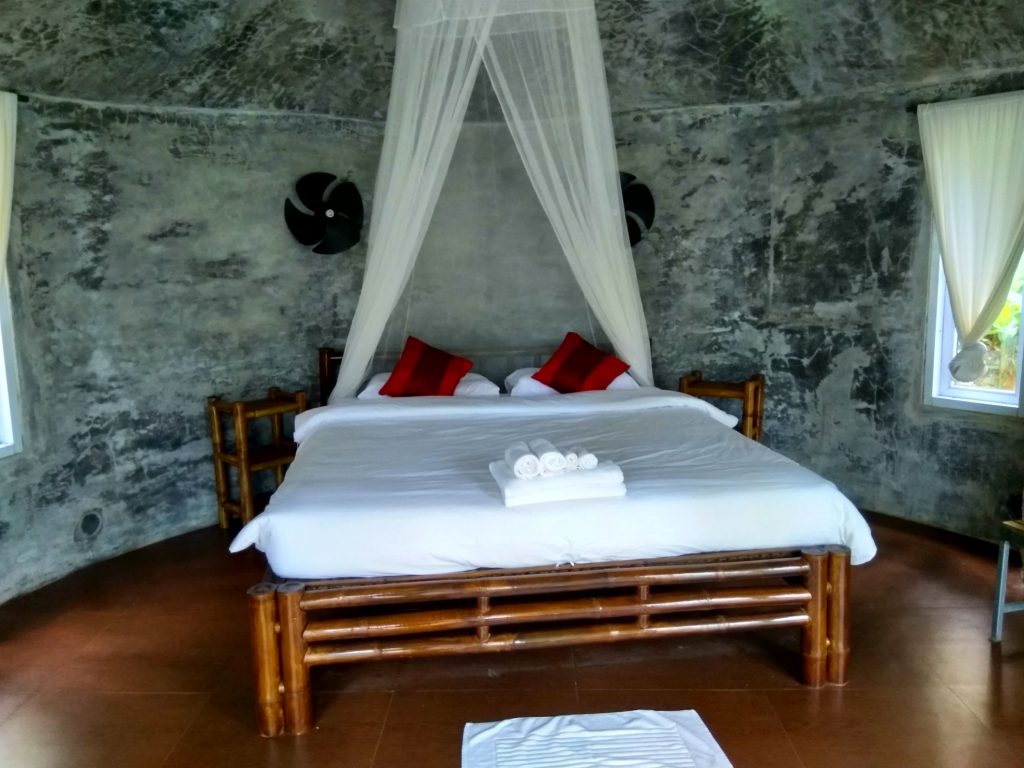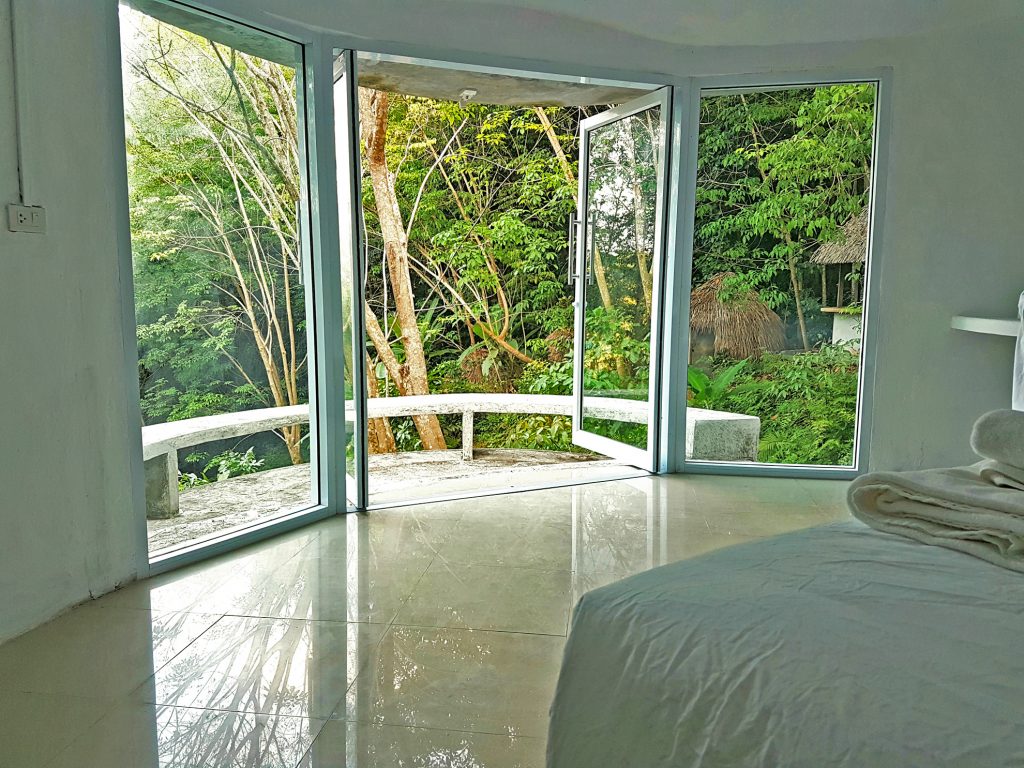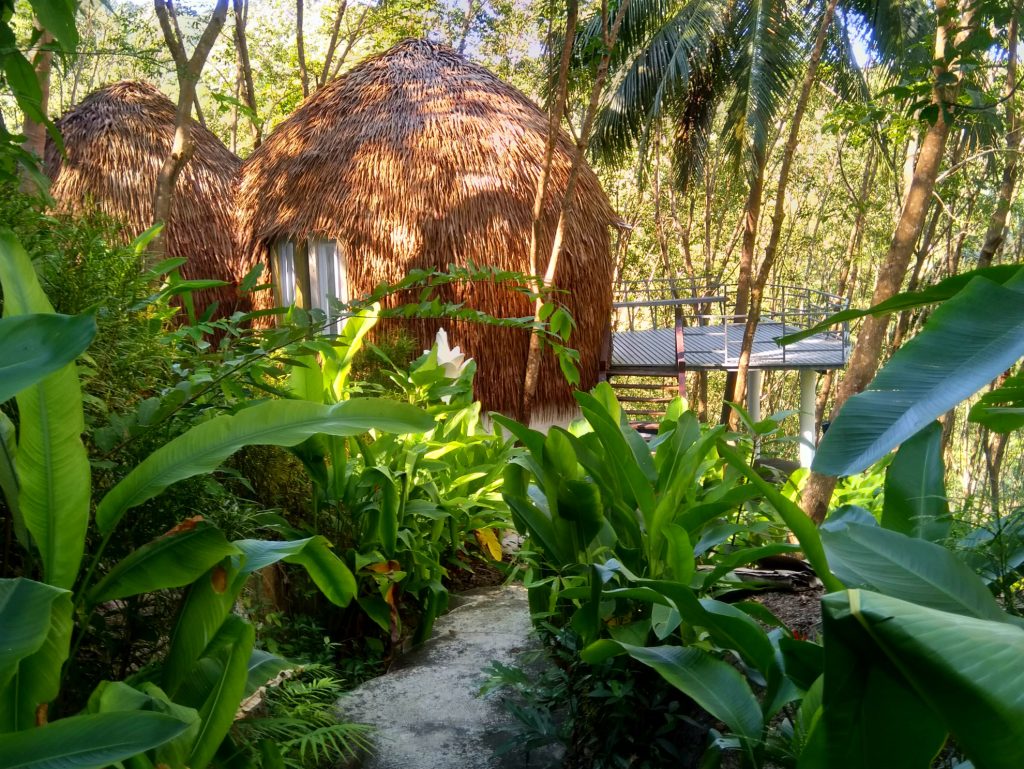 Many Koh Samui yoga retreats are beach side operations. At SunArt Center, they decided to take advantage of the island's gorgeous interior. The SunArt Center is located in a mountainous area, surrounded by tropical jungle, and offering expansive views of the island. The benefit of its location is a more remote setting that is set back from the more tourist-trafficked coastline of this popular Thailand island.
Program: During yoga retreats at the SunArt Center, yogis will practice daily on the outdoor patio, enjoying sunset views over the jungle. Excursions to local water falls are also included in the experience, as well as a daily menu of fresh, healthy, and vegetarian meals.
What We Like: SunArt Center also offers unique silent yoga retreats, where Anapanasati breathing meditation, Tibetan singing bowl therapy, and loving-kindness medication is taught. Yogis must be silent for the duration of the retreat – a challenging experience that will bring focus and clarity to their innermost self, cutting out the noise of external influences.
Cost: Contact SunArt Center for cost.
Ko Samui District, Surat Thani, Thailand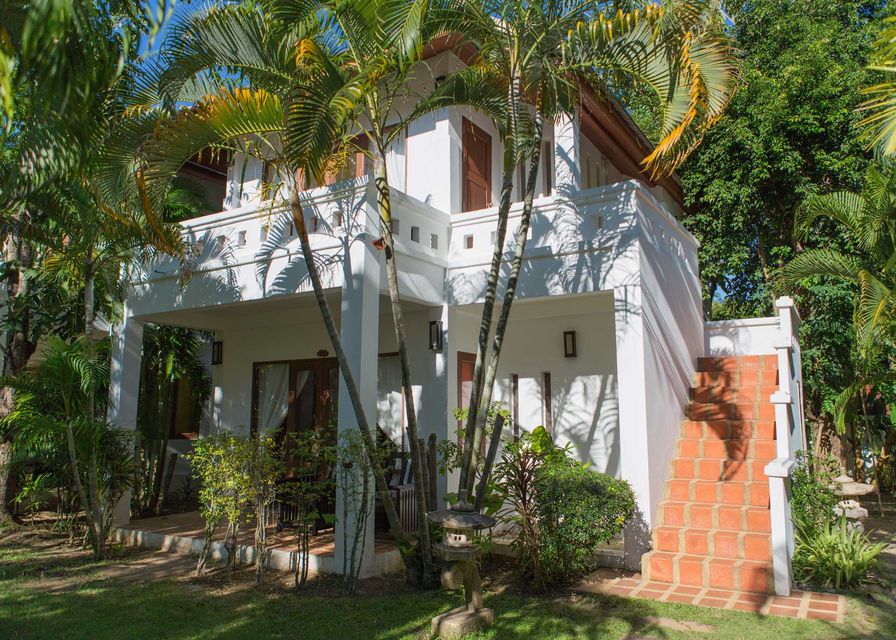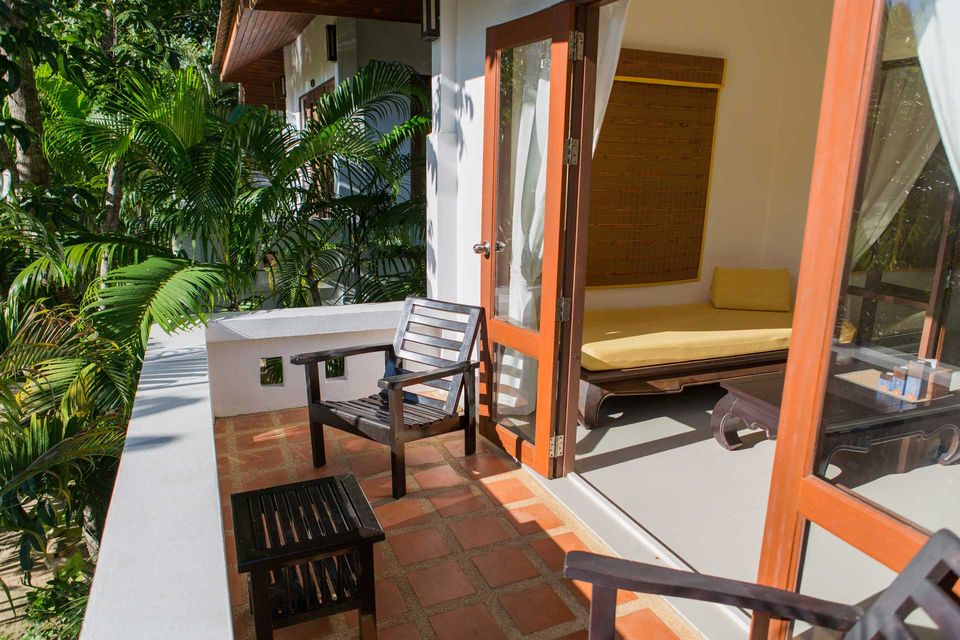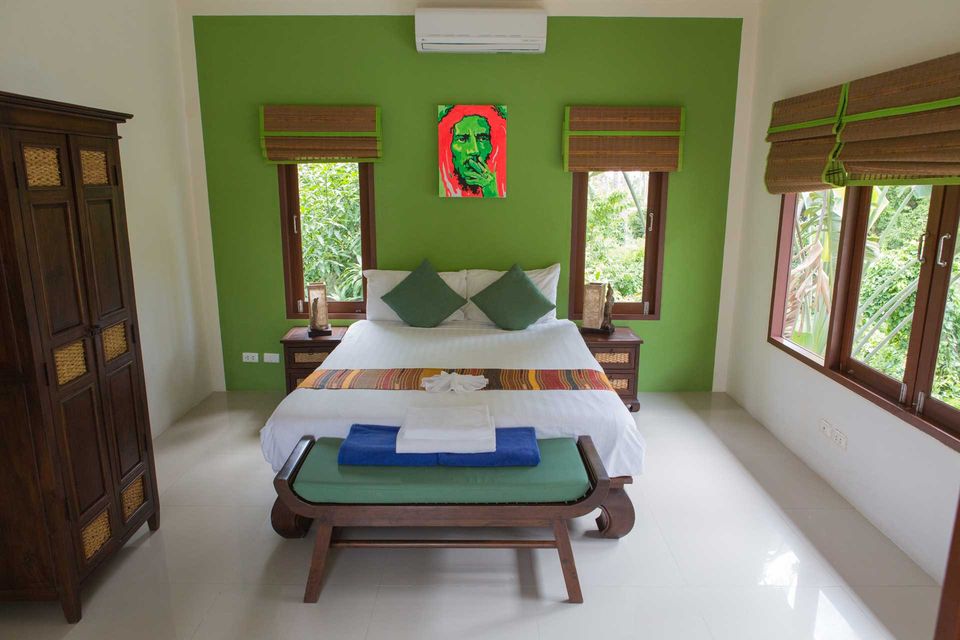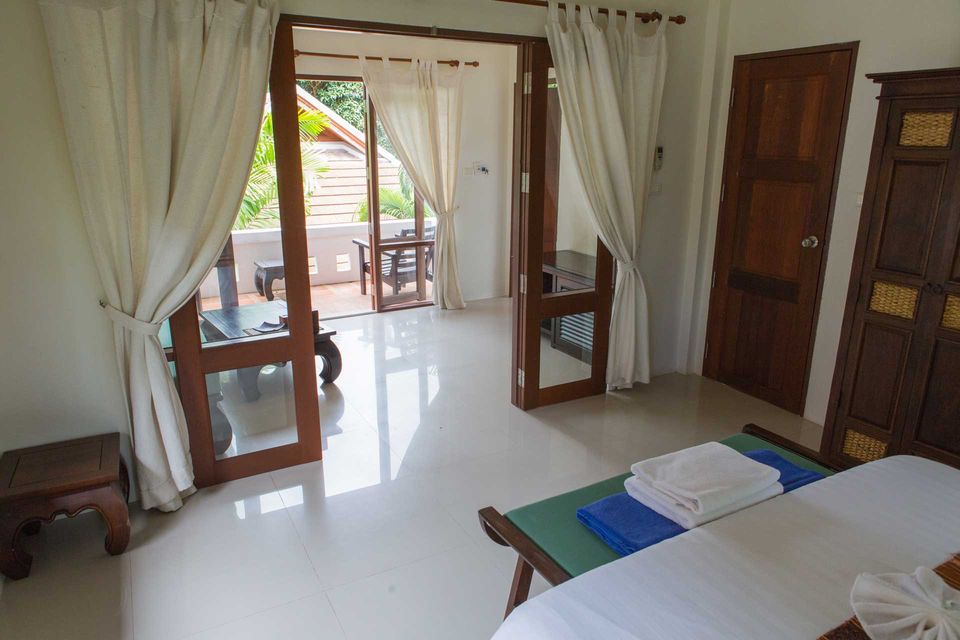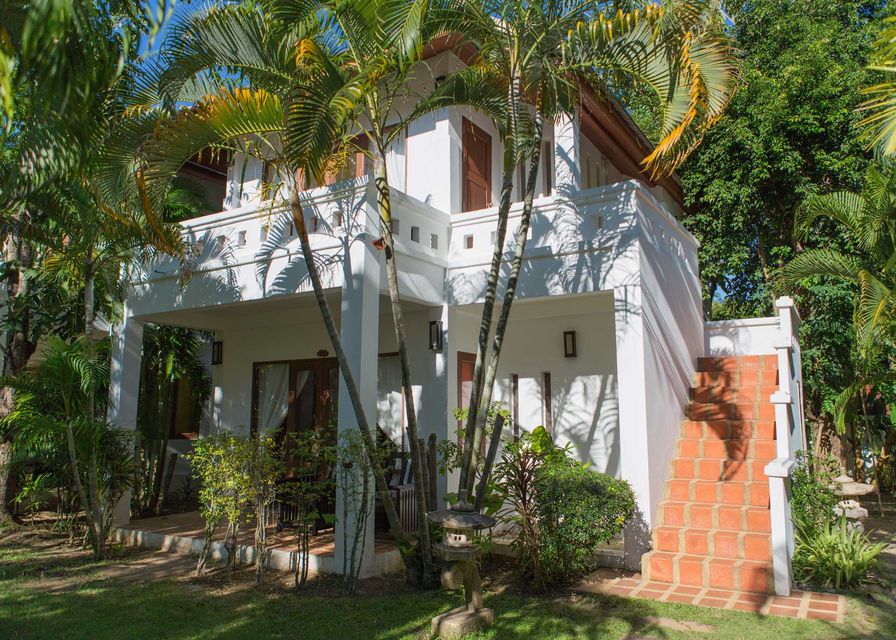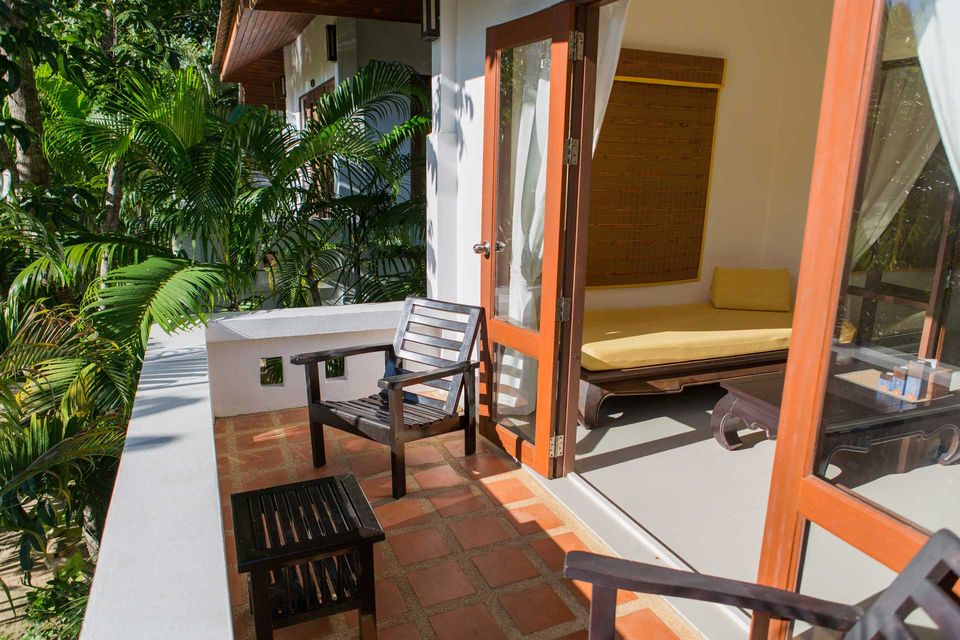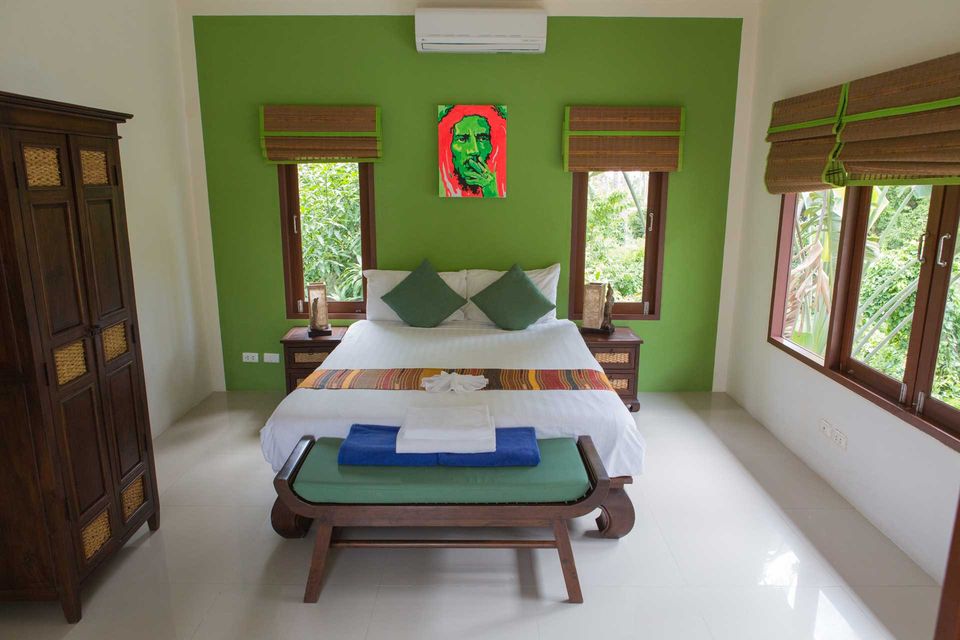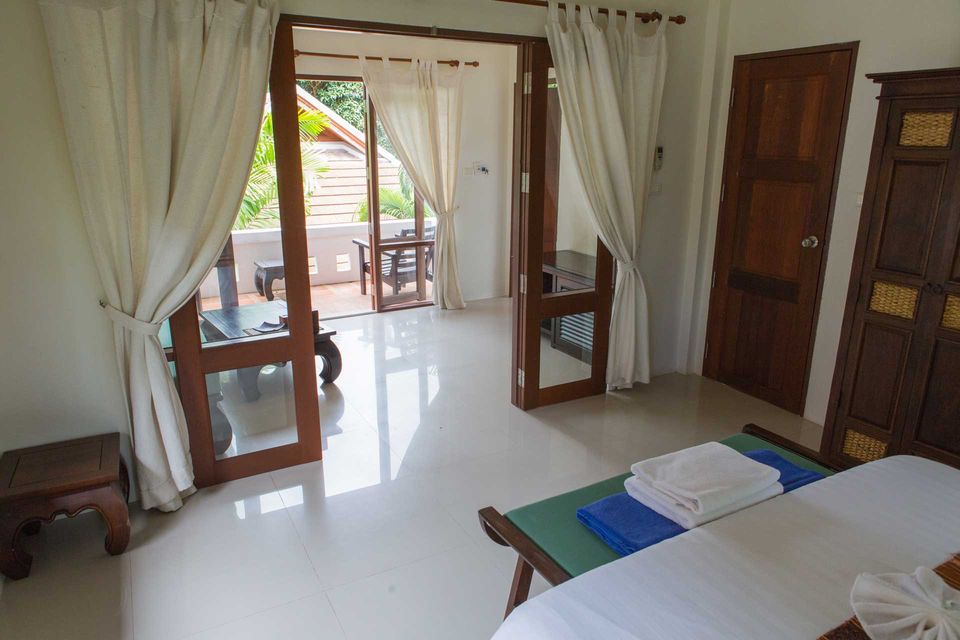 If you're looking for a family oriented yoga retreat in Koh Samui, then Easy Time Family Resort should be your destination. This resort consists of 15 luxury villas, surrounded by the tropical forest and Thai garden, designed by the resort's owner Massimo. It feels secluded in the shade of palm trees and frangipani, but guests only have a short walk to reach Laem Sor Beach for beautiful ocean views and a dip in the warm waters. There is also an air conditioned play room for children, so the younger members of the family can remain entertained while the adults relax.
Program: Like other yoga retreats in Koh Samui, Easy Time Family Resort does not offer specific group yoga retreats throughout the year – rather they offer an oasis where guests can book any day of the year, and opt in to yoga classes taught at the resort.
What We Like: Easy Time Resort features an outdoor yoga shala, where classes are offered each morning. After beginning the day with a yoga session, guests can relax by the pool or in the spa, or grab a bite from the garden restaurant.
Cost: Starting at 65 USD
132/1 Moo 4 Tambon Namuang Amphur, Samui, 84140, Thailand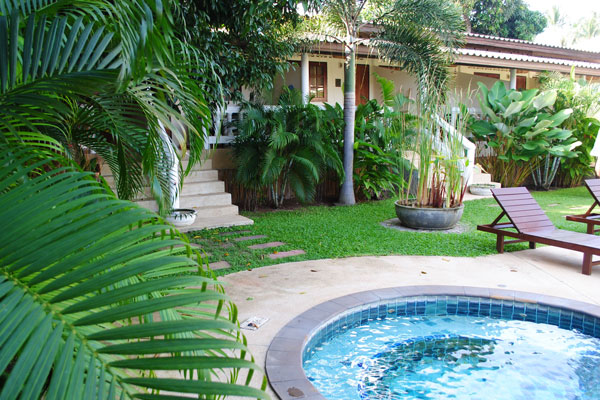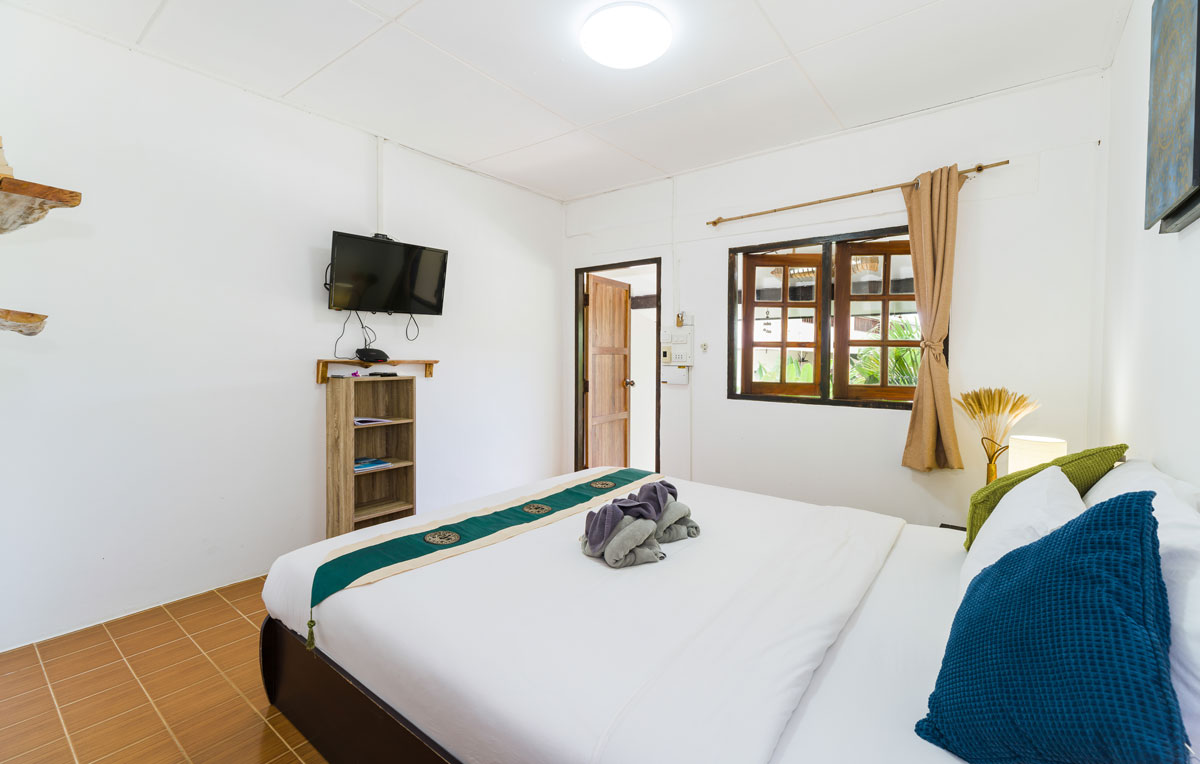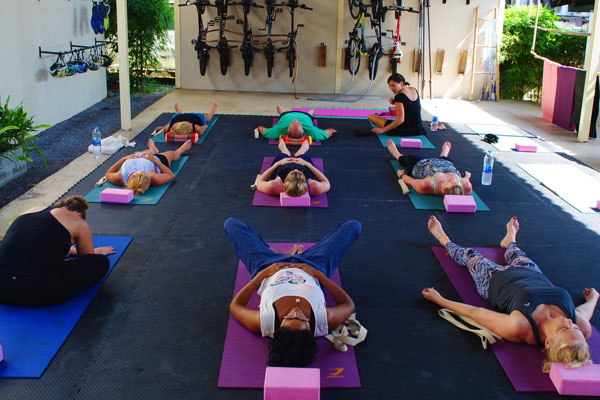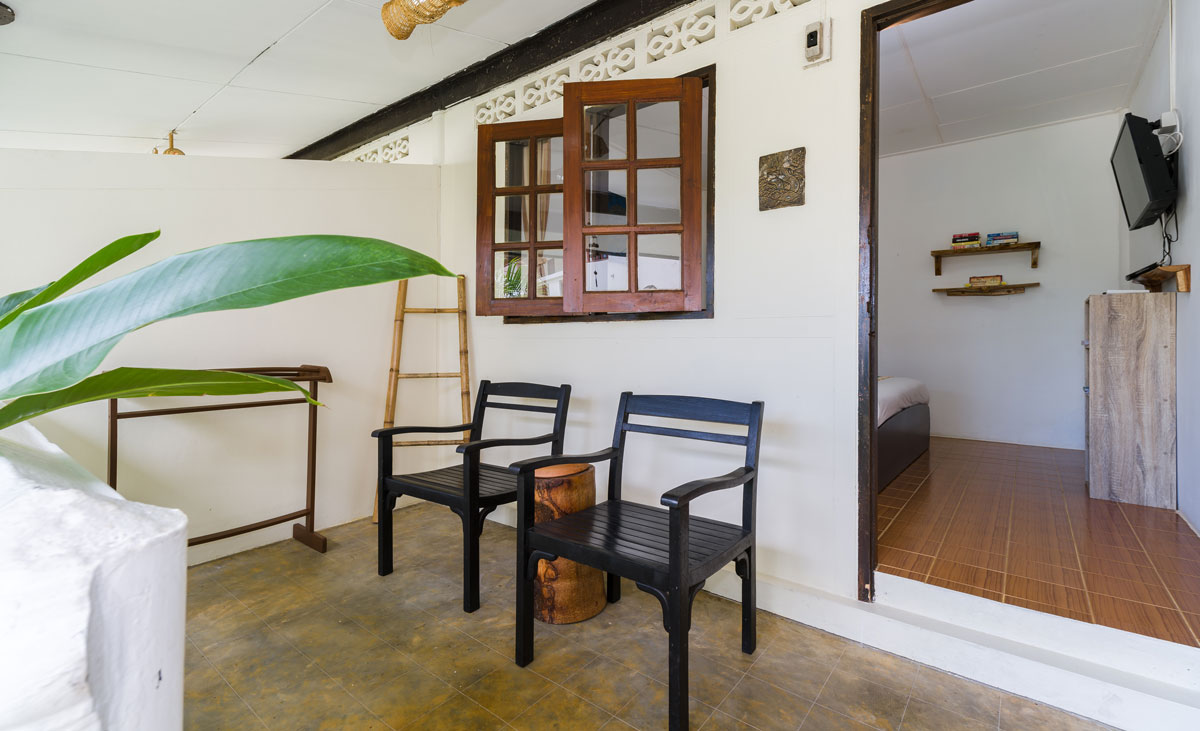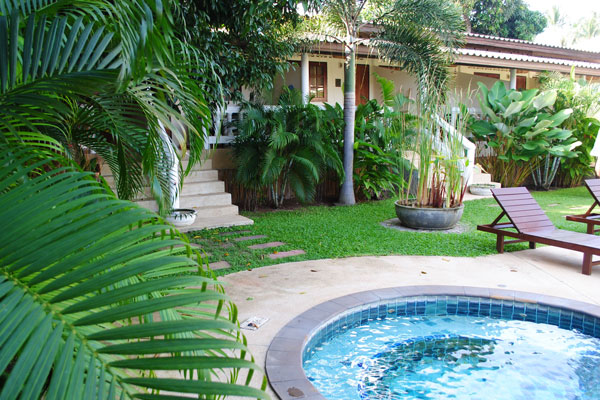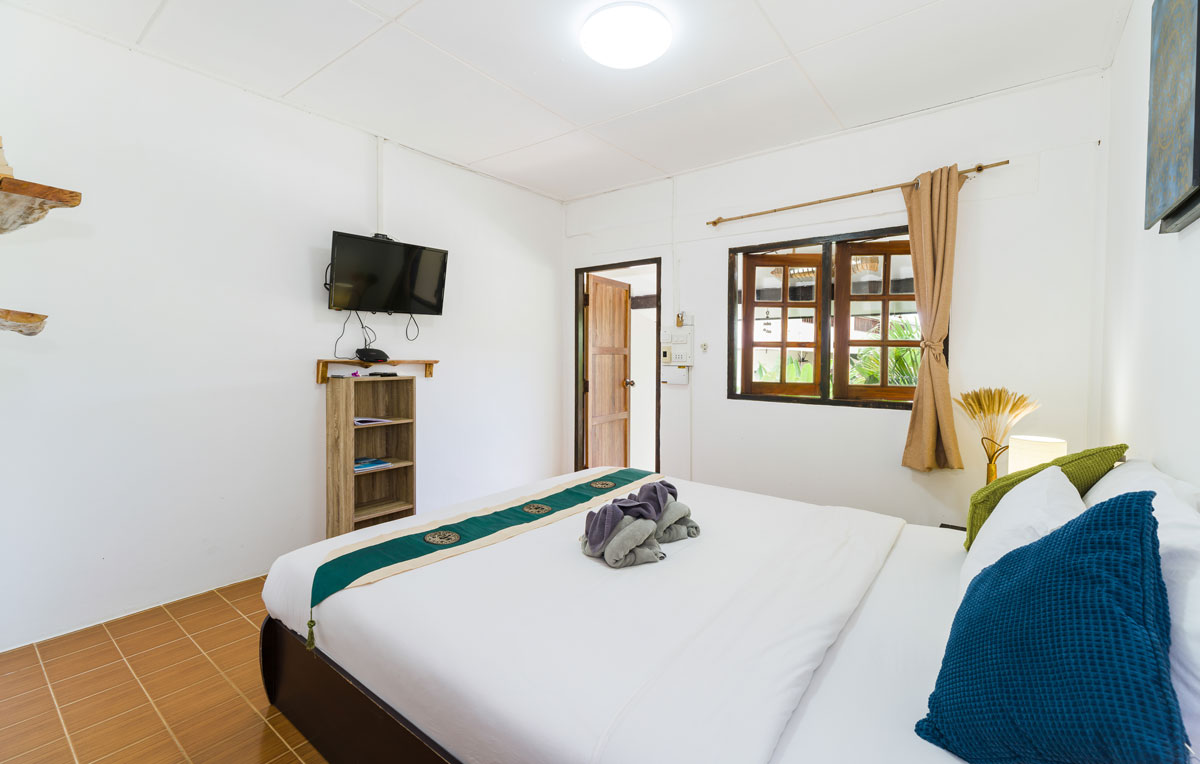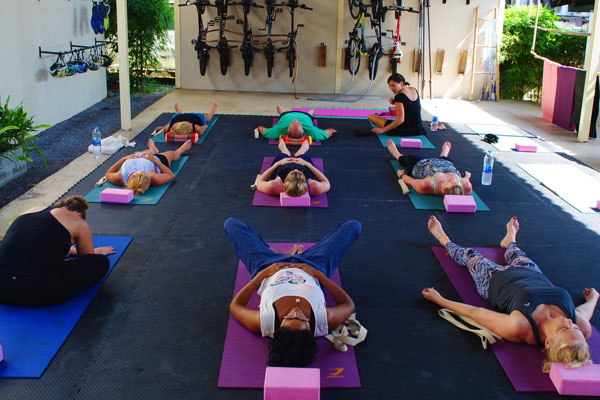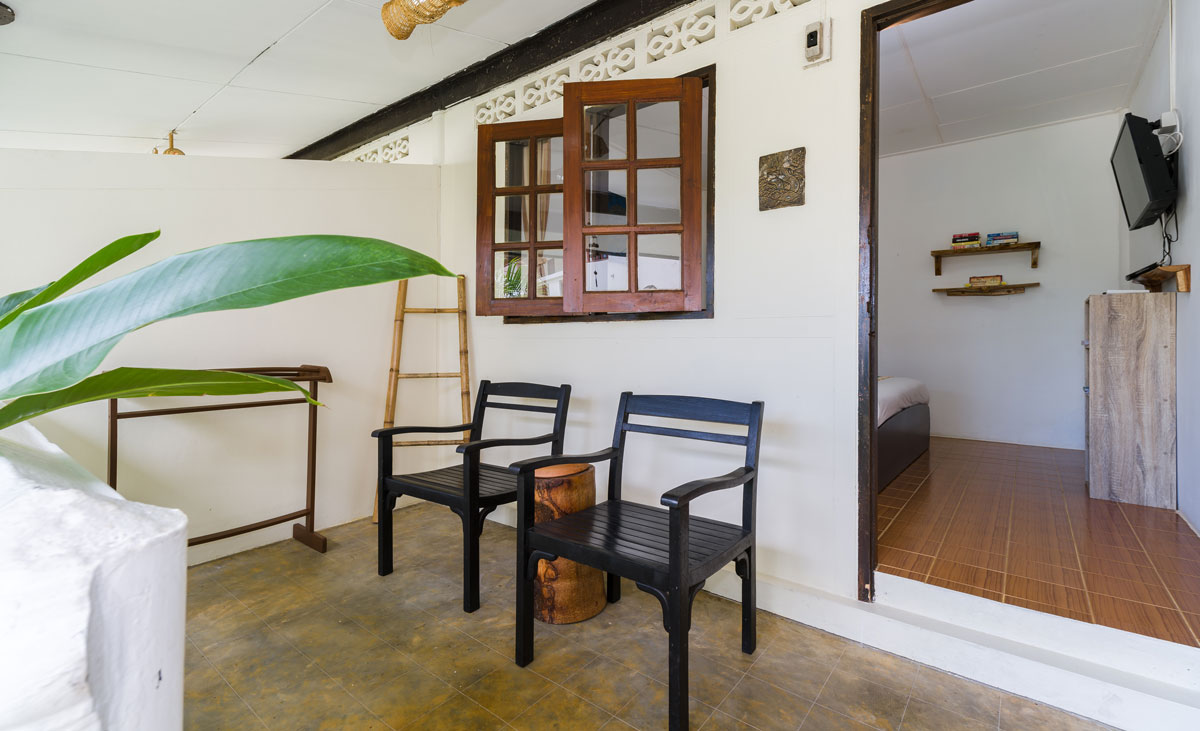 For those looking for a more structured yoga retreat with a specific itinerary, Visit Natural Detox Resort holds many options. So if you are looking to disconnect from a hectic lifestyle, slow down and recharge your system, head to this resort, located near the stunning Lamai Beach. Guests can choose retreat styles of either eight days (for a full body reset which focuses on weight loss goals and healthy lifestyle changes), or fifteen days (for an energy revitalization which tracks weekly changes and fitness progression).
Program: This resort takes a holistic approach to detoxification, and features many different styles of retreat that each include yoga, cardio, outdoor experiences, massage, infra red sauna, ice baths, ear candling, foot baths, and an extensive daily menu of super foods. The retreats offered at Visit Natural Detox Resort have two central goals: to detoxify the body of toxins through sweat and exercise, whilst simultaneously replenishing the body's vital organs with necessary vitamins and minerals from healthy foods and juices.
What We Like: Whether you opt for an eight or fifteen day retreat, each option includes three yoga or fitness class daily, along with many detoxifying treatments, foods, and more.
Cost: Starting at 1,200 USD
129/1 Ko Samui District, Surat Thani 84310, Thailand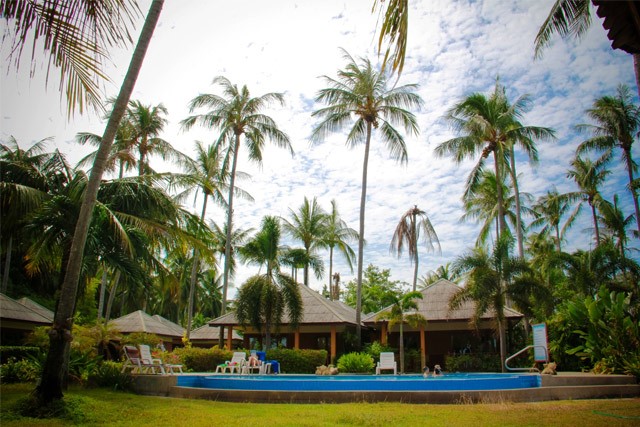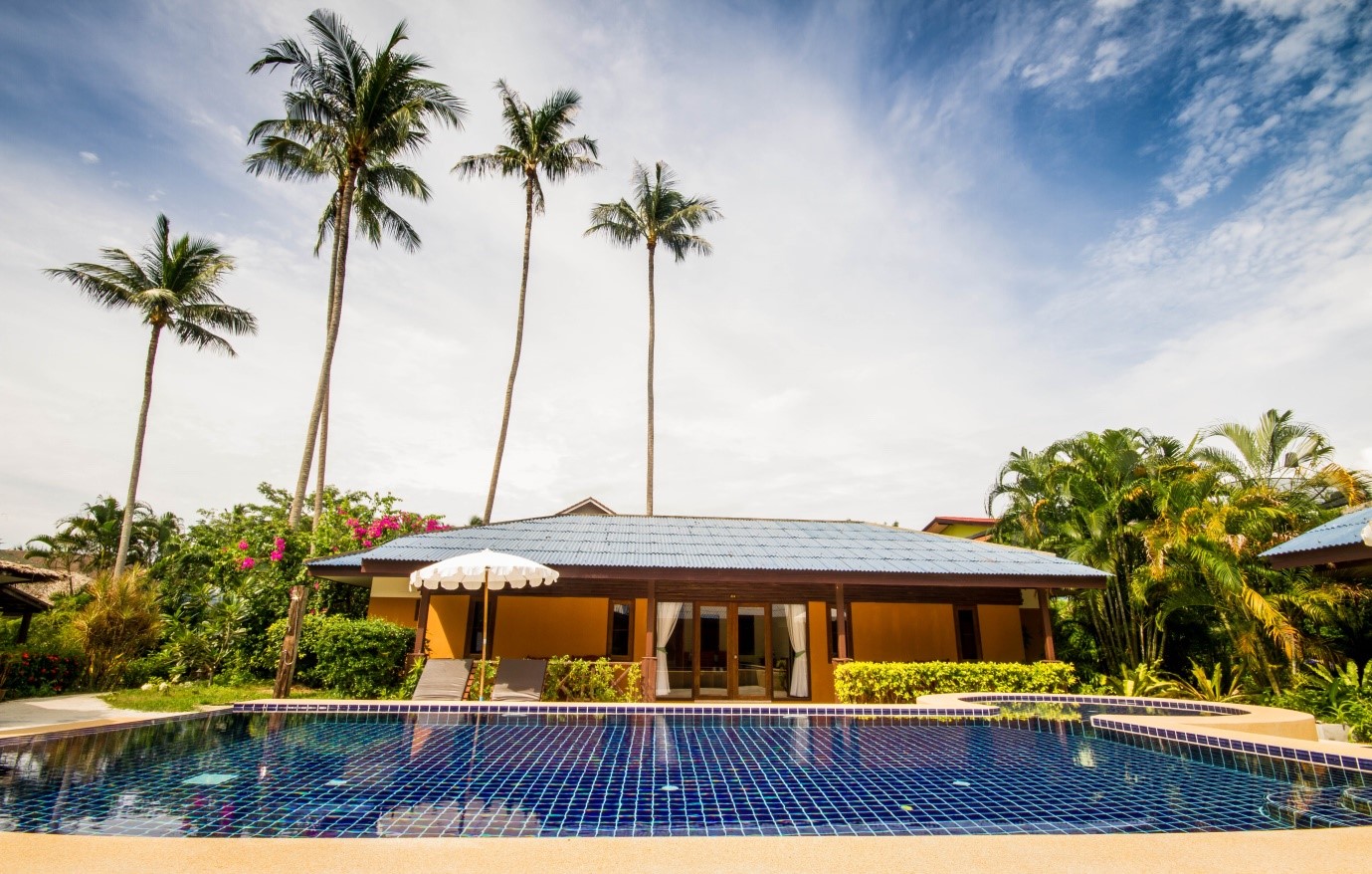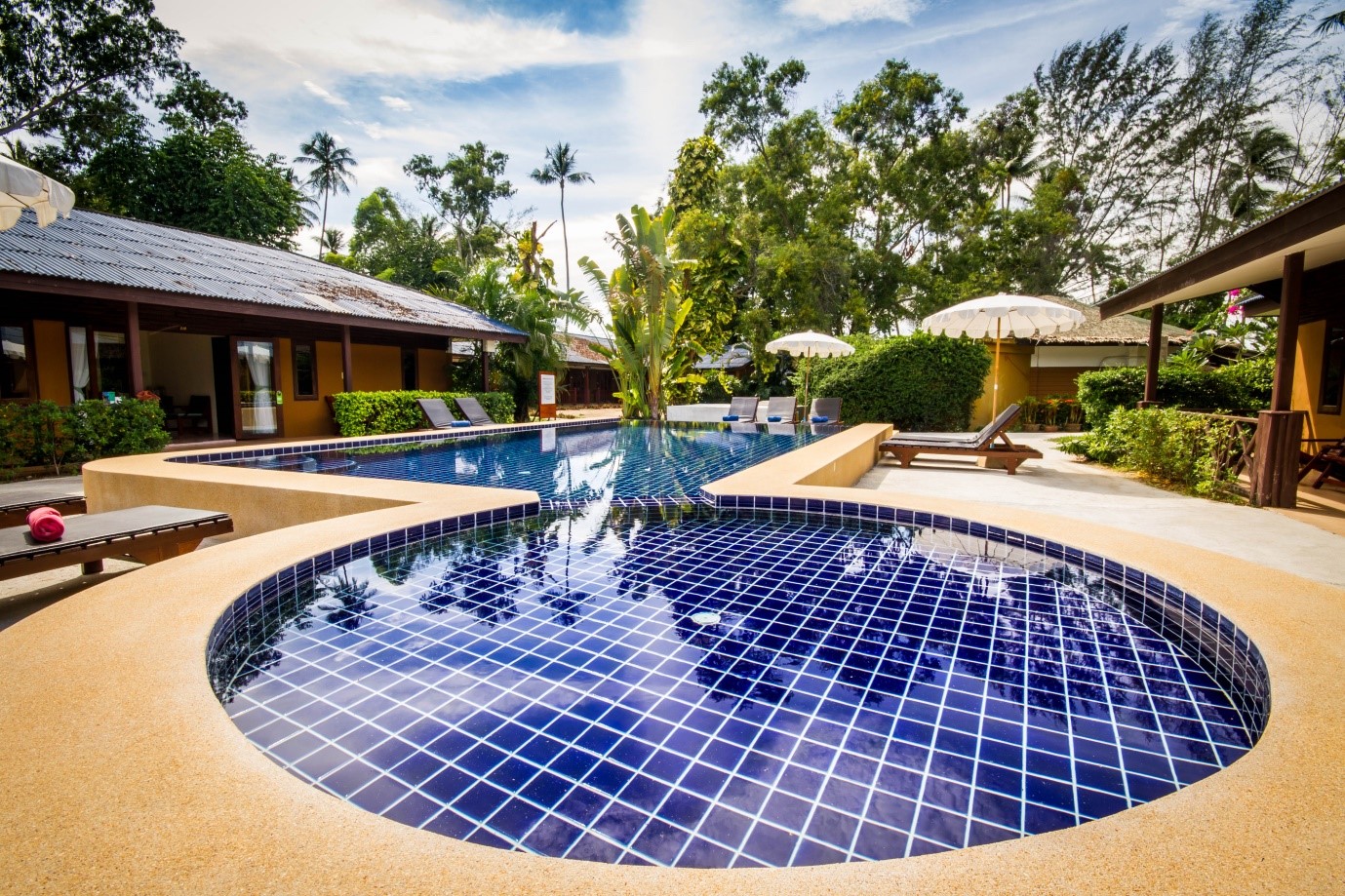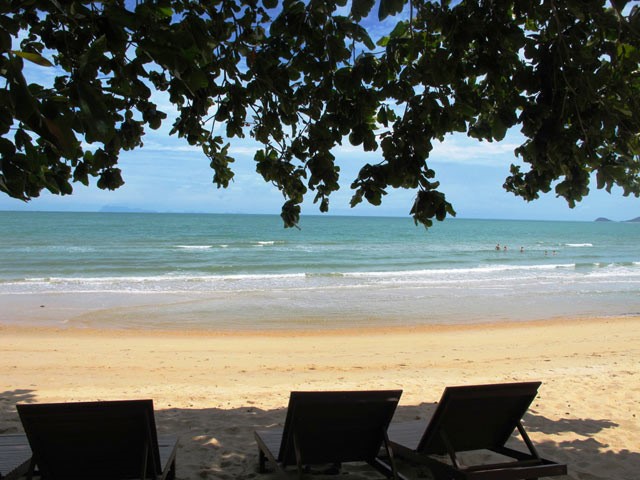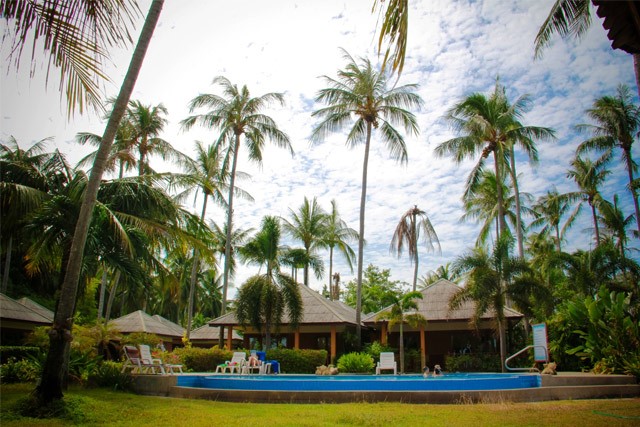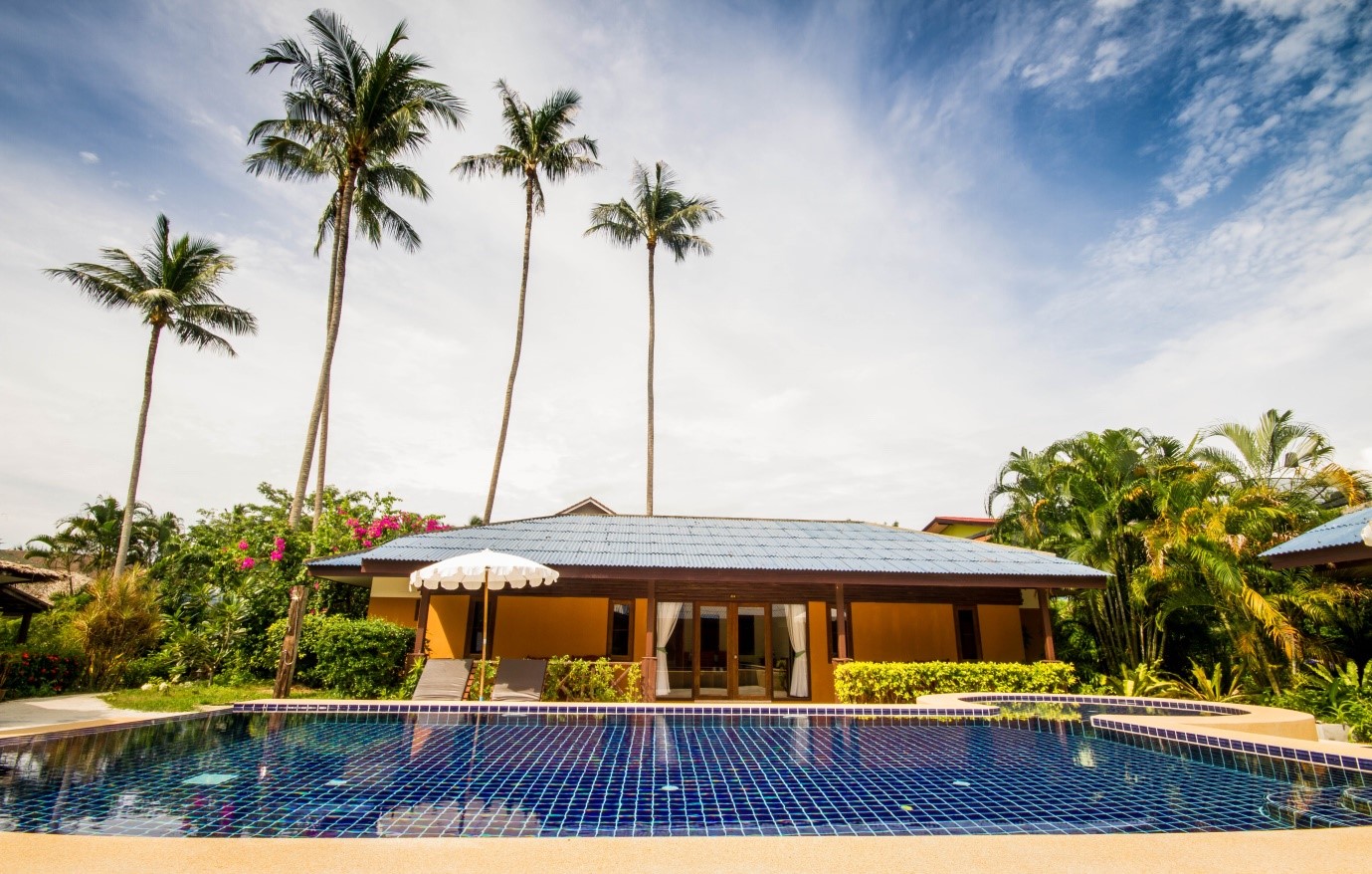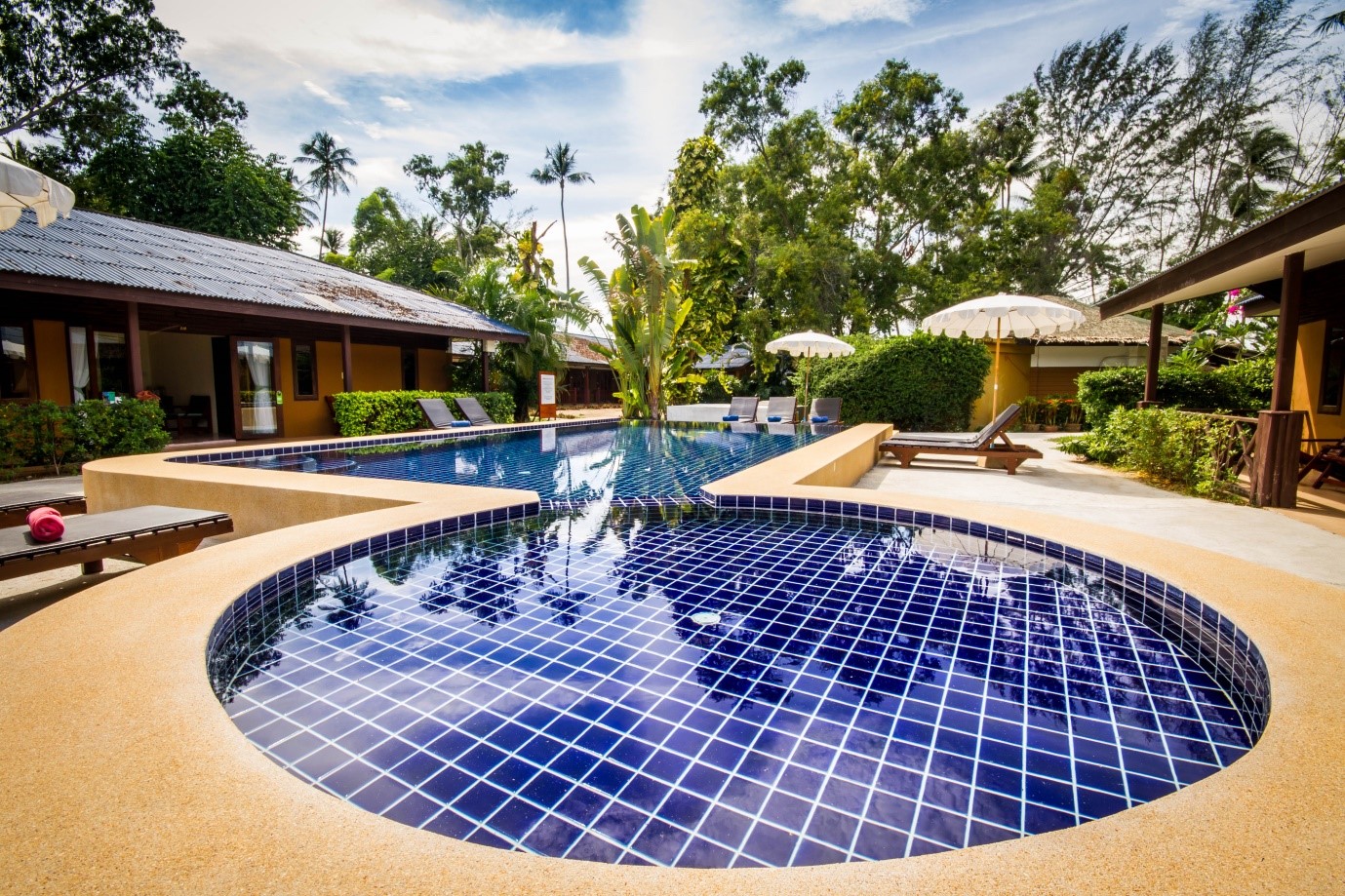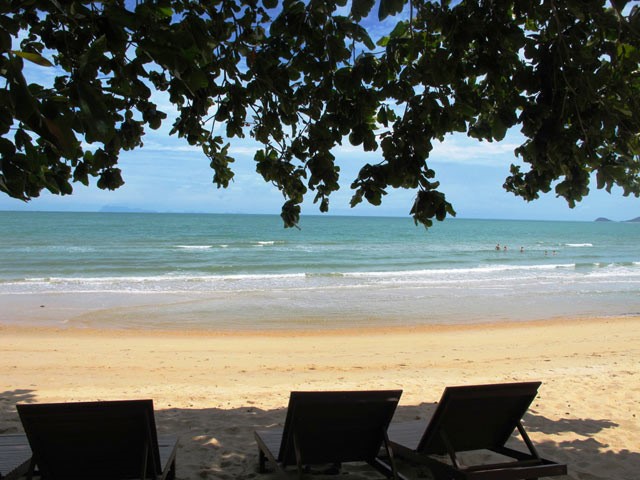 Orion Retreat Center offers a variety of different retreats with a focus on holistic detoxification. A raw food menu is provided for the duration of the retreat, inclusive of supplements, juices, herbal teas, colemas, and more. This retreat is the ideal options for beginner yogis who want to explore the foundations of yoga, whilst investing in overall health through detoxification. Orion Retreat Center itself offers accommodation at the Lipa Lovely Beach Resort, located in a gorgeous property in Koh Samui.
Program: Each retreat has a different theme, and options include fasting retreats, burnout detoxification retreats, inner beauty retreats, and more. There is also a specifically yoga-focused retreat which consists of five days of daily yoga and meditation.
What We Like: The resort has beachside views, jungle trail access, and multiple private pools. Guests can opt for multiple styles of accommodation, including a private villa or beach bungalows.
Cost: Contact Orion Retreat Center for cost.
95/70 Moo 2, Lipanoi, Koh Samui, 84140, Thailand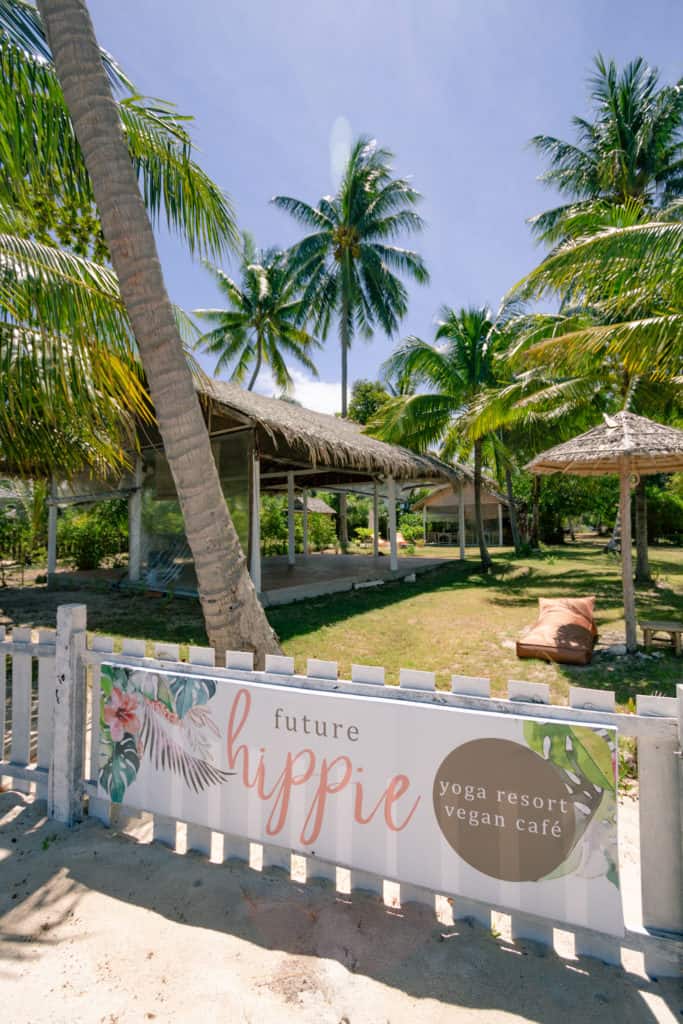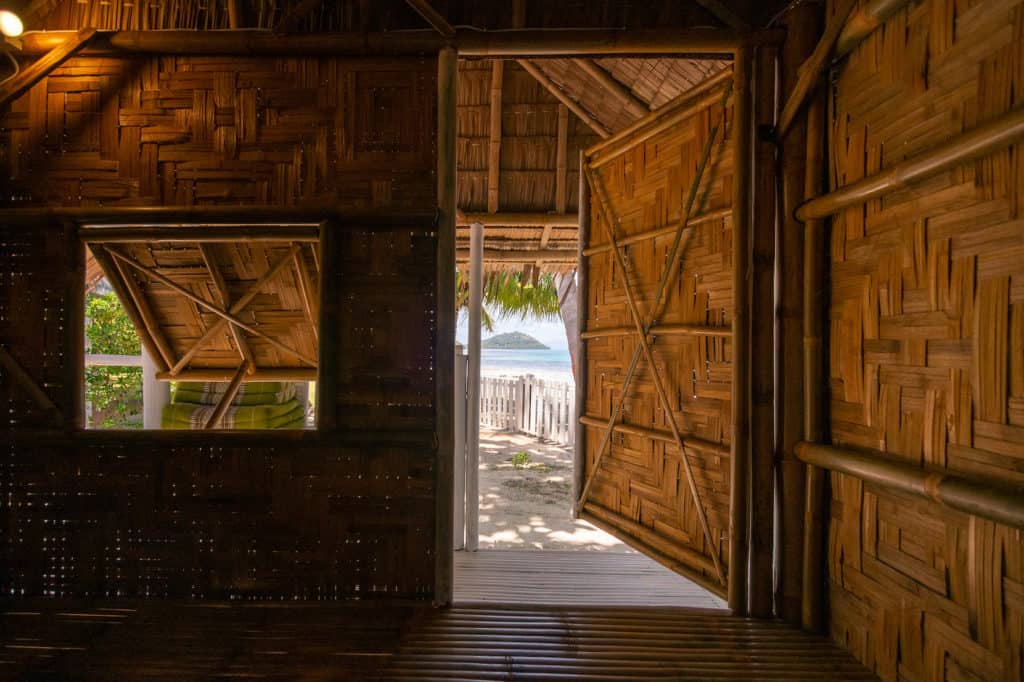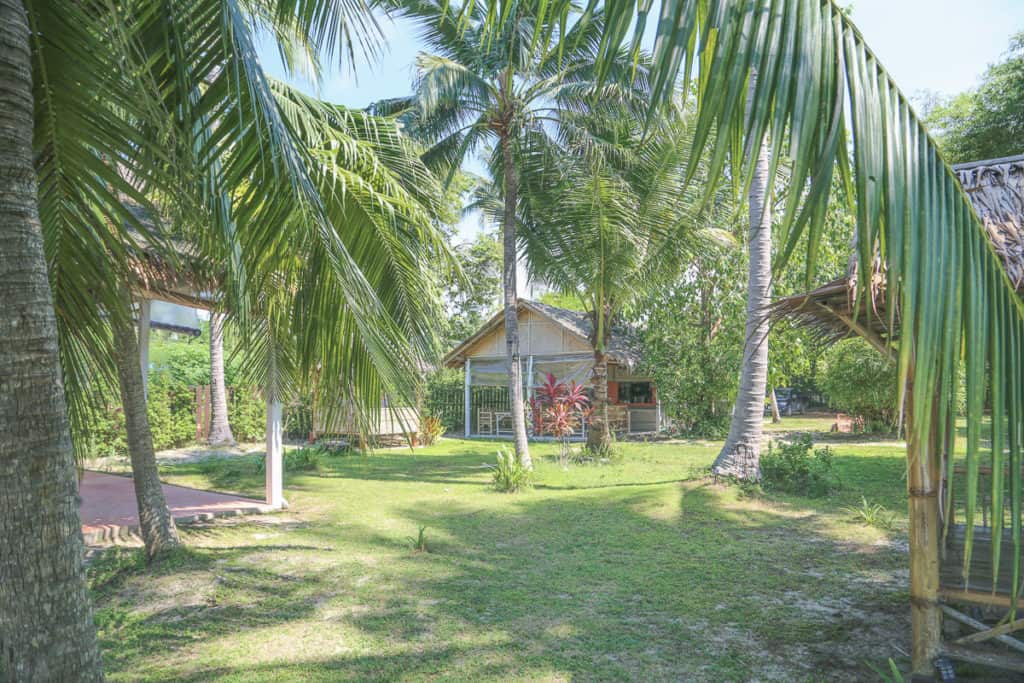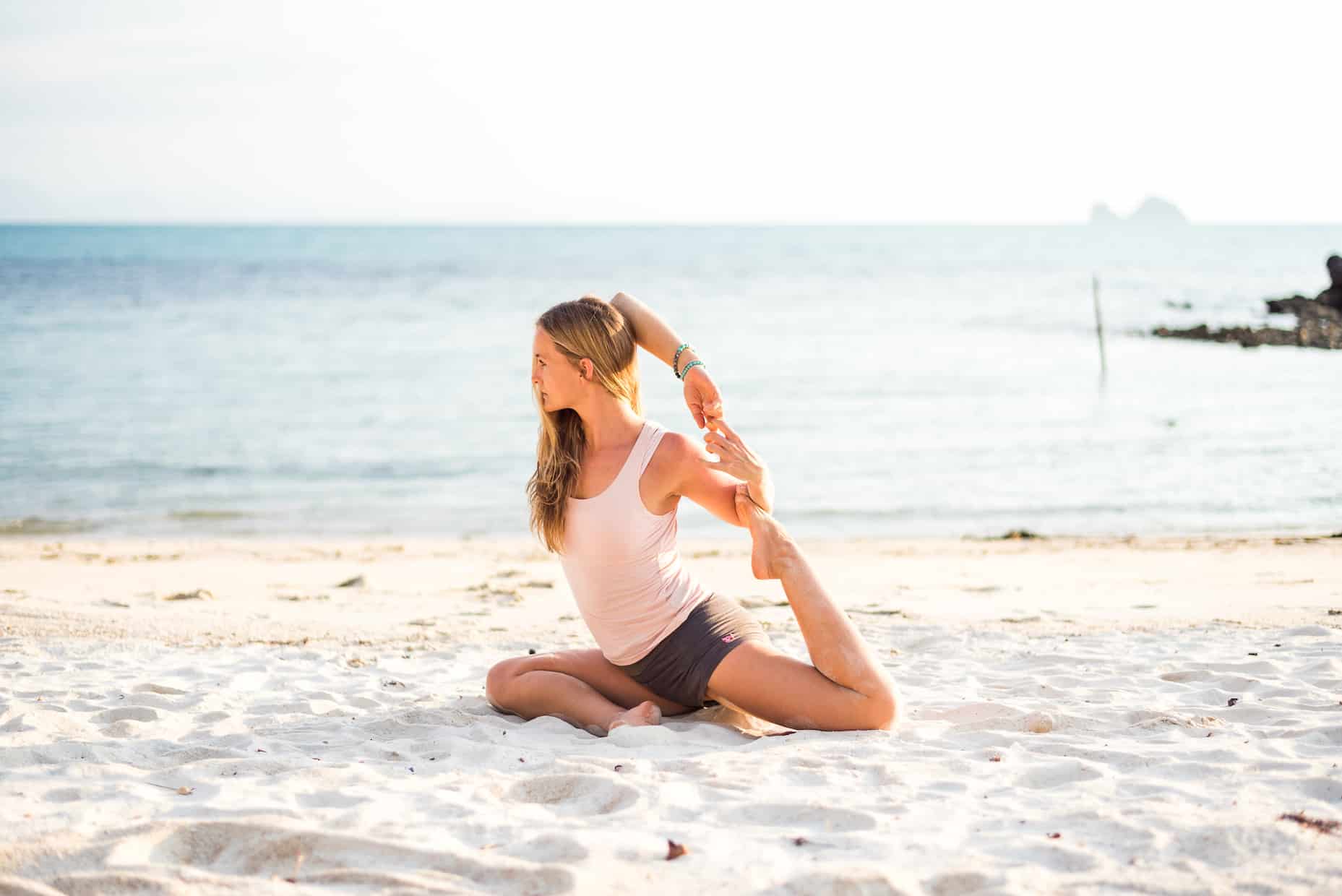 Bungalow_Futurehippie_Koh_Samui-1024x682
Yoga-Retreat-KohSamui-kleinNK4A9457-1024x683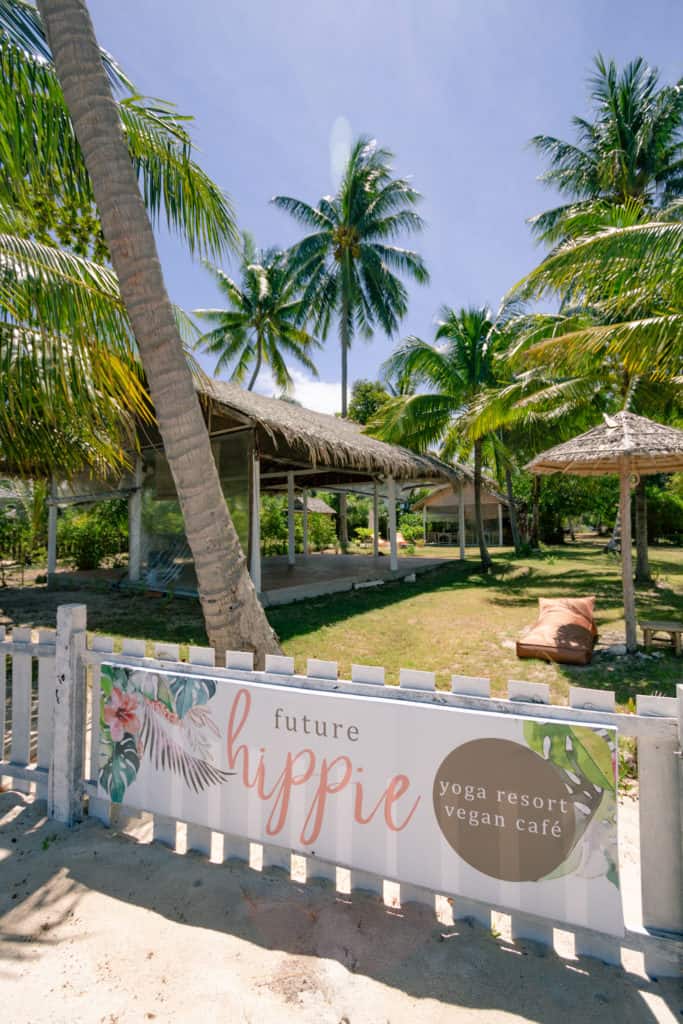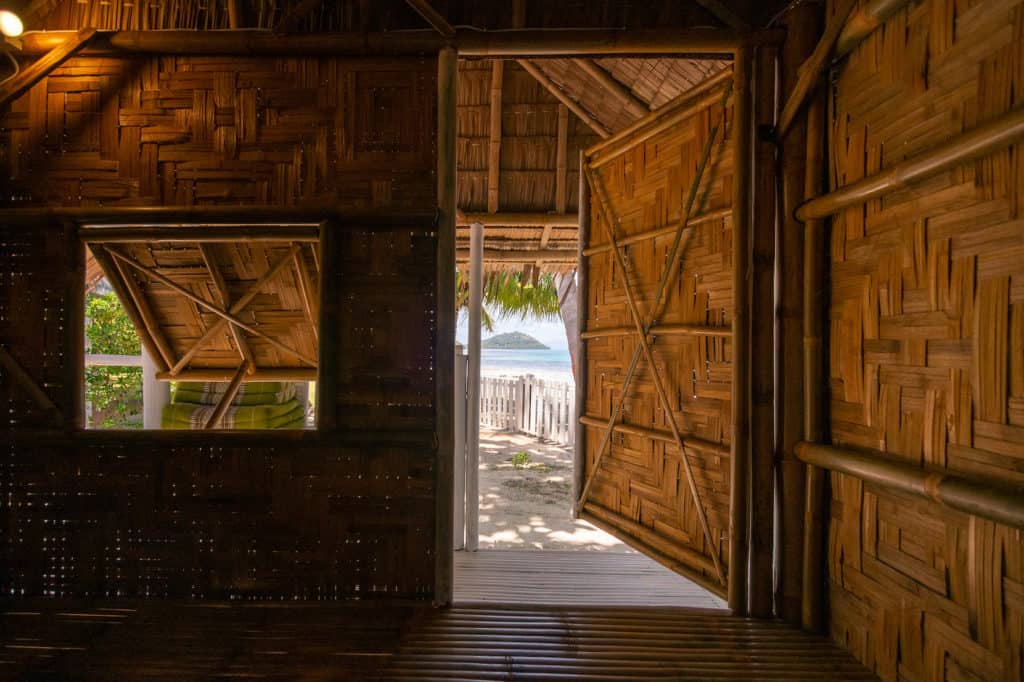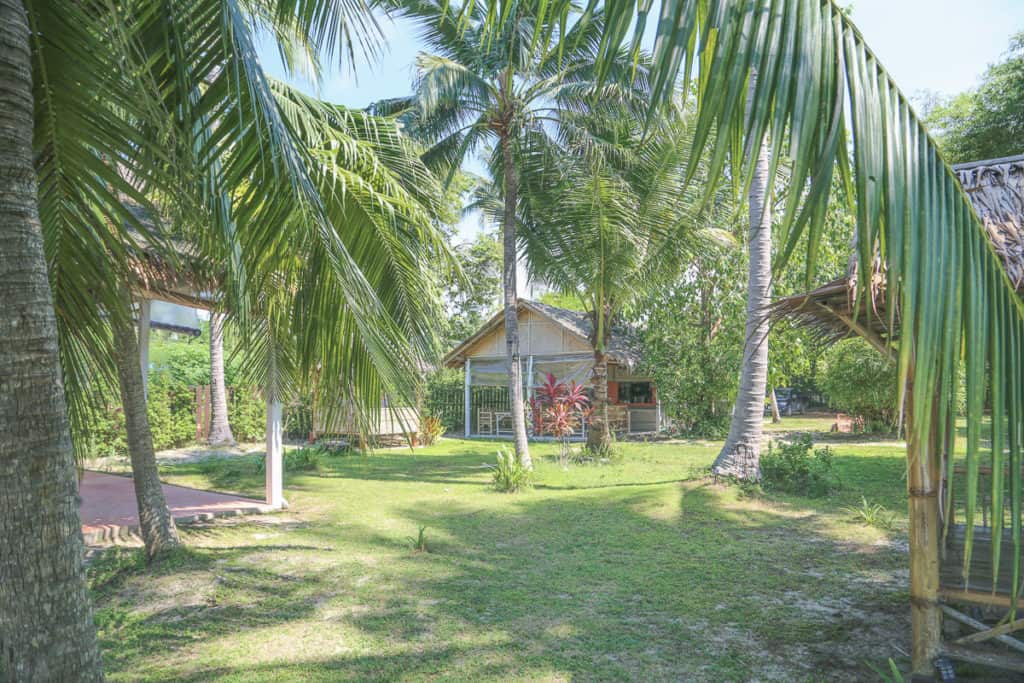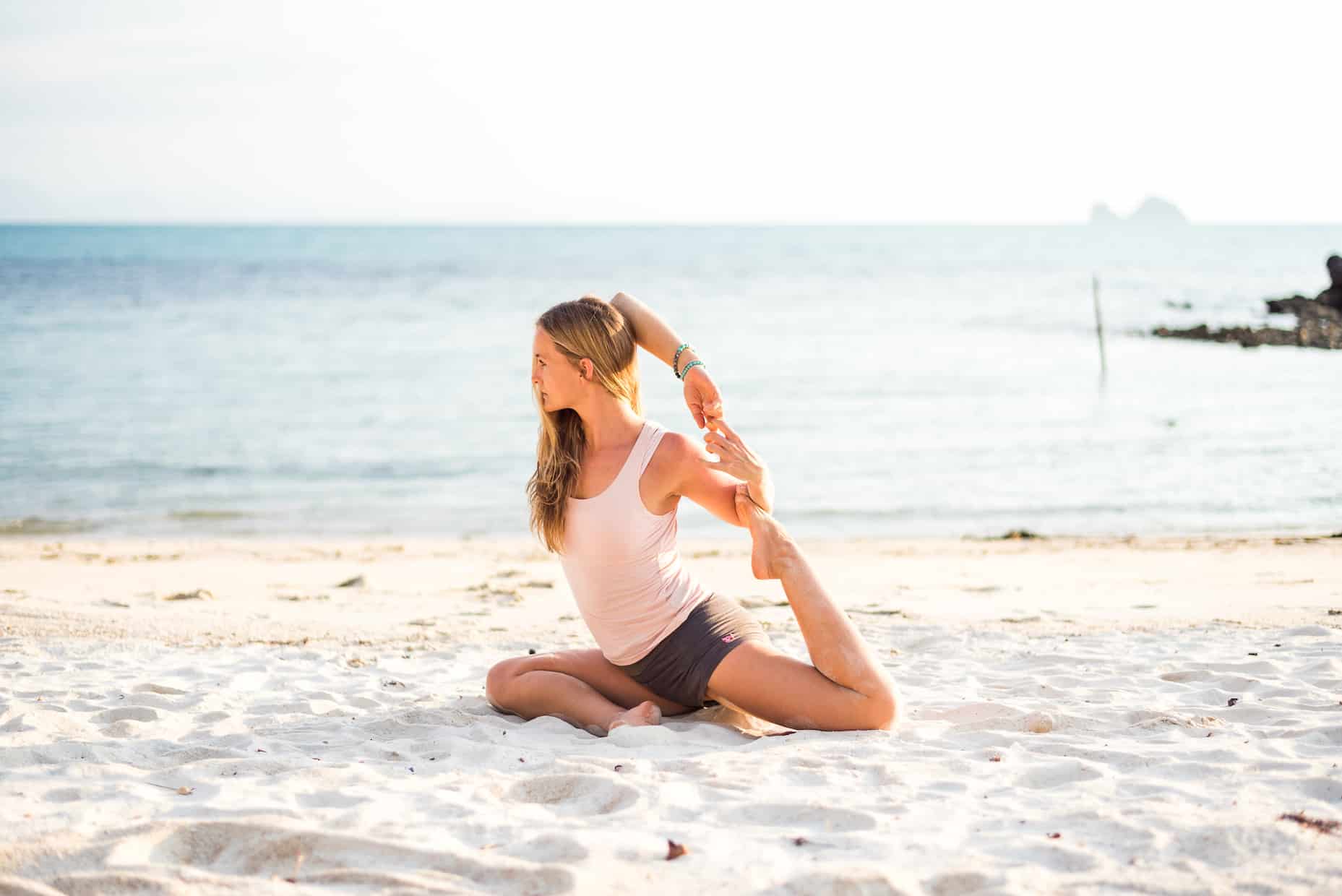 Futurehippie is a community focused yoga resort on Koh Samui. It is open to all kinds of people, yogis, and travelers, but does have a specific market in the digital nomad workforce. This is easy to do in the warm, seaside destination of Koh Samui. Although the island is heavily trafficked by tourists, the Futurehippie yoga resort is off the beaten path and avoids crowds. It is tucked away in the fishing village of Taling Ngam, meaning yogis will experience a secluded and quiet retreat free of the distractions of normal daily life.
Program: Like other yoga retreats on Koh Samui, Futurehippie is offered in the style of an ongoing yoga retreat. Daily yoga classes are offered, alongside healthy vegan food, spa treatments, and a relaxing atmosphere. Therefore, guests can choose any length of stay that suits their personal schedule, and experience their own unique yoga vacation at Futurehippie, whilst still taking advantage of the resort's community atmosphere.
What We Like: At a Futurehippie retreat, guests are encouraged to disconnect from technology and reconnect with the internal rhythms of their body and spirit.
Cost: Starting at 584 USD
Ko Samui, Surat Thani, Thailand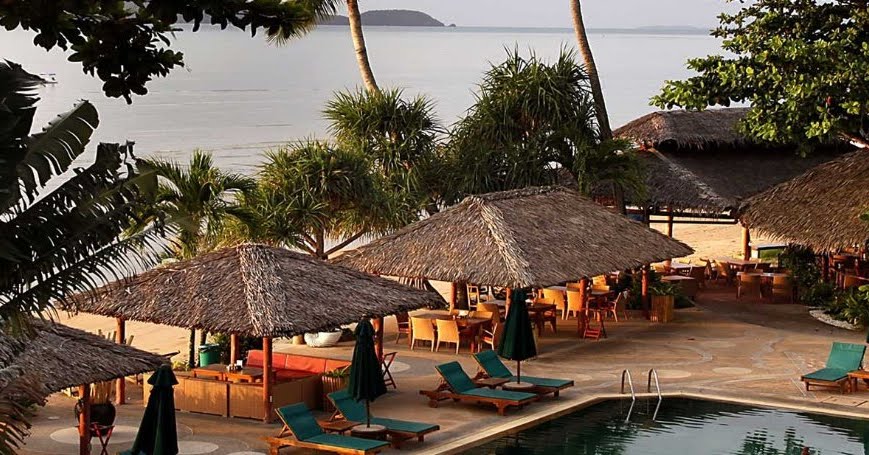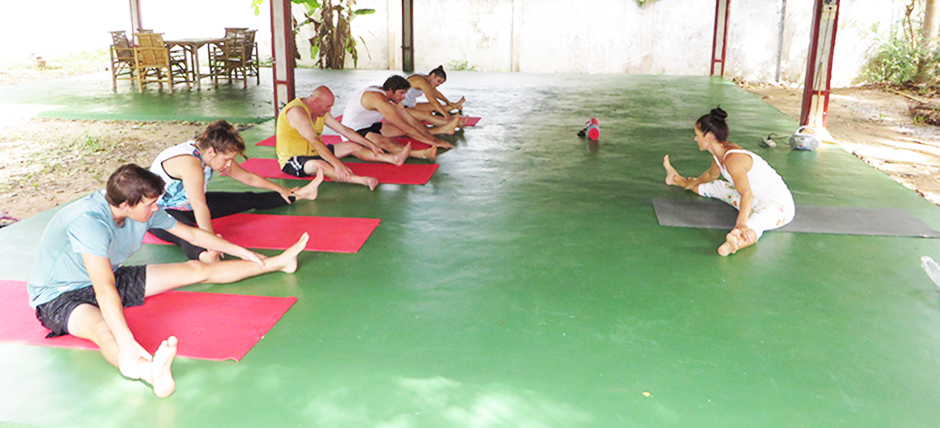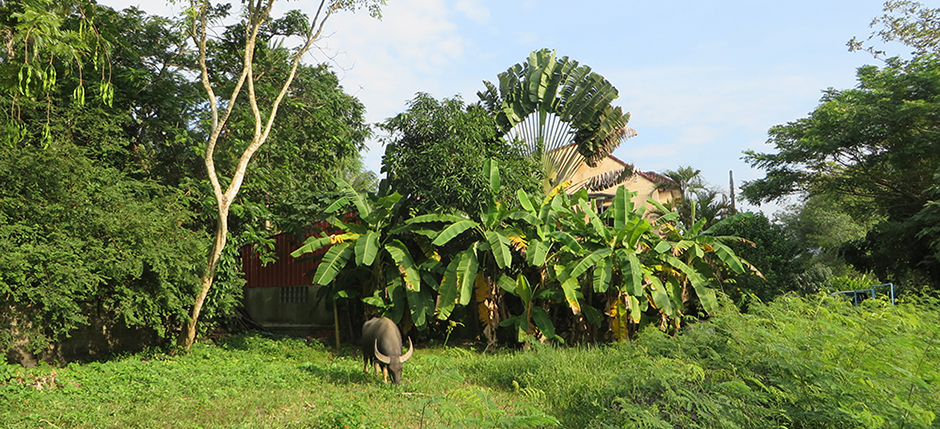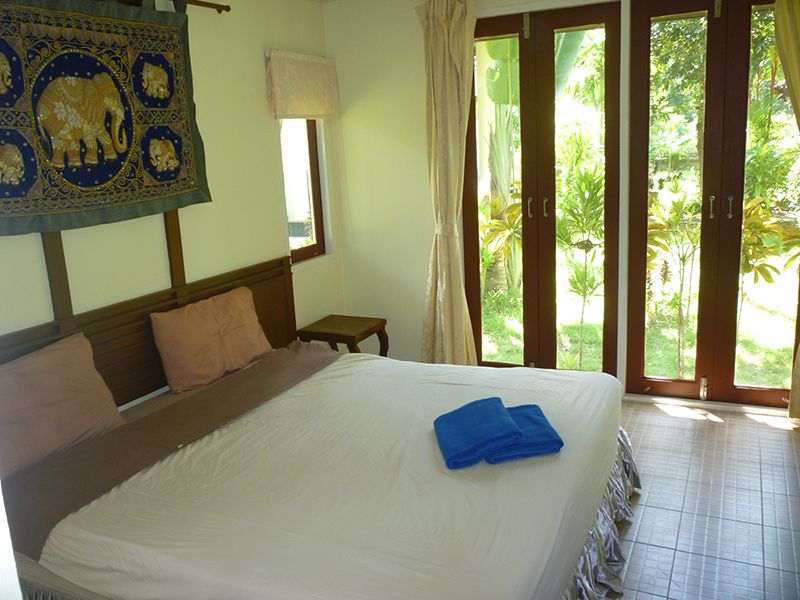 healing Center slide show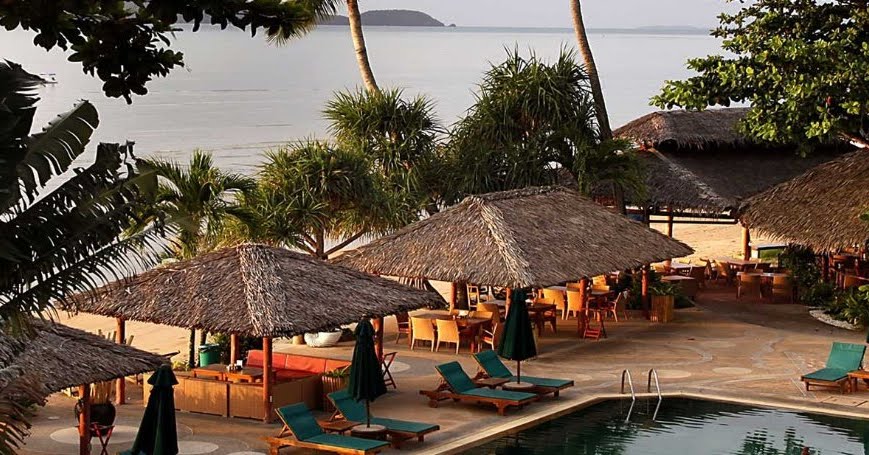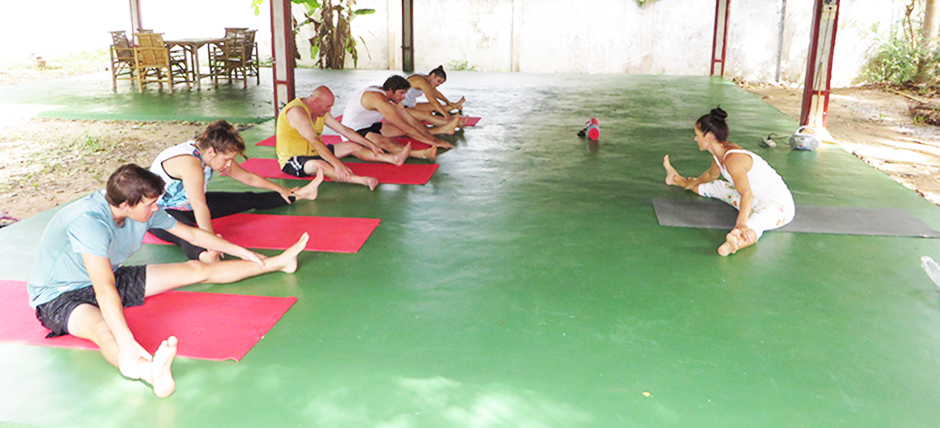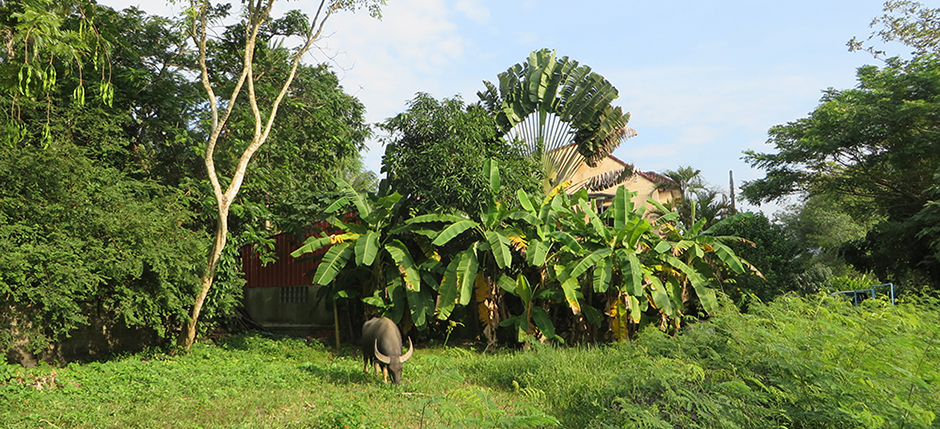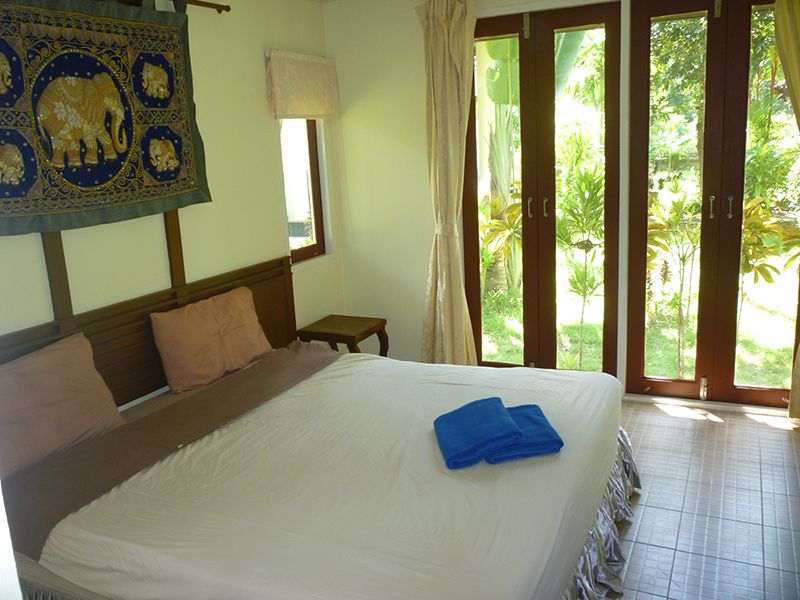 Located on the sandy and stunning Lipa Noi Beach in Koh Samui, you'll find Suryamuni Yoga Retreats. In comparison to some more vacation-oriented yoga retreats, Suryamuni is unique among the yoga retreats offered on Koh Samui. There is a definite spiritual focus at this retreat center, which is part resort and part healing ashram. Additionally, those who choose to experience a yoga retreat at Suryamuni know that their money is going to good use. The center practices Karma yoga by donating funds to support homeless people and animals on the island, as well as offering complimentary yoga and healing sessions to this community.
Program: Suryamuni Yoga Retreats offers a variety of retreat styles, ranging from three to six days. Each retreat uses a holistic focus on the body, mind, and soul connection to facilitate healing. Alongside daily yoga classes, retreat goes can also experience chakra balancing, karma clearing, Thai massage, and more.
What We Like: The retreat center is run by Eve, a Thai woman originally from Bangkok, who has devoted her life to the study and education of yoga. Eve is foremost a healer. She sees her purpose as a channel of the divine, and offers private healing sessions and consultations during each retreat.
Cost: Starting at 250 USD
Lipa Noi Beach, Koh Samui, Thailand
Conclusion
Koh Samui is the second most popular Thai island among tourists. Once you witness the stunning sandy coastline, mixed with the tropical jungle, and wafting smells of coconut and frangipani, you will understand why. Although this island is heavily trafficked by those following the party circuit, and includes many bars, clubs, and full moon parties, it also has a more spiritual and relaxed side. It is an ideal destination for yoga retreats, and includes a wide variety of offerings. Both families and individuals can find an accessible yoga retreat on the island – whether they are looking for a group retreat, and ongoing retreat, a yoga vacation, or a more detoxification focused retreat.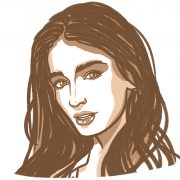 Rose Henderson
Rose graduated with a degree in Anthropology, which takes her understanding of basic human needs to a whole new level. Her intelligence and passion for healthy living is reflected in her written work.