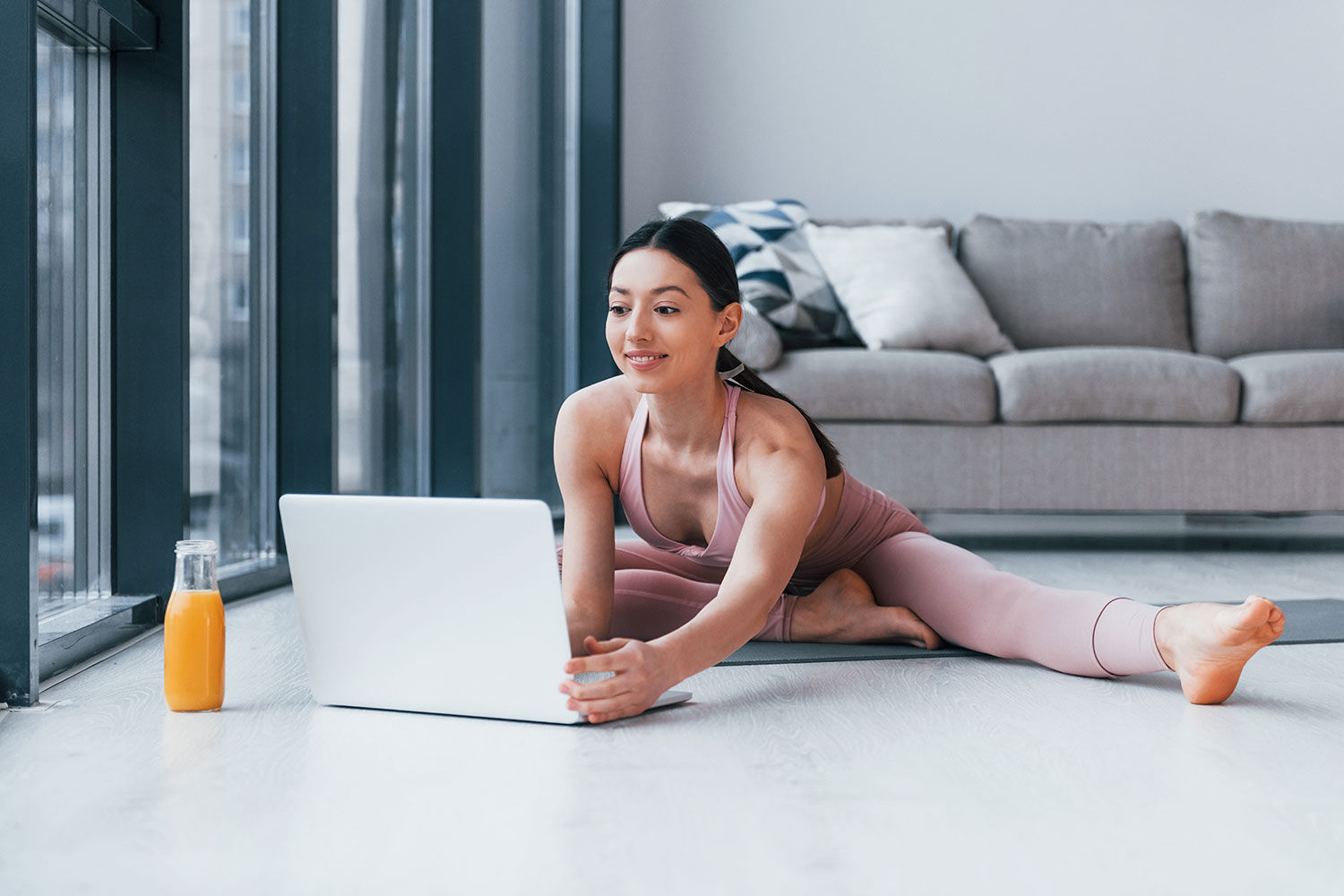 The online world of yoga can feel inundating. With thousands and thousands of instructors, styles, and platforms to choose from (and more being birthed everyday) it can be challenging to find the right online teachings to suit your needs. However, once the vast collection of yoga videos has been sifted through, online classes and other yoga teachings offer numerous benefits. From being flexible enough to meet any schedule to being more cost efficient than in-person offerings (if not free), online classes help you to deepen your yoga practice in a way that is catered to your needs.
Free vs. Paid Online Yoga Workouts
From free resources to paid memberships, it is entirely possible to find high quality teachings that fit your budget. While even videos you can stream for free often offer teachings as high in quality as paid options, it is worth breaking down the two categories to better understanding why you might opt for one over the other.
The primary benefit of choosing unpaid yoga videos over paid programs is the cost savings. If you enjoy getting into a routine by watching the same videos and perfecting one particular class or set of sequences, free videos may suit you well. However, finding a reliable stream of new videos can be challenging and time-consuming. Depending on the frequency of new videos posted on your channel, you may spend more time sifting through old videos than you'd like to.
Paid memberships for online programs or studios are often far more budget-friendly than in-class memberships. Though they are not free, they do tend to offer a wider selection of yoga videos and extra tutorials than most of the free channels. They are also typically free of advertisements; part of what you are paying for is the ability to watch commercial-free.
There are niche programs available by both paid and unpaid channels. Kids yoga and prenatal classes are two examples of popular niches, but there are countless others. If you are looking for yoga tutorials and classes within a specific niche, use that to guide you towards the right channel. At the end of the day the best option is the one you use; whether you choose free or unpaid, find a teacher or community that fits your vibe and inspires you to move mindfully.
The following channels and websites offer some of the best yoga videos online. Before beginning any new workout routine, it is important to consult with a healthcare practitioner. Contraindications to various poses and practices do exist.
Free Yoga Workout Videos Online
Youtube is hands down the best place to find a wide range of classes to suit your yogic needs. The quantity of resources that exist on this platform can be overwhelming, so it can be beneficial to have a sense of which communities or teachers to look out for. These are some of the best.
Eckhart Yoga
This channel captivates over 300,000 subscribers and has a strong presence in the online world of yoga teachings. Esther Ekhart is the primary teacher, offering various style of yoga including Yin, Hatha, Vinyasa, and Ashtanga. The classes offered here are primarily shorter tutorials with some longer routines to get your blood flowing. Many videos offer rest and release in as little as five minutes. Teachers on the channel also offer deeper insights into the philosophy of yoga, with short lectures on each of the eight limbs of yoga. As an added bonus, Ekhart Yoga offers smoothie recipes to help fuel the physical body pre or post class.
Yoga Journal

Yoga Journal is well renowned in the online world of spirituality as a trusted resource for all things yogic. The Youtube channel offers a ton of different resources, from "Yoga for Beginners" to "Inversion Essentials." They offer numerous mindfulness and meditation videos to help you address self-doubt, mental fog, and a broken heart, among other things. If you are interested in perfecting your alignment, Yoga Journal offers informative tutorials on how to successfully and safely come into a variety of poses, from Firefly Pose to Chaturanga Dandasana.
Body Positive Yoga

This channel offers a place for "big bodies, creaky joints, and beginners" to get comfortable with yoga practice. The platform hosts low-pressure classes to make yoga accessible for every body type. Run by Amber Karnes, Body Positive Yoga gets personal; Amber shares details about her personal journey towards body positivity through yogic practice – trials and triumphs included. She offers asana practice and shorter tutorials, and shares her insights on the topic of body positivity.
Yoga with Adriene

This channel draws the attention of nearly 5 million subscribers, and for good reason. Adriene uploads new content frequently (often numerous times per week) and has a whole section dedicated to yoga for beginners. She also caters to those with a busy schedule, guiding viewers through effective 10 to 15 minutes yoga sessions. Another niche she covers is weight loss, offering yoga flows to help those who are looking to lose a few extra pounds. She has cultivated a strong and compassionate community through uplifting and non-judgmental teachings. If you are ready to commit to a dedicated practice, you can join Adriene for programs of 30 days in length.
Faith Hunter

Faith is a NYC/DC-based yoga and meditation instructor who offers inspiring talks, asana classes, meditations, and lifestyle tips. She engages and inspires inner transformation through meditation programs, touching upon challenging subjects such as defining love, releasing fear, and listening to your body. For a great asana workout, try one of her morning flow routines.
Lululemon

Lululemon is more than a retailer; they have a strong commitment to sharing their practice with the world through in-store classes and online teachings. Online, they offer longer flow classes as well as in-depth tutorials on how to properly perform poses such as Half Moon Pose and Flying Pigeon. As a lifestyle brand that is focused on helping both runners and yogis, they also offer running tutorials that cover how to set goals and how to breathe. Though the frequency of their posting is not as high as some of the other channels, the quality is. What they do, they do well.
Paid Yoga Workout Videos Online
There are numerous options to pay into yoga communities to access more frequent and in-depth teachings. These are some of the best online yoga communities to check out.
Gaia might be one of the most popular yoga and spirituality channels on the web. They help members to deepen their practice by offering expert teachings in both yoga and meditation. Instructors include Faith Hunter, Gurmukh, Janet Stone, and Cameron Gilley (not to mention countless others). A variety of styles are offered, from Hatha to Yin to Vinyasa to Kundalini (and all that falls between). Choose single classes or commit to a series. You can start with a trial for just 99 cents, and you are free to cancel anytime.
YogaGlo offers unlimited access to a variety of online resources, from meditation to yoga to Pilates. Like many other membership-based offerings, they offer a free trial so you can see if what they teach is right for you. This community really has something for everyone. From beginners to those with more advanced practices, YogaGlo covers all levels. Check out Jason Crandell for Hatha, Vinyasa Flow, or Meditation and Felicia Tomasko for Yin and Restorative. This platform also offers a variety of courses as well, such as The Art of Teaching Beginners, and Yamas and Niyamas. The opportunities to expand your practice through this platform are plenty.
This membership-based community offers a free 15-day trial and boasts over 1,000 videos. They also have physical studios for those students located in Venice Beach and Santa Monica. Online, their classes range from 5 to 60 minutes and covers levels from beginner to advanced. Yoga is not all they offer; they also share life coaching tips, meditation classes, and healthy recipes to promote wellbeing on all levels.
Founded by Rachel Brathen, author of 'Yoga Girl,' oneOeight is an online community that offers yoga and meditation classes, nutrition classes, and life coaching. You can choose yoga classes by level, style, and by focus, ranging from backbends to chest to core. Or, choose by collection, such as "Post and Prenatal Yoga" and "Yoga for Runners and Athletes." The platform is easy to navigate and courses are easy to sift through.
This route is a little bit different than the rest. Rather than offering memberships, Udemy sells individual courses on nearly every topic – the platform is not yoga or wellness specific. With that said, there are a variety of high-quality yoga courses that students can register for, such as Mystic Flow by Seane Corne and Therapeutic Yoga by Tiffany Cruikshank. Prices vary significantly from one program to the next and, if you are considering signing up, keep your eye out for seasonal deals. Udemy frequently offers discounts of up to 90% off around holidays.
Yoga Apps
If you're on the go, yoga apps might be the most convenient way to access top quality classes. This is not an extensive list but is a good place to start.
Down Dog
Down Dog gives you a new practice every time you log in, from a collection of thousands. Music accompanies each routine to match with your breathing, offering a truly personalized experience.
Yoga Studio
The Yoga Studio app offers HD videos and includes teachings from qualified instructors such as Rodney Yee. Over 280 poses are covered in classes that range from beginner level to advanced. The app has been featured in a variety of publications from The Guardian to the Wall Street Journal.
Simply Yoga
Simply Yoga offers workouts of 20, 40, and 60 minutes in length and also includes tutorials to demonstrate how to perform a variety of poses. It is easy to use and videos are ad-free.
Ekhart Yoga
The popular Youtube channel, Ekhart Yoga, also has a mobile app; however, access is limited to members only (they have a paid membership option through their website as well). Through the app you'll get unlimited access to all of the classes available on their website.
Conclusion
Regardless of what your current budget, schedule, and level of strength and flexibility looks like, it is entirely possible to find a teacher or community that offers just what you're looking for. Our modern lifestyle can make it hard to commit to showing up to a studio enough times to get your moneys worth, and that's exactly what makes online programs so appealing. Take advantage of free trials on paid websites to see if what a platform offers is right for you. Otherwise, stick to exploring the world of free yoga workouts through various high-quality channels. Find what fits your flow and then breathe life into it, on your own time and at your own pace.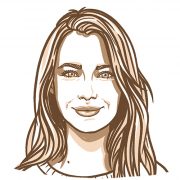 Andrea Wilson
Andrea has been hosting yoga retreats in various locations worldwide since 2003 and continues to encourage her students to live as the best version of themselves. Yogic living provides the framework for her informative writing, which is chock-full of beneficial tips and tricks.