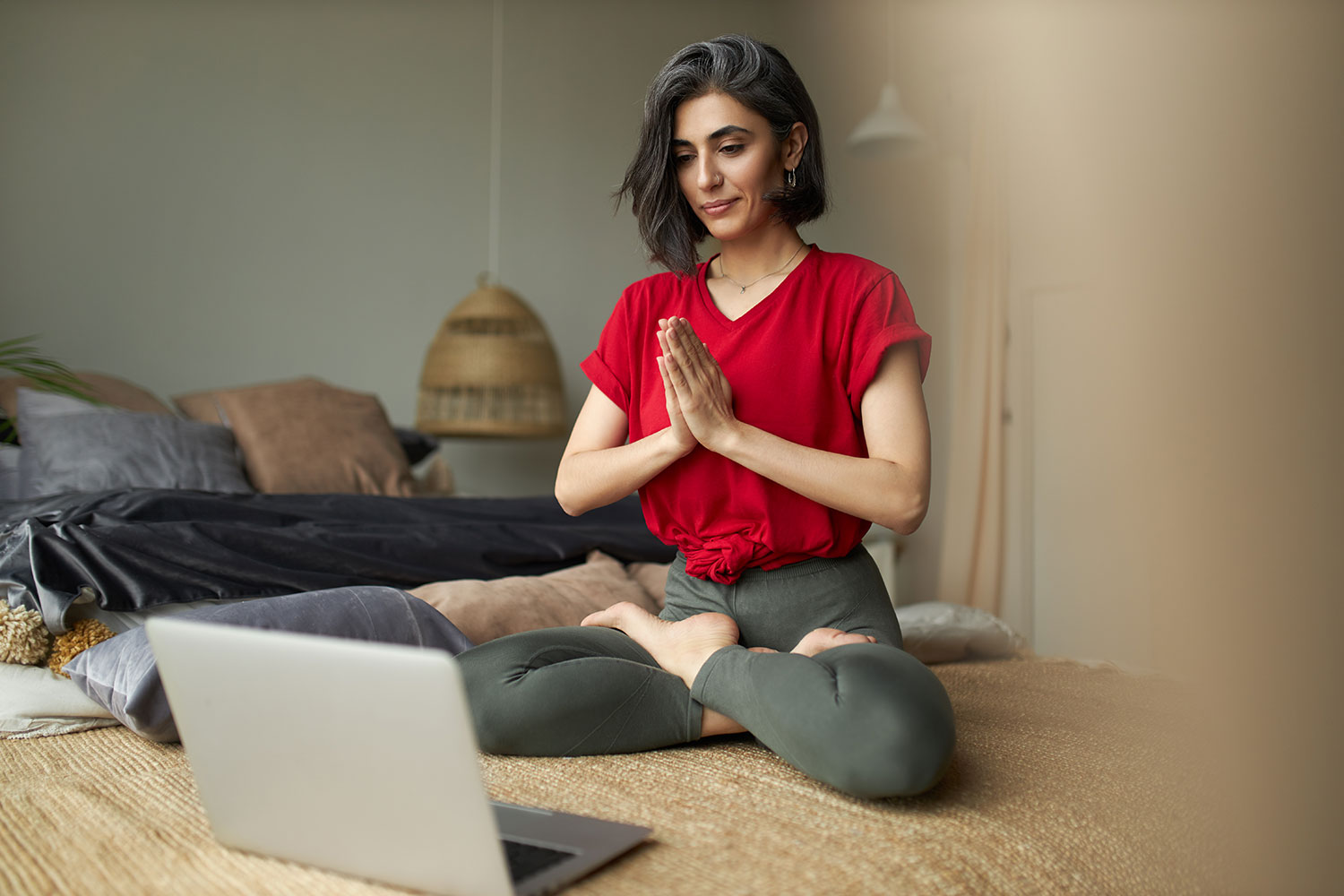 Once upon a time, living in a small town or working a non-traditional job made it very difficult to practice yoga.
If there was no studio around, you'd have to travel long distances to learn, or spend an arm and a leg on hard to find books and then have the self-discipline to practice without any support.
Youtube has changed all that.
Whether you're an absolute beginner looking to limber up or a seasoned practitioner looking to dive in deep, Youtube offers no shortage of well-curated yoga content these days.
You can get everything from fitness-oriented flows to mind-expanding meditation; 10 minute stretch breaks to 2 hour ashtanga-thons.
There's truly something for everyone.
The trouble is, there's so much content on there that it's tough to sift through it all.
Well, we've got you covered.
These 10 Youtube channels cover the whole spectrum of yoga, from the practical to the mystical, with high-quality videos from inspiring teachers.
Check them out. We're sure you'll find one that connects with you.
1. Yoga With Adriene
Who this is perfect for:  Pretty much anyone who's not already a yoga fanatic. Normal people in other words.
Adriene Mishler has been dominating the Youtube yoga scene for a while now, and it's easy to see why. Her style is easy-going and relatable, with lots of encouragement and just enough alignment instruction to keep you working hard.
Though there are some challenging sequences on her channel, Yoga with Adriene's real strength is in it's beginner content. After all these years, the channel has a large and very complete collection of videos covering the fundamentals and foundations of yoga.
There are also lots of 10 – 15 minute videos for those short on time or energy, tons of thematic content and lots of 30 day challenges if you like a little bit of a boot camp vibe.
With 4.9 million followers Yoga with Adriene has become an absolute phenomenon. She goes out of her way to provide content for almost every conceivable lifestyle and her enormous library just keeps growing.
The only real drawback to the channel is that it's not really intended for people who are already experienced practitioners or fitness buffs, although this headstand tutorial stands out as one of the better ones on the internet.
2. KinoYoga

Who this is perfect for: People who really want to try that crazy pose they saw Kino do on Instagram, preferably without hurting themselves.

Kino Macgregor has managed to build herself a pretty impressive empire in the past few years.
She runs the popular yoga website Omstars, is co-owner of the Miami Life Centre with her husband Tim Feldmann and is one of the most in-demand teachers for workshops and personal appearances in the world.
She has achieved much of this on the back of her ubiquitous presence on Youtube and Instagram, although it doesn't hurt that she's easily one of the most advanced practitioners of Ashtanga Vinyasa Yoga on the planet.
Though a lot of the content on her channel is based in one way or another on the Ashtanga method, there is plenty here to satisfy any advancing yogi, particularly those looking for a physically demanding practice. When it comes to complicated poses, her expertise is world class.
For a little bit of inspiration, check out the videos of her own practice. It's pretty mind-blowing.
Plus there's lots of lifestyle and inspirational content. She even has her own yoga talk show, called Seek Up!
Even her beginner videos can be pretty challenging, but they're well worth a try.
3. EkhartYoga

Who this is perfect for: Your aunt who really wants to get into yoga but doesn't feel comfortable in a hot hip-hop power class.
Esther Ekhart and her team of well-qualified teachers have created a wonderful library of sensible, nurturing yoga videos that are appropriate for all ages and body types.
EkhartYoga is geared towards a slightly older audience then some of the other channels on this page so it's all very approachable and safe. It's perfect for beginners or stiff bodies with a little bit of challenge to keep things interesting.
Bendy folks working on putting their legs behind their head might not find much here, but the instruction is top notch for people seeking a gentler practice.
This 45 minute class will leave you feeling recharged and energized.
4. Leigha Butler Yoga

Who this is perfect for:  Peak-pose-loving power yogis, adventurous beginners and fitness flow fanatics.
Leigha Butler has a yoga channel that's been gaining in popularity lately. It's got a bit of a homemade vibe, but she carries the classes with her charming personality and challenging, well-sequenced flows.
This channel will appeal to those who like new-school vinyasa yoga with plenty of options to raise depth and difficulty.
Most of the practices emphasize standing poses with arm balances and some back bends interspersed throughout. The approach is essentially a movement focused Power Vinyasa practice, but with a relaxed and creative vibe.
There's also a section of slower paced flows geared towards specific body parts and mobility issues.
Try out this tricky heart-opening workout flow for an idea of her style.
5. Purple Valley Ashtanga Yoga
Who this is perfect for: People who live for Ashtanga yoga. People who don't live for Ashtanga yoga but love to watch videos of people who live for Ashtanga yoga doing Ashtanga yoga.
The Purple Valley retreat centre in Goa, India, is kind of like Shangri-La for Ashtanga yoga enthusiasts.
It's a gorgeous, well-appointed facility that attracts some of the most famous and well-respected teachers in the Ashtanga world for it's intensive retreats. They also boast an incredibly polished Youtube channel with a ton of great information on it.
There are lots of pose tutorials with detailed alignment cues and lots of led classes. There are also some beautifully filmed demonstrations of the Ashtanga method if you're looking for a little inspiration.
However, the real strong point of the channel is it's interviews.
Stu Girling plays the charming host to a revolving cast of famous yogis, including people like Kino Macgregor, David Robson and John Scott.
He's great at packing the conversations with useful and insightful nuggets to take back to your practice.
For teachers and yoga nerds, the 3 interviews with anatomy expert David Keil stand out as being among the best free yoga anatomy resources on the internet.
6. Movement Parallels Life

Who this is perfect for: People who love yoga but are also secretly a little bit bored of yoga. Gym rats who want to do yoga but can't sit still.
Natural movement has emerged recently as an alternative to more traditional types of exercise. It provides a sustainable way to build body awareness and functional strength that's active and playful.
Rather then focusing on poses, movement classes focus on…well…movements. Things like crawls and rolls and spins and hops and jumps.
It's not exactly yoga, but more and more yoga teachers are becoming inspired by natural movement and incorporating it into their classes.
I stumbled upon Movement Parallels Life while researching this article and had loads of fun playing around on the floor, it was a great counter to my more static yoga practice.
Try out this gentle yet challenging workout if you're looking to switch things up!
7. Be Here Now Network

Who this is perfect for: Yogis who are trying to live an intentional and compassionate life on and off the mat. Meditators and armchair meditators alike.
F>ew people have presented the lifestyle and philosophy of yoga more effectively then Ram Dass.
His classic book Be Here Now is what first introduced a whole generation of seekers to yoga and it's current popularity is at least partially owed to him.
The Be Here Now Network is a podcast network devoted to the teachings of Ram Dass and the spiritual community that surrounds him, including musician Krishna Das and meditation master Jack Kornfield.
It may surprise some that what is discussed has little to do with exercise; but the qualities of devotion, insight and service emphasized here are traditionally what yoga is all about.
Any dedicated practitioner will benefit from spending some time with these teachings.
8. vBoho Beautiful

Who this is perfect for: People at their desk at work wishing they were anywhere else, and just need to dream about doing some yoga with a beautiful lady on a beach.
Boho Beautiful isn't just a yoga channel. It's equal parts yoga, travel, food and lifestyle.
Juliana and Mark are living the dream of a lot of young yogis. Travelling the world, teaching yoga and making it big on social media while they're at it.
The well-produced yoga workouts are tough but balanced, but the extra travel and lifestyle content is really what keeps people coming back for more.
Their personal blogs are honest and relatable, balancing their concern for the environment and local communities with their own search for freedom and self-reliance.
The videos are all beautiful to look at, with gorgeous travel footage from all over the world from Peru to Cambodia to Costa Rica.
This beginner Yin Yoga class, shot on a secluded beach at sunset, is a perfect example.
9. Rupert Spira

Who this is perfect for: Yogis who want a no-nonsense approach to non-dual spirituality, or just need to fall asleep in the nicest way possible.
Rupert Spira is a philosopher and spiritual teacher who has become incredibly popular for his gentle, English charm and his clear, analytical style.
The philosophy of yoga can be a bit dense, as anyone who's cracked open the notoriously impenetrable Yoga Sutras will understand; but it need not be so inaccessible.
Rupert does an incredible job of relating every thing he talks about to the listeners current experience of the world.
His guided meditations are serene and beautiful.
Combined with his hypnotic voice it makes for perfect bedtime listening.
10. Cosmic Kids Yoga

Who this is perfect for: Busy moms with kids who need some time off, but are sick of Paw Patrol and want something enriching and educational for their kids to watch.
This channel offers something completely different from the others on this list!
Kids spend a lot of time in front of the television these days. Cosmic Kids Yoga is on a mission to provide a screen-time alternative for stressed out parents.
They produce colourful, story-driven videos that teach kids about yoga, mindfulness and relaxation. By making yoga fun they hope to get kids excited about leading active lives, connecting with their feelings and engaging with the world around them.
They must be doing something right. Their "yoga adventure" based on Disney's Frozen has racked up 6.8 million views!
Conclusion
Holy Cow! That's a lot of yoga.
Those 10 channels alone will provide you with enough yoga to last at least a few lifetimes, and when you're done with that there's more where that came from!
Explore and experiment with an open mind. It won't all be to your taste, but you're sure to find something to sink your teeth into.
Just remember to be kind and honest with yourself. Probe your limits intelligently.
Of course, getting out to see a real teacher every once in a while will only enrich your home practice, so check out some classes at your local studio while you're at it!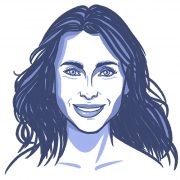 Shirley Hill
Meditation coach by day and writer by night - Shirley has perfected the art of finding a healthy balance in life. She's eager to spread calm energy and share her zen tips through conscious writing.