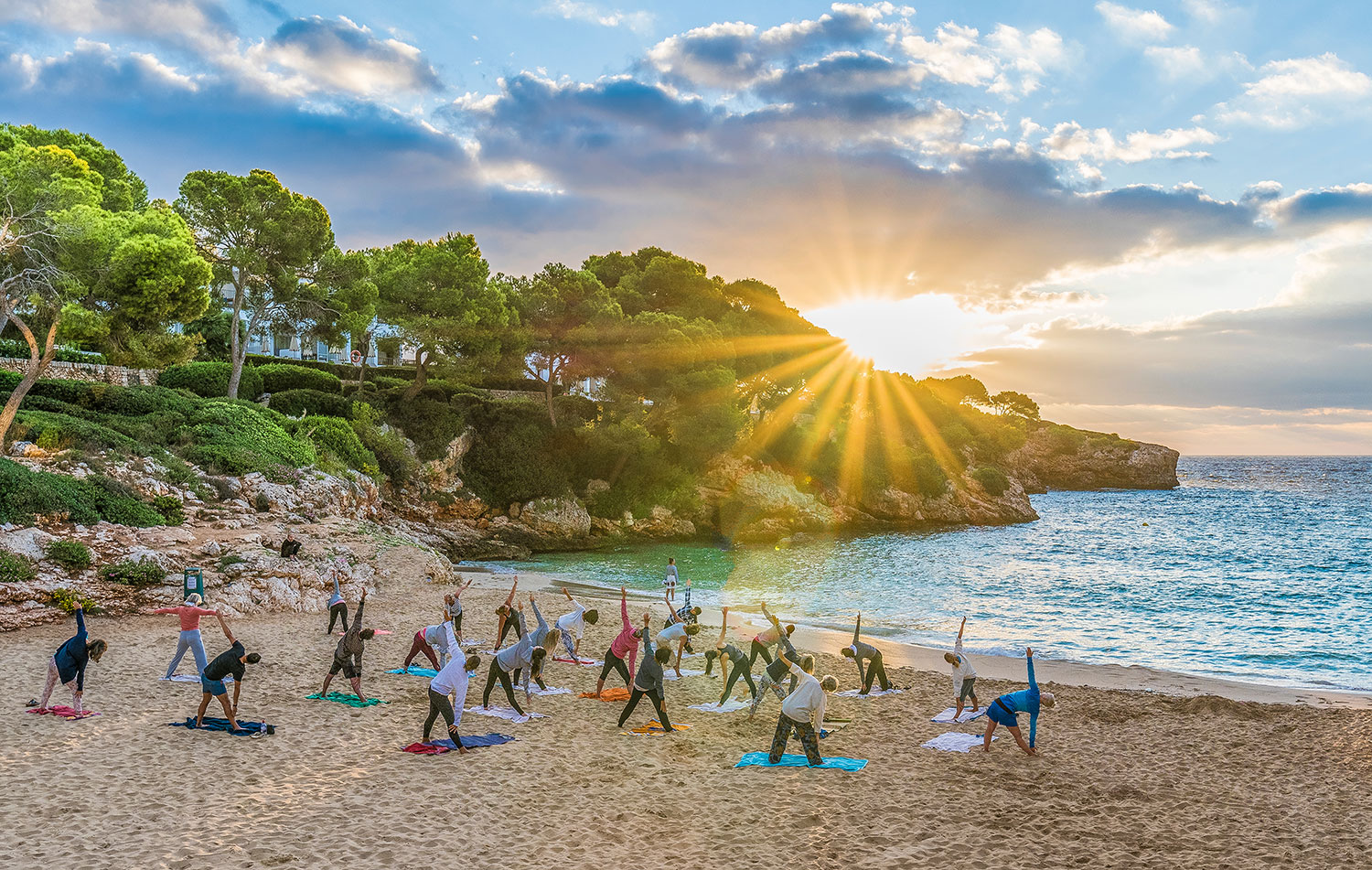 As one of India's most multicultural and lush states, Goa is an alluring destination for yogis looking to complete a yoga teacher training course. With vibrant architecture, laid-back fishing villages, and white sandy beaches, the South Indian state on the Arabian Sea is a perfect place to call home while you dive into yoga asana practice and philosophy. Several offerings boast beachfront shalas and private bungalows, but with plenty of options to choose from, it can be hard to make the right choice. To narrow down the search, you can consider these as some of the best yoga teacher trainings in Goa.
10 Best Yoga Teacher Trainings in Goa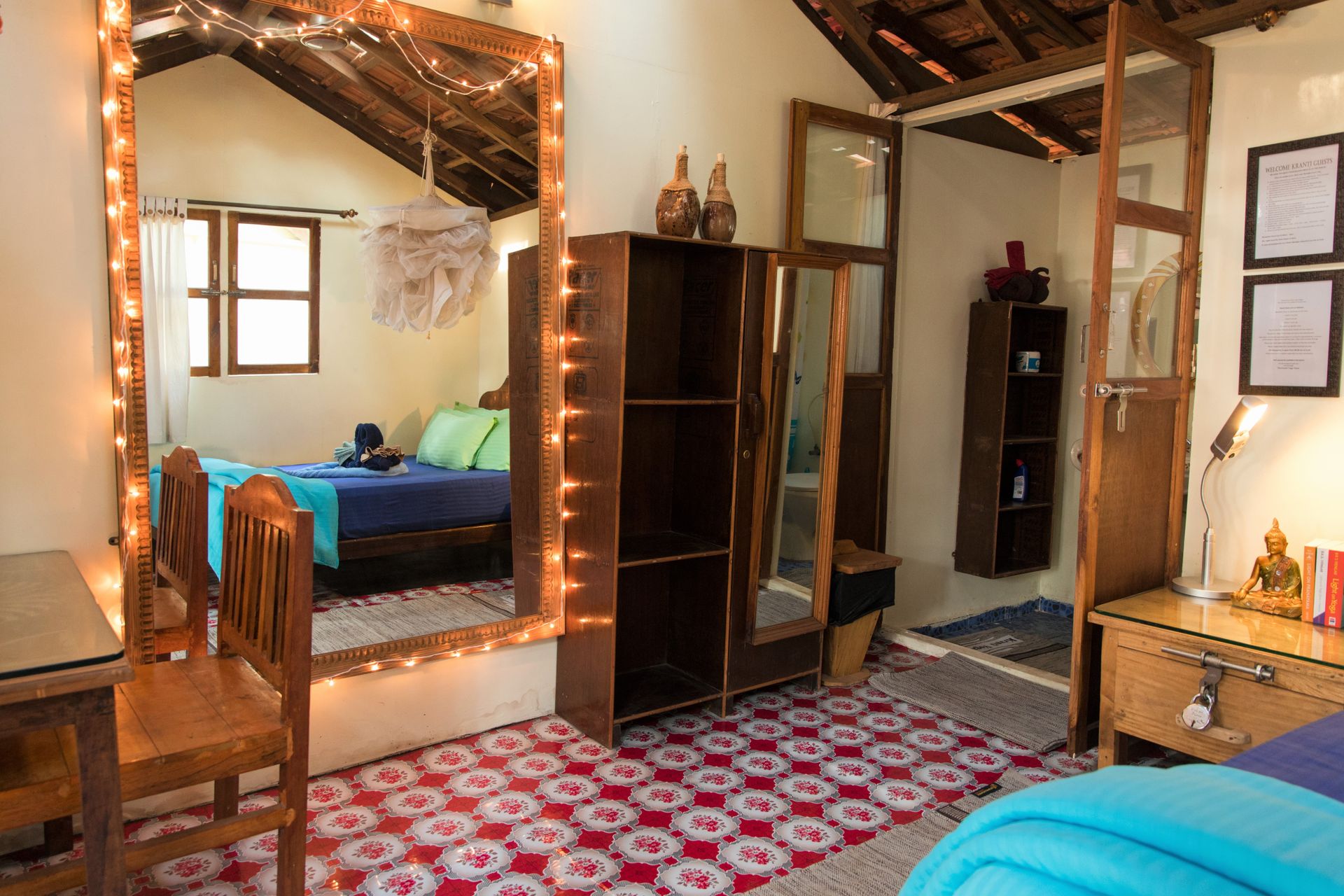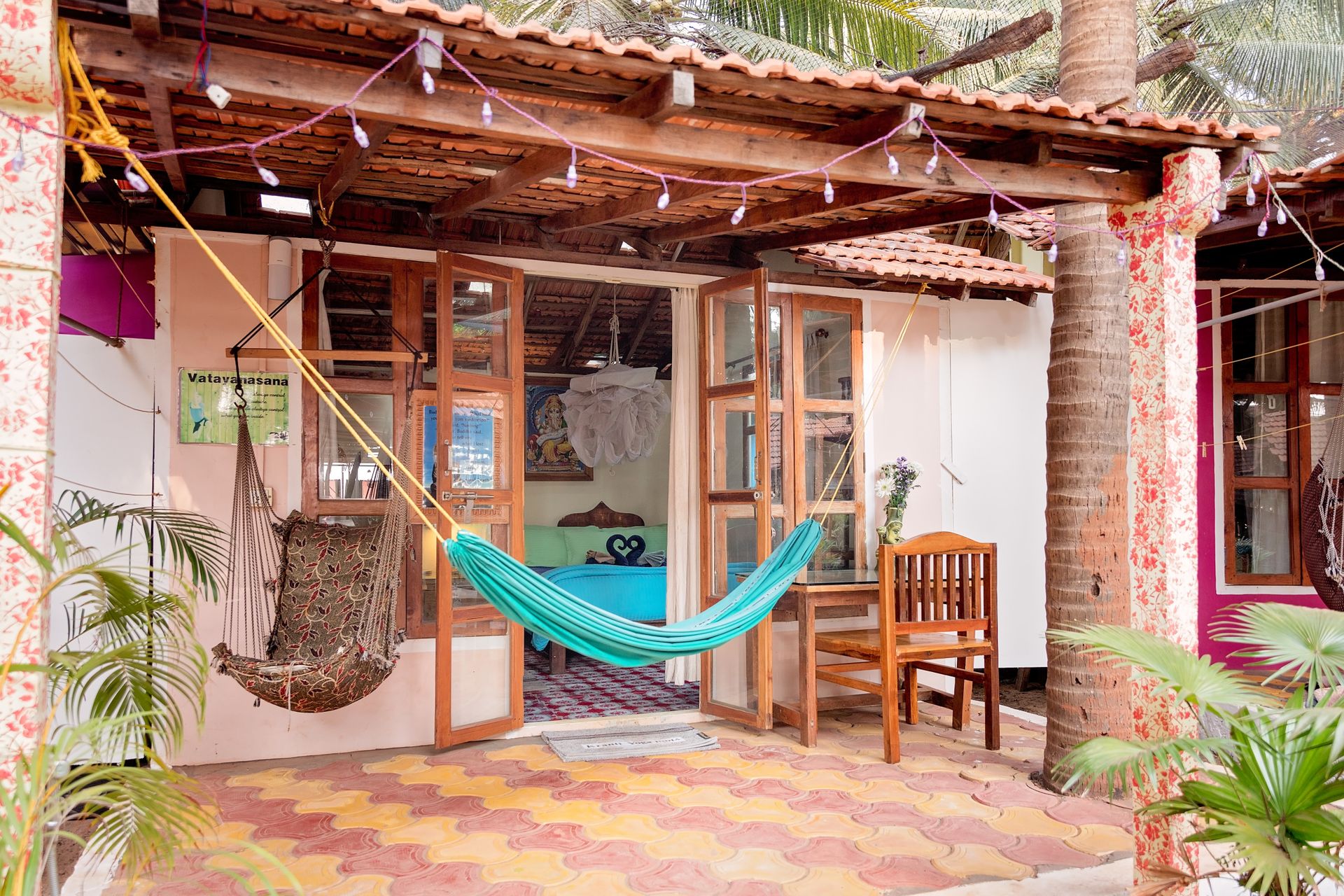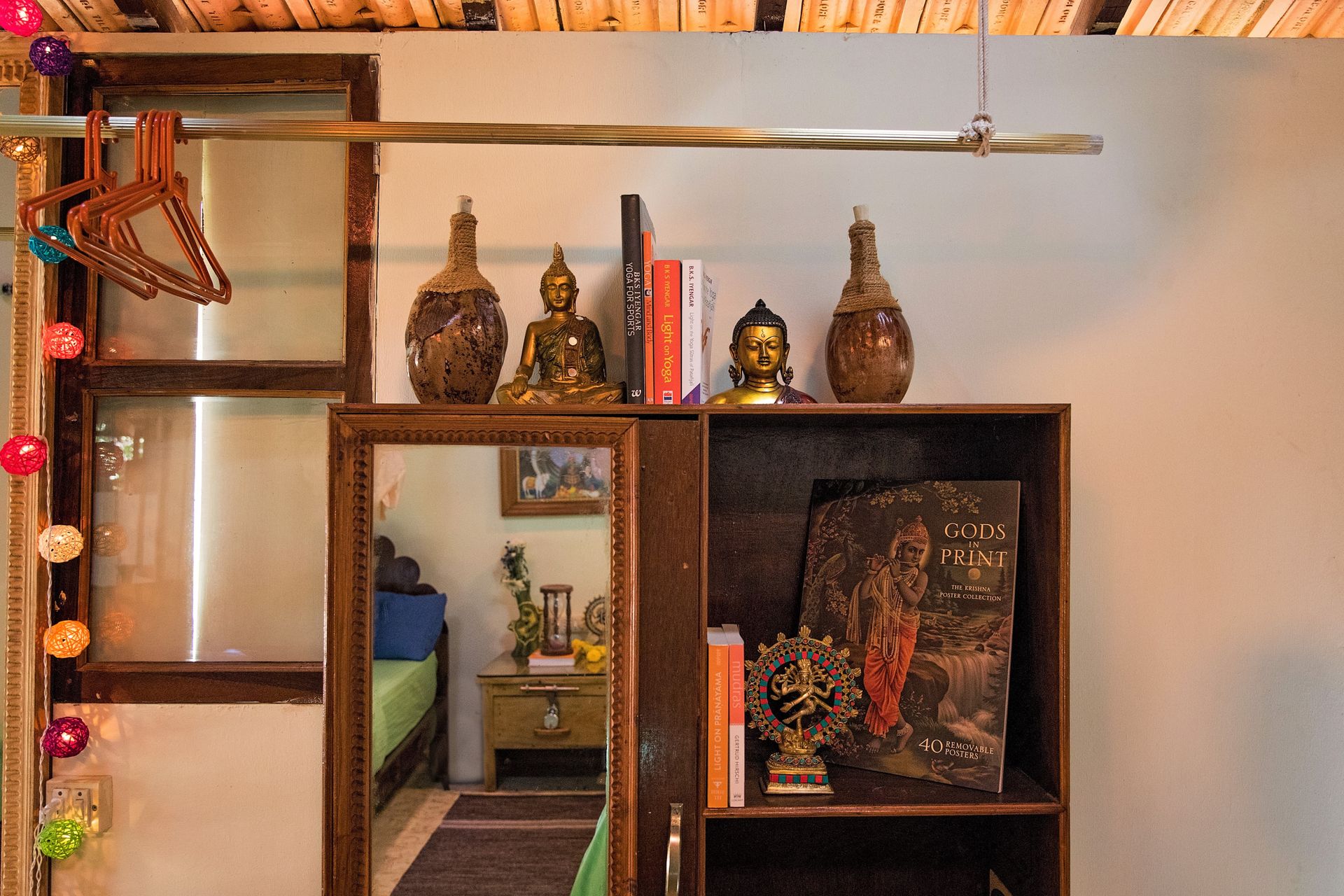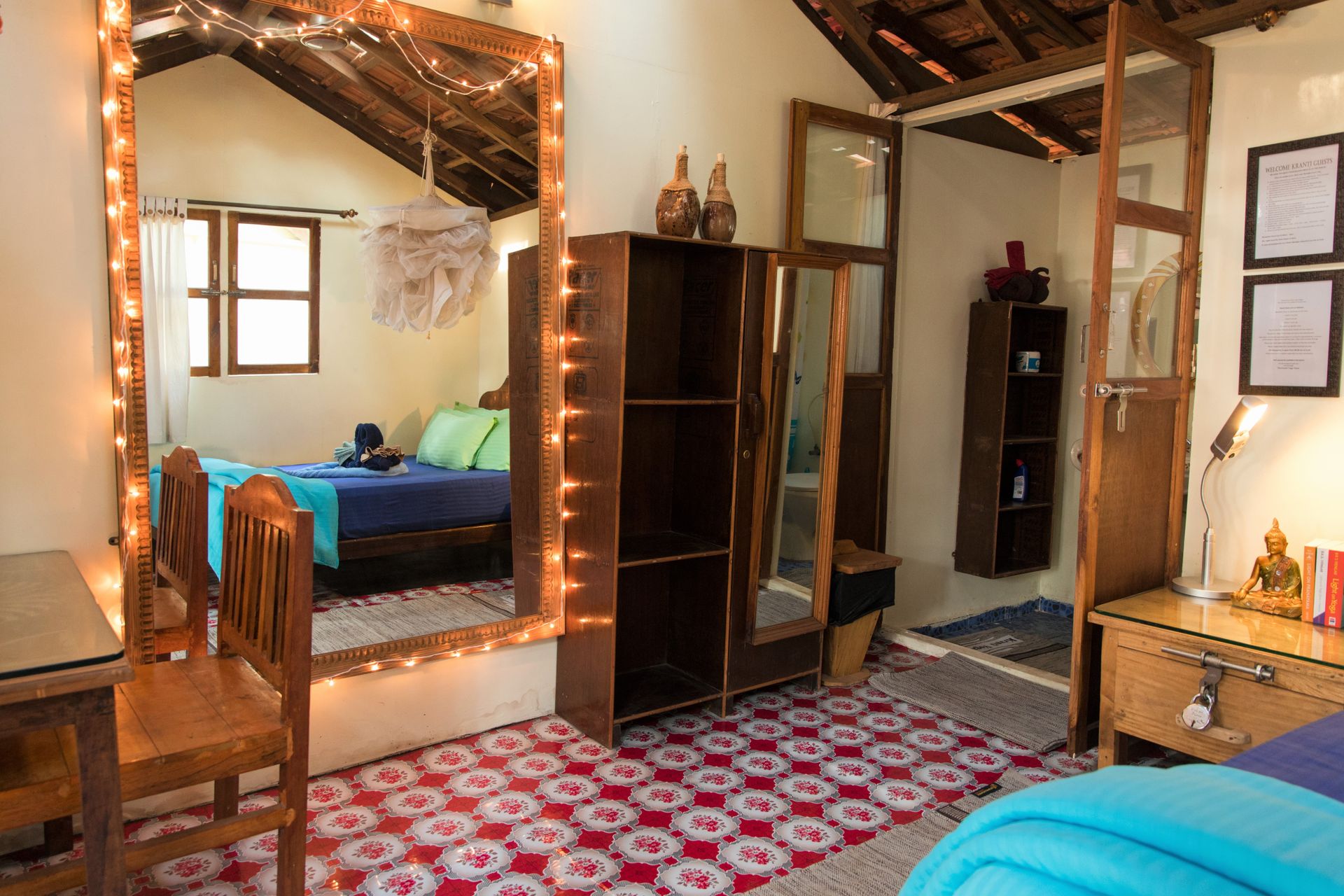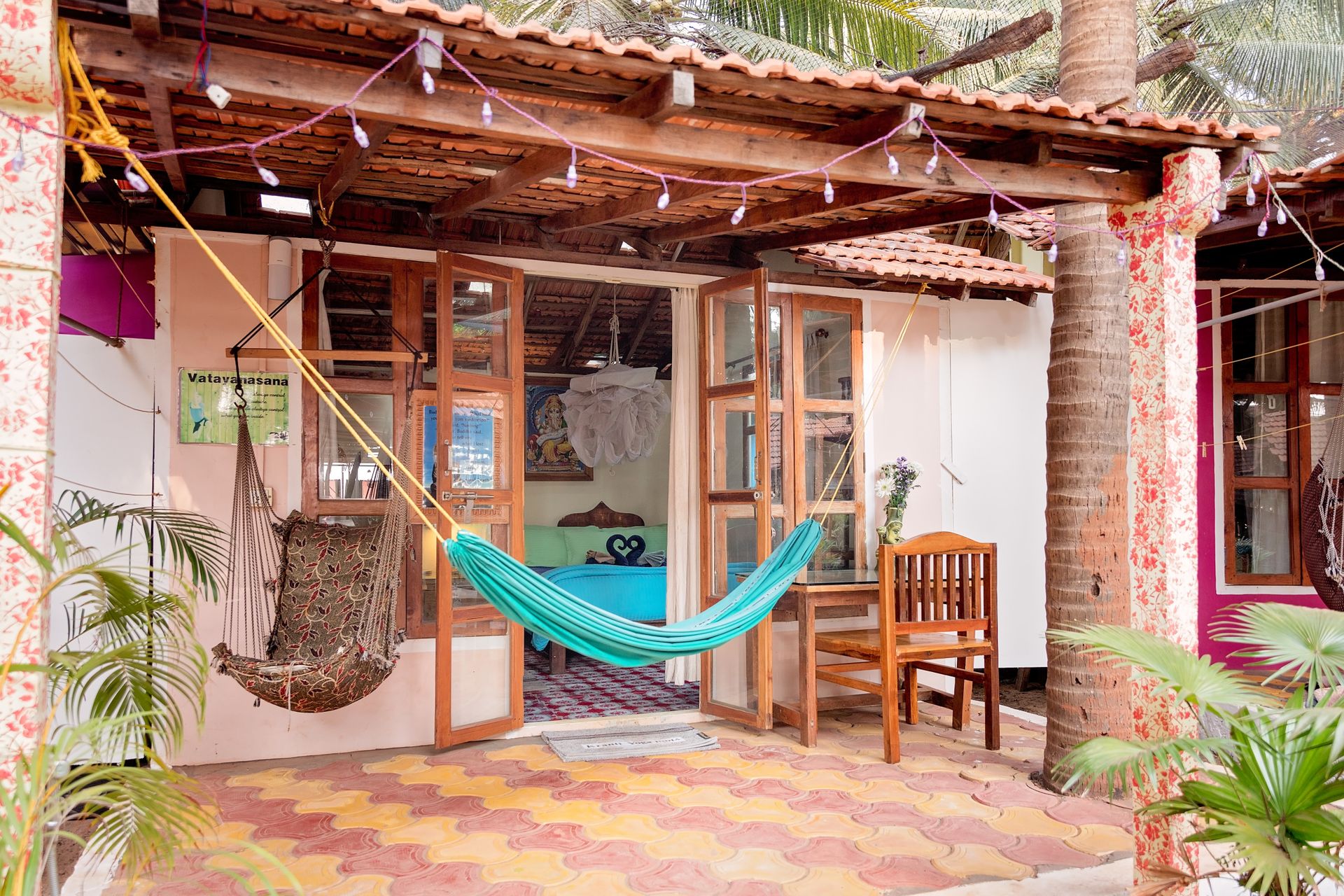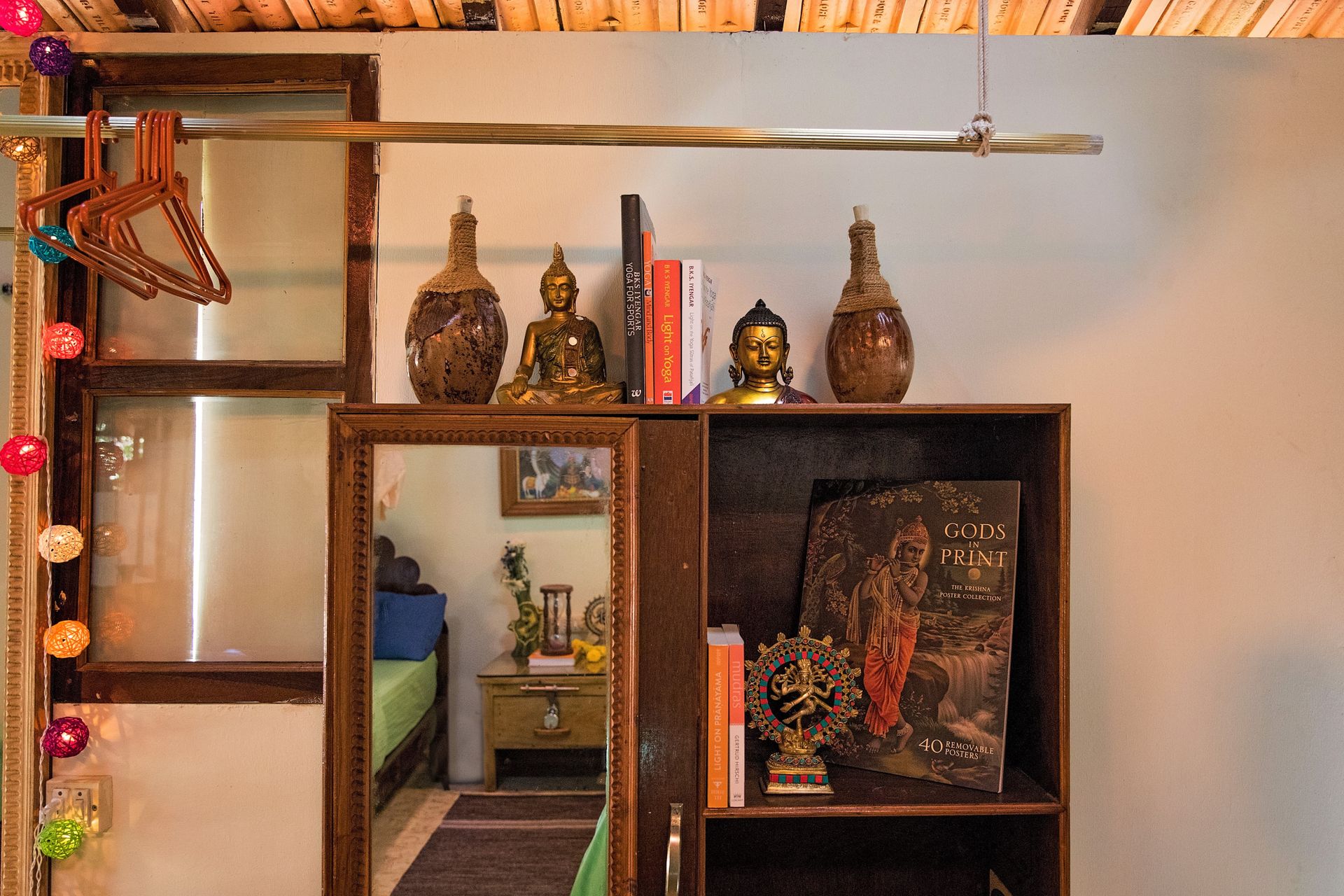 Established in 2007, Kranti Yoga Academy is celebrating its 12th anniversary. Located on Patnem Beach in South Goa, this yoga village is in the midst of the action of Patnem Beach, making it ideal for those who don't mind being in the center of it all.
Program: 200-hour courses are approximately three weeks in duration. The course includes breakfast, lunch, and dinner daily, accommodation of your choice, evening activities (such as full moon meditations, bonfires, and drum sessions), refreshments throughout the day, and access to all shala facilities, such as laundry and free wifi. If you want some extra assistance or additional teachings, you can arrange to have a private class at an extra charge.
What We Like: The Academy offers a variety of training courses to choose, from Yin to Ashtanga and 200-hour courses to 500-hour offerings. Teachings are broken down into five modules: practice, anatomy, yoga philosophy, yogic lifestyle, and teaching methodology and practice. The focus is on helping students and aspiring teachers to develop both their spiritual and physical practice.
Cost: Contact for more information
Kranti Yoga Beach Resort House No 135 Patnem Beach, Canacona, Goa 403702, India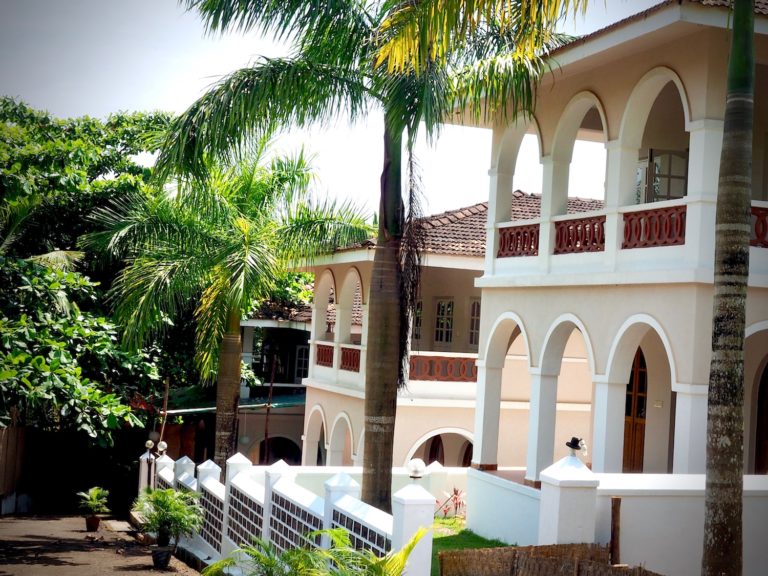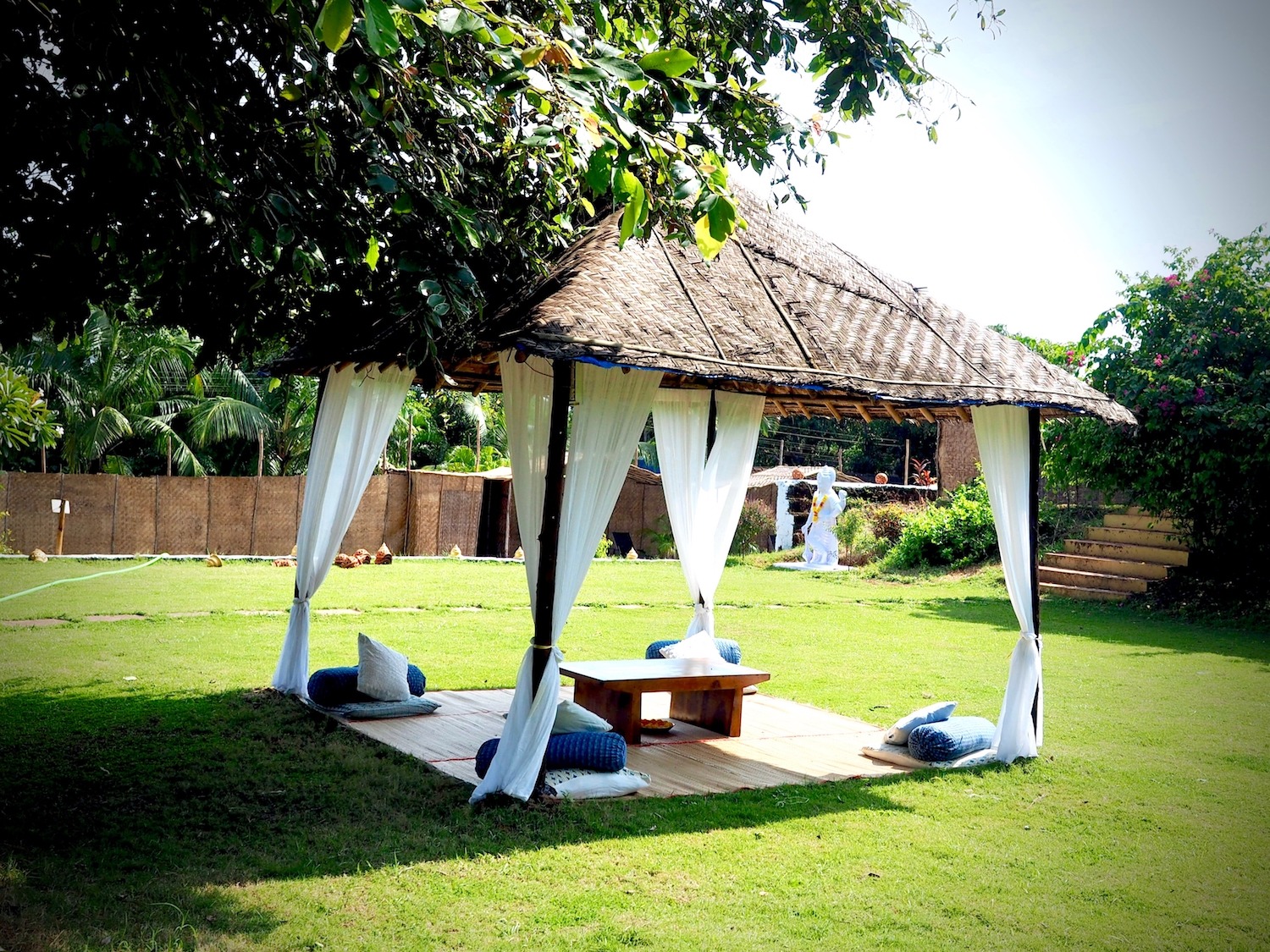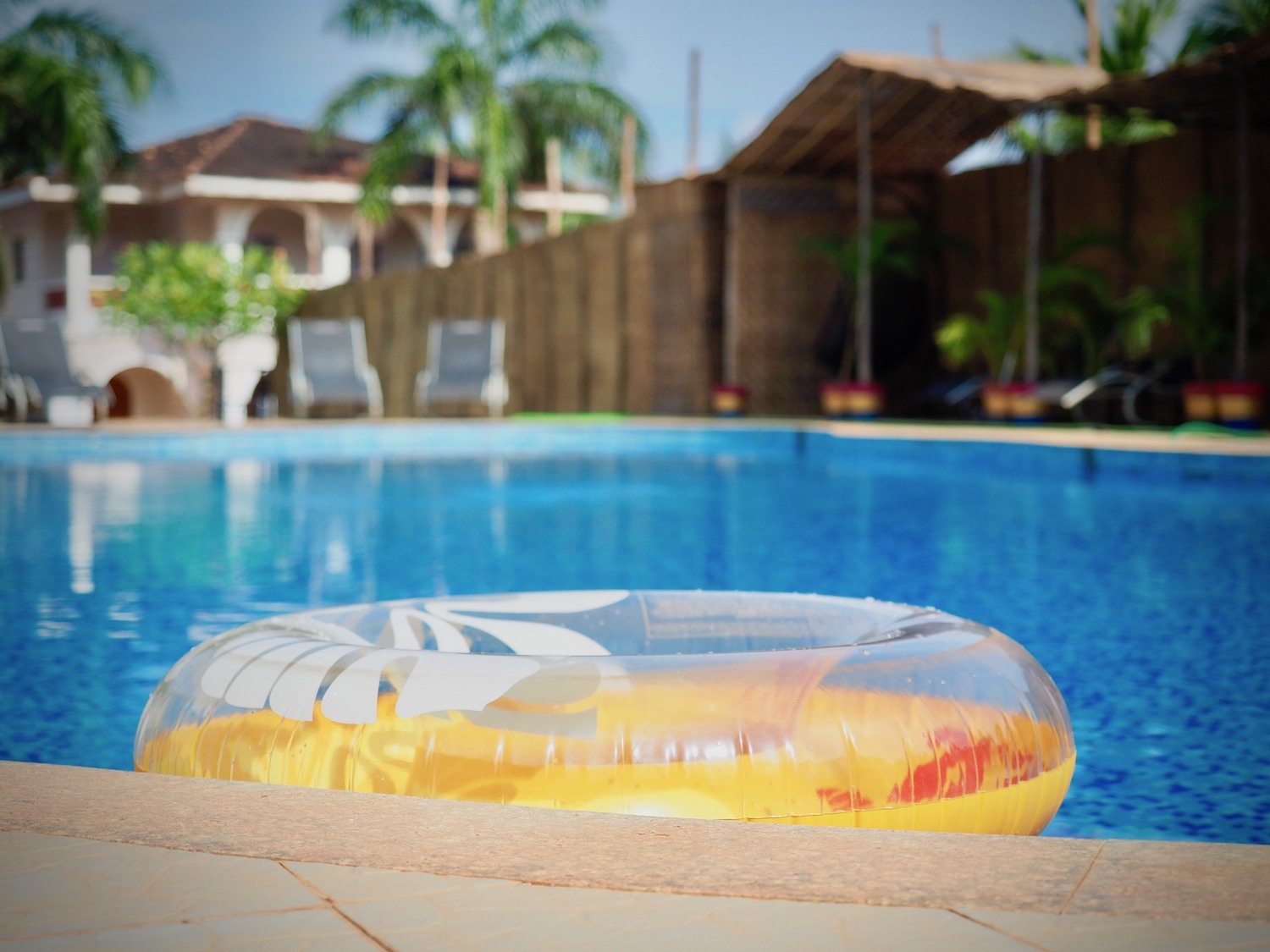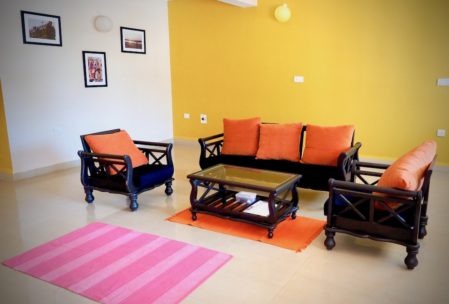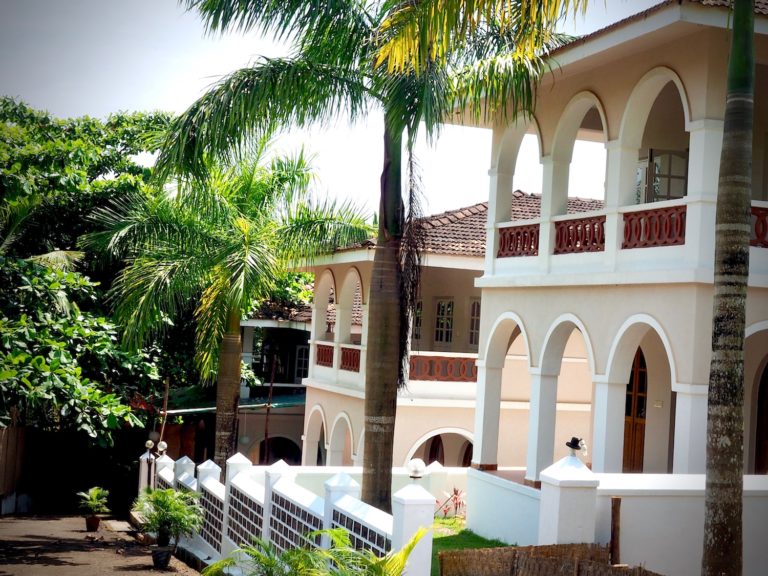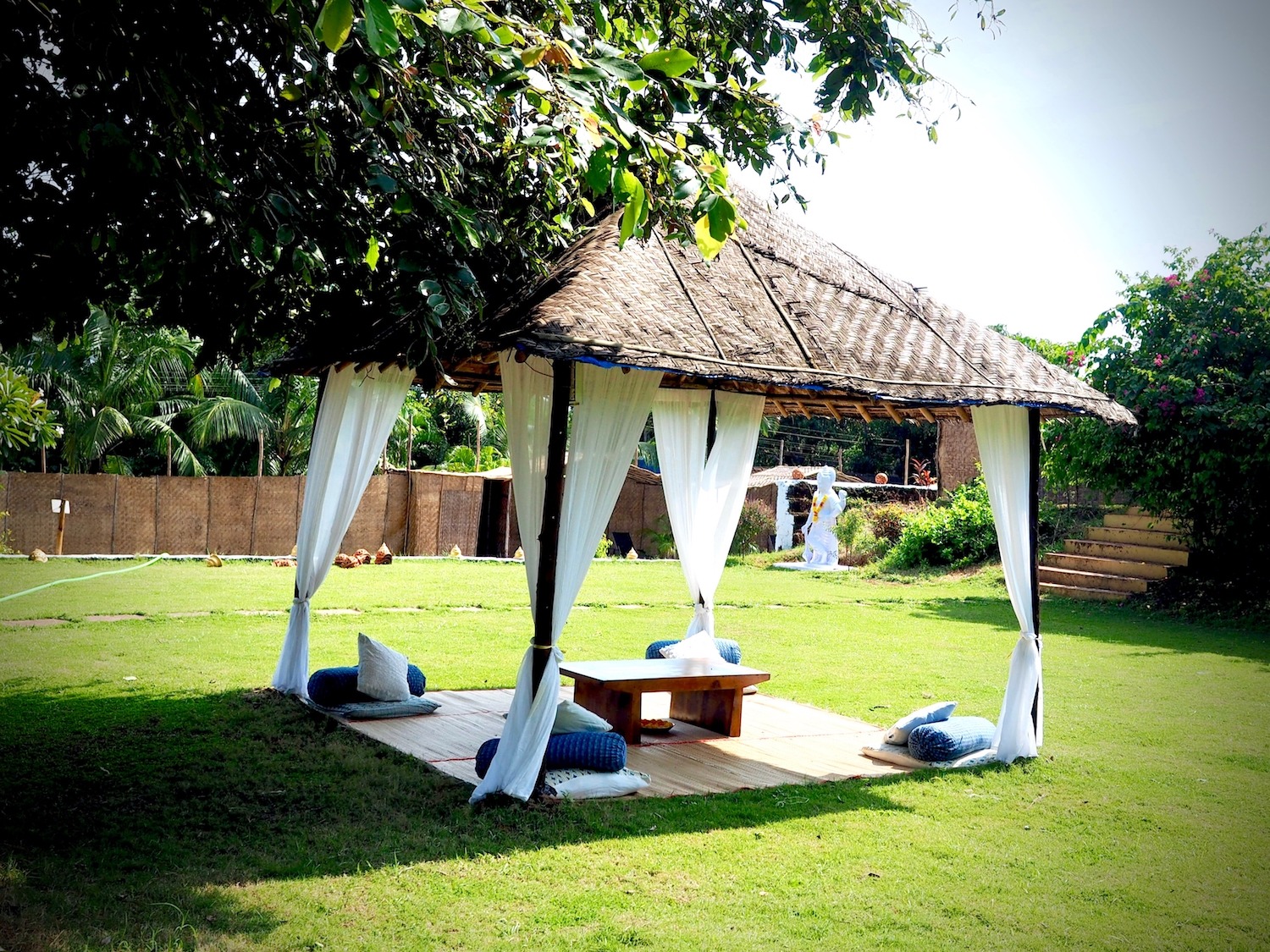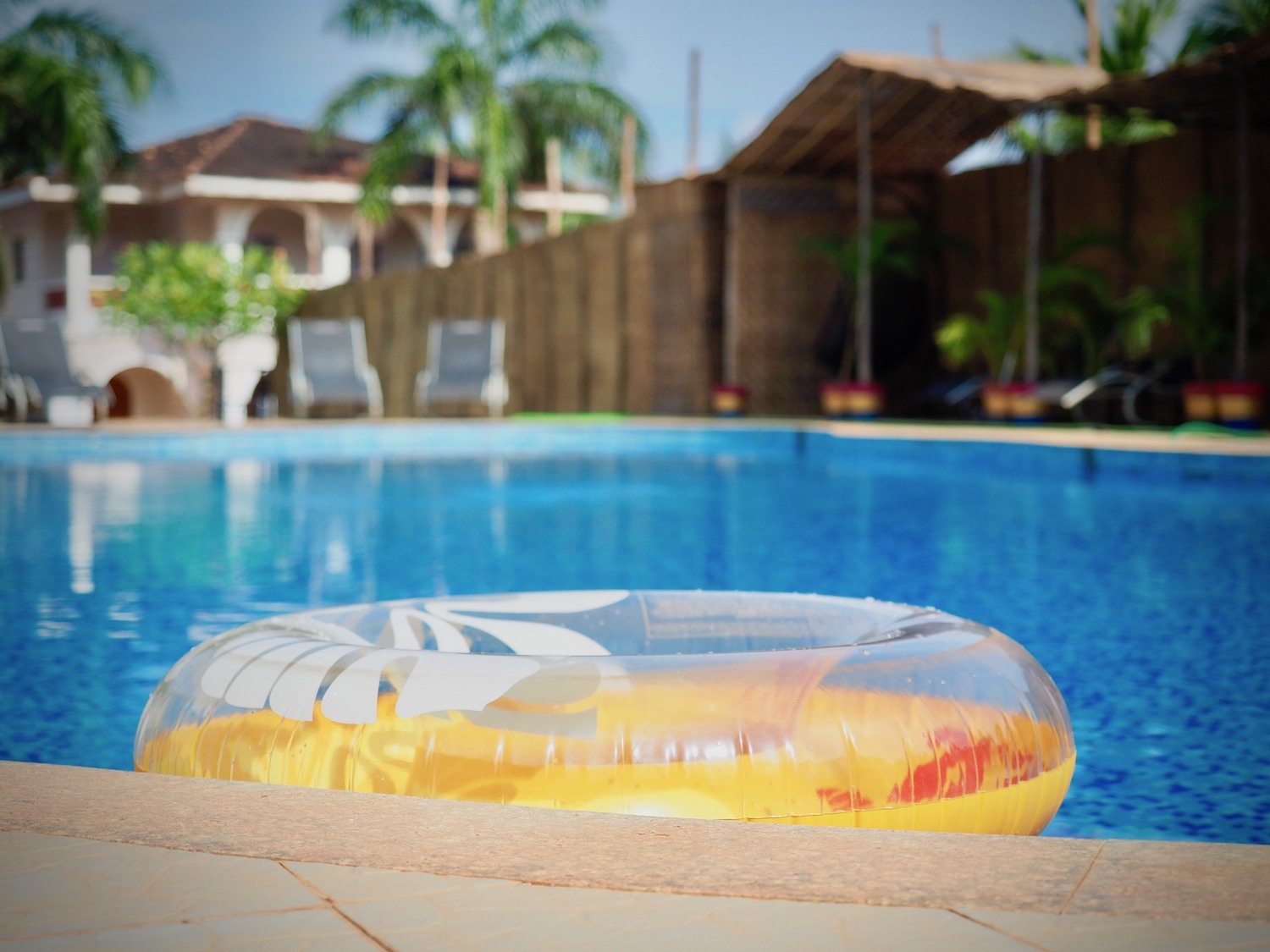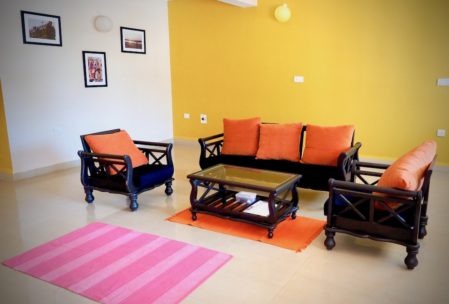 Himalaya Yoga Valley Centre has several locations, but the Goan branch is their most prominent. Located in the small fishing village of Mandrem Beach, the backdrop of the training course here is a mix of sandy beaches and traditional Goan culture. Their on-site swimming pool and clean, spacious villas make this yoga center a comfortable home-away-from-home while in studying.
Program: The curriculum covers asana training and practice (including Bandhas, Pranayama, Kriyas, chanting, and meditation), yogic philosophy, anatomy and physiology, ethics, yogic lifestyle, business management, an introduction to Ayurveda, and training methodology (include class management). They also emphasize how the soon-to-be teachers can incorporate yogic philosophy into their daily lives.
What We Like: Offerings here include both 200-hour and 300-hour teacher training courses. The 200-hour course is about a month-long and includes instruction from seven different facilitators, breakfast daily, uniforms, training materials, a sarong, and a tote bag. Accommodation is on-site but at an extra charge (discounted for students of the course). You can opt for your own private room or you can share with one or two others.
Cost: 1,748 USD
Mandrem Beach, Junas Wadda,, Pernem, Goa 403527, India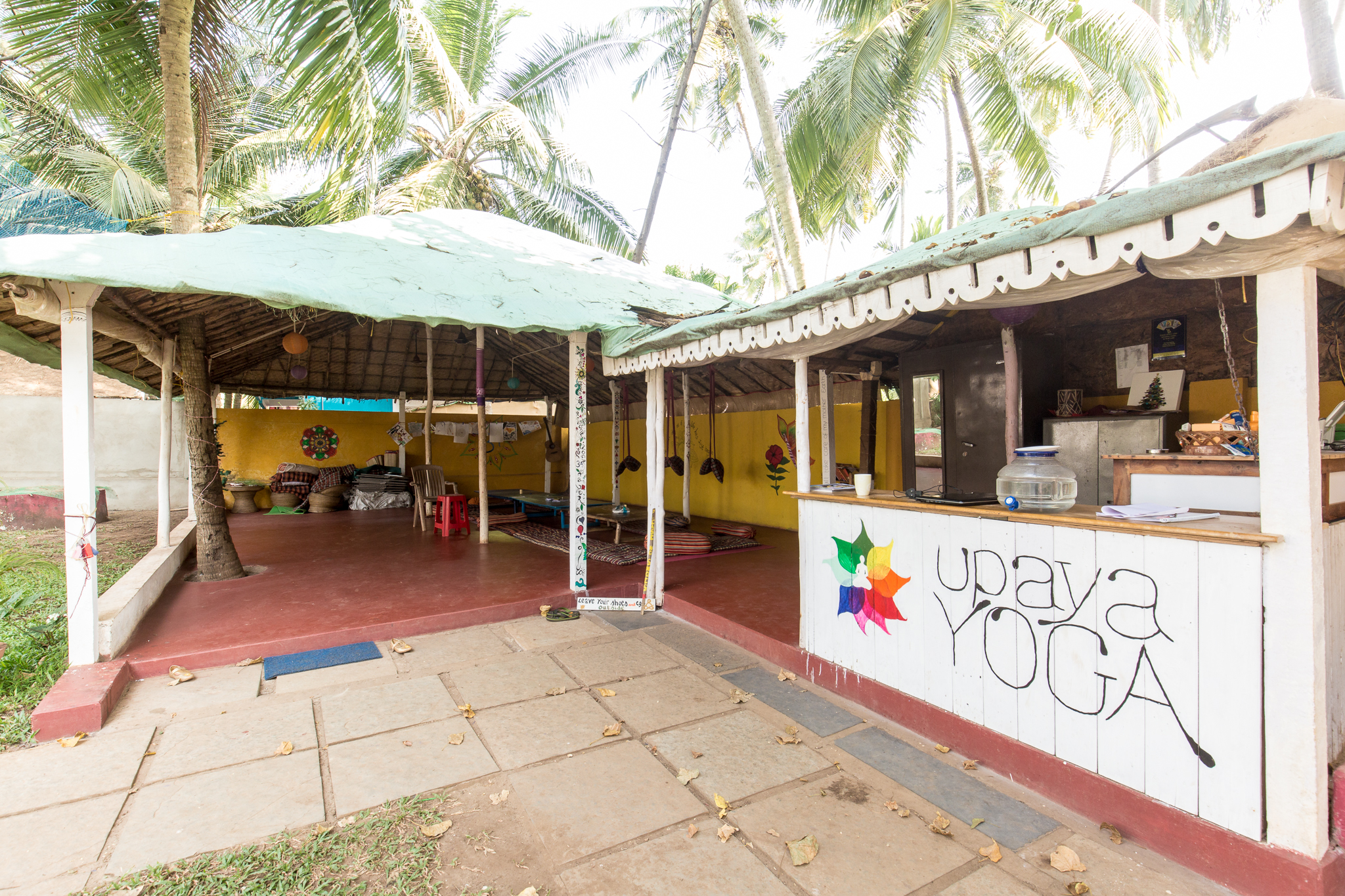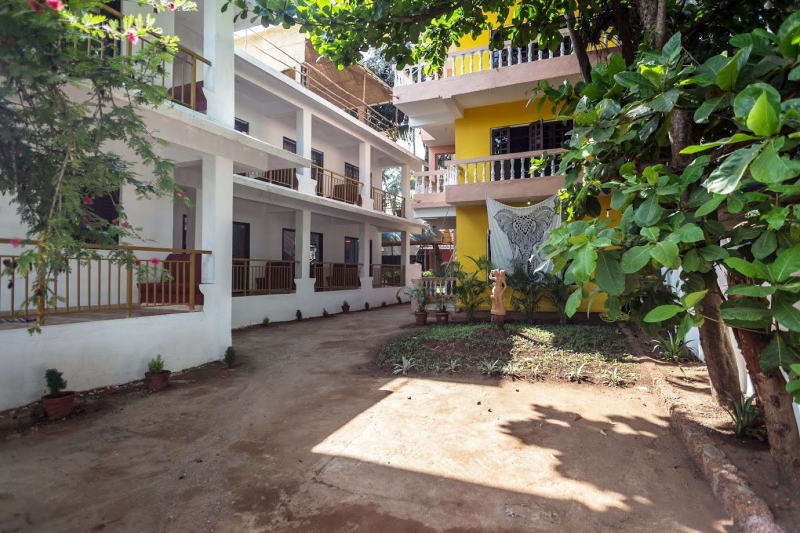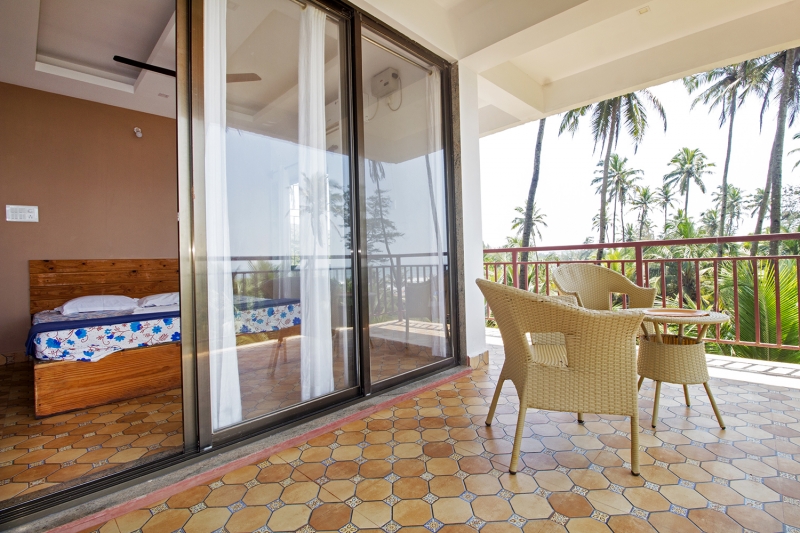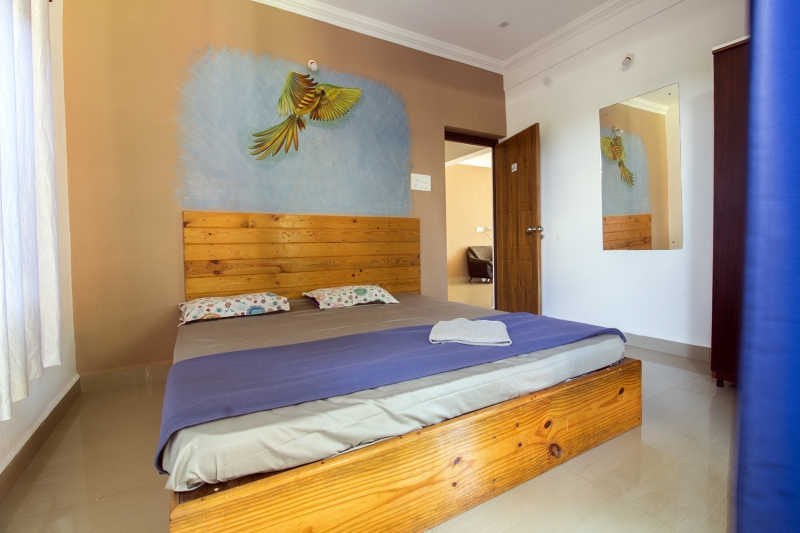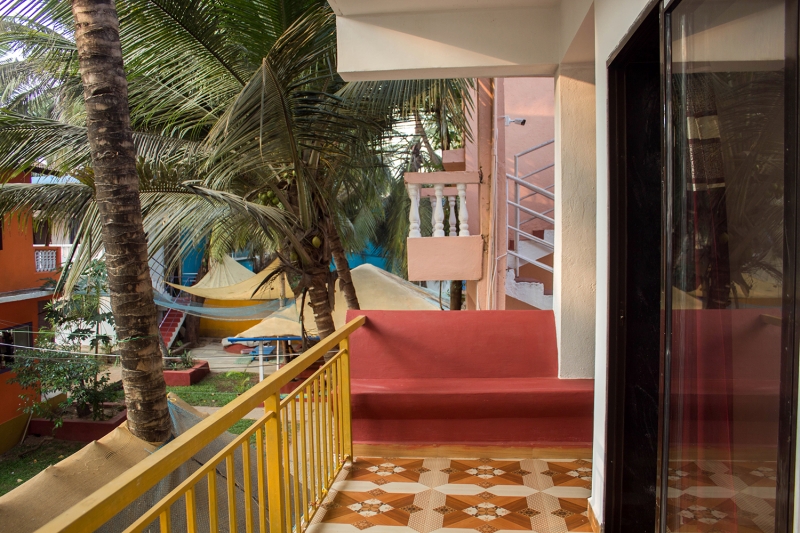 Yoga-school-271217-12-of-205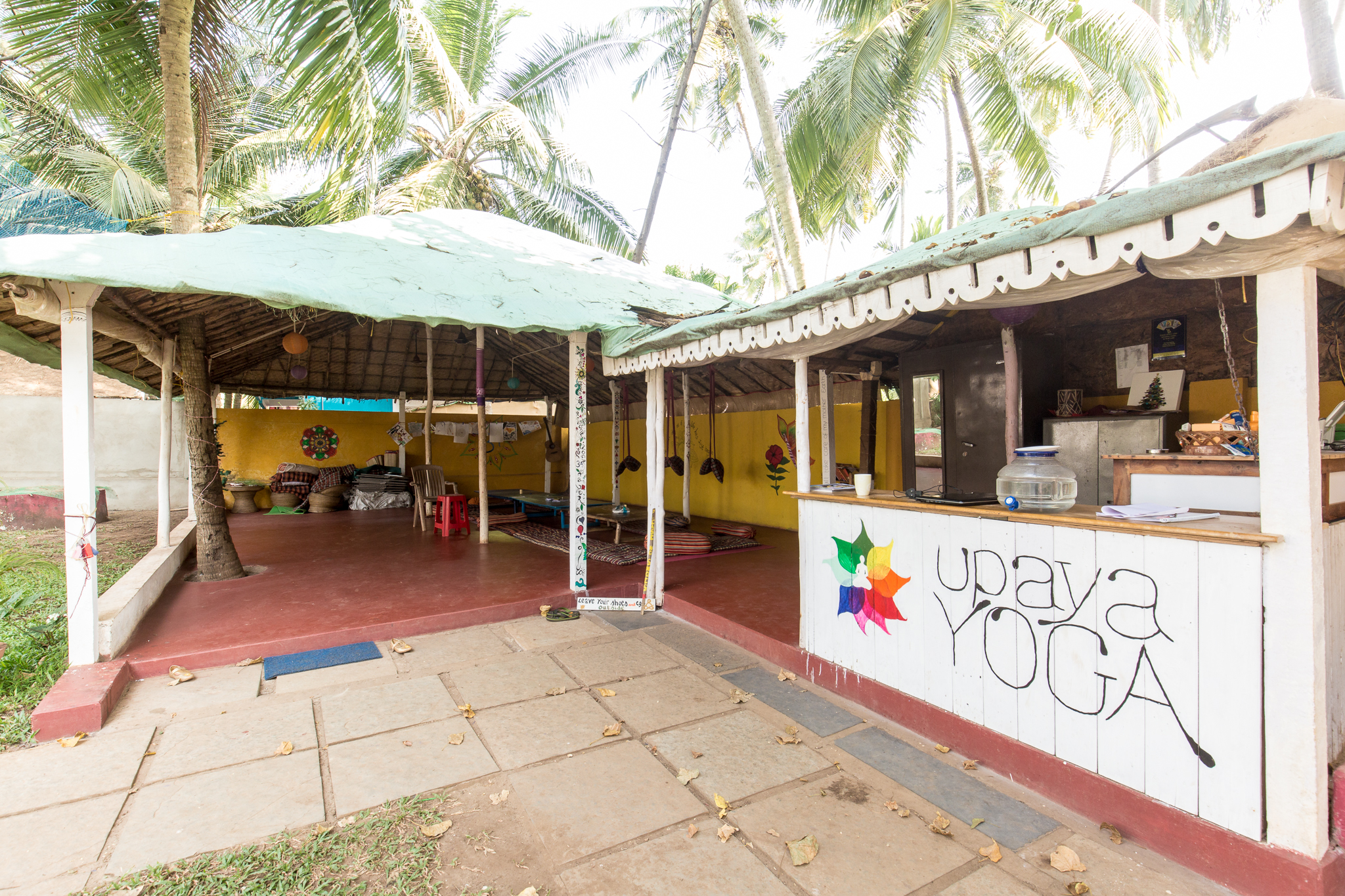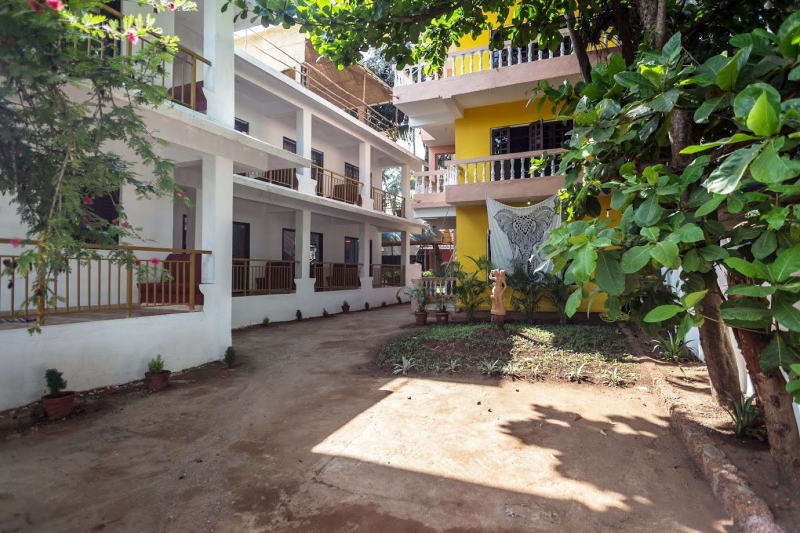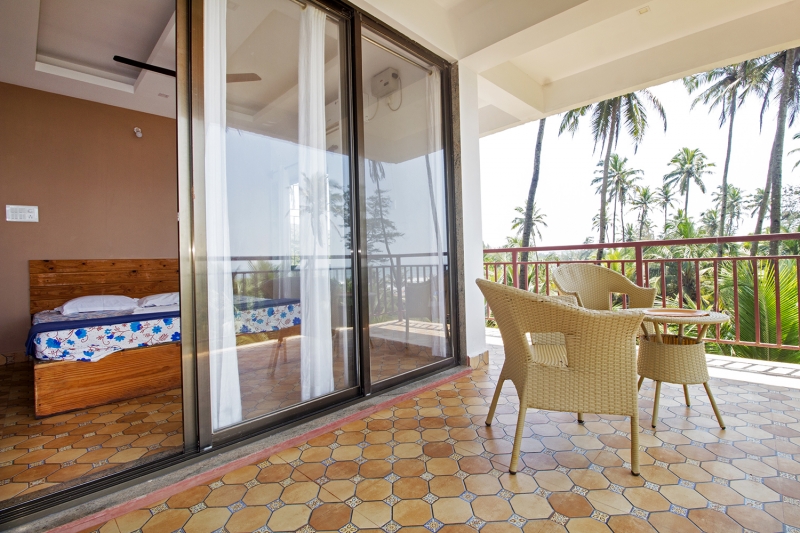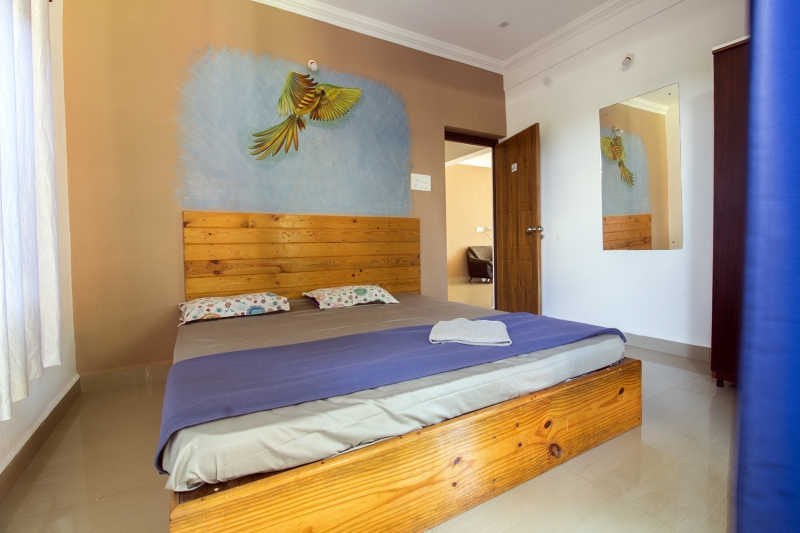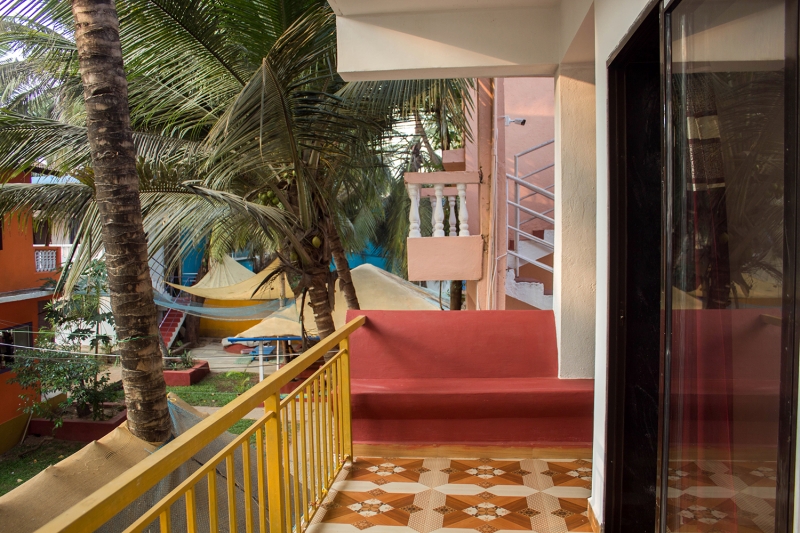 The campus at Upaya Yoga School is located at Arambol Beach, said to be one of the cleanest beaches in North Goa. From 100-hour to 500-hour offerings, this school offers something for everyone (but they do note that those who take the 100-hour course will need to complete an additional 100 hours at a later date at any certified school to become licensed to teach).
Program: Their 200-hour training course encompasses Hatha Yoga, Raja Yoga, Mantra Yoga, and Ashtanga Vinyasa Flow and takes about three weeks to complete. They take a holistic approach to teaching, emphasizing the three attributes of humanity: head, heart, and hands. The techniques and specific training aspect of the course cover nine components: shatkarmas, asanas, surya namaskar, breathing techniques, pranayamas, mudras and bandhas, yoga nidra, meditation, and basic health management. On top of that, they cover teaching methods, anatomy and physiology, philosophy, lifestyle and ethics, and a practicum.
What We Like: The training package includes accommodation and food, though they don't offer meals on Saturday evenings and Sundays all day. Students are invited to explore the food at nearby restaurants. Free pick up from Goa's airport or the train station is available.
Cost: 998 – 2,552 USD
H.No.380, Girkar waddo, Dando, Arambol,, Pernem, Goa 403524, India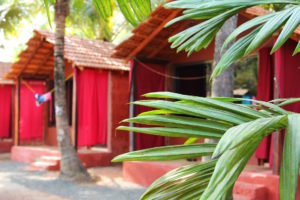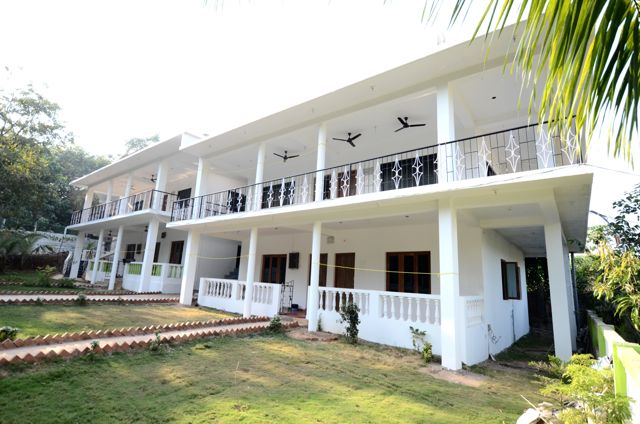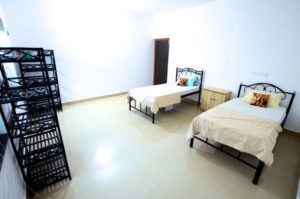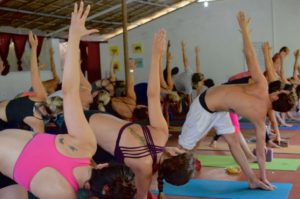 Trimurti-Yoga-Goa-Rooms18
Trimurti-Yoga-Goa-Rooms20-300x199
Trimurti-yoga-goa-ashram1-300x199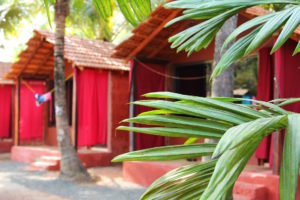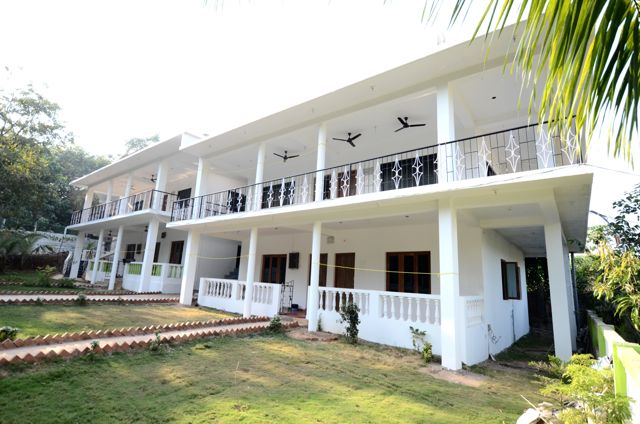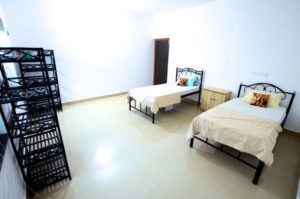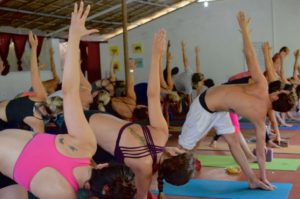 Trimurti Yoga Center in Goa is about fifteen minutes by bicycle from both Palolem Beach and Agonda Beach. Hidden away from the hustle and bustle in a small coconut forest, this center offers a sweet escape from the tourist buzz that is found throughout Goa.
Program: The standard 200-hour Vinyasa Flow yoga teacher training is offered here, in addition to a 300-hour yoga and Ayurveda course, a 50-hour Aerial Yoga program, and a 100-hour Prenatal Yoga course. Days begin bright and early with morning pranayama, meditation, chanting, and kriya yoga and end with an evening practice. All of the standard teachings are included in the space between. Techniques training will also explore contemporary Vinyasa Flow themes, such as chakras, elements, lunar flow, and power yoga.
What We Like: The program is just under one month in length. When you register, you can choose private accommodation or a shared room. Three meals per day are included as well (except for lunch and dinner on Saturday and all meals on Sunday). An early-bird discount is available for those who apply three months in advance.
Cost: Contact for more information
Dumane Shrishtal, Behind Gaurish Restaurant, Agonda- Palolem Road, Canacona, Goa 403702, India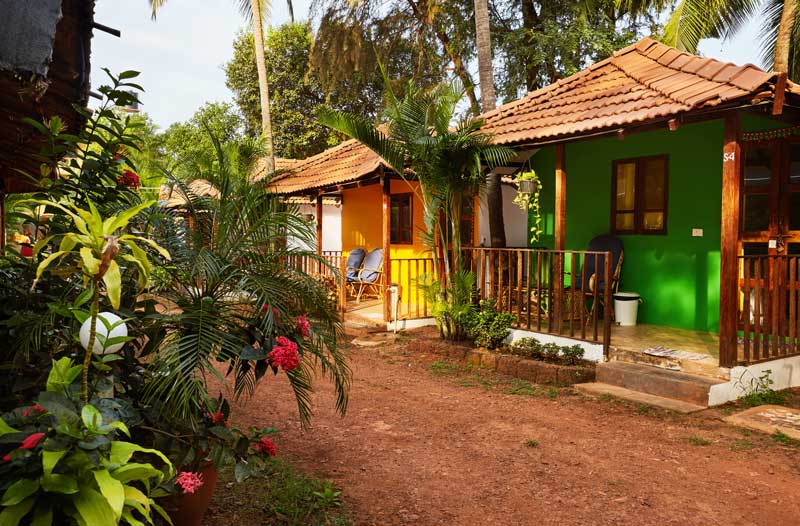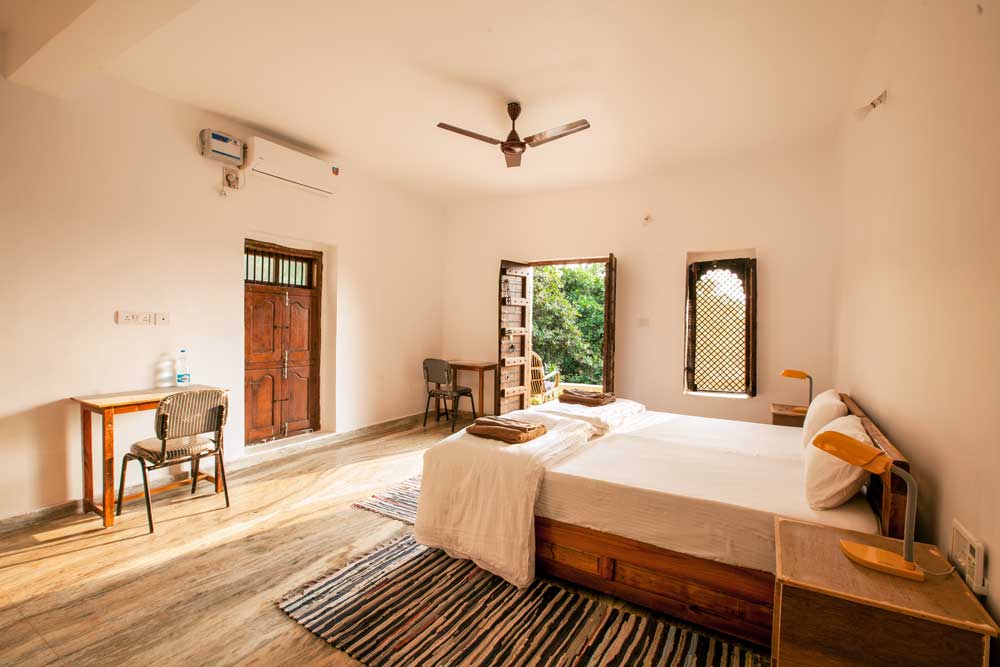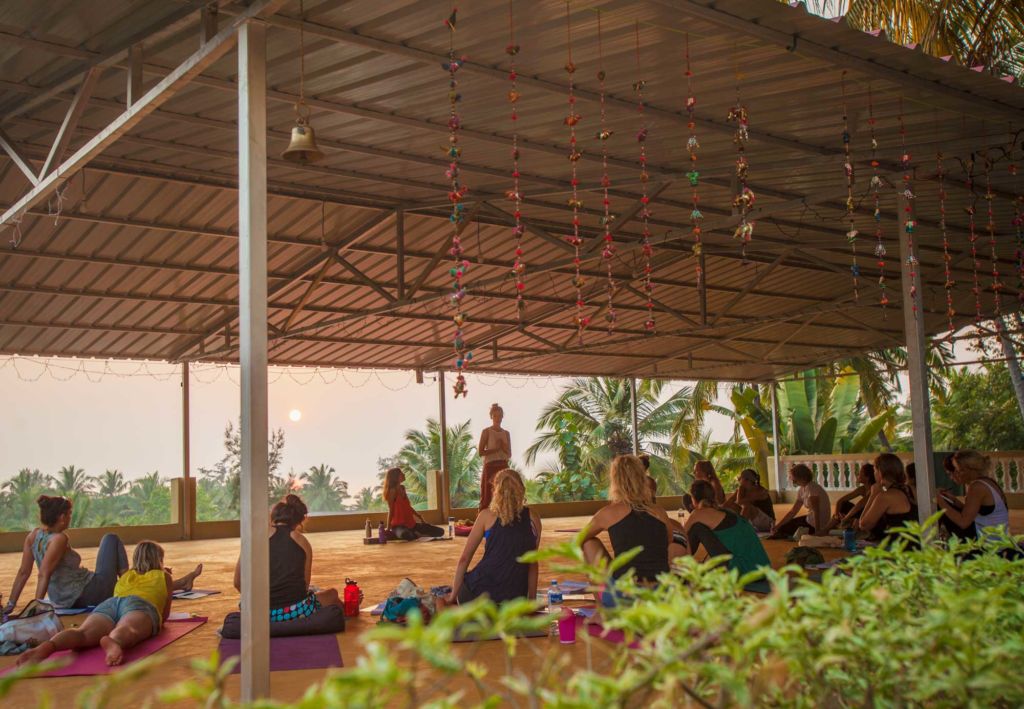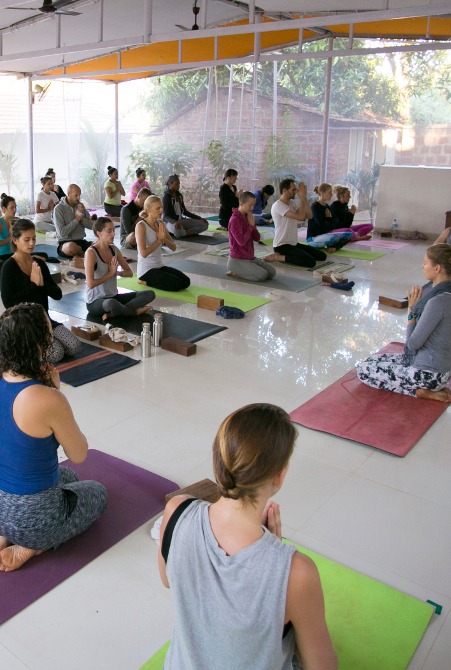 affiliateyogateacher-1024x709
sampoorna-yoga-drop-in-yoga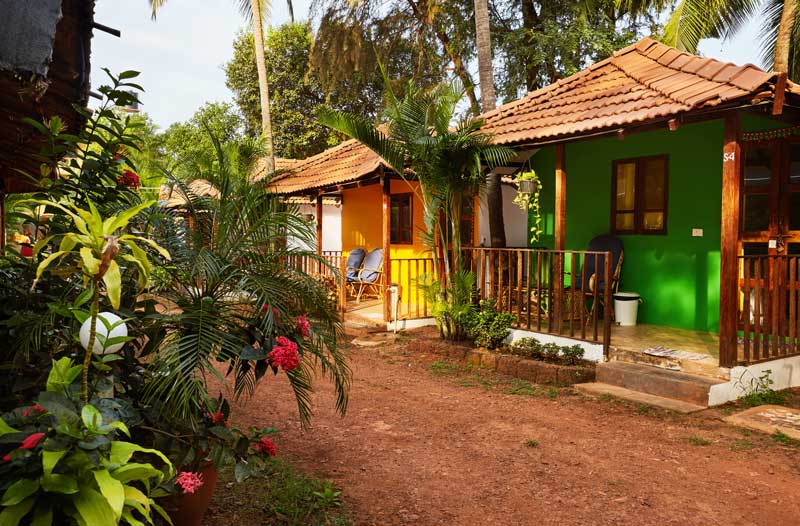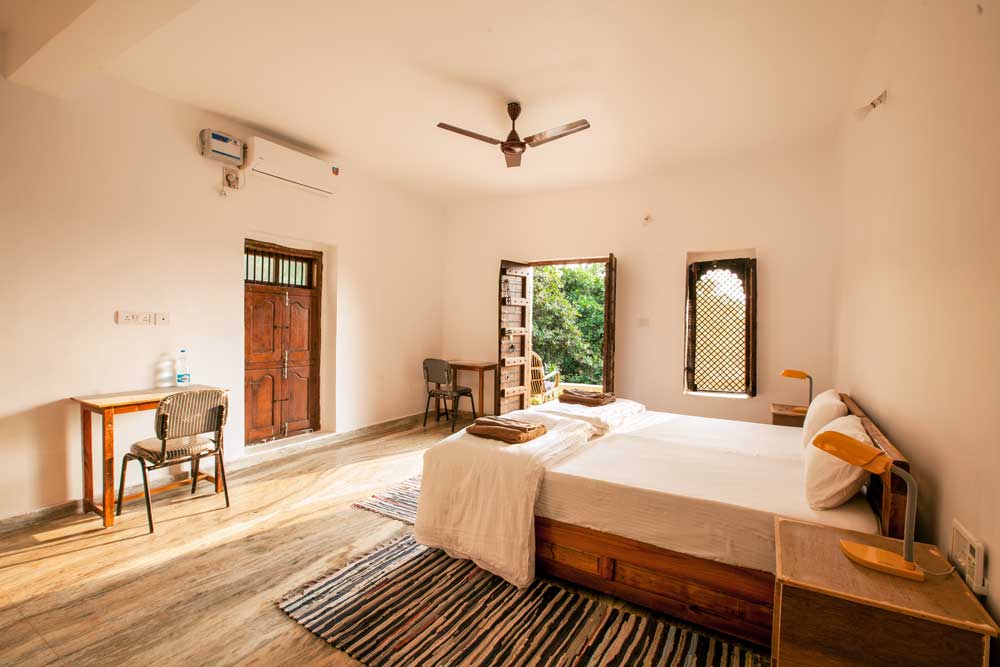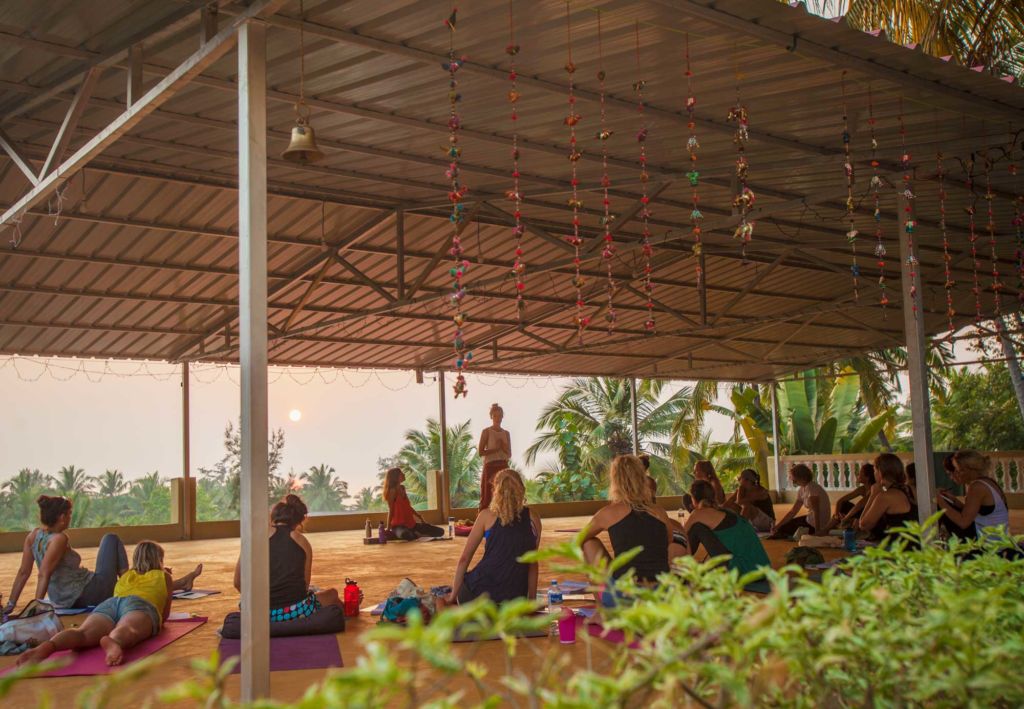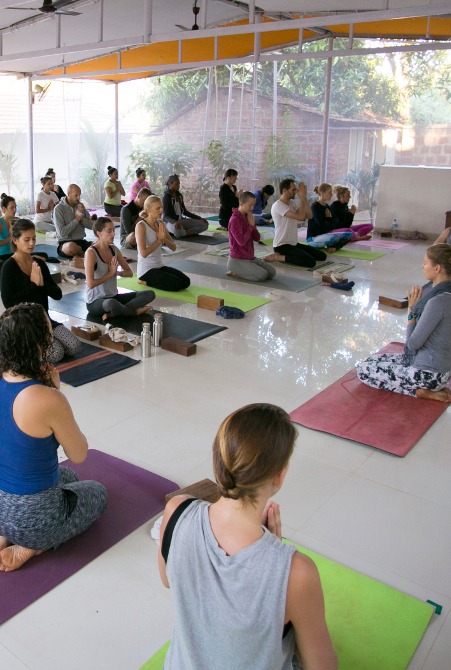 Sampoorna Yoga, located in Agonda Beach, is spread out over 25,000 square meters of land. It is home to three open-air yoga shalas, 43 cottages, and 14 additional rooms, and is surrounded by coconut, cashew, and palm trees, making it a lush, dreamy backdrop for a yoga teacher training course. Plenty of areas to relax in add to the comfort of the space.
Program: The training courses offered here include a 100-hour pre-yoga teacher training course, a 50-hour meditation teacher training course, a 60-hour yin yoga course, and of course the standard 200-hour training (Ashtanga Vinyasa-style). They also offer 200-hour training courses in Spanish, German, French, and Italian. Early bird and buddy discounts are available.
What We Like: The 200-hour training course takes about three weeks to complete. While you're there, you'll stay in on-site accommodation. Pricing varies depending on your accommodation of choice, but all offerings are clean and comfortable. Food is included as well, and as of September 2019, the food at Sampoorna will be 100% vegan, Sattvik Indian food.
Cost: 832 – 3,218 USD
GOA, Vall-Tambdem, Agonda, Goa 403702, India








Devarya Wellness offers a variety of different training courses hosted by various international teachers. All of their trainings are Yoga Alliance USA and UK certified. From 50-hour yin yoga therapy training to 300-hour advanced teacher training, they have a selection of options to consider. Courses include accommodation, two healthy vegetarian buffets per day, and a light lunch daily, as well as full use of the resort. There are two swimming pools, gardens, and sun loungers on-site.
Program: Accommodation while on a course is in one of the resorts chakra-themed rooms or cottages, or inside the Luxury Royal Villa. All rooms are vibrant, airy, and comfortable. Their five yoga shalas are also thoughtfully designed and themed as well – each shala corresponds with one of the five elements. Mats, blankets, bolsters and all other props required are available, but it is still recommended that students bring their own yoga mat when possible.
What We Like: The resort also offers a variety of other activities, so depending on your particular course schedule, you may be able to join in on other offerings, such as Osho Dynamic Meditation, live music concerts, kirtan, and chakra meditations.
Cost: Contact for more information
Vithaldaswada, Morjim, Goa 403512, India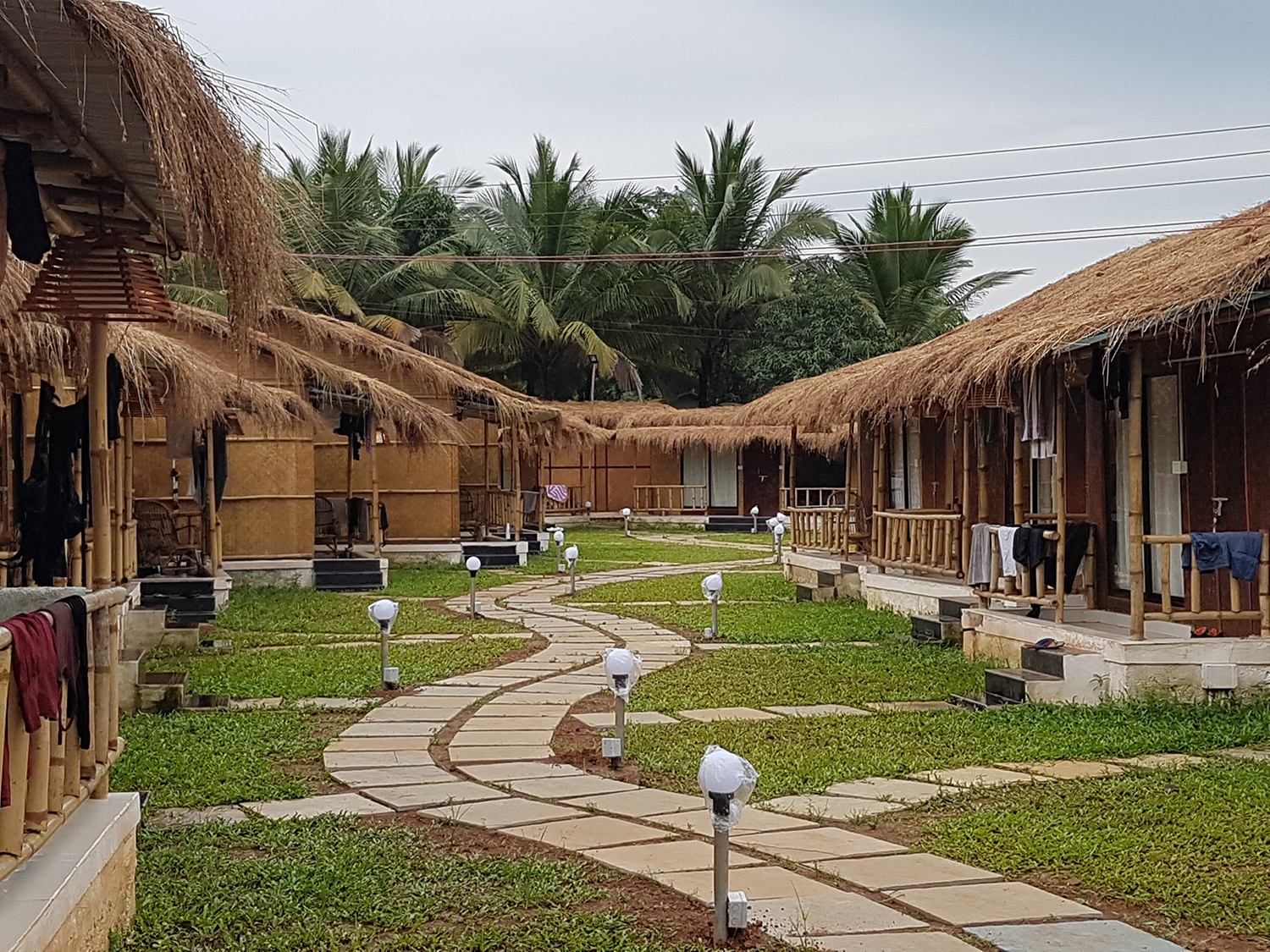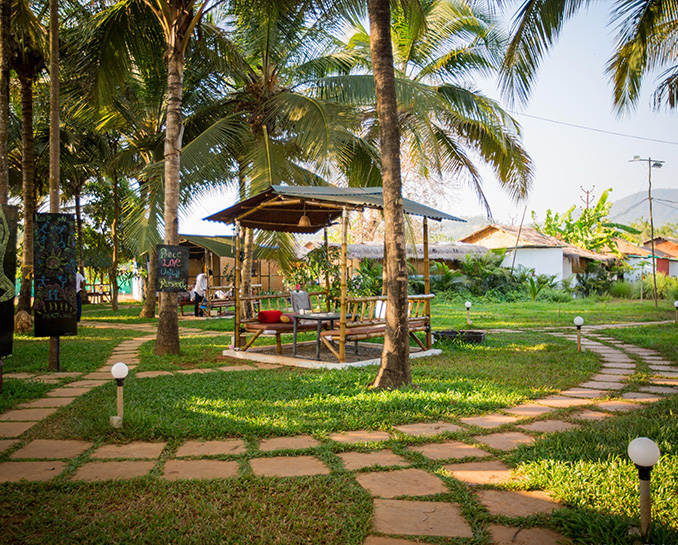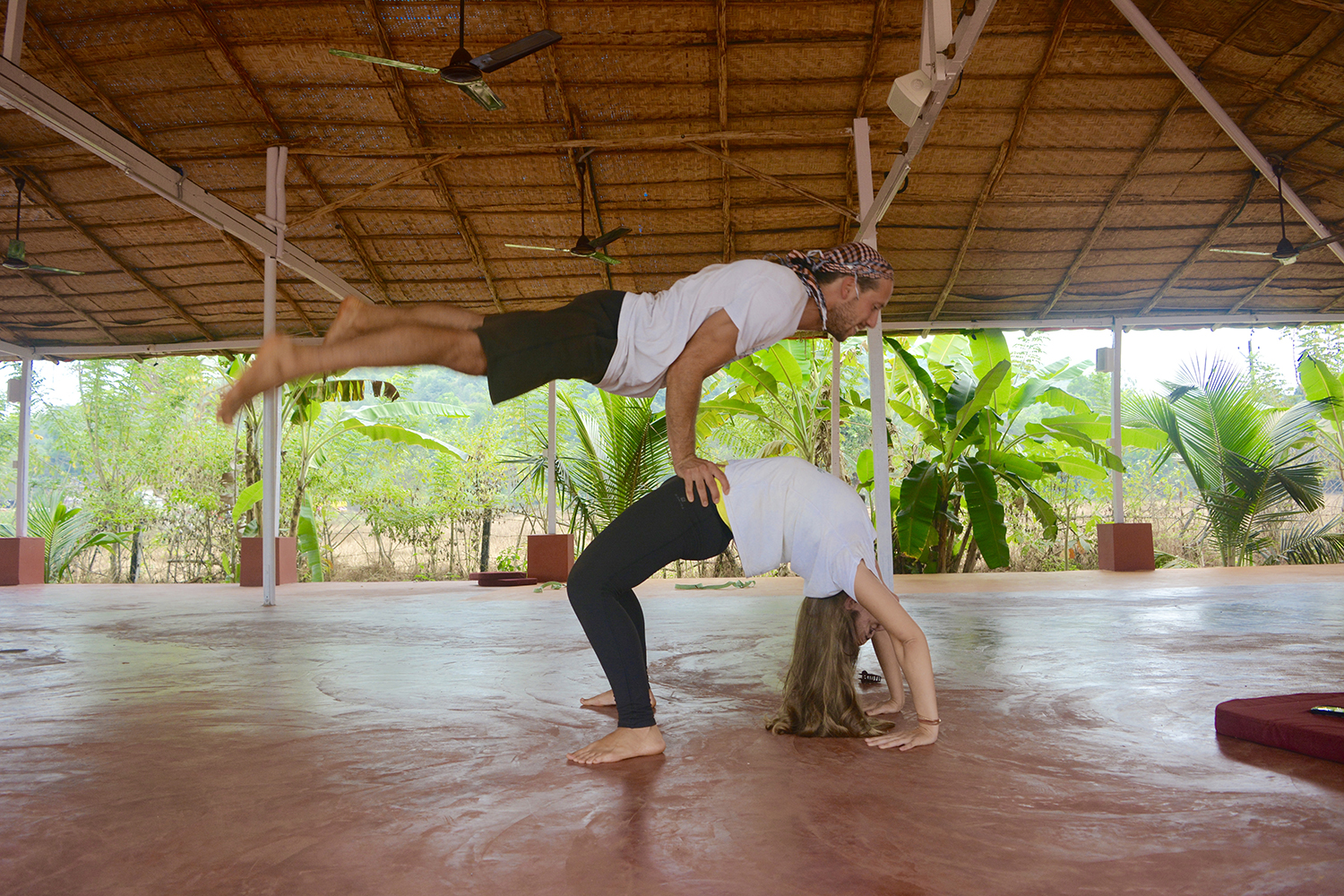 View-of-Ashram-rooms-from-outside-copy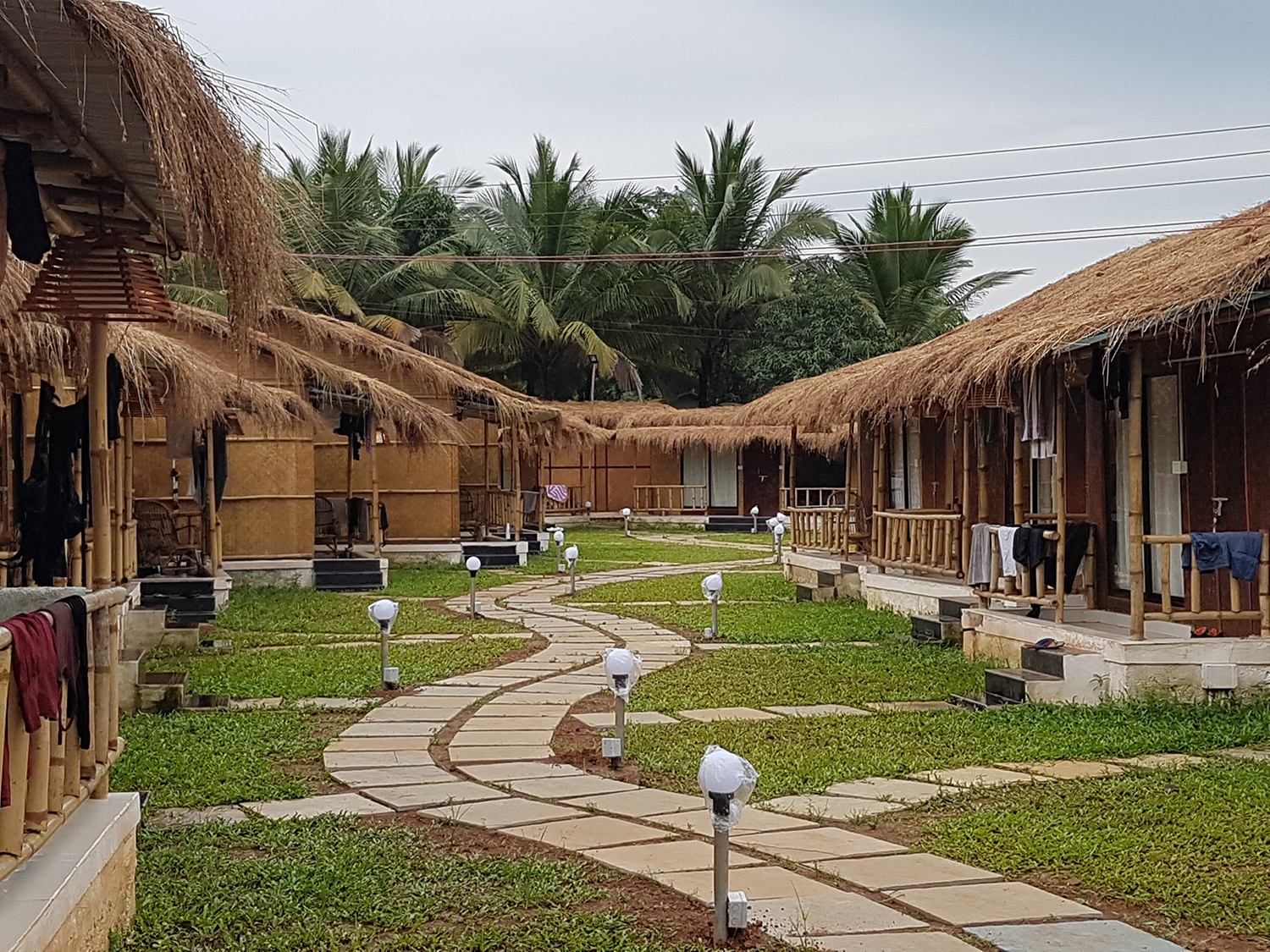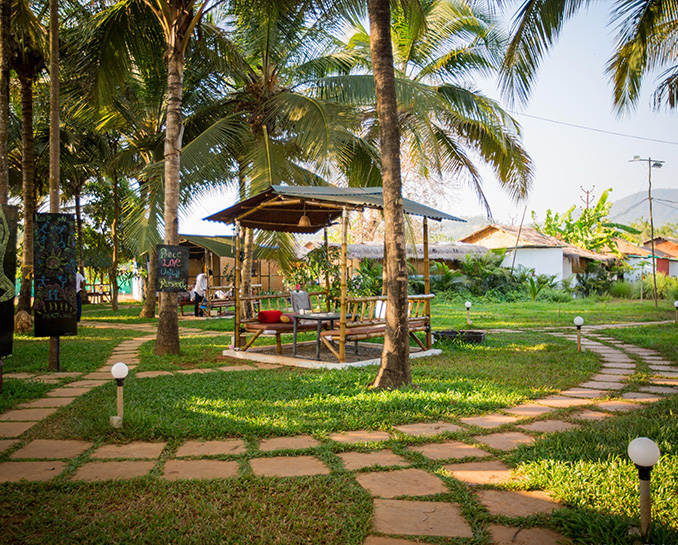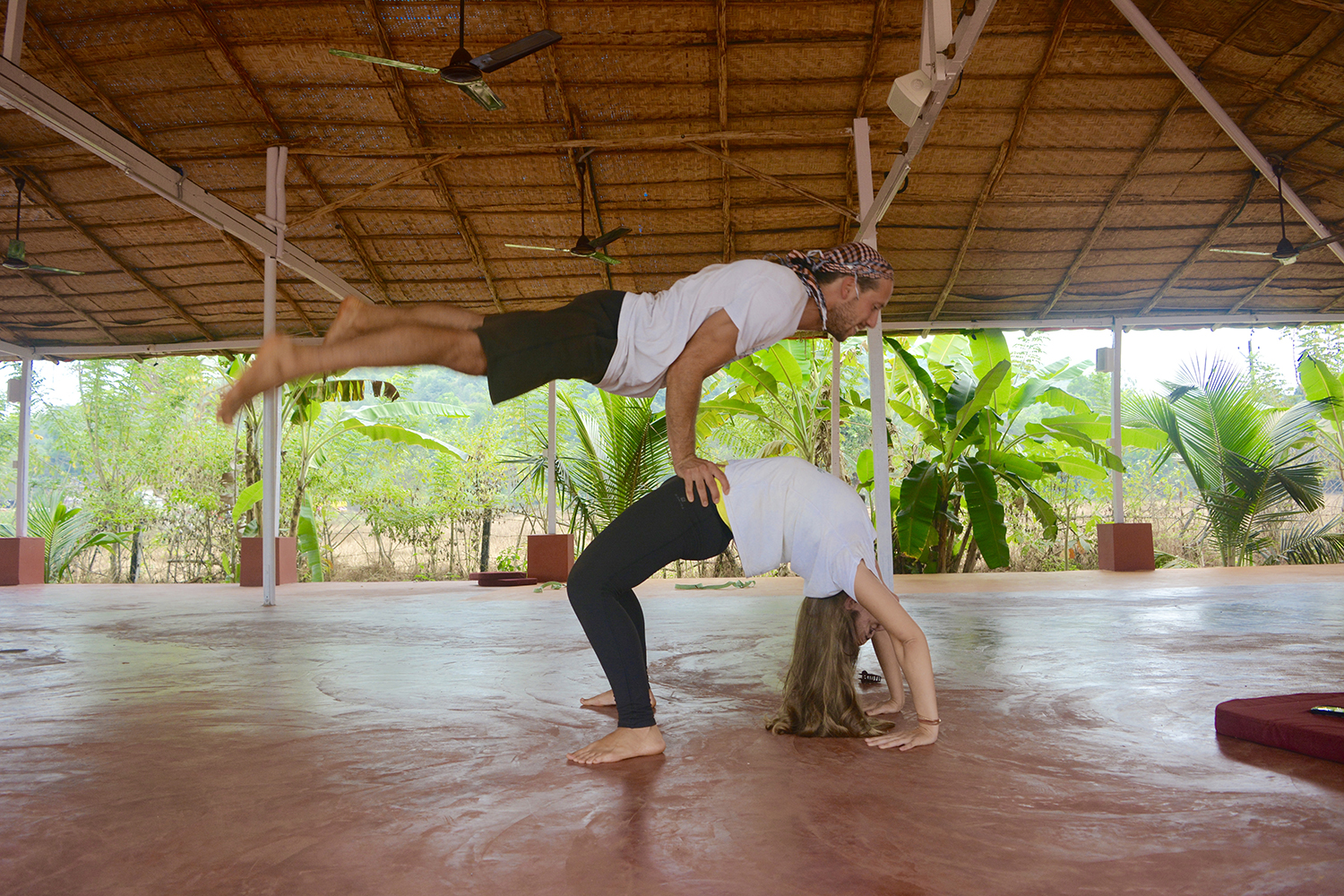 This yoga school and retreat center is located in South Goa, ten minutes from Palolem Beach by bicycle. With five yoga shalas, a swimming pool, and various areas to relax in, Kashis Yoga is a tranquil setting to consider calling home while completing a yoga teacher training course.
Program: This Yoga Alliance International approved school offers 100-hour, 200-hour, and 300-hour training courses. The 200-hour course is 24 days in length and takes a multi-style approach to yoga. It's ideal for aspiring teachers who want to gain a bit of background knowledge in a few different approaches. Teachings include Kundalini, Hatha, Vinyasa, Yin, Ashtanga, Aerial, and Acro yoga. An Ayurvedic workshop is included as well. If you opt for the 300-hour course, the teachings are more traditional, focusing on Hatha and Ashtanga-Vinyasa.
What We Like: Three meals are included daily (except for Sunday) as well as airport pick-up, bicycle usage, wifi, accommodation, and course materials. Package prices vary by accommodation, and it's worthwhile to note that if you opt for the hostel package, you will have a 12-minute cycling distance to and from the Ashram each day.
Cost: Contact for more information
Palolem-Agonda Beach Road, Devabagh, Canacona, South Goa, Goa, 403702, India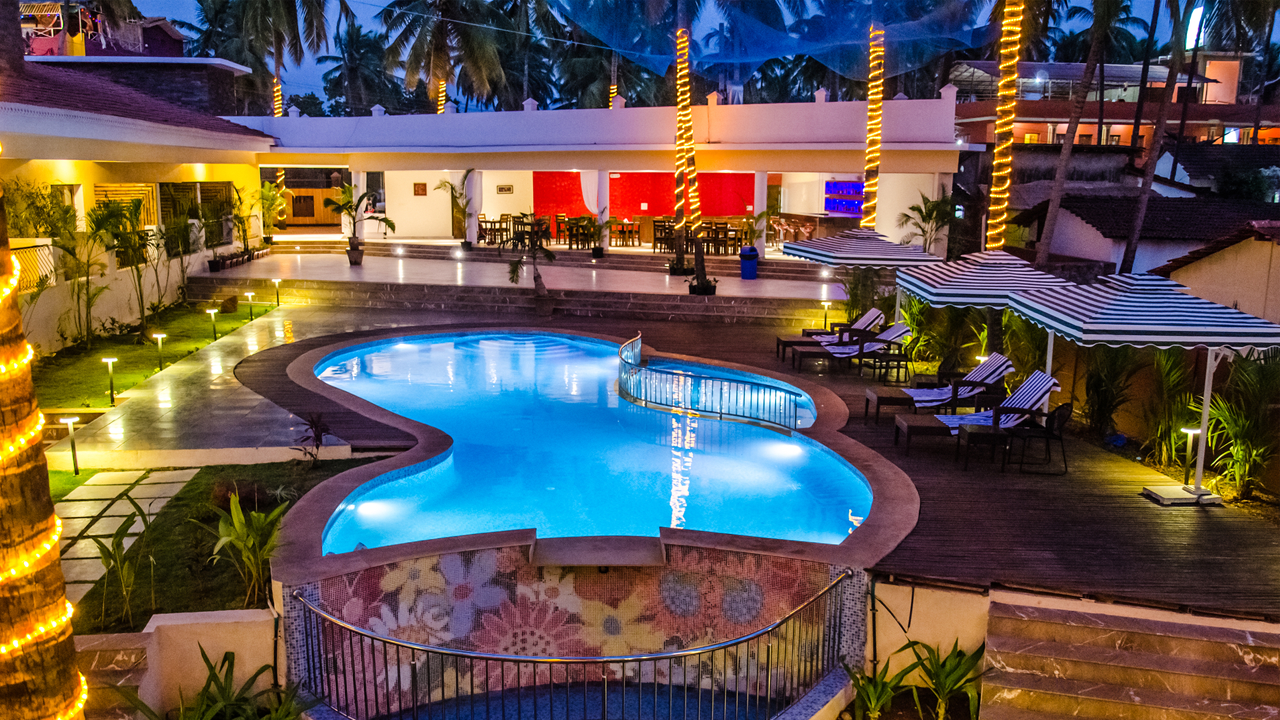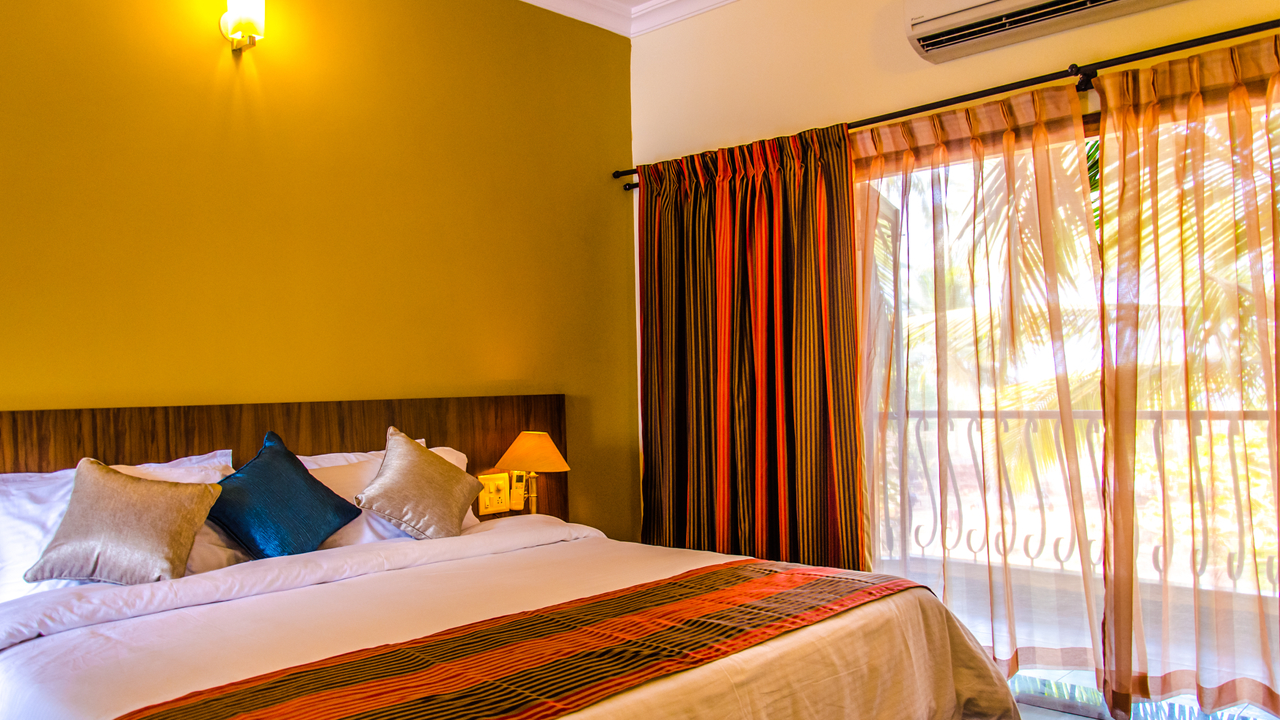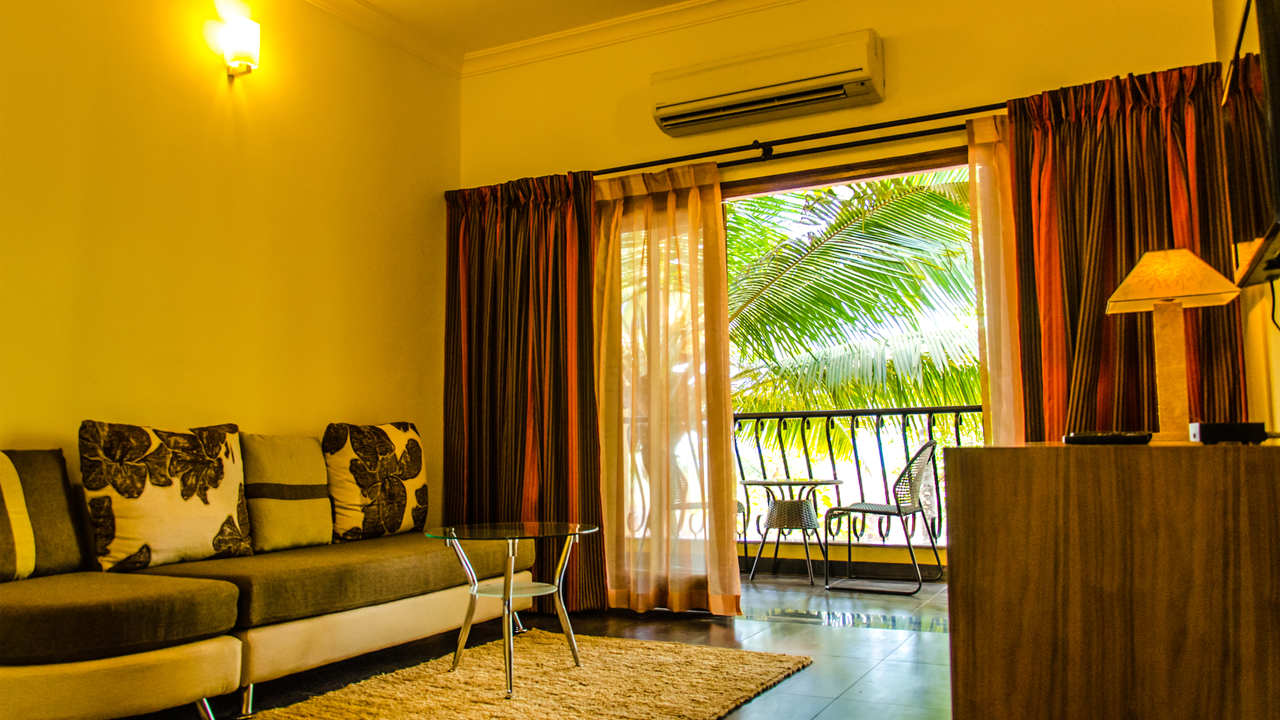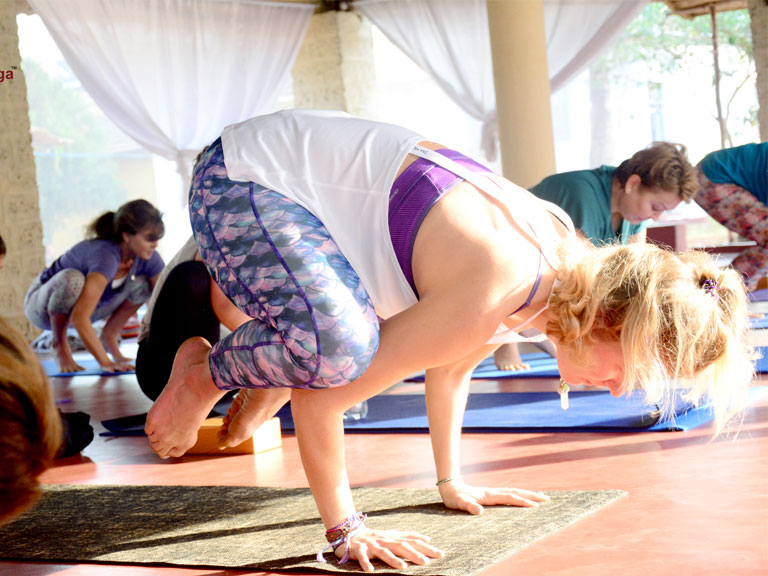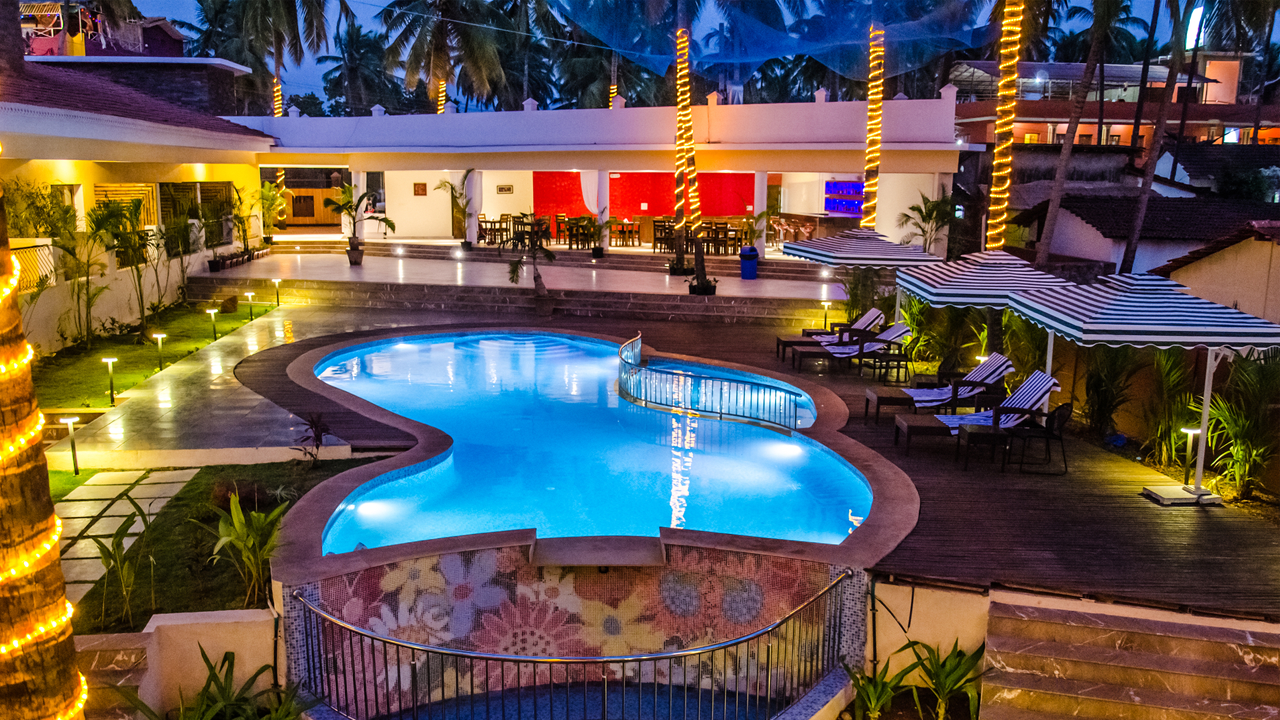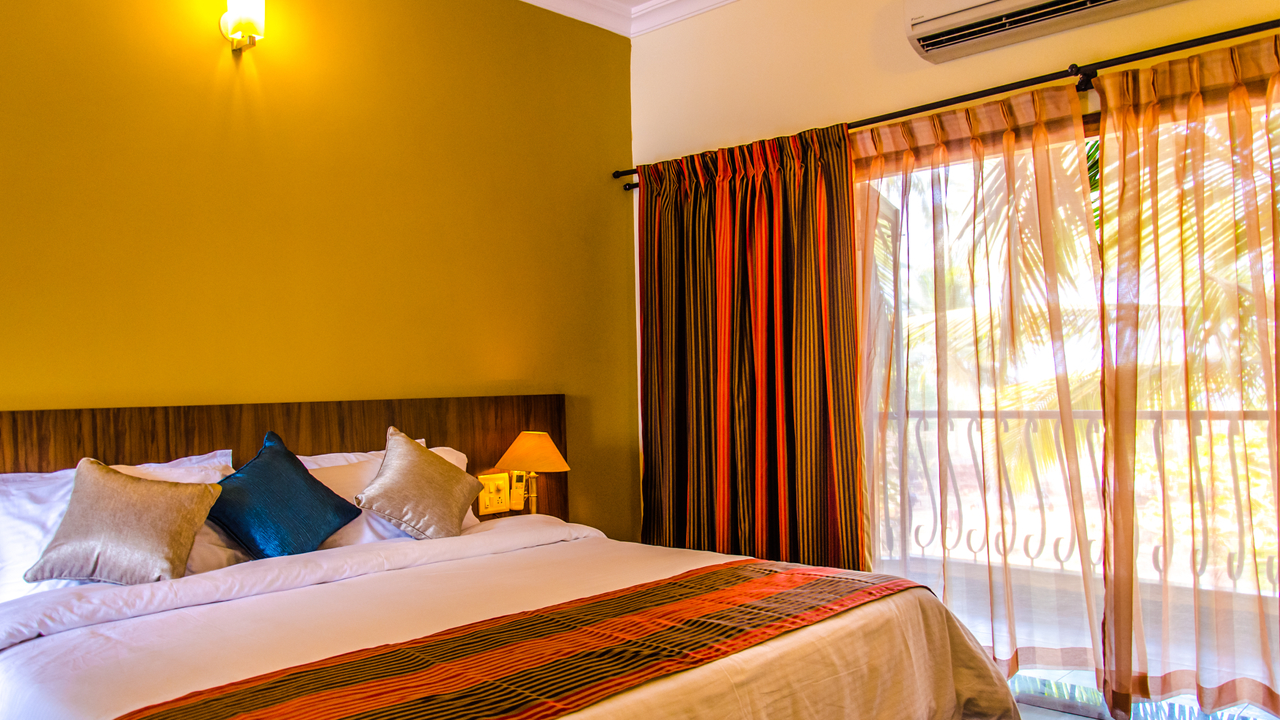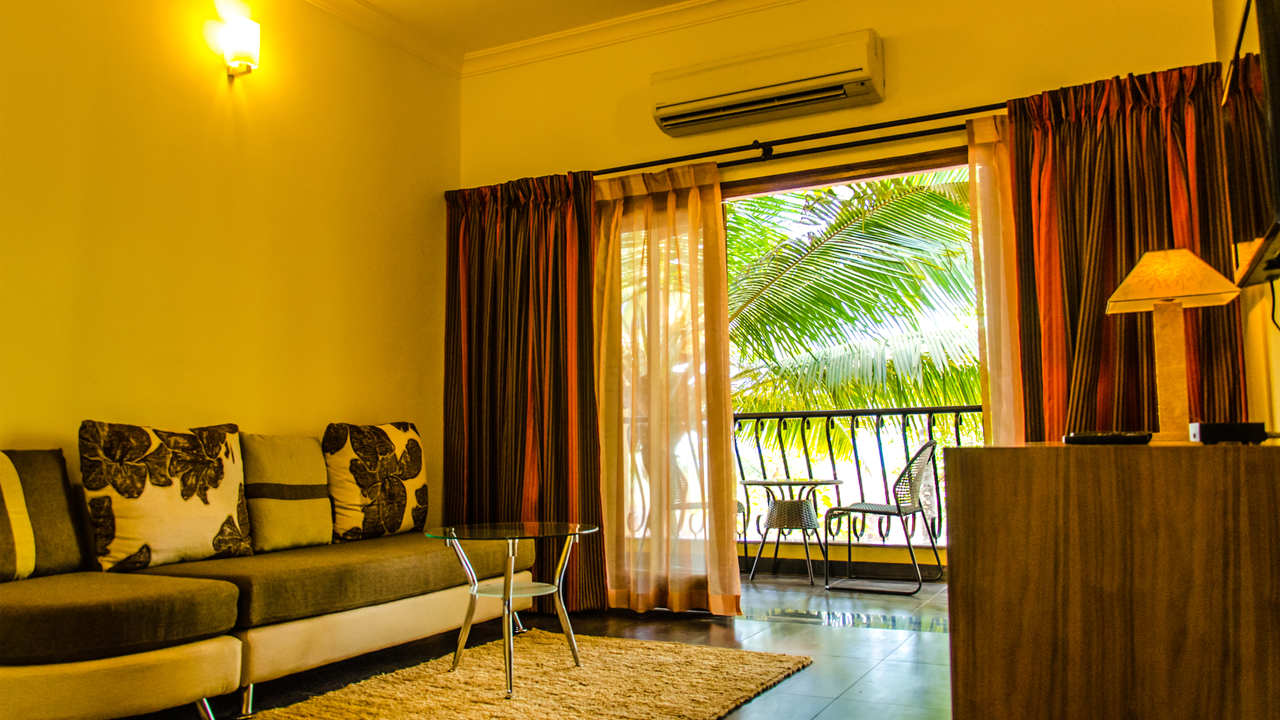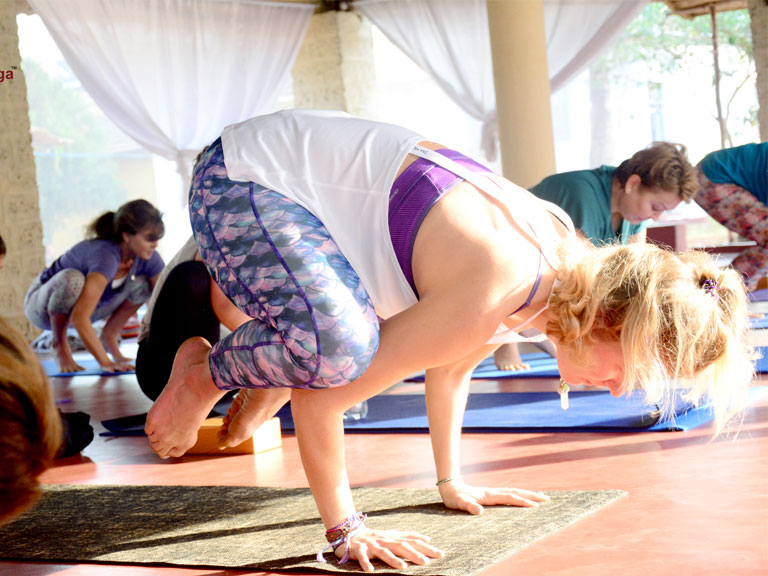 Oceanic Yoga is located in a quiet part of North Goa – in Mandrem. With fewer tourists than in some other parts of Goa, this school is on the quieter side of things. The school has paired up with Ocean Side Hotel to offer a safe and peaceful place to stay while studying. Accommodation here is basic, but spacious and well-maintained, making this school/hotel collaboration a humble but comfortable place to sleep and study at.
Program: Training is standard, covering all the basics from asana alignment to philosophy to anatomy to embodying the yogic lifestyle. You'll also receive an introductory lesson on Ayurveda. For those who already have a 200-hour training course behind them, you can consider their 300-hour program, which aims to strengthen your teaching skills and enables you to register as a Senior Yoga Teacher with Yoga Alliance.
What We Like: The 200-hour course takes about three weeks to complete, and pricing ranges depending on whether you opt for a private room or a shared room. The program price includes accommodation for 20 nights, vegan breakfast, lunch, and dinner (except for Saturday evenings and all day Sunday), wifi in the school's restaurant, a training manual, and use of a yoga mat and props.
Cost: 1,553 – 4,106 USD
Junas Wada, Mandrem Beach, Goa 403527, India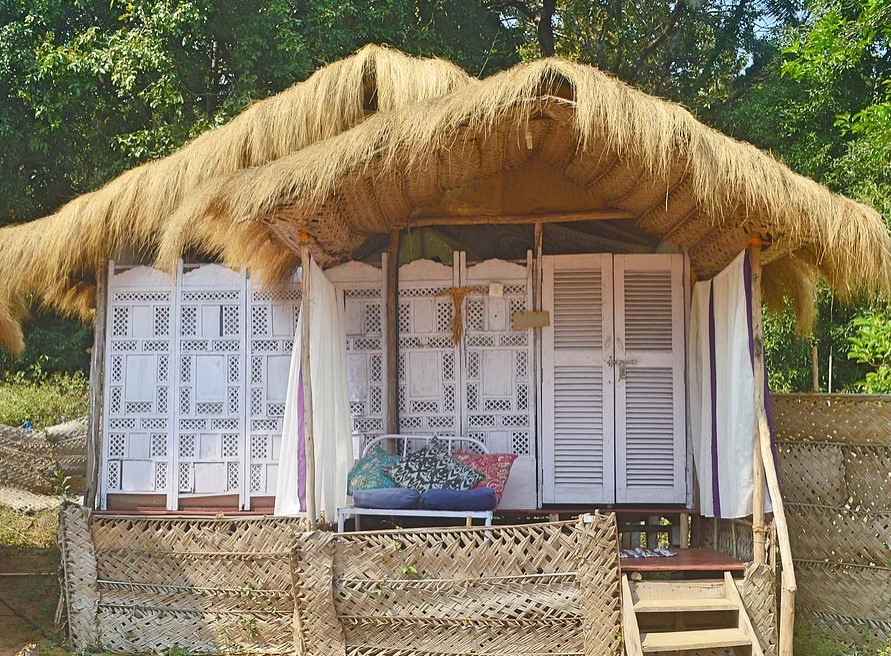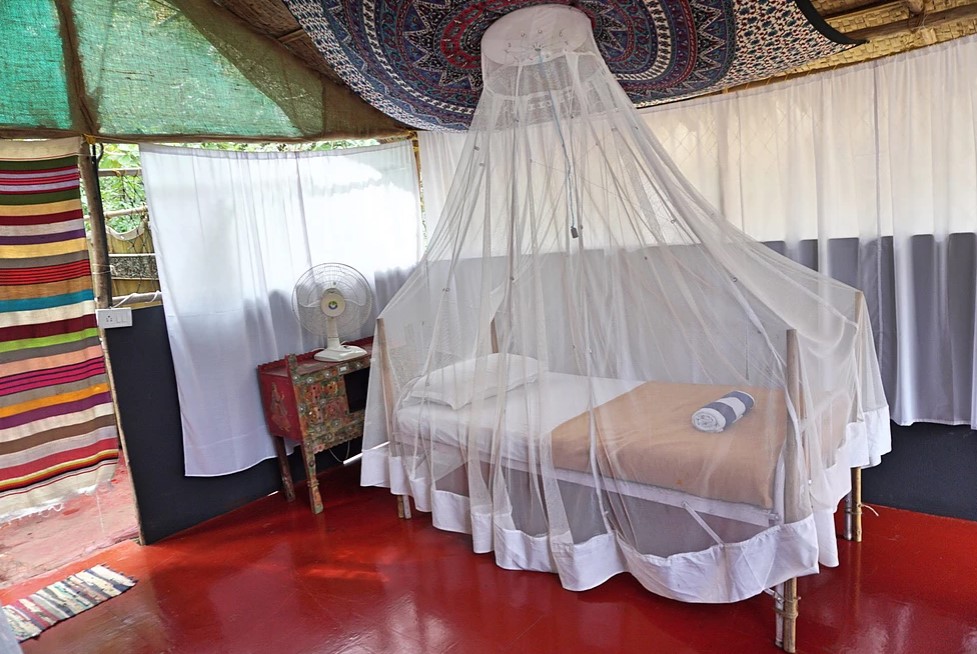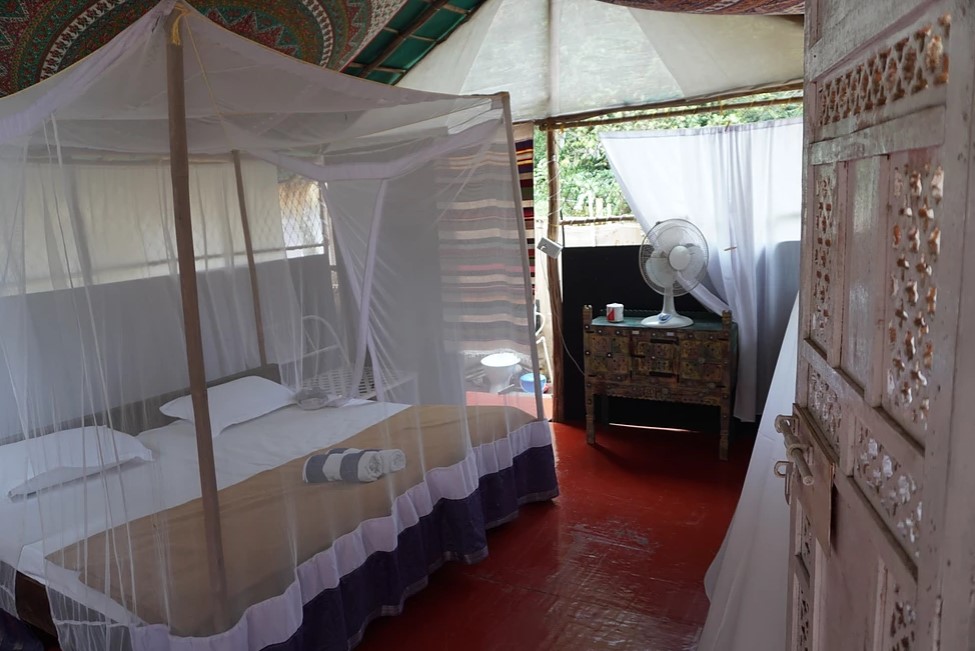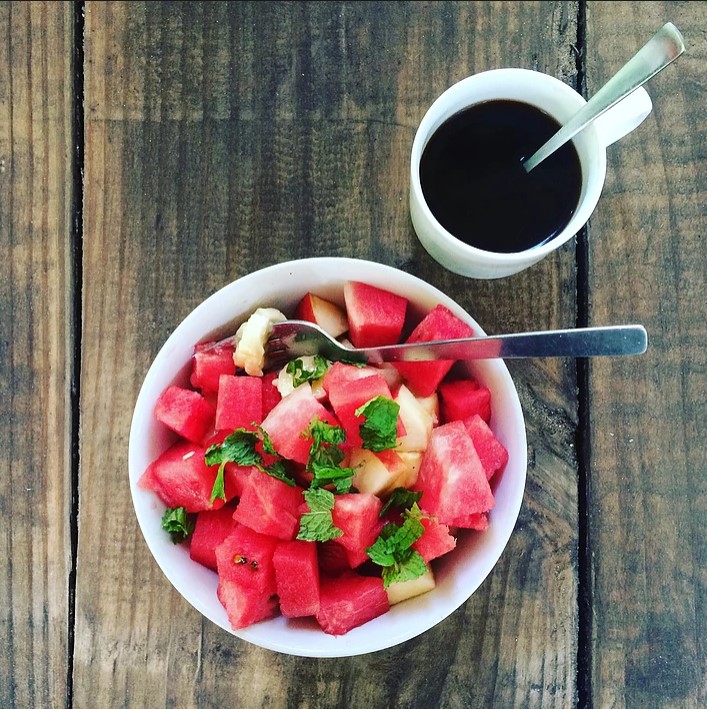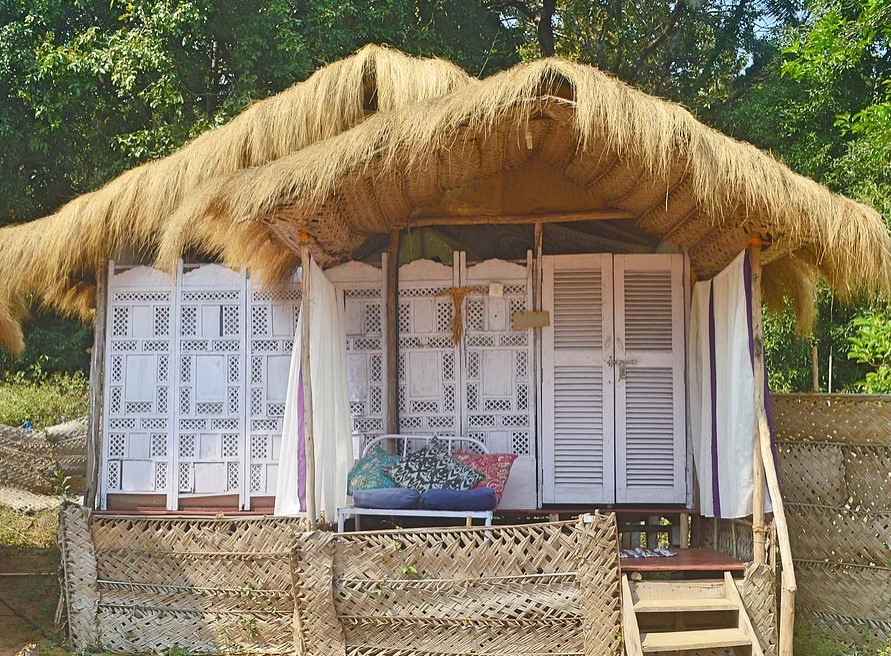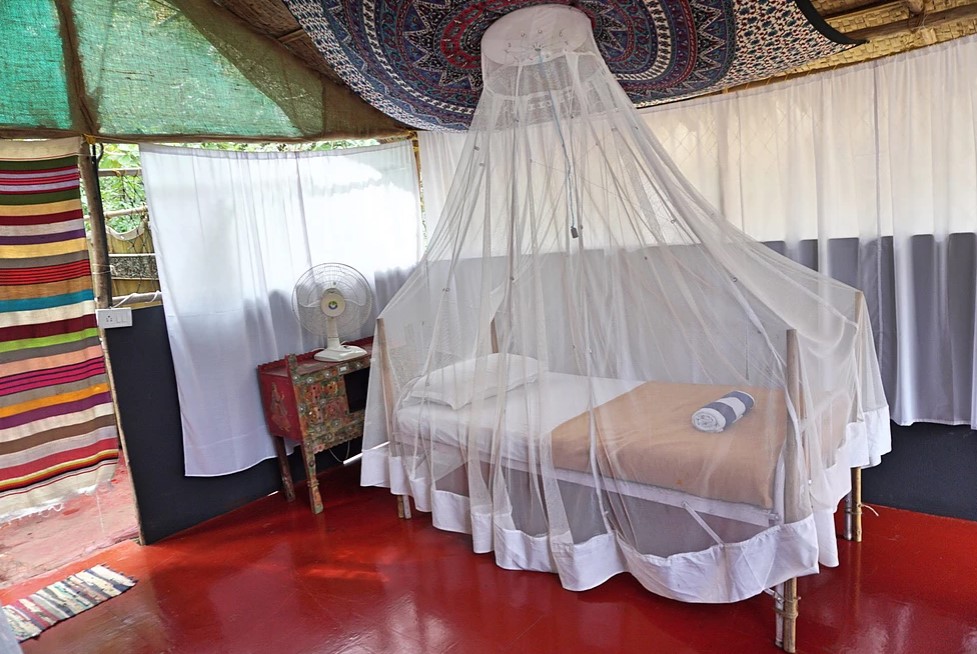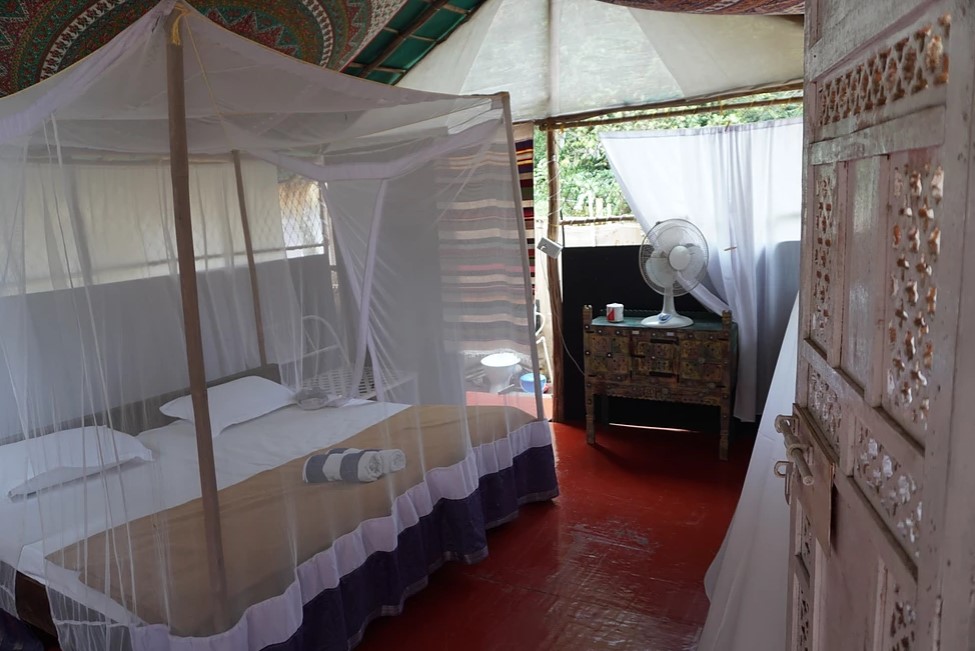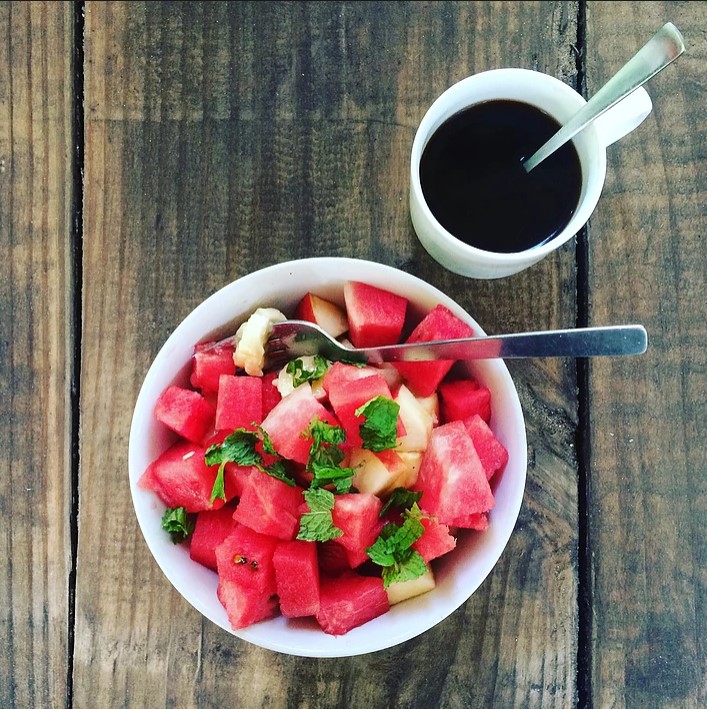 The almost month-long, 200-hour course offered at Earth Yoga Village is a Hatha Vinyasa Flow training program that includes restorative yoga training.
Accommodation varies depending on whether you prefer a private or shared room, but in any case, 'jungle beach hut' is the style. All huts include towels, toilet paper, mosquito nets, linens, pillows, a blanket, and a fan. Three healthy meals are offered each day, along with tea, fruit, and filtered water. Saturdays are days off, which is the perfect time to explore the surrounding area.
Program: The teacher training here is based on the Gurukula Teaching System, which weaves each student's everyday life with their yoga training. 100-hour yin and yoga nidra training and 300-hour holistic yoga program are also available.
What We Like: The village is located in South Goa on Palolem Beach, making it a great place from which to explore surrounding villages and additional beaches. The space itself is eco-friendly and down-to-earth. Lights are solar powered and wifi access is limited to two hours per day (and all day Saturday). For those looking to disconnect (and in doing so, reconnect) this might be the spot.
Cost: 832 – 3,995 USD
North End of Palolem Beach, Across Bridge on Backwater Side, Palolem Beach, Goa 403702, India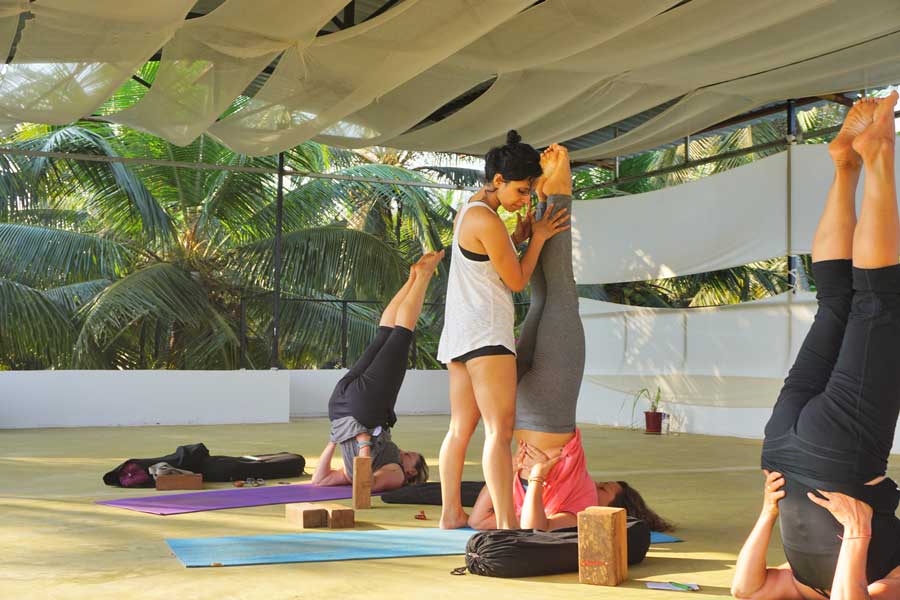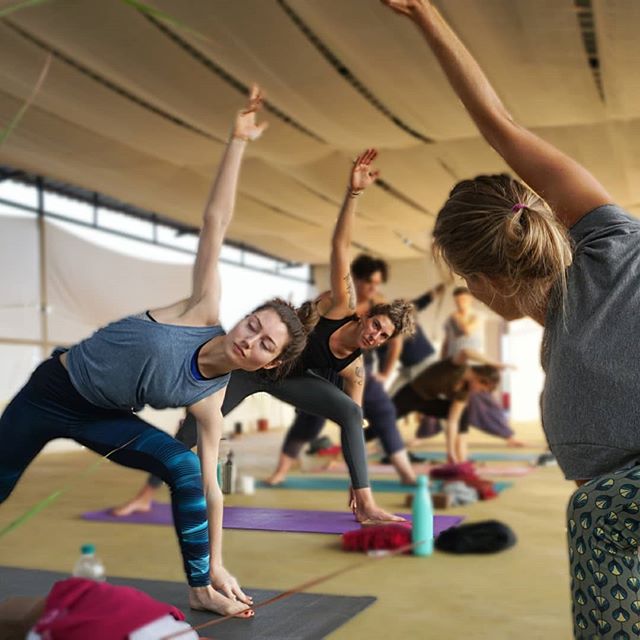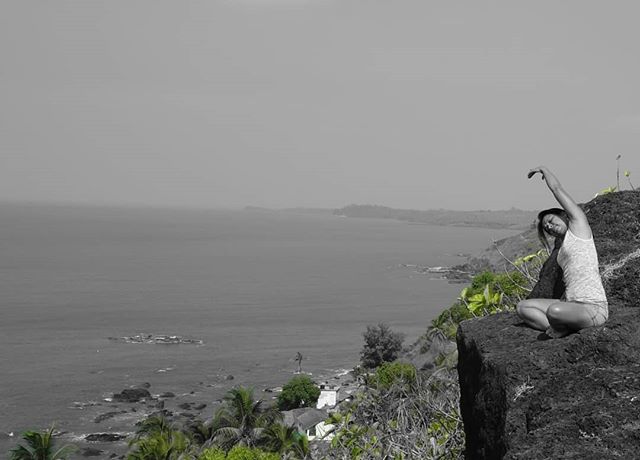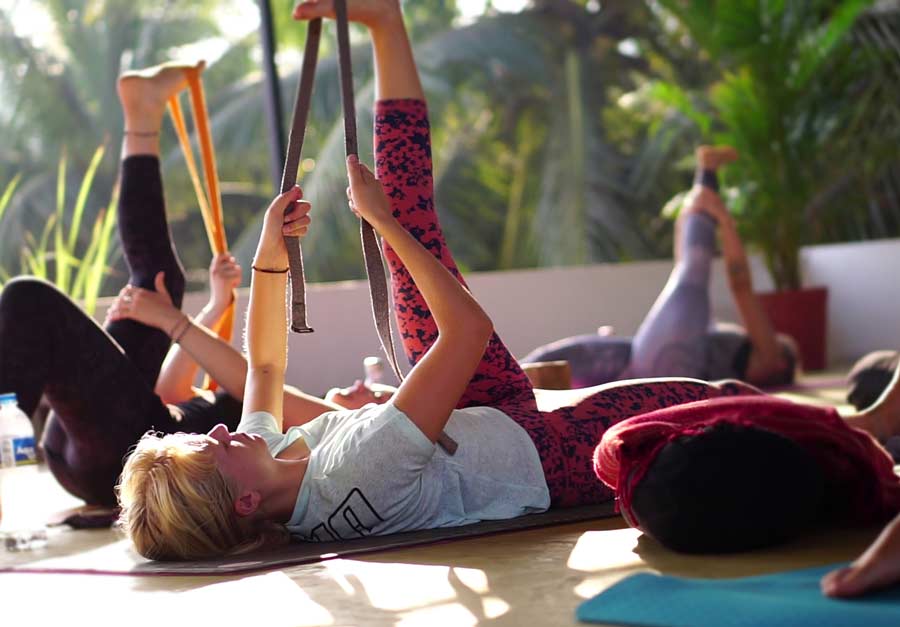 hatha-yoga-teacher-training-session
67477038_155066765559419_2689271307859207613_n
59647742_136605047425785_55532827913180796_n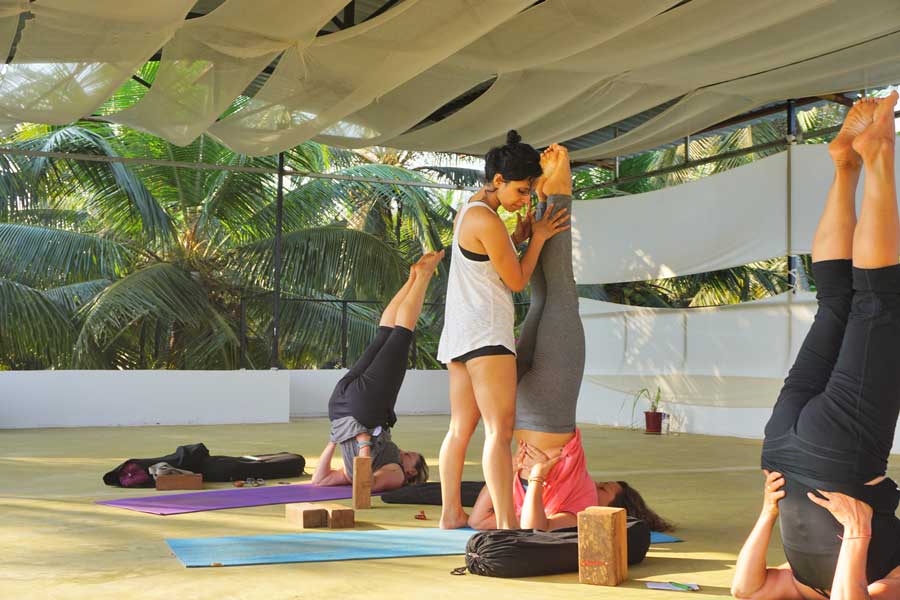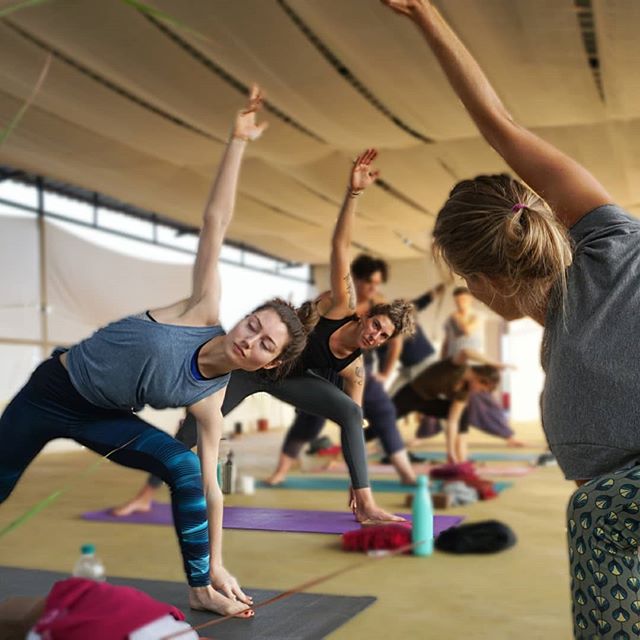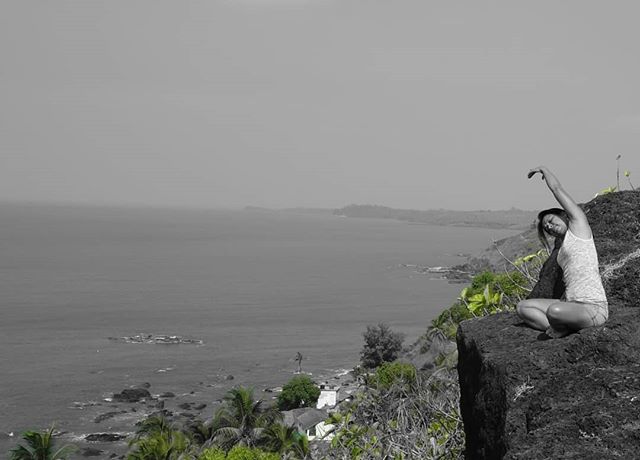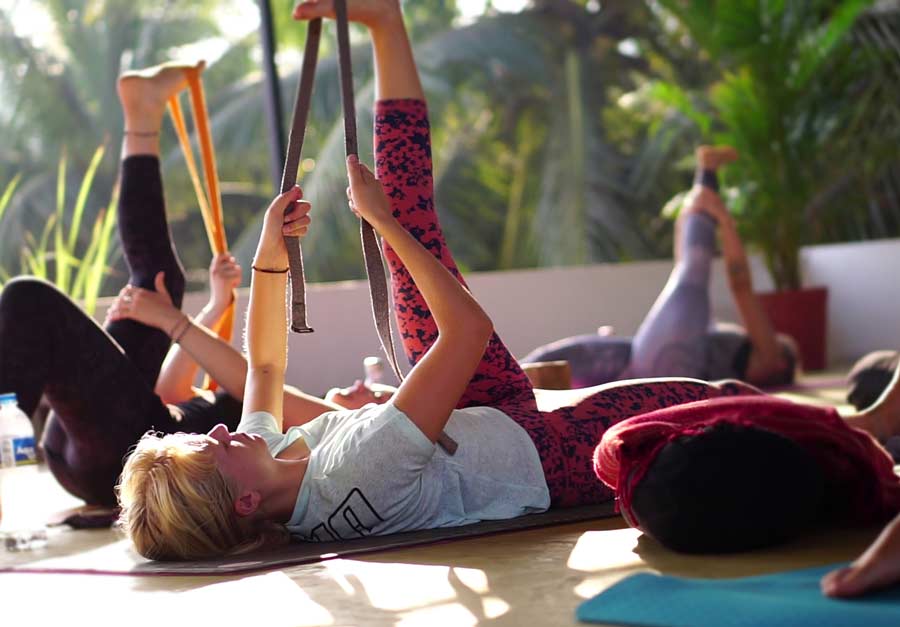 Diya Yoga is located in North Goa at Arambol Beach. The 28-day, 200-hour multi-style yoga teacher training offered here covers Hatha, Yin, Vinyasa, Ashtanga, and Restorative teachings. It's another great option for those looking to gain some insight into a variety of practices. For those who have less time available to study, they also offer a 100-hour course. If these students return within 24 months, they can complete an additional 100-hours of training to attain the 200-hour certification.
Program: Included in the program is a course manual, a kriya pot (for yogic cleansing), pick up at the airport or train station, three meals Monday to Friday, breakfast on Saturday, and accommodation with an attached bathroom. Highlights of their curriculum include asana exploration, pranayama, philosophy, the art of teaching, alignment, and a practicum.
What We Like: Looking for something shorter? For those interested in yoga nidra training (whether certified yoga instructors or not), Diya Yoga also offers a six-day program that explores this ancient technique. This is a great add-on for teachers looking to focus on sleep and relaxation, but it is also great for non-teachers who work in complementary fields or wish to help others sink into relaxation
Cost: Contact for more information
Unnamed Road,, Arambol, Goa 403512, India
When you're deciding on where to complete a yoga teacher training course, it's important to keep your top priorities and personal preferences in mind. What are our particular interests and reasons for taking the course? Do you want to be right in the heart of Goa or nestled into a quiet nook of this beautiful state? Of the different styles of yoga to learn how to teach, it's important to pick the one that suits your authentic dreams and leanings (and just as important to find the school vibe you're looking for). Whatever your calling, Goa has plenty of options to choose from, all set right within (or not far) from the lush greenery and biodiverse beauty of this southern Indian state.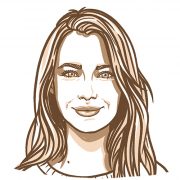 Andrea Wilson
Andrea has been hosting yoga retreats in various locations worldwide since 2003 and continues to encourage her students to live as the best version of themselves. Yogic living provides the framework for her informative writing, which is chock-full of beneficial tips and tricks.