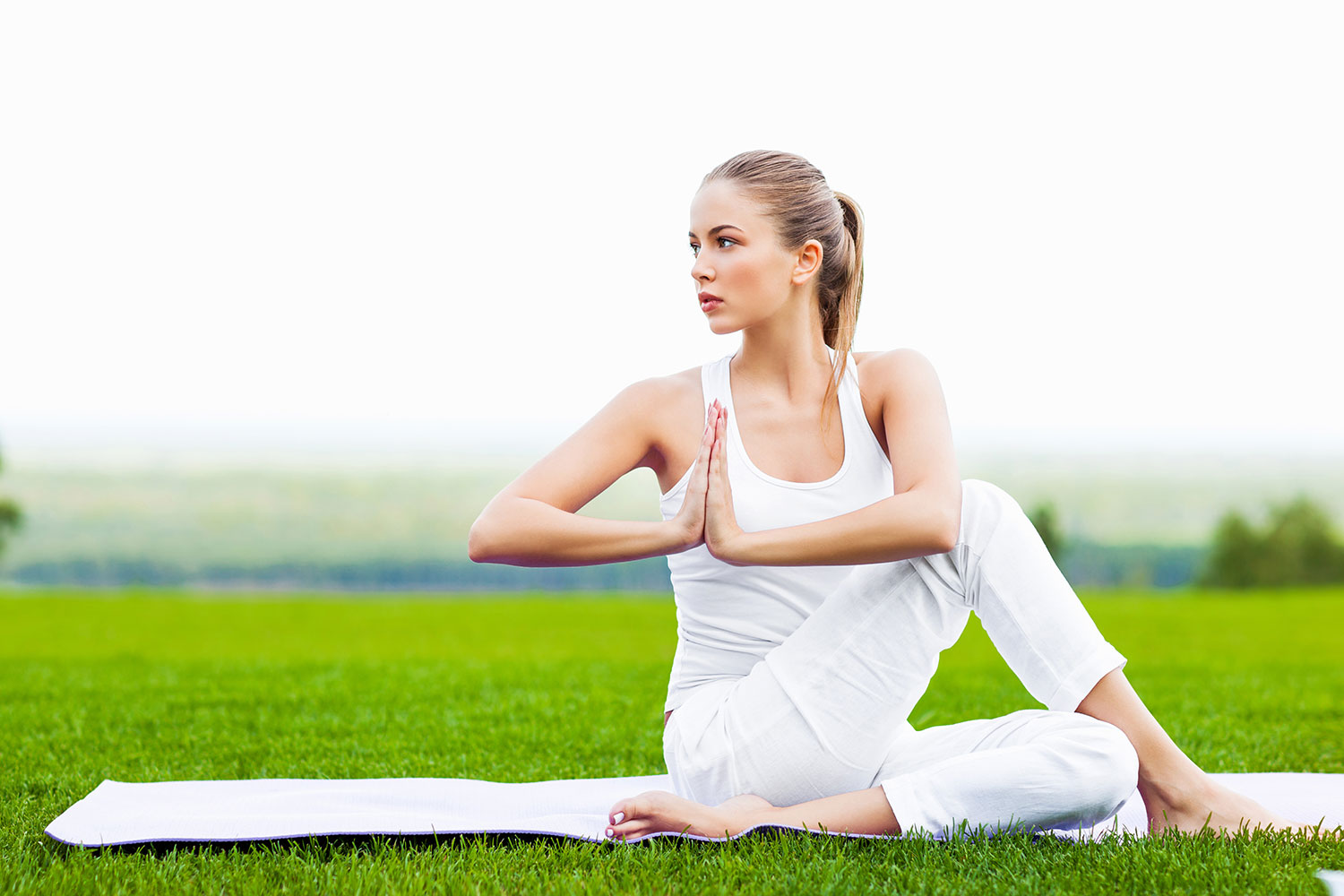 Ontario is a wellness-enthusiast's paradise. Known for its soul-stirring scenery, this eastern Canadian province provides the perfect backdrop for a luxury yoga retreat in 2020. From customizable yoga and wellness holidays to organized group retreats, there is no shortage of beautiful places to retreat into as your heart, mind, and spirit reset while on holiday. Open heart and mind as you sink into one of these 10 best luxury yoga retreats in Ontario, allowing the wellness professionals to manage the rest.
The 10 Best Luxury Yoga Retreats in Ontario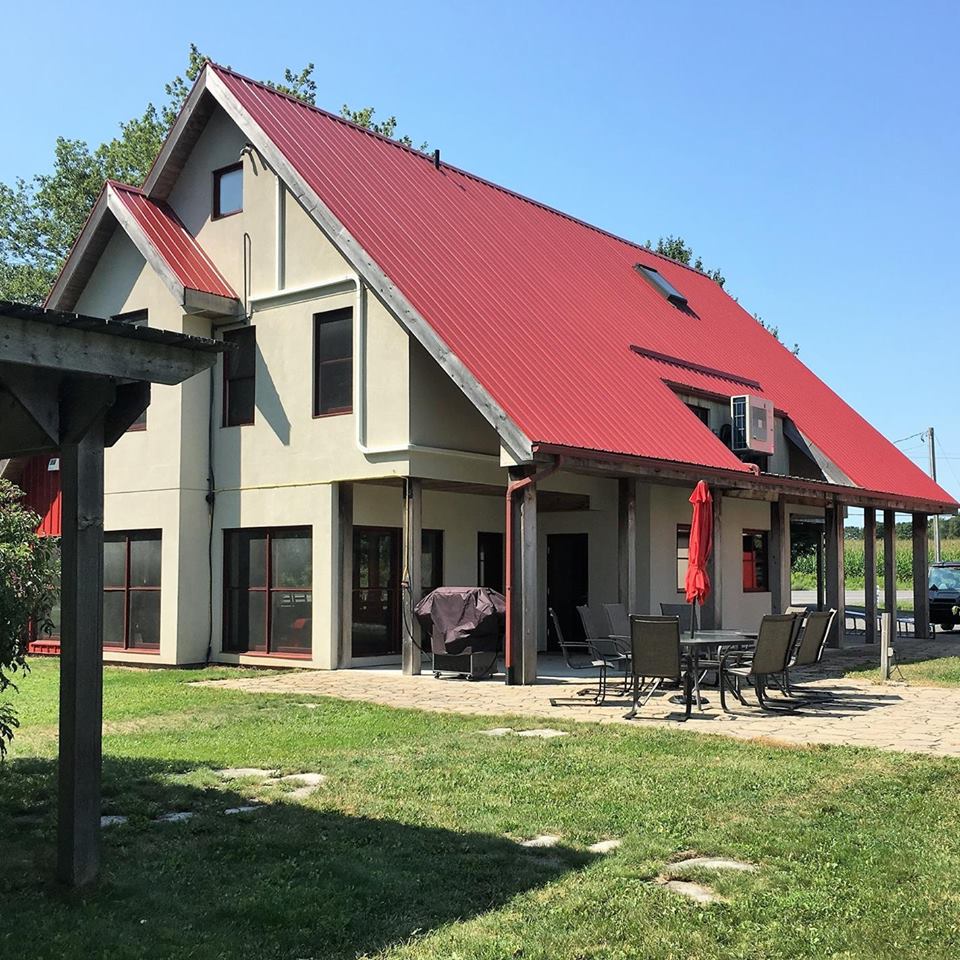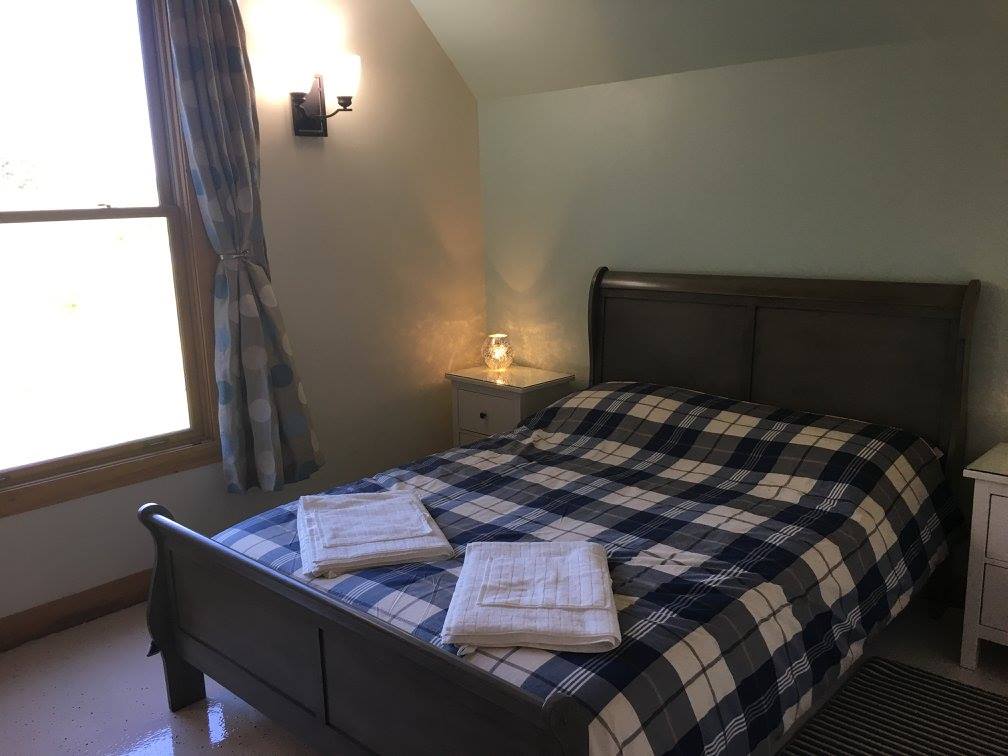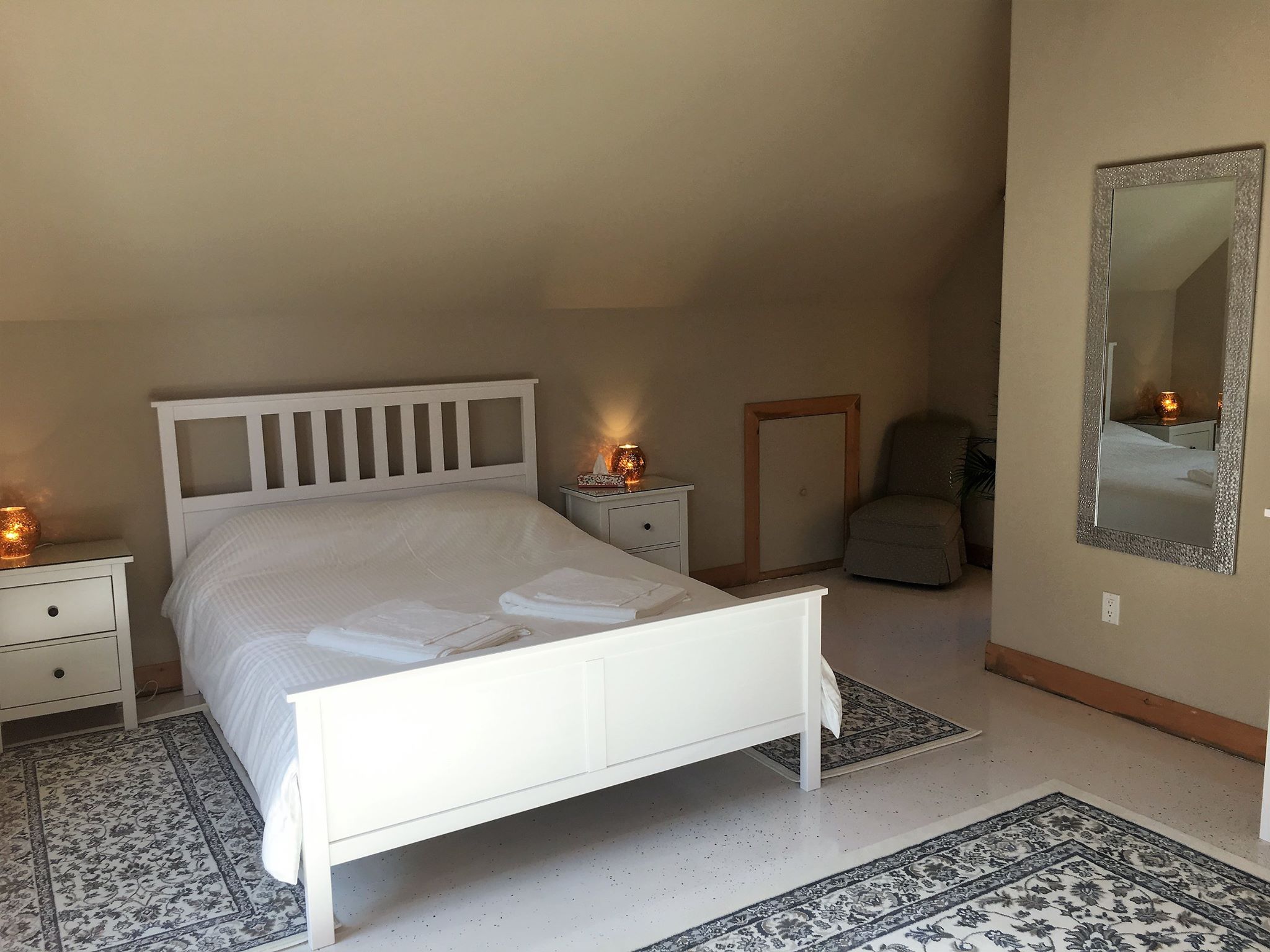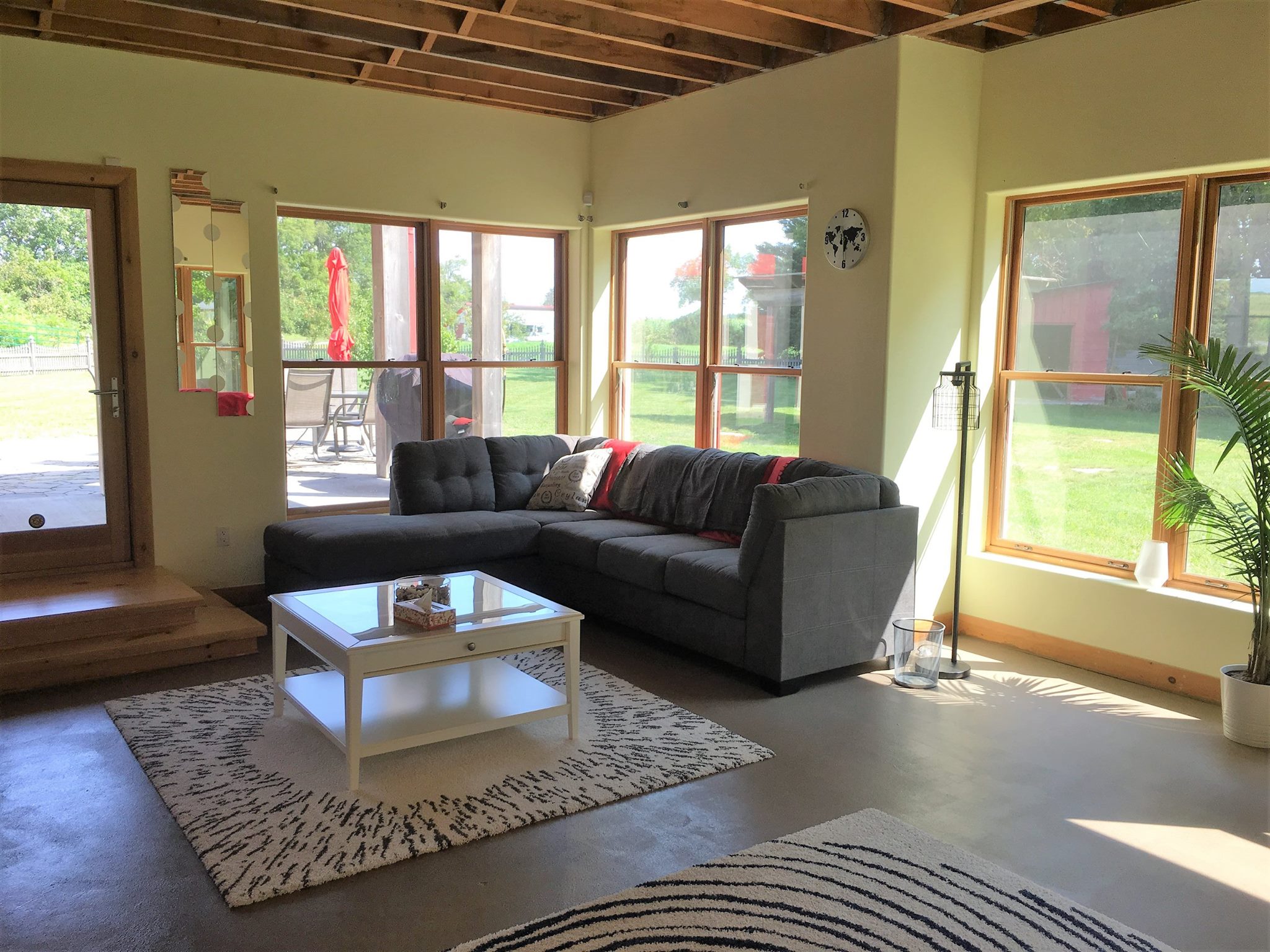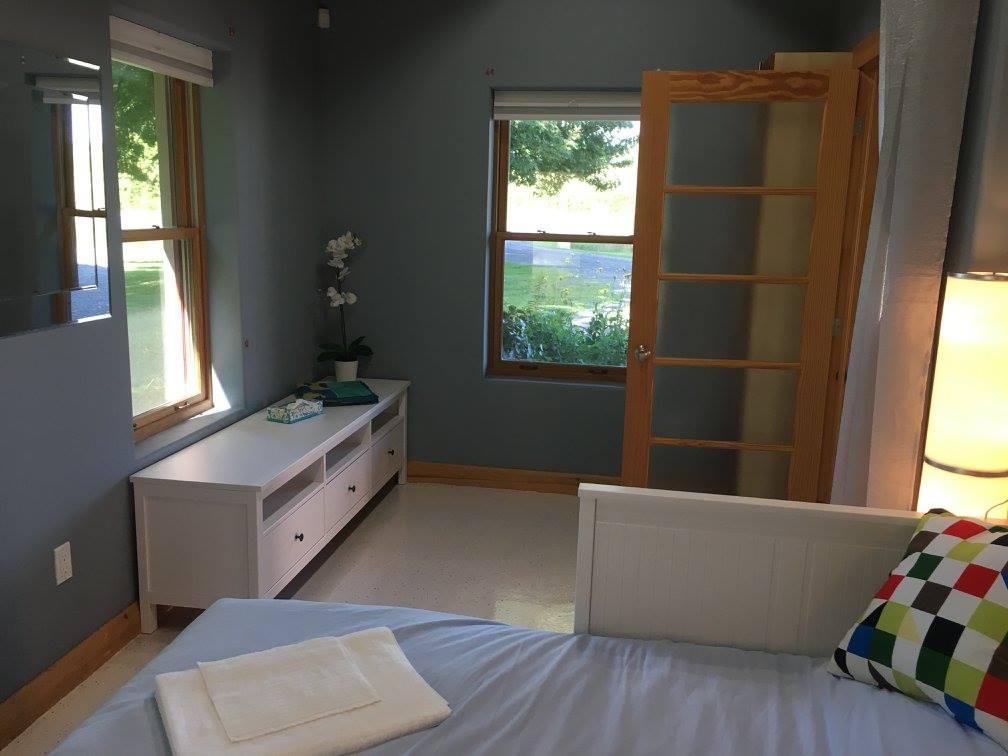 22405913_1492182380875581_687833981454676470_n
22459322_1492170414210111_2866117560301629281_o
22467355_1492171420876677_7822435078616755692_o
22467593_1492175587542927_9101420441159233966_o
22538705_1492170337543452_6223465857478405740_o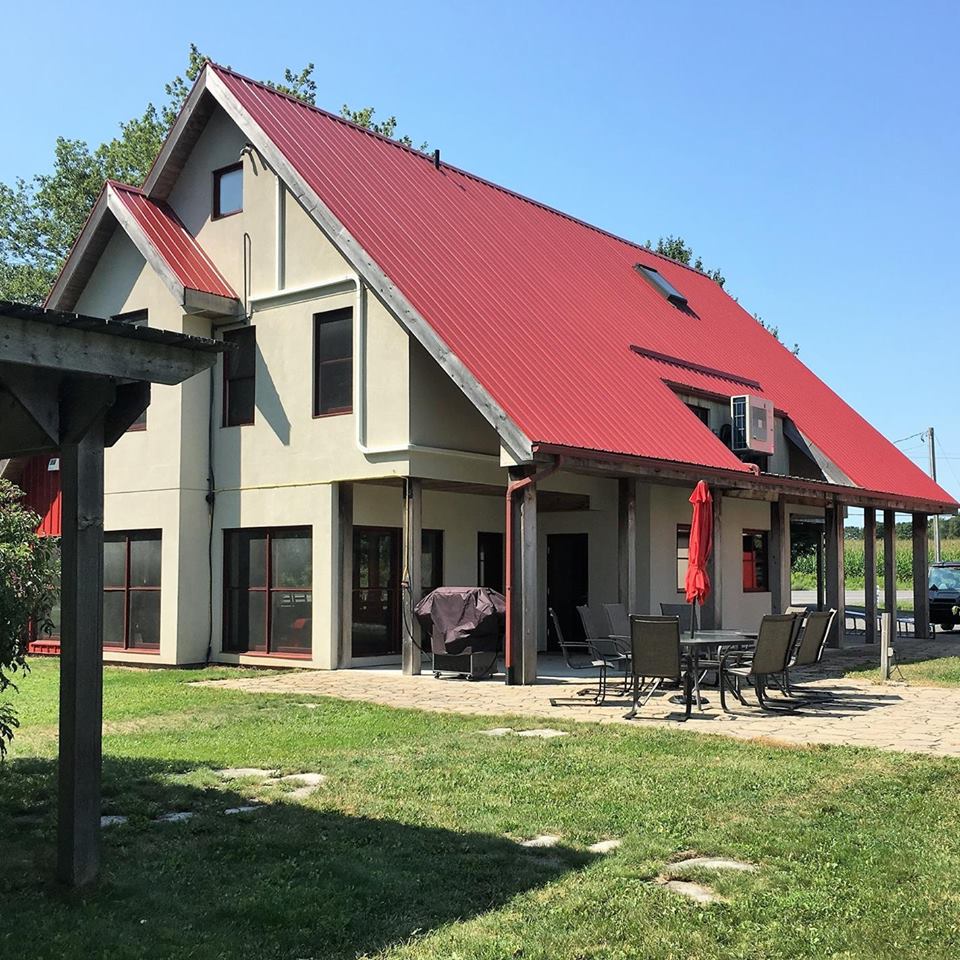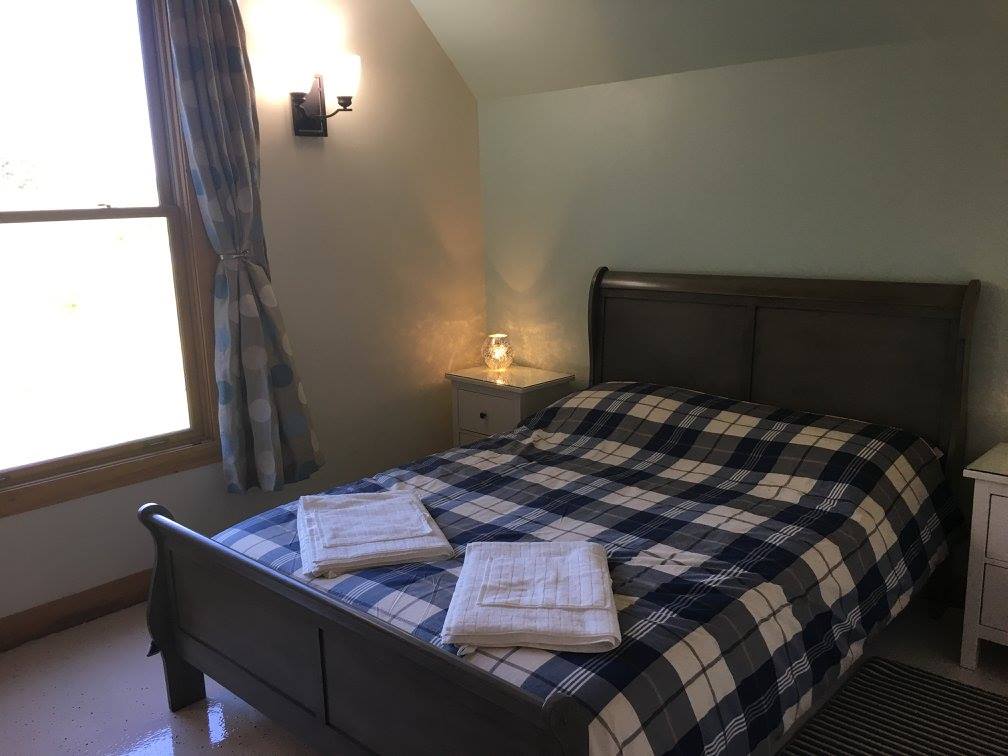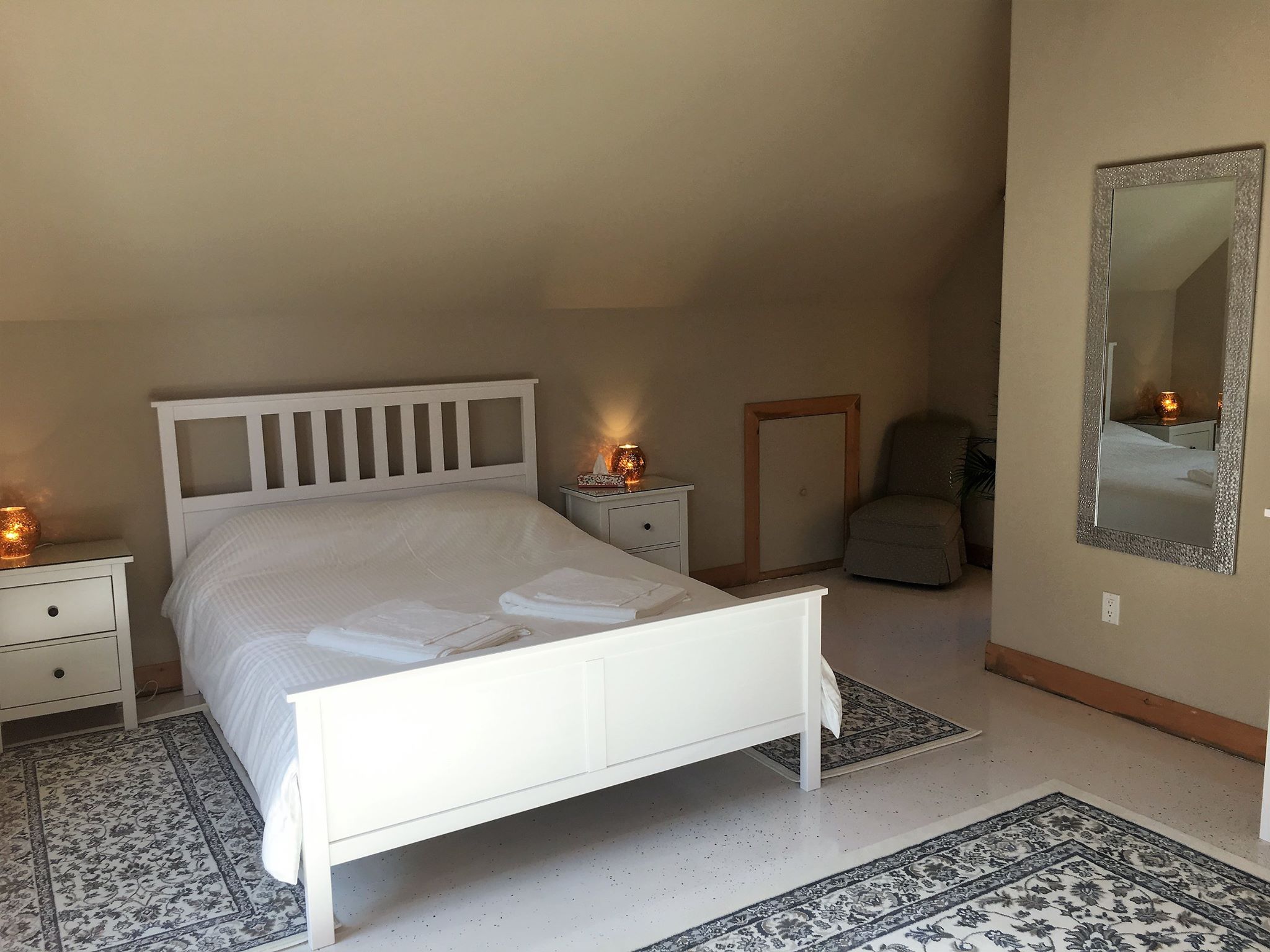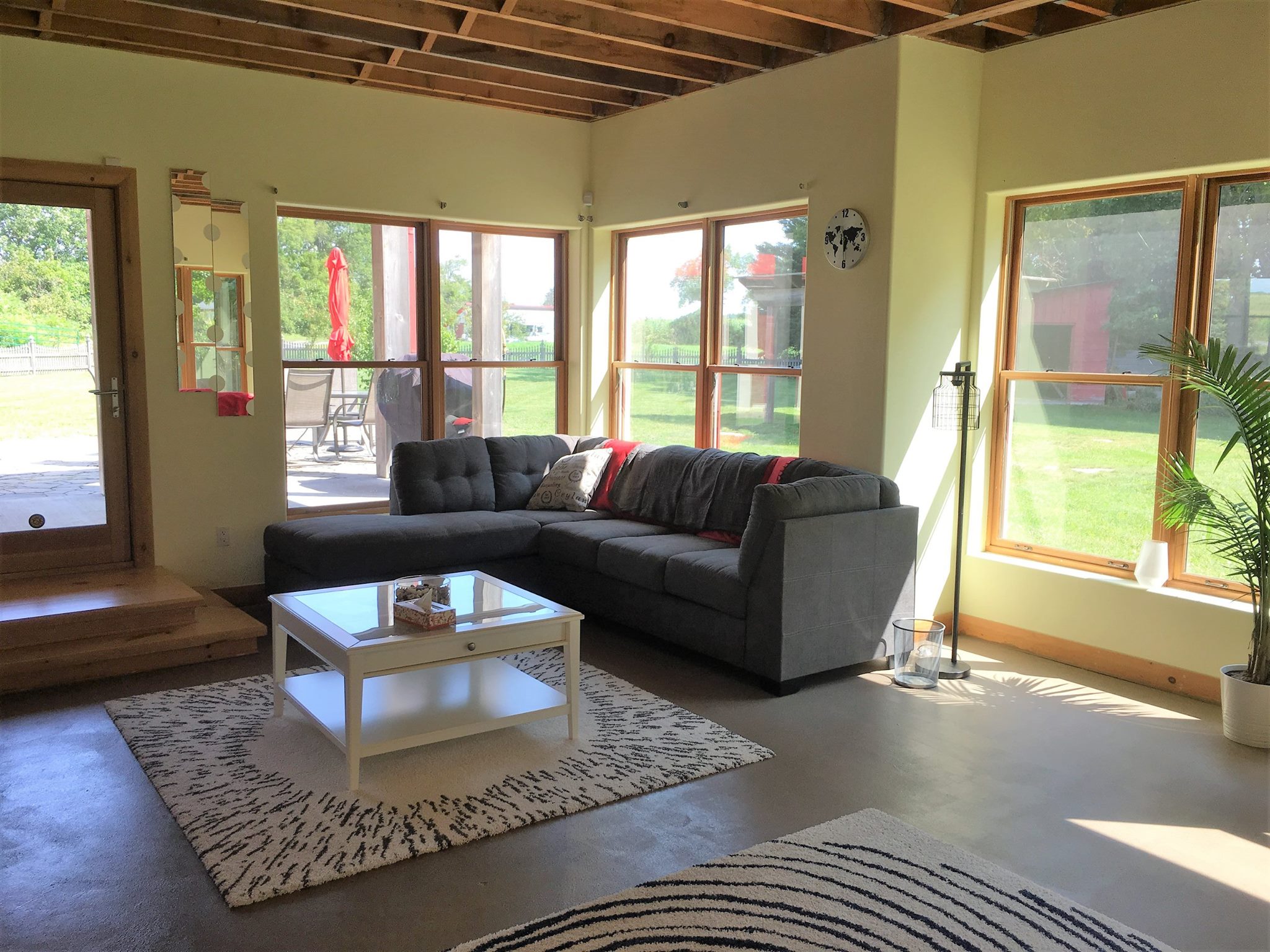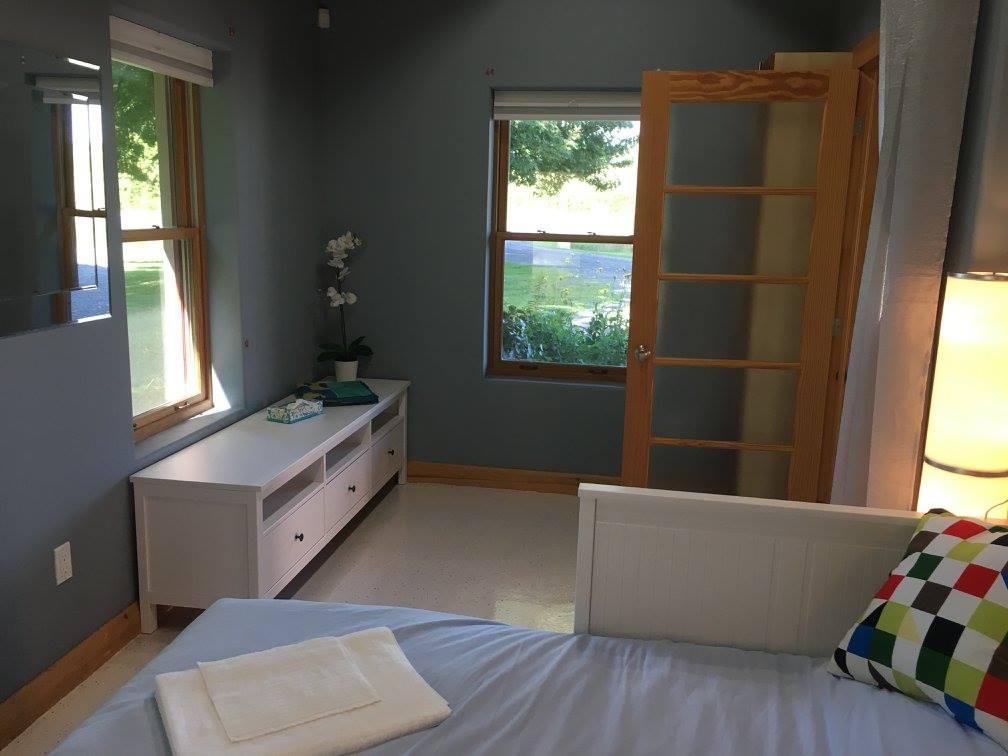 Slow Medicine Company offers the Slow Mama Retreats, opportunities for moms and babies and moms-to-be to explore their connection with their little ones in the beautiful Prince Edward County. These 2020 retreats are held at Cherryvale Farm, a luxurious property a stone's throw from Sandbanks Provincial Park. Surrounded by fields, this space and offering provides many breaths of fresh air.
Program: Both of these 2020 offerings for moms and moms-to-be are held over weekends. As an example of what these include, the Mom-To-Be Yoga Retreat includes accommodation, meals, a goodie bag of new-mom essentials, and yoga. The focus is on connection to the being growing in the womb.
What We Like: There are plenty of yoga retreat offerings for individuals and groups but not many for new and expecting moms. This soothing retreat allows those with or expecting newborns to deepen their own practice while connecting to their precious little one.
Cost: The Mom-To-Be Yoga Retreat costs $550 to $700 CAD based on chosen accommodation.
Address: 181 Carlaw Avenue, Suite 200, Toronto, Ontario, M4M 2S1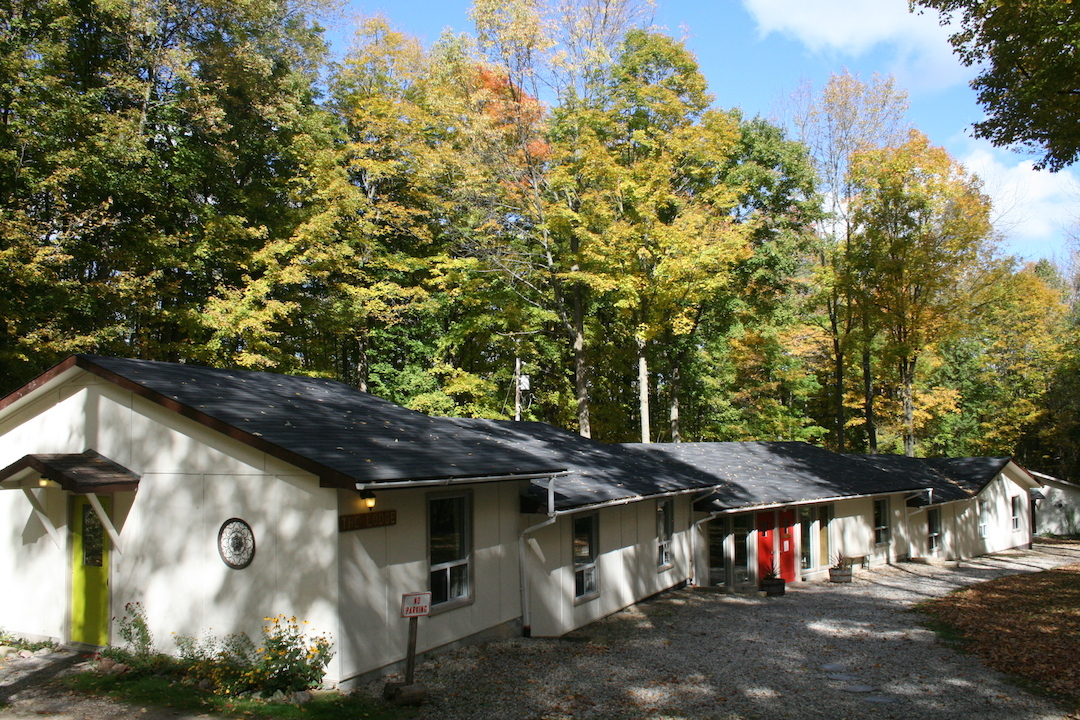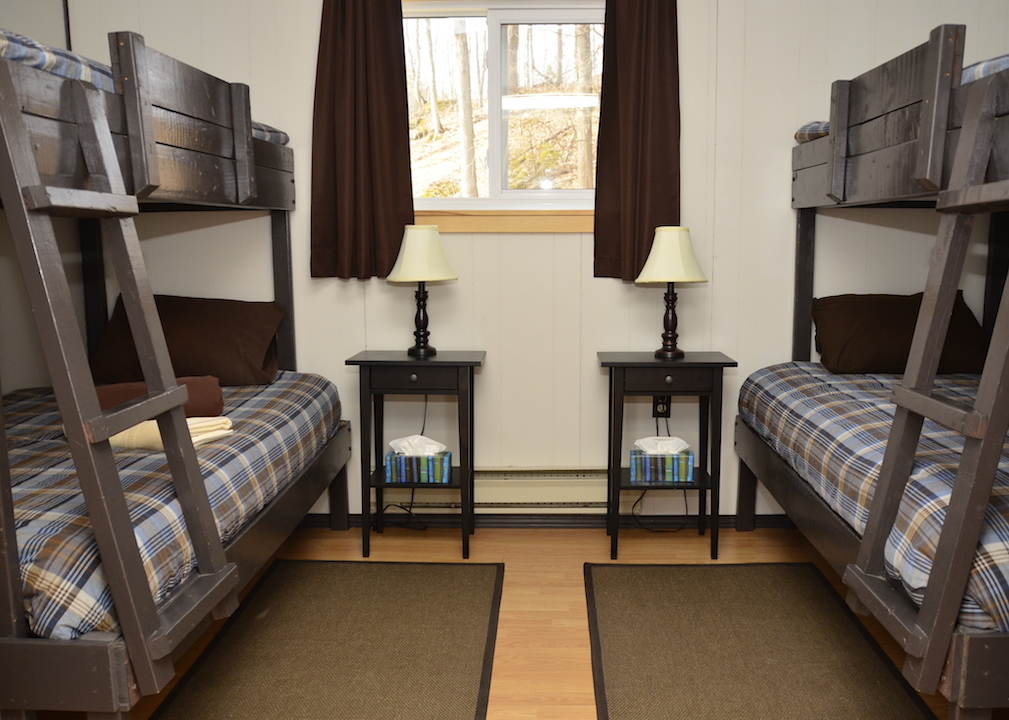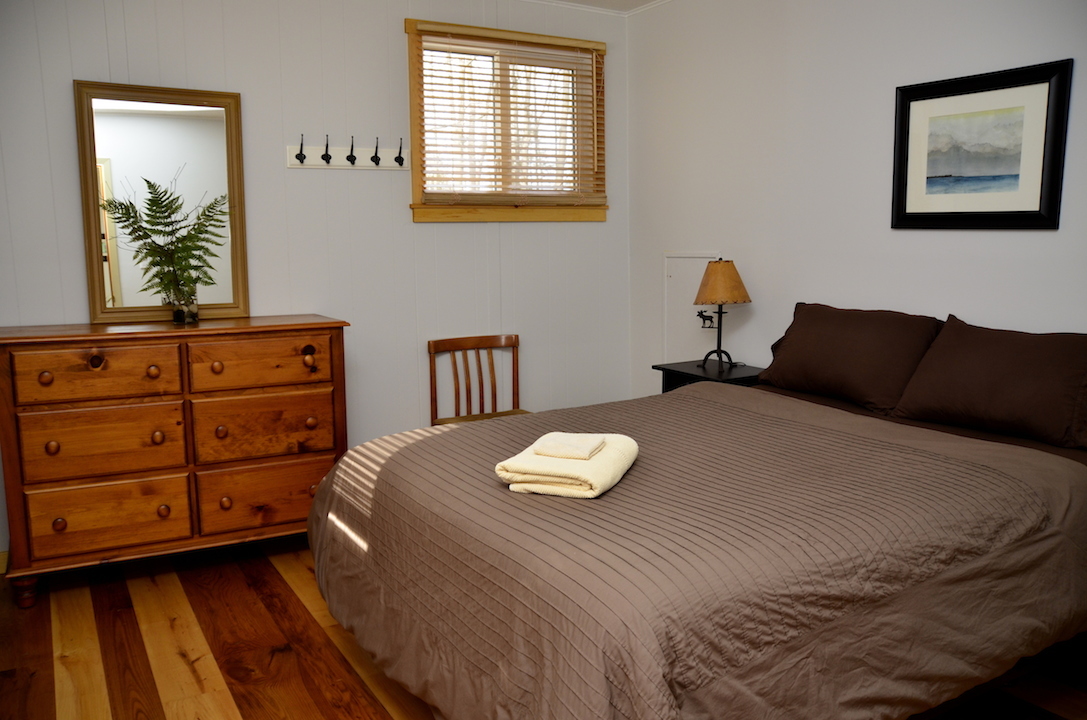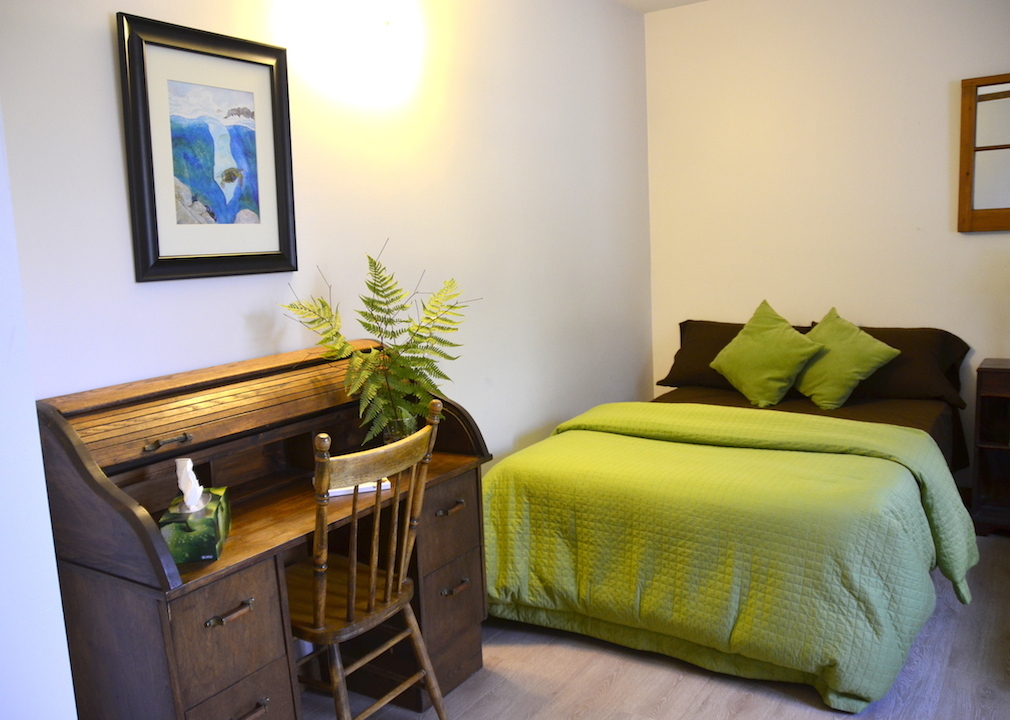 ERC - Leaders Cabin Room1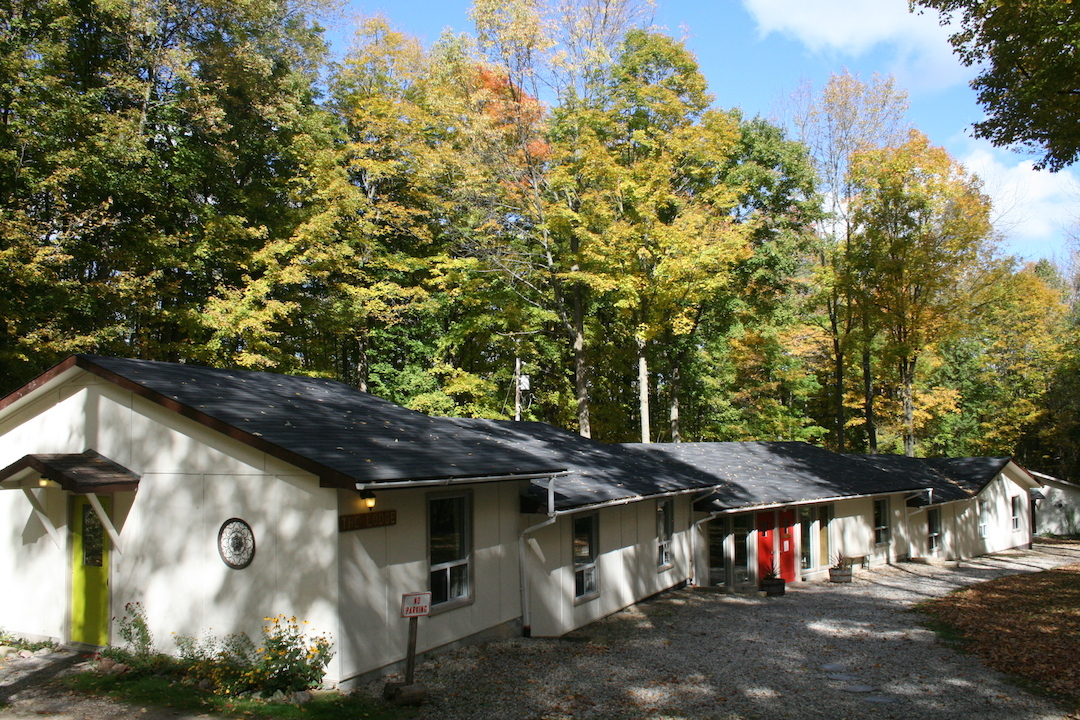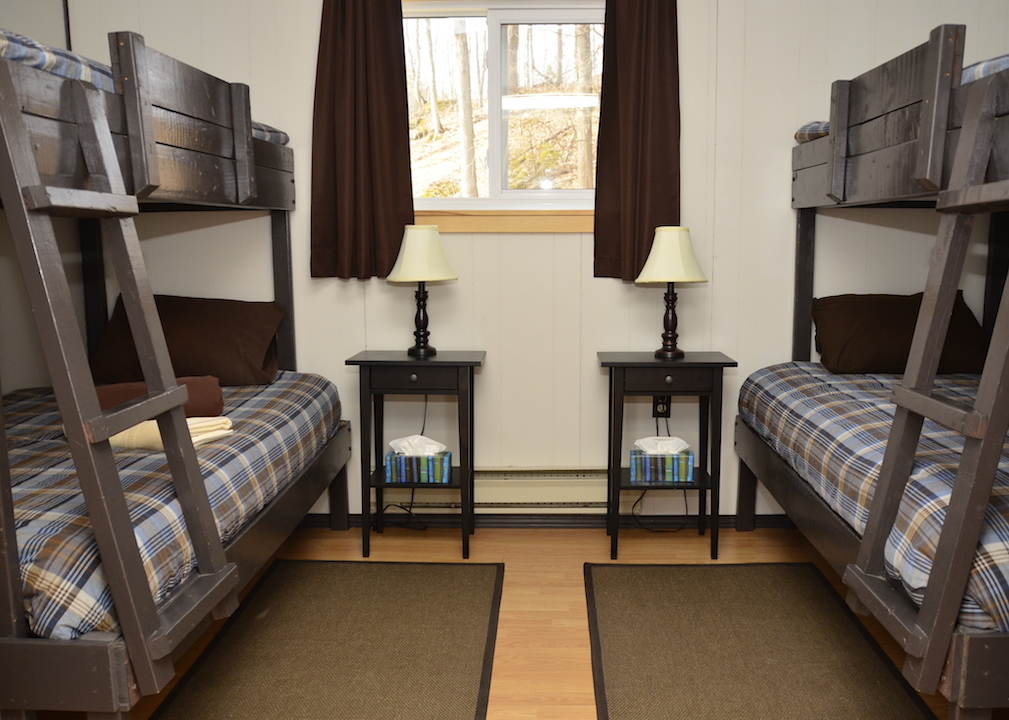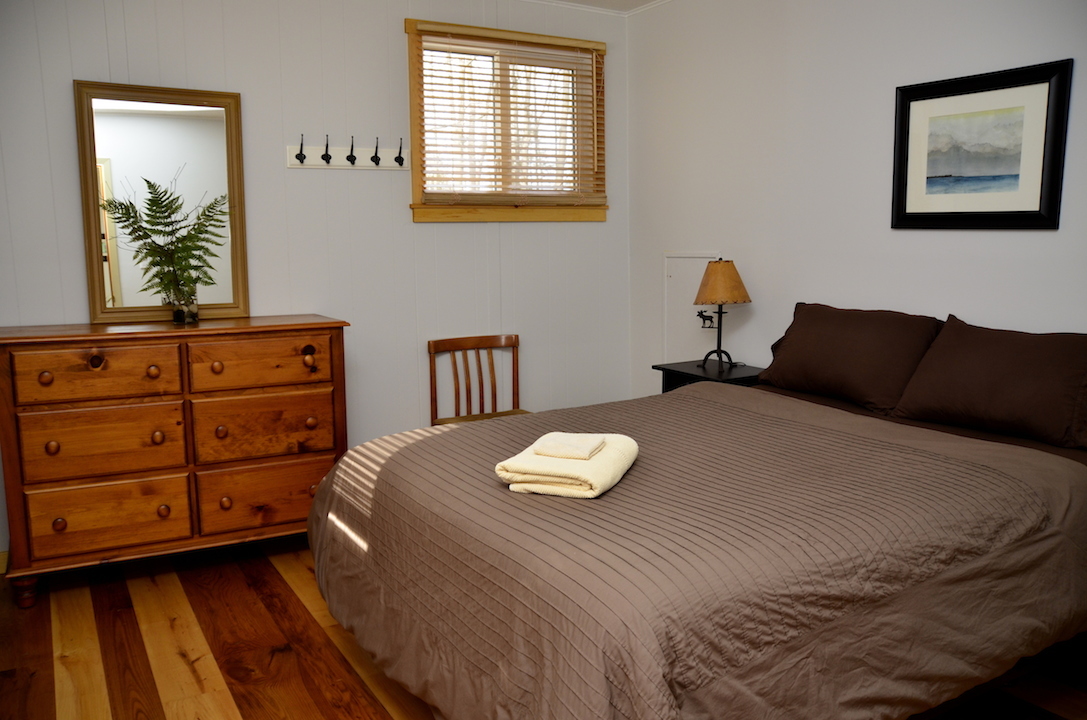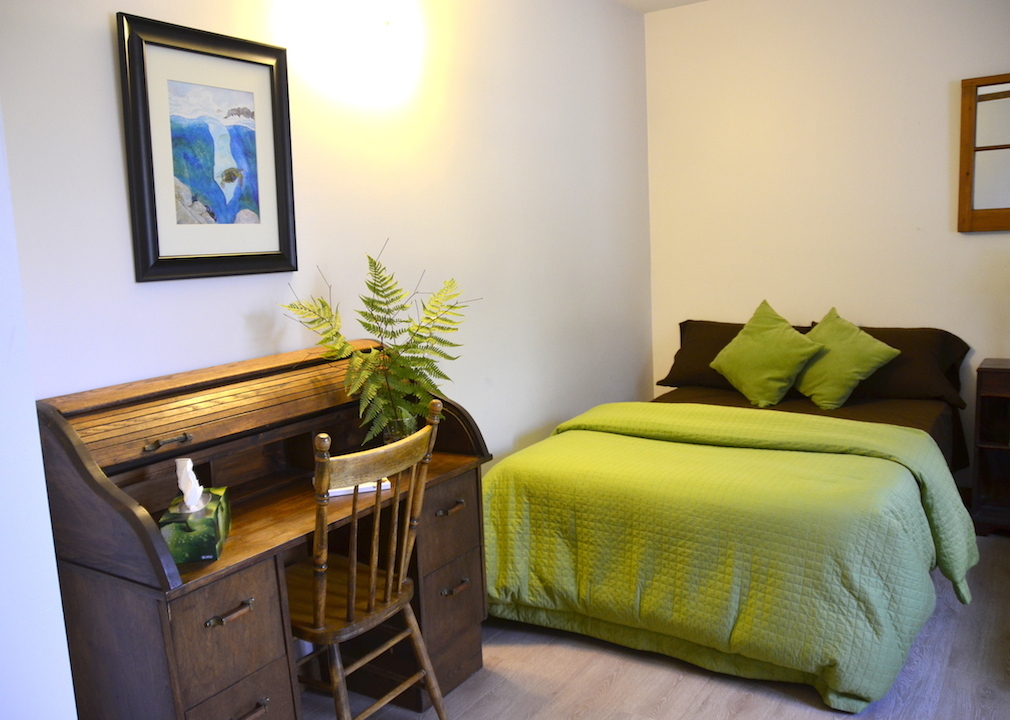 Esther Myers Yoga Studio is named after the late Esther Myers, a renowned yoga teacher and author. The studio offers deeply reflective Hatha yoga practices that explore the connection between breath, gravity, and the spine. The studio, based in Toronto, offers retreats outside of the city in Alton and in the Hockley Valley.
Program: The retreat in Alton is held at Swallow's Bridge Retreat, a property nestled into 80 acres of woods, marshland, and meadows. This two-night retreat includes accommodation, vegetarian meals, yoga, and breathing and walking meditations. The retreat in Hockley Valley is similar in price and offerings (though includes more of a focus on pranayama and meditation) and is held at the Ecology Retreat Centre.
What We Like: Both properties that Esther Myers Yoga Studio holds their retreats within are inspiring spaces that are cozy, comfortable, and deeply immersed within the natural world. They highlight the understated luxury that exists when we sink into the beauty and vitality of forests, meadows, and open spaces.
Cost: The retreat at Swallow's Bridge is priced at $510 per person and includes shared accommodation.
Address: 390 Dupont St., Toronto, Ontario, M5R 1V9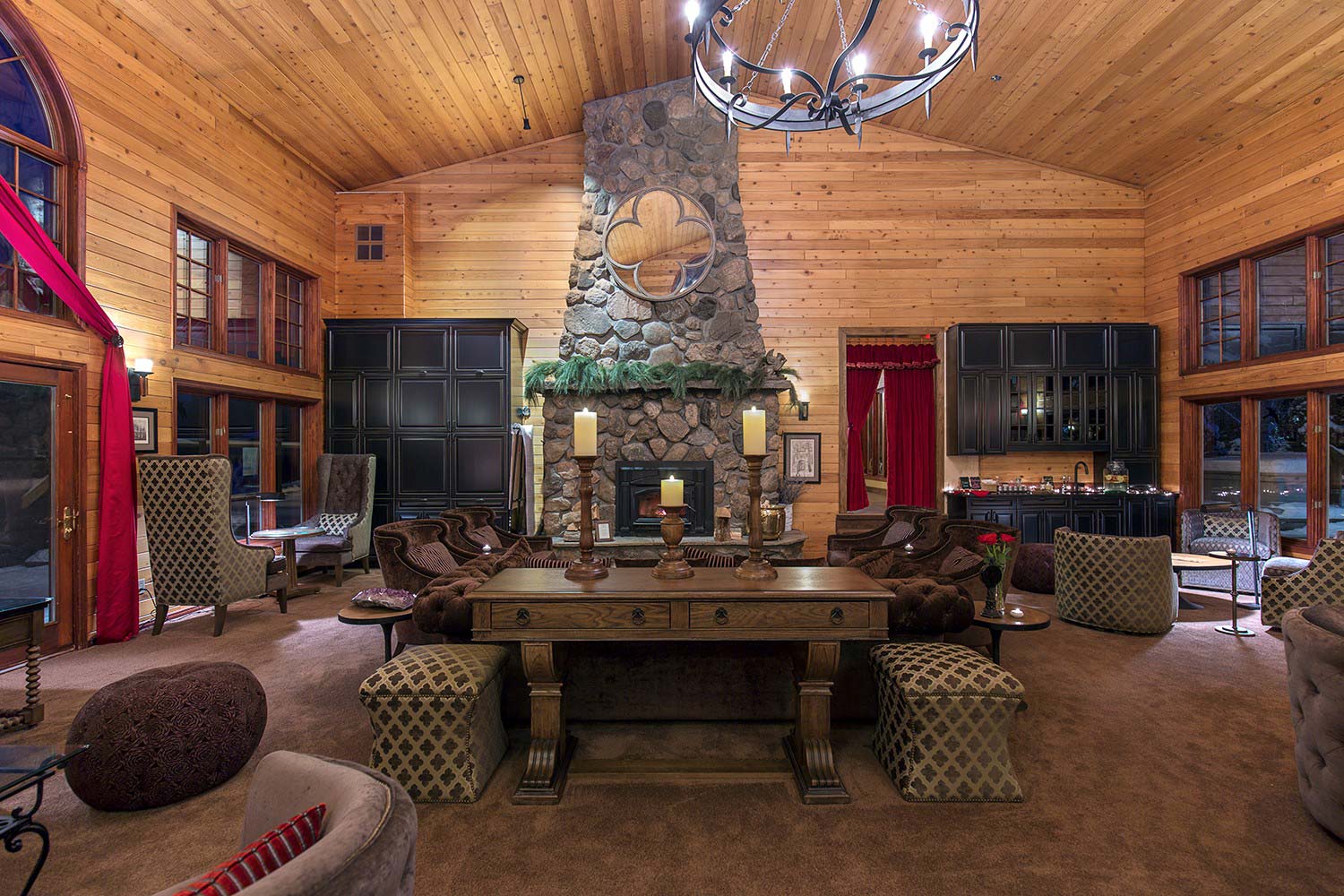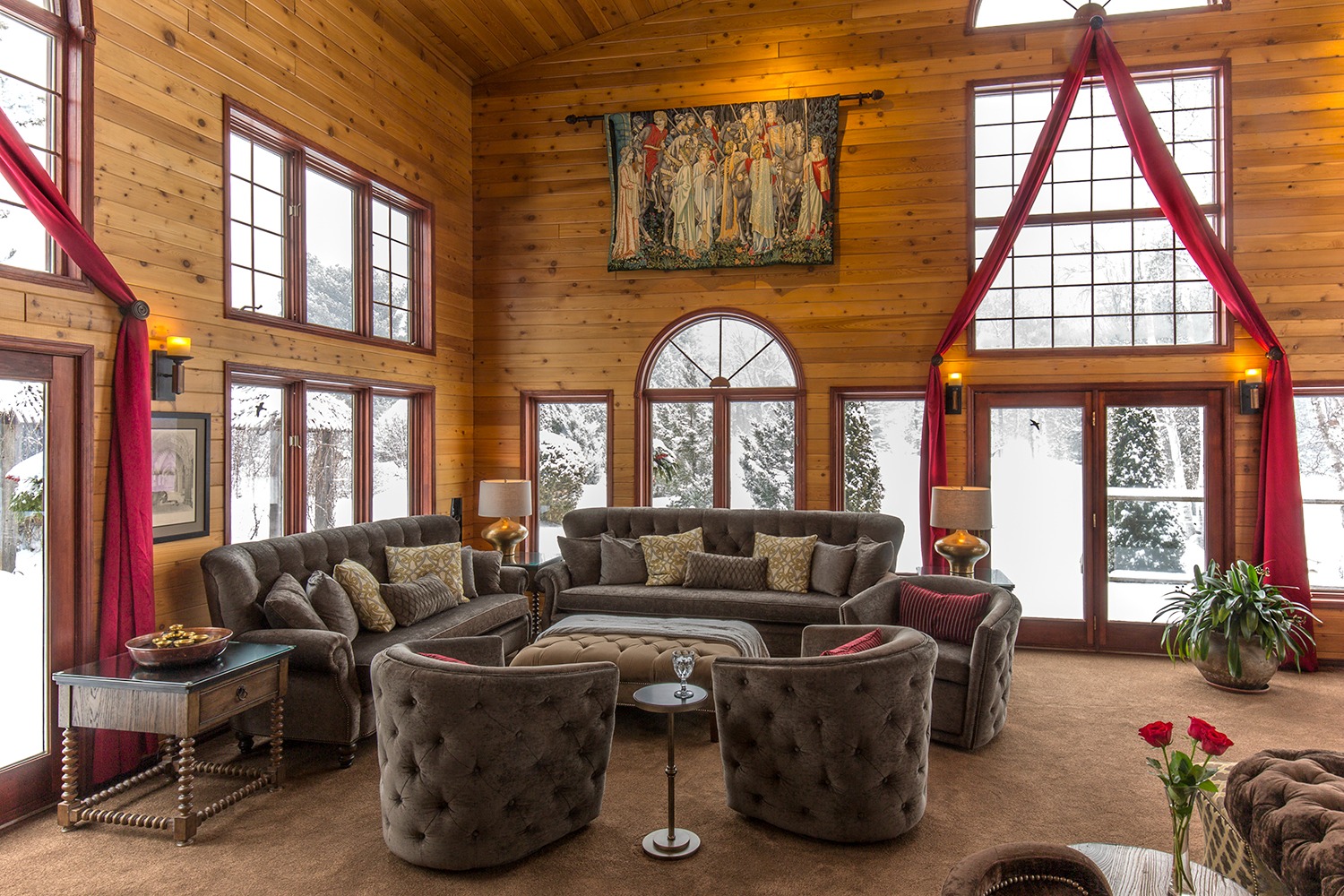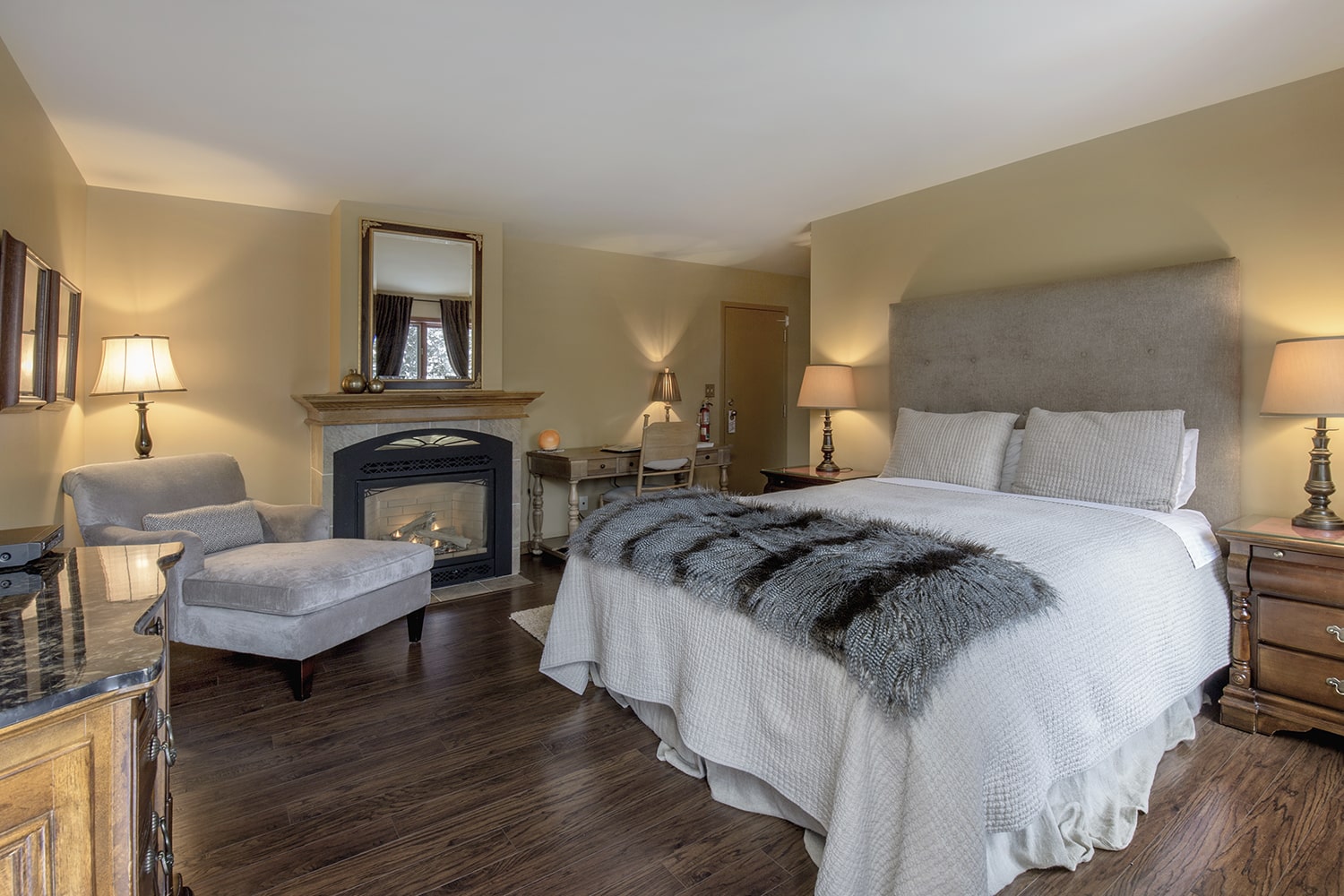 Great_Hall_Interior_North_East_2015
69868262_10156741400838790_89053307909177344_o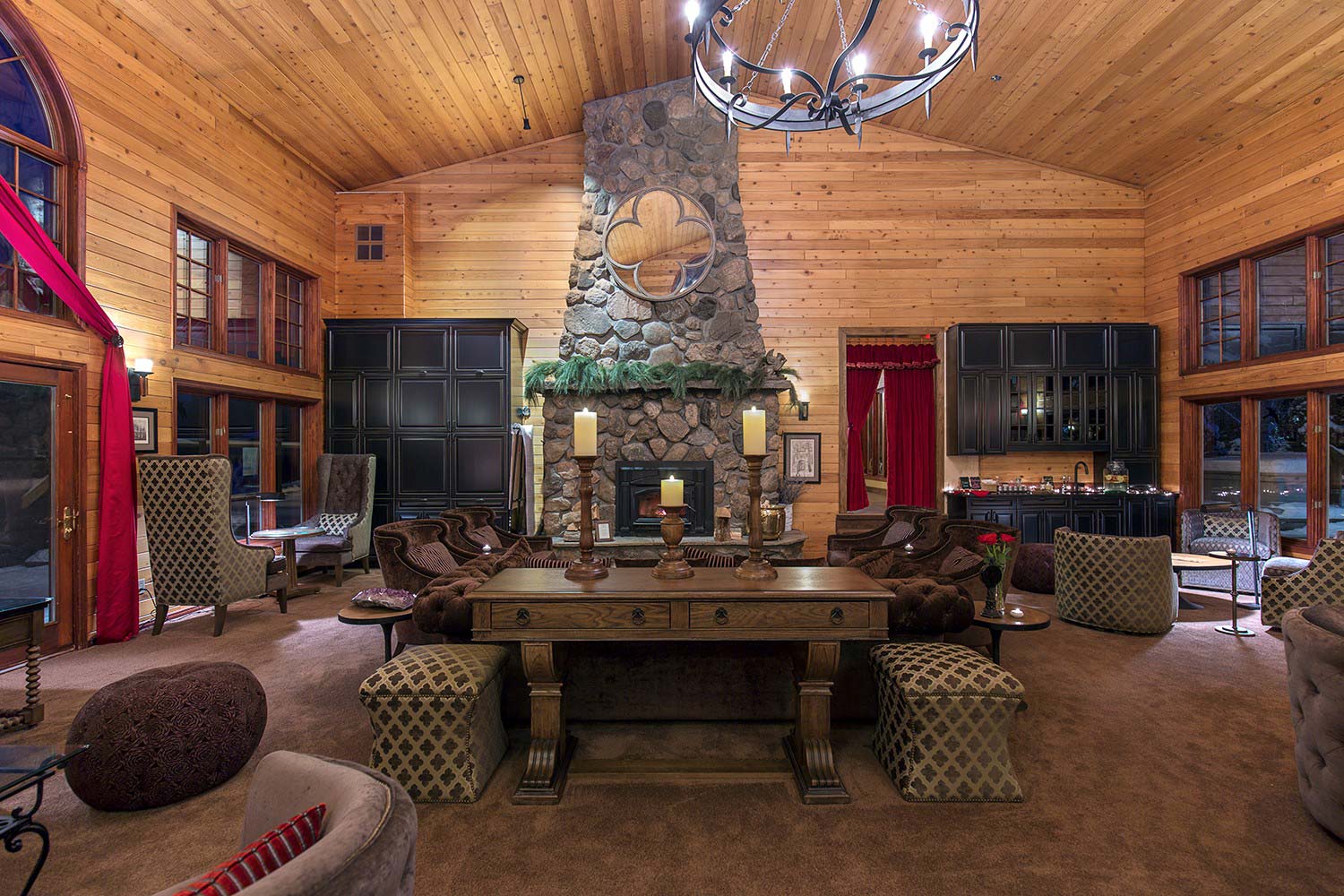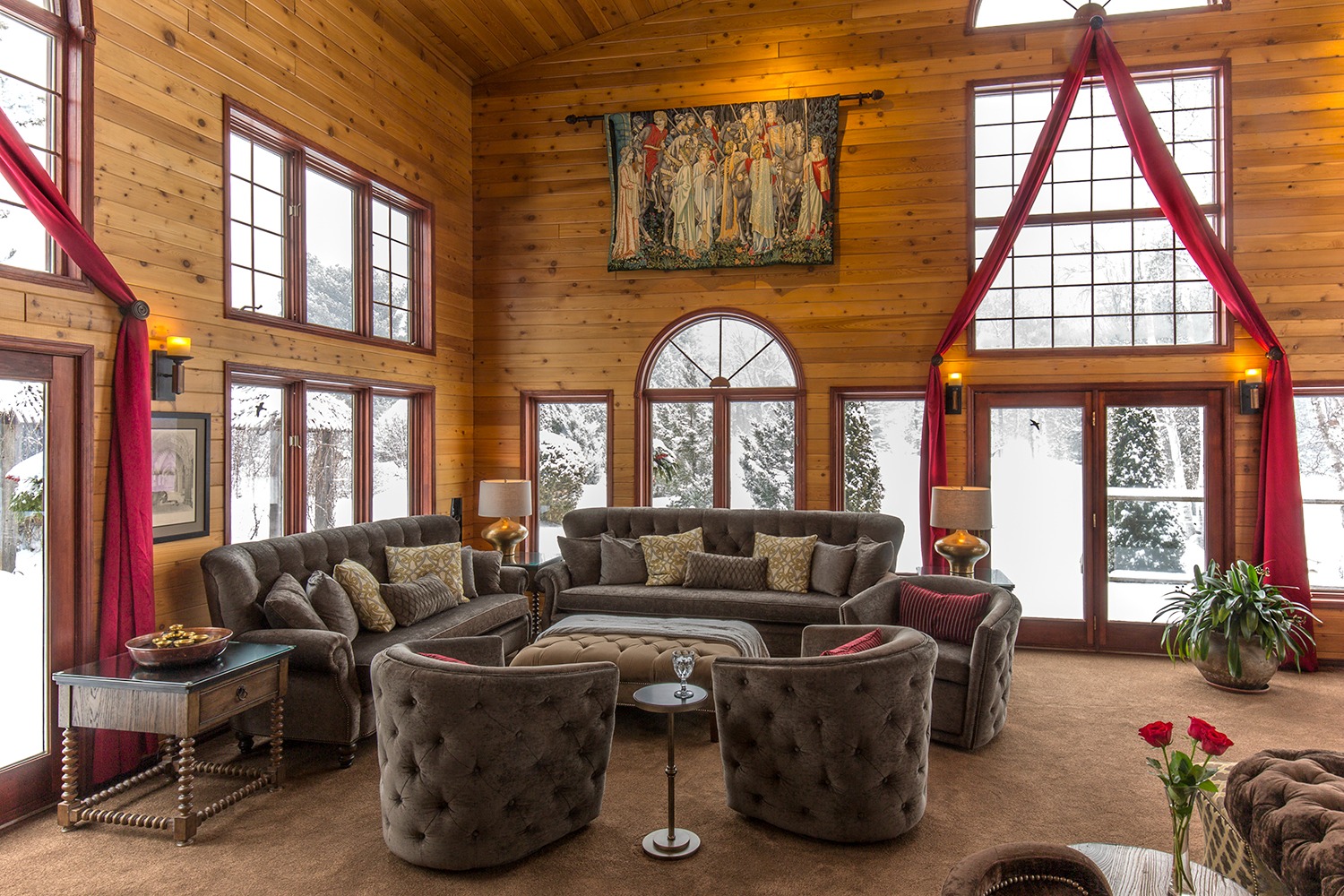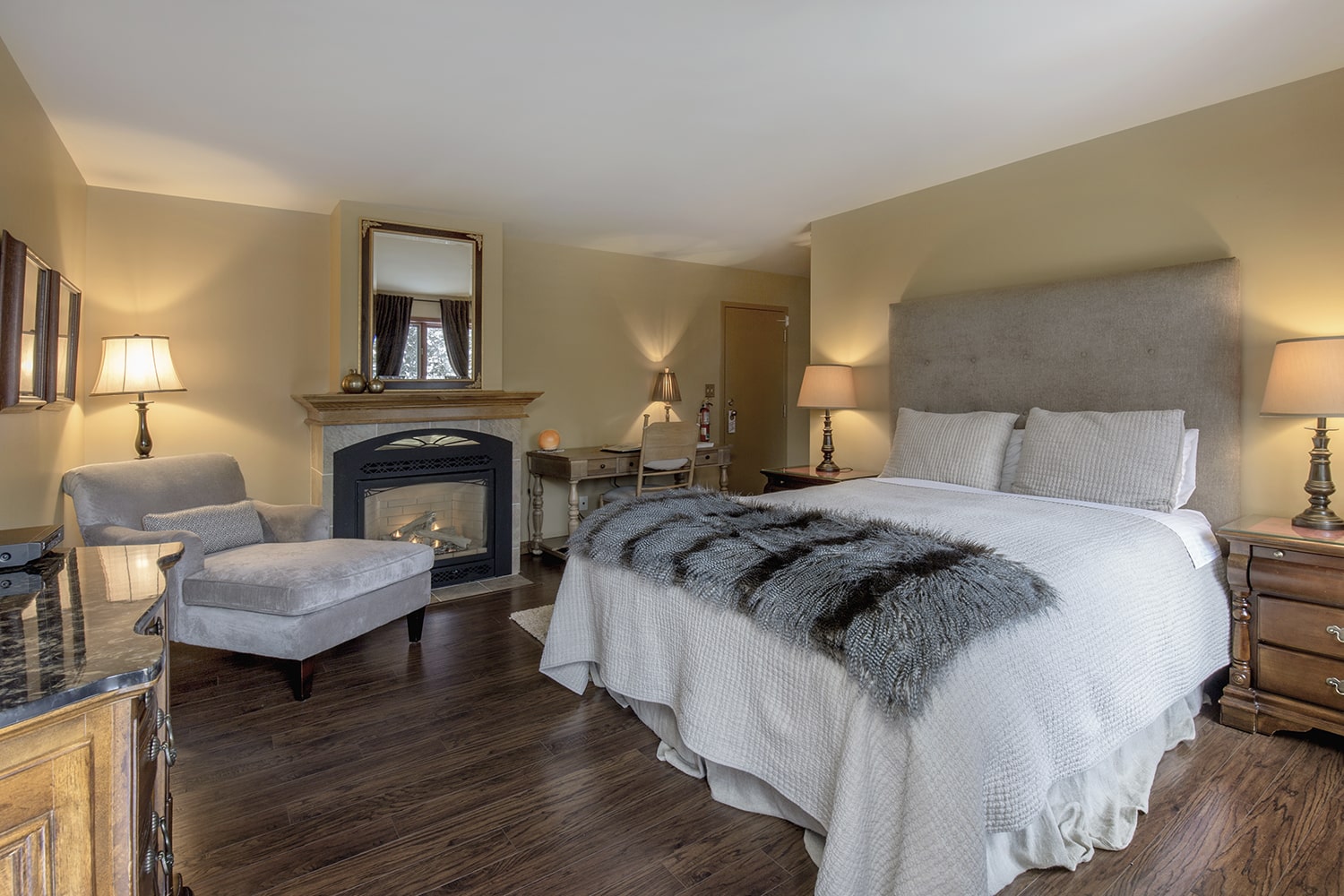 One of the most well-renowned luxury wellness and yoga retreats in Ontario, Grail Springs is a stunning and rejuvenating retreat centre just three hours from Toronto. Located in Bancroft, the mineral capital of Canada, this property offers incredible healing potential through yoga and meditation classes, cleansing opportunities, and spa treatments.
Program: The Grail Springs Retreat Base Package can be booked for a minimum of two nights. This package includes accommodation, healthy elixirs, teas, and snacks, plant-based meals, mindfulness activities such as yoga, mantra, and meditation, guided hikes to a crystal meditation area on Mondays and Saturdays, evening presentations, and additional amenities such as a medicine wheel, prayer tree, and saunas.
What We Like: The property surrounding Grail Springs is enlivening and rejuvenating. The area, rich in mineral deposits and wildlife, provides plenty of space to reconnect with the natural world both within and around.
Cost: The Base Package starts at $295 CAD per person per night, double occupancy, and $415 per night for single occupancy.
Address: 2004 Bay Lake Rd., Bancroft, Ontario, K0L 1C0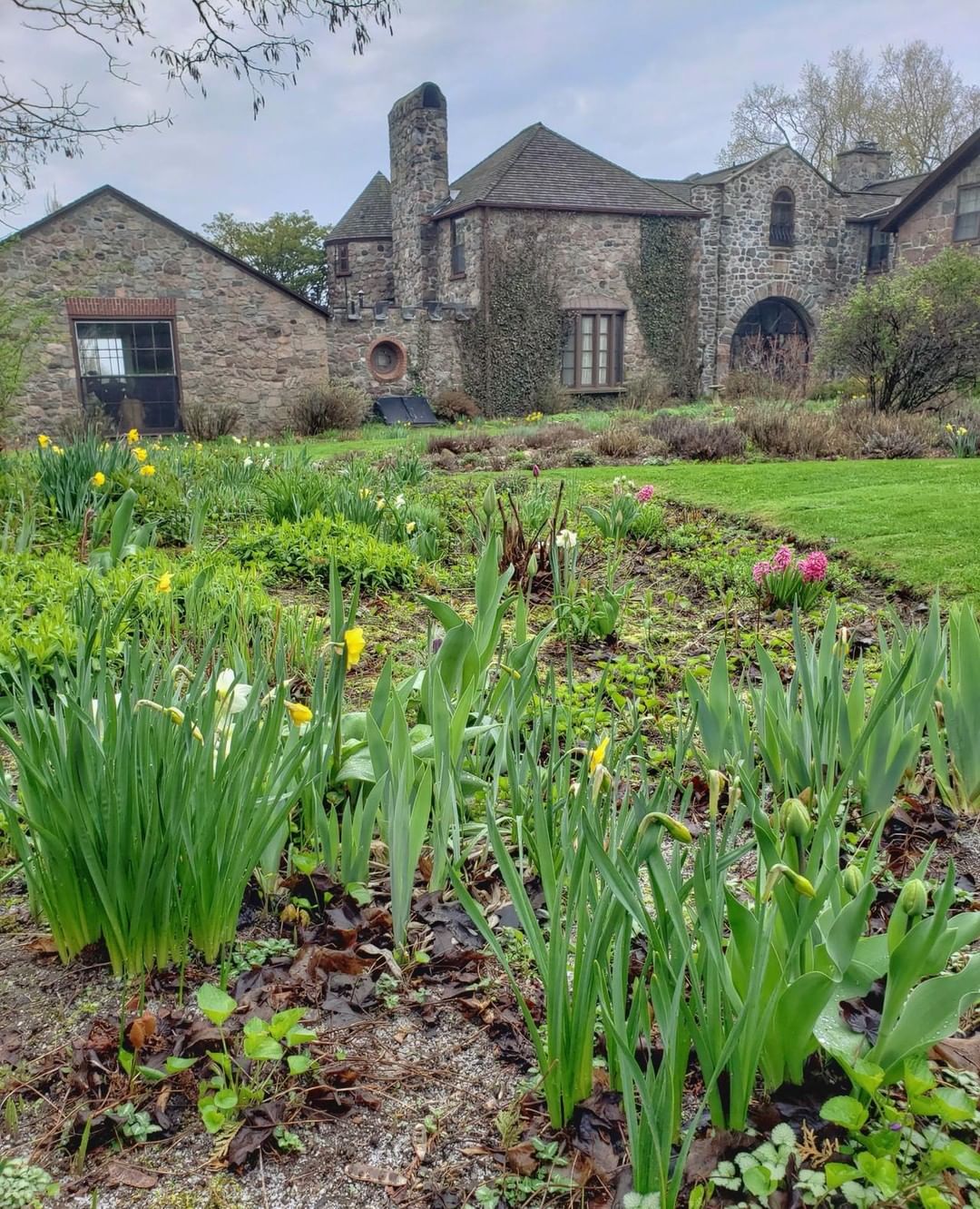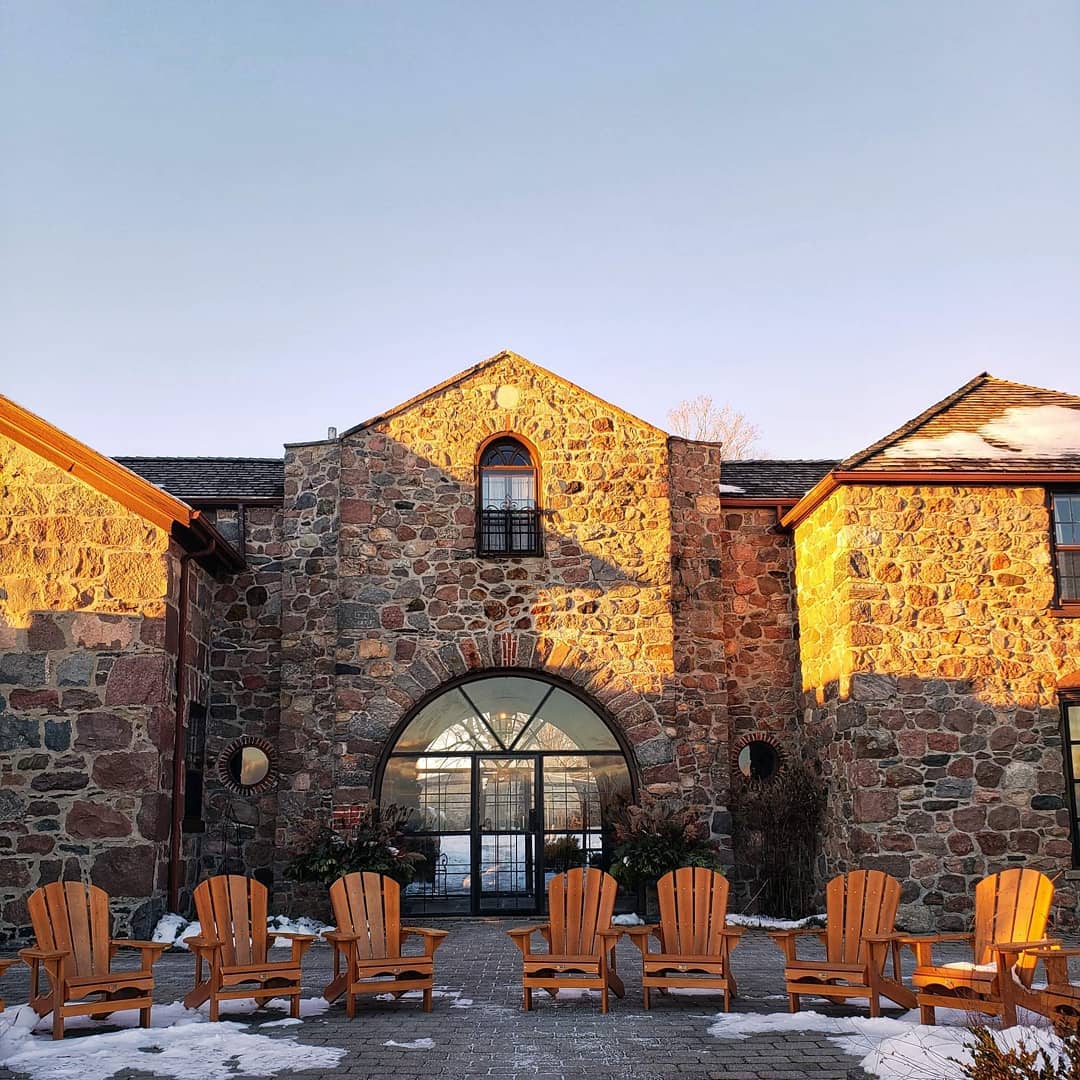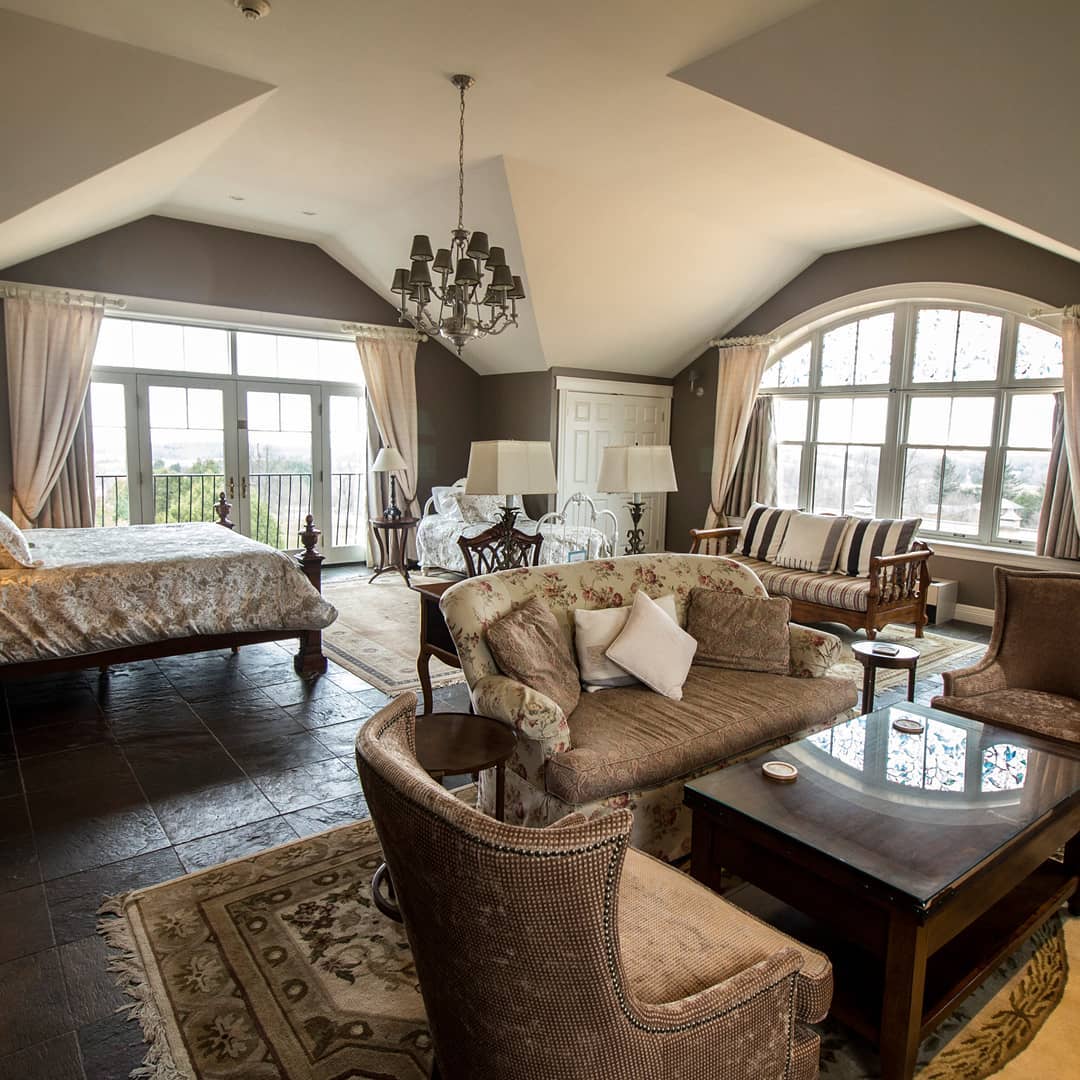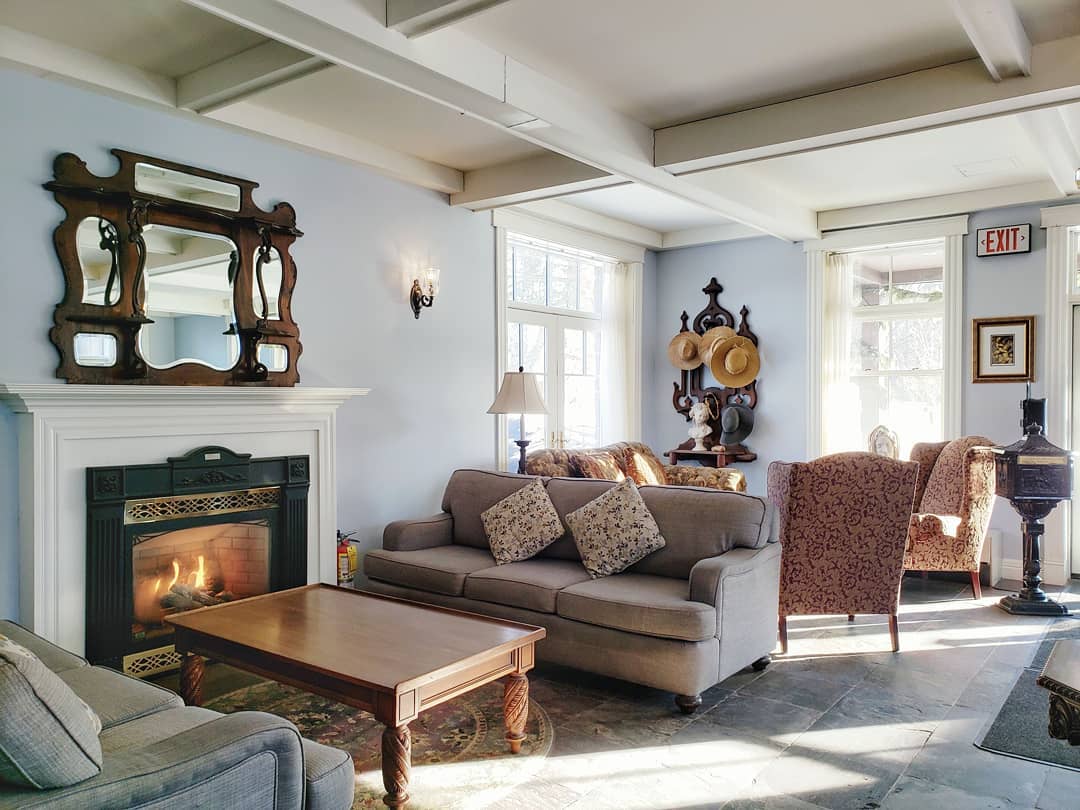 steannesspa_58468836_151180099260918_7445589805004660846_n
steannesspa_53586725_342775929681763_8975389196279621768_n
steannesspa_50586532_2553574034715538_3228325496855276764_n
steannesspa_53117320_364342094415009_1260885506789277708_n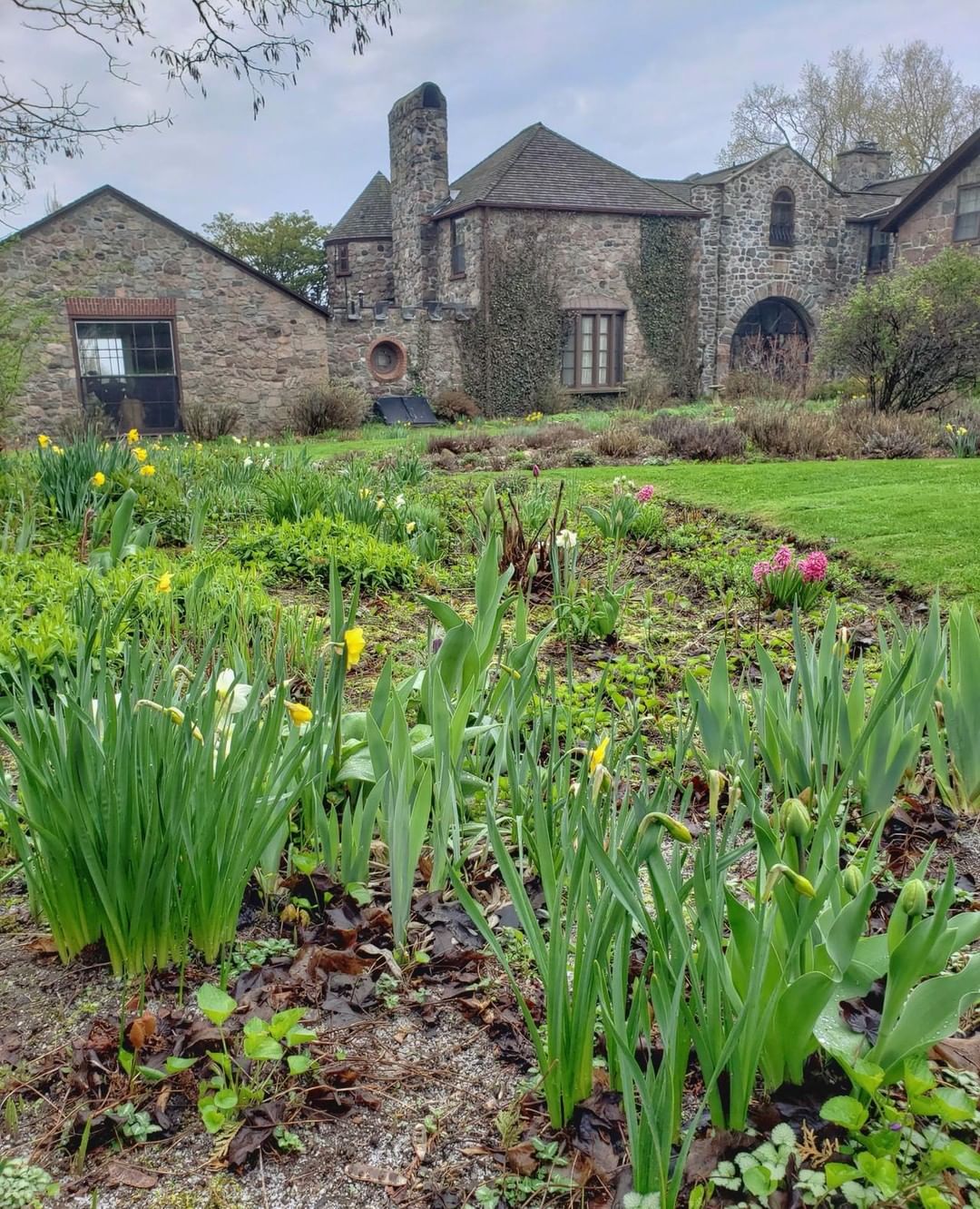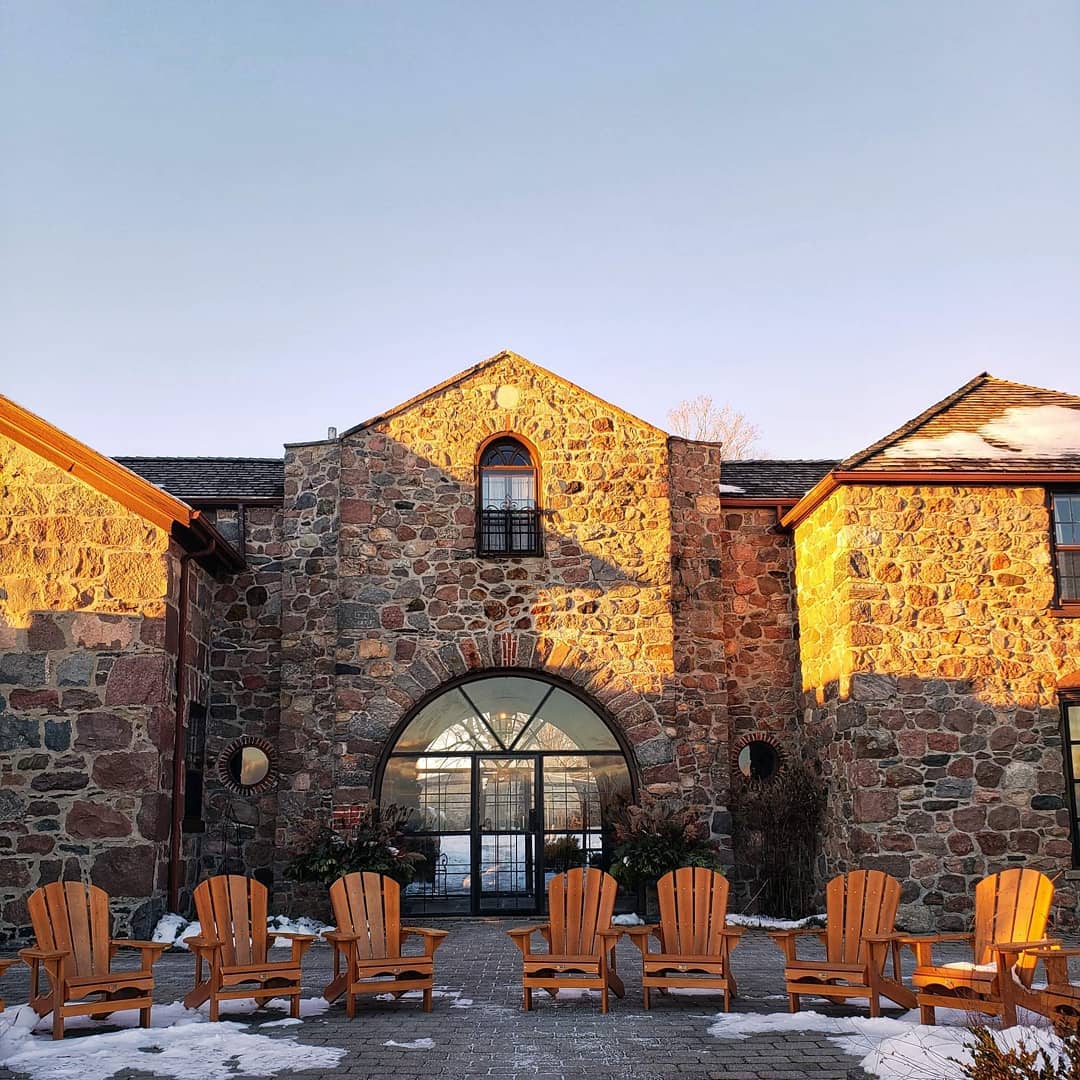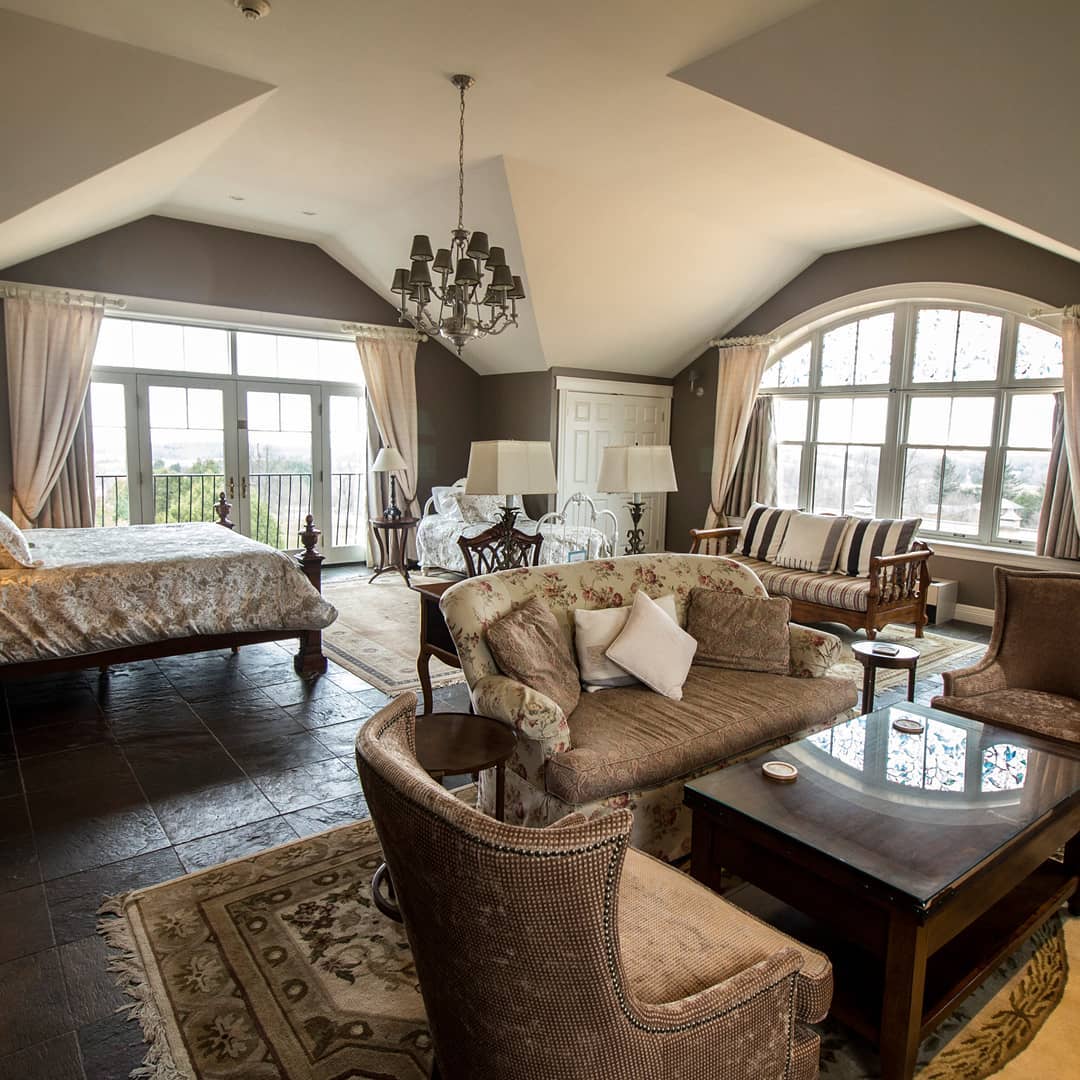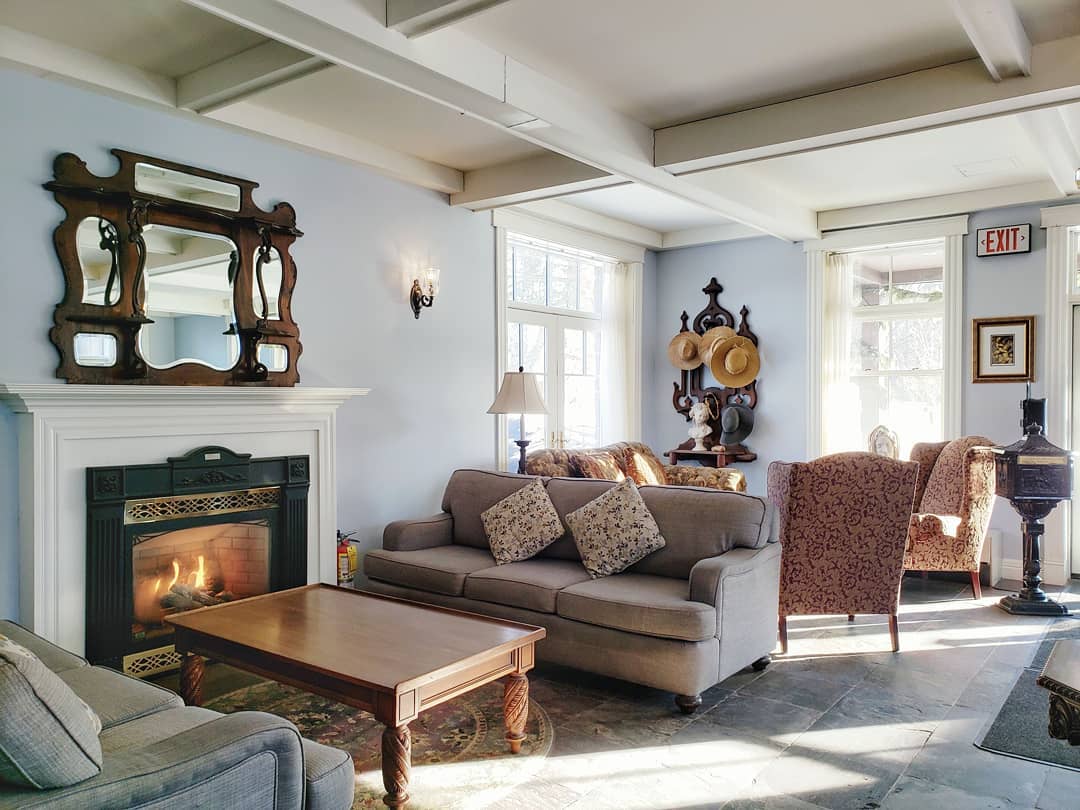 Located in Grafton, Ste. Anne's Spa is a luxurious wellness getaway just 90 minutes east of Toronto. First and foremost a spa (as its name suggests), this sanctuary of wellness offers plenty of soothing treatments to pamper guests during any type of stay. They host both spa getaways and yoga retreats and offer plenty of great amenities for guests to enjoy while they're on-site: walking trails, stables, fitness areas, a eucalyptus steam room, and more.
Program: For yoga retreats, Ste. Anne's Spa offers a few different options to choose from. In the last couple of months of 2020, they are offering a 'Journey Through the Chakras' yoga retreat and 'The Gift of Self-Care' yoga getaway, each offered twice at the end of the year. The latter includes two night's accommodation, $320 CAD spa and wellness allowance, six yoga and meditation practices, meals, two afternoon teas, outdoor hike, use of facilities, a signature robe, and a reusable spa bag.
What We Like: The spa services offered here are what this property is known for. Explore various healing modalities include massage, chakra work, body wraps, esthetic treatments, and seasonal offerings.
Cost: 'The Gift of Self-Care' retreat is $995 CAD per person for double occupancy and $1095 per person, single occupancy.
Address: 1009 Massey Road, Grafton, Ontario, K0K 2G0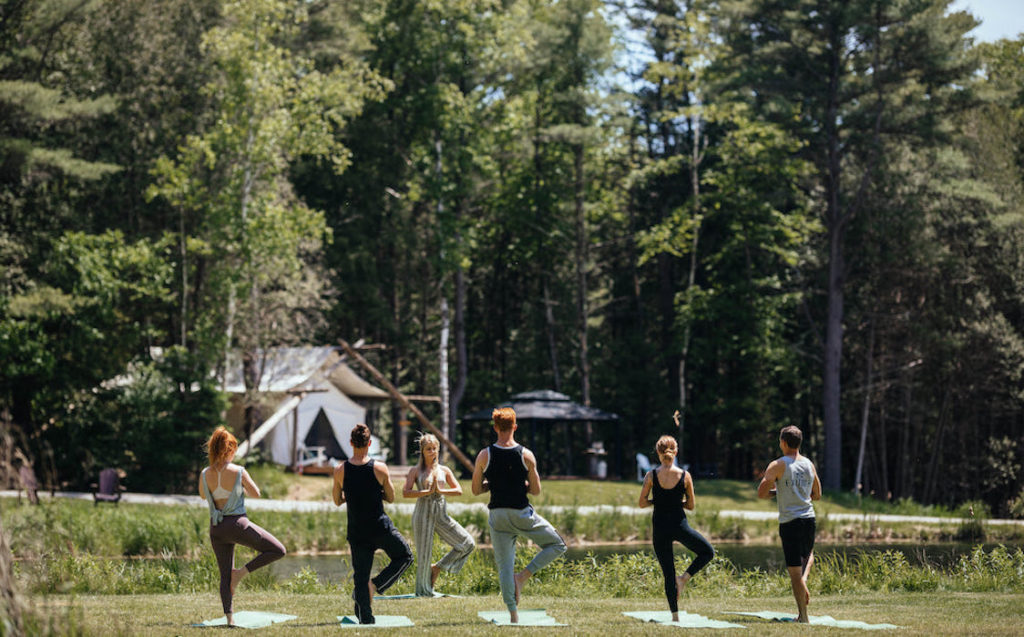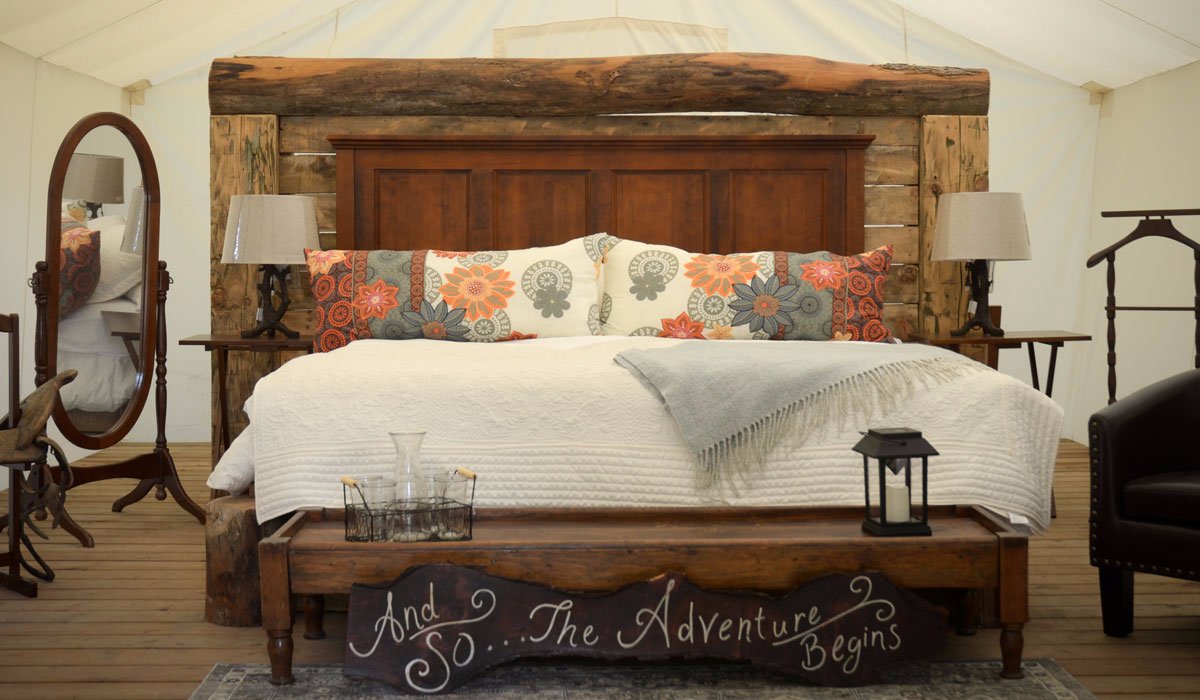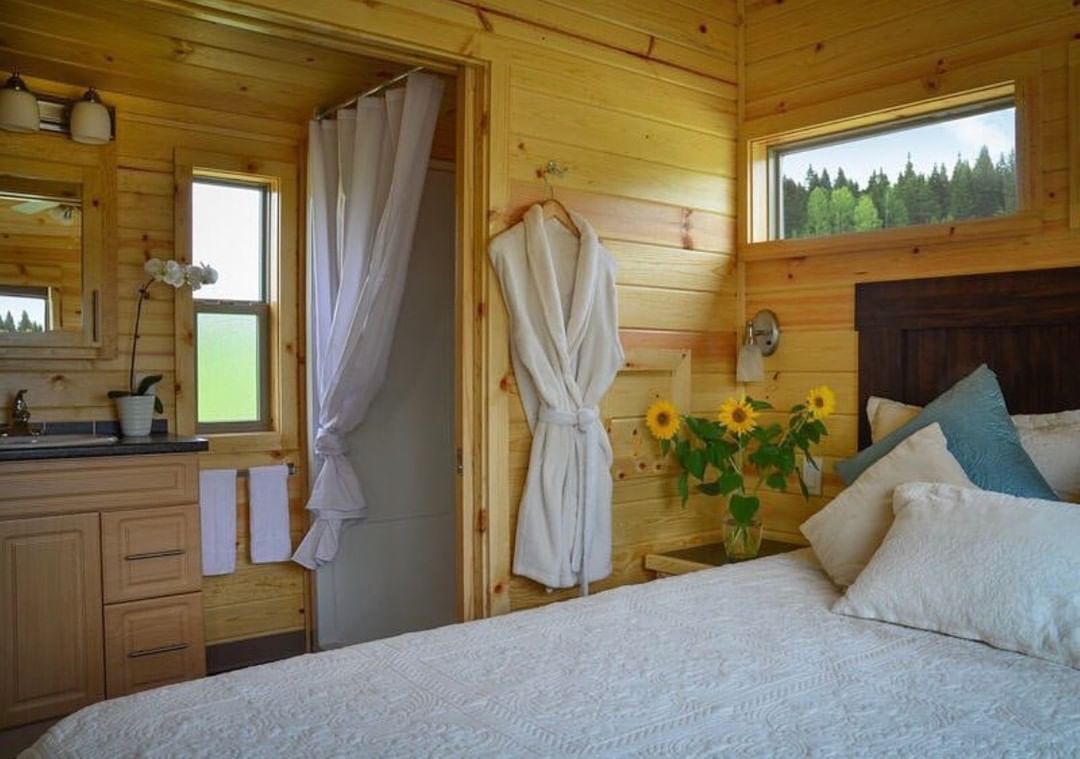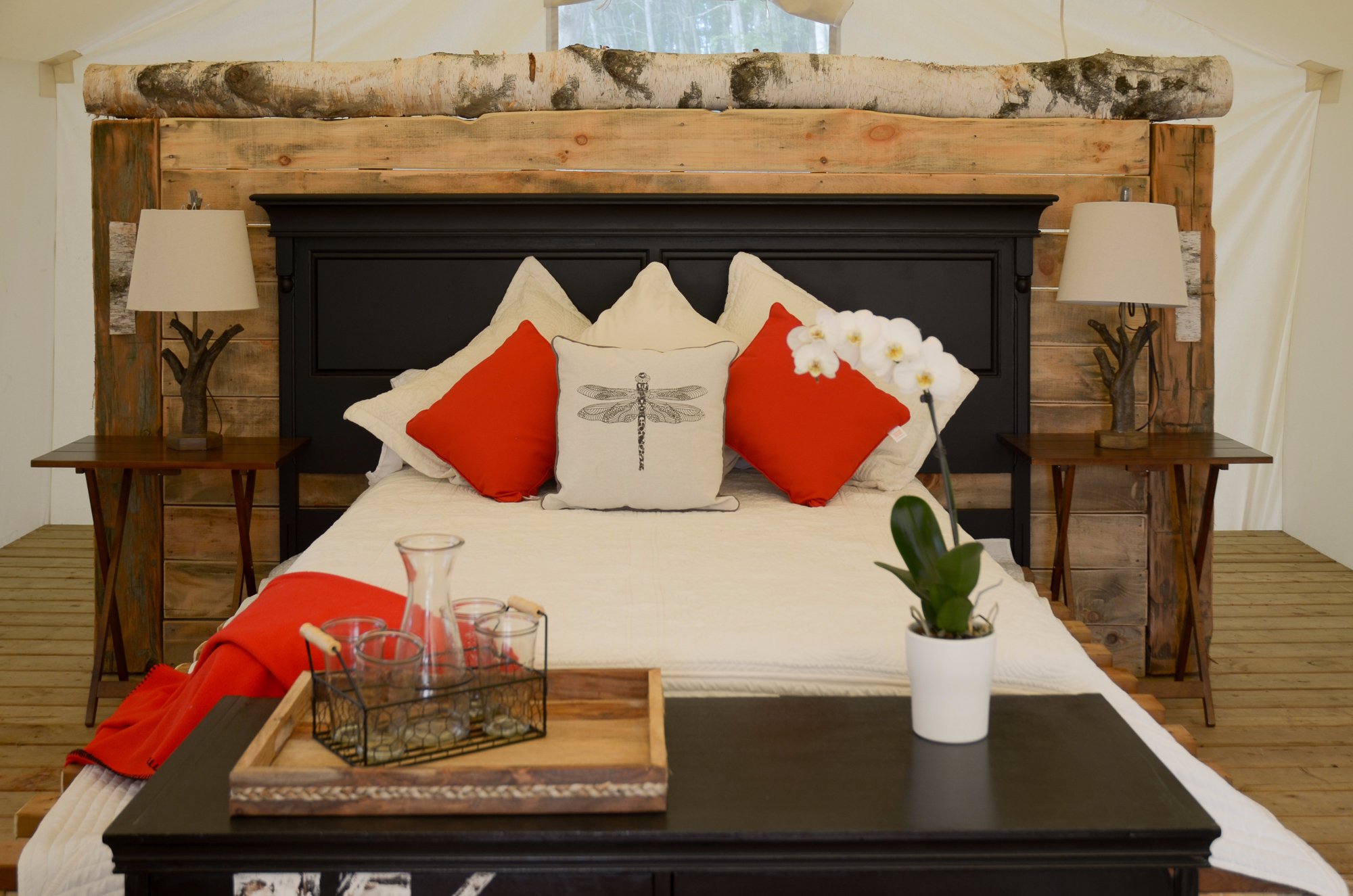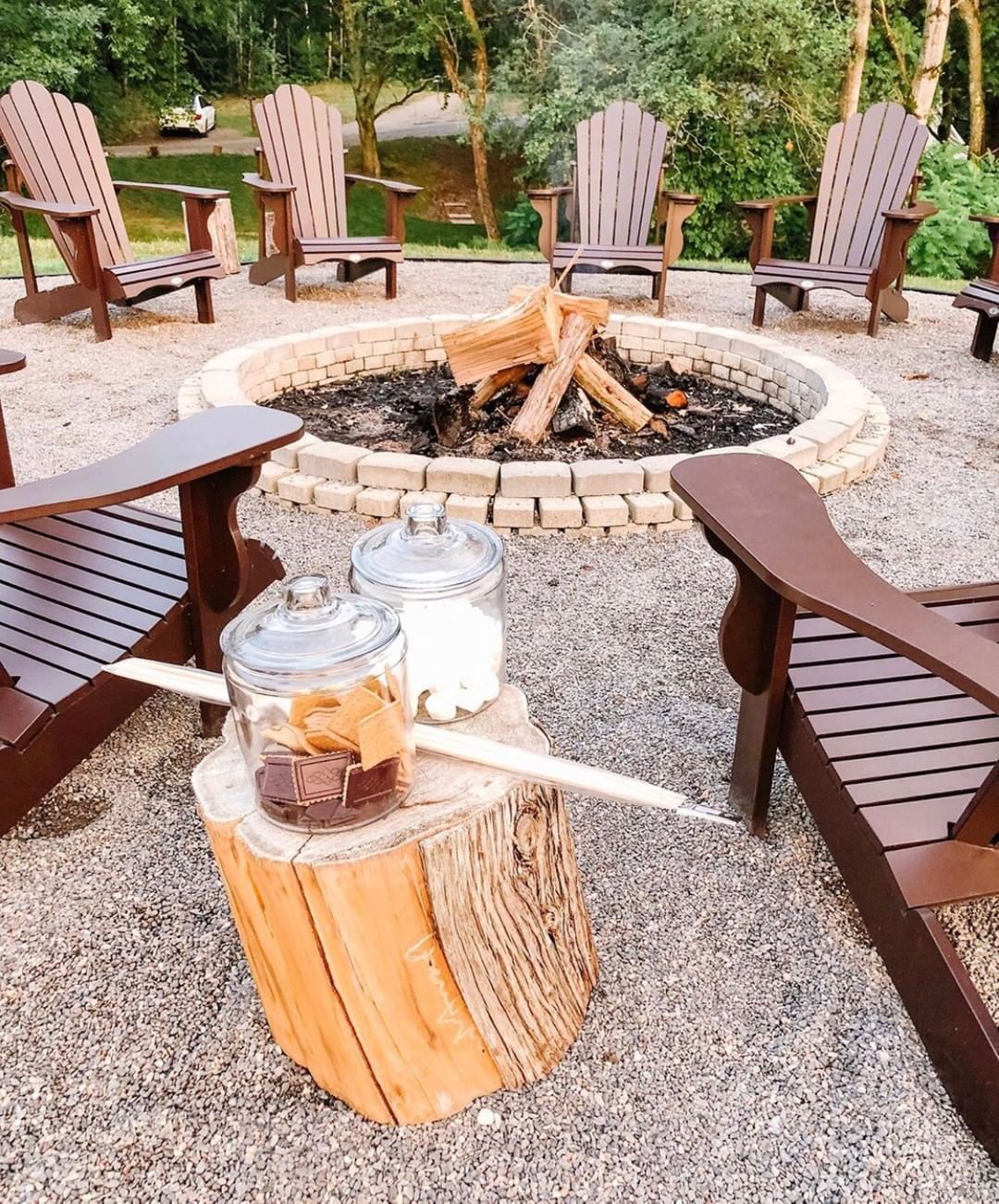 whisperingsprings-191-1-1024x637
whispering_springs_71187962_387423478815332_6339198529844108772_n
whispering-springs-wilderness
whispering_springs_67820900_389836231733209_3186524327836722068_n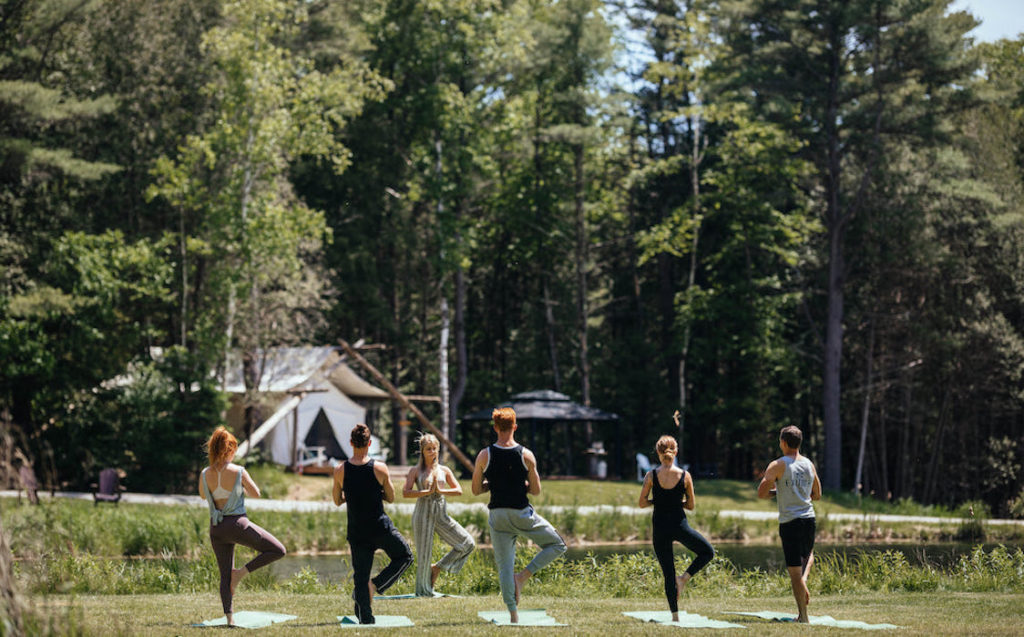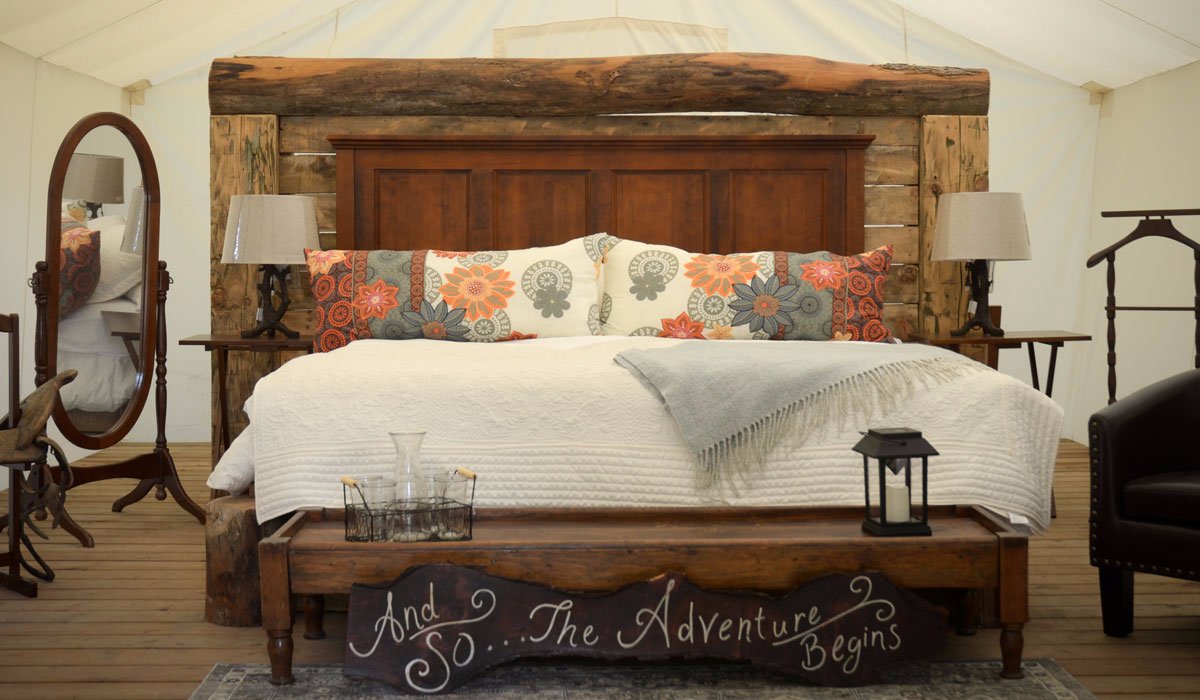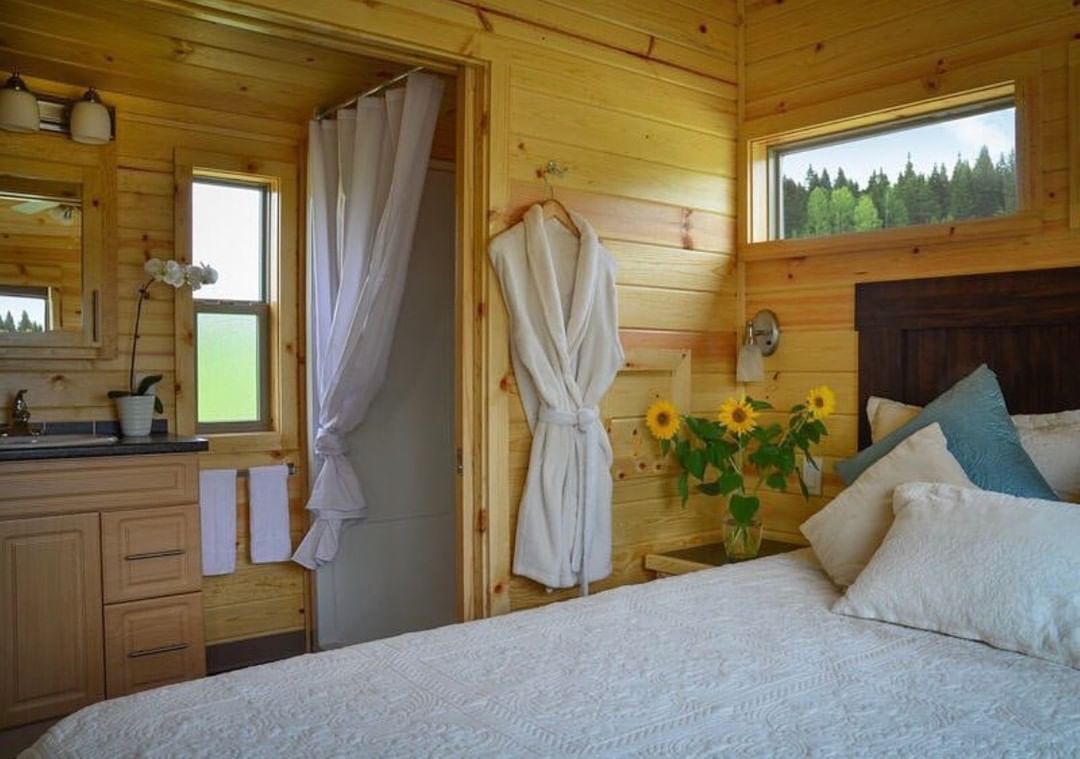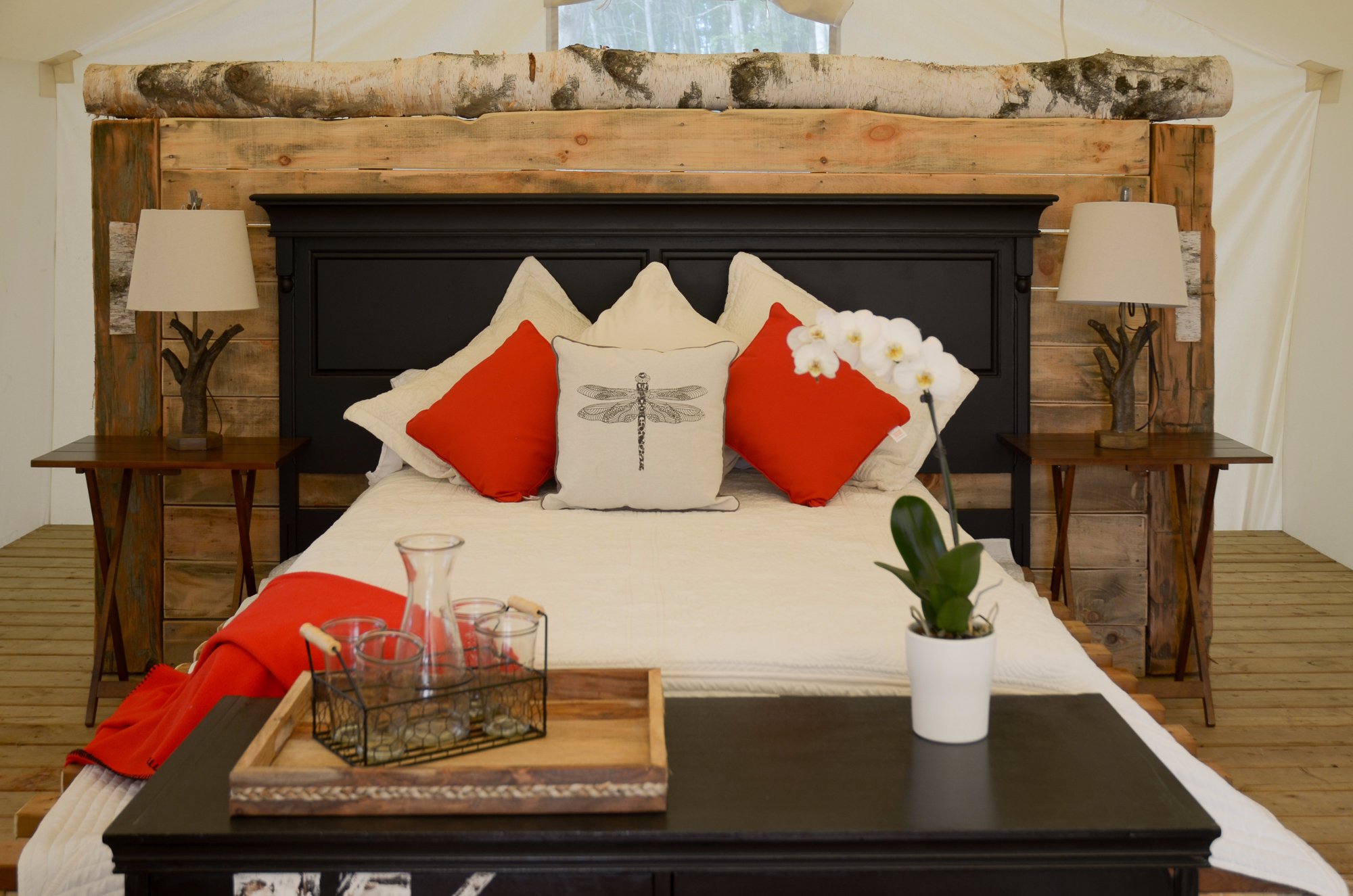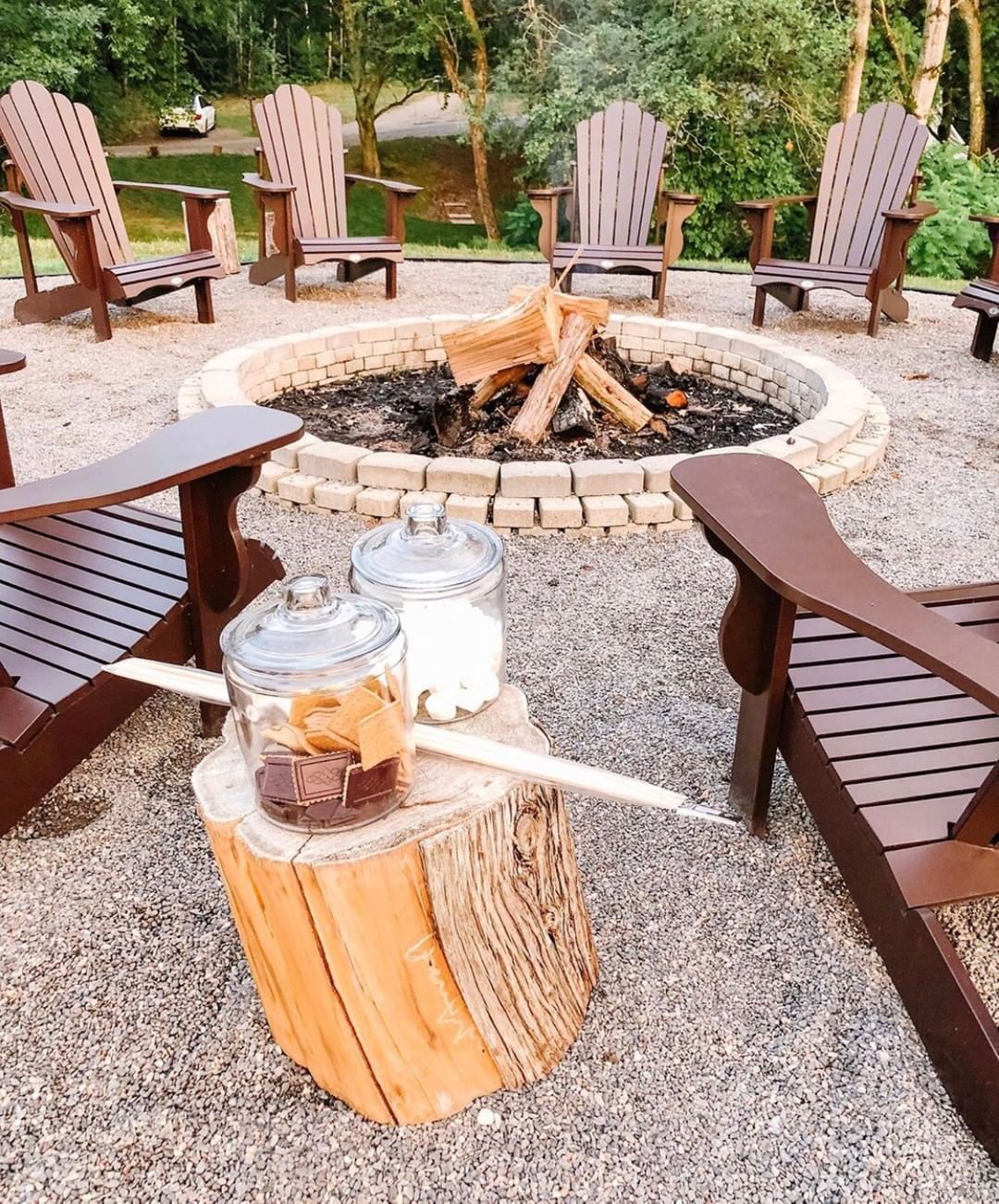 For those that love both camping and luxury getaways, Whispering Springs can fulfill both yearnings. Accommodations at this Northumberland Country retreat centre are nestled into upscale safari tents and bell tents, providing guests with a cozy, comfortable, and down-to-earth place to rest. They host weddings, corporate retreats, group getaways, and personal stays.
Program: Retreats offered at Whispering Springs include the 'Health+Harvest Retreat', the 'Camp Wilder Retreat', and the 'Glamp Yoga Retreat'. The latter includes two nights of tent accommodation, four yoga sessions, one wellness workshop, wine from Prince Edward County, meals, music, campfires, and fire-toasted s'mores!
iWhat We Like: This retreat center is a feast on so many levels. Offering incredible food and Prince Edward County wine, as well as 200 acres of farmland and forest for the eyes to feast on, a retreat here is holistically nourishing.
Cost: The price of the 'Glamp Yoga Retreat' is dependent upon the type of tent chosen. Inclusive of safari tent accommodation, these retreats start at $600 CAD per person for triple occupancy. To stay in a bell tent, this retreat starts at $500 CAD per person for double occupancy.
Address: 141 Mercer Ln., Grafton, Ontario, K0K 2G0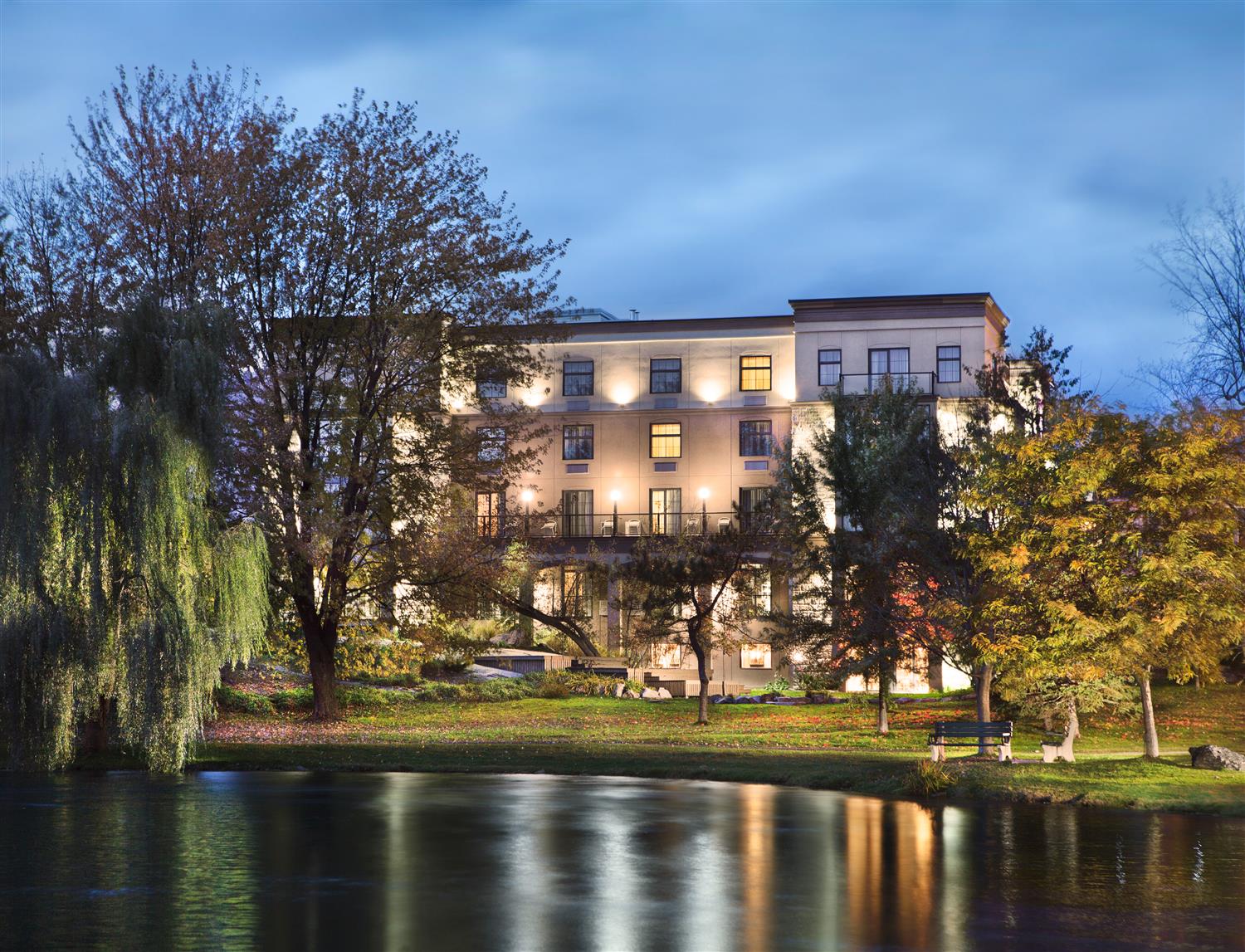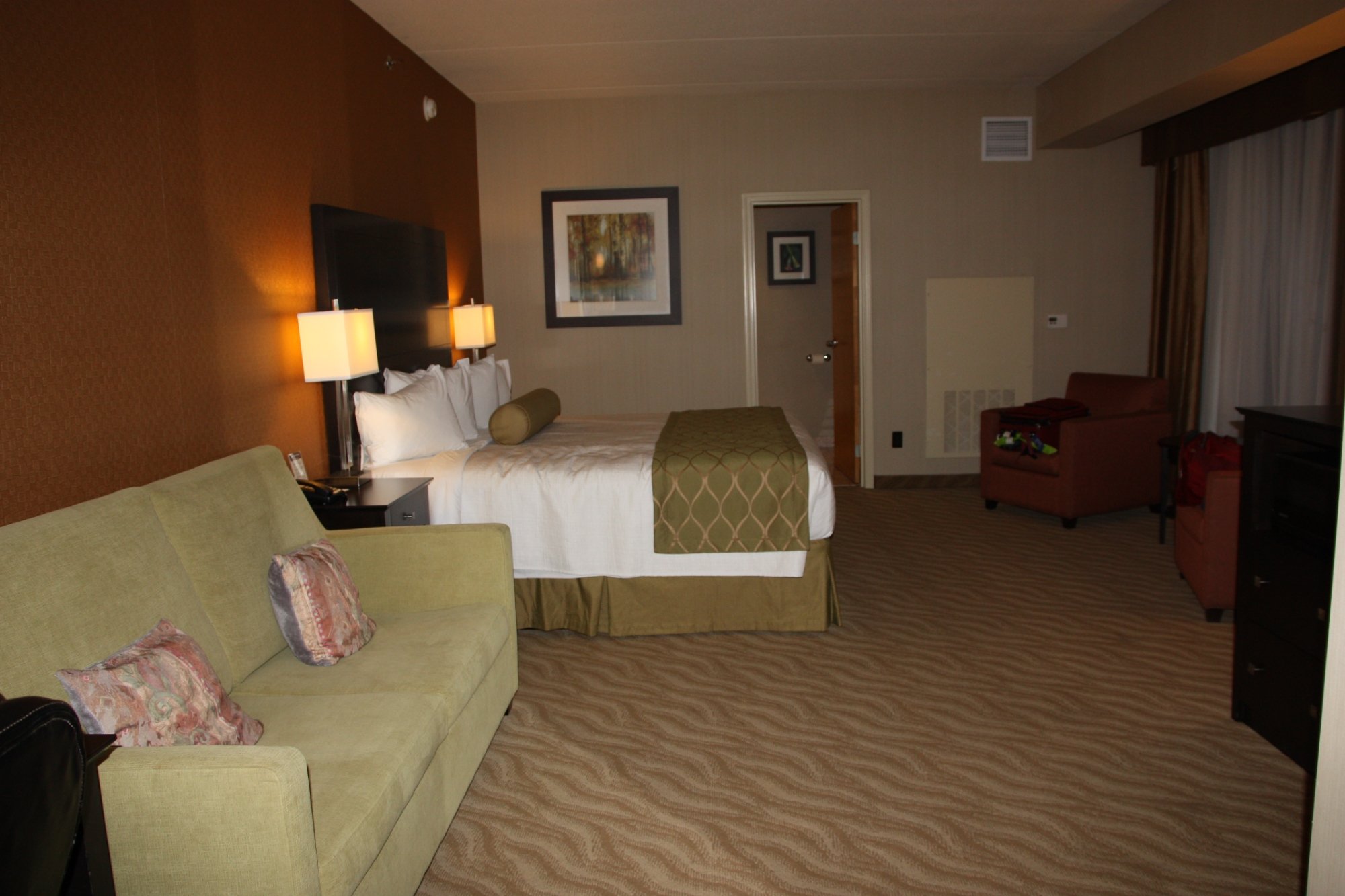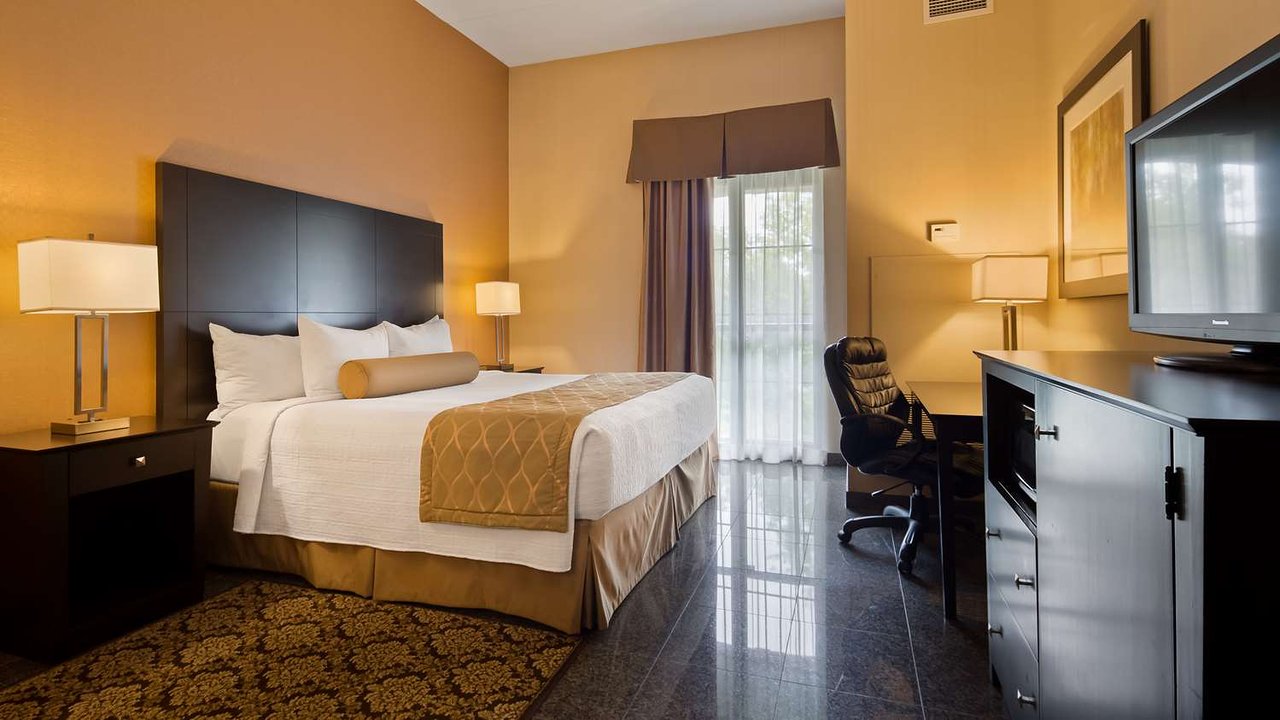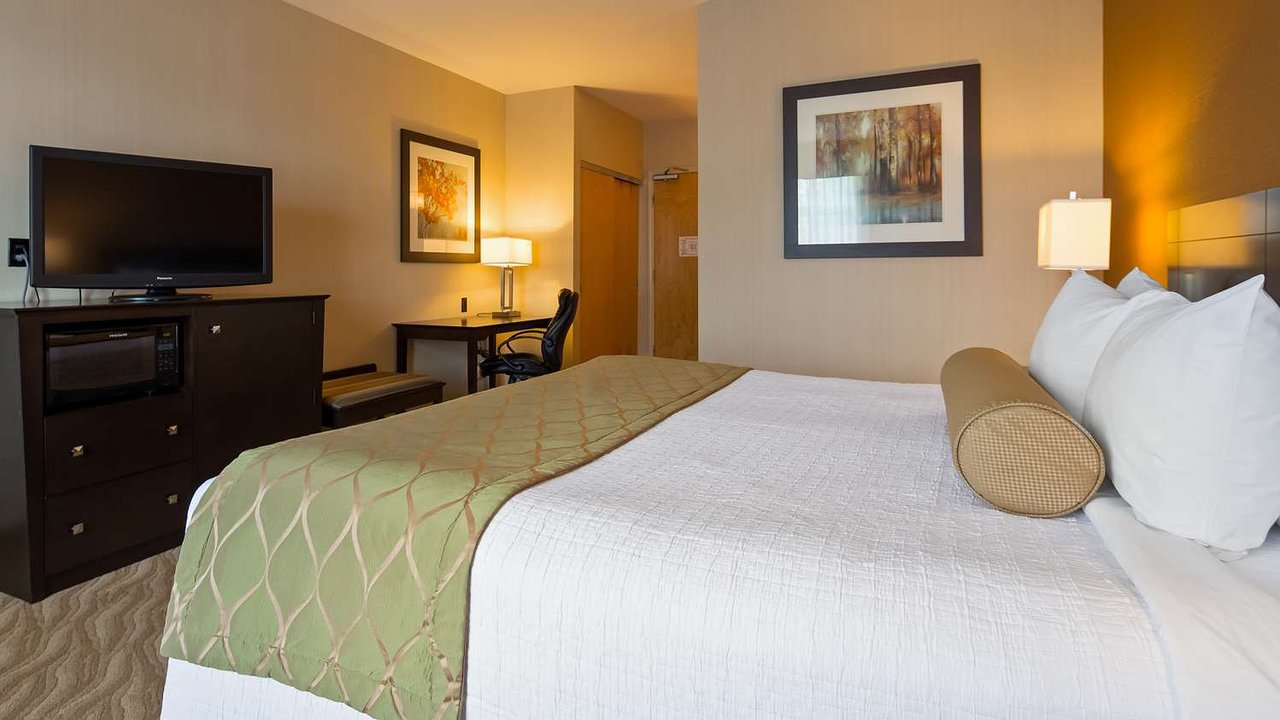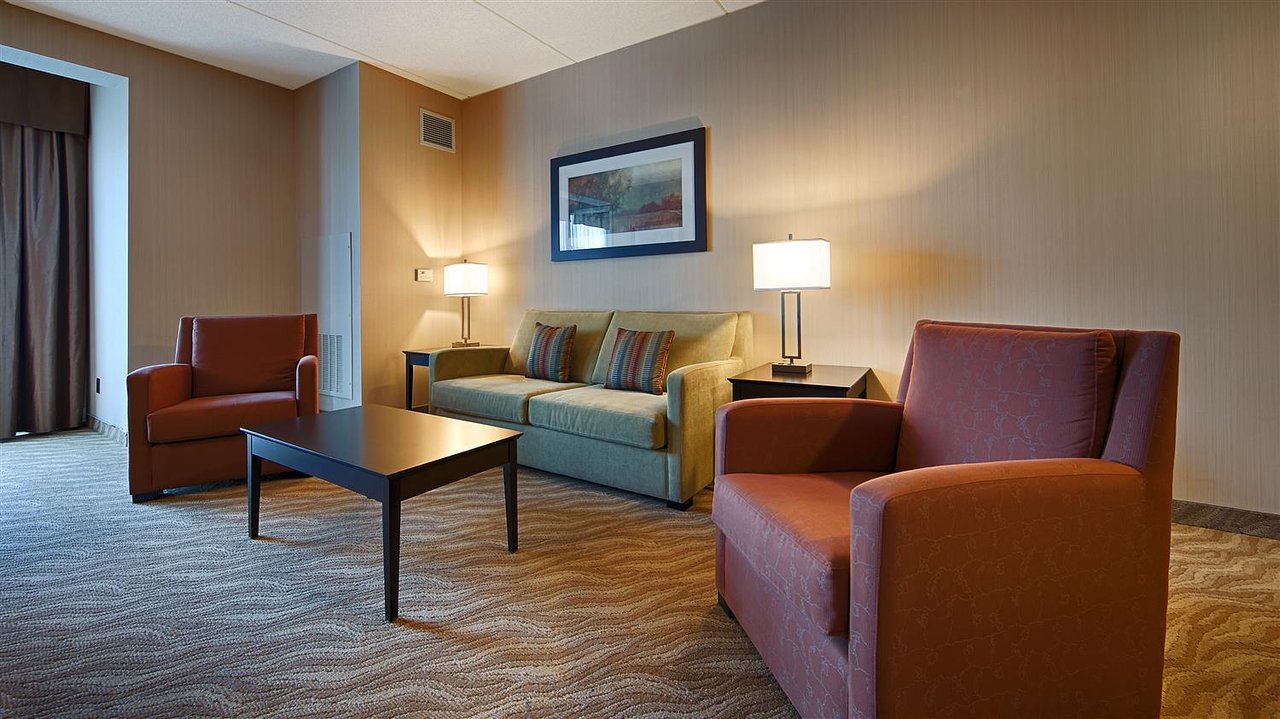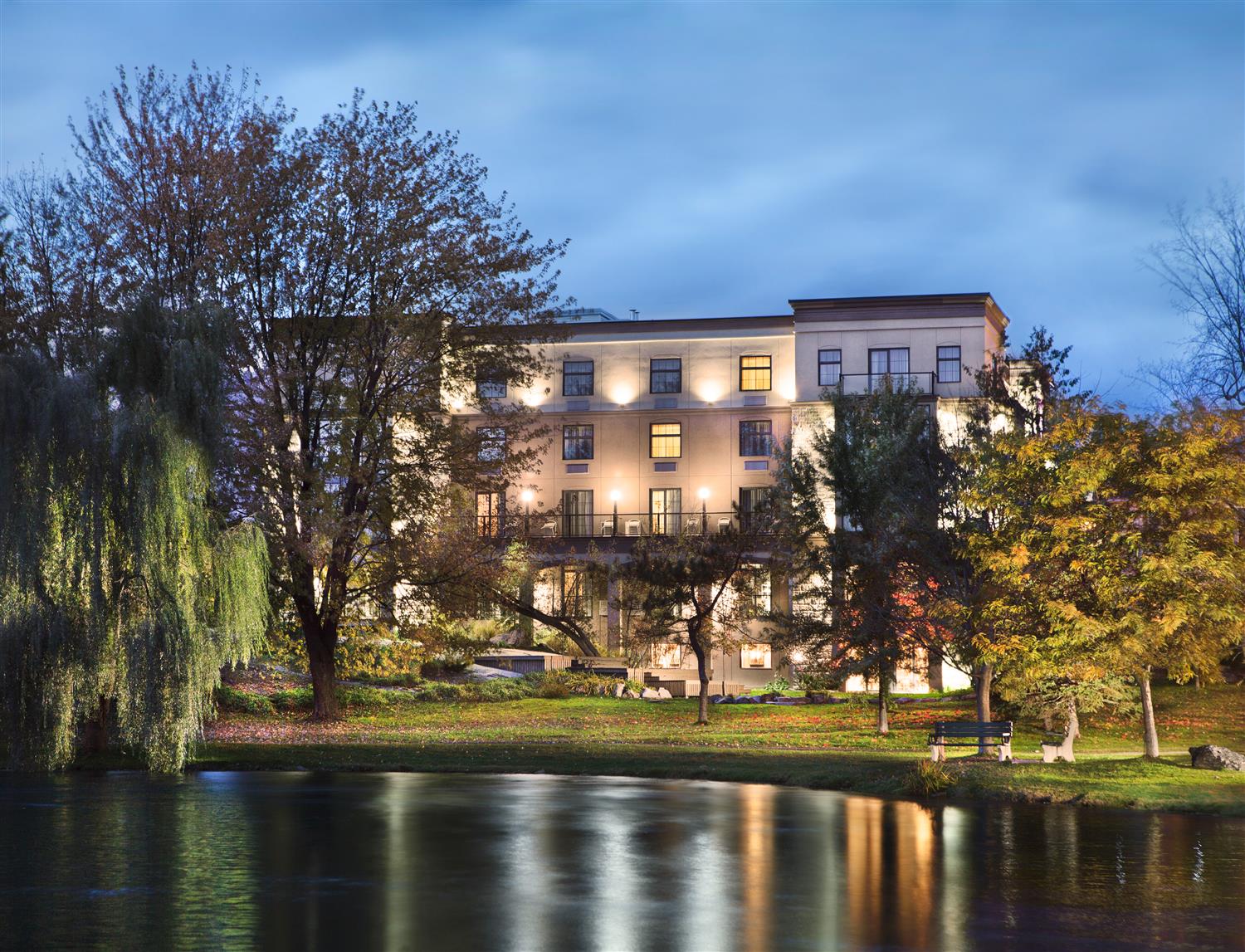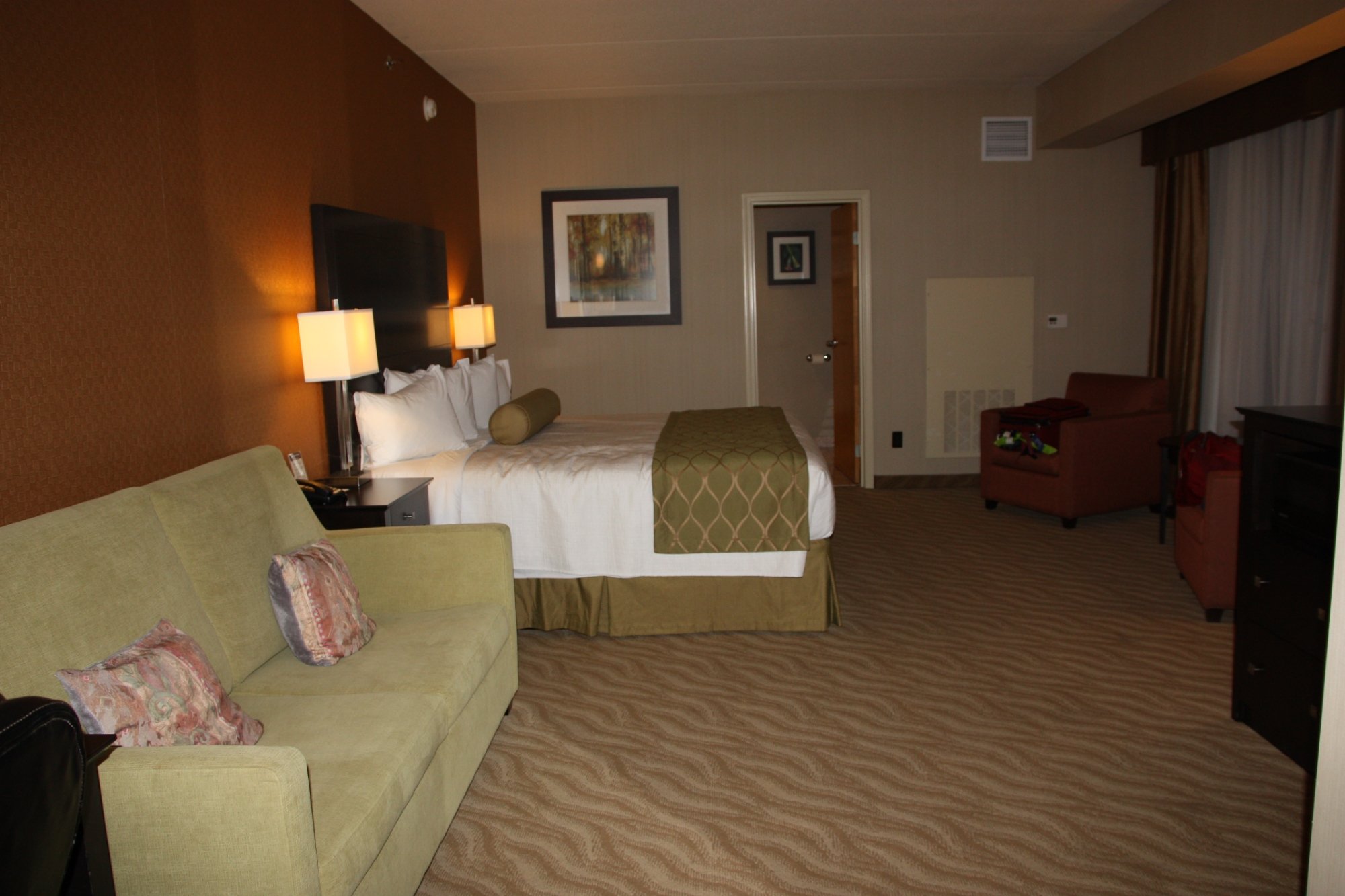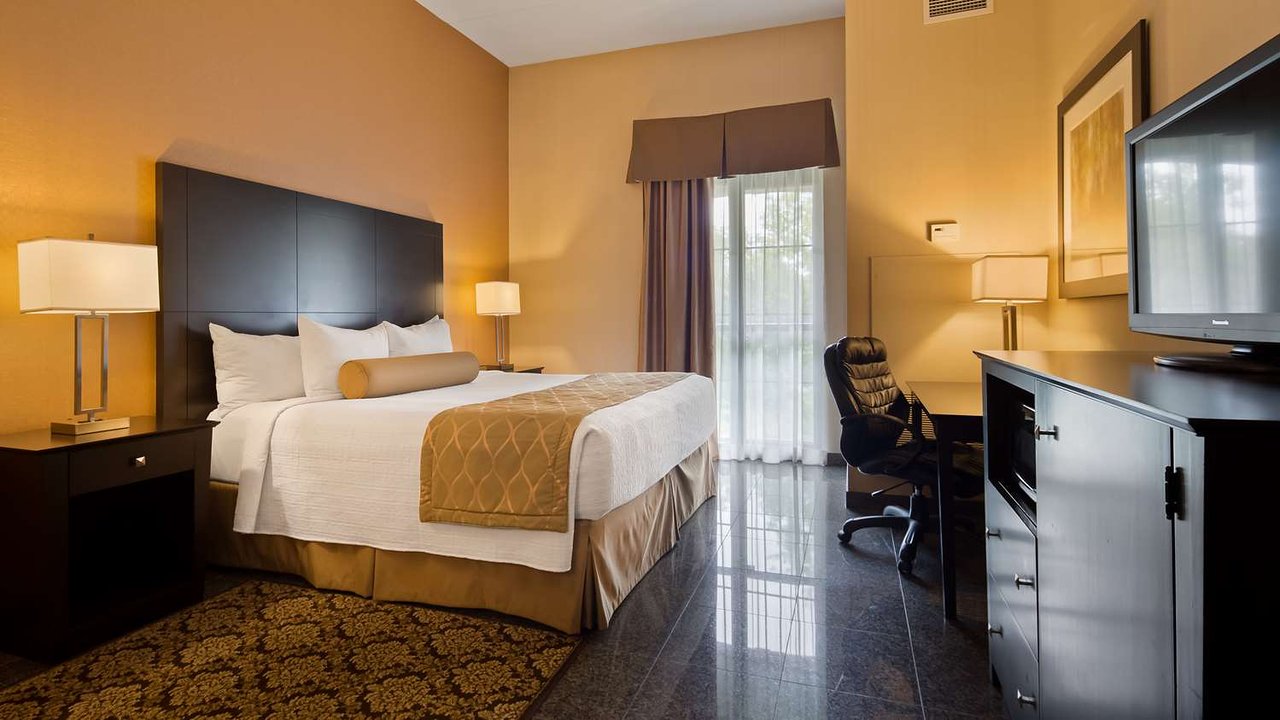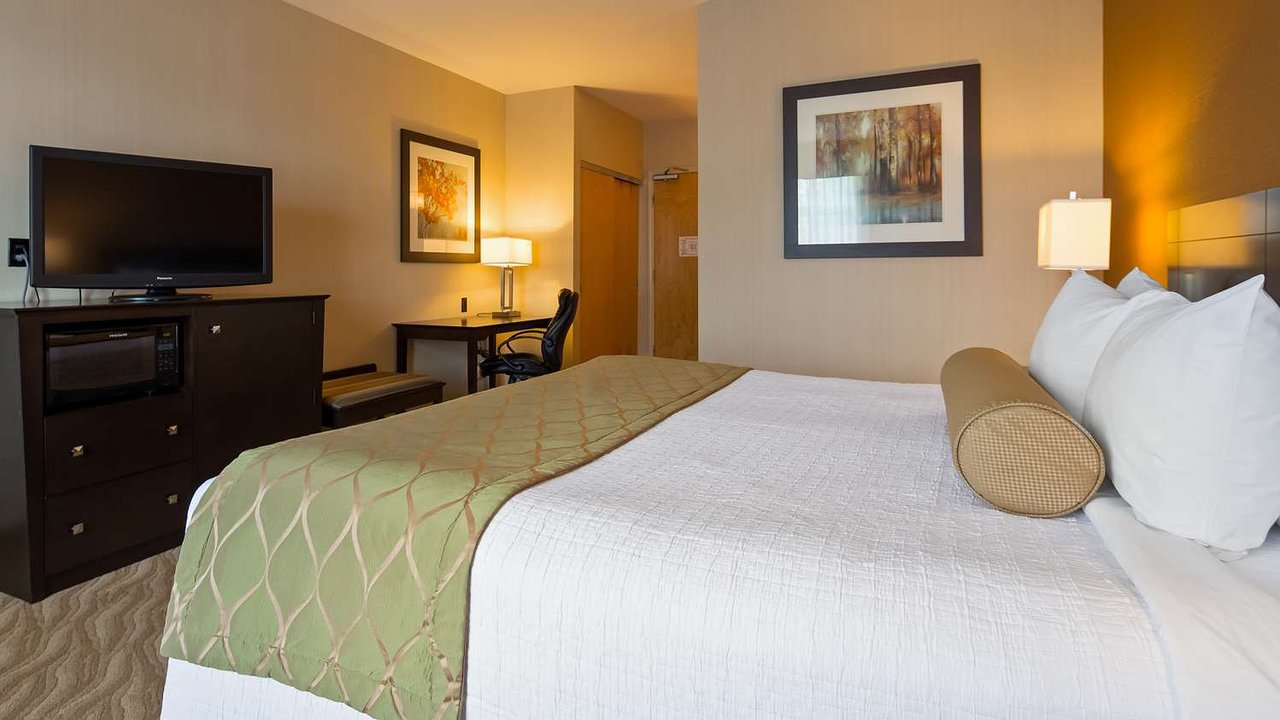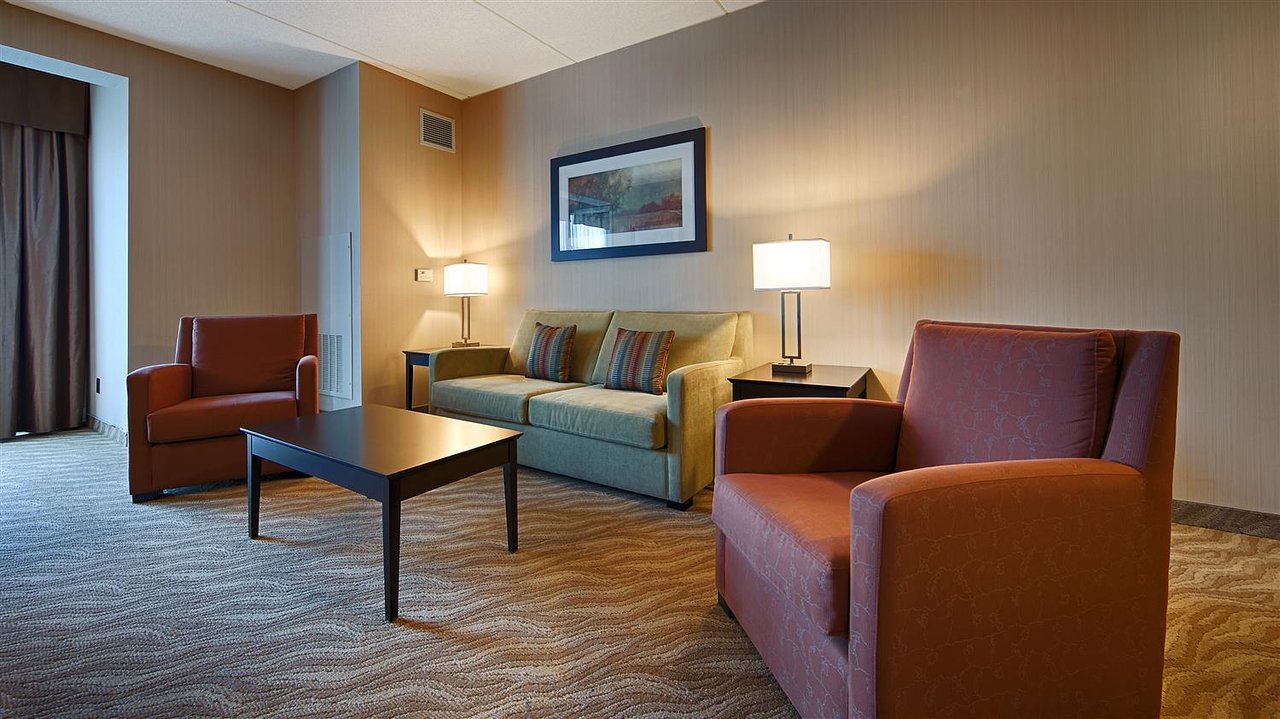 Loon Call Retreat offers luxurious yoga retreats as a journey of self-discovery, dream exploration, and restoration. These three-day retreats are offered at two different properties: Ste. Anne's Spa in Grafton and Best Western Plush Perth Parkside Inn. Both are higher-end retreats, though the Ste. Anne's offering goes above and beyond.
Program: These three-day retreats include two nights of accommodation, four yoga and mindfulness classes, two breakfasts, use of space facilities such as pool, hot tub, and steam room, and free-time. The Ste. Anne's Spa weekend also includes $250 CAD spa credit for whatever treatments you desire, as well as food prepared by a private chef.
What We Like: Loon Call Retreat offers luxury on two different levels. While both retreat destinations are upscale offerings, the Ste. Anne's Spa getaway is not suitable to everyone's budget. The Perth weekend offers the opportunity to enjoy a luxury yoga retreat for a lower cost than the full spa package at Ste. Anne's.
Cost: The Perth weekend starts at $450 CAD and the Grafton weekend starts at $1278 CAD (both plus taxes).
Address: 202 Mary Miller Rd., Perth, Ontario, K7H 3C5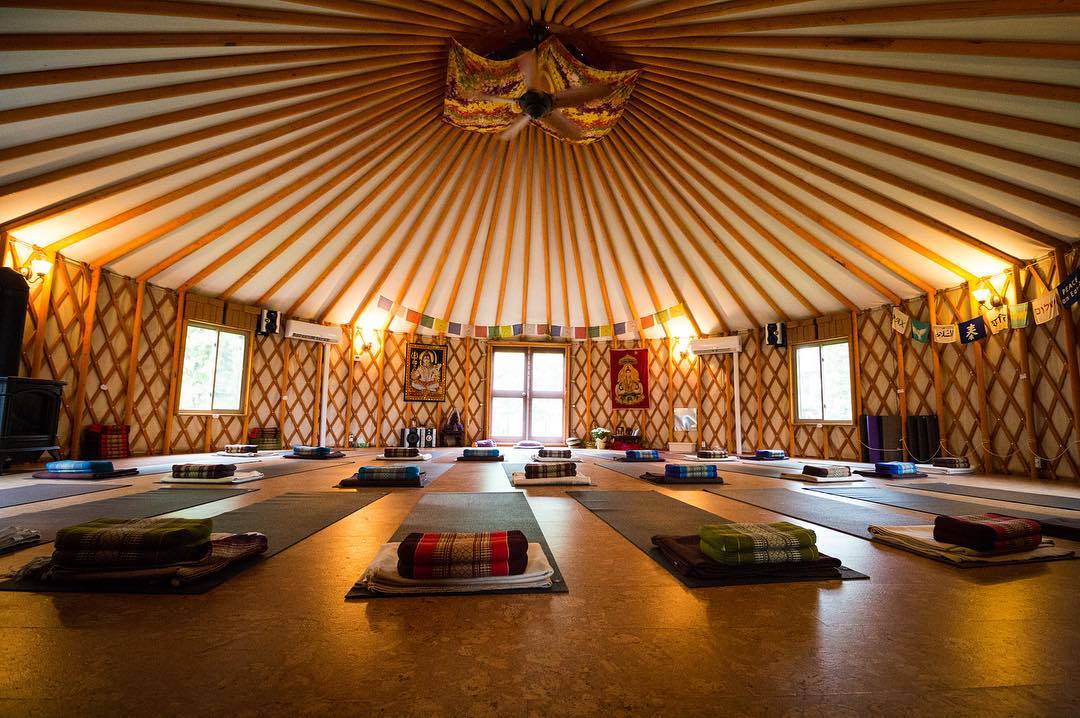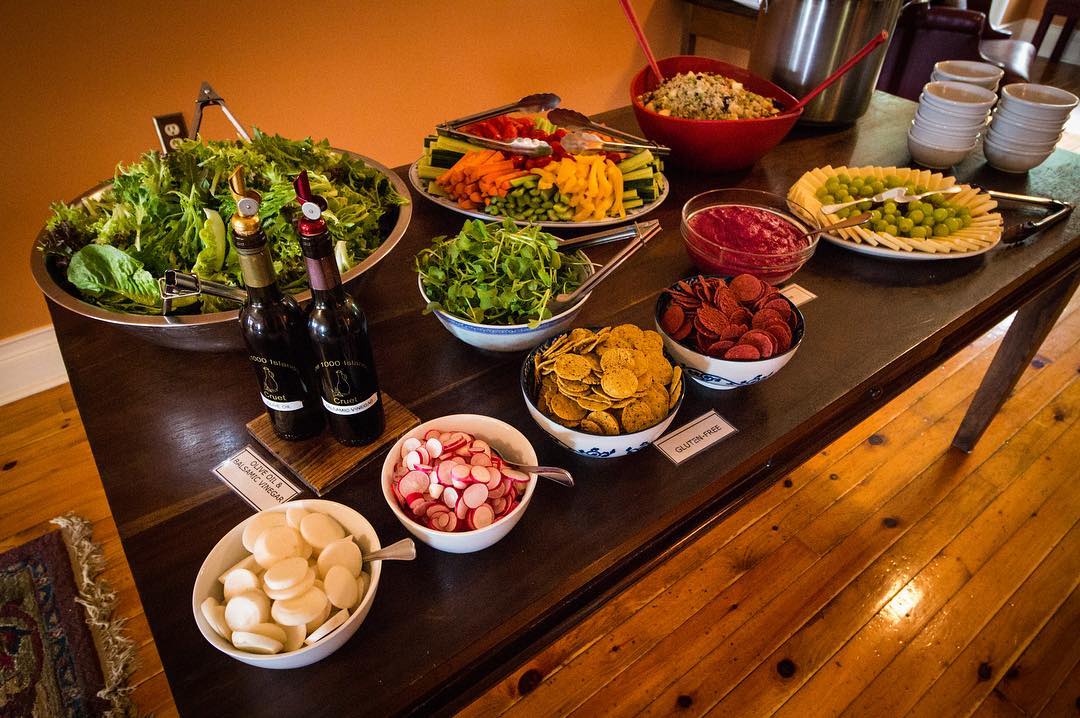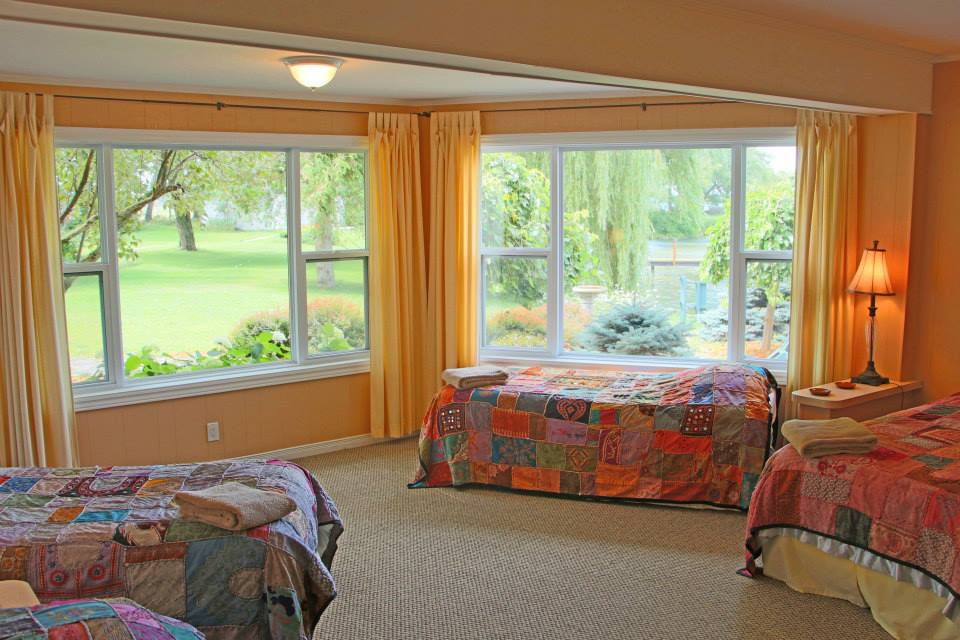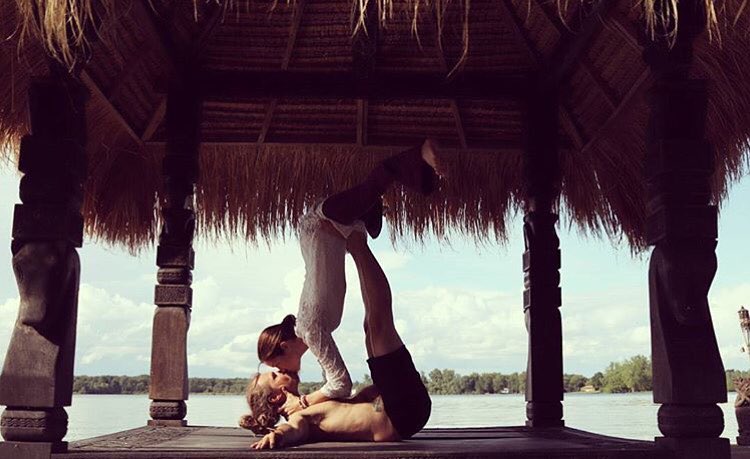 shantiretreat_18721895_678468899019570_3241483466935631872_n
shantiretreat_18723664_169232090277040_3377674625033961472_n
shantiretreat_19623227_1457444100978910_5472075354883489792_n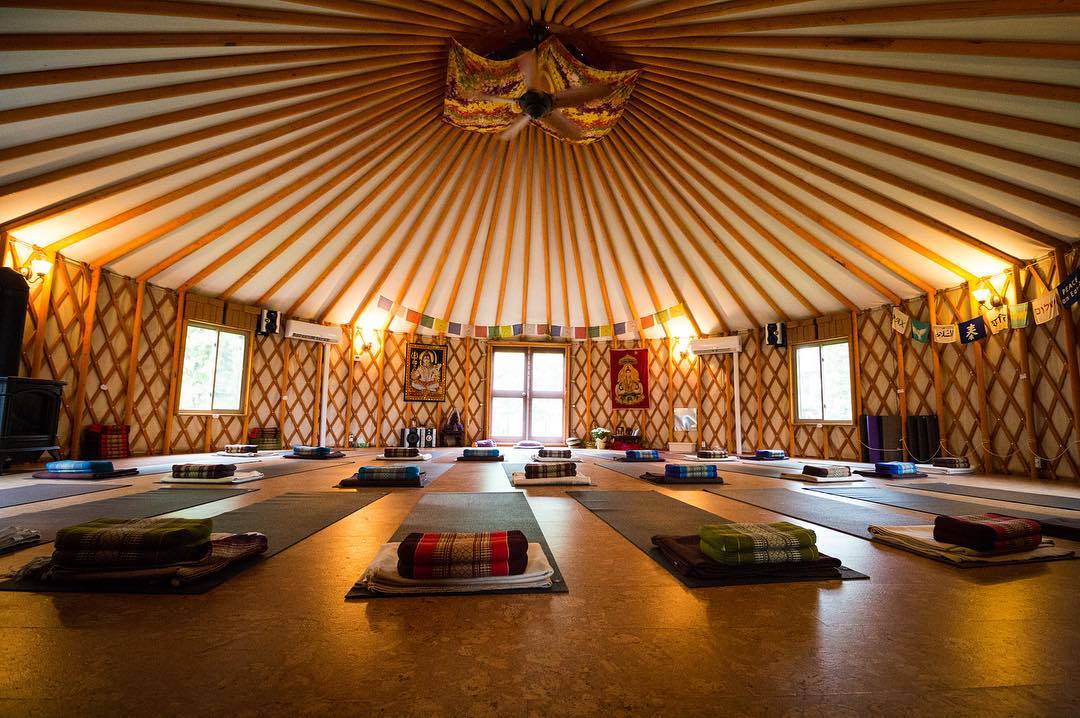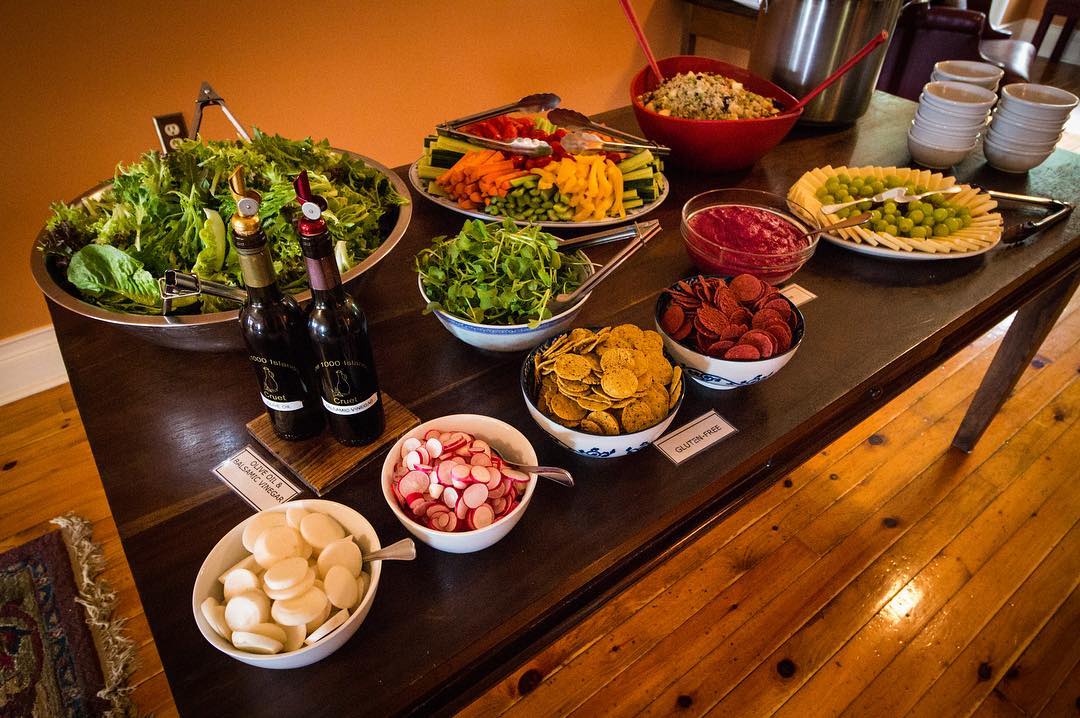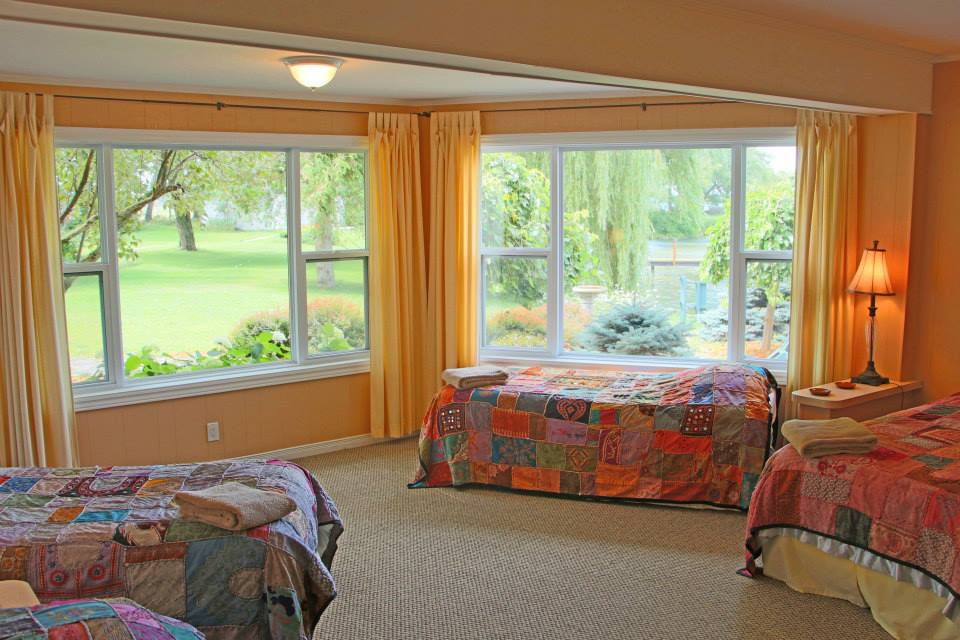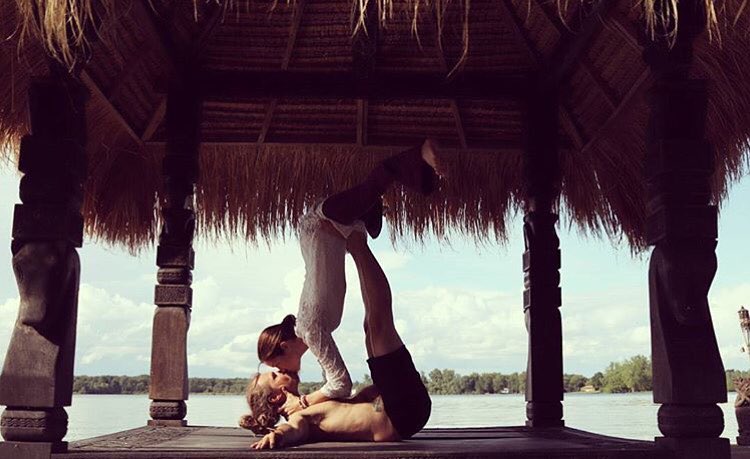 A nature-inspired retreat offering a cozy home-away-from-home feel, Shanti Retreat is a down-to-earth luxury retreat for those looking to dive deep into their personal practice. Situated on 1000 feet of private shoreline on Wolfe Island, this sweet sanctuary is a welcomed step away from the everyday.
Program: Hosts Wendy and Darin offer 3, 4, and 5 day retreats themselves, and guest facilitators have offerings at the space as well. Retreats by Wendy and Darin include accommodation, buffet-style vegetarian meals, morning walks and walking meditation, Hatha and Slow Flow classes, Restorative and Yoga Nidra practice, guided sittings and meditation, and use of amenities, such as wellness tea bar, infrared sauna, canoes and meditation garden.
What We Like: This retreat center offers beautiful retreats in a down-to-earth setting, an understated luxury that is both comfortable and soul-pleasing. In their 15th season, Shanti Retreat understands hospitality and what it takes to hold a great retreat space.
Cost: Pricing varies according to retreat, but as an example, the 2020 Thanksgiving Yoga and Meditation Retreat starts at $415 CAD + tax.
Address: 89 Waldo's Lane, Wolfe Island, ON, K0H 2Y0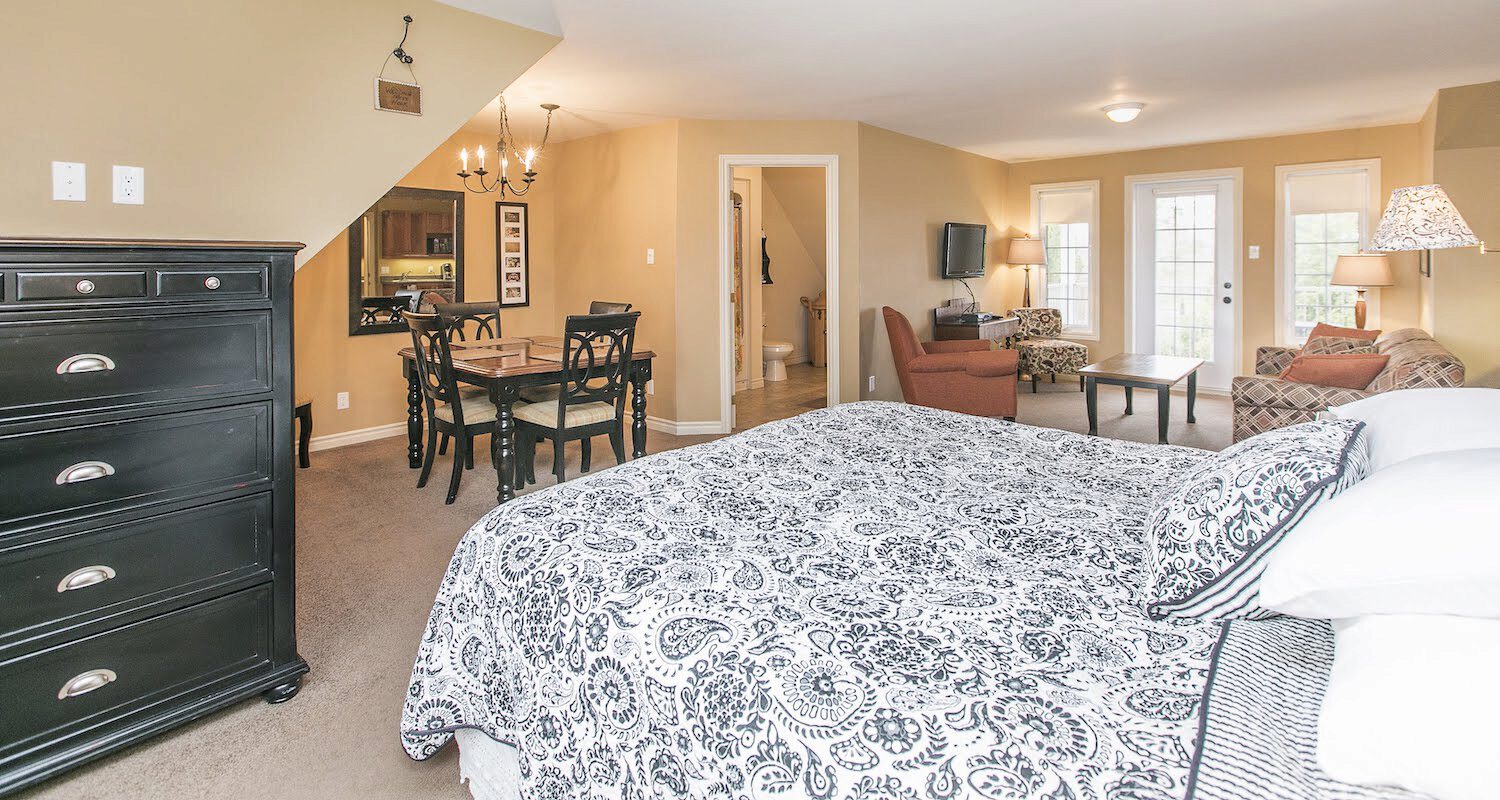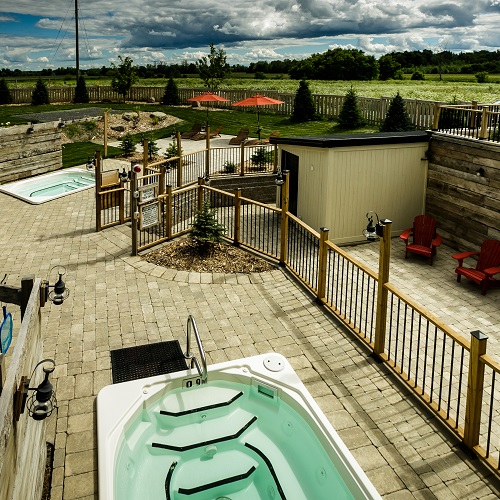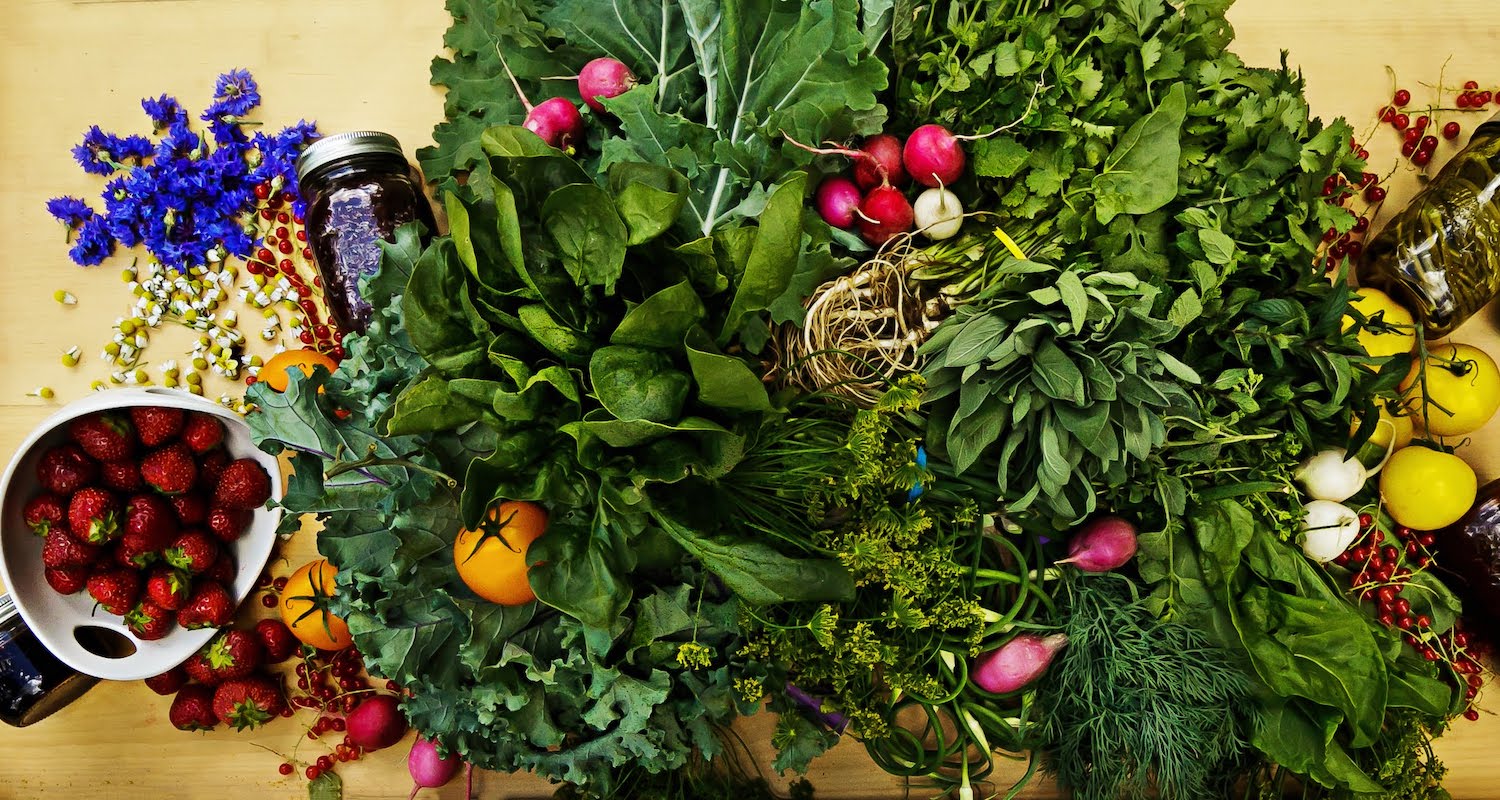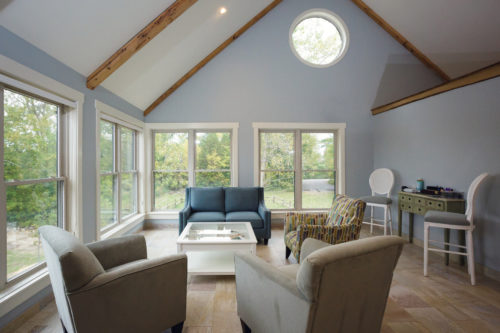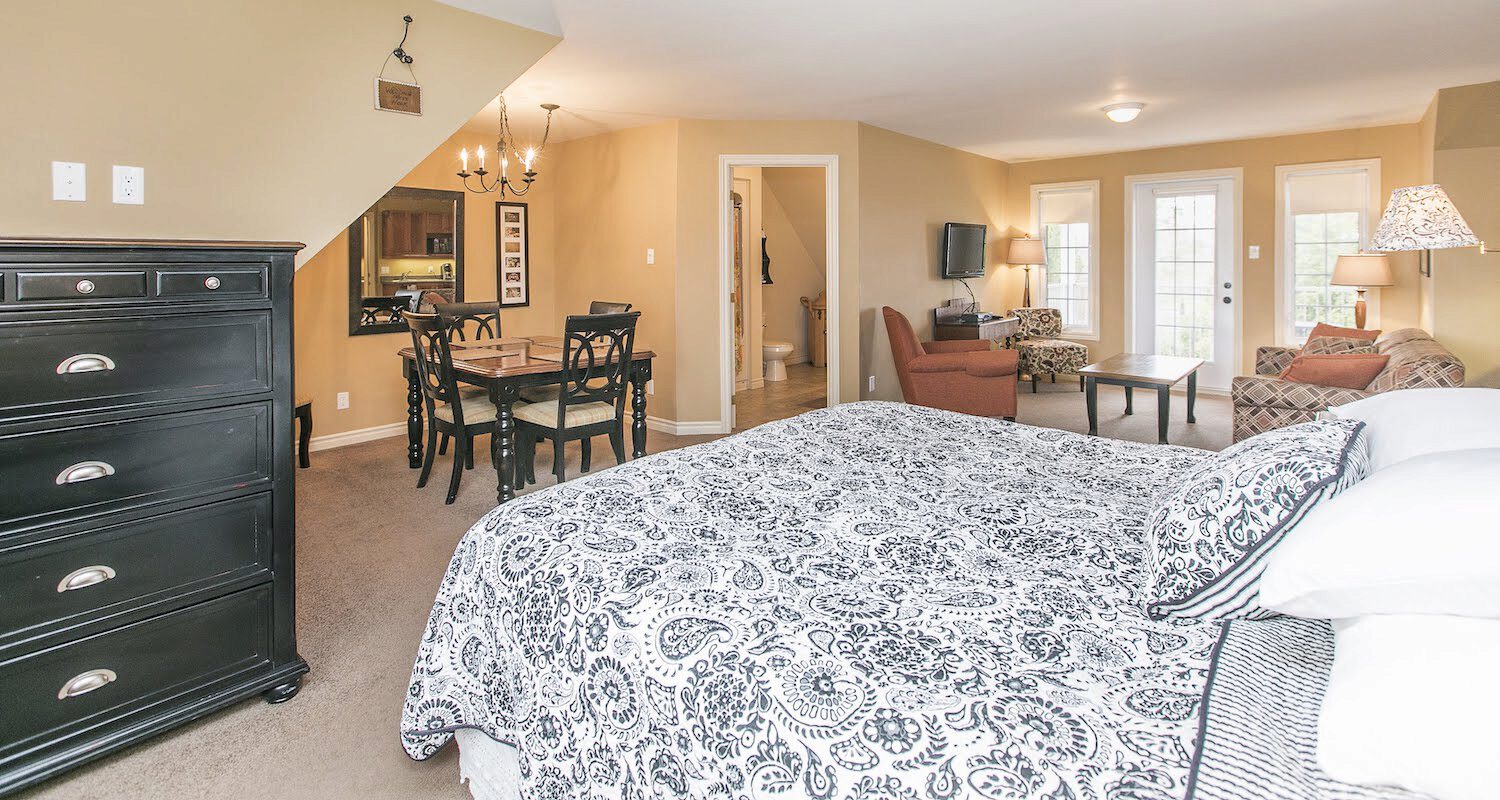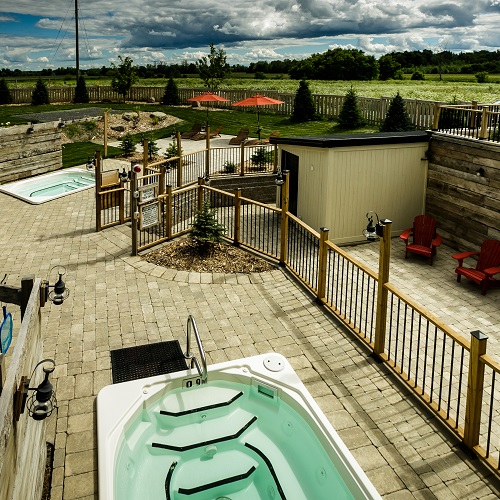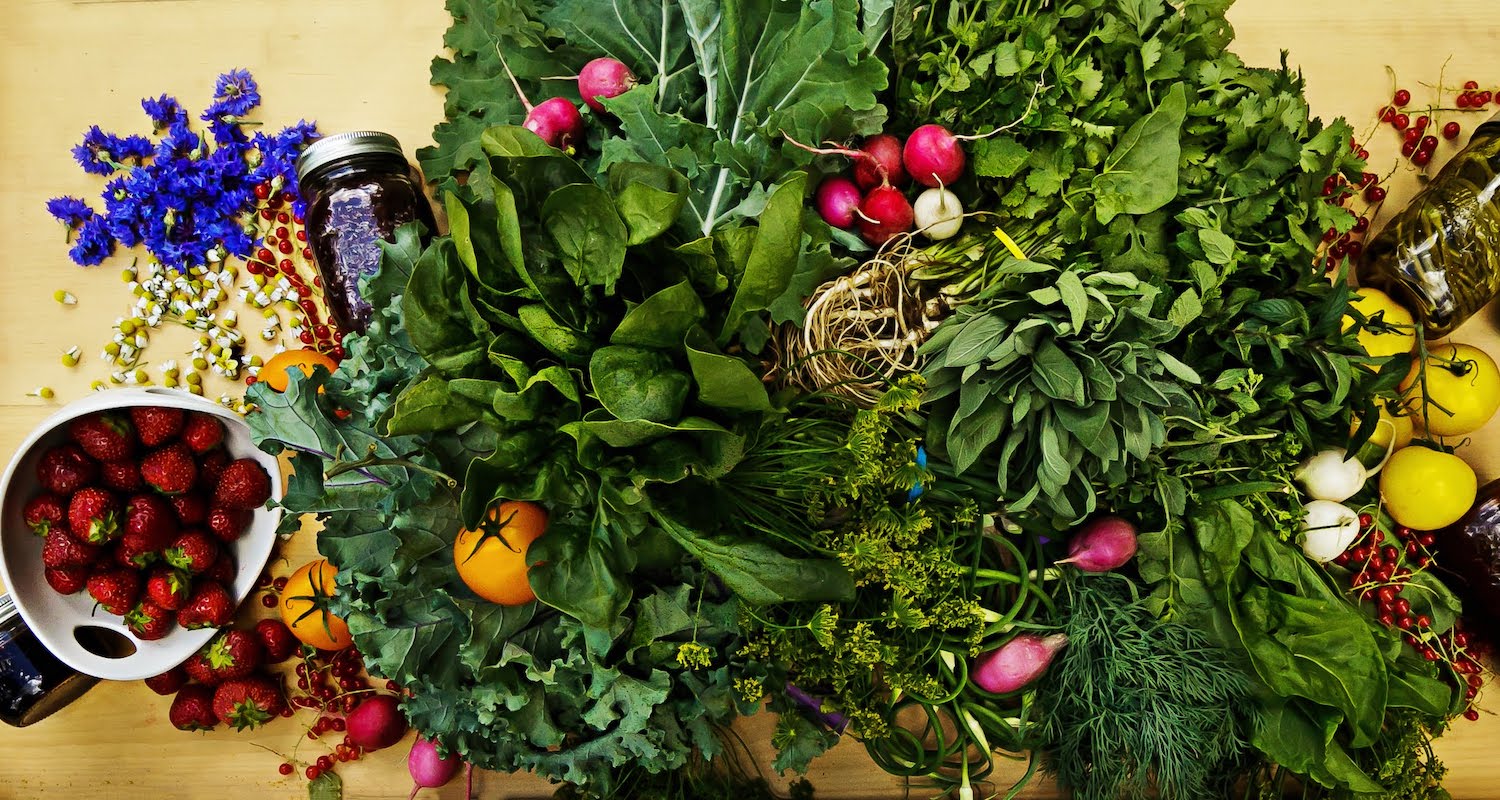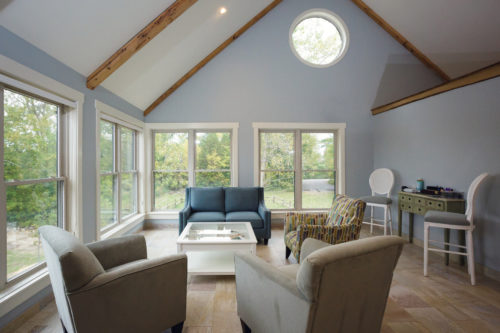 Strathmere is a 200-acre property in the south end of Ottawa that hosts weddings, retreats, meetings, special events, and more. Offering both day and overnight spa and yoga experiences, this property is a great escape for Ottawa residents and tourists alike.
Program: Strathmere offers a variety of different yoga holidays to choose from, as well as daily drop-in classes for day visitors. For a personal retreat, the two-night getaway includes Pelee Secco and chocolate-covered strawberries on arrive, $75 spa credit, one three course dinner, one yoga class, two breakfasts, use of amenities, and more.
What We Like: The Retreat Café on the property is a 100% Scratch Kitchen featuring seasonal foods from 'farm to fork'. They grow much of their own produce following ecological principles and offer fair trade organic coffee and loose leaf teas.
Cost: The two-night getaway starts at $386 CAD per person on weekdays and $410 CAD per person on weekends (both based on double occupancy).
Address: 1980 Phelan Road West, North Gower, Ontario, K0A 2T0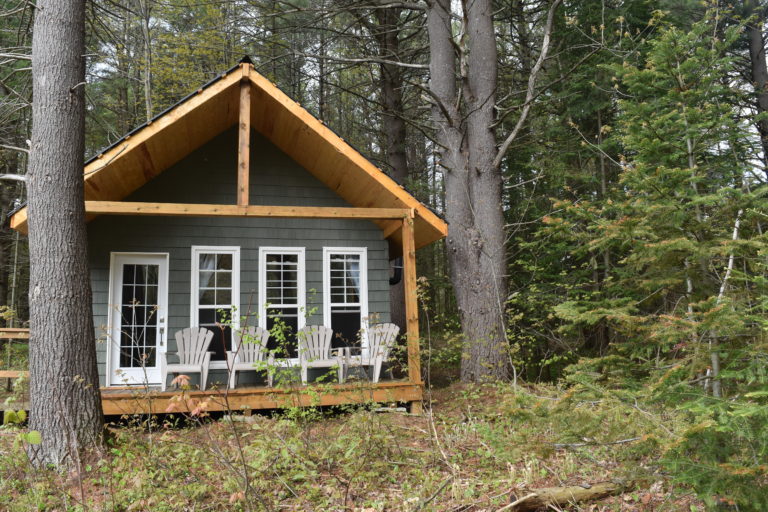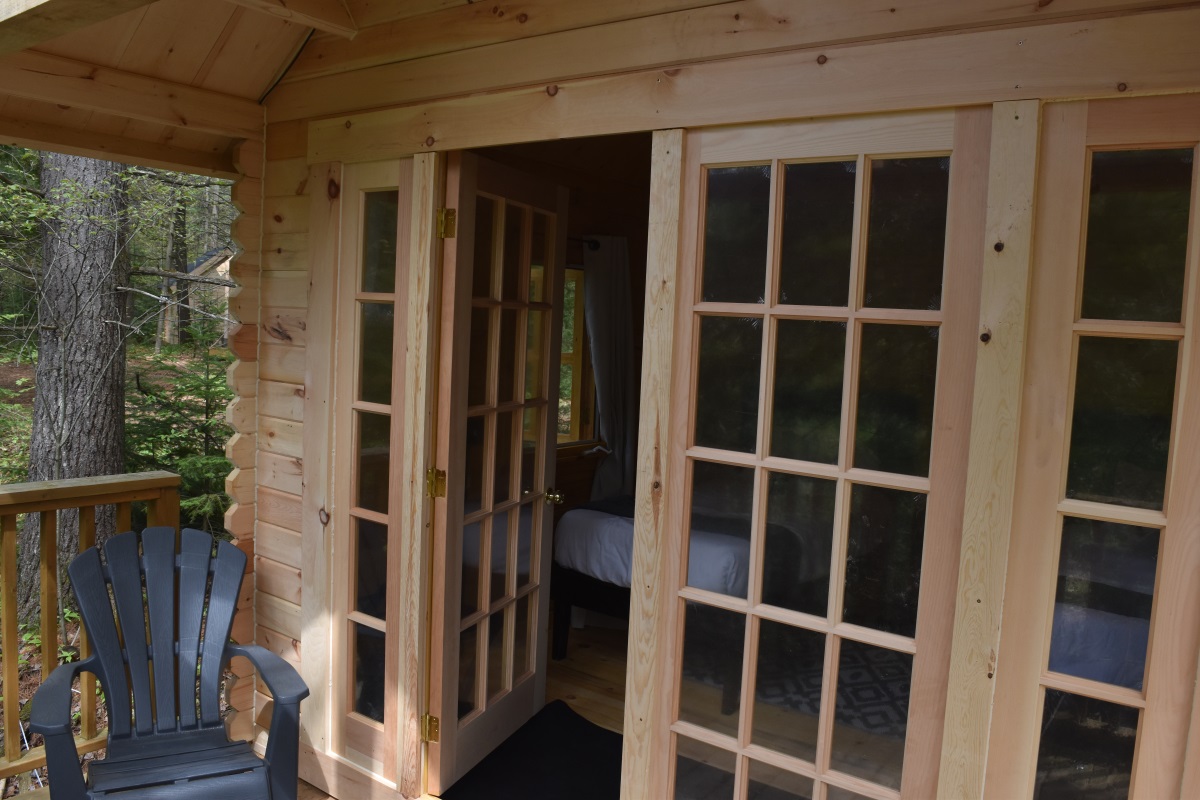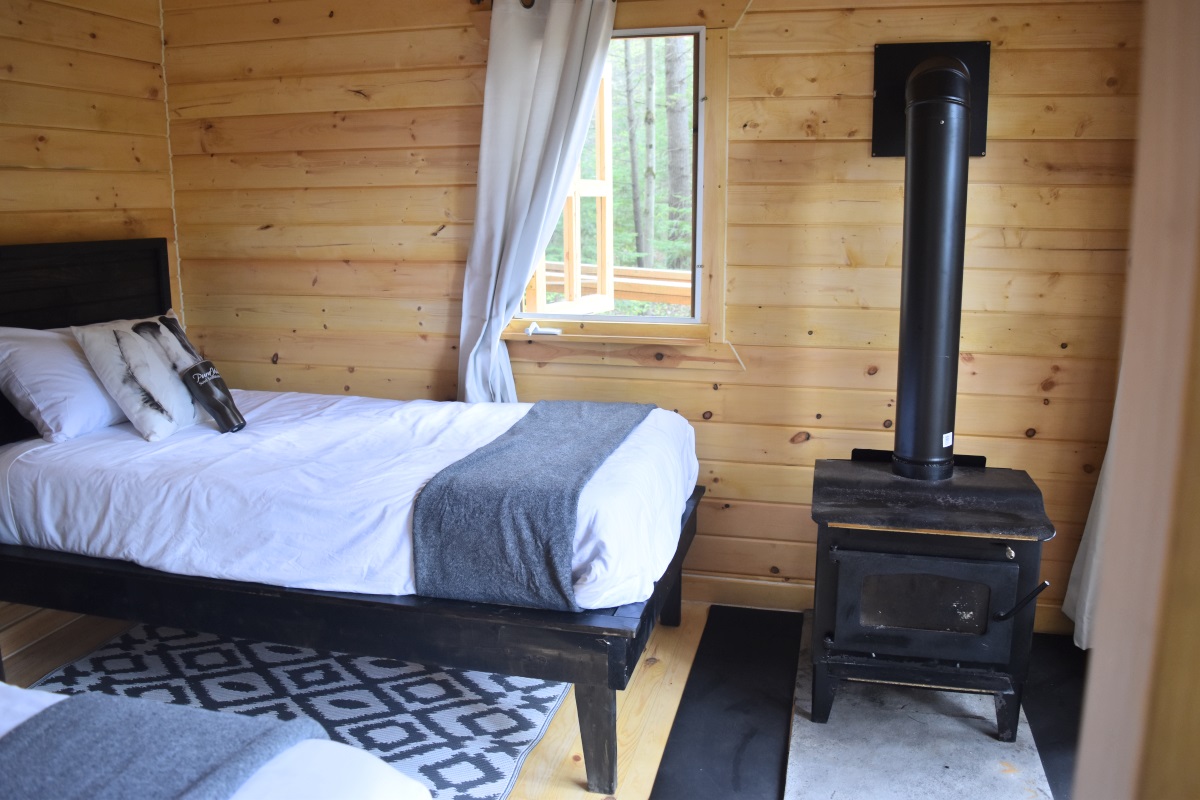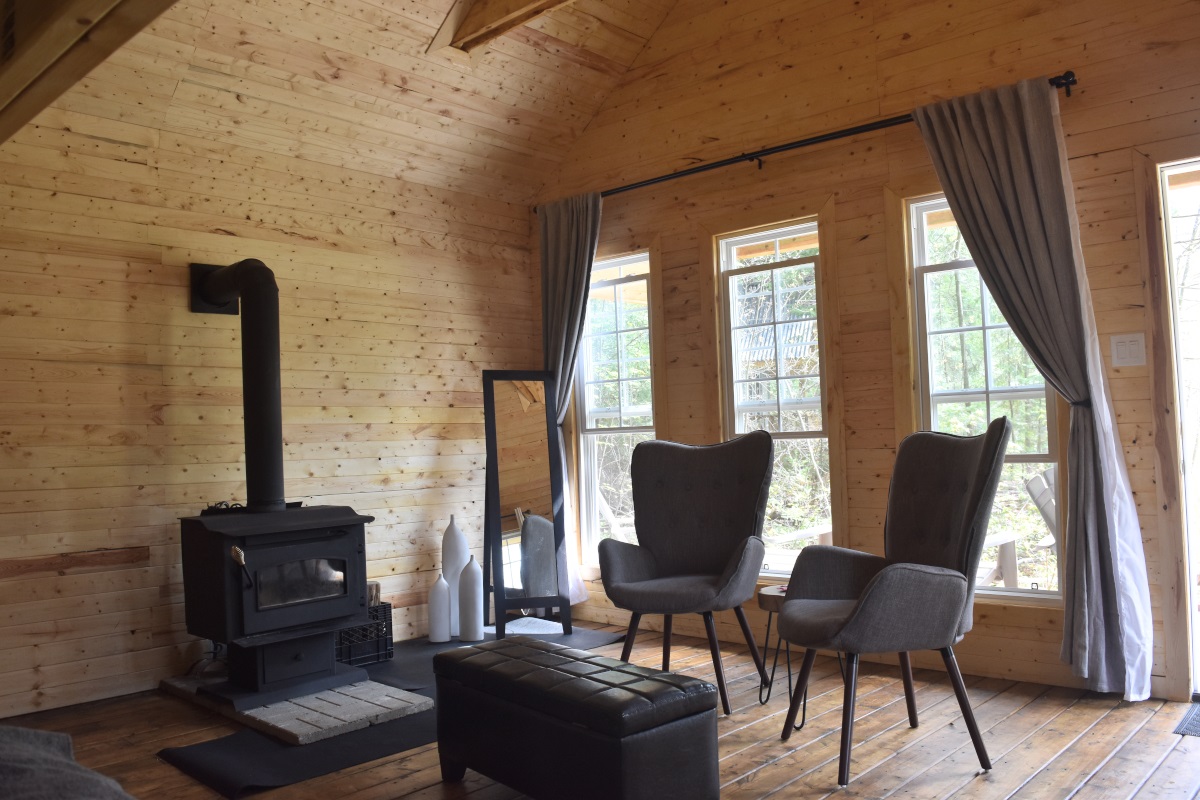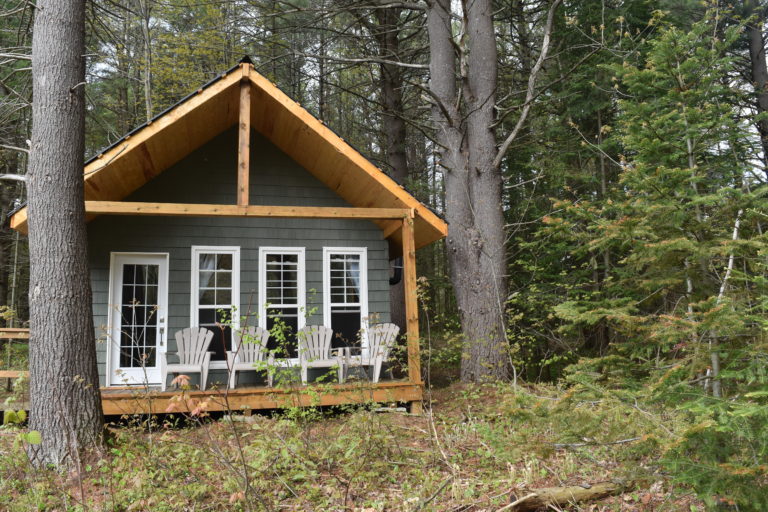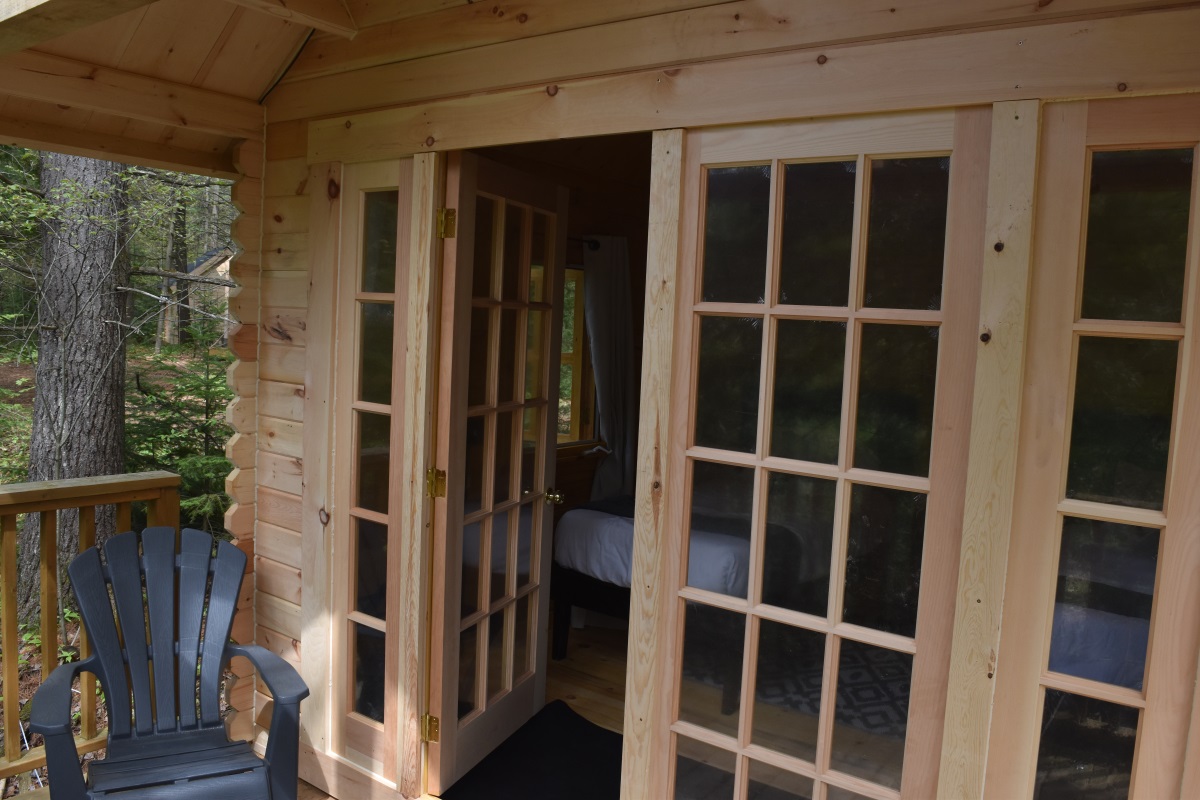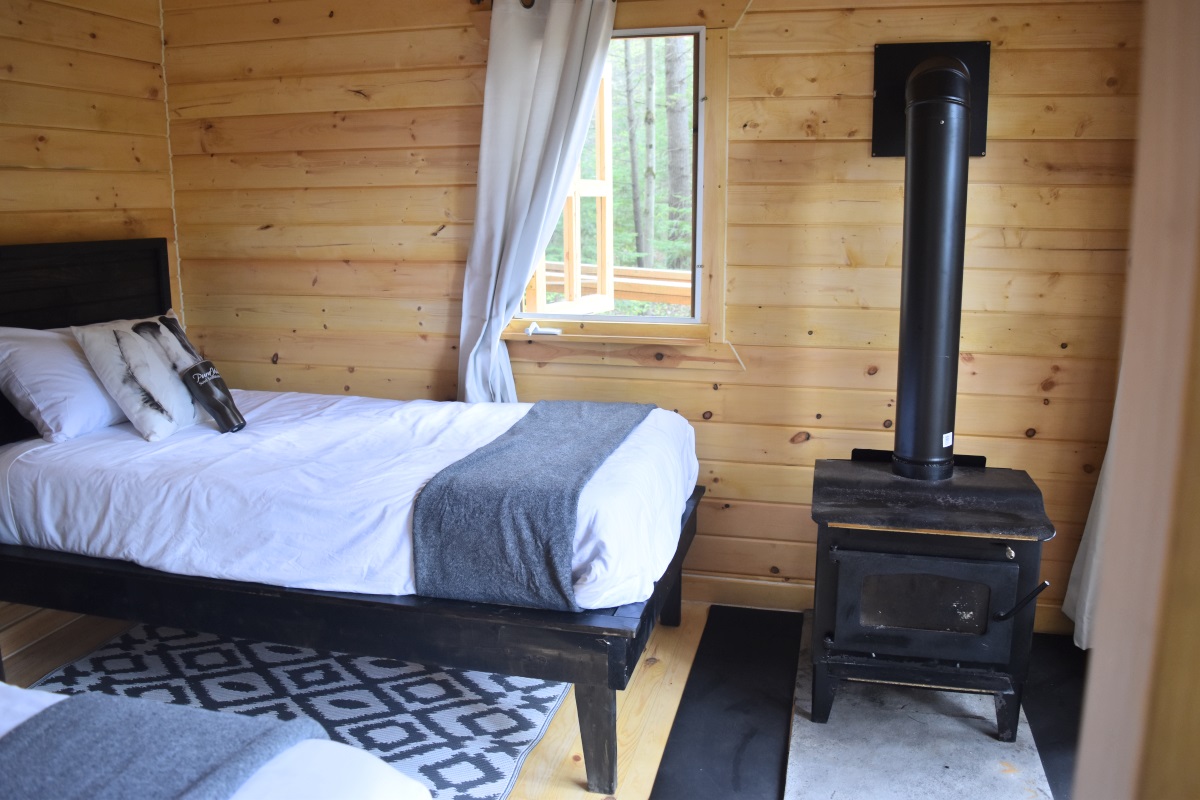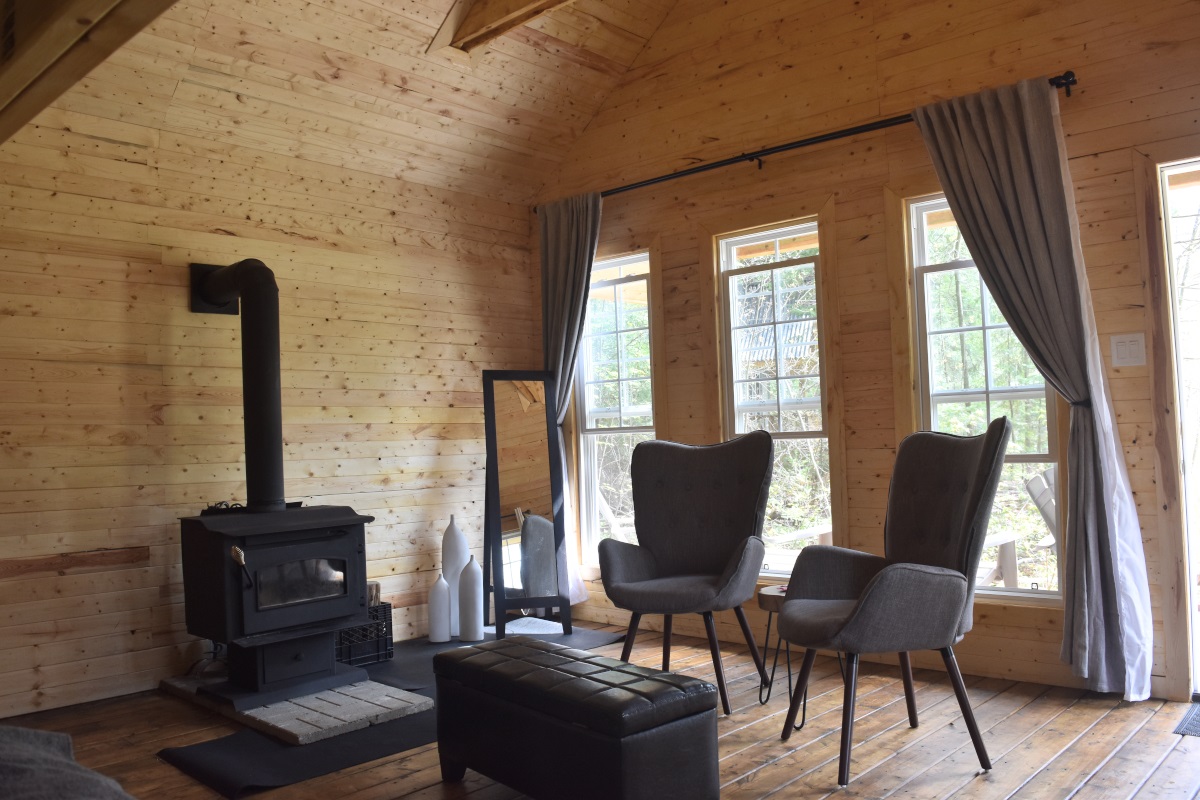 Pura Vida Soul Institute is located within a 20 acre forest in the well-renowned Muskoka area. Just 90 minutes by car north of Toronto, this retreat is a luxurious forest getaway accessible for those coming in from the big city. The institute was founded with the Costa Rican 'Pura Vida' phrase in mind – a saying that translates to 'pure living'.
Program: Pura Vida Soul Institute offers various retreats at the property. For those that enjoy sipping on wine, the 'Yoga and Wine Retreat' towards the end of 2020 includes accommodation, yoga classes, meditations, healing workshops, a sacred forest walk, time for relaxation, and vegetarian meals (vegan and gluten-free options are available when requested in advance).
What We Like: Accommodation on the property is made up of five 'glamping' cabins. Each contains a wood stove, a private deck with Muskoka chairs, and quaint décor. Nestled into the woods, this property is a down-to-earth luxury.
Cost: Registration must be done in groups of two or four, though some retreats will allow for a single supplement. Quad cabins (fitting four) are priced at $429.99 per person + tax and double cabin accommodation (fitting two) is priced at $499.99 per person + tax.
Address: 1022 Base Line Rd., Severn Bridge, Ontario, P0E 1N0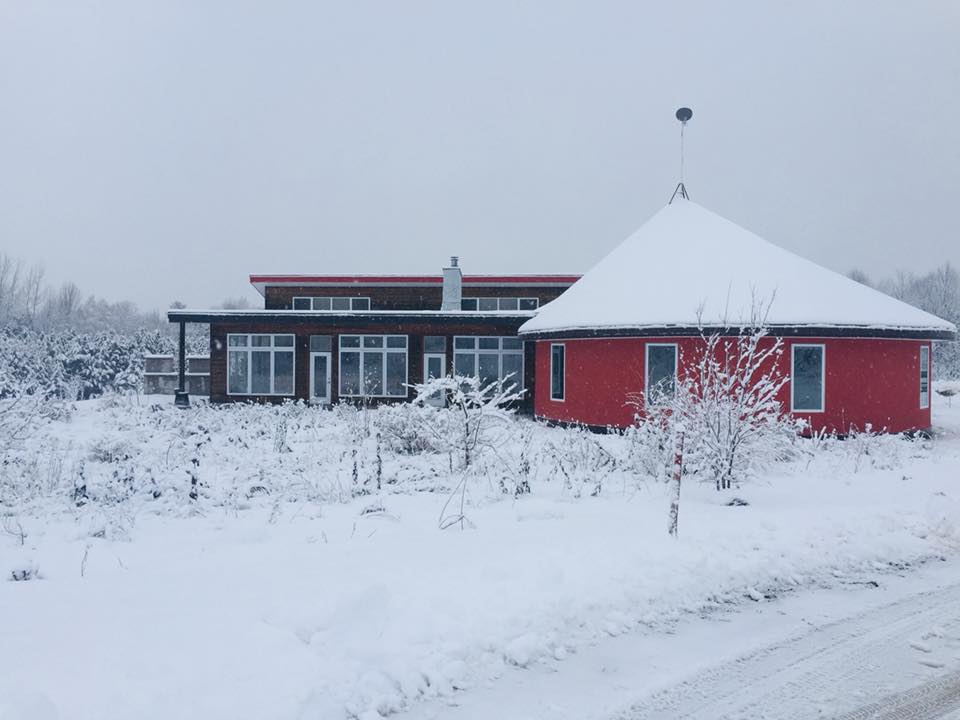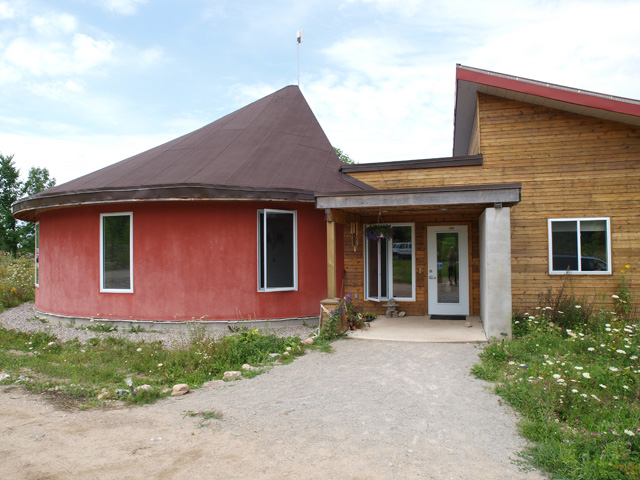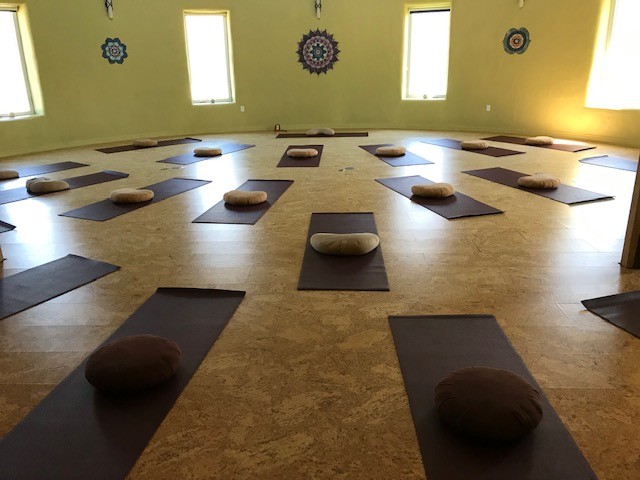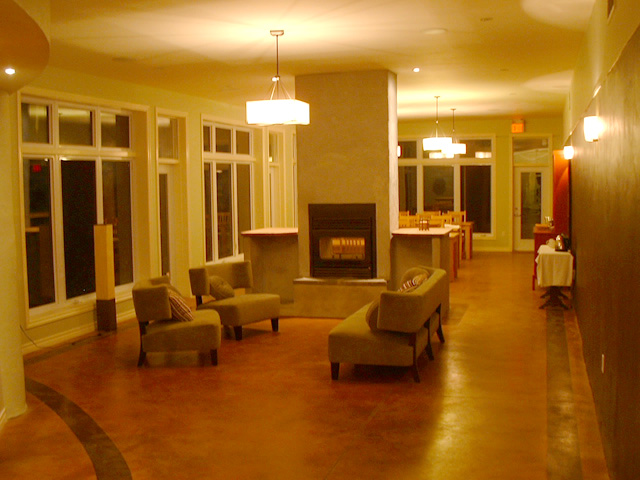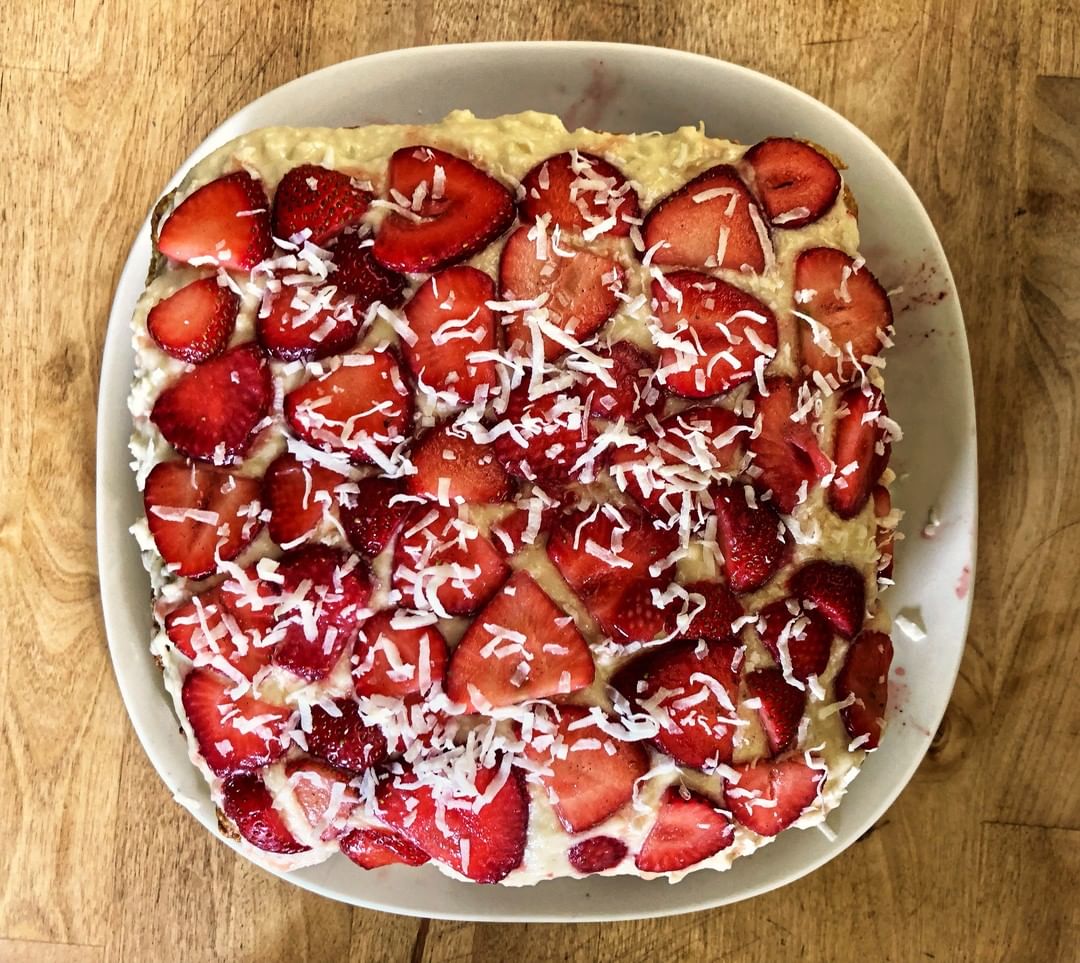 46831498_2512423128798038_1115480110024097792_n
sugar_ridge_64935635_467041120746610_7311989637668395024_n
sugar_ridge_65471678_352949352058060_3212391266064779107_n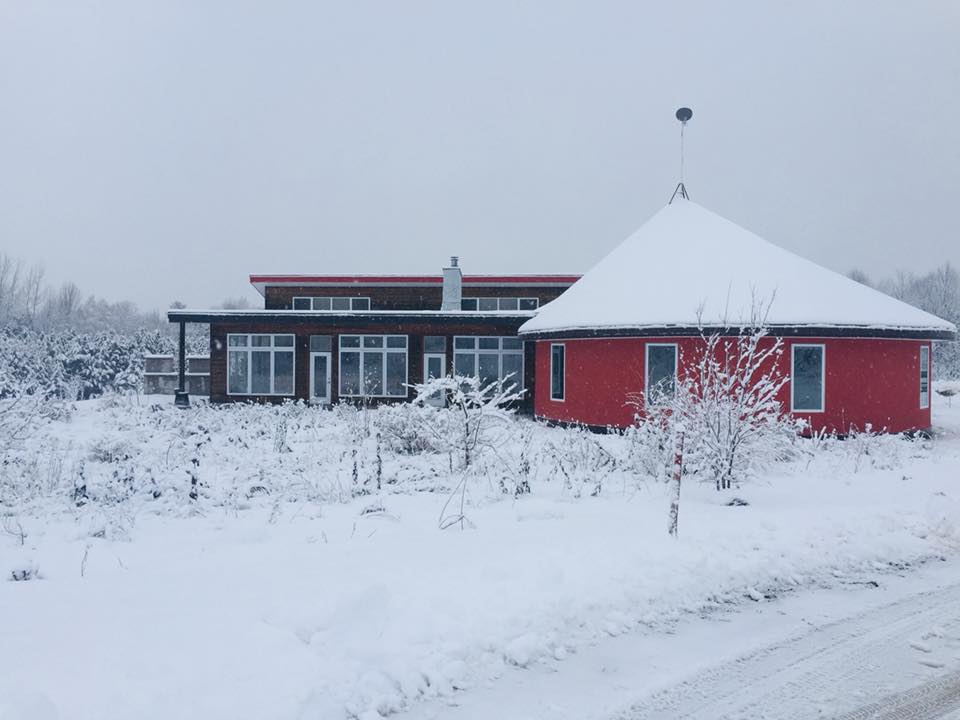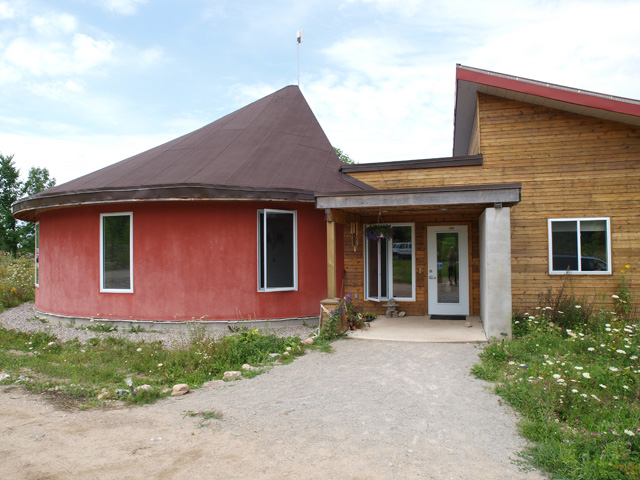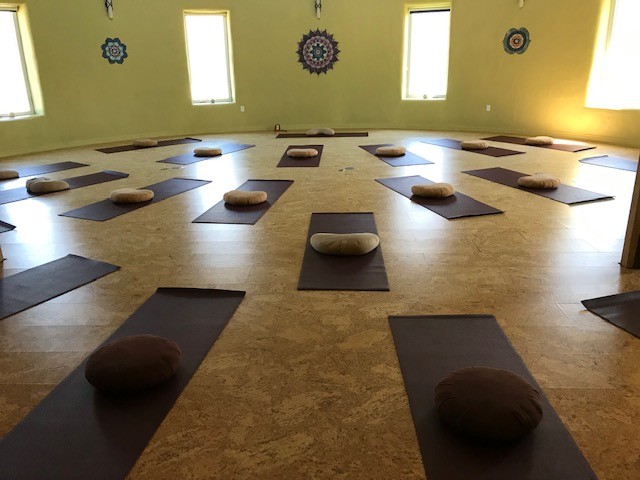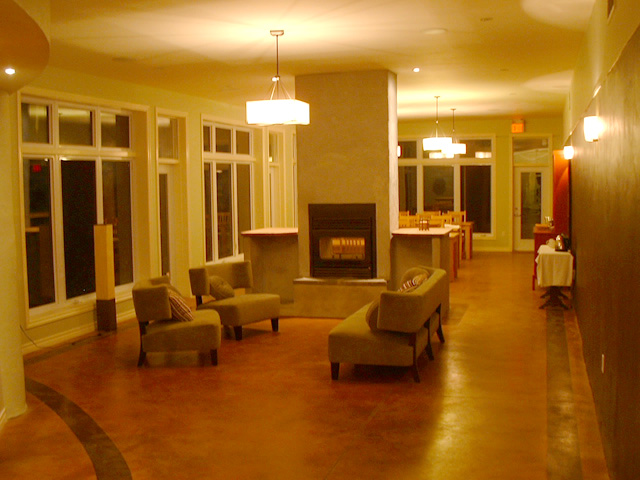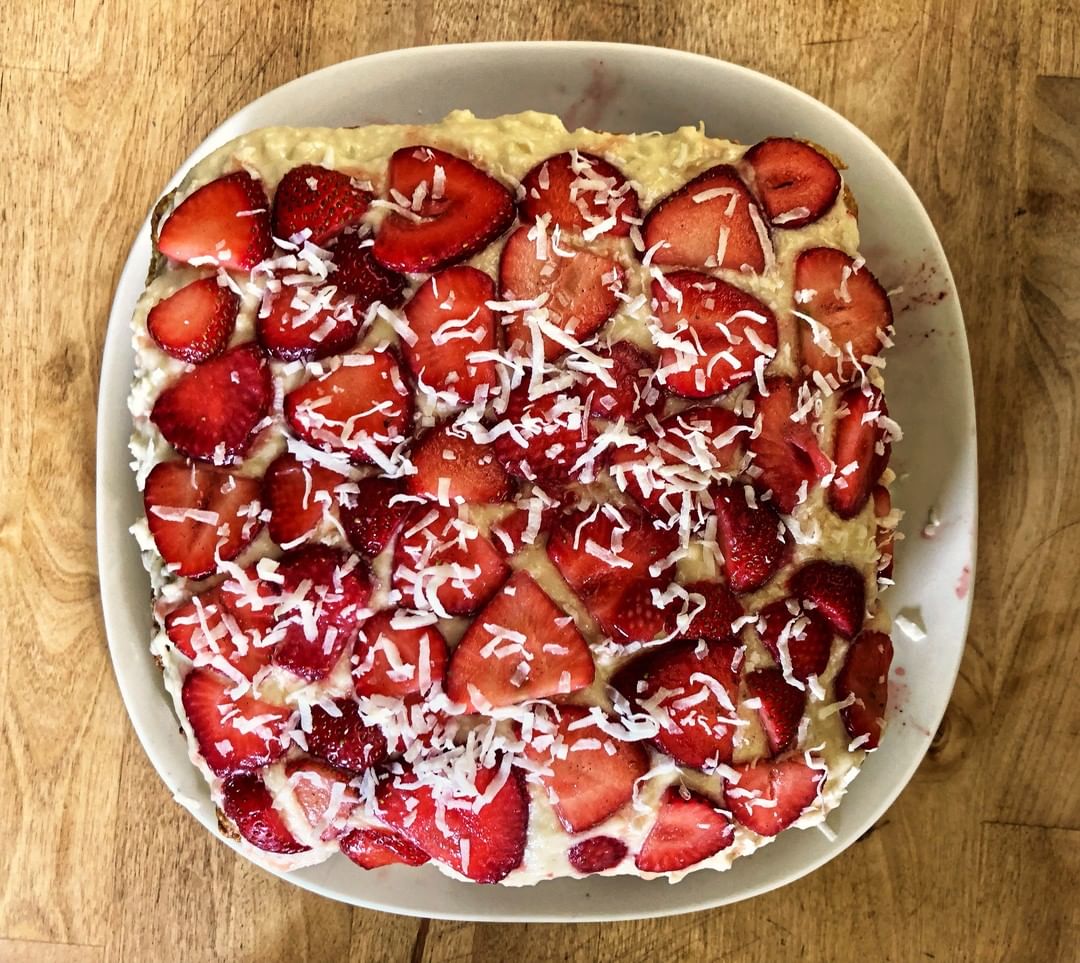 Co-founder of Sugar Ridge Retreat Centre, Liz Frost, offers year-round retreats at this beautiful property. Nestled into the wilderness of Ontario, near Midland, this retreat centre offers sweet escapes into a more relaxed way of being. Accommodations are simple by design (though entirely comfortable and cozy), offering an opportunity for guests to 'let go' and to reflect more deeply.
Program: From one-day retreats to longer programs, Sugar Ridge Retreat Centre has a variety of offerings to consider. The First Light Yoga and Meditation Retreat is one such recurring offering, offered three times in the winter of 2020. This retreat includes accommodation, meals, yoga and meditation, hikes, admission to Sainte Marie for a First Light celebration, and a lantern to take with you.
What We Like: In addition to tranquil packaged retreats, this space also offers the potential for personal retreats. If you'd like to step away on your own for a while, contact Sugar Ridge to get details on how you can build your own yoga getaway in the woods.
Cost: The First Light Yoga and Meditation Retreat starts at $445 CAD + tax.
Address: 5720 Forgets Road, Wyebridge, Ontario, L0K 2E0
Conclusion
From the luxury spa and yoga retreats at Grail Springs and Ste. Anne's Spa to soothing getaways for mom and baby with Slow Medicine Company, Ontario provides luxury yoga retreats for all types of yogis. Whether on your own or with another, these 10 luxury yoga retreats in Ontario are worth considering when planning your next yoga holiday. The natural landscape of this incredible province awaits.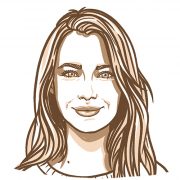 Andrea Wilson
Andrea has been hosting yoga retreats in various locations worldwide since 2003 and continues to encourage her students to live as the best version of themselves. Yogic living provides the framework for her informative writing, which is chock-full of beneficial tips and tricks.