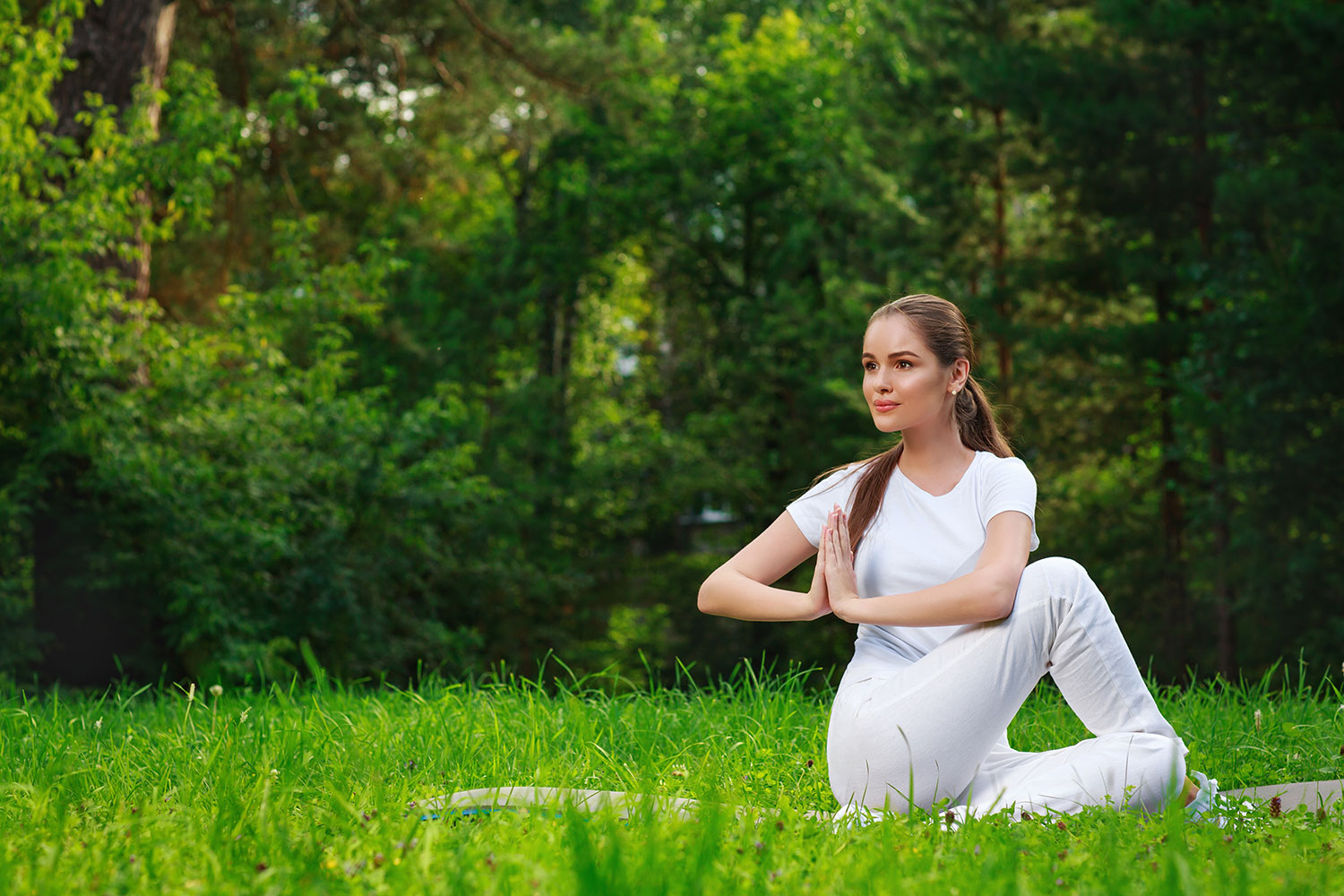 Home to bustling cities, tranquil towns, and large stretches of woods, lakes, and fields, Ontario is a province that has it all. Known for its peaceful provincial parks and incredible biodiversity, this eastern province is a perfect setting for a tranquil yoga retreat in 2019 and beyond. Whether you are interested in designing a luxury personal retreat on your own schedule or joining a down-to-earth group retreat, there are many choices to consider. To make the decision easier, we've rounded up the top 10 yoga retreats in Ontario and highlighted what each has to offer.
Top 10 Yoga Retreats in Ontario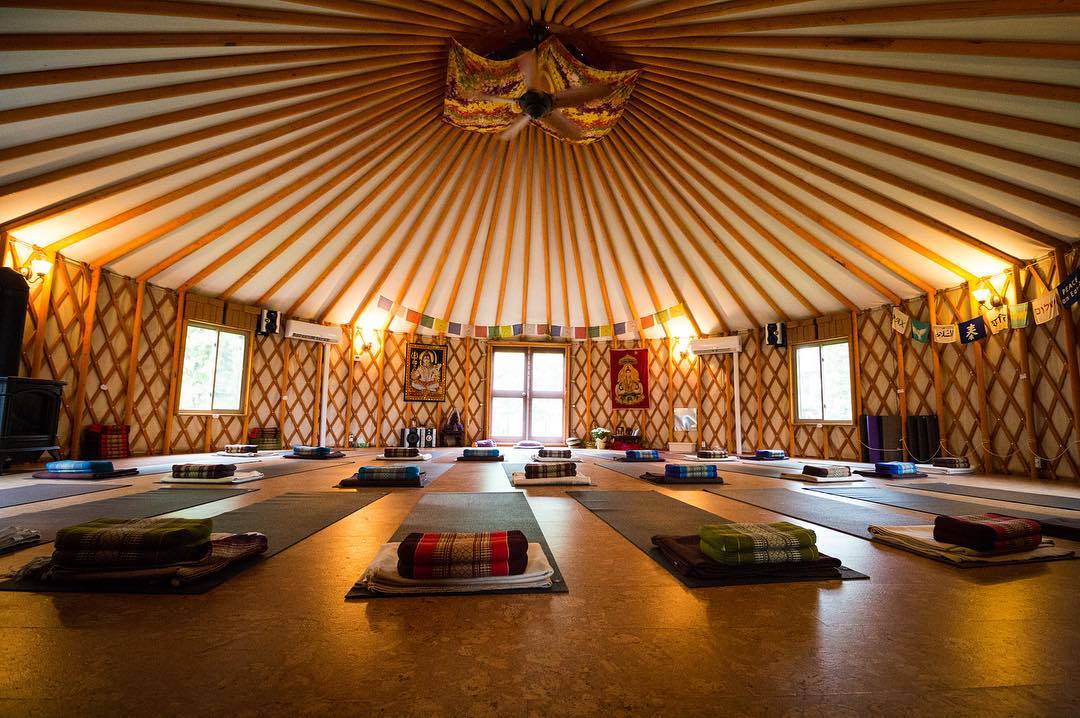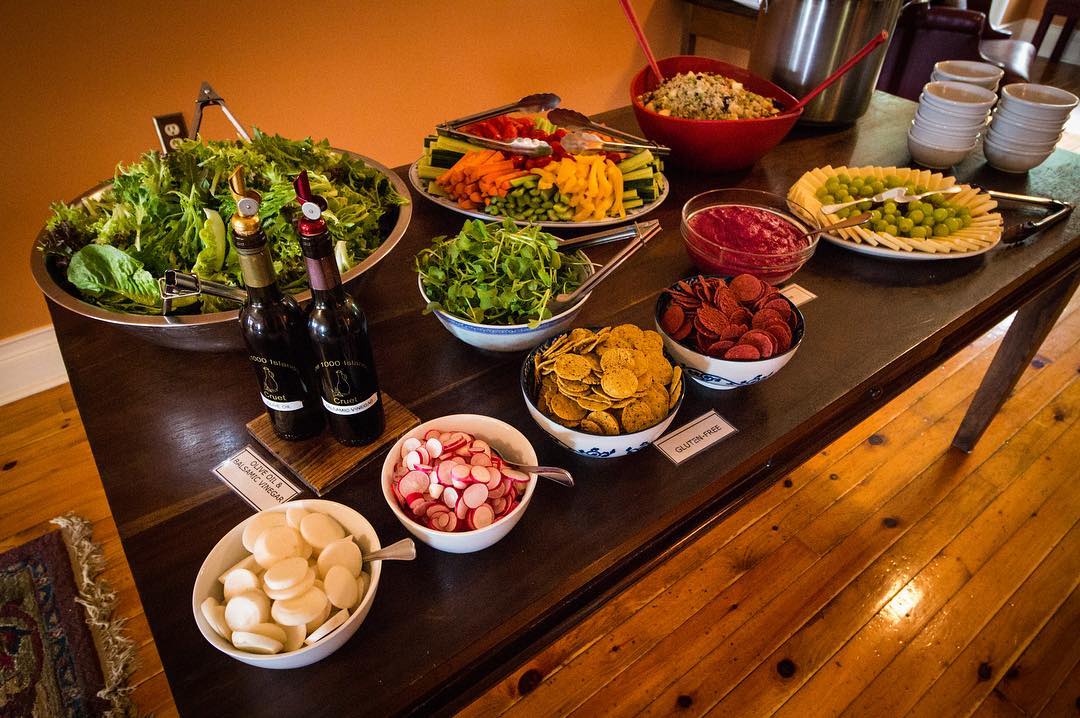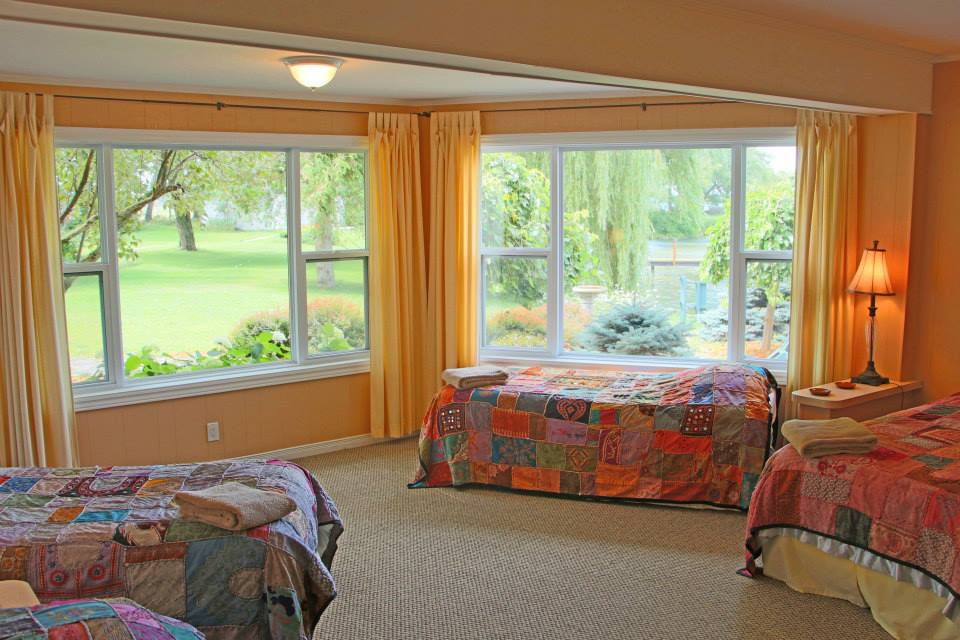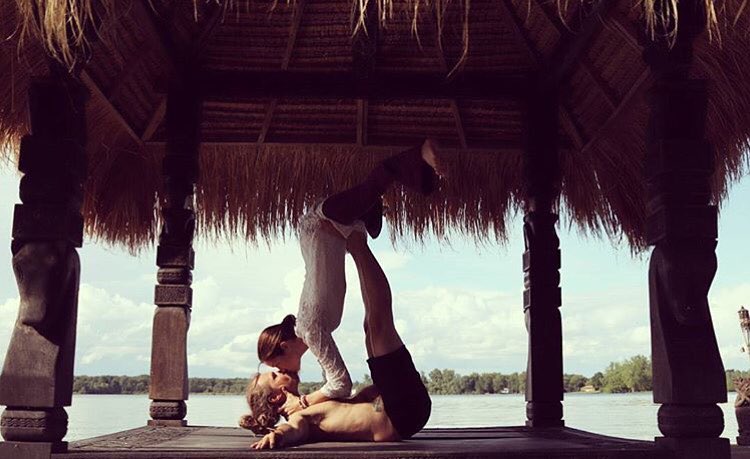 shantiretreat_18721895_678468899019570_3241483466935631872_n
shantiretreat_18723664_169232090277040_3377674625033961472_n
shantiretreat_19623227_1457444100978910_5472075354883489792_n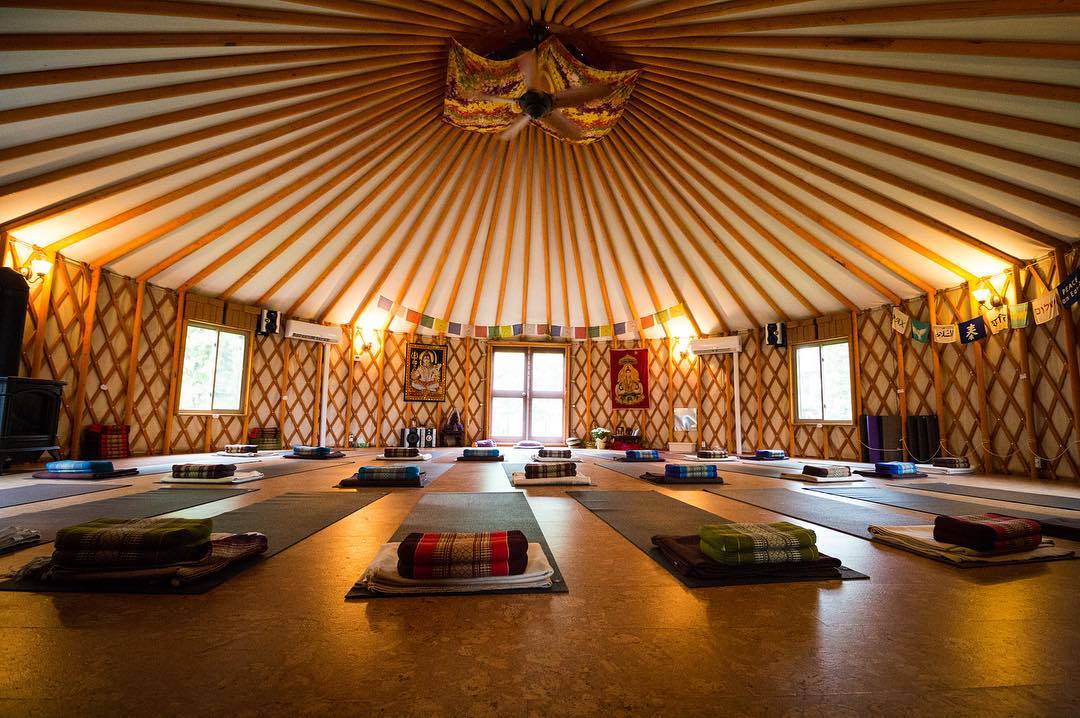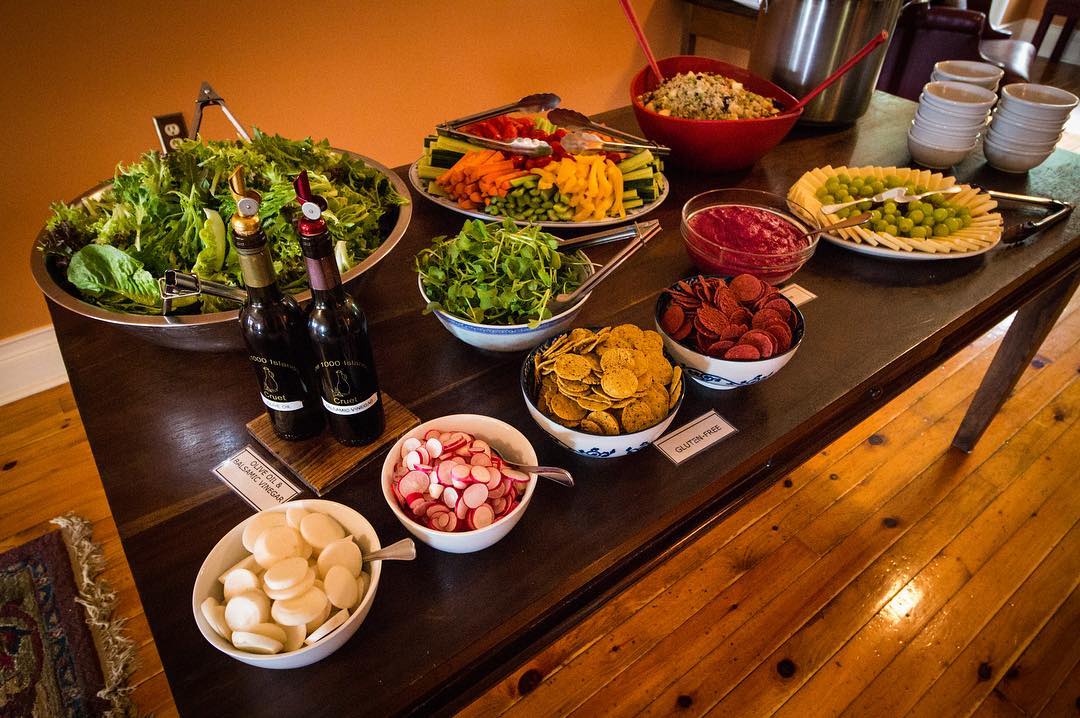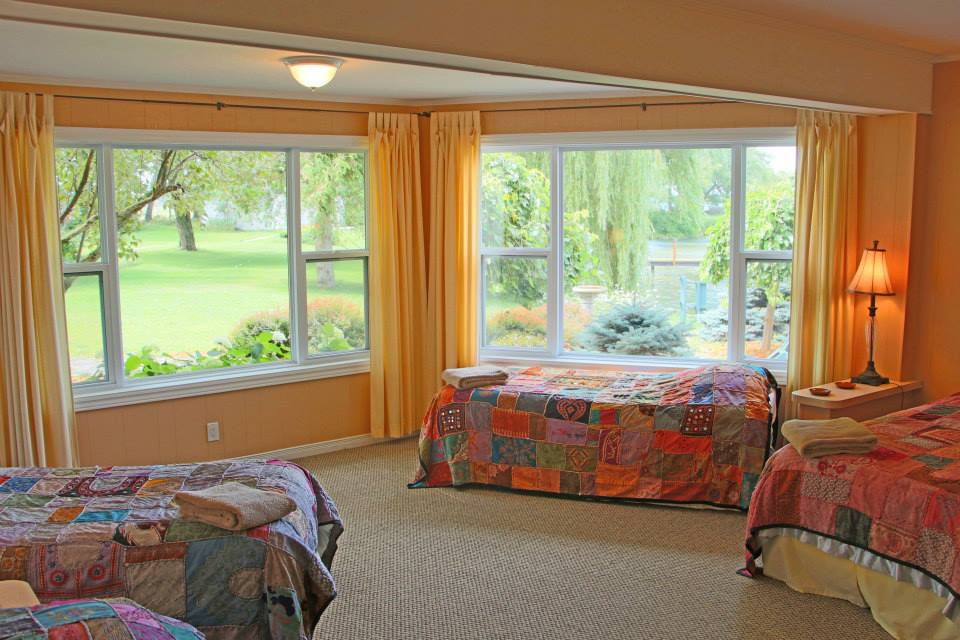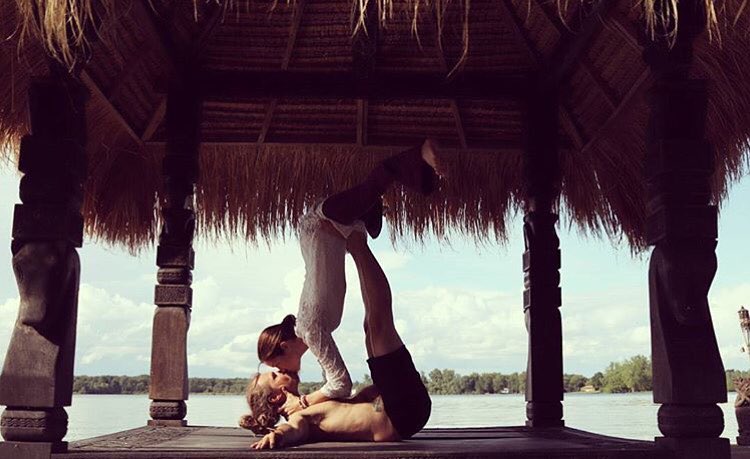 On Wolfe Island, about three hours from Toronto and two hours from Ottawa, rests the beautiful Shanti Retreat. Accessible by ferry, this retreat center is in its 15th year, offering countless retreats throughout the year on their 11 acre property. Hosting a wide range of guest facilitators, the retreat line-up here is diverse, offering something for everyone.
Program: The program at Shanti Retreat changes with the facilitators. In addition to guest teachers, hosts Wendy and Darin offer retreats themselves of 3, 4, and 5 days in length. Retreats include accommodation, vegetarian meals, silent walks and walking meditation, Hatha and Slow Flow classes, restorative yoga and yoga Nidra, guided meditations, and use of the properties' amenities, such as infrared sauna, canoes, hammocks, and tea bar.
What We Like: The property is away from the hustle and bustle of city life, resting on 1000 feet of private shoreline. It's down-to-earth though entirely comfortable and cozy, providing a sweet escape from the everyday.
Cost: The cost varies depending upon the particular length of stay and inclusions. As an example, the 2019 Fall Yoga & Meditation Retreat (two days in length) starts at $415 CAD + tax.
Address: 89 Waldo's Lane, Wolfe Island, ON, K0H 2Y0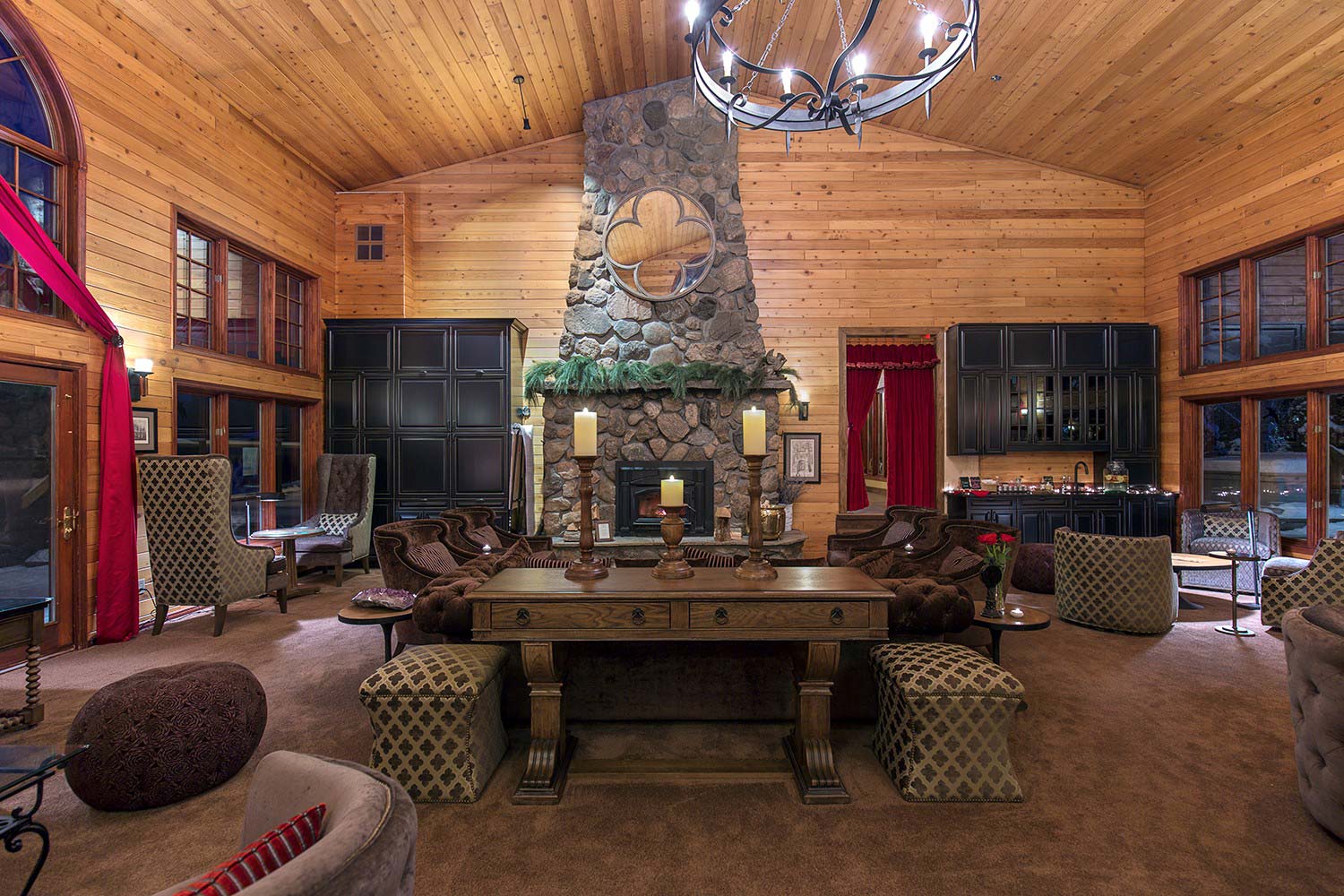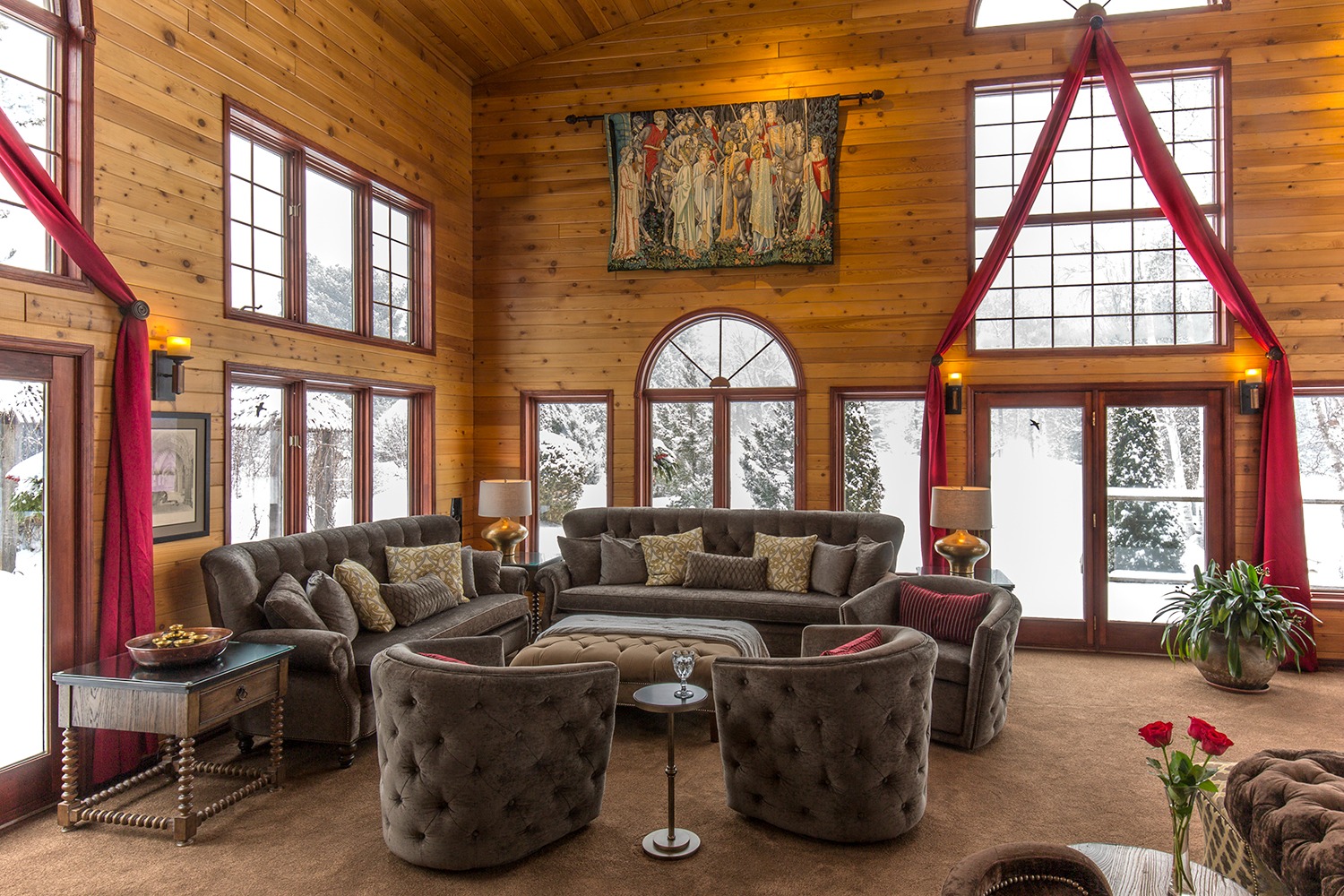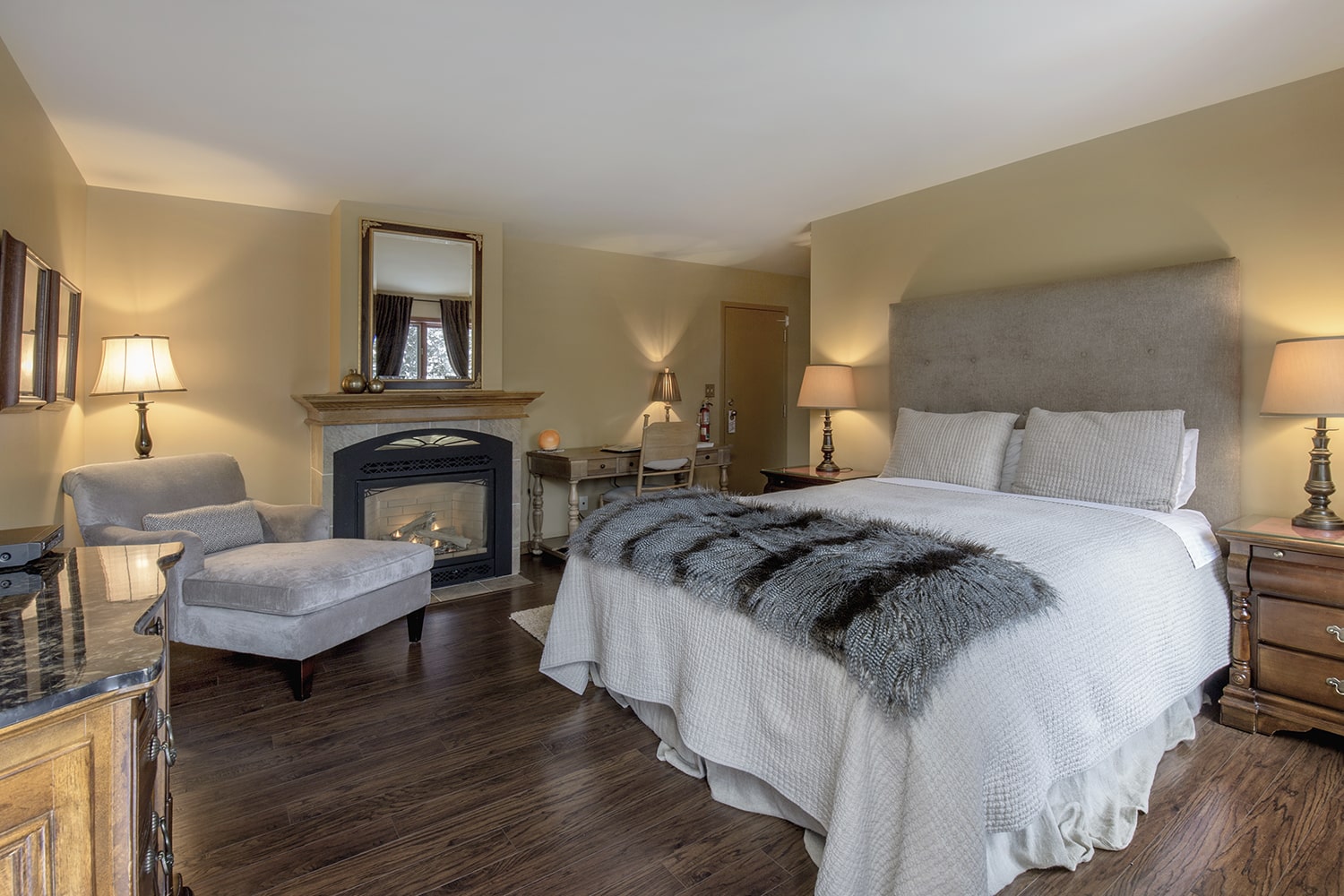 Great_Hall_Interior_North_East_2015
69868262_10156741400838790_89053307909177344_o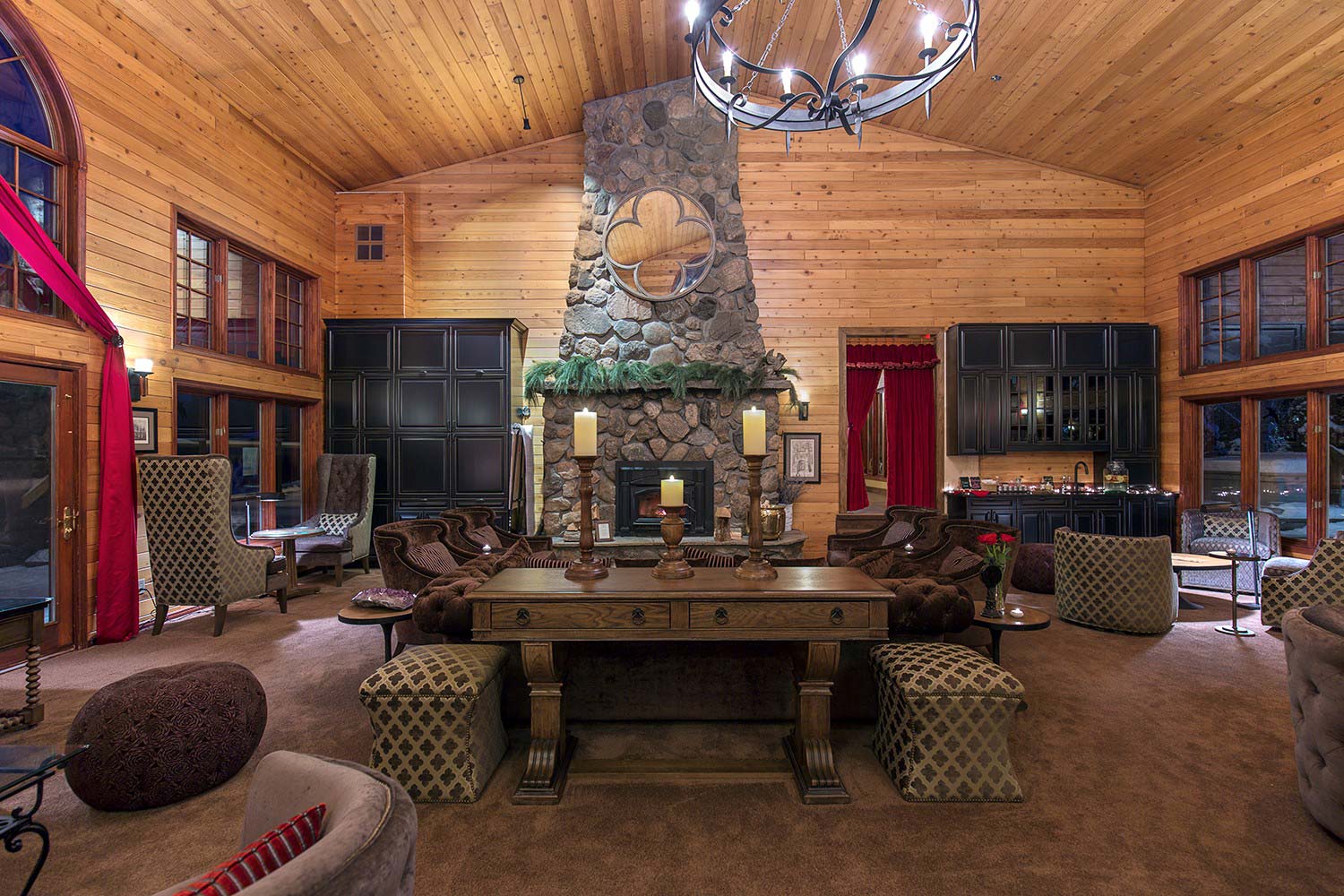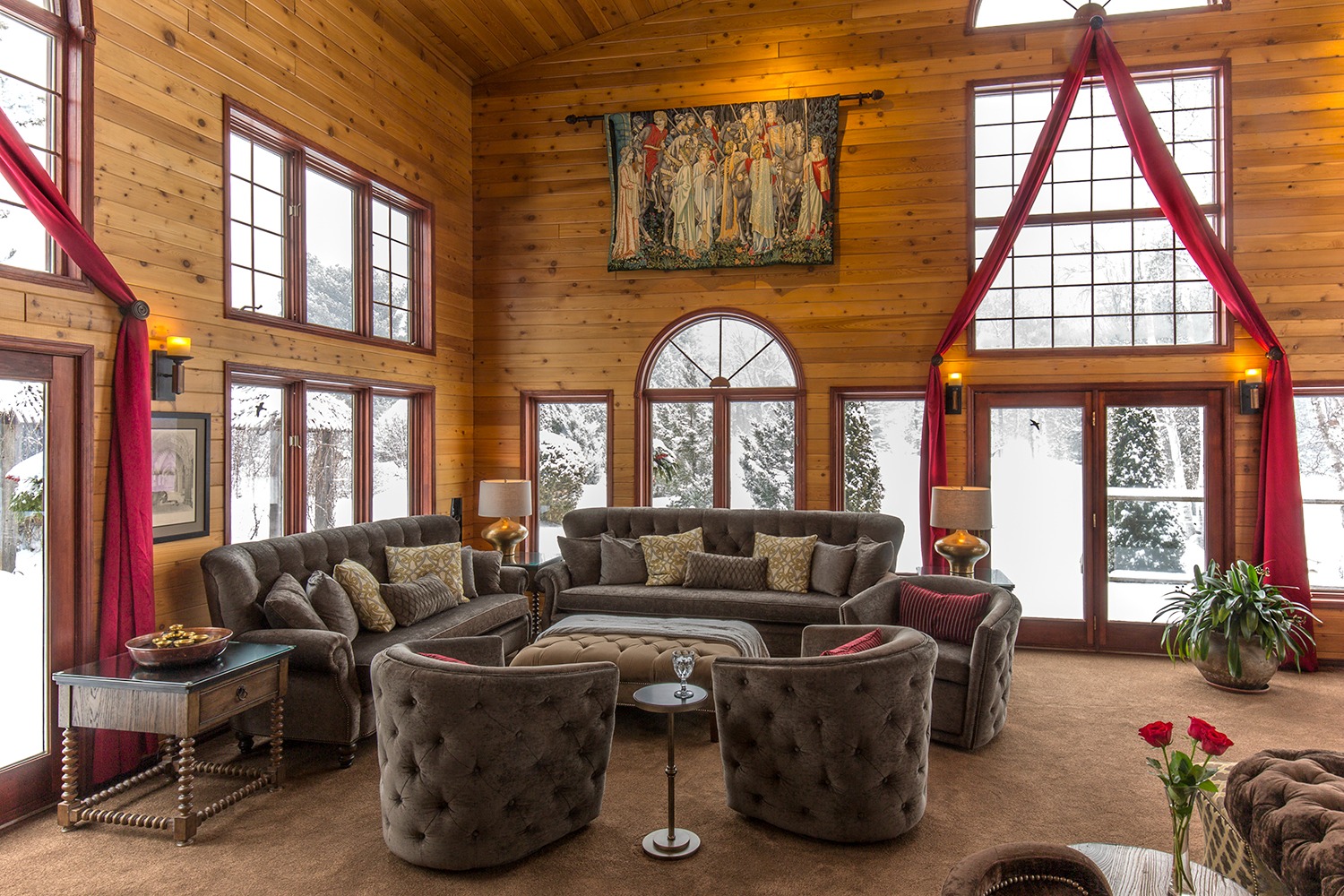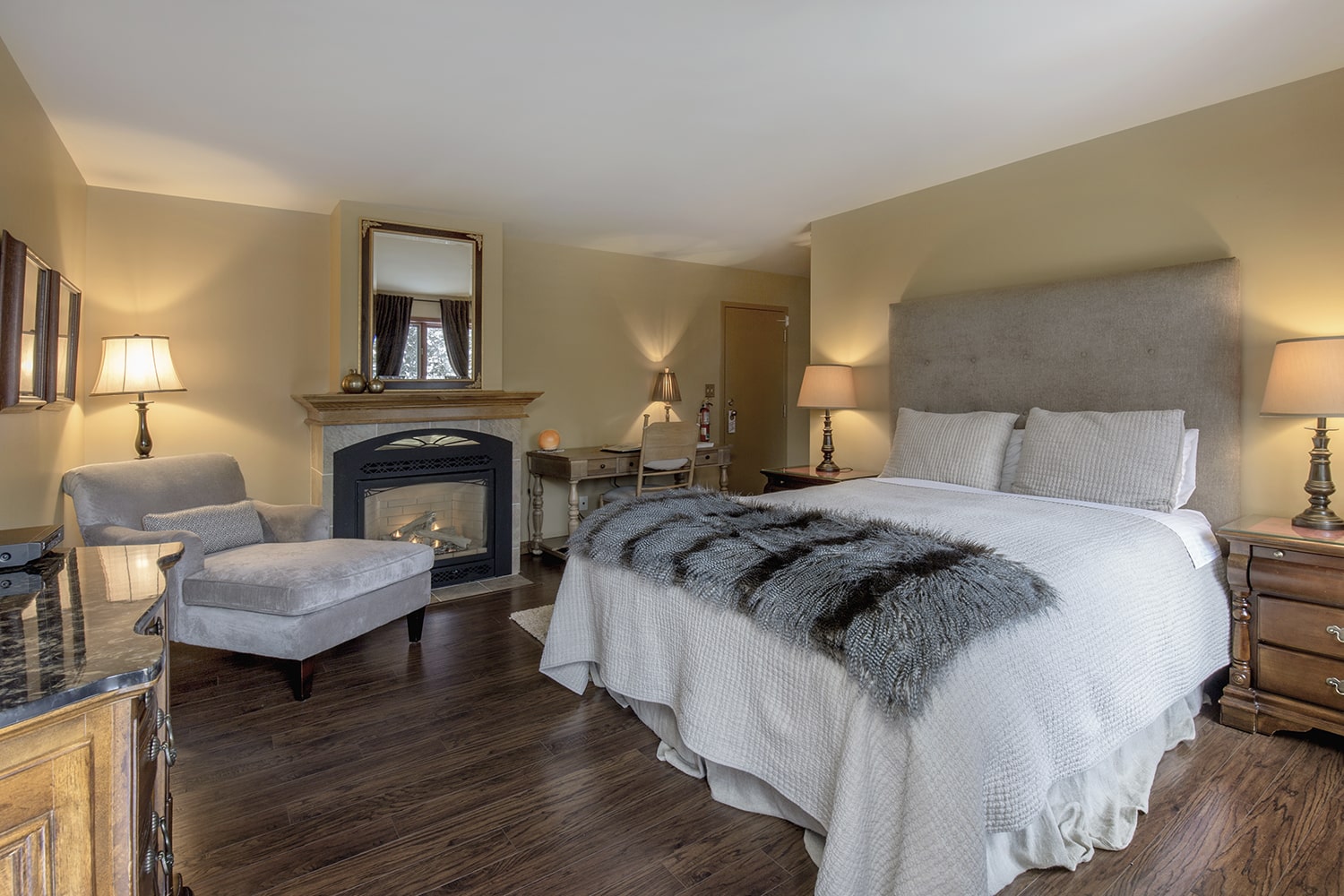 Grail Springs is one of Ontario (and Canada's) top luxury wellness retreats. Located in Bancroft, about three hours from Toronto, this retreat center offers 2- to 21-night all-inclusive retreat packages of various flavors. Offering plant-based meals, daily yoga and meditation, and incredible spa facilities, these retreats nourish the body on all levels.
Program: The Grail Springs Retreat Base Package can be booked for custom dates and a minimum of 2 nights. A 2-night package includes accommodation, healthy teas, snacks, and elixirs, plant-based meals, yoga, meditation, mantra, Tai Chi, guided hikes to a crystal meditation area (on Mondays and Saturdays), evening presentations, and additional amenities such as the medicine wheel, volcanic ash bed, and saunas.
What We Like: The on-site spa adds an extra richness to retreats. Offering everything from a Colour Therapy Bath with Reiki Session to Oxygen Inhalation Therapy, Grail Springs offers dozens of complementary treatments that can be indulged in for an extra cost during your stay.
Cost: The Base Package starts at $295 CAD per night for double occupancy and $415 CAD per night for single occupancy.
Address: 2004 Bay Lake Rd., Bancroft, Ontario, K0L 1C0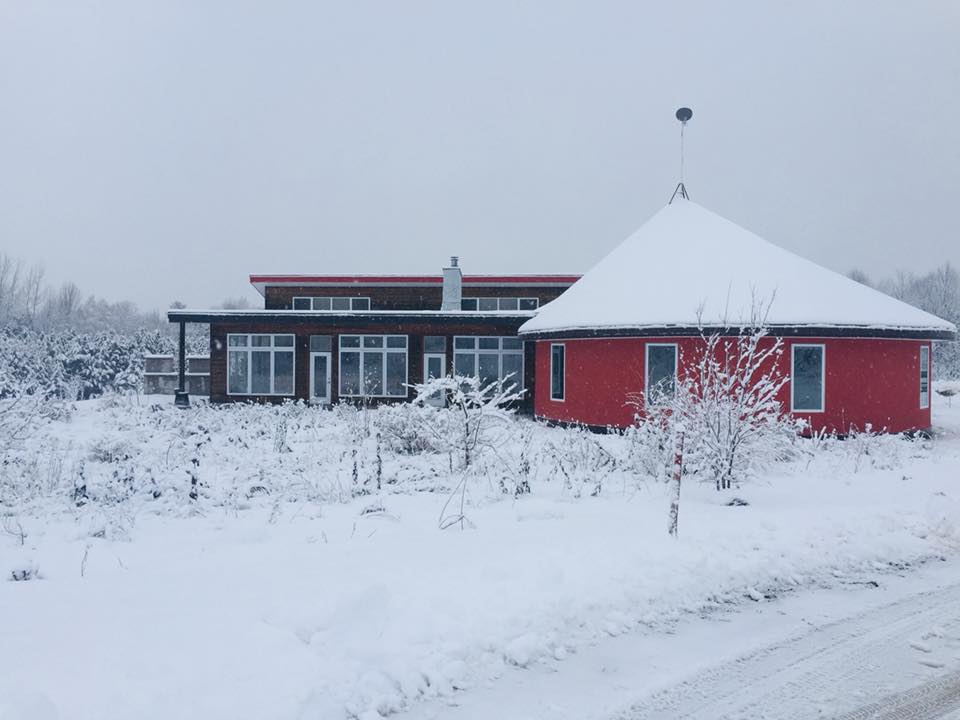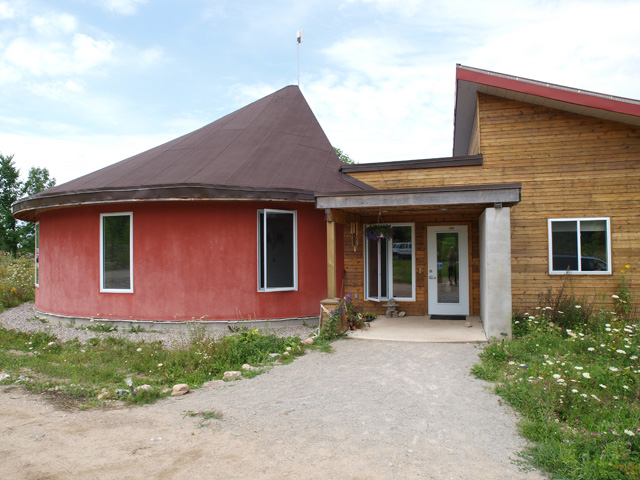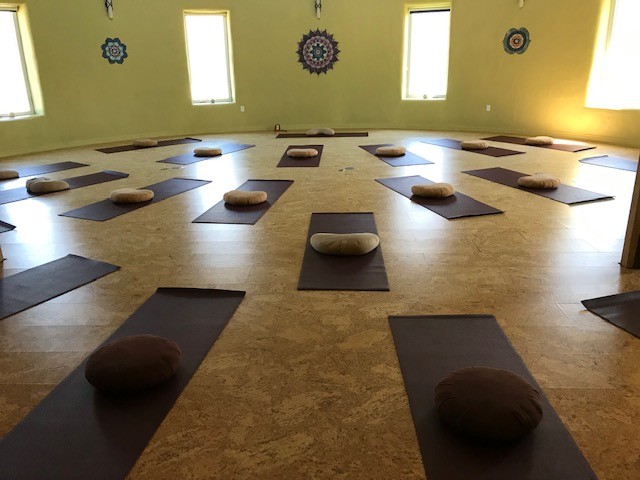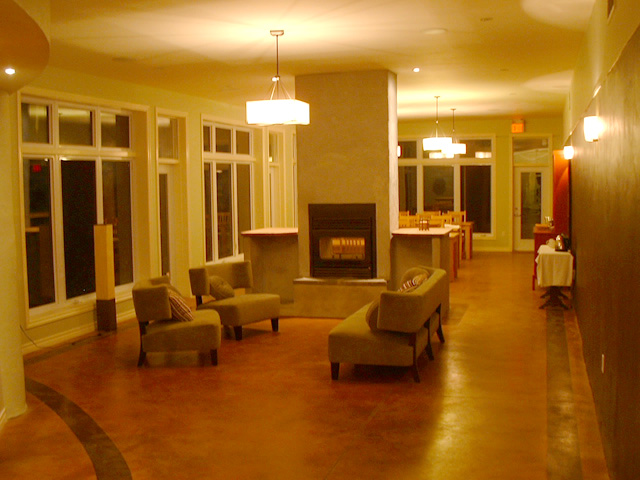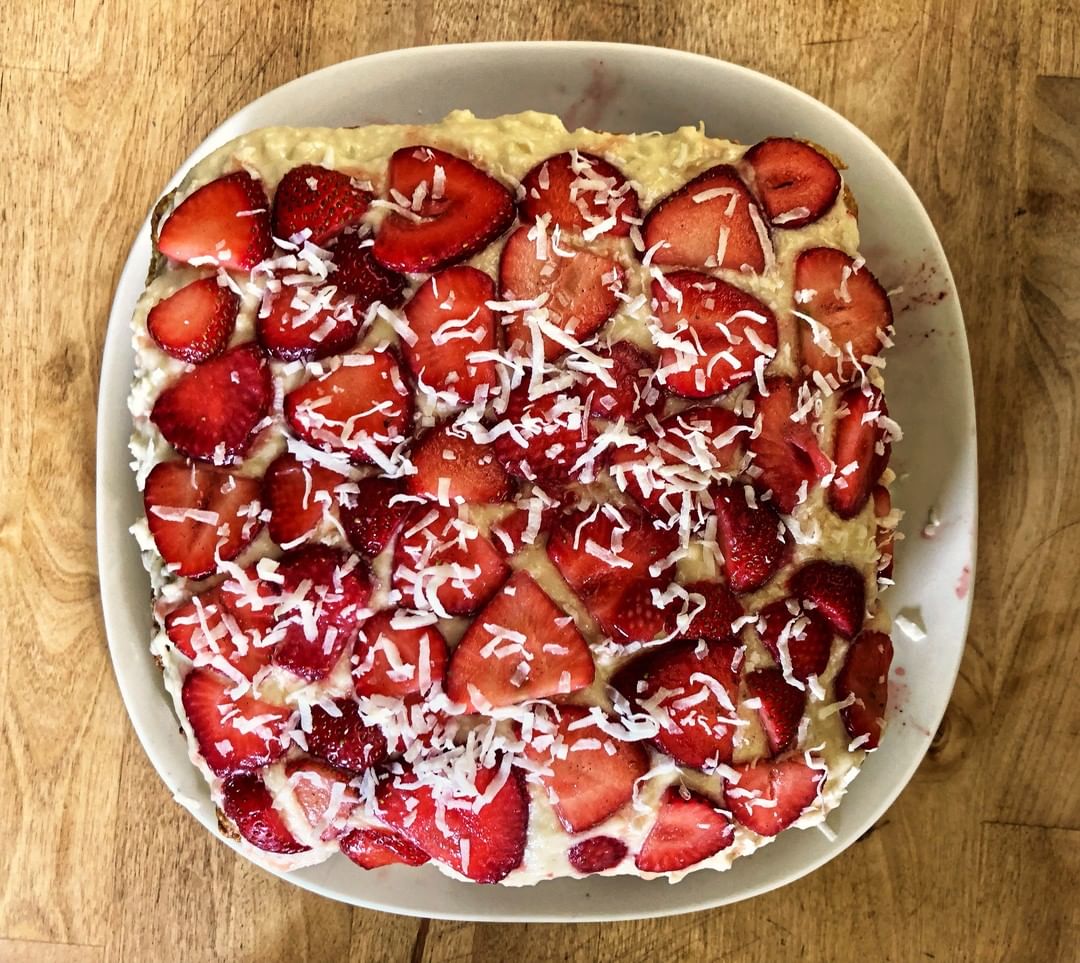 46831498_2512423128798038_1115480110024097792_n
sugar_ridge_64935635_467041120746610_7311989637668395024_n
sugar_ridge_65471678_352949352058060_3212391266064779107_n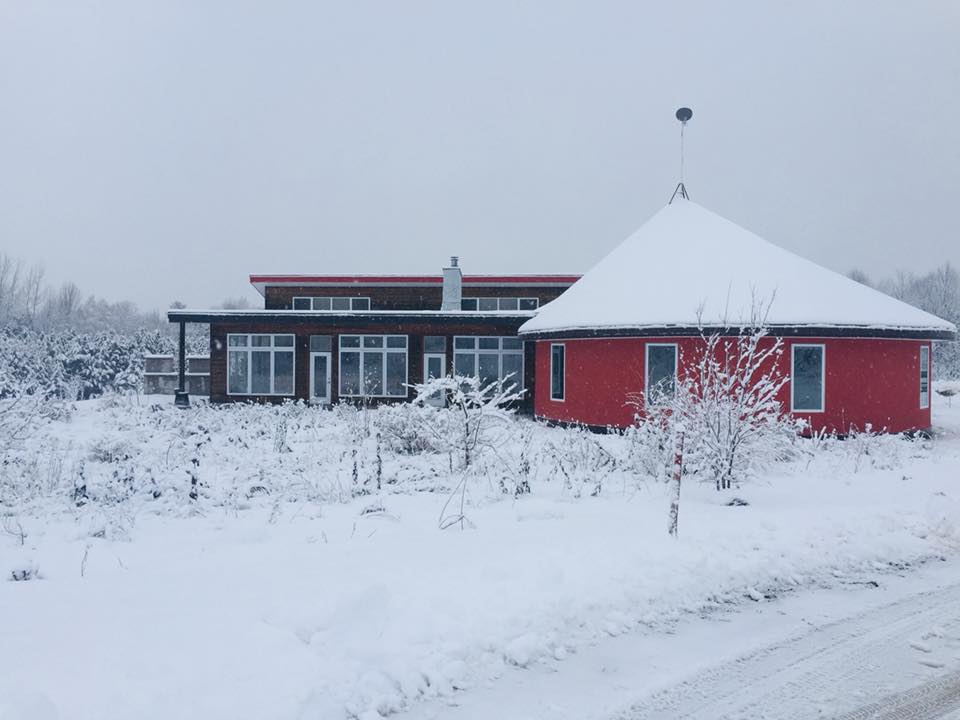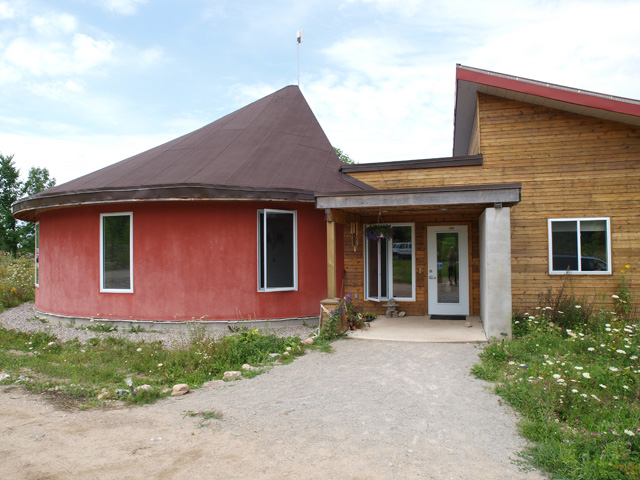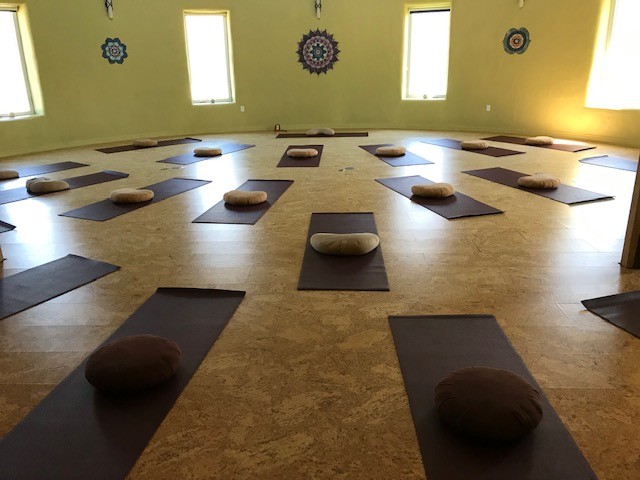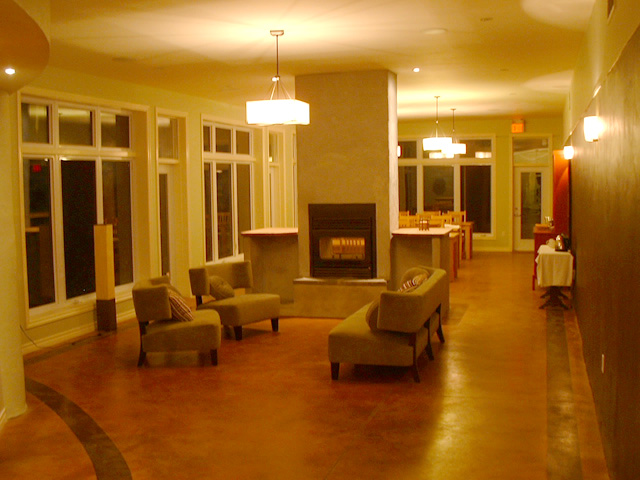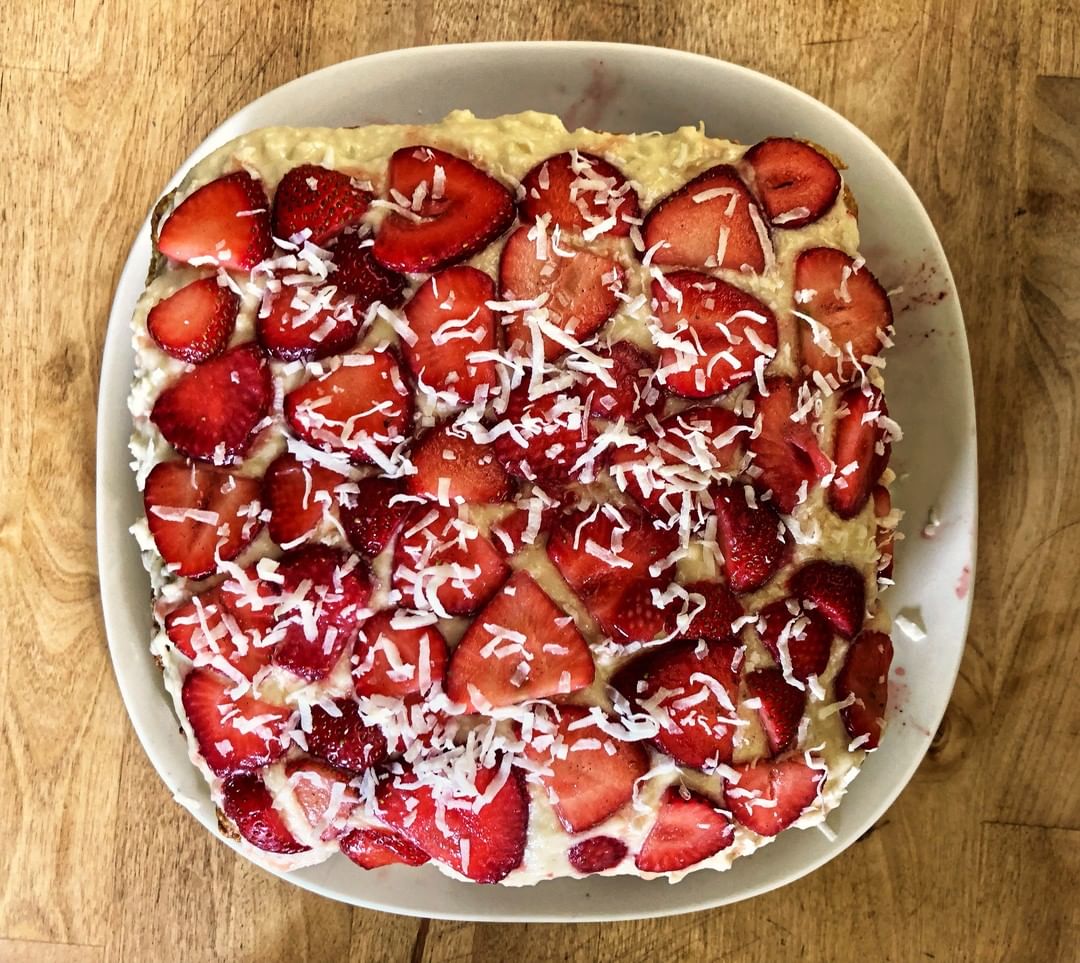 Sugar Ridge Retreat Centre offers year-round retreats with co-founder Liz Frost, as well as with guest teachers. Located near Midland, Ontario, about one and a half hours by car from Toronto, this retreat center is nestled into the wilderness of Ontario, providing a down-to-earth escape from everyday life. Accommodations are intentionally simple and cozy, providing an opportunity to 'let go'.
Program: This retreat center offers one-day retreats and weekend retreats (as well as various longer programs). The recurring First Light Yoga and Meditation Retreat with Liz Frost is offered over weekends and includes accommodation, meals, yoga and meditation classes, hikes, admission to Sainte Marie for First Light celebrations, and a lantern to take home.
What We Like: Sugar Ridge Retreat Center is easily accessible from Canada's largest city, Toronto, while still being deeply immersed in the natural world. It is a perfect escape that is not too far away from one of the largest hubs in the country.
Cost: The First Light Yoga and Meditation Retreat starts at $445 CAD + tax.
Address: 5720 Forgets Road, Wyebridge, Ontario, L0K 2E0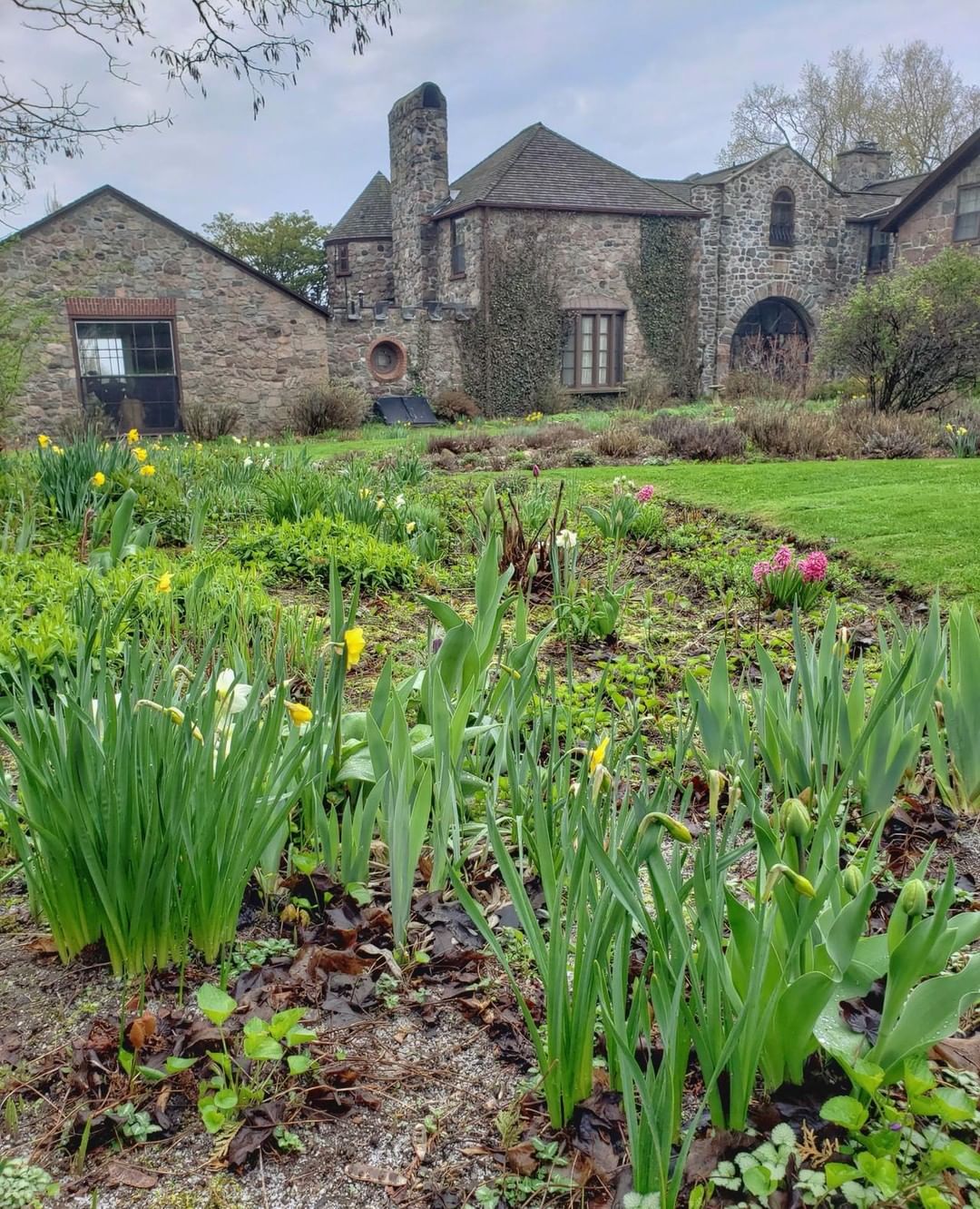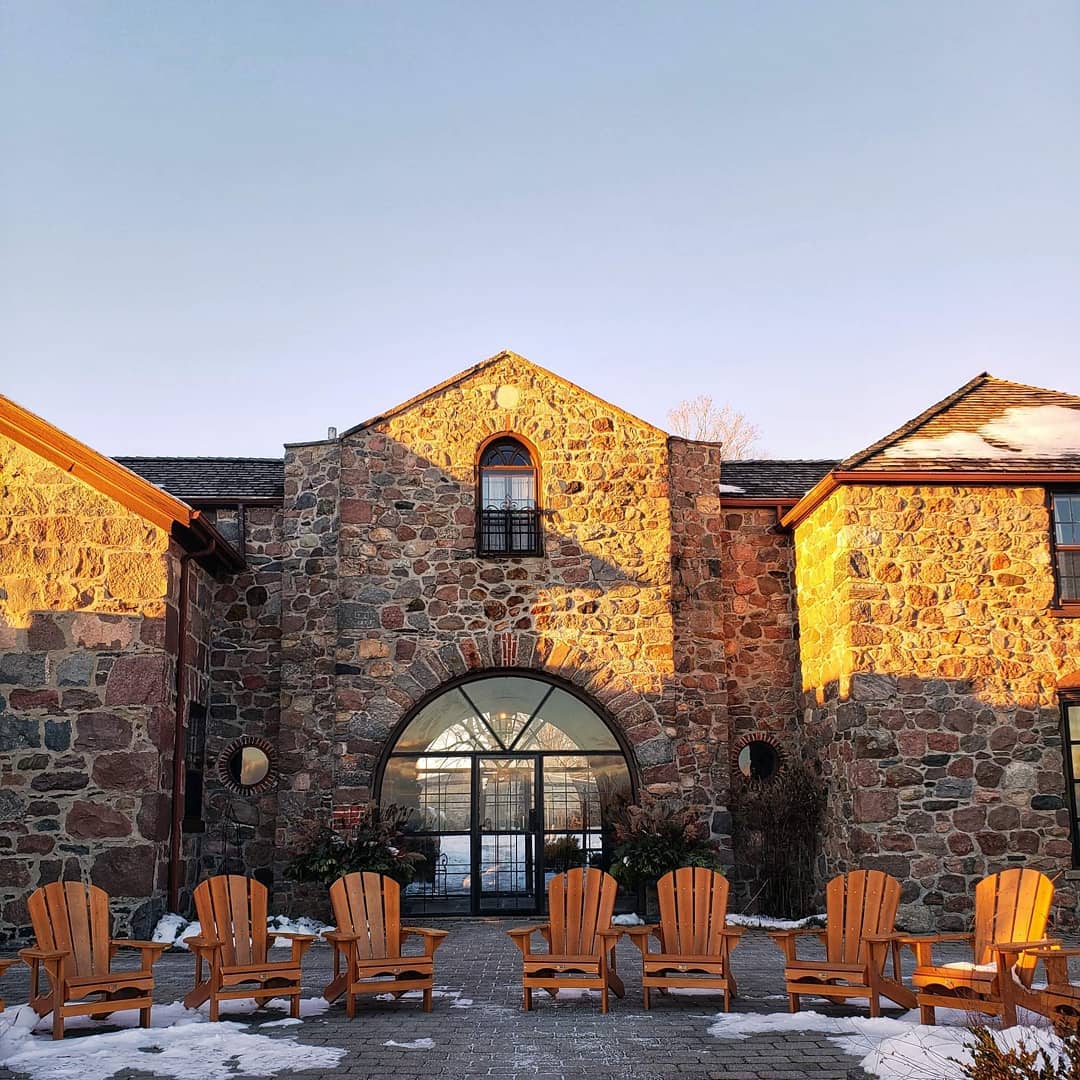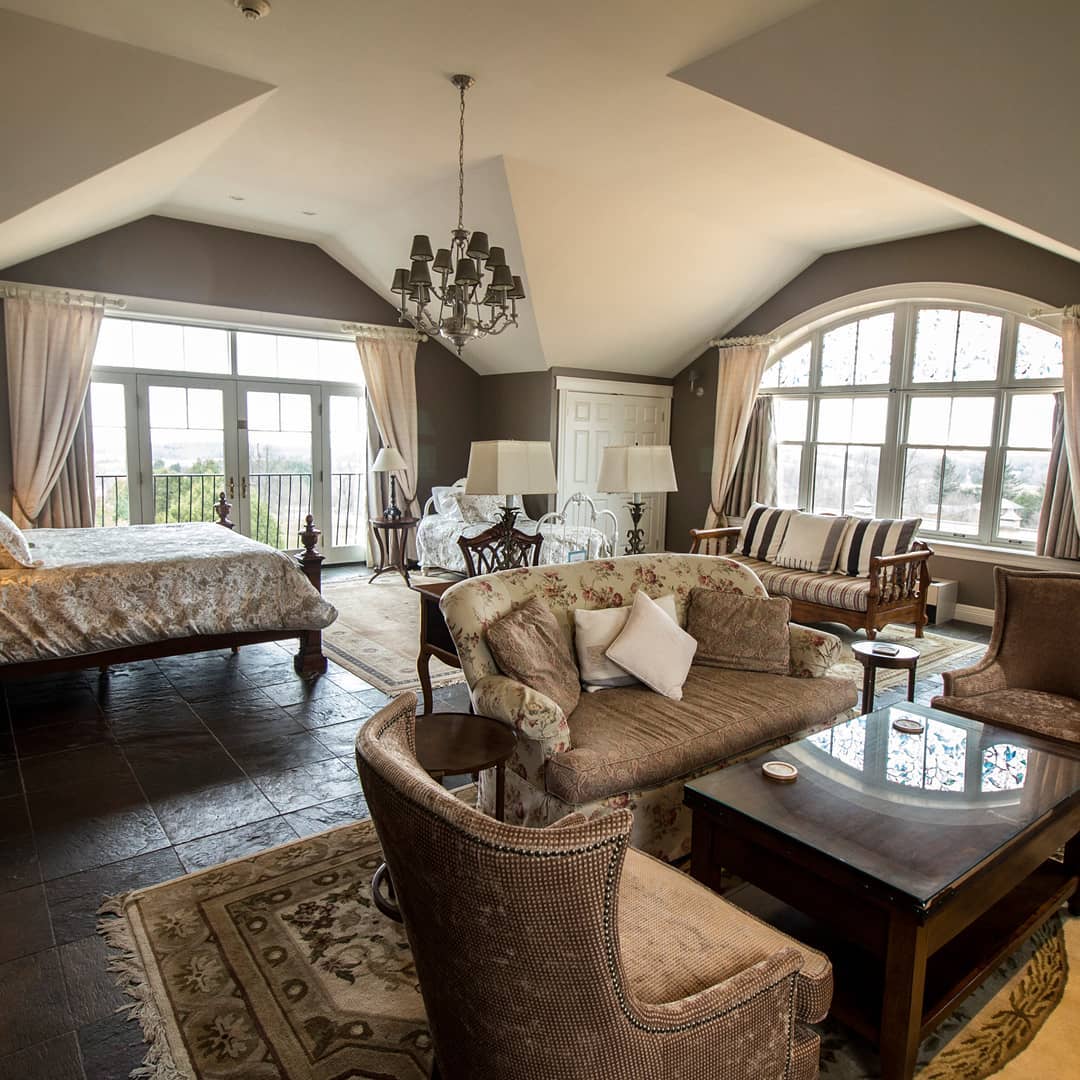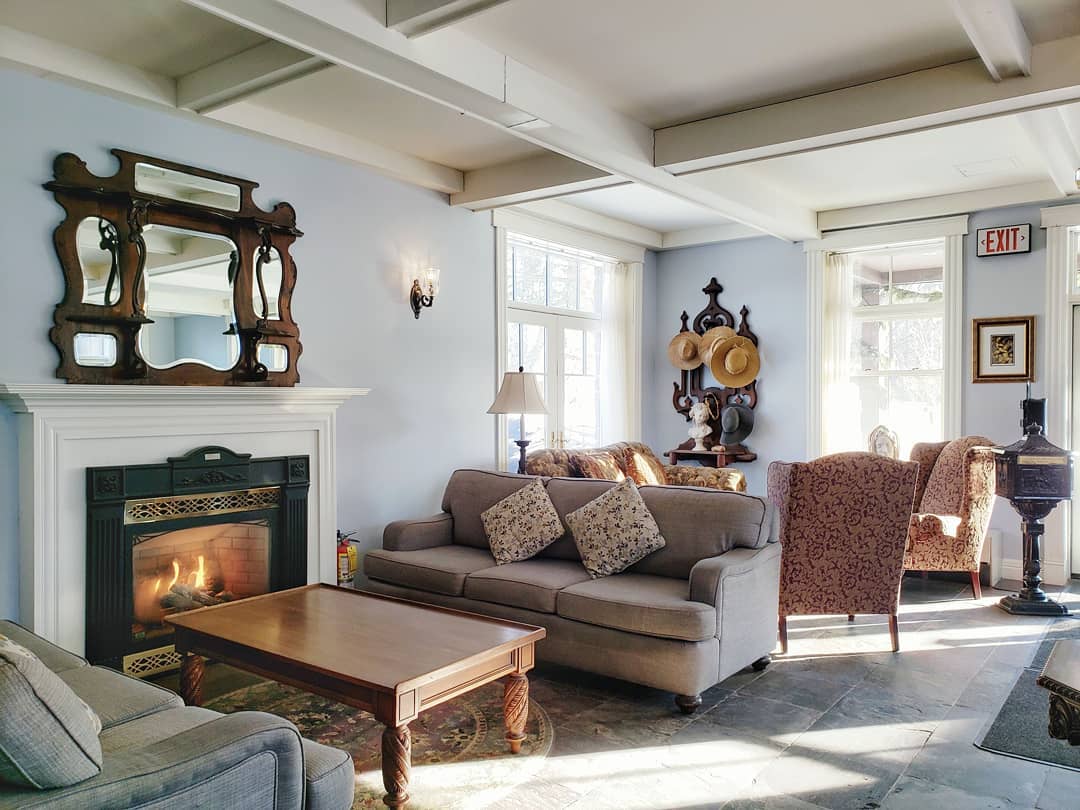 steannesspa_58468836_151180099260918_7445589805004660846_n
steannesspa_53586725_342775929681763_8975389196279621768_n
steannesspa_50586532_2553574034715538_3228325496855276764_n
steannesspa_53117320_364342094415009_1260885506789277708_n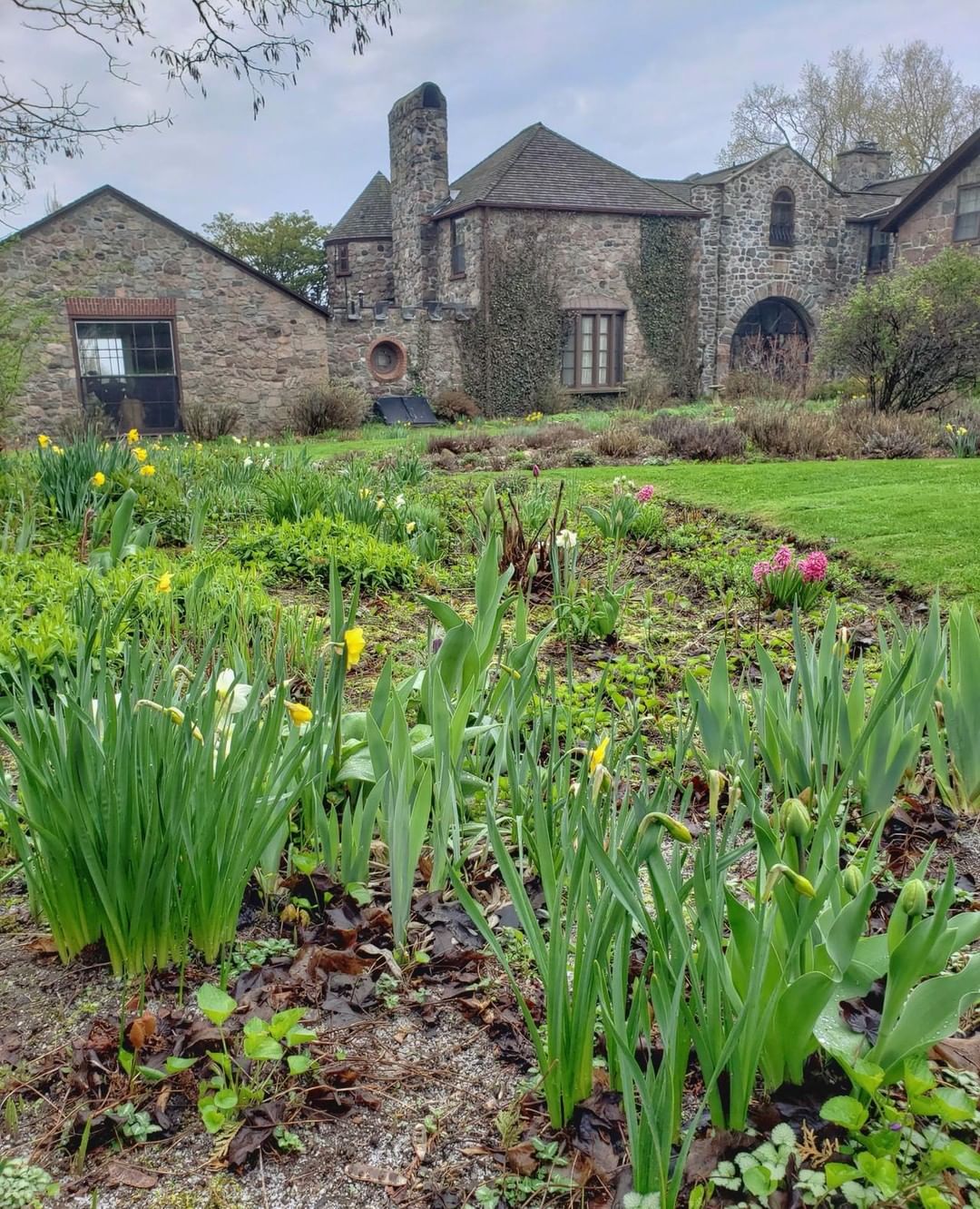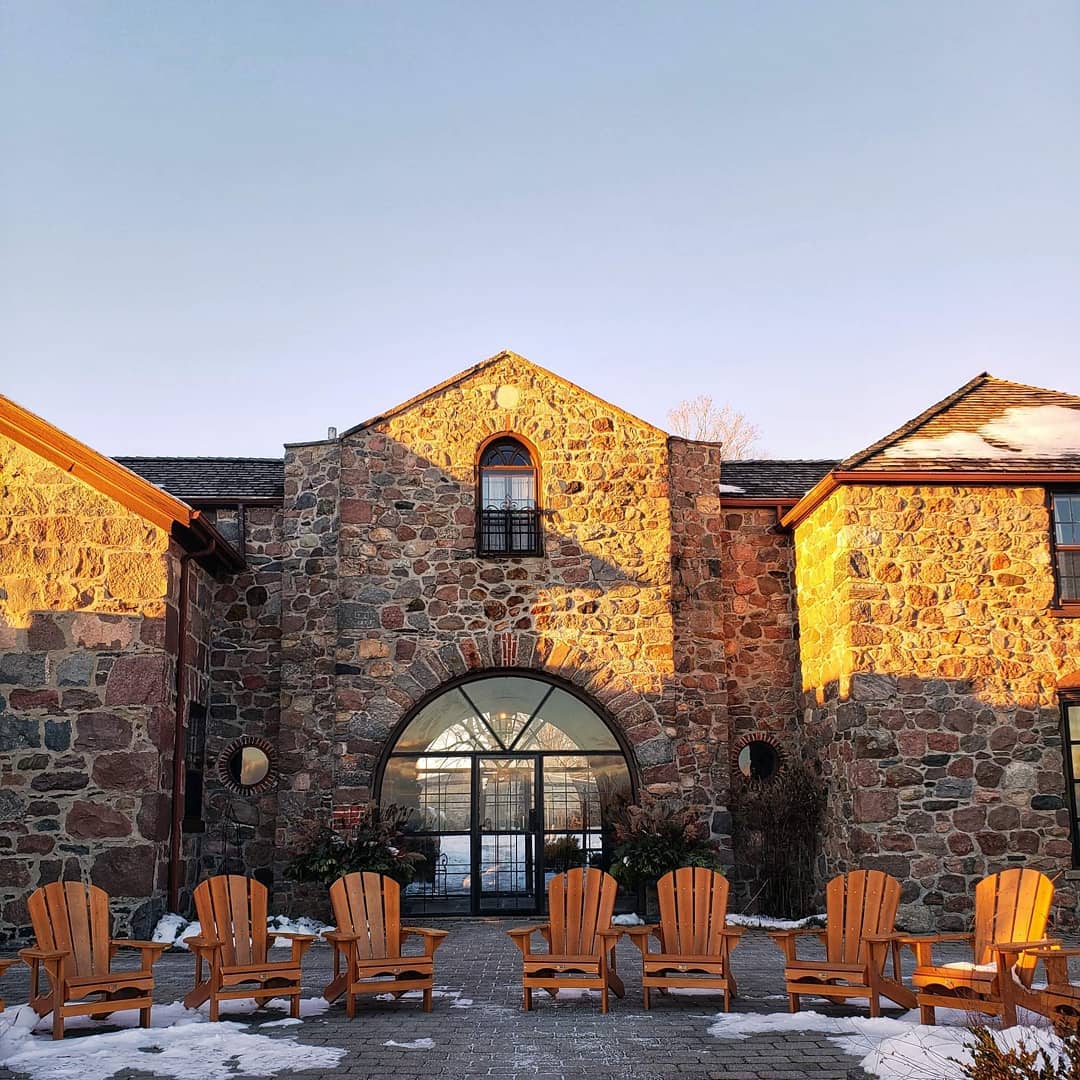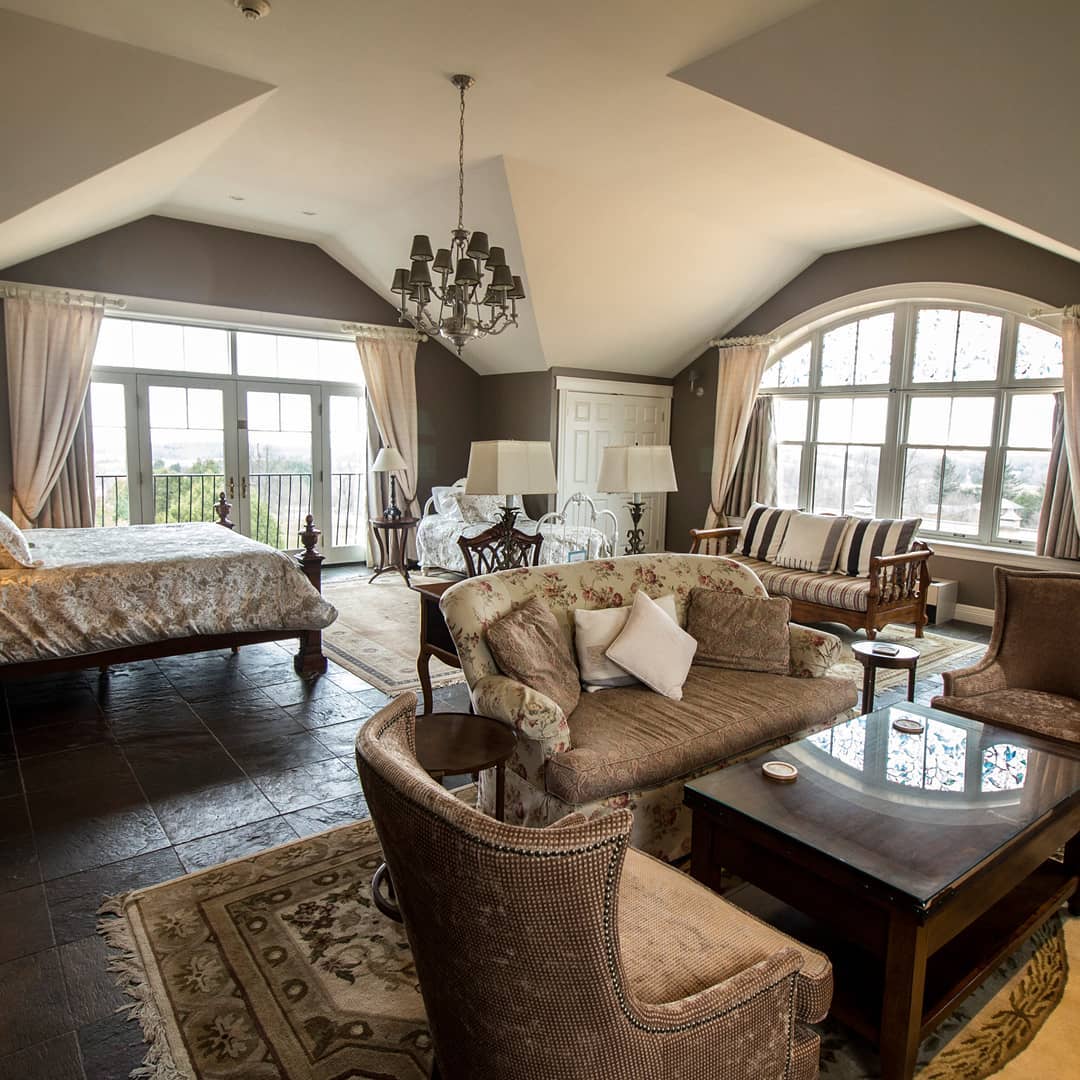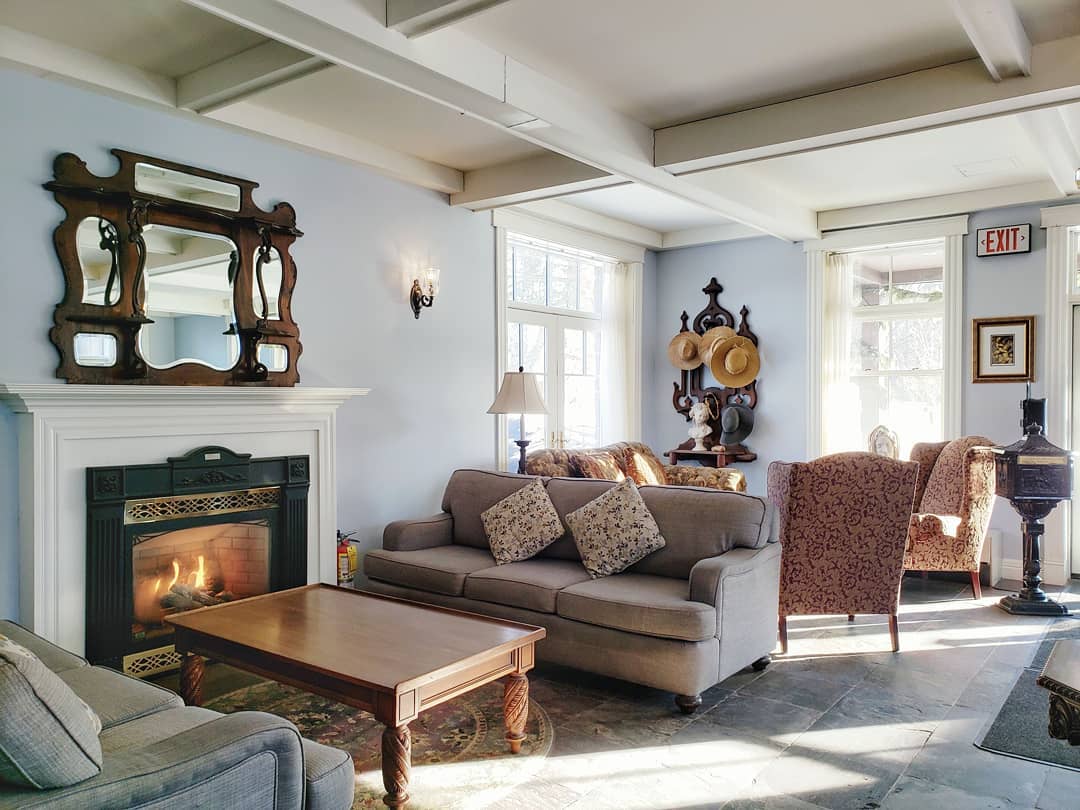 Ste. Anne's Spa is located in Grafton, about halfway between Cobourg and Brighton. This incredible luxury spa offers yoga retreats and overnight spa getaways to help reset mind, body, and spirit. With plenty of wellness facilities on-site, including a tranquility garden, walking trails, fitness area, stables, and a eucalyptus steam room, there is plenty to explore while on retreat.
Program: Yoga retreats here go by various themes and names. One upcoming retreat is chakra focused, aptly named 'Journey Through the Chakras'. This retreat includes 2-night accommodation, $320 CAD spa and wellness allowance, six yoga and meditation practices, meals, two afternoon teas, an outdoor hike, a signature robe, a reusable spa bag, and use of all facilities.
What We Like: This spa retreat center provides utmost luxury. First and foremost a spa, the range of soothing services include 'Rose Petal and Honey Wrap', 'Aroma Stone Massage', 'Chakra Awareness Body Work', and the seasonal 'Pumpkin Spice Paradise.'
Cost: The November 'Journey Through the Chakras' starts at $995 CAD per person, double occupancy, and $1095 CAD per person, single occupancy.
Address: 1009 Massey Road, Grafton, Ontario, K0K 2G0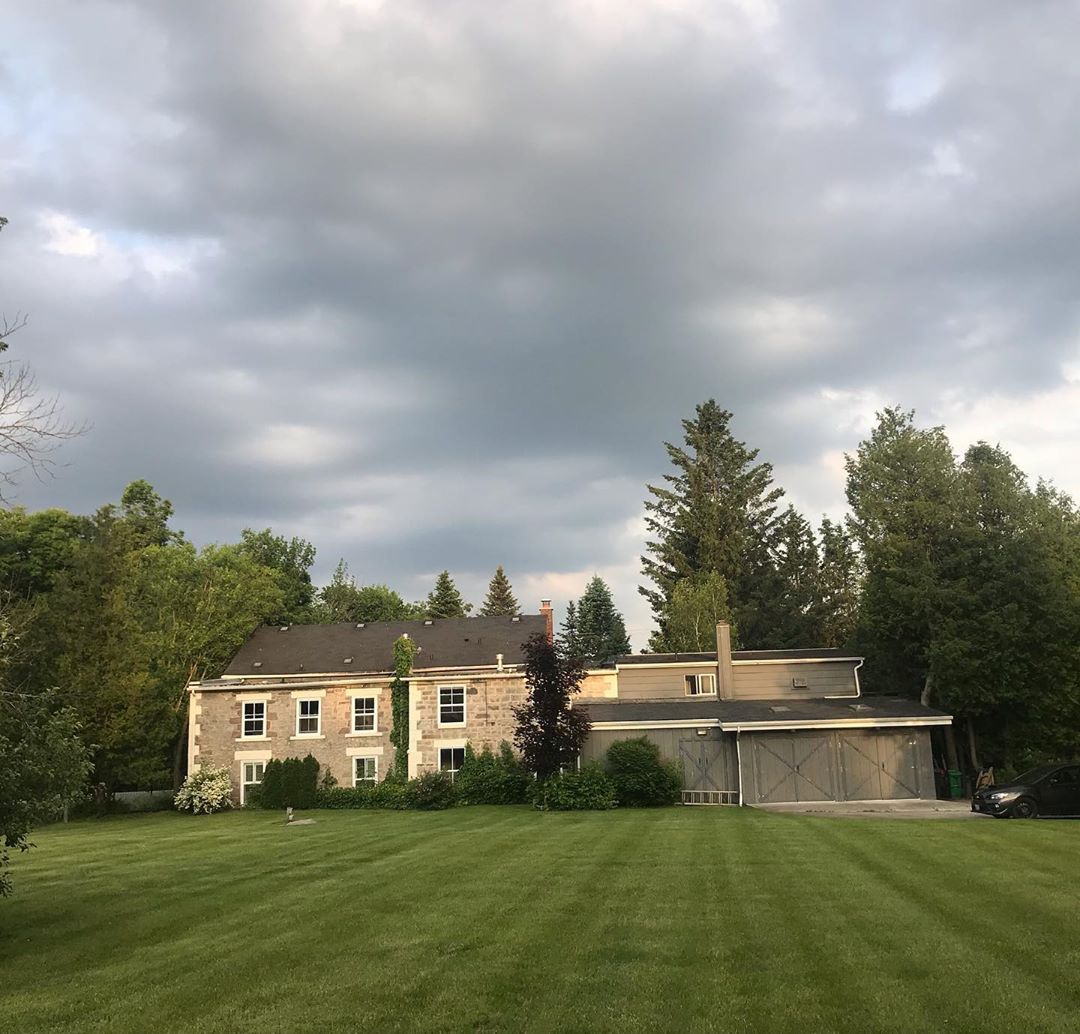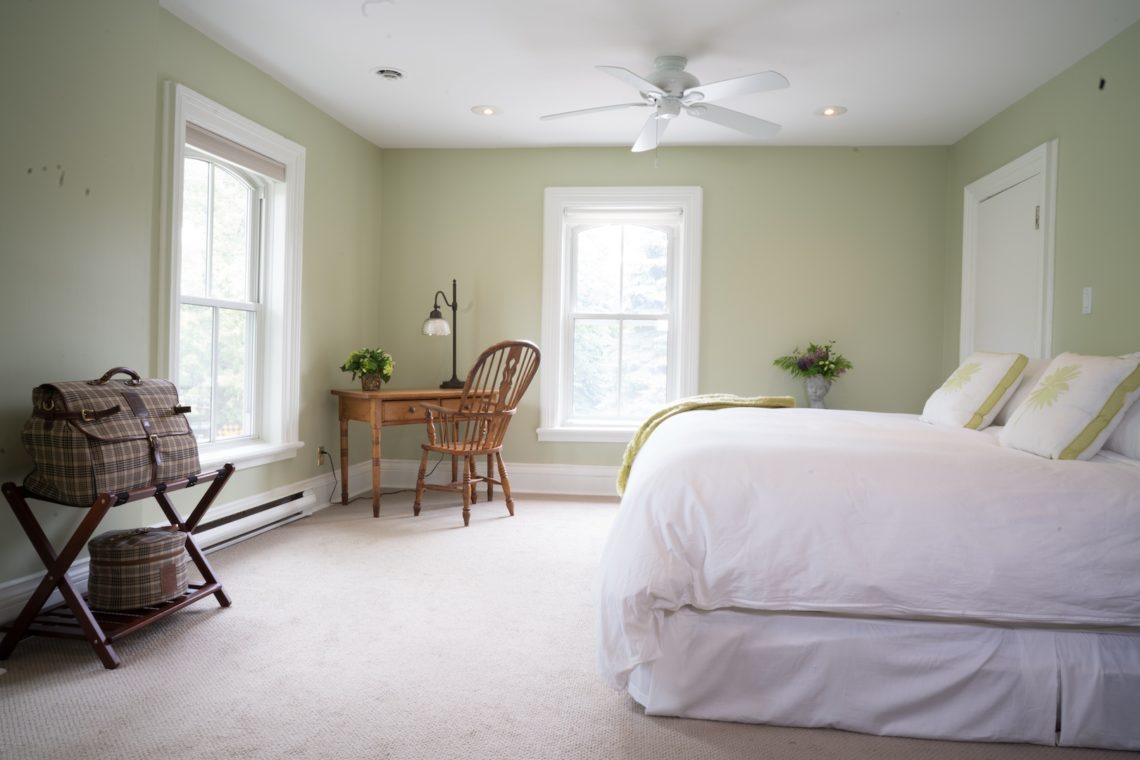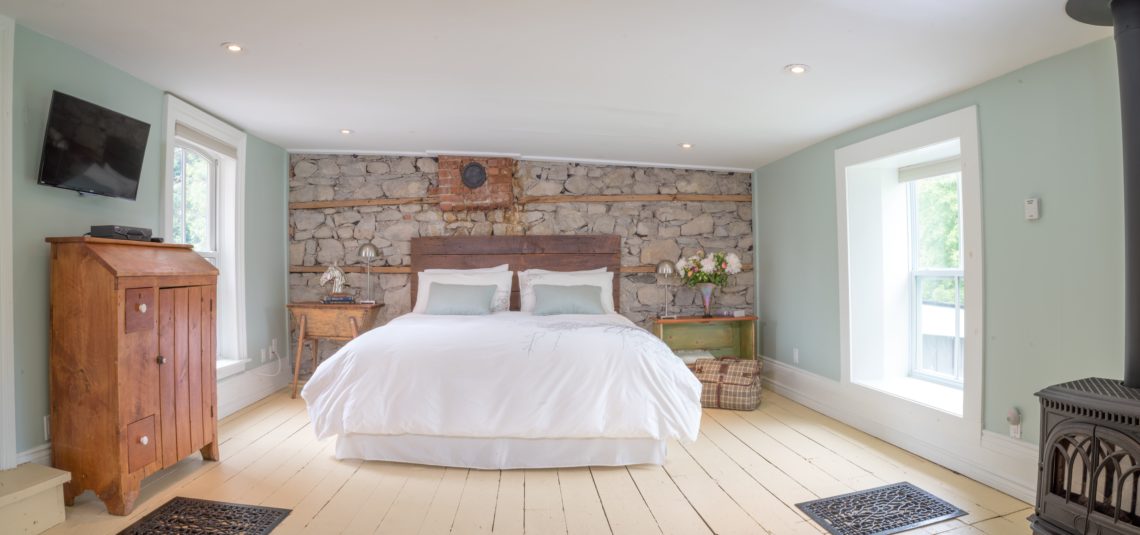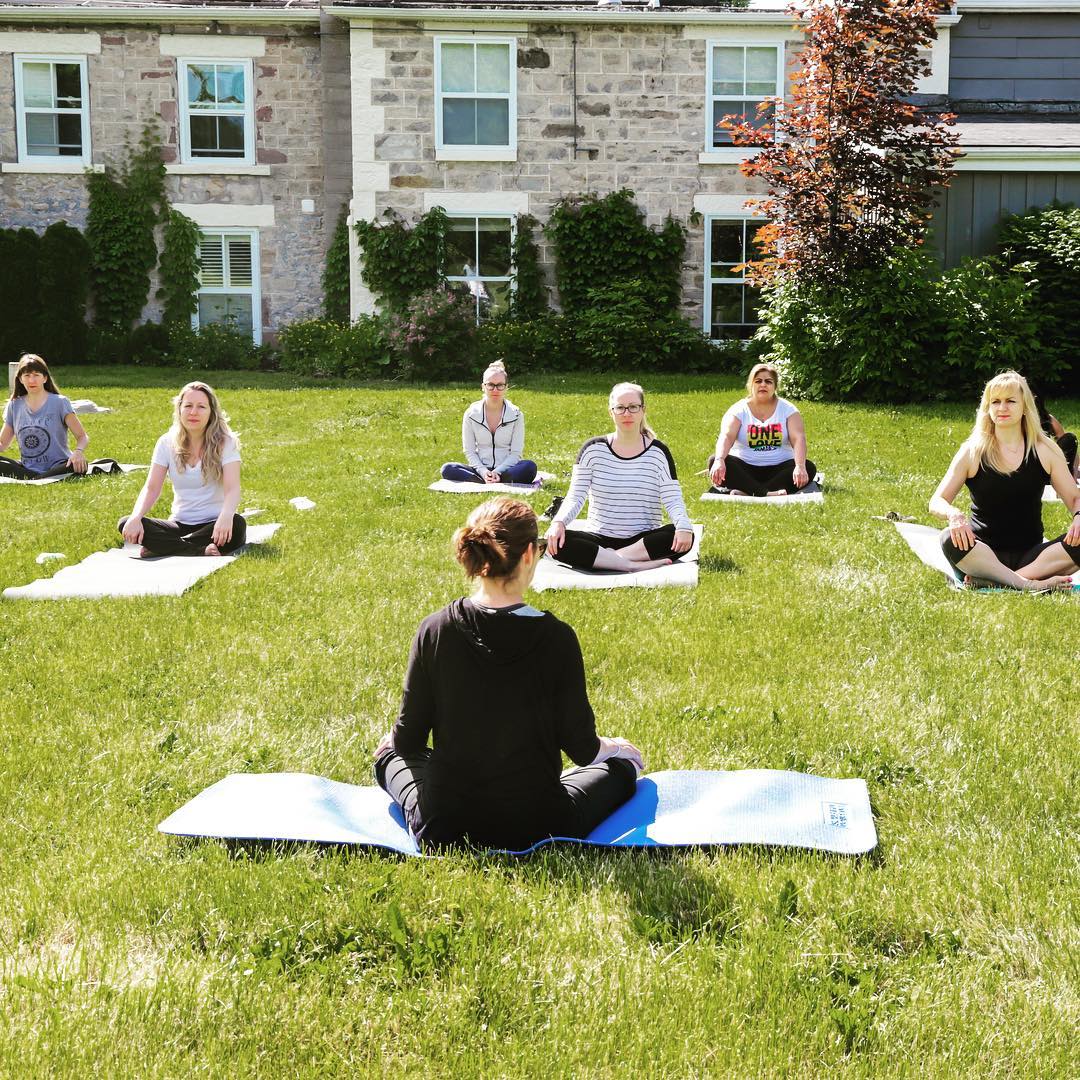 forksofthecreditinn_64593618_409914189604508_401855032271152066_n
forksofthecreditinn_34748561_812348122297440_5736465510036406272_n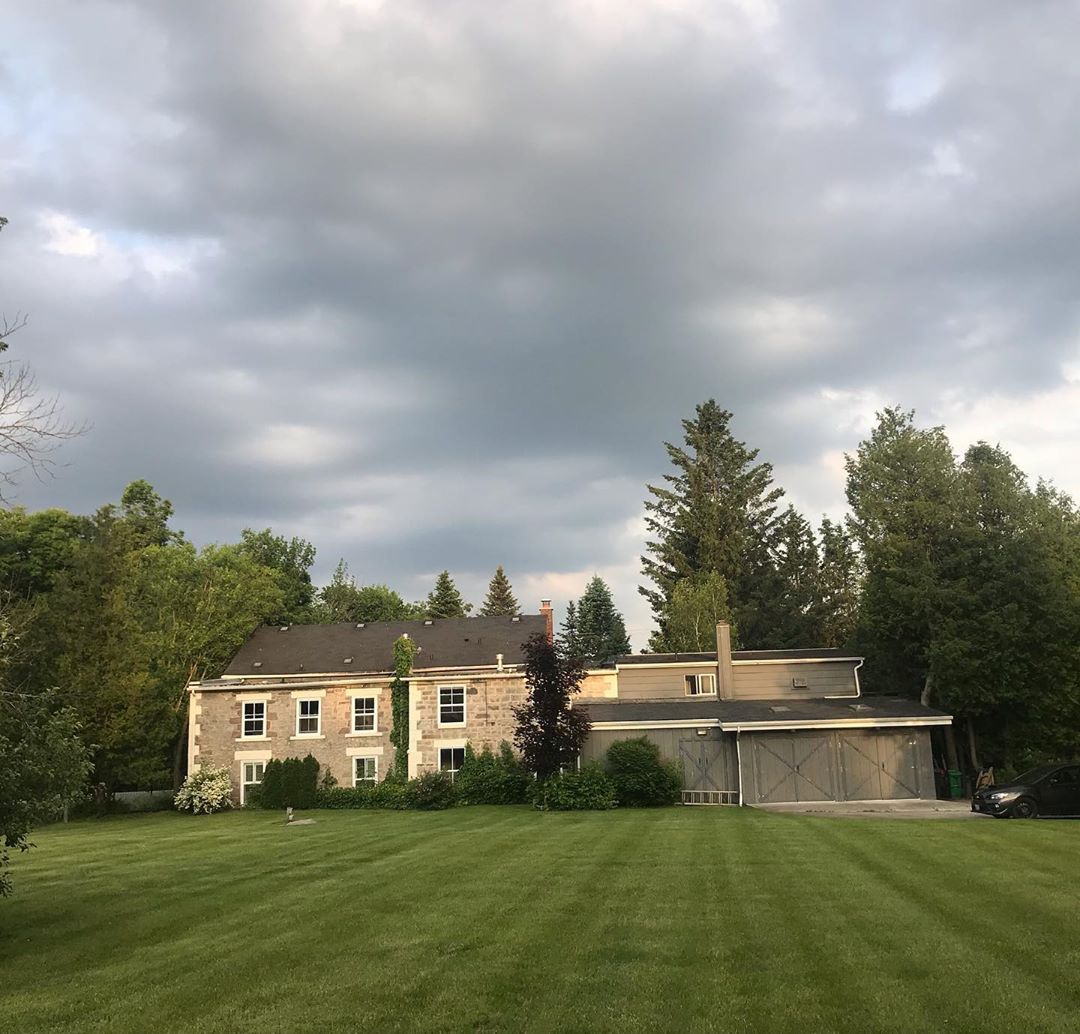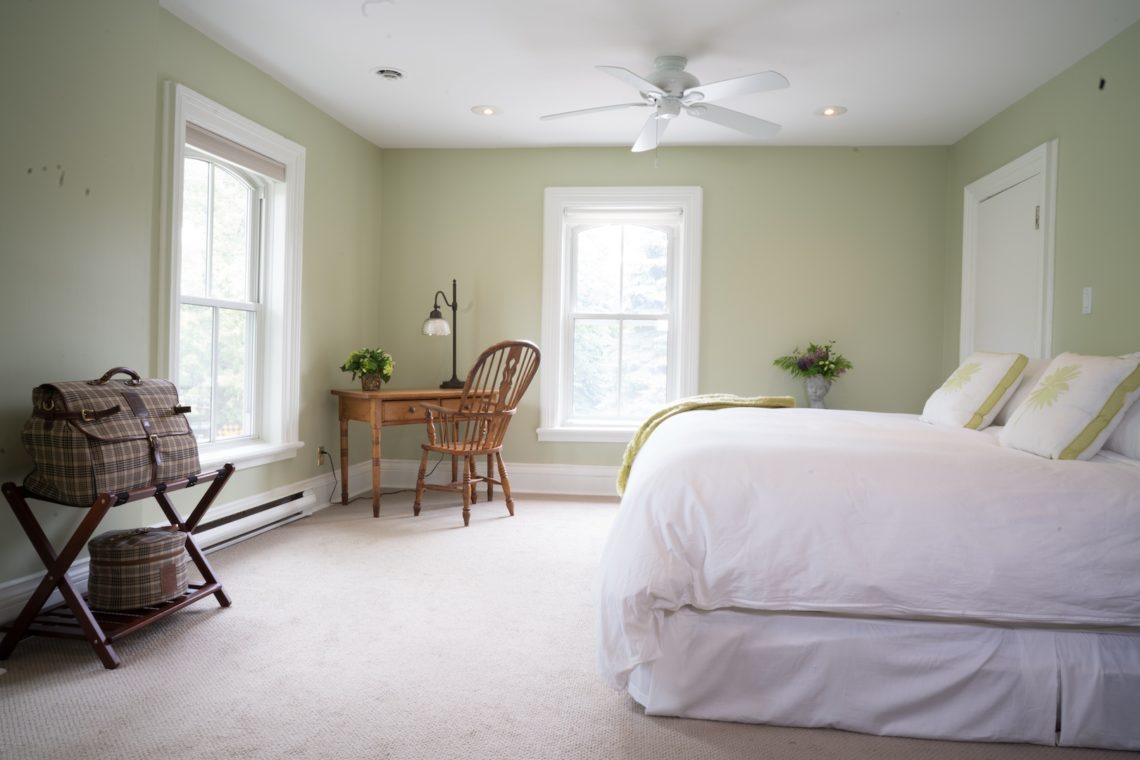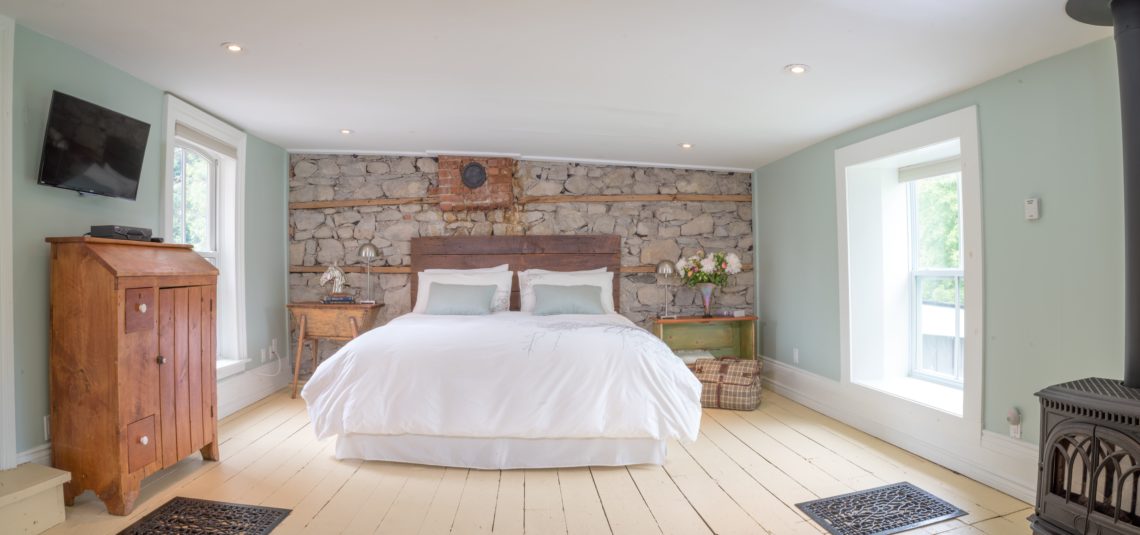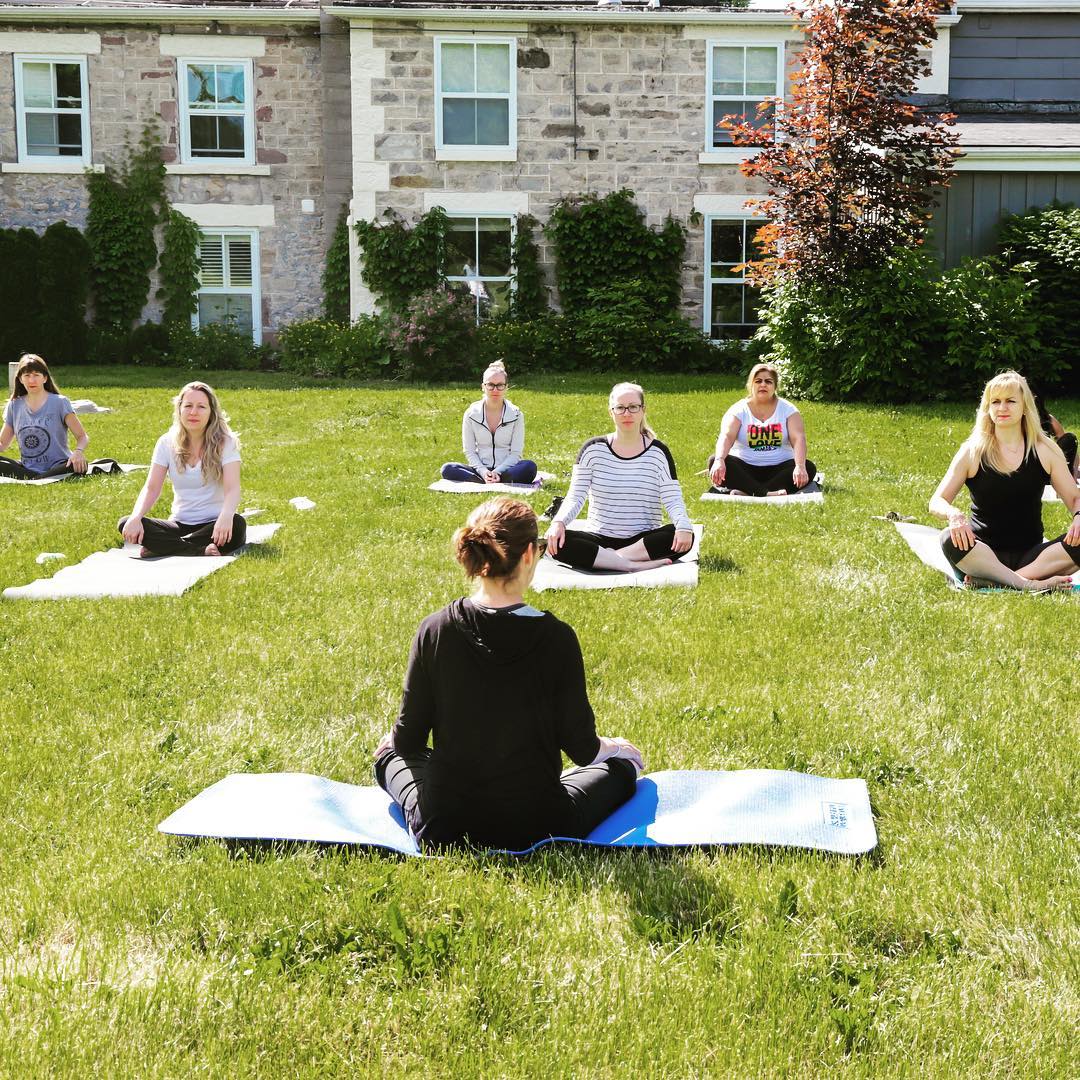 Located just over an hour northwest of Toronto, Forks of the Credit Inn offers a variety of themed yoga retreats throughout the year. Nearby to parks, waterfalls, and conservation areas, this retreat center is inspired by nature and is deeply restorative. Rooms are newly renovated and comfortable, providing a cozy space to rest in at the end of each day.
Program: Programs shift along with the season. The autumn-inspired 'Colour, Chakra & Forage' retreat, for instance, includes two nights of accommodation, gourmet meals, a hike in the Forks of the Credit park, a chakra balancing session, three yoga classes, and a bonfire meditation.
What We Like: The area of this inn and retreat center is home to the beautiful Forks of the Credit Provincial Park and plenty of trails. The Elora-Cataract Trail, for instance, extends an impressive 45km west from the inn. For those who love to get outdoors, exploring the natural landscape on foot, the setting is perfect.
Cost: Prices for the 'Colour, Chakra & Forage' retreat start at $500 CAD.
Address: 1498 Cataract Rd., Caledon, Ontario, L7K 1N9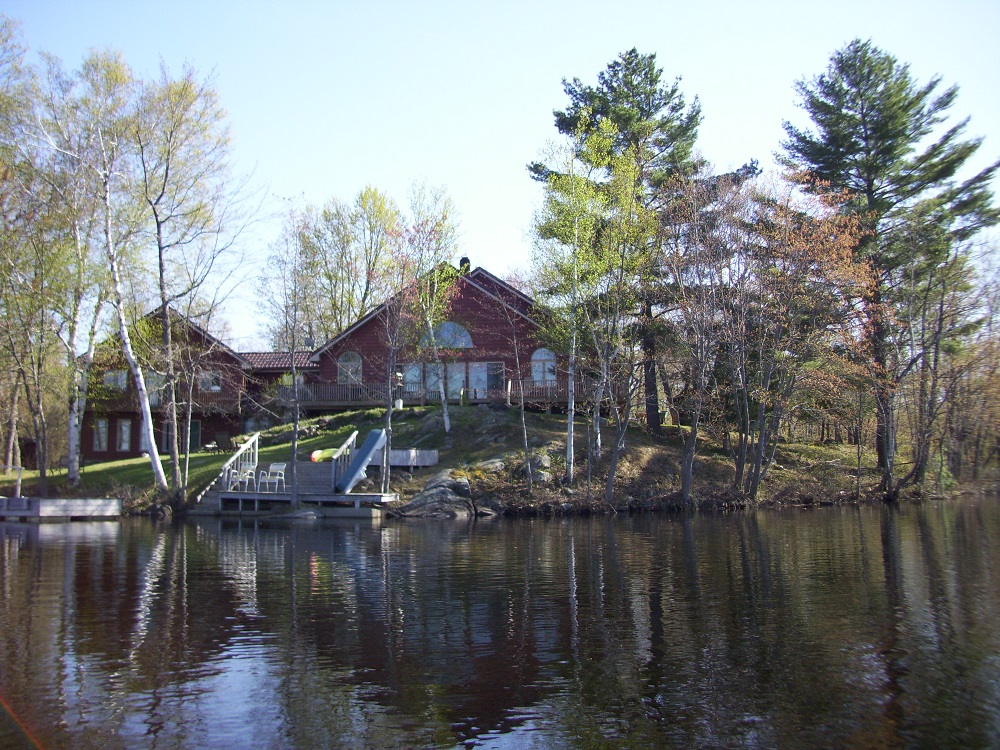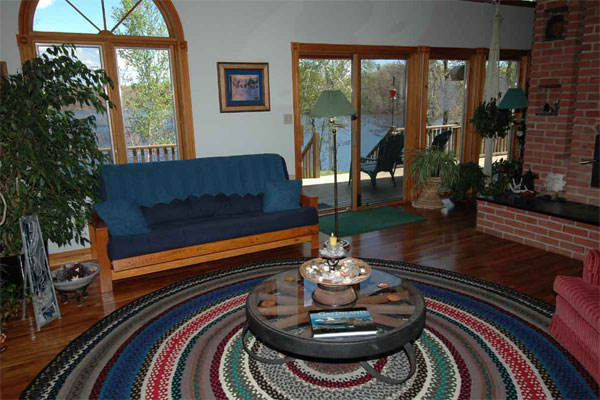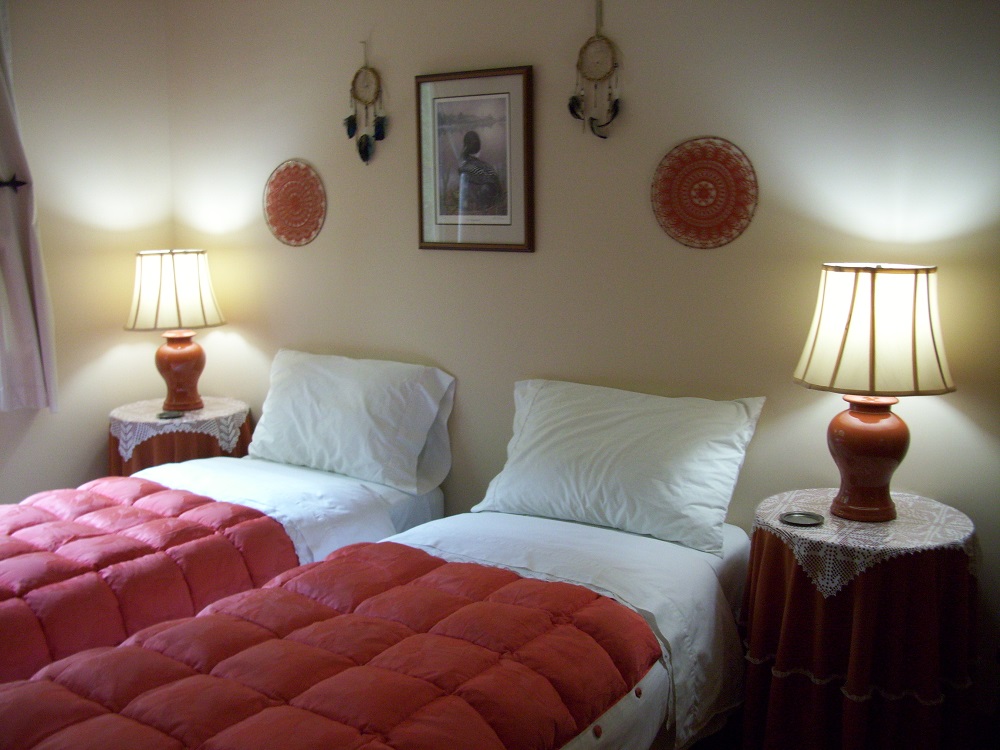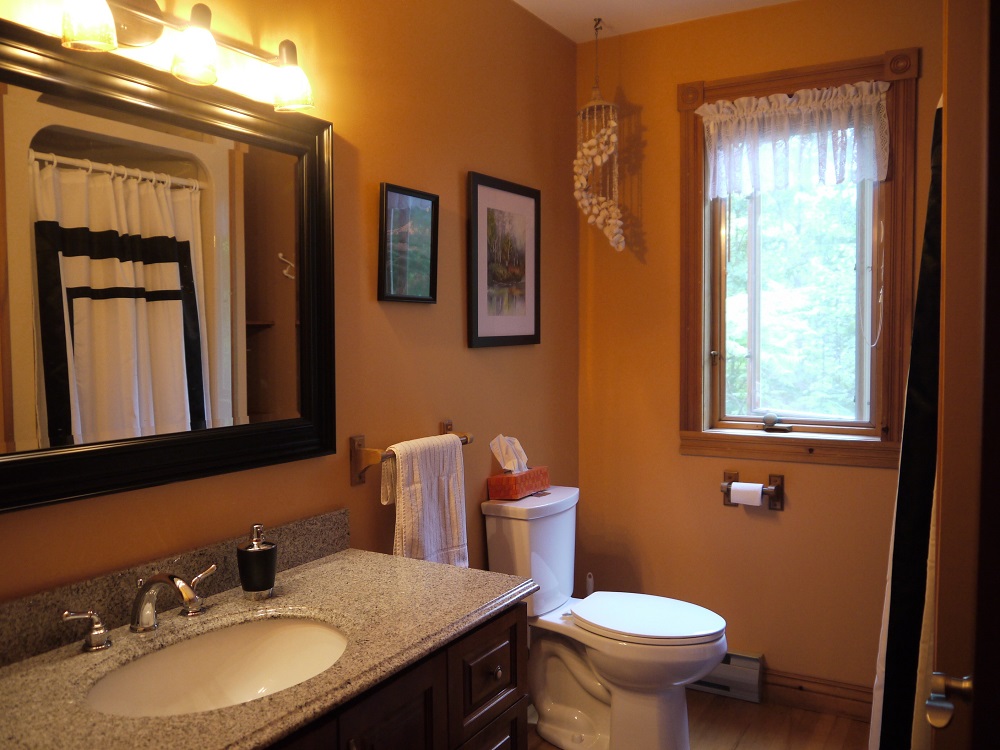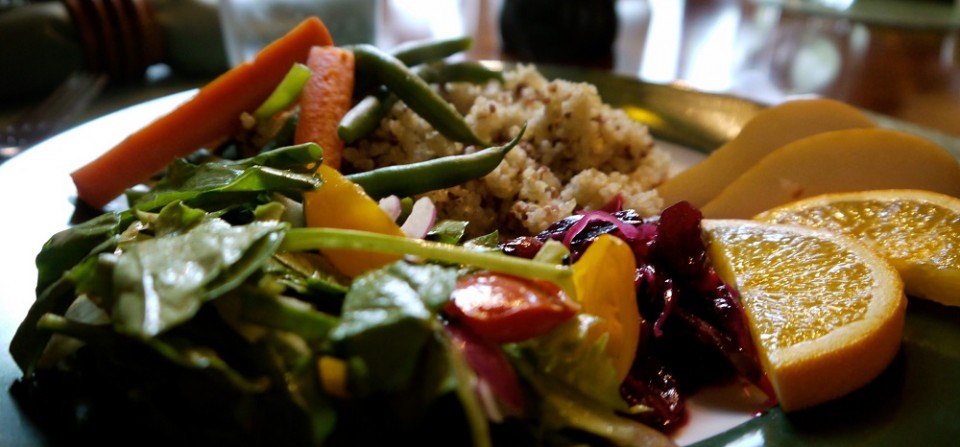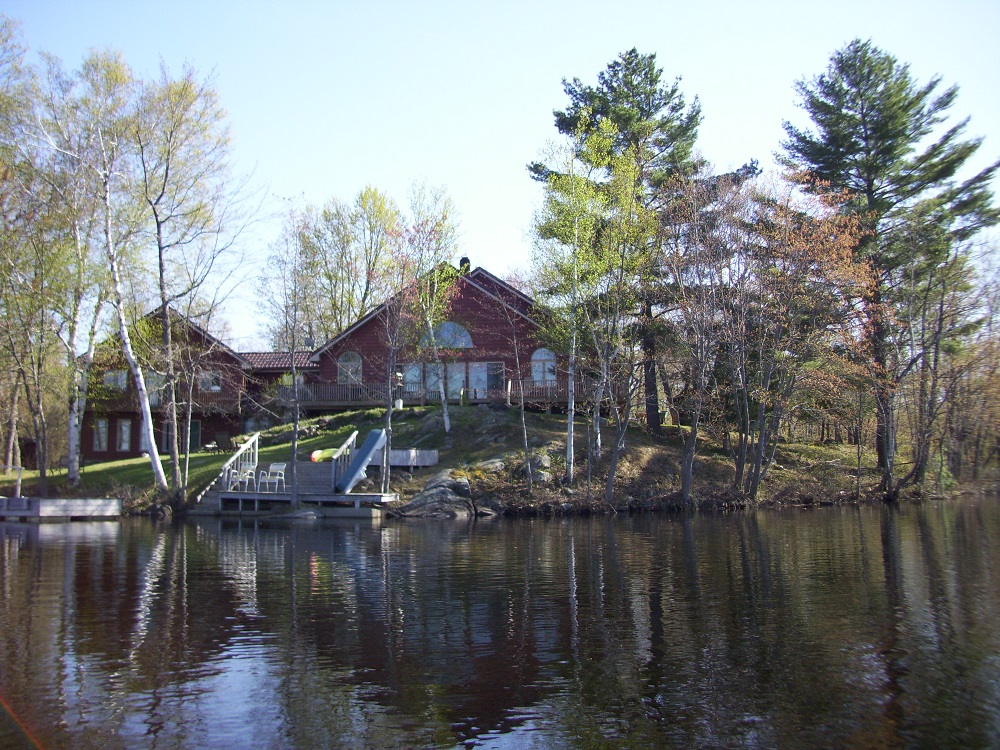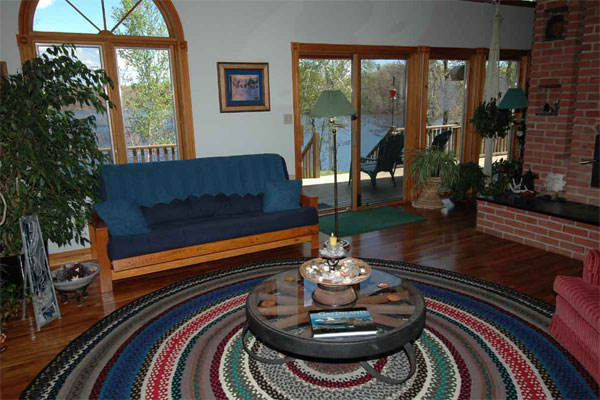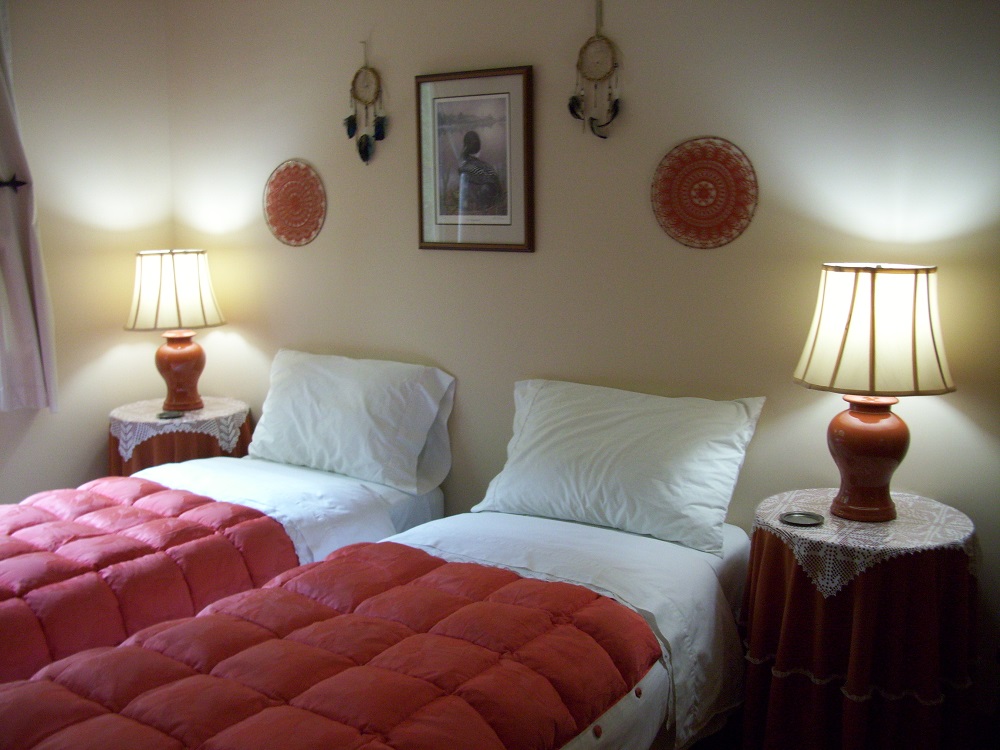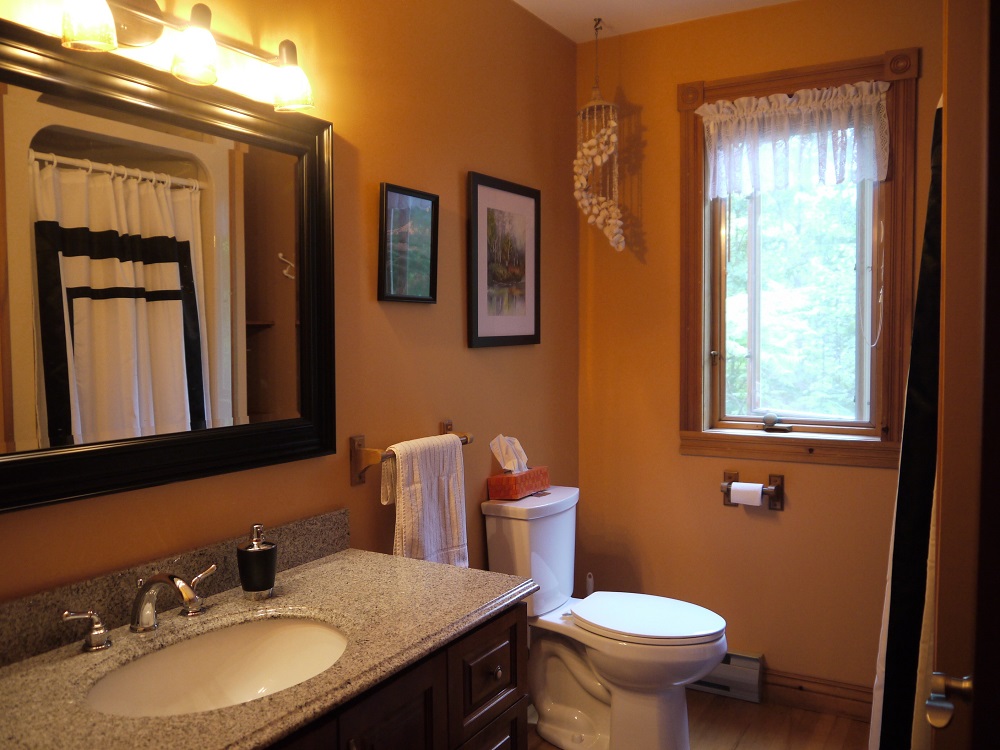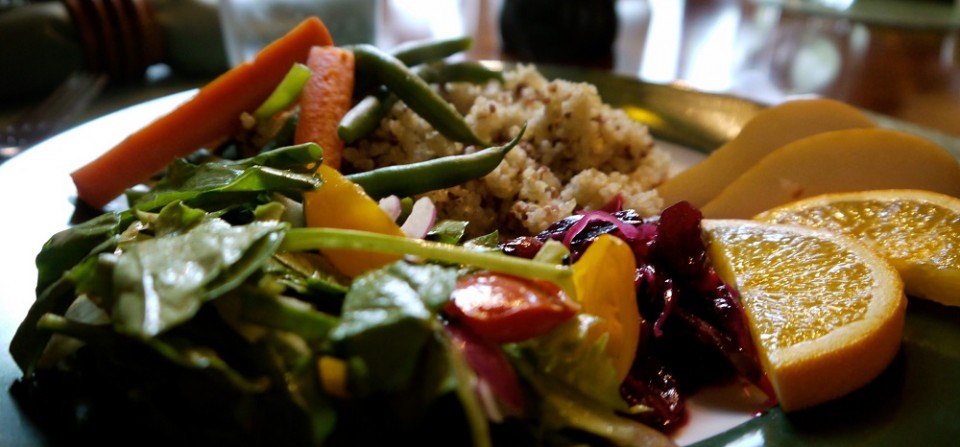 Maple Ki is a tranquil, family-run retreat-home that sits on 33 acres of natural land and 1600 feet of private shoreline. The stunning property is quiet and contemplative, making it a worthwhile consideration for those looking to retreat in peace. With just four bedrooms for guests, the space remains intimate during retreats, providing a perfect backdrop to rest, reflect, meditate, and practice yoga.
Program: Retreat packages can be booked for 2, 4, or 6 night stays. The 6-night stay includes accommodation, 17 meals, and six yoga classes. Additional services are offered at an extra charge to compliment your stay. These include Shiatsu, reflexology, aromatherapy massage, facials, and infrared sauna sessions. Book the retreat package as an individual or as a group.
What We Like: This retreat center is situated in the stunning Canadian Shield, halfway between Ottawa and Toronto. The incredible forest scenery and stunning lake views make this retreat center one of the most down-to-earth retreats in Ontario.
Cost: The 6-night package starts at $642 CAD per person for triple accommodation and $996 CAD for single occupancy. An additional discount is available for groups of 8 to 10 people.
Address: PO Box 159, Tamworth, Ontario, K0K 3G0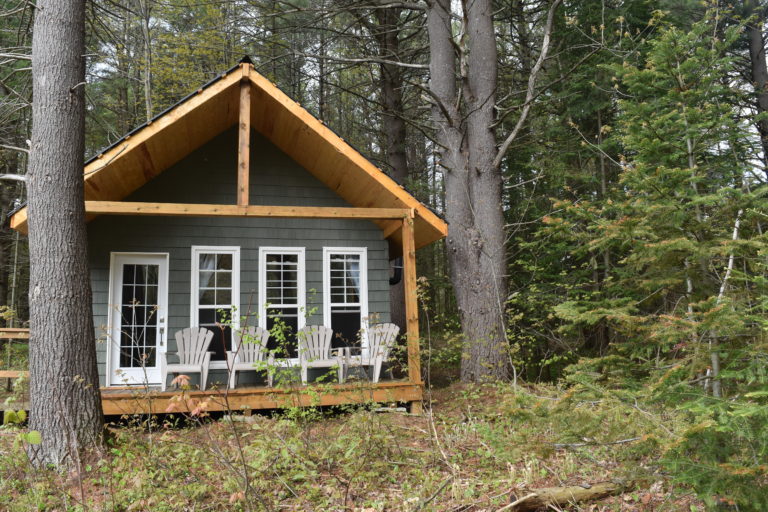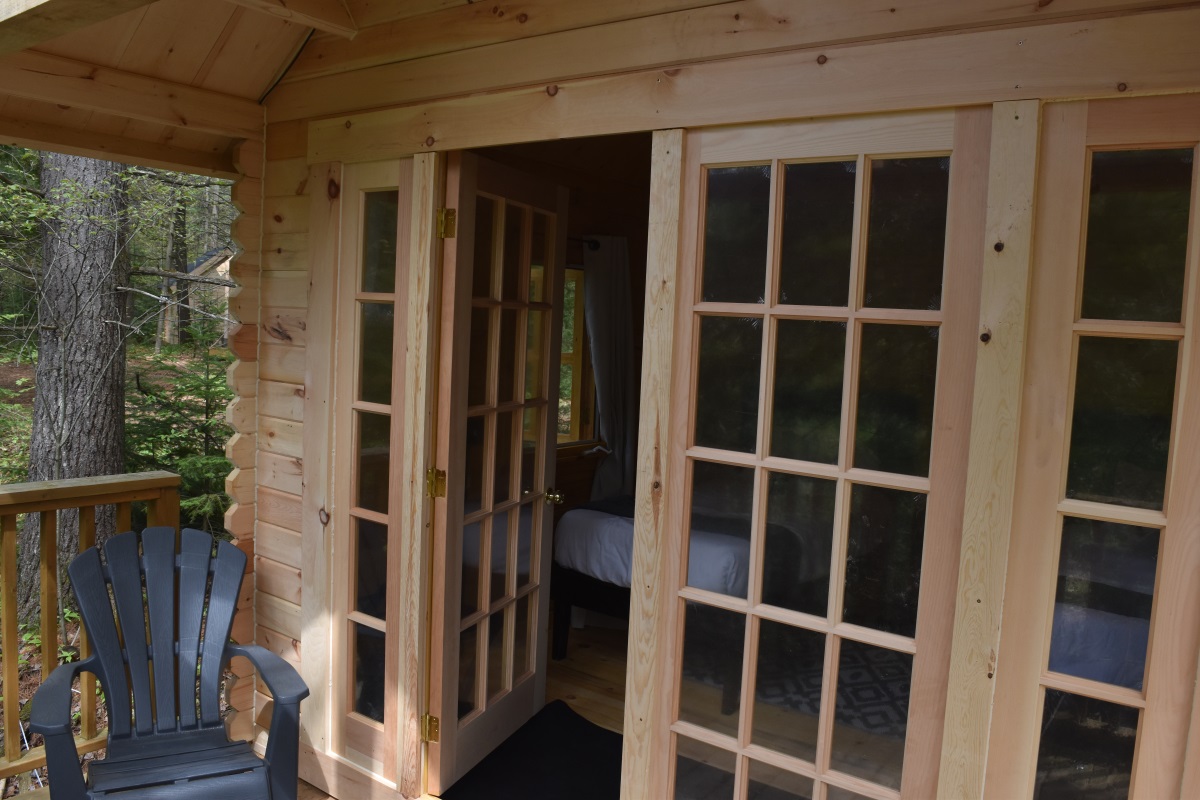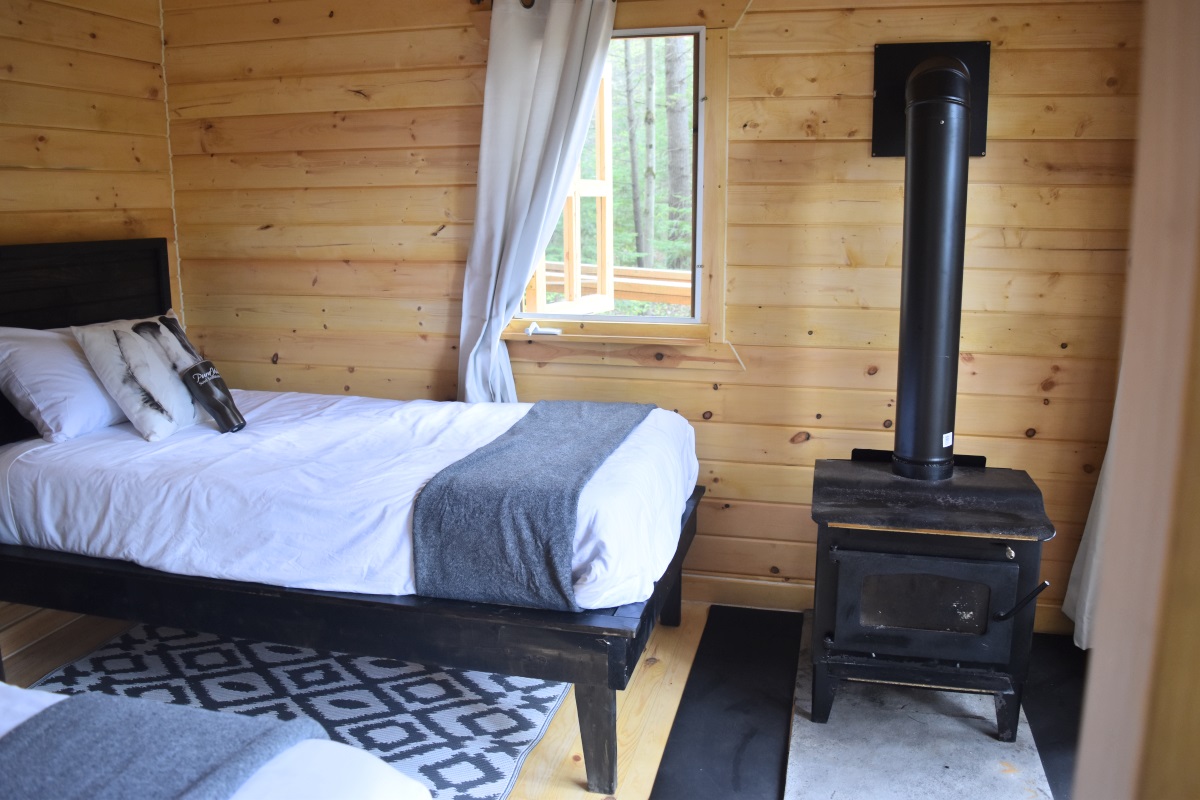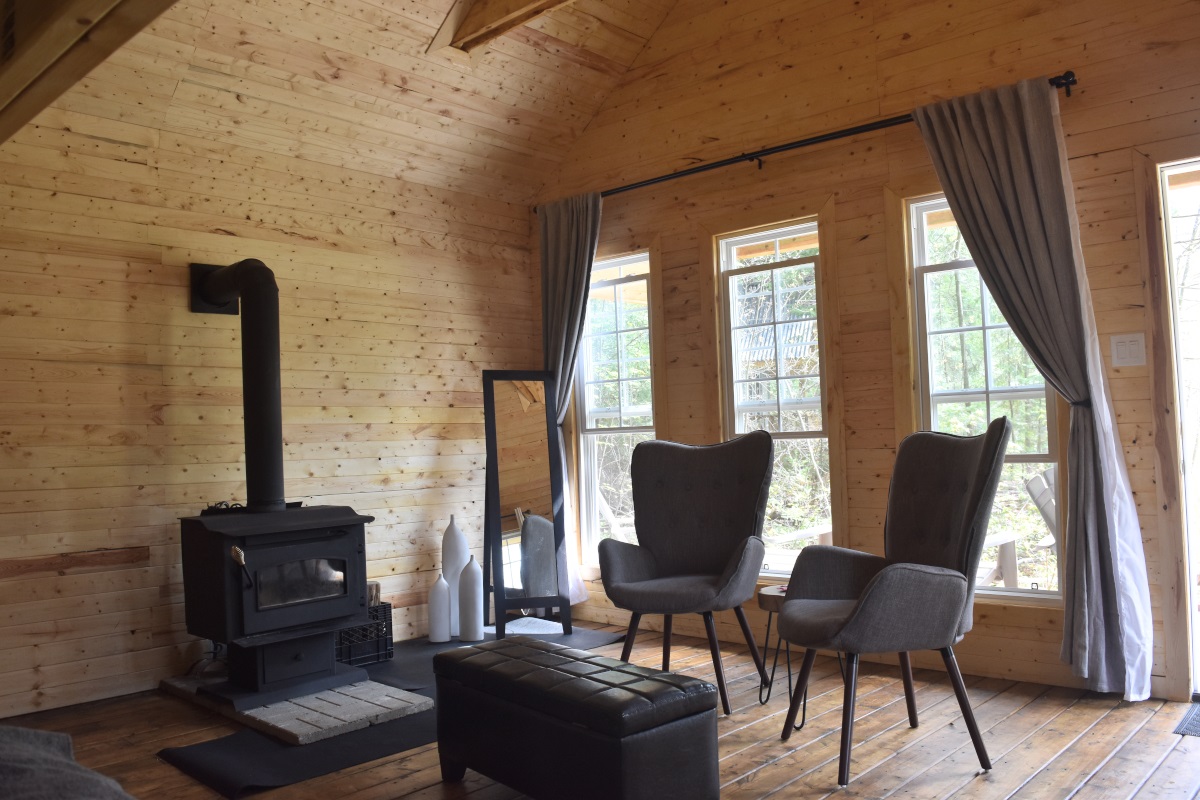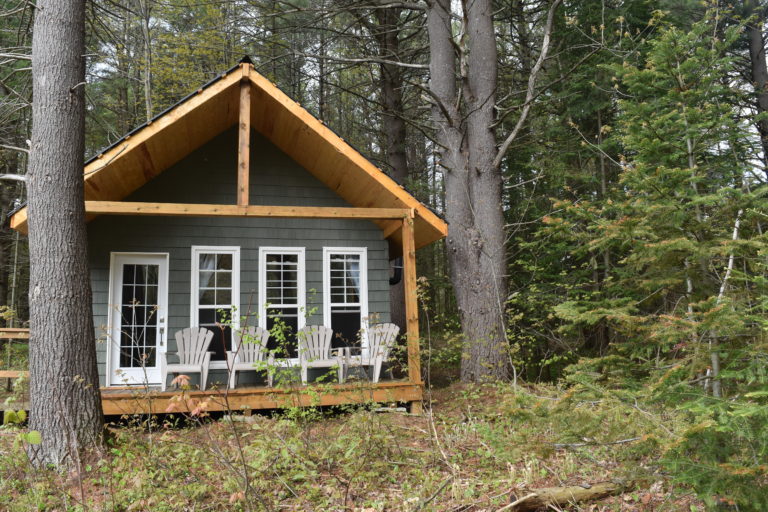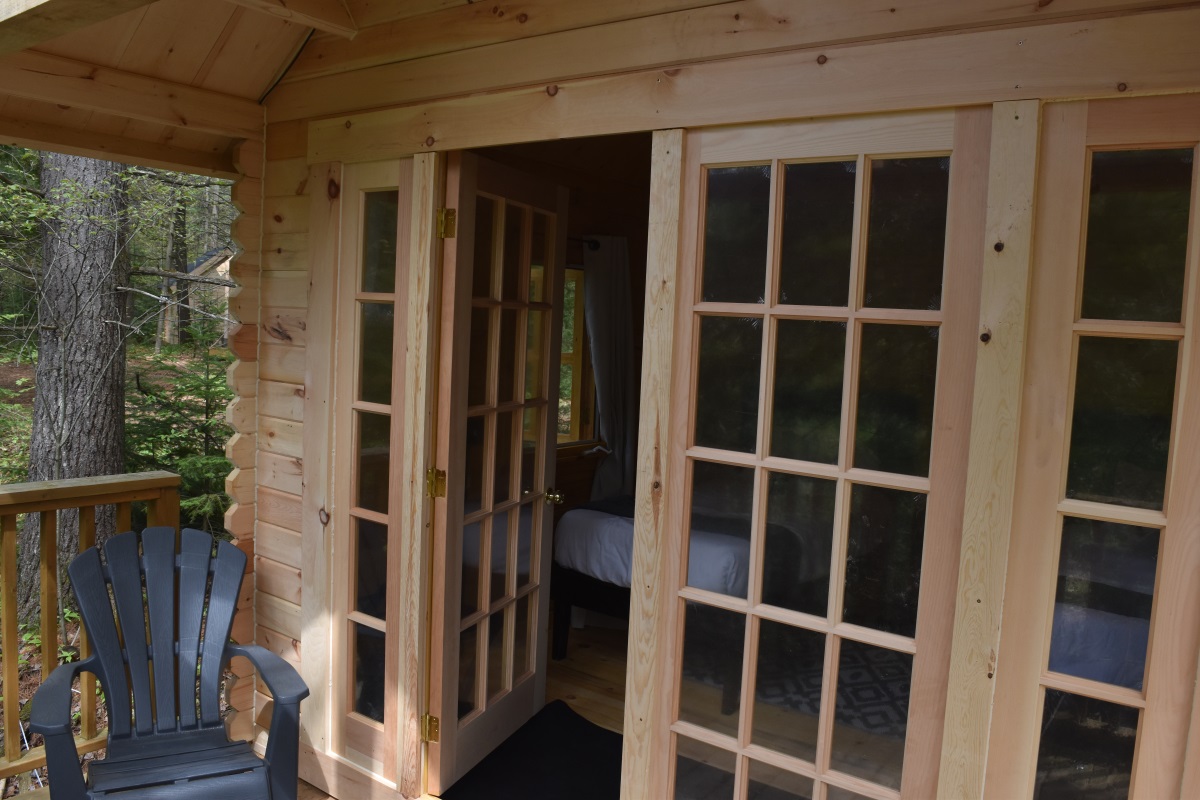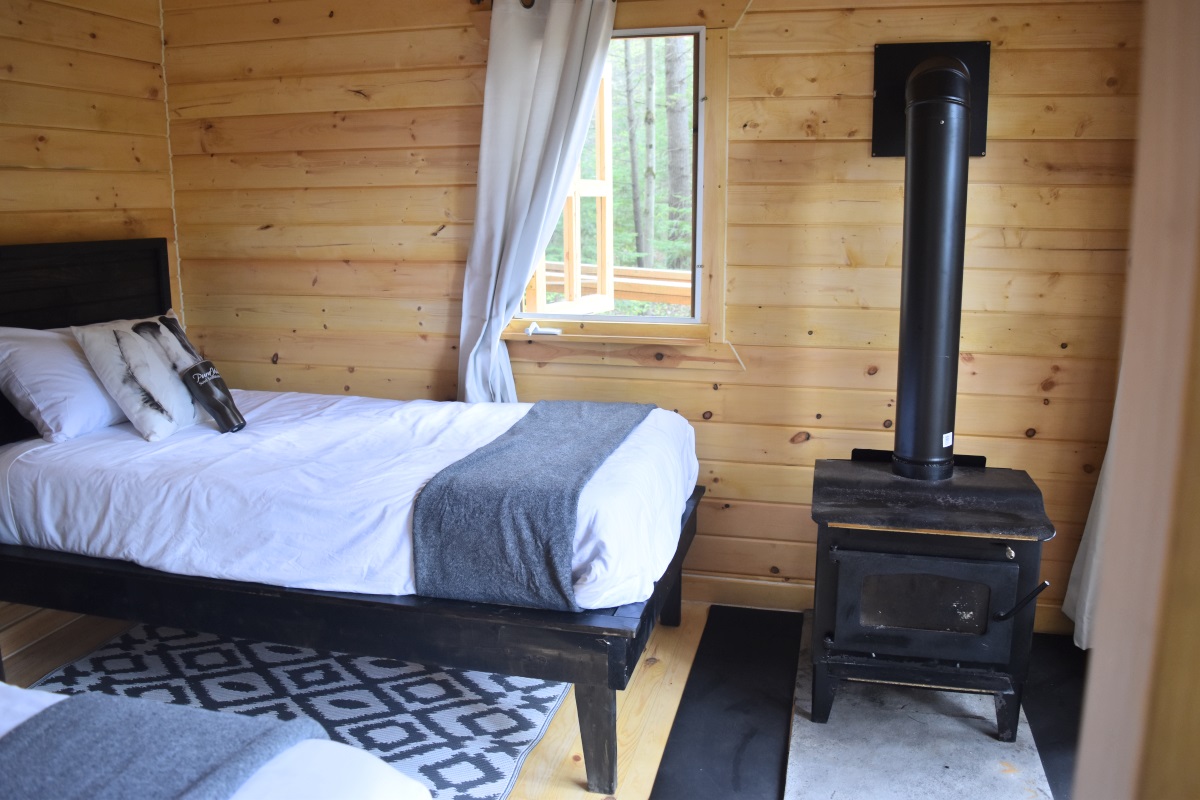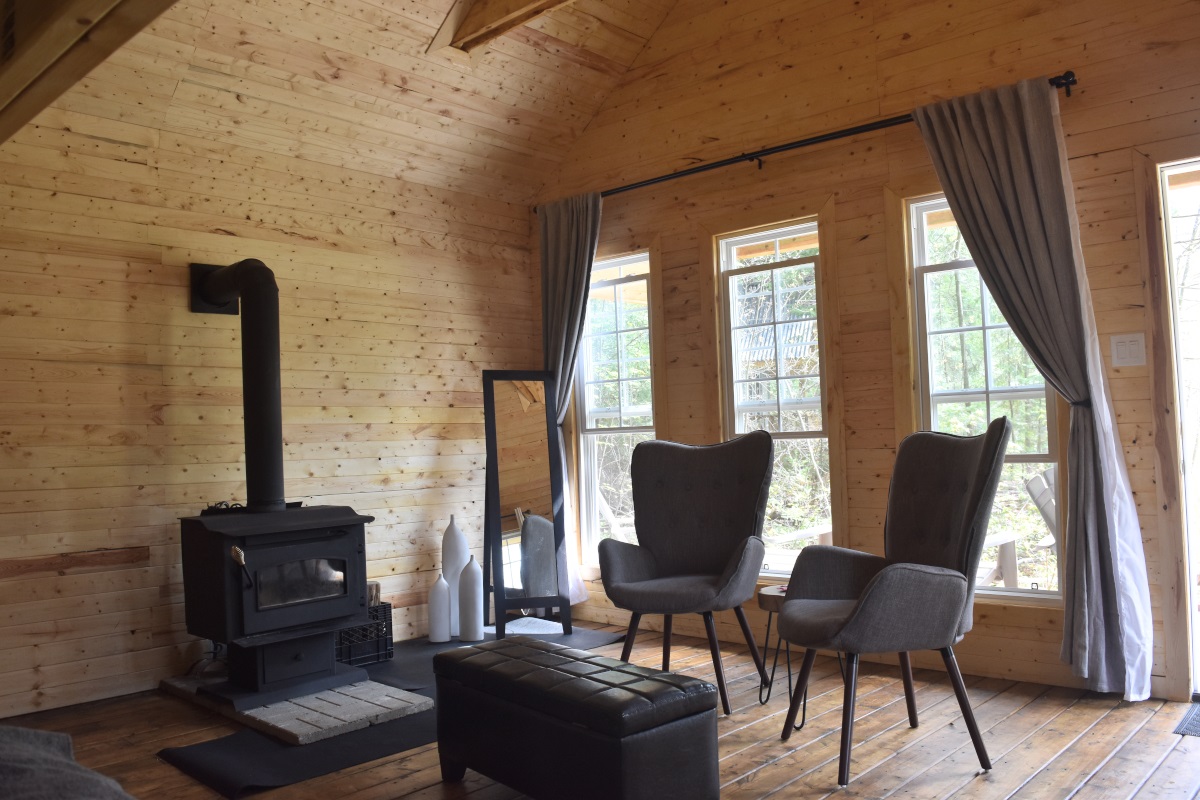 Pura Vida Soul Institute was inspired by co-owners Jennifer and Joshua's honeymoon in Costa Rica. 'Pura Vida', they learned, is a Costa Rican greeting, and a way to celebrate the beauty of life. It translates to 'Pure Living.' Upon return home, they purchased 20 acres of land in Severn Bridge where the Pura Vida Soul Institute was born.
Program: Retreats of various themes are offered throughout the year. One of their recurring programs is the 'Yoga & Wine Glamping Retreat'. This package include accommodation, yoga classes, hot stone restorative meditation, guided meditations, healing workshops, a sacred forest walk, relaxation time, and vegetarian meals. Rest your head for the 2-night retreat in their rustic though beautiful glamping cabins.
What We Like: This retreat center offers plenty of additional holistic services that can be added to your stay. Including intuitive readings, soul guidance sessions, and a custom essential oil consultation, there are plenty of ways to deepen your renewal while on retreat here.
Cost: The price per person, double occupancy, starts at $429 CAD + taxes. A single supplement is available and charged for certain retreats.
Address: 1022 Base Line Rd., Severn Bridge, Ontario, P0E 1N0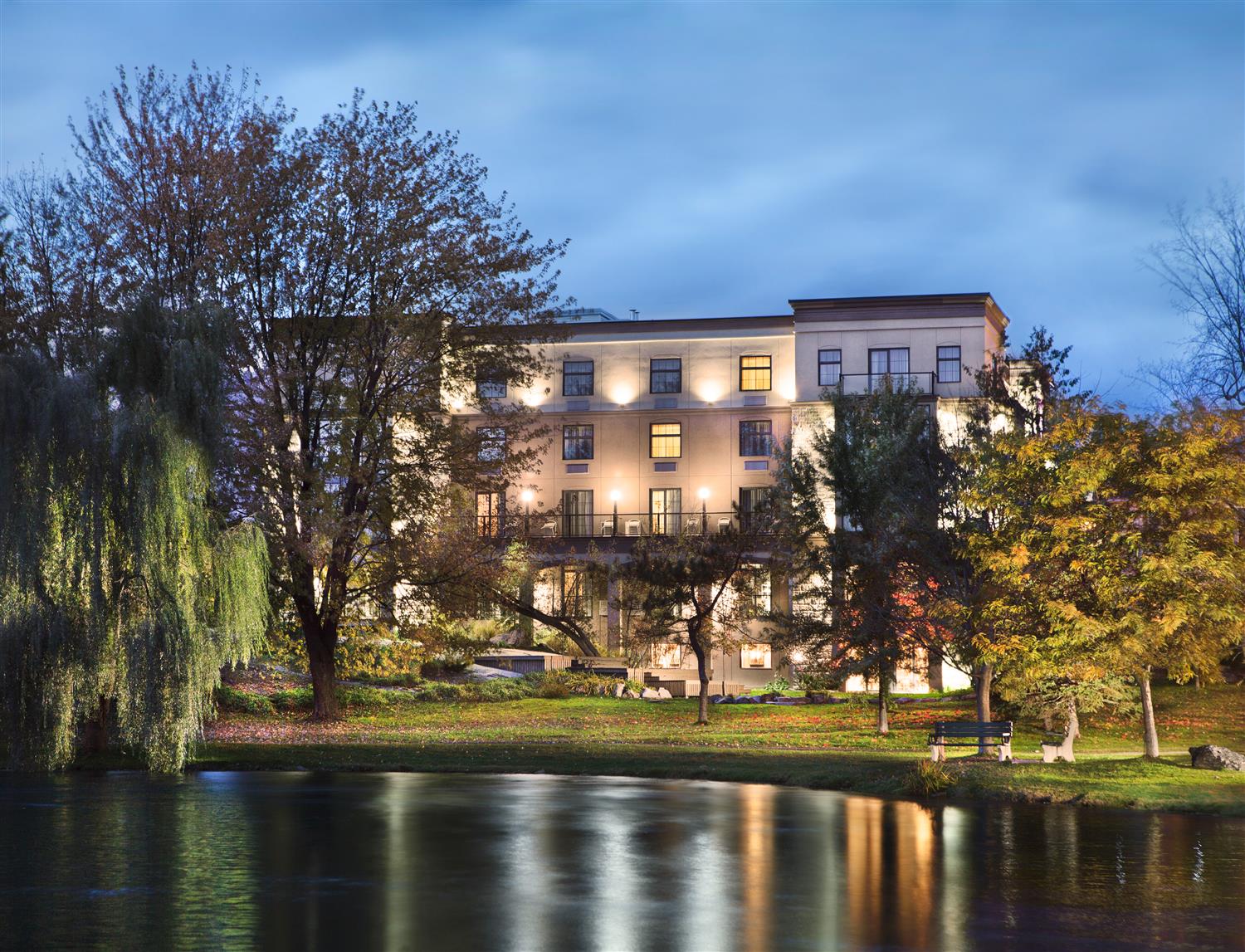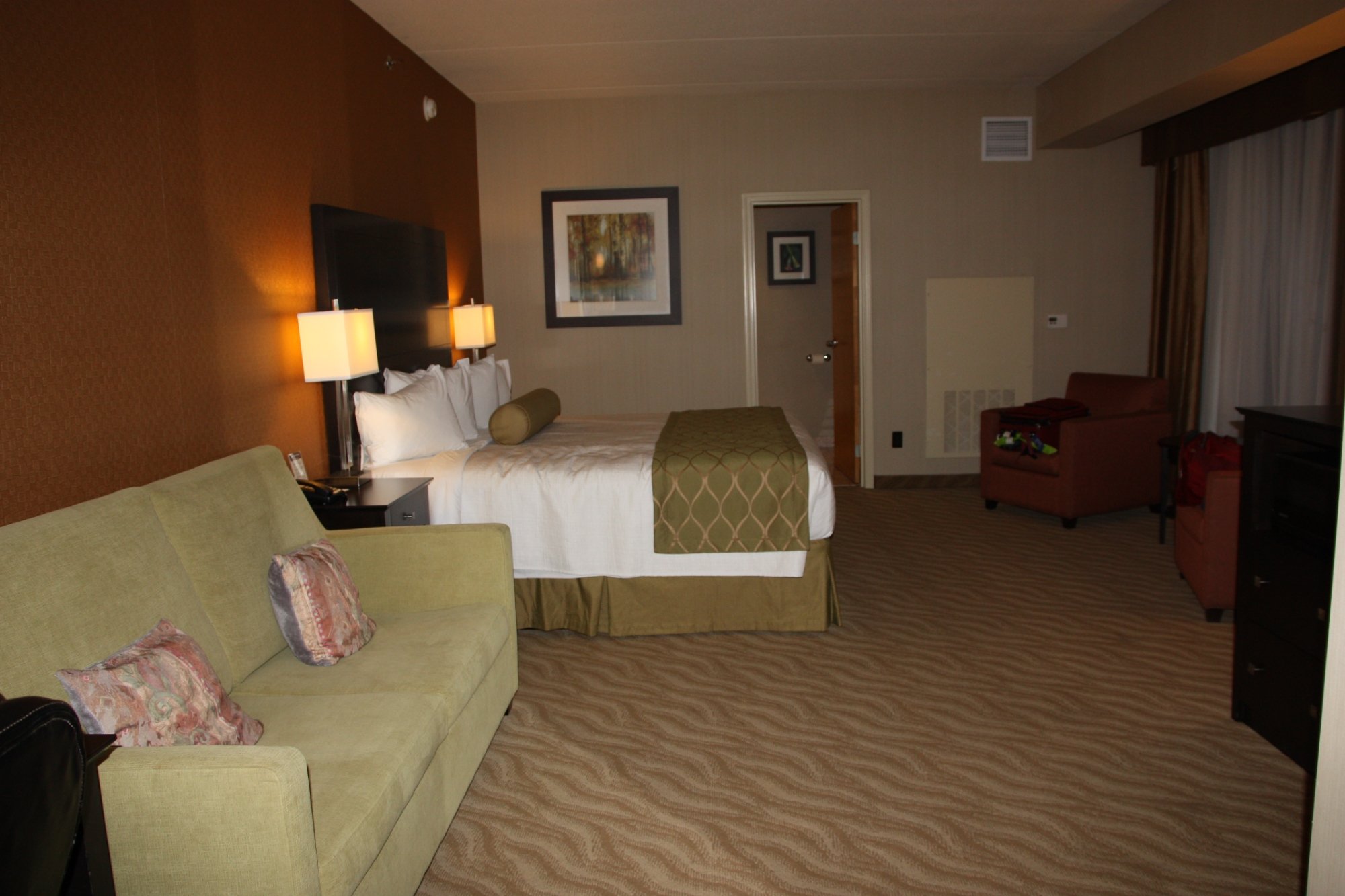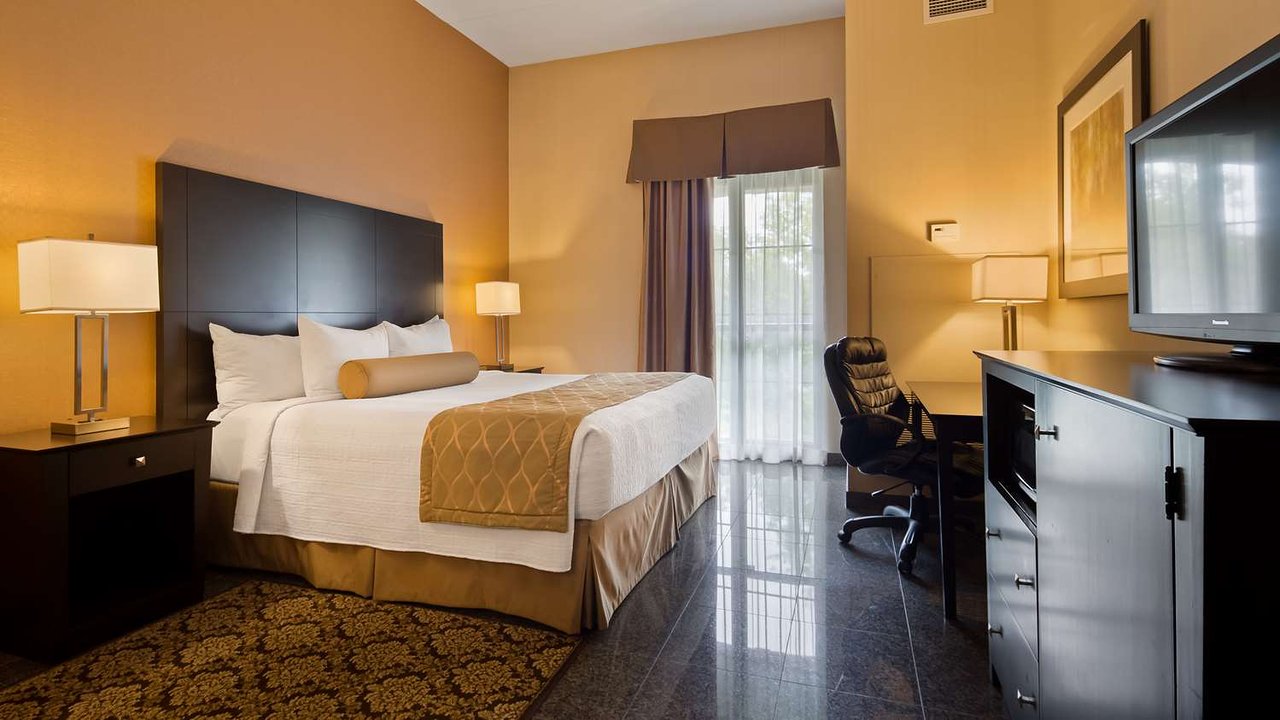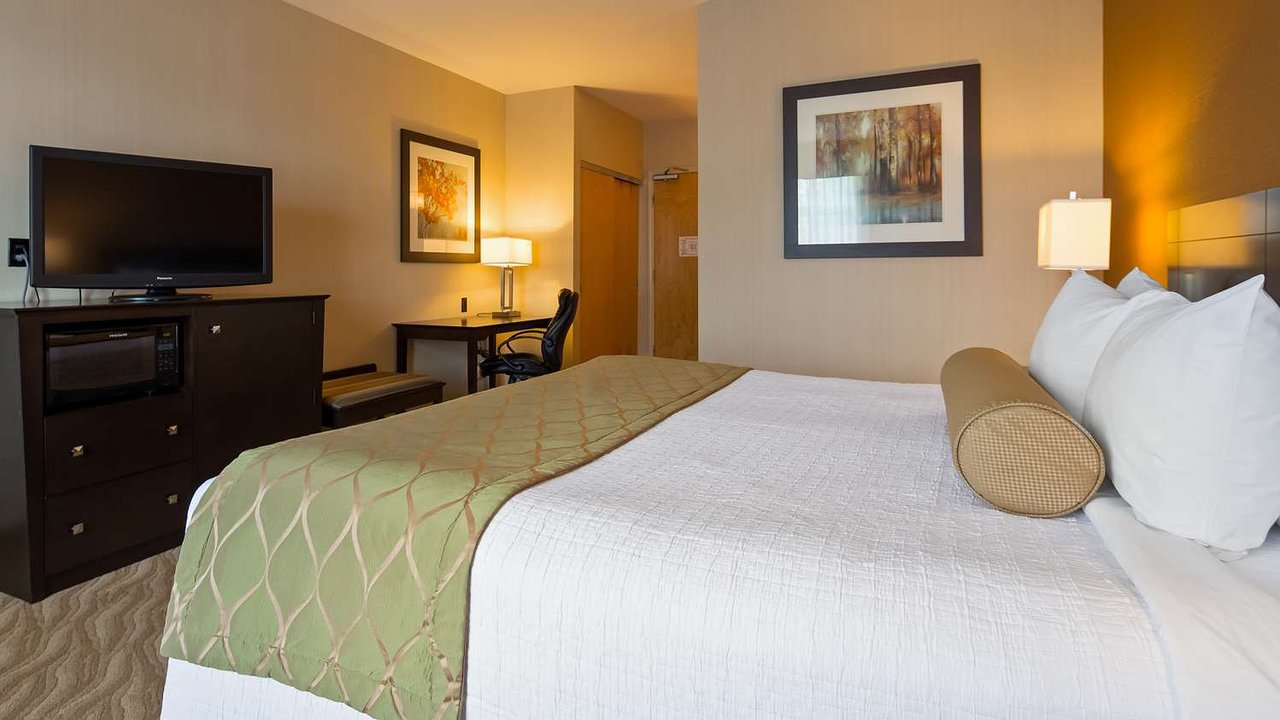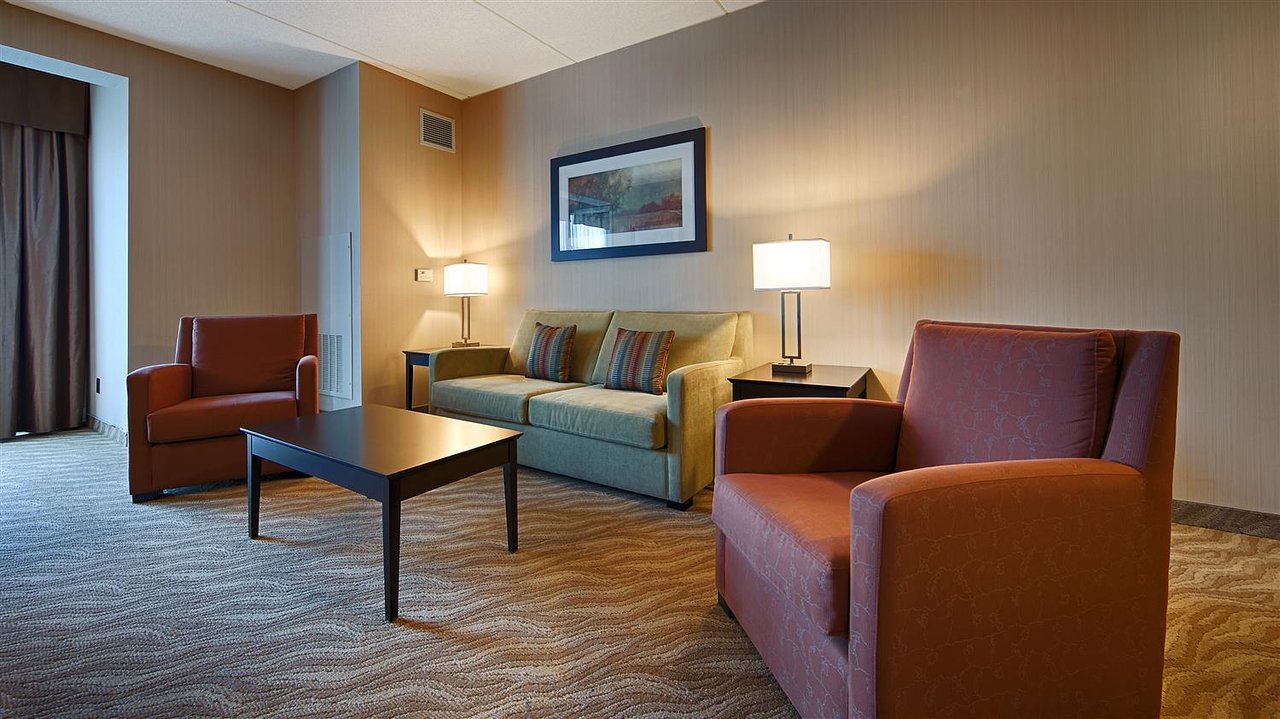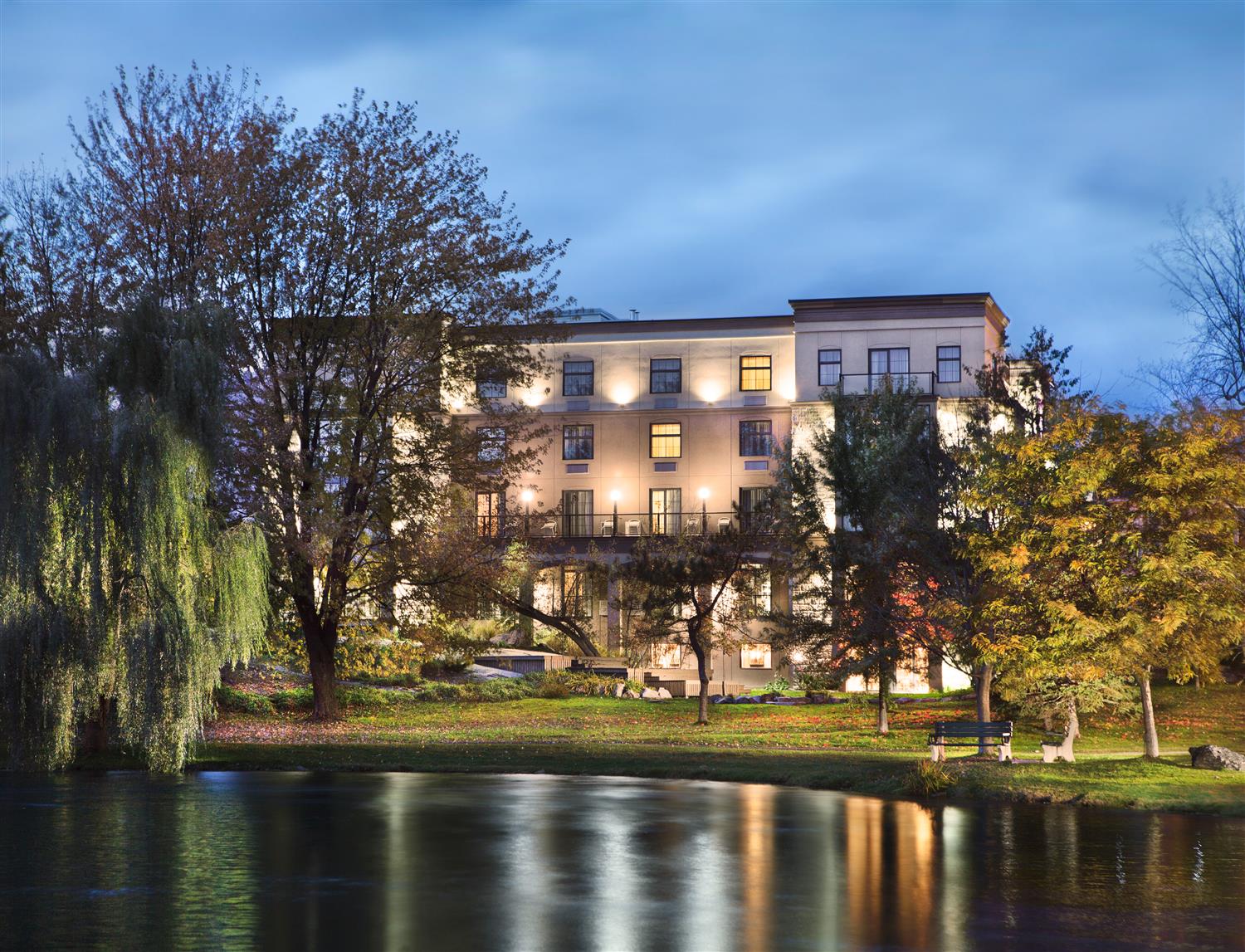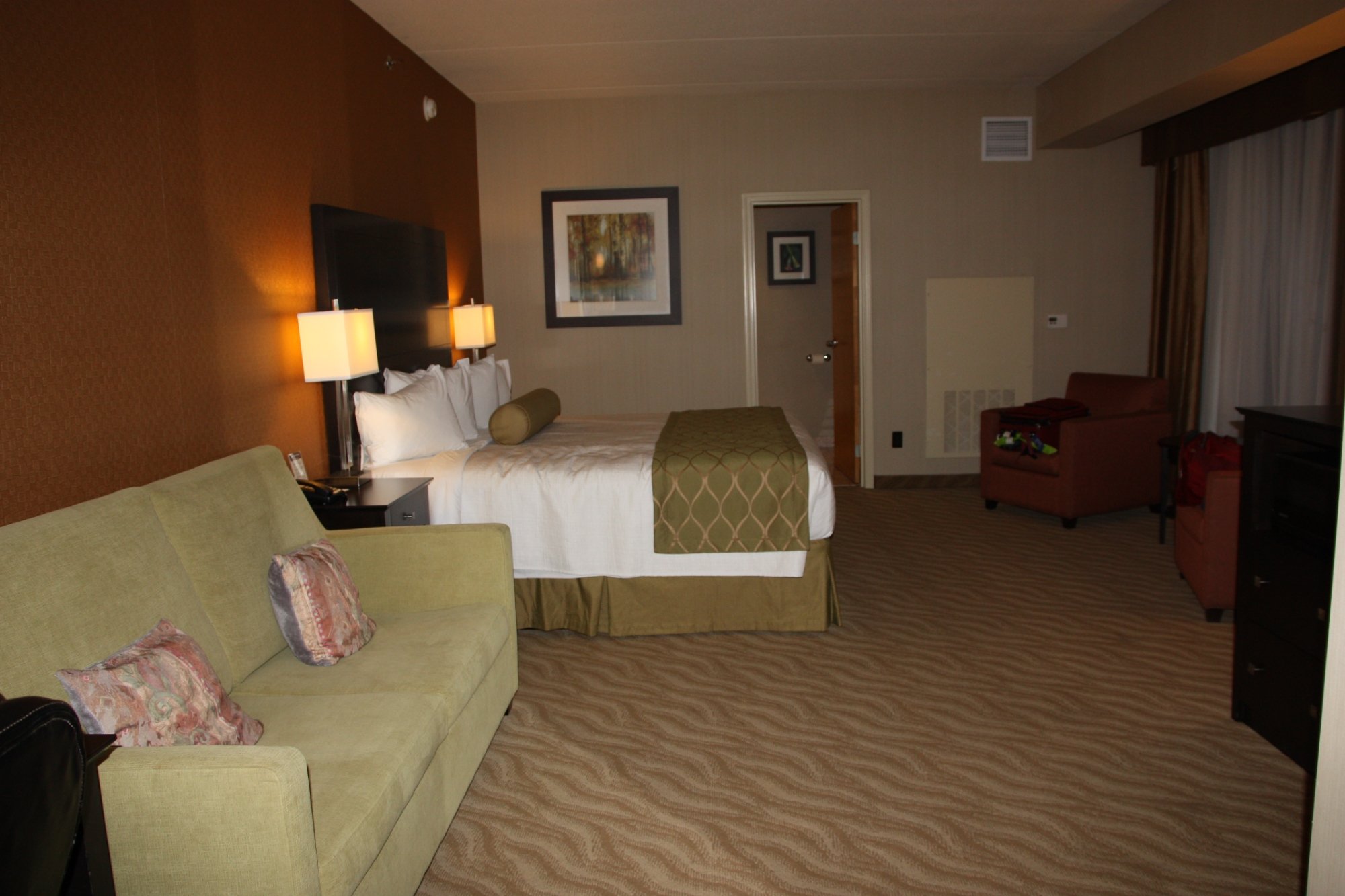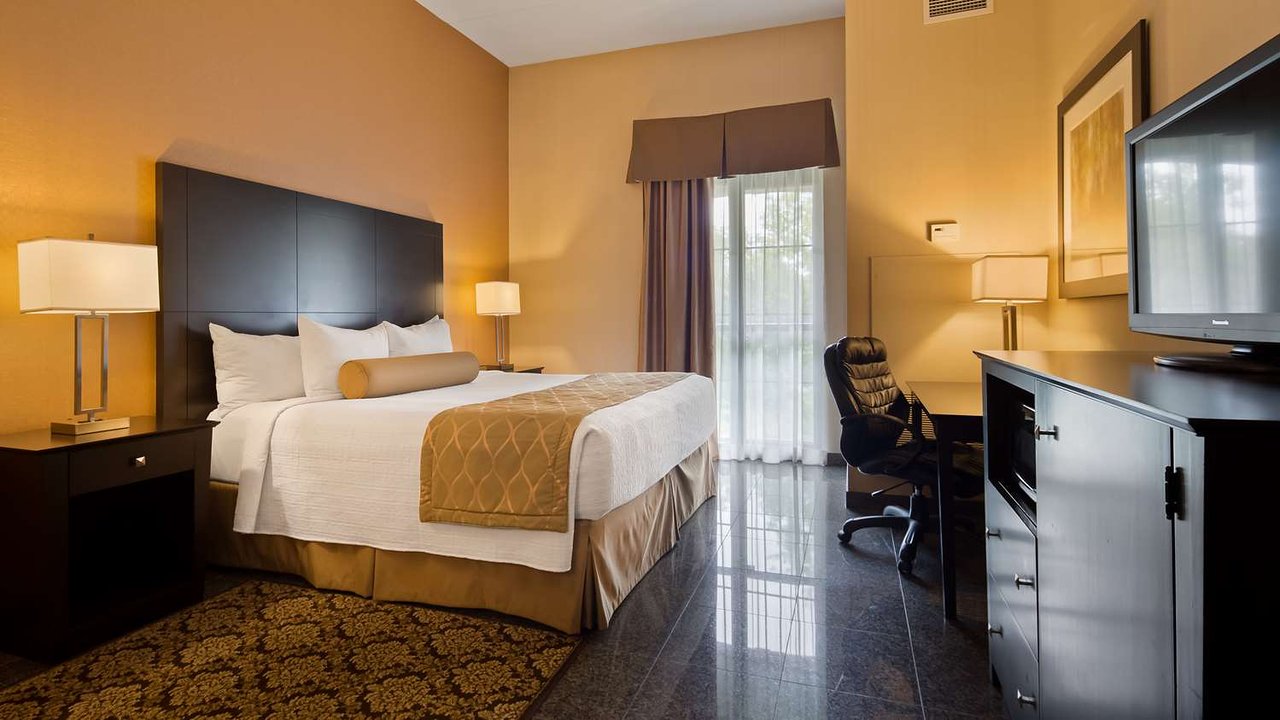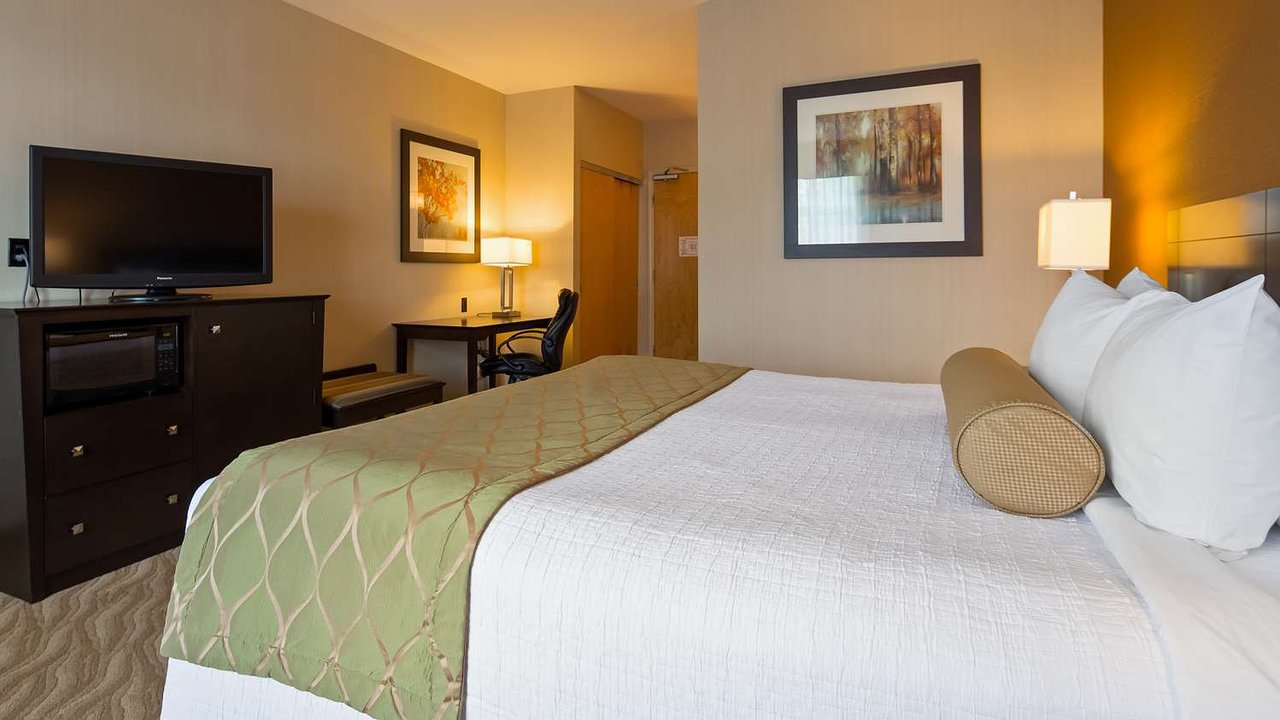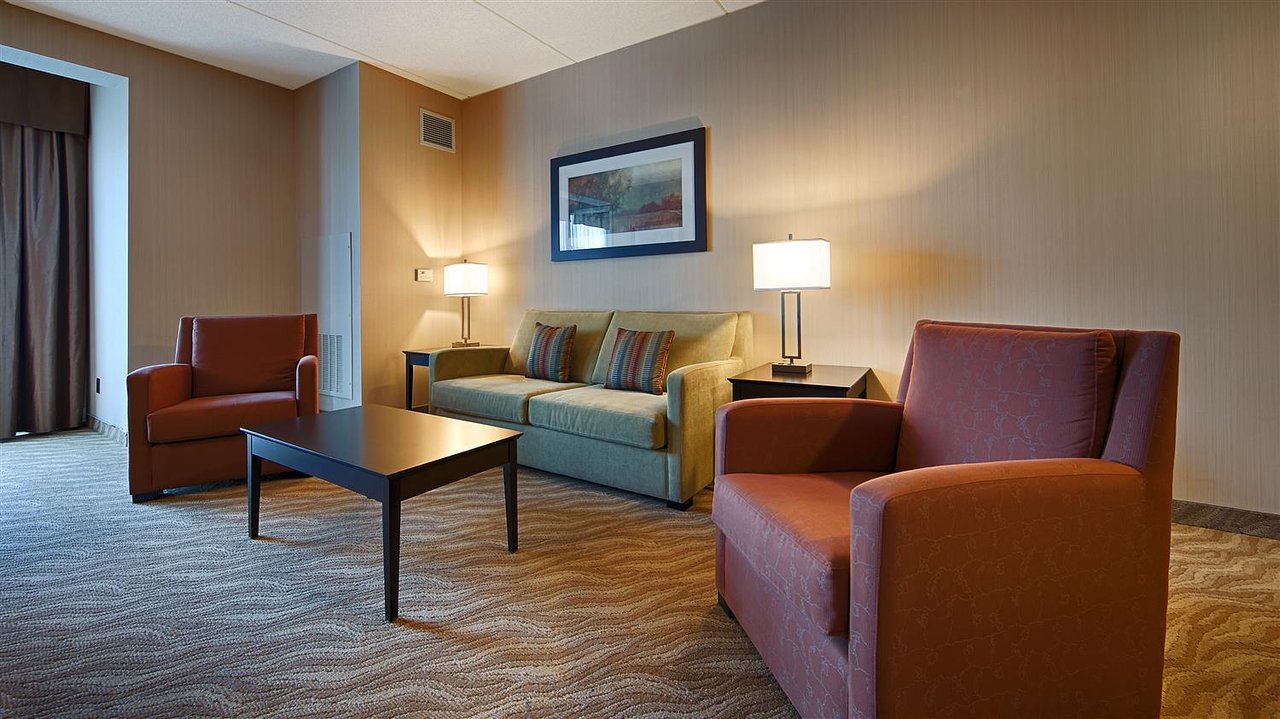 Loon Call Retreat offers luxury weekend yoga retreats at both Ste. Anne's Spa in Grafton and Best Western Plus Perth Parkside Inn. Led by yoga teacher Laurie, these retreats are designed to ease the mind, stir the spirit, and energize the body. These retreats are influenced by a variety of disciplines, including Hatha yoga, mindfulness, positive psychology, and Appreciative Inquiry.
Program: These retreats are 2-night in duration, making them accessible to those with a busy schedule. Each retreat weekend includes four yoga and mindfulness classes, two breakfasts, use of spa facilities, free time, and guidance throughout the experience. They are offered once or twice monthly, in Grafton or in Perth.
What We Like: These retreats focus on the future, guiding participants through four stages: Discovery, Dream, Design, and Destiny. By the fourth stage, participants begin to feel inspired to step back into life and work towards the dreams they encountered along the way of the weekend.
Cost: The price for the Perth retreat starts at $450 CAD + tax for double occupancy. The luxury Ste. Anne's Spa stay starts at $1278 CAD + tax and includes $250 CAD spa credit for treatments.
Address: 202 Mary Miller Rd., Perth, Ontario, K7H 3C5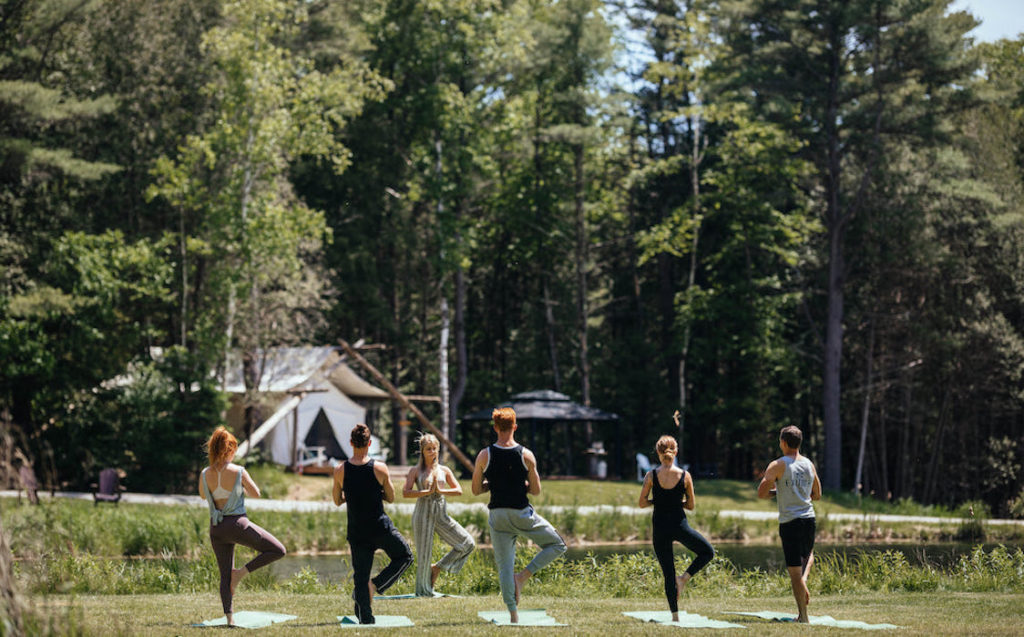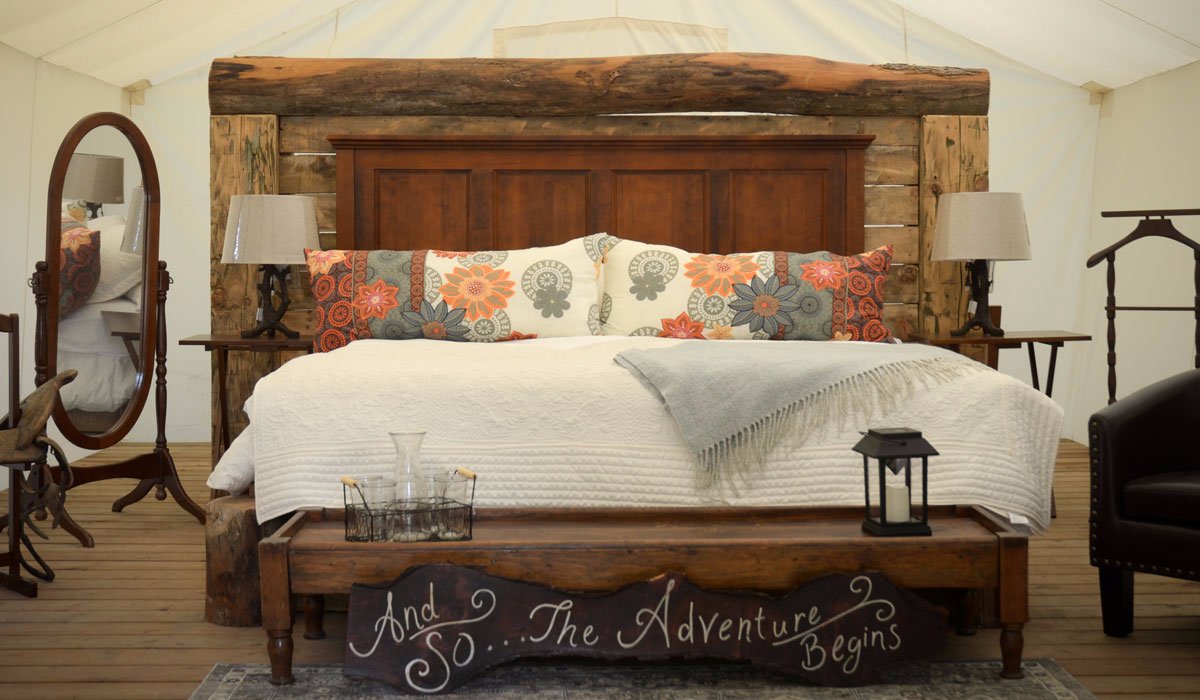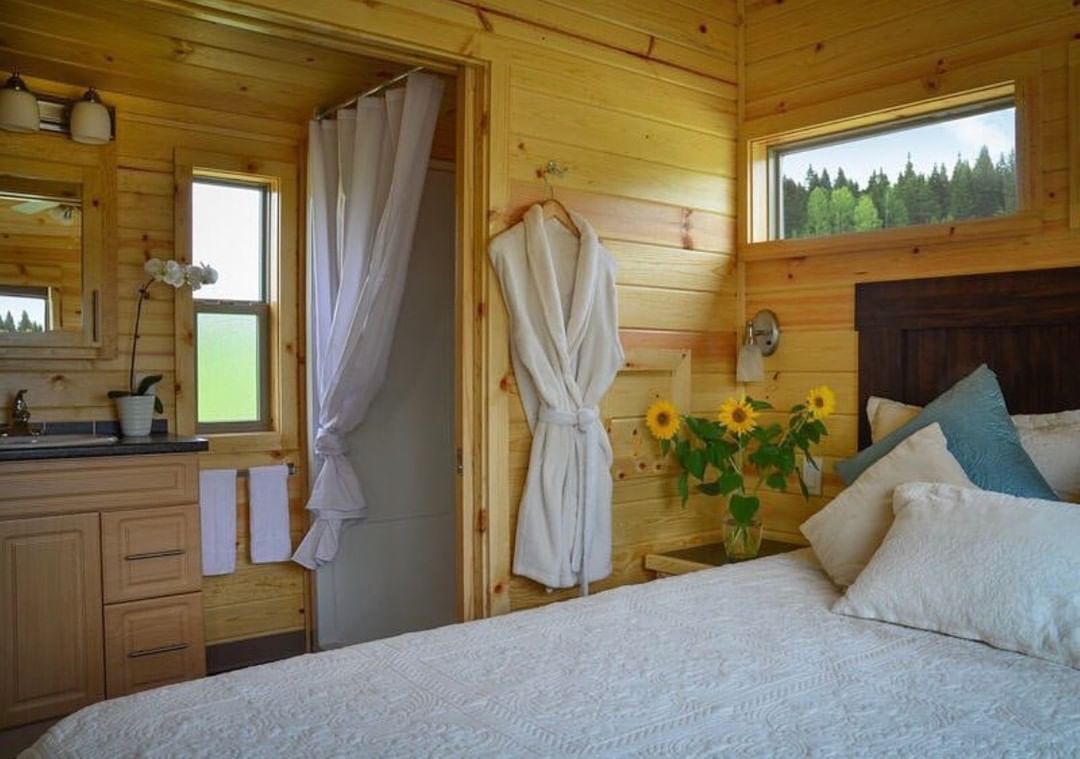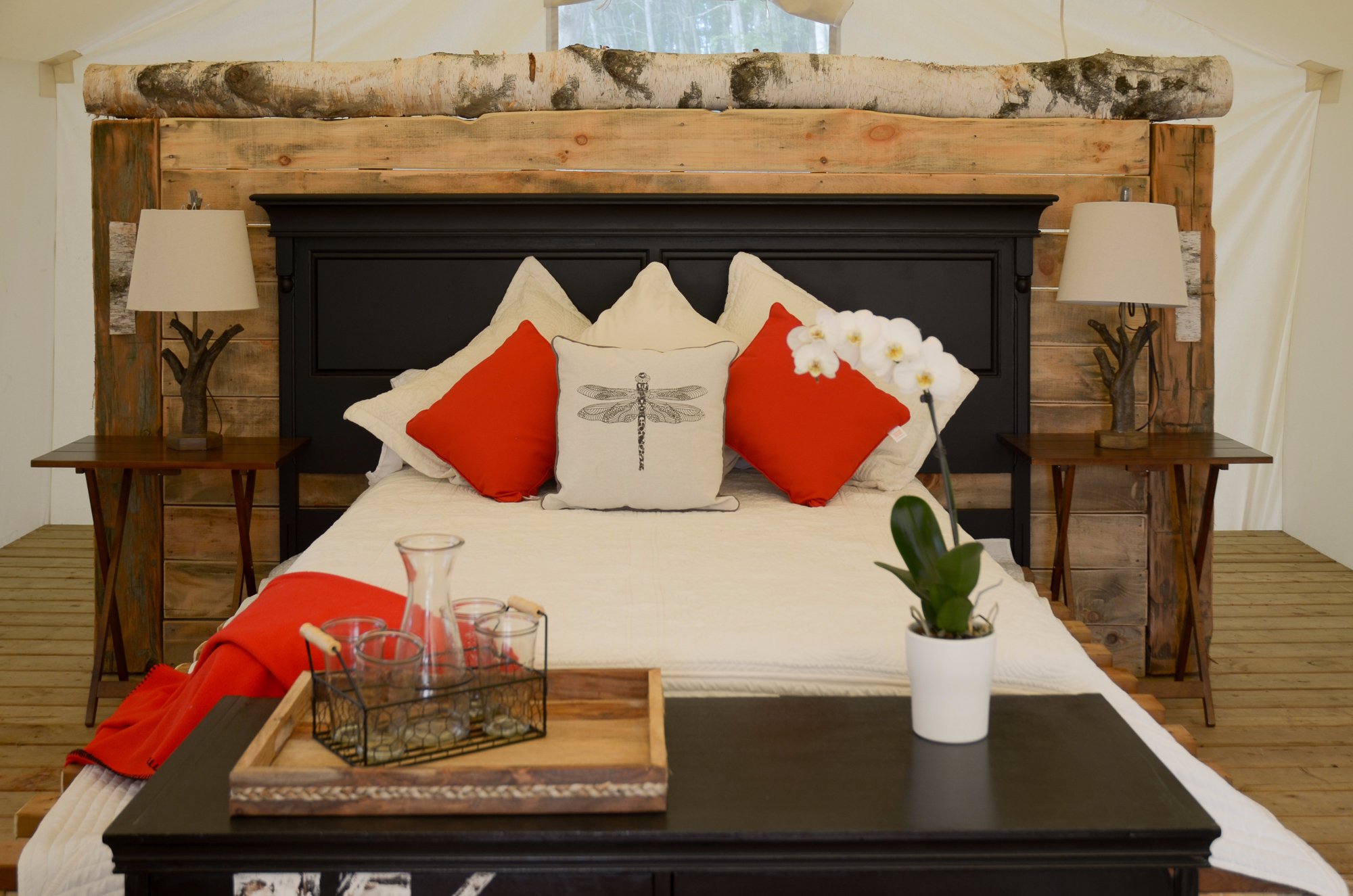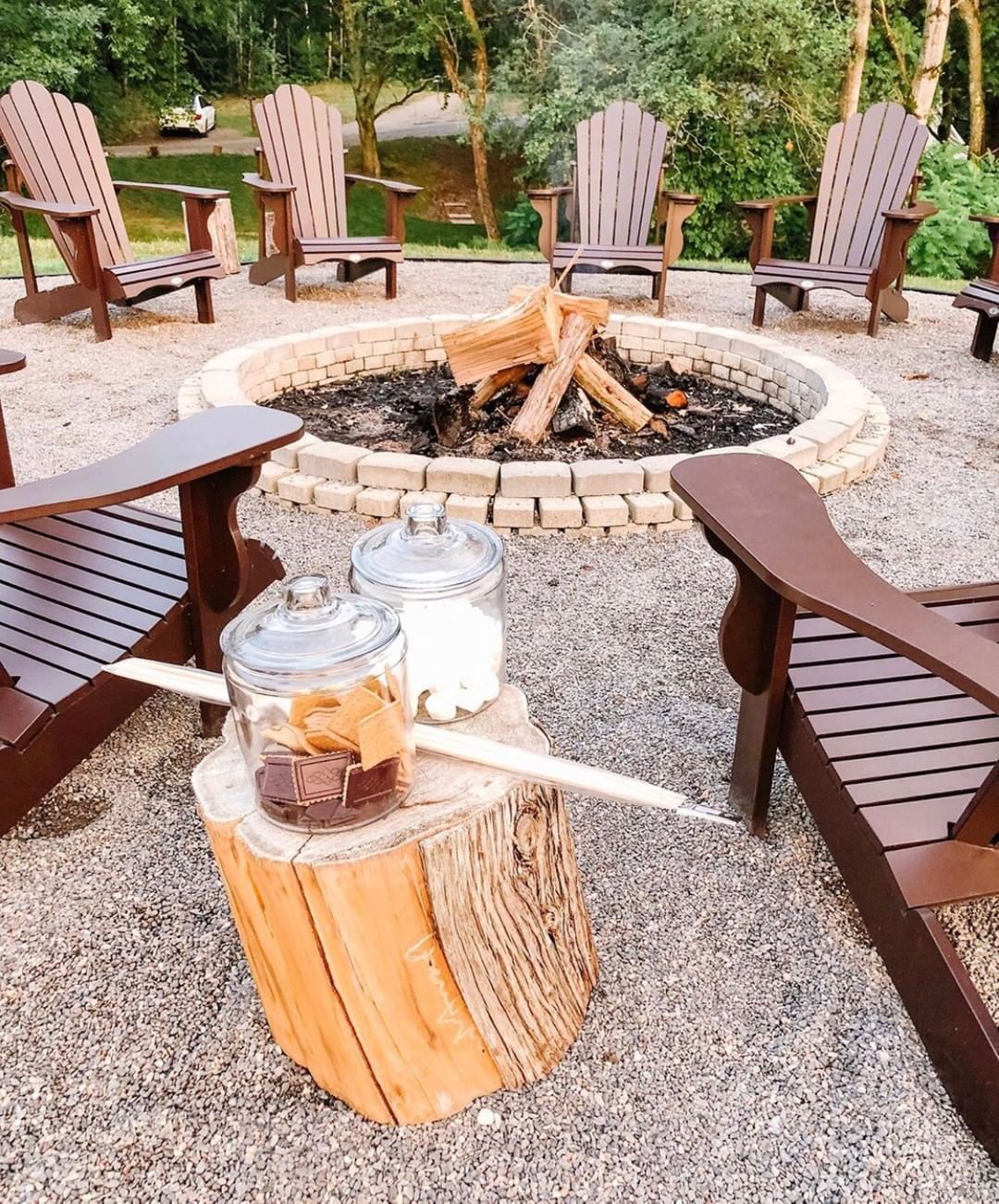 whisperingsprings-191-1-1024x637
whispering_springs_71187962_387423478815332_6339198529844108772_n
whispering-springs-wilderness
whispering_springs_67820900_389836231733209_3186524327836722068_n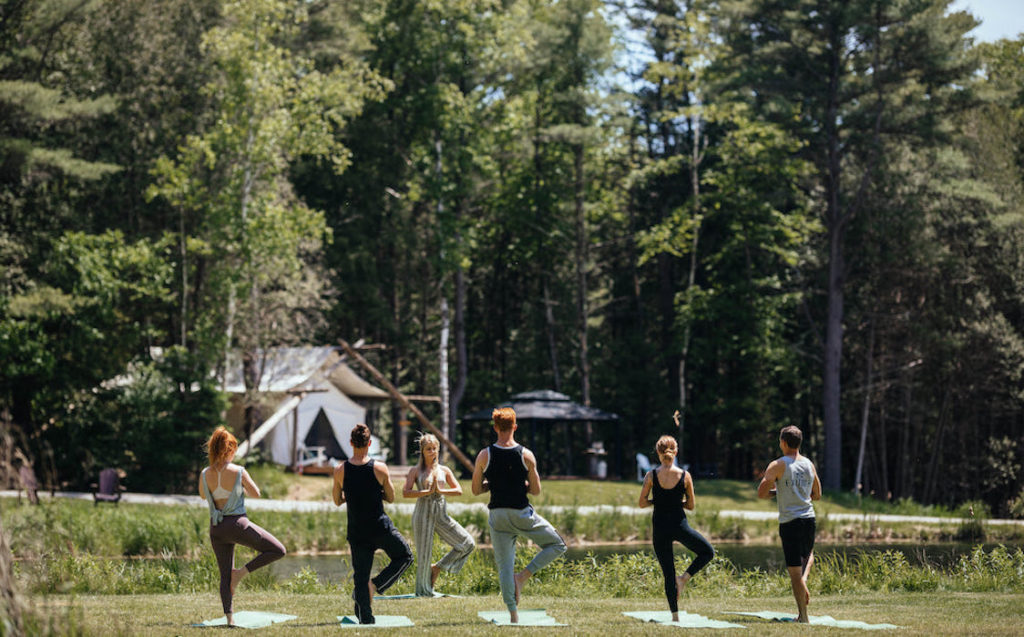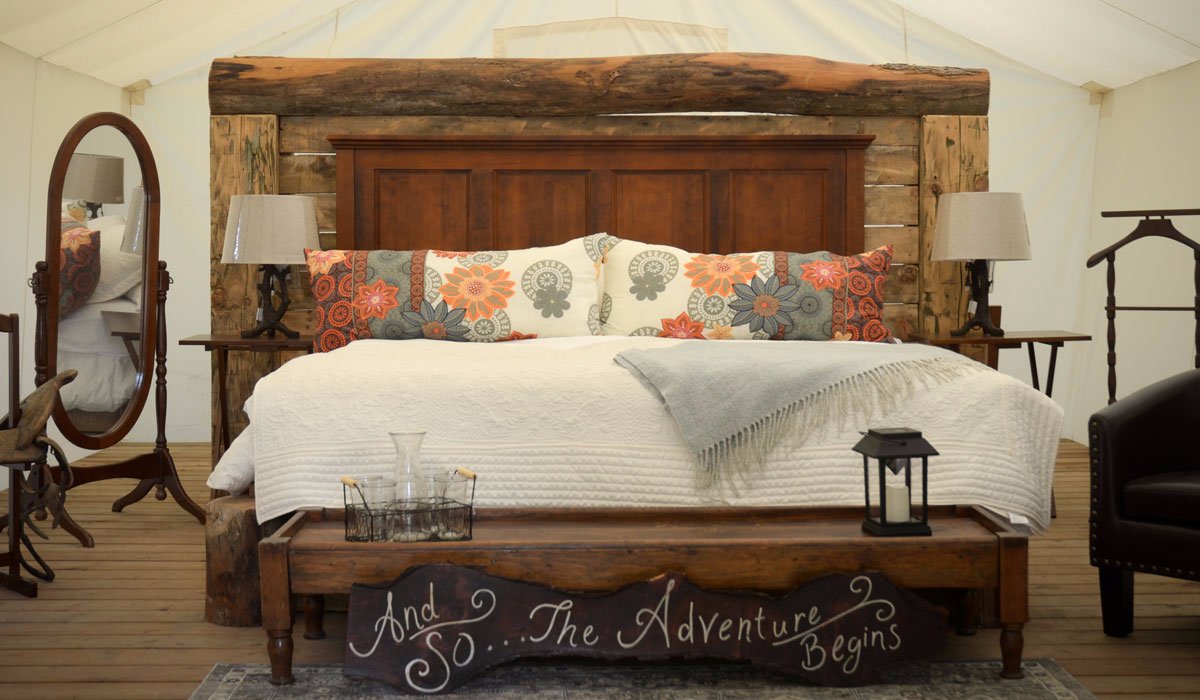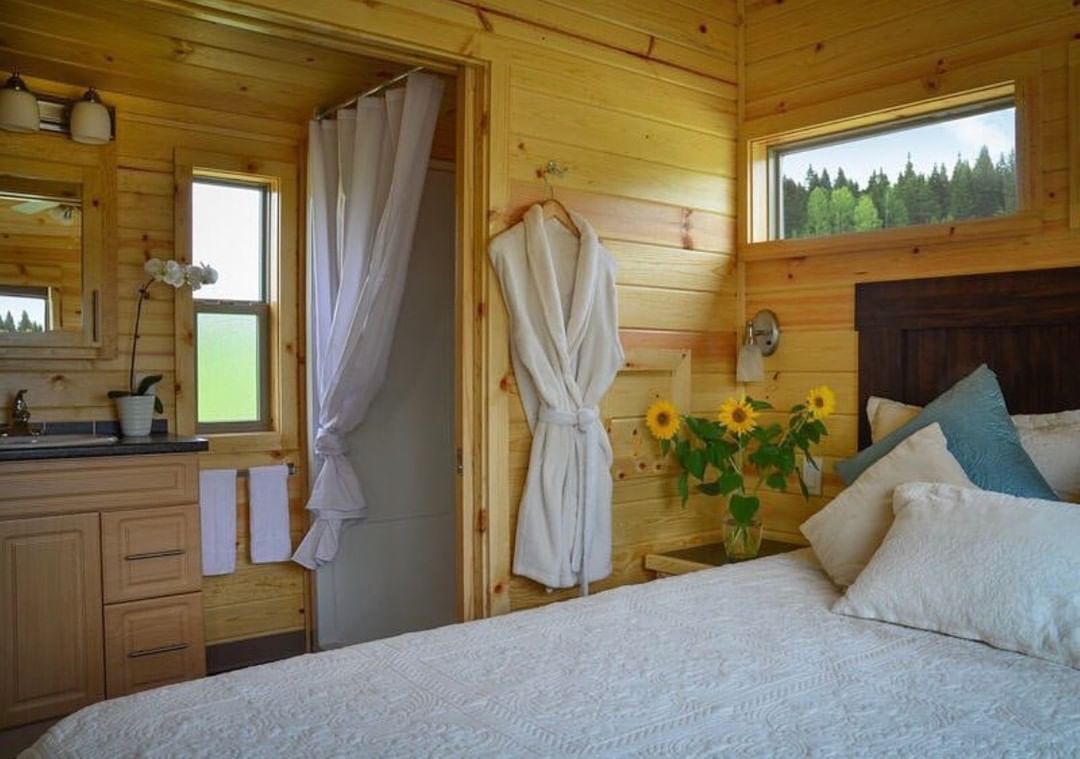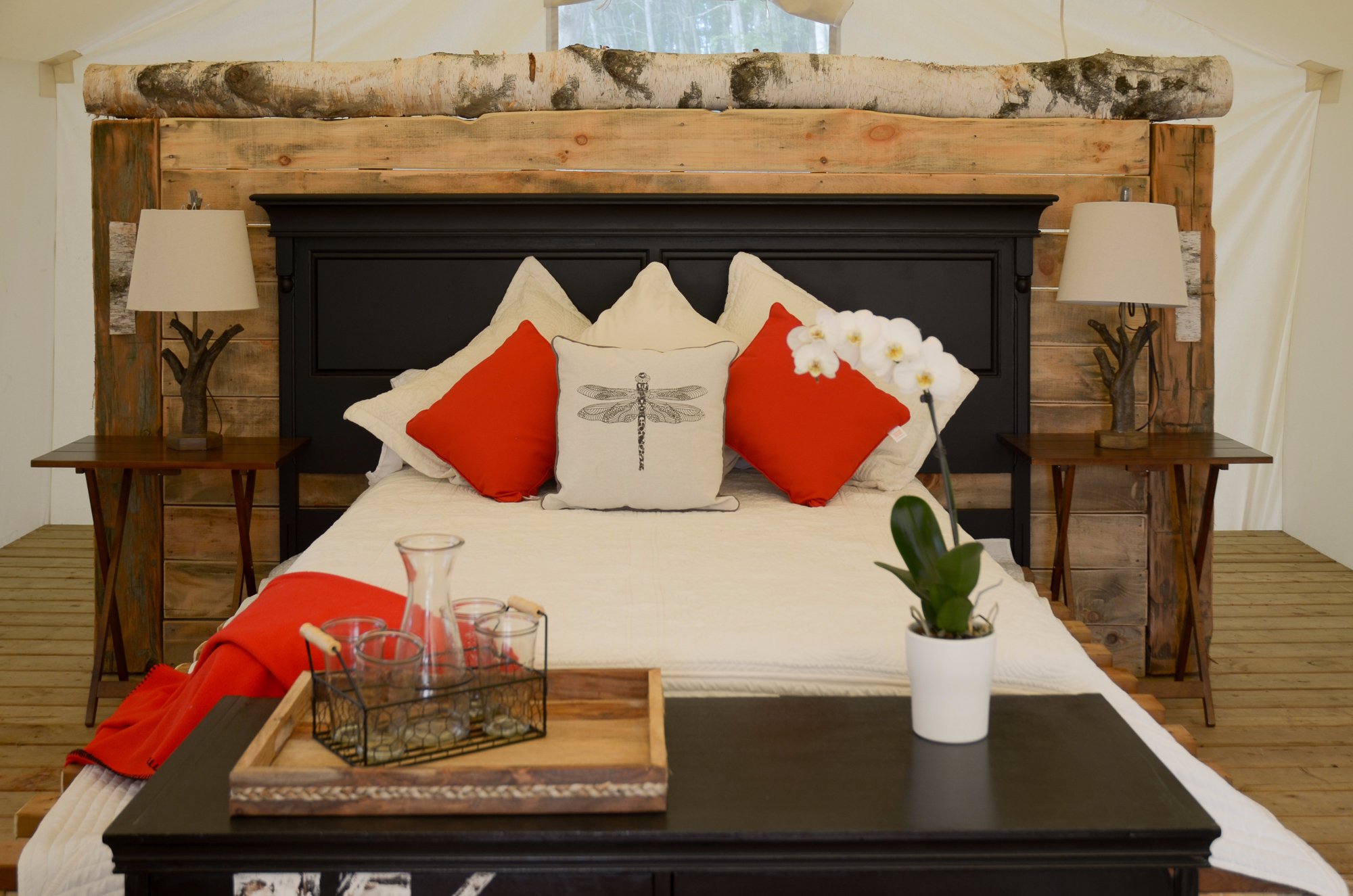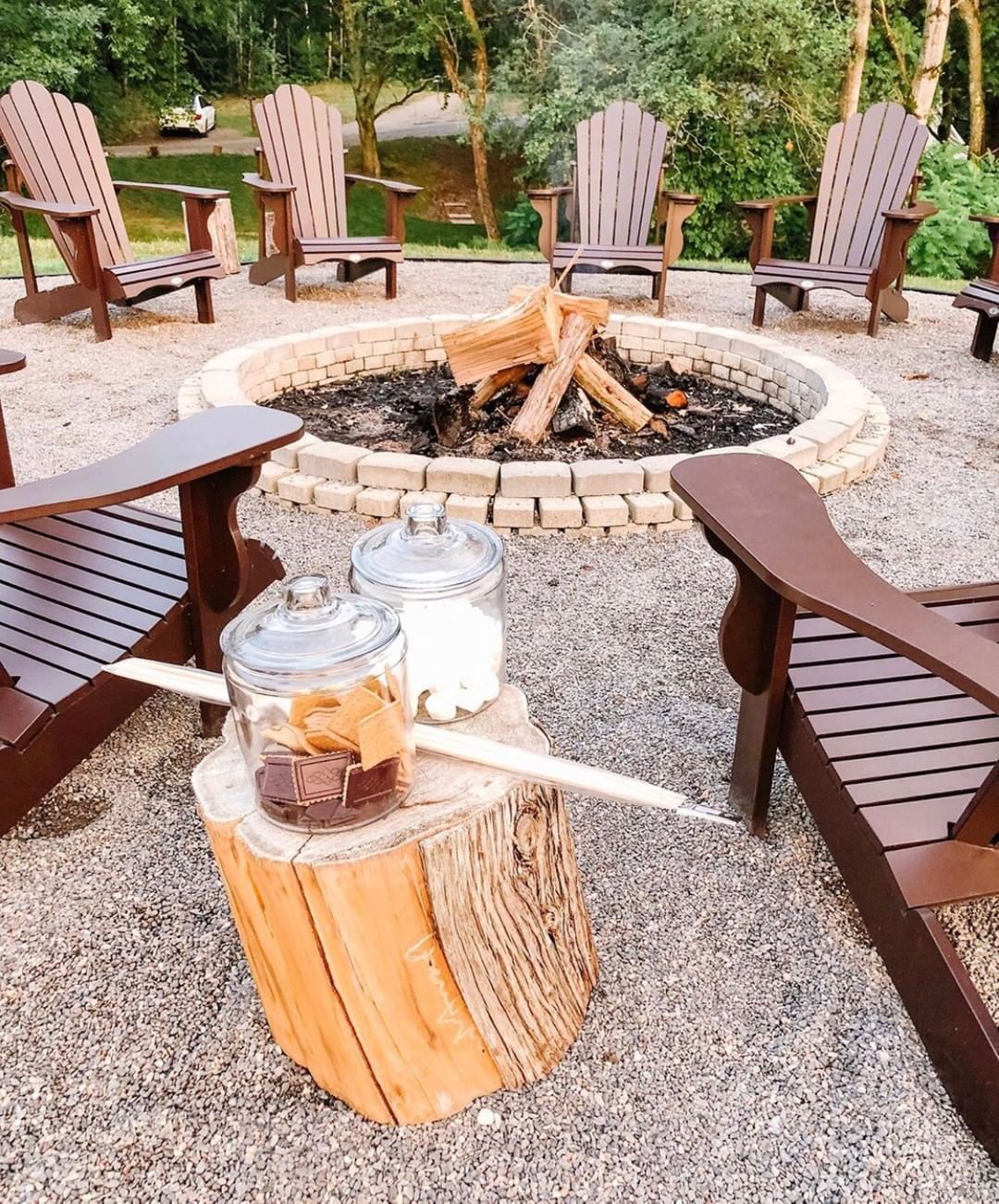 Located in Northumberland County, halfway between Colborne and Grafton, Whispering Springs Wilderness Retreat is a stunning property with quaint accommodations. Home to safari tents and bell tents, these glamping-style accommodations can be booked individually or as part of a retreat package. From weddings and corporate retreats to personal and group getaways, this retreat center has something for everyone.
Program: Packages include the 'Health+Harvest Retreat', the 'Camp Wilder Retreat', and the 'Glamp Yoga Retreat'. The 'Glamp Yoga Retreat' includes two nights of accommodation, four yoga classes, one wellness workshop, Price Edward County wine, food, live music, s'mores, and campfires.
What We Like: The bell tents are stunning, providing both a rustic, down-to-earth place to retreat to at the end of a long day while offering luxurious and comfortable accommodations. Tents have a private deck with Muskoka chairs, a shared BBQ, fire pit, and seating area, and more.
 Cost: Safari tent accommodation starts at $600 CAD per person for triple occupancy, $750 CAD for double occupancy, and $1000 CAD for single occupancy. Bell tents start at $500 CAD per person for double occupancy and $700 CAD for single occupancy.
Address: 141 Mercer Ln., Grafton, Ontario, K0K 2G0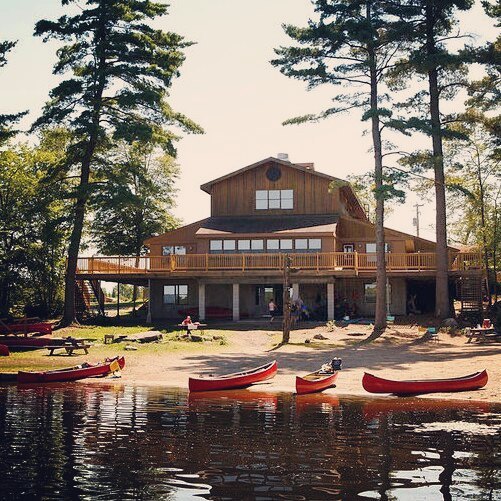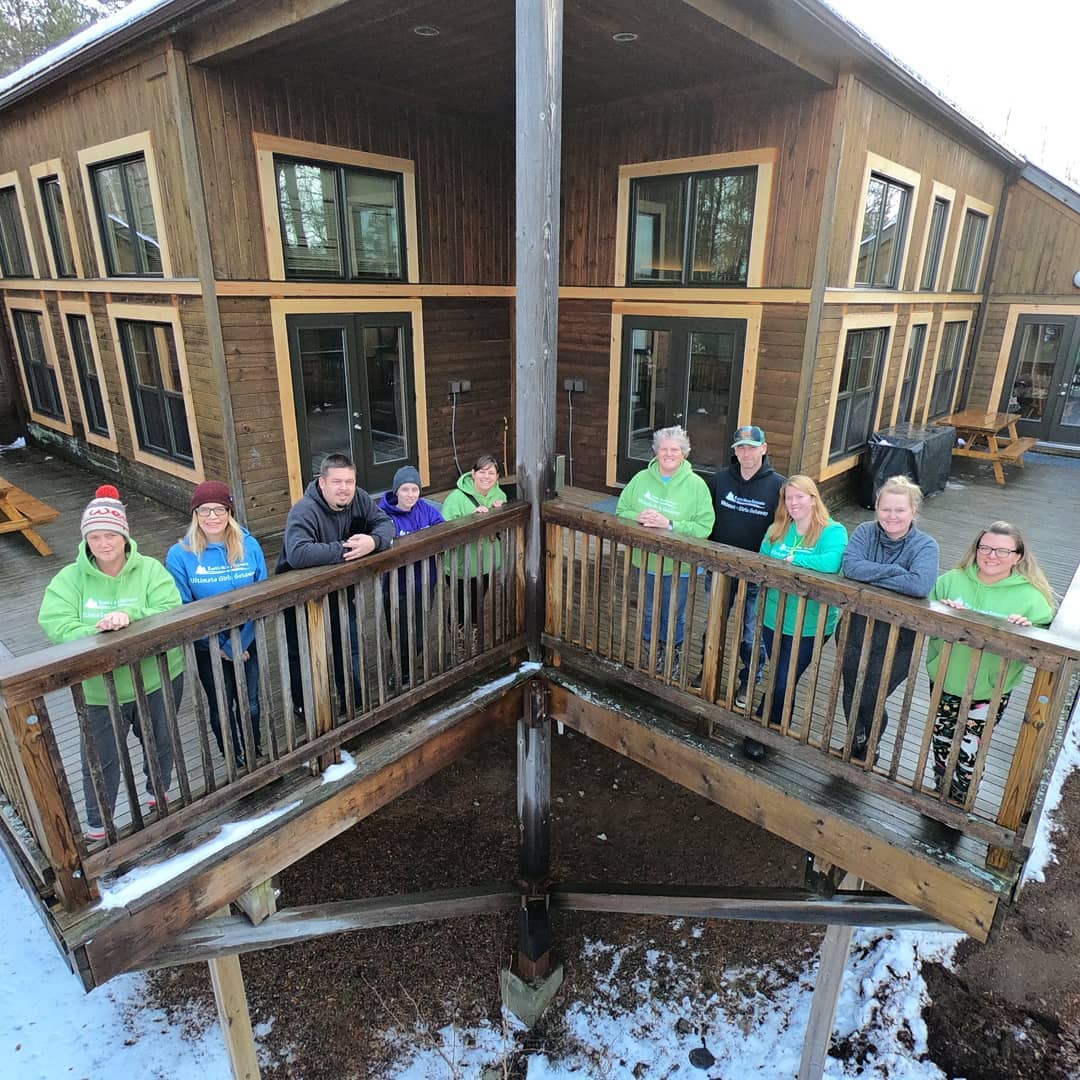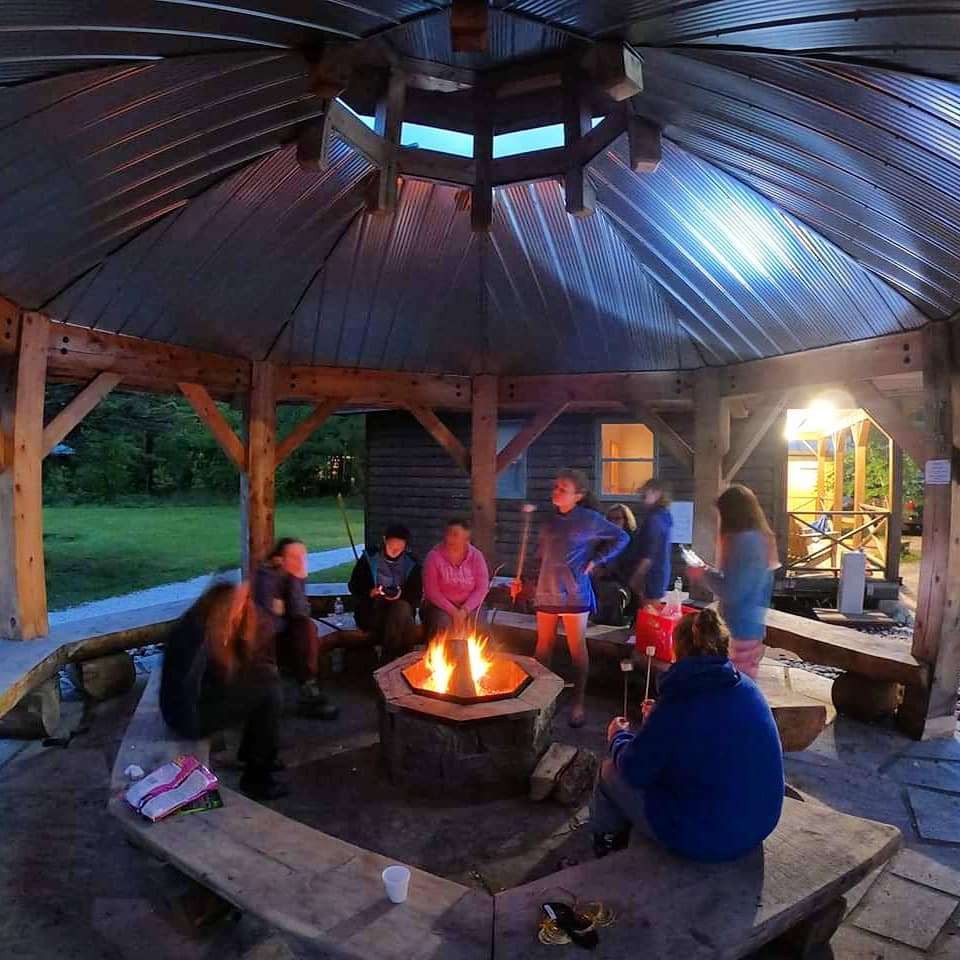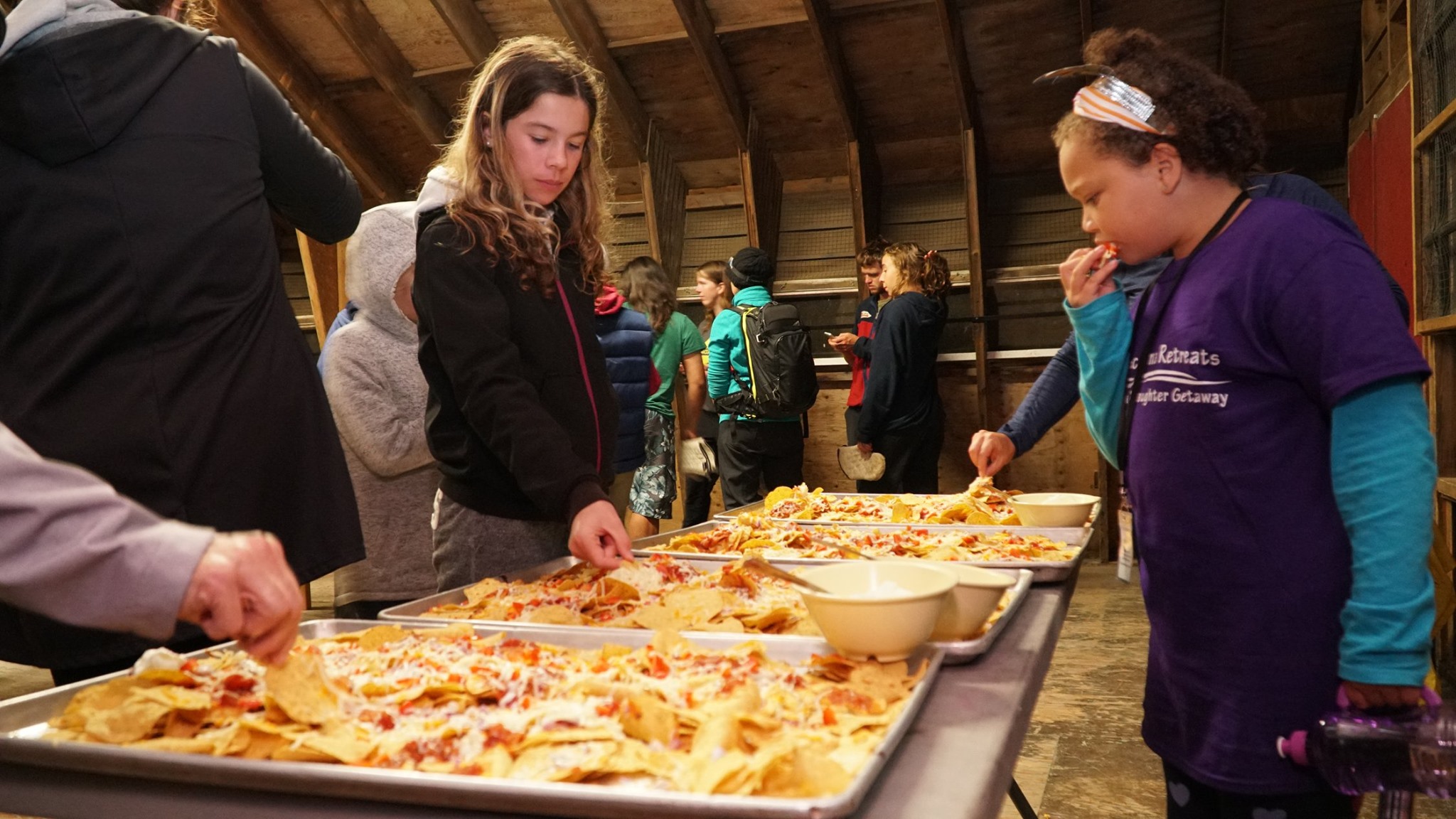 rustic.mama.retreats_23279513_125718671432678_2290560905689169920_n
rustic.mama.retreats_46209119_500297807131109_2587013304832358286_n
rustic.mama.retreats_65266014_175054096850505_6826054805893188742_n
71556931_714109149102539_1074547946411786240_o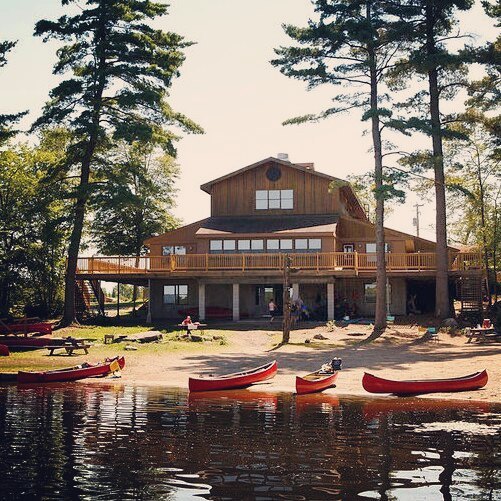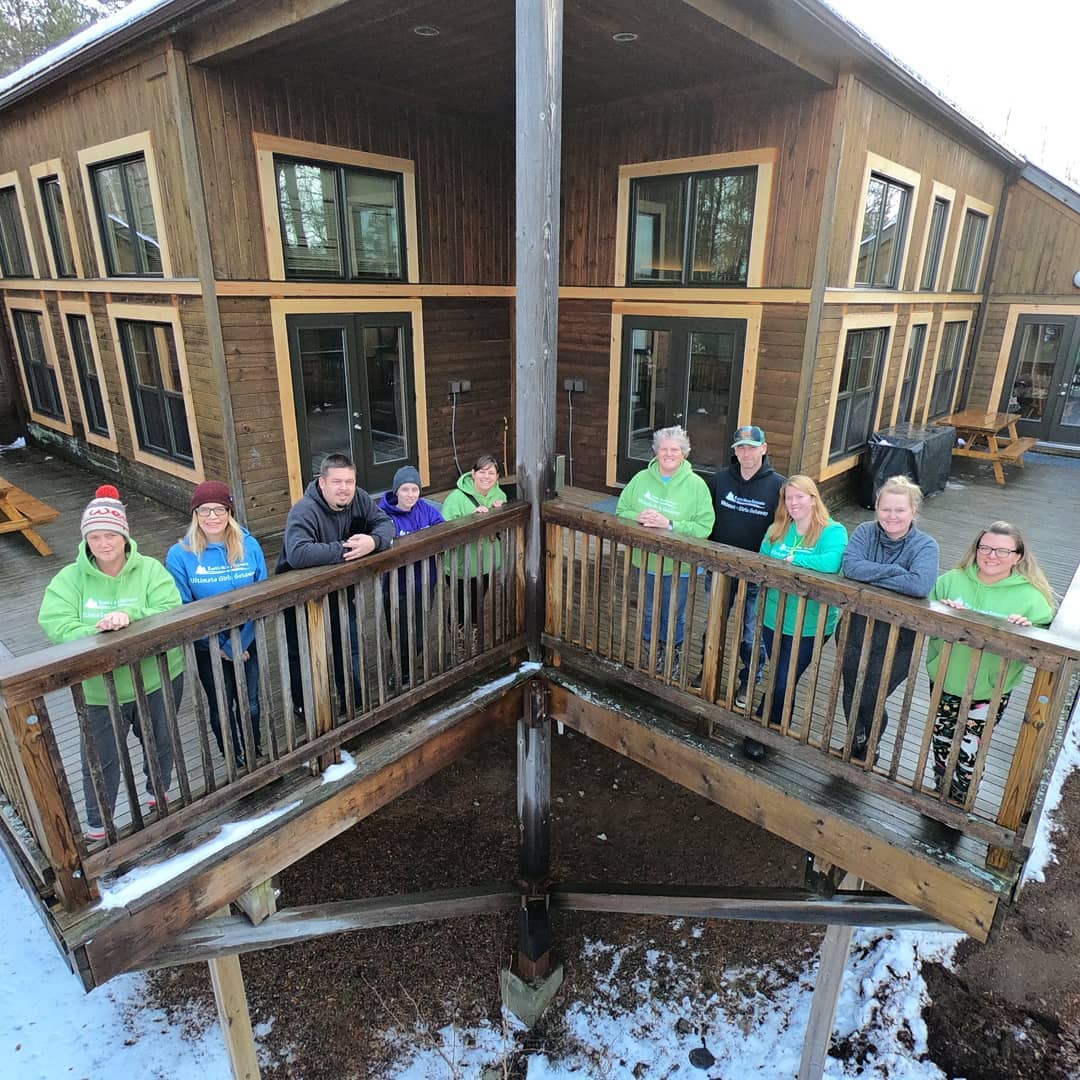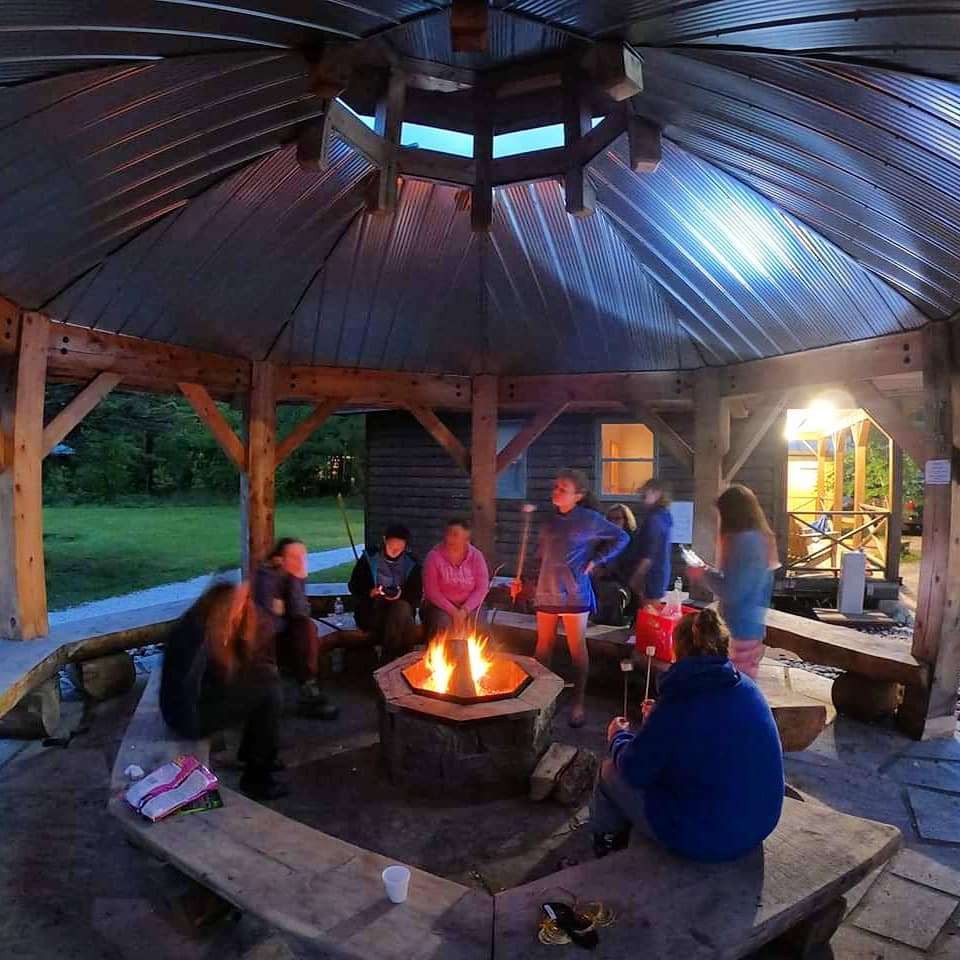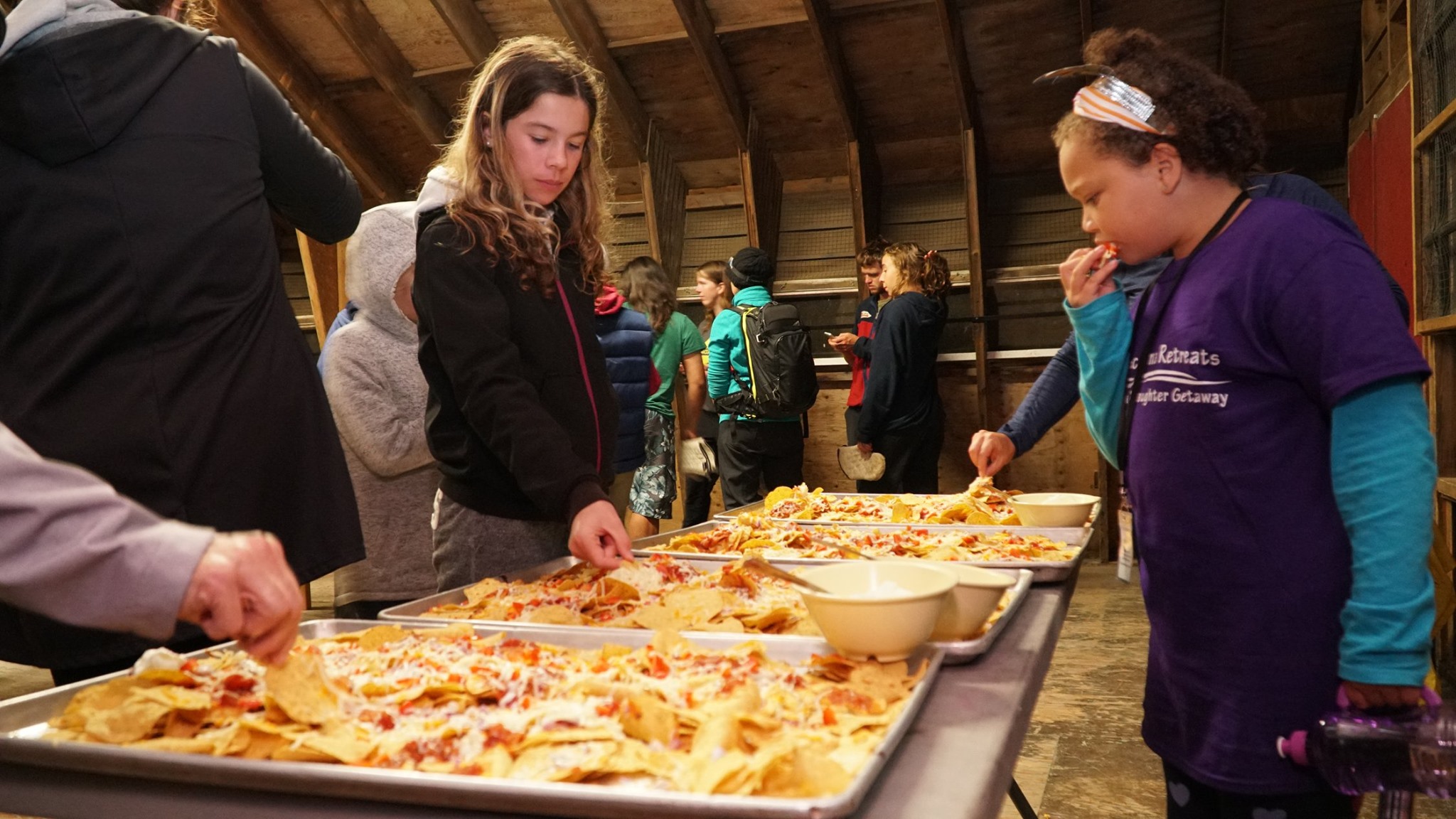 Rustic Mama Retreats offers women's retreats, mama and son retreats, and mama and daughter retreats. These events are offered in Haliburton, Bracebridge, and Brantford, making them accessible to people from various sides of Toronto and beyond. The 'Ultimate Girl's Getaway' is one of their recurring retreats and is offered in 2019 and 2020.
Program: The Ultimate Girls Getaway is held at one of three locations: Bark Lake, Camp Muskoka, or Camp Kintail. This retreat includes two nights of cabin accommodation, six chef-prepared meals, workshops and other sessions, yoga, meditation, kayaking, evening activities, and a take-home gift.
What We Like: This retreat provides the time and space for women to escape for a weekend and connect with other like-minded ladies. The retreats are fun, uplifting, and focused on community. Friday night wine socials and Saturday night dance parties enliven the beat.
Cost: The price for this getaway is $425 CAD + tax for 2019.
Address: 400 Bayfield St. Barrie, Ontario, L4M 5A1
Conclusion
Whether you're seeking a quiet, reflective getaway in an intimate setting or a more enlivening, inspiring weekend to reconnect with your dreams and other like-minded individuals, there are plenty of Ontario yoga retreats to explore. Allow the natural landscape of this beautiful province to gently settle and uplift your soul as you sink into the yoga retreat of your liking for as long as you need.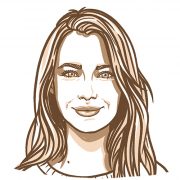 Andrea Wilson
Andrea has been hosting yoga retreats in various locations worldwide since 2003 and continues to encourage her students to live as the best version of themselves. Yogic living provides the framework for her informative writing, which is chock-full of beneficial tips and tricks.