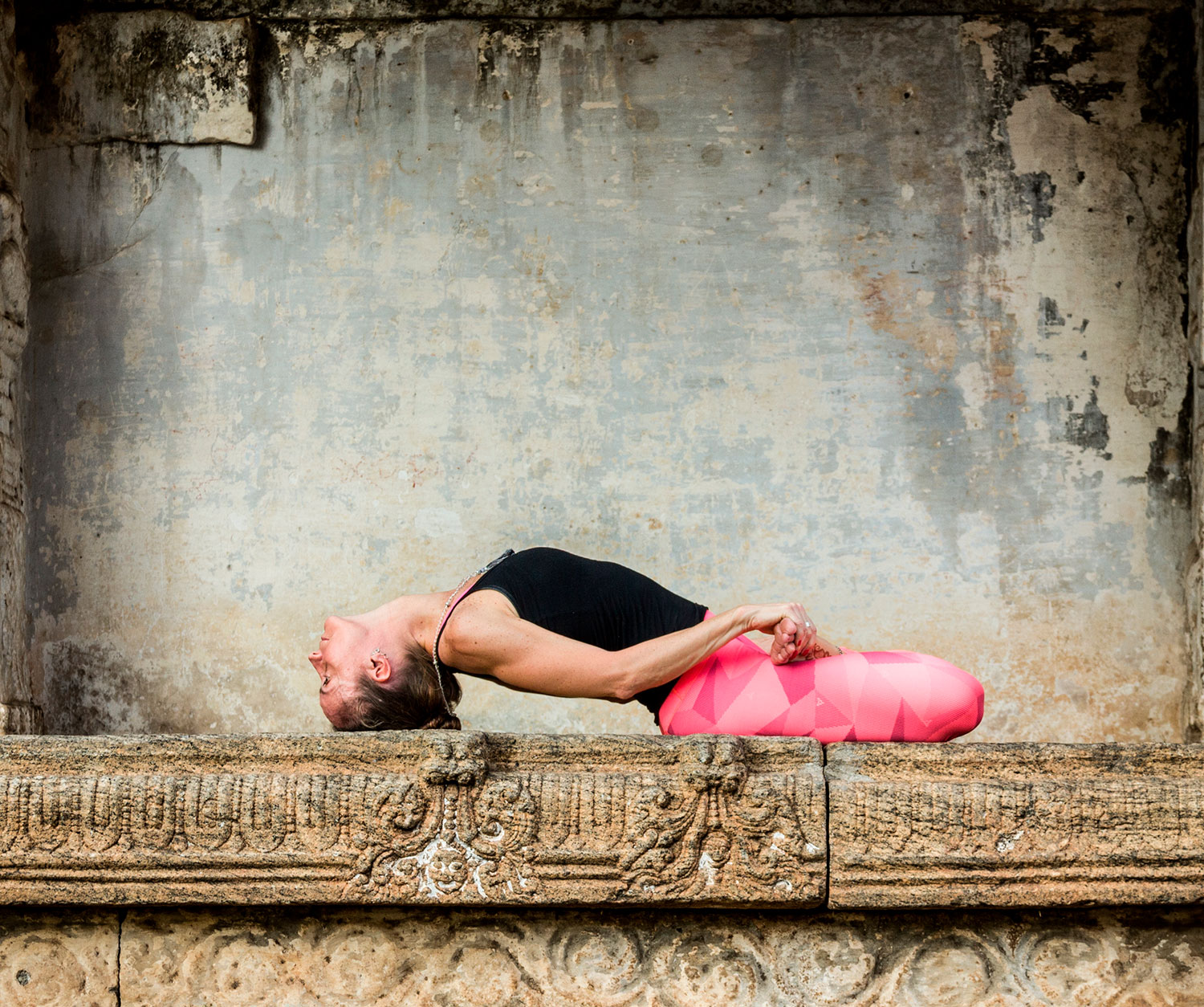 Kerala boasts such a rich landscape of nature and historical villages. Many travelers of all budgets come to find solace, sanctuary, and healing in one of the many yoga and ayurveda retreat centers in this state of India. However, those who are not used to backpacking, communal living, or going with the flow of nature but still want to partake in the healing and holistic living offerings that Kerala has to offer, can choose from many luxury spas, resorts, and accommodations.
As one of the most popular tourist destinations in India, it is a must see for any world-traveler wanting to experience nature, culture, history, heritage, and healing all at once. Ayurvedic tourism is on eof the biggest pulls of Kerala and with so many facilities offering the traditional treatment, it may be difficult to find a place of retreat and sanctuary as you find balance and harmony through yoga. But these 10 Luxury Retreats in Kerala will have you forgetting tourist traps and enjoying your healing holiday without a care in the world.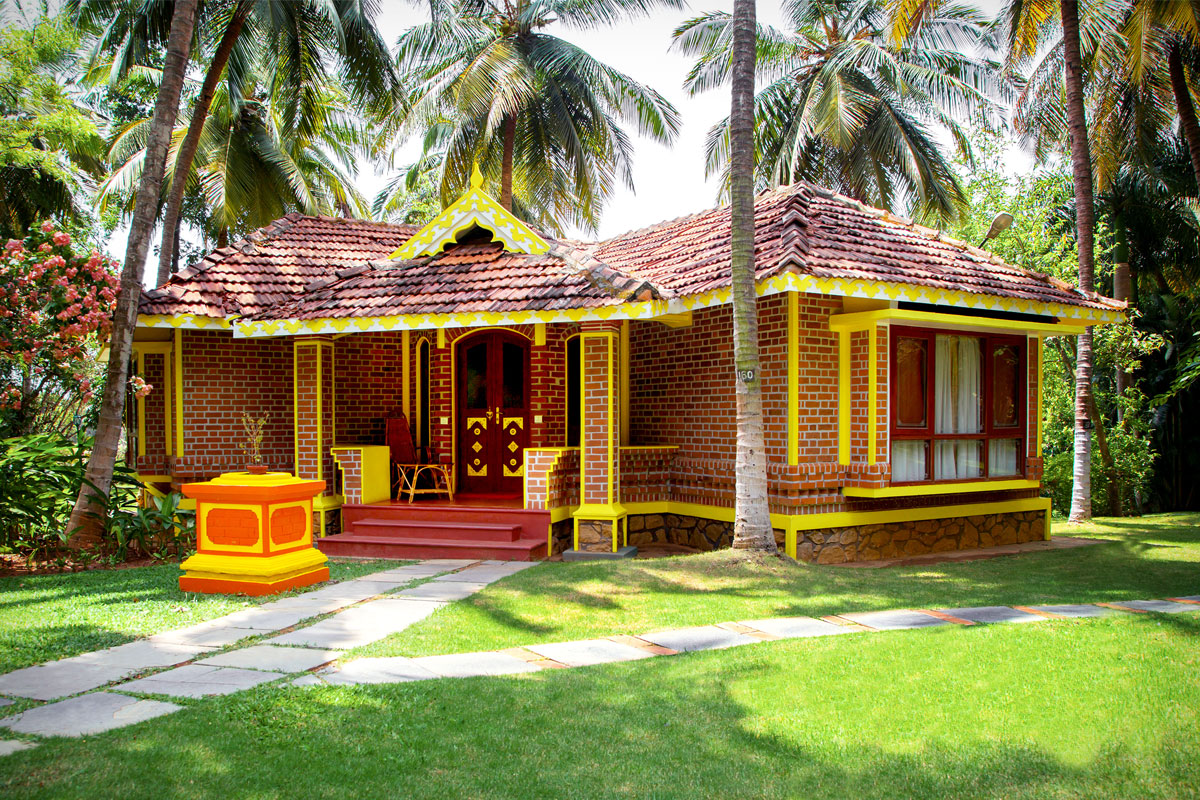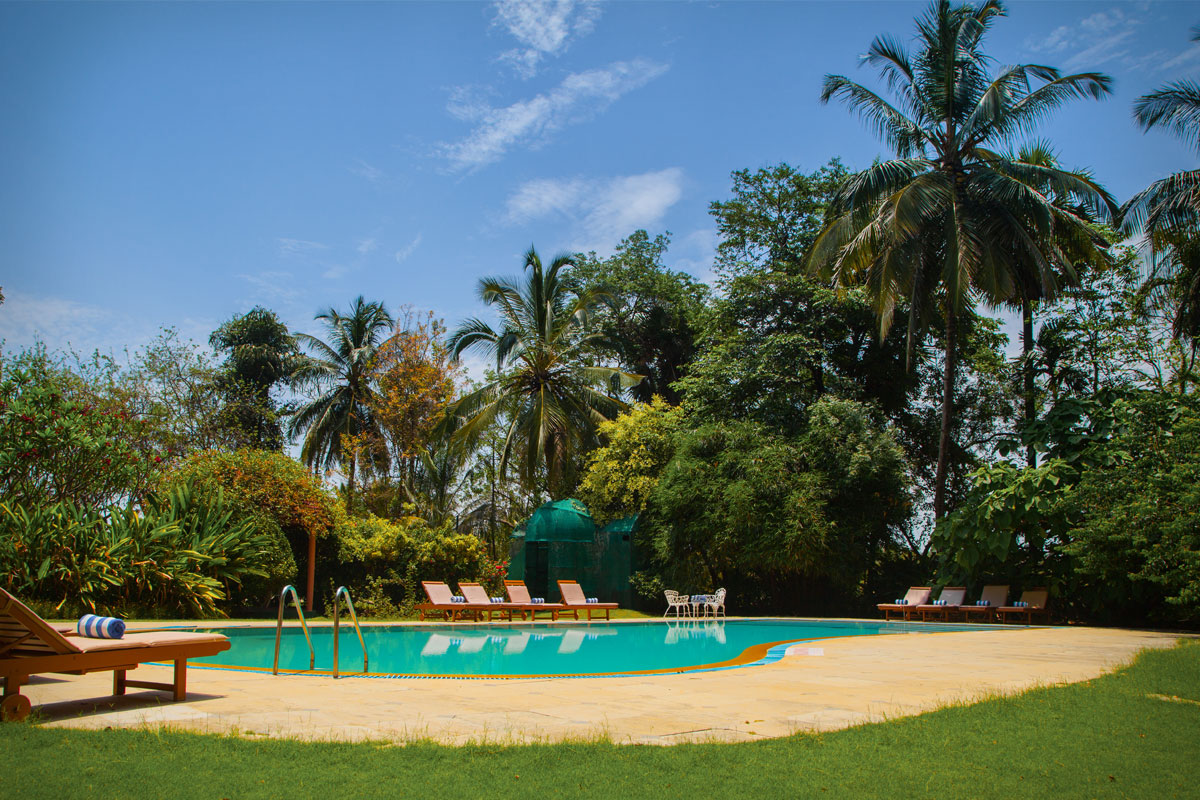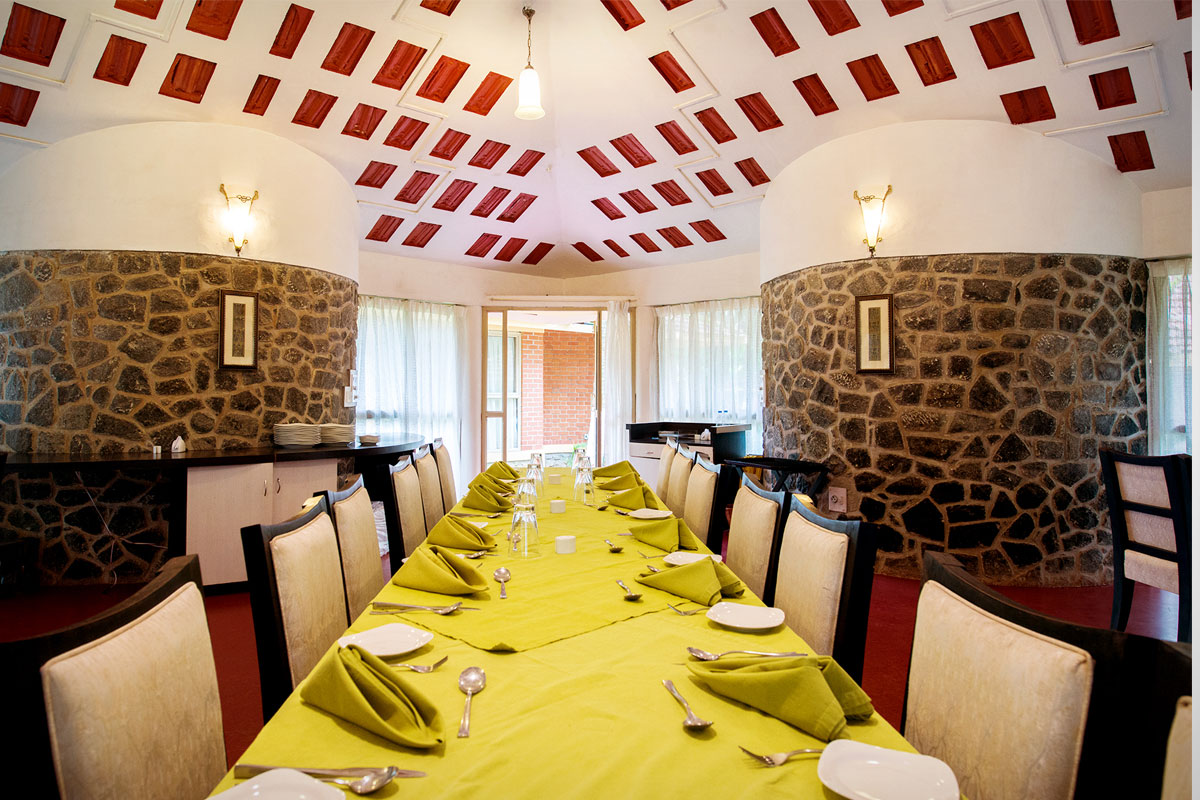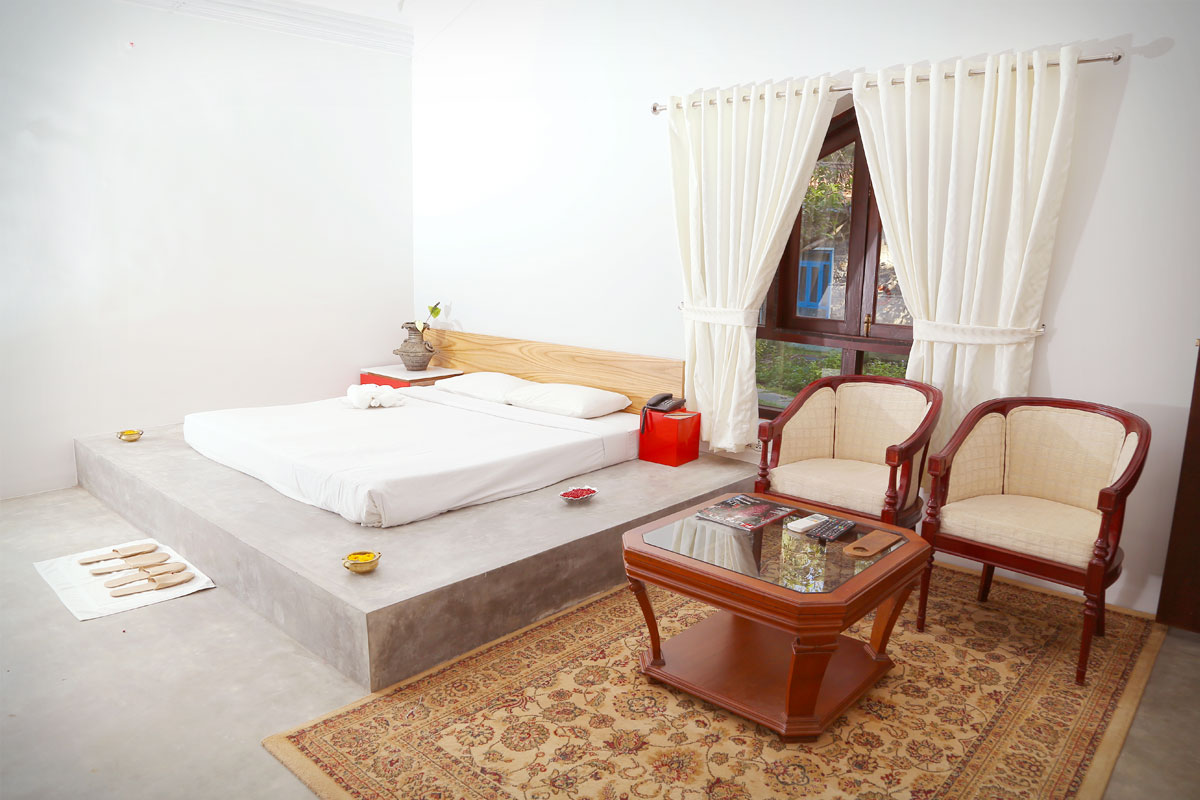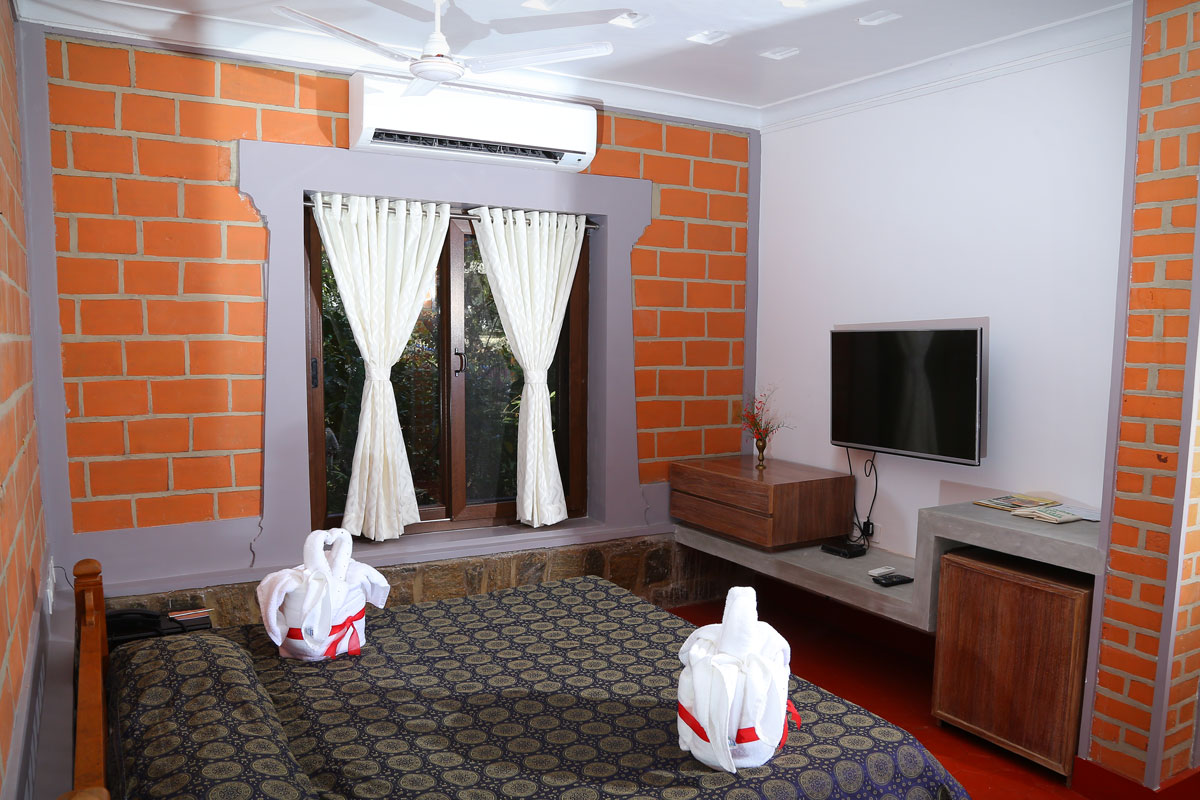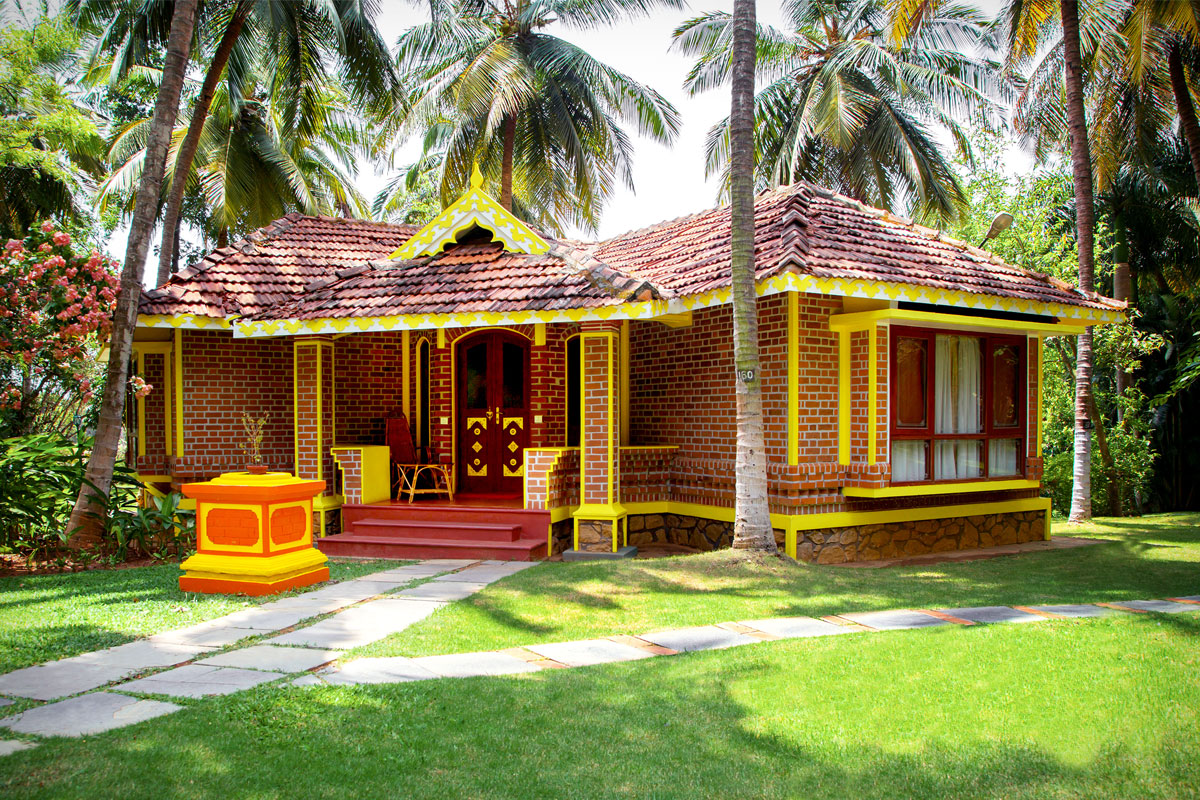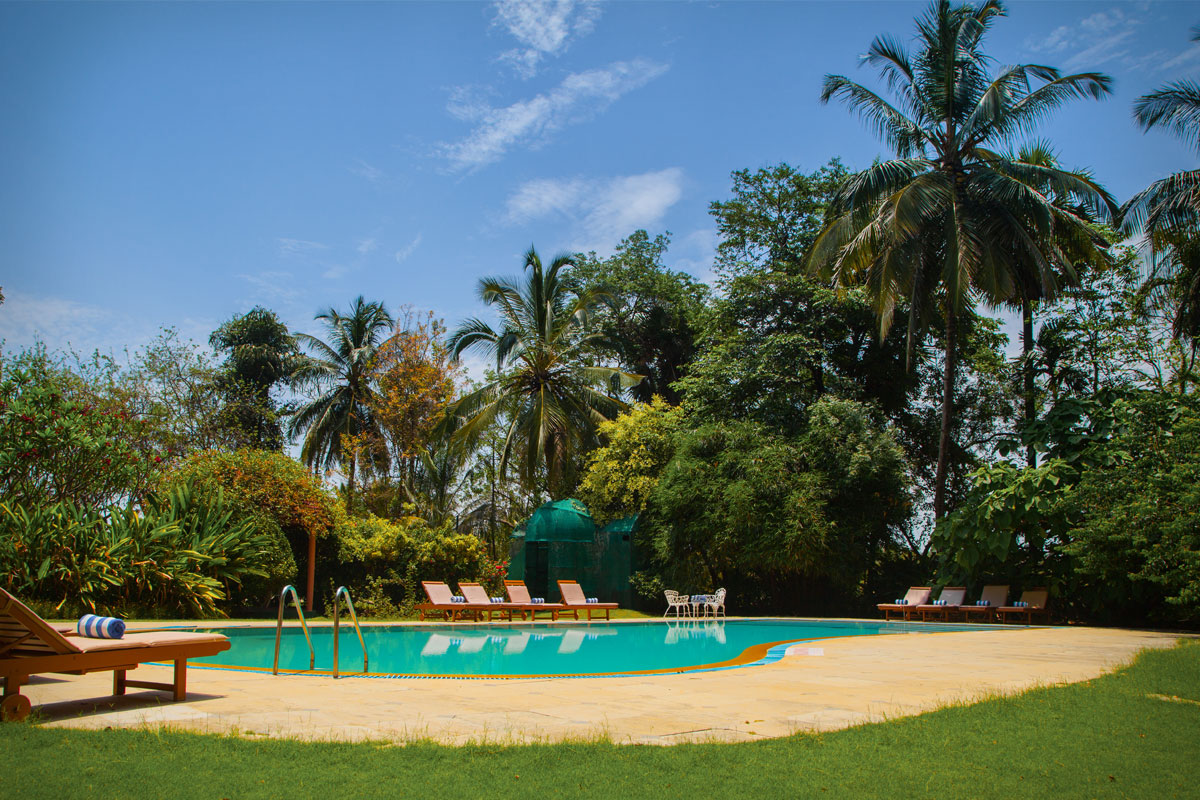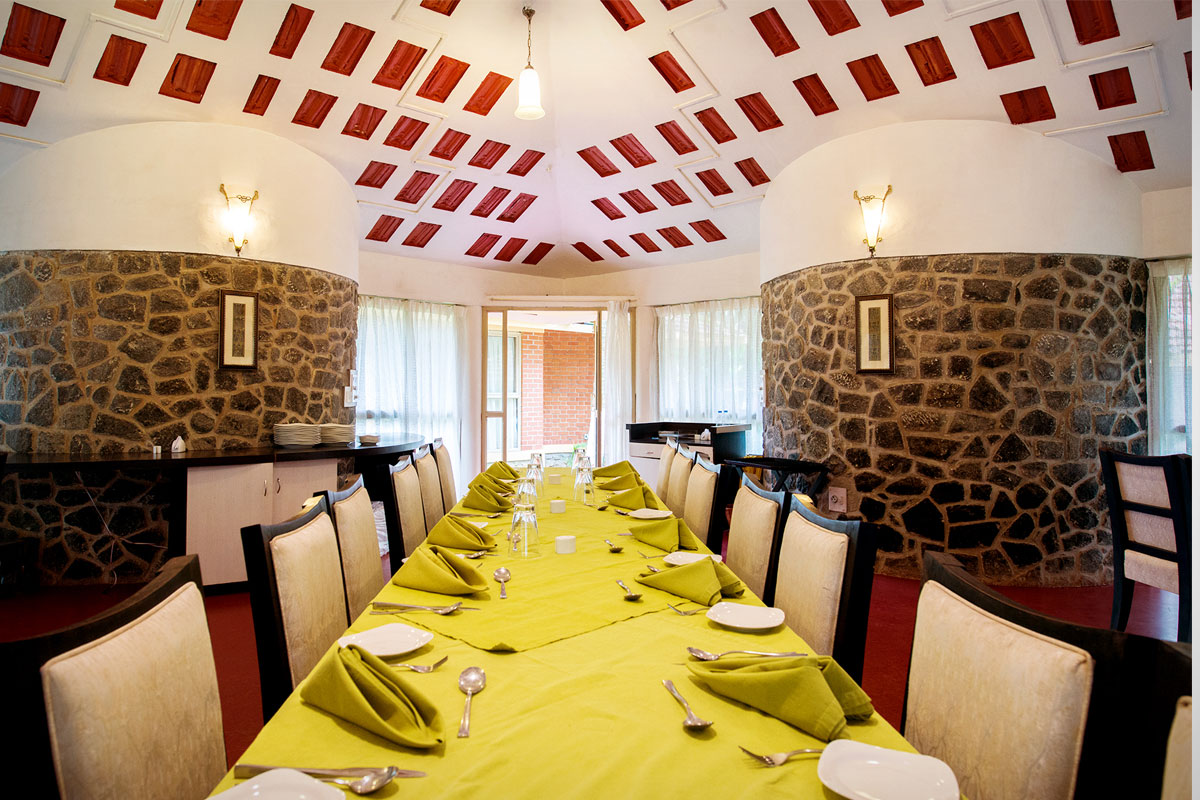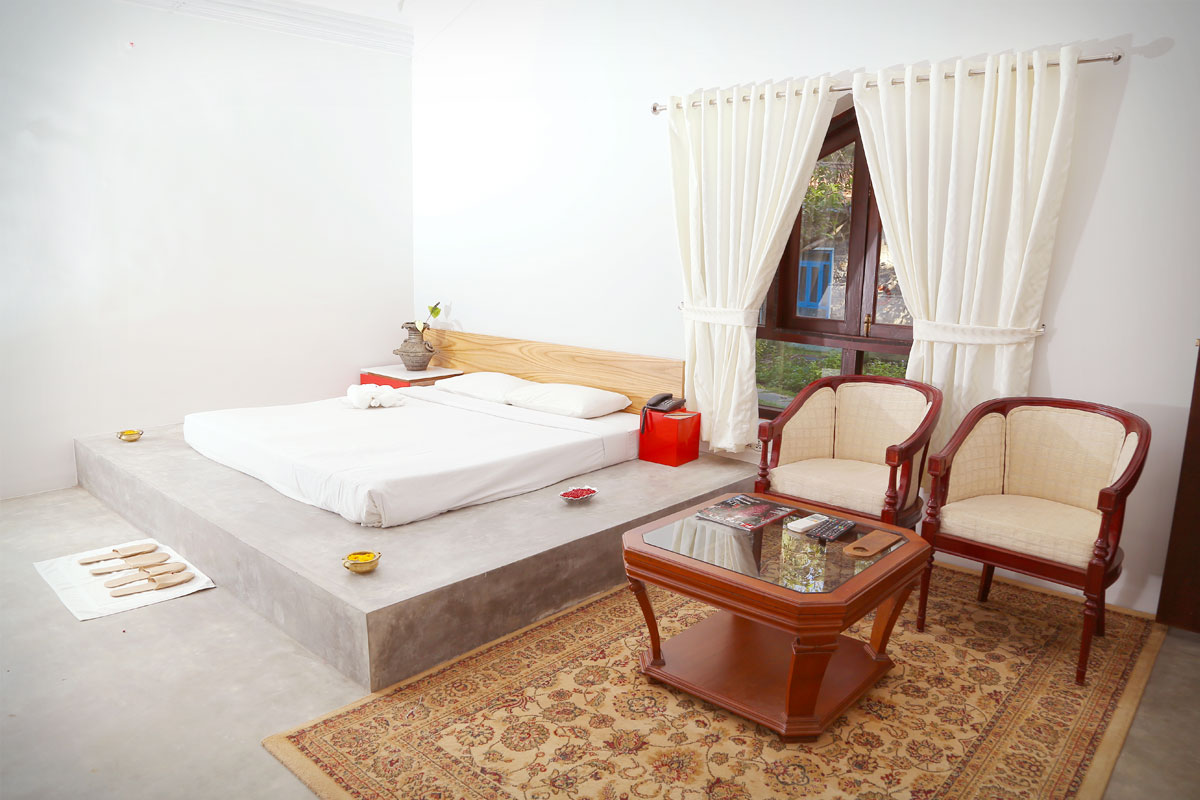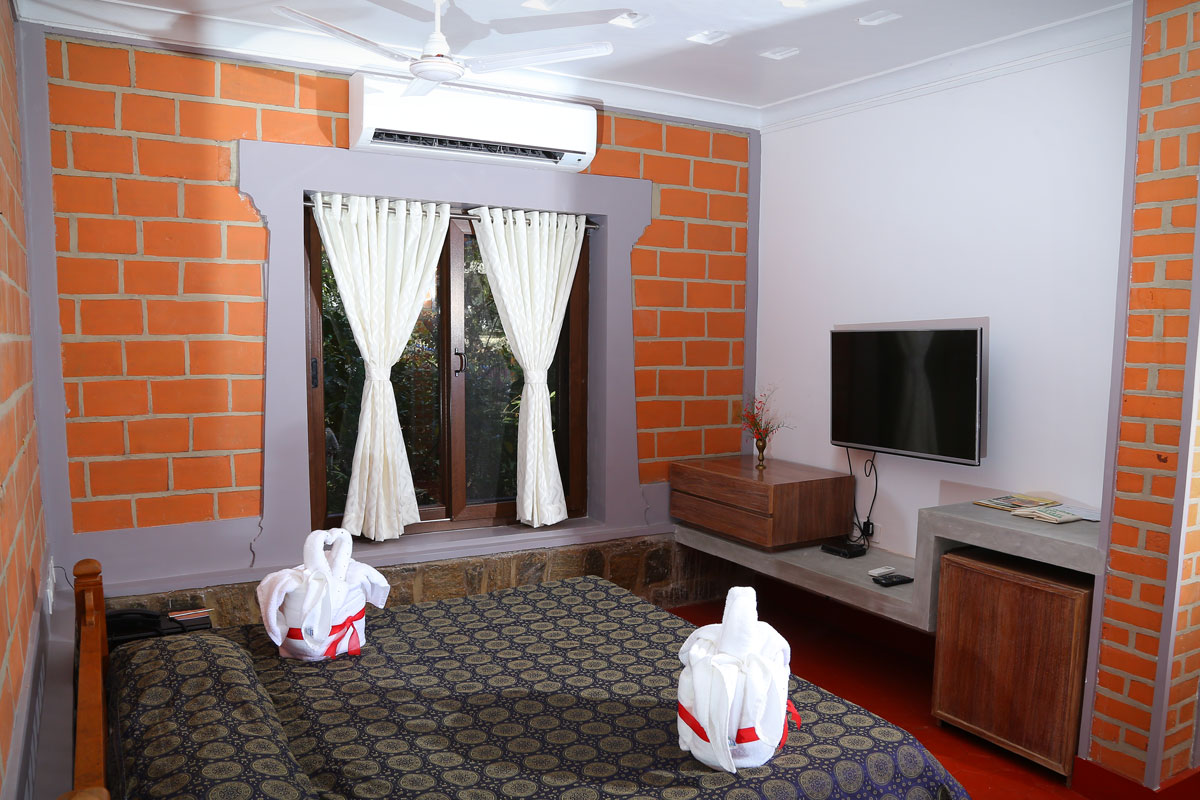 The Ayurvedic Healing Village is the signature retreat offering of the Kairali Ayurvedic Group. Built  a few kilometers away from the world's biggest mountain pass between Kerala and Tamil Nadu in Palakkad, this jungle paradise will allow you to enjoy your exclusive treatments and programs in your own villa while lapping in modern holistic luxury.
Program:
In addition to recieving Ayurvedic treatments and participating in yoga programs, you may also choose to train at Kairali Ayurvedi Healing Village to become a certified Pachakarma Therapist and practice this ancient art of purification and holistic detoxificatoina nd healing worldwide.
What We Like:
Every villa in the Ayurvedic Healing Village was designed with the concepts of Vaastu Shastra, the traditional Indian version of Chinese Feng Shui, which places emphasis on positive energy flow for abundance, health, and balance based on arrangement and architecture.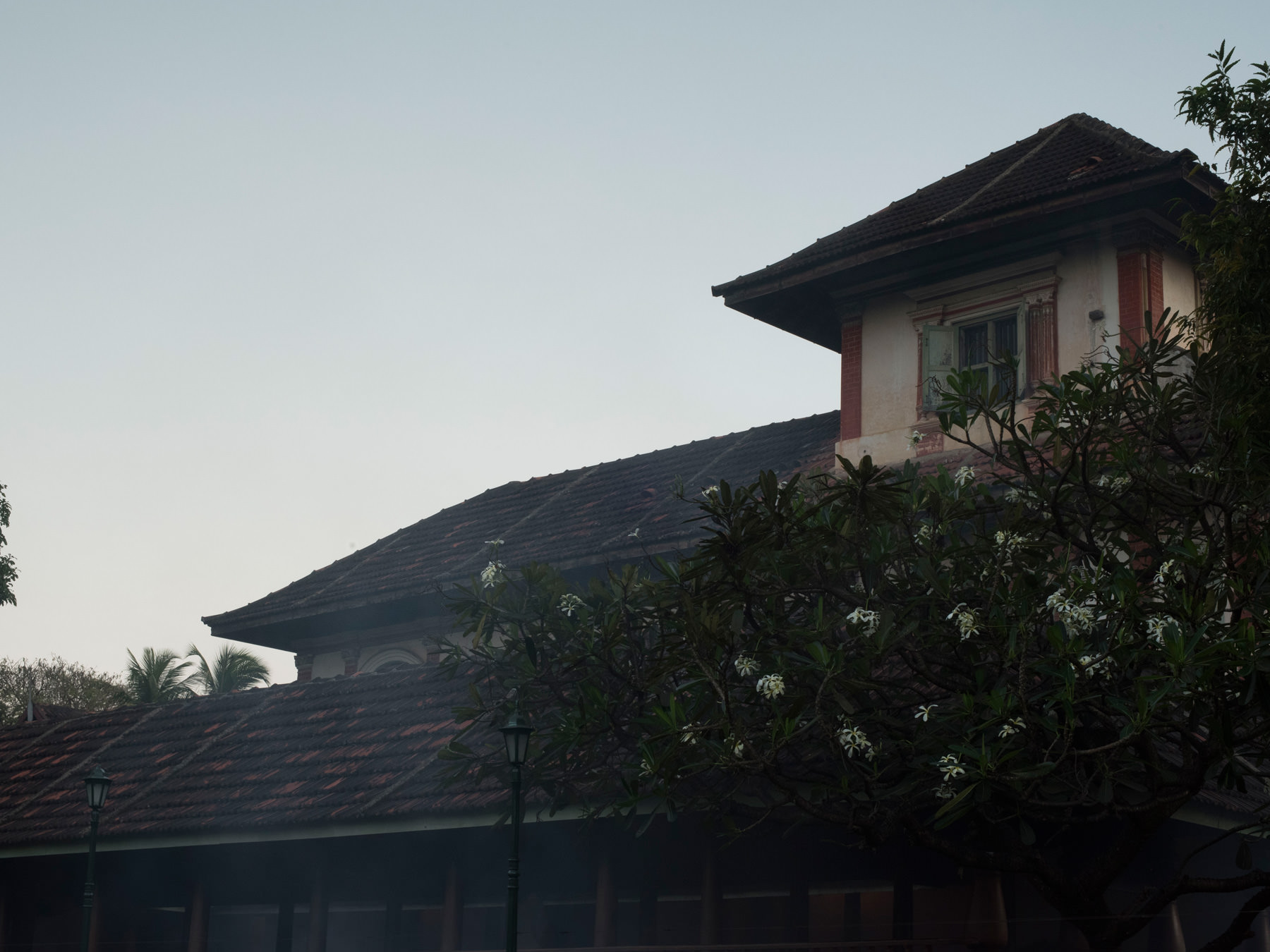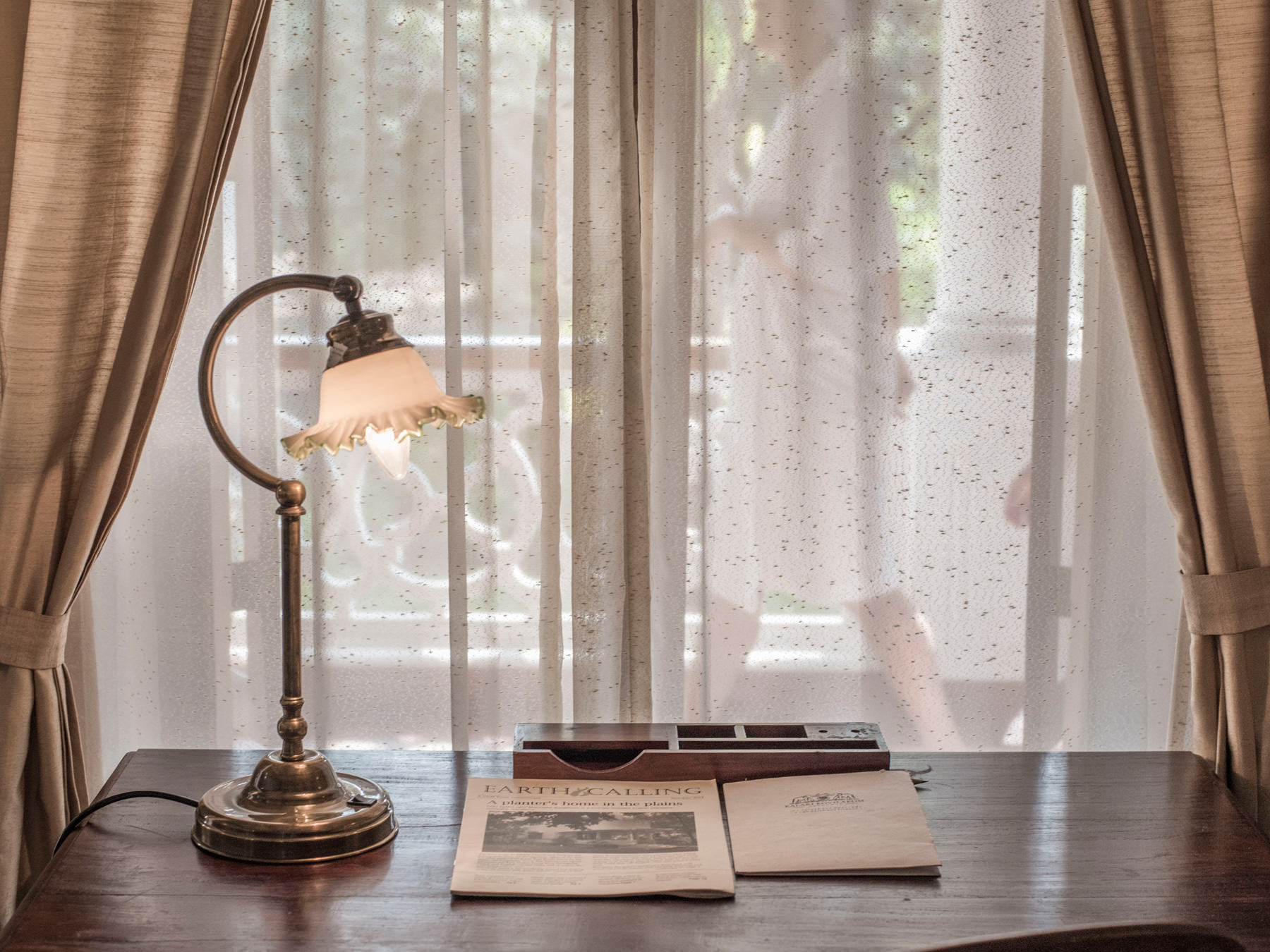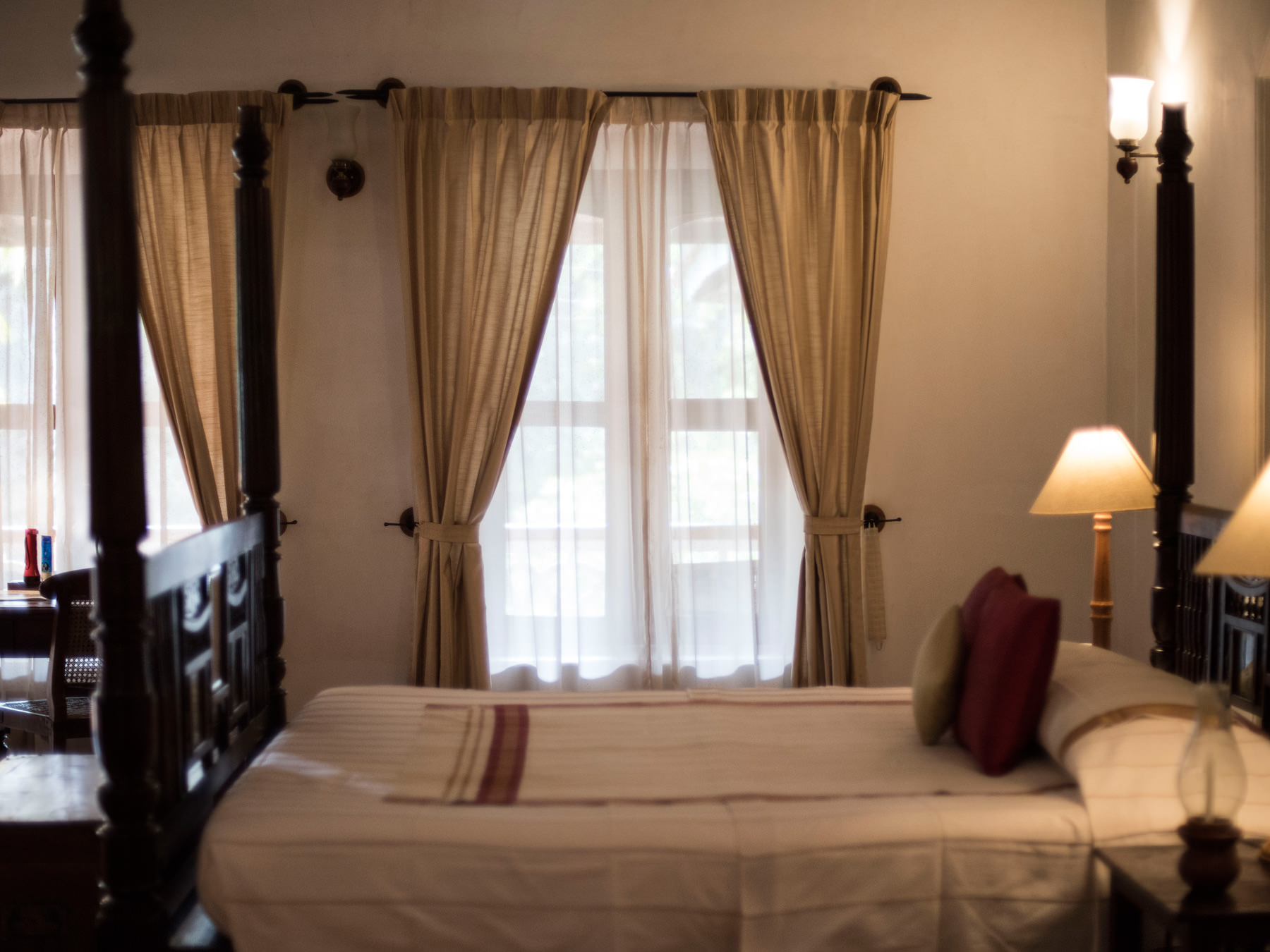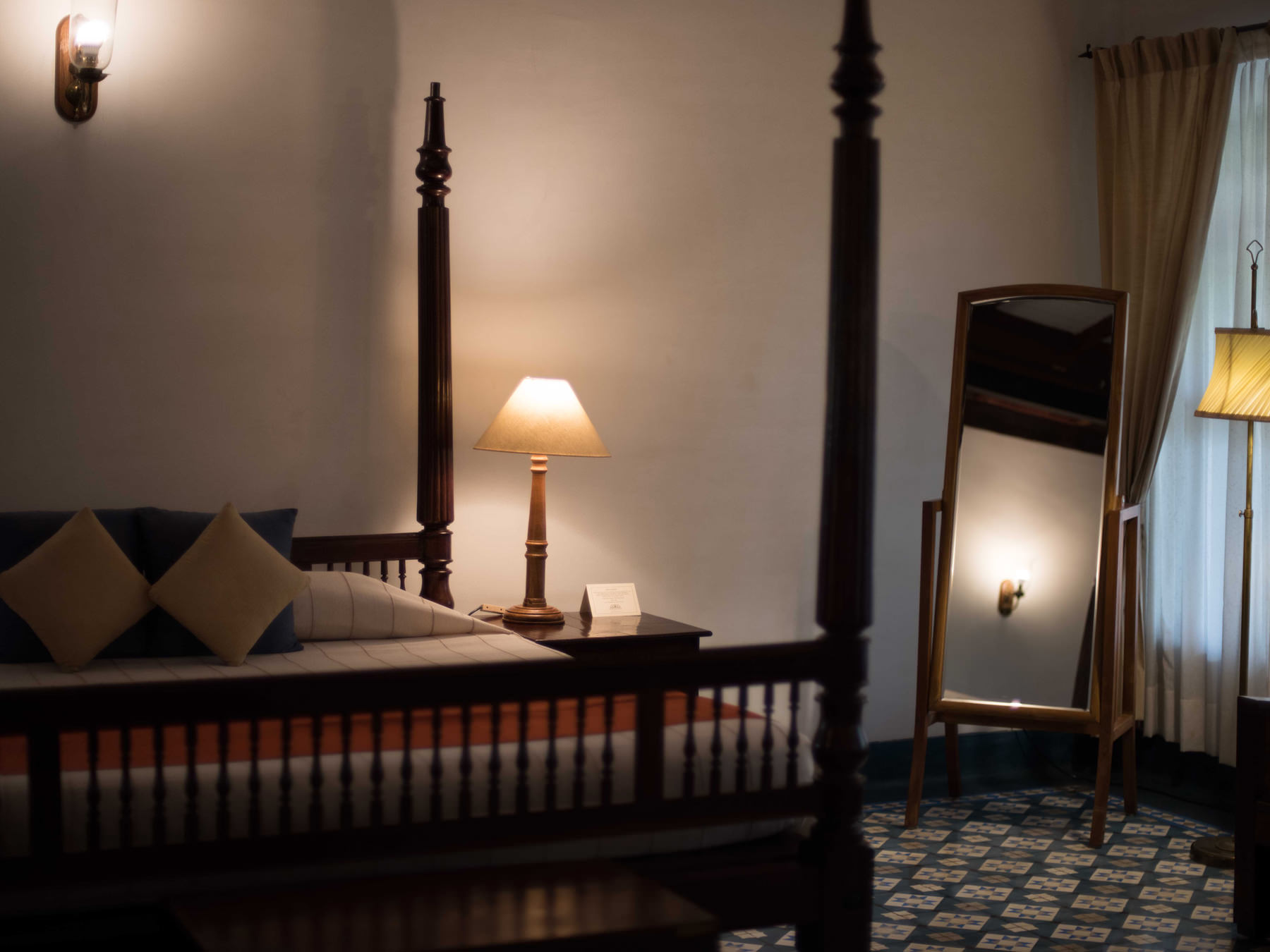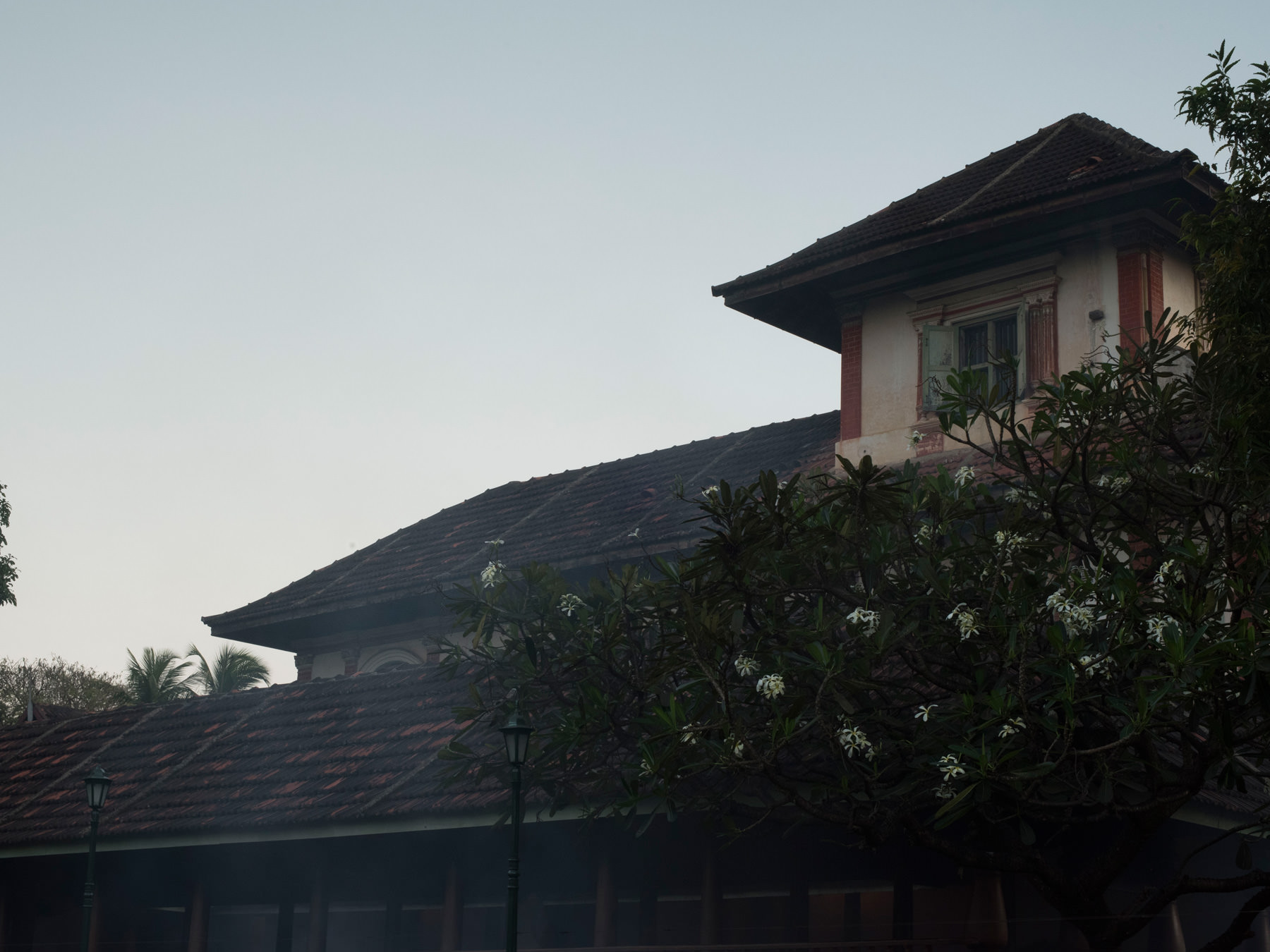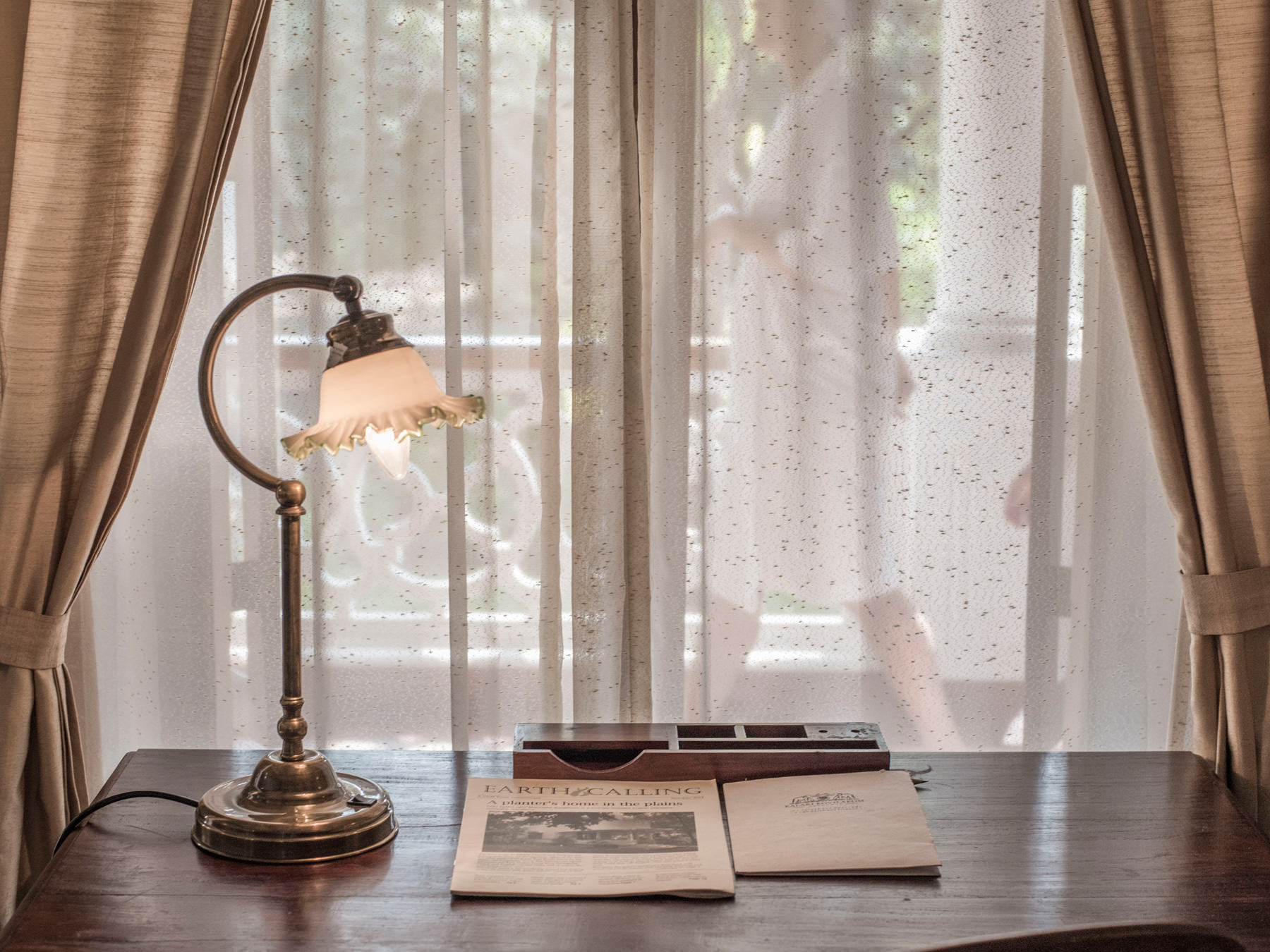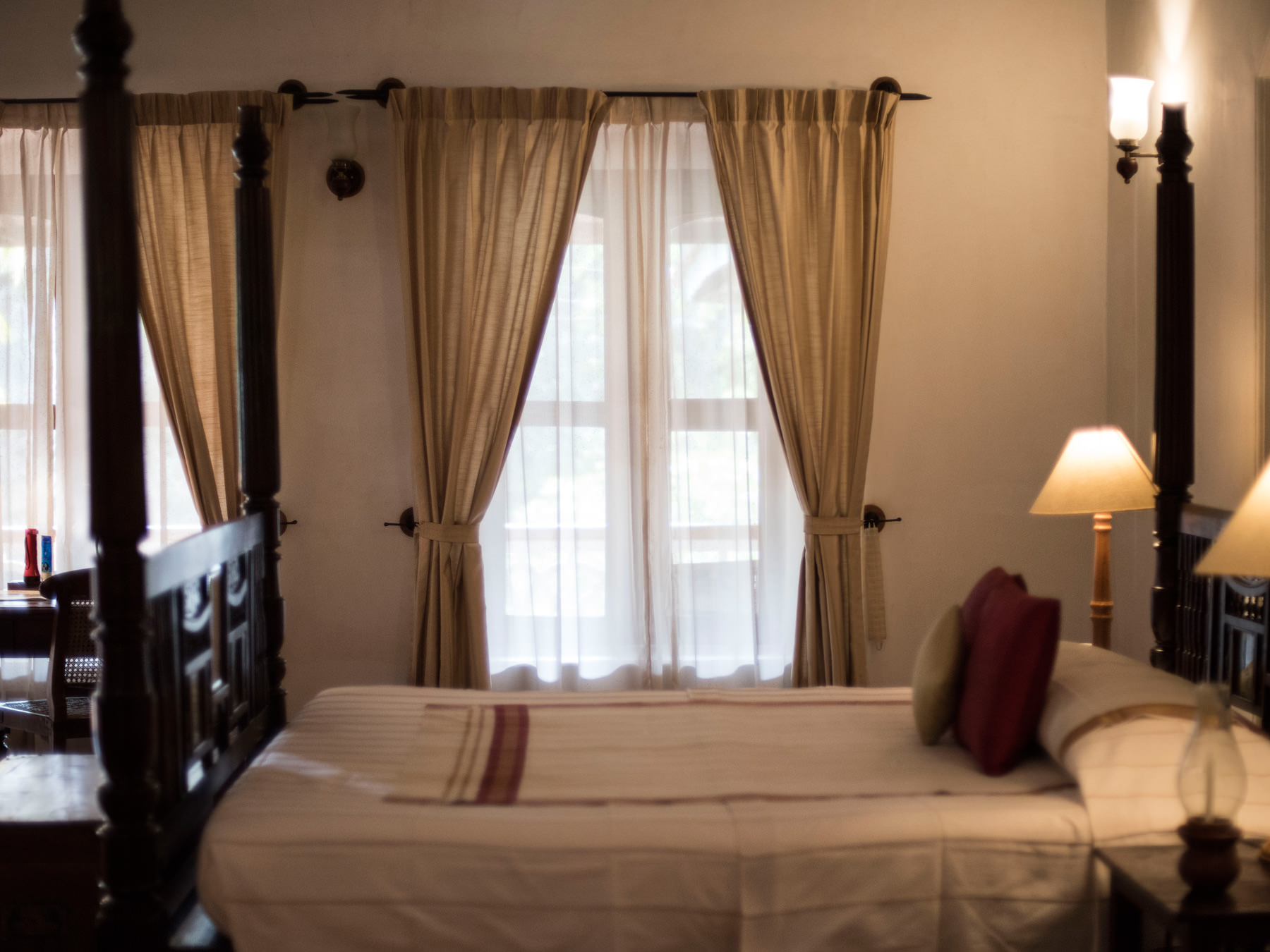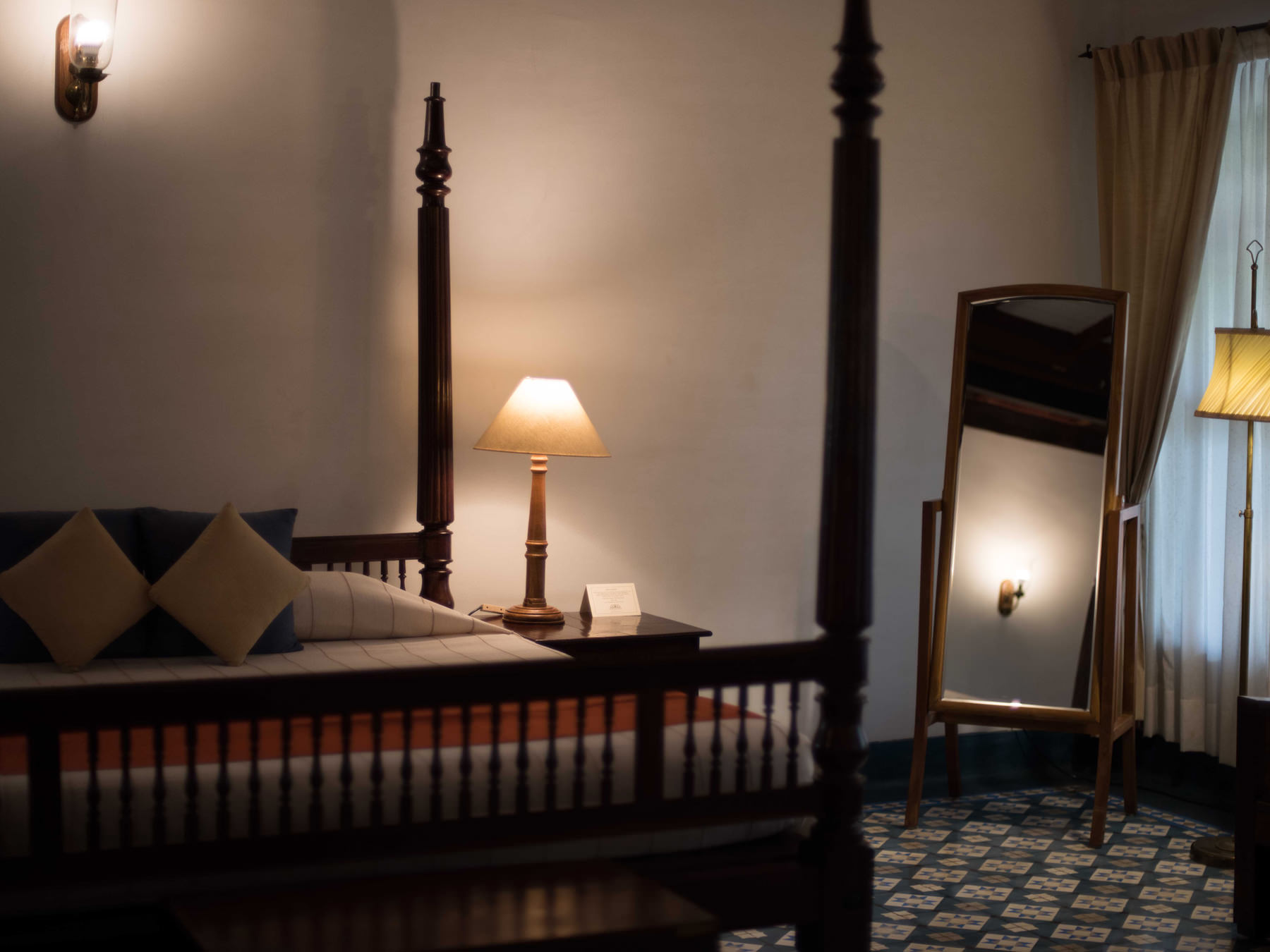 Kalari Kovilakom is an Ayurveda Treatment Centre and Hospital offered by the CGH Earth Group. Found in North Kerala near Kollangode in the Palghat District, it is framed by the Western Ghat Mountains. This 200 year old palace has become a place where history meets tranquility for modern day royals. The CGH Group took steps to preserve it's hitorical and mythical significance and the last remaining structure from the kingdom of Dhatri Thampuratti from the 19th century, and turning into a place for authentic Ayurvedic healing.
Program:
In addition to yoga and ayurvedic retreat programs, guests may also enjoy traditional music, dance, and feasts. Especially Kathakali dance and Carnatic music which is part of the resort's daily ritual. Ayurvedic treatments at Kalari Kovilakom are certified by the National Accreditation Board for Hospitals & Healthcare Providers to ensure quality and high standards.
What We Like:
CGH Earth Group only offers the best Vaidyas, or Ayurvedic doctors, who are experts in the 5000 year old practice of Ayurveda as well as adhere to the core values of the group to be sensitive to the environment, individual care, and involve a holistic approach to physical and mental well being to ensure a more permanent state of healthy living.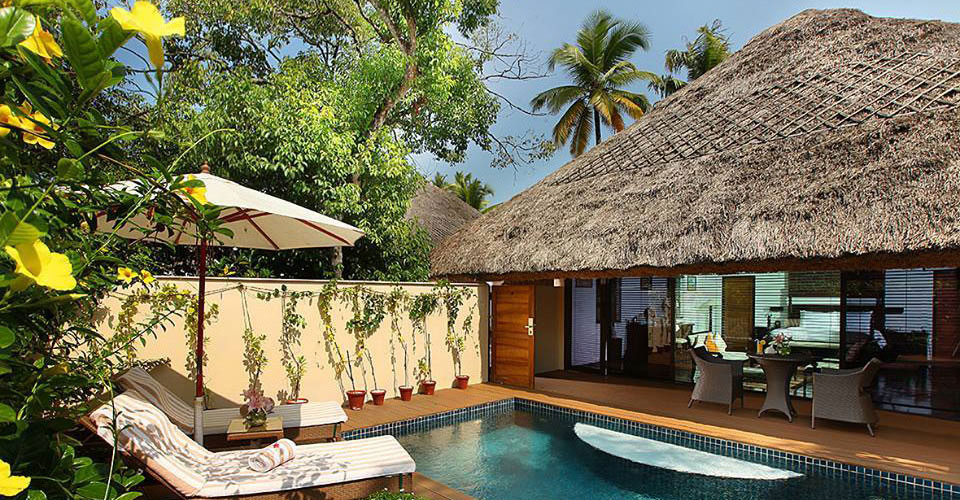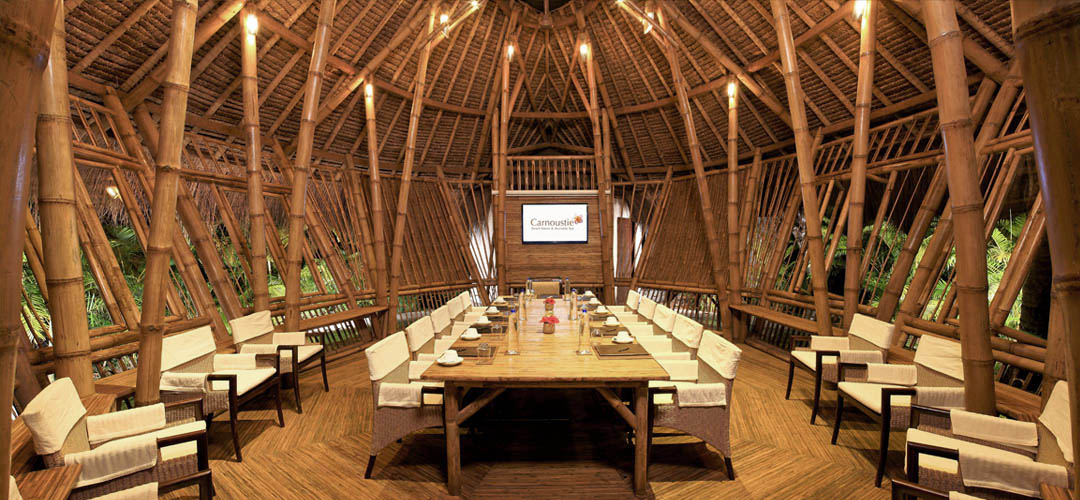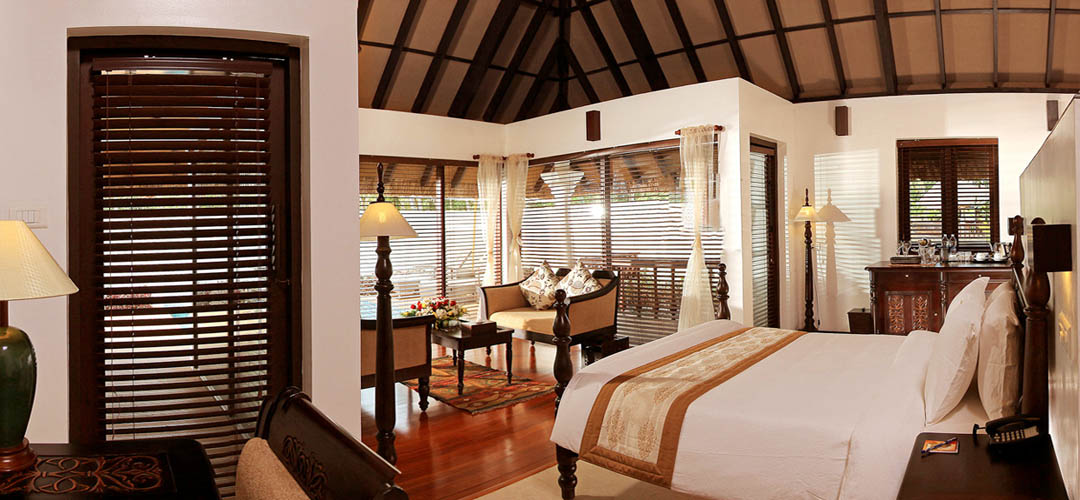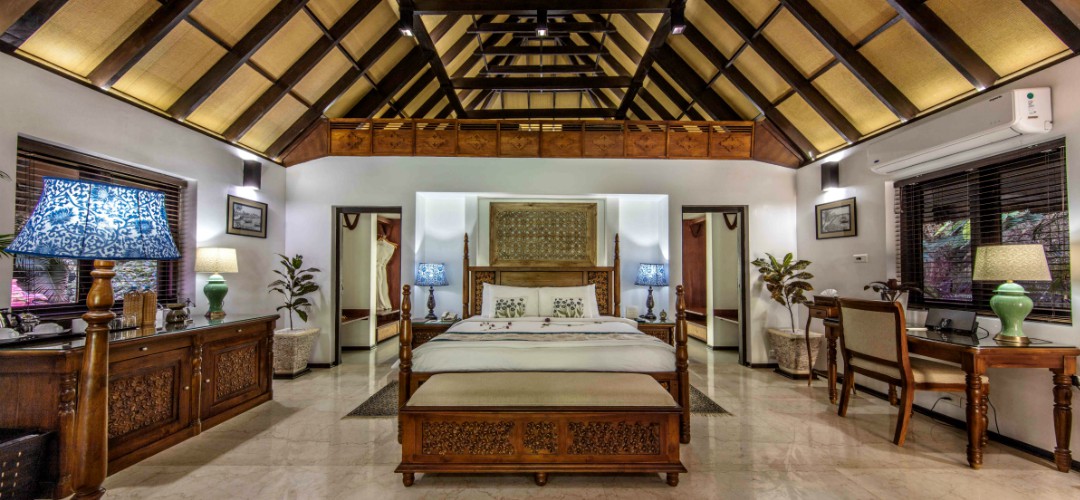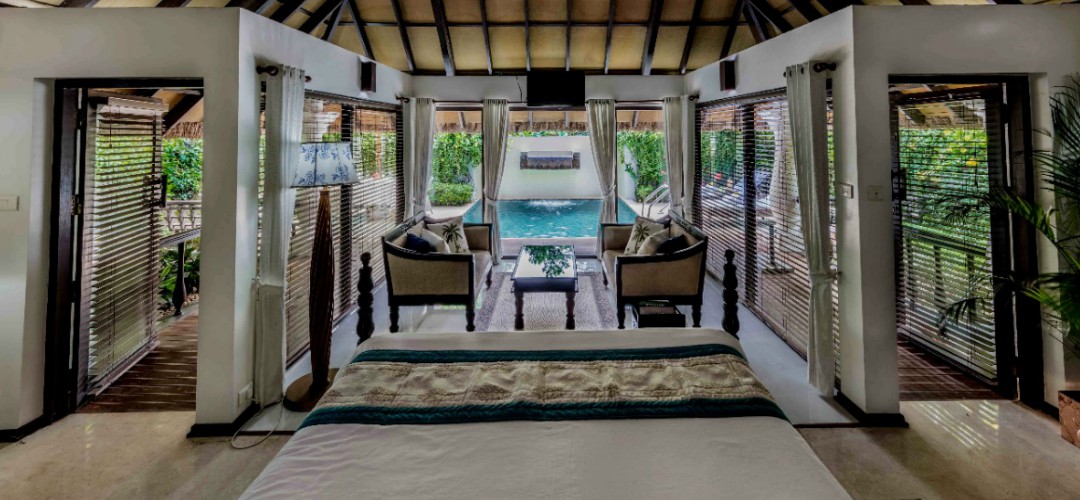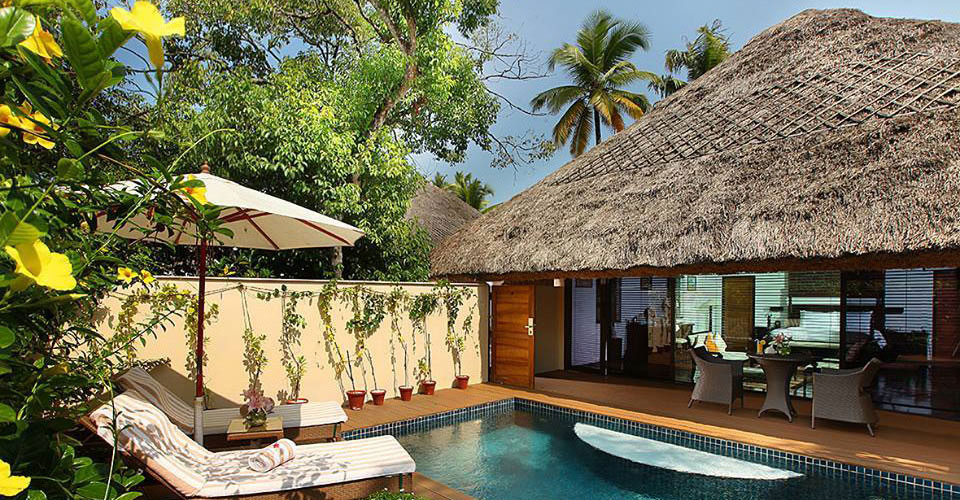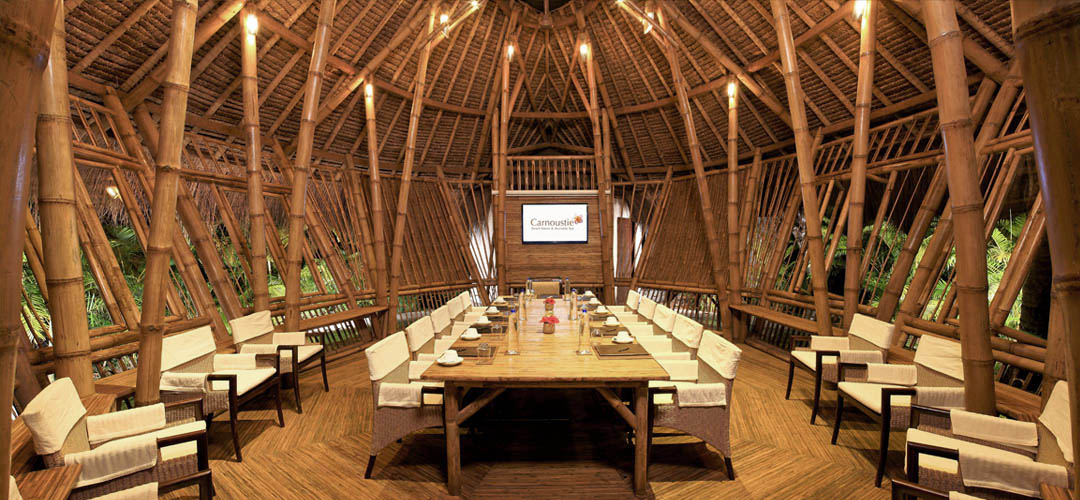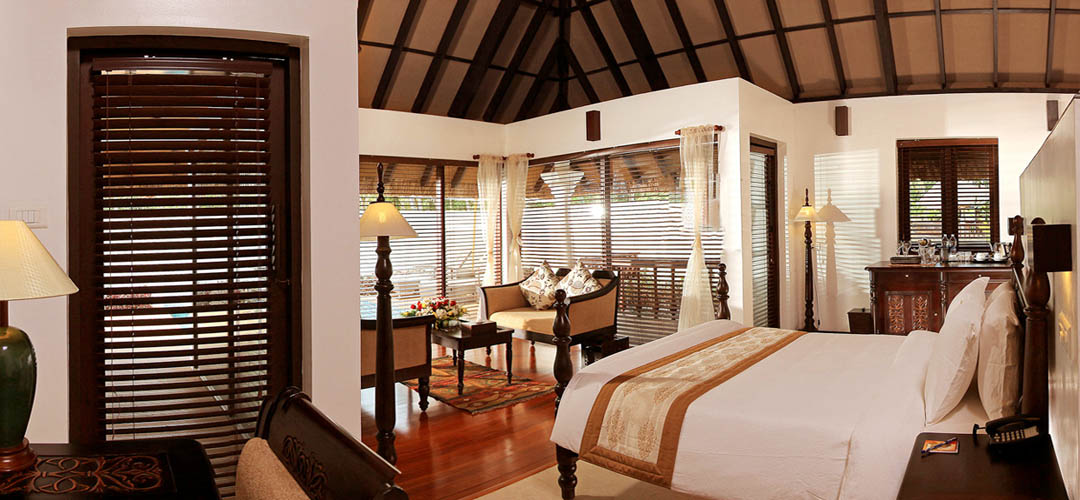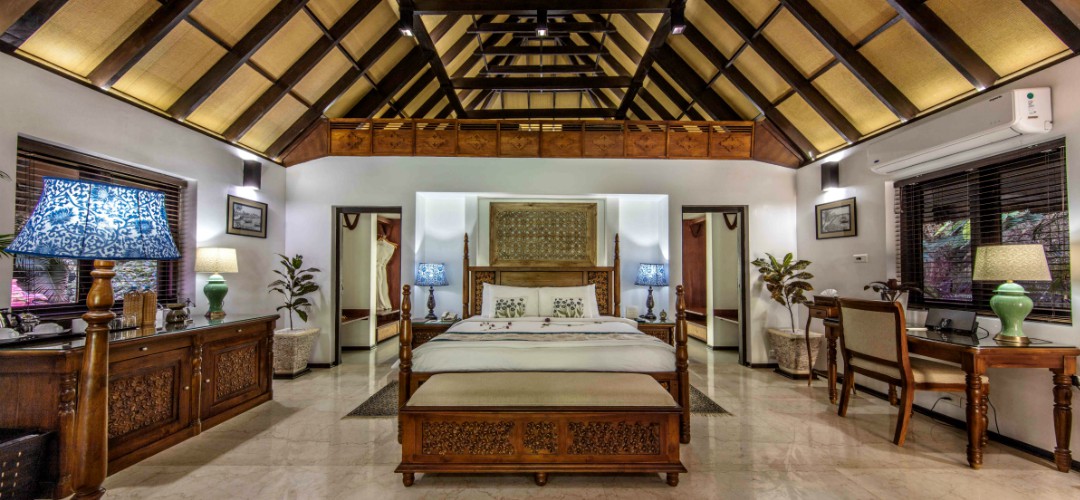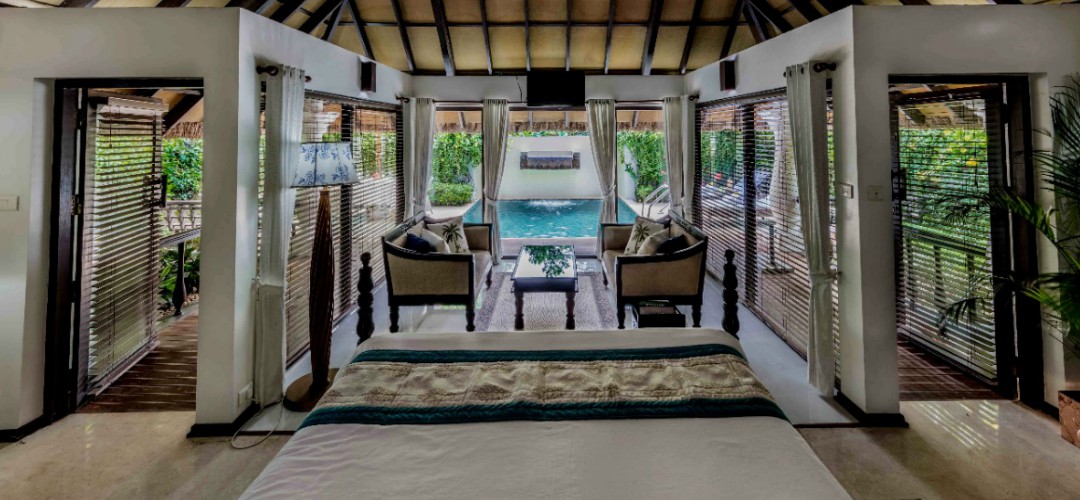 Located ont he shores of the Arabian Sea, Carnoustie Ayurveda and wellness resort offers authentic ayurveda, naturopathy, marma, pranic healing, and yoga programs. Biult on 25 acres of luxury pools, villas, and treatment areas, the Aryavaidyasala, or Ayurvedic Spa, offers complete treatment programs to cater to your mind, body, and spirit all under expert care and guidance.
Program:
All short and long-term treatments are determined after a private consultation with one of the resort's senior ayurvedic health experts. The team of specialists will be able to provide guests with personalized attention.
What We Like:
In-between treatments, you may also enjoy all the facilities and amenities the resort has to offer. A beach, swimming pool, cycling trails, village walk, and cuisine from all around the Indian sub-continent at Ida, or specialty seafood dishes offered at Chimera.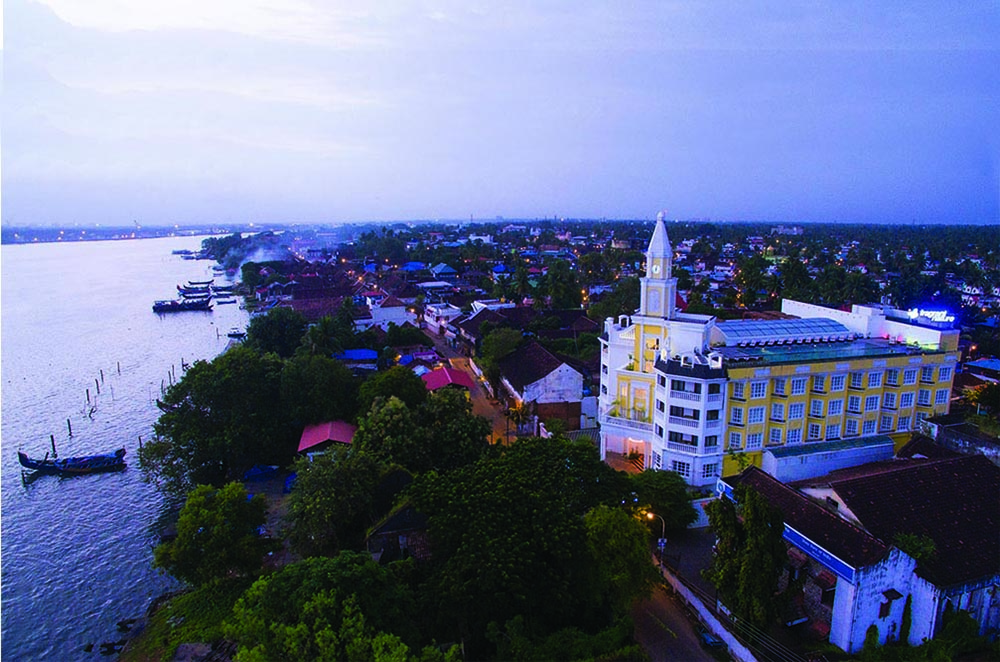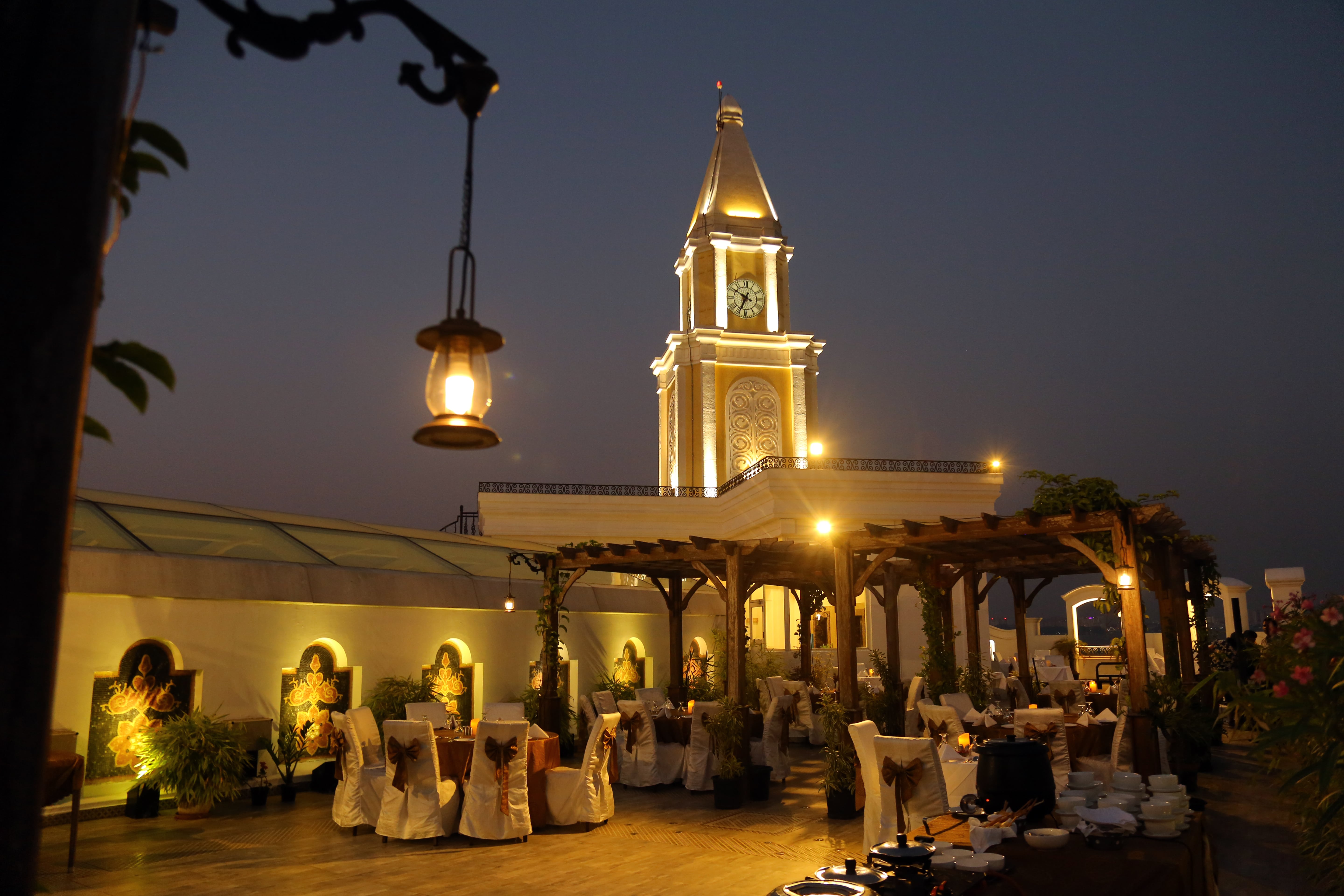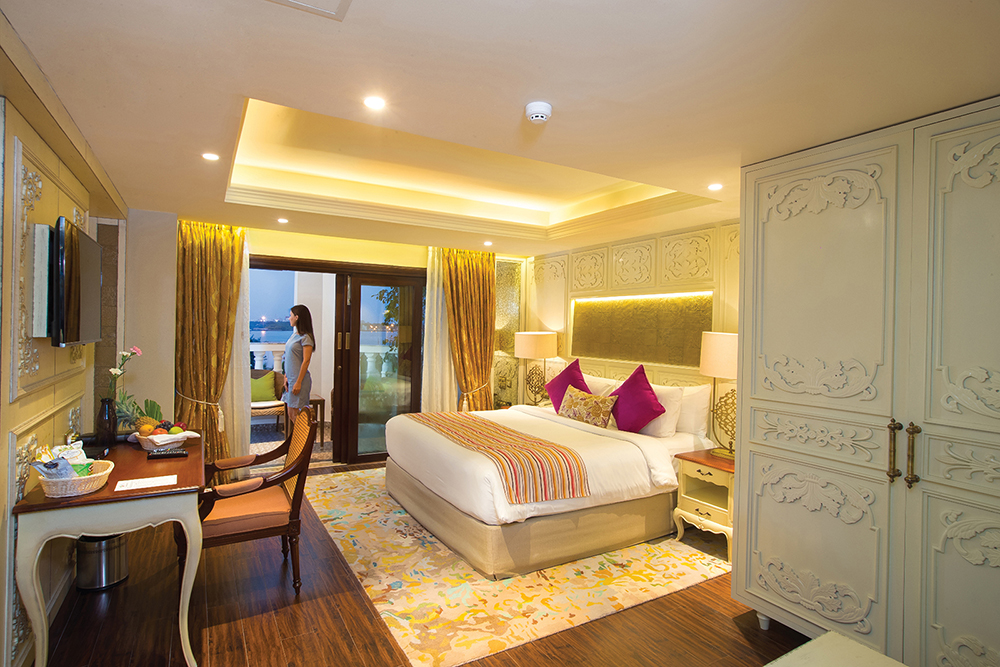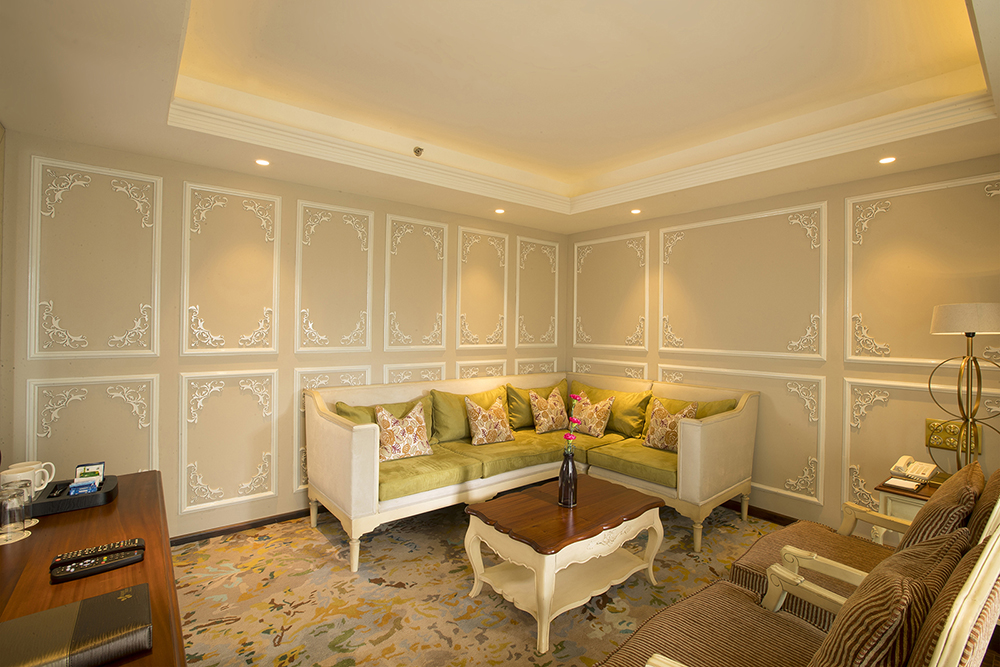 04_Fragrant_Nature_Cochin_Heli_Cam_1
07_Ocean-Blue-Suite-Living_(1)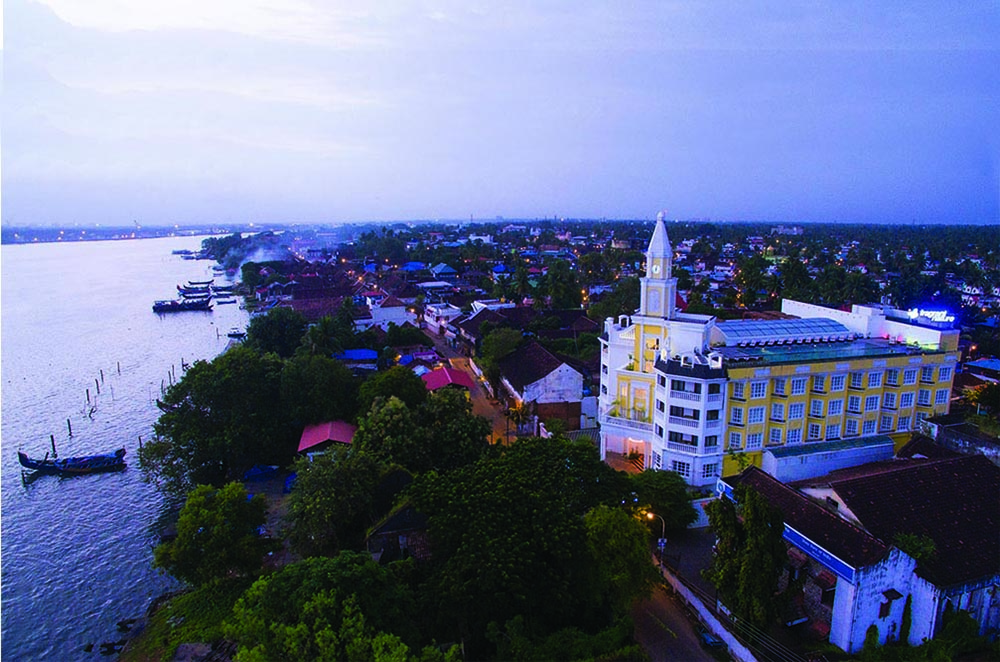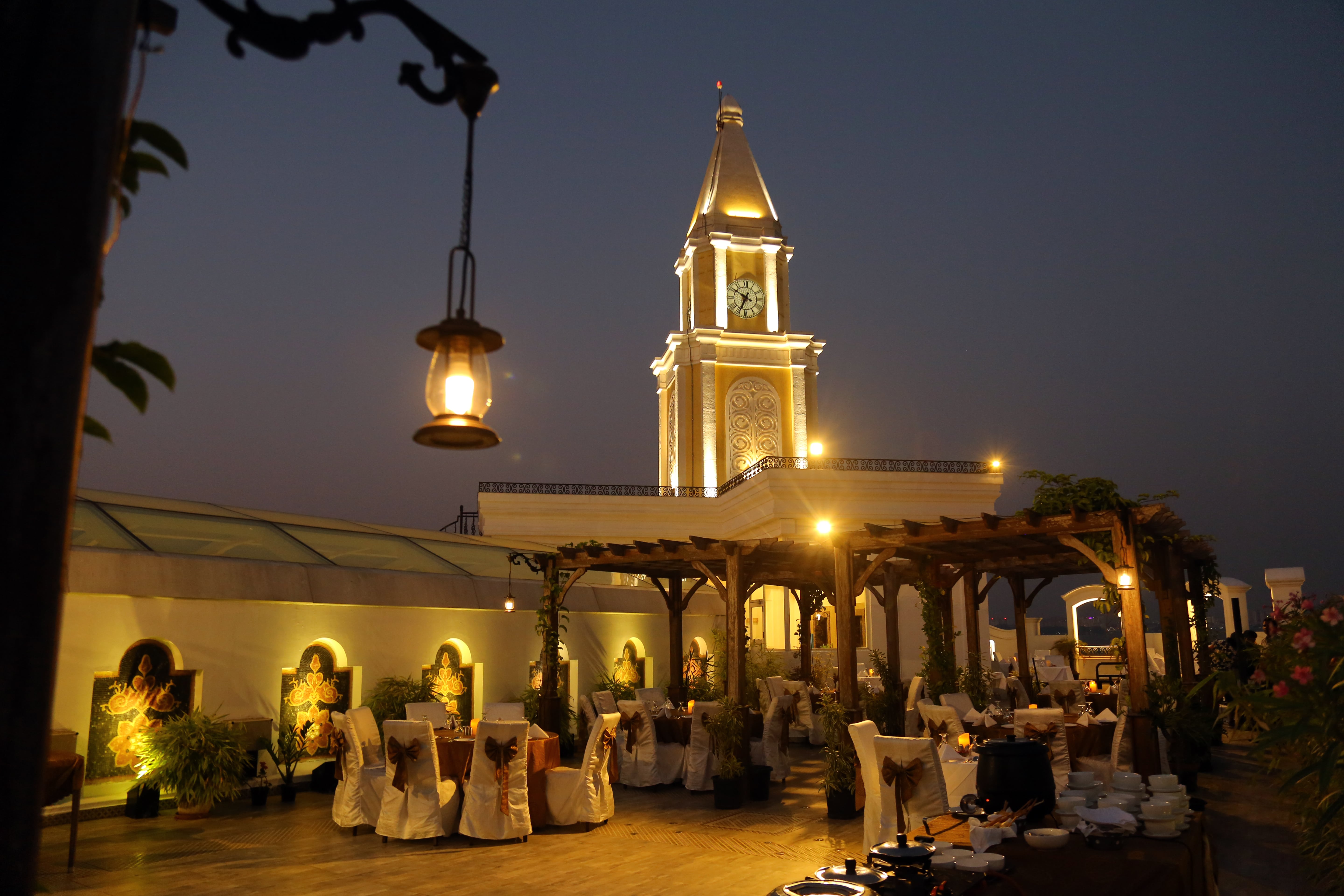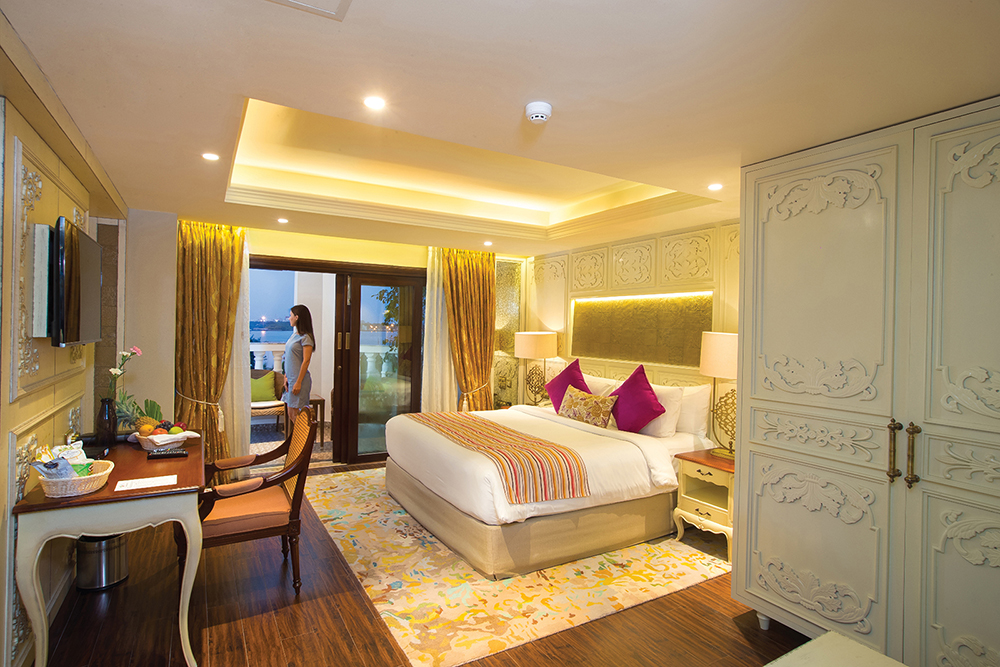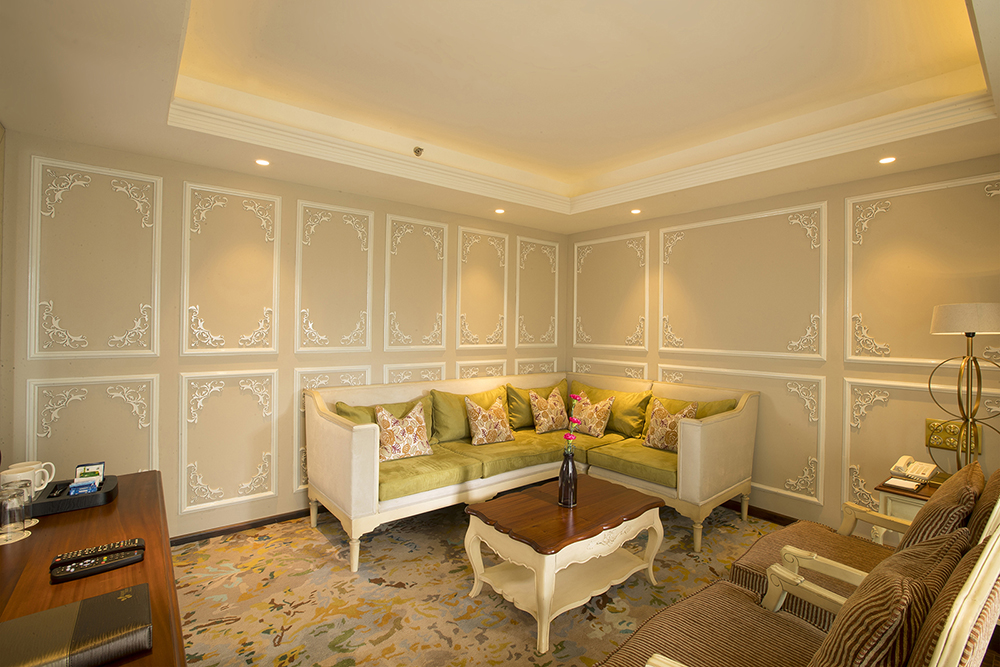 Simply be you at Fragrant Nature Backwater Resort and Ayurvedic Spa in Kollam, Kerala. This 4-star resort in South India will give you the perfect escape in postcard perfect landscape. Enjoy Ayurvedic treatements under specially trained therapists at Prana Spa, and practice yoga with the most serene lake as your backdrop.
Program:
All treatment programs at Fragrant Nature are overseen by an in-house Ayurvedic Doctor who will not only help you design the best Ayurvedic treatment program for you but also a specialy designed yoga and meditation program to support your treatment.
What We Like:
Accommodations range from Lake View Rooms and Villas and Pool View Villas. All of which offer privacy and exquisite boutique decor. All food the the resort's three dining areas are sourced from certified farms that are pesticide-free and nutritionally balanced.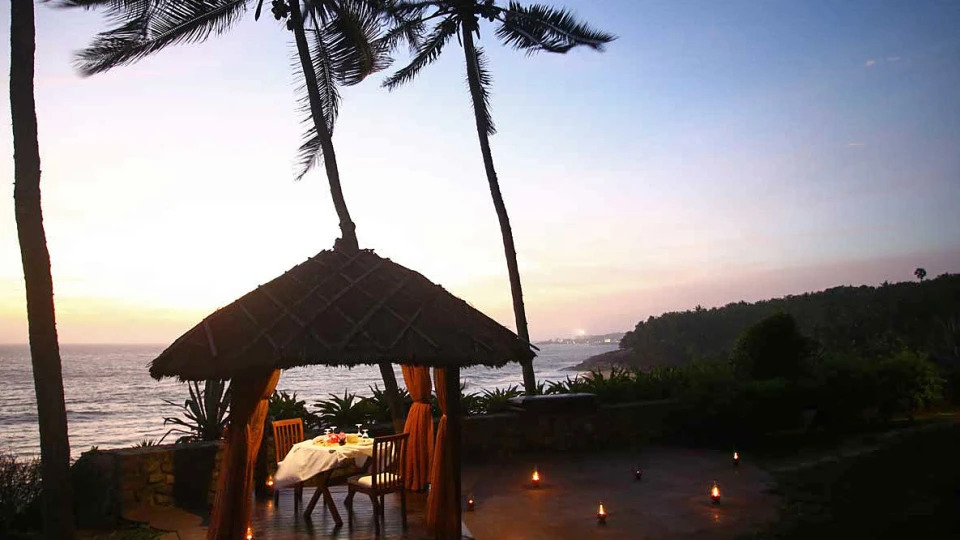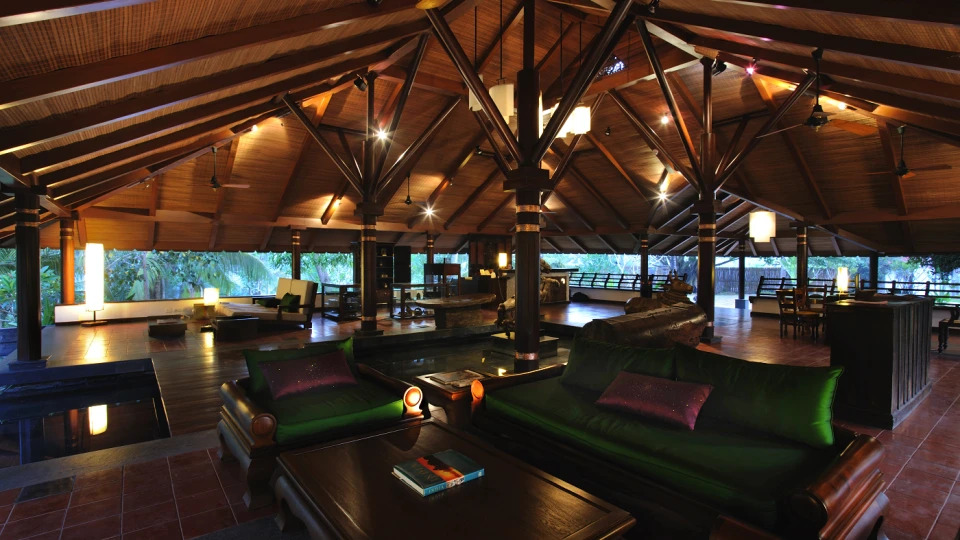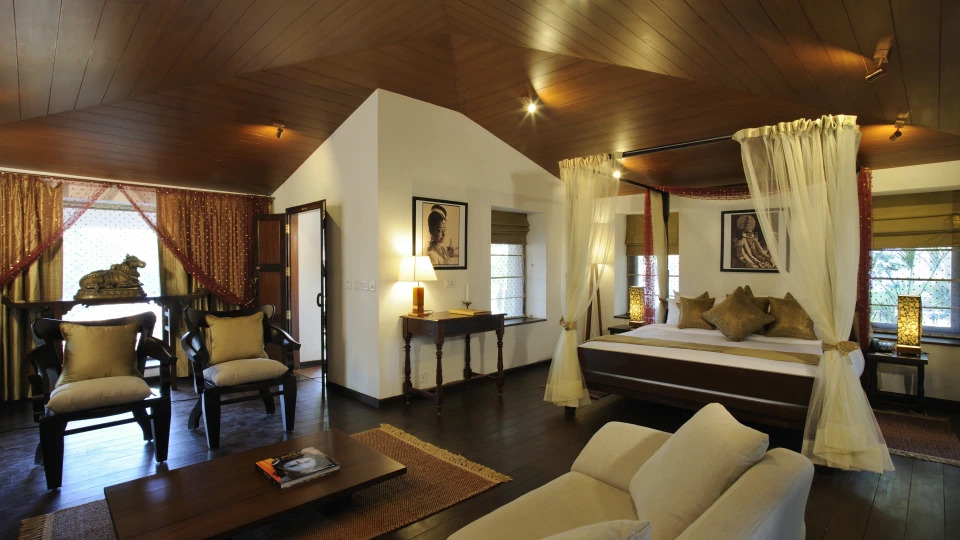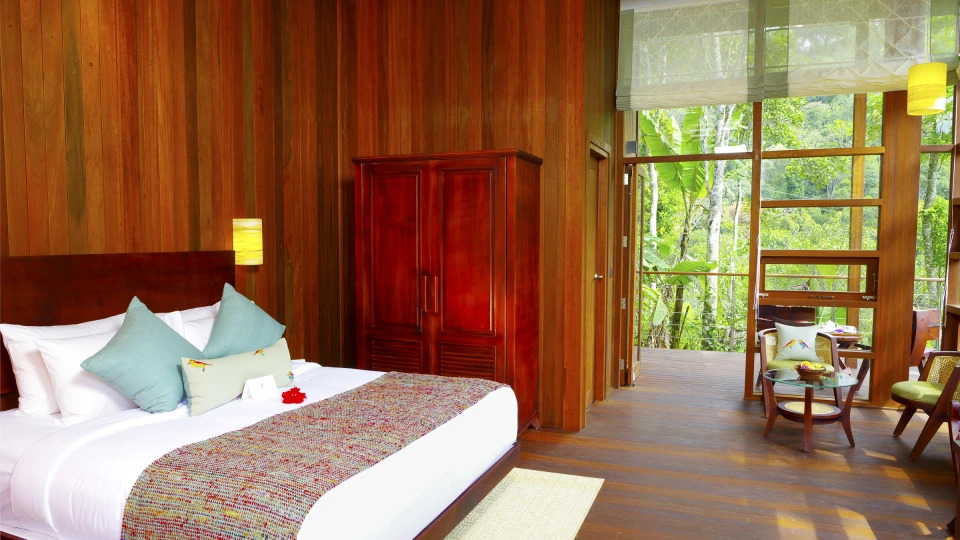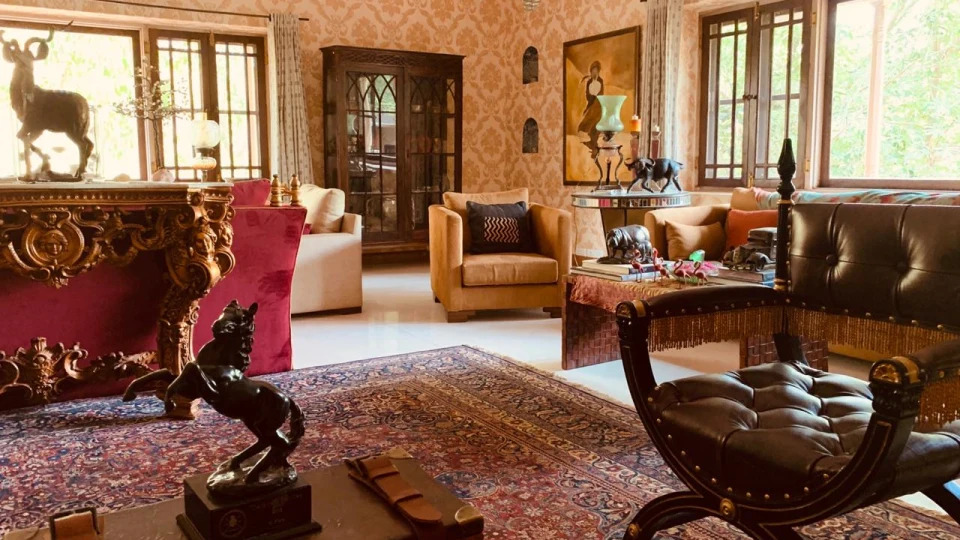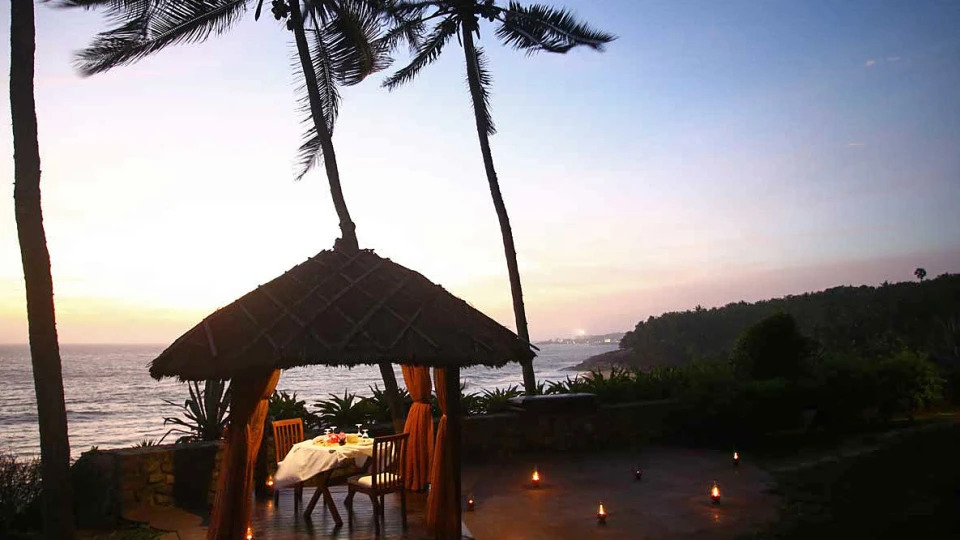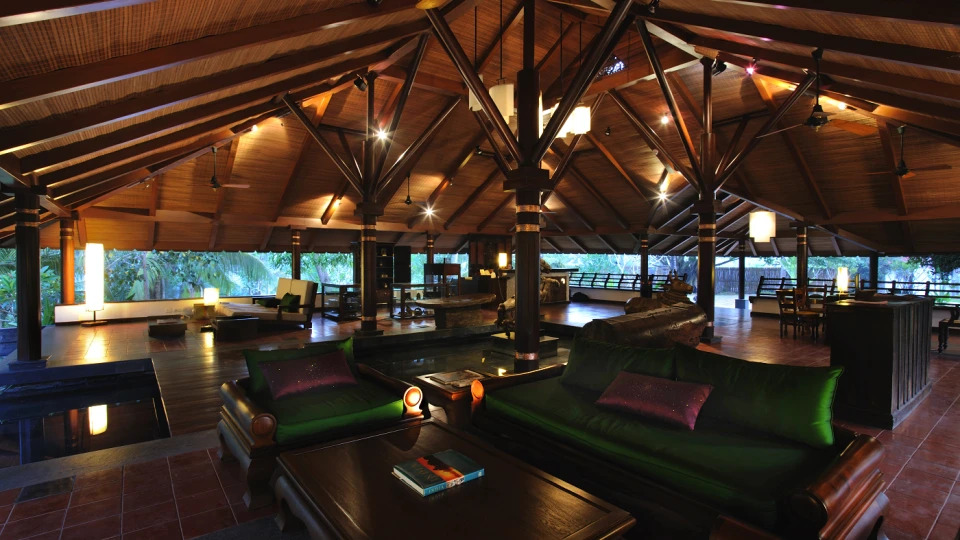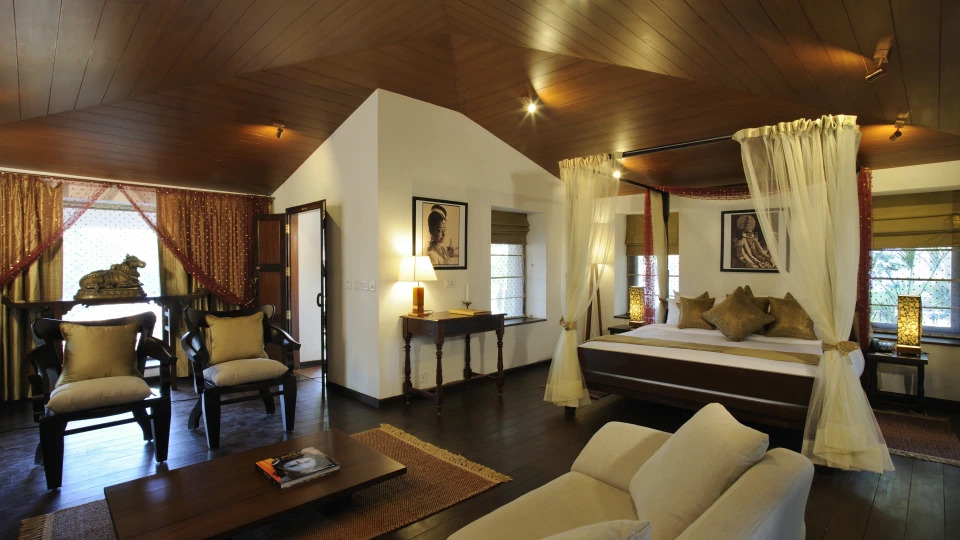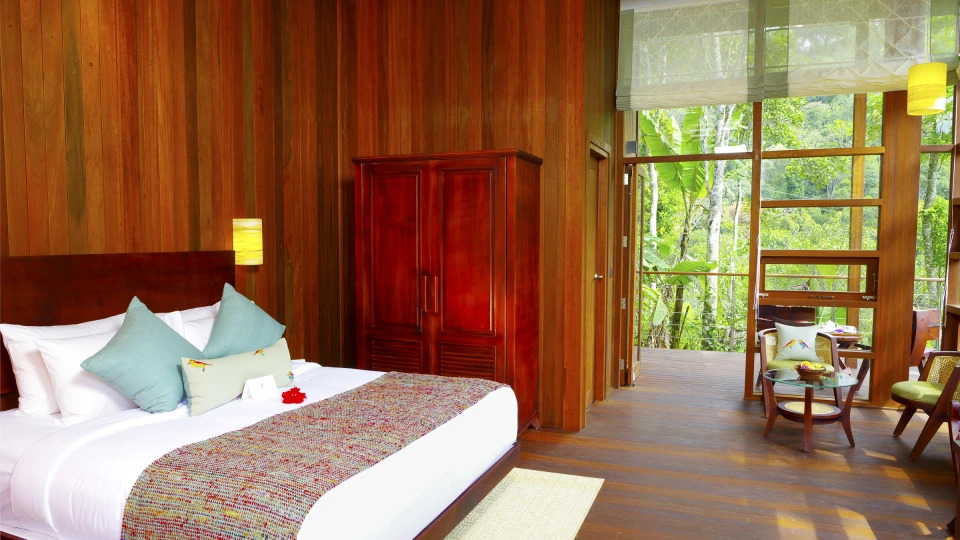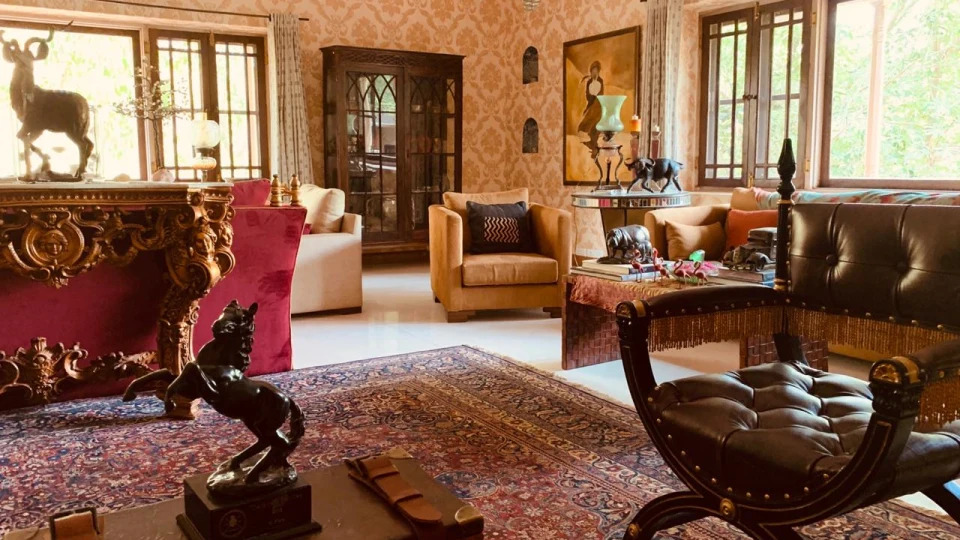 Niraamaya Retreats offers three retreat venues in Kerala.
Niraamaya Retreats Surya Samudra in Kovalam is a beach resort built on a cliff overlooking secluded private beaches. Traditional Keralite cottages adorn the charming scenery among coconut palms where you can savor each moment as you lounge by the pool or by the Arabian Sea.
Niraamaya Retreats Backwaters & Beyond in Kumarakom is located on the banks of Lake Vembanad. The resort houses e27 luxury villas on eight acres of tropical gardens lines with pathways to discover nature and other world-class facilities to enjoy during your stay.
Program:
All packages at Niraamaya Retreats include ayurvedic treatments, yoga packages, walks in nature or historical sites and villages, award-winning cuisine, and comfortable, luxurious villas.
What We Like:
Niraamaya Retreats Cardamom Club in Thekkady is the group's mountain hideaway amisdt a cardamom plantation. Personalized ayurvedic treatments may be enjoyed along with yoga under a canopy of trees and stars.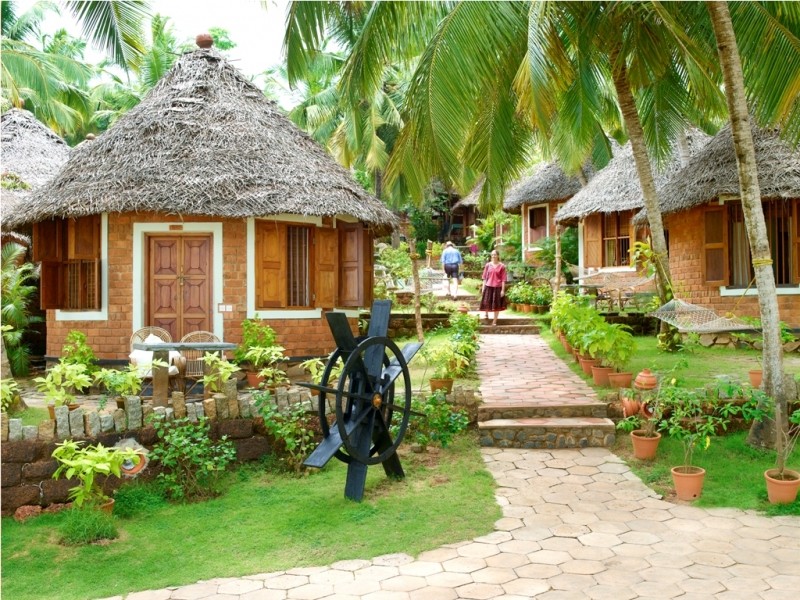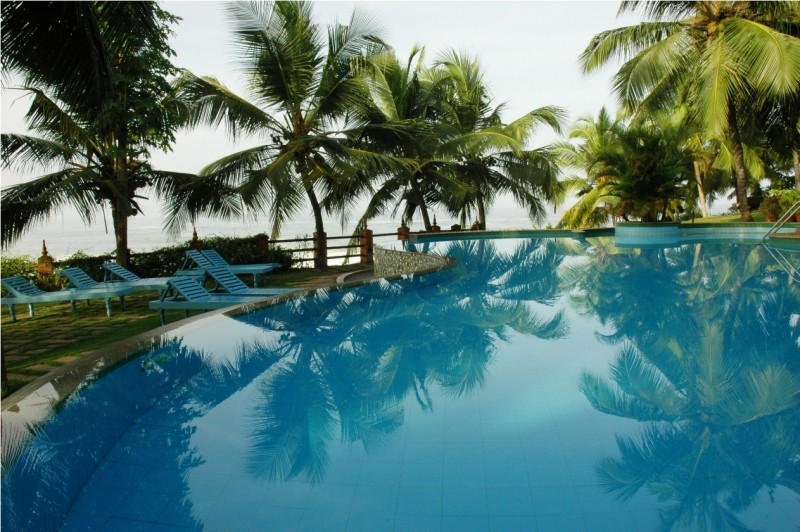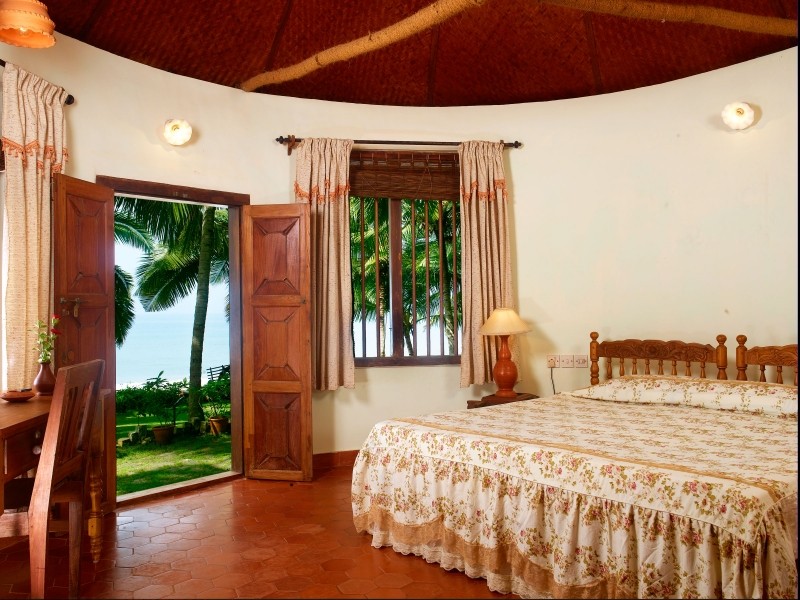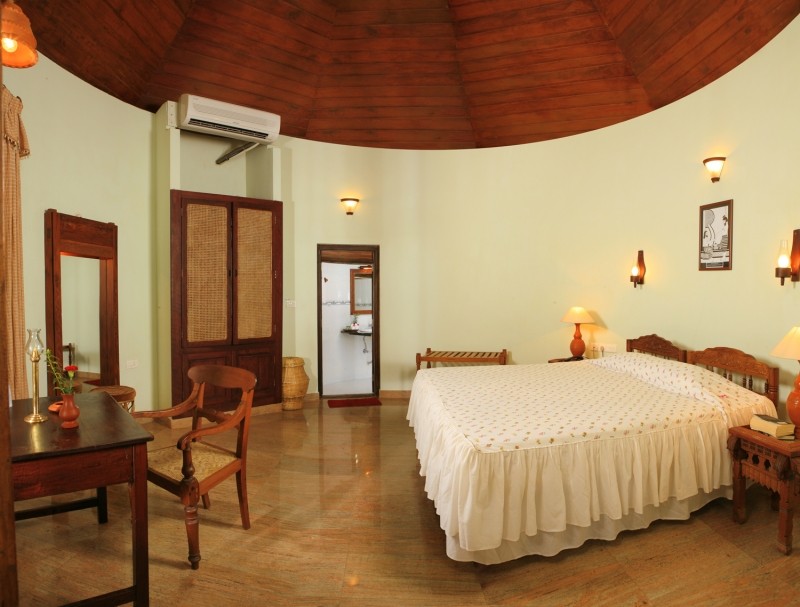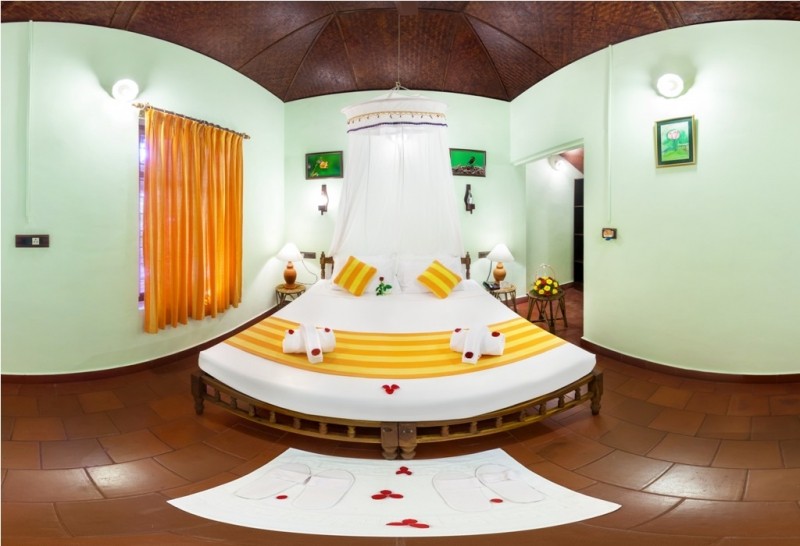 144540945526231800144540945535412special_cottage_01
144739538939359800144739538944947swimming_pool_03
144179941112952700144179941177314special_cottage_interior
144179947358036800144179947387095kerala_house_interior
144540987464162100144540987412226standard_room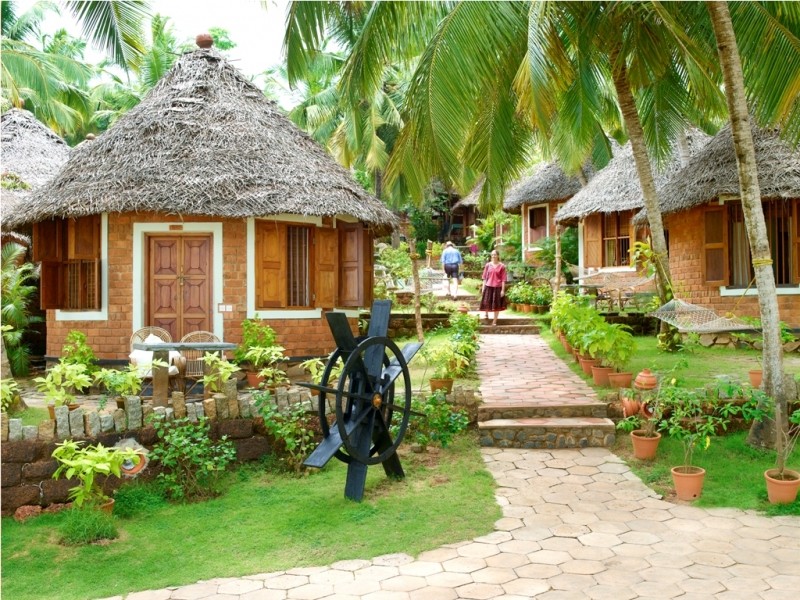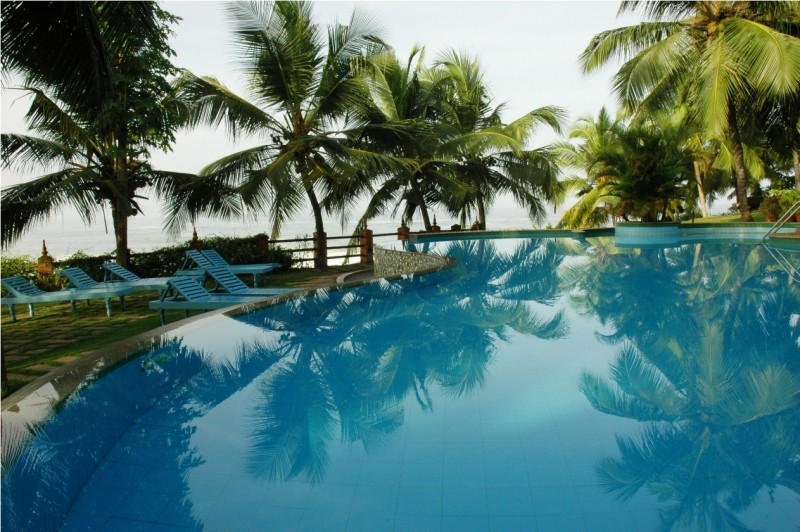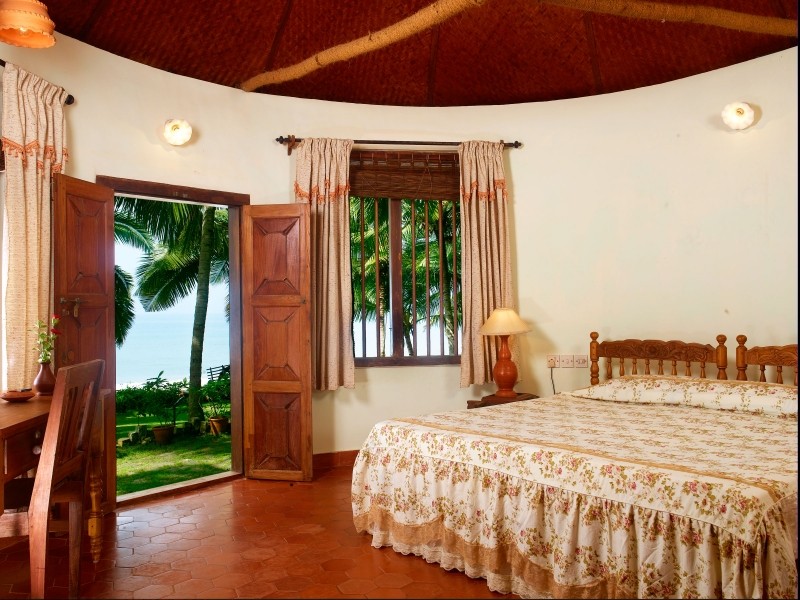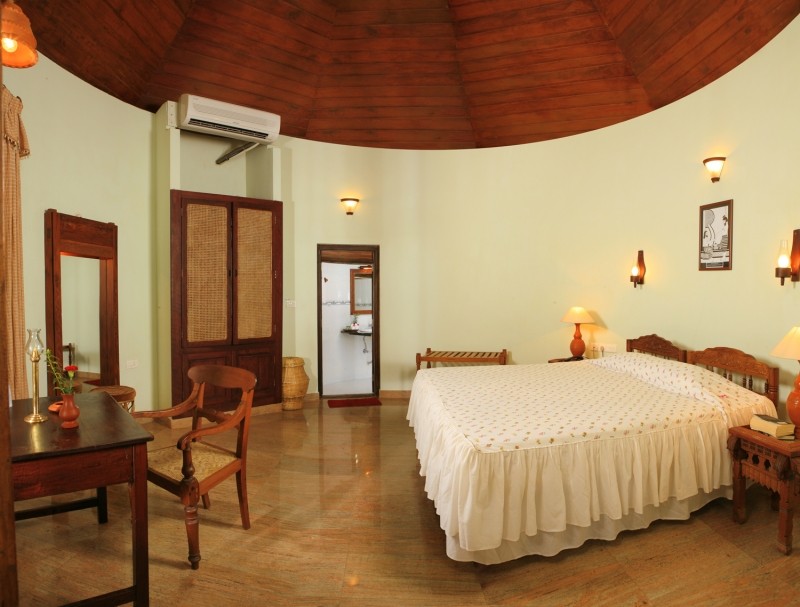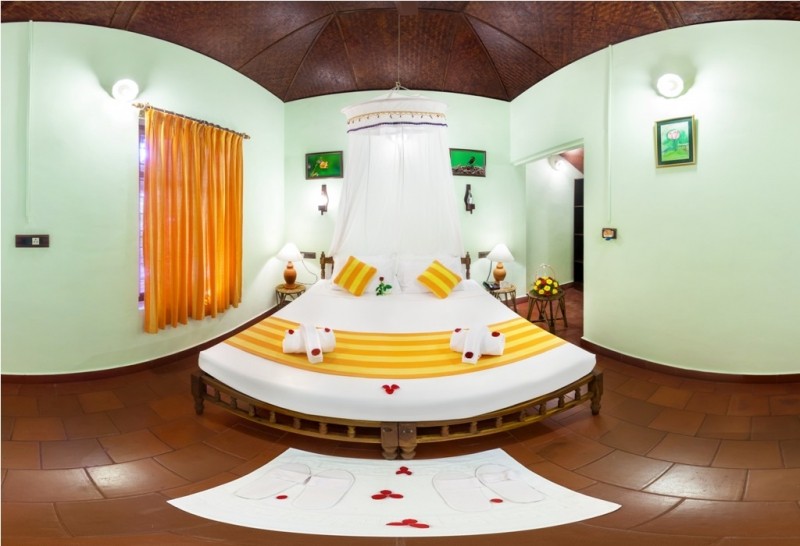 Manaltheeram Ayurvedic Hospital & Research Centre is located on the slopes of a hill nine kilometers away from Kovalam and 21 kilometers from Trivandrum City, overlooking the Arabian sea. At this resort, guest have the opportunity to partake in Ayurvedic treatments and programs to wash away stress, worry, and treat conditions like arthritis, diabetes, rheumatism, paralysis, and more.
Program:
Thatched villas and Kerala-style cottages on the property make it resemble a traditional, quaint village, however all the modern facilities ensure comfort during your holiday. All guests enjoy daily fresh water, wi-fi, an on-call ayurvedic doctor, cultural programs, assistance with local tours and beach access, and other on-demand services..
What We Like:
Rare flowers and herbs that are grown in the garden are used in treatments and medicines for guests. Yoga classes and vegetarian dishes also help to support the treatment programs overseen by ayurvedic experts and therapists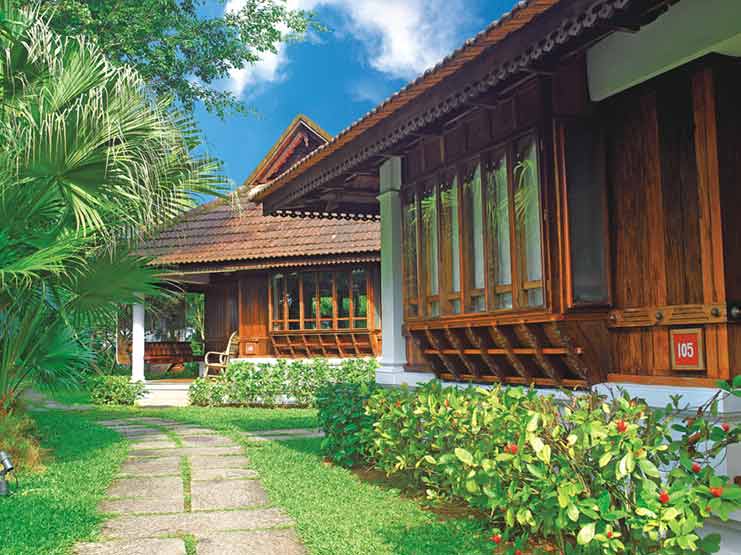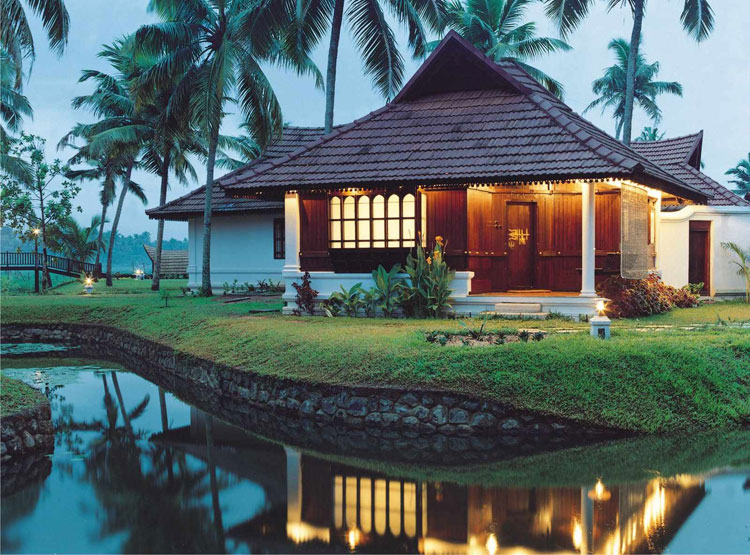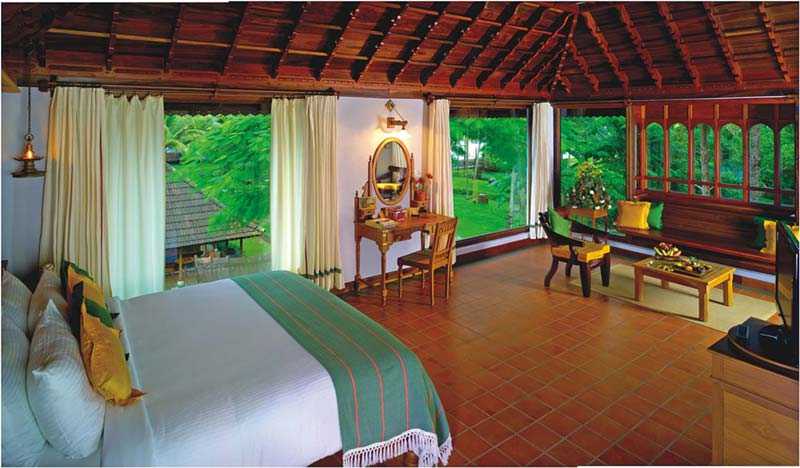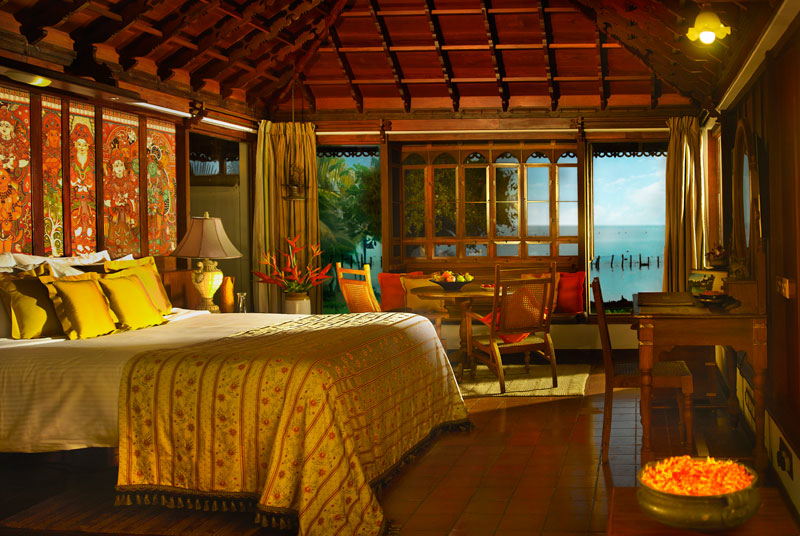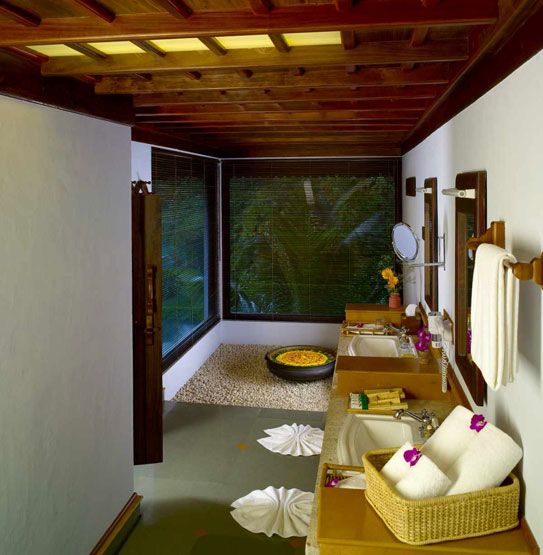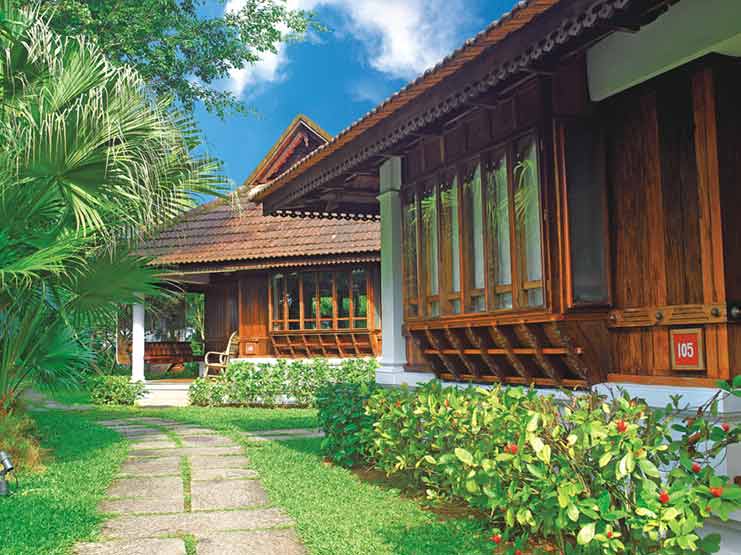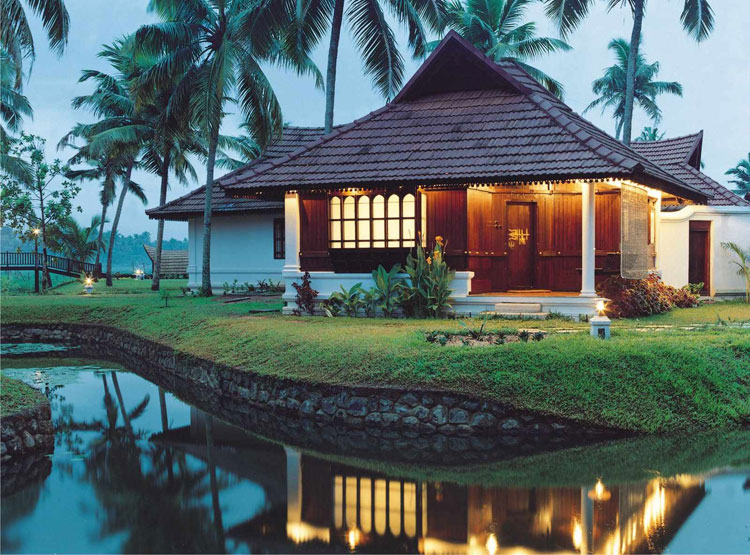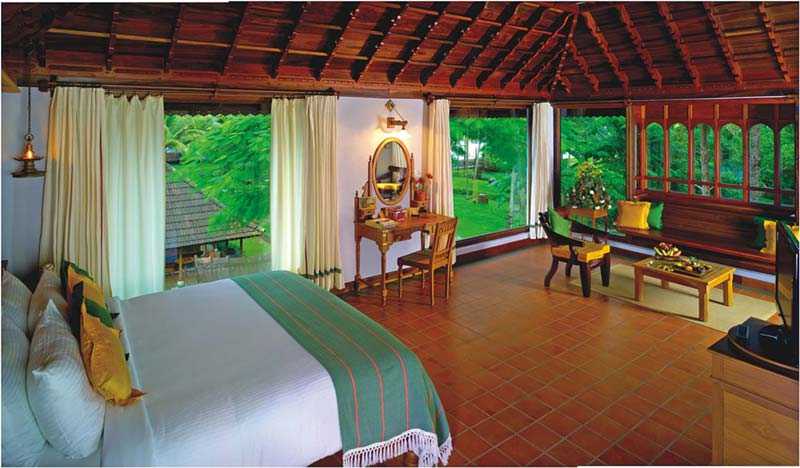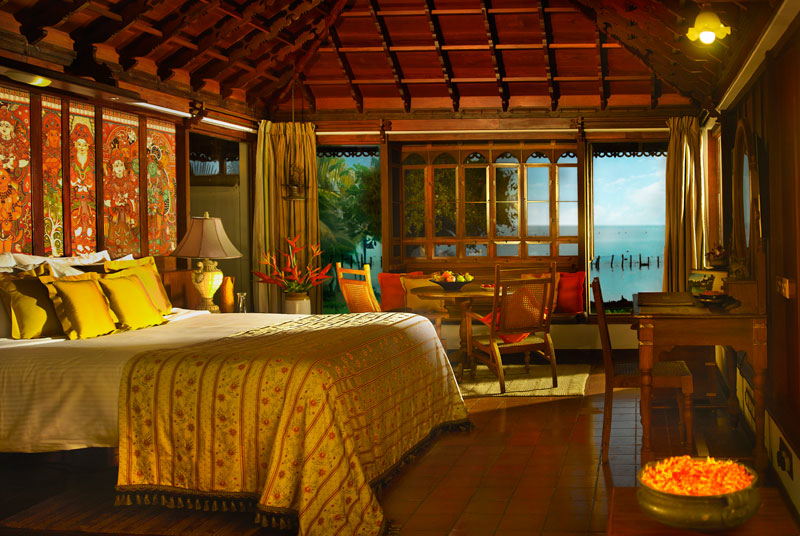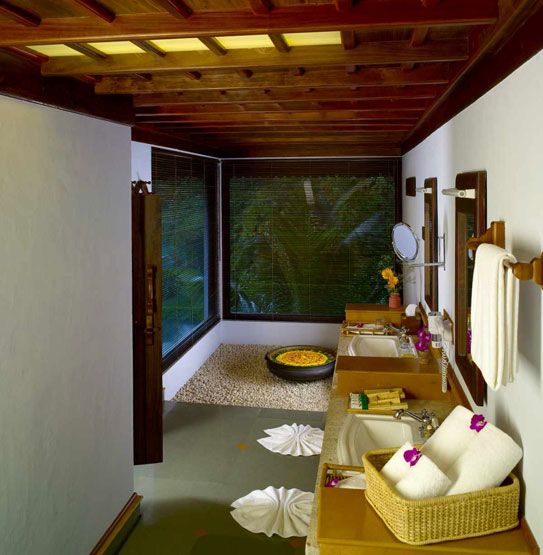 Kumarakom Lake Resort was featured on the BBC Chanel as one of the most luxurious Holiday Destinations in the world. Nestled on the banks of Lake Vembanad, it has been acclaimed as the finest luxury heritage resort in India. The rooms, villas, and suites at the resort are a blend of the charm of Kerala's traditional architecture with modern comforts and luxury. Even Prince Charles and Camilla, Duchess of Cornwall, celebrated the Prince's 65th birthday there.
Program:
Yoga and Ayurveda packages are available for all guests as well as optional tours to experience the legacy of Kerala or backwater adventures through the region. One of the prides of Kumarakom Lake Resort is the specialty restaurant, Ettukettu, which boasts of over 115 seats to provide multi-cultural cuisine that reflects the history of India as a meeting point of all Asian and even European cultures over thousands of years through trade, war, conquest, and cooperation.
What We Like:
Choose from one of the private villas or live in the Kumarakom Lake Resort Houseboat during your stay. The houseboat is designed like a traditional kettuvalloms, a Kerala houseboat, but fitted with all modern amenities so you can relax and enjoy life of the waters of Lake Vembanad as you enjoy observing life on the banks of Kerala.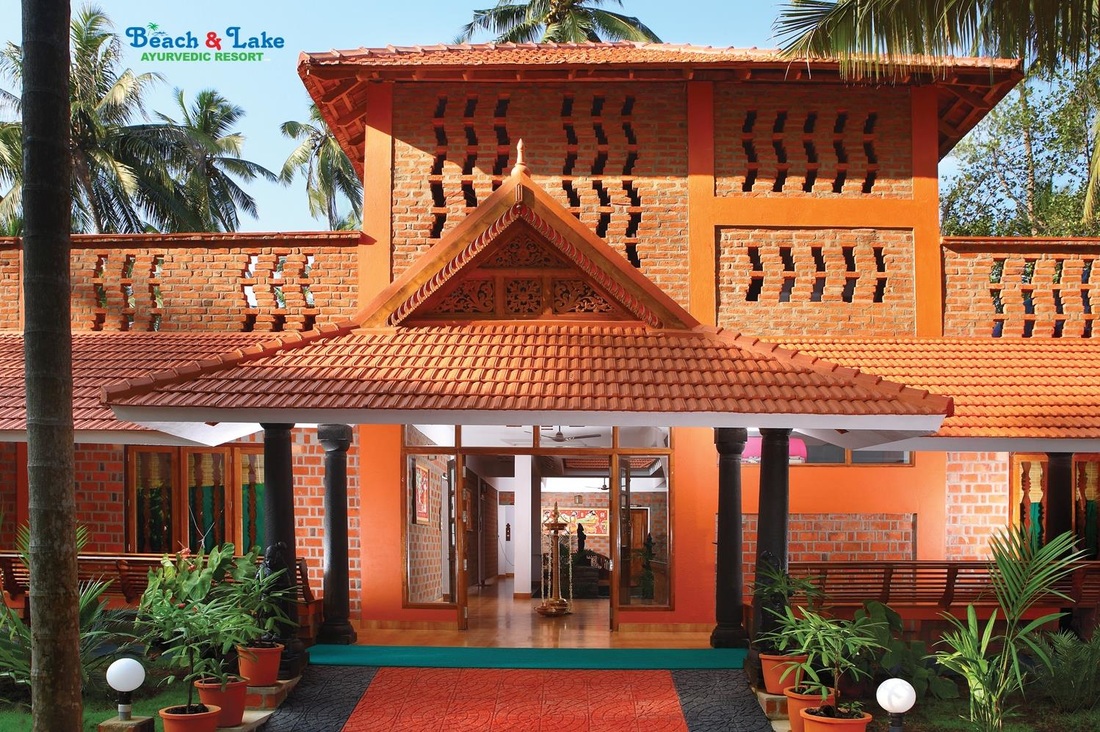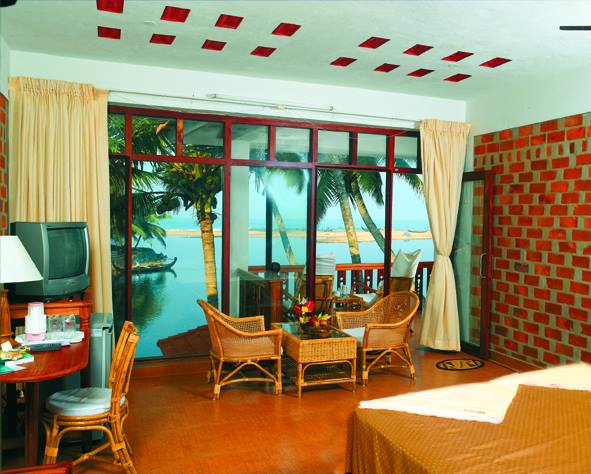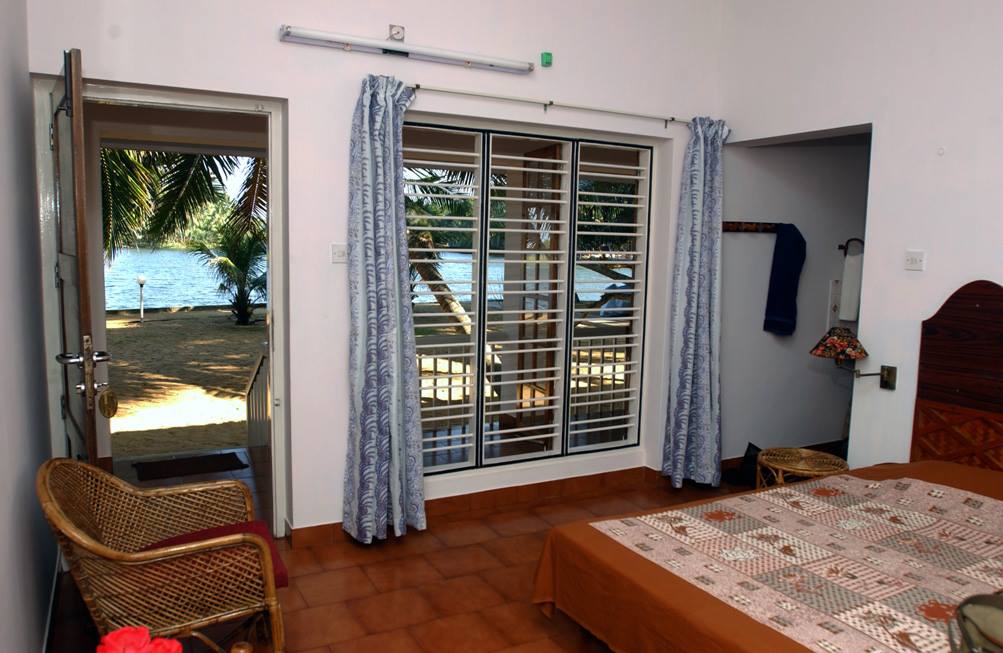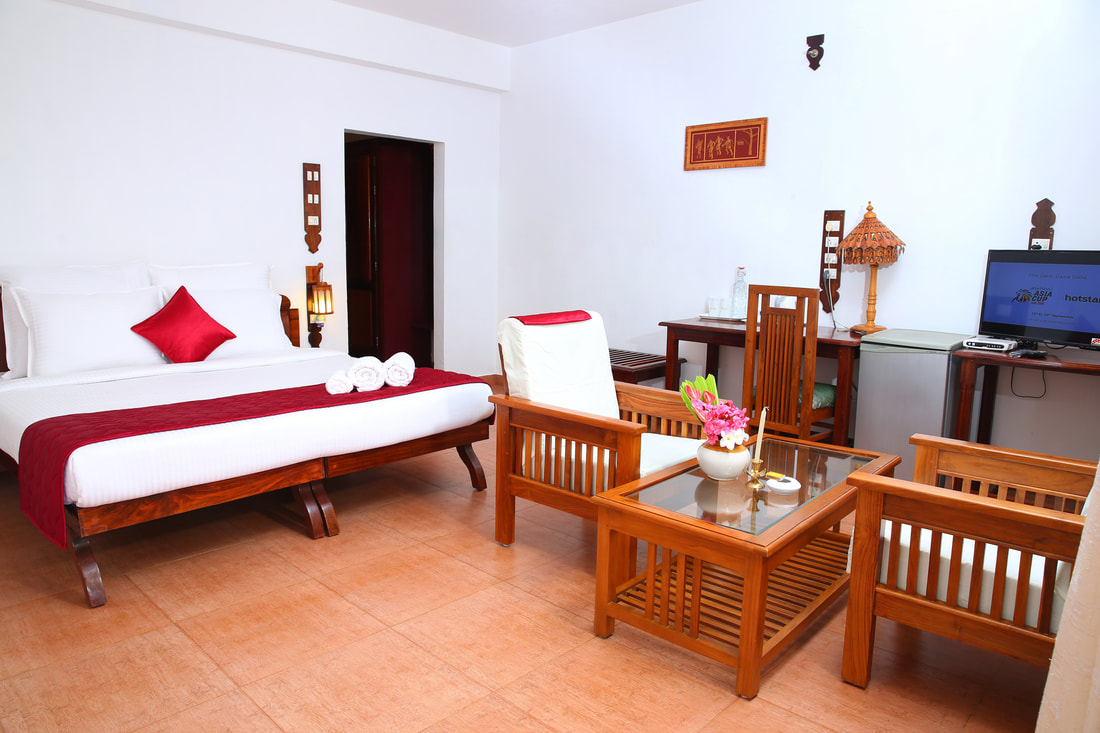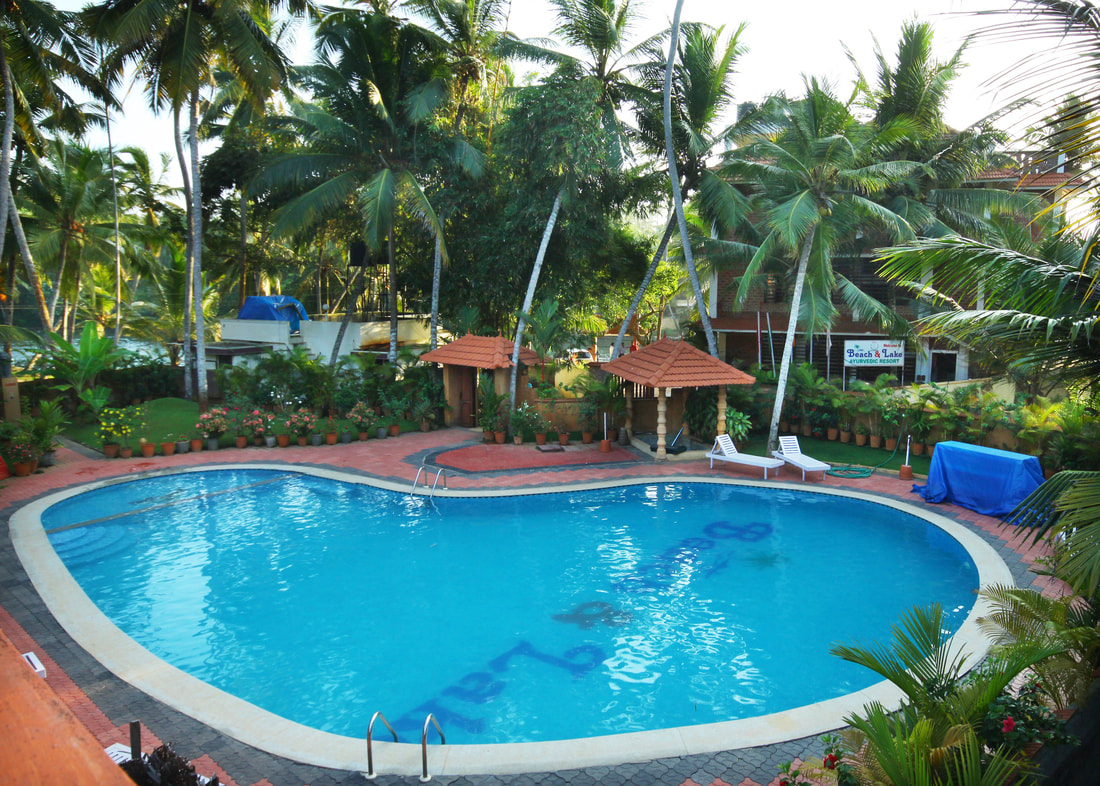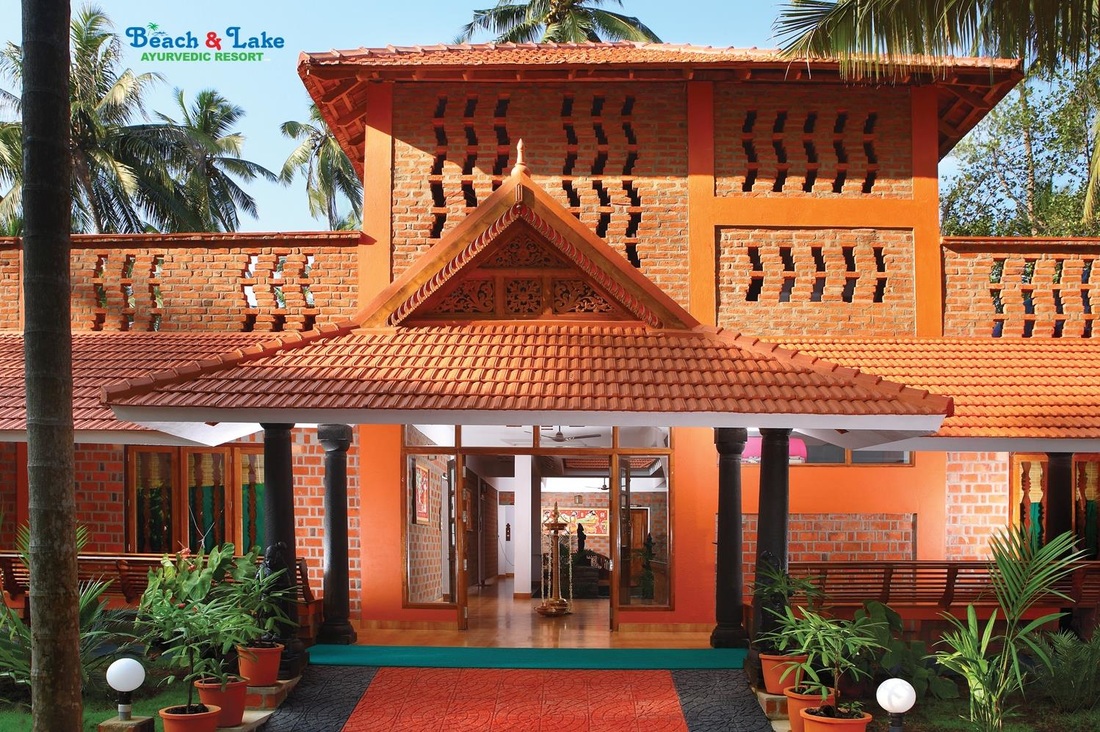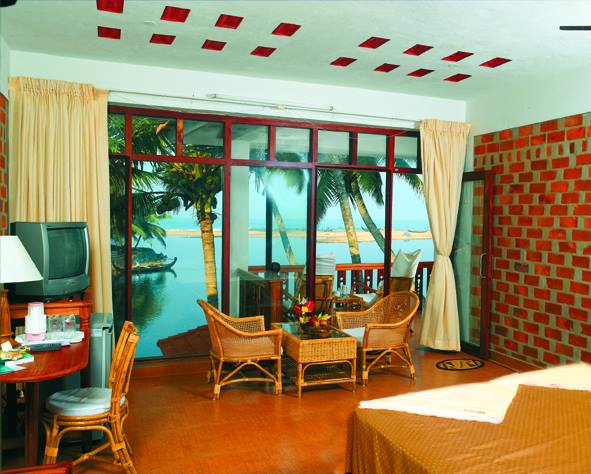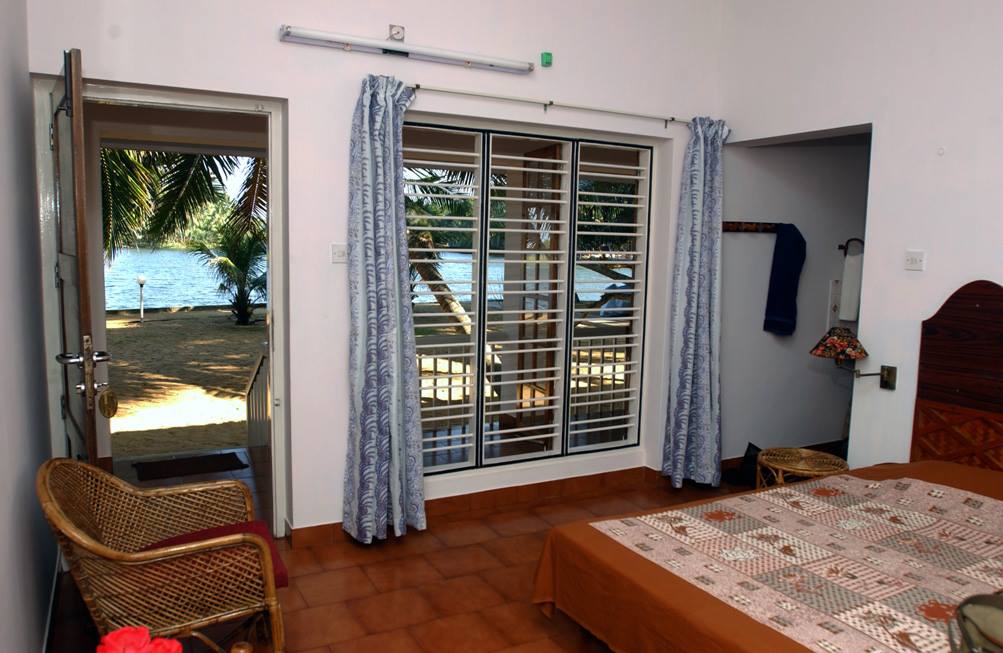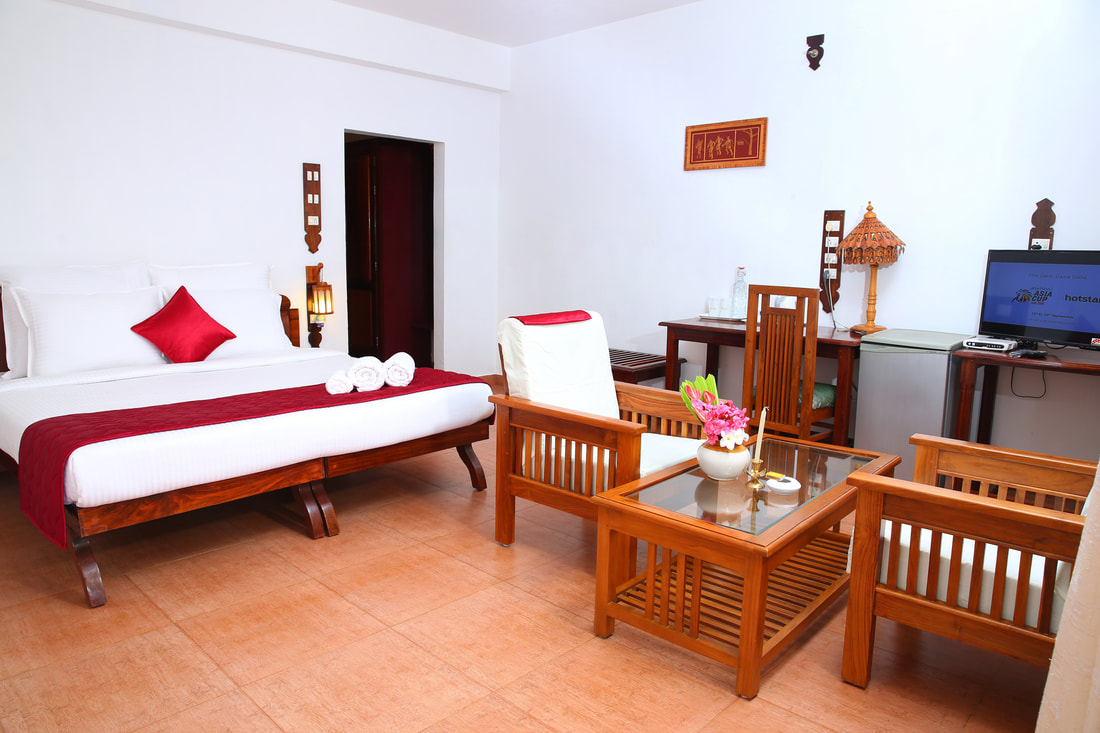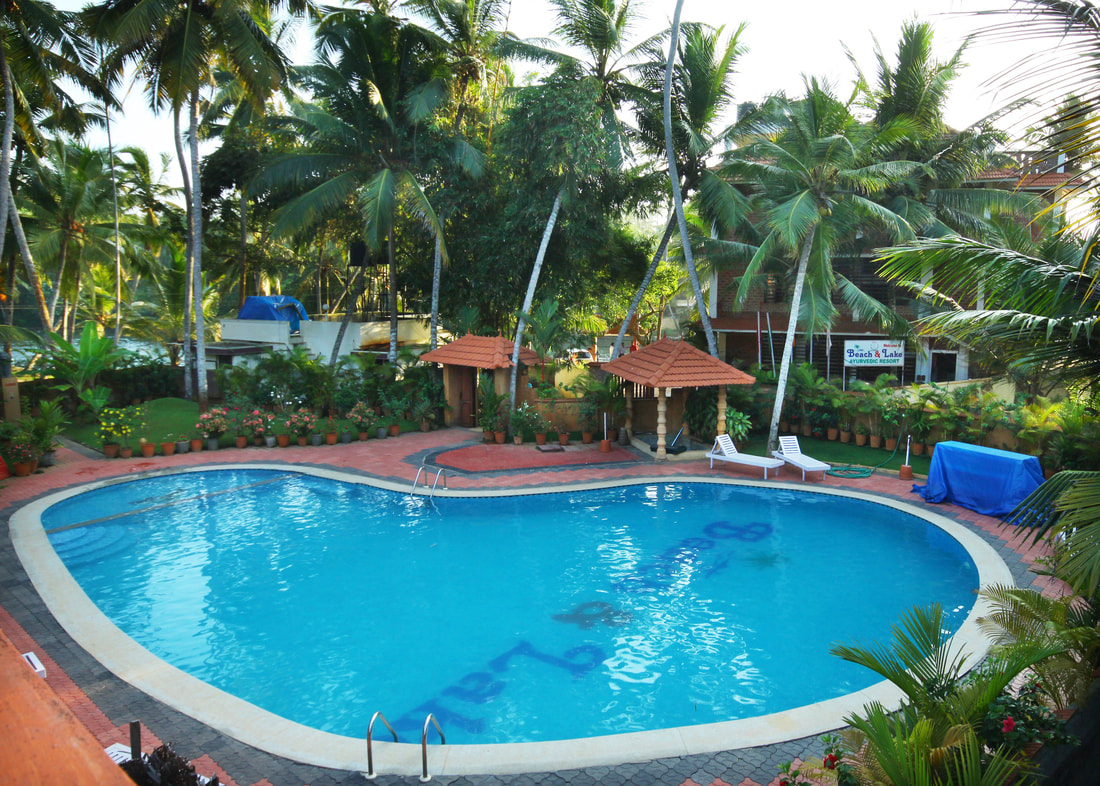 Beach & Lake Ayurvedic Resort is a one of a kind beach resort with a focus on pure healing with the charm of a family-run facility and all the amenities of an award-winning spa and resort. Built on an island between the Arabian Sea and Karamana River, Beach and Lake Ayurvedic Resort is a place to take advantage of the healing powers of being surrounded by water and life flowing steadily.
Program:
The Resort is nearby Poovar, a coastal village almost at the southern tip of Trivandum. Also neighboring is the more popular Kovalam with its beach paradise offerings just four kilometers south of Beach and Lake Ayurvedic Resort. It's a place for guests to enjoy some more touristic activities and souvenir shopping.
What We Like:
All rooms at Beach and Lake Ayurvedic Resort have spectacular views of the water. Hi-speed internet is available as well as access to the many facilities such as indoor games, paddling, canoeing, or bird watching. Ayurvedic consultations and treatments are available as well as cooking classes, backwater and nature cruises, lessons in the Kerala martial art of Kalaripayattu, and more.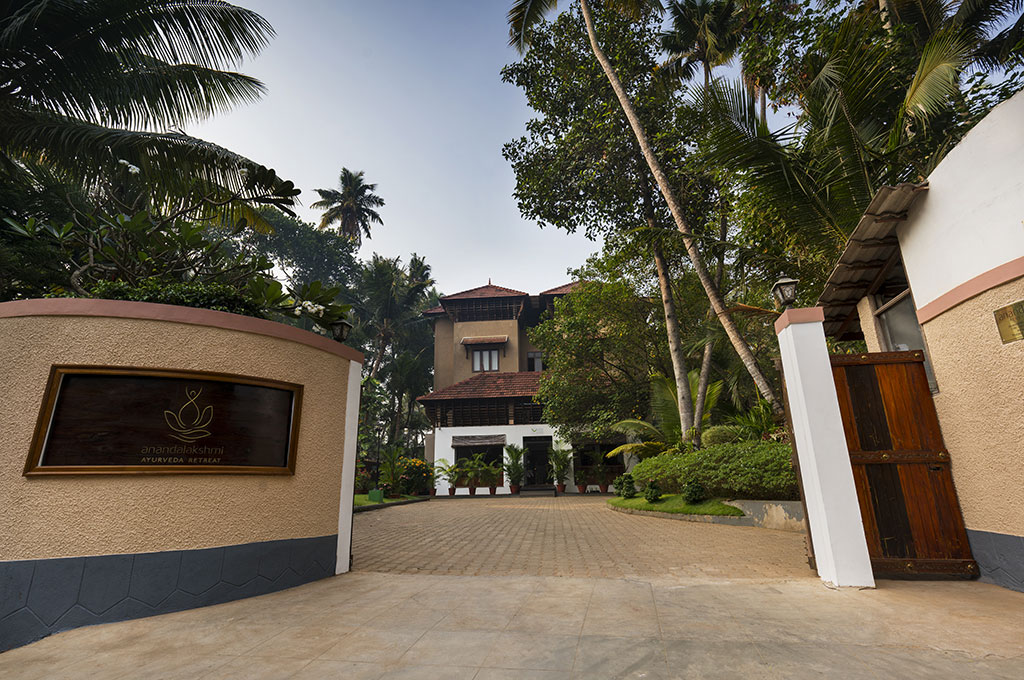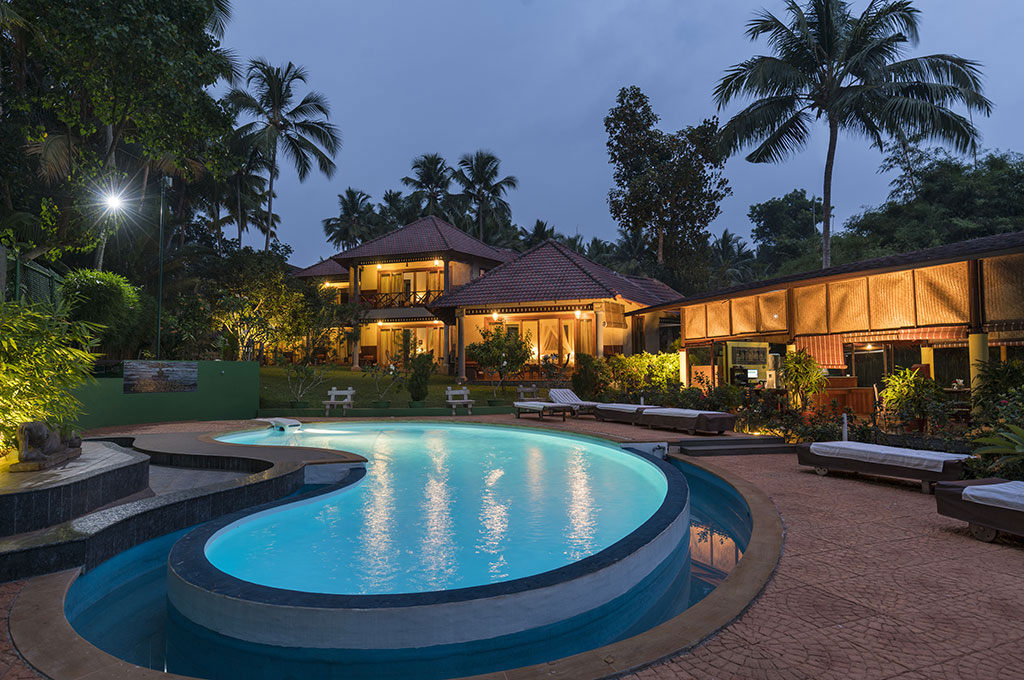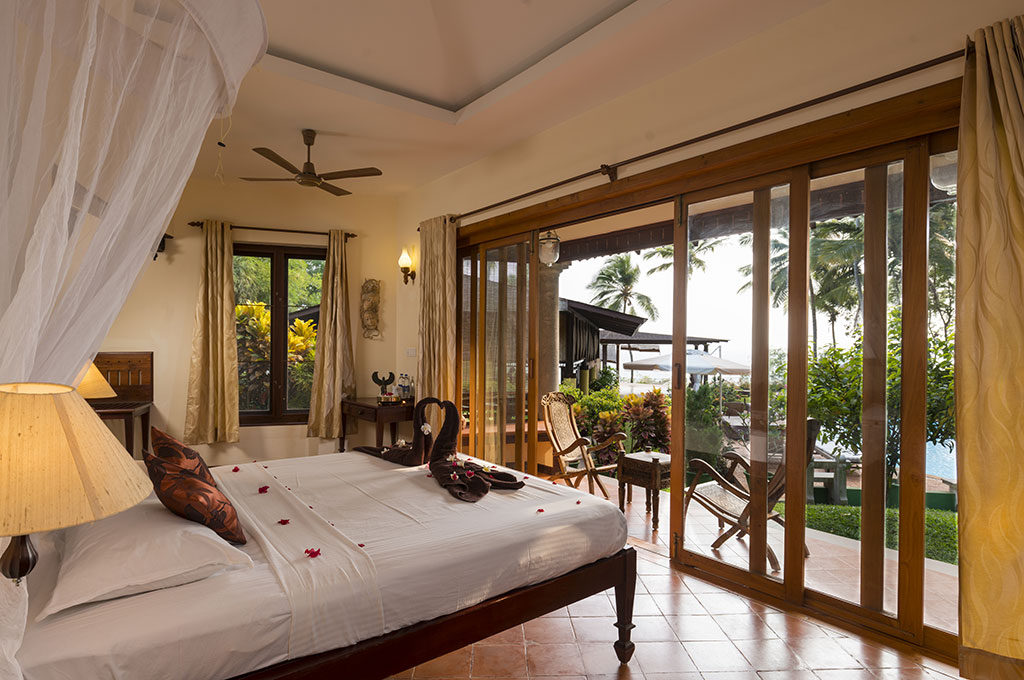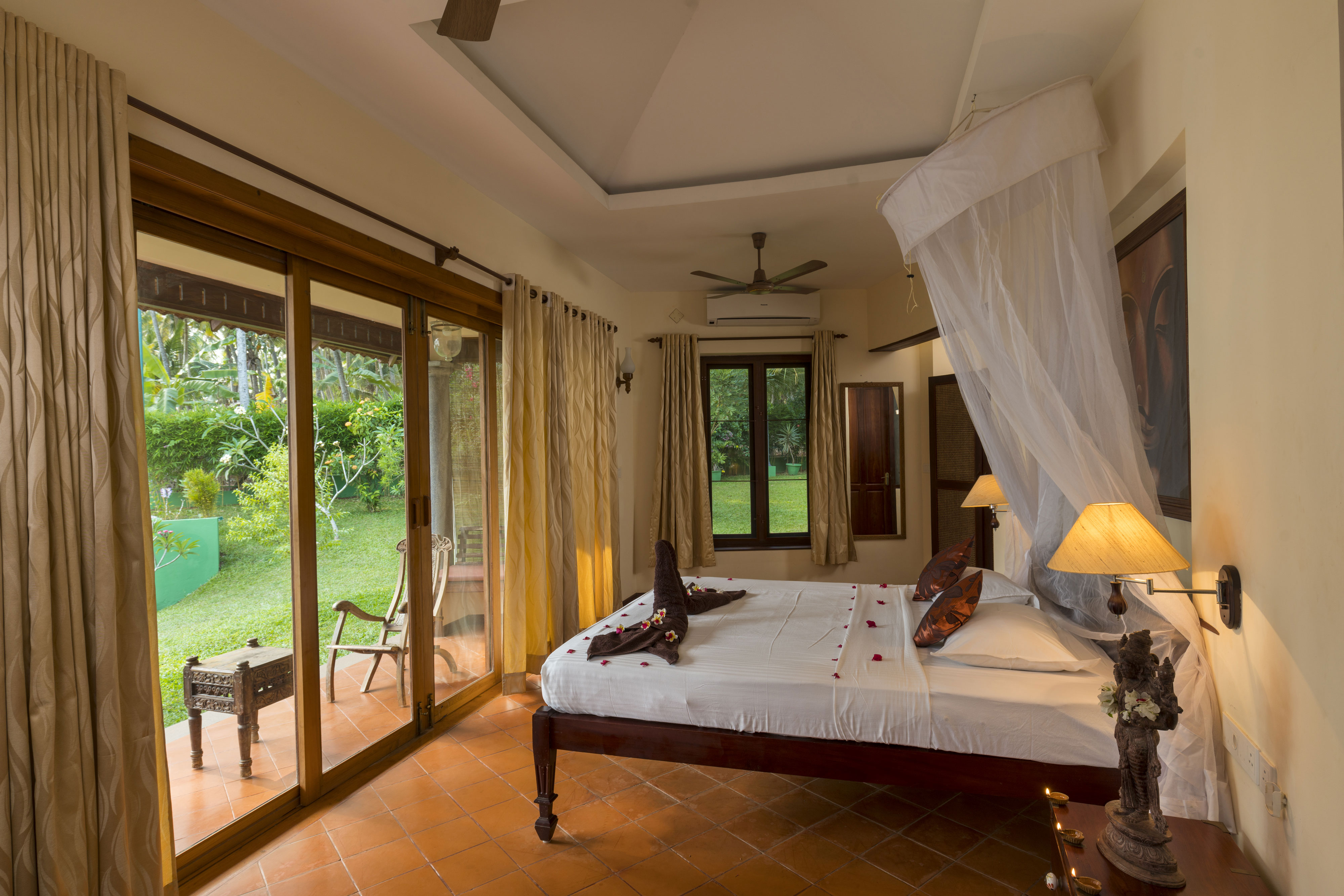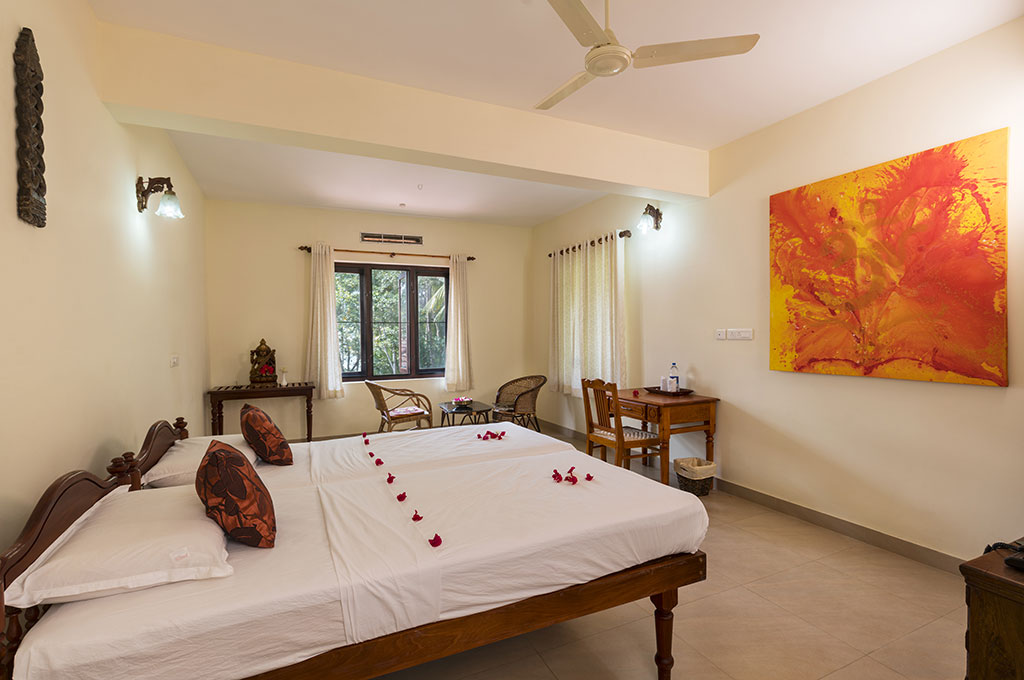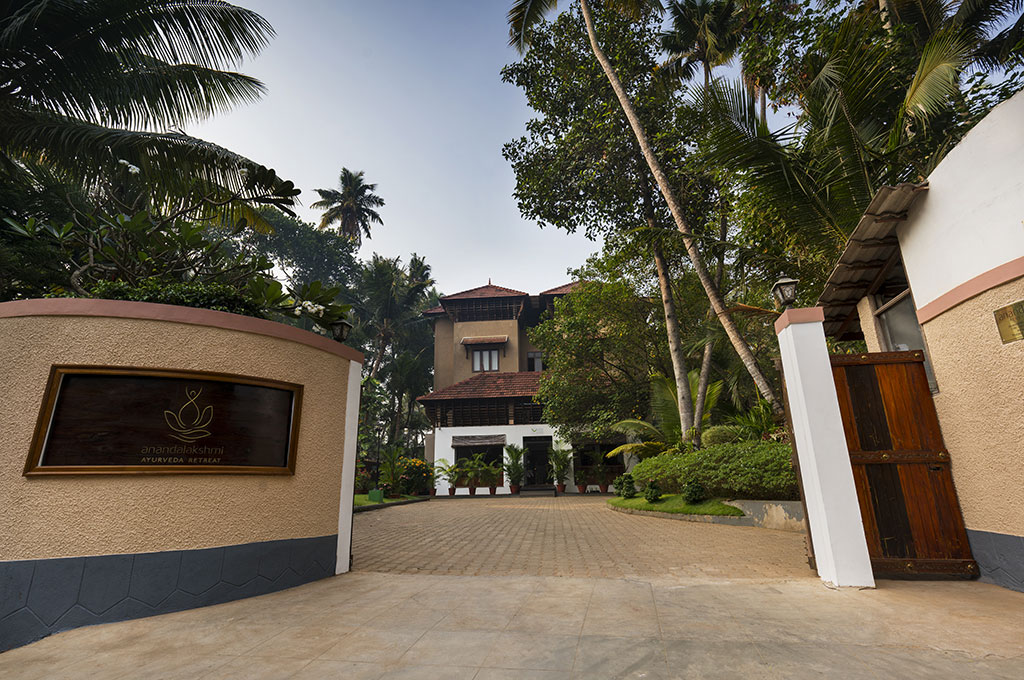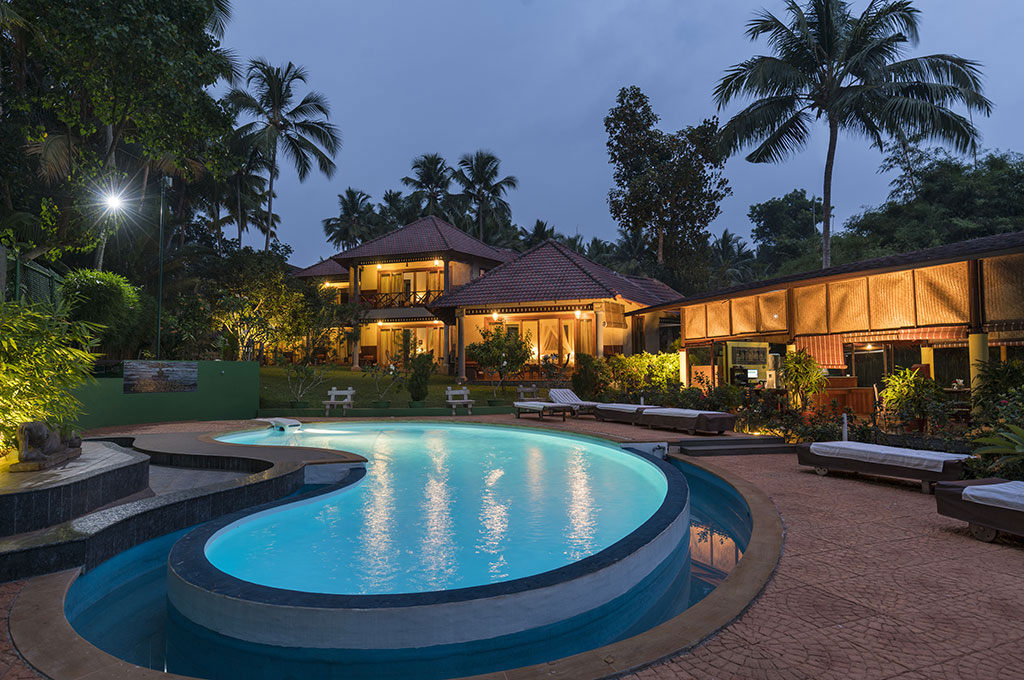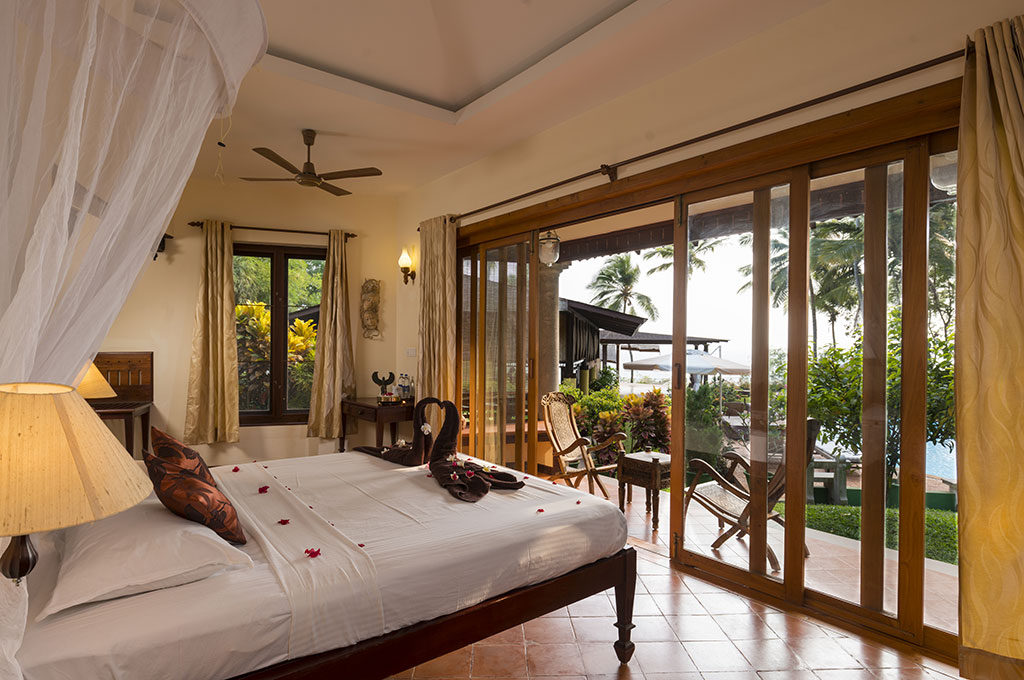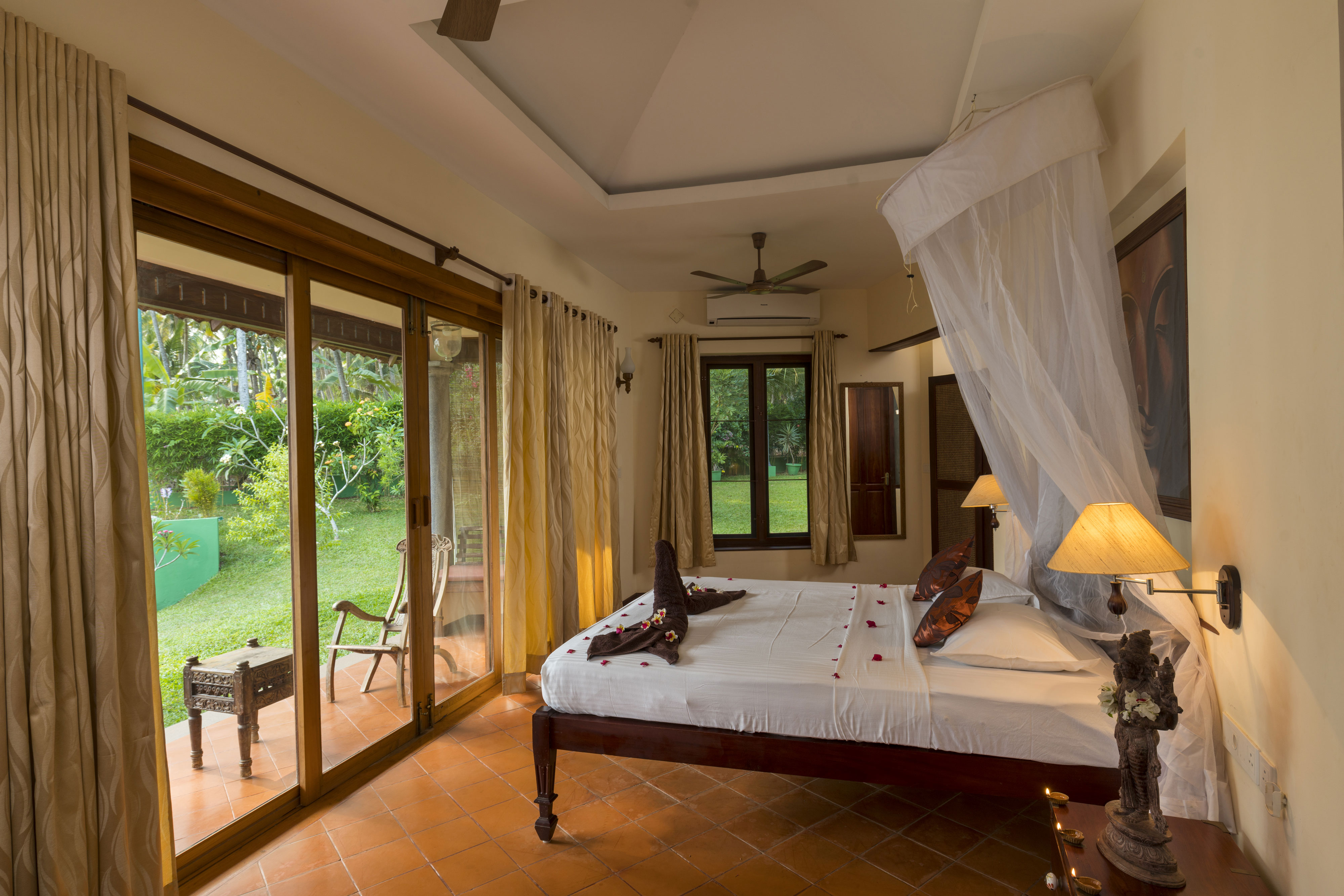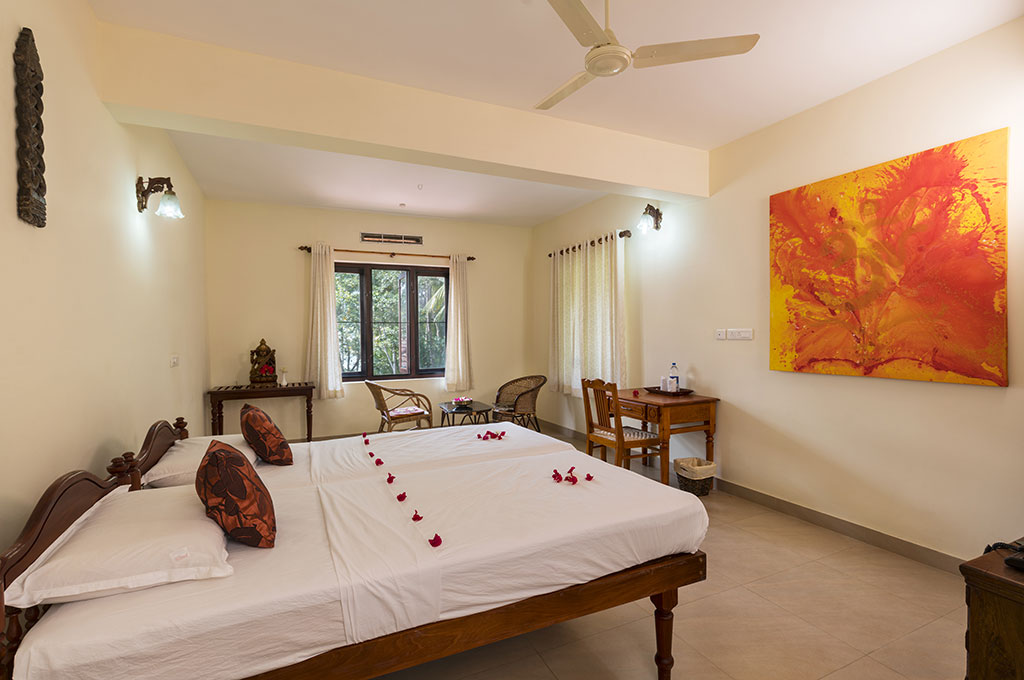 The boutique offering at Ananda Lakshmi has fifteen accommodation options, nine of which are deluxe villas with water views of the sea or Arabian sea. The Deluxe Rooms are equally comfortable with or without sea views. All rooms are Eco-friendly. Yoga classes are offered every morning in a hexagon shaped shala overlooking the water. And personal Ayurvedic consultations and treatments may be arranged with any of the experienced doctors.
Program:
Chowara beach is only a 10 minute drive away from Ananda Lakshmi and the retreat center provides free transportation for guests on some days of the week. Cultural events and shows are also offered at times of the year on the sea view deck while local trips to villages, nature tours, botanical gardens, cultural  and heritage sites, and Elephant Park, may be arranged with the 24-hour front desk.
What We Like:
Ananda Lakshmi has an Ayurvedic team lead by Dr. M. S. Baiju BAMS who has over 27 years of experience in India and in Europe. The center works in collaboration with Usha Veda, Switzerland, the first Ayurvedic school accredited by the Swiss Government to train Ayurvedic Therapists for the Federal Diploma.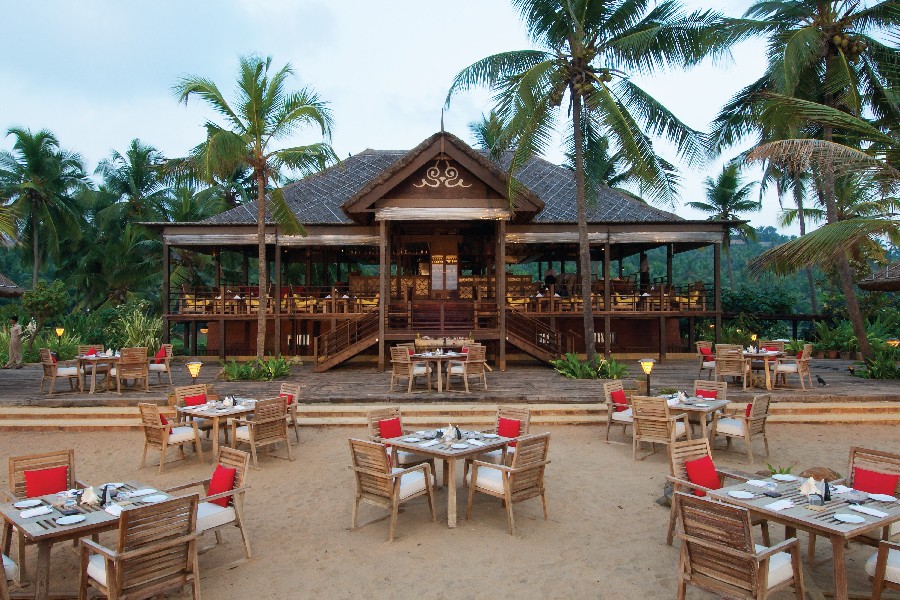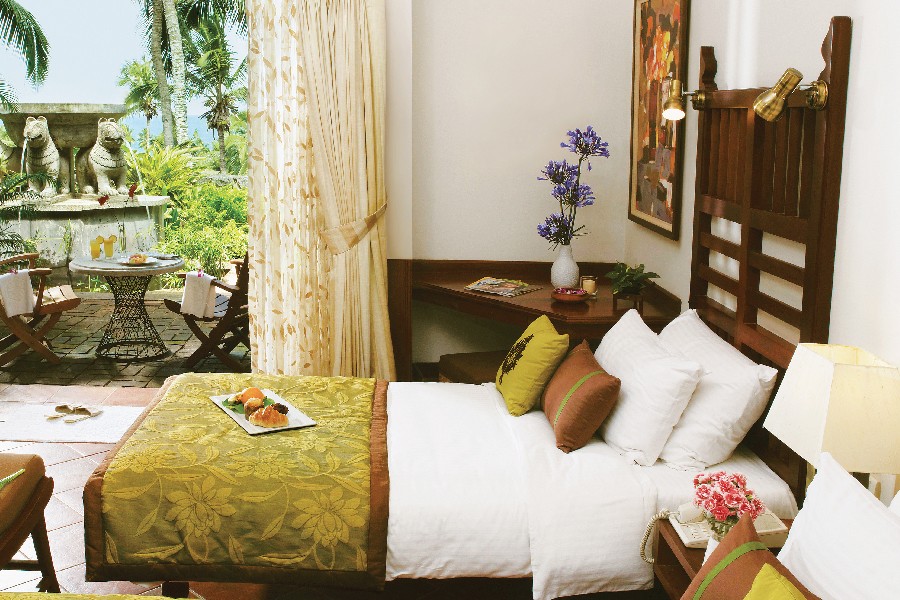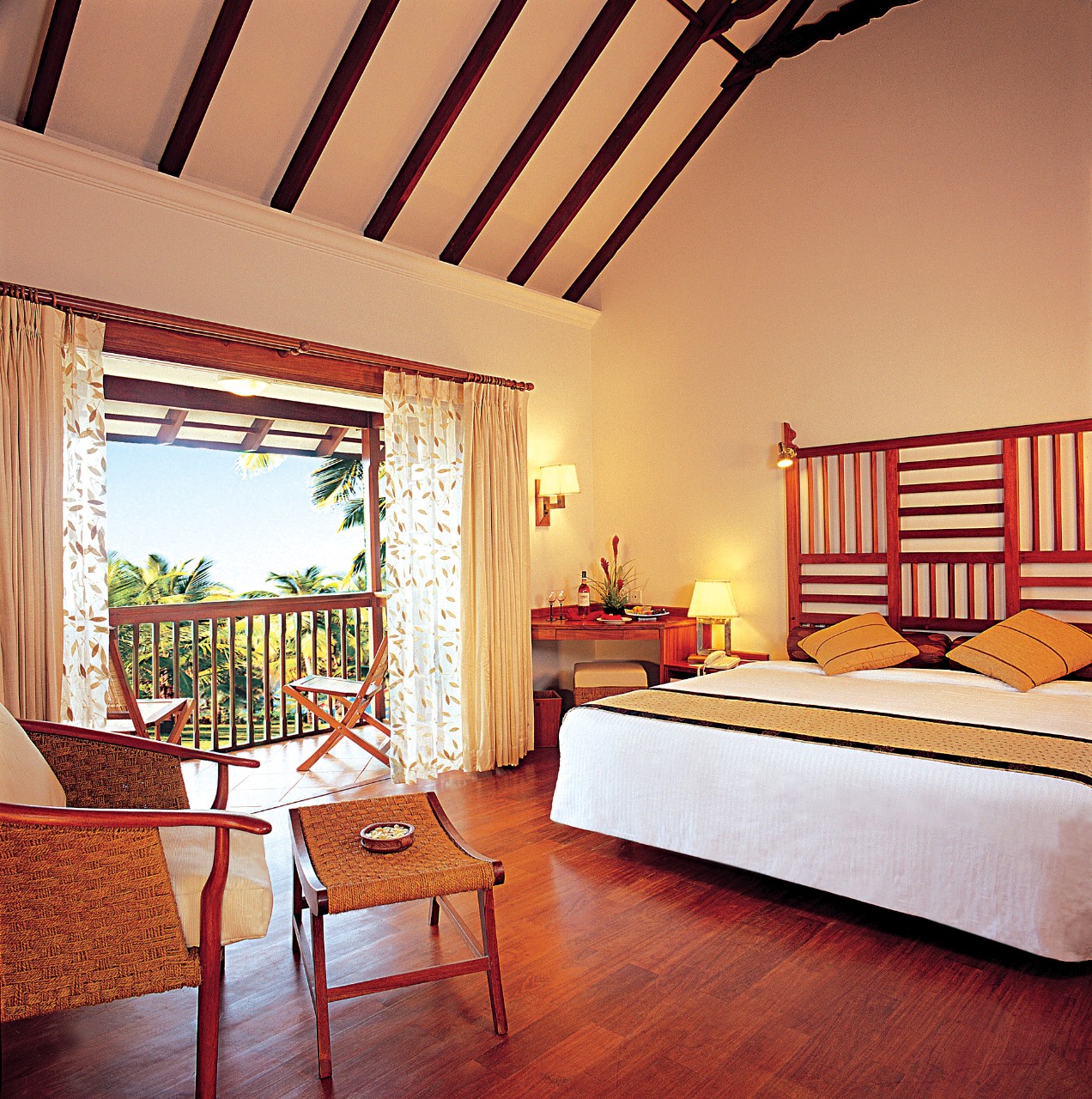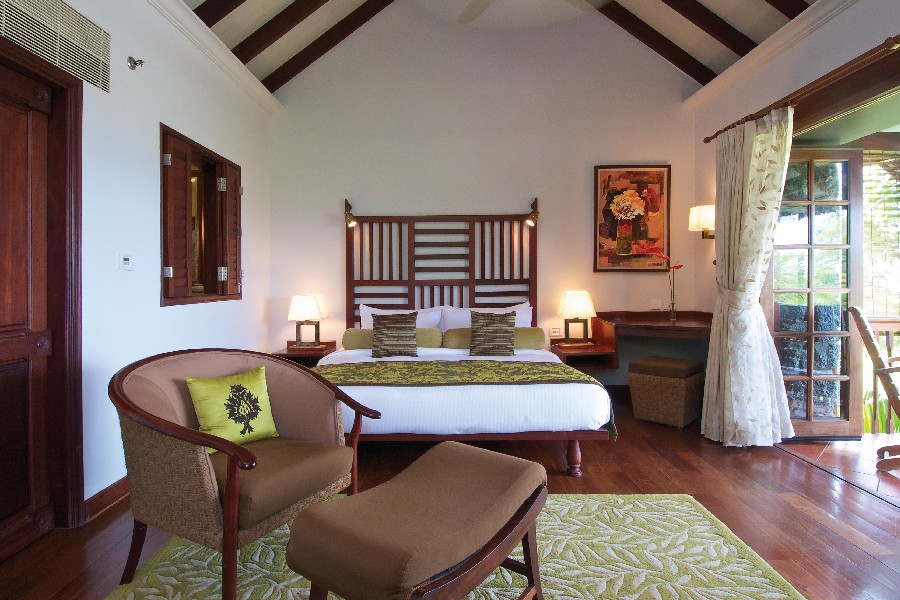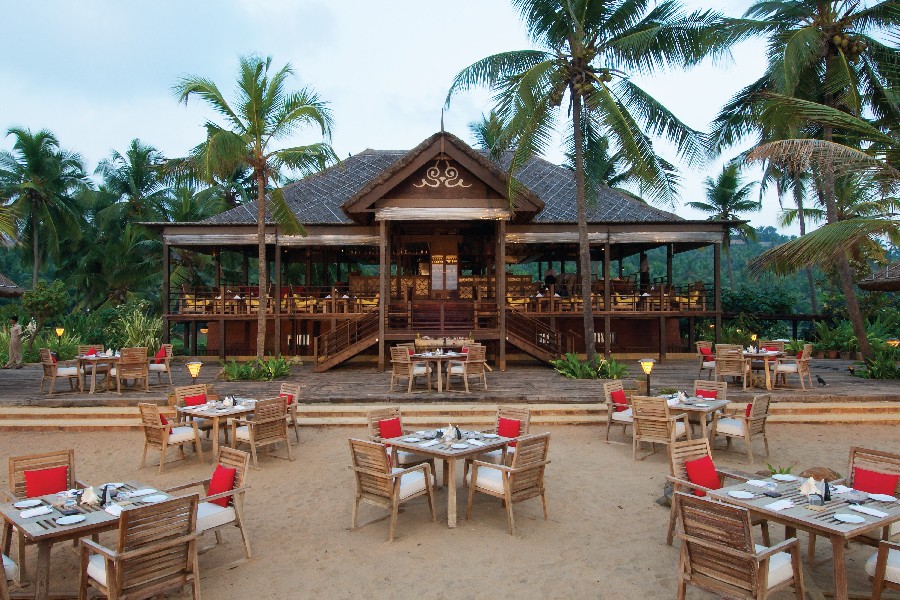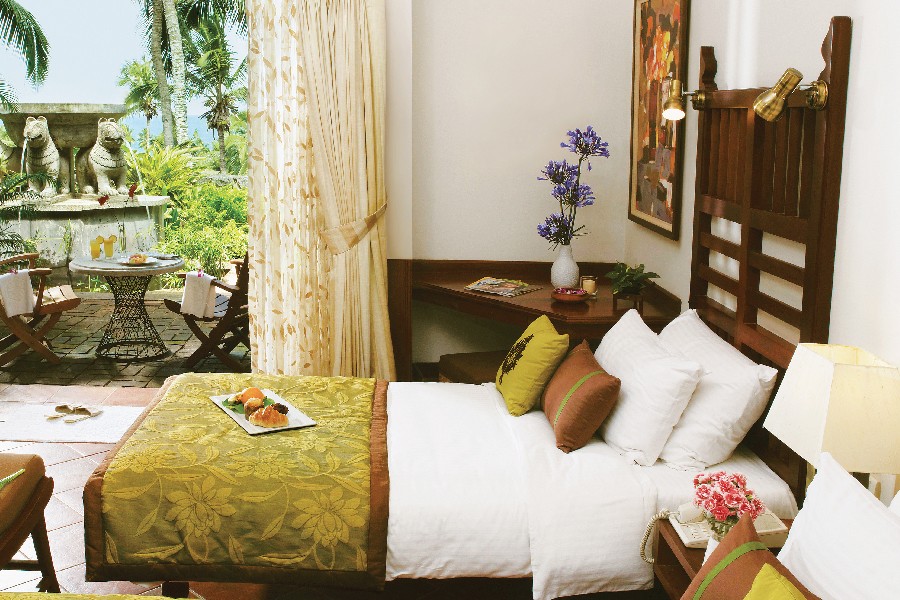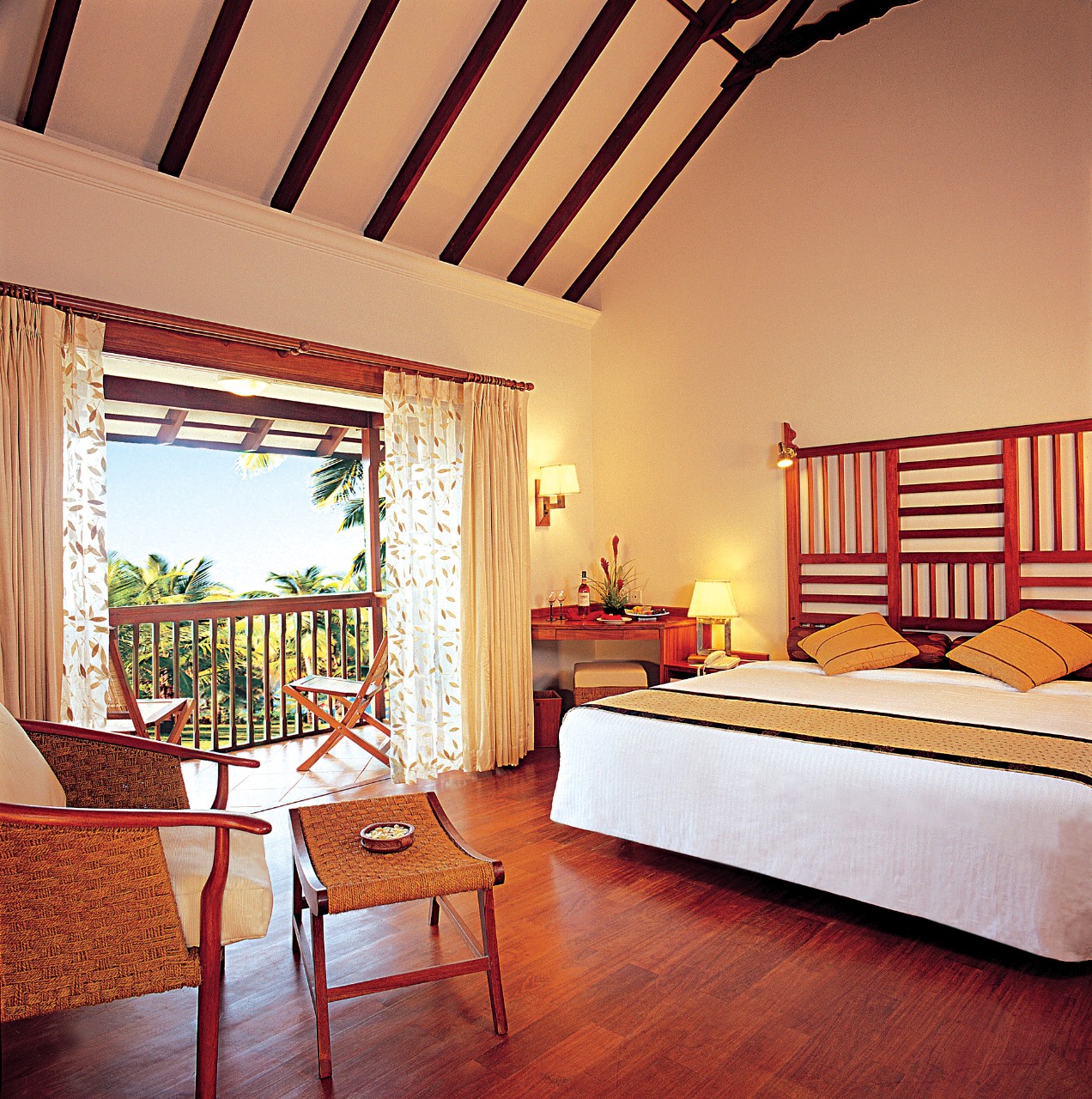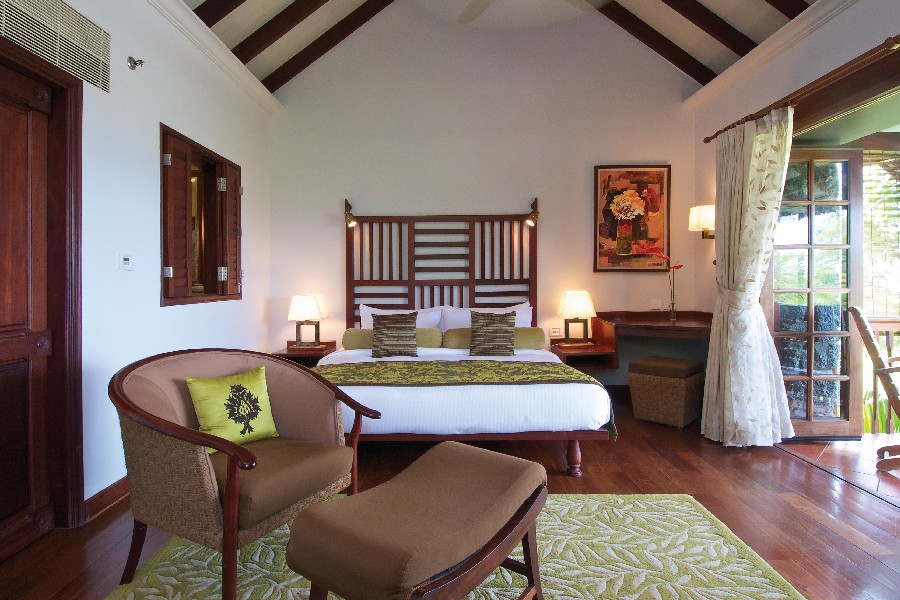 Experience Bali while in Kerala. Taj Green Cove Resort and Spa is a 5-star resot in Kovalam located on a 16 acre property along the coastline with Balinese style villas overlooking the sea and lagoon. All Villas are designed with Balinese wooden furniture and architecture to blend in with the tropical landscape of the gardens and unique stone sculpture garden and pools around the resort.
The Seafood Specialty restaurant, Bait, shows off backwaters to one side and the Arabian Sea on the other. From vegetarian dishes to on-request wellness packages, every palate is sure to find something to enjoy.
Program:
At the Jiva Spa, guests may avail of numerous spa treatments and ayurvedic consultations as well a various yoga and meditation programs to revitalize and balance the body, mind, and spirit to a state of wellness and bliss. Kids will also enjoy the activity room with is well-stocked with board games, books, toys, a full-time caretaker, and a babysitter who can be arranged on request.
What We Like:
Optional travel services around the area include scuba diving, birdwatching, paragliding and other ocean sports, Kovalam sight seeing, lounging at the beach, and others.
Conclusion
If money is no object, don't hesitate to indulge in one of these luxury yoga retreats and ayurvedic centers that Kerala has to offer. You will not only get world-class spa treatments, but also treat your entire mind, body, and soul with the ancient, traditional, practices overseen by specially trained experts and therapists. Feel comfortable in your own private room or villa with ensuite bathrooms and enjoy other activities while undergoing the treatment program of your choice. Whether you have water, mountain, jungle, or garden views, your eyes will certainly be delighted by all that these luxury accommodations have to offer.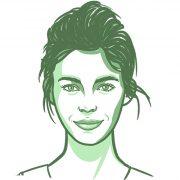 Susan Williams
Susan views the world through a lens of spirituality, health, and compassion. Her positive outlook on life shines through her writing, which is heavily focused on yogic living, meditation, and conscious eating.