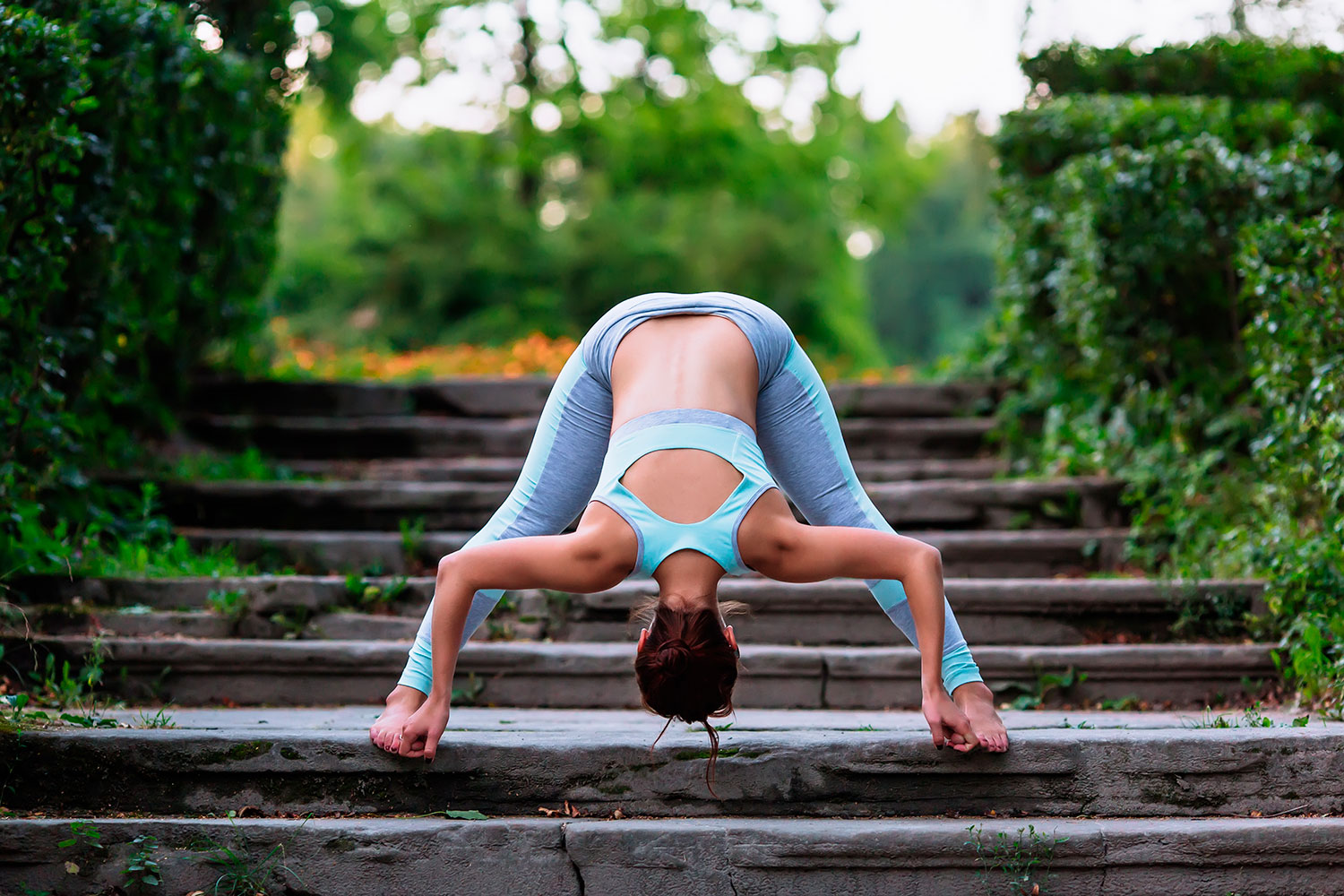 baretreBali. The island of the gods.
Just the mention of this lush tropical paradise will pull on the heart-strings of any travelling yoga-phile.
Over the past decade or so Bali has emerged as one of the top destinations in the world for yoga vacations, retreats and teacher trainings. Every conceivable type of yoga is represented and there are hundreds of centres all over the island that range from traditional ashram style settings to yoga surf camps.
However, Bali is not just a centre for traditional yoga.
The ecstatic dance, contact improvisation and acro yoga communities are probably more active here then anywhere else in the world. Holistic therapies like massage, acupuncture, reiki and sound healing are abundant and reasonably priced. Plus, it's easily the best place in Asia for lovers of vegan cuisine and raw food.
Take a quick scroll through an Instagram yoga hashtag and you are sure to see the incredible rice-terrace views, infinity pools and breathtaking temple architecture that Bali is so famous for. It's a yoga wonderland!
Doing a retreat in Bali is a dream vacation, but with so many options and so much competition it can be a bit tough to find a place that's right for you.
Luckily, we've done all the leg work and narrowed it down to the 10 best yoga retreats this beautiful island has to offer for 2019!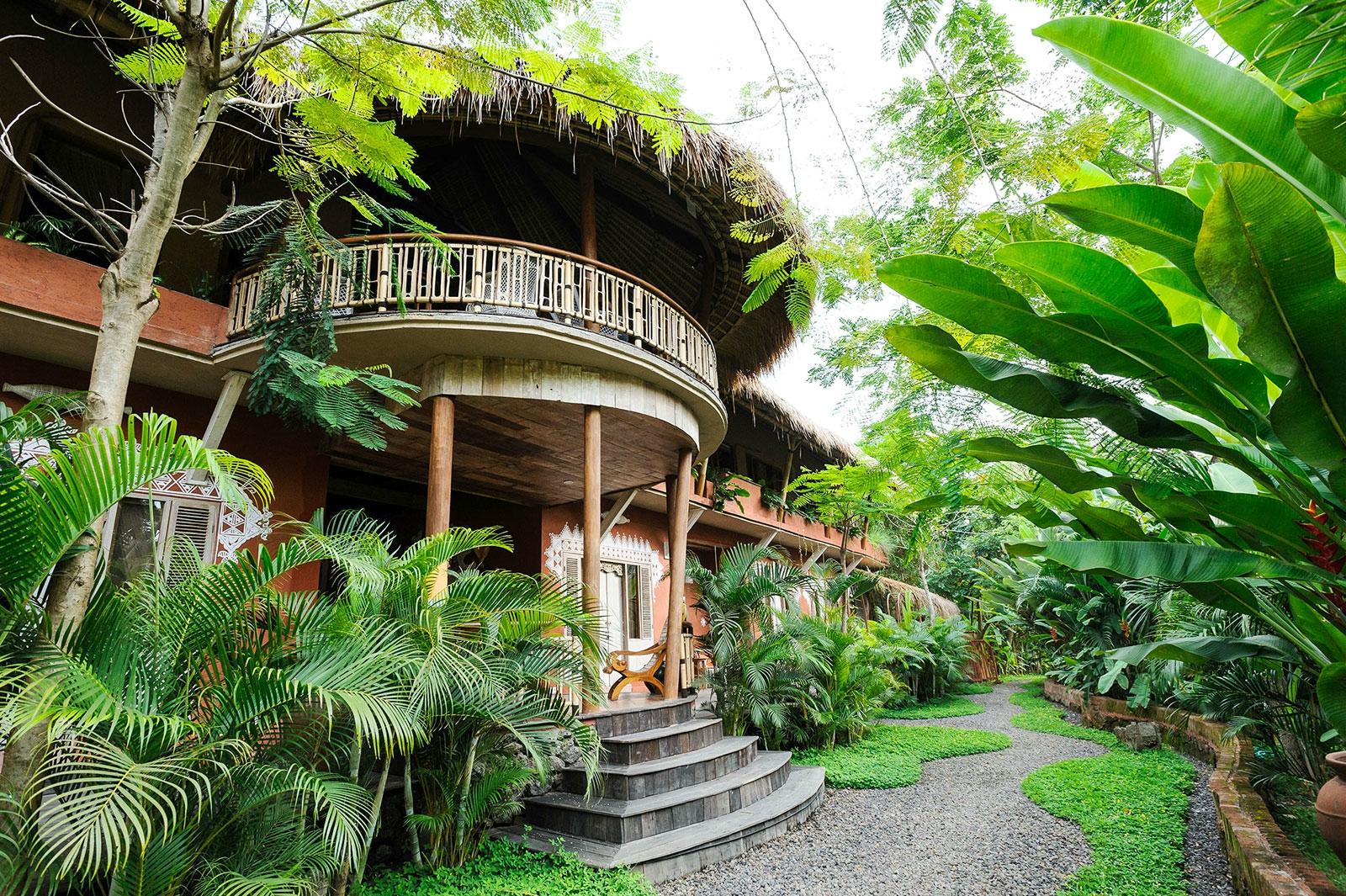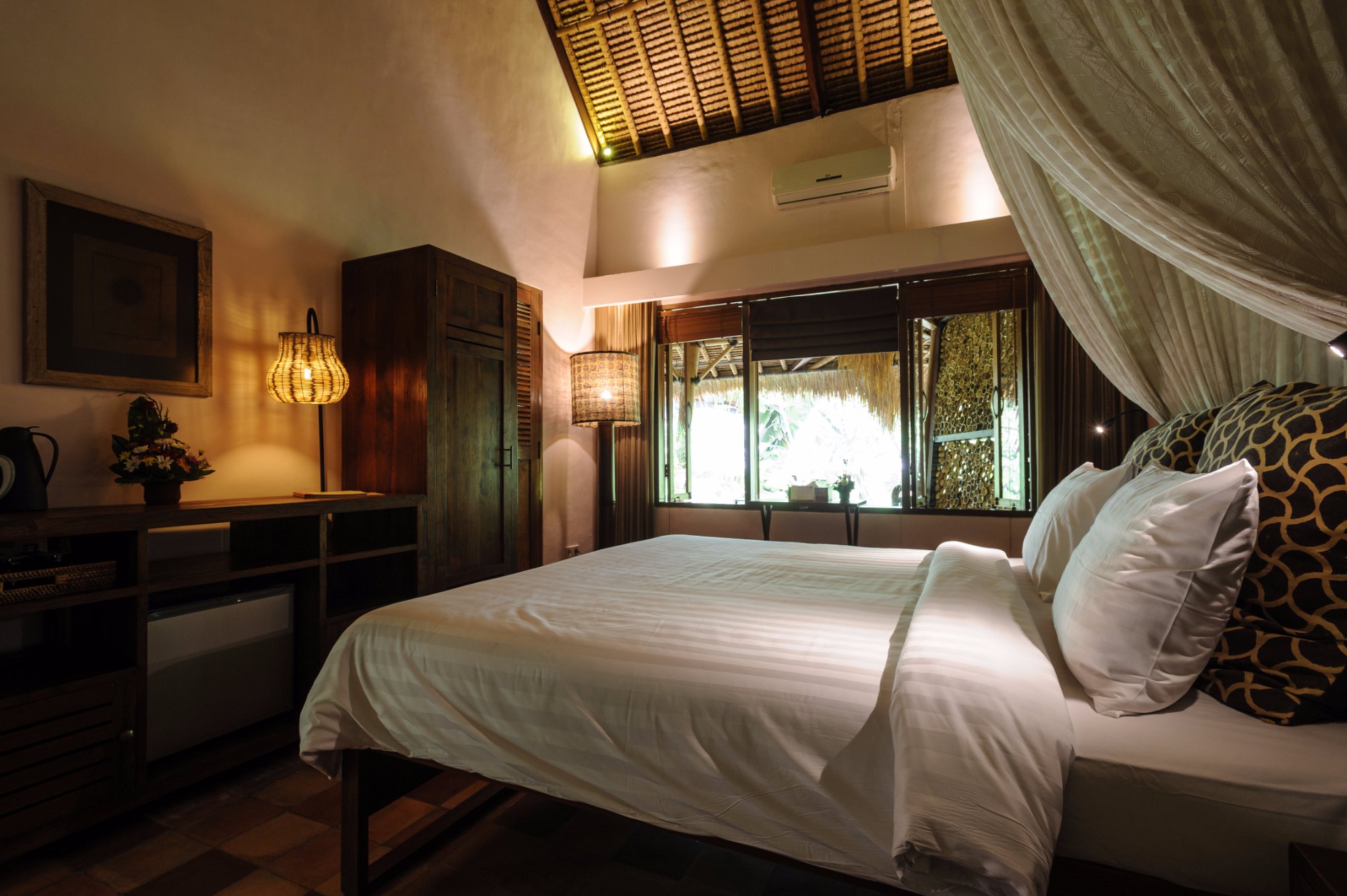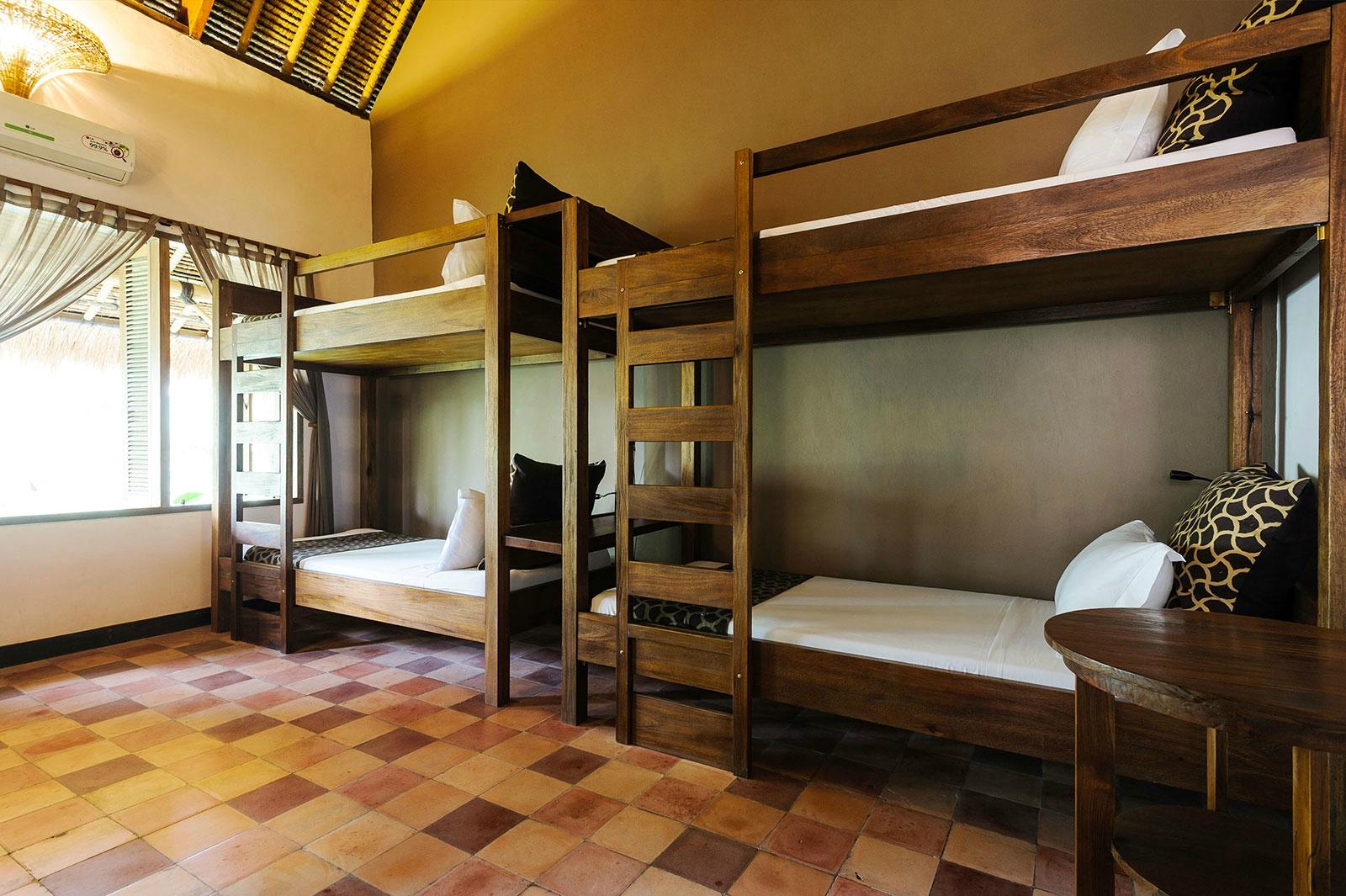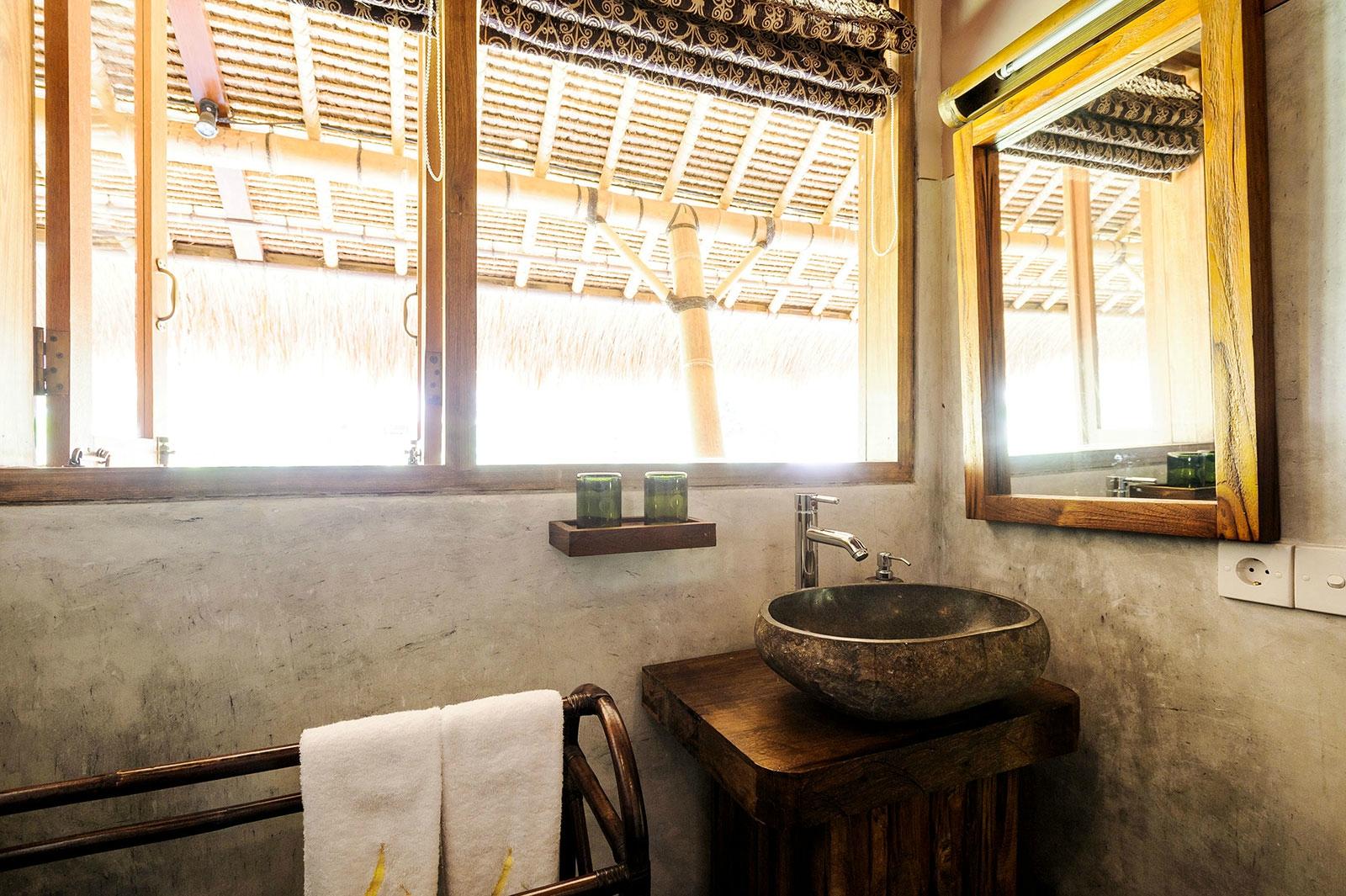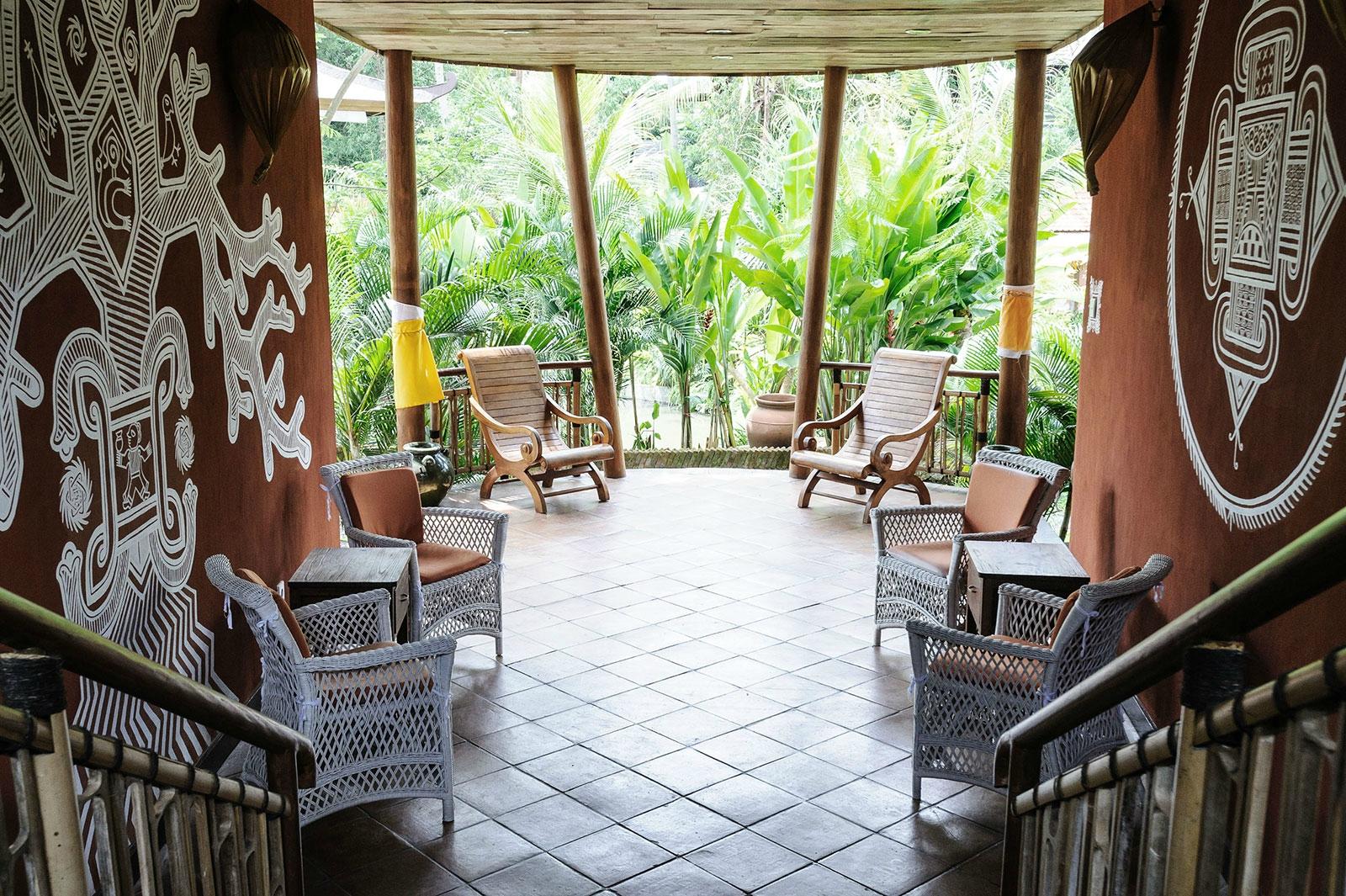 the-yoga-barn-guest-house
the-yoga-barn-guest-house2
the-yoga-barn-guest-house3
the-yoga-barn-guest-house4
the-yoga-barn-guest-house5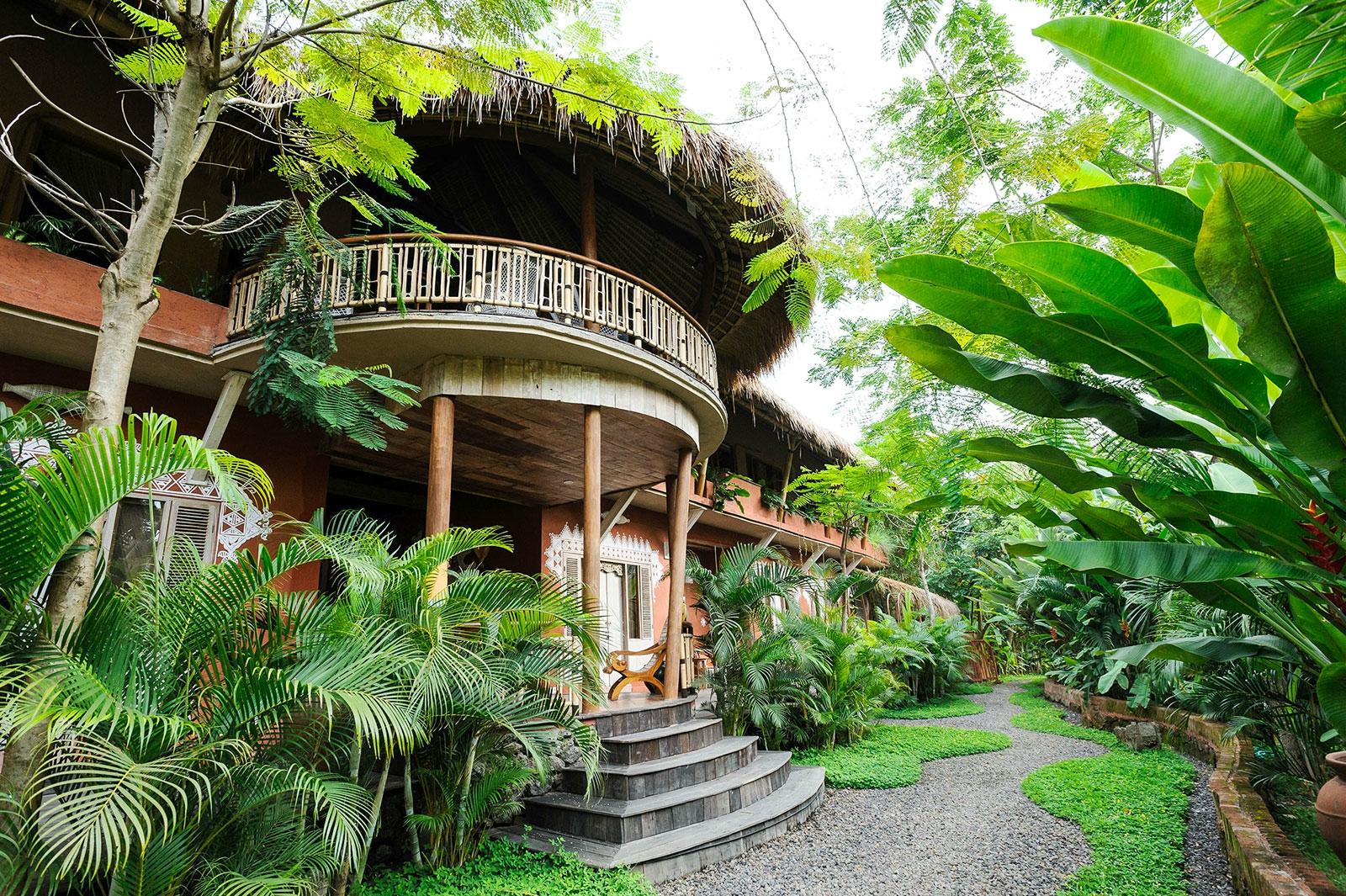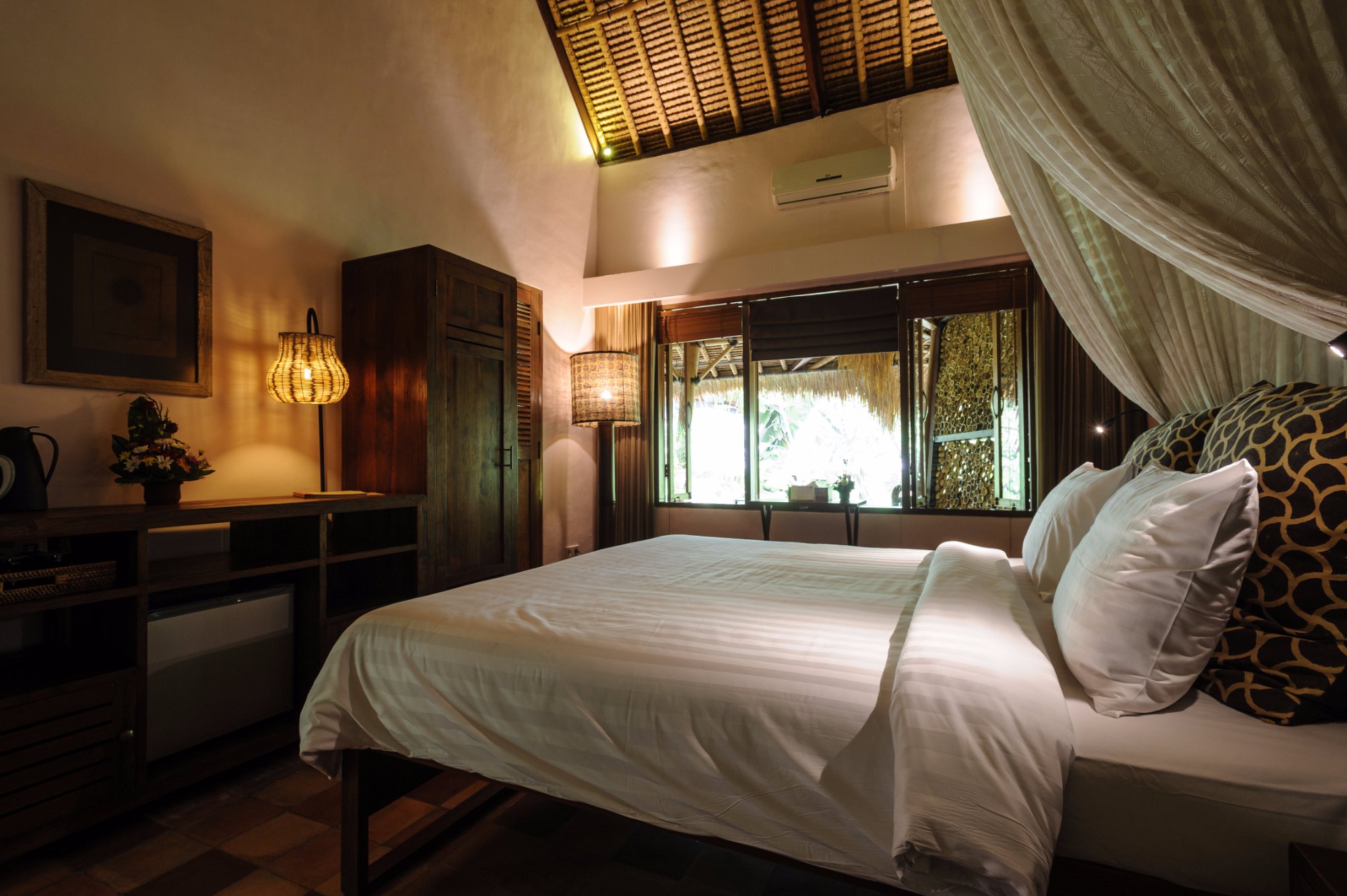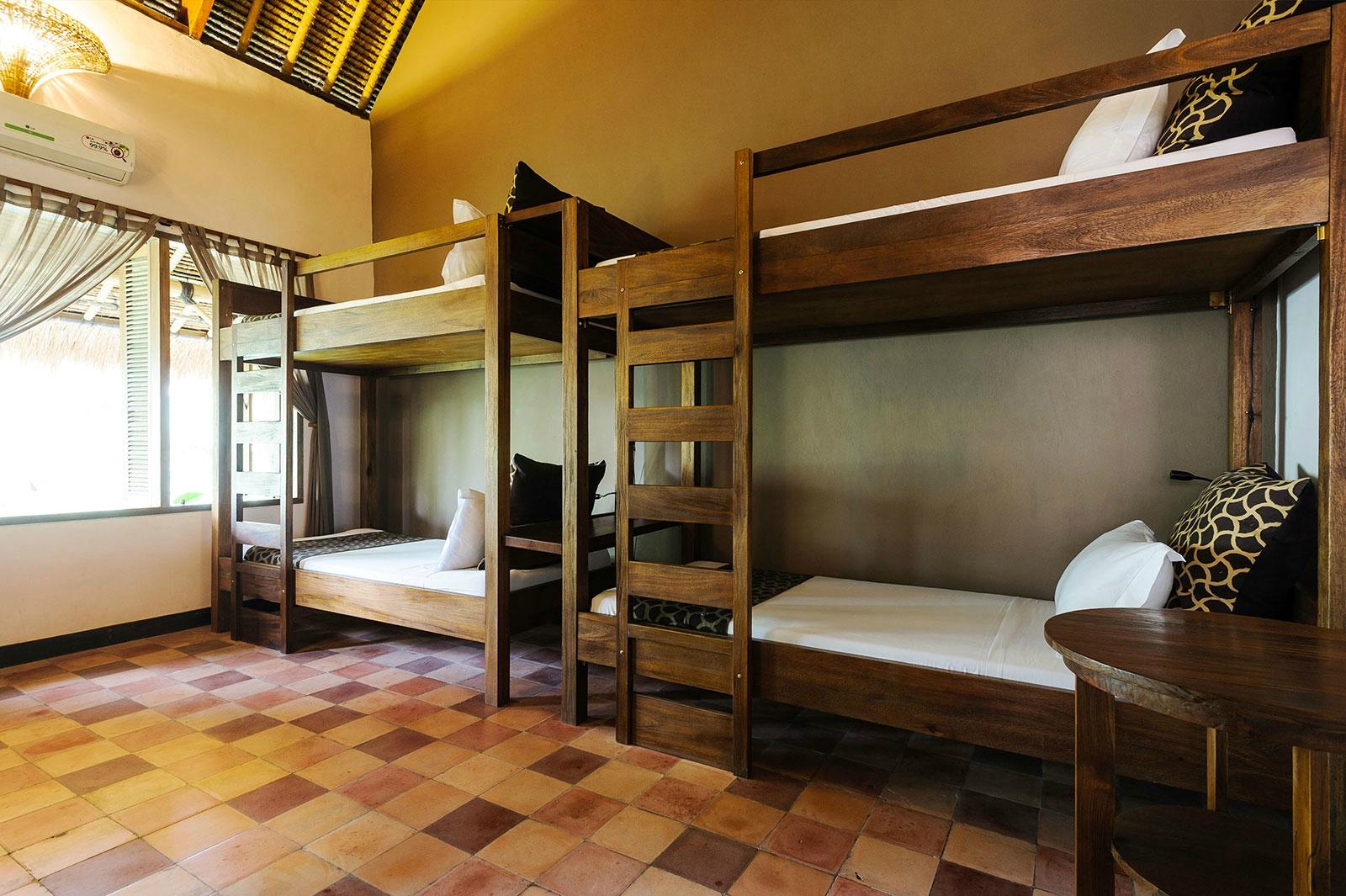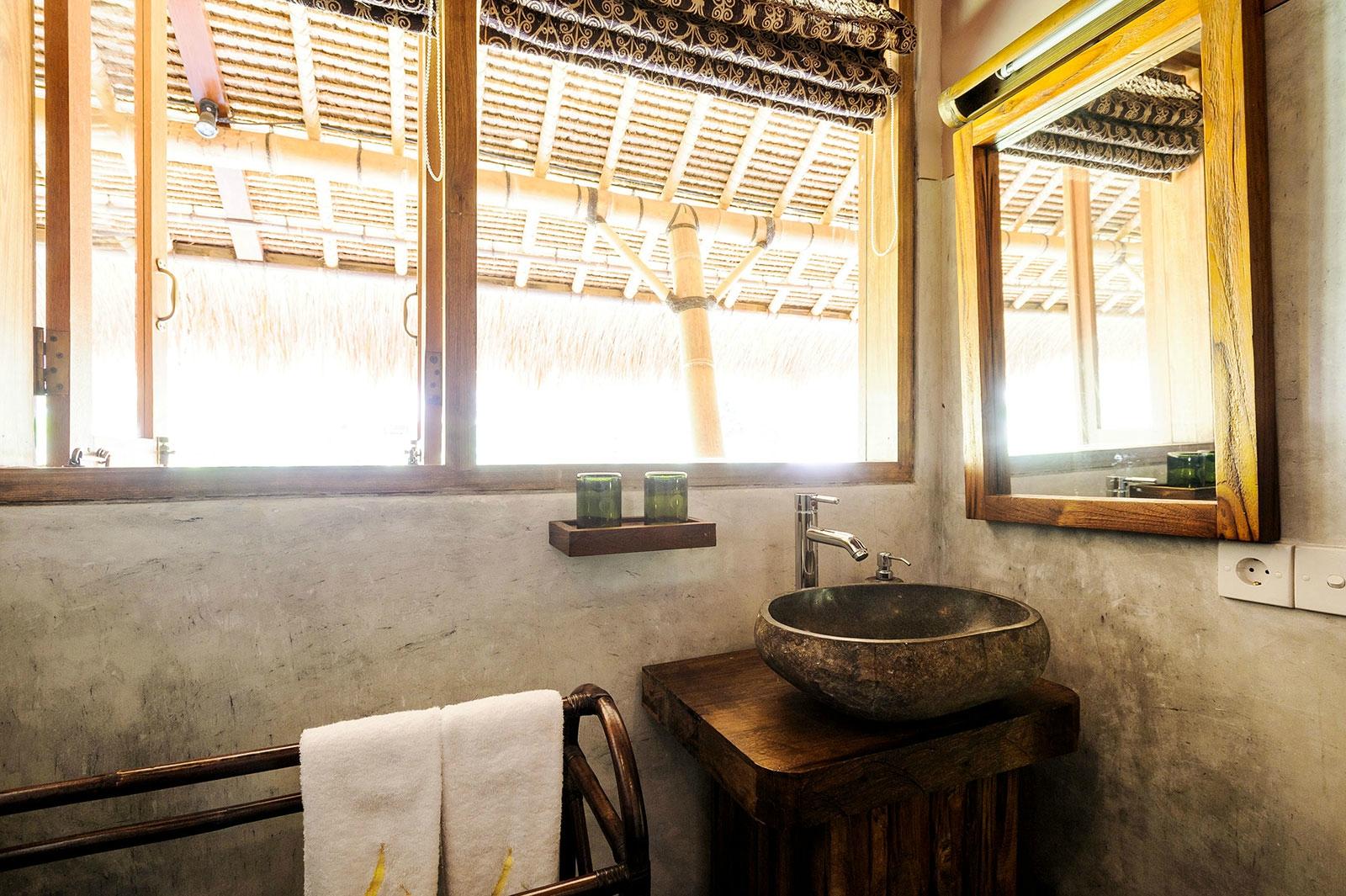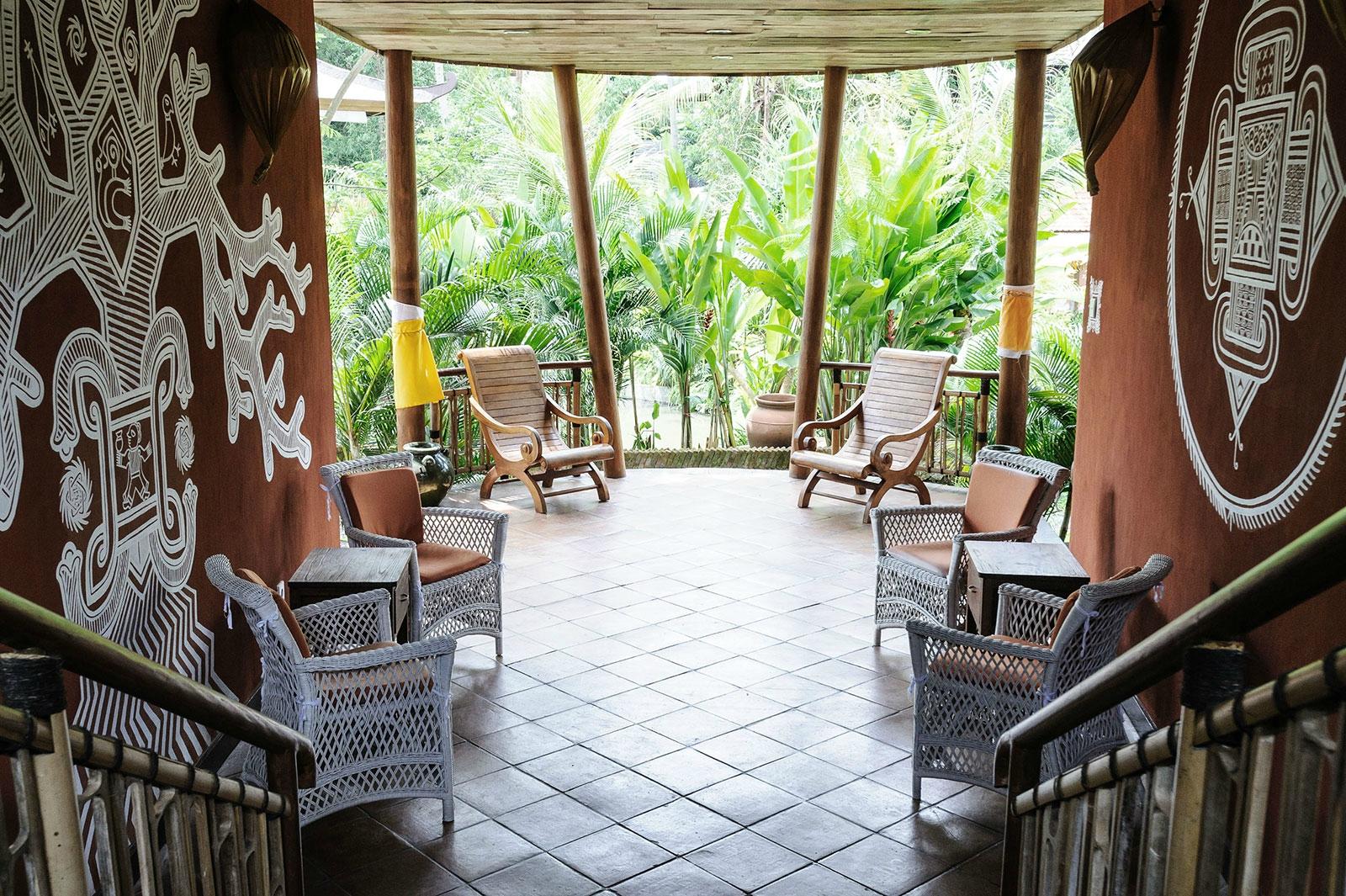 Tucked away behind one of the main street's of the hill-town of Ubud, The Yoga Barn has grown from a one-room studio into a sprawling complex with 5 large yoga rooms, a large guesthouse complex, a restaurant, a juice bar and a full-service ayurvedic spa.
The Yoga Barn is one of the biggest and most popular centres for yoga outside of India and there are multiple retreats, workshops and teacher trainings running concurrently year-round.
Program: The Yoga Barn has established itself as one of the main pillars of the entire Ubud community. Even those not strictly interested in yoga flock there for concerts, cacao ceremonies and breathwork journeys. Their twice weekly ecstatic dance is, quite simply, the most popular event in town, with people lining up 3 hours prior to secure a spot.
What We Like: It's not exactly a secluded, silent retreat setting, but if you're looking for a thriving modern yoga community to immerse yourself in, you'd be hard pressed to find a place better then this.
Cost: Starting at 623 USD
Jl. Hanoman, Pengosekan, Kecamatan Ubud, Kabupaten Gianyar, Bali 80571, Indonesia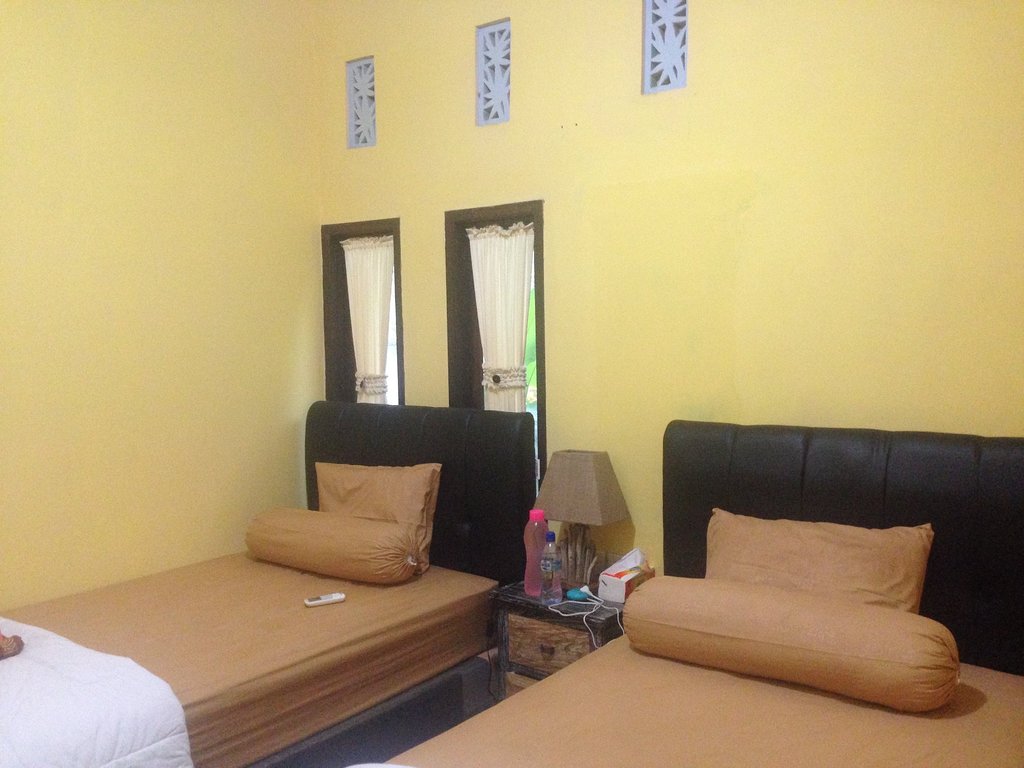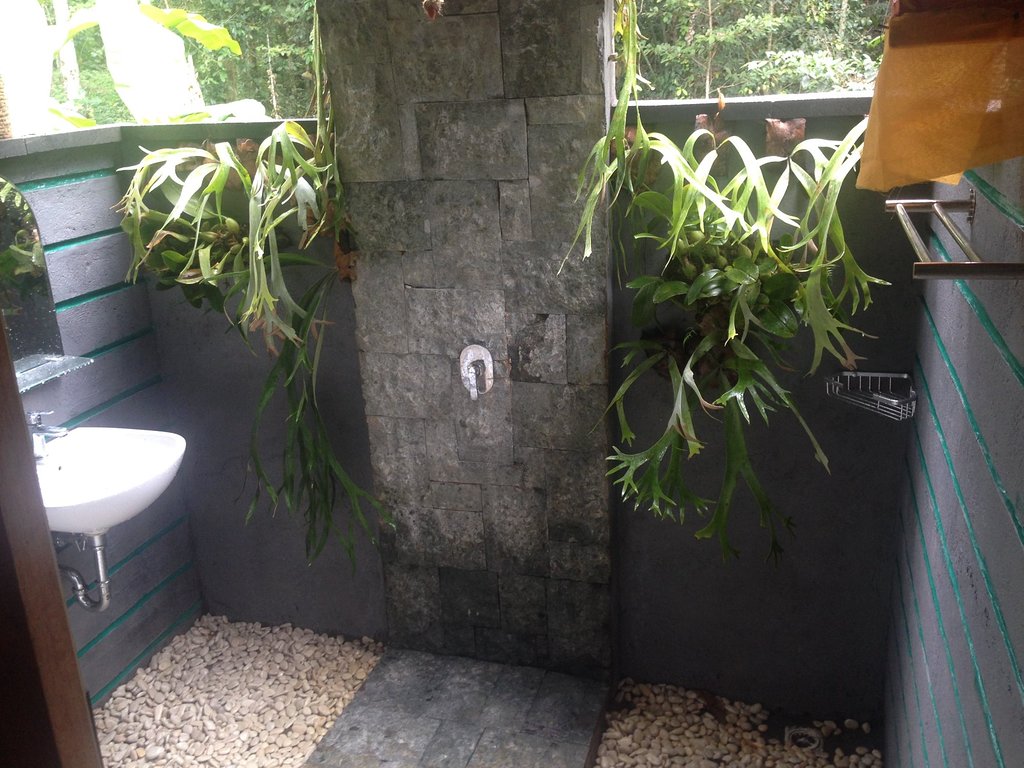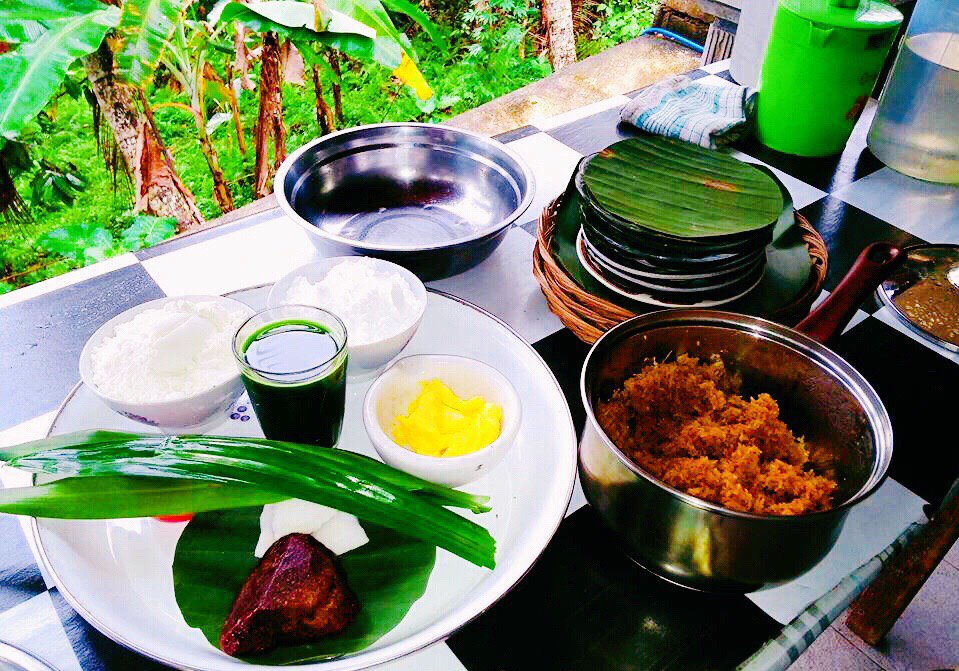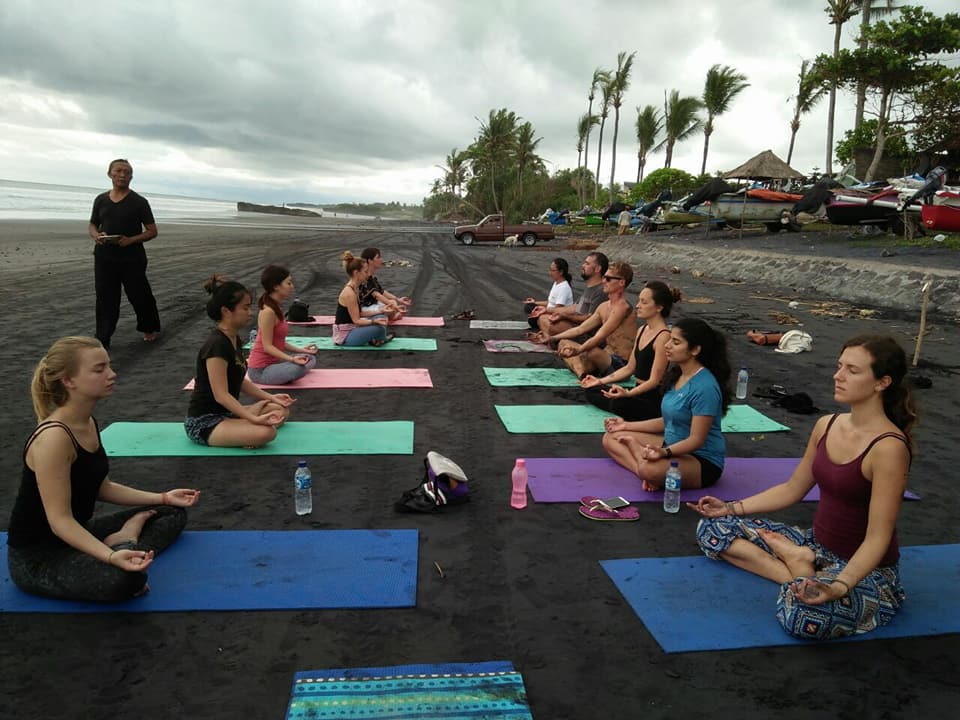 a-side-room-at-the-homestay
en-suite-bathroom-adjoined
balinese-cooking-workshop
4a5d9a_aa9050ecec5040f08e5da9b3b83c5dcf~mv2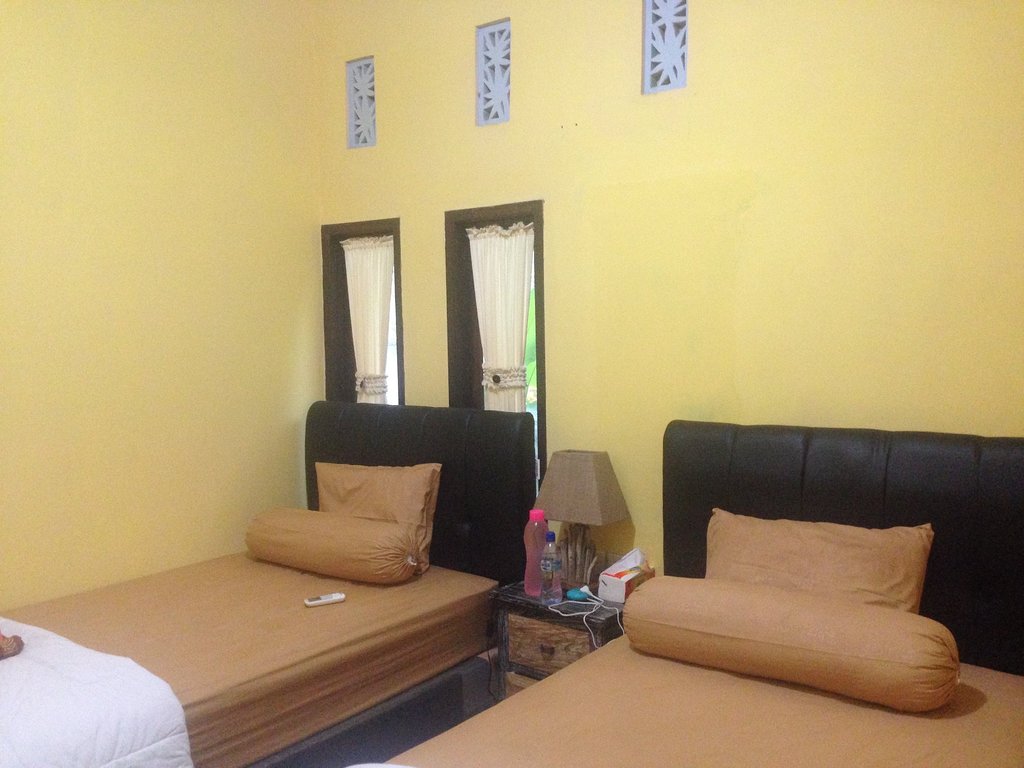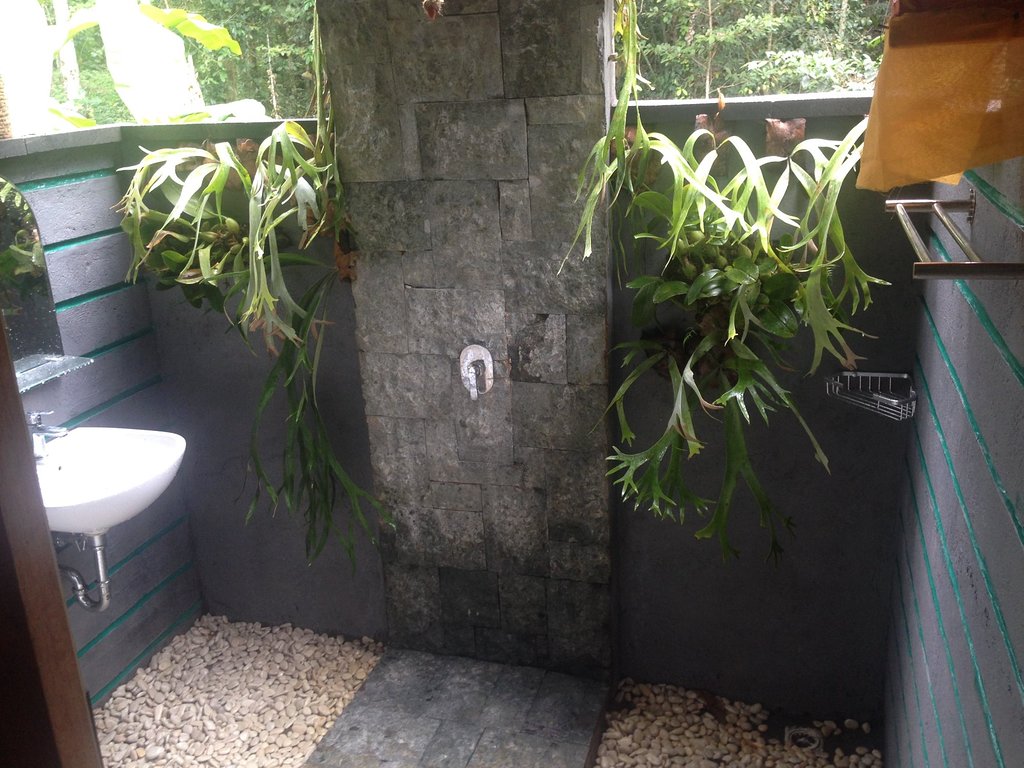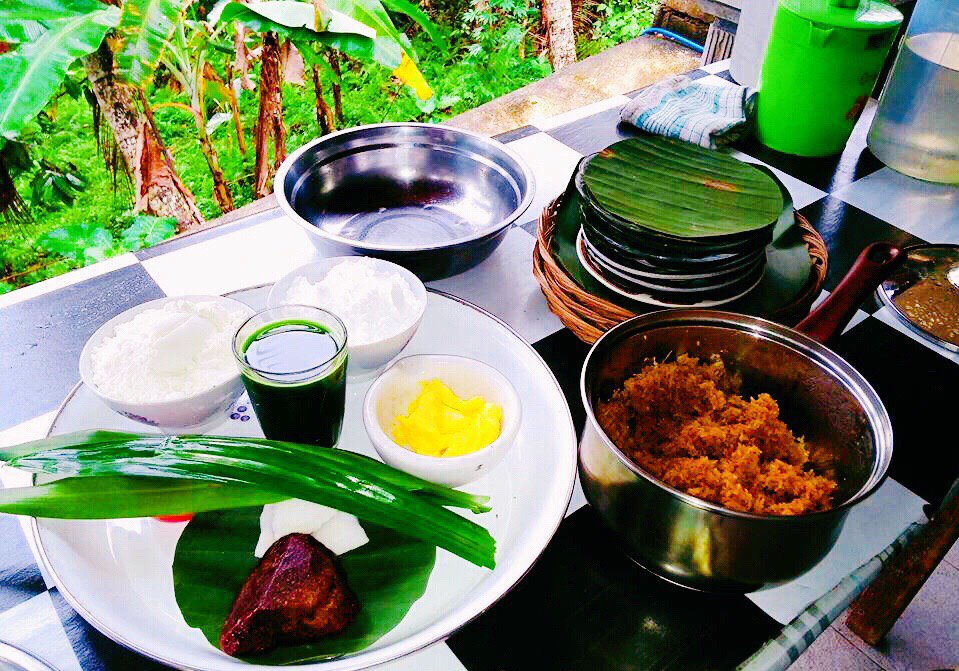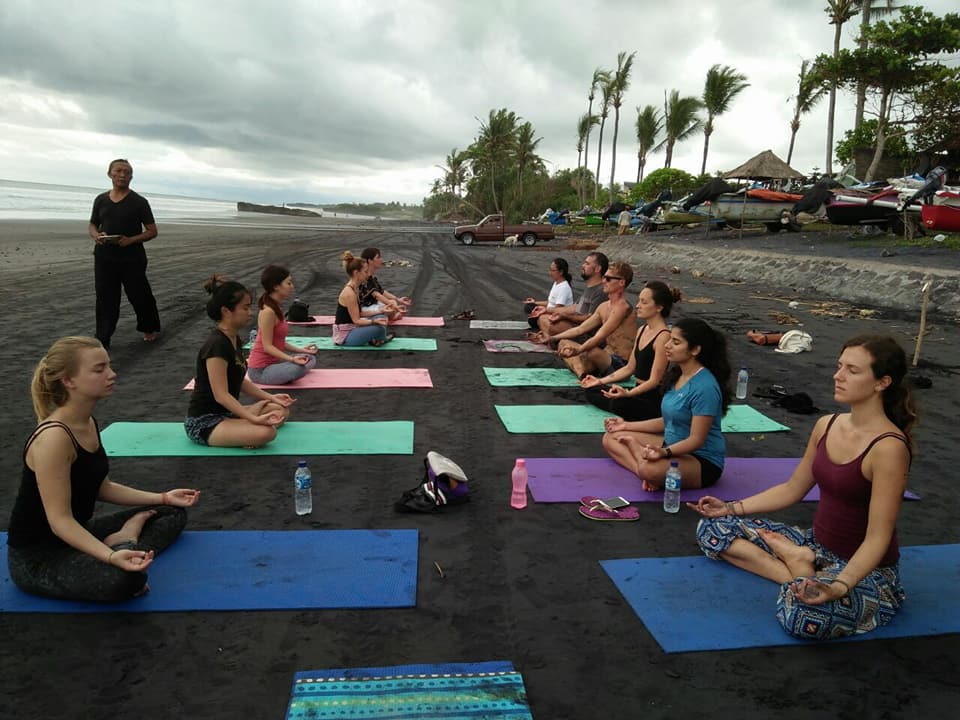 Balitrees is a unique retreat located in the small village of Sesendan, a quiet, peaceful place, nestled in the rice fields that dominate the landscape between Canggu and Ubud.
In cooperation with a local ashram, their aim is to preserve traditional Balinese culture in all of it's different forms. In addition to yoga, they also offer instruction in music, cooking and the traditional martial arts of Tali Rasa and Pencak Silat.
Because Balitrees is a strictly local undertaking it's also a remarkably good deal. A shared room with meals and activities included starts at $80 a night which is an absolute steal.
Program:
Balitrees focus on teaching a style of yoga indigenous to Bali called Yoga Watukara that traces it's roots back to the 7th century. This style of yoga emphasizes asana sequences, meditation and energy work in a system that resembles but is distinctly different from the Hatha Yoga practices most yogis are familiar with.
What We Like:
Balitrees is the perfect choice for anyone looking to immerse themselves in a truly authentic Balinese experience and leave with a deep understanding of the spiritual and cultural life of this fascinating island.
Cost:
Starting at 80 USD per night
Megati, Sedandan, Tabanan Sub-District, Tabanan Regency, Bali 82162, Indonesia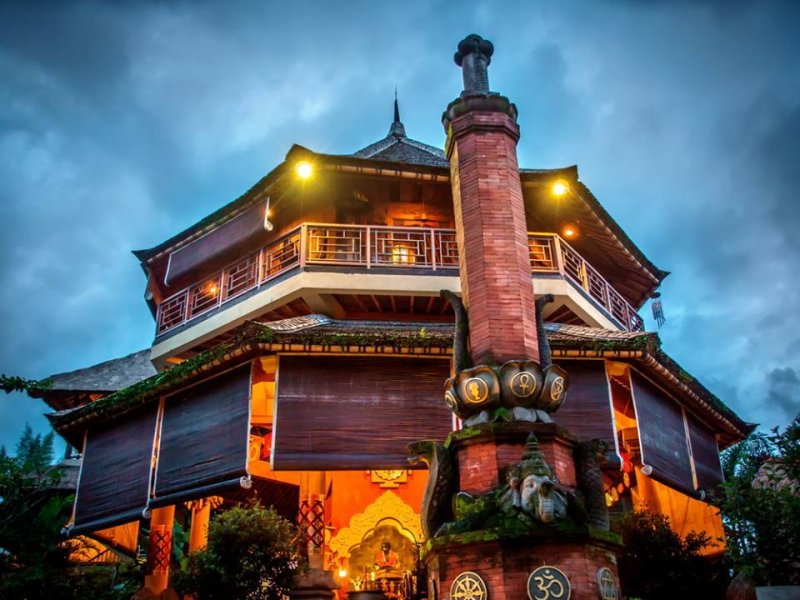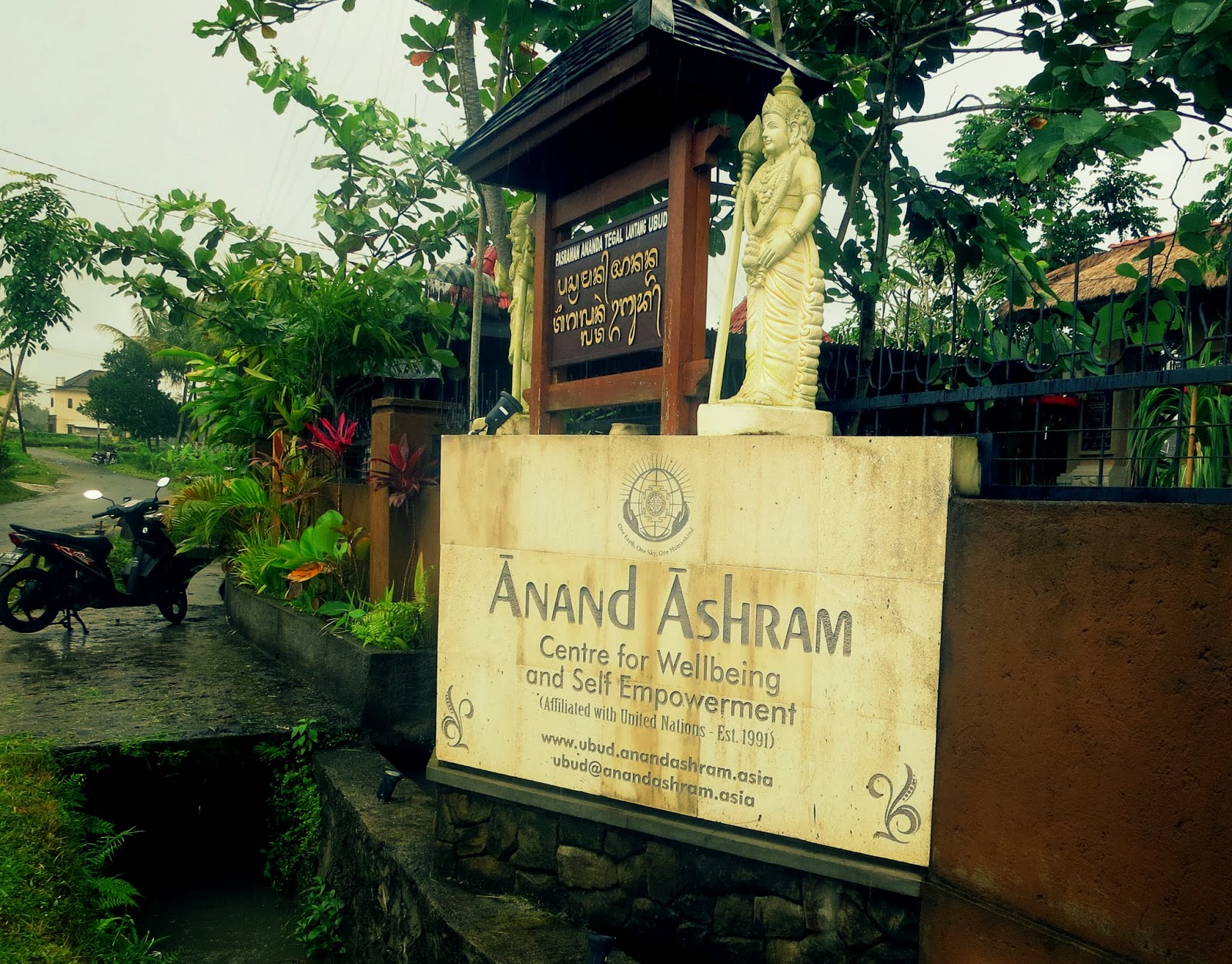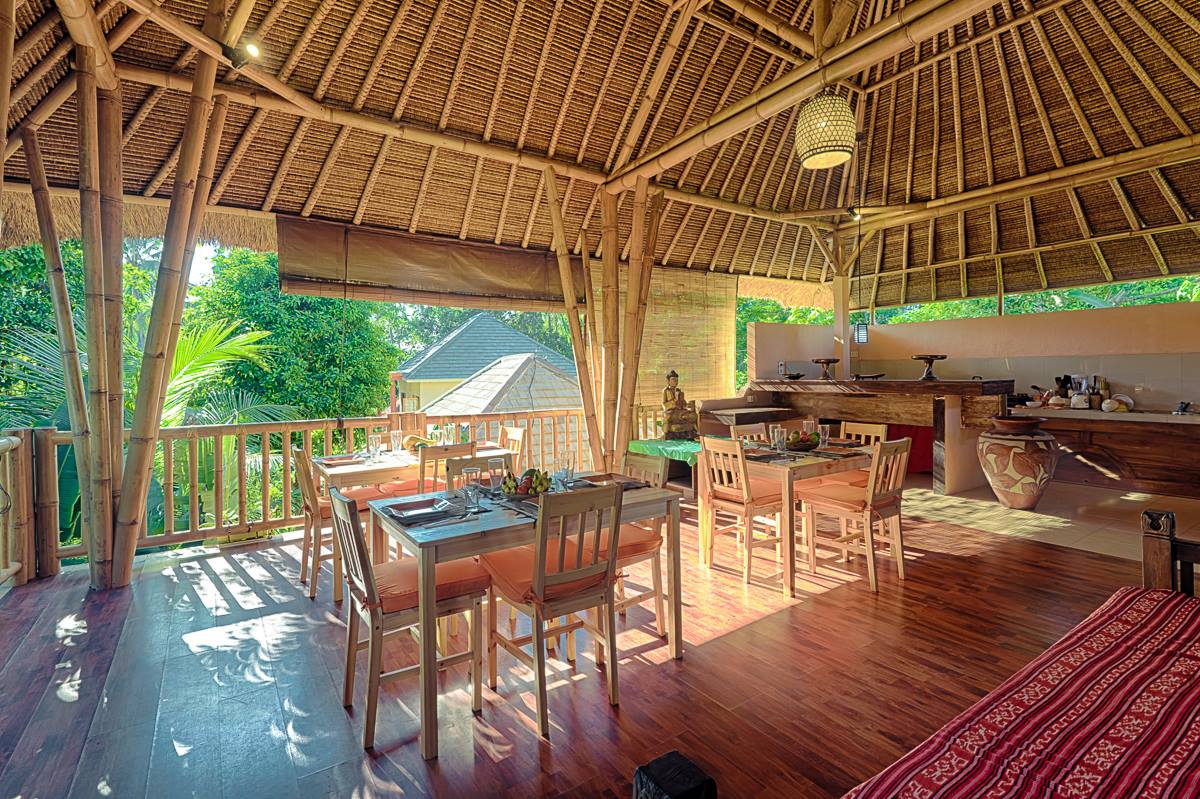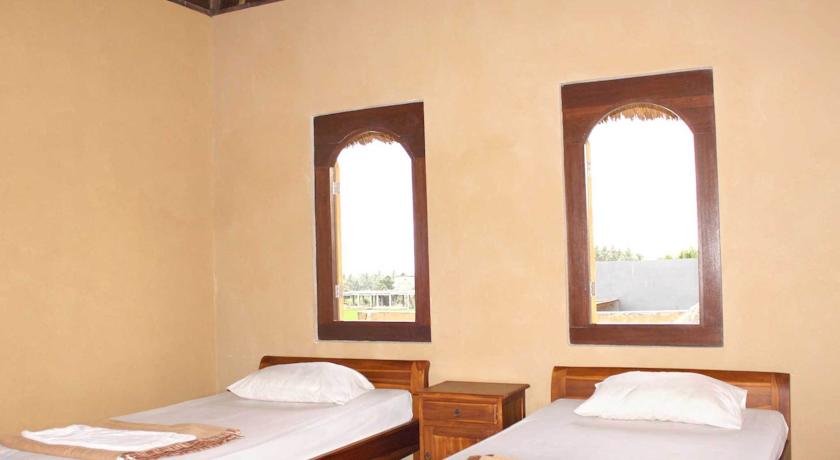 68747470733a2f2f70702e766b2e6d652f633833373232392f763833373232393630382f383439632f7635554e495572343543672e6a7067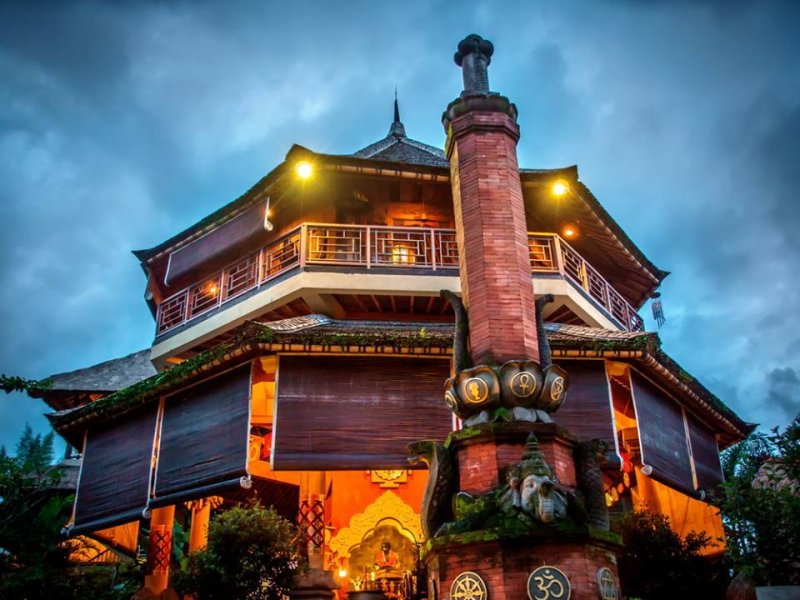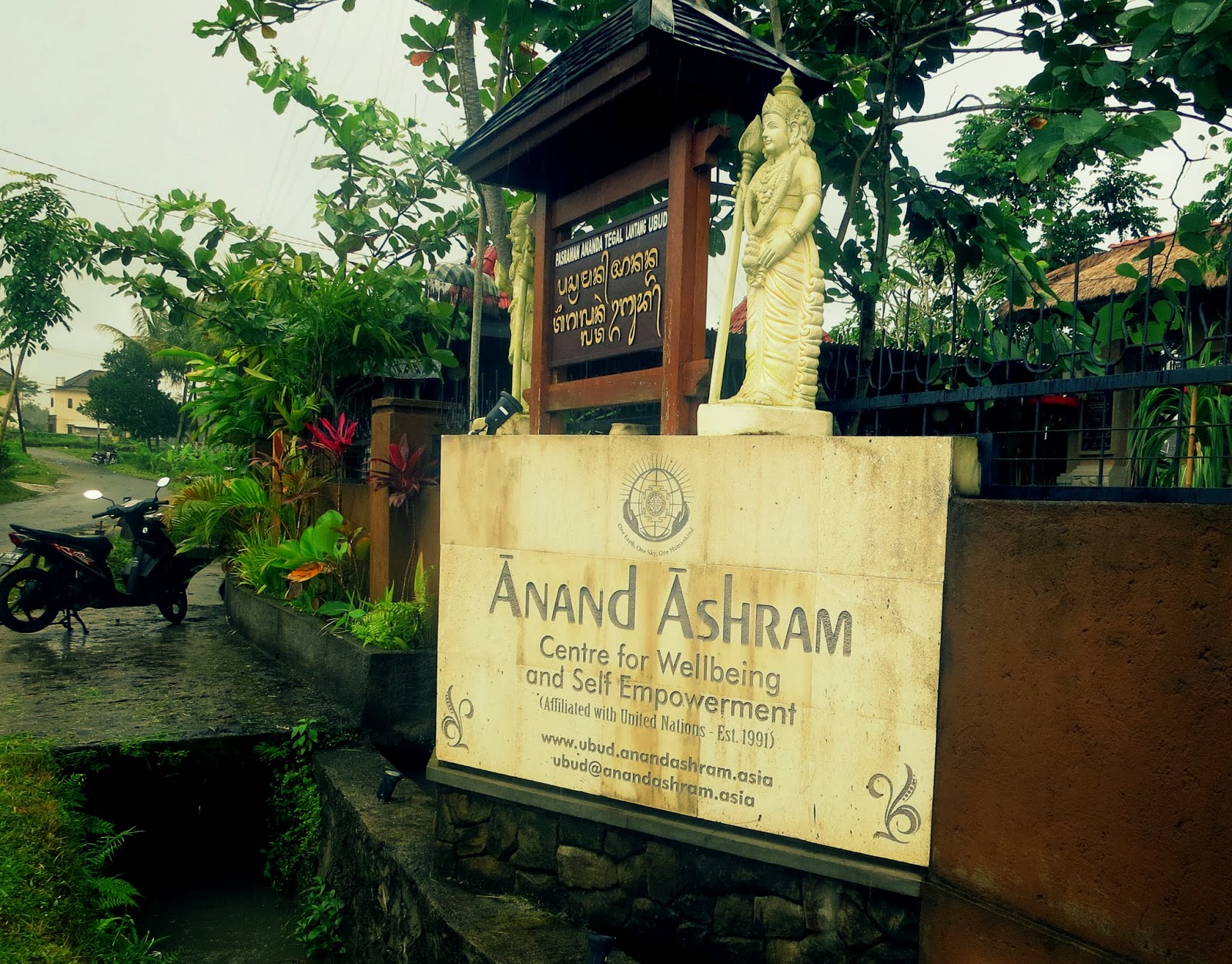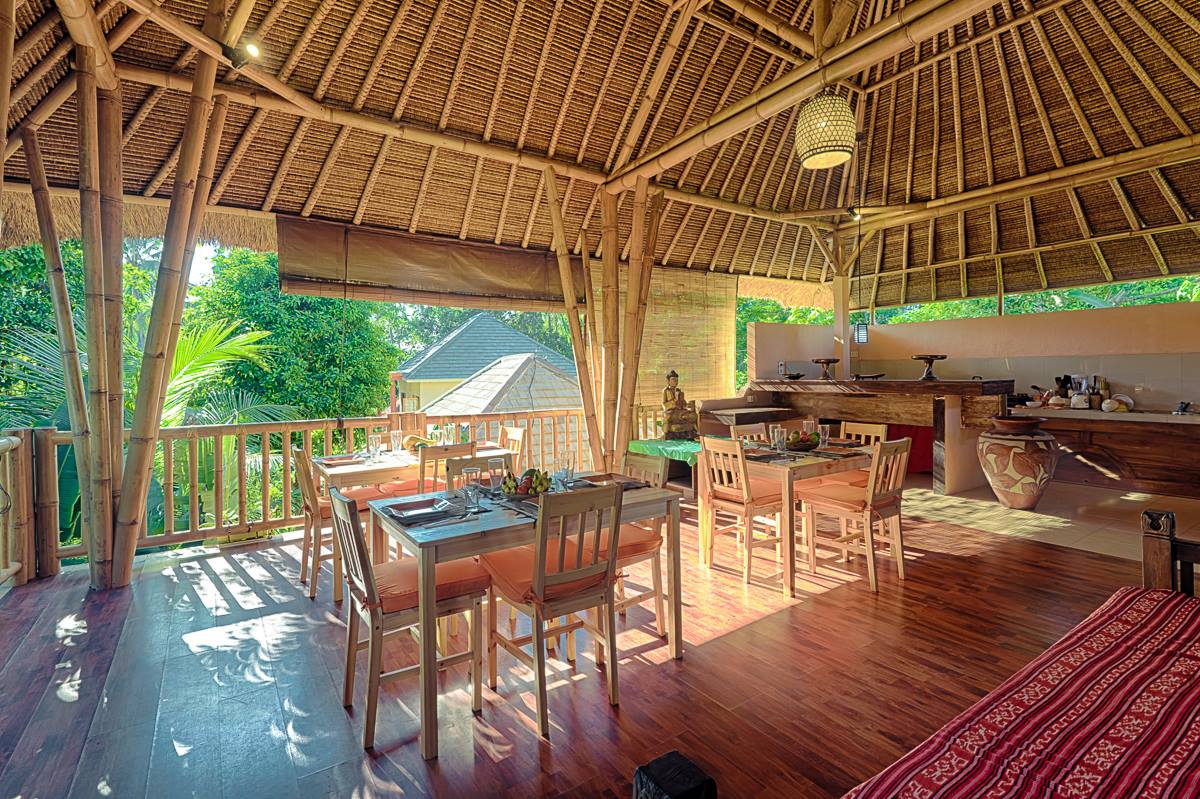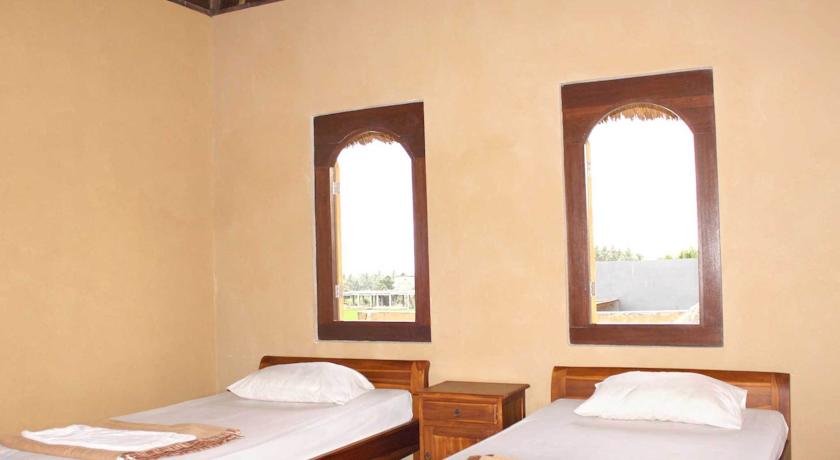 Located just outside of Ubud, Anand Ashram is a spiritual retreat in the traditional Asian model. Led by the popular guru Anand Krishna, this is a place for sincere spiritual seekers looking to explore a traditional monastic lifestyle in a comfortable setting.
For people who feel a connection to the traditional spiritual context of yoga this may be the best retreat centre in Bali. For people who don't…well…Power Yoga at The Barn starts at 9am.
Program:
All of the events are open to the general public and the ashram is involved with service work in the local communities so the experience of staying here is not one of isolation. However, the practices are of a distinctly religious character, which may enrapture some and infuriate others.
What We Like:
Accommodations don't come with a lot of bells and whistles, but the grounds are beautiful, 2 meals a day are included, and you're free to participate in all of the ashrams daily activities.
Cost:
Starting at 20-30 USD per night
Jl. Sri Wedari No.Km. 3, Ubud, Kecamatan Ubud, Kabupaten Gianyar, Bali 80571, Indonesia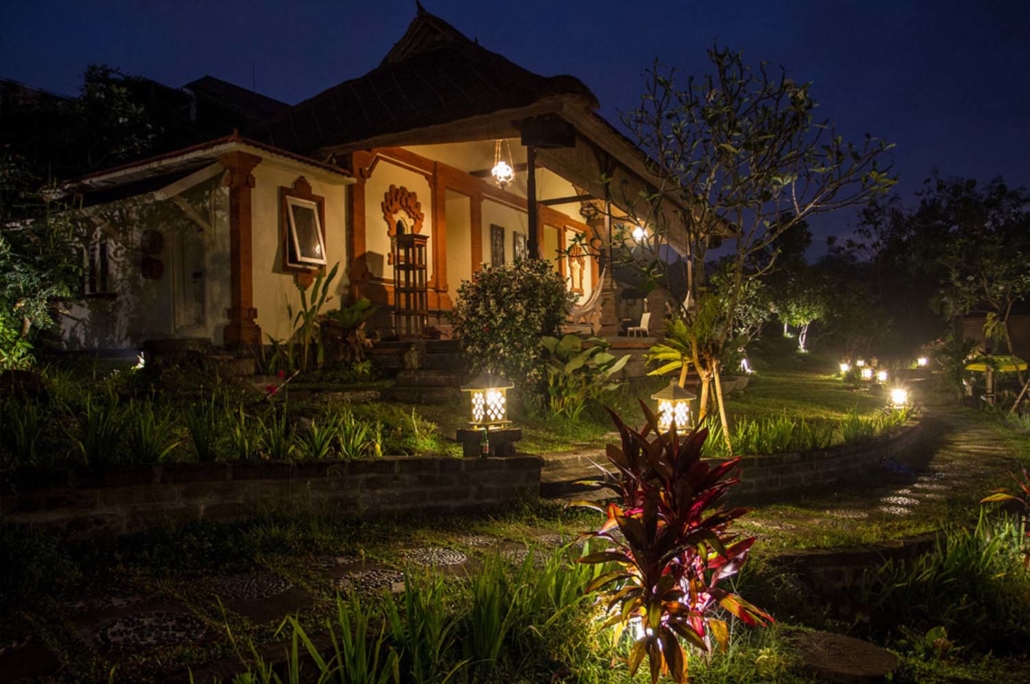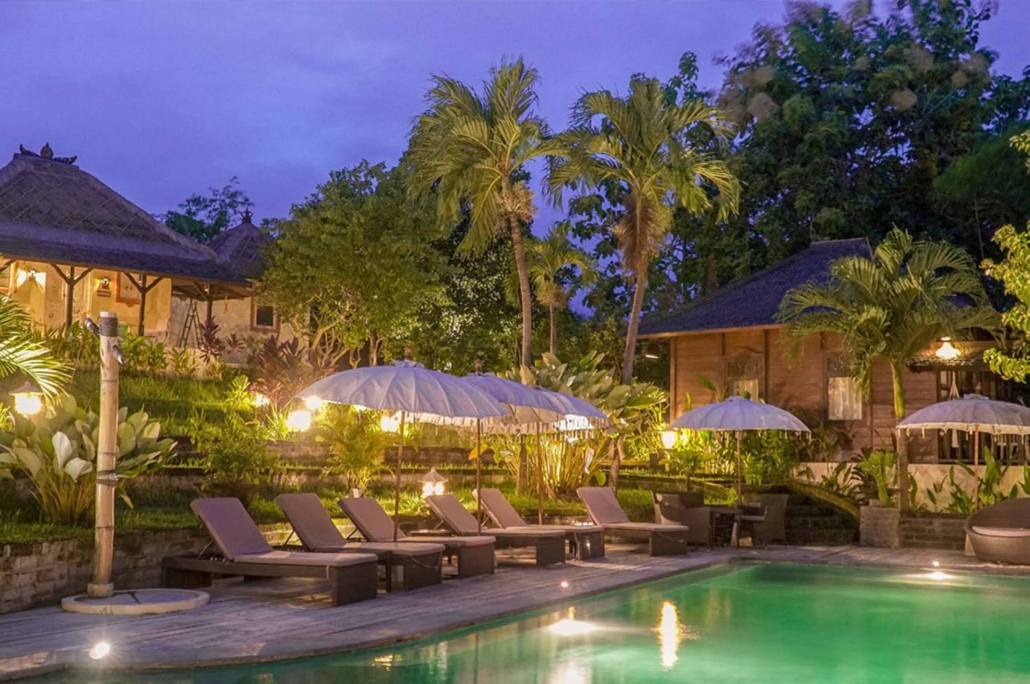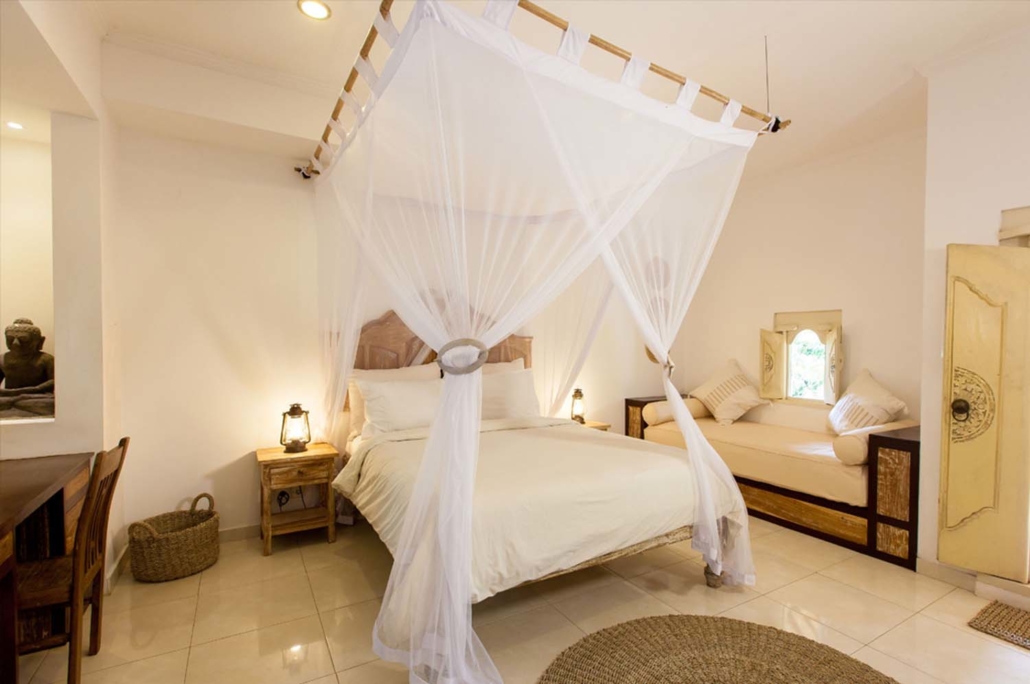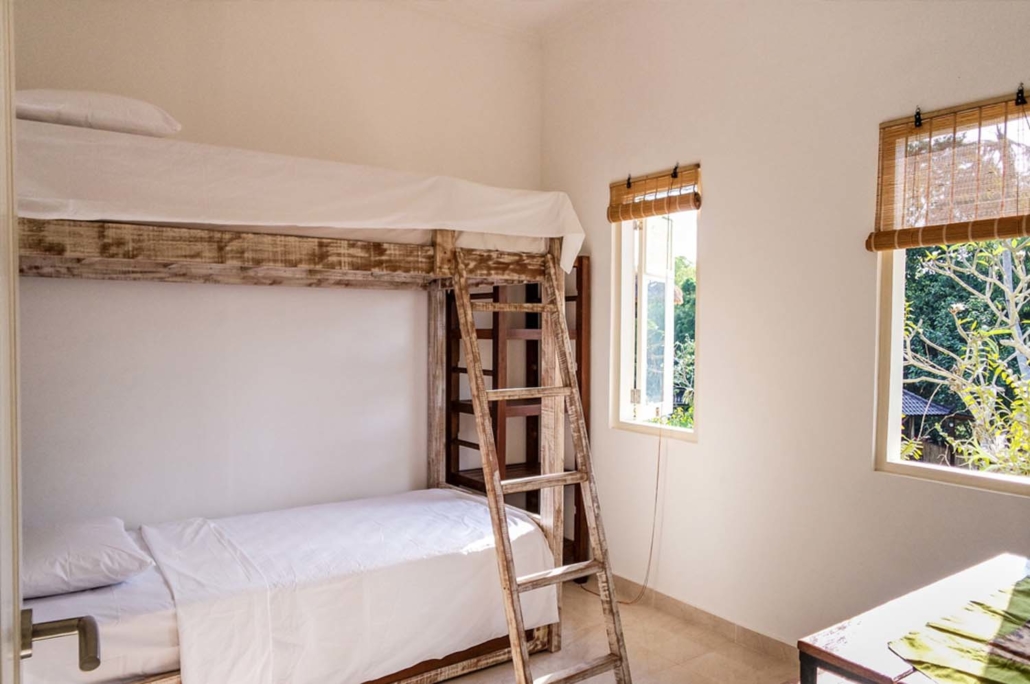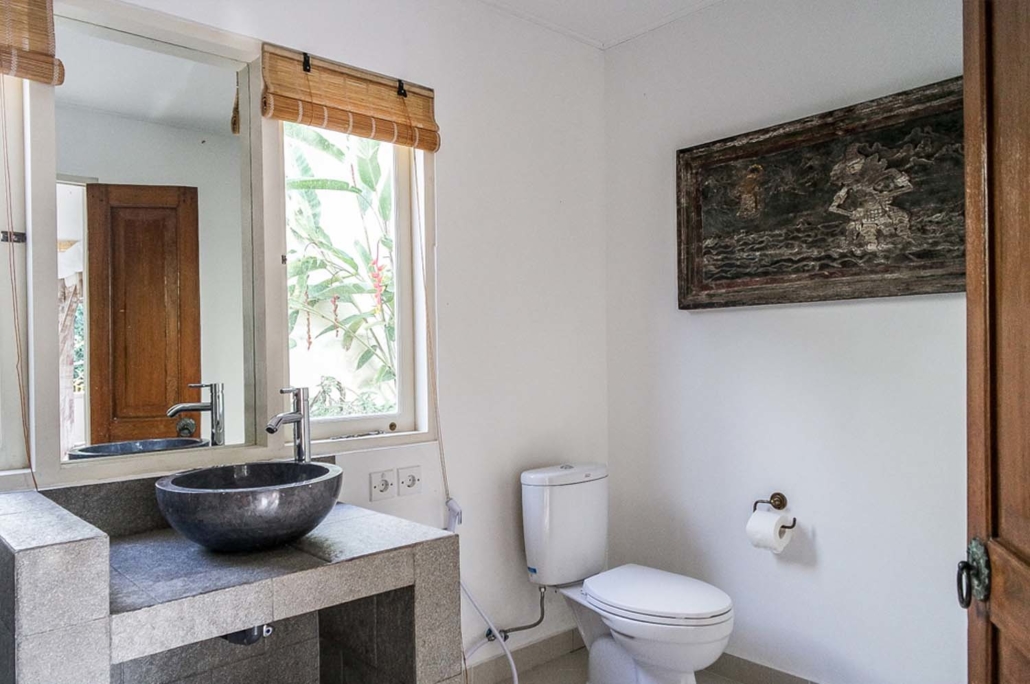 Mondo-Surf-Gallery-Facilities-09-1030x684
Mondo-Surf-Gallery-Facilities-18-1030x684
Mondo-Surf-Gallery-Accommodation-06-1030x684
Mondo-Surf-Gallery-Accommodation-11-1030x684
Mondo-Surf-Gallery-Accommodation-12-1030x684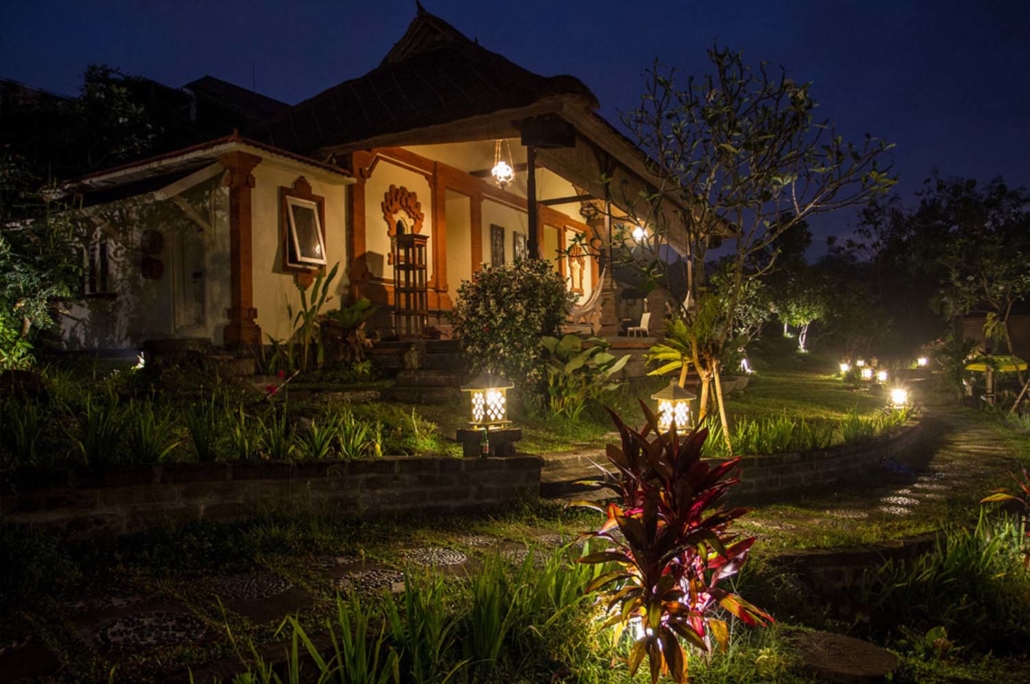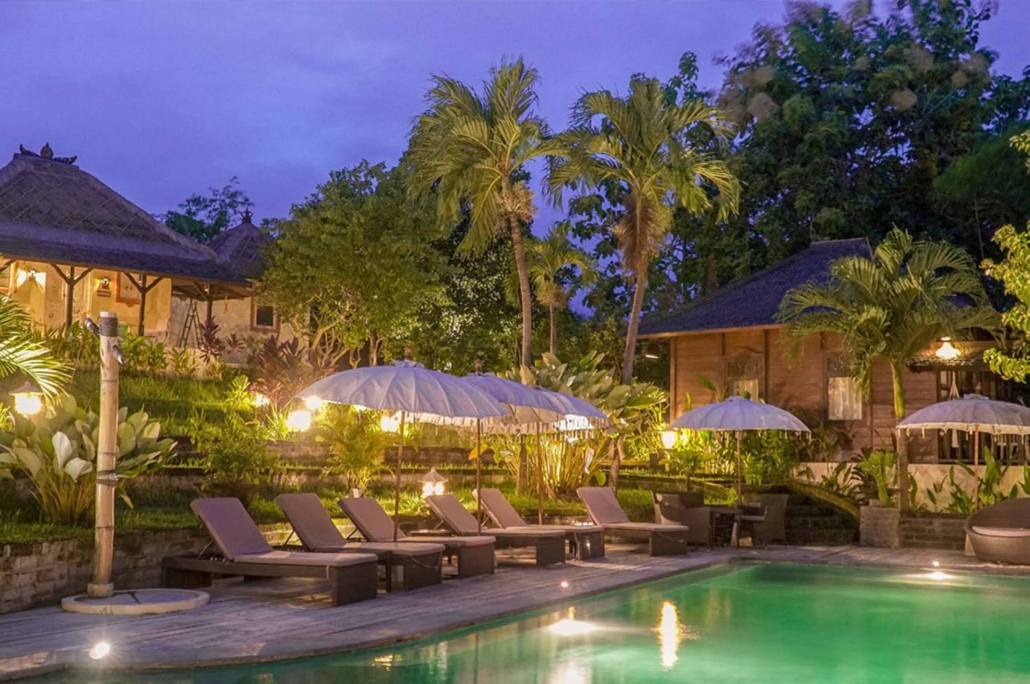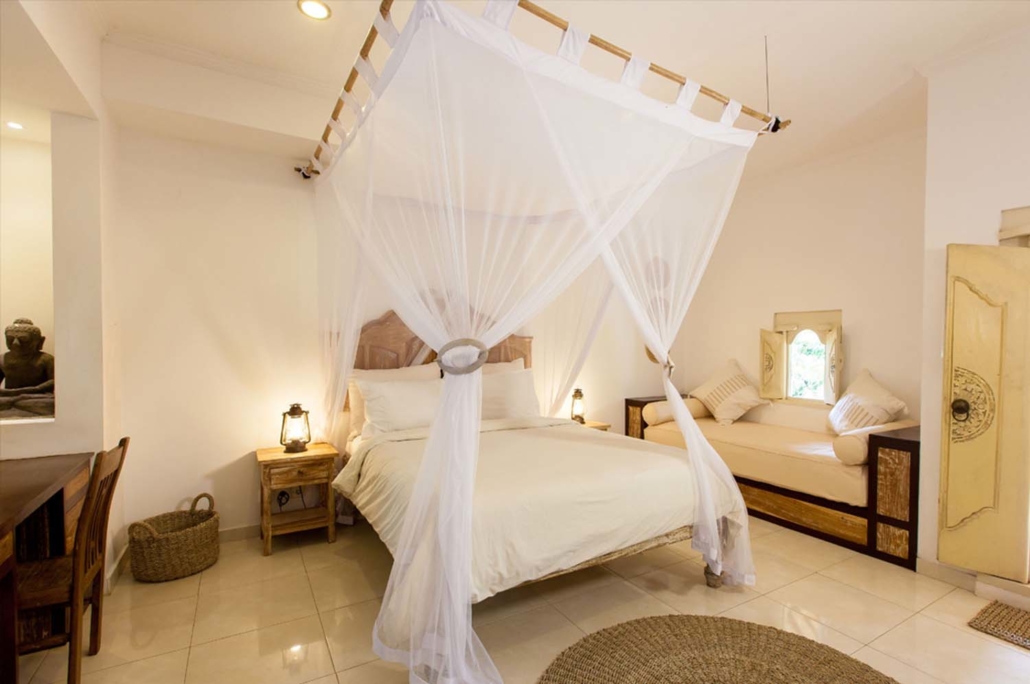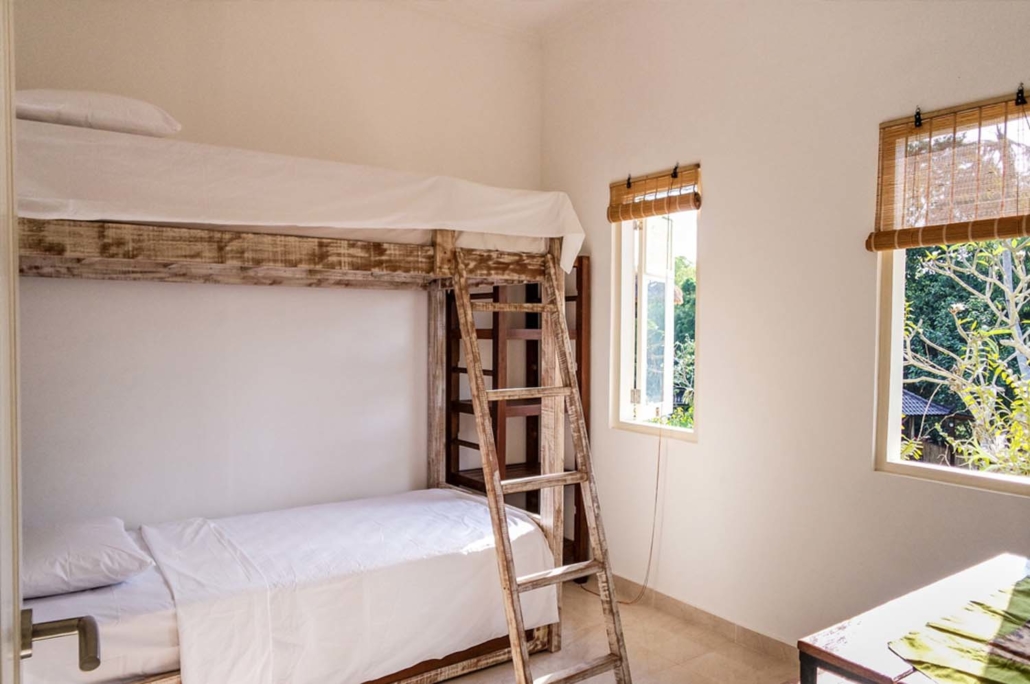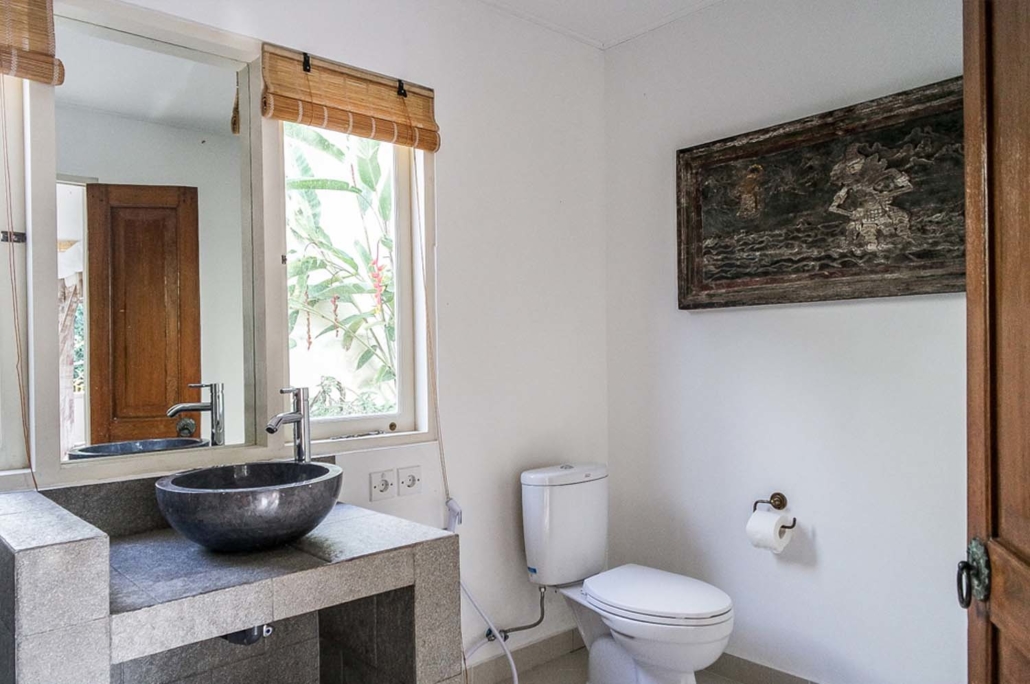 Bali isn't just for yogis. It's also one of the most popular locations for surfing in the whole world. The southwest coast of the island is full of popular beaches with waves that range from beginner-friendly to borderline suicidal.
The sprawling beach town of Canggu has become the go-to place for beginner to intermediate surfers intimidated by the notoriously monstrous breaks of Uluwatu, located an hour south. It's enormous main beach is packed full of surf schools and board rental shops with beer and coconuts to spare.
Who says you can't hang ten on your yoga retreat? Not us.
Program:
Mondo Surf Village is a beautiful complex that offers retreat packages which include daily surfing lessons and twice daily yoga classes. On top of that complimentary breakfast and free use of a scooter is included.
What We Like:
It's become a bit of a party town, but it's easy to find peace and tranquility in the rice-fields located just back from the beachfront. More and more yoga studios and retreat centres are opening there every year.
Cost:
Starting at 582 USD
Jalan Munduk Batu Belah, Gg Frangipani no: 9, Canggu, Pereranan, Pererenan, Mengwi, Pererenan, Kec. Mengwi, Kabupaten Badung, Bali 80361, Indonesia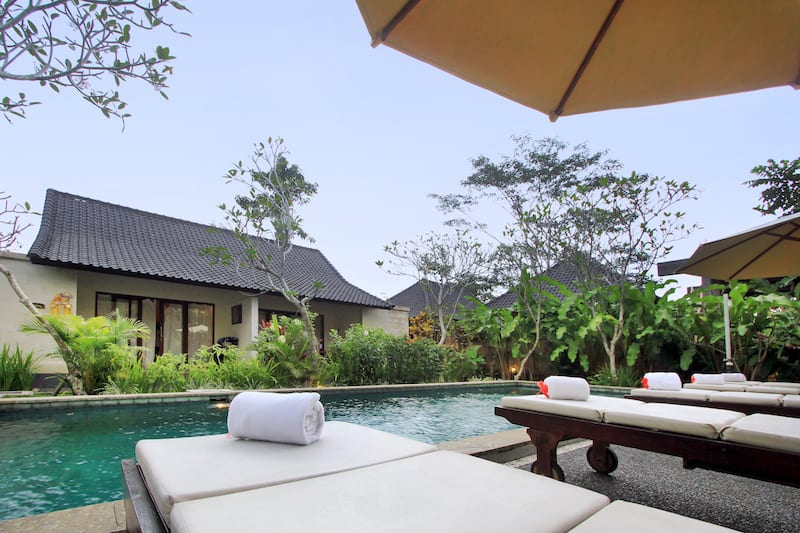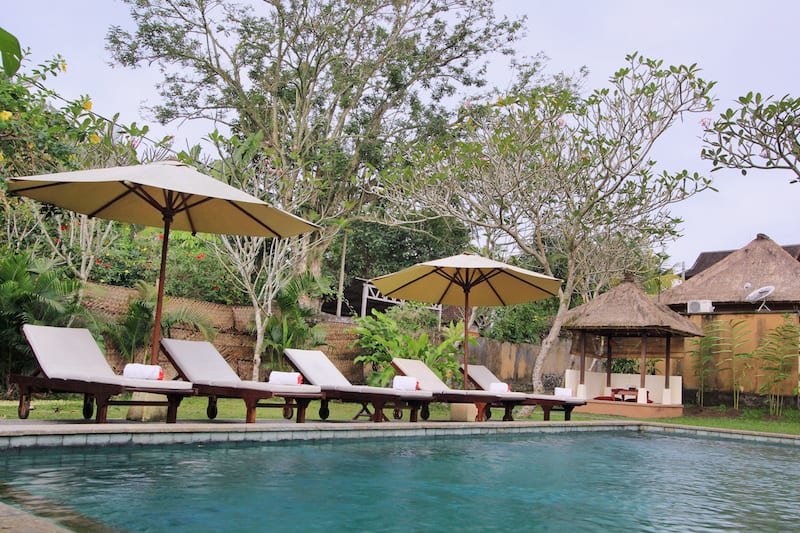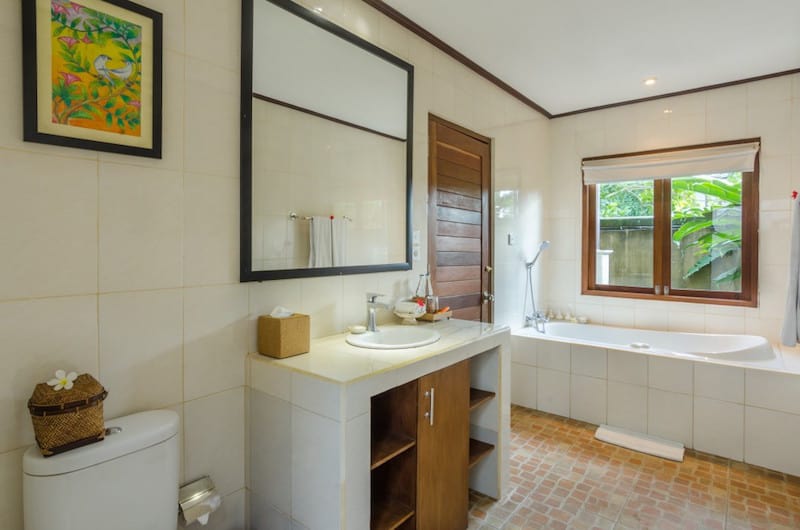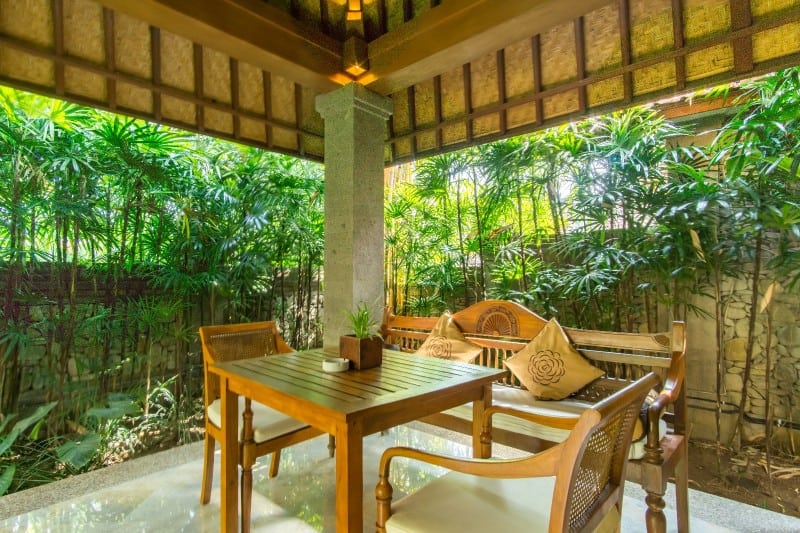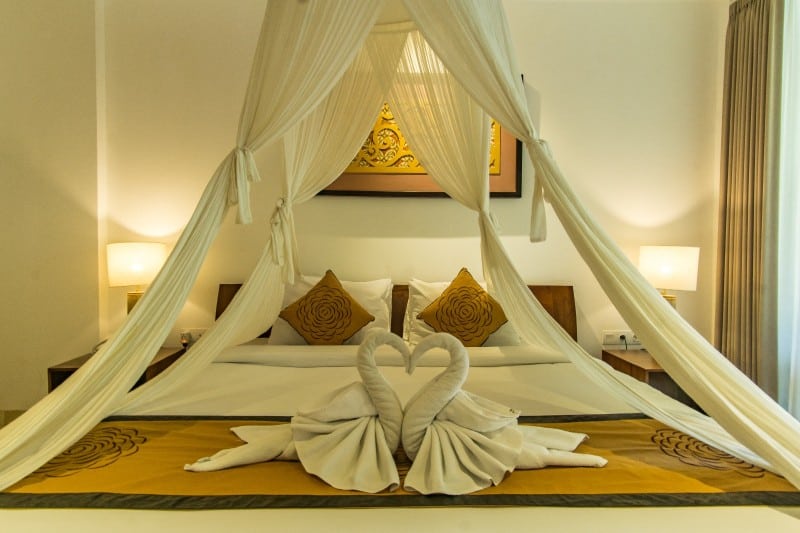 Suite-Deluxe-Room-Terrace
Suite-Deluxe-Room-Terrace-Bed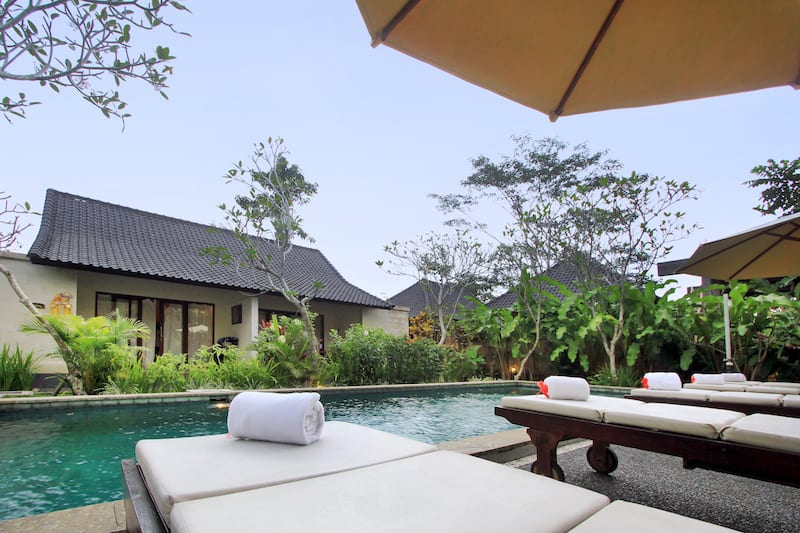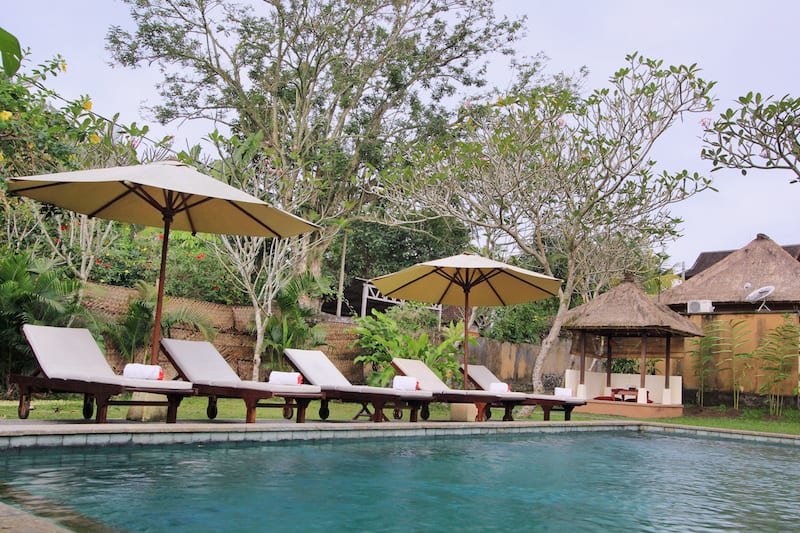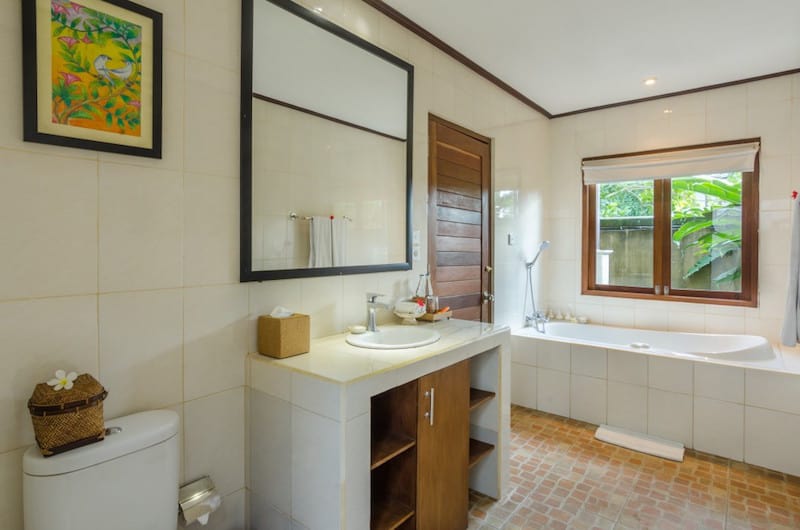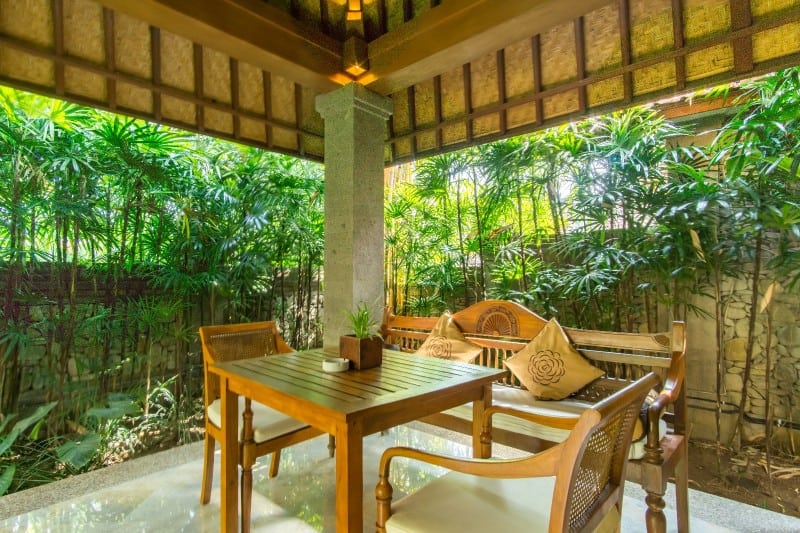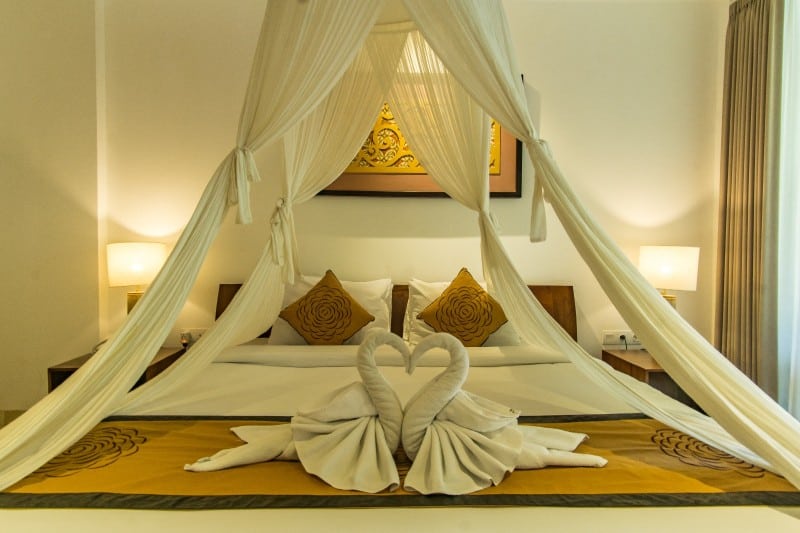 Bali Vitality offers customized detox, weight-loss and wellness retreats in the Ubud area that combine yoga and meditation with diet, nutrition and therapeutic spa sessions.
Their "Zest For Life" package includes 14 spa sessions, which feature hot stone massages, organic facials and body scrubs in addition to daily meditation and breathwork.
Program:
Though not a retreat centre in it's own right, Bali Vitality has teamed up with several local guesthouses to provide a fully personalized retreat experience that will leave you refreshed, rejuvenated and recharged.
What We Like:
For a full-body health experience tailored to your individual health needs Bali Vitality may be well worth checking out. Especially if you're staying in the Ubud area already and like to keep to your own schedule.
Cost:
Contact for more information
Unnamed Road, Pejeng Kawan, Tampaksiring, Gianyar, Bali 80552, Indonesia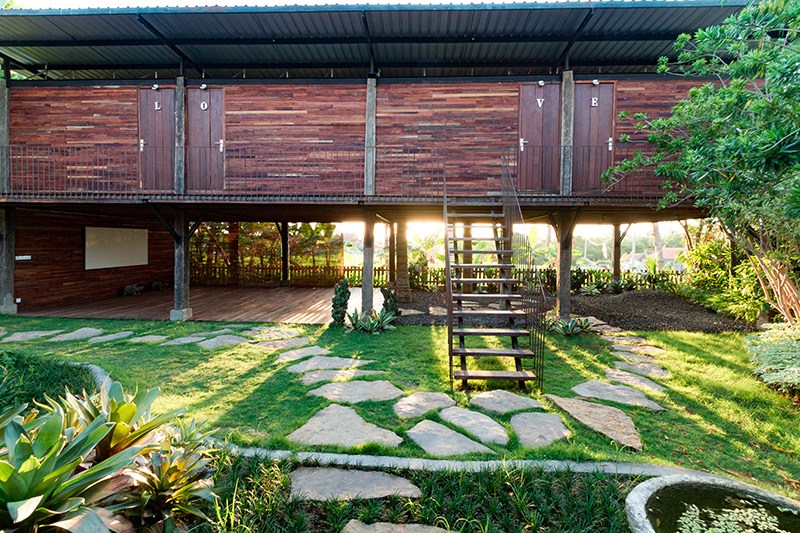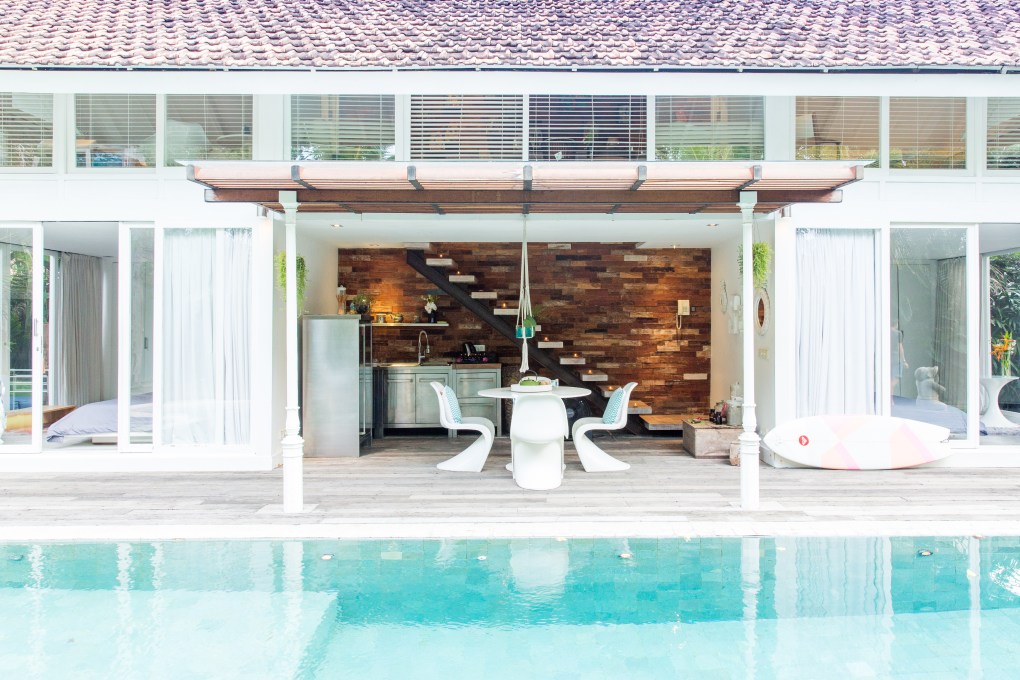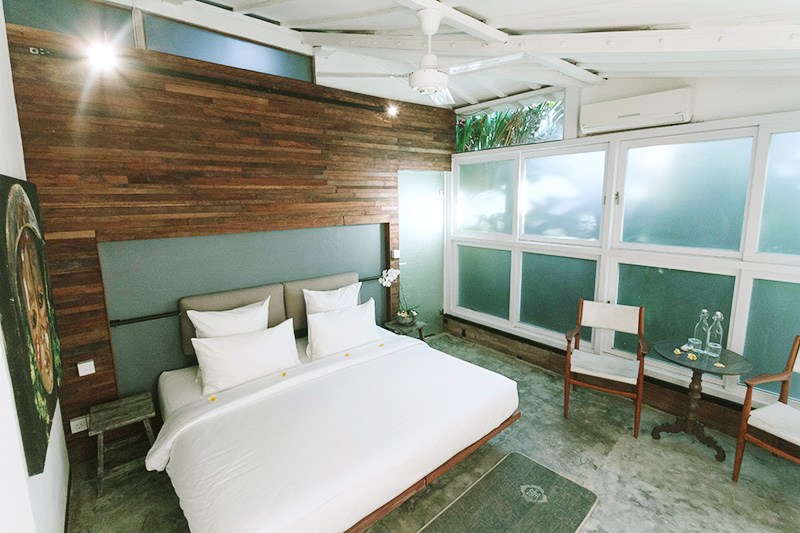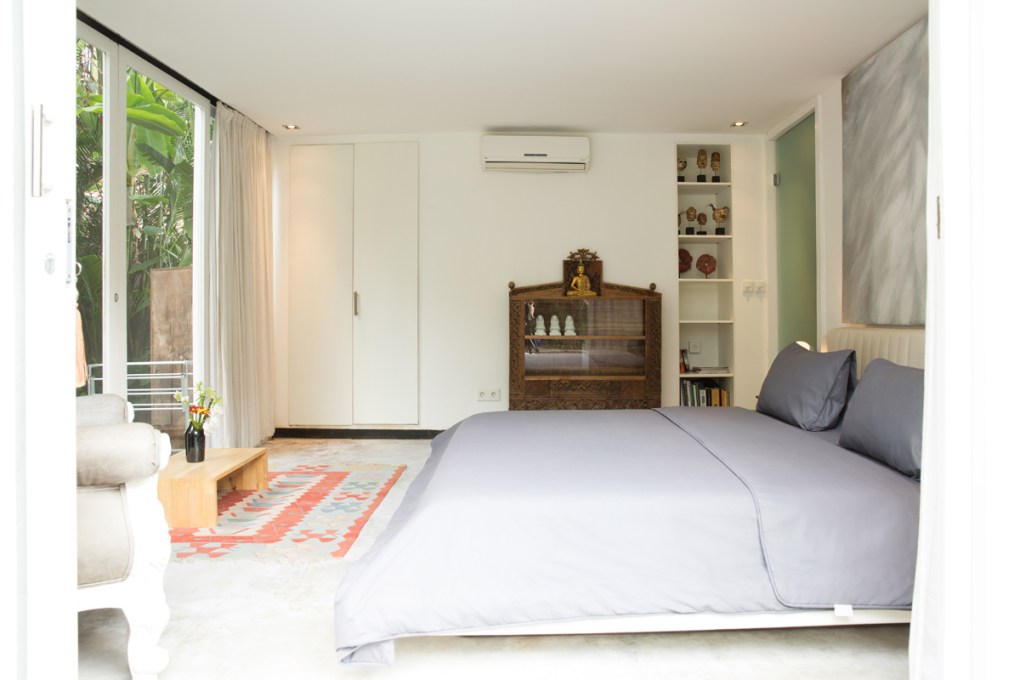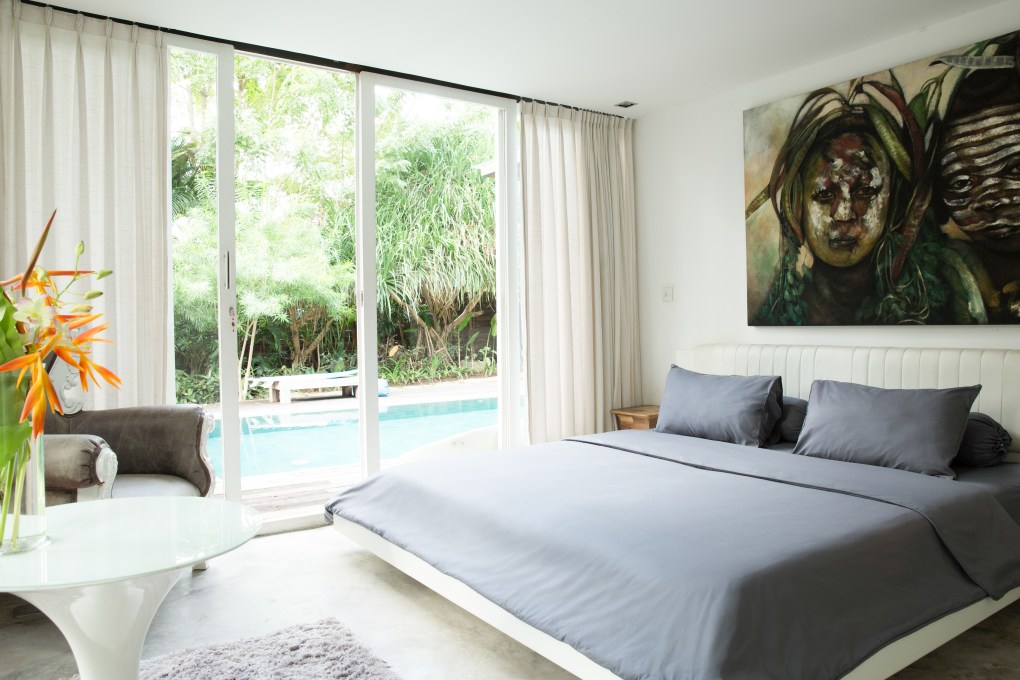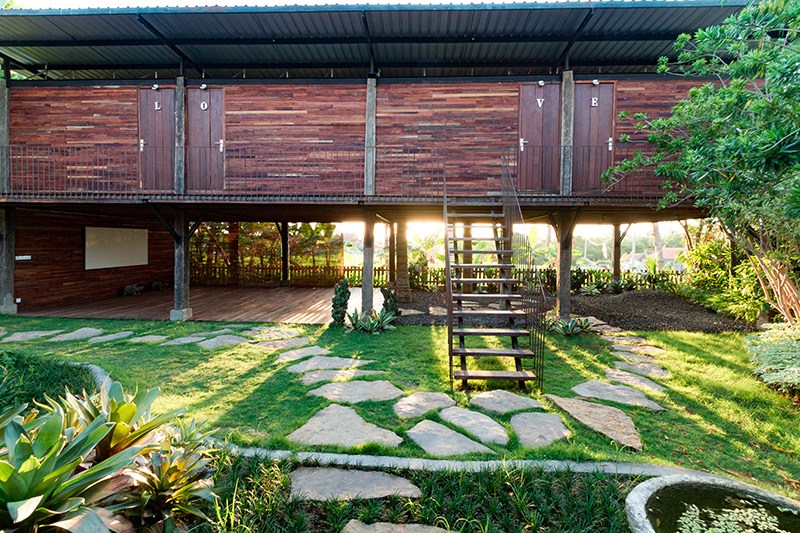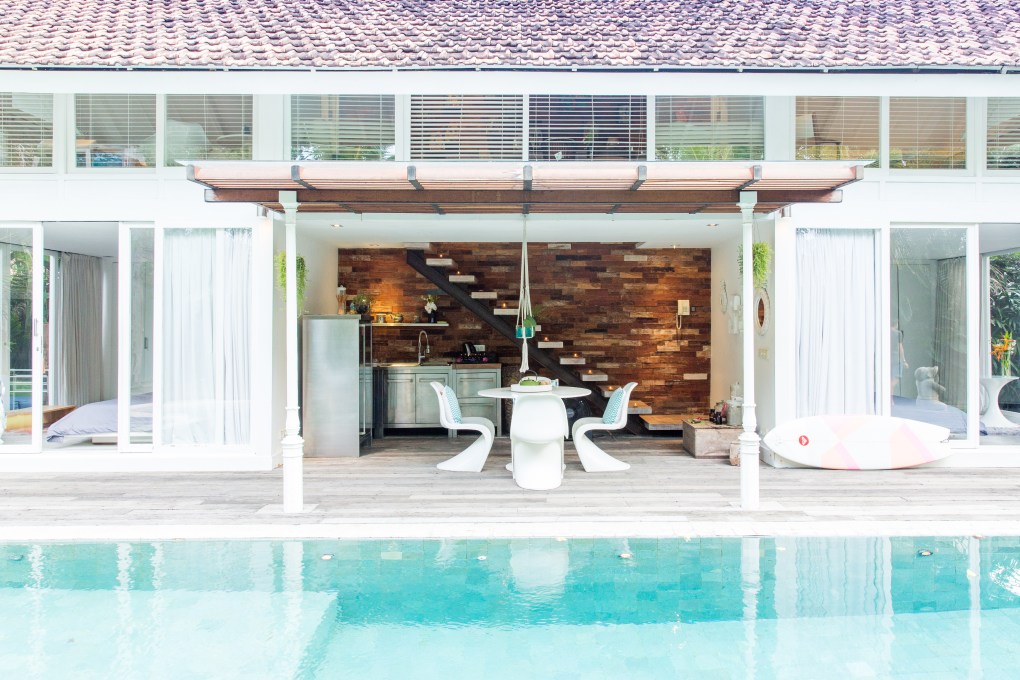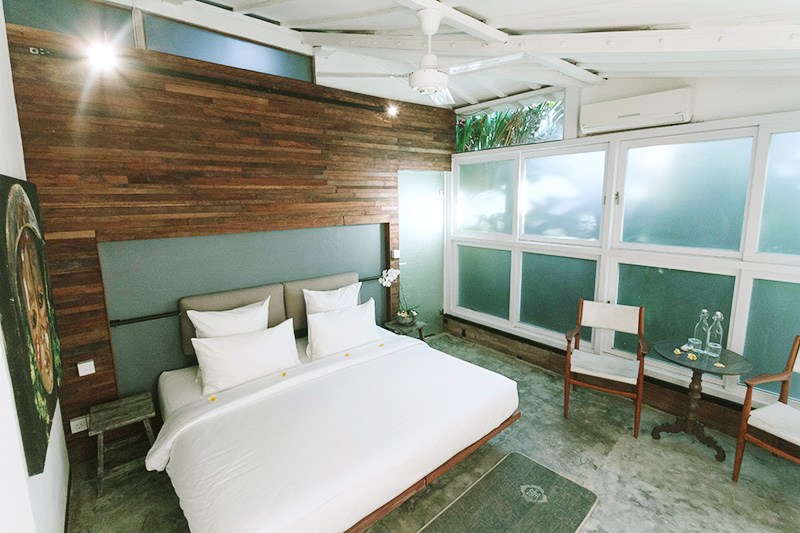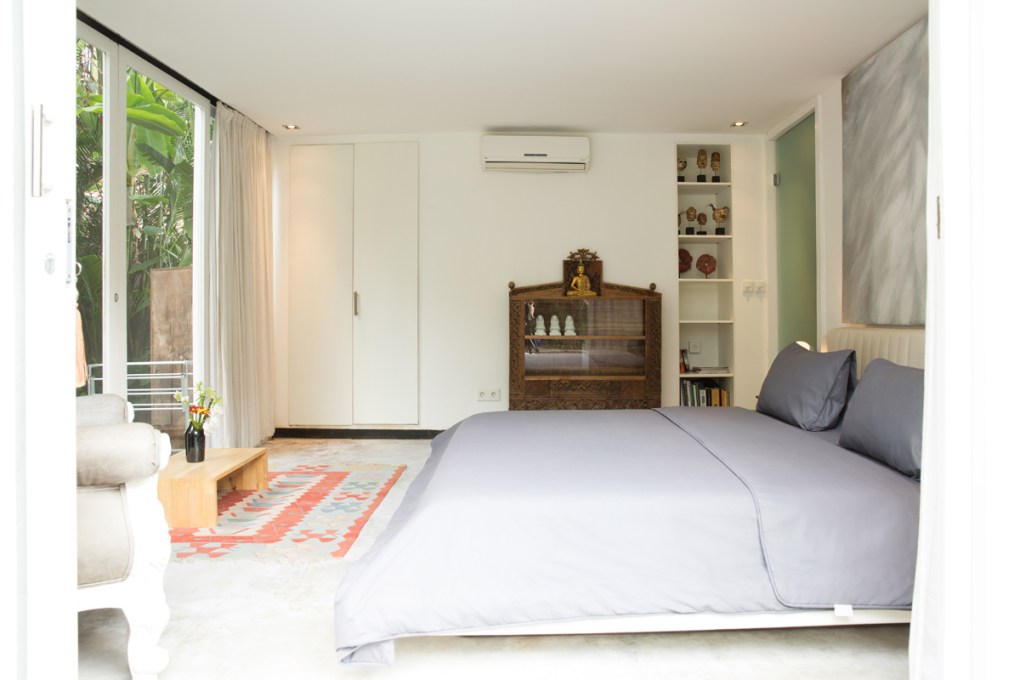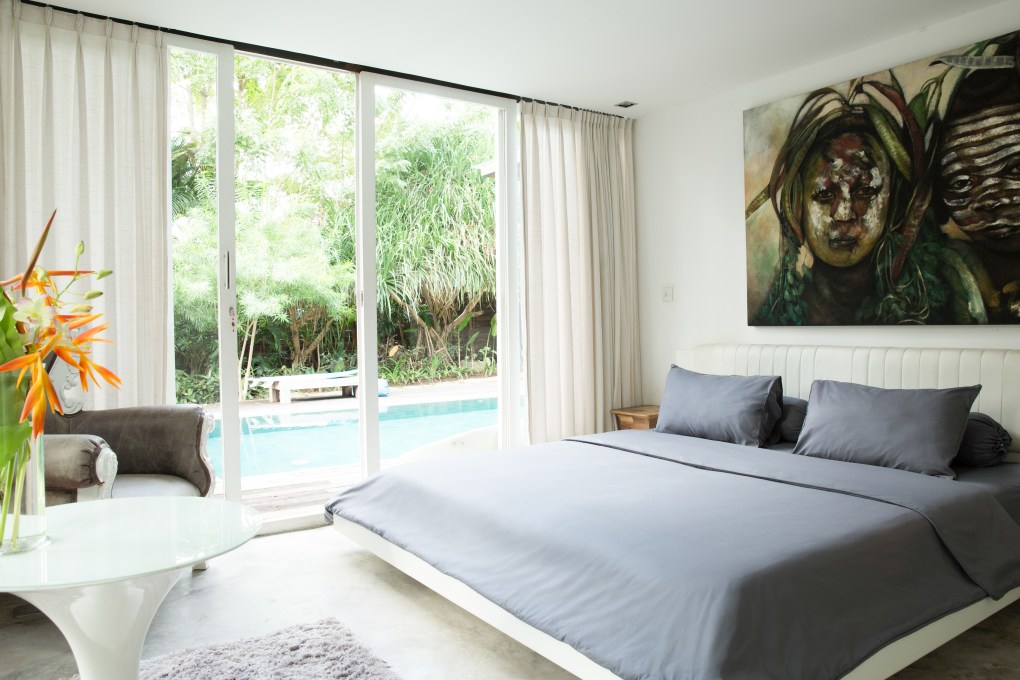 Samadi is one of the most popular yoga studios in Canggu. It is the main centre for Ashtanga Vinyasa Yoga in the area and holds daily morning Mysore style classes as well as Introductory classes for beginners to the method.
The Ashtanga method can be quite athletic and isn't for everyone, but those who connect with it usually become very devoted.
Program:
In a Mysore class students come together in the early hours of the morning to practice the Ashtanga series at their own pace. A teacher is present to provide guidance and assists when you are encountering difficulties, learning a new pose or practising in a way that is unhealthy or unsustainable.
Each retreat includes unlimited yoga, daily breakfast and lunch, spa treatments, traditional Balinese massages and two fresh coconuts a day!
What We Like:
In addition to Ashtanga the studio also teaches a range of other styles including nightly Yin classes. The facility also houses an organic vegetarian restaurant and a full-service guesthouse which offers personalized retreats.
Cost:
Starting at 600 USD
Jl. Padang Linjong No.39, Canggu, Kec. Kuta Utara, Kabupaten Badung, Bali 80361, Indonesia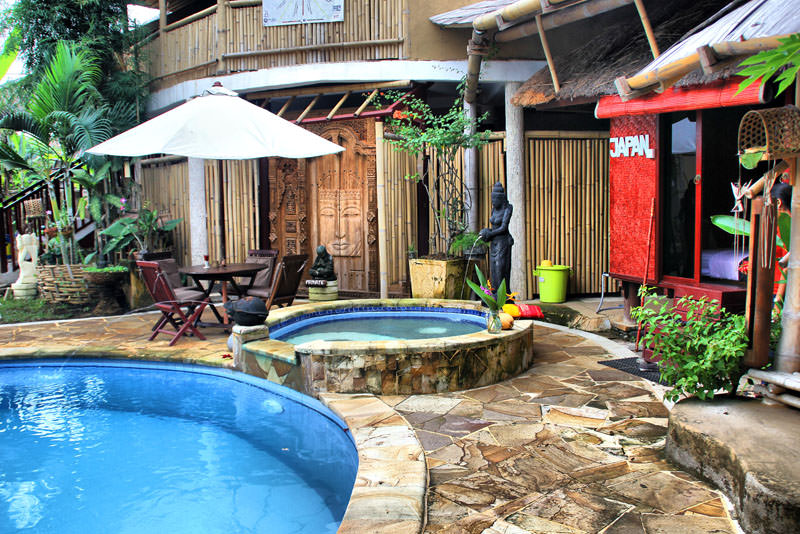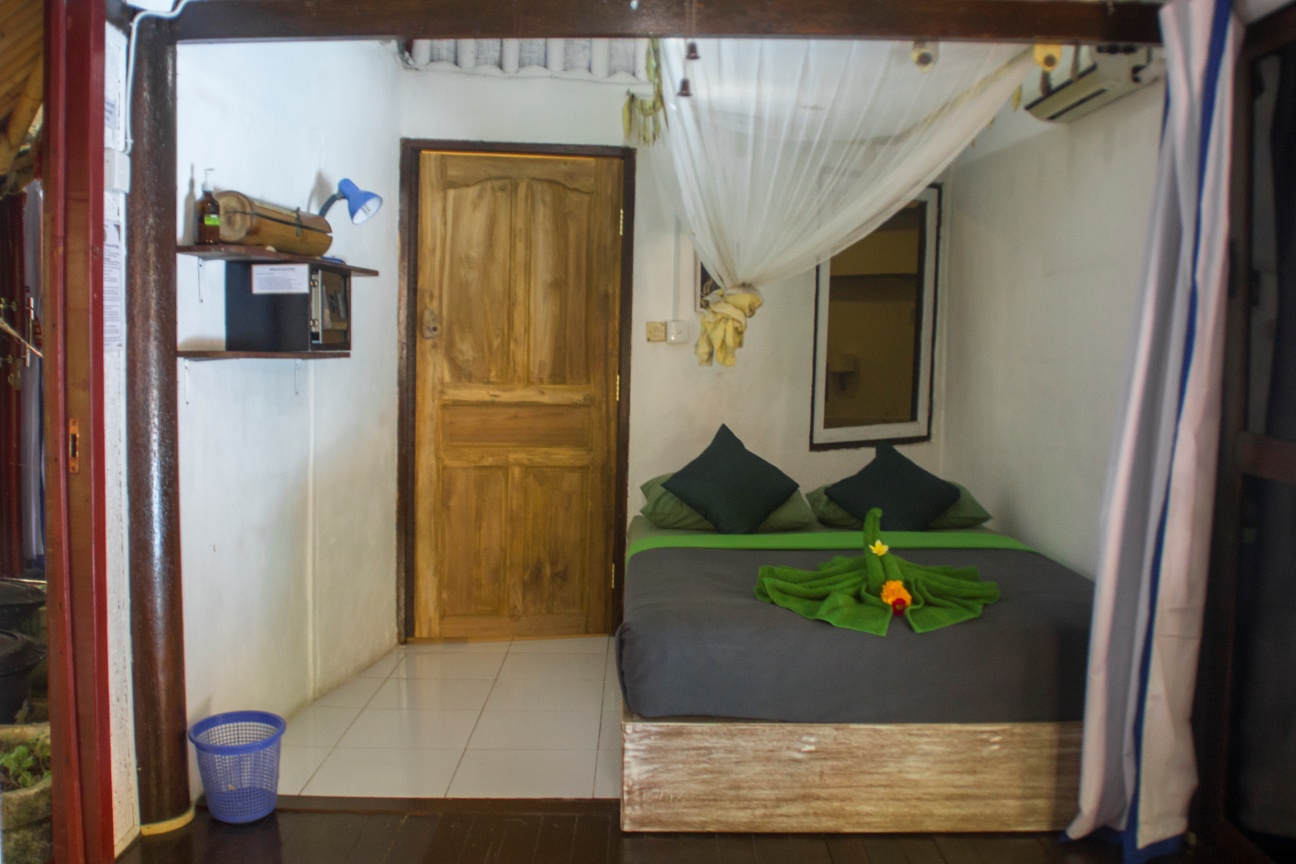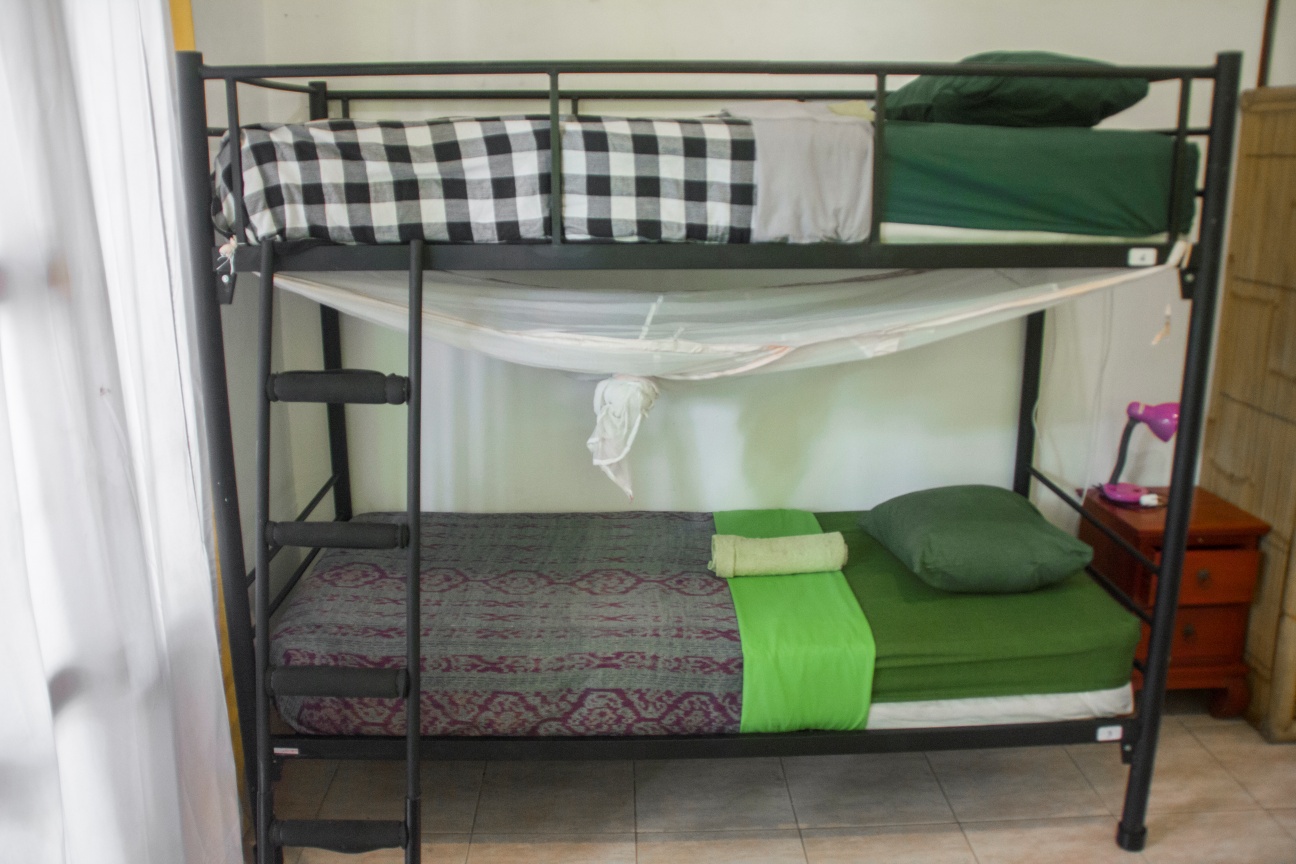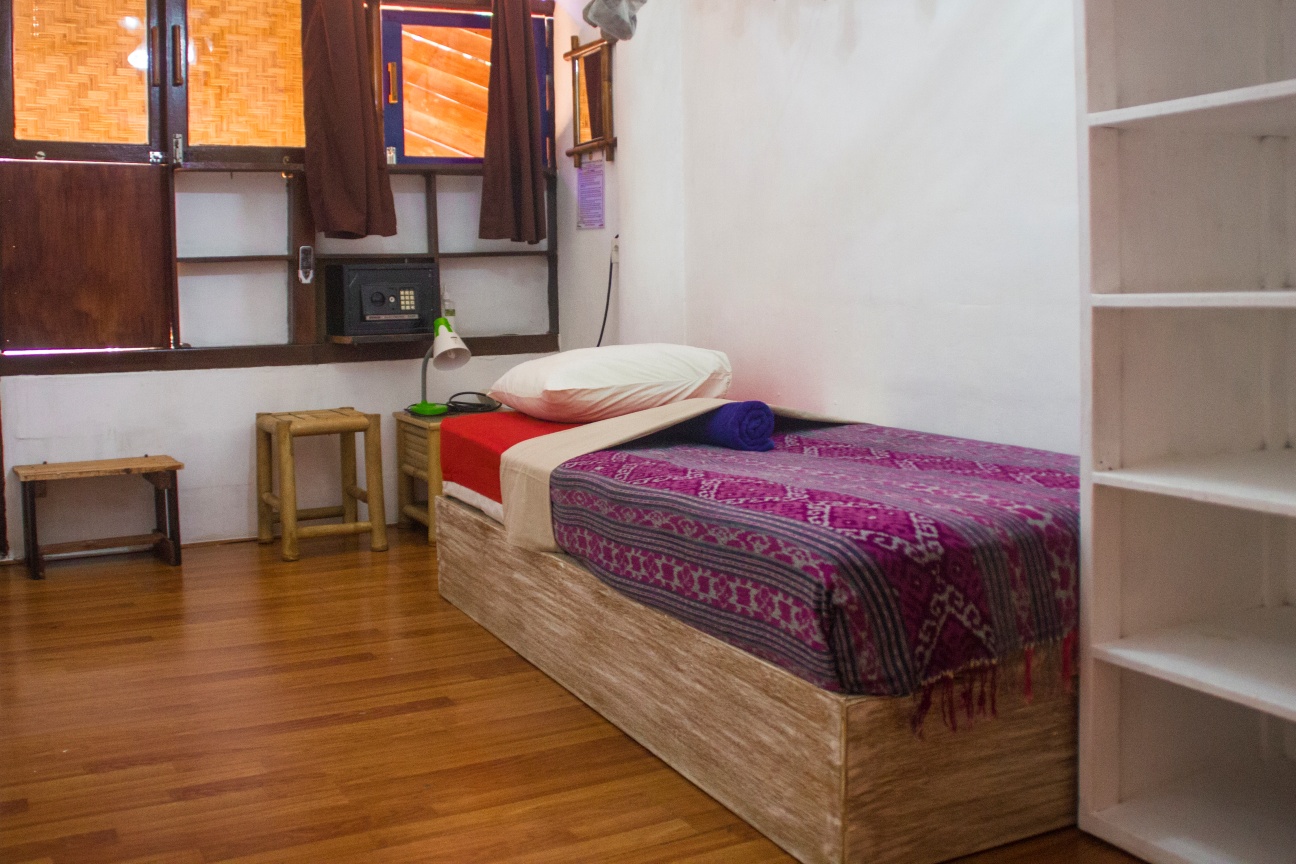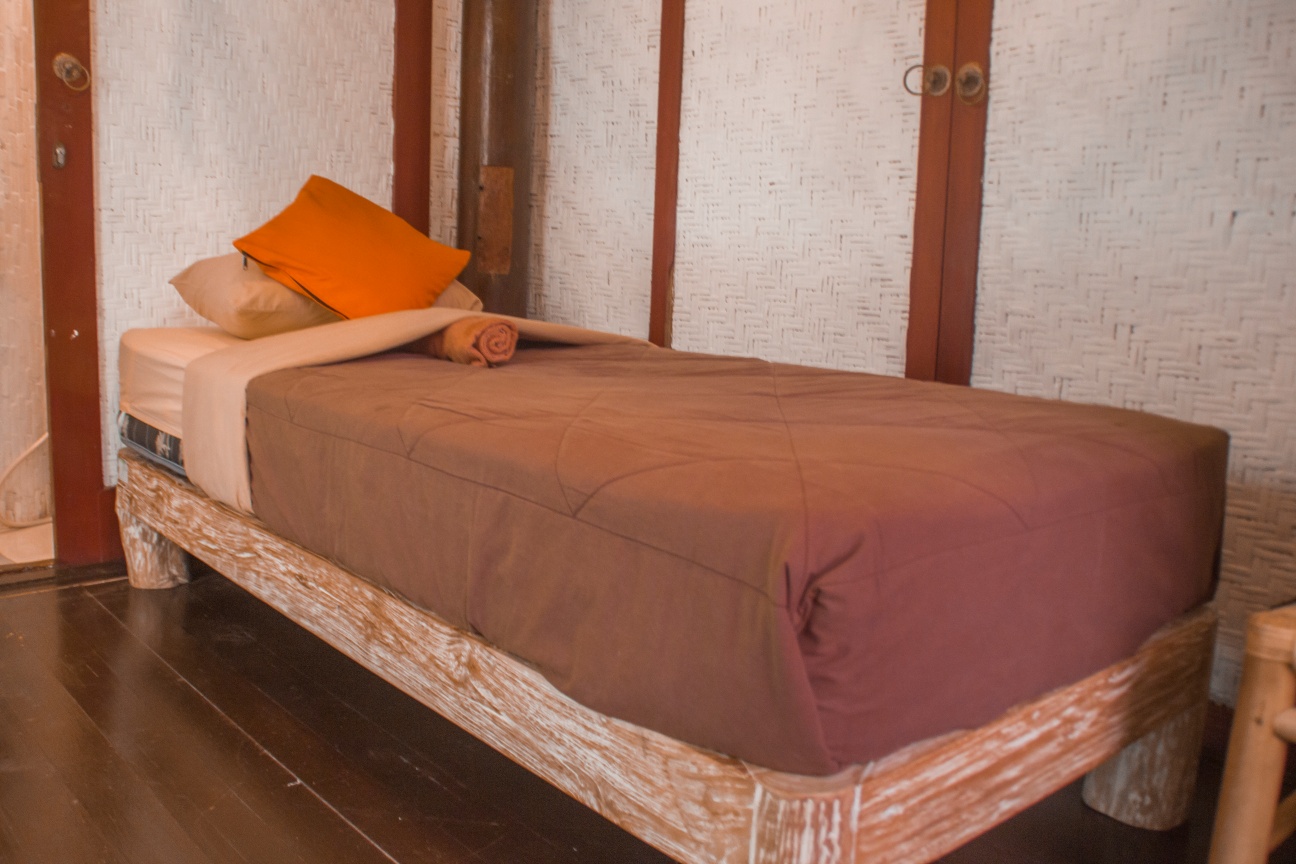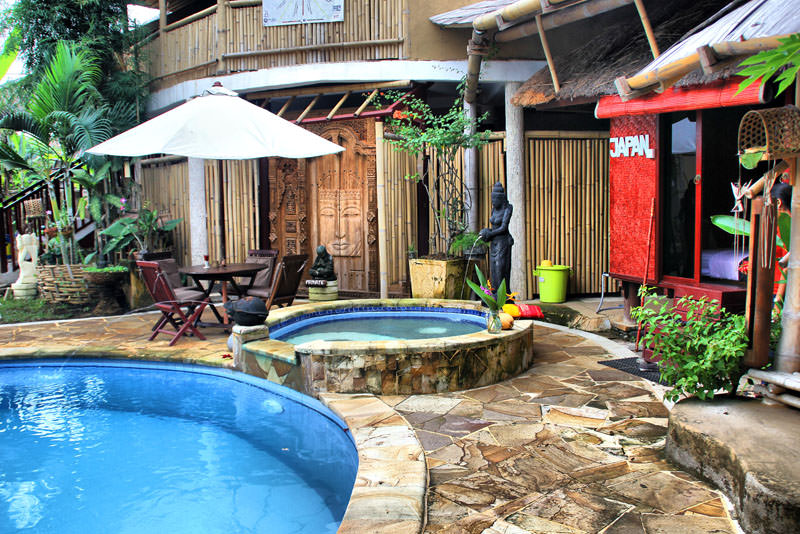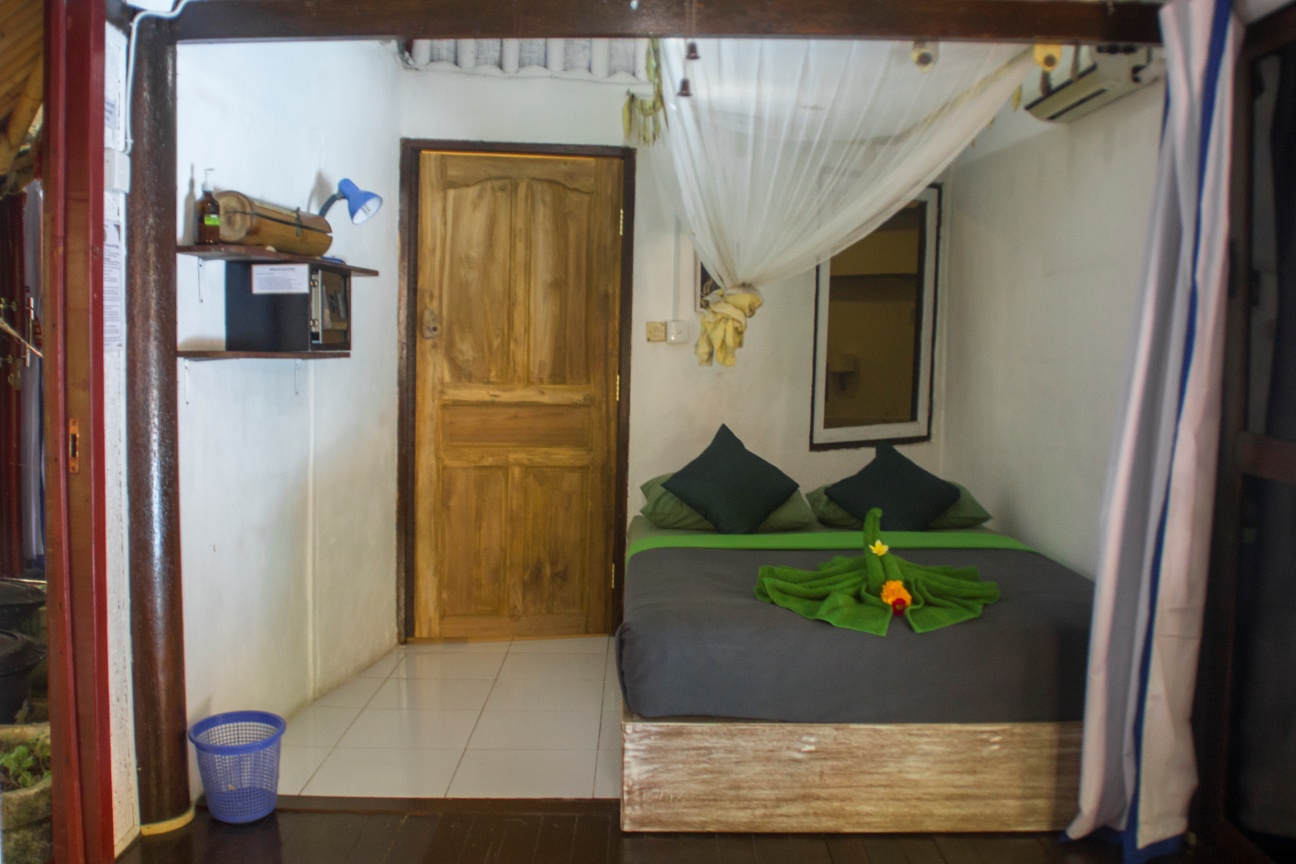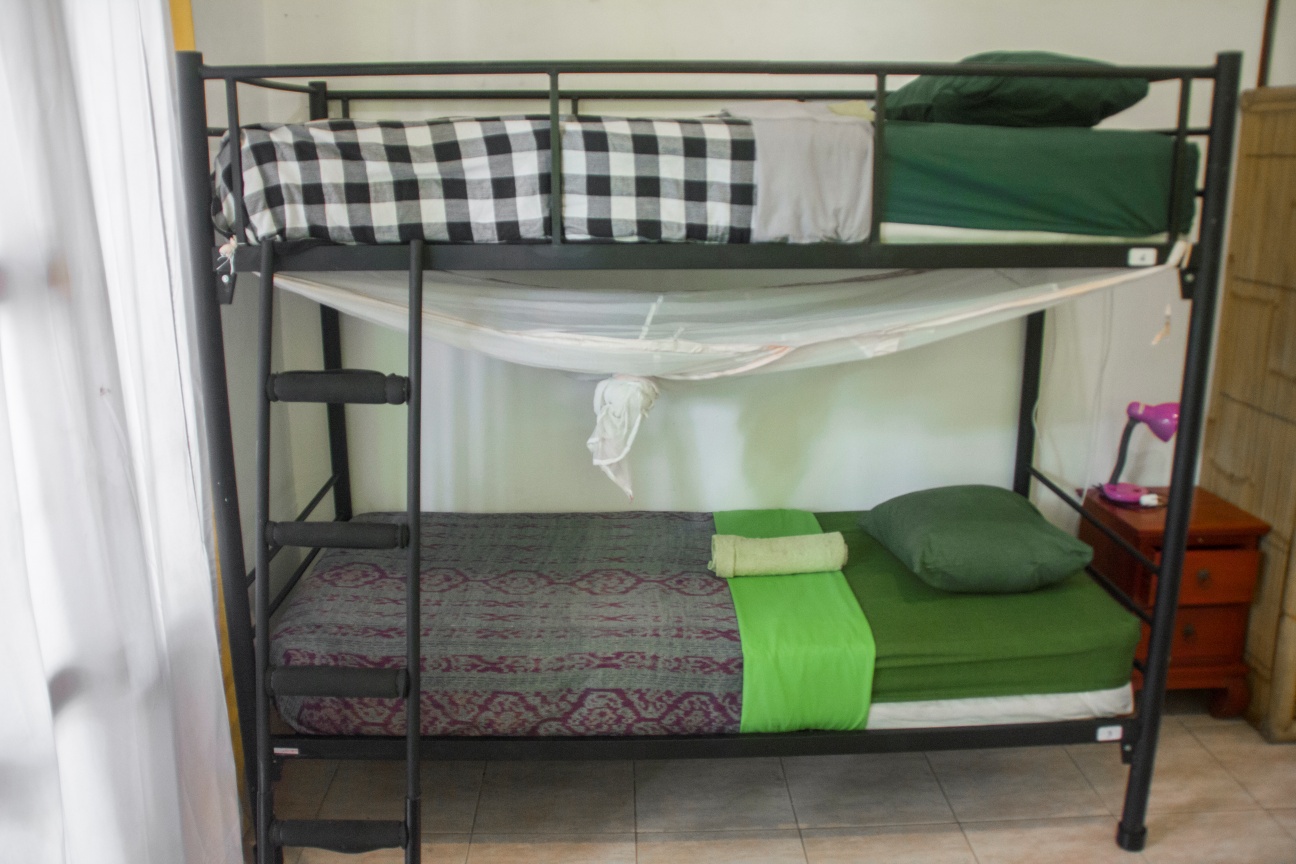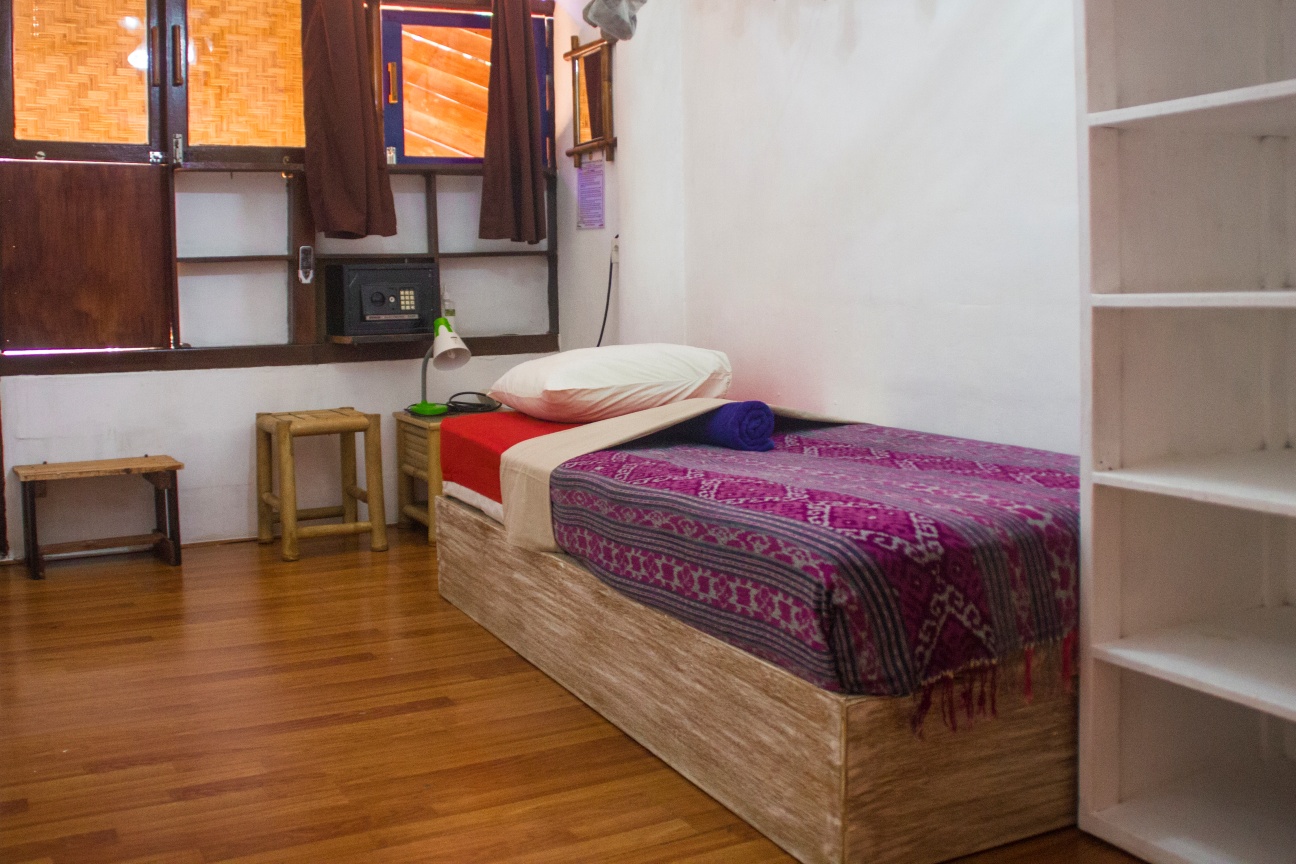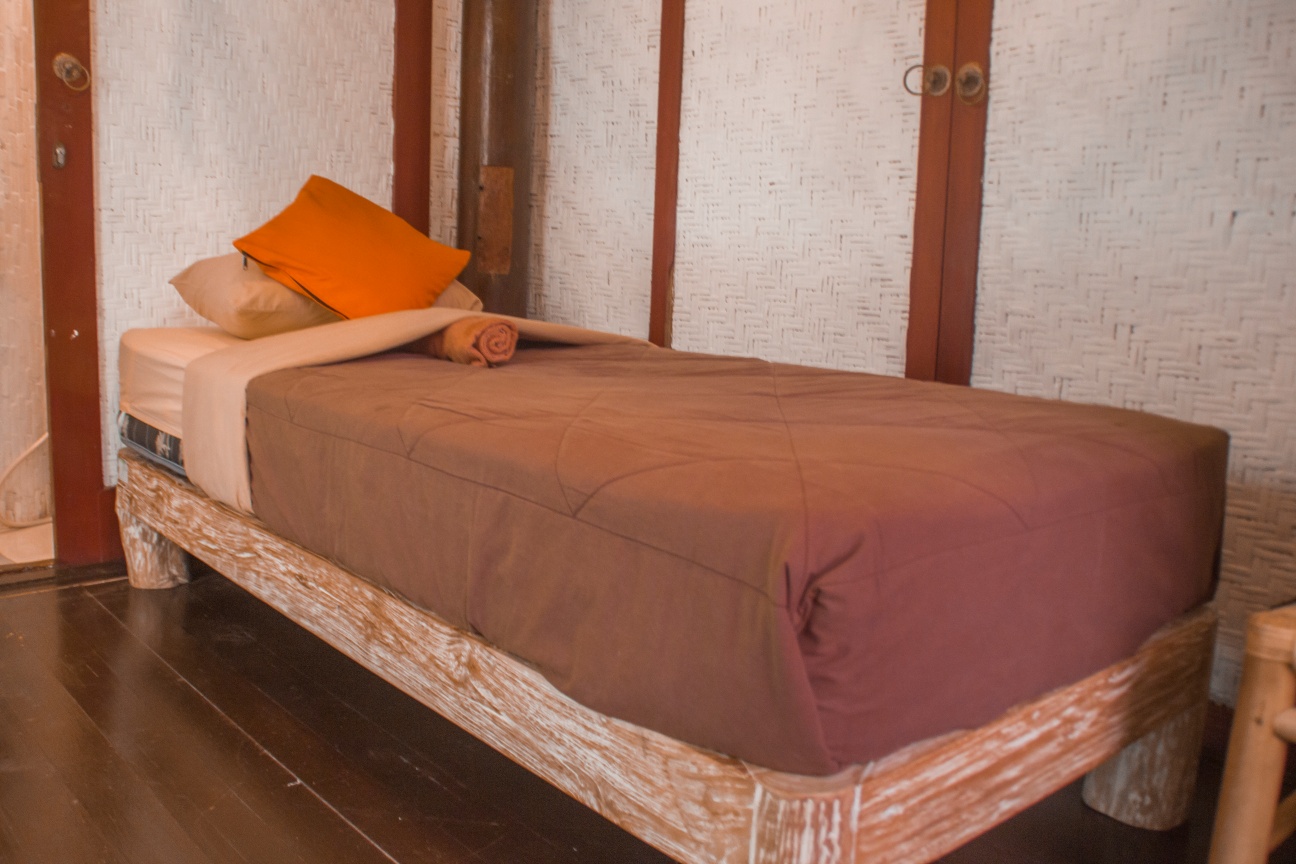 Serentiy Eco-Guesthouse boasts itself as being one of Bali's most eco-friendly accommodations. It has a permaculture garden on site, a grey-water waste system, natural insecticides and pesticides and even a solar-powered shuttle buggy!
Program:
They hold 10 yoga classes every day in 2 separate studios, featuring styles as diverse as Ashtanga, Yin and even Aerial Yoga. They offer a 6-day retreat package which includes 2 yoga classes a day, 1 personalized workshop, evening meditation, free breakfast, 3 meal vouchers, a traditional Balinese massage and a trip to the nearby water temple.
What We Like:
Serenity is located in Canggu, so surfing is always available, and if you need some retail therapy or fine dining during your eco-vacation, upscale Seminyak is 20 minutes away.
Cost:
Starting at 55 USD
Jl. Nelayan, Canggu, Kec. Kuta Utara, Kabupaten Badung, Bali 80361, Indonesia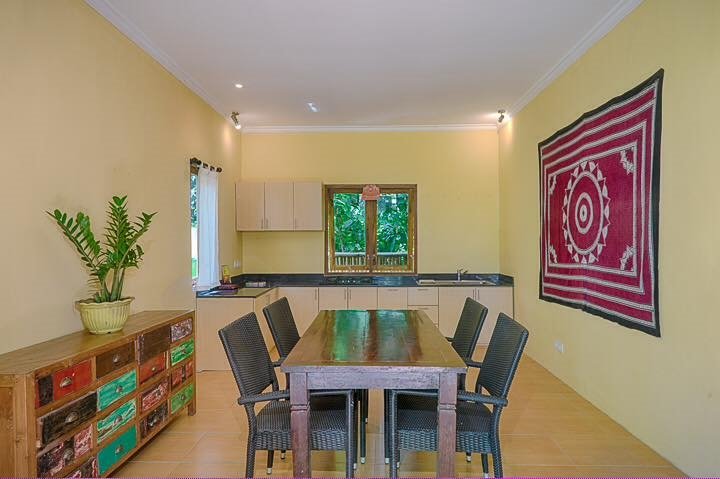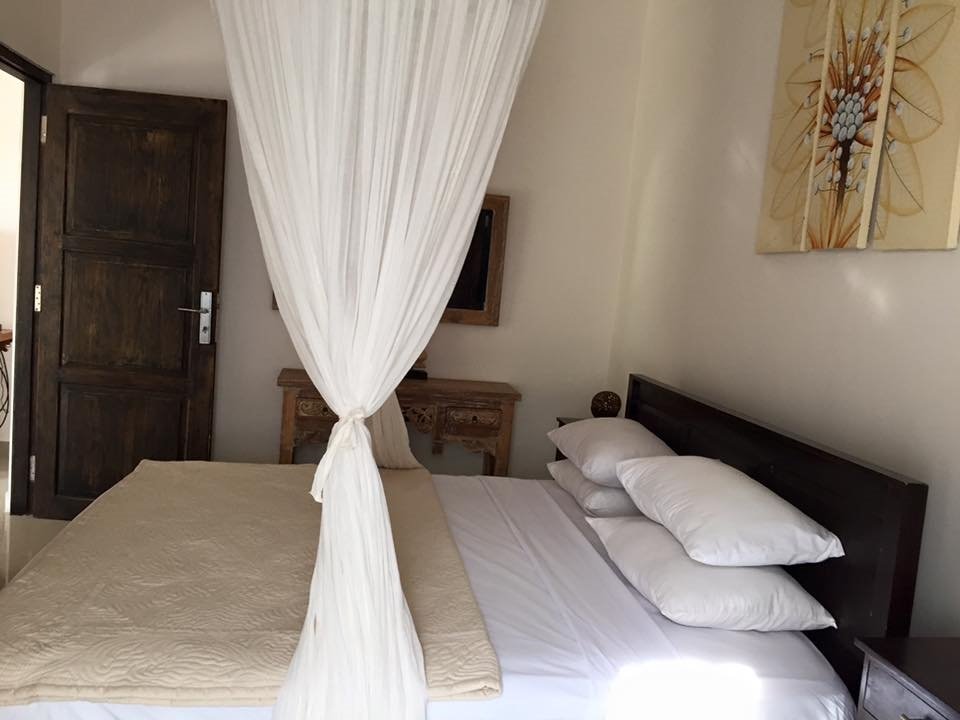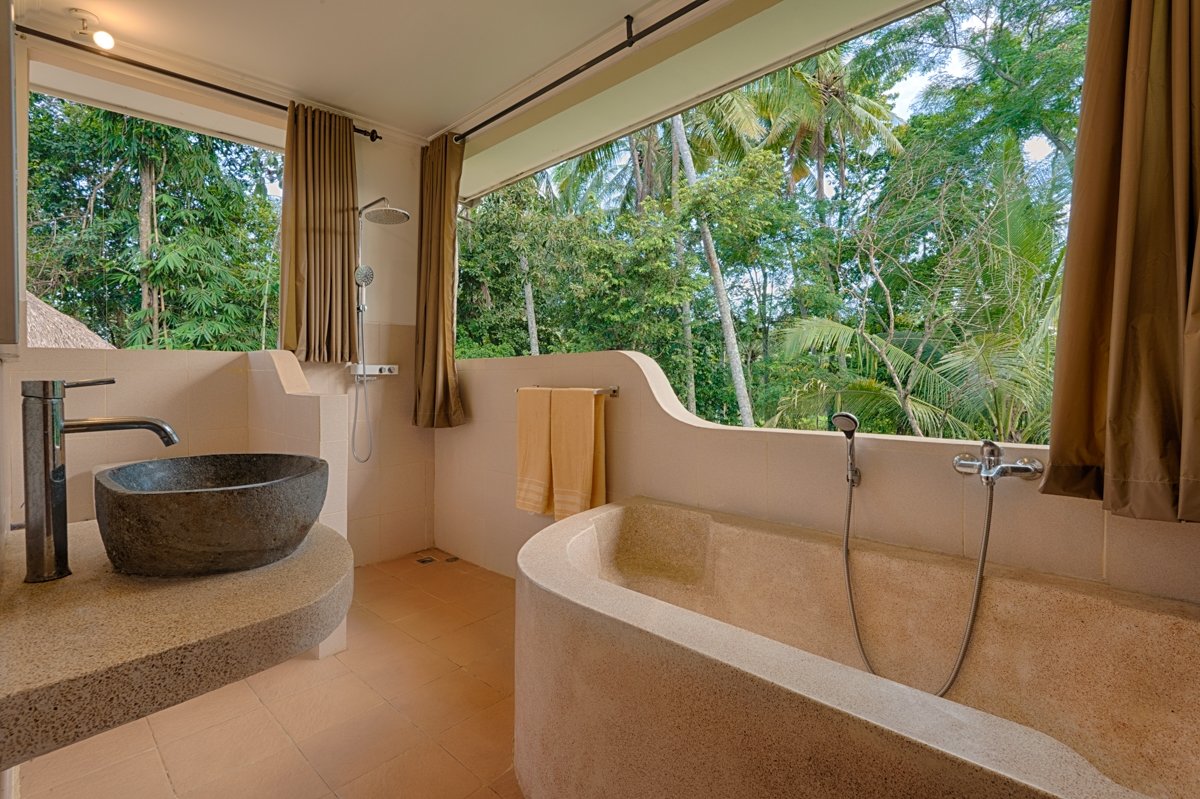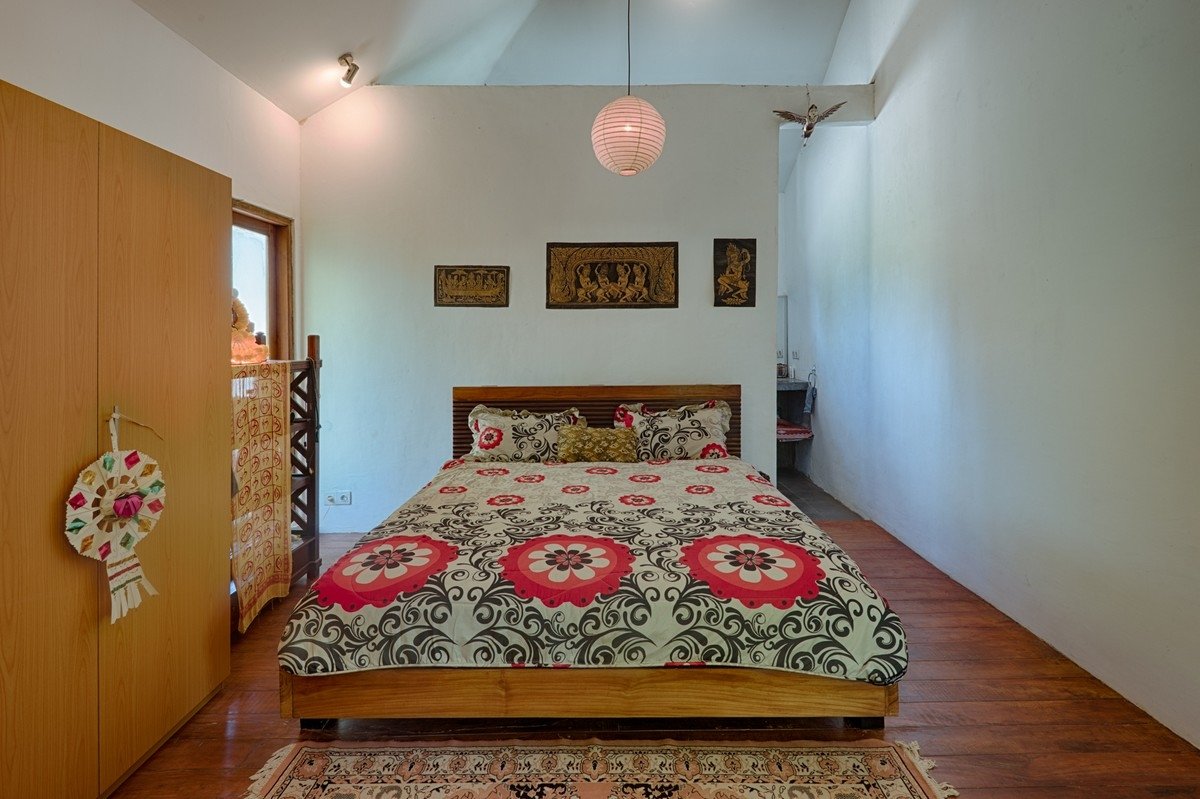 bathroom-in-ganesha-villa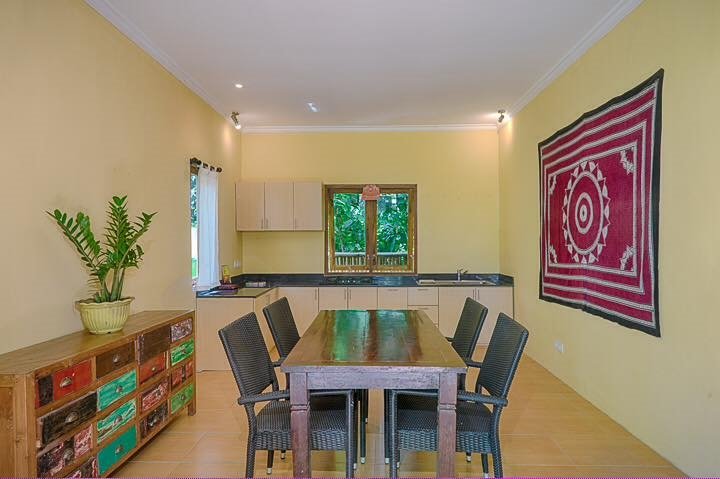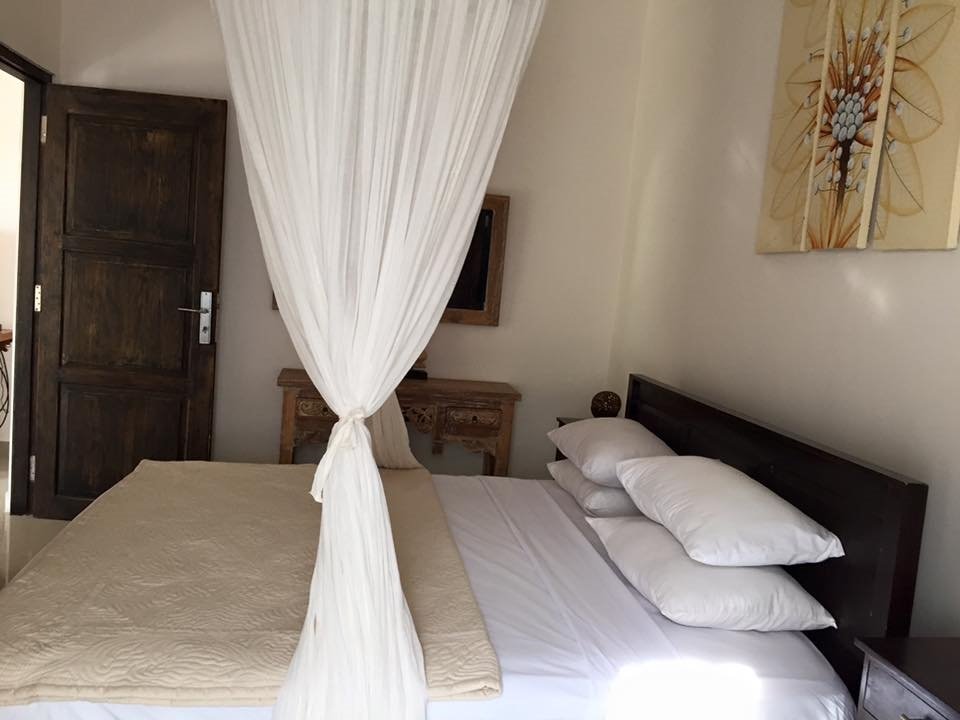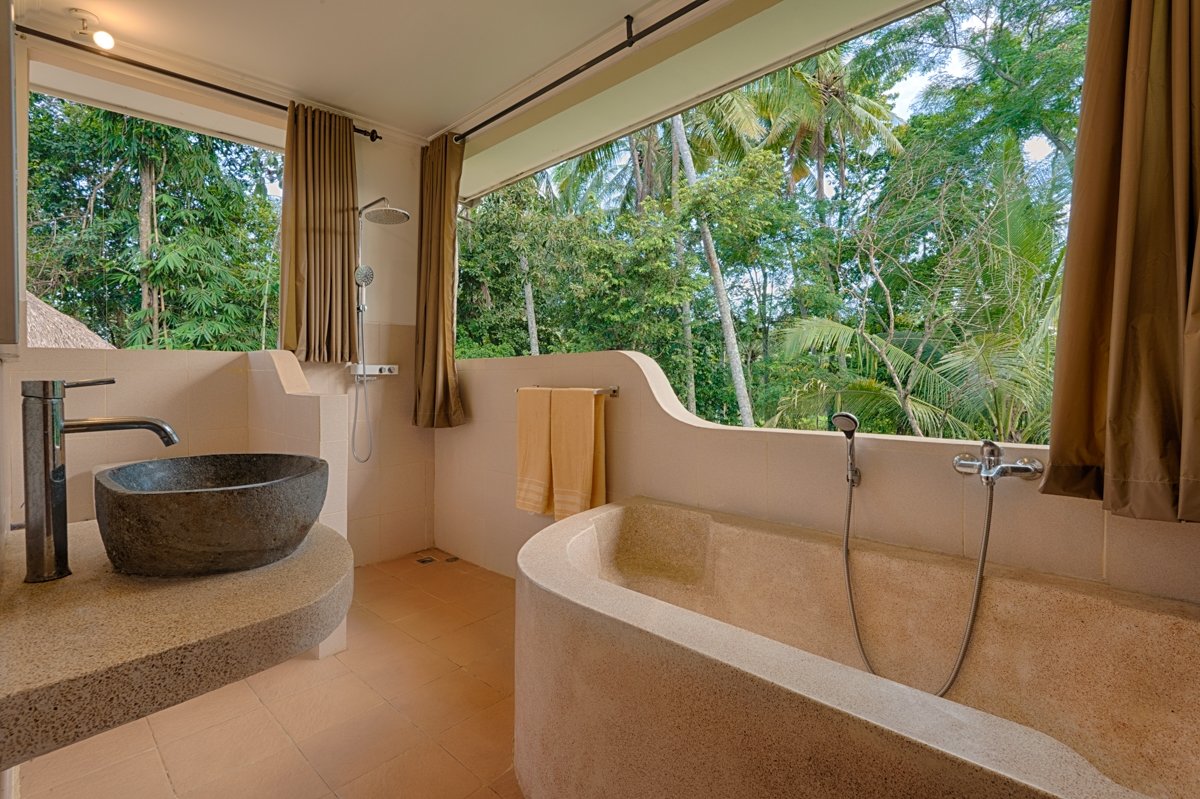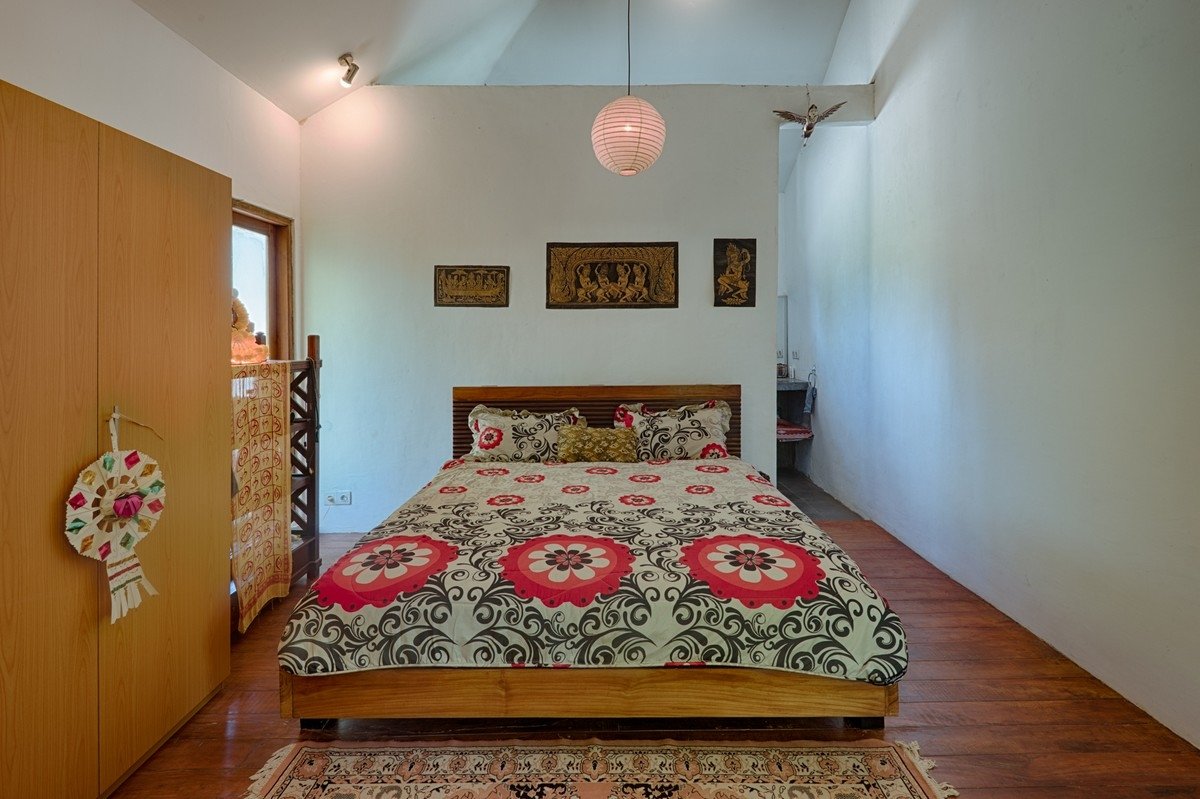 Shanti Toya Ashram, located in the Balinese countryside about 20 minutes outside of Ubud, is a true yoga hideaway.
The ashram is affiliated with Gokul Yoga School which runs teacher trainings in a proprietary style called Gokul Yoga, which features a sequence of 40 poses taught in both gentle and vigorous styles.
Program:
A retreat at Shanti Toya is a complete 6 day program that includes twice daily yoga classes, 3 meals a day, Balinese cultural workshops, a massage, airport pickup, and of course, the obligatory daily coconut.
What We Like:
They also offer a more immersive yoga retreat option that includes 3 additional yoga workshops to help students get established in their own daily practice.
Cost:
Contact for more information
Tebe Kurung, Br, Jl. Umahanyar, Penarungan, Kec. Mengwi, Kabupaten Badung, Bali 80351, Indonesia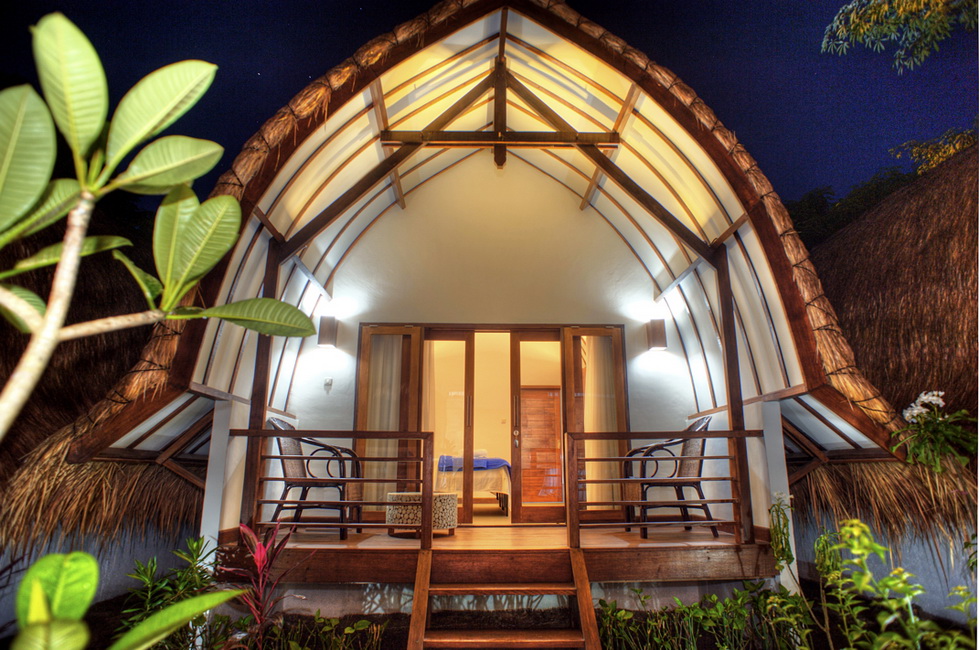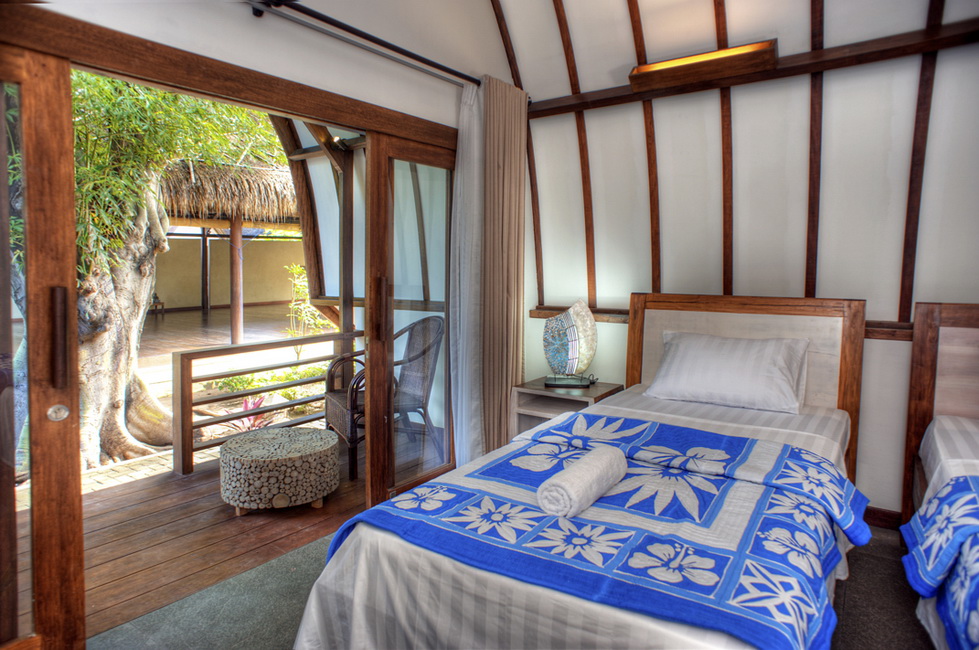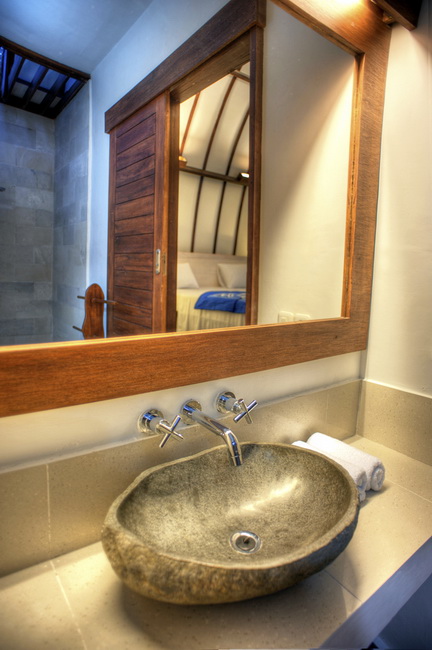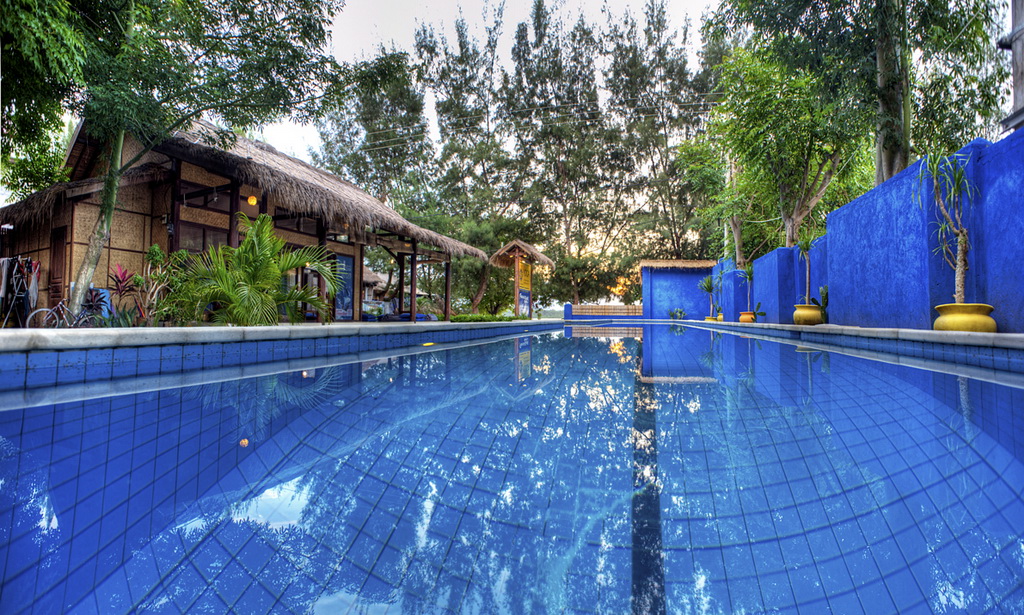 freedivegili-lumbung-gili-trawangan-hotel-01
freedivegili-lumbung-gili-trawangan-hotel-05
freedivegili-lumbung-gili-trawangan-hotel-04
freedivegili-lumbung-gili-trawangan-hotel-02
freedivegili-lumbung-gili-trawangan-hotel-08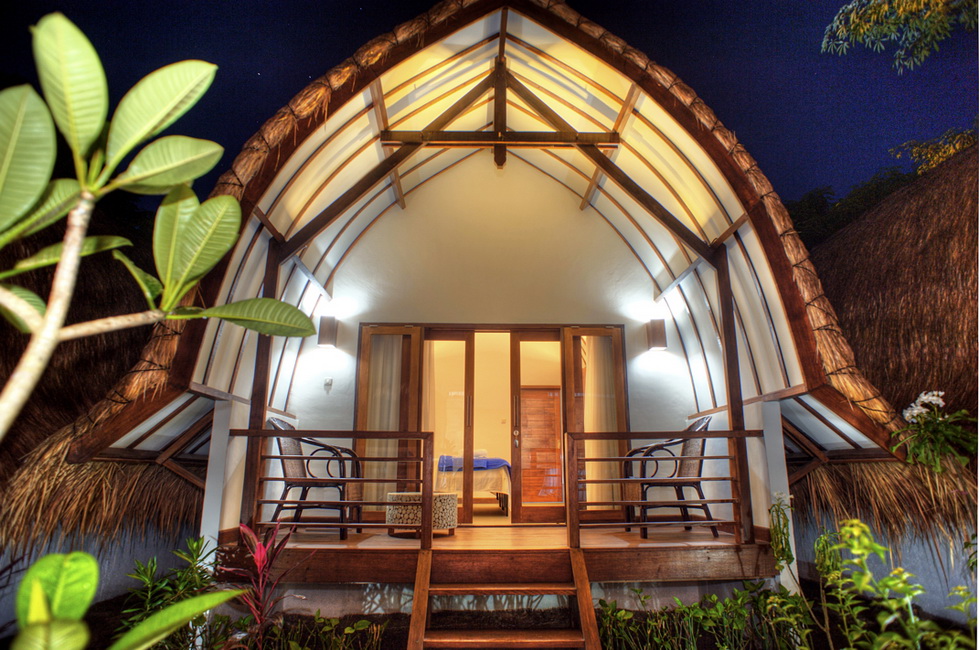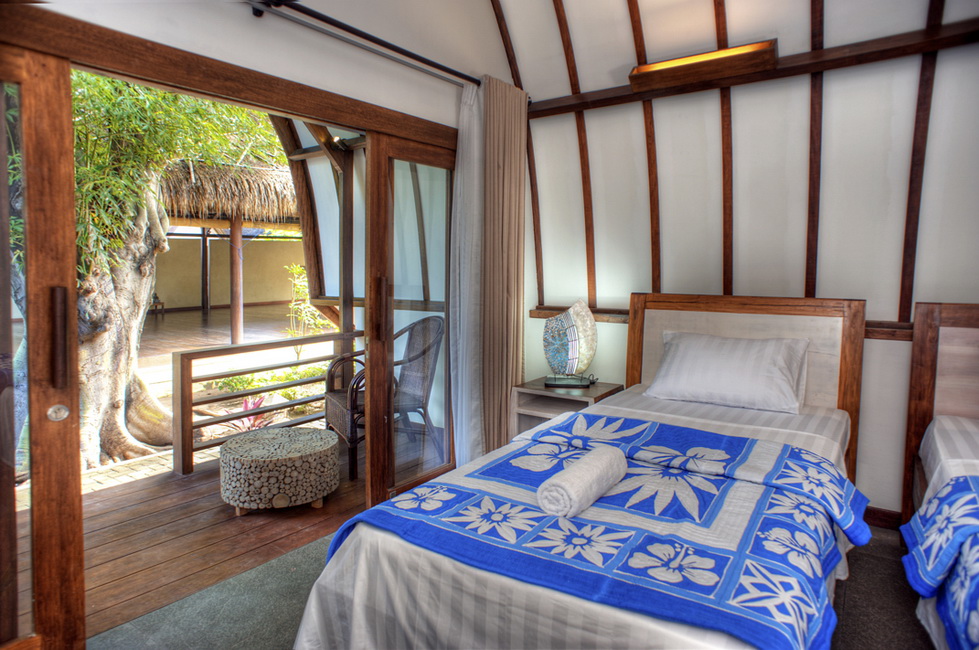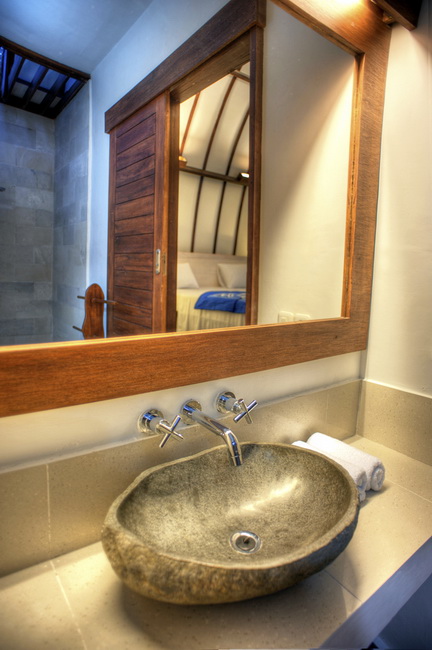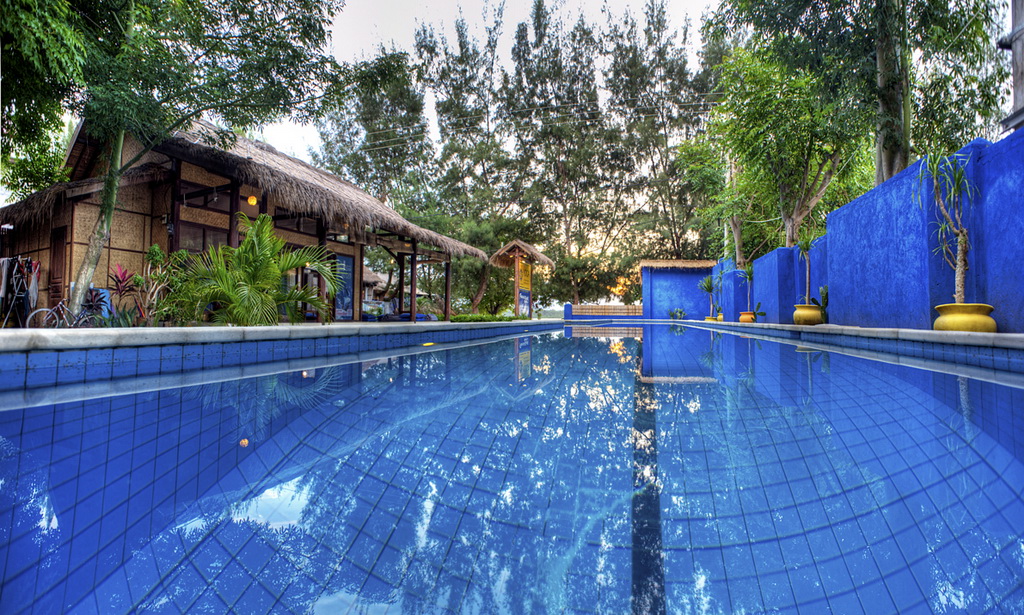 Though technically located off the coast of Lombok, directly to the east of Bali, the Gili islands are one of the more popular Bali side-trips, with hundreds of fast-boats delivering tourists back and forth every day.
Freediving is a form of underwater diving where no apparatus is used. The diver merely relies on breath retention while underwater. Yogic breath control techniques are a natural compliment and the two disciplines pair quite naturally with each other.
If you want a truly unique yoga experience, Gili Yoga, in combination with Freedive Gili, may be right up your alley.
Program:
Gili Yoga is a popular yoga studio on Gili Trawangan which happens to be owned by Kate Middleton, a  record-holding freediver. Not only does Gili Yoga offer accommodation and retreat packages with all the usual Bali bells-and-whistles, it's also connected to Freedive Gili, which teaches courses for 3 levels of freediving certification.
What We Like:
Gili Trawangan is the largest of the 3 islands and is known for it's laid back beach culture, spectacular scuba diving and backpacker party scene. There are no motorized vehicles on the island. The only transportation is provided by bicycle and a sort of horse-drawn carriage.
Cost:
Contact for more information
Jalan Panti, Gili Indah, Gili Trawangan, North Lombok Regency, West Nusa Tenggara 83355, Indonesia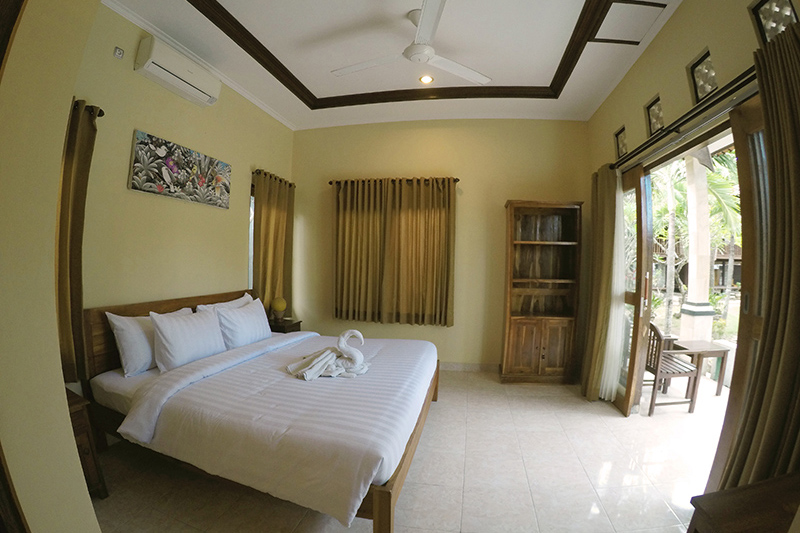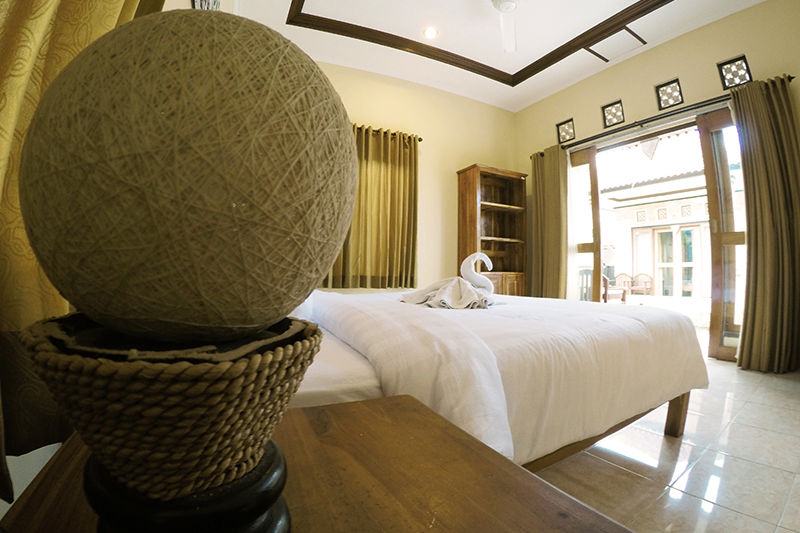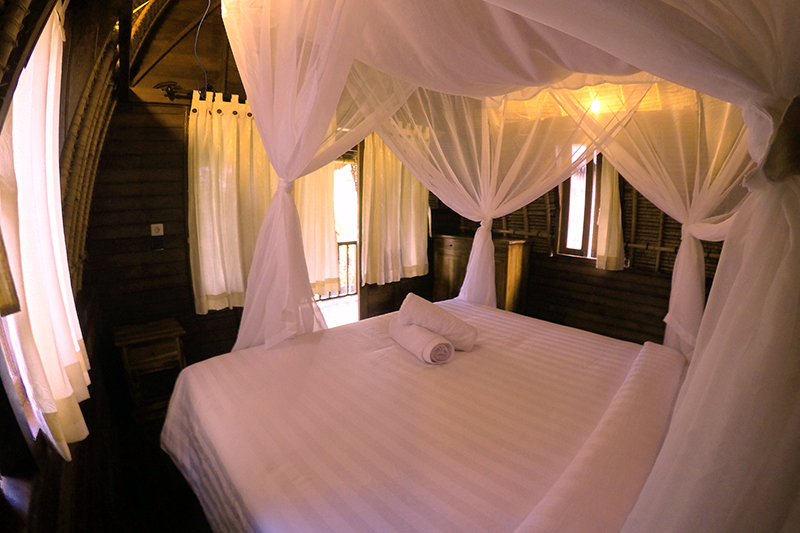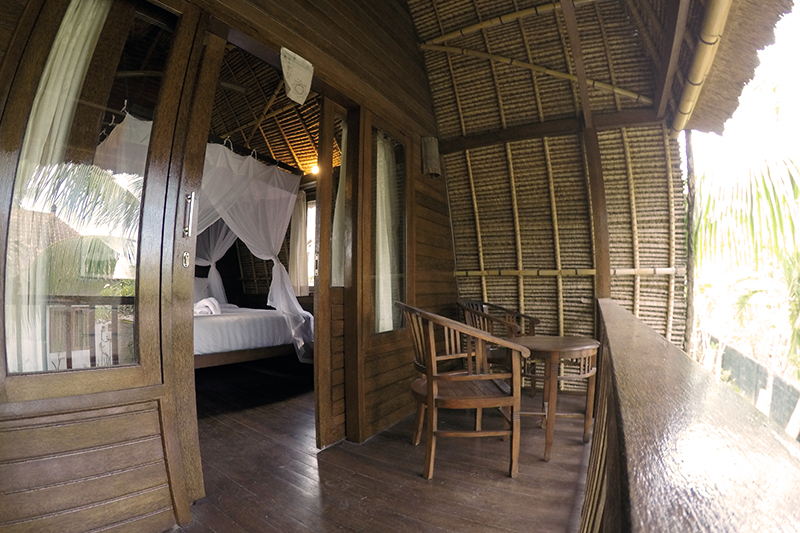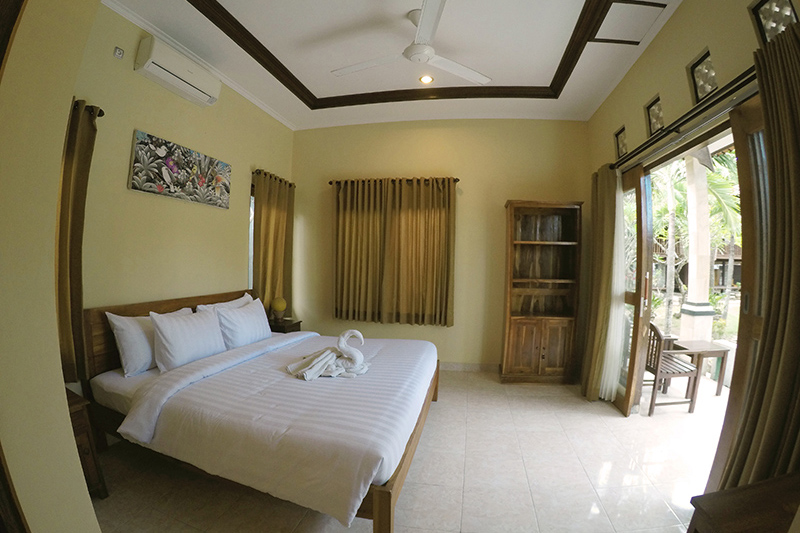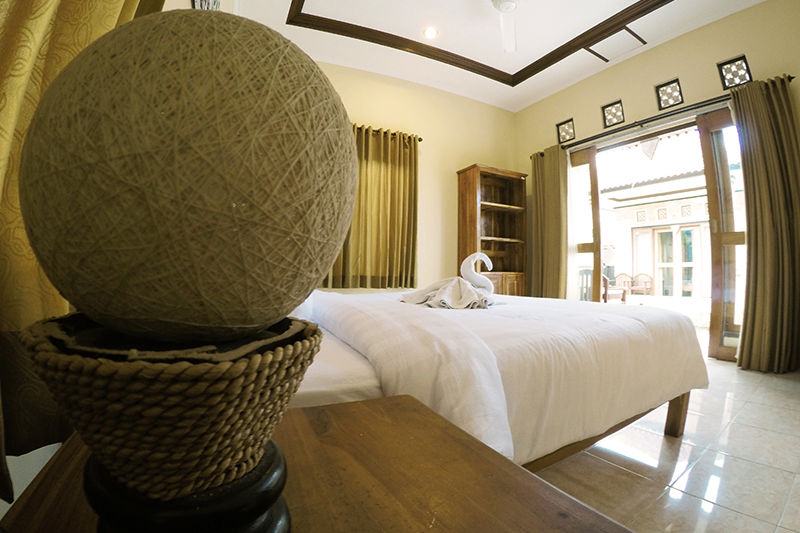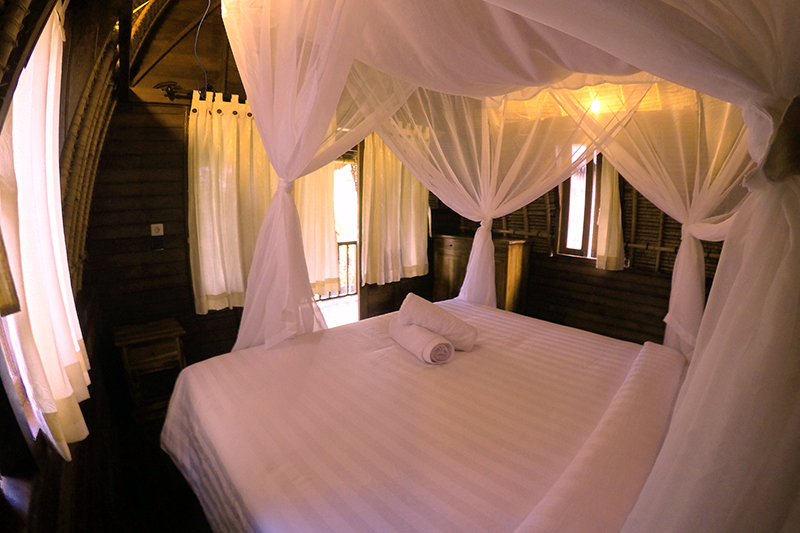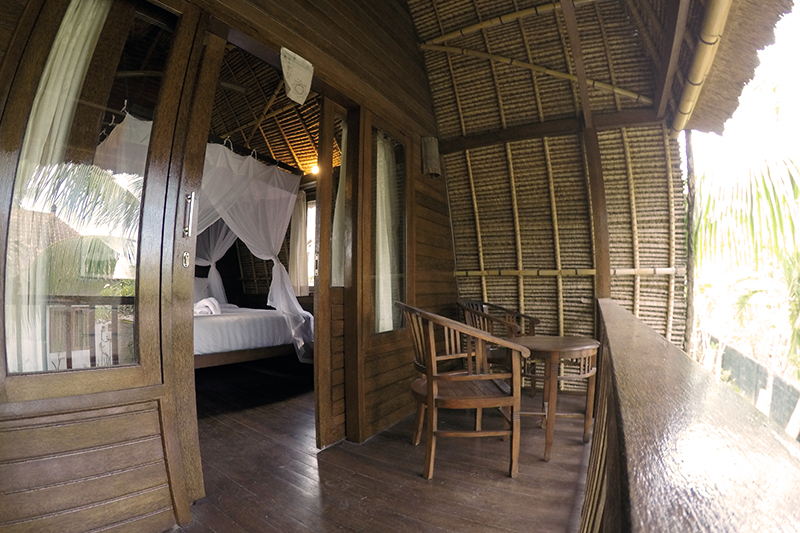 Nusa Lembongan is an island located off the southeast coast of Bali and is becoming increasingly popular both as a side-trip from nearby Sanur and as a destination in it's own right. It's a quiet, beachy paradise that is particularly well-known for it's surfing, snorkelling and scuba diving.
Program:
Rama Garden is a lovely retreat accommodation located on the north coast of Lembongan with perfect sunset views and easy access to the beach. They offer retreat packages that include surf lessons, yoga classes, snorkelling trips, massages and daily meals.
What We Like:
The scene here is a bit more laid-back and family-friendly then the more rambunctious Gili Trawangan. People tend to come here for a bit of peace and quiet after spending time in the crowded beach culture of South Bali. Fast-boats to Lembongan run constantly from different locations in South Bali, most prominently from Sanur.
Cost:
Starting at 420 USD
Lembongan island, Jungutbatu, Nusapenida, Klungkung Regency, Bali 80771, Indonesia
Conclusion
Bali has one of the most thriving yoga scenes on the planet, there's really something for everyone.
Whether you like your yoga vacation to be rustic or luxurious, traditional or modern, intensive or casual, it's all here. You can do it in a traditional Hindu ashram, you can do it in a hard-partying surf camp or you can do it in an all-inclusive 5-star hotel.
So what are you waiting for? Get over to Bali and experience the yoga retreat of a lifetime.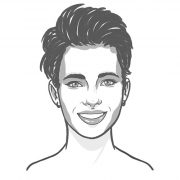 Amanda Carter
Yoga, meditation, and spirituality are at the top of the list for writer and former nutritionist Amanda Carter. This devoted practitioner enjoys writing about health and wellness just as much as she enjoys living it.