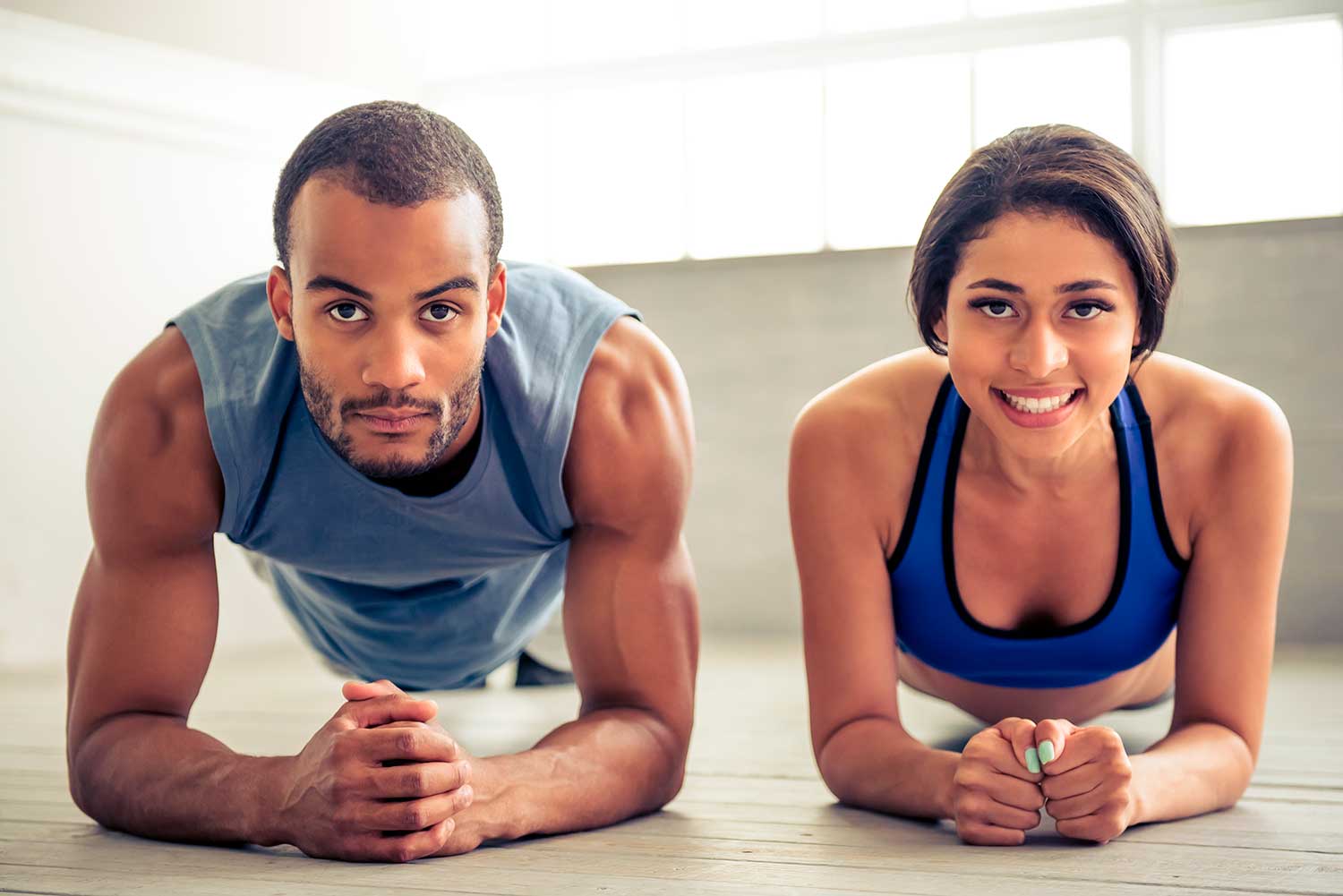 Yoga teachers across America are imparting their wisdom on students, sharing insights and practical lessons from their own unique yogic journeys. As they continue to teach, they help to develop a vast and varied landscape of dedicated yoga students all around the country. Every yoga teacher has their own interesting knowledge to share with students, and the following teachers have made their own mark on the history of modern yoga in America. If you are looking for inspiration or a revitalization in your practice, check out these 20 influential yoga teachers from all around the United States.
Rodney Yee (Sag Harbor, NY)
Rodney Yee's yogic journey started in 1980. As a ballet dancer and physical therapy and philosophy student at UC Berkeley, he was searching for a practice that would combine the use of his mind, body, and spirit. He is a certified Iyengar yoga teacher, and began studying under B.K.S. Iyengar himself in 1987. Yee is often attributed to popularizing modern yoga in the United States, largely due to his highly successful yoga DVDs produced in the 1990s. His DVDs are available to purchase, or you can catch some of his online classes produced through Gaia. He teaches around the world, and serves as the yoga director of the non-profit Urban Zen Foundation, along with his wife Colleen Saidman.
Tim Miller (Carlsbad, CA)
Tim Miller, director of the Ashtanga Yoga Center in Carlsbad, CA, was the first westerner to be certified to teach by Sri K. Pattabhi Jois (developer of Ashtanga yoga) at the Ashtanga Yoga Research Institute, located in Mysore, India. He began practicing in 1978 in Encinitas, CA, at the Ashtanga Yoga Center (which was a that time called the Ashtanga Yoga Nilayam). He continues to share his talents by teaching across the US and abroad.
Carrie Owerko (New York, NY)
Carrie Owerko has roots in movement in performance—before studying yoga, she earned her BFA in Dance and Theater. Since starting her yoga practice, she has earned a Senior Intermediate Iyengar teaching credential, and has become a certified Yoga Therapist (C-IAYT) and Functional Range Conditioning Mobility Specialist (FRCms). Despite her impressive qualifications, she continues to travel to India to study and expand her Iyengar knowledge. Owerko has mixed her love for dance and yoga by choreographing yoga demonstrations and sharing them around the world, and has shared movement, yoga, and mindfulness at Rikers Island Correctional Facility and the Alternative High Schools in New York City.
Anna Guest-Jelley (Nashville, TN)
Anna Guest-Jelley has made strides in the yoga community as a champion of yoga for every body type. She is the founder of Curvy Yoga, an online yoga studio that provides teacher training and practices focused around body acceptance. Her classes help teachers better understand how to serve students of all shapes and sizes. She has also authored the book Curvy Yoga: Love Yourself & Your Body a Little More Each Day, exploring the journey of body acceptance through yoga.
Hari Kaur Khalsa (New York, NY)
Hari Kaur Khalsa is a highly-regarded master teacher of Kundalini Yoga and Meditation. She worked alongside Yogi Bhajan, the Master of Kundalini Yoga, for ten years, leading his teacher training programs, and is often regarded as one of the first people responsible for bringing Kundalini to the west. She continues to teach and train students in Kundalini yoga and meditation around the world. She has brought the practice to high schools, and even developed a Kundalini wellness program at the Newton-Wellesley Hospital in the Boston area. Additionally, she has published two women's empowerment books: A Woman's Book of Meditation: Discovering the Power of a Peaceful Mind, and A Woman's Book of Yoga: Embracing Our Natural Life Cycles.
Rod Stryker (Boulder, CO)
Rod Stryker has delivered his yoga and meditation teachings around the world for over 35 years. He studied under Kavi Yogiraj Mani Finger and his son, and has continued to study with Pandit Rajmani Tigunait, Ph.D., a leader at the Himalayan Institute of Yoga Science and Philosophy. He founded ParaYoga, a method of yoga that revolves around yogic philosophy, tantra, and Ayurveda. It uses asanas linked to breathwork and meditation as a transformative practice for the mind, body, and overall life.
David Swenson (Houston, TX)
David Swenson is considered one of the top Ashtanga yoga teachers in the world. His yoga journey started in 1969 at the young age of 13, and he was introduced to the Ashtanga practice in Encinitas, CA in 1973, studying under David Williams and Nancy Gilgoff. He travelled to Mysore for the first time in 1977, becoming one of the few people to learn the Ashtanga system as it was initially taught by Sri K. Pattabhi Jois. He is a prominent teacher who delivers classes and workshops worldwide, and has made his teachings widely accessible through DVDs and audio tape recordings of his classes.
Tiffany Cruikshank (Santa Monica, CA)
Tiffany Cruikshank has blended her holistic health, acupuncture, and yoga talents to create a yoga teaching system that focuses on the practice of yoga as a medicine. Her method uses the western ideas of the body (through anatomy, physiology, and kinesiology) and meshes them with the eastern practice of yoga. She previously worked as the yoga teacher and acupuncturist at the Nike World Headquarters, and now spends her time travelling around the world teaching classes and workshops. She also teaches classes through the online YogaGlo platform.
Seane Corn (Topanga, CA)
Seane Corn is a world-renowned yoga teacher who heavily emphasizes social activism. She has used her platform to advocate and raise awareness about HIV/AIDS, as well as child labor. She is the co-founder of the Seva Challenge Humanitarian Tours, which involves the yoga community in social activism and supporting communities in need across the world, and has raised roughly $4 million for various causes. She has taught Vinyasa yoga for over 20 years, and uses an inspirational teaching style to encourage her students to transform both themselves and the world around them.
Richard Freeman (Boulder, CO)
Richard Freeman was one the the first teachers to be certified by Sri K. Pattabhi Jois to teach Ashtanga yoga, and has studied Iyengar yoga since learning from B.K.S. Iyengar himself in 1974. He spent nine years in Asia advancing his knowledge, studying asana, Sanskrit, Sufism, and Indian philosophical texts. He has almost 50 years of yoga experience, and teaches an Ashtanga Vinyasa style, which combines his years of study. In 1987, he founded the Yoga Workshop in Boulder, CO, which is now one of the oldest Ashtanga studios in the United States. Additionally, he has produced video and audio recordings of his teachings, authored the book The Mirror of Yoga, and co-authored the book The Art of Vinyasa.
Tim Feldmann (Miami, FL)
Tim Feldmann originally trained as a dancer, but continued his work in movement by starting his yoga practice at the Jivamukti Yoga School in New York City in the 1990s. He studied under the teachings of Lino Miele when he returned to his birthplace in Denmark, and was eventually authorized to teach the Ashtanga method by Sri K. Pattabhi Jois and his grandson R. Sharath Jois when he travelled and studied in Mysore. Feldmann, alongside his wife Kino MacGregor and Matt Tashjian, is the co-owner of Miami Life Center, and he continues to teach classes and workshops in Miami and around the world.
Kathryn Budig (Charleston, SC)
Kathryn Budig is a young teacher, but has made a name for herself in the yoga world with her inspirational and playful teachings, and connection to the body-positivity movement. She originally trained in Los Angeles under Maty Ezraty and Chuck Miller of YogaWorks, and teaches Vinyasa flows with influence from the Ashtanga method. She was a featured athlete in the Under Armour "I Will What I Want" campaign, teaches online classes through YogaGlo, and is a wellness expert for Women's Health Magazine. In addition to her practice, she is the co-founder of Poses for Paws, which raises money for animals in need.
Cyndi Lee (Lynchburg, VA)
Since first trying yoga in 1971, Cyndi Lee has developed a well-rounded yoga practice, exploring methods and styles like Kundalini, Iyengar, Ashtanga, Sivananda, and Jivamukti. She has paved a path for herself as the first female Western yoga teacher to combine yoga asanas and Tibetan Buddhism into her practice. She focuses on both yoga and meditation, and puts a h2 emphasis on teaching teachers, having trained thousands of teachers around the world. Lee also offers teacher training programs online. She founded the OM Yoga Center in New York City in 1998, which trained many of today's well-recognized yoga teachers.
Tias Little (Santa Fe, NM)
Tias Little has studied across yoga styles and philosophies. He has studied with both B.K.S. Iyengar and Sri K. Pattabhi Jois, and has deeply delved into Tibetan Buddhism and Zen meditation. He additionally is a massage therapist, which influences his understanding of anatomy and the body. Little combines his understanding in Eastern philosophy and asana practice to create an interdisciplinary teaching style, and is the founder and director of Prajna Yoga in Santa Fe, New Mexico. In addition to his teachings, he has written three books: The Thread of Breath, Meditations on a Dewdrop, and The Yoga of the Subtle Body.
Alison West (New York, NY)
Alison West is the founder of Yoga Union in New York City, which opened in 1996 after spending ten years studying and teaching yoga. The classes at Yoga Union revolve around her focus on taking care of the back and overall body through alignment and posture. She has studied under the Iyengars and top Iyengar teachers in Pune, India and the United States, as well as under Sri K. Pattabhi Jois in Mysore, and continues her studies in kinesiology and anatomy with teachers Tom Myers, Gil Hedley, and Irene Dowd. In order to expand her reach as an expert in yoga and spinal health, she teaches the only 100 Hour Backcare and Scoliosis certificate program.
Jasmine Tarkeshi (San Francisco, CA)
Jasmine Tarkeshi co-founded the Laughing Lotus Yoga Center in New York City and San Francisco, and currently directs the latter. She has been teaching for over 23 years, and combines yoga philosophy, soulful music, and thoughtful sequencing in her classes to help students connect with their most authentic self. She leads teacher trainings and workshops around the world, and is influenced by a variety of styles and philosophies, including Iyengar, Jivamukti, Sivananda, and Tibetan Buddhism.
John Campbell (Charlottesville, VA)
John Campbell, Ph.D., is a certified Ashtanga teacher who has practiced Ashtanga yoga for over twenty years, which includes seventeen years studying under Sri K. Pattabhi Jois. He is an Assistant Professor at the University of Virginia in the Department of Religious Studies, and helped start the Mysore program, a college-level yoga program. At UVA, he is also the founder of the Contemplative Sciences Center, where he currently serves as the Coordinating Director of Yoga Programs.
Briohny Smyth (Los Angeles, CA)
Briohny Smyth rose to recognizable popularity through a yoga video produced by Equinox, which features her moving through her gravity-defying practice. She, along with Dice Ida Klein, is the co-founder of Bryce Yoga, a school which hosts workshops and trainings at the homebase in Los Angeles and around the world. She received her training through YogaWorks, and was mentored by Annie Carpenter and Lisa Walford.
Bo Forbes (Cambridge, MA)
Bo Forbes approaches her classes not only as a yoga teacher, but also as a clinical psychologist, mindfulness teacher, movement educator, and scholar. In her teachings, she integrates her vast knowledge in neuroscience, psychology, and connective tissue research. She leads workshops and trainings both in the Boston area and around the world. Forbes is involved with the Mind and Life Institute, a non-profit which explore the connection and integration of science and Buddhism. She also founded an online education platform called Embodied Awareness to promote wellness, and wrote the book Yoga for Emotional Balance: Simple Practices to Help Relieve Anxiety and Depression.
Lauren Walker (Whitefish, MT)
Lauren Walker is the creator of Energy Medicine Yoga, which works to improve overall well-being by working into the energy systems in the body. She developed this method while teaching at Norwich University, as she wanted to introduce the students to a practice that would help them find calm in their lives and tap into their core selves. She started her training at the Integral Yoga Institute in New York City, and has been teaching for nearly 20 years. She continues to teach workshops and classes around the world.
These yoga teachers each have their own unique journeys that have led them through their illustrious yoga careers. They continue to impact yoga in the United States today on a grand scale, and serve as inspiration for students and teachers alike.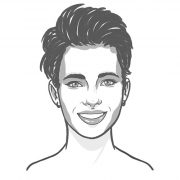 Amanda Carter
Yoga, meditation, and spirituality are at the top of the list for writer and former nutritionist Amanda Carter. This devoted practitioner enjoys writing about health and wellness just as much as she enjoys living it.