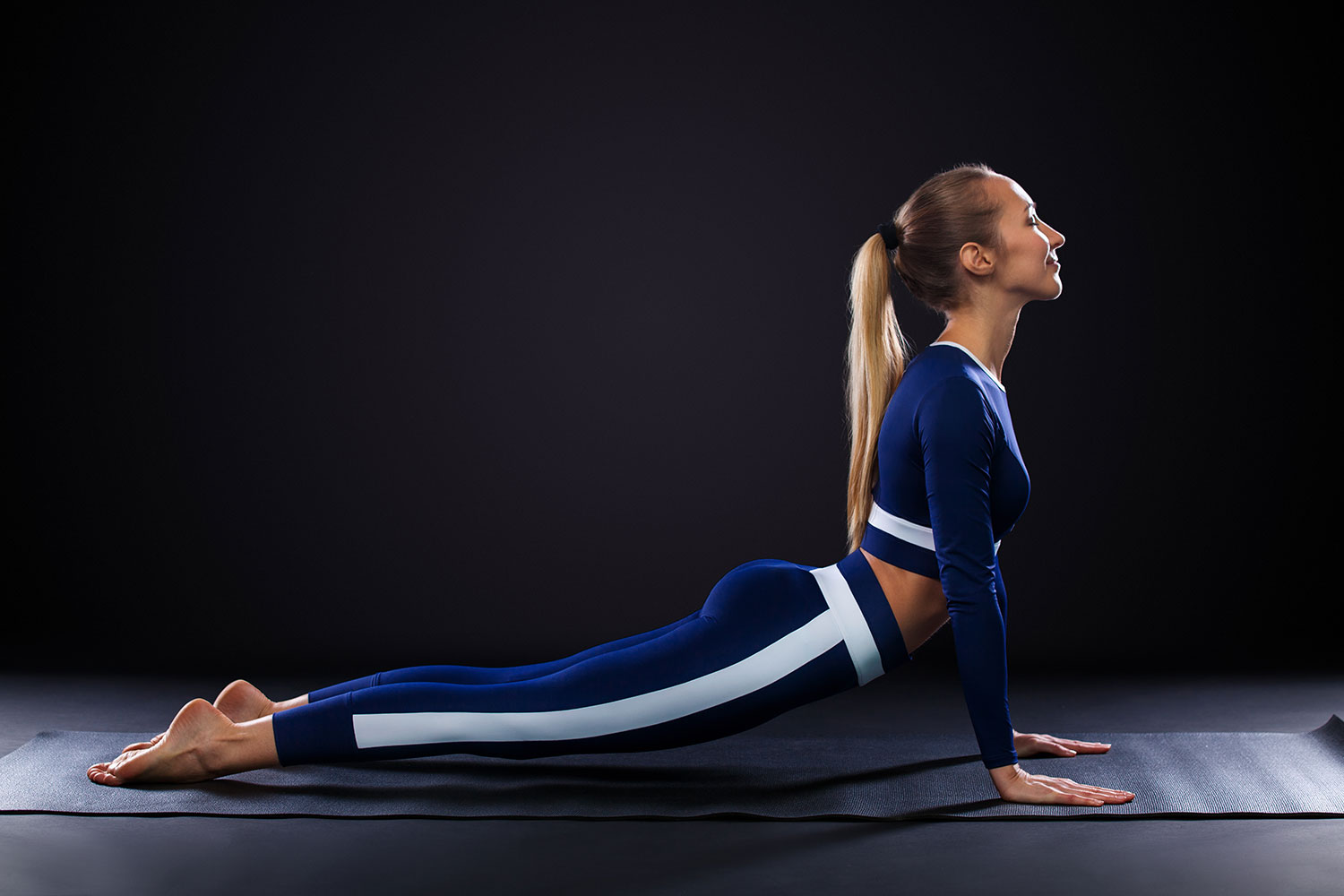 Yoga is a great movement activity for kids. Not only does it get them off their seats and engaging their whole body in a mindful, yet playful way, it also instills the ideas of mindfulness and meditation in them. Many schools in the United States and the United Kingdom are seeing the benefits of incorporating yoga into the school curriculum and some schools have even dropped detention and other forms of academic "punishment" and created meditation rooms and regular meditation times instead.
Parents and caregivers don't need to wait for schools to get on board the yoga for kids train. Many creative yoga teachers have dedicated their time to making yoga fun and interesting for kids of all ages. Many videos are available to YouTube for free to start getting kids into a regular yoga practice that they can do by themselves, or better yet, alongside a parent or relative who also wants to start a yoga practice.
Storytime Yoga with Sydney Solis – Sun Salutations
Sydney Solis is the creator of Storytime Yoga which incorporates storytelling of myths and legends from many cultures around the world with yoga poses. She recites this poem while teaching kids about the life-giving benefits and importance of the Sun while leading them through the poses in a classic Surya Namaskar, or Sun Salutation. Her relaxed approach shows how important it is to let kids have fun while trying out yoga and allow kids to be kids.
Cosmic Kids Yoga
Kids yoga teacher, Jaime, has been uploading Cosmic Kids Yoga videos to YouTube since 2012. She has hundreds of videos with episodes themed around animals, letters, seasons, and even pop culture references that kids love like Superheroes, Disney Princesses, and even guided meditations for kids quiet time. Cosmic Kids Yoga videos are a mix of live action and animation which will get even the youngest kids in the house interested in watching and trying out the poses along with Jaime and the other Cosmic Yoga Kids.
Cosmic Kids Yoga also has a Patreon Page where supporters can gain access to even more kids yoga videos and teacher trainings.
Play in the Park – Yoga with Adriene
Adriene Mischler is a popular social media yoga personality who has thousands of followers on her YouTube and Instagram accounts. Her classes are not only suitable for adults, but she also has a few yoga for kids videos which keep the little ones interested in the practice too. In this practice, she lays down mats in a park with a 12-year old friend for a 30 minute sequence that gets them hopping like frogs, taking in the great outdoors, and most importantly connecting to the breath and move in a way that feels natural and good.
Yoga Ed. Intro Yoga class
Yoga Ed has been producing free yoga videos to help teachers and even new yoga practitioners go deeper into their practice and use it to help kids in the classroom. In this 20-minute video, not only do the kids get to experience their bodies through various yoga asana, but they are encouraged to also voice out their thoughts to some questions about their connection to how they breath and move throughout the class. It's a great, interactive way to get children, even as young as 3 to 5, thinking about the importance of movement, yoga, and mindfulness in their lives even at a young age.
Yoga with Animals (ESL)
Yoga is not only a great way to get kids to move, but also for kids (and adults) who are English as a second language learners to get their kinesthetic memory involved in language learning and vocabulary acquisition. Contrary to what is done in most schools — which has kids sitting in chairs for hours at a time while a teacher stands in front at a chalkboard — people learn best if engaged through multiple senses and multiple intelligences. That includes movement and awareness on breathing. This yoga for kids videos not only teaches English language learners about different animals, body parts, and movements, but also teaches to learn with a smile and focus on breathing.
Mindfulness meditation for kids
Many people can't imagine getting kids to sit down and still and quiet long enough for a regular meditation practice. But studies are showing that early meditators do better in school and also learn to handle their emotions better as they grow older. Meditations for children should start at just a few minutes at a time and can be made easier with kid-friendly scripts that get them to use their imagination as they focus on their breath while seated with their eyes closed.
Parents can also benefit by listening to this Mindfulness Meditation for kids video and recording to start a meditation practice together as a family which will enrich your yoga practice too.
5 minute body scan meditation for classrooms
More schools are incorporating yoga and meditation into the curriculum, but many teachers who do not have regular yoga practices yet themselves are still unsure how to bring it into their classrooms. This five minute body scan is an easy way to start kids into a mindful meditation practice by focusing on each body part in closed eye relaxation.
Kids, teachers, and even parents and other caregivers will learn how breath can help manage emotions, anxiety, stress, and even pain by scanning the body at regular times even in as little as five minutes.
Cute Kids Explain Yoga
Kids love imitating others who look like they're having fun. The cute children in this Wanderlust video do their best to explain what they're doing at yoga and why it feels good to them. Some of the children understand how important it is to give themselves quite time to relax during the day (no more struggles with nap time!) while some kids just find it amazing that they can stick their feet in their mouth — not quite a classical yoga asana but they sure are adorable anyway!
Yoga Dance Class
Jugnu Kids produced this yoga video to get kids in on the fun for International Day of Yoga. Although the video is in Hindi, kids of any cultural background will enjoy the cute 3D animations and will be able to dance along with the music and movements presented in the video. According to Jugnu Kids, the yoga videos they publish help to focus kids on growth and development and education through yoga.
Teaching Yoga to Children with Autism
Children with special needs can greatly benefit from a regular yoga practice. Even better, yoga helps to level the playing field, so to speak, between kids who have autism or other differently abled abilities. In this video by the National Center on Health, Physical Activity and Disability (NCHPAD), 7-year old Roan, who is autistic, leads a yoga routine along with Coach Dave to show how yoga can benefit all children. Other videos in their series also give other tips to parents and educators on how to teach yoga to children with autism and other special needs kids.
Good Night Yoga Book Excerpt
Mariam Gates wrote the book, Good Night Yoga, published by Sounds True. This excerpt from the book is read aloud by Sounds True Founder, Tami Simon, which encourages parents and kids to end their day in a calm and mindful way through yoga and meditation. Accompanied by visuals of birds returning to the trees, or ladybugs settling softly into the night, it's sure to get kids into a blissful dream state.
Sesame Street Yoga
Sesame Street has been educating kids for decades and they certainly continue to be ahead of their time. Although this video was published on YouTube in 2009, the video quality, fashion, and hair styles sported in the video give away it's true age to either the late mid or late 80s. Even back then, Sesame Street was already encouraging kids to move and breathe through simple yoga practices. Gordon, a familiar Sesame Street resident to many who have grown up with the show, joins the kids as they explore their bodies on the mat. The class of kids even has one child with Down's Syndrome which shows not only the TV show's inclusivity, but also the all-welcoming practice of yoga for all abled kids and adults.
Conclusion
There are thousands of yoga videos on YouTube to help you get your kids started on a regular yoga practice. Not only can yoga be fun and educational, the focus on breath, mindfulness, and body awareness will help them immensely in school and as they learn to deal wtih more complex emotions, stressors, and even anxiety as they inevitably grow older. These videos are the best way to show your kids how fun yoga can be through playful stories, colorful animation, and engaging yoga teachers.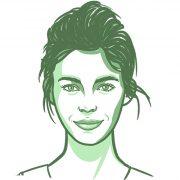 Susan Williams
Susan views the world through a lens of spirituality, health, and compassion. Her positive outlook on life shines through her writing, which is heavily focused on yogic living, meditation, and conscious eating.