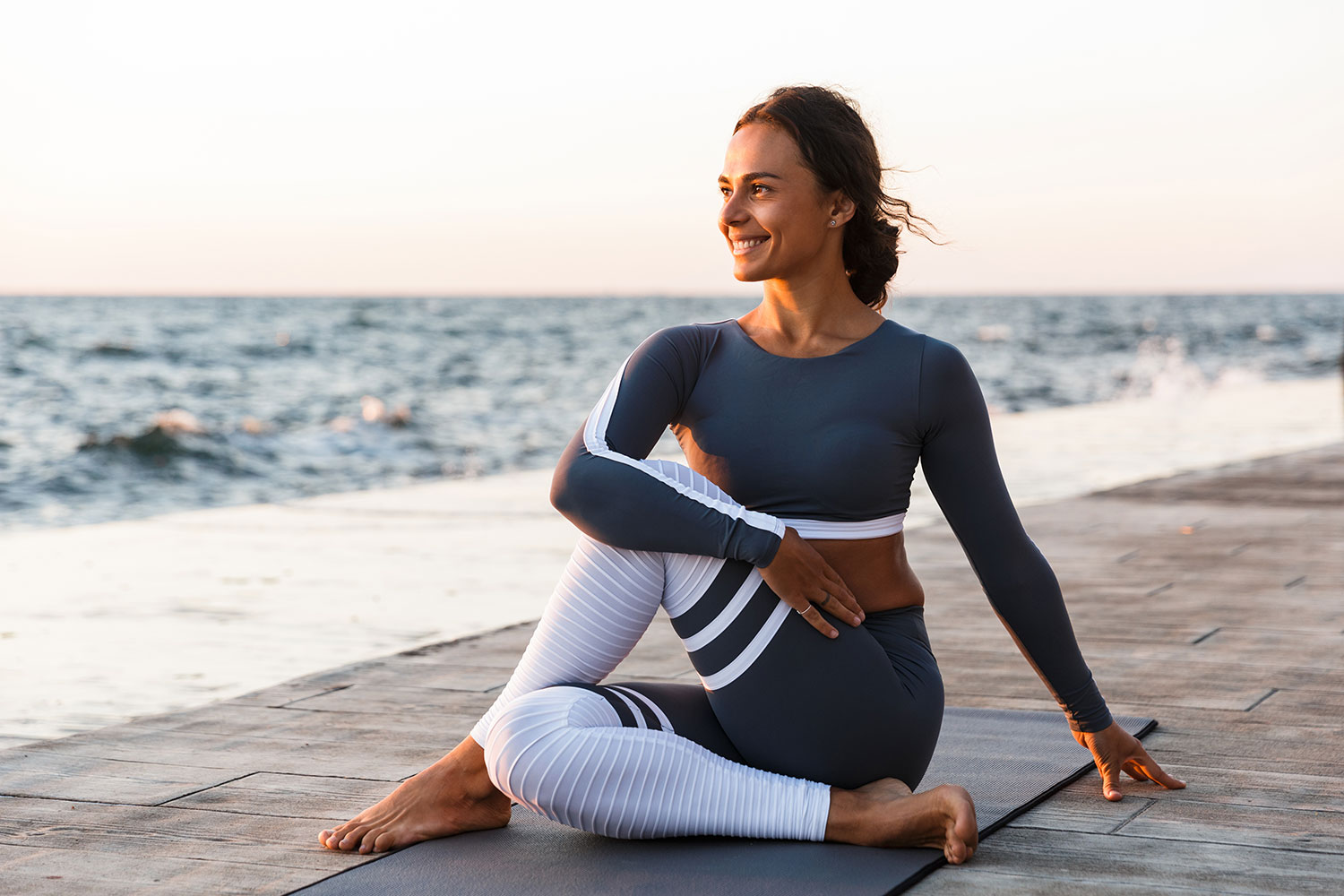 It's no secret that yoga postures bring space and flexibility to the body, but we often overlook how that openness extends to other aspects of life. Many begin practicing in hopes of shedding a few pounds or learning how to handstand, and while those are both perfectly healthy goals, the real takeaway is far more profound. It literally and figuratively opens the heart to new ways of experiencing the world while challenging any limiting thoughts or behaviors. Now, these shifts don't just happen all of a sudden after your first class; they take place subtly over time with consistent practice. The deeper into yoga you venture, the more you'll notice these changes making an impact on your life. Listed below are 10 examples of how a regular yoga practice changes you.
See Through Rose-Colored Glasses
Ever notice how happy people look following a yoga class? That's not just a coincidence, in fact, yoga alters our chemical composition by elevating the 'feel-good' hormones in our bodies. It also emphasizes the happiness that's always available to us despite our circumstances. Some may call it oblivion to reality, or even cockeyed optimism, but that only comes from those who haven't yet discovered the real power of positive thinking. When you're able to overlook negativity and focus on the good in life, everything around you becomes more beautiful. In addition to focusing on the bright side, yoga teaches us the importance of listening to the body and honoring choices that are in our best interest. Decision making from this space of radical self-respect is empowering and helps cultivate a consistently positive outlook. This means that every time you roll out your mat, you're choosing happiness in spite of anything trying to bring you down.
Learn To Let Go
Walking around with shoulders perched tensely up by the ears is a physical representation of how stress affects the body. Clinging to thoughts, relationships, and habits that no longer serve us in a positive way creates immense physical and mental turmoil. When it comes to releasing this tension, the connection between body and mind is undeniable. Resistance to transformation results in tightness and strain on both our physical and emotional bodies. Only when we learn to let go and surrender to the process can we truly be free from this self-inflicted stress. Yoga perfectly exemplifies this principle; we can't dive deeper into a posture when we're locked up, and we can't move forward in life while holding onto things that drag us down. Use the stillness to notice areas of tension, and from this awareness, let go to create space for new experiences.
Appreciate The Stillness
In the hustle of today's world, slowing down and finding stillness is no simple feat. It's easy to get swept up in the current and forget to take time to just 'be,' but that's where yoga comes in. Contrary to popular belief, the greatest challenge of yoga doesn't come from achieving advanced postures, but rather from calming the waves of the mind and resting in our current reality. It's common for yoga teachers to remind students to pause and focus attention on the breath. This cue doesn't necessarily mean clearing the mind of all thoughts, but rather noticing them without getting attached. Taking the time to tune in leads to greater clarity, focus, and peace of mind off the mat.
Physical Transformation
A mental makeover isn't the only reason to roll out your mat; yoga also brings increased flexibility, strength, and a sculpted physique to dedicated practitioners. If the hope of losing weight is what drew you to the practice, you can expect that and so much more. Toning the body comes naturally when navigating postures that challenge our balance and strength, but to fully appreciate this transformation requires self-acceptance and patience. The changes won't be apparent overnight, but they're certainly worth waiting for. Many of the shapes encountered in a yoga practice work the entire body, and you don't have to take a vigorous vinyasa class to see results. Even restorative practices have benefits for those looking to improve on their fitness. Twists and folds, characteristic in many therapeutic classes, work wonders on the digestive system and enhance our ability to metabolize food effectively, thus eliminating excess bloating and abdominal discomfort. It's likely that you won't even realize how hard the body's working to support certain poses or the internal impacts they have, but the results speak for themselves.
Wardrobe Makeover
Get ready to trade in your denim and dress wear for stretchy pants and flowy shirts. Once you enter the world of yoga pants, there's no turning back; but ever who said comfort wasn't fashion-forward? The booming activewear industry has yogis looking socially acceptable while feeling ready to strike a pose at any moment. That means there's no need to change between yoga classes and anything else you have planned for the day. Not to mention the pure joy that comes from feeling comfortable all day long. Let's be honest, we all know that squeezing yourself into jeans isn't nearly as appealing as the idea of leggings.
Confidence Boost
The third chakra, or navel center, has a strong hold over our self-worth and confidence. Most practices emphasize the activation of this energy channel by stimulating the core and relishing in the strength we already possess. It's an important reminder as we often become blind to our power and beauty by continually striving for something other than what we currently have. Yoga uses breathing practices to emphasize the importance of honoring the present moment and being patient with ourselves along the path of enlightenment. It also guides us to resist judgment and comparison to those around us, leading to improved self-love on and off the mat. A newly fostered connection between the body and breath has a profound influence on physical awareness and respect for our current capabilities. Before you know it, you'll look in the mirror and find contentment and happiness with what's reflected.
Attitude Of Gratitude
Many confuse the pursuit for growth and happiness with the obtainment of things outside ourselves, but the key to living in gratitude starts with acknowledging that we already have everything we need. It's about taking time to stop seeking more and simply be happy with what is. Some yoga teacher guide students to reflect on what they're grateful for and how that gratitude can influence other aspects of daily life. Yoga also teaches mindfulness, which allows us to truly appreciate who we are and honor what the present moment has to offer. This outlook makes life so much sweeter by shedding light on the little joys that always surround us.
Fear No Longer Rules
It's hard to expect good things to happen when you're busy fretting over the worst-case scenario. Focusing on the likelihood of positive outcomes is the most authentic way to manifest these blessings into reality; otherwise, doubt and fear have the chance to take over. Challenging postures force us to deal with those emotions head-on and evaluate the way we respond to them. Being scared of wobbling or falling out of a pose stems from a lack of trust in oneself and inhibits growth and movement. To combat this hesitation, yoga asks us to move through the fear and trust in our abilities. This is a fundamental lesson off the mat as well; don't worry about what bad thing might happen and focus on the potential for success. If things don't pan out how you wanted, know that you hold the power to get back up and try again. Yoga leads us to find our true strength and never let fear, excuses, or obstacles stifle progress.
Gain Like-Minded Friends
It's no wonder that certain people come and go as yoga becomes a bigger part of your life. It's a lifestyle change that will have you questioning the nature of your relationships and how they influence your wellbeing. When we become aware of our self-worth, we stop letting negative vibes enter our energy field and start only bringing in those who brings us up. Although it can be difficult to recognize and act on this realization, letting go of toxic relationships creates space for like-minded individuals to enter. This doesn't mean that everyone who isn't practicing yoga gets banished from your life, and maybe there's no changes necessary to your circle. However, you can expect to meet a new network of practitioners that share similar passions and goals, and these friendships can be a fun way to stay motivated.
Fun Takes On A New Meaning
Maybe your idea of a good time used to include late nights and ample cocktails, but that's likely to shift as your well-being becomes a higher priority. When we start to engage in activities like yoga and meditation that naturally make us feel better, we don't need alcohol or wild nights to relax or have fun. The occasional splurge is still entirely reasonable and nothing to feel guilty for, but you'll quickly realize how much better you feel after skipping that extra drink. Yoga is a form of self-care, just like getting enough sleep and limiting alcohol intake. Before you know it, quiet nights in with tea and a good book will sound way better than a crazy night out at a bar.
Yoga isn't all about achieving complex poses; it's about honoring your body and respecting the choices that are necessary for a happier, healthier life. It's not a quick or easy fix to a specific problem, it's a process that requires commitment and dedication. In good time, the effects of a consistent practice will have you craving quality time with your mat everyday.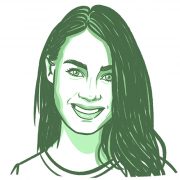 Patricia Brooks
After spending nearly two decades as a relationship therapist, Patricia journeyed down the path of writing as a vehicle for sharing her wisdom. Her work reflects a sincere interest in readers' wellbeing and is abundant with helpful advice and fascinating insight.