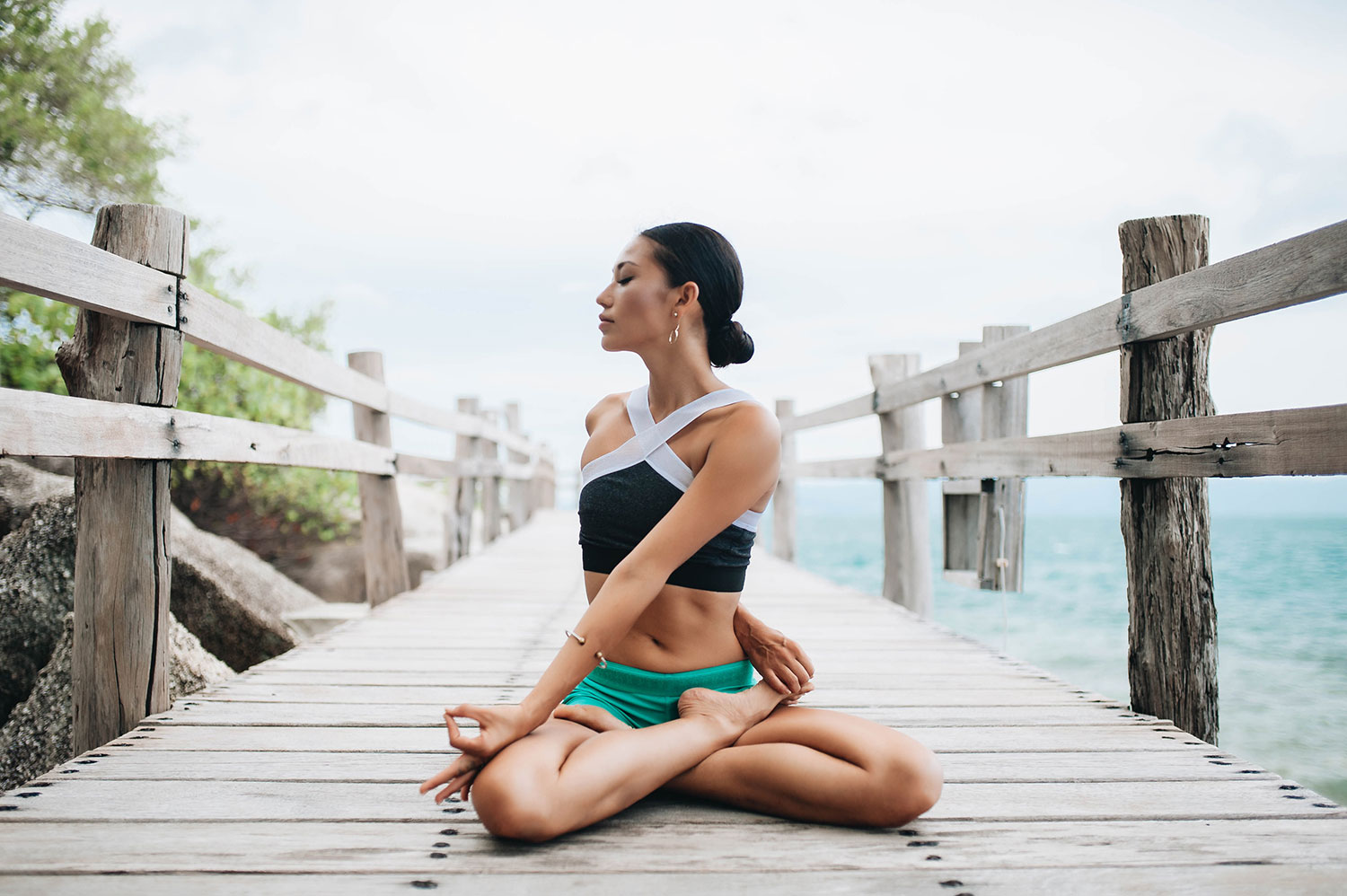 Once upon a time, if you wanted to leave the daily grind behind and go somewhere exotic to learn yoga or meditation it meant you had to fly to Asia, brave the crazy traffic and take a bus or train to a remote place with no electricity and check into an ashram or a monastery.
That style of travel is beautiful for those who have the time, energy and inclination. However, these days, yoga has become a big business and there is no shortage of cozy and comfortable luxury retreat options in spectacular locations all over the globe.
It wasn't easy to narrow it down to the ten best luxury retreats in the world.
The ones that made the cut all offer something special. Most of them offer luxury accommodations and spa services combined with world class yoga instruction. These are the cream of the crop and they attract the most famous and highly regarded international teachers in the world.
The locations range from the cliffs of Big Sur to the mountains of Nepal. From the beaches of Thailand to the valleys of Peru. Each of them more spectacular then the next. This is the bucket list for any die-hard yoga travel buff!
Here are our picks for the ten best luxury yoga retreats in the world: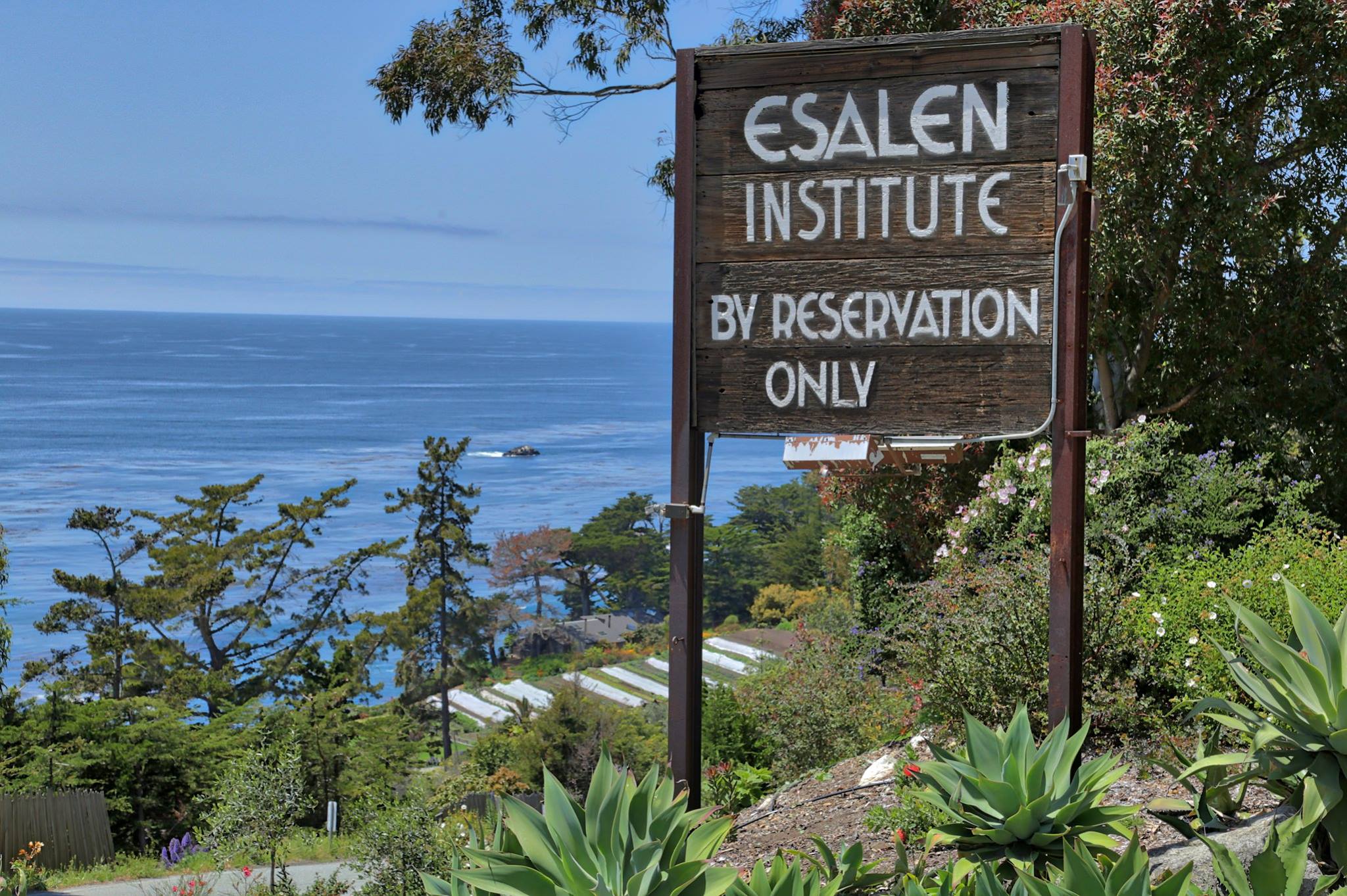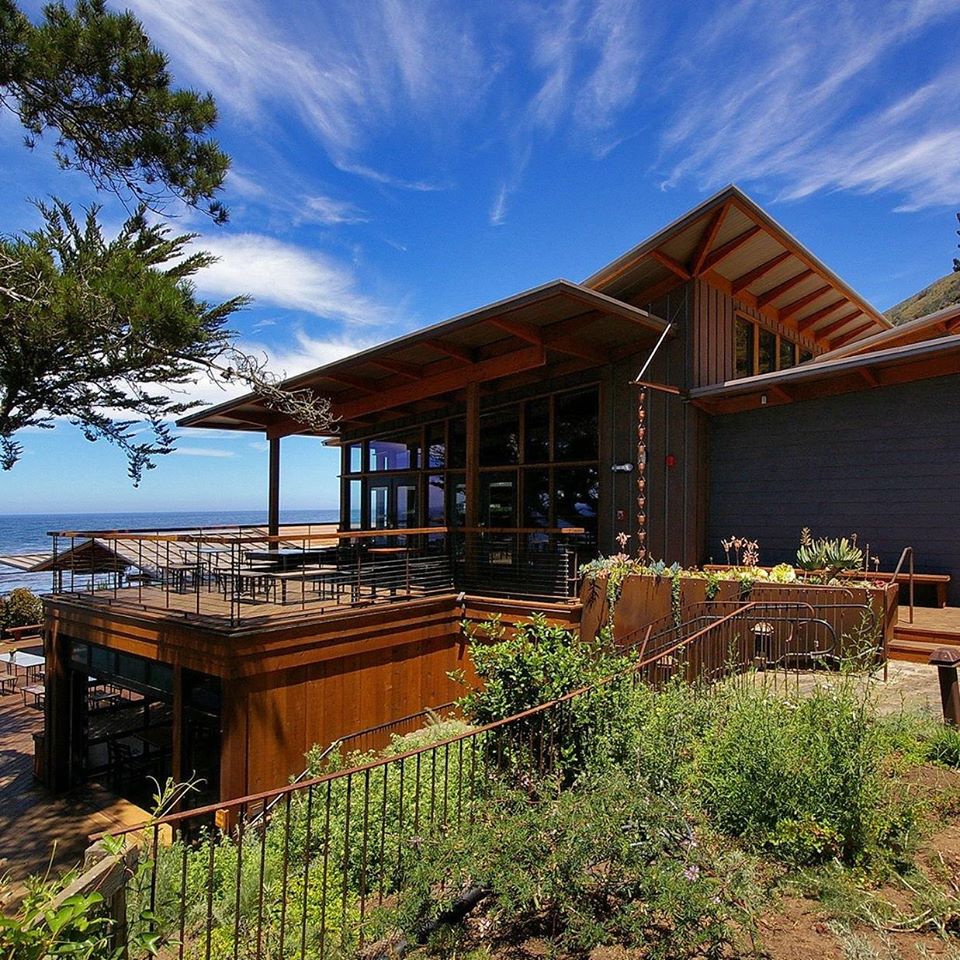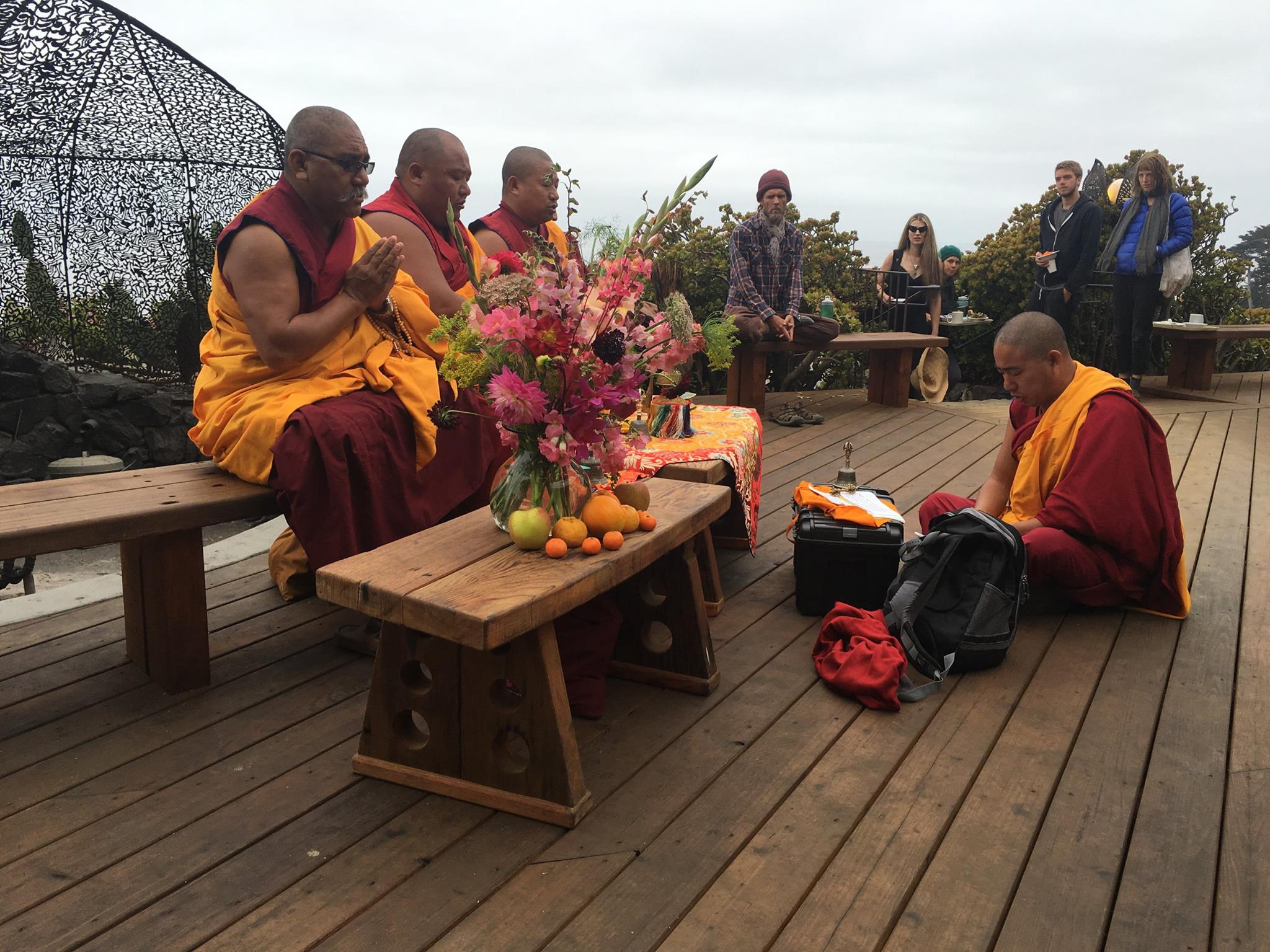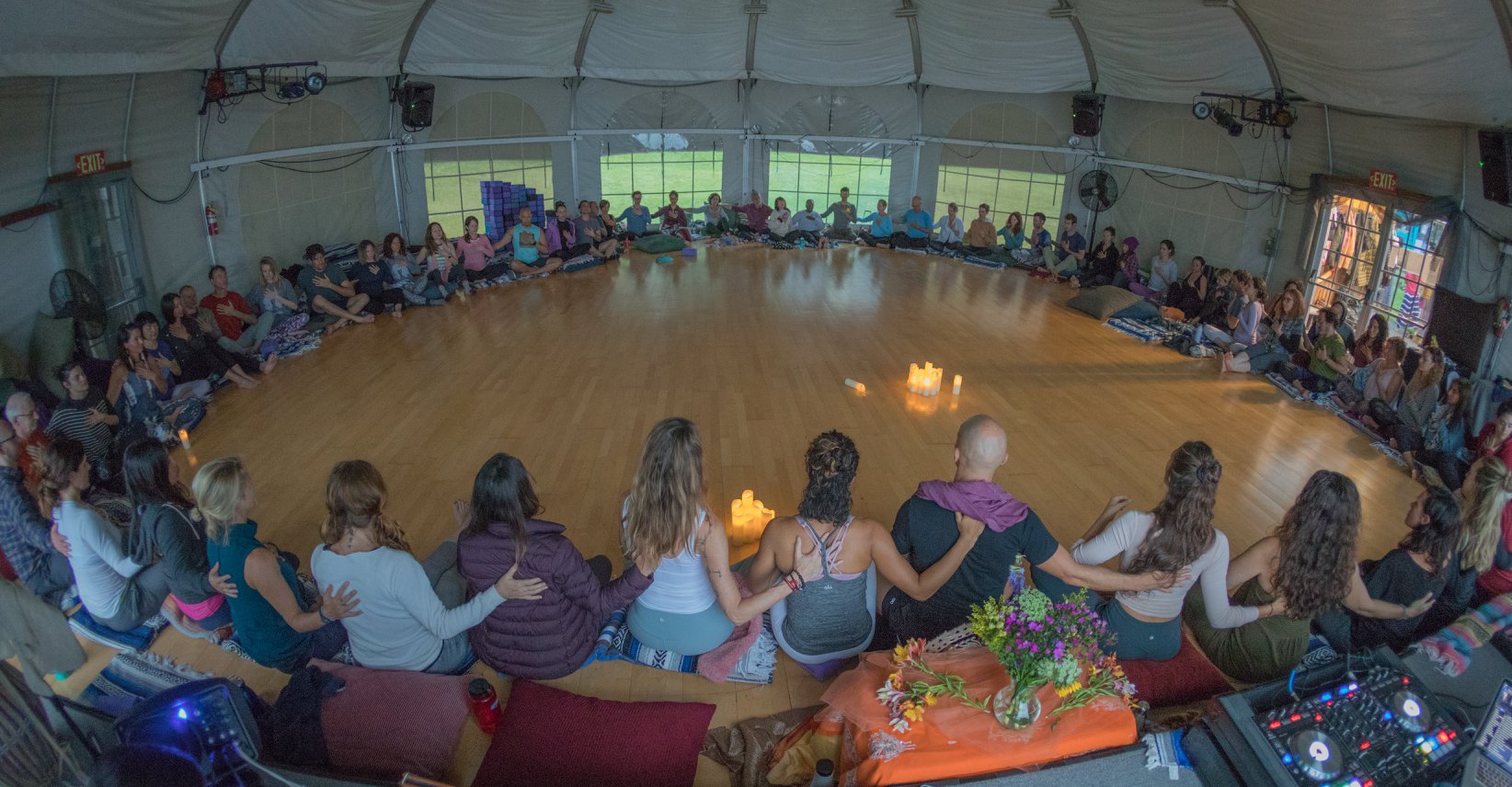 40895903_10156571950344462_8167591482618806272_o
19944383_10155391427284462_5864706811982676753_o
13433233_10154149843194462_1202601074227154392_o
69366257_10157474397214462_1950525767884472320_o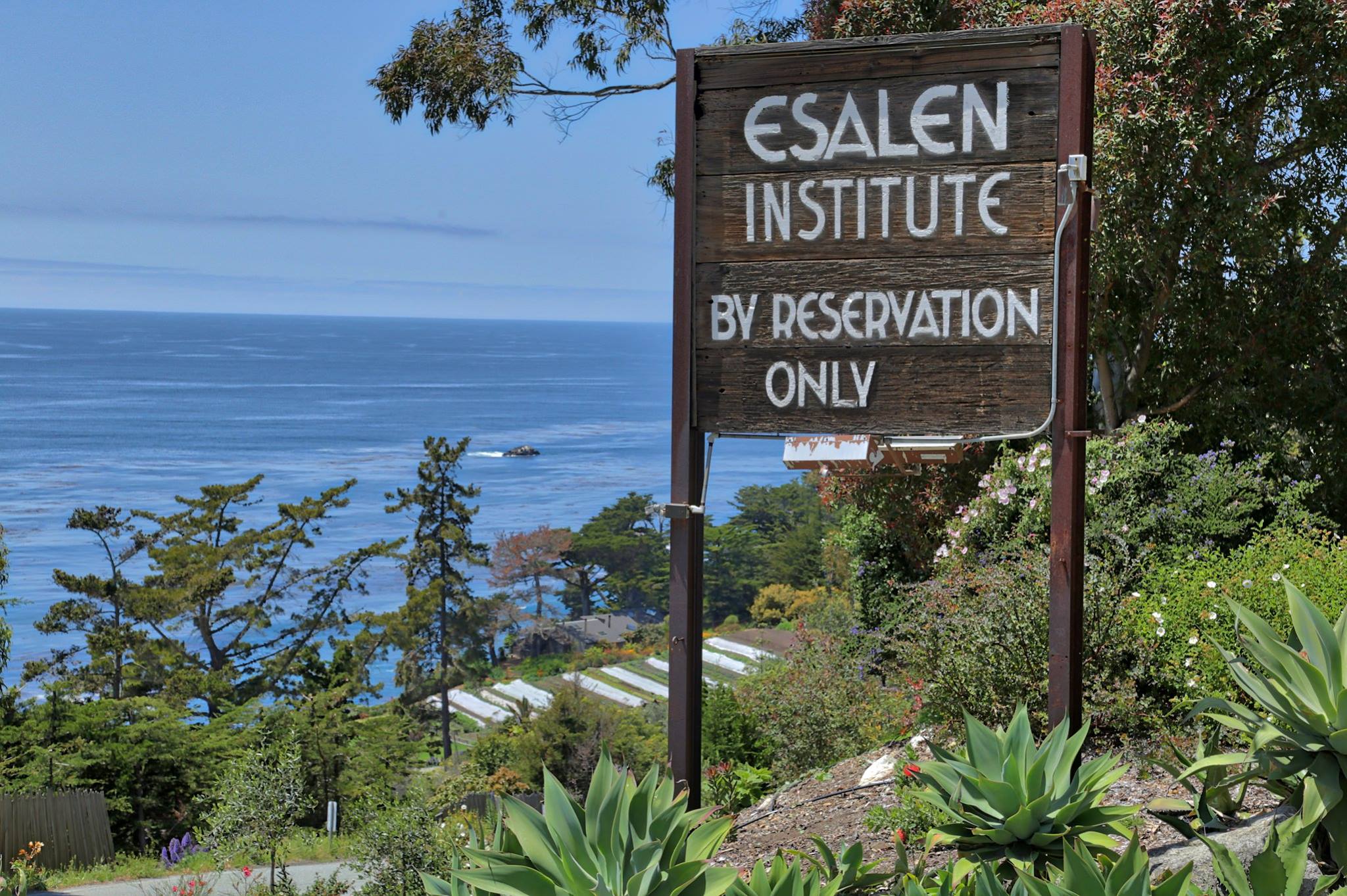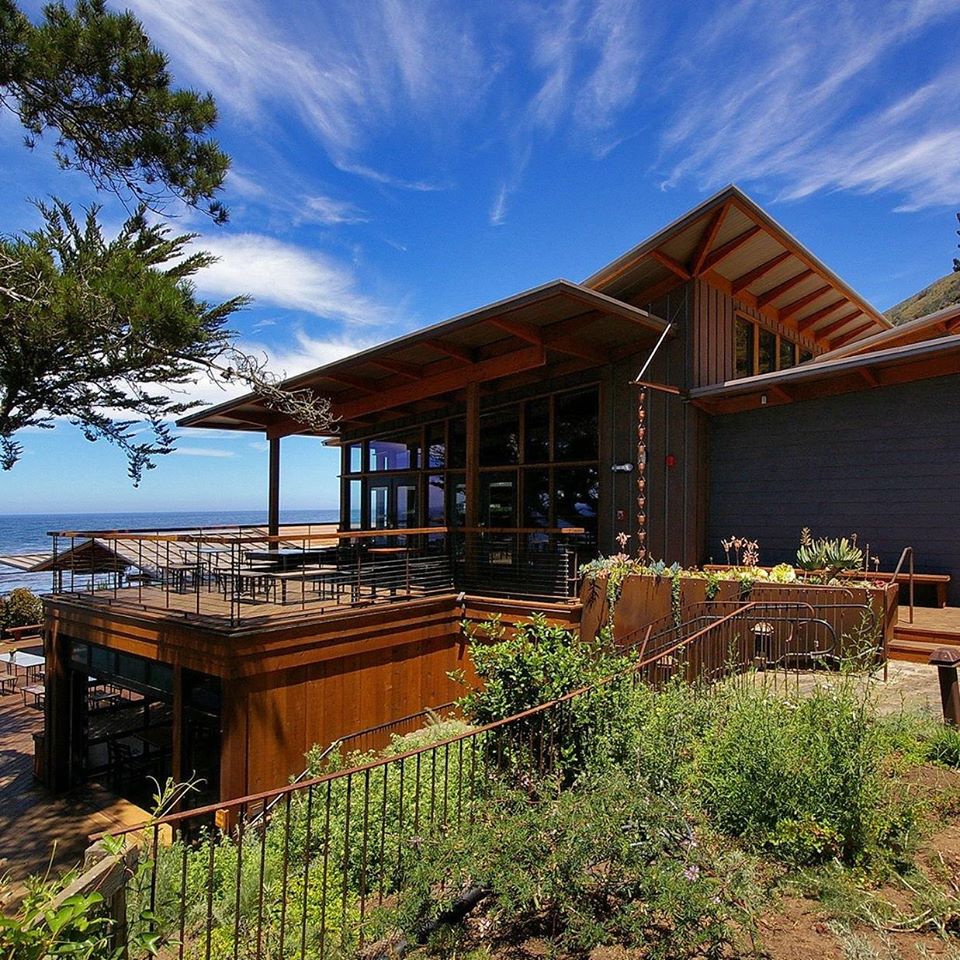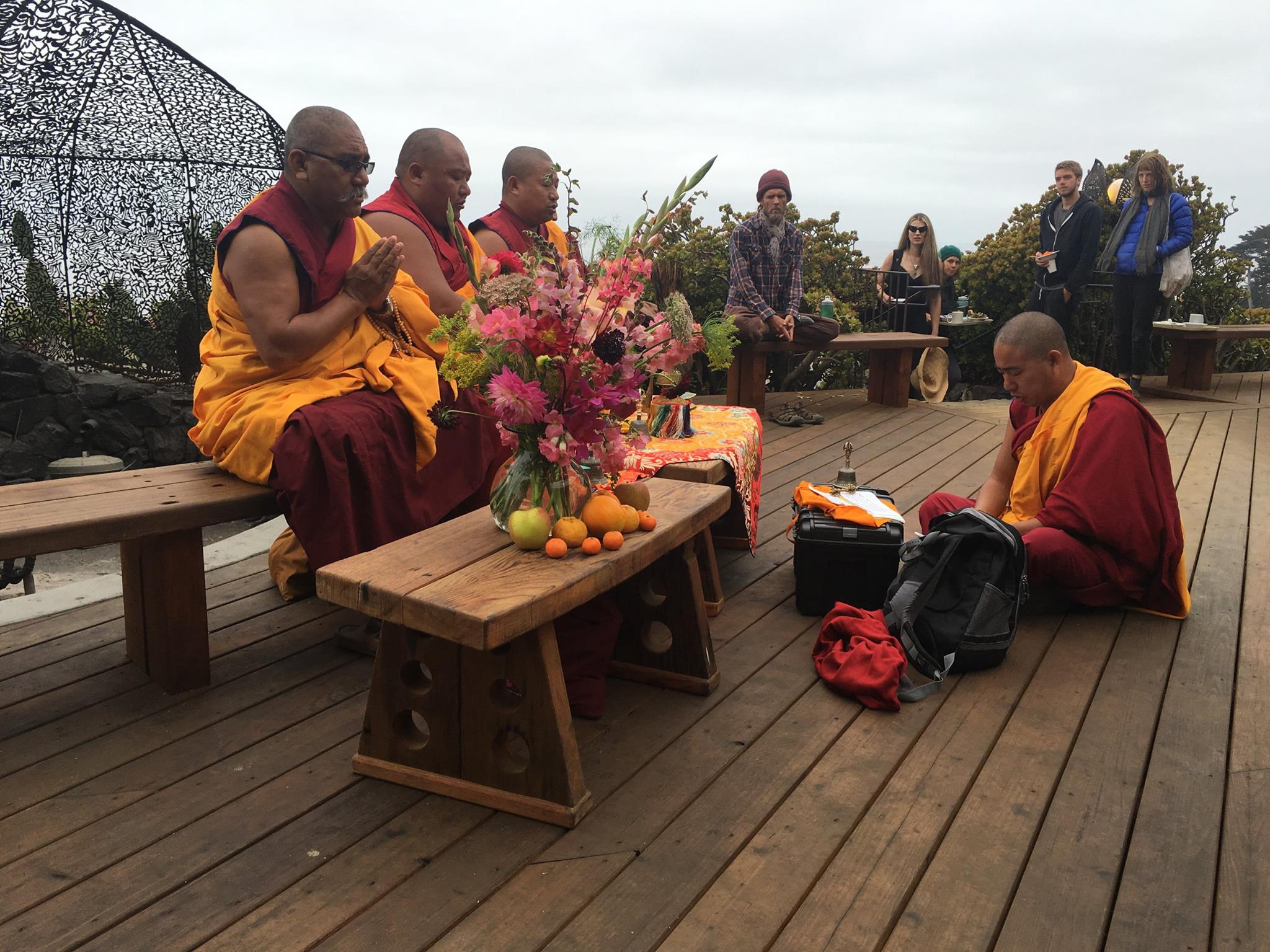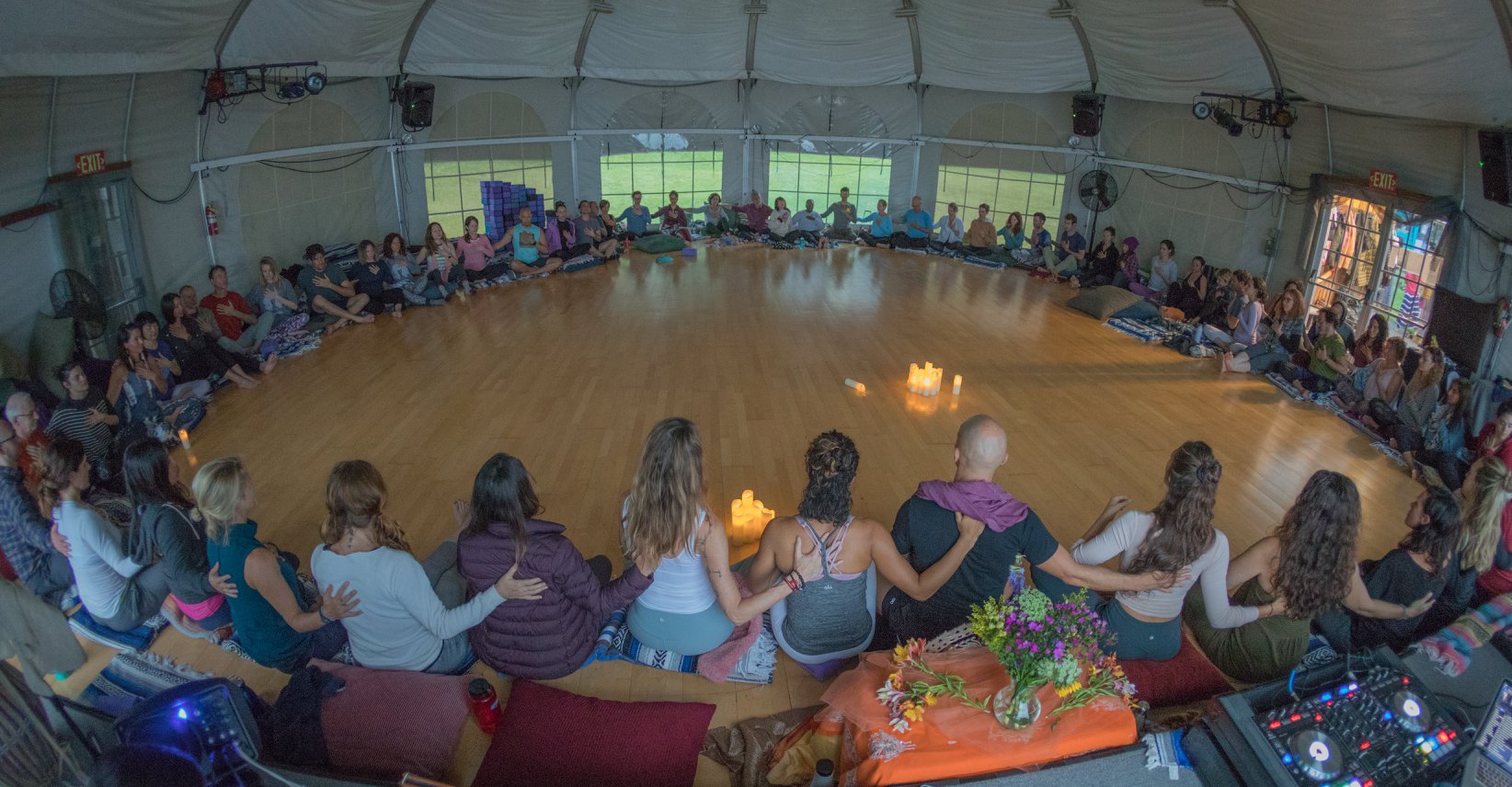 Founded in 1962 and inspired by the positive psychology movement and the research on peak human experience conducted by pioneering psychologist Abraham Maslow, Esalen pretty much invented the idea of the modern retreat centre. The Human Potential Movement was born here and it has grown into one of the most popular places in the world for workshops exploring spirituality, creativity, psychology, healing, movement and everything in between. Esalen hosts roughly 20,000 people every year.
Program: The Esalen workshop catalog is a pretty thick read so it's well worth checking it out yourself as they have such a wide variety of interesting things going on there's sure to be something to catch your interest. One interesting workshop is their Sacred Evolution: Yoga and Meditation weekend, which features 3 days and 2 nights of asana, meditation and pranayama.
What We Like: The Esalen campus is a vast, expansive facility set on 120 acres. It features an organic farm, a massage school, an open art studio and its own hot spring baths. Its accommodations range from sleeping bags to private luxury cottages with cliffside views of the Pacific Ocean. Booking early is recommended.
Cost: Pricing for a premium single room for a weekend workshop is $1505. A luxury cottage for the same weekend would start at $2025.
Address: 55000 Highway 1, Big Sur, CA, 93920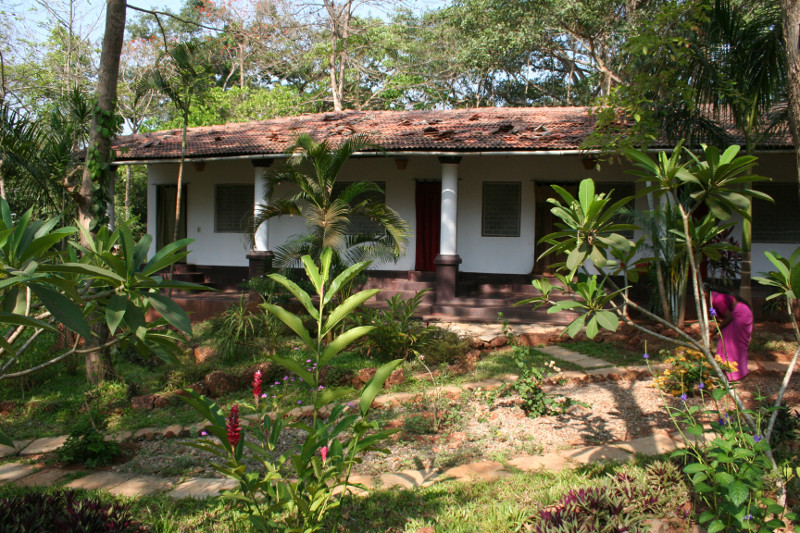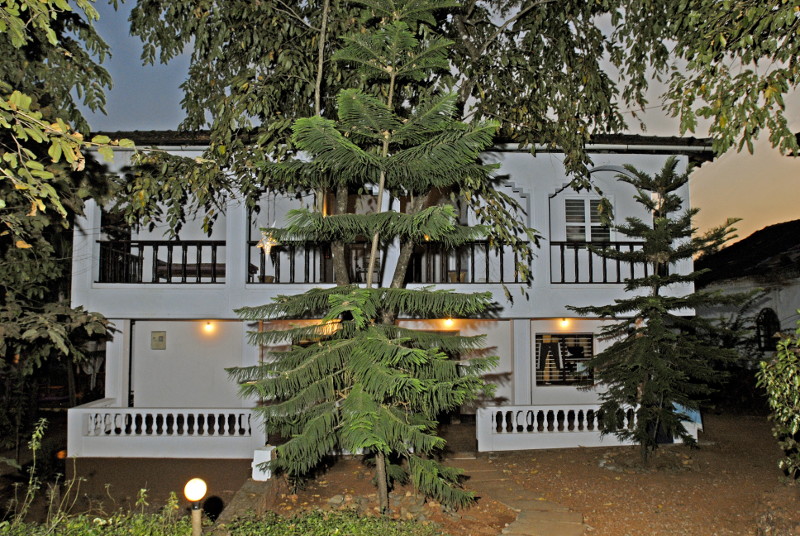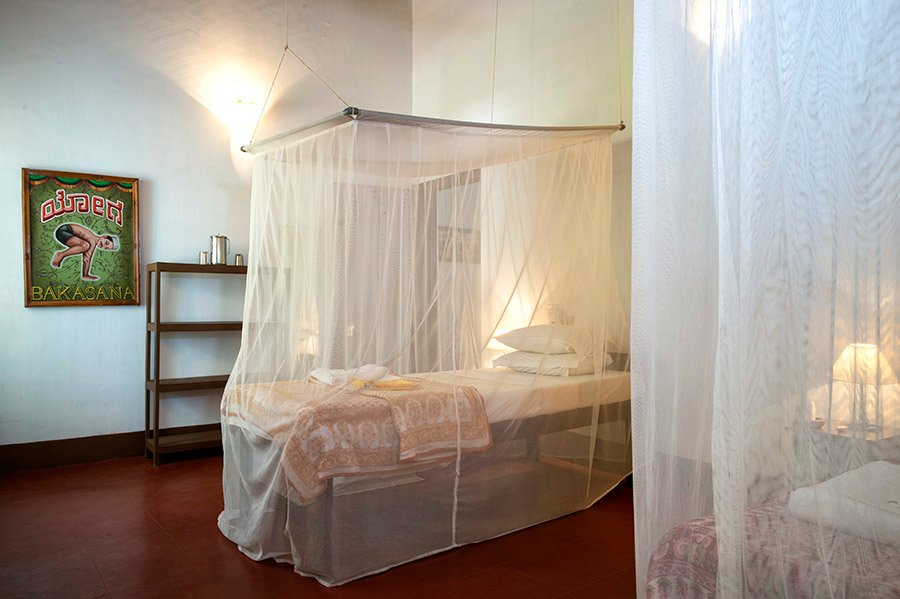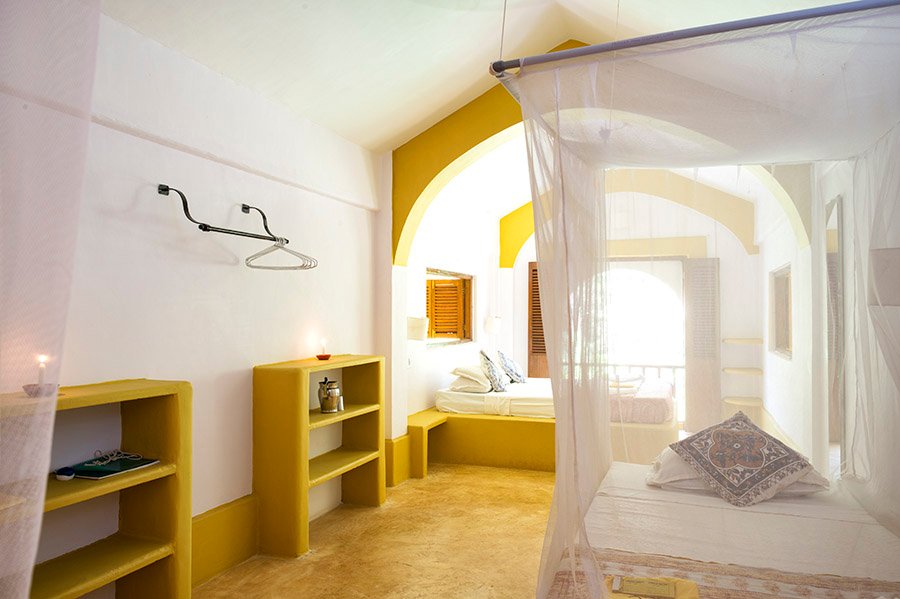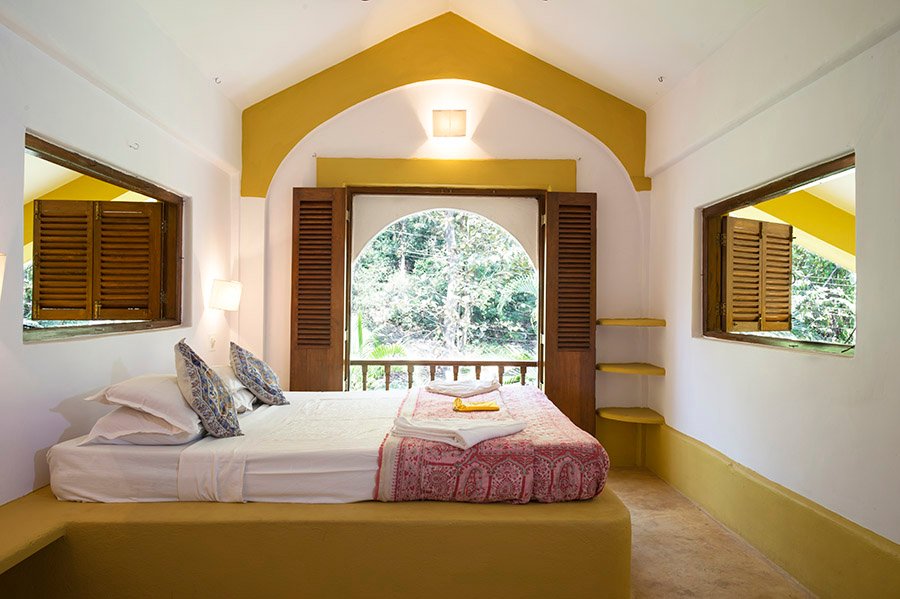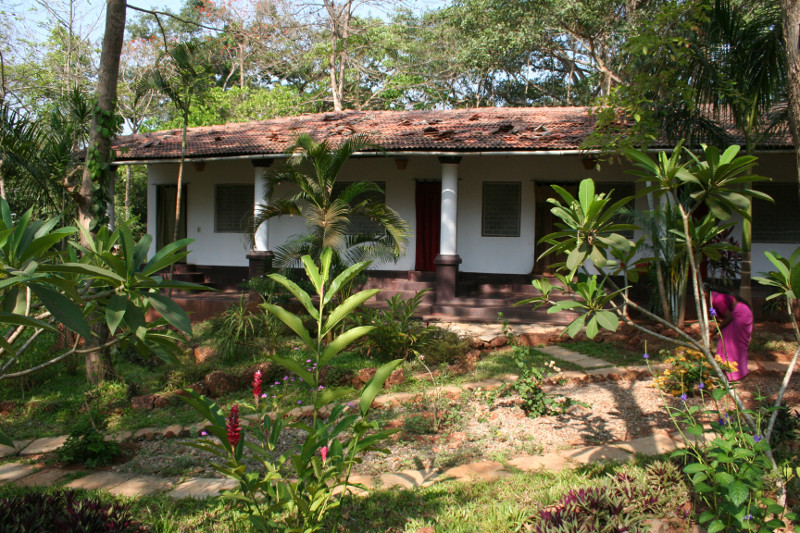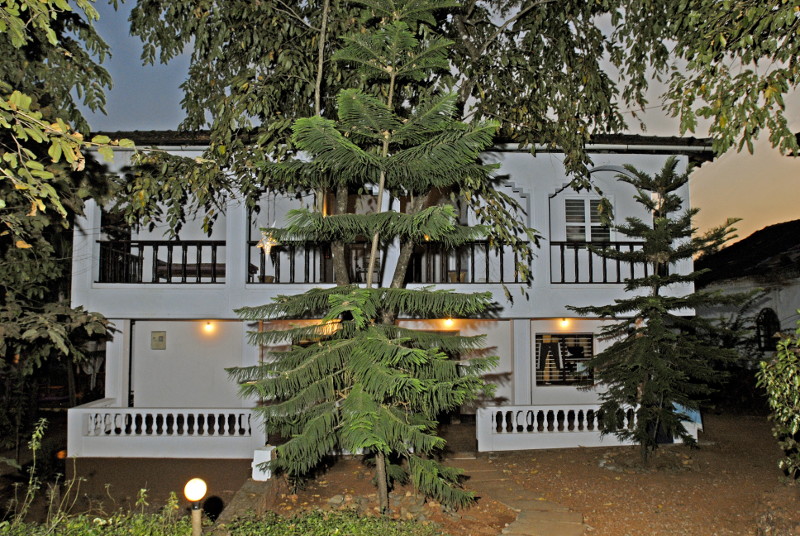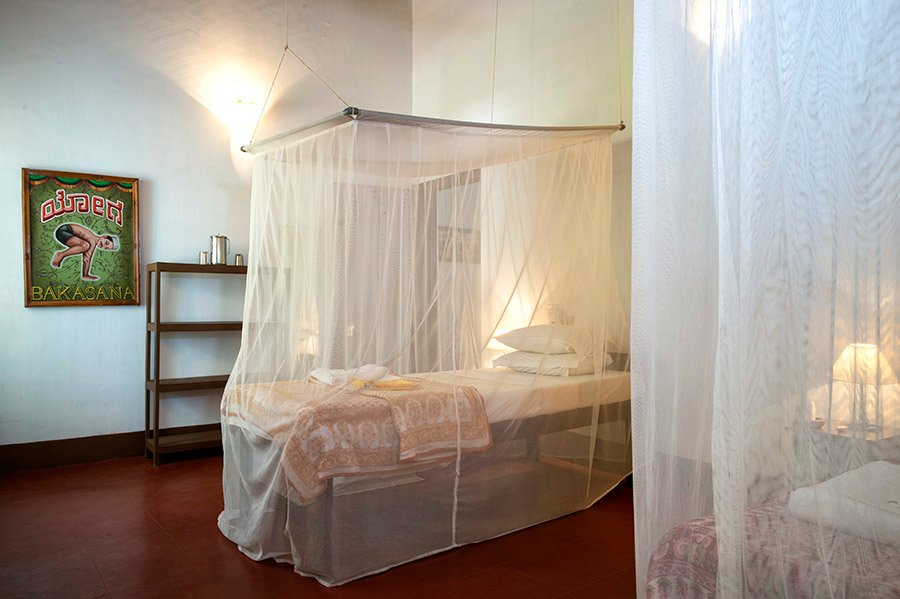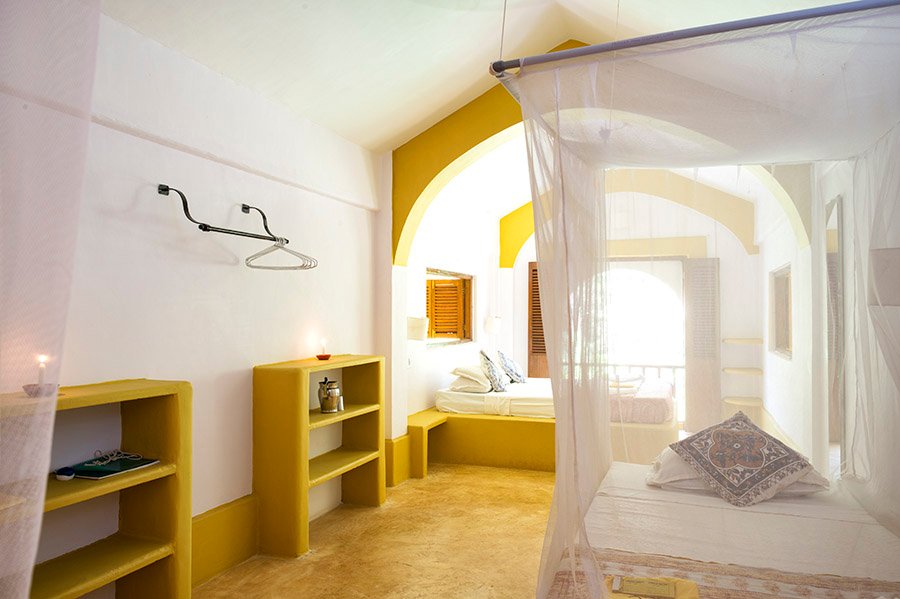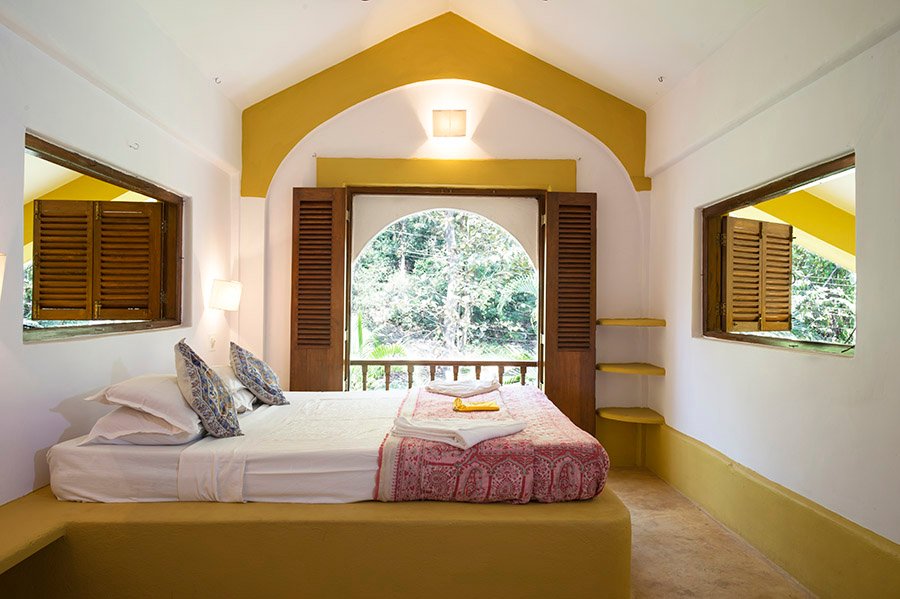 If Ashtanga Yoga is your thing, there is simply no other retreat centre in the world that attracts as many high-caliber teachers as Purple Valley. Located in a relatively quiet corner of the famous party destination of North Goa, Purple Valley has staked it's claim as the choice for asana nerds everywhere with it's popular Youtube channel curated by bodyworker and anatomy buff Stu Girling.
Program: Each program will have a different focus, though they will all be based on the Ashtanga Vinyasa method. The 2 week intensive with Ty Landrum features morning Mysore practice with optional Pranayama and 4 evening workshops on theory and philosophy each week.
What We Like: Purple Valley will only appeal to those with an interest in Ashtanga Yoga, though if that's your thing, this is place is an absolute mecca. It boasts some of the most comfortable yoga accommodation in all of India, including premium garden view bungalows.
Cost: Costs vary depending on the program. Single garden view bungalows start at $1870.
Address: 142 Bairo Alto, Assagao, Bardez, Goa, India.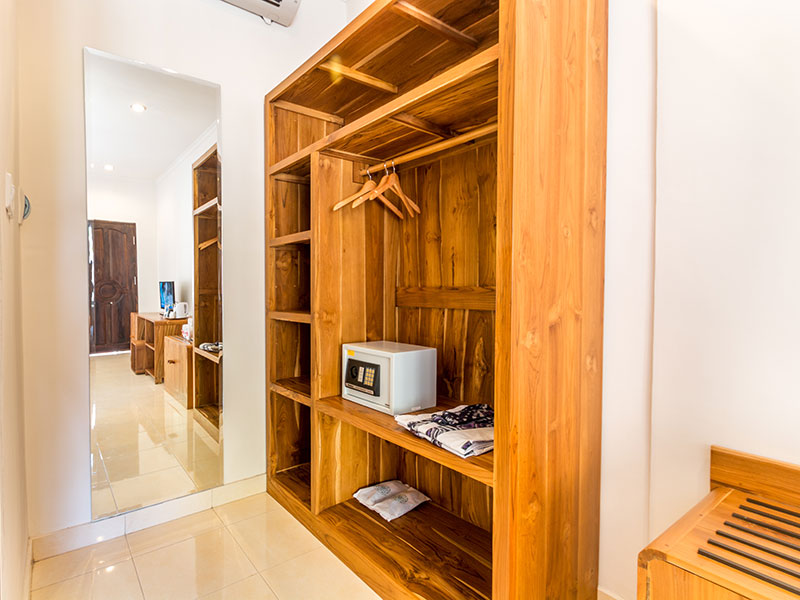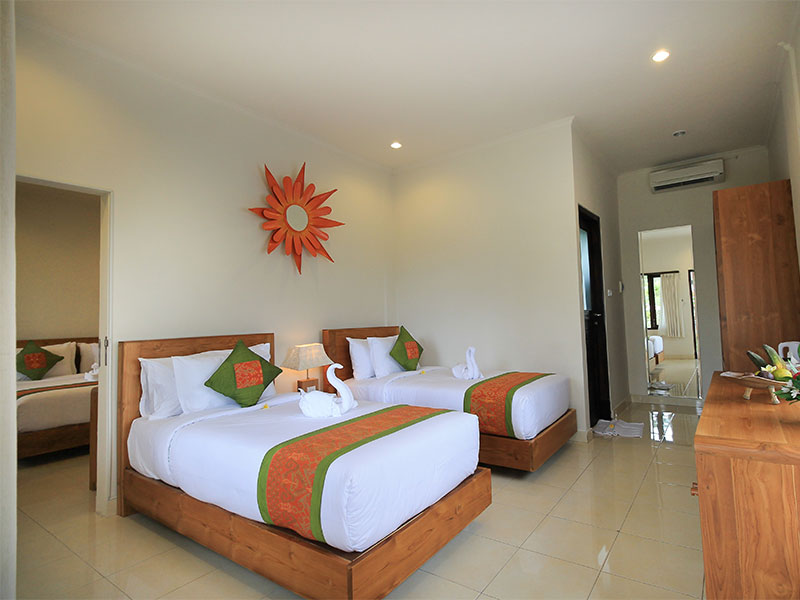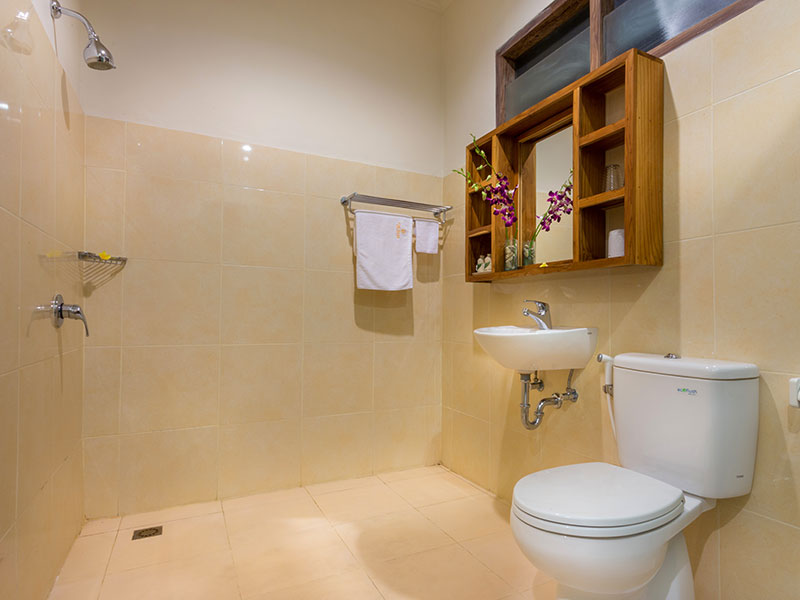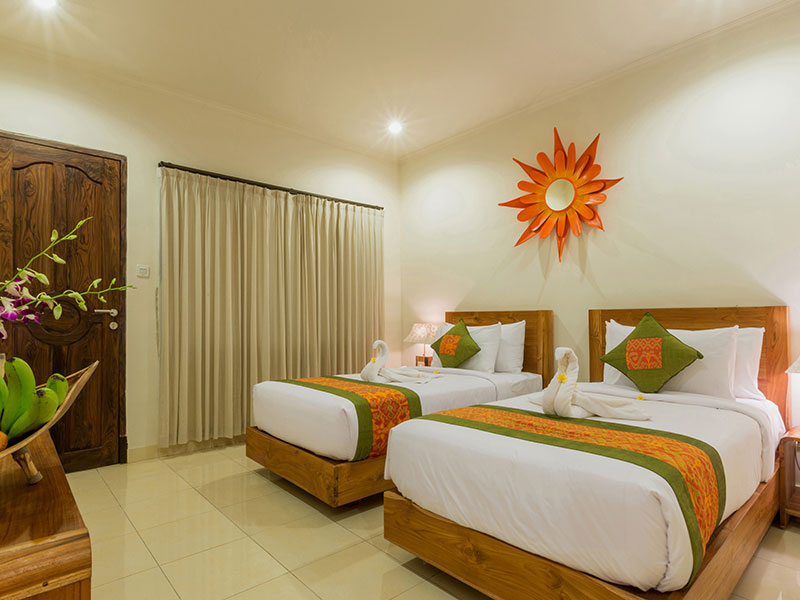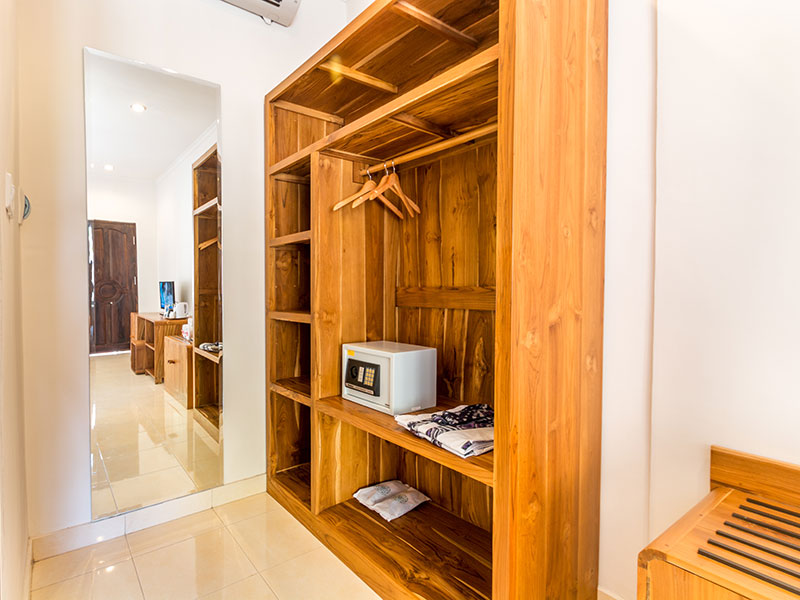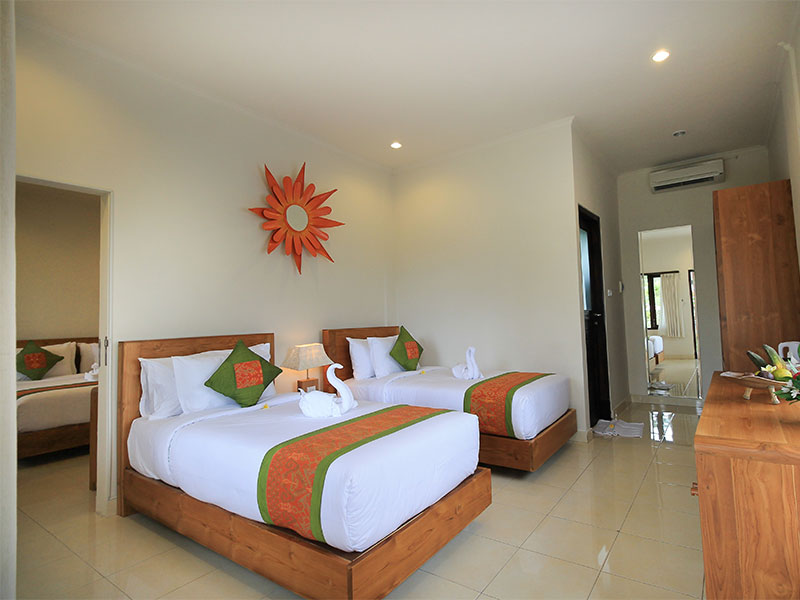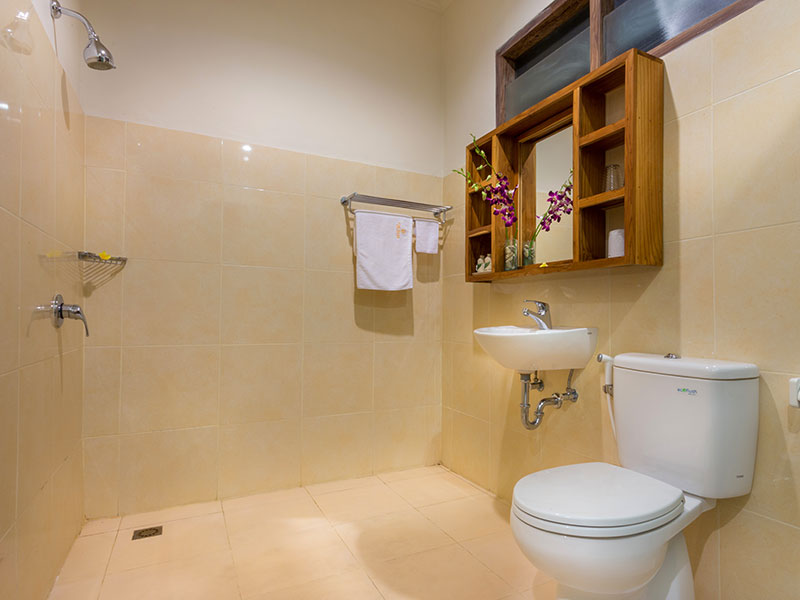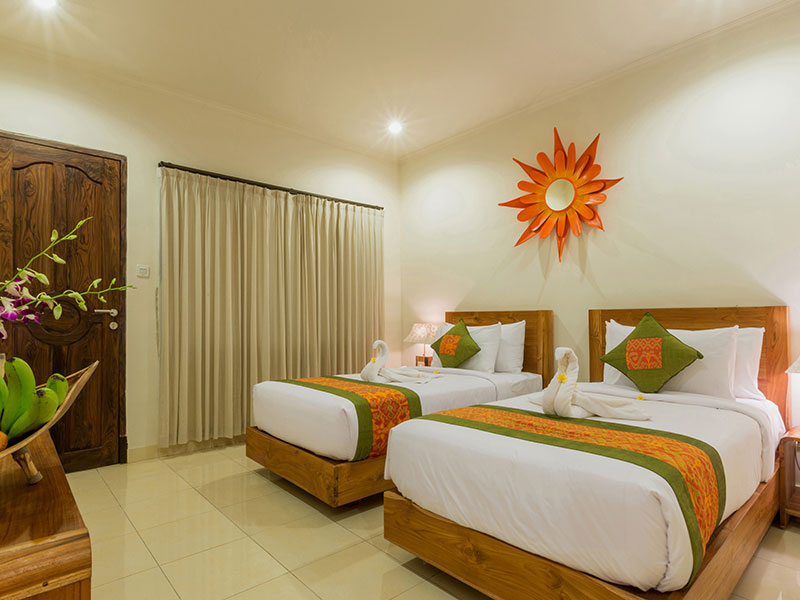 Bali has quickly become arguably the most popular place for a yoga getaway outside of India. There are countless luxury retreats to choose from. We picked Om Ham because it's beautiful, secluded without being too isolated and has the benefit of being both popular with international teachers, as well as offering its own custom personal retreats.
Programs: Om Ham offers personalized retreat packages that range from 4 to 8 days. Their 5 day Restore Renew Retreat features daily Kundalini Tantra Yoga, 3 meals a day, select spa services and a guided walking tour of the beautiful Junjungan village.
What We Like: Om Ham is the perfect Bali retreat destination not only because it's beautiful in it's own right, but because it's the perfect distance from Ubud, the bustling market town in central Bali that has become like the Wonderland of Yoga in the last 10 years. Staying at Om Ham, you get a peaceful location with easy access to all of the asana workshops, acro-yoga jams, ecstatic dances, kirtans and cacao ceremonies your heart could possibly desire.
Cost: Their 5 day Restore Renew Retreat starts at $467.
Address:  Tirta Tawar Road/Banjar Junjungan, Ubud, Bali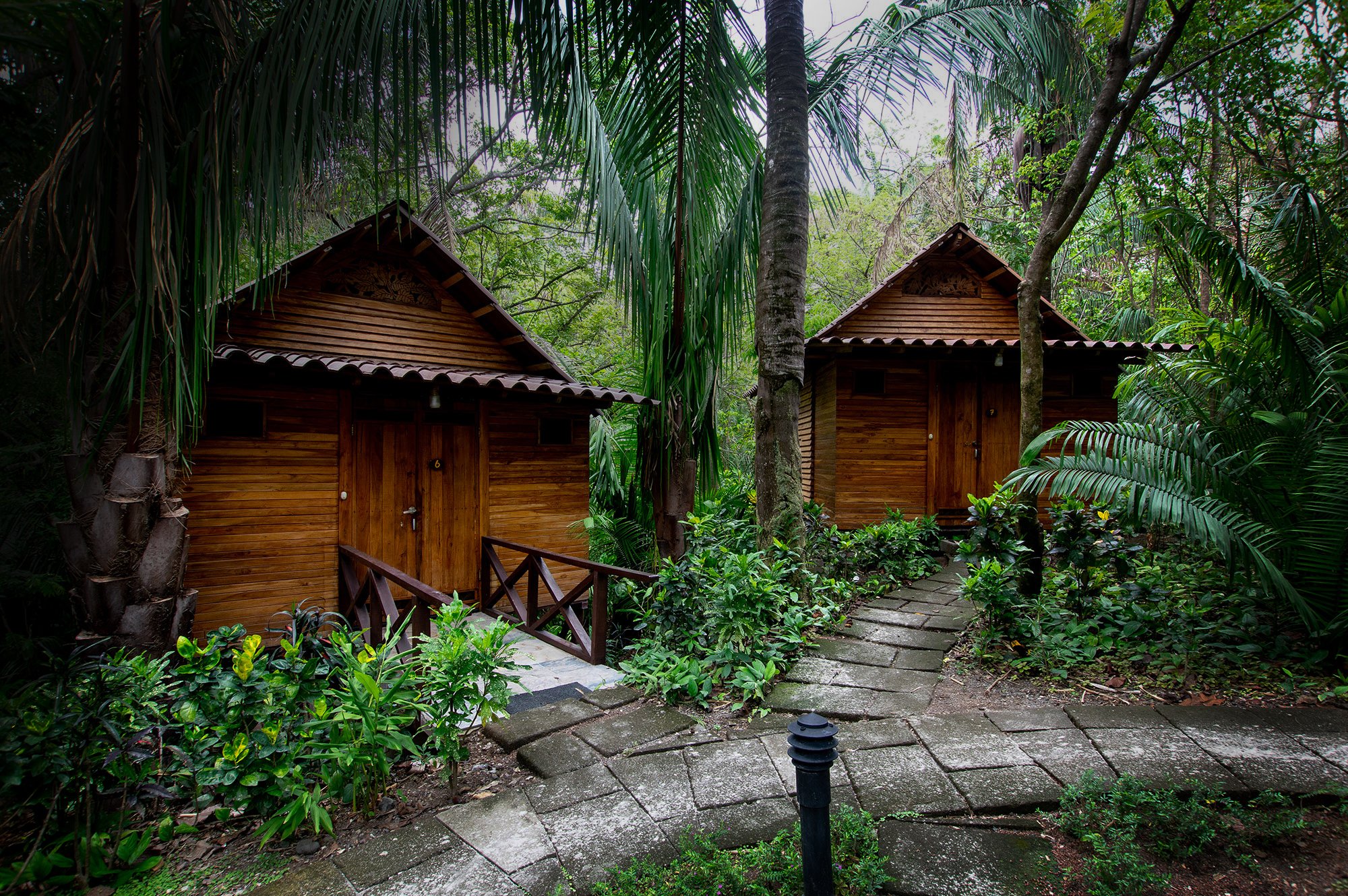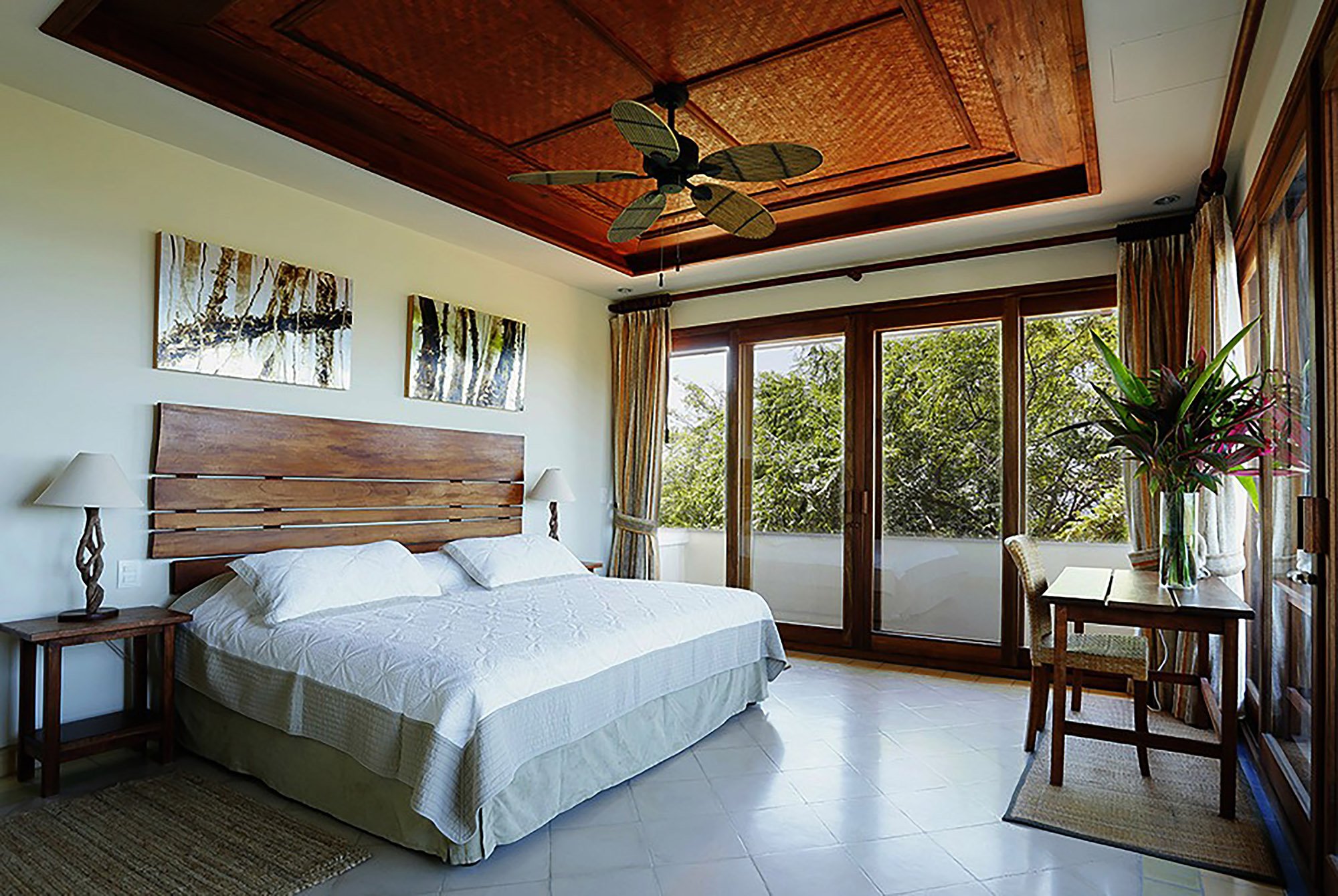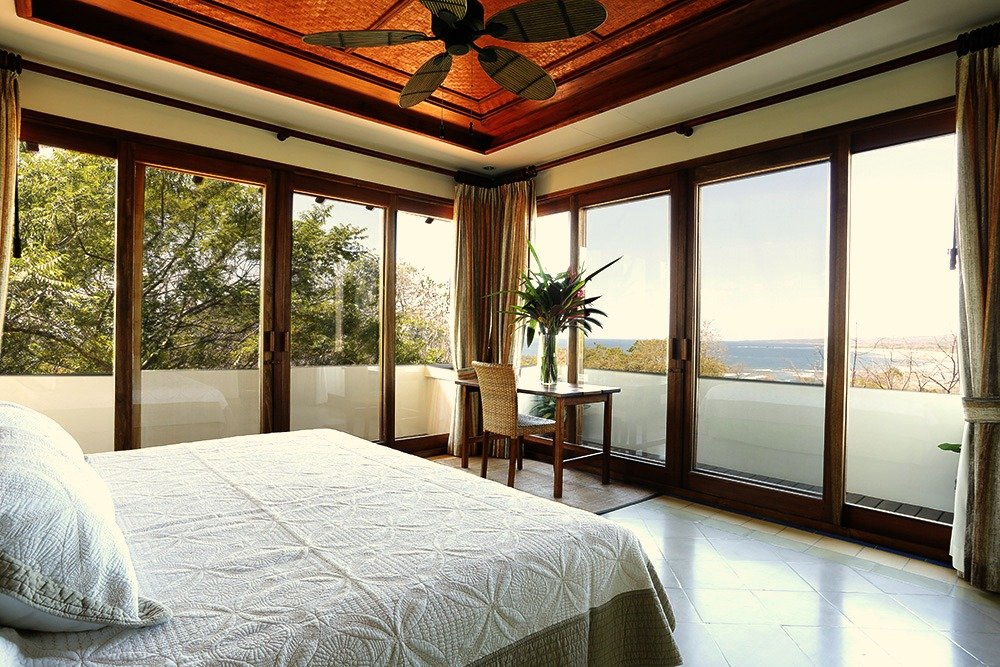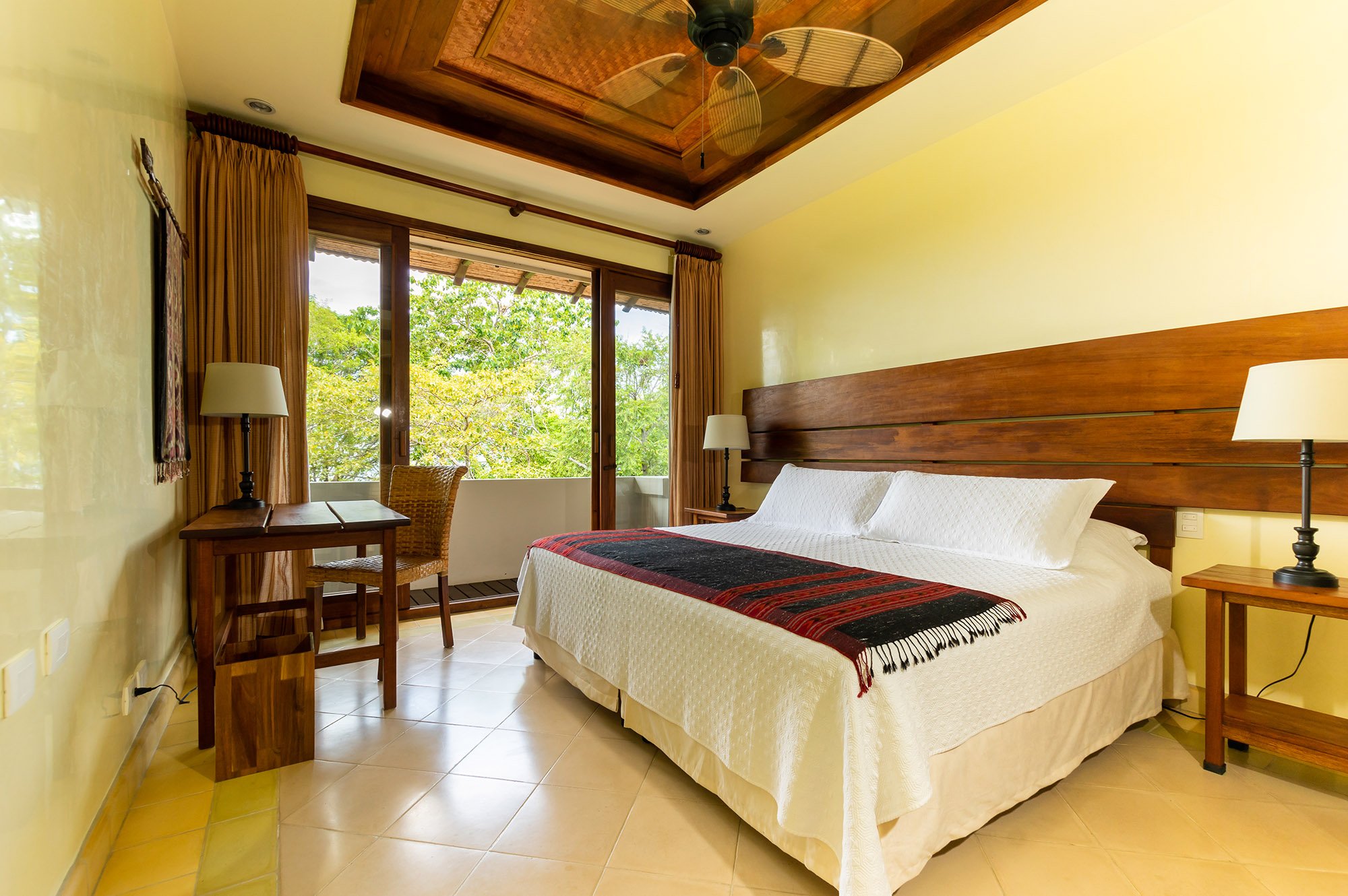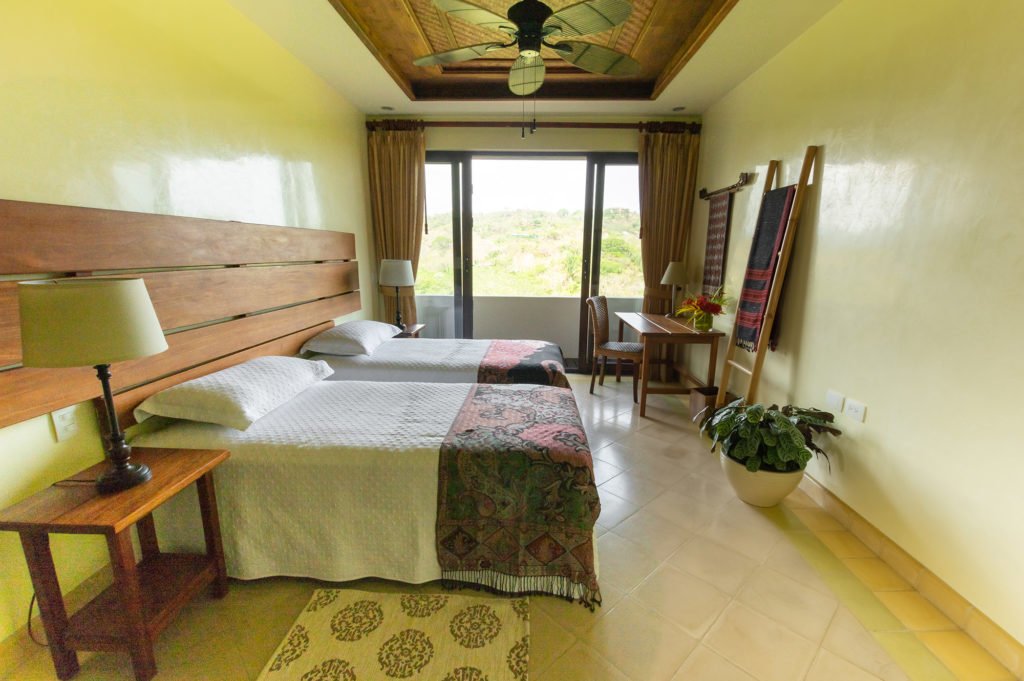 BLUE_SPIRIT_17_SUPERIOR-REPLACE-3RD-1
BLUE_SPIRIT_19_SUPERIOR-OCEAN-VIEW-REPLACE-2ND
Chino-LoriaIMGP7436-HDR-1024x681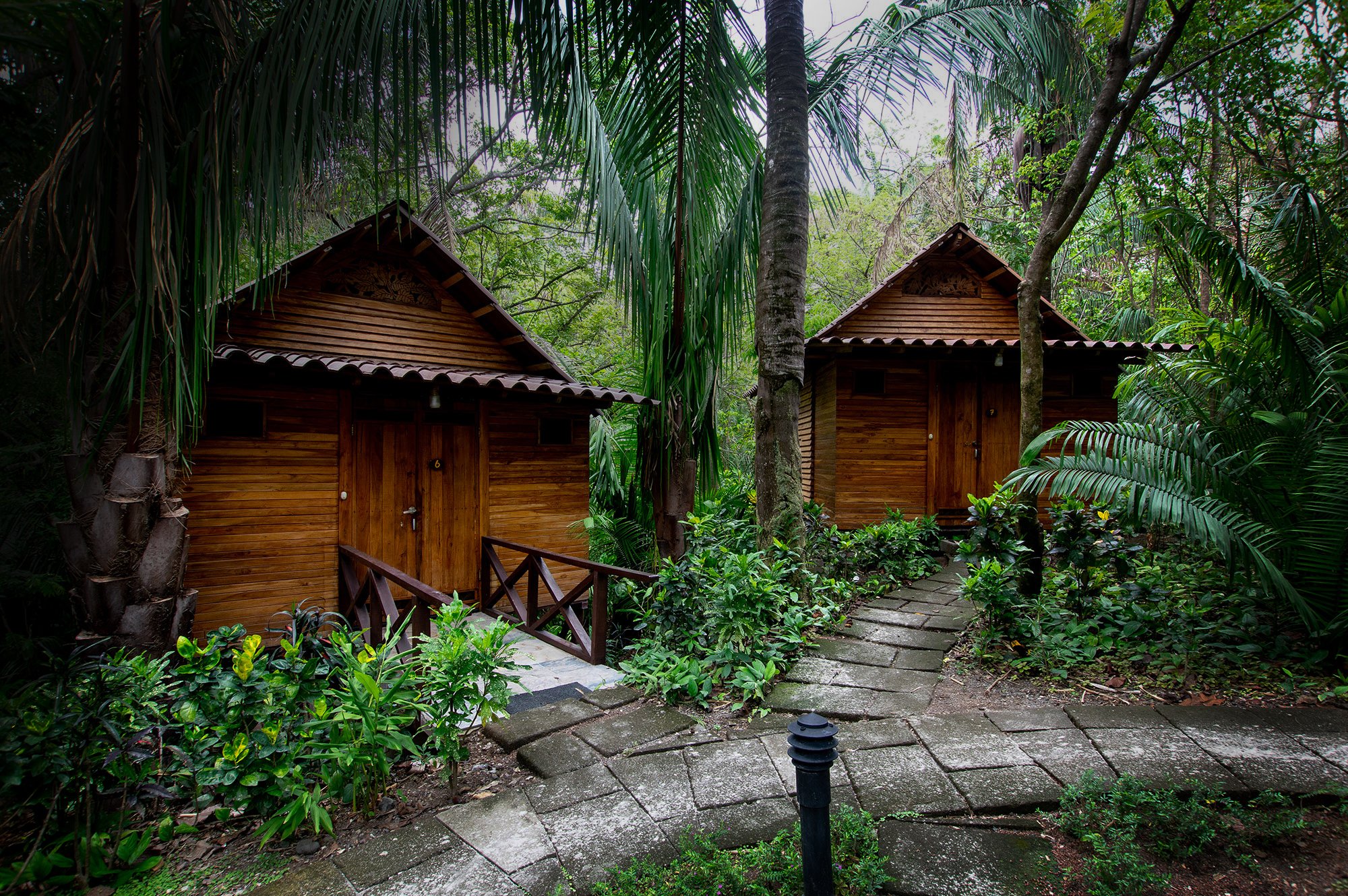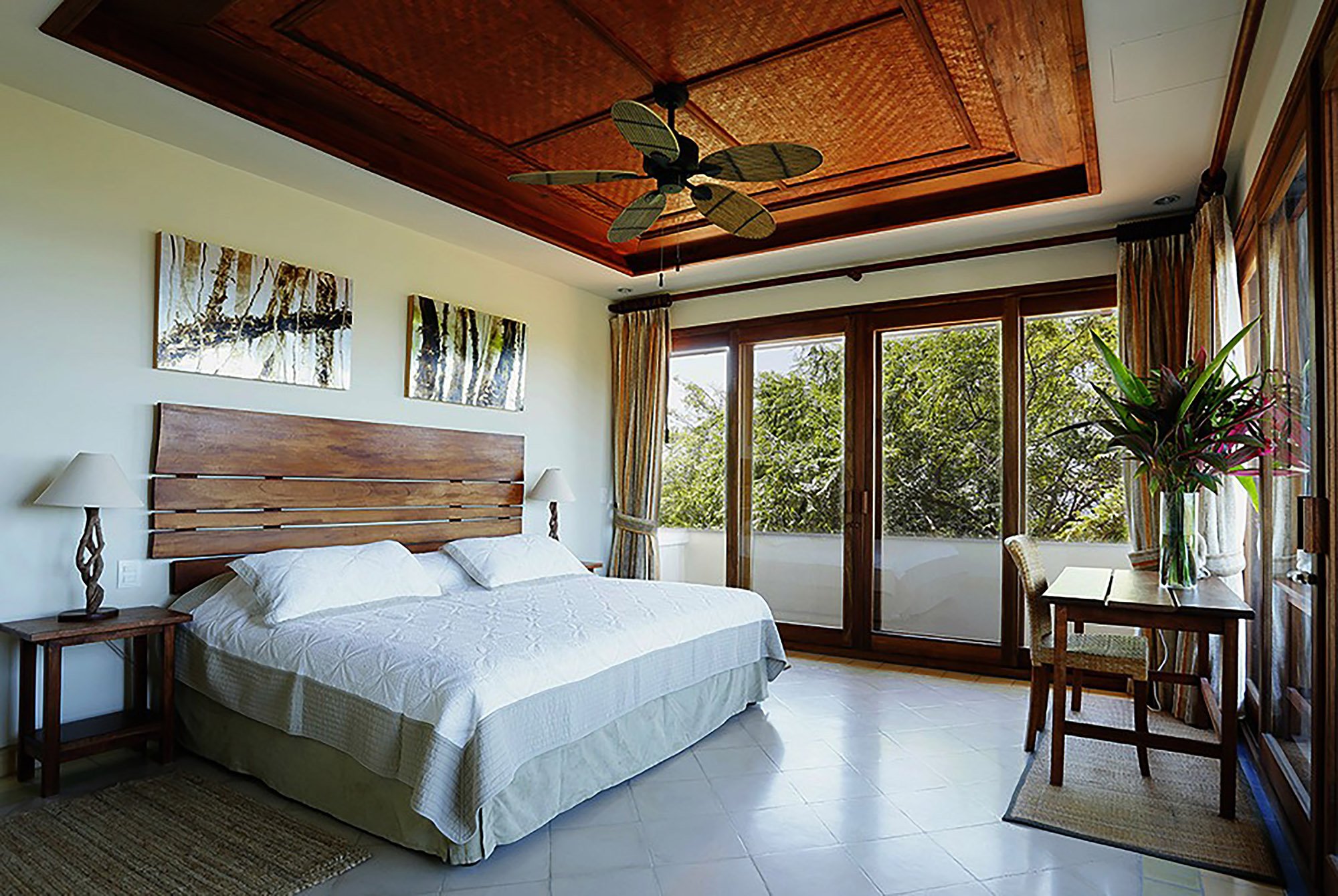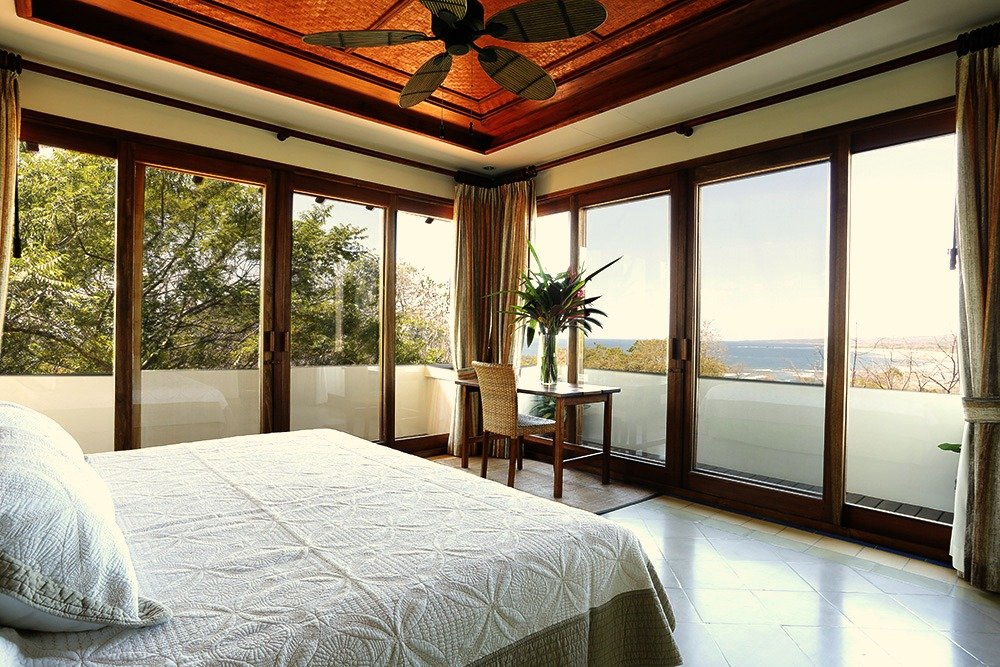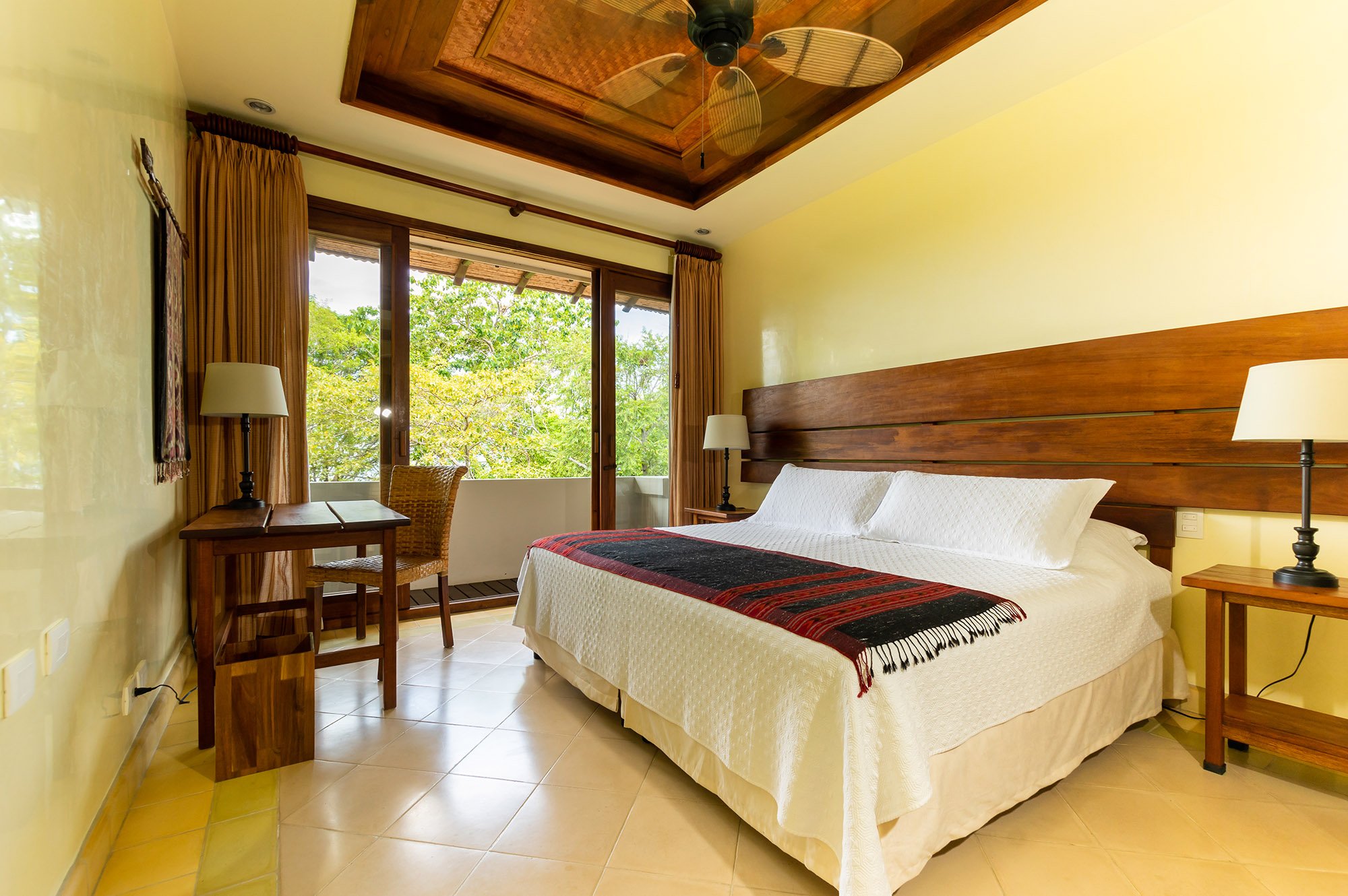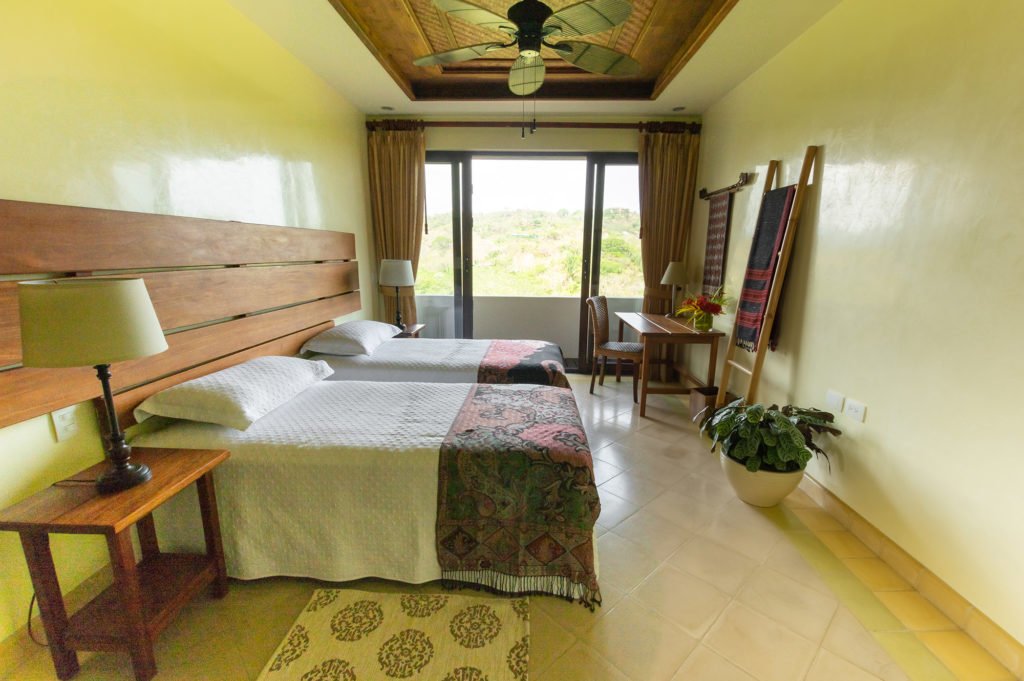 The Nicoya Peninsula in Costa Rica has exploded in the past few years and has become one of the most sought after destinations for retreat providers the world over. Blue Spirit has emerged as a leader in the industry, with a stunning seaside location in Nosara, a secluded fishing village that has become a hotspot for long-stayers and digital nomads.
Programs: Blue Spirit offers transformational retreats with a variety of international teachers, including many in the yoga space. Each of the retreats will be unique so it's well worth checking the website to find one that resonates with you. One retreat we recommend is the Innermost Wisdom retreat with Elena Brower, which features two daily classes of asana, meditation, yoga nidra and contemplative practices and features music by DJ Drez.
What We Like: Aside from being beautiful, Nicoya is also one of the so-called Blue Zones; regions that are of high interest to the scientific community due to the high percentage of people who live active lives of over 100 years. This is how Blue Spirit got its name and it aims to explore the secrets of longevity embodied by the local community.
Cost:  The Elena Brower retreat has single ocean view rooms for $4600, nature suites for $3700 and eco-cottages for $3300.
Address: Playa Guiones, Guanacaste Province, Costa Rica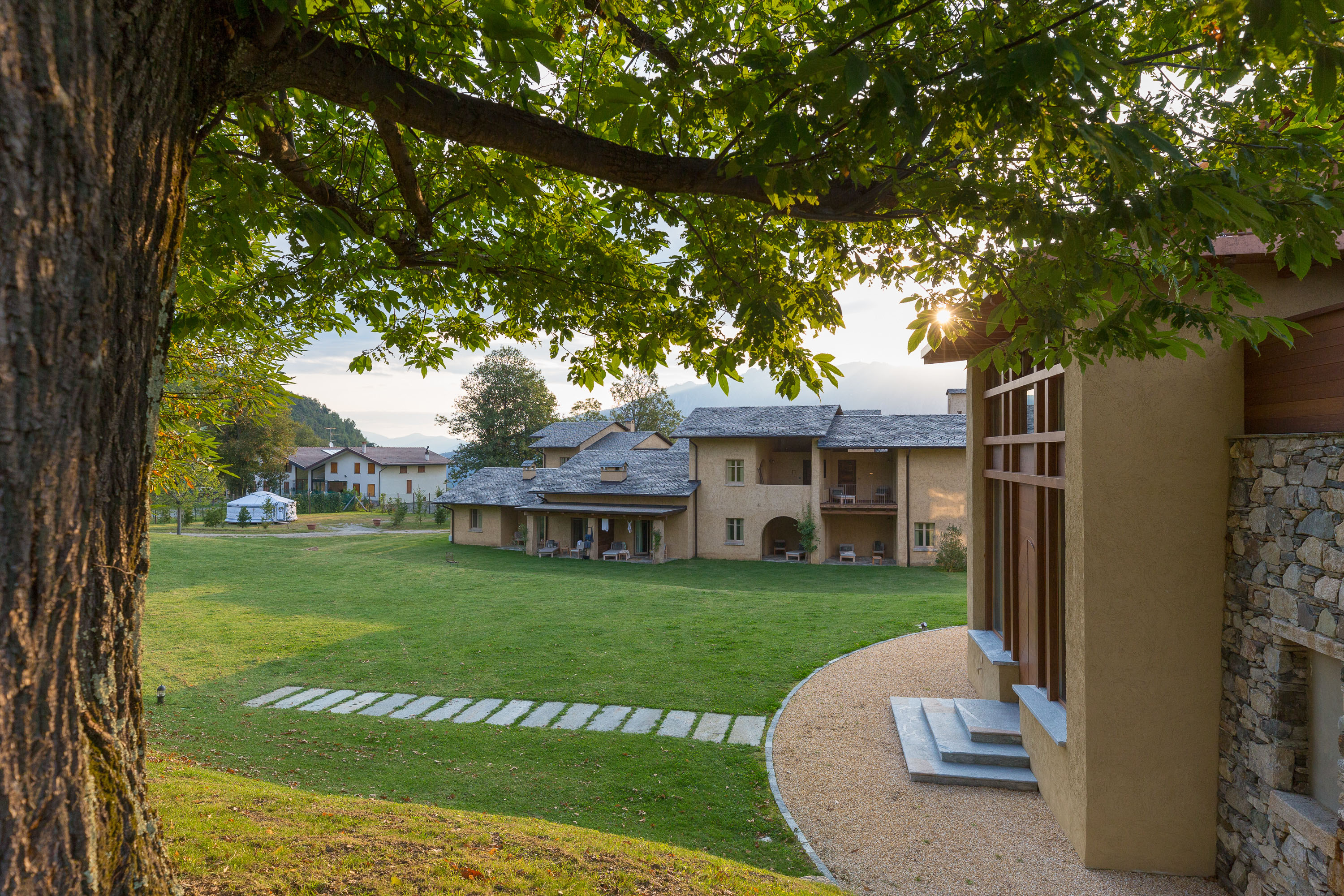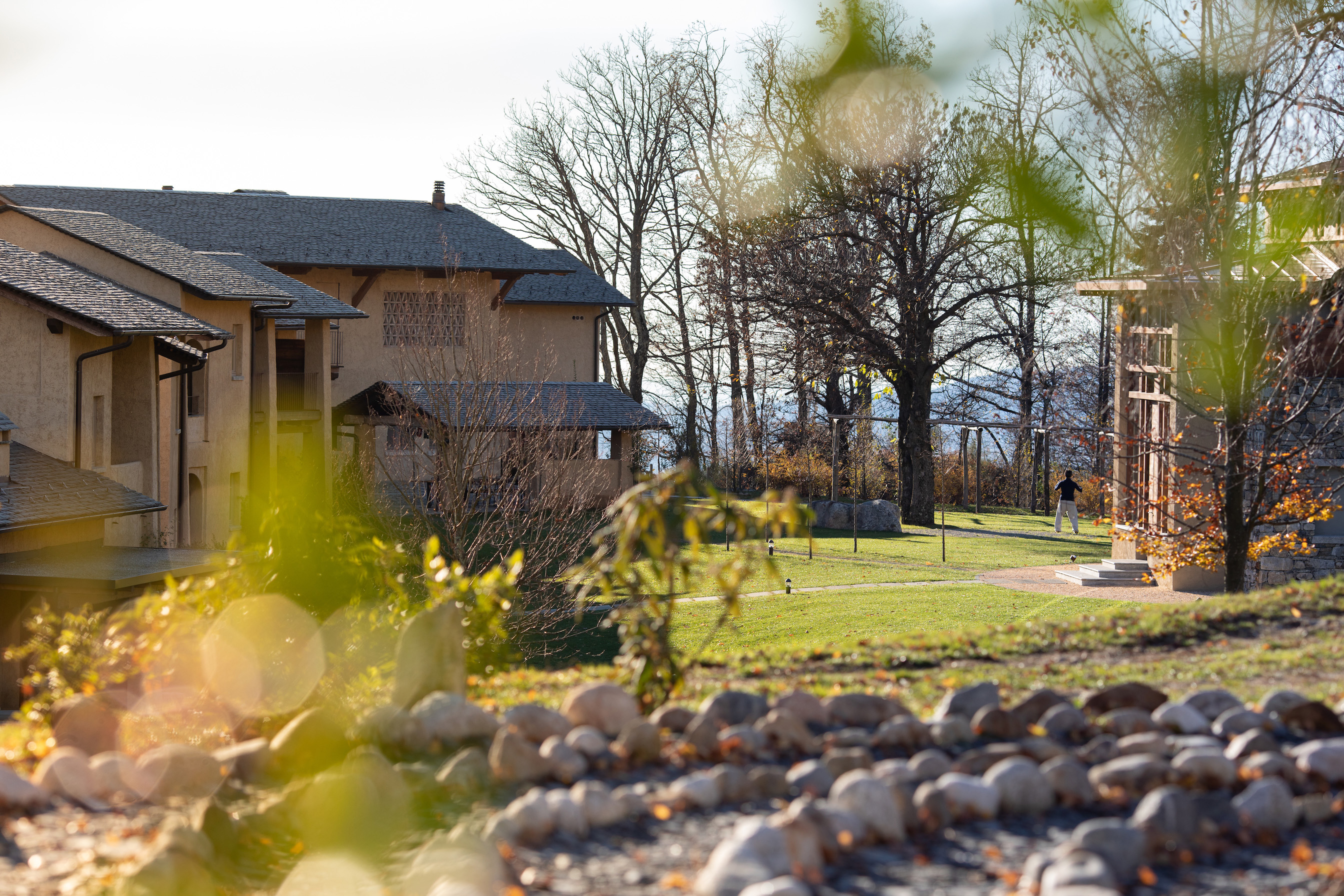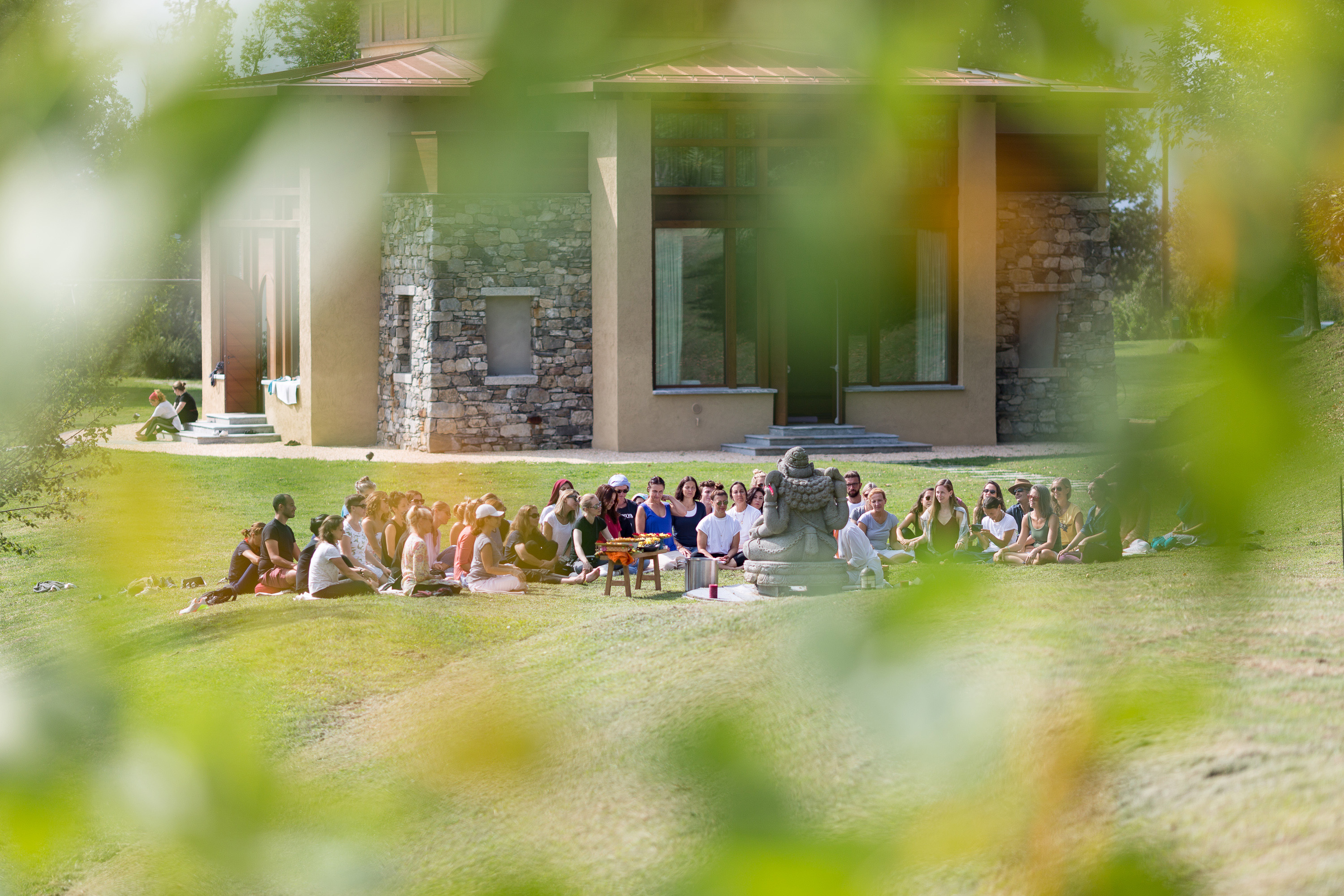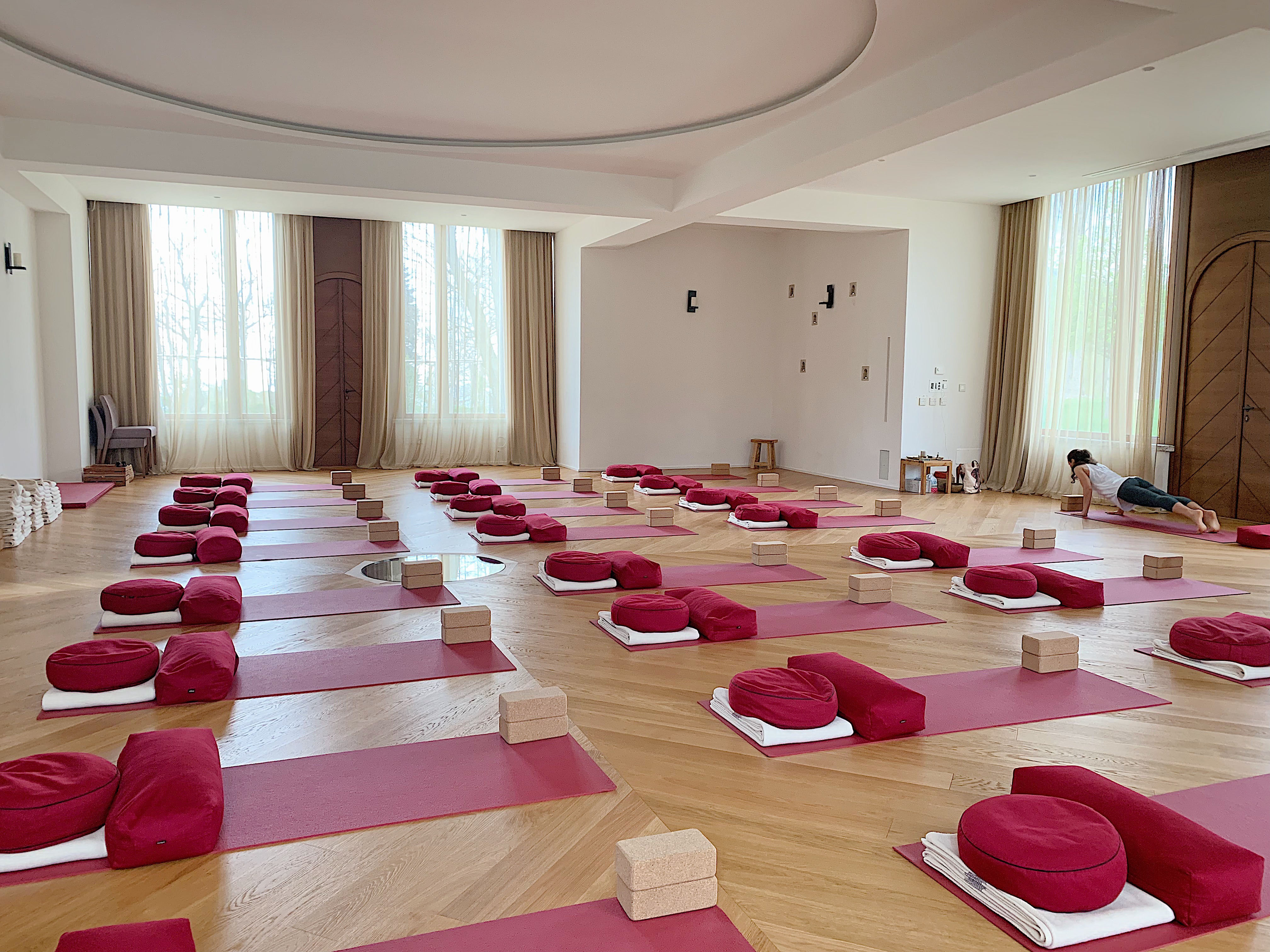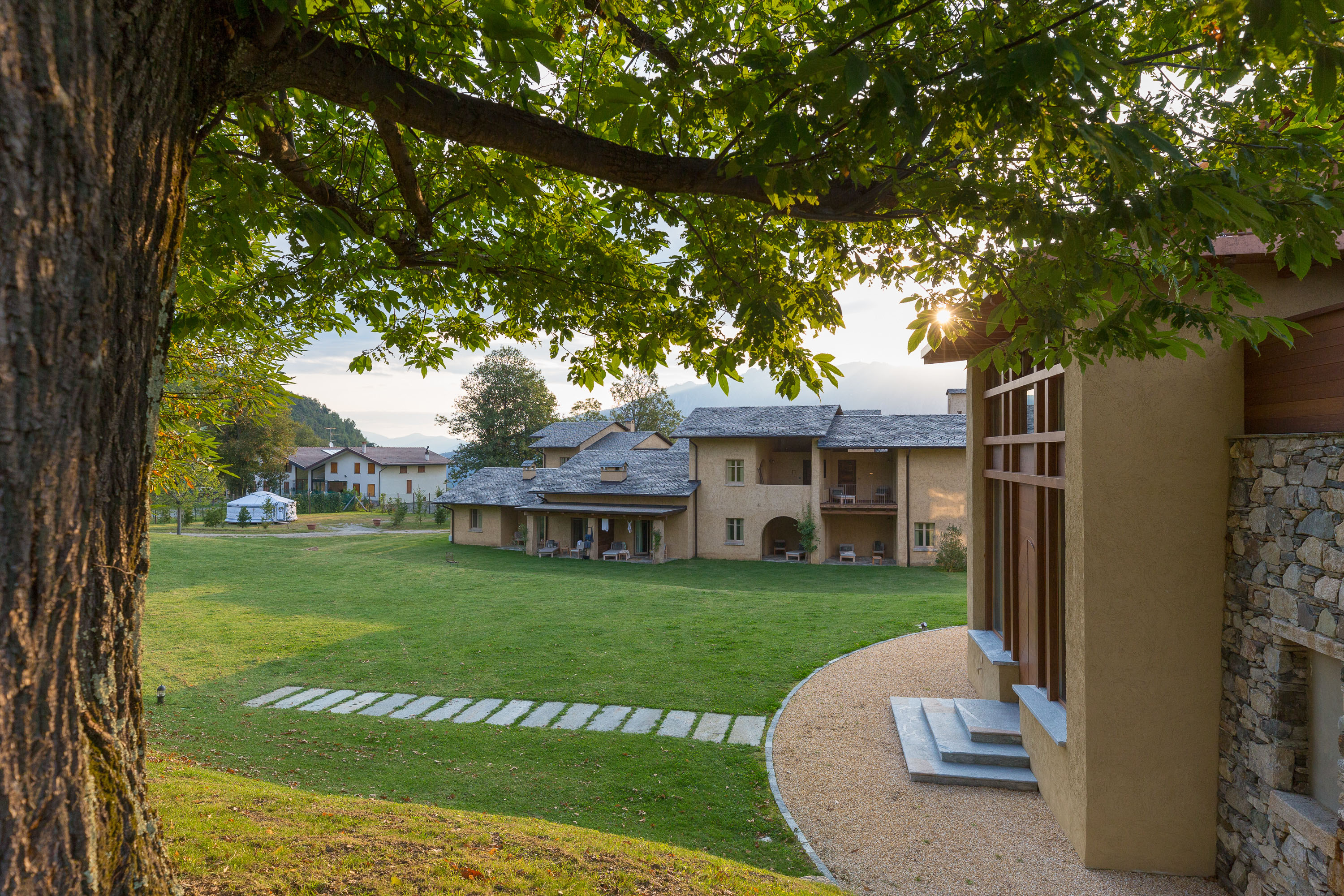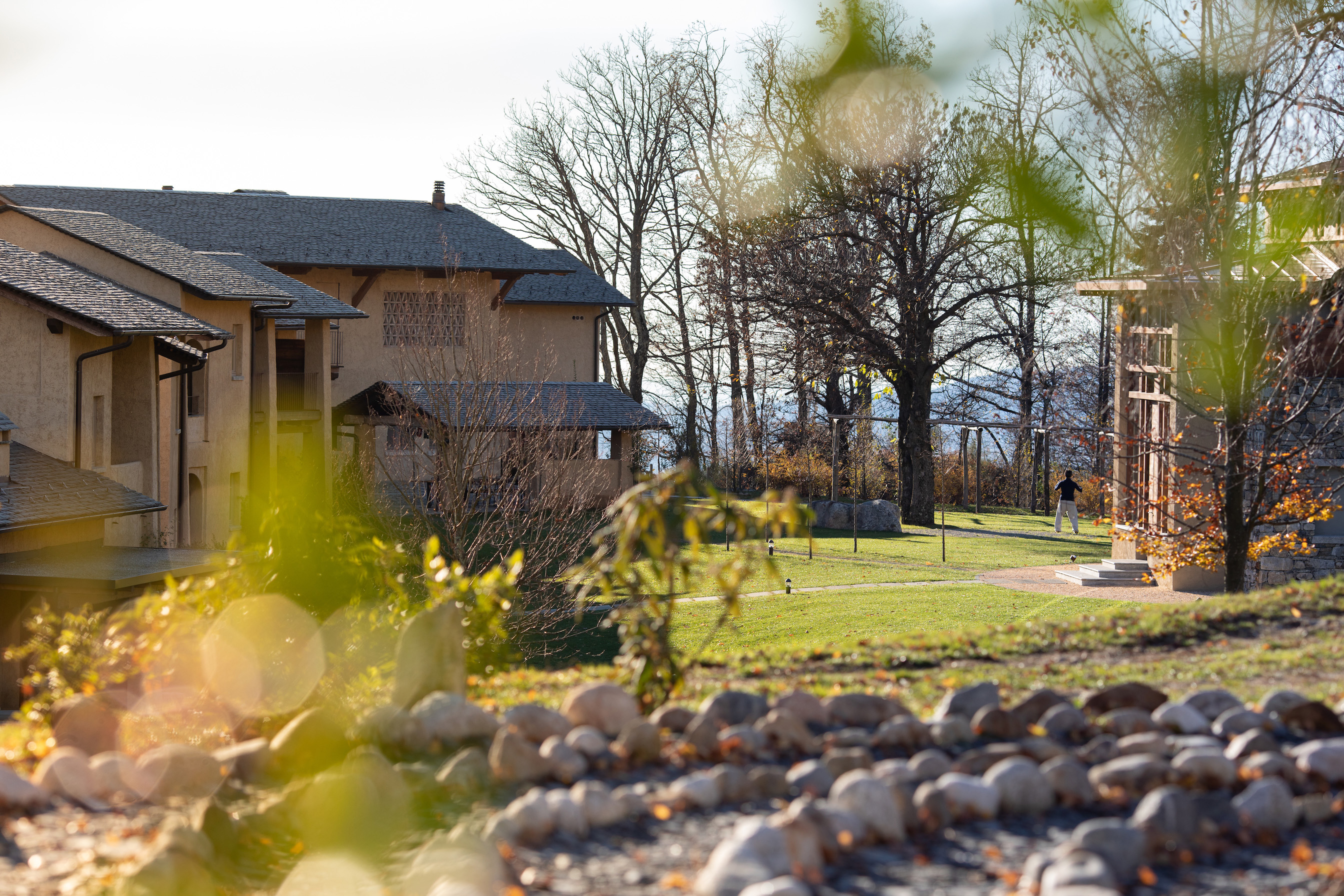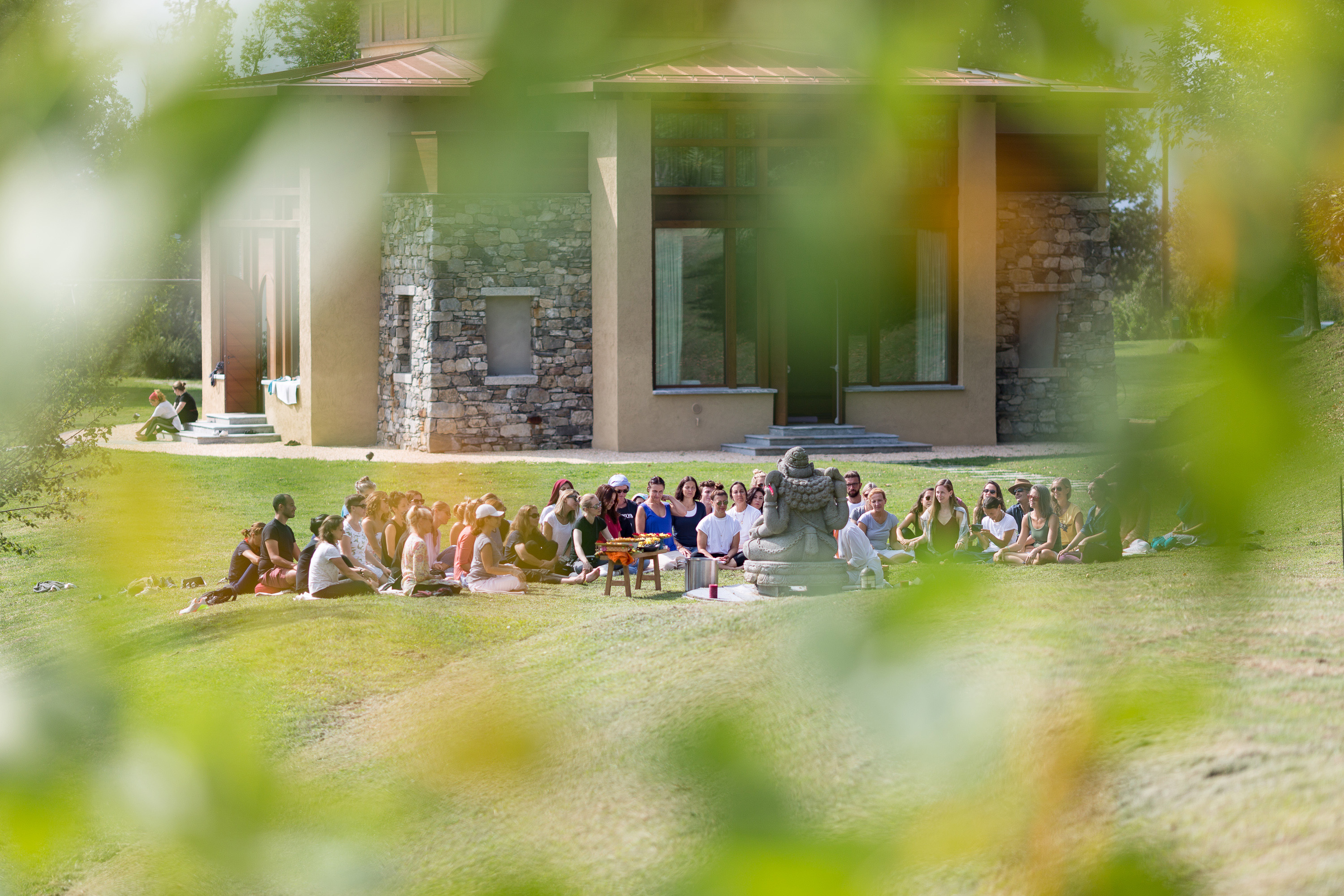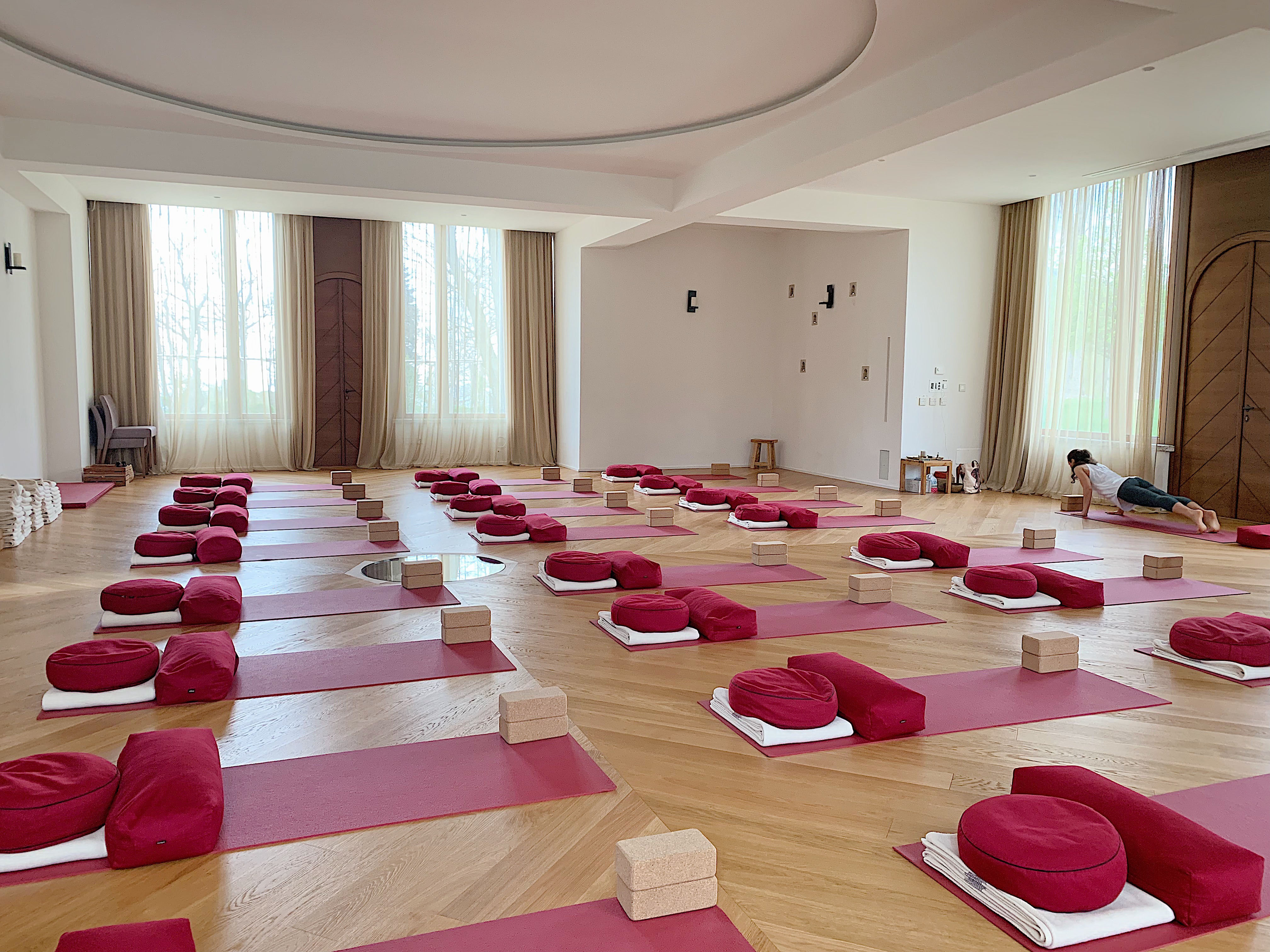 Mandali is a spectacular facility in the Italian alps. It overlooks the beautiful Lago D'Orta and is making a strong claim to being the finest retreat centre in all of Europe. Mandali combines world-class yoga and meditation programming with exquisite design and deluxe spa services. Their accommodations are sumptuously appointed and feature premium rooms, some of which come with a bathtub on your own private veranda!
Program: Mandali offers a personalized retreat program that they call the "Mandali Experience." The Mandali Experience is offered in three, five or six day formats and features three yoga and meditation classes a day, three meals a day and an open meeting with one of the Mandali teachers.
What We Like: Mandali is not just a retreat centre, it's also a full service spa. They offer customizable body care packages and access to a sauna, steam room, hot tub and a big swimming pool overlooking the lake.
Cost: The 6-day Mandali Experience ranges from $812 to $1283 depending on accommodations.
Address: Via Belvedere 2, 28898, Quarna Sopra (VB), Italy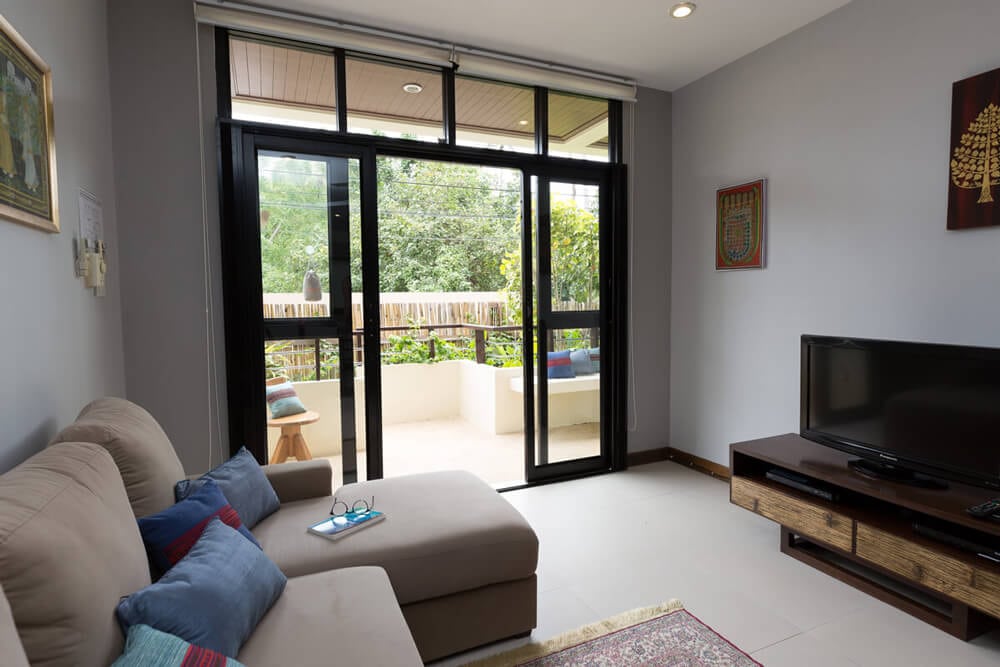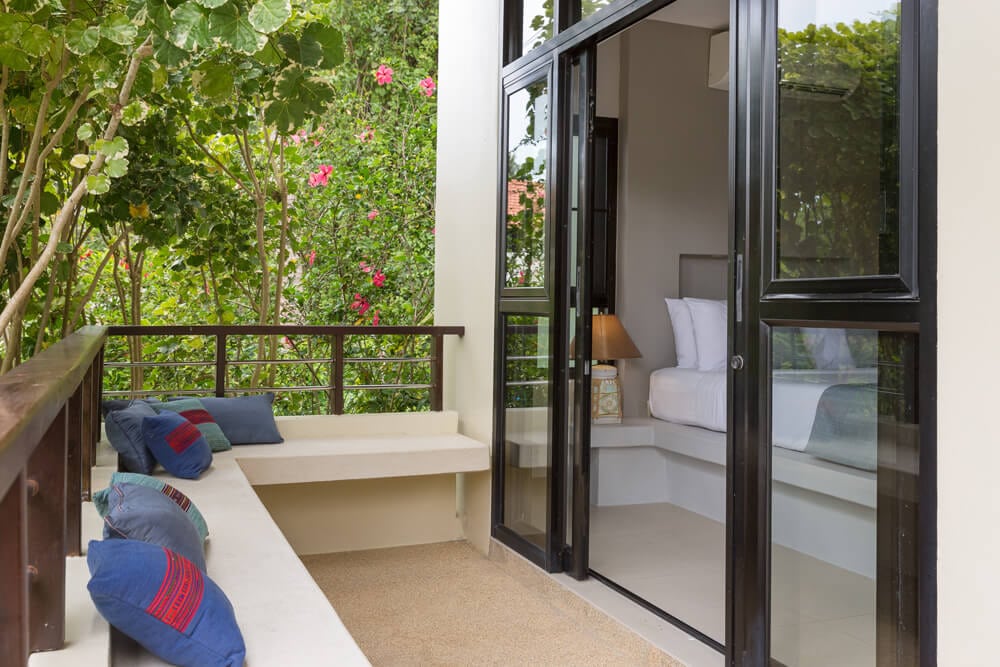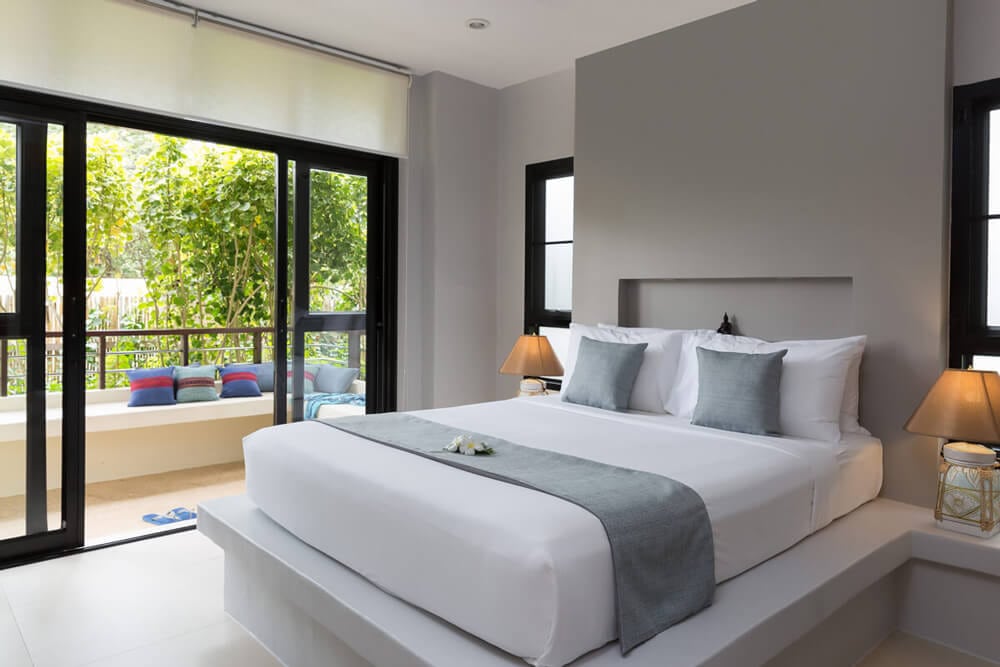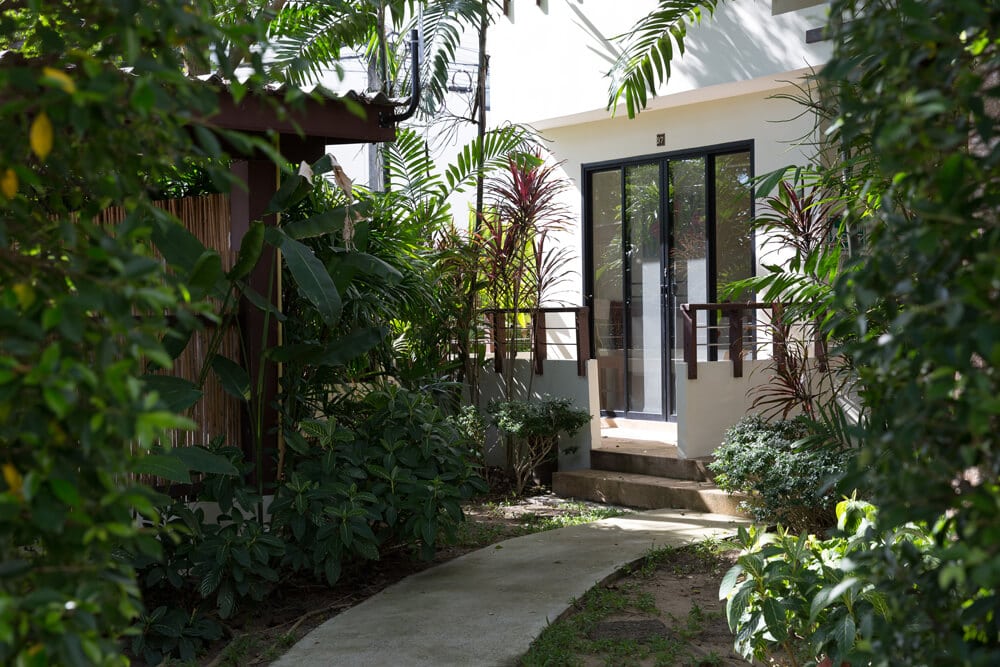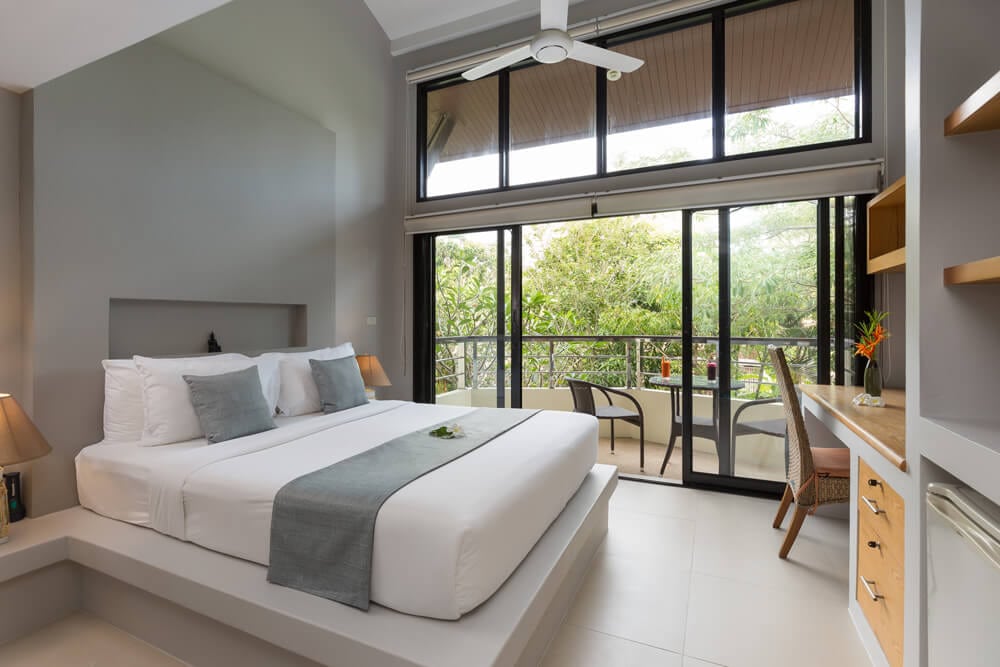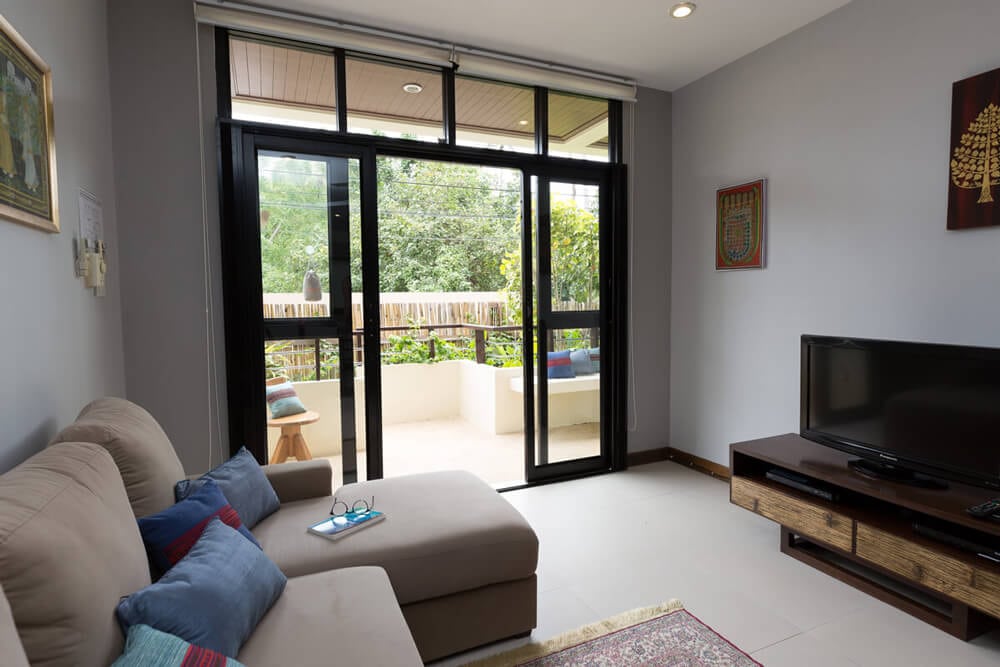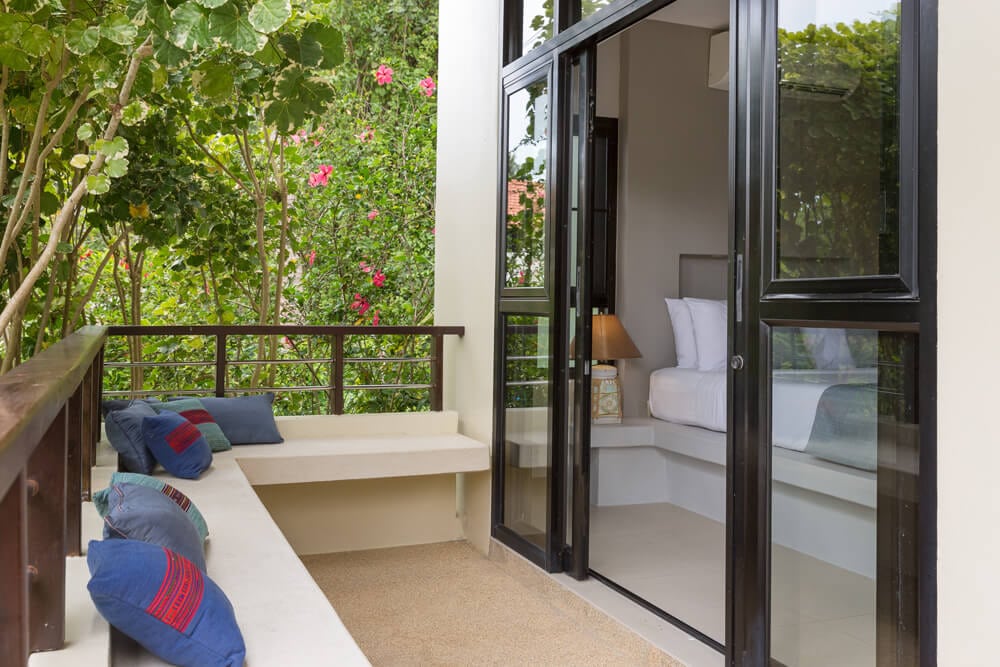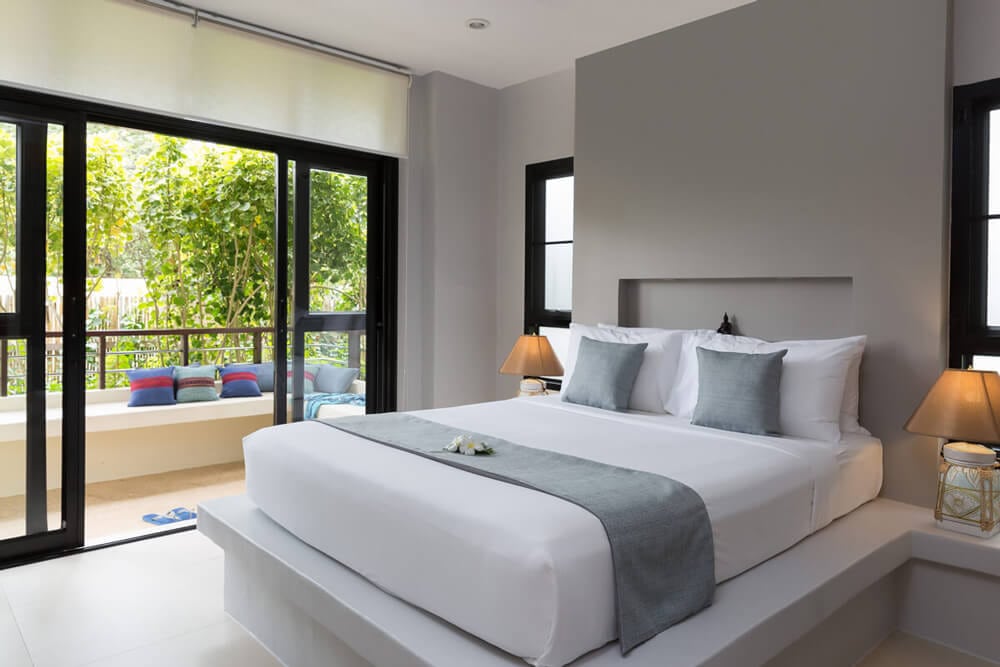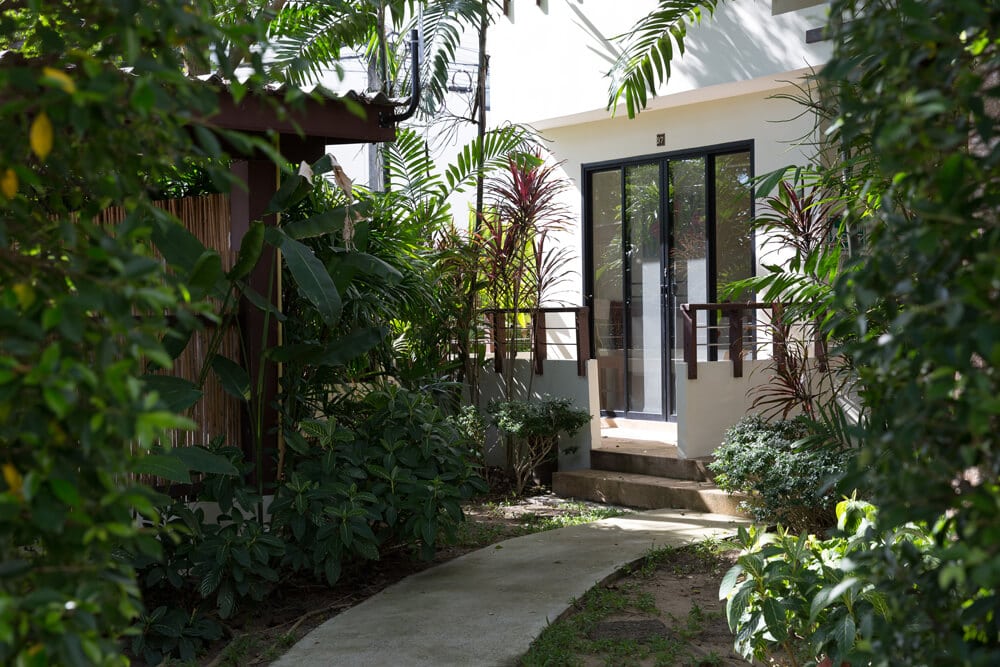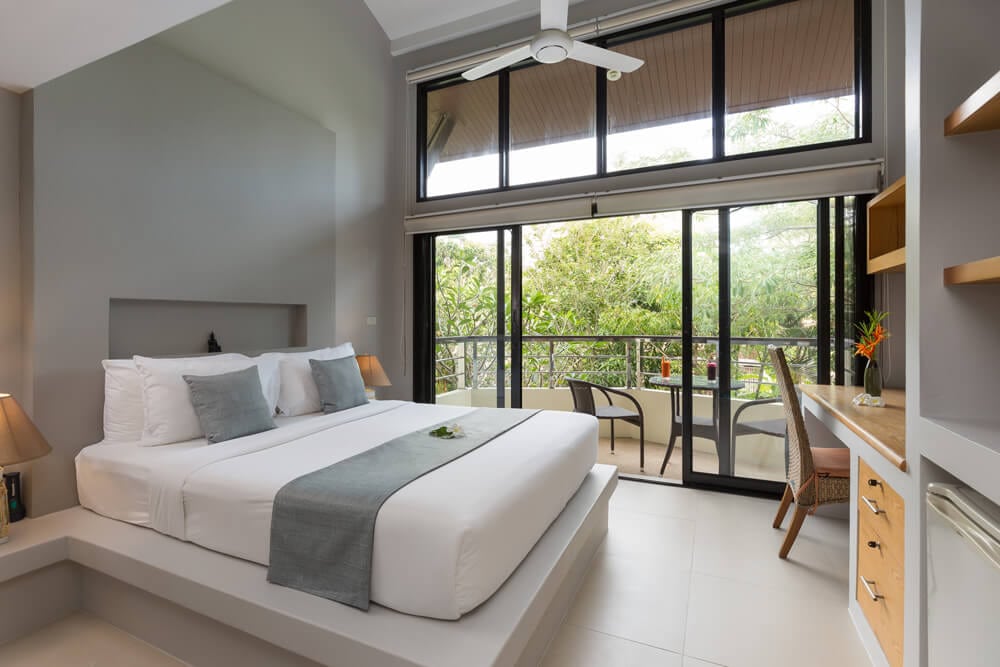 Founded by popular yoga teacher Paul Dallaghan on the popular resort island of Koh Samui, Samahita has emerged as one of the finest retreat centres in Asia. It has attracted some of the most respected teachers from all over the world to hold their retreats there, including the likes of Richard Freeman and Mary Taylor.
Program: Samahita holds numerous special retreats with international teachers throughout the year, though they also offer their own retreats which are run by Dallaghan and the Samahita team. Their retreats generally run for a week and feature daily yoga and meditation as well as spin classes!
What We Like: In addition to Yoga, Samahita also offers a whole suite of detox and spa services, including their own Brain Health Upgrade program which features cutting edge light therapy, brainwave entrainment and biofeedback!
Cost: Their "Build Joy, Balance, Inner Peace and Strength Through All The Techniques Of Centered Yoga" retreat is $1512 for a private room.
Address:  Namuang, Na Mueang, Koh Samui, Surat Thani 84140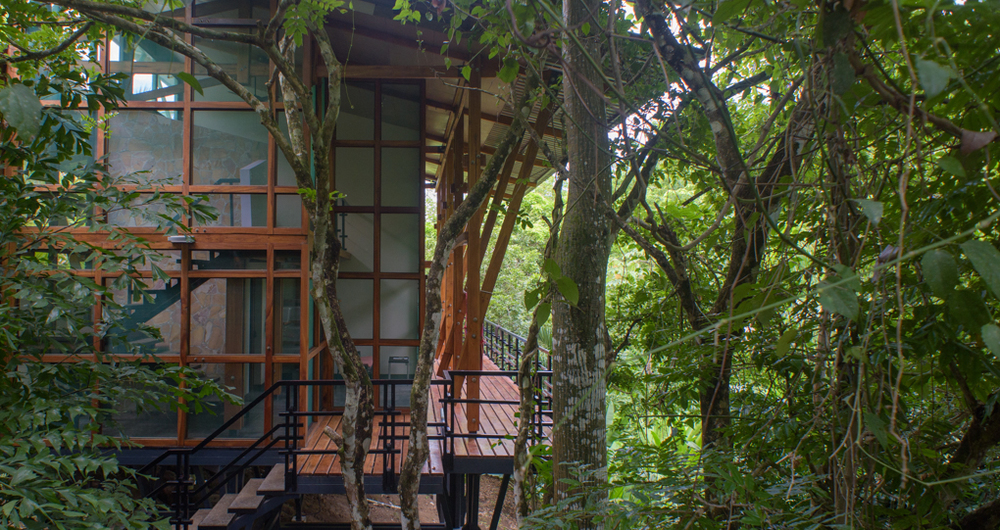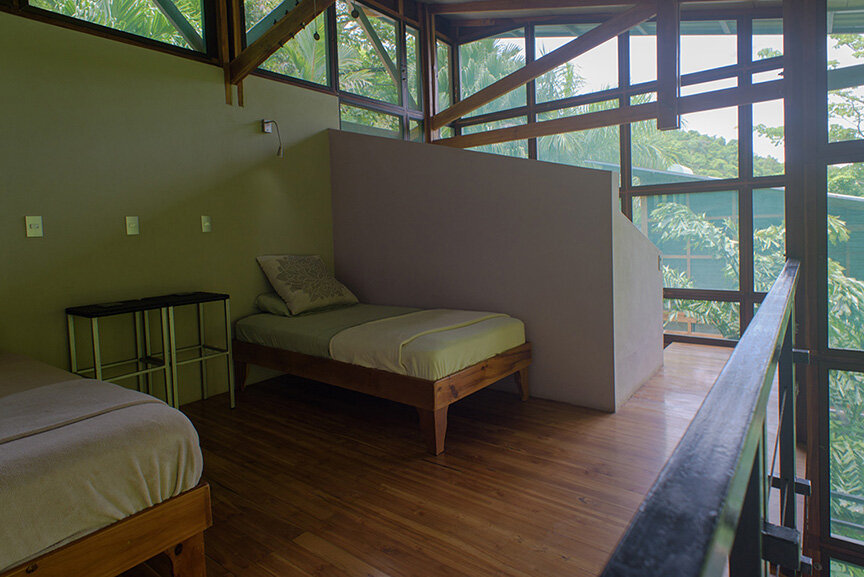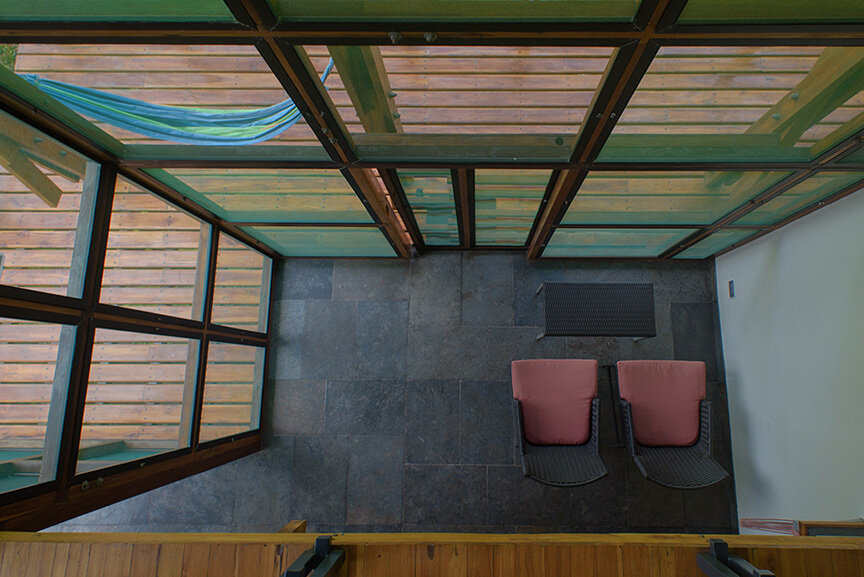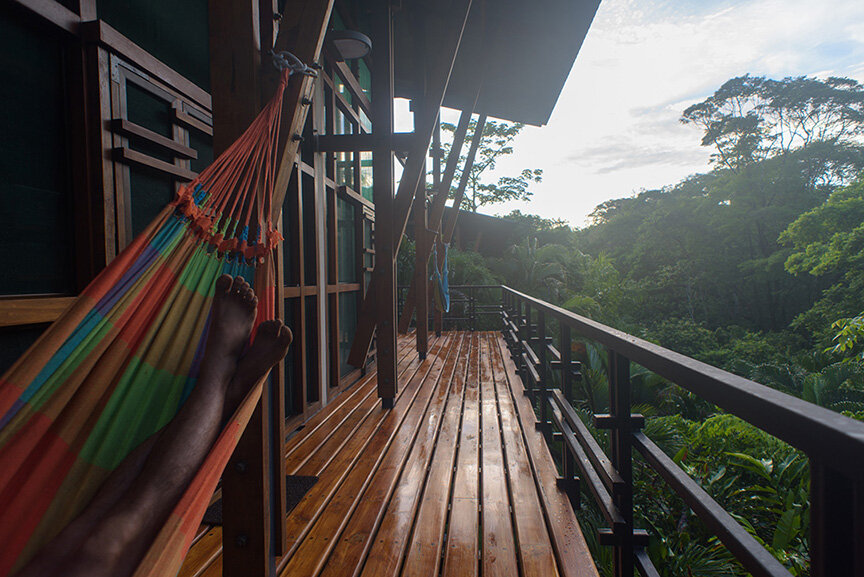 Modern+accommodations+yoga+retreat+teacher+training+costa+rica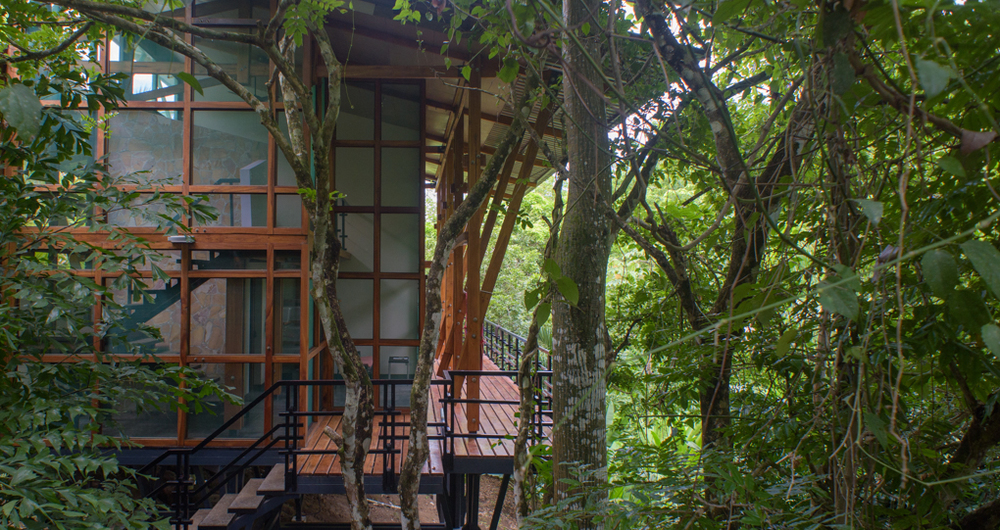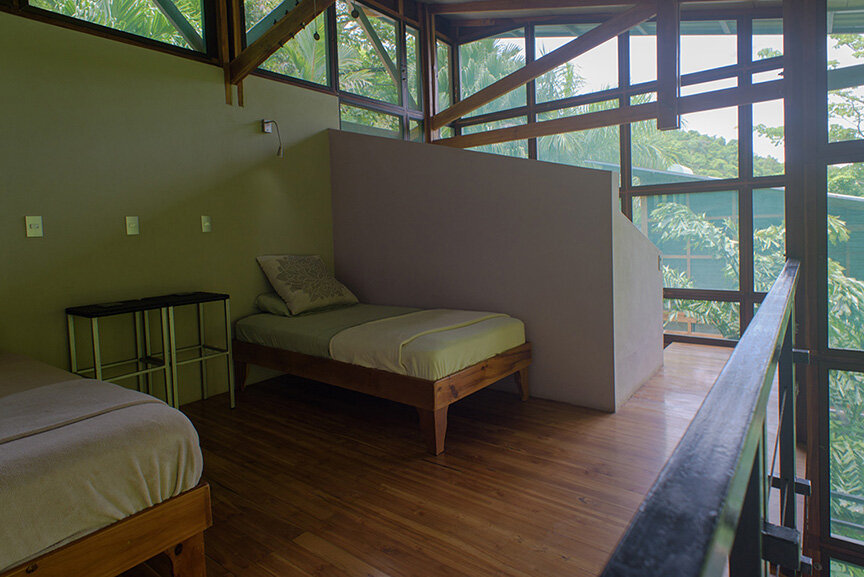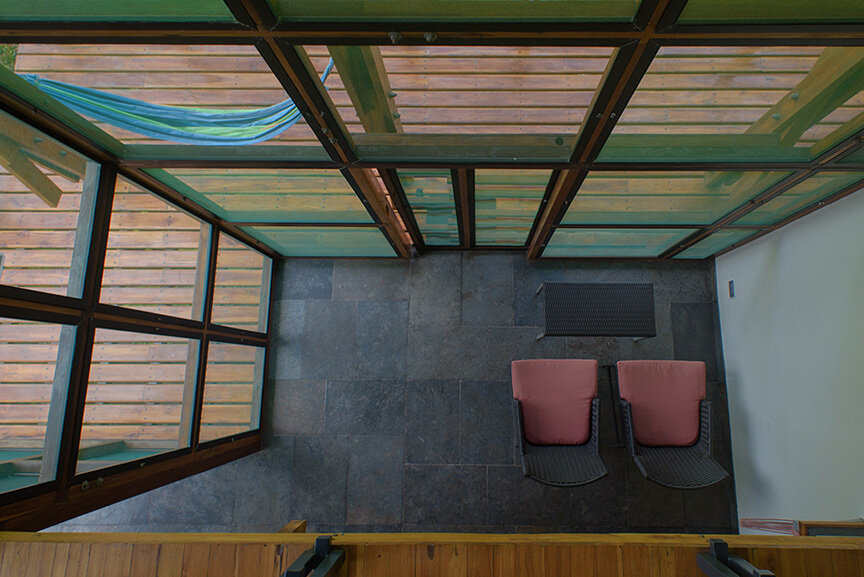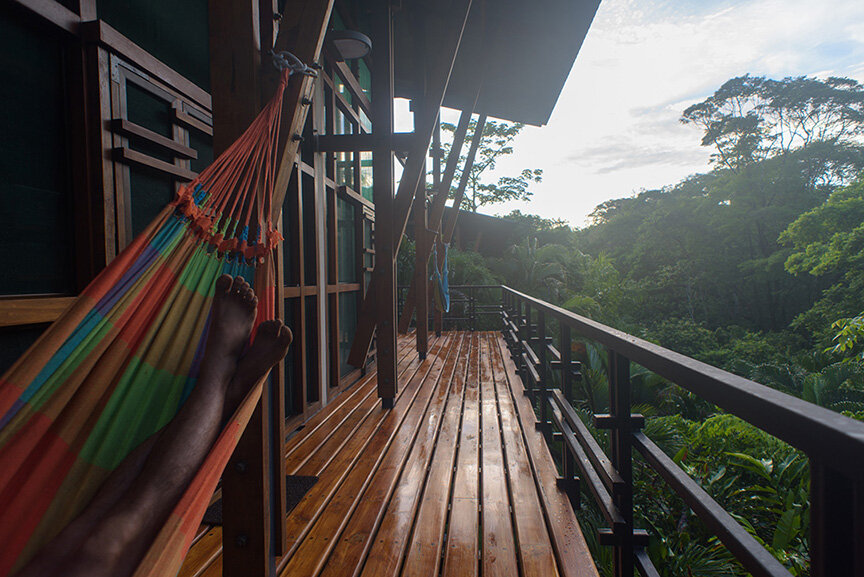 Costa Rica is the only country that managed to fill 2 of the spots on this list, and it's not hard to see why. Costa Rica has become one of the best places for a luxury yoga vacation in the world. The Sanctuary at Two Rivers is leading the way by providing a retreat environment that is not only beautiful and exquisitely designed, but was also built using cutting-edge, environmentally sustainable building practices.
Program: Their week-long Midlife Awakening Retreat with Brittany Lynne features two movement and mindfulness practices a day, three organic vegetarian meals a day, optional outings and hikes and a waterfall wellness ritual.
What We Like: The Sanctuary's commitment to green design is exemplary. The entire facility was built without earth moving machinery of any kind and the foundation pedestals of the buildings were moved into place using old world construction methods like hand pulleys and logs. Check out the design section on their website for more info!
Cost: Their Midlife Awakening retreat starts at $2995 for single occupancy rooms
Address:  Rio Lajas, Provincia de Puntarenas, Costa Rica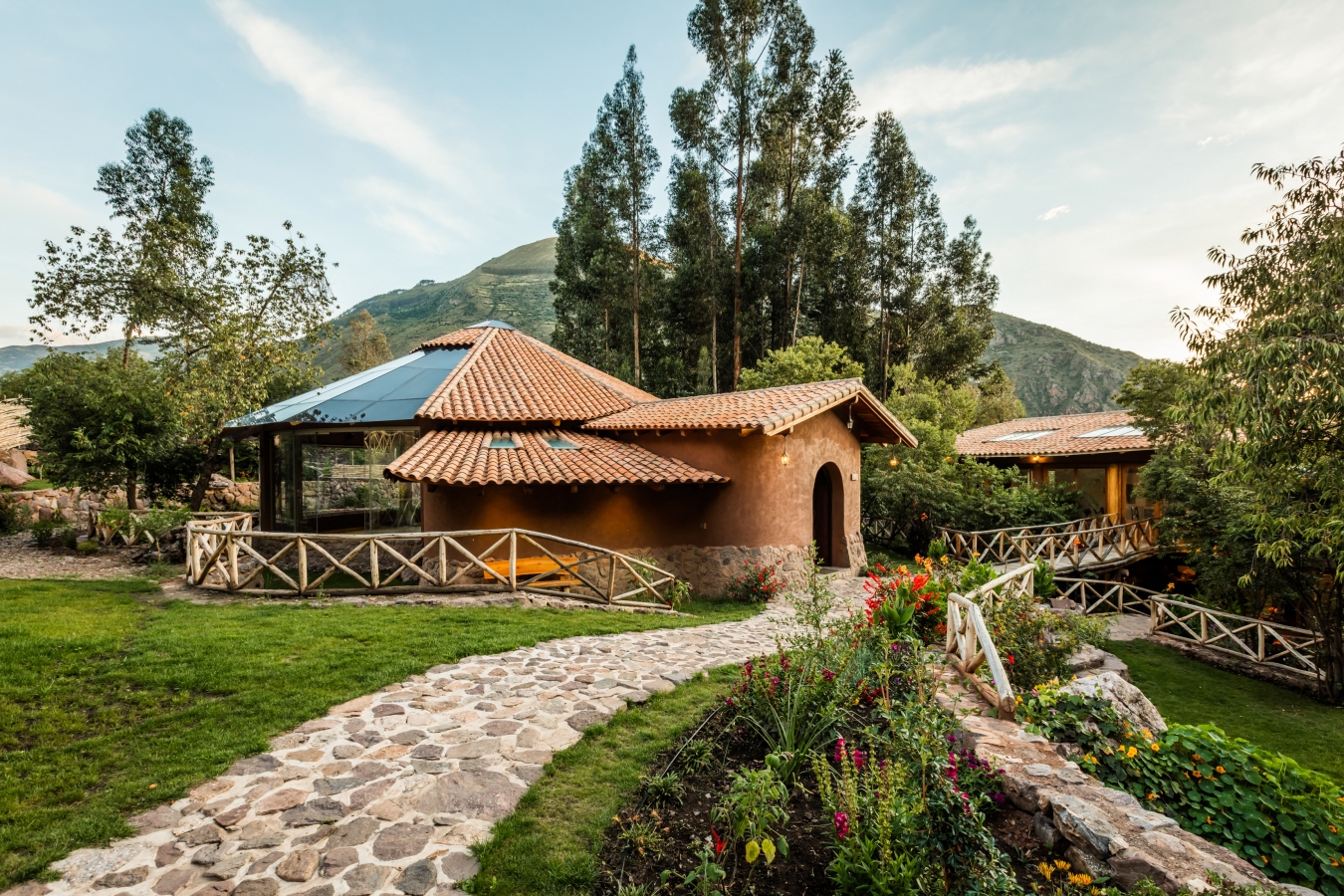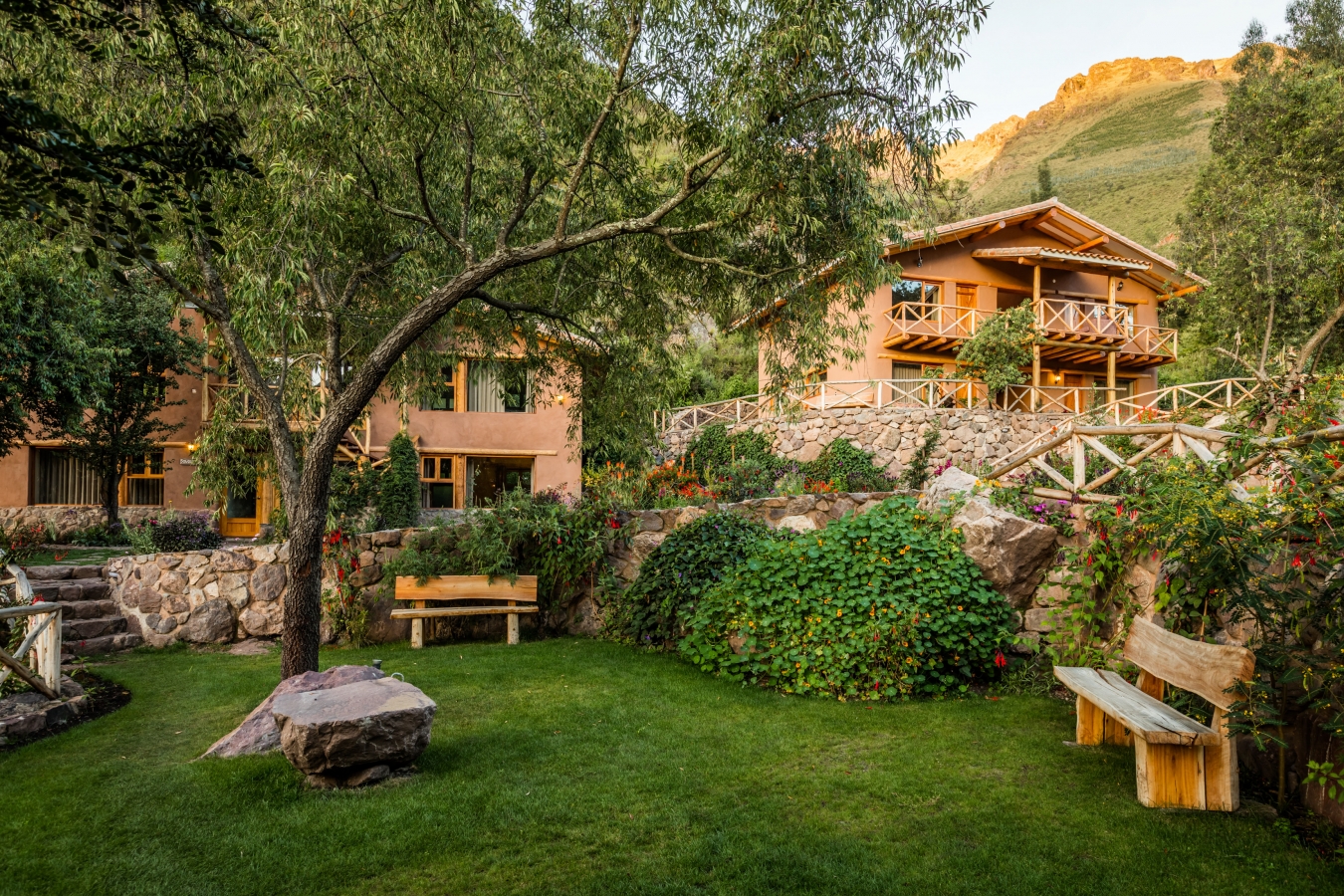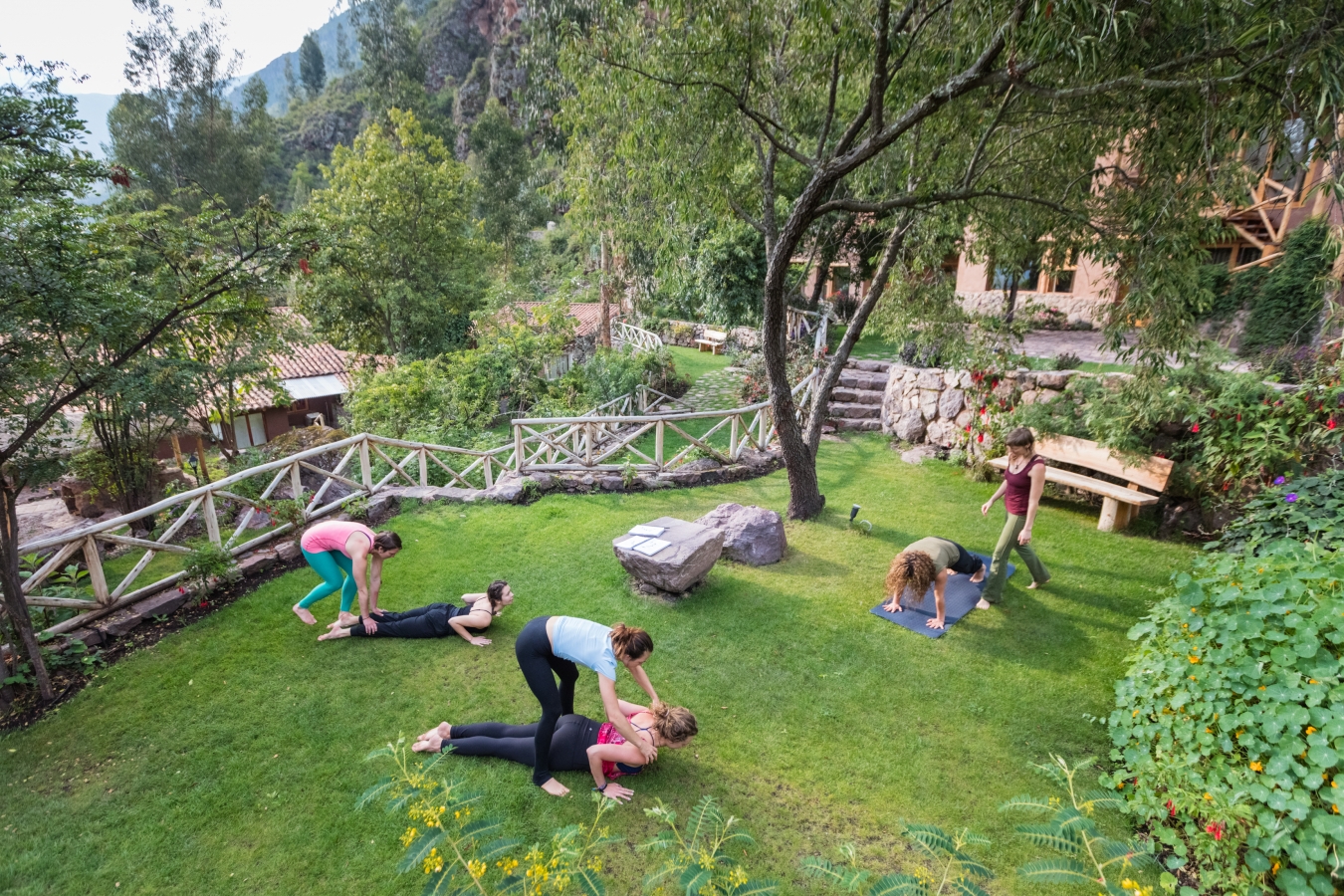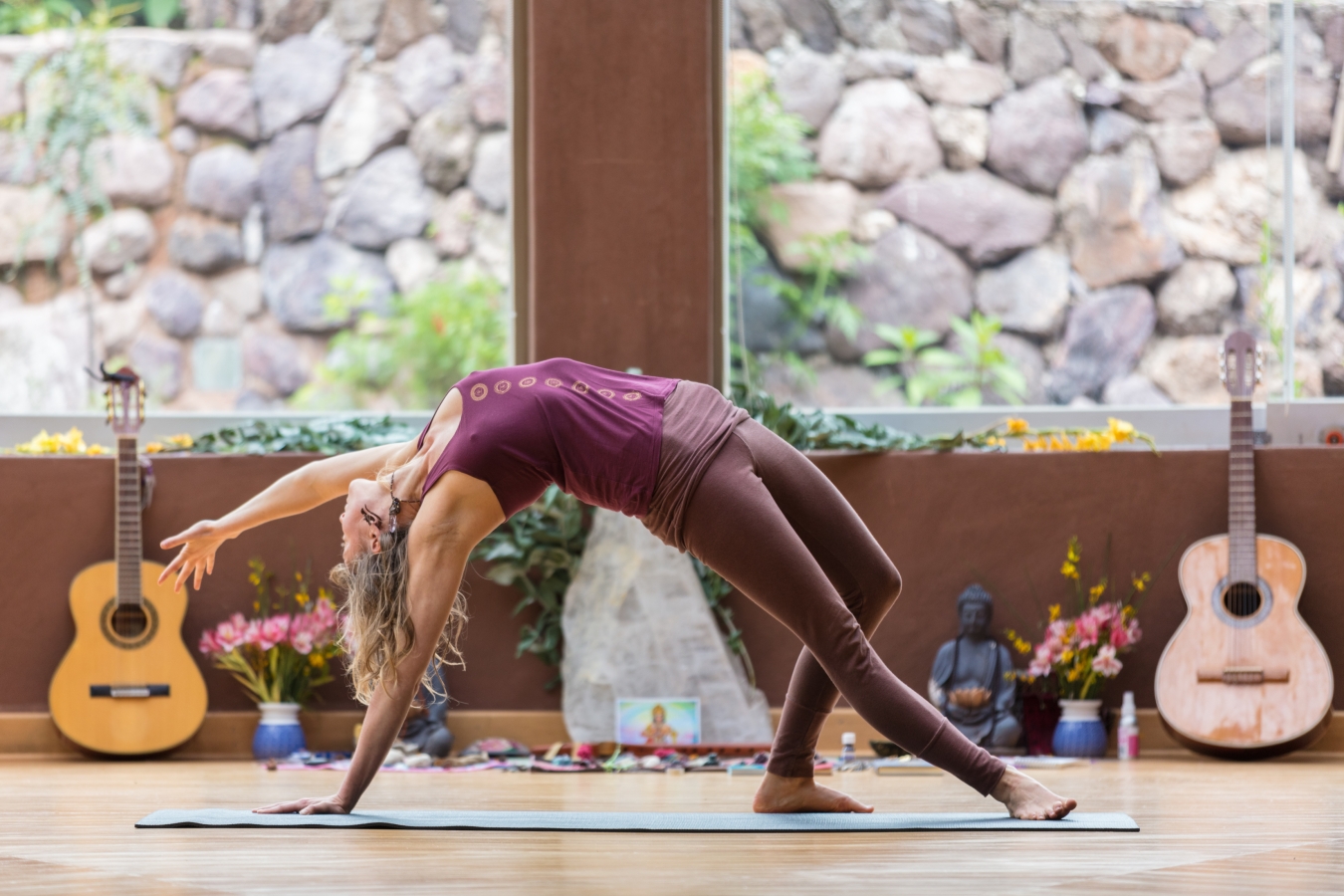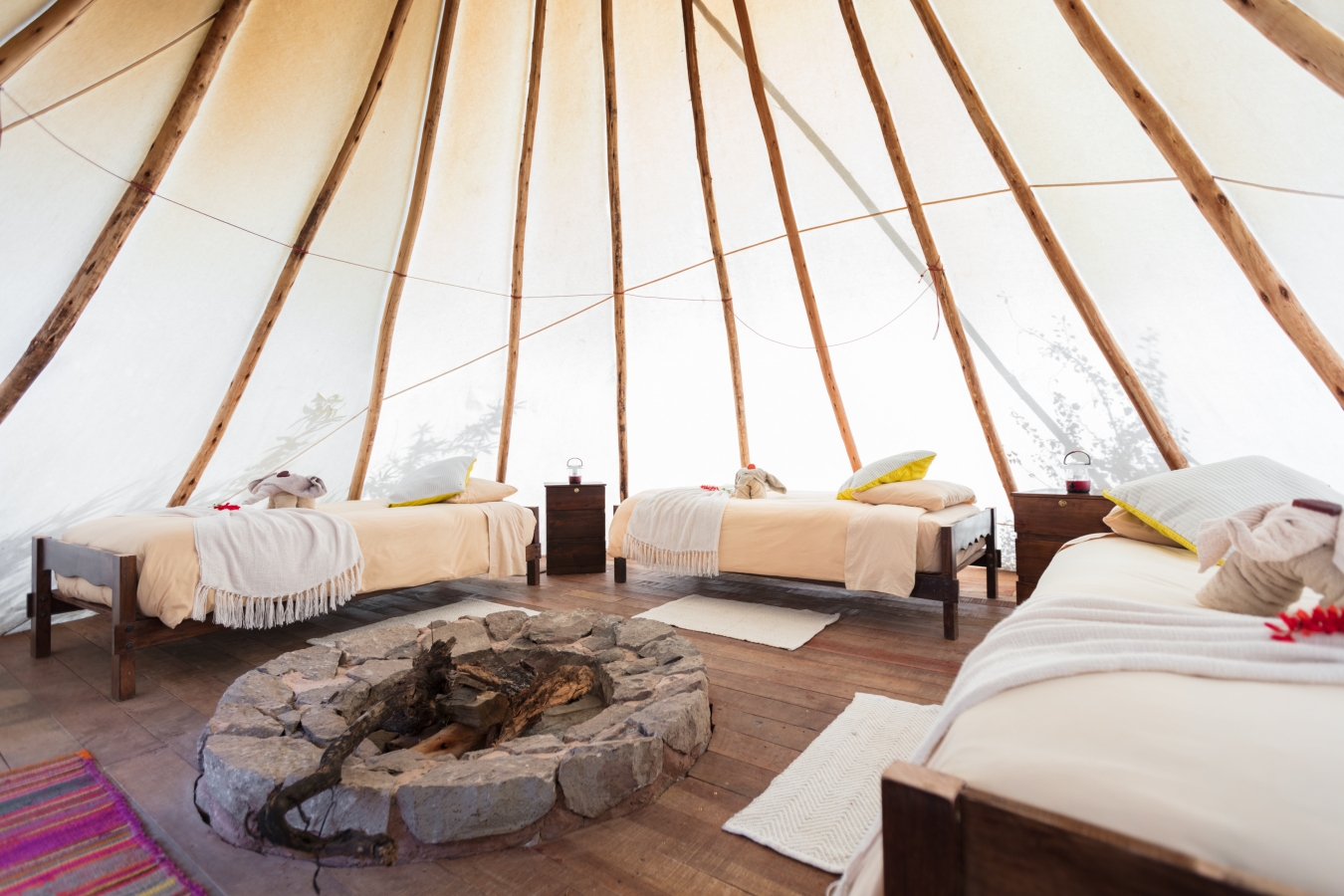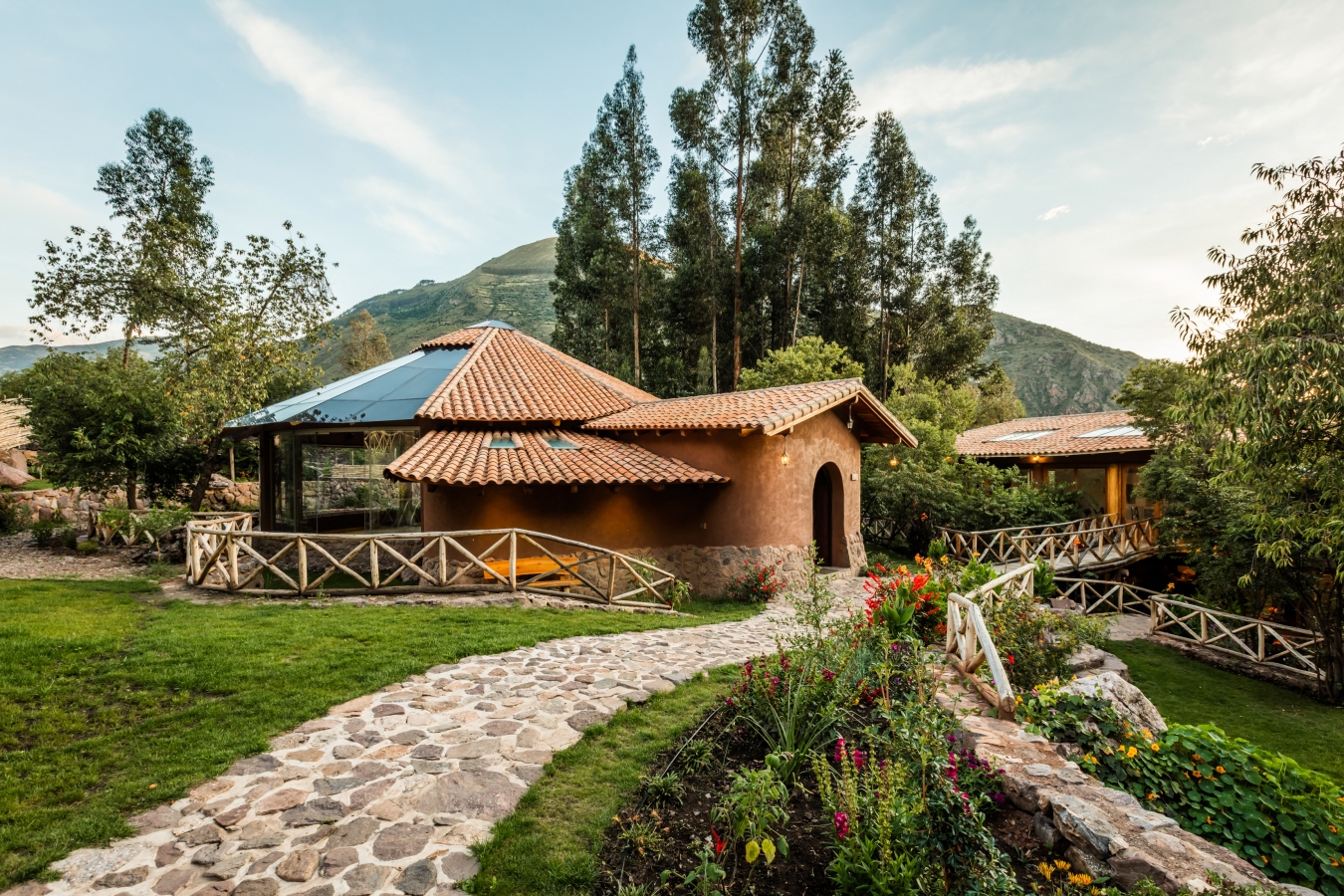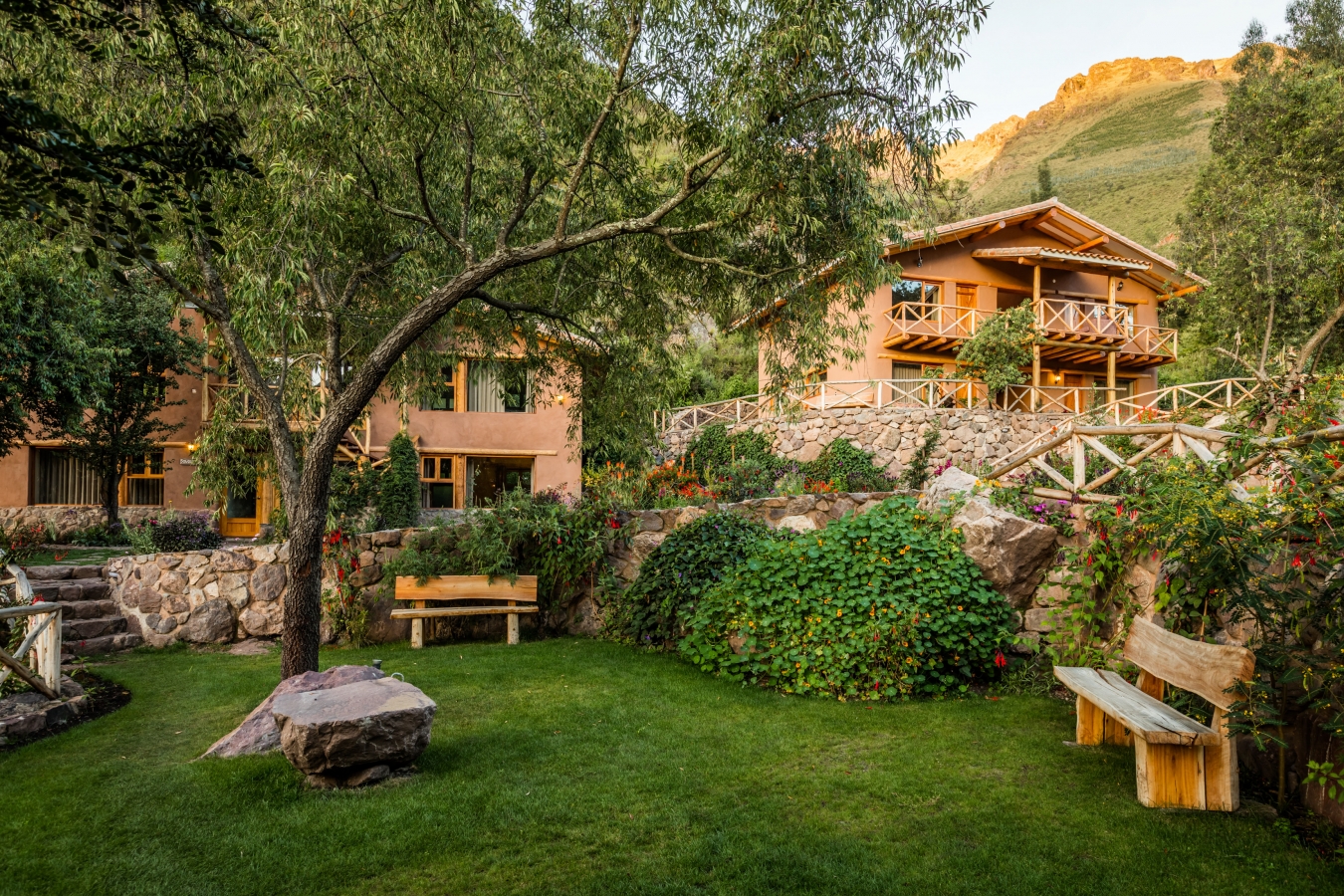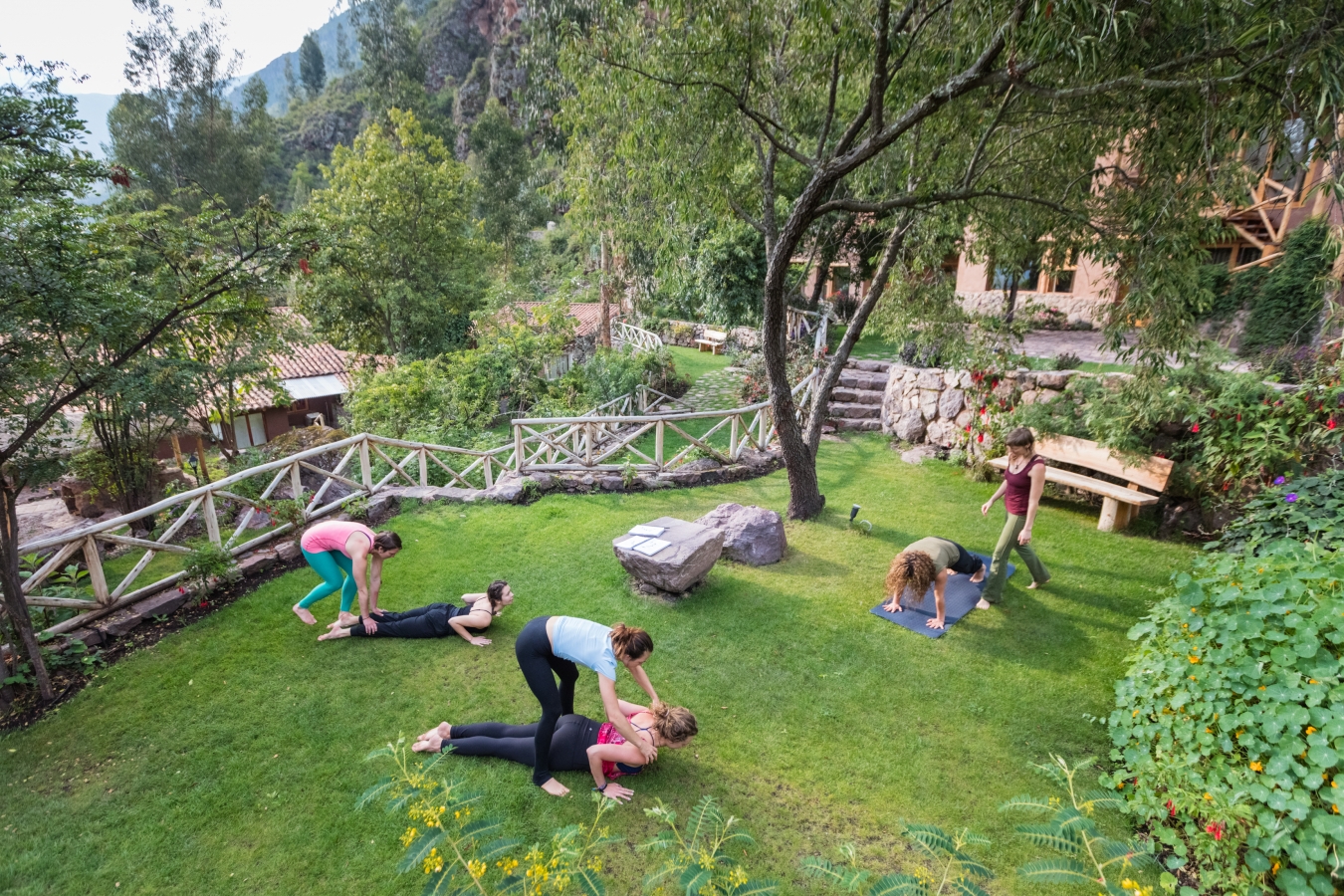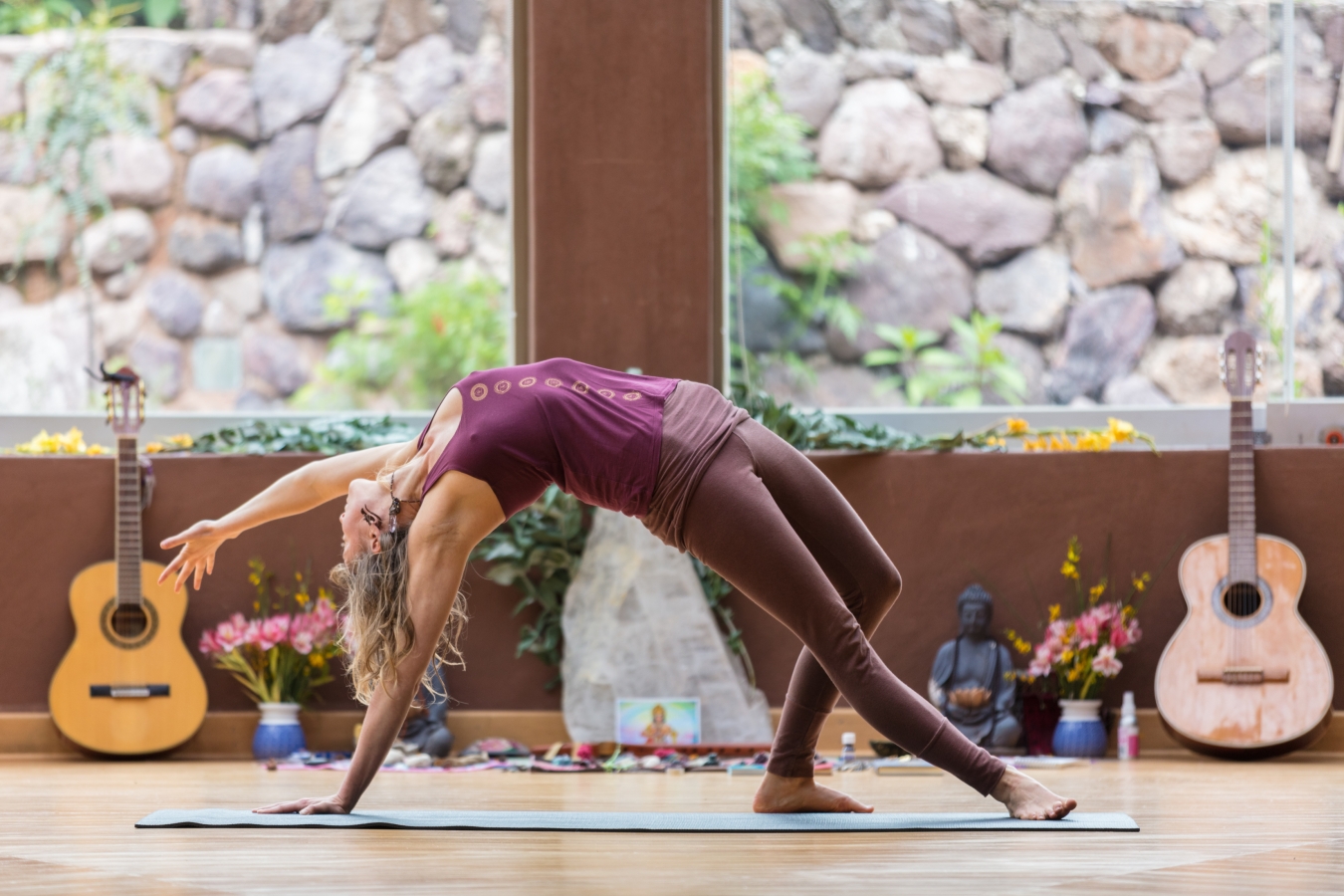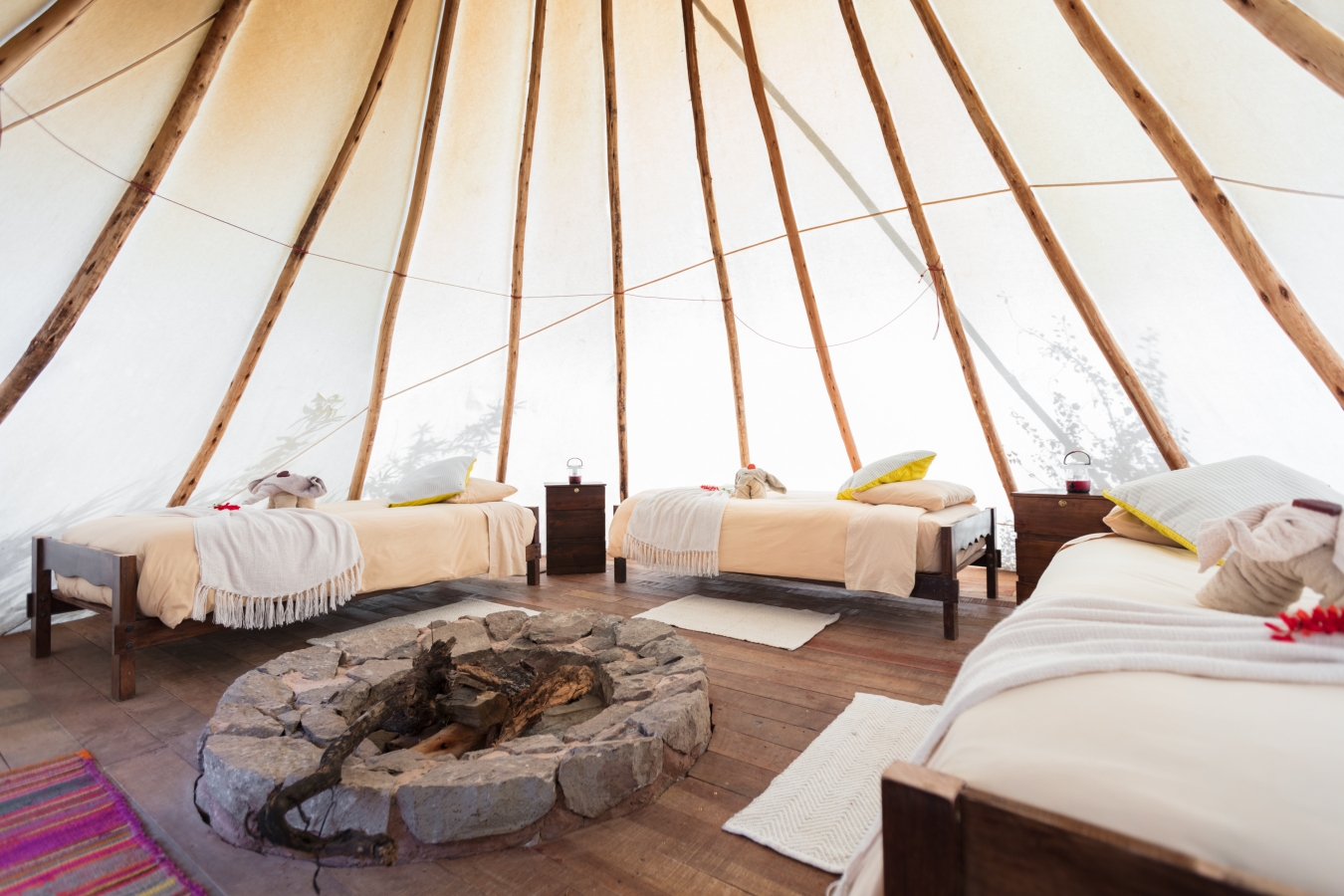 The Sacred Valley of Peru has long been famous for it's spiritual energy. This, combined with a growing interest in the indigenous plant medicines of the local tribes, has made Peru the hot new retreat destination in the last few years. Munay Sonqo is one of the most popular facilities in the area and features several complexes that include a spacious yoga temple with heated flooring and lovely accommodations with exposed wood beams and stone fireplaces.
Program: Their all-inclusive "Into The Heart Of Light" retreat features a 10 day program that integrates shamanic ritual and medicinal practices with the art and science of yoga and features ceremonies with traditional plant medicines.
What We Like: The Sacred Valley is the heartland of the ancient Incan civilization and is scattered with fascinating ruins and historical sites. It's the perfect jumping off point for tours to Machu Picchu so make sure to leave a few days after your retreat to explore!
Cost: "Into The Heart Of Light" costs $1950, with a $1795 early bird option.
Address: Calca 08120, Peru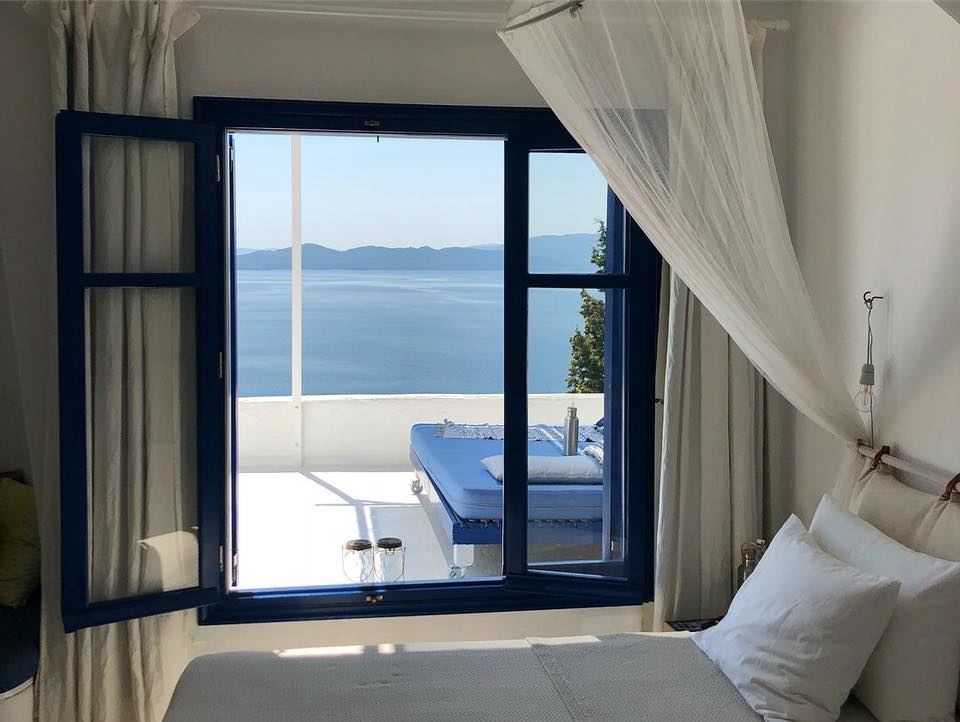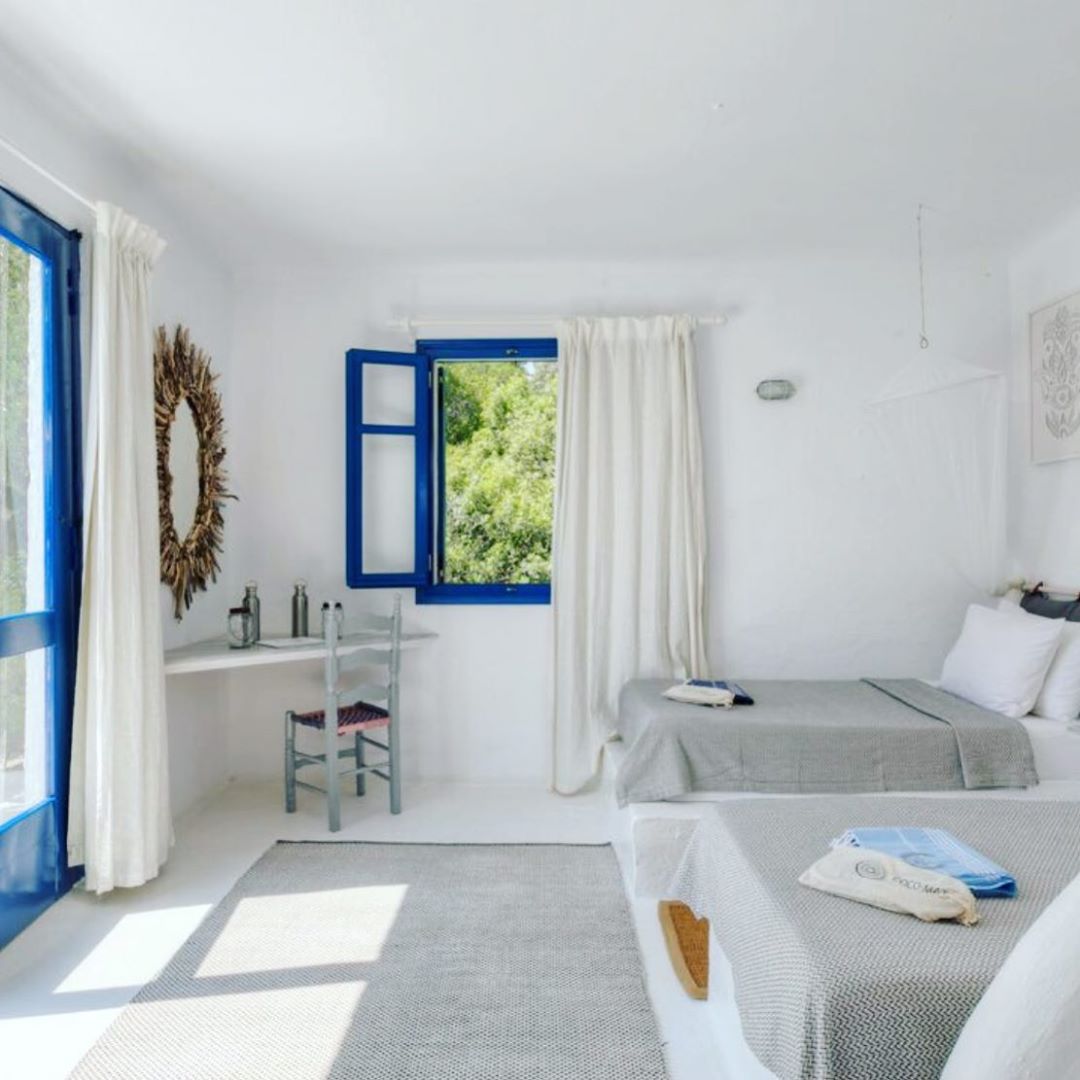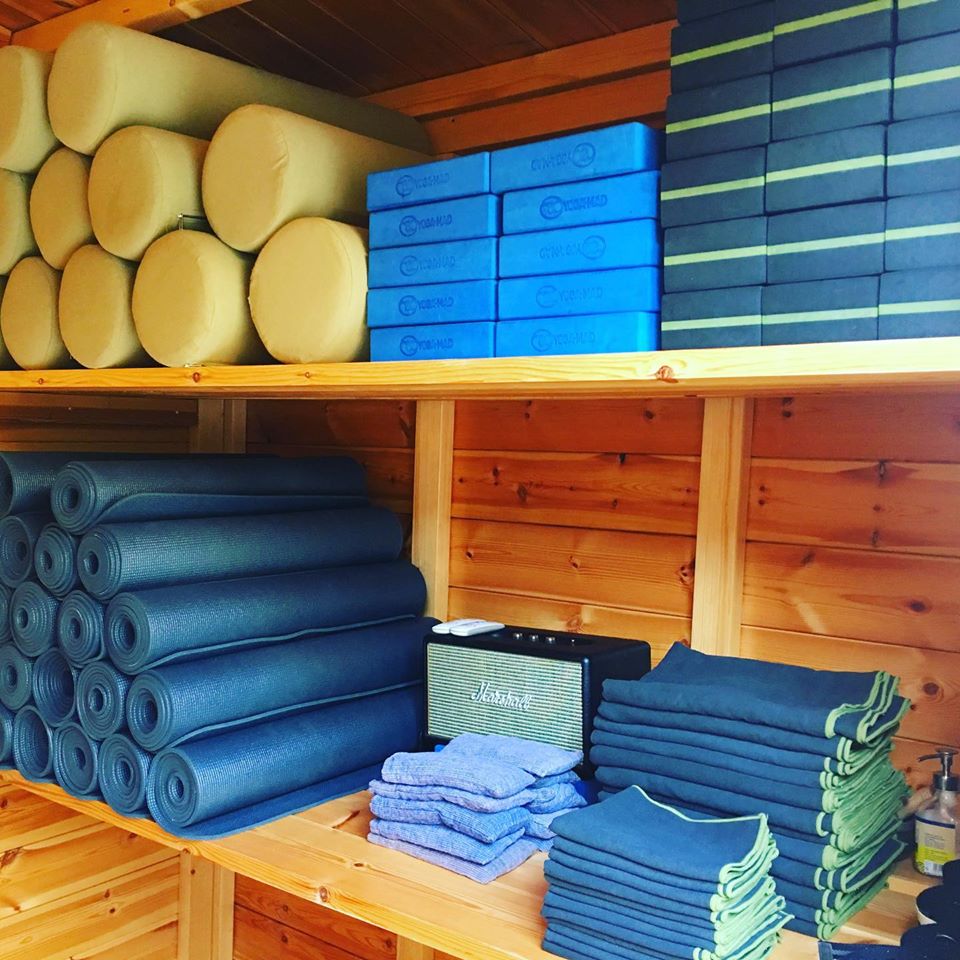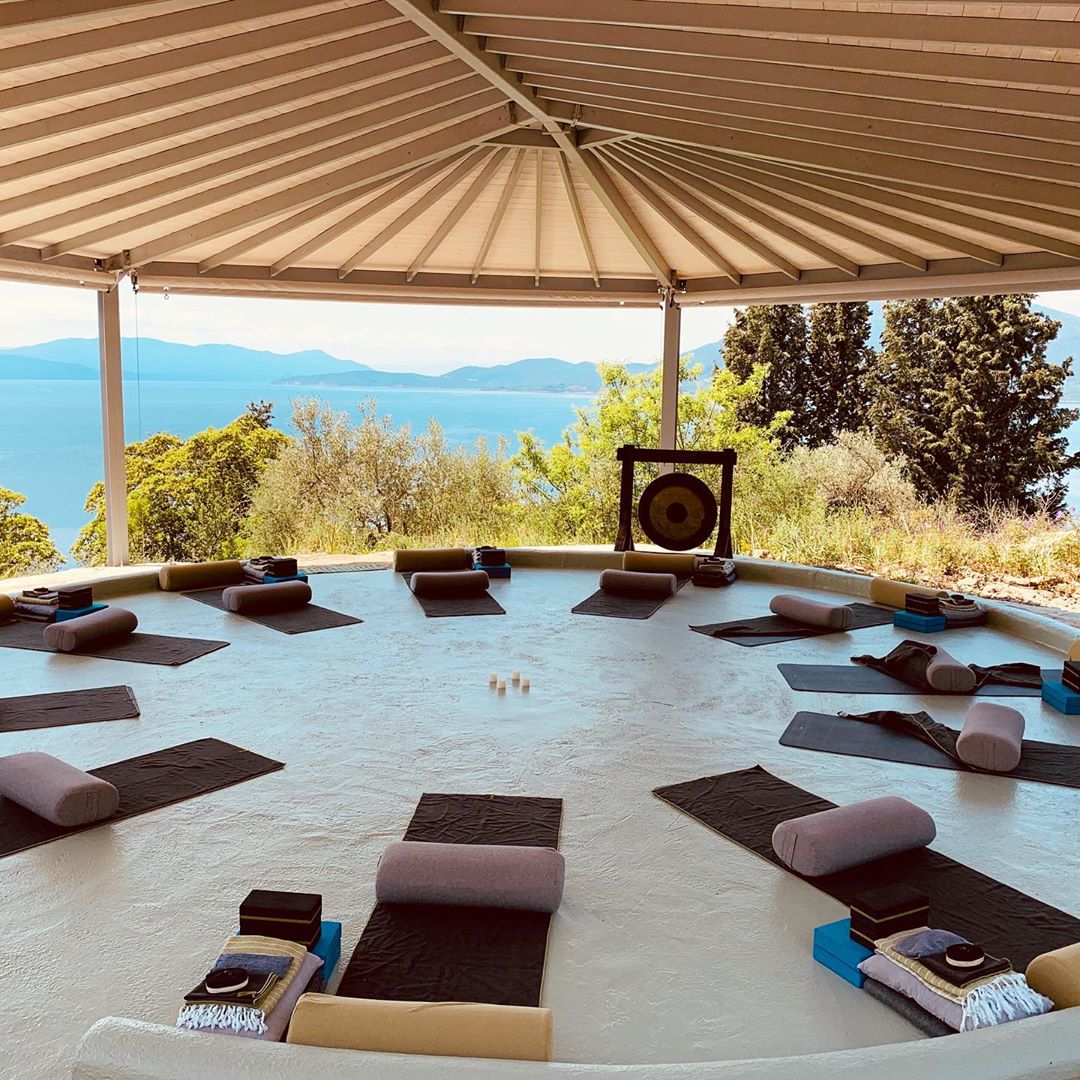 42234474_2275577489137106_2078839255882268672_n
silverislandyoga_75571738_562026401259248_1285863054402042273_n
67847651_2789161757778674_4404573087572426752_o
silverislandyoga_70845858_2512953402115660_7204448609157690401_n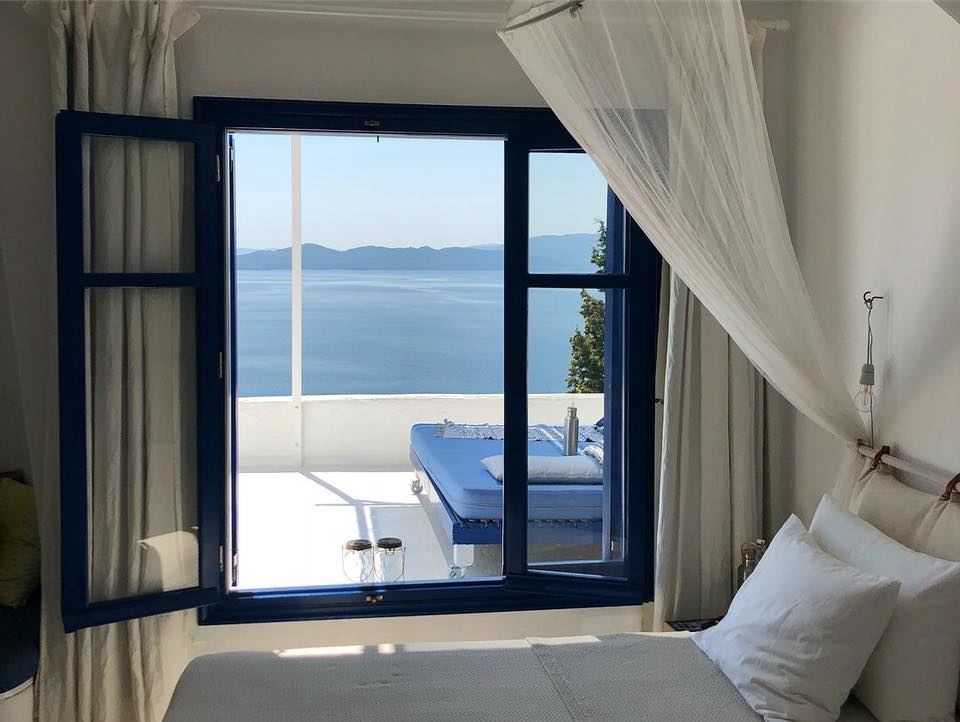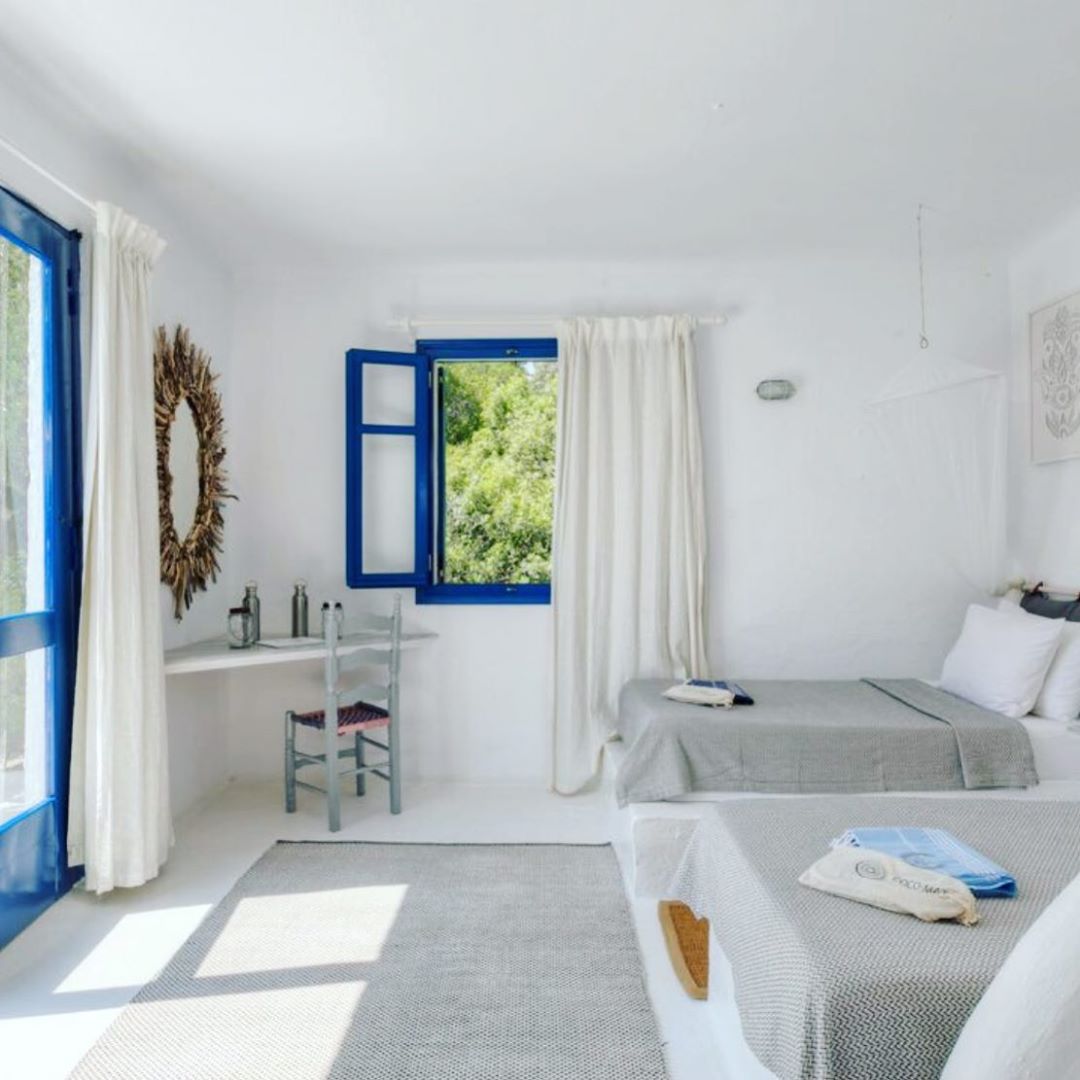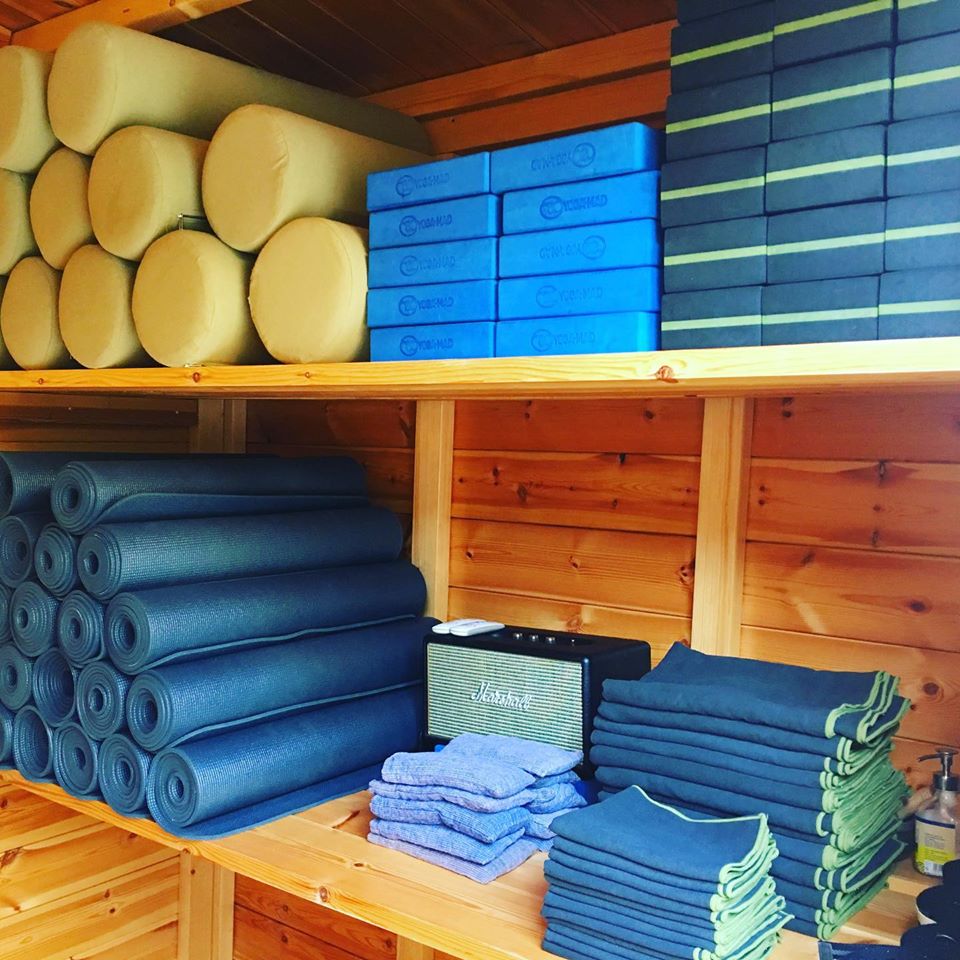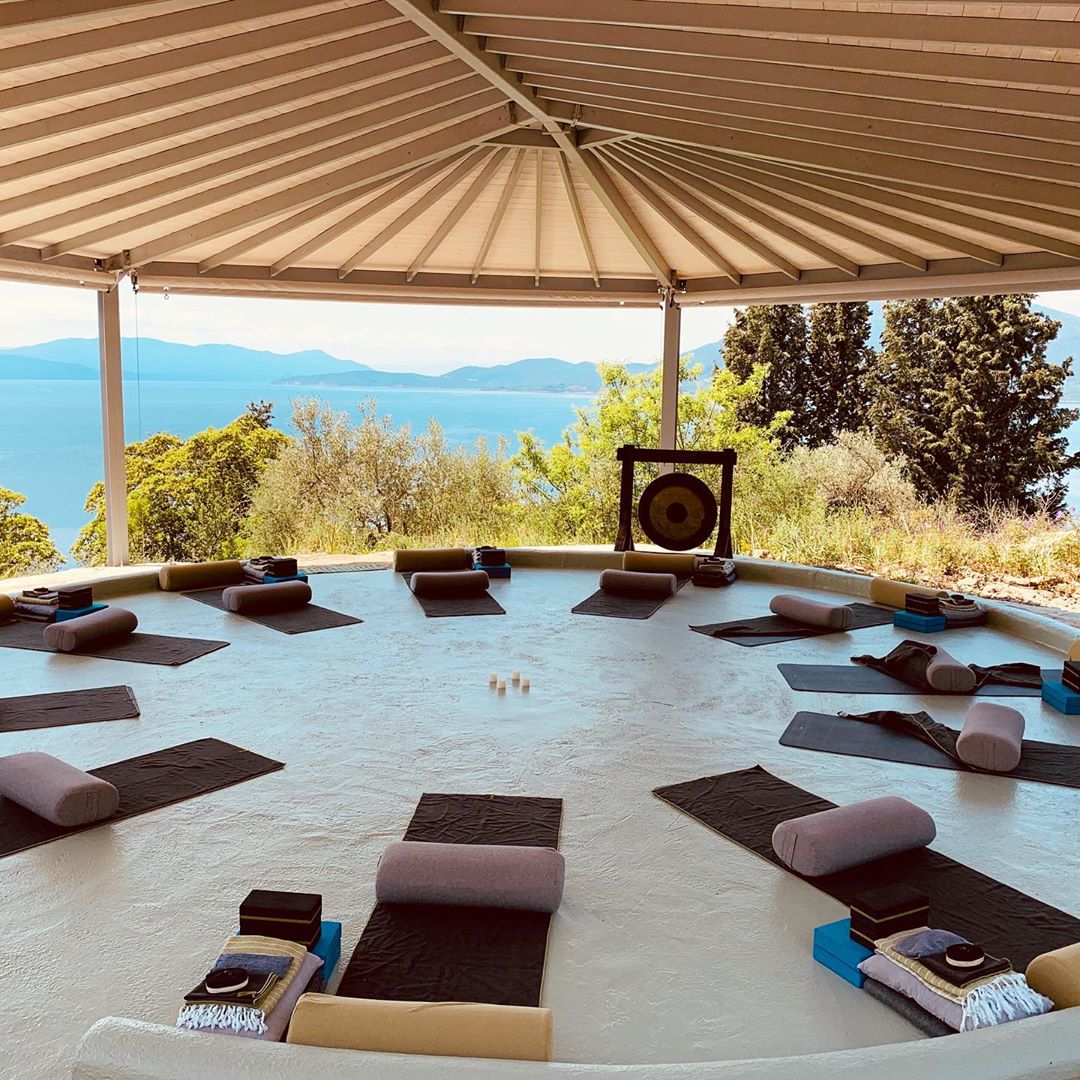 Greece may not be the first place that comes to mind when you're thinking about planning a yoga vacation, but Silver Island Yoga will definitely change your perspective! The Silver Island retreat centre is set on a privately-owned Mediterranean island a few miles from the mainland. With gently rolling hills interspersed with olive groves and cypress forests, it really is the perfect place to get away from it all!
Program: Their "Brain, Body and Soul" retreat with Rebecca Halls features twice daily yoga practice, three specially crafted vegetarian meals a day and even includes wine! All of the food is either grown on the island or locally sourced.
What We Like: Accommodations are in beautiful, white-washed houses in the traditional Greek style. The main house dates back to the 19th century and features spectacular ocean views.
Cost: The "Brain, Body and Soul" retreat starts at $1650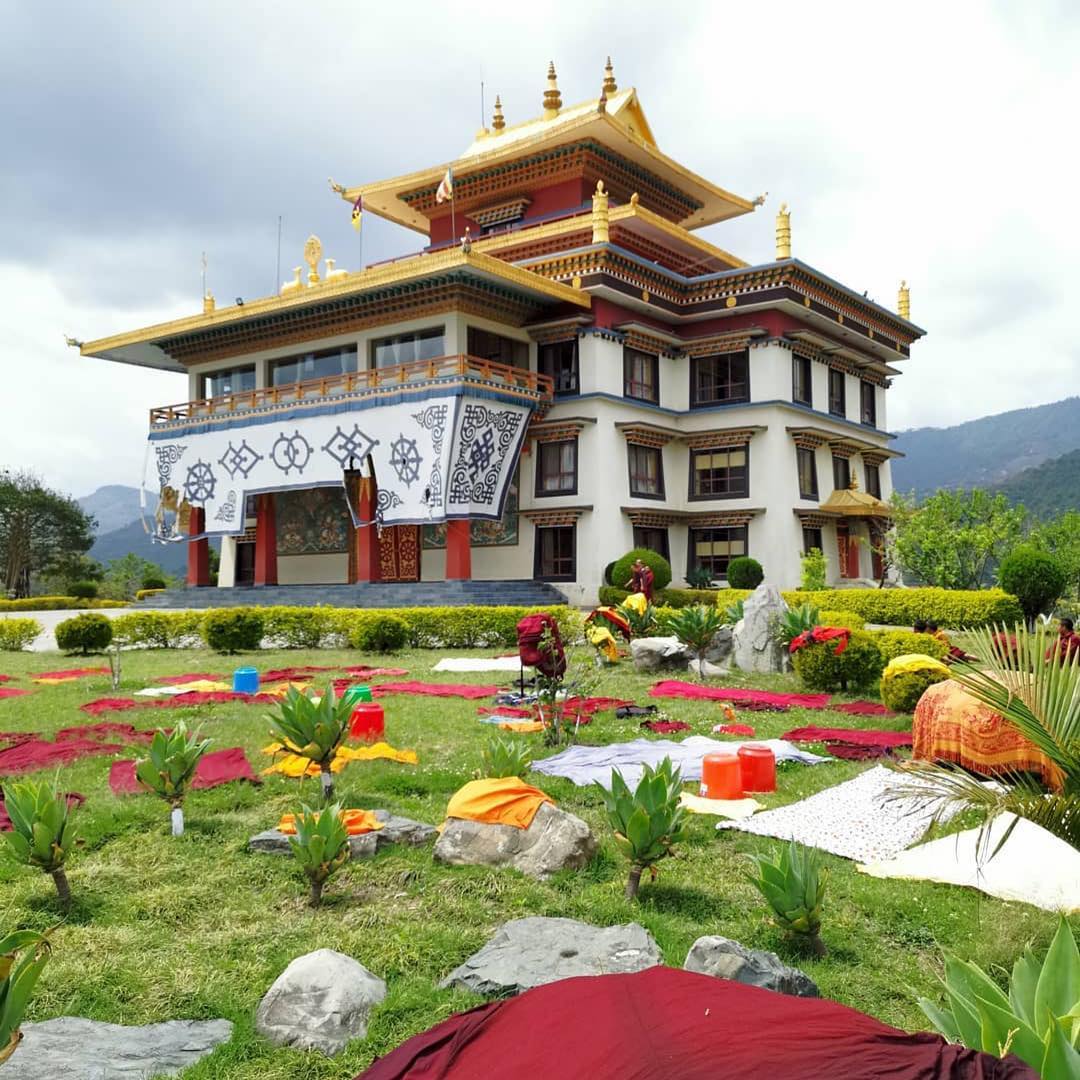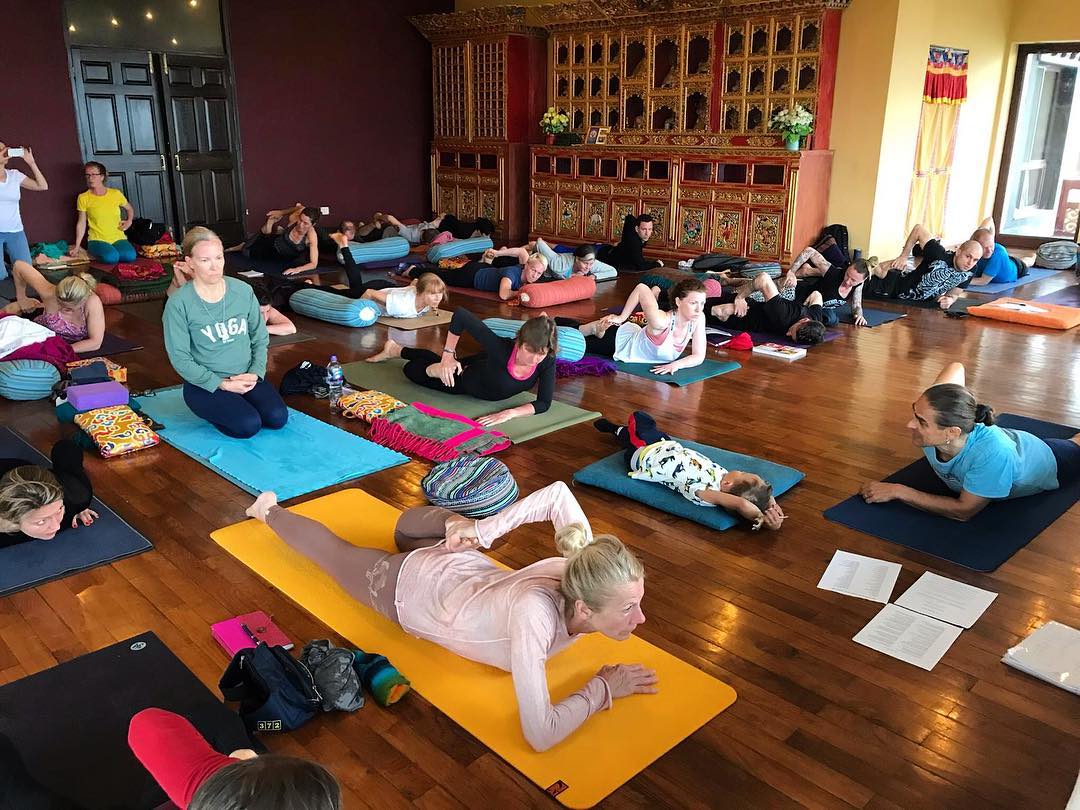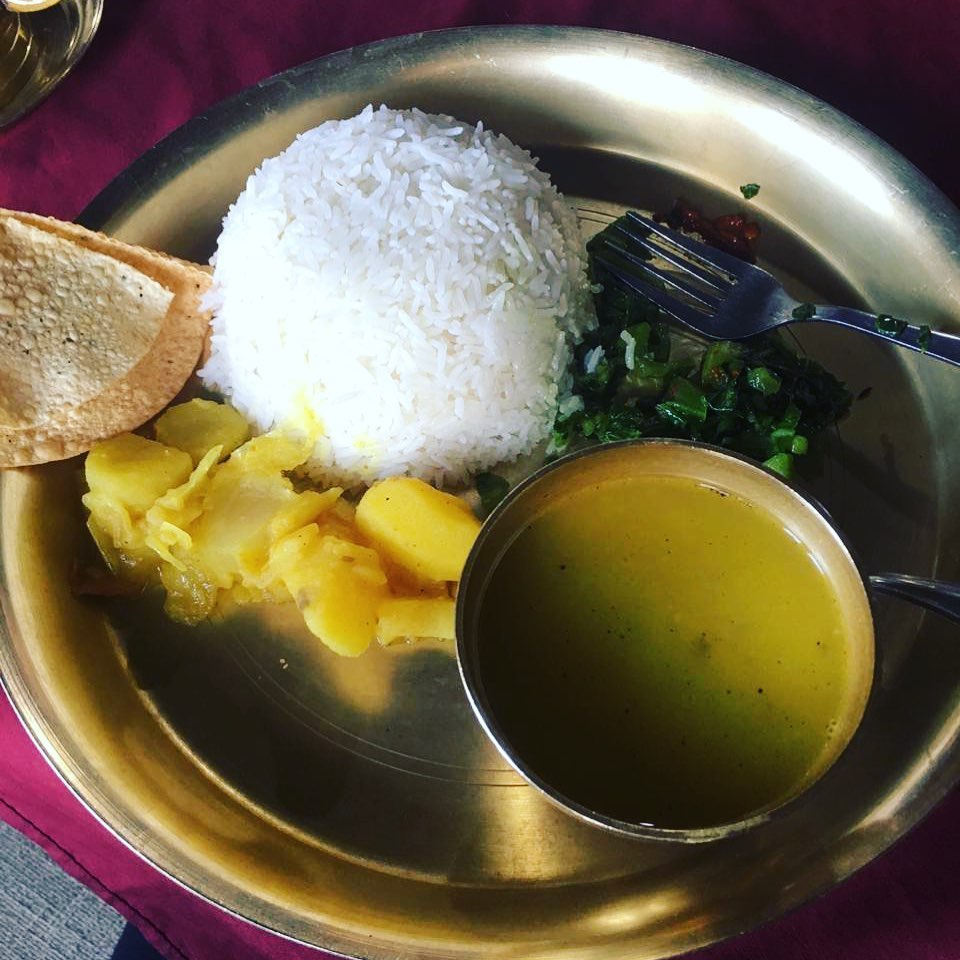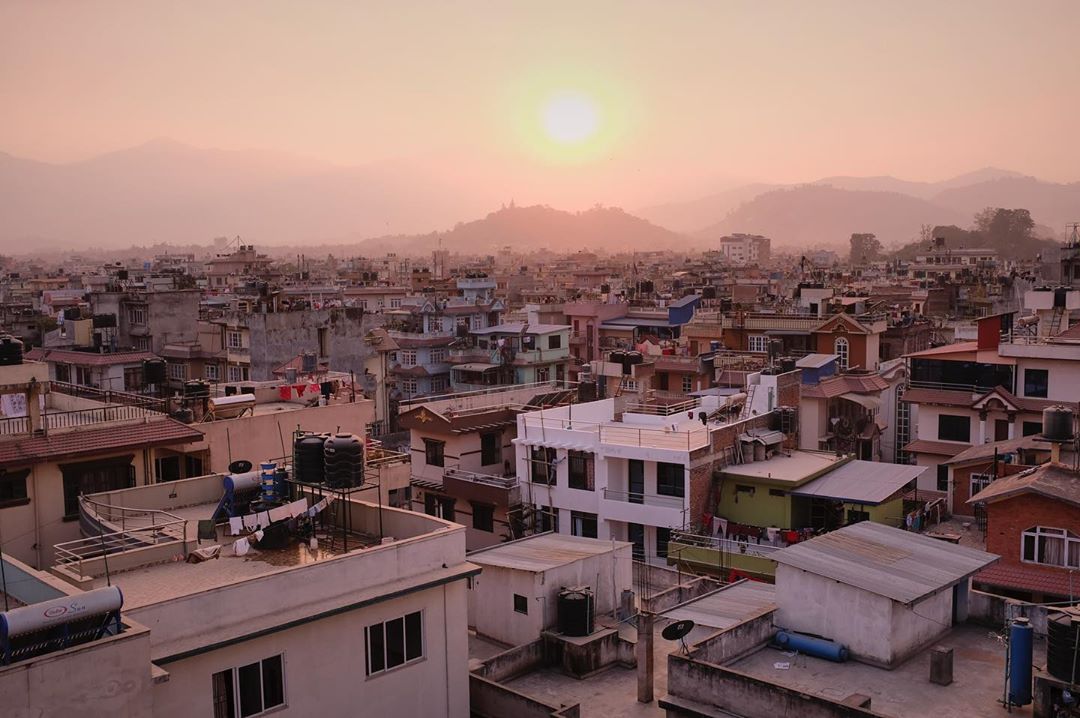 mahalayayoga_56248149_383402498919102_2140931123715929297_n
mahalayayoga_57180299_2353353841574942_5091290966891138754_n
mahalayayoga_56578227_653871231739644_2502814596305663501_n
mahalayayoga_66805066_154800602271263_566656384289139743_n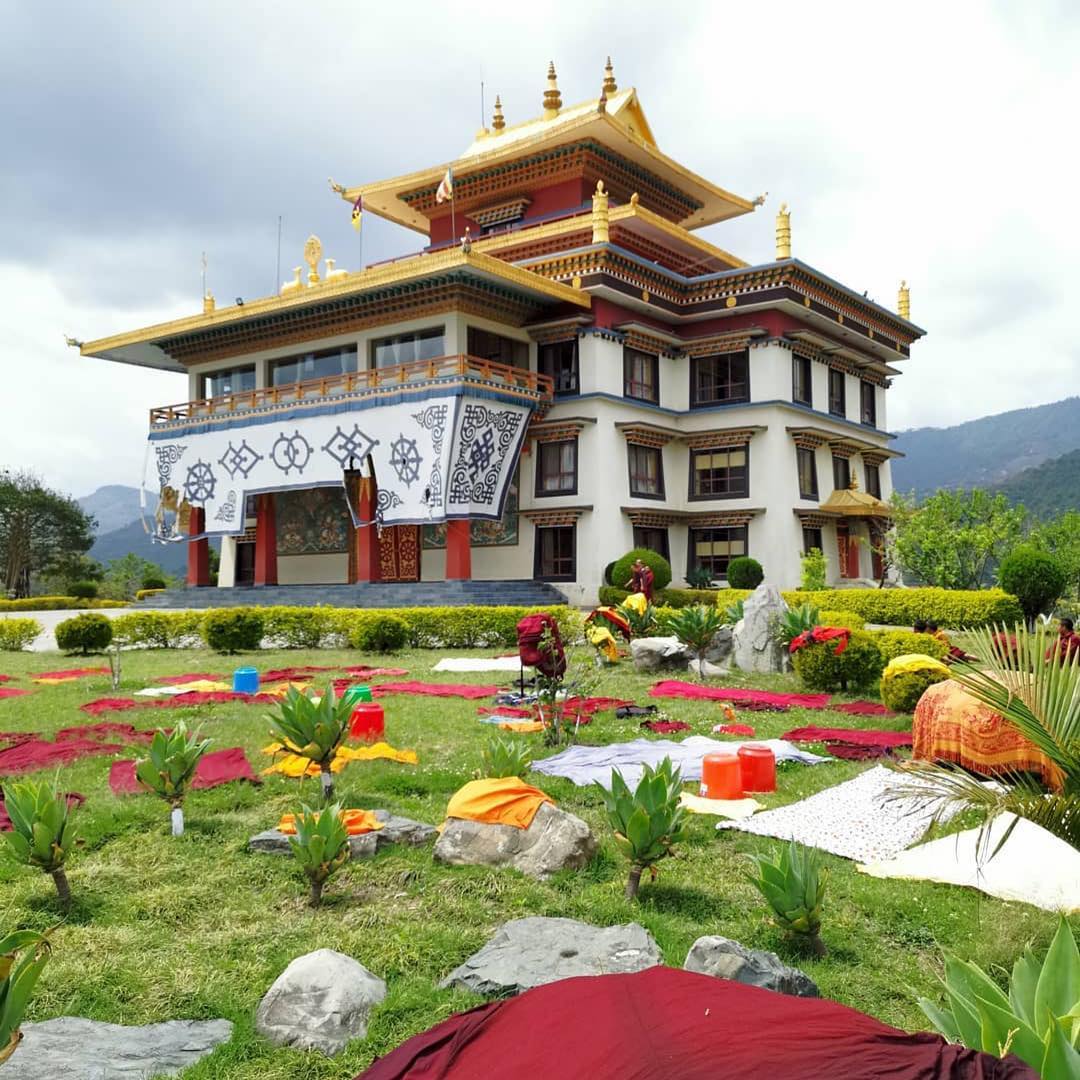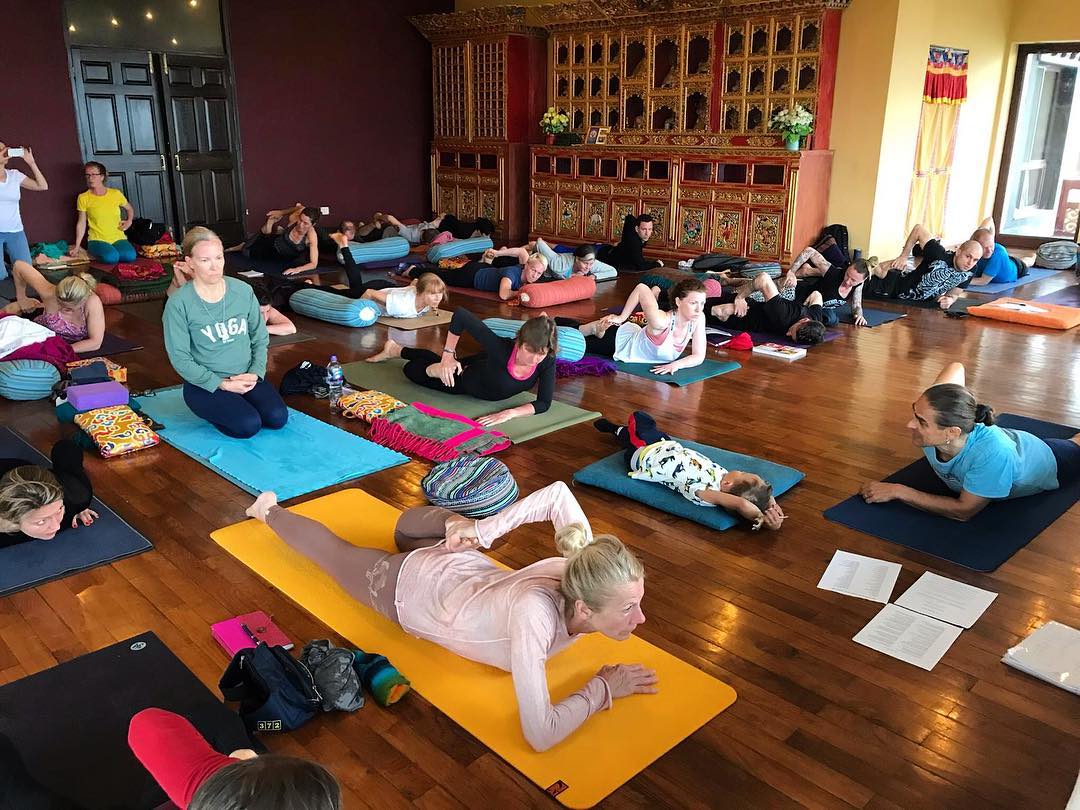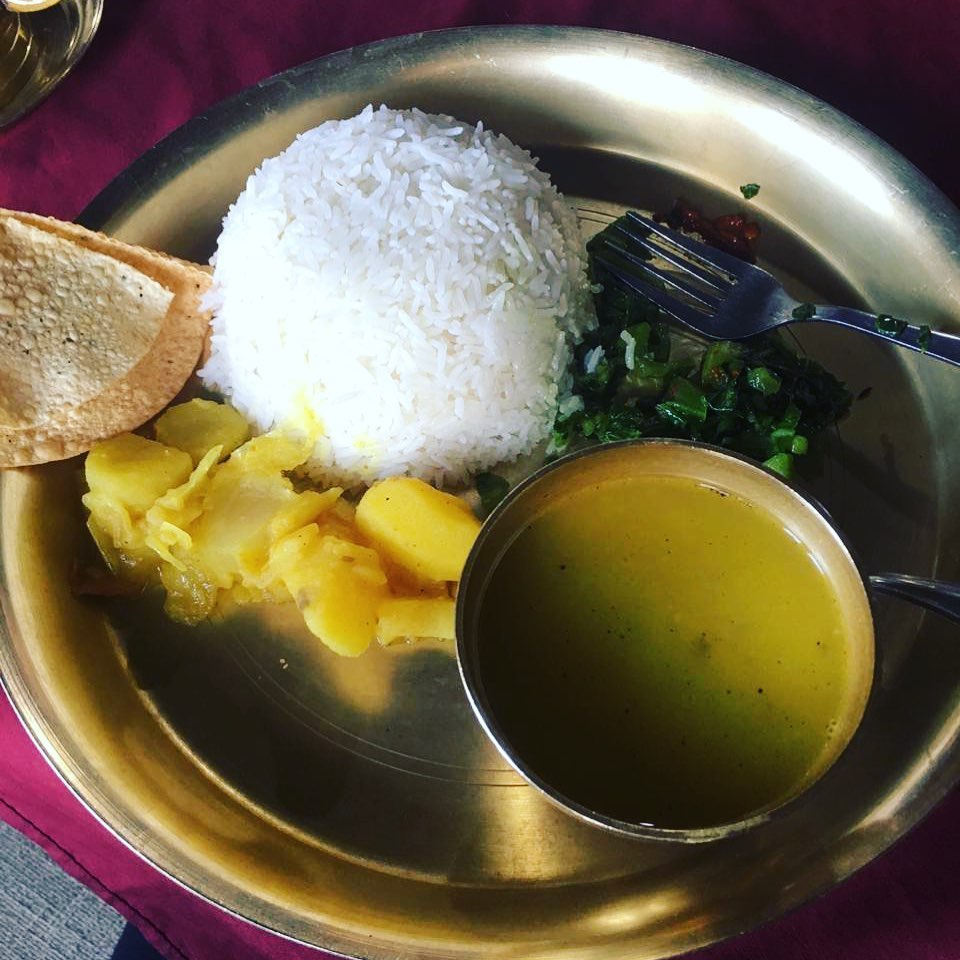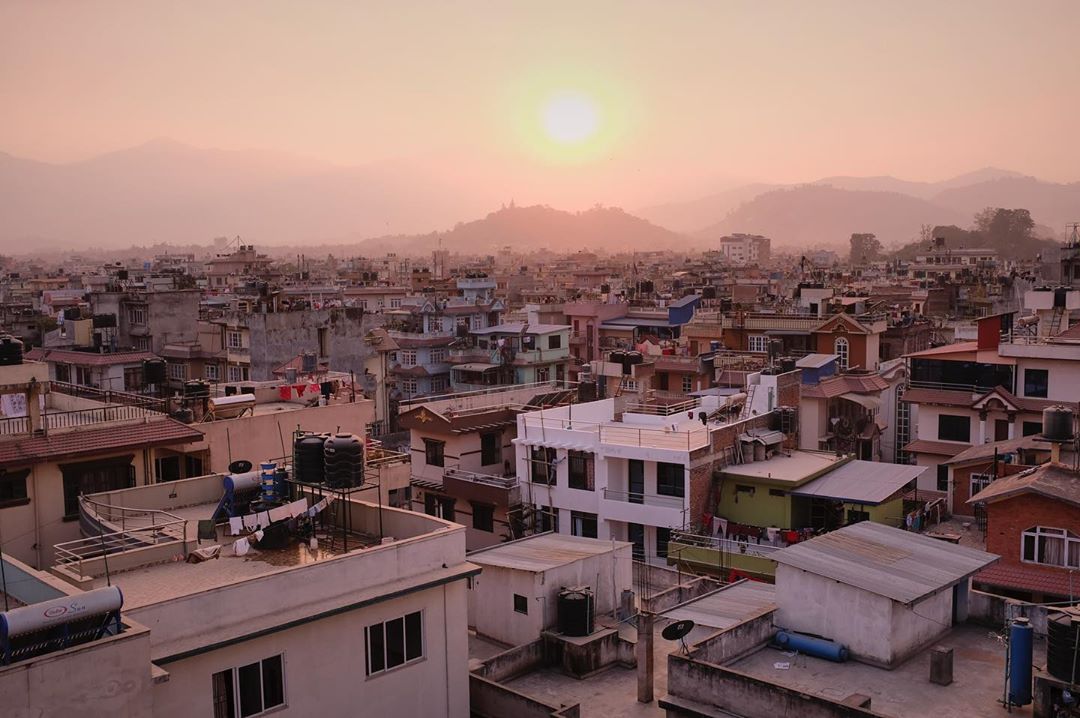 Mahalaya may be a bit more rustic then some of the other retreat centres on this list, but it might be the most special. Mahalaya hosts all their retreats in spectacular locations throughout Nepal, all of which are secluded, remote and spiritually significant. They have become particularly popular amongst the Ashtanga community and regularly hold retreats with such luminaries as John Scott, Joey Miles and Petri Raisanen.
Program: All of their programs are custom designed by the teacher hosting the retreat. Most will be in the Ashtanga tradition and so the retreat will generally centre around the daily Mysore practice. Most will also offer the option of joining the Buddhist monks for their morning meditation practice.
What We Like: Many of Mahalaya's retreats take place in an active Buddhist monastery in the Southern Kathmandu Valley where practitioners get an opportunity to participate in the spiritual life of a true monastic setting.
Cost: Each retreat is a different price. For an example, their 10 day retreat with Petri Raisanen is $1450.
Address:  Pharping, Dakshinkali, 44600, Nepal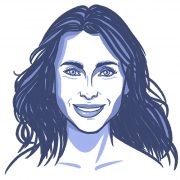 Shirley Hill
Meditation coach by day and writer by night - Shirley has perfected the art of finding a healthy balance in life. She's eager to spread calm energy and share her zen tips through conscious writing.