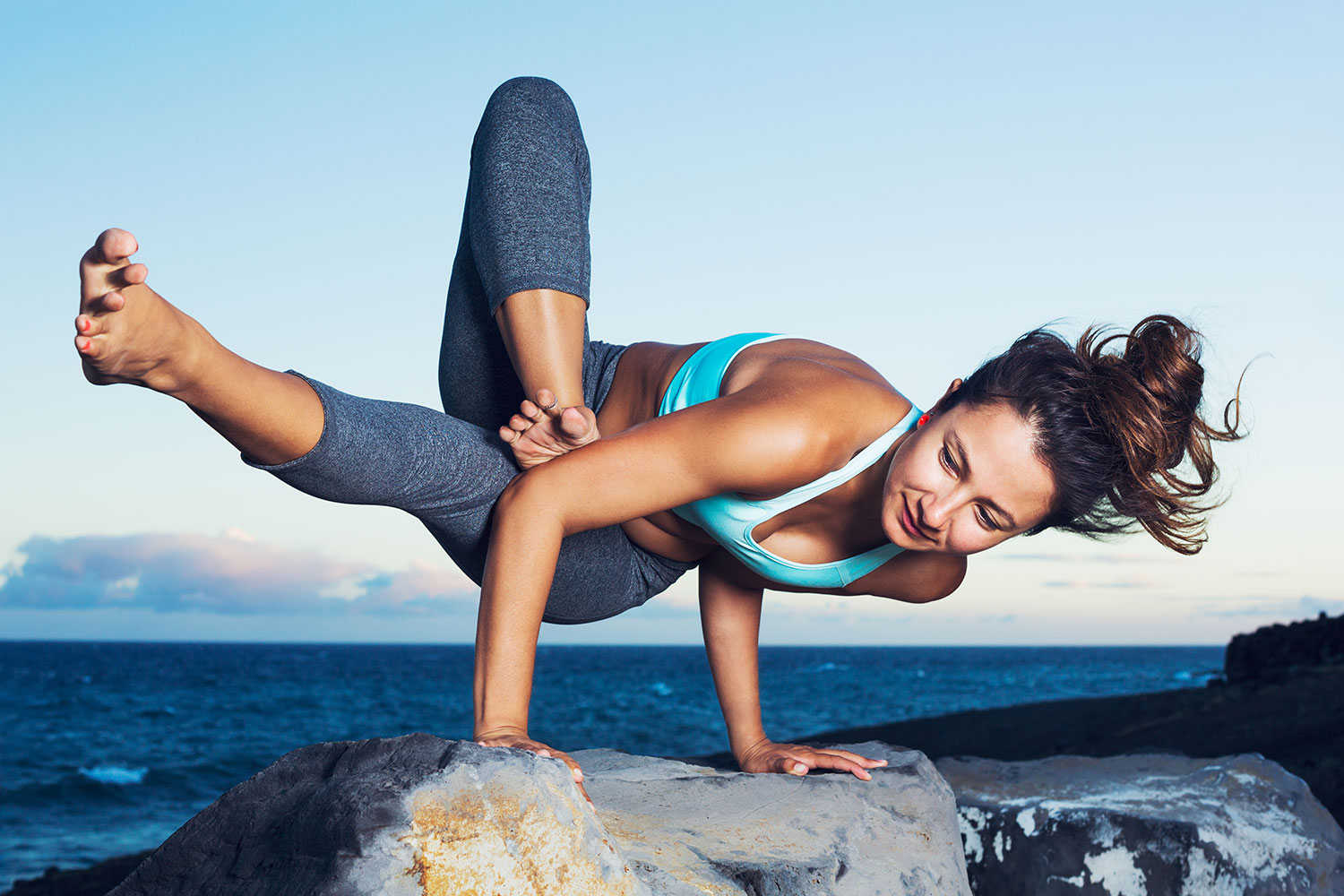 teac. However, with hundreds of options available, there's nothing easy about choosing a program that best suits your individual needs. Although most courses highlight the physical aspect of yoga, they vary in what philosophy and mental perspectives are taught. Some programs focus more on chanting and shamanism, while others give students space to explore personal shifts and meditate.
If you've decided to become a certified yoga teacher, what better place to start than the Mediterranean? Exquisite cuisine, spectacular views of the Aegean Sea, and more history and culture than you can believe are all waiting to be explored in Greece.
Read on to discover what training is right for you in this mythological mecca!
10 Best Teacher Trainings In Greece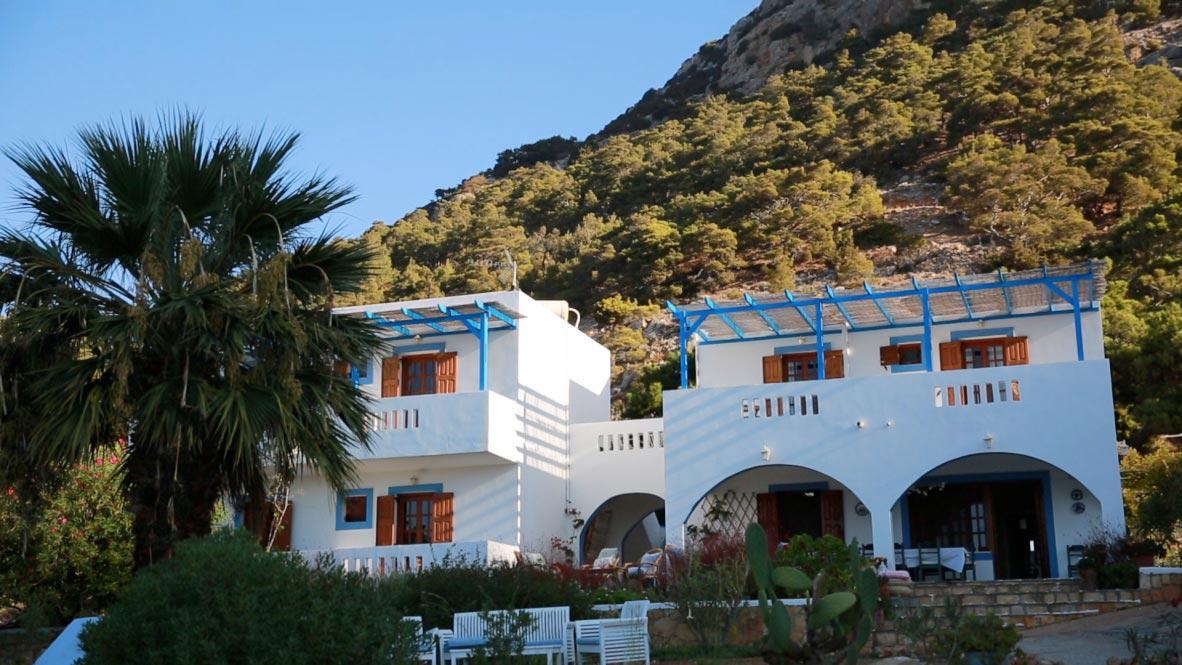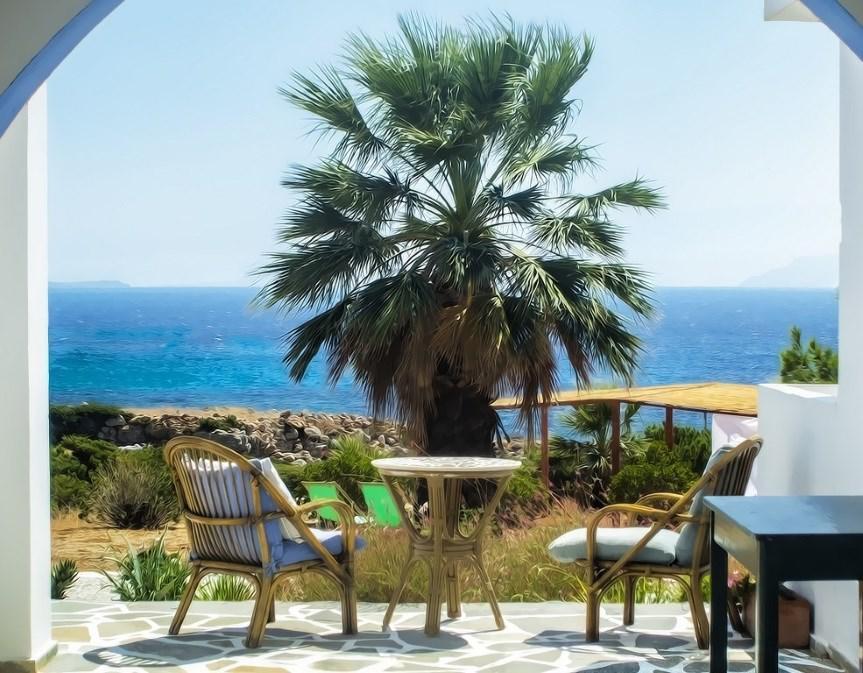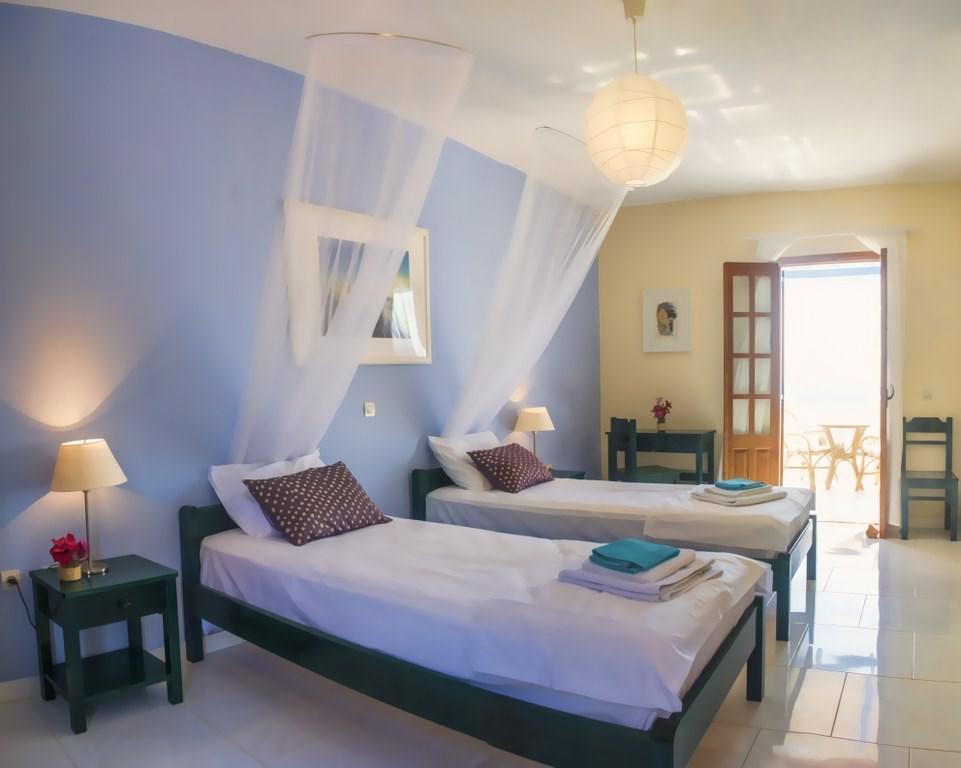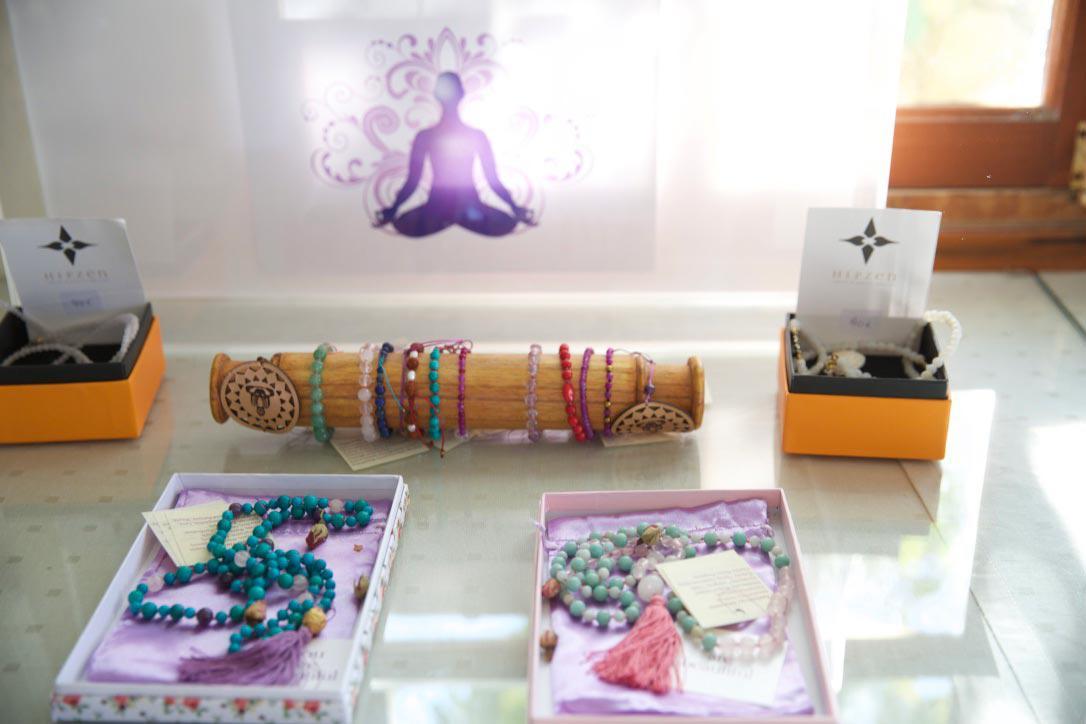 UNADJUSTEDNONRAW_thumb_1881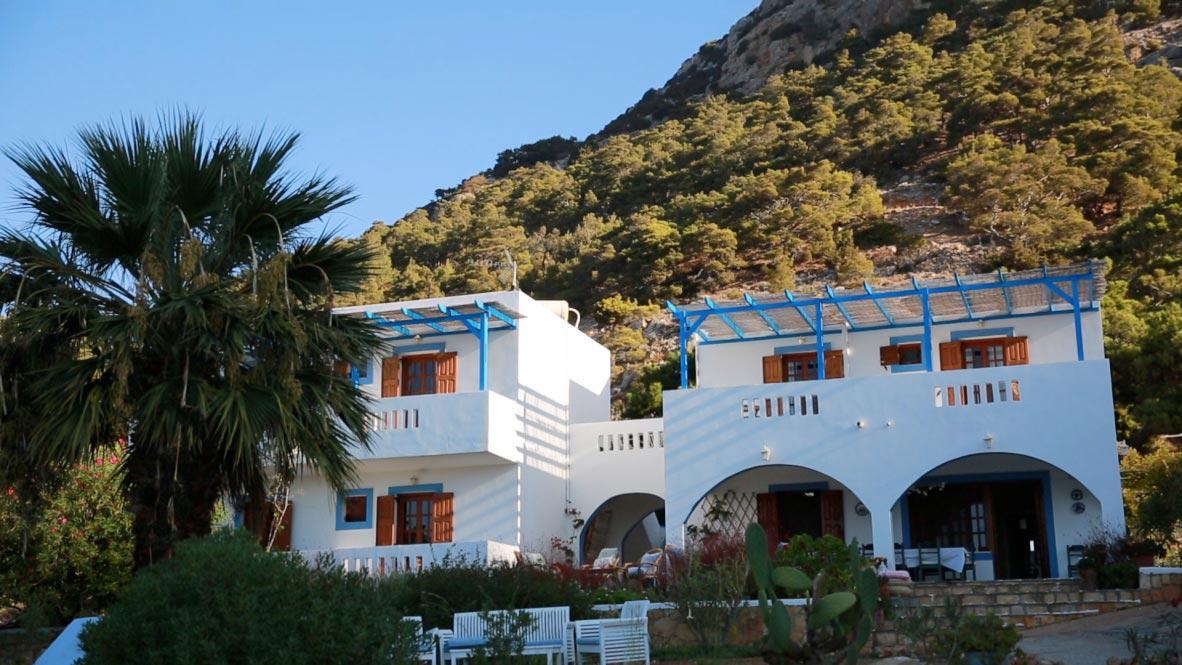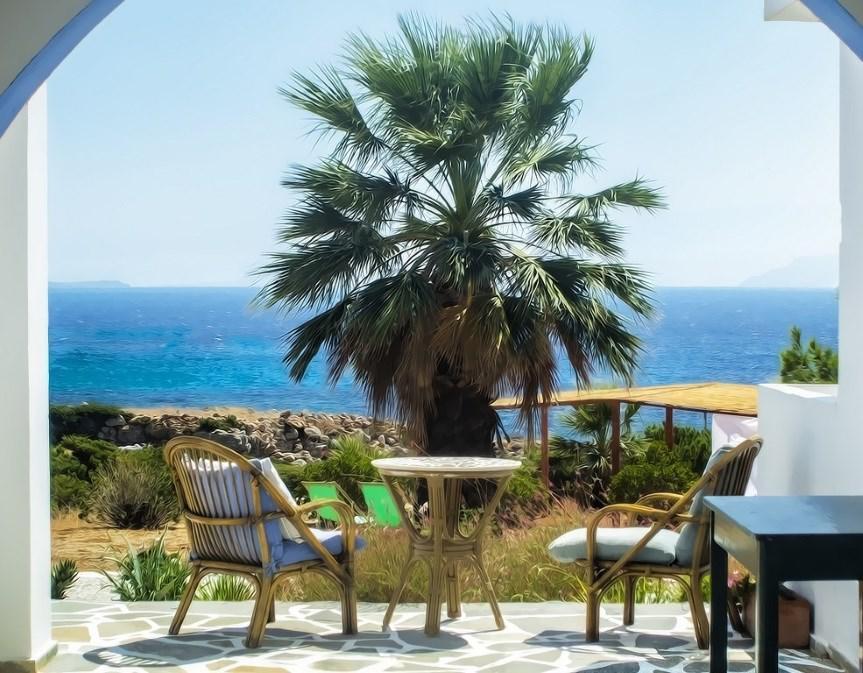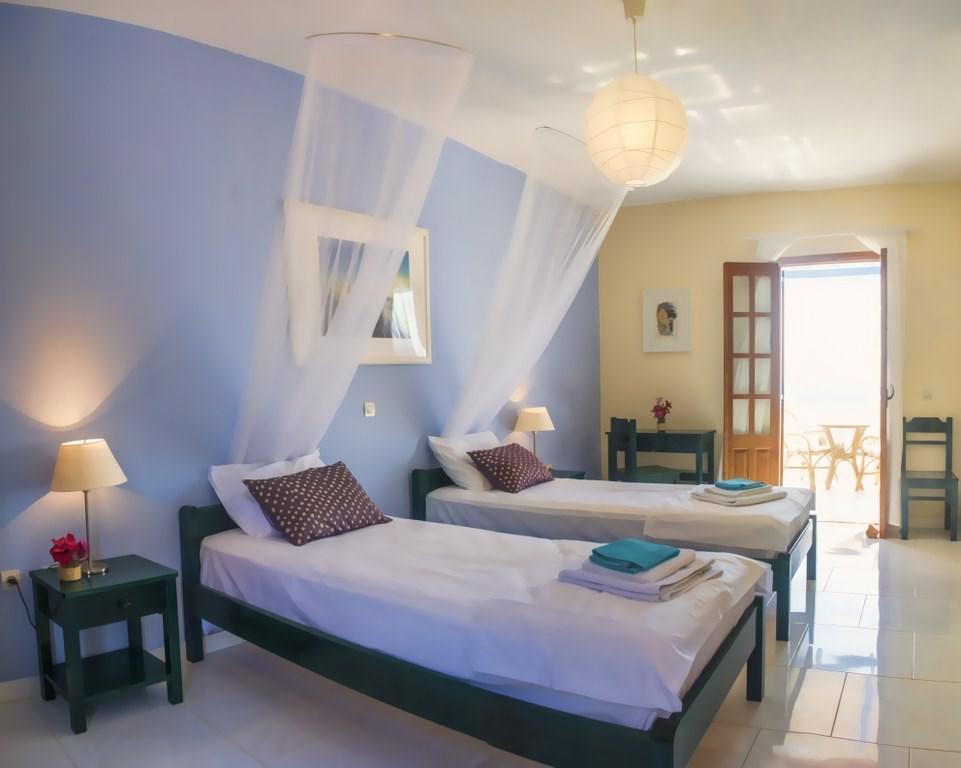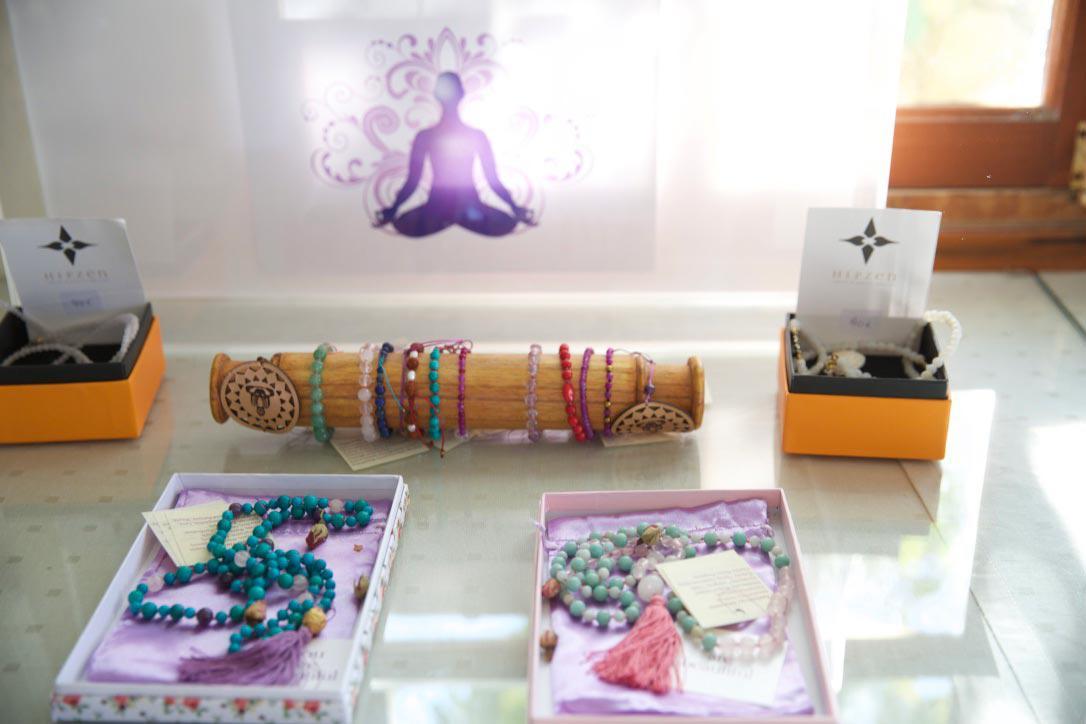 This 22 day, 200-hour Yoga Alliance conscious yoga teacher training program is intended to help students achieve a significant shift in consciousness through yoga. Students will stay at the lovely Kathy's Island Retreat in Karpathos, Greece for the duration of the training. The accommodations at Kathy's Island Retreat are entirely conducive to a comfortable and restful teacher training experience with calming sounds of waves and an uninterrupted view of the sea. Students are guided through all the different types of asanas, pranayama, meditations, mudras, bandhas, and sound healing to ensure their readiness to teach following the training.
Program: All trainees will have the opportunity to receive a 200-hour certificate recognized by the Yoga Alliance following their training. The 3-week program includes exposure to the 4 main types of yoga, the 8 limbs of yoga, various sub-yoga categories, chanting, mudras, and different yoga terminology. The cost of the program covers all manuals and books, personal mentoring, daily yoga classes and meditation, all meals during the course, 3 excursions during your stay, airport transfers, and 21 nights' accommodations. There are currently trainings scheduled for May and October of 2020.
What We Like: Kathy's Island Retreat is home to its own restaurant with a bounty of delicious and healthy Mediterranean food. All ingredients are sourced locally and seasonally to give guests an authentically Greek dining experience.
Cost: Starting at 2,200 USD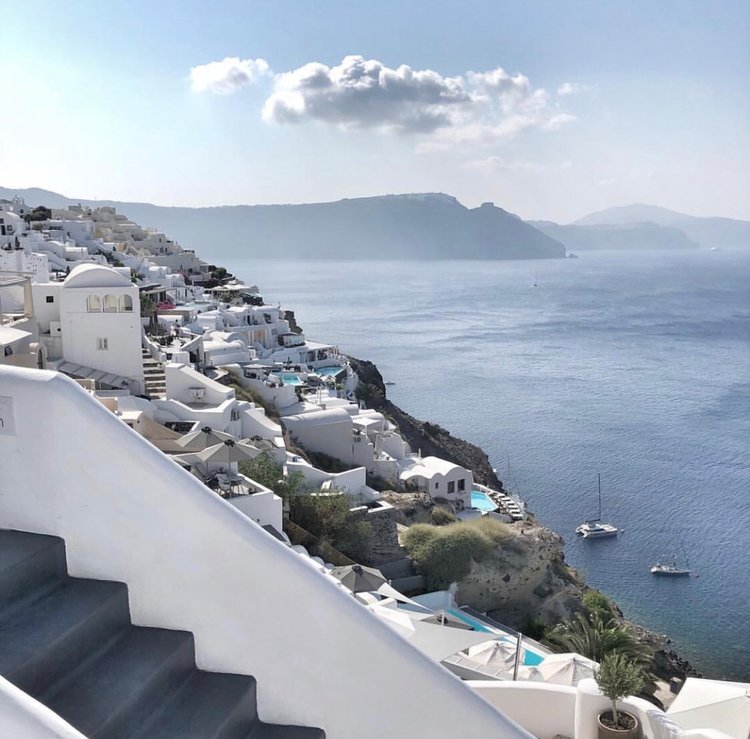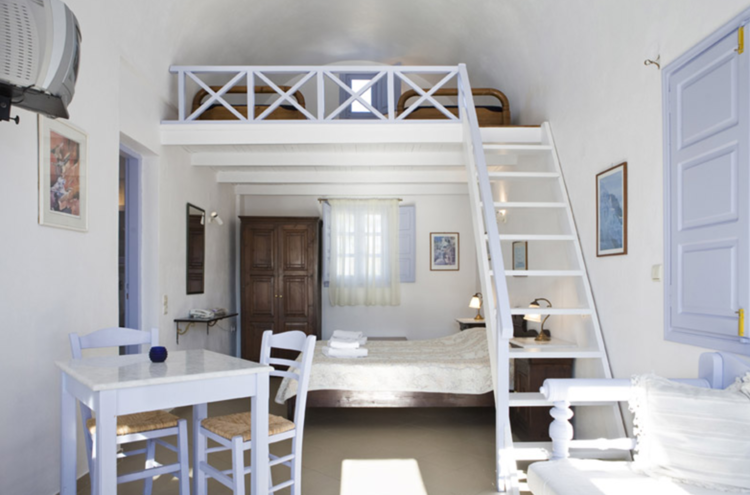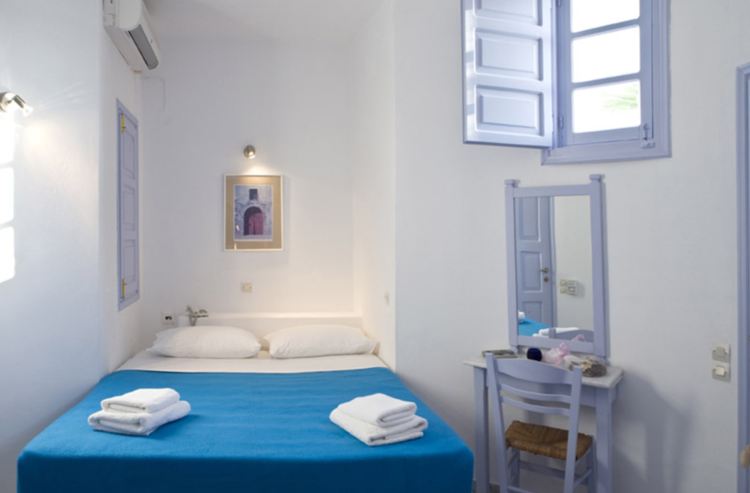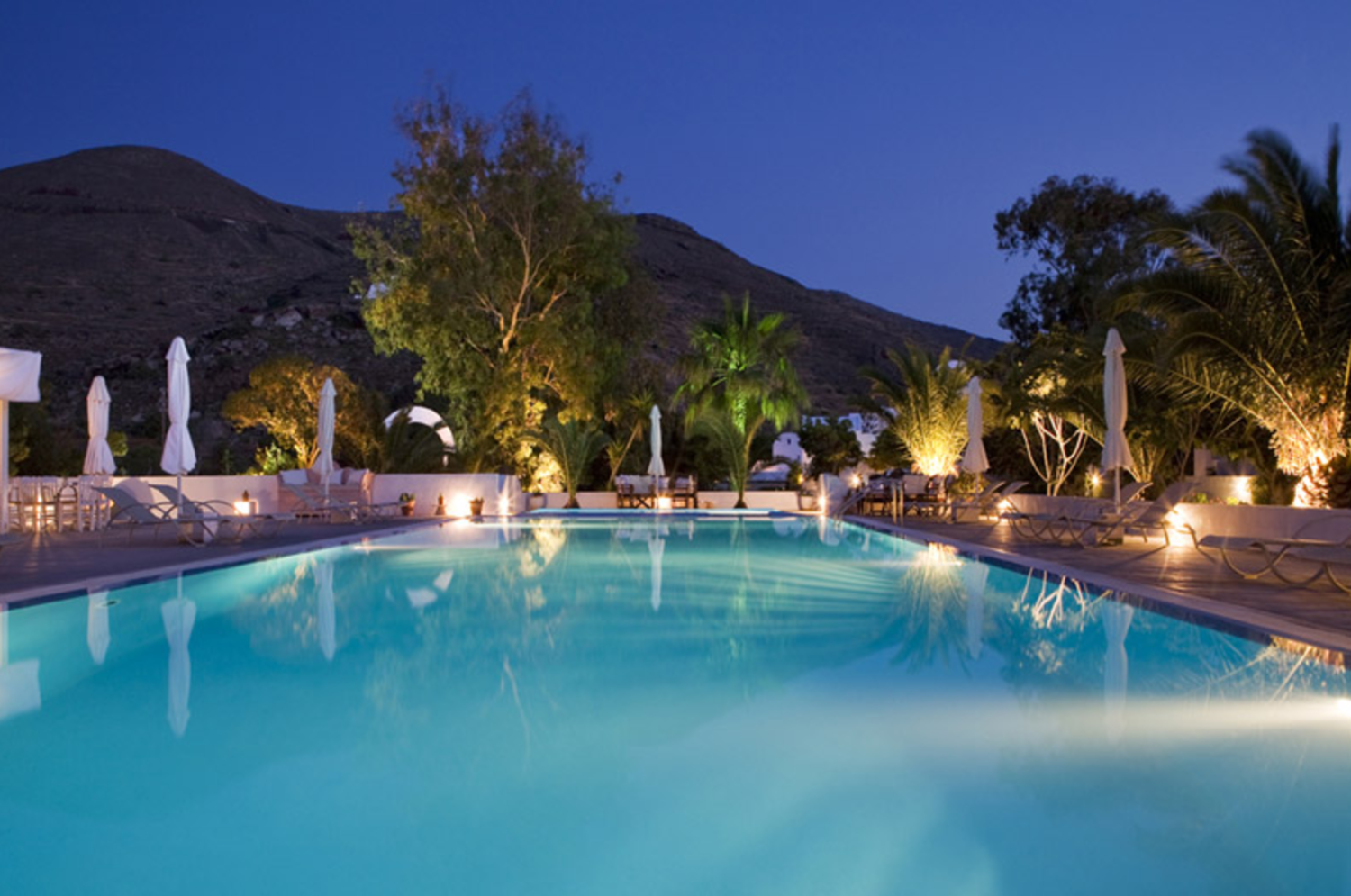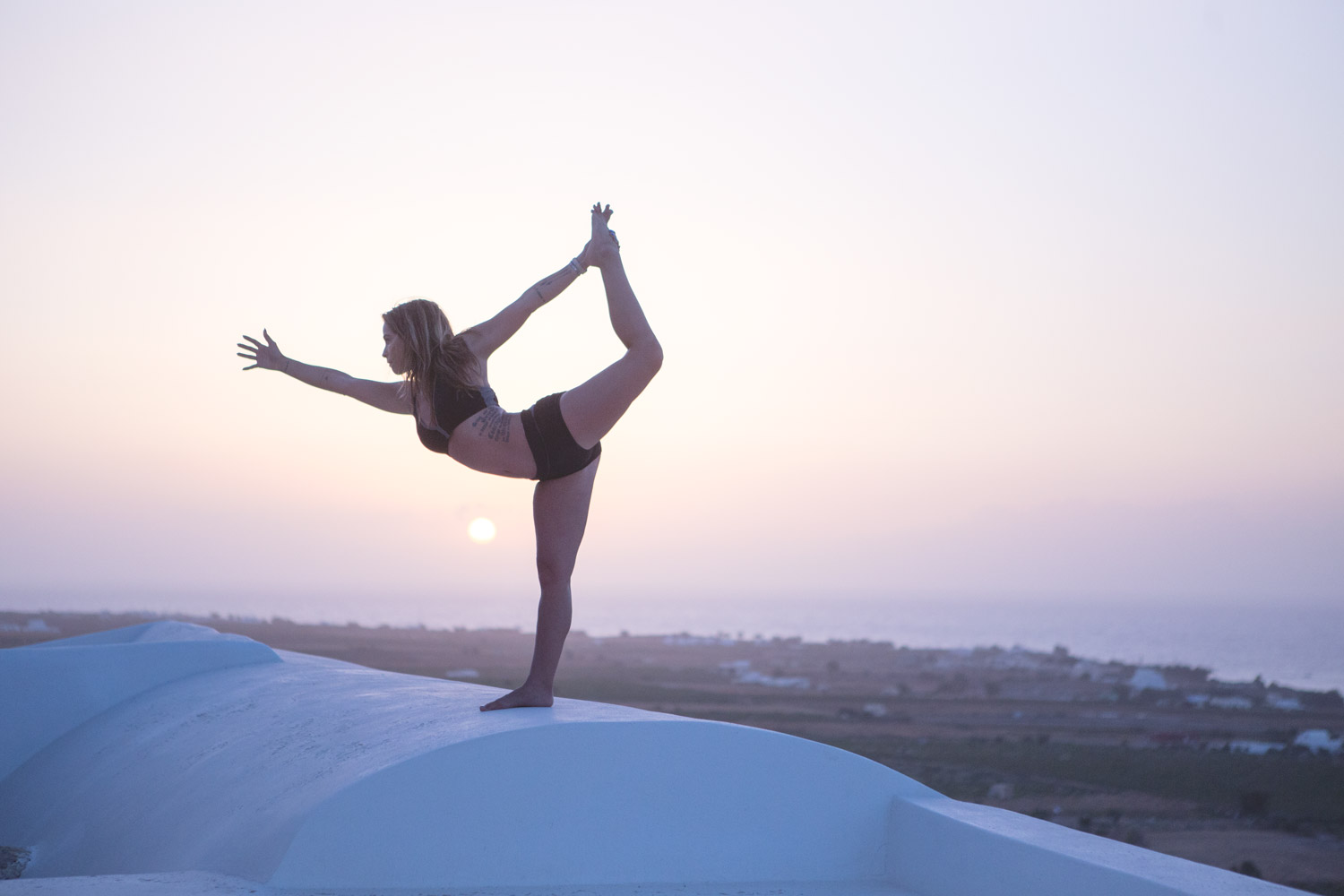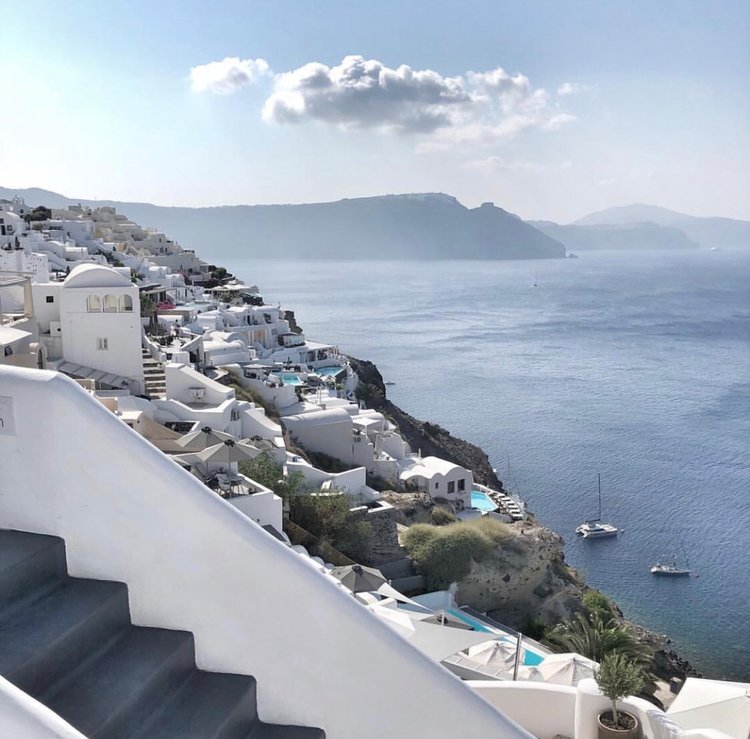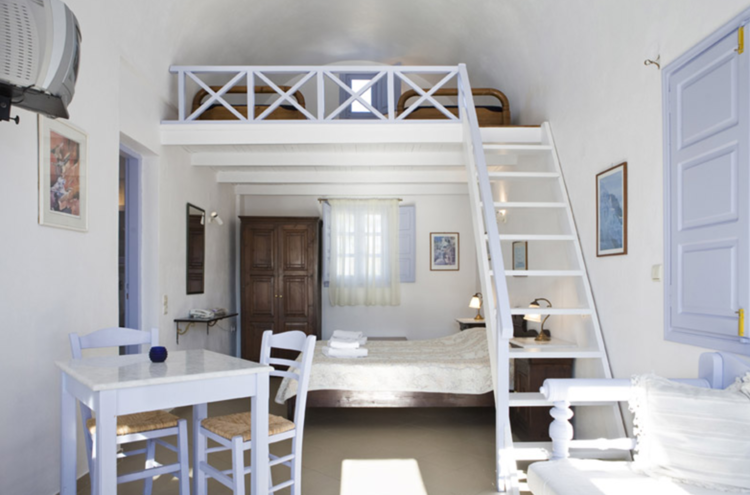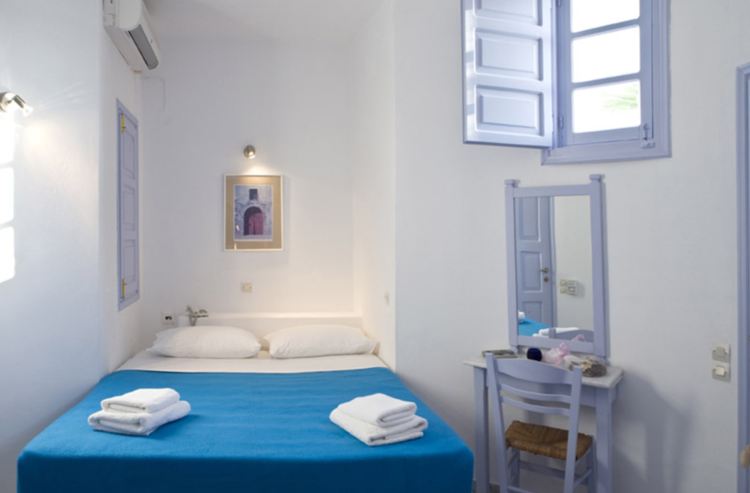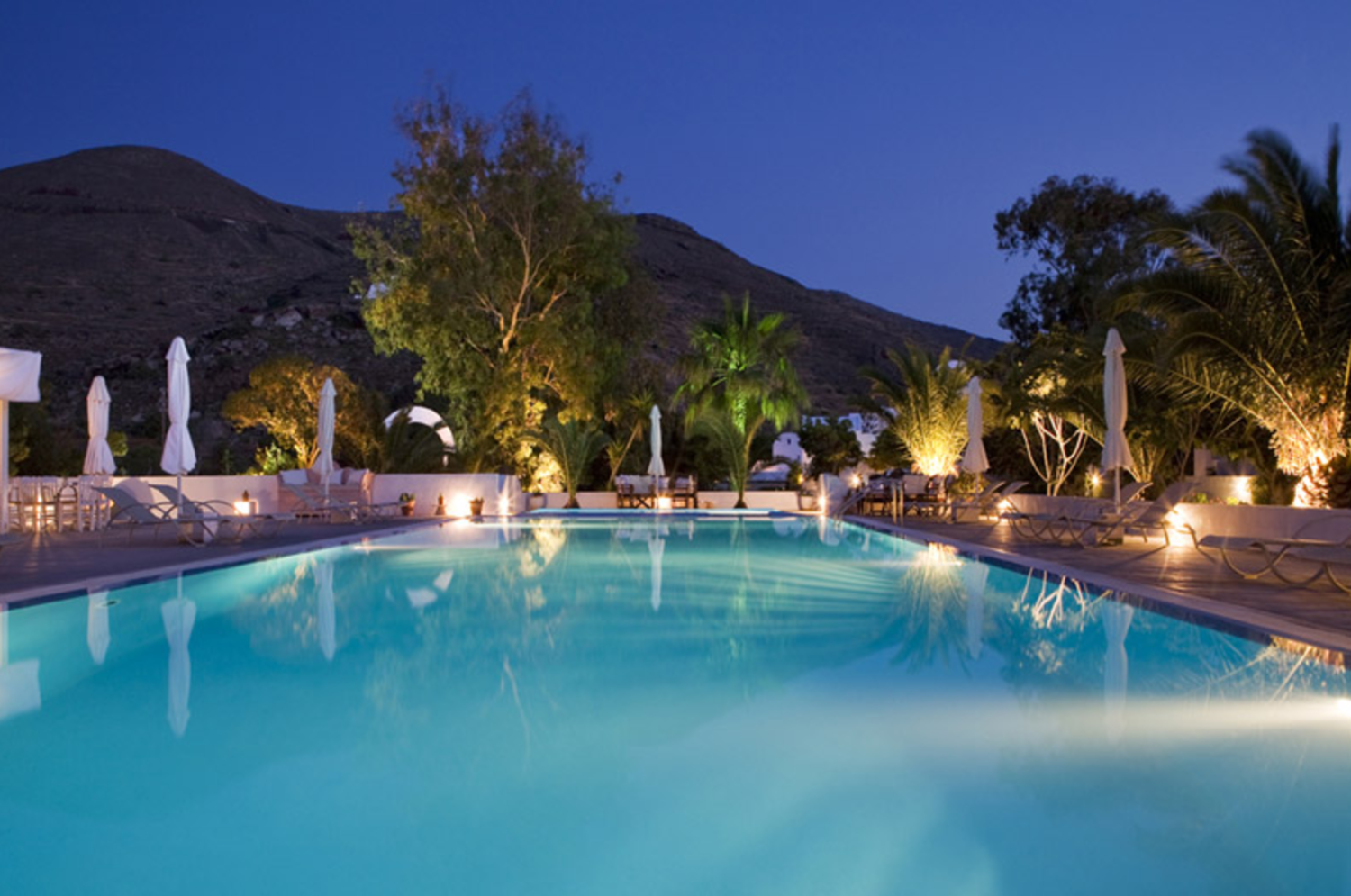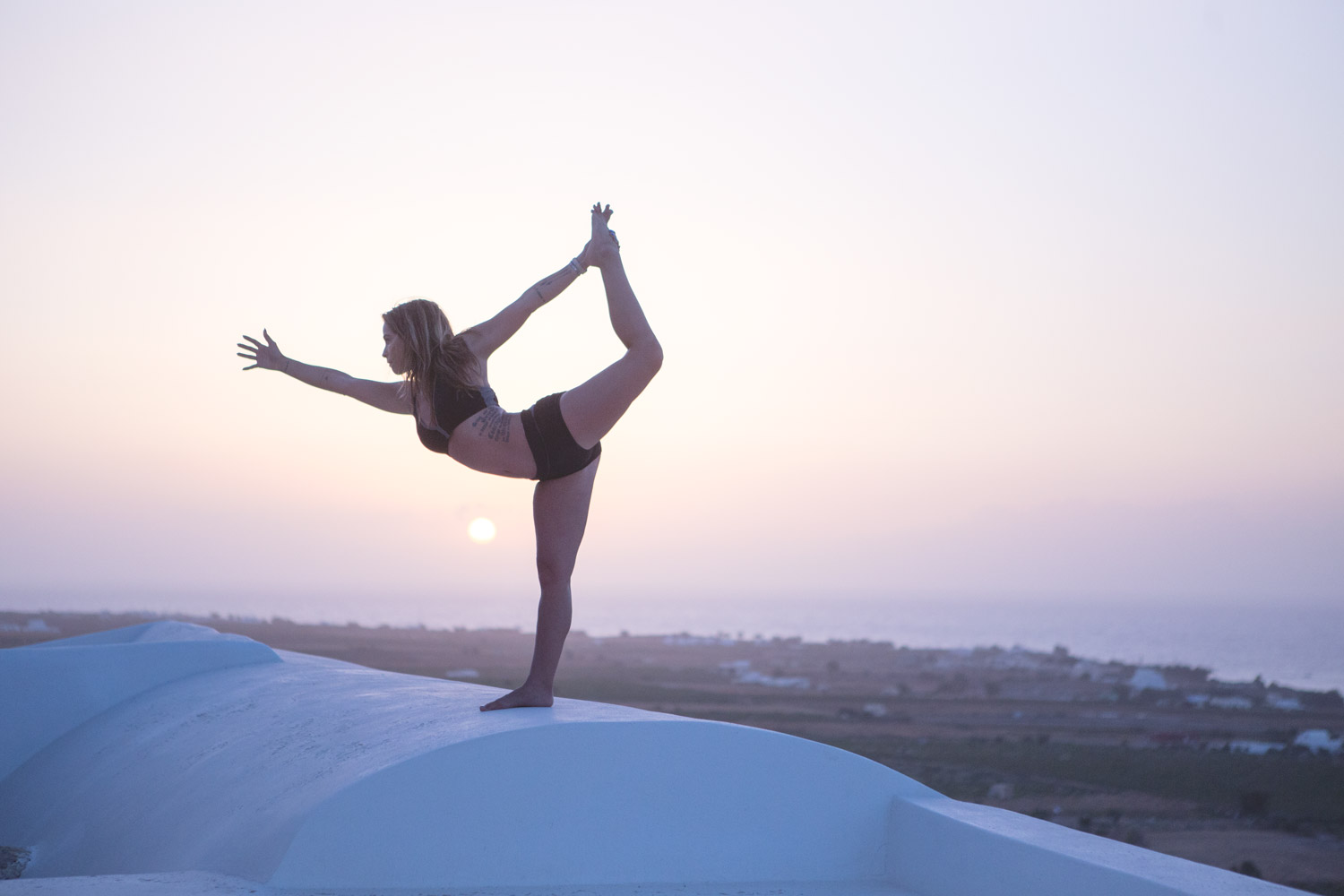 Take your yoga practice to the next level with a 200-hour intensive 'Namaslay' yoga teacher training in the beautiful Santorini! Yoga By Candace is happily hosting another training in April of 2020 at the breathtaking Hotel Pelagos, just minutes from the gorgeous town, Oia. The trademark Namaslay courses guide future teachers to entrepreneurial success within the yoga community while strengthening their understanding of the fundamental connection between mind and body. This comprehensive training even includes education on how to safely teach yoga for bigger bodies, as well as the elderly, and people with PTSD and anxiety.
Program: Starting in April 2020, the intensive yoga teacher training program begins with tightly regimented classes and lectures. Although free time is limited, students will be captivated by the information being shared by highly qualified teachers. Each day begins with yoga, breathwork, meditation, and guided journaling followed by breakfast, anatomy and physiology lecture, yoga philosophy, lunch, teaching methodology lecture, short break, training and practice, anatomy and physiology lecture, dinner, and finally, studying for the next day.
What We Like: The Namaslay 200-hour teacher training program welcomes students of all walks of life and offers quality instruction which meets the standards of the Yoga Alliance.
Cost: 4,150 – 5,750 USD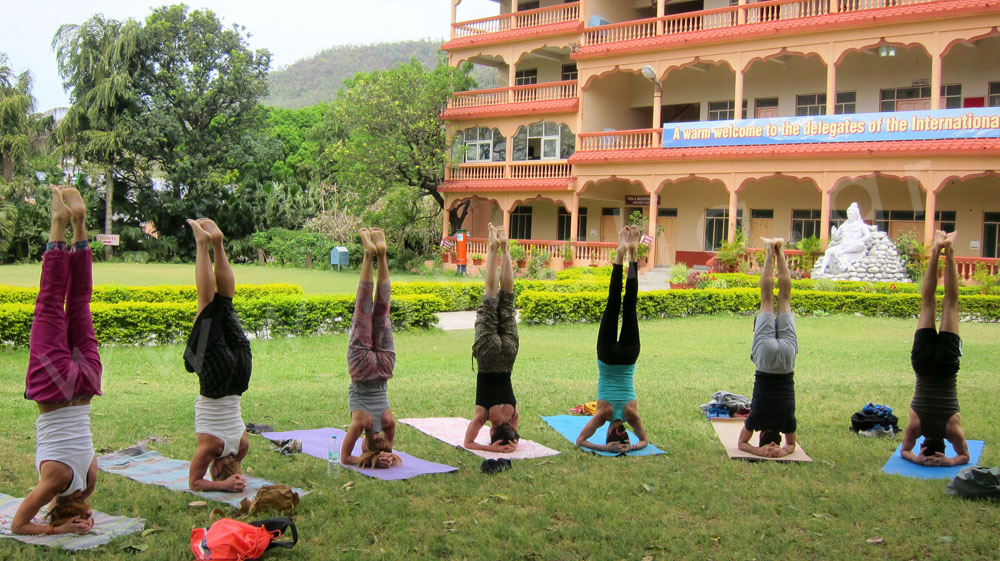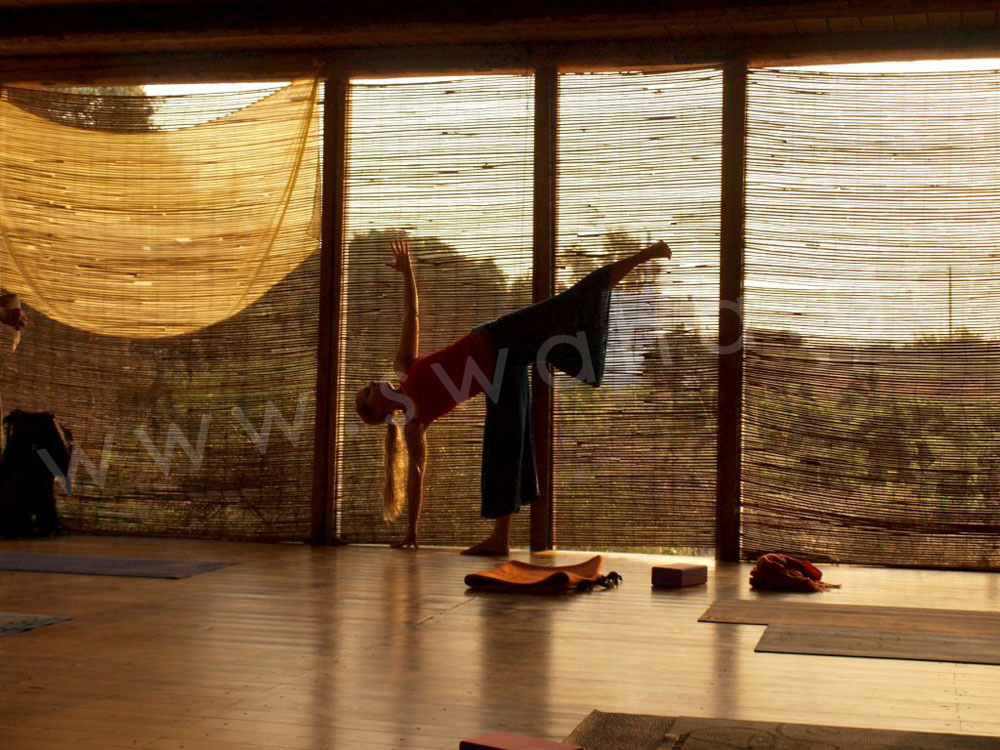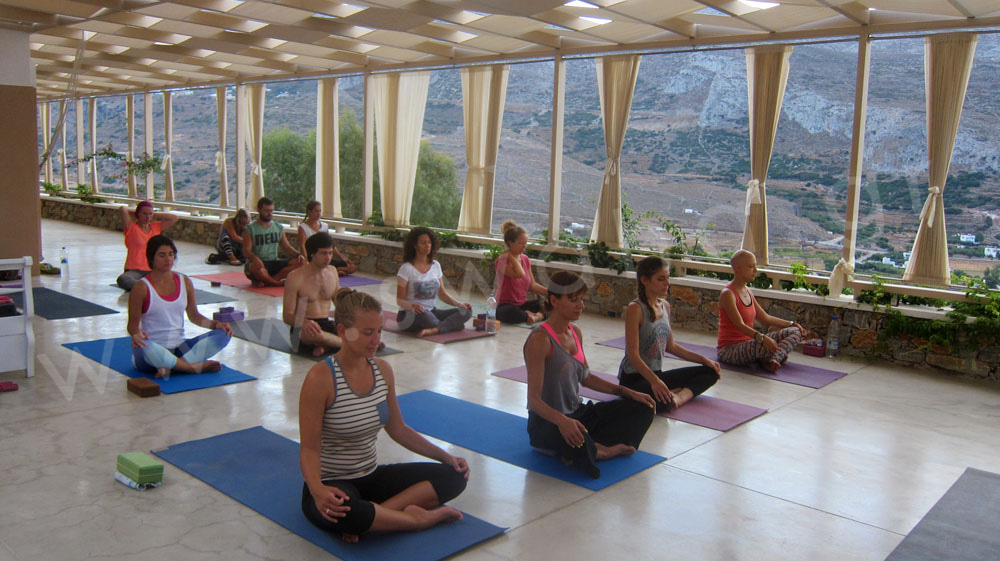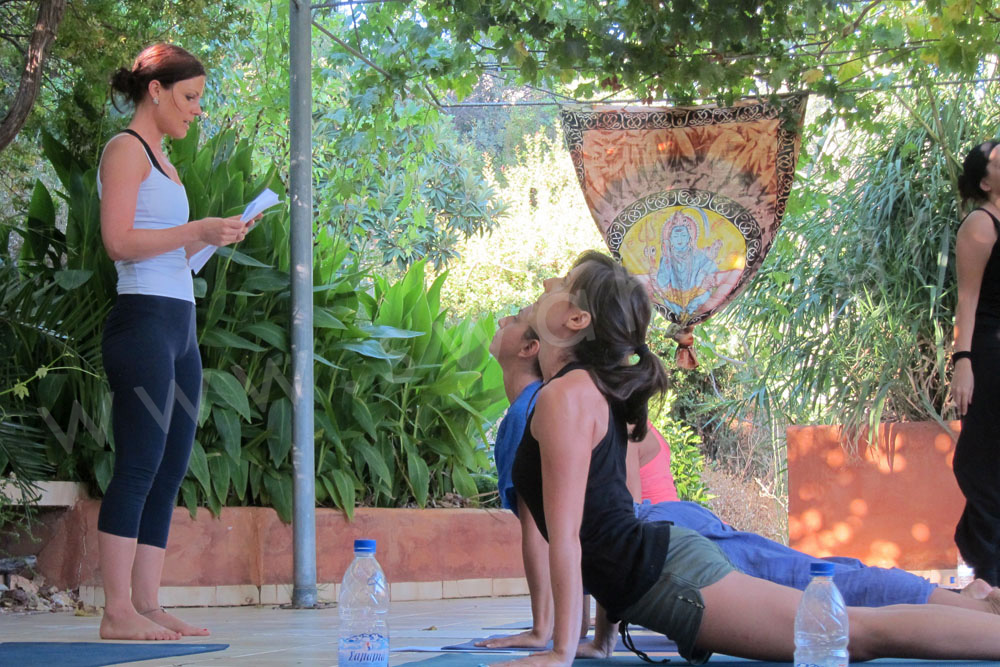 Yoga-Retreat-Rishikesh-2014-copy
Yoga-Retreat-Paros-Island-2010-3-copy
Yoga-Teacher-Training-Amorgos-Island-2014-6-copy
Yoga-Teacher-Training-Crete-2013-5-copy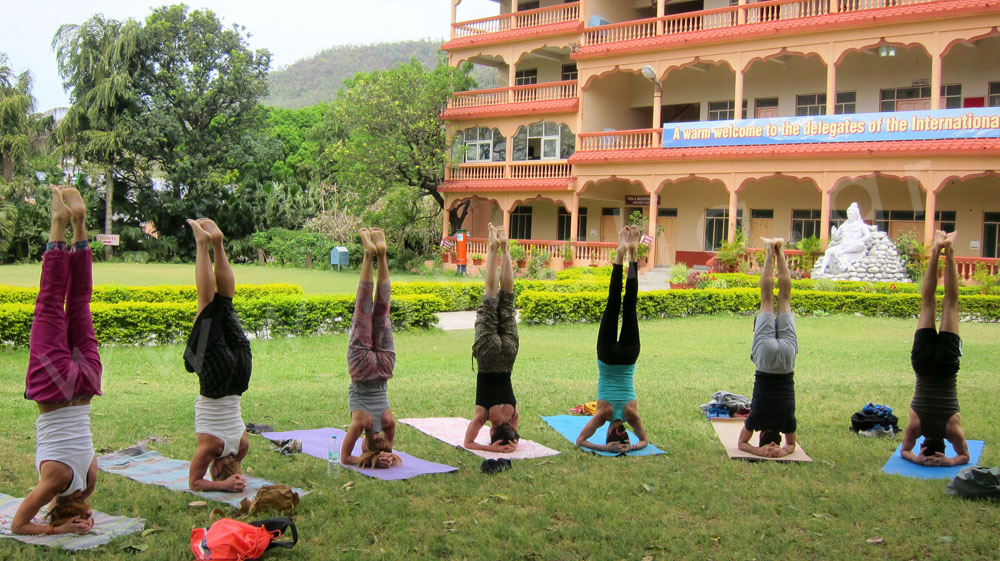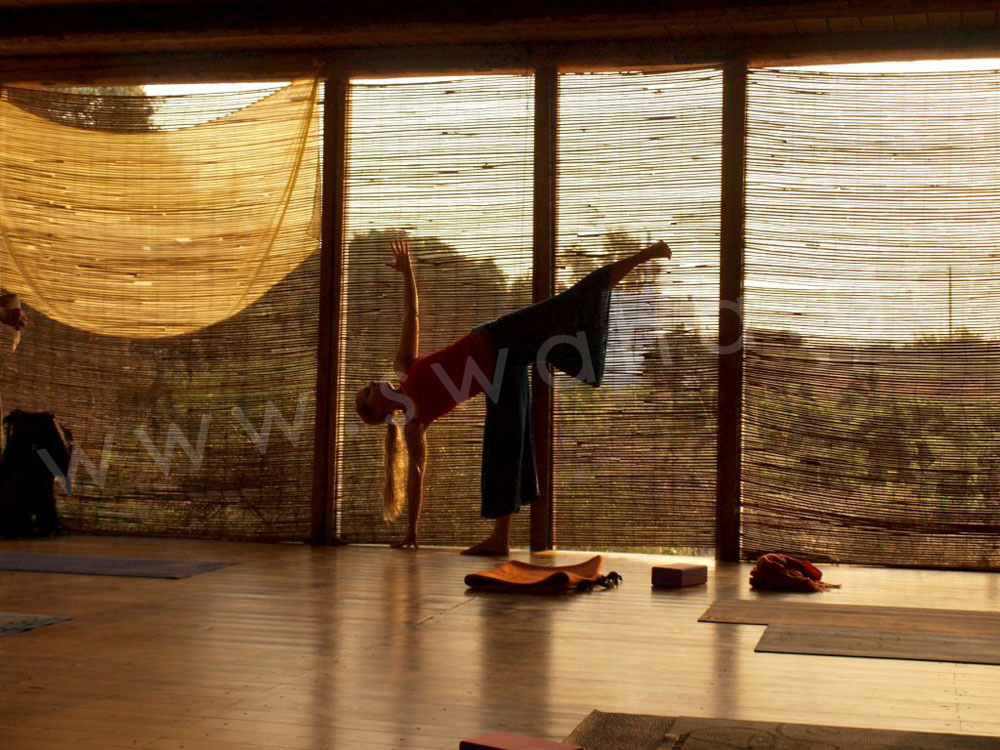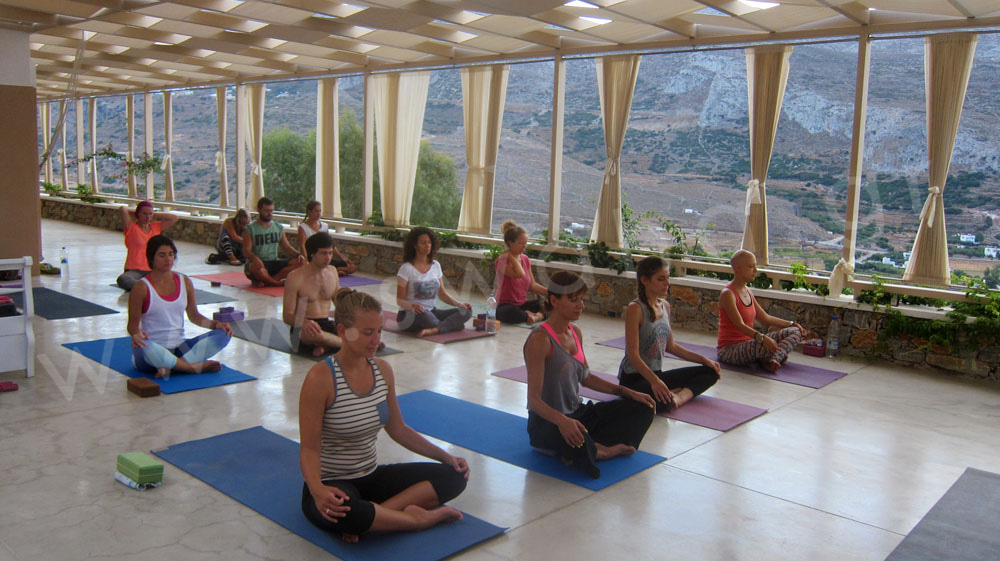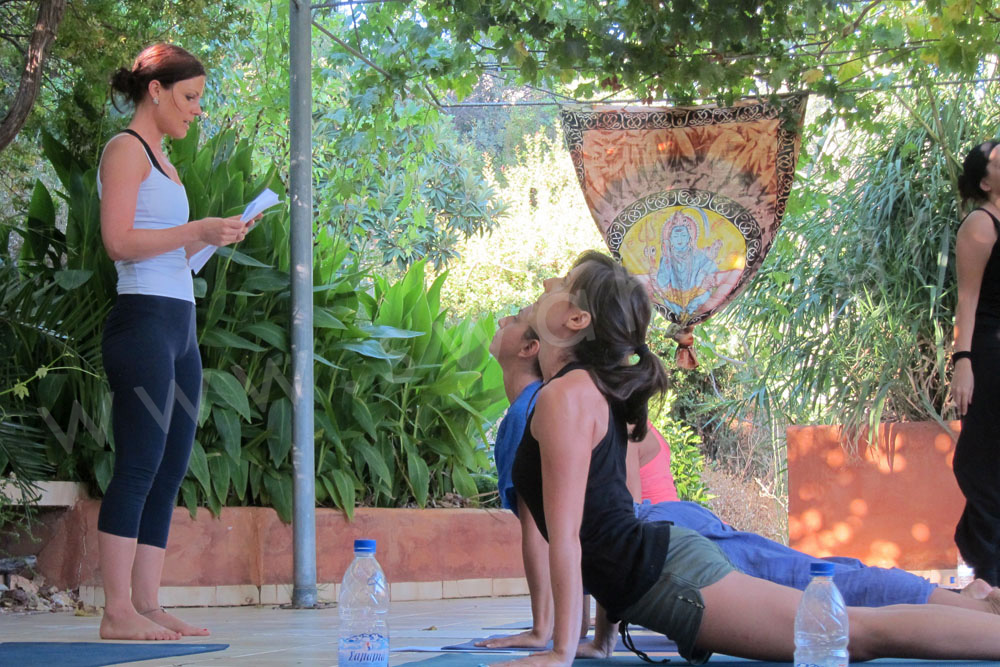 Registered with the Yoga Alliance at a 200-hour and 500-hour levels, Swaha Yoga offers students a comprehensive training on Hatha and Vinyasa Yoga as directed by Tanya Popovich ERYT-500, Yoga Acharya. The course takes place on the spectacular Crete Island through June of 2020 and introduces students to asana, pranayama, meditation, yogic philosophy, anatomy, methodology, chanting, and Satsang.
Program: This training is based on traditional yogic theory and draws from ancient yogic texts such as the Yoga Sutras. Despite being classical in nature, the course incorporates modern perspectives into the methodology. Every morning students are encouraged to dive into their personal practice, and every afternoon they are guided through the fundamentals of teaching their own classes.
What We Like: The instructors' years of experience in training and vast yogic wisdom shines through to deliver students a month-long transformational experience.
Cost: 1,820.16 – 2,923.28 USD
Kallisperi 11, Athina 117 42, Greece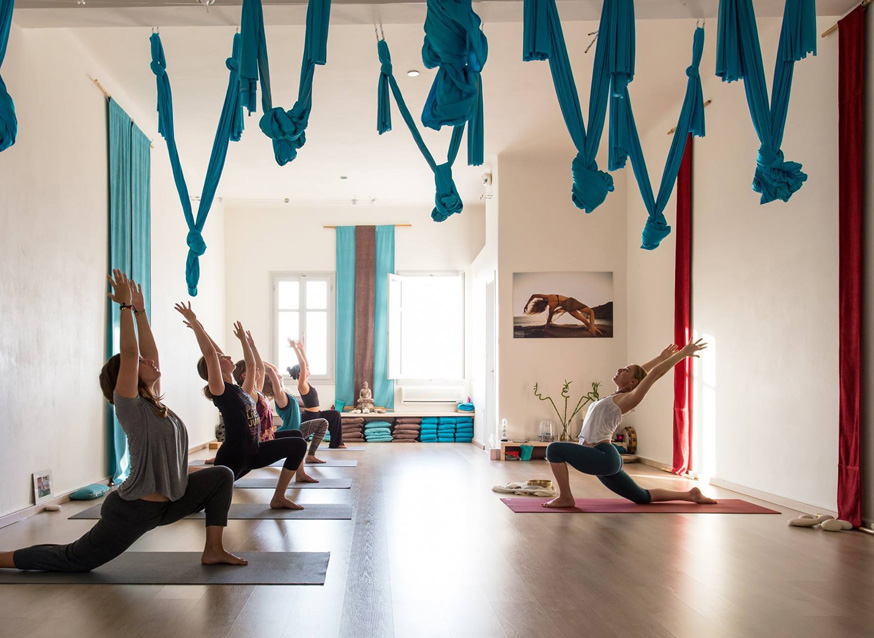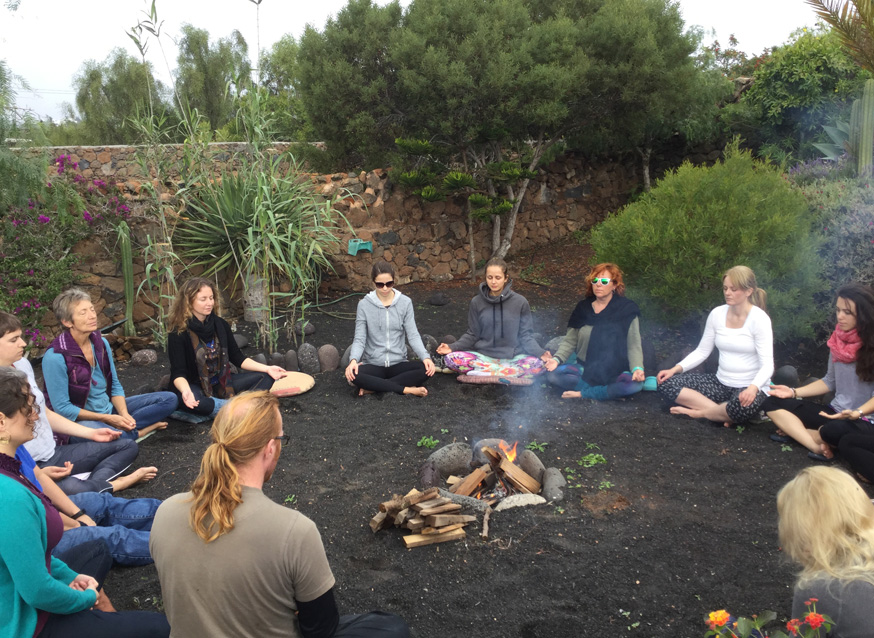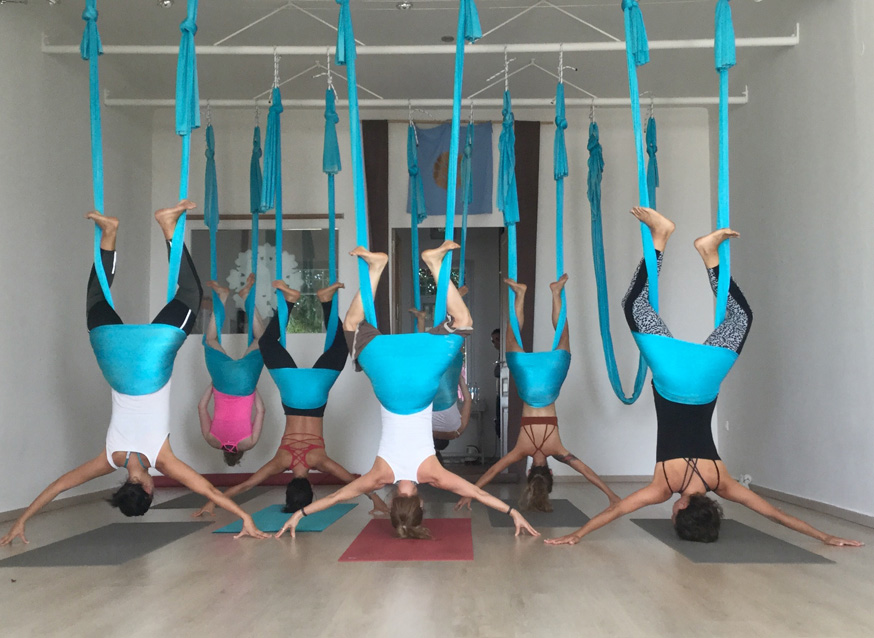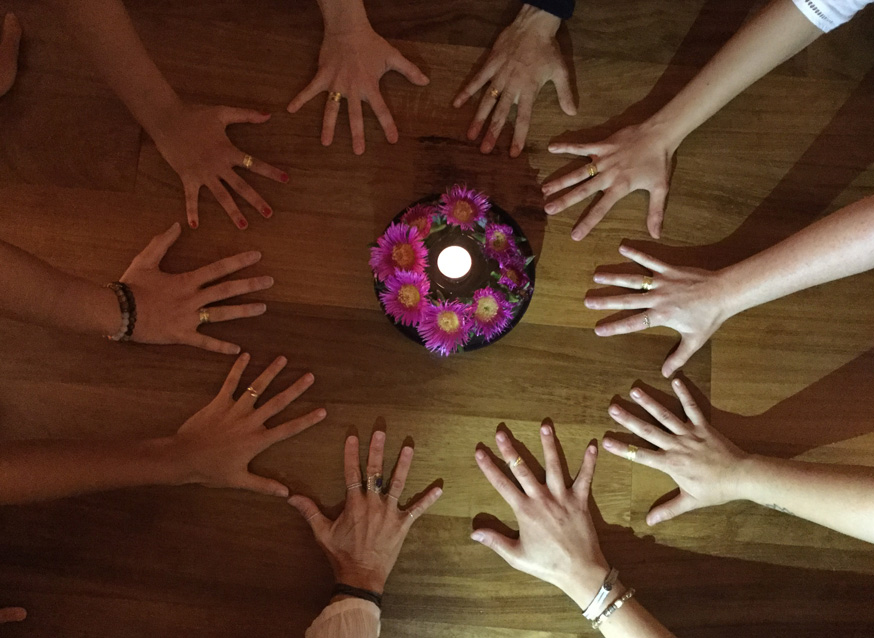 200Teacher-Training-Hatha-Vinyasa-Paros-Island-Greece-www.anapnoeyoga.com-3
200Teacher-Training-Hatha-Vinyasa-Paros-Island-Greece-www.anapnoeyoga.com-32
200Teacher-Training-Hatha-Vinyasa-Paros-Island-Greece-www.anapnoeyoga.com-13
200Teacher-Training-Hatha-Vinyasa-Paros-Island-Greece-www.anapnoeyoga.com37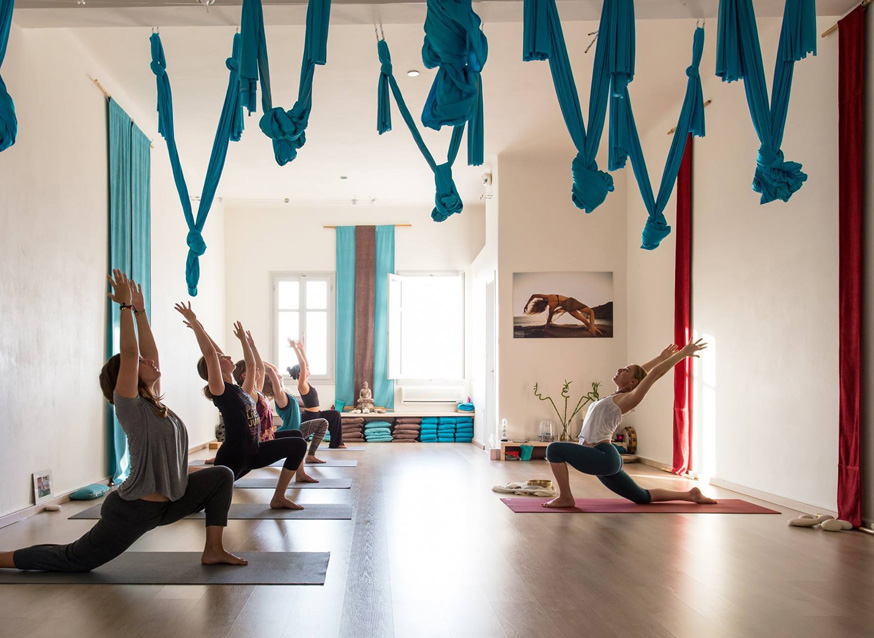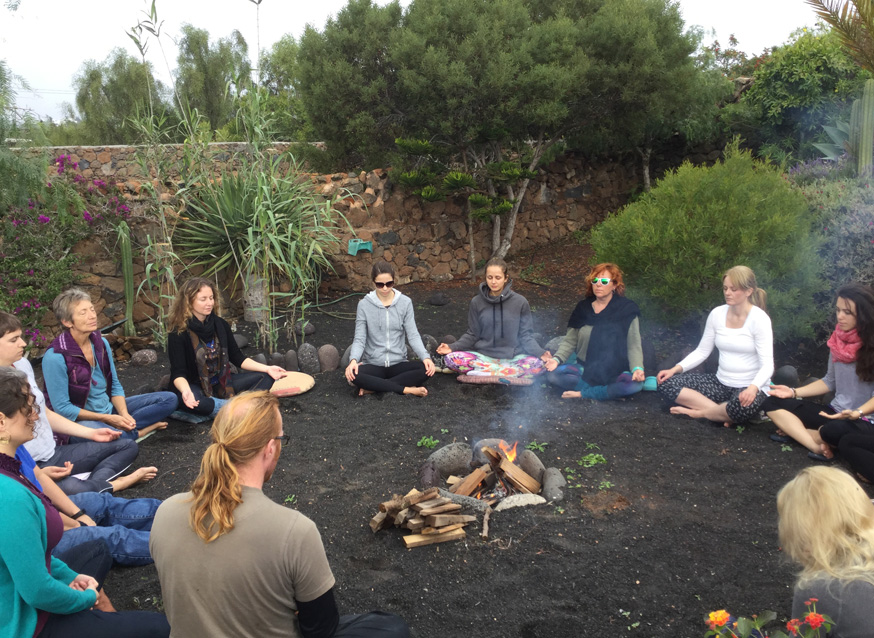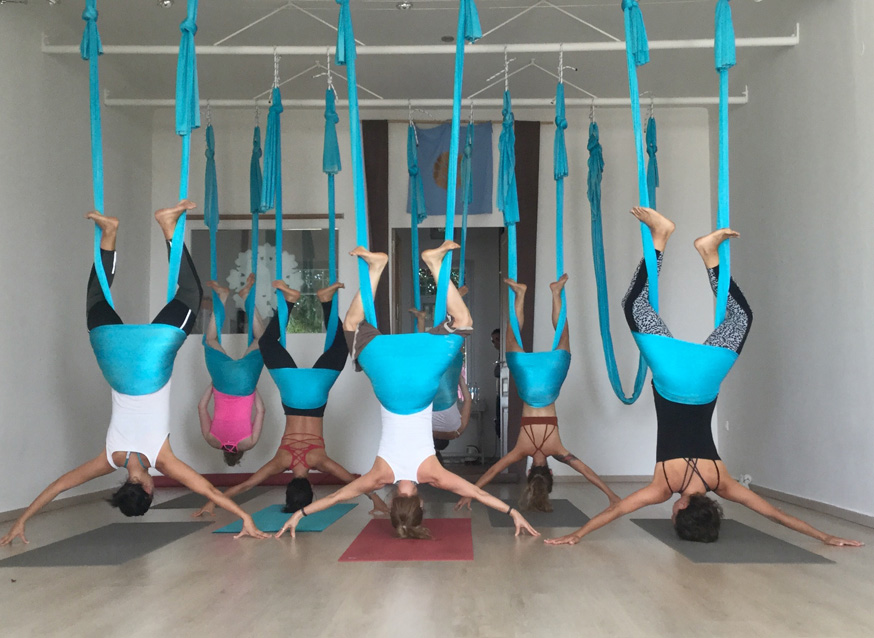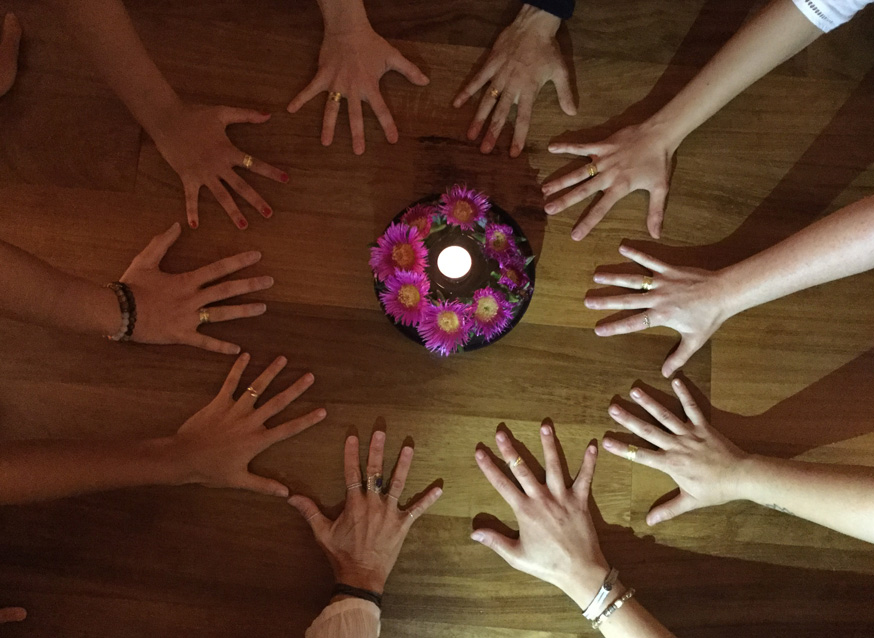 Anapnoe Yoga Shala Paros offers several yoga teacher training courses at various levels 100-hour, 200-hour, and 300-hour throughout the year in Paros, Greece. The goal of these trainings spans beyond the ultimate certificate of completion; they aim to bring inner and outer alignment to students for an enlightened state of being. See for yourself how this yoga teacher training can help you learn to teach others while living a healthy, yogic lifestyle.
Program: The program takes place in the traditional settlement of Naoussa at the Sunrise Accommodation. Here students can enjoy the training in a state of optimal comfort and relaxation with the nearby Open Garden Restaurant ready to serve healthy, delicious meals. In addition to the regimented yoga curriculum, students have the option of embarking of hikes, chakra healing, reiki, massage, nature walks, horseback riding, boat tours, and mountain biking tours.
What We Like: Senior Yoga Teacher Trainer Irana Ji An skillfully guides students through creative Vinyasa, Hatha, and Yin Yoga to help them understand how to nurture themselves and others effectively through the practice of yoga.
Cost: 683.87 – 6,452.61 USD
Ag Georgios, Naousa 844 01, Greece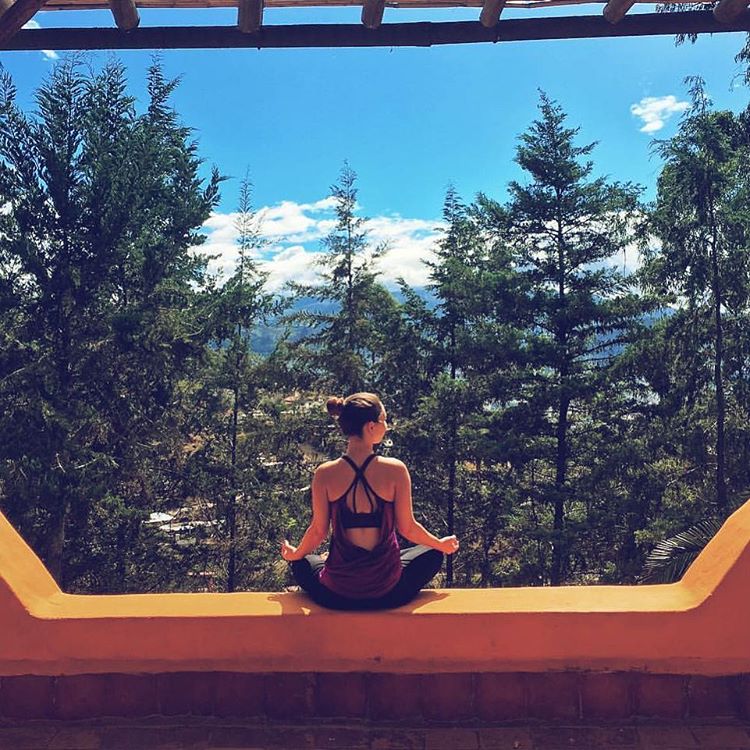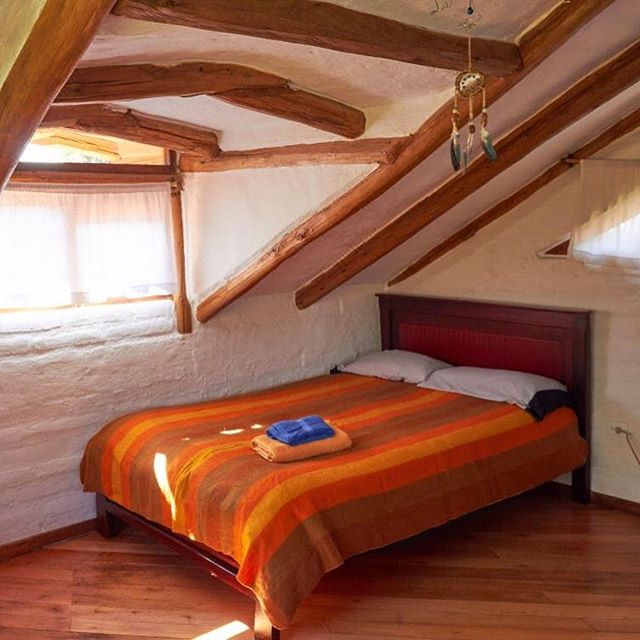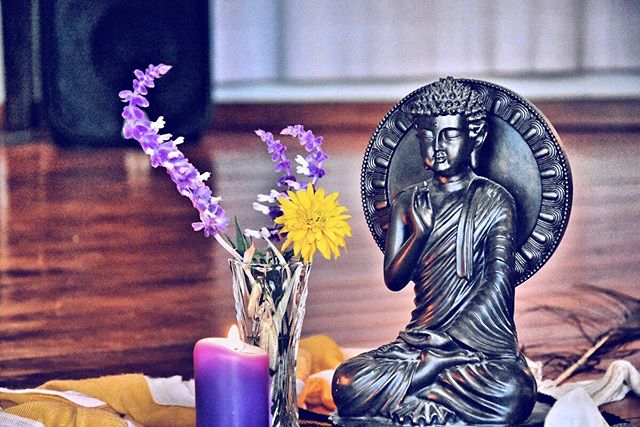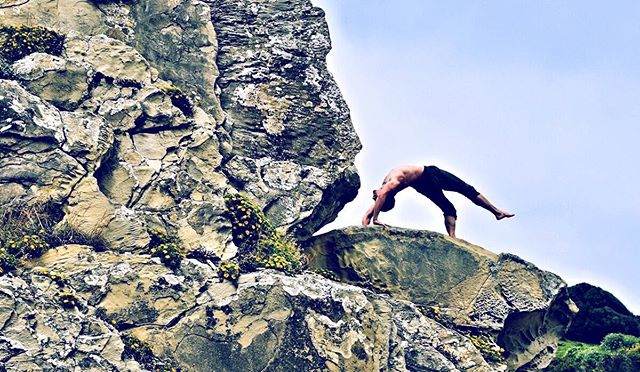 57244862_2921596257865626_822648945086001538_n
65888264_143449676750580_4210045051068495219_n
69686292_169407577522698_5800620169728289263_n
69708011_414135585883967_5456522735719440768_n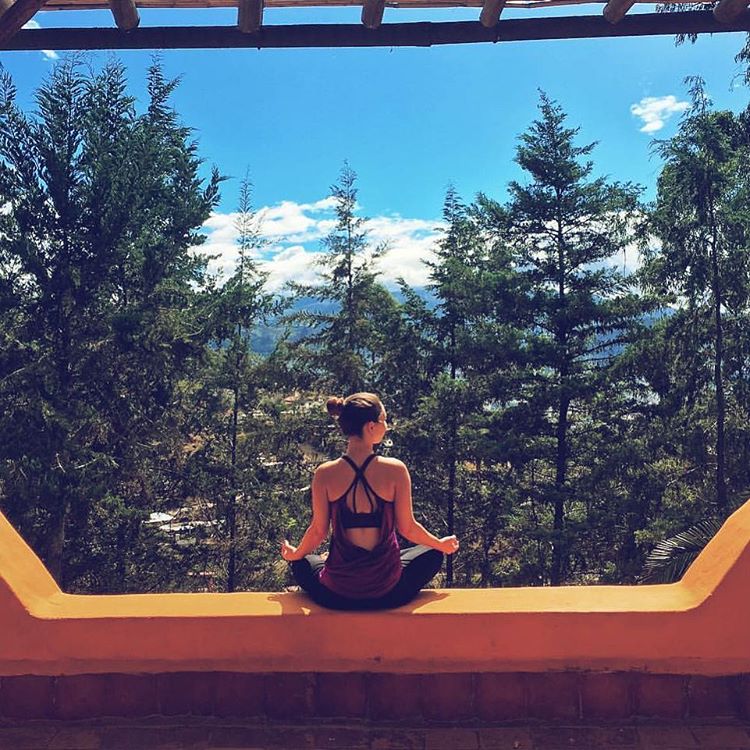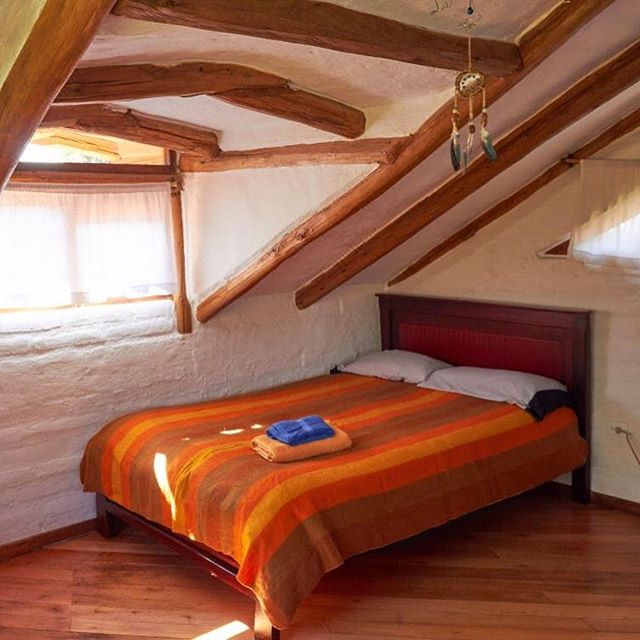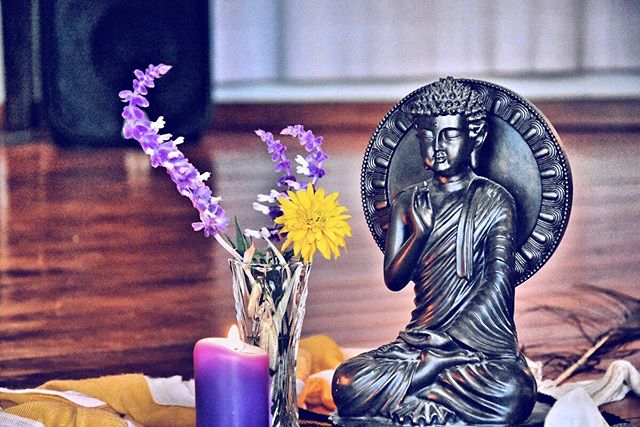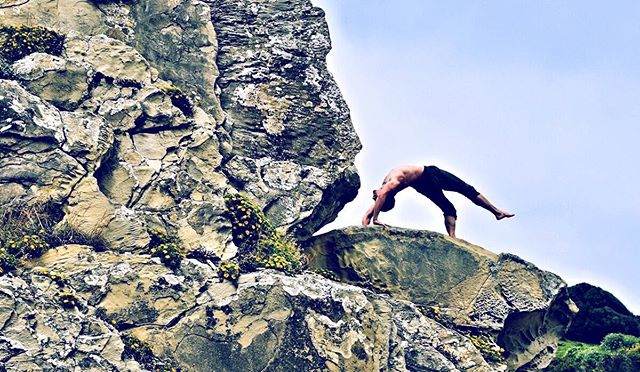 Durga's Tiger School for Tantra Yoga Shamanism is offering a 200-hour yoga teacher training in Corfu, Greece from August 15 – September 8 of 2020 at the Alexis Zorbas Center. The training immerses students in a deeply meditative practice while educating them on shamanic principles and various forms of self-expression.
Program: From this program, students can expect 3 healthy, delicious vegetarian meals per day, various art form practices, shamanic teachings, an intimate learning environment, lectures on tantric philosophy, and daily yoga and meditation practices.
What We Like: Durga's Tiger School uses various art forms such as shamanic clown, applied tantra, and dance to help students discover their personal light and shadows.
Cost: Contact for more information on cost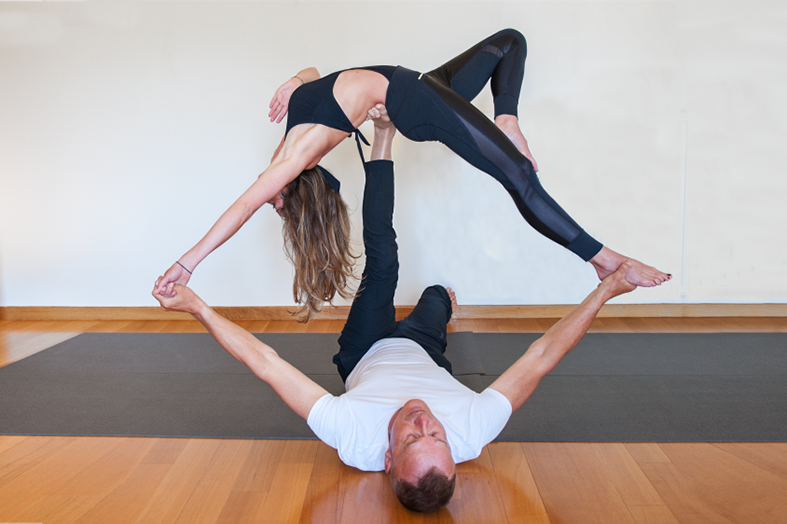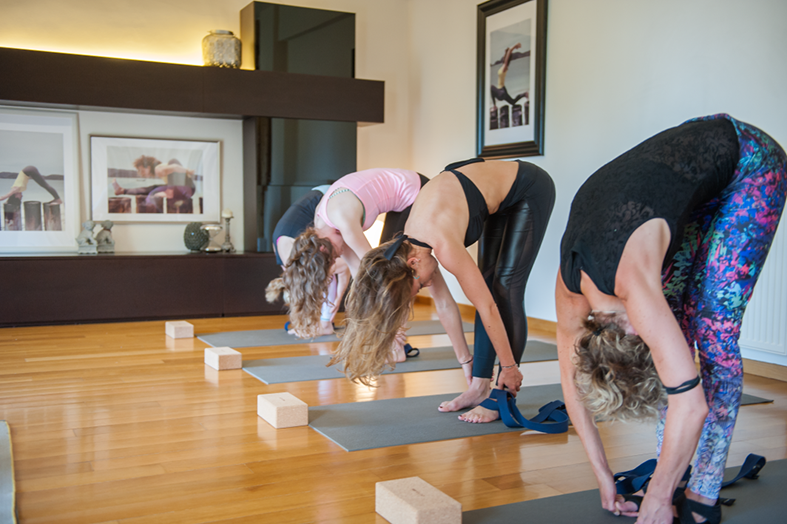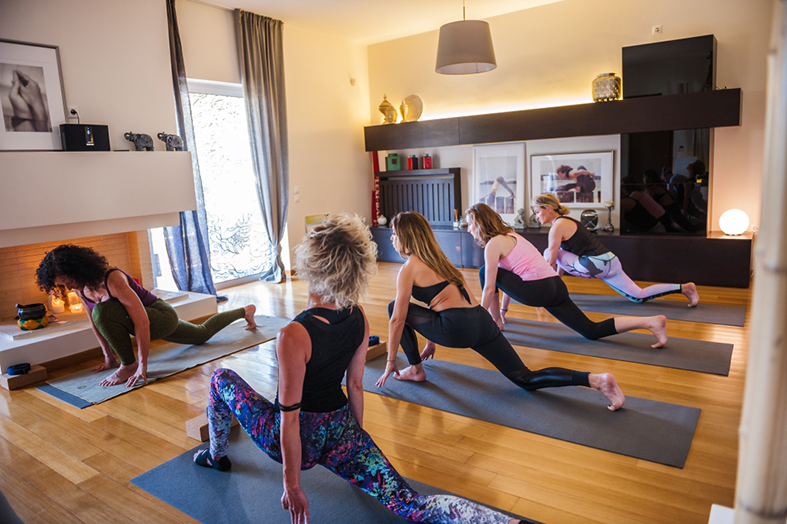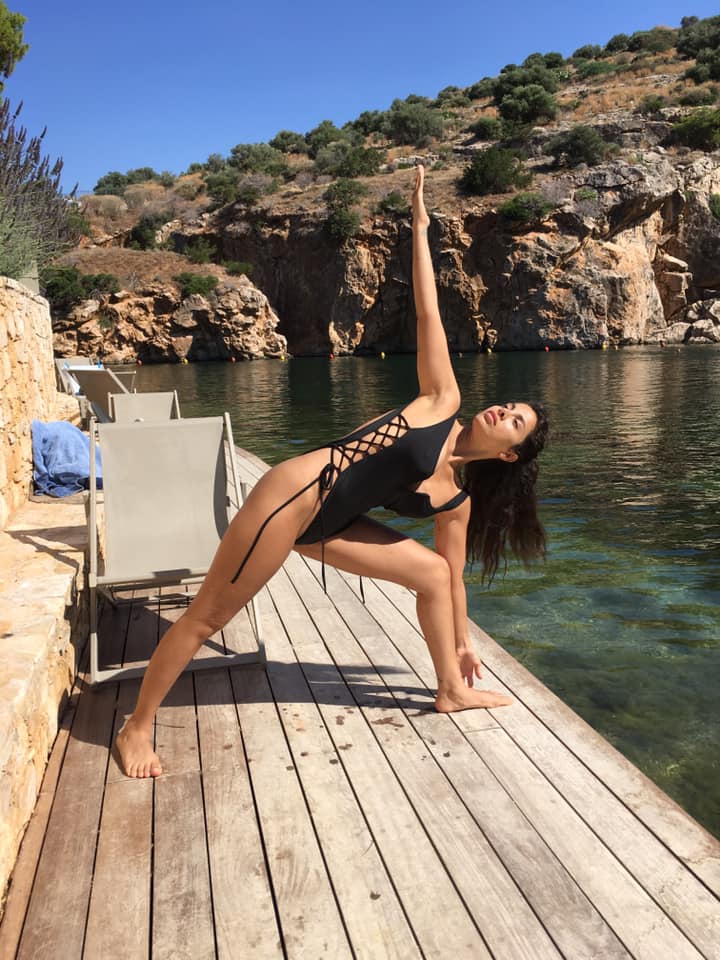 65691365_2070781403227259_3104367945975857152_n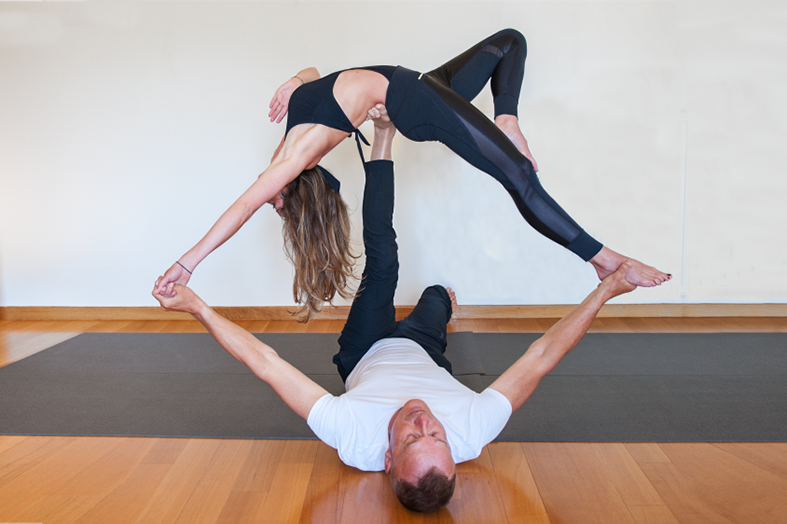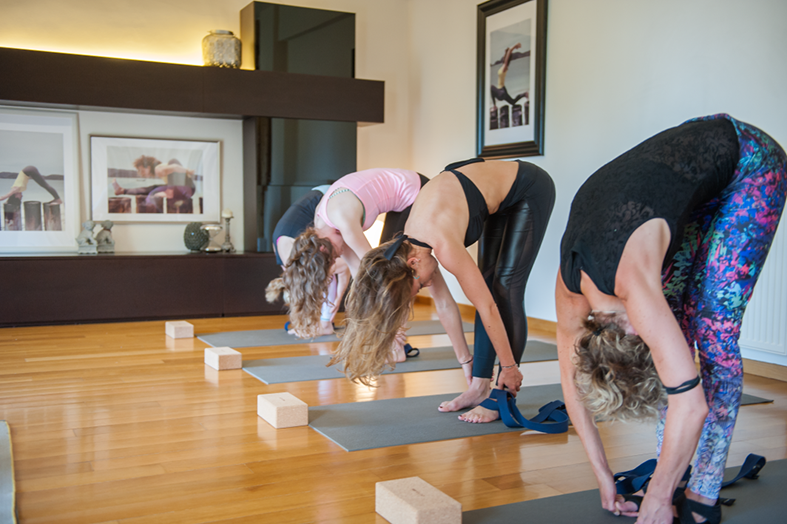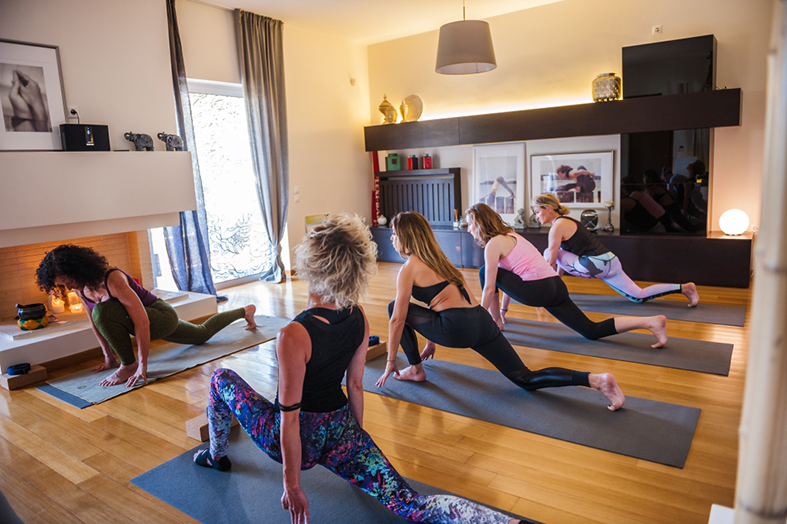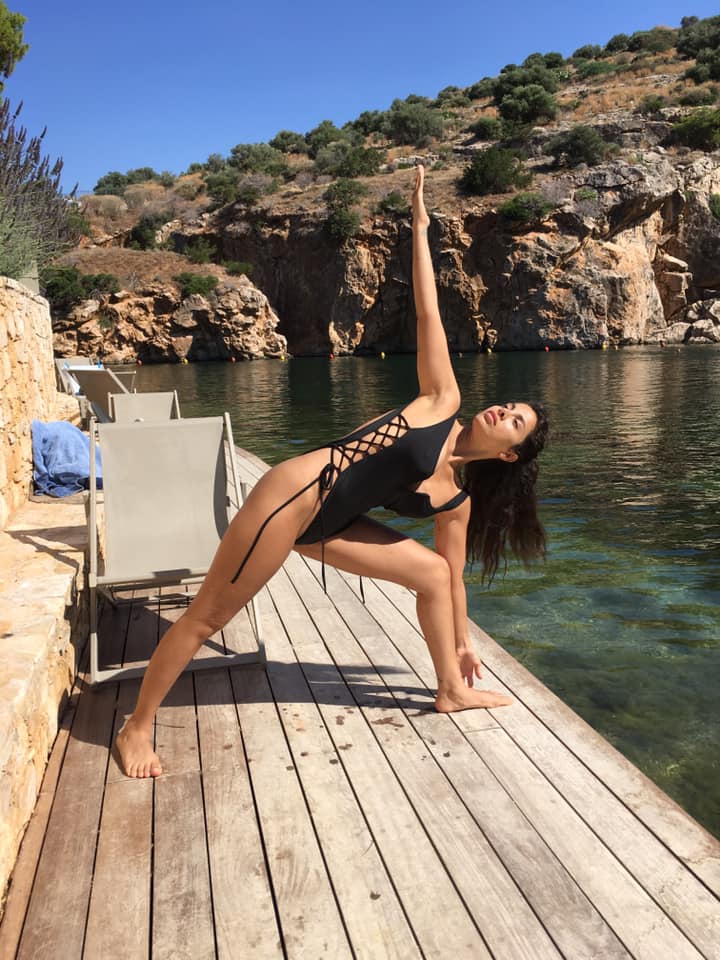 Yoga Skyros Academy is a well-known source for quality yoga teacher trainings around the world. Their skilled teachers offer a 200-hour and 500-hour training year-round in Athens to accommodate the timing needs of every student. The training is intentionally designed not only to shine a light on yogic philosophy but to guide future teachers to instructing effective, powerful classes. While students are learning, there is ample time to explore the heart of Greece and all of its glory!
Program: Every morning of the program includes an introduction of the day's agenda followed by yoga practice, coffee, yoga philosophy, lunch, yoga philosophy, coffee, chakra asana practice, and a conclusion of the day's teachings. Breakfast and accommodations are included in the cost of the training.
What We Like: While you're here, visit the beautiful city of Athens and Glyfada, where the program is located. Dive into the mythology which makes Greece so spectacular!
Cost: Contact for more information on cost
Orfeos Street 3, 16674 Glyfada, Athens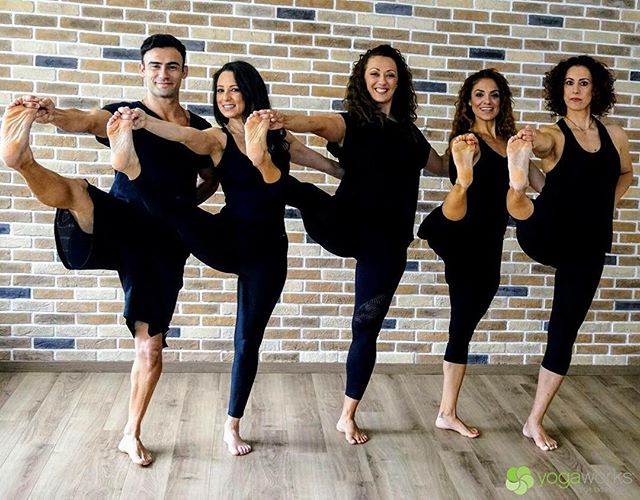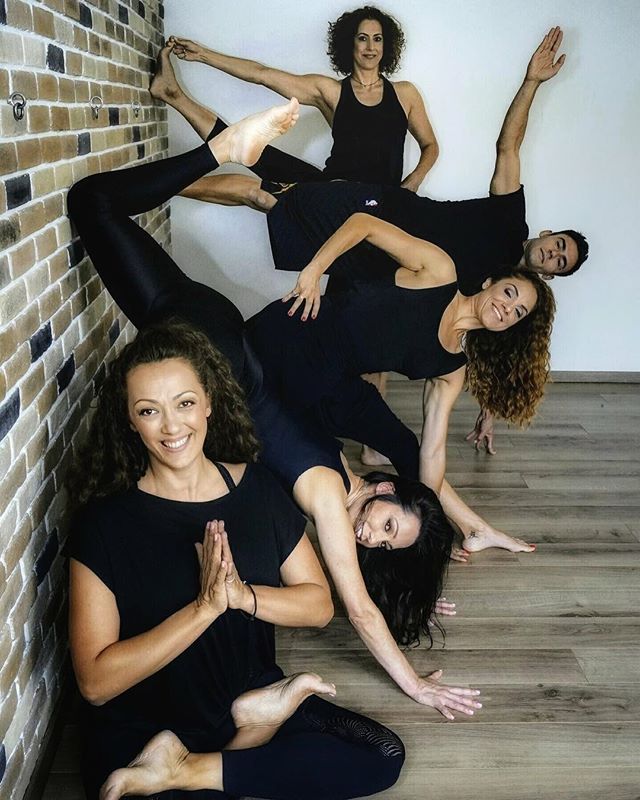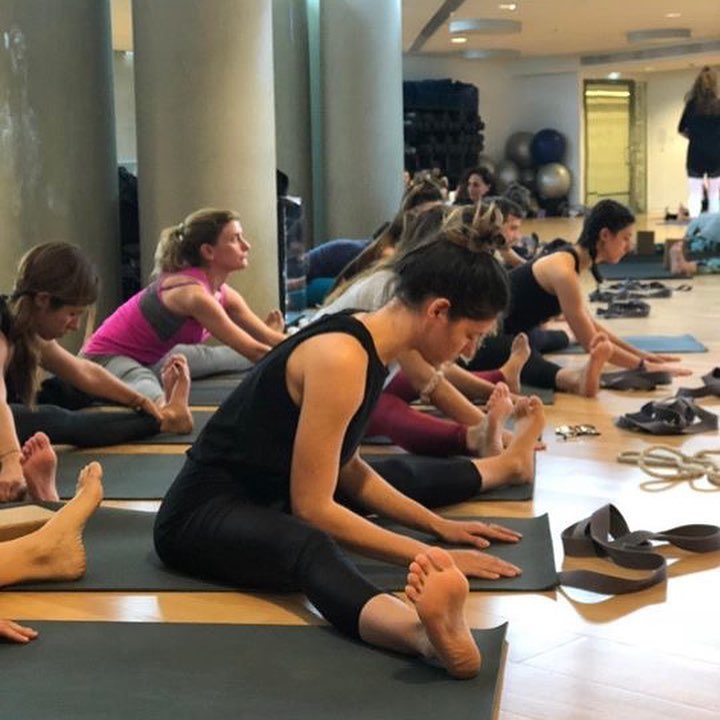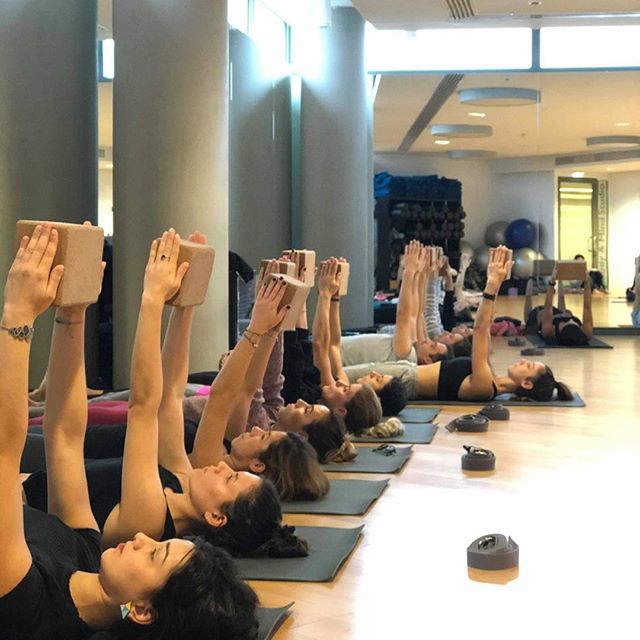 43915228_1845418032224055_4780568668913750741_n
44792156_290678758219010_4146218115904484645_n
45390364_2415368925145547_3015431379445023677_n
43512381_260931348110668_3739382597290157409_n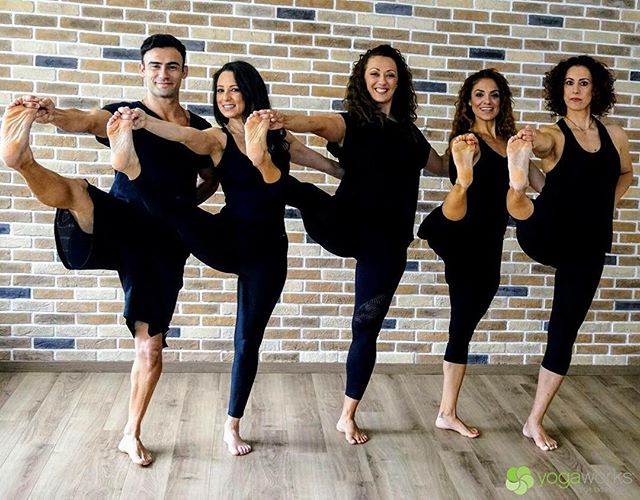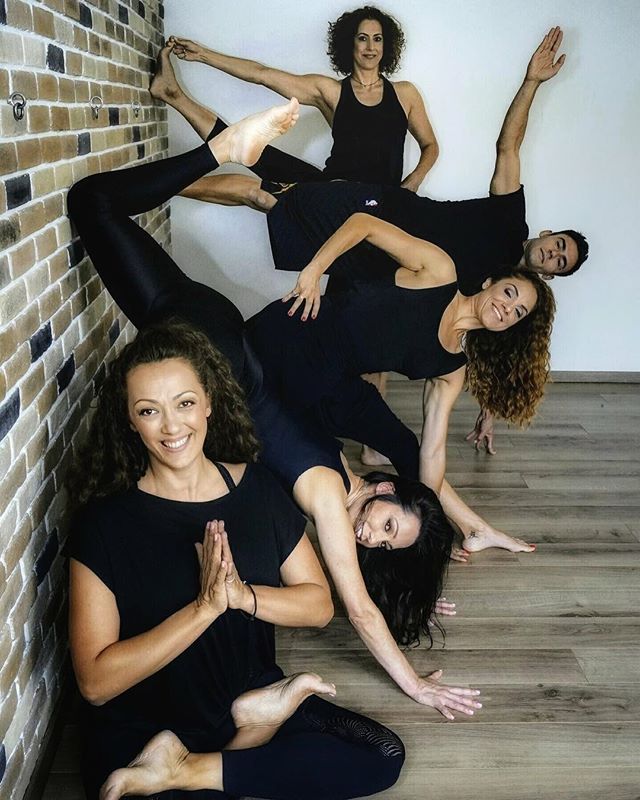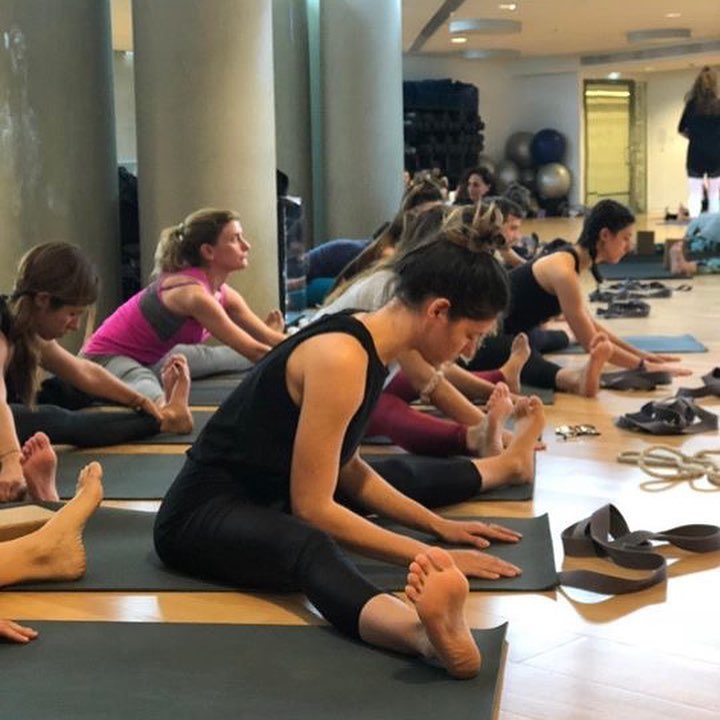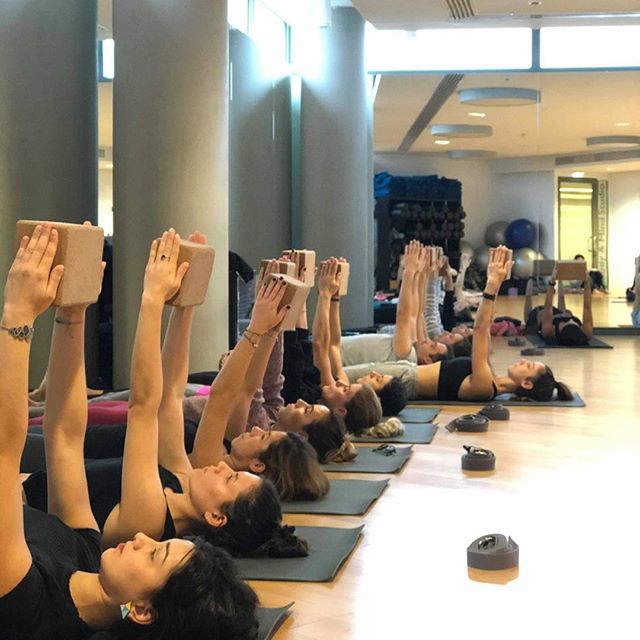 This 200-Hour Destination Teacher Training with Anna Zorzou and David Kim runs from October 4 – 28 of 2020 at the spectacular Okreblue Yoga Retreat Center in Paros. The program, designed for serious or aspiring yogis, includes an in-depth examination of the theory and practice of yoga as well as the art of teaching. The tuition cost covers all meals, coursework and materials, and accommodations for 24 nights.
Program: Throughout the 4-week program, each day begins with silent meditation, yoga practice, and lectures followed by time to study, surf, explore, and indulge!
What We Like: Following the training, students have access to MyYogaWorks Online for two months. Here they can take classes, receive mentorship, and brush up on classwork.
Cost: 5,300 – 5,900 USD
Filizi, Santa Maria, Naousa 844 01, Greece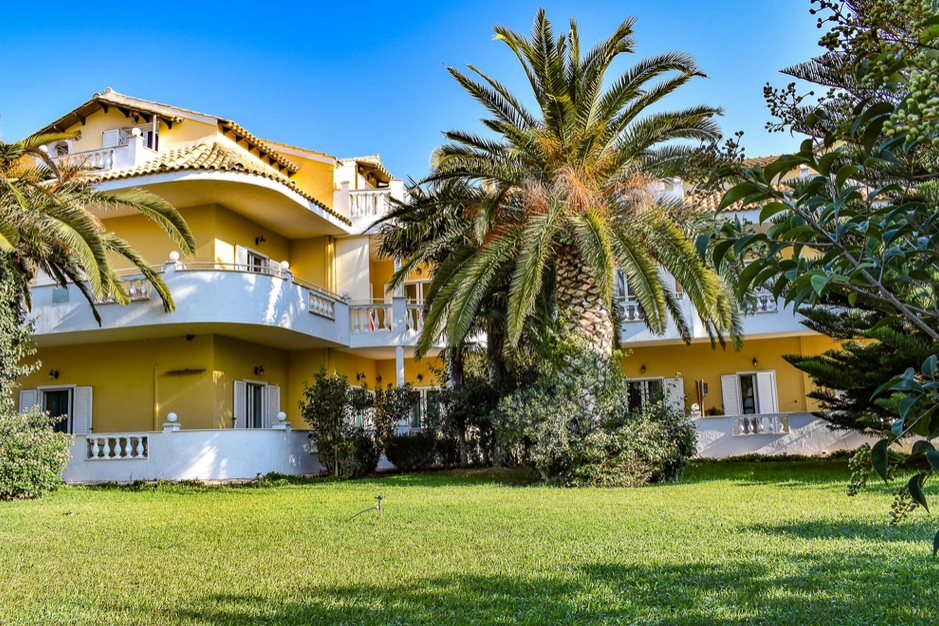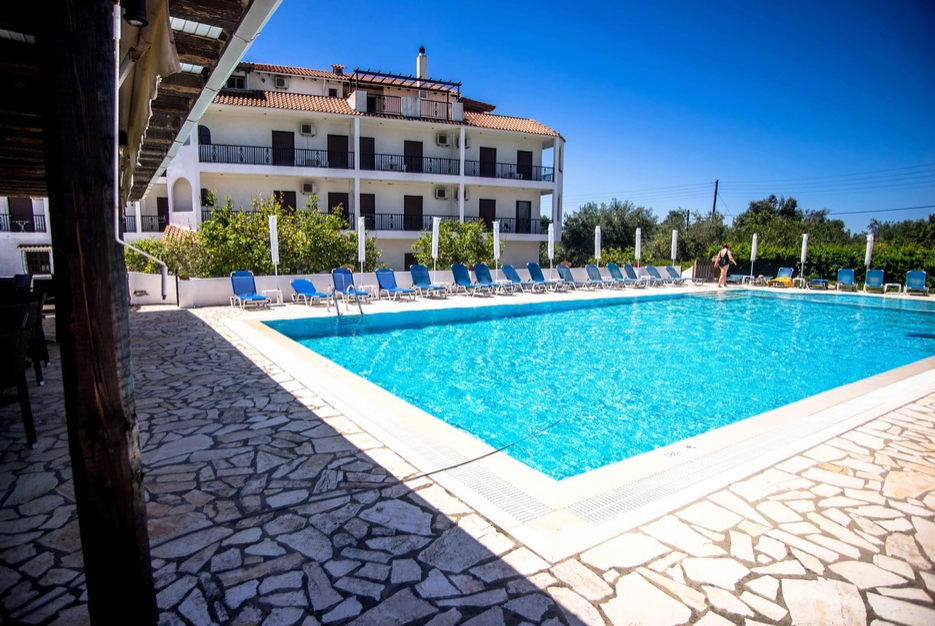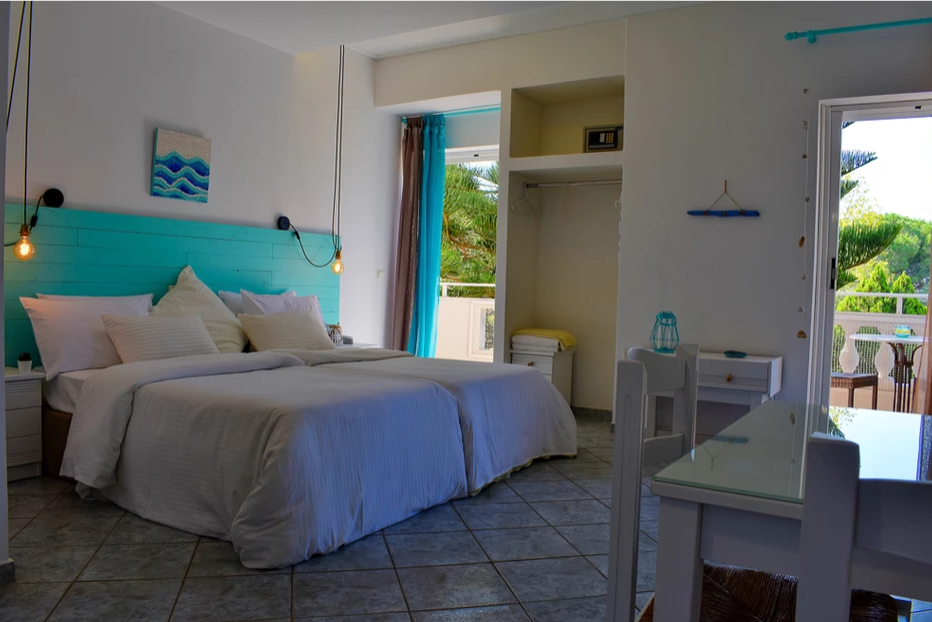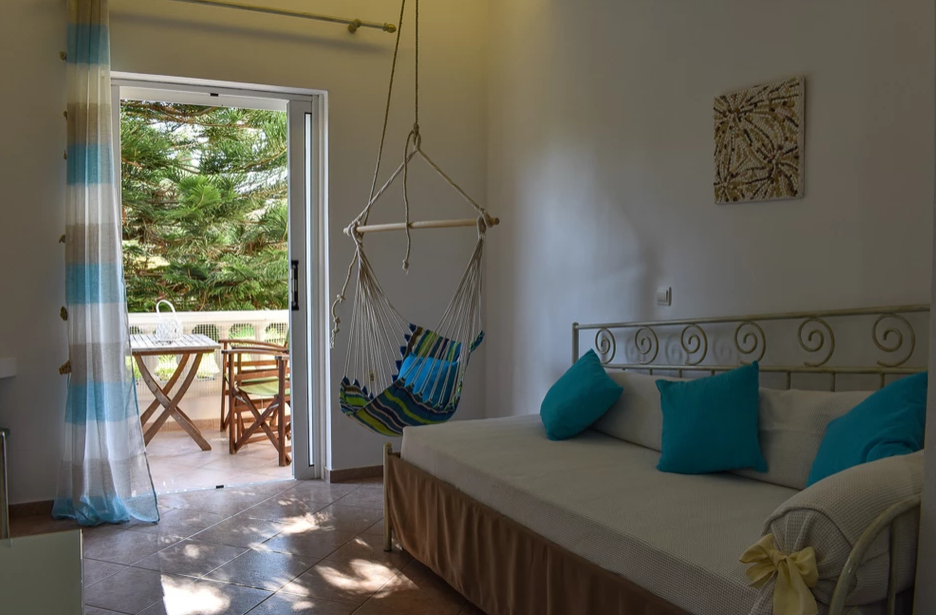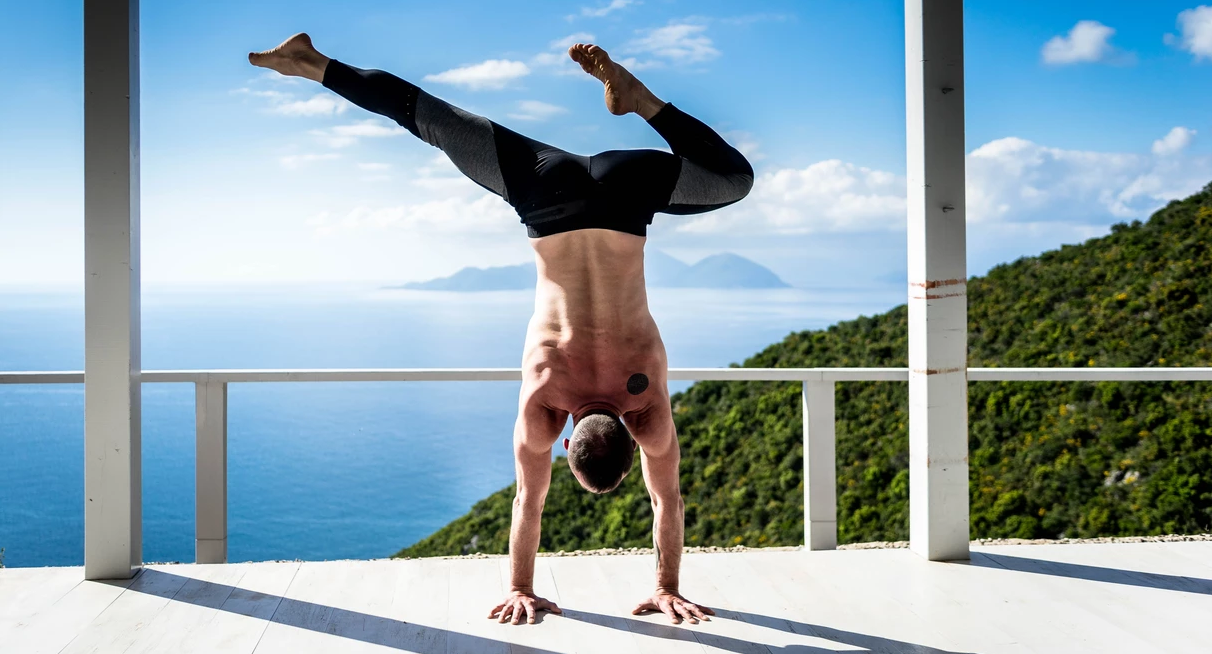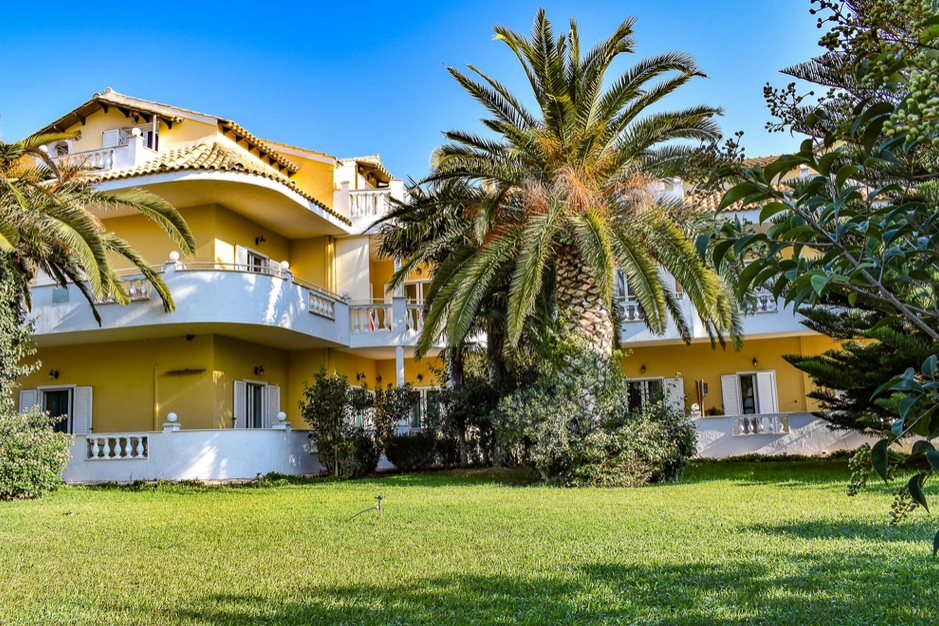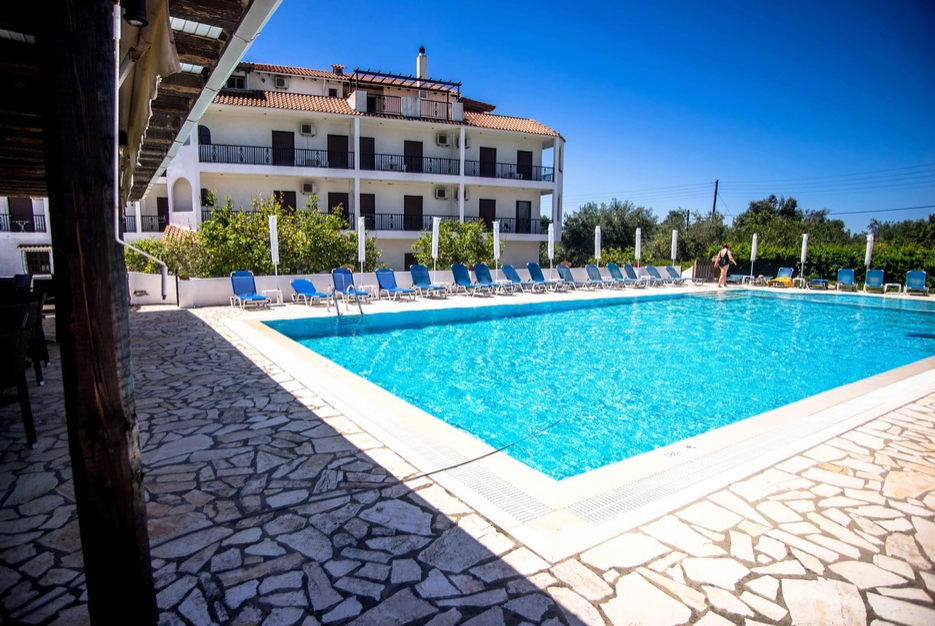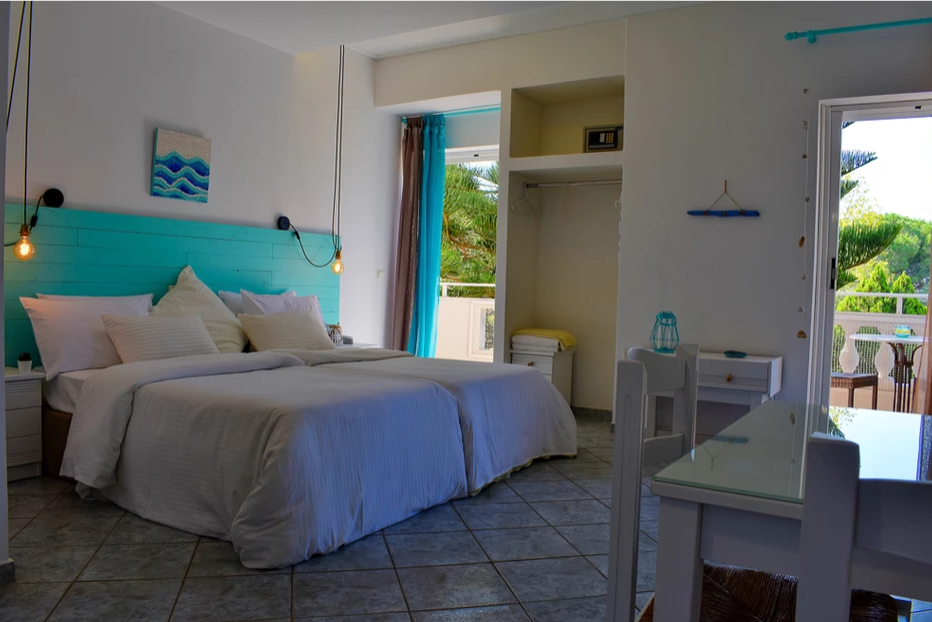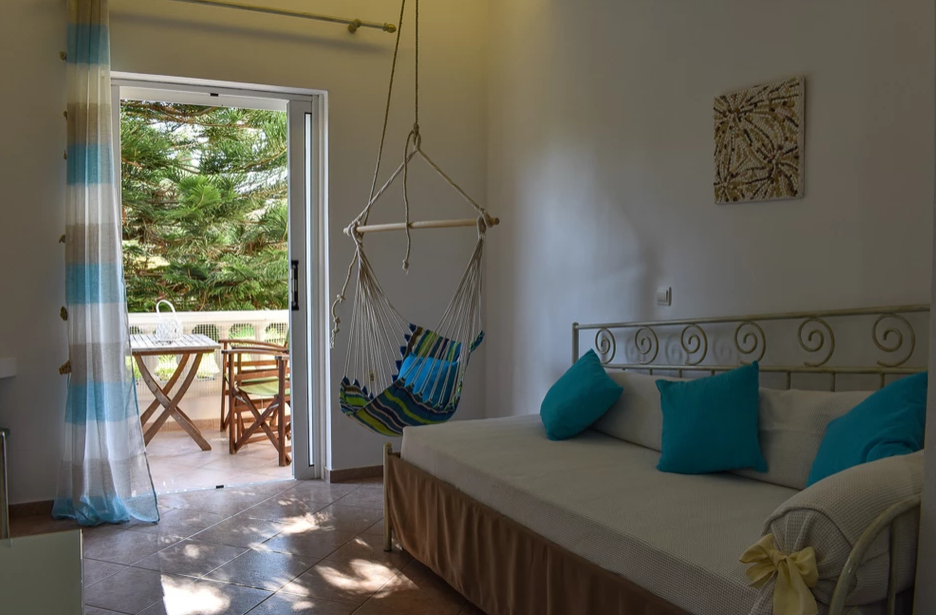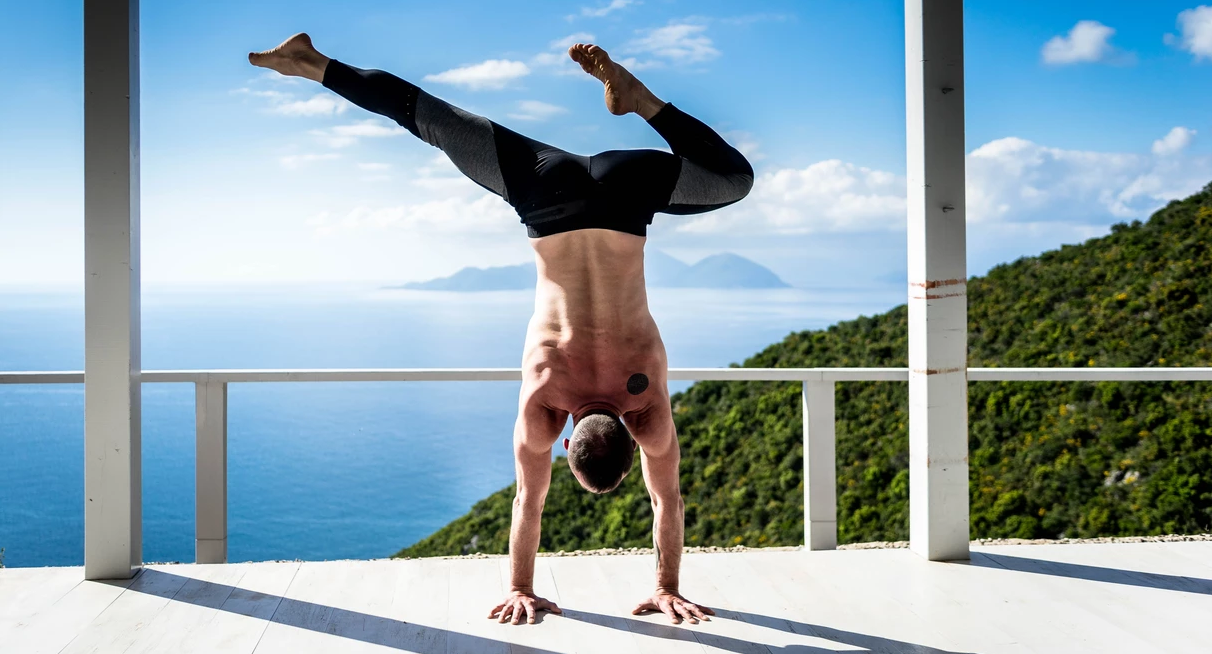 This 25 day, 200-hour Vinyasa Flow & Ashtanga Yoga Teacher Training in Corfu, Greece is sure to be a life-changing experience for aspiring yogis. The program takes place on one of the most iconic Greek islands, Corfu, and it's rich heritage, traditional charm, unique landscapes, stunning beaches, and emerald seas certainly won't disappoint. Enjoy your teacher training at the lovely apartment complex, Andriana Corfu, which is perfectly nestled into the tropical atmosphere.
Program: The 200-hour teacher training program includes daily Ashtanga and Vinyasa yoga practices, certification to register with the Yoga Alliance, all meals, exposure to Yin and Restorative yoga practices, full access to the sun-kissed beach, 24 nights accommodation, and experienced teachers!
What We Like: This teacher training spans beyond the physical aspect of yoga and guides future teachers to fully explore breathing techniques, meditation, mindfulness, creative teaching skills, Indian philosophy, and yogic ethics.
Cost: Starting at 2,922 USD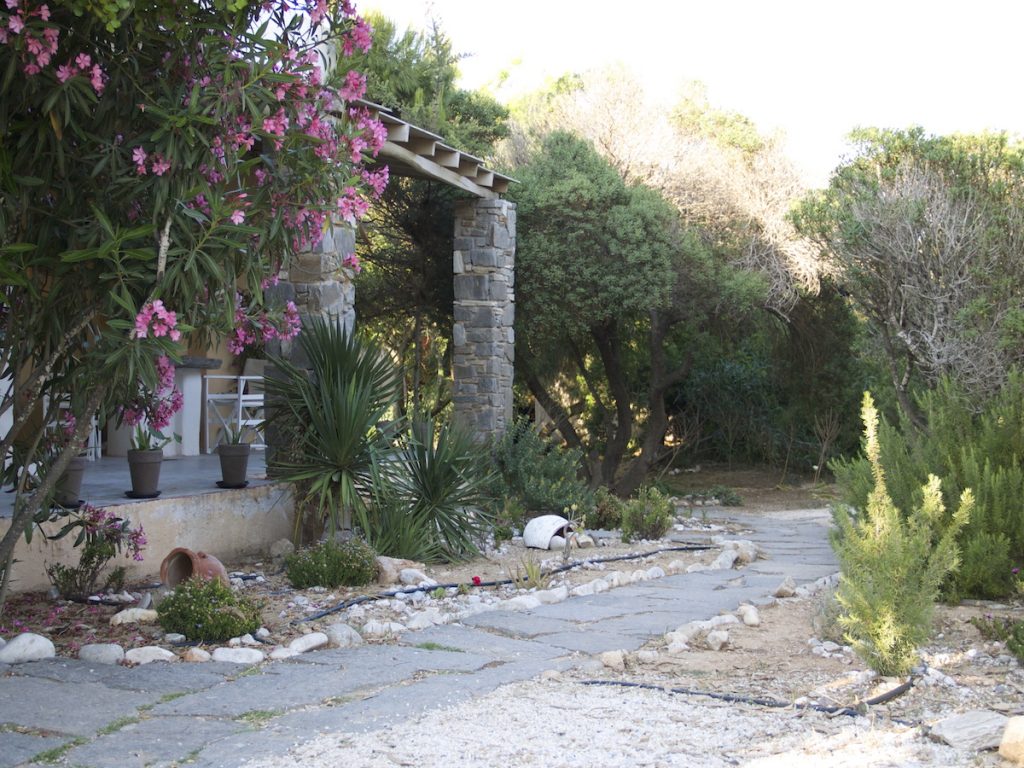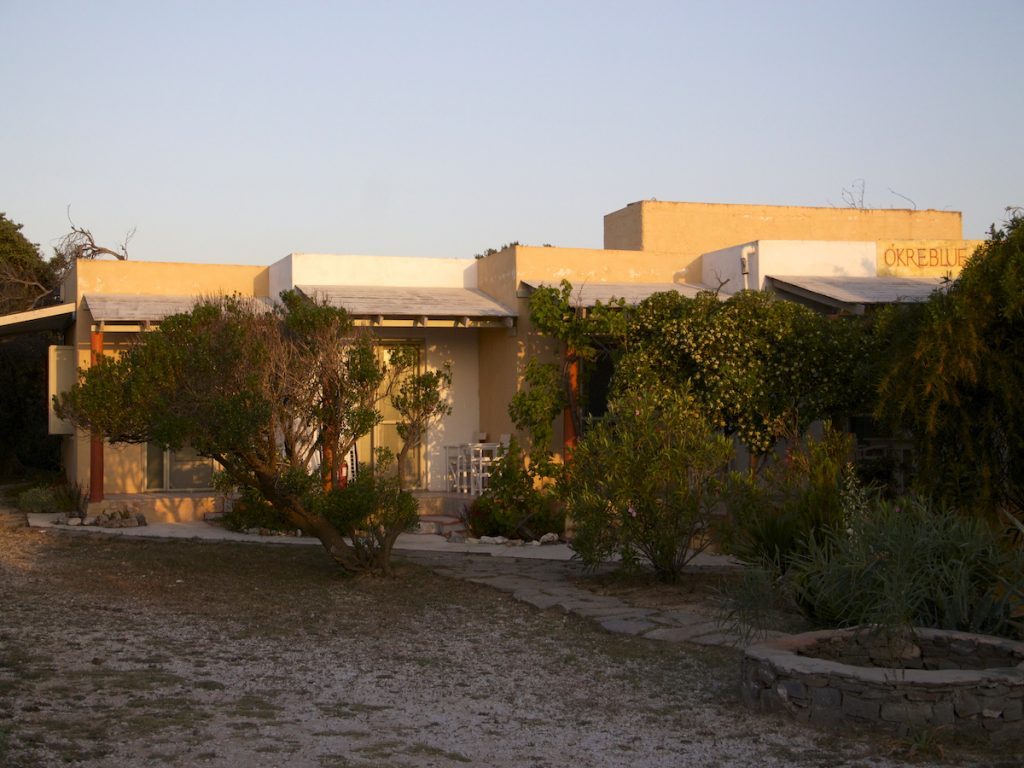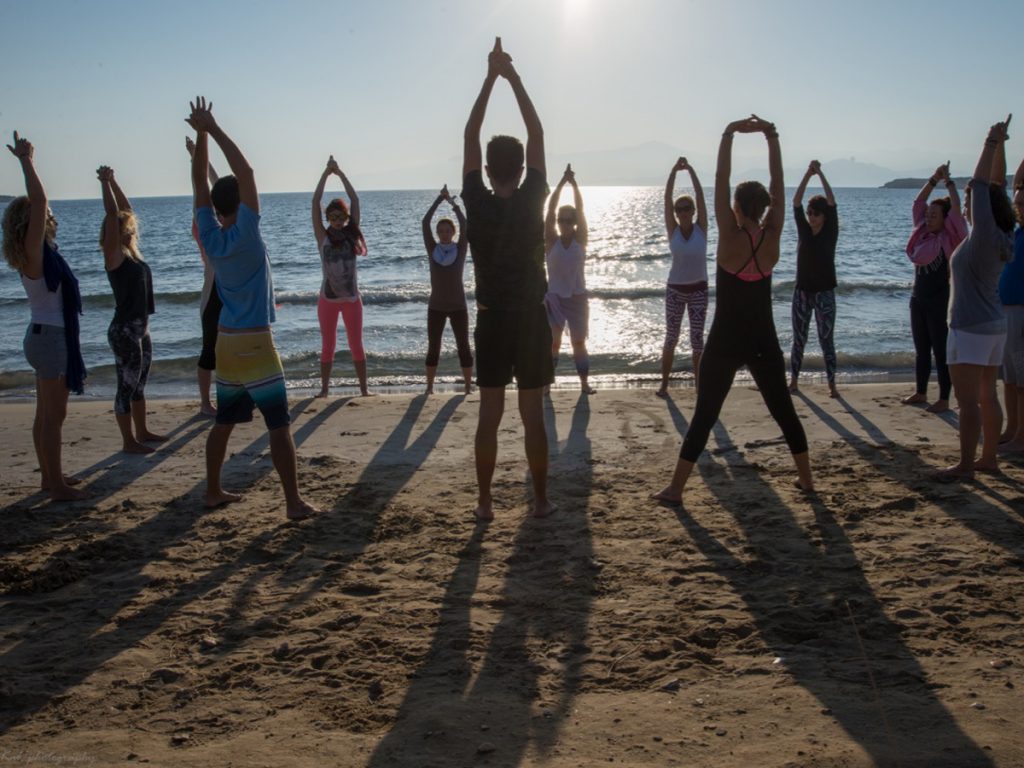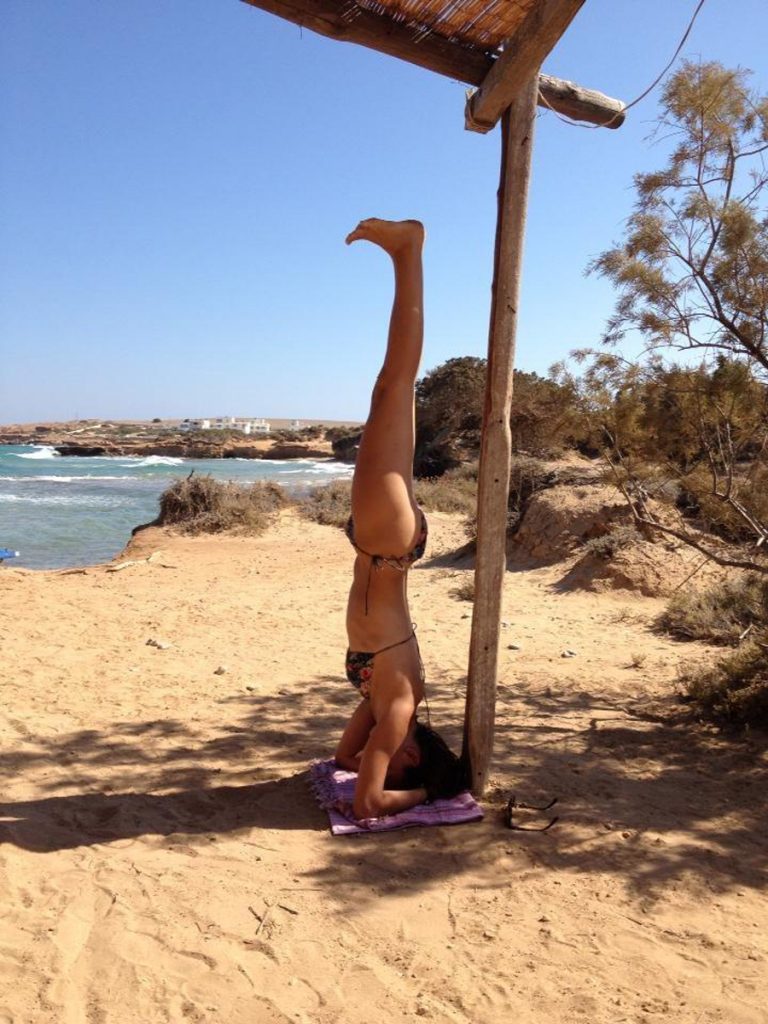 Open-the-Heart-2016_-25-1024x768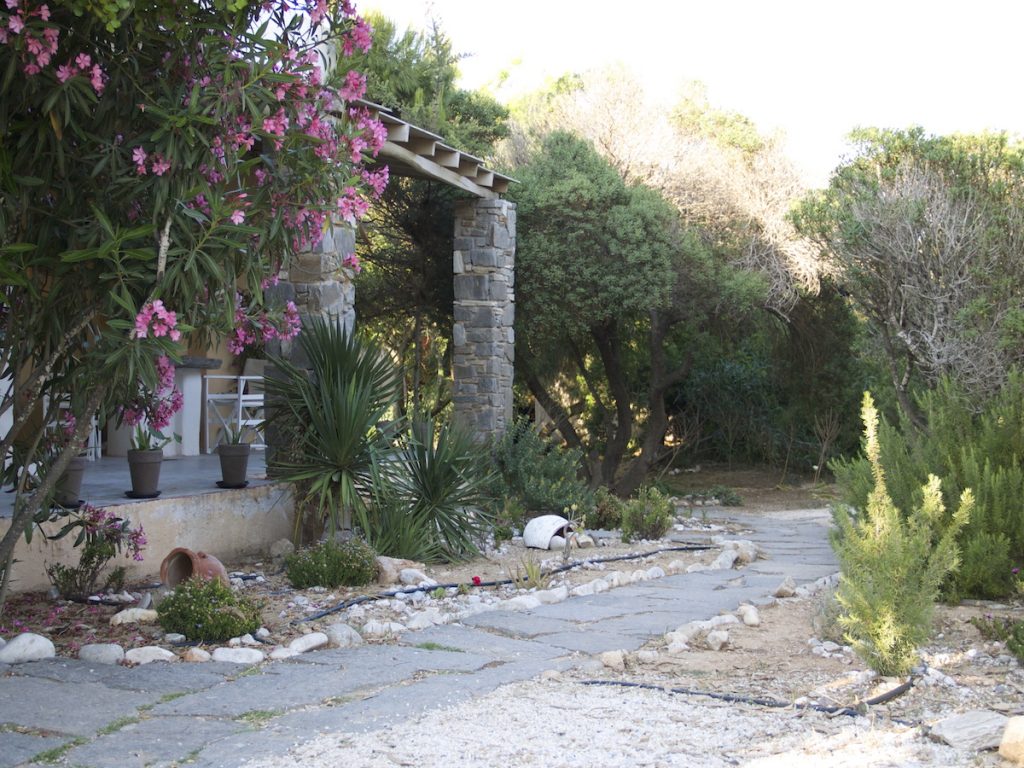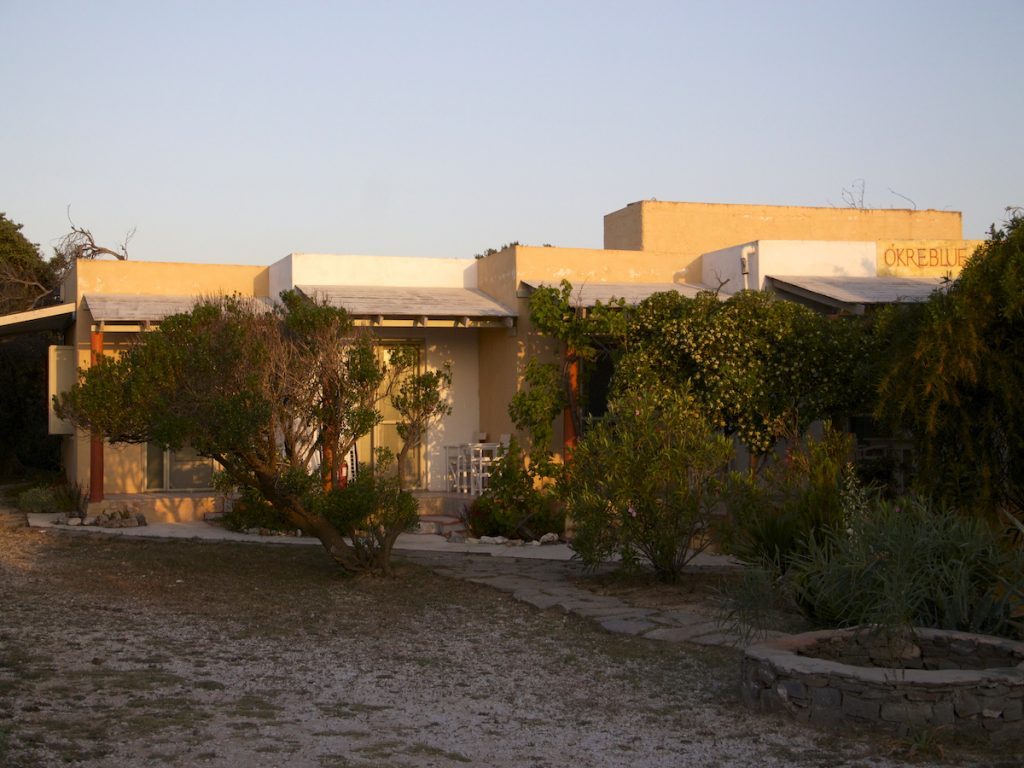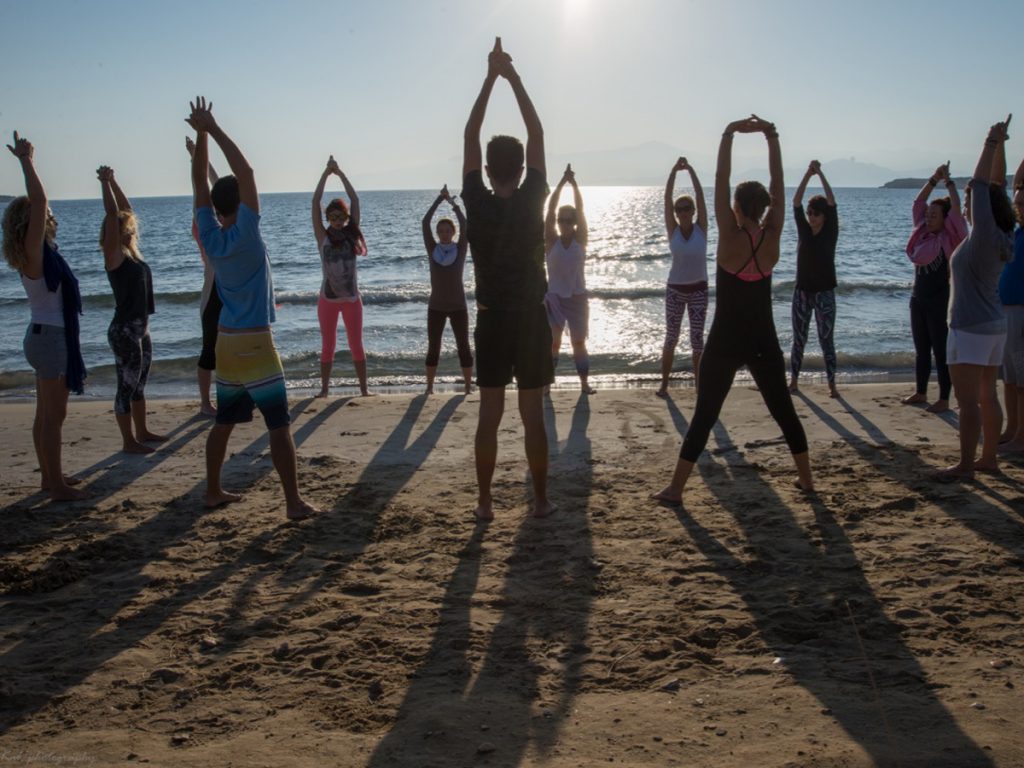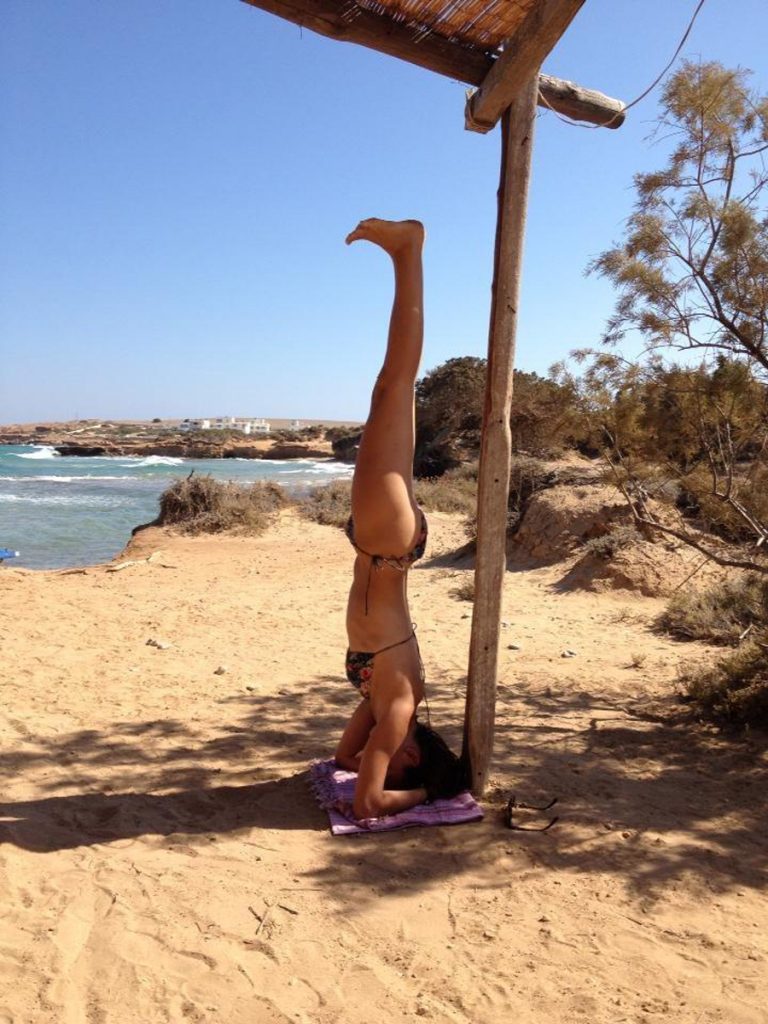 Located in the stunning Cycladic island of Paros, this 18 day, 200-hour Therapeutic Yoga Teacher Training offers a comprehensive program that's recognized by the Yoga Alliance. Throughout the duration of your training, you'll be alongside spectacular beaches and healthy fusion Mediterranean Indian cuisine that's sure to impress. The instruction will cover a variety of yoga teaching techniques, including anatomy, relaxation, breathwork, meditations, postures, and theories.
Program: Every morning of the program begins with a meditation on the beach, breathwork, chanting, and gentle yoga followed by smoothies, yoga practice, brunch and swimming, teaching methodology, yoga philosophy and anatomy, dinner and sunset, and finally, a restorative yoga practice.
What We Like: The local Parian villages offer a glimpse of traditional Cycladic architecture that gives students an authentic Greek experience!
Cost: 3,297- 4,347 USD
Filizi, Santa Maria, Naousa 844 01, Greece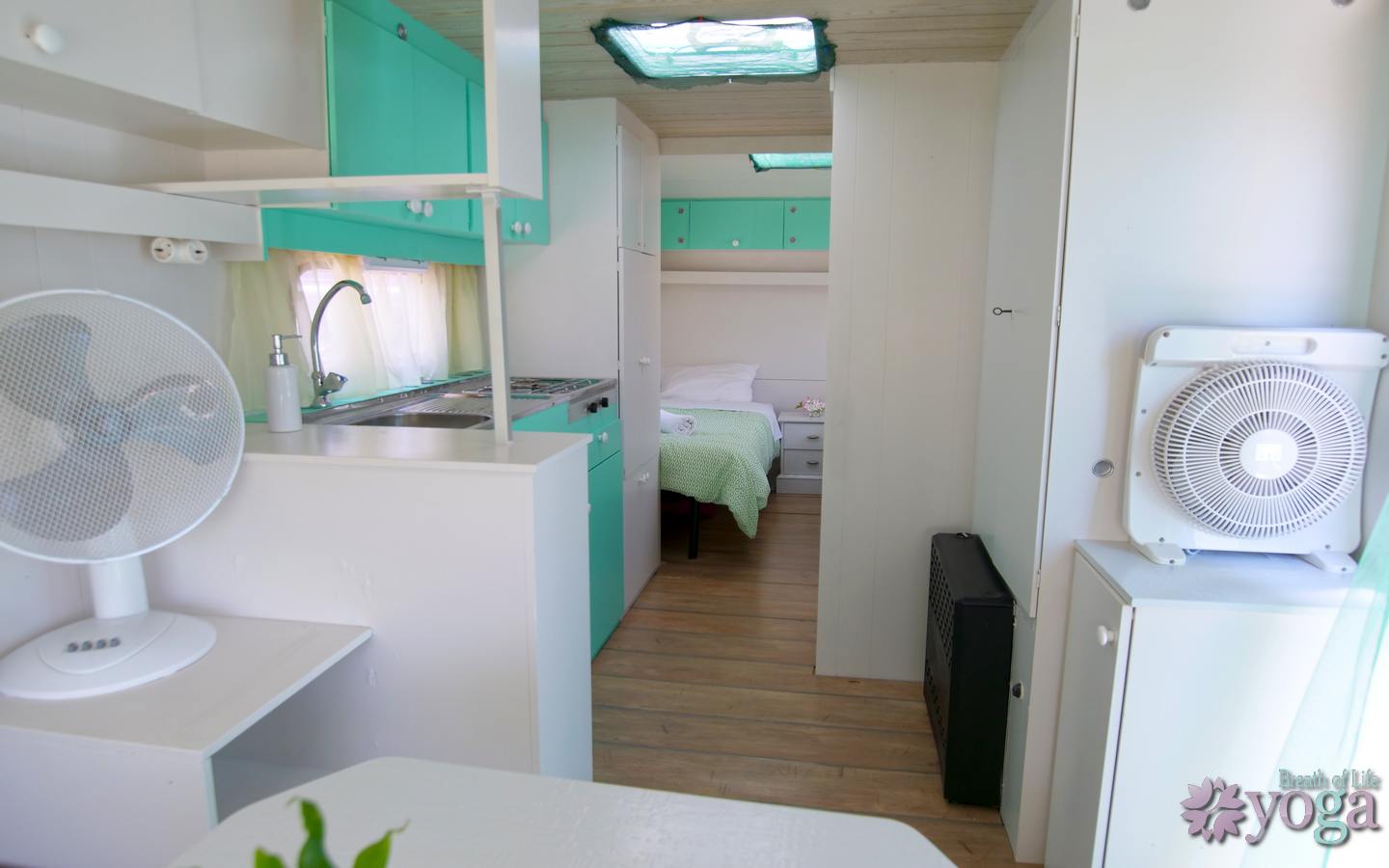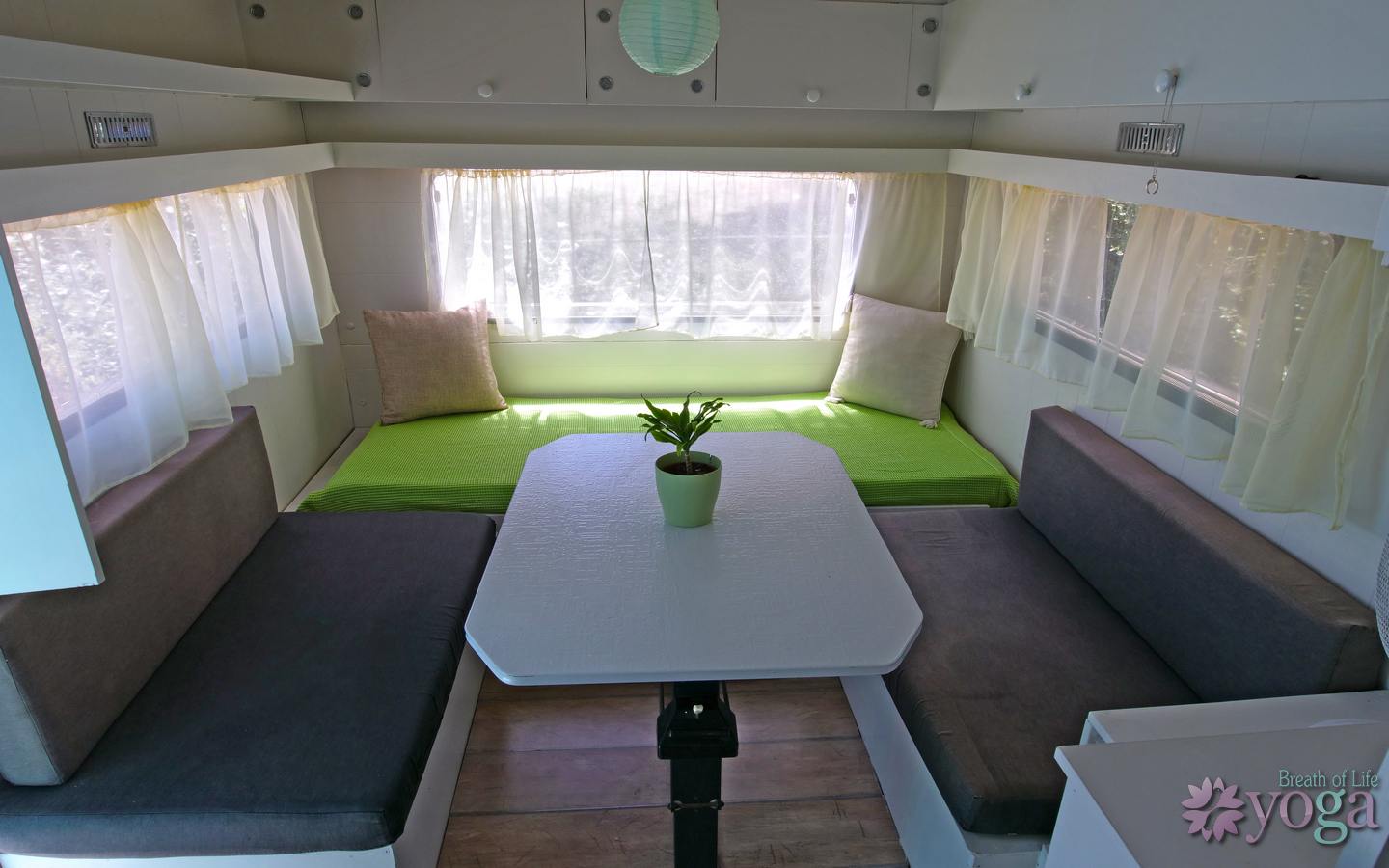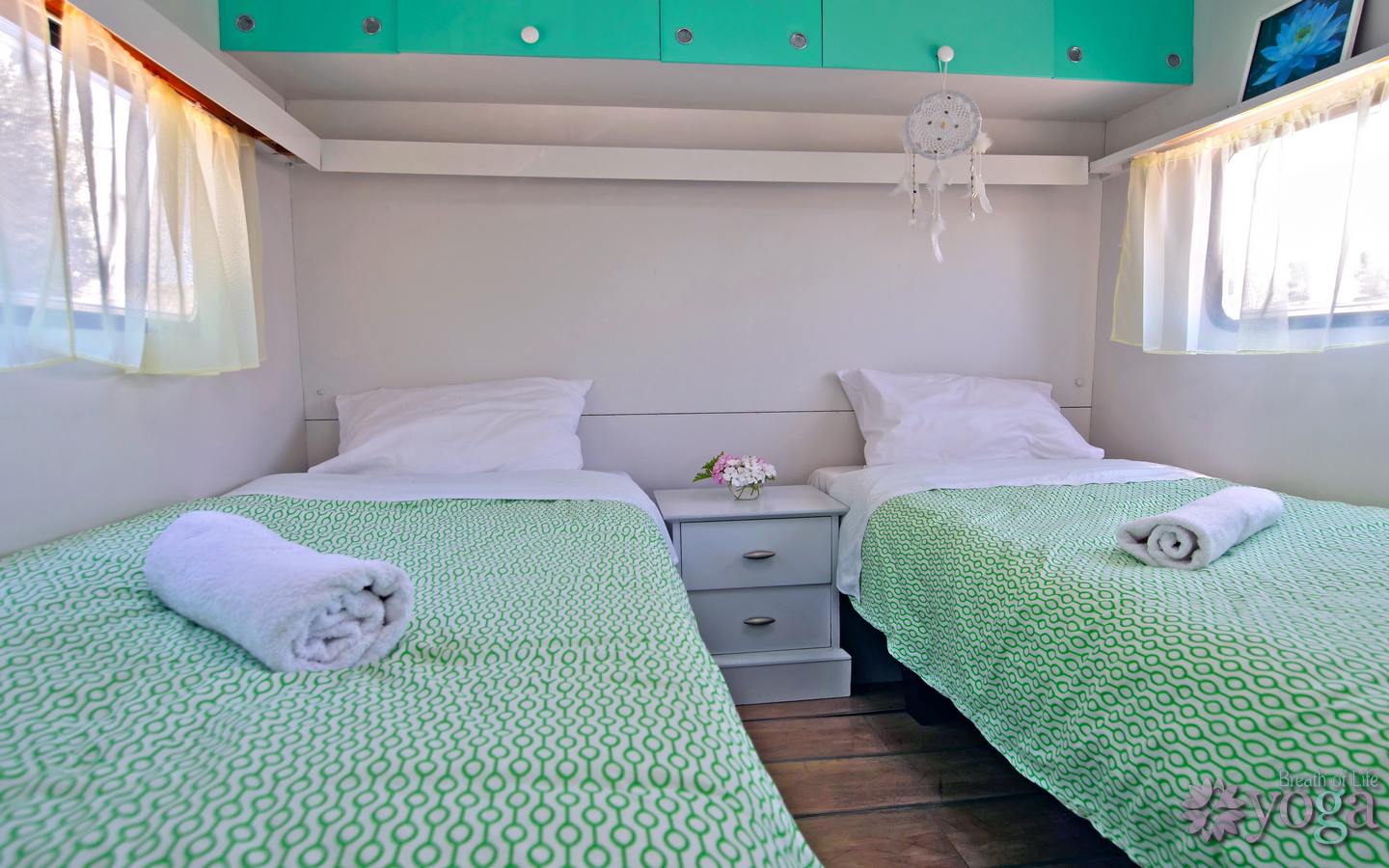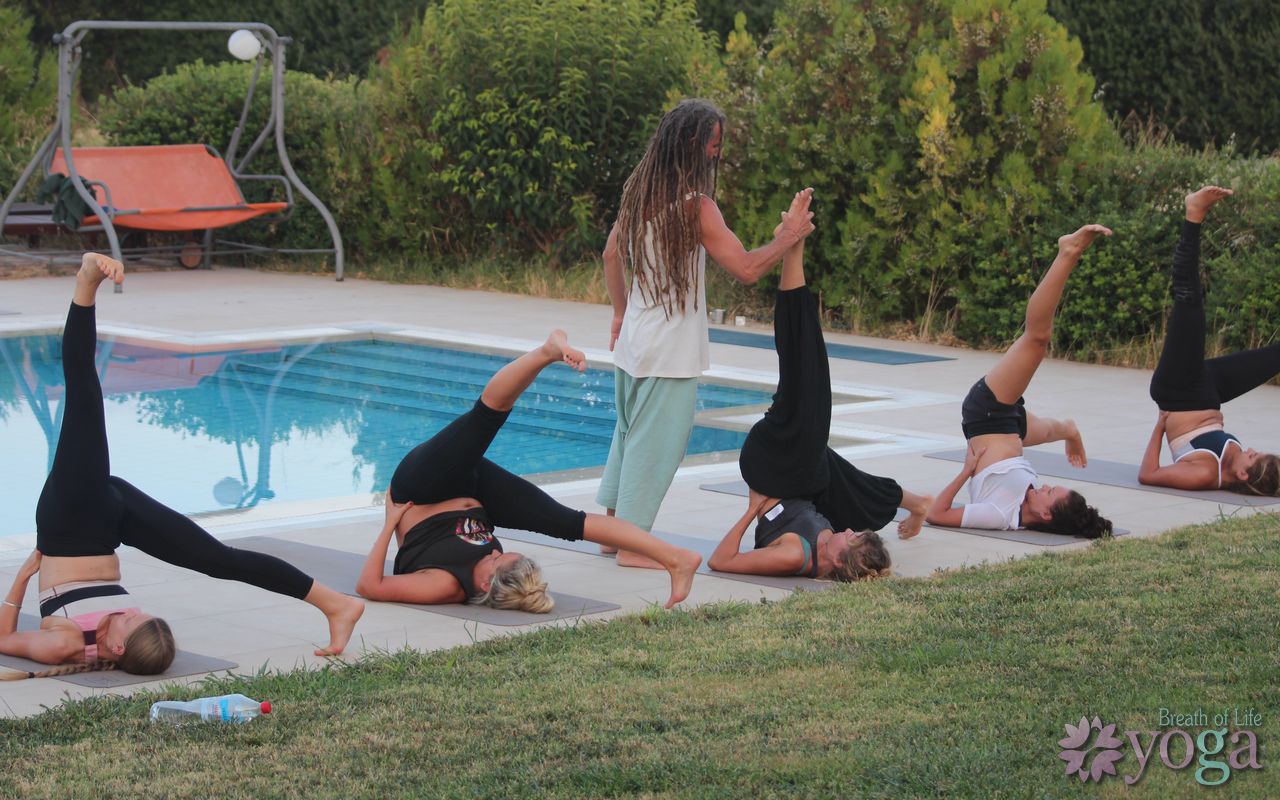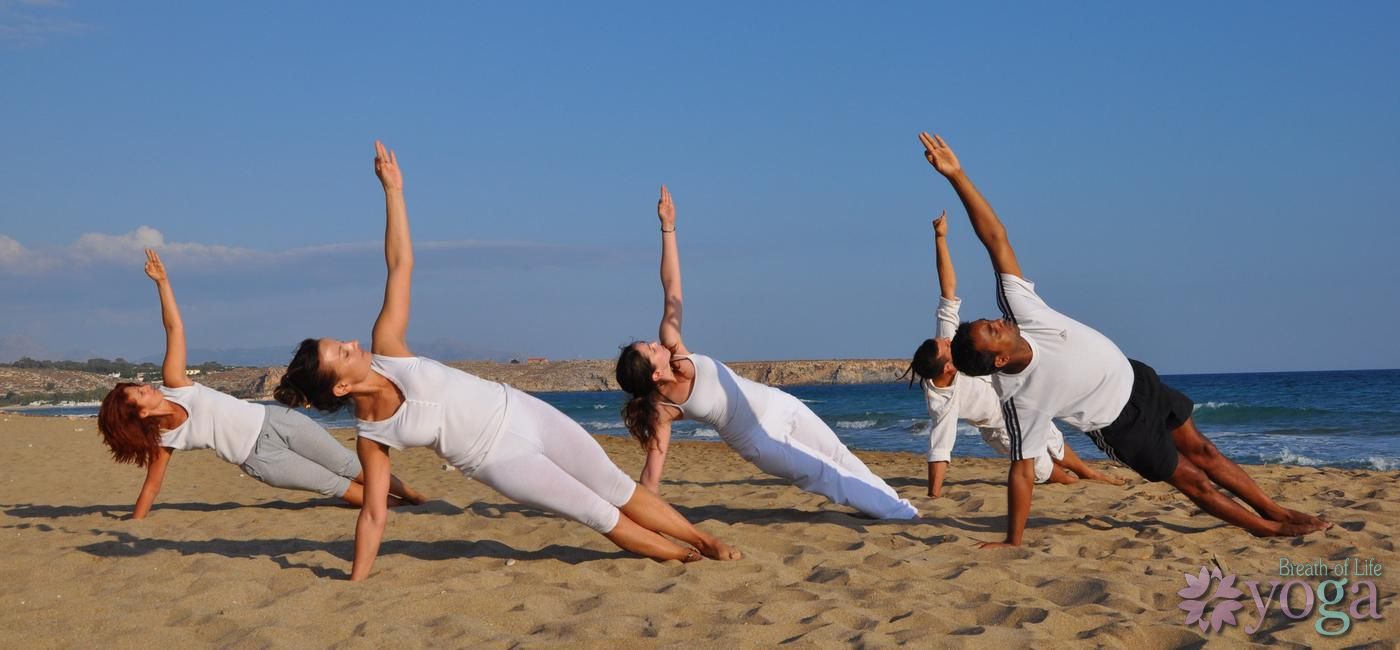 Yoga_breathoflife_2018_11
Yoga_breathoflife_2018_10
Yoga_breathoflife_2018_09
Yoga_Breath_of_life_2017_4
Yoga_Breath_of_life_2015_7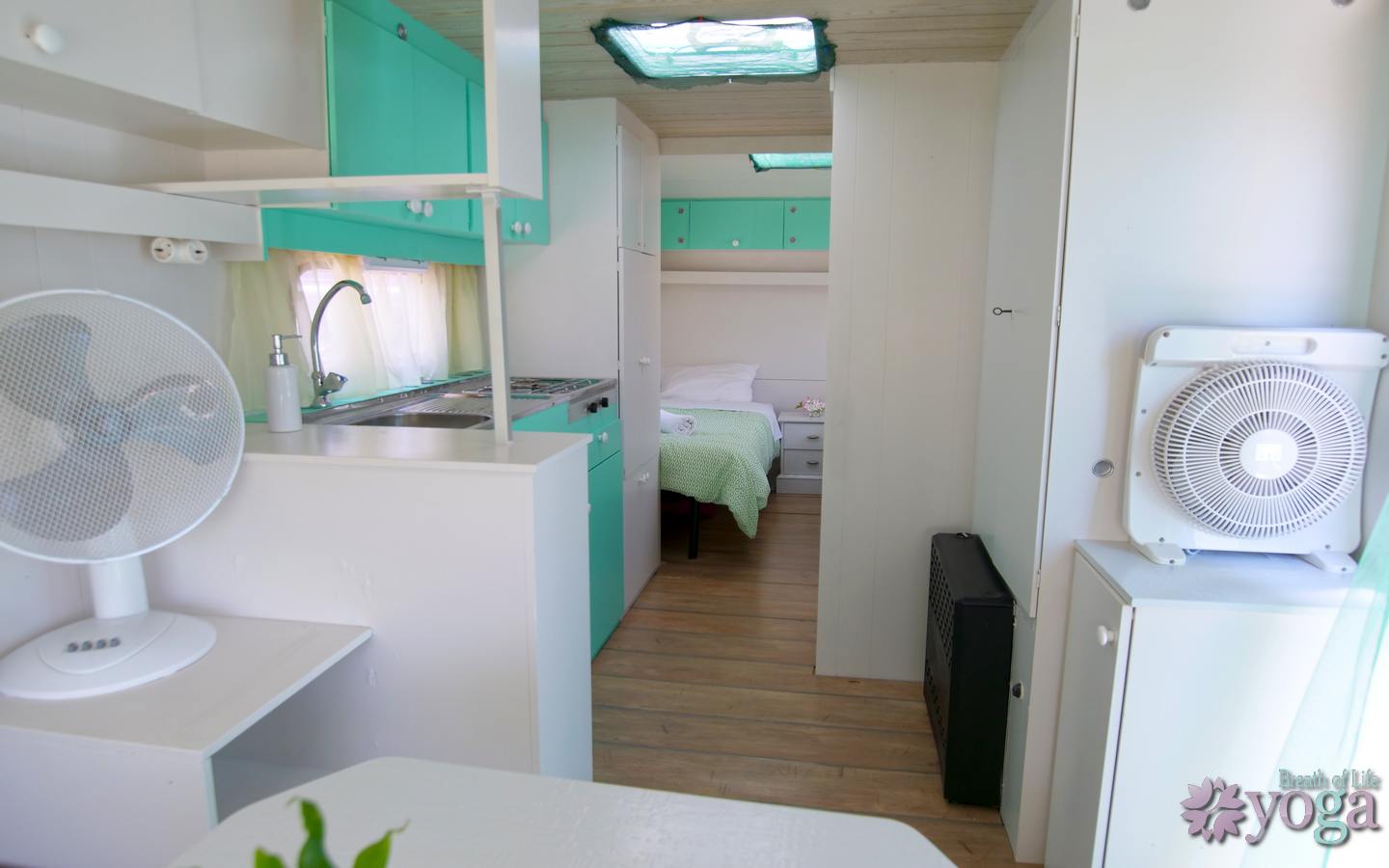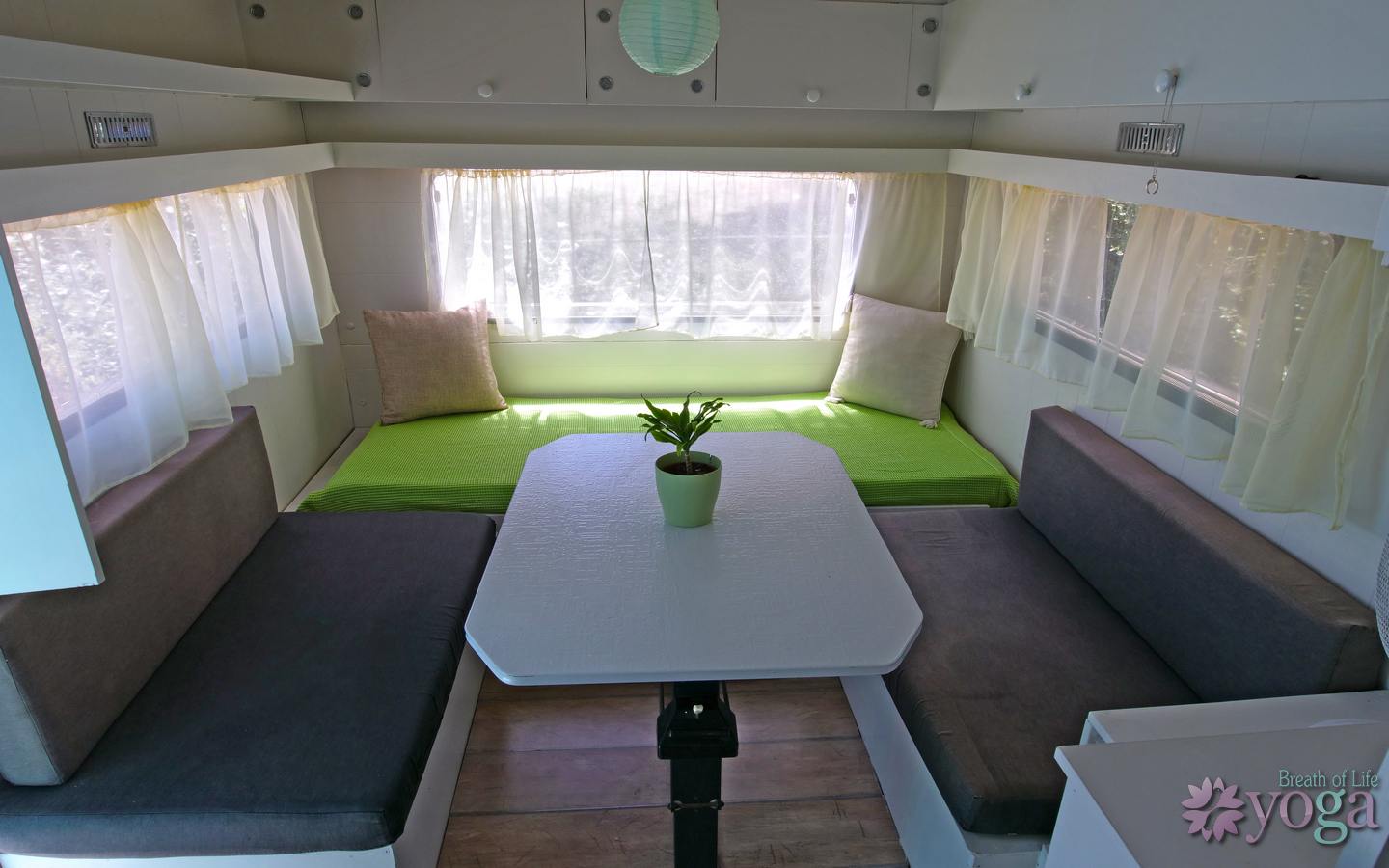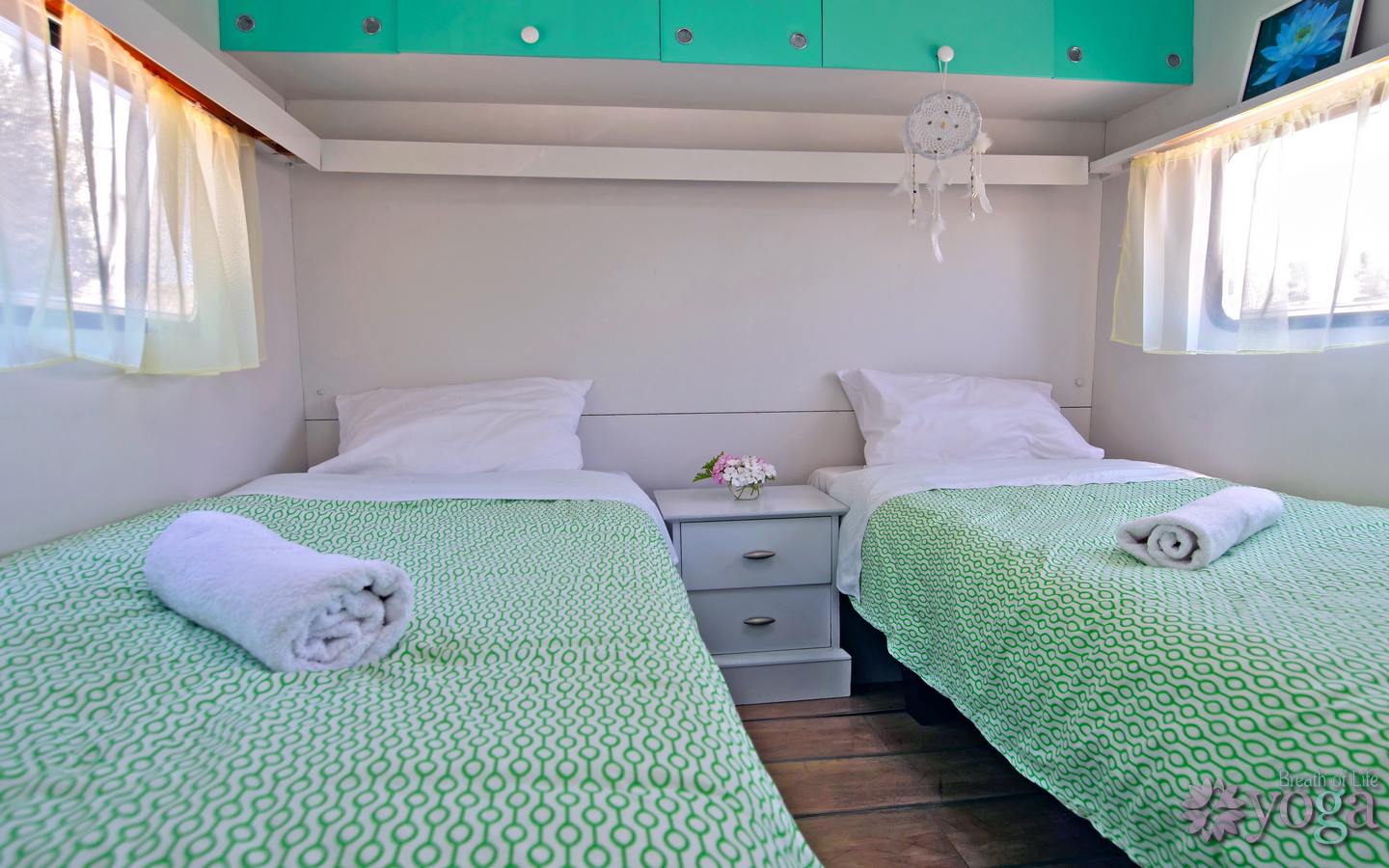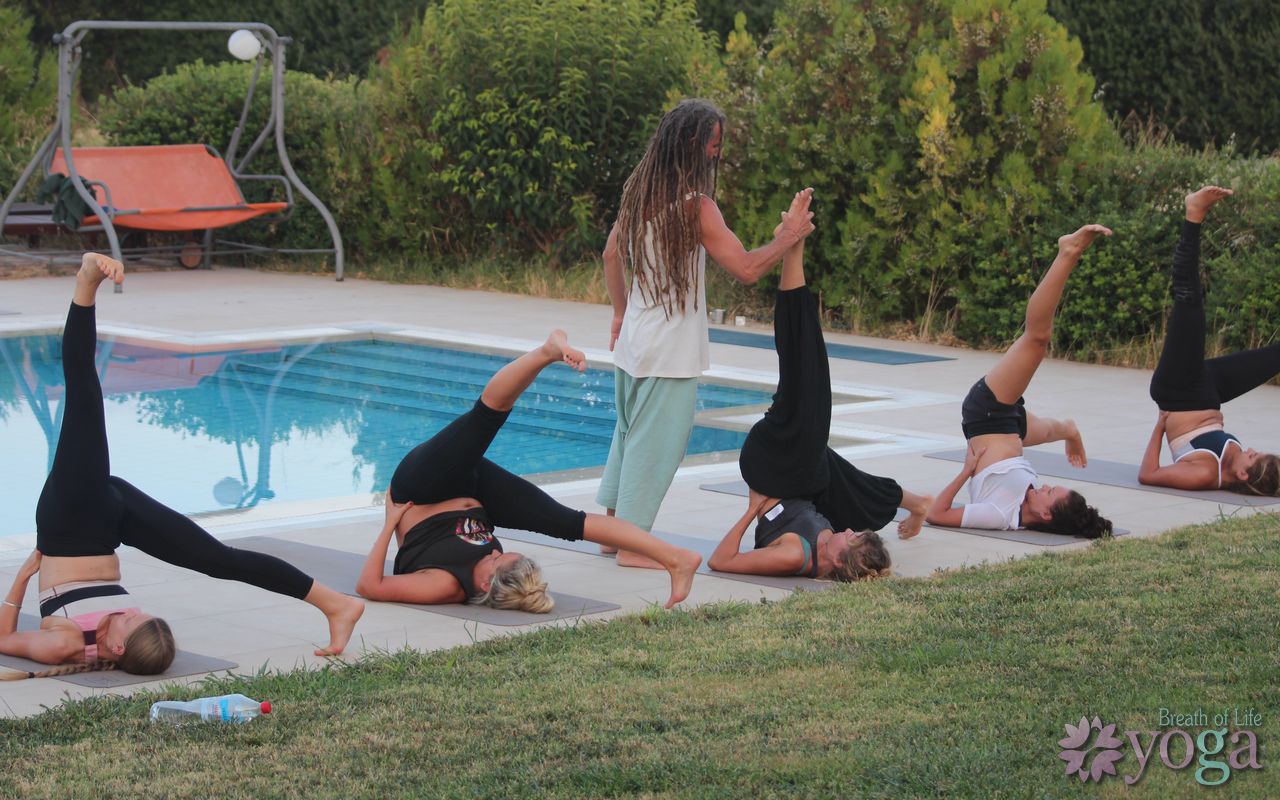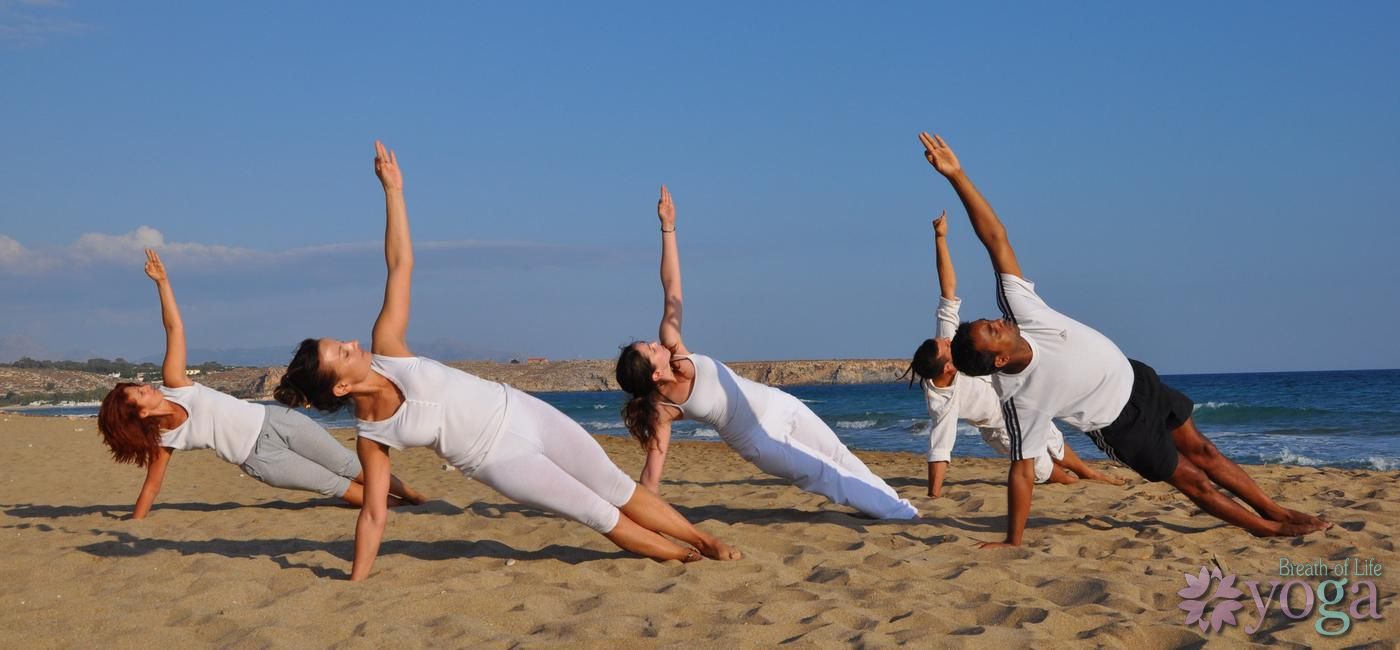 The Yoga Teacher Training by Breath of Life Yoga Center brings students deeper into their practice by developing their understanding of yoga's ultimate intention. They offer 200, 300, and 500-hour teacher training programs throughout the spring and summer months. The 200-hour program is 28 days, the 300-hour is 34 days, and the 500-hour is 64 days, and they all take place in beautiful Crete at Ktima Mantilari. The luxury apartments at Ktima Mantilari are situated 20 minutes from Heraklion city and 20 minutes from the nearest beach, so there's plenty for students to do during downtime.
Program: An average day during a 200-hour training would start with meditation followed by cleansing, yoga practice, breakfast, alignment class, lunch, free time, anatomy class, tea time, yoga practice, chanting, dinner, and finally, free time. Students receive every Sunday off to explore the local surroundings.
What We Like: The various levels of teacher trainings offered by Breath of Life Yoga Center cover nearly every style of yoga.
Cost: 2,394.86 – 8,924.97 USD
Kolomodi 21 Km Heraklion, Καστέλλι 701 00, Greece
Take Your Practice To New Heights In Greece
Well, there you have it – The 10 best teacher trainings in Greece! No matter which path you choose to follow,  you're sure to have the Mediterranean experience of a lifetime while diving deper into your yoga practice. Opa!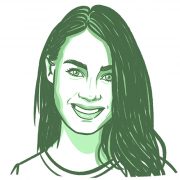 Patricia Brooks
After spending nearly two decades as a relationship therapist, Patricia journeyed down the path of writing as a vehicle for sharing her wisdom. Her work reflects a sincere interest in readers' wellbeing and is abundant with helpful advice and fascinating insight.