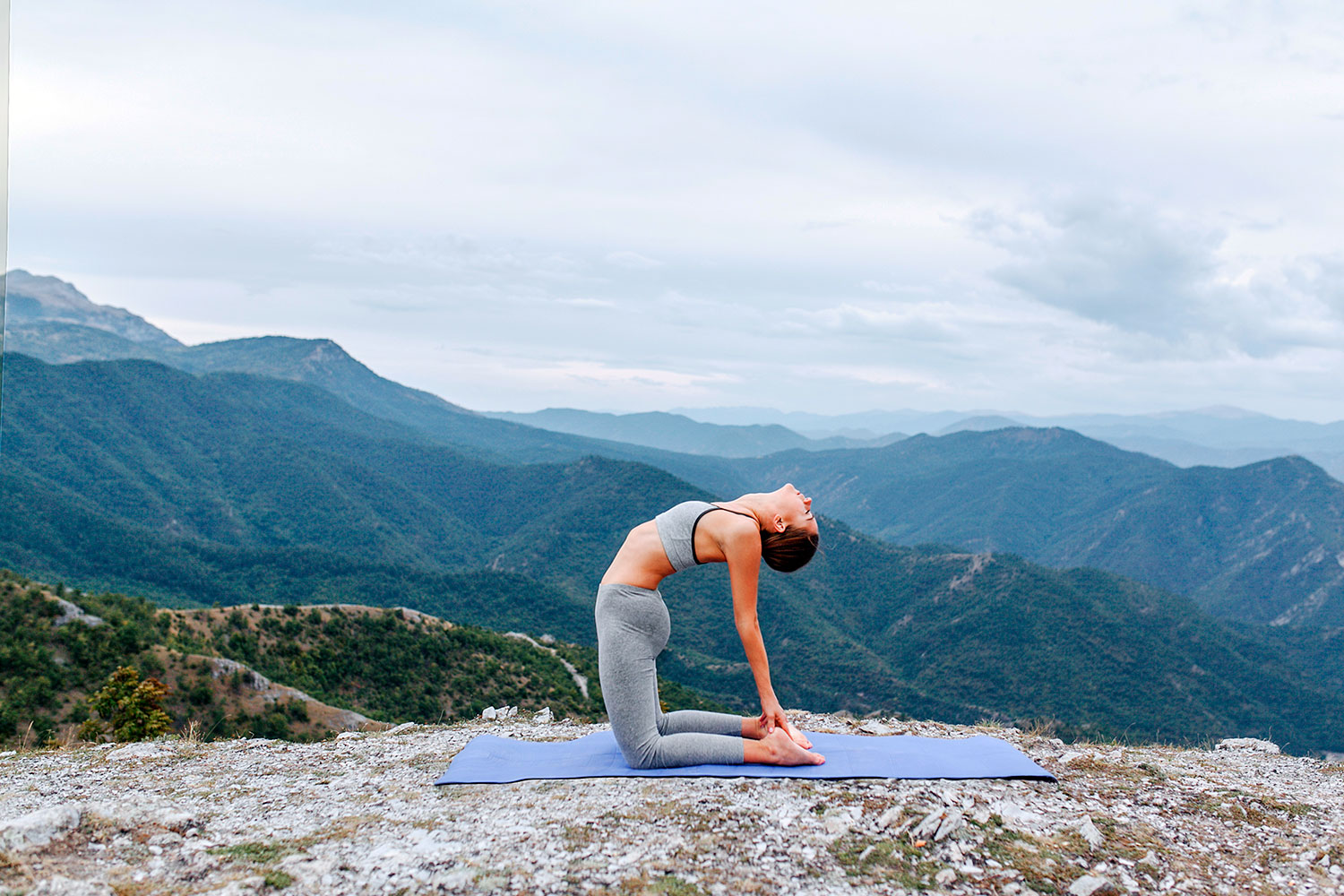 In the Western Hemisphere, there really is no better place for a yoga getaway then Costa Rica.
The incredible wildlife, lush tropical rainforests and wide sandy beaches of this tiny Central American republic have come to entice just about every North American yoga teacher in the business. Everyone seems to be holding their destination retreats and teacher training's here, and it's only getting more and more popular.
You may ask, "If they like it so much, why don't they just move there?!"
Well, actually, that's just what a whole bunch of them have done. Costa Rica is full of expatriot yoga teachers running trainings from here full time, so the standard of training is quite high, and you can bet that with all that competition the prices will be competitive as well.
The majority of yoga tourism in Costa Rica is located in the sparsely populated Nicoya Peninsula, noted as much for it's incredibly long-lived population as it's idyllic jungle-fringed beaches. Many of the noteworthy trainings are in this area, clustered around the sleepy fishing villages of Santa Teresa or Montezuma.
There are, however, more and more retreat centres and yoga schools popping up on the South Coast and the Caribbean Coast. These will be of particular interest to those looking for something a bit more secluded from the hustle and bustle of the tourist racket.
Here are our picks for the ten best Yoga Teacher Trainings in Costa Rica for 2020: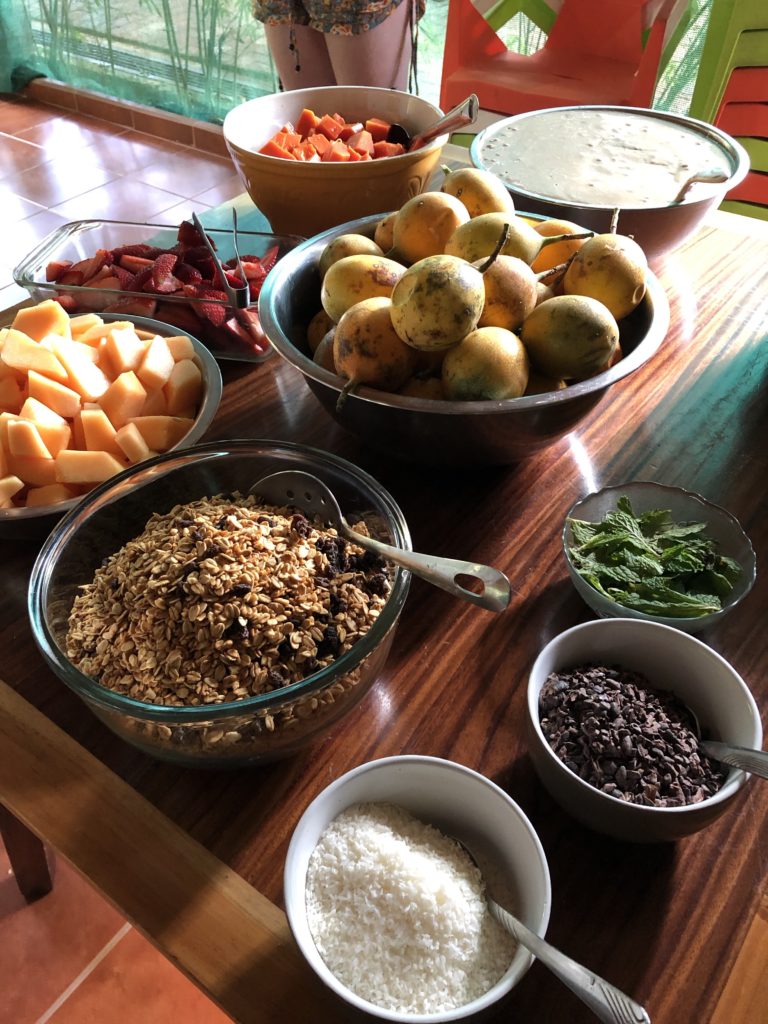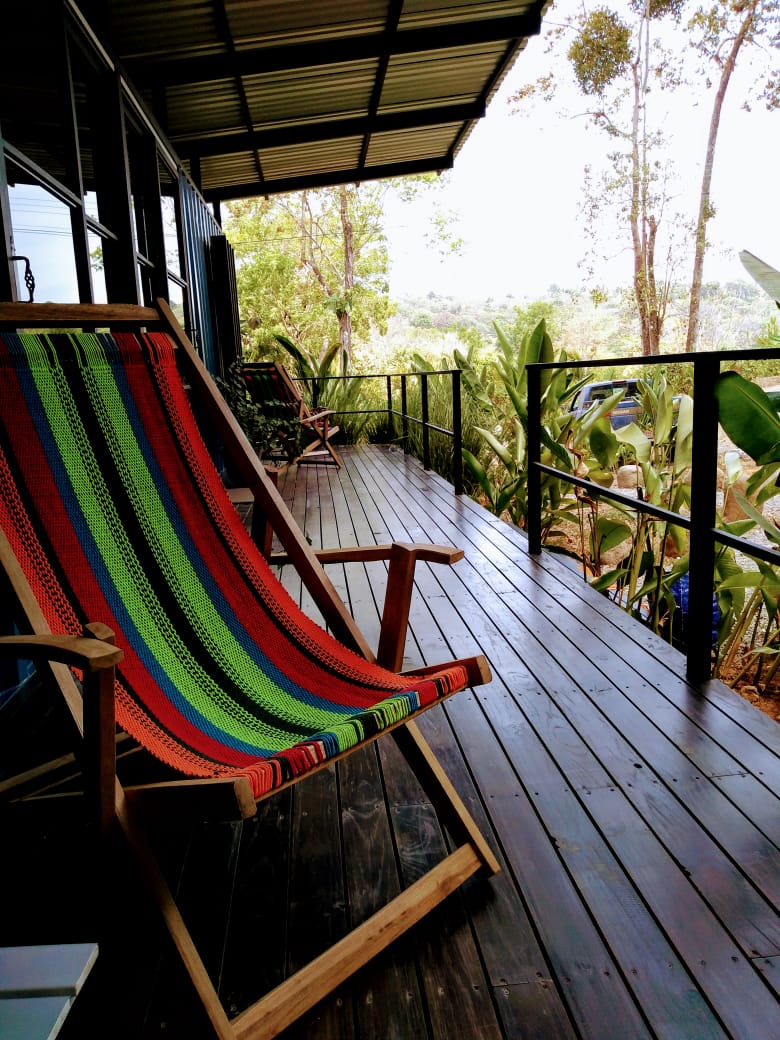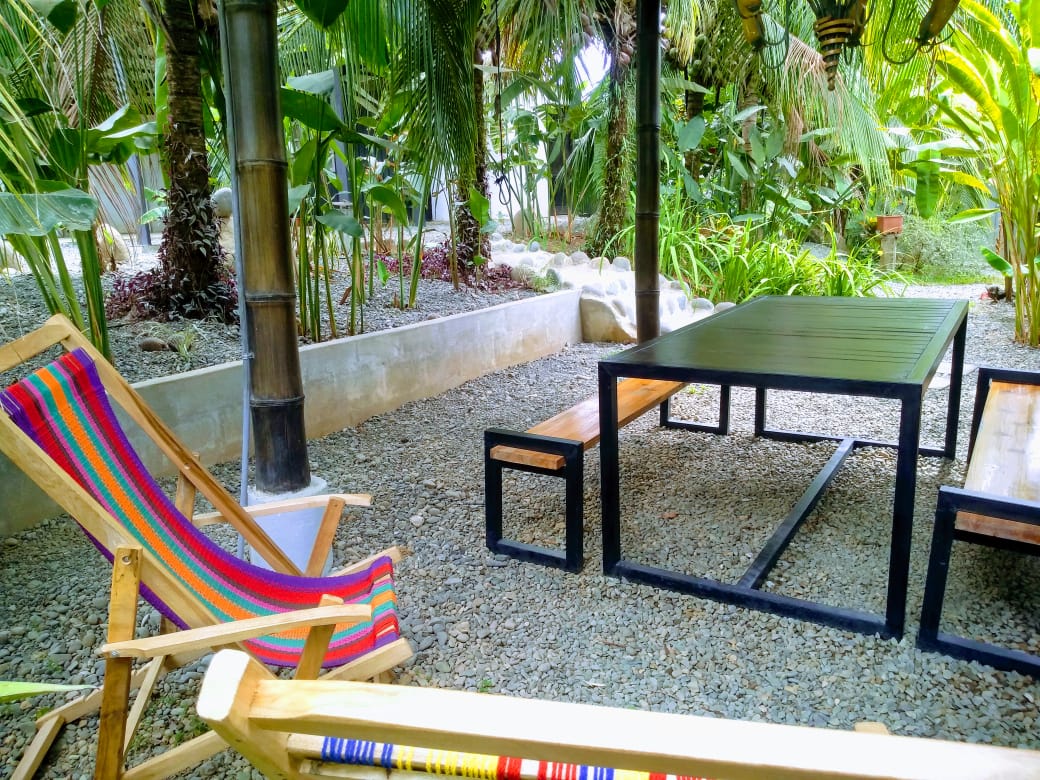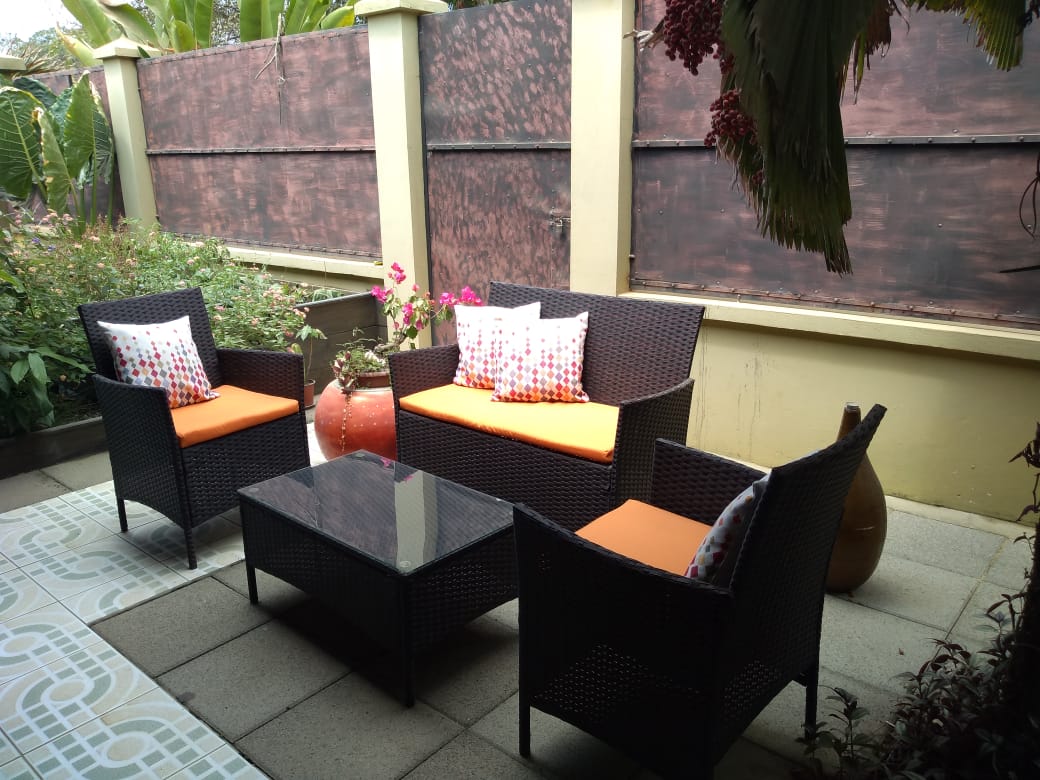 02lX2R5PSCO1IWeVpWr70w-e1560786876892-768x1024
2c2007a8-3582-4888-ba4c-58023d21e83b-2
89d40705-41c3-402f-b1ab-3351417dbc4d-2
db19995d-874d-4ea1-ae71-06c1c74bc6fc-2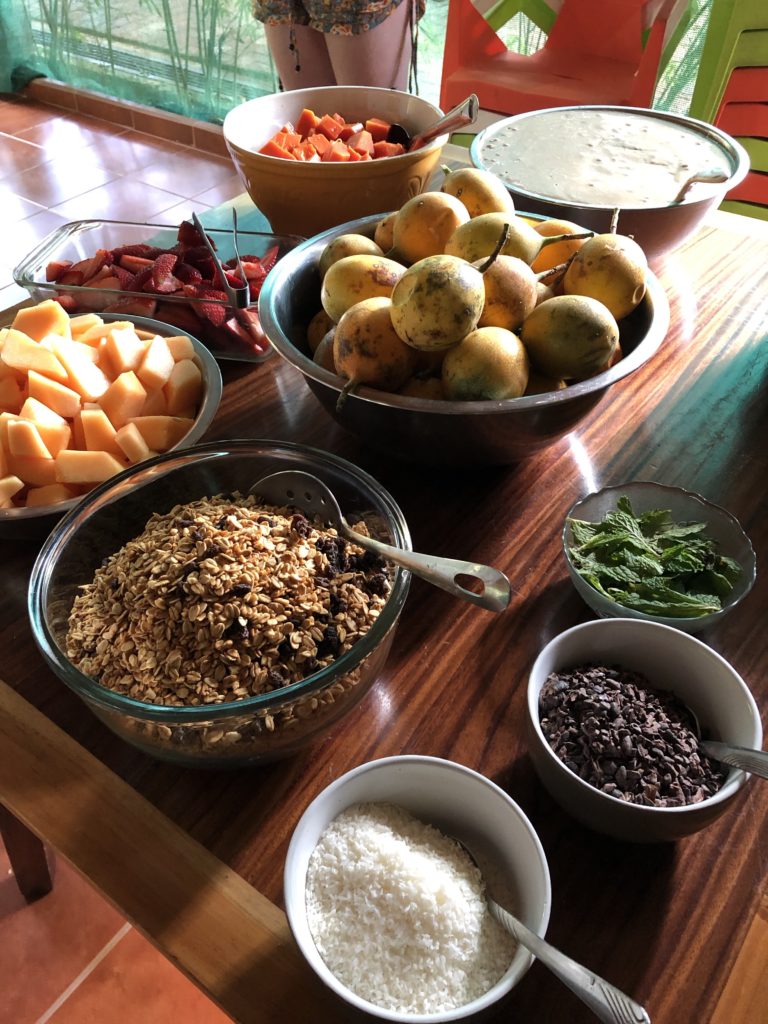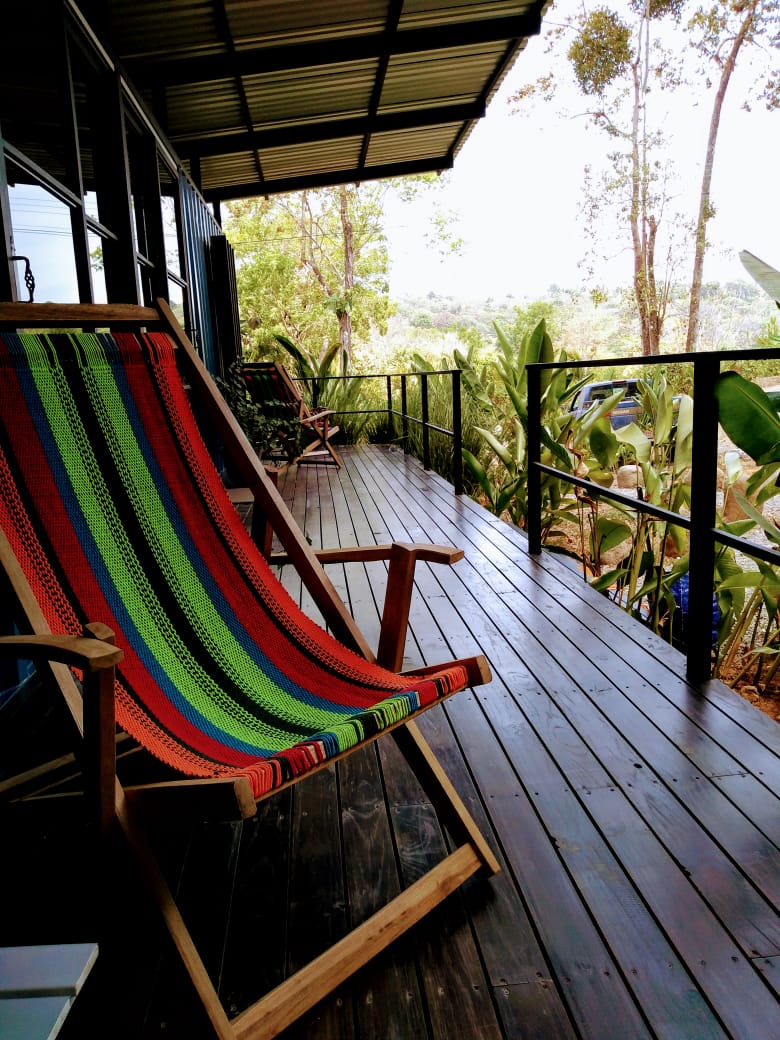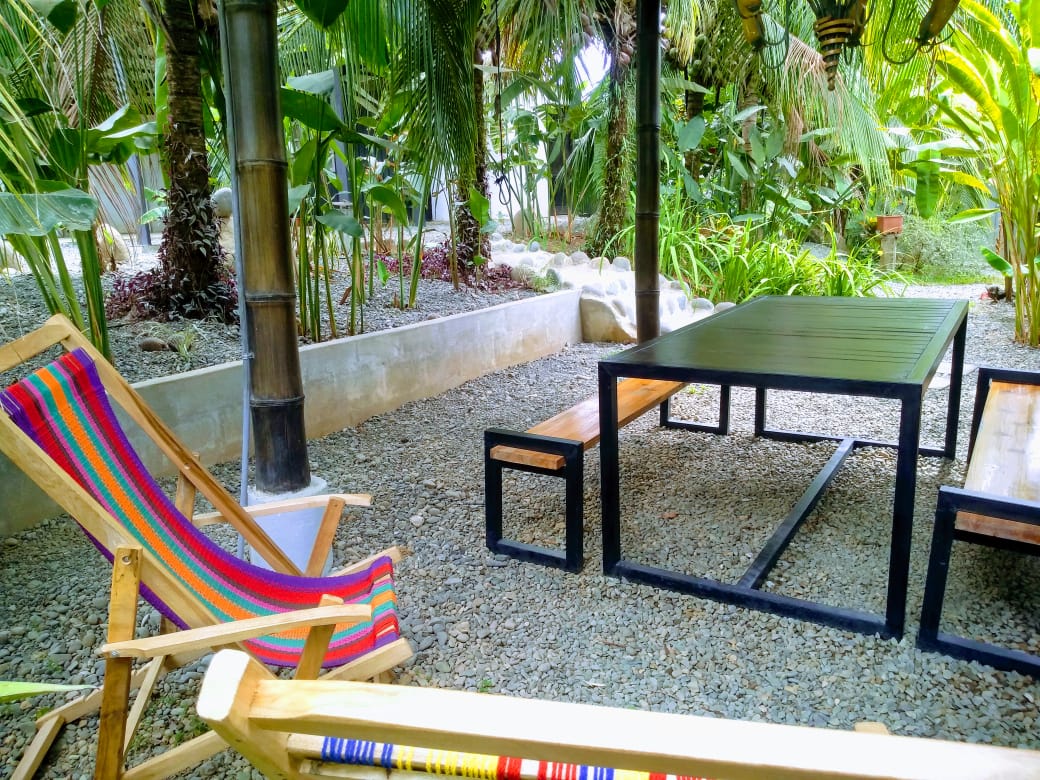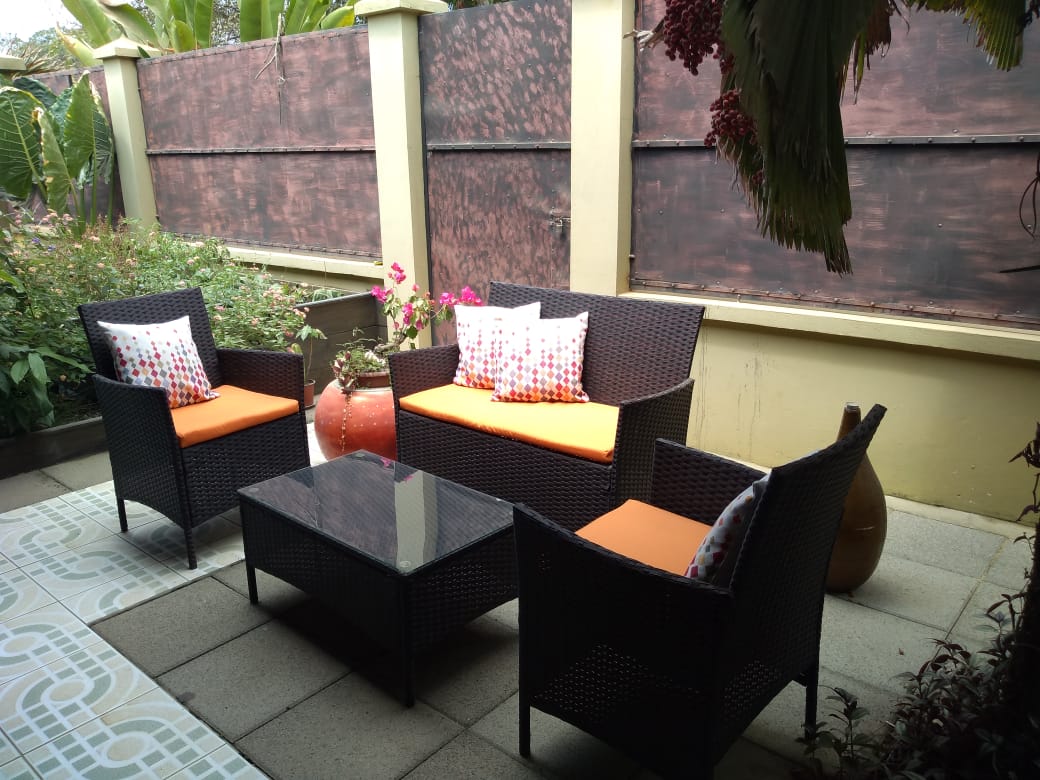 Gypsea is a dedicated yoga school located in Uvita, a small tourist town on the Southwestern Coast of Costa Rica, a short drive from the capital of San Jose. Run by three dedicated yoginis, Gypsea offers comprehensive teacher trainings in a variety of formats.
Program: Their most prominent program is a 200 hr Yoga Alliance approved teacher training that runs more or less year round. The training is multi-style, though it uses The Yoga Sutras and B.K.S. Iyengars Light On Yoga as it's main source texts. Accommodations are rustic but very comfortable and the course includes three home-cooked vegetarian meals per day.
What We Like: In addition to their 200 hr course, Gypsea also offers a Prenatal Yoga/Mommy + Me YTT, an offering that is fairly unique for this kind of destination yoga school. It's always nice to see something a little different that's ideal for active yoga teachers looking to expand their skillset.
Cost: Their 200 hr YTT costs $2899 for bunkbed accommodation, $2999 for a shared room and $3299 for a private room
Address: 620 metros este del BCR Puntarenas Uvita de Osa, 60504, Costa Rica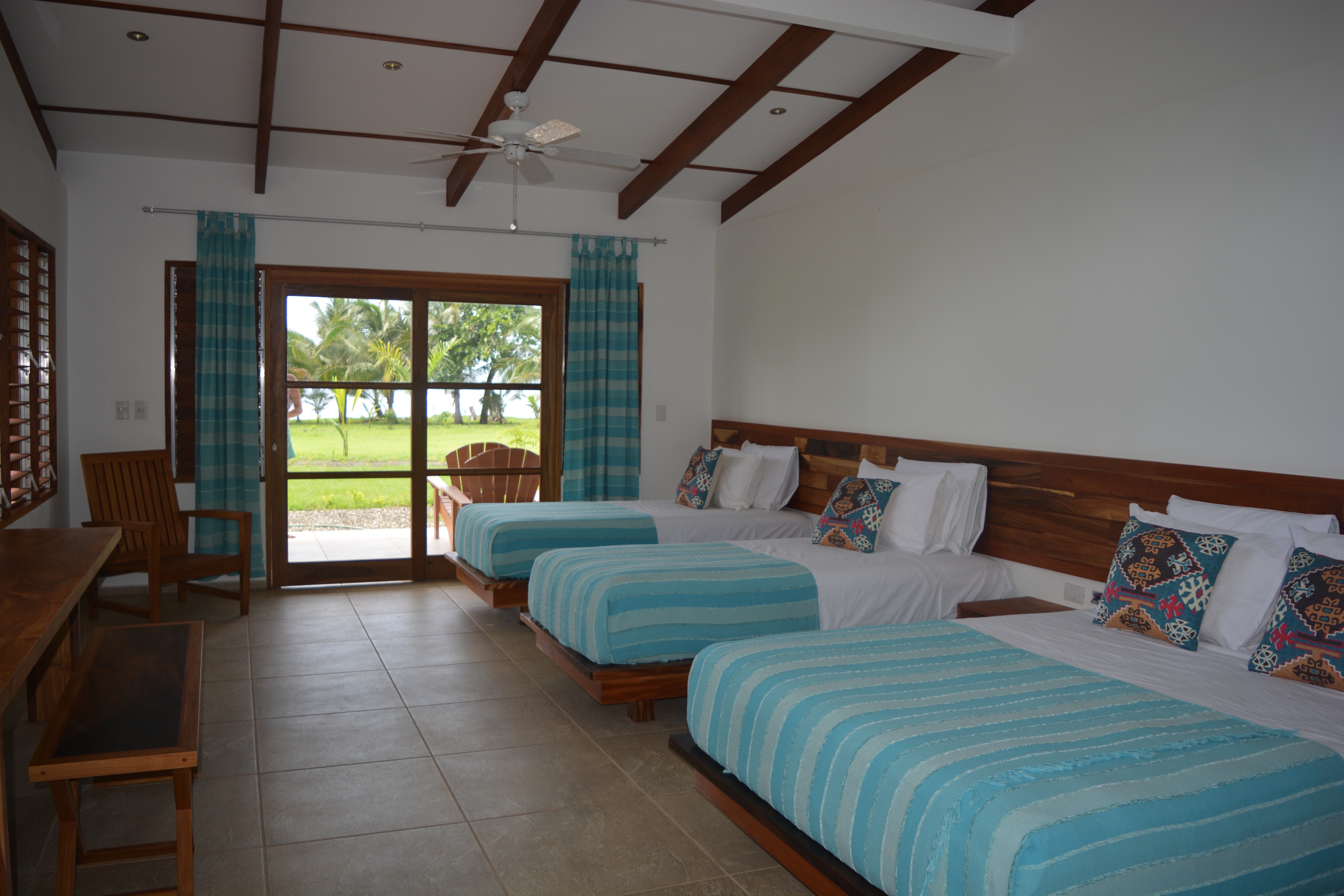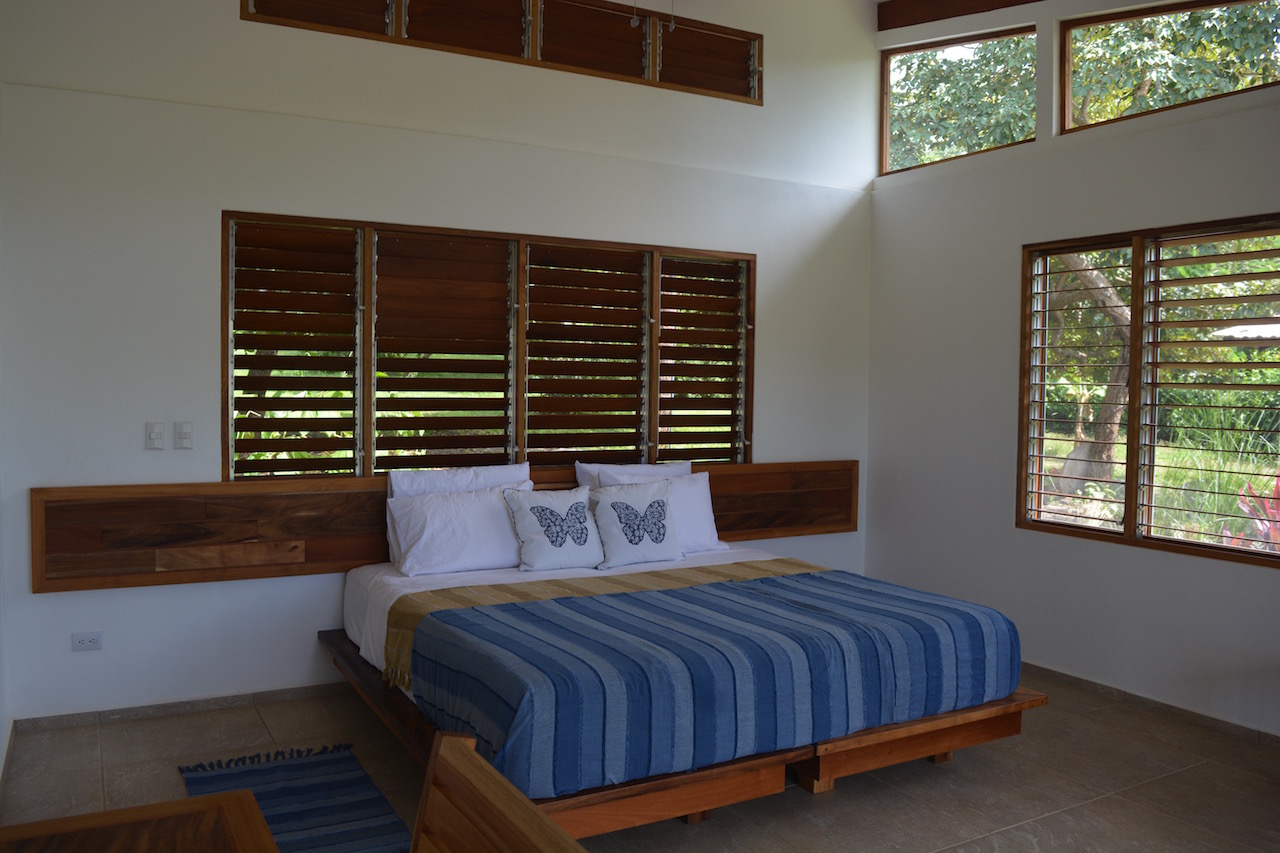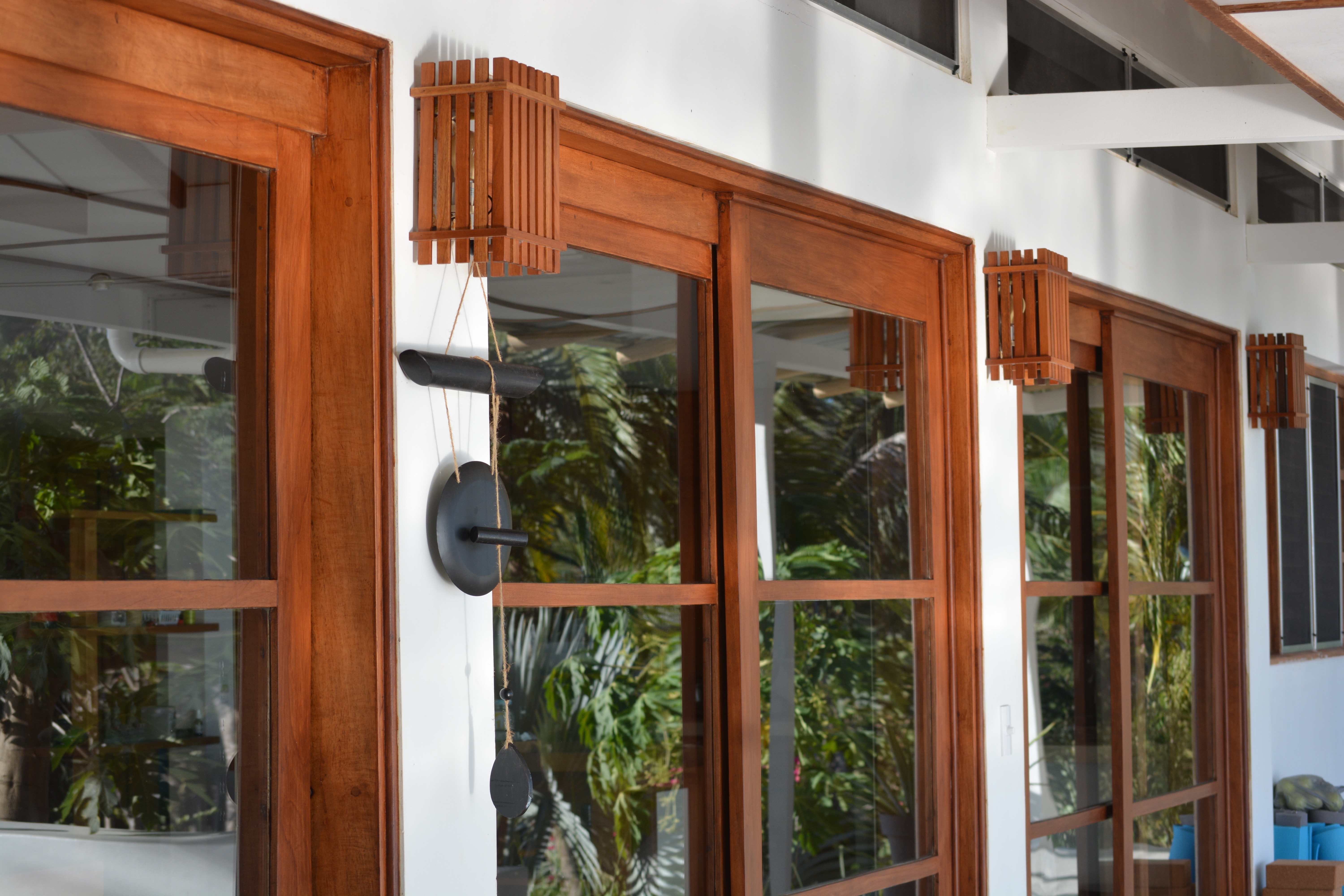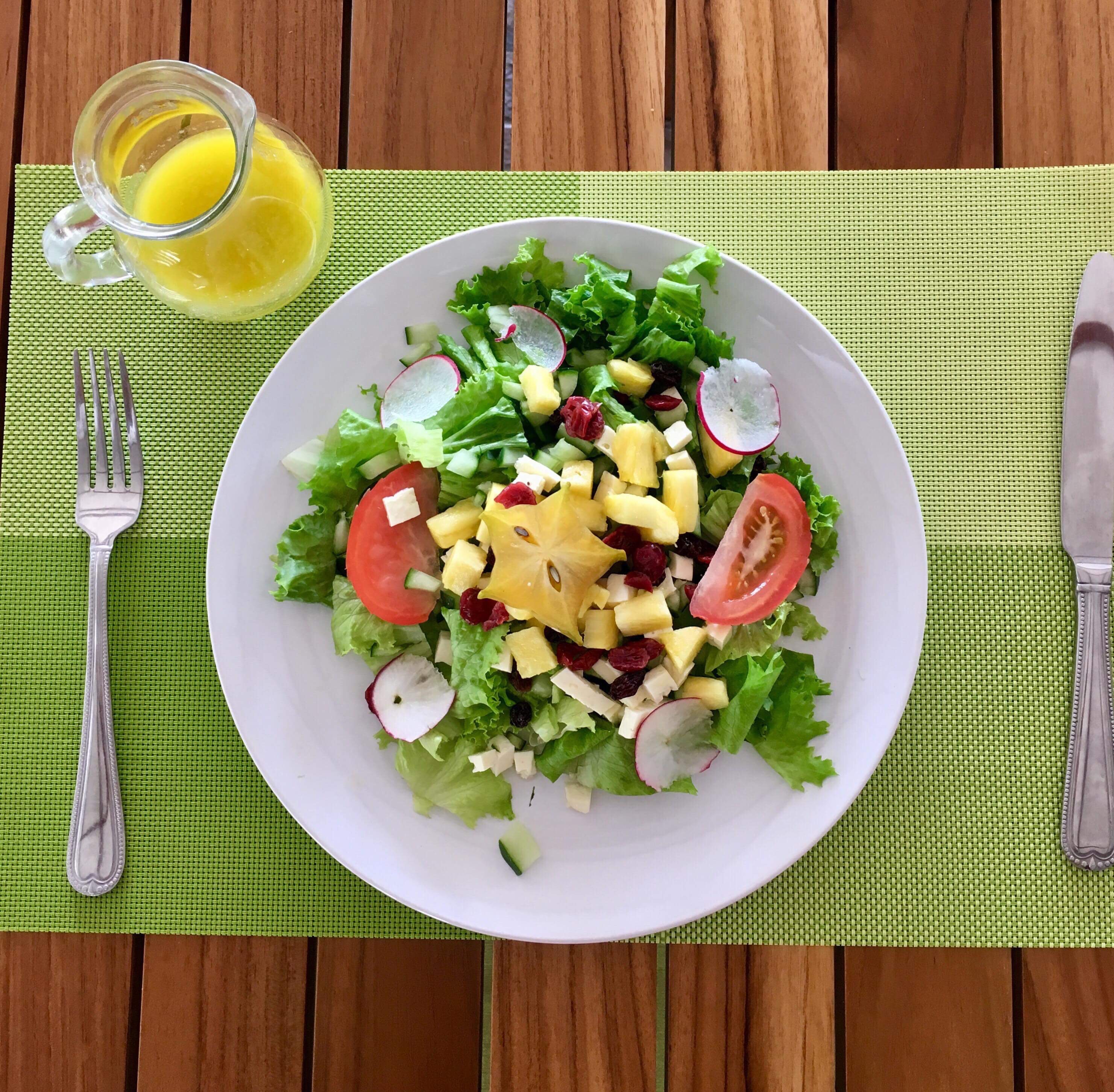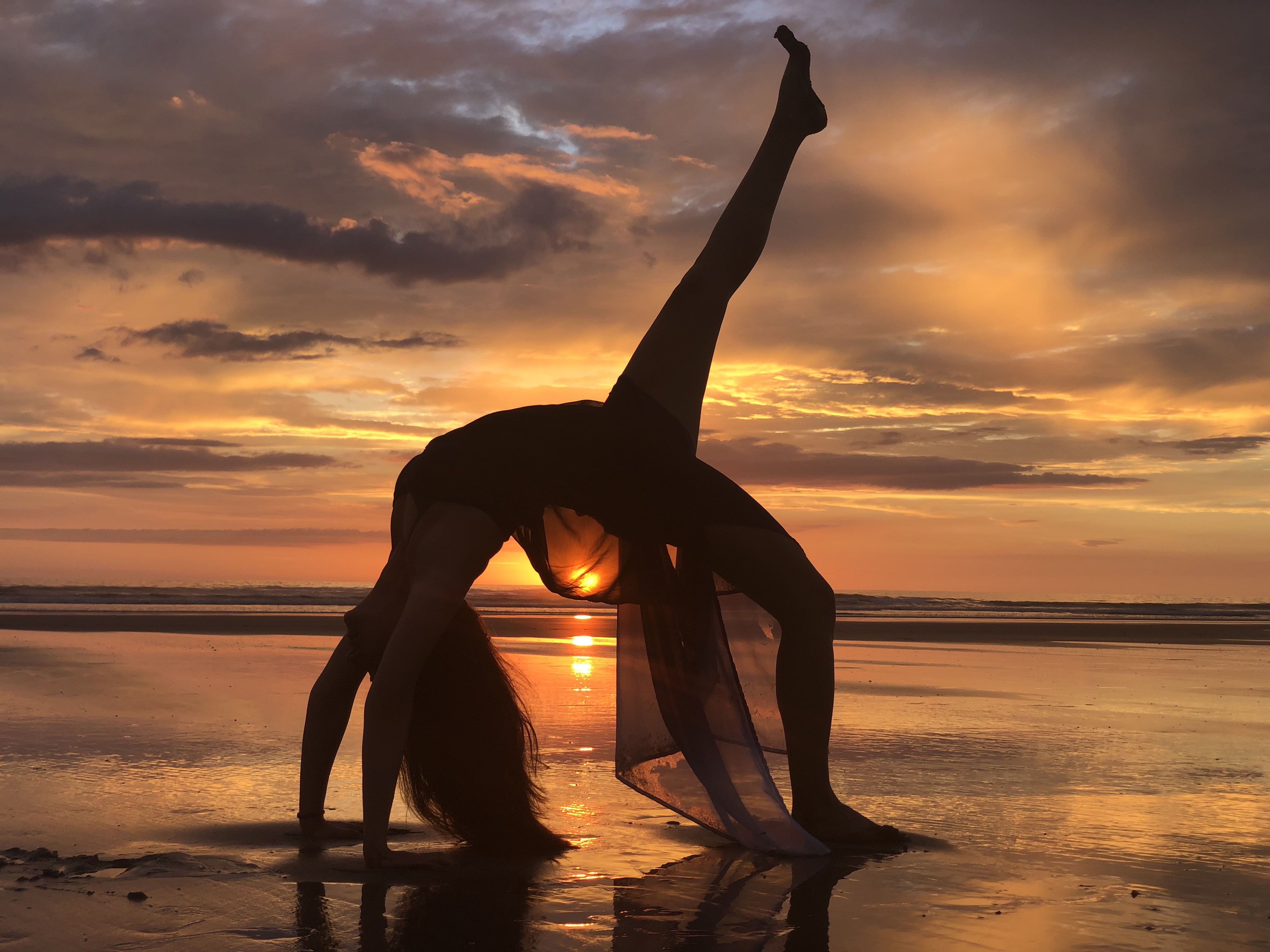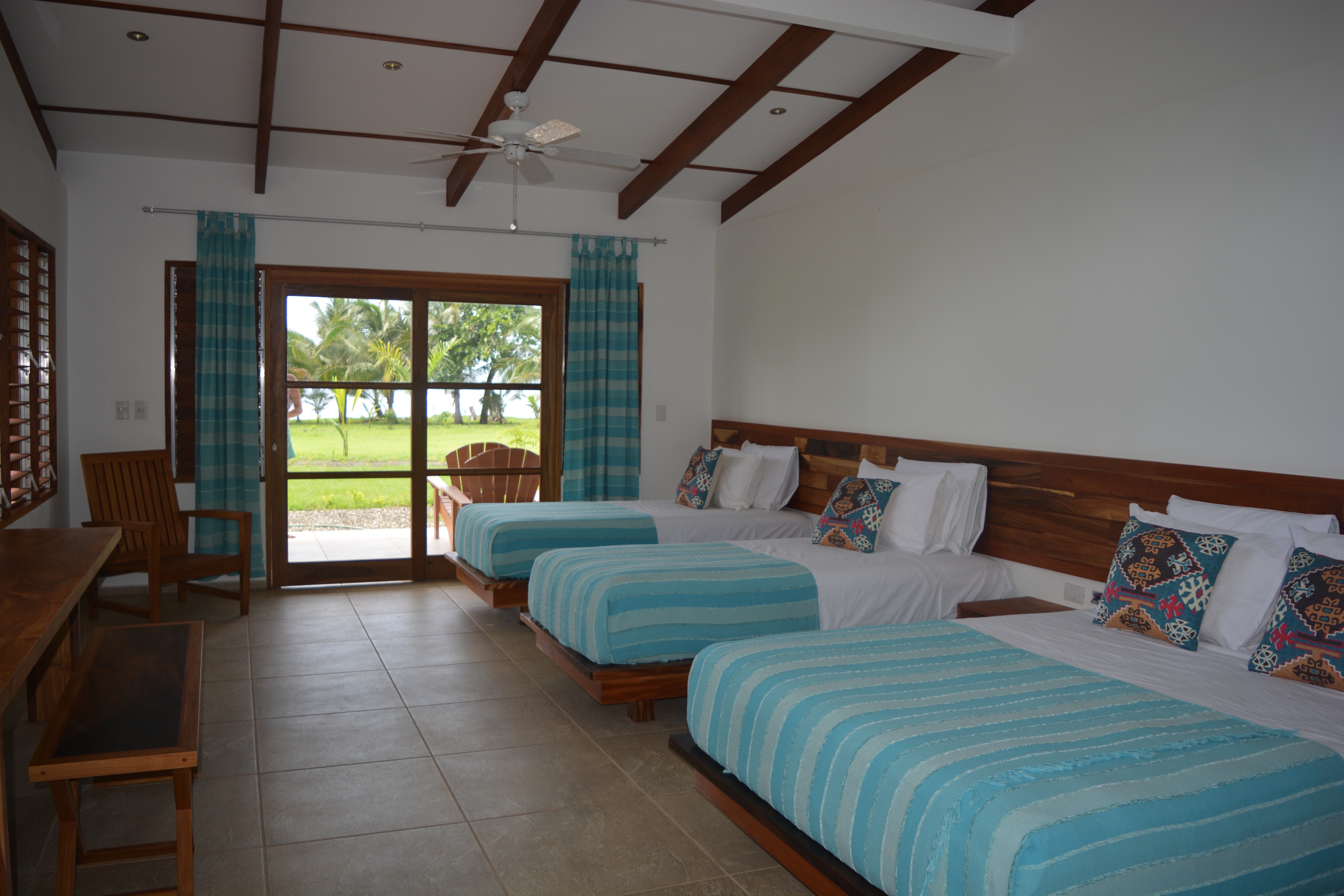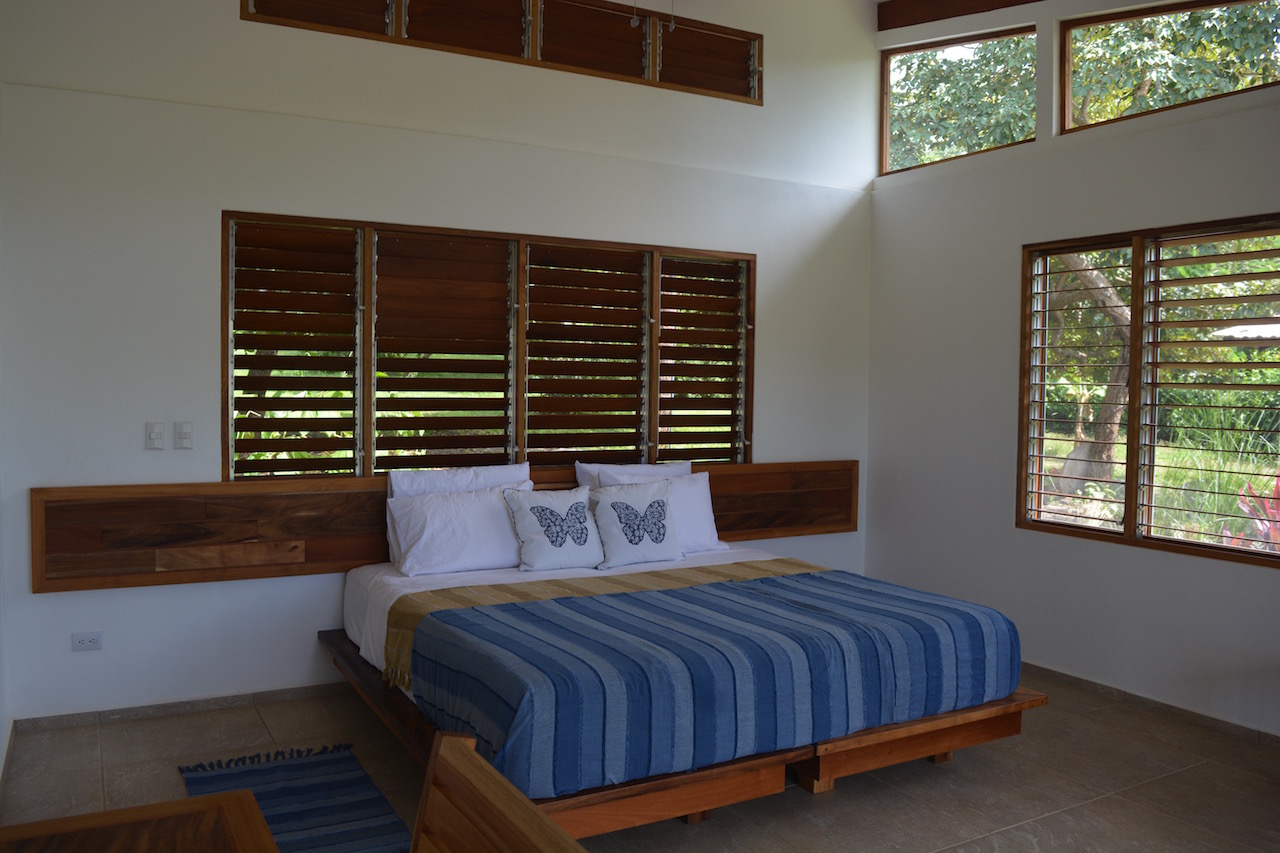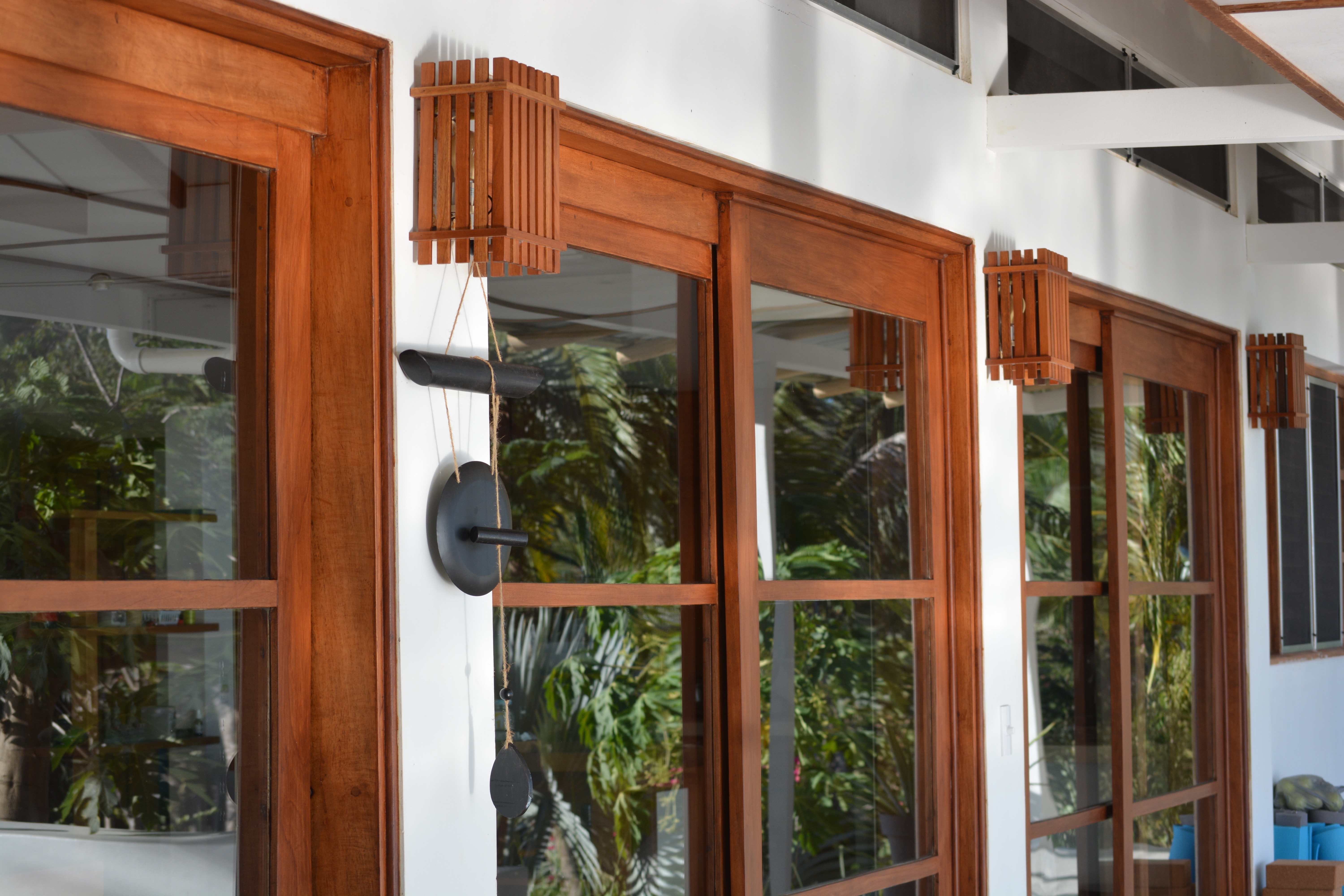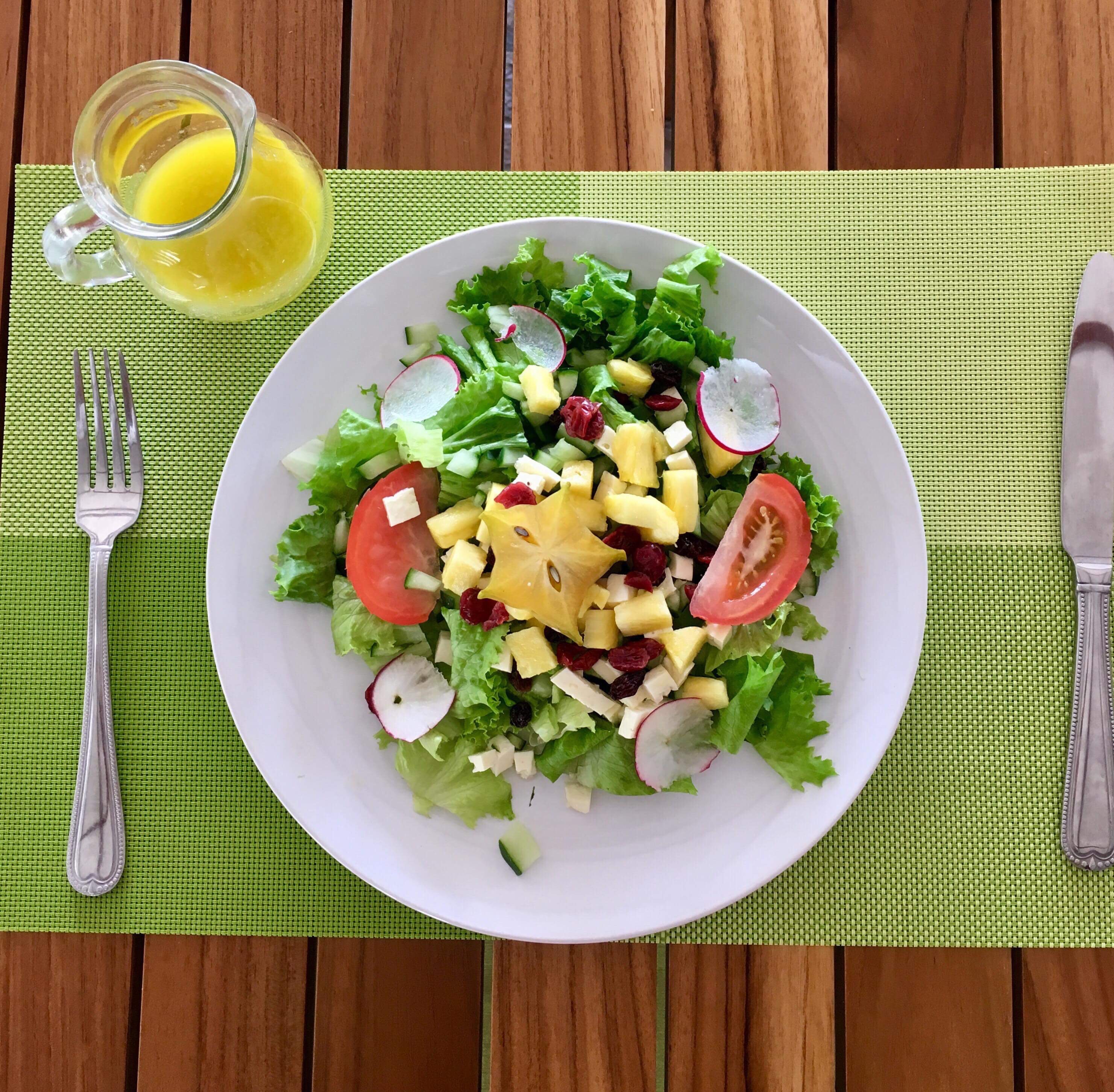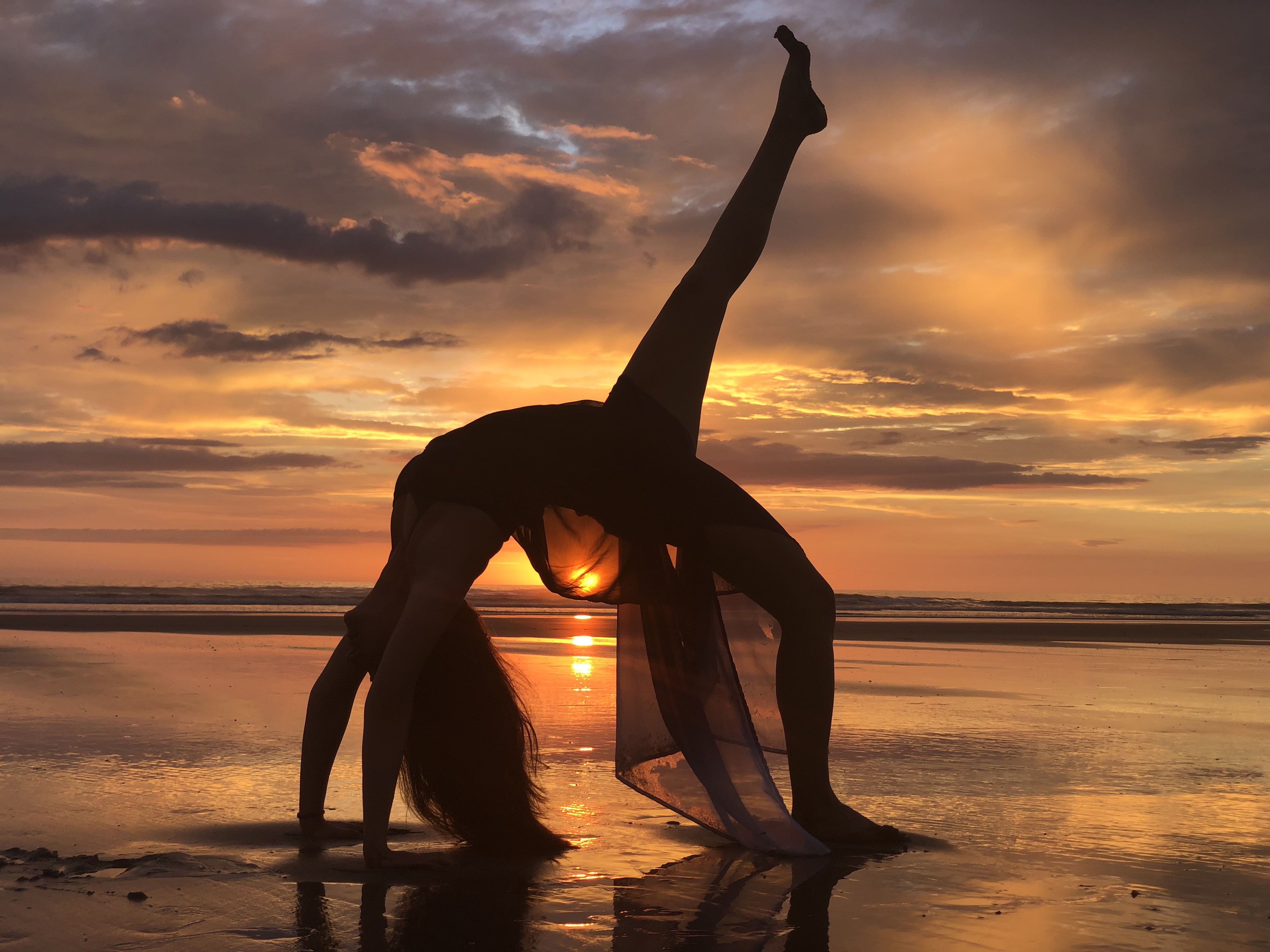 Soma Yoga Institute is an international yoga school that runs a variety of trainings around the world. Their Costa Rica offerings occur several times a year, mostly between December and March. They are located at the Zen Spirit Retreat Center, in Playa Coyote, on the popular Nicoya Peninsula.
Program: Their program is a 200 hour YTT that specializes in therapeutic yoga. It's foundation is in Classical Hatha Yoga and Vinyasa based approaches though they cover a wide range of styles. Attention is also paid to Pranayama, meditation and contemplative practices to calm the mind and expand the awareness.
What We Like: Soma's philosophy is to allow teachers to discover their own unique voice and awaken their creativity, rather then learning set sequences and rigid alignment cues. They are taught to use traditional techniques as a framework in which to experiment and find an approach that is appropriate for every student.
Cost: Tuition, lodging and meals starts at $3400 for shared rooms and is $5475 for private rooms.
Address: 600 mts al sur de la entrada, Playa Costa de Oro,, Provincia de Guanacaste, San Fransisco de Coyote, Bejuco, Nandayuré, Costa Rica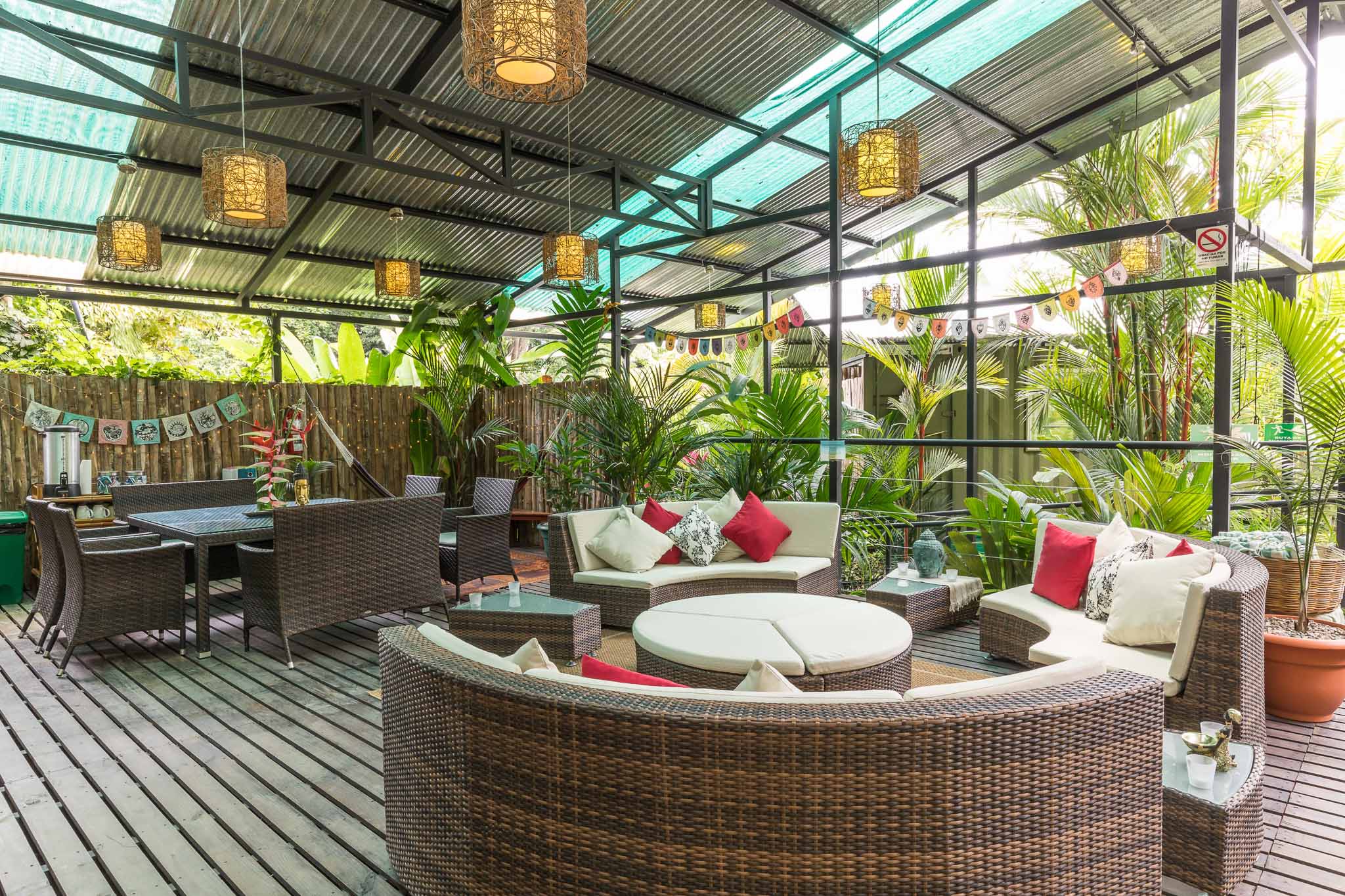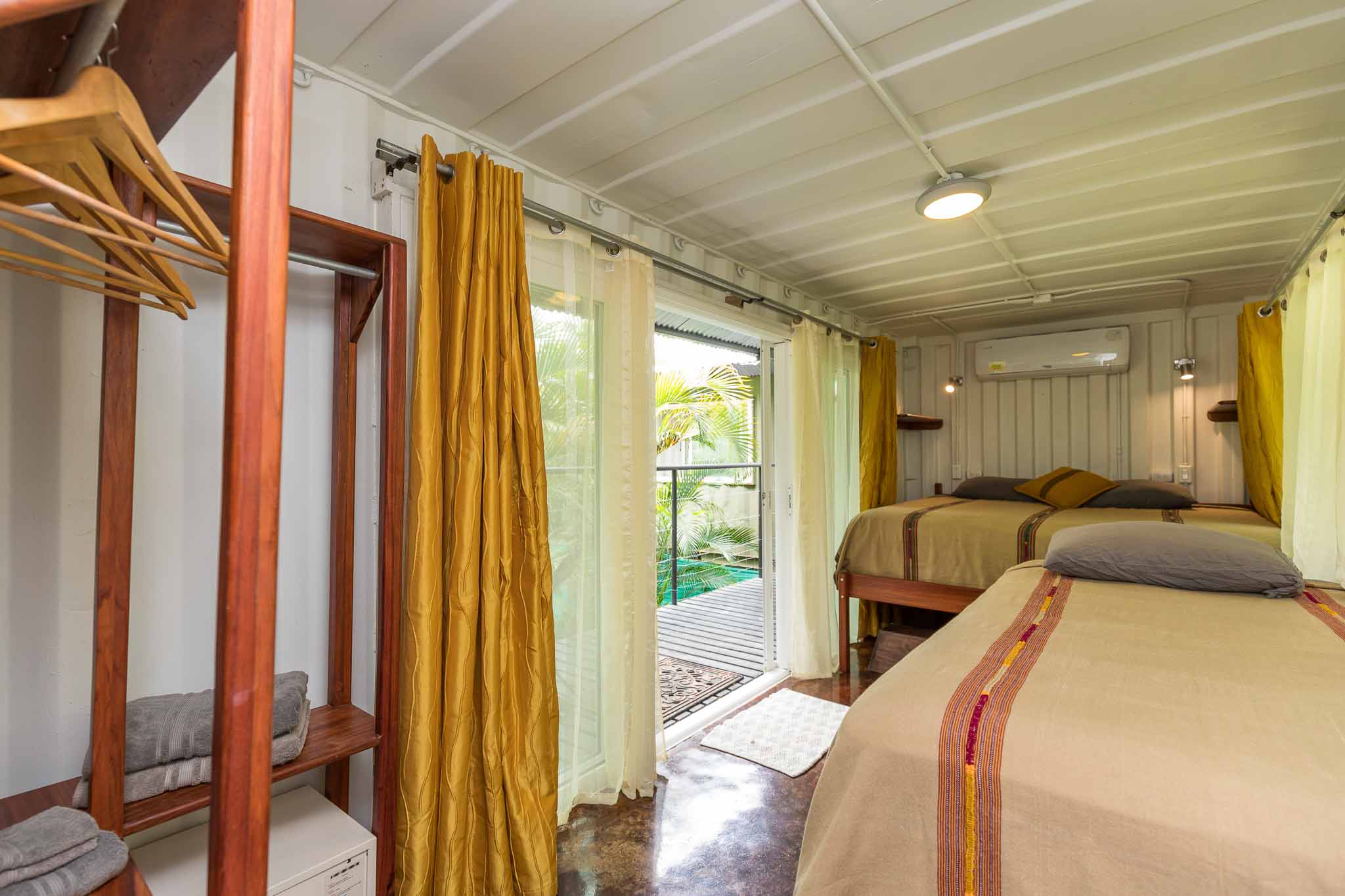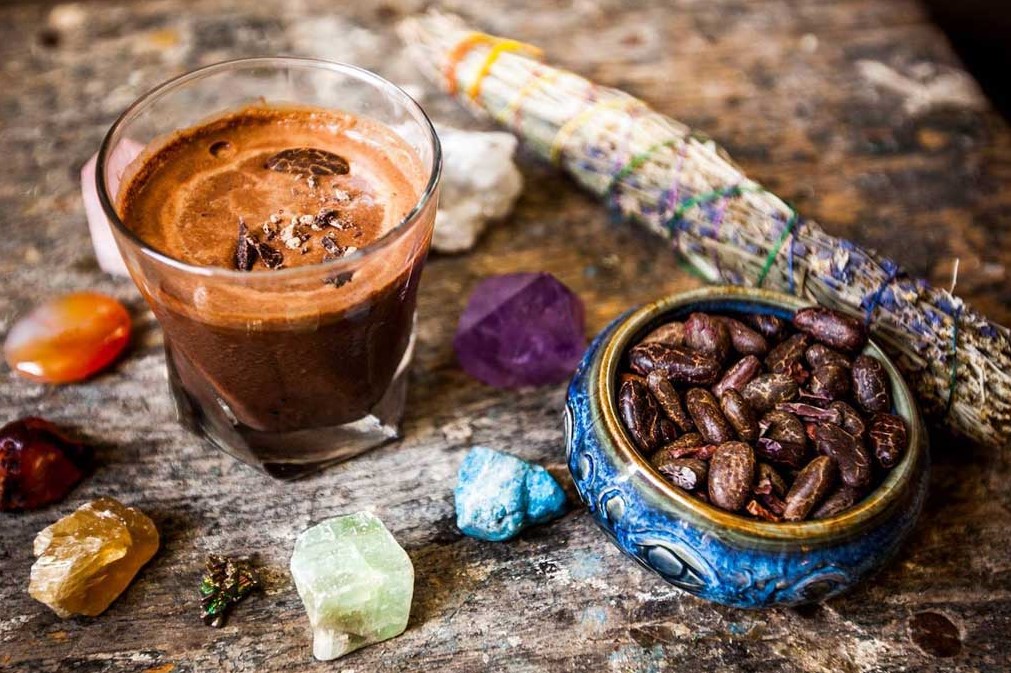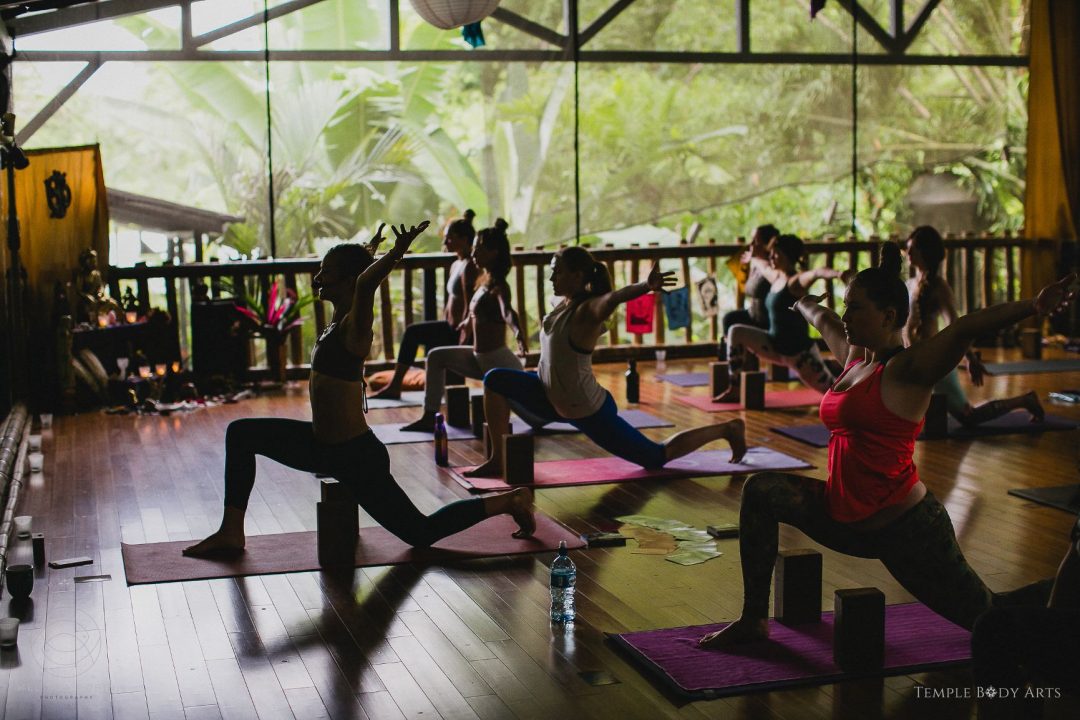 melissarobin-0656-1-1080x720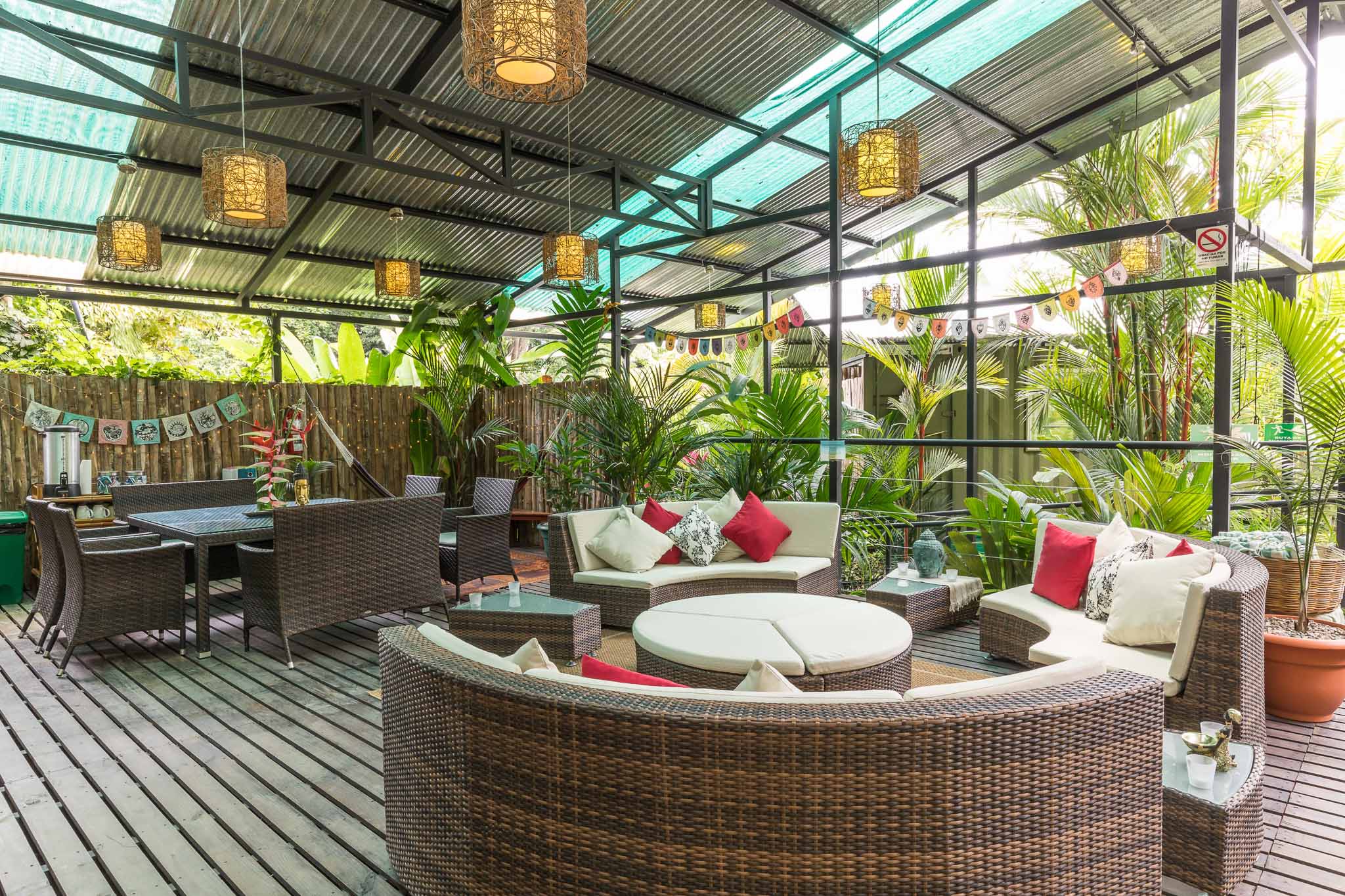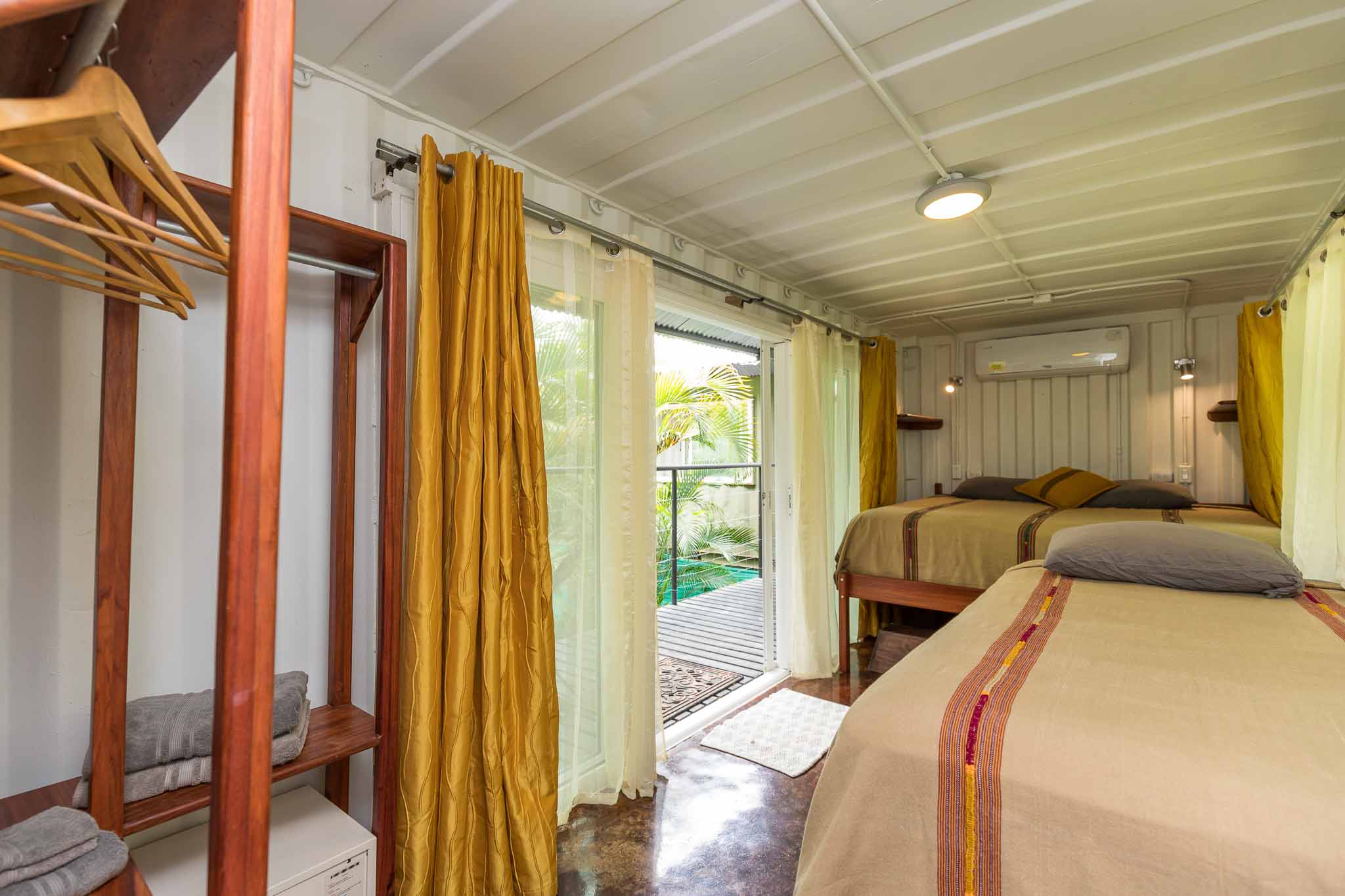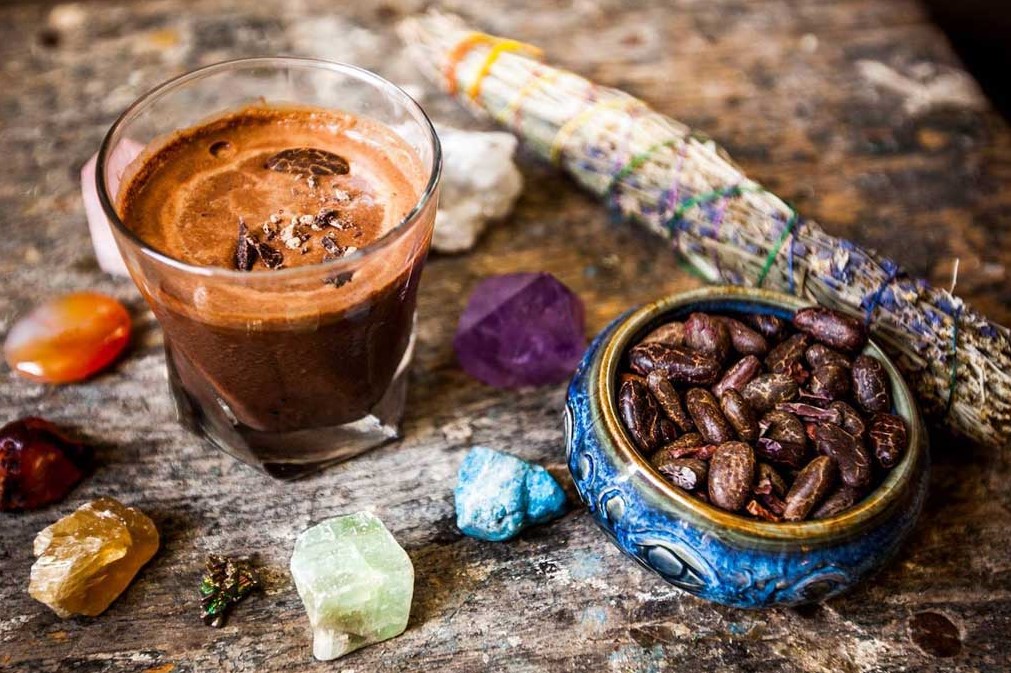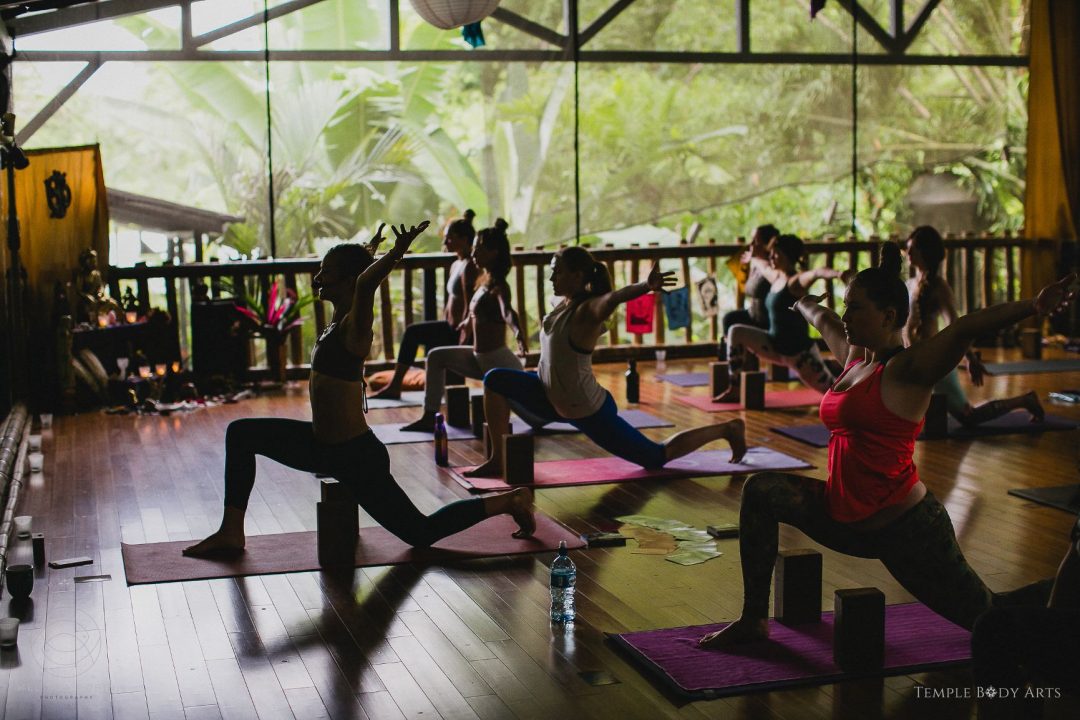 Danyasa is an eco-resort on the Osa Peninsula in South Costa Rica. They offer retreats and teacher trainings in a breathtaking location. They operate with an ecologically focused mindset and all of their accommodations are in fully refurbished, up-cycled shipping containers!
Program: Their 200 Hour Teacher Training takes place in October and teaches participants to teach a unique form of Flow Yoga that combines traditional Vinyasa techniques with meditative form of dance. Danyasa! Participants will learn how to lead students through intuitive movement classes and embody the divine feminine power that lies within.
What We Like: Danyasa is heavily inspired not only by embodied movement and dance, but also by the philosophy and ritual practices of Tantra. In addition to the usual anatomy and alignment workshops, students will learn how to hold sacred space for others while releasing their inhibitions and re-awakening their connection to the divine.
Cost: The training itself is $2200, with accommodation separately priced at $1595 for a shared room and $2495 for a private room.
Address: Dominical, Bahia Ballena, Osa, Puntarenas, Costa Rica  60504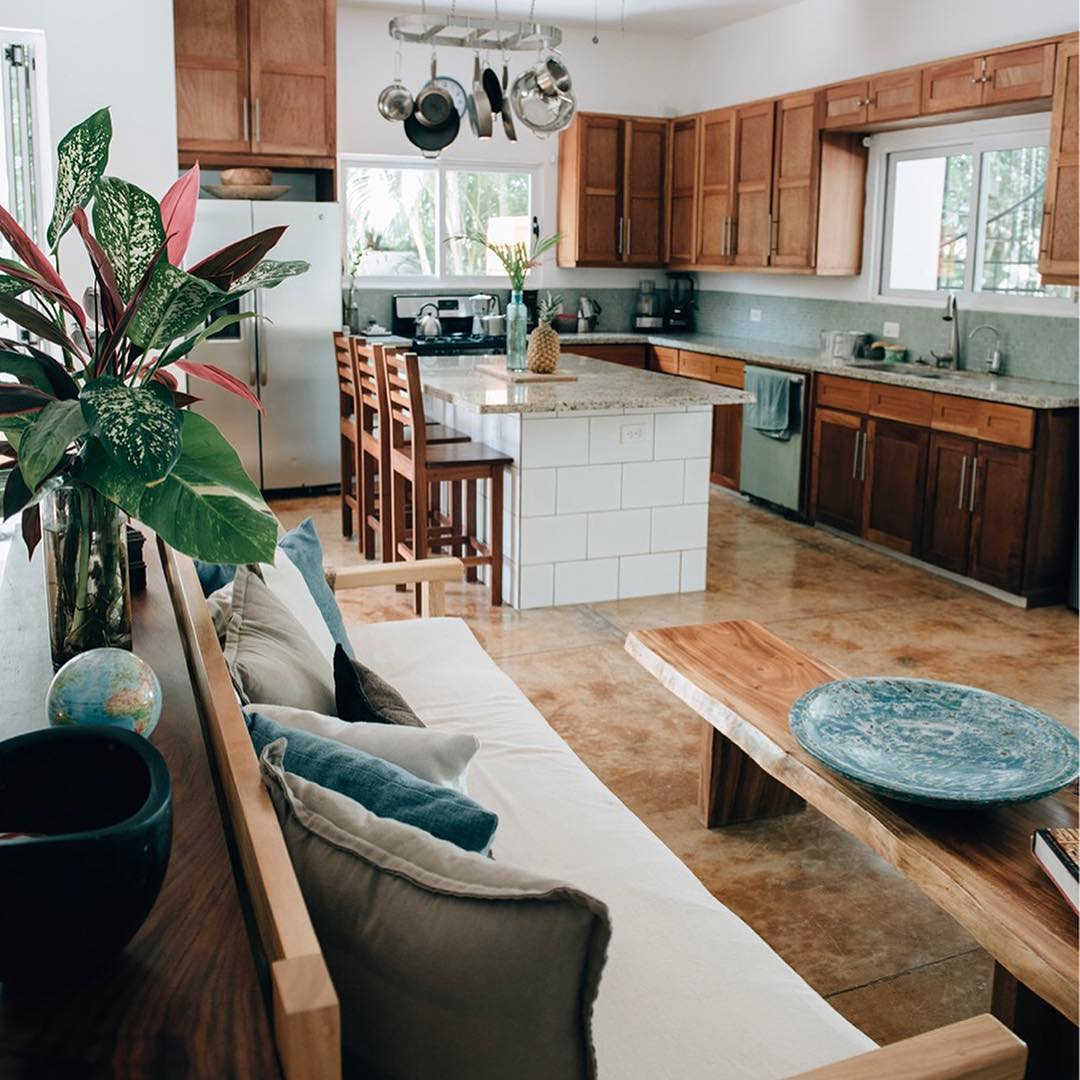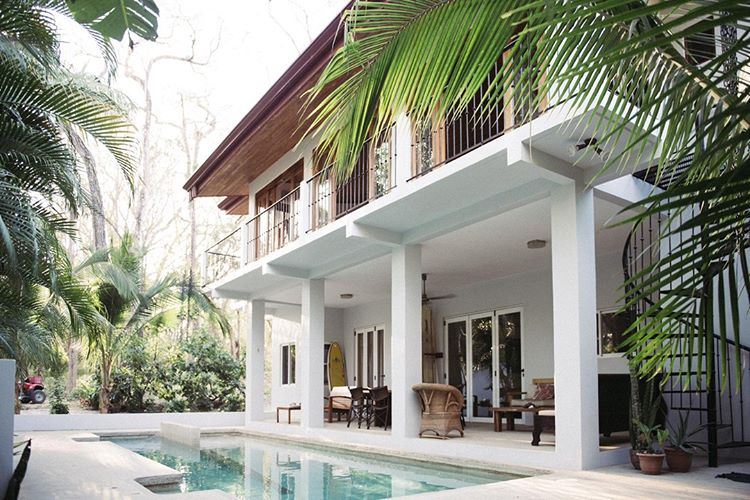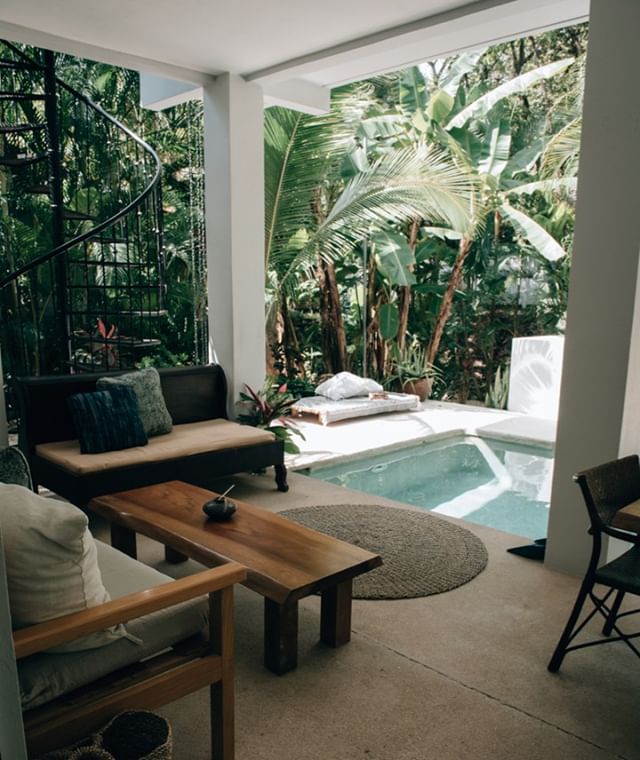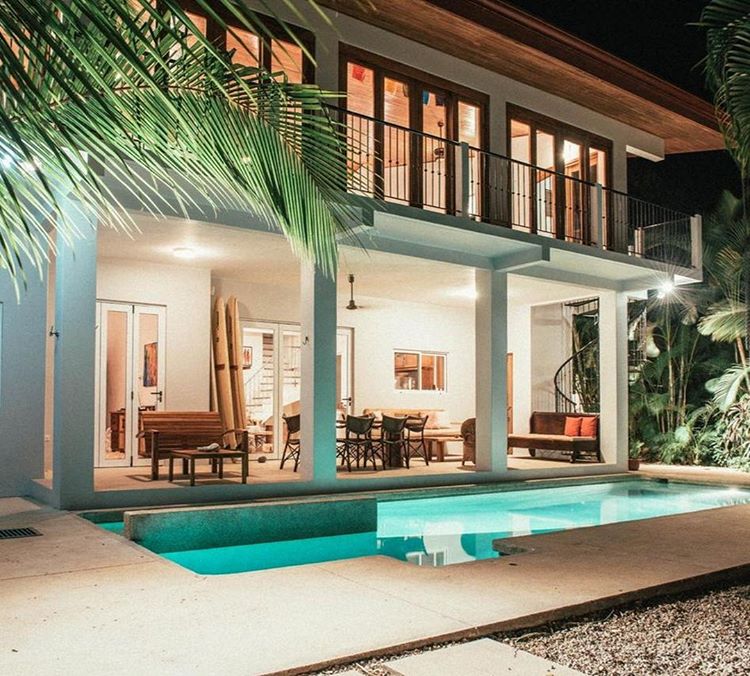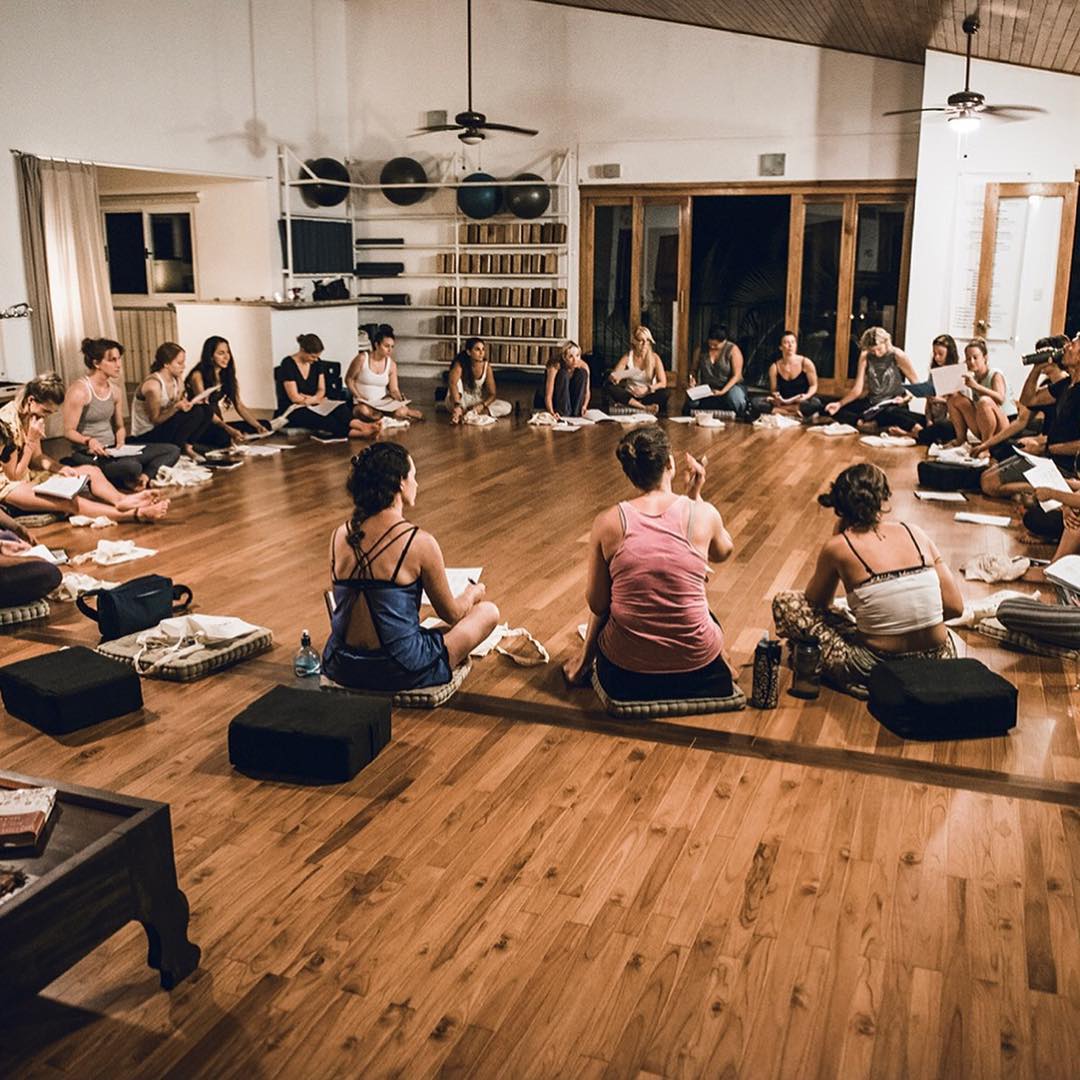 43533096_104349783855146_7876421091694722875_n
50024293_277197142972288_5861552512541262878_n
53607393_1030588997135759_2727857058151964940_n
66066661_335785067373520_1199635222268214015_n
42526297_271511173709347_8686481458946406549_n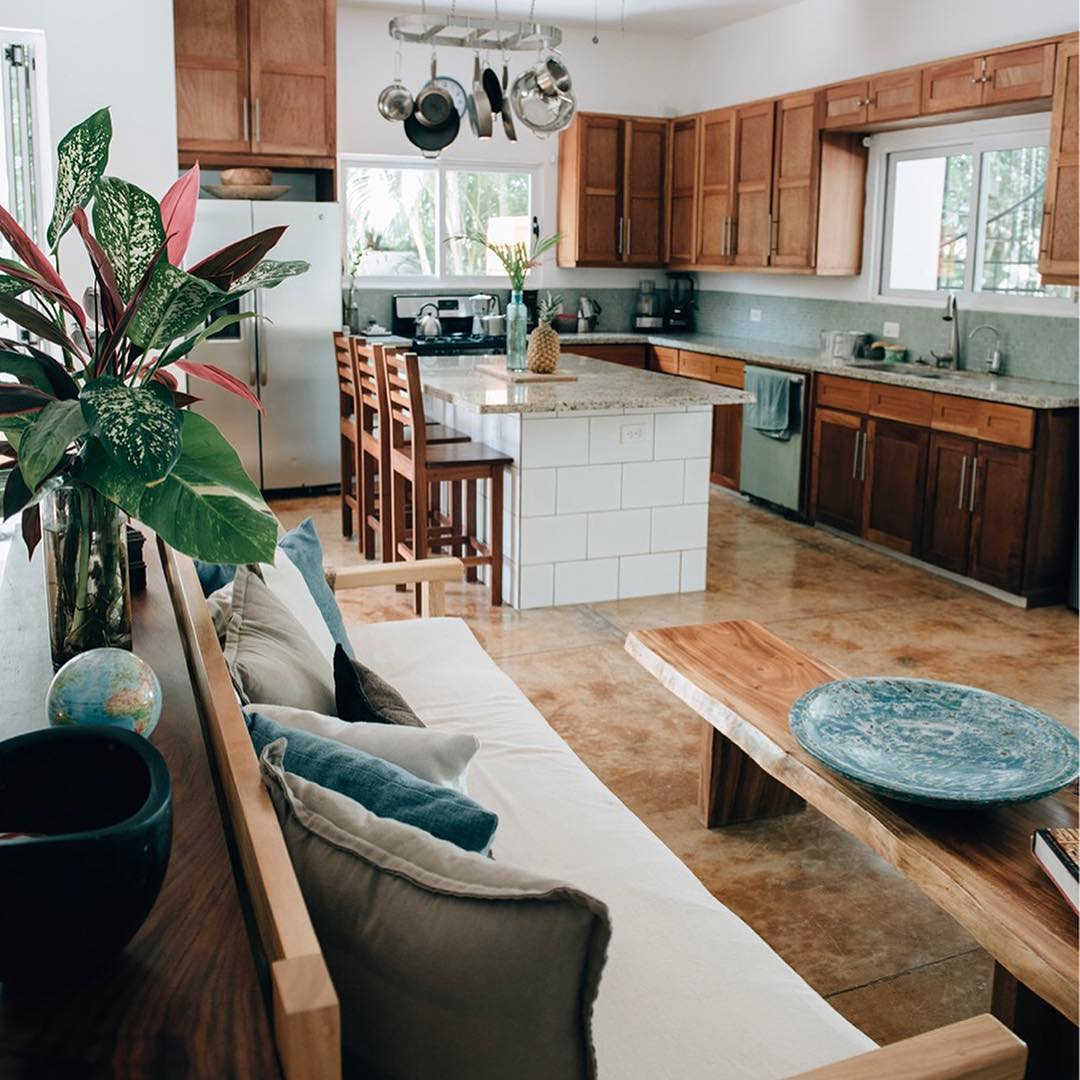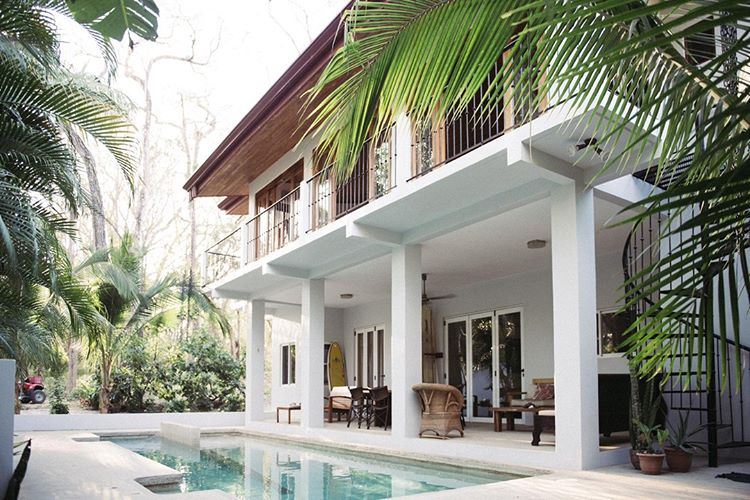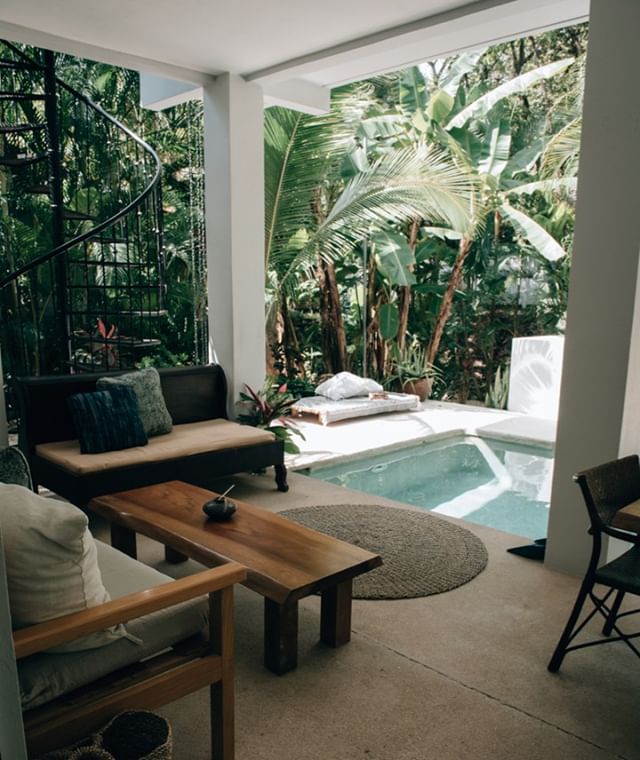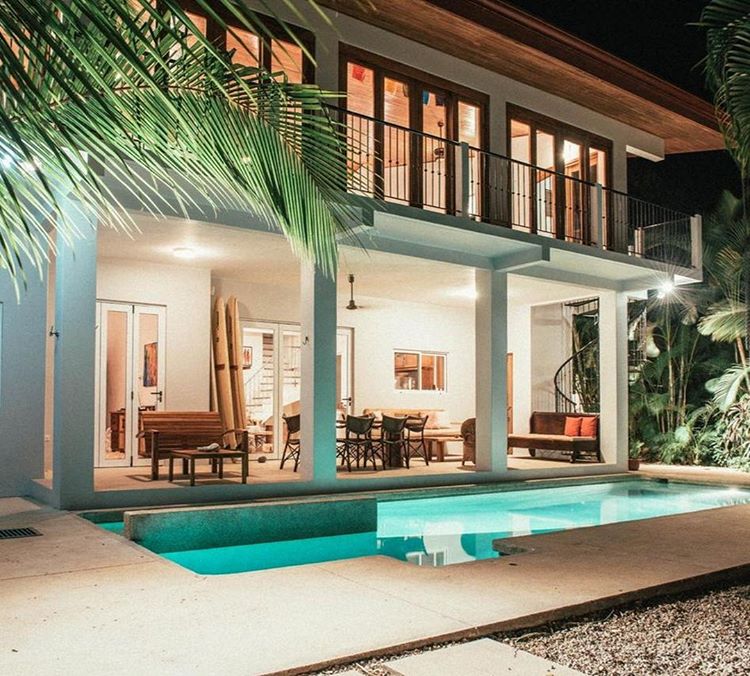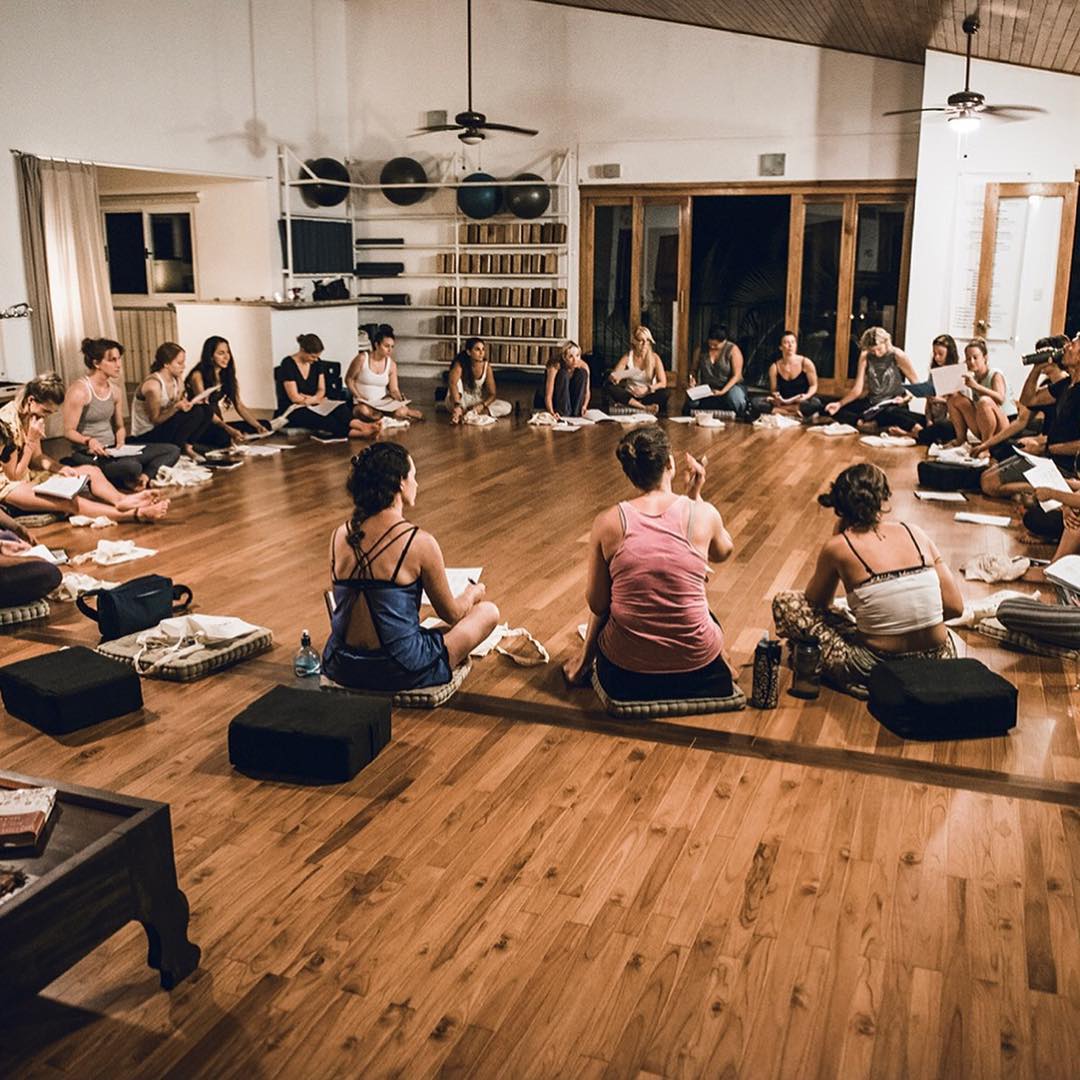 The Nexus Institute is a Yoga School founded by Janet Schullo, a former nun, and Horace Usry, a former investment banker. Both of them are ardent lifetime Yoga practitioners enthusiastic about merging modern scholarship with the ancient spiritual wisdom traditions.
Program: Their 200 hour teacher training is offered 3 times a year, and focuses not only on the techniques and training methodologies of modern posture practice, but also on communication skills, group dynamics and time management. Attention is also paid to philosophy, ethics and historical context of yoga.
What We Like: With a well-defined and systematic teaching approach, Nexus is firmly focused on providing a comprehensive and well-rounded yoga education that takes important insights from multiple sources, both old and new. At the same time it allows participants to learn collaboratively, gaining valuable wisdom from the collectively life experiences of the group.
Cost: Accommodation for their 200 Hour YTT is $2950 for a shared room and $3650 for a private room. There is also a cheaper commuter option.

Address: K 36-A Playa Guiones, Provincia de Guanacaste, Nosara, 50206, Costa Rica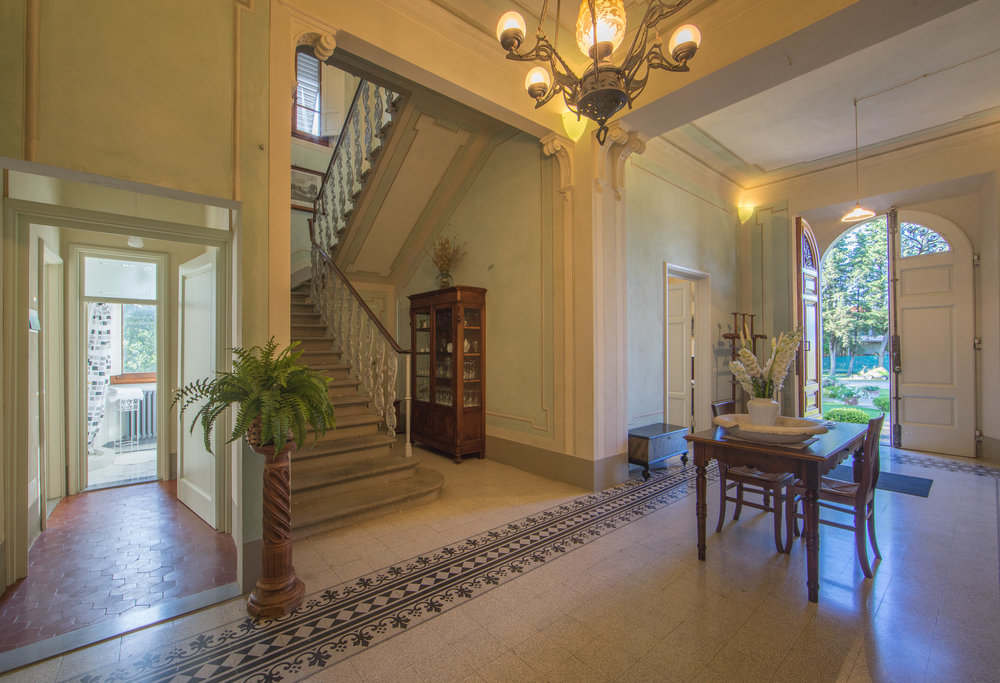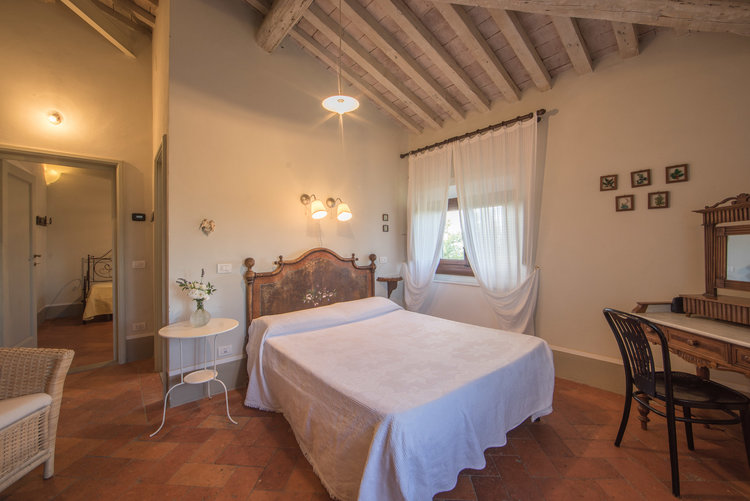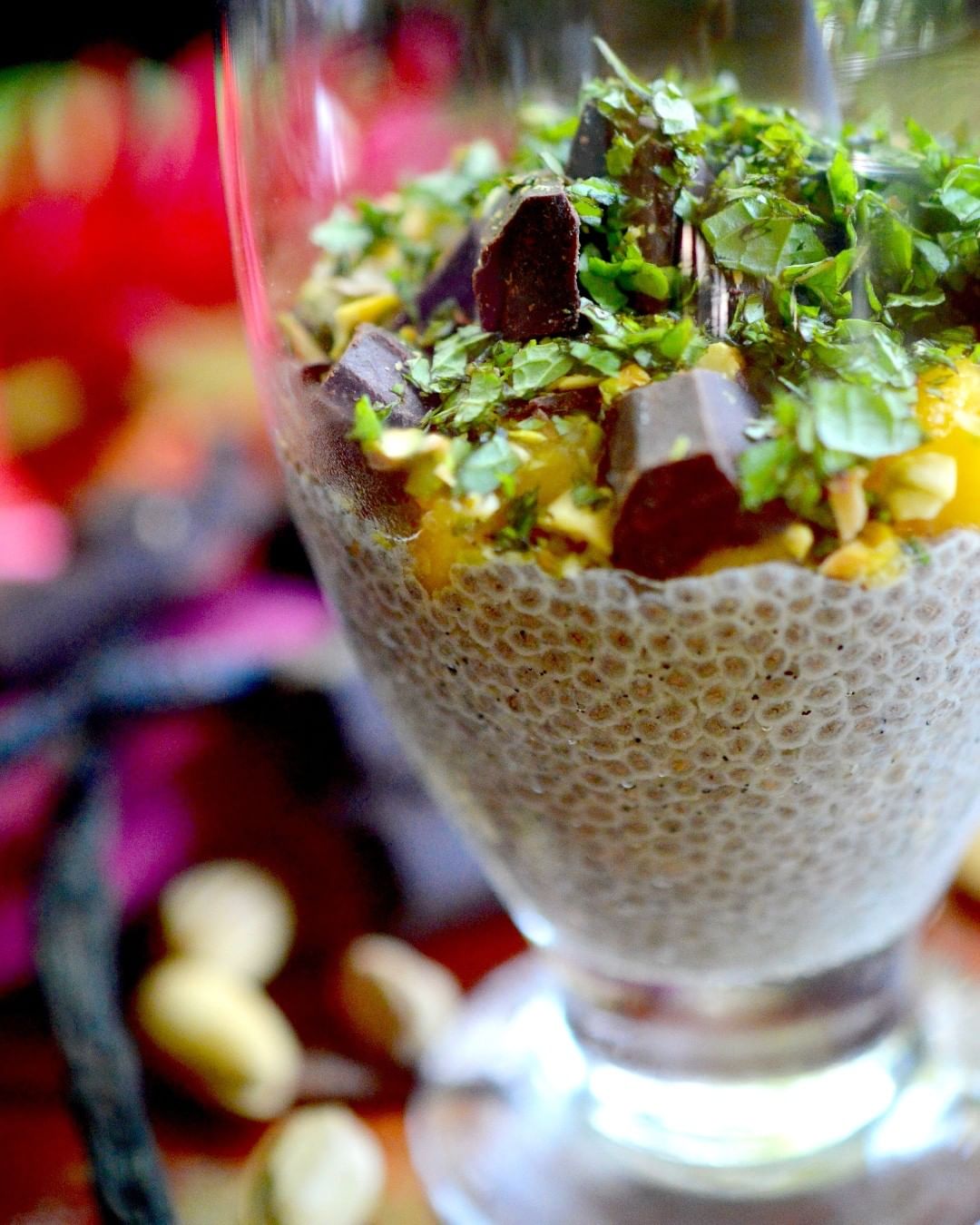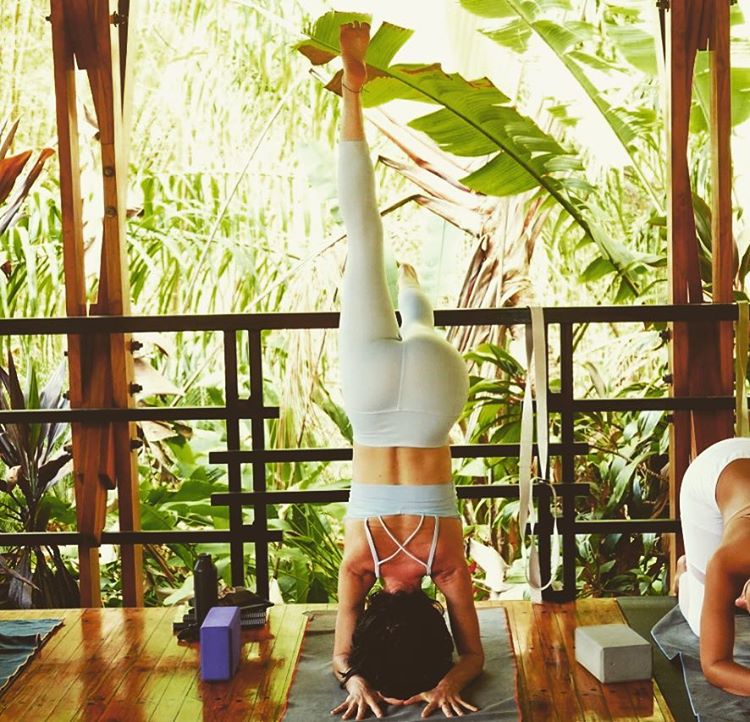 50616246_320476255479387_7087796497459468622_n
55899950_405014700289924_7743170706166908819_n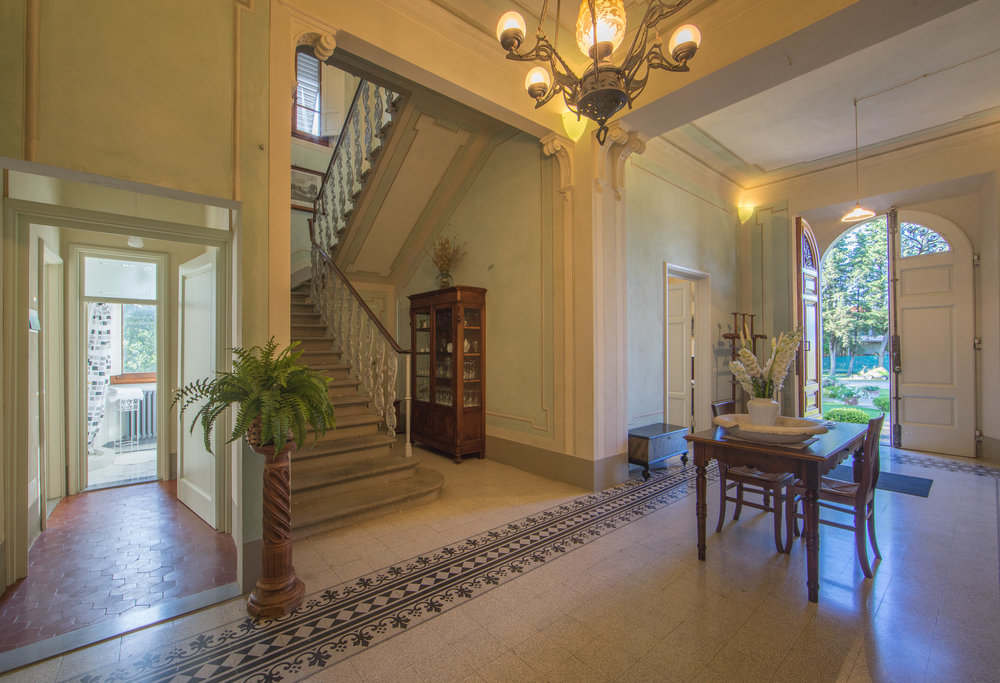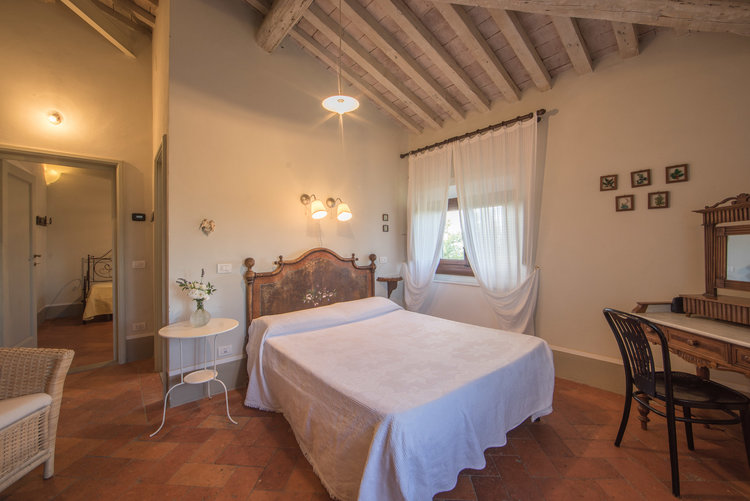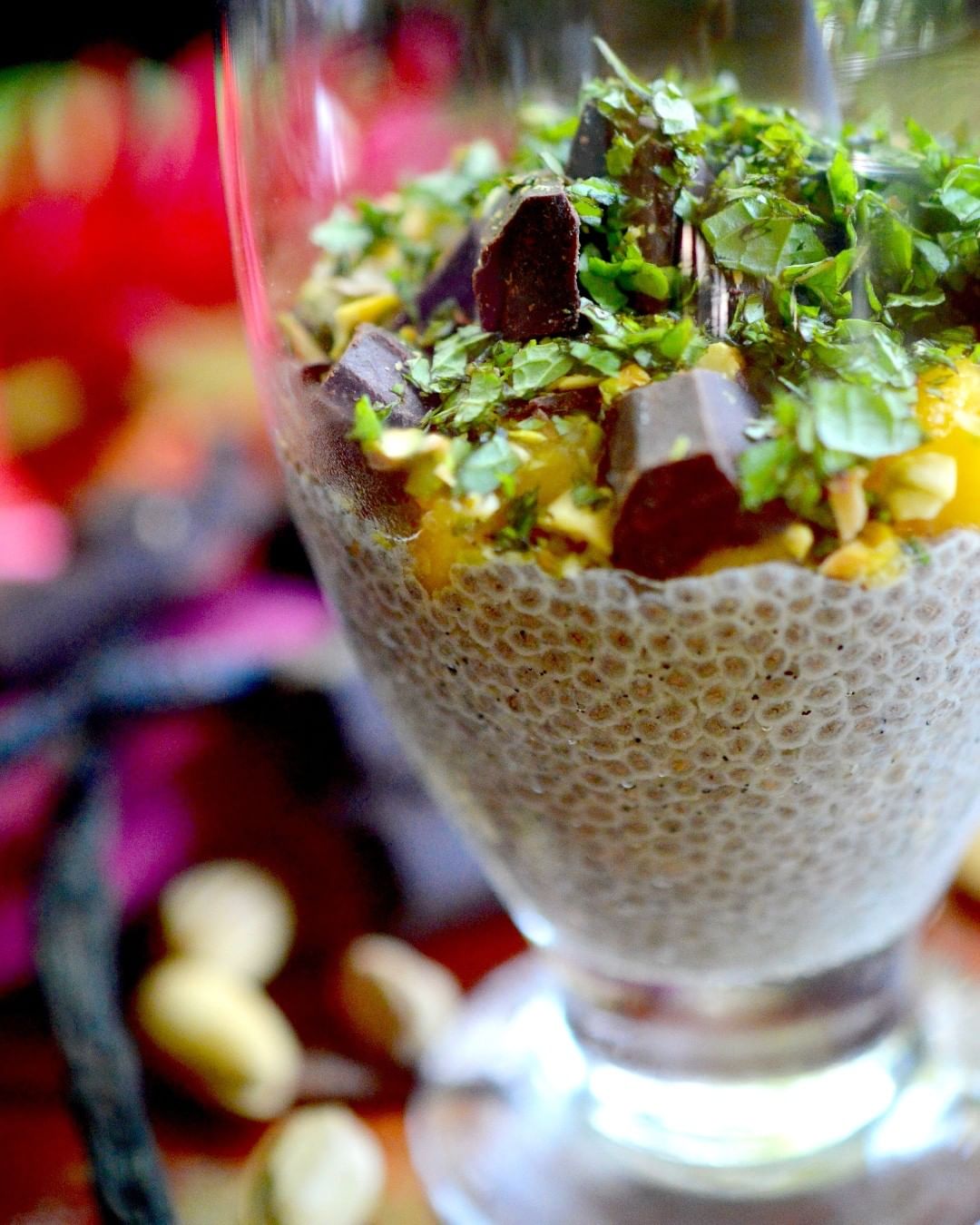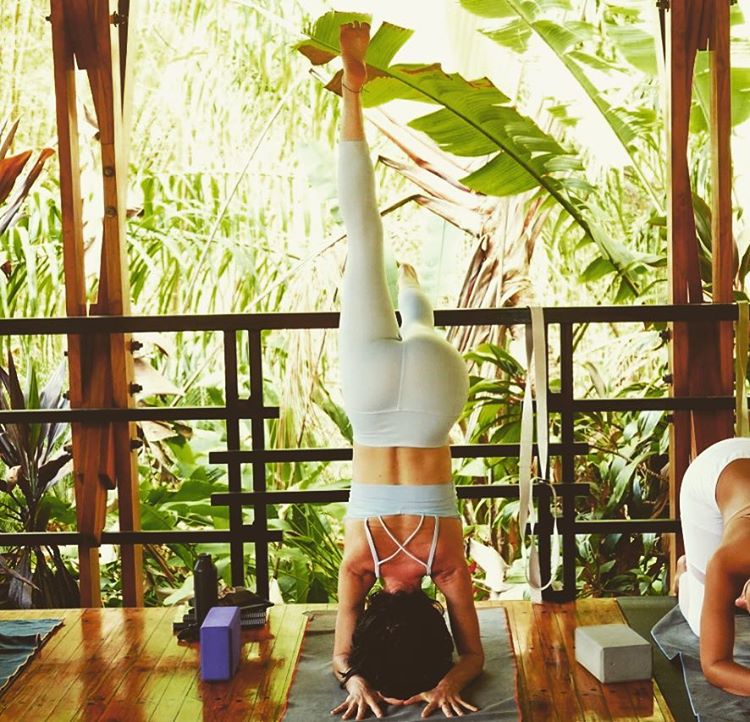 Lakshmi Rising is the enormously popular yoga school run out of The Sanctuary at Two Rivers, a beautiful upscale eco-retreat. The Sanctuary is specially designed to be carbon neutral and sources all of it's power and water-heating needs from solar energy harvested on the property.
Program: Lakshmi Rising's teacher training program runs almost once a month, pretty much year-round. It teaches a flowing Vinyasa-based style of Yoga that is infused with traditional ritual practices, meditation and dance. Participants will not only receive the usual grounding in Hatha Yoga as taught by Krishnamacharya, but also an understanding of the lineages of Classical Tantra.
What We Like: The program is run by Liz Lindh, a doctor of Traditional Chinese Medicine and a longtime yoga practitioner with over 20 years of experience. She emphasizes a cross cultural approach to healing that uses the yogic practice of asana as a metaphor for bringing the essence of spiritual wisdom in daily life.
Cost: Tuition starts at $3800
Address: Rio Lajas, Provincia de Puntarenas, Costa Rica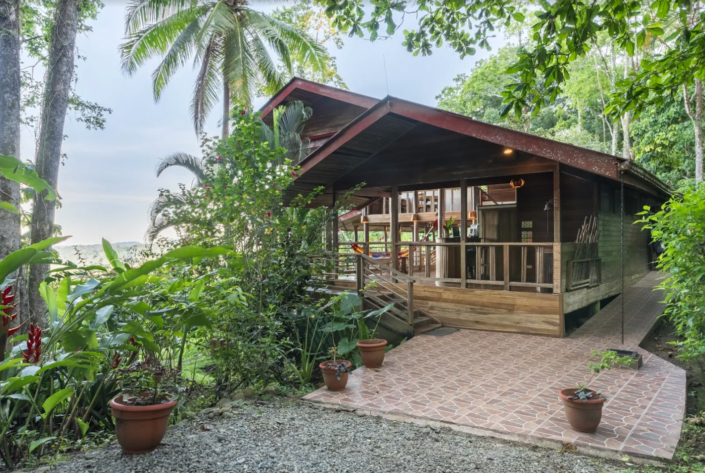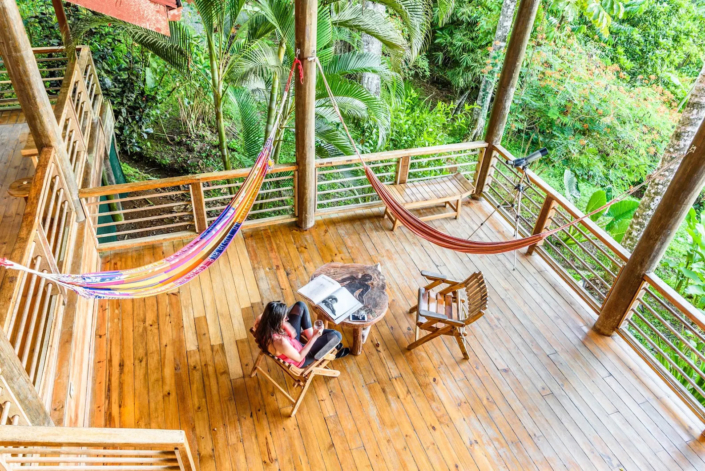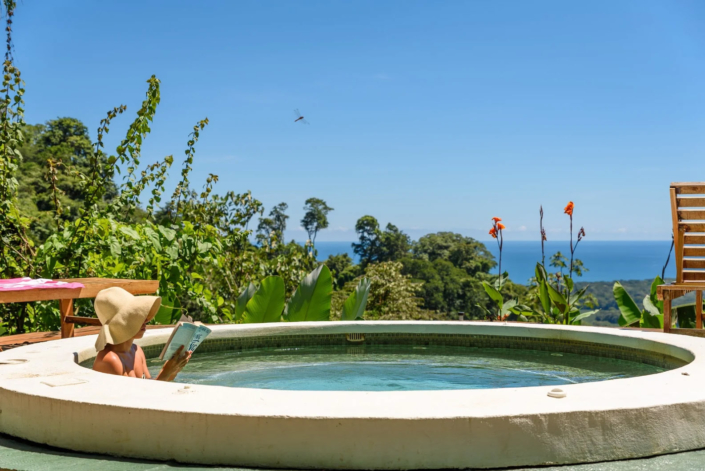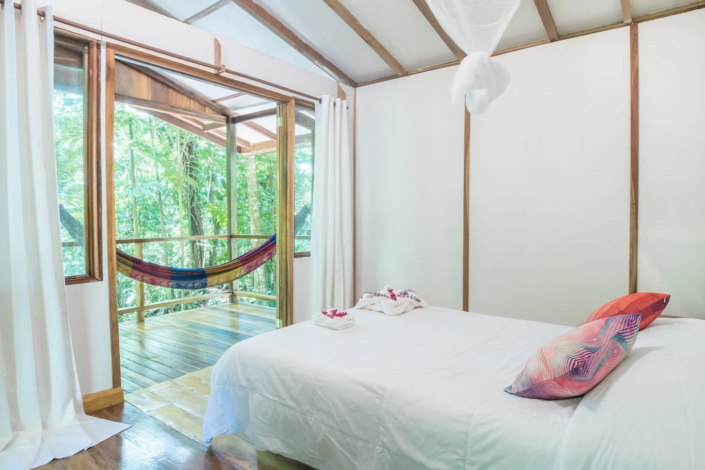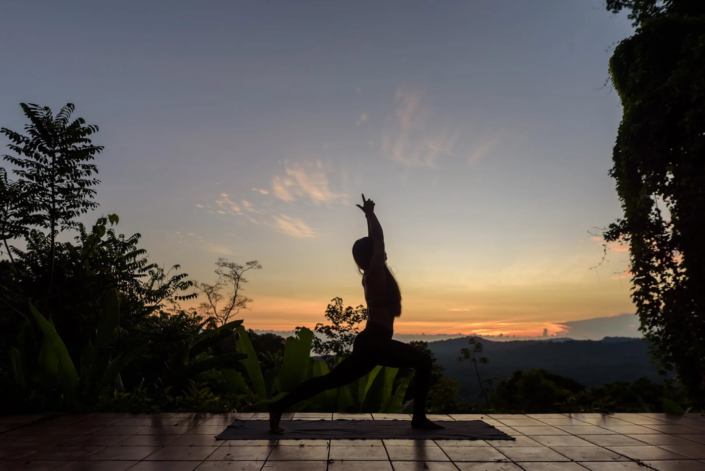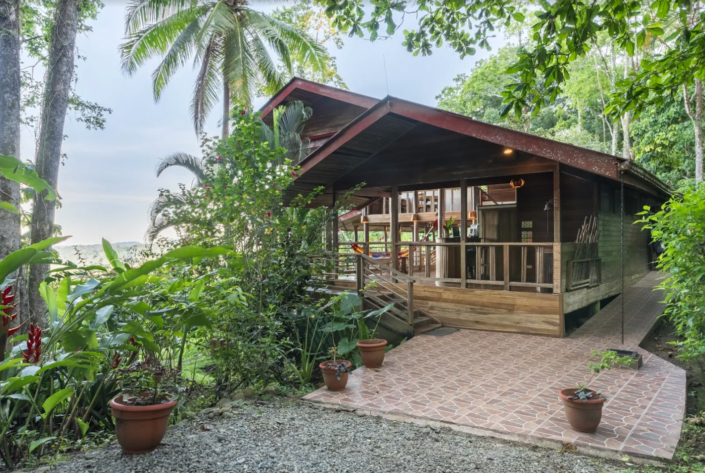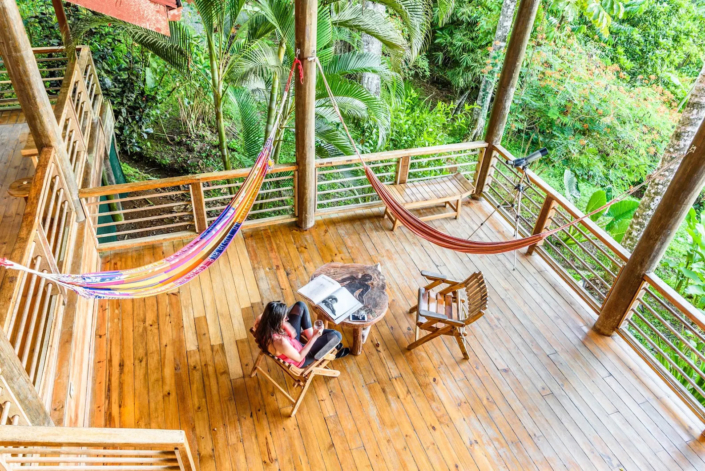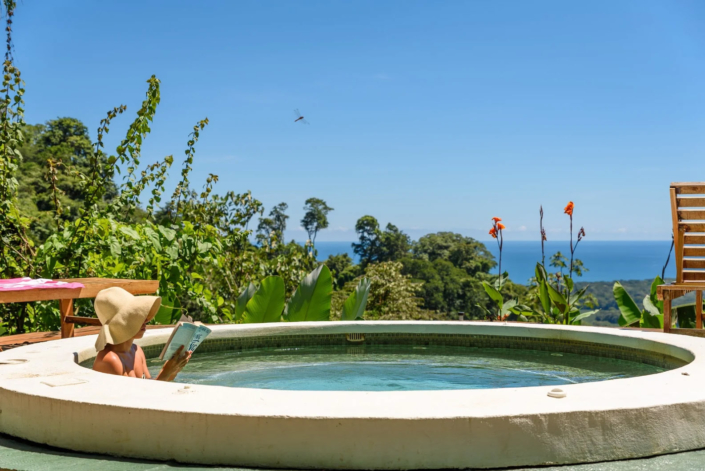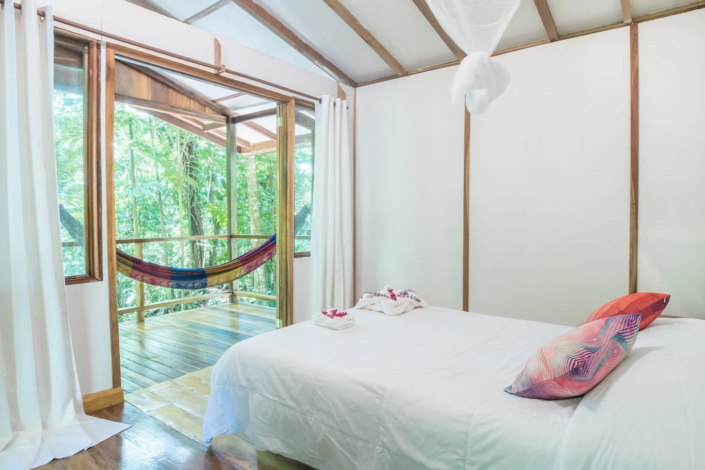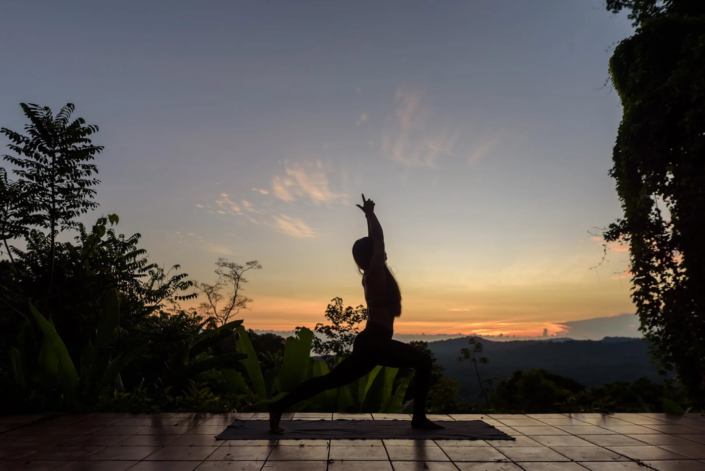 Samasati is a wellness resort and yoga retreat centre located on the quiet Caribbean Coast, an area of the country relatively undiscovered by tourism. They are located in a beautiful corner of the rainforest rich with wildlife, but are also short drive away from bustling Puerto Viejo, a centre for Afro-Caribbean culture and nightlife.
Program: Their 200 Hour YTT happens in November and emphasizes an intimate, small-group format with no more then 6 students per teacher. Students will be taught according to their experience level, goals and personal needs.
What We Like: The training is held over 28 days, with 2 days off per week, which allows for a pace that is intensive but not gruelling. Plus, tuition includes weekly massages or spa treatments to keep things relaxed!
Cost: Tuition is $1400, with accommodation ranging from $2450 to $3490
Address: From public school in Hone Creek 800 meters towards Carbon 1 street, Limón Province, Puerto Viejo, Costa Rica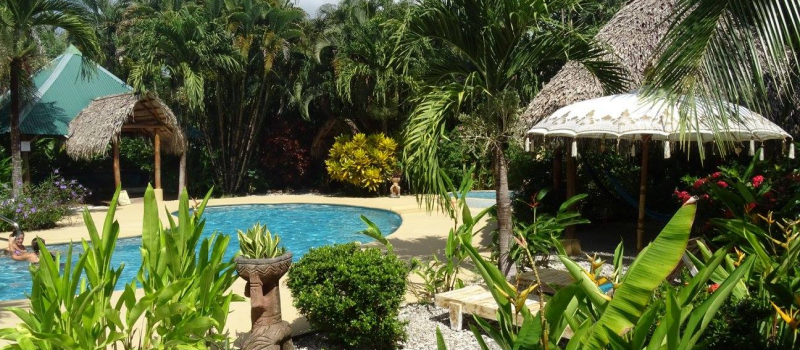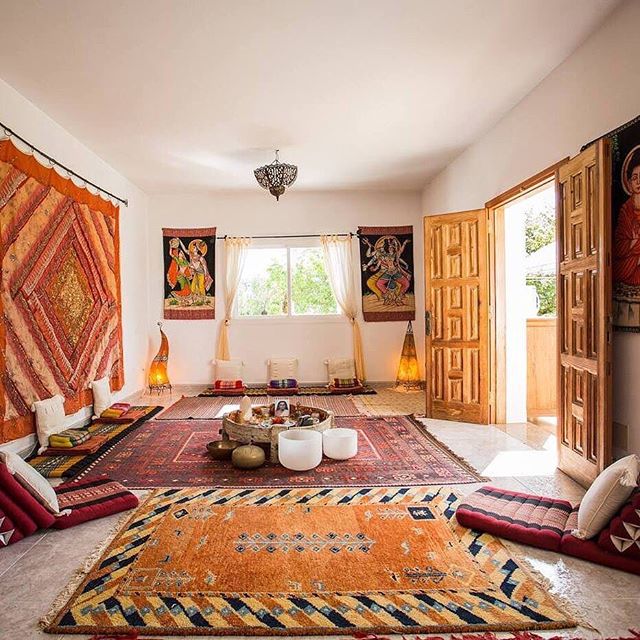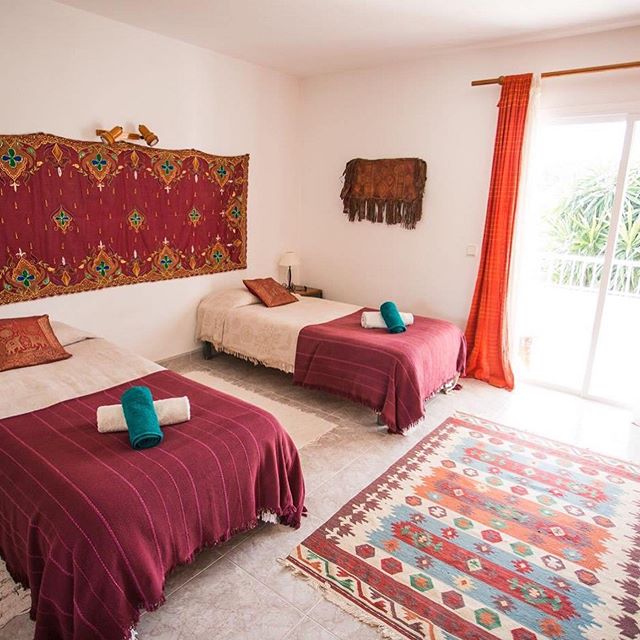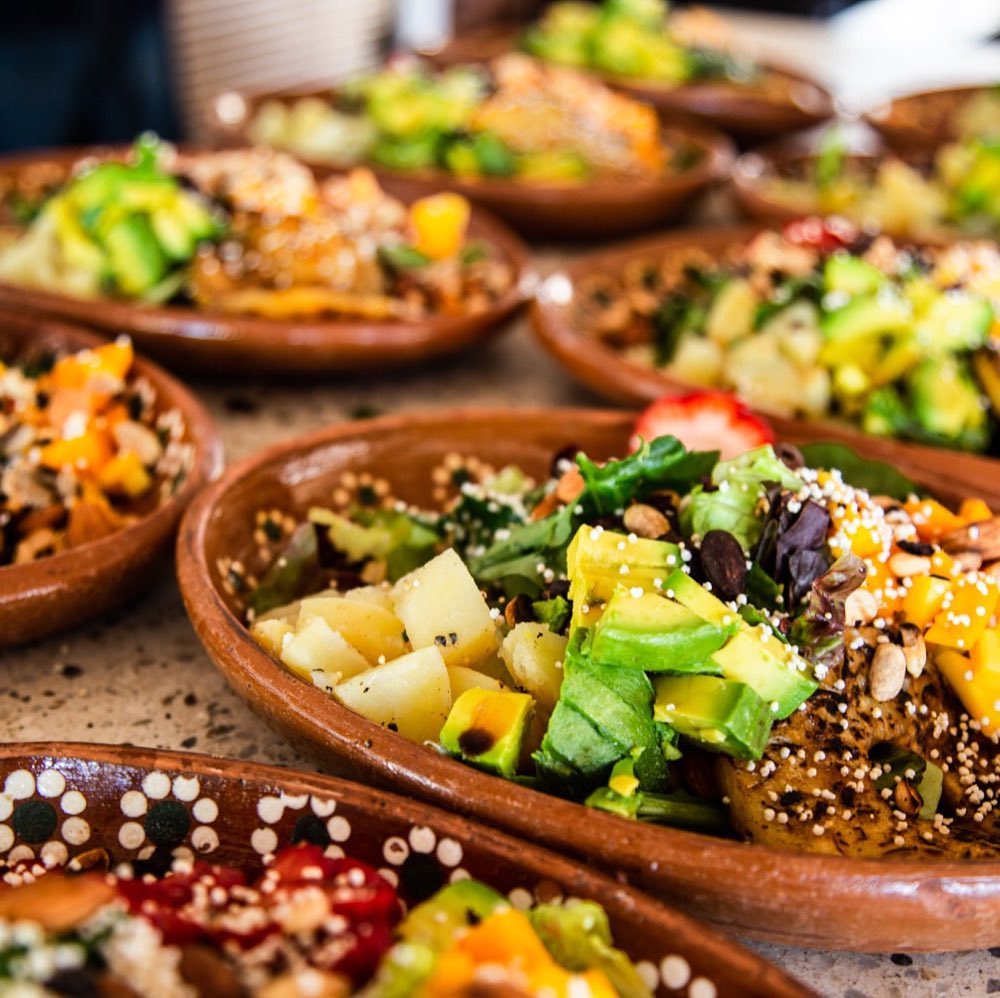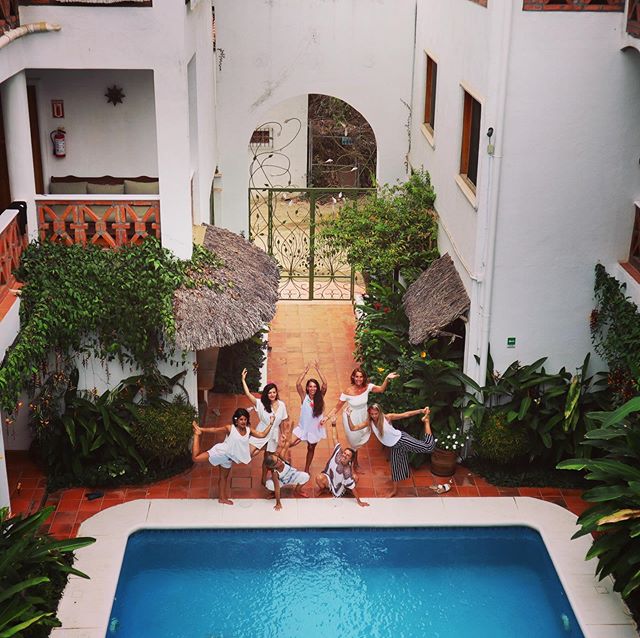 21056122_1525315614171735_6700075850860151281_o-o4k2fedmj2yi8lx98ao5eu0v53yasebexjsb6ehwoc
58409325_139747967083610_5485565694398969987_n
58818509_828196180881849_1396062719825964508_n
66437139_118697436098132_7617103644526133984_n
67389090_206772256975533_8903642896245960909_n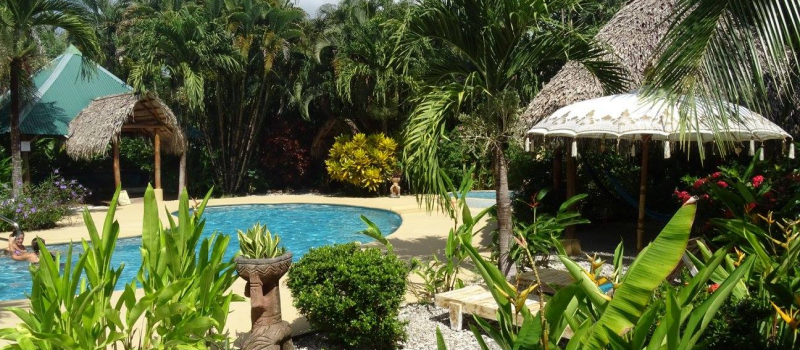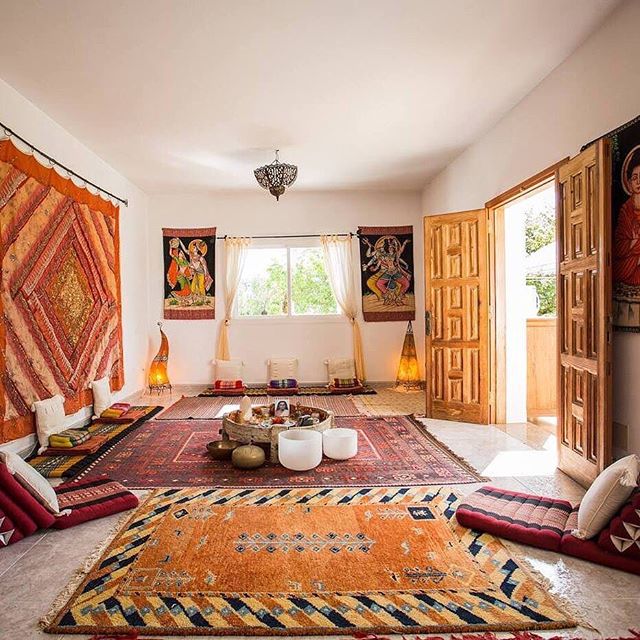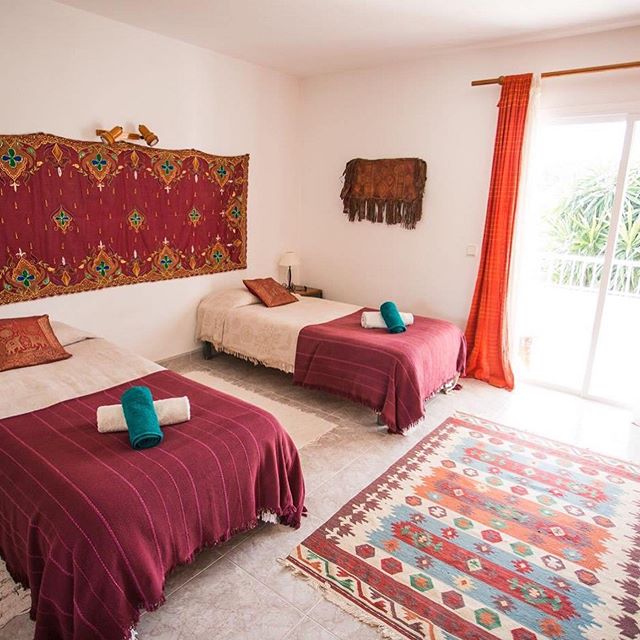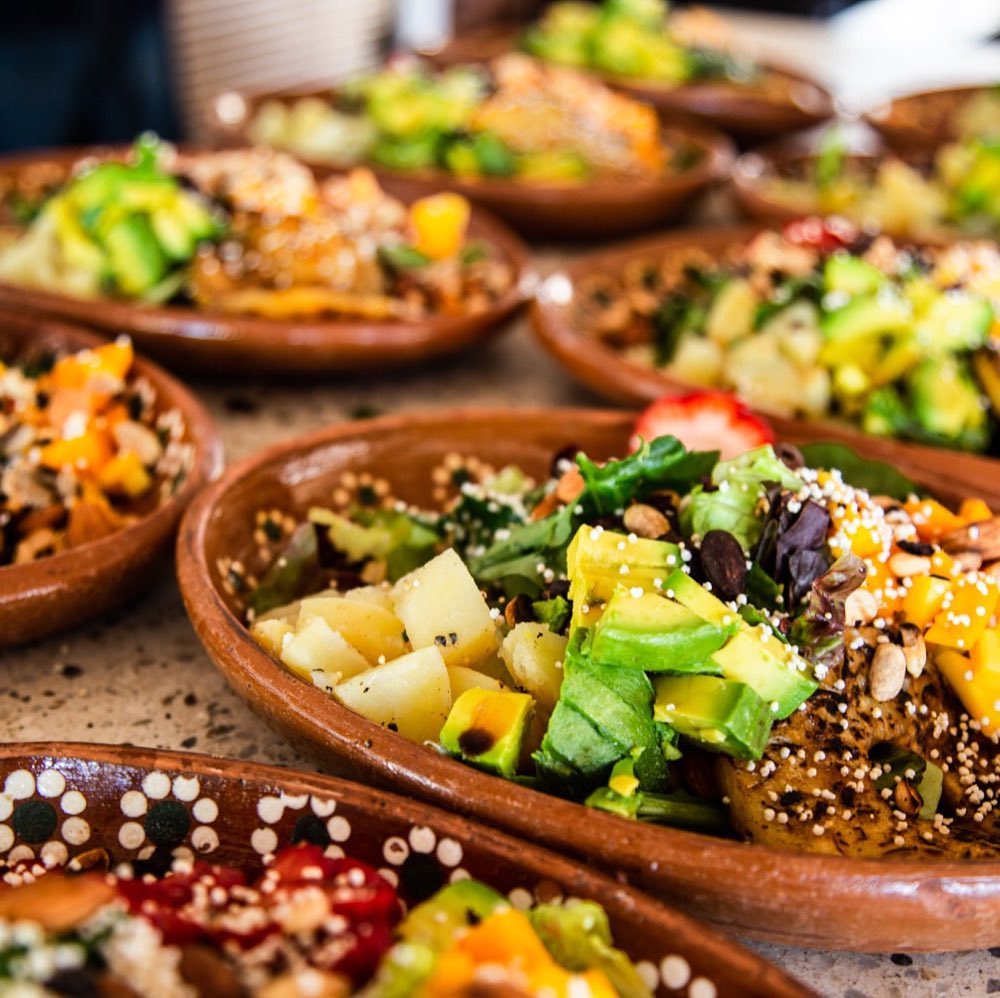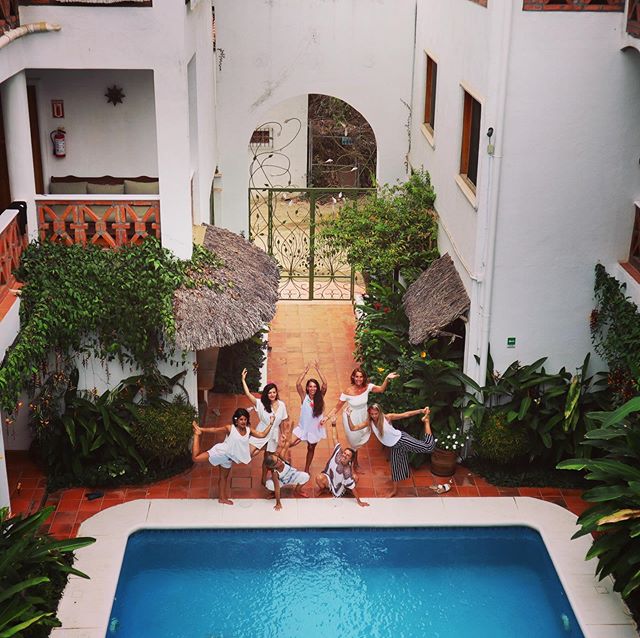 Sacred Paths is a unique retreat company that organizes yoga getaways and trainings in a variety of international locations, including Bali, Peru and Costa Rica. Their Costa Rica location is the beautiful Indigo Yoga resort in Mal Pais, a fishing village that has become known for it's great surfing and relaxed pace of life.
Program: Sacred Paths offers several trainings in Costa Rica throughout the year. Their retreats are in an intensive format with several workshops throughout the day that focus on Meditation, Pranayama and Asana practice, as well as daily lectures on anatomy, philosophy or spiritual practice. Every night a sacred circle is held to build community and integrate the days events.
What We Like: They strive to teach yoga as a holistic path of spiritual awakening informed by a variety of traditions. Special attention is paid to the South American Shamanic traditions native to the region and students will be exposed to a variety of ritual practices and healing techniques during their training.
Cost: Tuition starts at $2300
Address: 2 km south from Playa Carmen-Mal Pais intersection, Puntarenas Province, Mal Pais, 60111, Costa Rica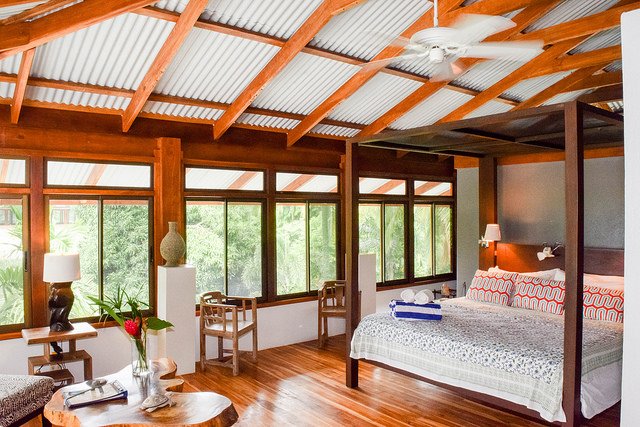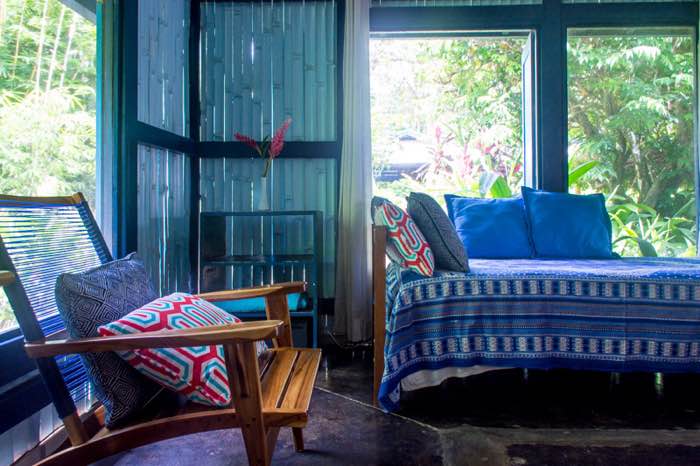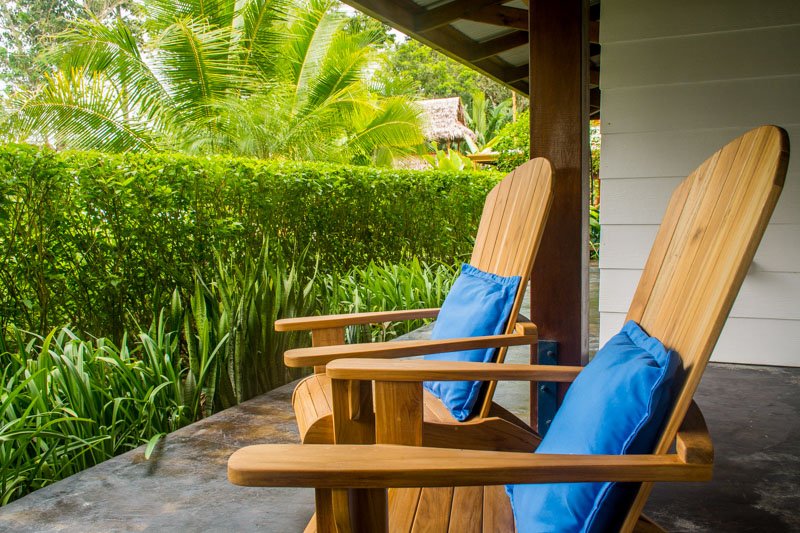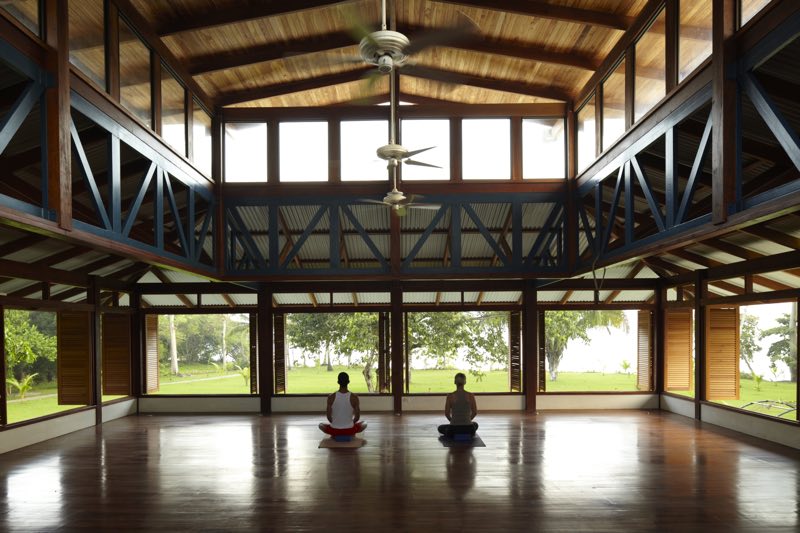 Room-Penthouse-Blue-osa-Yoga-retreat-and-spa
Blue-Osa-Rooms-Yoga-Retreat-Costa-Rica
private-yoga-retreat-package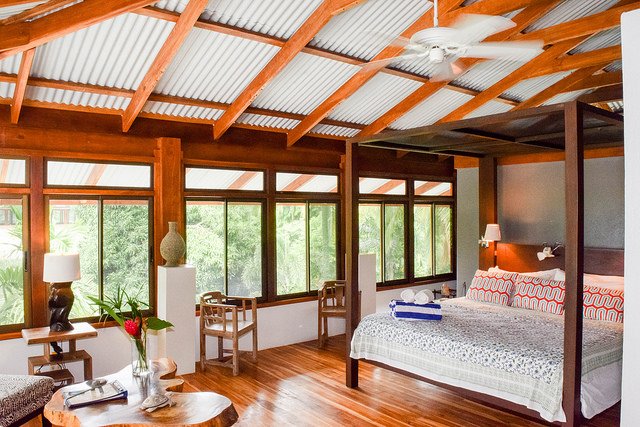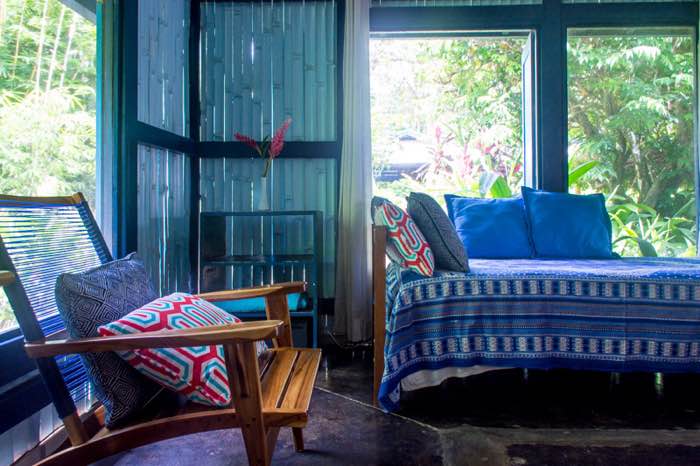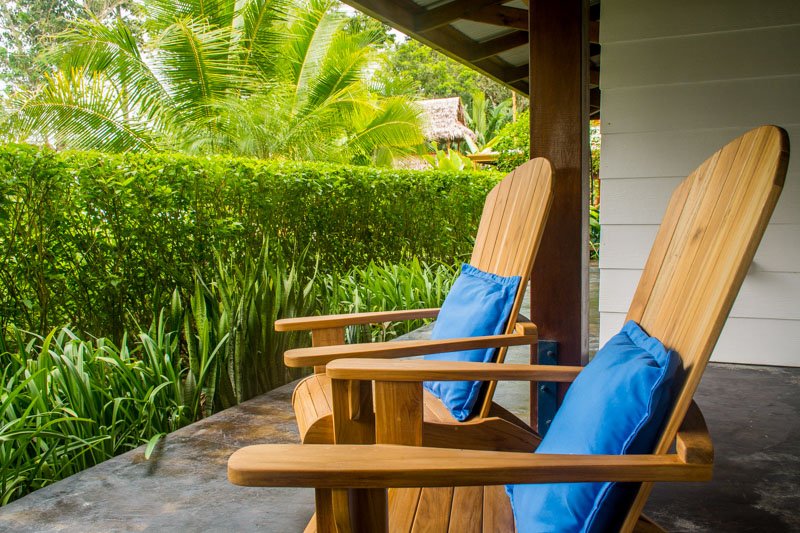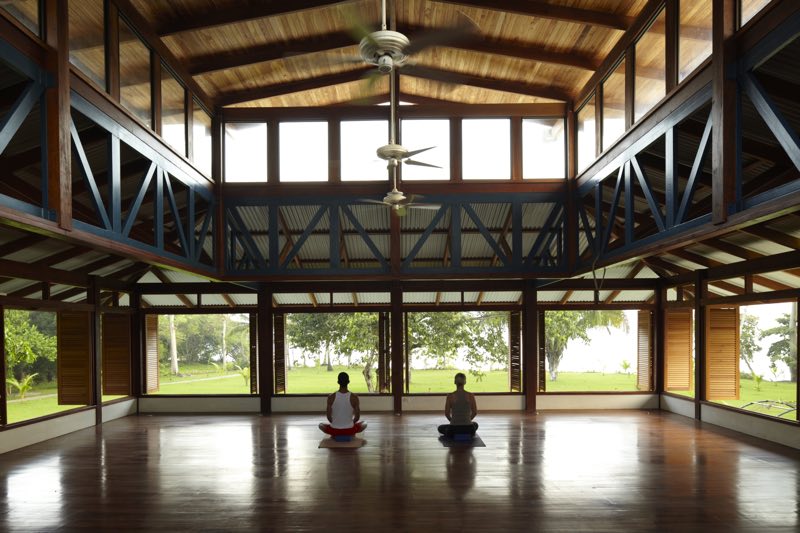 Blue Osa is a luxury yoga retreat located on the Osa Peninsula, a natural haven known for being on of the most bio-diverse places on the planet. Their popular retreats and trainings take place on a beautifully designed eco-resort that features a chemical-free pool and a full service spa.
Program: Blue Osa offers 3 different formats of teacher training depending on your experience level and the amount of time you have. One is a very-intensive 14 day program, another is a more immersive month long program and there is also an advanced 300 hour program for those who have already completed a 200 hour YTT.
What We Like: Blue Osa is a real resort experience, so it's perfect for those who want to combine their training with a comfortable vacation. Plus, virtually all of the Osa Peninsula is a protected national park and guided hikes and tours are available to see some of the spectacular wilderness the region is known for.
Cost: The 14 day intensive starts at $2890. The 1 month immersion starts at $3990.
Address: Osa Peninsula, Provincia de Puntarenas, Punto Jimenez, 1004, Costa Rica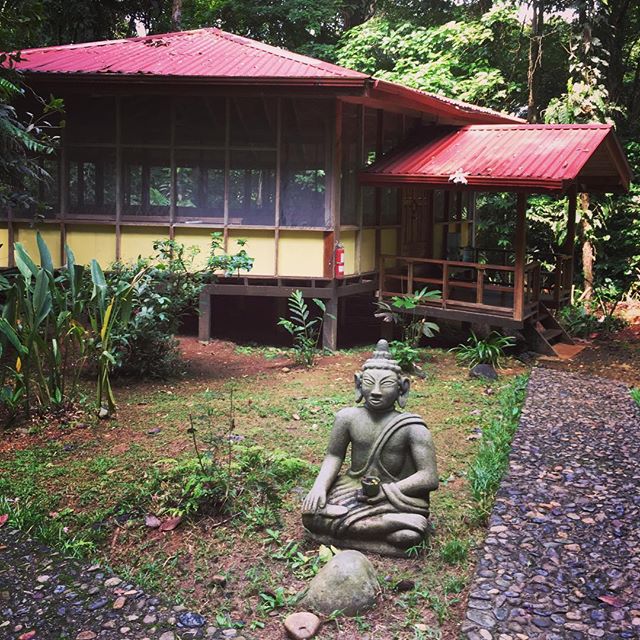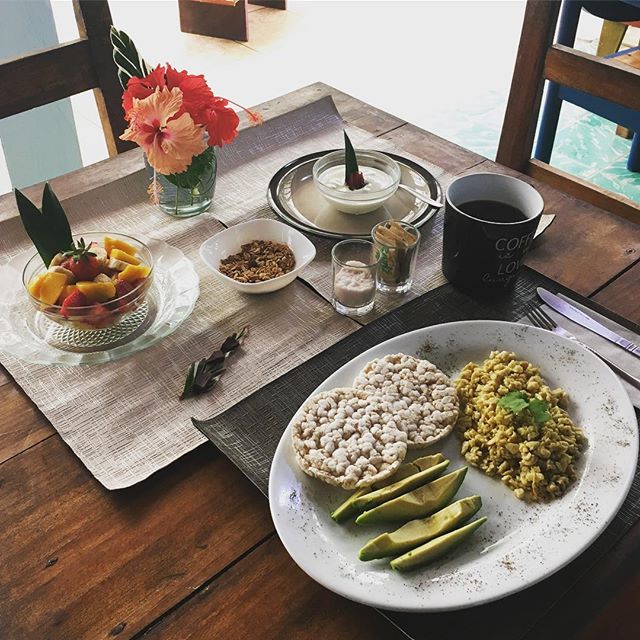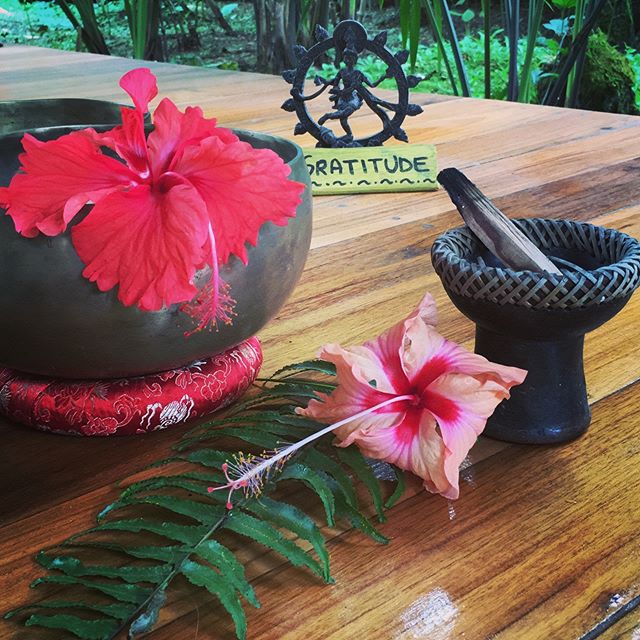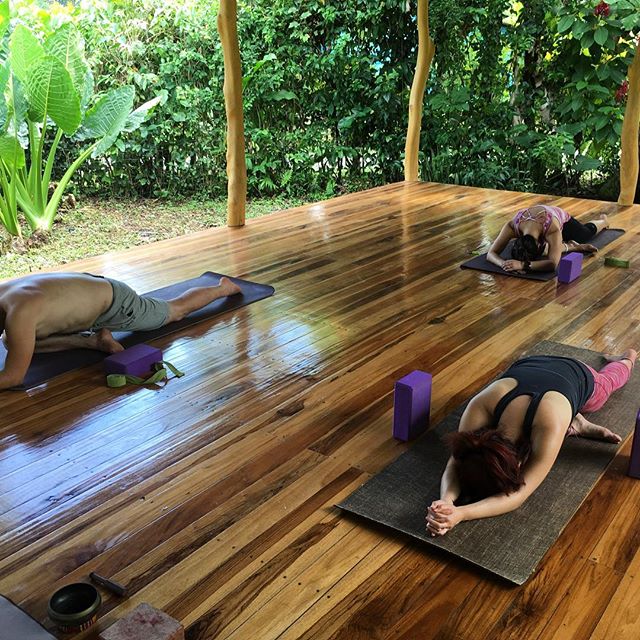 25005441_175558769701538_2247459766412509184_n
47443438_340828830100670_9085575584088906518_n
52974695_253463415428451_7564323979510517636_n
32973504_215639392374189_4204815962521731072_n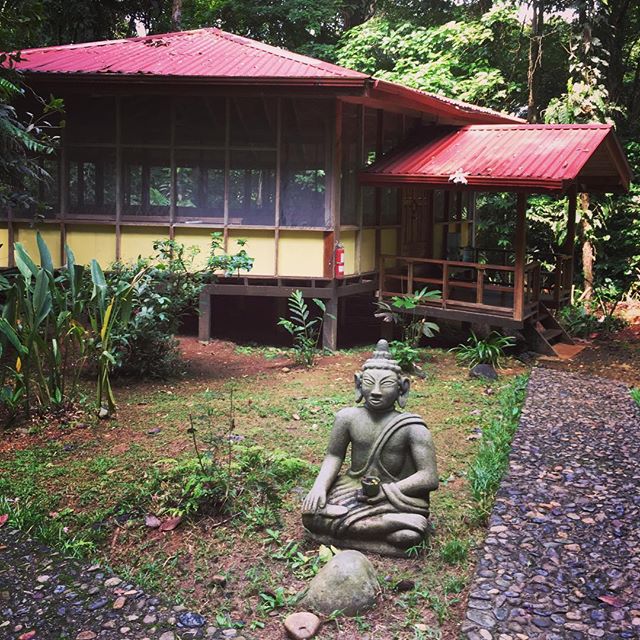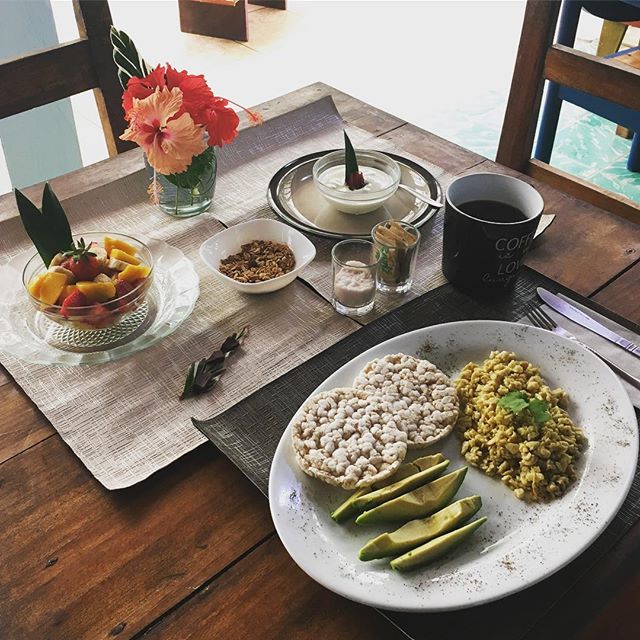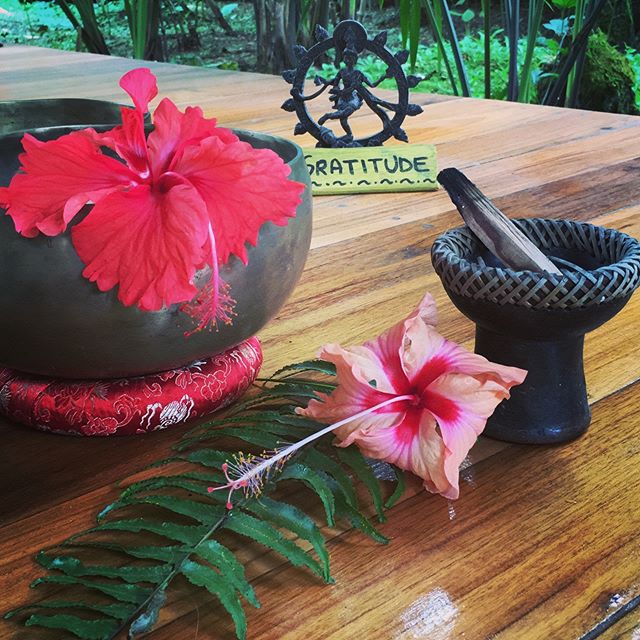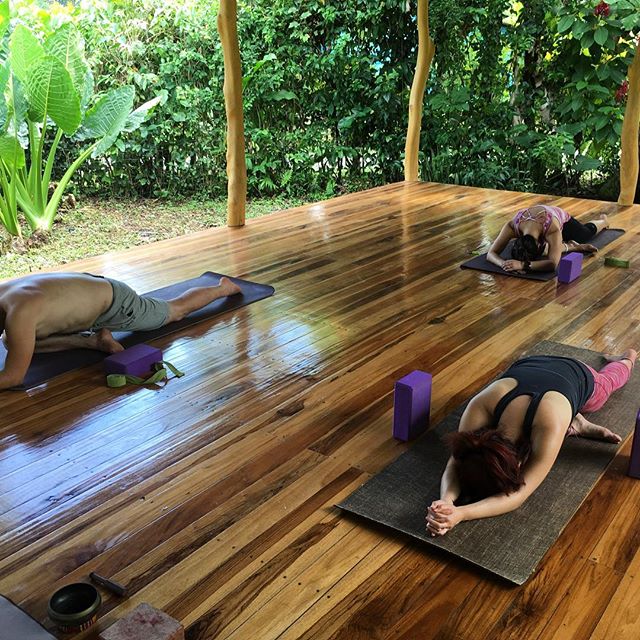 Chandra Karuna Yoga offers intimate retreats and small group trainings in a quiet location on the Carribean Coast. All of the programs are led by Daniela, a long-time yoga teacher, originally from Italy, who is a graduate of the popular Hari-Om Yoga School. She teaches a variety of styles, but her specialty is Yin Yoga.
Program: Chandra Karuna offers a 30 hour Yin Yoga Fundamentals Training that is applicable for continuing education credits with the Yoga Alliance. It is available year round and will enable teachers to apply the principles of Traditional Chinese Medicine with a Restorative Yoga practice.
What We Like: Most of the trainings available in Costa Rica are in the classic 200 hour format so it's always good to see options for existing teachers looking to expand their knowledge, or enthusiastic practitioners who are looking for something unique and specific.
Cost: The five day Yin Intensive starts at $450
Address: 200 mts. sur de la discoteca stanford, 70403, Limón, Puerto Viejo de Talamanca, Costa Rica
Kindred Spirits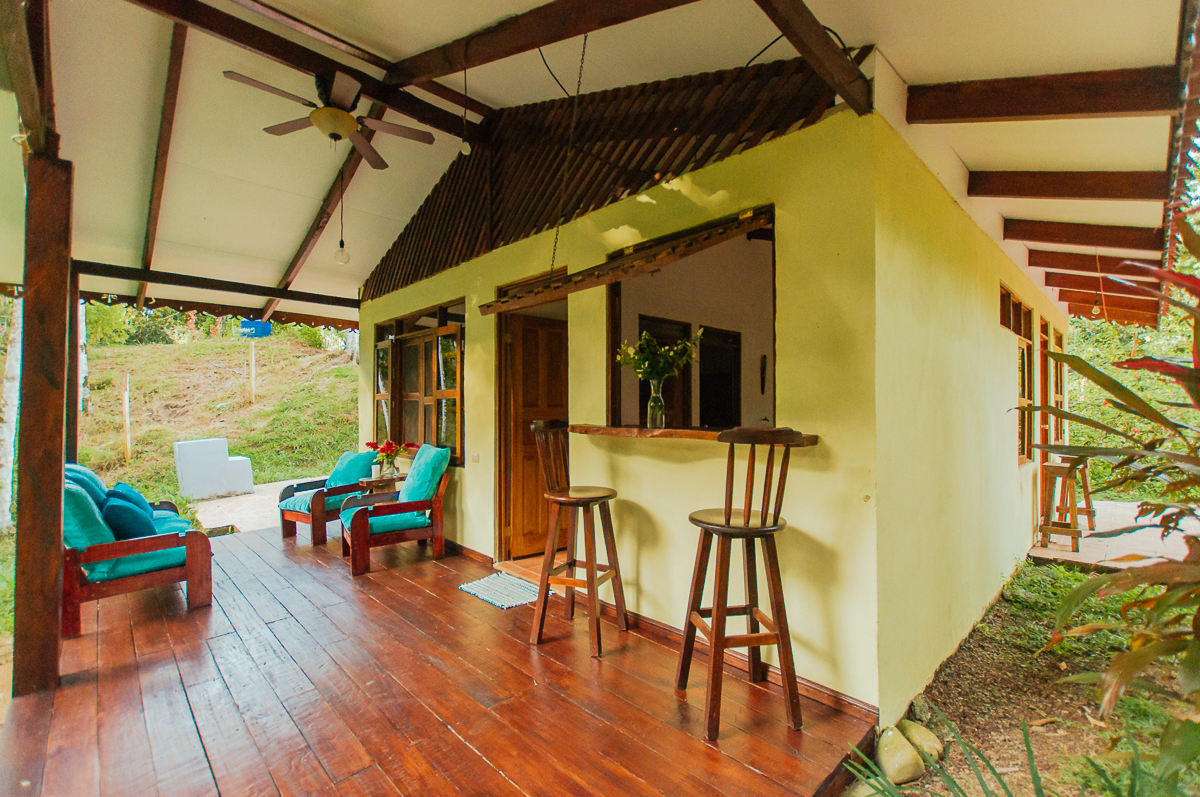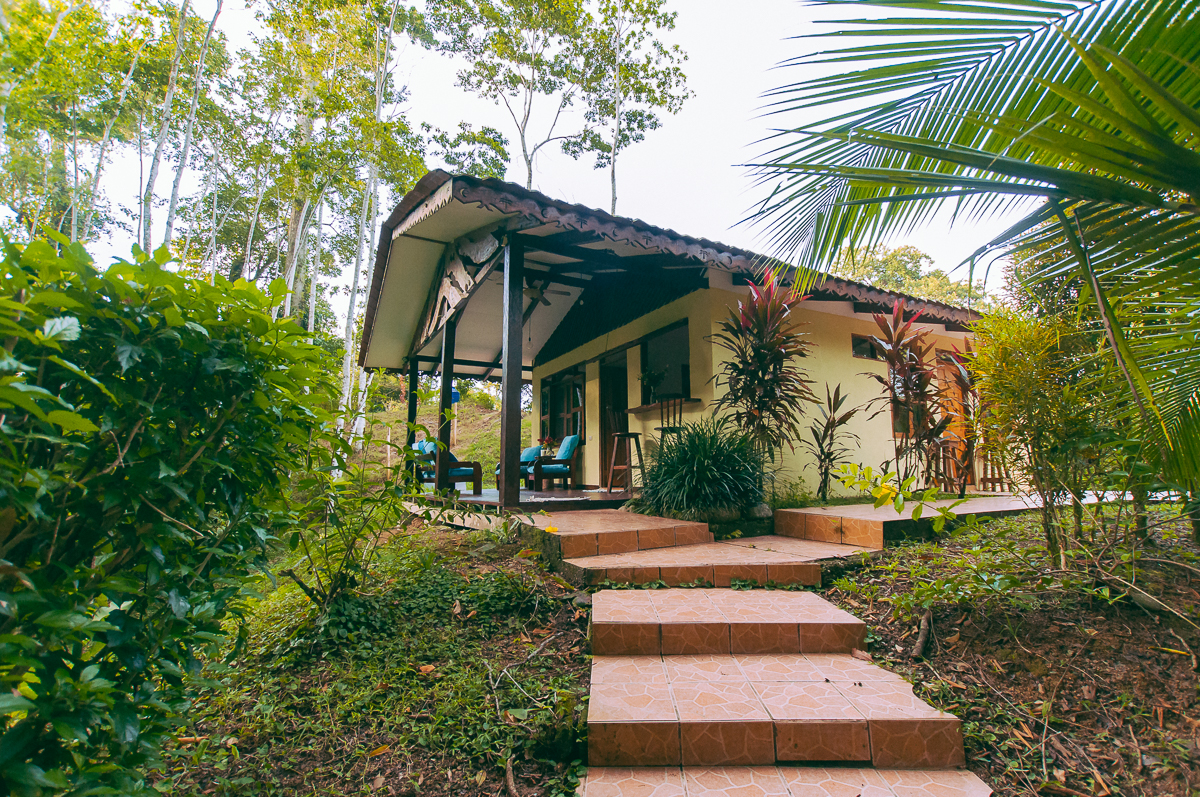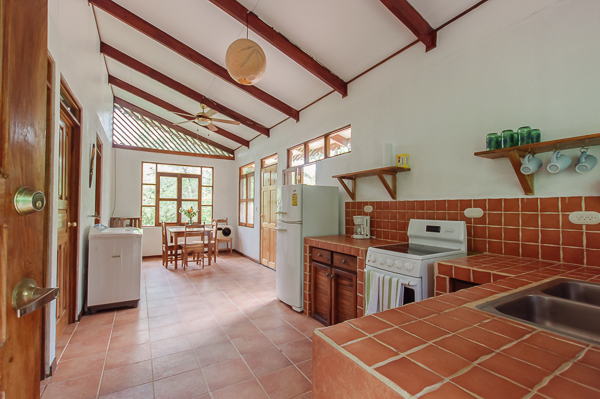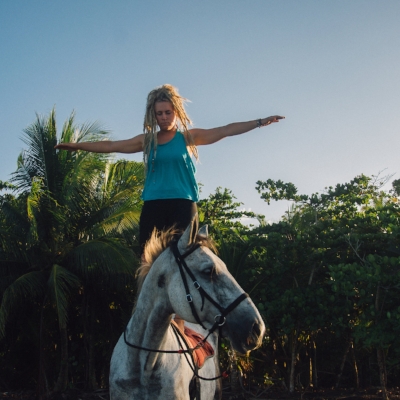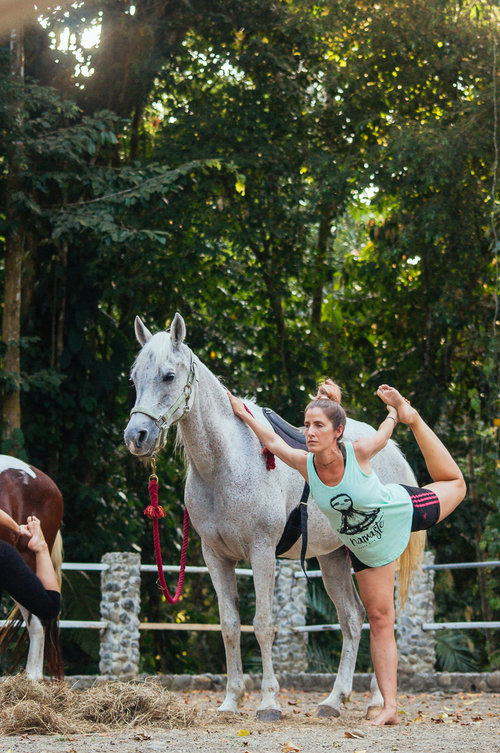 kindred-spirits-costa-rica-2
yoga-with-horses-kindred-spirits-13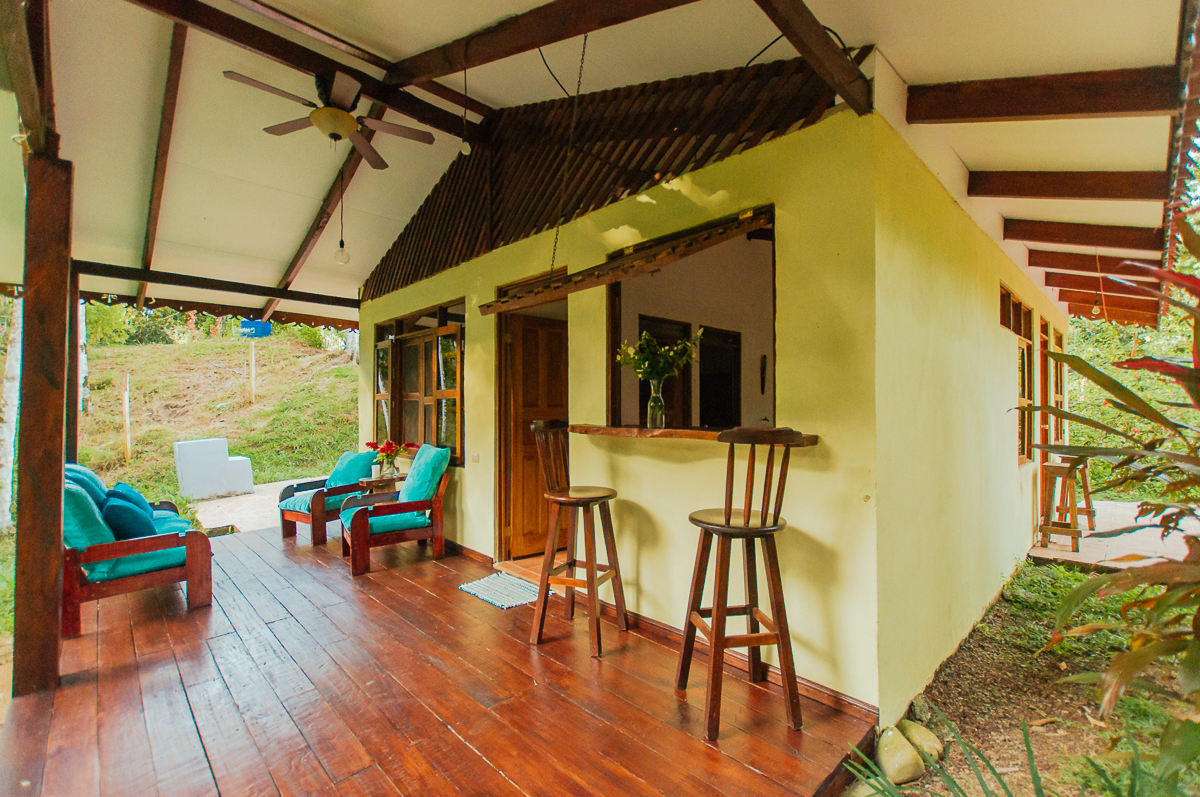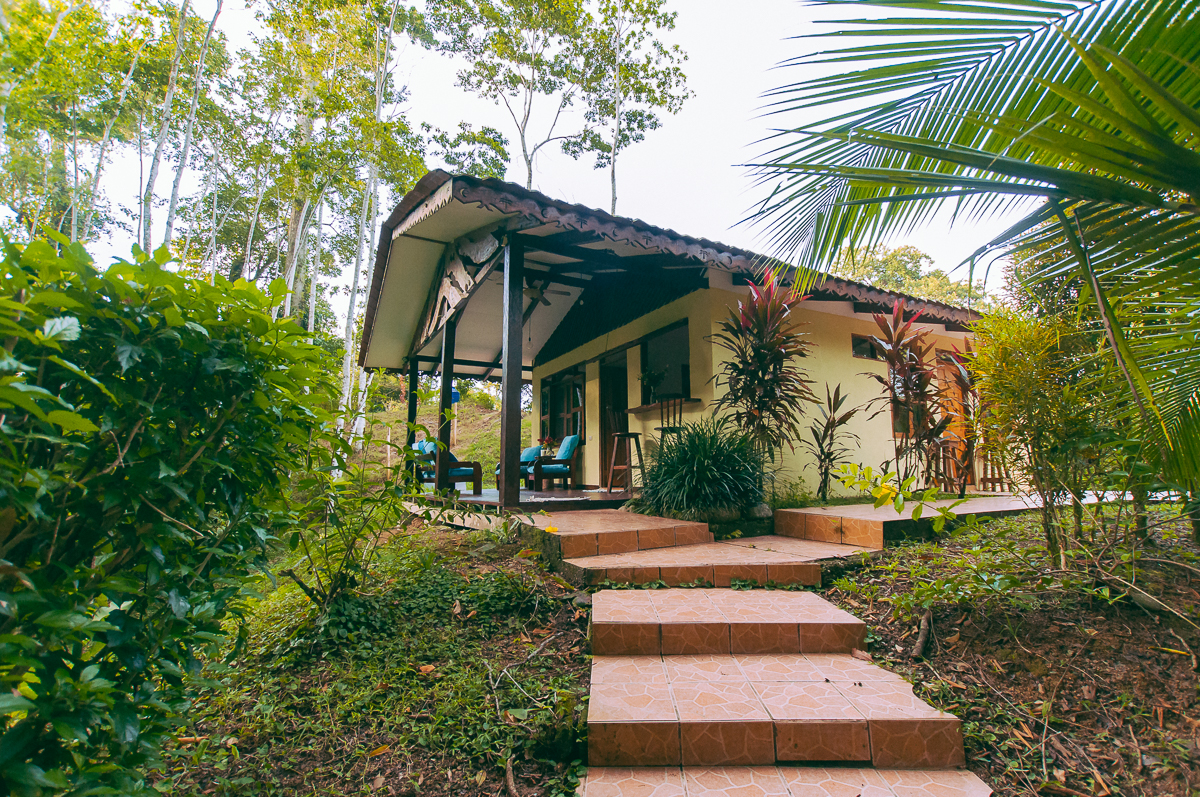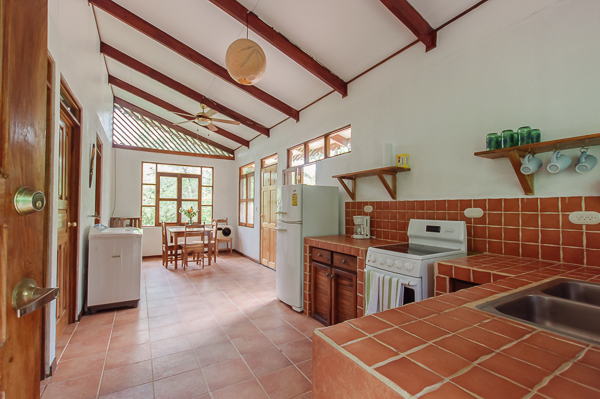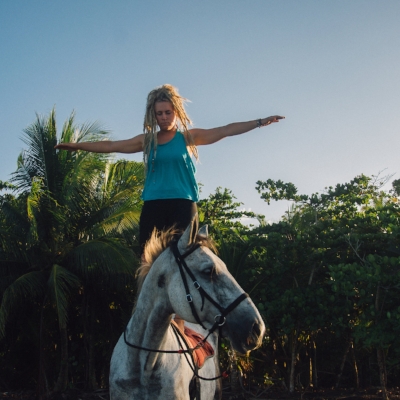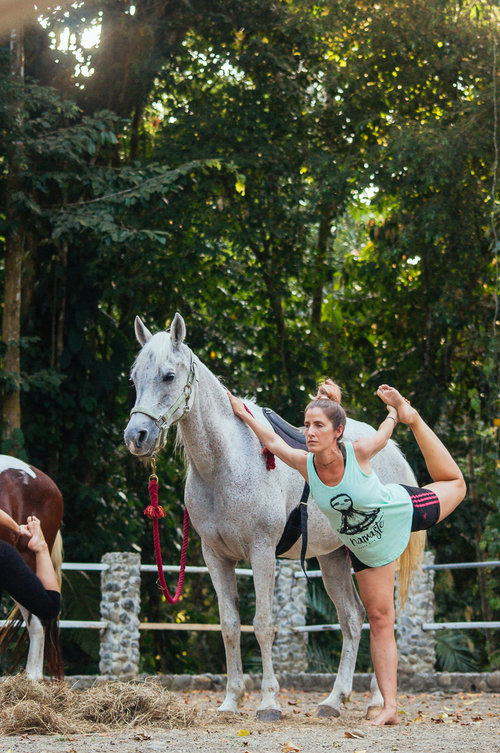 As a dedicated Horse Yoga centre, the Carribean Coast yoga school Kindred Spirit is very much in a league of it's own. They combine an introspective and energizing yoga practice with the philosophy of "Natural Horsemanship" and affords students the opportunity to explore the countryside while bonding with a four-legged friend.
Program: Their unique Equine Yoga Teacher Training program is intended for students who have completed a 200 hr YTT and are intermediate to experienced horse riders. It is a totally unique program, completed over 3 modules that will provide participants with all the tools necessary to teach yoga with horses.
What We Like: The yoga industry has become full of weird niches, but this one has genuine substance. Working with horses gives you the opportunity to connect with nature and explore what it means to be human, which is pretty much the essence of Yoga.
Cost: The full program starts at $2675
Address: Cocles, Limón Province, Costa Rica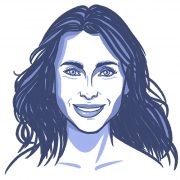 Shirley Hill
Meditation coach by day and writer by night - Shirley has perfected the art of finding a healthy balance in life. She's eager to spread calm energy and share her zen tips through conscious writing.