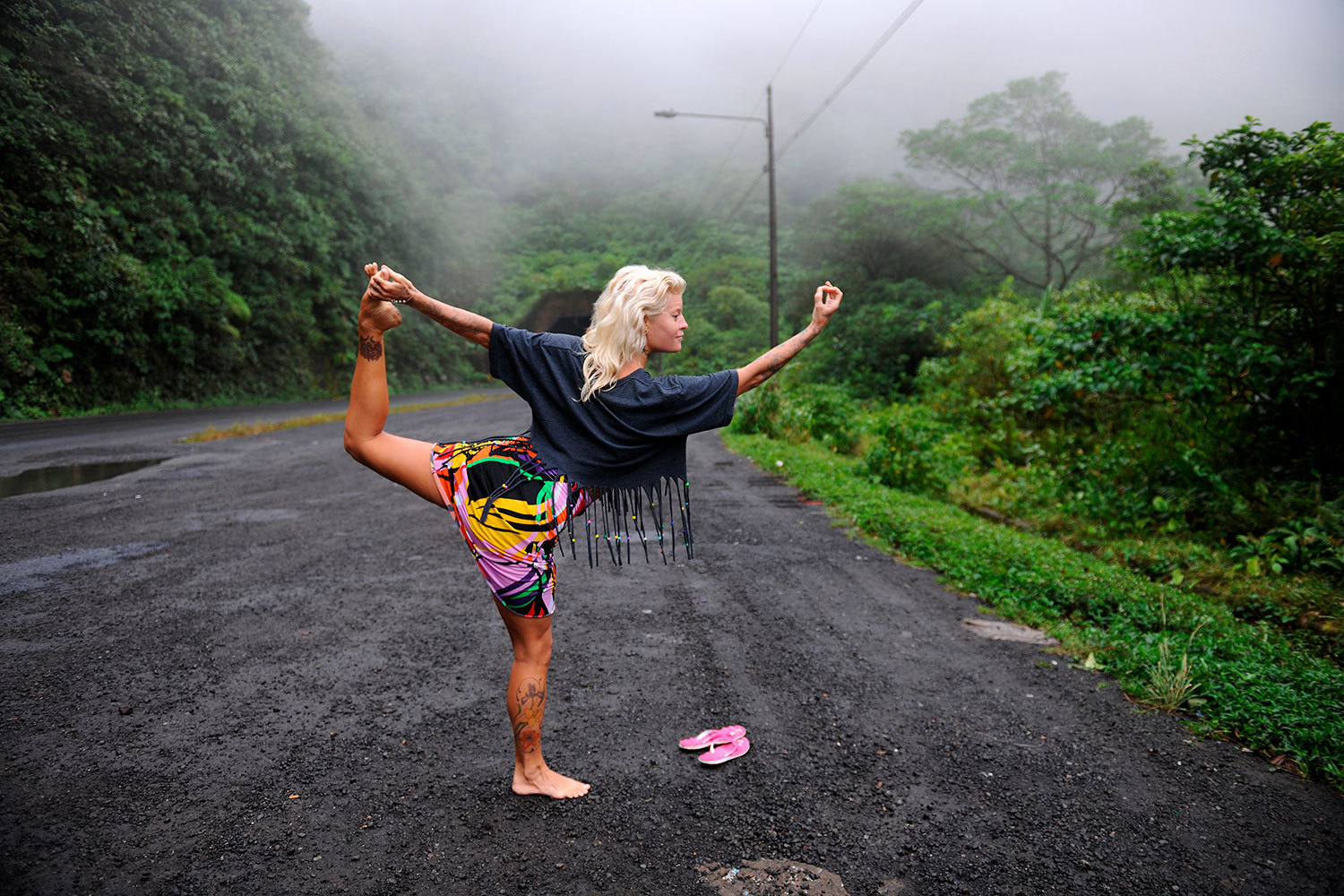 In the past decade Costa Rica has become far and away the most popular place in North America for a destination yoga vacation. It's popularity has so eclipsed the rest of the surrounding region that it might seem strange. After all, there's no shortage of sun, sand and surf in the Caribbean and Central America.
There are, however, a number of reasons why tree-hugging, health-conscious yoga-philes have such a fascination with this place.
For one thing, Costa Rica has always been one of the most bio-diverse places on the planet. It is home to such an enormous profusion of unique flora and fauna that, although it has only 0.03% of the world's landmass, it contains roughly 5% of the world's biodiversity. 25% of the country is made up of protected rain-forests and national parks, and in a matter of decades it has managed to reduce it's rate of deforestation from among the highest in the world to effectively zero.
In addition to the health of it's eco-system, it is also known world-wide for the health of it's people. The sparsely populated Nicoya Peninsula has gained increasing attention as one of the world's so-called "Blue Zones," where ordinary people regularly live active lives of over 100 years.
It is in this area where most of the boom in yoga-and-wellness-based tourism has taken place in the past decade, as people from all over the world seek the wisdom of moderation, friendship and spirituality that locals claim is the reason for their renowned longevity.
As tourism here grows, so too does tourism on other parts of the island, and a number of retreat centres have set up shop on the South and Central Coasts, as well as the mountains located just inland.
Here are our picks for the best yoga retreats in Costa Rica for 2020: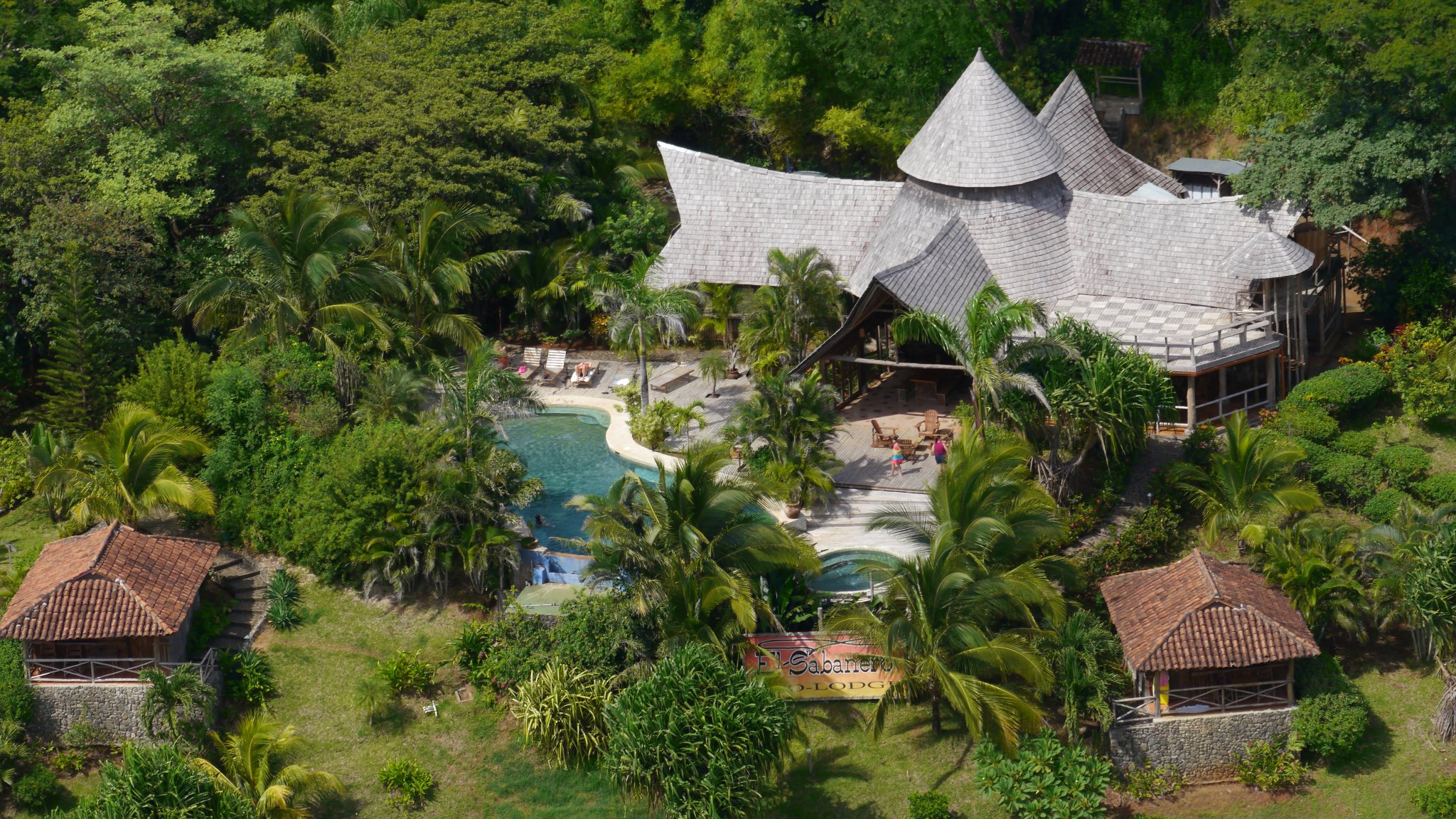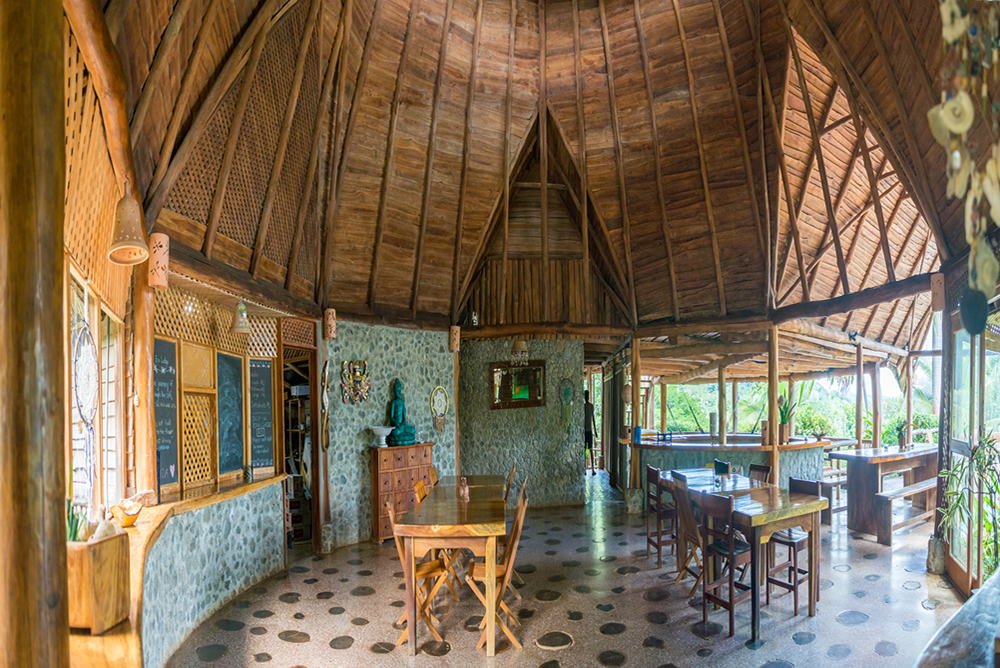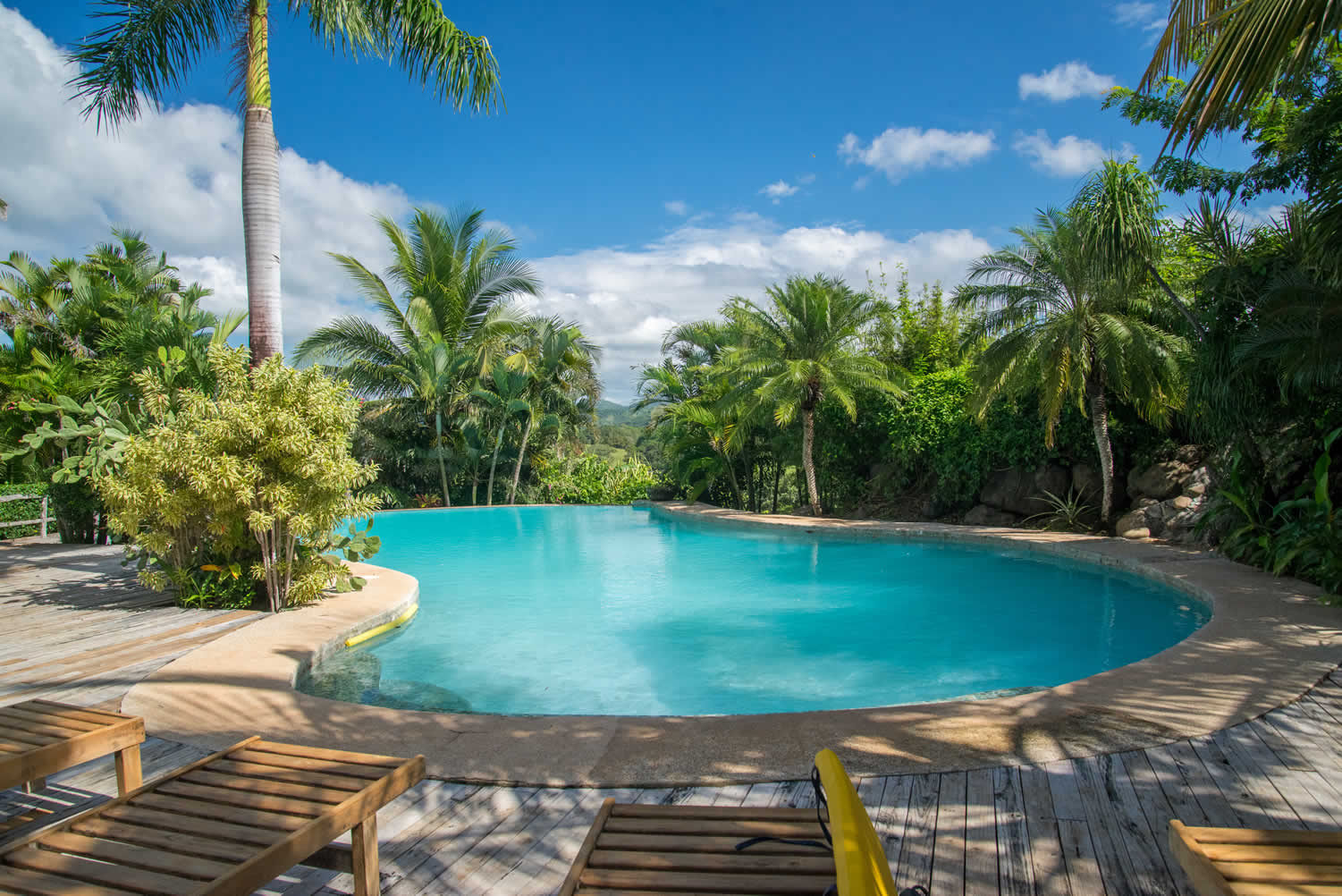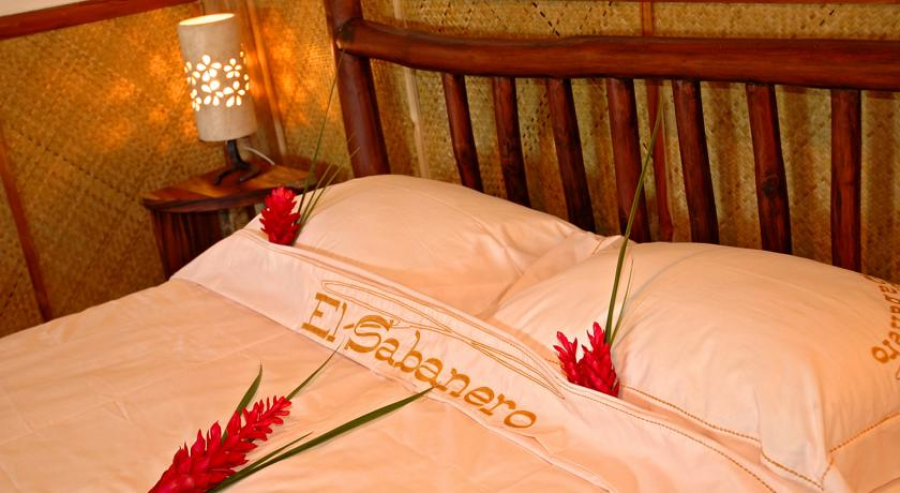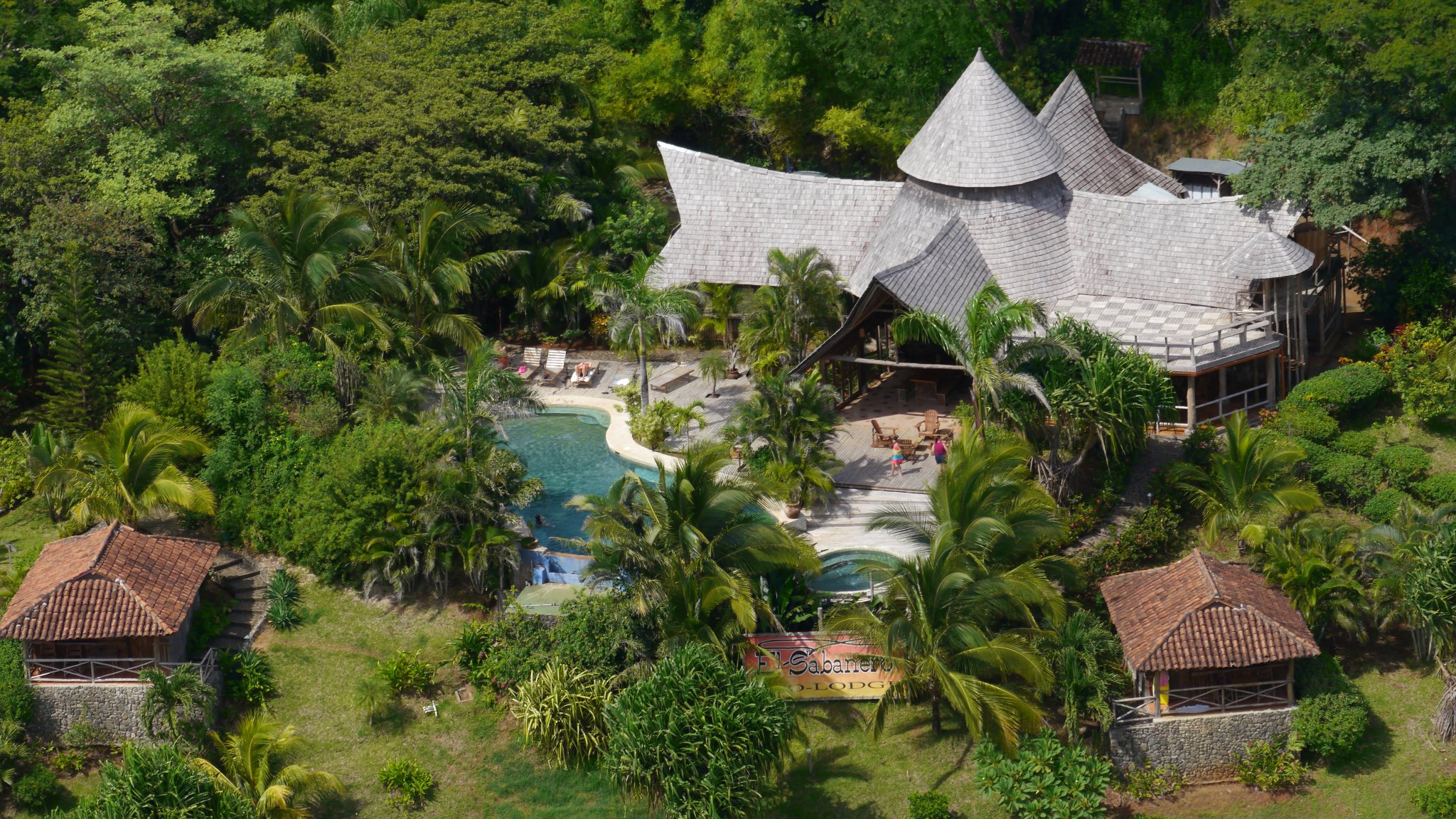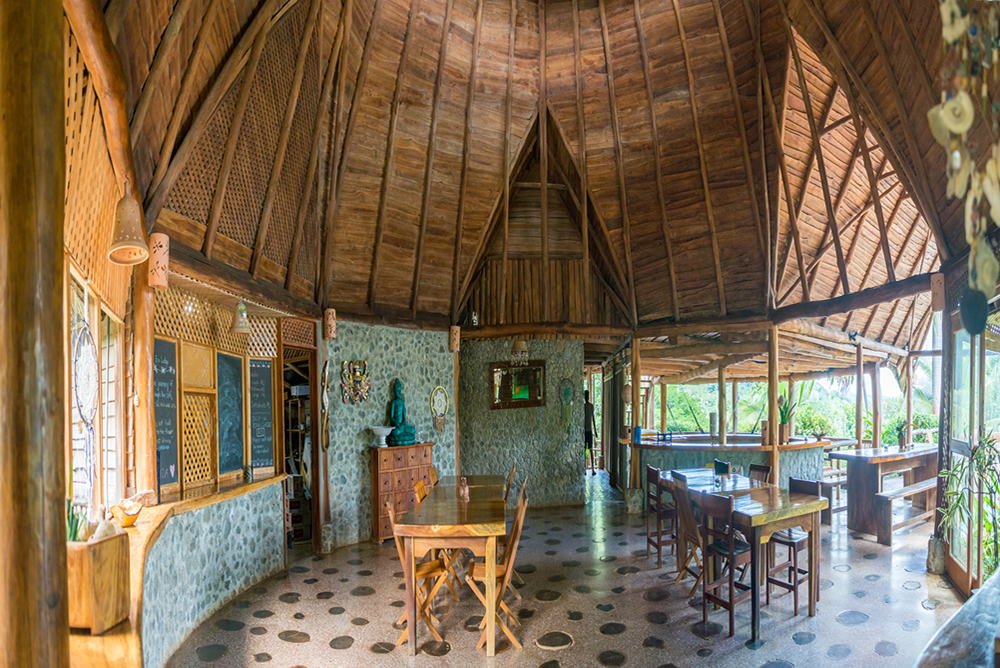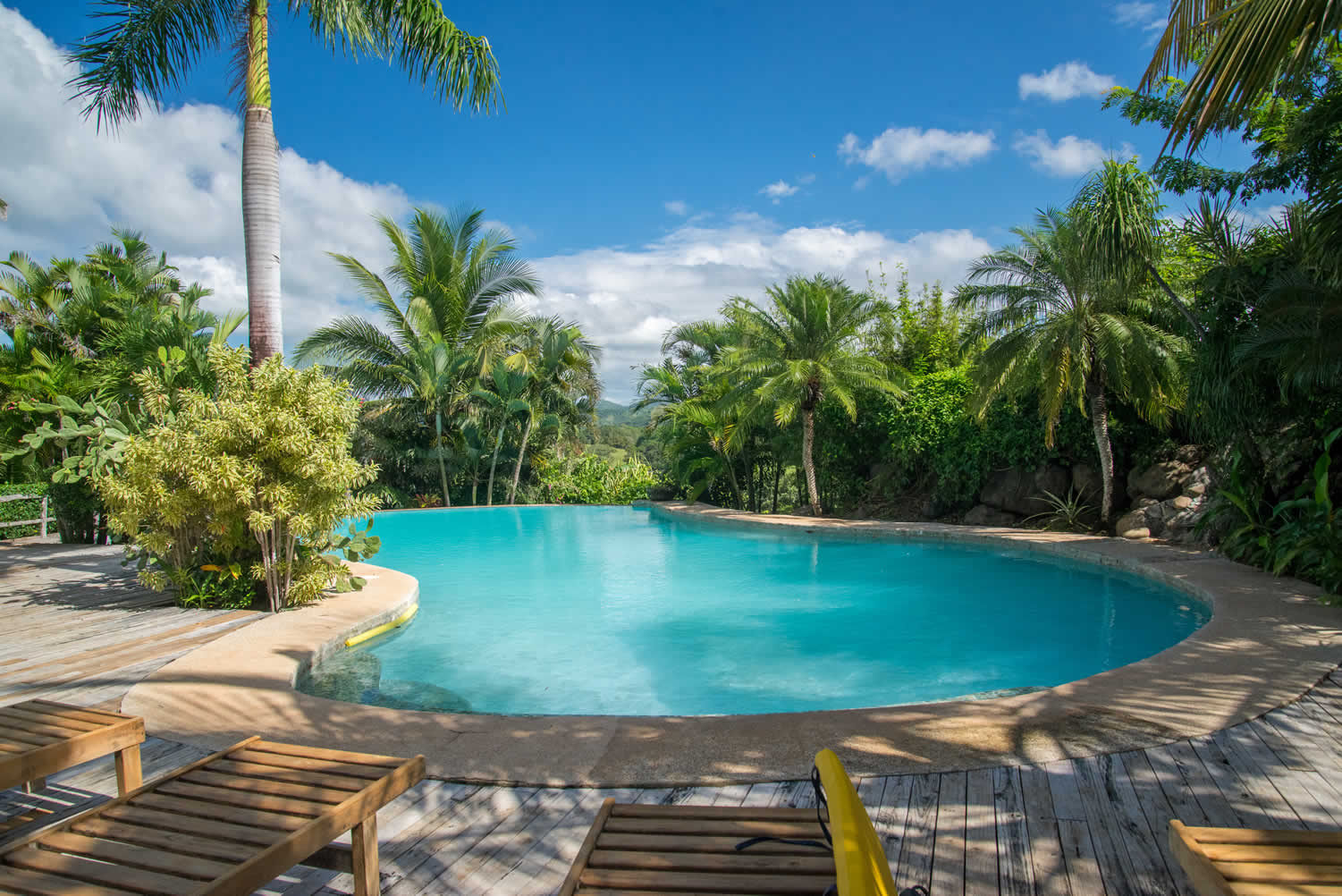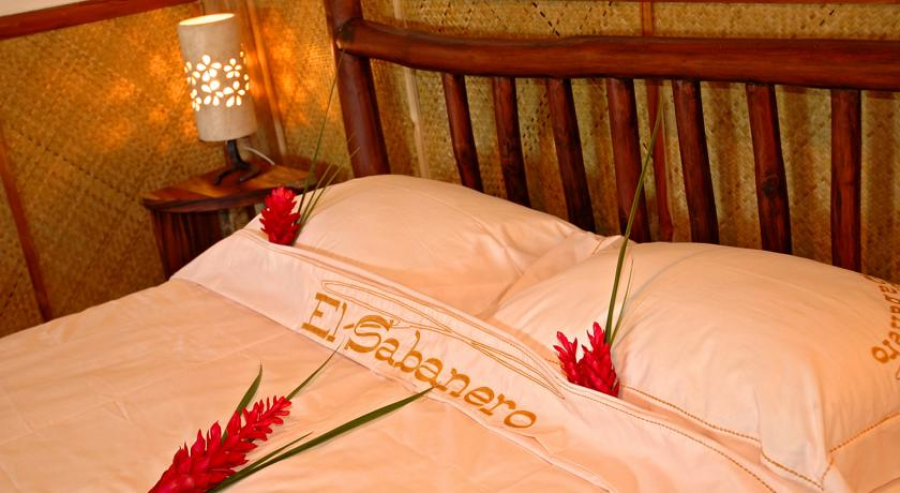 El Sabanero is a beautiful ecologically focused retreat centre located outside of the town of Tamarindo, on the Northern part of the Nicoya Peninsula. It's right in the neighbourhood of 4 of the most popular beaches in the area, but located in a quiet spot away from the hustle and bustle with beautiful views of the surrounding valley.
Program: El Sabanero plays host to a number of retreats and teacher trainings with international teachers. However their main offering is a 6 day "Revitalize and Rejuvenate" retreat that runs year round. It features twice daily yoga classes in a flexible multi-style format and includes 3 vegetarian meals a day and complimentary airport pick-up.
What We Like: As an ecologically focused retreat, El Sabanero has a strong focus on the environment. They recycle, compost and use only biodegradable cleaning products. They also source all of their food locally, provide compost to local farmers and have built the property out of wood products that are all locally sourced.
Cost: The 6 day/5 night "Revitalize and Rejuvenate" retreat is $845.
Address: Cana Fistula District 3 Tamarindo, Provincia de Guanacaste, Canafistula, 50309, Costa Rica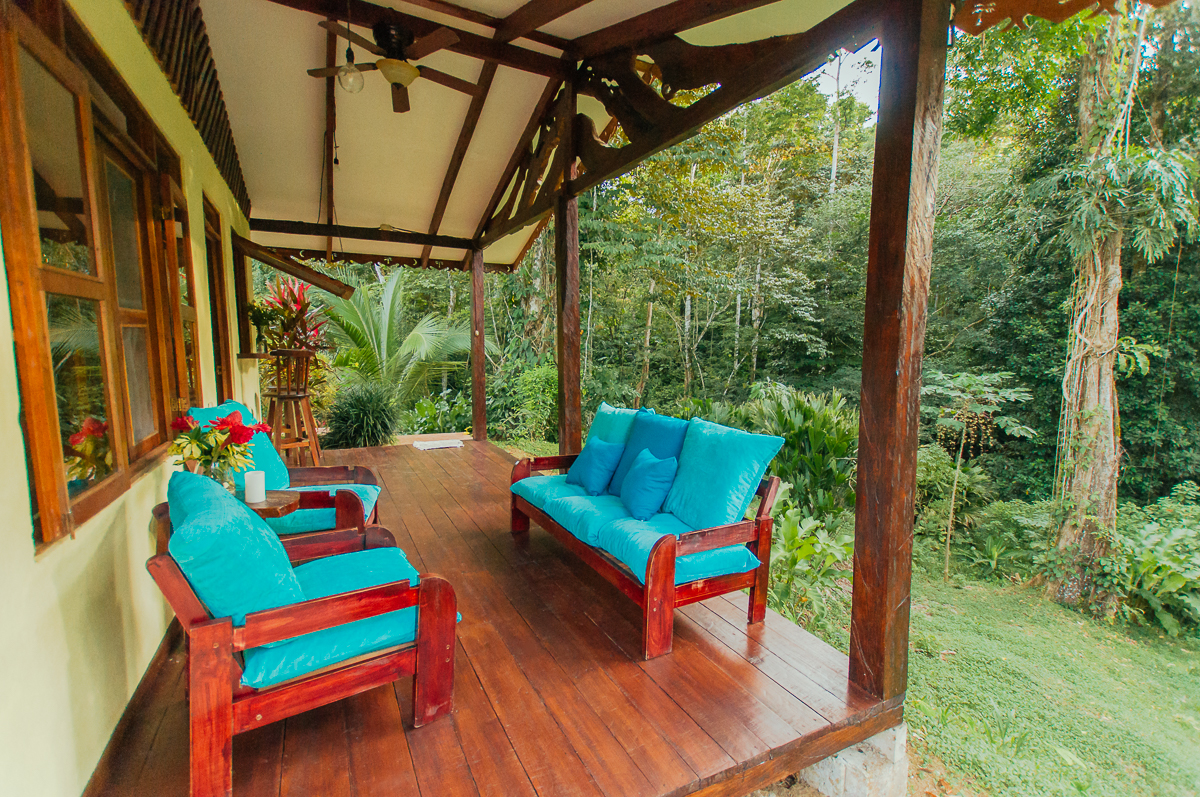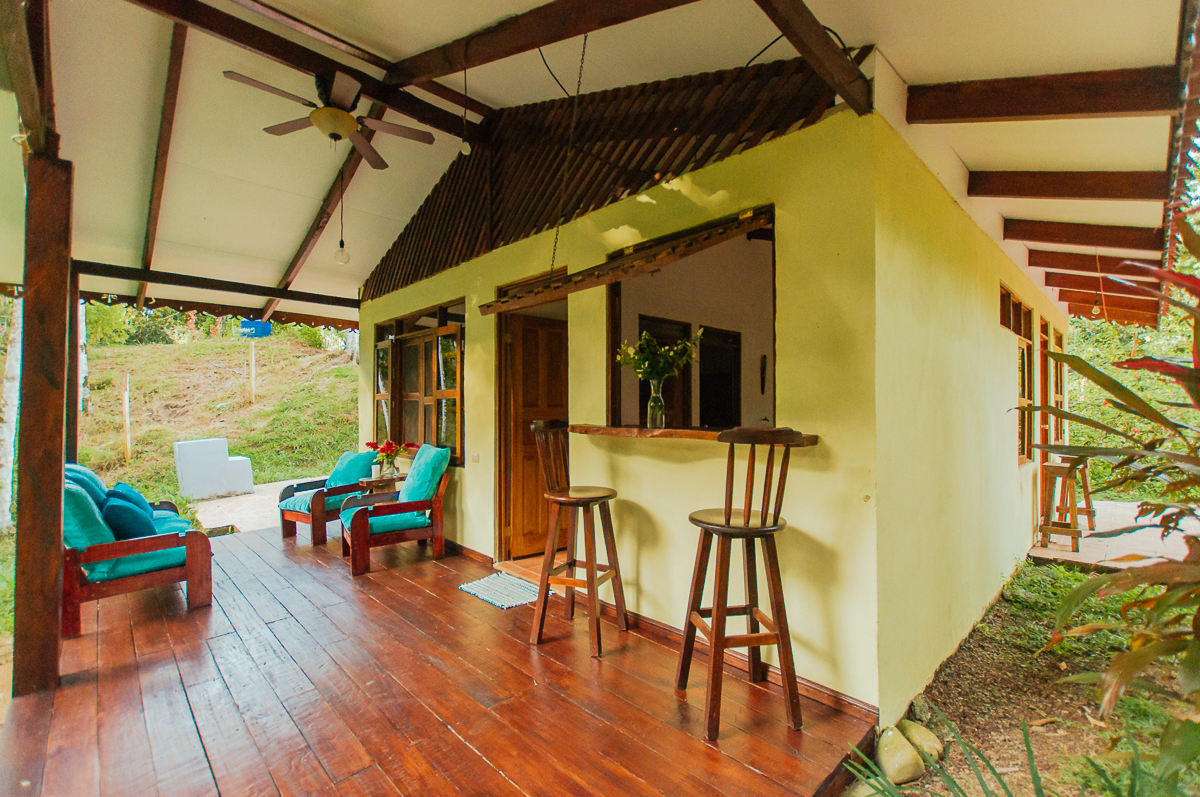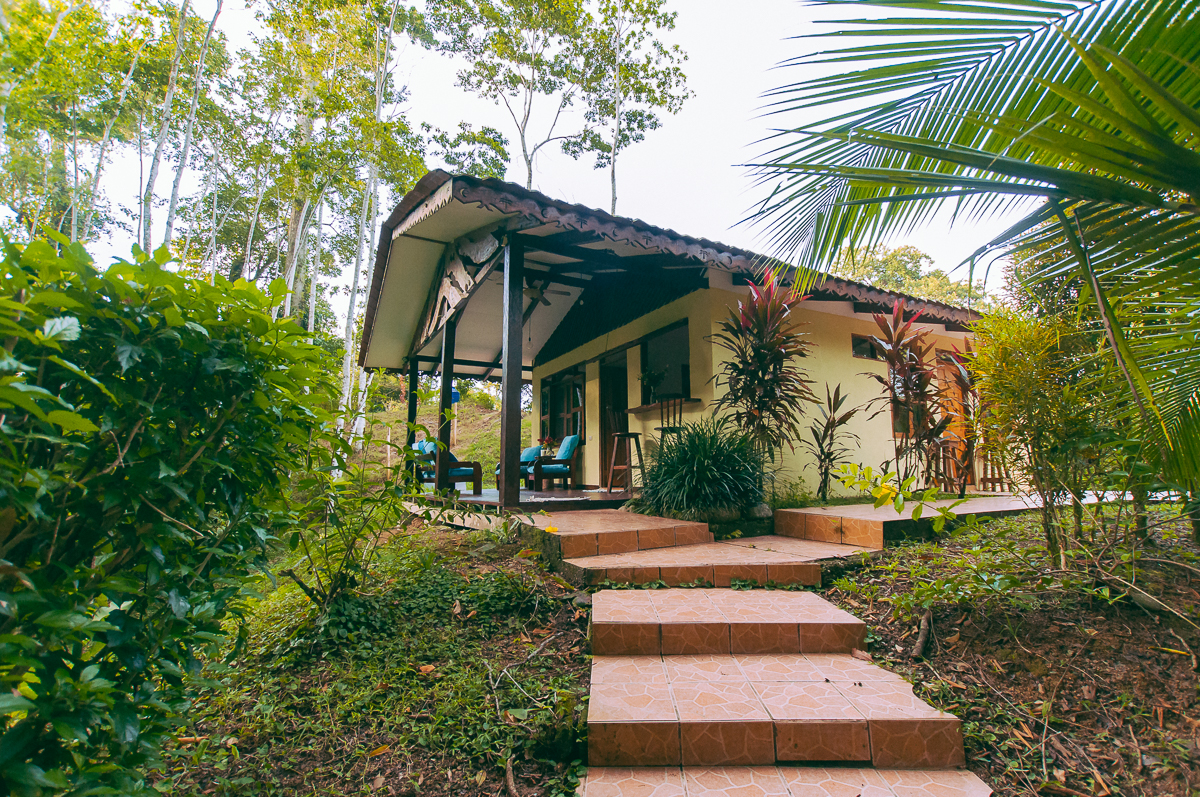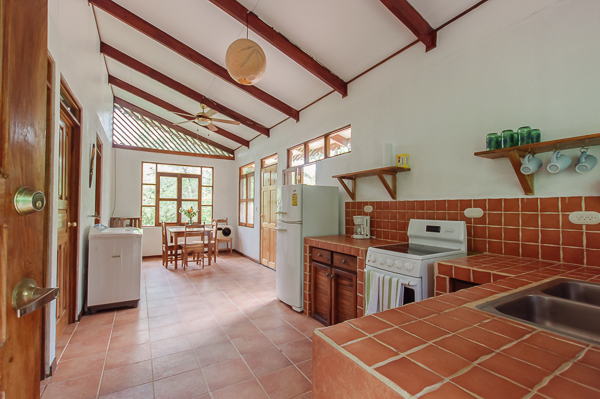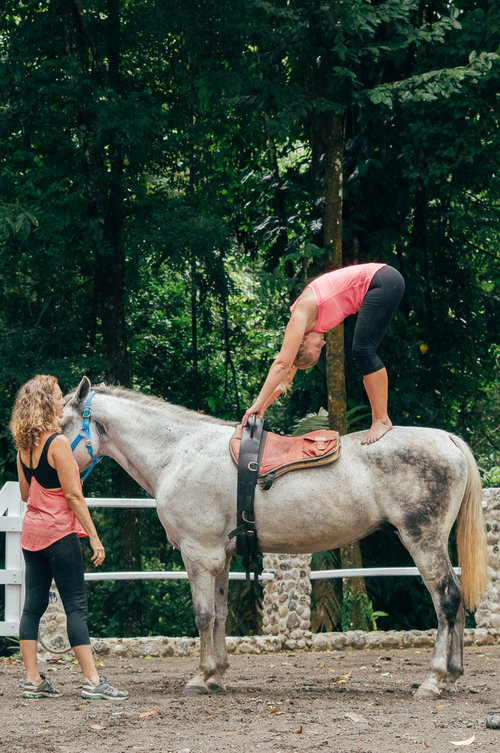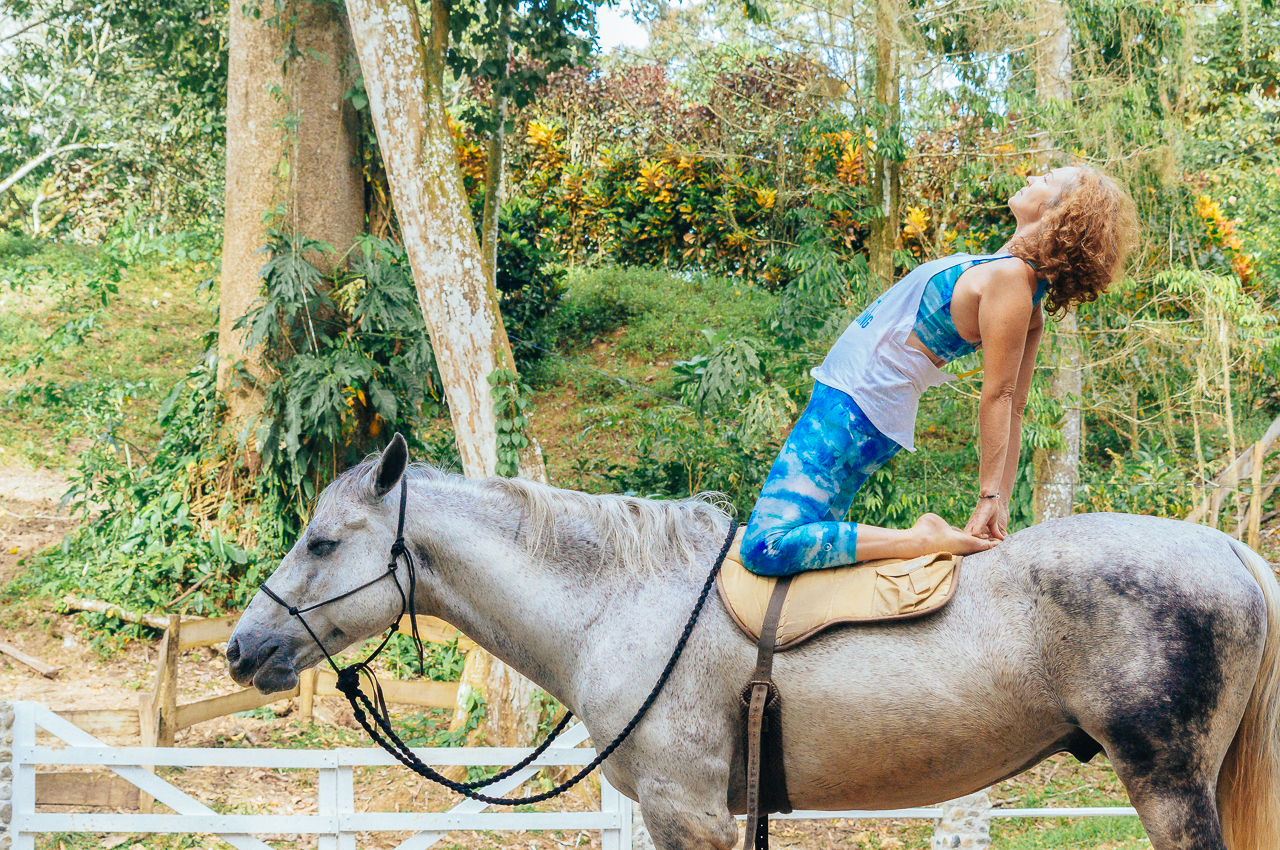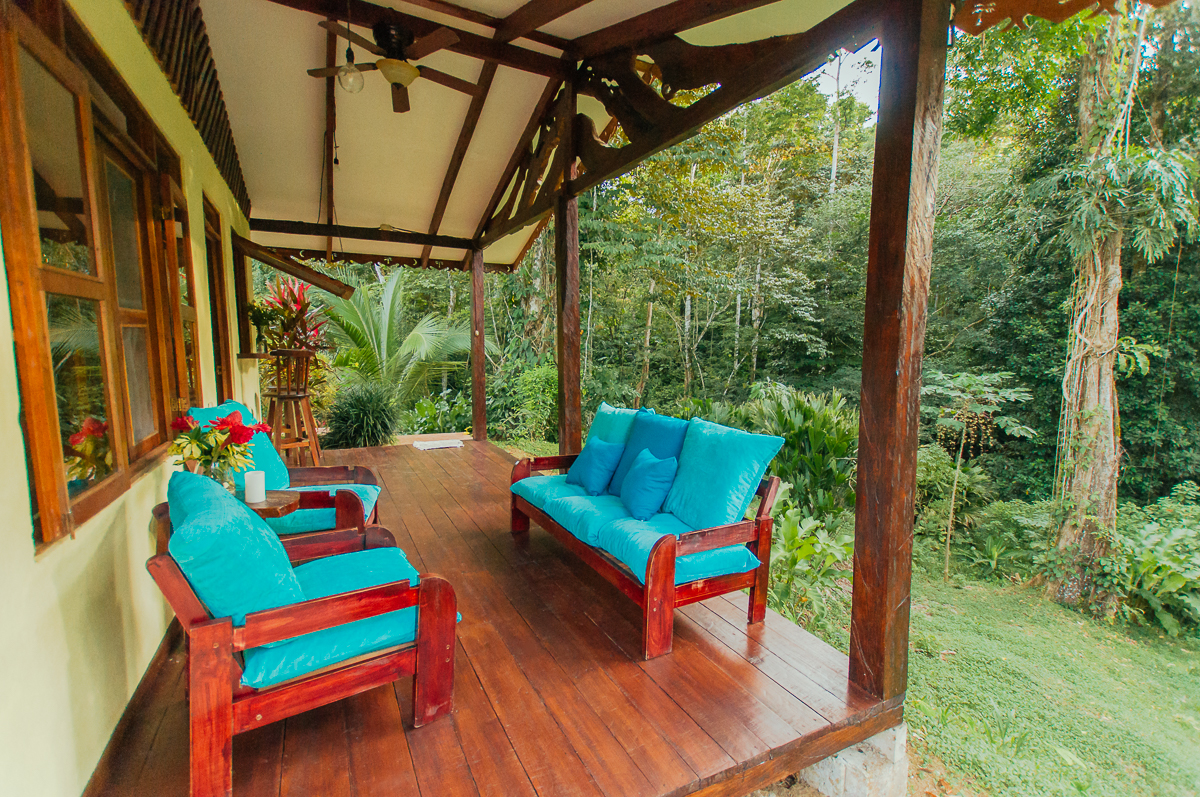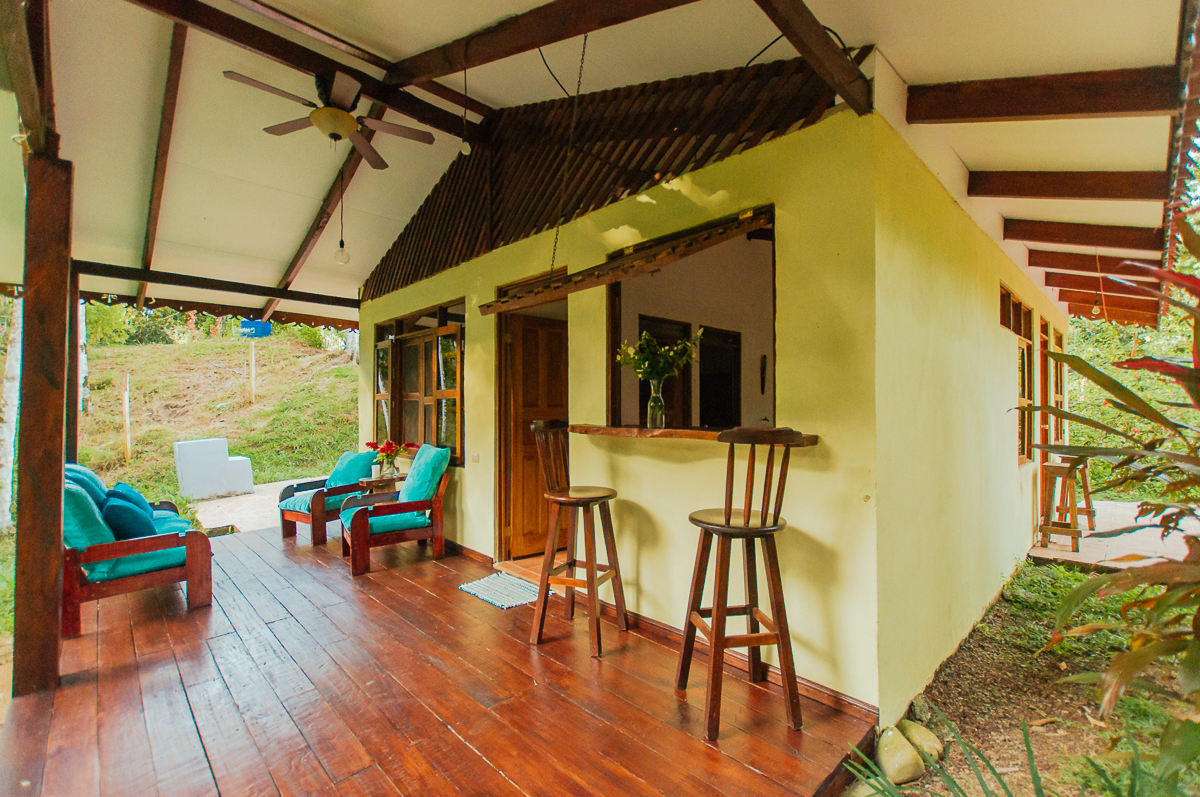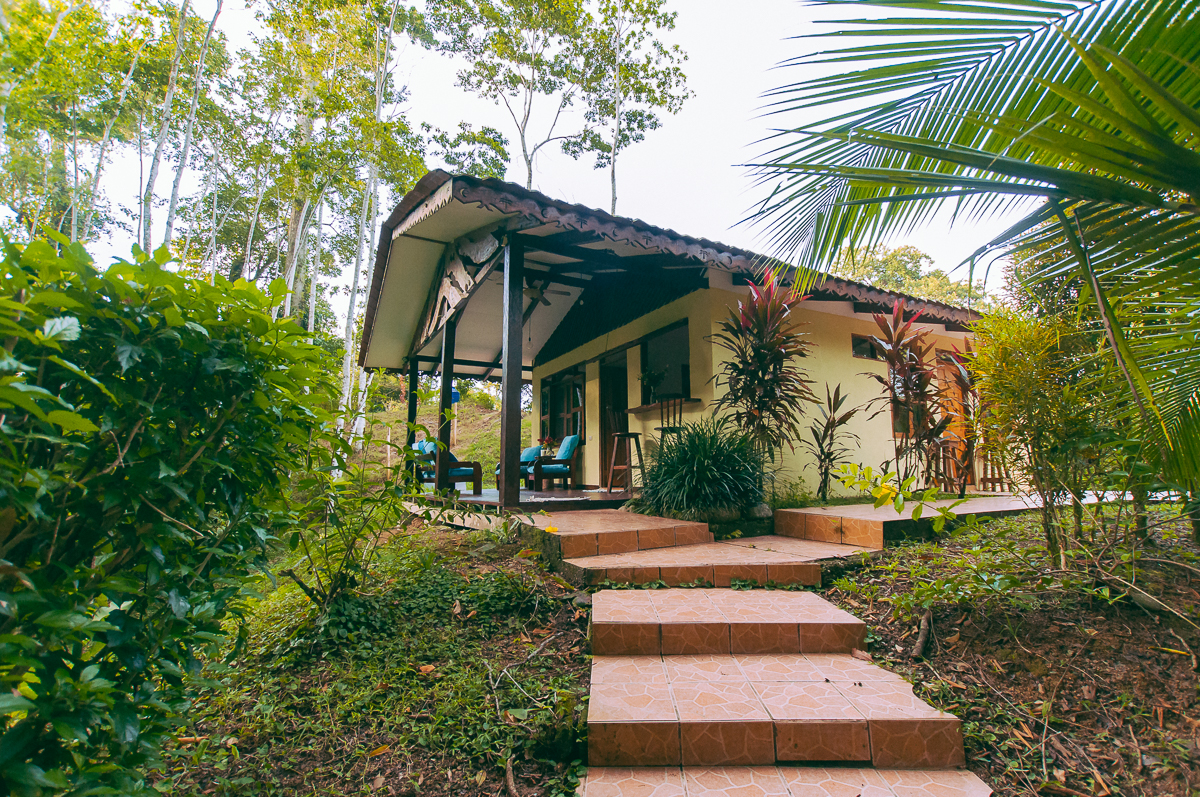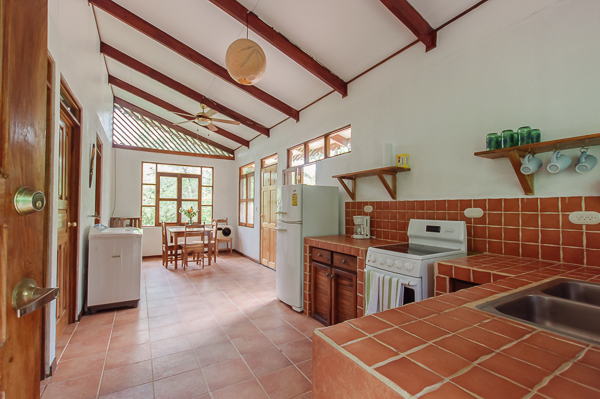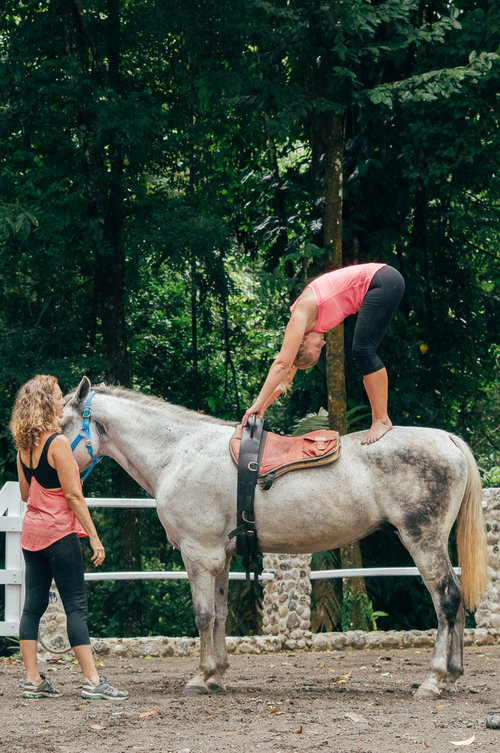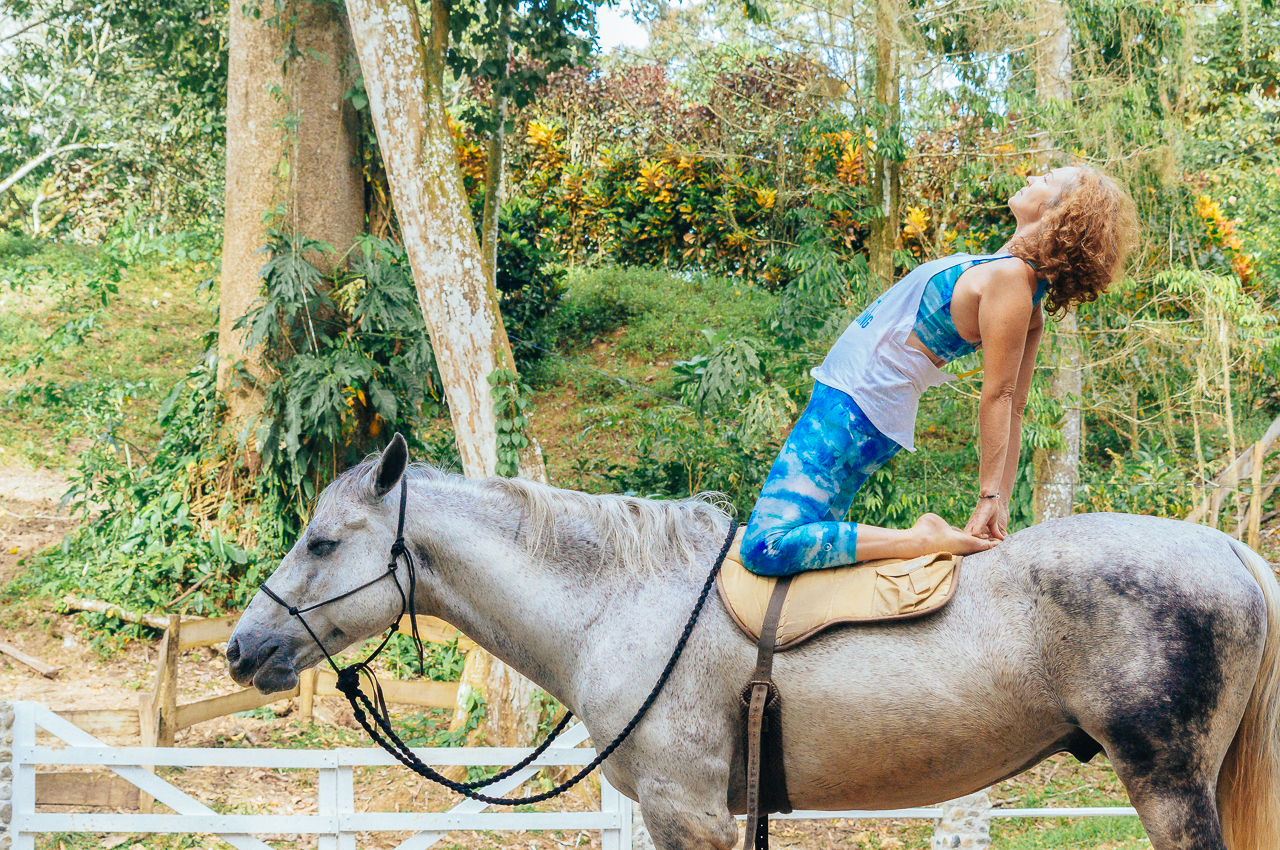 We've really left the best for last here. Kindred Spirits offers a unique combination of yoga and horseback riding combined with the usual Costa Rica beach experience. Their approach to what they call "Natural Horsemanship" helps to instill a true connection to nature and the animal spirit that pairs perfectly with a daily yoga practice.
Program: They offer a few different programs but their main focus is on a retreat called "Yoga in Harmony with Horses." It strives to teach a sense of awareness, presence and intention that transcends the borders between species. Rides through the surrounding countryside, daily yoga and meditation and 3 meals a day are included.
What We Like: What's not to like!? This one's truly unique and affords the opportunity for a life-changing experience that explores the nature of your humanity through bonding with animals.
Cost: Yoga In Harmony With Horses starts at $1495 for 7 days accommodation.
Address: J7GH+55 Cocles, Limón Province, Costa Rica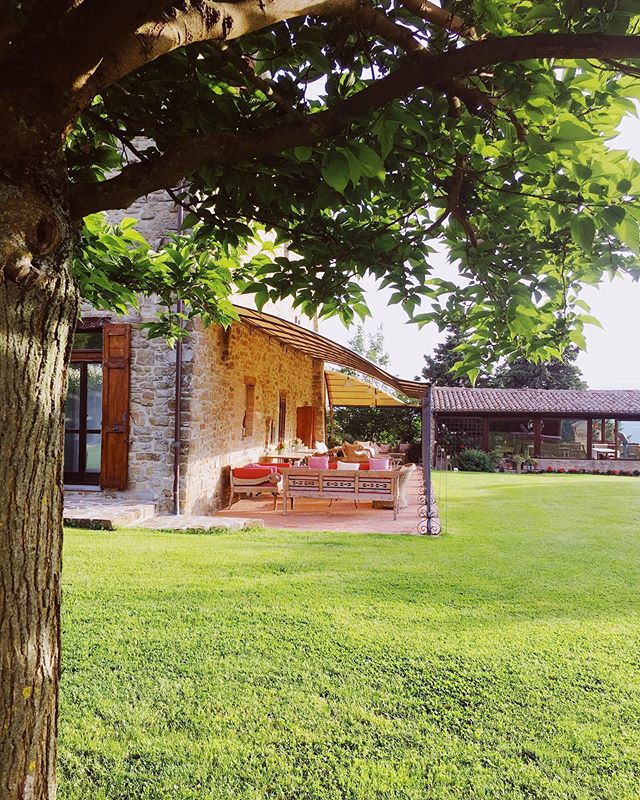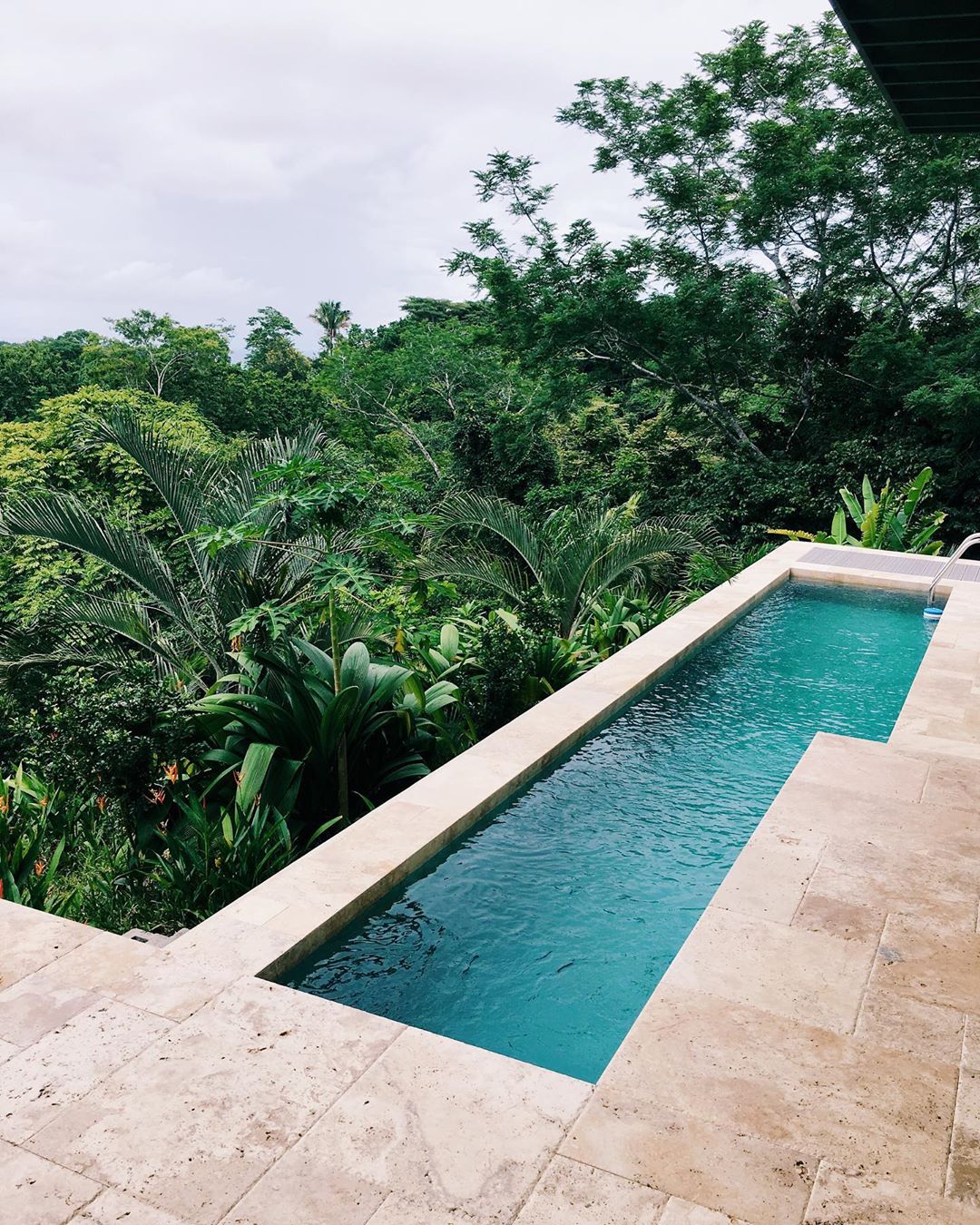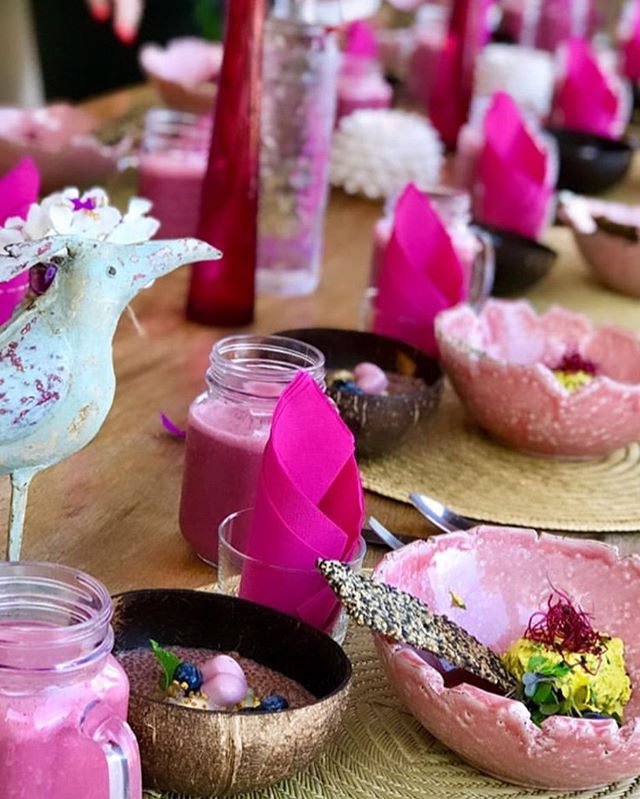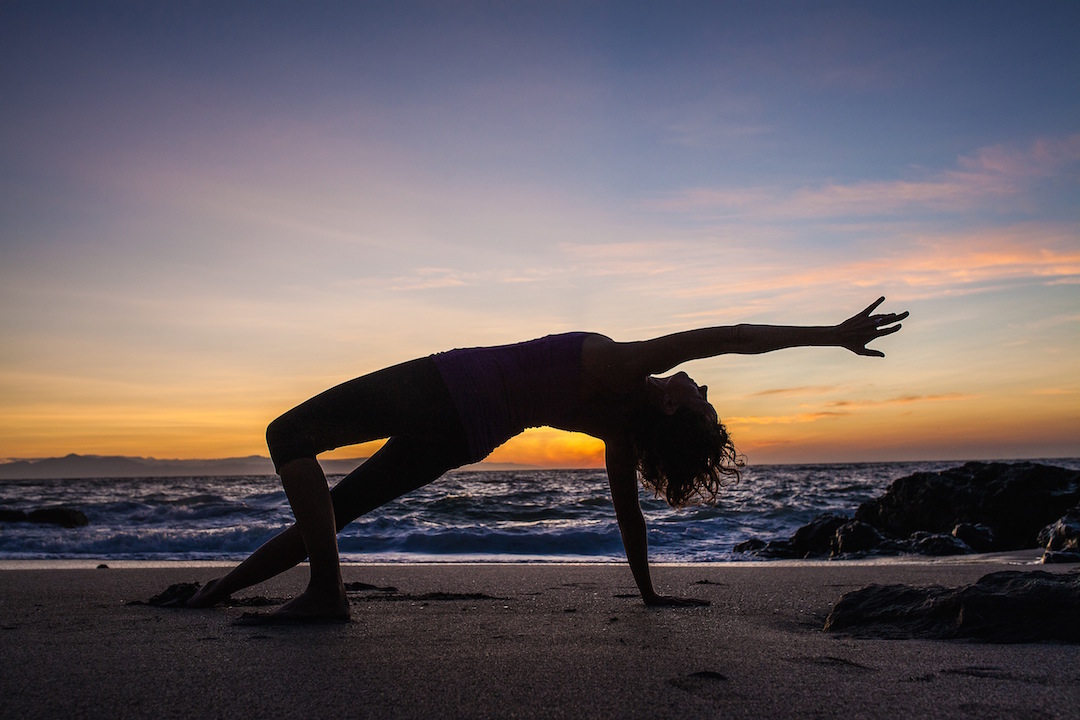 62235076_621791374983919_8096293024965276153_n
67654157_665667563947629_8939755256738867762_n
67796736_499507487509045_3307326873453943719_n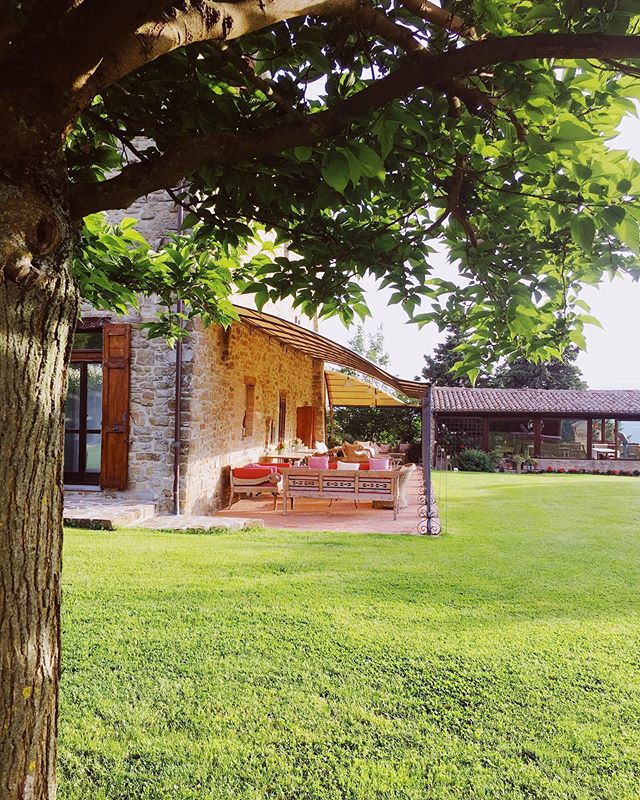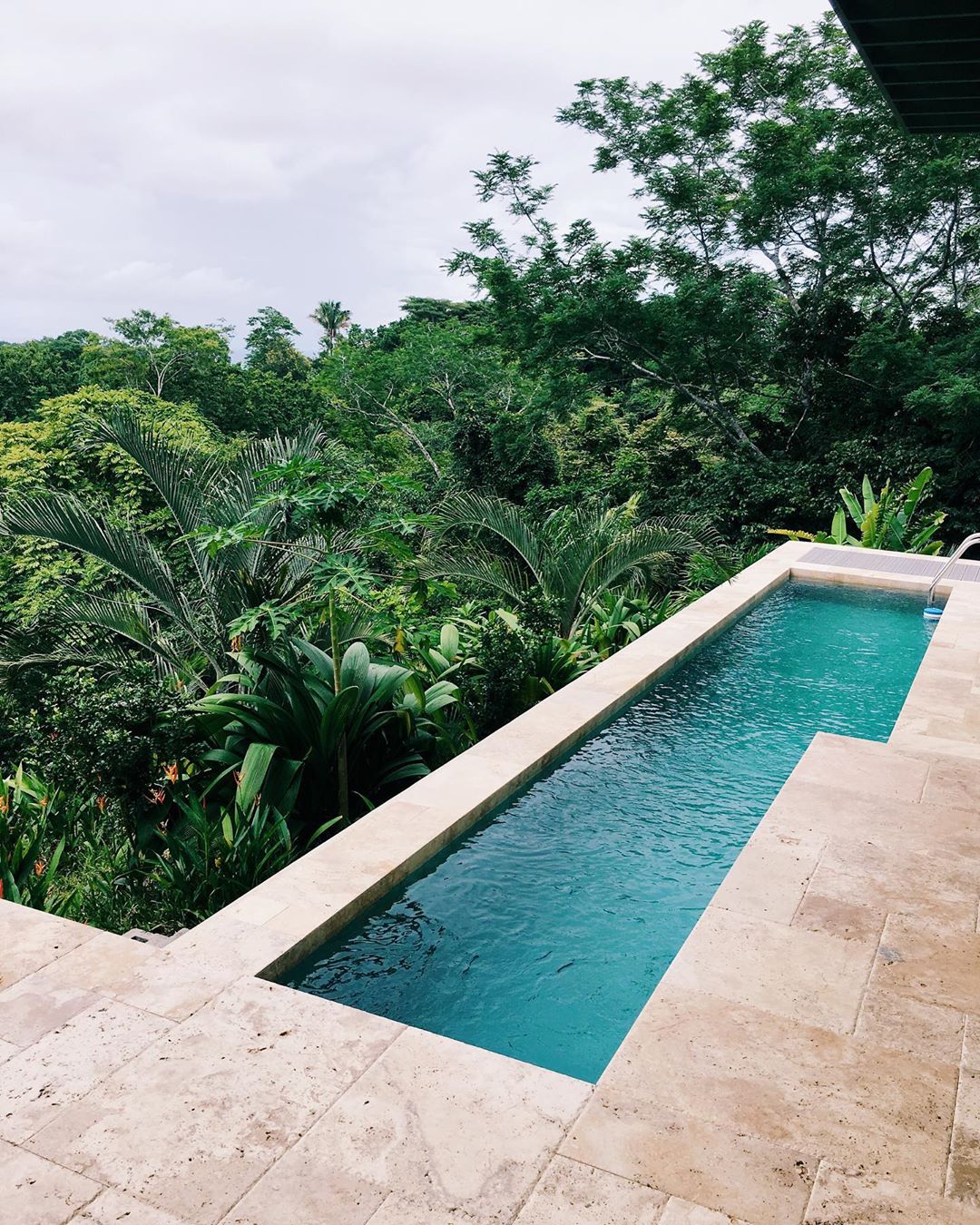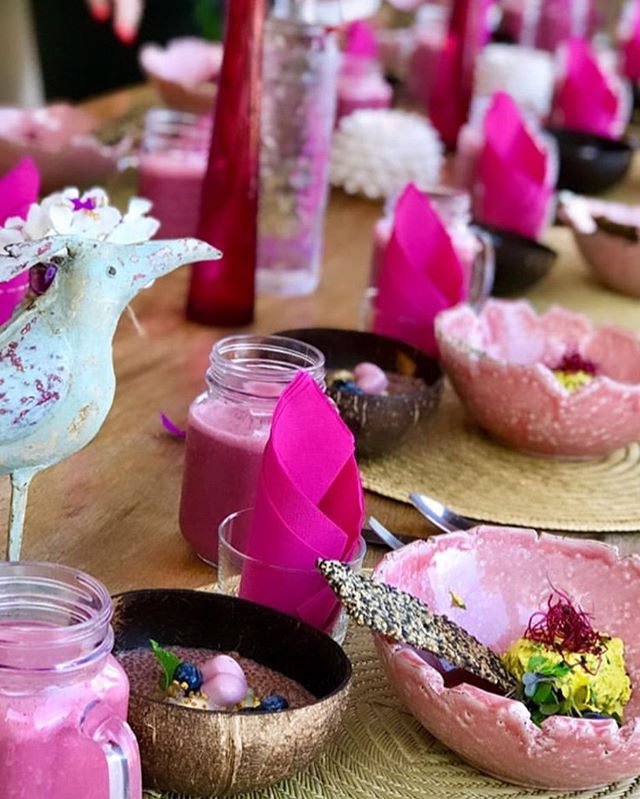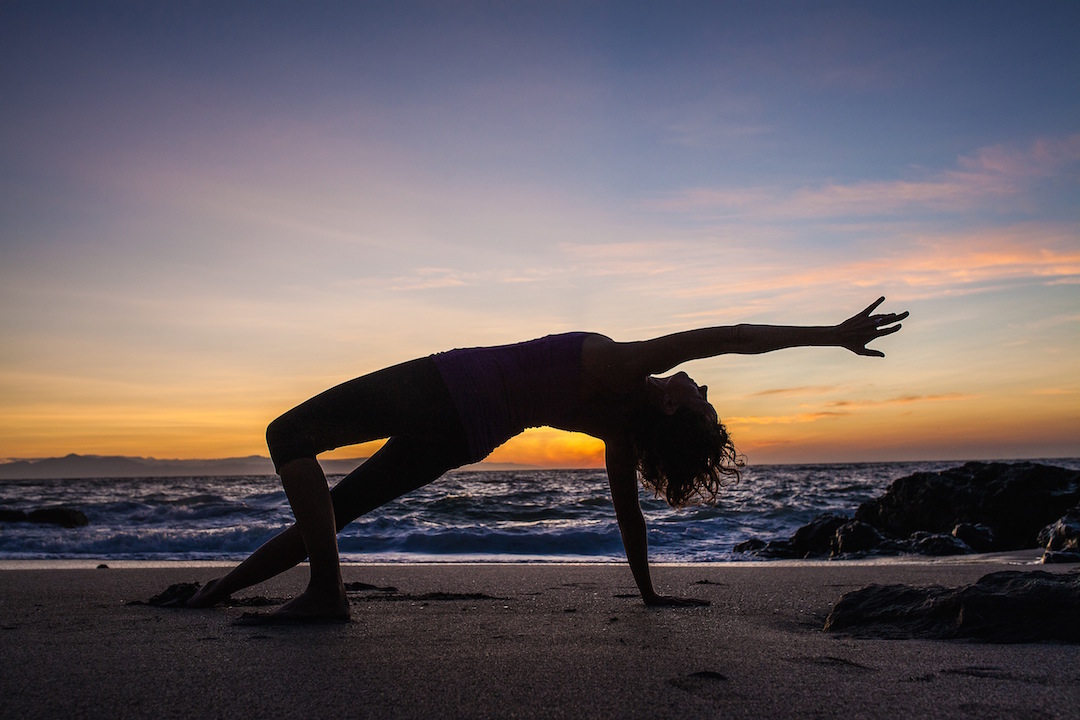 Montezuma is one of the more established yoga centres on the Nicoya Peninsula. It was established in 2001, well before the yoga tourism boom that the area now enjoys. Montezuma was founded by longtime yoga teacher Dagmar Spremberg, originally from Germany, a disciple of famous teachers Elena Brower and Rod Stryker.
Program: In addition to a number of one-off retreats with guest teachers, Montezuma also offers 3 distinct retreat packages running year round: Yoga and Surf, Yoga and Wellness and Yoga and Spanish. Each of the packages offers daily yoga along with an itinerary based on the additional subject of focus.
What We Like: Surfing and Yoga go together like peas in a pod, and Montezuma Yoga has teamed up with one of the original instructors to plant his flag in this area, Mauricio Saborio. He is the owner of High Tide Surf School and has been collaborating with Montezuma Yoga for over a decade so they have a proven track record together.
Cost: Each retreat is customizable but the base cost for their 7 day Yoga and Surf retreat is $645. Their Yoga and Wellness retreat is $590 and their Yoga and Spanish retreat is $760.
Address: Main road, Hotel Los Mangos, Puntarenas Province, Montezuma, 60111, Costa Rica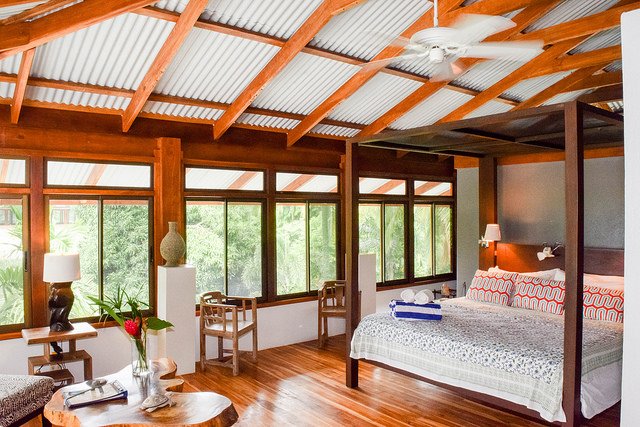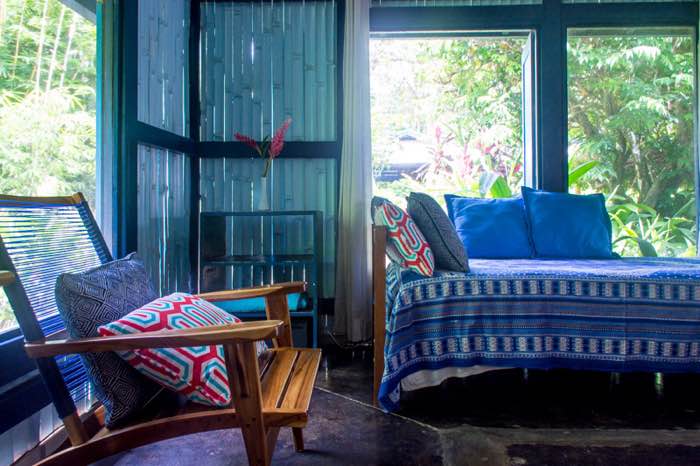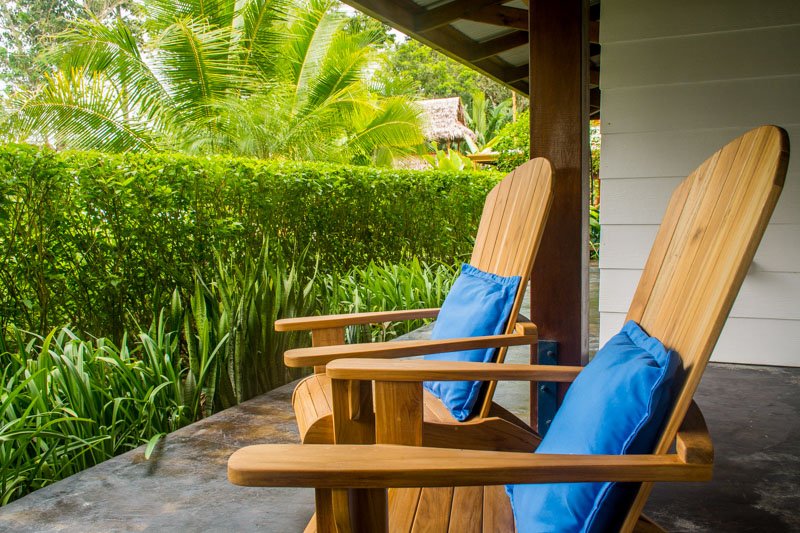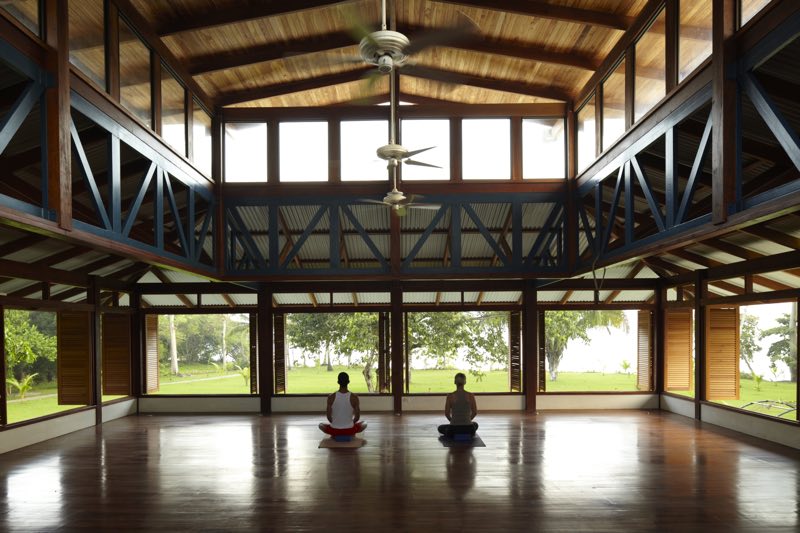 Room-Penthouse-Blue-osa-Yoga-retreat-and-spa
Blue-Osa-Rooms-Yoga-Retreat-Costa-Rica
private-yoga-retreat-package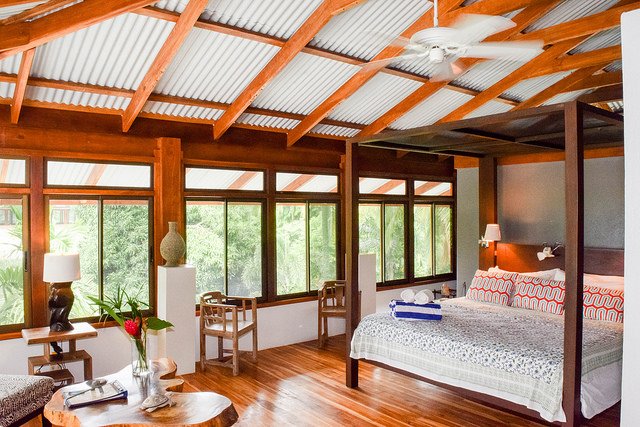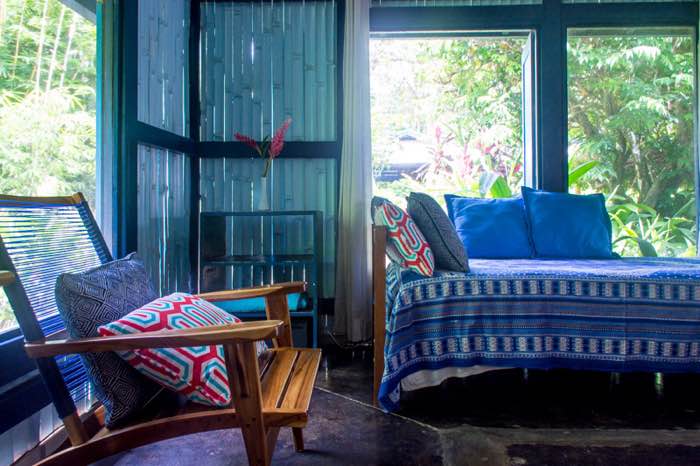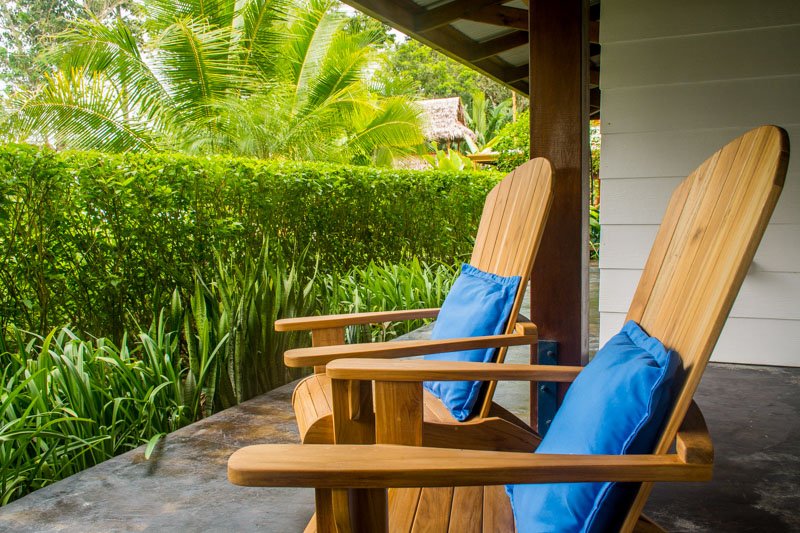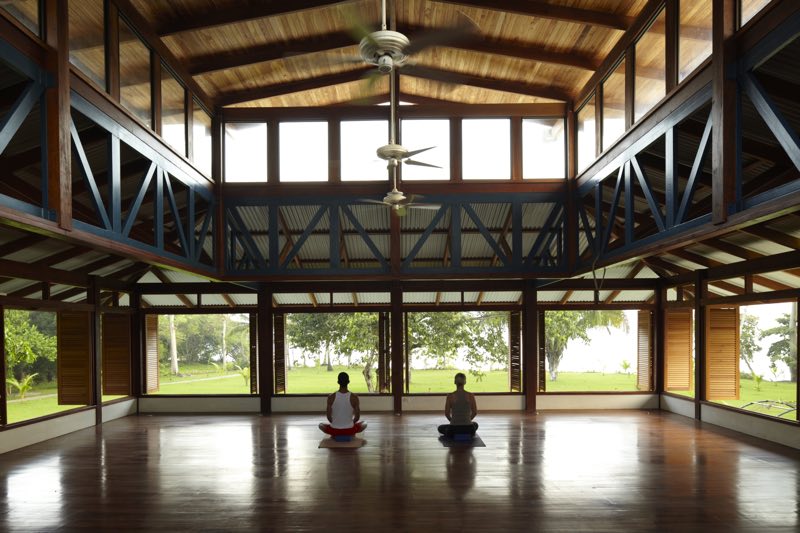 Located on the Osa Peninsula in the very South of Costa Rica, Blue Osa is an ecologically conscious yoga retreat that doubles as a decadent full-service spa experience. The facility features a wide variety of practice areas that centre around a spacious, elevated yoga deck that overlooks their perfectly manicured gardens.
Program: Blue Osa offers a variety of personal retreat packages including "The Best Of Costa Rica," which features guided adventure tours and "Total Body and Mind Detox," a slightly more intensive format that features meditation, breathwork and a spa treatment. They also have pre-planned intensives and trainings happening year-round.
What We Like: Half of the native species in Costa Rica are located in this area, which makes it one of the most bio-diverse places on the planet. Almost the entire peninsula is a protected National Park, and the opportunity to rest and recharge in this incredible area, far from the normal tourist traffic, is a rare treat.
Cost: The cost varies widely depending on the choice of room and the retreat package, but packages generally start at $249/night.
Address: Osa Peninsula, Provincia de Puntarenas, Punto Jimenez, 1004, Costa Rica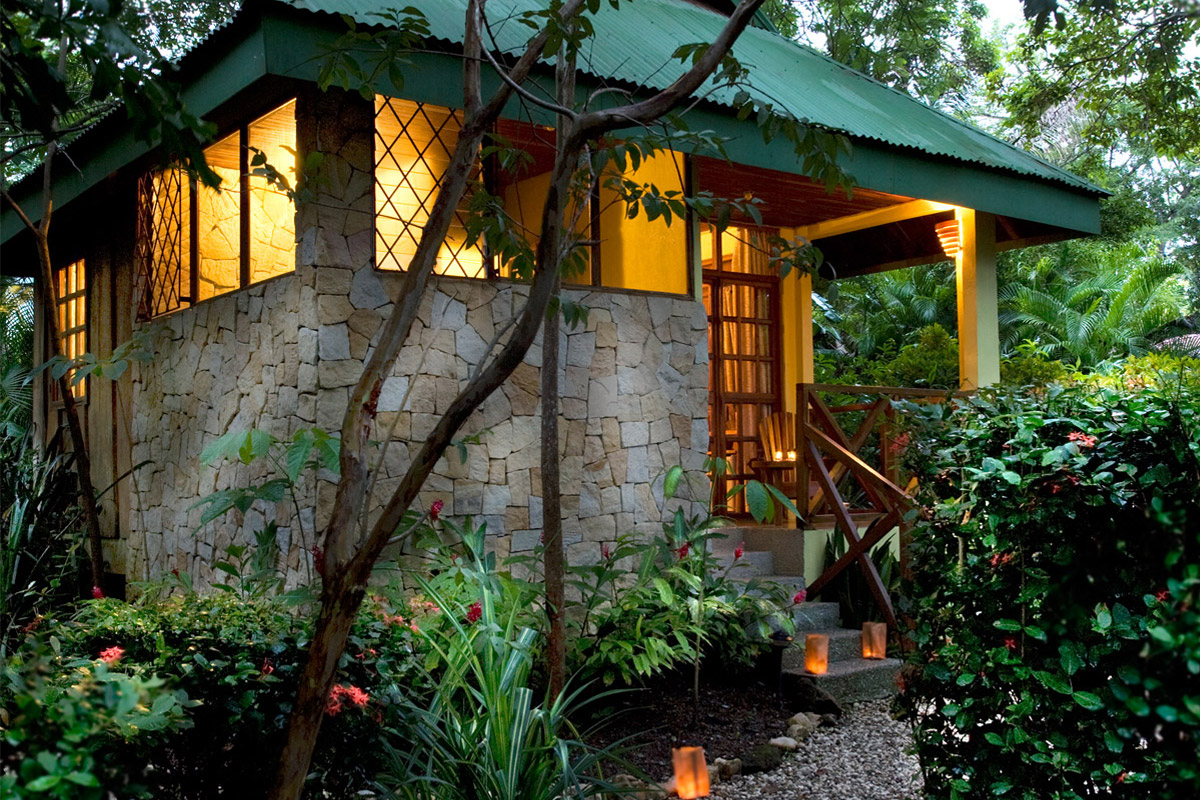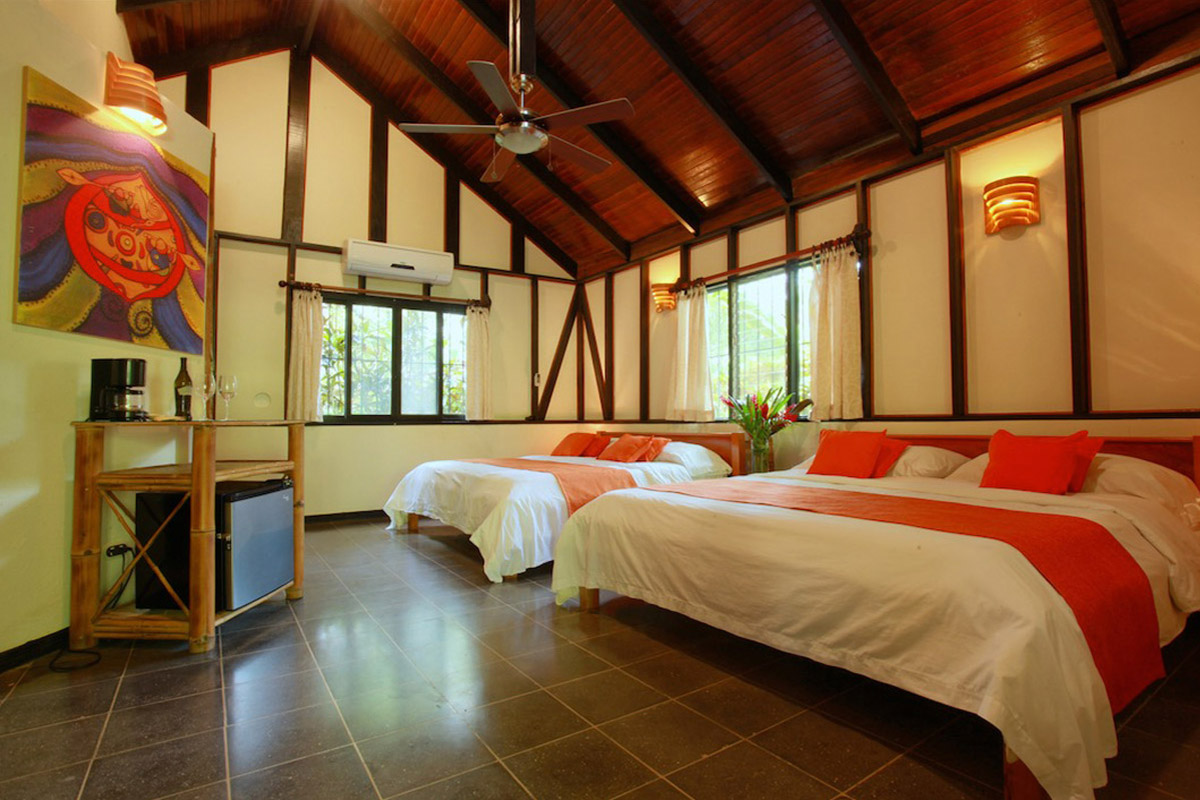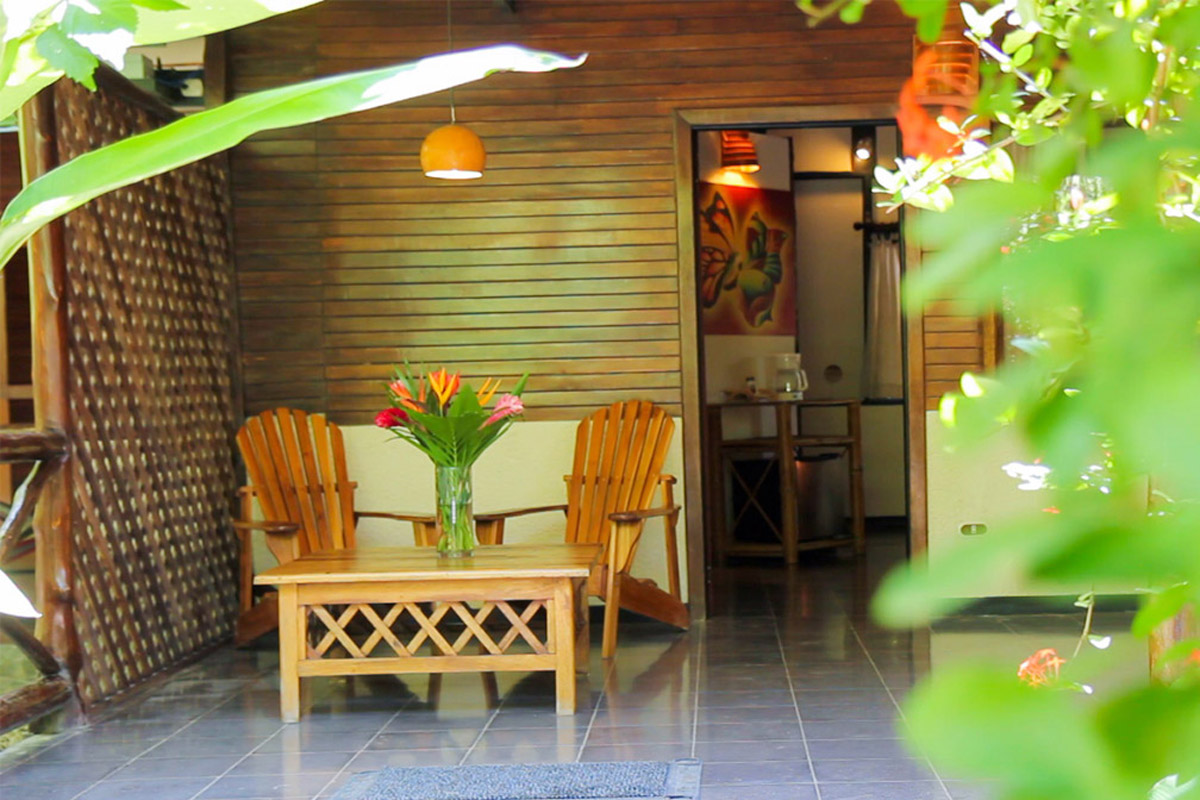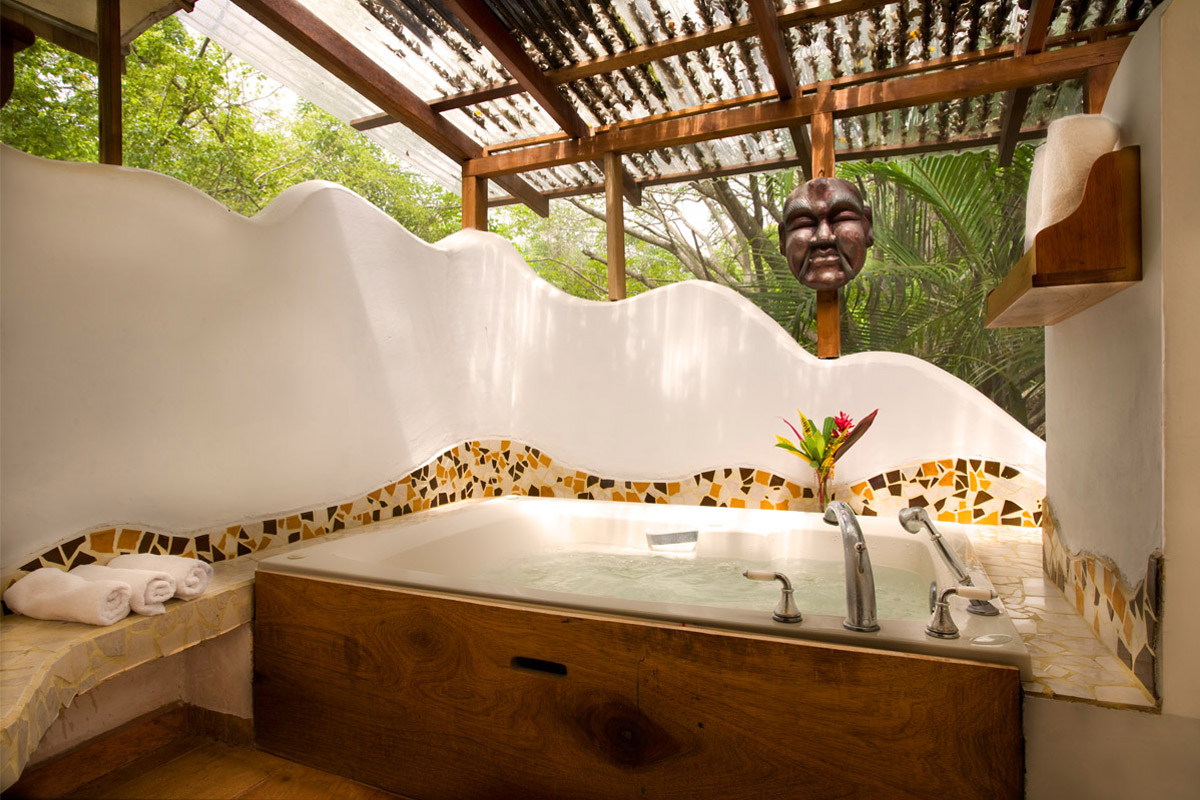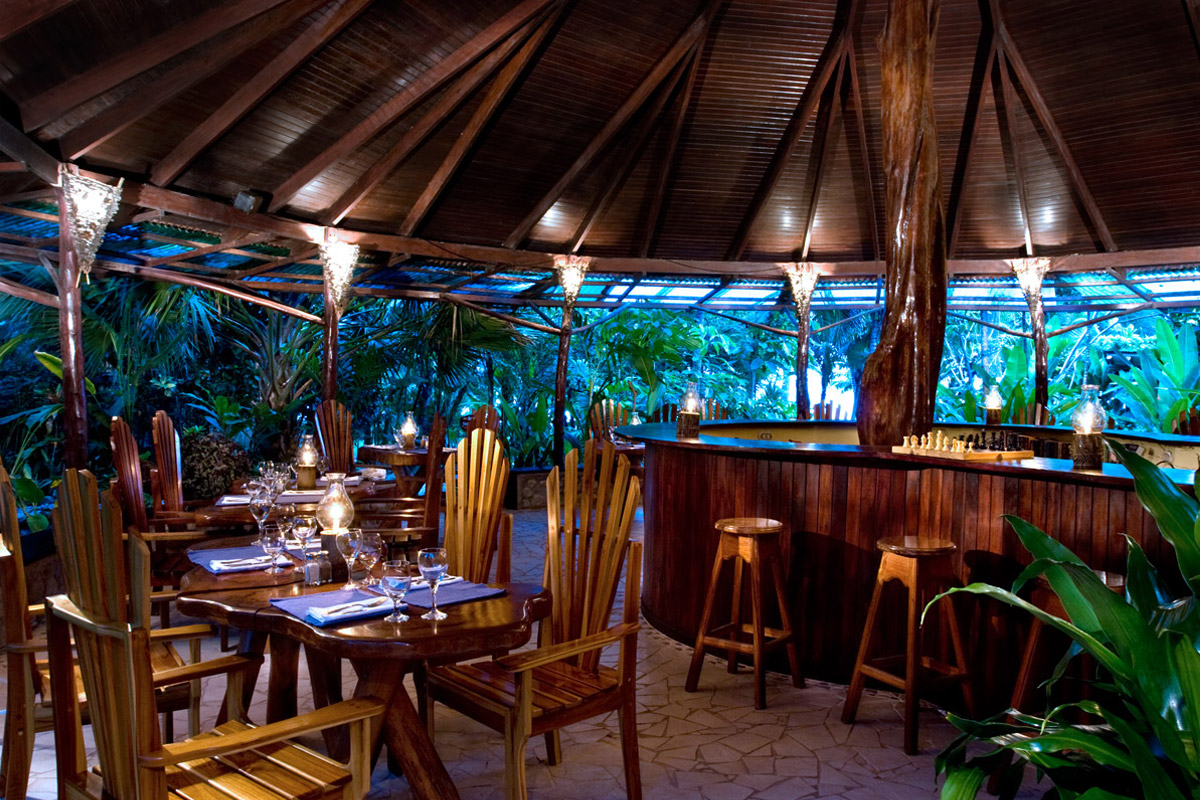 slide-accommodations-slide6-surf-and-yoga-retreat
slide-accommodations-slide1-surf-and-yoga-retreat
slide-accommodations-slide3-surf-and-yoga-retreat
slide-accommodations-slide7-surf-and-yoga-retreat
slide-accommodations-slide8-surf-and-yoga-retreat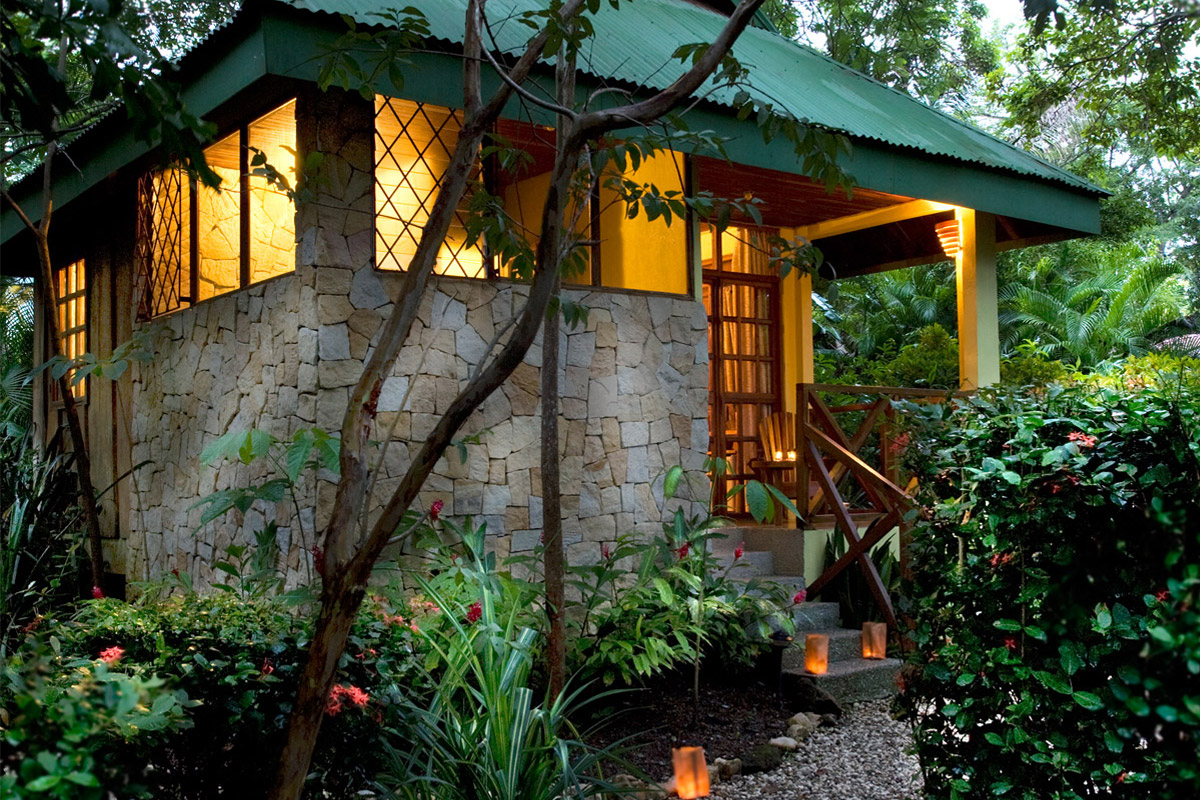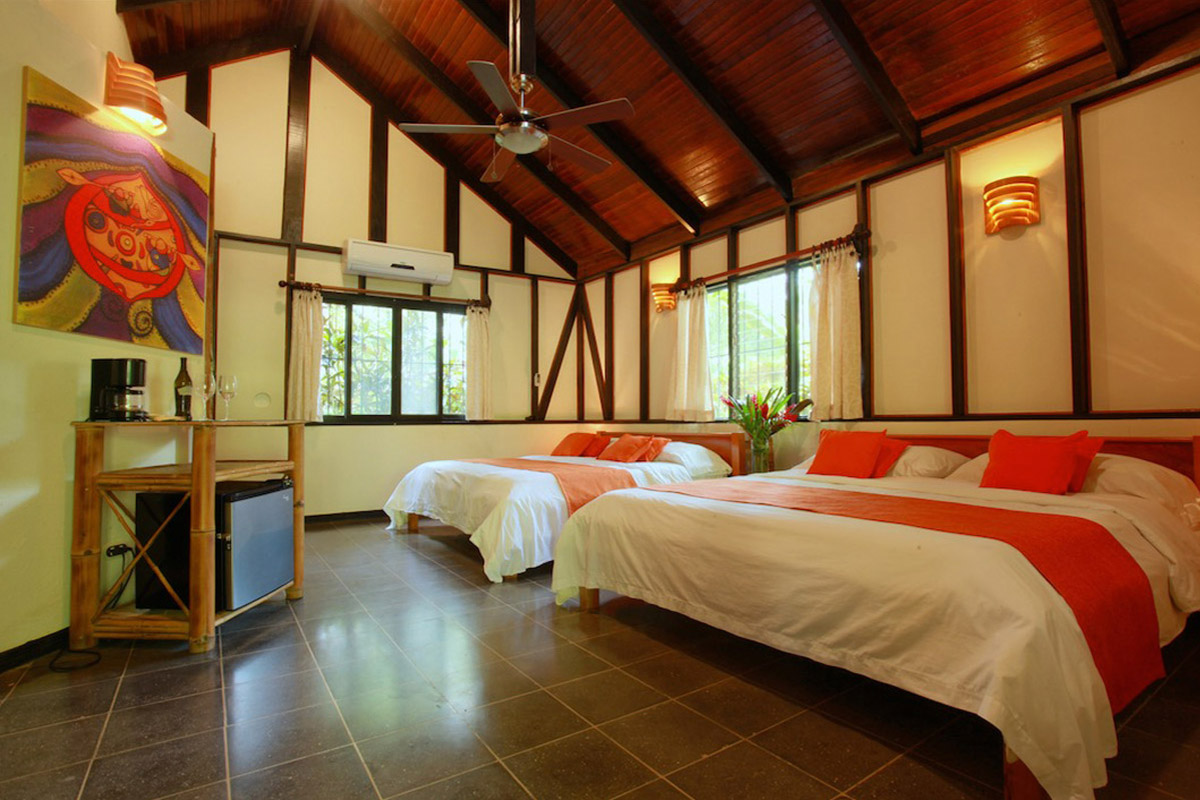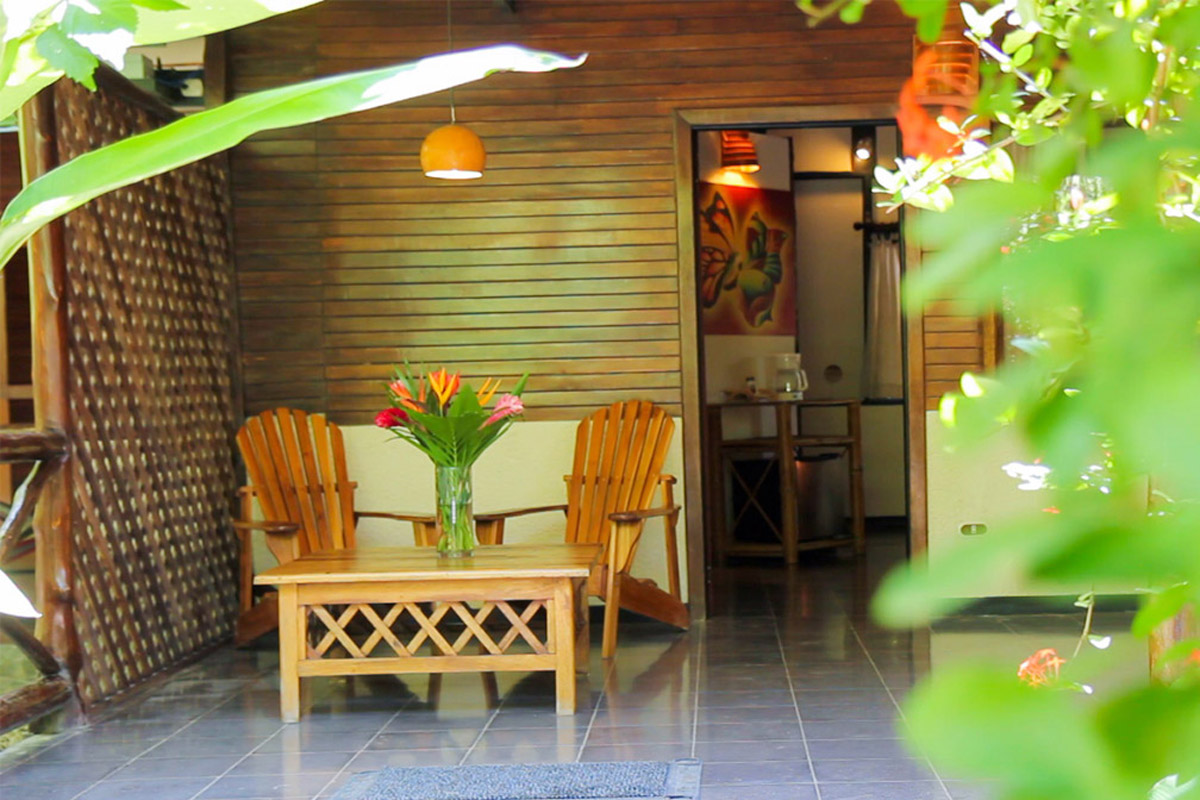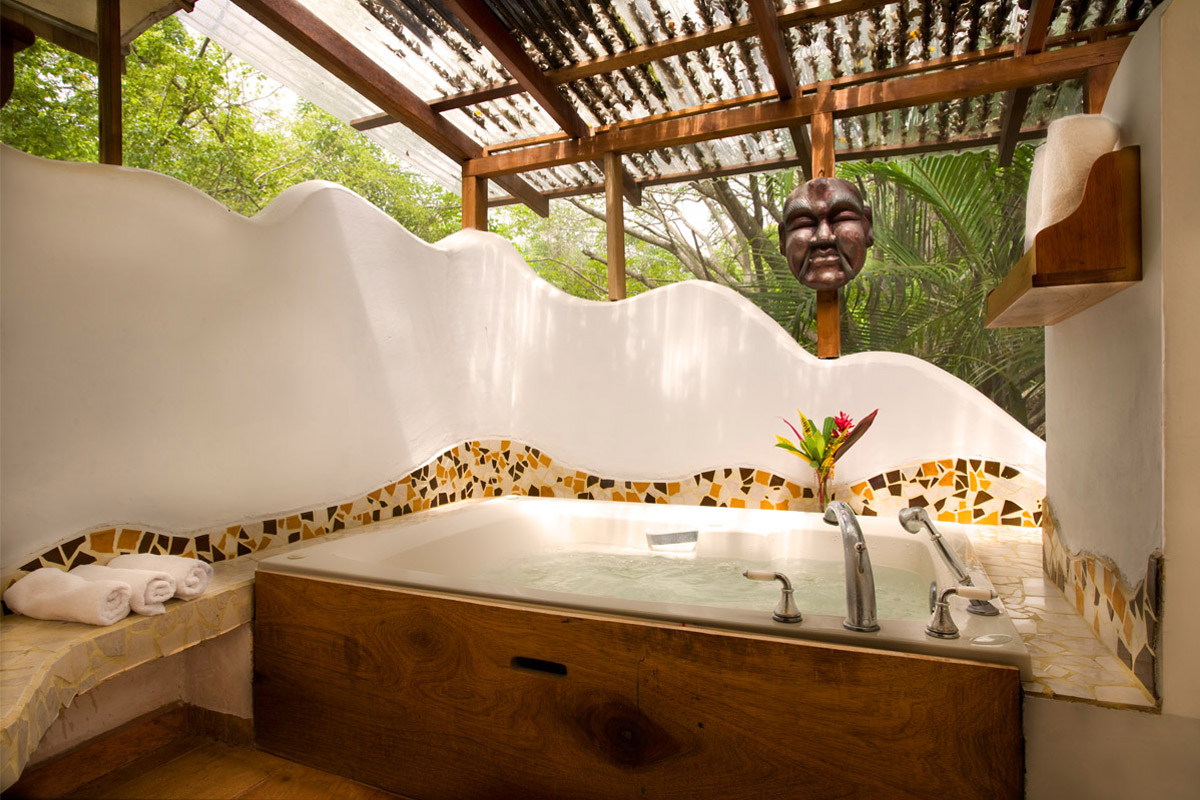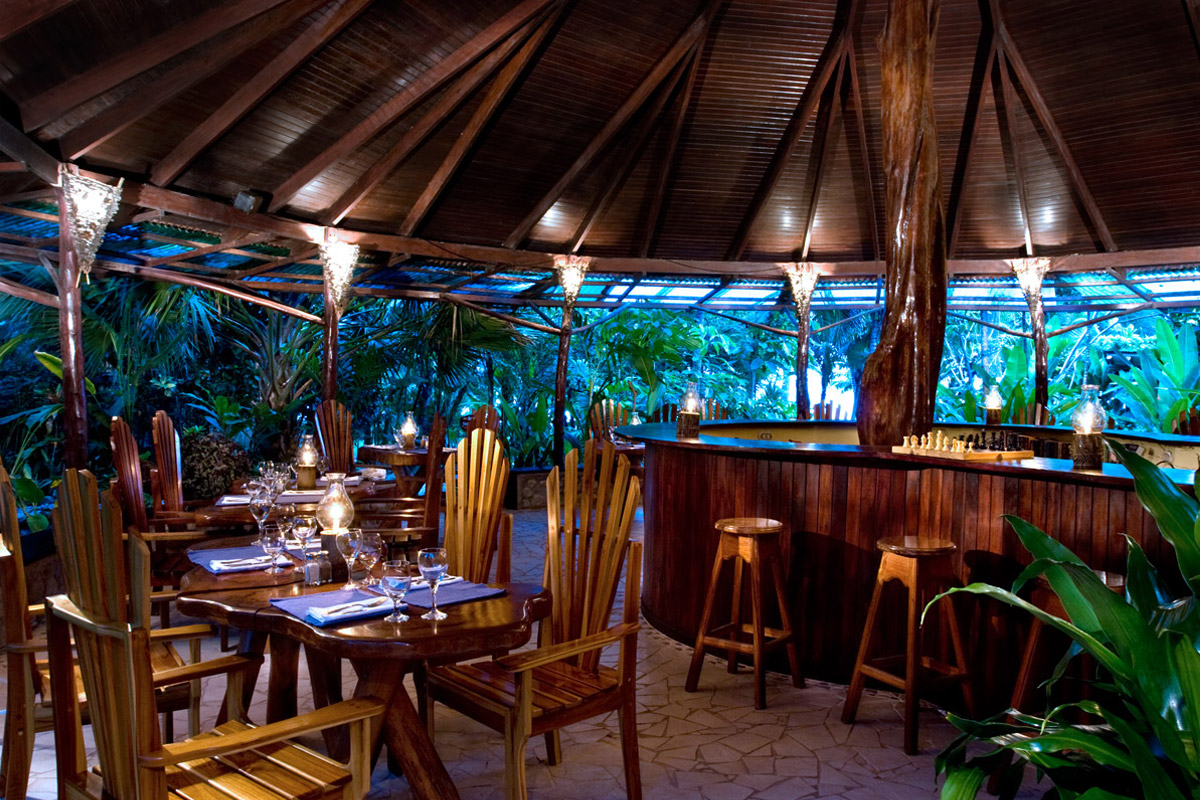 Pura Vida is a retreat organizer that specializes in all-inclusive Surf and Yoga retreats specifically for women. They hold their retreats in a beautiful beachfront hotel in the popular resort town of Santa Teresa. Their yoga classes are intended for all levels and are held in an outdoor studio with ocean views.
Program: Their 7 day Women's Surf And Yoga Retreat package features daily yoga with Cris Kalyani, an international instructor with decades of teaching experience. It also includes daily surfing lessons complete with video analysis and day trips to all the best spots in the area. All the packages include three gourmet meals a day that cater to all dietary needs and preferences.
What We Like: It's nice to see a surf and yoga camp that is specifically catering to ladies. Whether you're a globe-trotting solo female traveller or just looking to get away from the husband and kids for a week, Pura Vida Adventures is the best in the business.

Cost: Their 7 day Women's Surf and Yoga Retreat starts at $2995 for shared accommodations at an early-bird rate. Private accommodations with private bathrooms go for $3895 at the standard rate.
Address: Frente super fresco Santa Teresa de Cobano, Provincia de Puntarenas, 60111, Costa Rica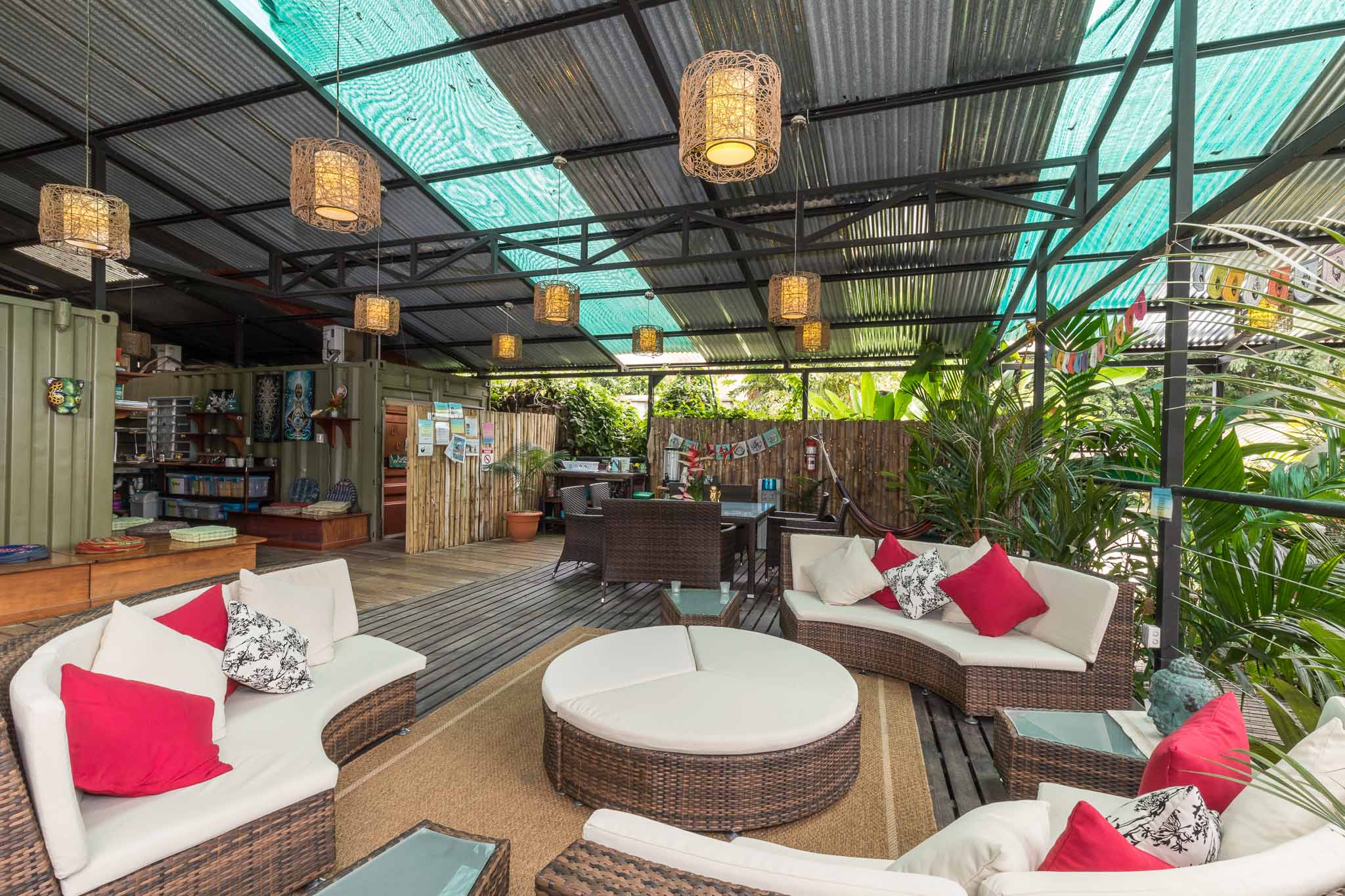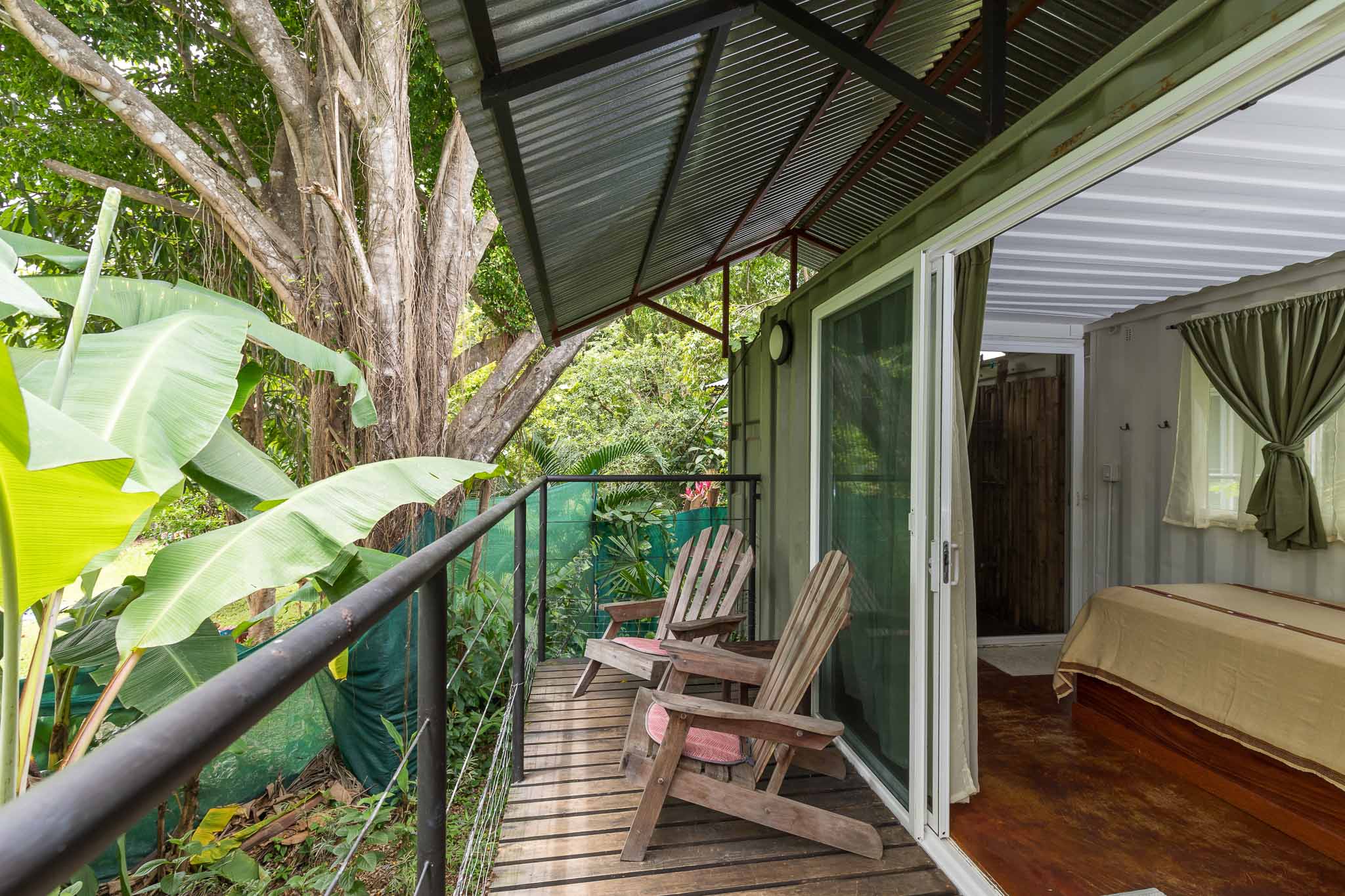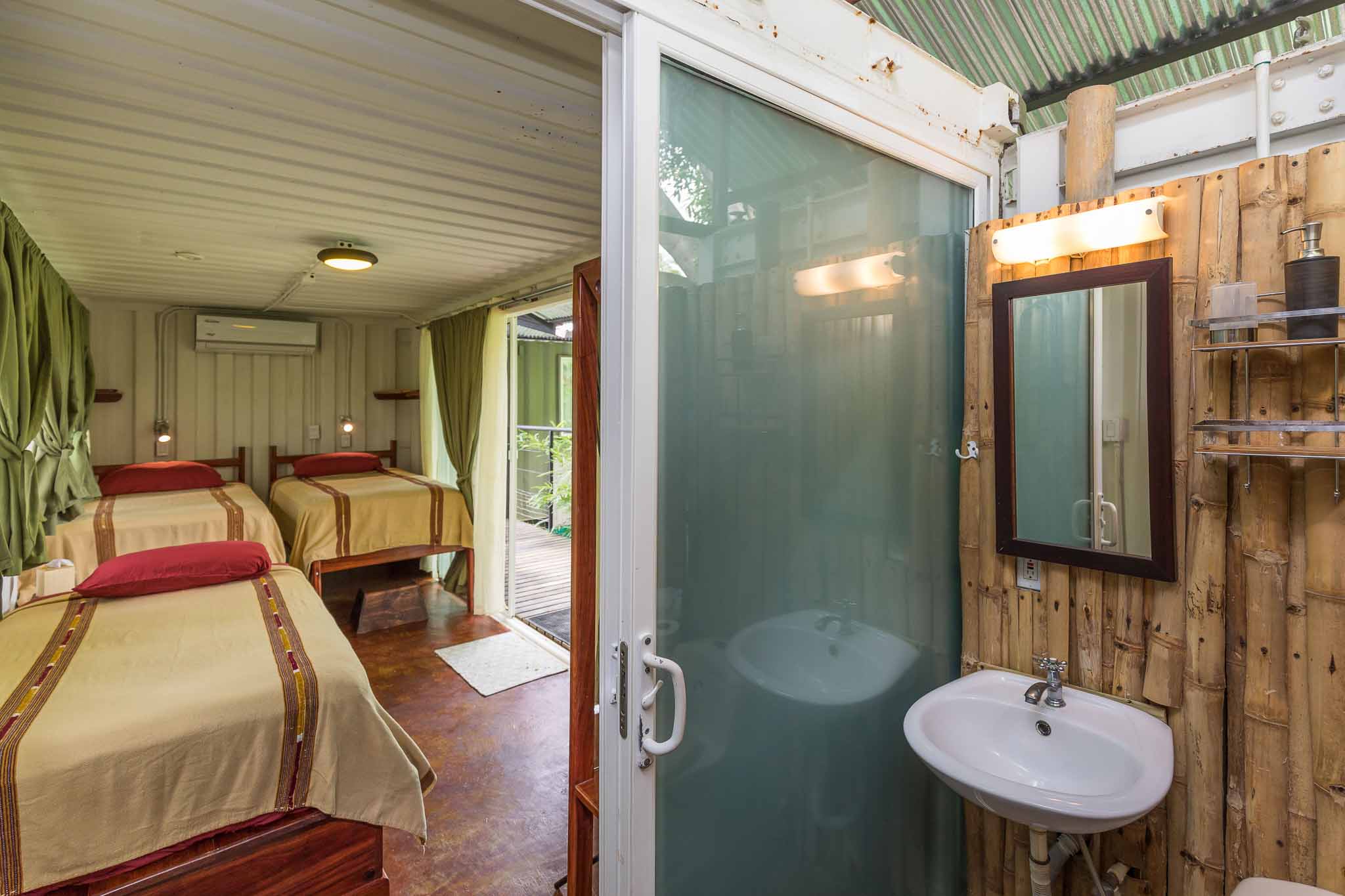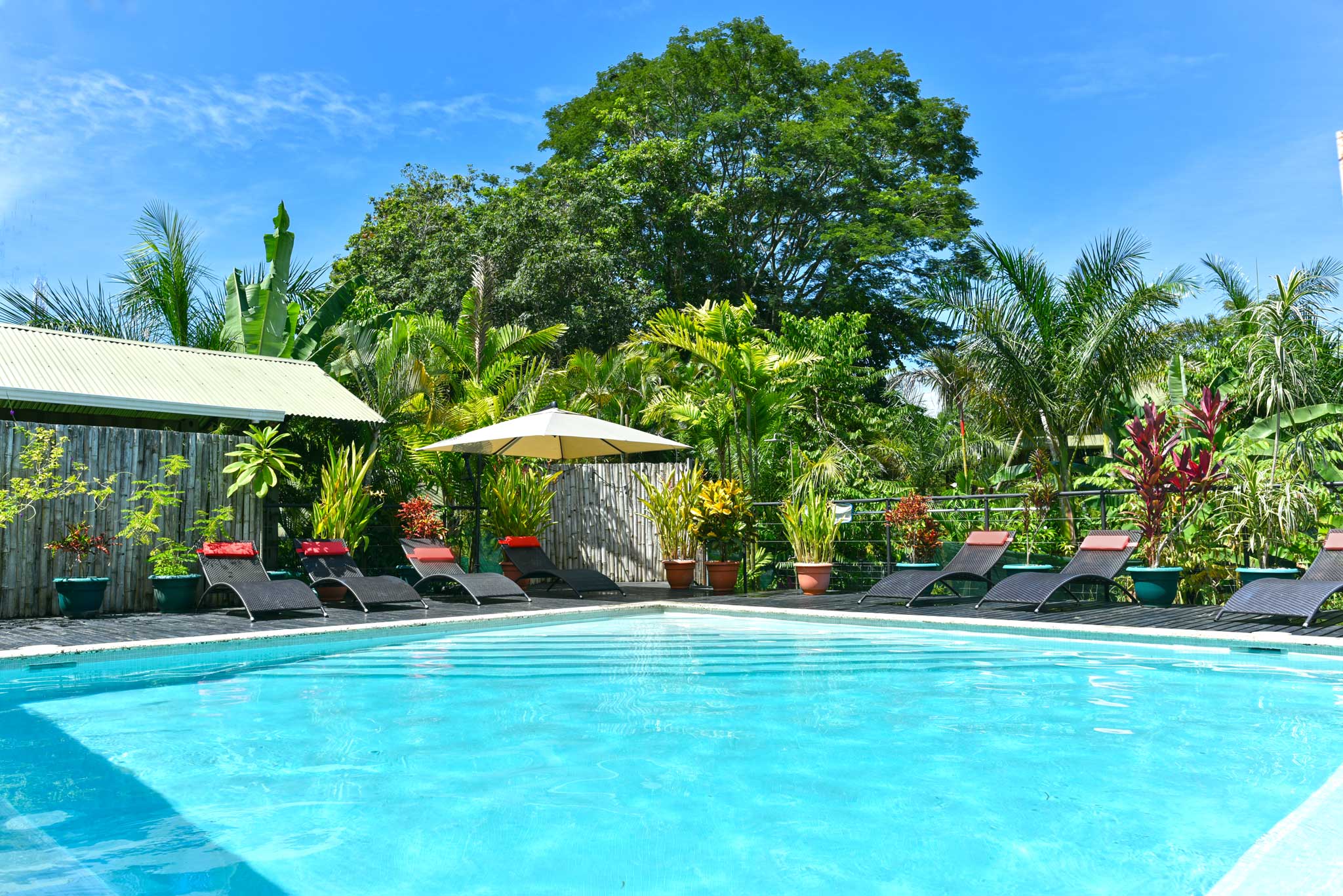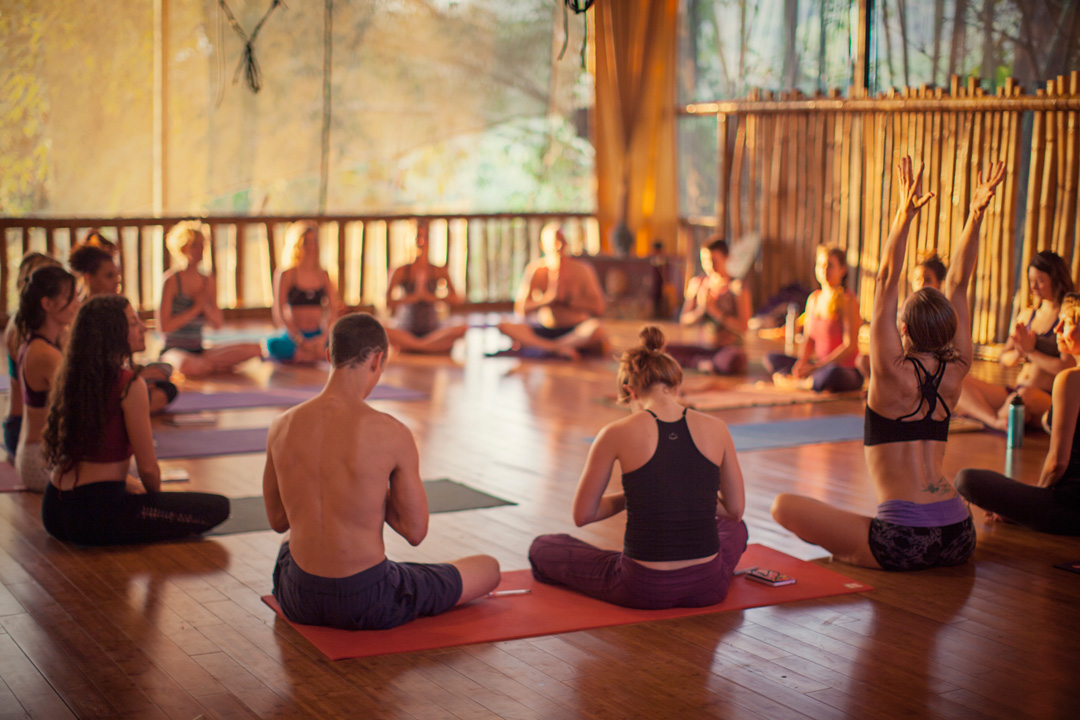 bamboo-yoga-play-studio-dominical-costa-rica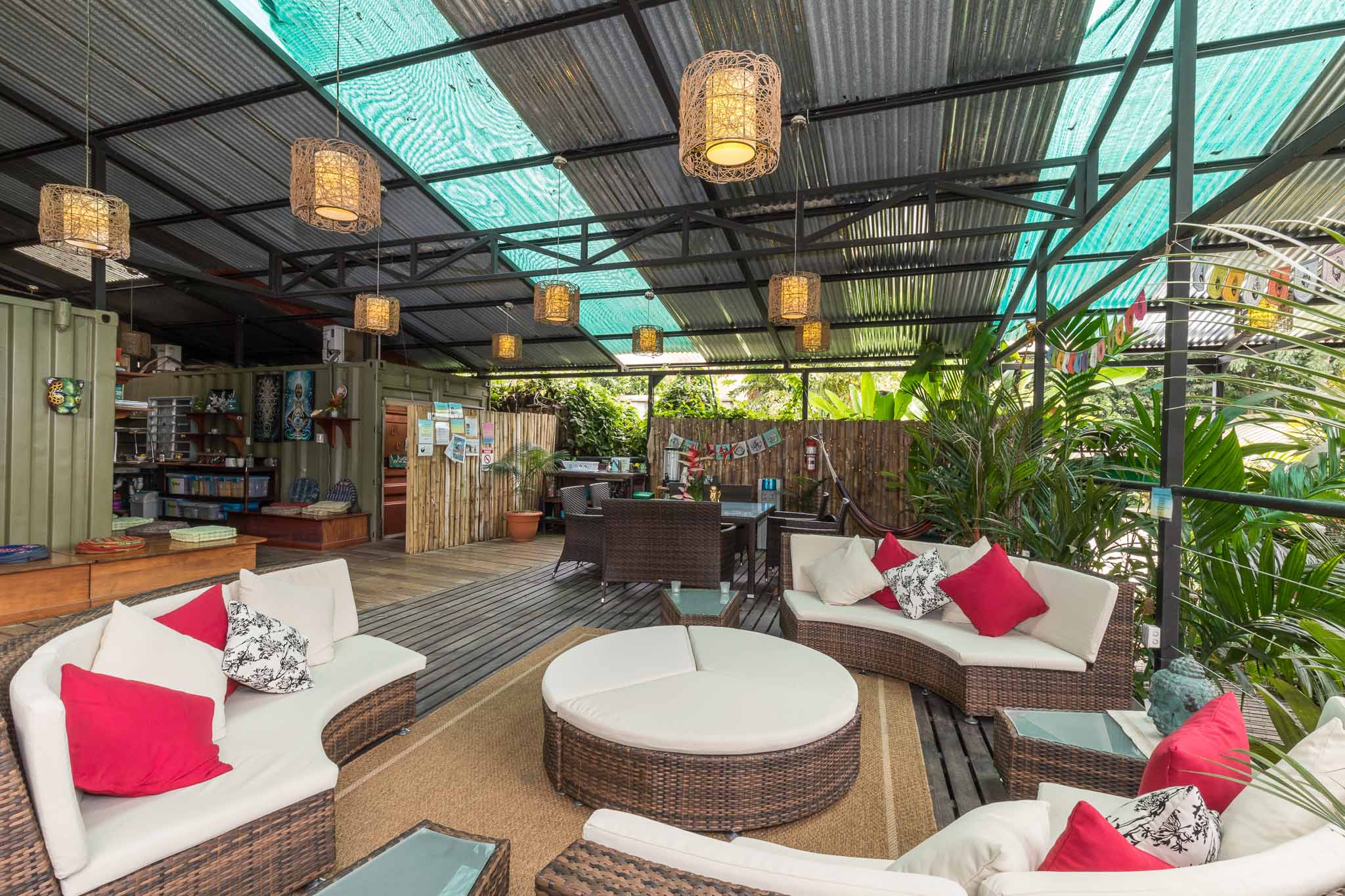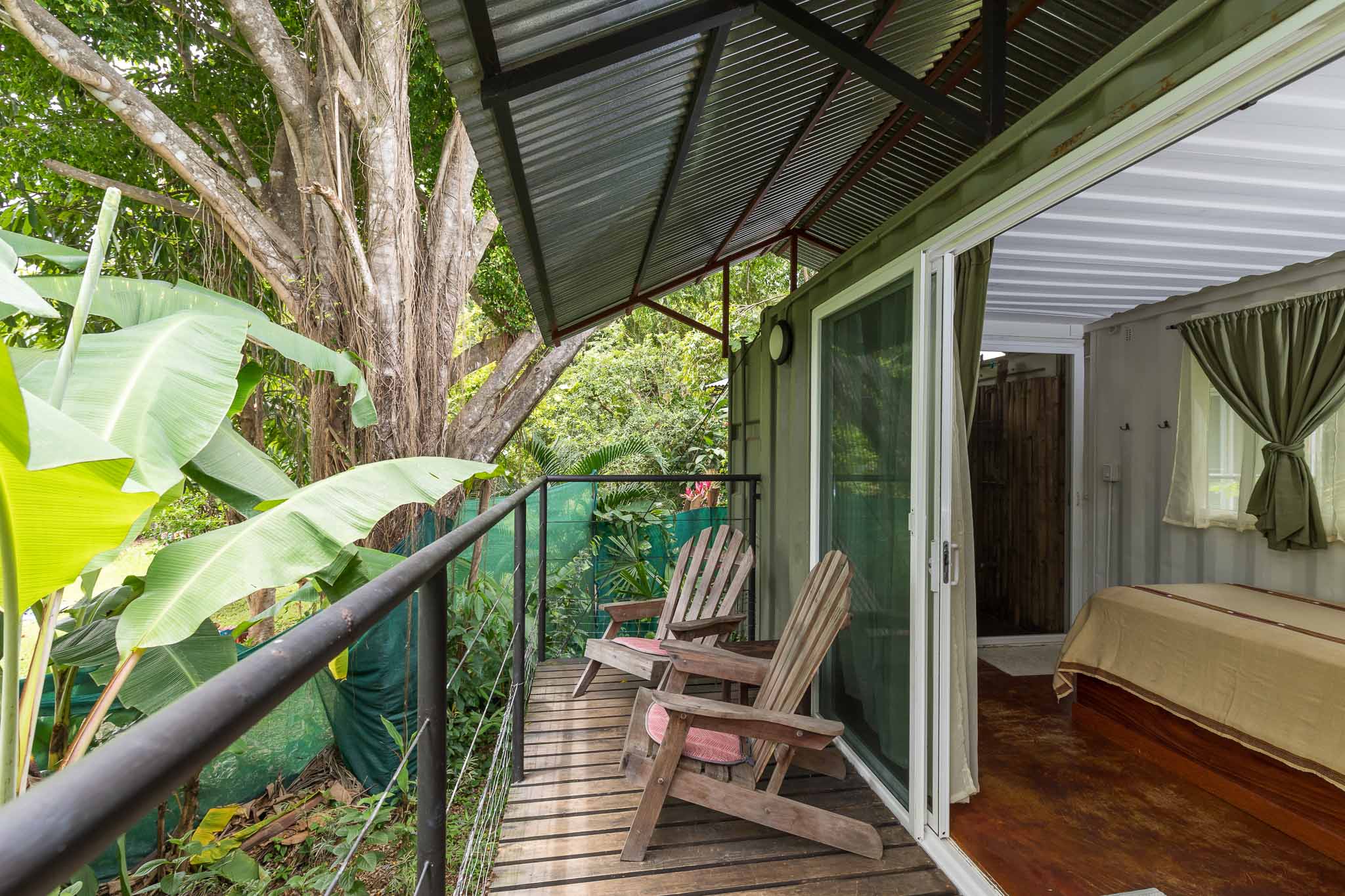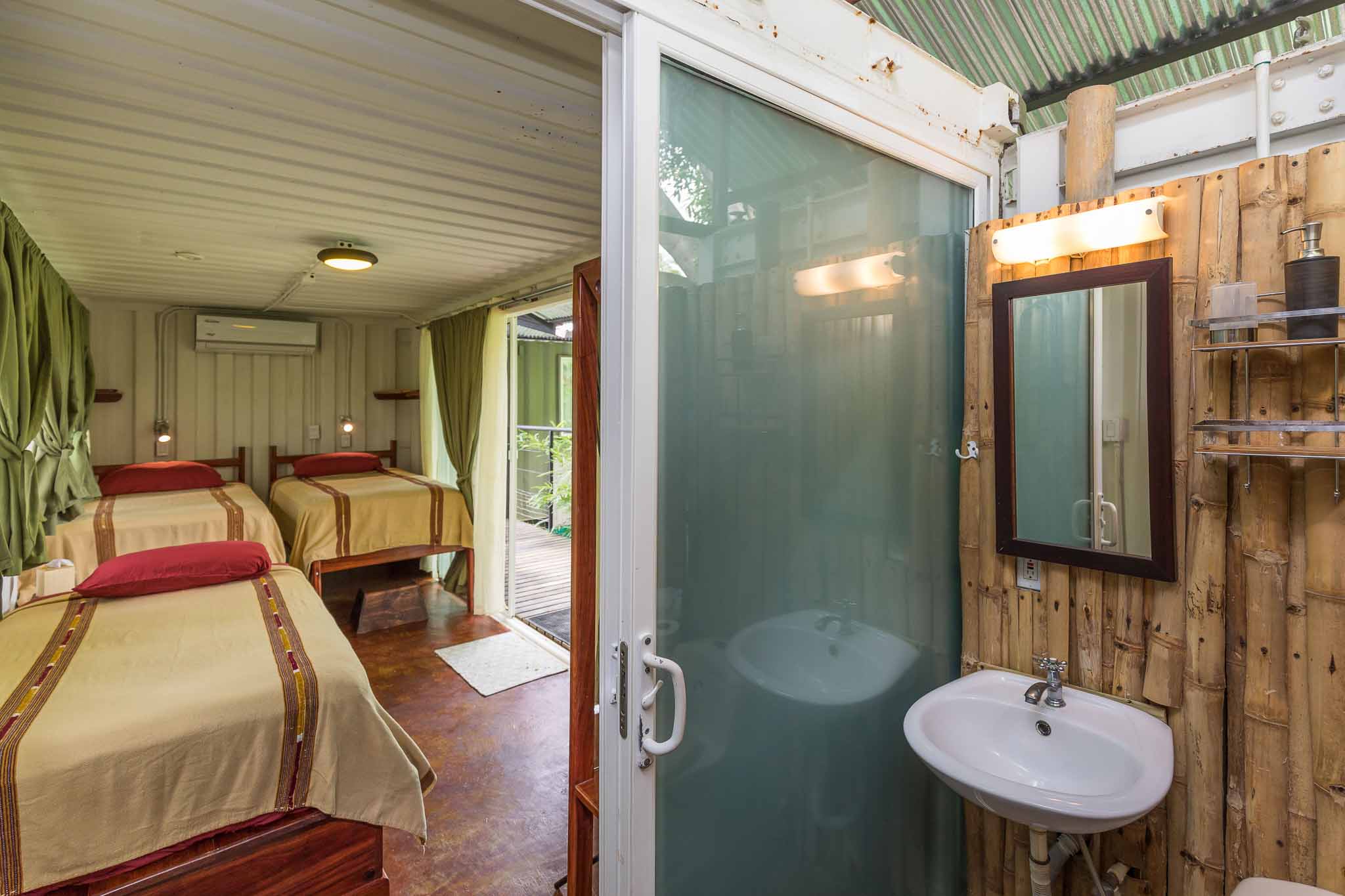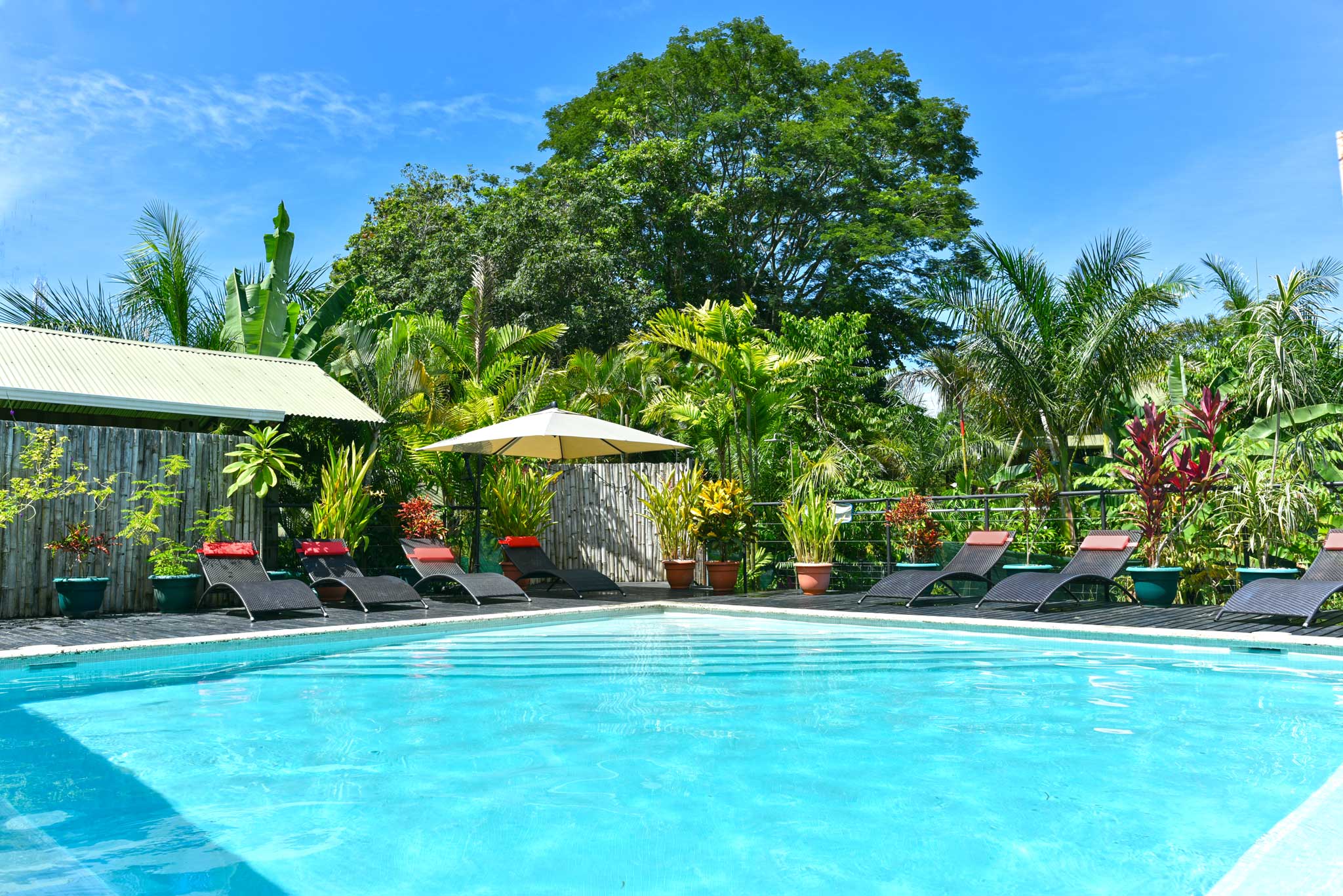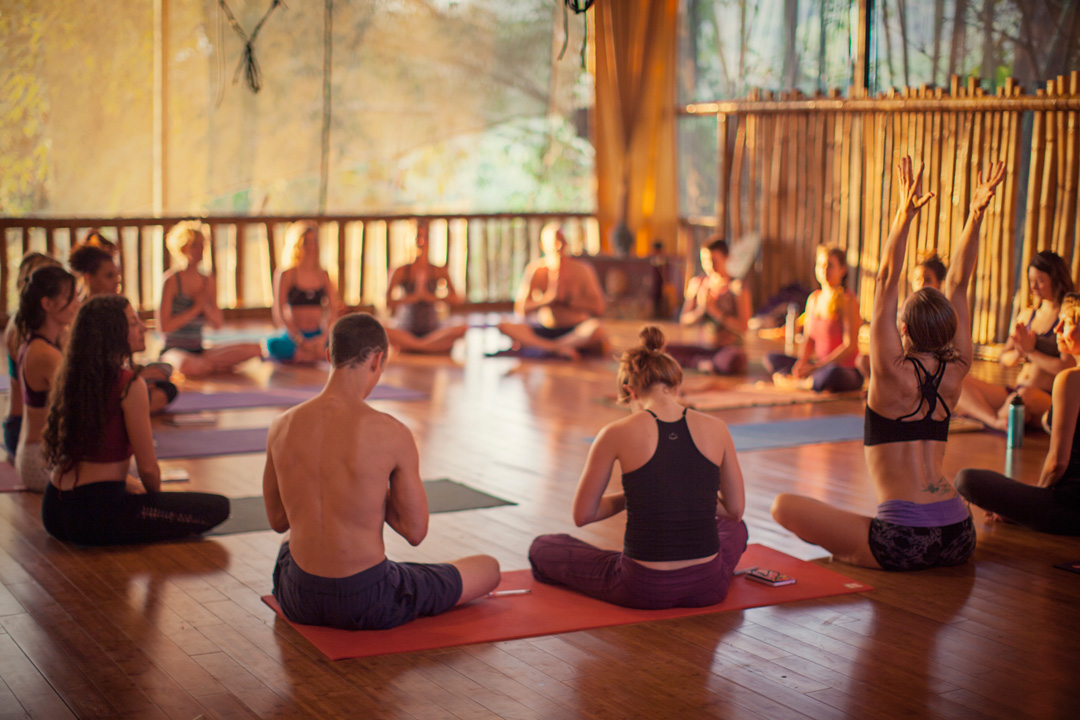 Danyasa is a retreat centre an eco-resort on the Osa Peninsula in South Costa Rica. They offer ecologically conscious resort accommodations for their personalized yoga getaways and teacher trainings.
Program: Their personalized Surf and Yoga retreat packages offer daily Vinyasa and Yin yoga classes along with two hour long surfing lessons. The centre features a swimming pool and large outdoor lounge and community area. To keep the price low only breakfast is included.
What We Like: We very much admire Danyasa's environmentally friendly mind-set. Their accommodations are all create out of fully refurbished, upcycled cargo containers and they encourage their guests to sponsor a tree at checkout through the Community Carbon Trees Association. They are also remarkably good value compared to some of the other retreat options in the area.
Cost: A 5 day surf and yoga retreat starts at $572.
Address: Dominical, Bahia Ballena, Osa, Puntarenas, Costa Rica  60504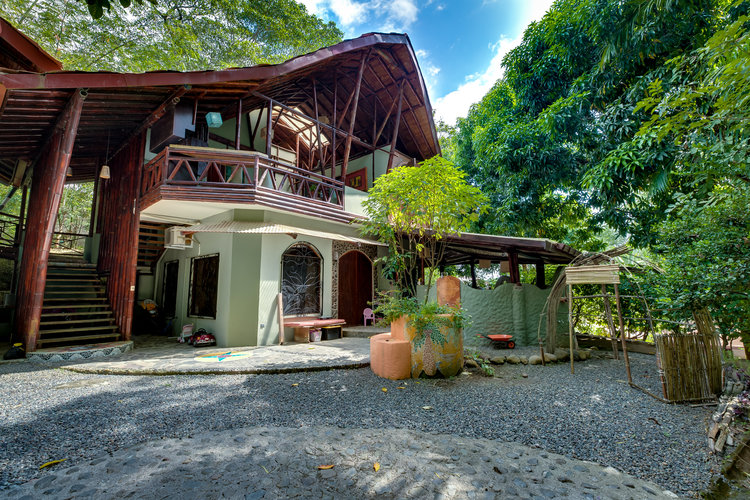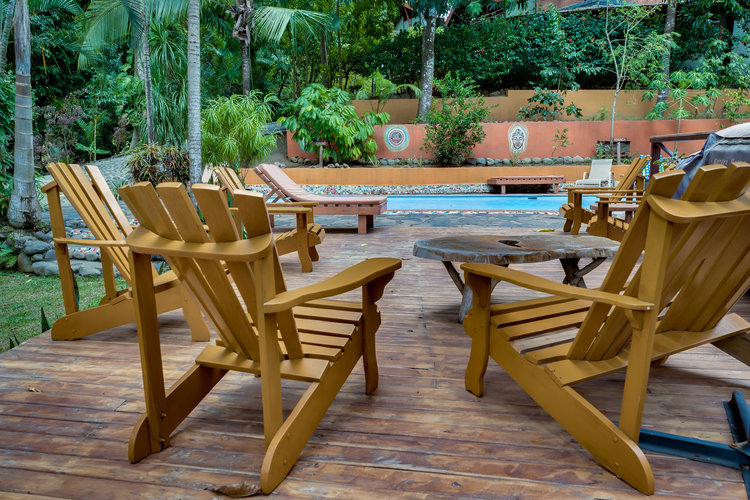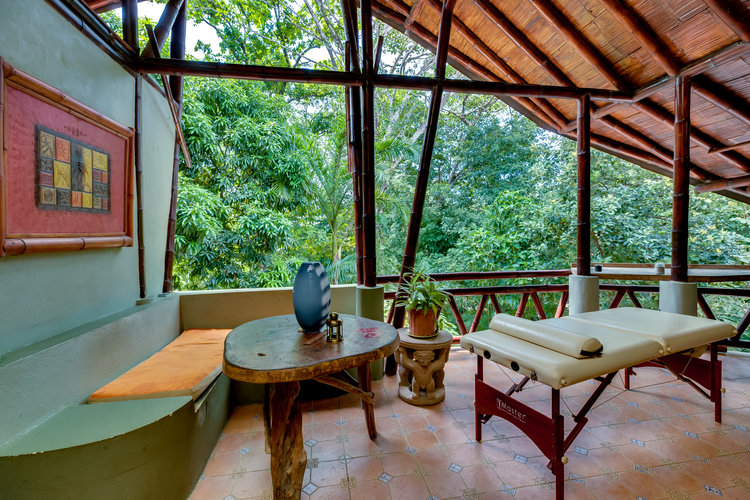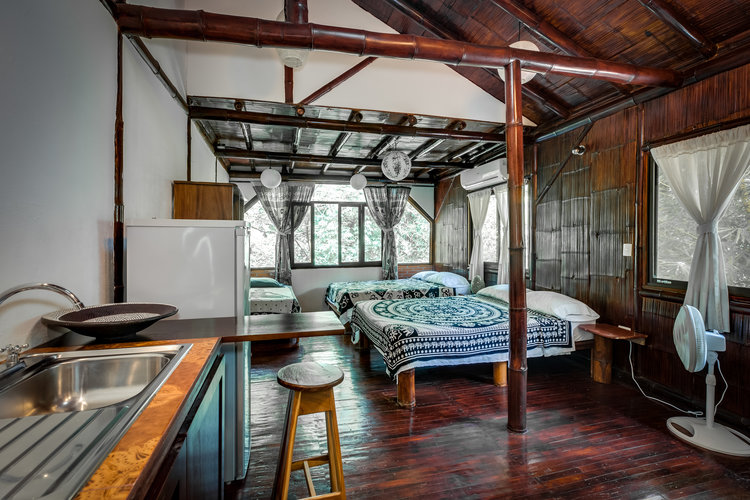 Miles-Photography-180111-1DX_1757_HDR'ed-FULL+RES
Miles-Photography-180111-1DX_1712_HDR'ed-FULL+RES
Miles-Photography-180111-1DX_1787_HDR'ed-FULL+RES
Miles-Photography-180618-1DX_3724_HDR'ed-FULL+RES




Vida Asana is a yoga retreat centre located close to the capital of San Jose, on a stretch of beach known as the Playa Hermosa. As a facility it is both delightfully rustic and beautifully designed, with plenty of room to stretch out in. Their yoga shala is tucked into the jungle and accommodations are in traditional wood cottages with easy access to the beach.
Program: During the high season Vida Asana plays host to retreat leaders from around the world. However, they also provide week-long personal retreats in a few different formats. Their five day Surf and Yoga Package is the highlight, with 3 surfing lessons in addition to daily yoga classes and three square meals a day.
What We Like: The Vida Asana property is simply gorgeous. It's luxurious without losing it's local charm, and brightly decorated with charming murals. It's not often you see a property that's so breathtaking without having to force it.
Cost: Their 5 day Surf and Yoga Retreat is $1250 for a single occupancy room, slightly cheaper options are available.
Address: 25mts este de Escuela en Calle Hermosa, Playa Hermosa, Puntarenas Province, Jaco, 61101, Costa Rica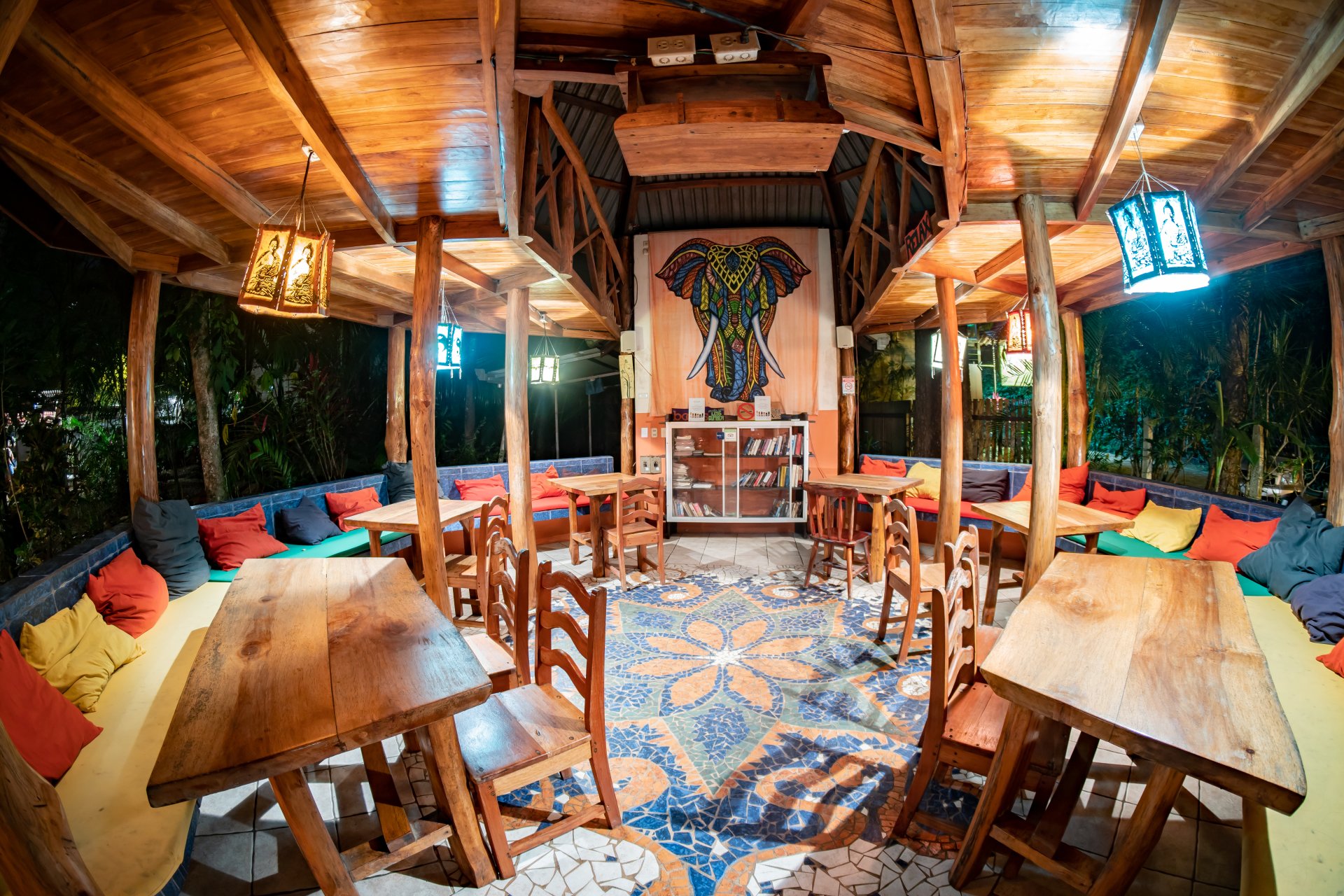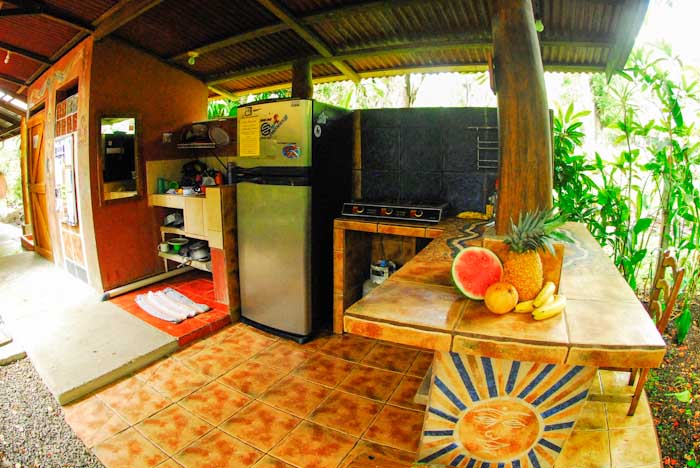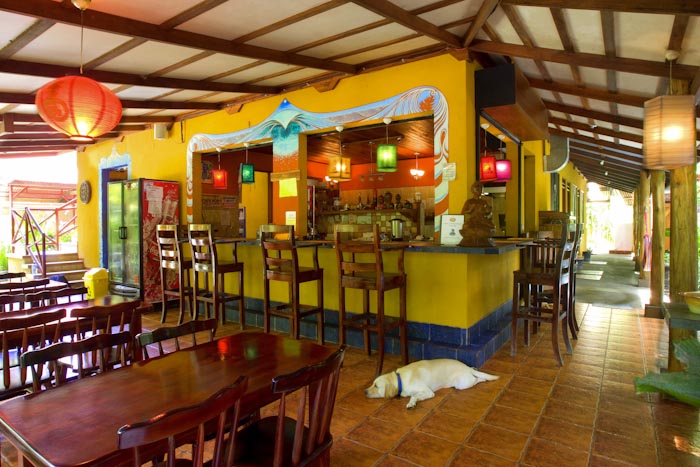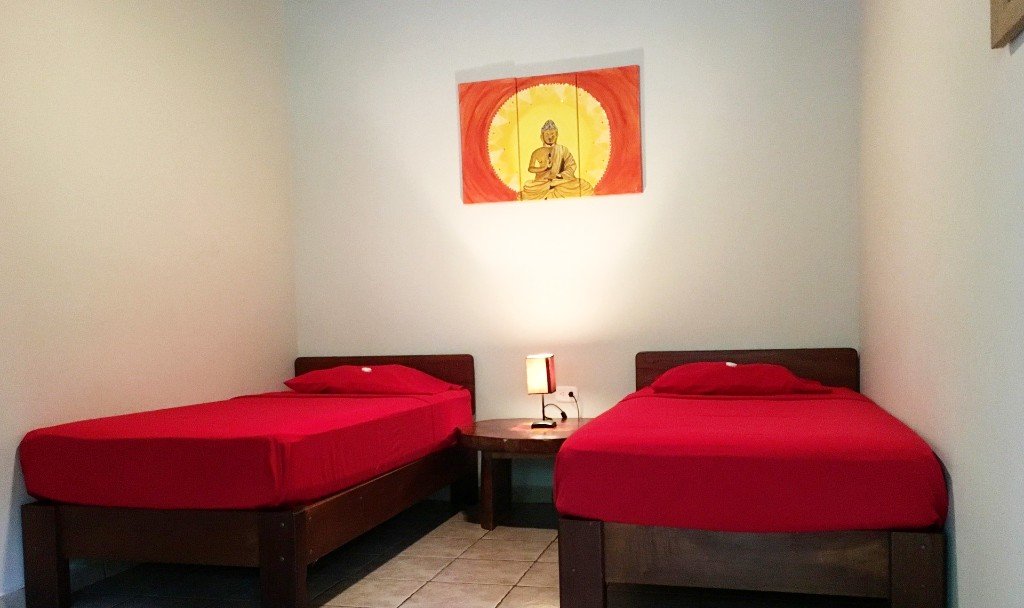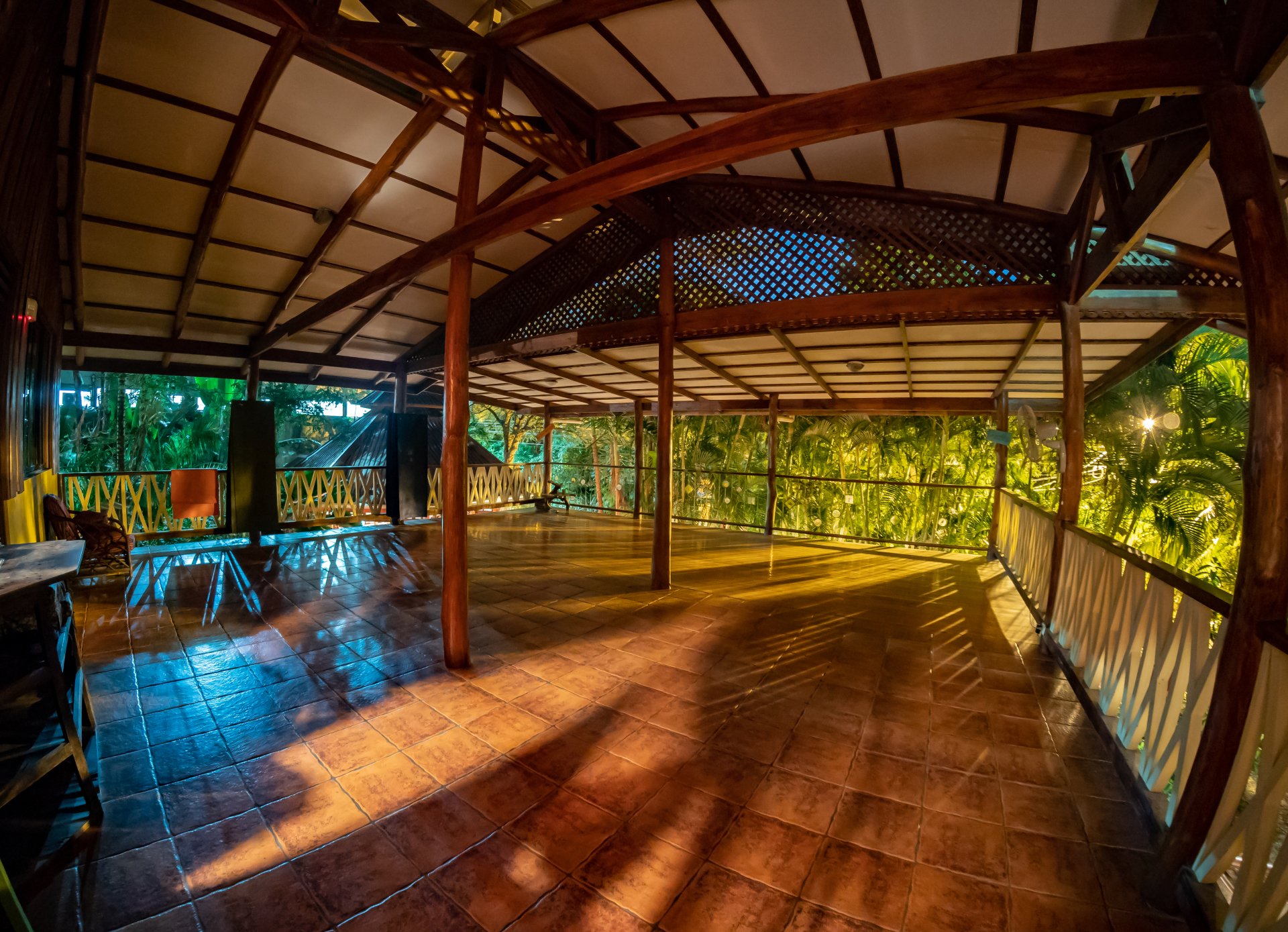 dde42aef-046a-4371-be3c-76dcbc05041e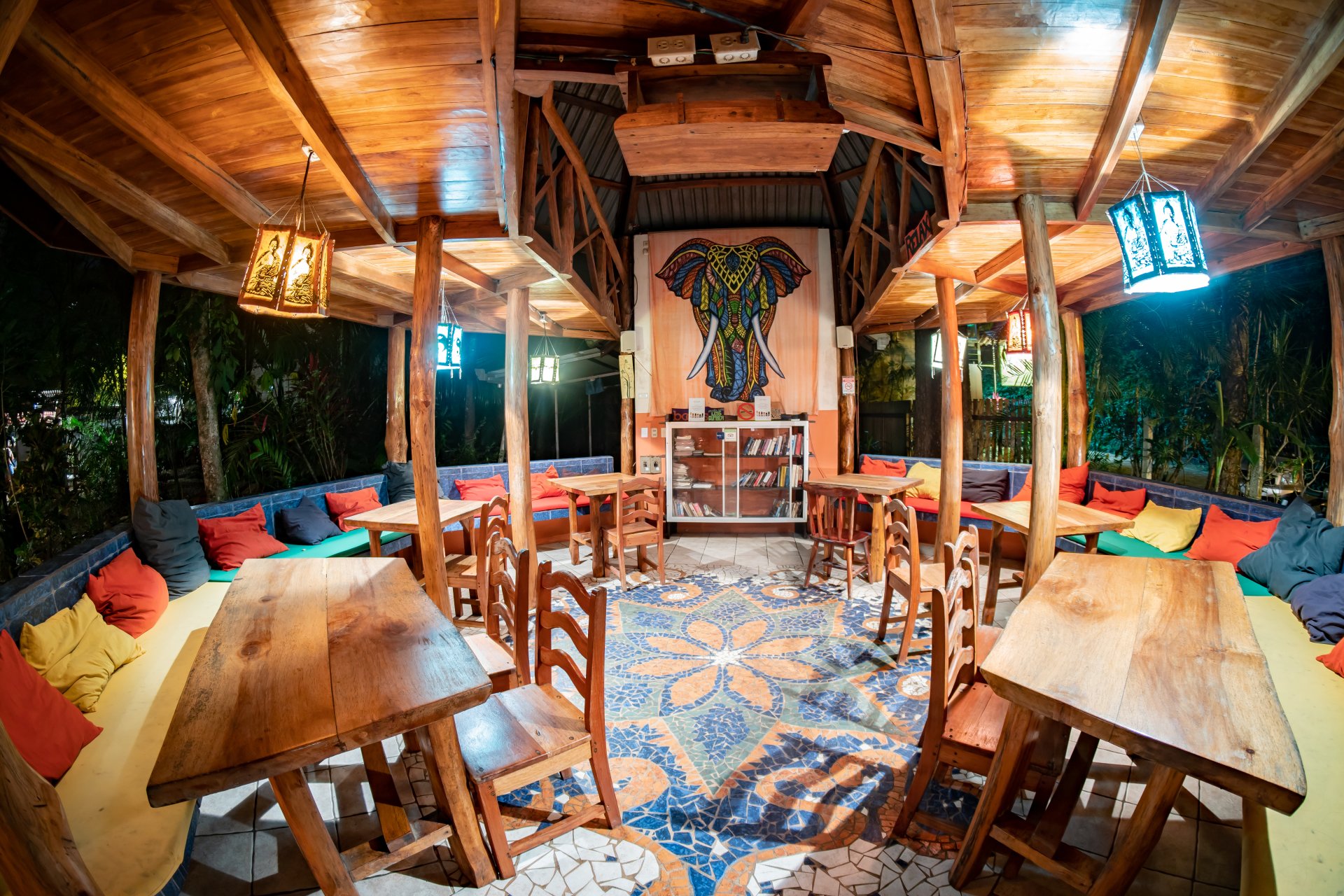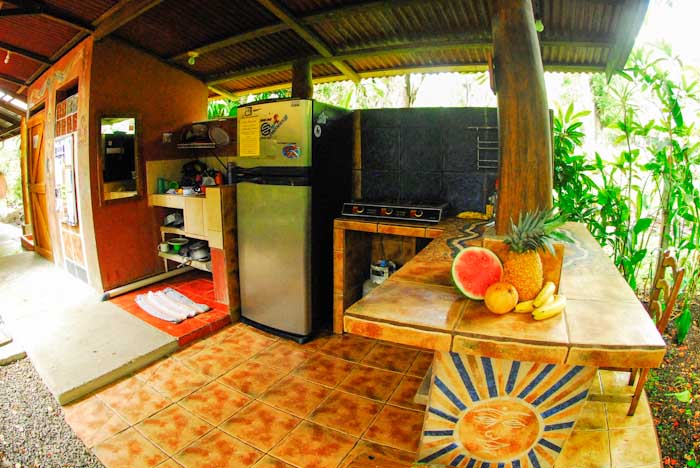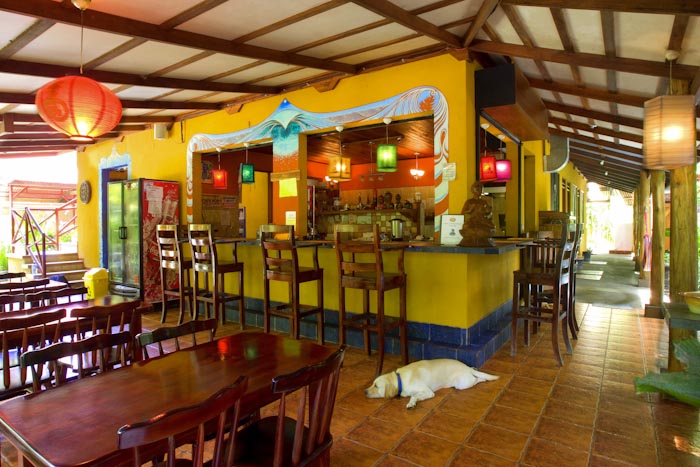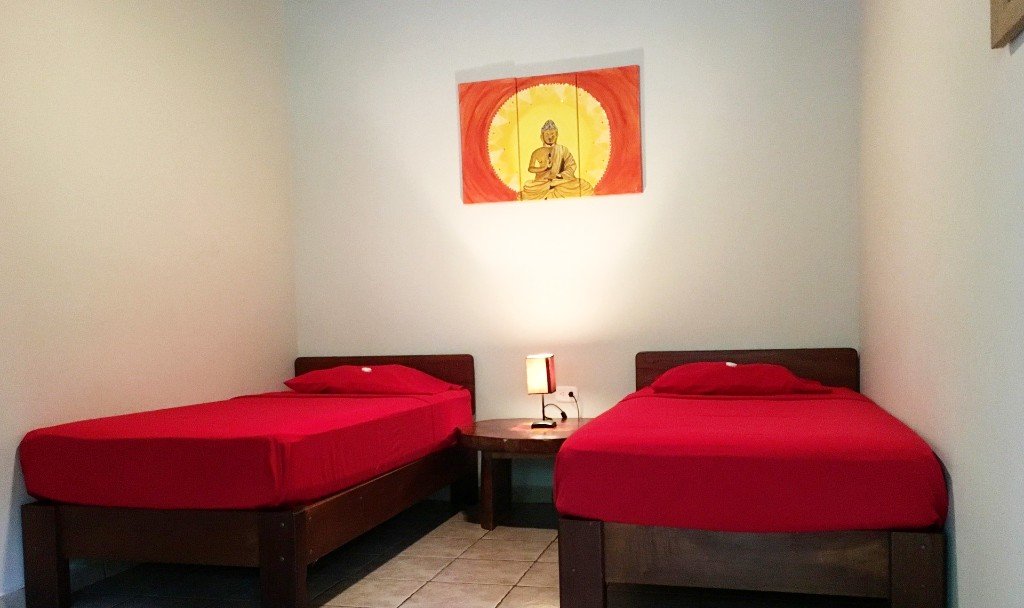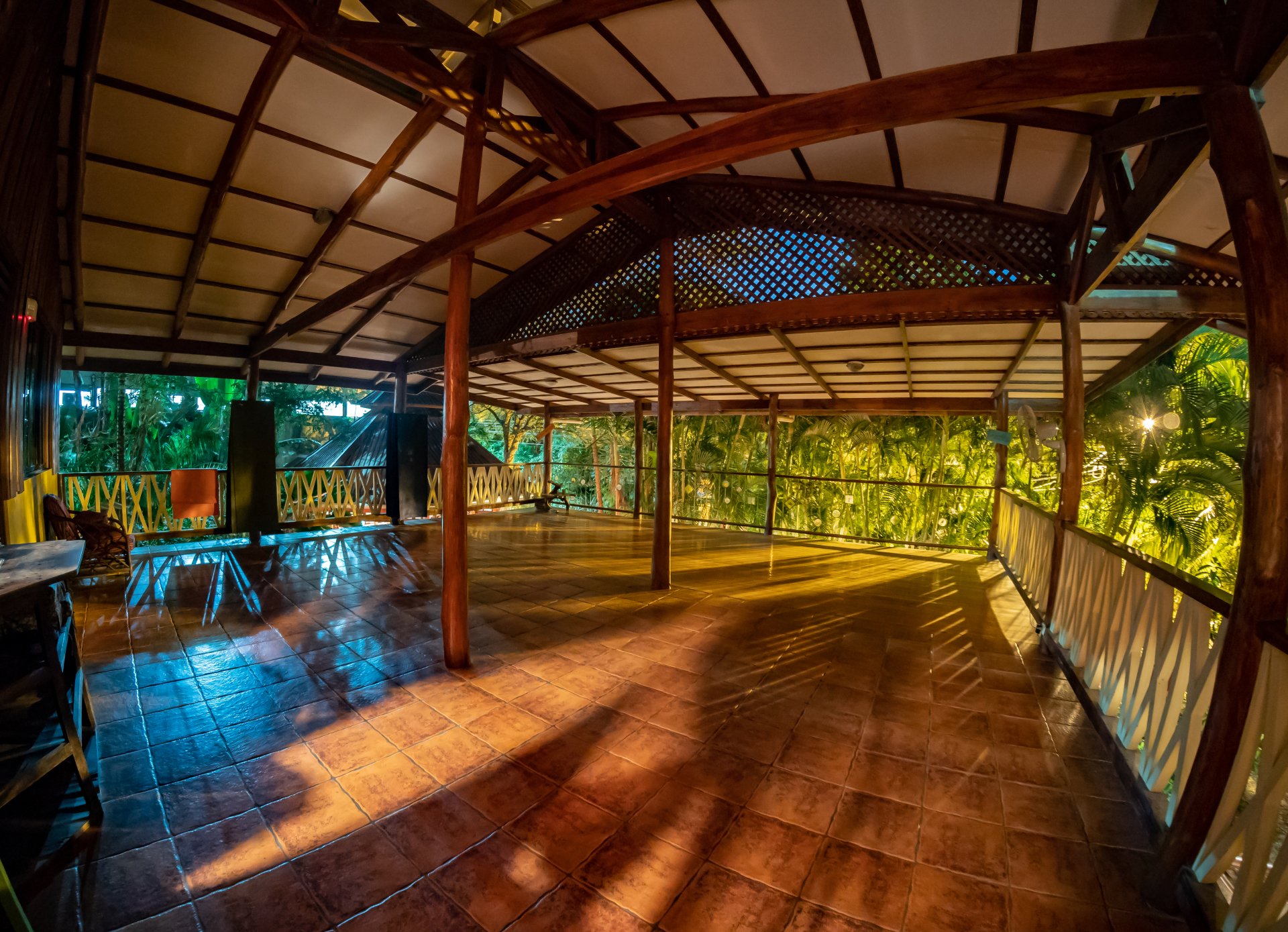 Casa Zen is a bit of a Santa Teresa institution. In continuous operation since 2004, it has seen the local yoga scene grow from a cottage industry to international big business. Through it all Casa Zen has remained a family affair, run by Julio and Jen, a Costa-Rican/Canadian couple with three kids.
Program: Casa Zen offers backpacker friendly budget yoga holiday packages that range from 5 to 8 days. Since they are also a full-service guesthouse and a drop-in yoga studio you also have the option of simply staying there and participating in the daily schedule, though the retreat package includes unlimited yoga.
What We Like: This is probably the most budget conscious option on the list. It is incredibly good value and perfect for backpackers, longstayers and young adults.
Cost: Their 5 day yoga retreat package is only $120
Address: Casa Zen Beach Access Rd 30103, Puntarenas Province, Santa Teresa, 30103, Costa Rica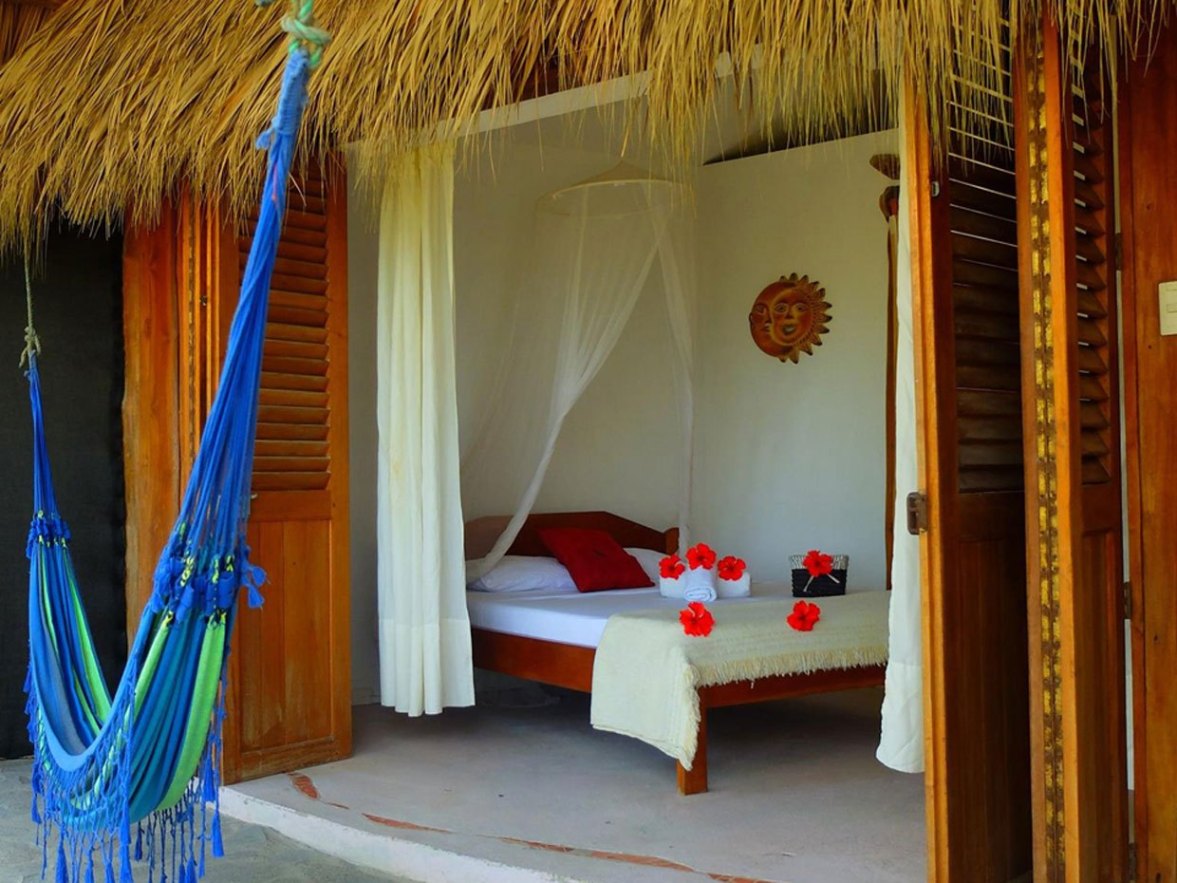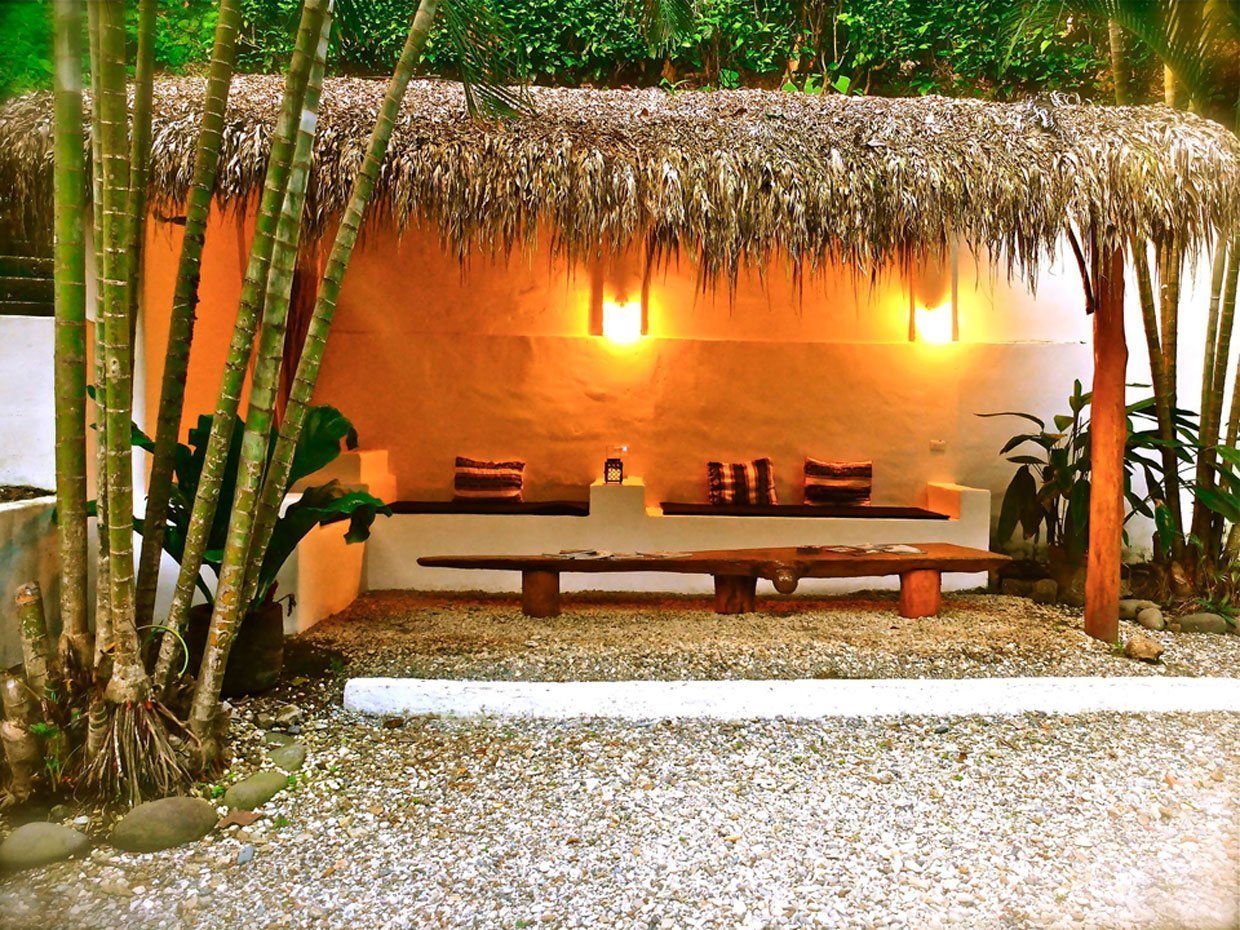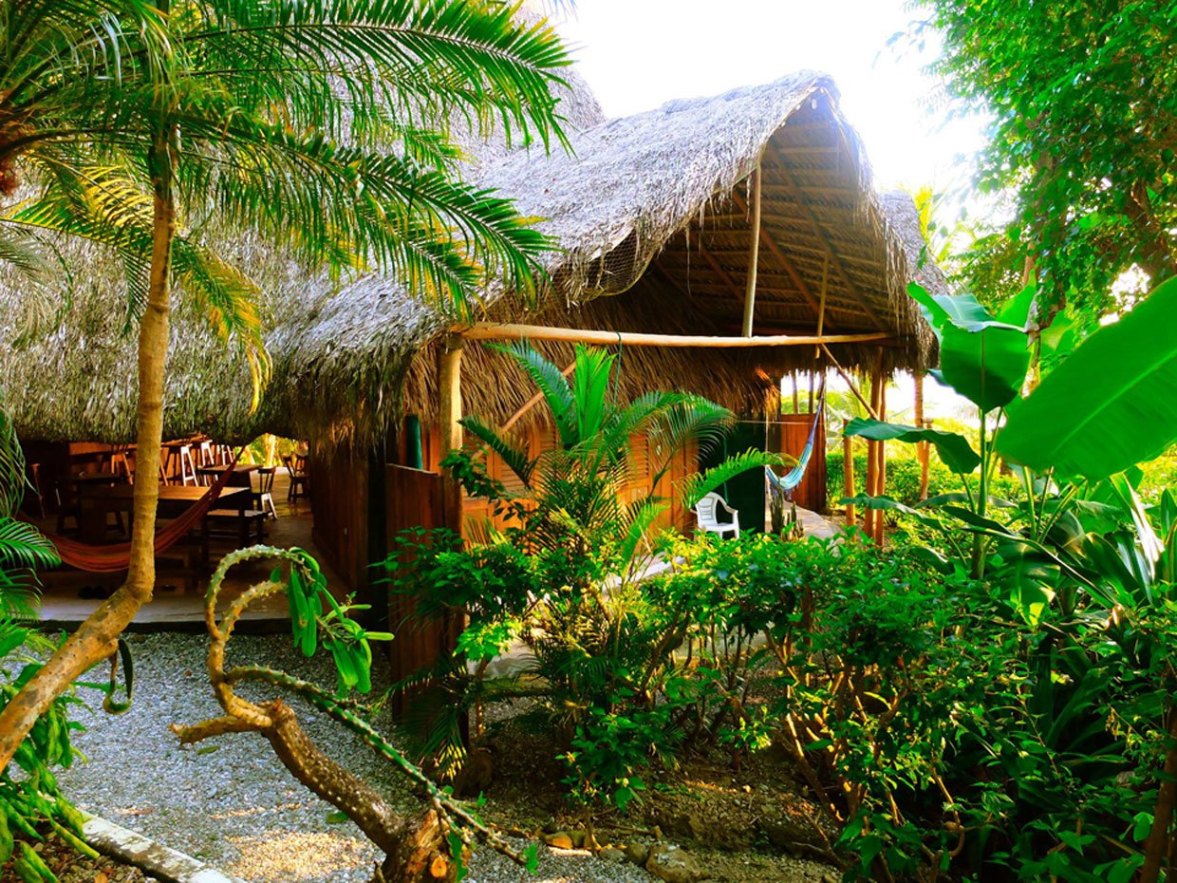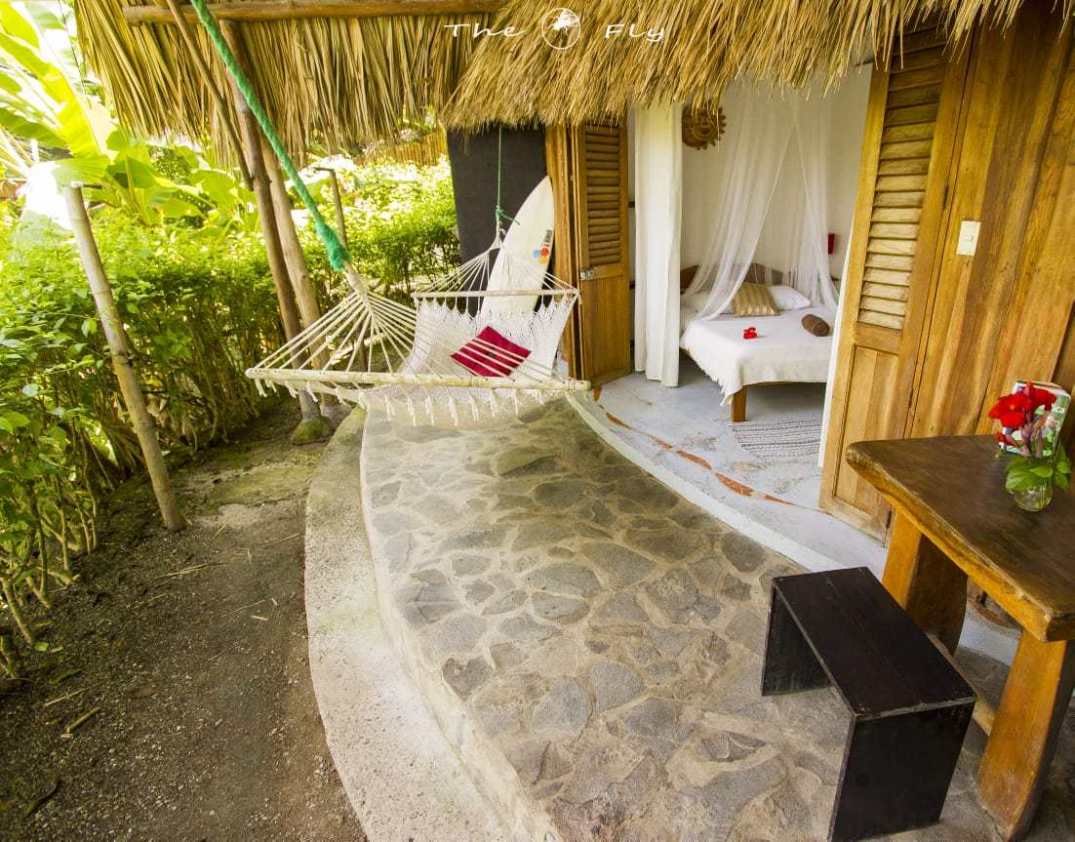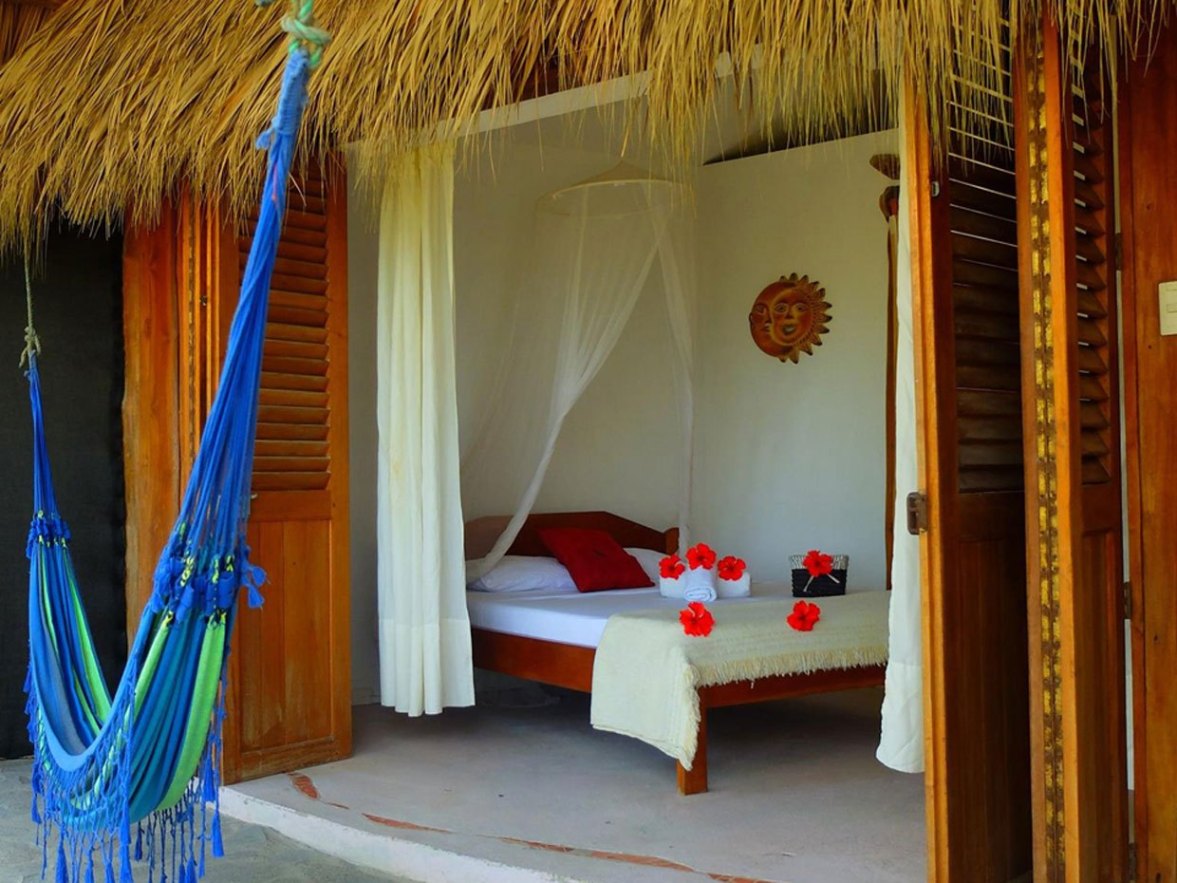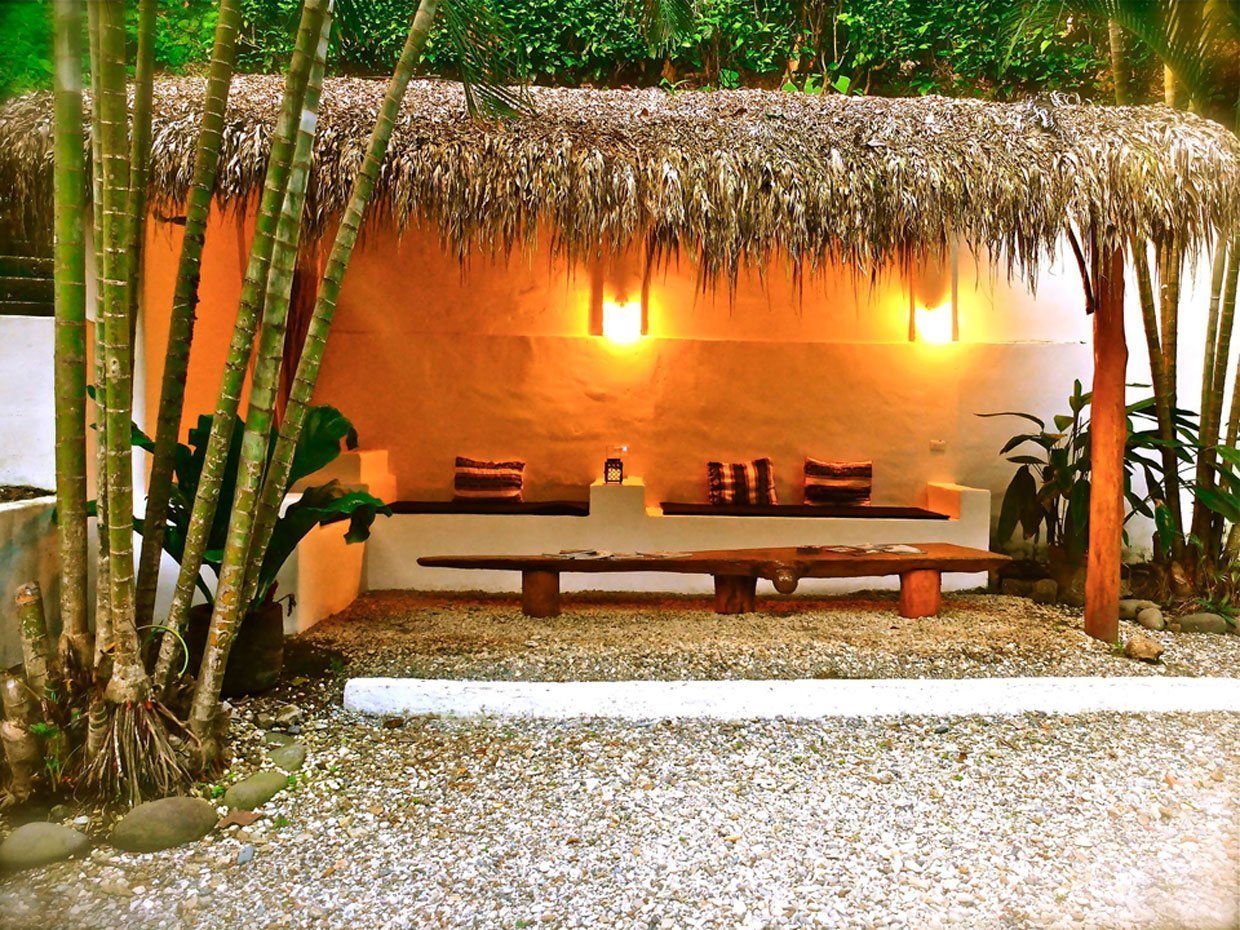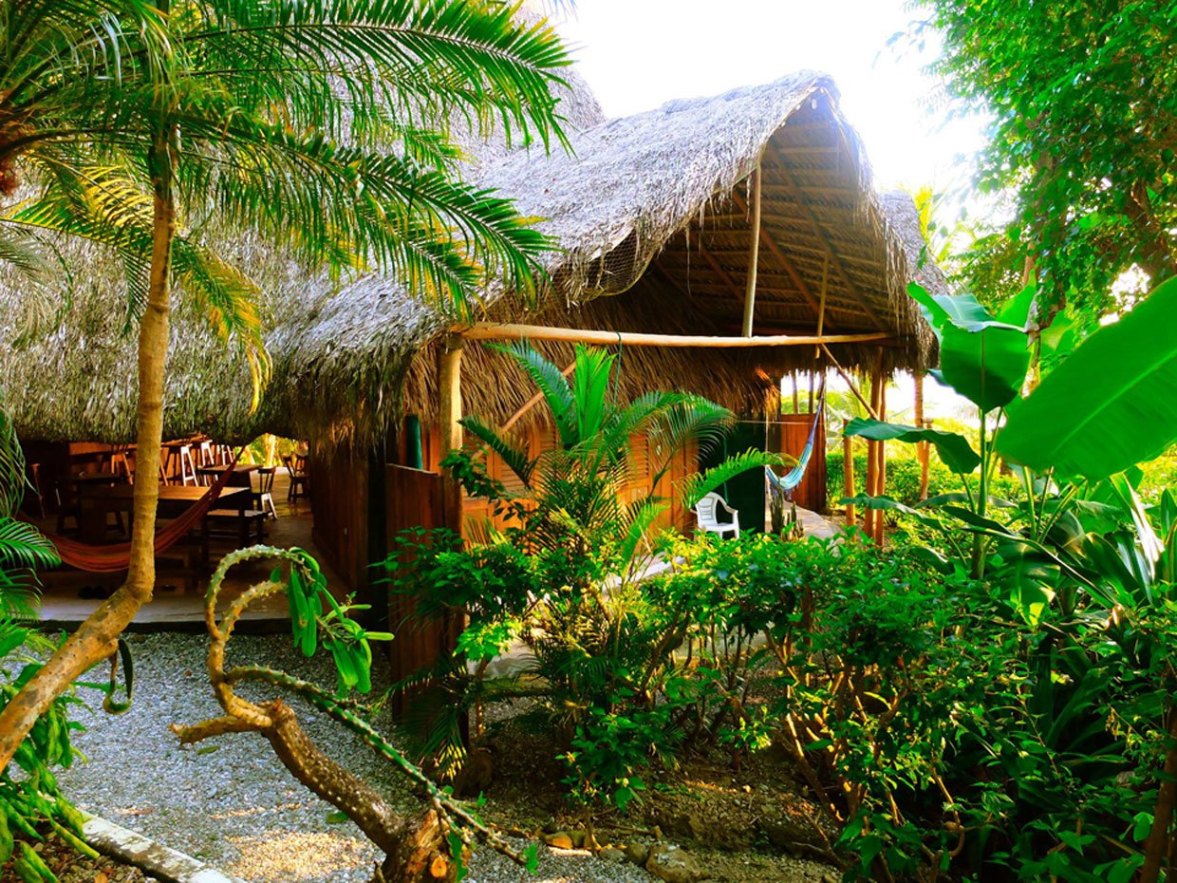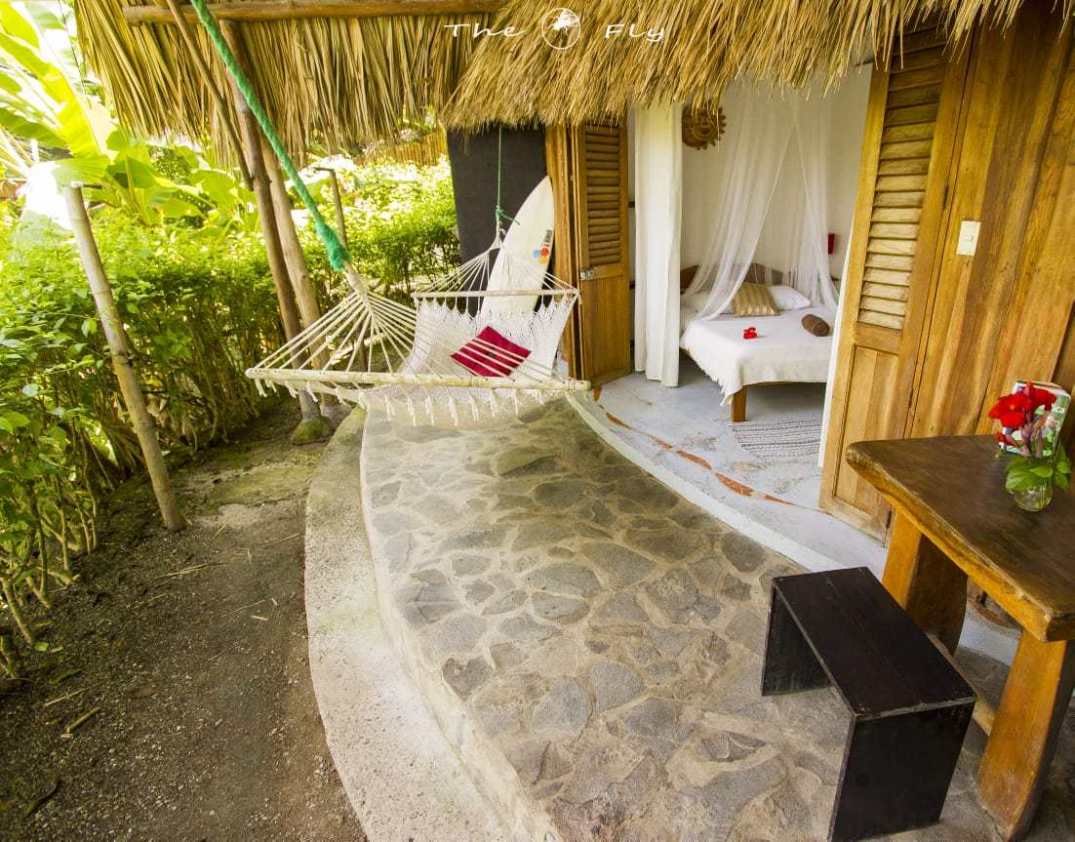 Perfect Sunset School is a yoga and surf camp located just outside Santa Teresa that not only offers the usual Surf and Yoga retreats common to the area, but also holds courses in freediving, music and Spanish.
Program: They offer yoga classes multiple times a day in conjunction with the other courses offered by the camp. They often hold dedicated retreats, but it is also easy to simply book accommodations and participate in the classes as much or as little as you wish.
What We Like: If you're into learning new things while you're on vacation this is the place for you. You could easily take Yoga classes one day and freediving the next while learning Spanish guitar in the evenings. The choice is yours!
Cost: 1 week of shared accommodation and unlimited yoga starts at $595.00, there are also private accommodations and other activity options available for an additional price.

Address: Puntarenas Province, Punta Arenas, Costa Rica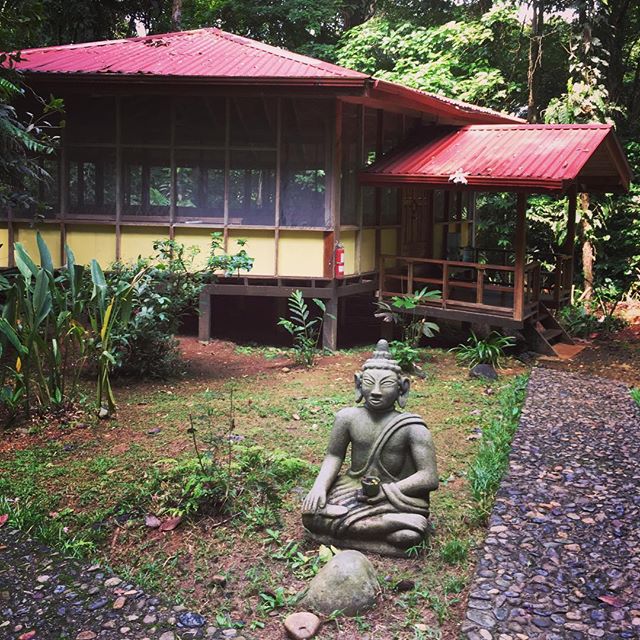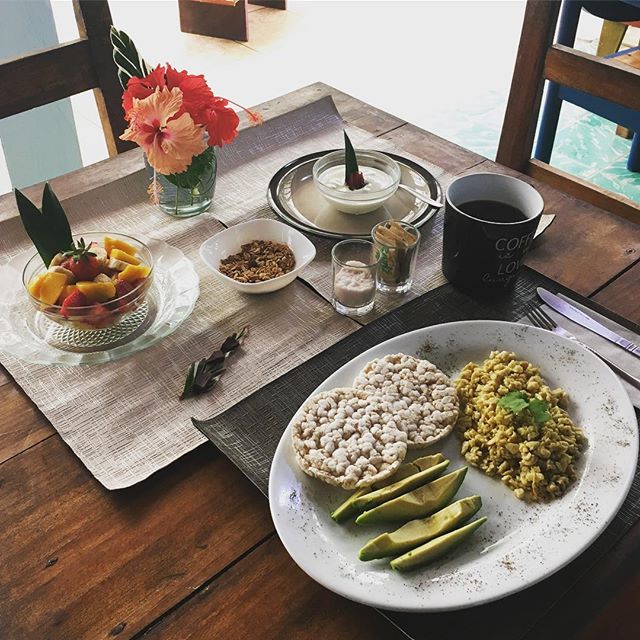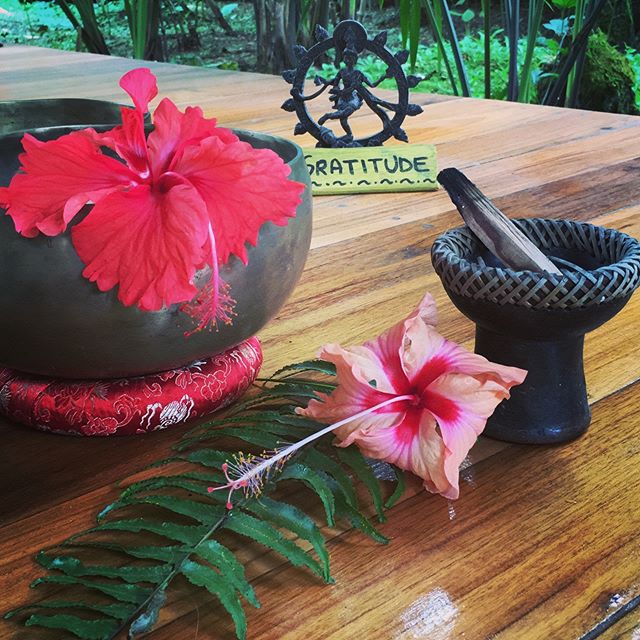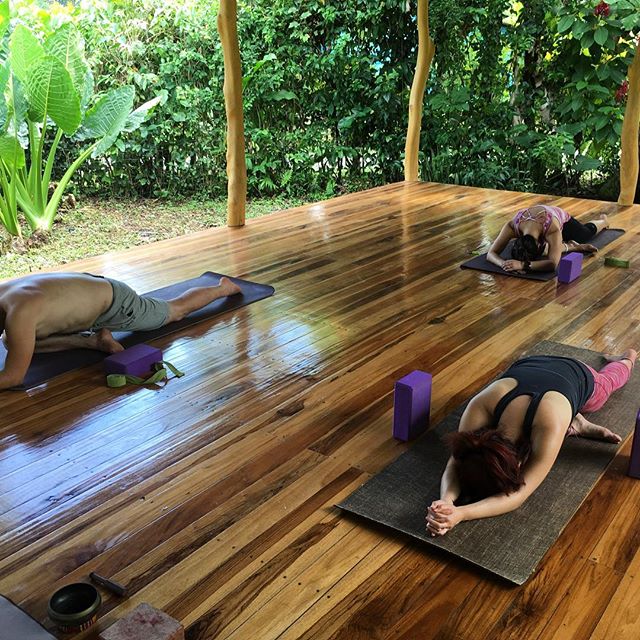 25005441_175558769701538_2247459766412509184_n
47443438_340828830100670_9085575584088906518_n
52974695_253463415428451_7564323979510517636_n
32973504_215639392374189_4204815962521731072_n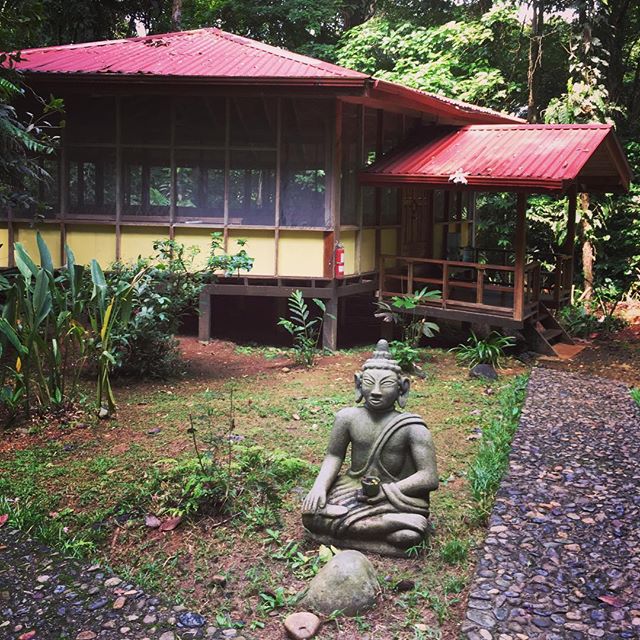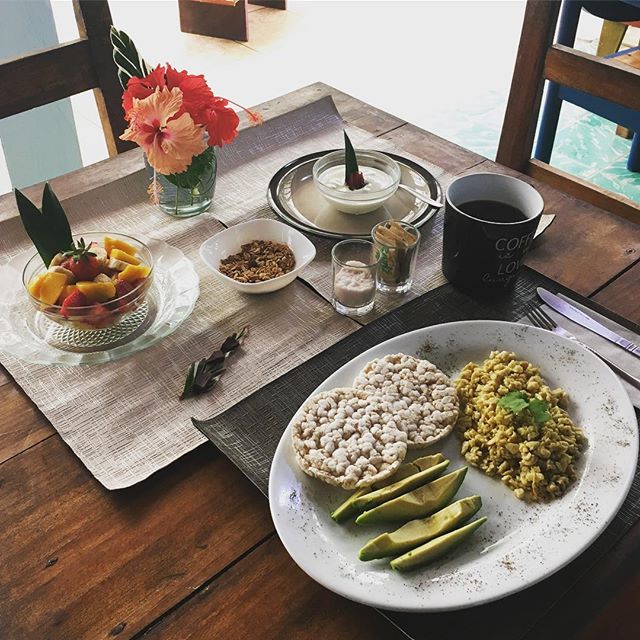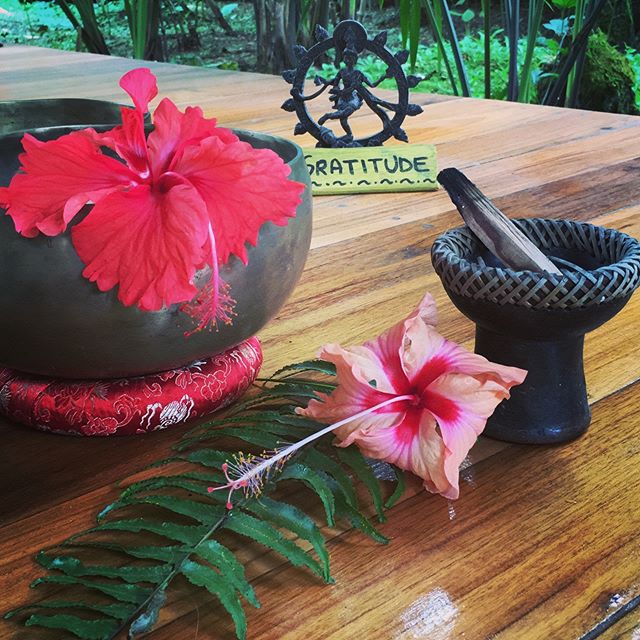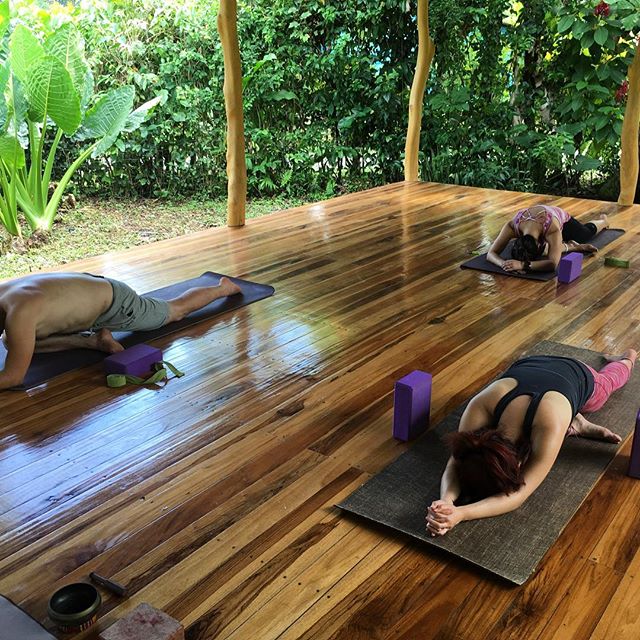 Unlike most of the Yoga retreats in Costa Rica, Chandra Karuna is located on the much quieter Caribbean Coast, not far from the bustling town of Limon. It is run by Daniela, an Italian yoga teacher with roots in Vinyasa and Yin Yoga.
Program: Chandra Karuna offers 4 day Yoga and meditation retreats that are available year round. Energizing Vinyasa classes are held in the mornings, with meditation and sound healing in the evenings, with plenty of time for optional surfing, hiking and spa treatments.
What We Like: The Caribbean Coast is a culturally distinct part of the country with strong Afro-Caribbean roots. Not too many tourists get out this way so it's an excellent opportunity to see an aspect of Costa Rican culture that often gets overlooked.
Cost: $420 for 4 days and 3 nights
Address: 200 mts. sur de la discoteca stanford, 70403, Limón, Puerto Viejo de Talamanca, Costa Rica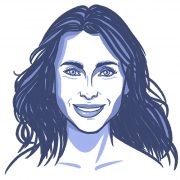 Shirley Hill
Meditation coach by day and writer by night - Shirley has perfected the art of finding a healthy balance in life. She's eager to spread calm energy and share her zen tips through conscious writing.