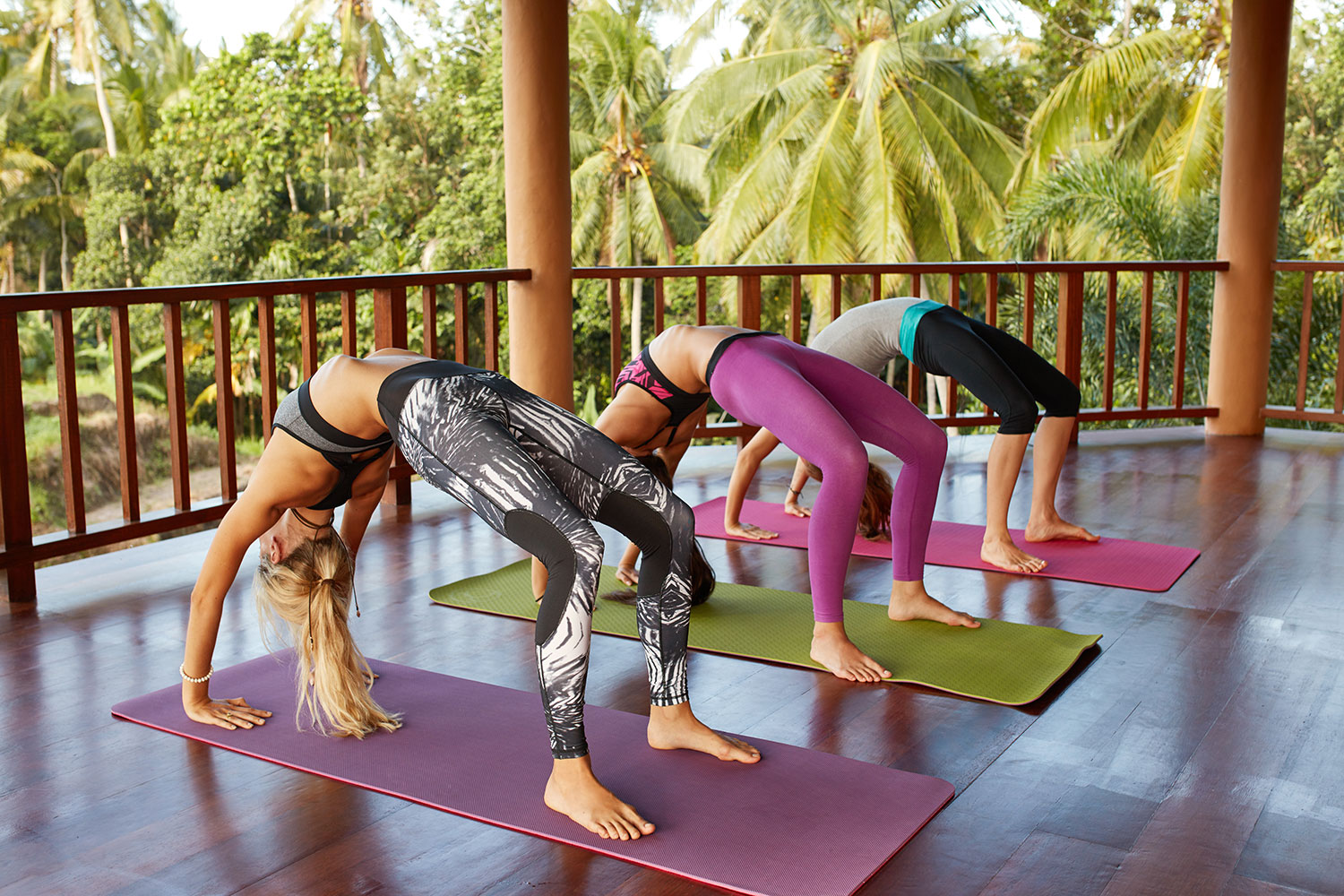 The old city of Chiang Mai in the north of Thailand is one of the best places in the world outside of India to dive into a 100, 200, 300, or 500 hour yoga teacher training program that will allow you to teach yoga asana and meditation classes anywhere in the worl. Most yoga schools will have a balance of asana practice, hands-on assists, theory, philosophy, recreation time, and even time to give back to the local communities in Chiang Mai that have opened up their city to yoga students from around the world.
Ever since it was the seat of the Lanna Kingdom in the 8th to 13th centuries, Chiang Mai has been open to a plethora of traditions and cultures from around Asia. The tradition still continues today as locals remain open and hospitable to visitors and are eager to participate in cultural exchanges, especially with those coming for yoga teacher training courses that last for weeks at a time. Any of these 10 Yoga Teacher Trainings in Chiang Mai would be excellent choices for deepening your practice and knowledge of yoga.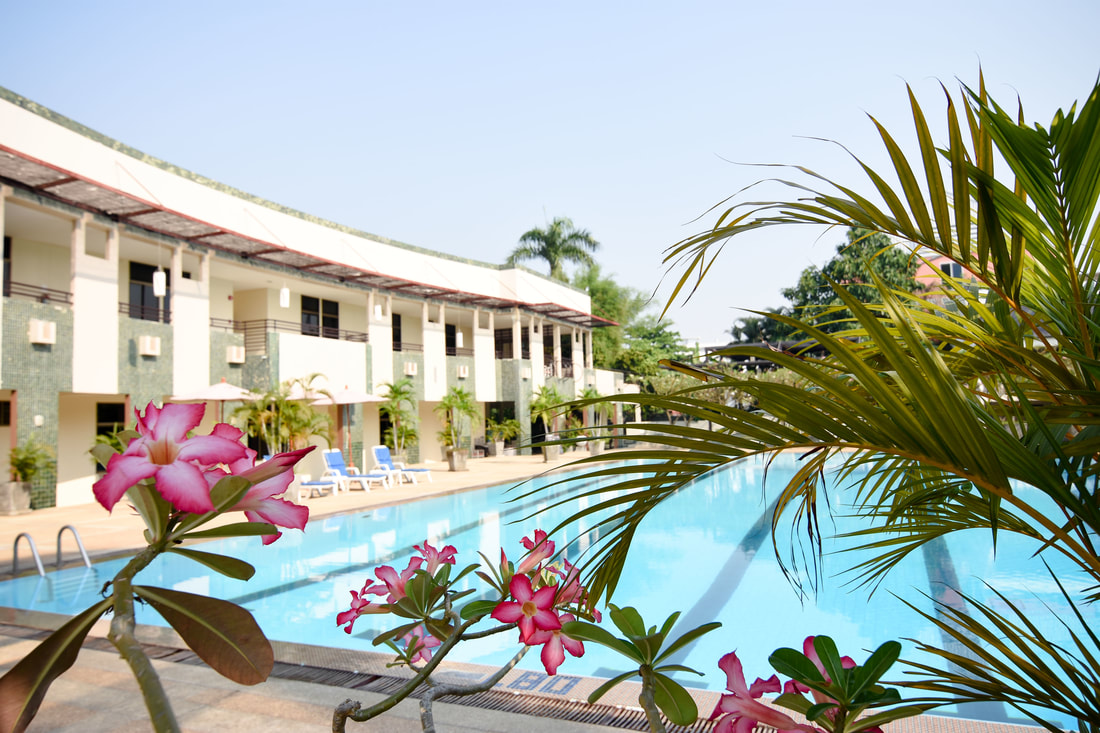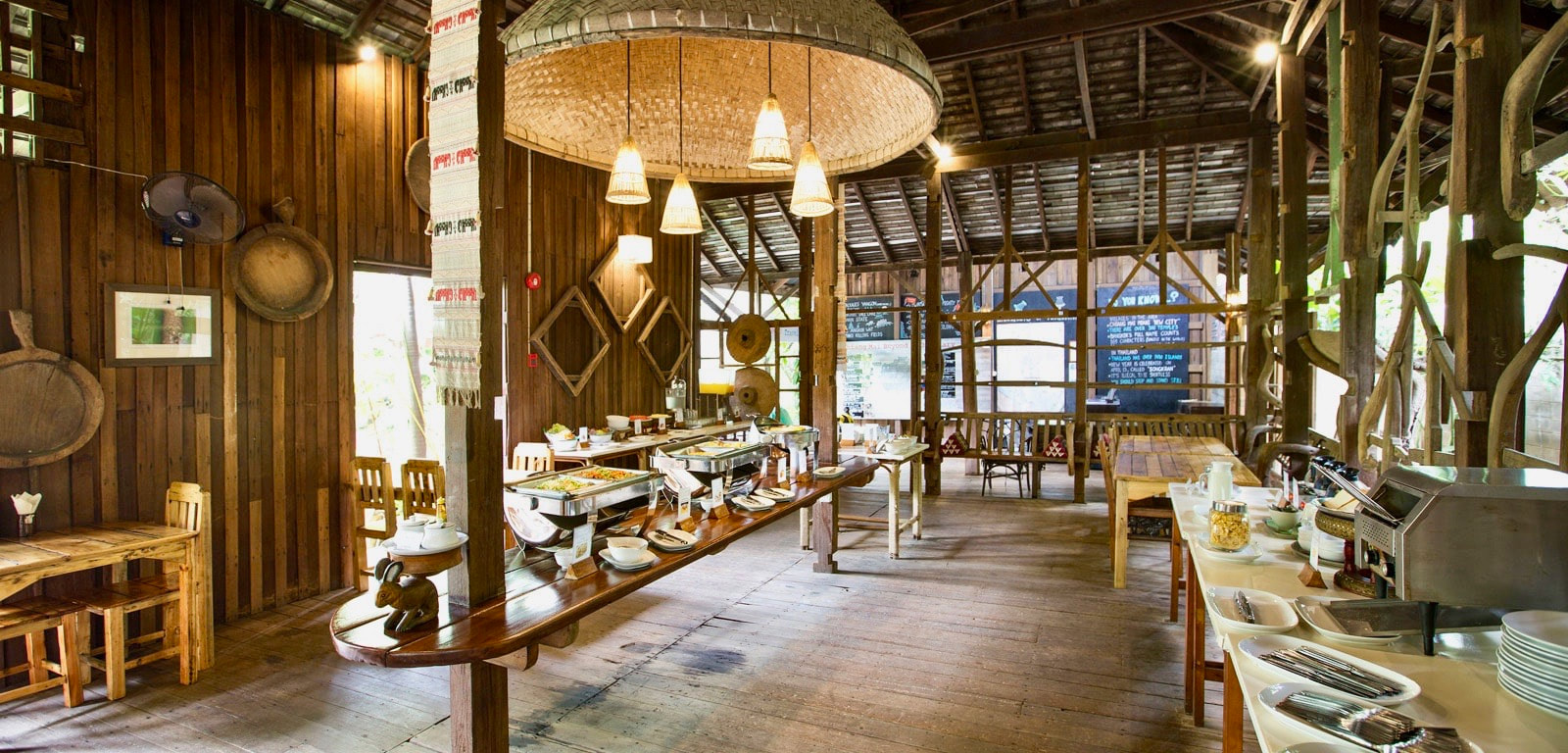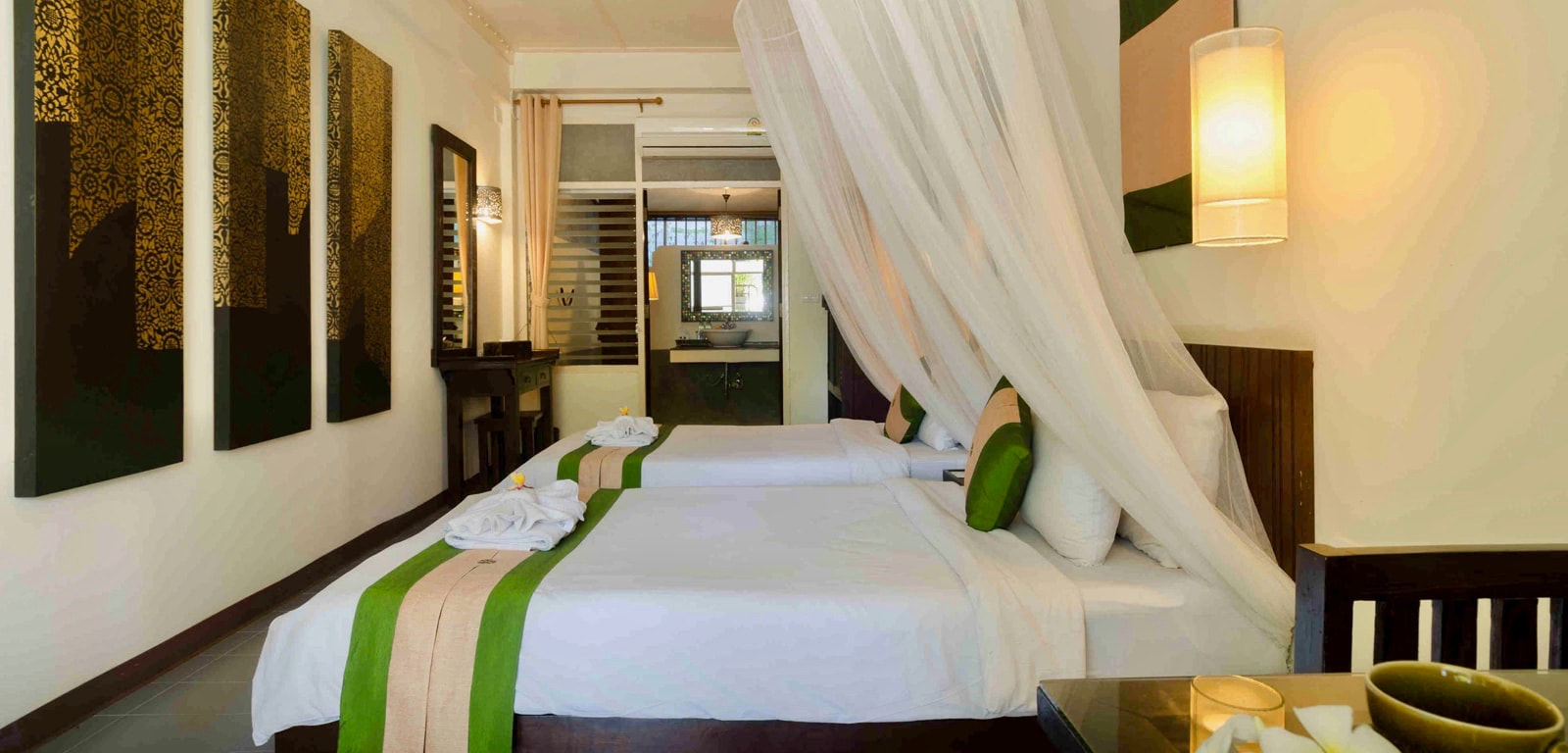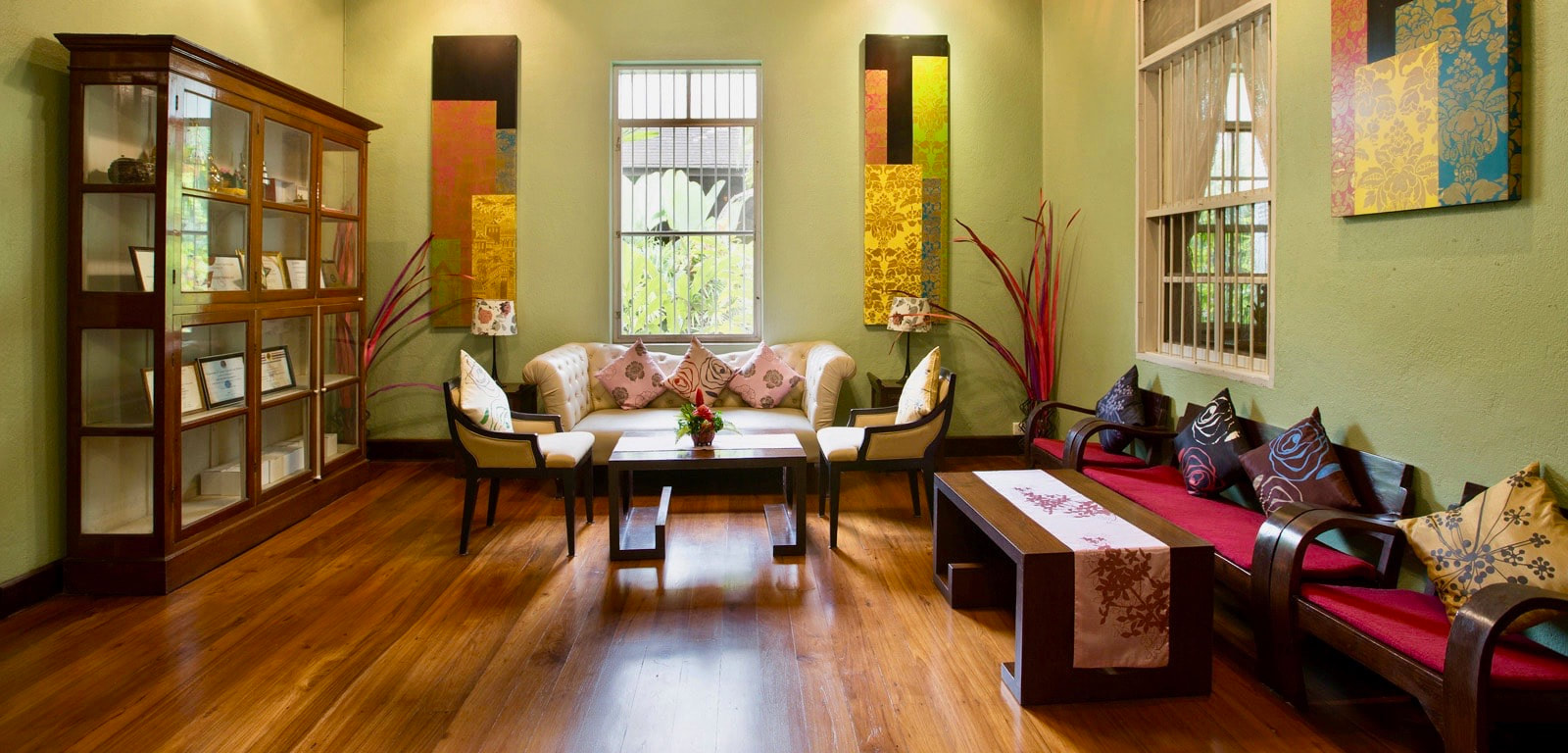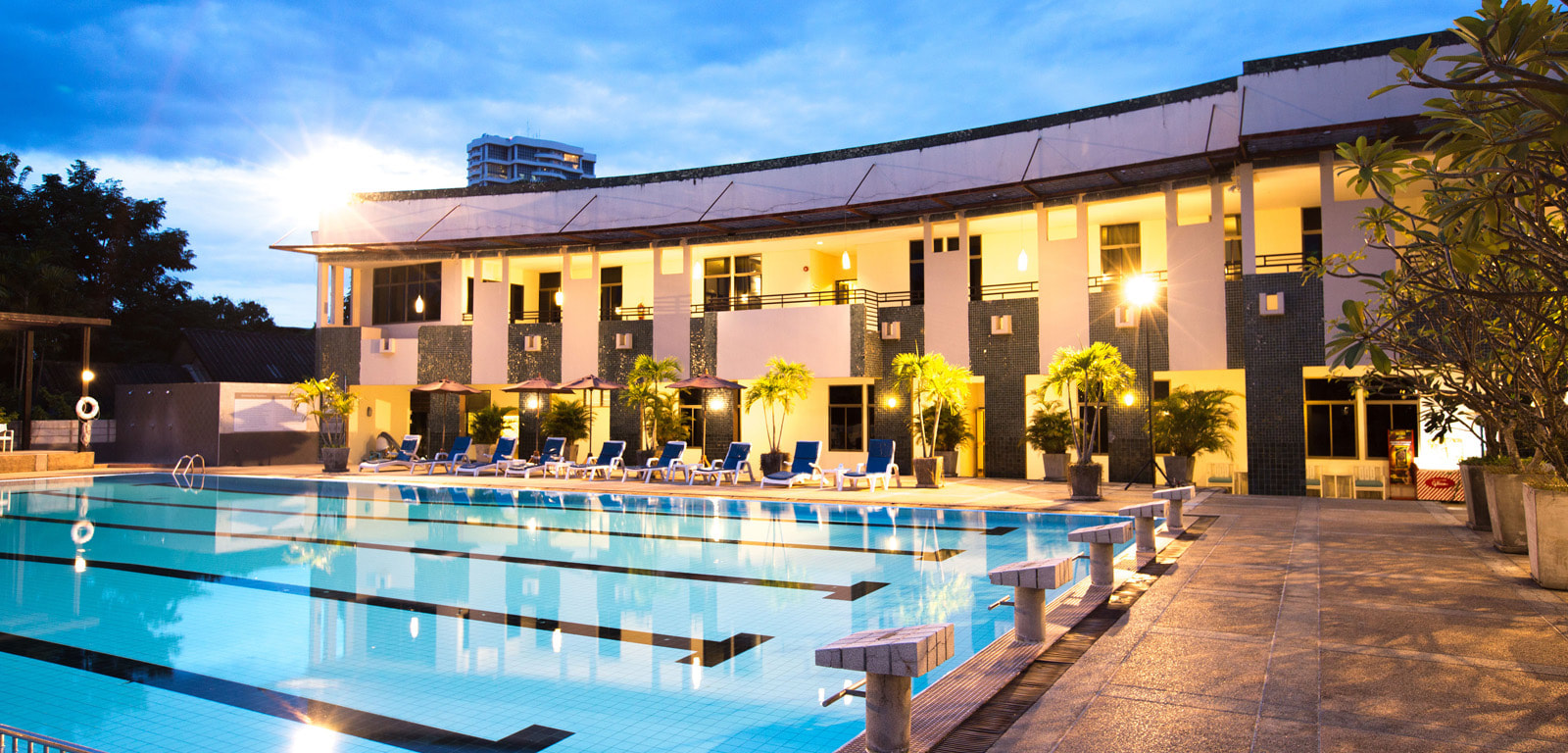 eco-banner-021118-02-orig_1_orig
eco-banner-021118-03-orig_1_orig
eco-banner-021118-04-orig_1_orig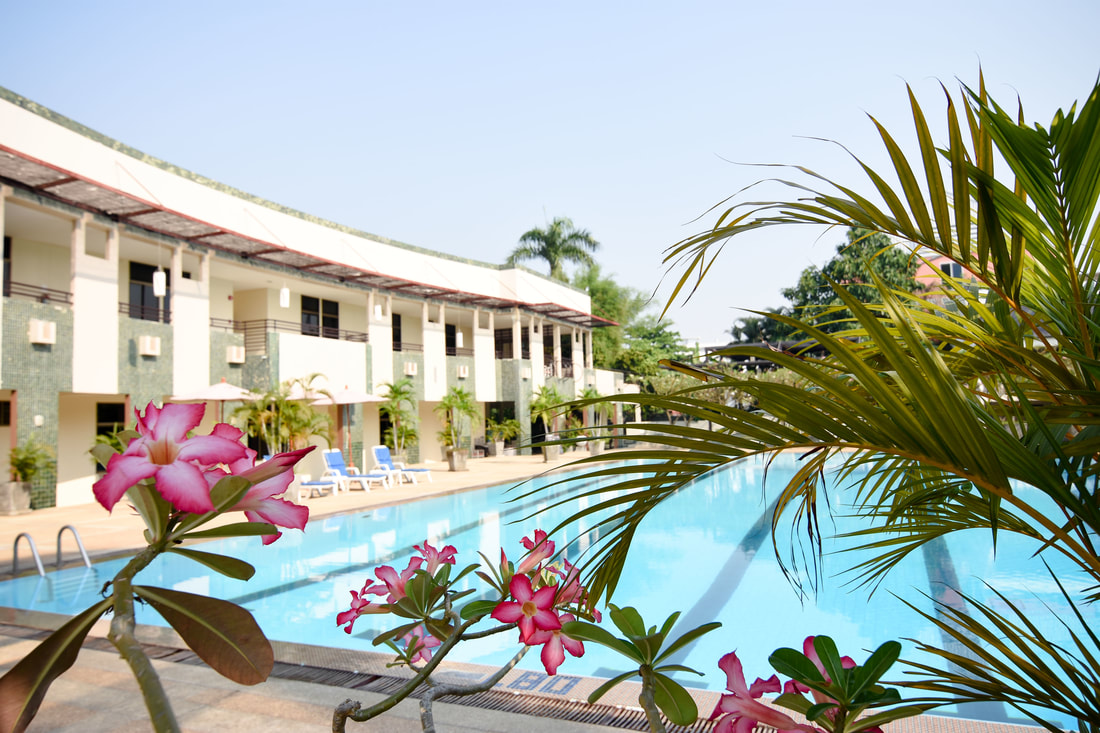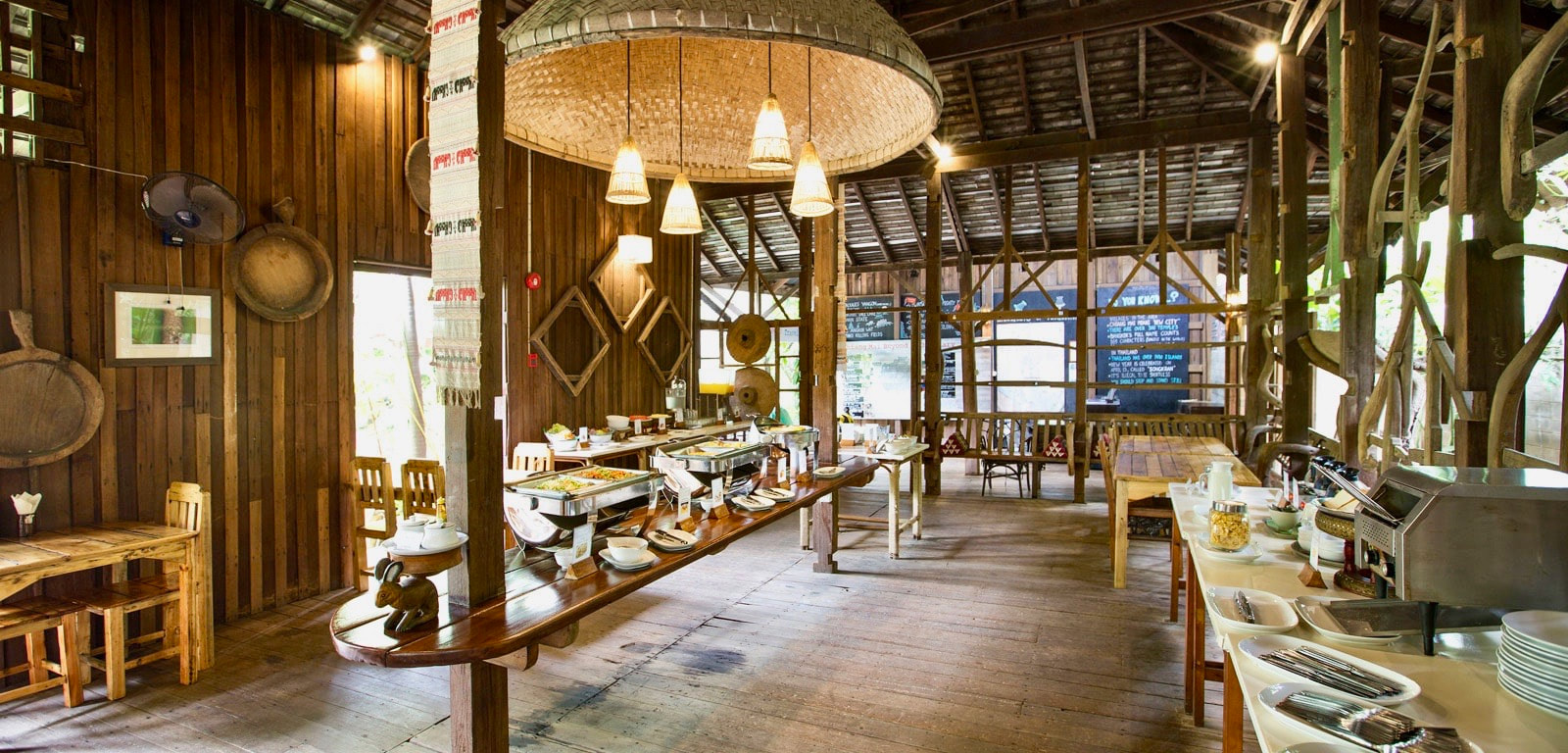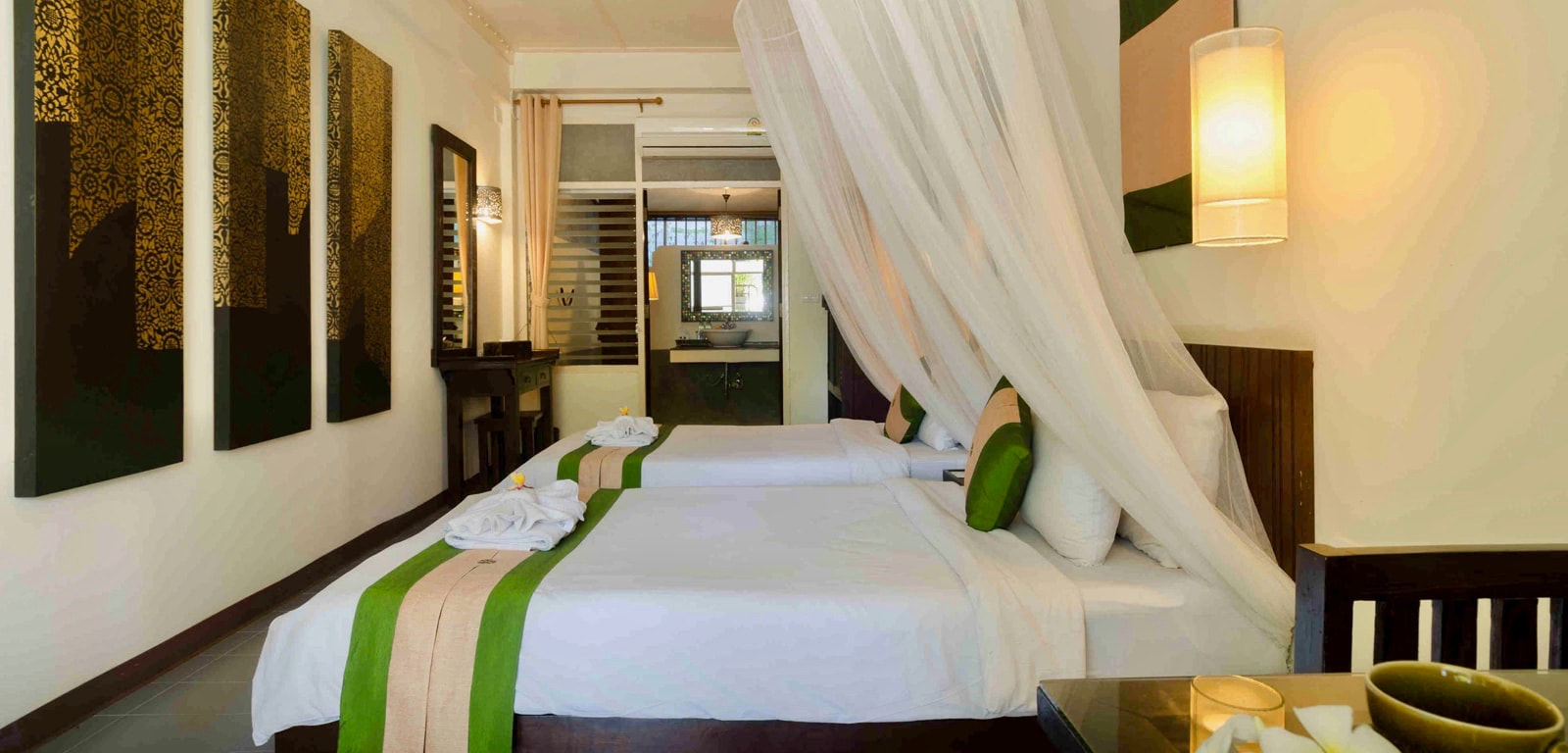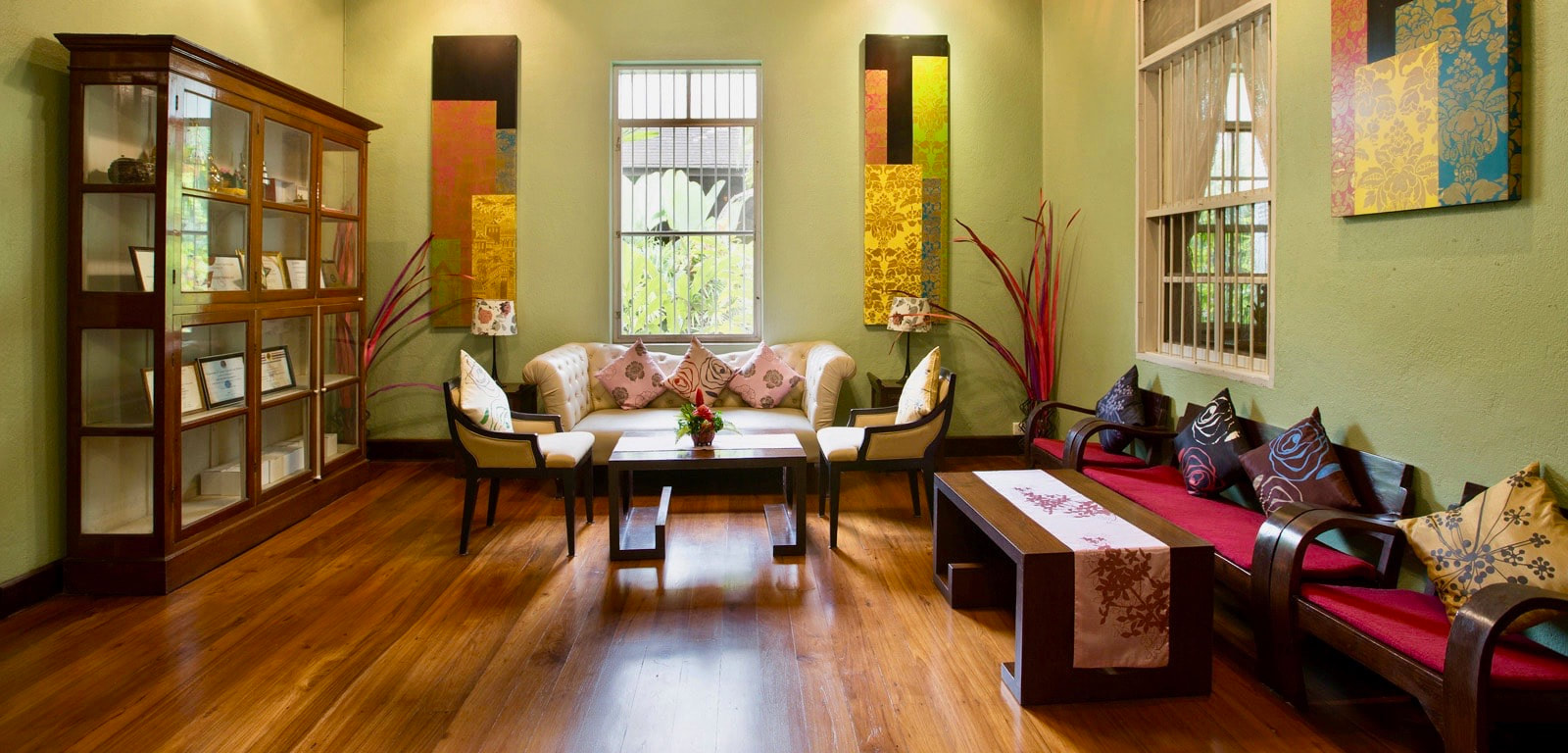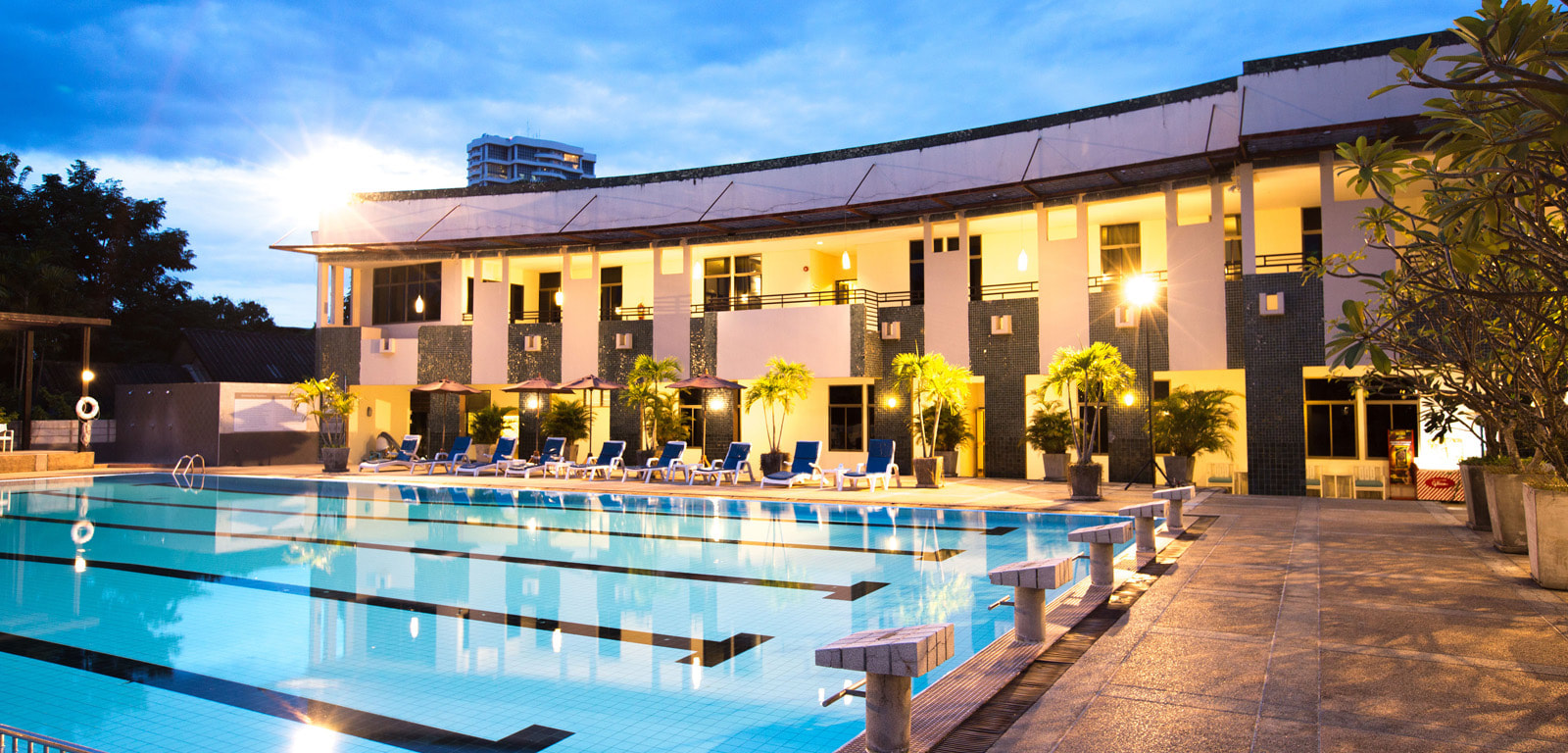 Hosted at The Eco Resort in Chiang Mai, Thailand, teacher training with Return to the Source Yoga Satsang is a Modular 200 hour course which is recognized and accredited by Yoga Alliance. The training is divided into three modules where you will learn alignment based Hatha yoga, mindful movement practices, anatomy, physiology, and yoga history and philosopy.
Program: The third and final module of the complete 200 hour yoga teacher training program is limited to only 10 participants to ensure a supportive and nurturing environment and you develop and practice you own teaching style. After completing all three modules, you will be able to create and teacher your very own yoga class.
What We Like: The venue of the Return to the Source Yoga Satsand modular 200 hour teacher training certification program is held at The Eco Resort in the heart of old Chiang Mai city. The shala was build on an old rice barn made completely out of teak wood which Lanna architecture is known for. Traditional alignment based Hatha Yoga is taught in the course which is blended with modern vinyasa flow and mindful movement classes.
Cost: 660 – 2,100 USD
Tambon Wat Ket, Amphoe Mueang Chiang Mai, Chang Wat Chiang Mai 50000, Thailand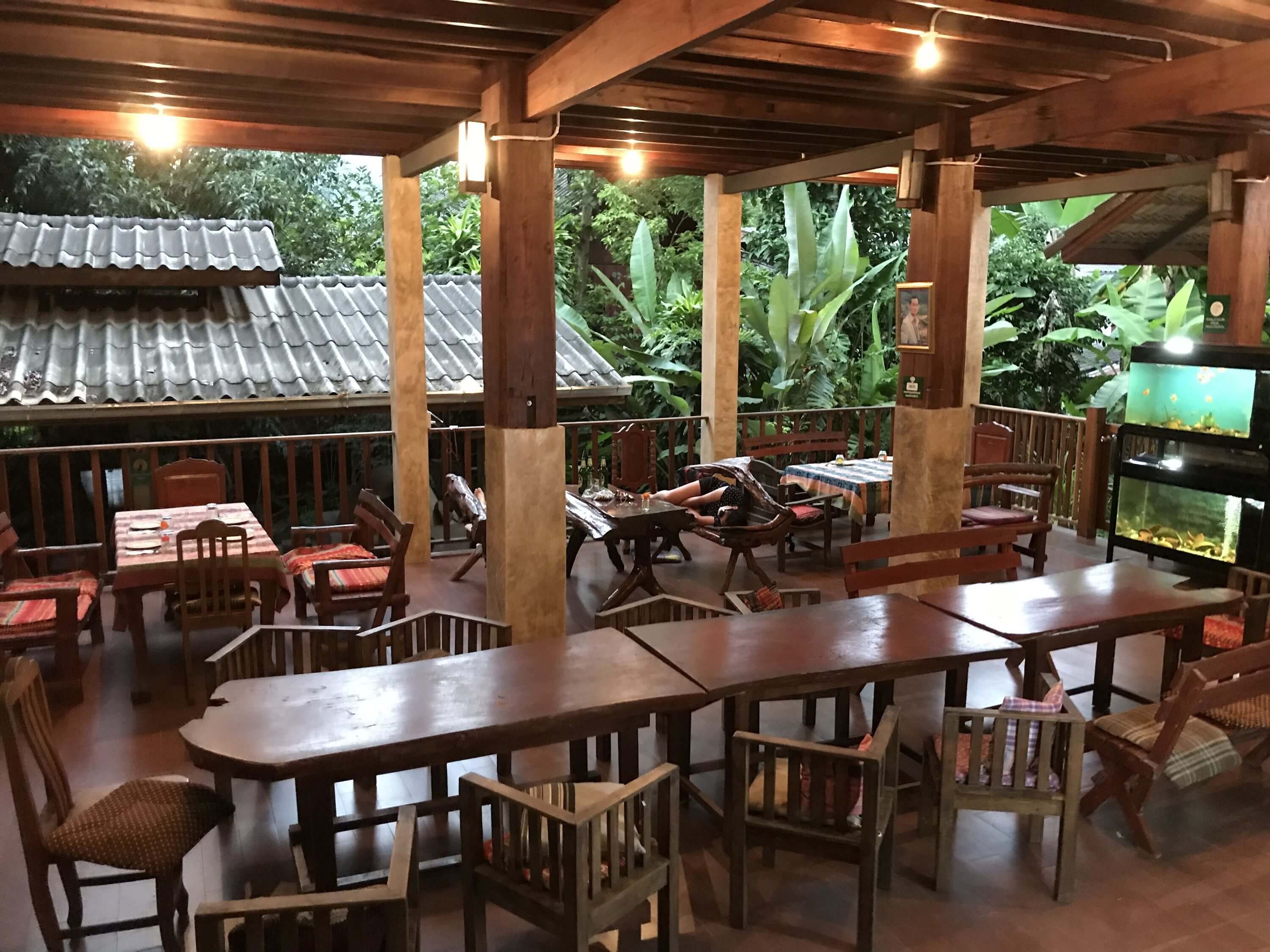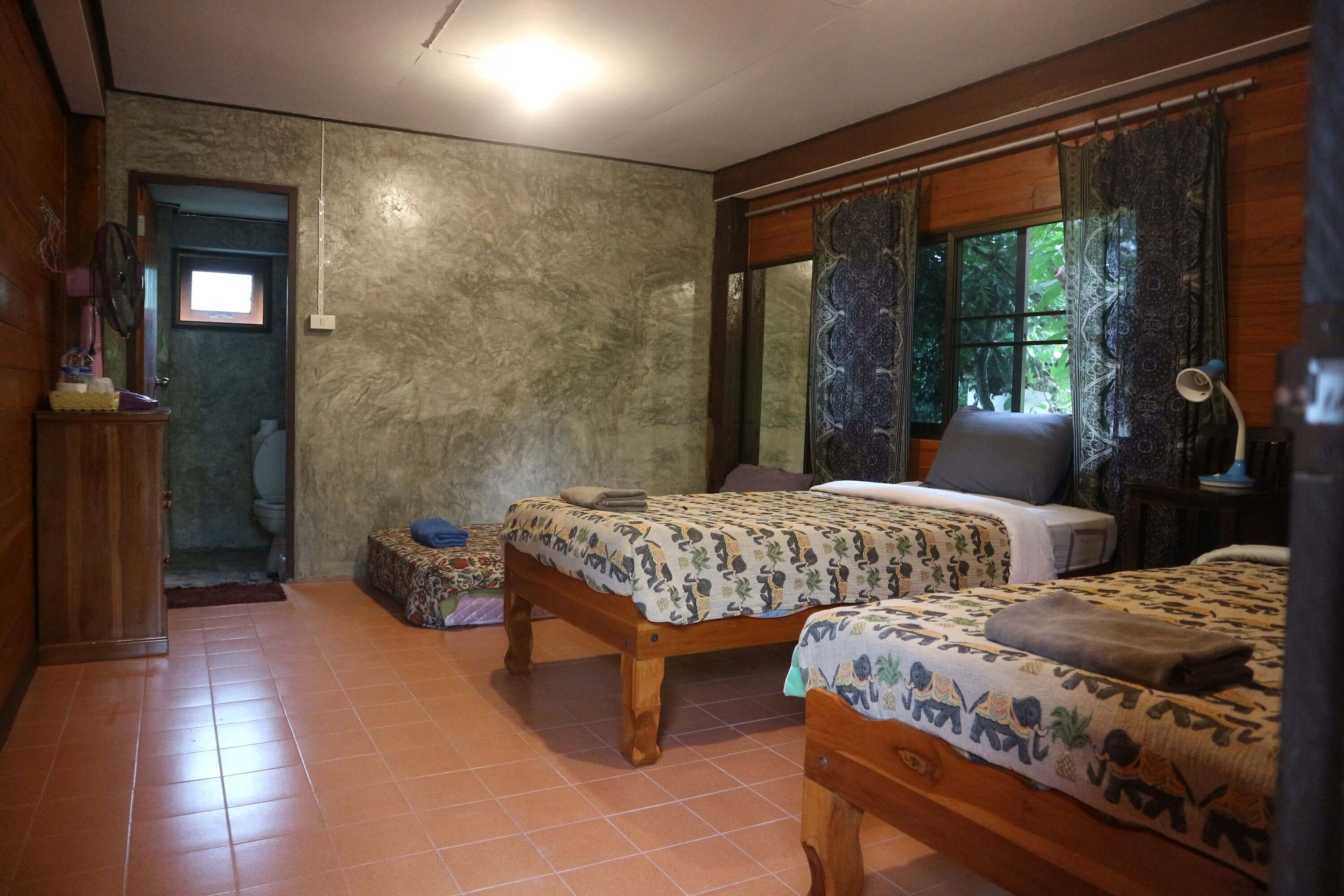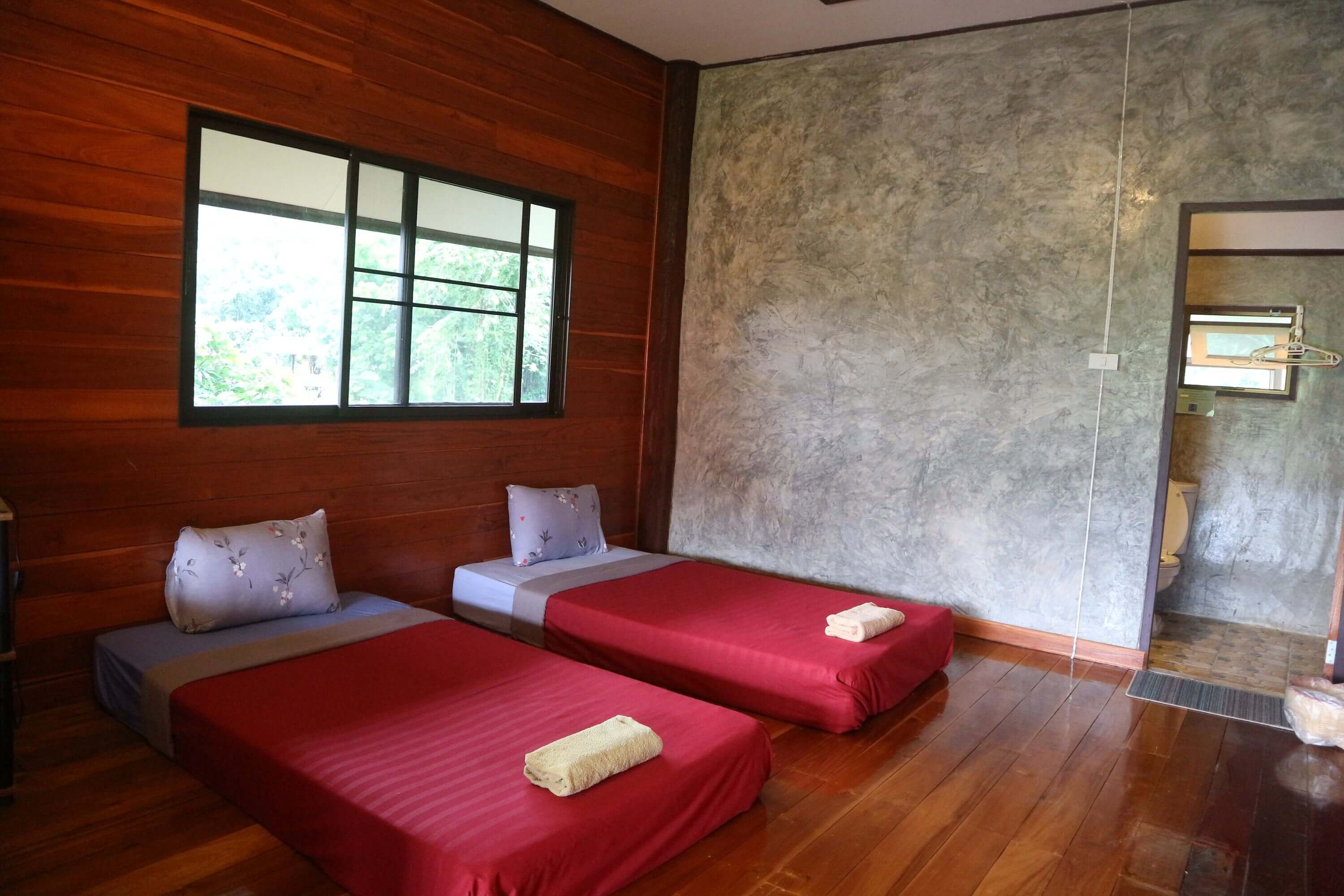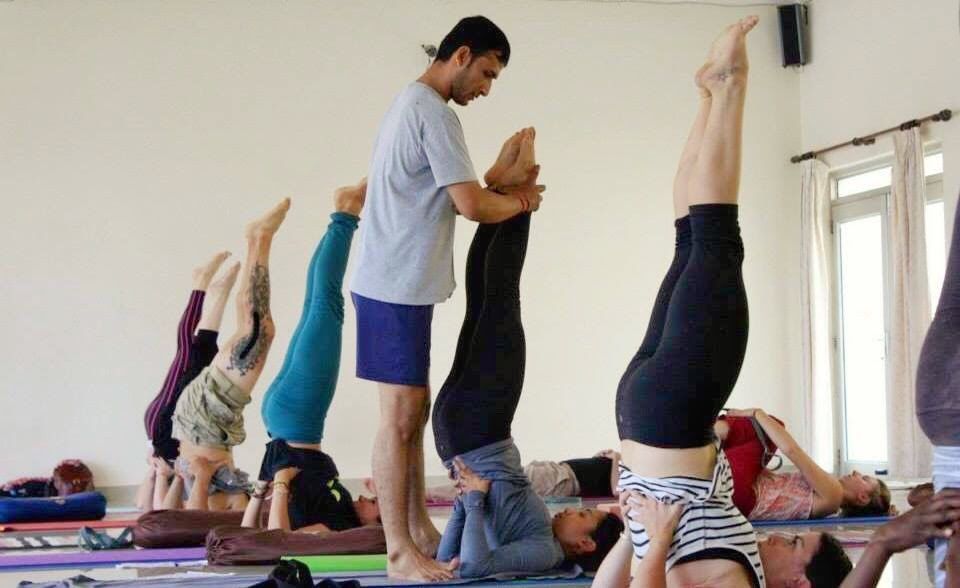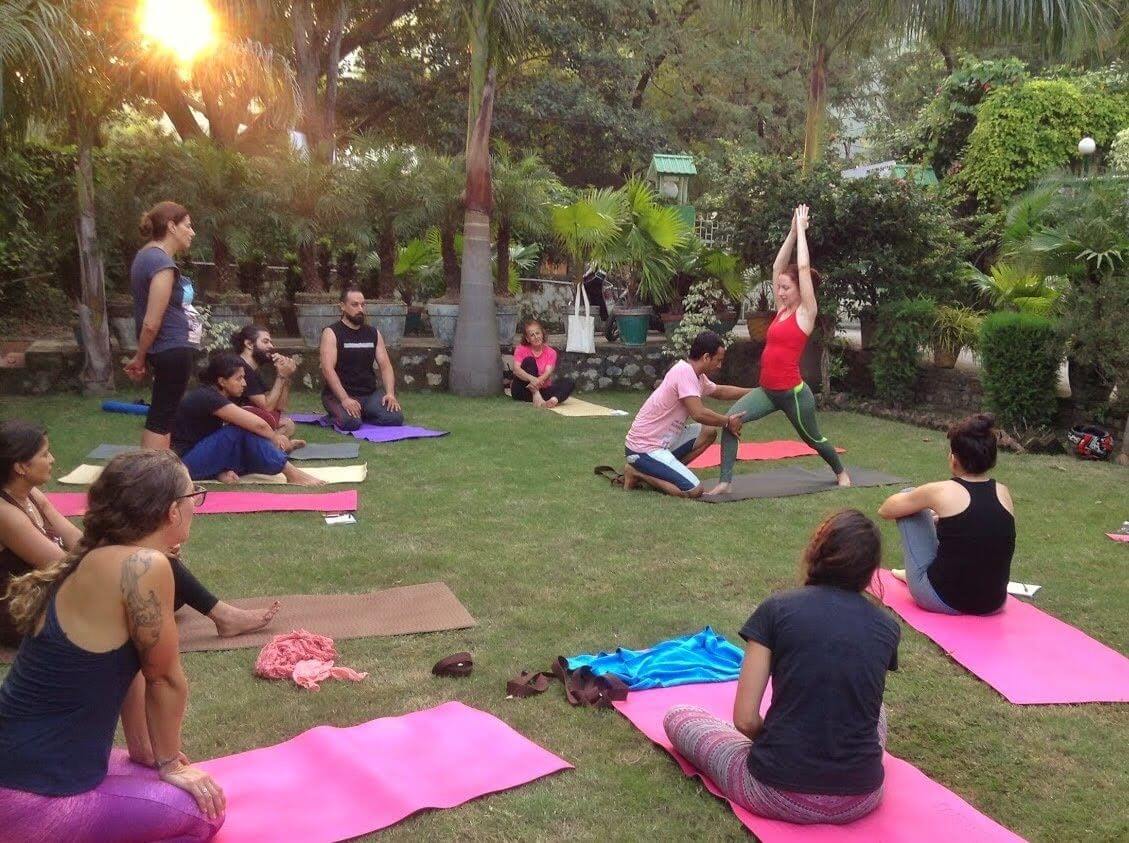 200-hour-yoga-ttc-chiang-mai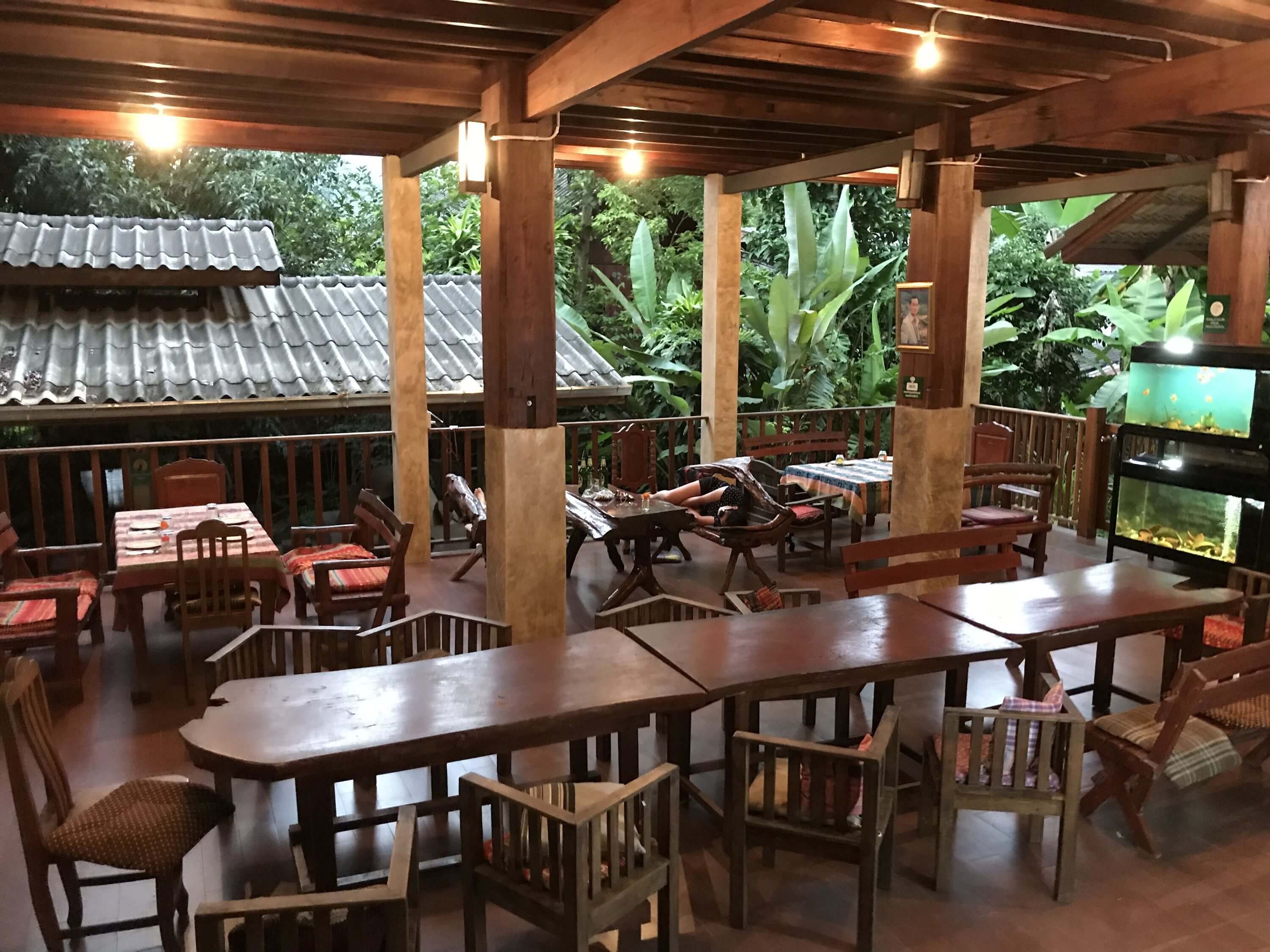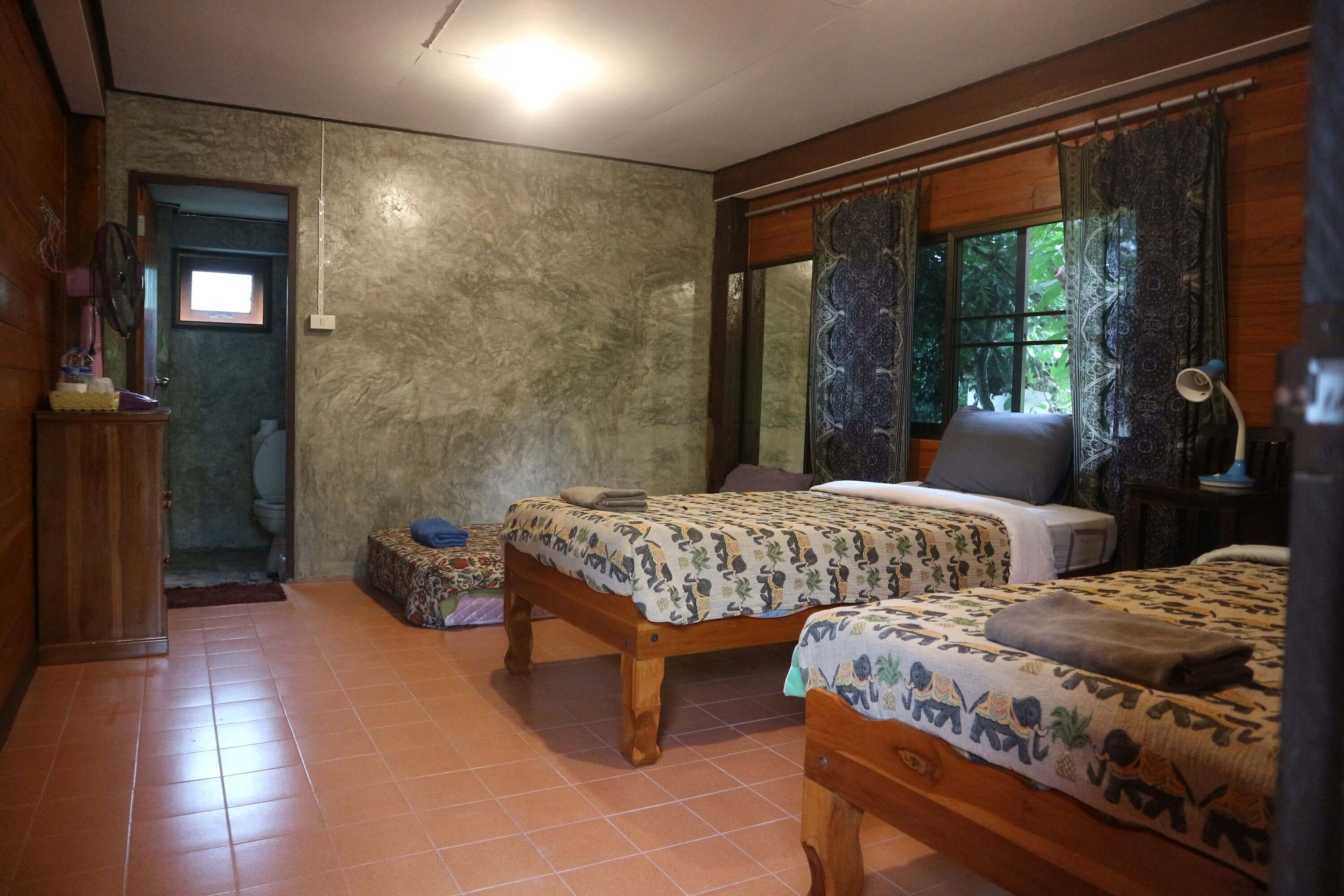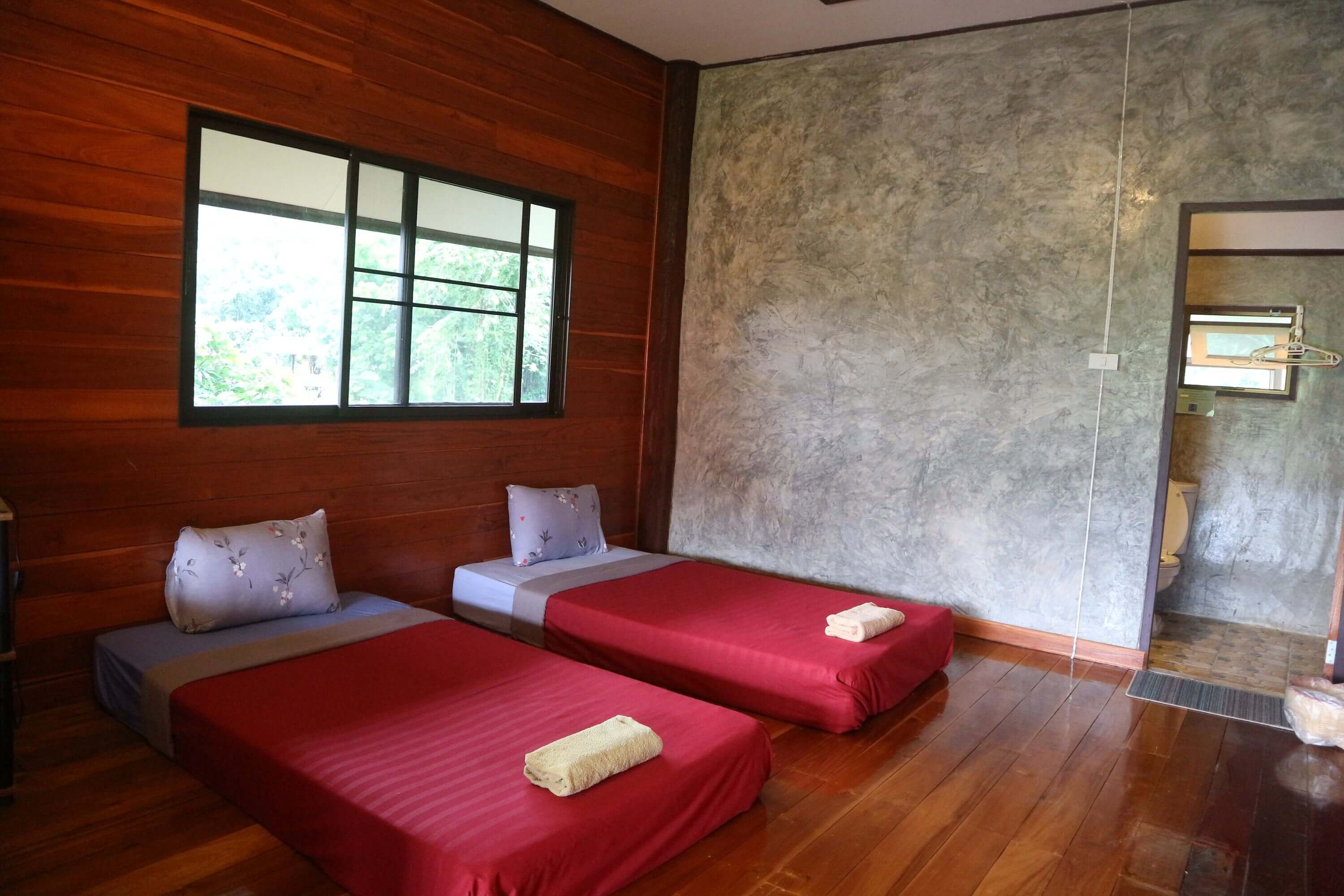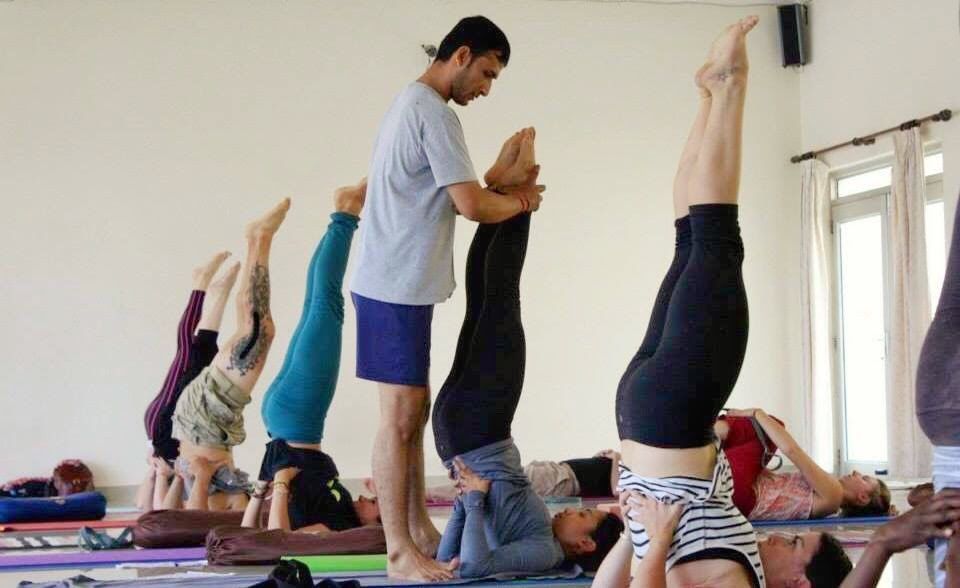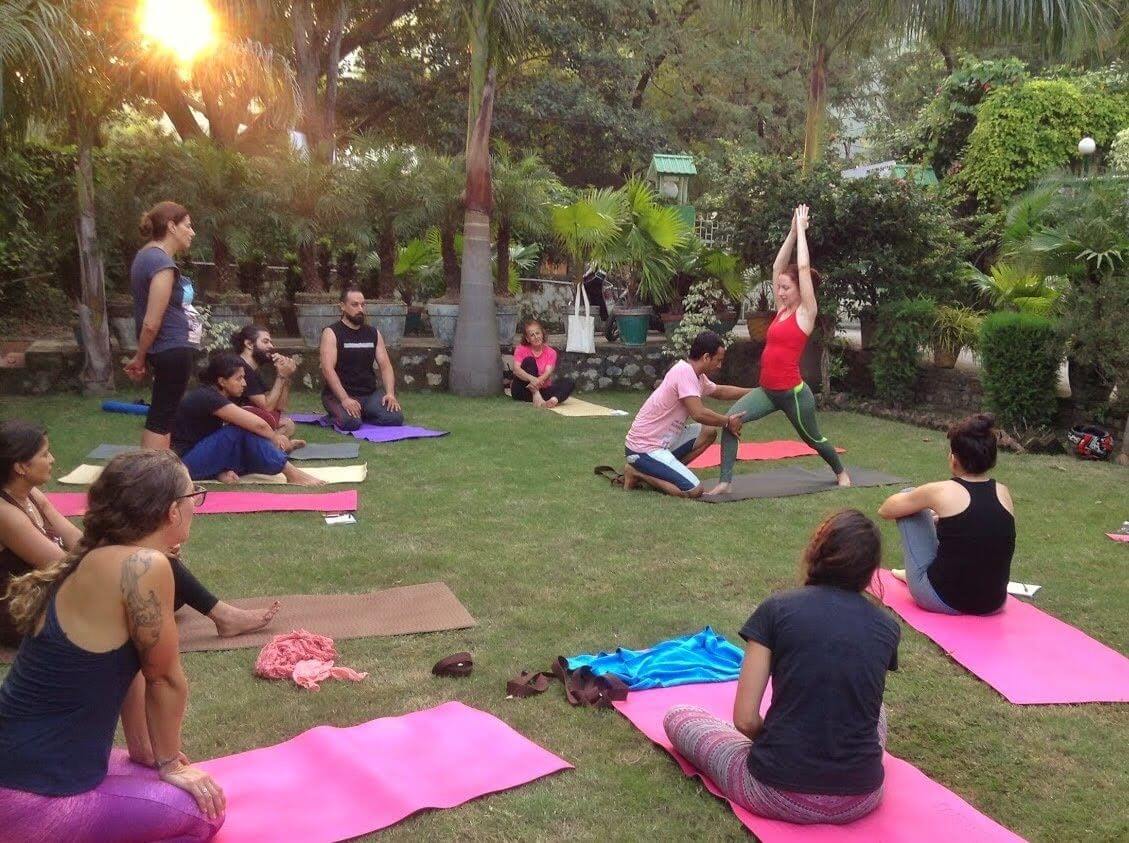 Yoga Vidya Mandiram offers yoga teacher training programs and yoga retreats in India as well as in Thailand. Their yoga school in Chiang Mai offers training programs for 200, 300, and 500 hours which are all recognized by Yoga Alliance. They also offer specialized programs for childrens yoga and various other yoga retreats at different times of the year.
Program: In addition to the usual inclusions of a well-rounded yoga teacher training curriculum, Yoga Vidya Mandiram also ensures that students connect with the land and the culture of Thailand with weekly excursions and sight seeing trips to get to know this land which has over the centuries has been exposed to India via trade and shared histories.
What We Like: The  Maewin Guesthouse & Resort is the host school for Yoga Vidya Mandiram in Chiang Mai. The space is comfortable, friendly, and set in the beautiful Mae Wang Valley. Vegetarian meals will be provided and visits to the attactions in the nearby villages may also be arranged during free times during the course.
Cost: 1,799 USD
165, Mae Win, Mae Wang District, Chiang Mai 50360, Thailand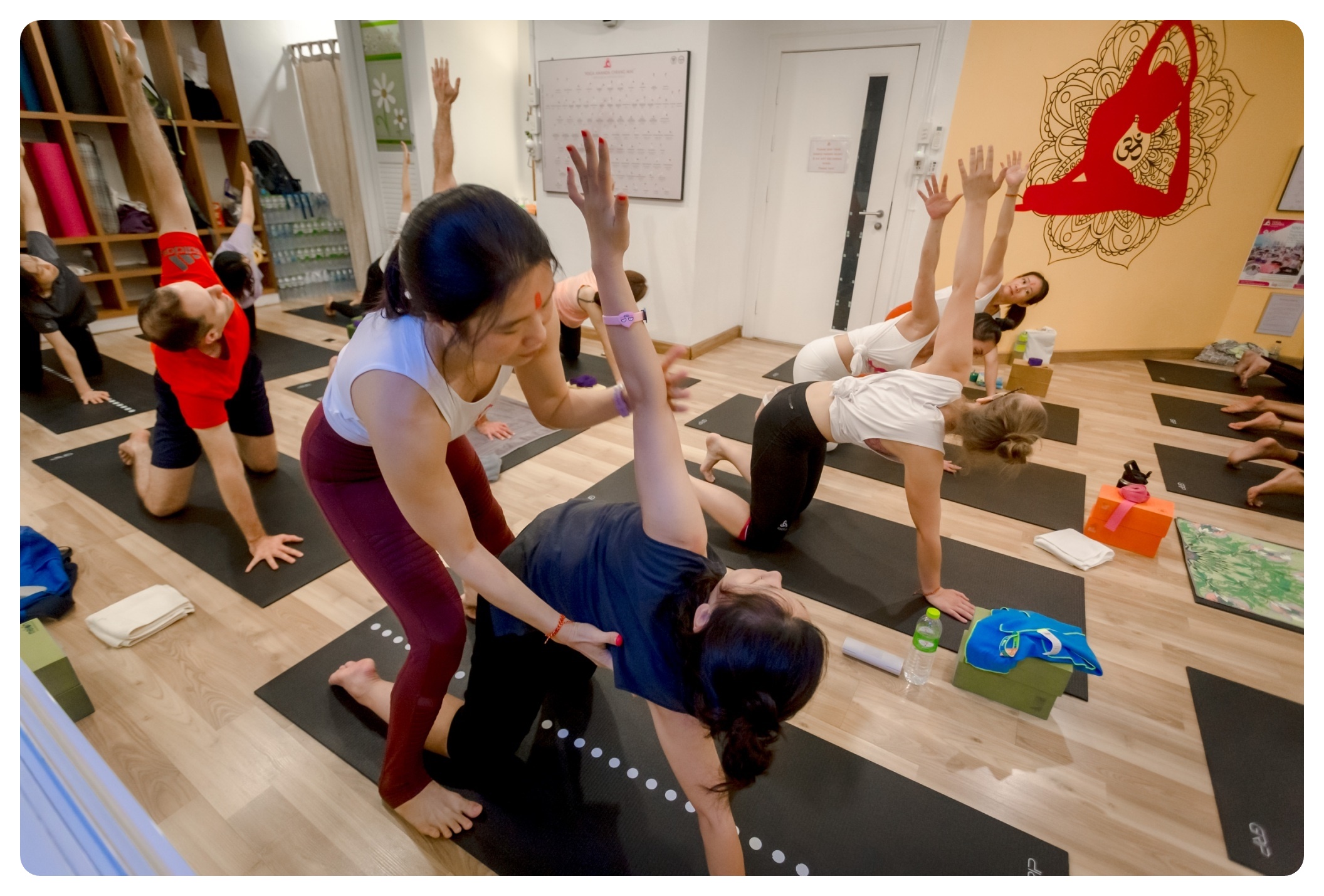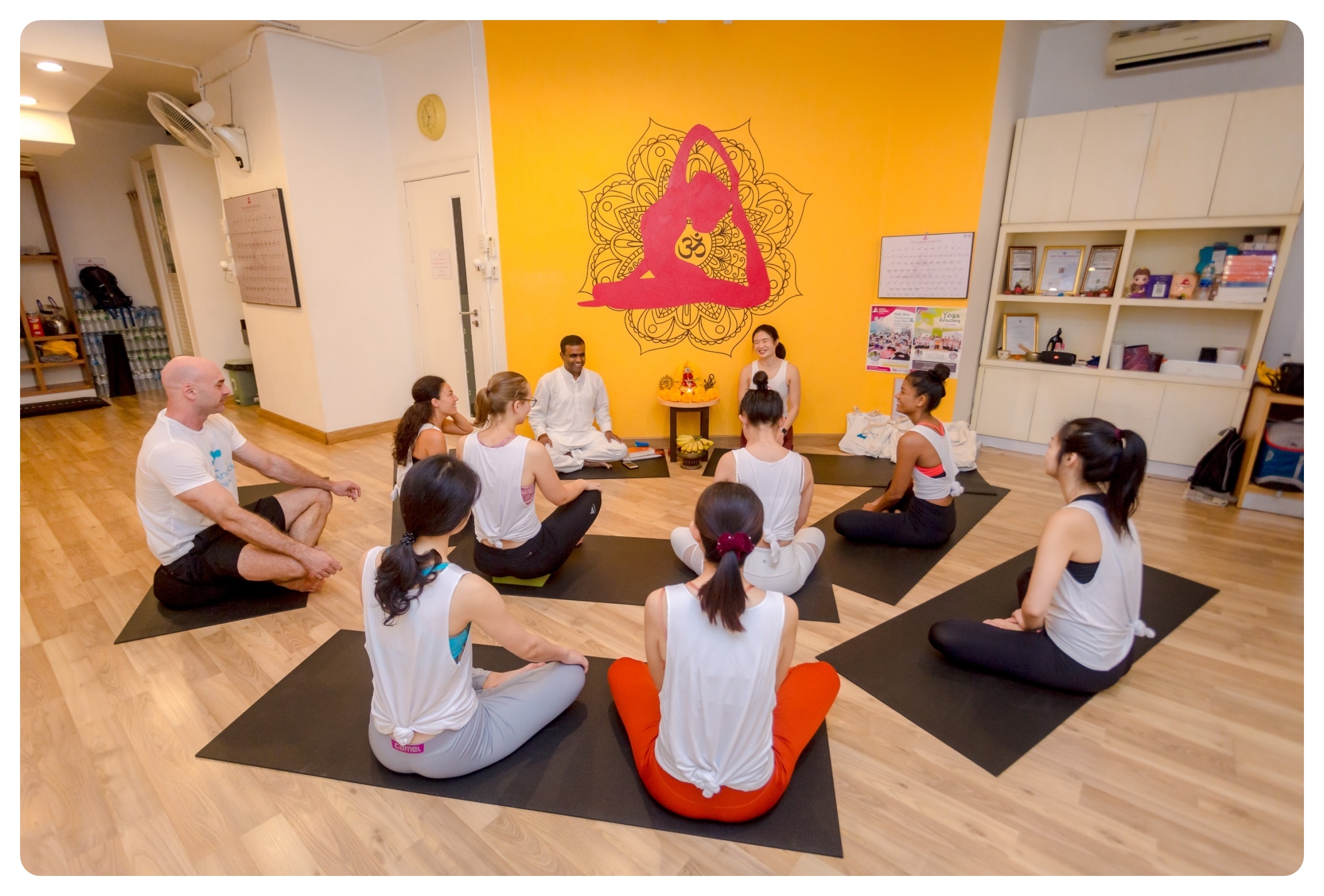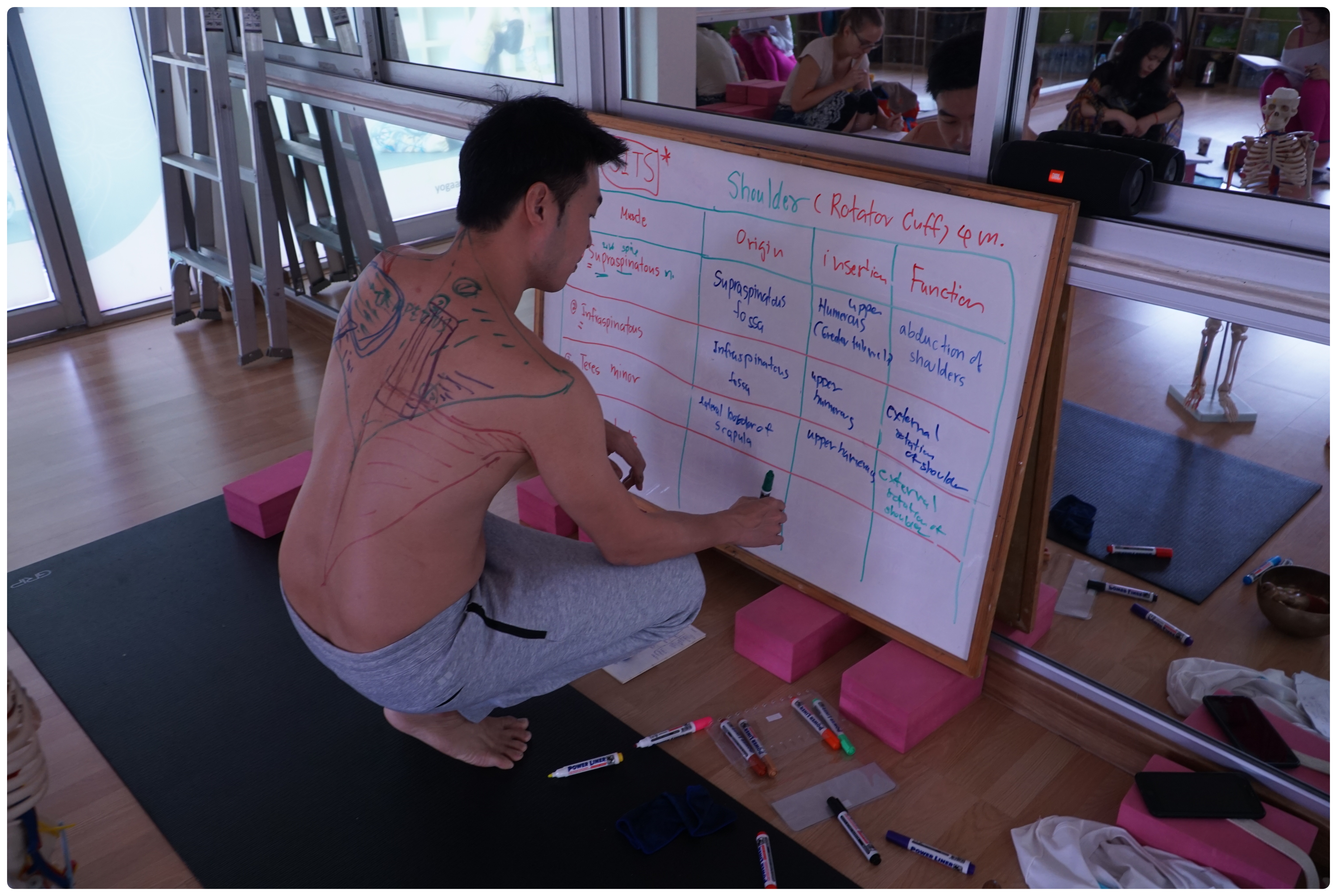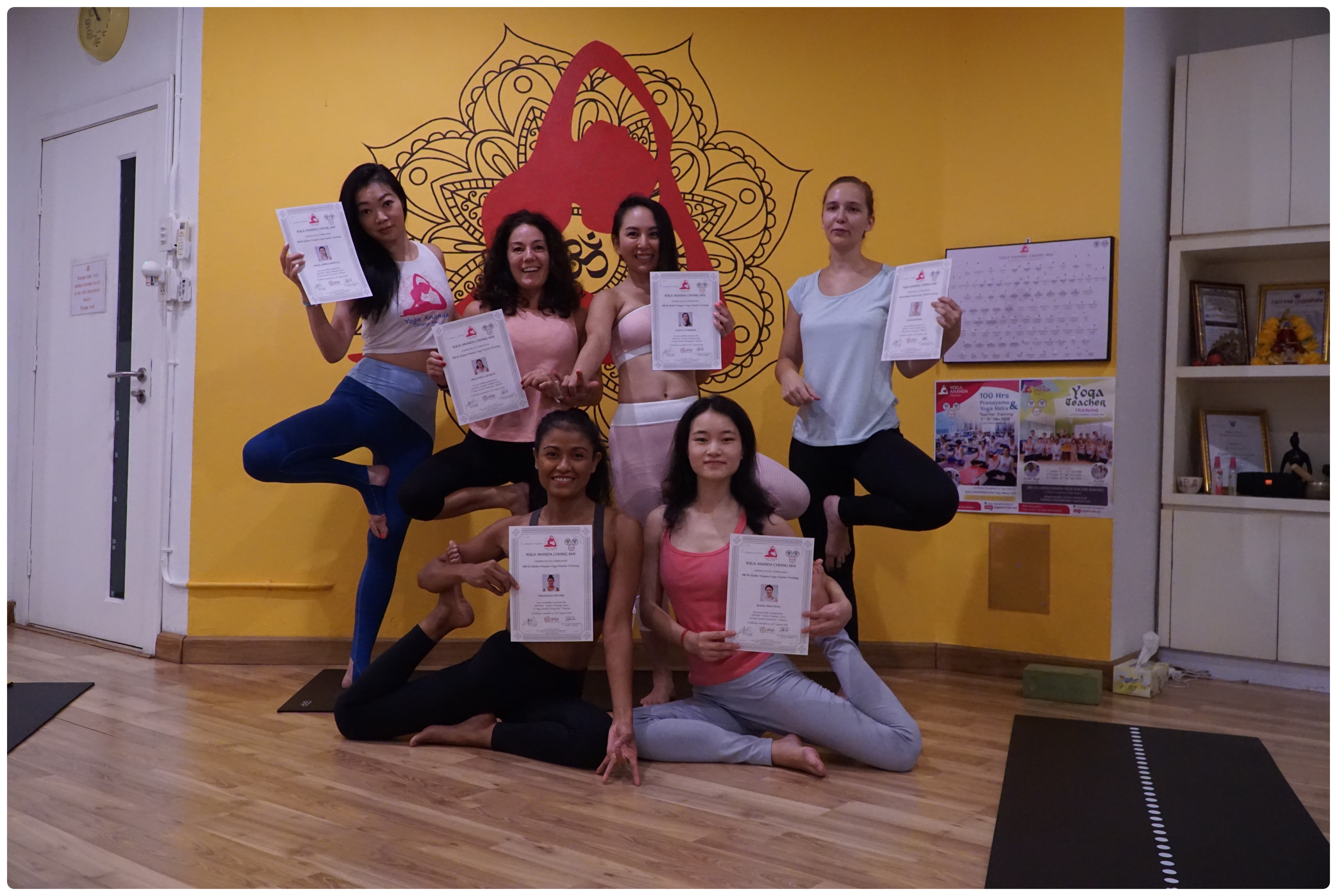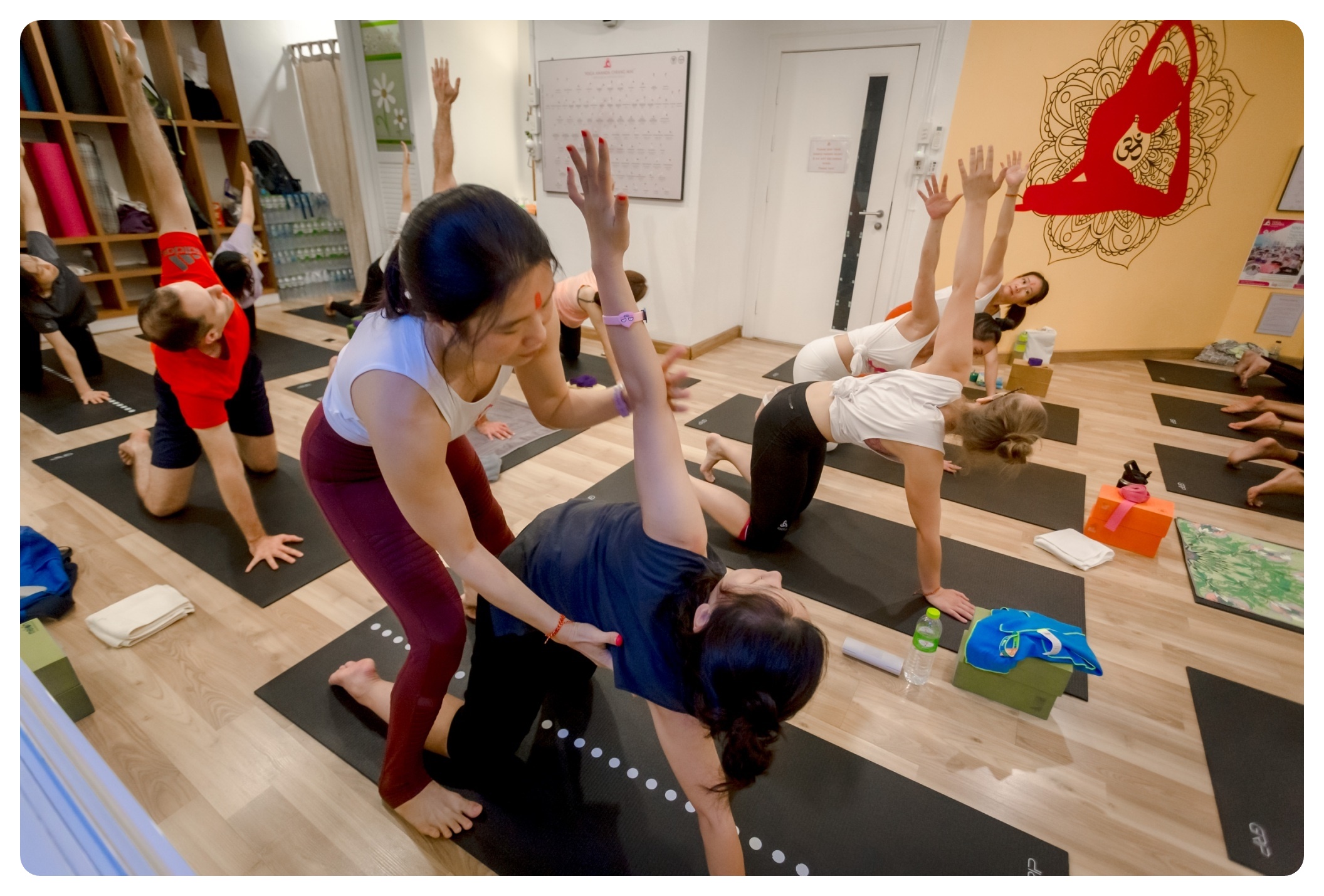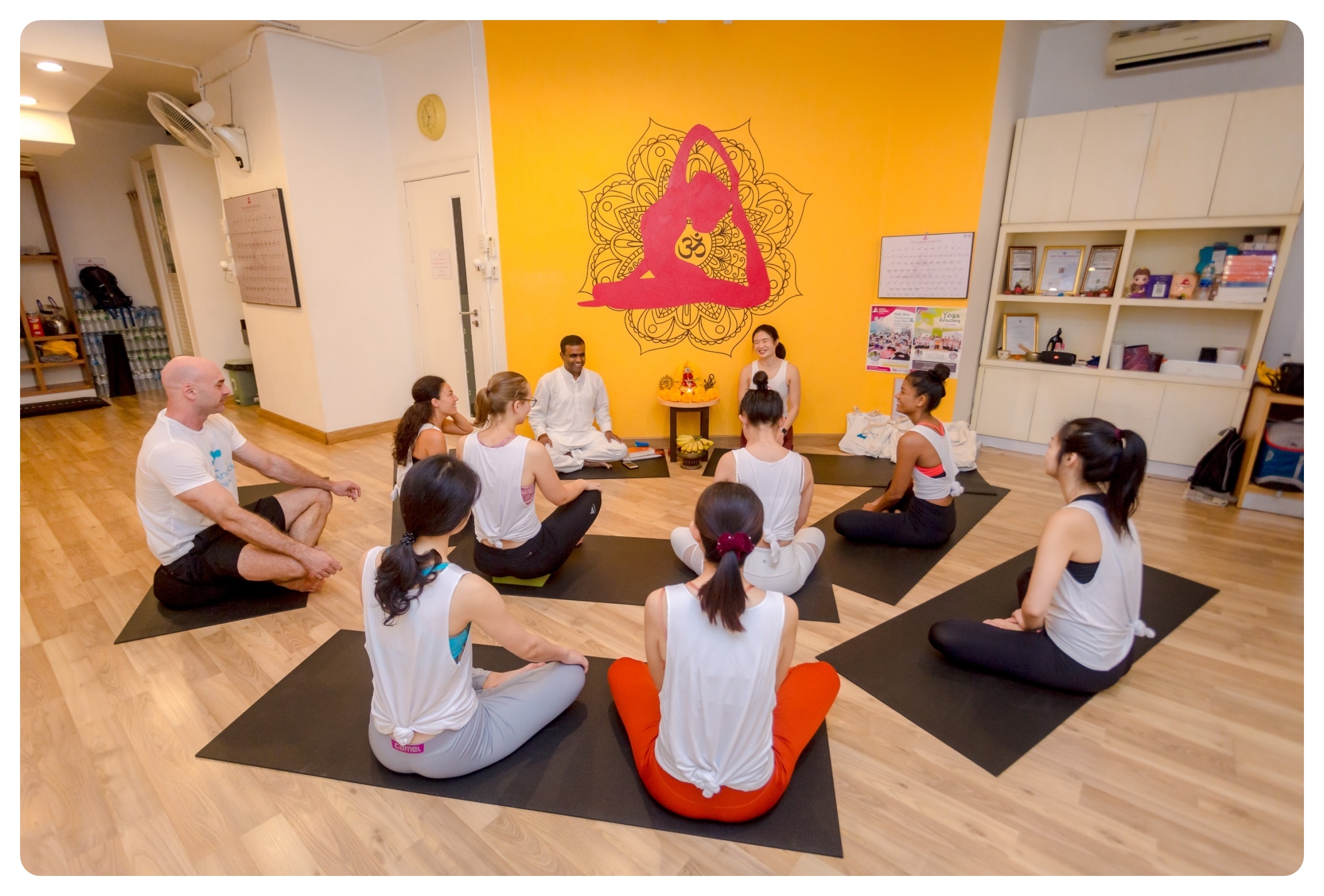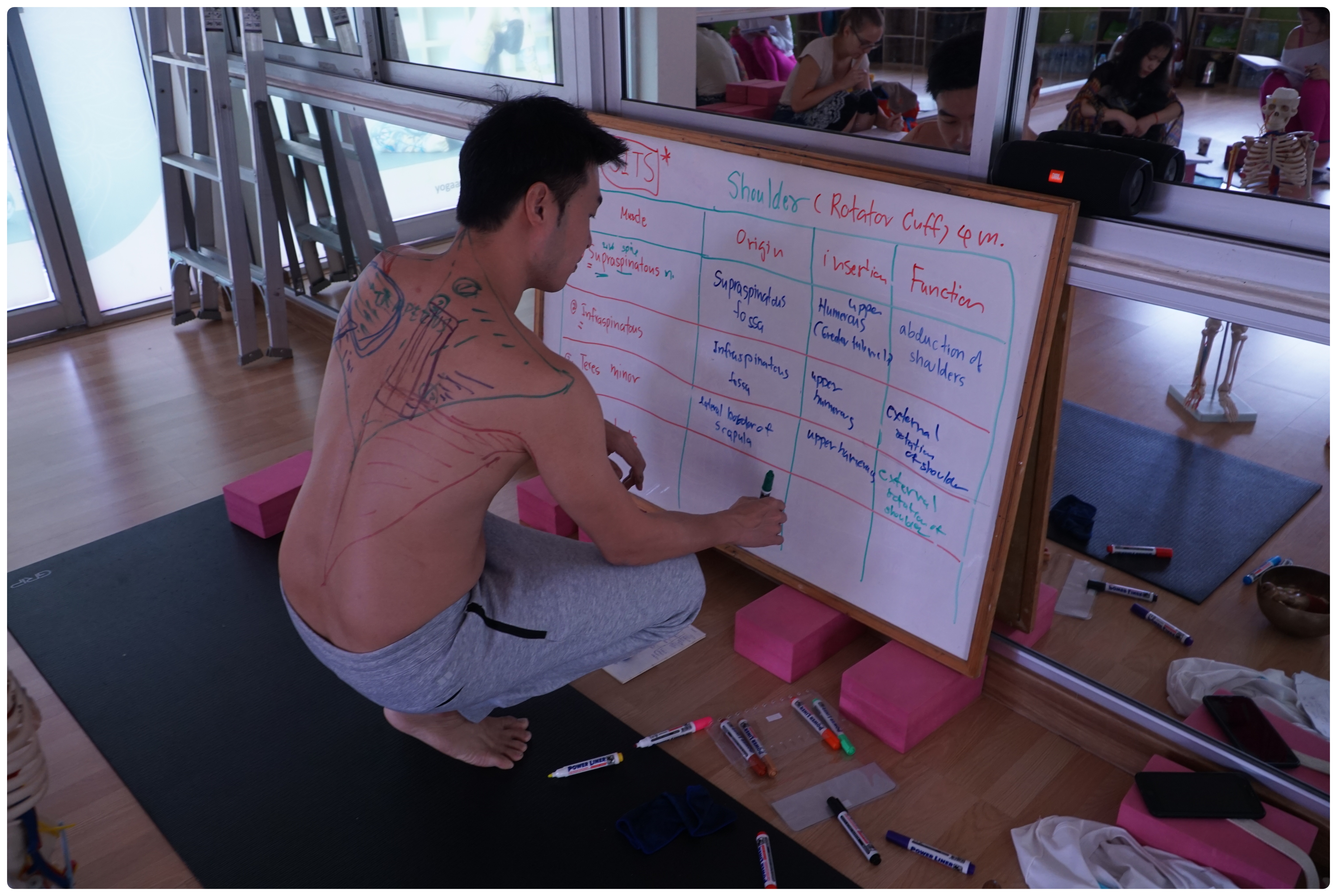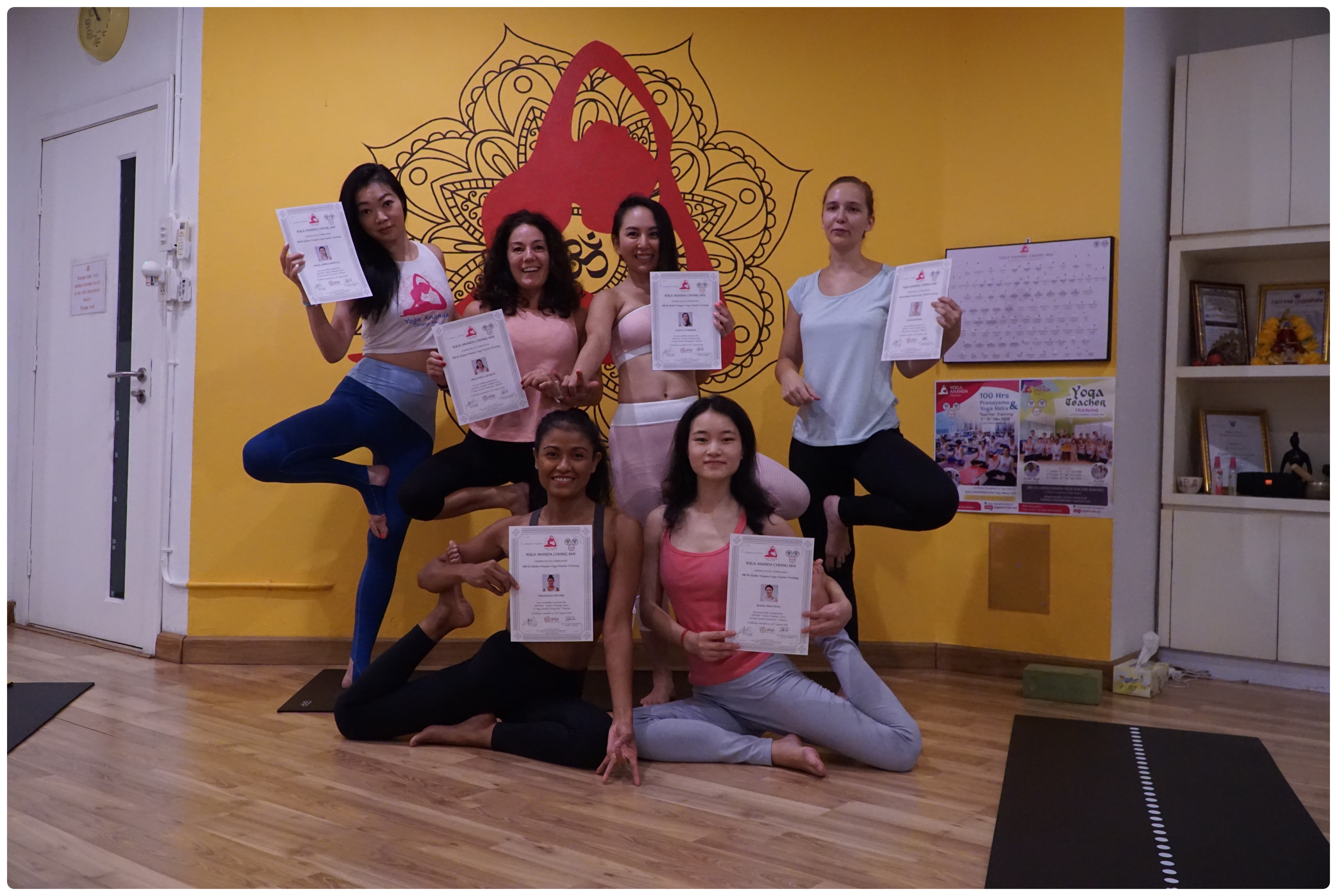 Yoga Ananda Chiang Mai is run by Kru Nok, a yoga teacher who founded the studio in 2015 to share her unique approach to teaching asana which helped her overcome many of her own personal health problems such as high blood pressure, chronic migraines, depression, rheumatism allergies, and others. She credits her yoga practice with making her stronger in both mind and body. Her style is a blend of Hatha, Ashtanga, Prenatal, Therapeutic, Meditation, Mindfulness, and Relaxation Yoga.
Program:  Yoga teacher training courses at Yoga Ananda Chiang Mai are offered as Yoga Alliance accredited 200, 300, and 500 hour programs. A 100 hour teacher training course is also offered for specialization in Pranayama and Yoga Nidra.
What We Like: Yoga Fly classes are also offered at Yoga Ananda Chiang Mai which allows practitioners to take their asana practice to literally another level by suspending from a hammock. Other regular group classes scheduled at the shala include Acro Yoga, Ananda Yoga, Ashtanga, Hatha, various flow classes, and Power yoga series.
Cost: Contact for more information
Hillside 3 Condominium, Nimmanahaeminda Road, Tambon Su Thep, Amphoe Mueang Chiang Mai, Chang Wat Chiang Mai 50200, Thailand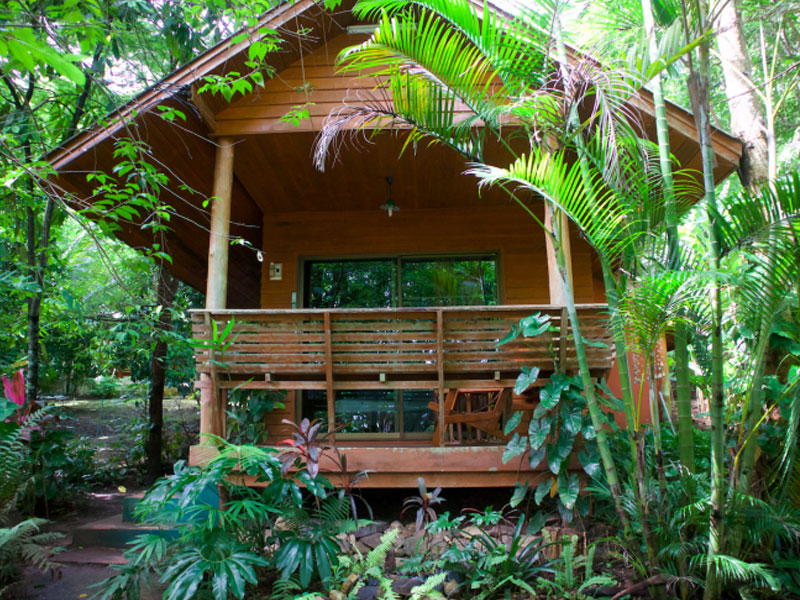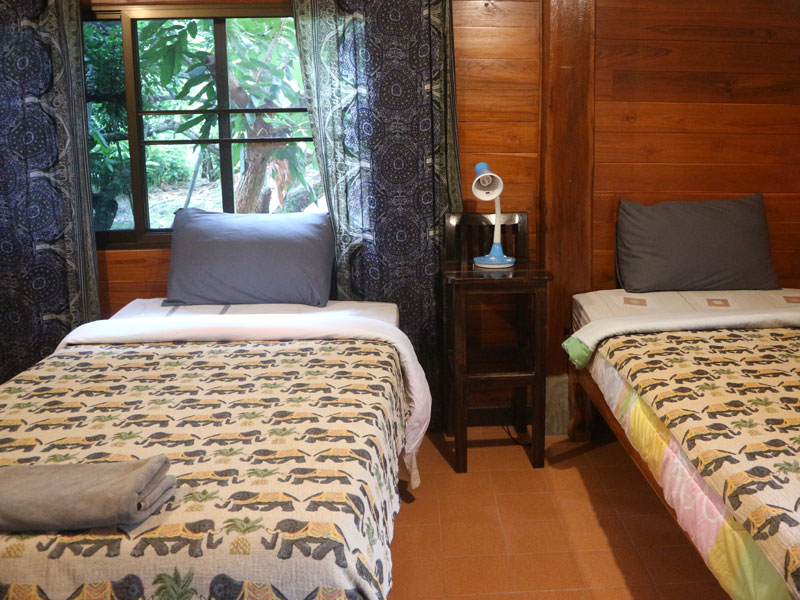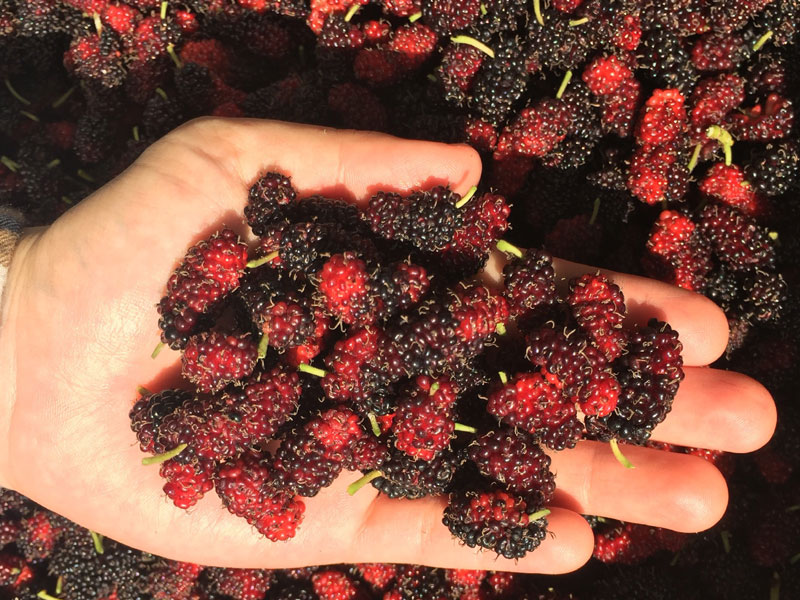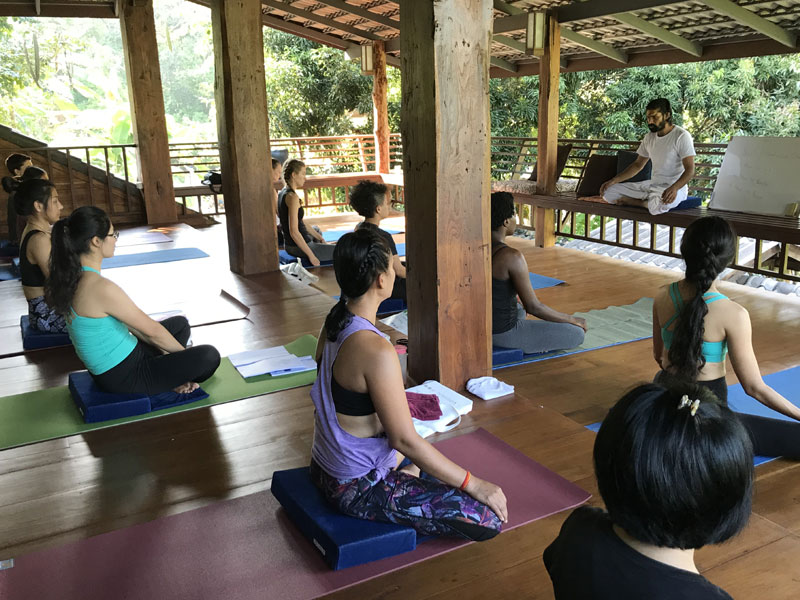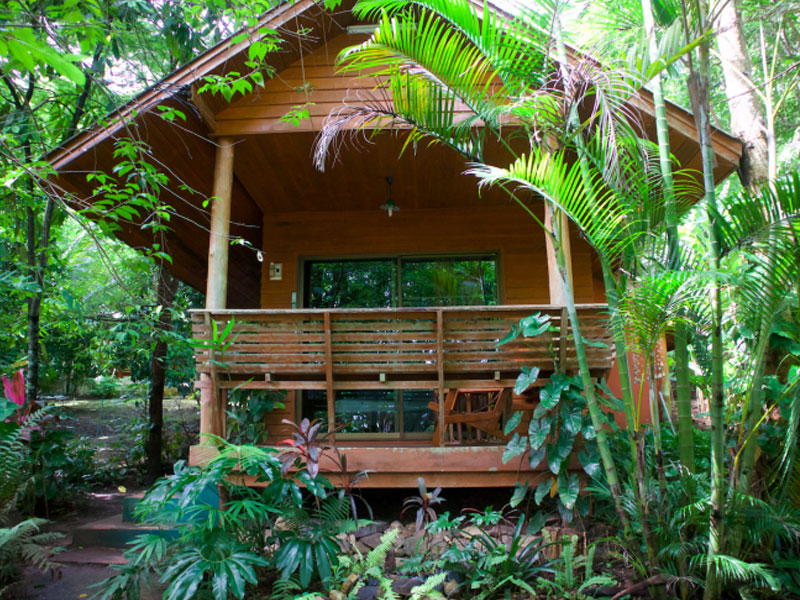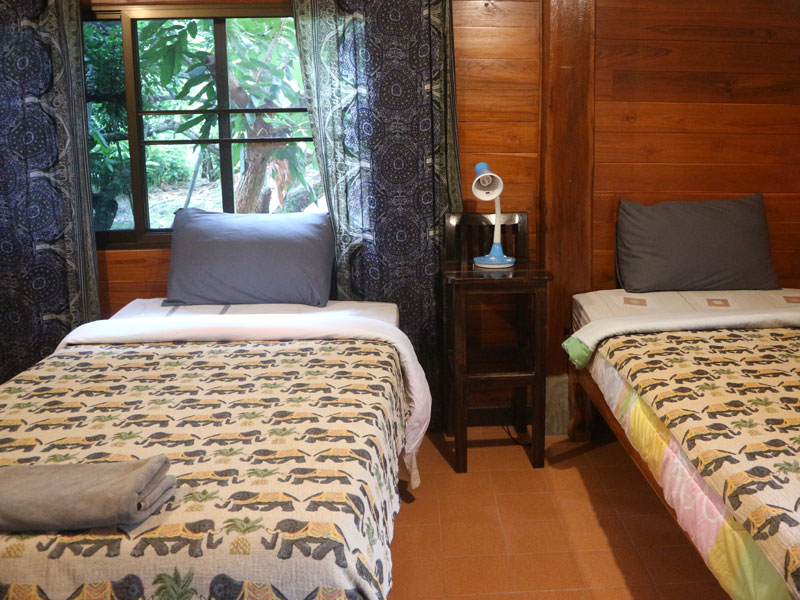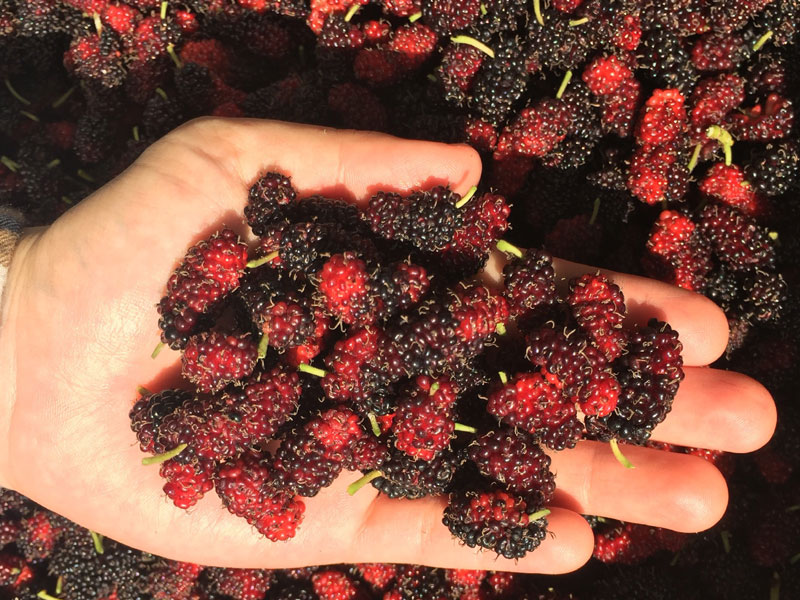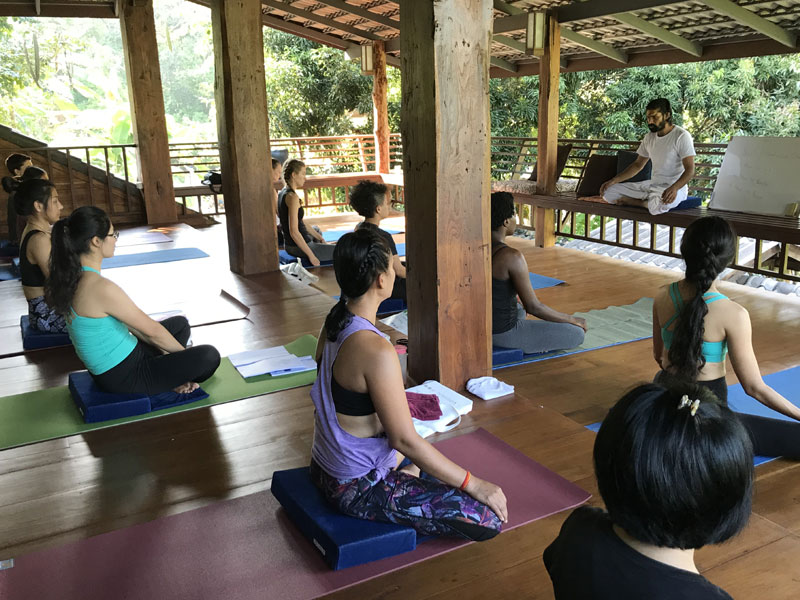 Yoga Samaadhi is a unique yoga shala that is also a permaculture outreach project. In addition to regularly hosting yoga classes and yoga teacher training certification courses, they also offer community outreach programs and workshops on sustainable and regenerative, conscious living based on Permaculture principles.
Program: Yoga teacher training courses at Yoga Samaadhi consist of 50, 100, 200, 300, and 500 hour options. All of which are accredited by Yoga Alliance and recognized by other international Yoga directories. All courses are inclusive of shared or private accommodations daily vegetarian meals which can be mde vegan upon request, and even organized visits to Doi Inthanon, the highest peak in Thailand, Ancient Buddhist Temples and Monasteries, and performances by the Thai Northern Tribe while enjoying a traditional Khan Tok Dinner.
What We Like: Yoga Samaadhi's permaculture project is overseen by Mae Paew, their "Farm Mother," who is a Thai organic farmer who has been promoting and teaching renewable farming practices in Thailand for over a decade. Yoga Samaadhi has been dedicated to sending volunteers to Mae Paew to support her advocacy for Mother Earth.
Cost: Starting at 600 USD
47 Moo 5, Route no. 1013, Mae Win Sub-District, Mae Wang District, Chiang Mai, 50360 Thailand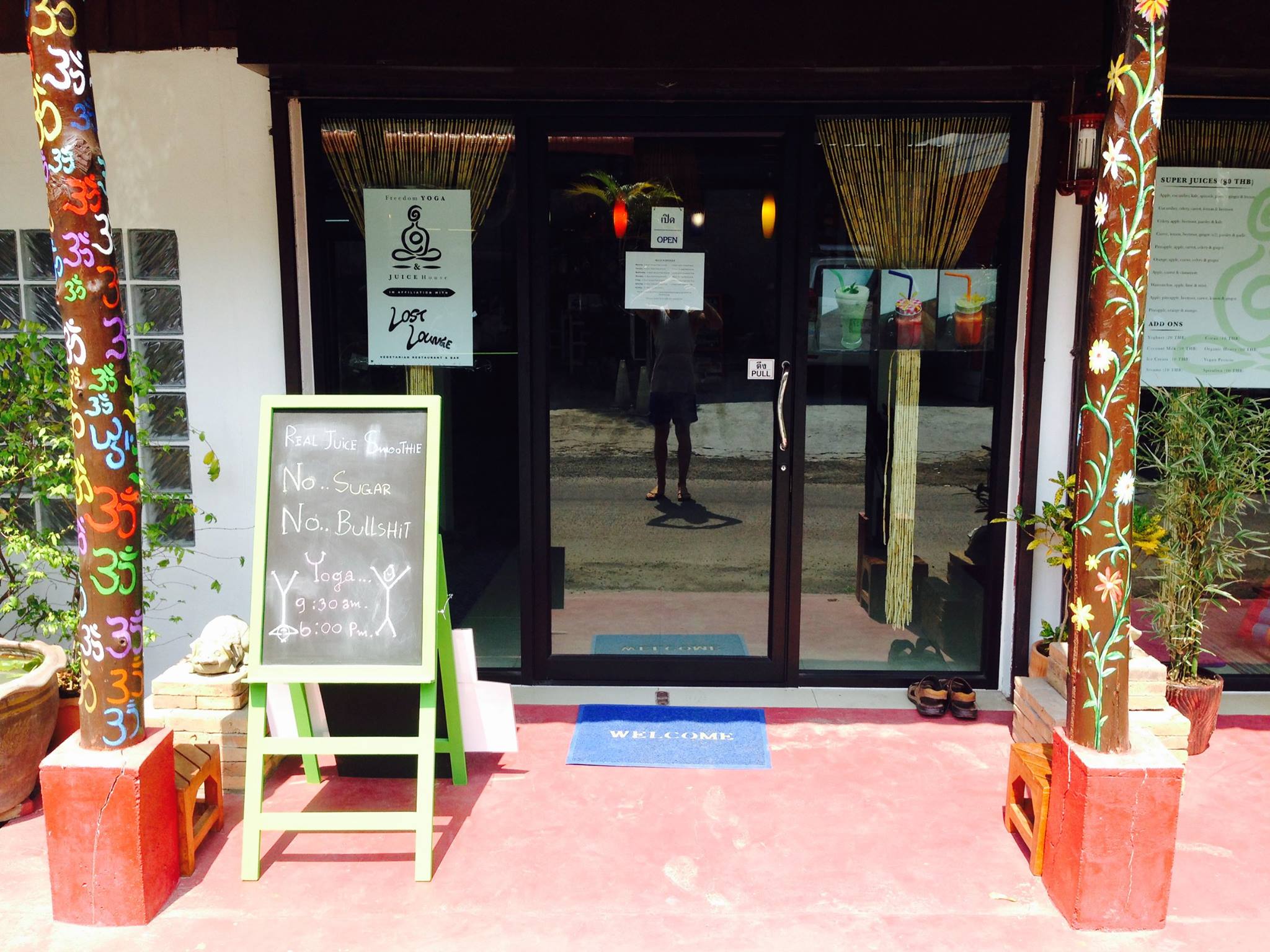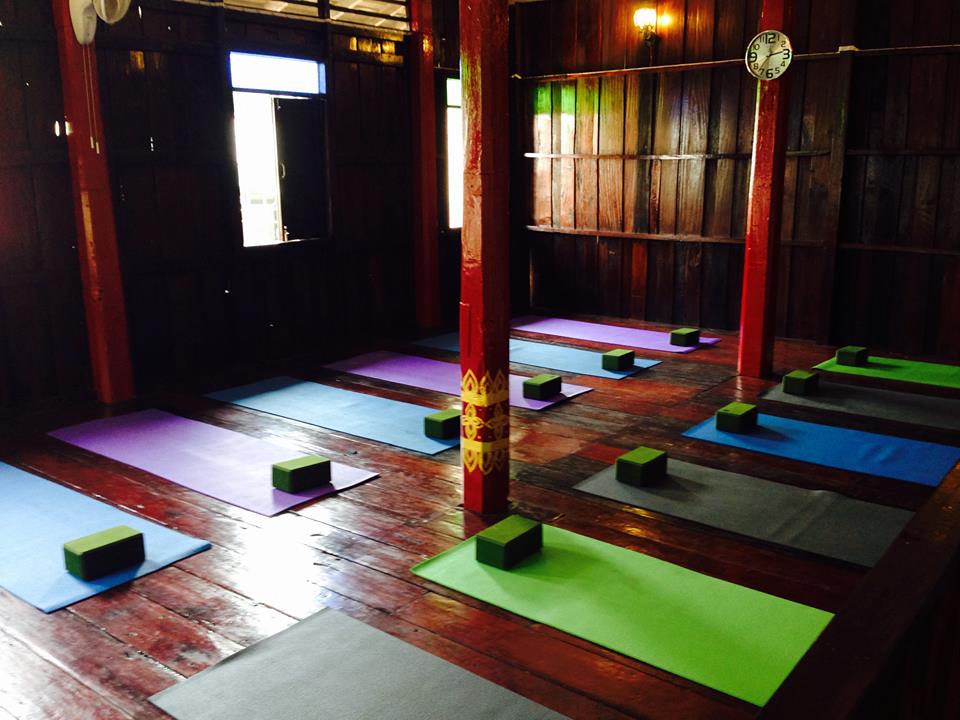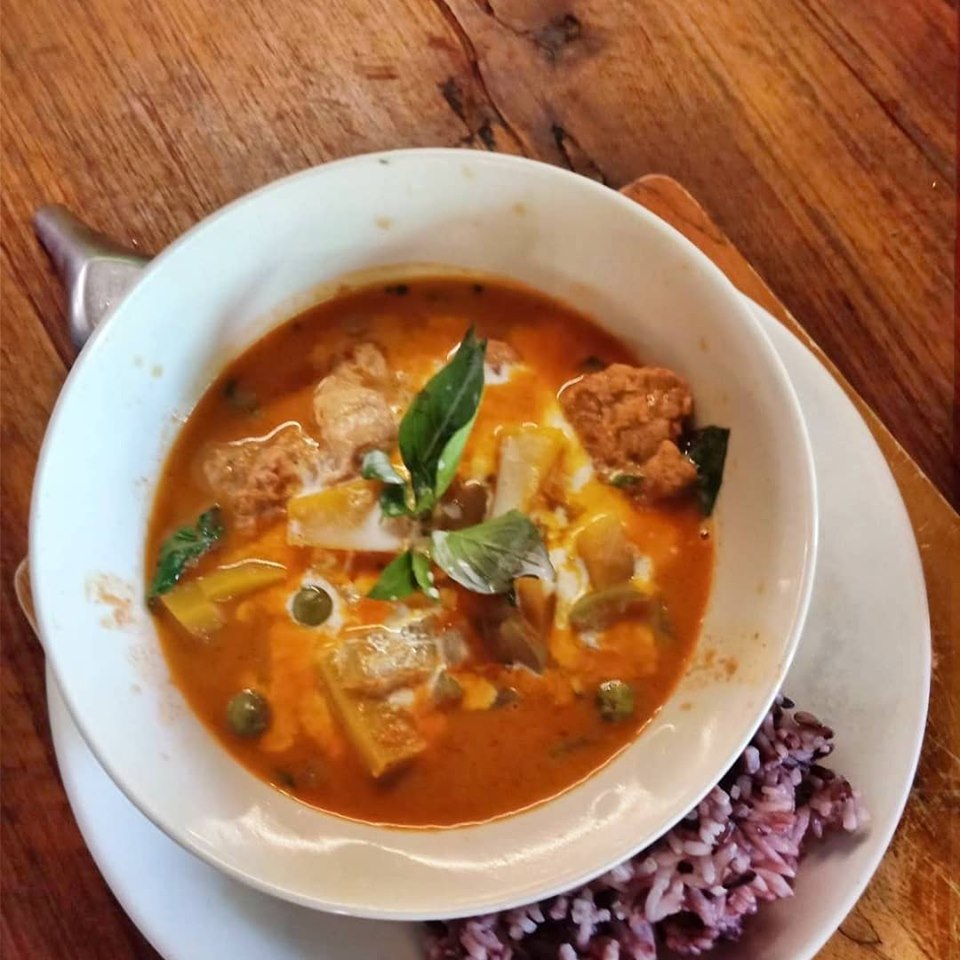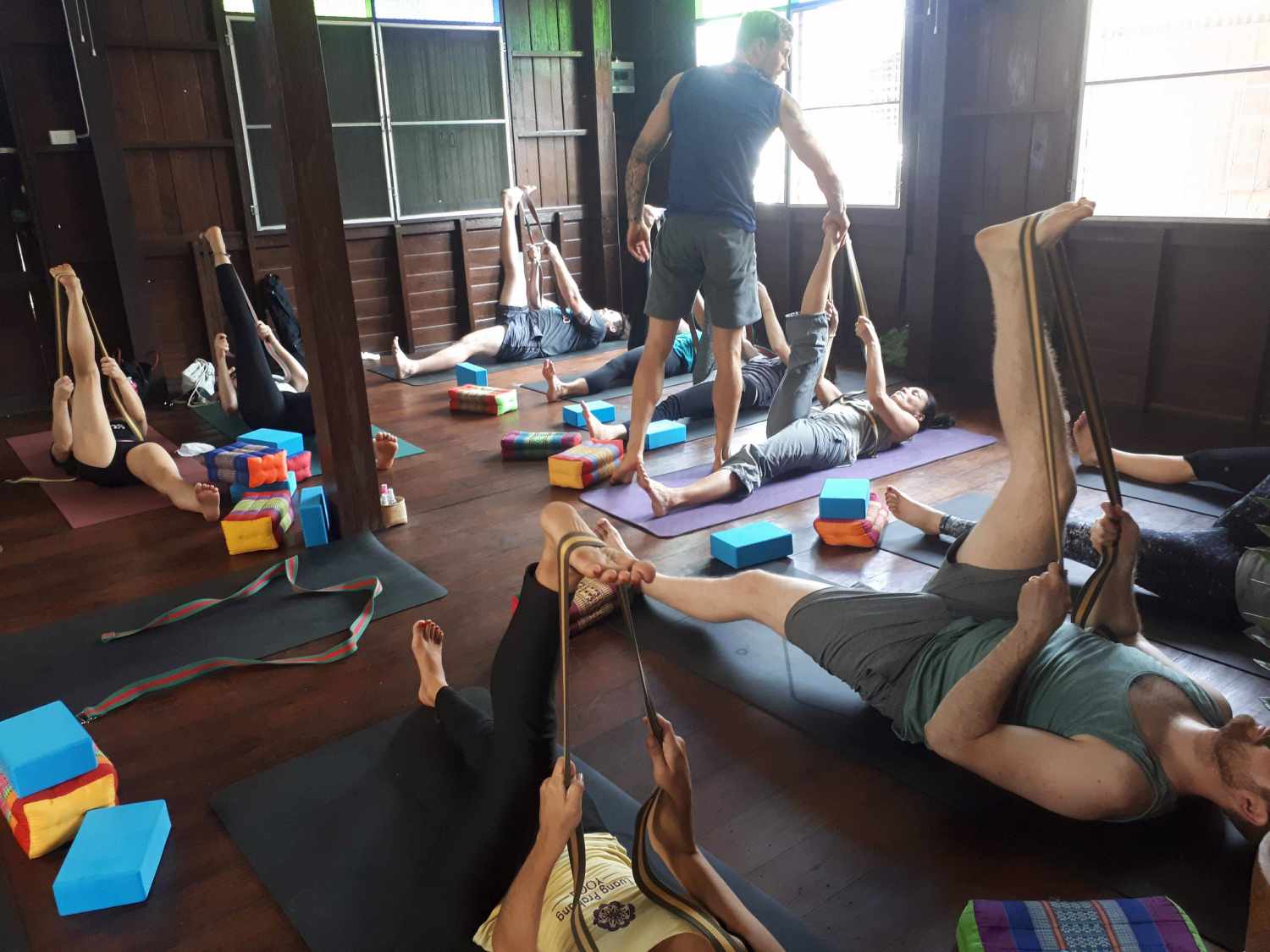 12496335_1699145423642480_4068975419070803347_o
59022709_2265733540316996_291051409455972352_n
66737243_2317803581776658_4989994687843532800_n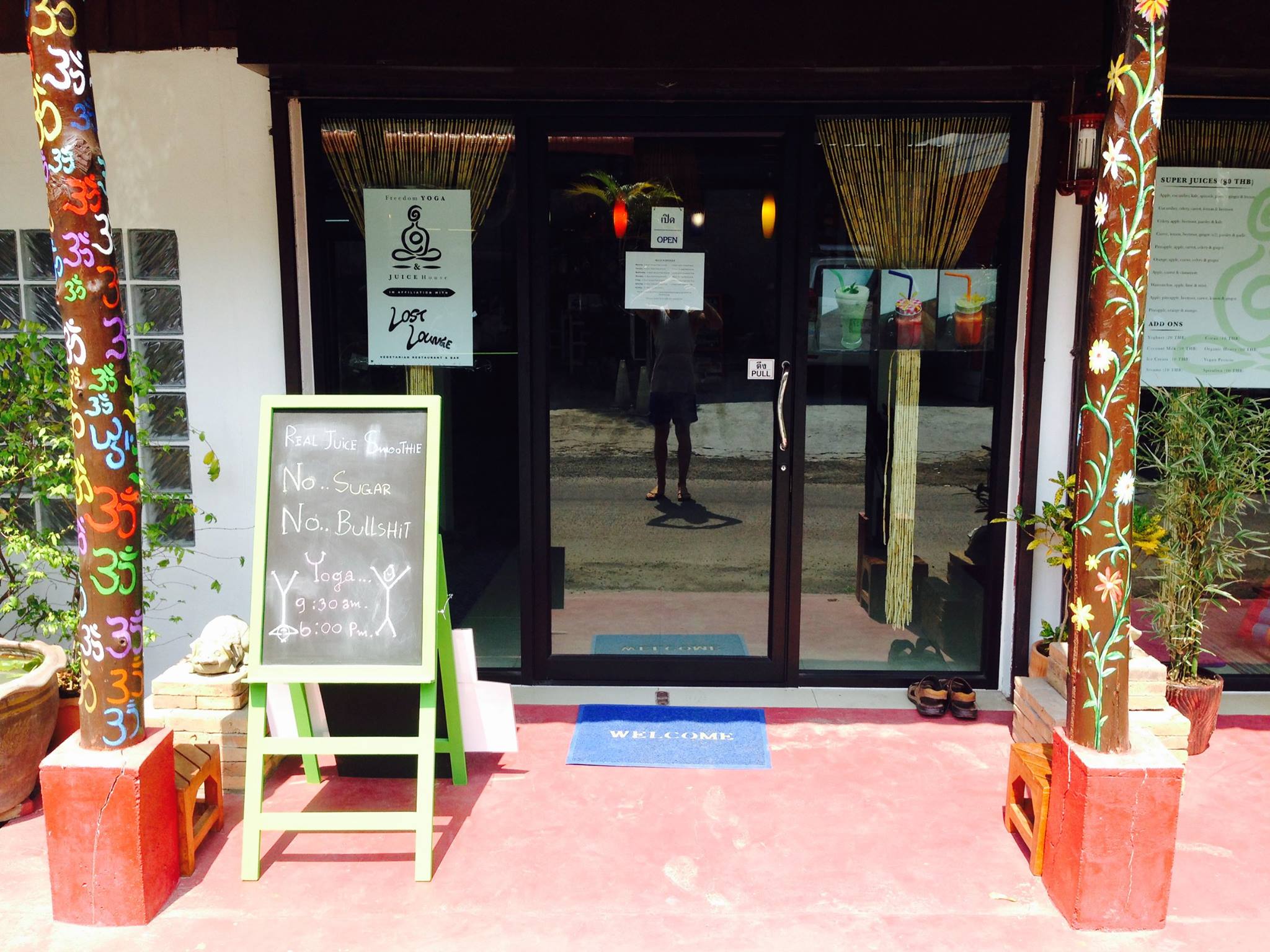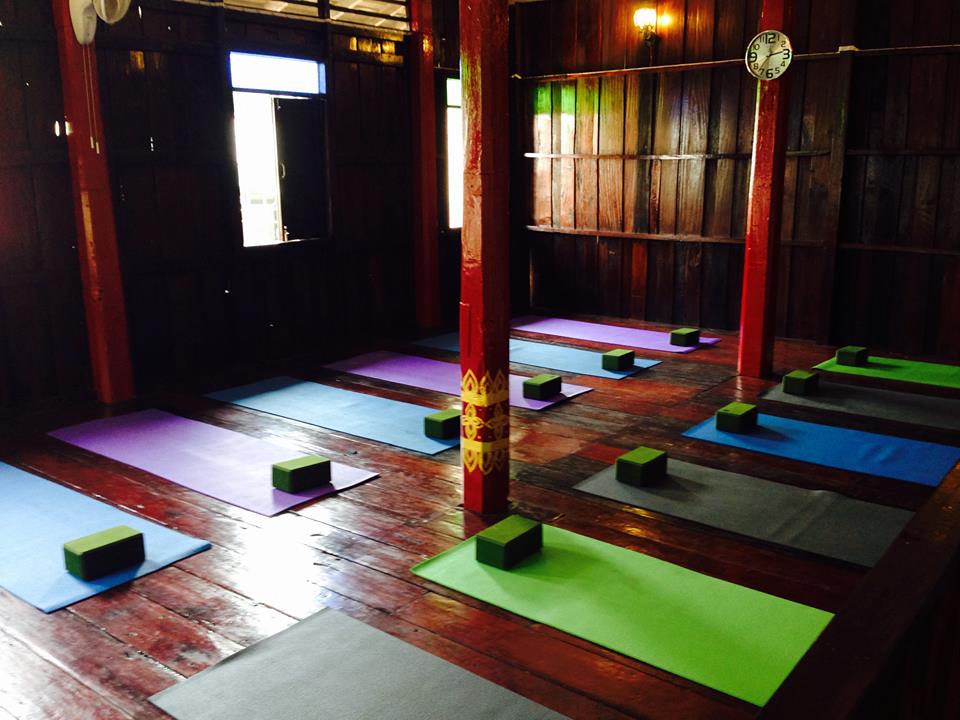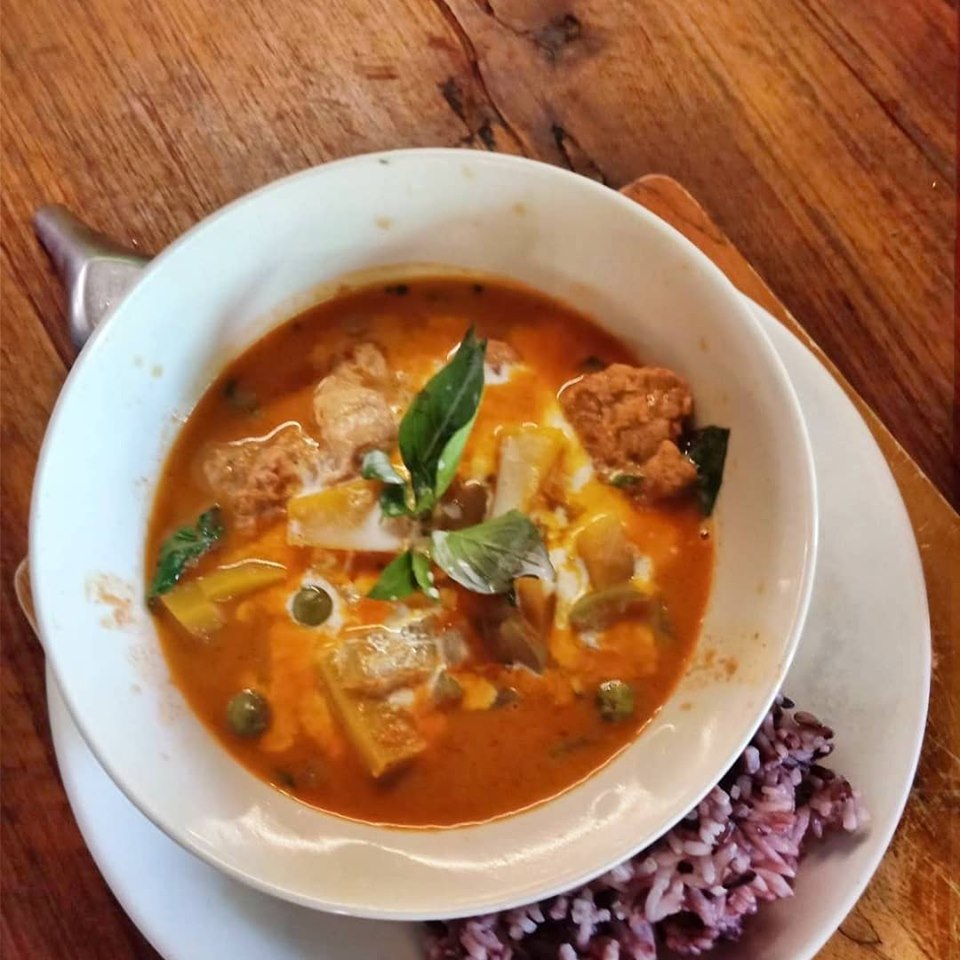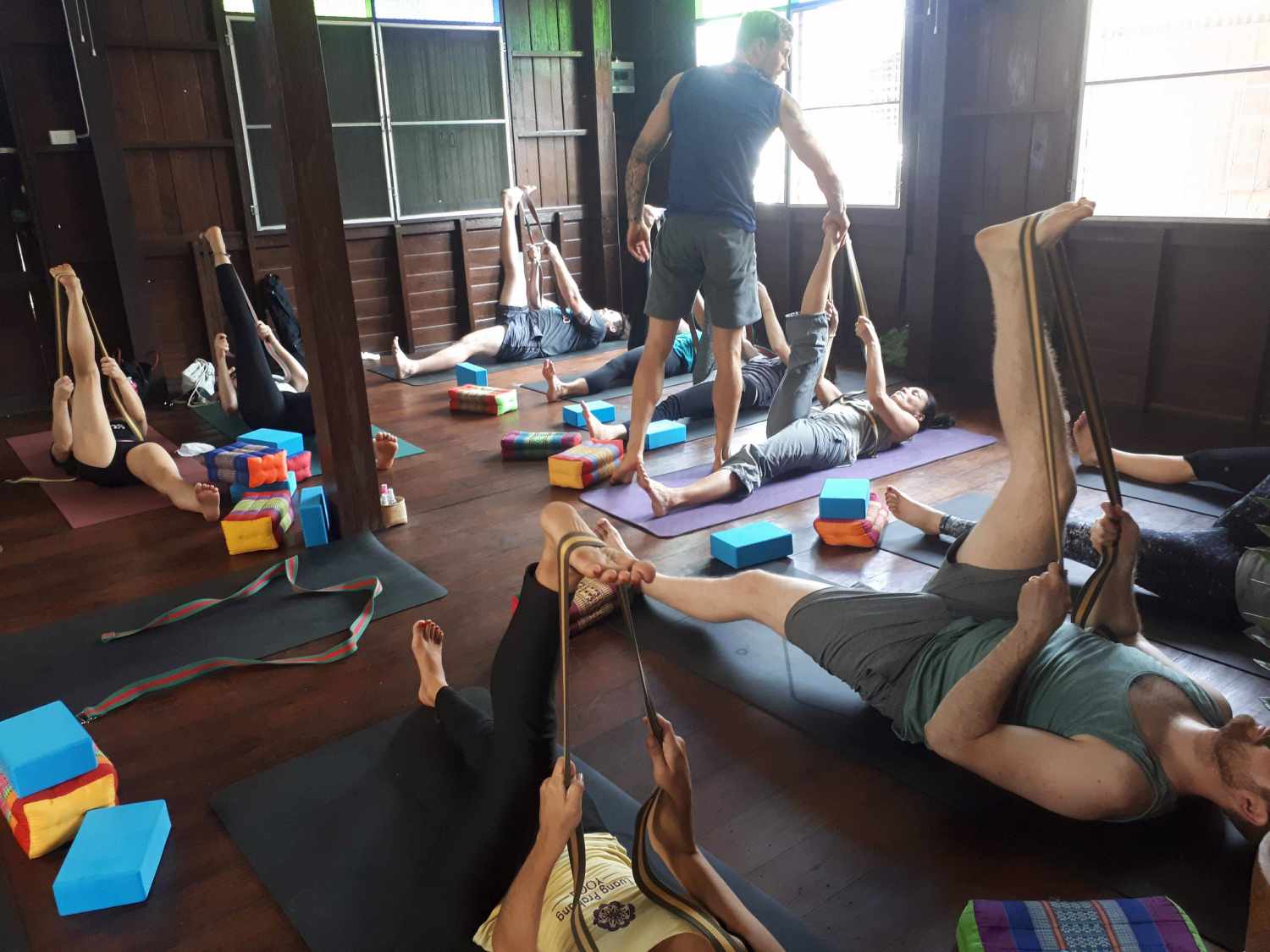 Freedom Yoga is run by husband and wife team Adam and Ning who have been running the shala in the ancient city of Chiang Mai since 2016. In addition to running one of the currently most popular yoga shalas in Chiang Mai, Ning also runs Ning's Kitchen Vegan/Vegetarian Cooking Classes Chiang Mai. They believe that yoga is a path to our true selves and a tool for personal development and growth.
Program: 200 Hour Yoga Teacher Training and Certification Courses are hosted at Freedom Yoga. Included in the course fees are your choice of accommodations – shared, private, basic, or deluxe – and three healthy daily meals. Alignment based Hatha Yoga is taught at Freedom Yoga blending timeless traditions of classical yoga with modern findings on anatomy, alignment, and movement.
What We Like: Above all, Freedom Yoga aims to develop you into a well rounded yoga teacher who, just like the space itself, exudes good vibes, creates a relaxed atmosphere, and guides a strong community who want to grow together in happiness, health, and personal growth.
Cost: 2,300 – 2,800 USD
36 – 38 Kampaeng Din soi 1 Tambon Chang Moi, Amphoe Mueang Chiang Mai, Chang Wat Chiang Mai 50100, Thailand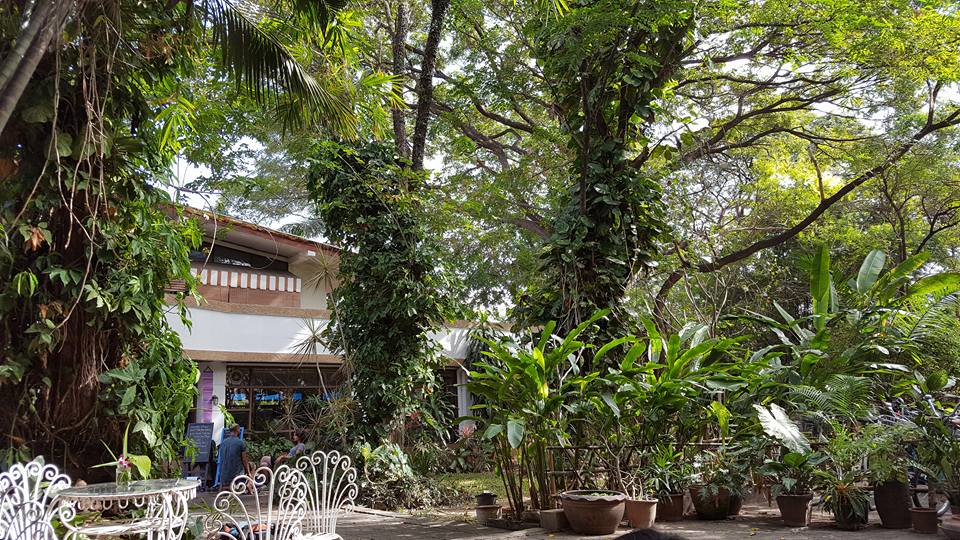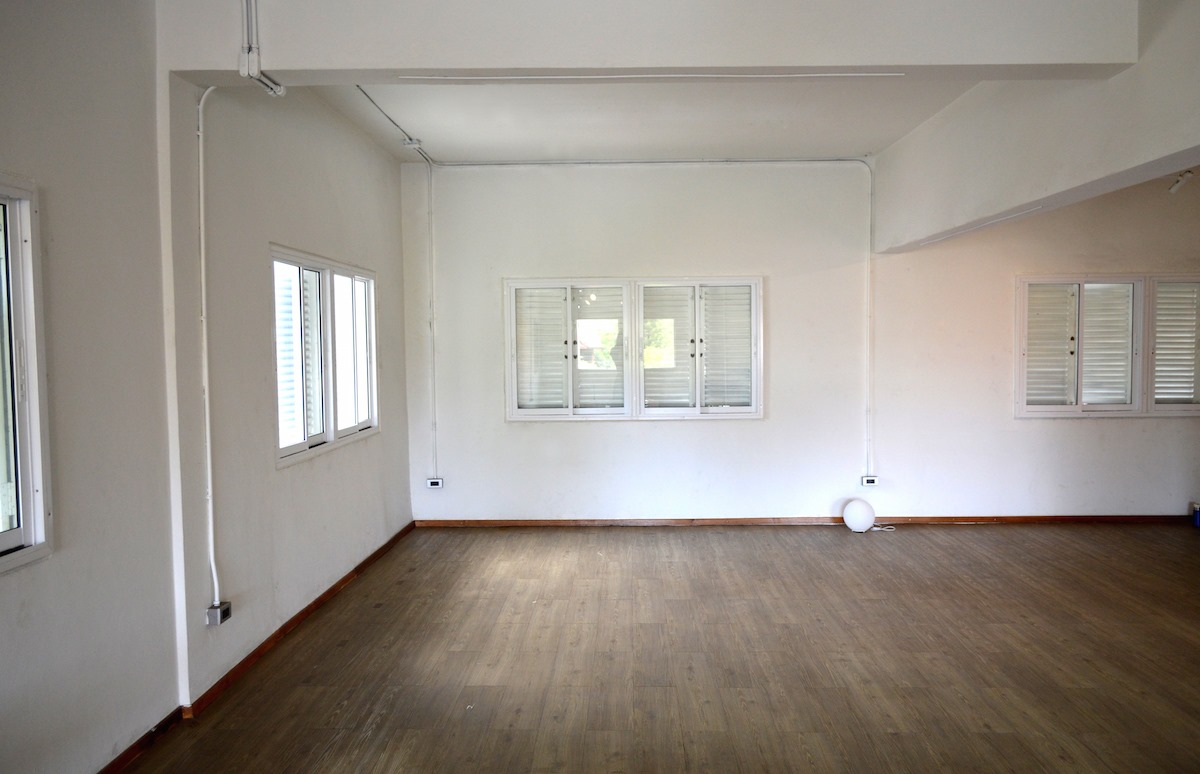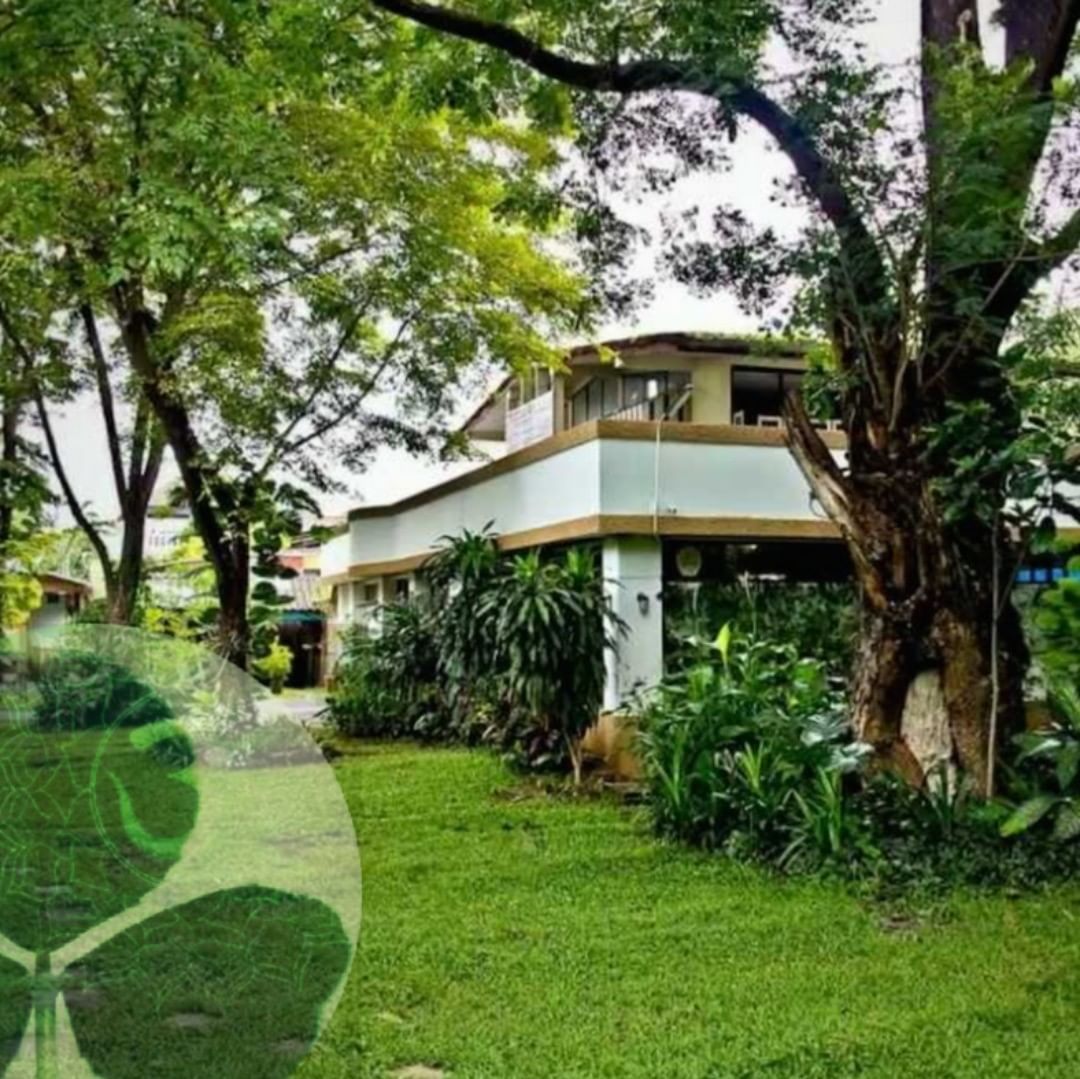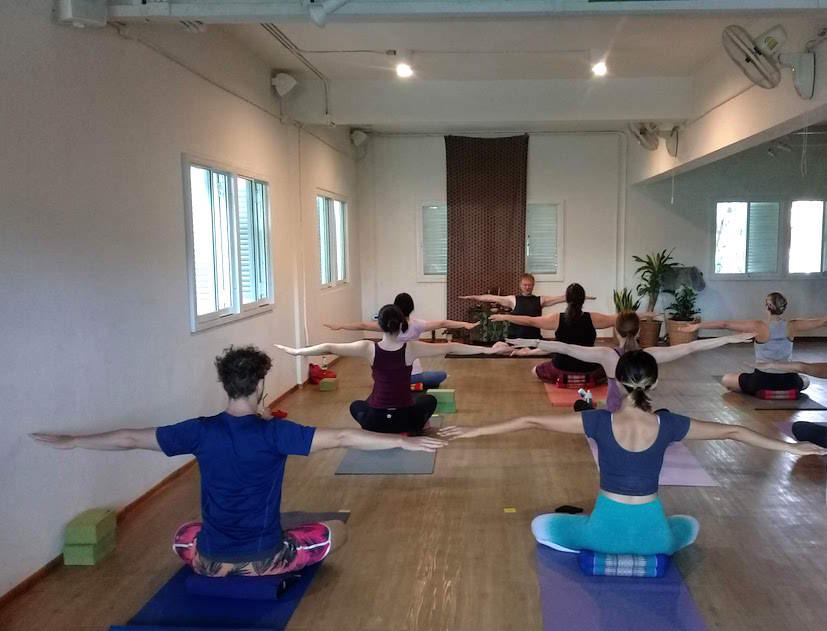 16143092_1207406825974990_8026678108880617222_n
65264793_2206340552748274_6239420383854854144_o
38097616_1773408659378906_1552515675459682304_n
69850763_2342425415806453_7394368915456917504_n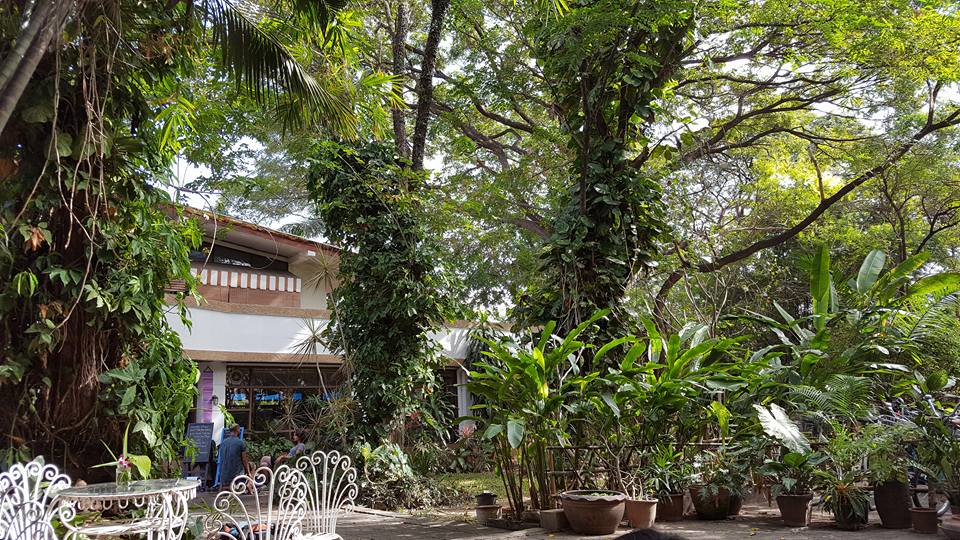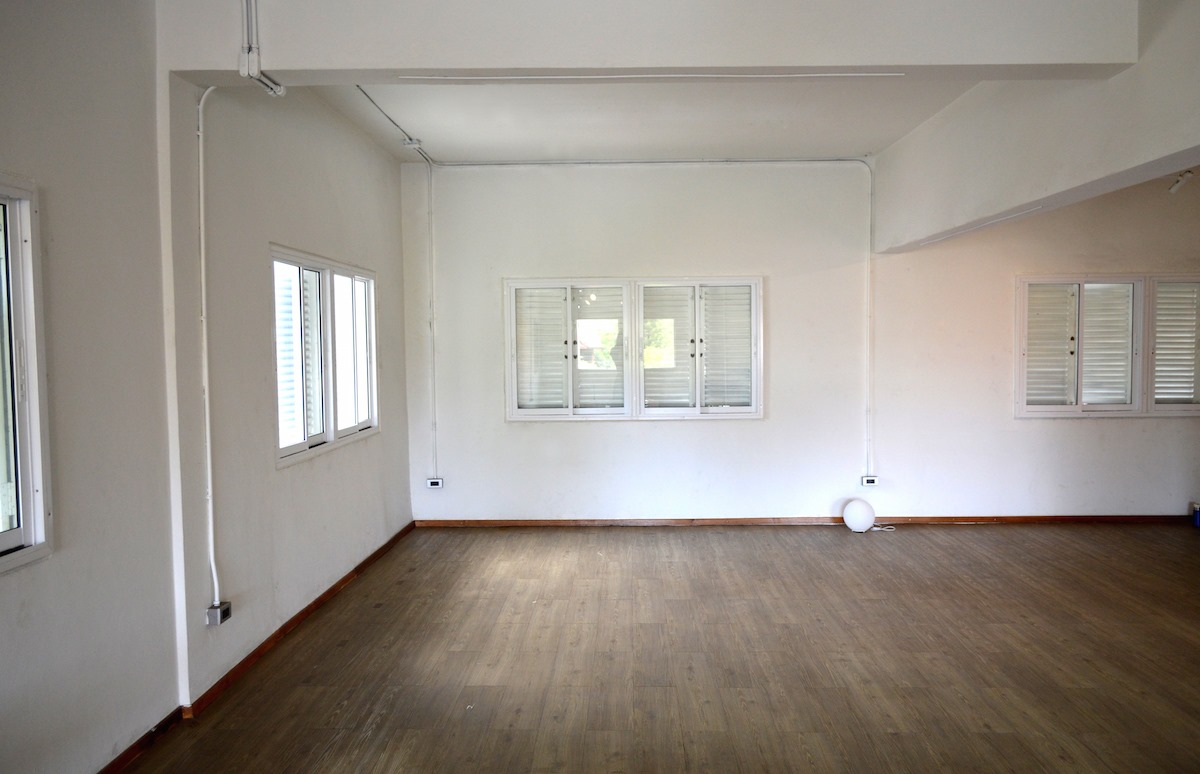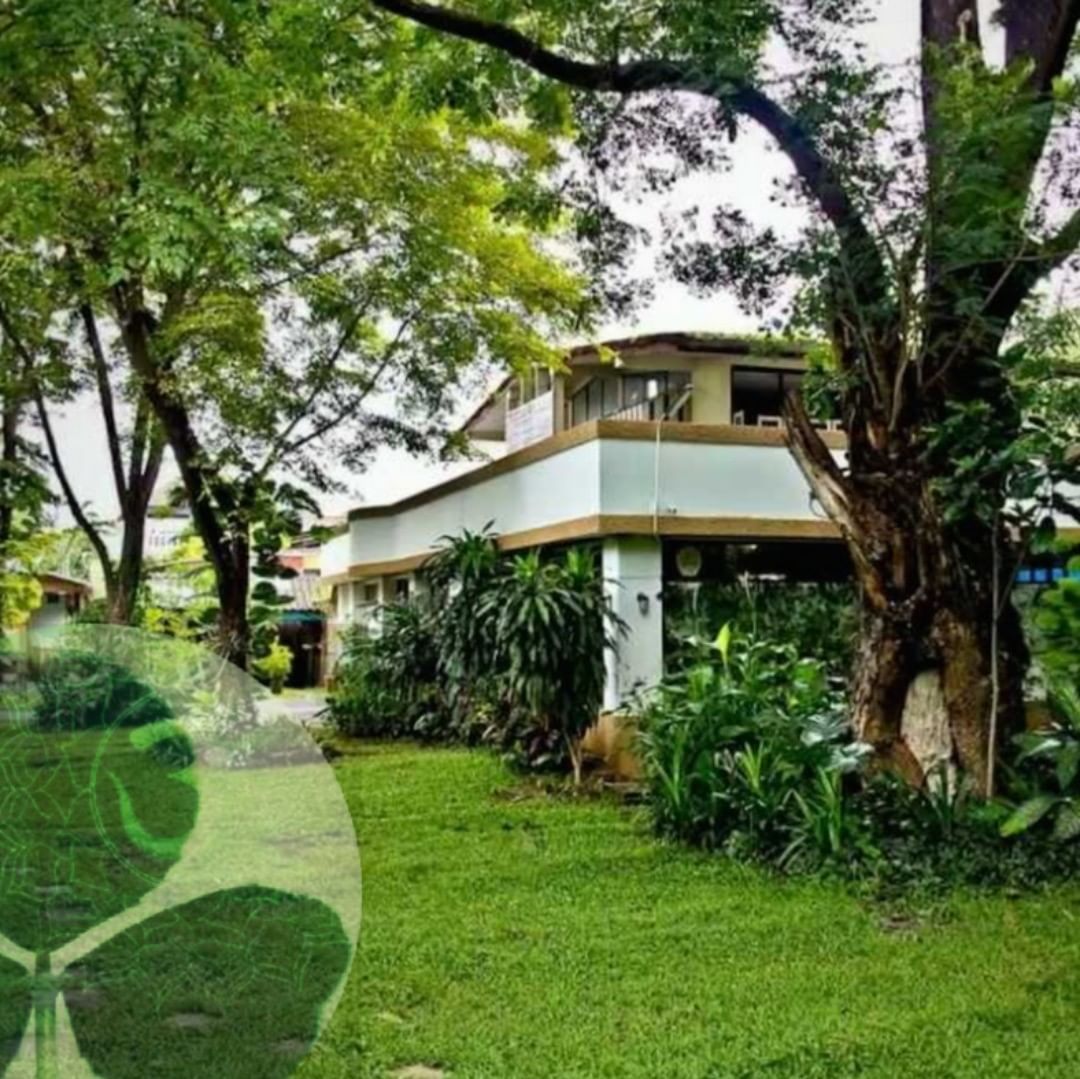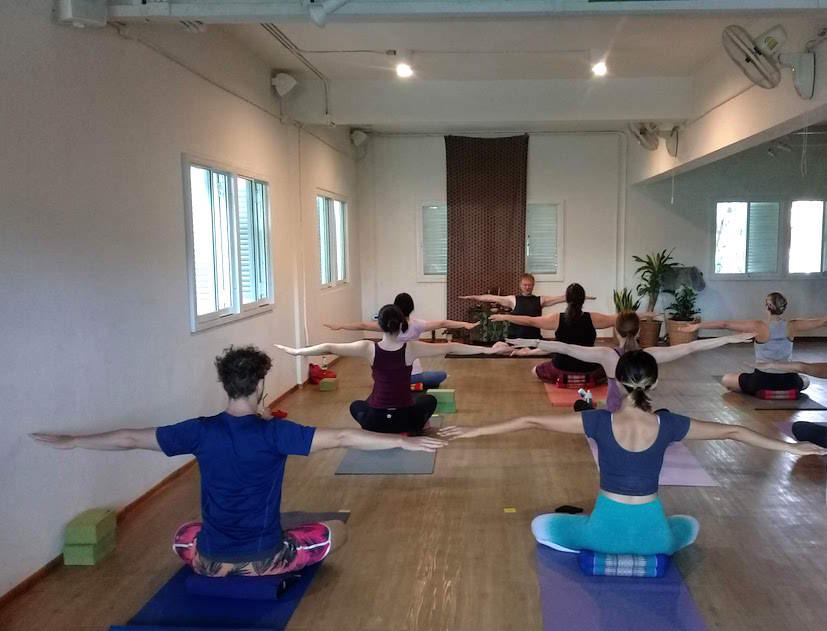 The Yoga Tree – Chiang Mai School of Yoga, along with the DANCEmanala School of Movement Meditation, offers modular courses for teacher training and personal development. It was founded in 2011 by Areeradh K Tri-siddha, a Thai movement, yoga, and meditation teacher dedicated to providing quality programs and certification courses.
Program: The Yoga Tree runs several shalas all across Chiang Mai in Northern Thailand. The Blossom Studio, which is located on Prapokkloa Road is open daily and also available for various activities and community gathering such as qi-gong, intuitive dance, yoga, and movement meditation. The Wednesday Studio is only open on Wednesdays for the afternoon DIMENSIONS dance even – advanced booking required. And the Din Dee Farm is a traditional wooden Thai house which hosts retreats and other events.
What We Like: Teacher training programs offered by The Yoga Tree – Chiang Mai School of Yoga include Restorative Yoga Teacher Training, DANCEmandala Levels 1 and 2 teacher training, SheDance-shakti Teacher Training, and Introduction to Ashtanga Yoga immersions.
Cost: Starting at 87 USD
252, 11-12 Prapokkloa Rd, Tambon Si Phum, Amphoe Mueang Chiang Mai, Chang Wat Chiang Mai 50200, Thailand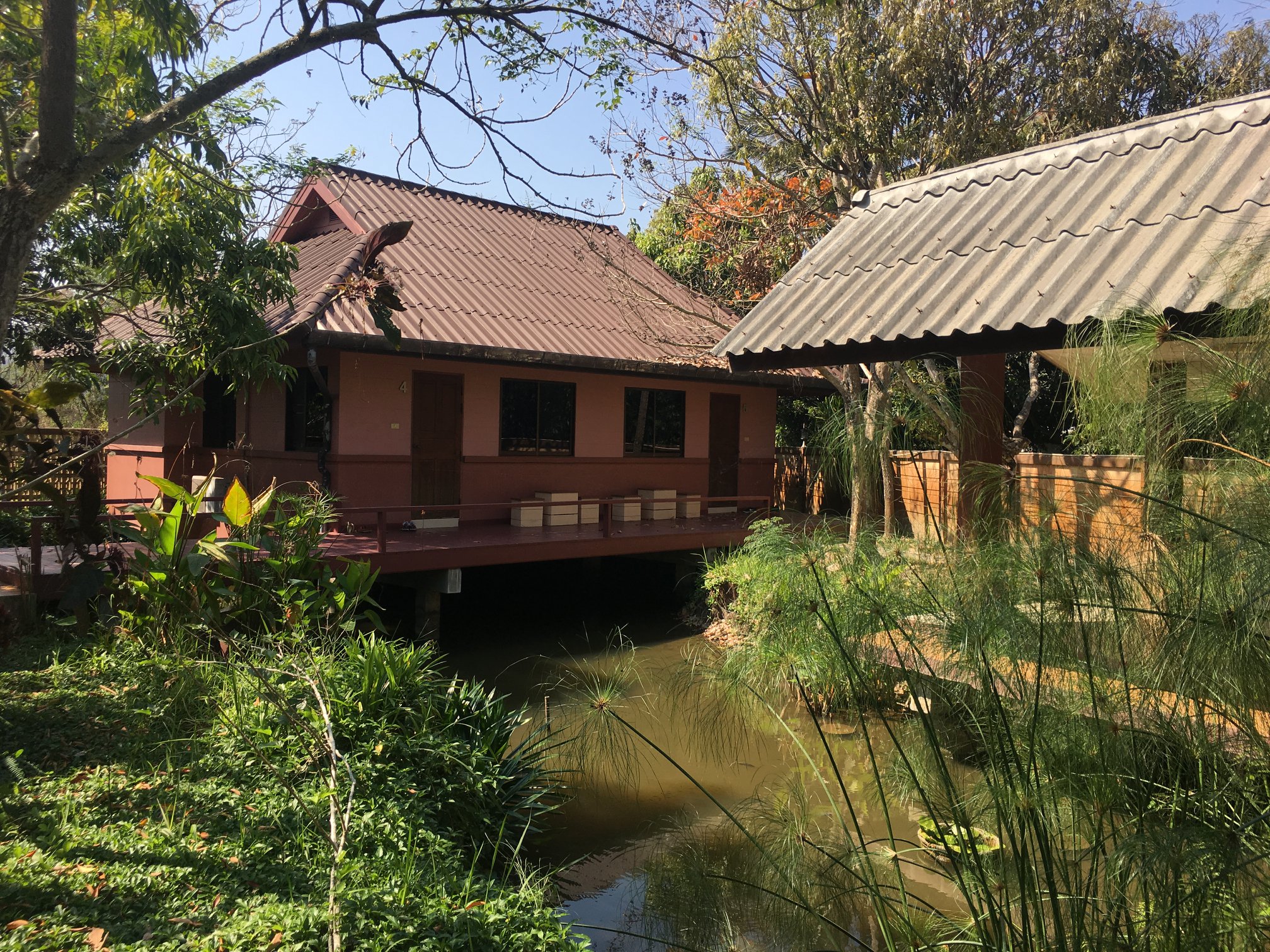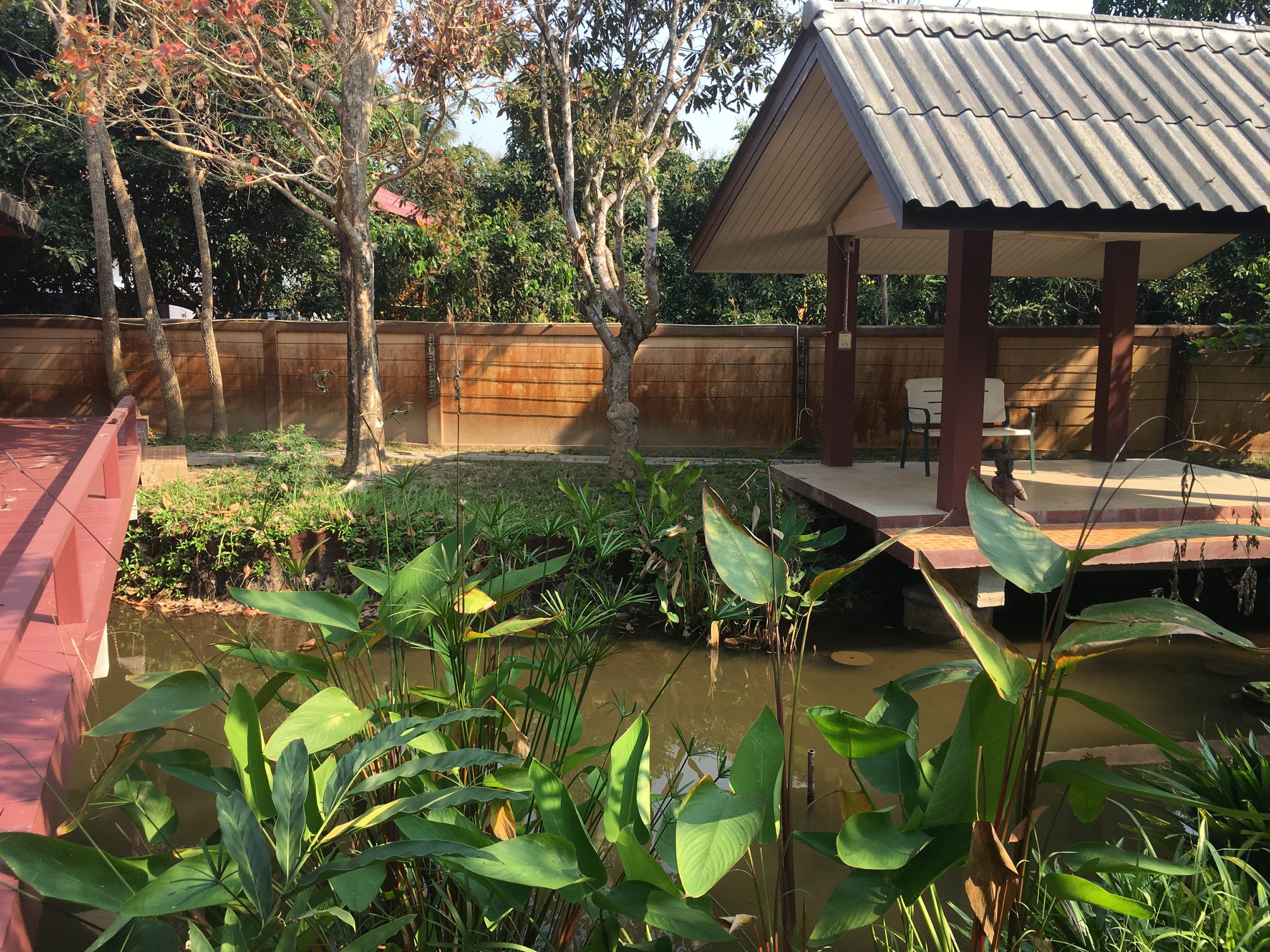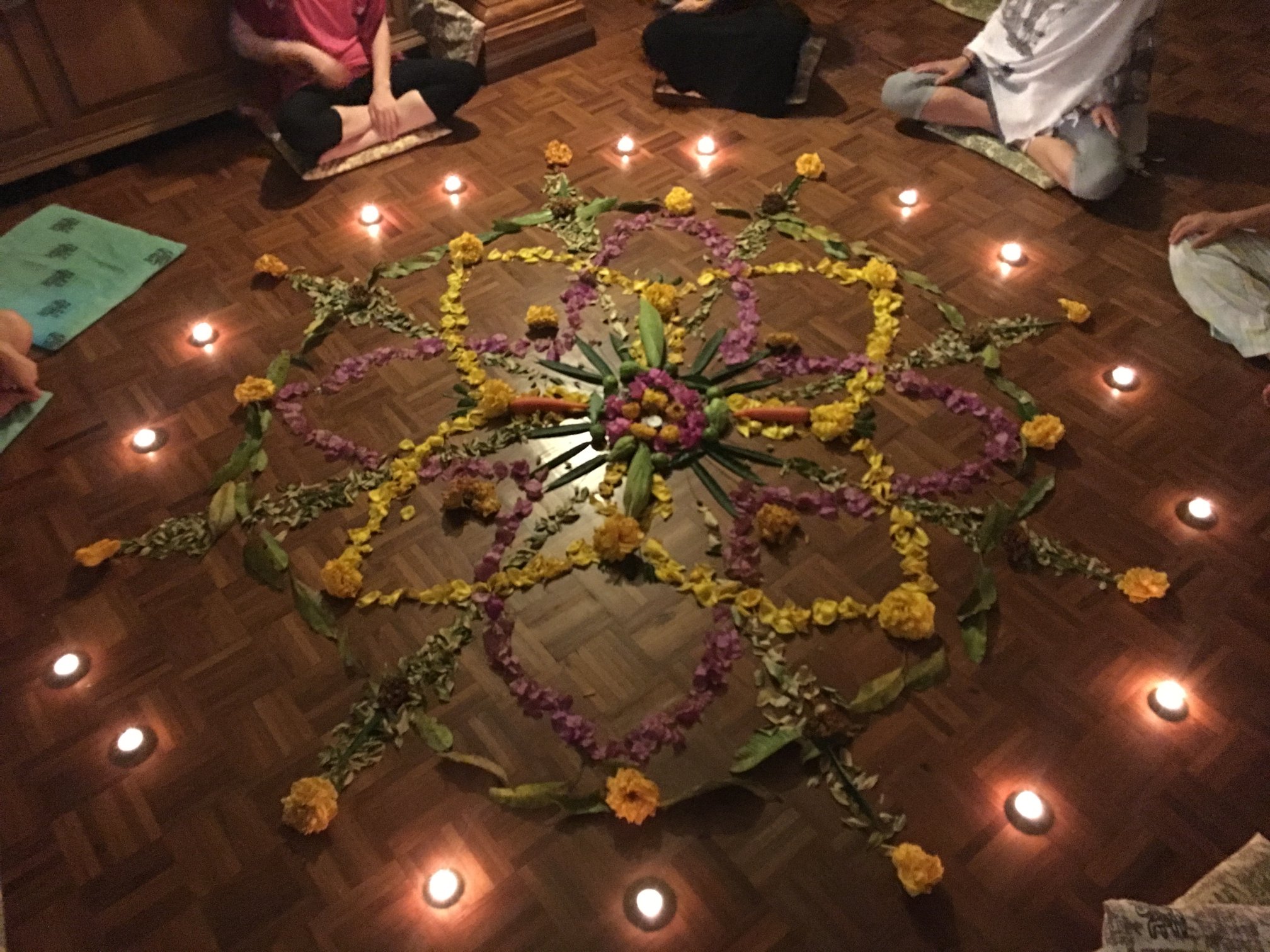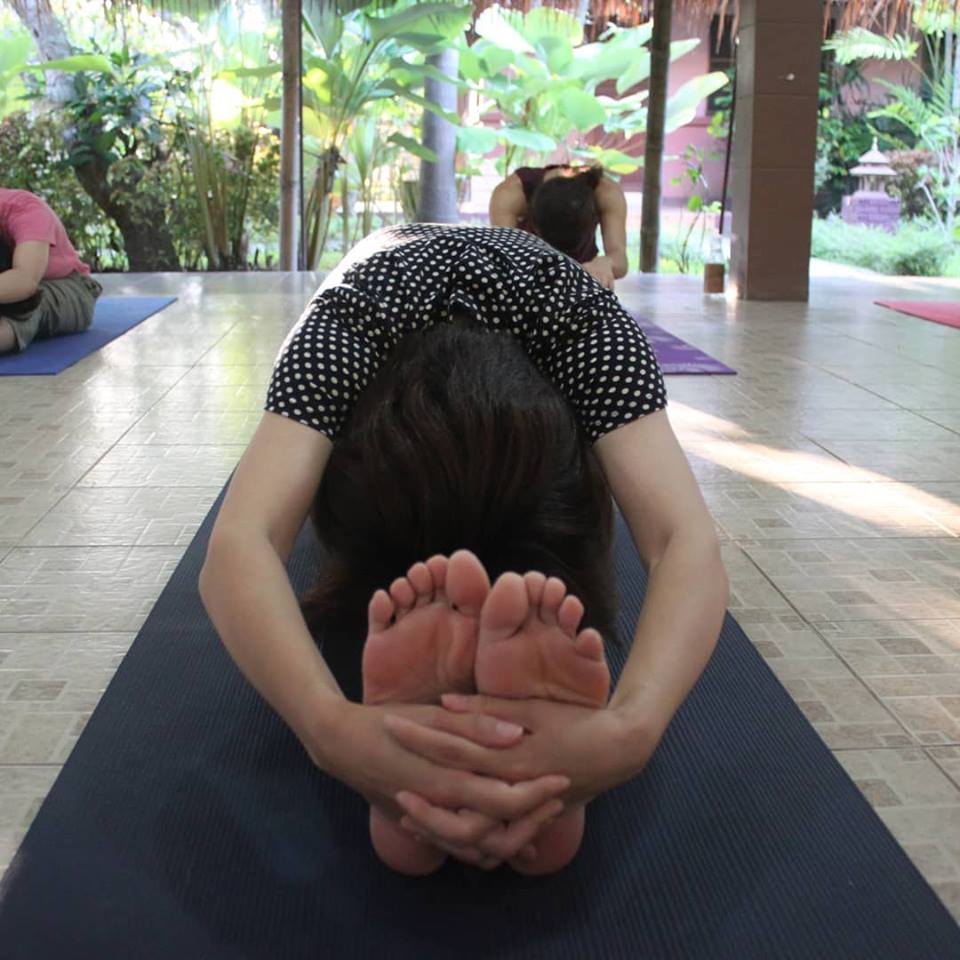 56325178_2175518585820406_9165367550039556096_o
55780662_2175518355820429_5741076234738073600_o
55924164_2175503215821943_4314329730124873728_o
59229840_2224485250923739_4993011039080546304_n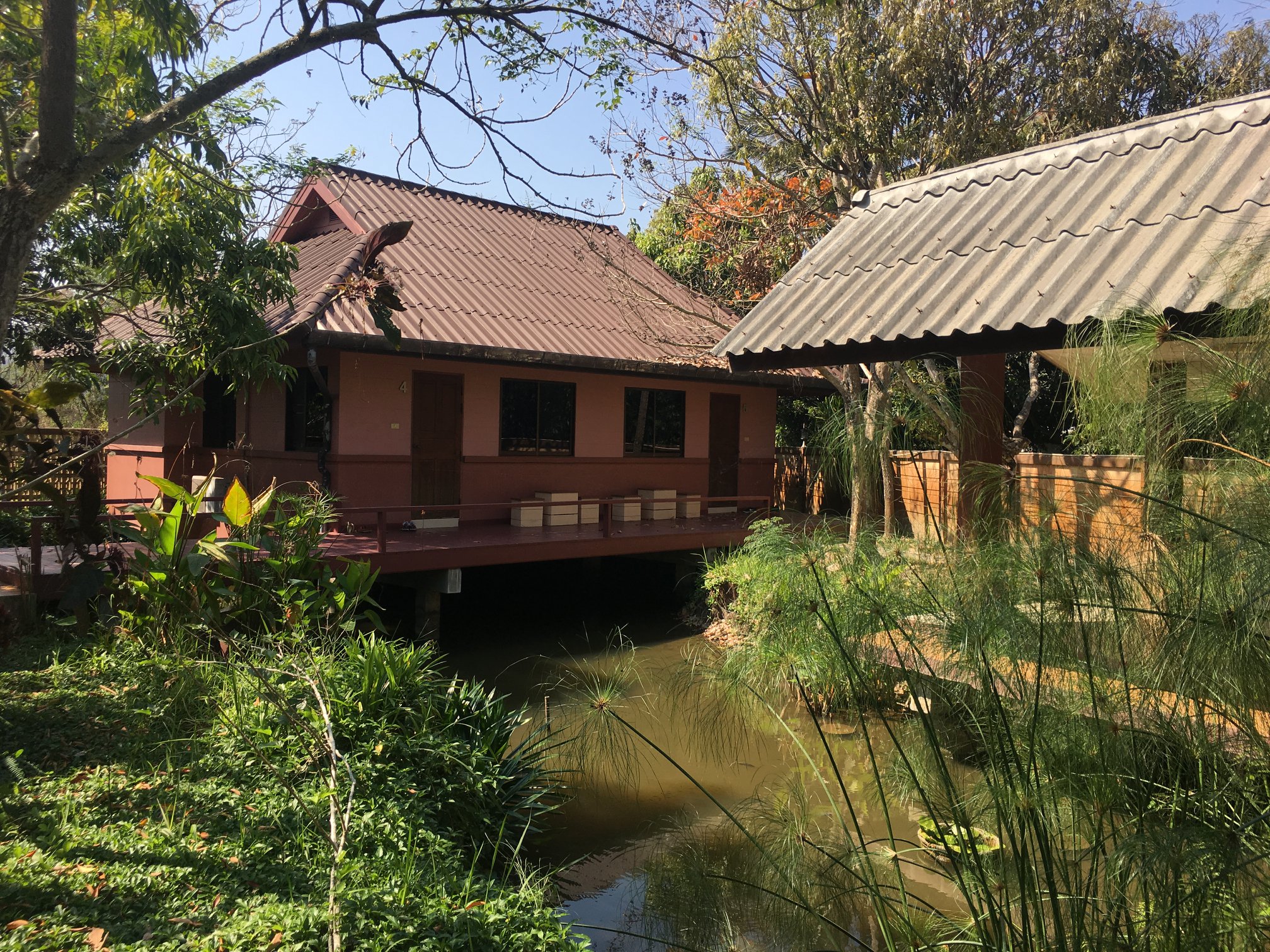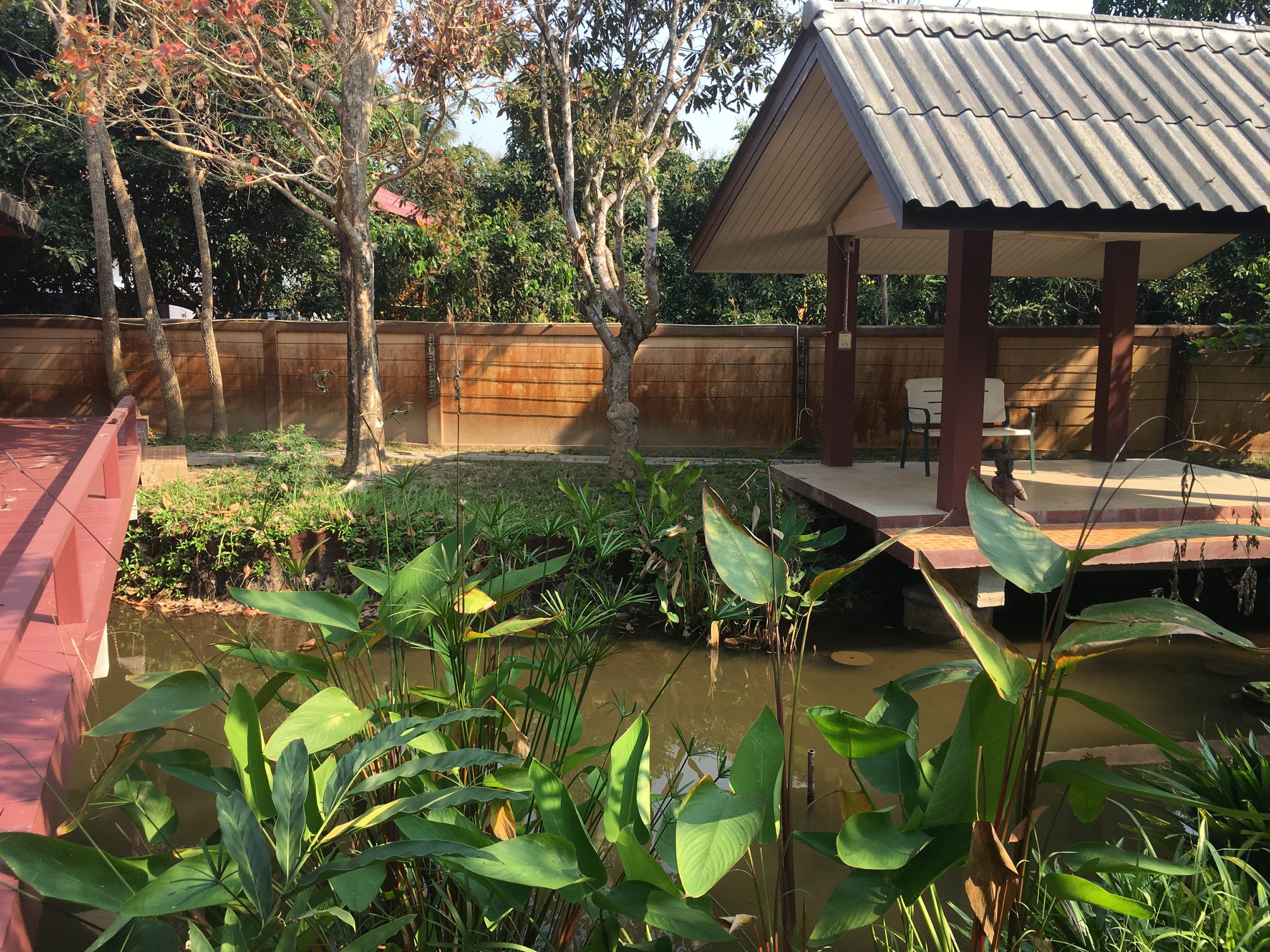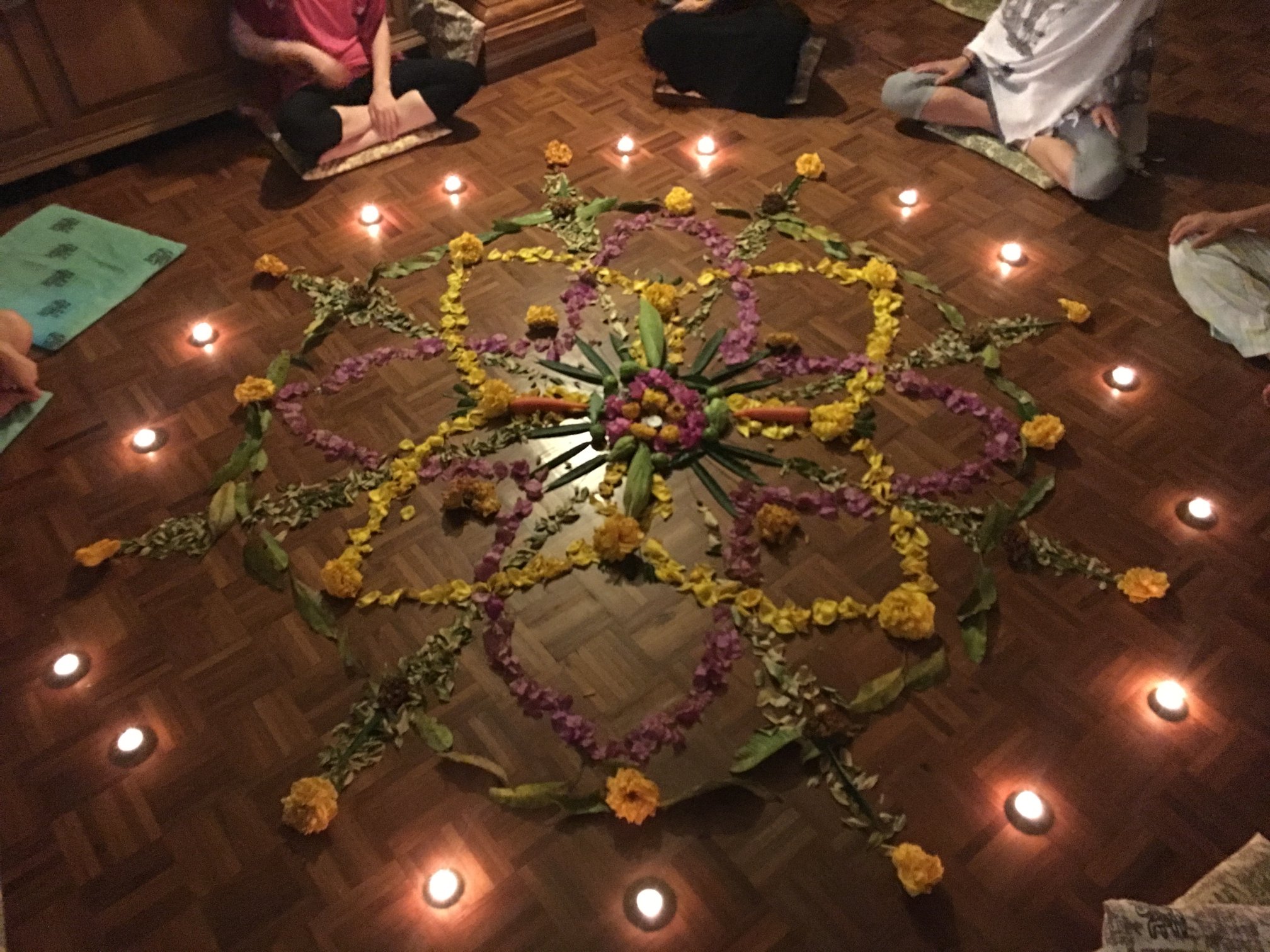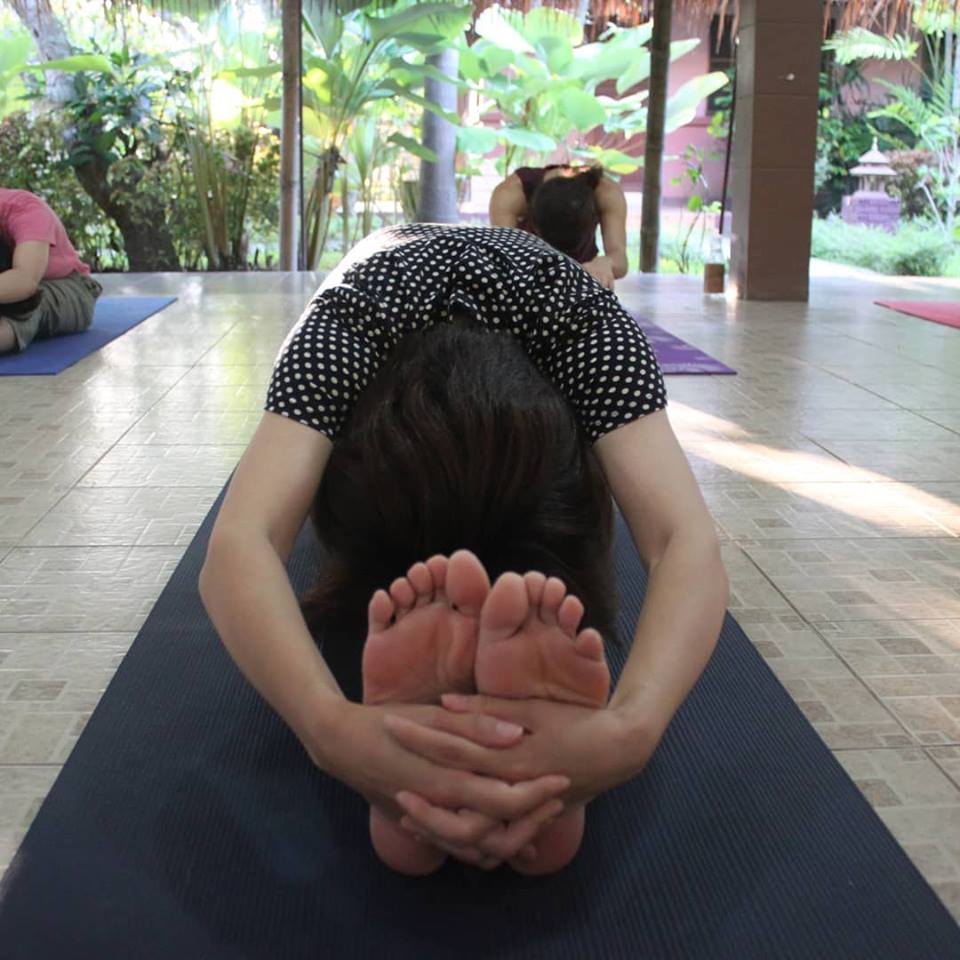 Yoga at the Wise Living Yoga Academy in Doi Saket follow the lineage of Shri Yogendraji who is considered the father of the Modern Yoga Renaissance and is a direct disciple of direct disciple of Guru Pujya Paramahamsa Madhavadasji. They are affiliated with The Yoga Institute of Santacruz, Mumbai – The world's oldest organized Yoga intitution.
Program: Yoga Teacher Training Certification Courses at Wise Living Yoga Academy (Doi Saket Centre) includes a well-rounded curriculum in classical yoga and lifestyle principles, and yoga asana training suitable for children, women, seniors, men, prenatal, families, corporate, and others. As a gradutate of Wise Living Yoga Academy, you will be able to teach Restorative, Gentle, Hatha, Meditation, Alignments, and other yoga practices.
What We Like: Included in the enrollment fees are accomodations, all meals, free use of the internet and wifi at the centre. Training programs are suitable for all skill levels.
Cost: Contact for more information
198 Moo 2, Luang Nuea, Doi Saket District, Chiang Mai 50220, Thailand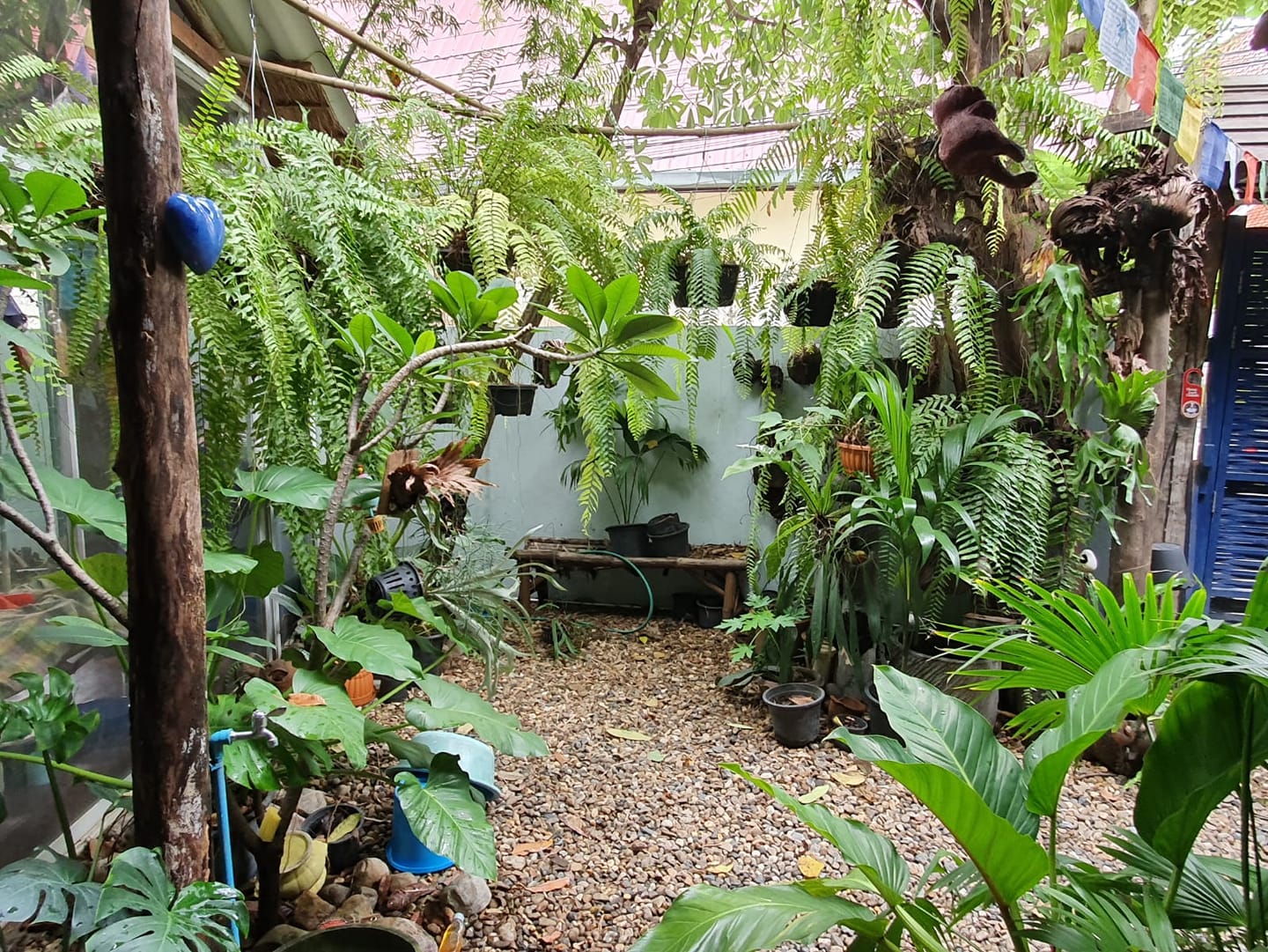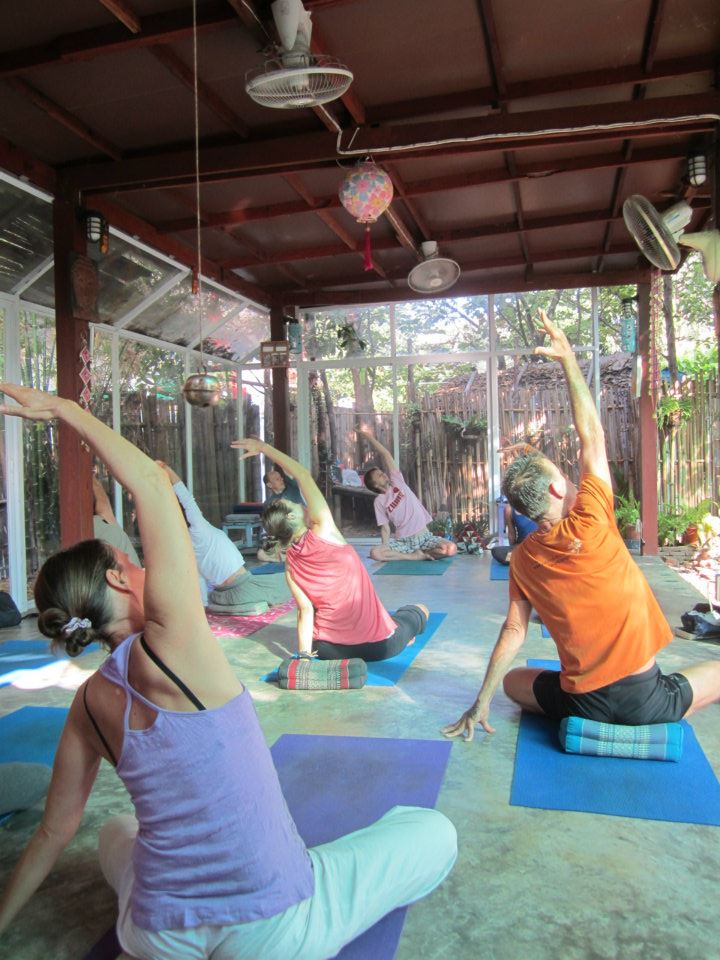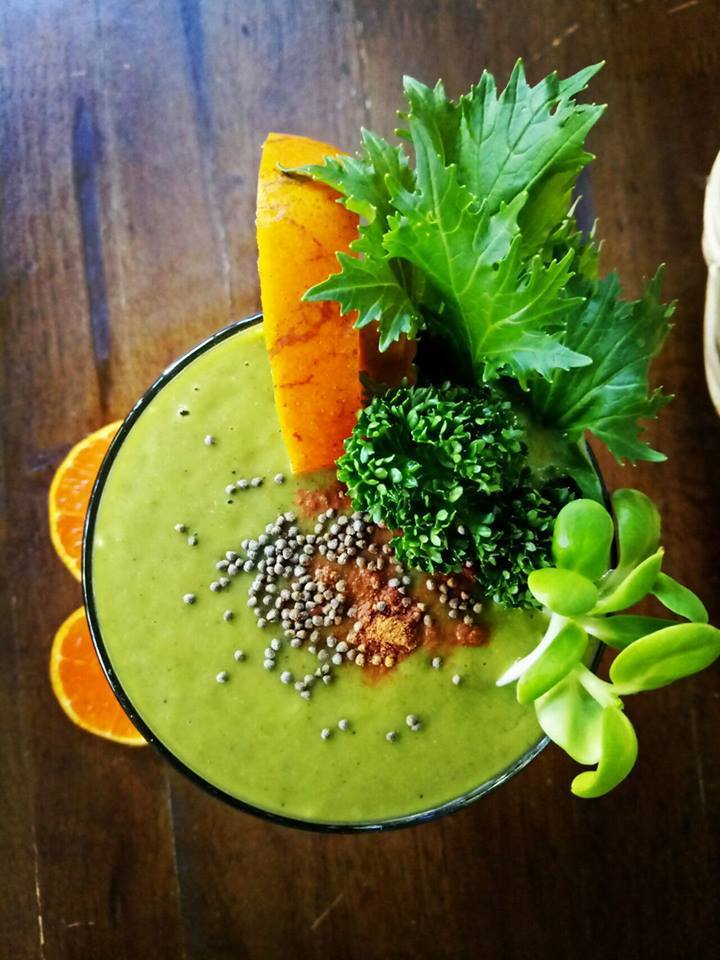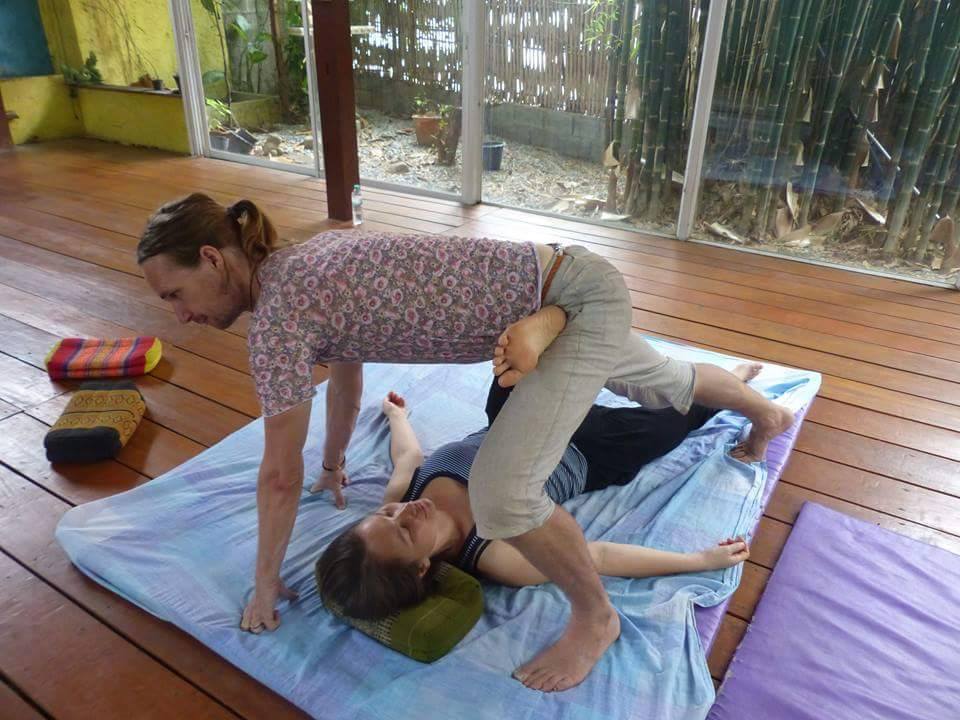 71283465_3007298509285388_3489073372178939904_o
48160_475664912448773_705782670_n
16508693_1636735993008320_3026201424059239010_n
11737970_1158288140853110_7591042273146952407_n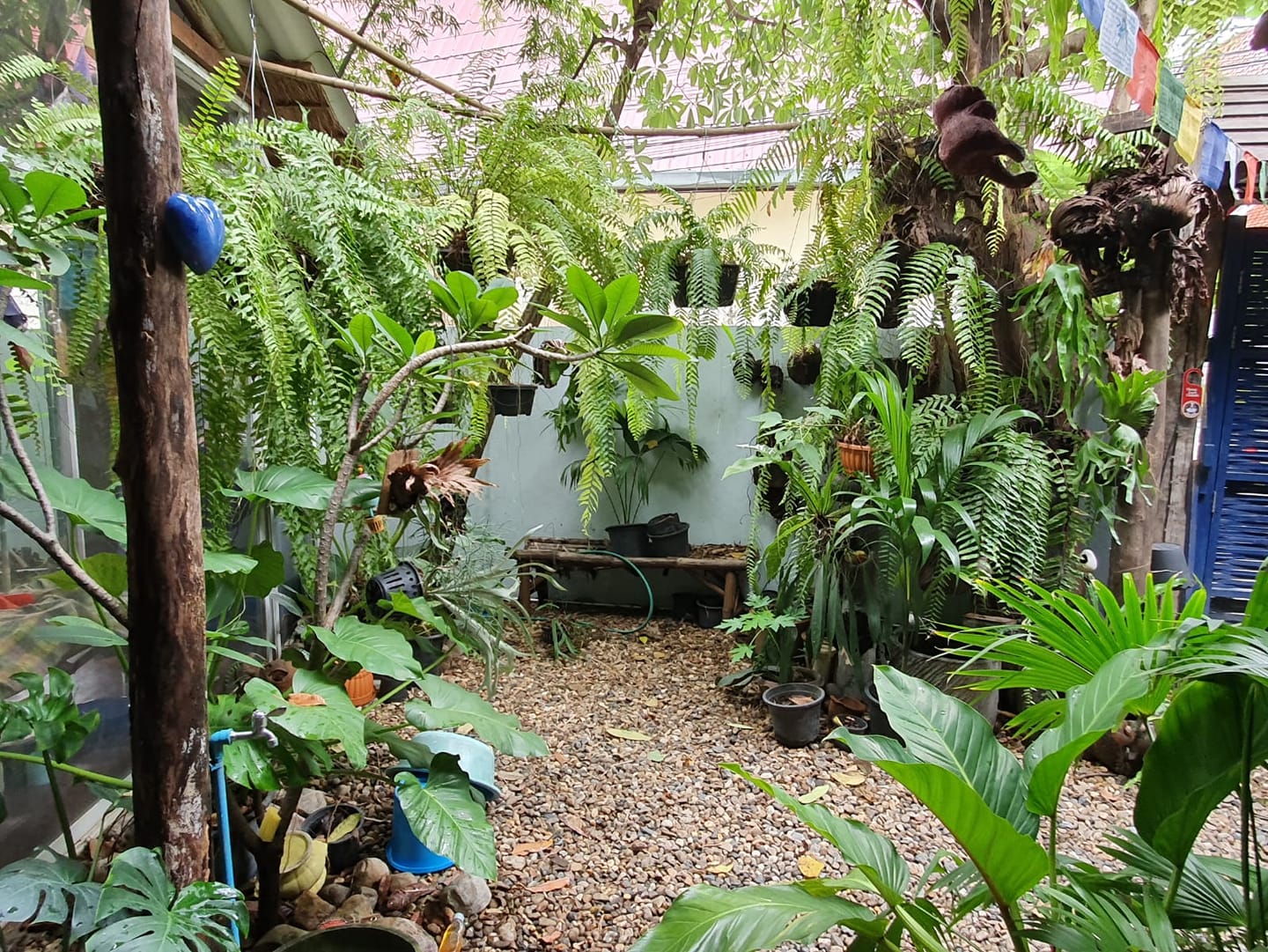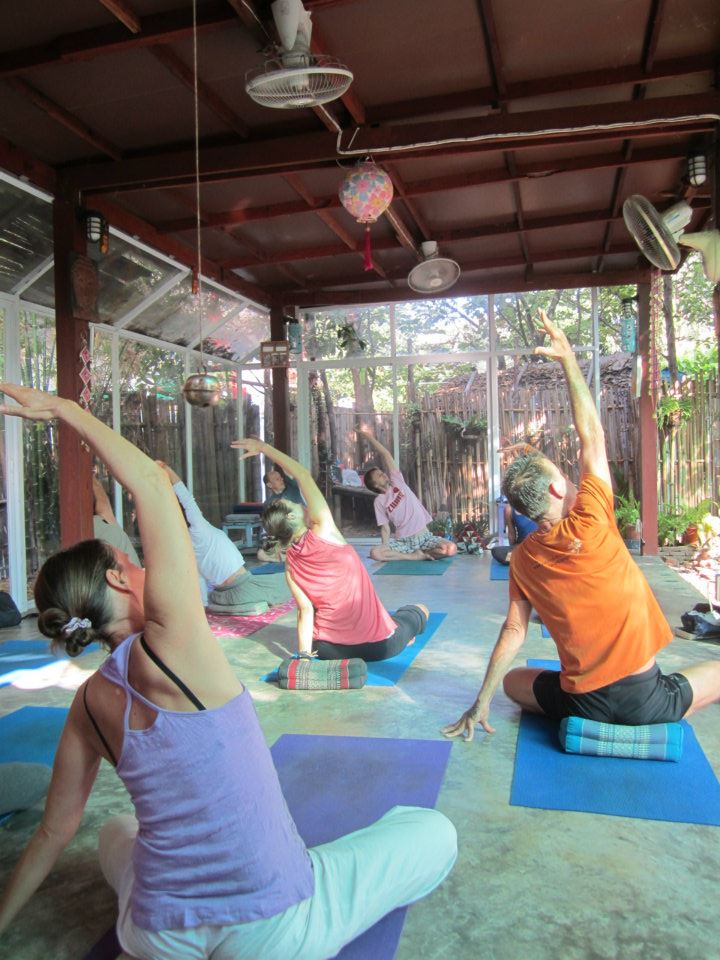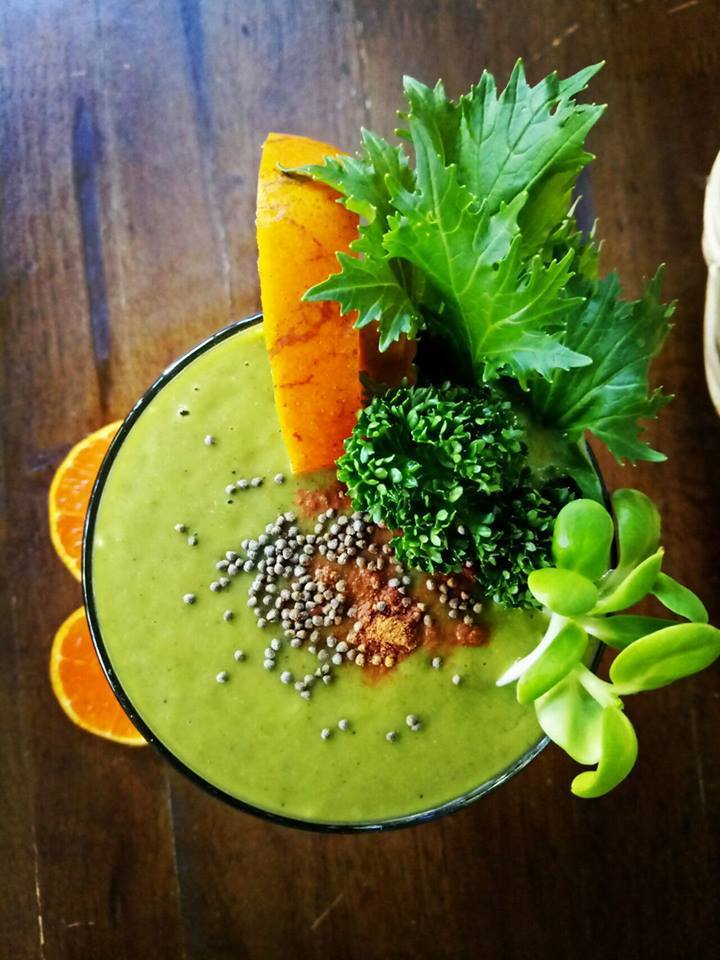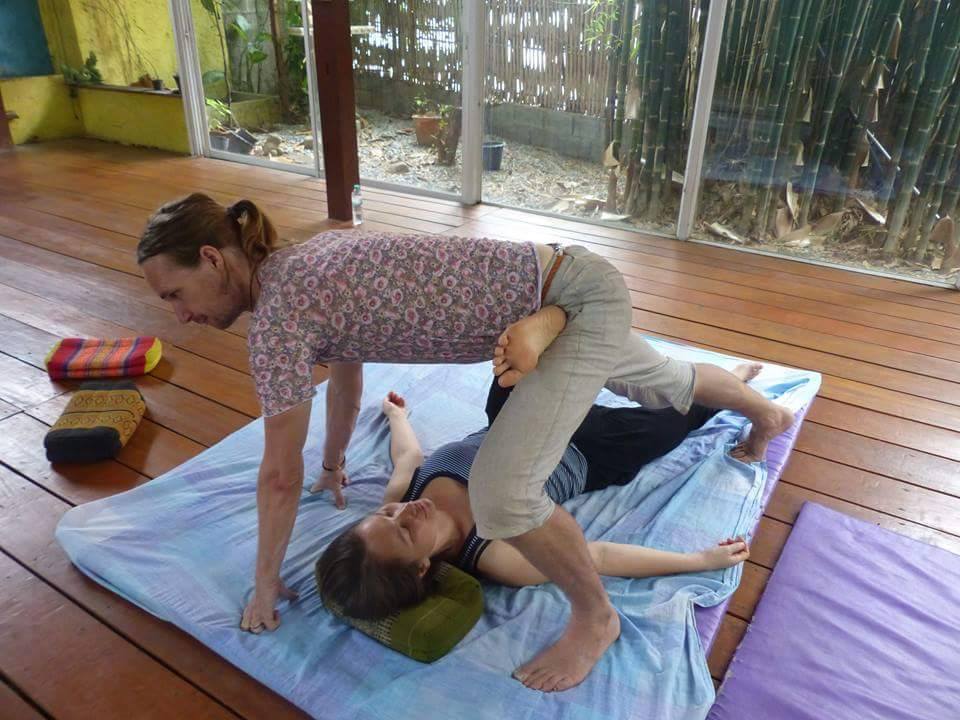 Blue Garden Yoga and Thai Massage Training in Muang, Chang Wat Chiang Mai offers daily yoga and detox programs as well as thai and traditional abdominal massage training. Their studio is located in a beautiful garden surrounded by plants and trees. Some specializations offered at Blue Garden Yoga and Thai Massage Training are Handstand workshops every Saturday, Body Awareness Sessions, Detox Programs, and private Yoga classes.
Program: Not just a yoga centre, Traditional Thai Massage and energetic abdominal massage, called Chi Nei Tsang, are also taught at offered at Blue Garden Yoga and Thai Massage Training. Intensives in the massage courses may be arranged and include hands-on practice either in small groups or one-on-one private training courses.
What We Like: The head teacher at Blue Garden Yoga and Thai Massage Training has been a yoga practitioner for over two decades and believes that yoga is one of the world's most ancient forms of exercise and the discipline of practice has helped him keep focused and sharp and self-aware.
Cost: Contact for more information
4 Ratchamanka Road Soi 4, Tambol Phra Singh, Amphor Muang, Chiang Mai, 50200, Phra Singh, Muang, Chiang Mai 50200, Thailand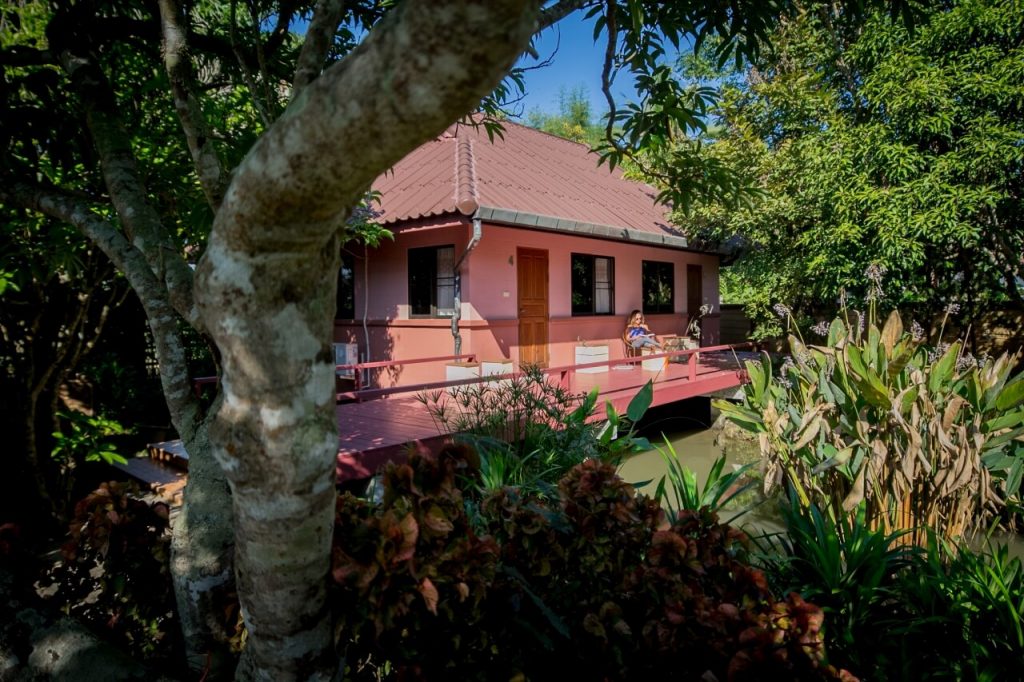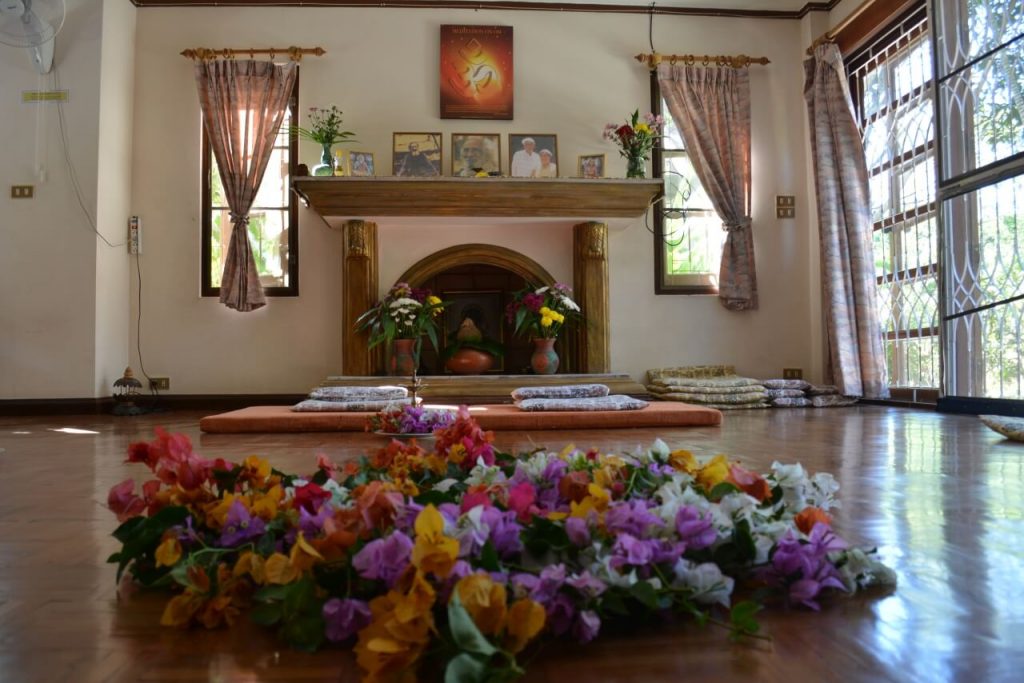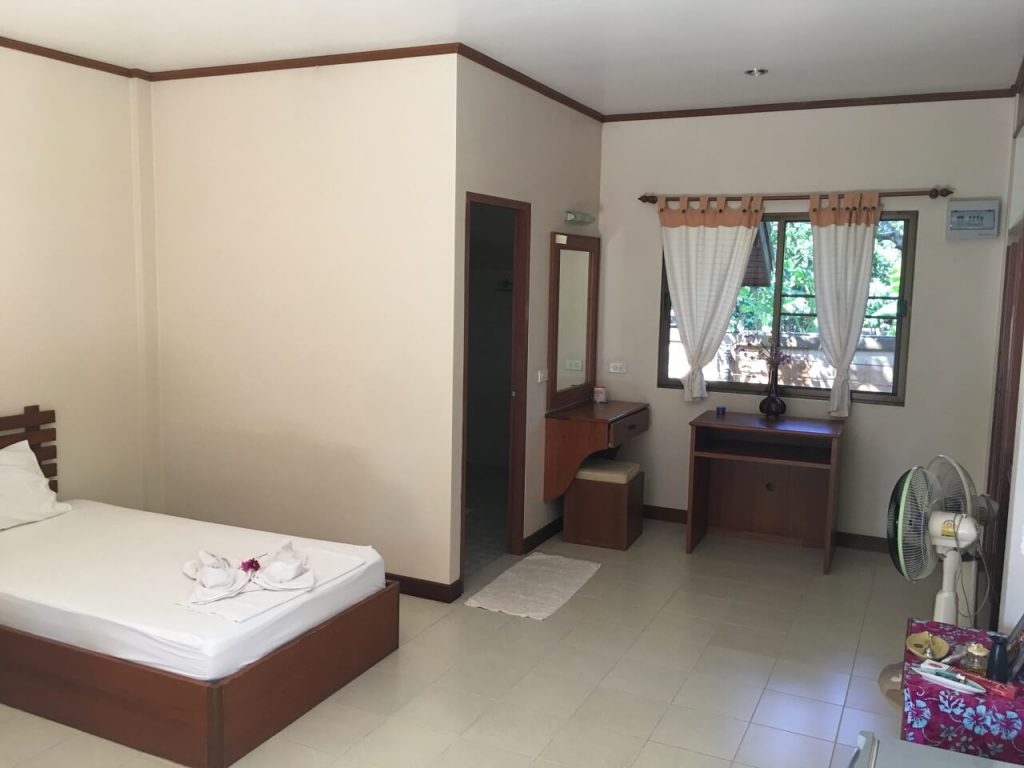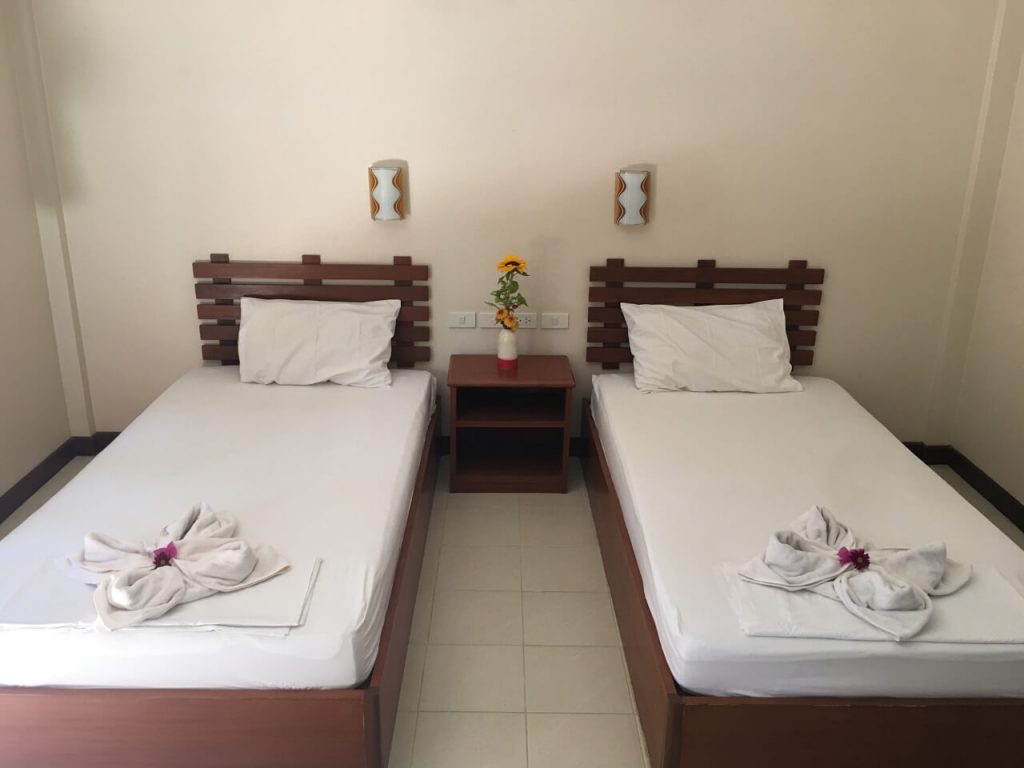 wyla-facilities-11-1024x682
wyla-facilities-5-1024x683
facilities-wyla-7-1024x768
facilities-wyla-14-1024x768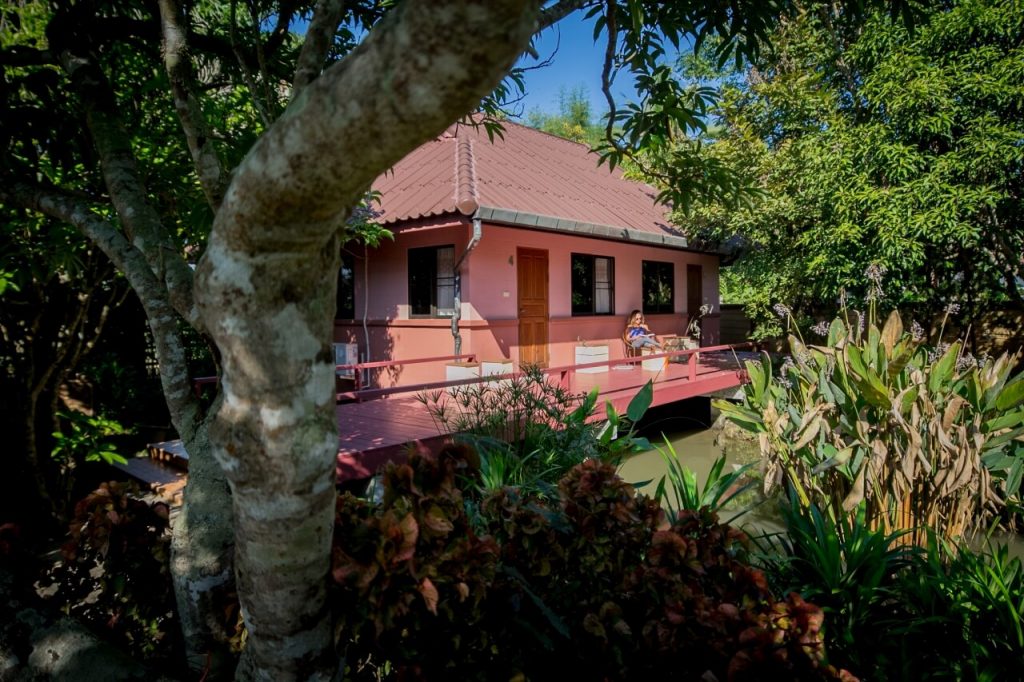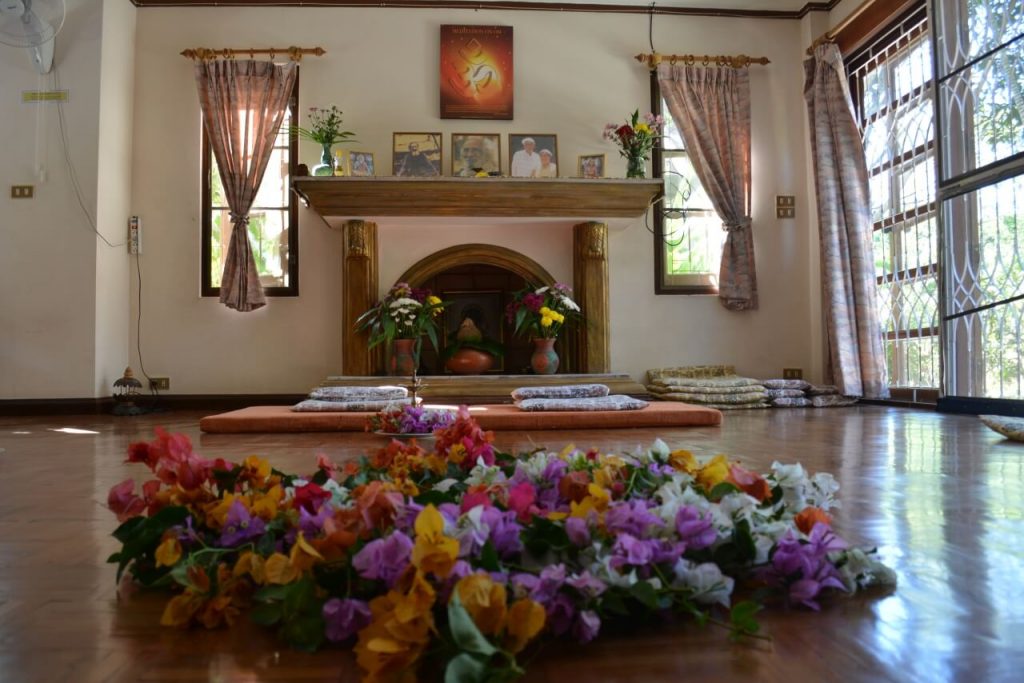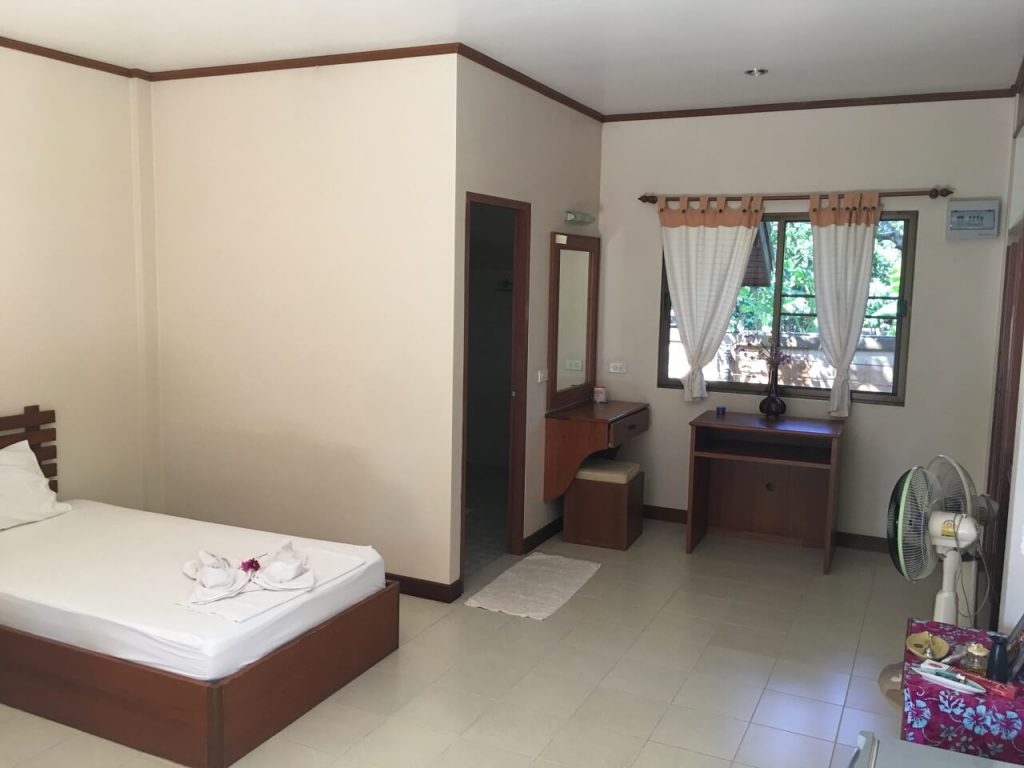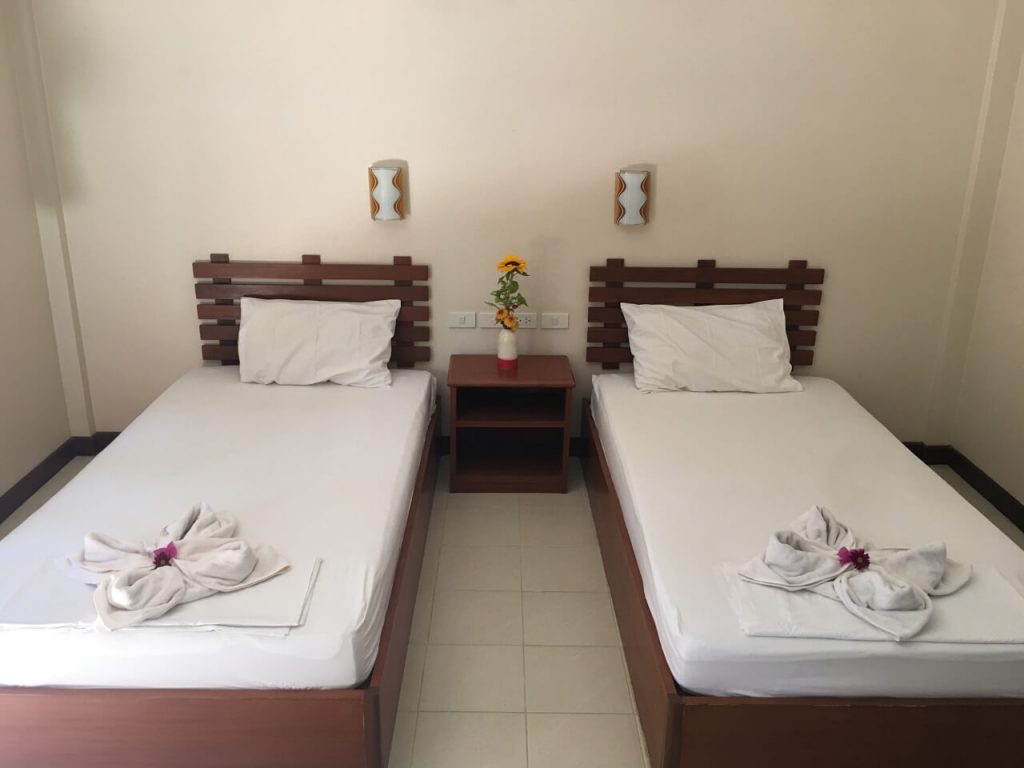 The Yoga Institute Thailand in Chiang Mai follows the tradition of Shri Yogendraji, the father of the modern yoga renaissance. Since 1918, his approach to yoga as a lifestyle has touched millions around the world and continues to grow as the oldest organized and most esteemed yoga organization. The head teacher of The Yoga Intitute Thailand, Jeenal Mehta, is a disciple of Hansaji Yogendra.
Program: Yoga is taught as it is classically passed down through its lineage from India from the tropical paradise in Nothern Thailand. 200 and 500 hour yoga teacher training programs are offered as well as programs in Yoga Therapy, and Advanced Philosophy Courses with Swamiji.
What We Like: Accommodation for the duration of your yoga teacher training certification program with The Yoga Institute Thailand may be arranged in privated or shared accomodations. Home cooked vegan food is provided and returning students may choose to deepen their studies and practice through the Karma Yoga program of selfless work.
Cost: Starting at 2,590 USD
198 Moo 2, Luang Nuea, Doi Saket District, Chang Wat Chiang Mai 50220, Thailand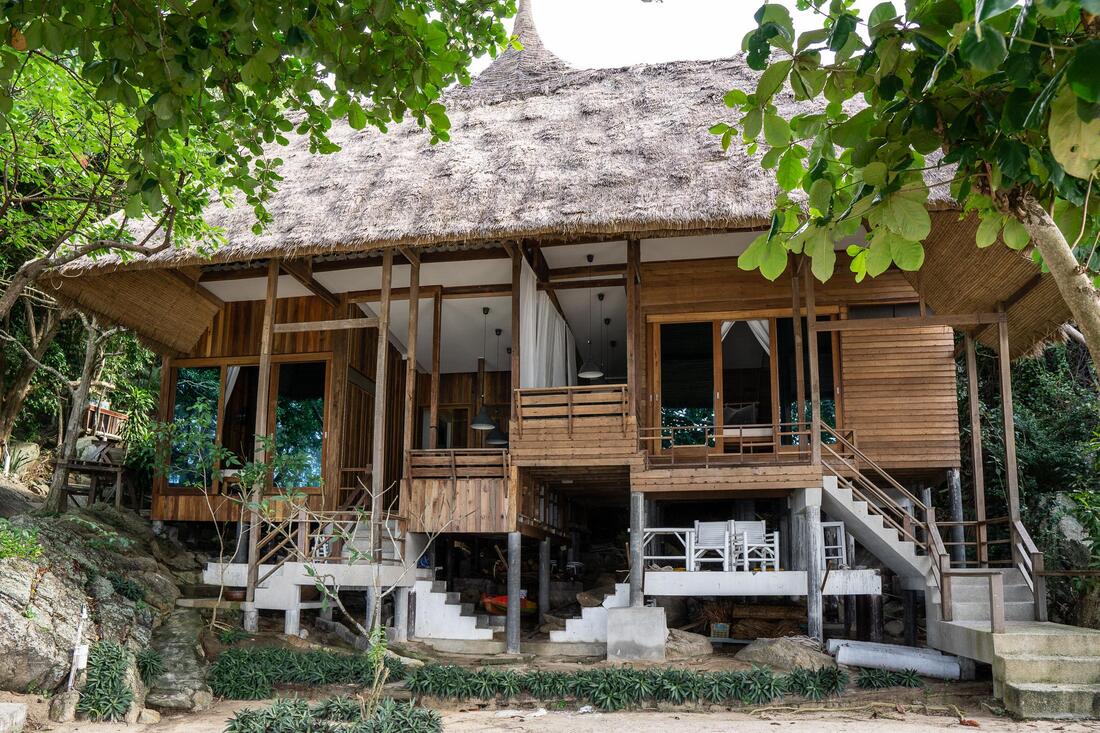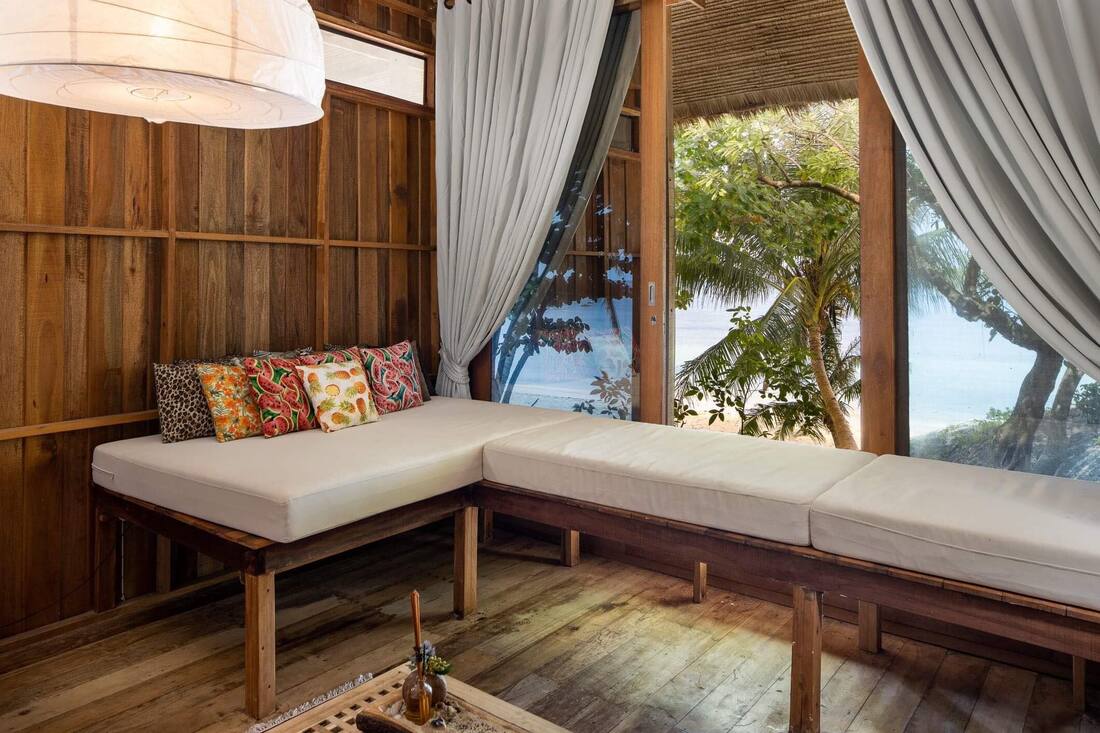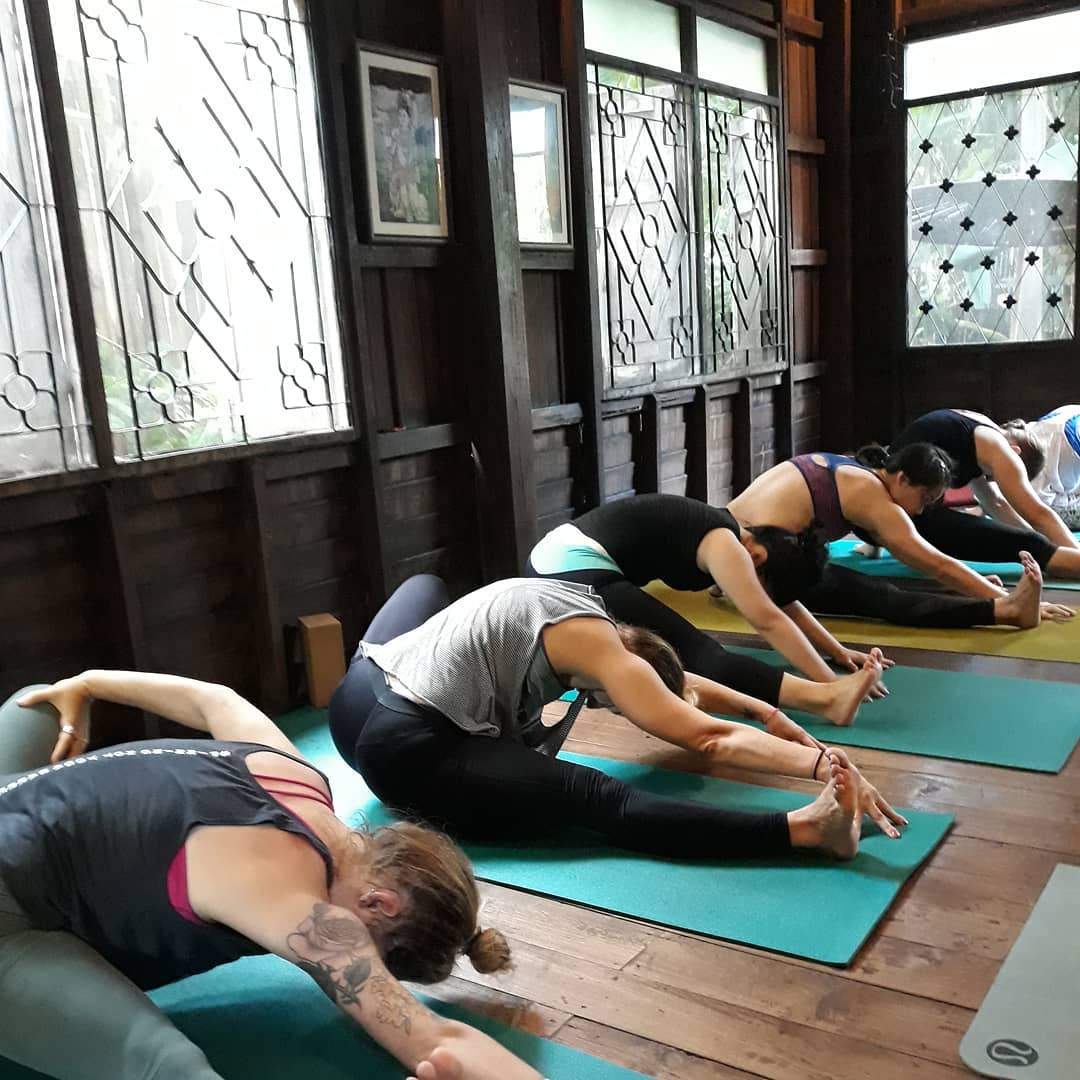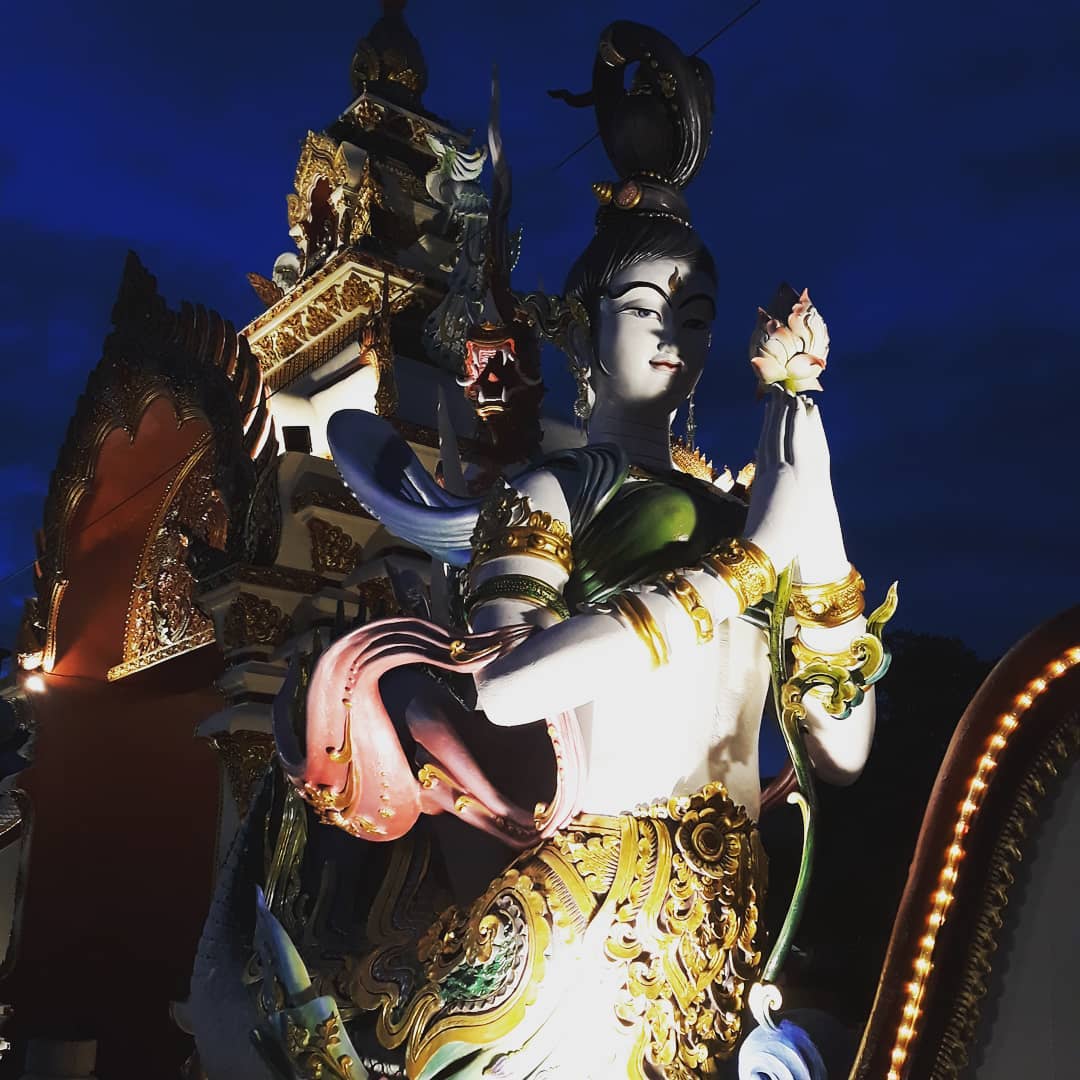 Ocean-View-Resort-Koh-Phangan-Yoga-Retreats
ocean-view-resort-yoga-retreat
43985255_304406920285194_1516235403914609365_n
62084961_897944673877941_4641535608482334782_n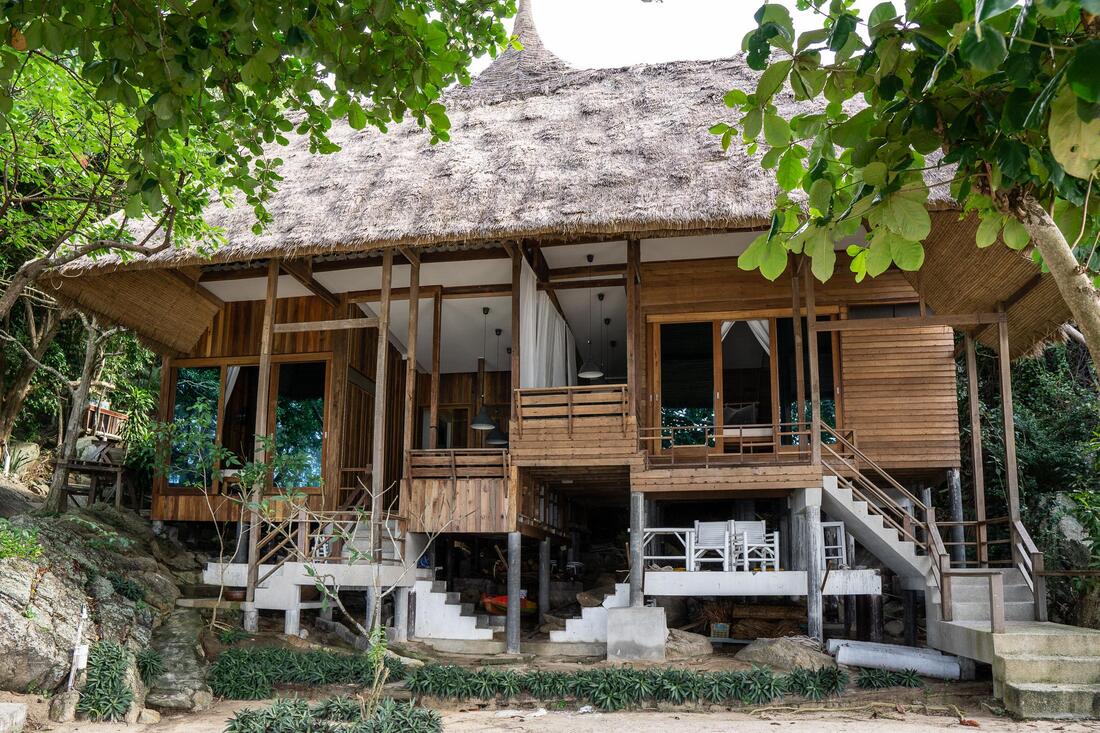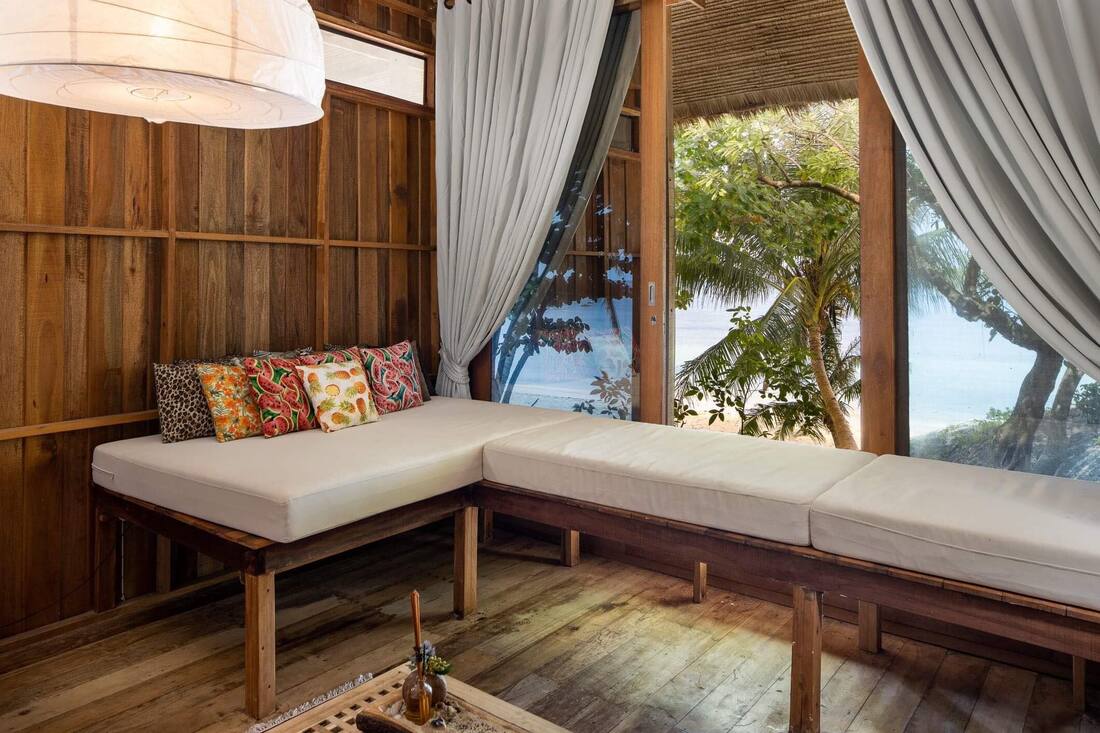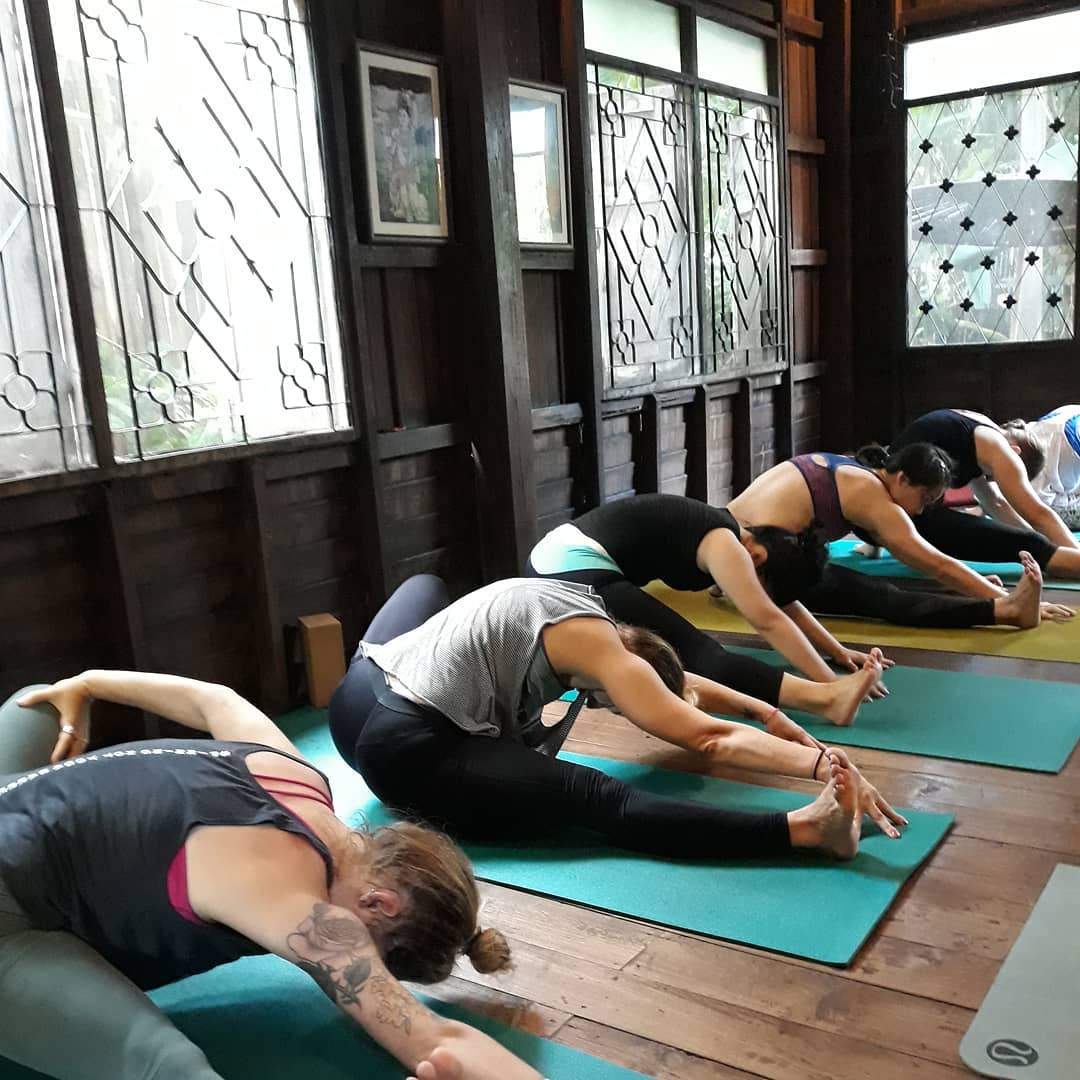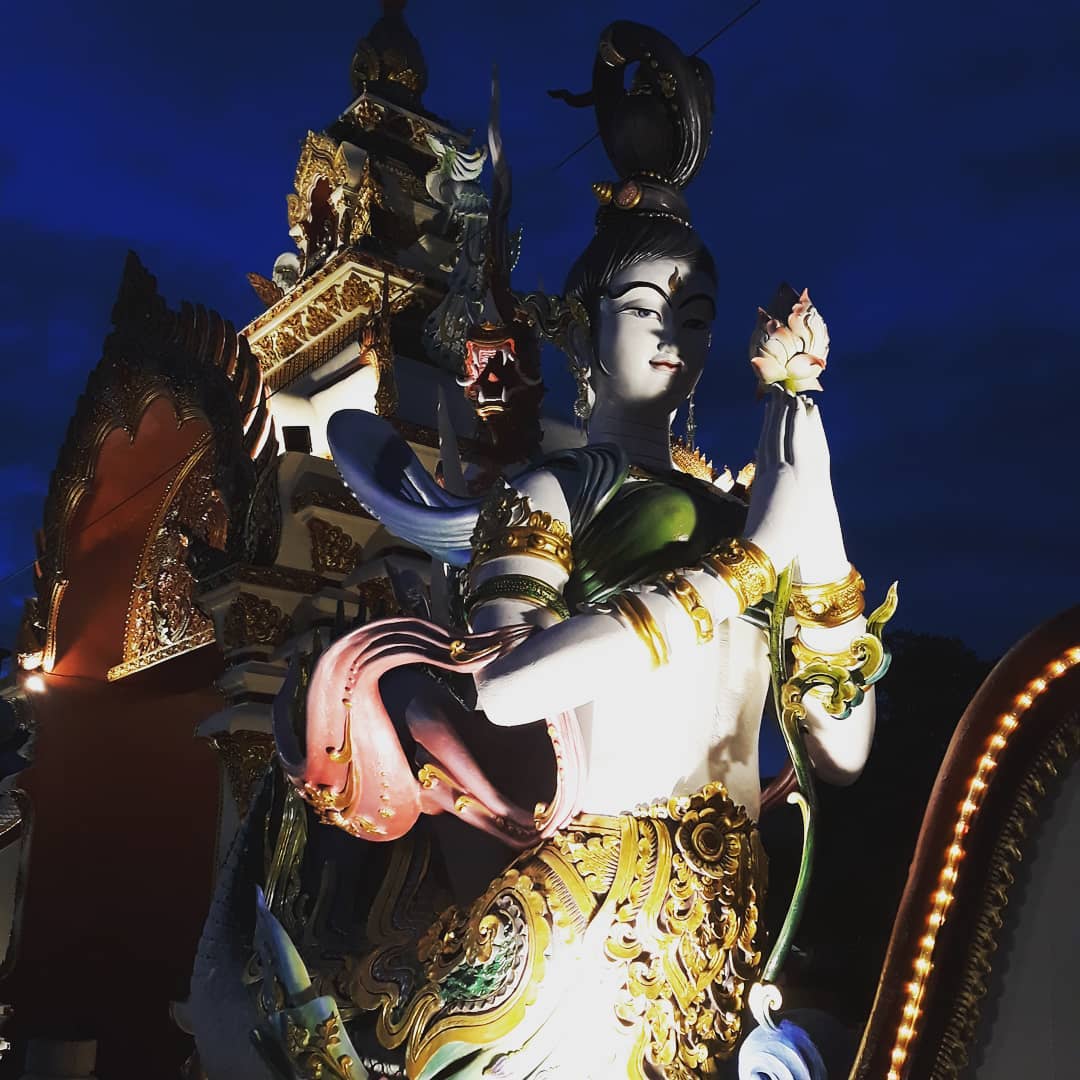 Wild Rose is one of the most popular yoga studios in Chiang Mai and they regularly host Yoga Alliance accredited yoga teacher training courses. Each program gives students a well-rounded curriculum that includes asana practice in Hatha and Vinyasa styles, meditation, anatomy, pranayama, bhakti yoga, conscious communication, personal development skills and so much more.
Program: More than just a yoga school and studio, Wild Rose Yoga in Chiang Mai has become a community of people who love yoga. Guest teachers who are often graduates of a teacher training at Wild Rose often return to give Dharma talks and sharing circles to give back to the place that helped form them into the yoga teachers that they have become.
What We Like: Wild Rose Yoga is tucked away behind Fon Soy Temple and the Chiang Mai Gate Market. The area is full of guest houses and accommodation options that will suit every student's budget and needs for the duration of the yoga teacher training course. Vegetarian and Vegan restaurants are also easily found that will not break the bank and in your free time you can enjoy many of the sights and sounds of old Chiang Mai or lounge in the nearby hot springs.
Cost: Contact for more information
15/2 Pra Pok Klao Rd Soi 2, Tambon Phra Sing, Amphoe Mueang Chiang Mai, Chang Wat Chiang Mai 50200, Thailand
Conclusion
Yoga teacher training certification programs are available throughout Chiang Mai for yoga students and practitioners of all backgrounds and budgets. Whether you are looking for a way to deepen your own personal practice, or develop skills to teach yoga around the world with reputable schools and lineages, you will find the right school that calls to you in Chiang Mai.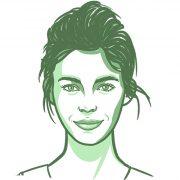 Susan Williams
Susan views the world through a lens of spirituality, health, and compassion. Her positive outlook on life shines through her writing, which is heavily focused on yogic living, meditation, and conscious eating.