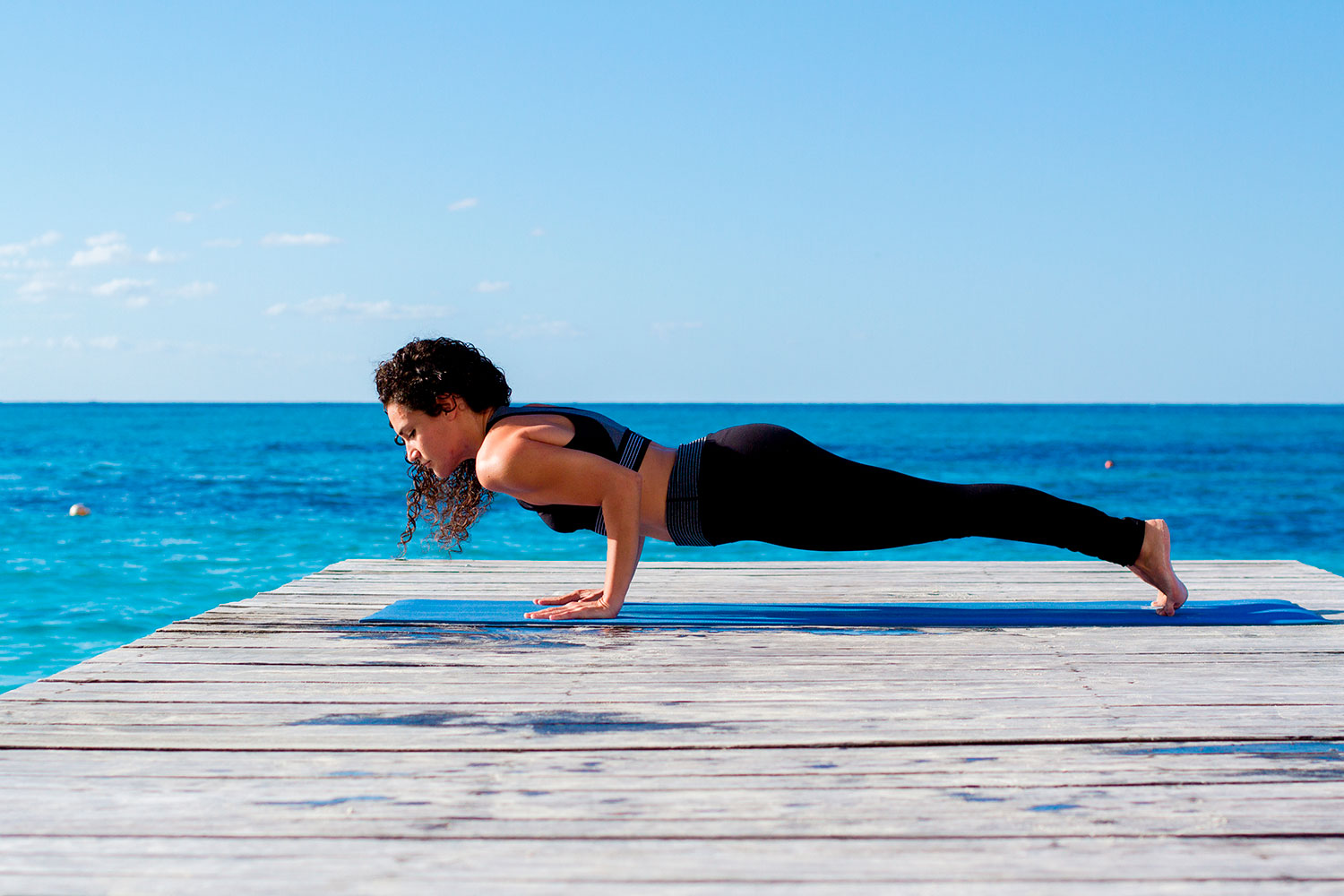 Tulum has just about everything you might look for in a luxury yoga retreat. From luxe spa treatments and sacred ceremonies to crystal blue waters and the warm ocean breeze, it is hard to find a reason to not consider Tulum as a potential destination for an upcoming yoga holiday. With many direct flights from North America, it's a convenient paradise escape for many, offering a great descent into restored wellbeing and renewed vitality. Given that there are many yoga retreat centers and resorts to choose from, we've narrowed the options down to the top 10 best luxury yoga retreats that Tulum has to offer.
The 10 Best Luxury Yoga Retreats in Tulum 2020 Guide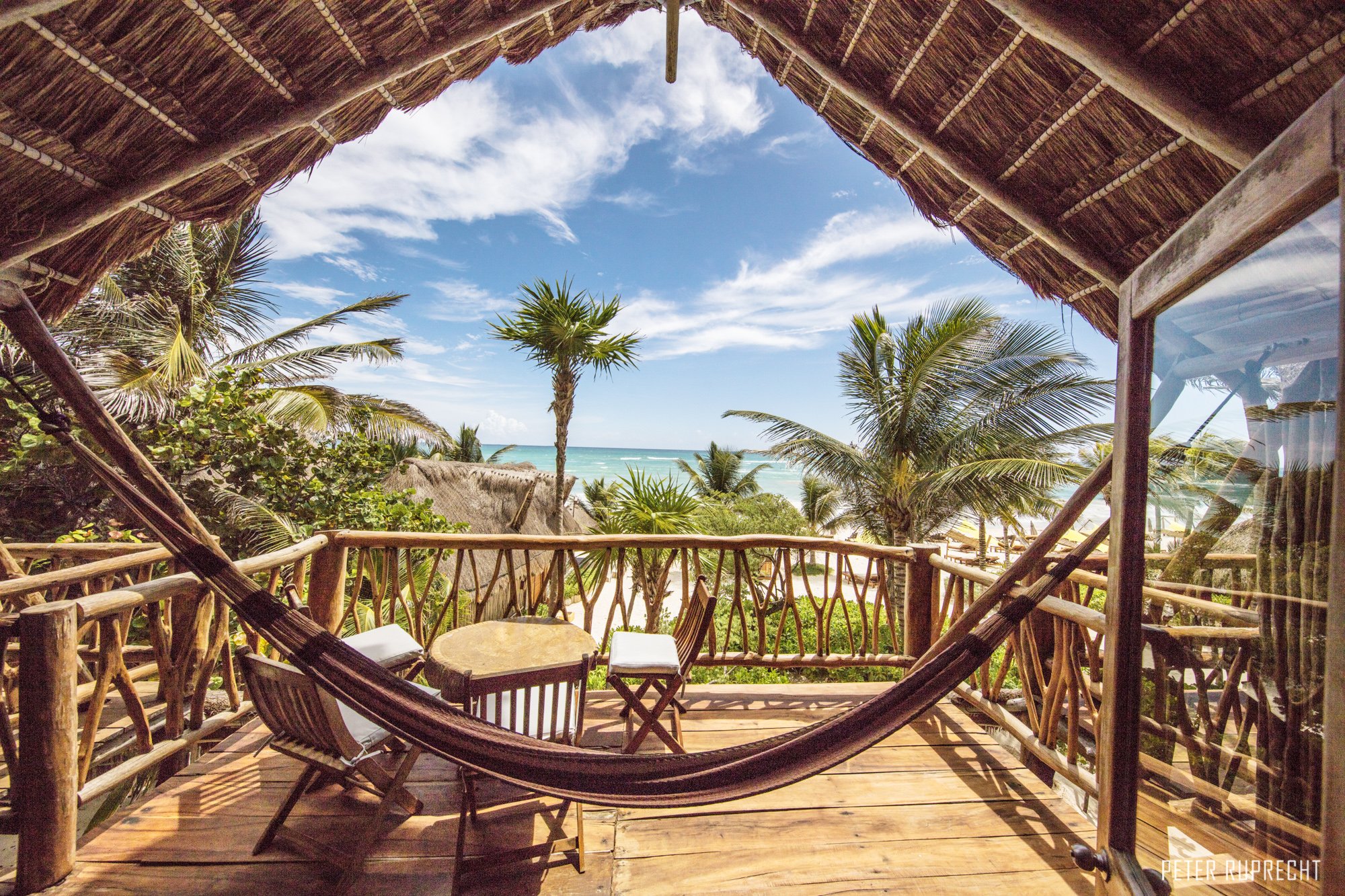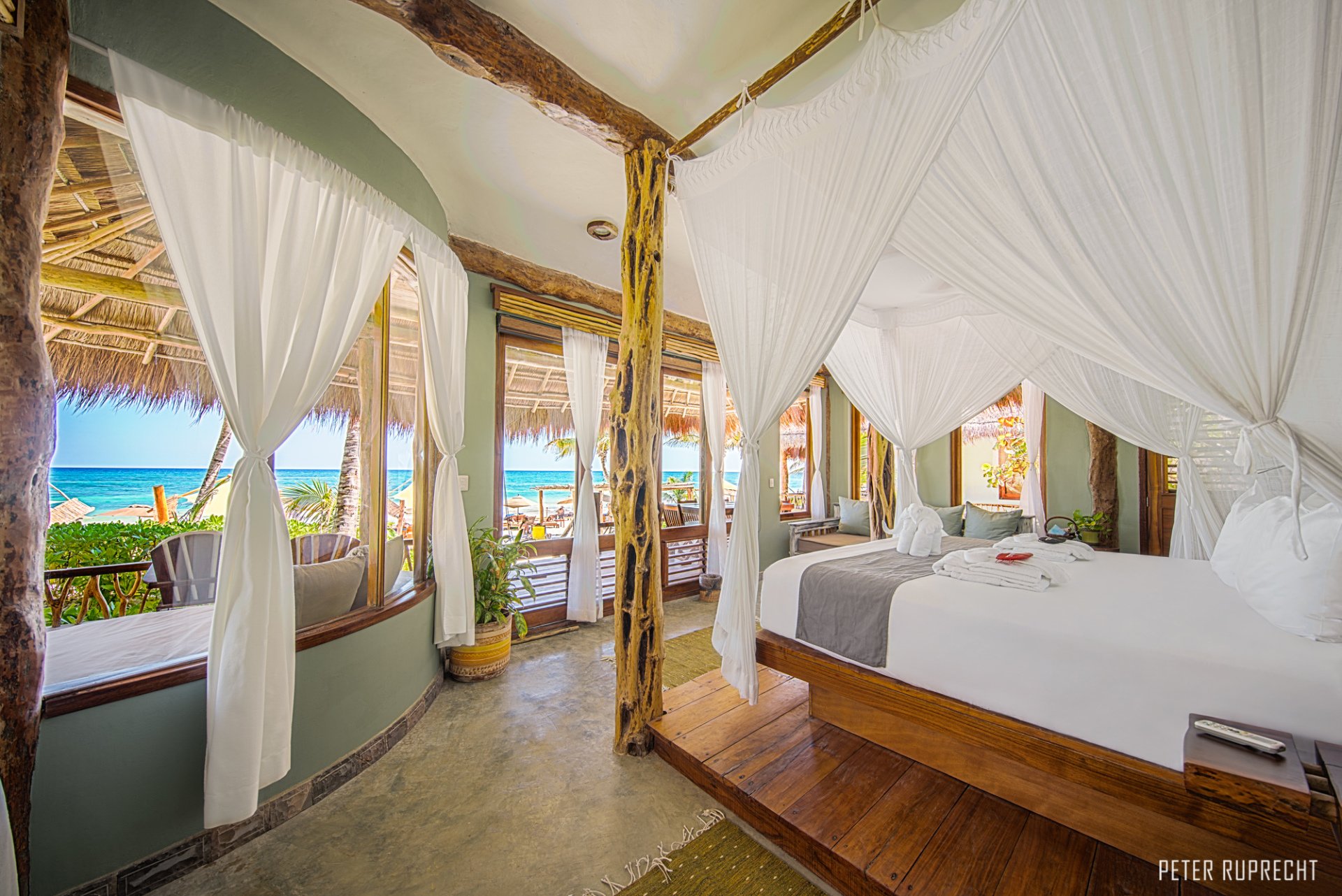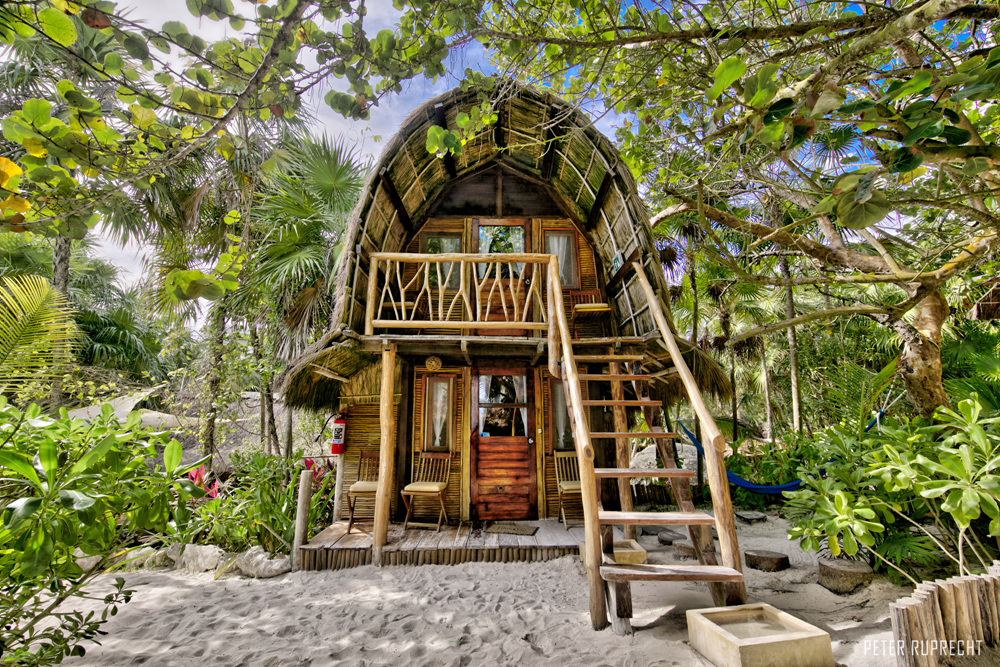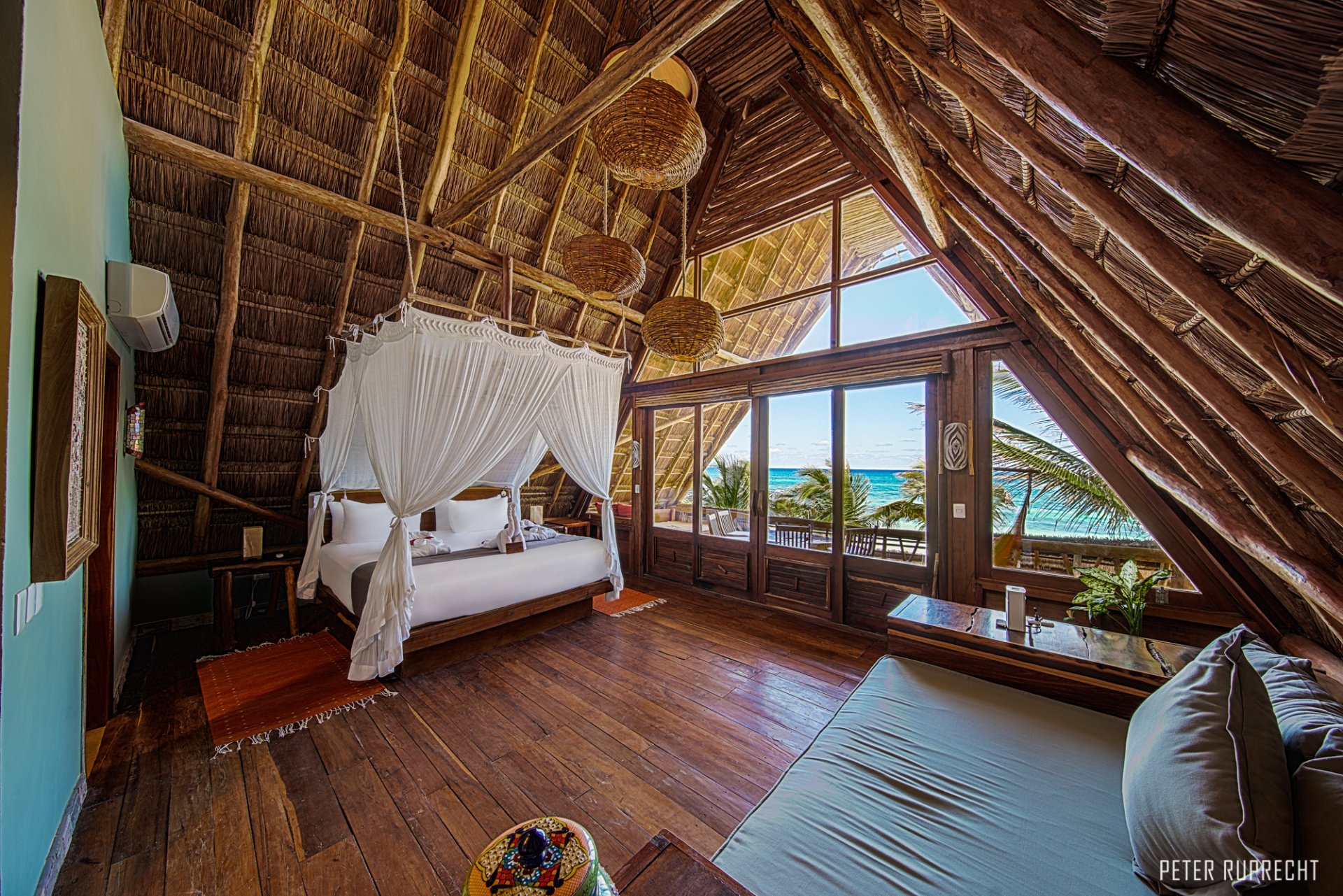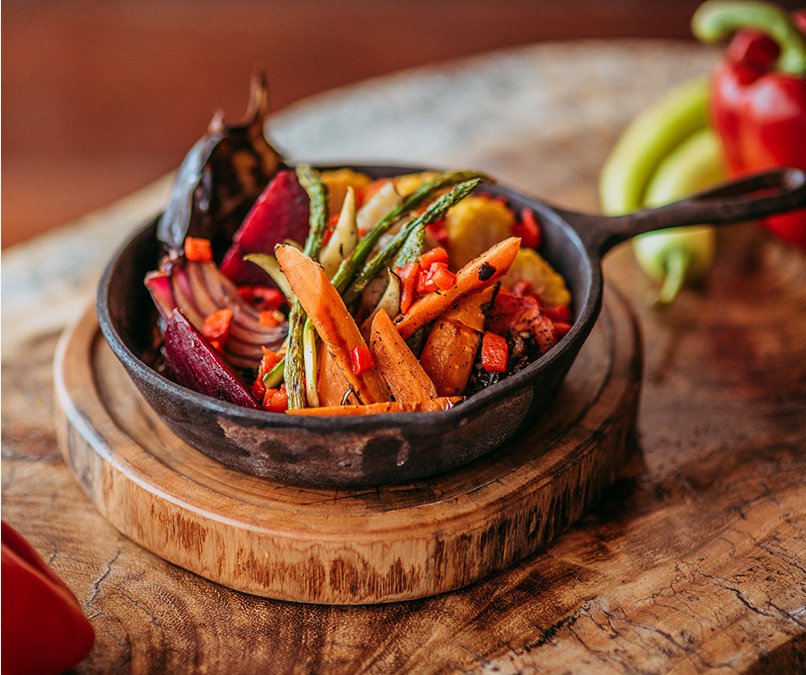 ahau-tulum-beach-hotel-home2
ahau-tulum-beach-cabanas-msbl
ahau-tulum-beach-cabanas-bali-hut
ahau-tulum-beach-hotel-cabins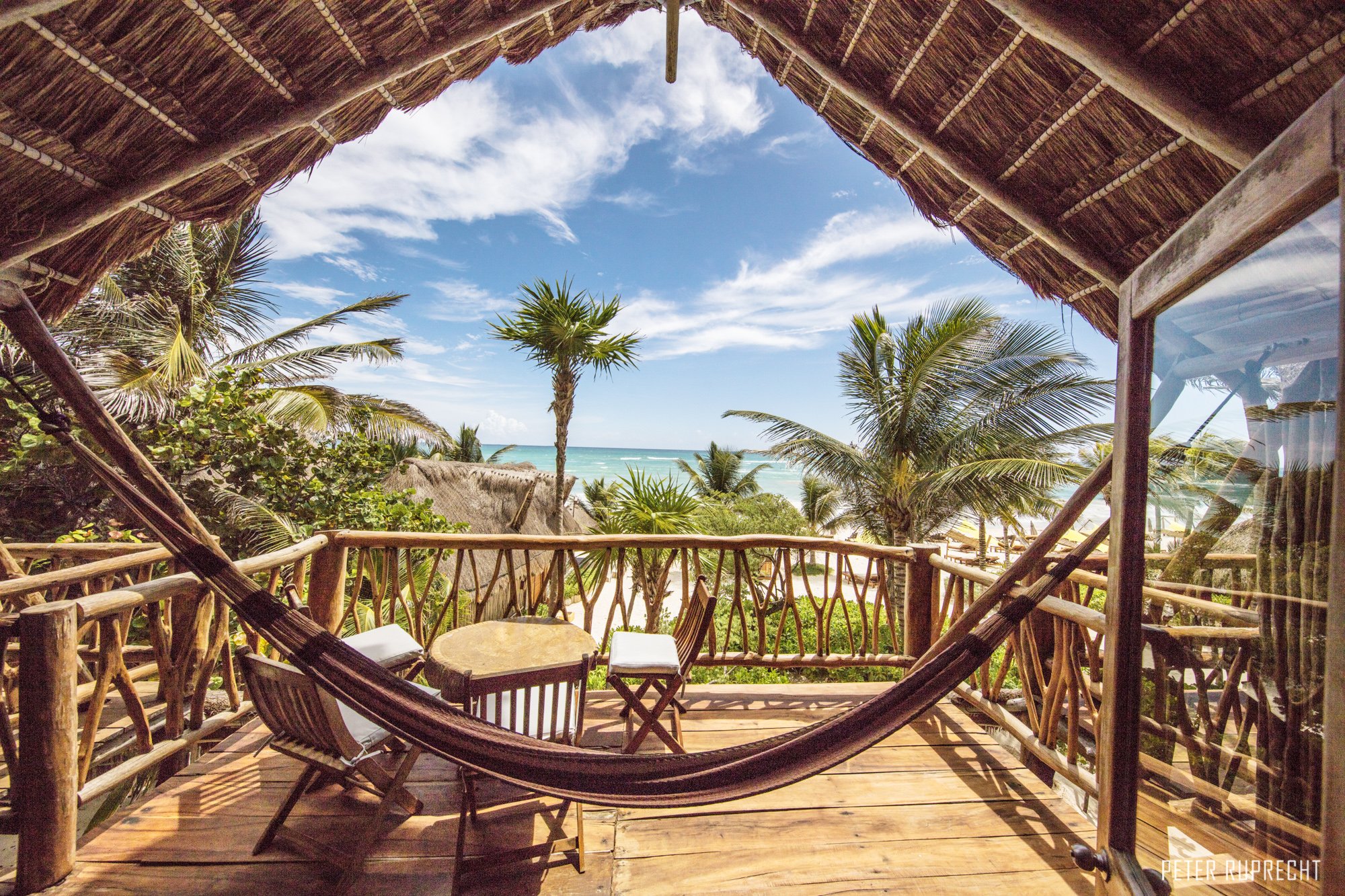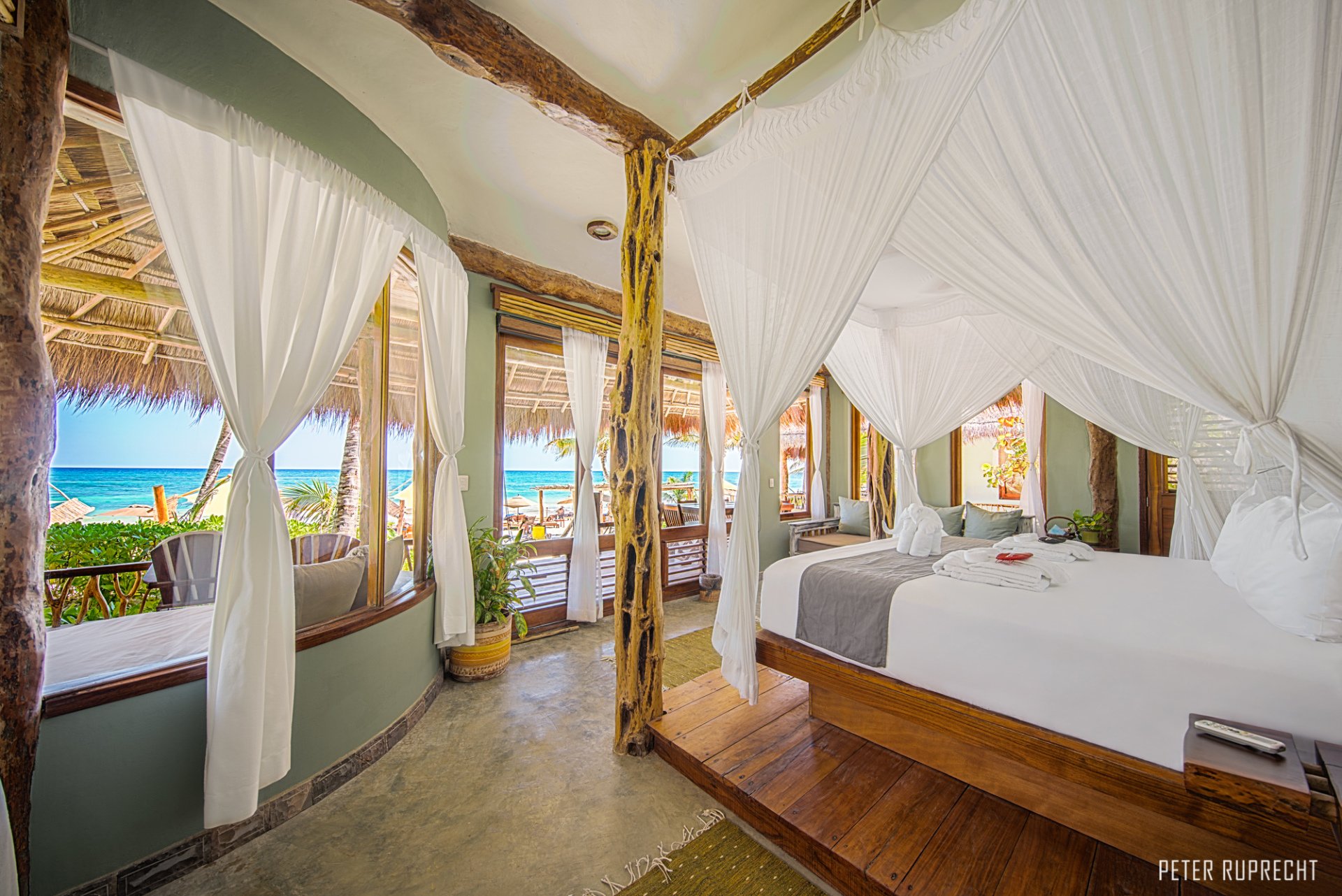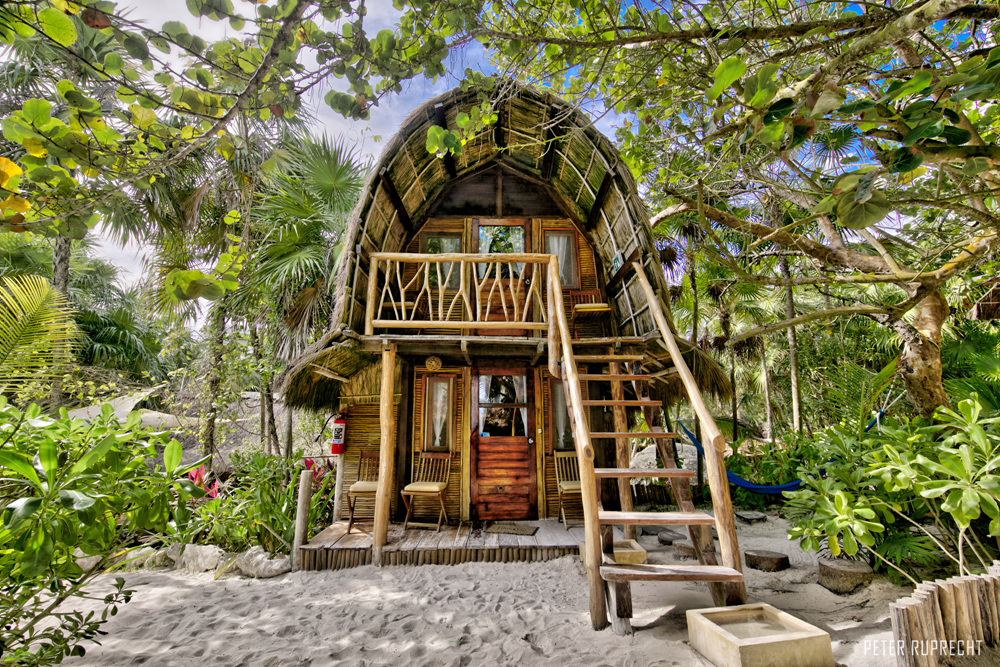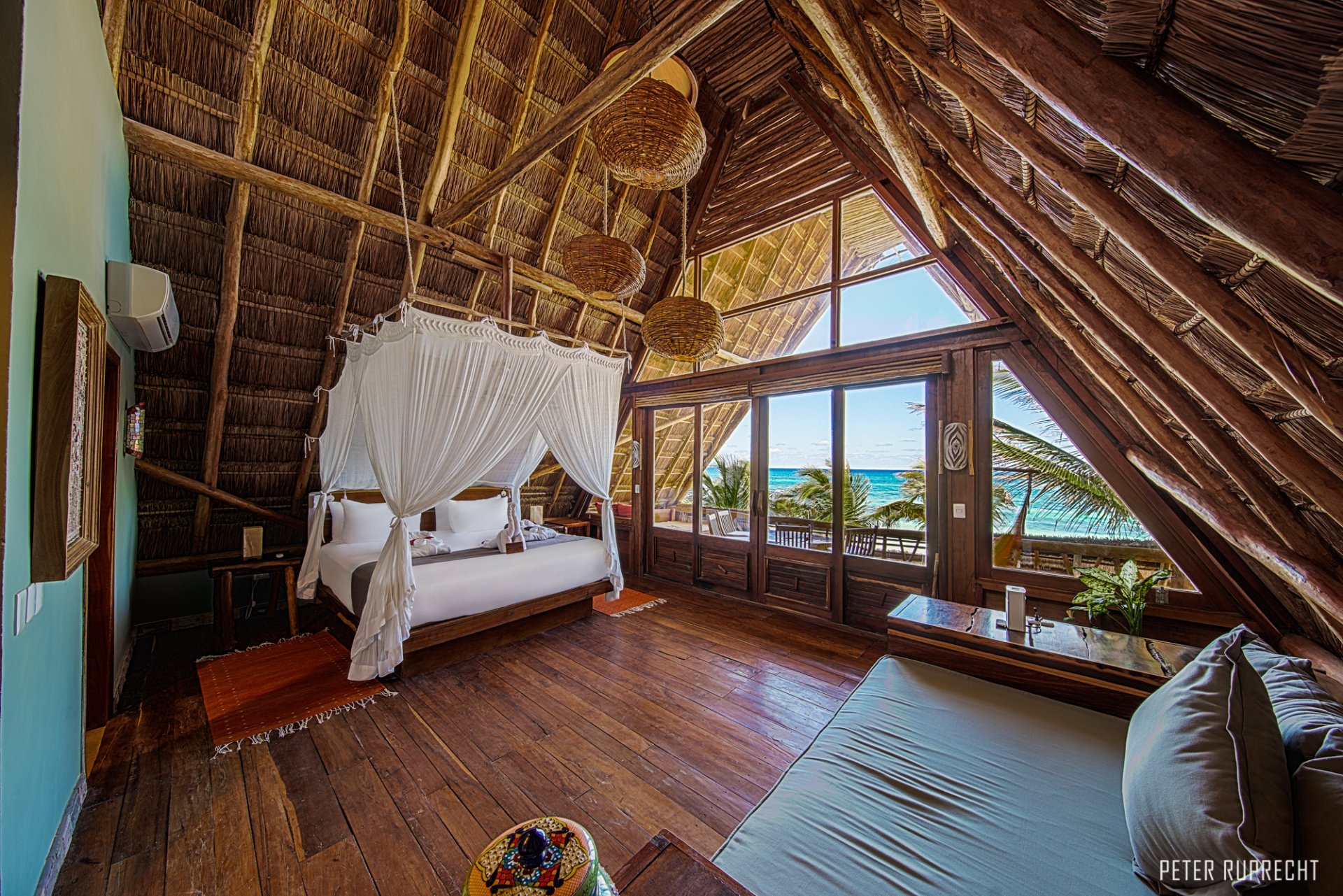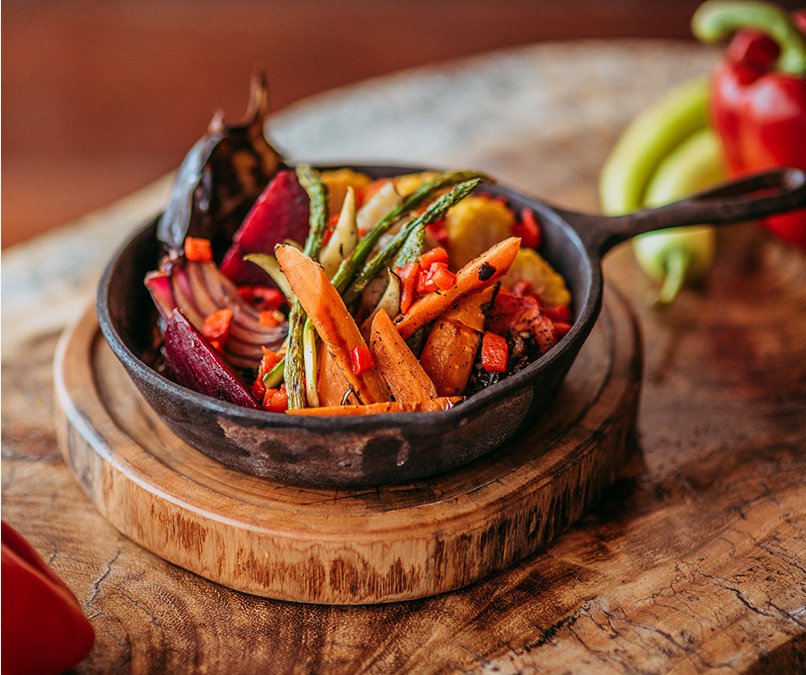 Another yoga sanctuary in the town of Tulum is Ahau. Ahau, named after the Mayan sun god Kinich Ahau, stands for universal consciousness. The property is highly aligned with Mother Nature and strives to maintain a healthy relationship with the natural world that weaves through the space. Beautiful cabanas make for a luxurious stay and yoga holiday.
Program: Bookings here are of the build-your-own approach. Book a cabana and opt in for additional activities as it suits you. Wellness experiences include daily morning yoga classes, traditional Mayan Temazcal ceremonies, essential oil healing sessions, and moon circles.
What We Like: The food is both delicious and nutritious, namely of the Mexican Caribbean-style. For breakfast, try Ahau organic eggs or organic pancakes. At night, enjoy dinner alongside live music and the stars overhead.
Cost: Prices vary, so check directly with Ahau for up-to-date prices. Expect to spend upwards of $250 USD per night.
Carr. Tulum a Boca Paila Km. 7.5, Zona Costera, 77780 Tulum, Q.R., Mexico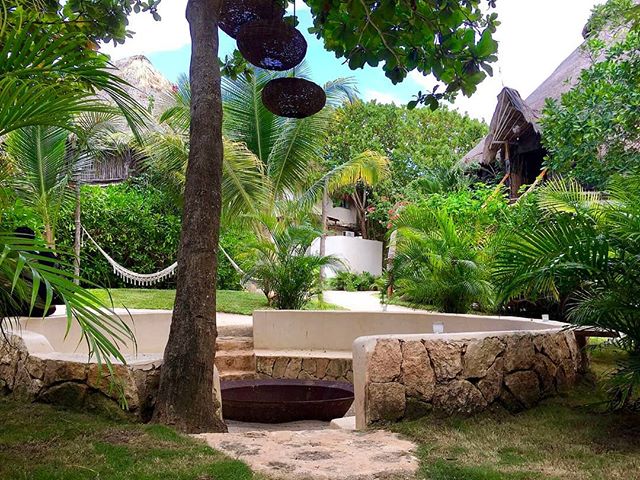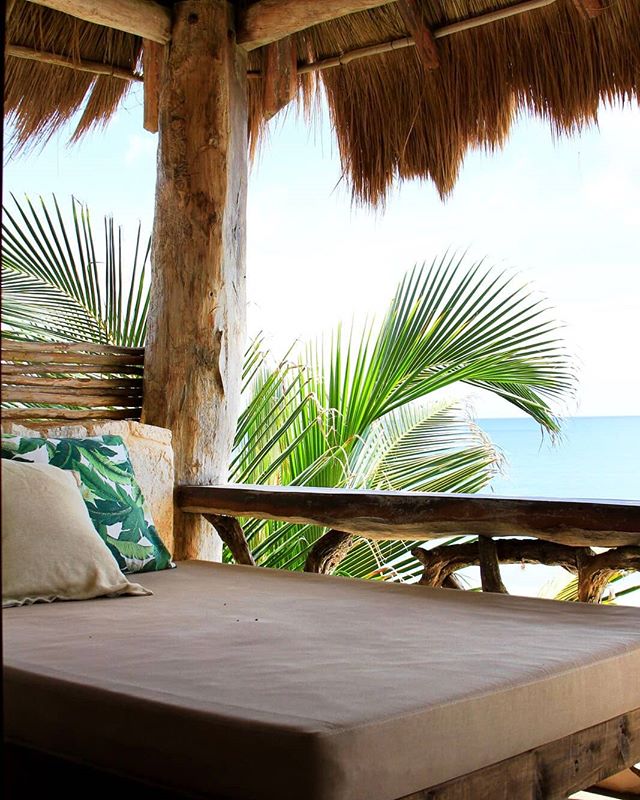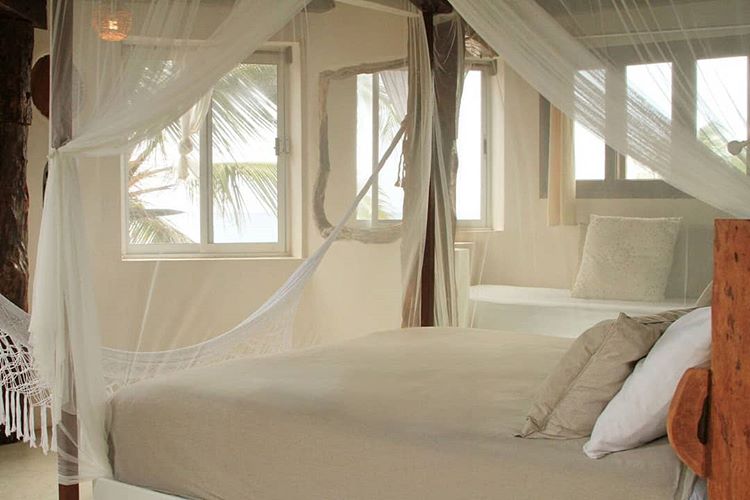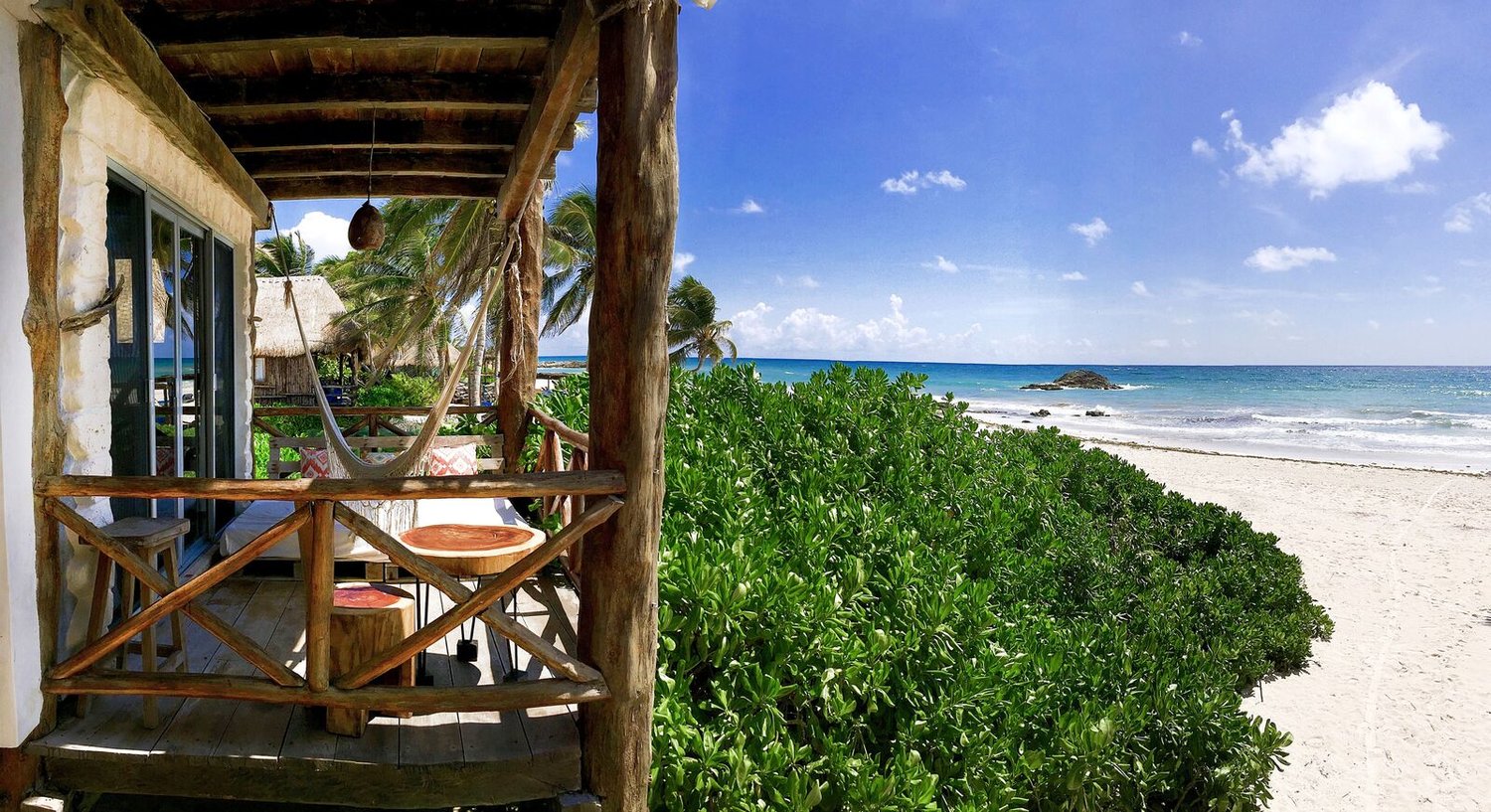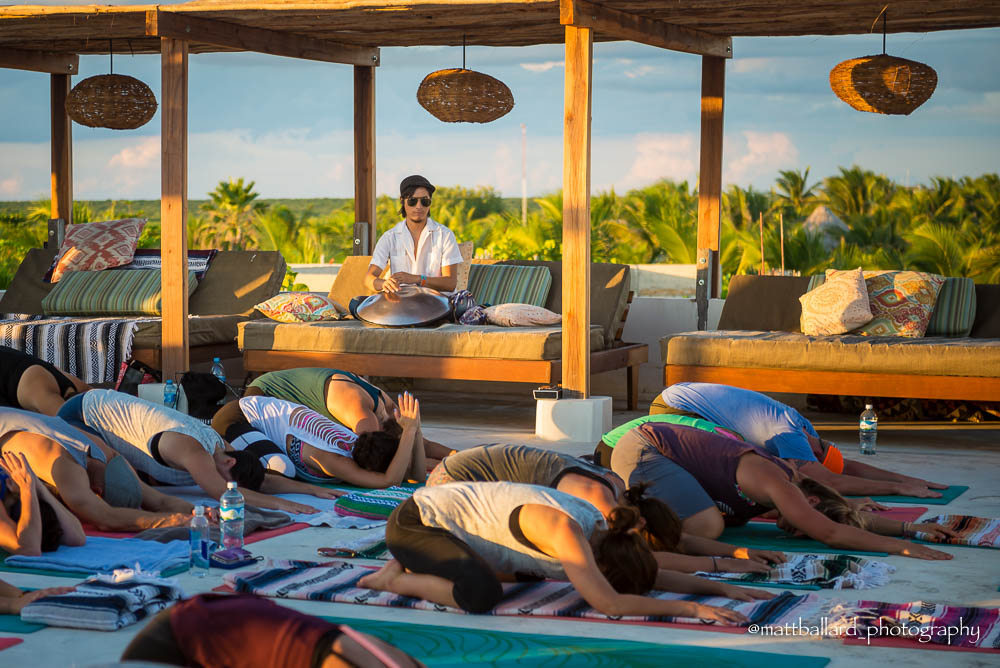 29417023_188579415199447_4404419413642575872_n
30077551_221244048647751_6059693410019704832_n
30078167_1817511351621935_1895979356807757824_n
beachfront+room+view+by+Joshua+Nilsen+Photography+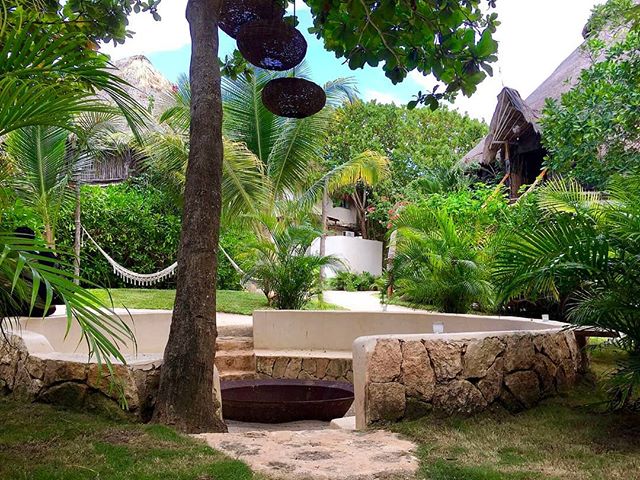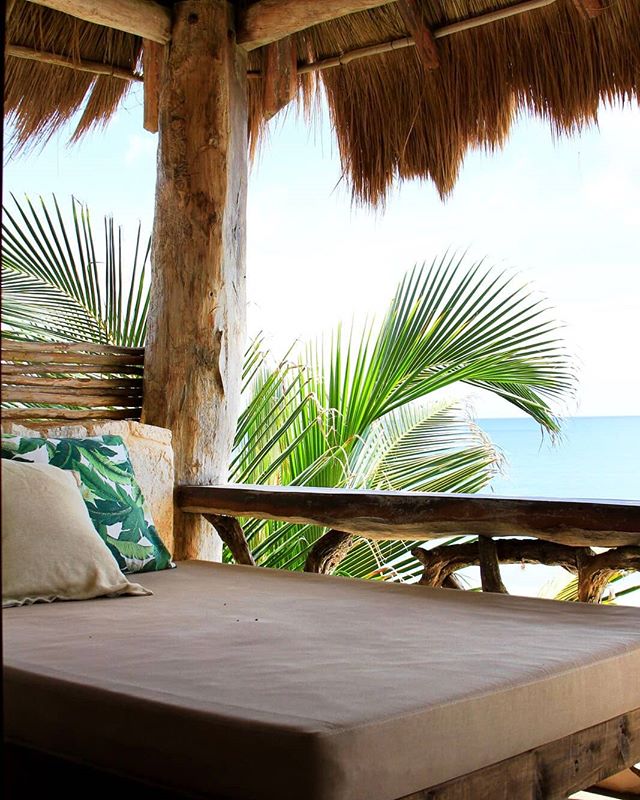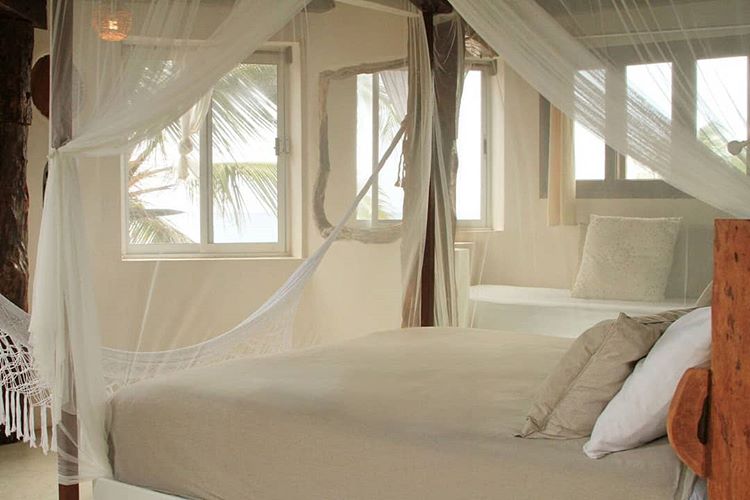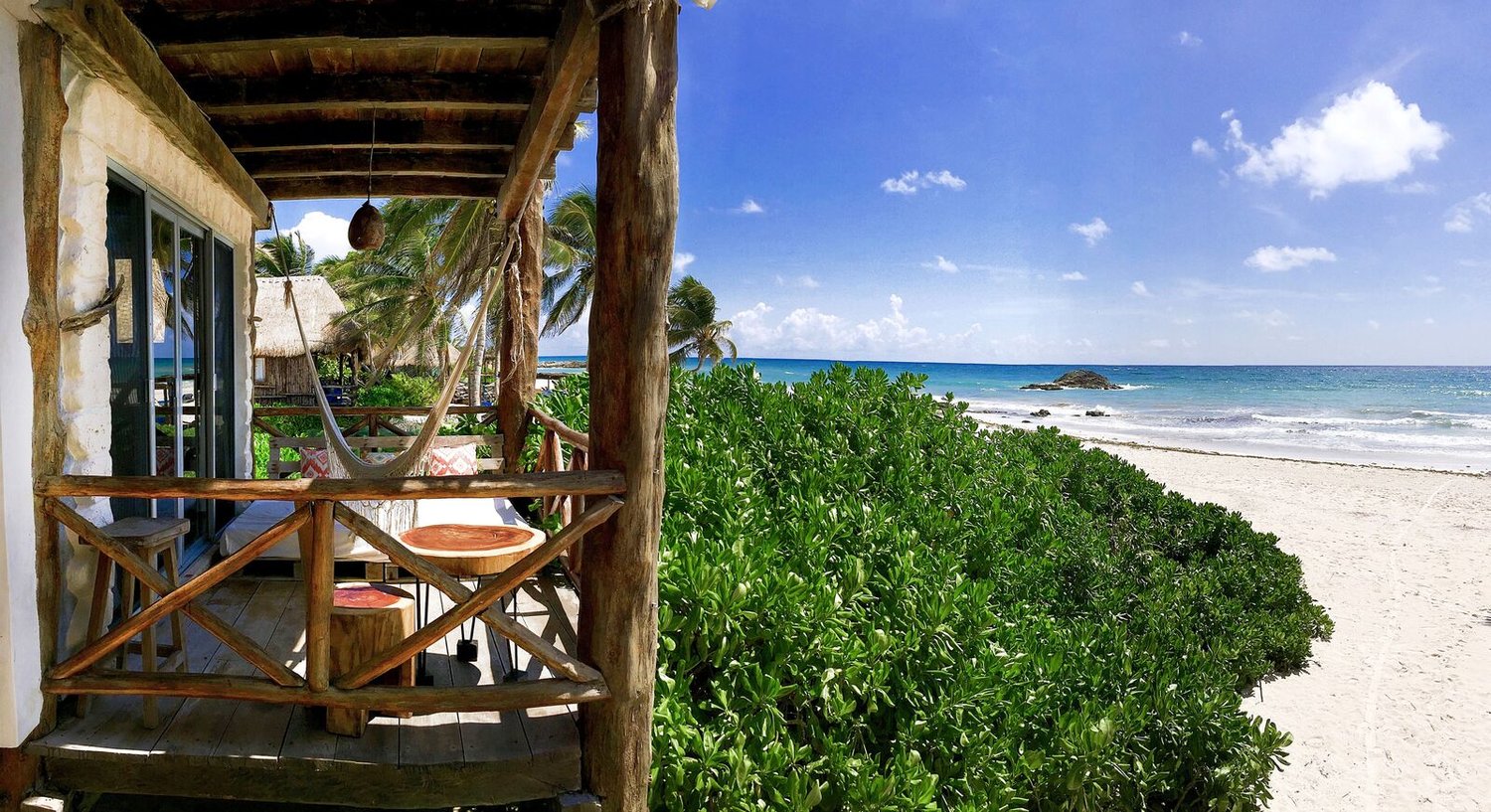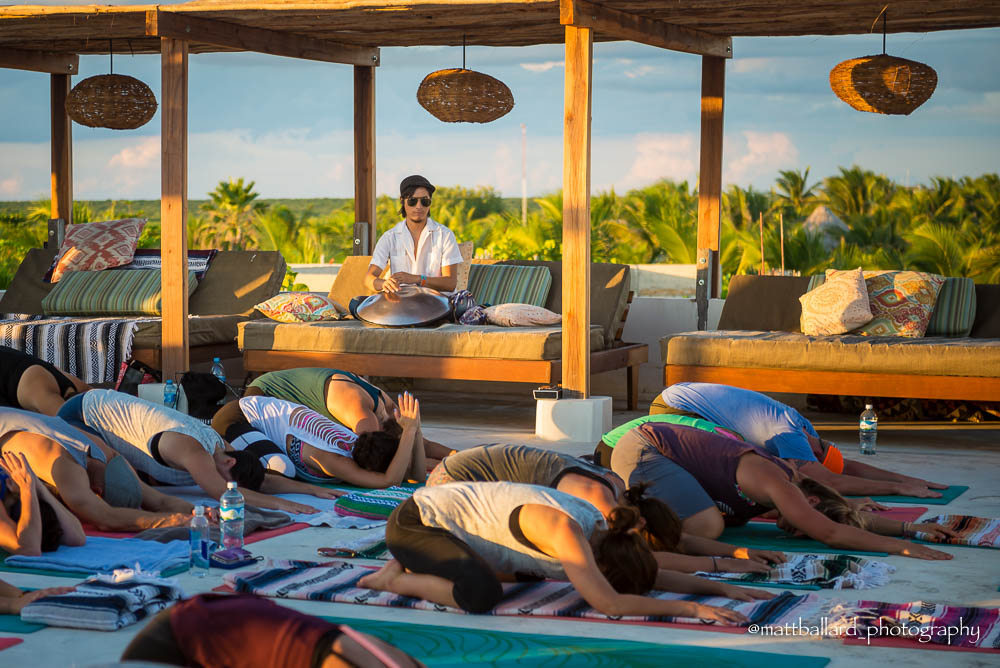 Amansala, when broken into the Sanskrit words 'aman' and 'sala,' means 'peace waters.' Resting right on the edge of the crystal waters of the Caribbean, it comes by its name honestly. This eco-chic resort is home to an in-house spa, beautiful accommodations, and rows of inviting beach loungers to rest in as you overlook the vast mystery of the ocean during your sweet stay here.
Program: Amansala offers three retreat packages: Bikini Bootcamp, Beach Body Camp, and Beach N' Bliss. The latter (the most relaxed of the bunch) is a 7-day package that includes accommodation, meals (excluding one off-site dinner), two yoga classes daily, two spa services, one Mayan clay treatment, tours to top sights nearby, and additional activities.
What We Like: The rooms here are truly rustic chic and completely luxurious. They are simple and comfortable, some offering a beach view. The Nirvana Beachfront room has a private terrace and daybed to relax in away from the world for a while.
Cost: For a bed in a shared triple room, the package price starts at $1890 USD. The price rises from here for various accommodations, with the Nirvana Beachfront room going for $3660 USD.
Tulum Beach, 77766 Boca Paila, Quintana Roo, Mexico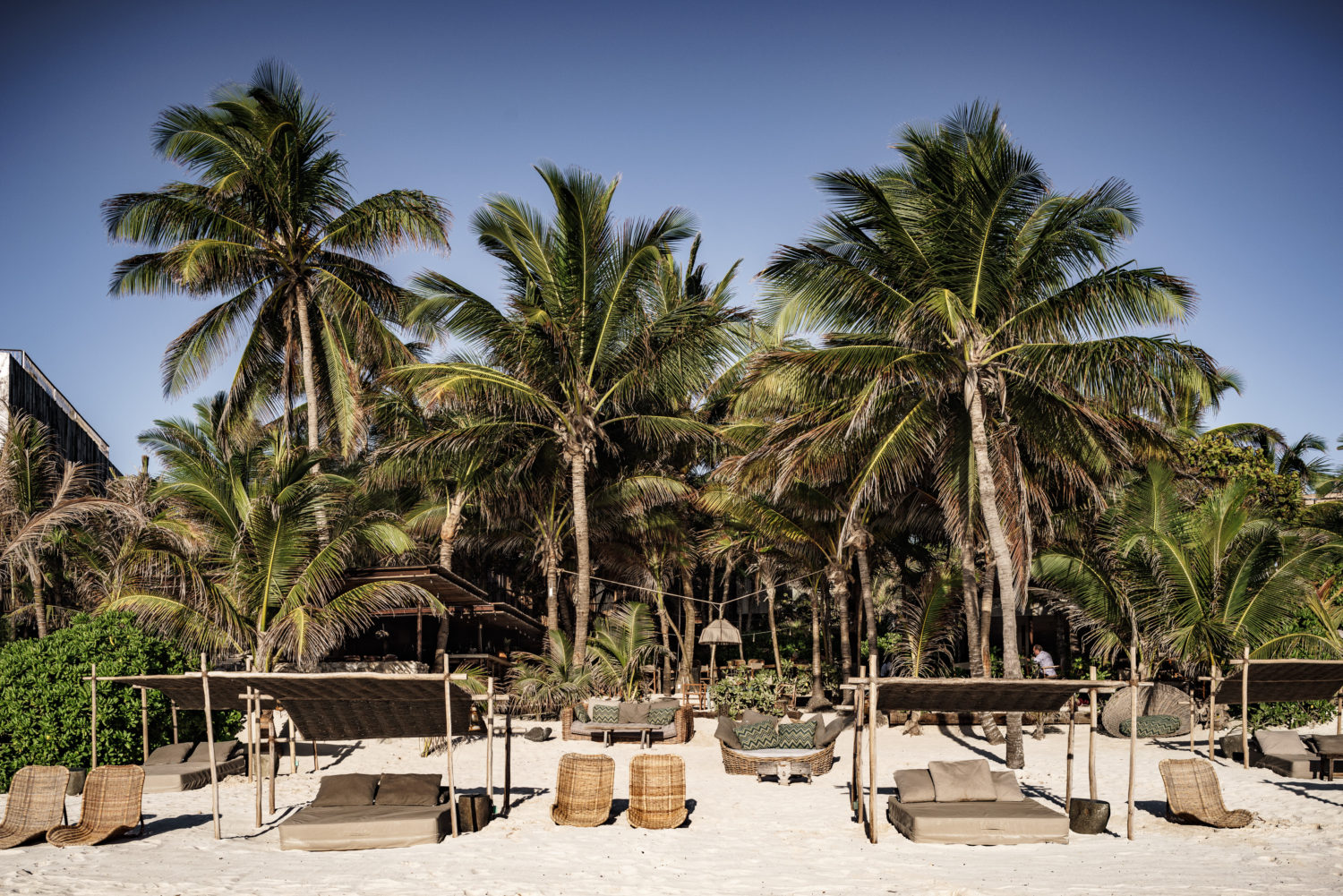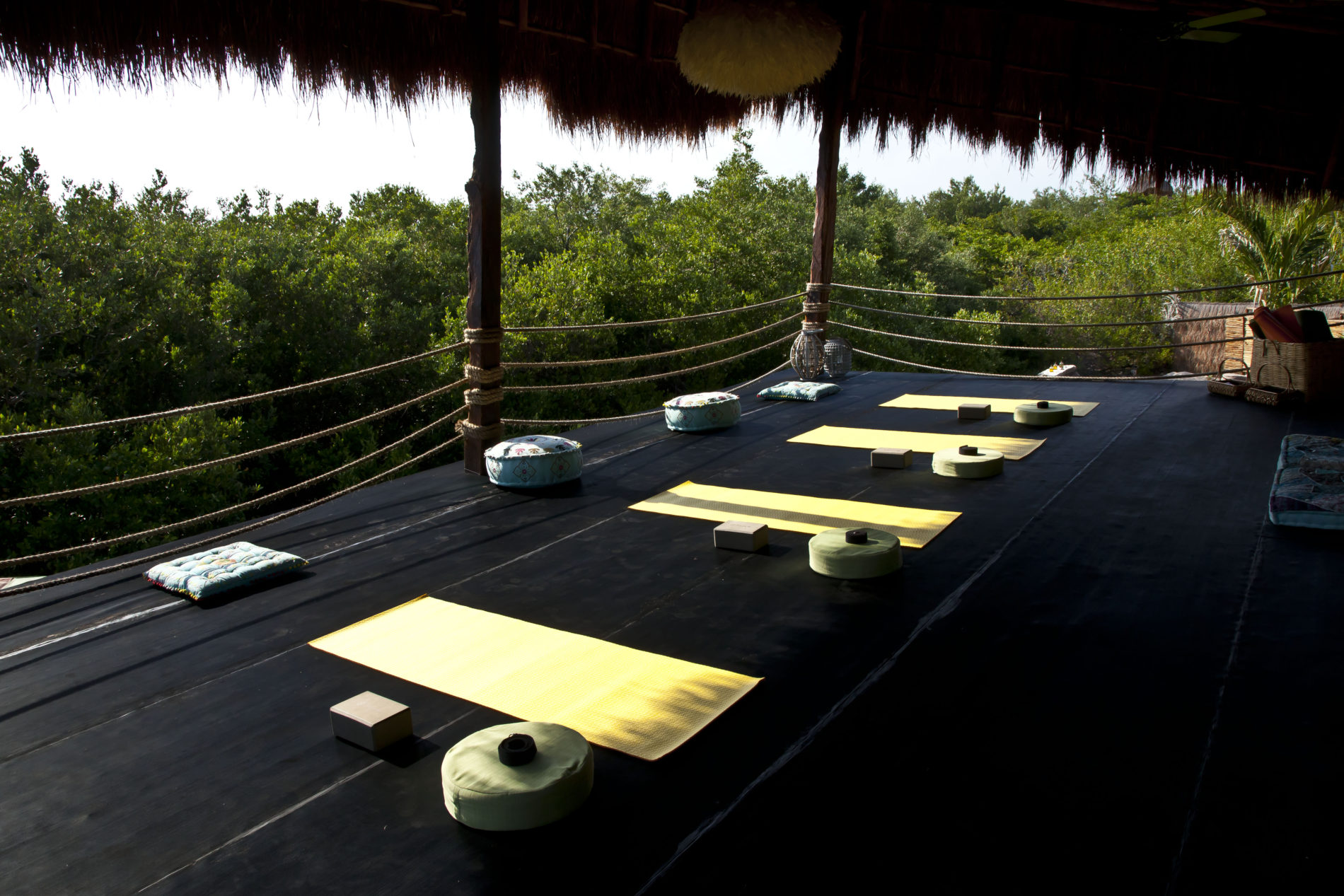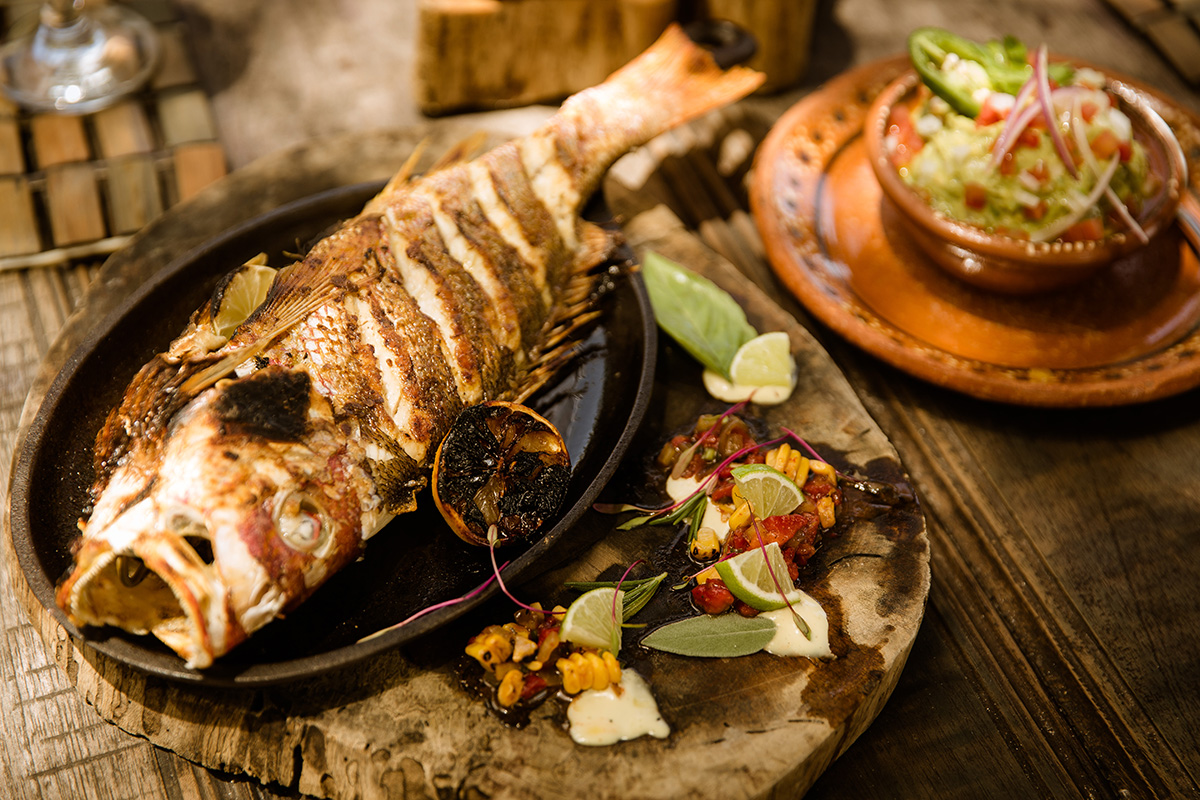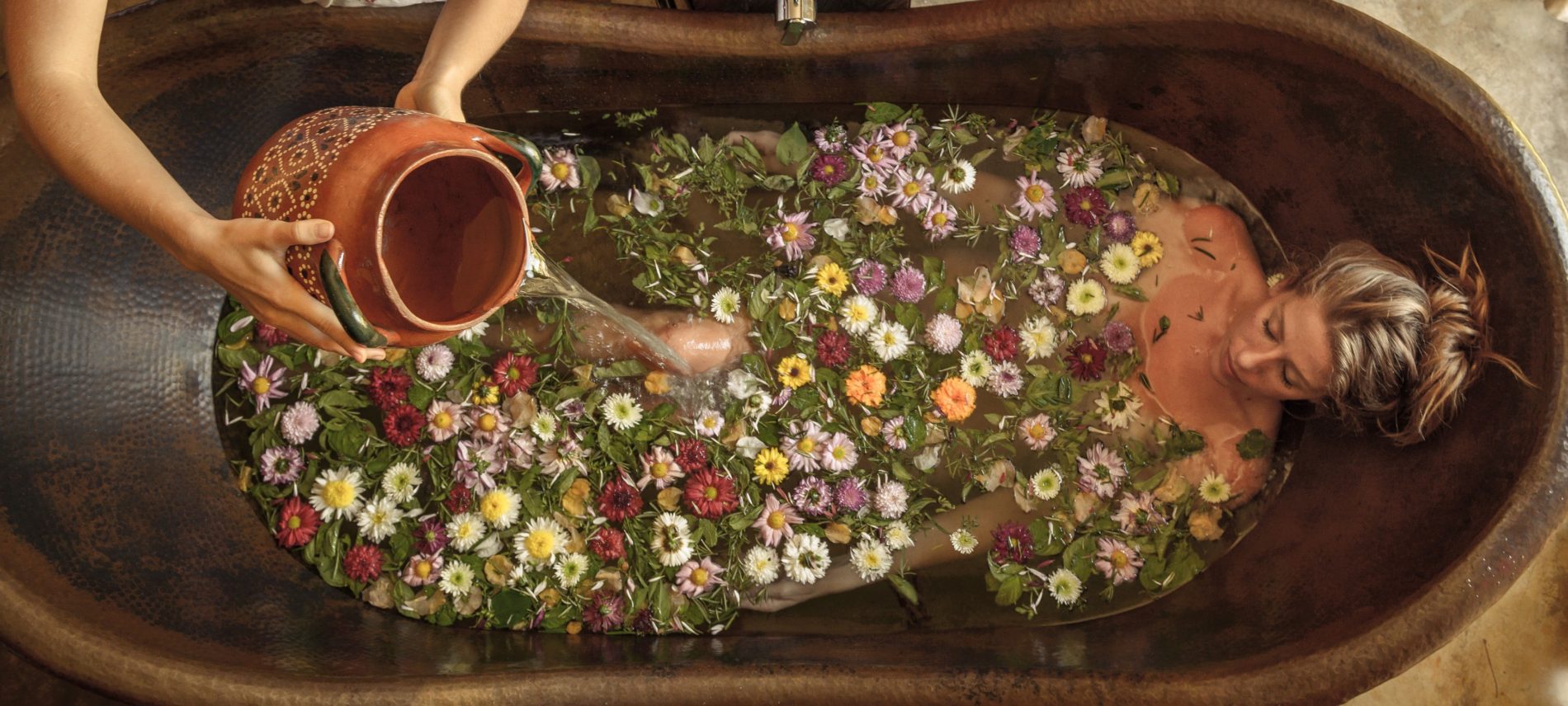 tree_top_yoga_shala-e1490633410794
YAANII-627-e1490383930555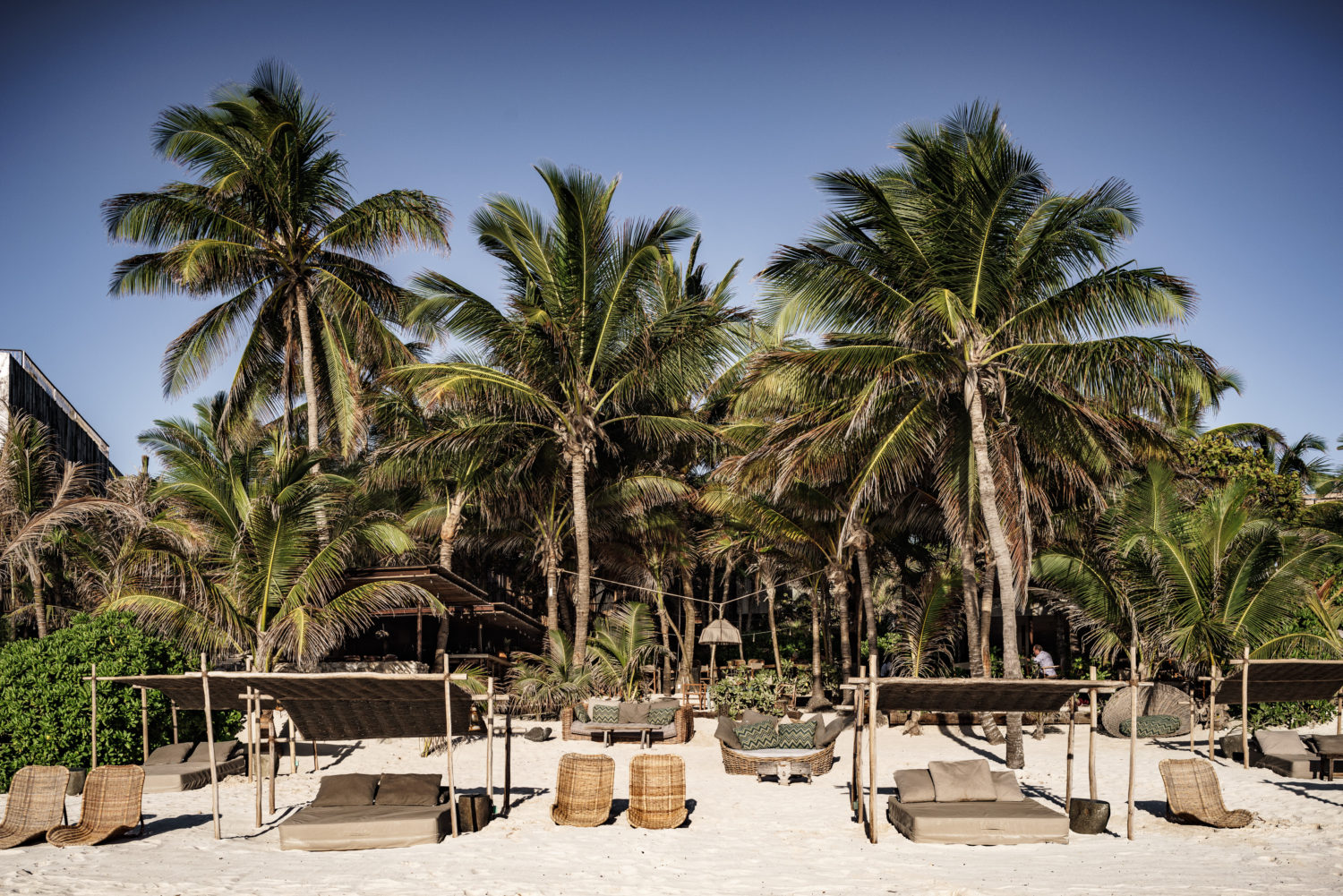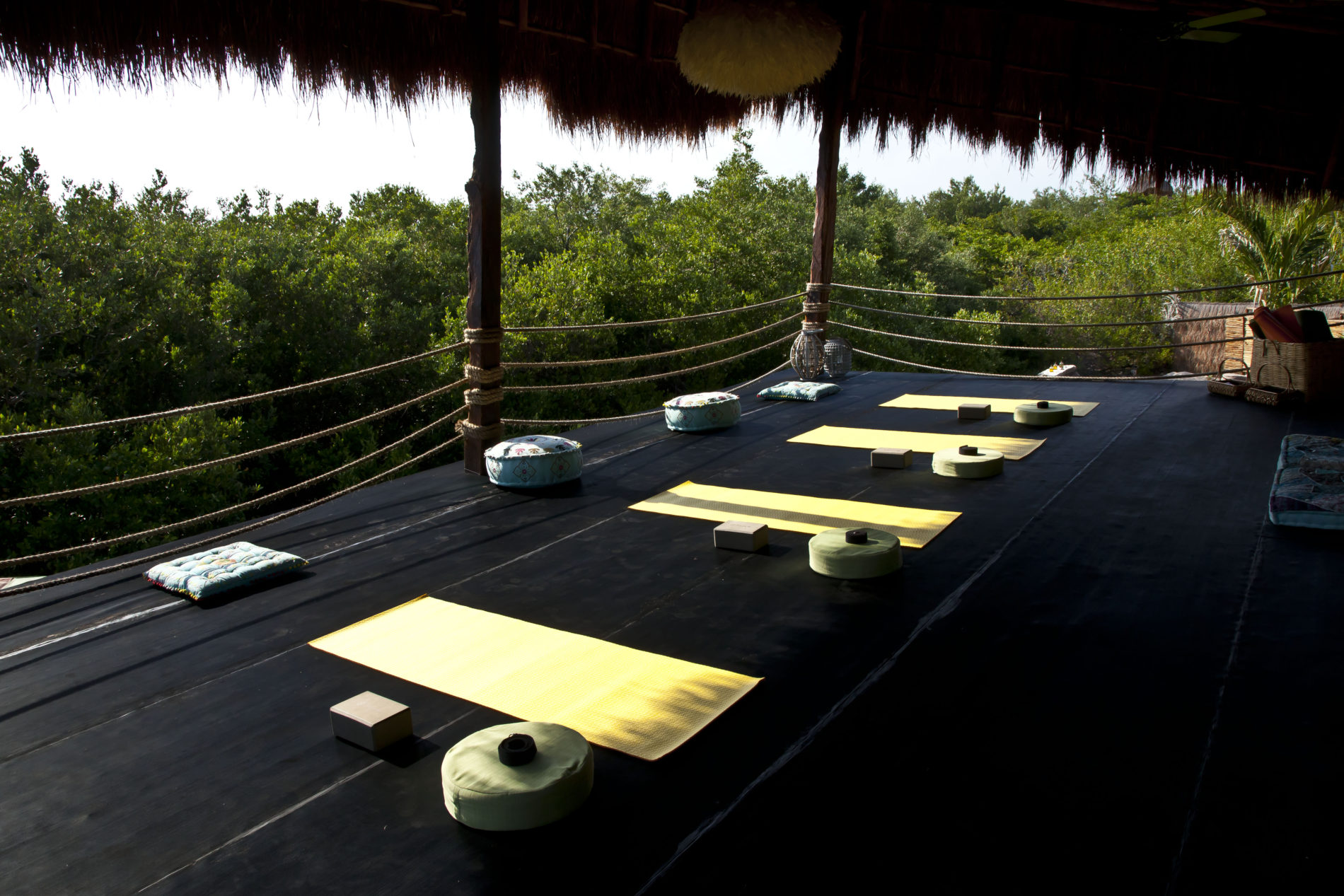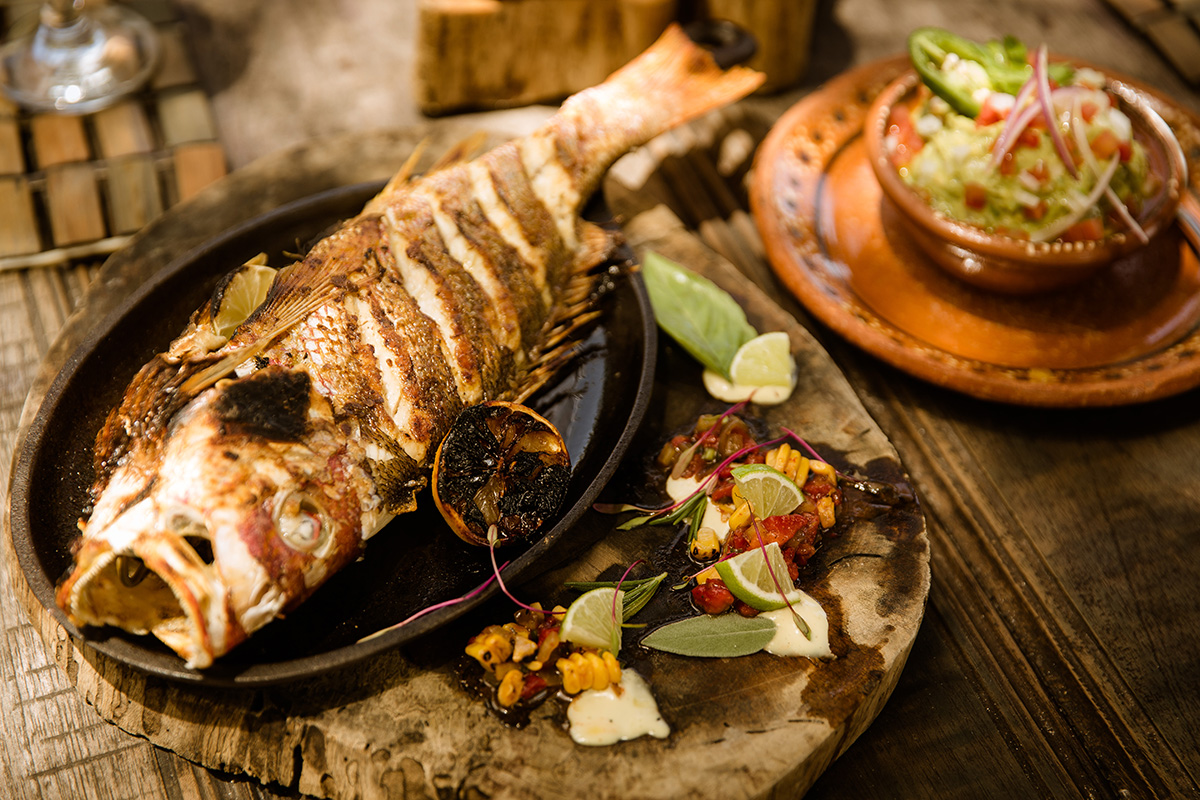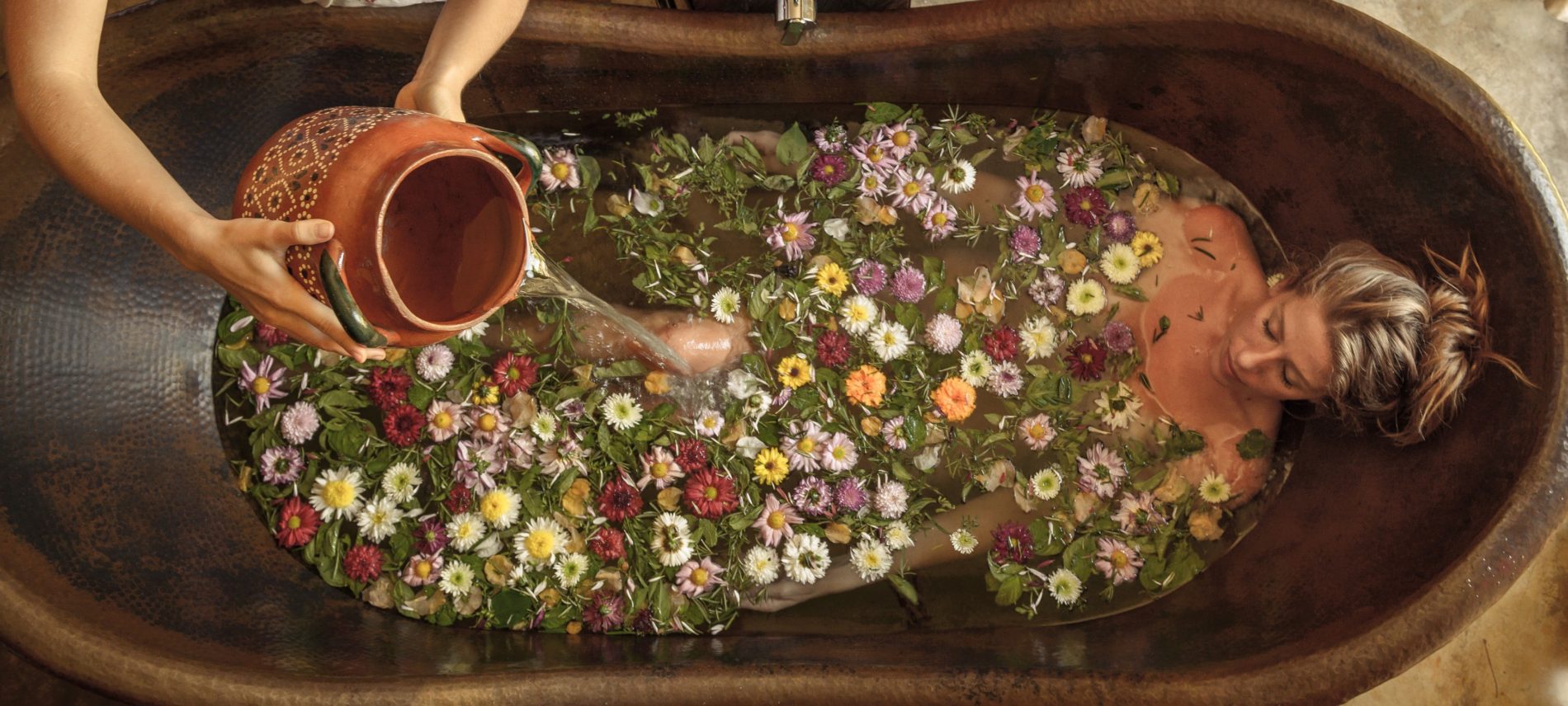 Be Tulum is a boutique wellness property in Tulum that offers the utmost luxury. Though its more hotel than designated retreat center, the wellness offerings here are unparalleled and enable guests to build their own yoga holiday. Daily tree top yoga classes, indigenous treatments, energy healing sessions, and Temazcal ceremonies make this place a true paradise of wellbeing.
Program: Book one of Be Tulum's 64 stunning suites for a tranquil, restorative stay. There is no set program so you can customize your vacation as you please. Enjoy the plush beach loungers, the swimming pool, or one of their incredible spa treatments and traditional ceremonies. Yoga classes are held twice daily and meditation is offered twice per week.
What We Like: The accommodations at Be Tulum are truly a work of art. Some offer private pools while others offer lush garden surrounds. In any case, a stay here on its own accord is enough to ease both body and mind.
Cost: Prices vary greatly depending on room chosen and time of year. Prices at time of writing start around $365 USD per night.
Carr. Tulum-Boca Paila Km. 10, Tulum Beach, Zona Hotelera, 77780 Tulum, Q.R. Mexico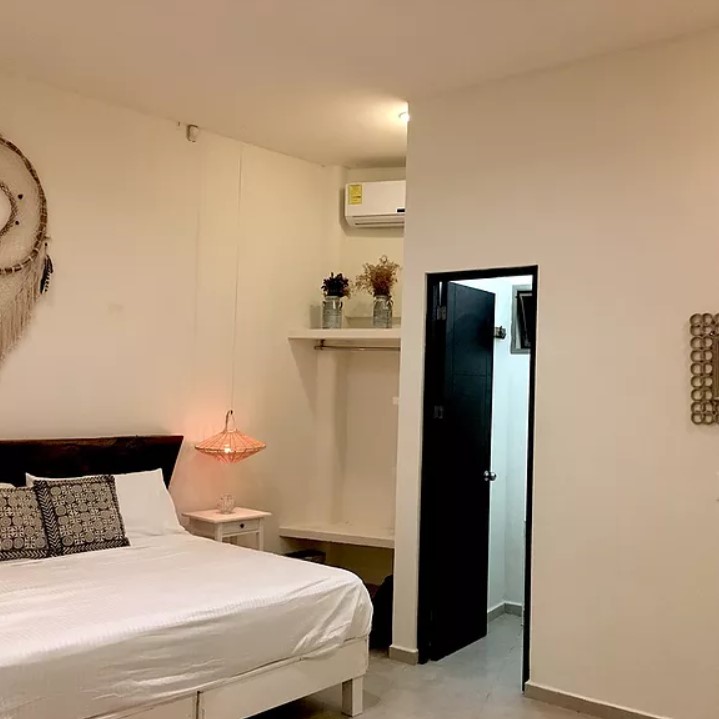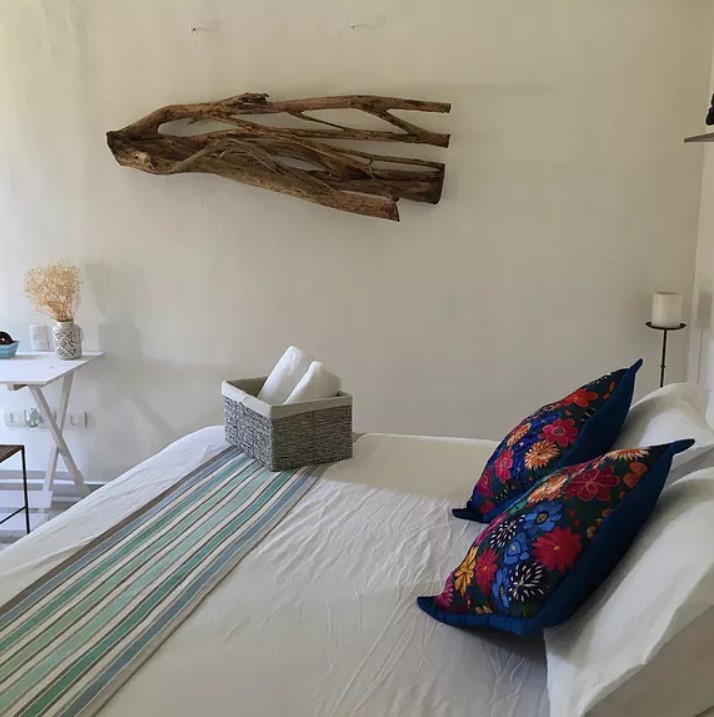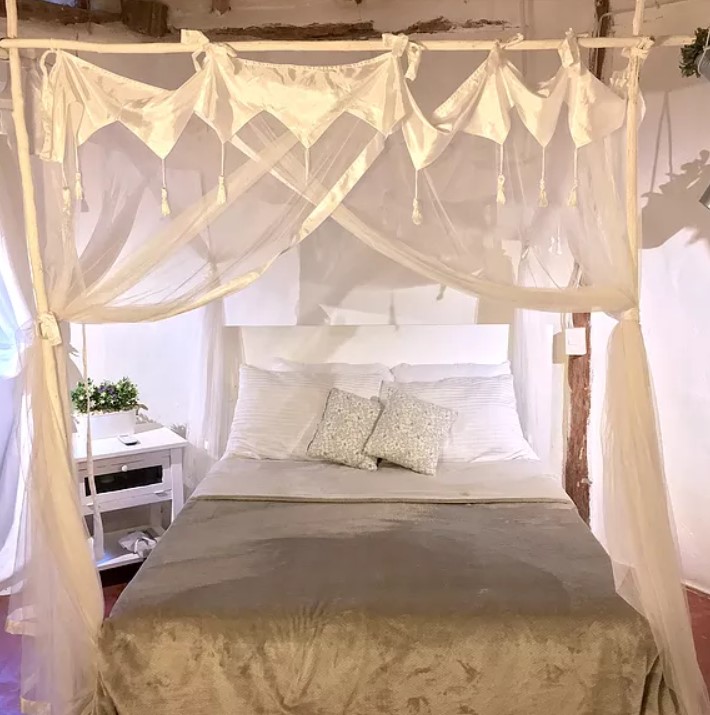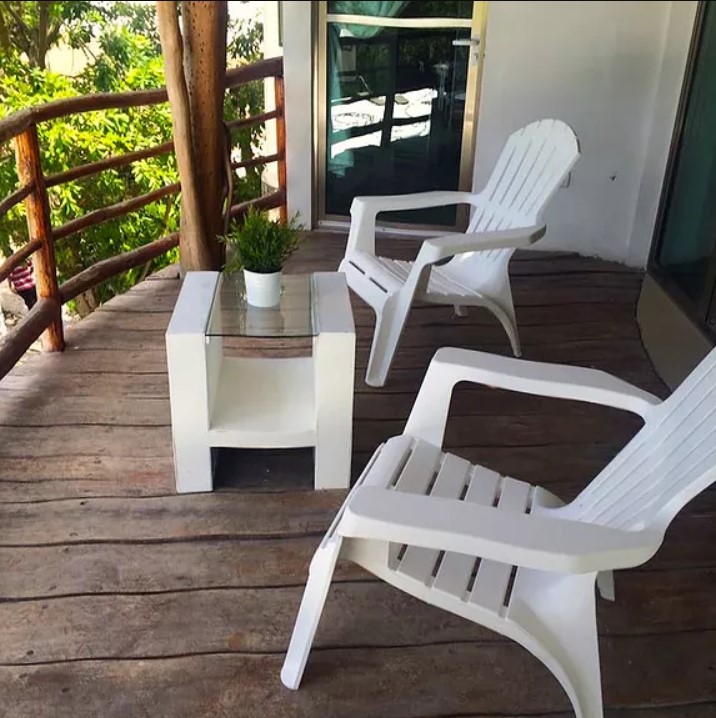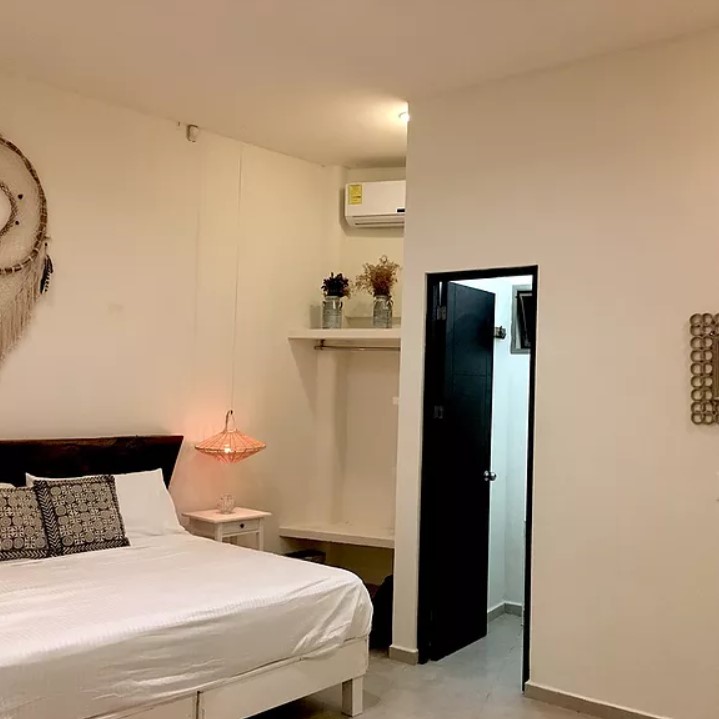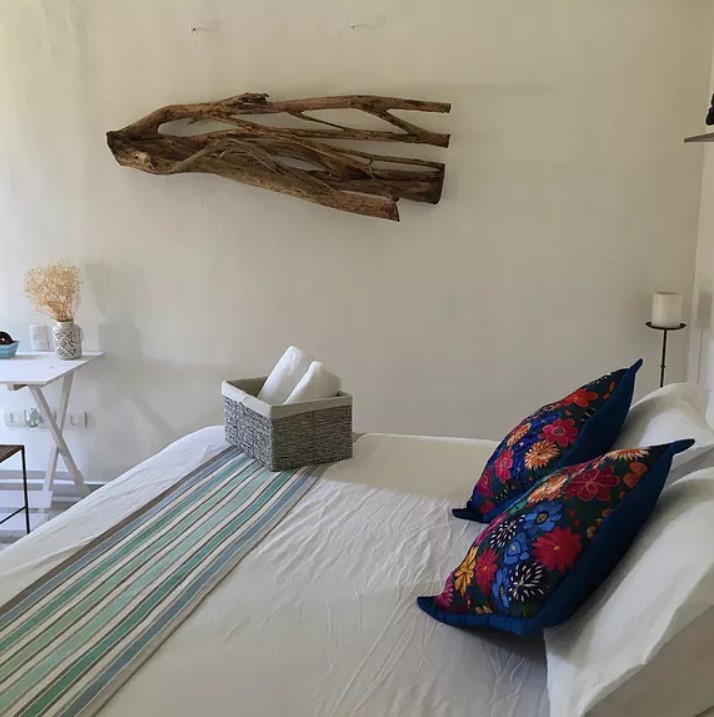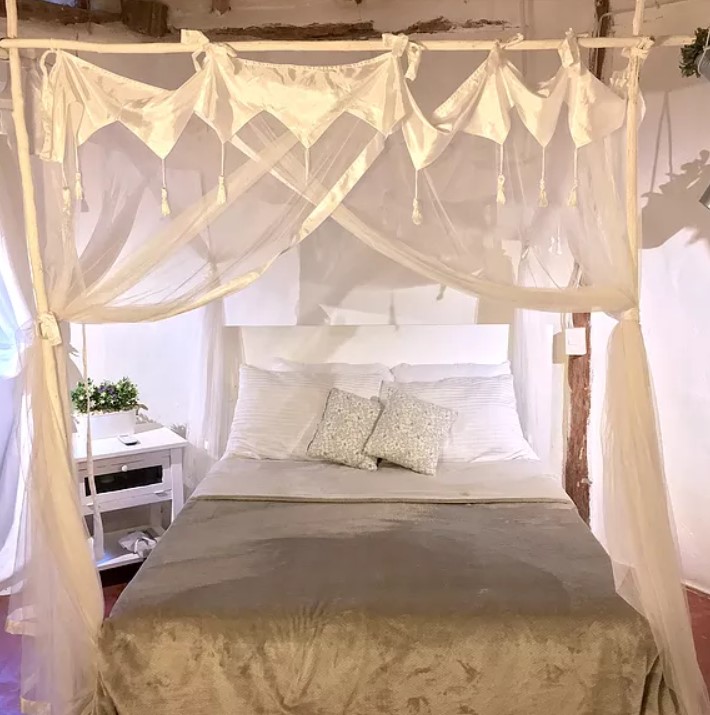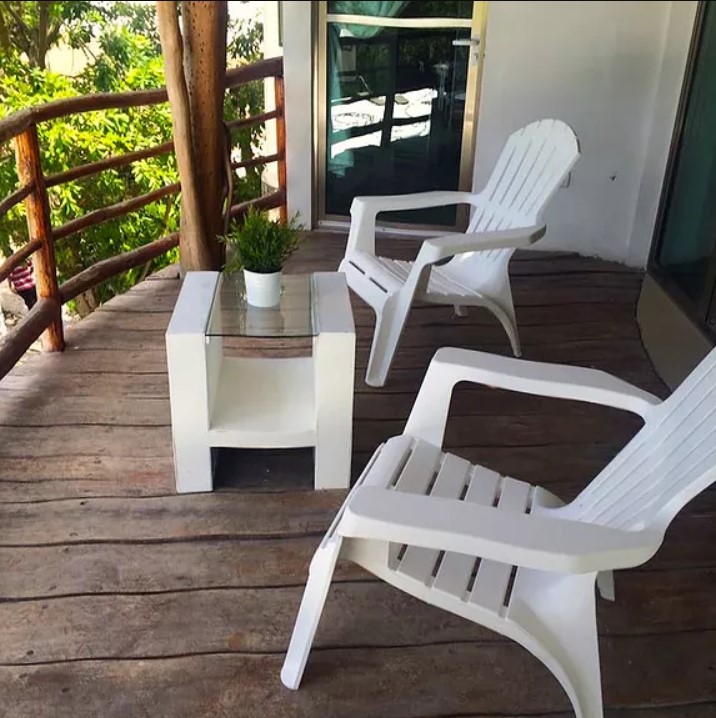 Harmony Retreats & Yoga is one of the most unique properties in Tulum. Aside from hotel room stays, this retreat centre provides the opportunity to go glamping! Right in town, the location is convenient. All of what Tulum town has to offer are at your doorstep and yet the space maintains a quiet and tranquil atmosphere.
Program: Both 6- and 7-day retreats are available at Harmony Retreats & Yoga. Customize them to your own dates entirely. The 7-day package includes six nights of accommodation, six dinner vouchers, six breakfast vouchers, a bicycle for loan during your stay, and two daily yoga lessons during weekdays (just one class held on Saturdays and one on Sundays). Personalize your stay by adding a SUP yoga class, held in a jungle lagoon, or a massage.
What We Like: This hotel and retreat space is nestled into the lush lands of Green Beat Organic Farm. The beautiful yoga shala, outdoor pool, and fire pit make this inspiring space feel both down-to-earth and luxurious simultaneously. It's cozy and comfortable, offering a great escape from the busy world just beyond.
Cost: The price changes throughout the year, but for September and October 2019, rates starts at $724 USD.
Chemuyil, Cancon – Chetmual km 227, Chemuyil, Q.R., Mexico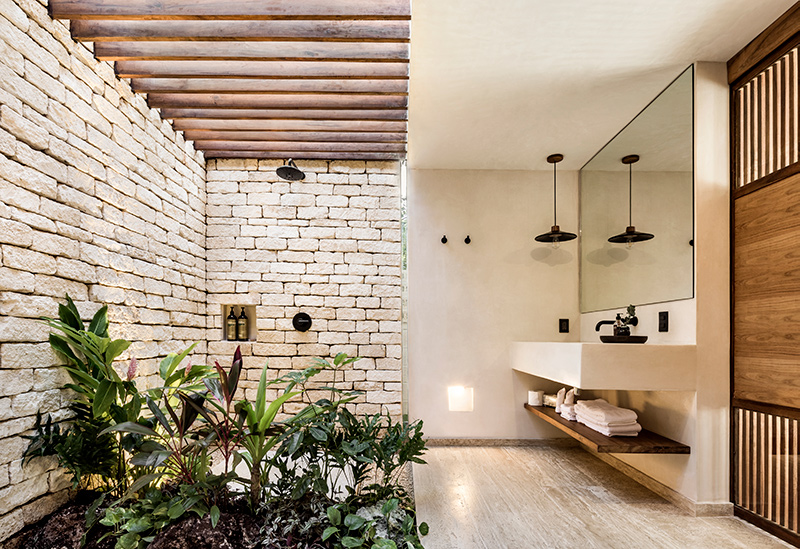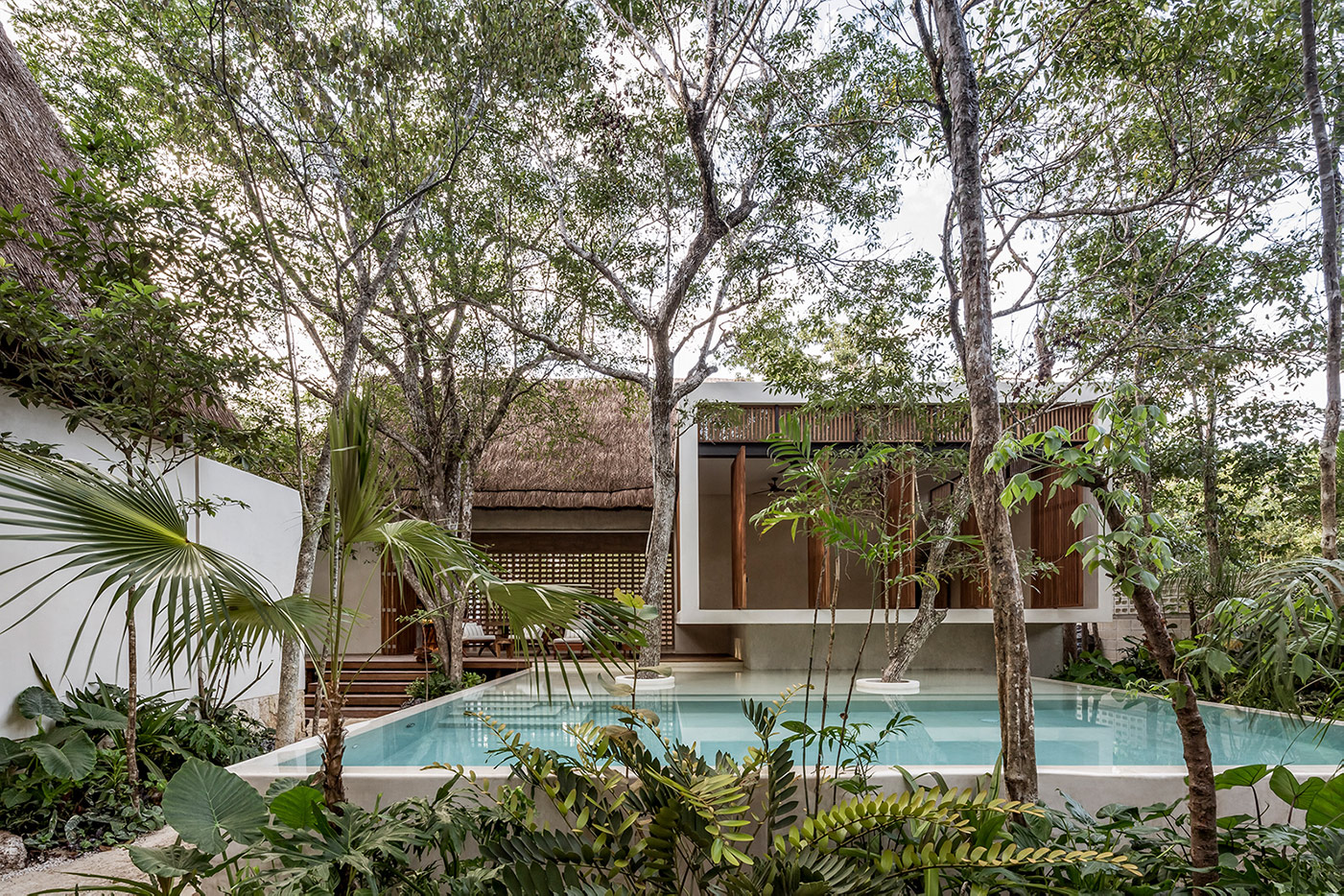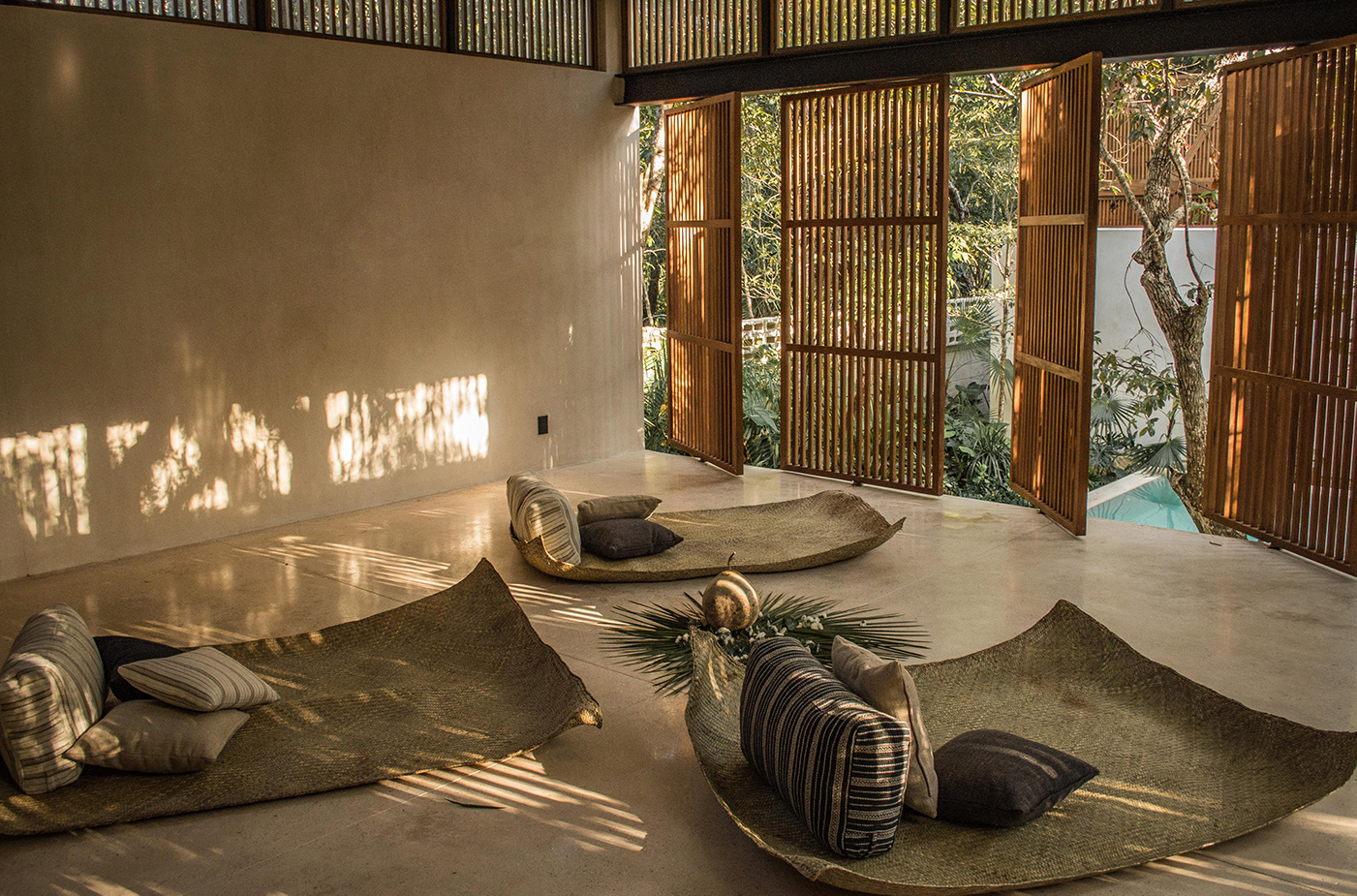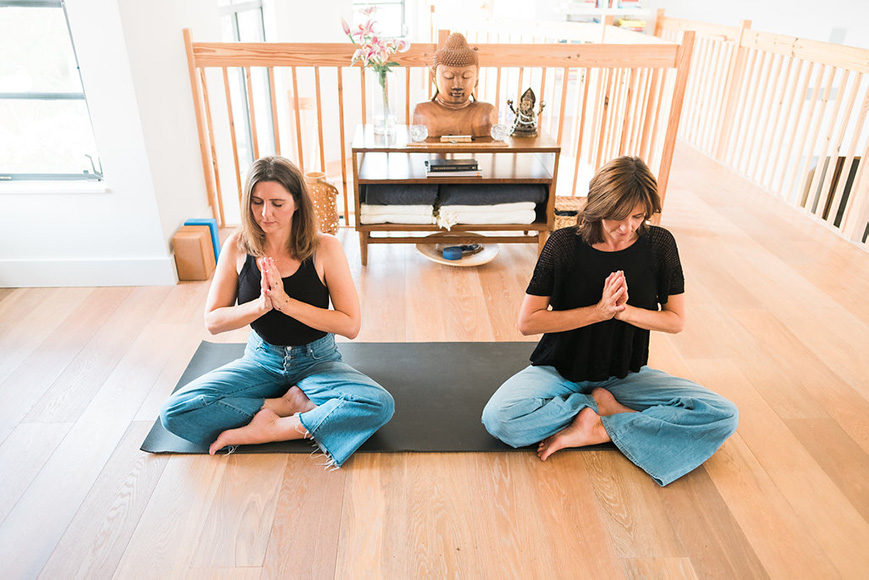 jungle_keva_tulum_lodge_washroom
jungle_keva_tulum_lodge_with_pool_medium
jungle_keva_tulum_workshop_space
your_life_practice_retreat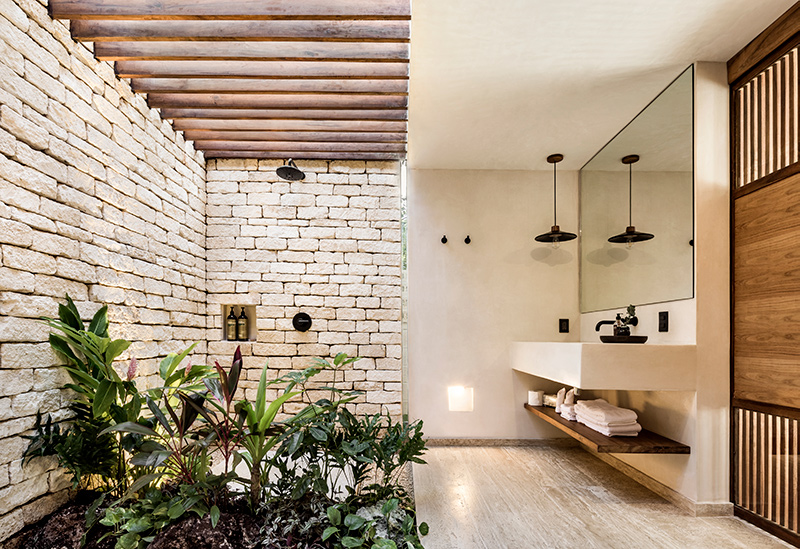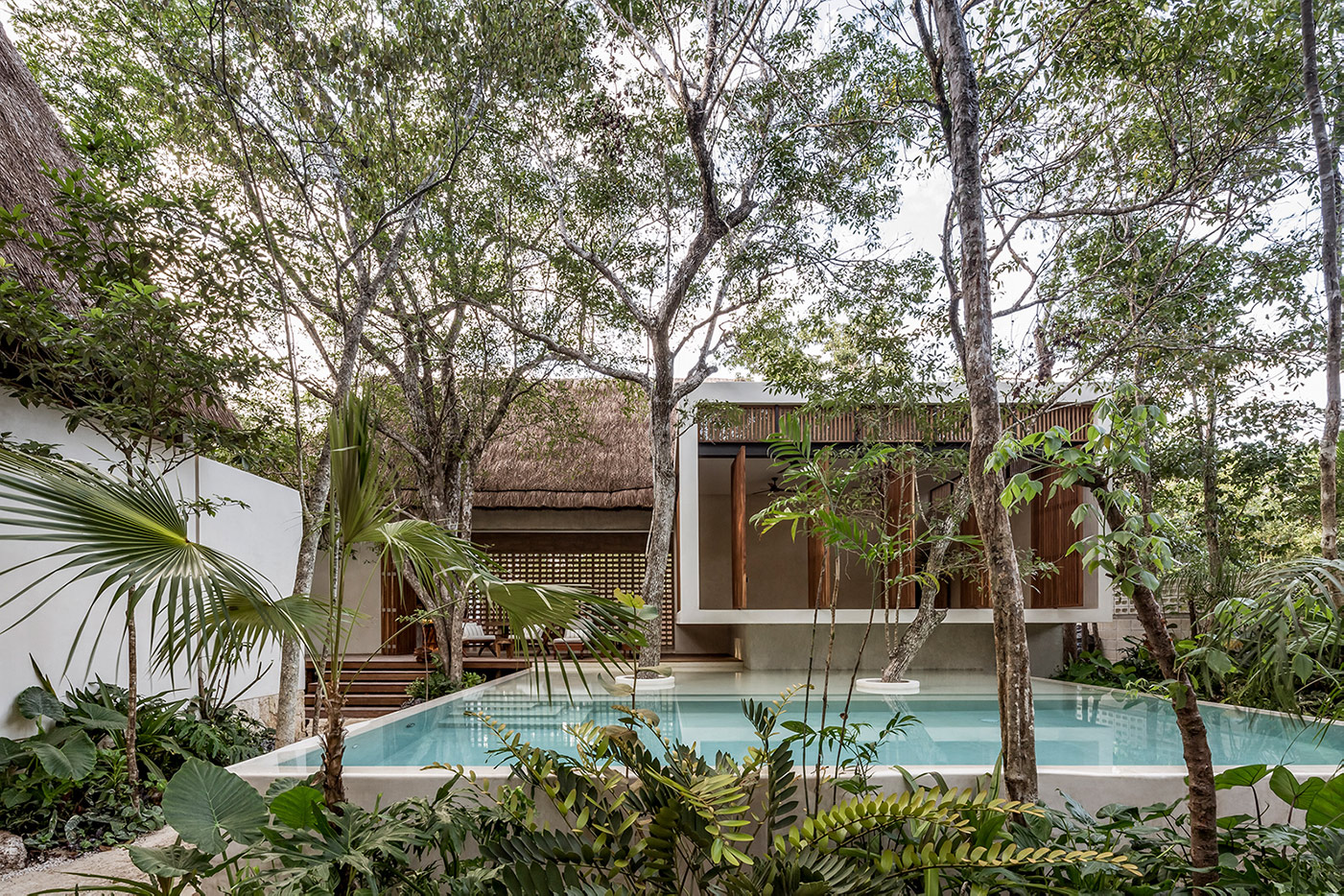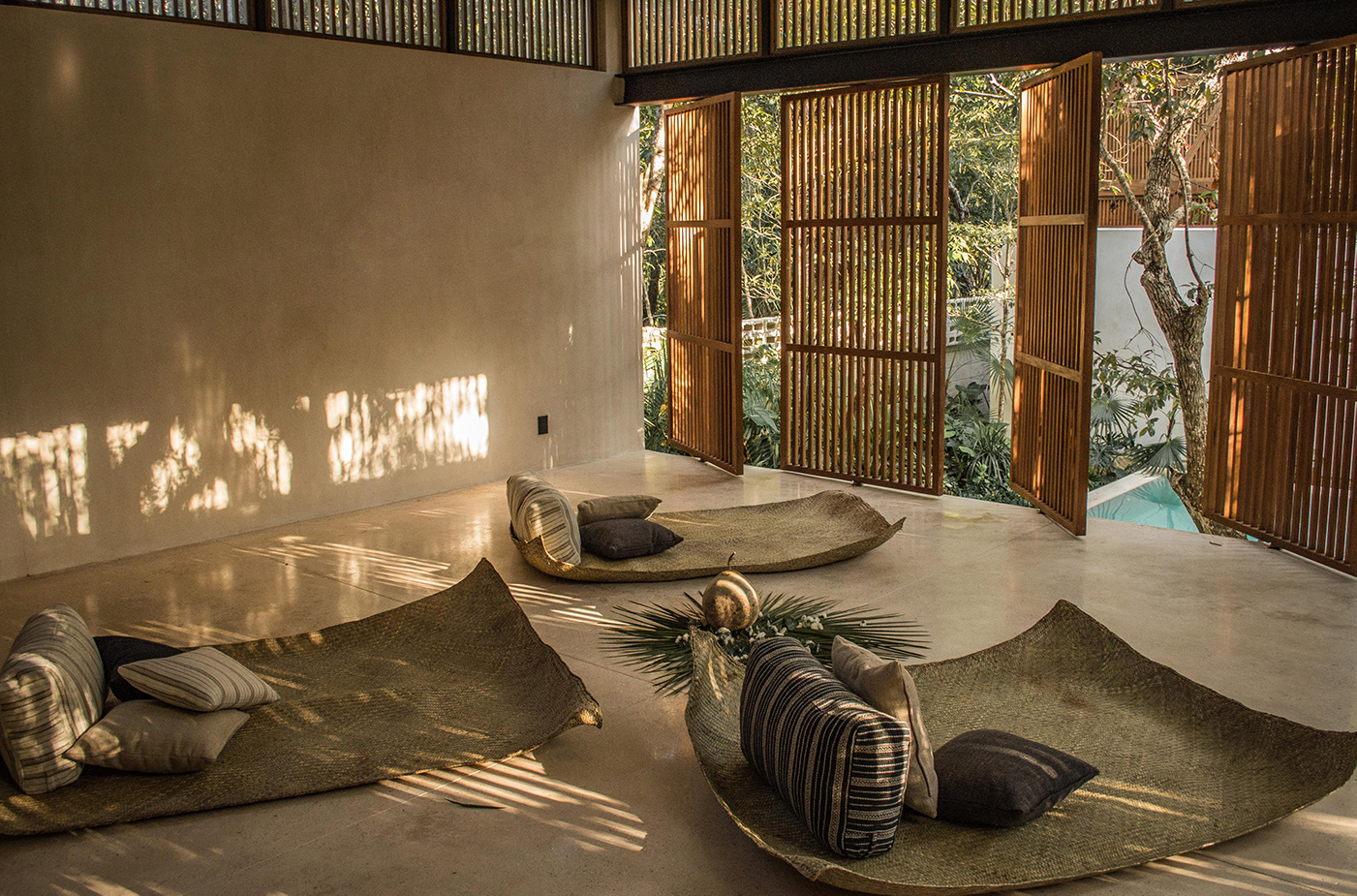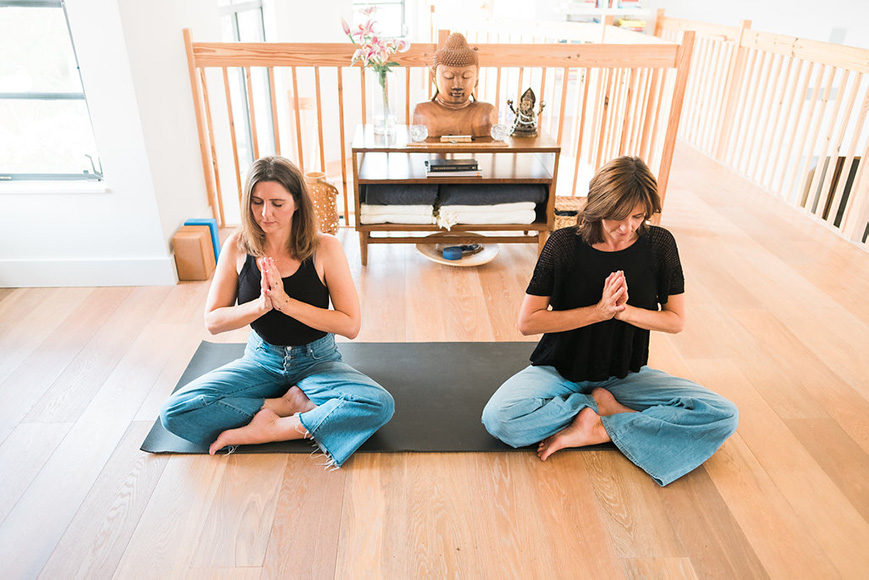 Jungle Keva Tulum rests just on the edge of town, close enough to the activities and amenities in town and far enough away from complete peace and tranquility. This down-to-earth space is eco-friendly and inspiring; beautiful A-framed huts house accommodation and communal space. The center hosts a variety of international teachers and retreats.
Program: Offerings here vary according to the teachers in the space. One beautiful retreat being held here is the 'Create Yourself Retreat' to ring in the New Year. This retreat includes five nights of accommodation, daily yoga and meditation, local excursions, daily meals, welcome chai, treats, nature walks, and swims.
What We Like: The environmental initiatives behind Jungle Keva Tulum are inspiring. In constructing the property, they built their pool around the trees to avoid having to remove them. It calls us to consider: how can we better work with nature rather than in opposition to it?
Cost: The price of retreats here varies. As a frame of reference, the 'Create Yourself Retreat' is priced starting at $1795 USD.
Calle 3 poniente, Region 15, Manzana 3 Lt 07, Col. La Veleta, Entre Fundadores de Tulum y 16 Sur., Tulum, Q.R. 77780, Mexico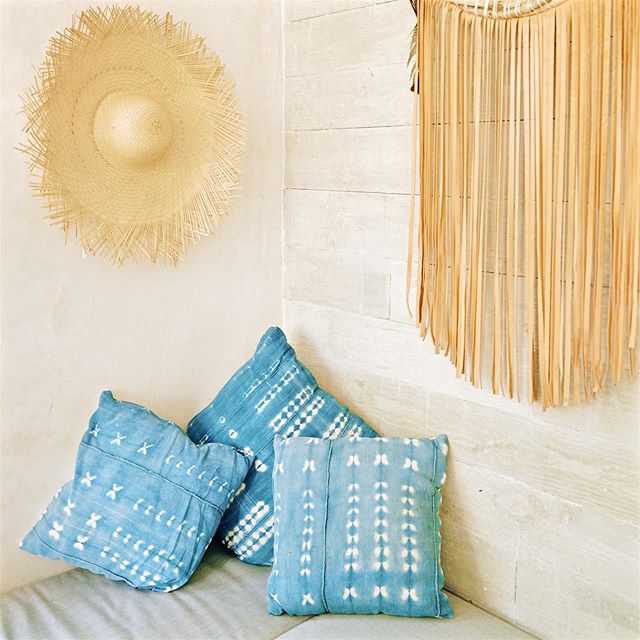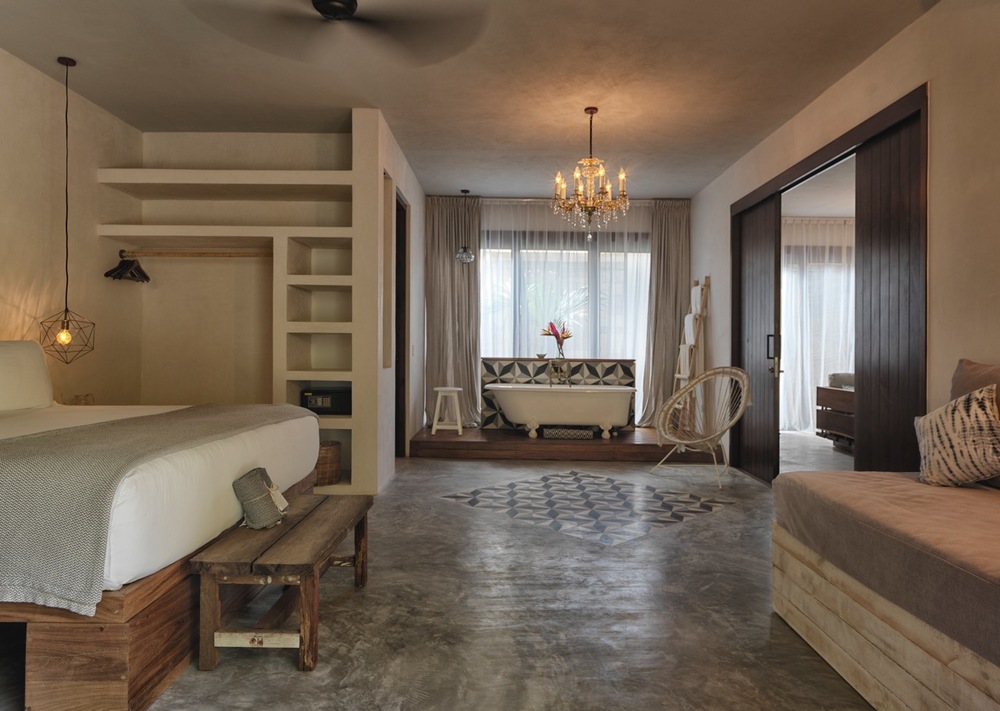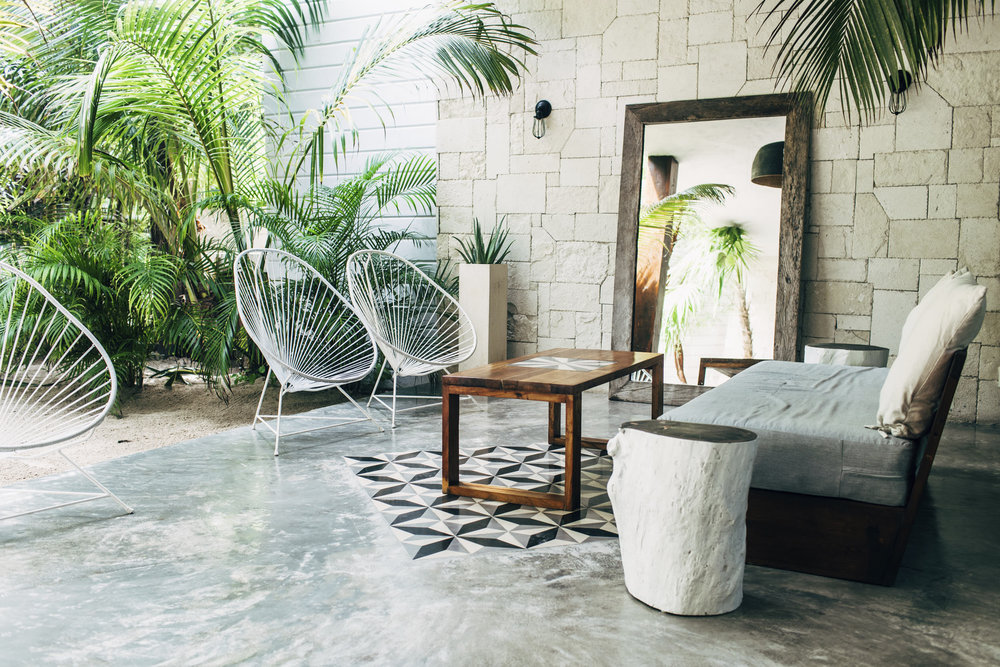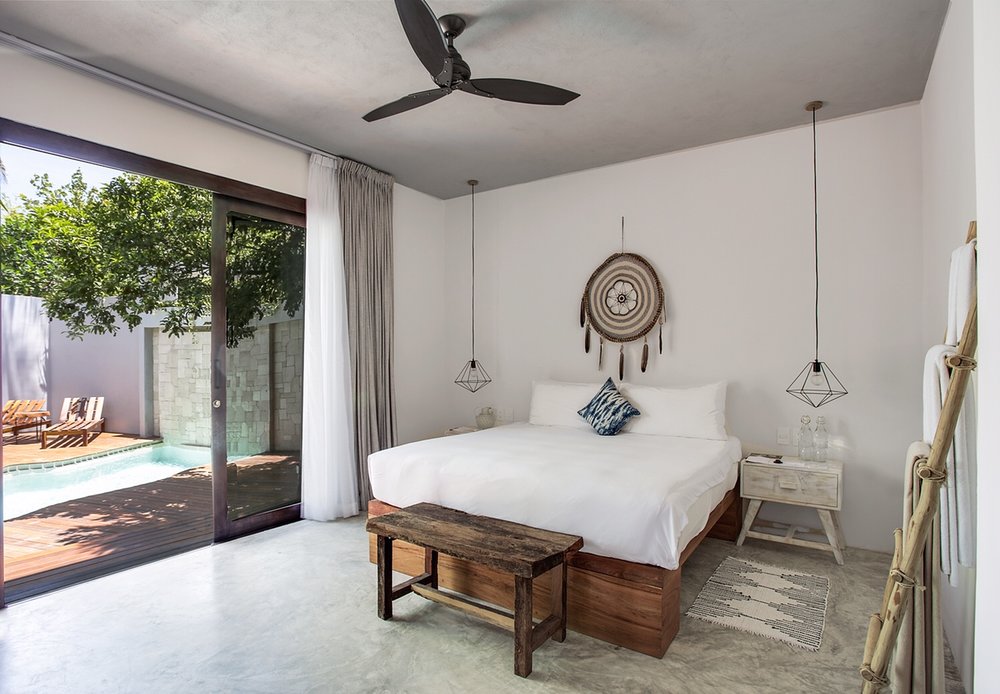 66339480_460643454713327_3556427550247167051_n
Fotografia de arquitectura arqpablogafi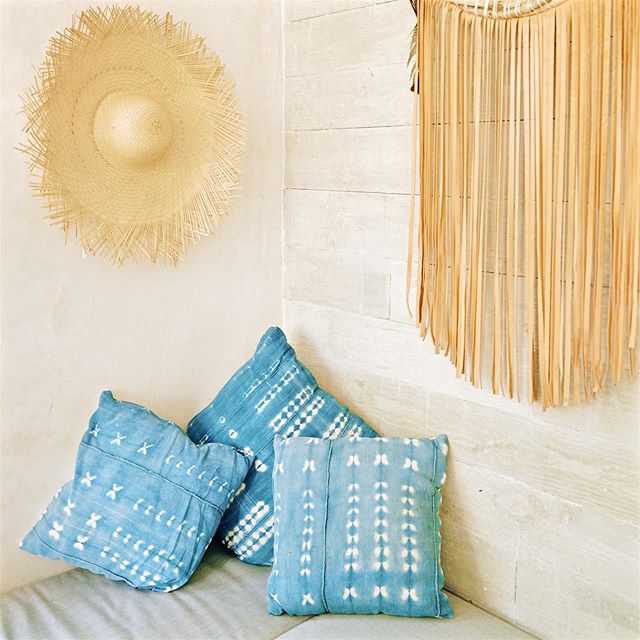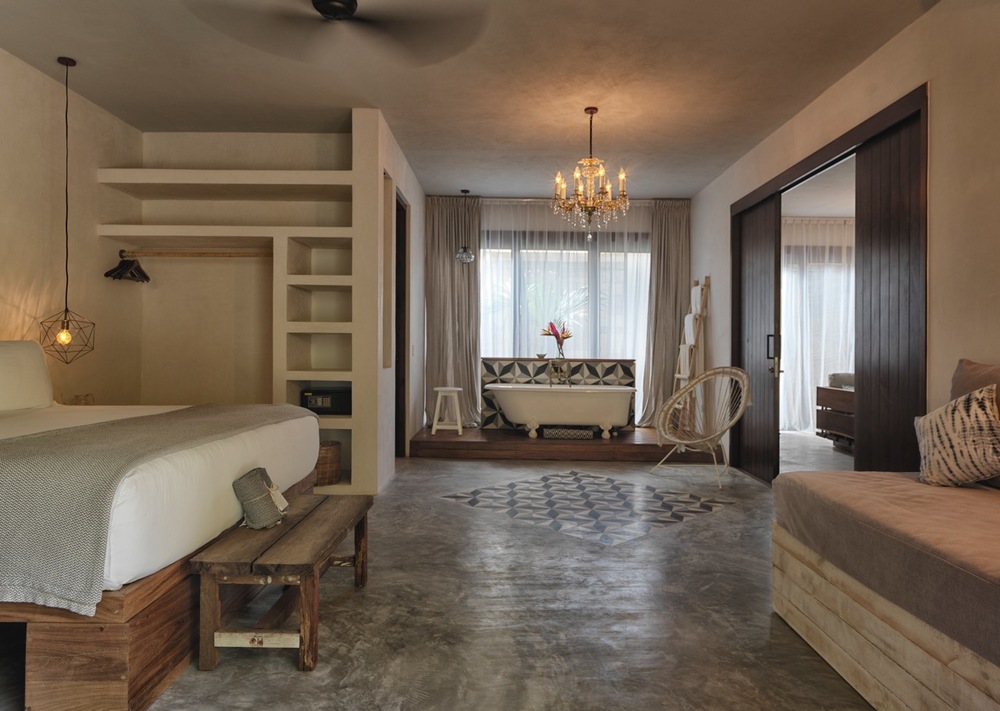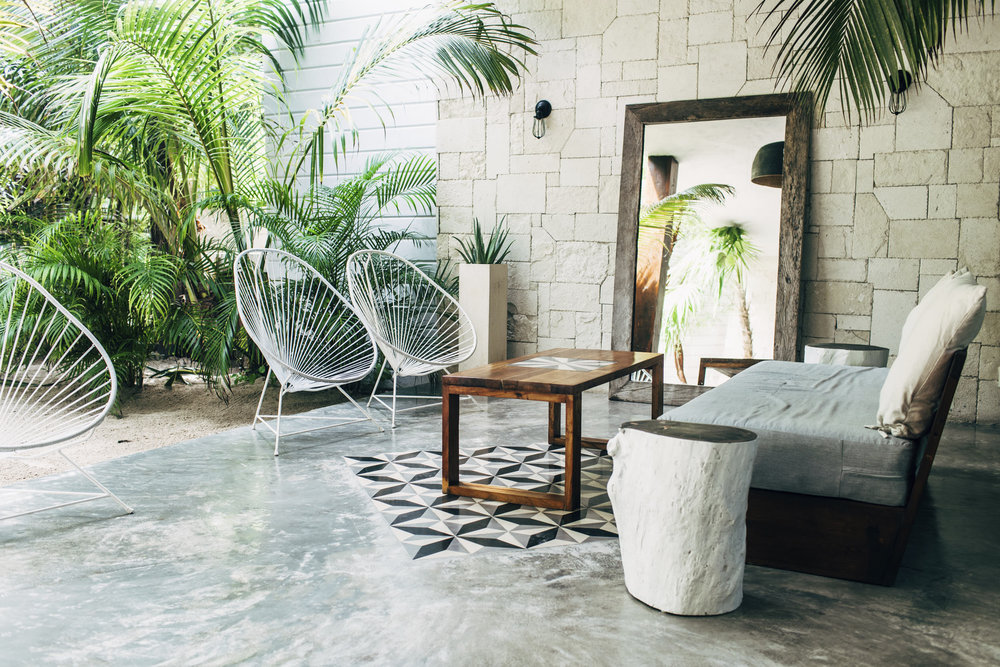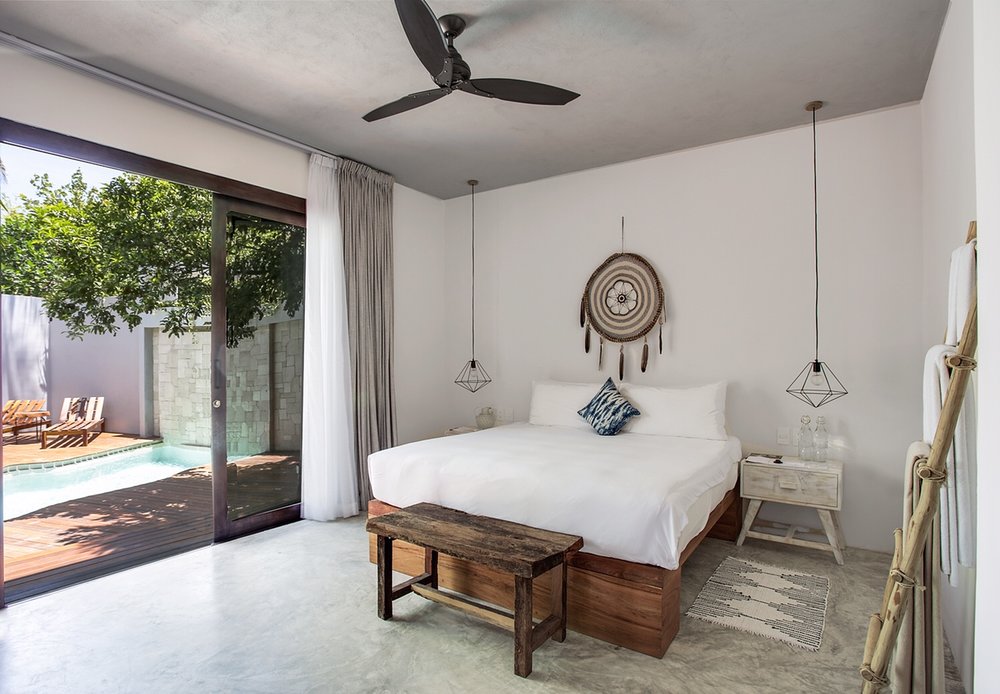 Sanará Wellness is an upscale jungle oasis in Tulum that offers incredible wellness programs and classes. The stunning property sits on the edge of the ocean, boasting incredible views and an overwhelming sense of tranquility. Though luxurious, it is also committed to sustainability; the property was mindfully built to reduce damage to the beach and to continue to allow turtles to nest. Sanará is committed to maintaining environmental practices.
Program: Sanará offers a 5-night 'Art of Being' retreat program. This package includes accommodation (single or double occupancy), five breakfast credits, two private dinners, four yoga classes, four meditation classes, one 90-minute massage, an additional treatment, a sound healing concert, an excursion, and additional workshops.
What We Like: In addition to environmental initiatives, Sanará is involved in social enterprise programs.
Cost: Enjoy the healing potential of sound. Sanará hosts regular sound healing sessions with Alessandra Montana. Ease mind, body, and spirit beneath the vibrations of gongs, singing bowls, shells, instruments, and more.
Sanará, Km. 8 Boca Playa, Tulum, Q.R., Mexico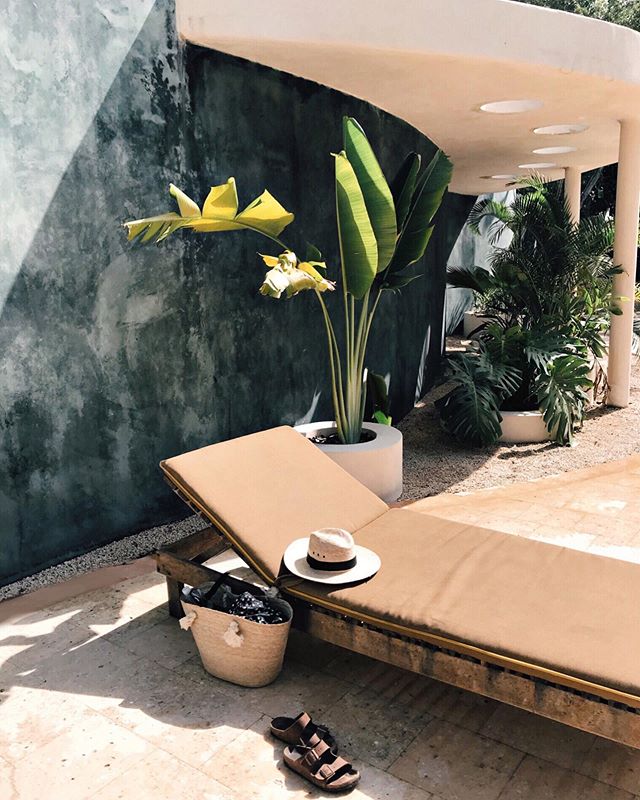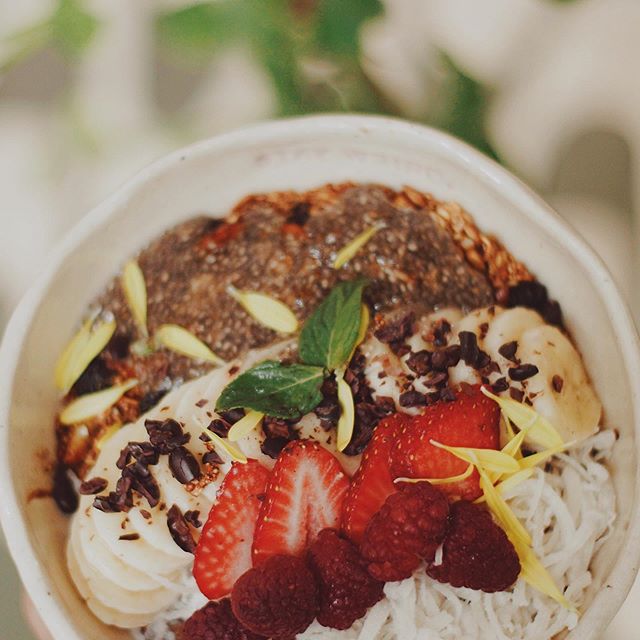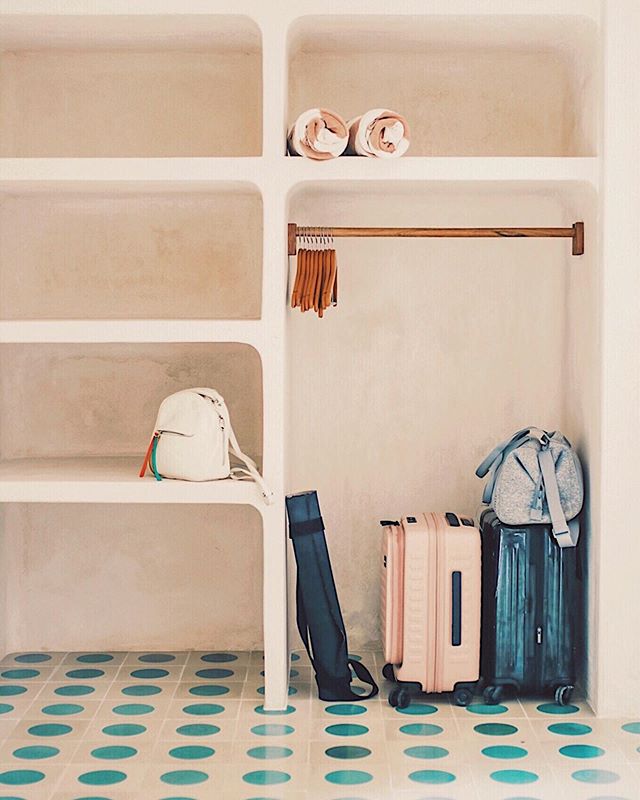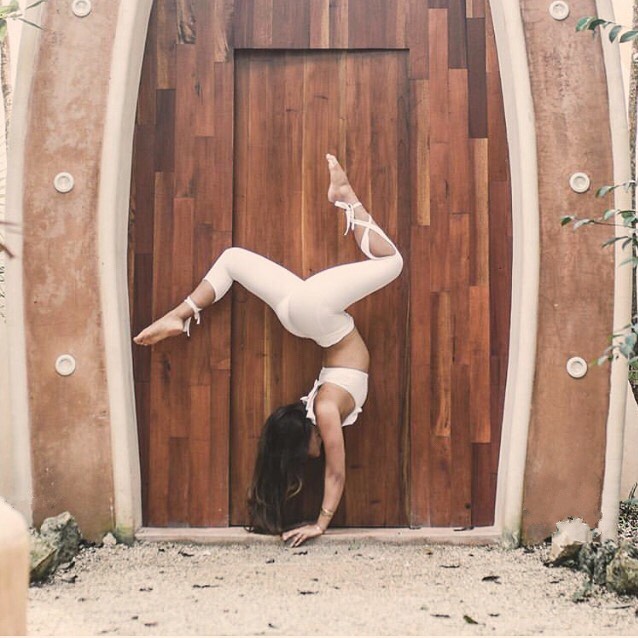 62262171_430481667532720_2457922627556699536_n
64482294_2381882078764192_2401945837290441182_n
64602731_151401759358469_7756139178271328317_n
69861755_127901145163512_9102554611092743114_n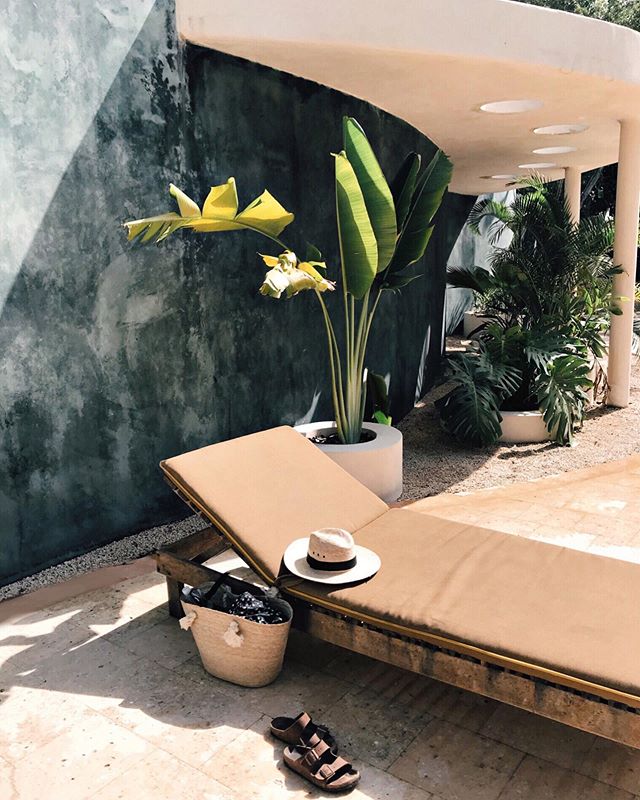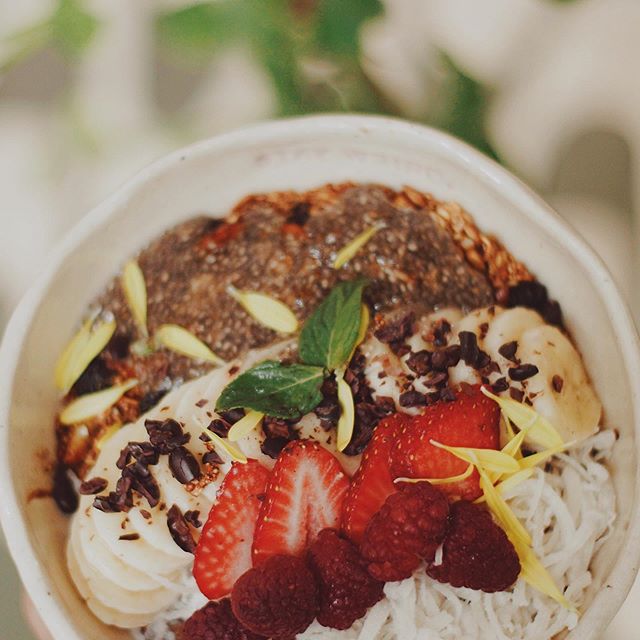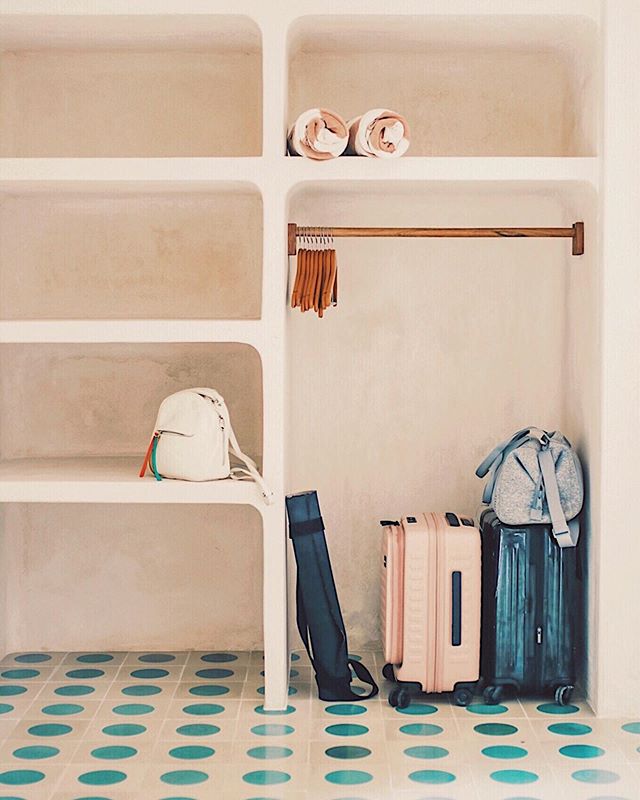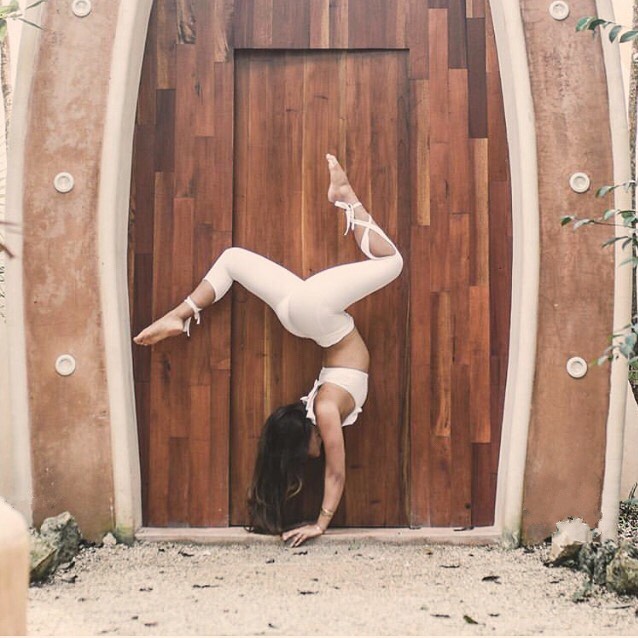 Holistika Tulum is a sleek, upscale wellness property that hosts a wide range of events and retreats. A stunning pool, beautiful yoga shalas, and numerous relaxing communal spaces (including one of the most remarkable dorm rooms, the Beehive Experience) makes this sanctuary of wellbeing one of Tulum's most inspiring.
Program: Book a room directly or join a retreat that is hosted here. This autumn, Yohanna Mannelqvist is hosting a women's 'Restore and Transform' retreat at Holistika. This stay includes five nights of accommodation, one or two daily Jivamukti classes, one daily wellness workshop, one sound healing session, one fire ceremony, one cenote adventure, swims, and sunbathing.
What We Like: 'The Dome' is a work of art (much like the rest of Holistika mind you). The Dome houses sacred concerts and sound experiences. Just stepping into this remarkable space is enough to change you.
Cost: The package price of the 'Restore and Transform' retreat ranges from $1900 USD to $2700 USD.
Av. 10 sur lote 4, zona 11, manzana 902. CP 77760, Tulum, Q.R., Mexico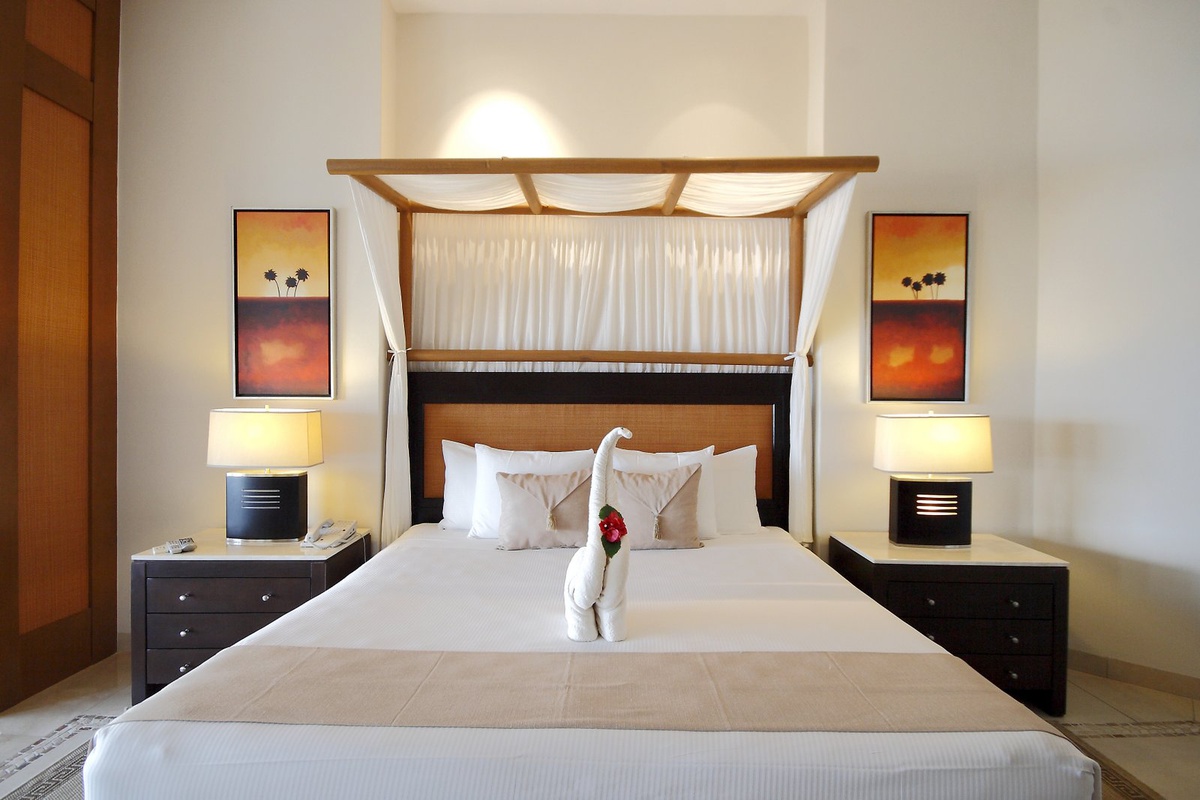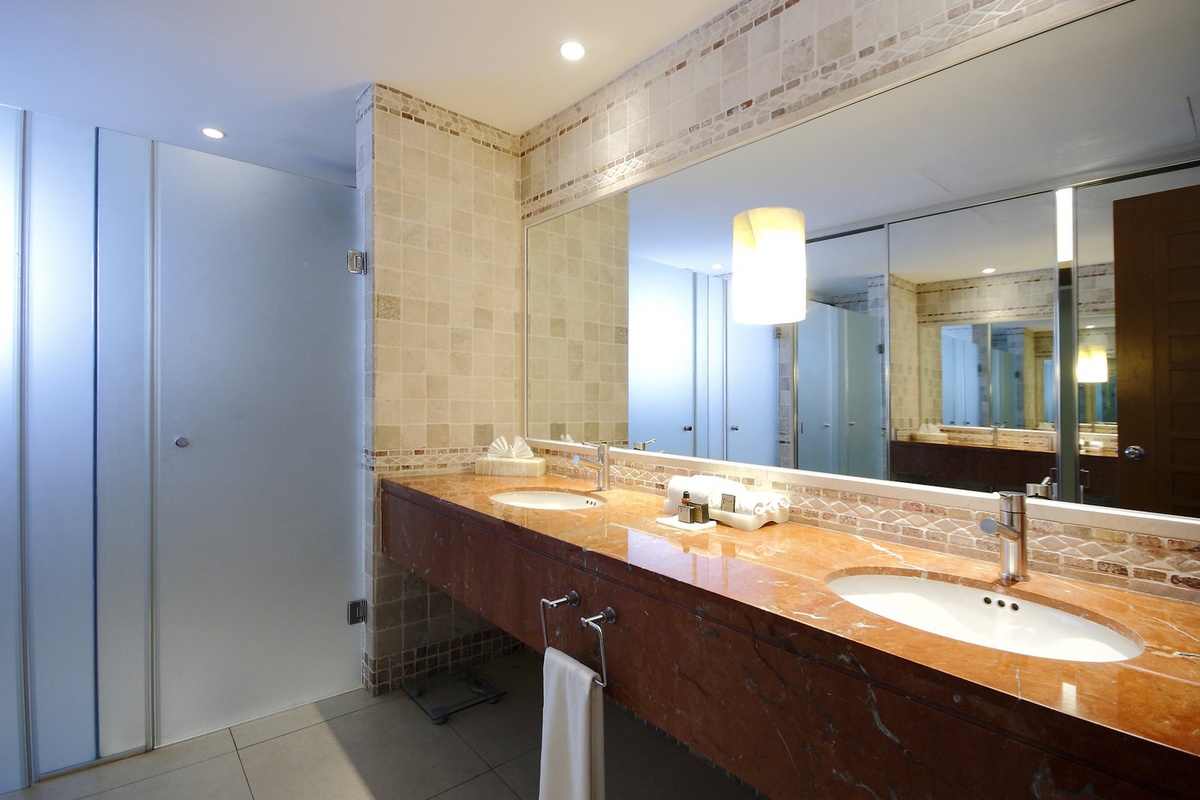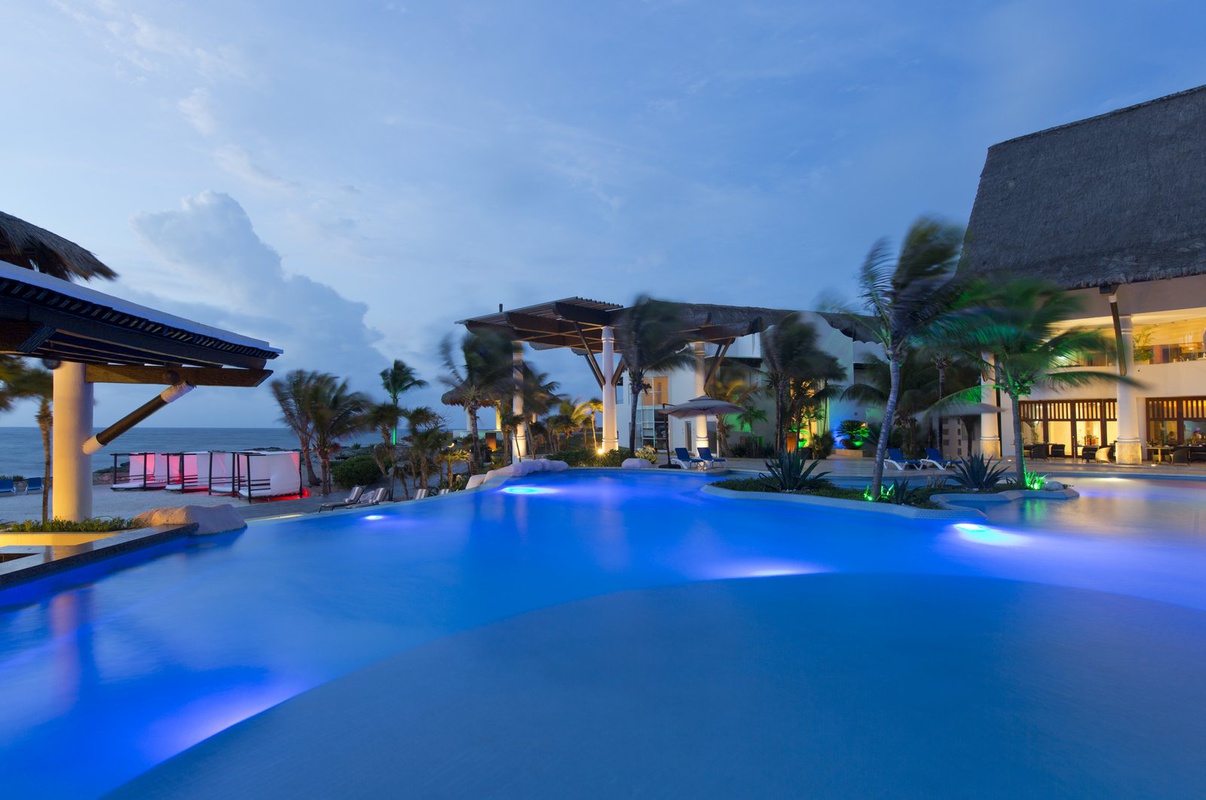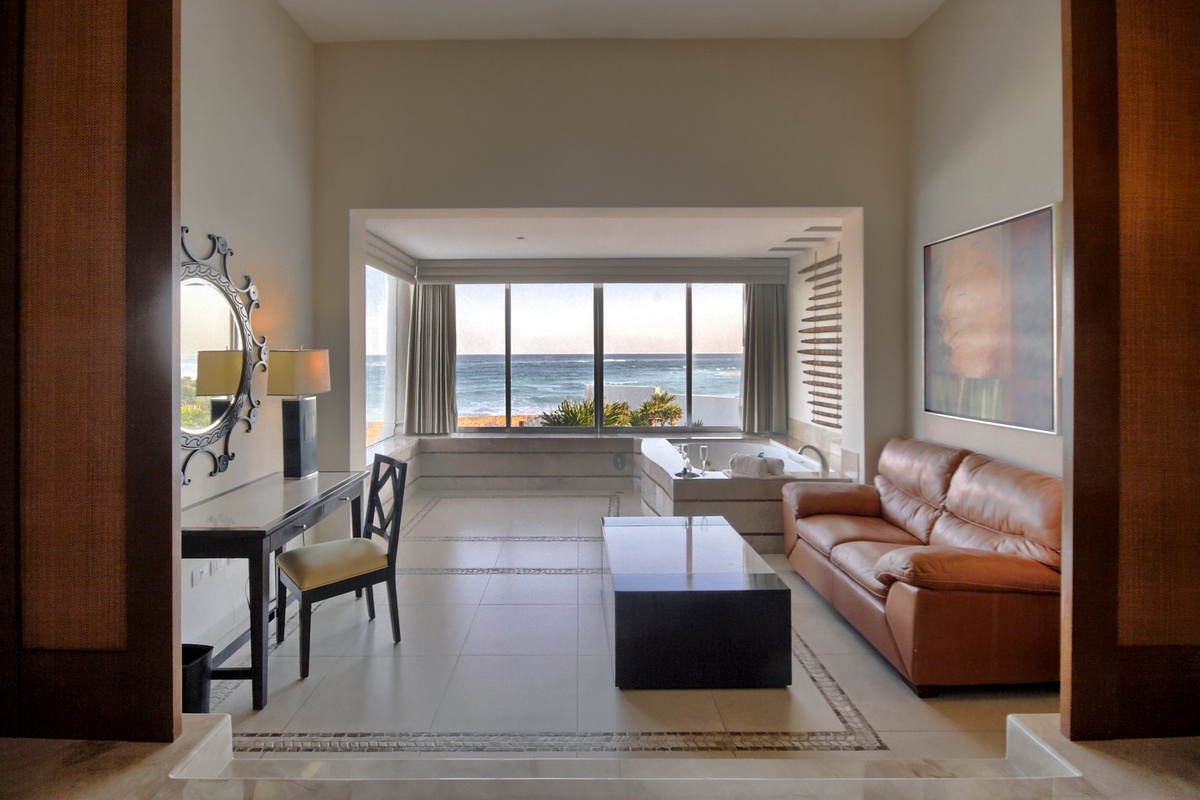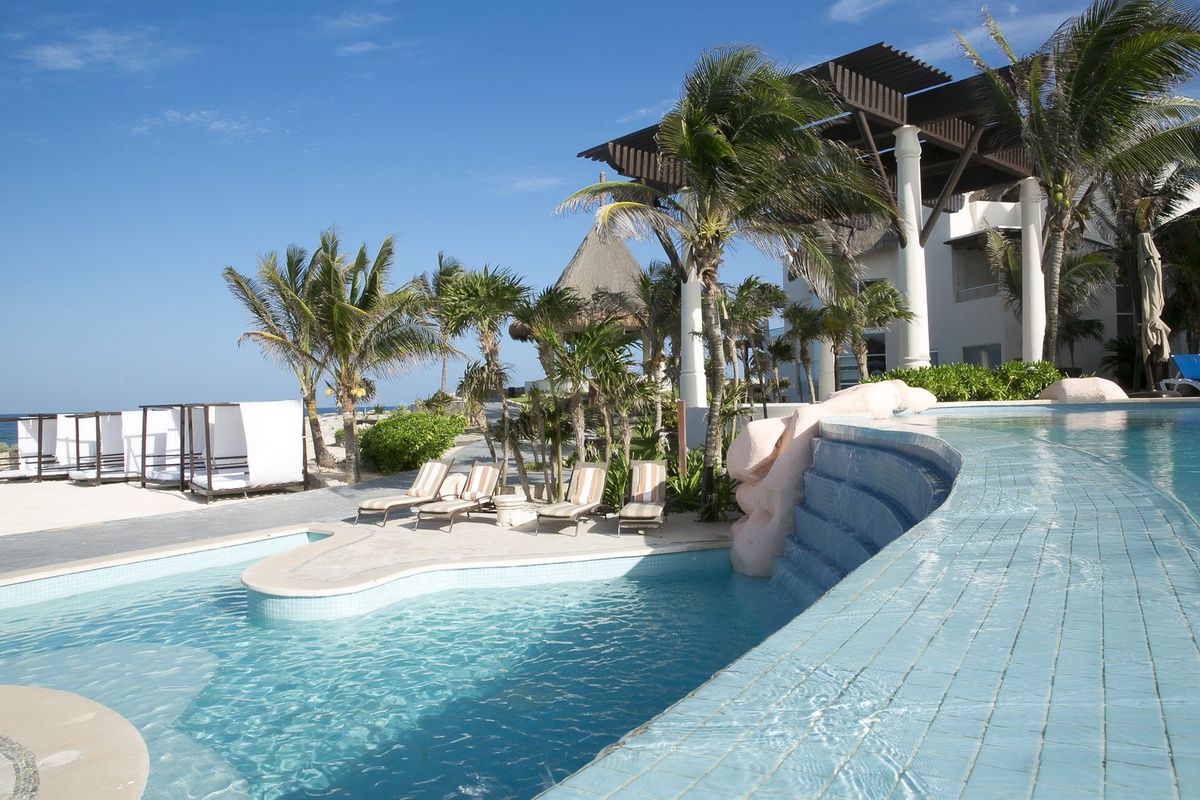 9fd048dd1a9735819b60a08b6b118caf
130bde866846489ae909dbfdec3430f2
4664a6a83f7448f8f0b3a56cf0d9331f
6407c2403f8e27888aadc0e891b7e1d9
9886c3ef2ad4edcd56f5f4ab9f8baba0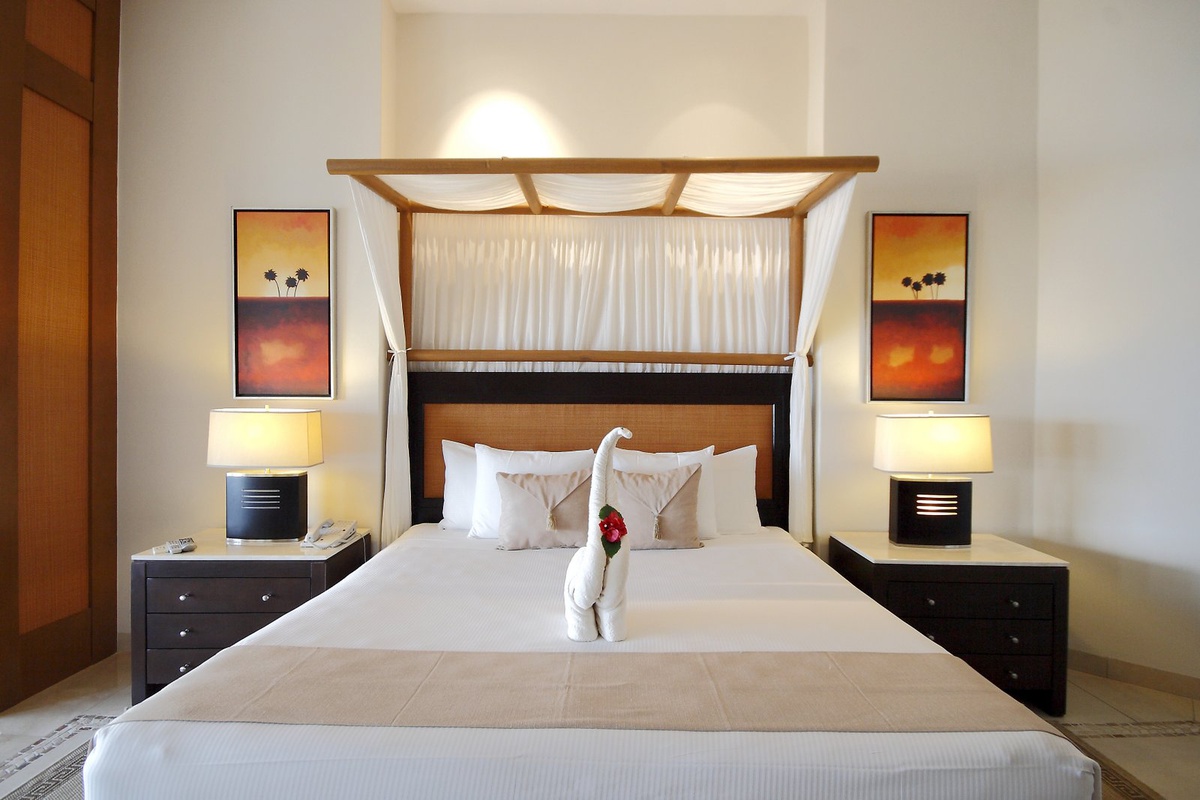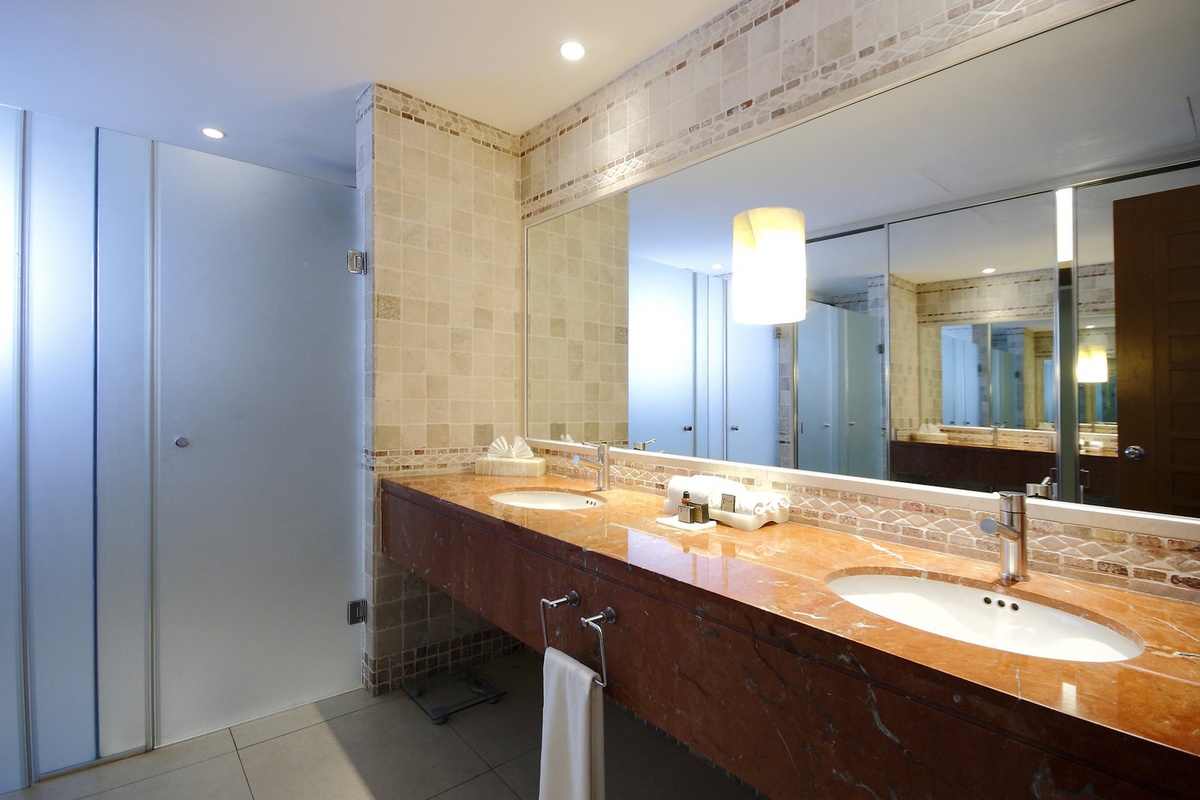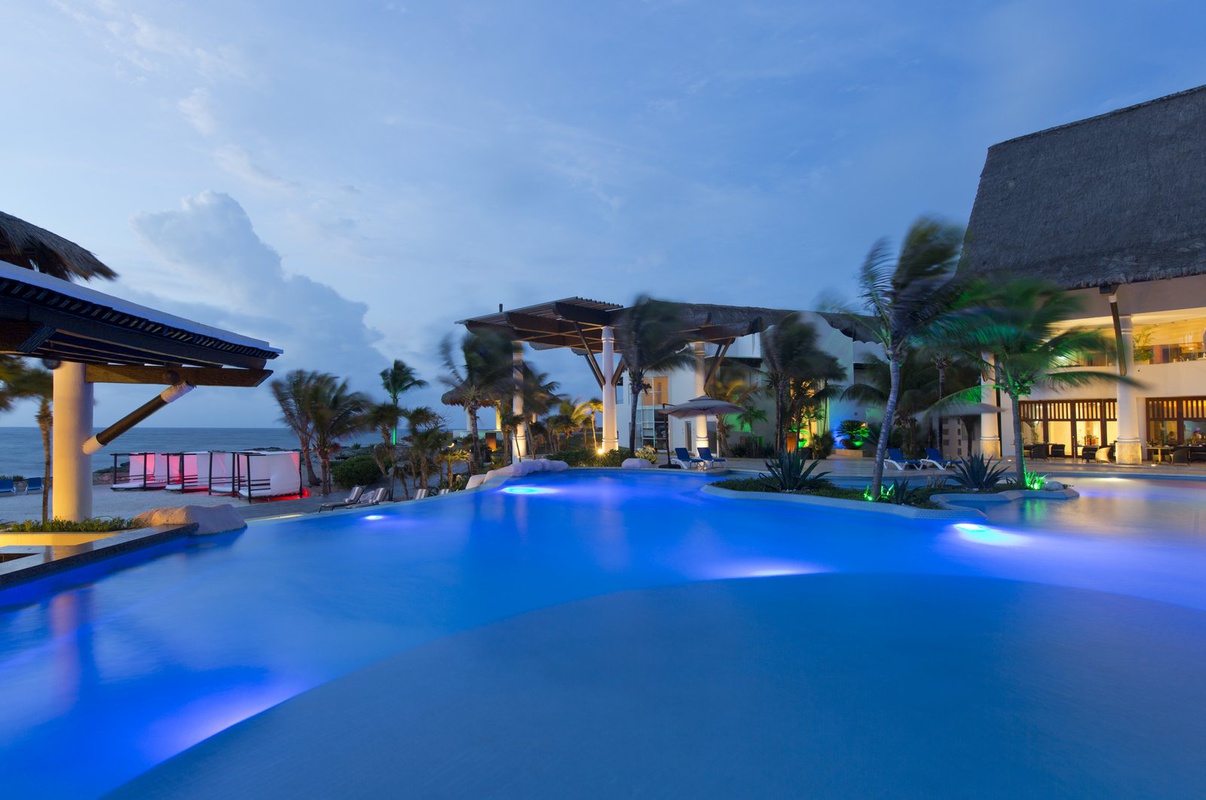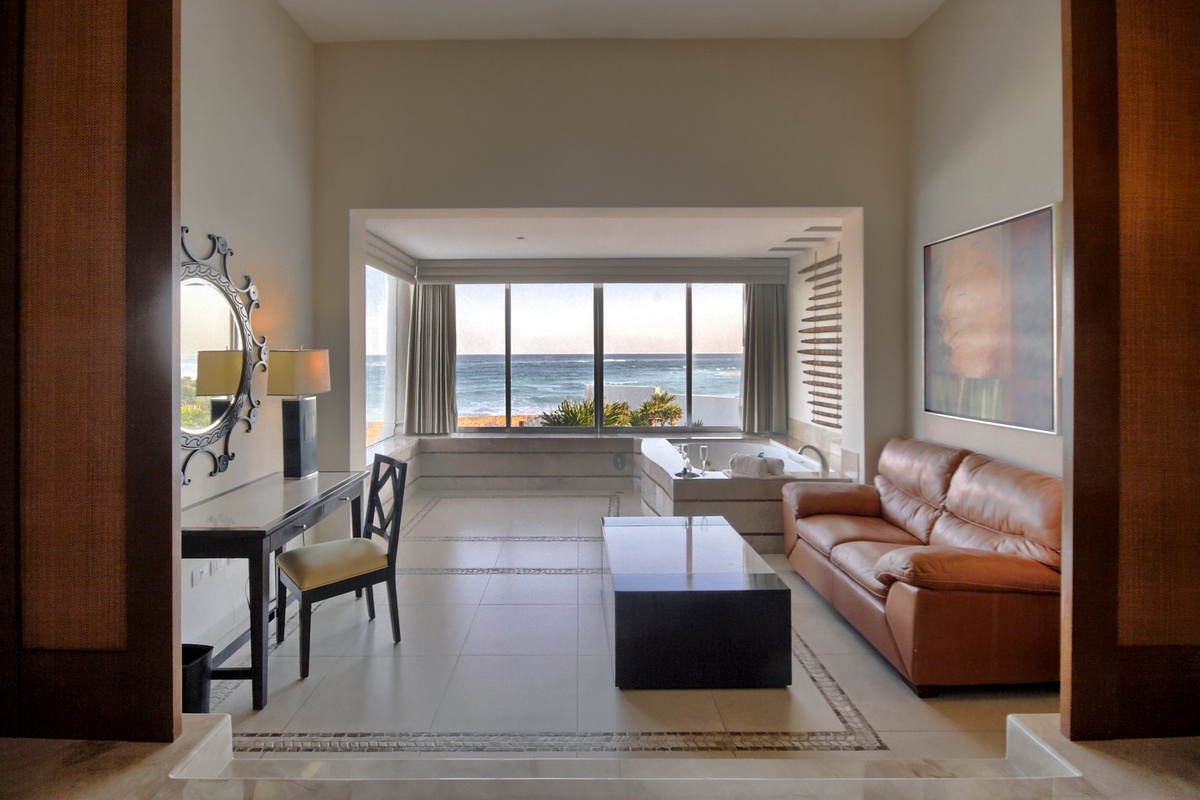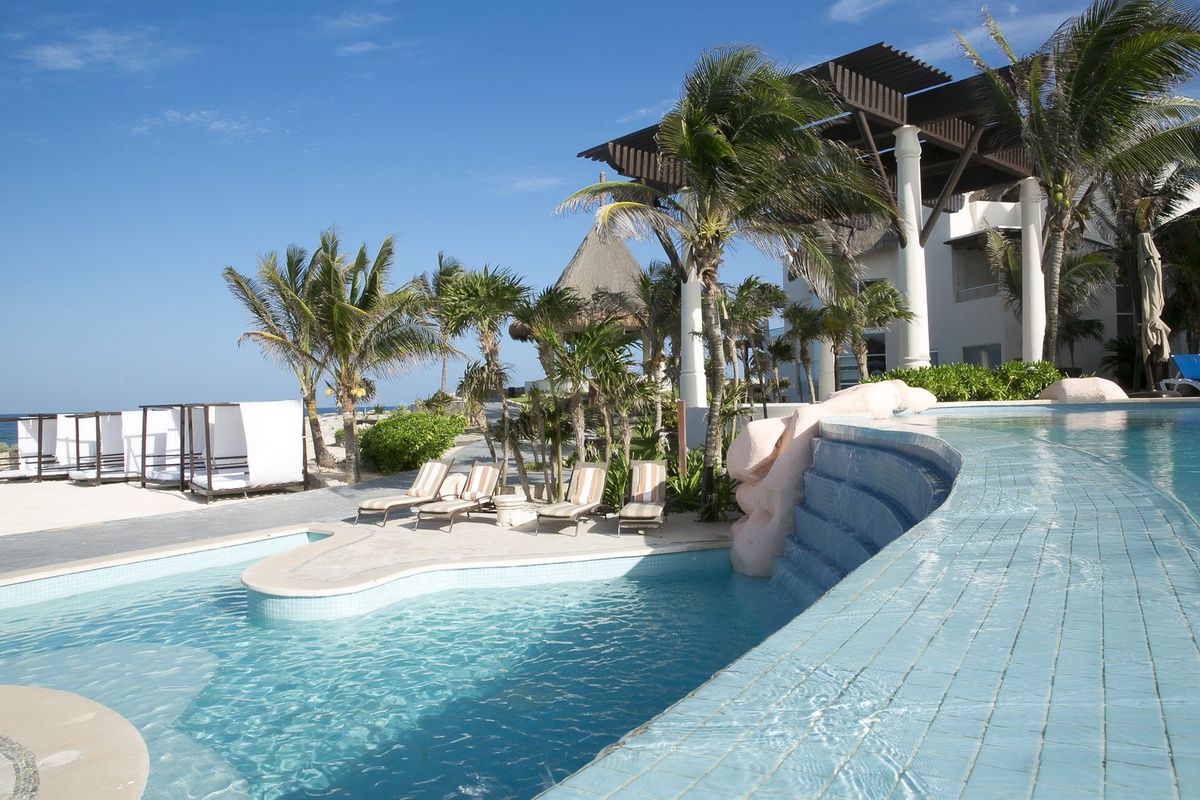 Kore Tulum is an adults only, all-inclusive retreat and spa resort in Tulum. Less intimate than some of the other offerings in the area, this space is great for those who are interested in branching out from exclusively yoga-wellness offerings and making use of amenities like a fitness center, jacuzzi, beach club and more.
Program: Stays at Kore Tulum are all-inclusive, meaning accommodation, food, and many activities (including yoga on the beach) are included in the price of stay. Add something extra by indulging in spa services.
What We Like: All-inclusive adds to peace of mind. Rest easy after booking knowing that everything will be taken care of. Any extra activities off-site and/or additional treatments are up to you upon arrival.
Cost: Prices vary; check their website directly for details. At time of writing, a one-week stay in September was available at a discounted rate for $1812 USD for two adults (regularly upwards of $4000 USD).
Carretera Tulum-Boca Paila Km 3.8, Carretera Federal Playa-Tulum, Tulum, Mexico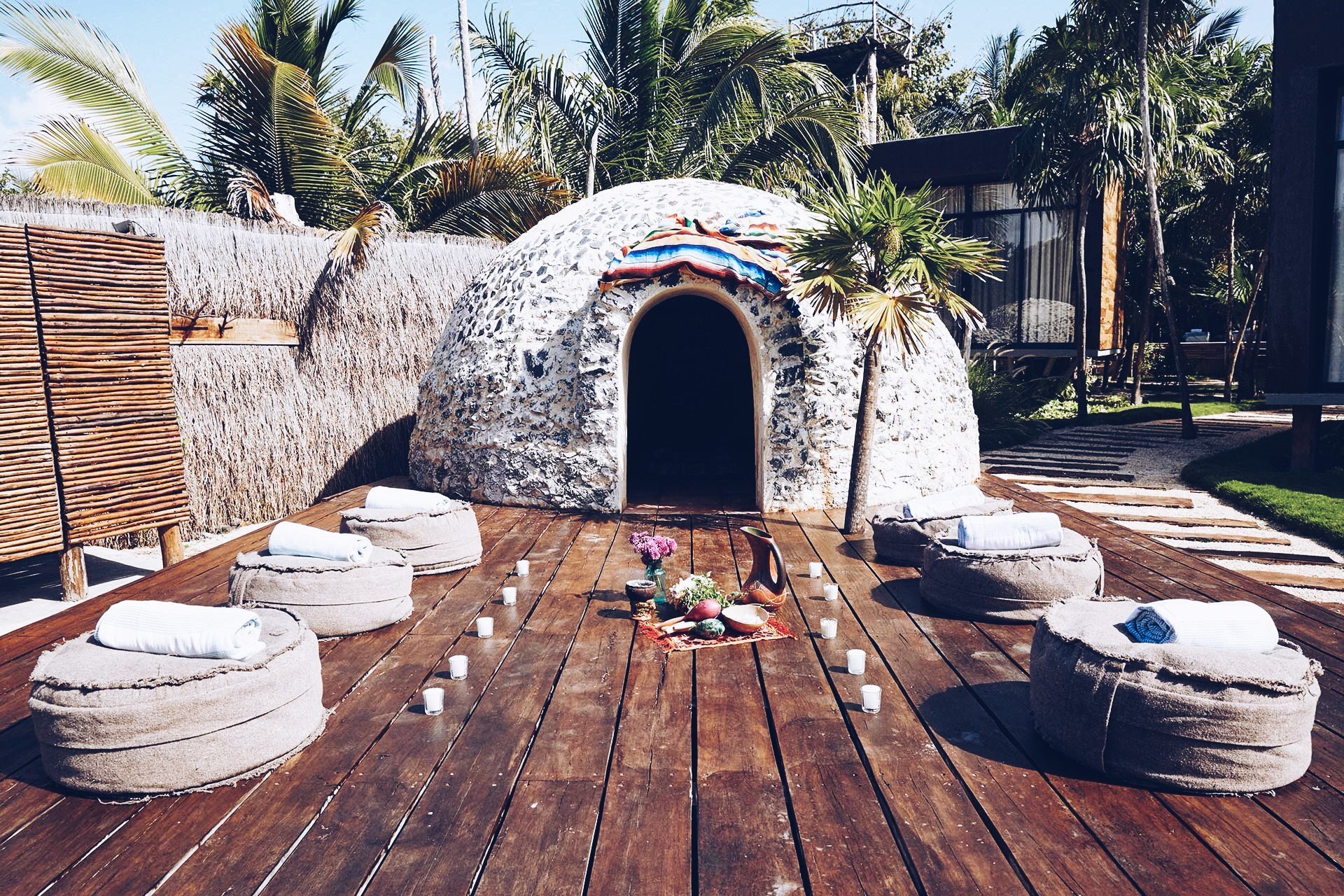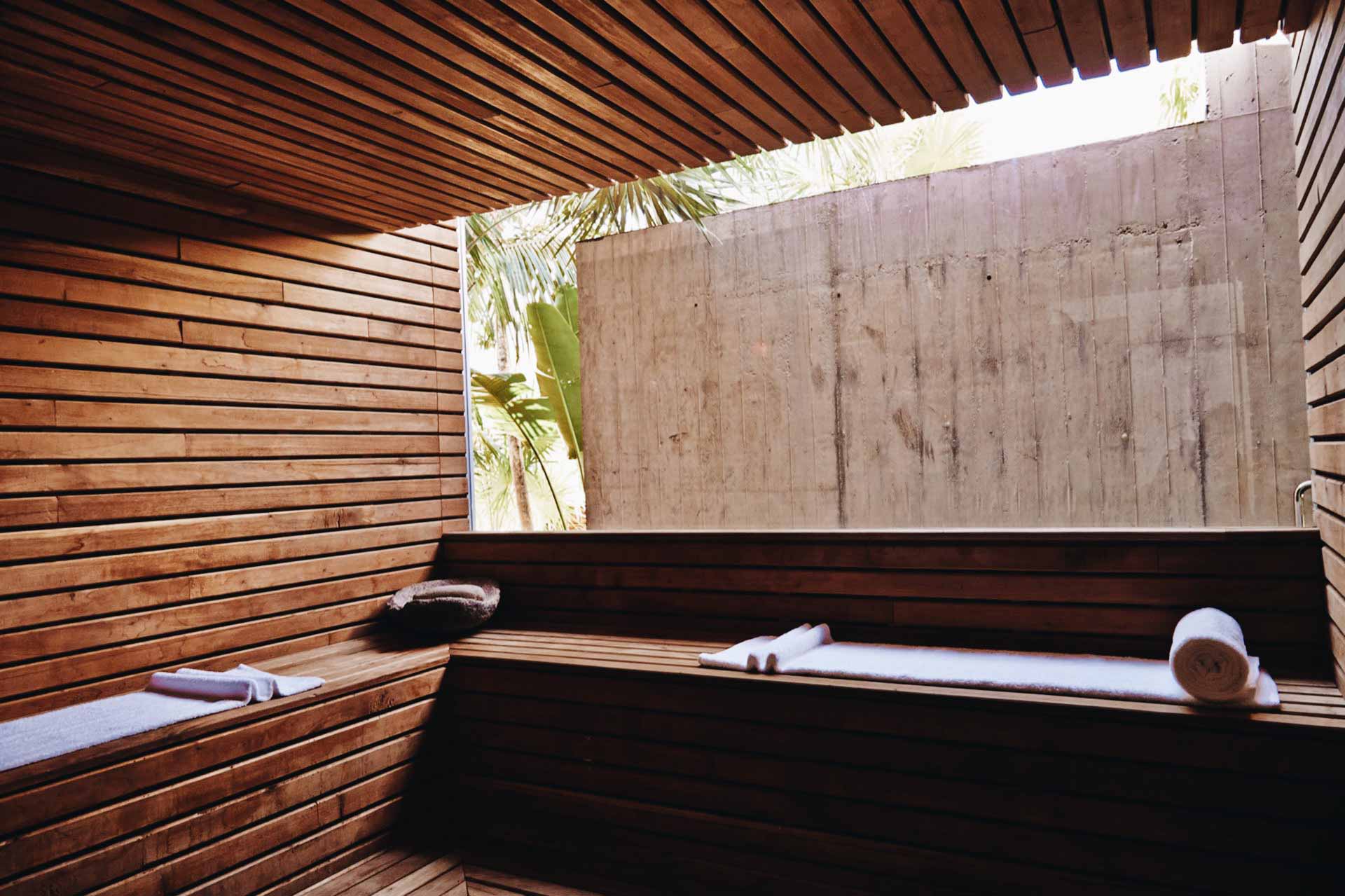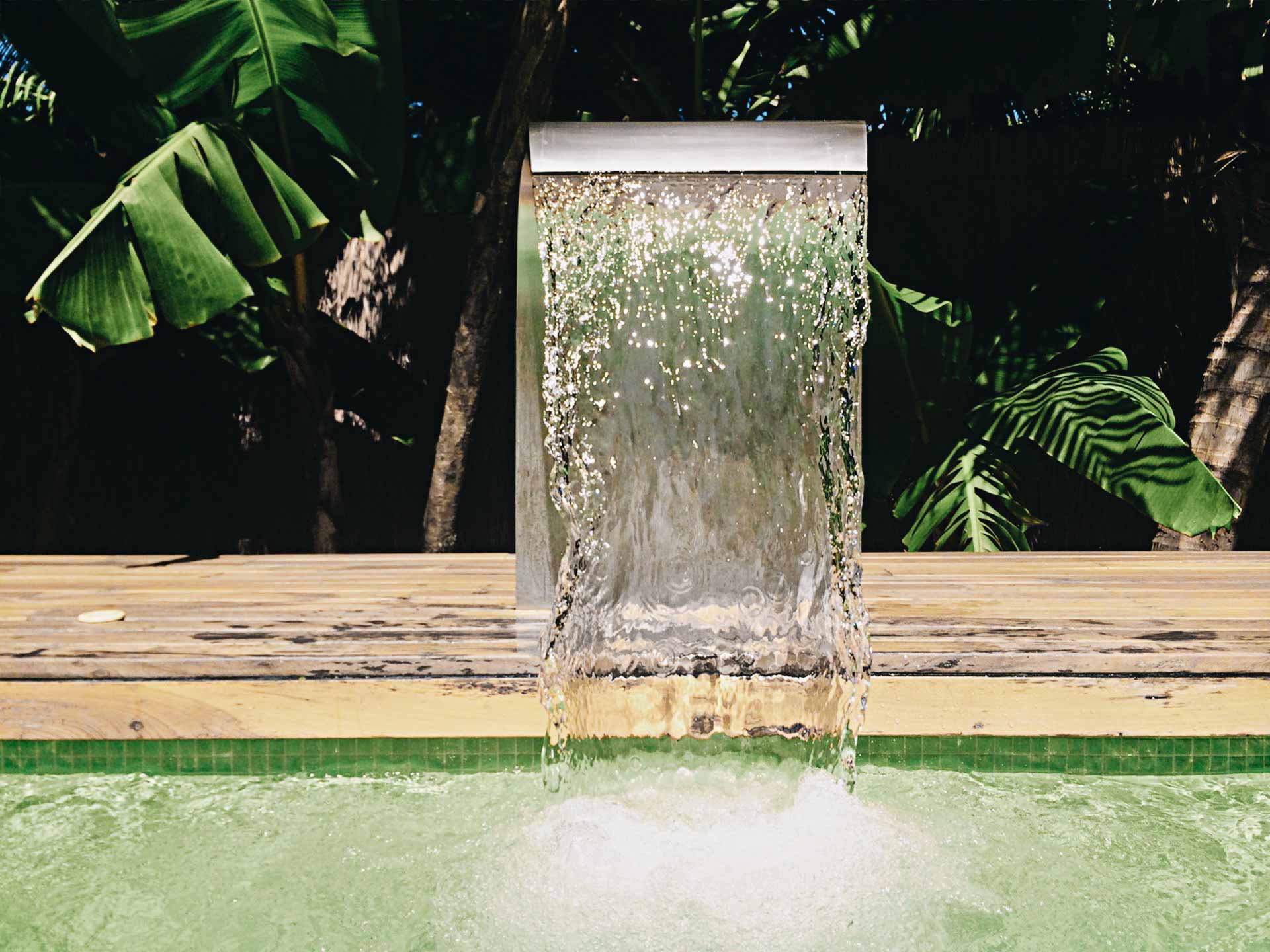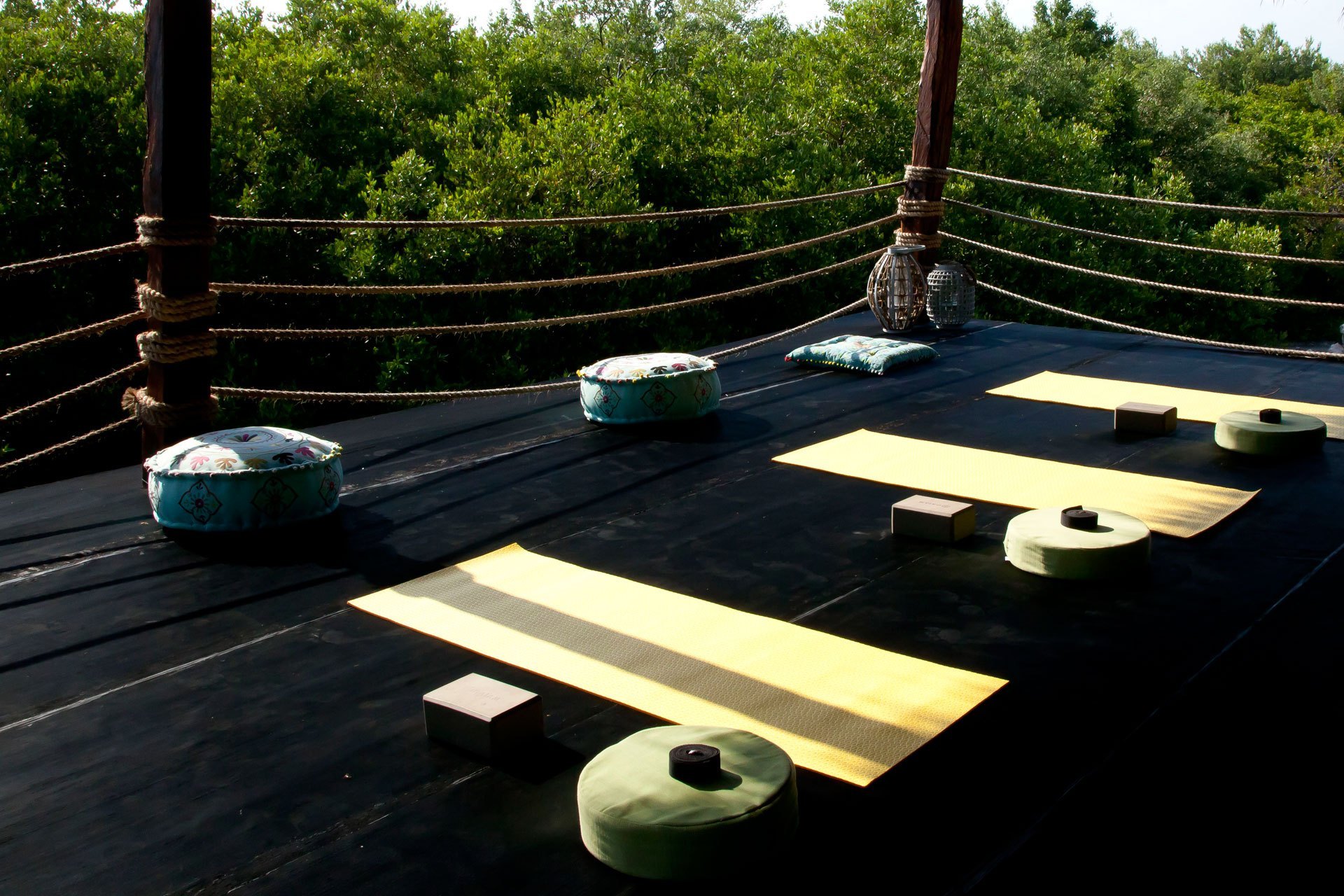 Processed with VSCO with a5 preset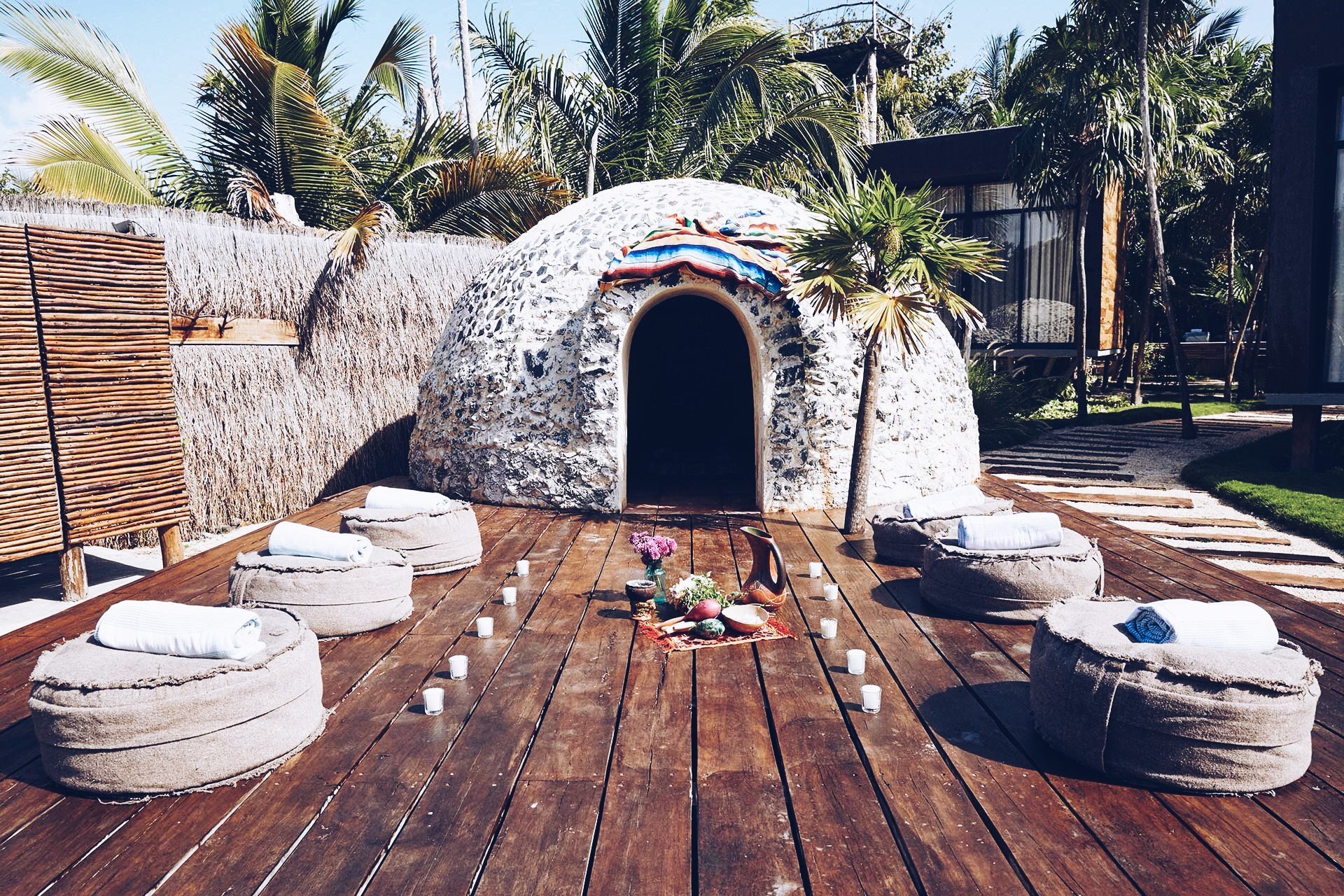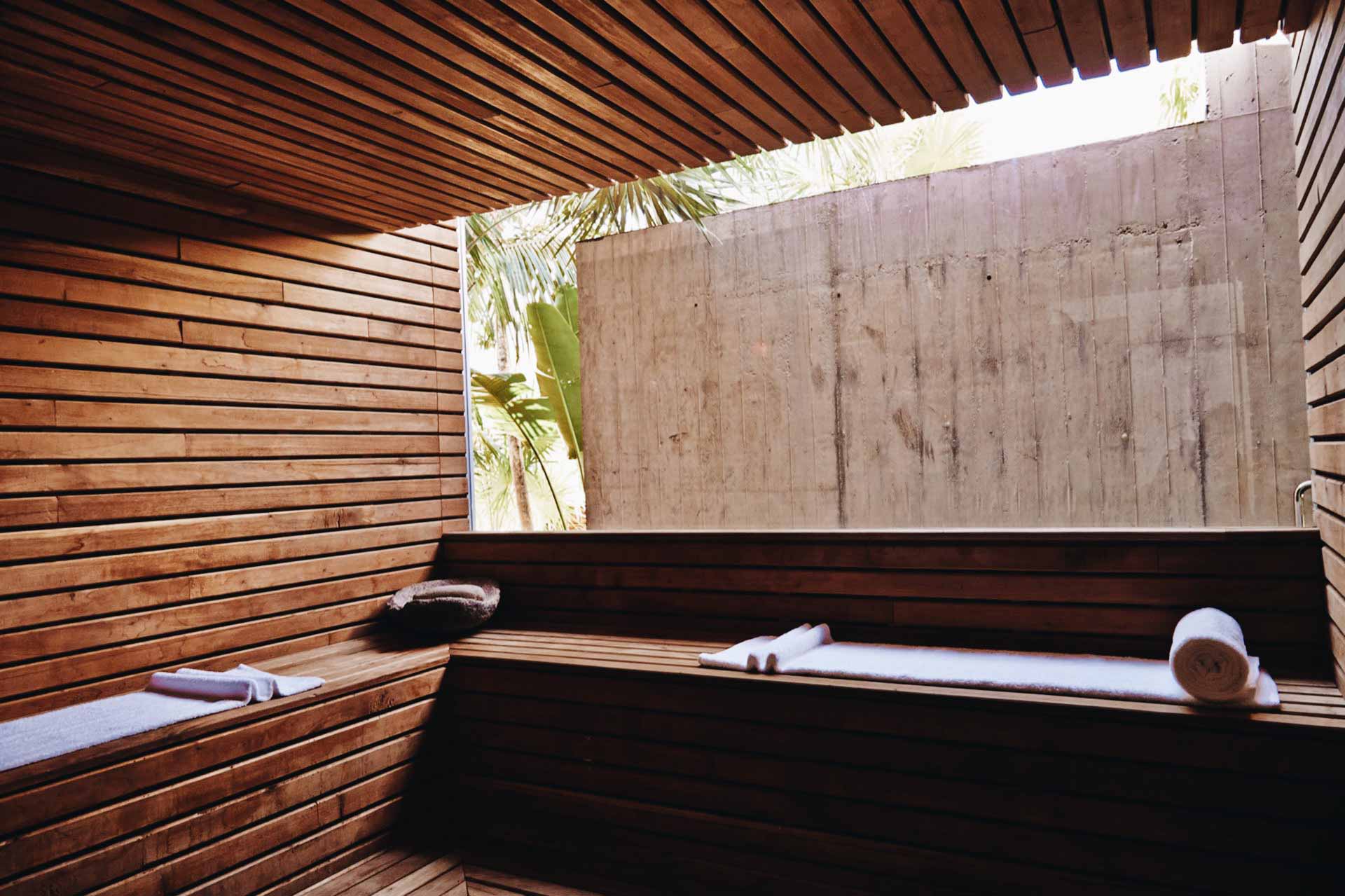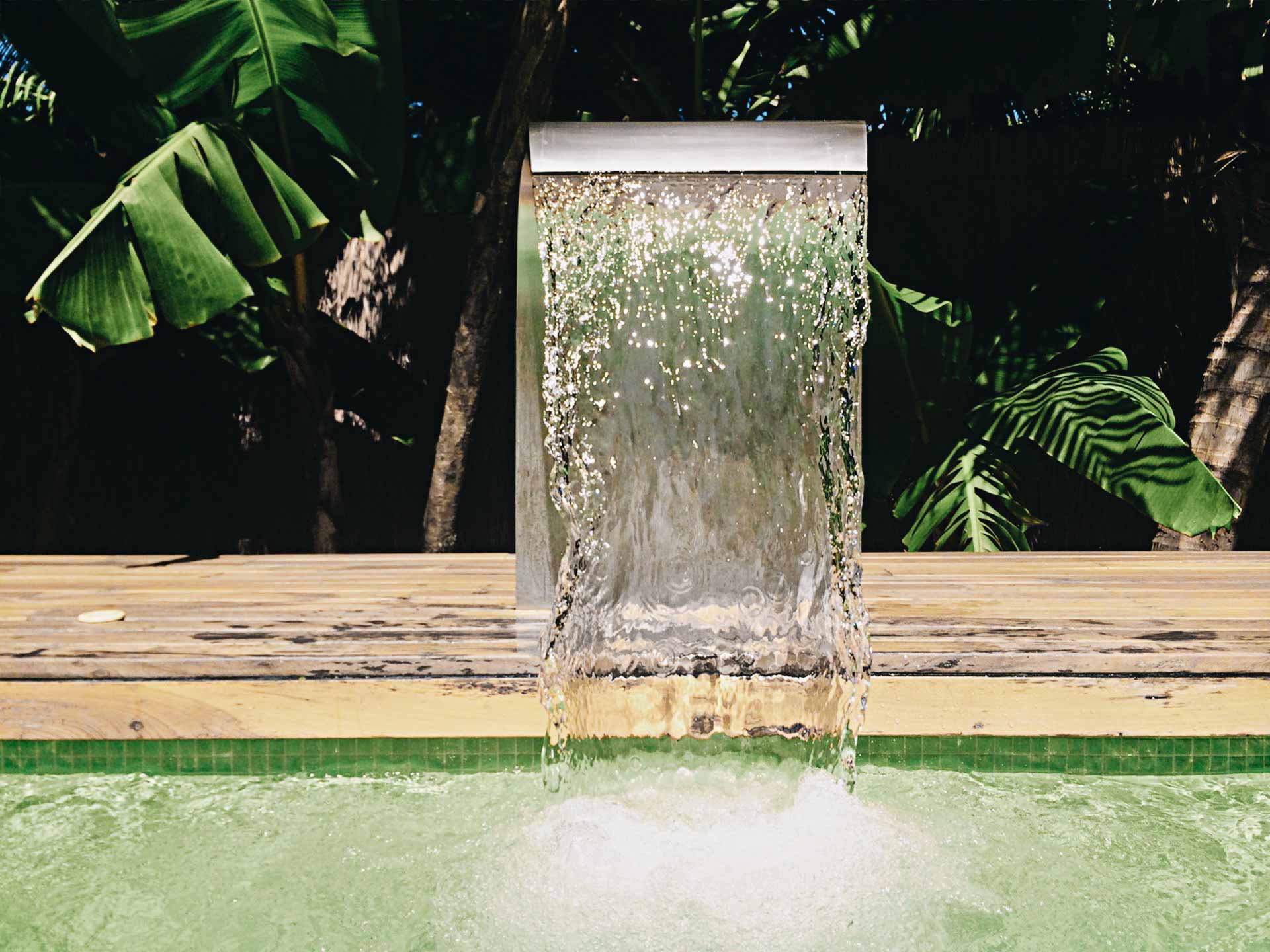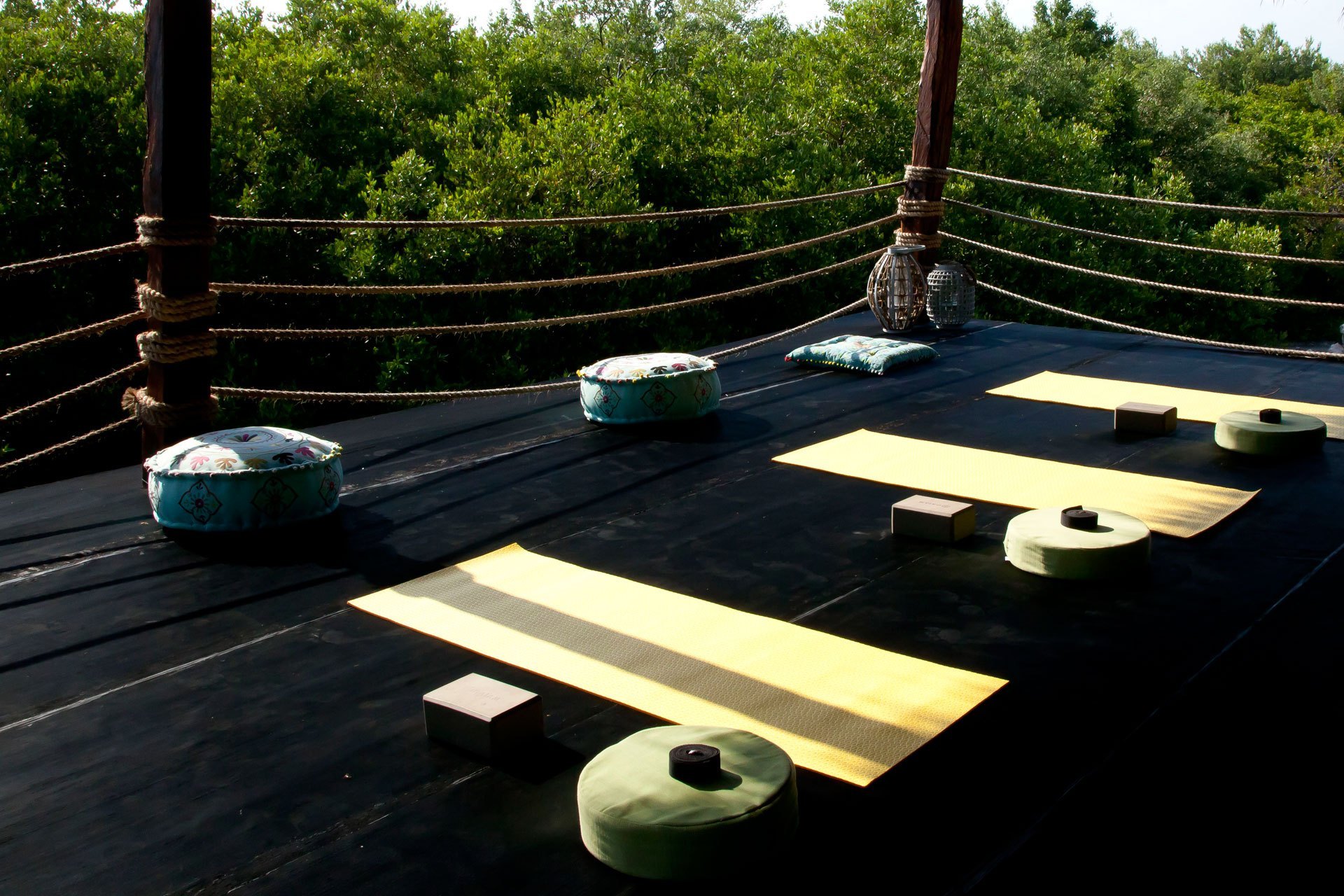 Yaan Wellness is the remarkable spa affiliated with Be Tulum. Though it is not a retreat package in and of itself, it is an incredible add-on to any luxury holiday taken in Tulum. They offer Temazacal ceremonies, meditation sessions, yoga classes, and countless treatments. If you are staying elsewhere in Tulum, consider a day package at Yaan Wellness to self-design your retreat.
Program: Opt in for as much or as little during your visit to Yaan Wellness. One great option is the 2.5 hour 'Temple of Healing' treatment. This package includes a Thai massage, an aroma crystal therapy session with essential oils, and a Tibetan bowl sound wealing session. Add a yoga session to your visit, held at the centers tree top yoga shala. Classes are held daily at 10am and 5pm.
What We Like: The Moon Temazcal Ceremonies are a sacred experience. They are held on each new moon and each full moon. These traditional ceremonies provide deep healing as you are guided through a pre-Hispanic sweat lodge ceremony.
Cost: The cost of the 'Temple of Healing' package is $370 USD, yoga classes are $20 USD, and Moon Ceremonies are $80 USD per person.
Carretera Tulum Boca Paila, Km 10. Tulum, Mexico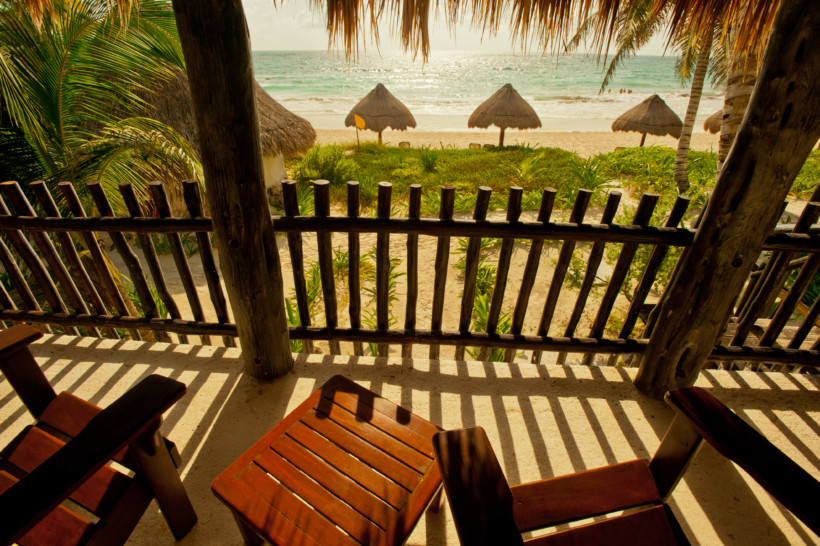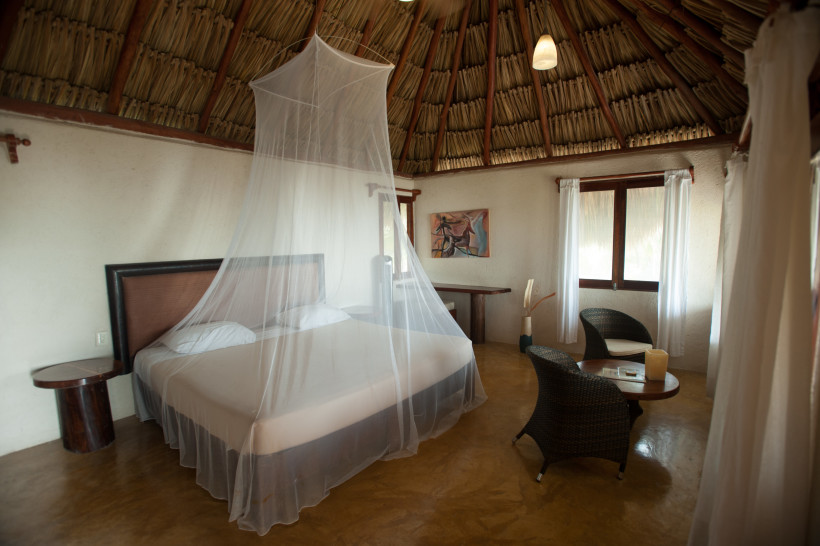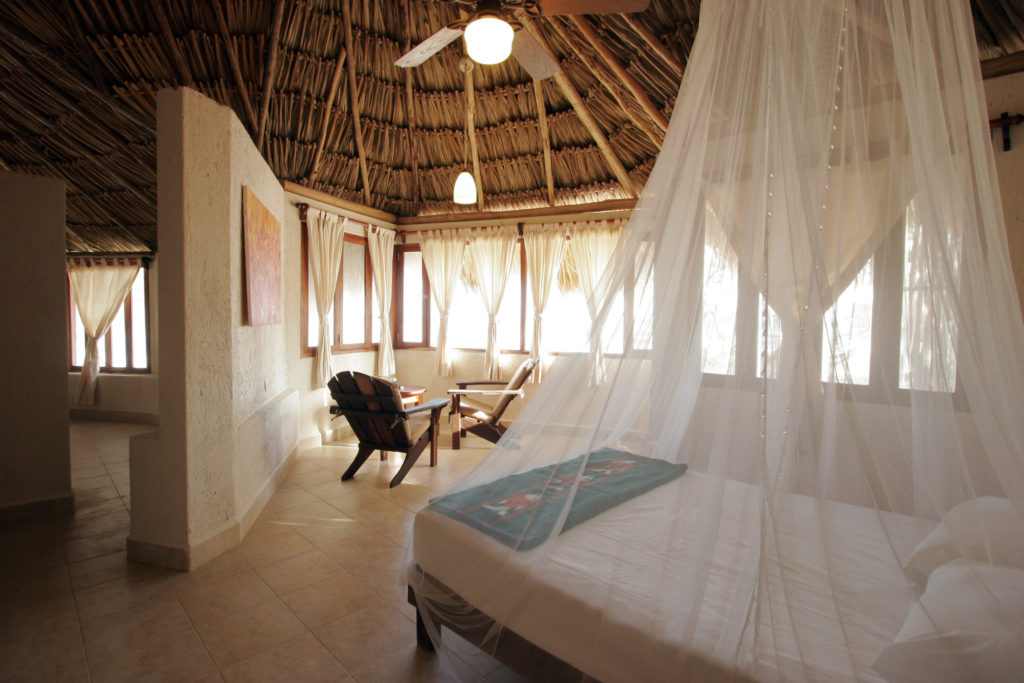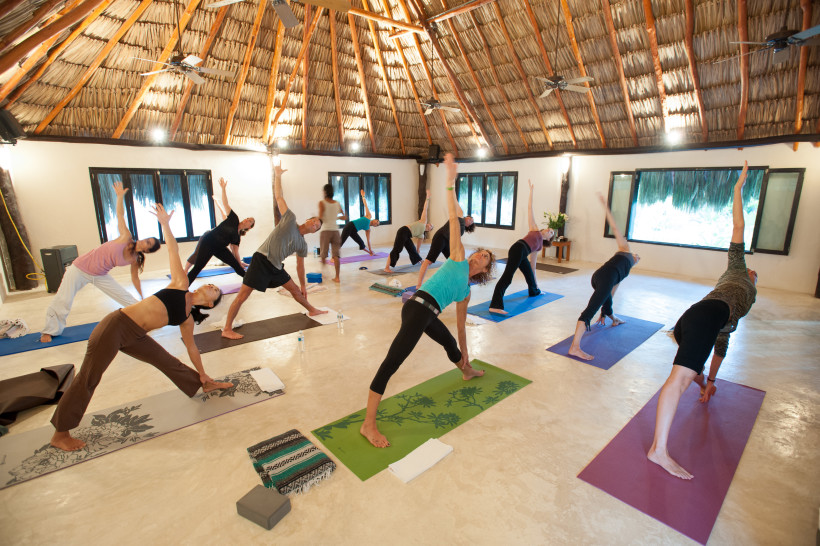 Ocean-Front-Bungalow-internal
Villa-1-interior-bedroom-1024x683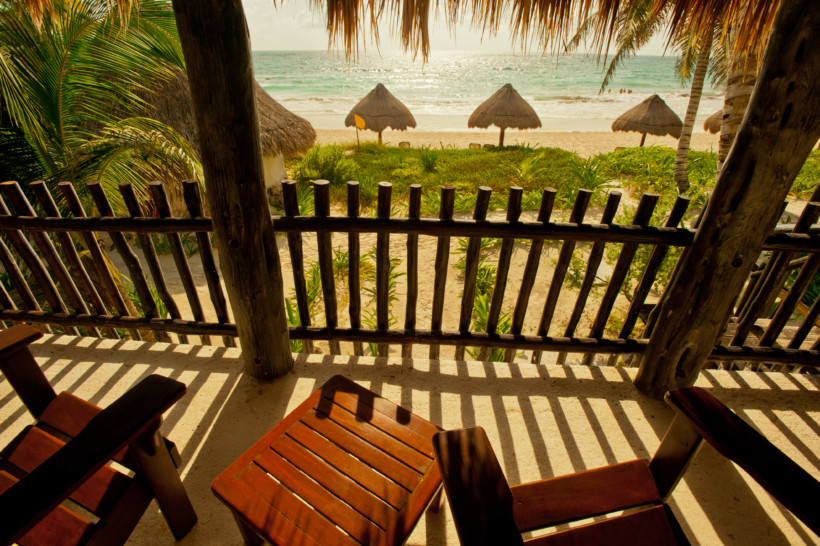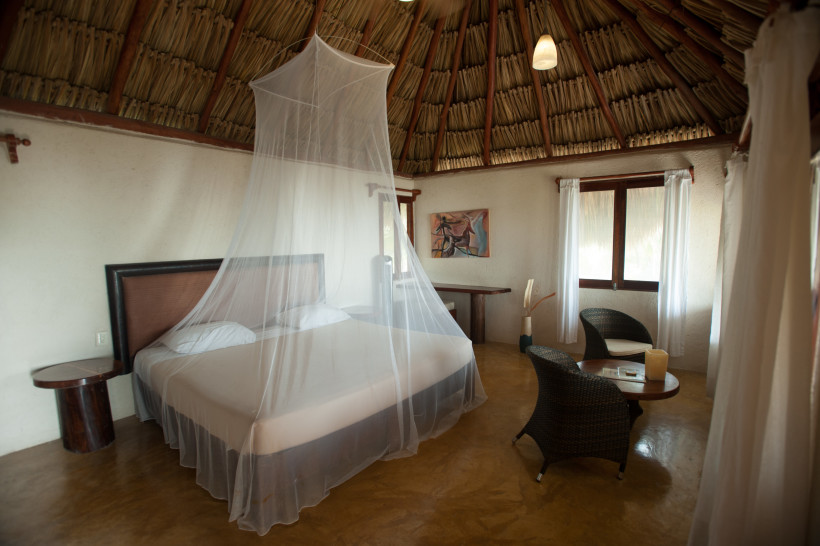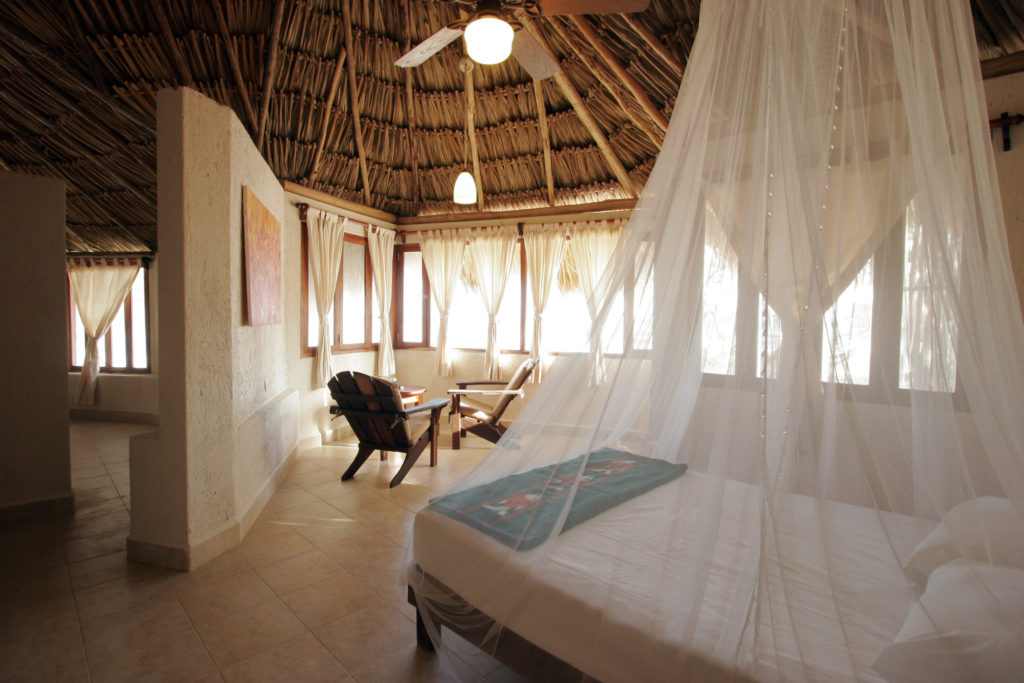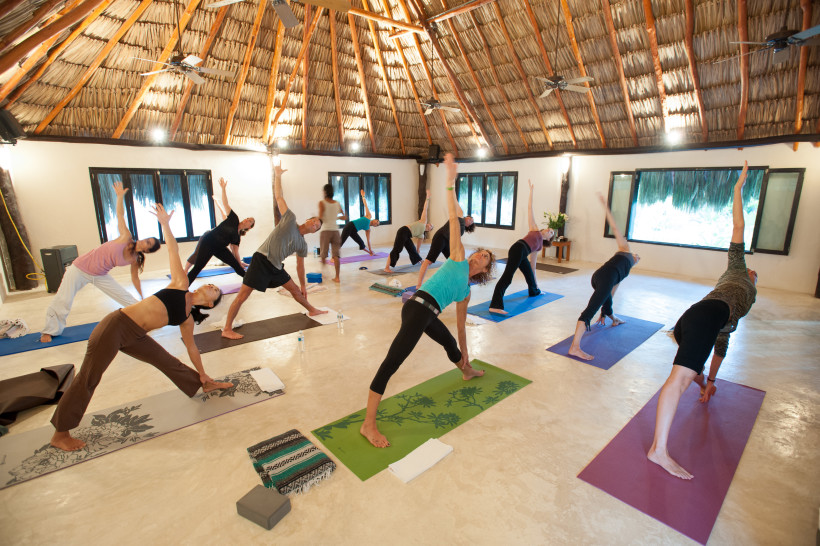 Maya Tulum is one of Tulum's top wellness resorts. Situated right on the ocean, this property boasts beautiful thatched-roof cabanas and incredible views. The on-site spa adds an extra element of luxury. Indulge by sinking into an aromatherapy massage, a Thai massage, or one of their many Mayan specialty treatments.
Program: There are various retreats offered at Maya Tulum, held by various teachers that come to the space. In November, for instance, Maya Tulum is hosting Kelli Precourt's 'Yoga Vacation Transformation.' This retreat includes six nights of accommodation, fresh food, juice, smoothies, and more. A group shuttle from the Cancun airport is also included.
What We Like: The property that Maya Tulum sits on spreads out across a significant allotment of beach front. It truly feels like its own sanctuary away from the rest of the world with plenty of greenery around and within this magical plot of land.
Cost: Prices of retreats vary, but the 'Yoga Vacation Transformation' in November with Kelli Precourt starts at $1657 USD.
Carretera Tulum-Boca Paila KM 7 Lote 10, Zona Hotelera Tulum, Q.R., Mexico
Whether you prefer an all-inclusive yoga retreat package or a customizable book-as-you-go type of yoga holiday, Tulum has something for all yogic preferences. Allow the yoga and wellness professionals in this cultural and seaside gem to guide you into a deeply restorative holiday as you gaze out over the Caribbean Sea. From traditional Temazcal ceremonies and treetop yoga classes to laidback hours by the beach, Tulum has everything a luxury yoga retreat requires and more.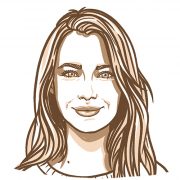 Andrea Wilson
Andrea has been hosting yoga retreats in various locations worldwide since 2003 and continues to encourage her students to live as the best version of themselves. Yogic living provides the framework for her informative writing, which is chock-full of beneficial tips and tricks.