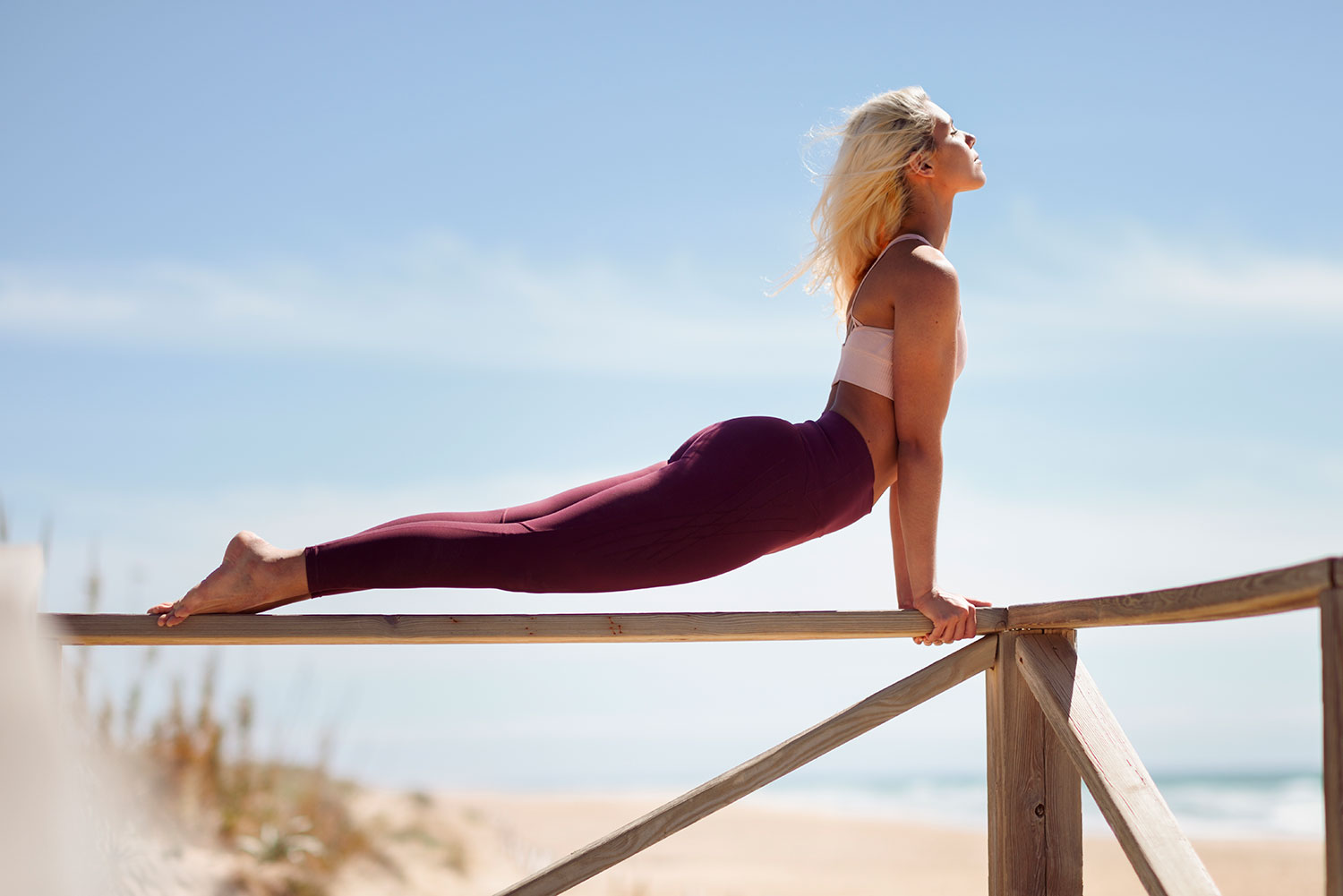 Ibiza is an island of many misconceptions and contradictions. Nestled among the Balearic islands in the Mediterranean Sea off Spain's eastern coast, Ibiza is a well-loved destination for Europeans and North Americans alike. In the summer, its cities are overrun with tourists, all desperate to partake in the island's legendary clubbing and electronic music culture. World famous DJs descend on Ibiza, drawing fans from across the world. It is no wonder that Ibiza has gained a reputation as a "party island" – and a visit is a rite of passage for many dance-lovers.
However, there is another side to this Mediterranean island, that often falls in the shadows of its club scene: Ibiza is also a destination for yoga retreats and wellness-seekers. Once you get out of the cities of Ibiza, you will be met with pristine white beaches, endless pine trees, and crystal blue waters. As electronic music fades into the background and is replaced with the peaceful sounds of island life, it becomes clear that Ibiza has a special energy, and is therefore home to so many yoga retreats.
Top 10 Yoga Retreats in Ibiza
There are dozens of yoga retreats on the Spanish island of Ibiza. Some focus on traditional yogic practices, whilst others incorporate other forms of exercise and wellness techniques alongside yoga. These are the ten yoga retreats in Ibiza that rise above the rest.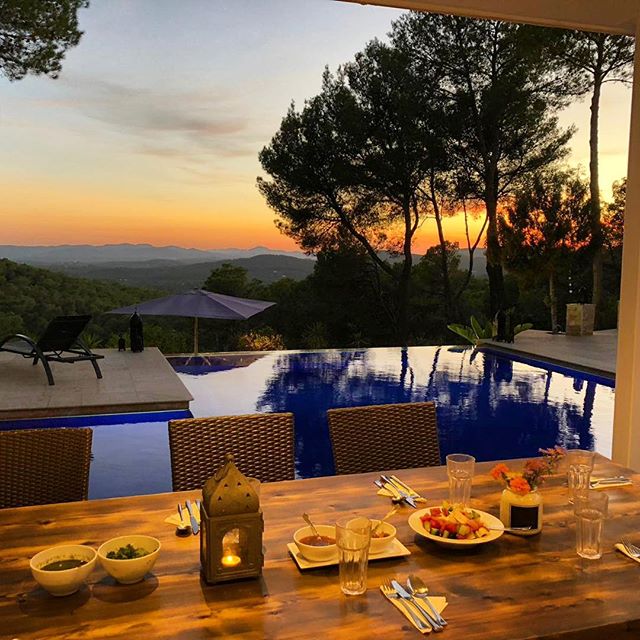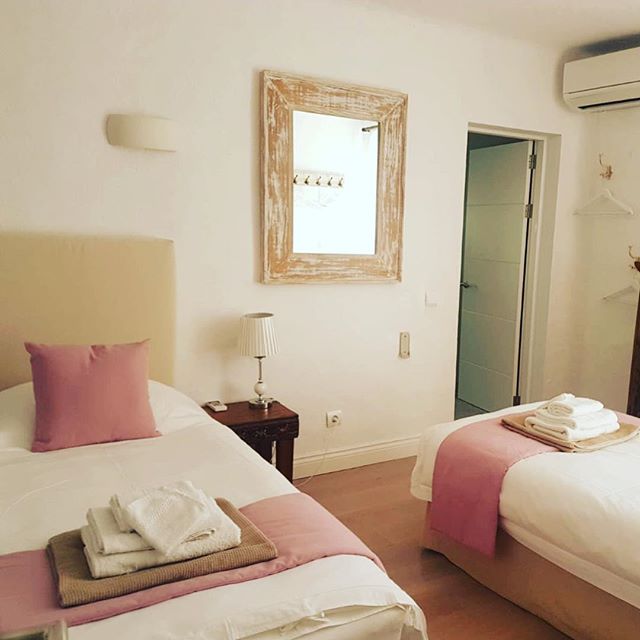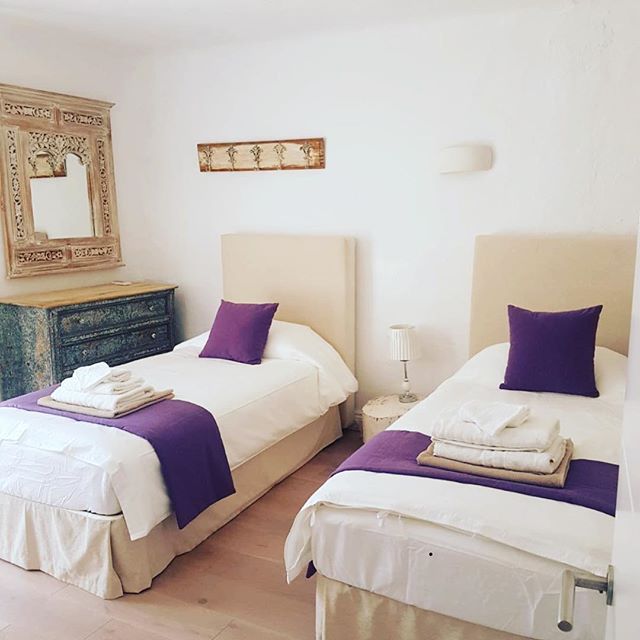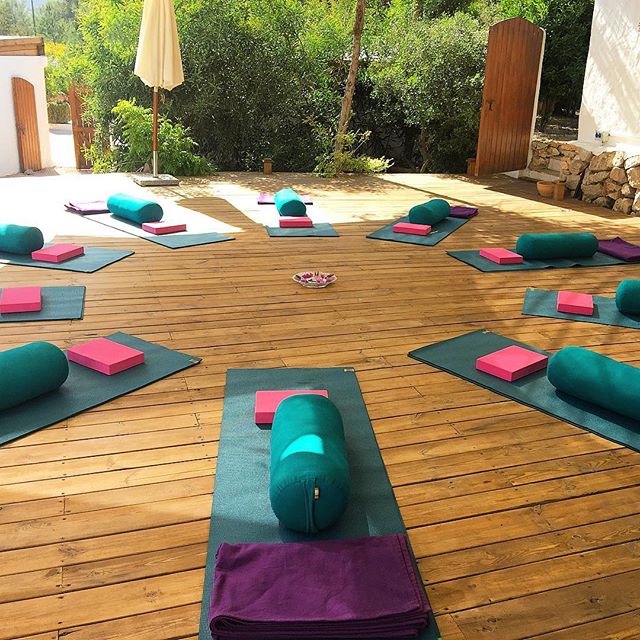 57506218_195352571439645_3406744536473928814_n
54206360_370863713504210_3918341189300545371_n
53554832_317886792235694_5555137254975284217_n
43464242_282134505637550_126712575758720089_n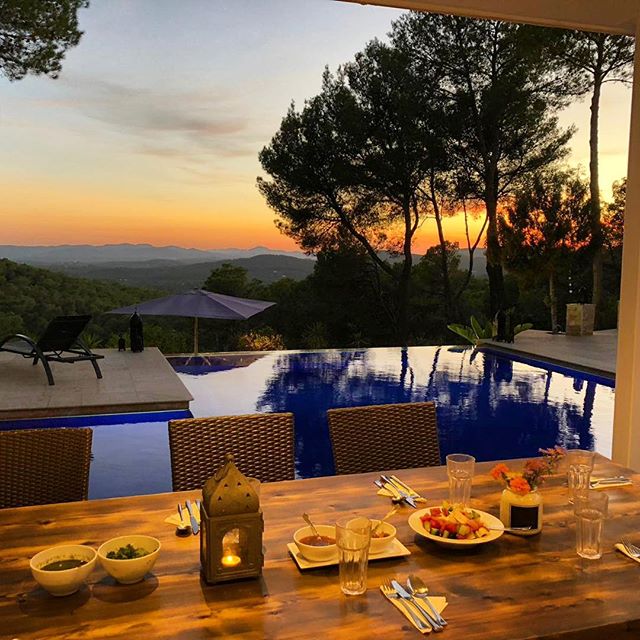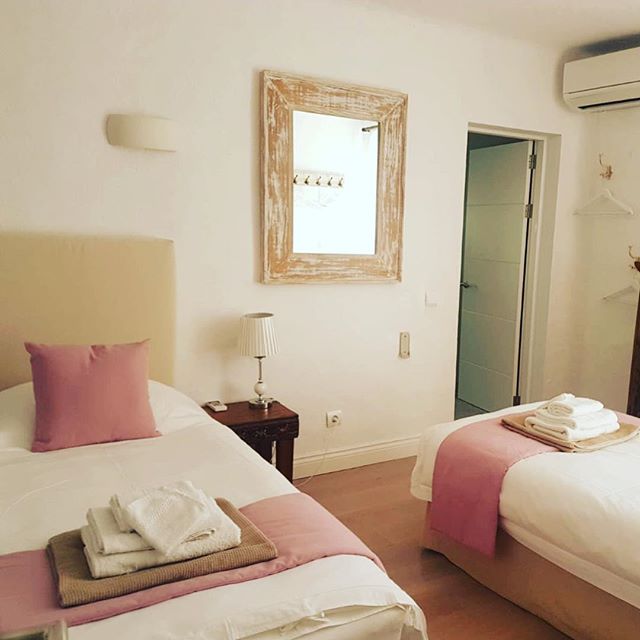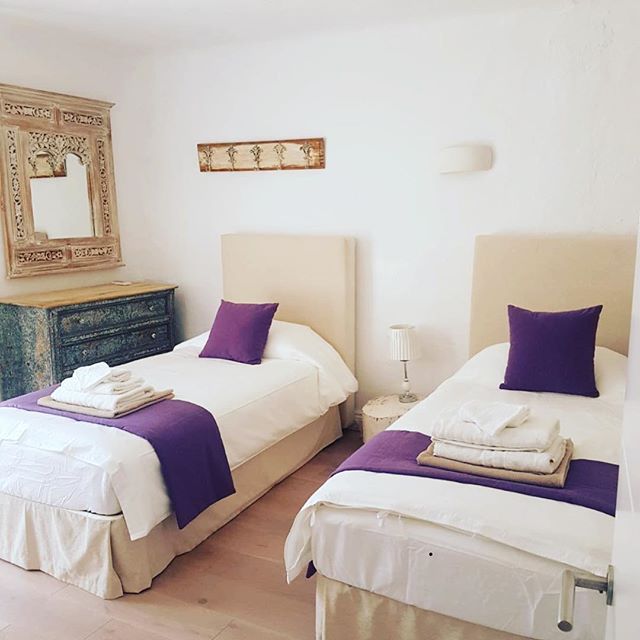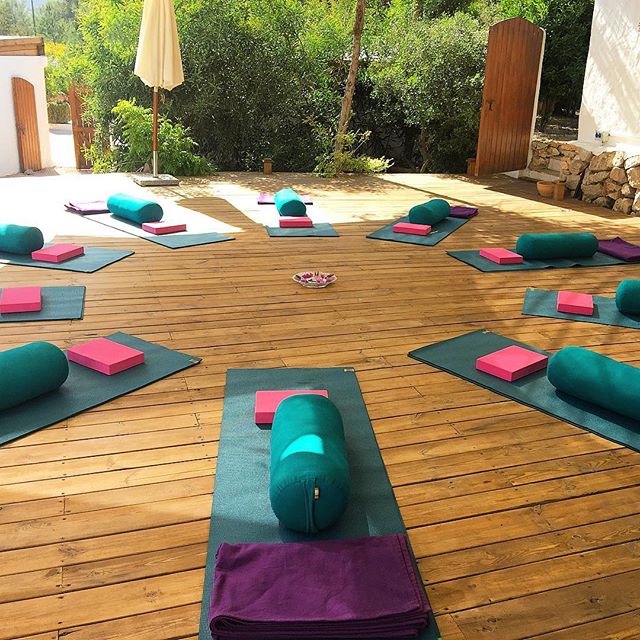 Ibiza Retreats is the number one and certainly most prolific retreat center on the island. Founded by yogi, life coach, and property manager Larah Davis in 2008, this retreat center quickly grew. It is no surprise that a yoga retreat company founded by a property manager has a special focus on location. Each retreat is designed to harmonize with its specific property. Ibiza Retreats has two gorgeous retreat homes, as well as access to other private properties across the island.
Program: At Ibiza Retreats you can choose from dozens of different retreat themes, budgets, accommodations, and options. Retreats are run from March through the end of October each year. Each retreat has a focus on yoga, but the themes vary from "Glow," to "Transformation," to "Nourish" and more.
What We Like: All of the retreats are set in nature, incorporate outdoor time, and serve Ayurvedic menus.
Cost: Starting at 1,100 USD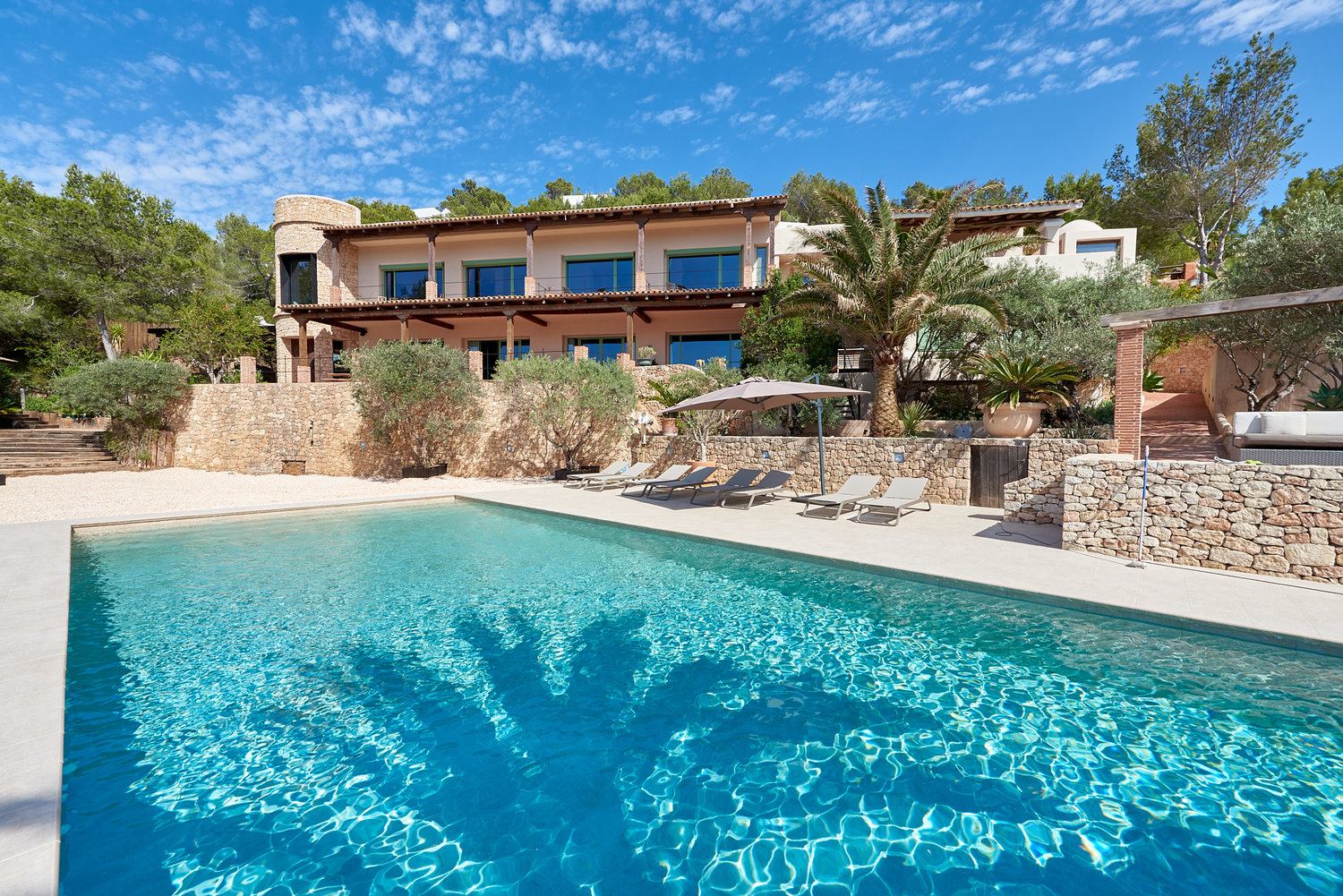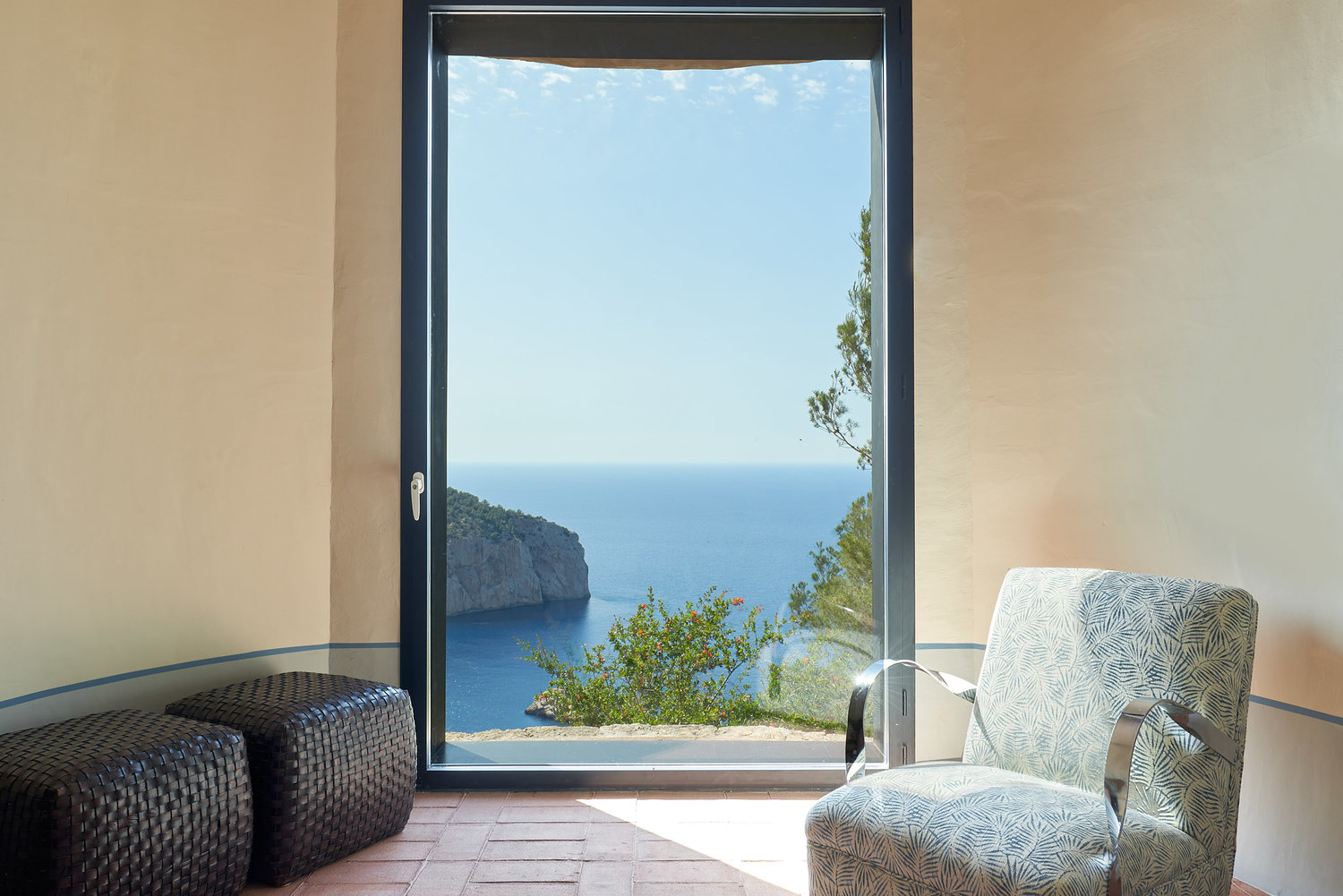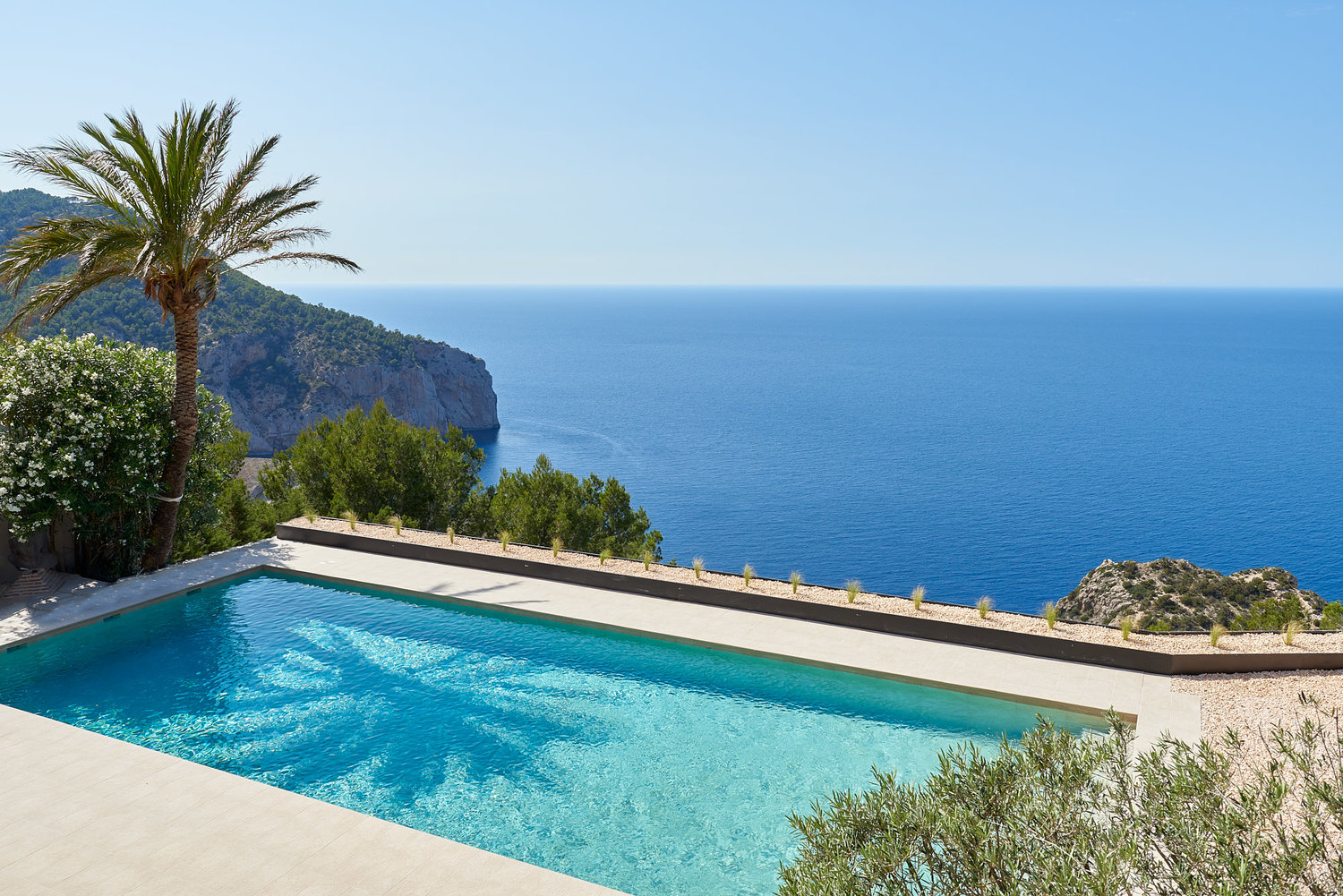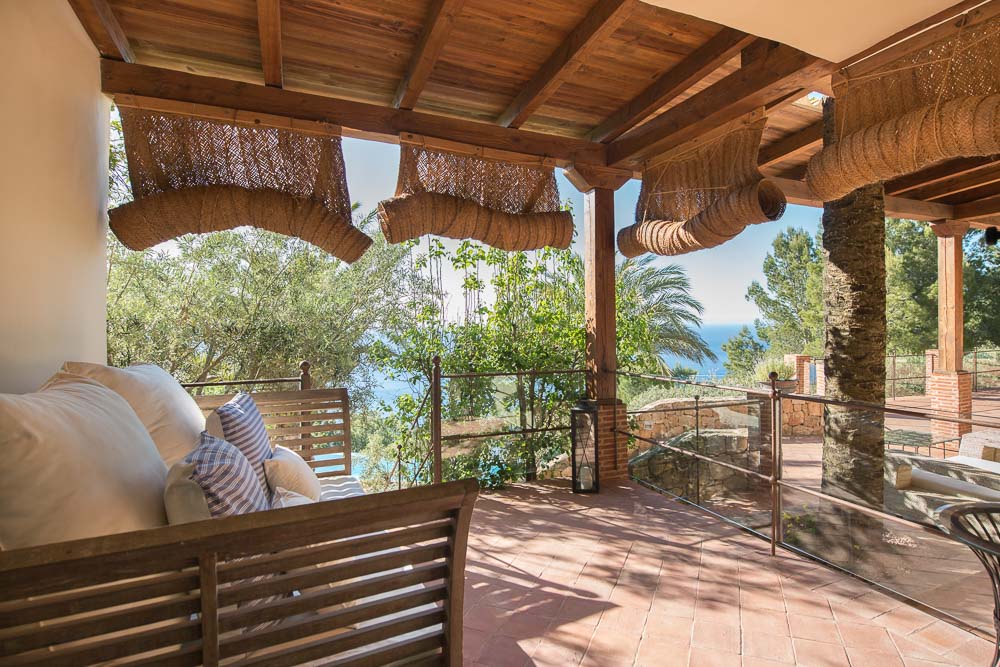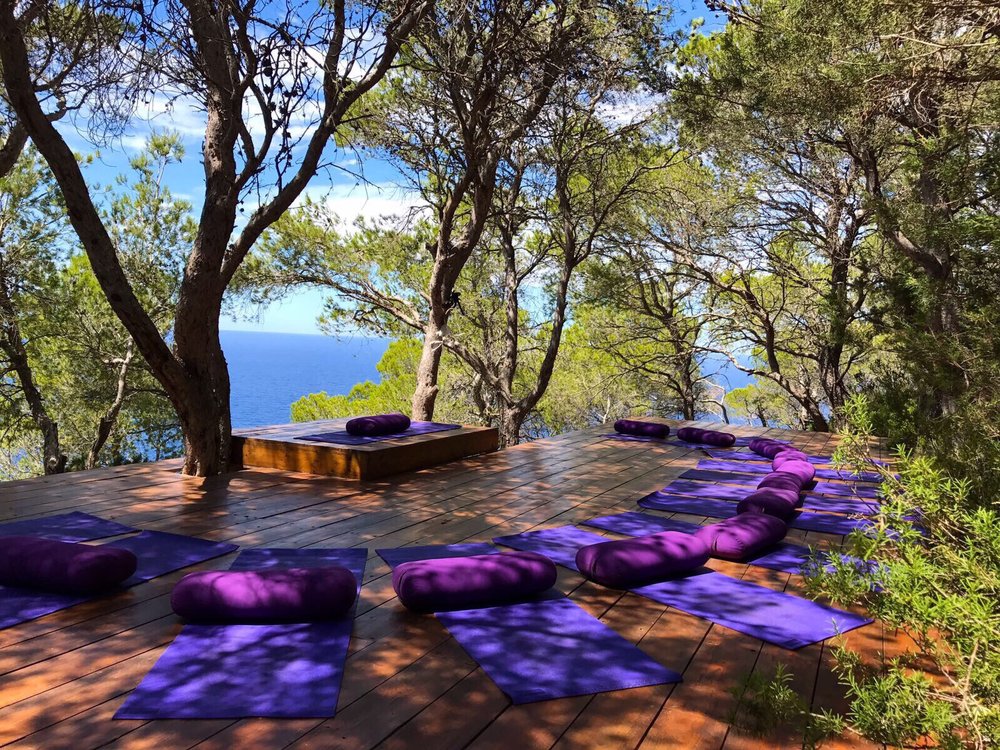 morna-retreats_190608_01_2000px
morna-retreats_190608_10_2000px
morna-retreats_190608_04_2000px
1000+pix+webuse+can+shui-94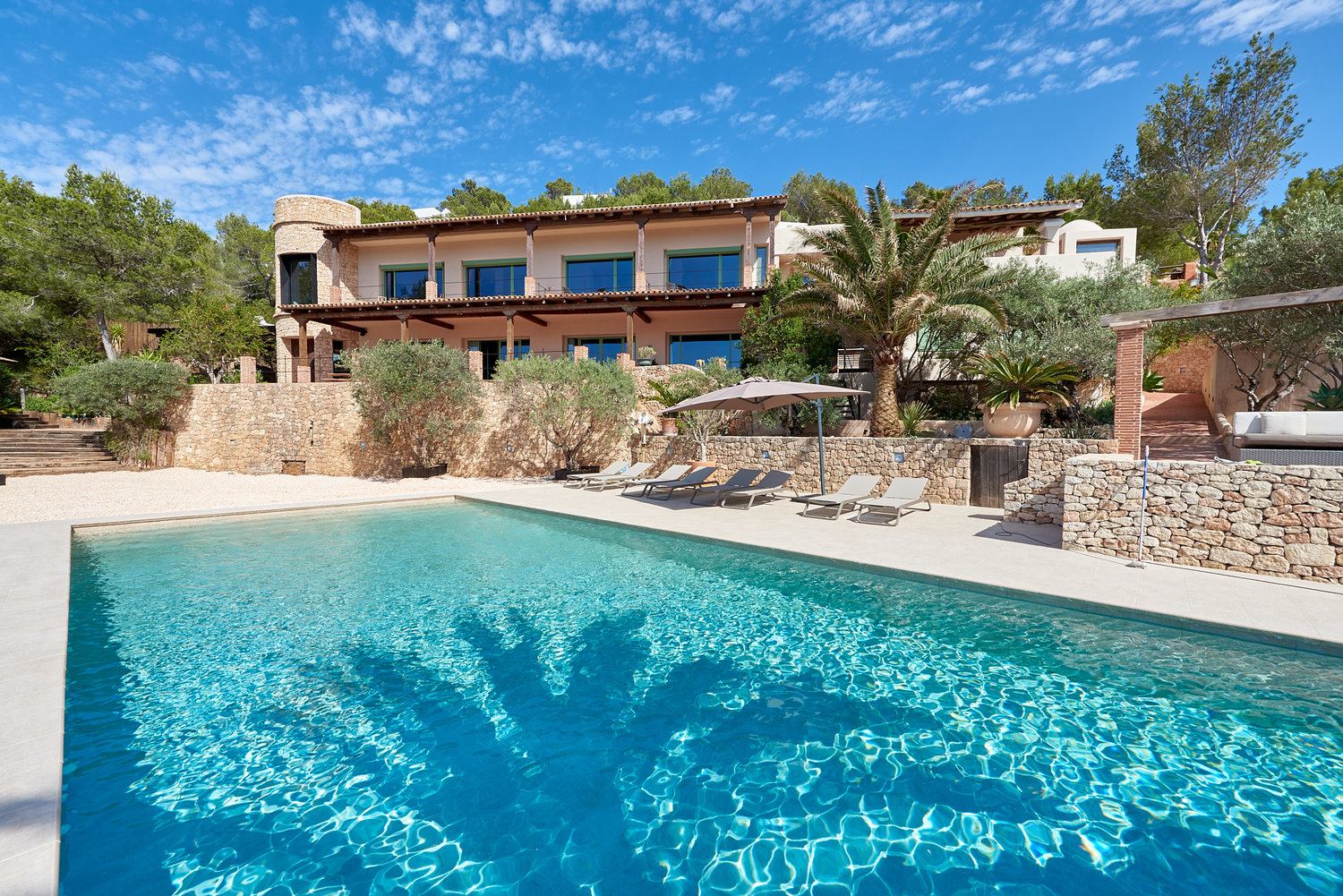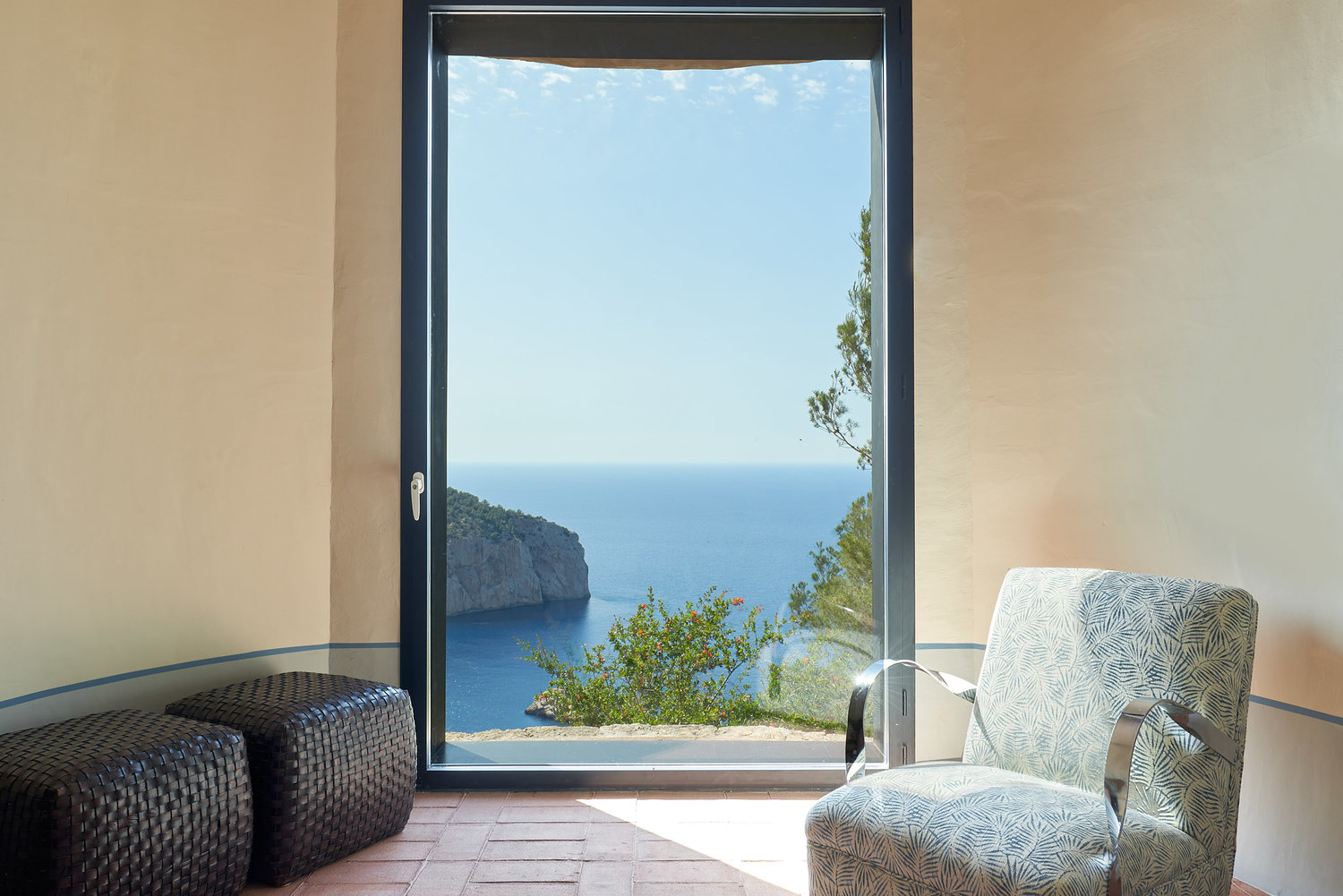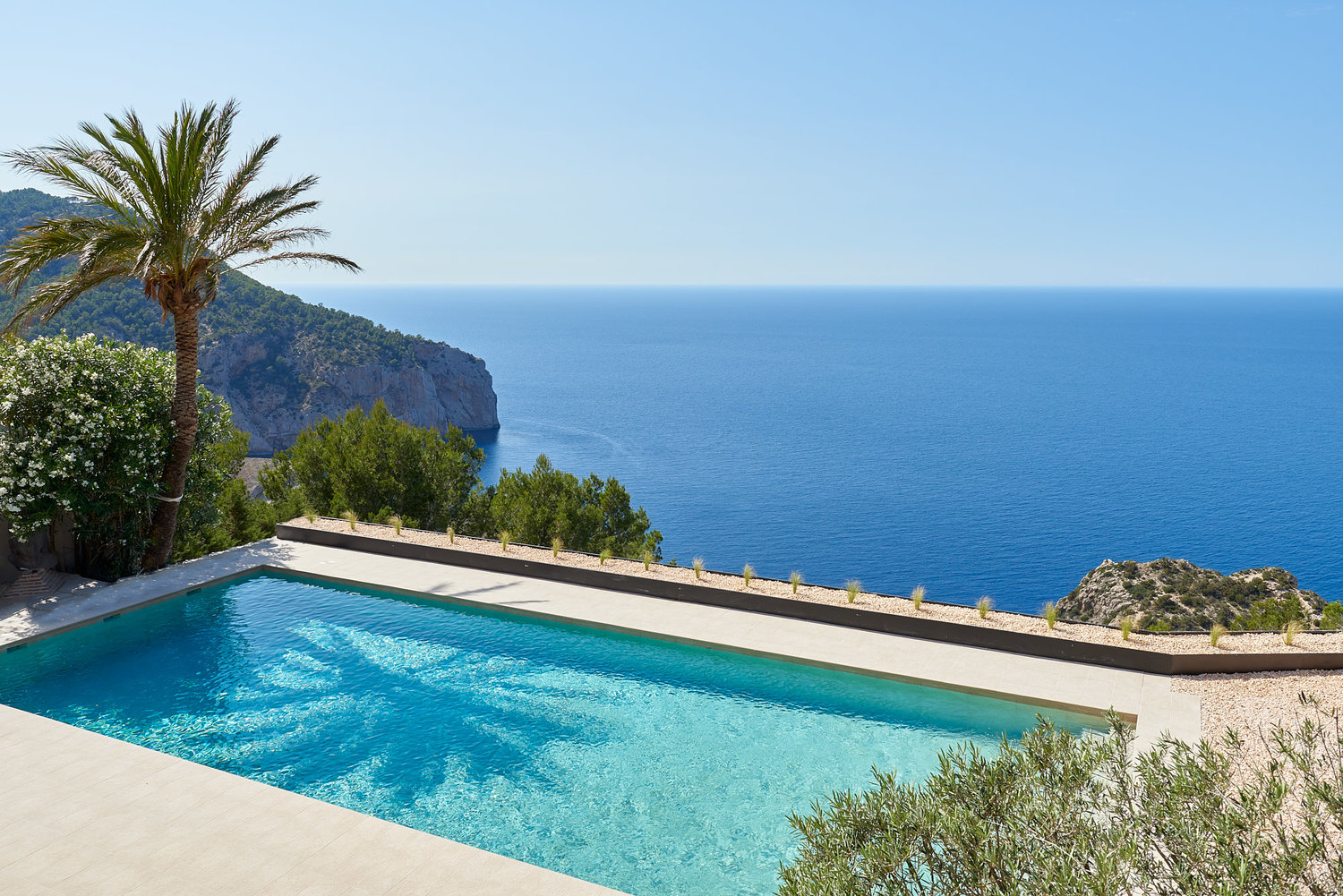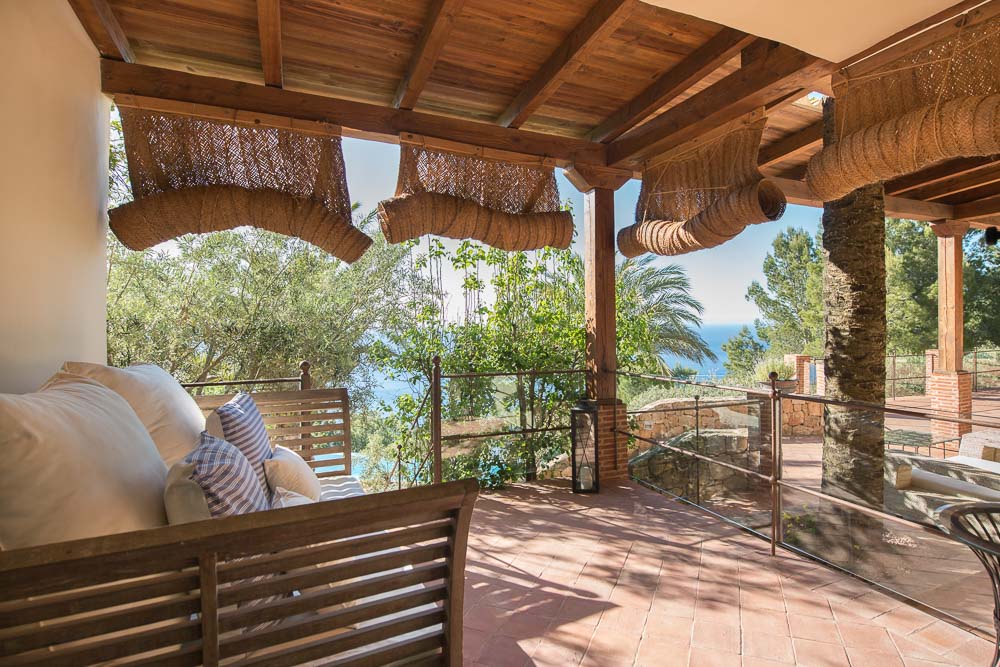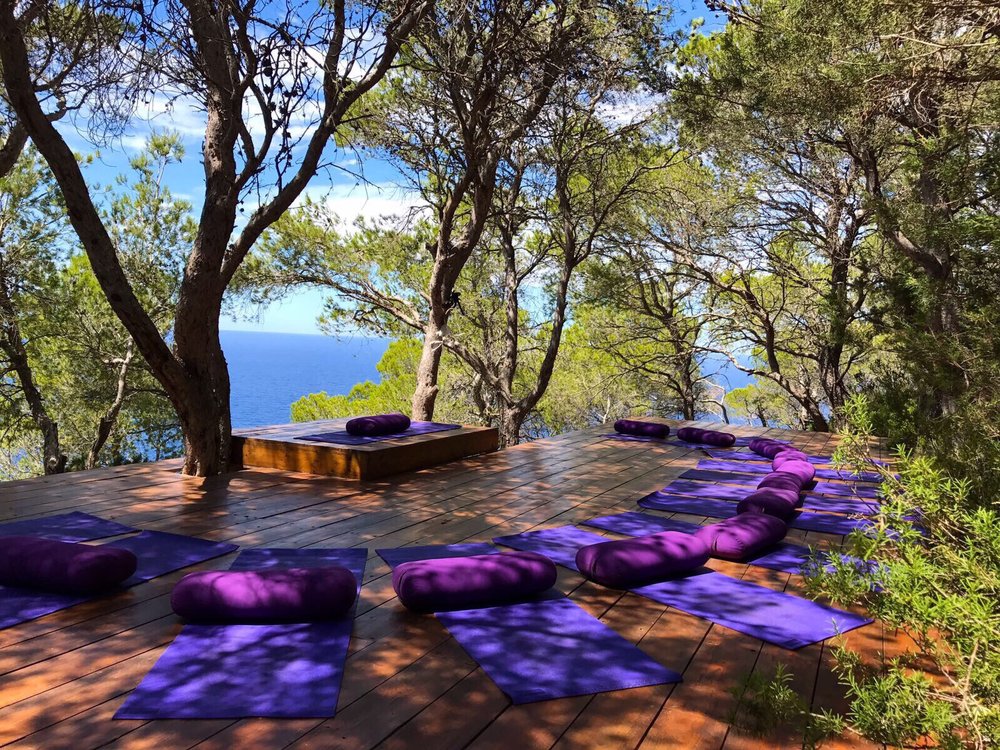 Soulshine yoga retreats are all about transformation and personal development. Each retreat is based out of Soulshine's own dedicated luxury property, called "Can Shui" (or "place of harmony"). The property, which is home to the yogis for the duration of the retreat, is nothing short of stunning. It offers unparalleled panoramic views of the ocean, an outdoor yoga studio platform, an outdoor cliffside pool, daily room service, a packed menu of healthy and delicious meals, and more.
Program: Soulshine yoga retreats are run from May-October of each year. There are two different retreat types: Pure Soulshine, and Shine Bright. Each offers a luxurious experience complete with daily yoga and meditation. At Soulshine yoga retreats there is also a special focus on coaching. Throughout the retreat, each yogi receives group and individual coaching.
What We Like: This is the ideal retreat for anyone at a transitional point in their life, looking for guidance, help honing in on their intuition, or simply to reconnect with their soul.
Cost: 1,800 – 4,400 USD
San Miguel, Islas Baleares, Spain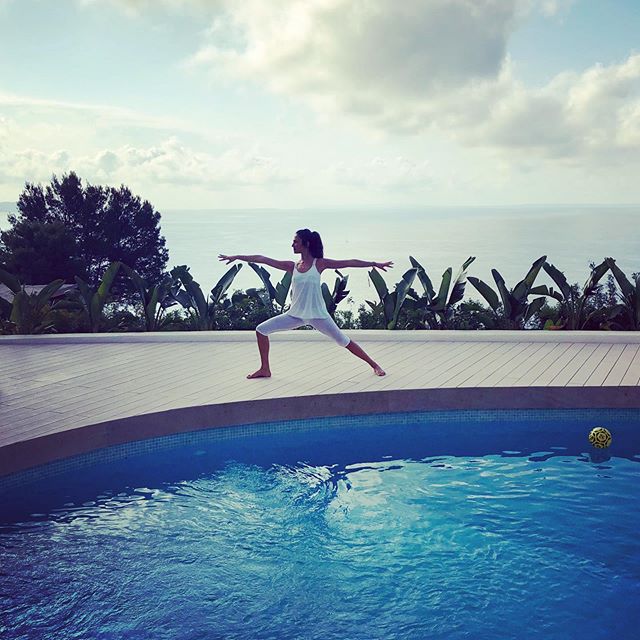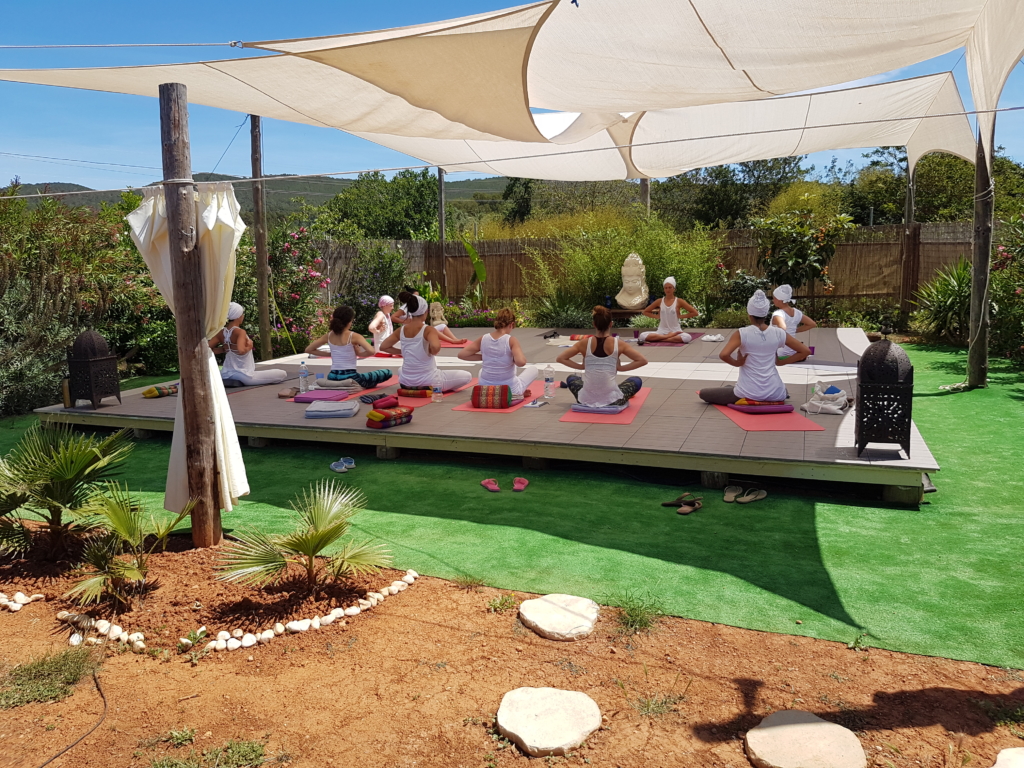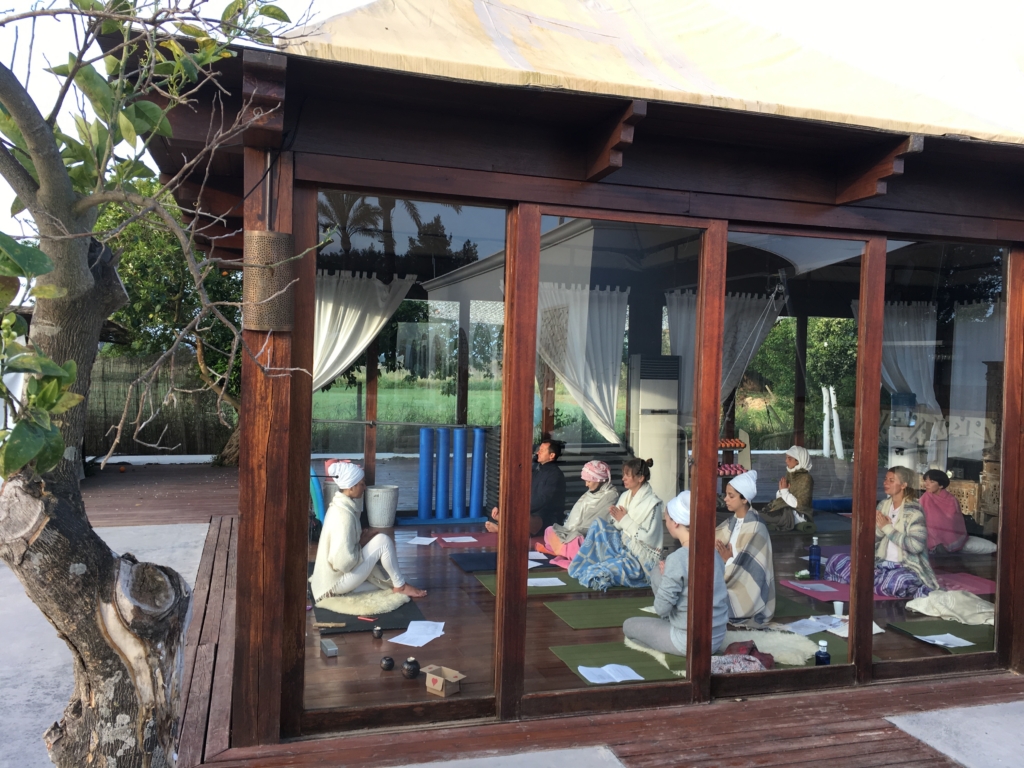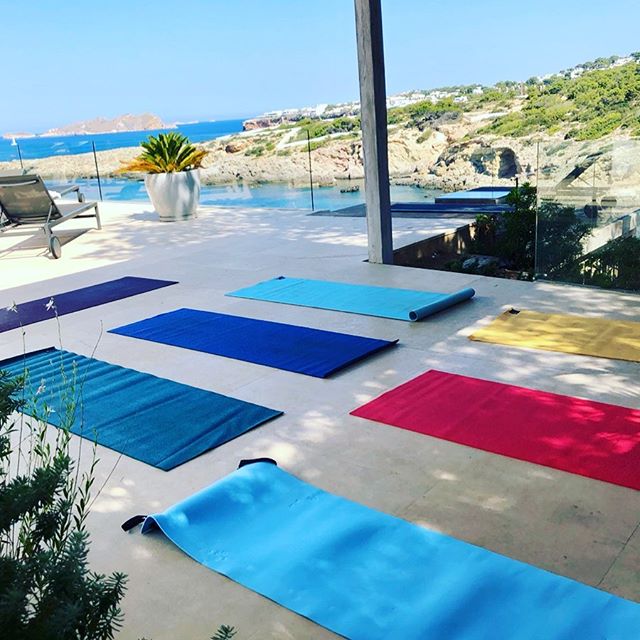 66618054_670884060042821_8389592641384464441_n
solara_yogateaching-1024x768
64654413_456329118480042_1774657922211419354_n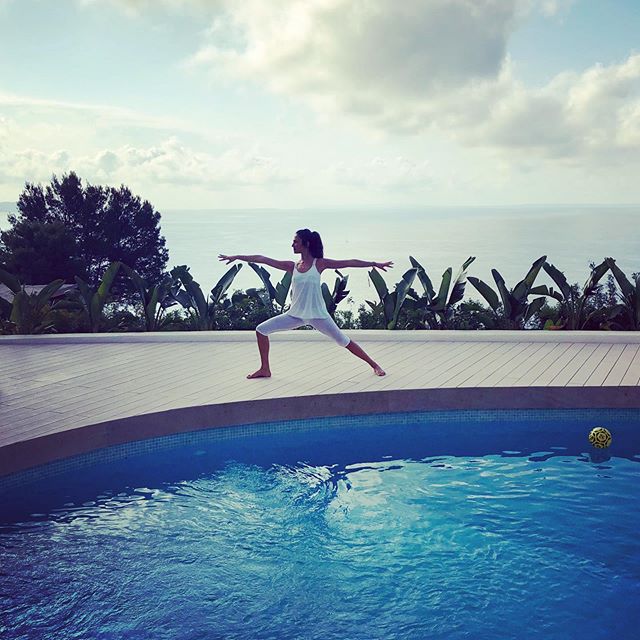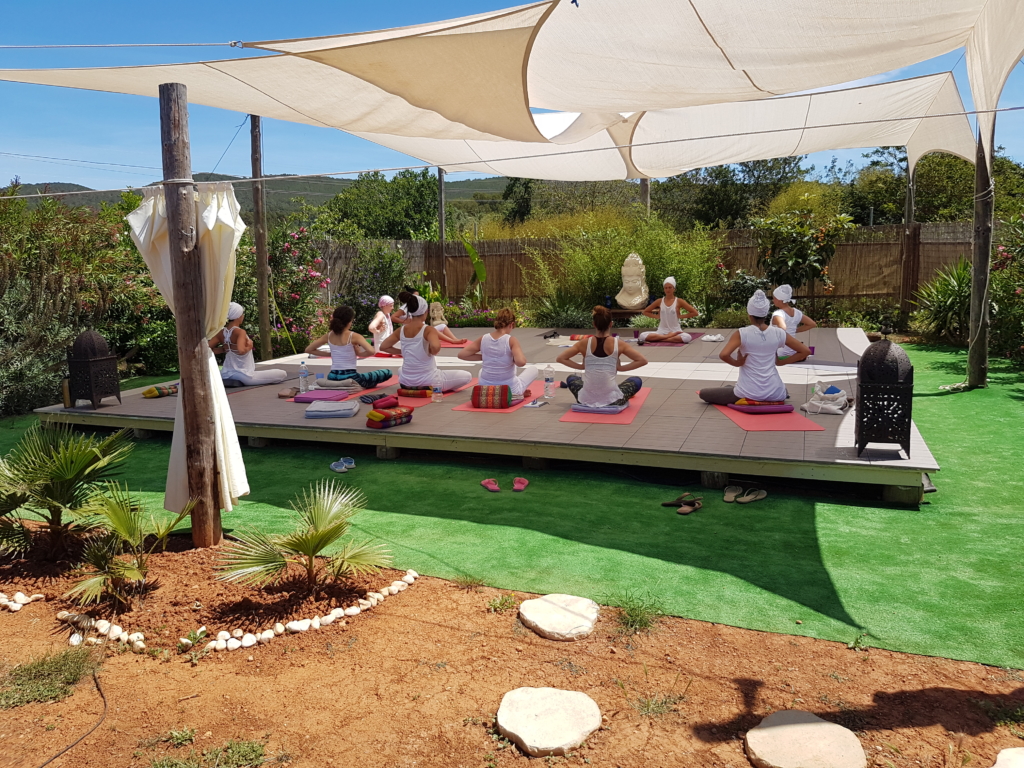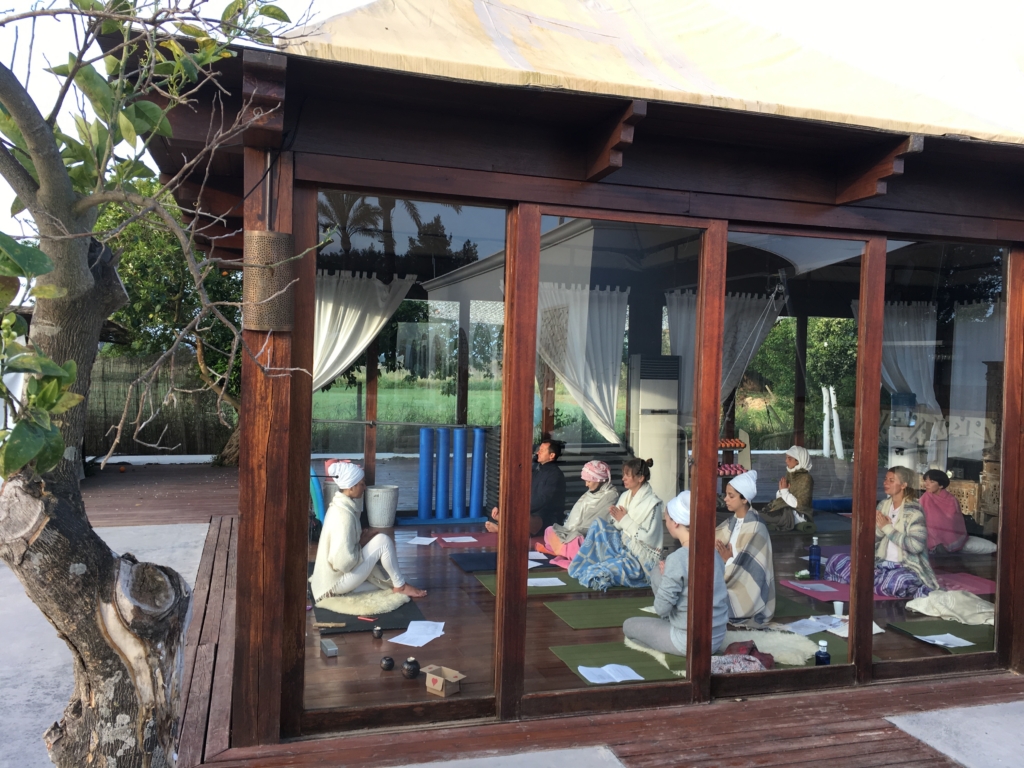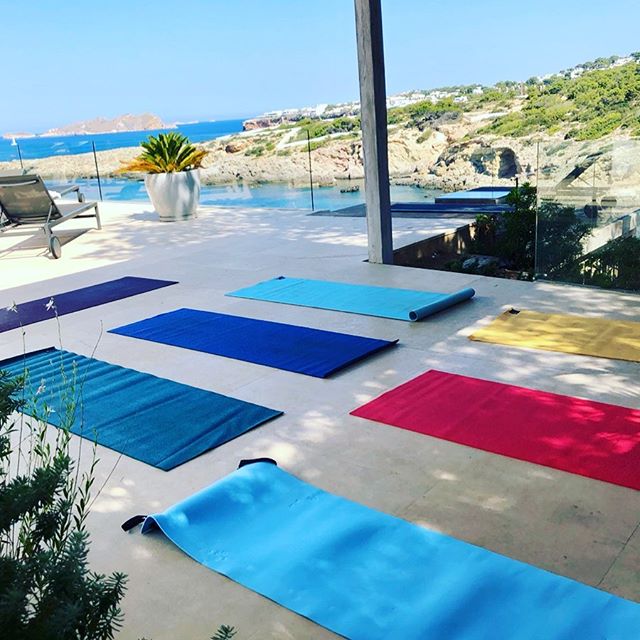 Ria Dyaljot is an Ibiza-based yoga teacher who runs multiple yoga retreats throughout the summer months. Her retreats are titled 'Kundalini Yoga Plus Awakening' and are suitable for any yogi, regardless of experience with the Kundalini style of yoga, as long as they arrive with an open heart and mind. Ria Dyaljot also offers her signature retreats in multiple languages, including English, Spanish, French, and Portuguese.
Program: The retreats are each a week long, and limited to small groups. Unlike some other yoga retreats on the island, Ria Dyaljot offers an authentic and cozy atmosphere, with an easily adjustable retreat schedule based on individual preferences and interests. Each day, yogis can expect to have three yoga and meditation sessions, as well as organic and vegan food, and possible excursions such as beach yoga or sunset meditation.
What We Like: During the retreats, yogis live, breathe, and practice at Casa Solara in the North of Ibiza, a homey property set in nature.
Cost: Starting at 1,000 USD
Unnamed Road, 07849, 07849 Santa Eulària des Riu, Illes Balears, Spain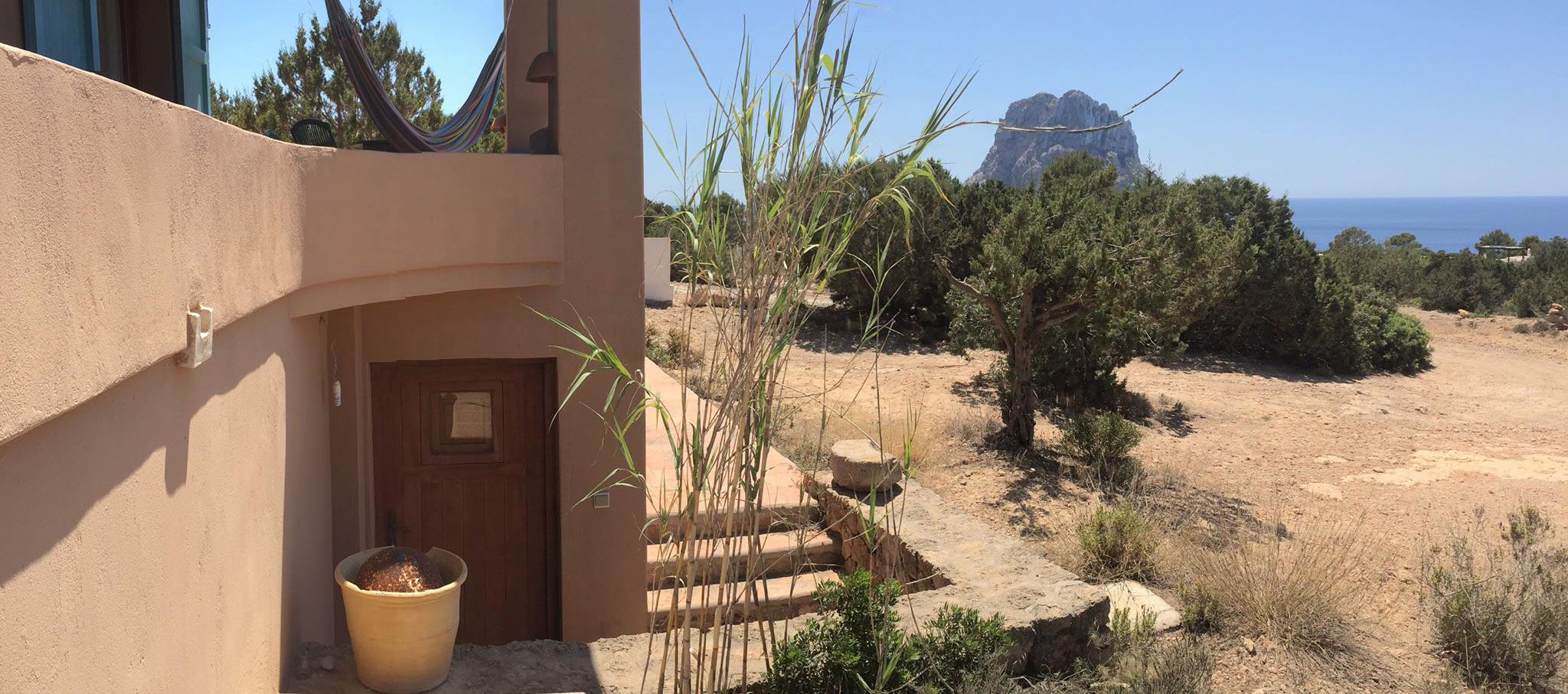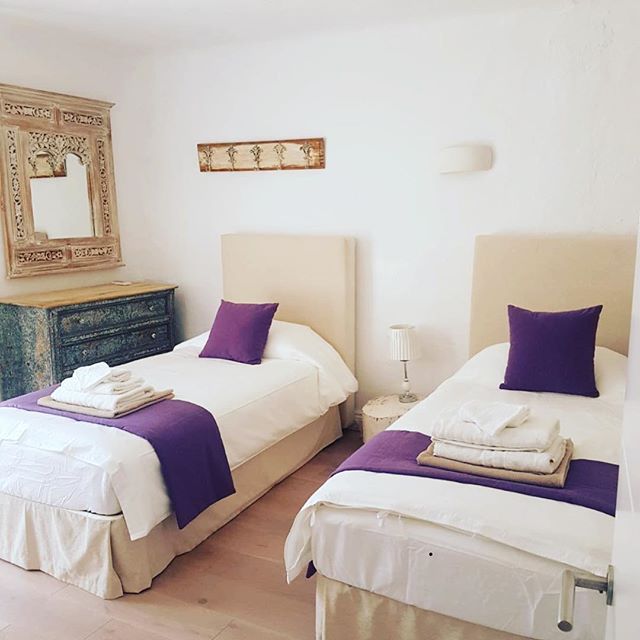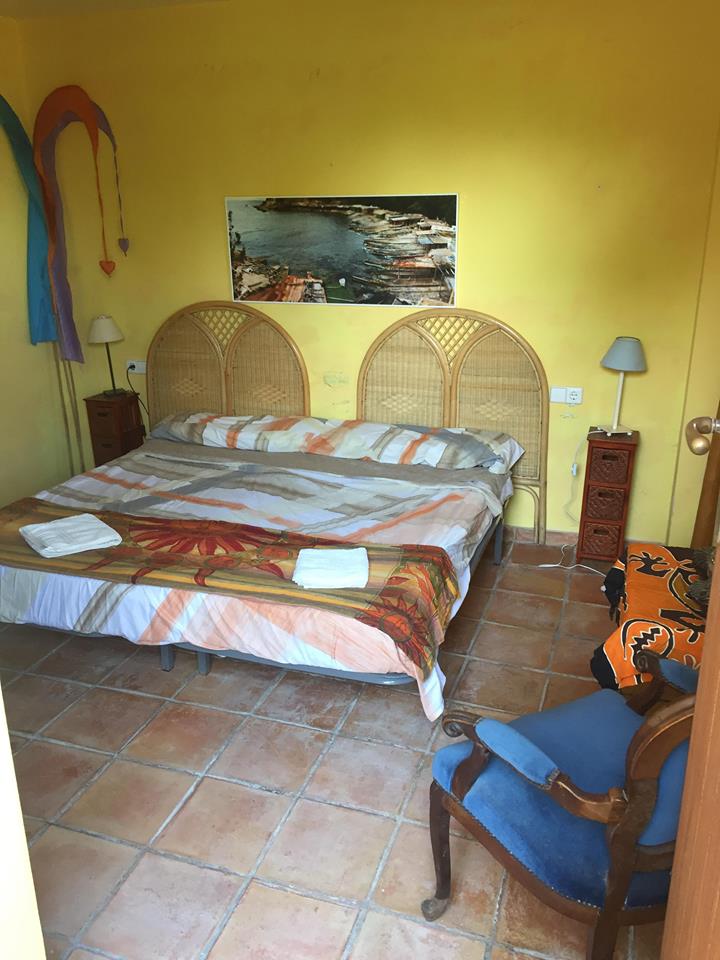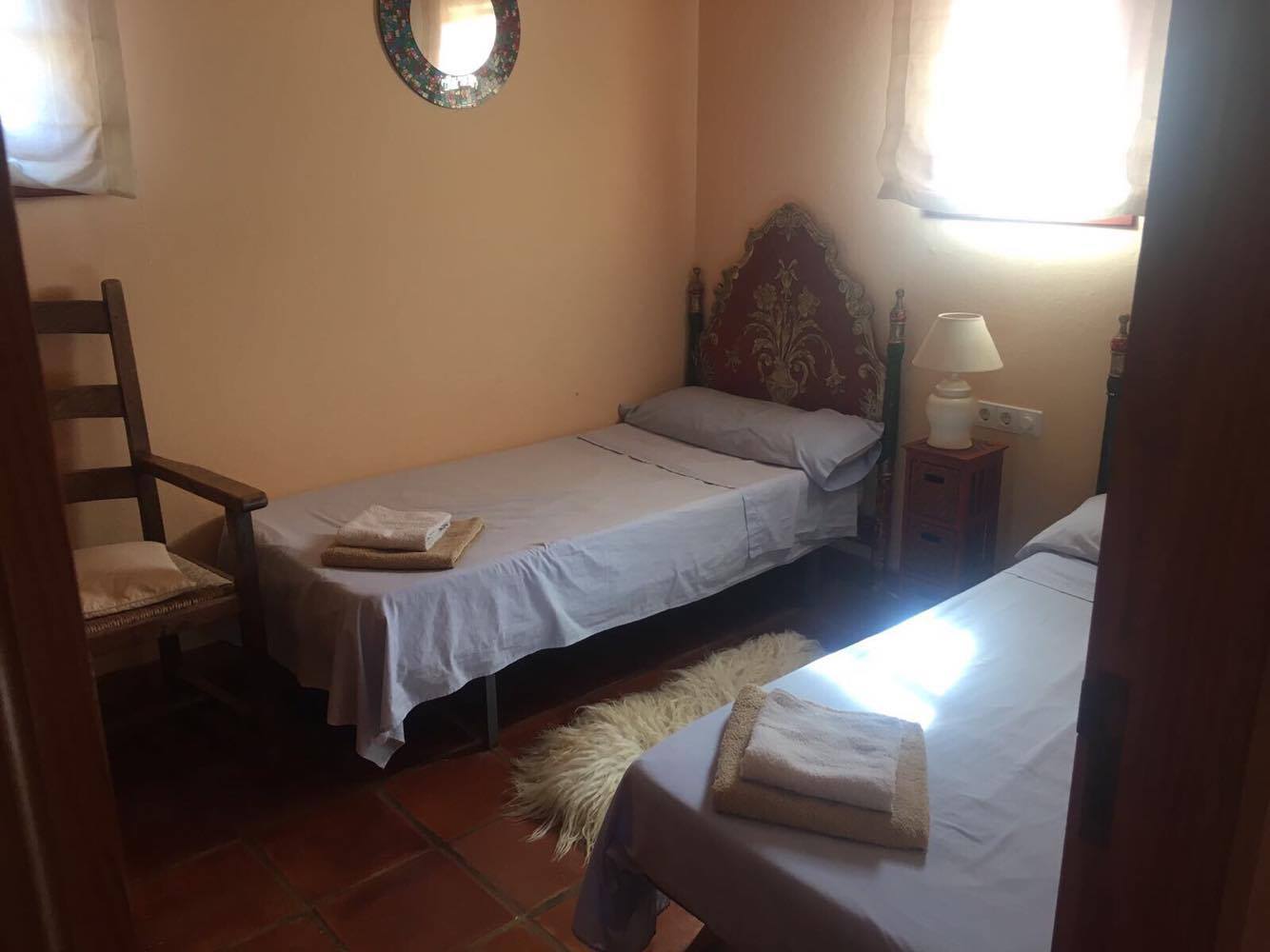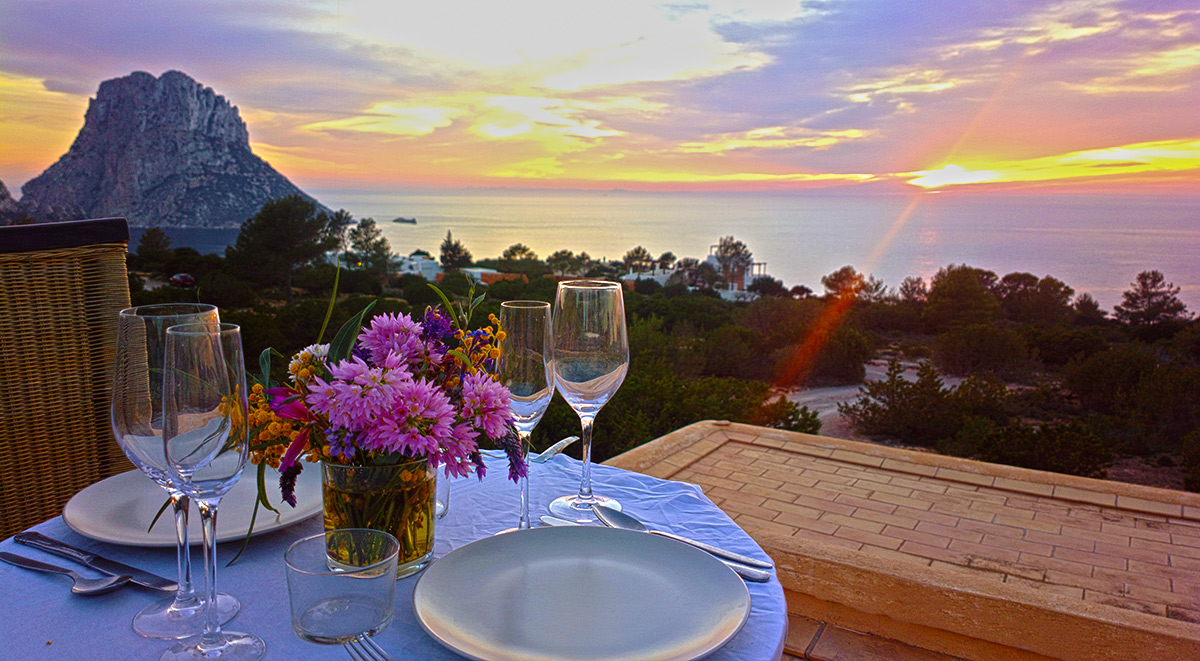 53554832_317886792235694_5555137254975284217_n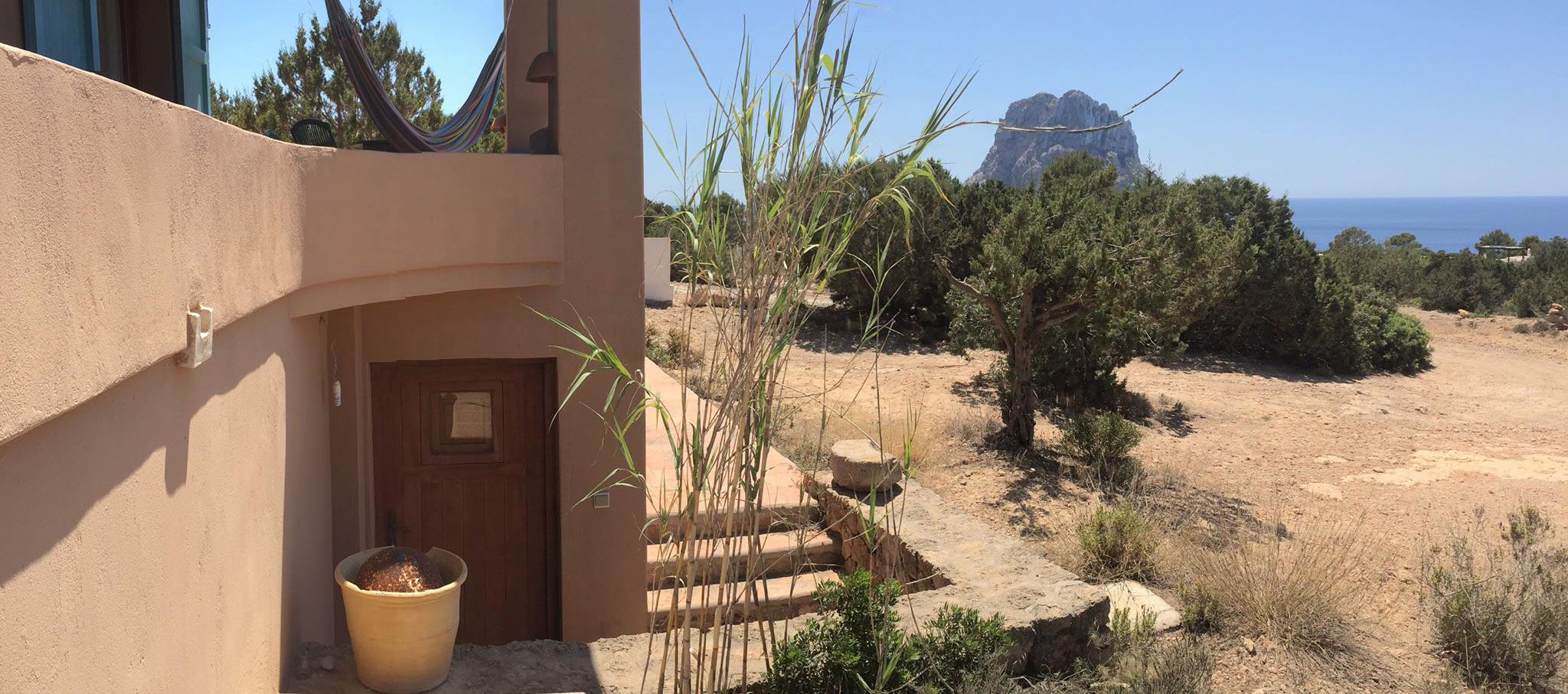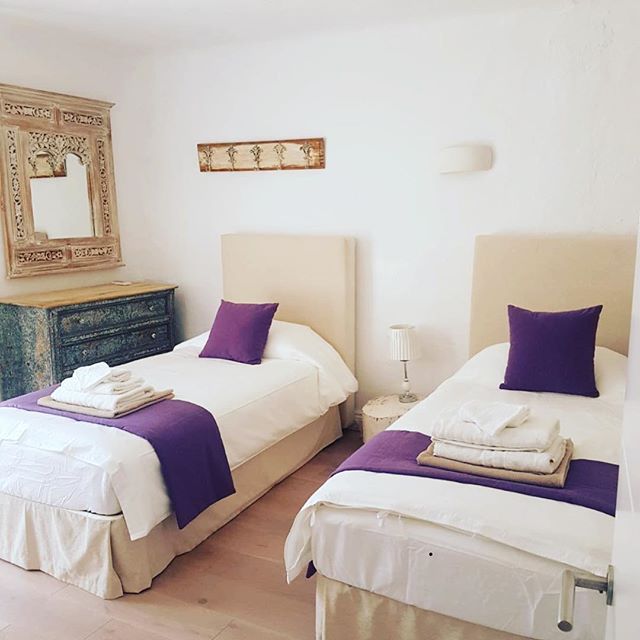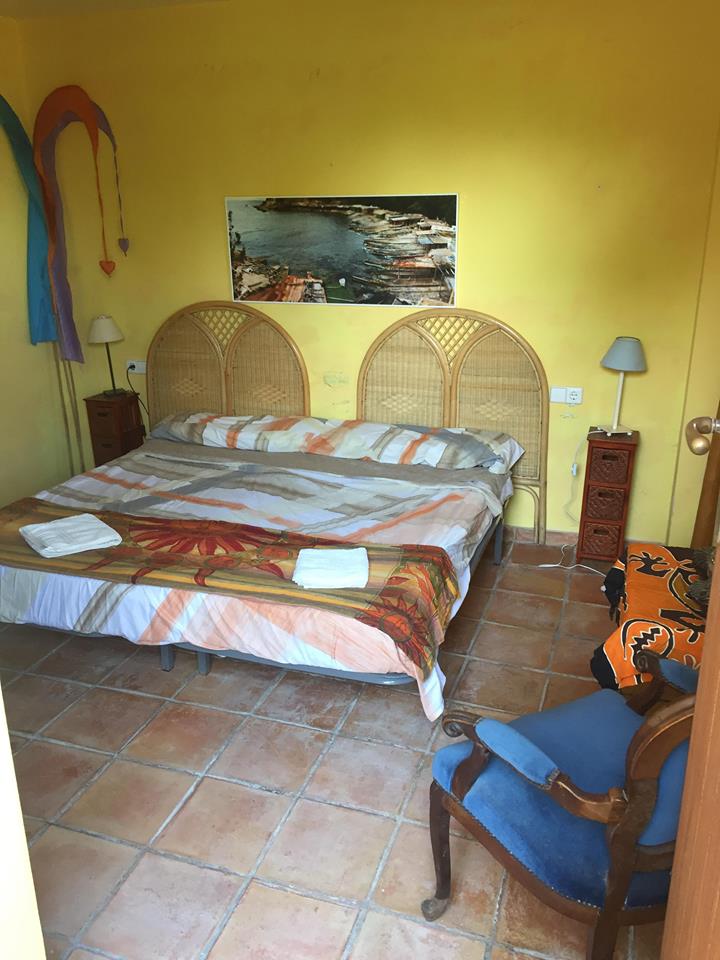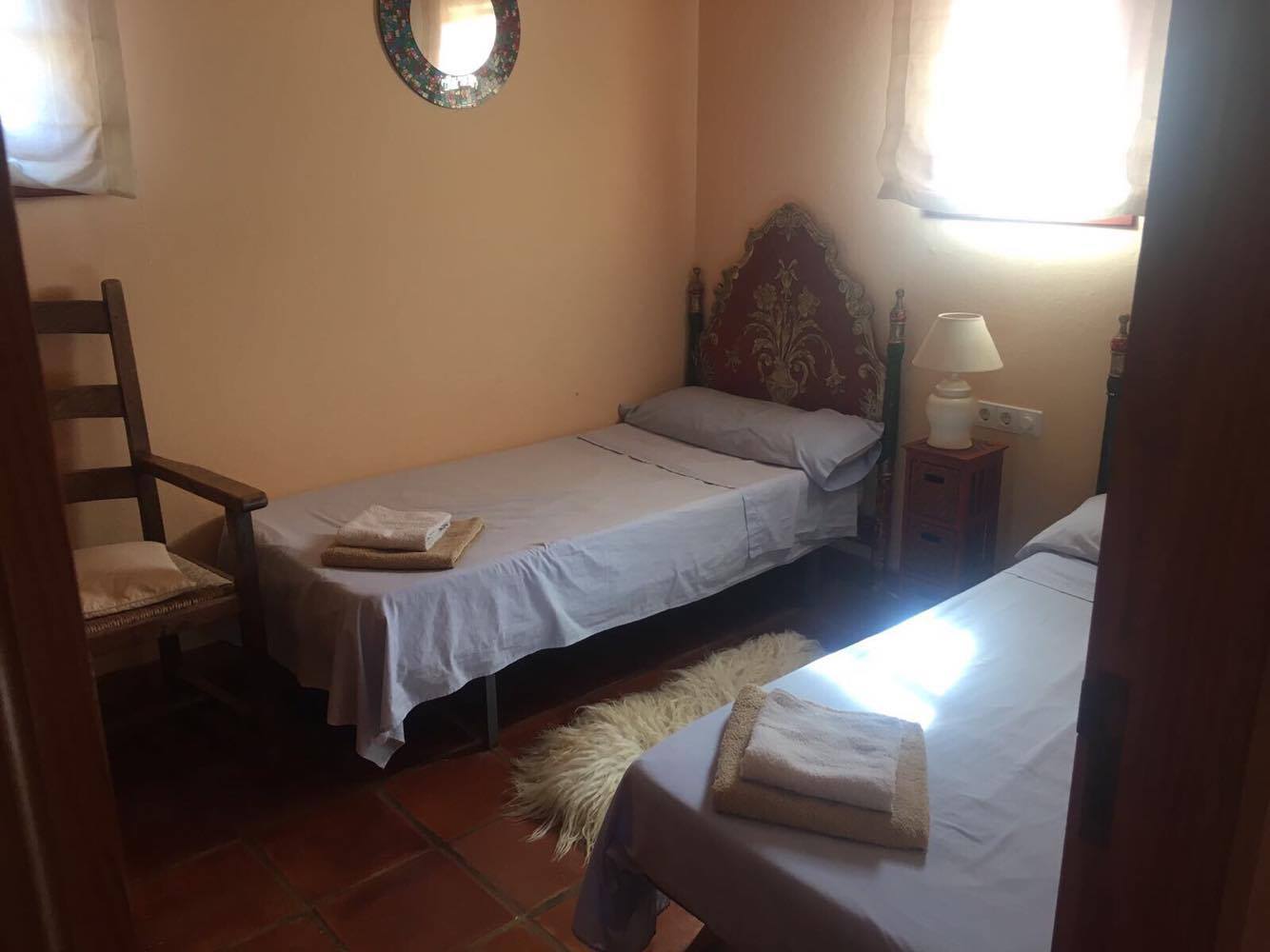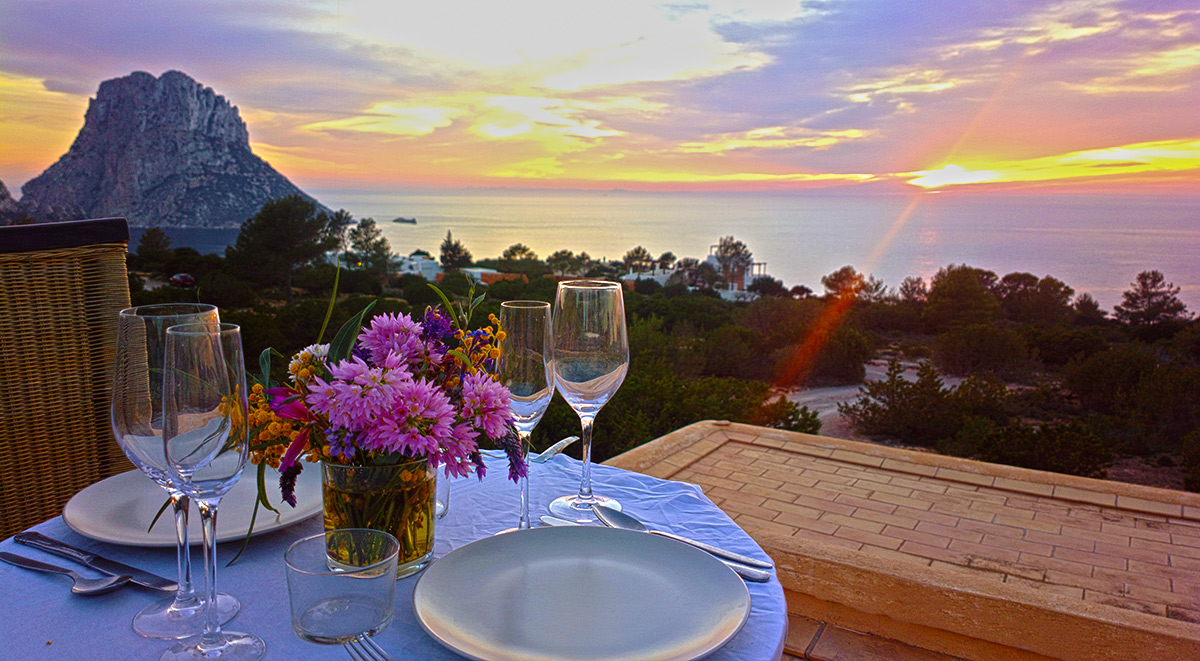 Ibiza Powerspot offers a variety of yoga retreats on the island of Ibiza, throughout the warmer months. Each retreat is held far from the thumping electronic music of Ibiza's cities, and is instead nestled in the heart of Es Vedra, a natural park in the southwest corner of the island, and home to Ibiza's most famed natural landmark: the Es Vedra rock formation. The rock formation is visible from the balcony of Ibiza Powerspot's retreat center, where yogis will live and practice throughout the retreat.
Program: Two retreat themes are offered. The first is the signature Ibiza Powerspot retreat, which uses yoga and meditation to recharge souls and transform minds and bodies. Ibiza Powerspot also offers a unique second retreat option: the men retreat. This is the only all-male yoga retreat currently offered on the island of Ibiza. Retreat attendees can expect a supportive environment, the building of close bonds with fellow attendees, and a shared space where personal barriers are broken down through the practice of yoga.
What We Like: Ibiza Powerspot is also the ideal yoga retreat for nature-lovers, as daily hiking excursions are offered to explore the natural surroundings of Es Vedra park and beaches.
Cost: Contact Ibiza Powerspot for cost.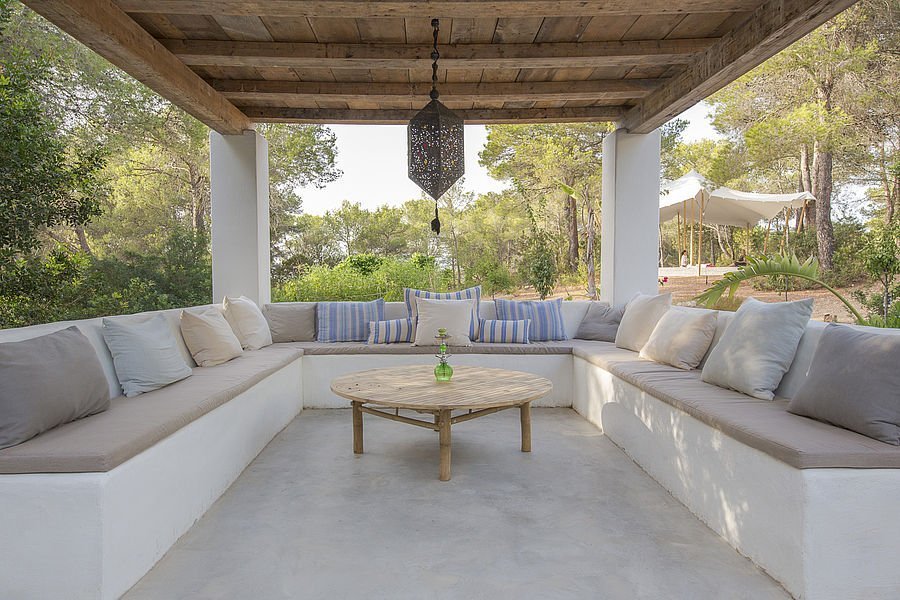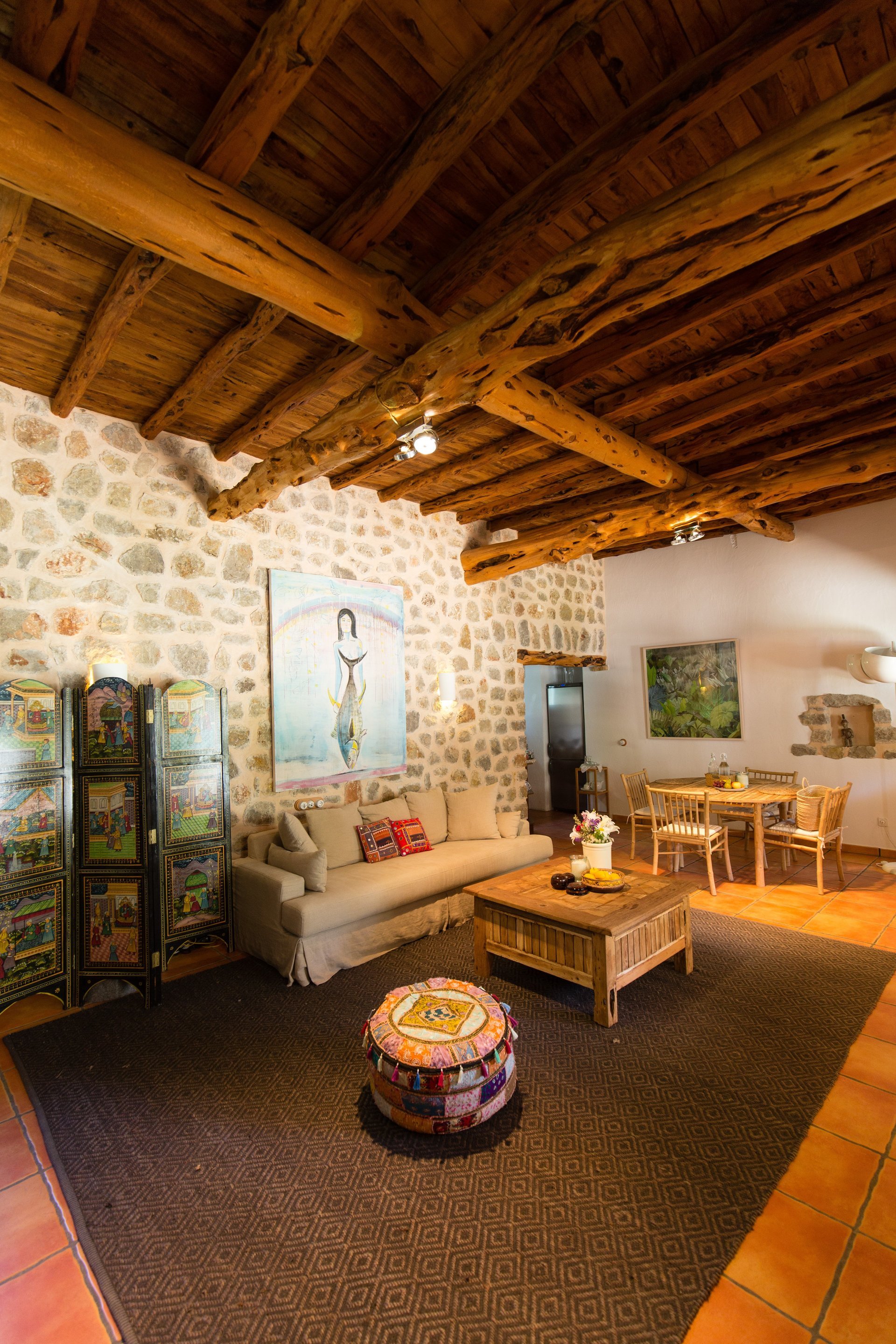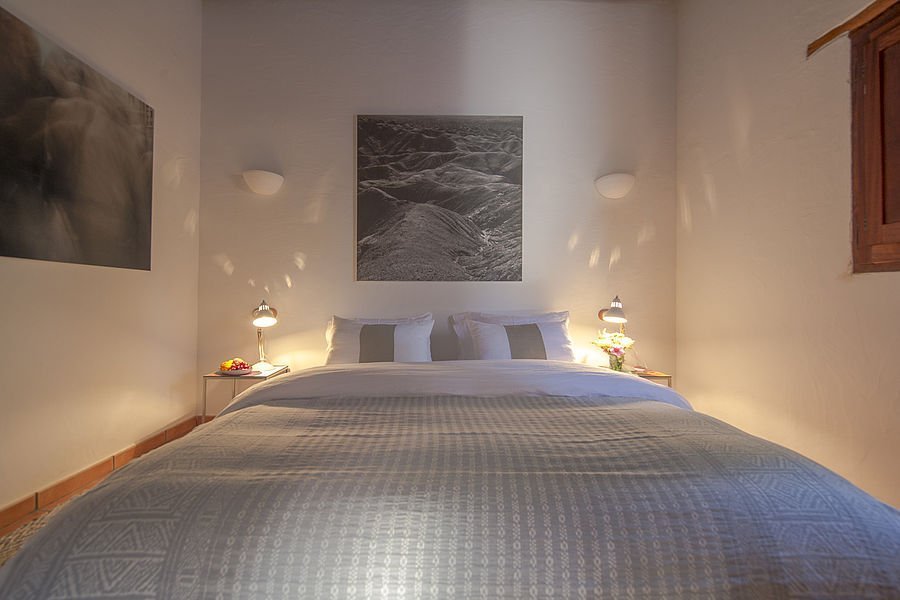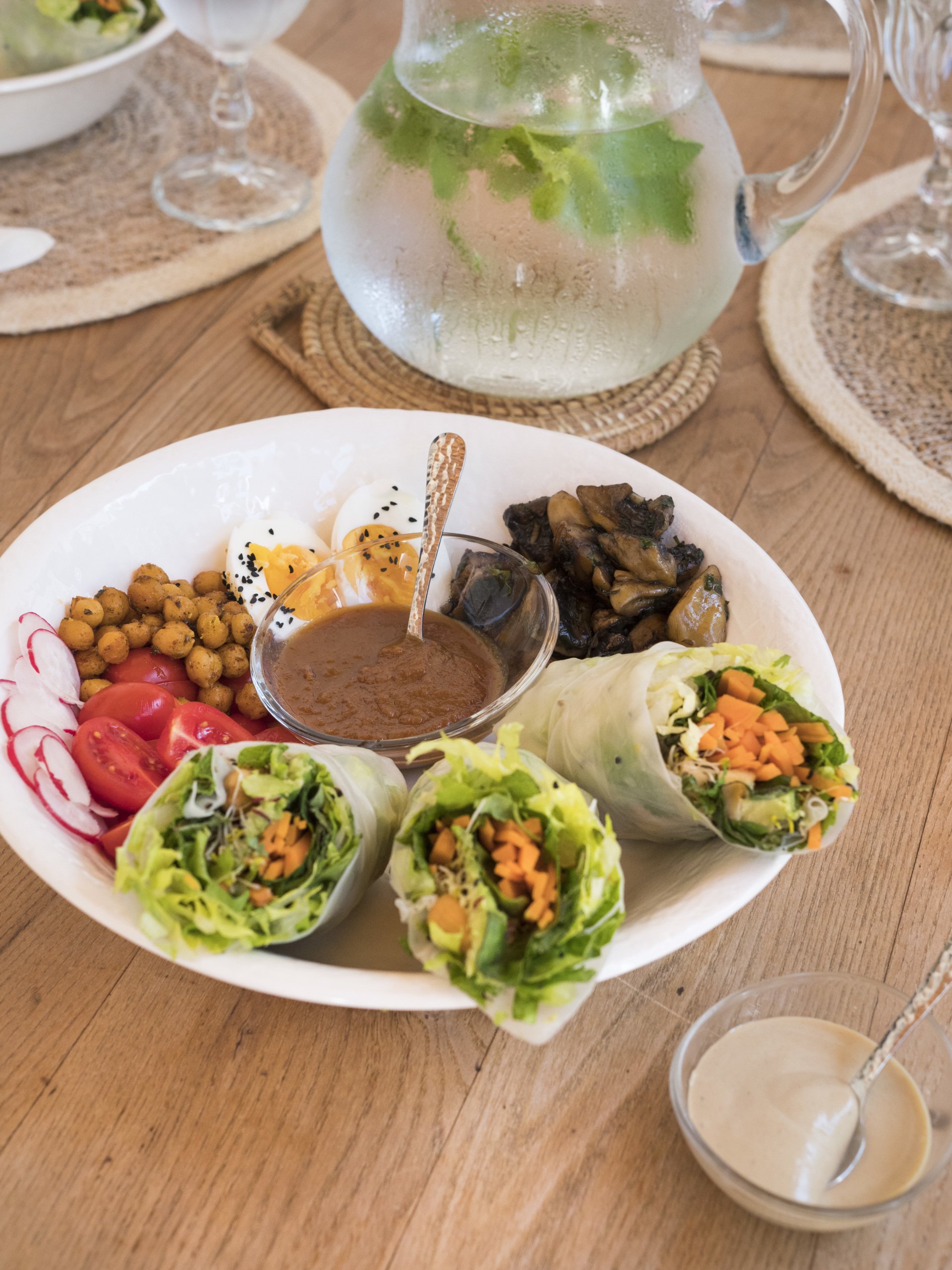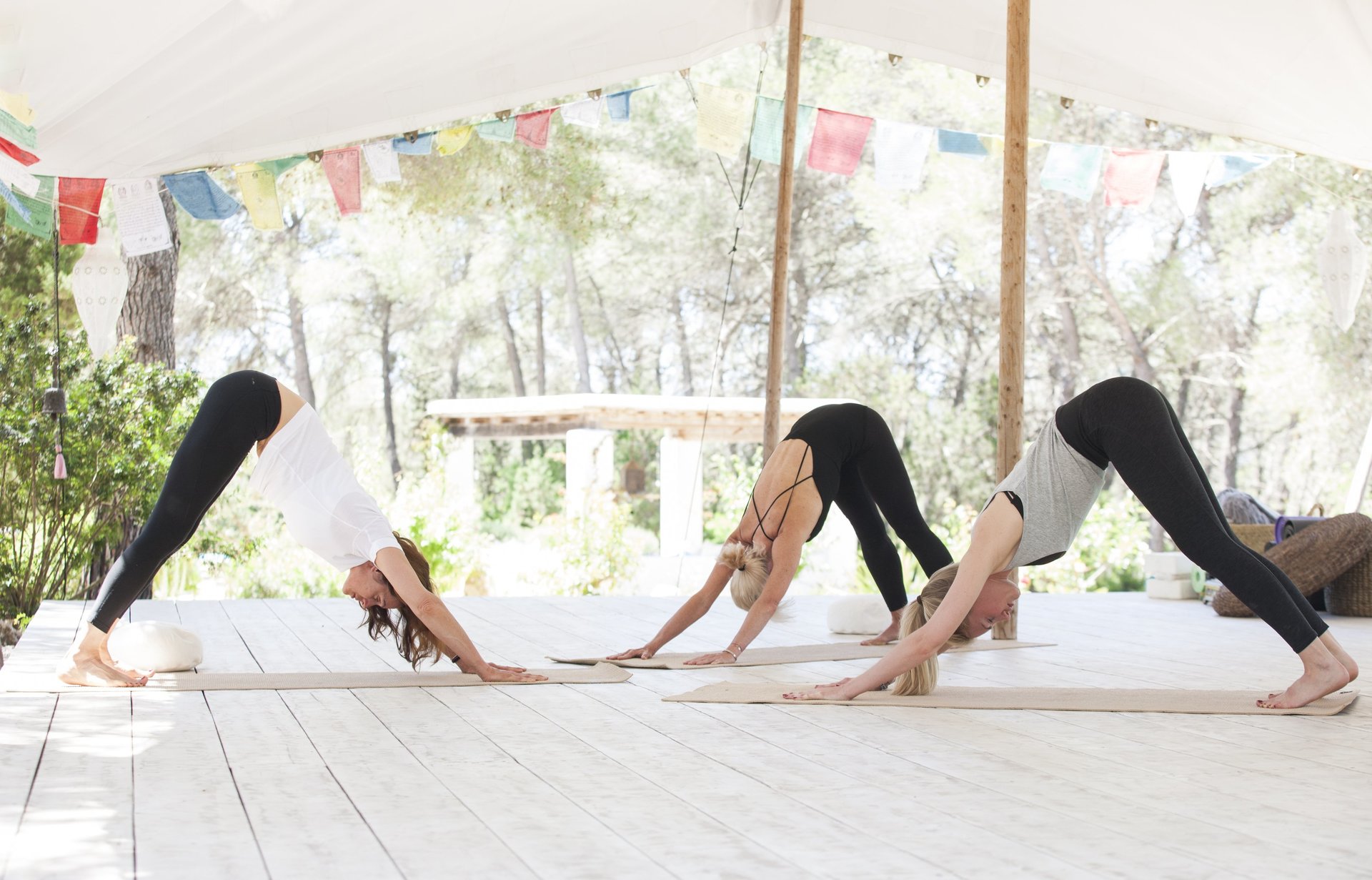 csm_YRR_041_20150805-_A2A8912_0cd540b6b7-900x600
csm_20150606-_A2A9169_e4c98262e3-900x600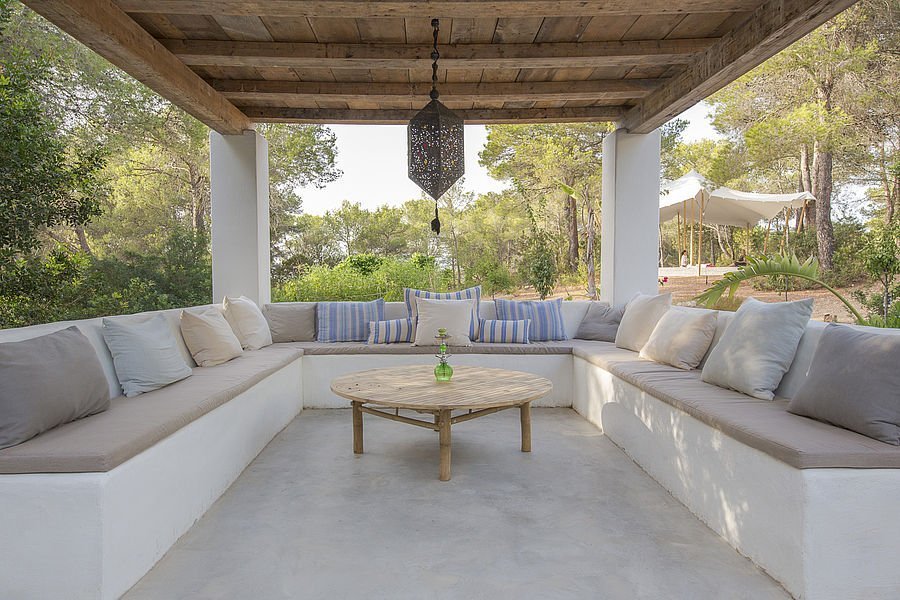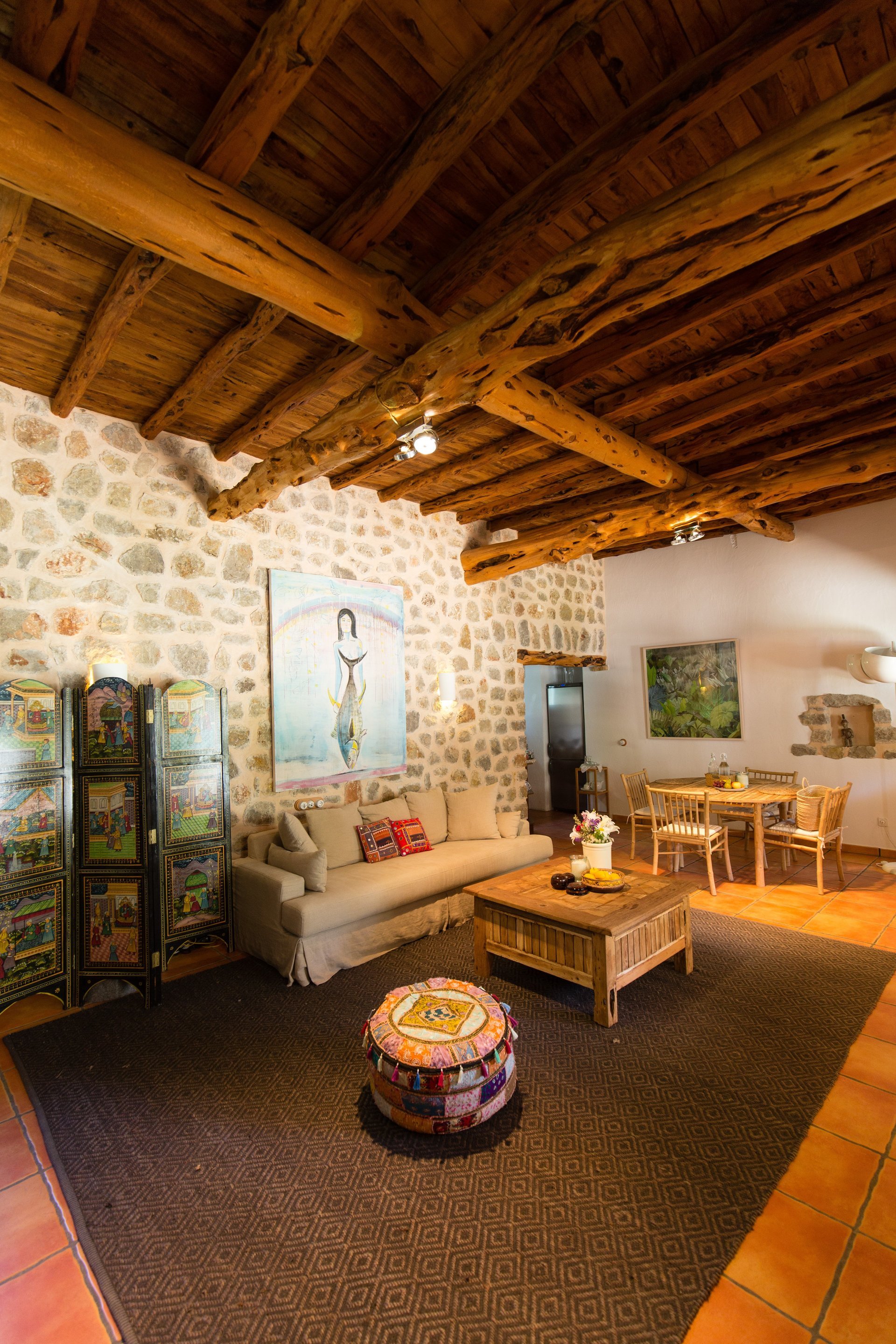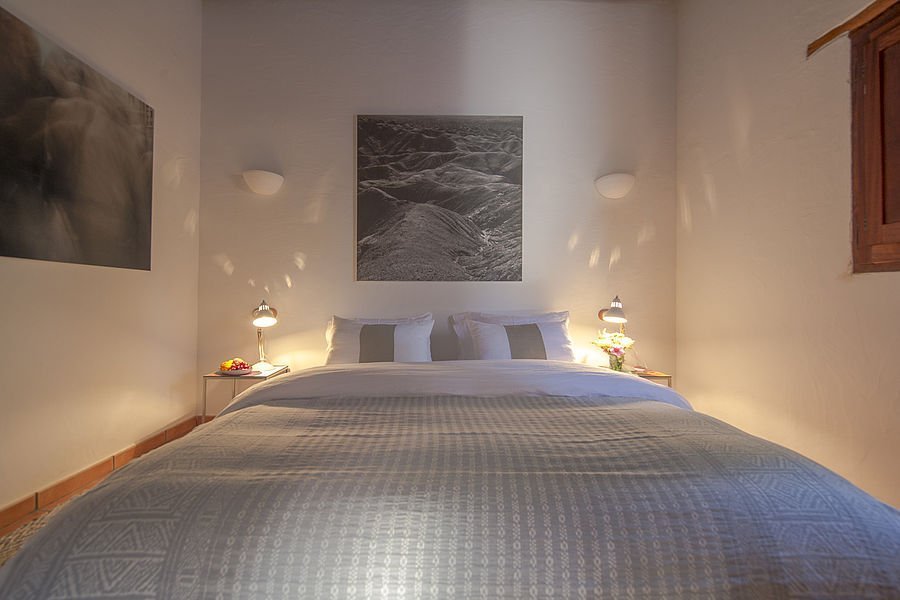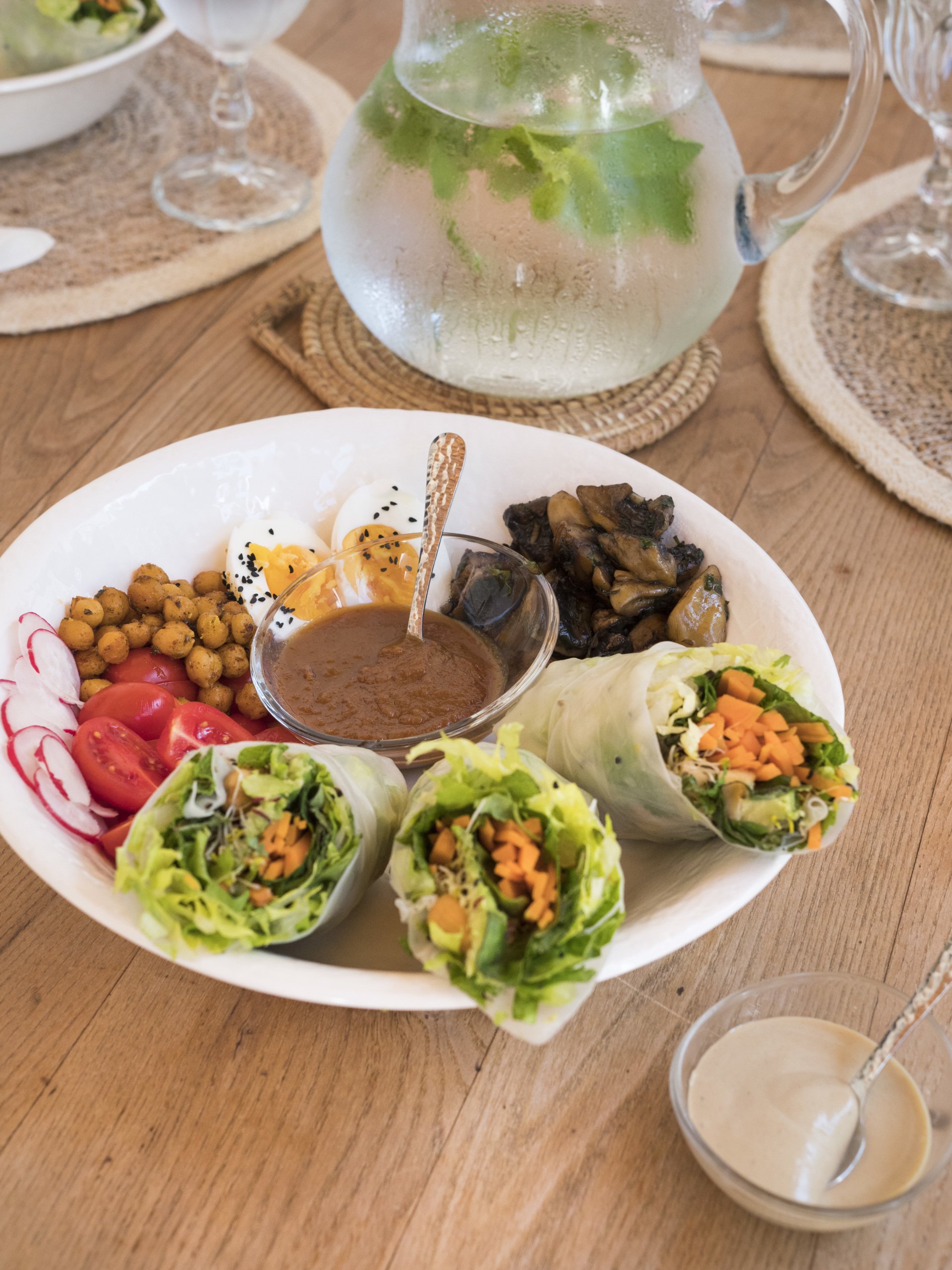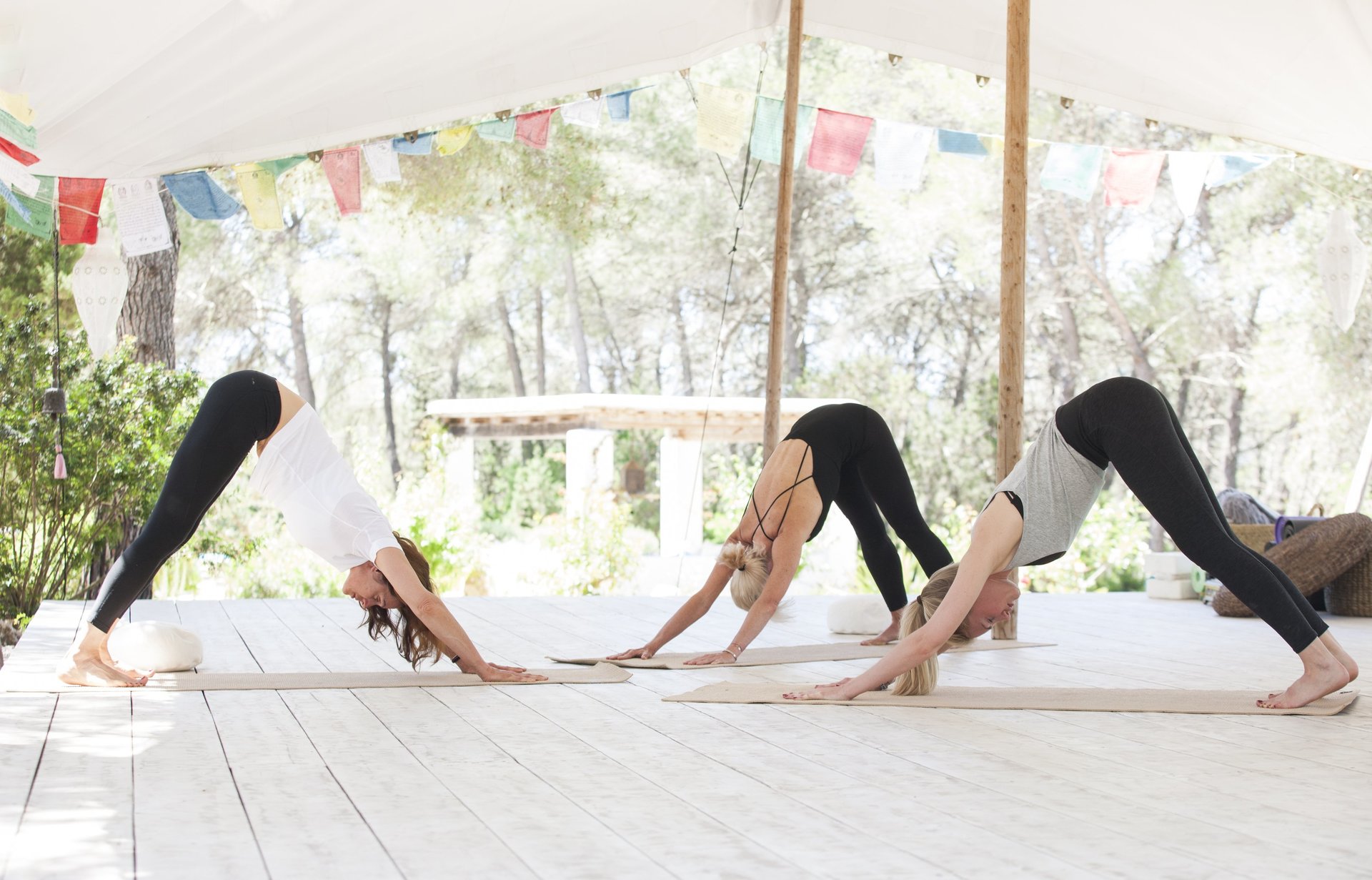 Yogarosa retreats on the island of Ibiza are a holistic, luxurious experience for all senses. The entire experience is meticulously designed, starting with the beautiful property where retreats are held: Agroturismo Can Bet. Agroturismo Can Bet is a sprawling property with bright, airy rooms, rustic wood furnishings, an outdoor pool, and a fully plant-based kitchen. The center is set on four acres, surrounded by a classic Ibizan pine forest. As Rosa, the founder and yoga teacher at Yogarosa, claims, much of our daily energy is expended on external communication. At Yogarosa, yogis are asked to turn that energy inward. If you are looking for a quiet, reflective, and individually-designable yoga retreat in a peaceful setting, then Yogarosa retreats are ideal for you.
Program: Unlike other yoga retreats in Ibiza, Yogarosa retreats are run as vacations, on a continual basis. Yogis can book into Yogarosa and stay for however long they please, and that suits their schedule. As such, there is less of a group atmosphere and more focus on quiet, internal reflection.
What We Like: A variety of yoga classes and treatments are offered at Yogarosa, from pranayama meditation, silent reflection, reiki, colon cleanses, Swedish massage, thai massage, osteopathic treatments, bio resonance therapy, high vibration crystal bowl sound healing, and more.
Cost: 275 – 450 USD
Diseminado Pol 13 St Eulal, 154, 07849, Illes Balears, Spain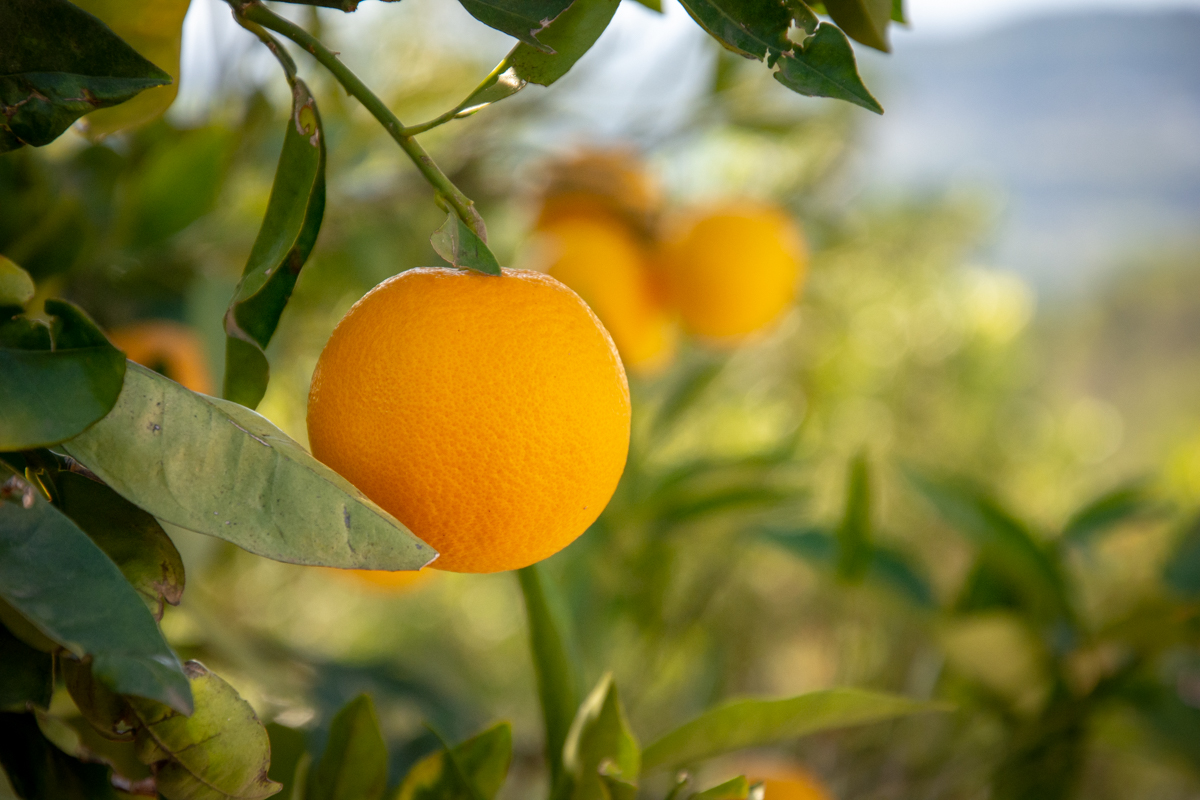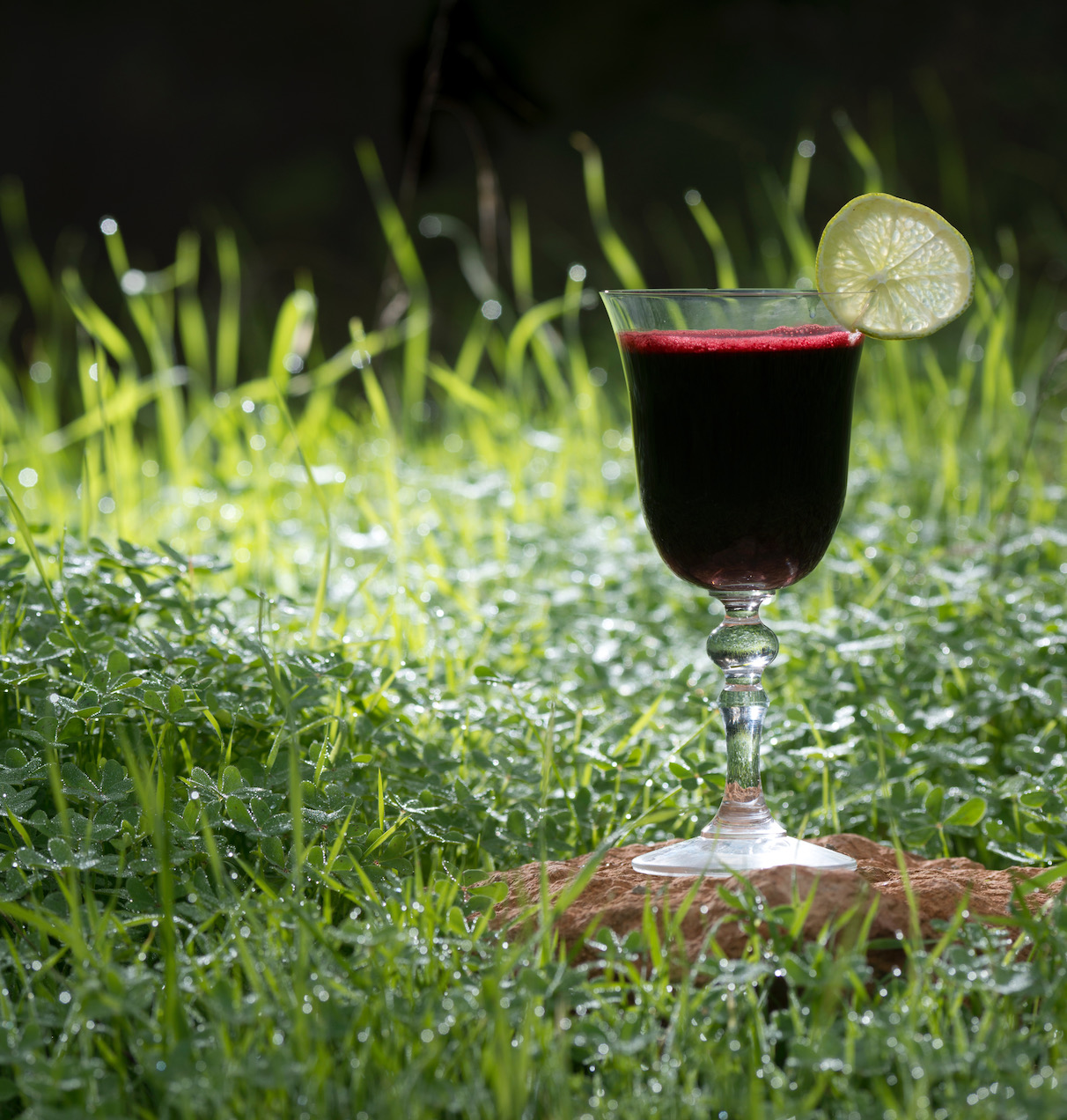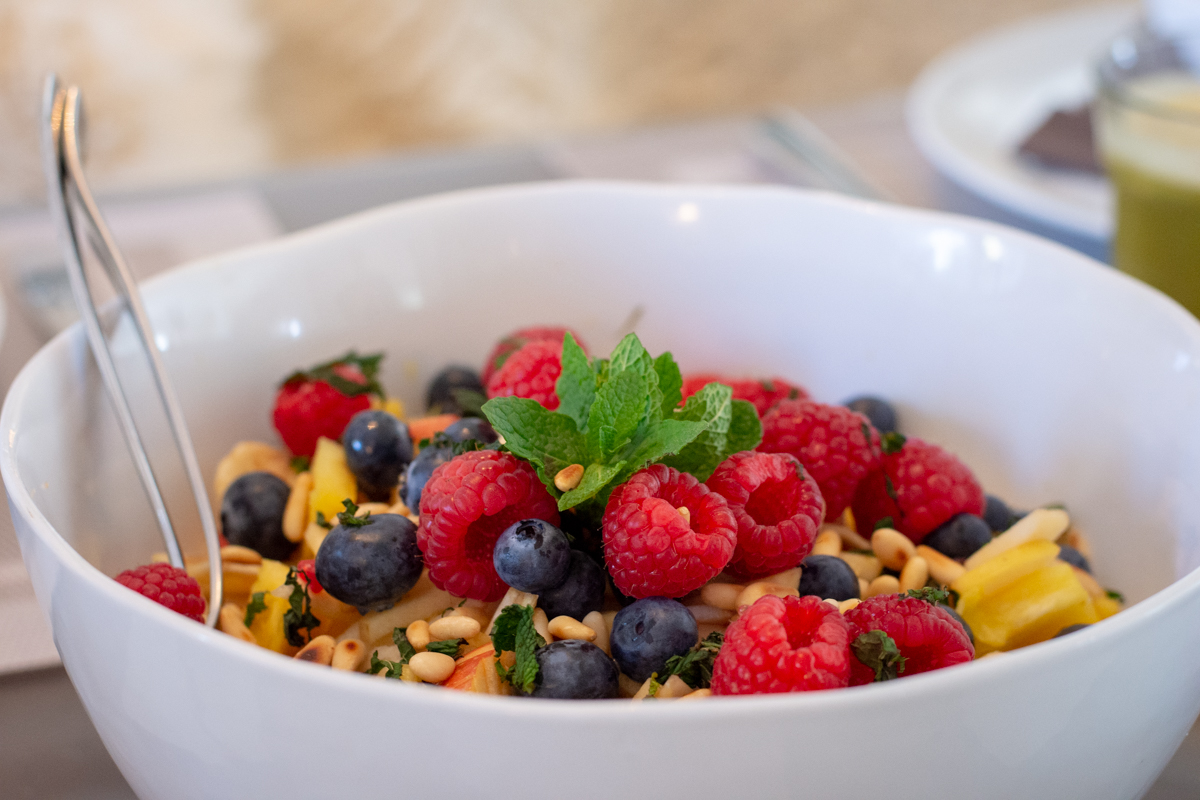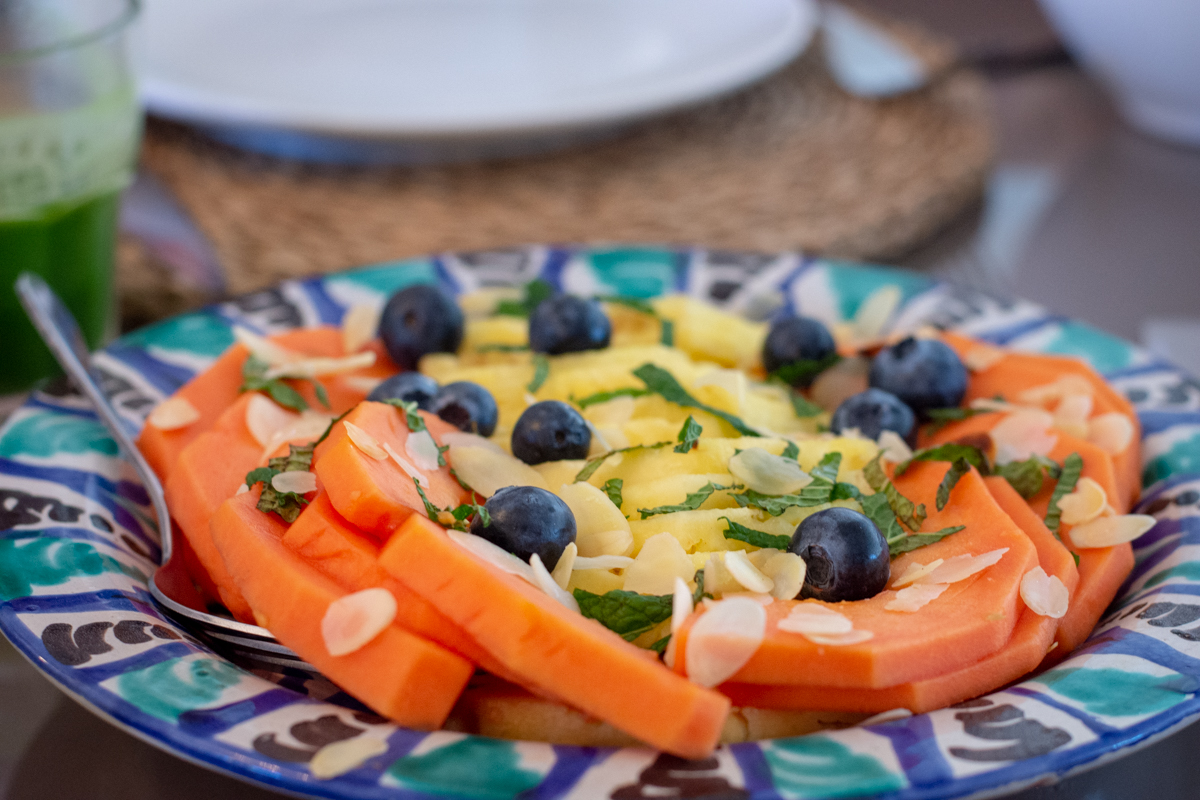 Find-the-Joy-Within-New-Year-Retreat_Ibiza-28
Find-the-Joy-Within-New-Year-Retreat_Ibiza-259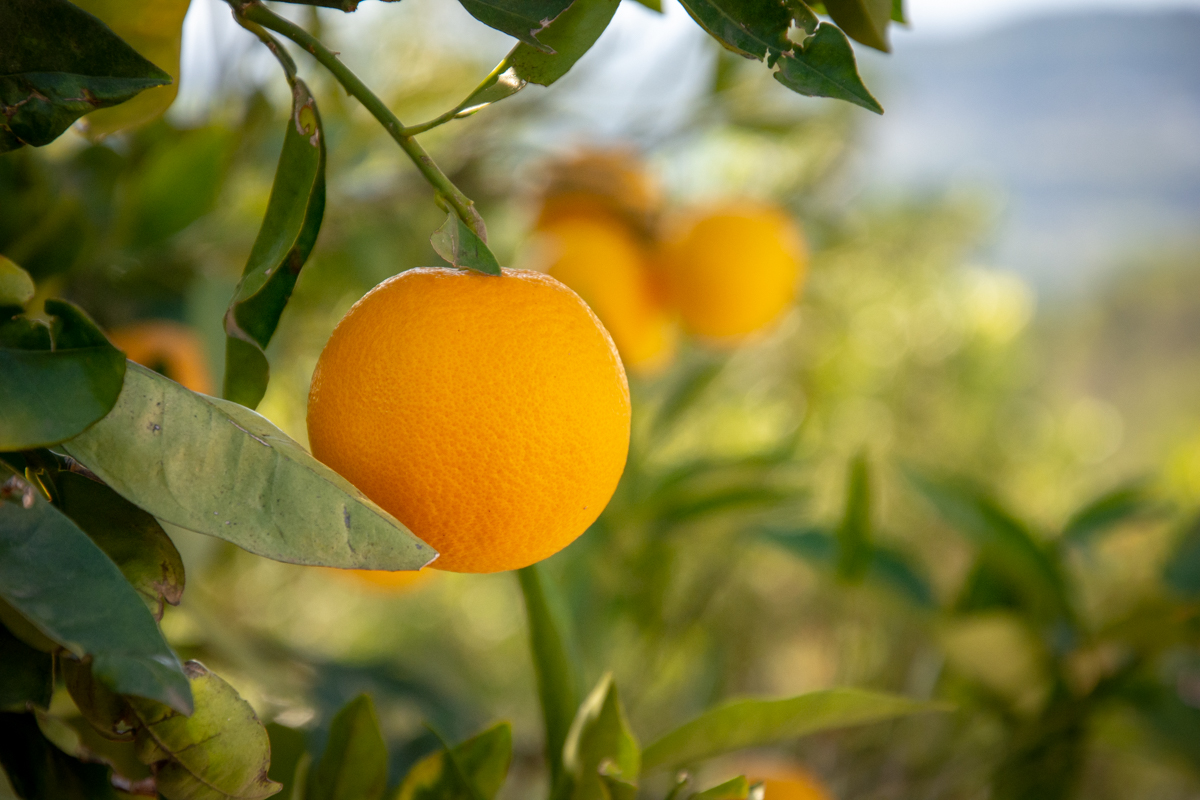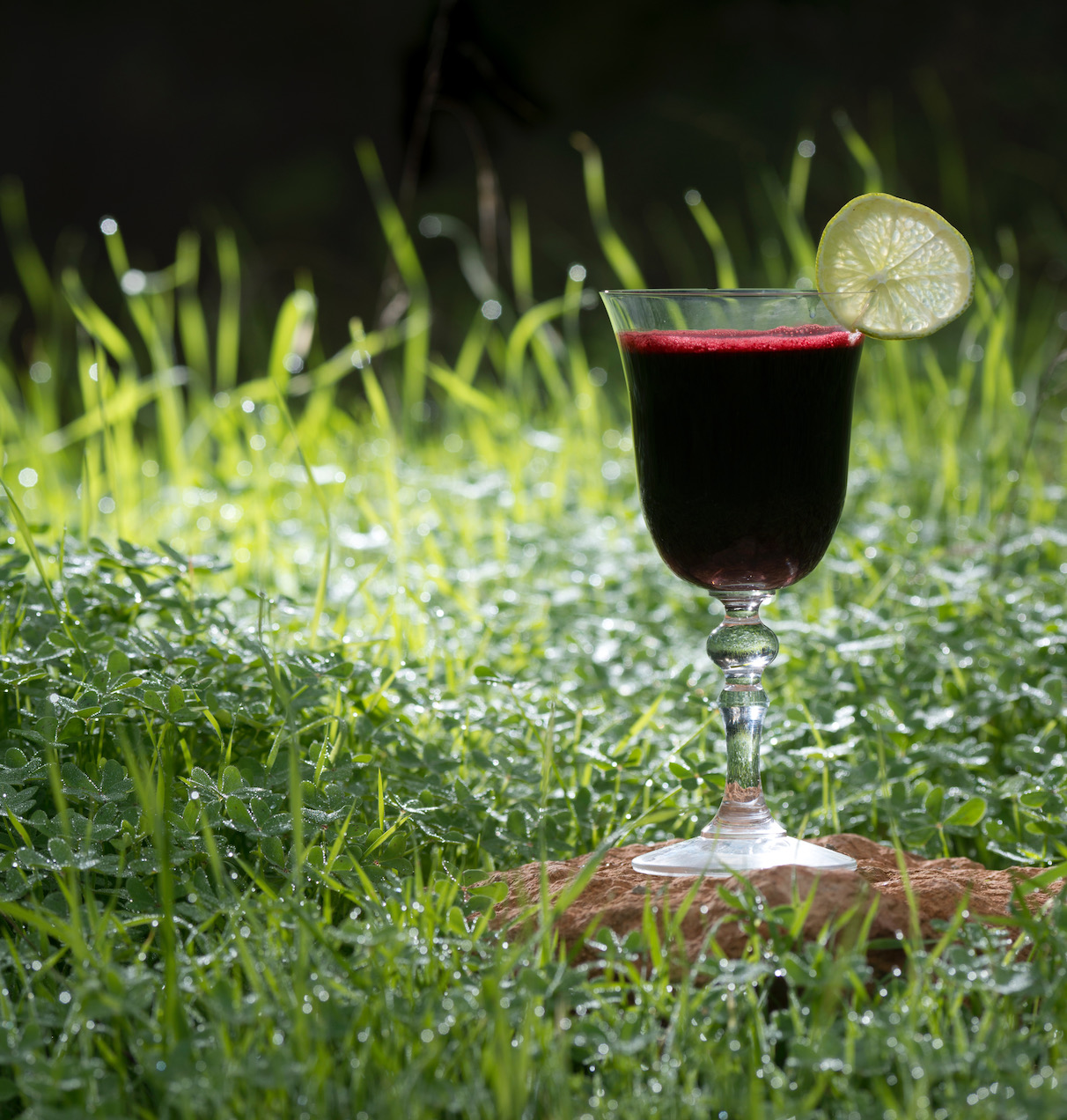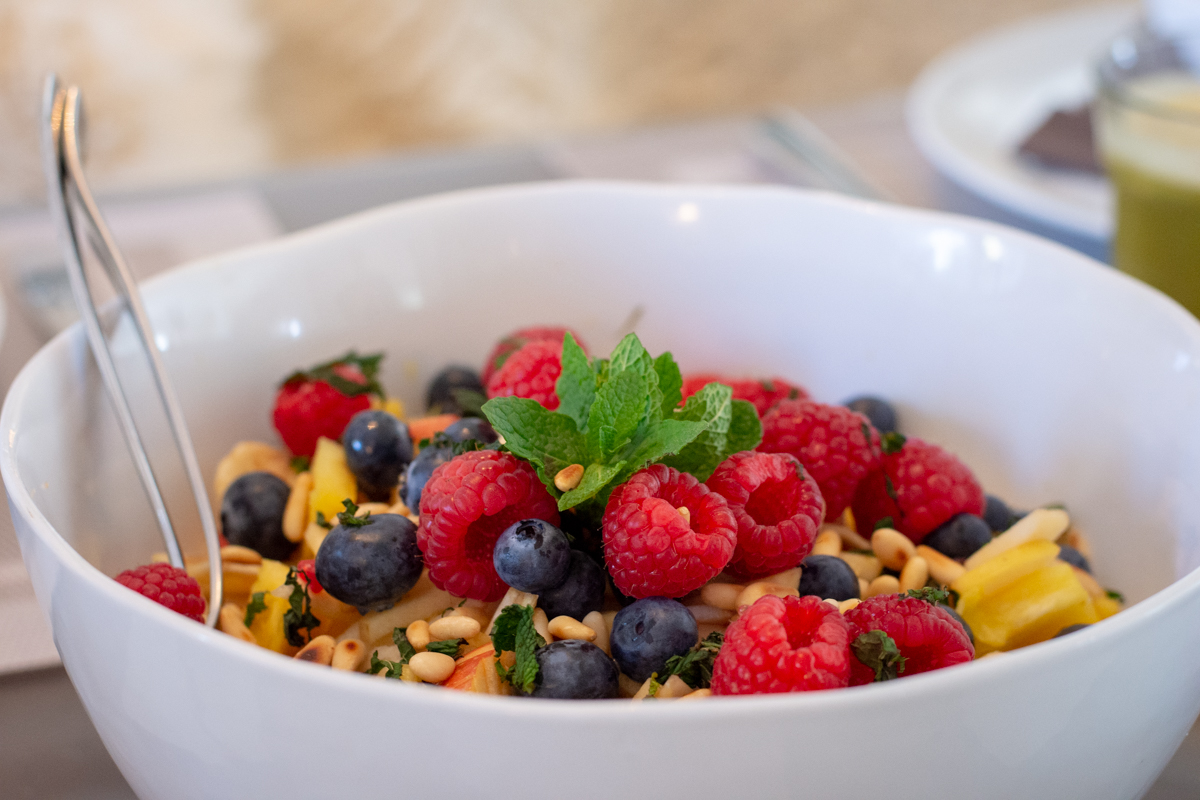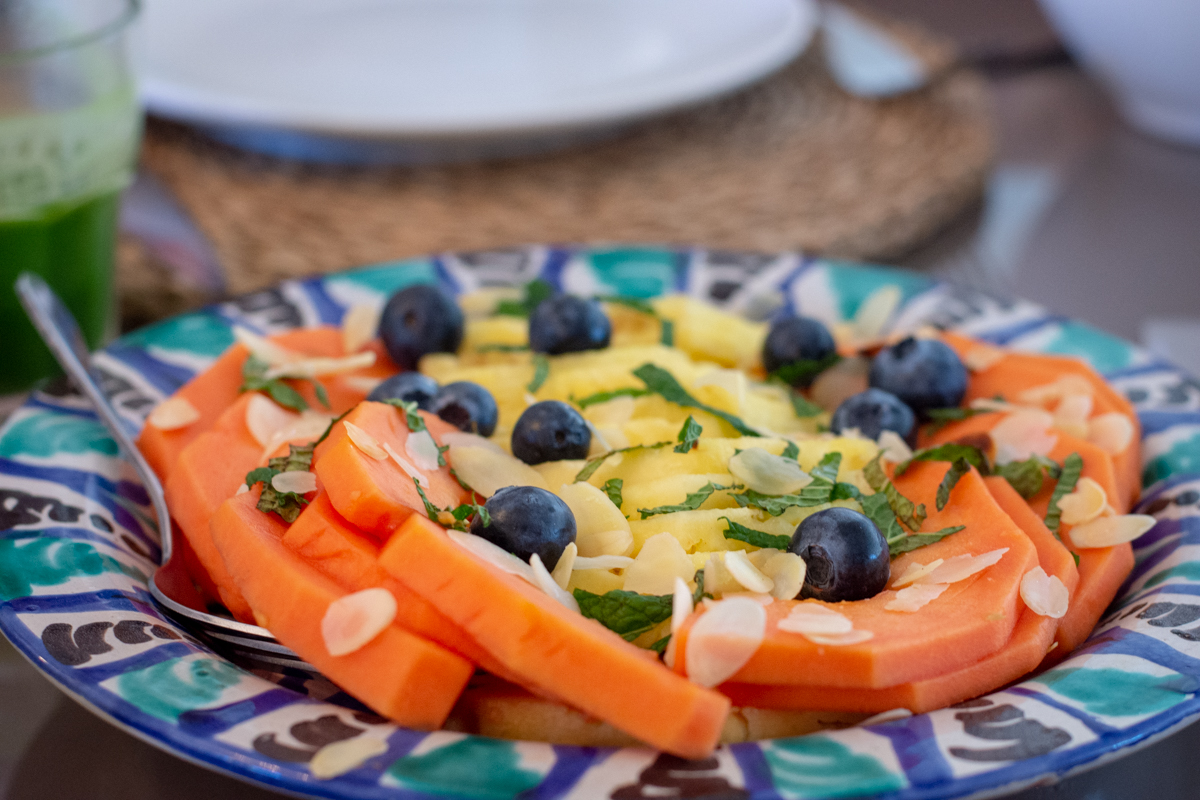 Claudia Jones is the yoga teacher, healer, life coach, and founder behind The Wellness Source, a company that offers personalized retreats for women around the world. In Ibiza, Claudia runs her signature individualized yoga retreat: Find the Joy Within. This retreat is all about learning how to take a path of joy, and release a path of pain, by focusing on unique and individual traits, strengths, and barriers. Retreat goers can choose to stay with Claudia, or to book their own local accommodation.
Program: Each retreat will look different depending on the yogi. Claudia offers a variety of treatments and modalities, ranging from classic yoga asana classes and yoga therapy, to personalized detoxification programs, ayurvedic constitution analysis, personal yoga practice development, vision boards, reiki, transformational coaching, and even flower remedies sourced from the indigenous wildflowers of surrounding Ibiza.
What We Like: All meals are provided on site and are gluten free, vegan, and Ayurvedic-friendly.
Cost: Starting at 1,764 USD
Ibiza, Balearic Islands, Spain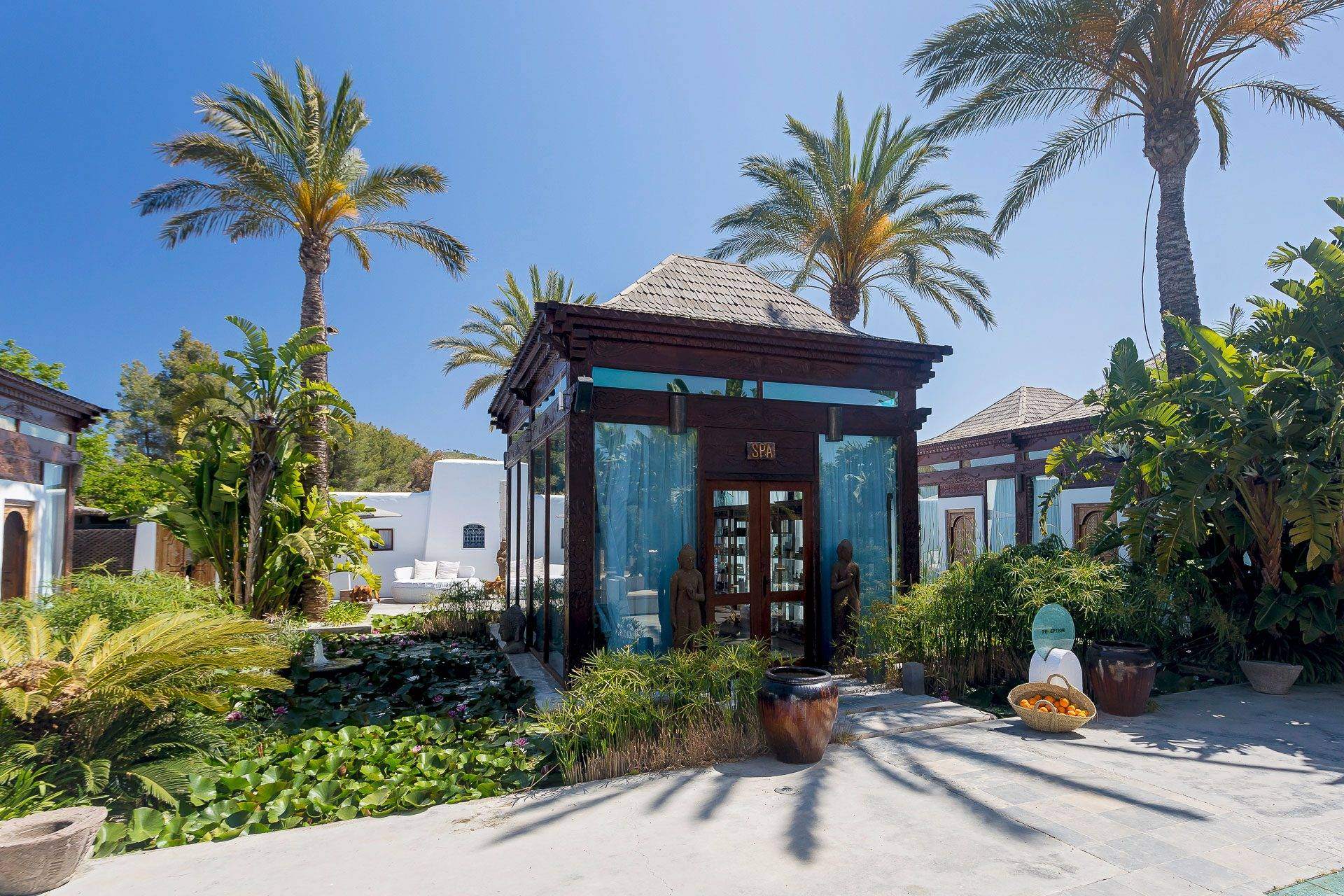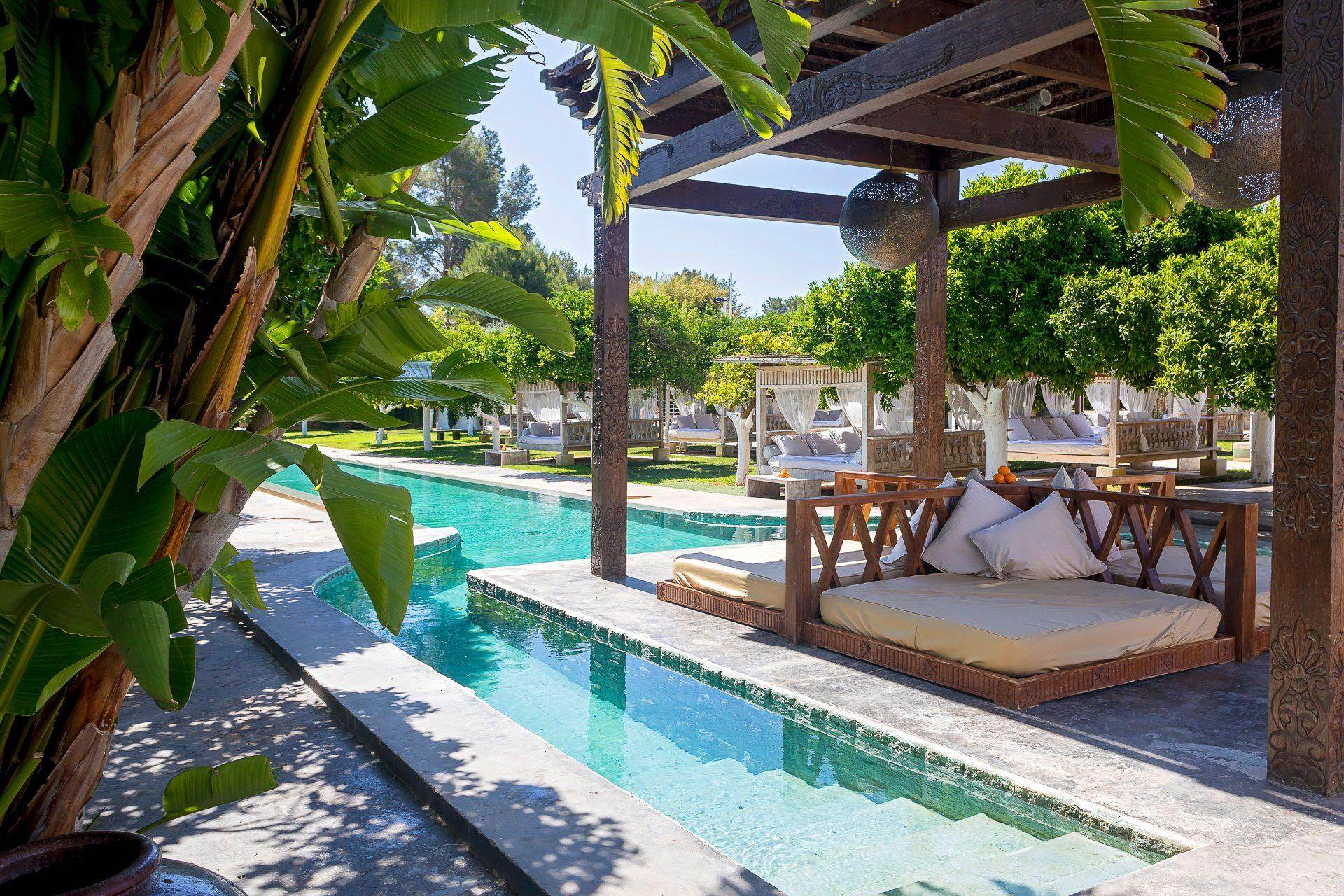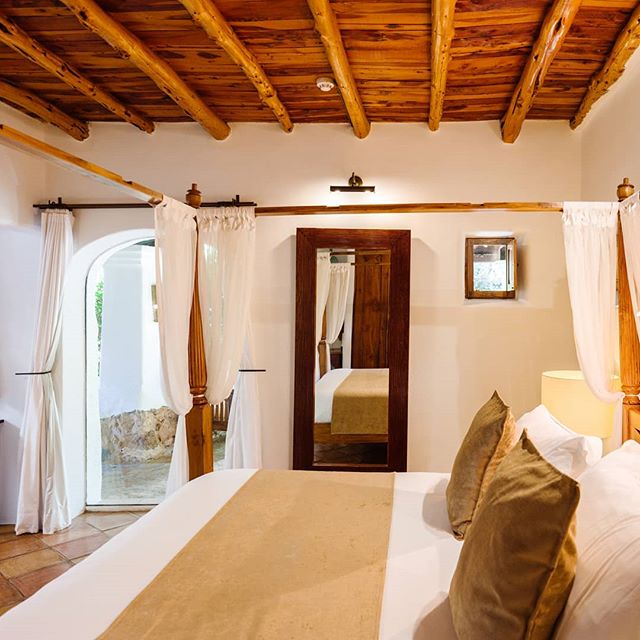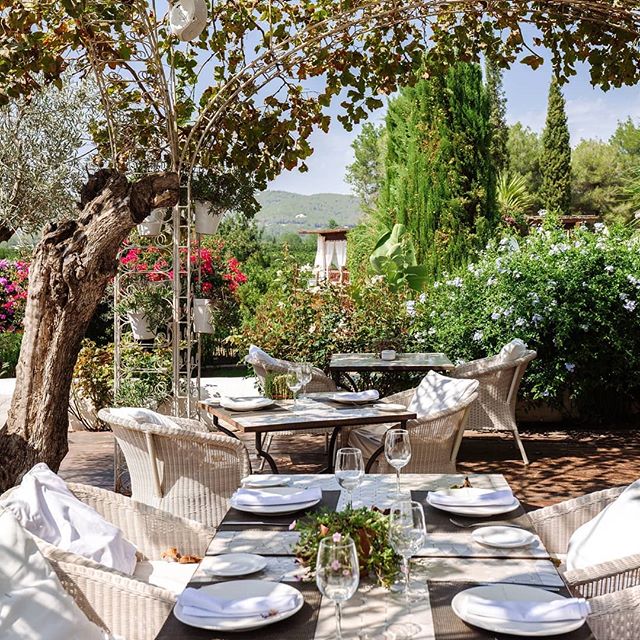 71035411_164351421285799_7484925272634799730_n
69888211_397816967534434_1654899353931697703_n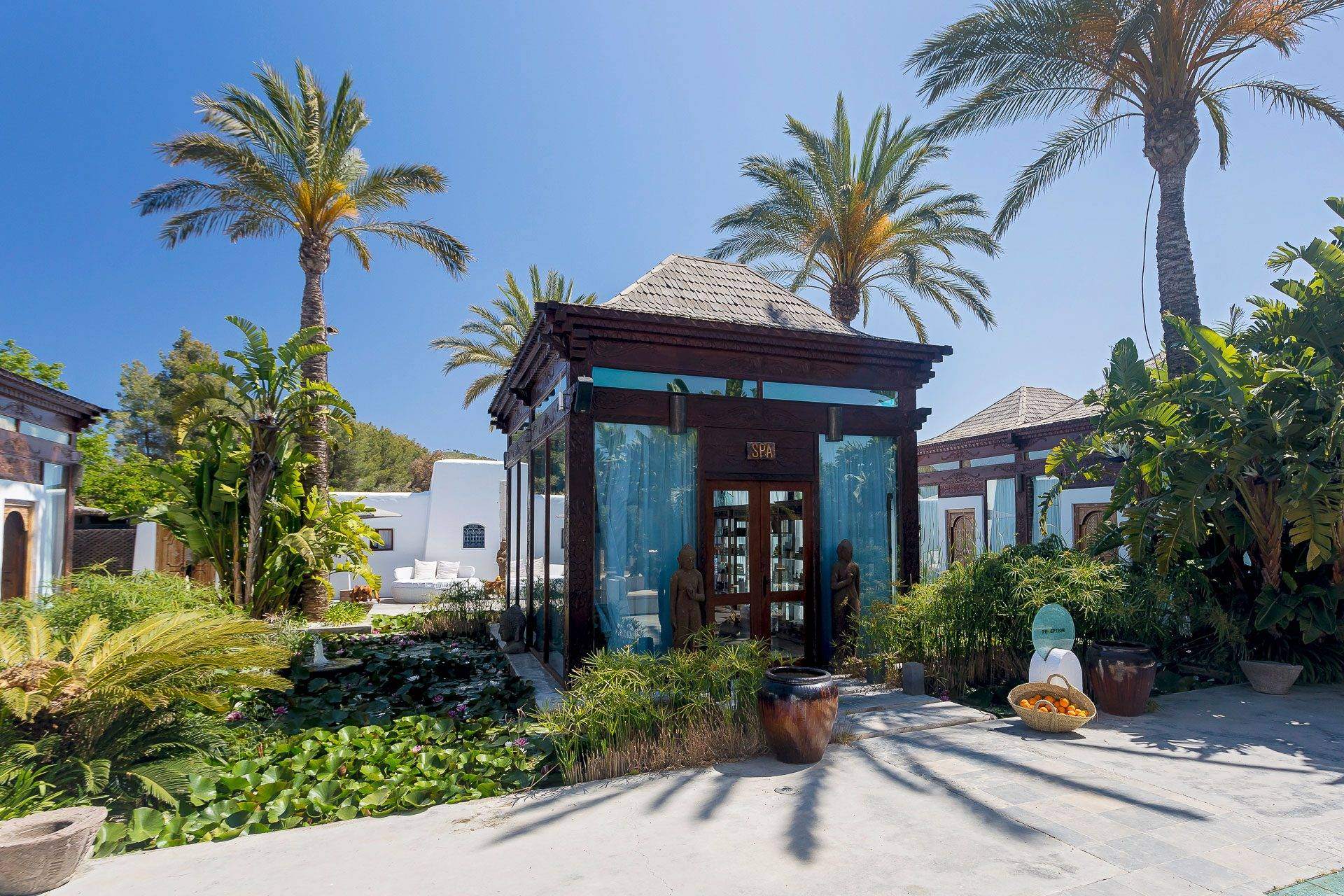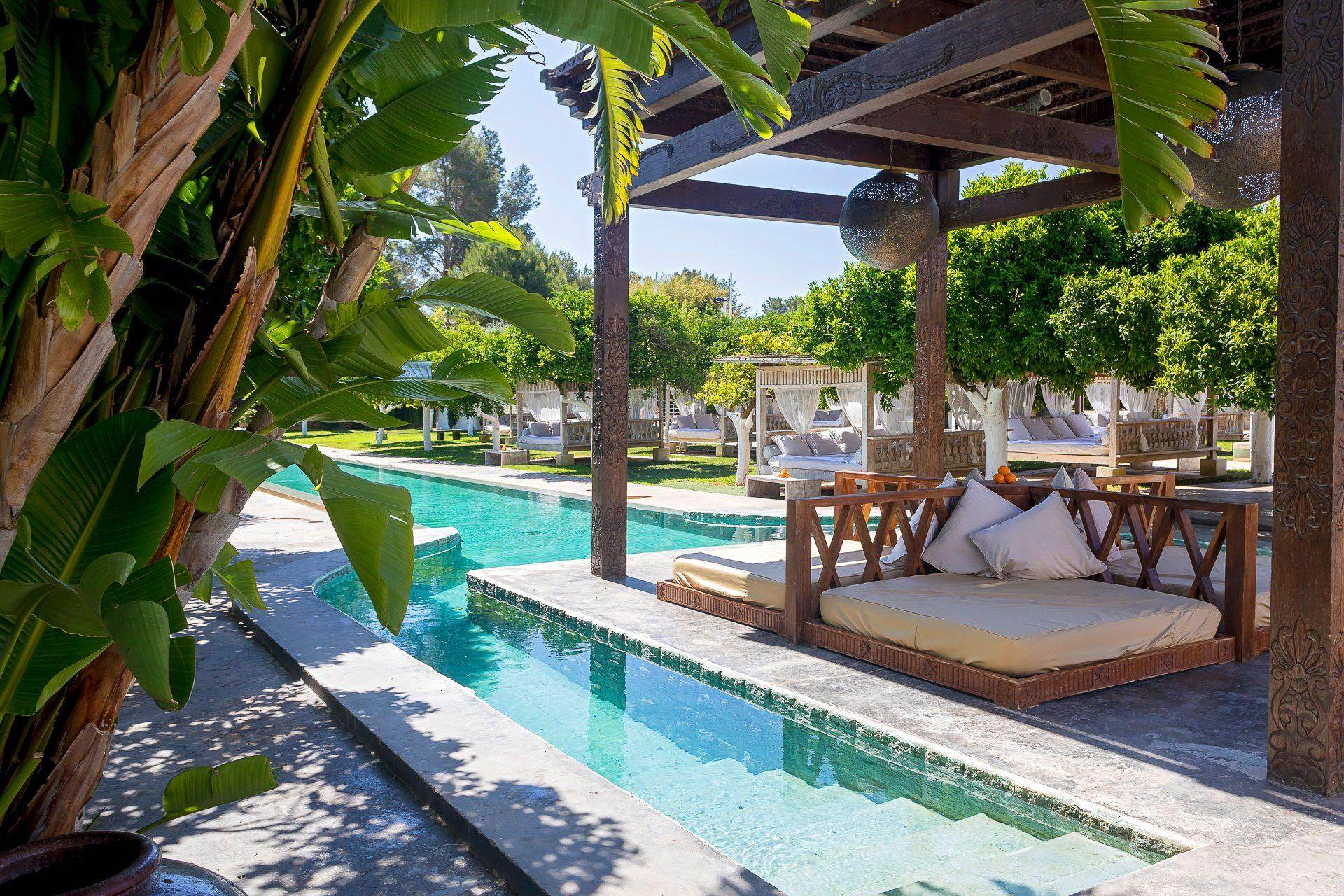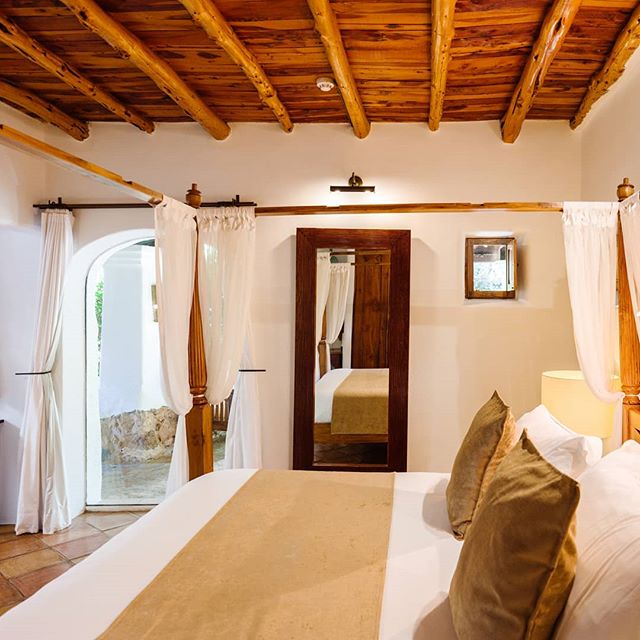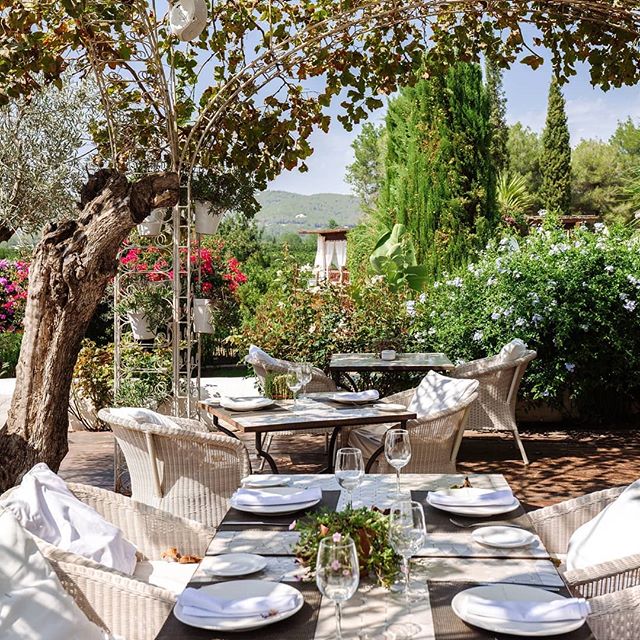 Any list of the top yoga retreats in Ibiza wouldn't be complete without Atzaro. Set on a luxurious estate filled with stunning pools, lush gardens, Spanish architecture, outdoor beds, and orange trees, Atzaro deftly combines its center with its natural surroundings. Atzaro is really a spa and hotel.
Program: Similar to Yogarosa, Atzaro is an accommodation center where yogis can book in for however long they please, and take advantage of the daily yoga classes and wellness treatments to create their own retreat. By designing their own itinerary, workshops, and treatments, yogis experience the freedom to explore Ibiza, and their own yoga practice, at their leisure.
What We Like: Spa treatments such as hammam, saunas, massage, and of course yoga are offered.
Cost: Starting at 600 USD.
Diseminado P 12, Sta Eulalia, 153, 07849, Illes Balears, Spain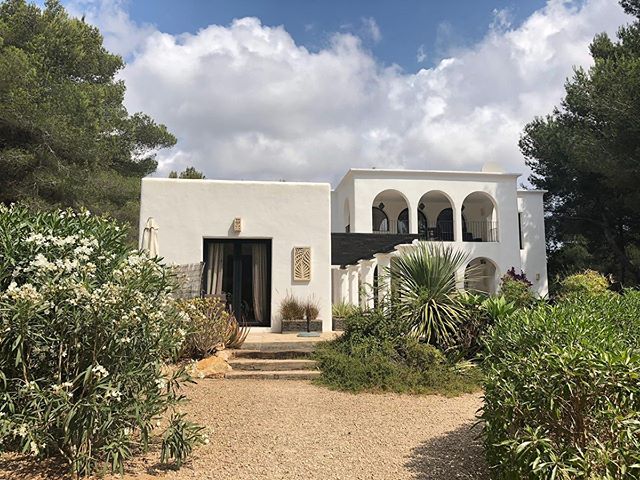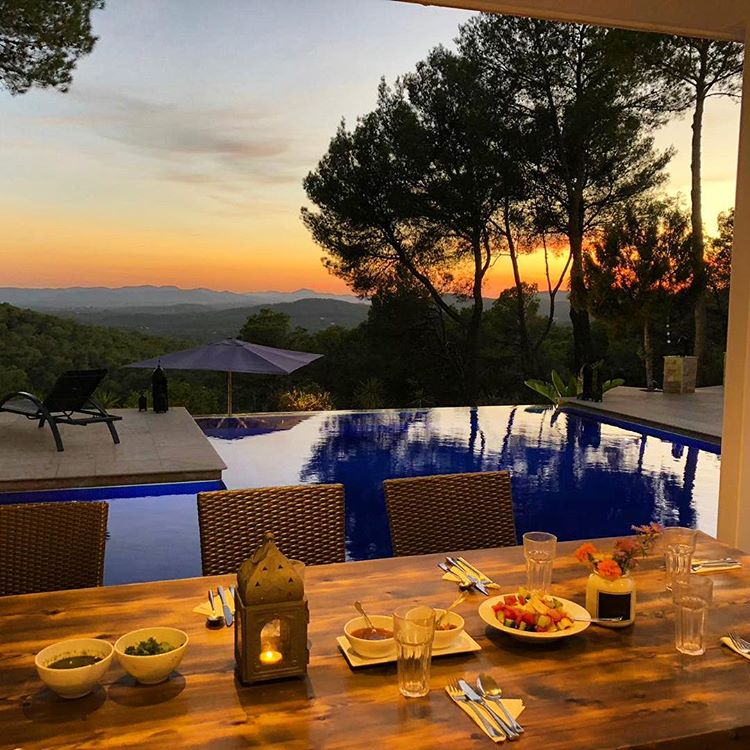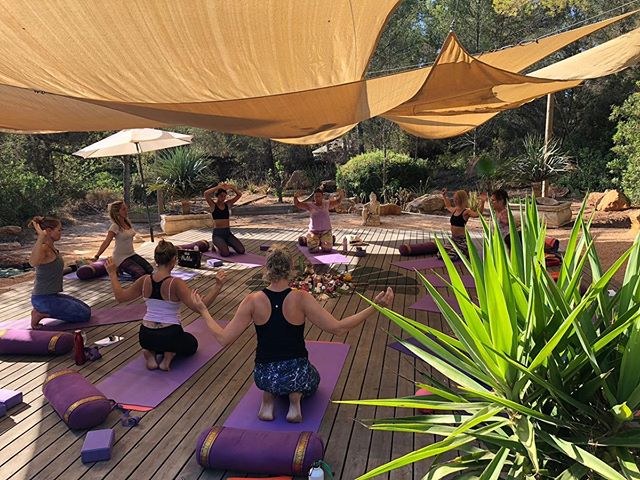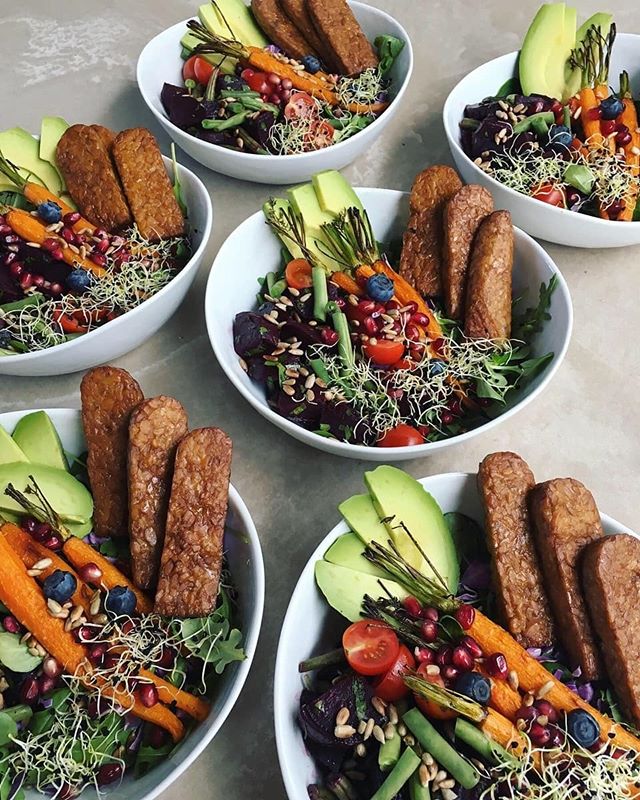 66122259_1098256480358375_1163520643686829681_n
57506218_195352571439645_3406744536473928814_n
66026372_122643305671236_4473973770286303868_n
69034561_197771331217148_3070029036116701507_n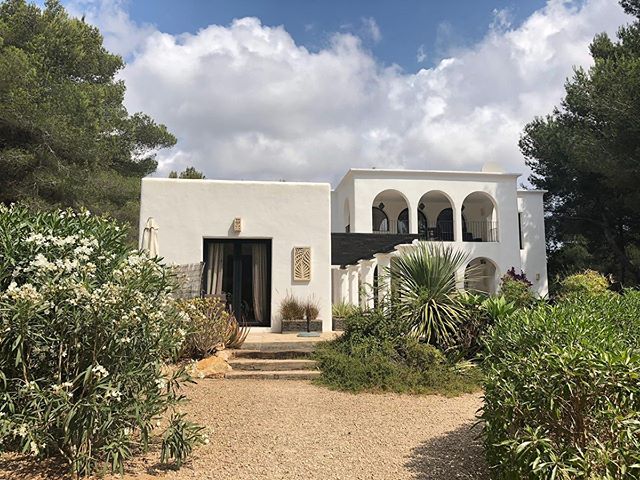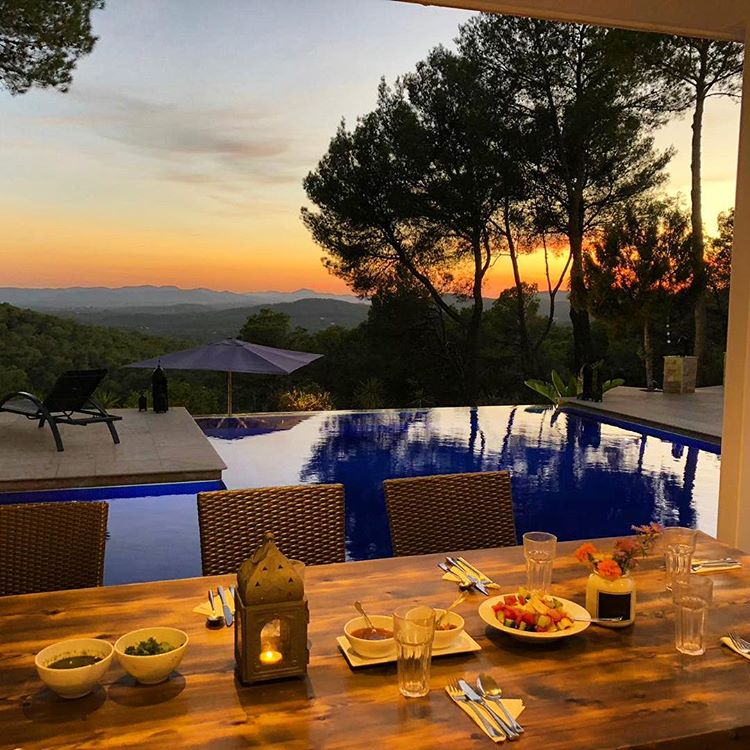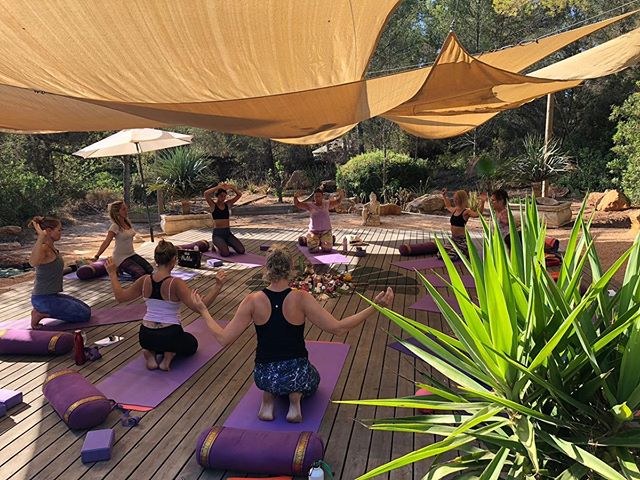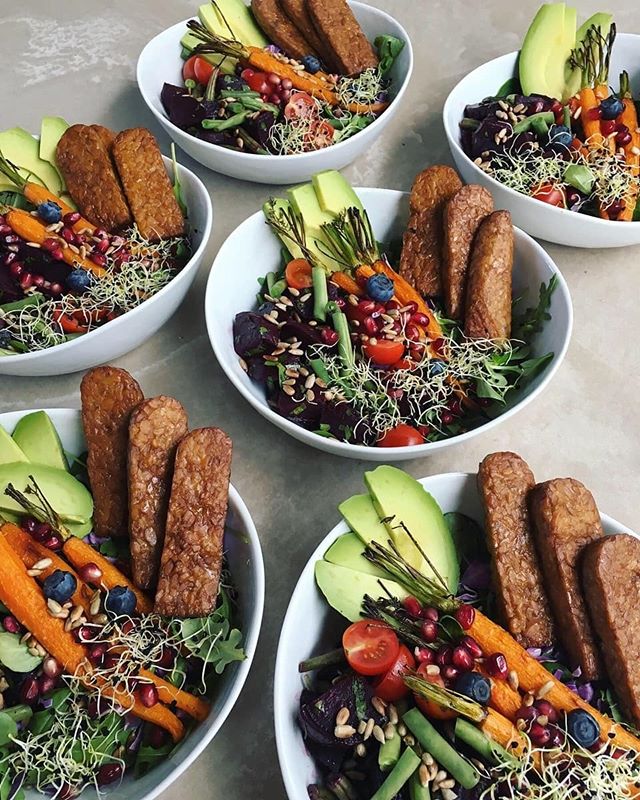 Offered twice each year, this yoga retreat has the purpose of not just advancing yoga practice, but also to unite, raise up, and empower the all-women attendees. The Ibiza Women Empowerment retreat uses yoga to help attendees delve deep into their own unique femininity, sensitivity, female energy, power, and abundance.
Program: Unlike some retreats which have a more individual focus, this retreat is all about forming bonds and celebrating sisterhood within the small group of female attendees. A combination of yoga, wellness coaching, massage, and group sessions are used to shift and release energetic blockages which may be preventing full and free experience of life.
What We Like: Retreat attendees will receive full bed and board in a luxurious Spanish villa, at least two hours of yoga each day, a menu of nourishing plant-based food, and will even leave the retreat with a personalized wellness strategy.
Cost: 1,825 – 2,657 USD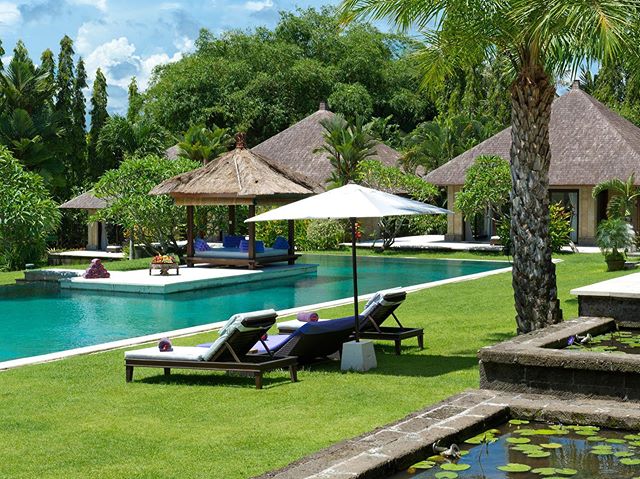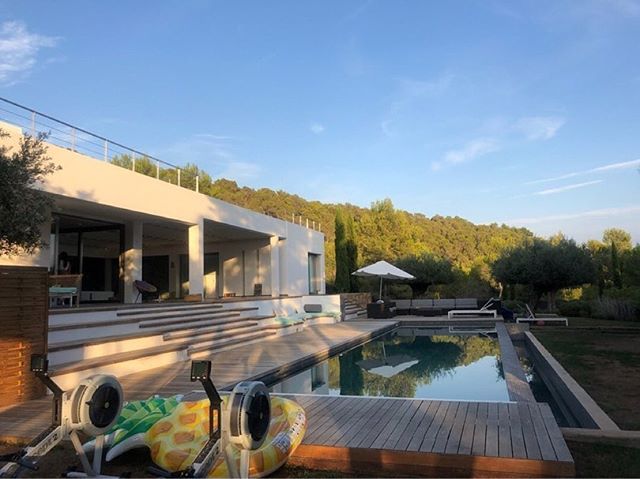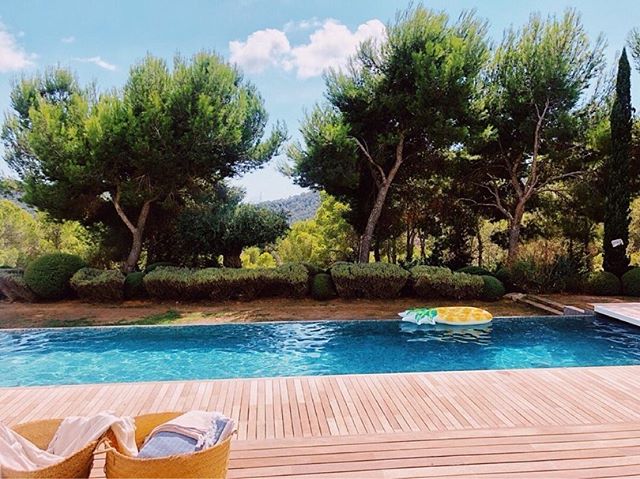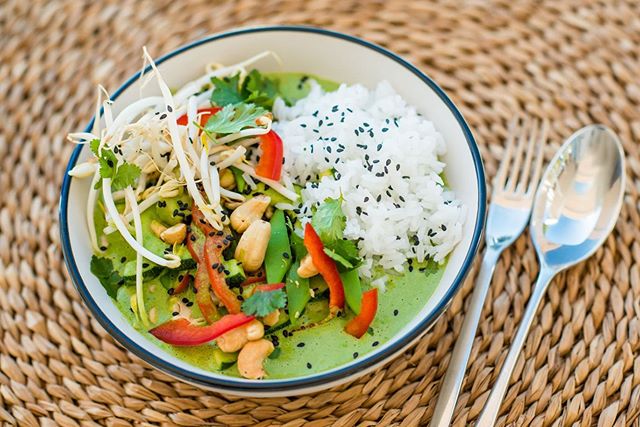 69809131_154385792305774_8845782478331810939_n
69482114_373727290247163_1905589603985471856_n
71314204_765243573945701_3736533172763502427_n
69109776_1133625943504960_1965768600923900033_n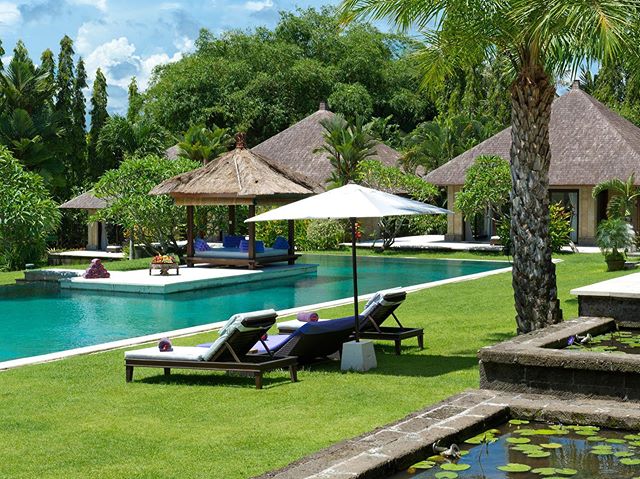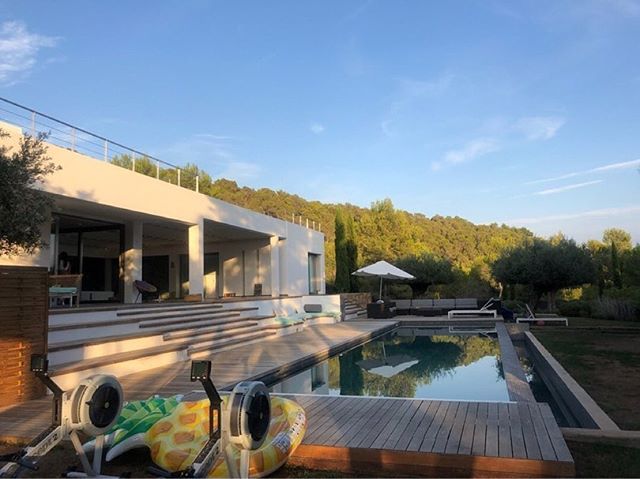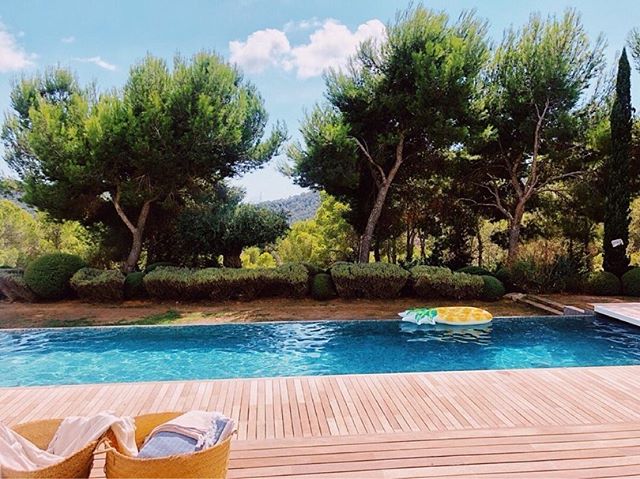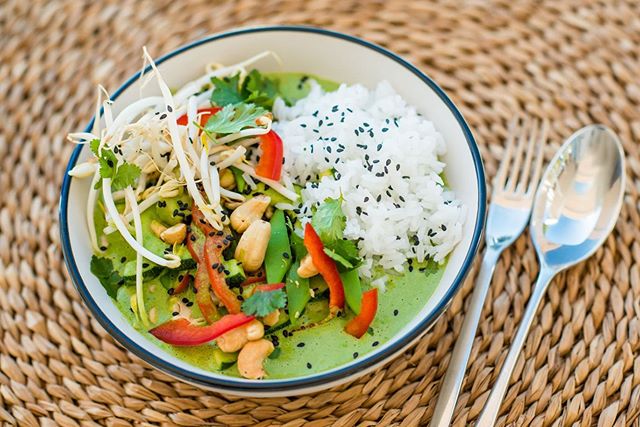 The best way to describe the atmosphere of Ibiza's The Body Camp is fun! This is not your average yoga retreat. The Body Camp incorporates yoga into its larger goal of changing people's bodies and minds. There is definitely a focus on physical fitness, fat loss, and conditioning, alongside more typical yoga retreat philosophies of transformation and soul connection. Above all, The Body Camp teaches attendees that entire lifestyles can be transformed simply by incorporating joy into daily activities.
Program: Unlike most yoga retreats, The Body Camp does not focus solely on yoga, but rather includes other techniques such as circuits, interval training, traditional toning exercises, pilates, and more to lean out attendees' bodies. In addition to physical fitness, attendees also play team games, address harmful habits, create goals, and develop deep bonds with each other.
What We Like: There is a culture of "rest hard, play hard" at The Body Camp, which also offers its signature and incredibly popular retreat style in Mallorca and Bali.
Cost: 2,100 – 10,250 USD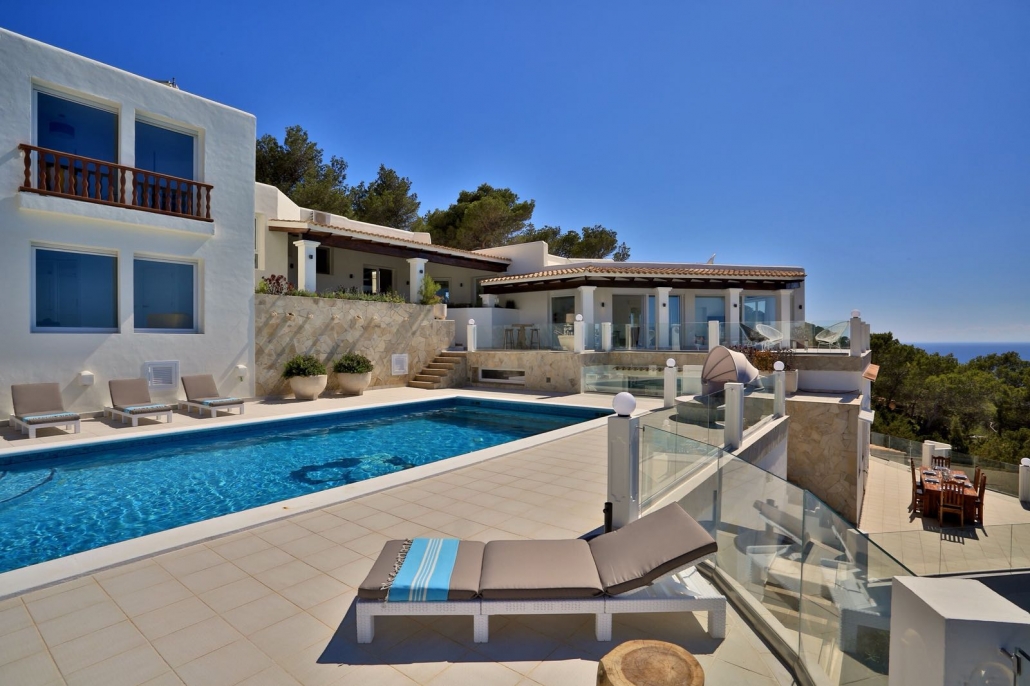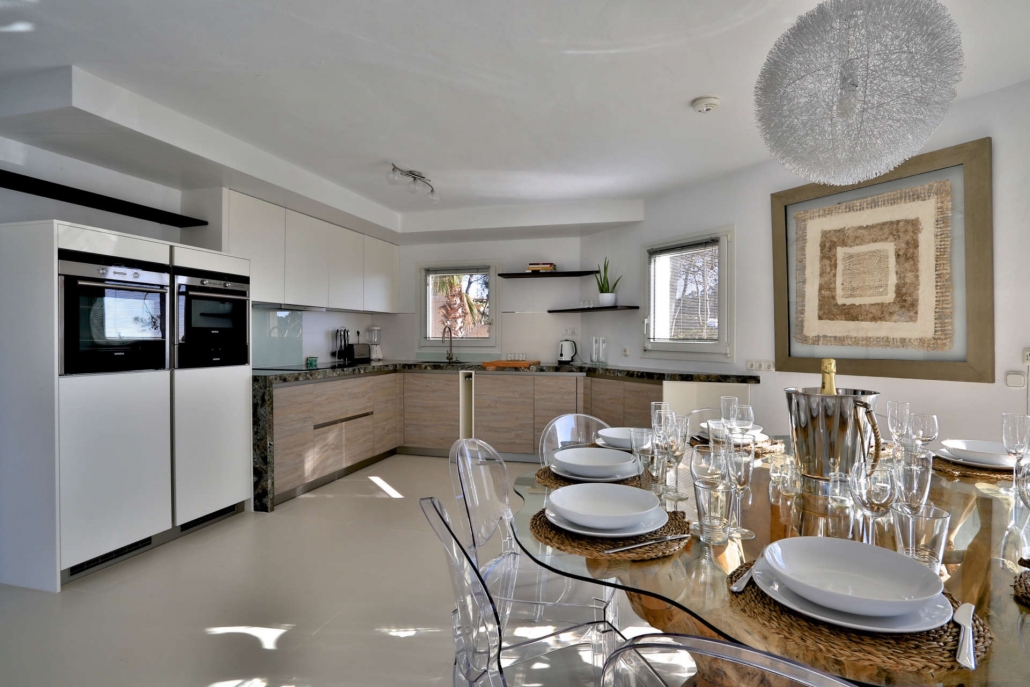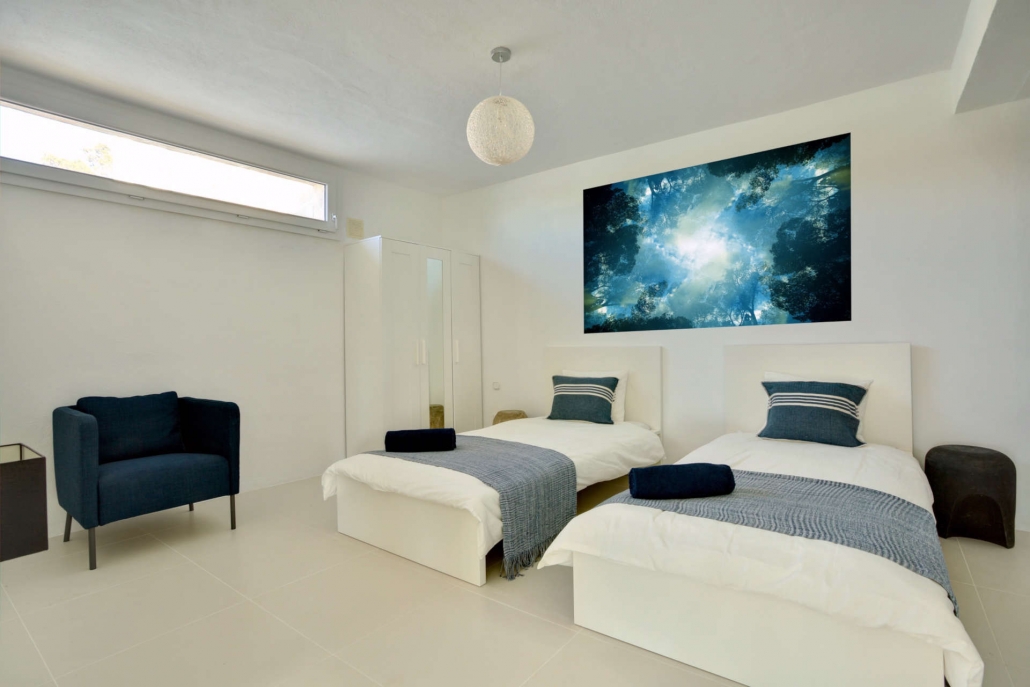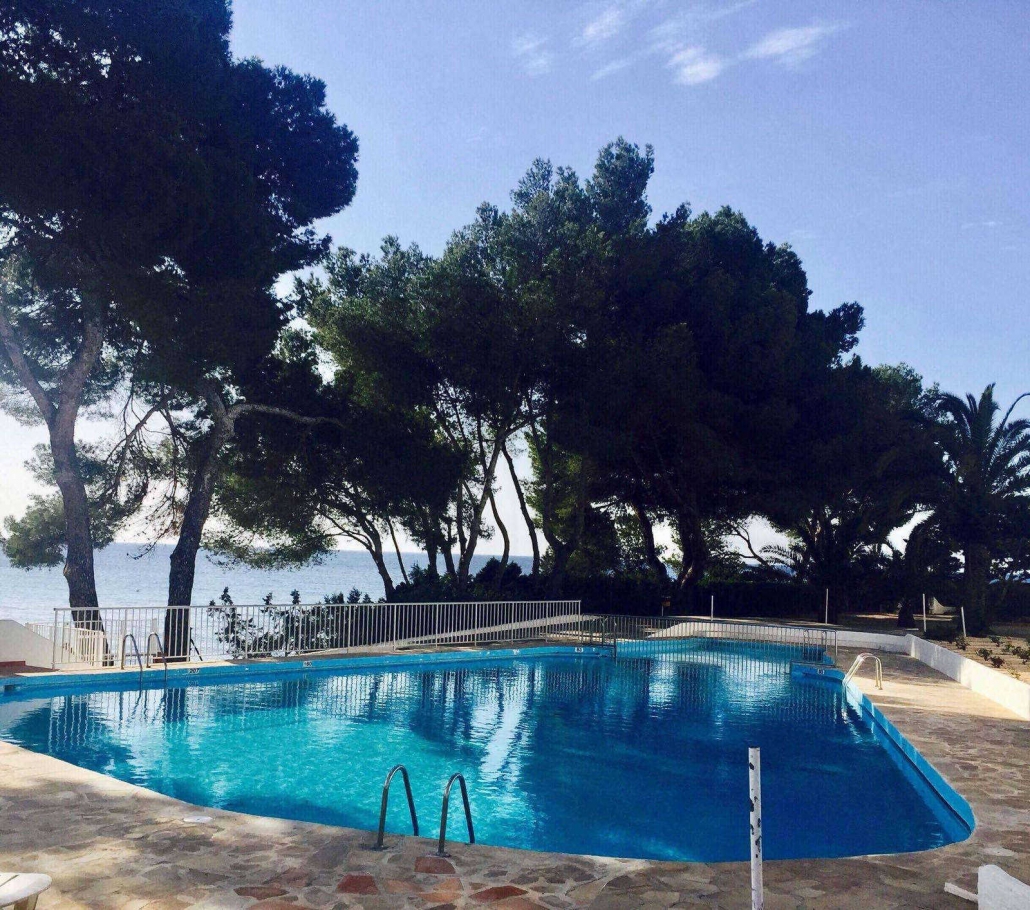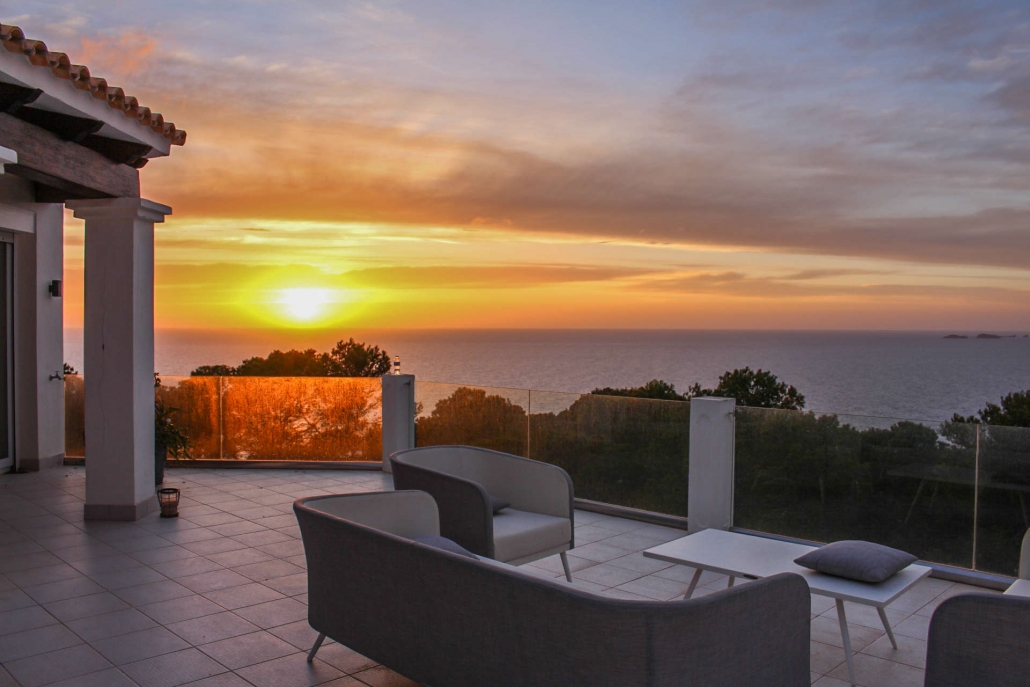 Almond_Blossom_Sanctuary_gallery-exterior11-1030x686
Almond_Blossom_Sanctuary_gallery-interior03-1030x687
Almond_Blossom_Sanctuary_gallery-interior04-1030x687
Almond_Blossom_Sanctuary_gallery-exterior13-1030x910
Almond_Blossom_Sanctuary_gallery-exterior03-1030x687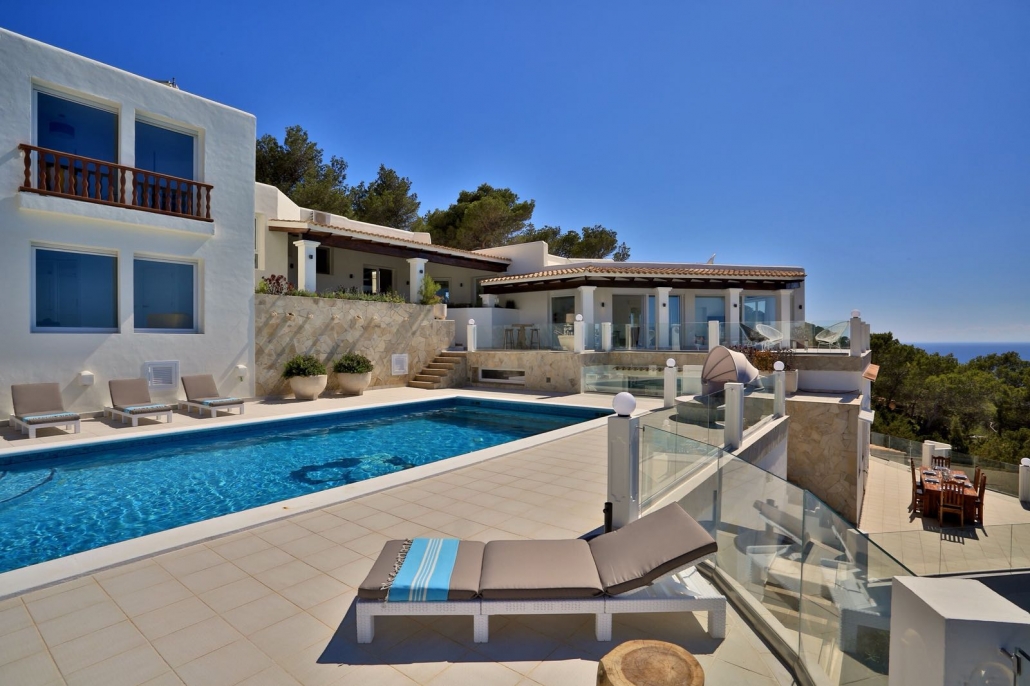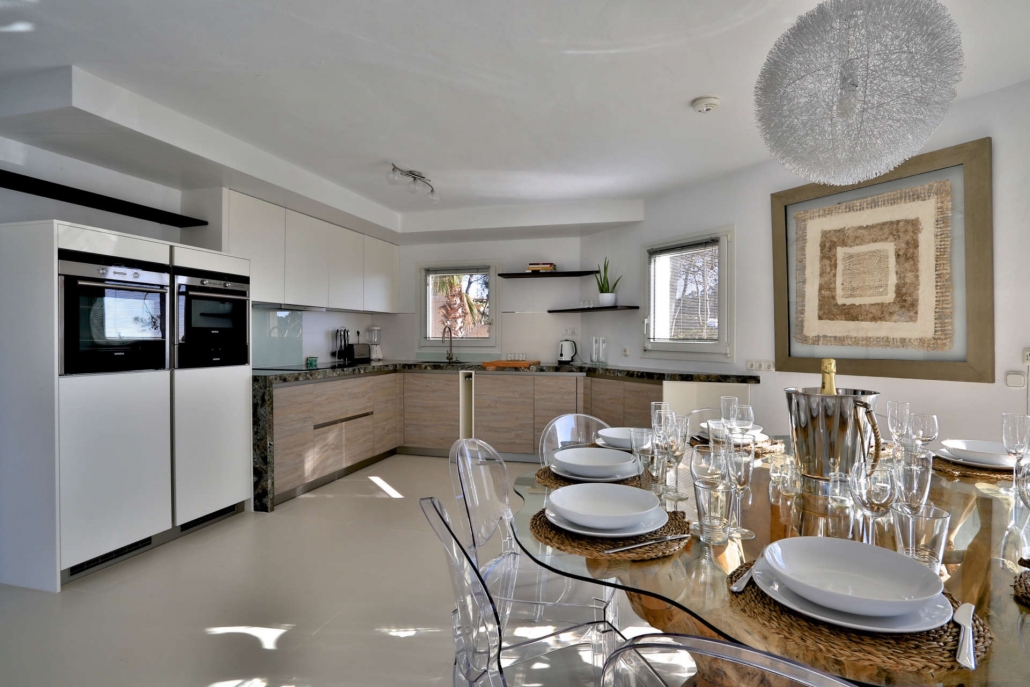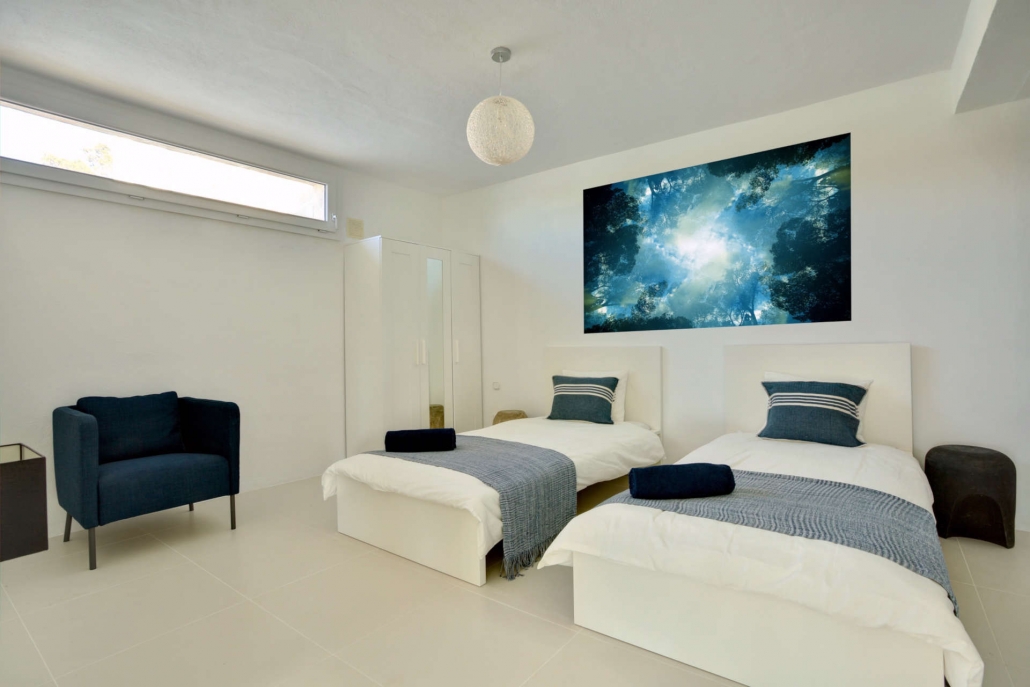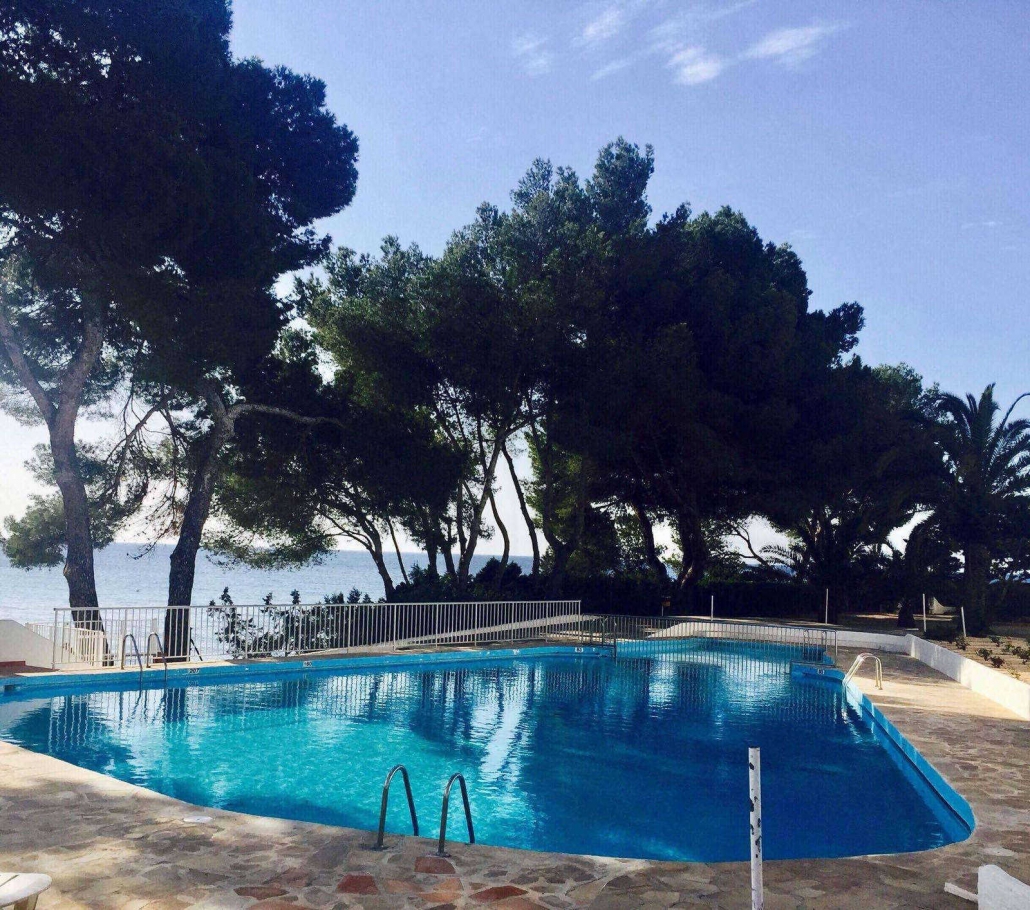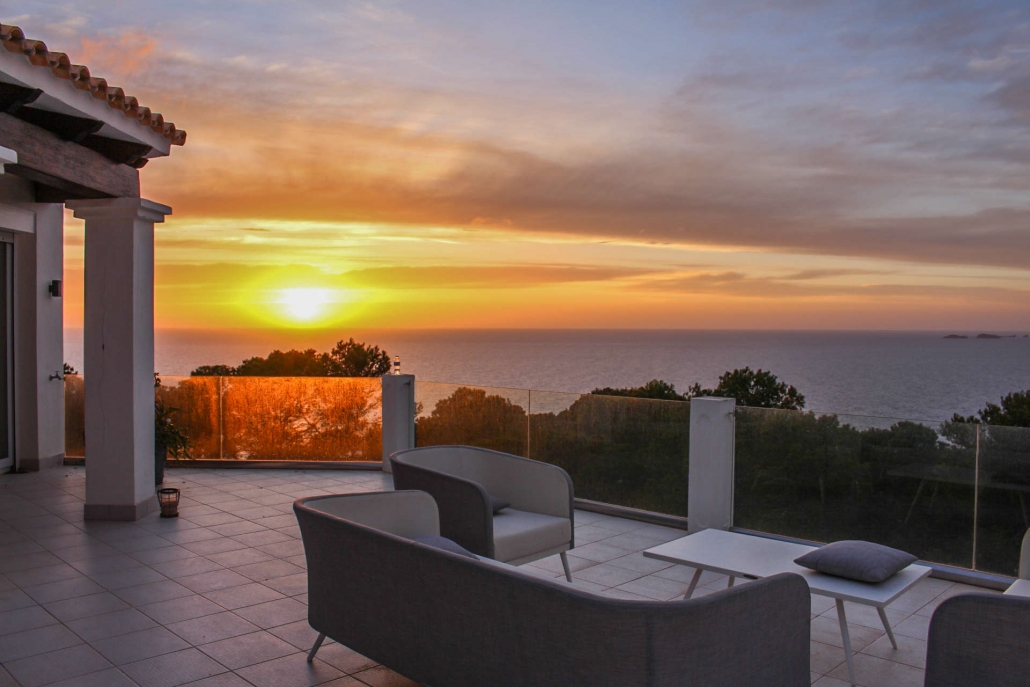 Almond Blossom Sanctuary runs group, private, and even corporate yoga retreats in Ibiza, from May to November of each year. Each retreat is run with the common goal of healing and empowerment. A retreat with Almond Blossom Sanctuary will restore both physical and spiritual function, and realign the yogi with their inner self. There is something for everyone in each Almond Blossom Sanctuary yoga retreat.
Program: A combination of yoga asana, yoga nidra, pranayama, and meditation are used each day, as the yogis are gently encouraged to focus inward and disconnect from any stressors in the outside world. Almond Blossom Sanctuary retreats also offer the unique feature of one-to-one mentoring. Each attendee of the small group retreats will receive a minimum of six hours of personal coaching, and leave the retreat with clarity on a dilemma, transition, or purpose. The retreat programs are also highly individualized, and a variety of add on treatment options are offered, including traditional options like massages and facials, to more new-age approaches such as colonic irrigation, polarity therapy, Karmic numerology, and more.
What We Like: The signature "Art of Healing" retreat is a week-long small group retreat in the luxurious Cala Vadella, a Spanish villa with an outdoor pool and panoramic sunset views.
Cost: 2,765 – 4,432 USD
Conclusion
Ibiza is the perfect setting for your next yoga retreat, and these top ten yoga retreats in Ibiza give just a glimpse into the wellness culture on this magical Spanish island. On your next trip to Ibiza, go beyond the crowded cities and clubbing scene, and explore the natural wonder, energetic bounty, and soul-sharing that this island has to offer.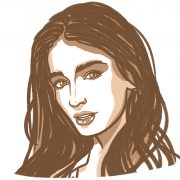 Rose Henderson
Rose graduated with a degree in Anthropology, which takes her understanding of basic human needs to a whole new level. Her intelligence and passion for healthy living is reflected in her written work.