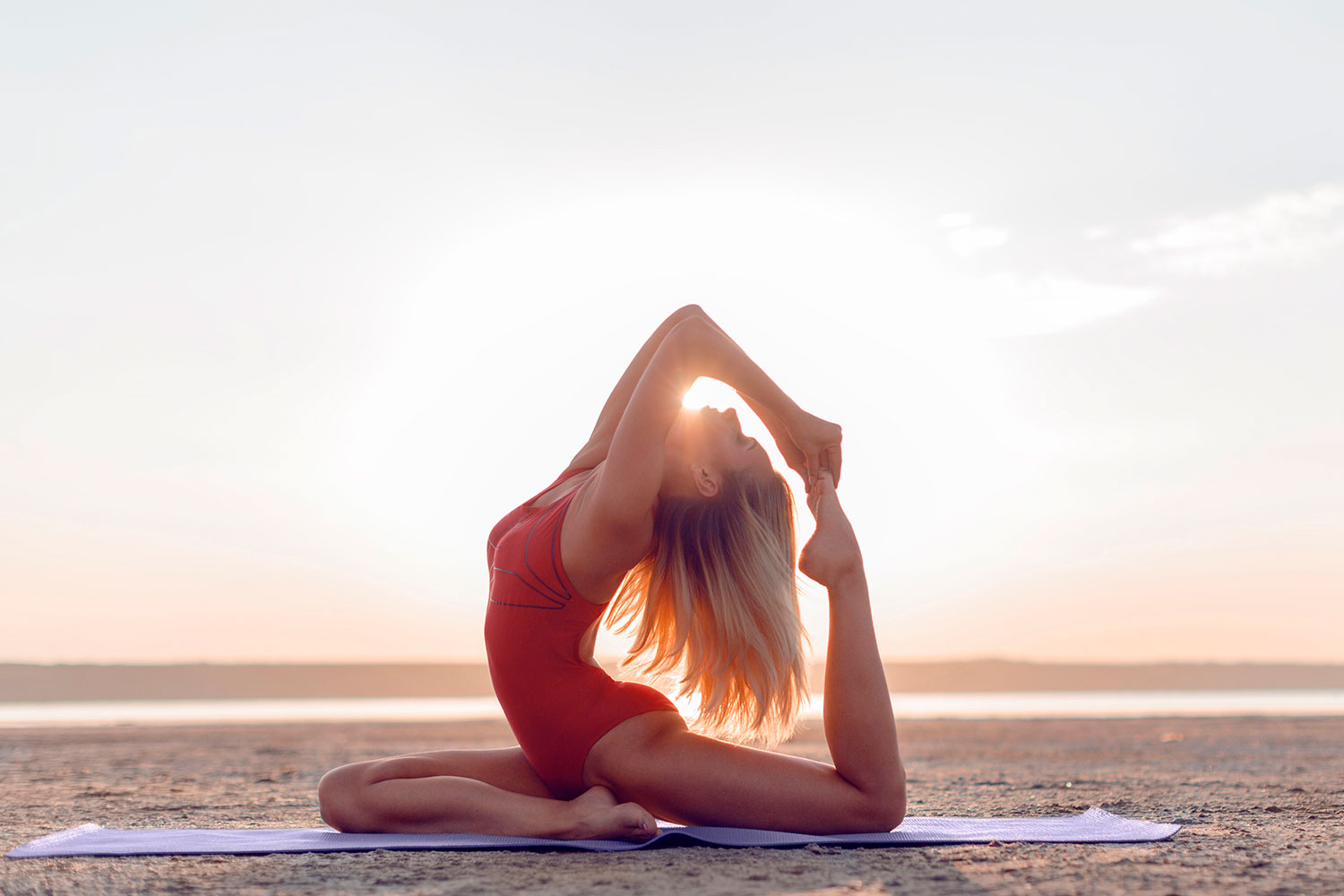 From dramatic desert landscapes to lush tropical sanctuaries, Australia is a country that covers a lot of ground, offering plenty of sites within which to get back in touch with nature and with the world within. With an abundance of beautiful, nature-inspired properties to settle into while on holiday, Australia is home to some of the best luxury yoga retreats in the world. With many wellness sanctuaries to consider in this vibrant country, we've narrowed the offerings down to the 10 best luxury yoga retreats in Australia for 2019 and beyond.
The 10 Best Luxury Yoga Retreats in Australia 2020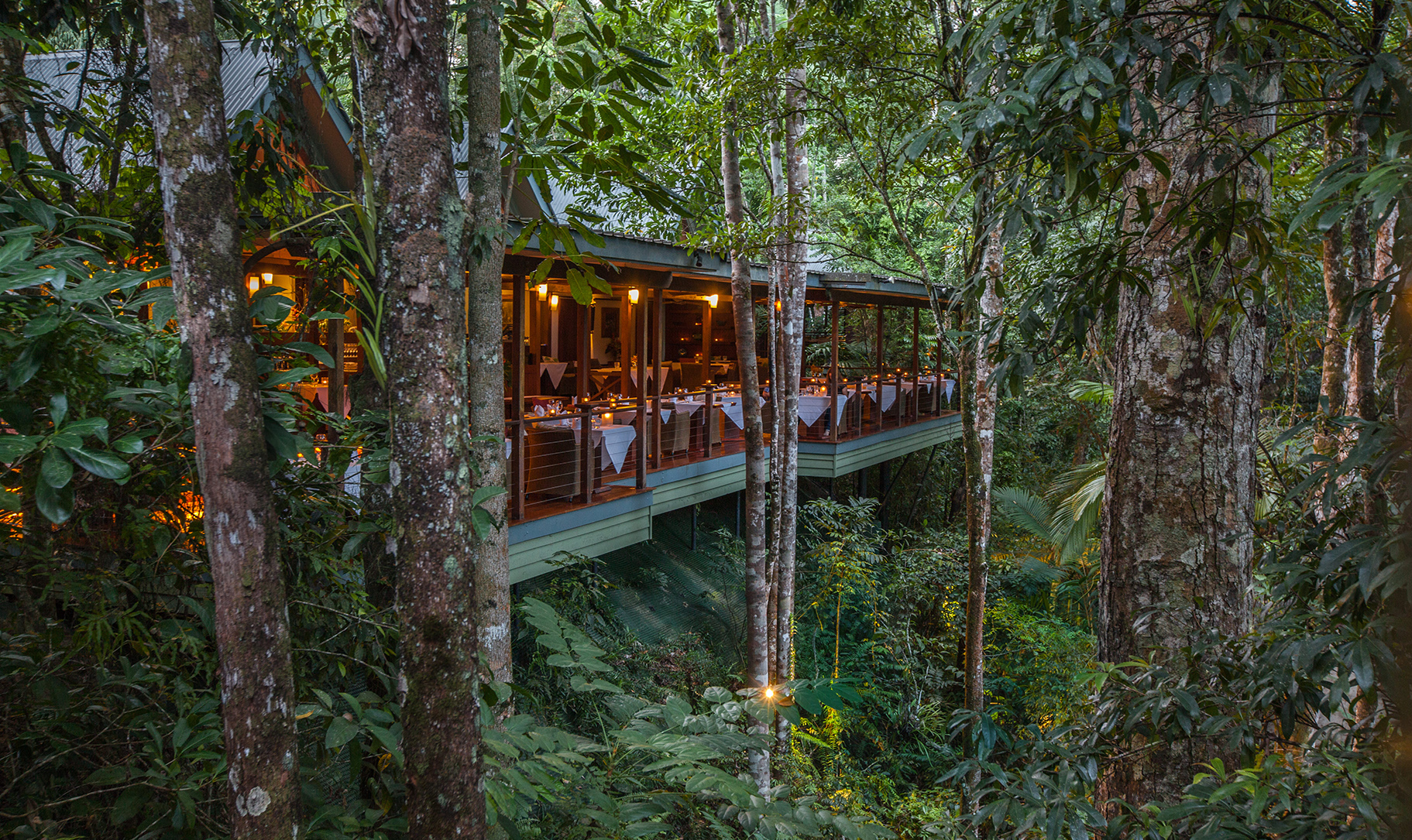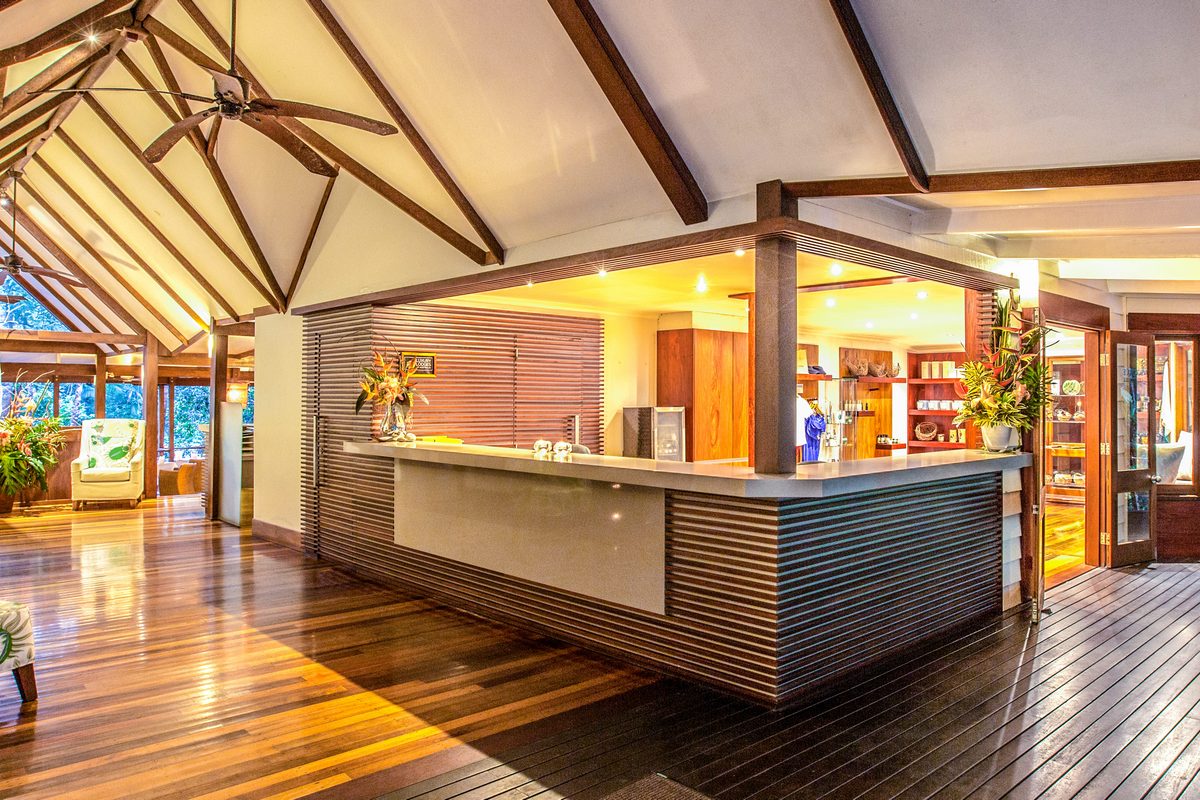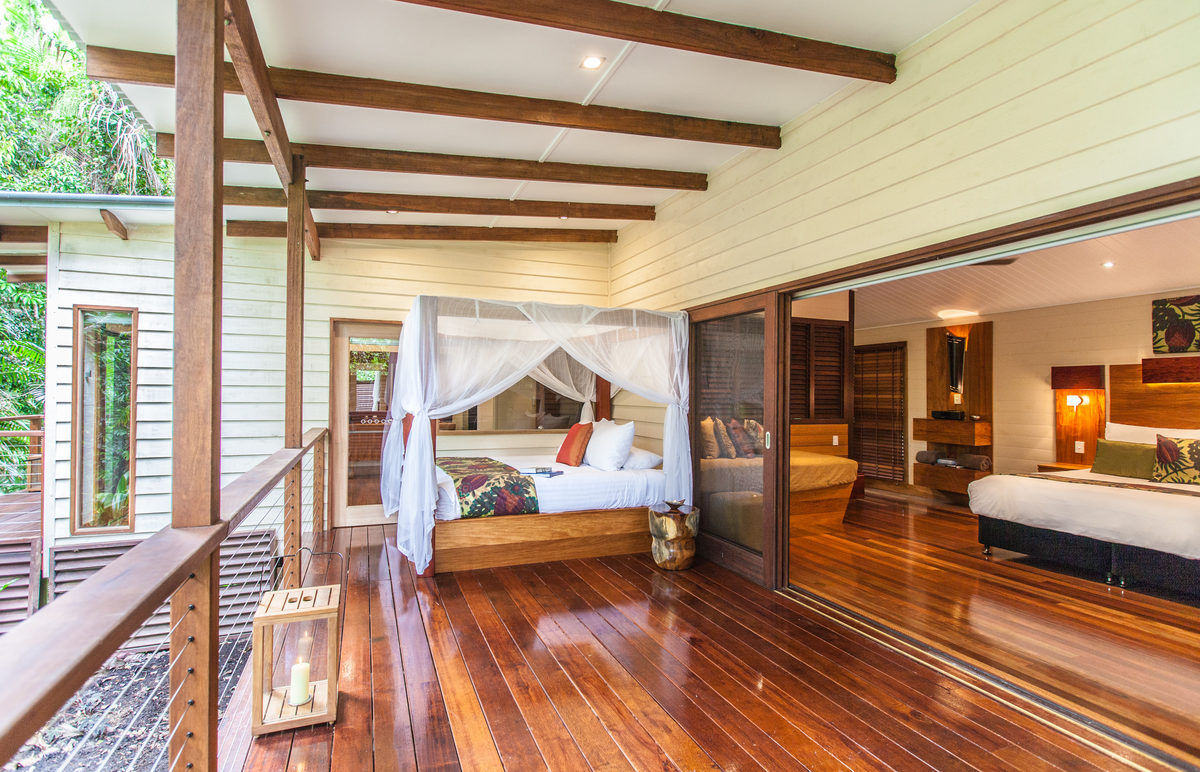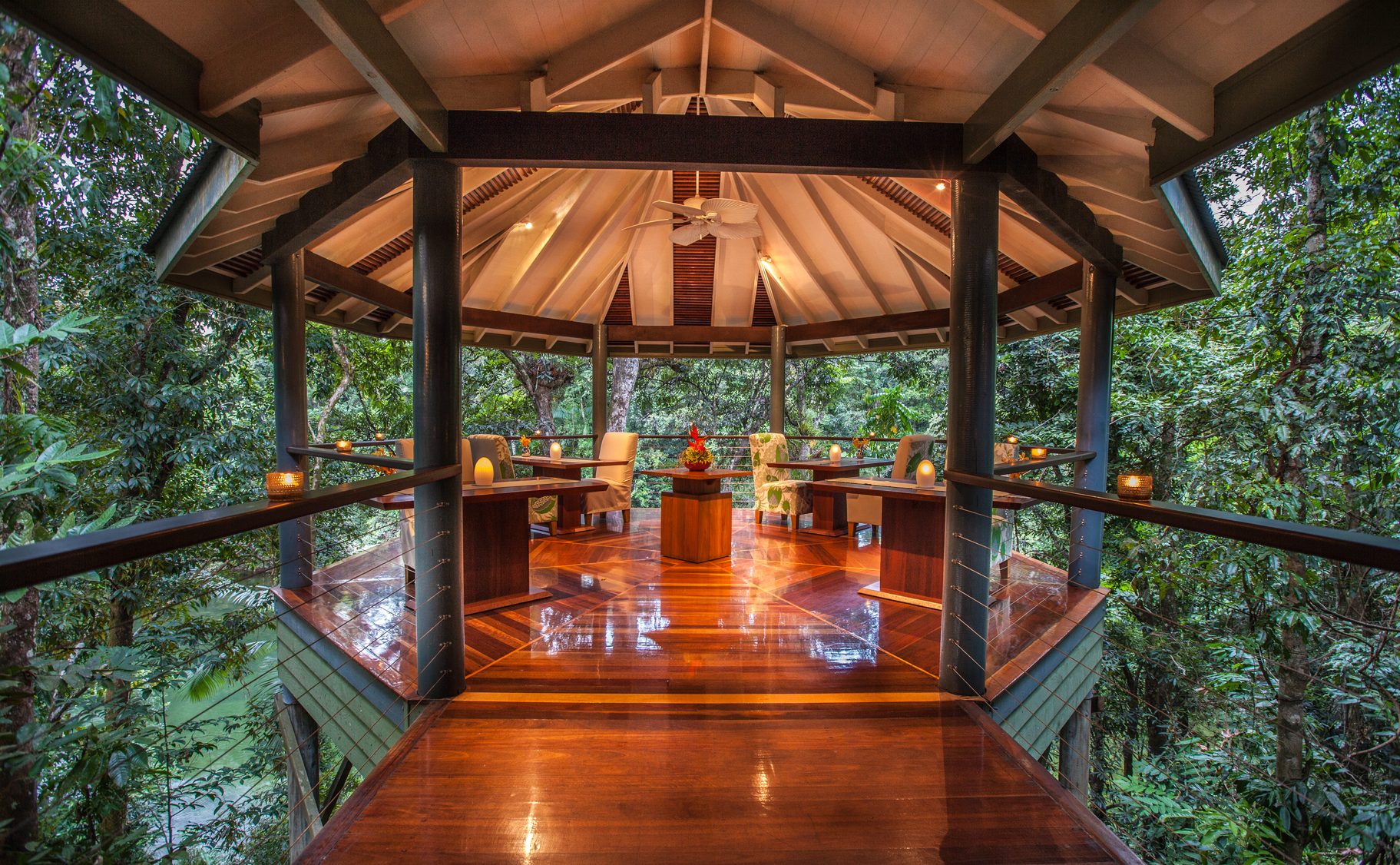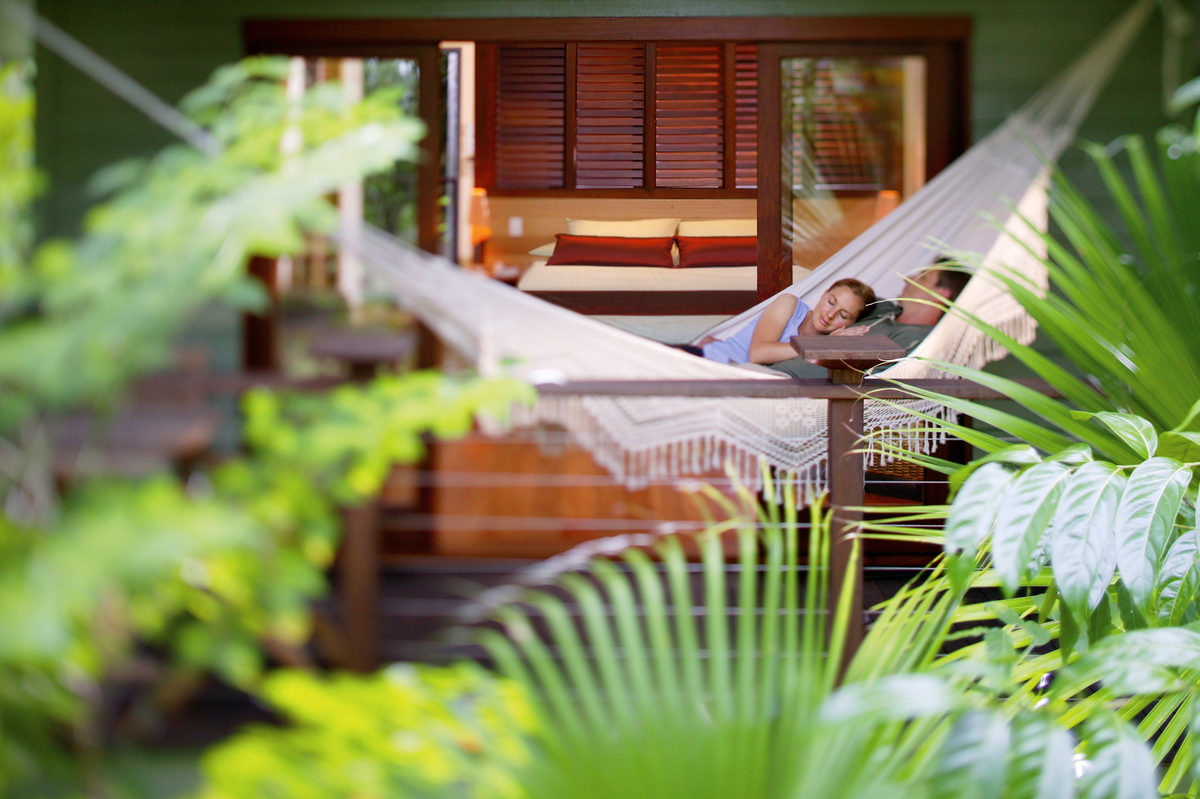 csm_Lodge_Suite_balcony_1_7aa3939e58
csm_2._Silky_Oaks_Lodge_Treehouse_2c381a7eac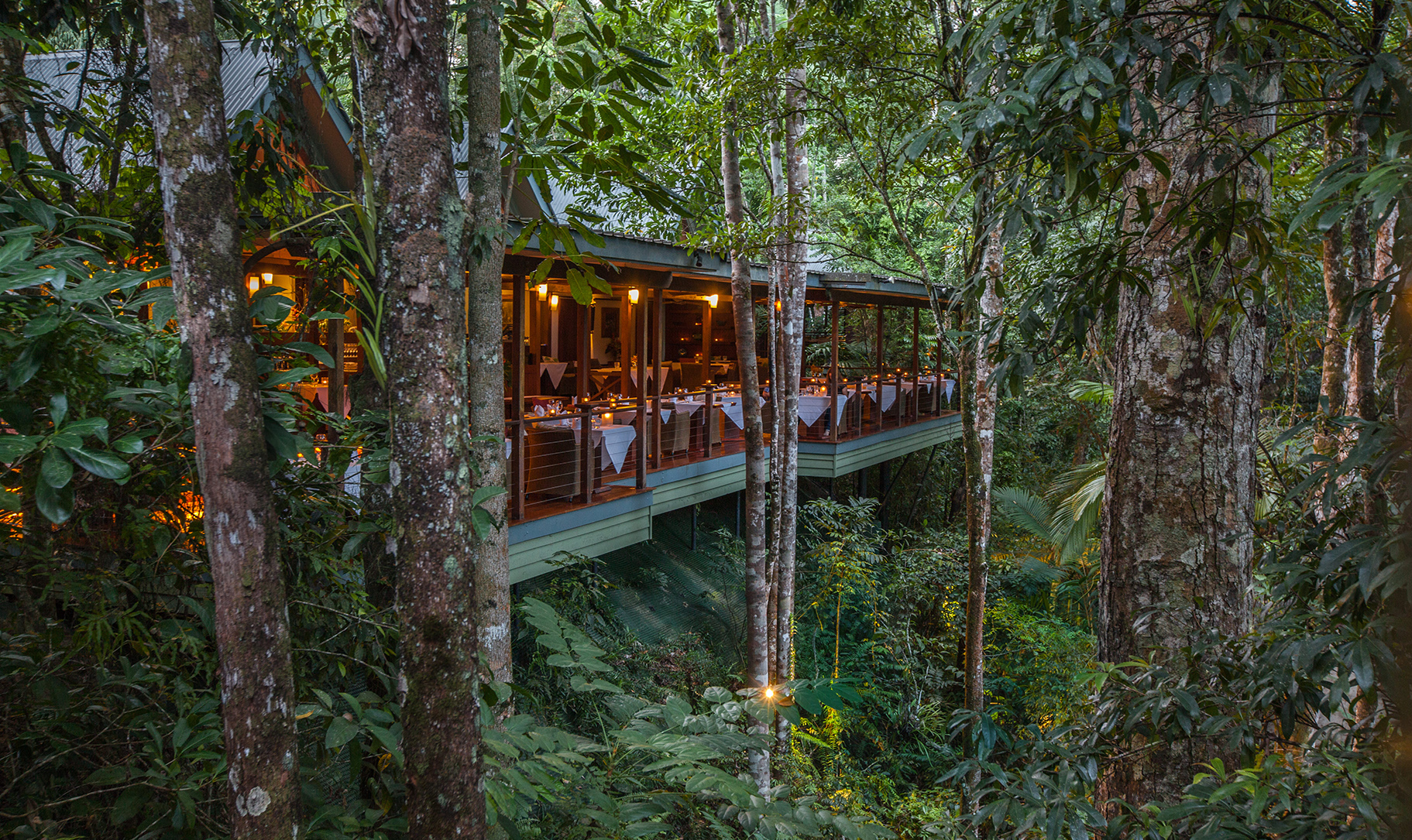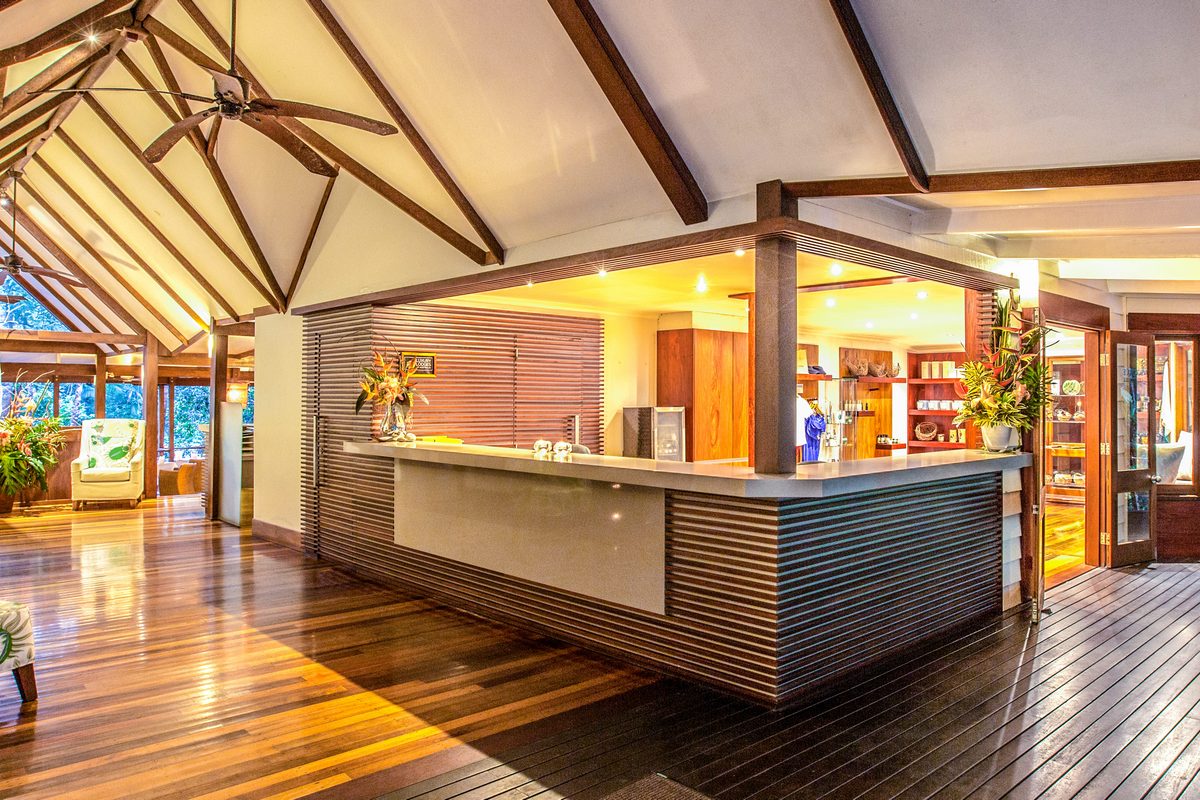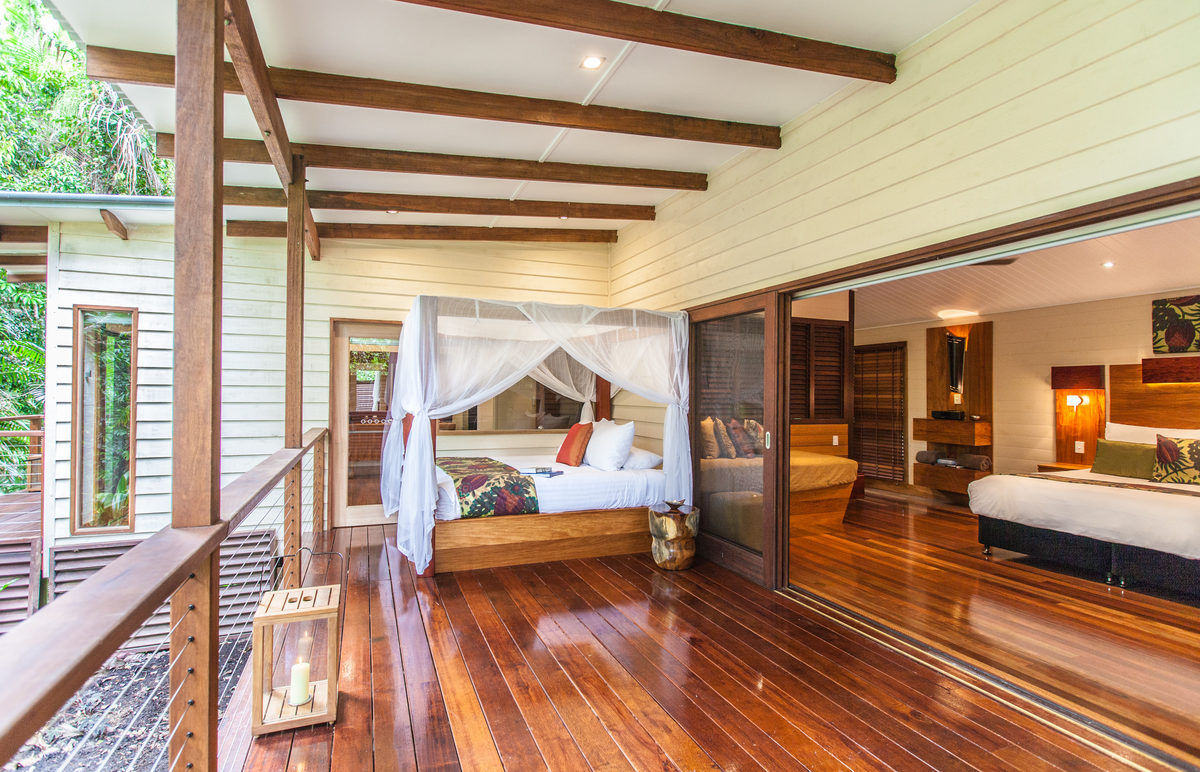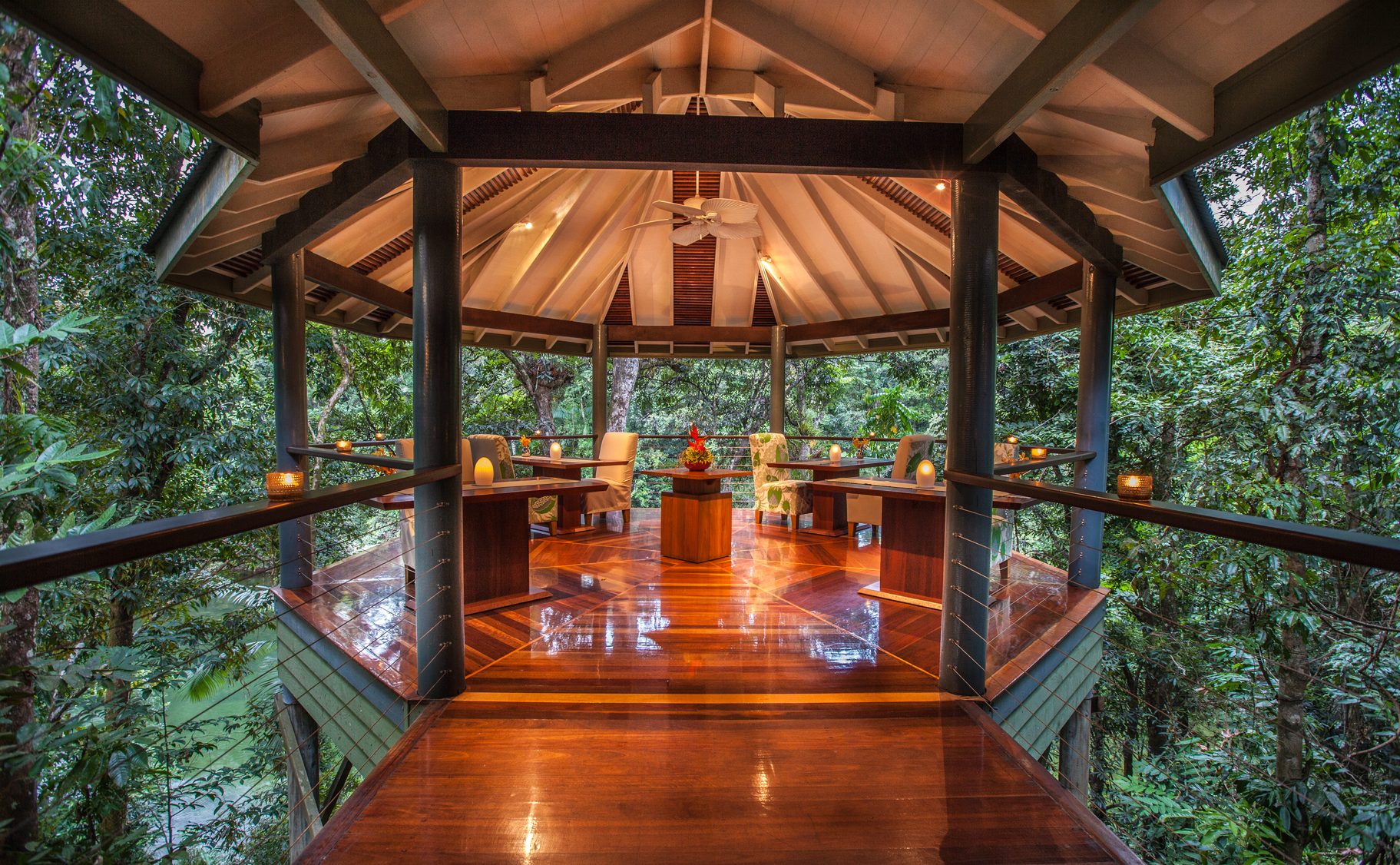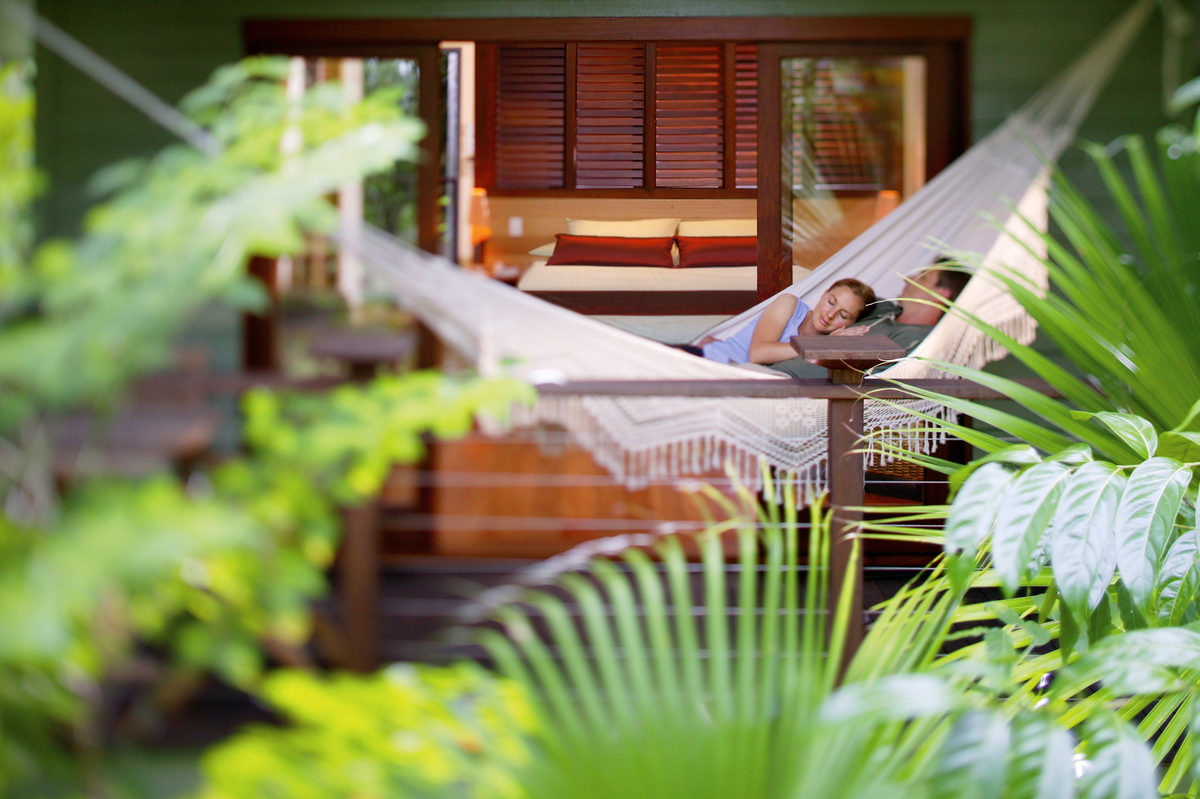 Situated by the Daintree Rainforest north of Cairns, Silky Oaks Lodge is a luxurious escape for those looking to get pampered while deeply immersed in the natural world. Offering a range of wellness holidays to consider, from their Rainforest Reef Retreat to their Ultimate Silky Indulgence, this beautiful lodge is a gem of the northeast coast of Australia.
Program: The nature-inspired Ultimate Silky Indulgence package is a five-night retreat that will bring you deep into the rainforest. This package includes accommodation in a luxury treehouse, canapes and Champagne on arrival, three course dinners, daily breakfasts, a tropical picnic hamper, a full day safari for two in the Daintree National Park/Cape Tribulation, a rainforest helicopter tour for two, one healing waters spa package treatment per couple, return transfers from Cairns, and complimentary lodge inclusions (yoga, guided rainforest walk, use of canoes, bikes, fitness centre, and more).
What We Love: The location and services offered at Silky Oaks Lodge offer an intimate and inspiring dive into the mysteries of the rainforest. Exploring the rainforest both by foot and overhead by helicopter, this package offers guests a unique perspective of this vibrant and life-giving wonder of the world.
 Cost: The price for the Ultimate Silky Indulgence package starts at $6965 for twin share.
Finlayvale Road, Mossman, Queensland 4873, Australia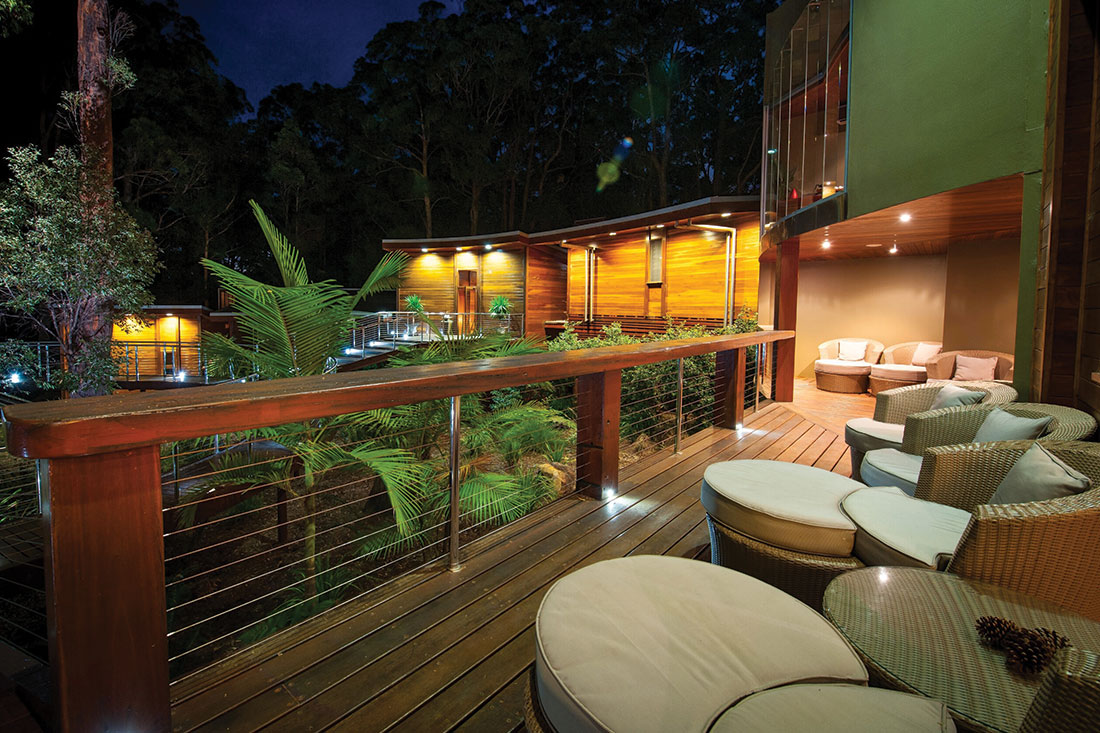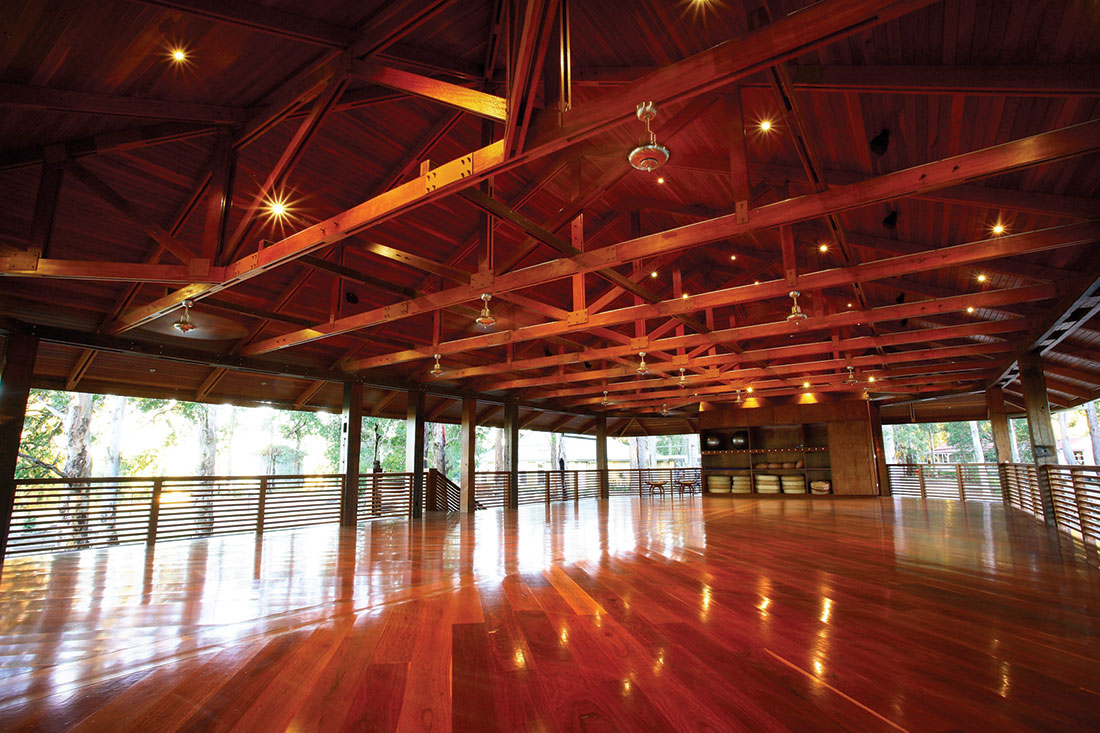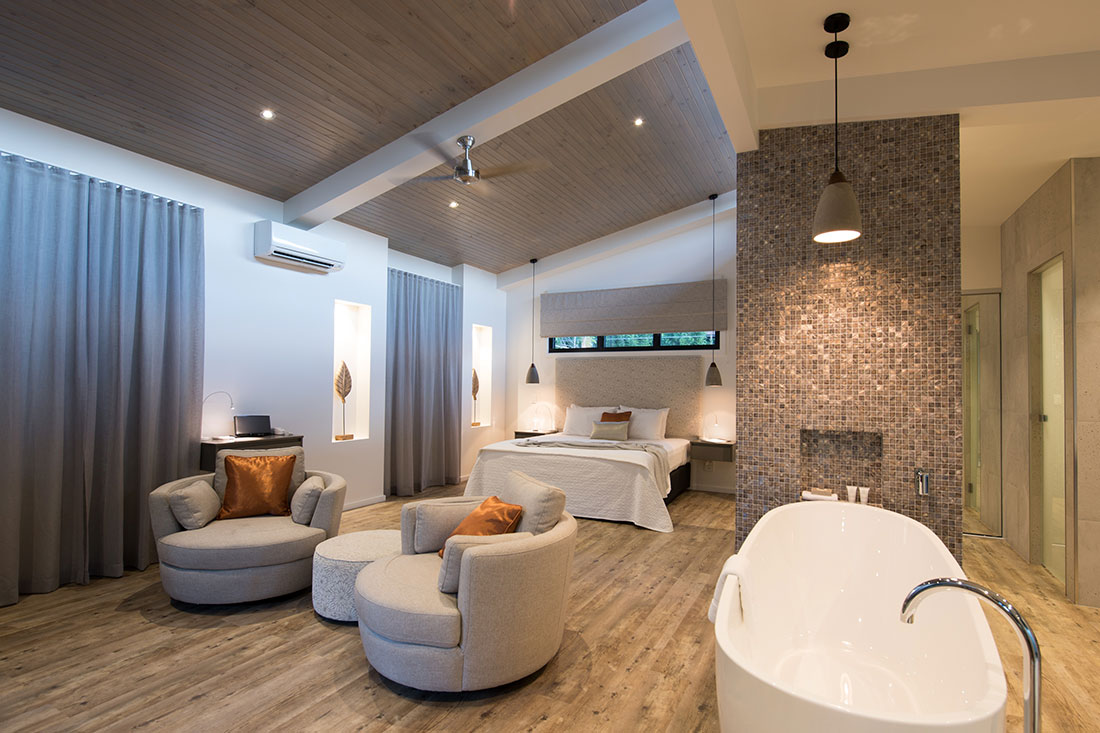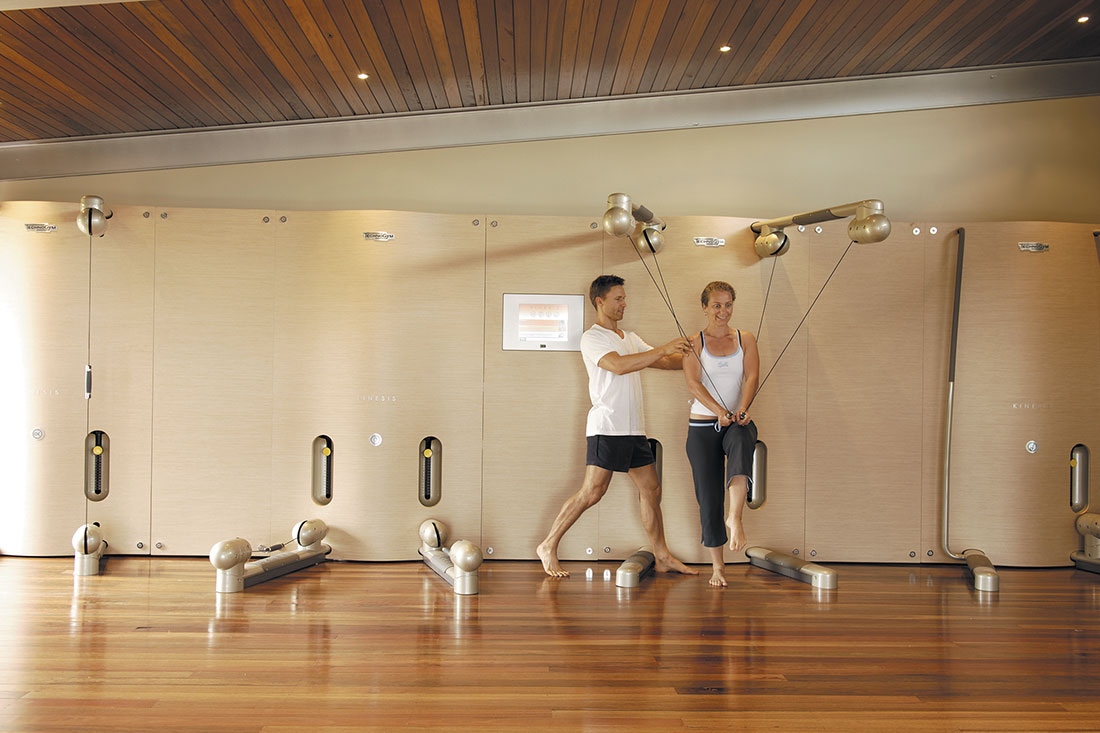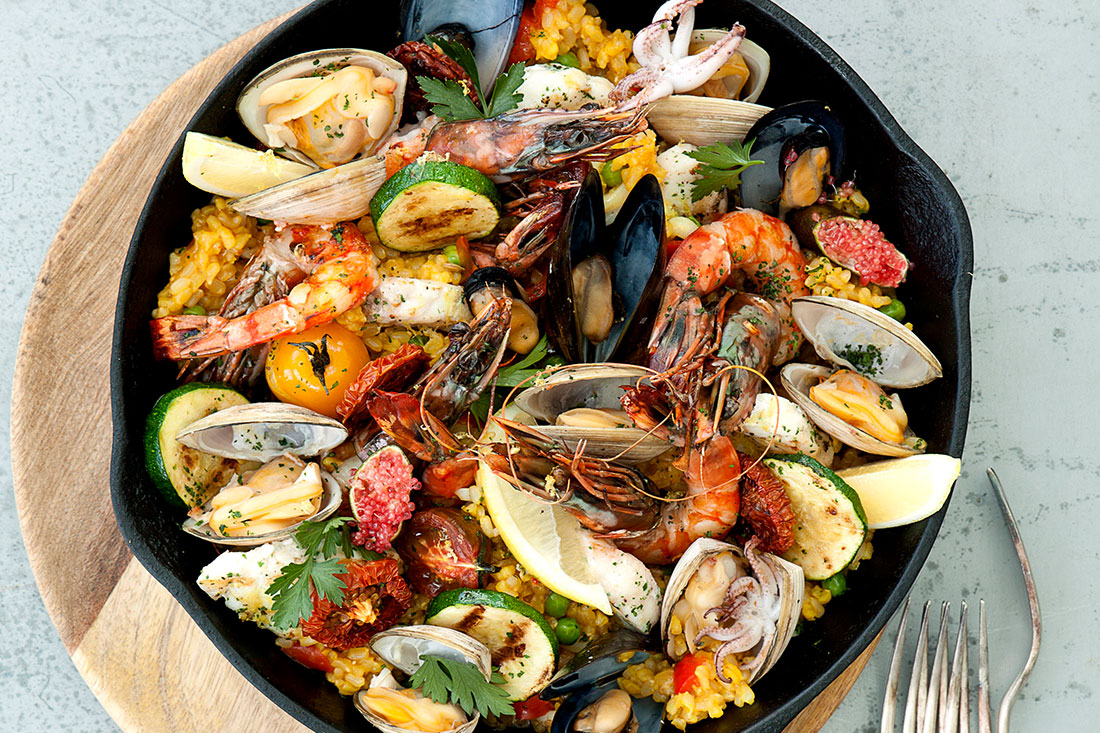 Gwinganna-Lifestyle-Retreat-Spa-Deck
Gwinganna-Lifestyle-Retreat-Mind-Body-Pavilion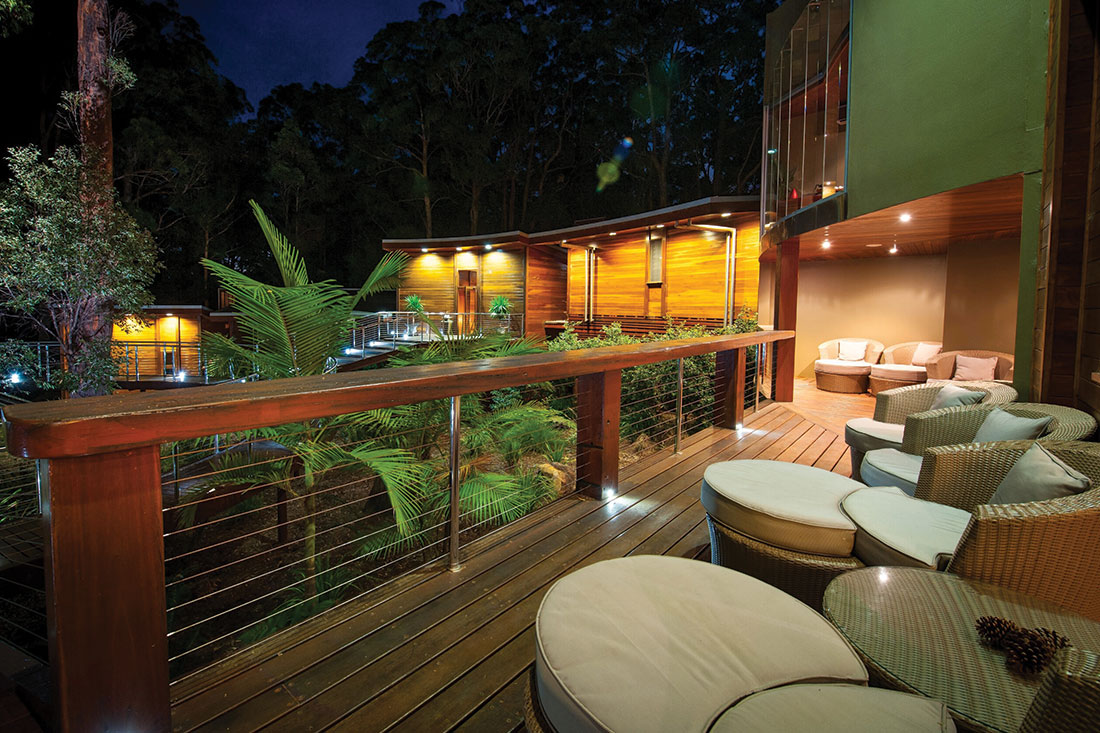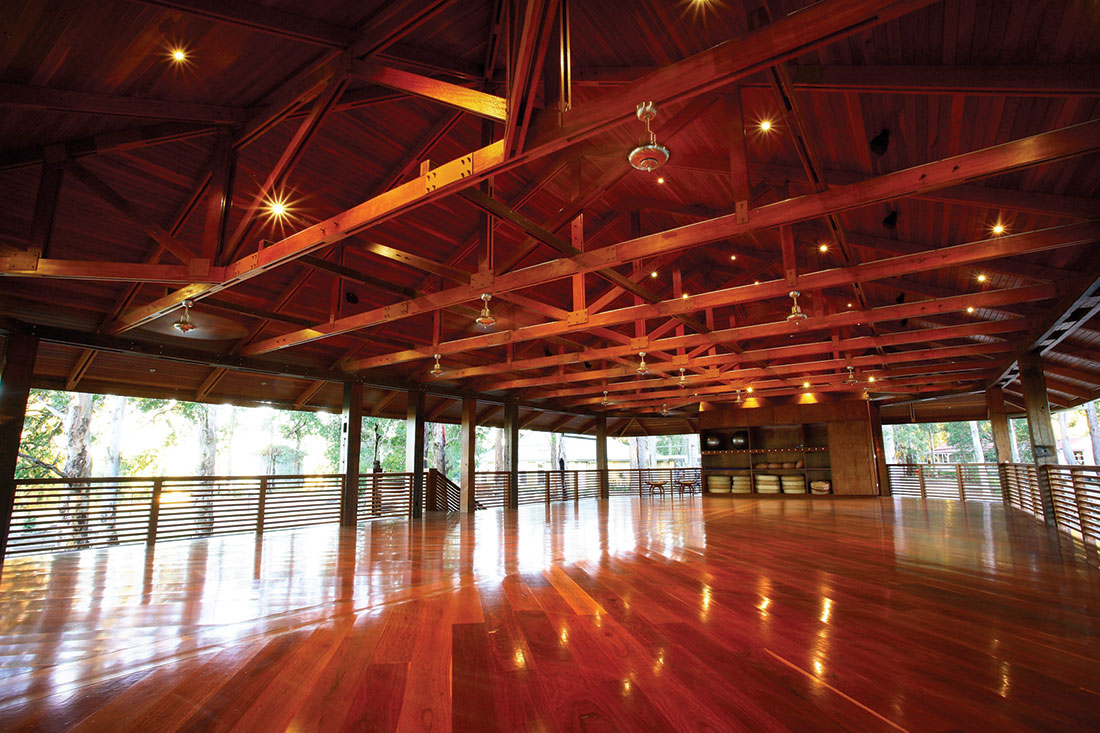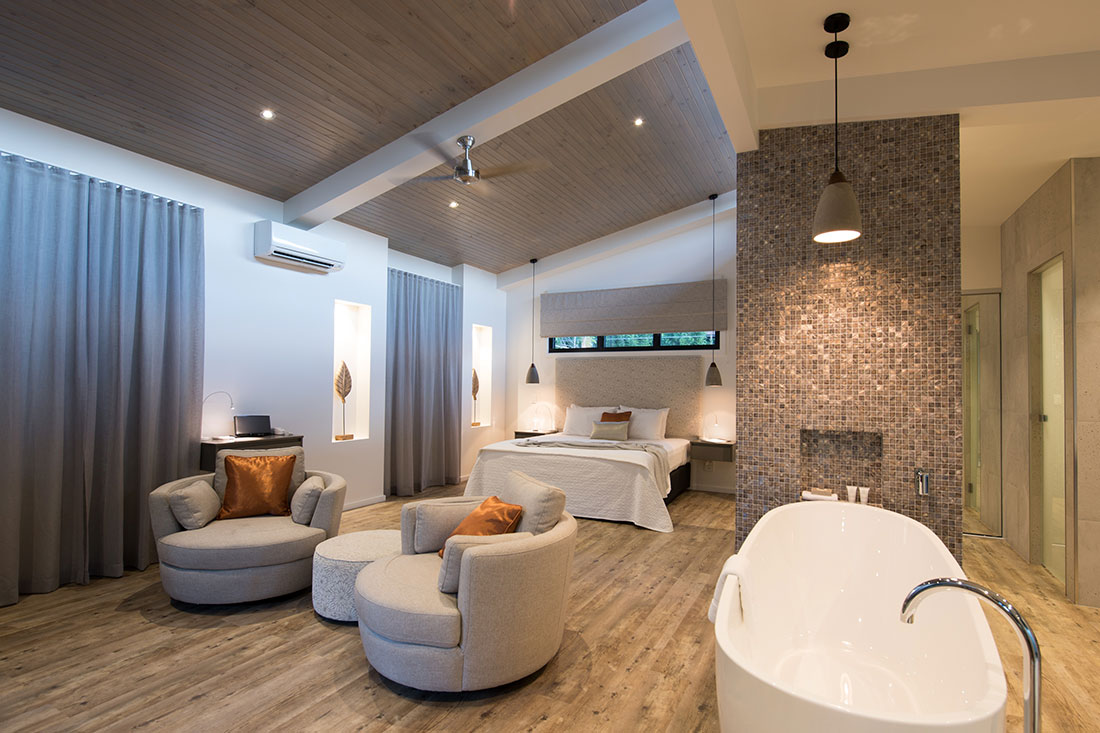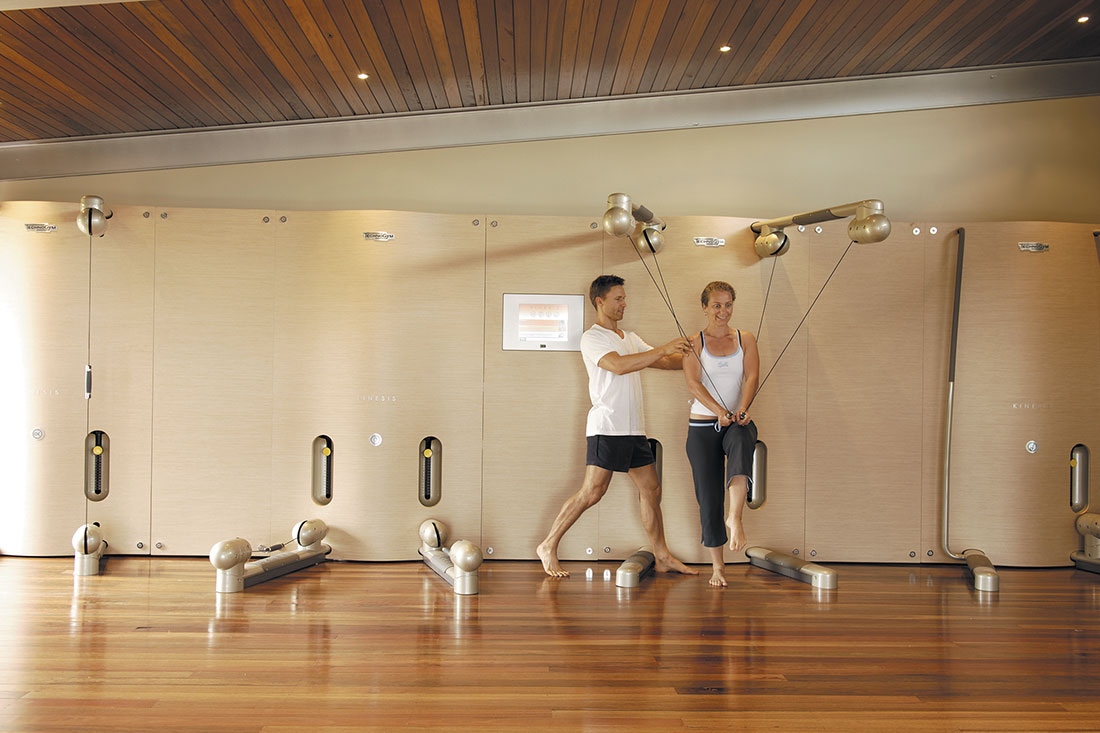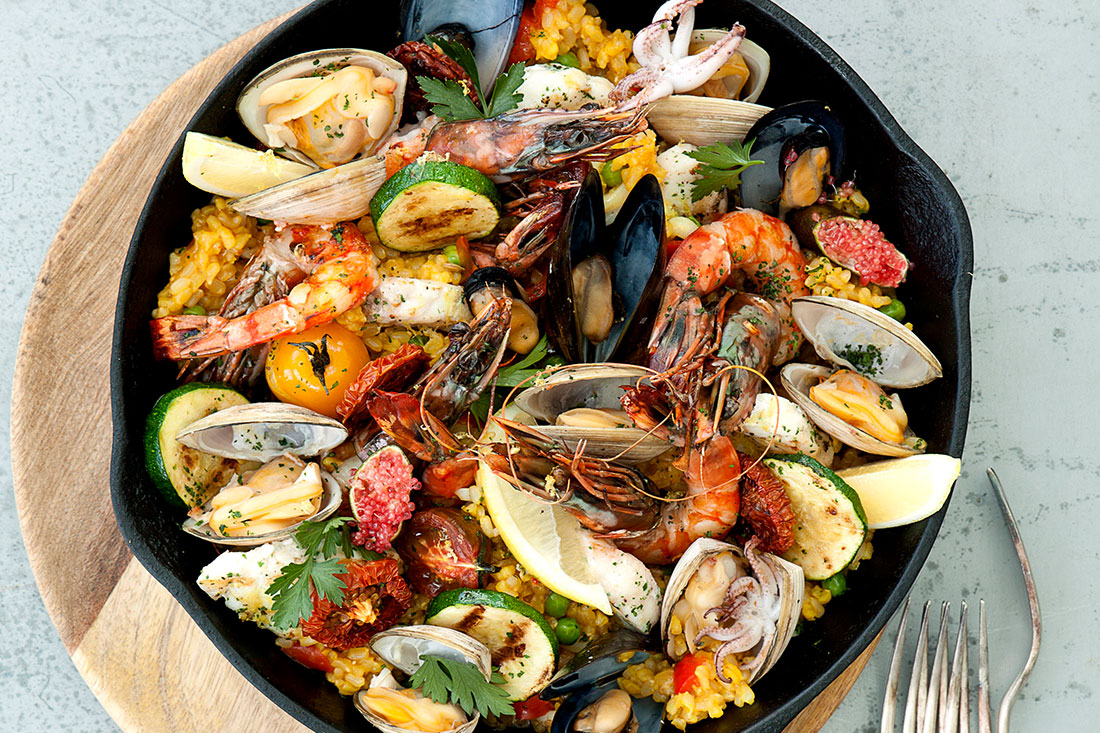 Located just about 30 minutes from Surfer's Paradise, Gwinganna Lifestyle Retreat is one of Australia's most luxurious retreat centers. Offering wellness packages of various themes from two to seven-night stays, this soothing sanctuary has something for everyone. In addition to their three-night yoga retreat, they offer additional wellness programs including Women's Discovery, Optimum Wellbeing 50 Plus, and the Gwinganna Detox.
Program: The three-night yoga retreat offered at Gwinganna explores Iyengar, Hatha, and Yin yoga over the course of three days. The package includes three night's accommodation, one 80-minute massage, organic meals, snacks, drinks, daily yoga practice, access to all facilities, and transfers from the Gold Coast Airport at set times.
What We Love: Gwinganna Lifestyle Retreat makes a conscious effort to minimize its impact on the local environment. They offer environmental walks with resident John Palmer, botanist and social ecologist, to encourage guests to be mindful of the trace they leave on the environment.
Cost: The three-night yoga retreat starts at $1565 per person (double occupancy). Single occupancy packages start at $1600.
192 Syndicate Rd, Tallebudgera Valley, Queensland, Australia 4228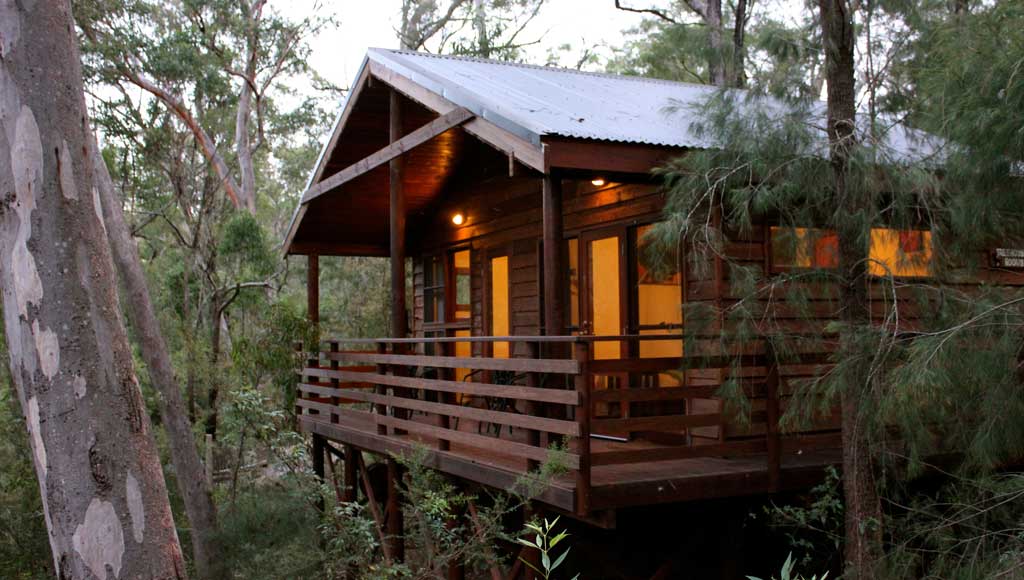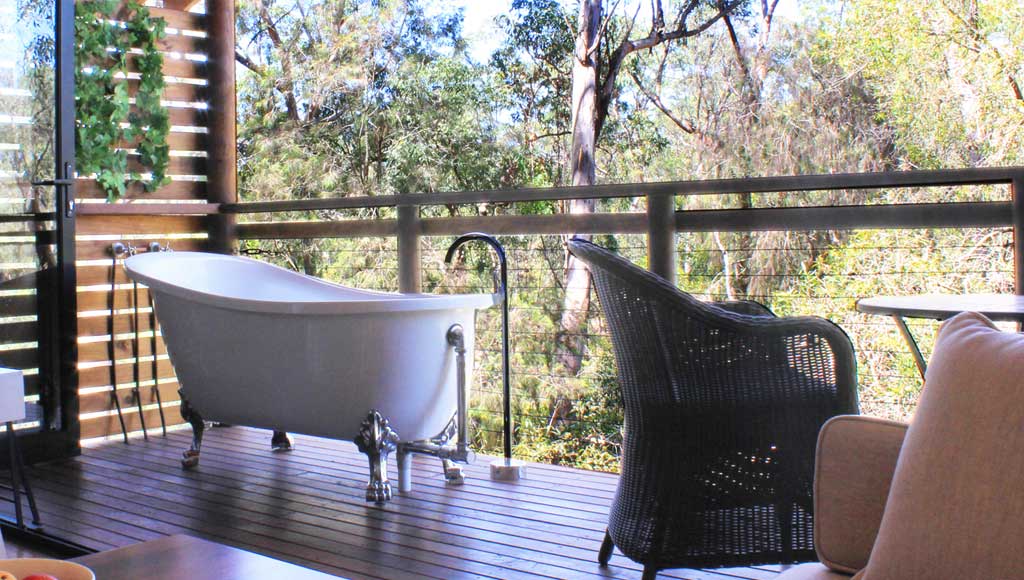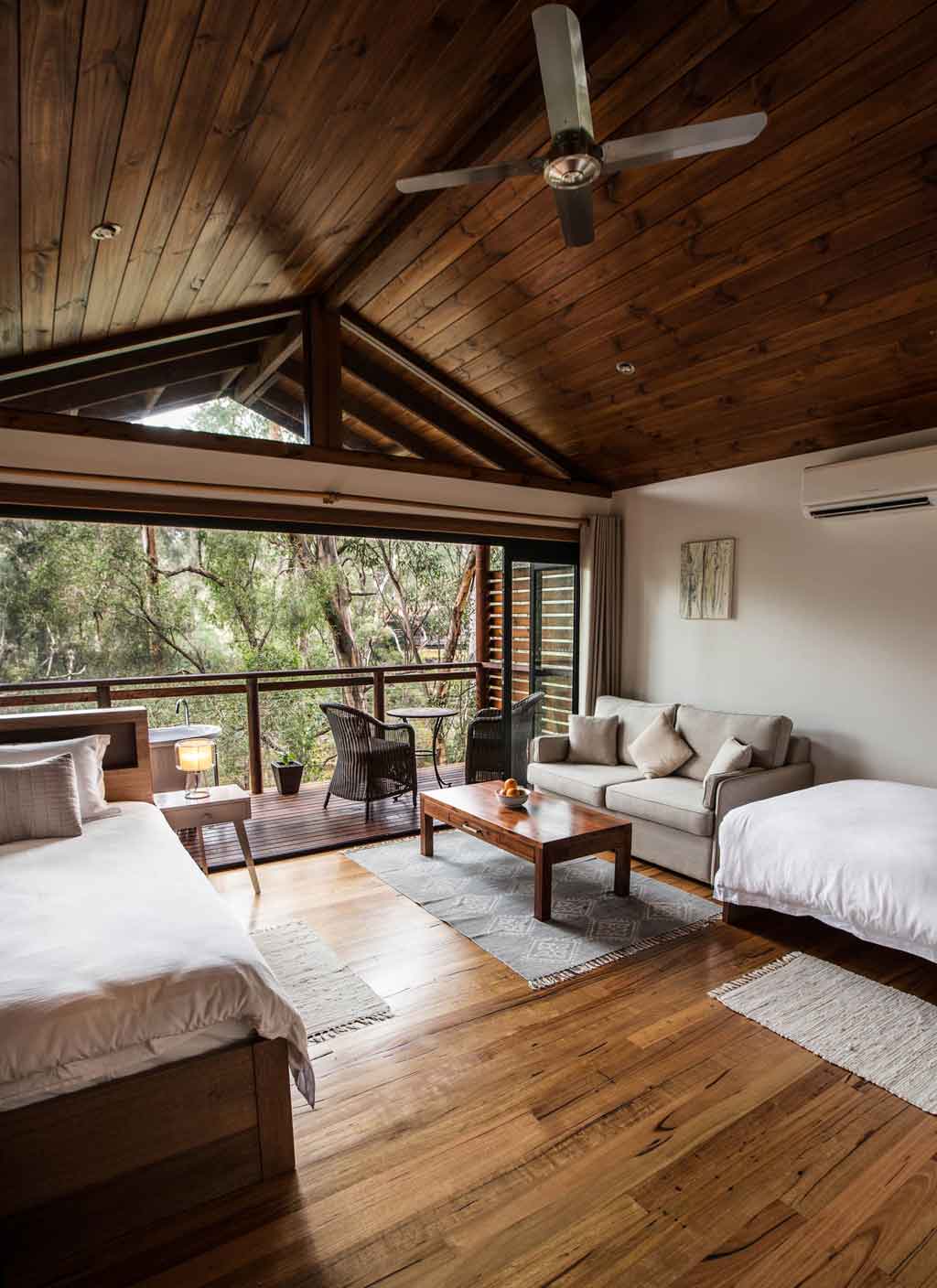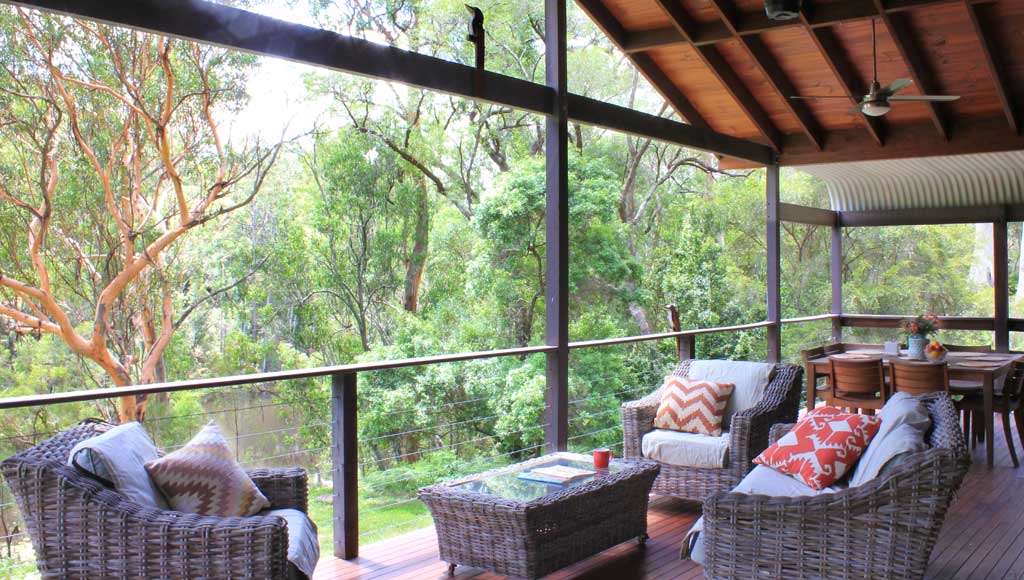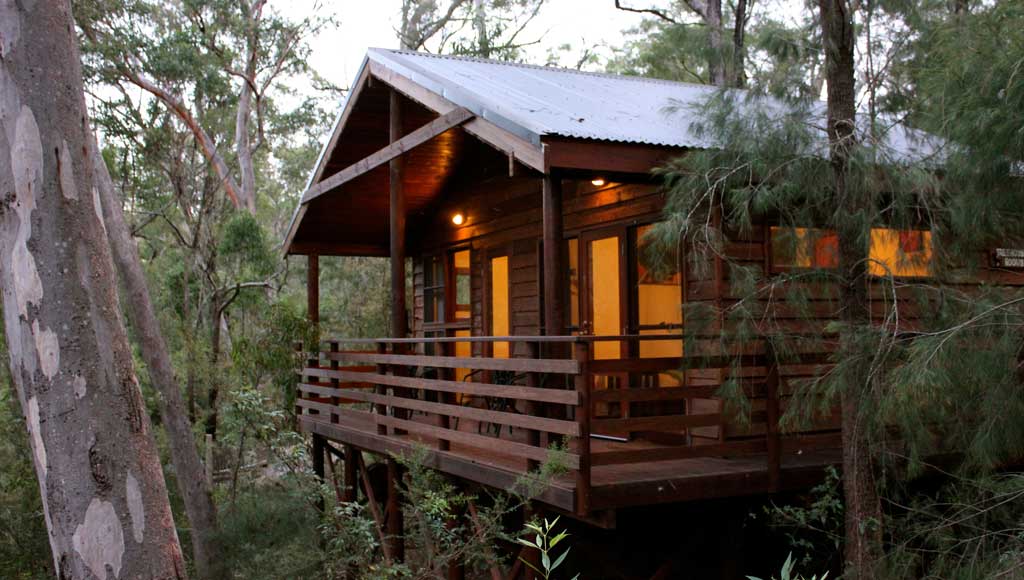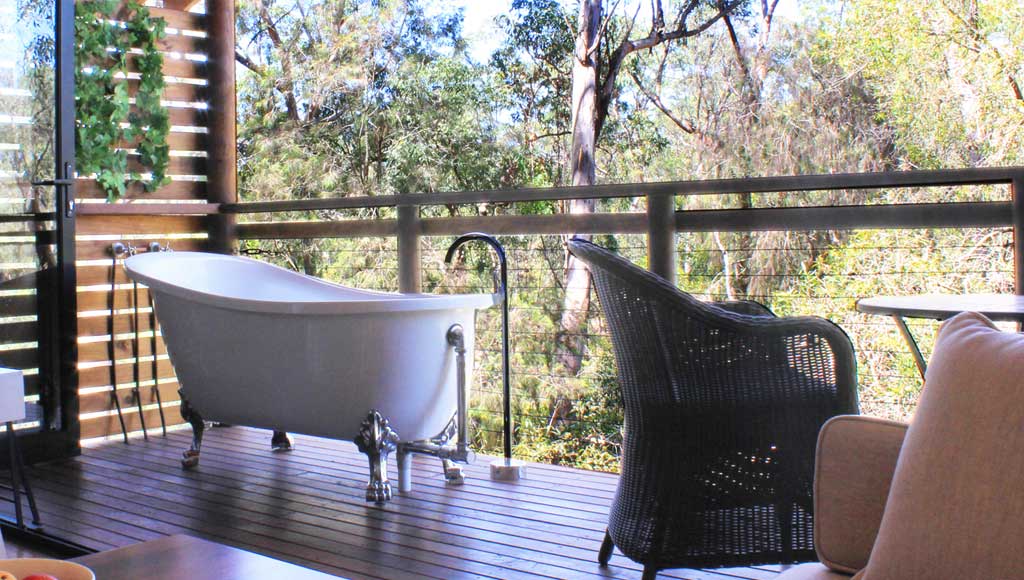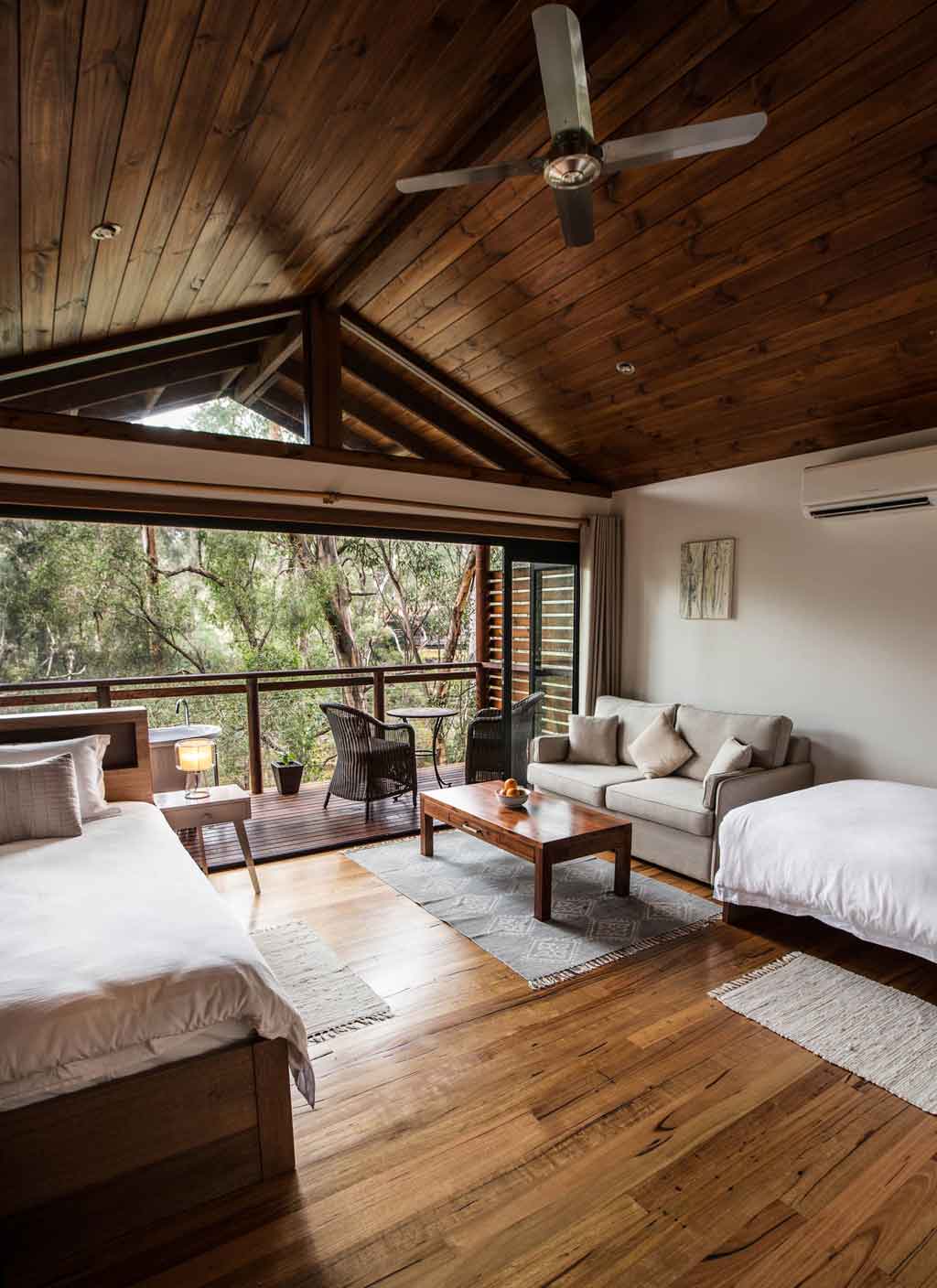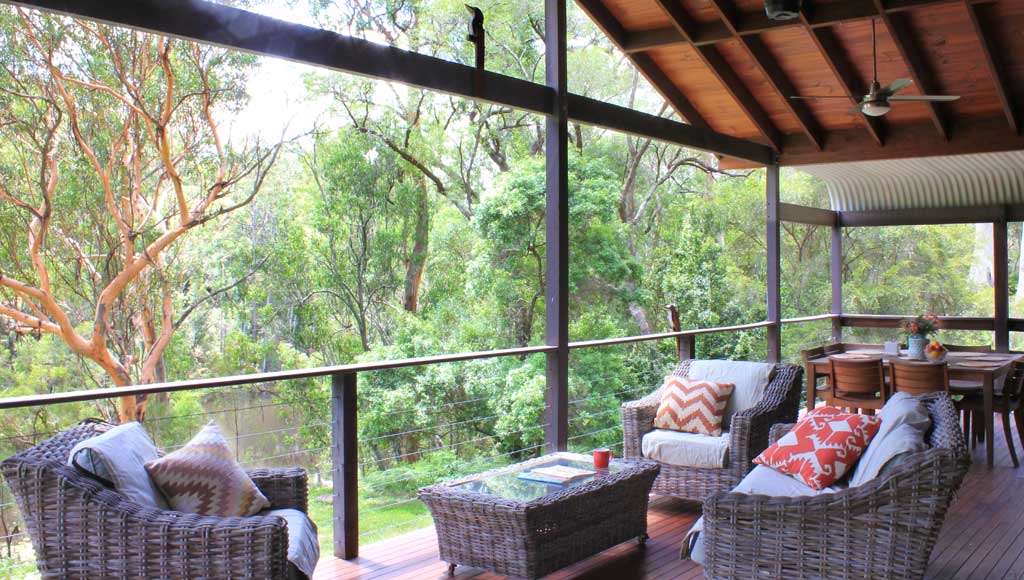 Just 45 minutes outside of Sydney, Billabong Retreat is a lush green sanctuary offering numerous wellness programs for guests to consider. Retreats are centered around a range of themes, including yoga, mindfulness, stress management, cleansing, and rejuvenation. Programs have frequent start dates, making these offerings convenient and accessible.
Program: Two yoga-centered retreats are available: 'Yoga Essentials' and 'Deeper Yoga'. 'Yoga Essentials' is offered every four weeks, either Sunday to Wednesday or Friday to Sunday. The program includes accommodation, linen, towels, daily workshops, two daily yoga classes, evening meditations, organic meals, drinks, and snacks. Extra services, such as private yoga sessions and holistic spa treatments, are available as add-ons.
What We Love: The 'Yoga Essentials' program is just two or three nights in length (depending on if you choose a Sunday or Friday start); as such, it's perfect for those who yearn for (or can only accommodate) a short yoga getaway. Plus, it's easily accessible given its close proximity to Sydney.
Cost: The two-night 'Yoga Essentials' retreat starts at $500; for the three-night option that starts on Sundays, the rate starts at $750.
41 McClymonts Road, Maraylya, NSW 2765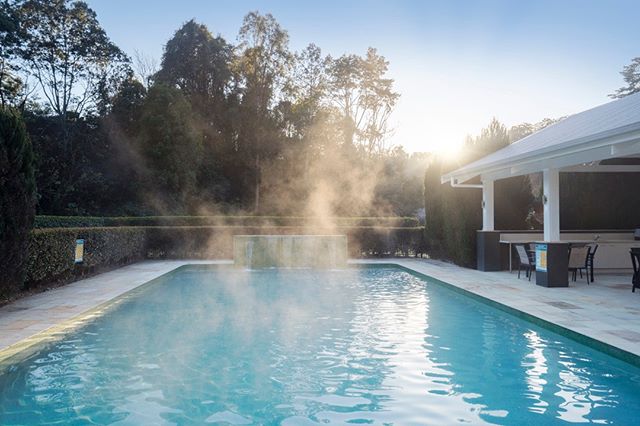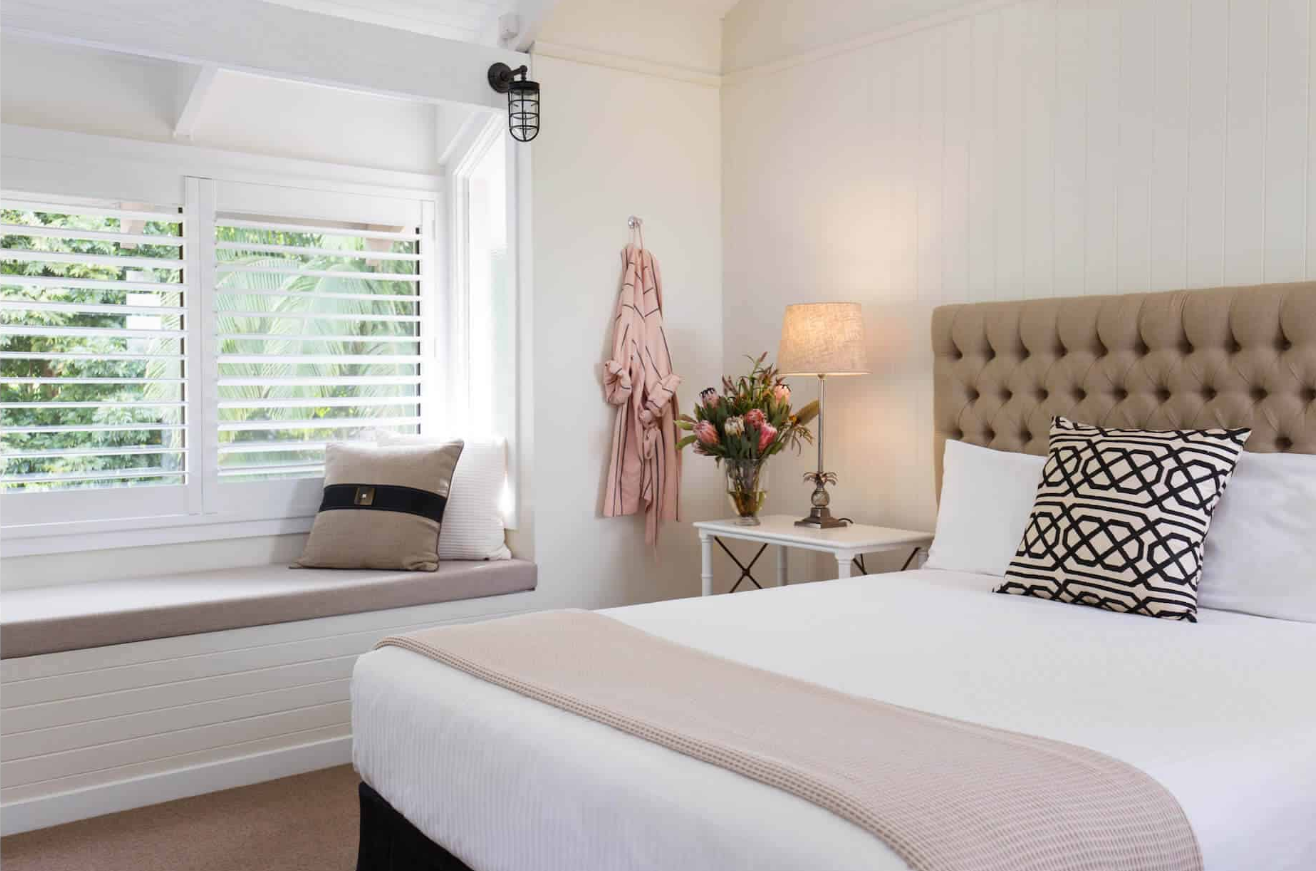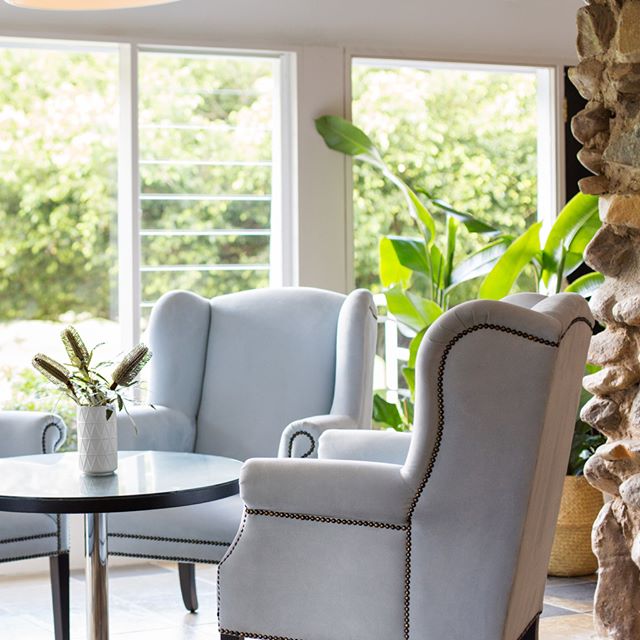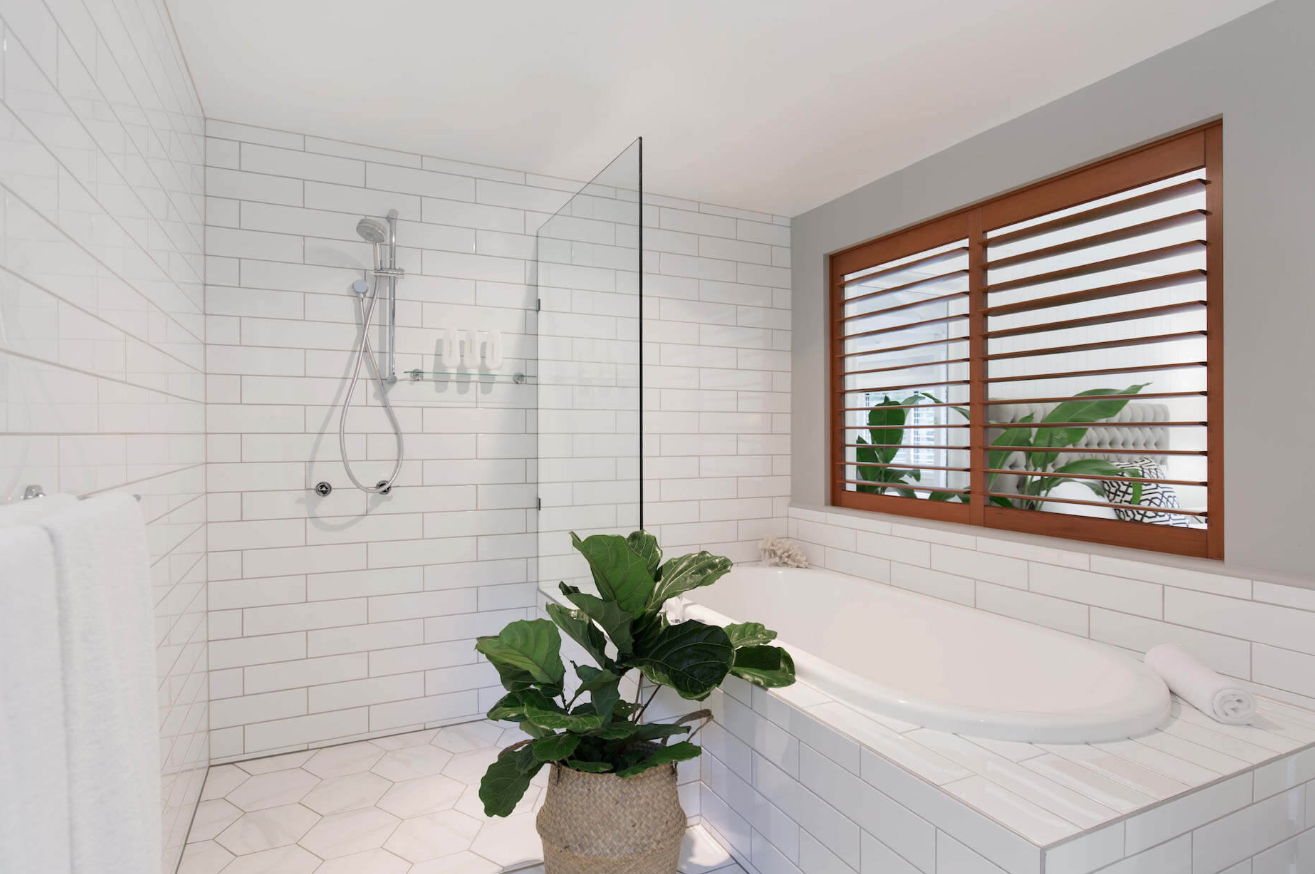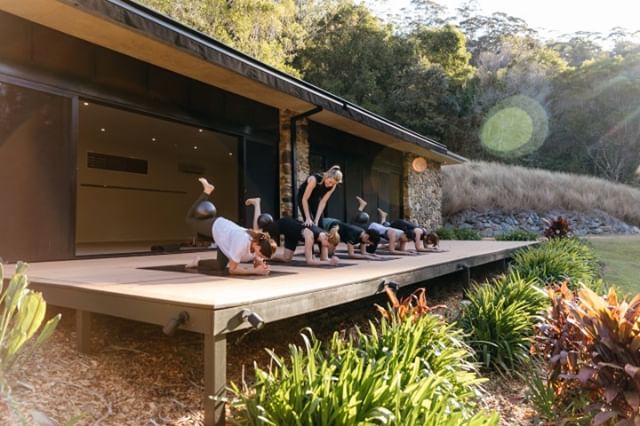 67798257_940416289644413_8872928975015630247_n
62248919_145479983224247_8934111616748614850_n
69631663_953738711646216_4646356139971919677_n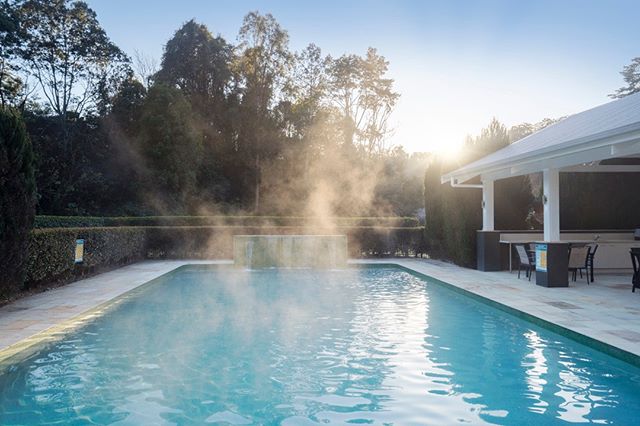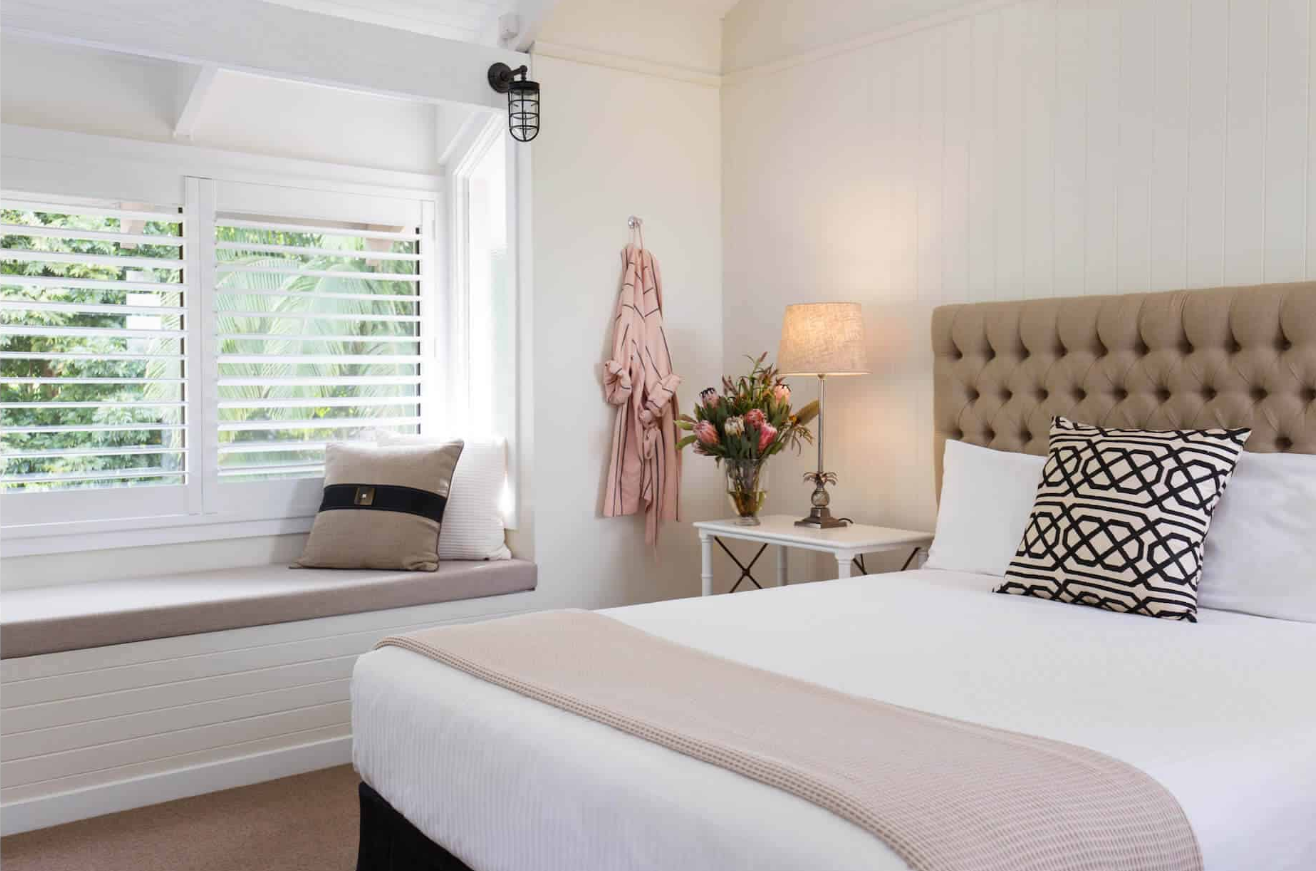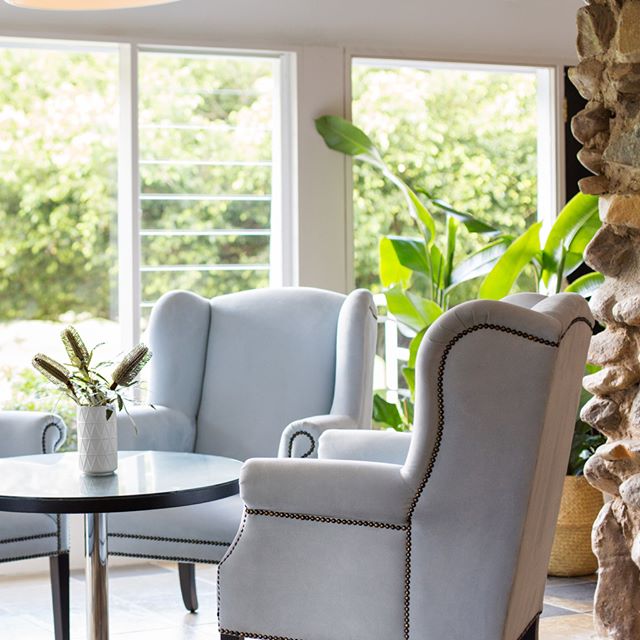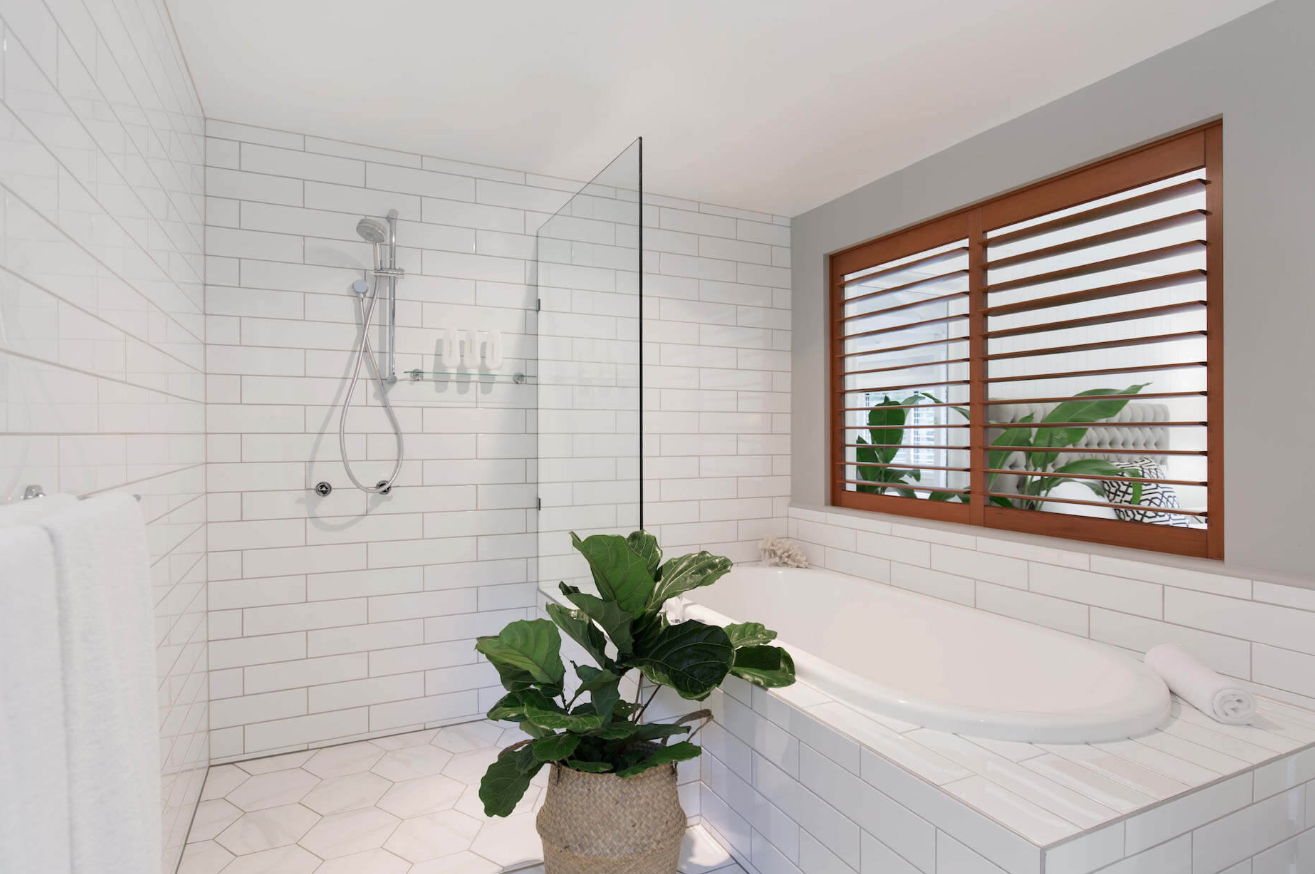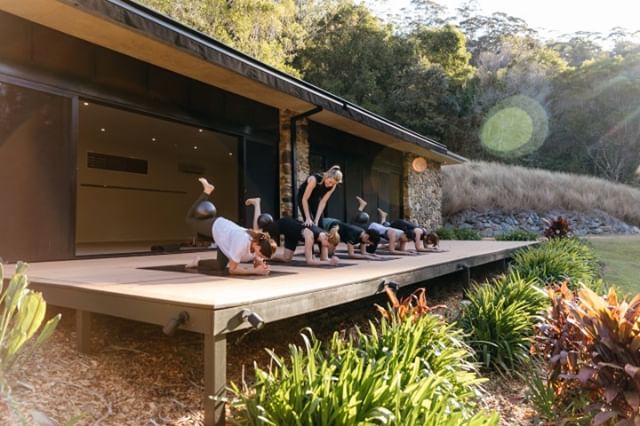 Surrounded by the sounds and sights of the rainforest, Eden Health Retreat is a soothing sanctuary in the Currumbin Valley of the Gold Coast Hinterland. Rest in a stunning lodge by night and explore the property's incredible facilities and offerings by day. Offering a fitness centre, steam room, bush walking track, outdoor spa, labyrinth, sauna, and much more, this retreat center offers all-inclusive escapes from your everyday.
Program: Eden Health Retreat offers six-night health retreat packages that run Sunday to Saturday. This package includes accommodation, buffet meals, afternoon tea, use of all facilities, group activities include yoga and cardio classes, meditation, additional activities and classes, and $400 of therapy vouchers.
What We Love: This retreat is comprehensive, including activities to soothe both yin and yang aspects of being. Enjoy upbeat cardio classes and bush walks as well as more soothing experiences such as yoga, healing treatments, and time spent in the sauna and salt water pool.
Cost: The six-night package starts at $3350 per person for single occupancy and $3050 per person for double occupancy.
1815 Currumbin Creek Road, Currumbin Valley, Queensland 4223, Australia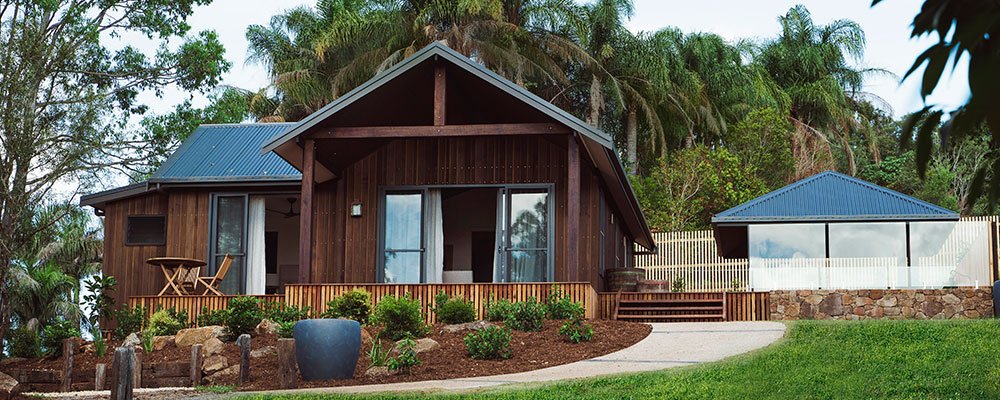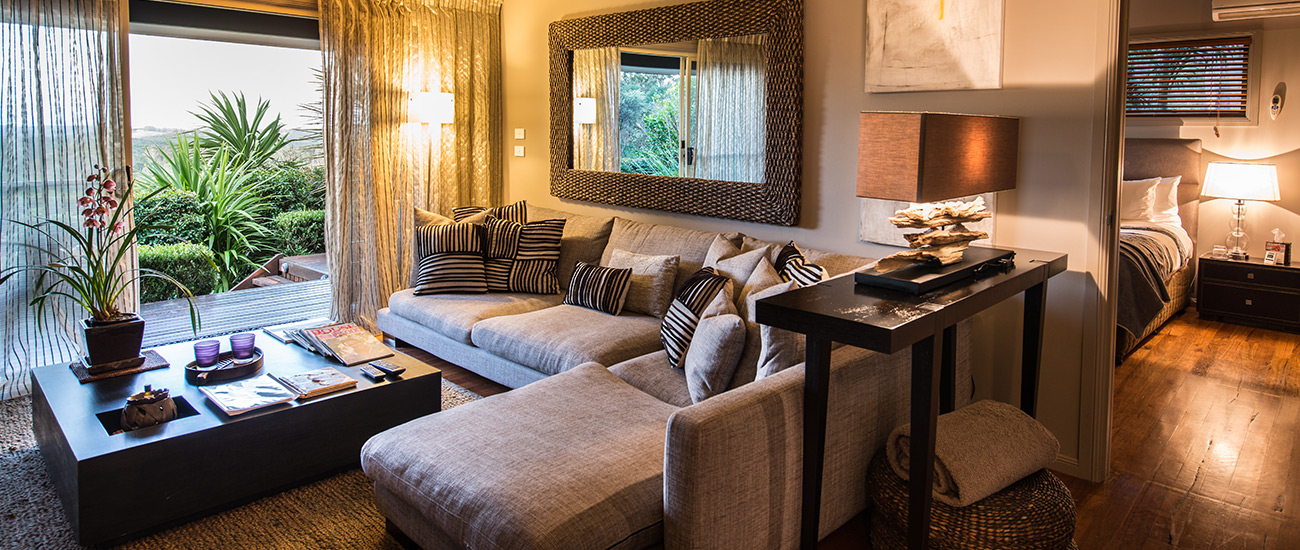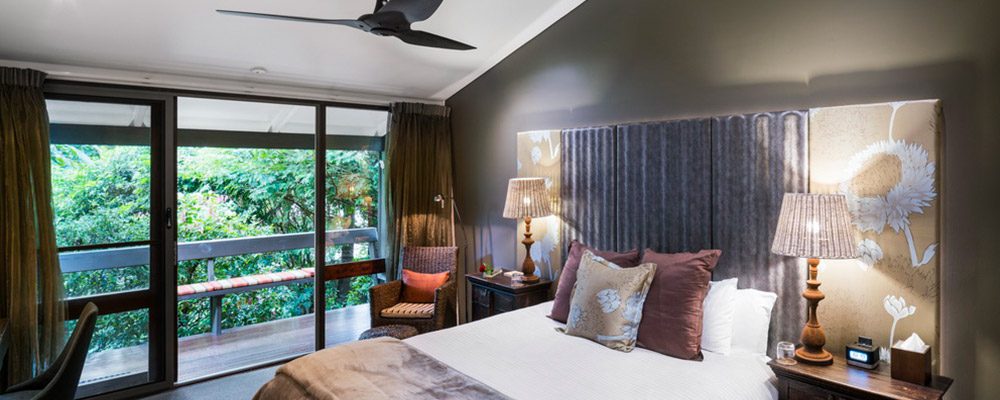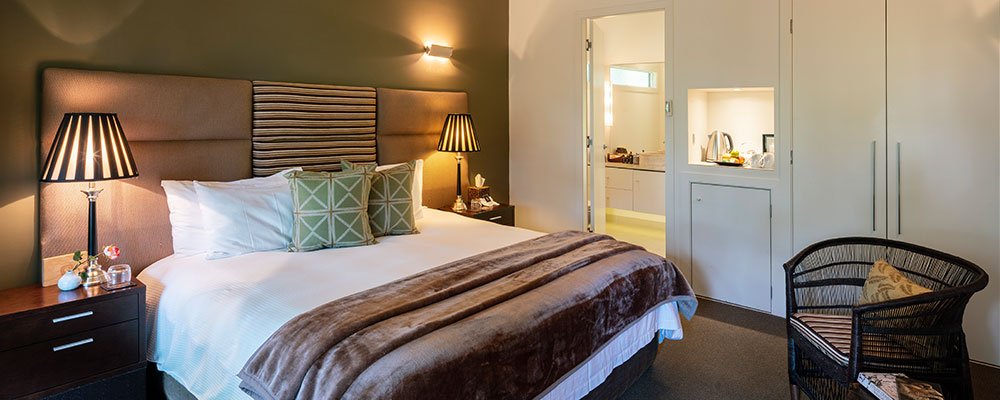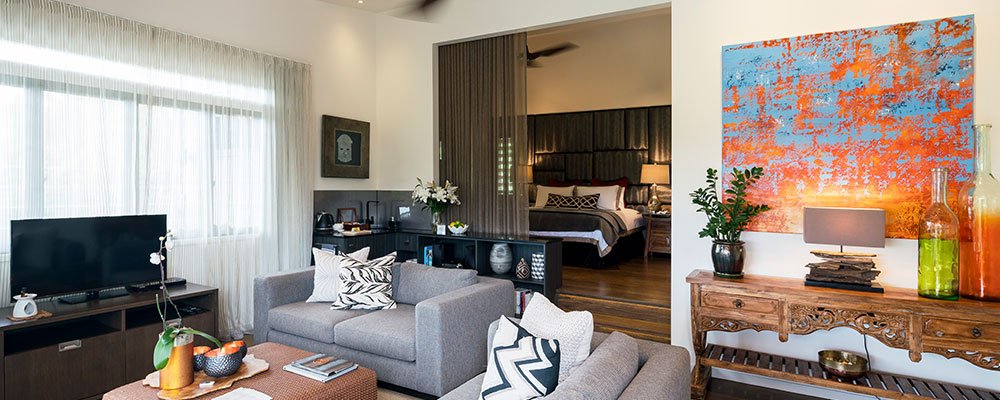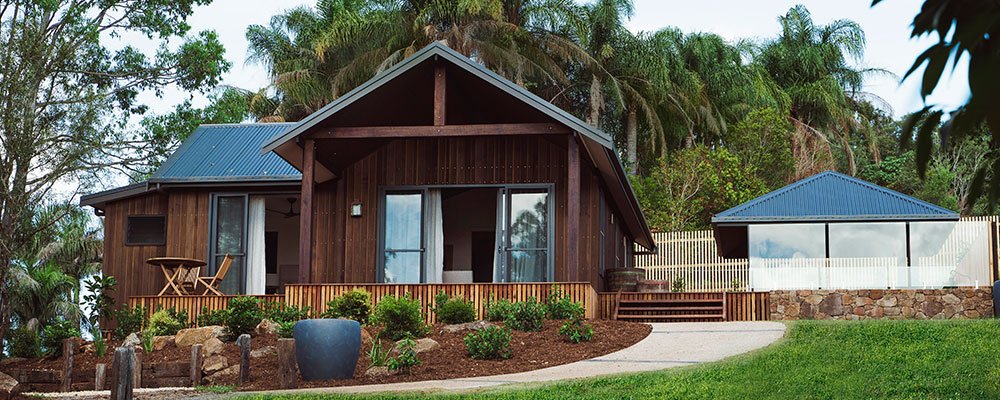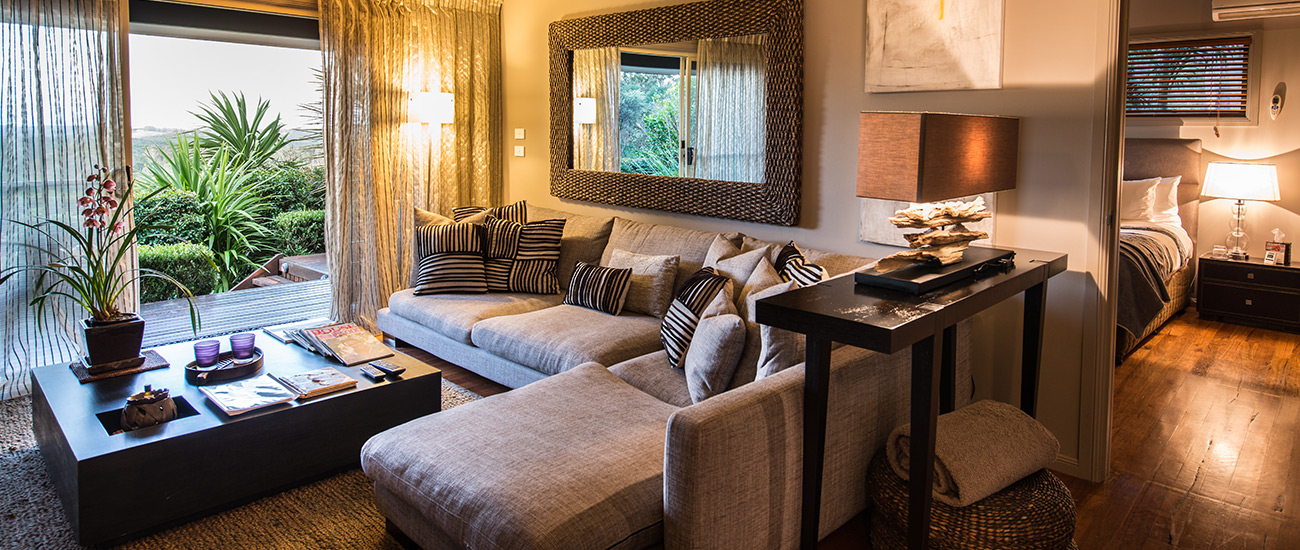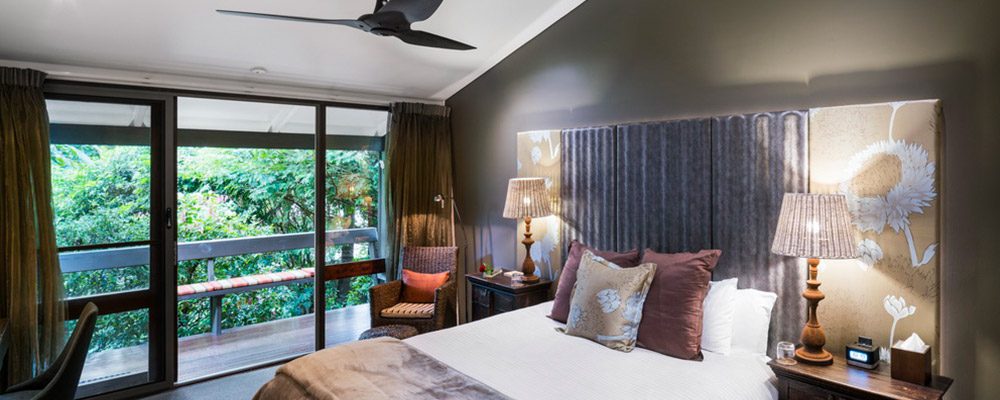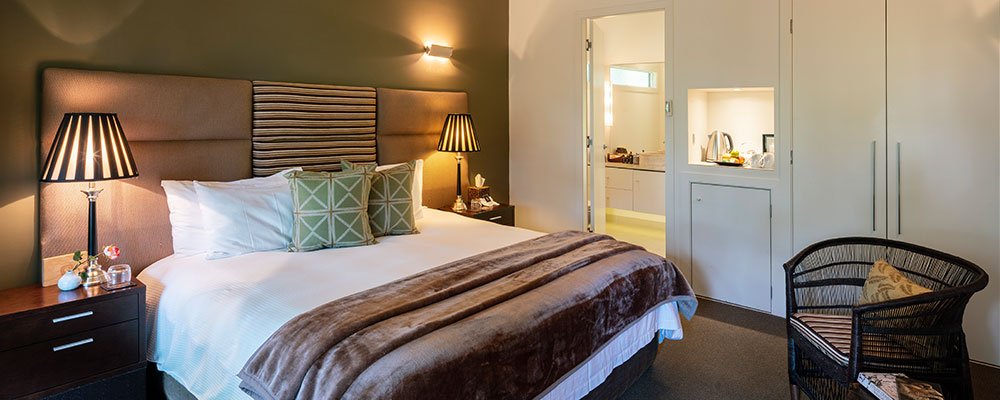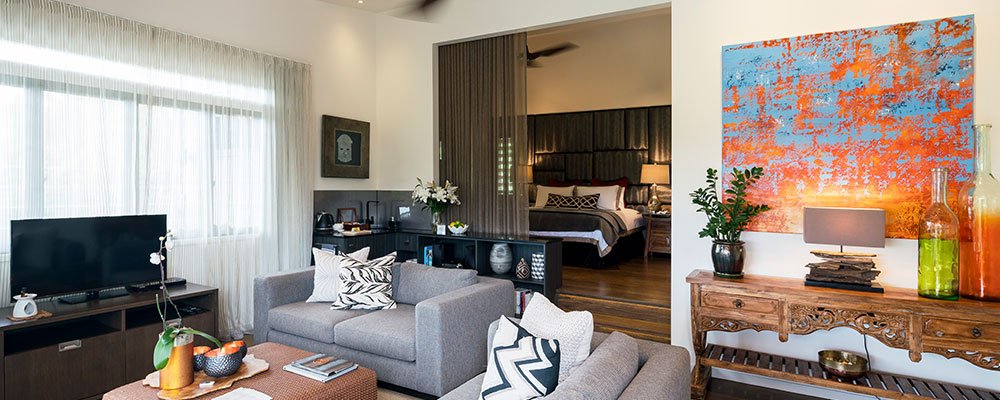 Gaia Retreat and Spa is undoubtedly one of the most luxurious wellness escapes in Australia. Founded by a team of people including Olivia Newton-John, this wellness oasis is both day spa and overnight retreat center. From two-night to seven-night programs, this upscale retreat space has plenty of spa-infused yoga retreat offerings available to be indulged in.
Program: Whether you can stay for a weekend or a week, there is likely a program that will fit your schedule. For a shorter stay, the 'Renew Package' includes three night's accommodation, gourmet meals and snacks, one relaxation massage, a ½ hour wellness consultation, a daily 90-minute yoga class, use of facilities, additional activities, a gift on arrival, and airport transfers from Ballina or Coolangatta at pre-arranged times.
What We Love: The award winning Gaia Day Spa is a dream come true. With a heated salt water pool, sauna, and outdoor spa, this is the place to melt into. A range of nourishing treatments can be added onto your retreat package, from energetic healing to acupuncture to astrology and tarot.
Cost: The 'Renew Package' starts at $2095 for single occupancy and $3360 for double occupancy.
933 Fernleigh Rd, Brooklet NSW 2479, Australia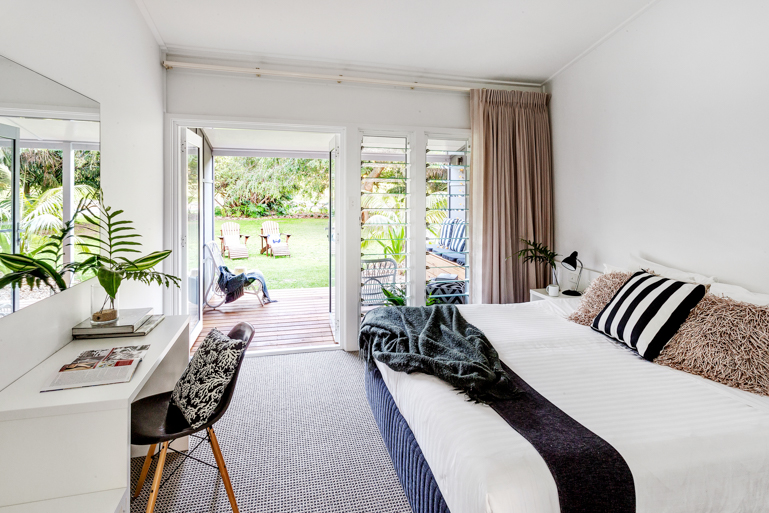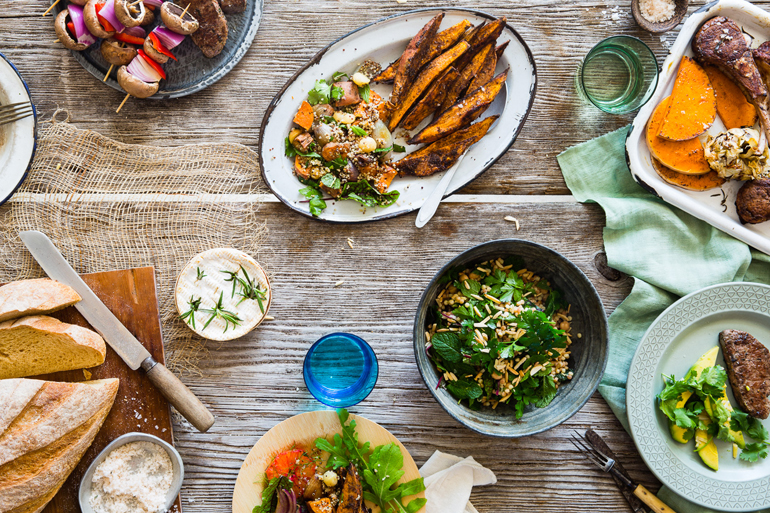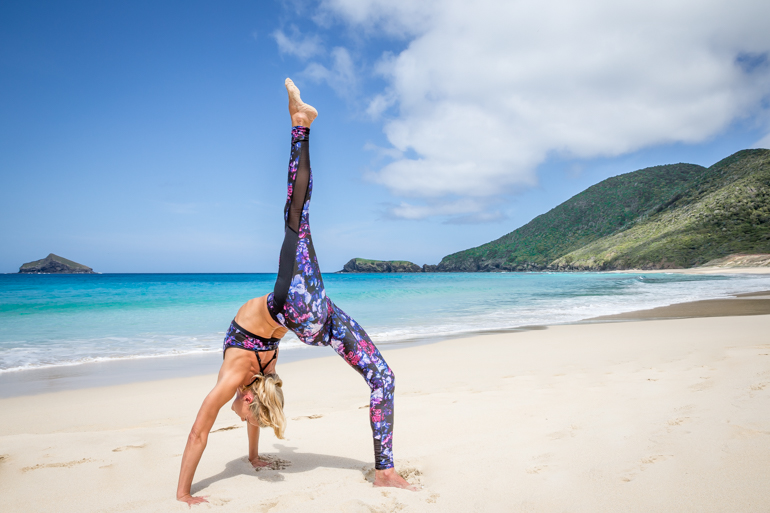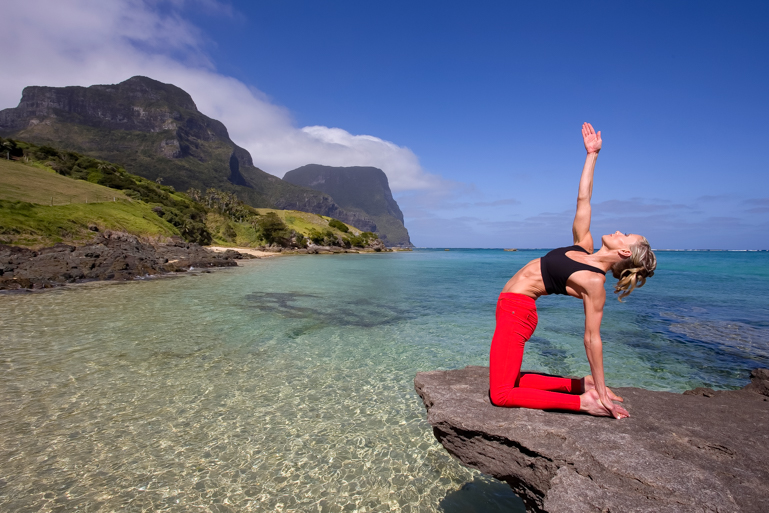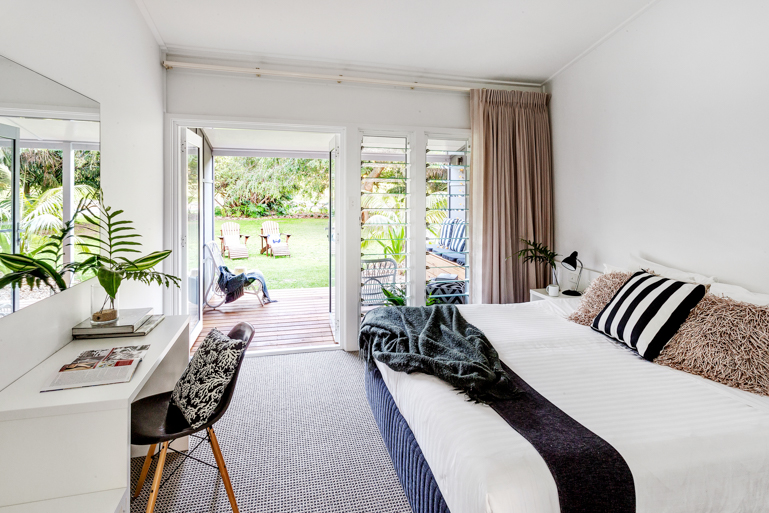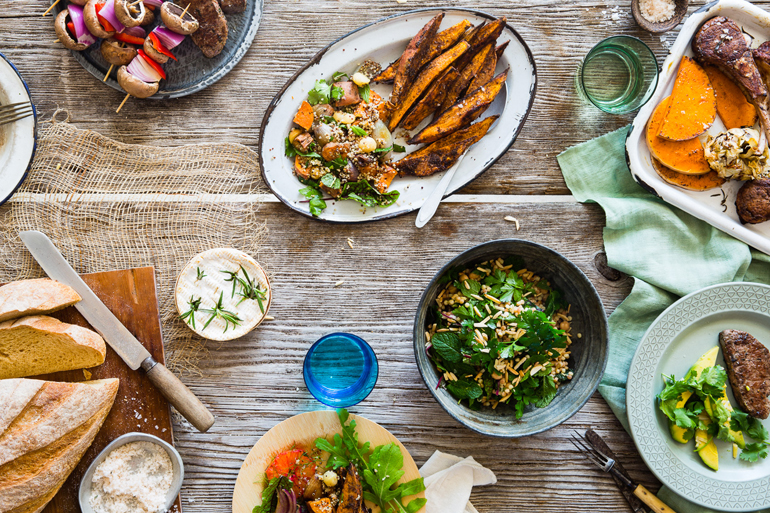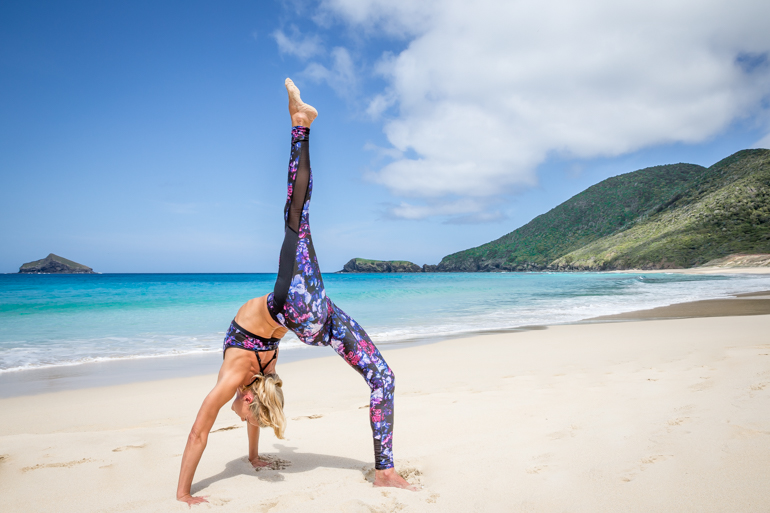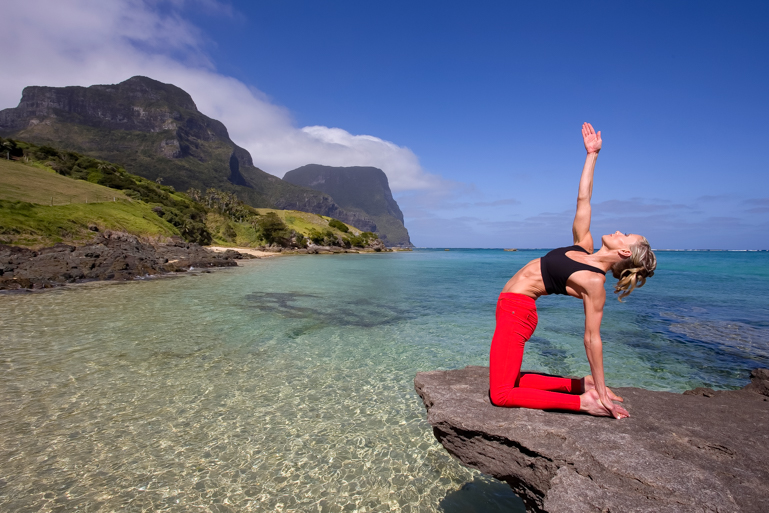 This beautiful property is situated on the island of our dreams – Lord Howe Island, off the eastern edge of mainland Australia. This picture-perfect place on earth offers plenty to explore, making Pinetrees Lodge a must-consider for a luxury getaway in Australia. They offer a range of packages, from wellness weeks to walking and photography packages. You can also book by the night and build your own stay.
Program: Wellness Weeks with Charlotte Dodson are offered several times per year. These packages include six night's accommodation, two daily yoga sessions (Monday to Friday), one group 'adventure fitness' session daily (Monday to Friday), three cooking classes, meals, afternoon teas, use of facilities, and airport transfers. Spa treatments can be booked separately.
What We Love: This stunning island offers a range of settings to inspire your retreat. From sandy beaches and crystal clear waters to biodiverse subtropical forests, the nature here is incredible. By way of the classes offered on-site, paired with the lush surrounding environs, this retreat is deeply restorative and down-to-earth.
Cost: In 2019, Wellness Weeks start at $2916 per person; for 2020, the retreat is priced starting at $3048 per person.
1 Lagoon Rd, Lord Howe Island, NSW 2898, Australia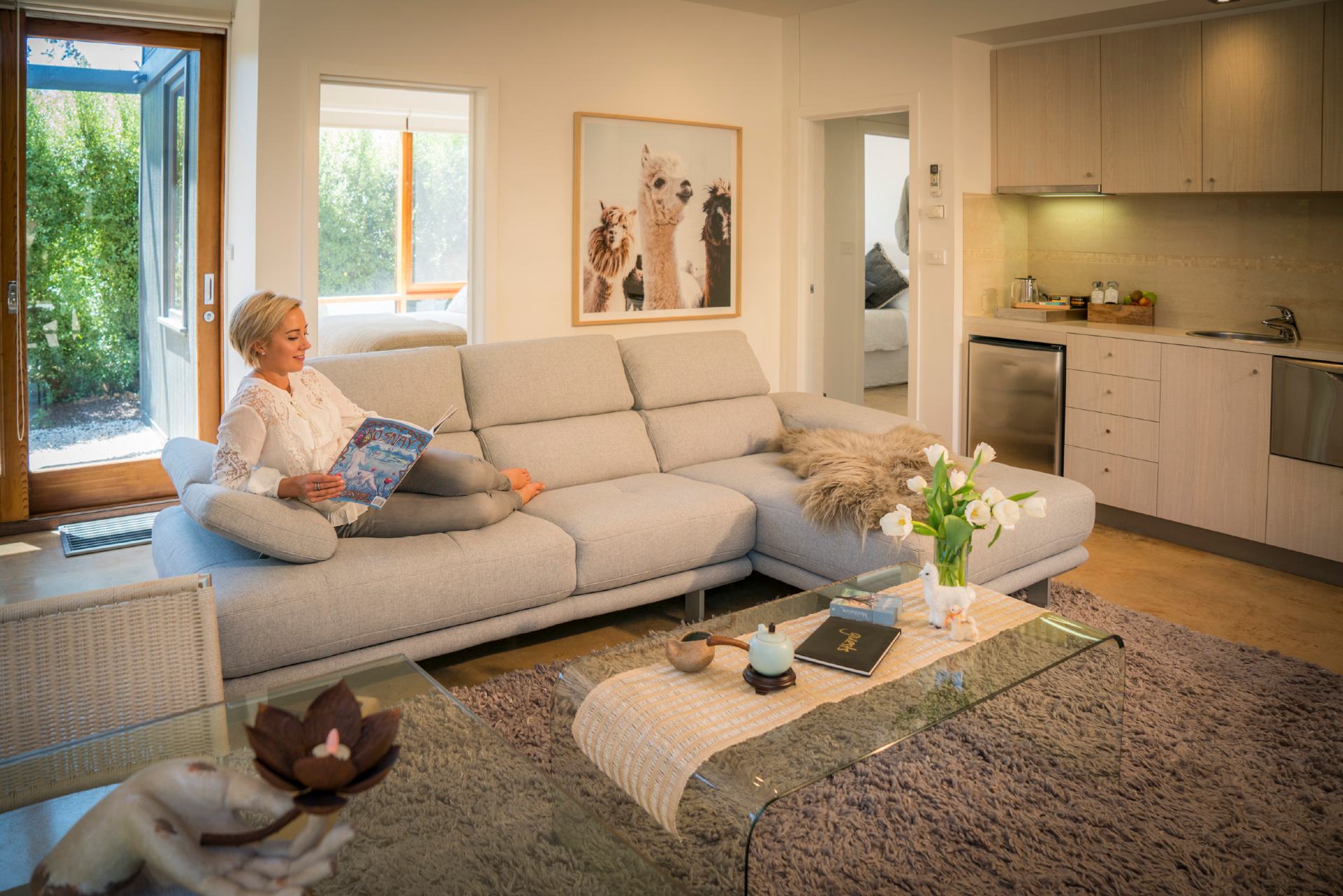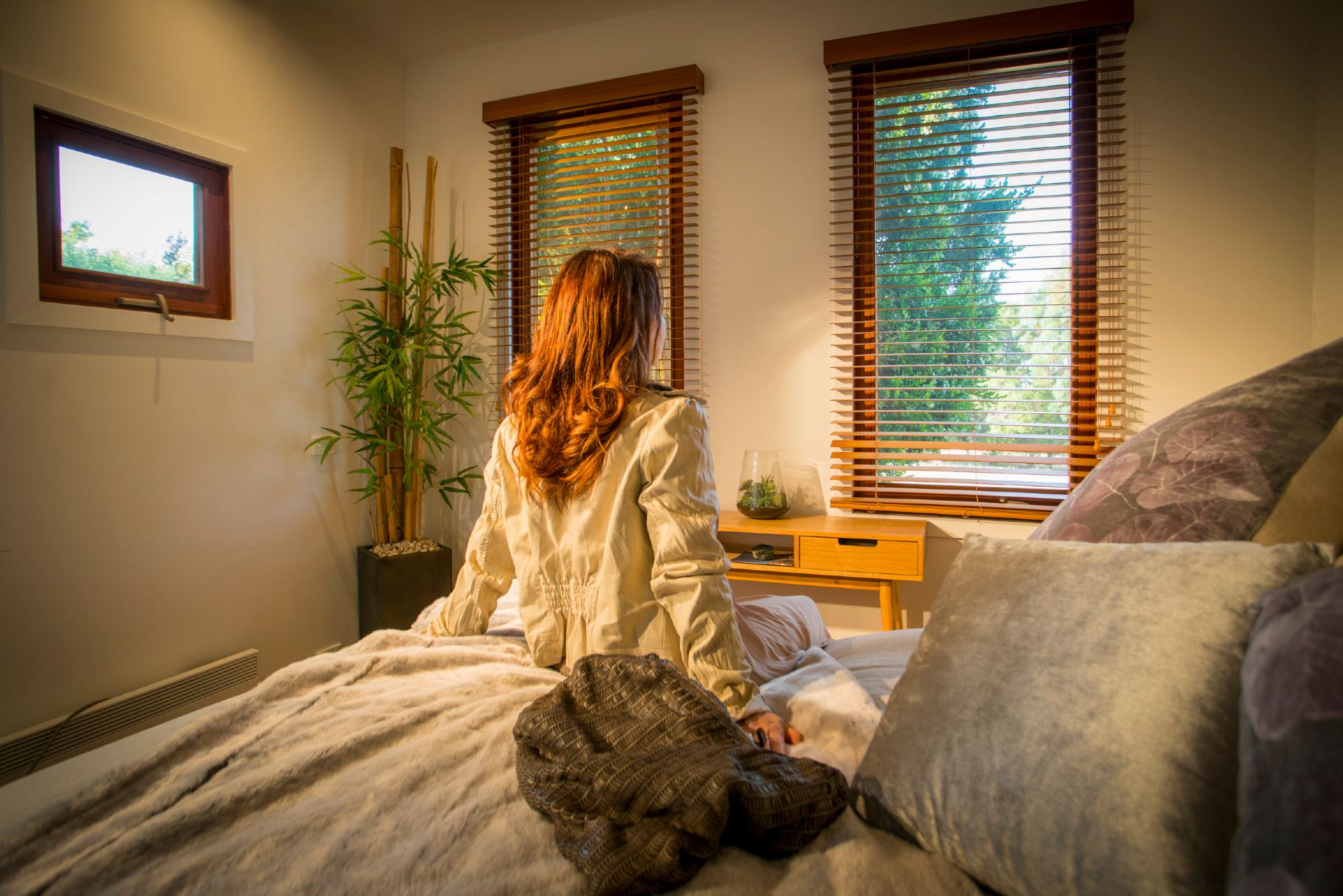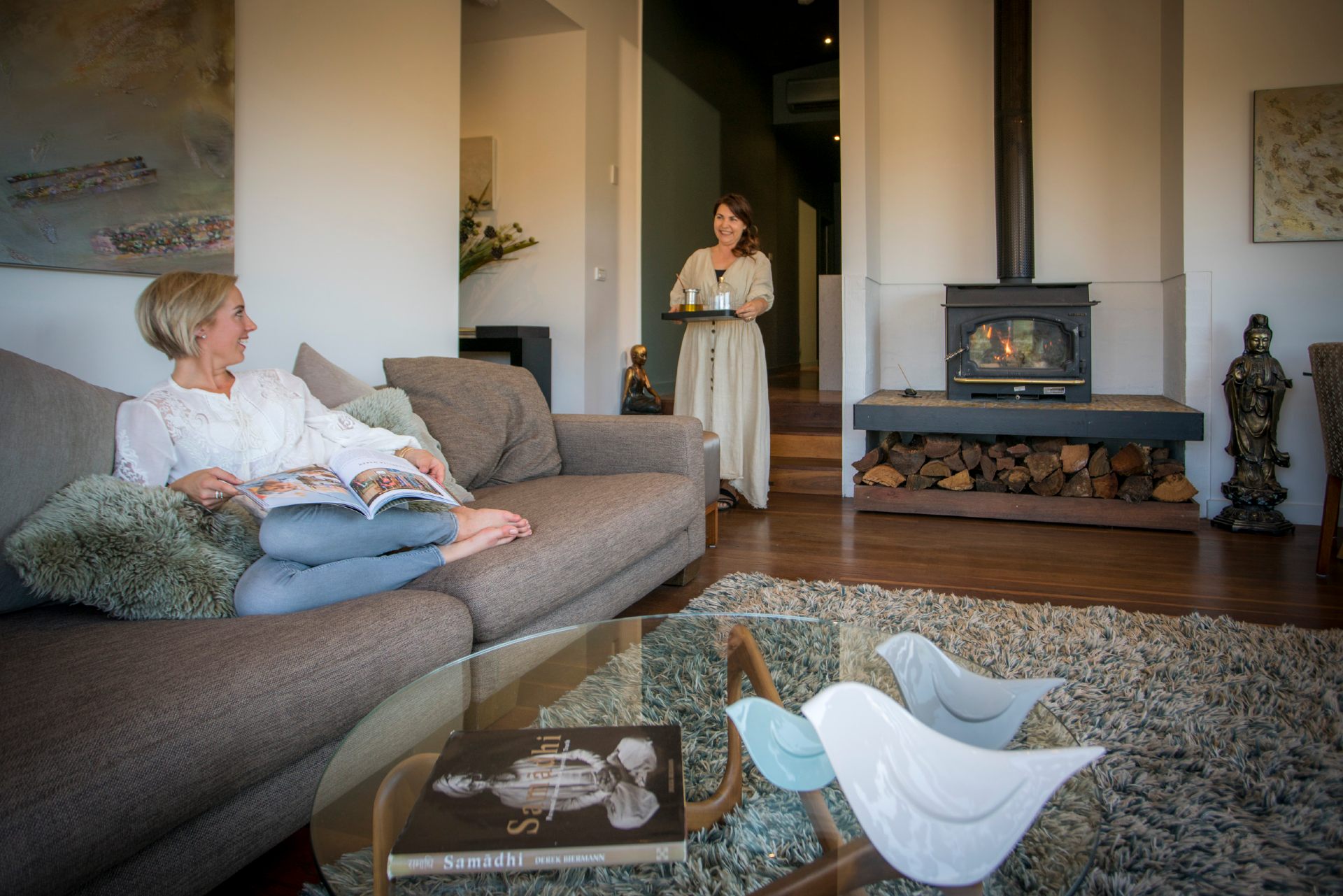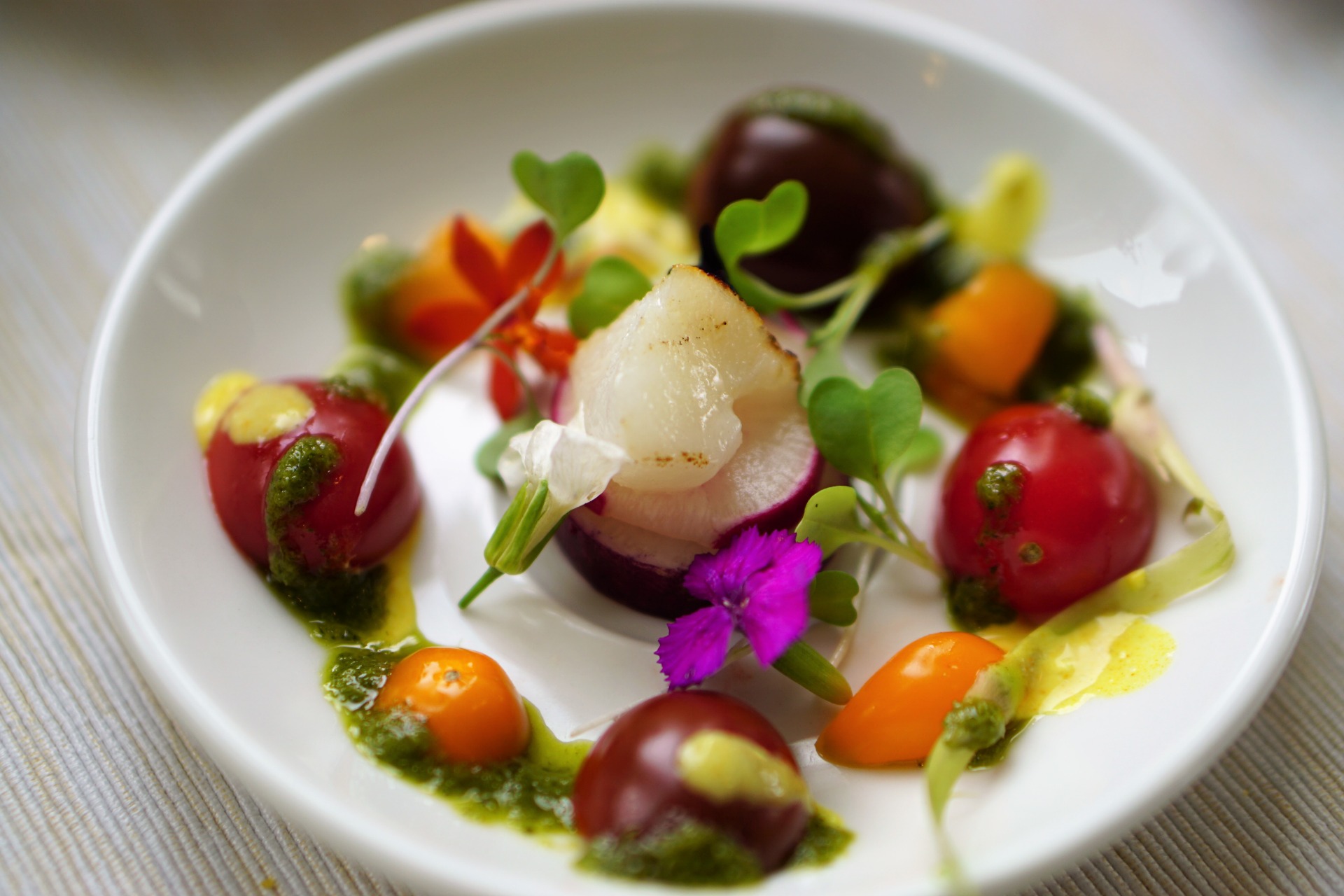 augustine-fou-622745-unsplash-1920x1280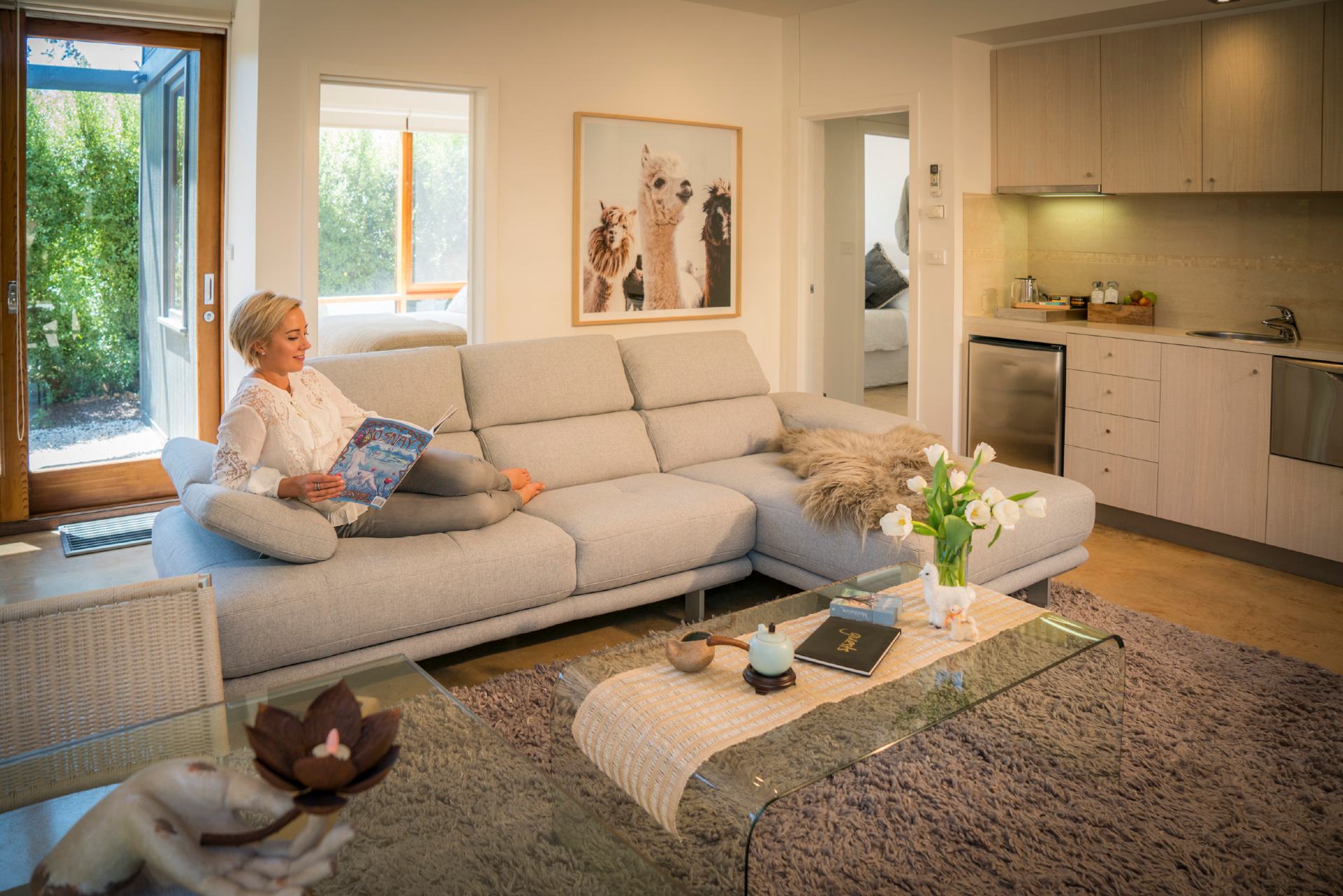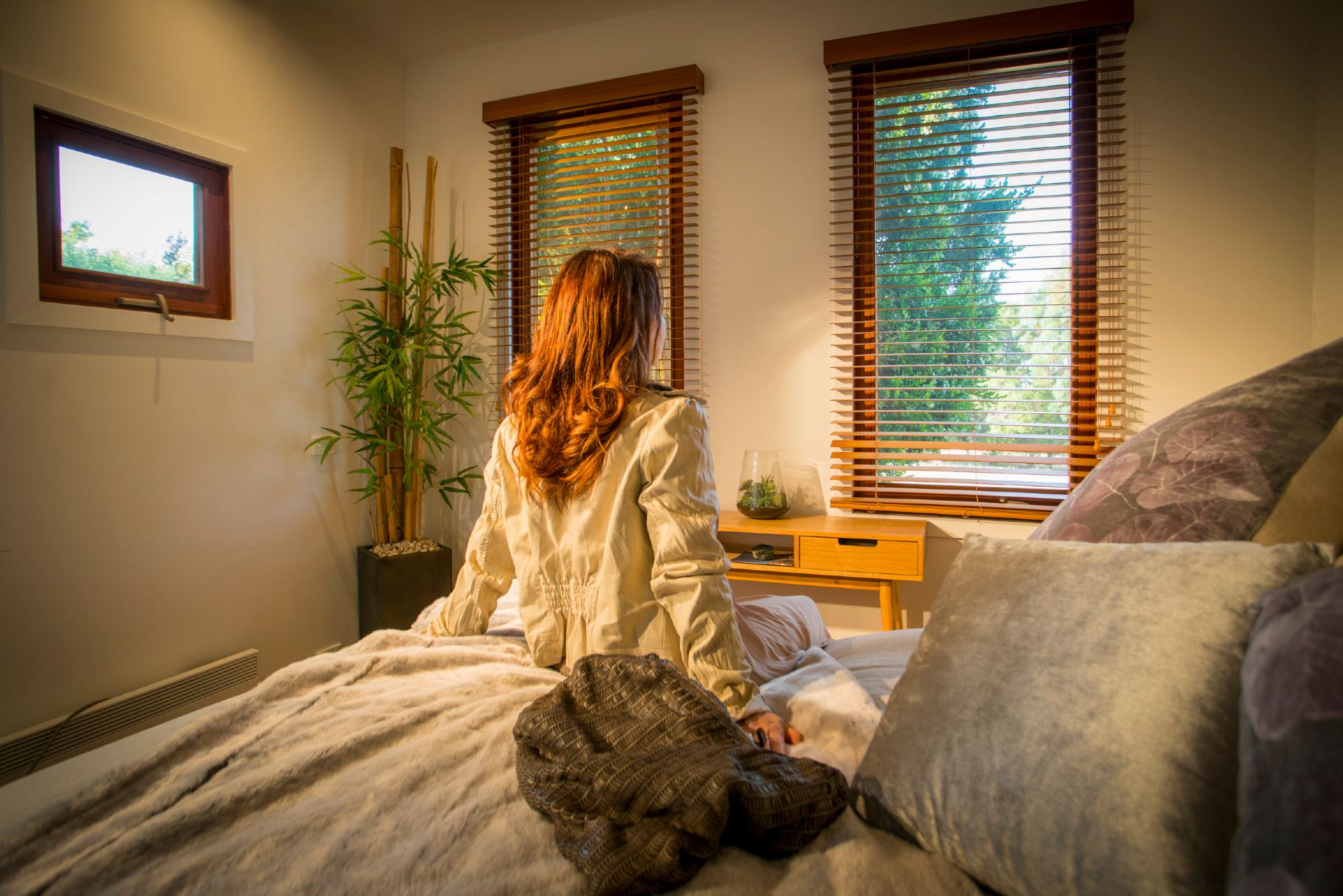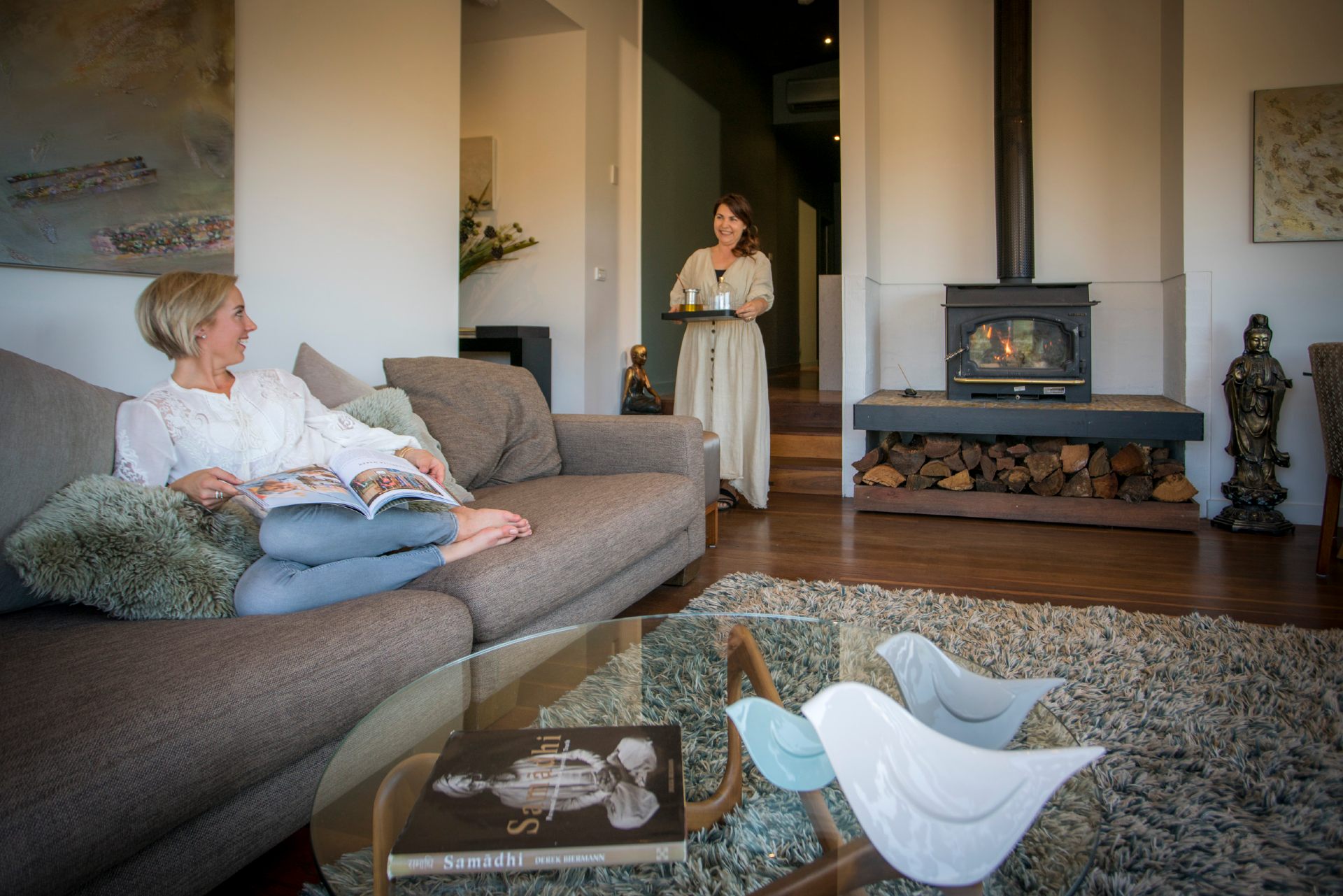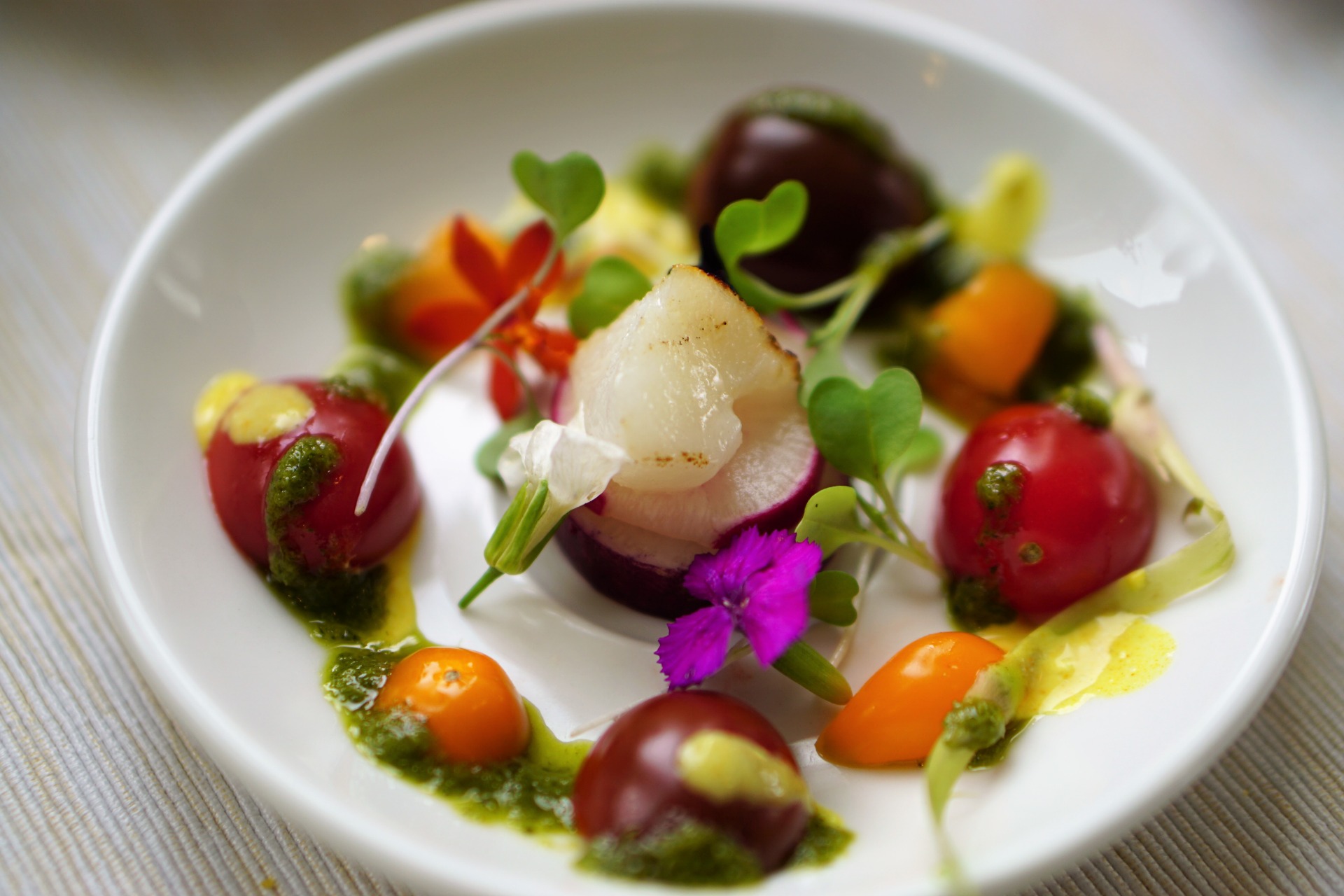 Samadhi Retreat is nestled into the Daylesford and Macedon Ranges, just a short distance from Hepburn Springs. The stunning property offers deeply restorative journeys of healing and self-discovery. Retreats are of various themes, from 'Energise' to 'Nurture' to 'Wholeness' to 'Illuminate'. Additional specialized and customizable retreats are also available.
Program: The 'Illuminate' program is for those looking to cultivate a deeper understanding of existence. The aim is to support a deepened sense of meaning. This package can be booked for two, three, or four nights and includes a wellness consultation, a guided meditation, a private yoga session, LifeShaping consultations, a chakra balance healing session, and an astrology reading and consultation.
What We Love: There's a lot to choose from at Samadhi. If none of the six main retreat packages suits what you're looking for, inquire about building your own. From customized yoga retreats to recovery from illness retreats, there are many ways of personalizing your stay.
Cost: Rates are a bit of a mystery at Samadhi; inquire with them directly to find out what your unique stay would be priced at.
13 Knox Street, Daylesford, Victoria 3460, Australia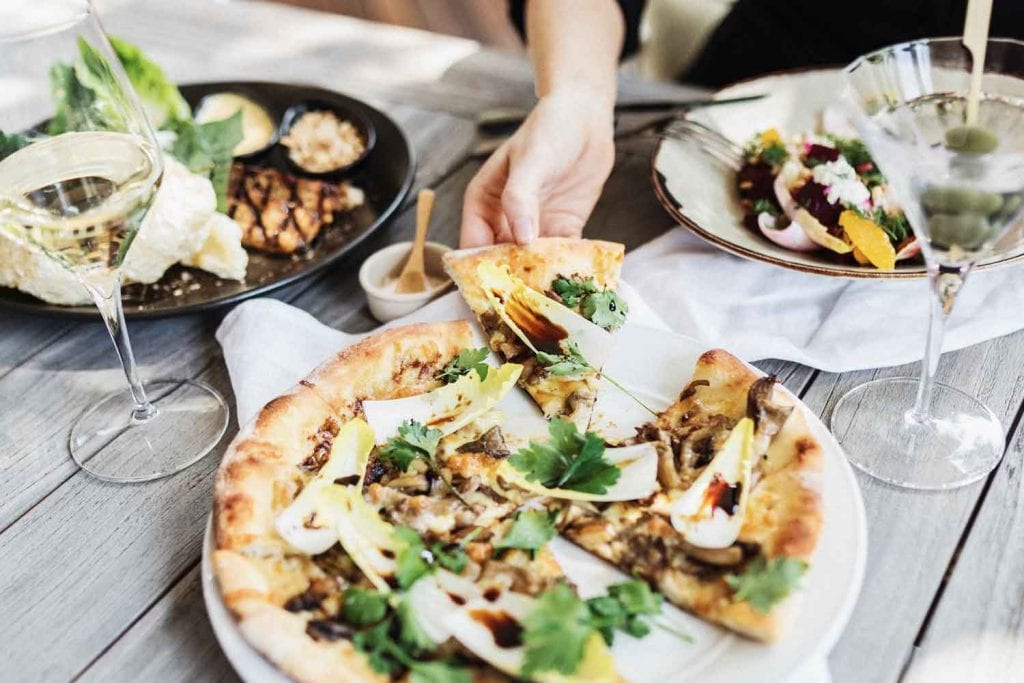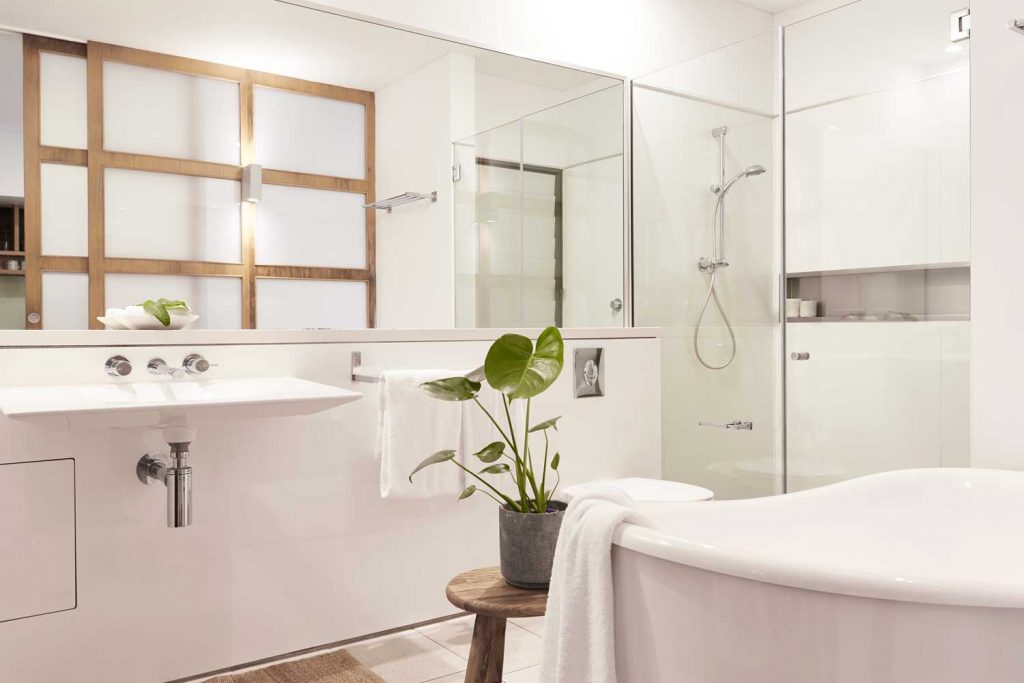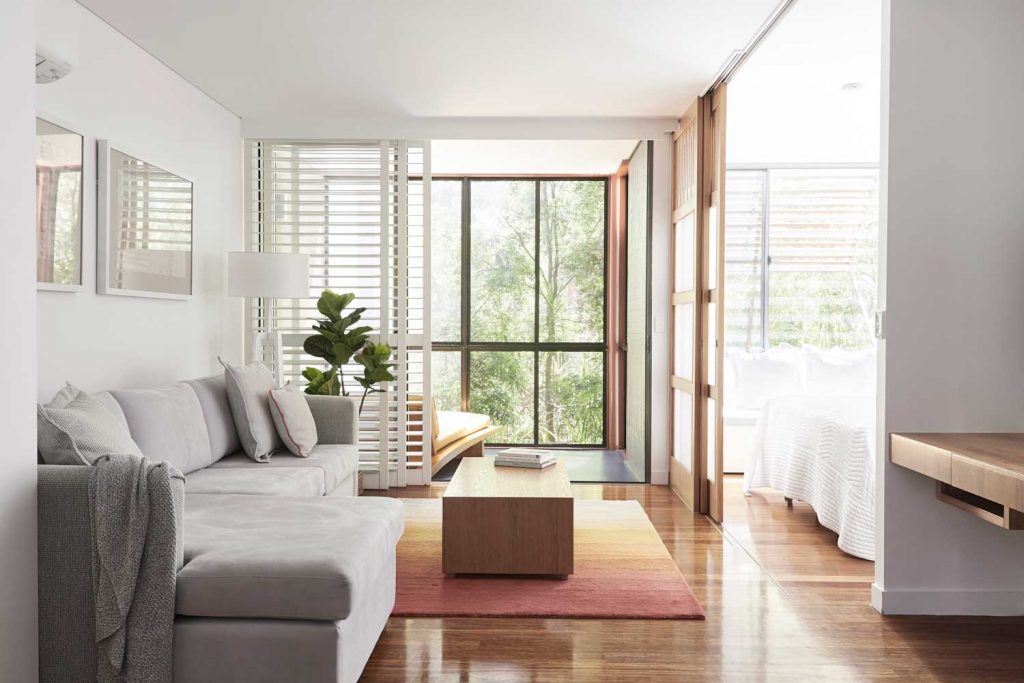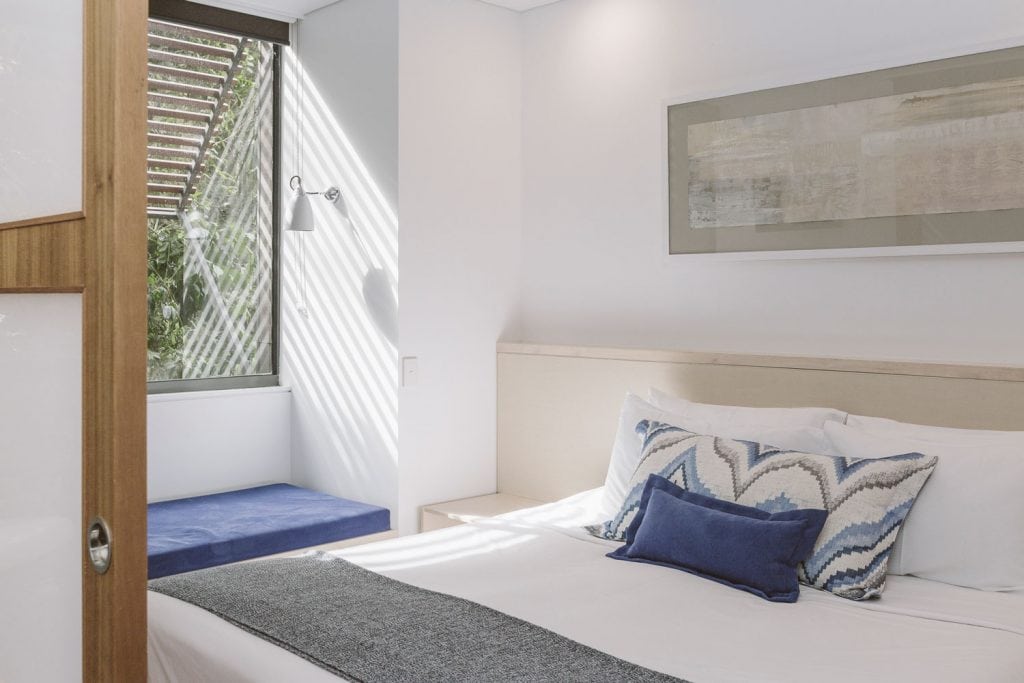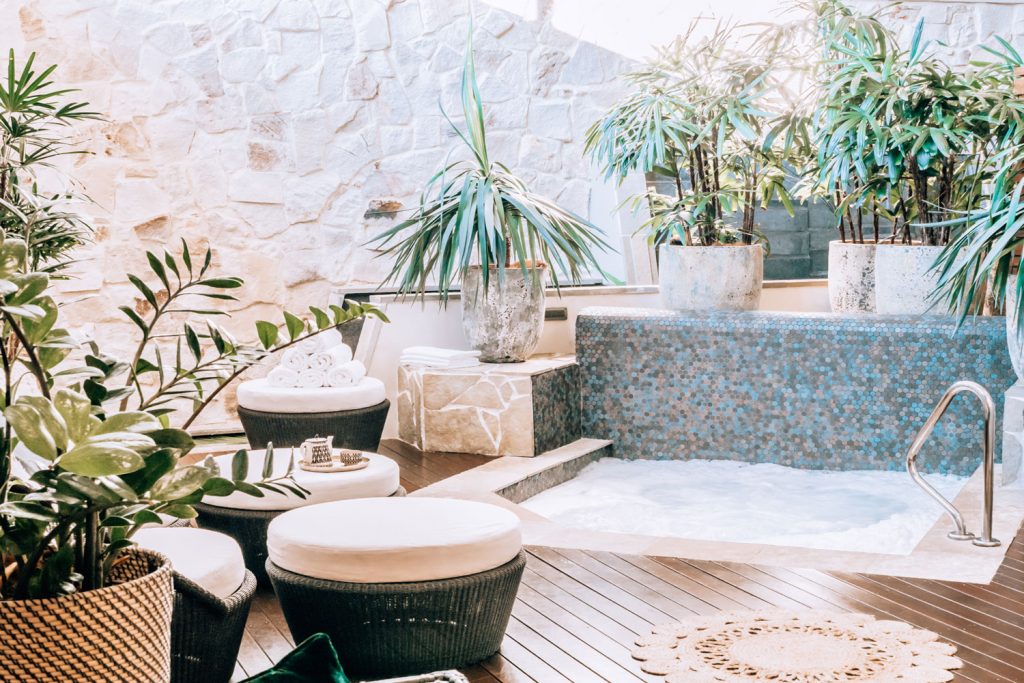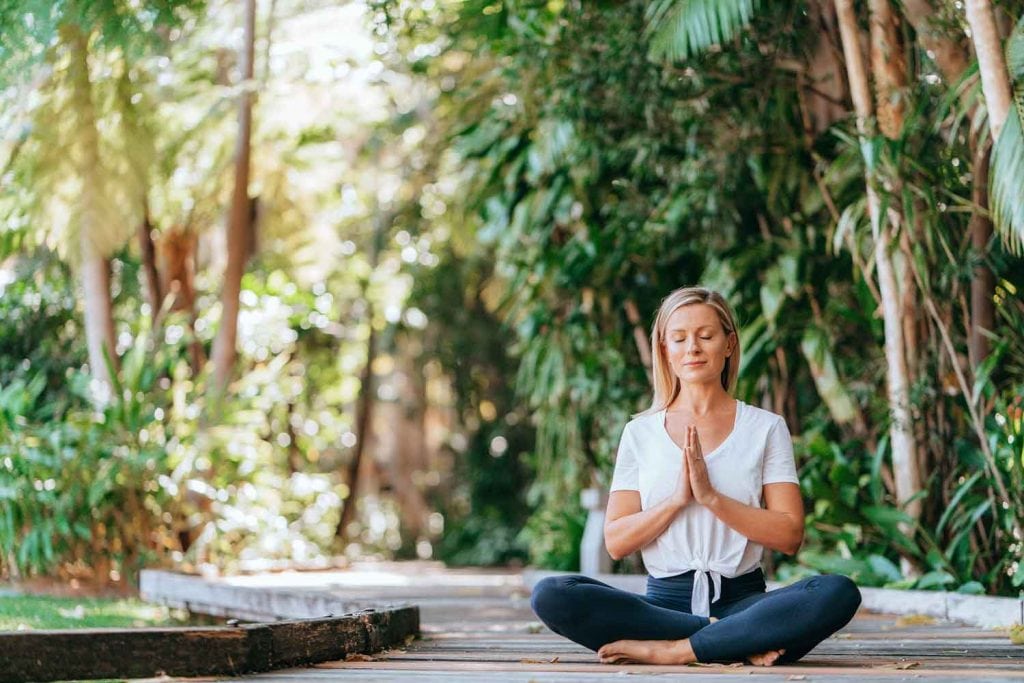 Mushroom-garlic-and-sage-flatbread-1024x683
180314_TheByronatByron19000-1-1024x683
180314_TheByronatByron19082_B-1-1024x683
KHolmes_BB_StdSuite_12-1024x683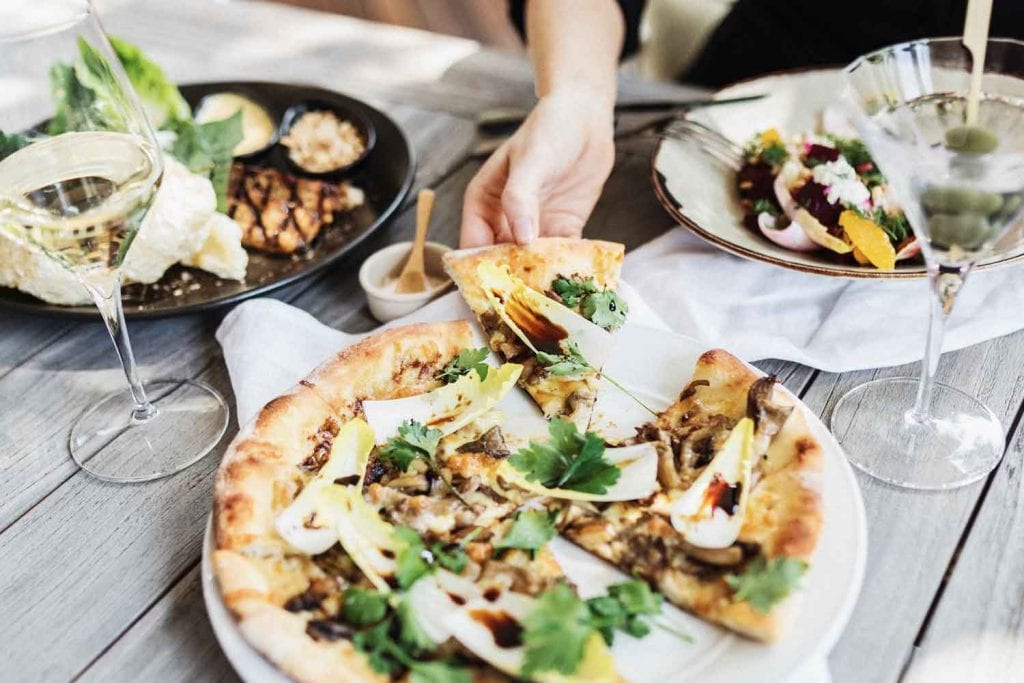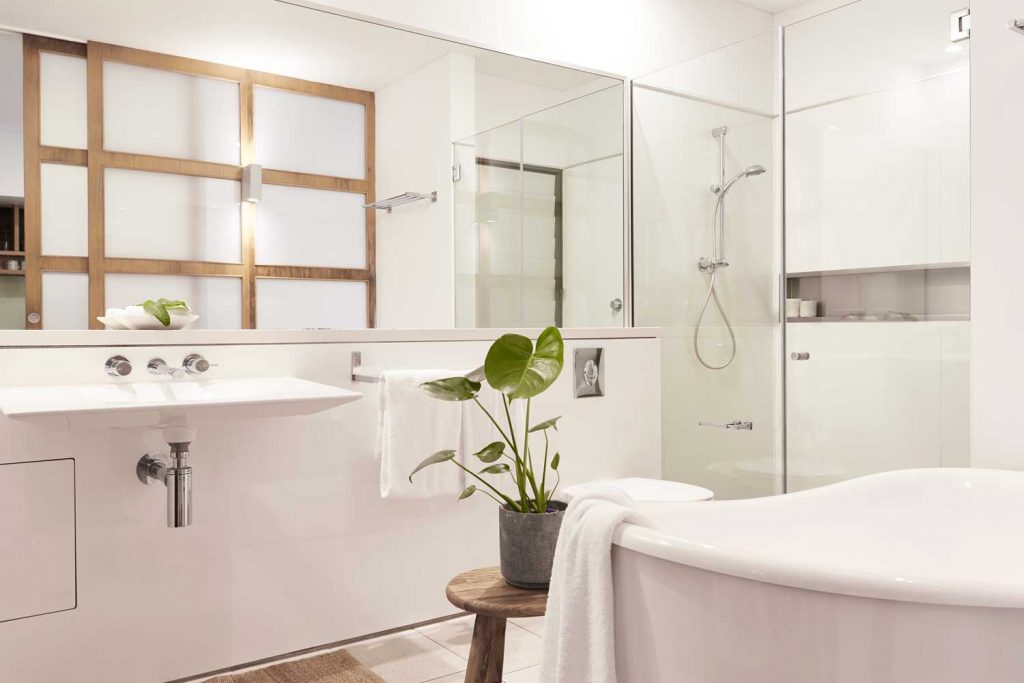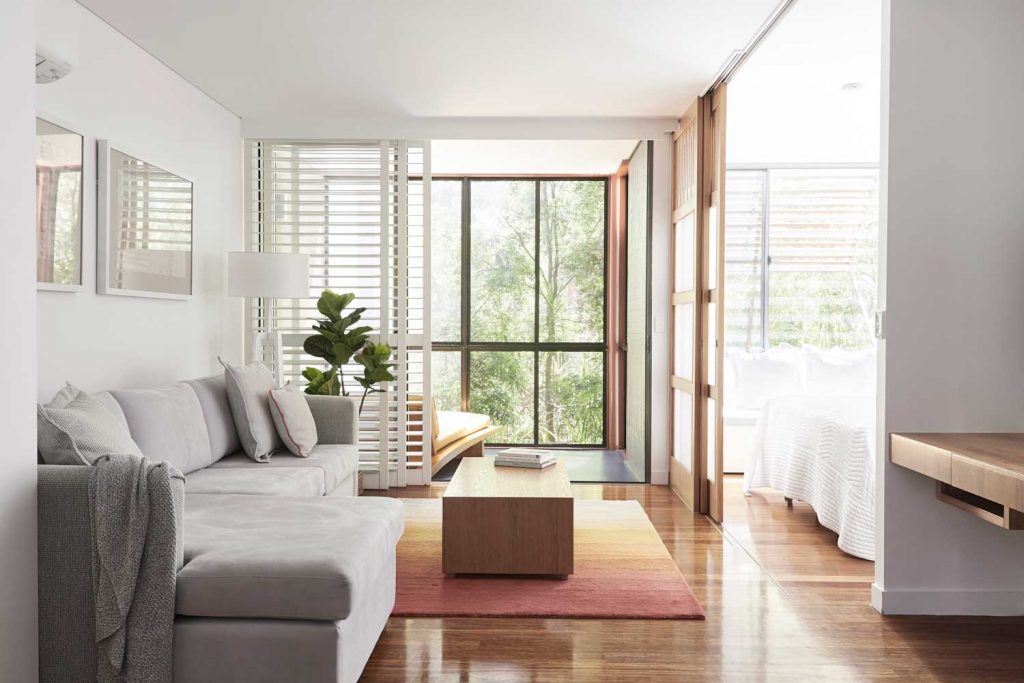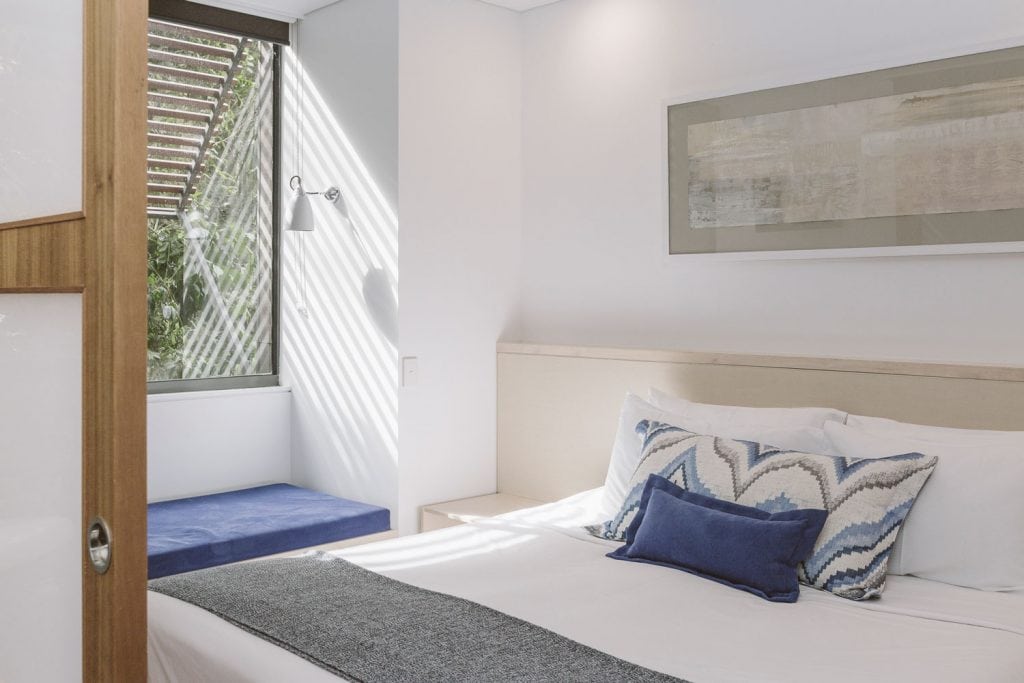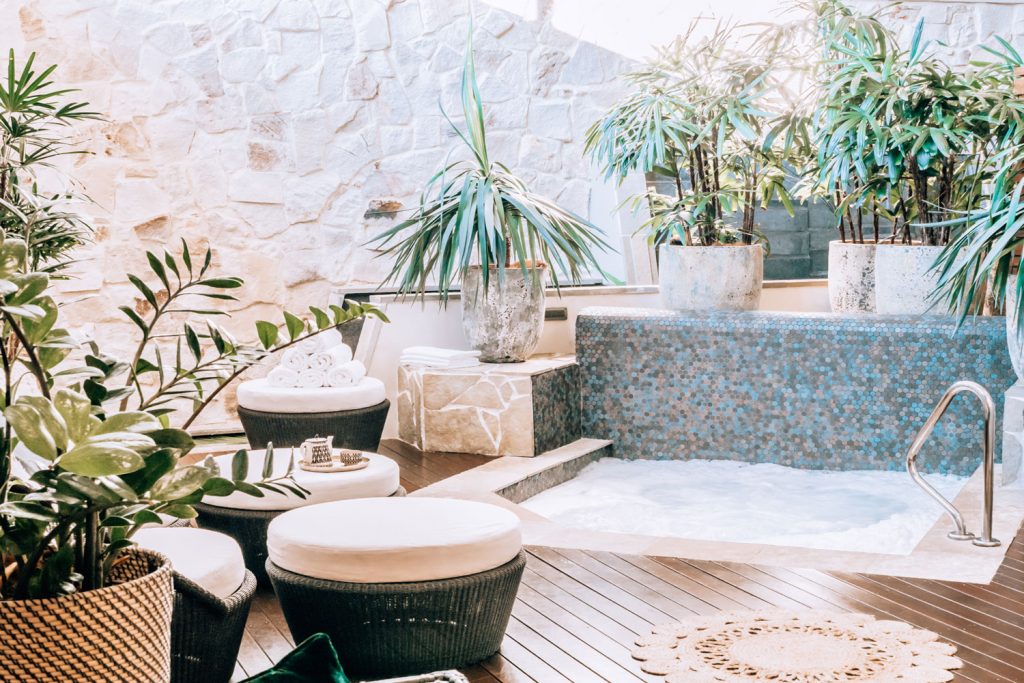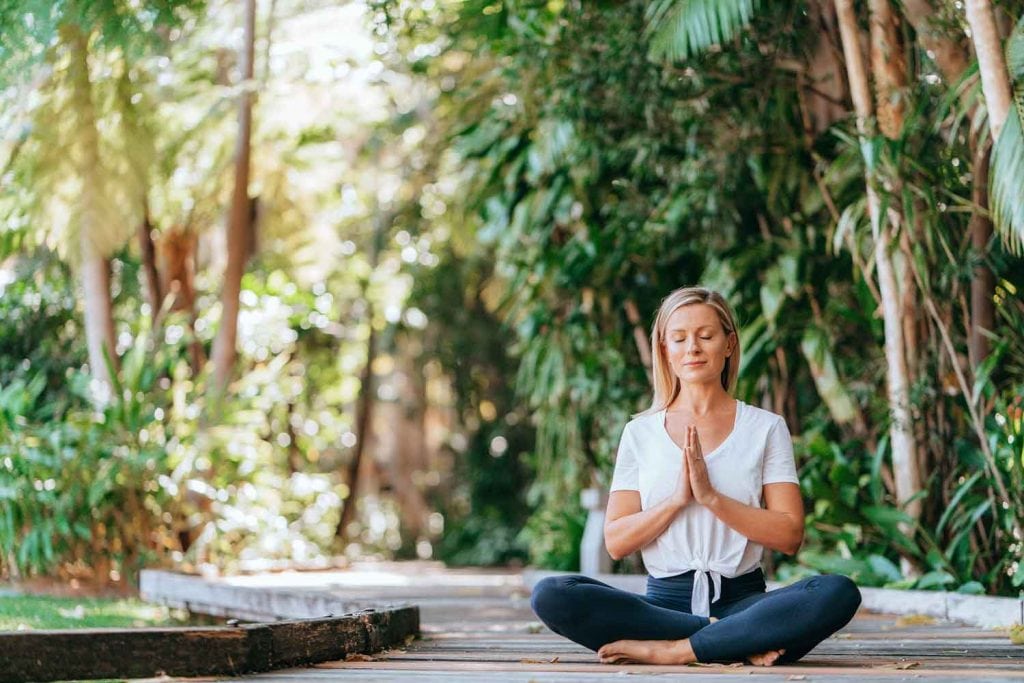 The Byron at Byron is a resort and spa that accommodates personal retreats, conferences, weddings, and standard stays. Nestled into a 45 acre subtropical rainforest, the setting of The Byron at Byron is wonderfully tranquil and serene. Modern rooms and a soothing spa on the property make a stay here feel utterly luxurious.
Program: The 'Relax and Retreat' package is a personalized wellness getaway that you can book on your own accord. The package includes four nights in a Deluxe Spa Suite, daily breakfast for two, a private five senses forest experience, a one hour massage each, a signature cocktail each, a 45-minute infrared sauna session each, a vegan facial for both guests, and daily yoga.
What We Love: In addition to their overnight packages, they also offer incredible day passes for those who need a mini escape. The 'Morning Rituals' packages includes a yoga session, spa and steam room access, a 60-minute relaxation massage, lunch or breakfast, an infrared sauna session, and access to the infinity pool and day beds.
Cost: Until March 31, 2020, the 'Relax and Retreat' package starts at $2964 for single occupancy and $3459 for twin share.
77-97 Broken Head Road, Byron Bay, NSW 2481, Australia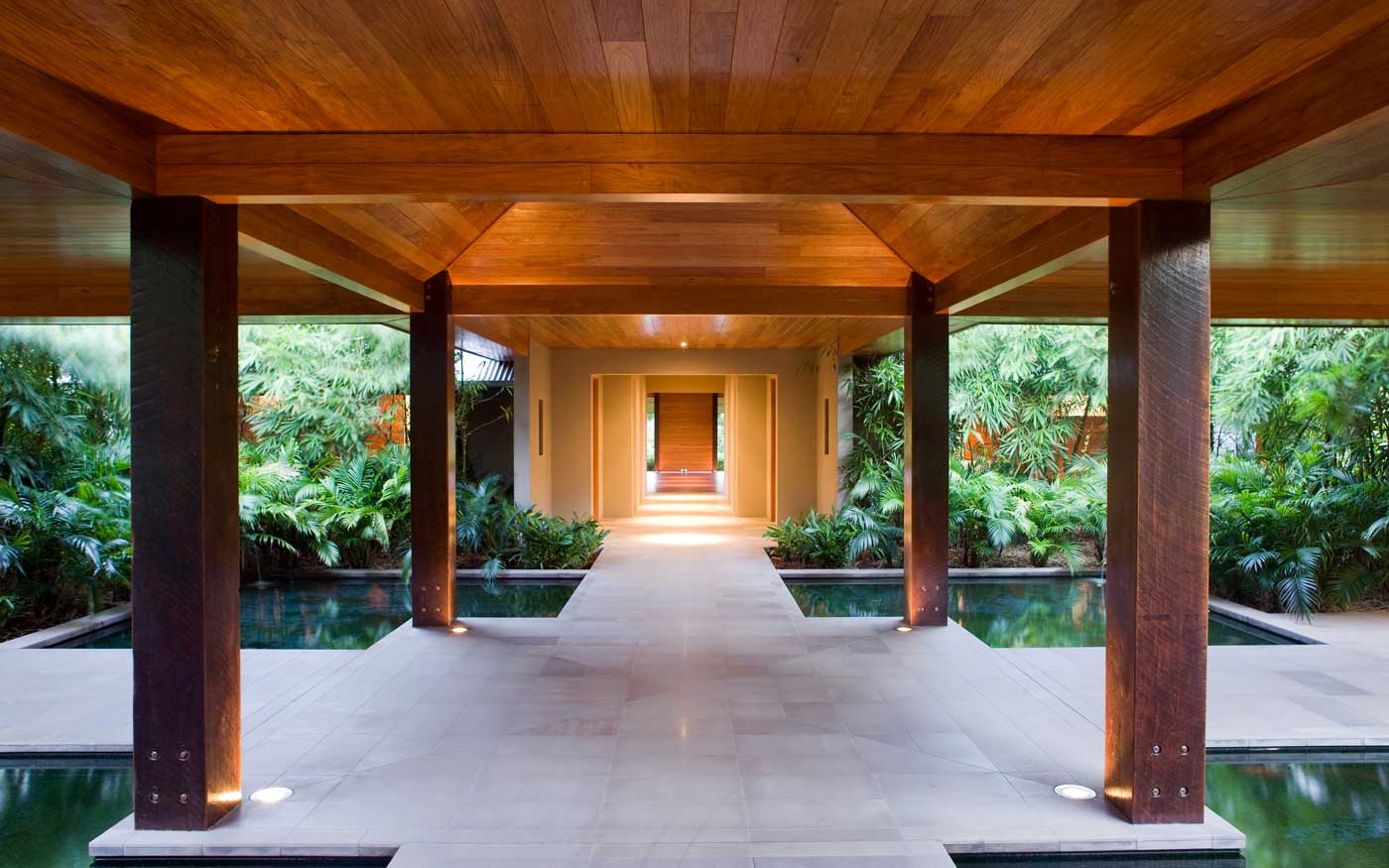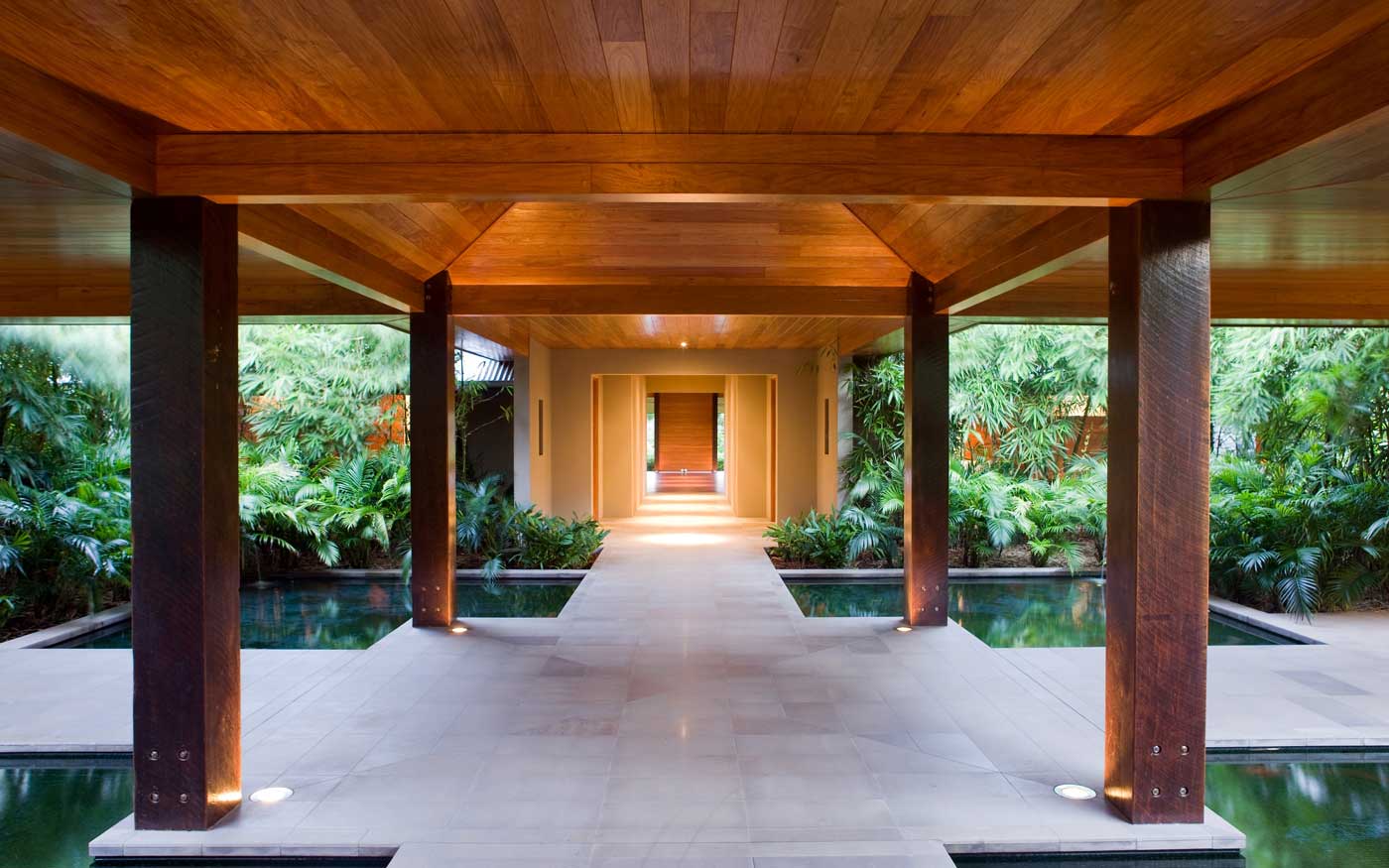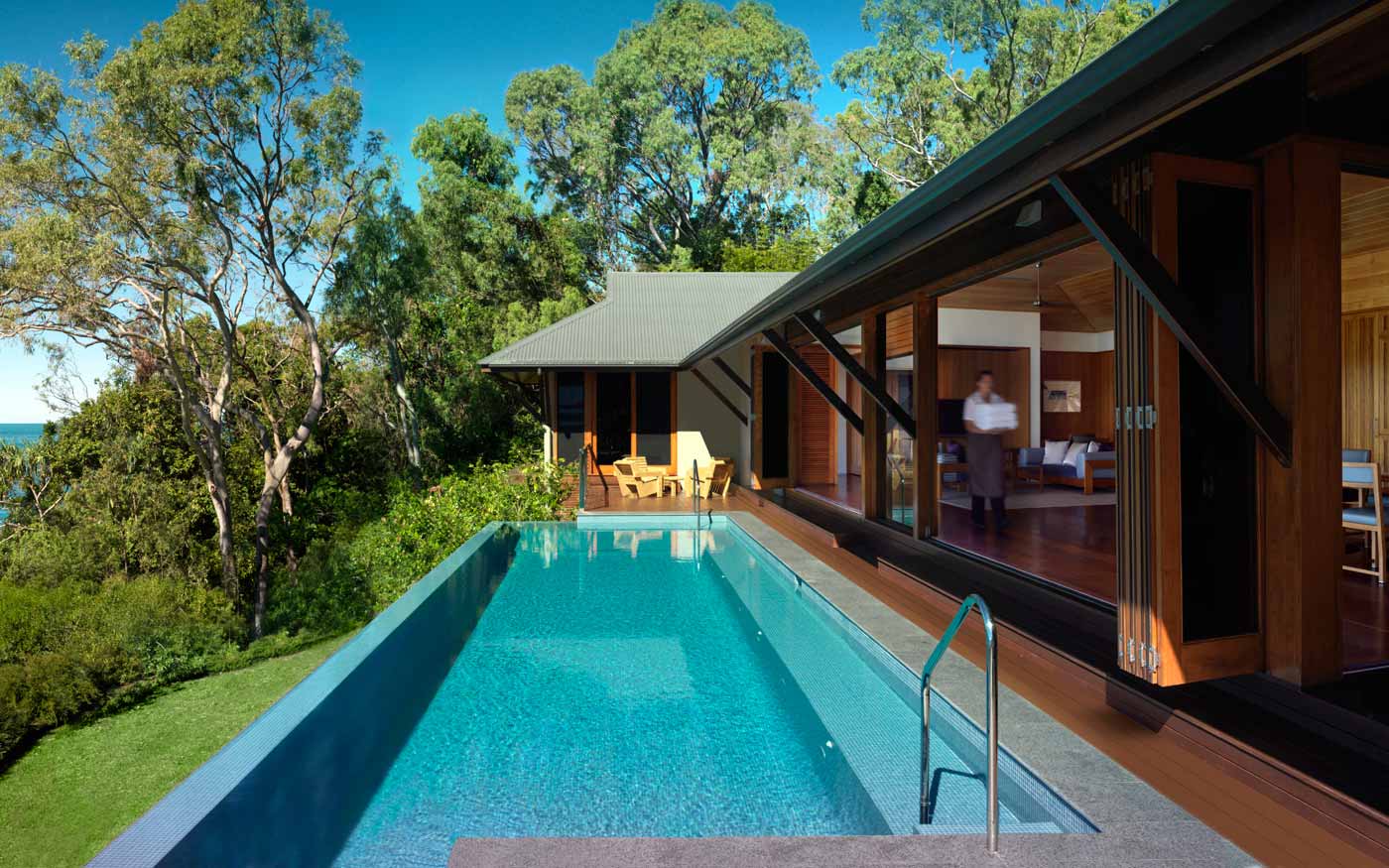 1-2-Beach-House-qualia-Jason-Loucas-2010-HR-(15)
2-beach-house-private-lap-pool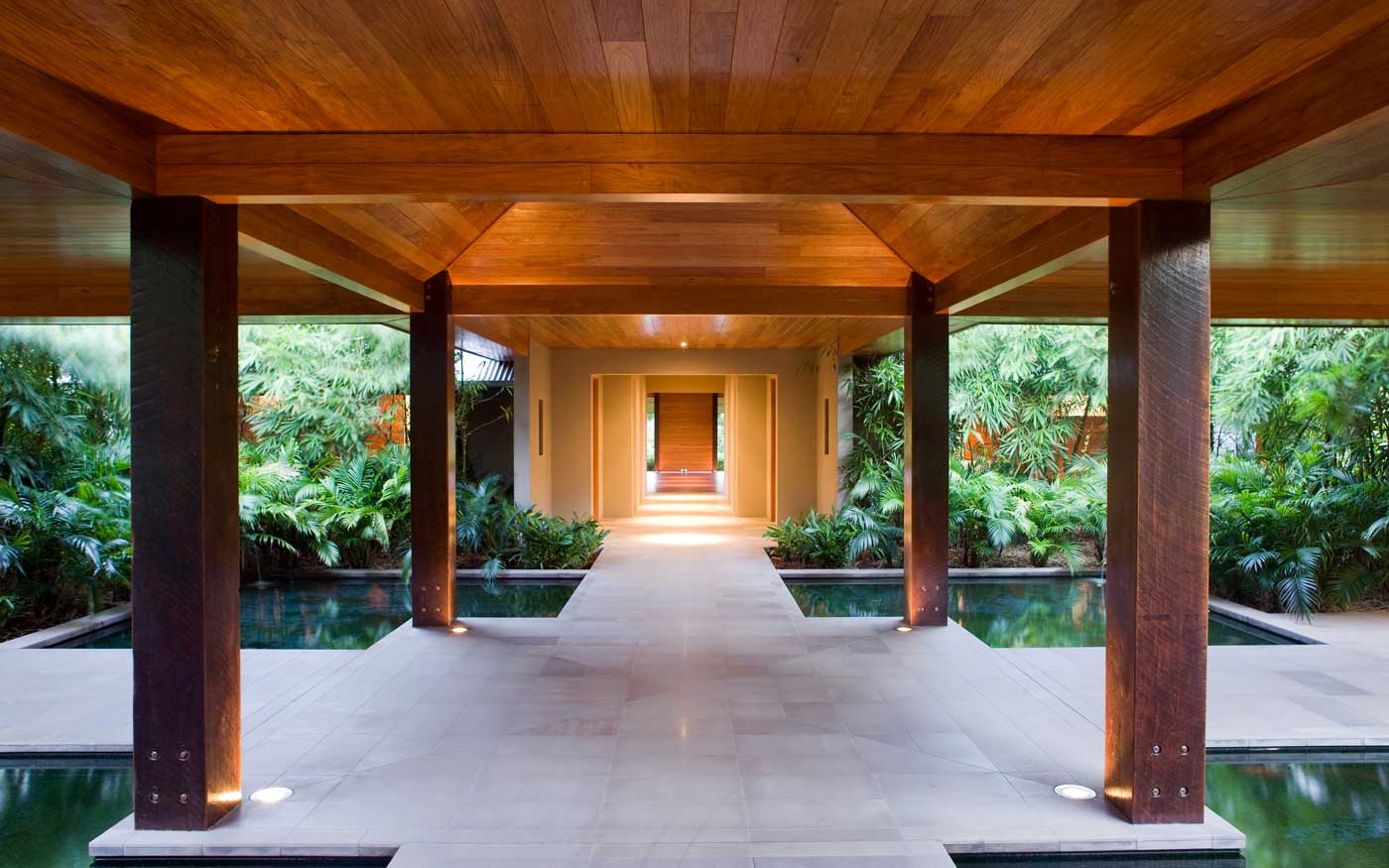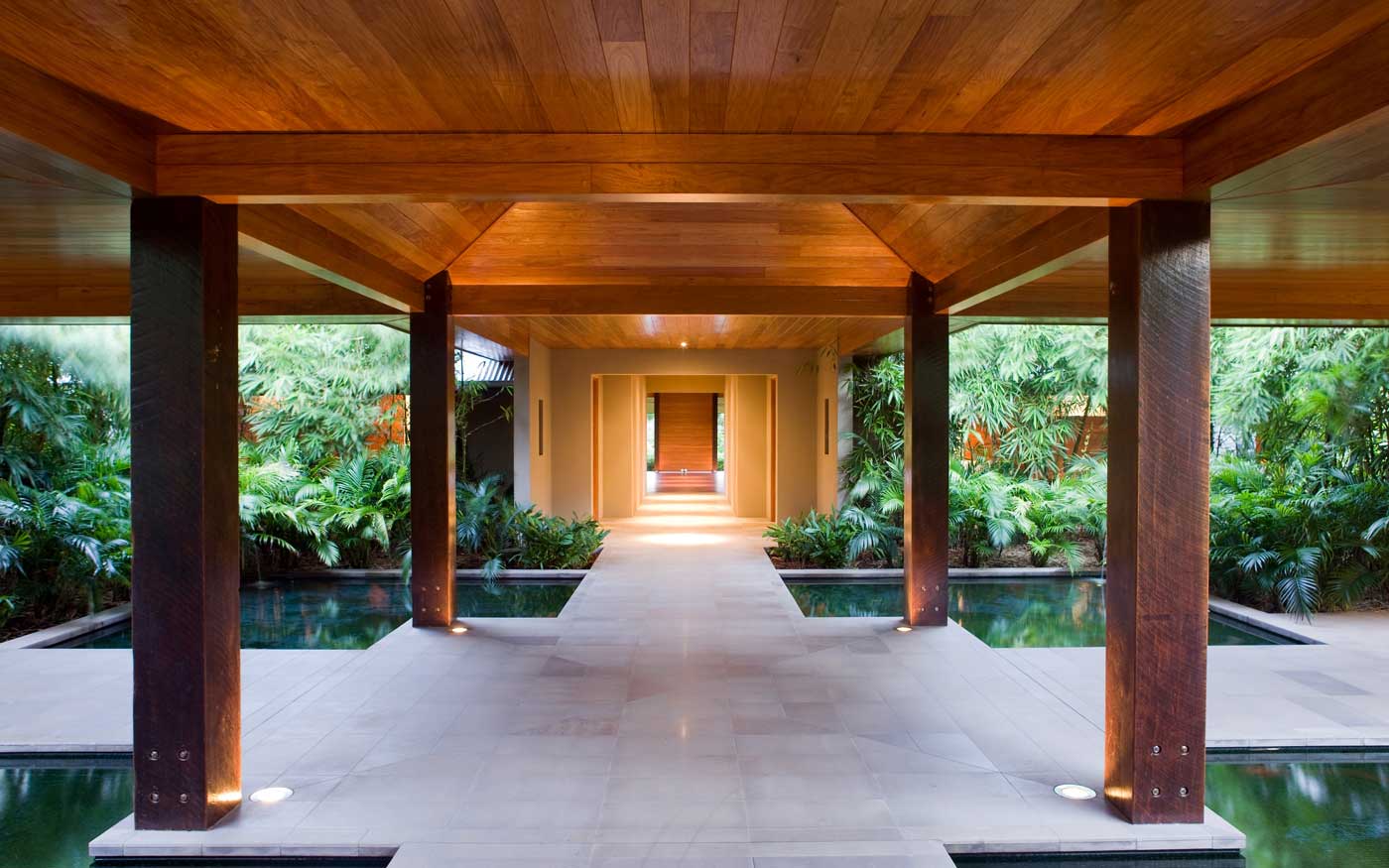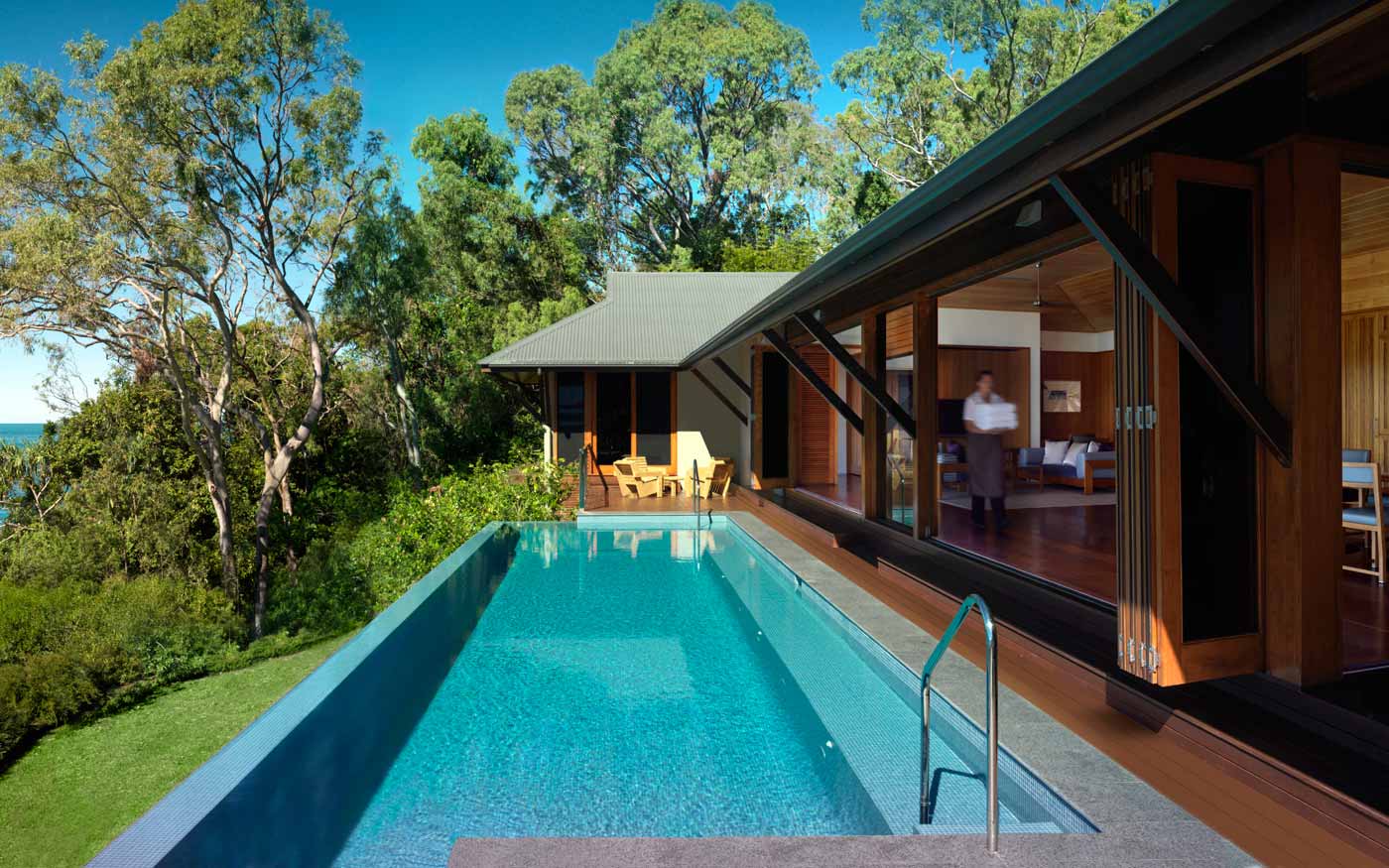 Situated on the beautiful Hamilton Island in the Whitsundays, Qualia is a high-end resort that offers a variety of indulgent experiences and packages to sink into. Guests can book a room for a minimum of two nights or they can opt for a more inclusive experience by choosing from a range of packages. When it comes to yoga, complimentary classes are held at 8:00 am in the Yoga Pavilion.
Program: The Signature Experience is a seven-night package at this luxury resort. It includes accommodation, a bottle of French Champagne, a poolside dinner for two on one evening (excluding alcoholic beverages), daily breakfast, non-alcoholic beverages, airport transfers, and use of the resort's facilities. Yoga is held at the Yoga Pavilion at 8:00 am.
What We Love: The accommodation here is top notch. Spacious rooms with incredible views are the norm; all 60 pavilions overlook the water. A single night stay in the Leeward Pavilion (the room with the lowest price tag) starts at $1300 per night – at that rate, you know you're in for a treat.
Cost: The Signature Experience starts at $7800 for the seven-night stay.
20 Whitsunday Boulevard, Hamilton Island, Queensland 4803, Australia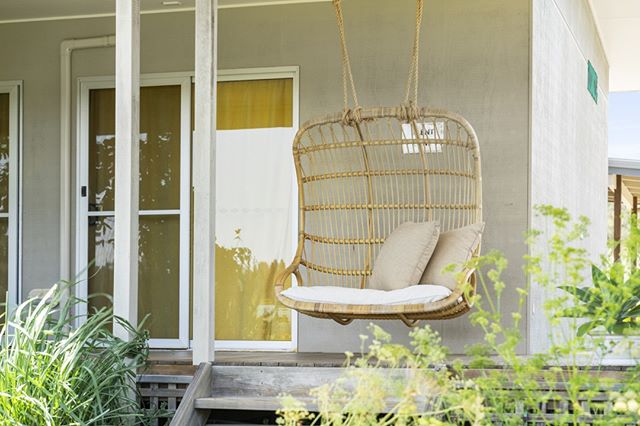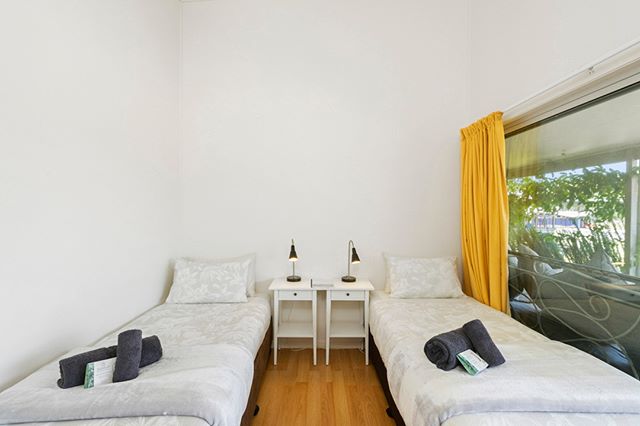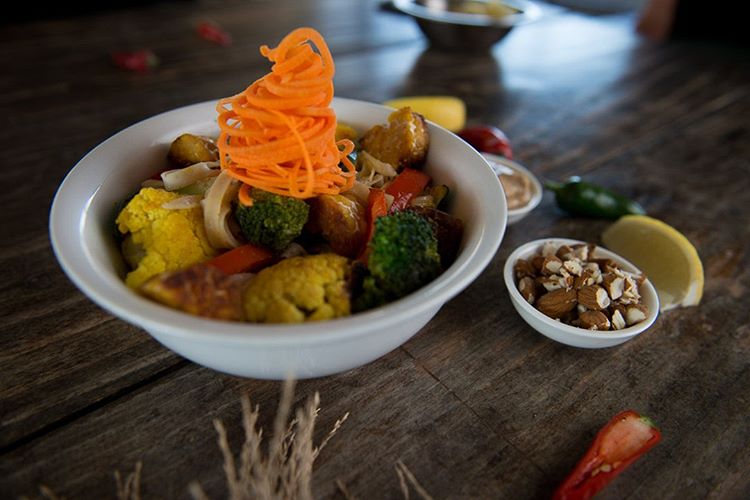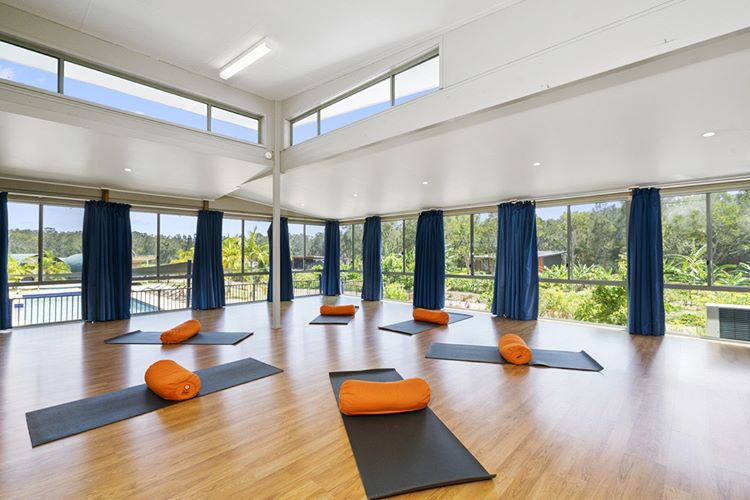 67335968_215855112720016_5069715704339932175_n
67848376_2257193077738752_8987906528449125241_n
69267038_505932556619206_2119913499138481977_n
66017176_129547311613748_859886219293856183_n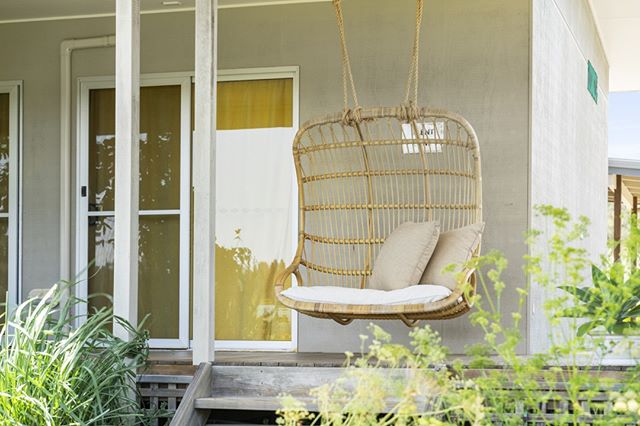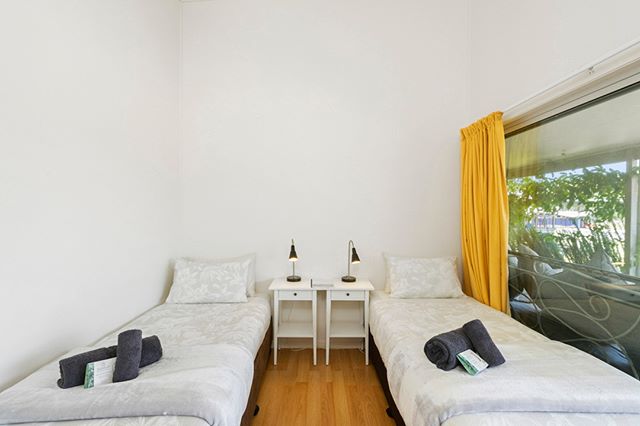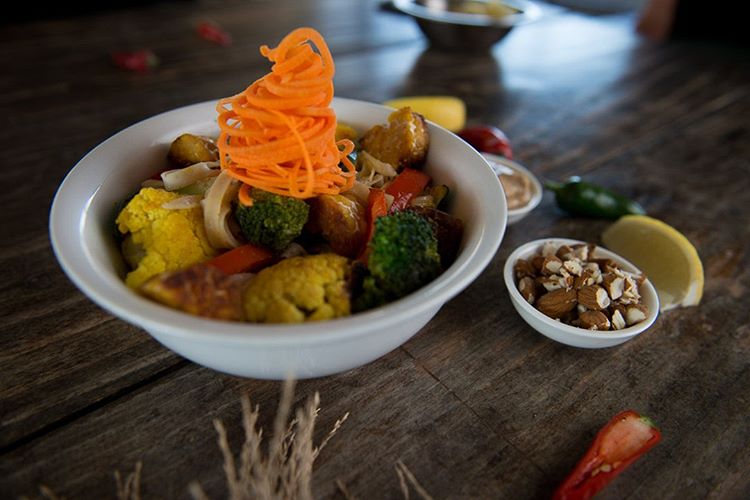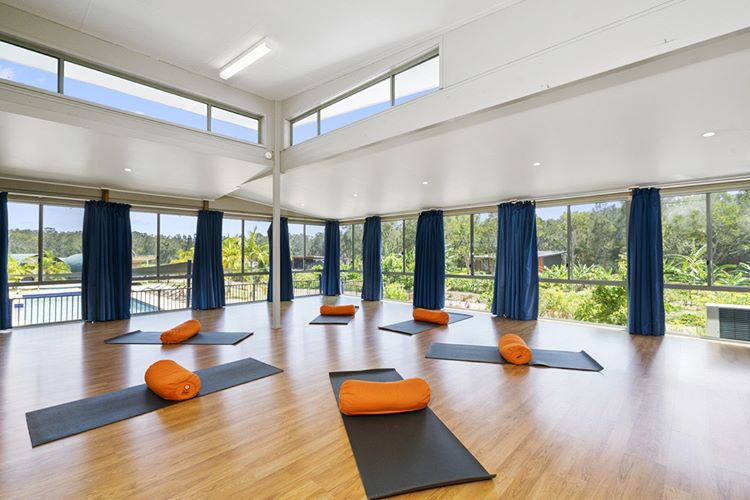 Byron Yoga Retreat Centre is situated within walking distance of Byron Bay and the beautiful beaches that this area is known for. Offering yoga teacher trainings, yoga retreats, and workshops, Byron Yoga Centre is perfect for both residents and those coming from further afield.
Program: At Byron Yoga Retreat Centre you can opt for a 3-day, 5-day, or 8-day yoga and wellness retreat. They also offer a Women's Health and Yoga 3-Day Retreat. The latter includes two nights shared accommodation, vegetarian meals, herbal teas, snacks and fruit, one massage, daily yoga and meditation, use of the mineral salt swimming pool, workshops on women's wellness, seasonal wisdom sessions, and rituals and sharing circles.
What We Love: The beautiful property is both secluded and accessible, offering the best of both worlds. Not that you'll need to leave the property – with three yoga studios, a 20 meter heated pool, and organic gardens on the property (plus plenty of classes and workshops to experience), you won't have to venture far.
Cost: The price for the 2019 retreat starts at $760.

50 Skinners Shoot Road, Byron Bay, NSW 2481, Australia
Getting back in touch with inner peace, radiance, and harmony is an experience we each yearn for. While the journey to this state of being is an internal one, these 10 luxury retreats in Australia make the inner dive that much more special thanks to the stunning landscape that this country is blessed with. As you explore the options, keep in heart and mind the things you most yearn for, whether that's numerous daily yoga classes, spa treatment availability, or a particular setting that most appeals to you. Whatever you yearn for, Australia is sure to fulfill your wellness needs.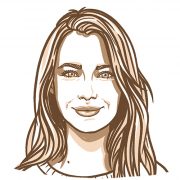 Andrea Wilson
Andrea has been hosting yoga retreats in various locations worldwide since 2003 and continues to encourage her students to live as the best version of themselves. Yogic living provides the framework for her informative writing, which is chock-full of beneficial tips and tricks.