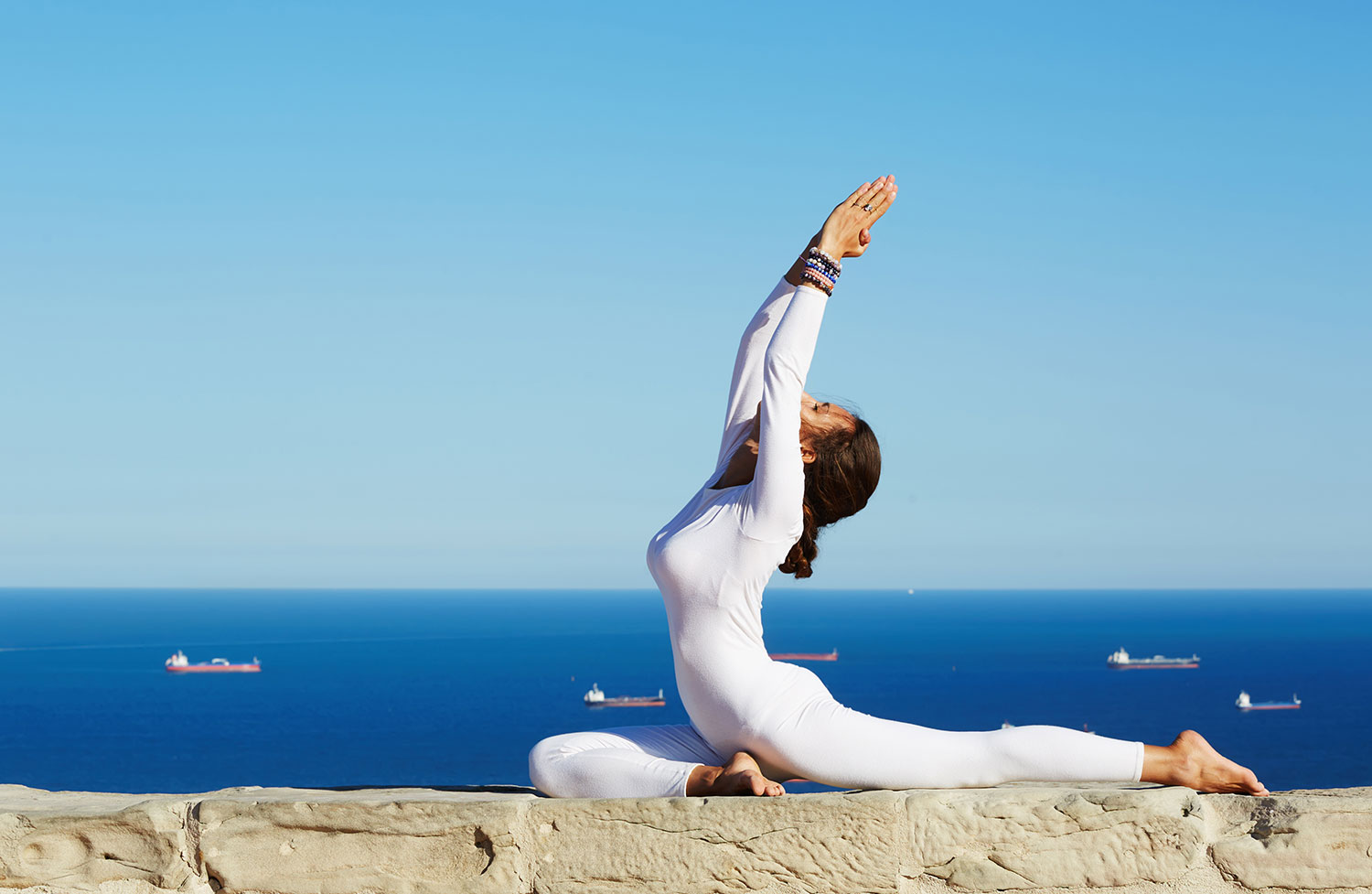 If you're feeling stuck or stagnant in your current yoga routine, or even your life in general, a yoga retreat could be just what the doctor ordered. It's more than just a tropical getaway with umbrella-clad cocktails and sandy beaches; it's a means to refresh your body, mind, and soul. At the end of your stay, you won't experience with the same dread that accompanies many vacations when it's time to get back to regular life. Instead, you'll feel reinvigorated and ready to face life with a renewed sense of awareness and clarity.
An international yoga retreat provides the perfect atmosphere for physical and mental rejuvenation. Far away from the norm, you'll find yourself captivated by a new culture and astonished by the spectacular foreign landscape.
So, if you're ready to take your practice to the next level and fully immerse yourself in a wellness retreat in Greece, here are the top 10 picks for 2019 that you can't afford to miss!
Why Greece?
Greece is known for its fascinating mythology, unique architecture, delicious, fresh-off-the-boat Mediterranean cuisine, and breathtaking ocean vistas, which is why it's an ideal spot for a yoga retreat. Yogis from around the world are inspired by the Greek way of life, healthy foods, and remarkable landscape. You're sure to leave this sunshine-soaked Mediterranean retreat with a new perspective on life!
Top 10 Yoga Retreats in Greece
While there are ample retreats to choose from in Greece, we've narrowed down your search to the top 10 in terms of accommodations,  overall experience, instructors, and additional services offered! From a single-day excursion in nature with scattered yoga practices to a month-long yogic lifestyle immersion, you're sure to find the perfect retreat to suit your every need!
We'll dive into the nitty-gritty behind each retreat, including the time and cost associated with them! Without further ado, here are the top 10 yoga retreats in Greece: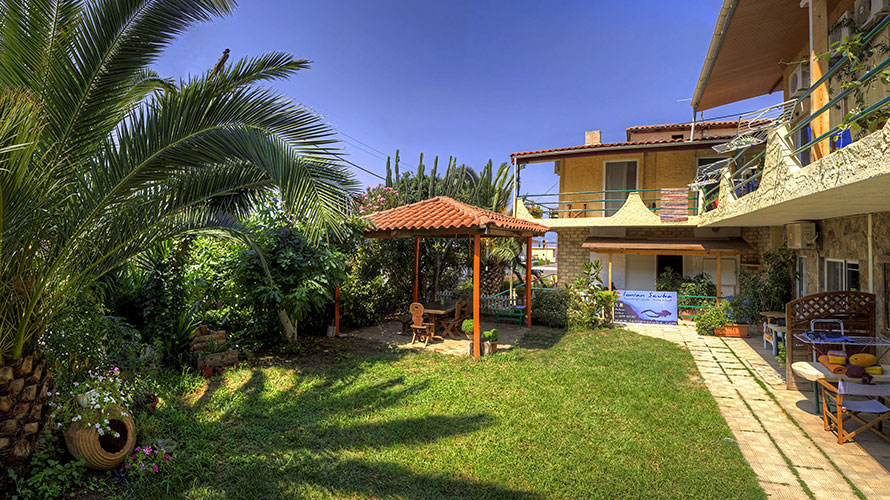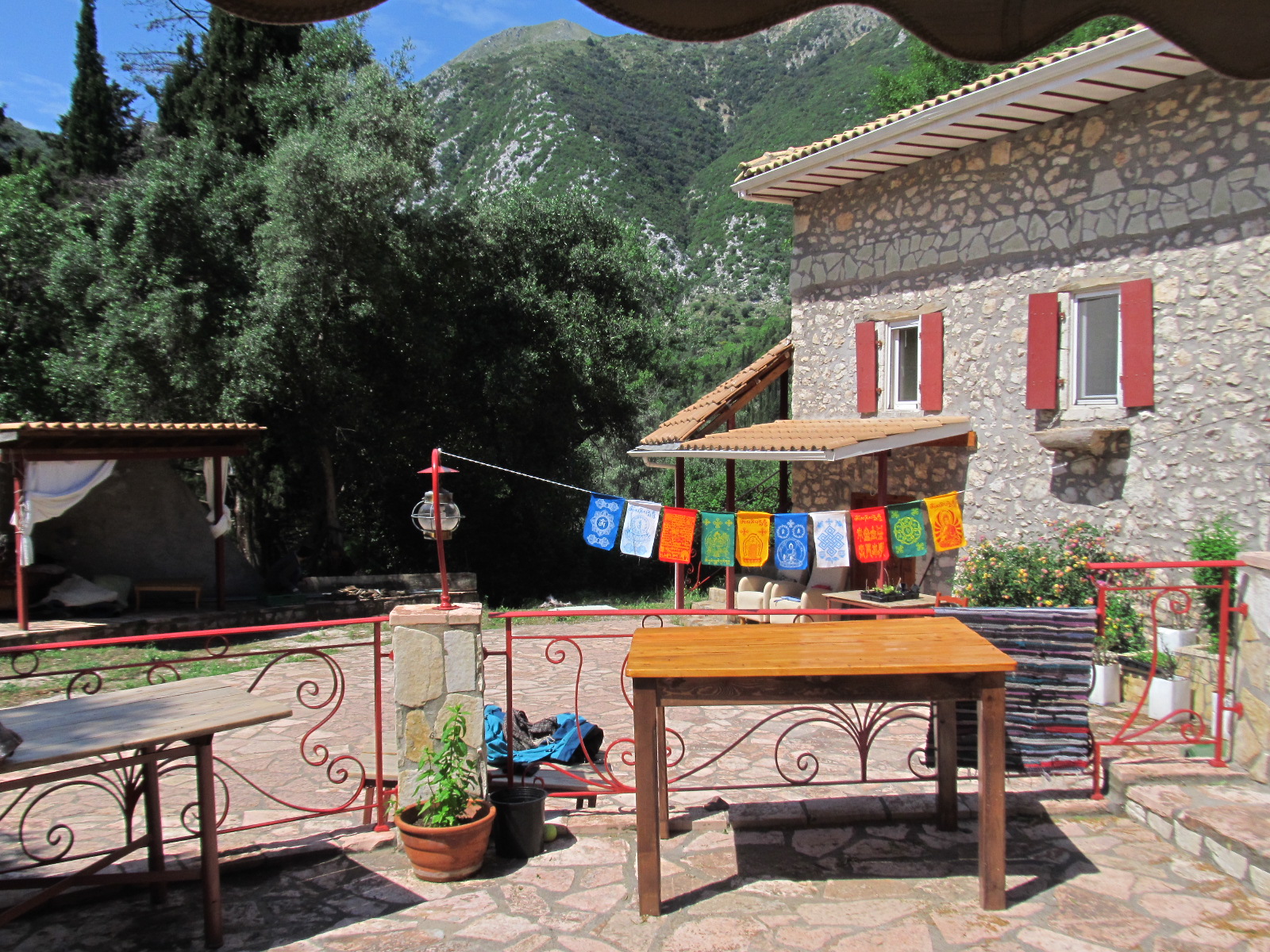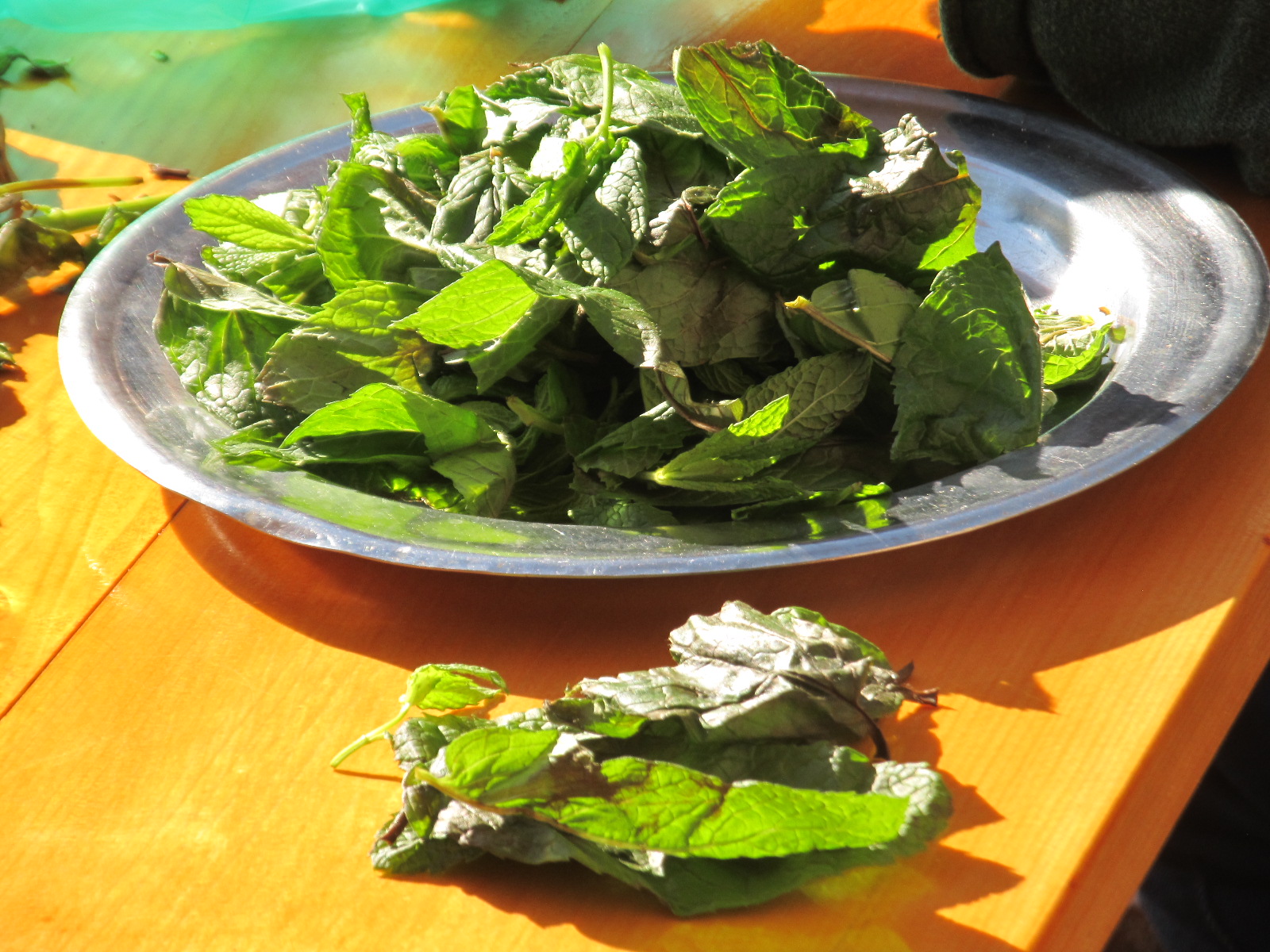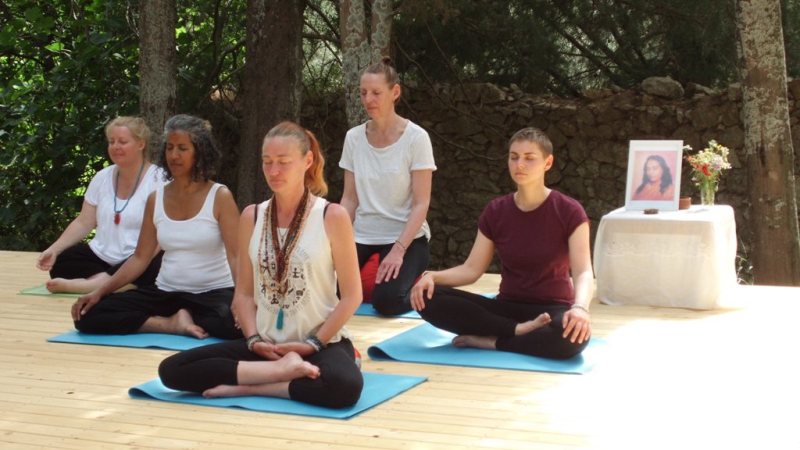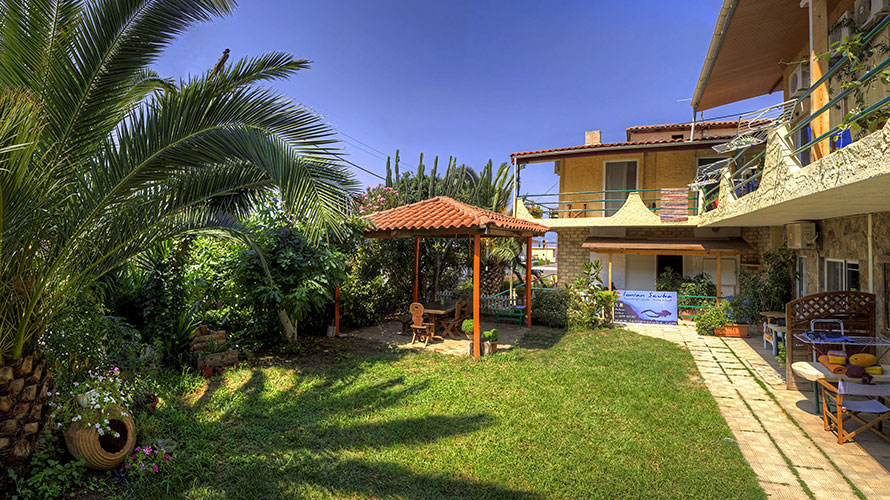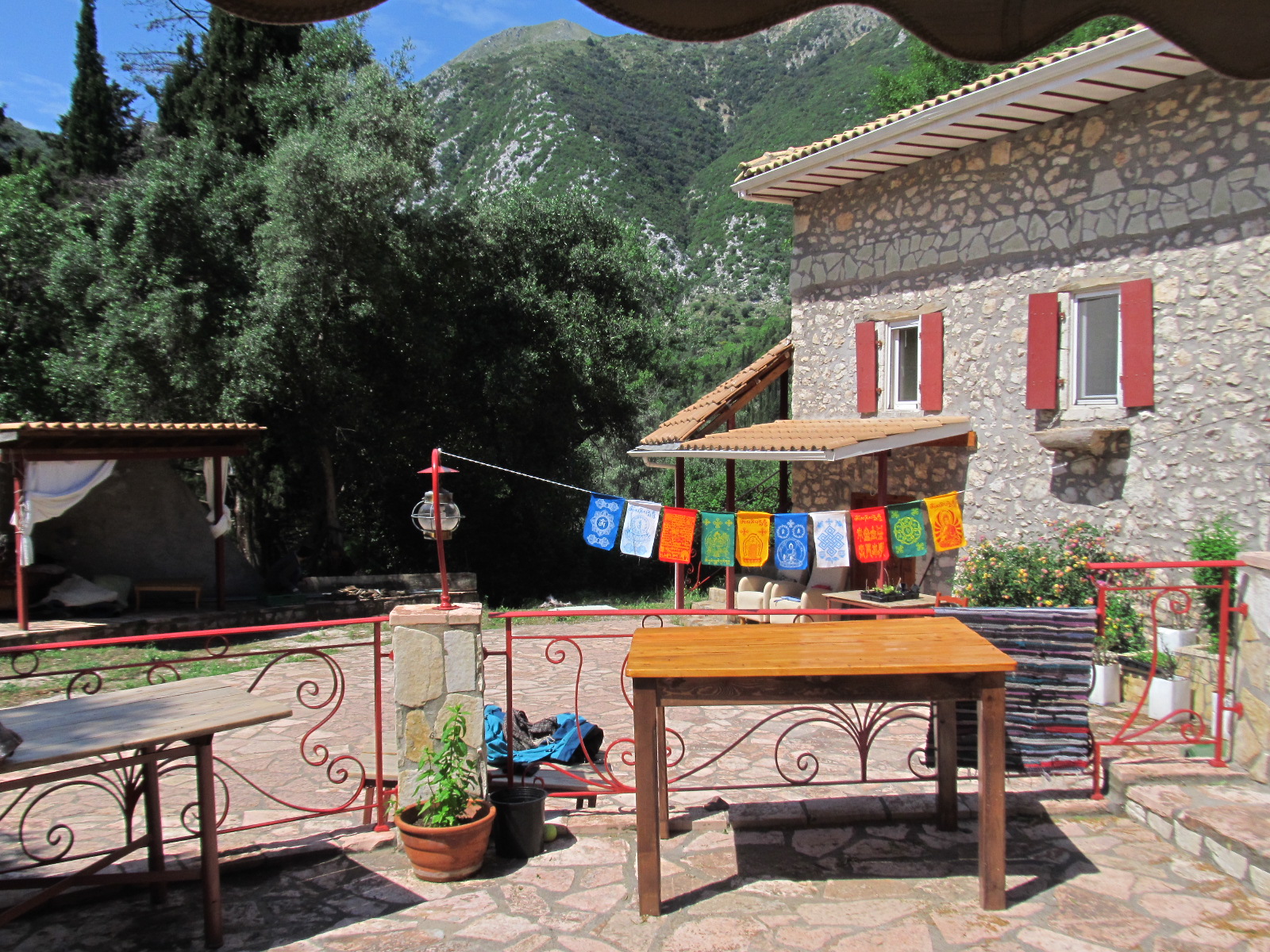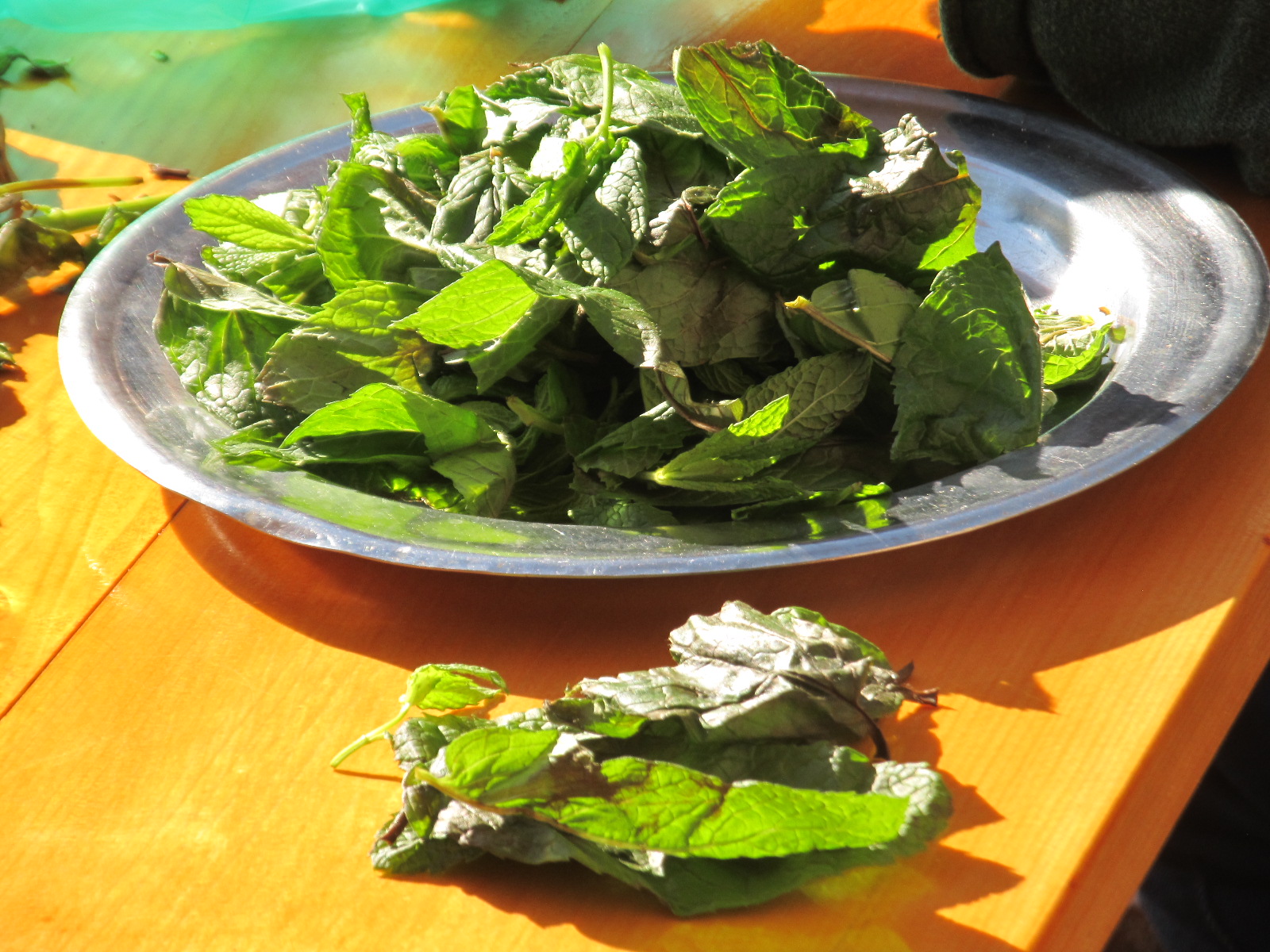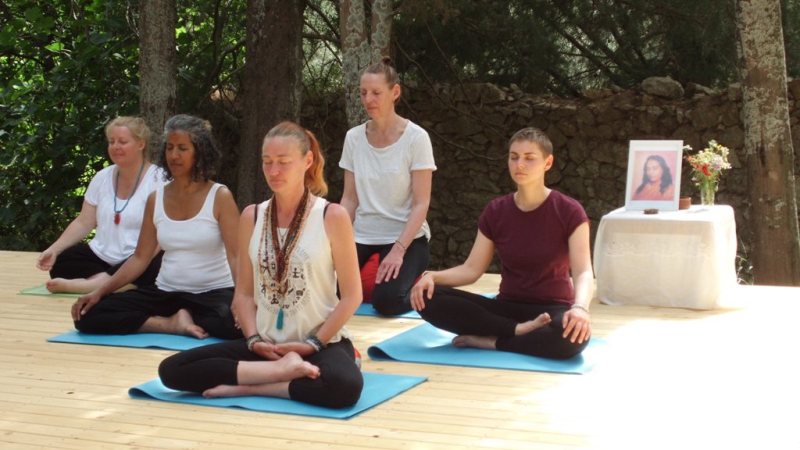 Get the most bang for your buck with Ellas Retreats in an authentic Greek immersive experience! The accommodations are on Raptis Studios, a tranquil villa with a community kitchen and meditation room. Guests will enjoy harvesting and preparing local foods with the other students in the large kitchen lab while enjoying their meals under spectacular views. The villa sits in the mountains on Lefkada and offers an abundance of hikes and stunning scenery. Find your path among new friends and inspiring teachers on this genuine retreat!
Time and Cost
Ellas Retreat is conveniently offered at least once per month in differing lengths from one week to several weeks. The retreats and range from roughly $200-$700 and include daily healthy meals,  daily yoga and meditation, your materials, and varying options for private or shared rooms.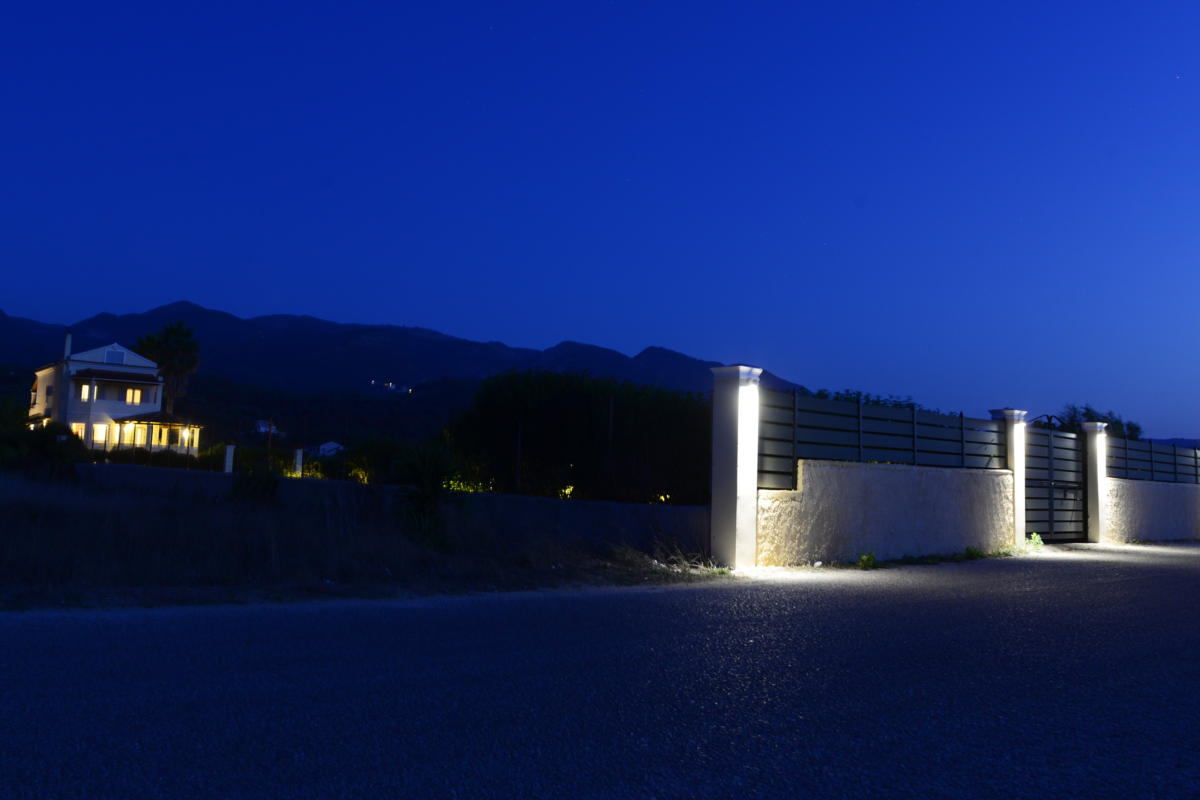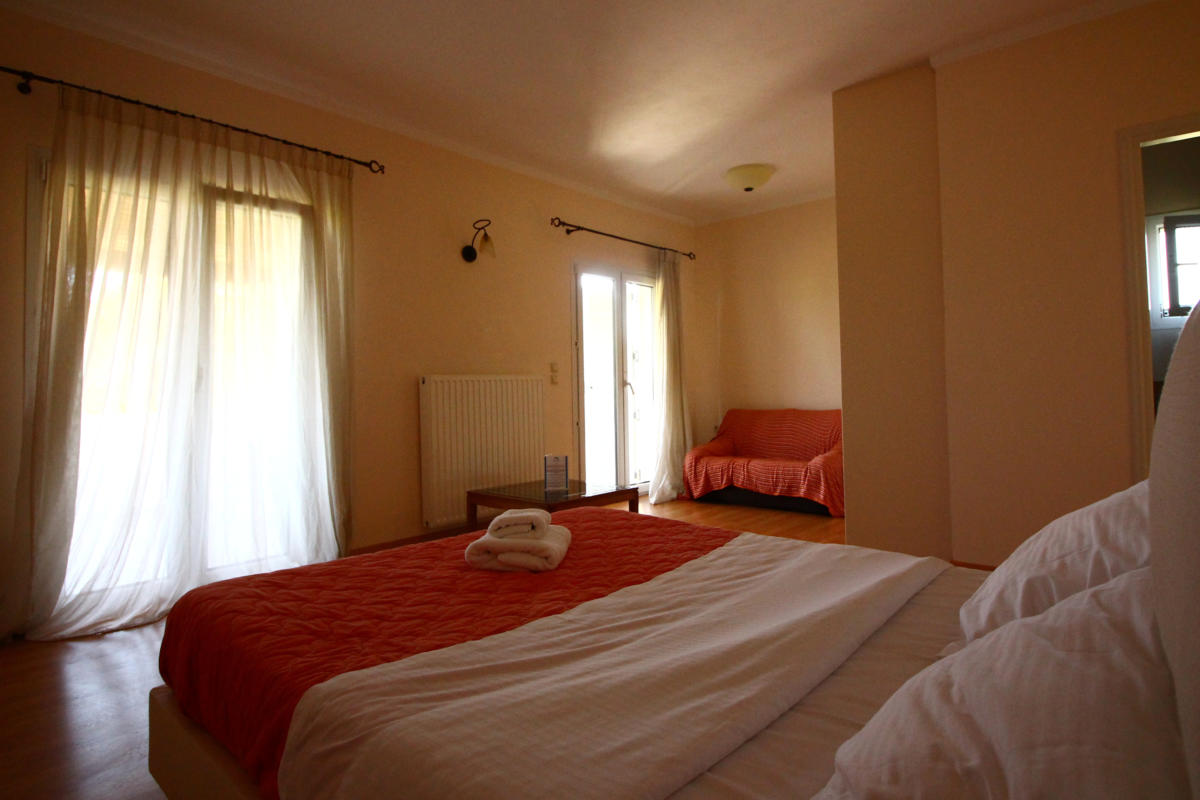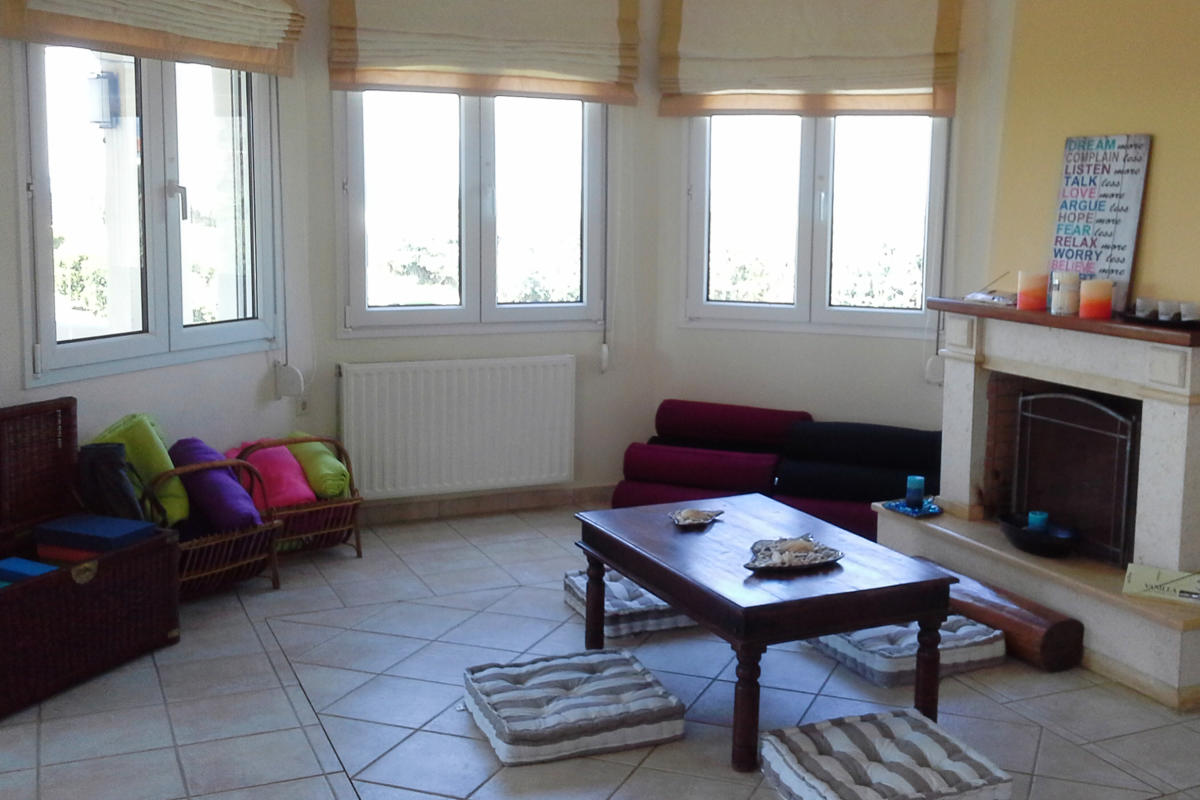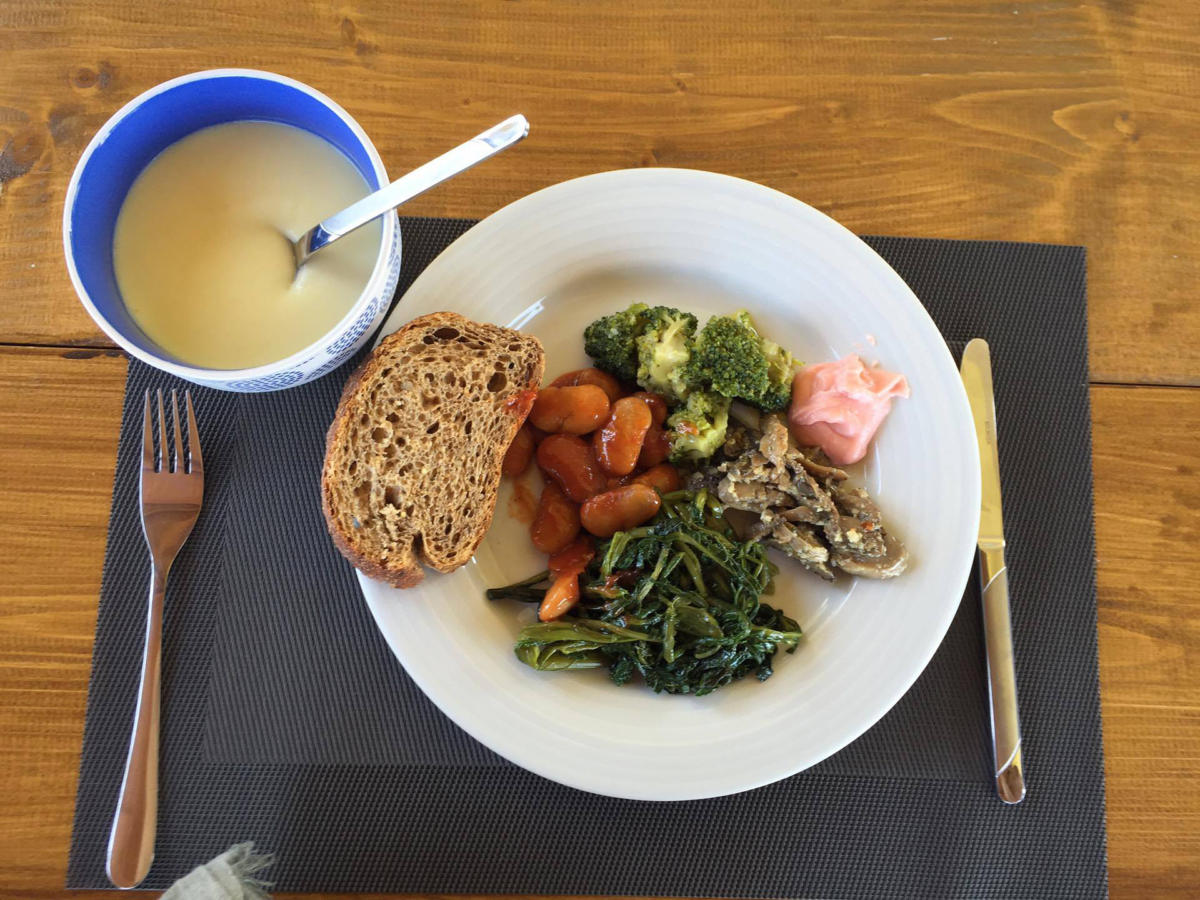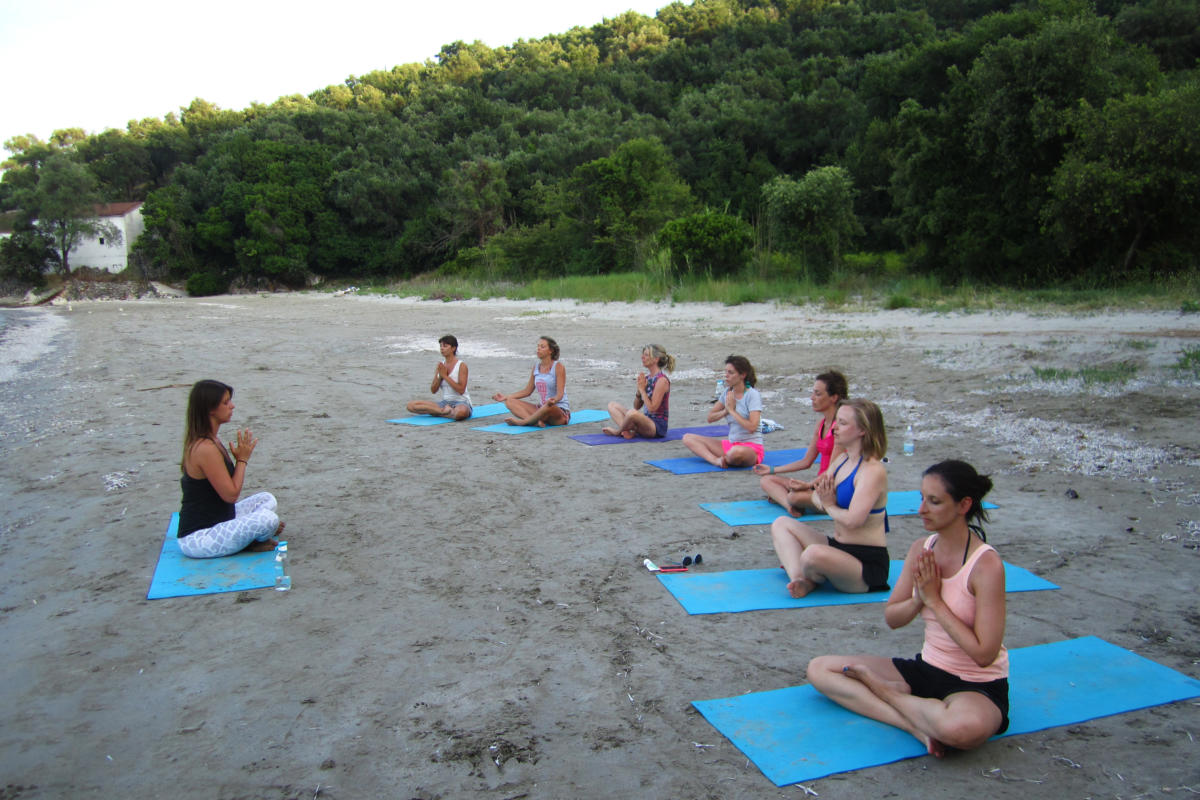 13287947_10208865689457626_1630027619_o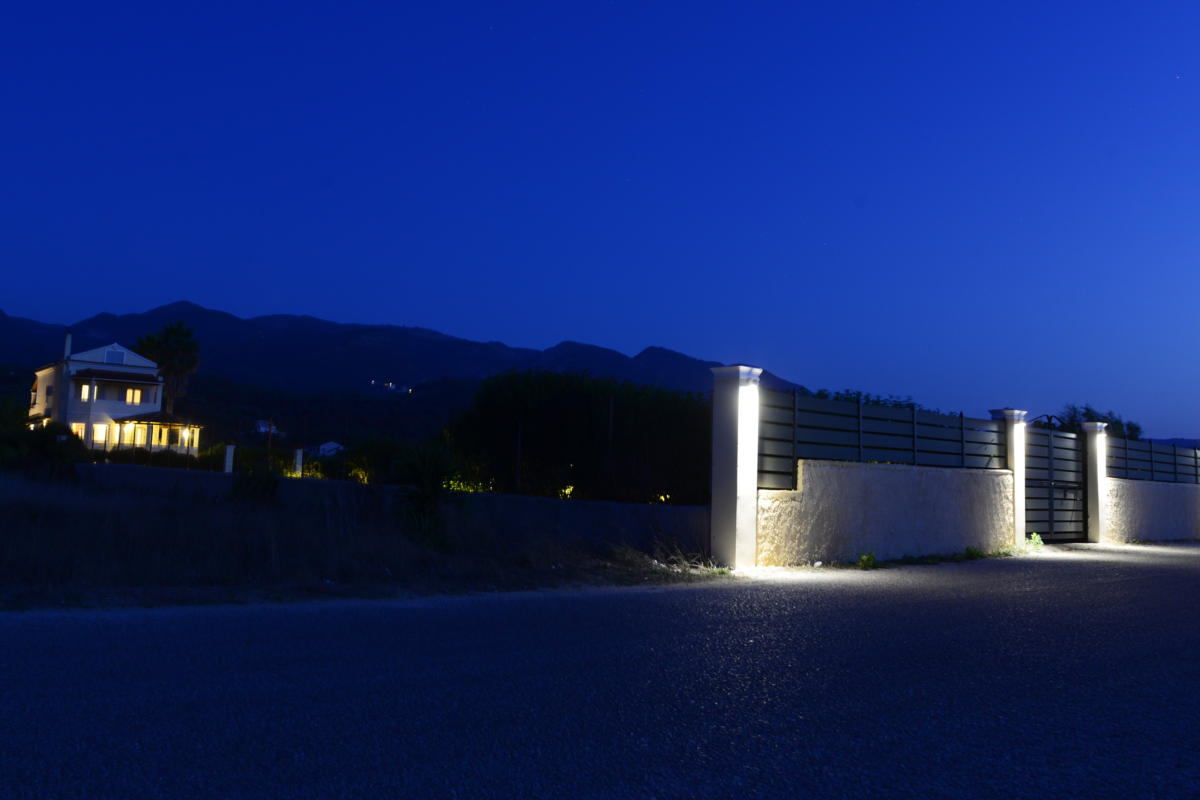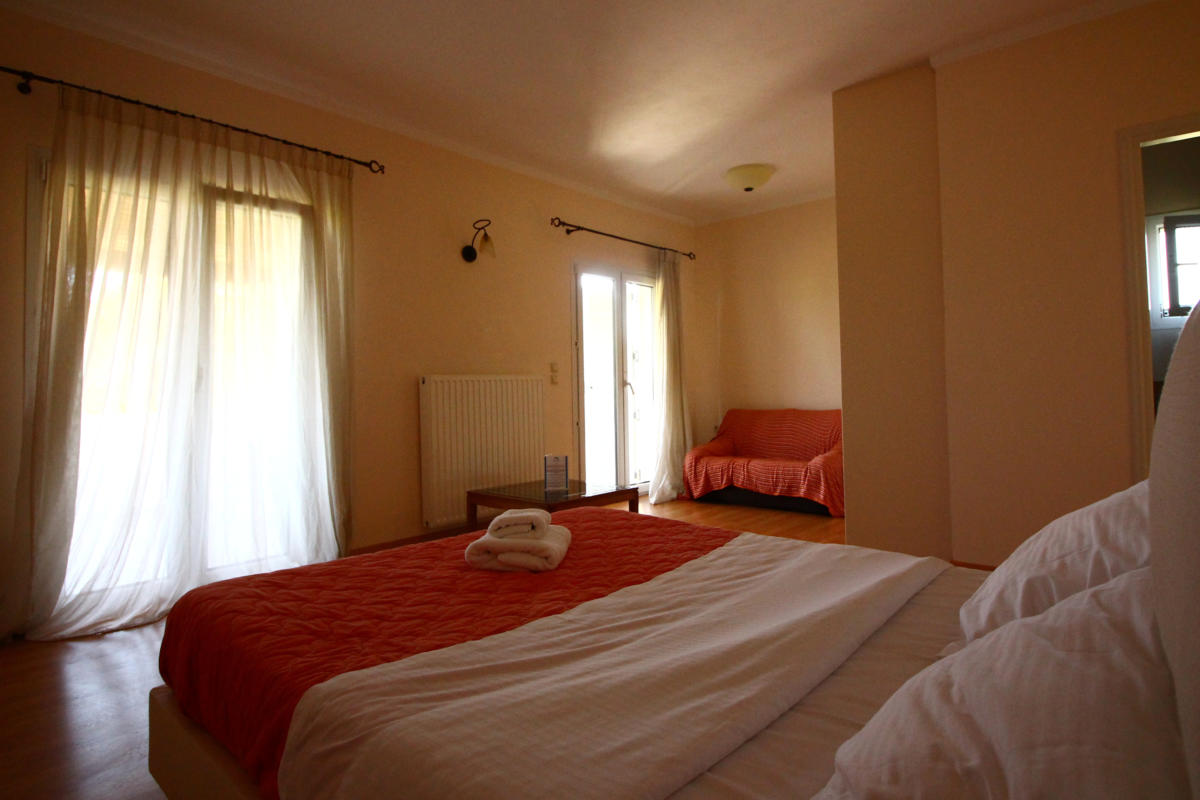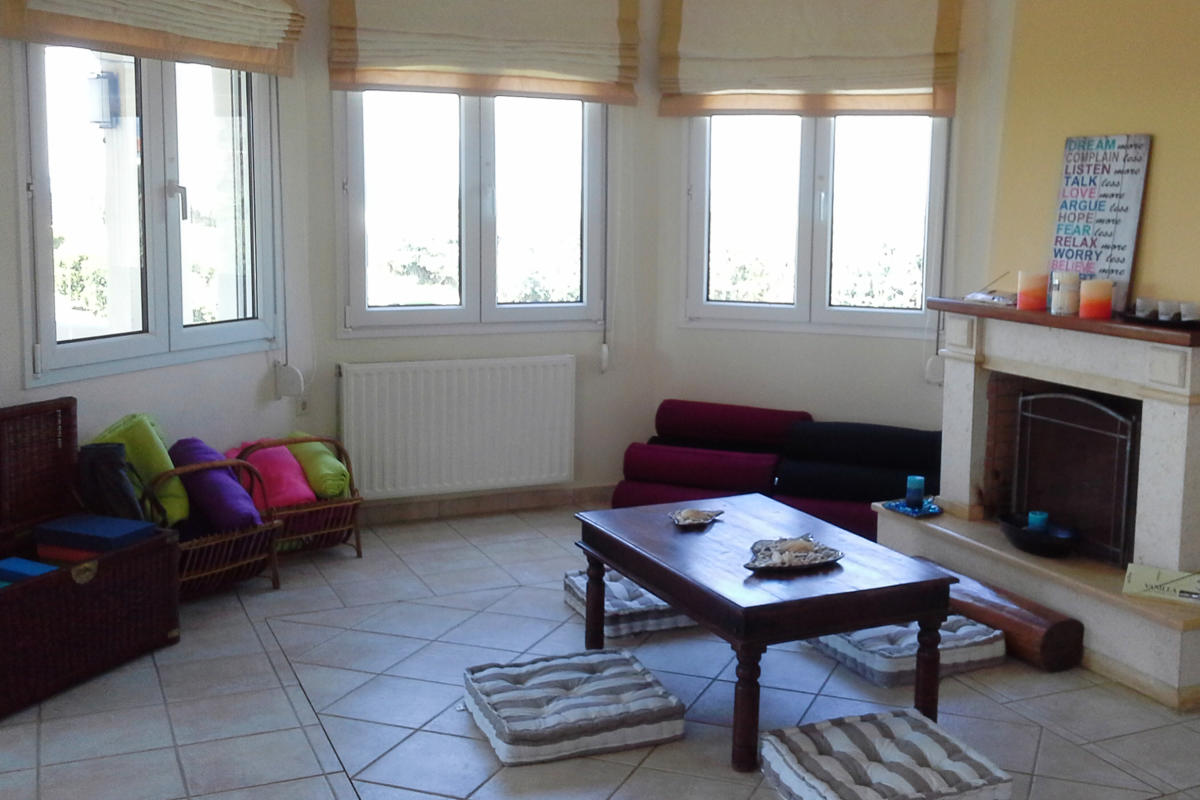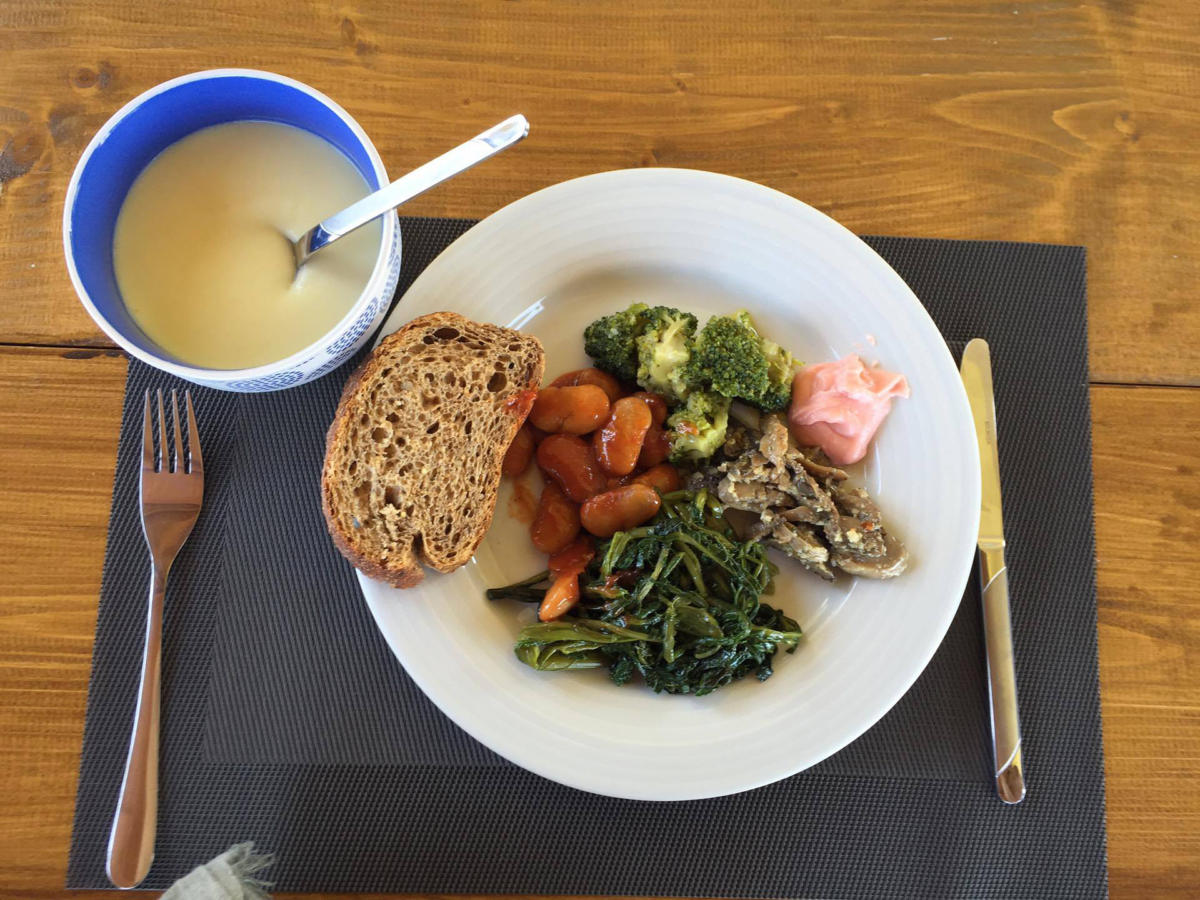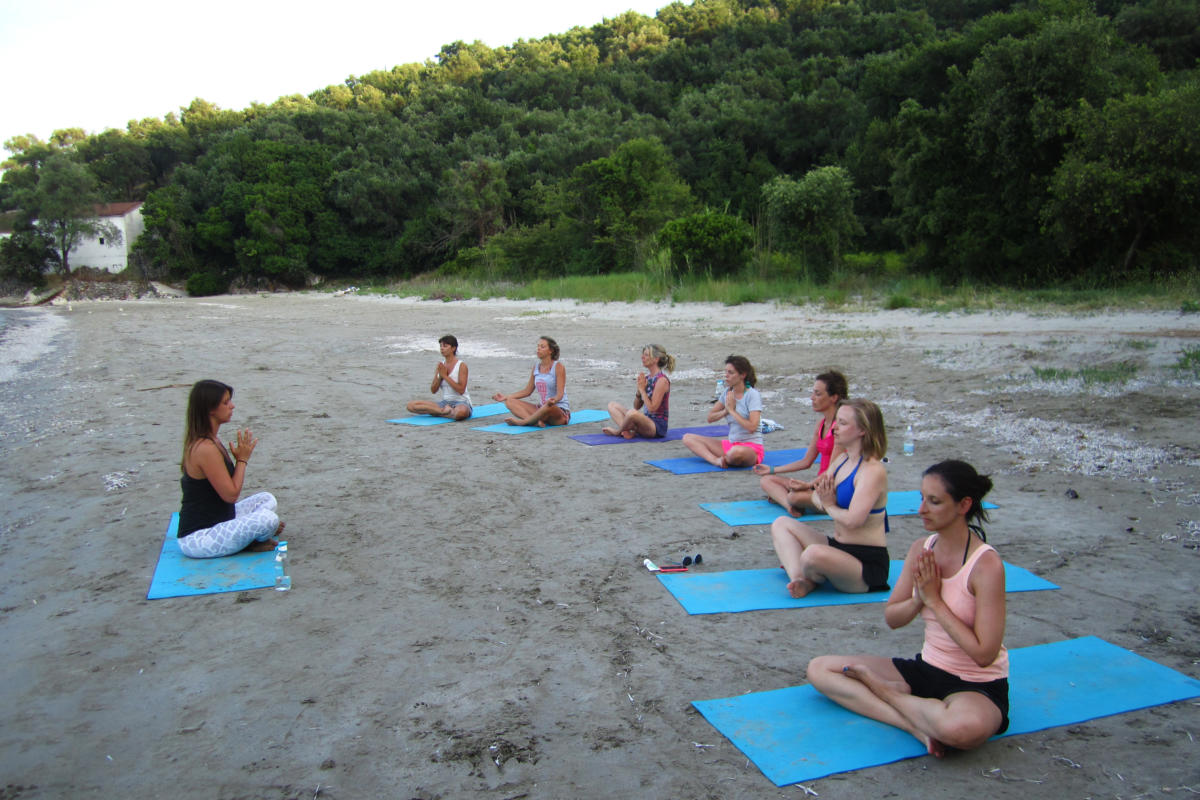 On the breathtaking island of Corfu, the retreat of a lifetime awaits with Just Relax Yoga Holidays! Everything in this magnificent environment, including the 20-minute complimentary welcome massage, is conducive to your complete relaxation and restoration. For the moments where a little adventure is needed, feel free to utilize one of their free bicycles to explore the island at your leisure! The crew of inspiring yoga instructors will guide you through two yoga practices per day and help you renew your mind and body connection. Authentic, vegetarian Greek cuisine at the fantastic seaside Corfiot villa on Almyros beach marks the end of each day – What more could one ask for?
Time and Cost
The retreats of Just Relax Yoga Holiday are conveniently offered weekly throughout the year. The 7-day retreats range in price from roughly $600-$2,000 and include daily authentic Greek breakfast, one traveling lunch, 5 Greek vegetarian dinners, a 20-minute welcome massage, 2 yoga sessions per day, bicycles, your choice of a mountain tour or boat trip, full access to sunbeds, parasols, yoga equipment, wifi, and washing machine, and varying options for private or shared accommodations.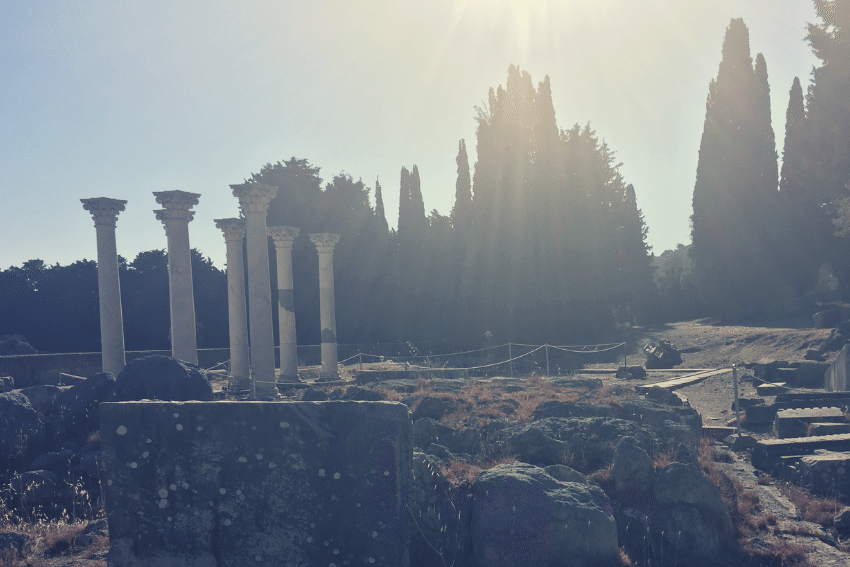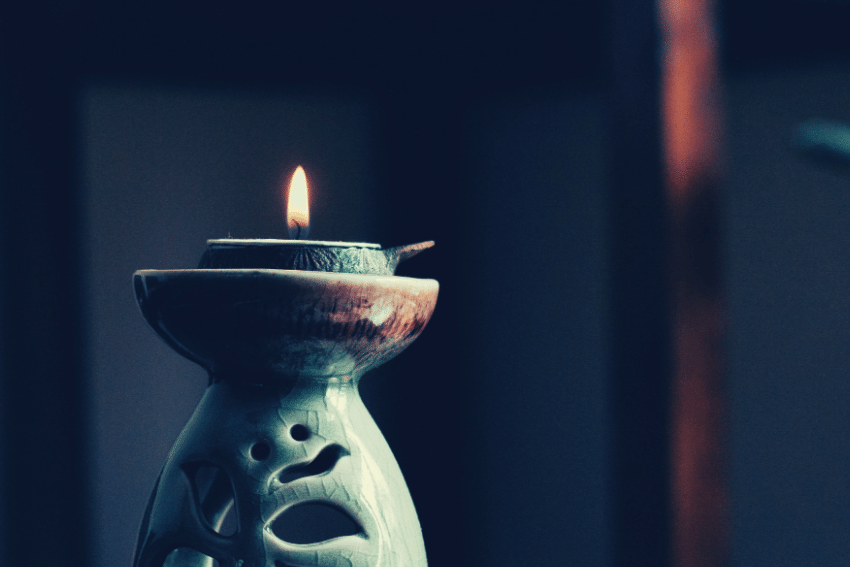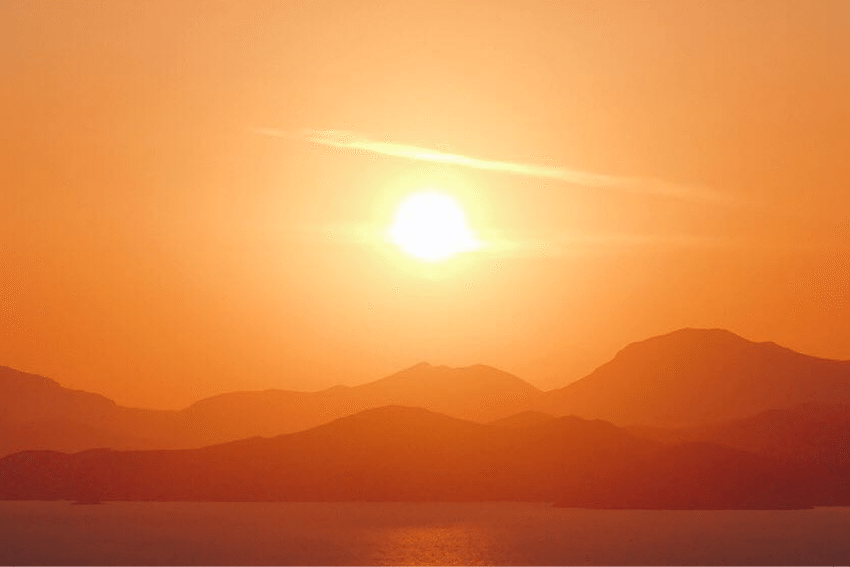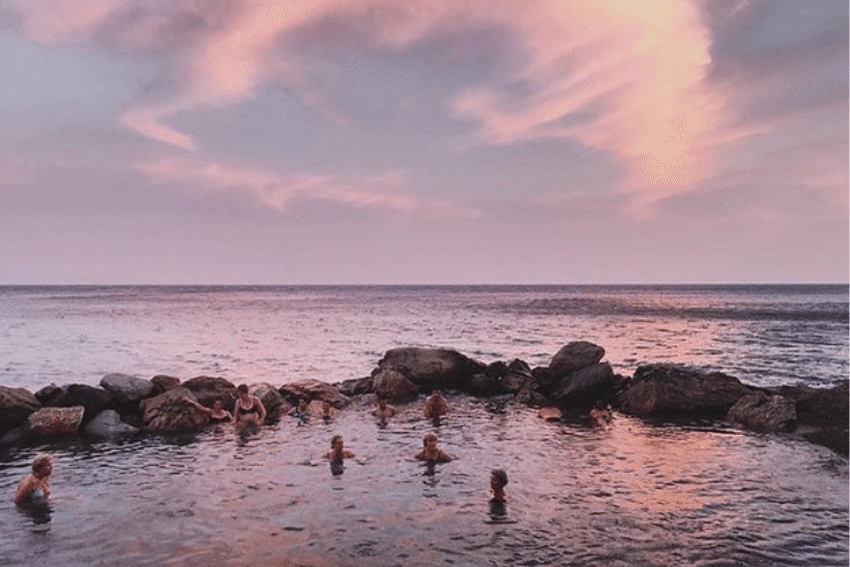 Early-morning-Asklepion-activities-on-Kos
Golden-hour-activities-Kos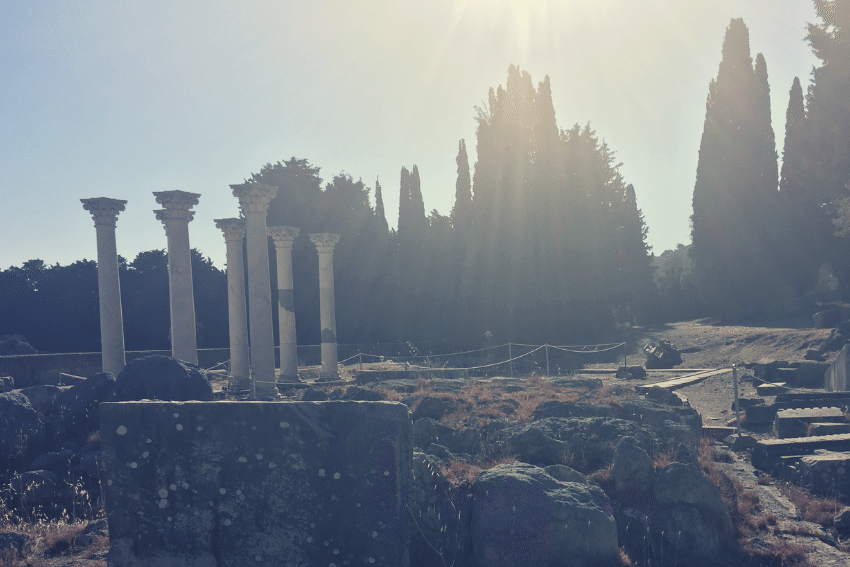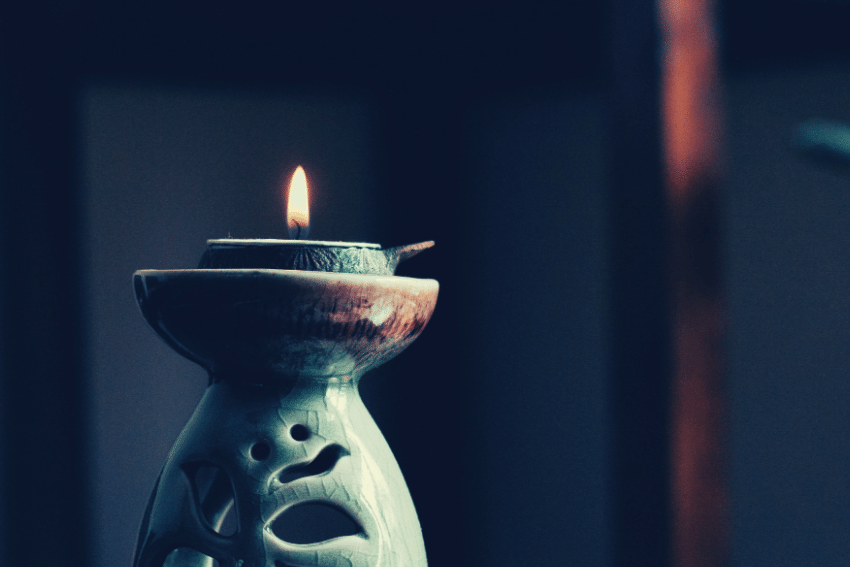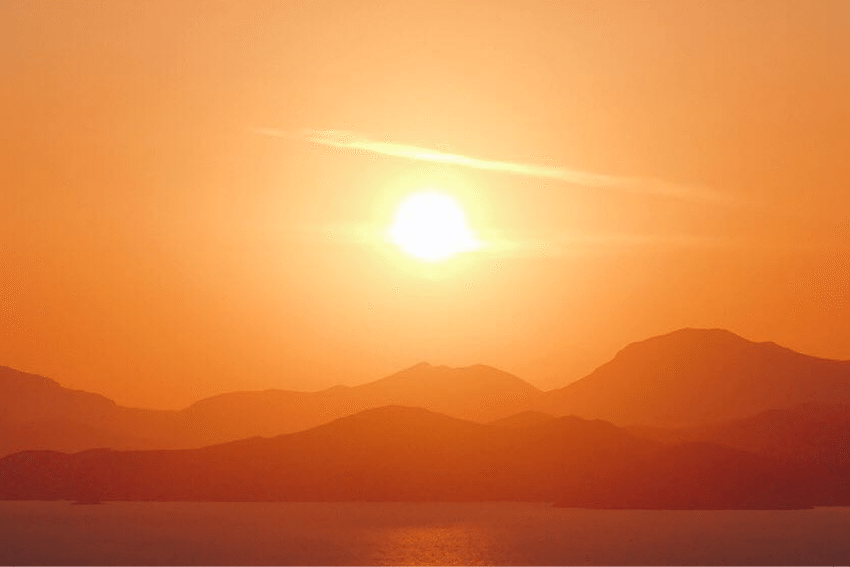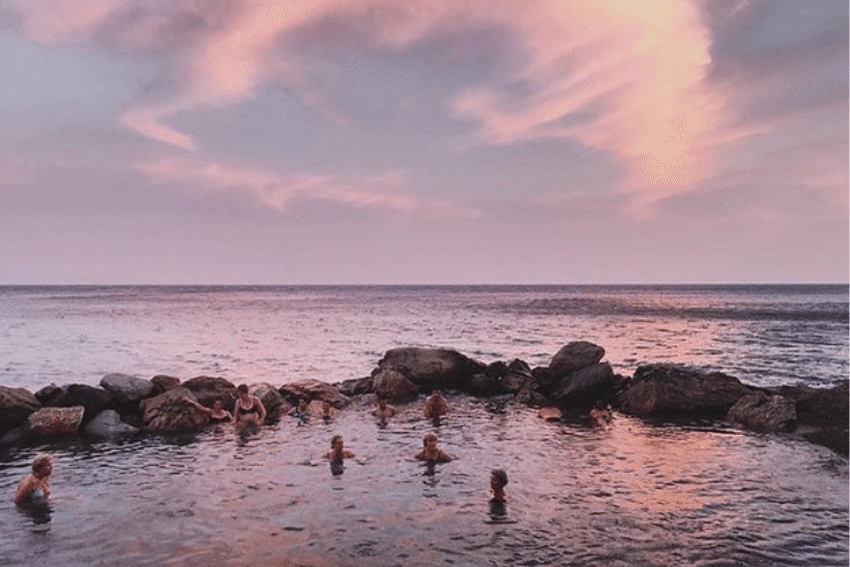 Yoga on Kos goes above and beyond in their offerings from hiking, swimming, and cycling to sunset meditations, relaxing thermal baths, and daily yoga. Their retreats bring together groups of like-minded individuals for a time of renewal and restoration amidst the most tranquil atmosphere possible. Enjoy the abundance of amenities included with the stay in the quaint cottages and find some peace among the natural wonder!
Time and Cost
Yoga on Kos offers retreats every week and features a 7-day immersive experience with the option to add on a hiking package. The retreats range in price from roughly $800-$900 and include all yoga sessions, daily healthy breakfast, 6 dinners, bottomless coffee, tea, and water, airport transfer, visits to the thermal baths and Asklepion area, guided hikes (if chosen), and different options for private or shared accommodations.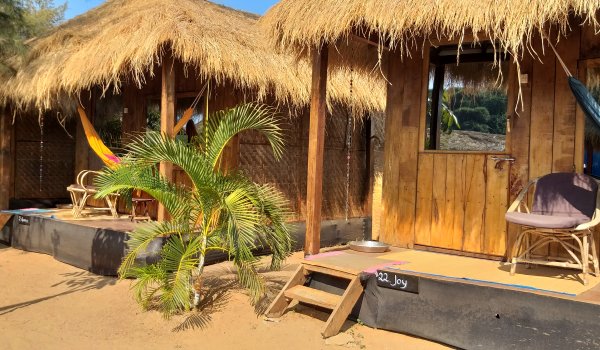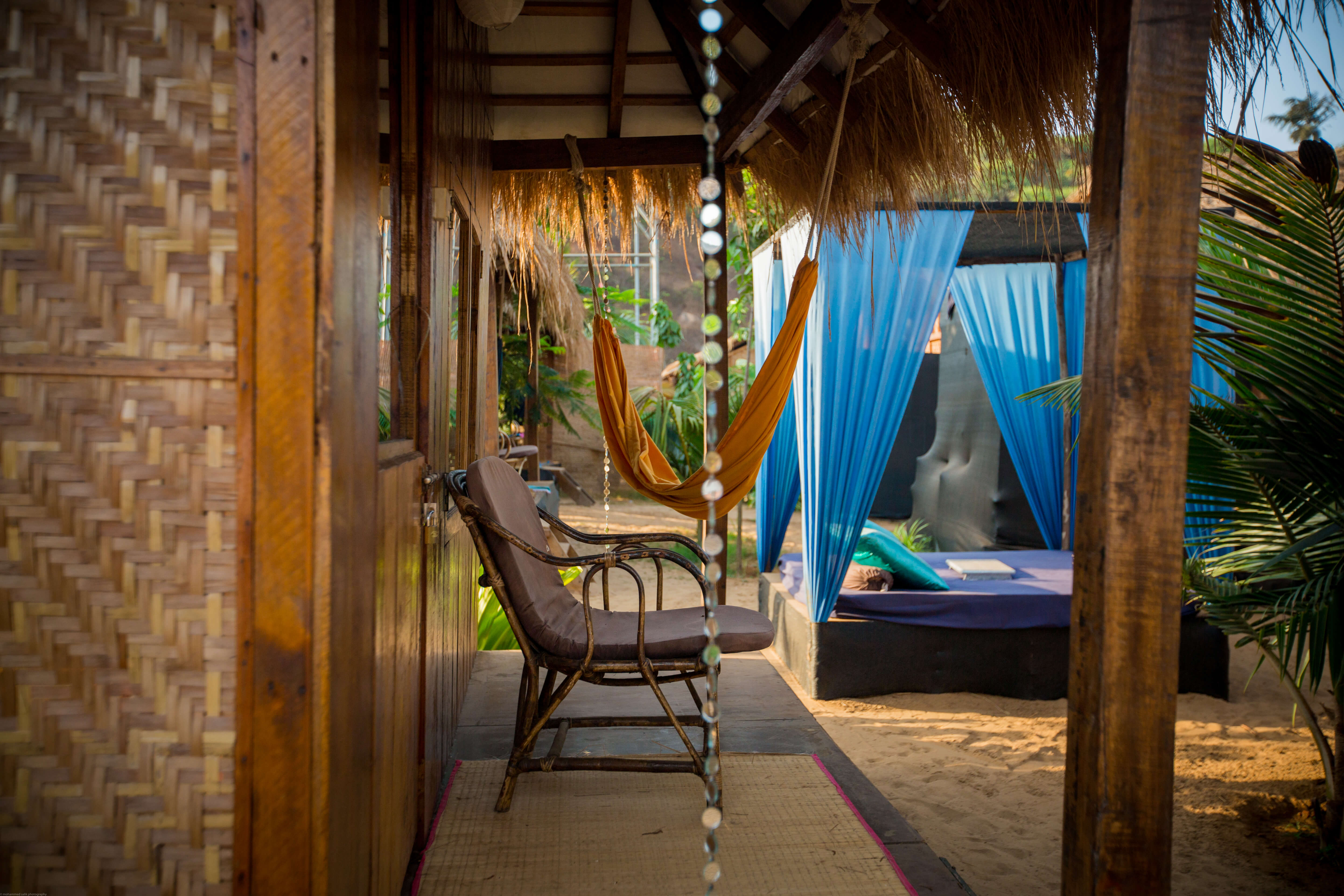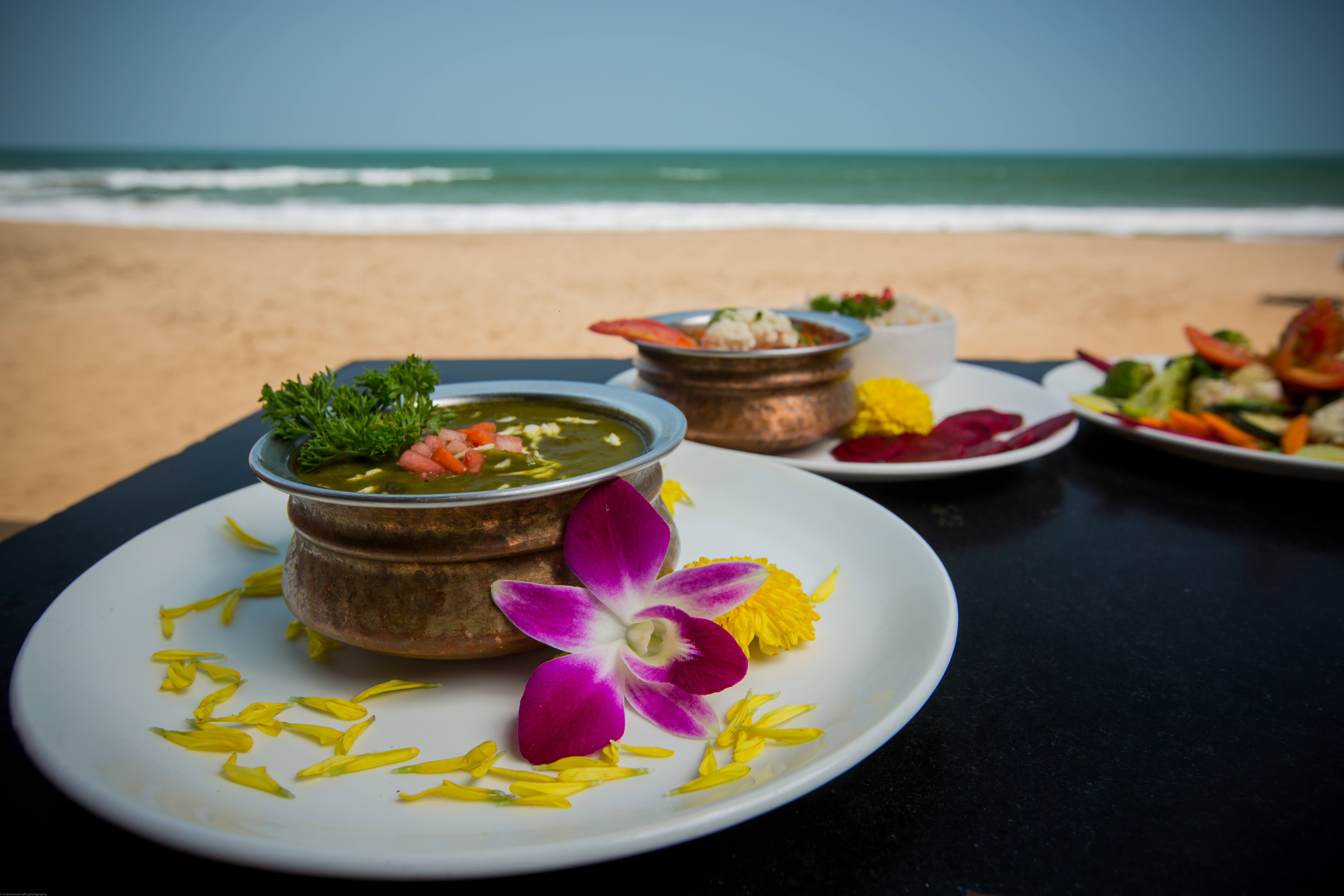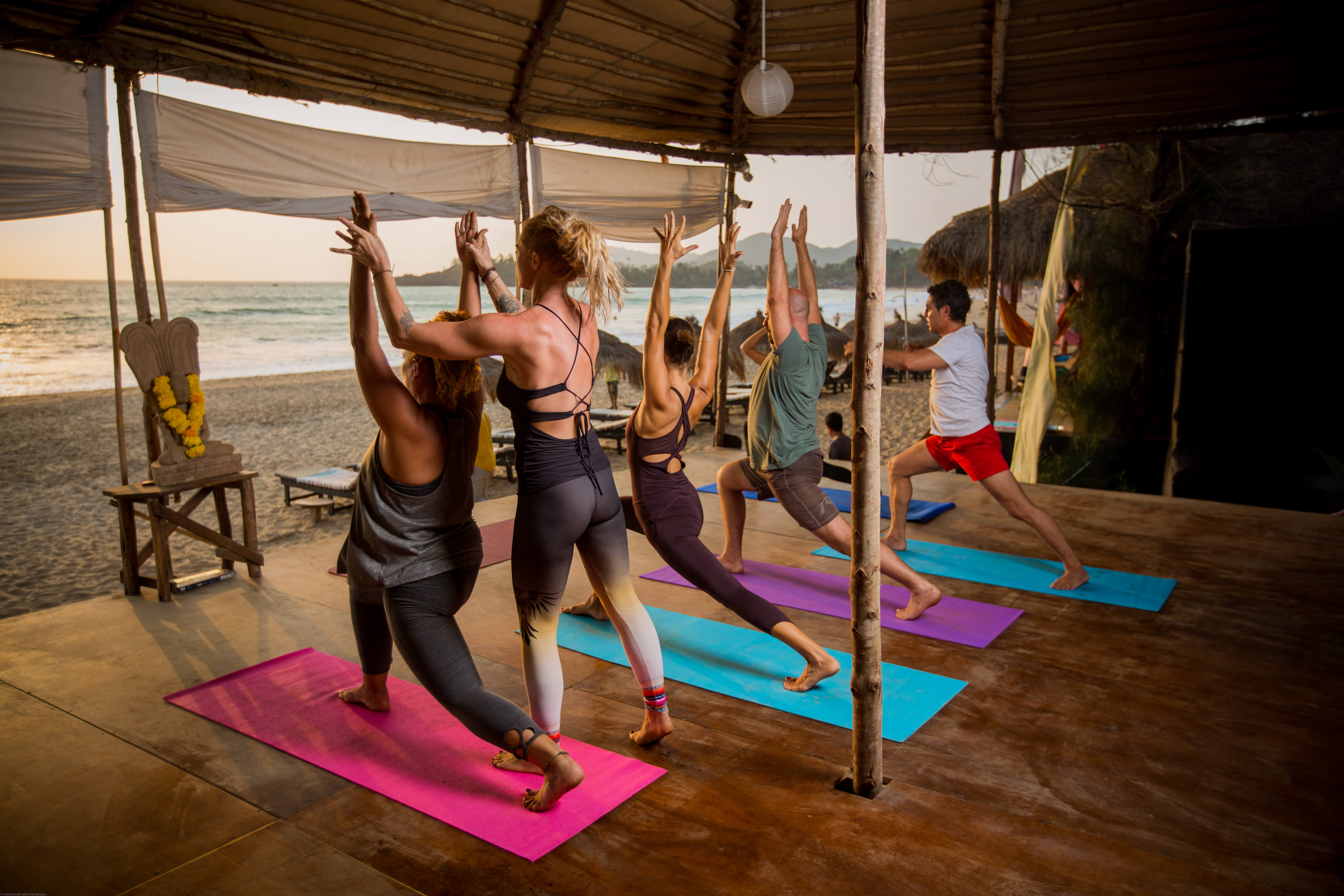 yoga-holidays-india-garden-bungalows-1
bamboo-yoga-bungalow-porch
yoga-holidays-india-food-beach
yoga-holidays-india-yoga-class-6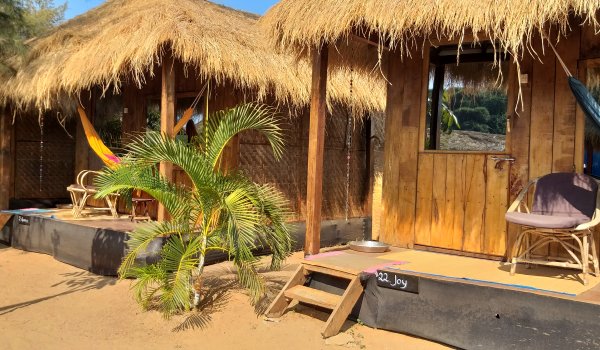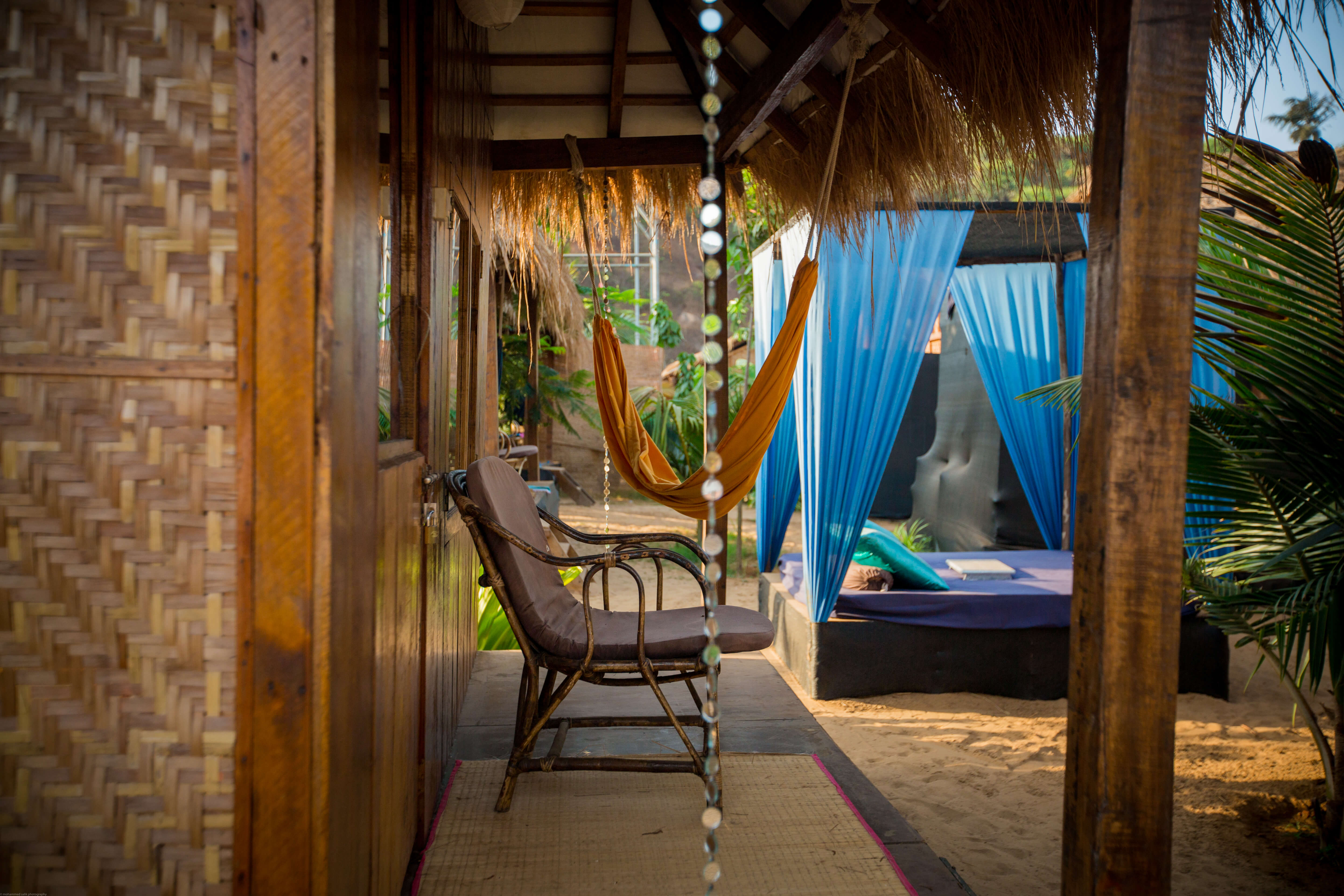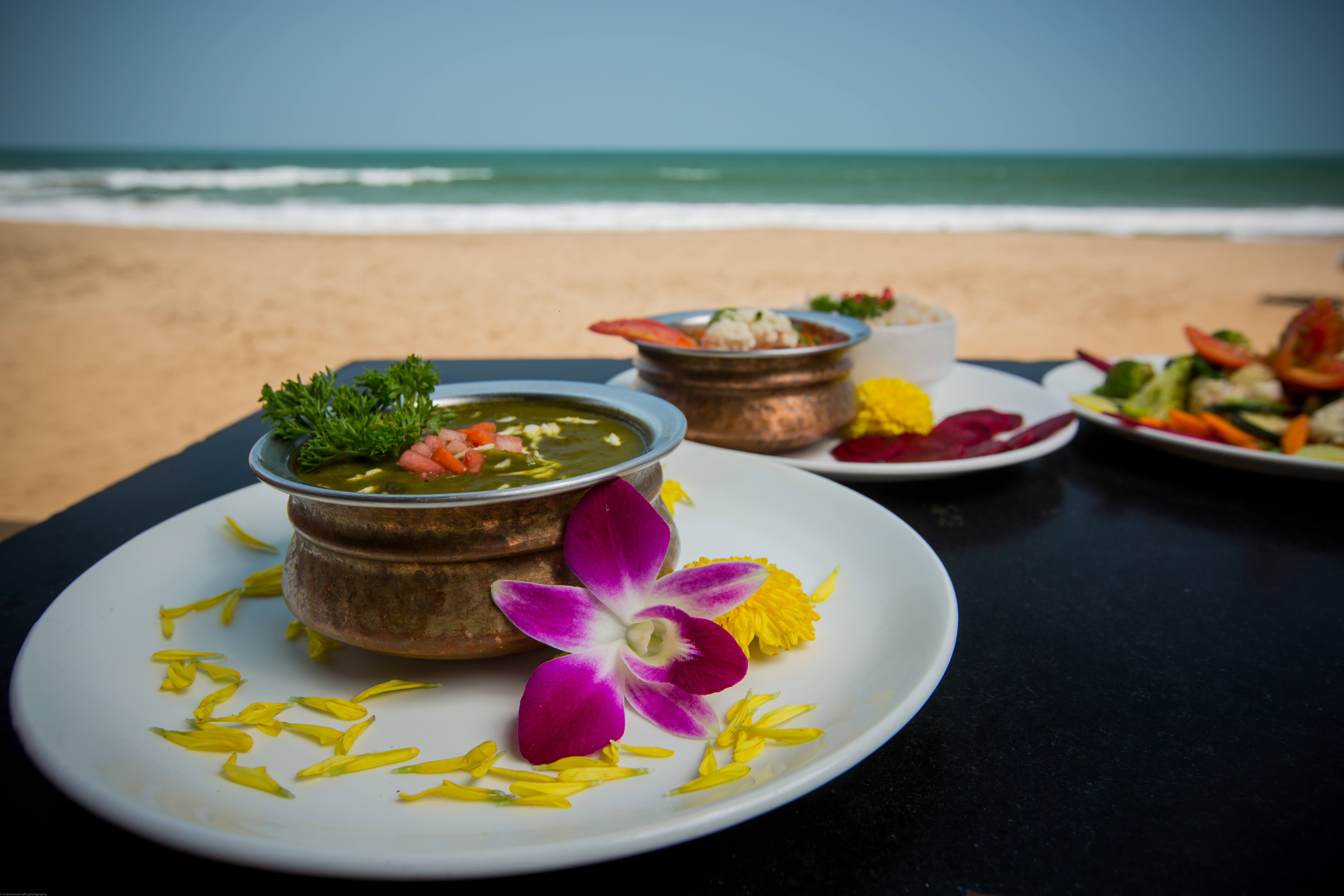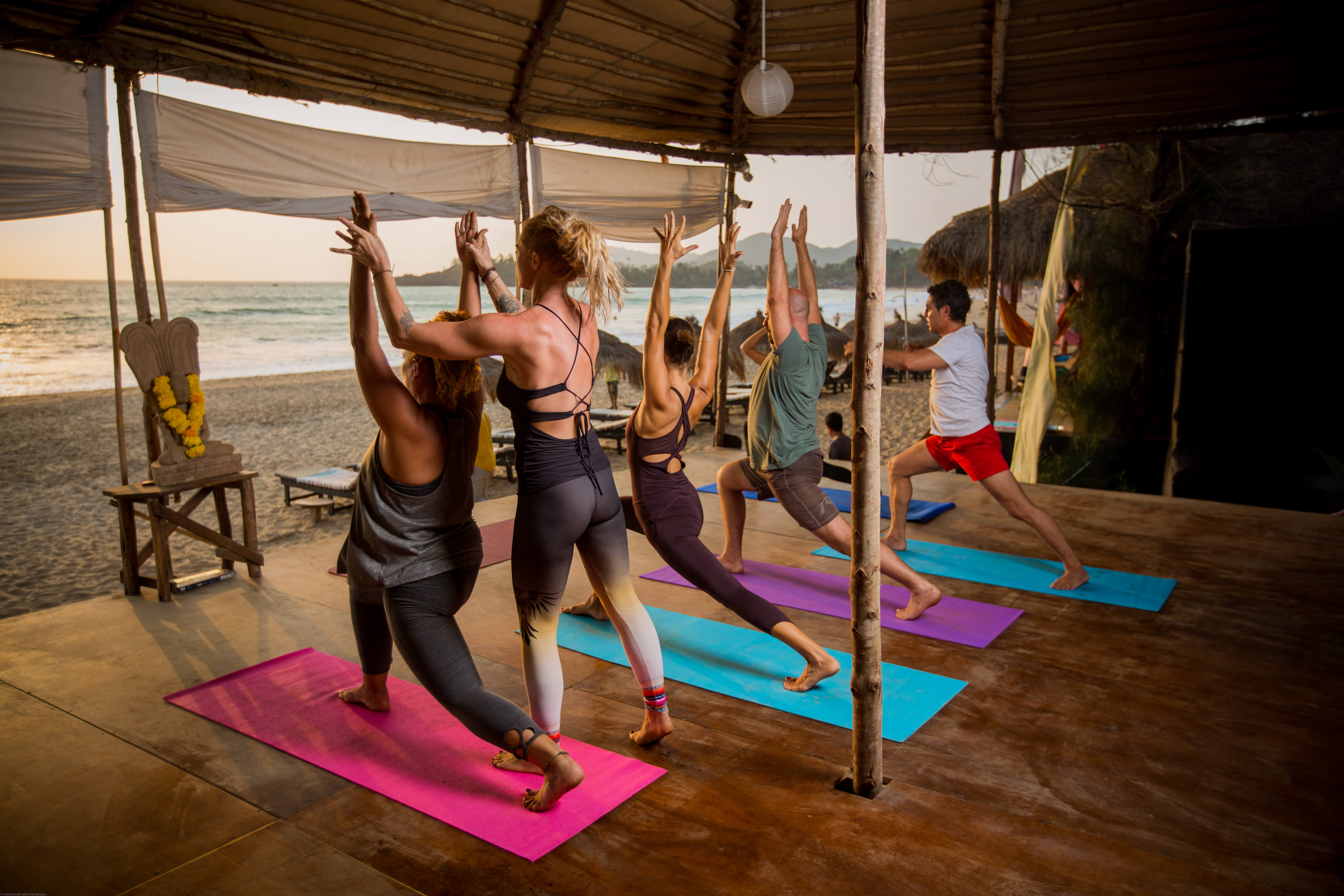 This renowned yoga retreat center makes its appearance on the beautiful Greek island of Antiparos every Summer for a yogic event you've got to experience for yourself! The immersive retreats bring in highly-trained, motivational teachers in a safe, supportive environment to encourage students to embrace their highest selves. They're sure to leave plenty of time to soak in the sun and bask in the sand amidst the powerful and inspiring yoga classes.
Time and Cost
Bamboo Yoga Retreats are held in Antiparos, Greece from late Summer through early Fall with one to two-week options available. The retreats range in price from roughly $900-$1,200 and include morning breathwork and meditation, 13 yoga classes, daily early morning breakfast, daily brunch, daily afternoon tea and snacks, arrival and departure dinners, one early morning boat trip, use of a push-bike, and different opportunities for private or shared accommodations.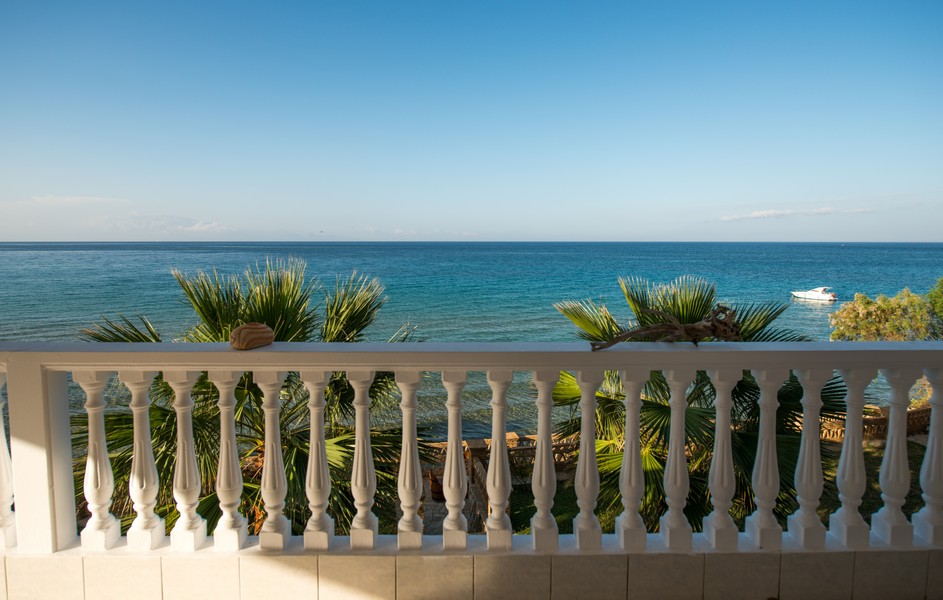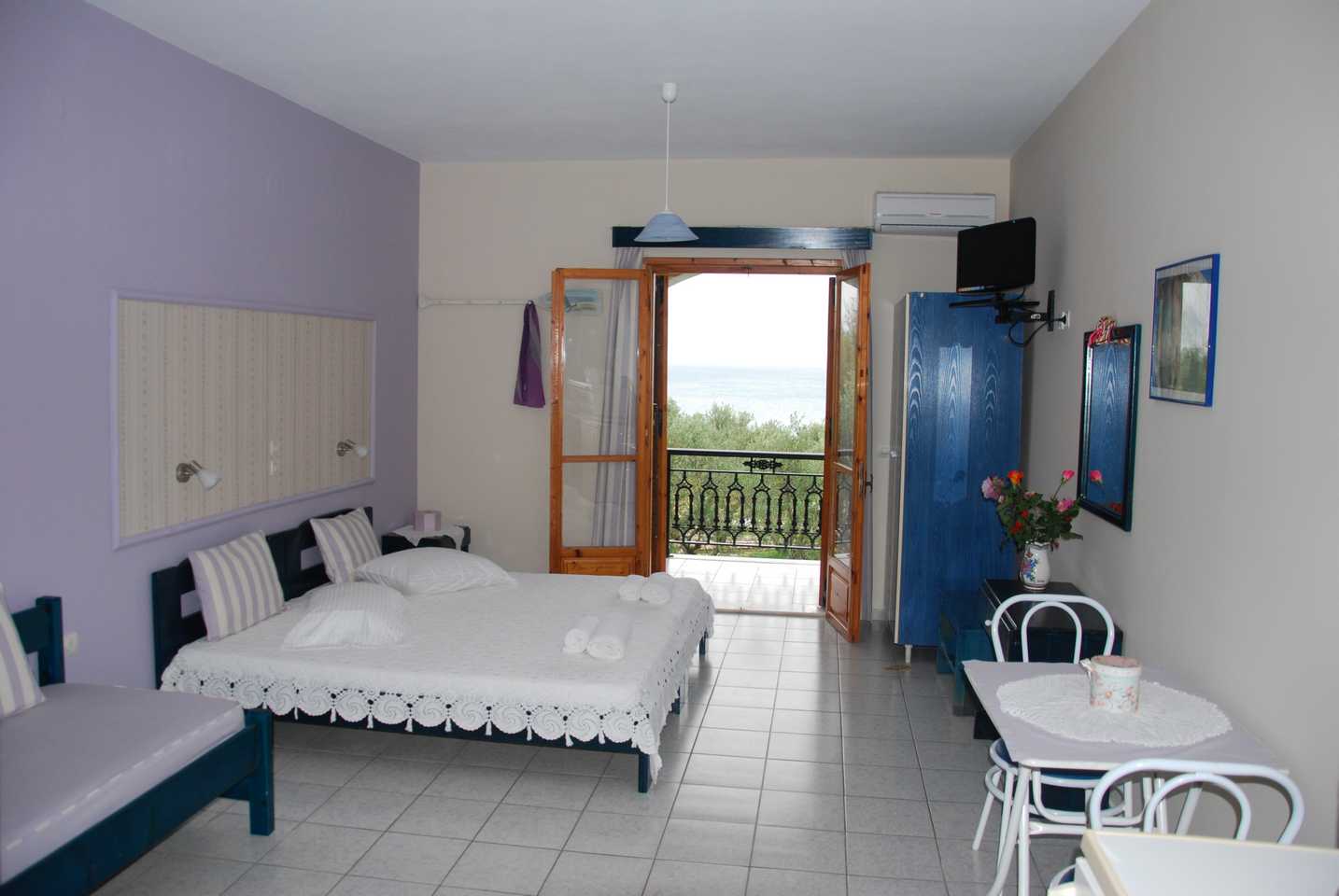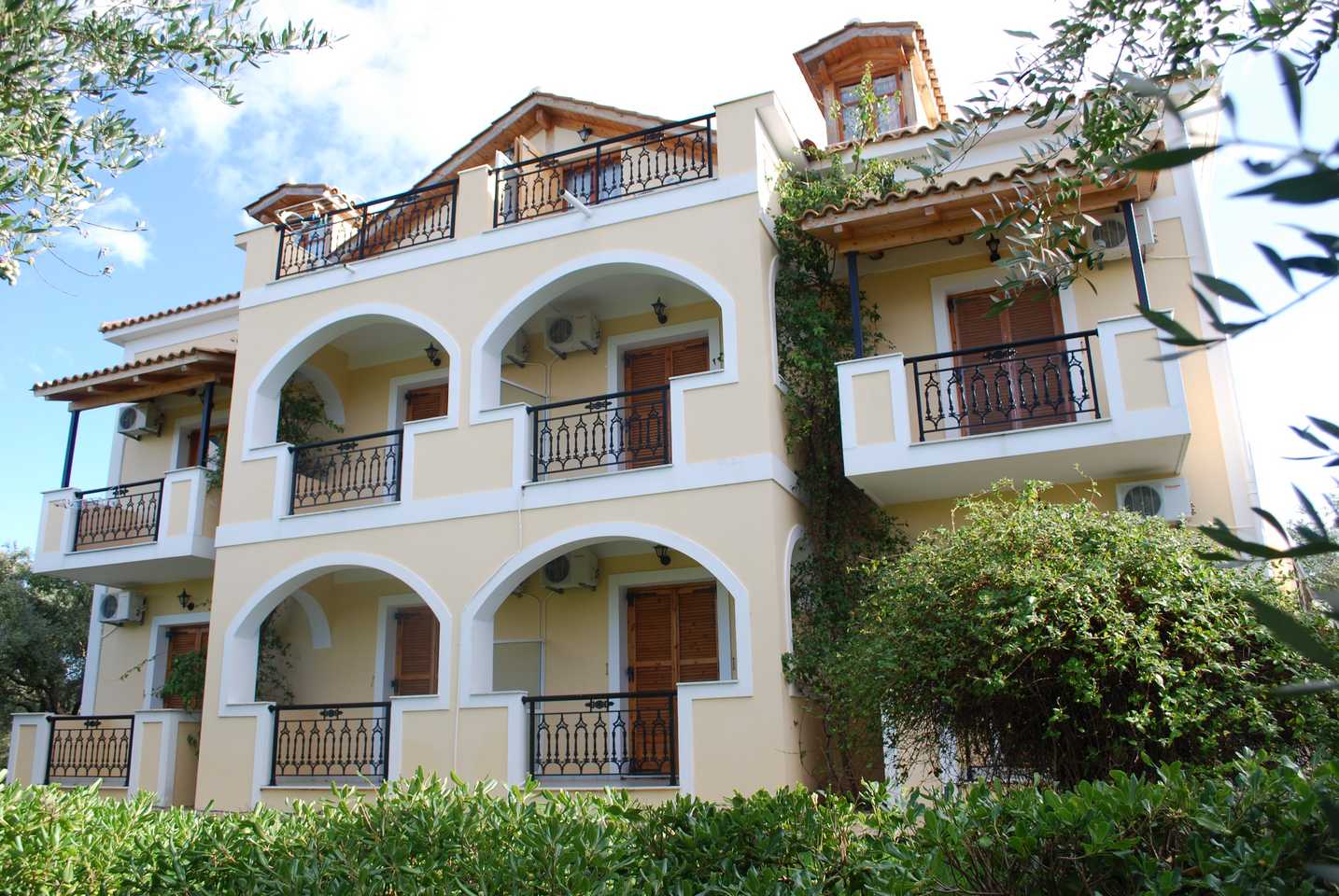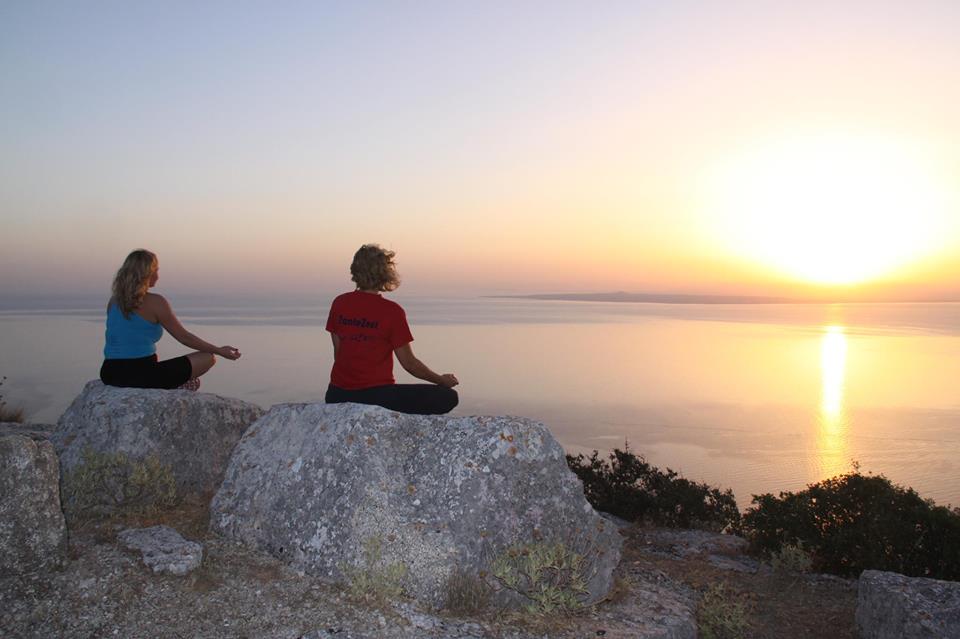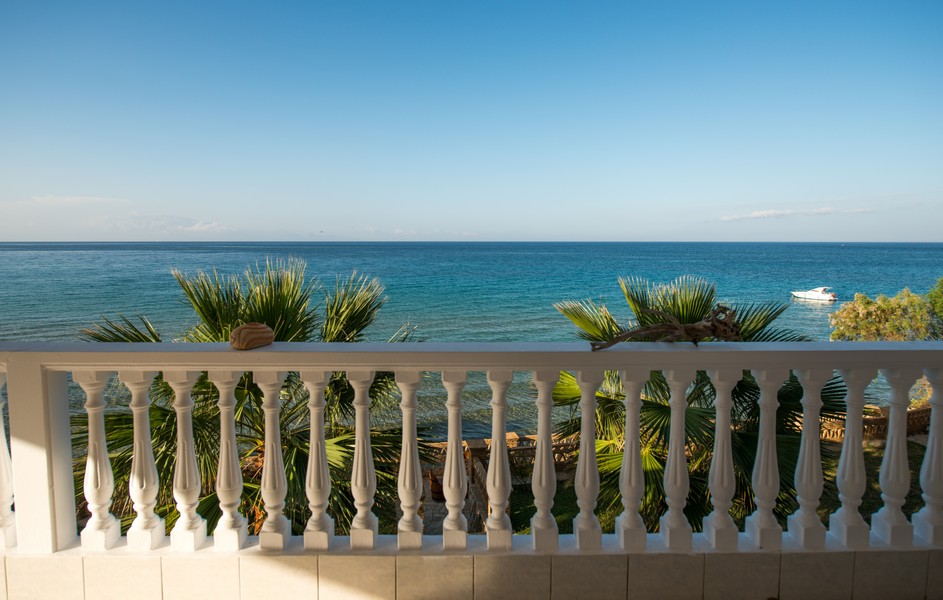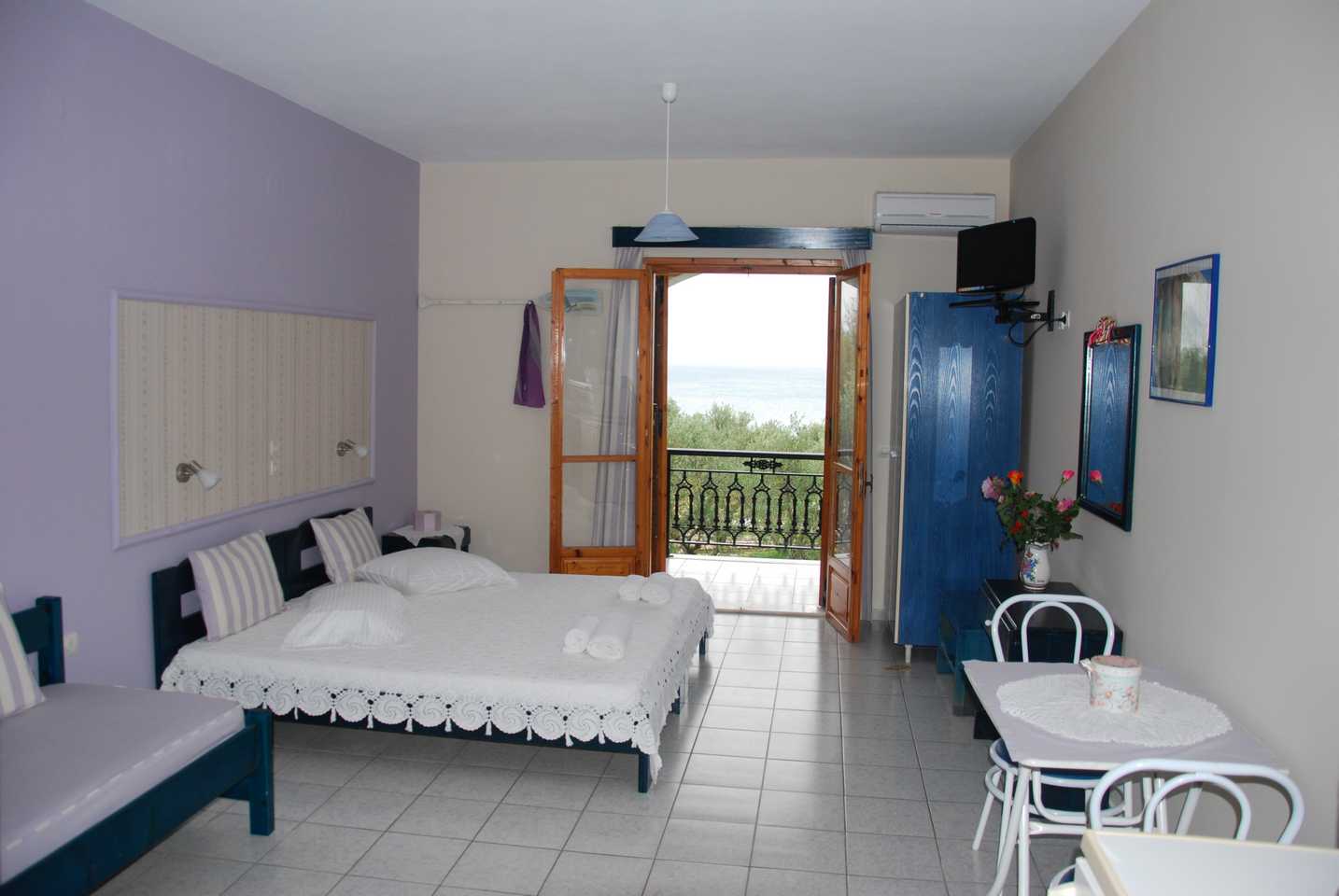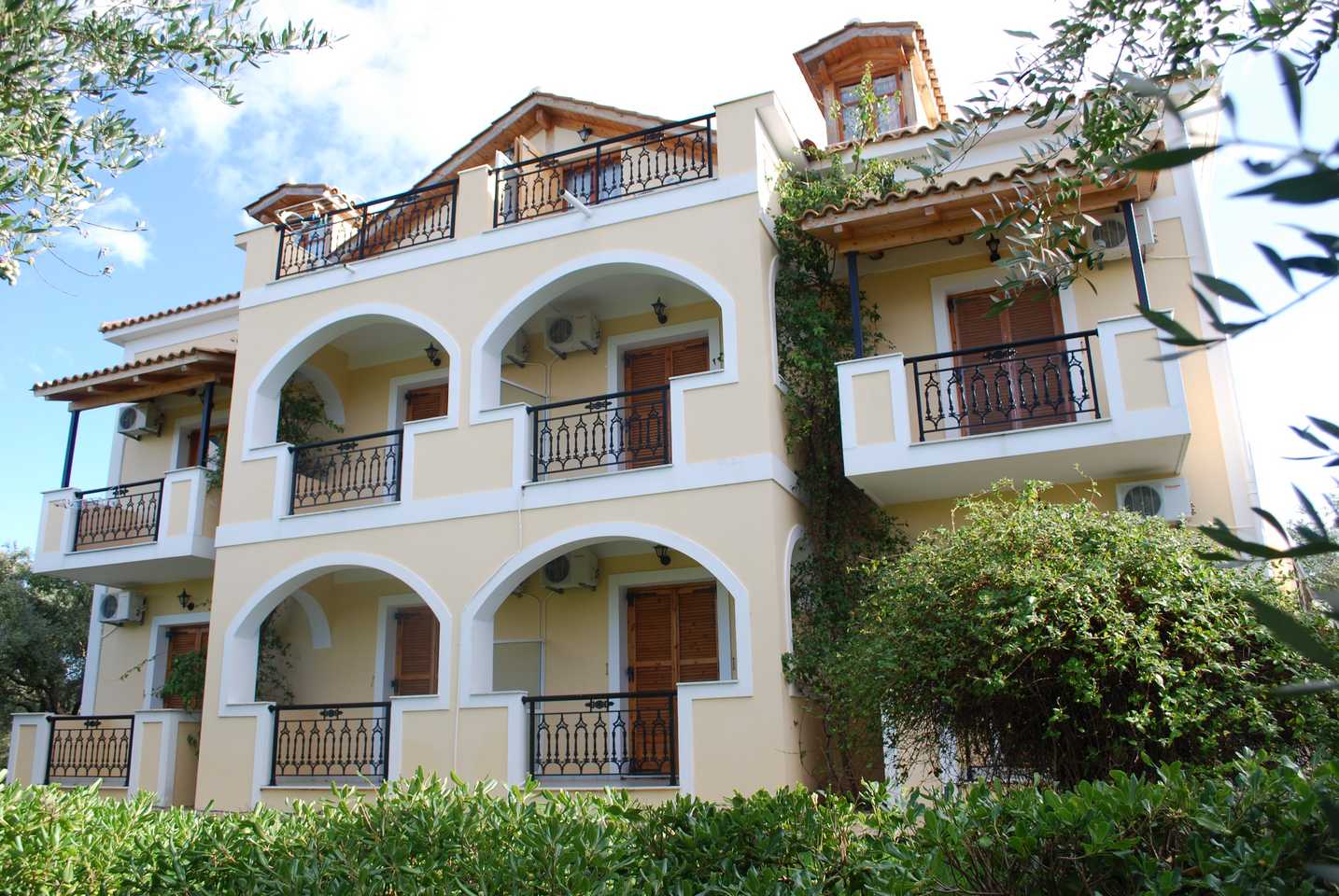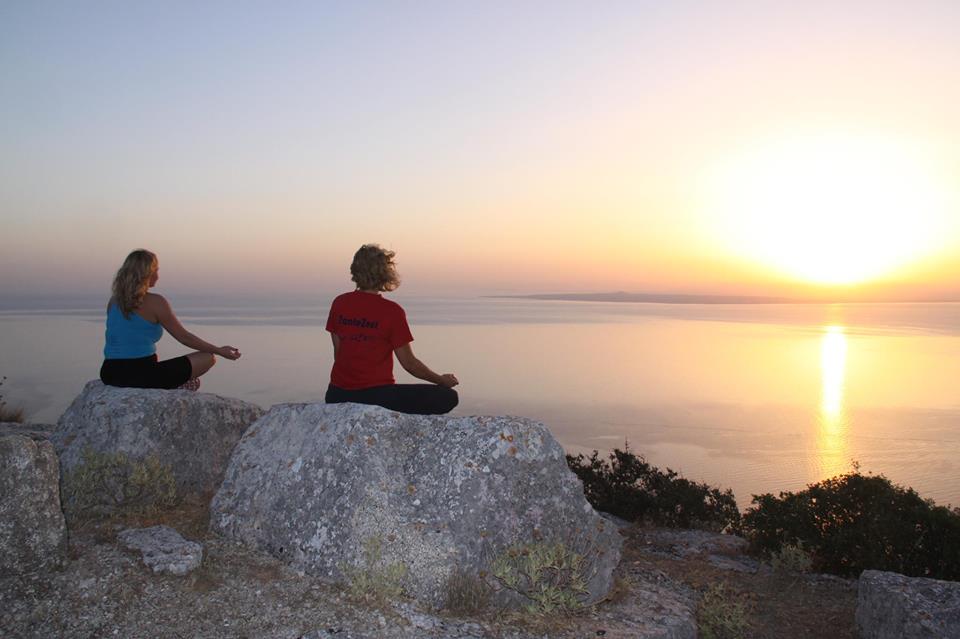 ZanteZest is the ideal retreat for anyone craving a total-body cleanse and detoxification with a heaping side of yoga and meditation. Located in scenic Zakynthos, this retreat comes with a custom diet and exercise plan that helps guide students on their journey to a healthy lifestyle. Daily yoga and Tai Chi accompany the natural wonders which surround this getaway and make it one to remember! Start living your best life with a little assistance from ZanteZest!
Time and Cost
The week-long ZanteZest retreats start around $800 and include an initial physical assessment, pilates, guided walks and hikes, yoga and meditation, Tai Chi, 4 or 7-day juice cleanses, trips to the Sulphur Spa Healing Beach, mineral clay pampering, transport to and from airport, all meals, boat excursion to Ship Wreck and Blue Caves, and different opportunities for private or shared accommodations.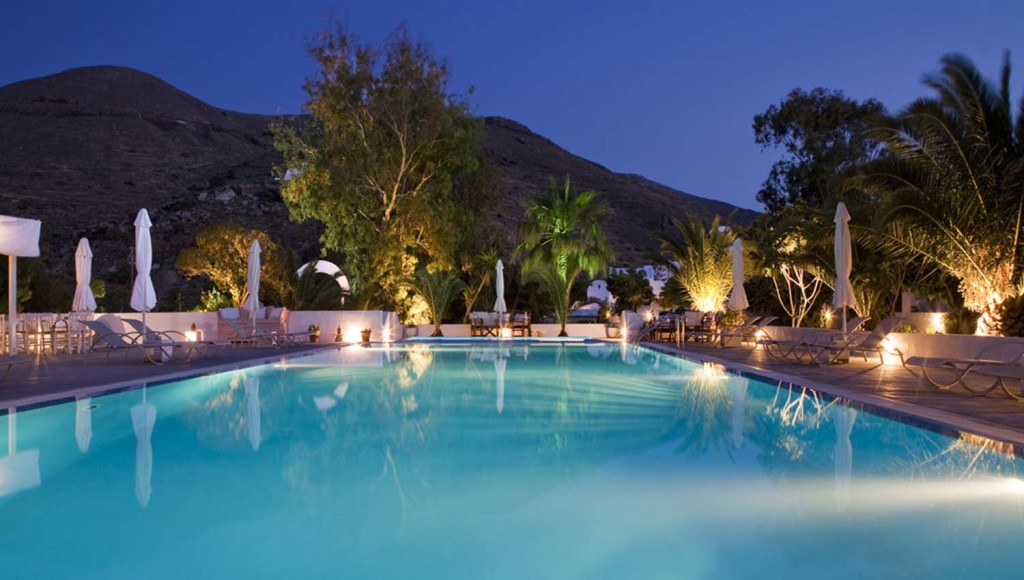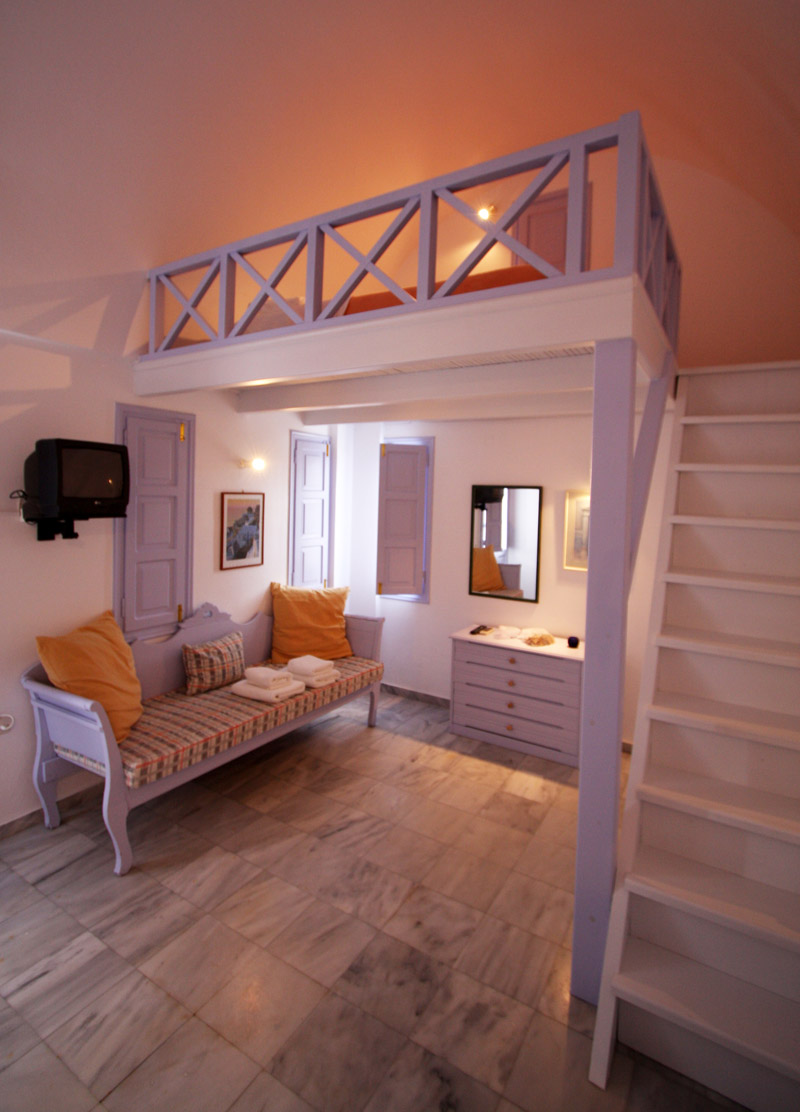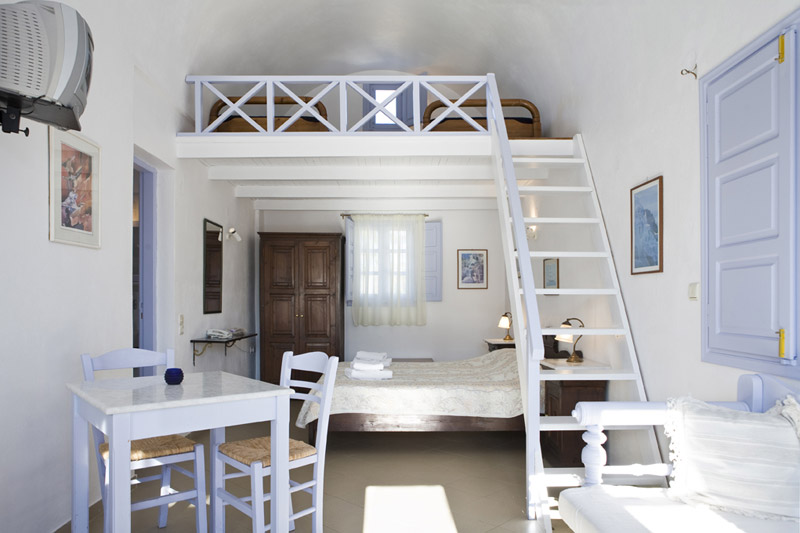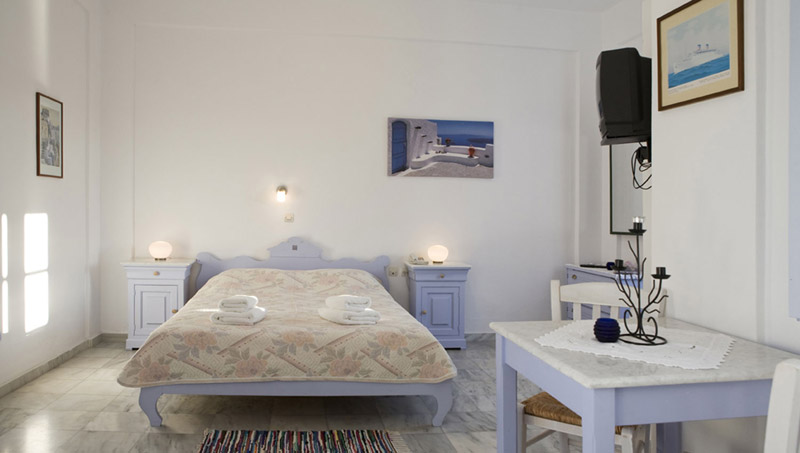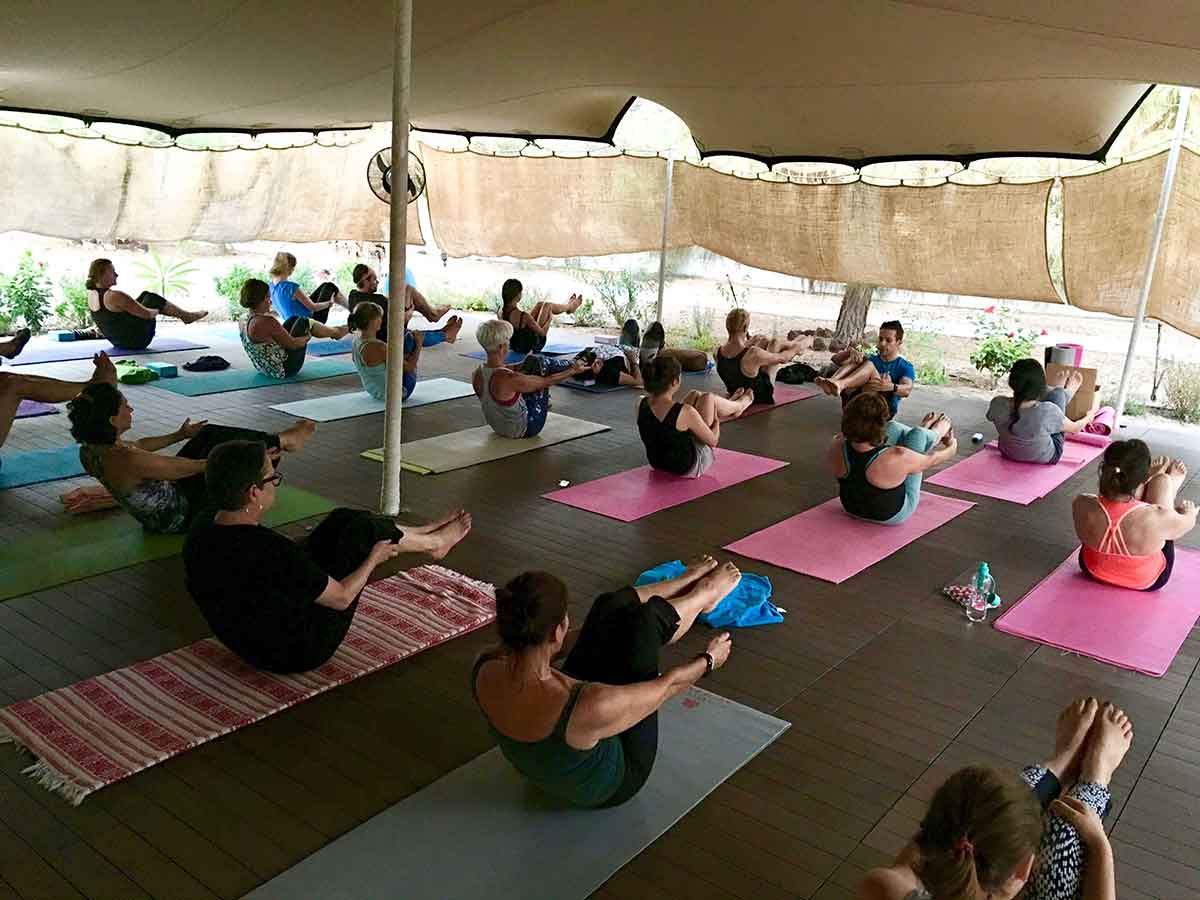 Pelagos-Hotel-accommodation
Pelagos-Hotel-accommodations-1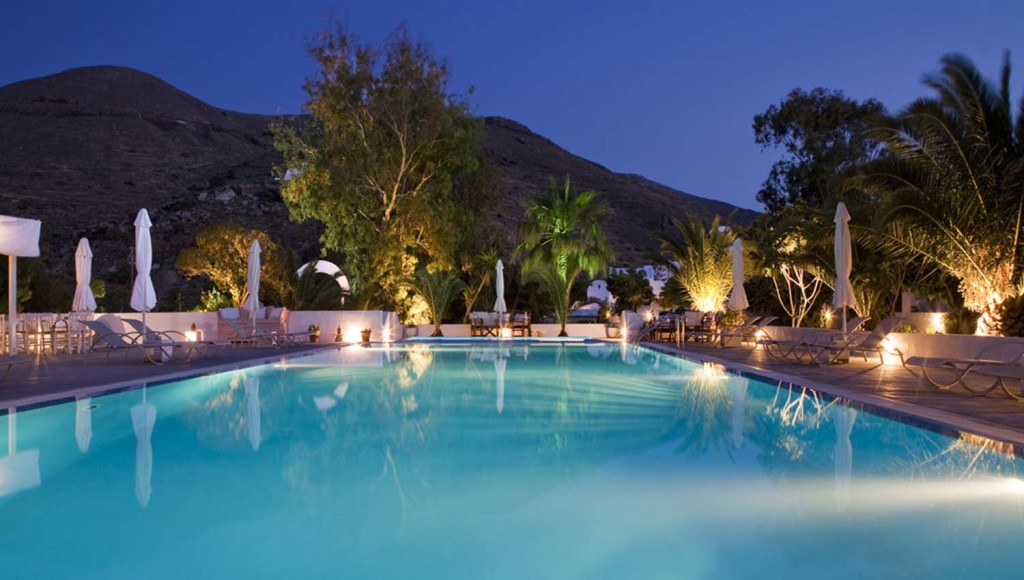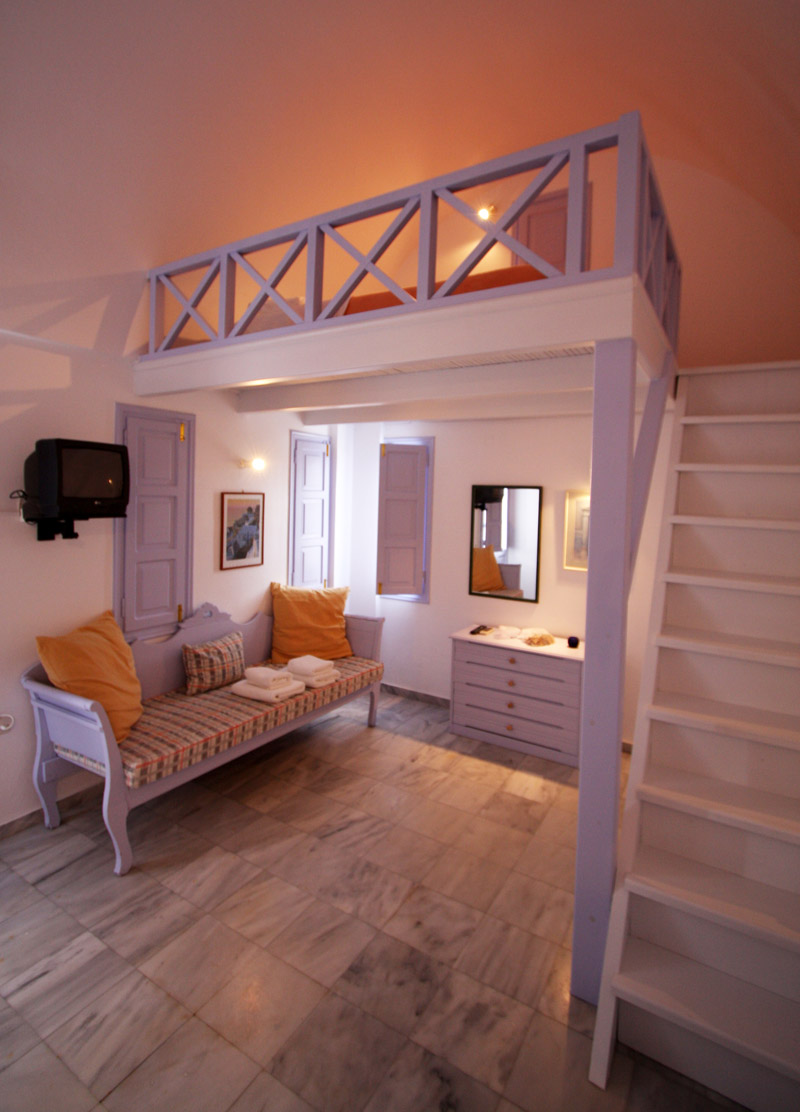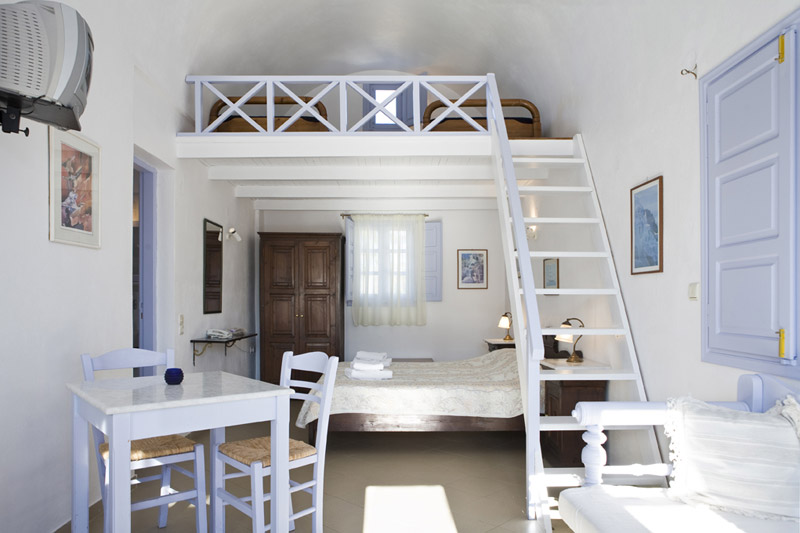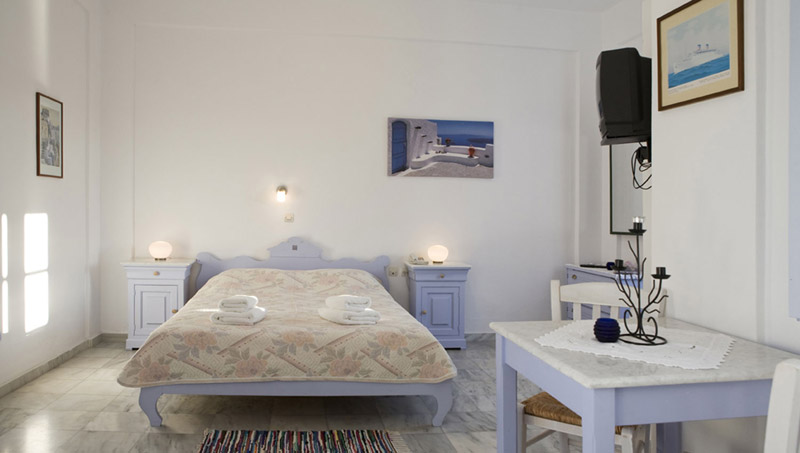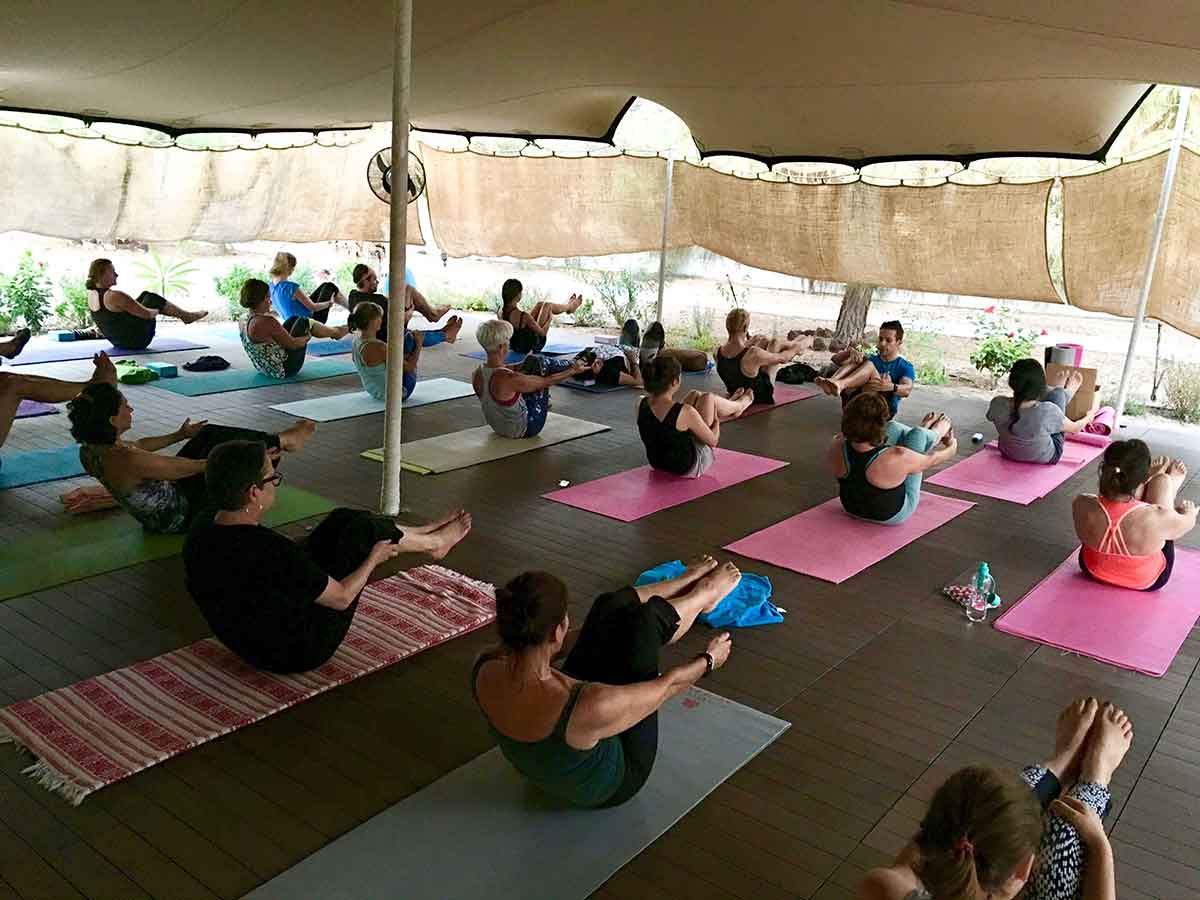 Located on one of the world's most beautiful islands, Sky Pilates and Yoga brings its guests the retreat of a lifetime! Beyond the captivating backdrop and nearby natural wonders, this retreat brings students into the world of yoga and pilates for a challenging, yet relaxing experience. Expert instructors will guide you through 16 classes in just one week, and when you're not practicing, you can explore the nearby village of Oia!
Time and Cost
The ongoing, week-long Sky Pilates and Yoga Retreats range from around $900-$1,700 and include beach and pool amenities, 16 yoga classes, all course materials, daily brunch, 7 vegetarian dinners, airport transportation, guided hike to Oia, and different opportunities for private or shared accommodations.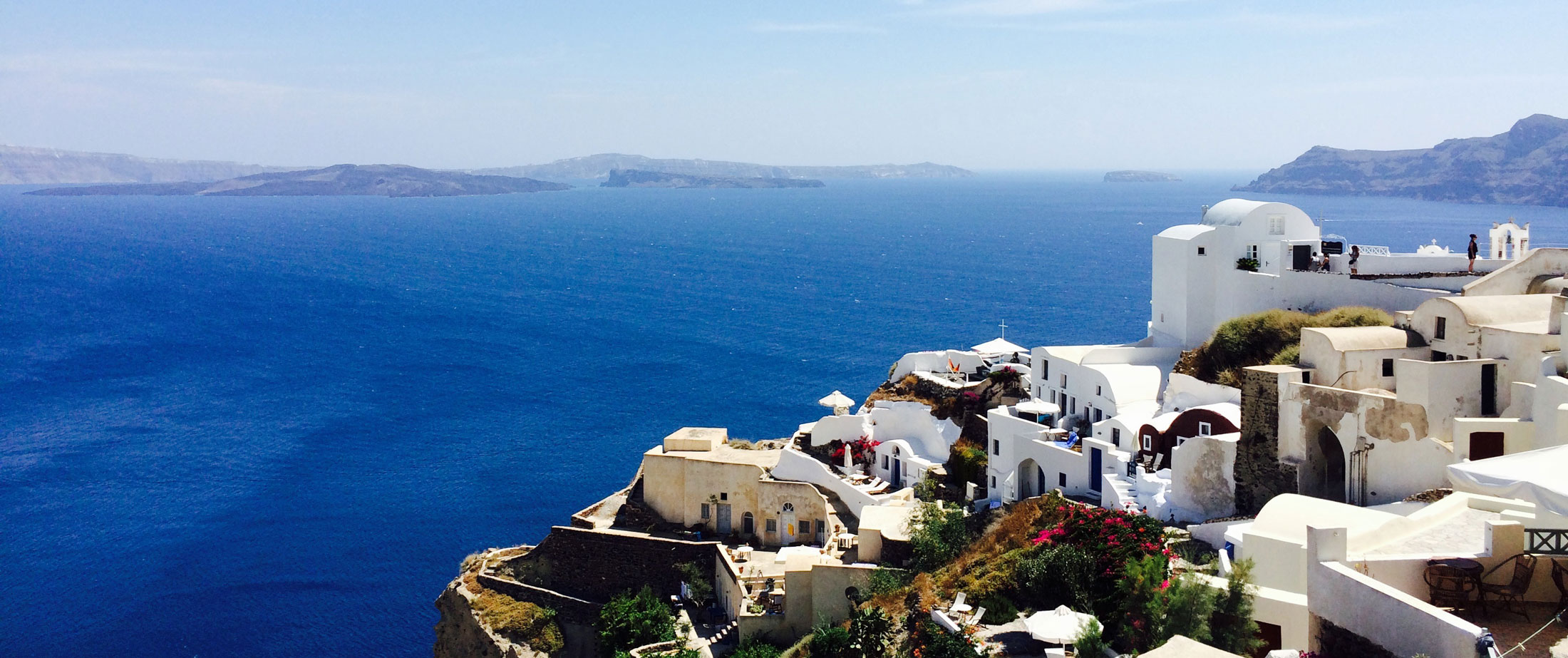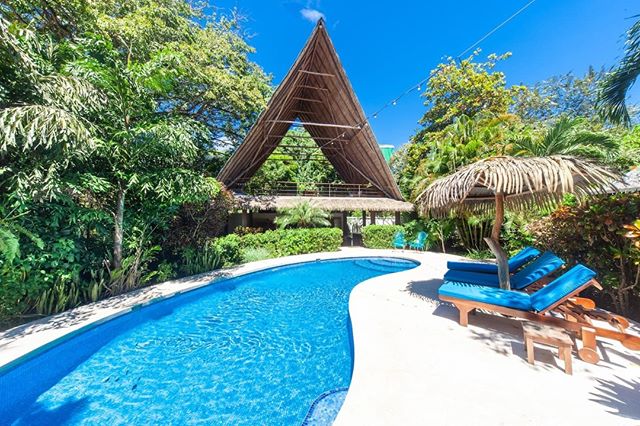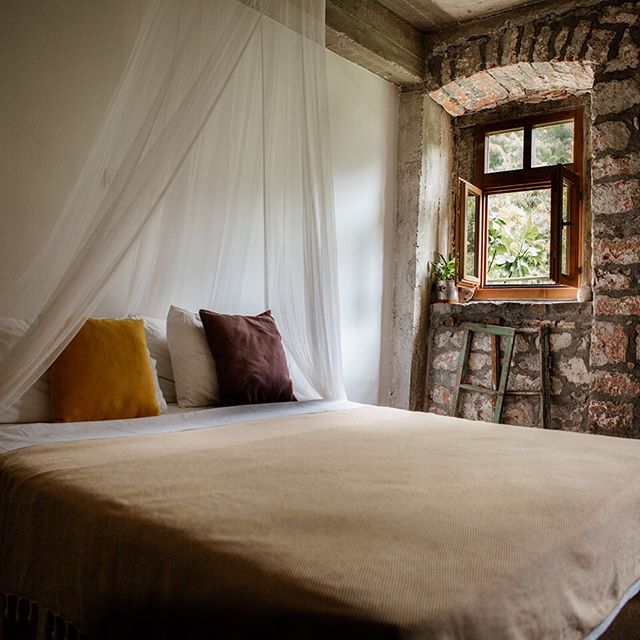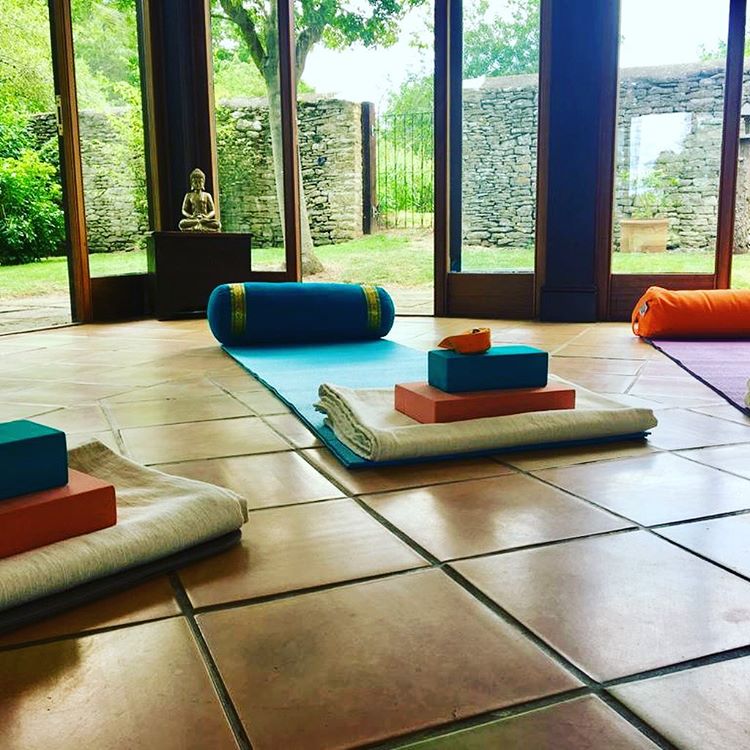 66050214_352918168979368_6584669406760574594_n
67347041_152941845851832_3533396778428778717_n
67151368_145128673245978_7293227141957789735_n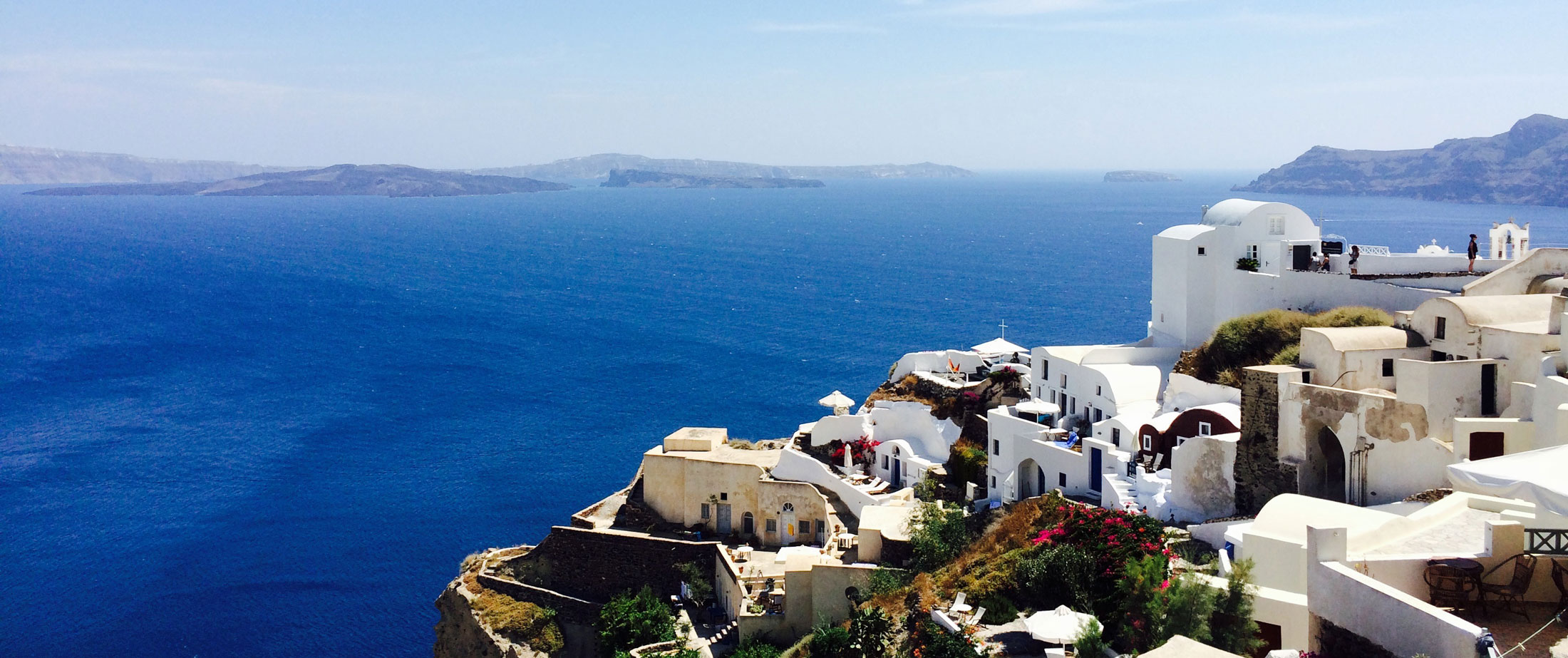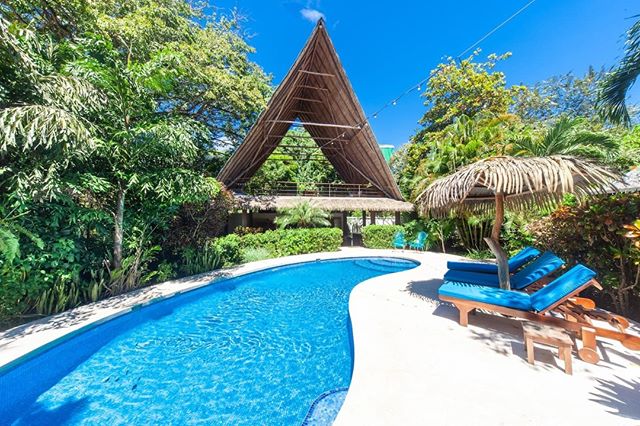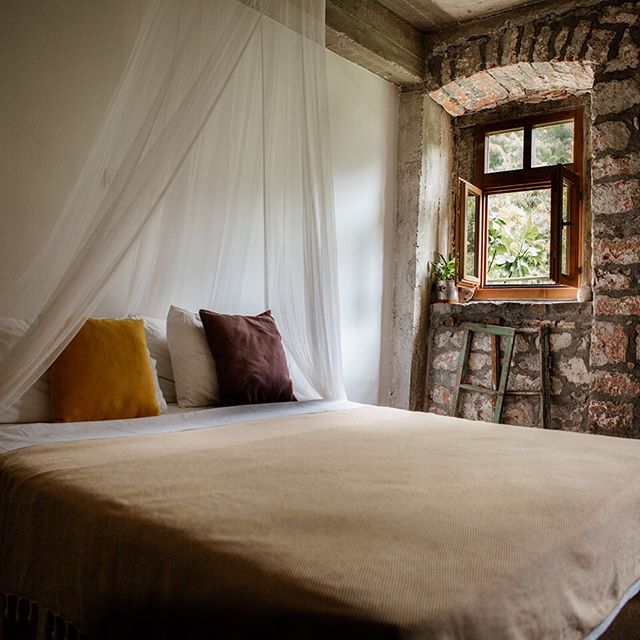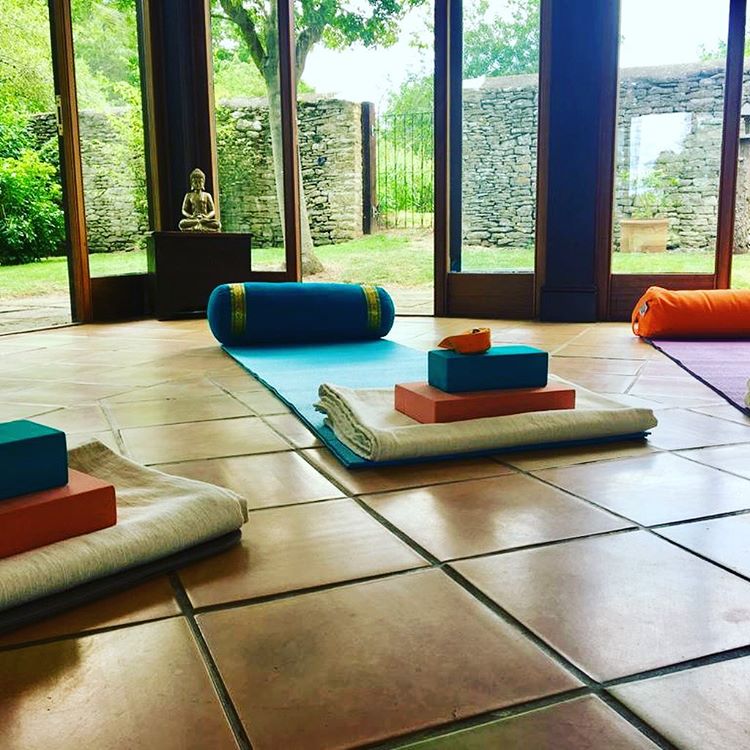 AdventureYogi brings students to the world-famous island of Santorini for a sun-soaked, yogic adventure. From morning yoga classes and sunset meditations to coastal strolls and complimentary yacht trips, this retreat truly has it all! The traditional Santorini-style white-domed accommodations are just minutes from the local beach and surrounded by scenery that exemplifies Greek culture. Spend your day marveling at the beauty of Santorini, or venture 5 km to the beautiful town of Oia to visit the shops, churches, and eateries!
Time and Cost
AdventureYogi offers Summer yoga retreats on the stunning island of Santorini, which range from around $1,000-$1,800. The retreat includes 3 hours of yoga per day, a full-day yachting adventure with complimentary food and drink, snorkeling, wine tasting, full access to the private outdoor pool, and different opportunities for private or shared accommodations.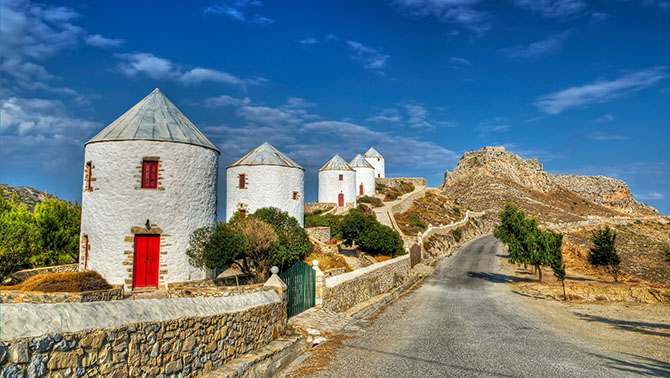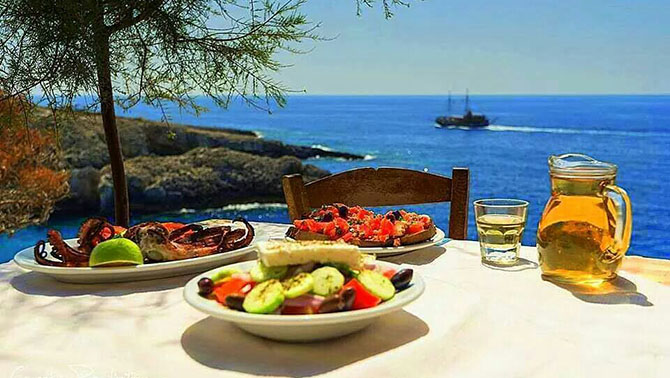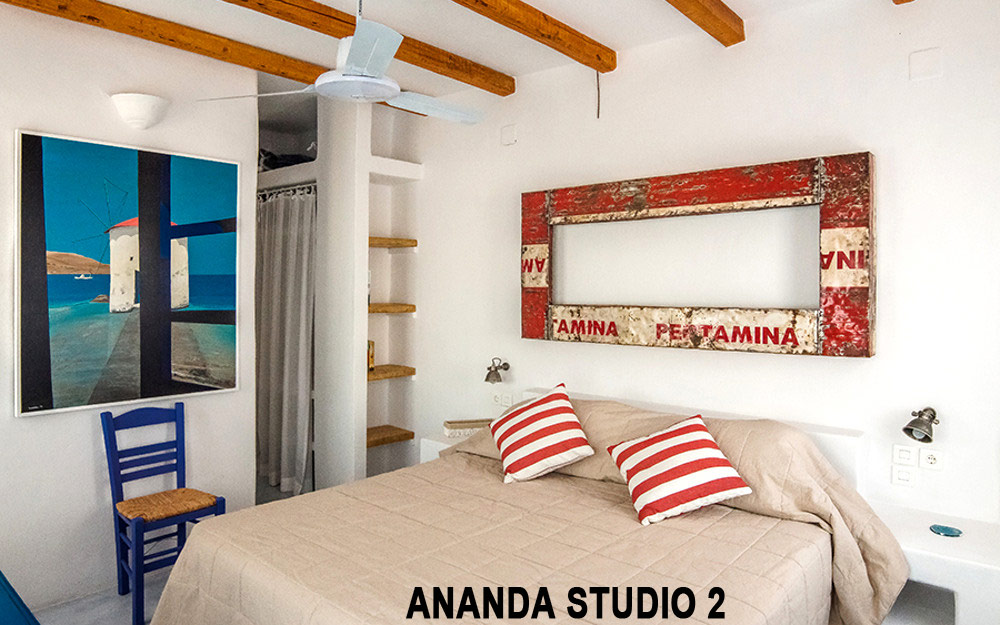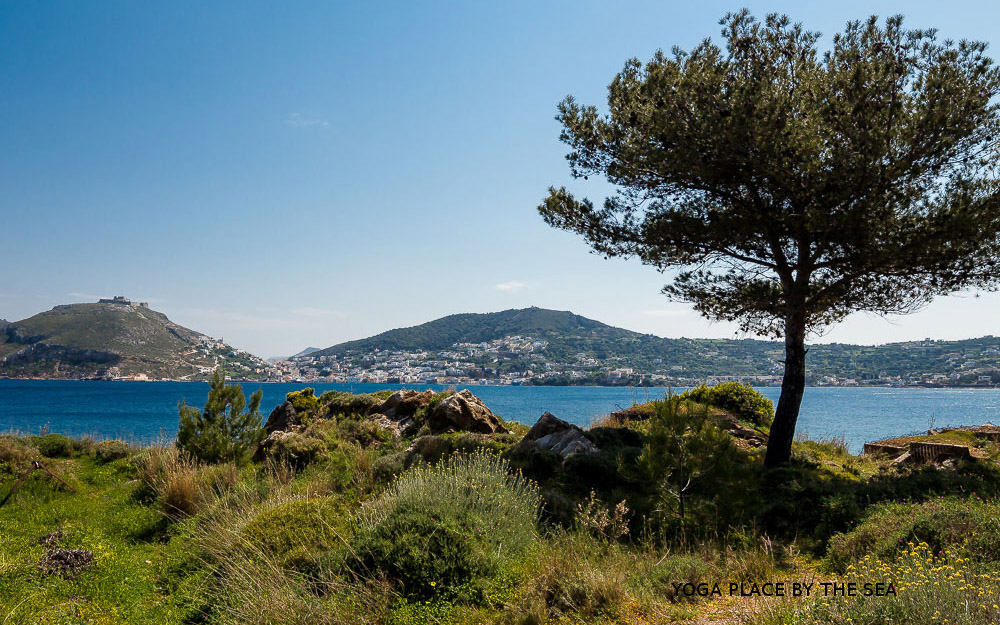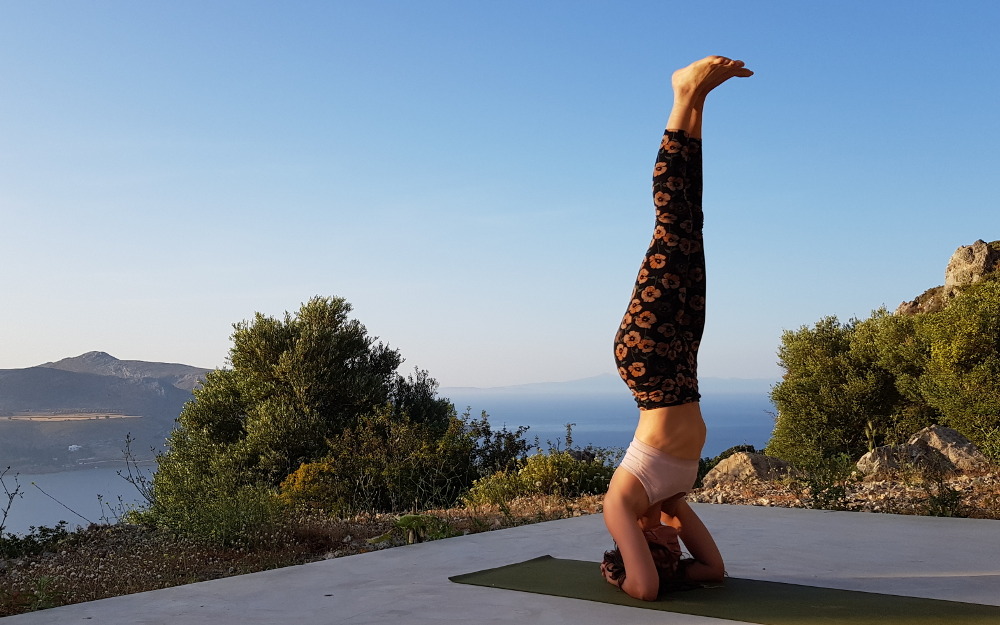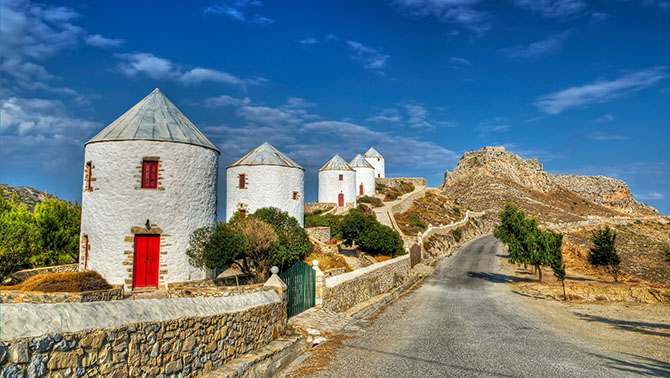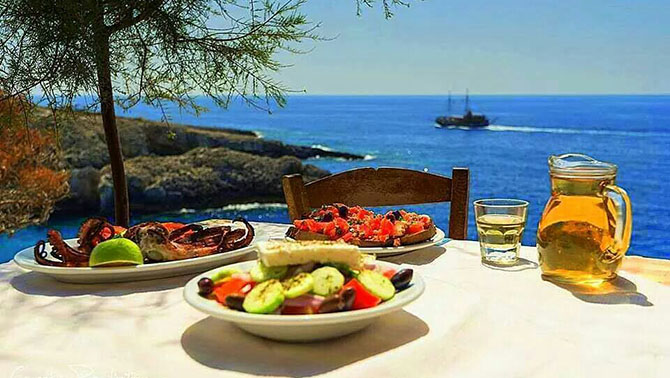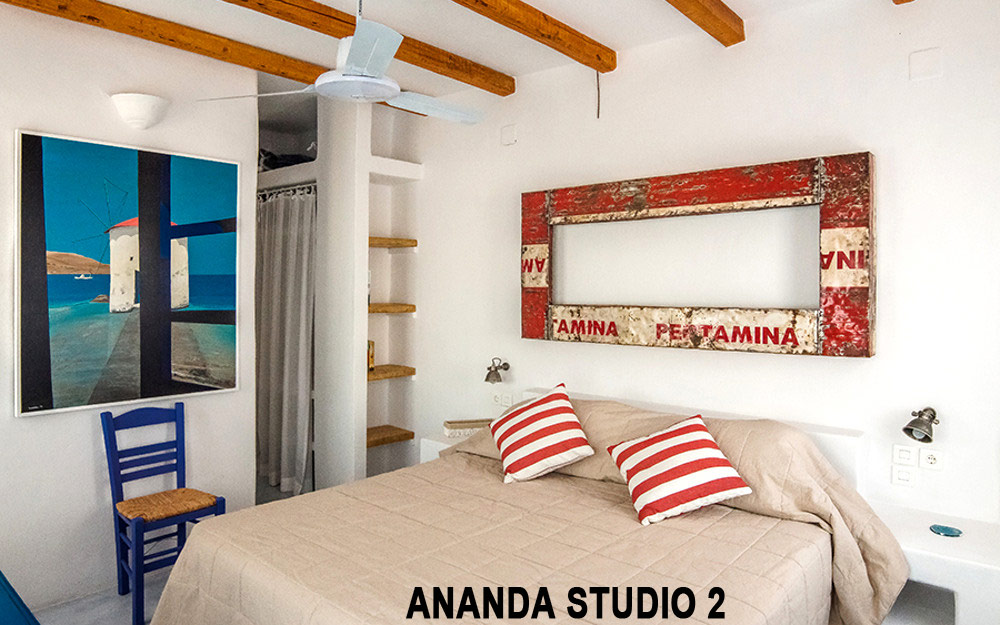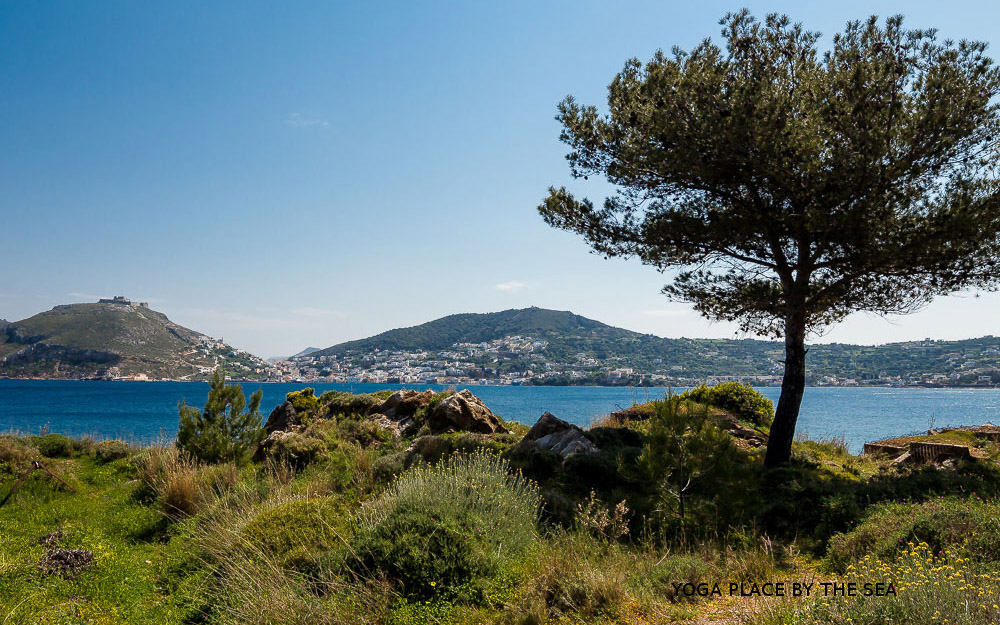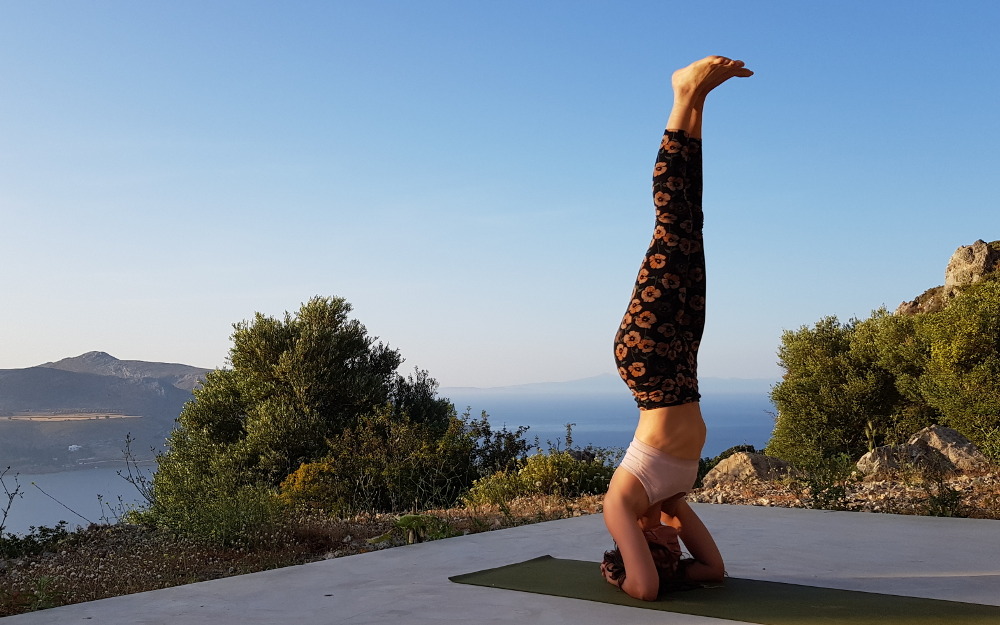 As the name suggests, Ananda Tantra offers a unique experience centered around expanding one's inner awareness using Tantric teachings. Held on Leros Island in Greece where the majesty of the sea meets the warmth of the sun, this retreat offers daily meditation and yoga classes, freshly-made meals, lessons on breathwork, and unique excursions. Aside from an open heart and a clear mind, you'll leave this retreat with a refined connection to yourself and your natural surroundings.
Time and Cost
Ananda Tantra offers retreats from April to October on the spectacular island of Leros, which range from around $1,100-$7,500 for 1 to 3 weeks. The package includes daily yoga and meditation, early morning breakfast, daily brunch, unlimited access to snacks and drinks, wifi, a tantric Shiva/Shakti workshop, and different opportunities for private or shared accommodations.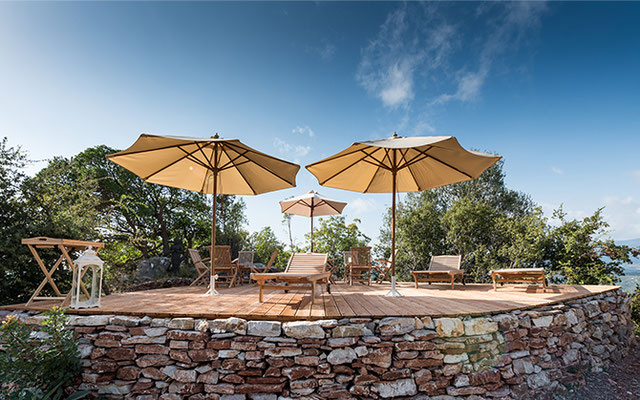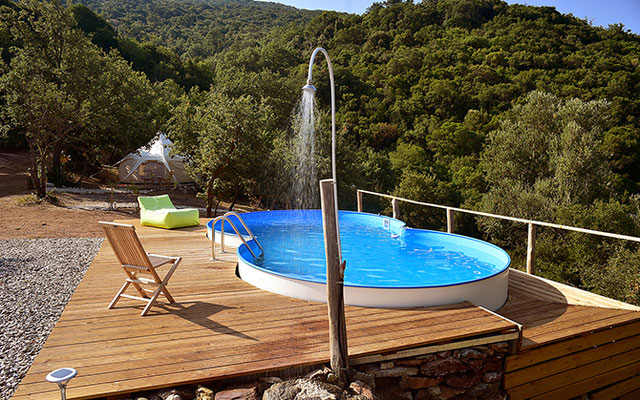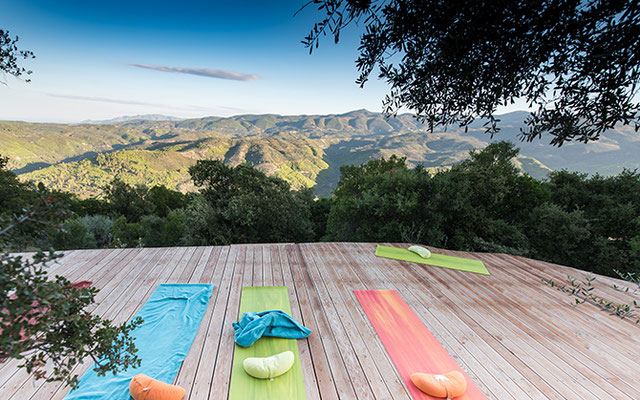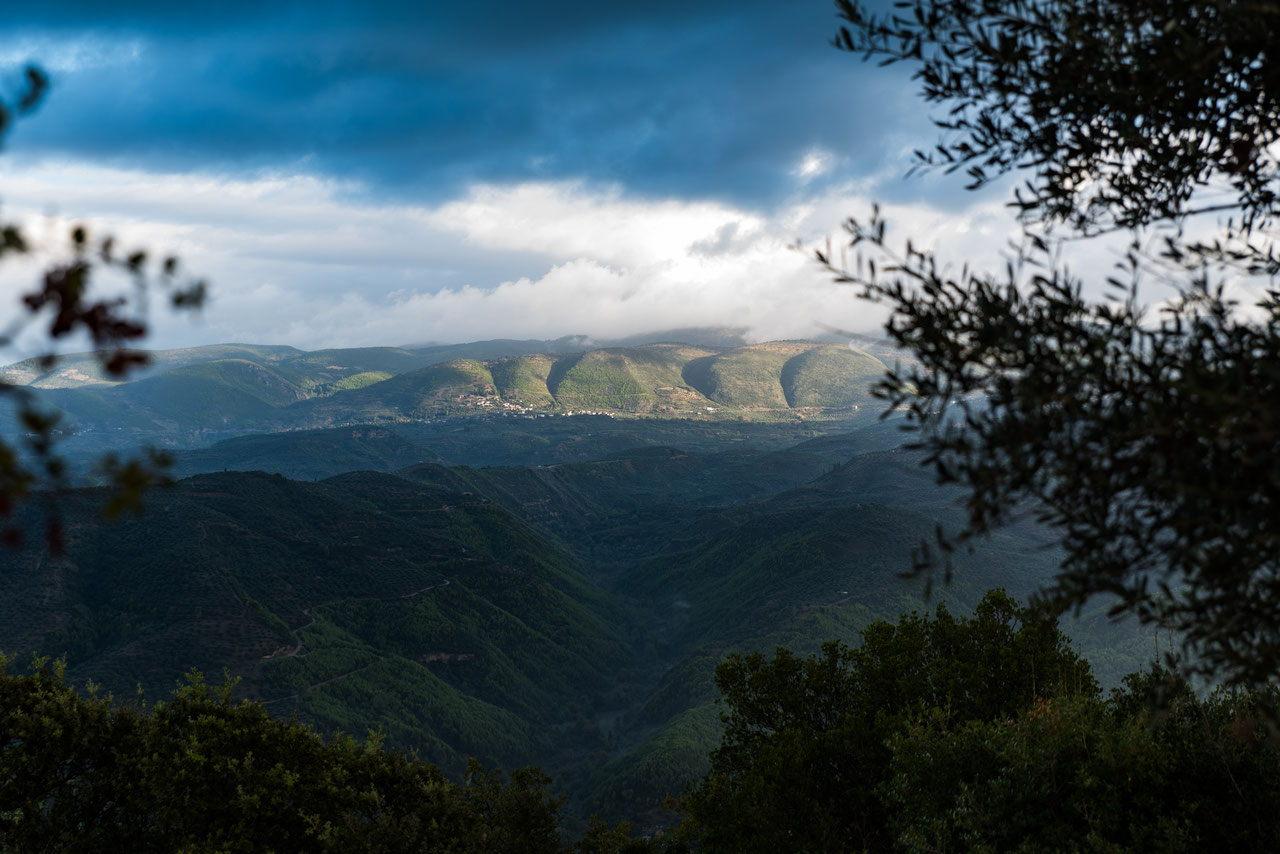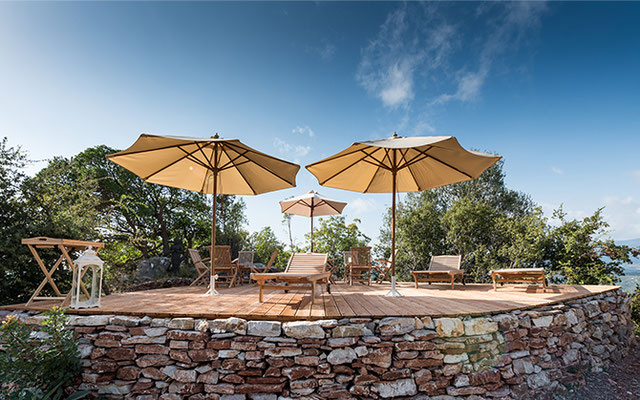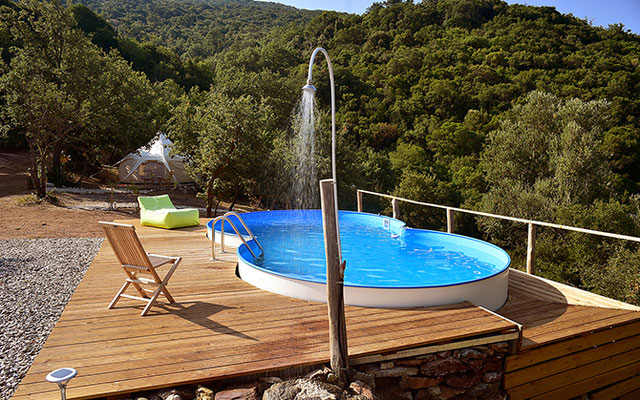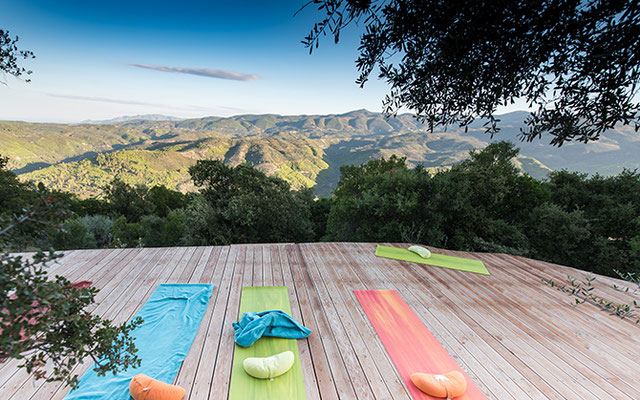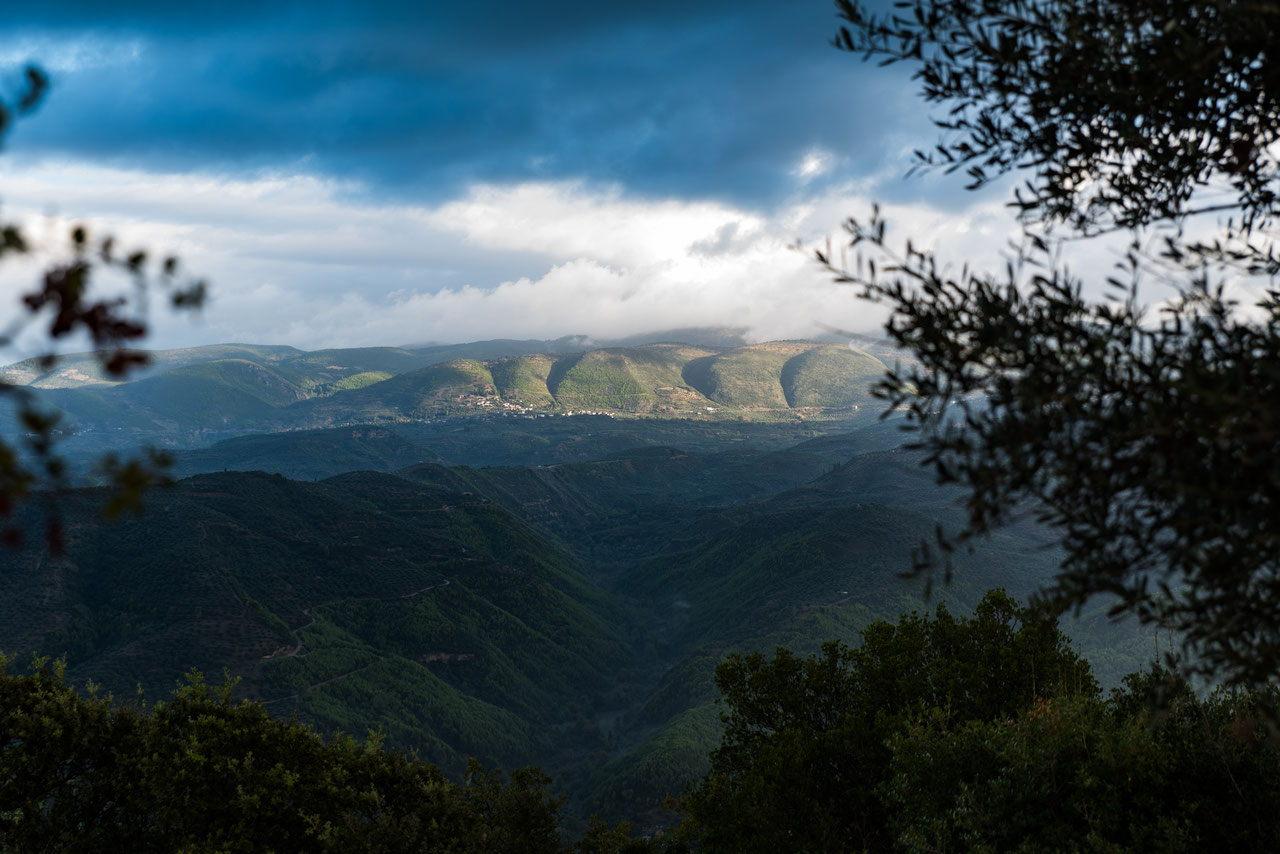 The Home of Silence Yoga and Meditation Lodge is flawlessly situated on a plateau surrounded by dense forest near Kyparissia in the Peloponnese. The retreats held in this brilliant setting are designed to help guests unwind, slow down, and look within to find clarity. Take time to reconnect to your highest self in a supportive atmosphere using daily yoga and meditation practices led by distinguished instructors. If you're in search of some time to calm the inner noise, then Home of Silence is the retreat for you!
Time and Cost
Home of Silence Retreats are week-long and run every August with various styles available. The retreats range from about $600-$1,000 and include daily yoga practices, daily meditation, movement consultations, vegetarian meals, guided excursions by your own means, and different opportunities for private or shared accommodations.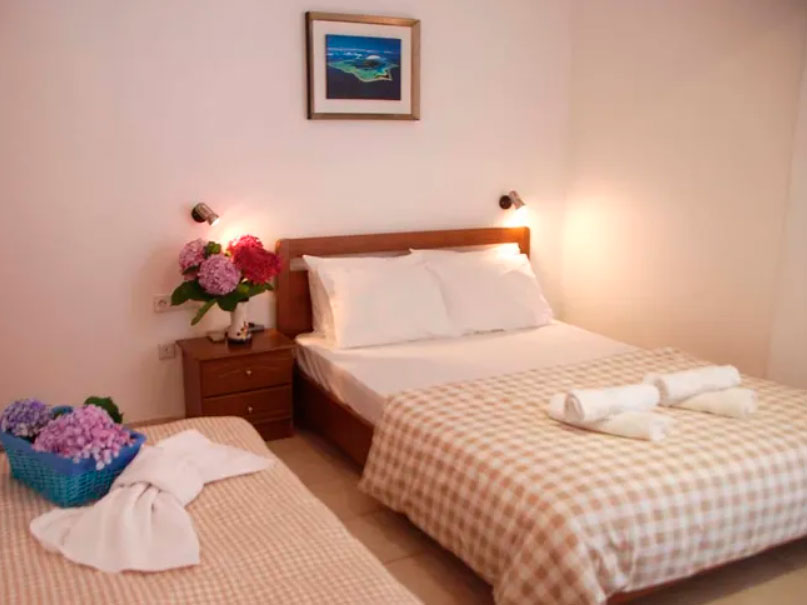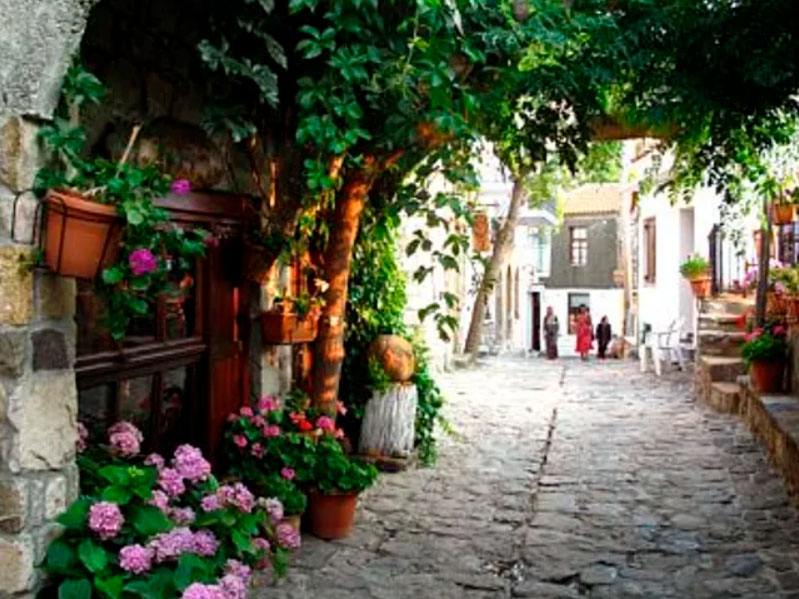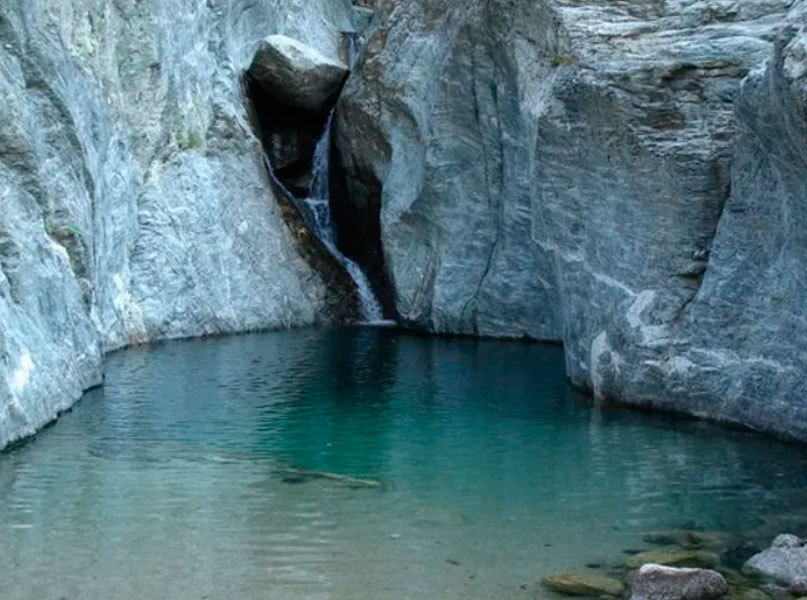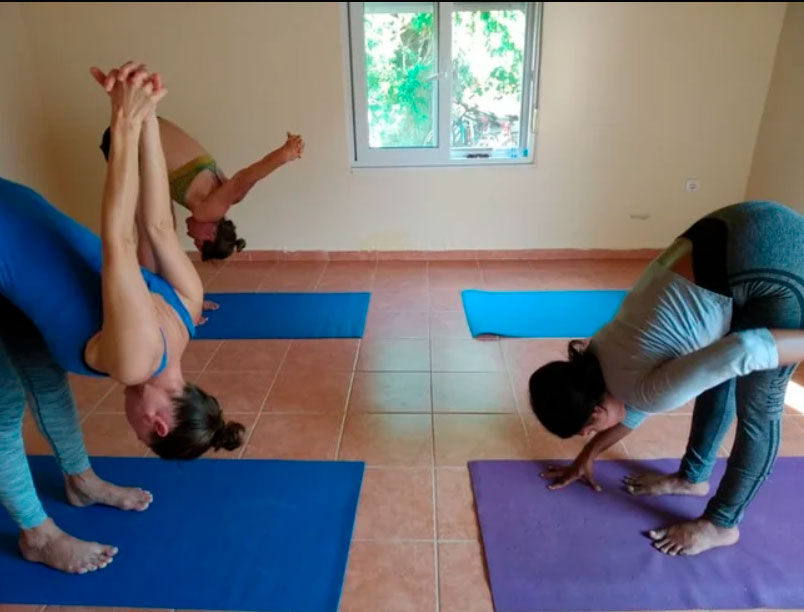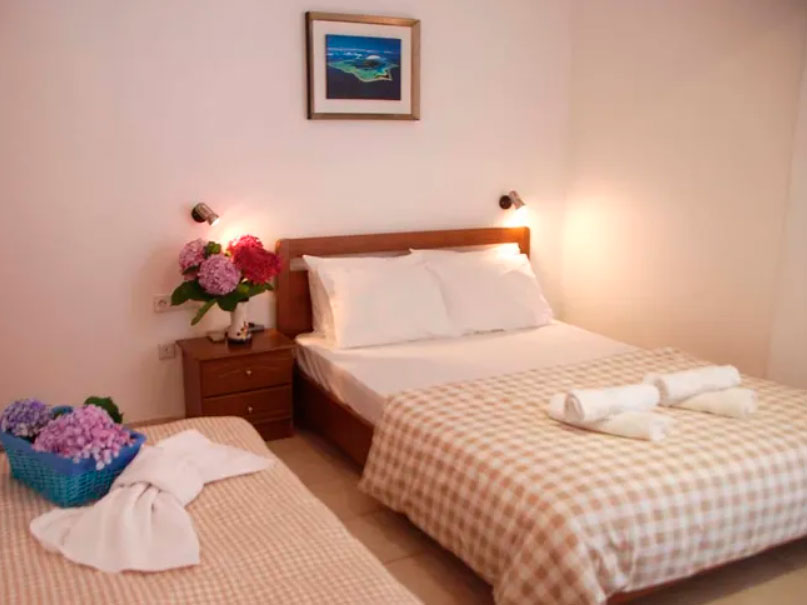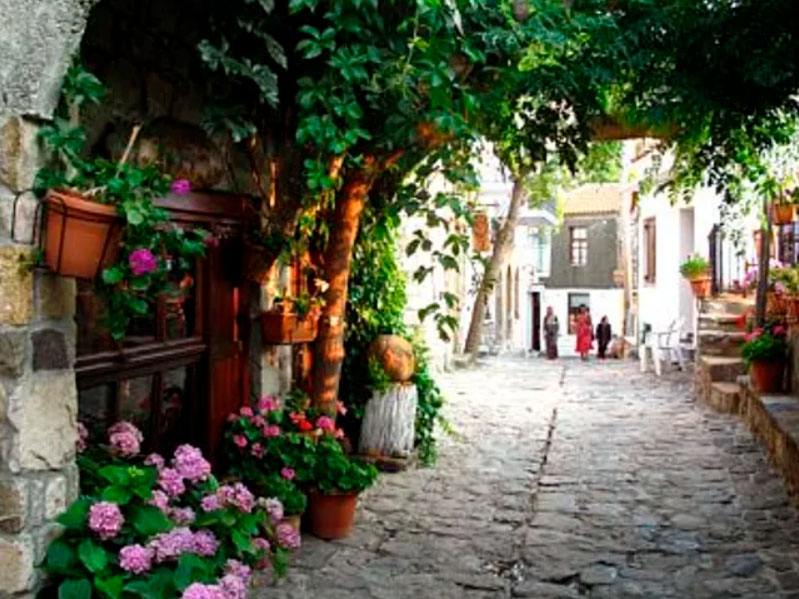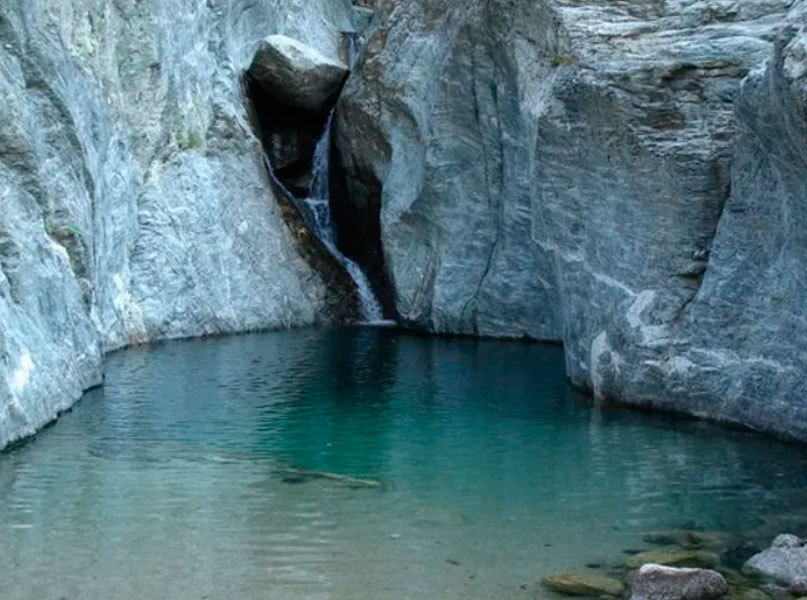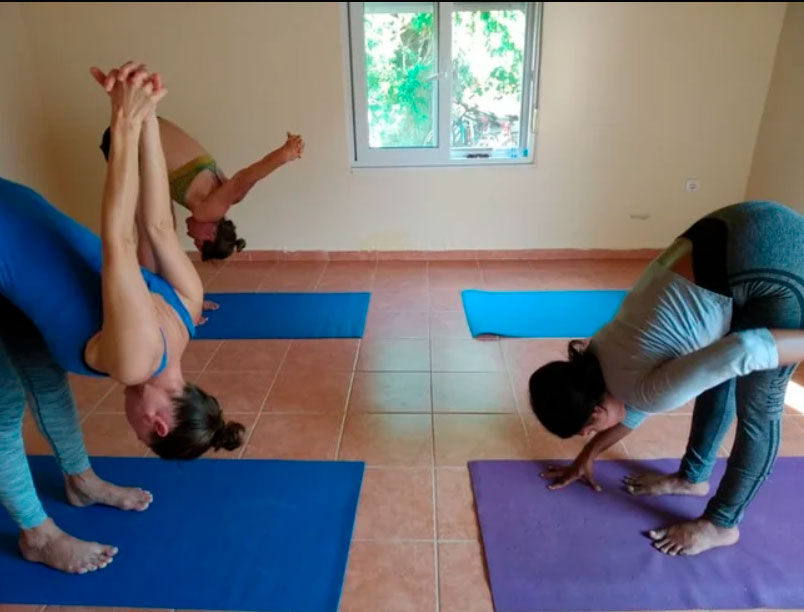 Located on the stunning island of Samothraki, Ritu Rai guides yogis of all skill levels with her years of wisdom and charismatic demeanor. Ritu uses her profound knowledge of yogic theory and physiology to deliver daily yoga and meditation practices that help students step outside their comfort zones and embrace their personal practice in a whole new way. When you're not busy moving through yoga asanas or meditating, the island of Samothraki is waiting to be explored! Visit beautiful waterfalls, beaches, and hikes to become one with nature and let go of any burdens.
Time and Cost
Adventure of Yoga with Ritu offers several retreats in Greece each year, which start around $600 and are typically one week in length. The retreats include accommodations, daily meals, daily yoga and meditation, introduction to yogic philosophy, daily breathwork and chanting, local excursions, airport transportation, and plenty of time to explore your surroundings.
Find Your Flow In Beautiful Greece
If you're ready to step outside your comfort zone and find your zen alongside the Aegean, book a yoga retreat in Greece now! You'll reap all the benefits from a vacation plus you'll attain a fresh outlook on a new, vibrant culture.
The retreats outlined above each have their unique offerings to match the desires of every yogi, both aspiring and experienced. Salute the sun on sandy beaches, marvel at the marble wonders, or delight in the most exquisite cuisine in the Mediterranean – Your adventure awaits!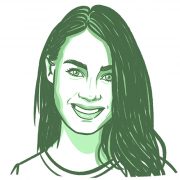 Patricia Brooks
After spending nearly two decades as a relationship therapist, Patricia journeyed down the path of writing as a vehicle for sharing her wisdom. Her work reflects a sincere interest in readers' wellbeing and is abundant with helpful advice and fascinating insight.