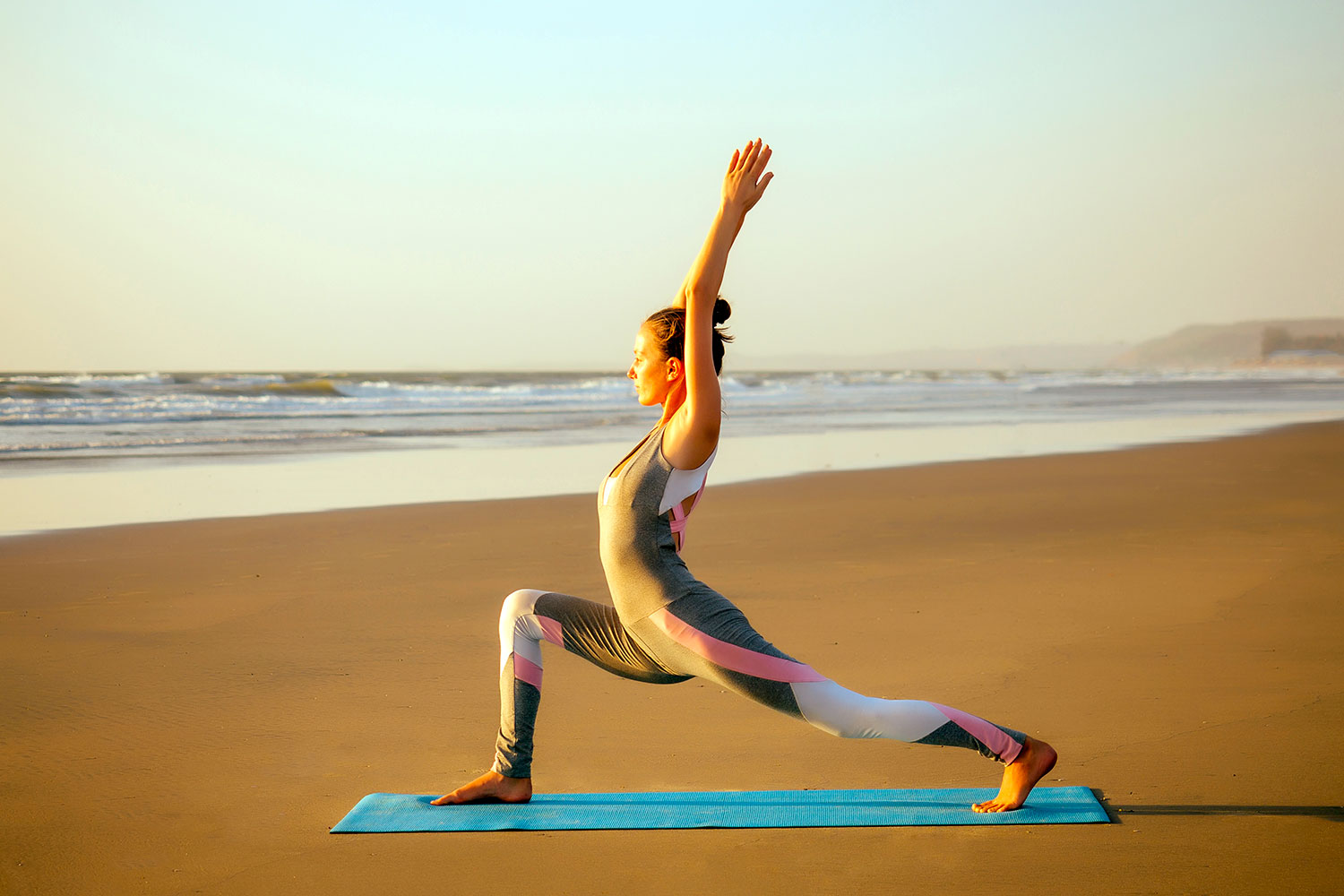 Goa has for years been a top destination for yogis interested in retreating from the modern day world, even if only for only a short period of time. While there is no shortage of yoga retreats in this coastal region of India, it can be difficult to sift through the overwhelming number of centers and offerings that the area has to offer. From modest, wallet-friendly retreats to more luxurious accommodations and services, there is a wide range of vibes to choose from. Narrowing in on what you're looking for – considering ideal duration, location, and other treatments and teachings available – will help you to choose the retreat that's right for you. Here are some of Goa's best to consider.
Top 10 Yoga Retreats in Goa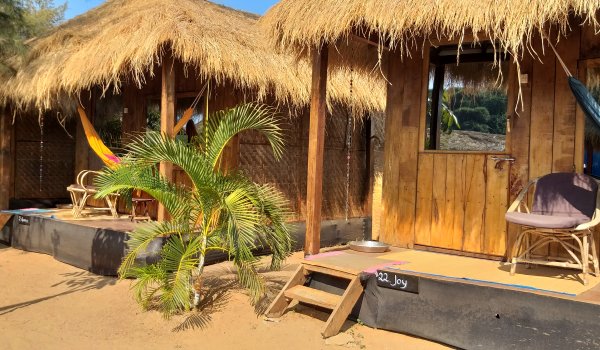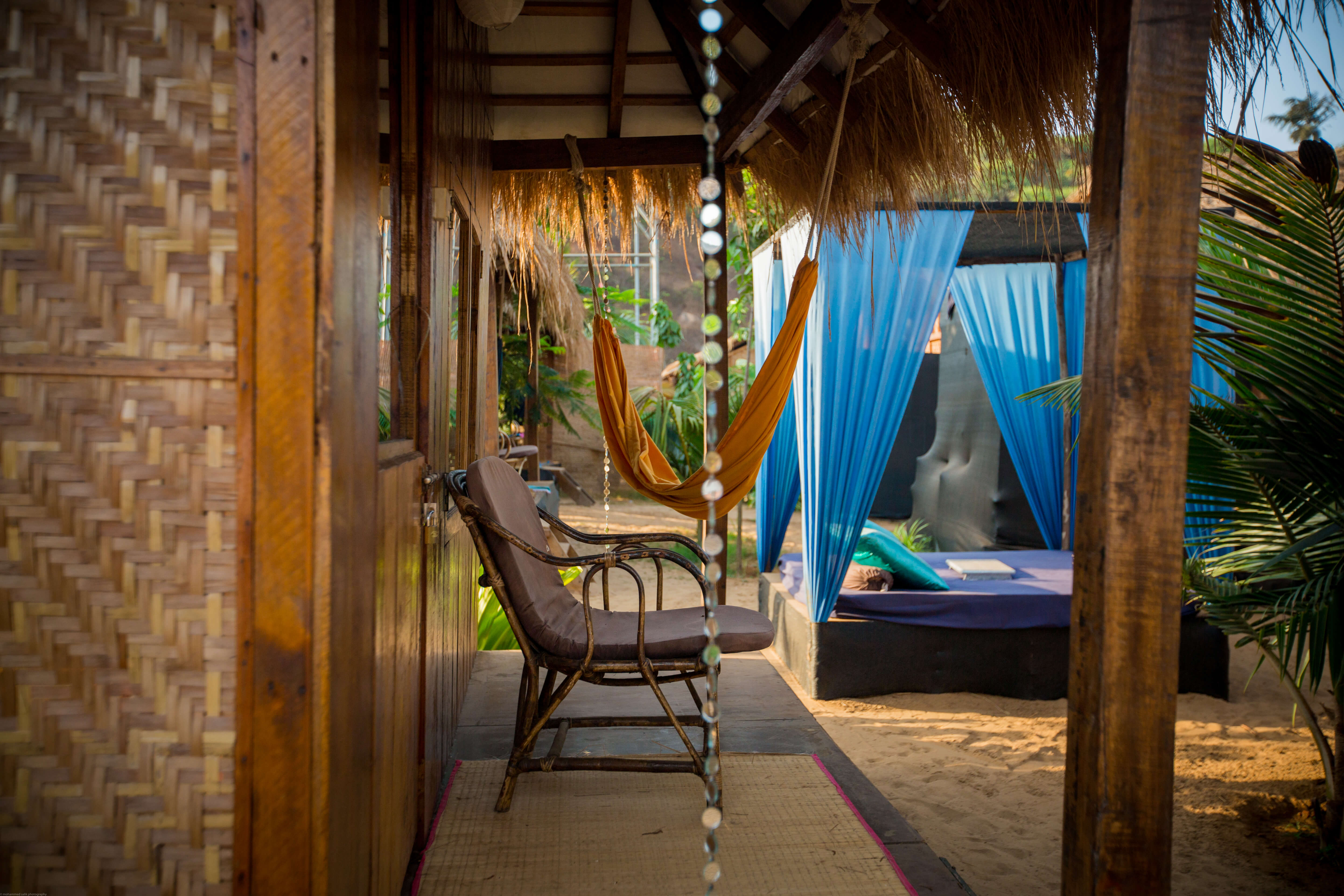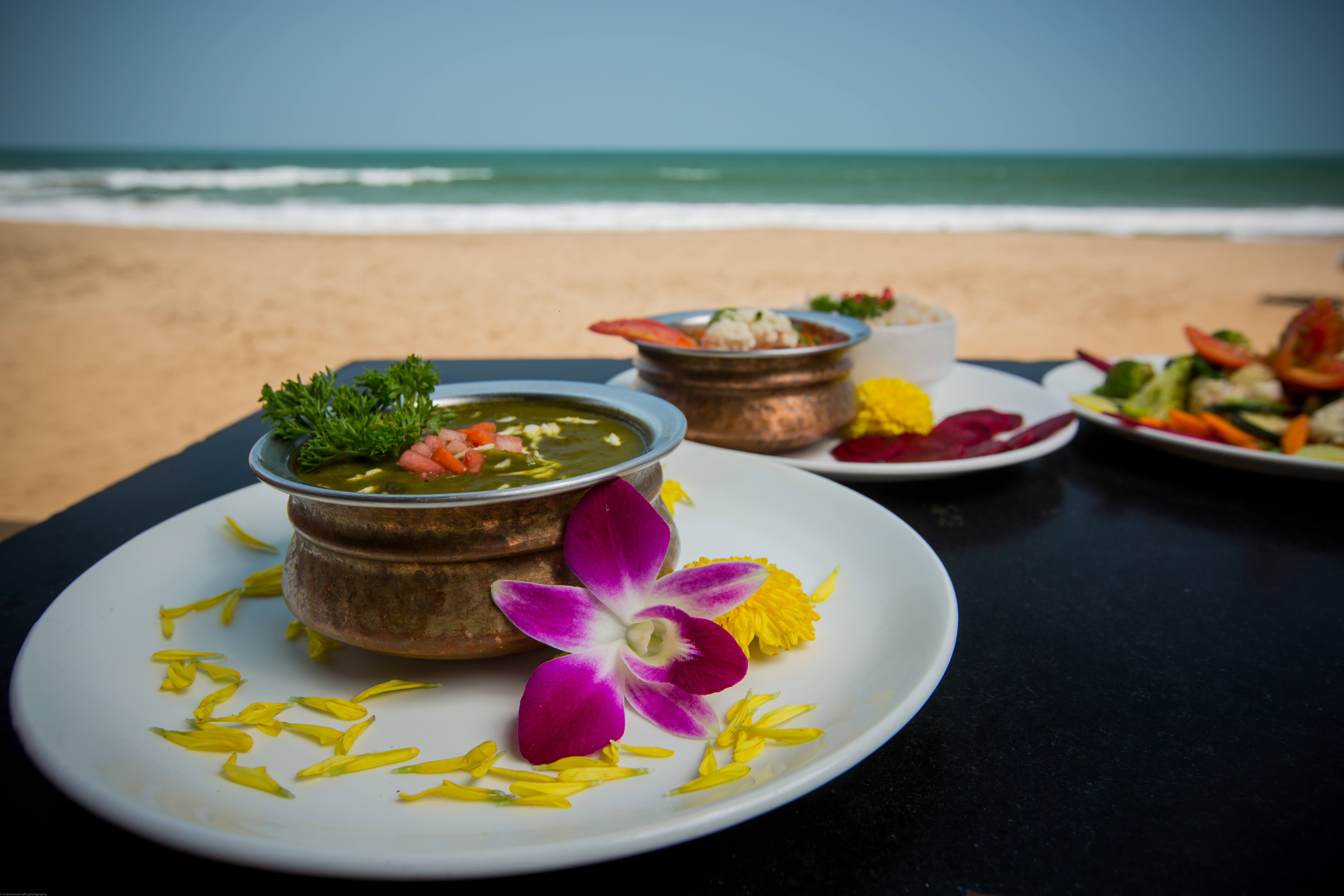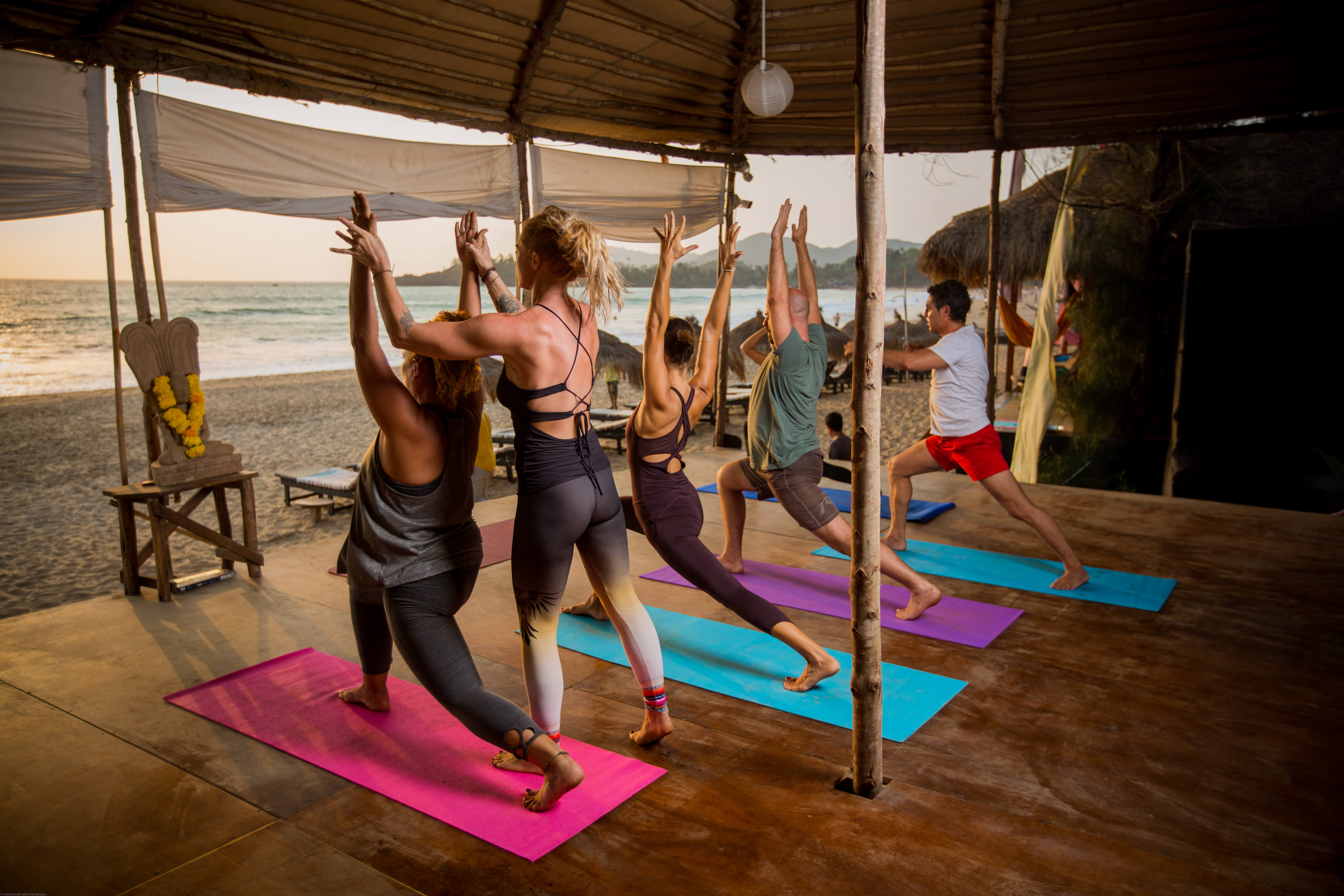 yoga-holidays-india-garden-bungalows-1
bamboo-yoga-bungalow-porch
yoga-holidays-india-food-beach
yoga-holidays-india-yoga-class-6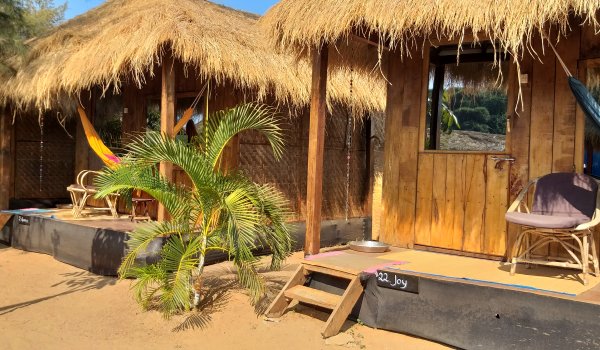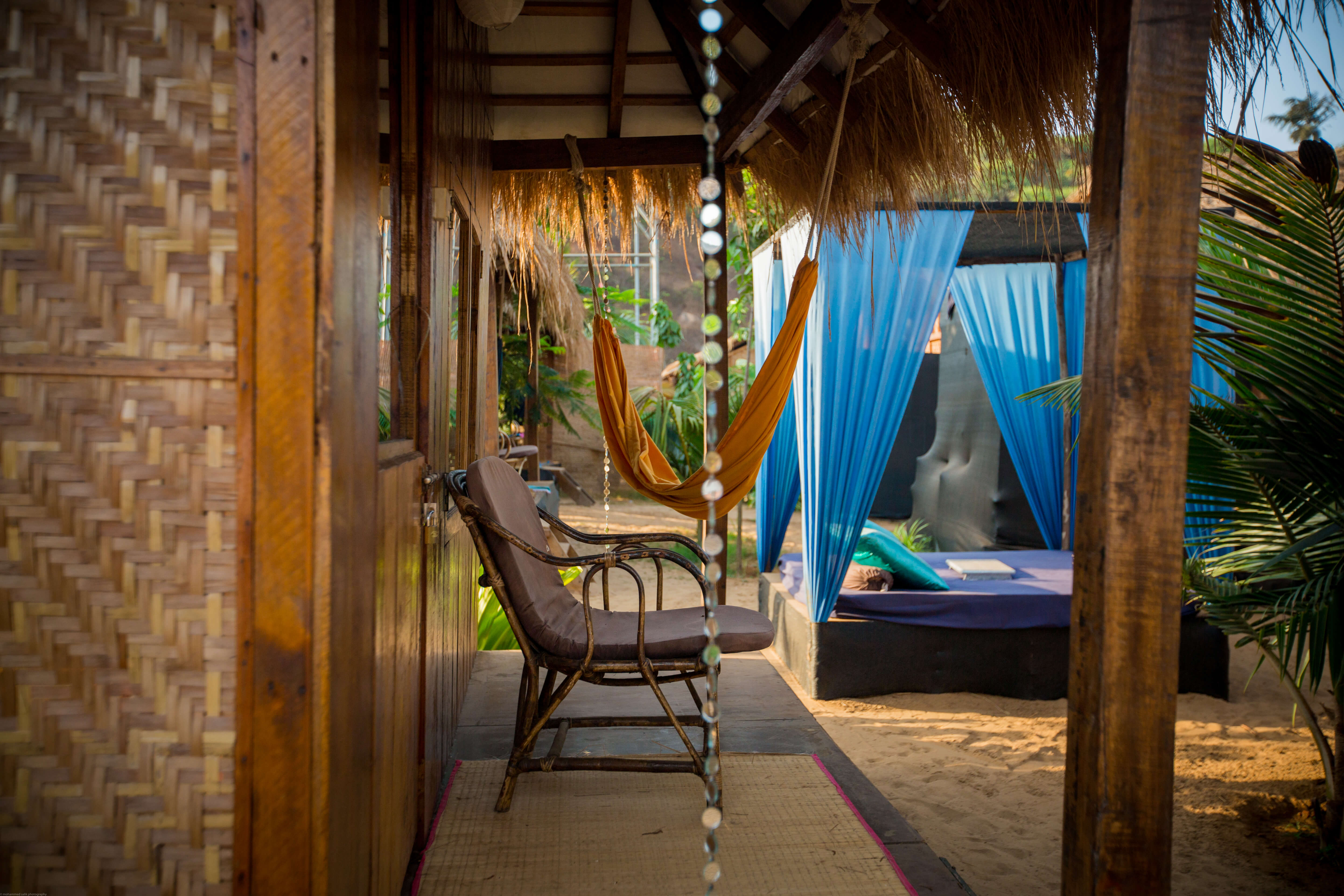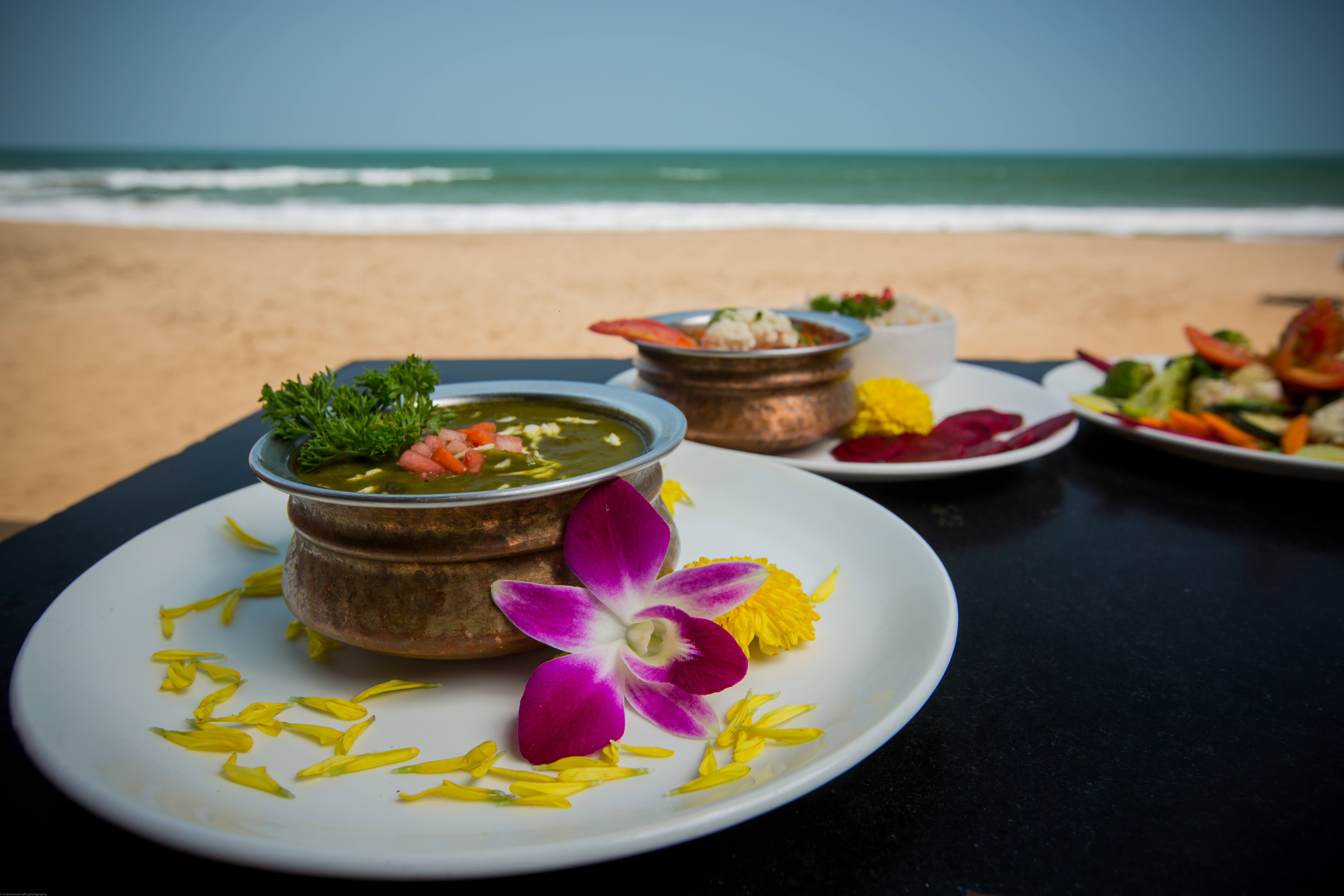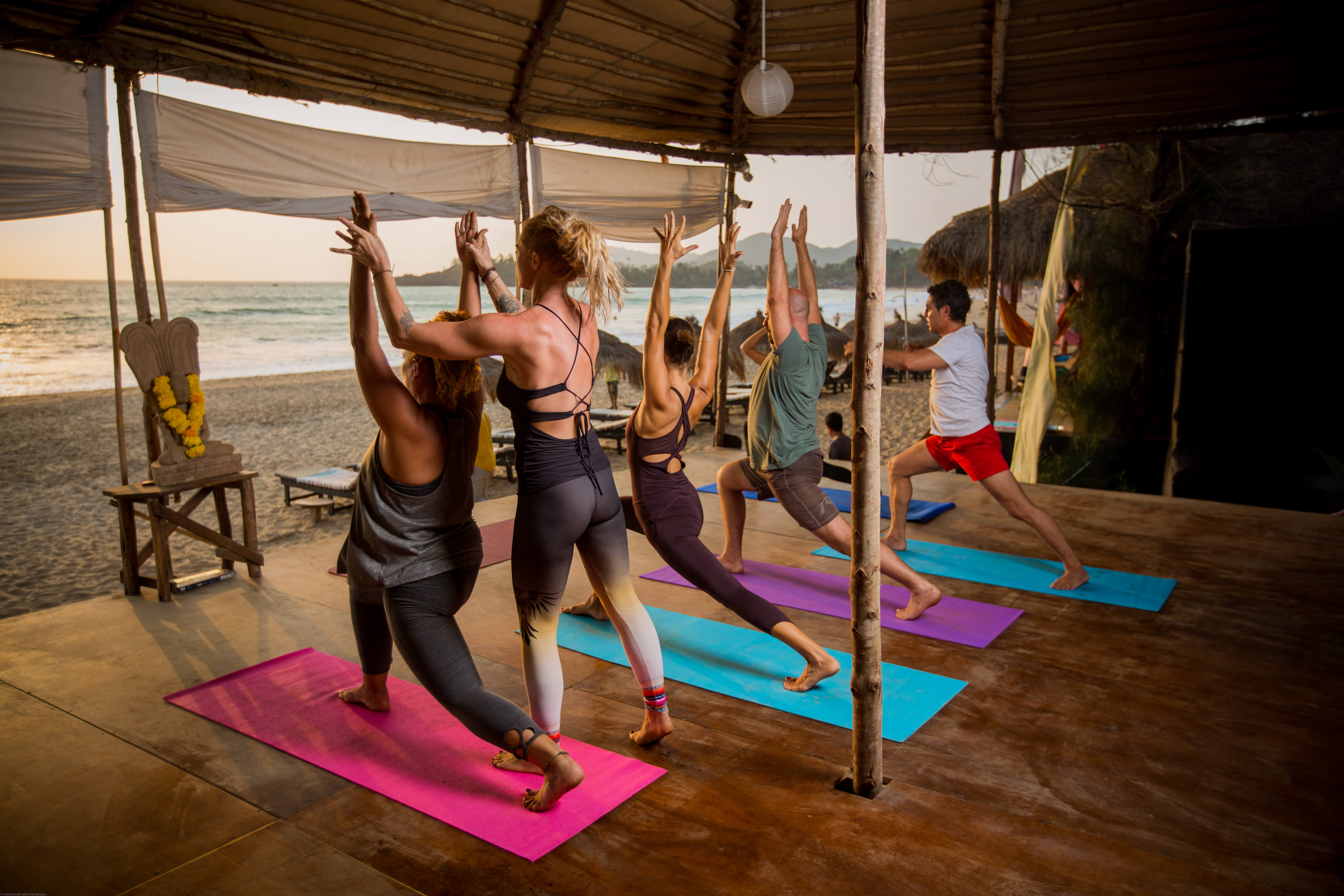 From restorative to Vinyasa yoga retreats, as well as more customizable yoga holidays, Bamboo Yoga Retreat has something for yogis of all different interests and levels of experience. Located on a sunny, sandy beach of Patnem in South Goa, the setting makes this yoga space an idyllic sanctuary to retreat to. Open-air shalas hold classes in various styles and are open to those of all levels.
Rest your head in your own private bungalow or a shared one. Inspired by nature, the accommodation at Bamboo Yoga Retreat is both comfortable and rustic, as well as eco-friendly. The abodes are built using local, organic materials, blending naturally into the Goan surroundings.
Yoga holidays include at least two 1.5 hour group yoga practices – one in the morning and one at sunset – as well as a daily guided meditation. Wake-up juice, fruit salad, and chai is available each morning, as well as a nourishing vegetarian buffet for brunch. Treatments and spa offerings are available as well. For packaged retreats, dinner on the beach is included too, as well as various yoga discourses and workshops.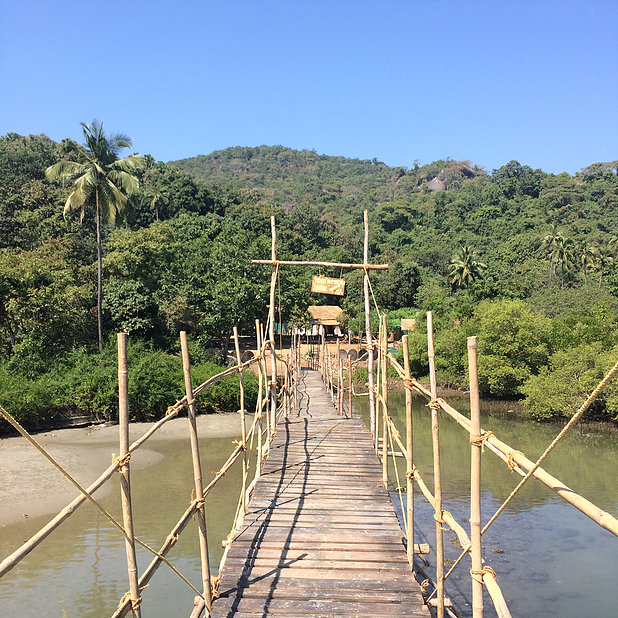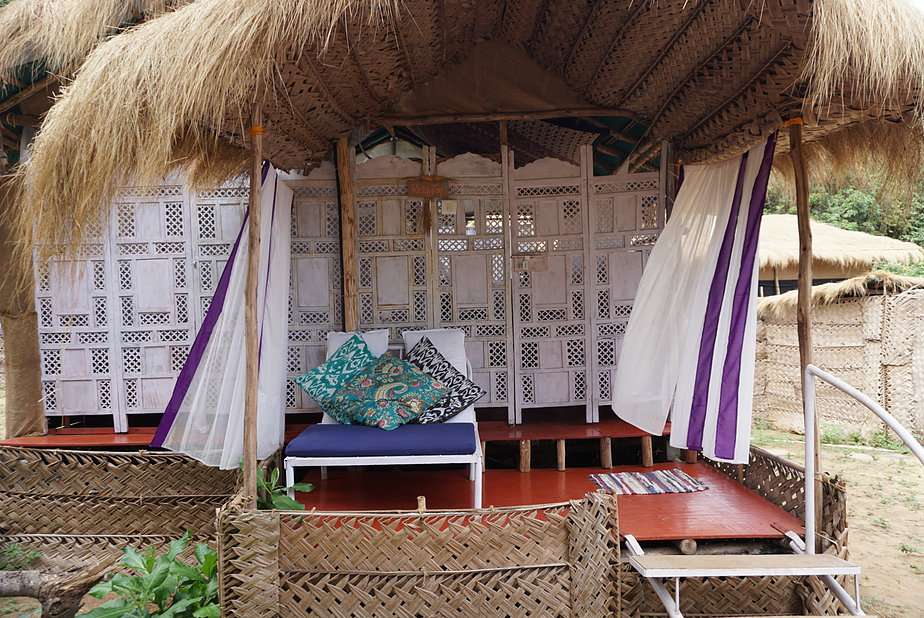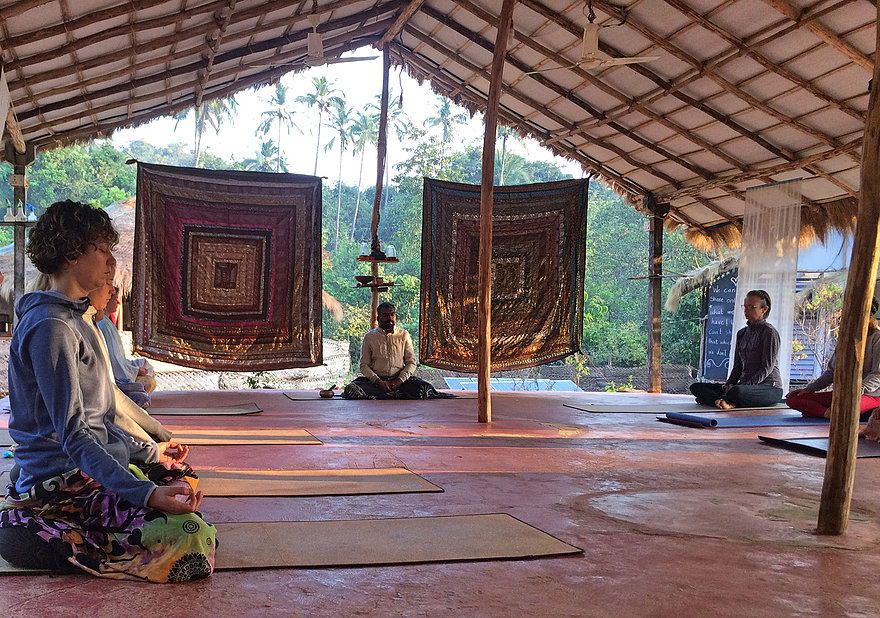 ec2c16_3d139b8a089d4550b8050a3a3a532244_mv2_d_2448_2448_s_4_2
ec2c16_617c3a4a51de4fcc9b5b41a9ac3b692e_mv2
ec2c16_e0b85ca0930c4b6f8c0f01ed37196b87_mv2_d_4478_1747_s_2
ec2c16_d21d80f92a1742ea98cd6d7b2df0f36f_mv2_d_2668_1872_s_2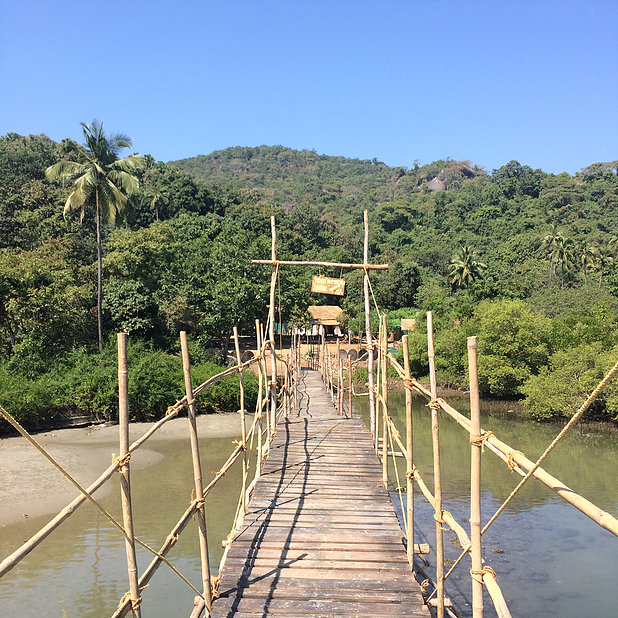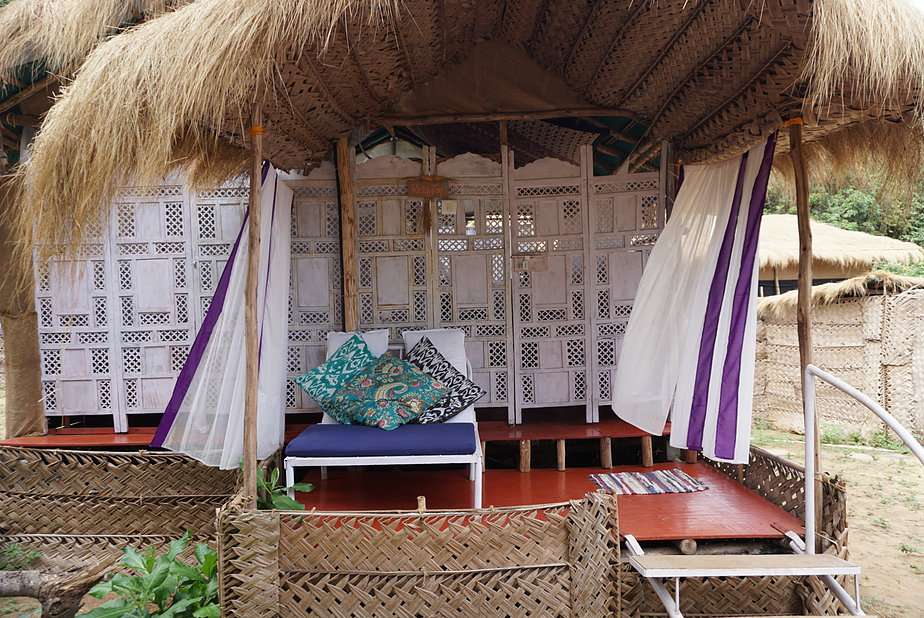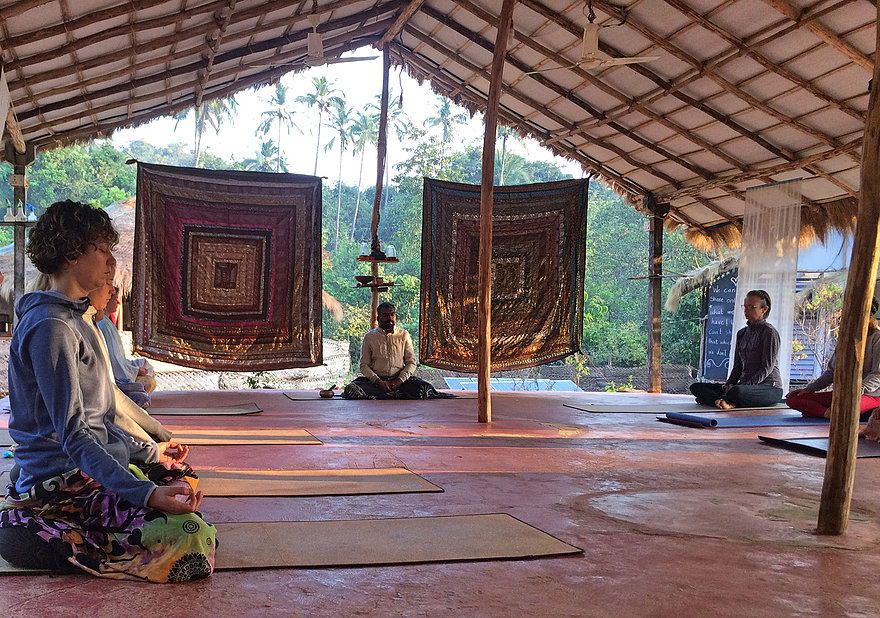 Earth Yoga Village is dedicated to providing a supportive environment to allow their guests to reconnect and to rejuvenate. Starting every Sunday from October to April, this community offers yoga holidays of 7 nights minimum that allow you to reconnect with yourself through daily yoga and meditation practices. Days begin with meditation at 6:30am and lights go out at 10:30pm. In between, there is plenty of time to practice yoga with the group, partake in mindful Satsang, and also mindfully engage in some beach or reading time. Breakfast, lunch, and dinner is included.
For those looking for something more intensive, Earth Yoga Village also offers 29-day Conscious Living Yoga Retreats. These longer courses include an element of karma yoga – the yoga of action, or selfless service to the community. During this retreat you'll spend 3 hours a day or 18 hours per week engaging in community work, from front office tasks to social media to housekeeping to kitchen work and more. It's a great opportunity for those on a budget, as this retreat offers nearly a 45% discount off the price of a regular yoga holiday.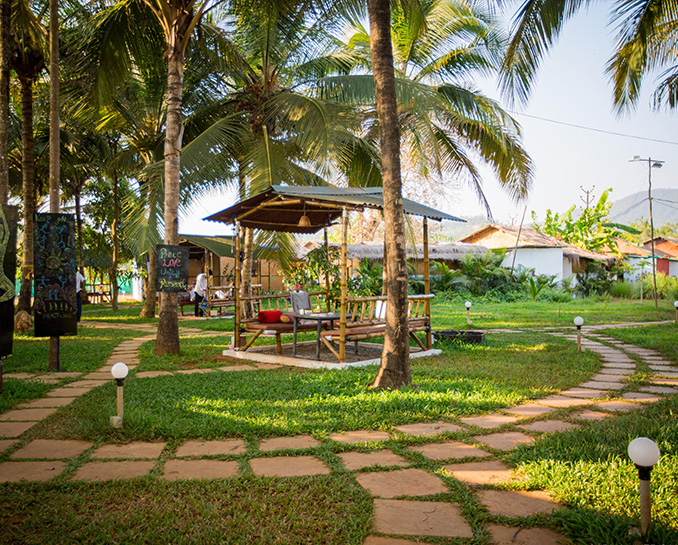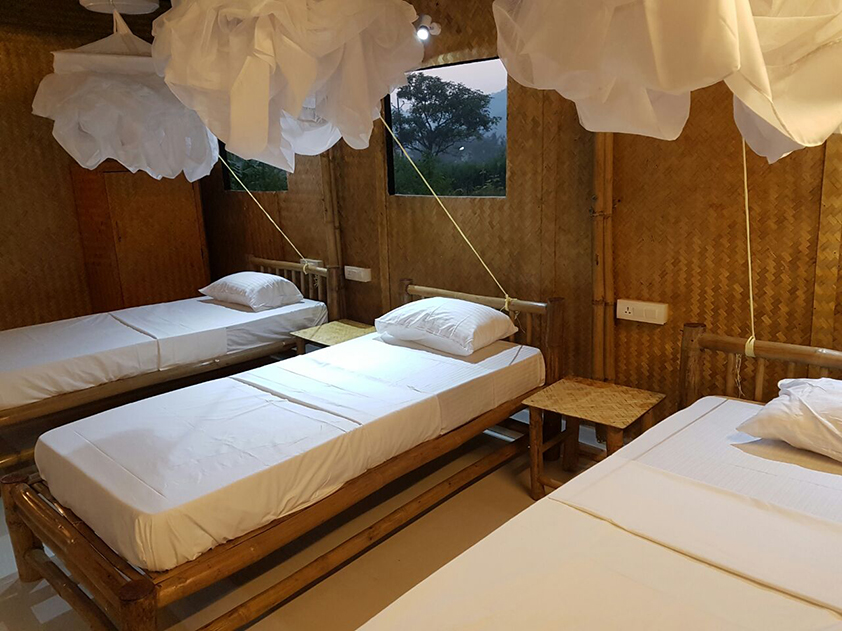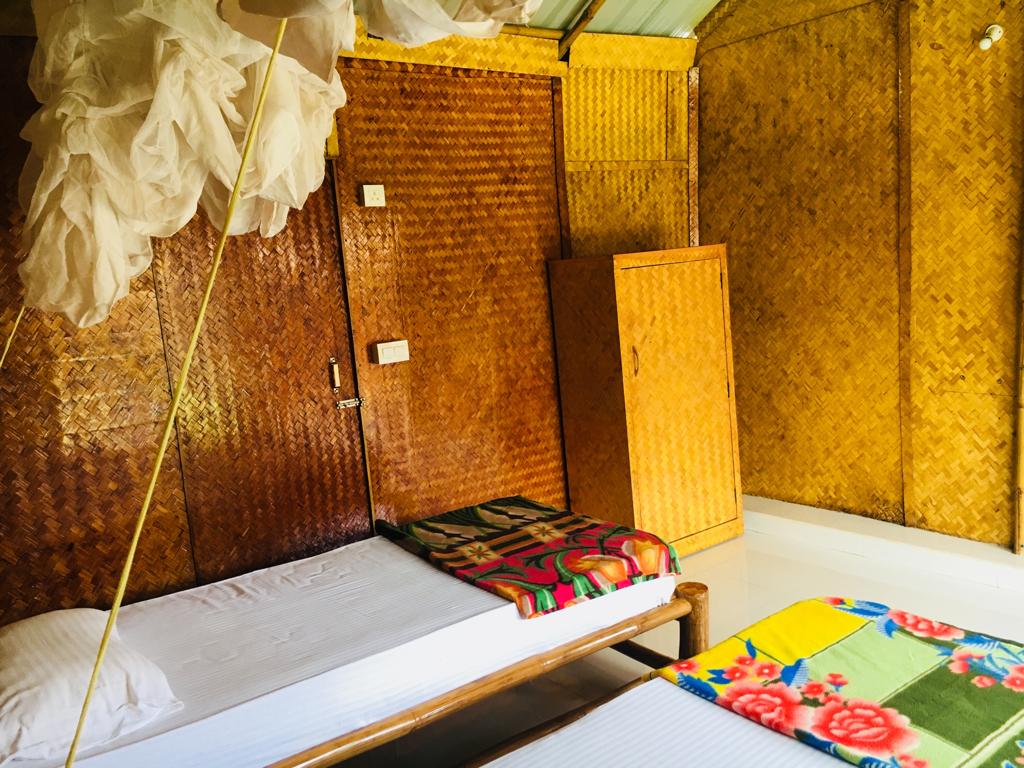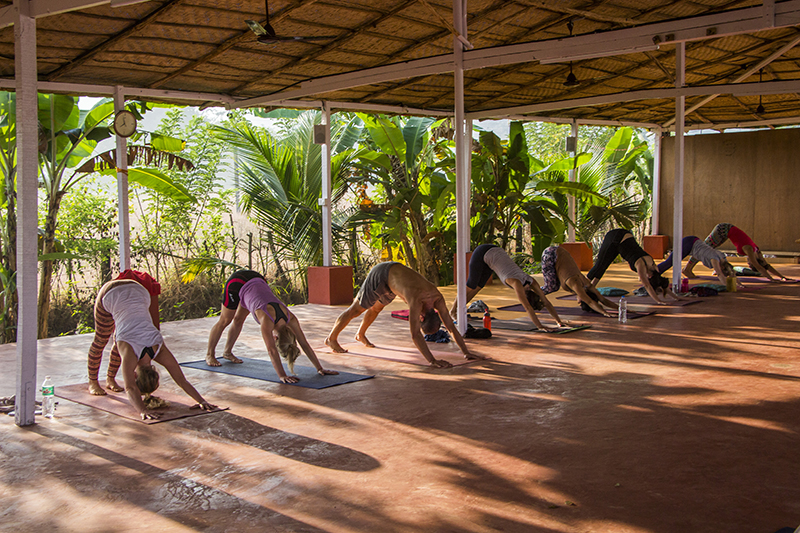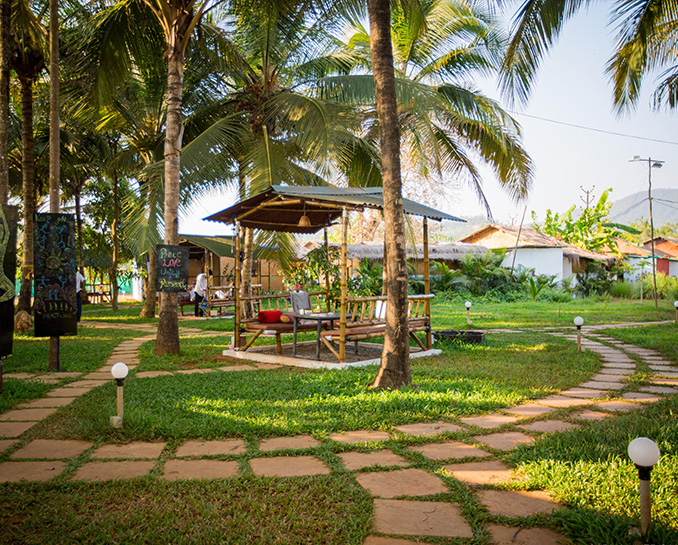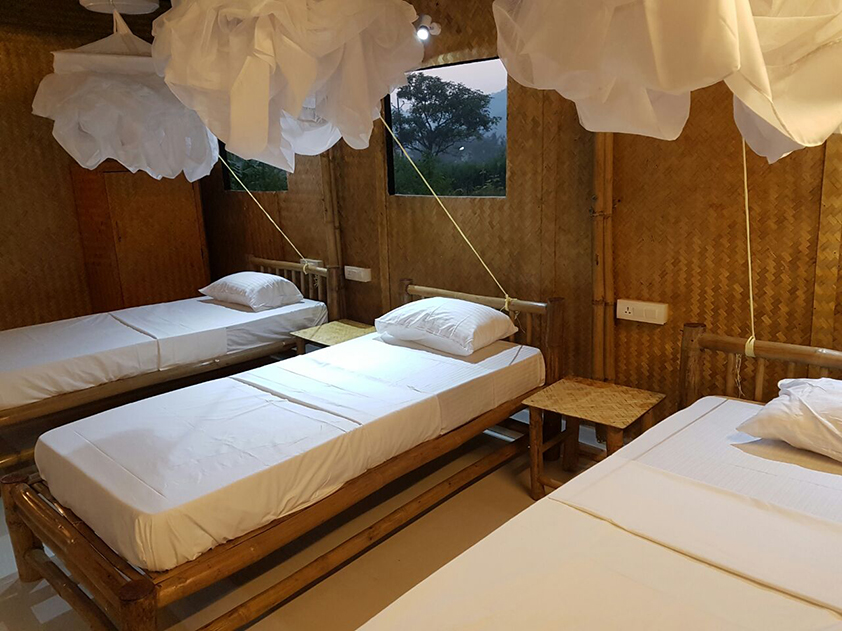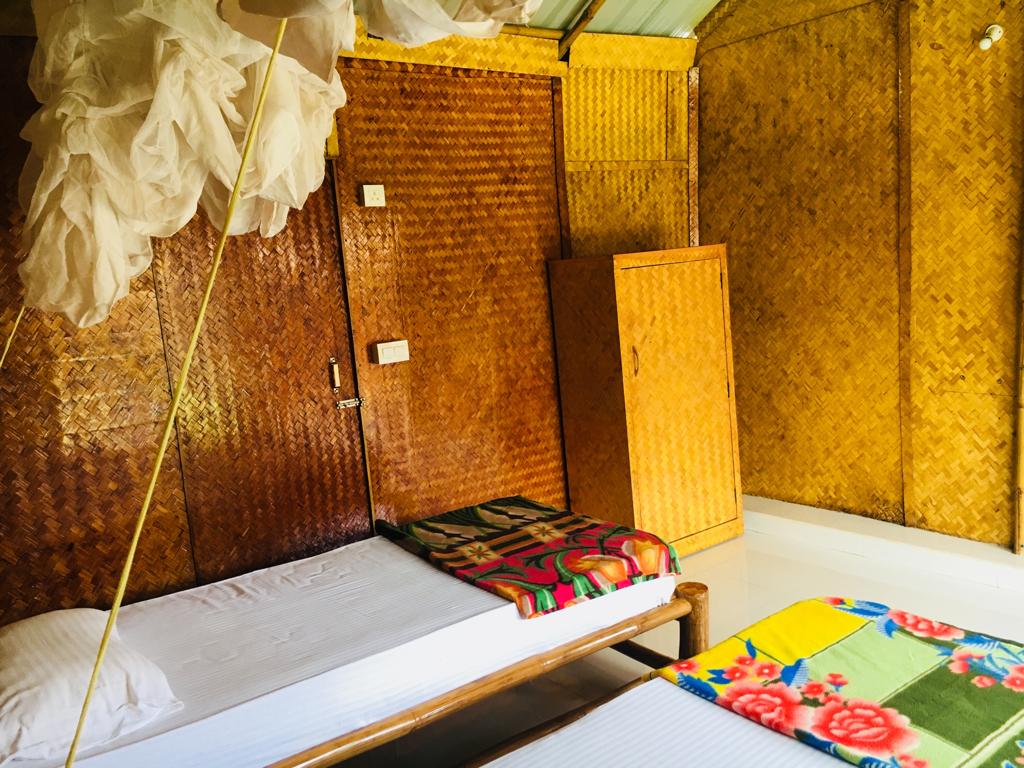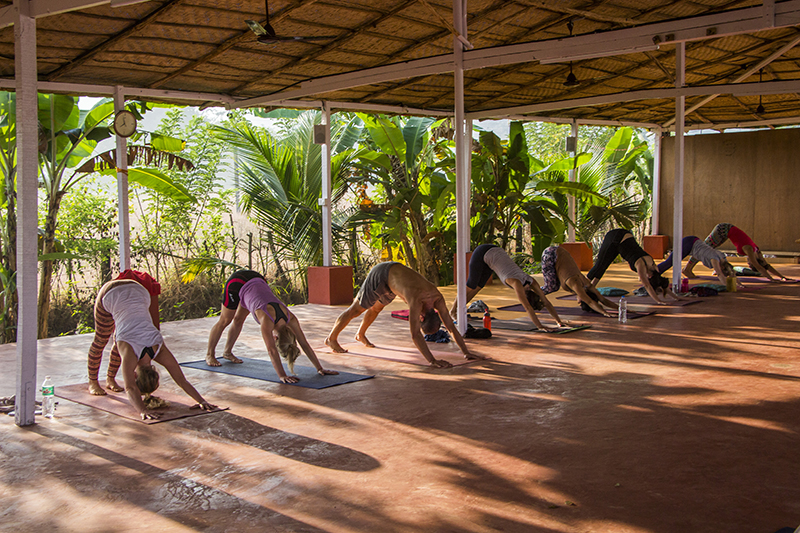 Kashis Yoga retreats truly offer a teaching for everyone. The community offers Hatha, Ashtanga, Vinyasa, Yin, Kundalini, and Aerial yoga practices, as well as daily meditation. When you stay at Kashis Yoga on a yoga holiday, you'll participate in two daily yoga classes and an evening meditation, kirtan, discourse, or group discussion.
There are numerous pockets of free time throughout the day. During this time, you can relax in one of the communities five shalas, take a dip in the swimming pool, socialize meaningfully with others who have also chosen to retreat, or explore the stunning surroundings and nearby beaches. Located in South Goa, the space is peacefully set within a lush landscape. Palolem beach is 10 minutes away by bicycle. The vegetarian food is a spread of sattvic and rajasic ingredients. Breakfast offerings include porridge, fruits, sprouts, oats, bread, and pancakes, while lunch
and dinner spreads offer vegetable curry, rice, chapati, chutney, and other dishes.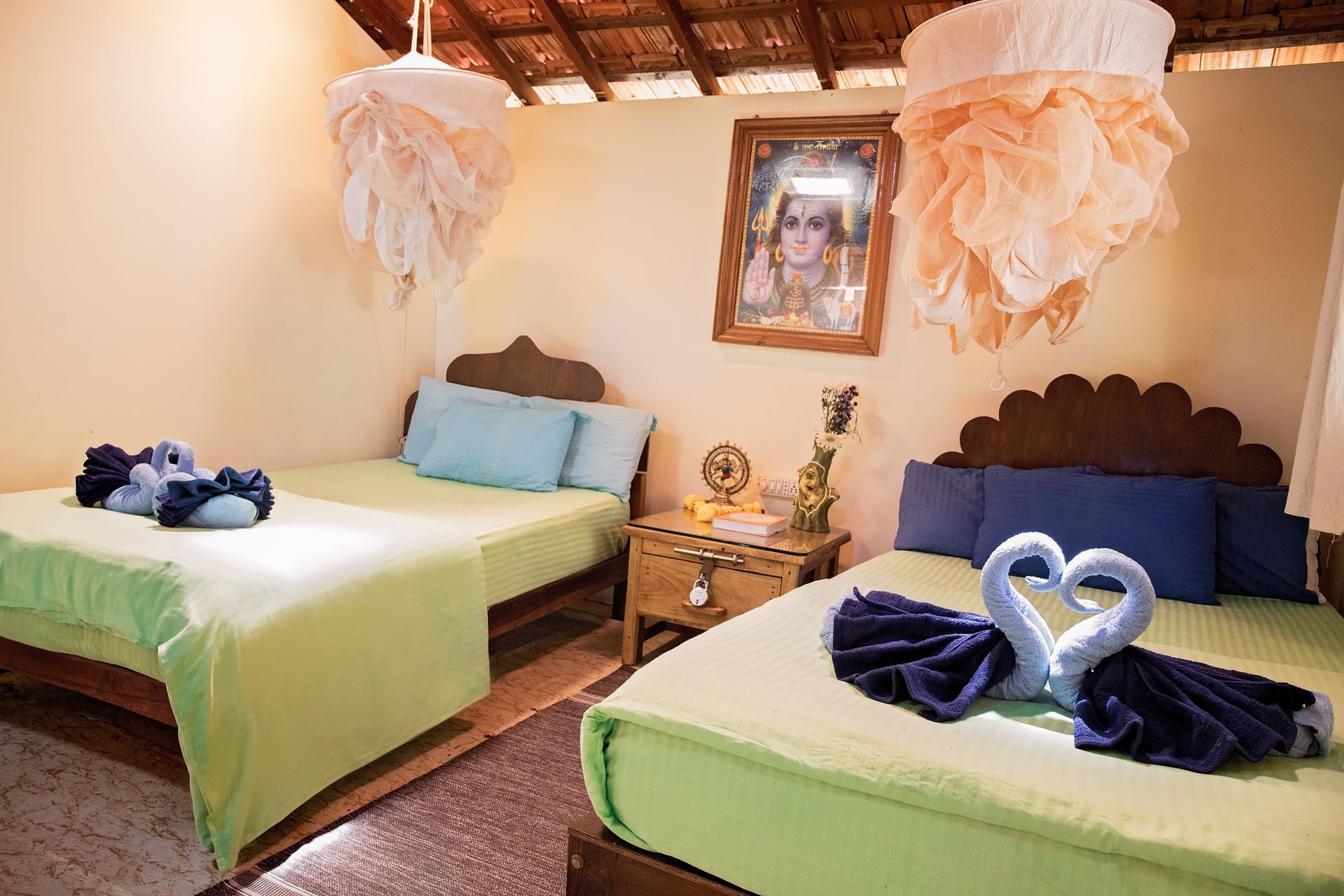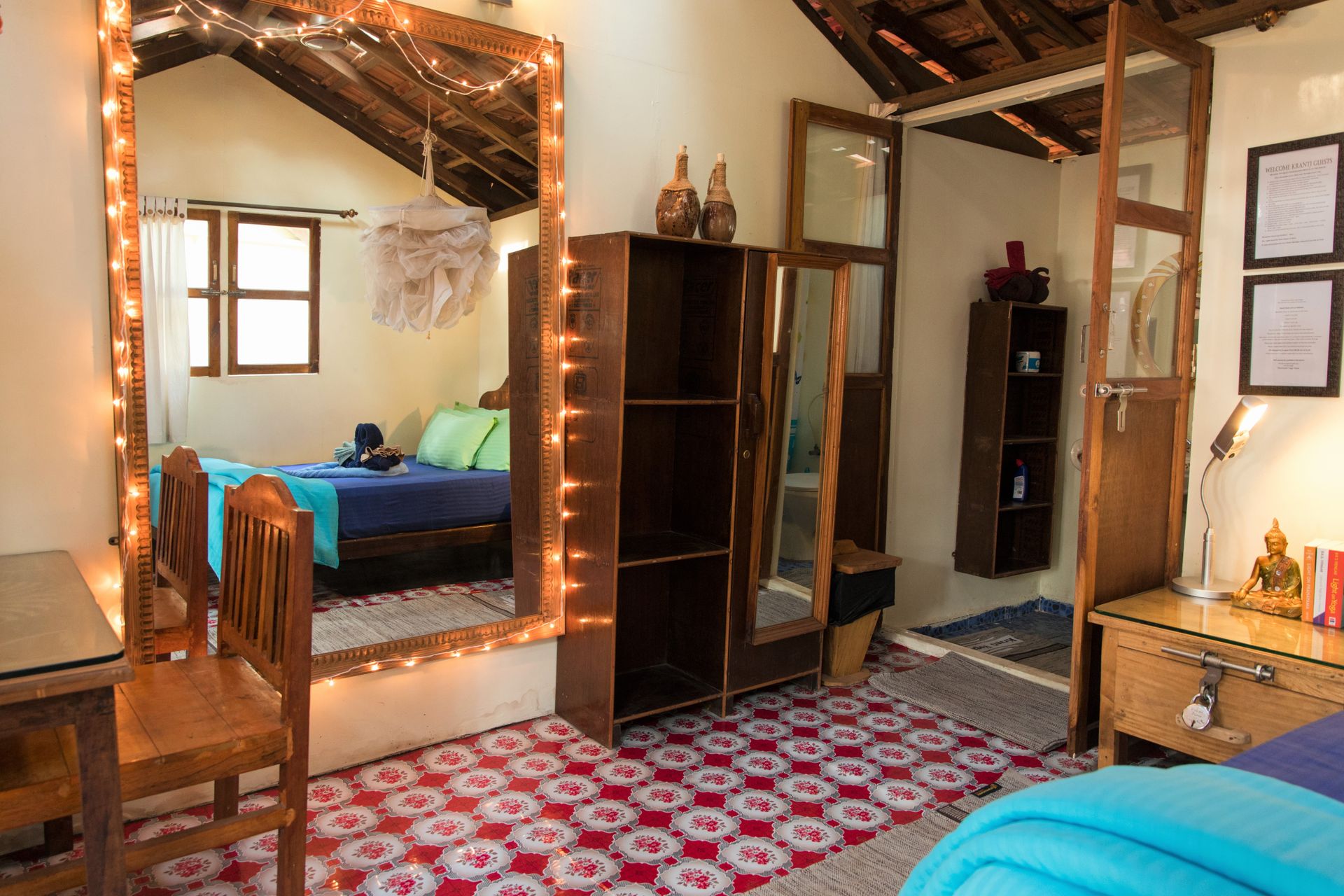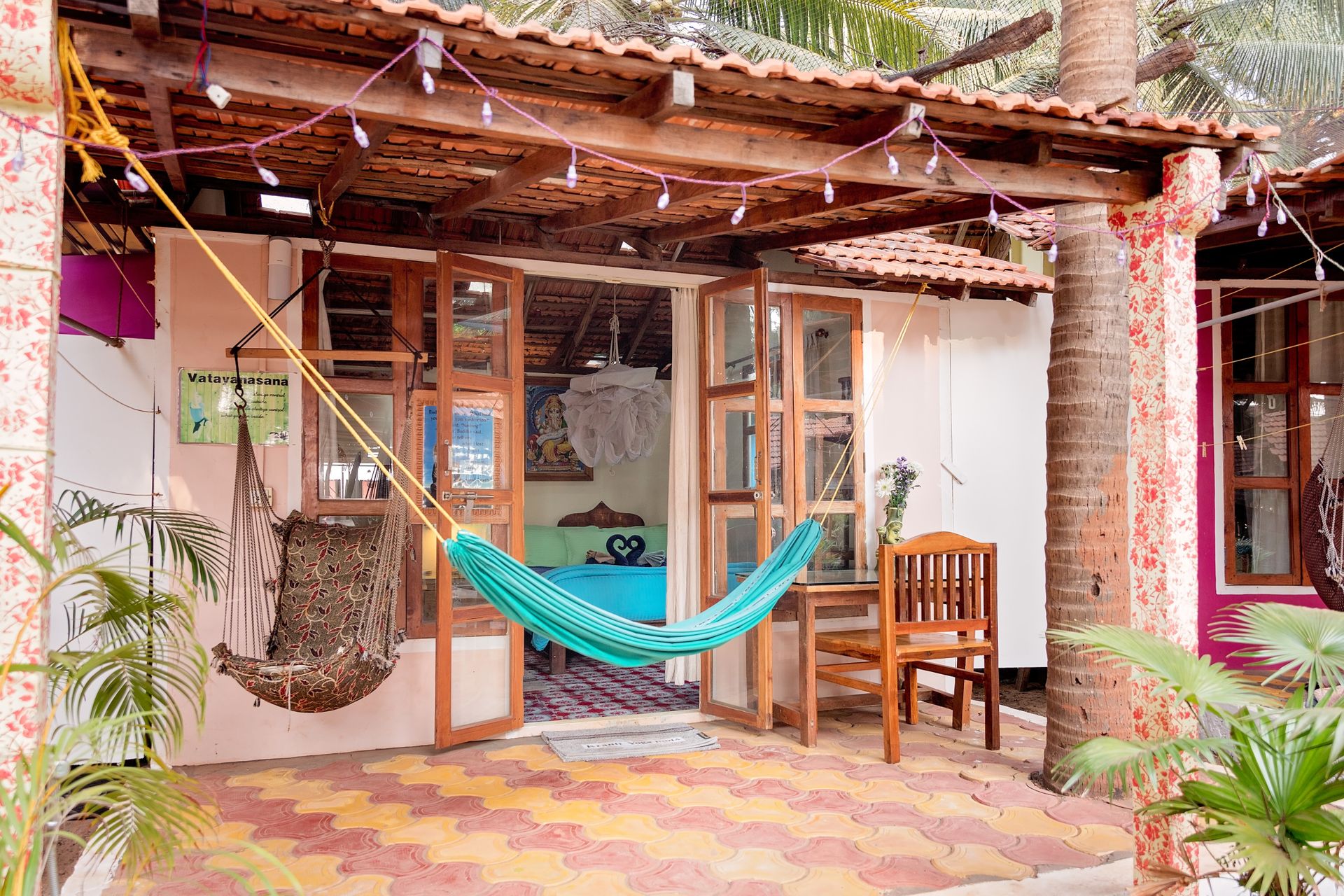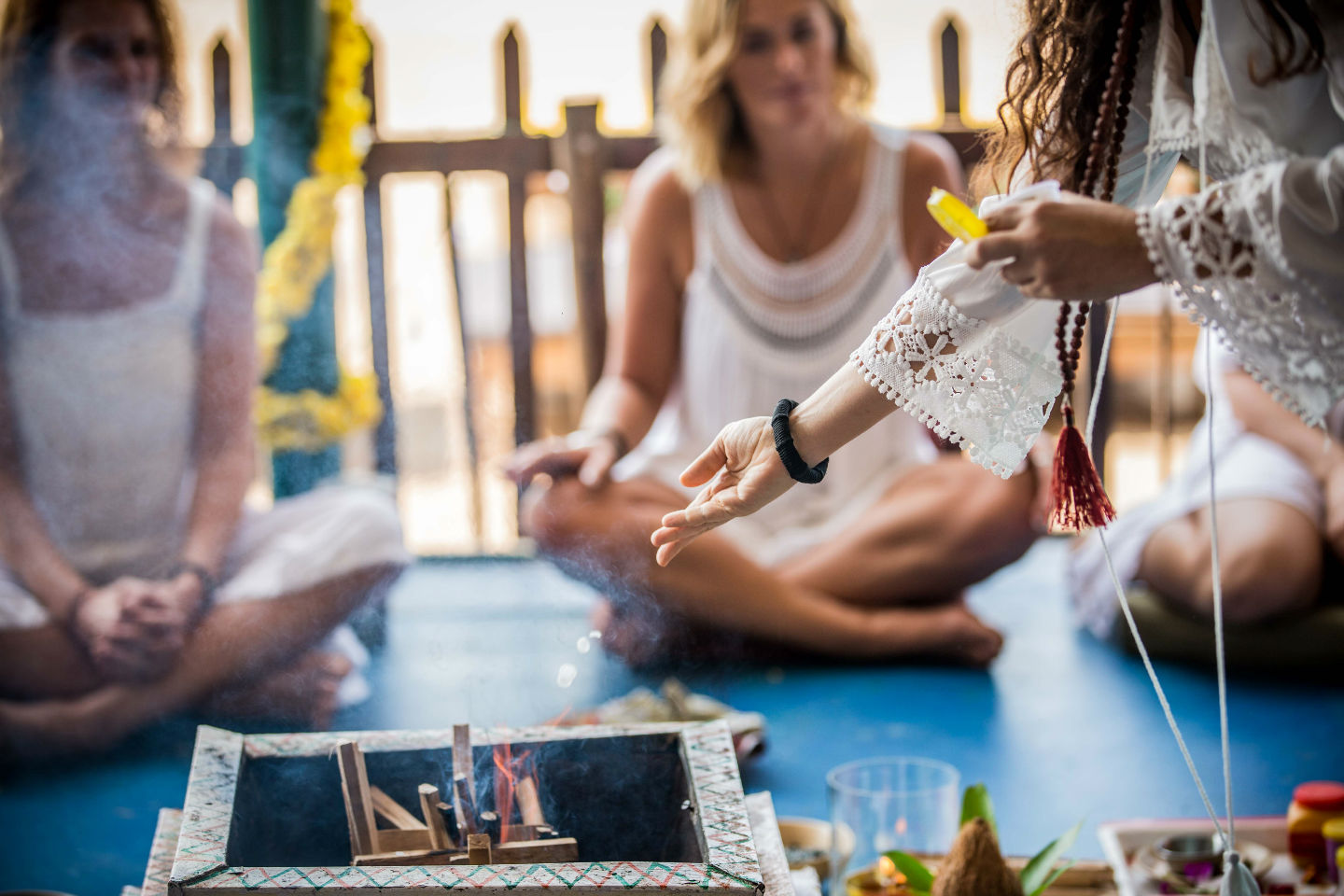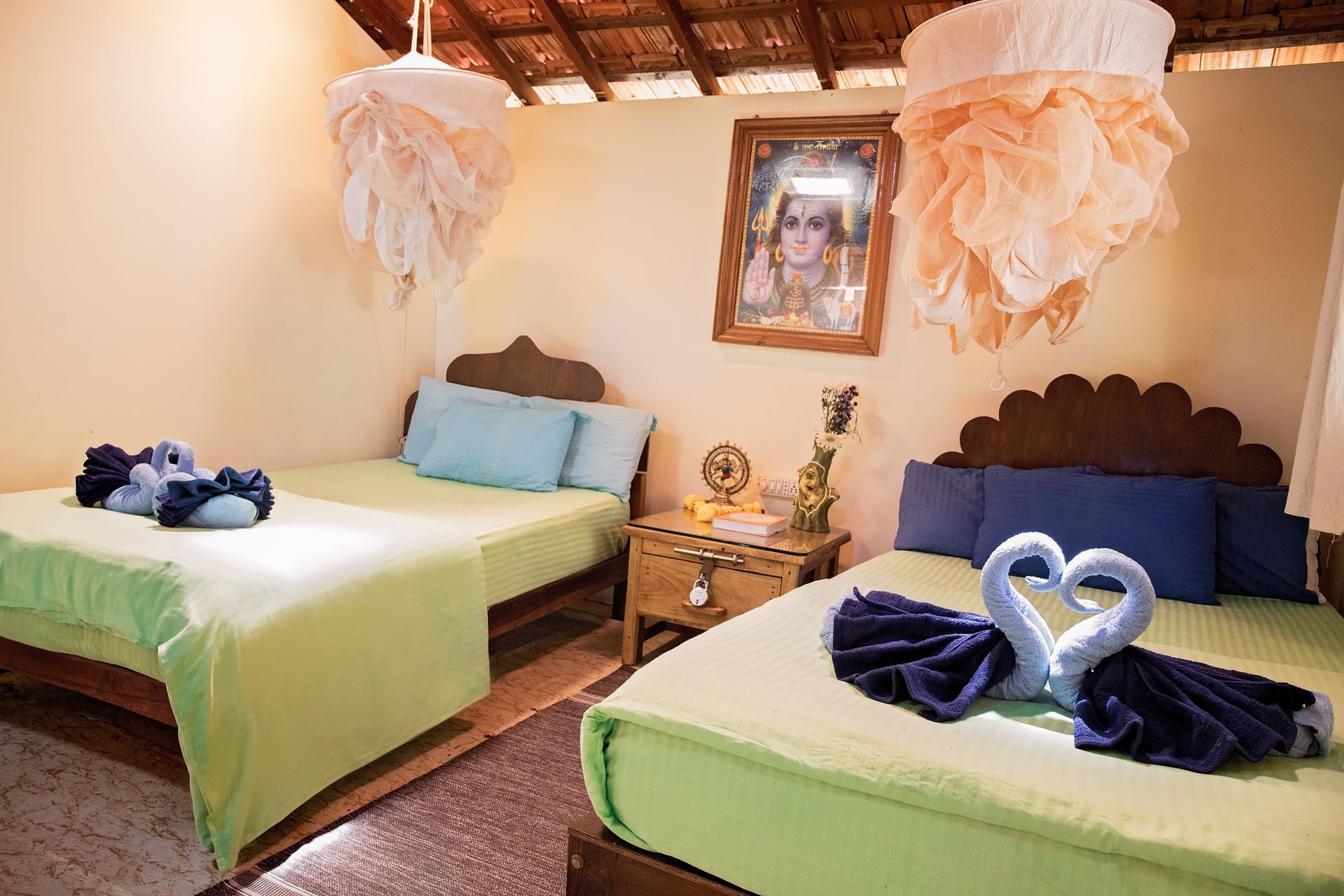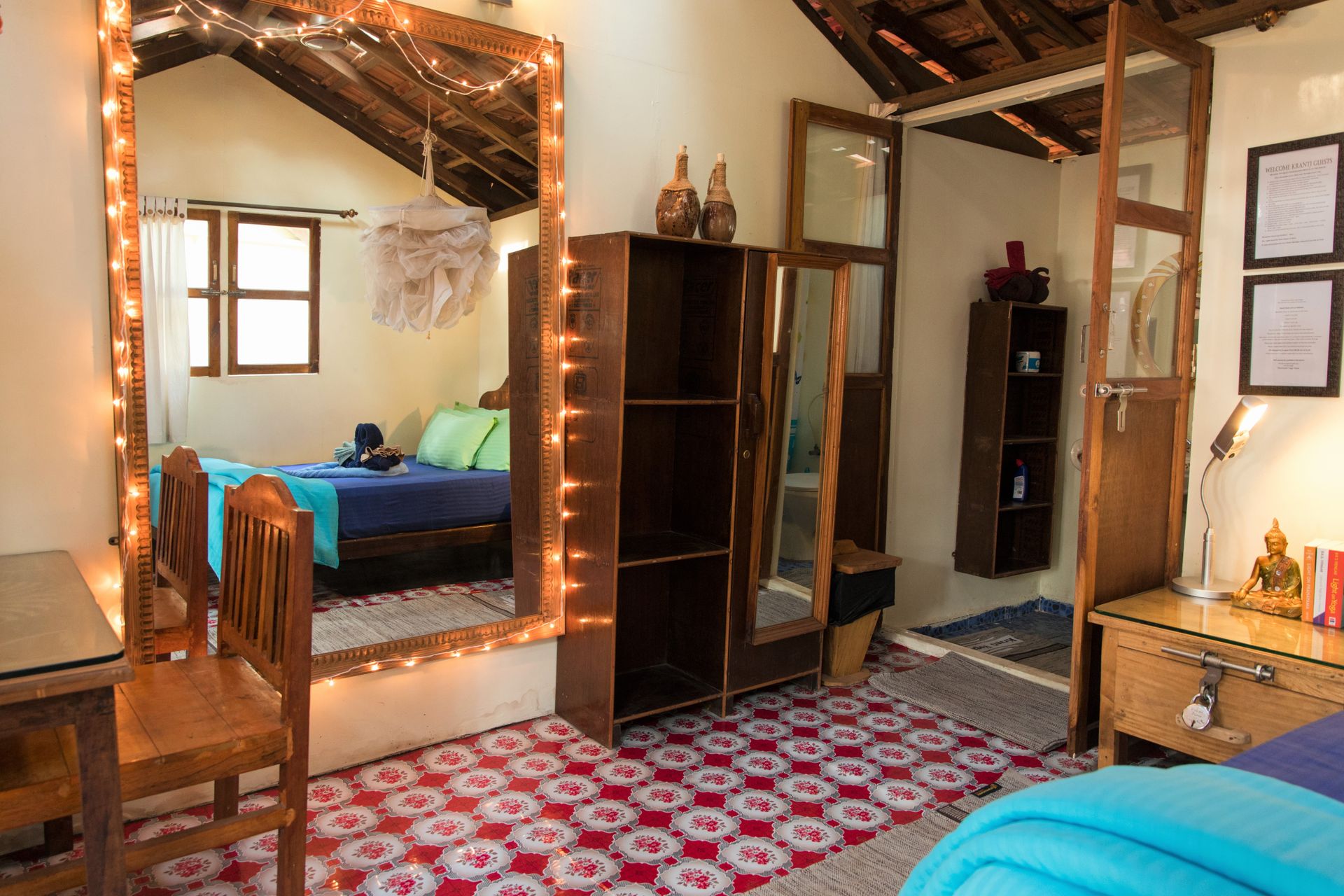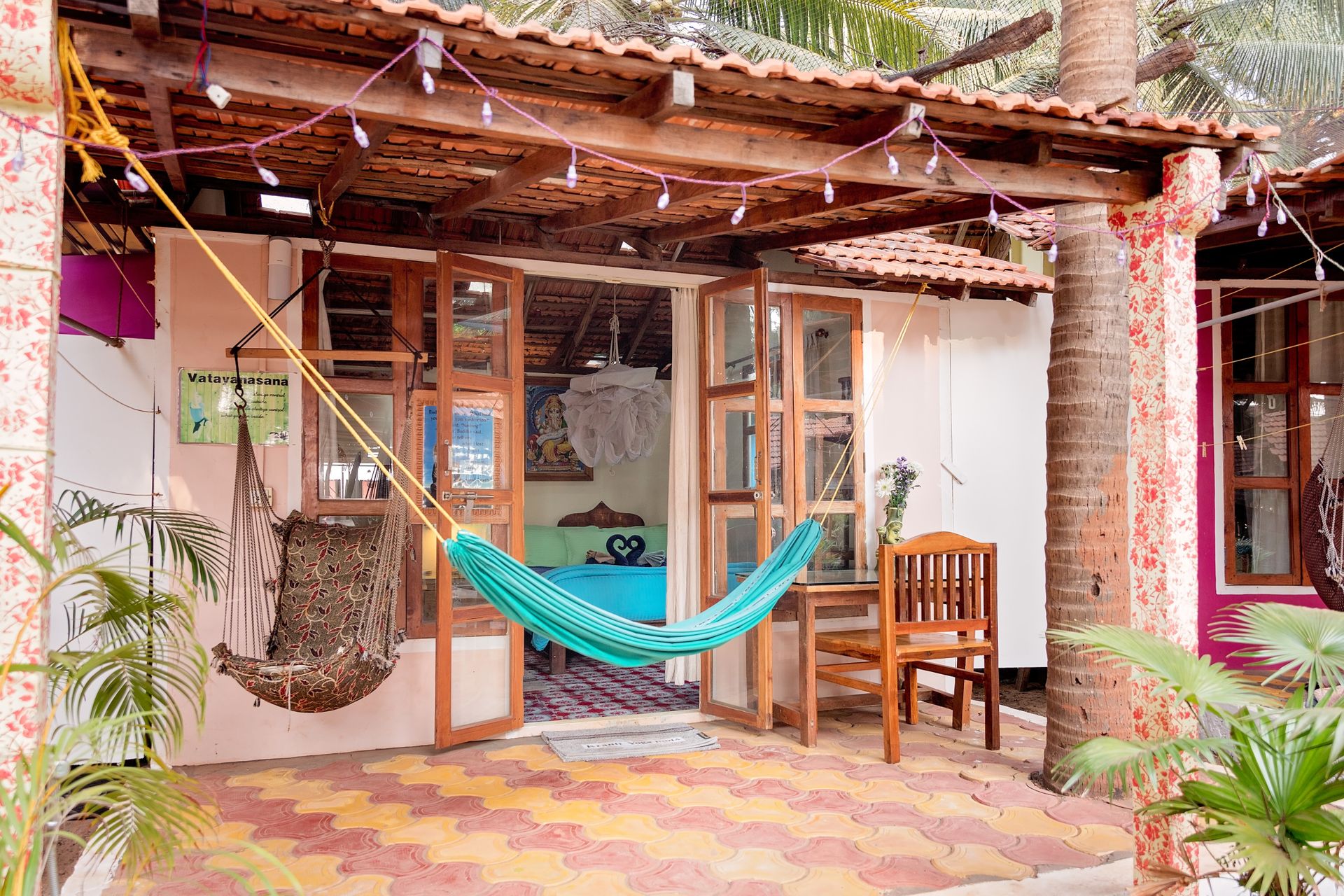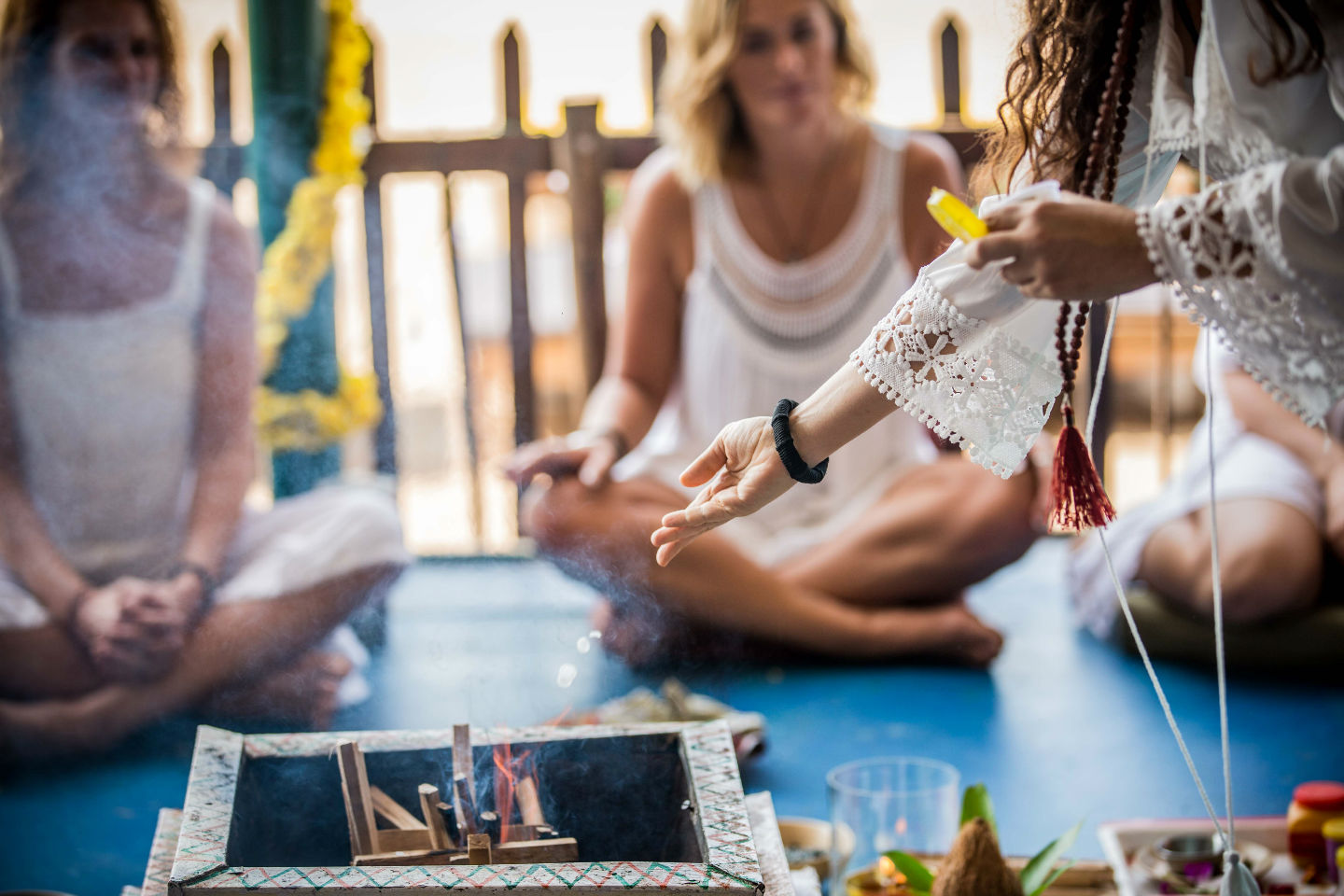 Kranti Yoga School was founded by Tarun Agrawal who began his spiritual journey at the age of 9, frequenting a guru named Sant Chana Baba. His guru gave him his spiritual name, Kranti, means revolution, which is where his school also gets its name from.
Founded in 2007, the school is centered around Ashtanga Yoga and Vinyasa Flow, with Yin classes offered as well. Instructors here teach the traditional Ashtanga Yoga Primary Series, as well as more dynamic Vinyasa Flow classes.
The beachside yoga village offers comfortable accommodation with both ocean view and garden side cottages. Six yoga shalas host numerous classes throughout the day.
The minimum stay for a personal yoga holiday is three nights, but you can stay for as long as you like. Breakfast, lunch, and dinner are included, as well as three classes and an evening activity twice per week. The Academy also holds weeklong Yin Yoga intensives that are suitable for beginners and more advanced practitioners (for those who have more experience with the practice, a more challenging morning practice can be joined in at 8:30am).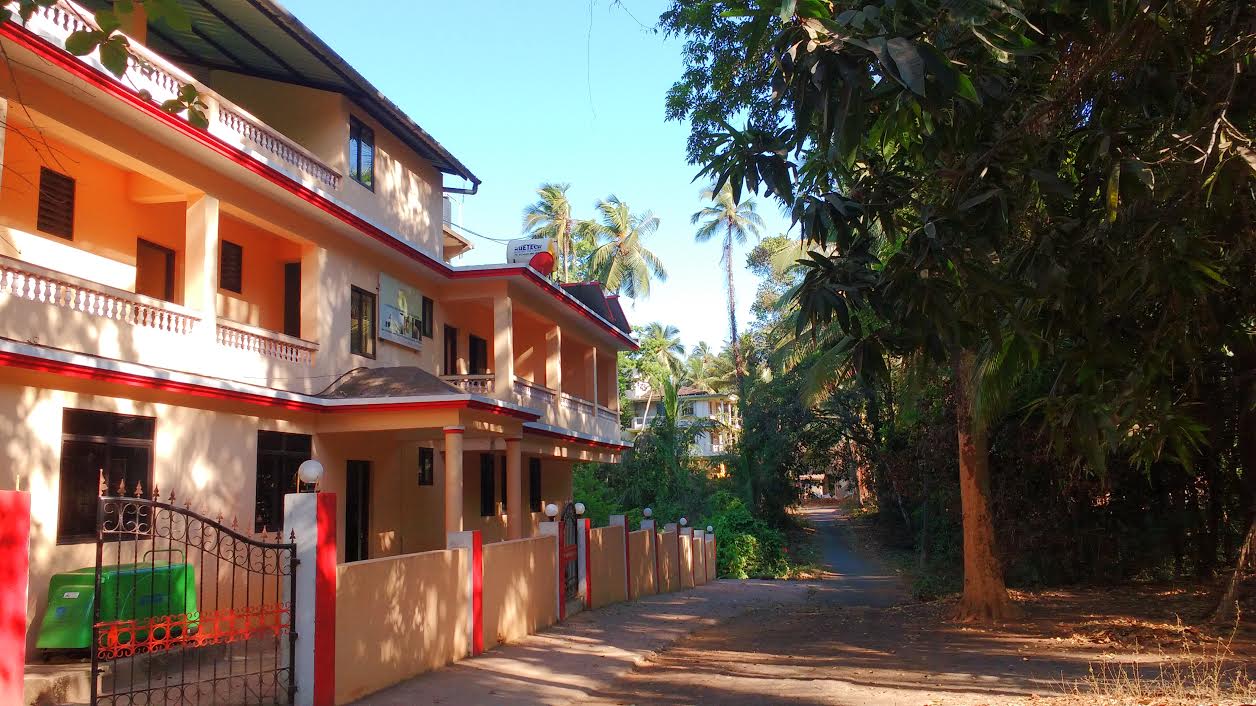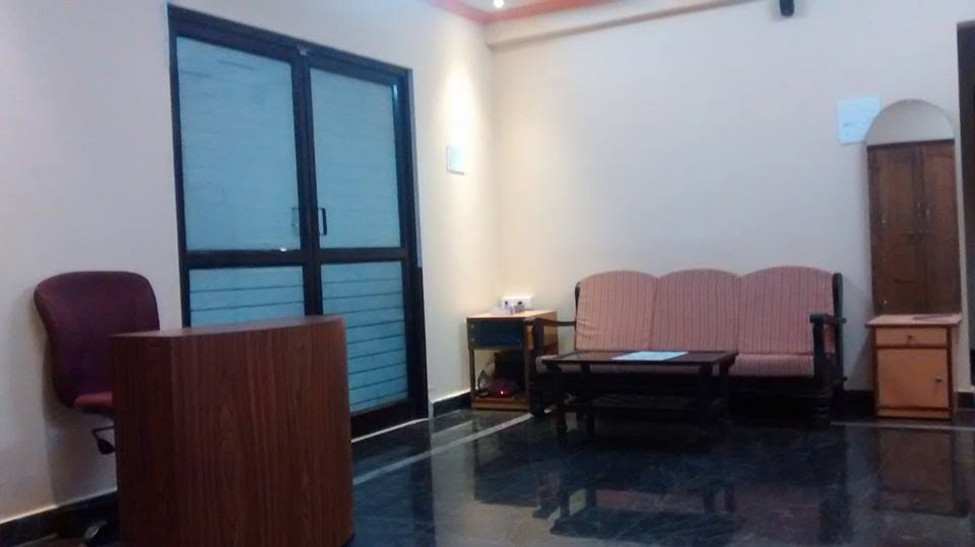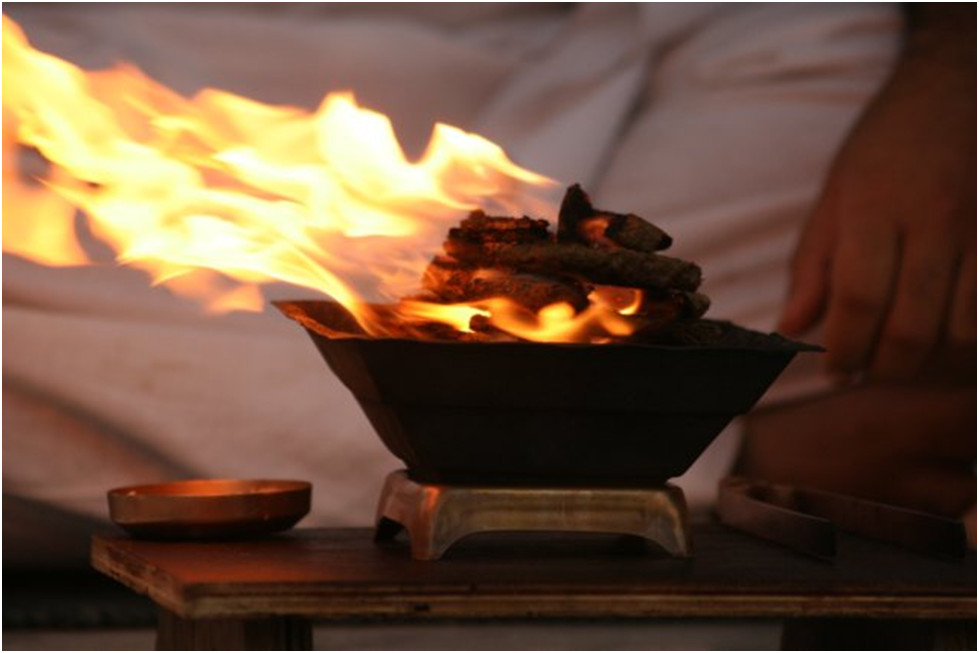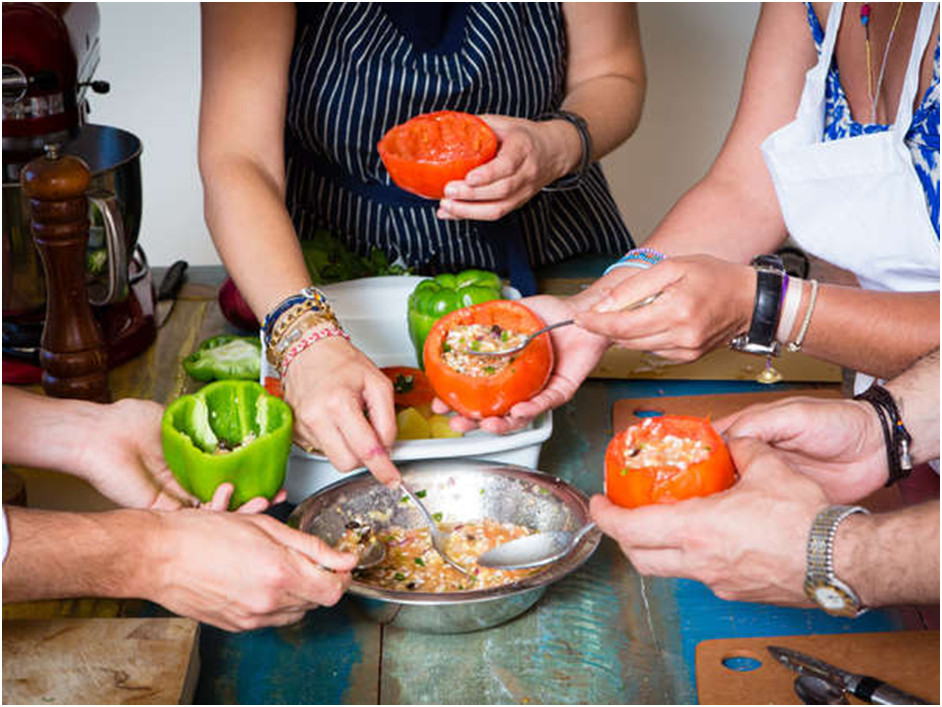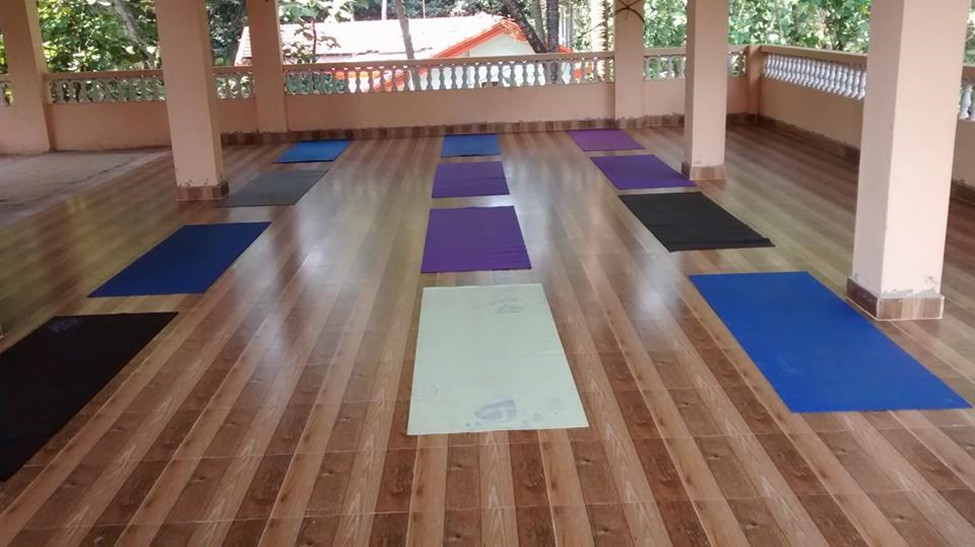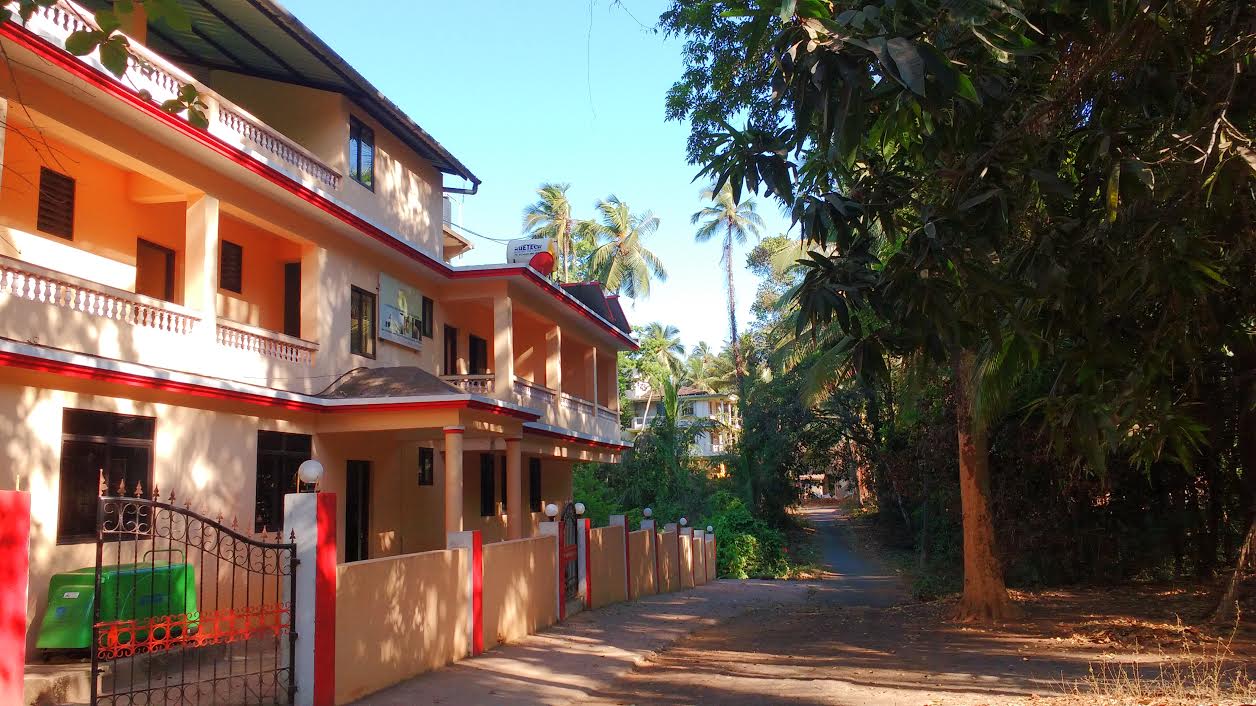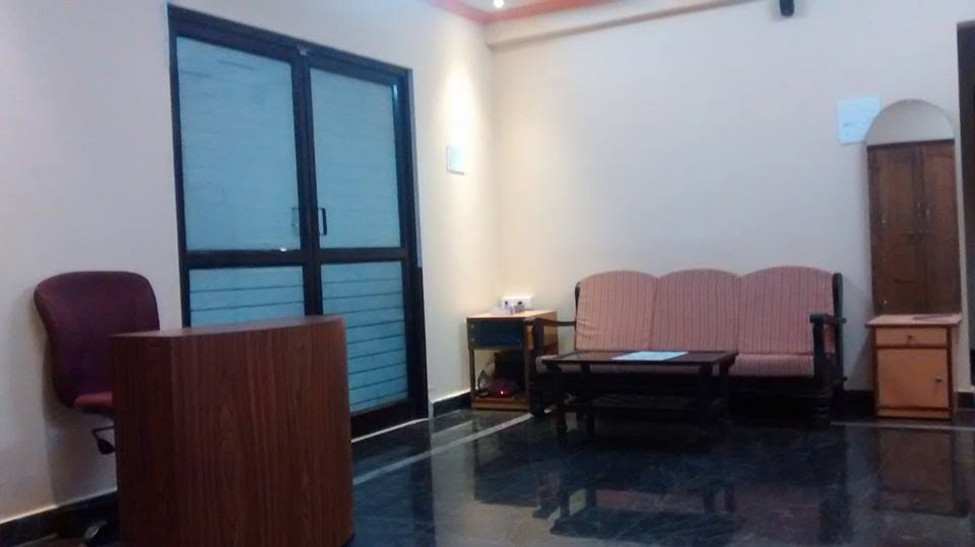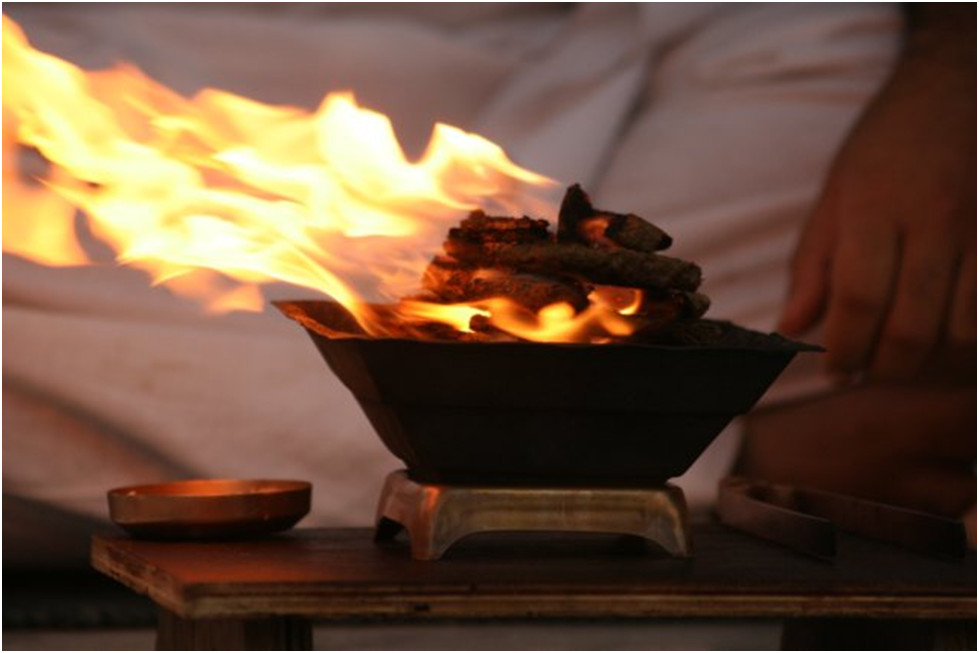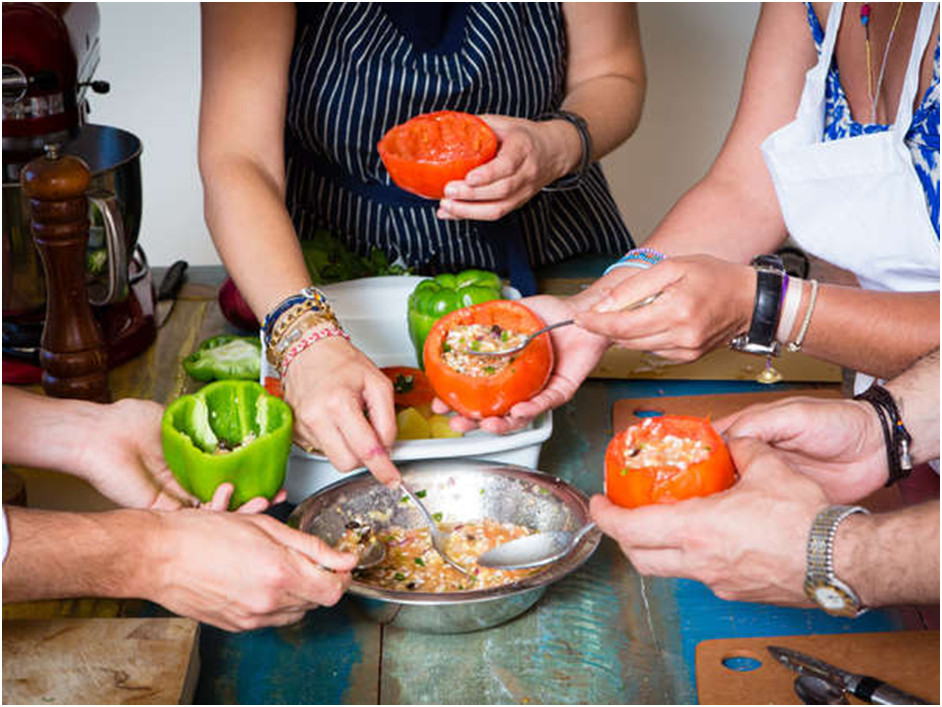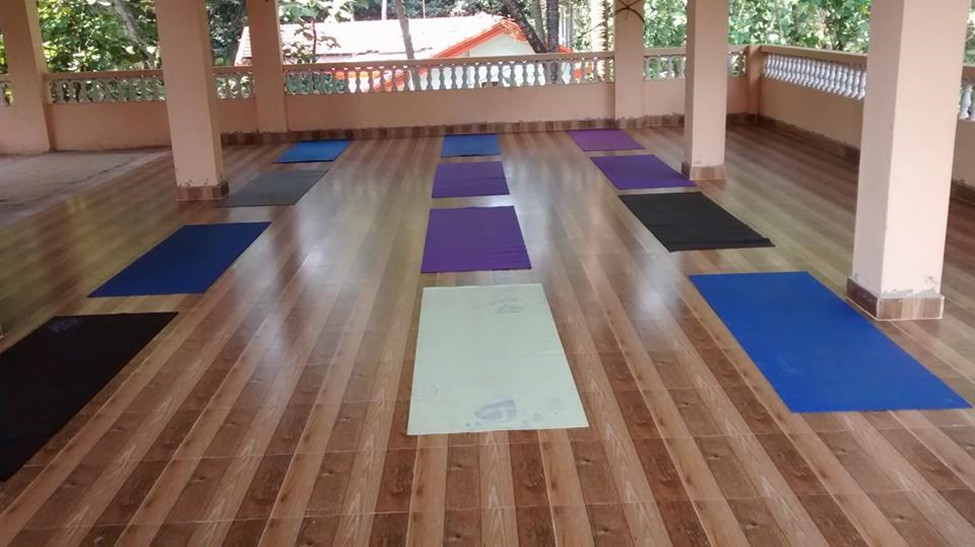 Lotus Nature Cure is a smaller holistic retreat center than some of the others in
Goa. With only six bedrooms, this retreat center offers a much quieter stay than
some of the other larger communities, but the quality of classes are on par.
Located in South Goa, the abode focuses on Ayurveda, naturopathy, and yoga,
offering a truly holistic approach to its retreats. It rests just two kilometres away
from Varca beach.
Individualized retreats can be booked for four days, seven days, or fifteen days.
All daily sattvic meals, two daily yoga classes, and accommodation are included.
Ayurvedic treatments are also included in the price (three treatments for the
shortest retreat and twelves session for the longest). Specific treatments and
protocols are determined by on-site doctors and are fully customized to your
particular needs and constitution. From Ayruvedic massage to herbal steam
treatments to reflexology, the therapies available cover a range of approaches.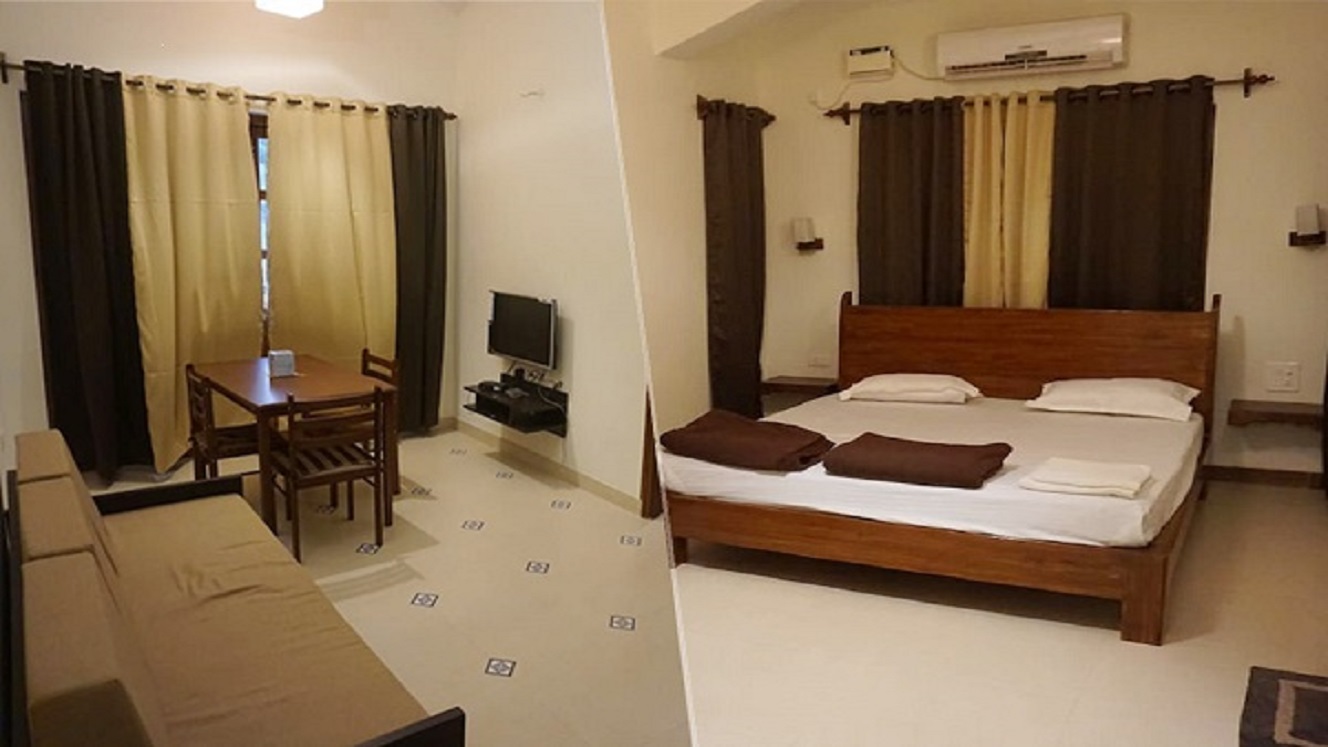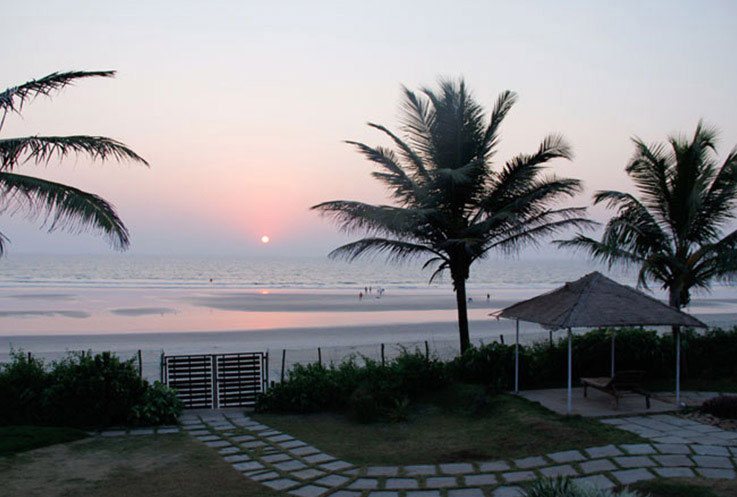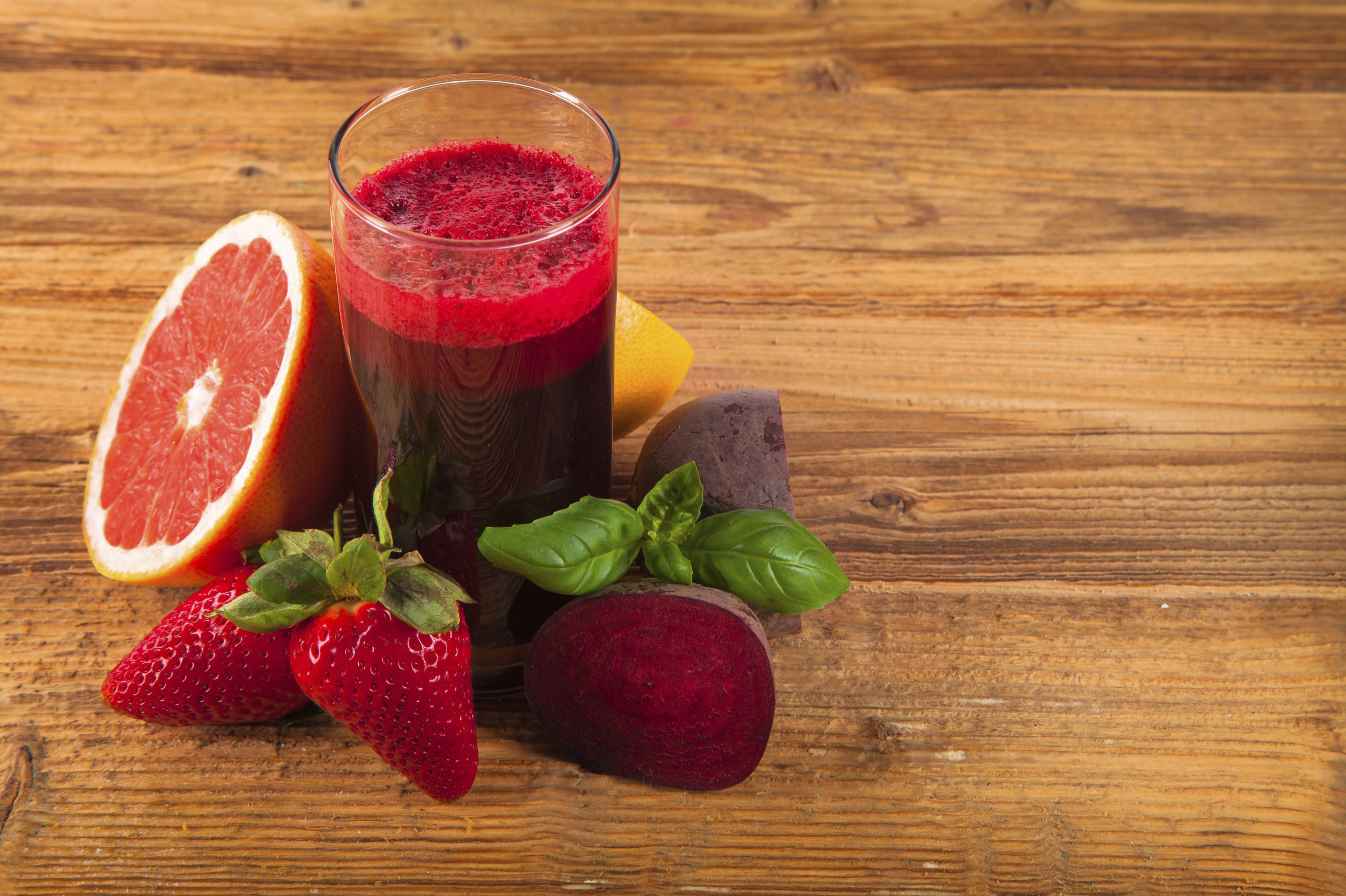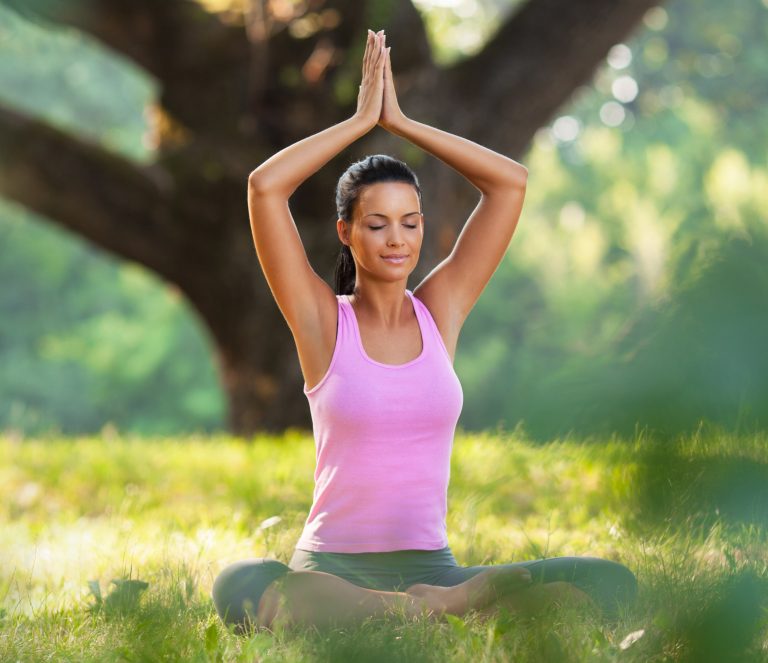 Vimoksha-Kundalini-yoga-min-768x663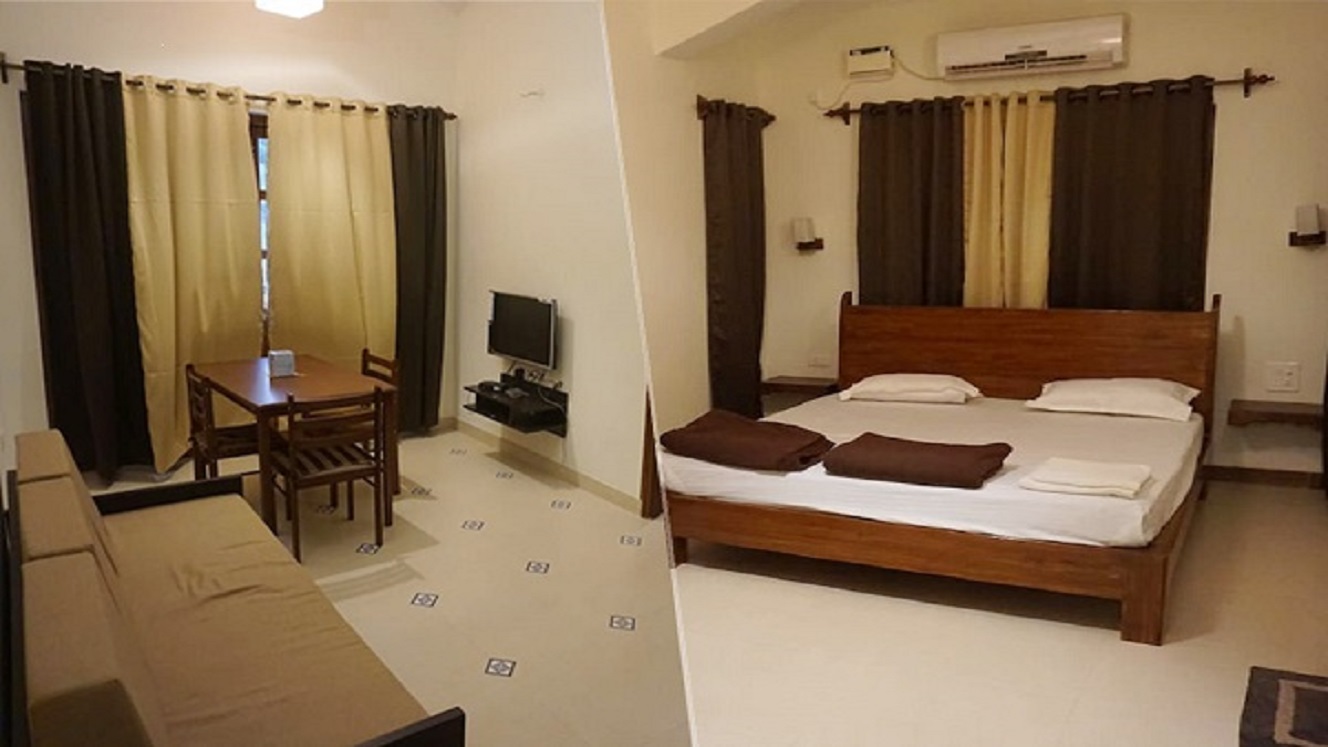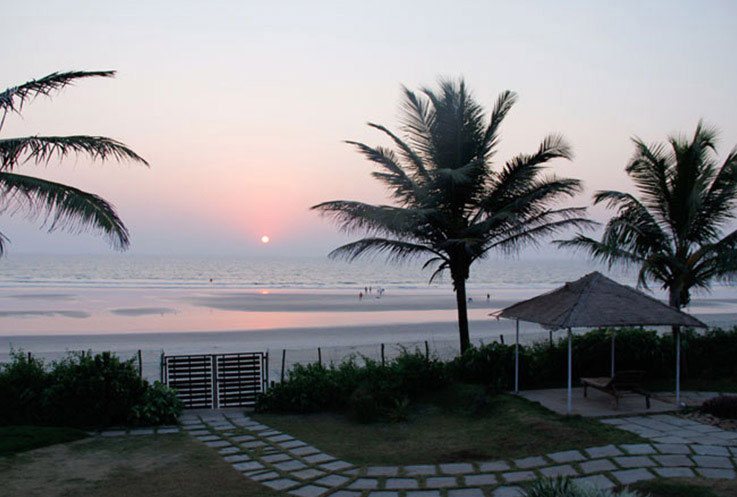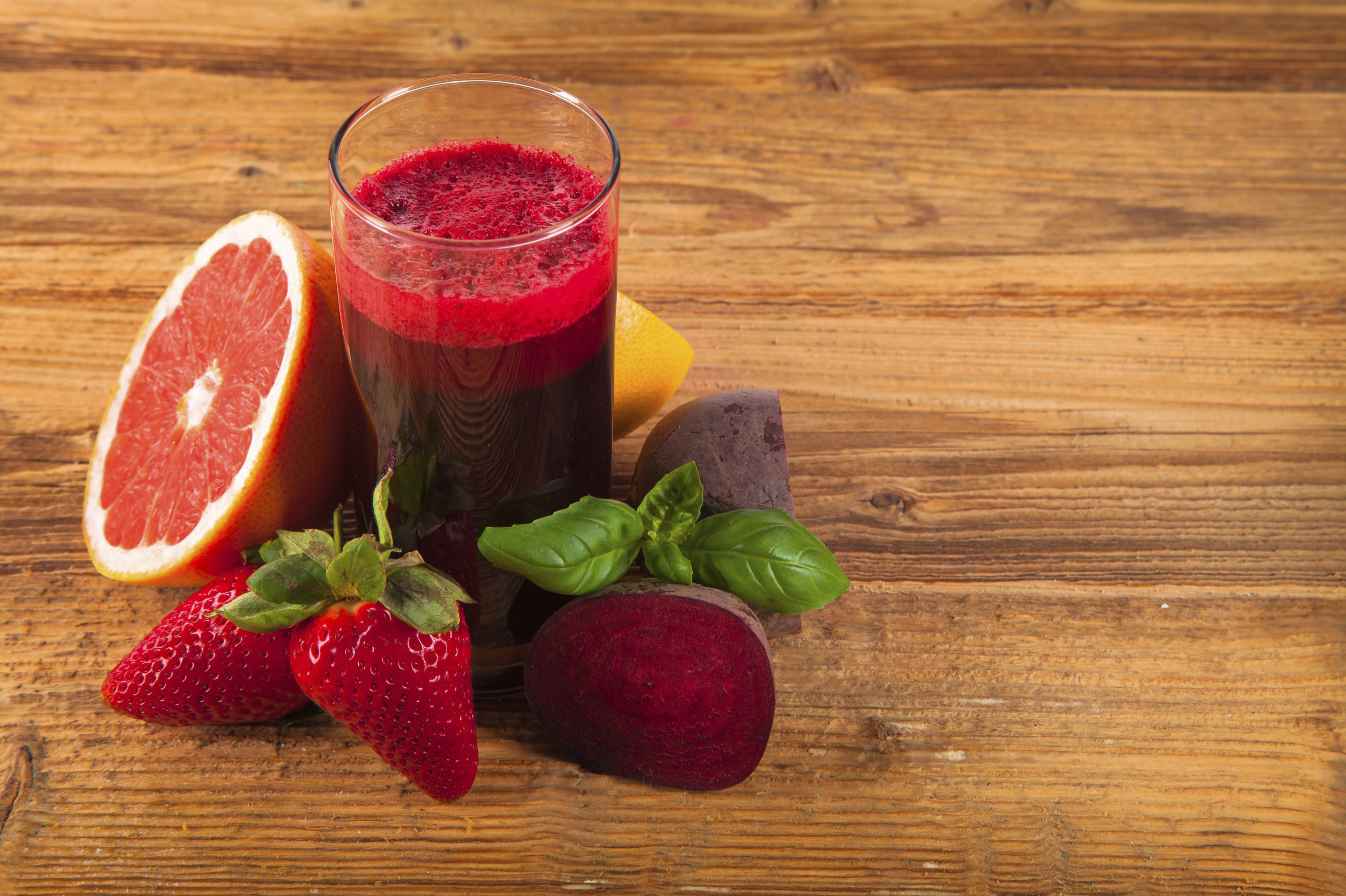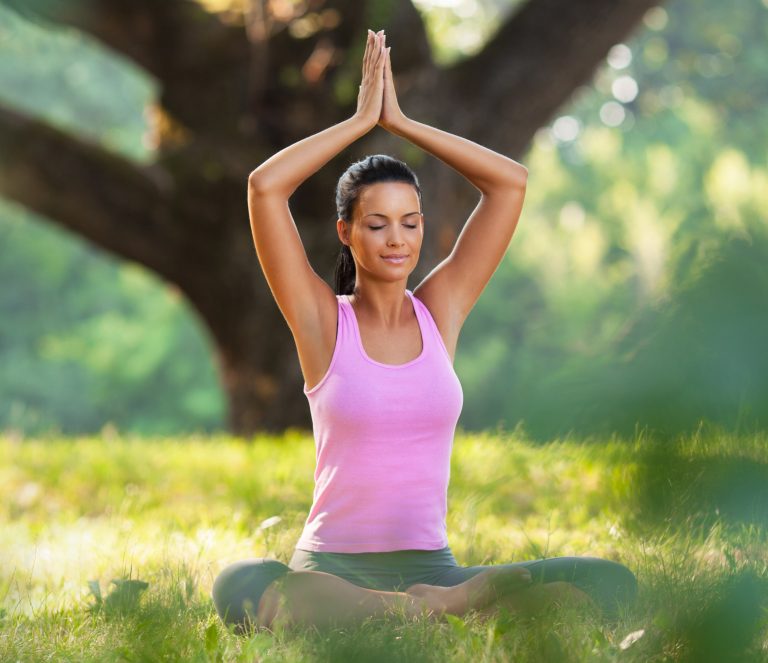 The Beach House Goa is the home of Vimoksha Yoga. Set on the tranquil
Sernabatim Beach, The Beach House is a secluded setting from which to
immerse yourself deeply into your personal yoga practice. Vimoksha Yoga offers
a variety of retreat types, from yoga and meditation-centered retreats to
Ayruvedic detox retreats. The yoga and meditation retreat includes two daily
yoga lectures or workshops, a daily morning practice, a pranayama session or
class, and a daily evening session focused on posture and alignment. Ayurvedic
meals are offered in accordance with your personal constitution.
These retreats are designed for beginners to intermediates, offering the
opportunity to learn more about the origins of yoga and the benefits of the
practice. It also serves as a foundation for those who may one day be interested
in becoming a yoga teacher themselves.
For those looking for additional spa treatments, the yoga and spa retreat offers
two daily holistic treatments included in the price of the retreat, as well as an
ayurvedic consultation and a one-on-one yoga consultation. This package
includes two yoga classes per day and balanced meals to suit your constitution.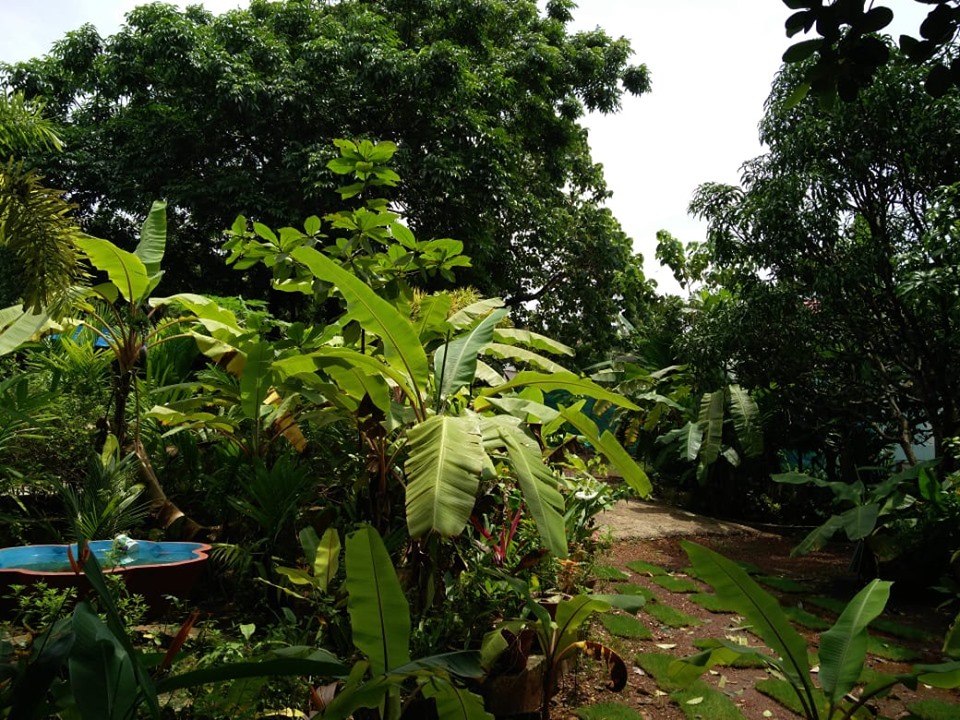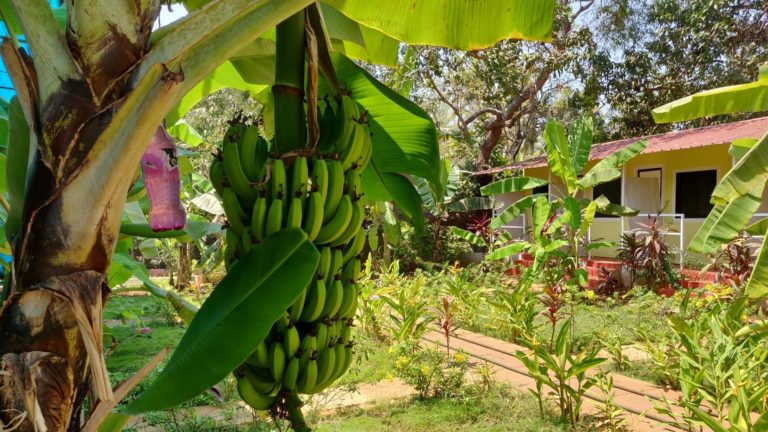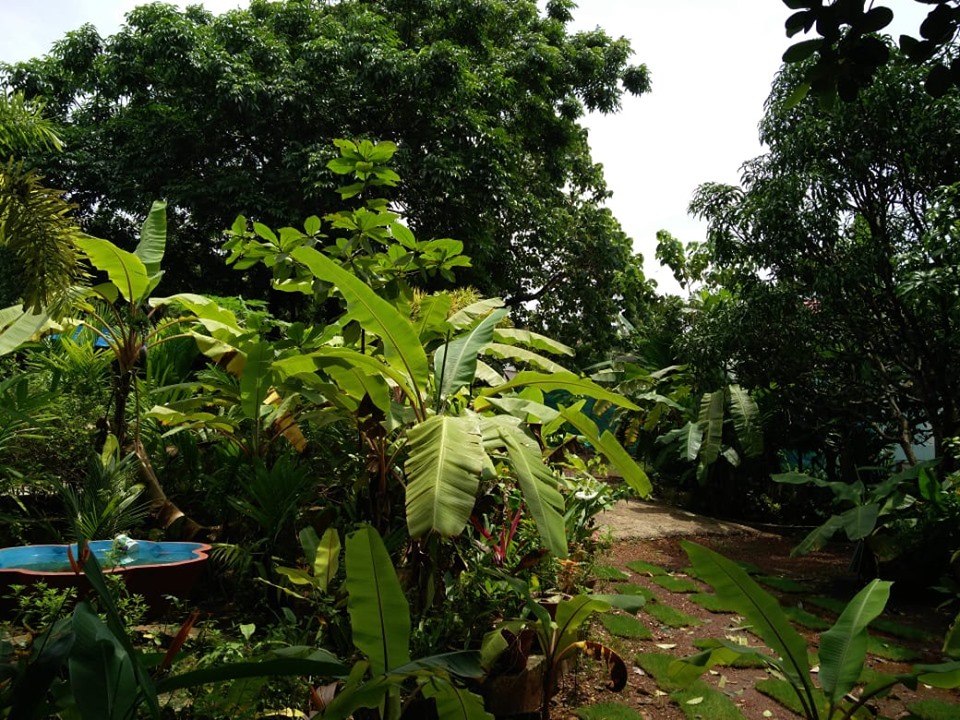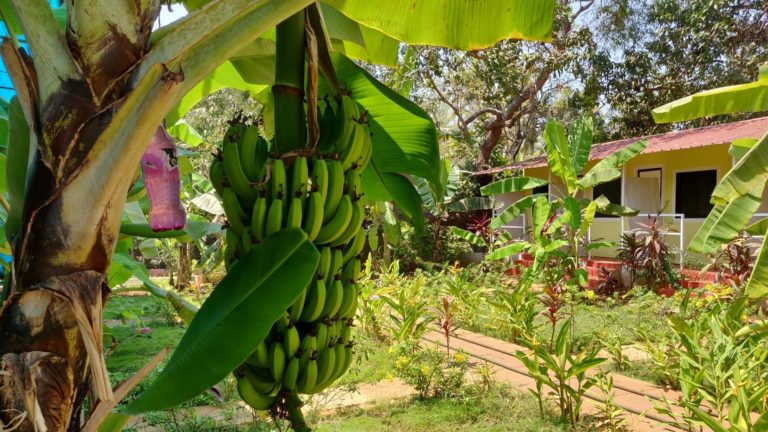 Located within a seven minute walk of Mandrem beach, Preksha Yoga is a
humble, naturally-inspired retreat center within which you can take a break from
the world for a short while. The modest accommodation is clean, comfortable,
and eco-friendly, not to mention affordable – starting at 100 euros for four nights.
Mornings while on retreat begin at 7:00am with Satsang, meditation, and
chanting. Yoga practice follows and breakfast is served just after class. There are
optional periods for karma yoga practice and philosophy classes. An evening
asana practice with pranayama is also included, as well as a later meditation or
yoga Nidra class. Lights go out at 10:00pm.
You can also opt for a wellness holiday at an extra cost. It includes ayurvedic
massage (one for the 4-night package and two for the 7-night package). You'll
also received a consultation with an Ayurvedic Doctor, a daily yoga asana class,
and morning meditation. Meals are included in this package as well. These
retreats also offer free time in the afternoons to rest or to explore the local beach
and surrounding areas.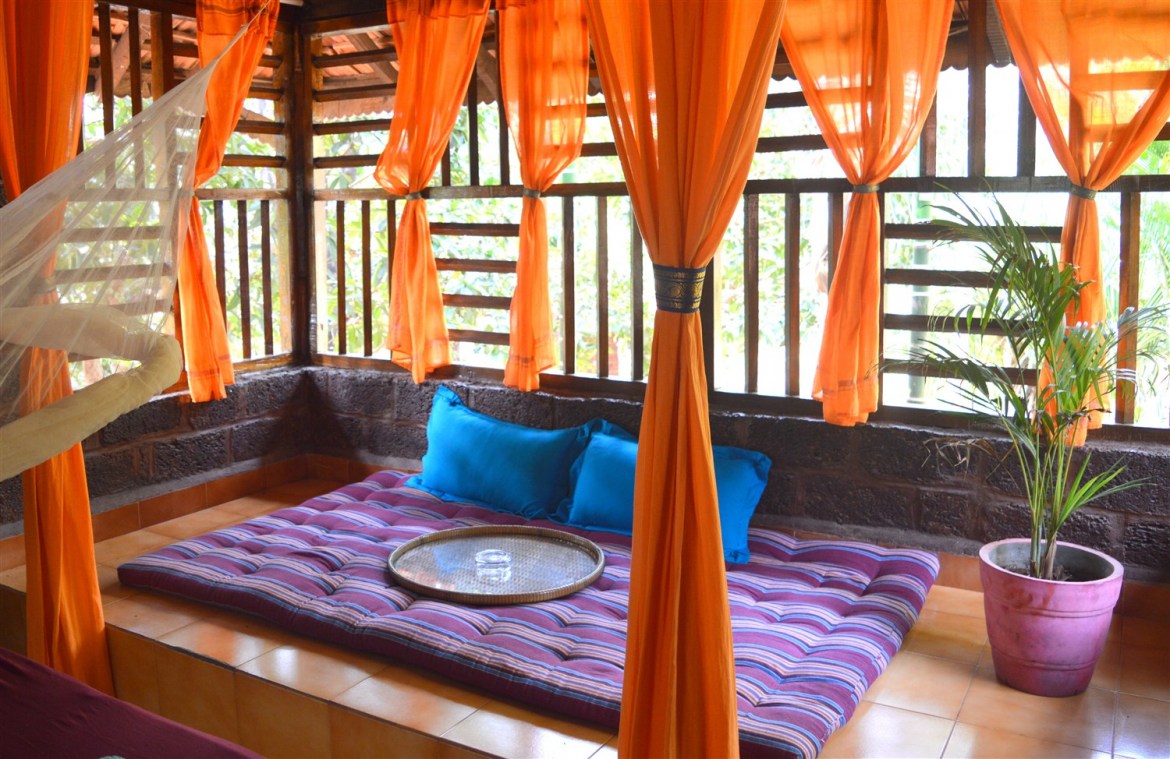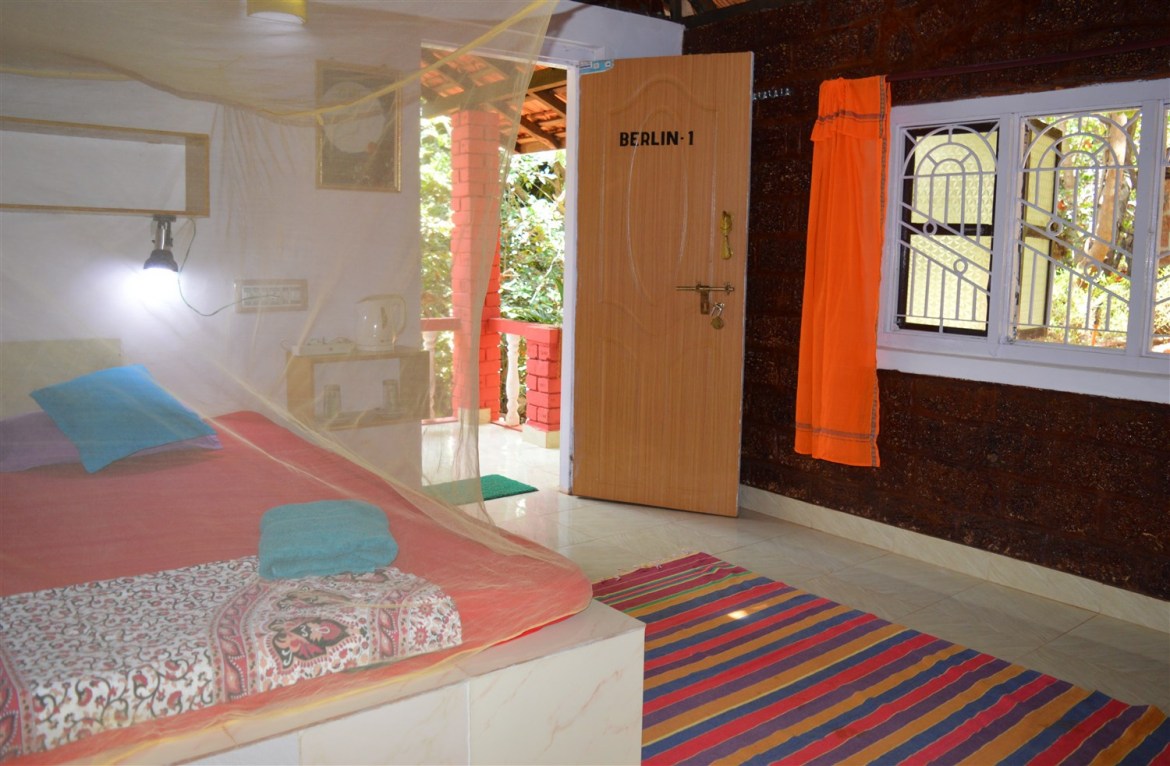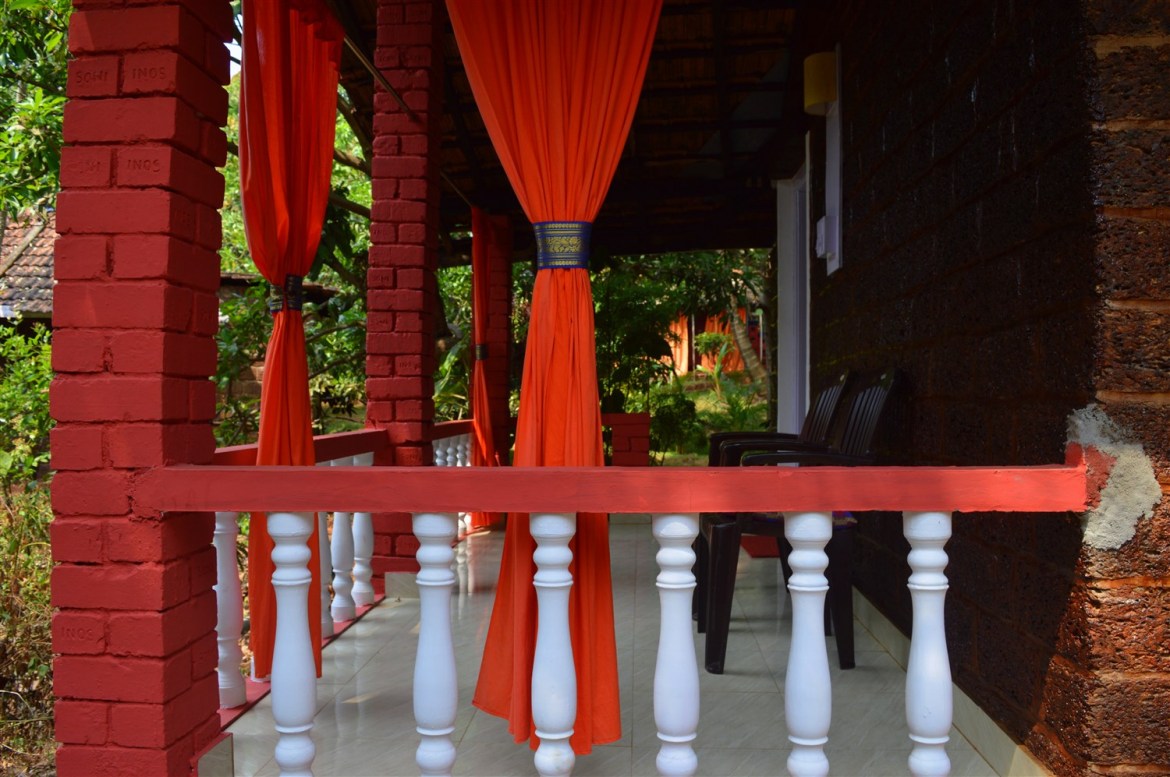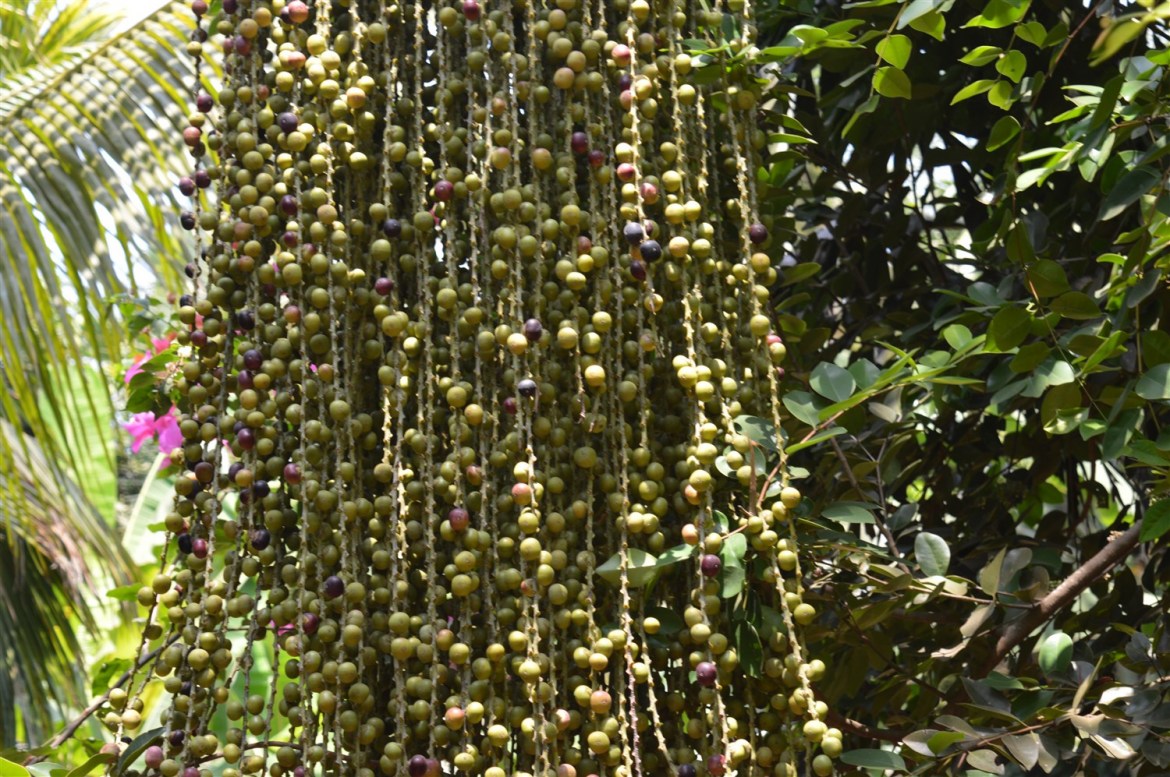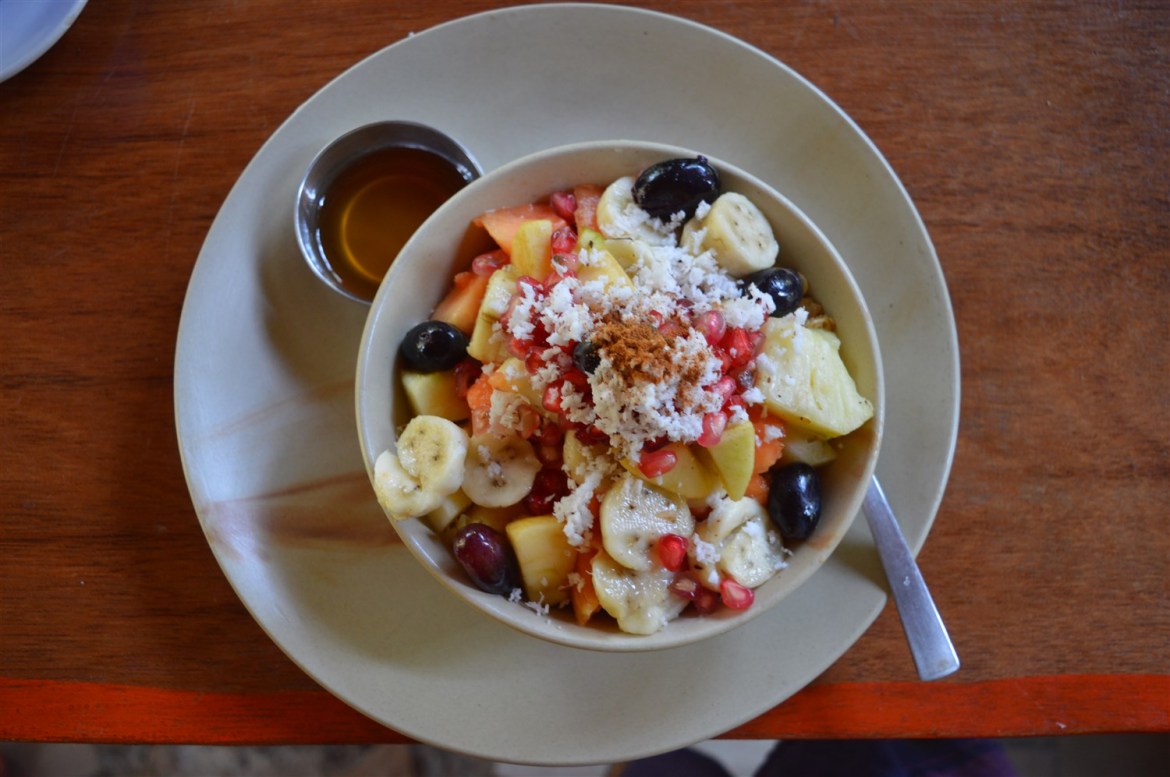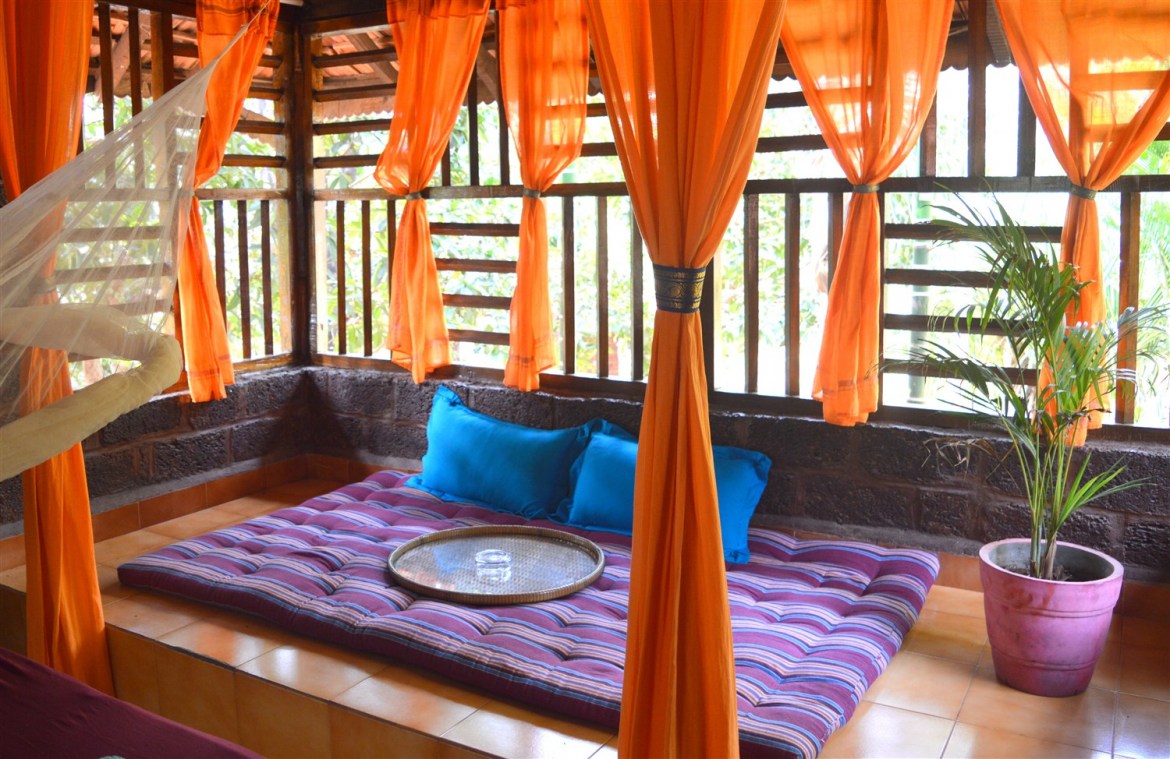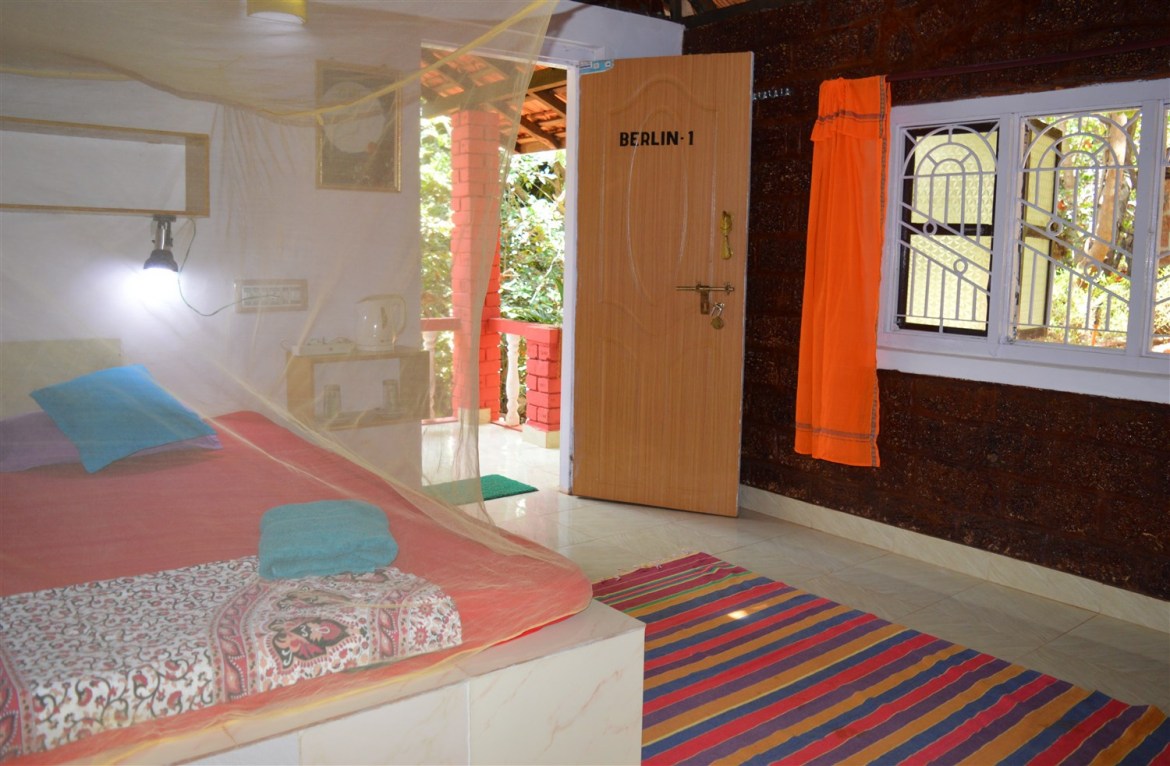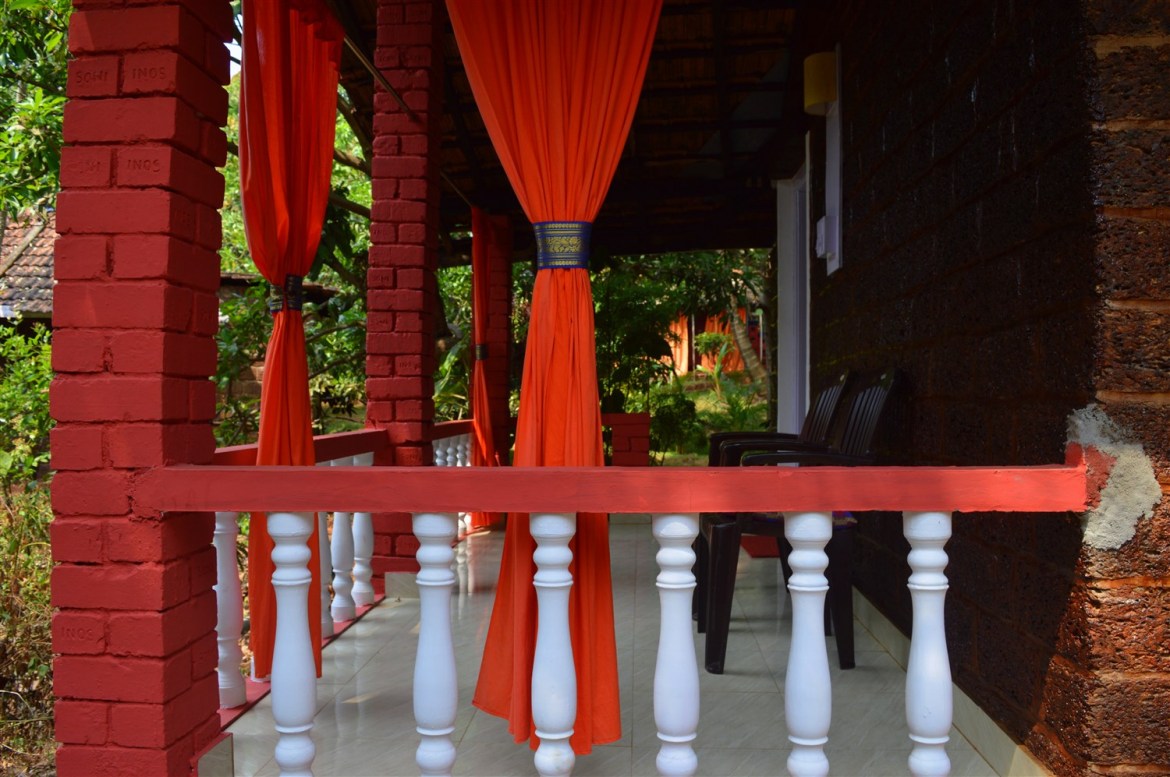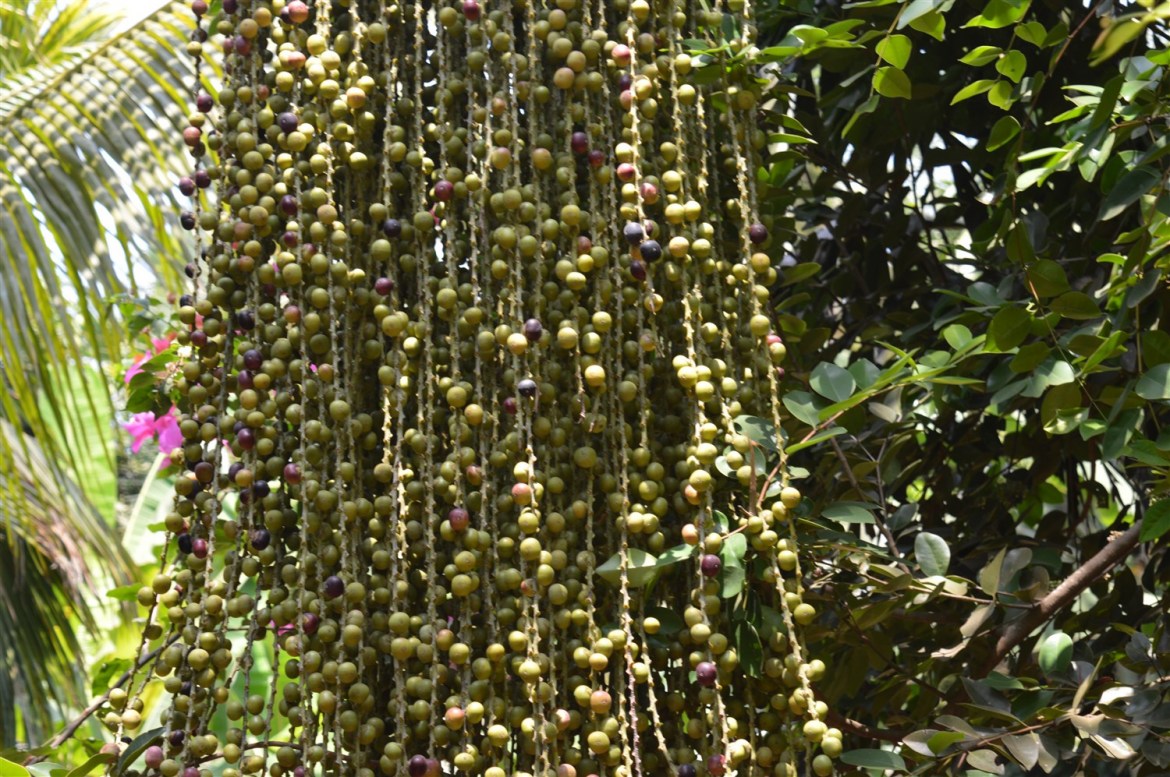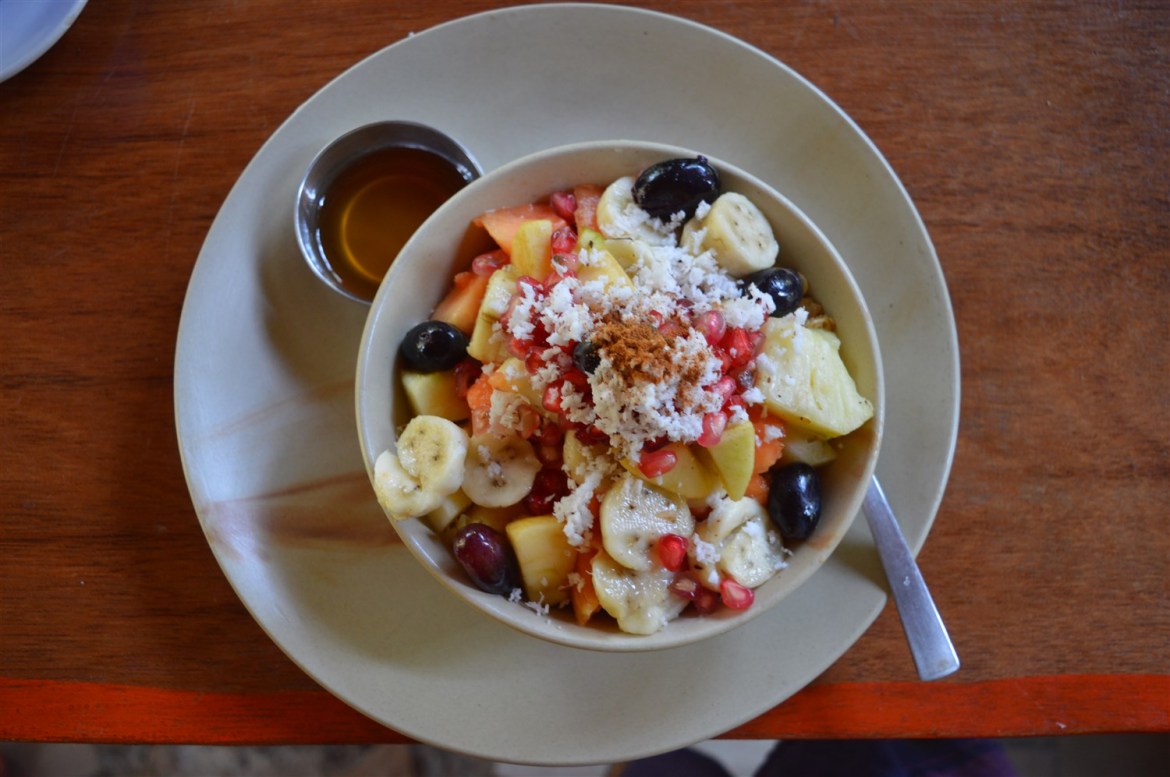 Namaste Yoga Farm is located just three minutes walking distance to Kudle
beach in Gokarna. From standard and deluxe rooms to cottages and tree
houses, there are a variety of types of accommodation to choose from at this
retreat space – all of which are nestled into the lush greenery that this area is
known for. Bookings of accommodation alone include a healthy breakfast daily,
as well as two yoga classes – but only during the high season (they're on hold
from May to October). Staying this way gives you the chance to enjoy the yoga
farm as your main camp, while exploring more of the surroundings during the
day.
You can also choose to book a Hatha Yoga holiday. Choose to stay for either 4,
7, 14, or 21 days. These retreats include daily accommodation, yoga classes,
breakfast, and snacks throughout the day. Unlike some of the other programs
available in Goa, lunch and dinner are not included, so Namaste Yoga Farm is
still better suited for those looking for more free time to explore other areas in
Goa.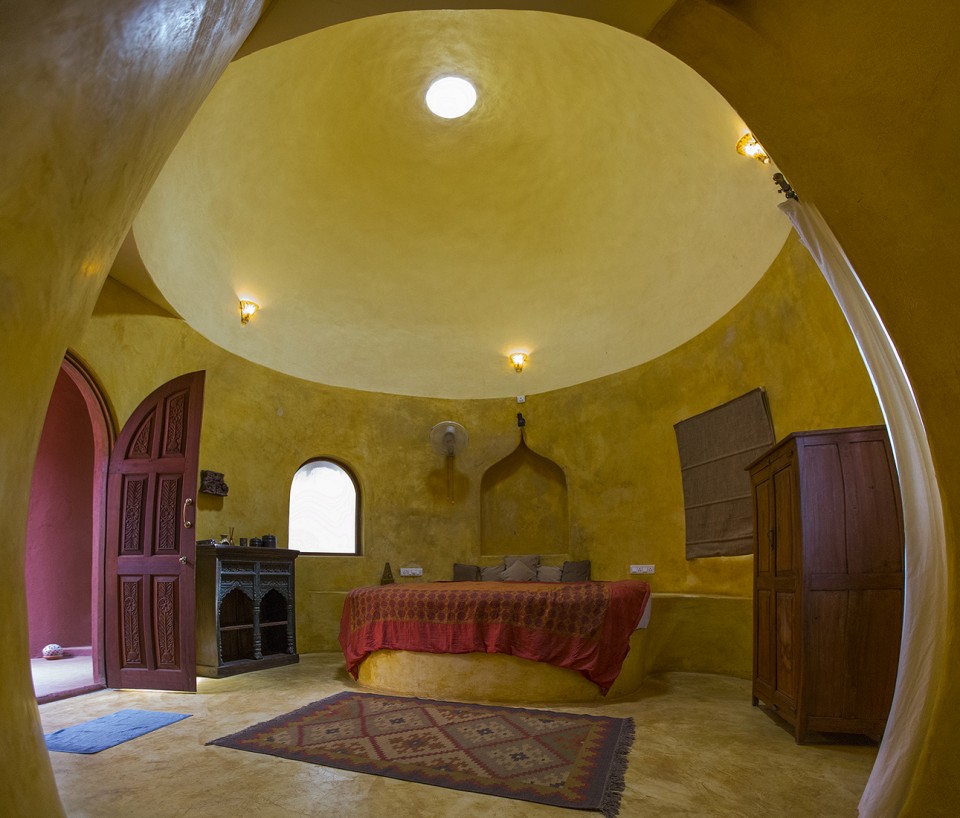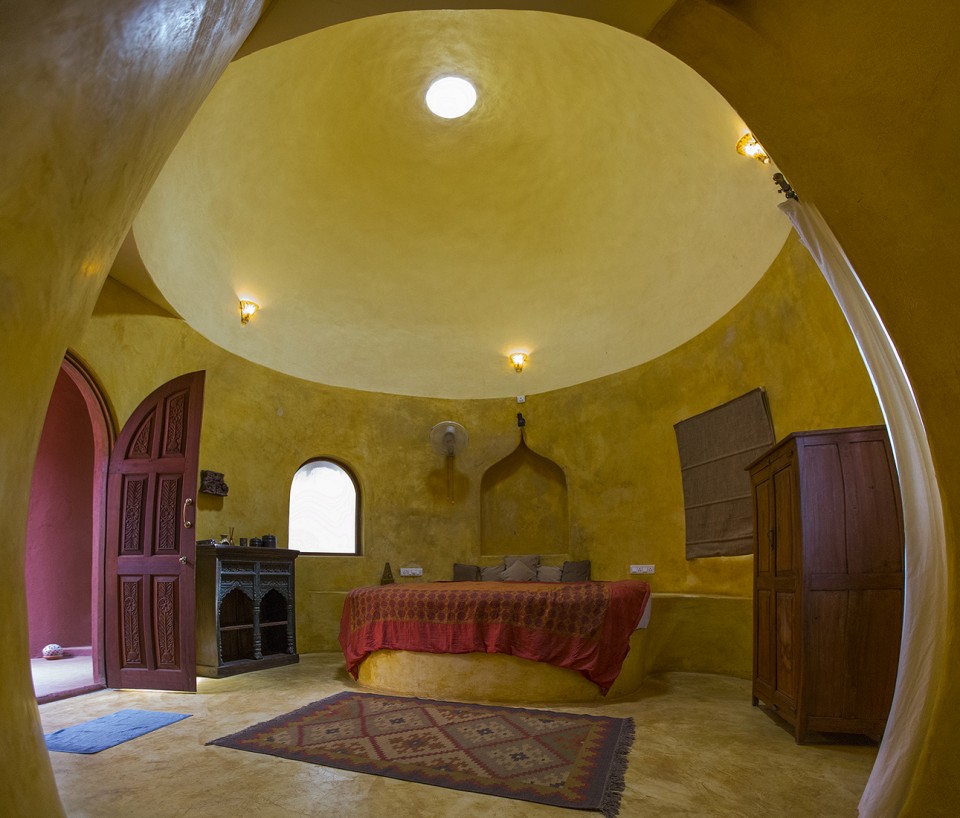 Ashiyana Yoga is a luxurious retreat village in Mandrem, Goa that (like many
others in the area) are closed for monsoon season (May to September). During
the other beautiful months of the year, Ashiyana is truly a sanctuary to rest and
rest mind, body, and spirit.
Booking a yoga holiday includes accommodation, two large meals per day
(brunch and dinner), daily yoga classes, and additional activities. Workshops
vary but include Acro yoga, inversions, creative writing, painting, nutrition, and conscious breathwork. They also offer more focused retreats, including a
weeklong 'Yoga in Nature' course to explore the five elements and chakra yoga
training.
Accommodation is on the higher end, ranging from beautiful though rustic beach
huts to luxurious suites in the main villa. The yoga shalas, too, are beautifully
constructed. When classes are not being held, guests are welcome to use these
spaces for self-practice. One shala is a circular building that is completely walled
in. Thanks to the acoustics of the space, it is used for most evening concerts.
For a more immersive experience, guests can also consider the 'Urban Antidote
Yoga Rejuvenation Retreat'. At an extra cost, this 7 or 14 day program includes
two holistic yoga therapies, one massage, and one Thai yoga massage.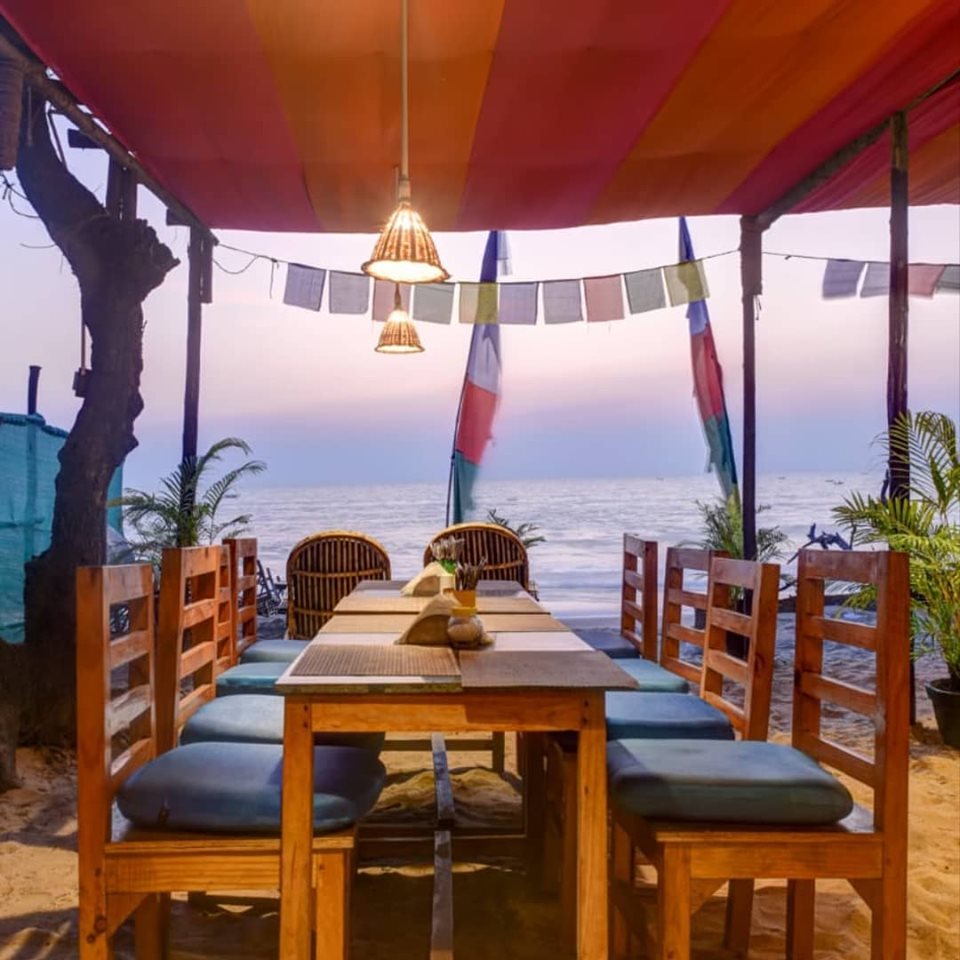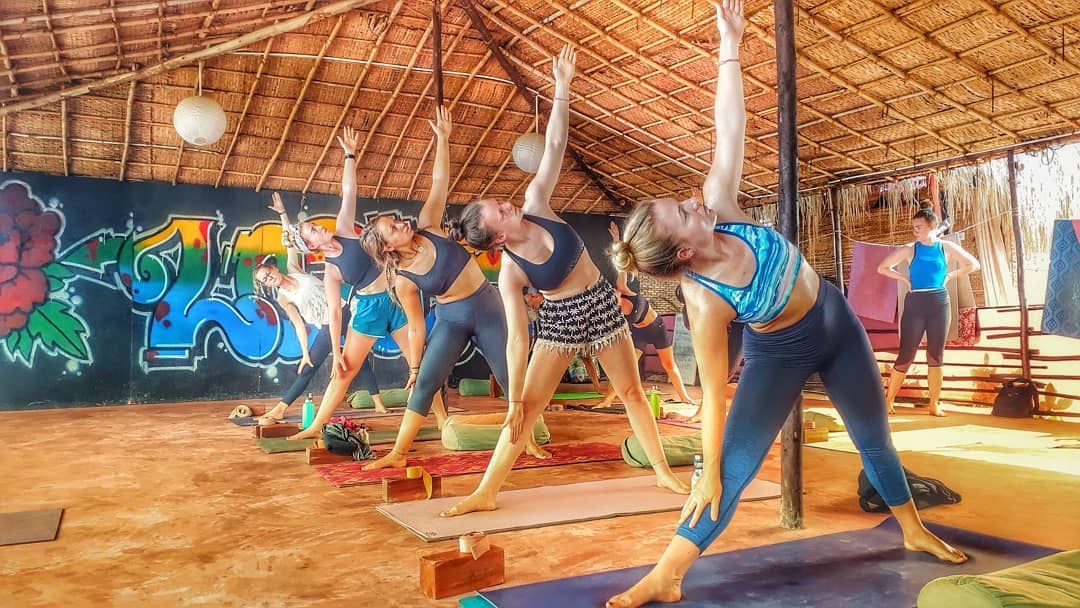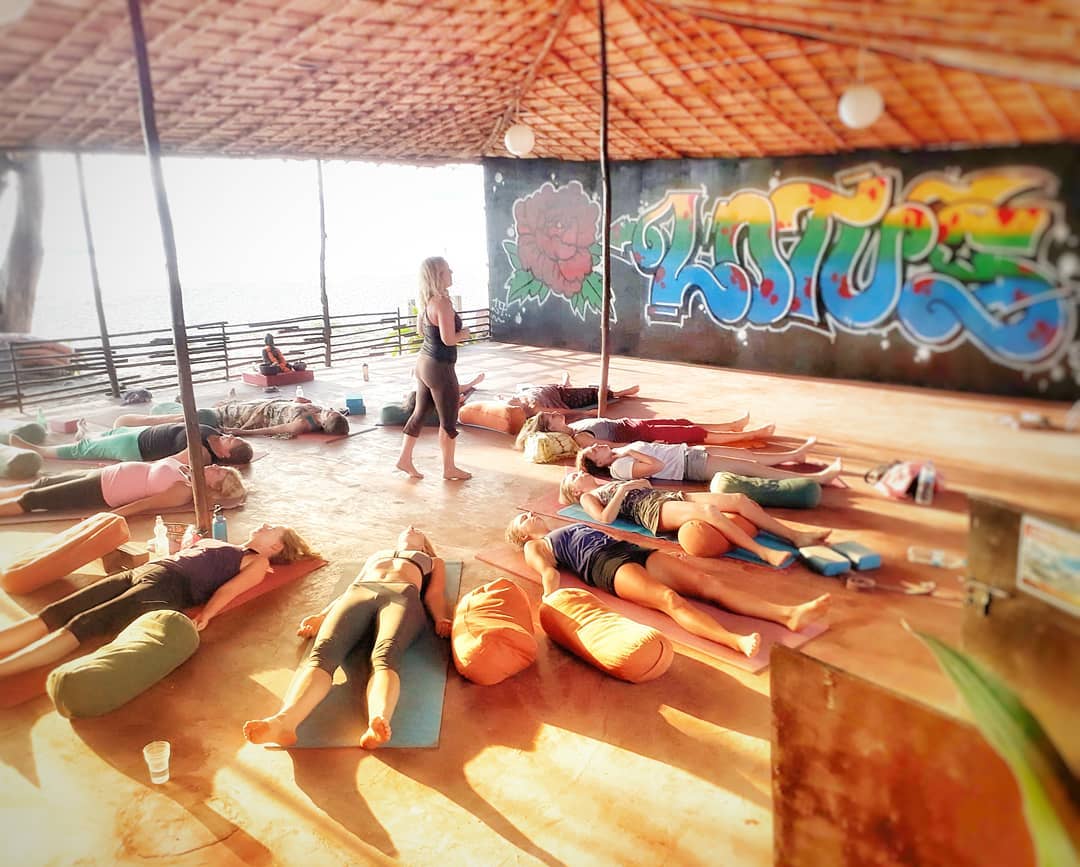 62154280_2328053570550712_2426005418082828288_n
61190559_2318252714864131_109016139807326208_o
61772476_2321492897873446_1361219404053872640_o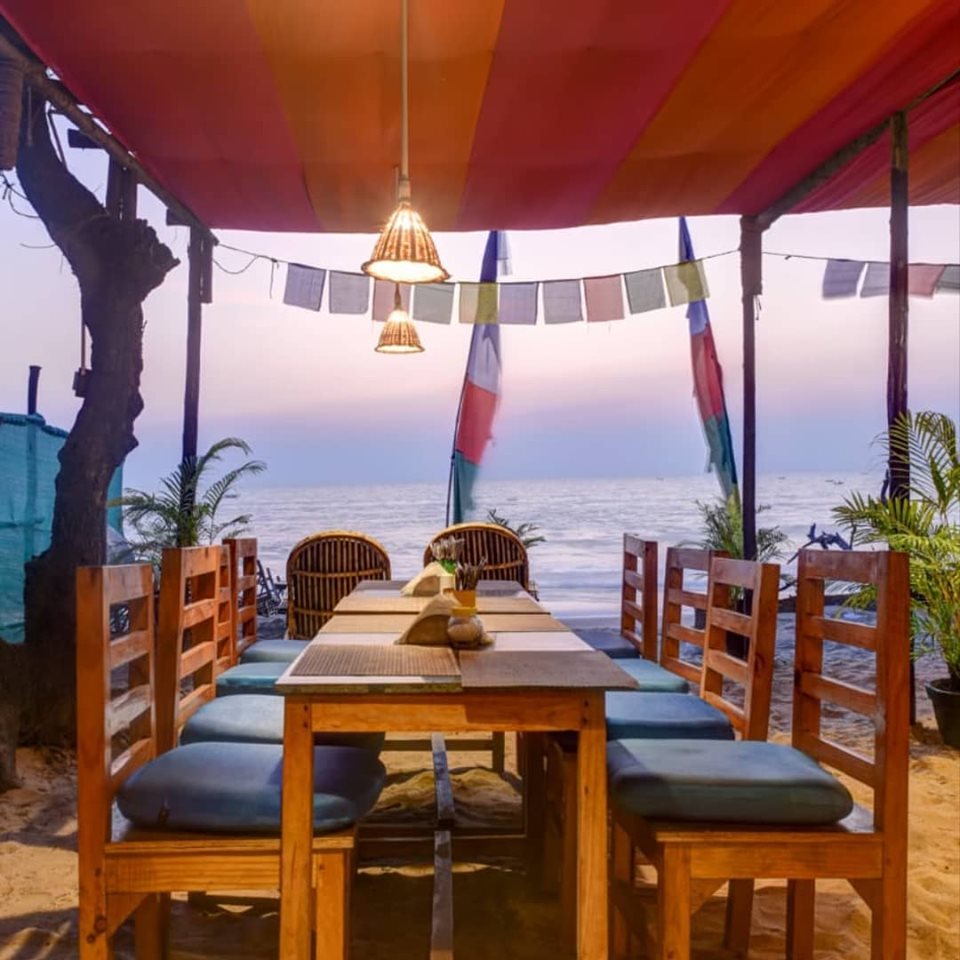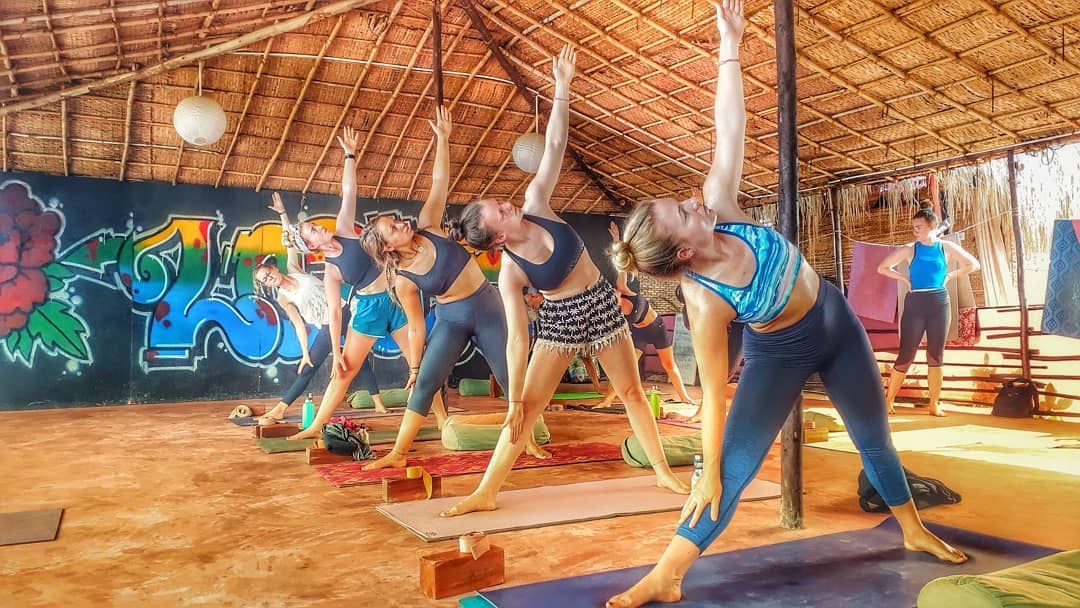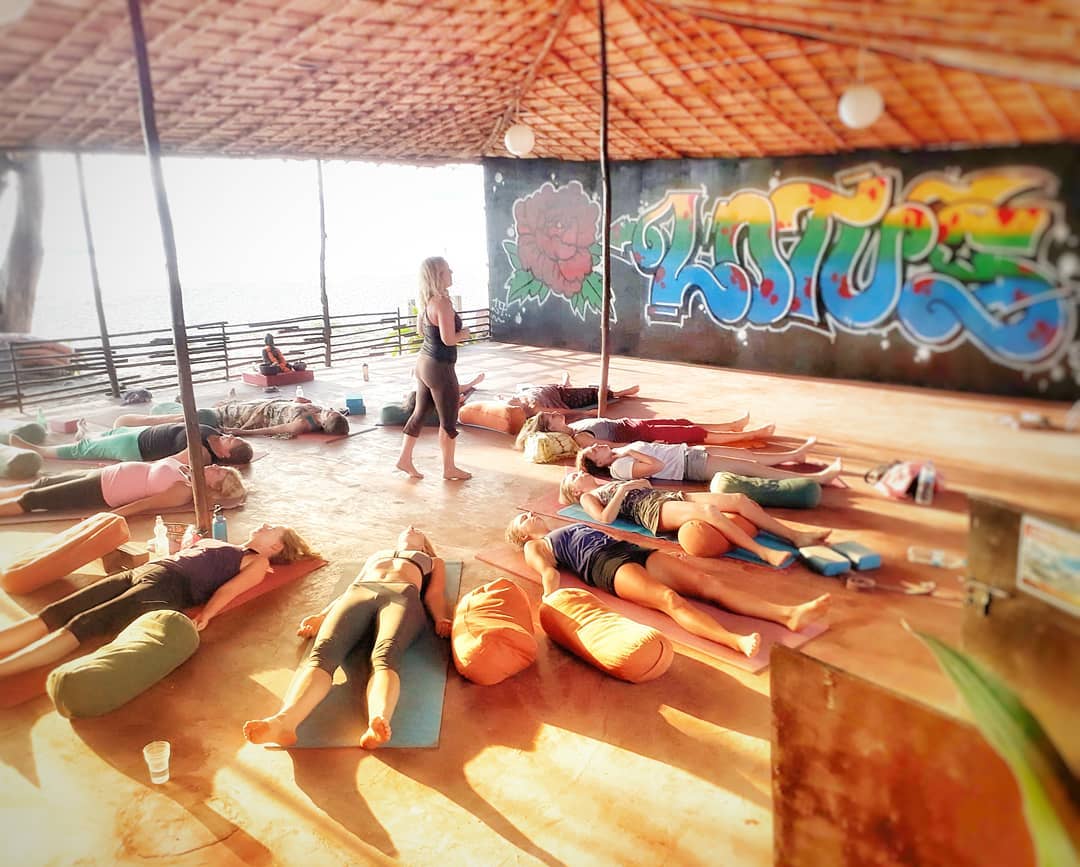 Lotus Oasis Beach Resort offers yoga holiday packages from October to May.
During a minimum 5-night stay, the yoga holiday will include a blend of various
practices, including Hatha, Restorative, Yin, Kundalini, Vinyasa, and meditation.
Guests enjoy two classes per day. Brunch and dinner are included in the price.
Aside from these inclusions, there is plenty of time in the day for personal
exploration – of both one's inner self and of the surroundings. Located on the
south end of Patnem beach, this yoga resort is a great place to settle into if
you're interested in exploring one of Goa's most beautiful beachfronts. The
accommodation is comfortable, each bamboo cabana holding space for two
guests. Two yoga shalas provide space for daily yoga practice.
Goa really has it all. From modest, affordable retreat spaces to more luxurious suites
and surrounds that aim to pamper mind, body and spirit, there is something for every
type of yogi. Getting clear on your non-negotiables when it comes to taking a yoga
retreat is the first step to sorting through the options available. Consider what factors
are most important – Beachfront? Hours of guided practice? Ayurvedic treatments or
other spa services? Luxurious surrounds? Once you're clear on your intention and
preferences for your time in Goa, you'll be able to make the best pick of the top retreats
that you have to choose from in this lush part of India.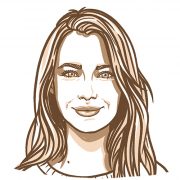 Andrea Wilson
Andrea has been hosting yoga retreats in various locations worldwide since 2003 and continues to encourage her students to live as the best version of themselves. Yogic living provides the framework for her informative writing, which is chock-full of beneficial tips and tricks.