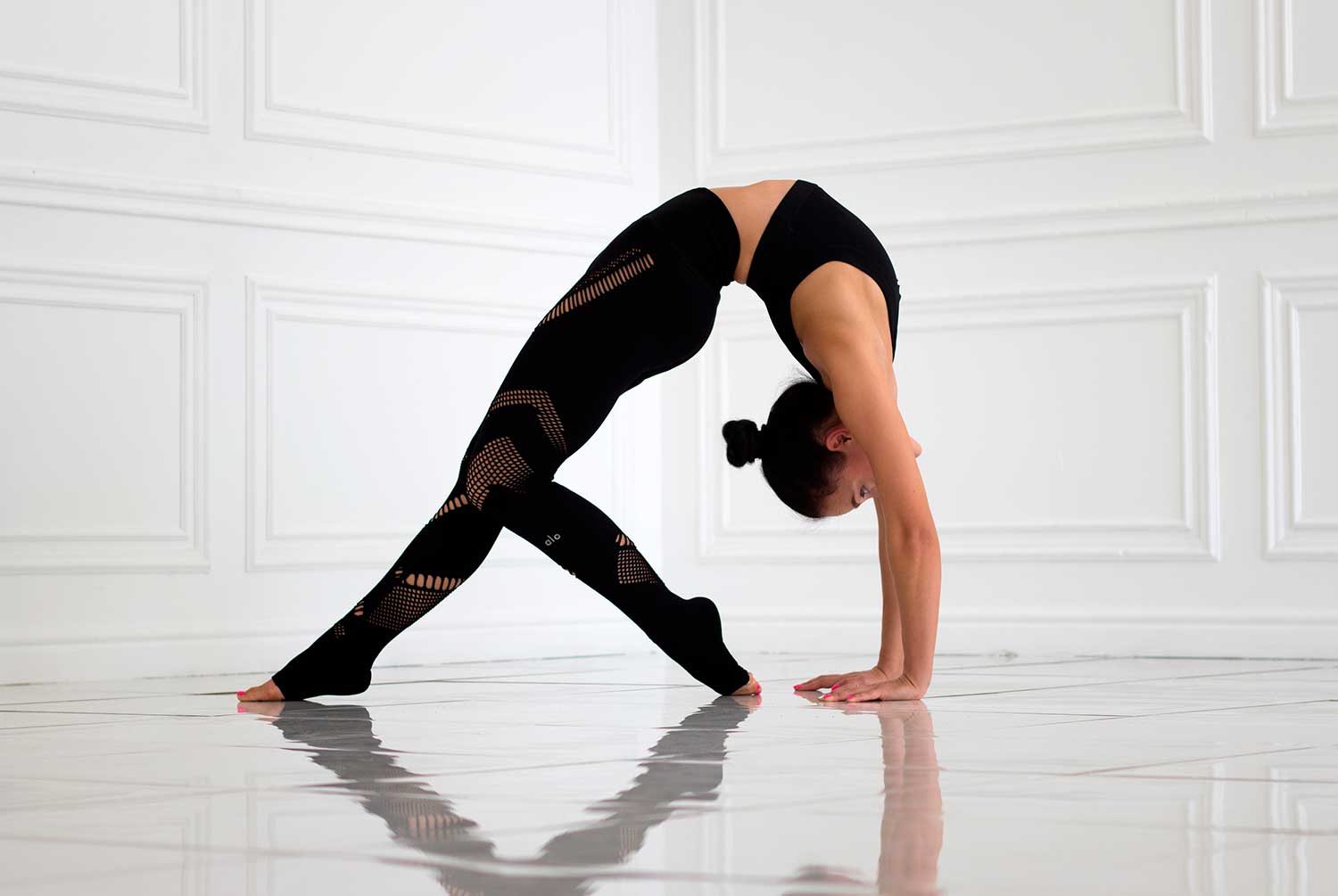 Many people approach yoga for its purported healing powers. However, yoga is not just a physical healer. There are many positive mental benefits from a regular yoga practice. Two of the most common mental illnesses affecting the general population are depression and anxiety. Both of these conditions become clinical when they affect a person's daily life. When feelings of anxiety or depression begin to affect social interactions, relationships, performance at work, ability to leave the house, and more, they deserve to be addressed. Yoga can be a part of this healing plan, as part of a holistic program which may include pharmaceuticals, therapy, and more.
What Are Anxiety And Depression?
Anxiety and depression are both common mental health conditions. It is believed that in the United States, 16 million adults have depression, and over 40 millions are living with anxiety. These conditions may be brought on by genetics, life circumstances, environmental changes, biological changes, and more. Although challenging to live with, they are both highly treatable.
Anxiety
Anxiety manifests in many ways. It may be experienced as 'nerves,' or worry. It can cause debilitating fear without any obvious cause. It can cause physical reactions such as nausea, increased heart rate, sweat, tremors and more. There are different kinds of anxiety. For example, someone may experience social anxiety, which impacts social interaction, or agoraphobia, which prevents them from leaving their house. Other types of anxiety are panic disorder, generalized anxiety, obsessive compulsive disorder, and more. Anxiety is also a comorbid condition, meaning it exists alongside many other conditions. Those living with eating disorders, cander, dementia, chronic illnesses, and more often develop anxiety secondary to their condition. It is thought that over 18% of adults live with clinical anxiety.
Depression
Depression is similar to anxiety in that it is often a hidden condition, yet it affects millions of people. Those with depression are typically thought of as feeling 'down.' However, it is important to differentiate between normal feelings of sadness that may be brought on by specific circumstances, and long-term persistent depression. People with depression must have symptoms for over two weeks to be considered a clinical condition. Symptoms include sadness, a feeling of emptiness, hopelessness, loss of interest, fatigue, sleep changes, weight changes, suicidal thoughts, and more. There are various kinds of depression, which include seasonal affective disorder, postpartum depression, depressive disorder, and more. Similar to anxiety, depression often occurs alongside other medical conditions.
The Science Behind Yoga, Anxiety, And Depression
There is a wide evidence base for treating anxiety and depression under the frame of western medicine. There are many pharmaceuticals which are proven to bring clinically effective relief of symptoms. Unfortunately, there are side effects of these medications. Some of these side effects are so severe that they may cause discontinuation of the medication. For example, a common side effect of anti-anxiety and antidepressant medication is significant weight gain.
Due to these side effects, many patients turn to other healing methods such as yoga, which may be gentler on the body and have less side effects. There is a growing amount of research supporting the role of yoga in reducing anxiety and depression. Although it is not necessarily a replacement for medication or therapy, yoga certainly has a role in the healing journey for those living with anxiety and depression.
For example, a recent 2016 review of the literature found a significant amount of research proving yoga's efficacy in reducing depressive symptoms, particularly for unipolar depression. Of course, there are many different kinds of yoga and not all may affect anxiety and depression in the same way. There is research to support hatha and bikram in treating axiety and depression. Studies found that the more participants did yoga, the greater the benefits. Likewise, yoga was more effective in reducing anxiety and depression than a comparison 'relaxation' group. The exact science and theory behind why yoga is so much more effective at reducing anxiety and depression is, however, more complex.
How Does Yoga Reduce Anxiety And Depression?
There are various theories on the mechanisms behind how yoga reduces anxiety and depression. No one theory is proven, or may even be universally true. Anxiety and depression are both complicated conditions that present uniquely for each individual; as such, yoga will have a unique effect on each person.
However, there are some theories worth mentioning. For instance, some believe mindfulness is the core of yoga's effectiveness at reducing anxiety and depression. By increasing a person's control over their thoughts and emotions, they increase control over mood-related conditions such as anxiety and depression. From a physical perspective, yoga calms the nervous system. Yoga poses (asana) and breathing (pranayama) can regulate blood pressure and heart rate. Anxiety can raise both blood pressure and heart rate; By managing these physiological processes through yoga, they may have a reversing effect on overall anxiety. Similarly, yoga is known to improve pain tolerance for those with chronic pain. Often, anxiety and depression are a result of this pain. By increasing pain tolerance, anxiety and depression may be simultaneously controlled.
Best Yoga Poses For Combatting Anxiety And Depression
Different yoga poses have different mental and physical benefits. This is discussed in depth in the central text, Light on Yoga, by B. K. S. Iyengar. As a result, not all yoga practices will affect anxiety and depression equally. Below, some of the most effective yoga poses for combatting anxiety and depression are discussed.
Salamba Balanasana — Child's Pose
Child's pose, or balasana, is an incredibly relaxing pose. It is a restorative posture that grounds the body, connecting the forehead with the earth. Because the body is curved inward, it promotes feelings of safety and security. Breathing in child's pose for an extended period of time can regulate the heart rate and reduce immediate feelings of anxiety.
To practice child's pose, start from a kneeling position. Lean the bottom back on the heels, and walk the hands straight out in front so the torso is extended. Let the forehead fall to the mat, close the eyes, and breathe deeply.
Supta Baddha Konasana — Reclining Bound Angle Pose
Bound angle pose, or baddha konasana, is a wonderful stretch for the groin area, hips, and low back. The hips are said to be the seat of emotions, so it may stir up intense emotions. Breathing into the stretch will bring a sense of calm and peacefulness, which can be greatly beneficial for those with anxiety and depression.
To practice bound angle pose, sit on the mat. Bring the soles of the feet together and let the knees fall open. There are different variations, such as sitting up straight, extending the arms forward, or rounding the spine and bringing the forehead toward the feet.
Uttanasana — Standing Forward Fold Pose
Standing forward fold is a simple inversion with a huge range of benefits. Physically, it stretches the hamstrings. Because it is an inversion, it also redistributes lymphatic fluid and detoxifies the body. It is simultaneously energizing and calming, as fresh blood rushes through the heart and head. It also has the power to reduce tension headaches by realigning the vertebrae and muscles in the neck.
To practice standing forward fold, start from mountain pose at the top of the mat, with the feet side by side. On an inhale, reach the arms up and overhead. On an exhale extend the arms and the torso forward. Let the arms hang heavily toward the mat, and the crown of the head reach toward the mat without any tension in the neck. Breathe deeply here.
Salamba Sirsasana — Headstand Pose
Headstand, or sirsasana, was traditionally referred to as the 'King' of all yoga poses. Its huge range of benefits, particularly for people living with anxiety and depression, is one reason it earned this title. Compared to other inversions, headstand is much more intense, and as a result it carries more benefits. The rush of blood to the head revitalizes the brain (one reason it is called the 'King' pose is because a King is the 'head' of his kingdom). There is a general relaxation and mood-lifting response from being inverted. It is thought by some that this is due to fresh blood which feeds the production of neurotransmitters such as serotonin, a chemical that is imbalanced in people with depression.
There are many variations of headstand. For a common variation, plant the crown of the head on the mat, with hands clasped behind the head, and forearms pressed into the mat in the formation of a 'V'. Slowly walk the toes toward the face, lifting the hips so they are aligned over the shoulders and head. Once the spine is vertical, slowly bring the knees tucked into the chest. From here, gradually lift the feet toward the ceiling, keeping the bandhas engaged.
Viparita Karani — Legs Up The Wall Pose
An amazingly beneficial yoga pose is legs up the wall pose, or in Sanskrit, viparita karani.  This pose is hugely restorative and will have a calming and regulating effect for those with anxiety. Legs up the wall pose is a very gentle inversion. Unlike other inversions, it requires very little muscular action, allowing the consciousness to let go. However, it still carries the circulatory benefits of other inversions, such as reducing edema in the lower body, increasing circulation in the pelvic organs, balancing hormones, and more. This pose may increase energy, and reduce pain associated with the menstrual cycle or chronic low back pain.
To practice legs up the wall pose, simply lie flat on your back with your bottom pressed against a wall. Lift your legs straight up the wall. Palms should be open toward the ceiling with the arms outstretched comfortably from the body. Breathe here and hold for at least two full minutes, preferably more.
Paschimottanasana — Seated Forward Fold Pose
Seated forward bend, also known as paschimottanasana in traditional Sanskrit, is a common pose used in ashtanga and hatha yoga, particularly as a restorative at the end of practice. Because the whole body is folded over, it creates an emotional sensation of security. Mentally, this position may reduce distractions, increase concentration, and promote mindfulness. Difficulty concentrating is a recognized symptom of both depression and anxiety. As such, seated forward bend may help alleviate this symptom.
To practice seated forward bend, sit on the mat with legs outstretched straight in front of the body. Inhale and raise the arms up and overhead. Exhale and extend the arms forward and down the legs, folding from the hip crease. Keep the spine in line and remember not to hunch forward.
Savasana — Corpse Pose
The final pose in any yoga practice is always corpse pose, or savasana. This pose signals the ending of the yoga practice, and the transition into the outside world. It cultivates a sense of deep and profound relaxation, allowing the mind to empty and enter another realm of meditative space. This meditative experience can be truly beneficial for symptoms of anxiety and depression.
To practice corpse pose, simply lie flat on your back on your mat. Feet should be a few feet apart, and the palms should be open to the ceiling with the arms comfortably extended from the body. Each muscle should be relaxed, including detaching the tongue from the roof of the mouth if it is there. Any controlled pranayama such as ujjayi breathing may be discontinued, in favor of lighter and natural breathing.
Conclusion
Anxiety and depression are both common, yet incredibly serious conditions. Anyone suffering from anxiety and depression deserves to be treated, and to find a life of freedom. This healing journey may be complicated and lengthy, and those predisposed to anxiety and depression may experience them multiple times throughout their lives. Yoga can be a powerful tool in coping with these mental health conditions, as shown through both recent high quality research, and hundreds of years old philosophical texts. When practiced regularly, alongside other treatment modalities such as therapy or medication, yoga can help combat the overwhelming experience of anxiety and depression.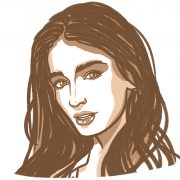 Rose Henderson
Rose graduated with a degree in Anthropology, which takes her understanding of basic human needs to a whole new level. Her intelligence and passion for healthy living is reflected in her written work.