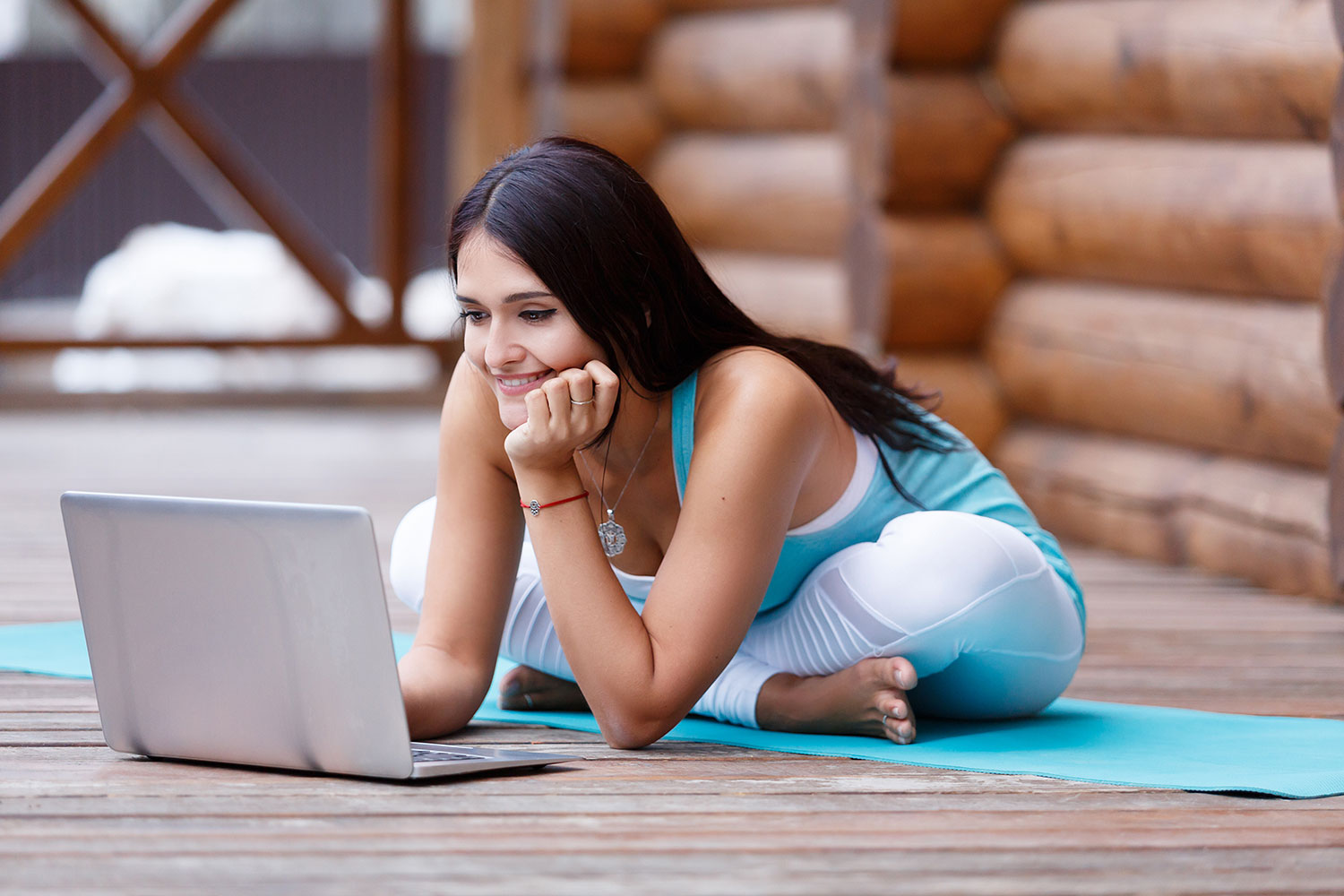 In the world of yoga, there's no shortage of wisdom, knowledge, or inspiration. The vastness of information surrounding yoga can be overwhelming, but fortunately, some hard-working yogis have taken to blogs to help others learn useful tools and techniques for getting the most out of their practice. If you're seeking the best insightful, enlightening, and practical yoga blogs, you've come to the right place! The extensive array of topics you'll discover in these blogs is reflective of the most significant aspect of yoga: that it's for everyone!
How to Start or Improve Your Yoga Blog
Decide on your best means of communication – Experiment with audio, text, and videos.
Break up long posts into smaller posts.
Map out the order of your posts to make them cohesive.
Make your content in batches and strategically post it.
Answer the questions you hear asked the most.
The 50 Best Yoga Blogs:
Start your day off right with Daily Cup of Yoga. This blog features a comprehensive list of Sanskrit terms, posts from guest writers, tips and tricks for surviving in the yoga world, must-read books, and infinite wisdom.
2. Do You Yoga
Do You Yoga is an uplifting community for anyone ready to transform their life with yoga. Tons of dedicated followers make this brand the perfect place to start your journey to total well-being.
3. Yoga Journal 
A well-known yoga blog that covers a wide range of topics from prenatal yoga to where beginners should start, and how to live a yogic lifestyle.
4. Yoganonymous
This blog has a notable focus on astrology and wellness with a full directory of leading yoga instructors and their recent posts.
Thinking about going vegan or already there but feeling a little stuck in your meal choices? Vegan Boyfriend is a great blog with tons of easy-to-make recipes.
One thoughtful yogi's personal journey turned into a full-time, community-oriented blog featuring classic texts and stories.
Candace gives her readers an honest perspective on the reality of teaching yoga. She also includes fitness tips, yoga sequences, and recipe guides.
This cleverly-titled blog offers regular updates and recommendations for a yogic lifestyle. It highlights music, retreats, and any other common yoga-related subjects.
9. Starr Struck
This yoga lifestyle blog details specific yoga exercises with lovely imagery and informative interviews.
10. Gigi Yogini
gi Yogini, AKA Brigitte Kouba, writes candid, engaging and entertaining blog posts about her experiences yoga teacher, practitioner, and mother.
Adriene encourages people to step outside their comfort zones and find the right yoga practice to suit their unique needs. Her instructions prepare new students for their first public class while challenging the stereotypes surrounding a traditional yoga practice.
12. Tara Stiles
Tara Stiles, the founder of Strala Yoga, brings in her blogs a comprehensive guide to feeling good in your body. She includes yoga tips, healthy recipes, and clever little like hacks.
13. One With Life
This blog channels everything from travel to meditation to chakras. Stephanie uses a creative approach to tacking all yoga-related topics to give readers endless inspiration and information.
14. My Yoga Blog
A dedicated yoga practitioner shares their beliefs in this thought-provoking yoga blog. They include photography, book reviews, and a journal outlining their yogic lifestyle.
15. Ekhart Yoga
Ekhart Yoga is an excellent source for yoga videos and articles that are helpful for experts or beginners. The website is very well-organized so readers can easily find topics that resonate with them.
16. The Yoga Mint
This blog keeps it short and sweet with their posts, but there's always something to learn from them. Topics range from health and well-being to beauty and yoga.
17. Thai Sky
Thai Sky is a motivational blog that embraces the mental and spiritual components to total well-being. It's unlike many yoga practices in that it doesn't focus on the physical postures, rather on the fluctuating state of mind.
18. Yoga Basics
This blog suits its name well with everything you need to know about yoga from anatomy and health to controversy and fashion. This blog will keep you up to date on everything you need to know about the latest yoga trends.
19. Spirit Voyage
This blog will help you learn to integrate yoga into your life for good. Topics are expressed with a sense of humor and range from aromatherapy and herbalism to music and meditation.
20. Yogi Times
If the regular newspaper isn't quite your thing, try the Yogi Times where you'll find posts about art, yoga, travel, and food.
21. Brown Yoga
Brown uses an honest writing style to share his experience as a yoga teacher. His teaching style reflects a more traditional approach, focused on breath-awareness and self-examination.
22. Yoga Dragon Den
The posts on Yoga Dragon Den are long and brilliantly-written. They cover reflections on Ashtanga, yogic theory, and sometimes even chess!
23. Adam Hocke Yoga
In his blog, Adam Hocke includes inspiration along with various resources to guide yoga students and teachers of all levels.
24. Whole Life Yoga
Tracey's posts on Whole Life Yoga show readers how to use their yoga practice to impact the lives of those around them. Her blog creates a real sense of mutual support and compassion.
It's All Yoga, Baby . Credits www.itsallyogababy.comThe blog of Roseanne Harvey brings a thought-provoking perspective on all things yoga and examines how it relates to popular culture. She explores common issues in the yoga world with a witty personality.
Check out this blog for advice on how to avoid injuries in your yoga practice. They include professional and scientific research on the proper and improper methods for individual postures.
27. The Bad Yogi
Because not everyone can be totally zen all the time – This blog offers an honest outlook on the world of yoga. Their goal is to end the snobby, judgmental nature of the yoga community and make it more inclusive.
Alive in the Fire is centered around self-love and compassion. Her thoughtful posts contain beautiful photos and plenty of reviews from dedicated followers.
29. Yoga Modern
Yoga Modern blends ancient yogic wisdom with a modern attitude to give readers a relatable look at culture, health, global issues, and art.
30. AnacostiaYogi
This is the blog of Sariane Leigh, a yoga instructor who specializes in spiritual practices and draws inspiration from her African-American heritage.
31. Yoga Dork
Yoga Dork lives up to its name with a constant, humorous feed of current yoga events, fashion, meditation tips, and more.
32. Spoiled Yogi
Erica Rodefer Winters, a pre and postnatal yoga instructor, is behind this refreshingly blunt blog. She offers plenty of resources for women in every stage of pregnancy and motherhood.
33. My Yoga Blog
This blog is an excellent way for the yoga community as a whole to come together and share their experiences. The blog highlights a wide range of topics and even donates 50% of their advertising revenue to charity!
34. Yoga Minded
This blog is an excellent resource for anyone interested in sharing the practice of yoga with teens.
35. Yoga Lisa DC
Lisa's blog outlines how she uses yoga and knitting to help her reduce everyday stress and stay fit.
36. Om Gal
Renowned yoga teacher, Rebecca Pacheco, uses her blog to share fashion tips, yoga advice, and a peek into her daily life.
37. Rachel Brathen
It's Instagram's favorite yogi, Rachel Brathen (AKA Yoga Girl) shares inspiring messages about motherhood, non-profit organizations, entrepreneurship, and yoga.
This blog provides high-quality, informative content that's relevant to beginners and seasoned practitioners alike.
39. Karma Spot
This blog is good enough for the whole family to enjoy! It contains clever ideas for both parents and children in addition to fun activities to do together.
40. Wild Places Yoga
Restore your connection to nature using a consistent yoga practice with help from this blog. The stunning imagery and captivating posts will have you ready to roll out your mat in the great outdoors.
41. The Yoga Trail
This blog fills you in on what's happening in the yoga community – Giving you insider tips and tricks that benefit everyone from yoga teachers and seasoned practitioners to newbies. They highlight different yoga teachers around the world and connect people along the "yoga trail."
42. Yogi Aaron || Biography of a Naked Yogi
In his blog, Yogi Aaron speaks practically to uplift and inspire others with messages that are both hopeful and relatable. His empowering posts are constant reminders to connect with the present moment.
In this blog, Allie Flavio offers her perspective on blogging, life goals, sources of inspiration, yoga, travel, and lifestyle, accompanied by some beautiful photos.
44. Elena Brower
Elena Brower's blog posts are a beautiful combination of soulful poetry and unique insights into the professional yoga world.
This blog is an excellent resource for finding tips related to yoga for children. It offers ideas, books, and stories to inspire a yogic lifestyle for little yogis.
46. Marianne Elliot
This yoga teacher turned human rights activist motivates readers with her engaging posts that aim to make the world a better place.
The name of this blog says it all – You can expect advice on how to age gracefully along with the science behind how yoga aids in the aging processes.
48. Yogi Crystal
In her relatable blog, Yogi Crystal talks about her personal journey with yoga, life, wine and running.
49. Yoga Spy
Yoga Spy gives readers an inside look at yoga culture in North America using personal stories and frequently asked questions.
50. Yoga Hub
Yoga Hub is the source for all things related to yoga from a medical or scientific standpoint. It offers readers an educational perspective on the practice and enlightens beginners to its numerous benefits.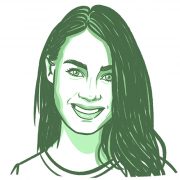 Patricia Brooks
After spending nearly two decades as a relationship therapist, Patricia journeyed down the path of writing as a vehicle for sharing her wisdom. Her work reflects a sincere interest in readers' wellbeing and is abundant with helpful advice and fascinating insight.