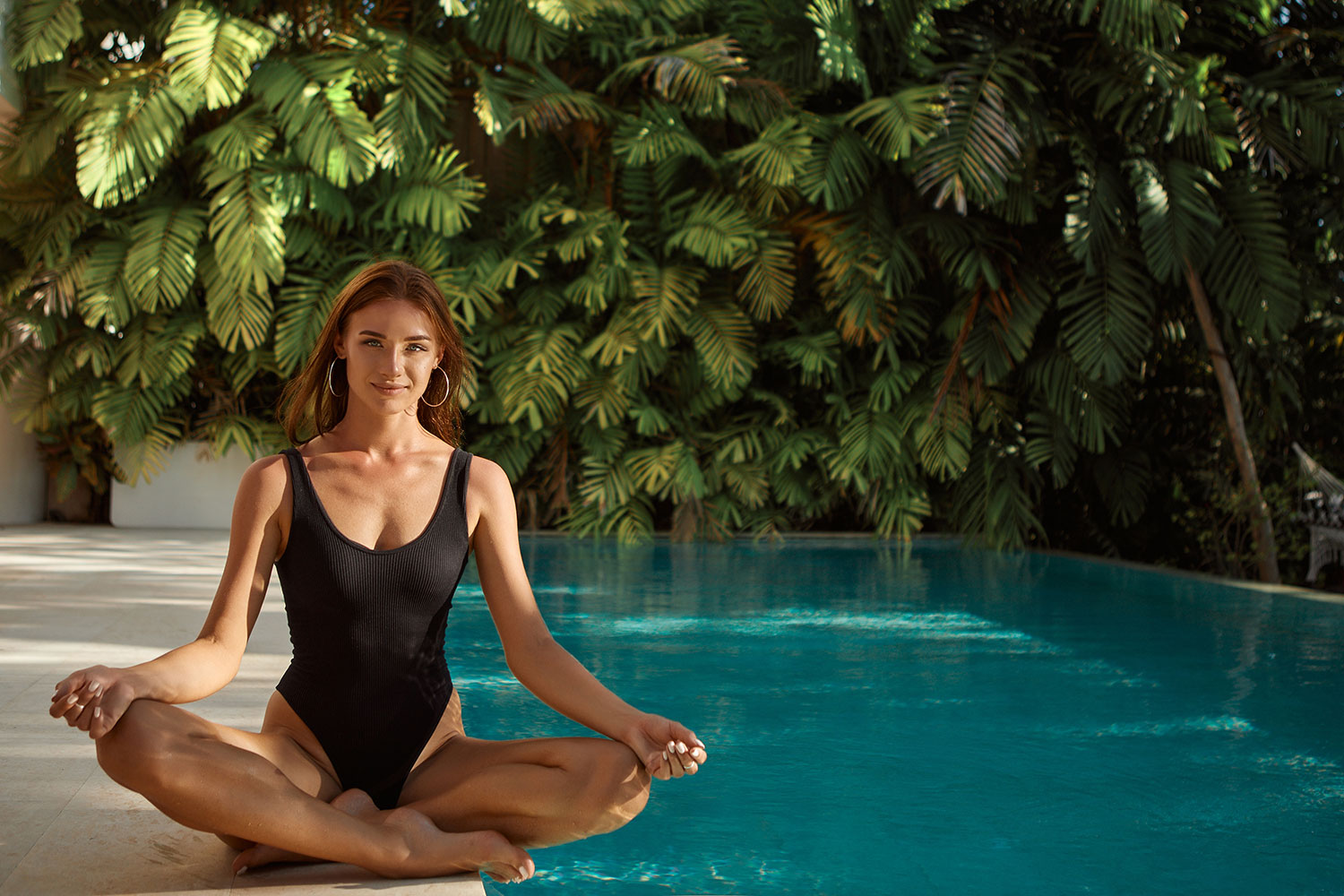 Once upon a time, if you wanted to do a yoga retreat in a beachy paradise, you'd be forced to endure a mind-numbing 32 hour flight to Goa or Bali. After a weird layover in a Chinese airport and a series of unnecessary delays you could look forward to the bizarre, unpredictable traffic that awaits you upon arrival. You might even make it to the same airport as your luggage!
Happily, for many of us, those days are gone.
While intrepid travellers with a lot of time on their hands still flock to Asia, the upscale modern yogi now has the option to get the immersive yoga experience of a lifetime in a much more convenient location: Portugal.
Like so much of the Mediterranean, luxury here comes easier then most places. After all, the gorgeous countryside and incredible ocean sunsets come included free of charge. So if you're looking to spoil yourself and recharge your batteries in a little slice of heaven, a yoga retreat in Portugal might be just the thing.
The retreats featured in this article are some of the loveliest in Western Europe, and include lodging in either authentic traditional villas or full-service hotel-style accommodation. Many feature specially tailored food options and holistic spa services that can be customized to your every whim.
Lately, Portugal has become a popular yoga destination and attracts teachers from all over the world. Luxury retreats range from intensive to casual in a wide variety of styles and skill levels. You can expect a high standard of instruction so don't settle for anything less.
Of course, we're here to help.
Here are the ten best luxury yoga retreats in Portugal for 2019: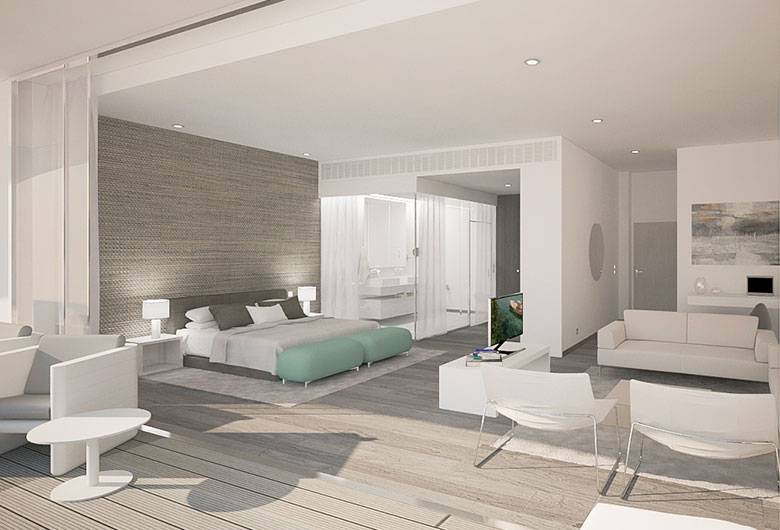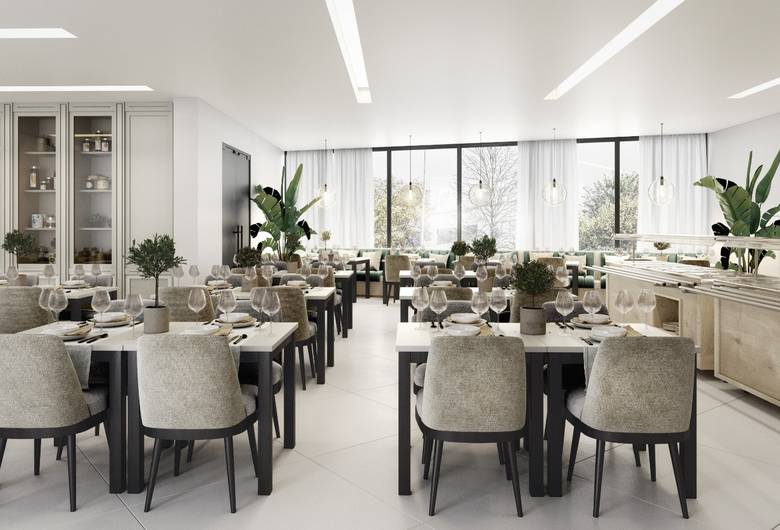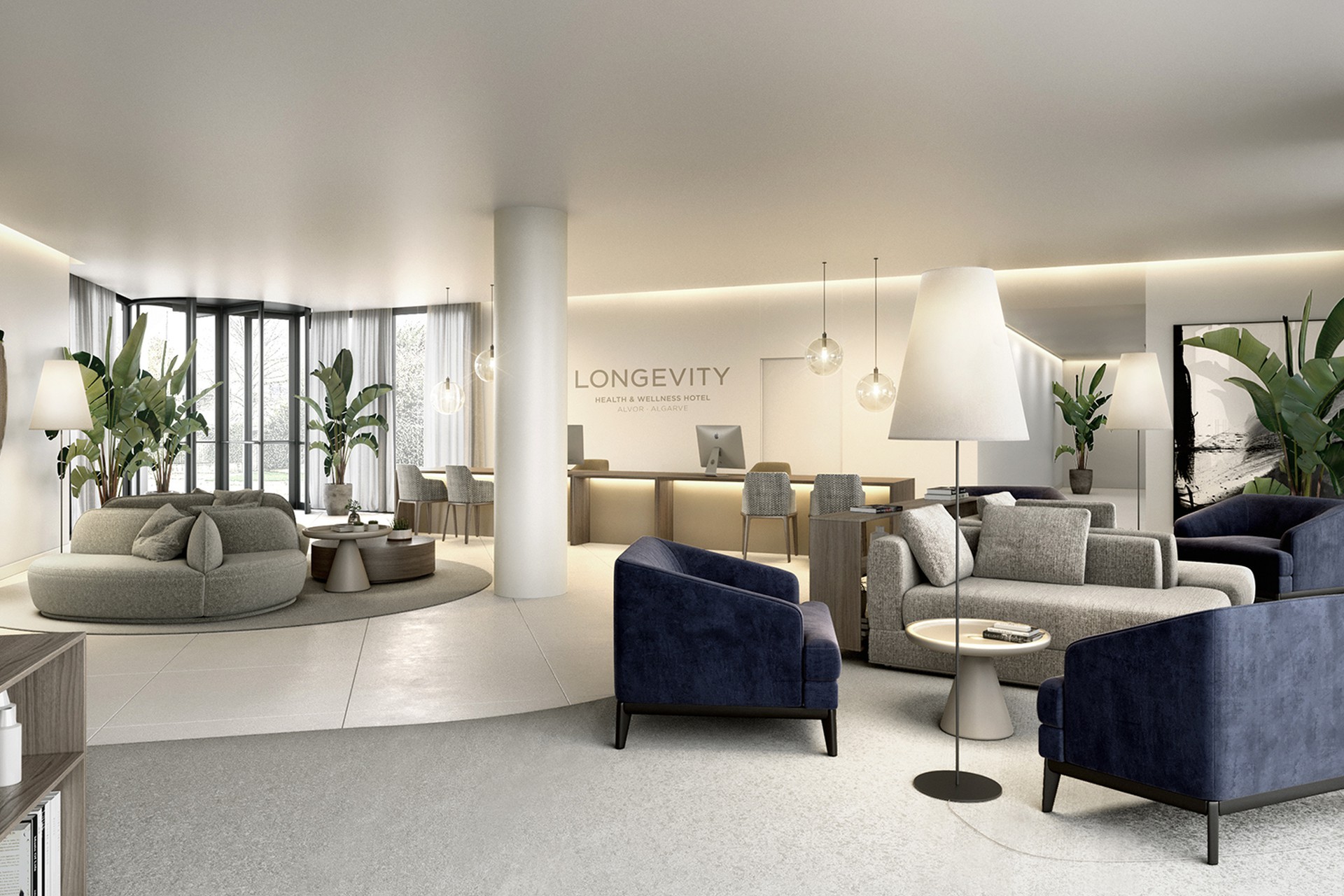 0fac31e8f7d39cc5e178a0043b66a0e3_floating_card
fd728e48a6668ac0e9178a141665785b_floating_card
b27b152e8b631ddcc1071f0de72b0a5d_cSfUCMh_slider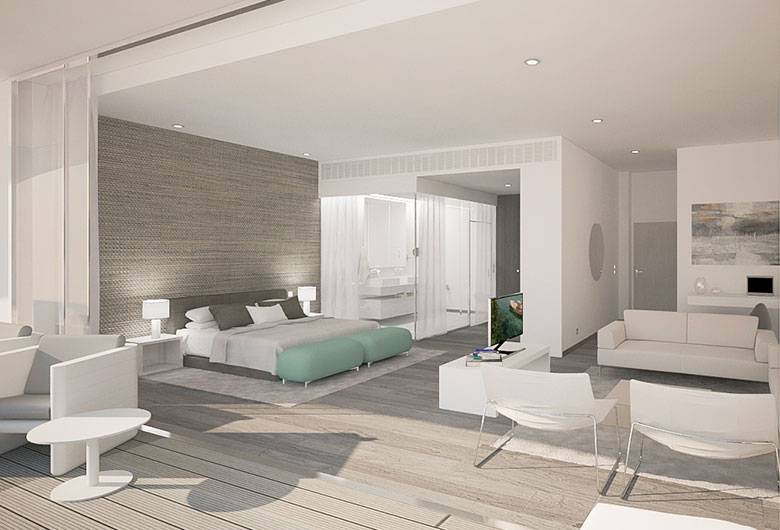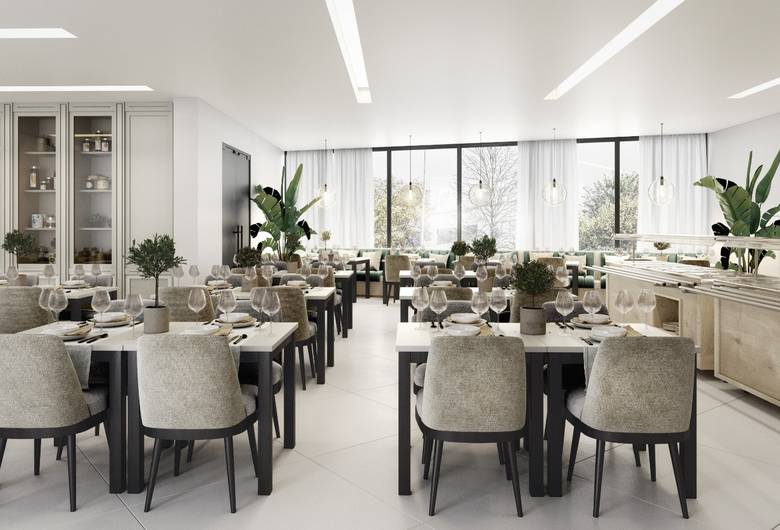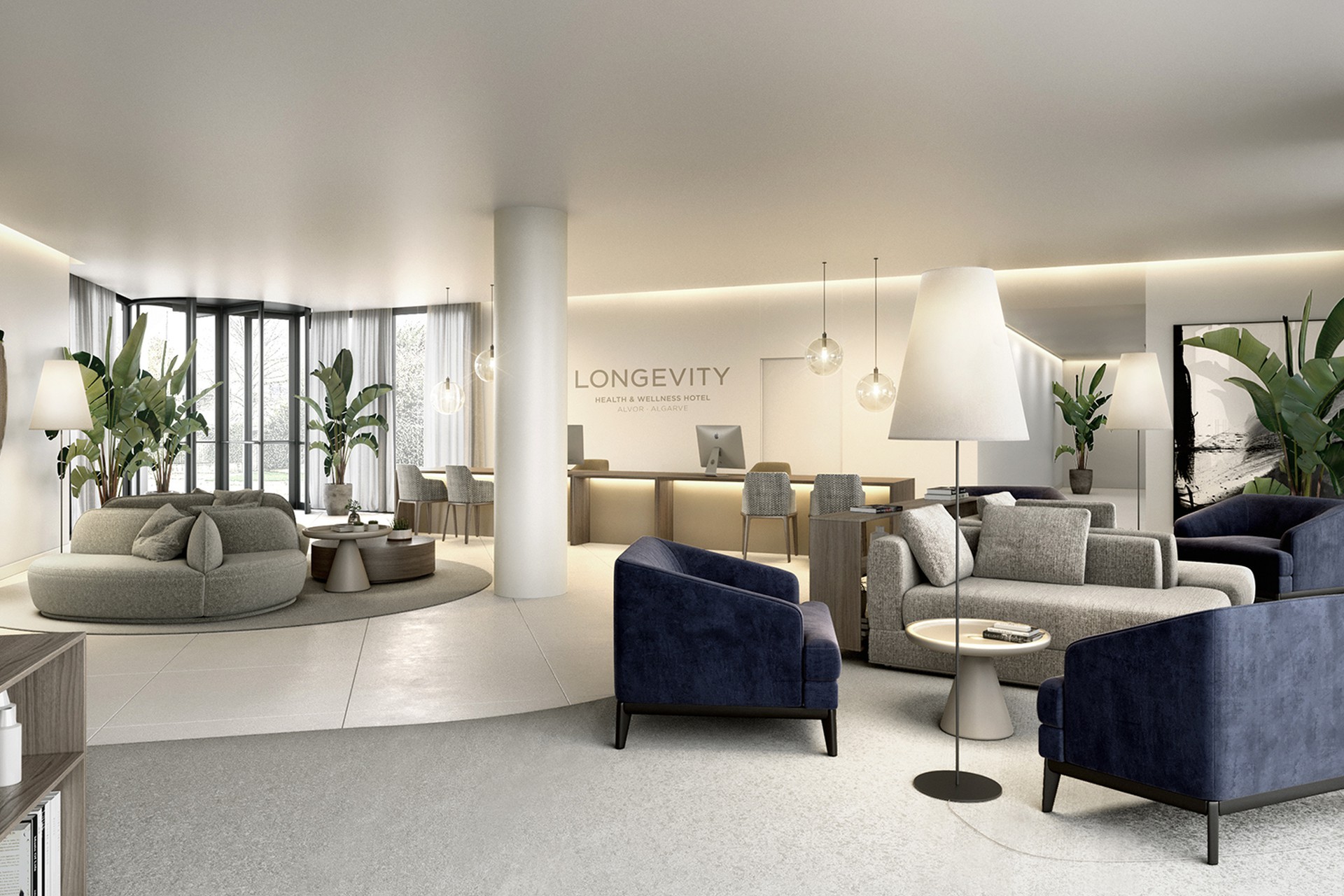 Longevity is one of Europe's leading spa and wellness resort companies, with 3 locations in the Algarve that offer detox, anti-aging and holistic wellness programs in an absolutely state-of-the-art luxury hotel environment.
Their spacious suites feature all amenities, include daily housekeeping and open up onto a beautiful garden patio or a private terrace.
Program: Their Cegonha Country Club is located in Vilamoura, a popular holiday destination with 2.5 kms of beach, an 825 berth marina and 90 holes of golf. In addition to being a full-service spa, the location plays host to a full range of body and mind oriented group fitness classes that include daily Yoga and Pilates.
What We Like: Their real specialty is their Detox and Relax Circuit, a complete rejuvenating spa experience that includes an infra-red sauna, a steam room, an ice fountain, a salt room, a shower tunnel and an outdoor heated multi jet pool. Their yoga package includes complimentary access to these facilities.
Cost: Contact for more information
Estr. de Albufeira, 8125-300 Quarteira, Portugal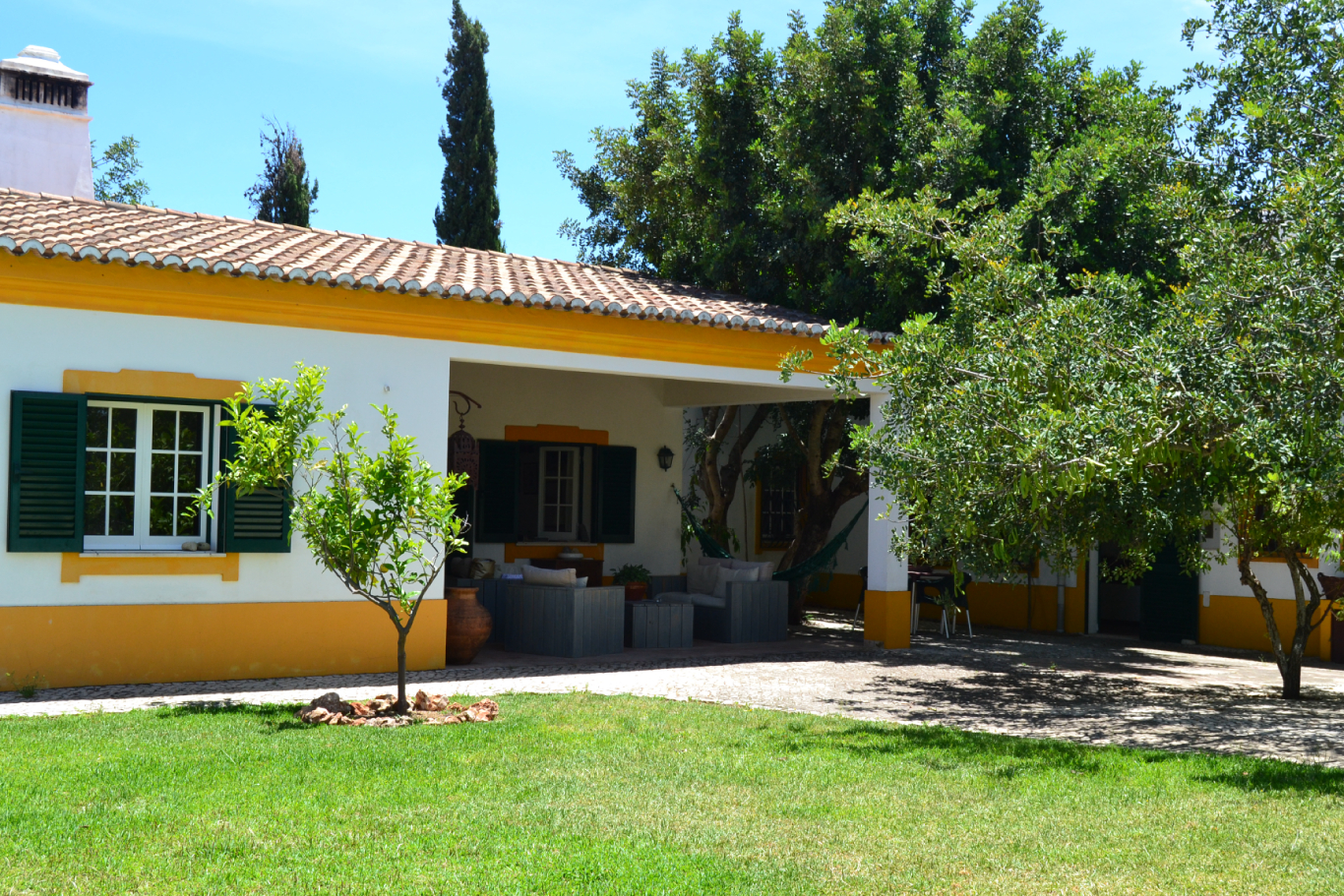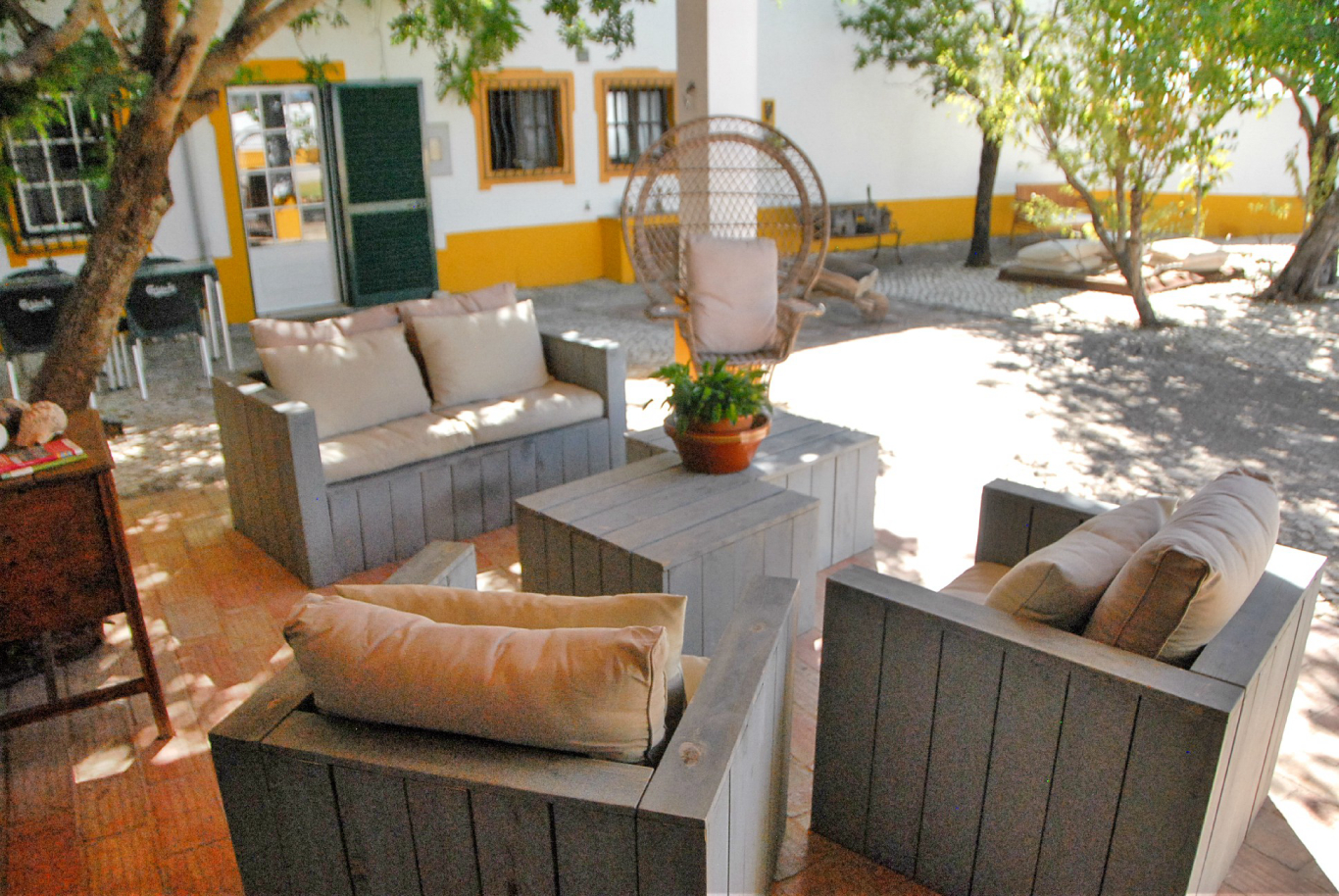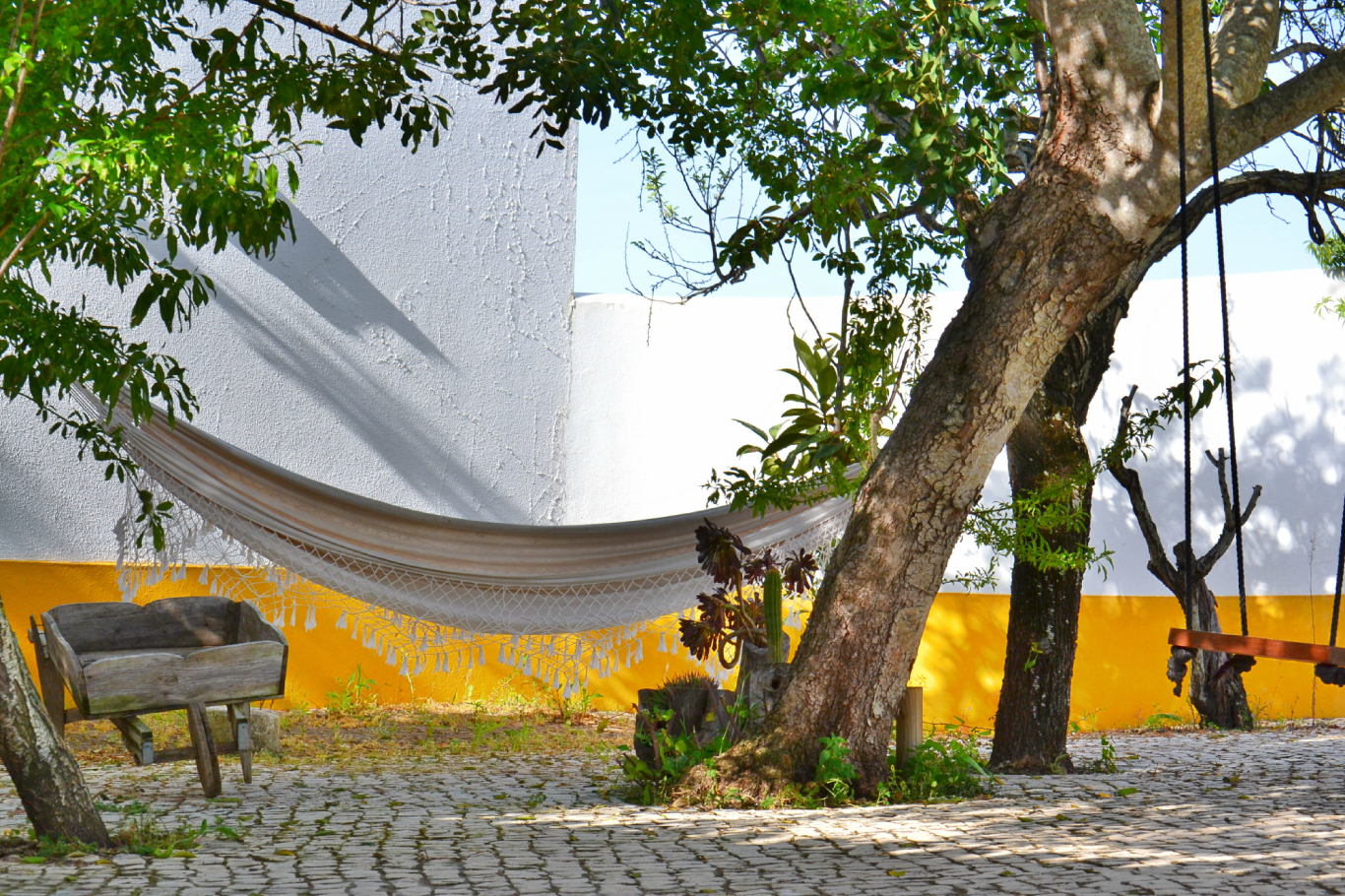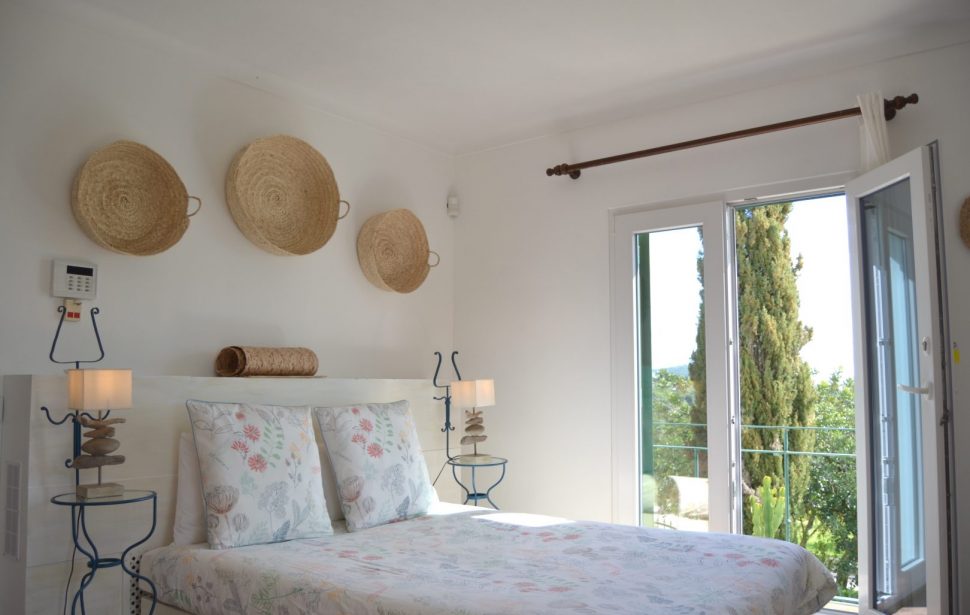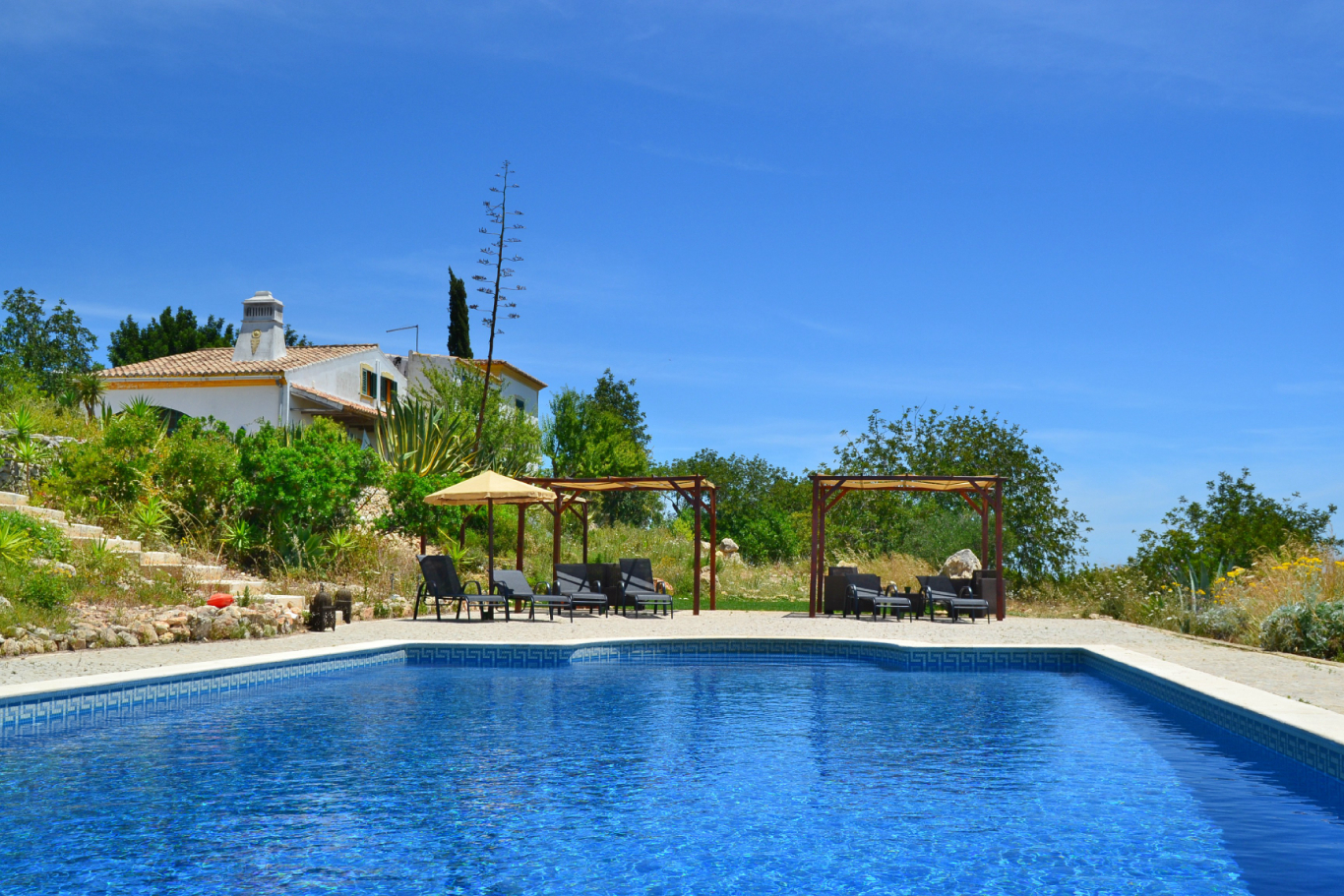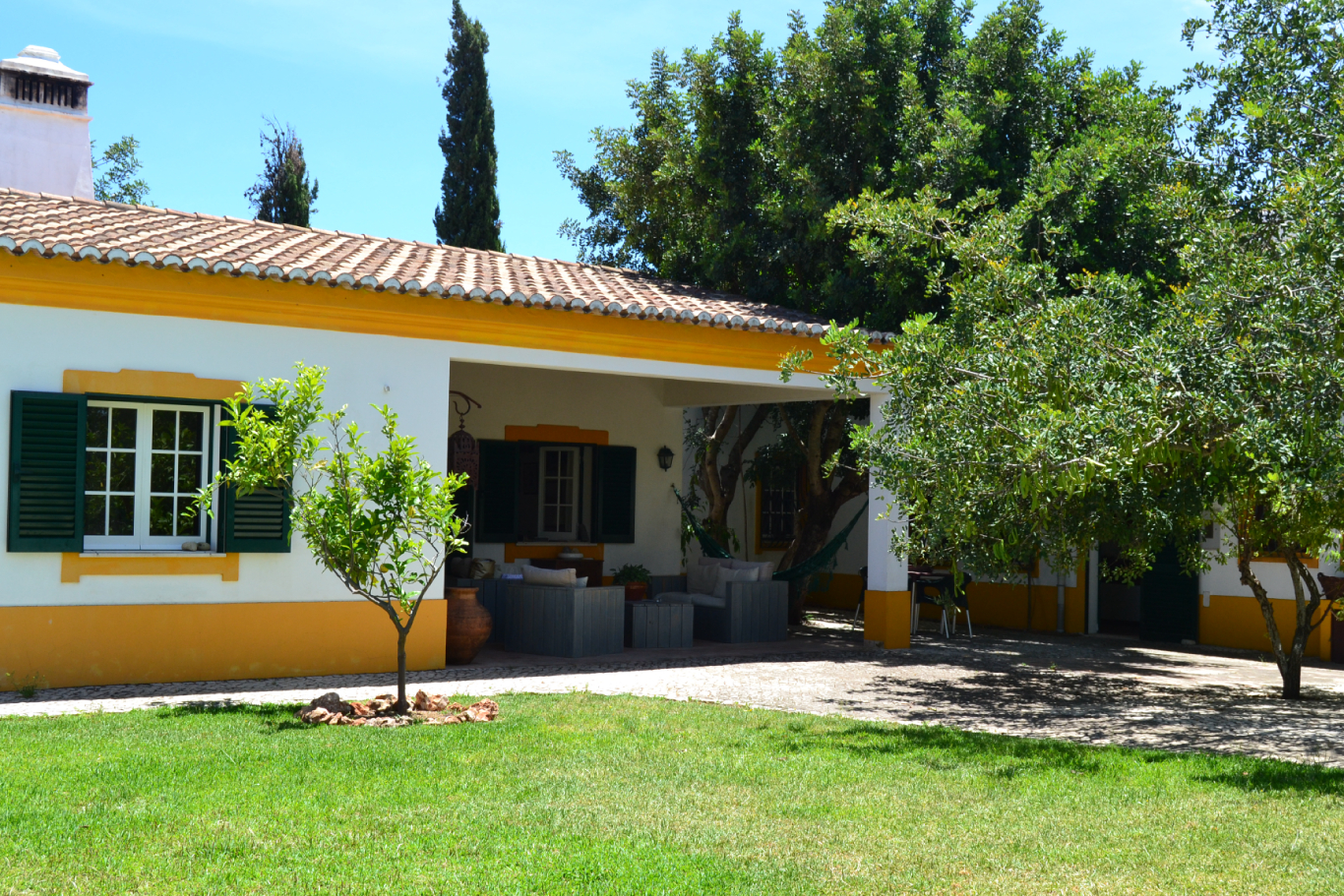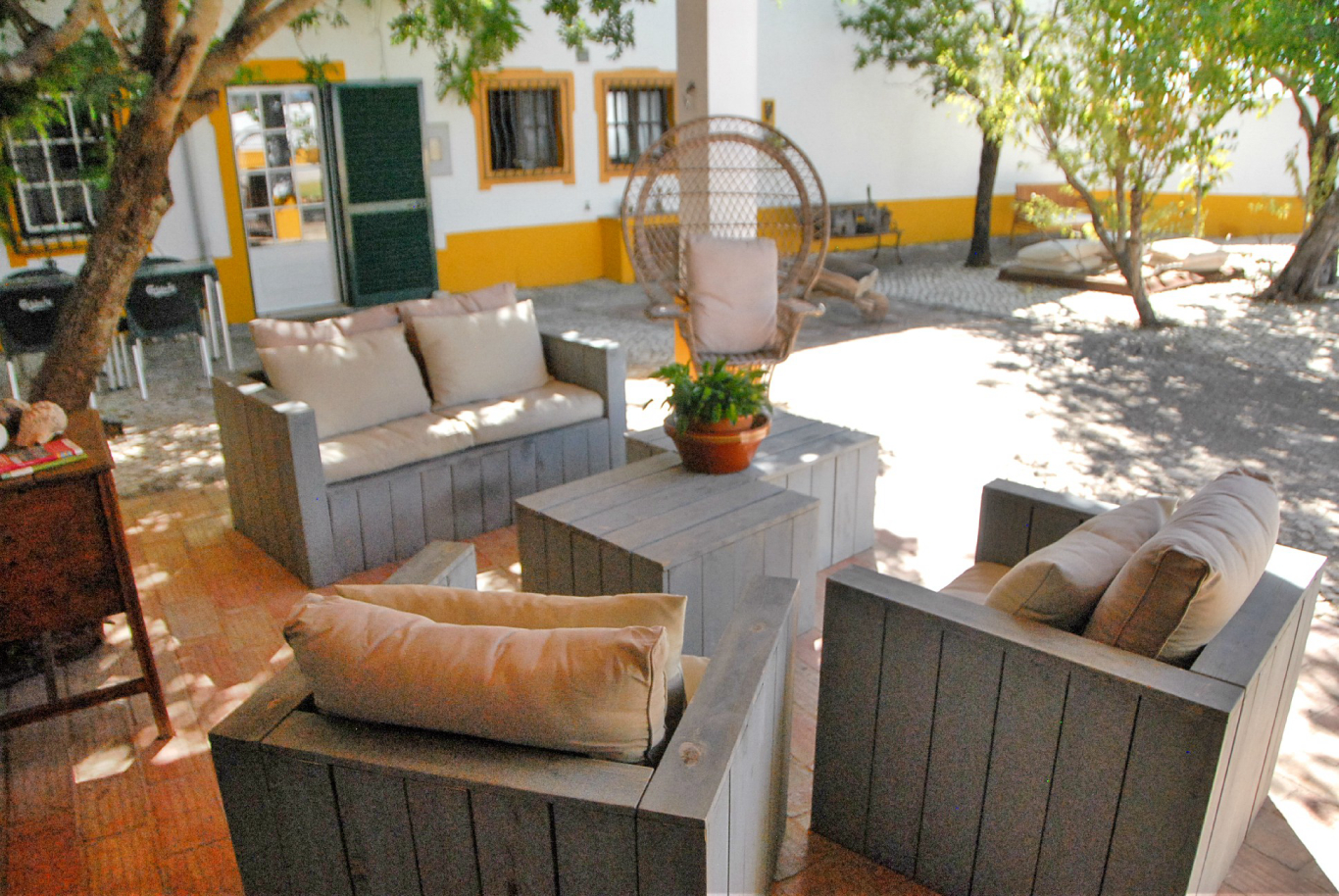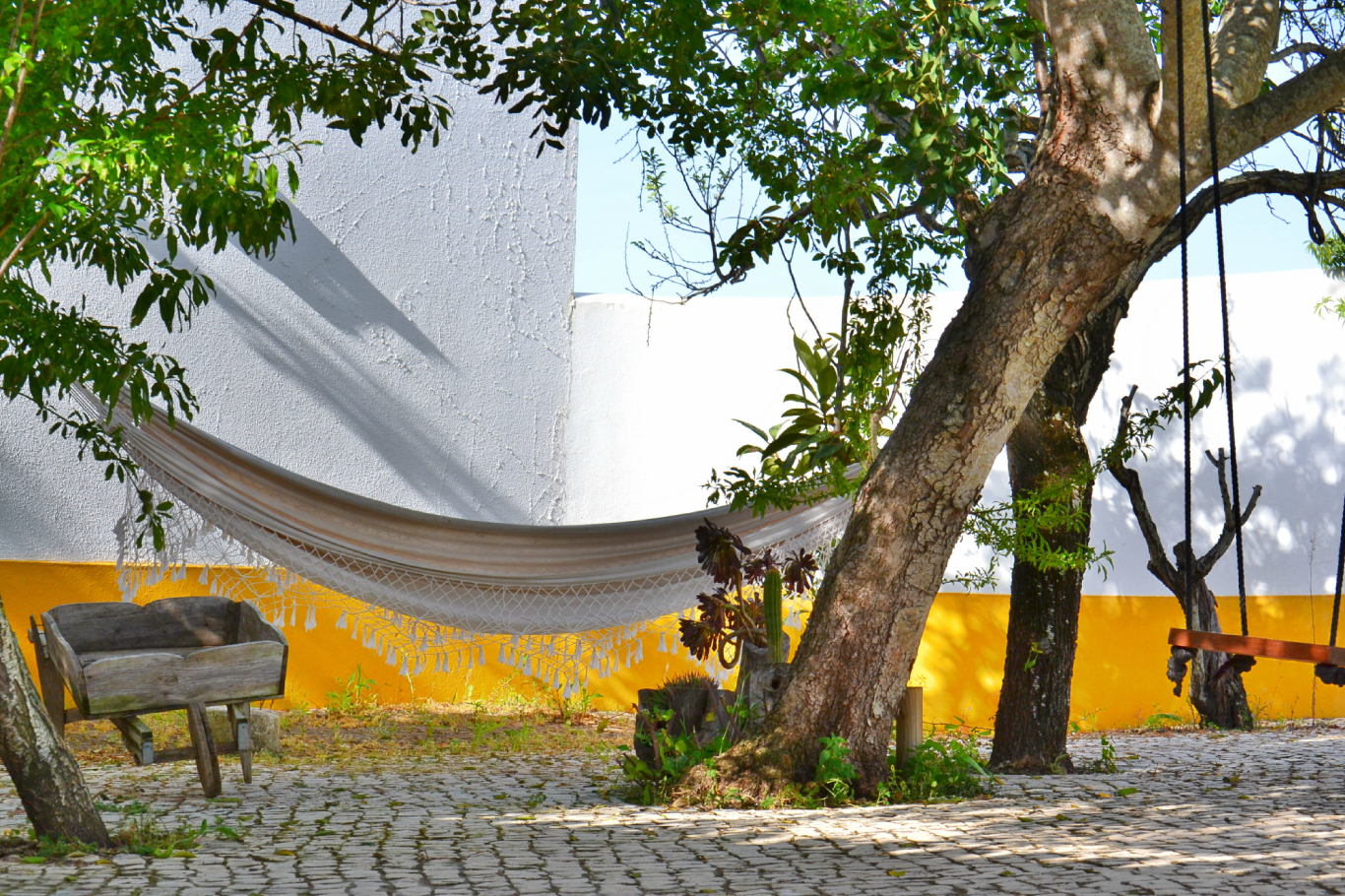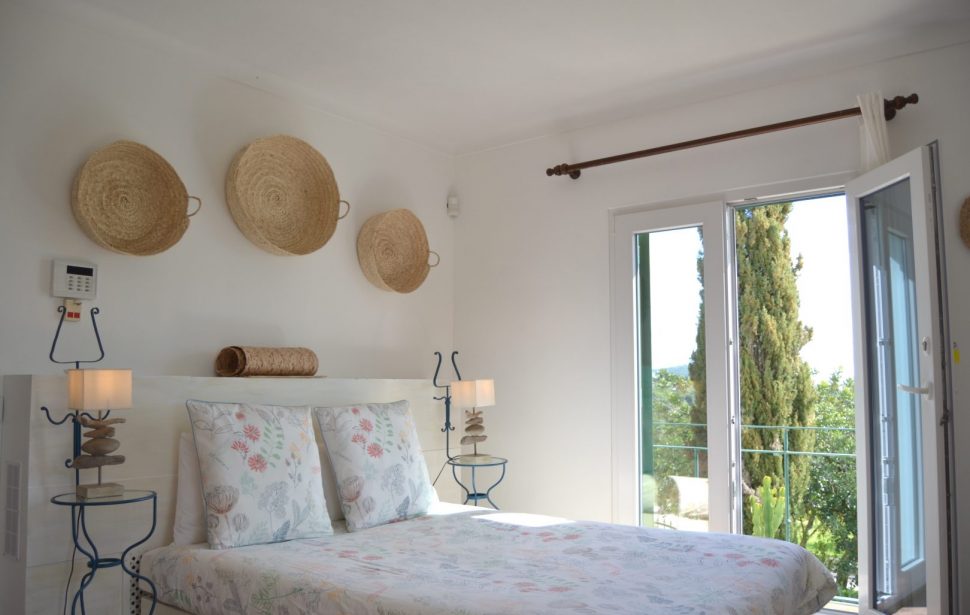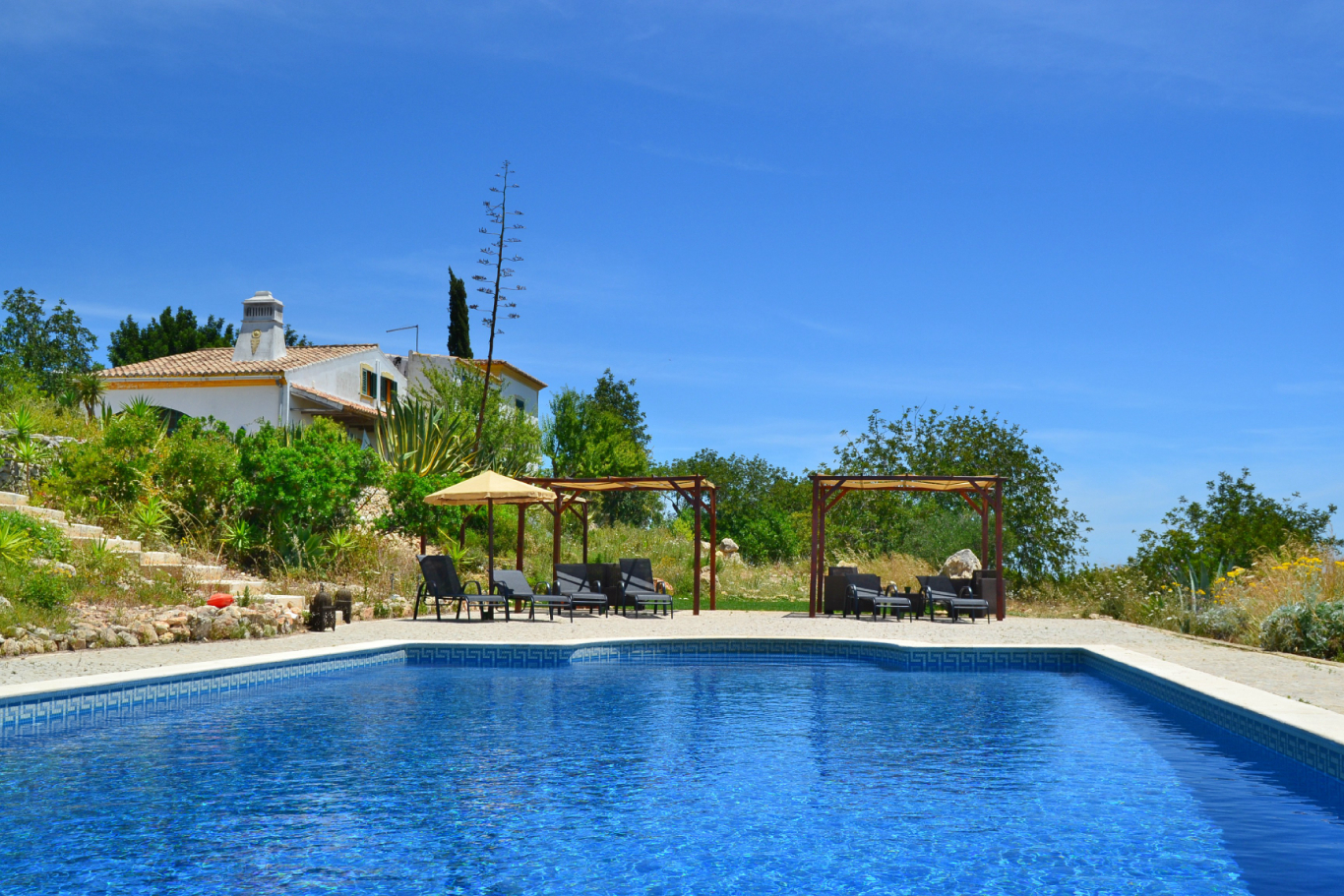 Molinum is a unique luxury retreat centre located inland from the coast of the Algarve, for a unique experience of Portuguese countryside living at it's finest. It's secluded location makes it ideal for mindfulness and meditation retreats, which are it's specialty.
Their rooms are rustic and romantic, and open out onto a courtyard that features a beautiful 100 year old windmill!
Program: They offer a variety of retreat packages including an 8 day Mindfulness Based Stress Reduction (or MBSR) intensive. MBSR is an evidence-based approach to the traditional techniques of Buddhist meditation bolstered by the recent findings of modern neurological science. If you're experiencing stress, anxiety or burnout in your daily life, these techniques have been shown to provide real relief to the vast majority of people.
What We Like: In addition to meditation, Molinum also specializes in expertly curated food tours that showcase the bounty of the Mediterranean country-side. Their Meditate, Eat and Discover Program combines these tours with their meditation program for the perfect blend of introspection and sensory delight.
Cost: Starting at 1,000 USD
Caminho do Moinho do Zambujal No44, 8100-078 Boliqueime, Portugal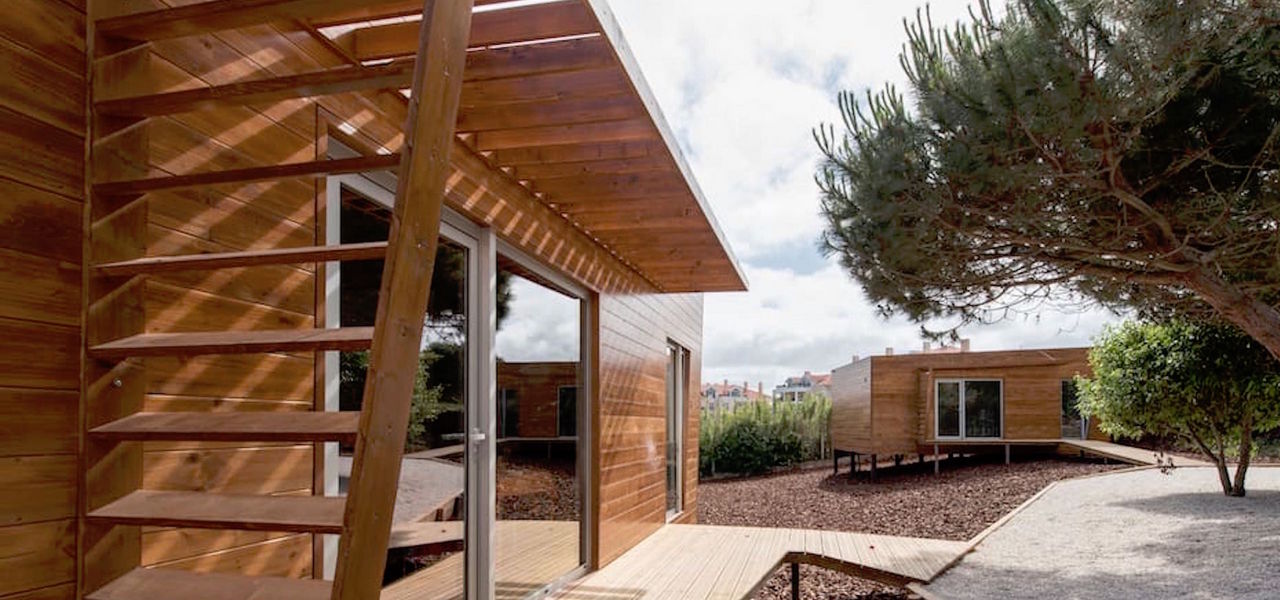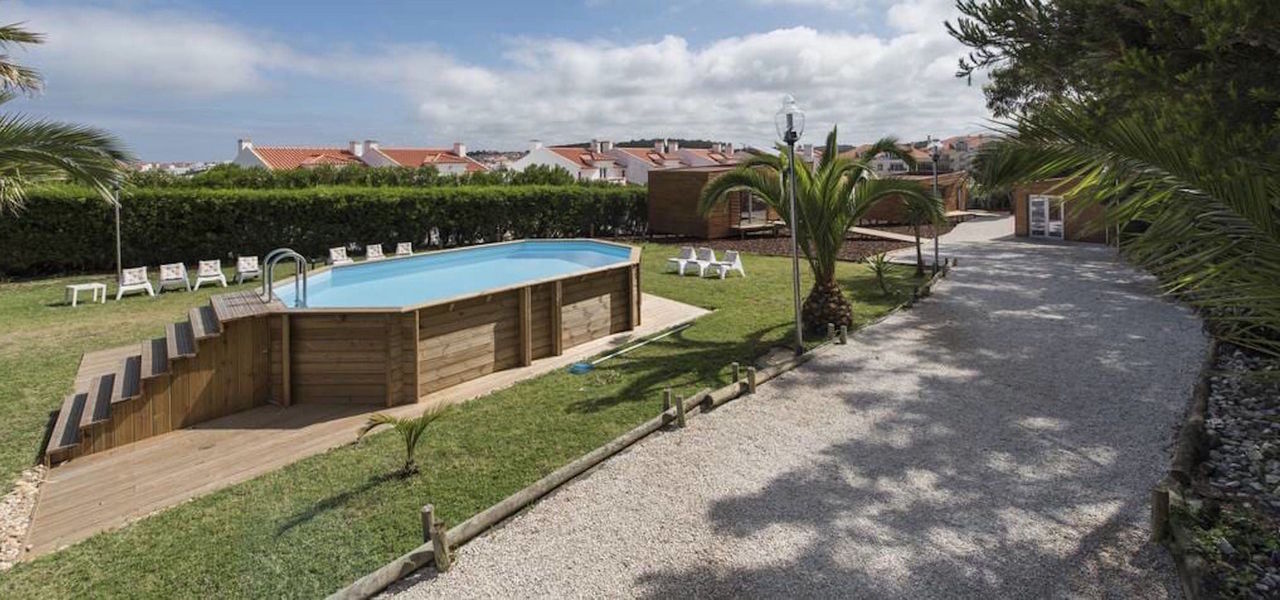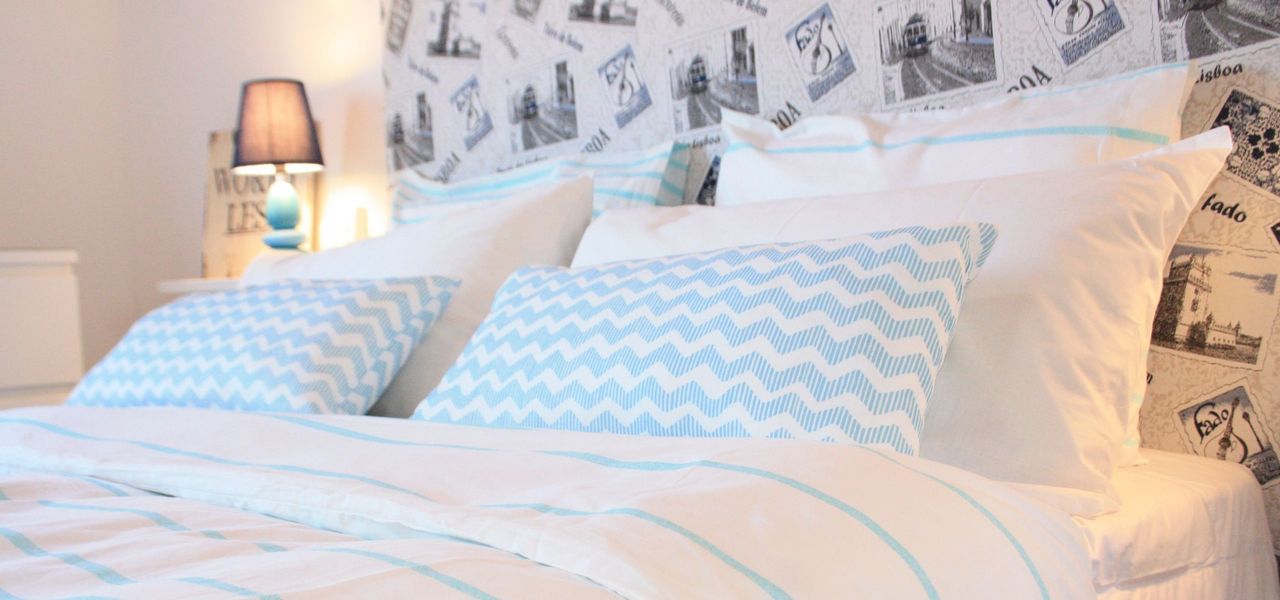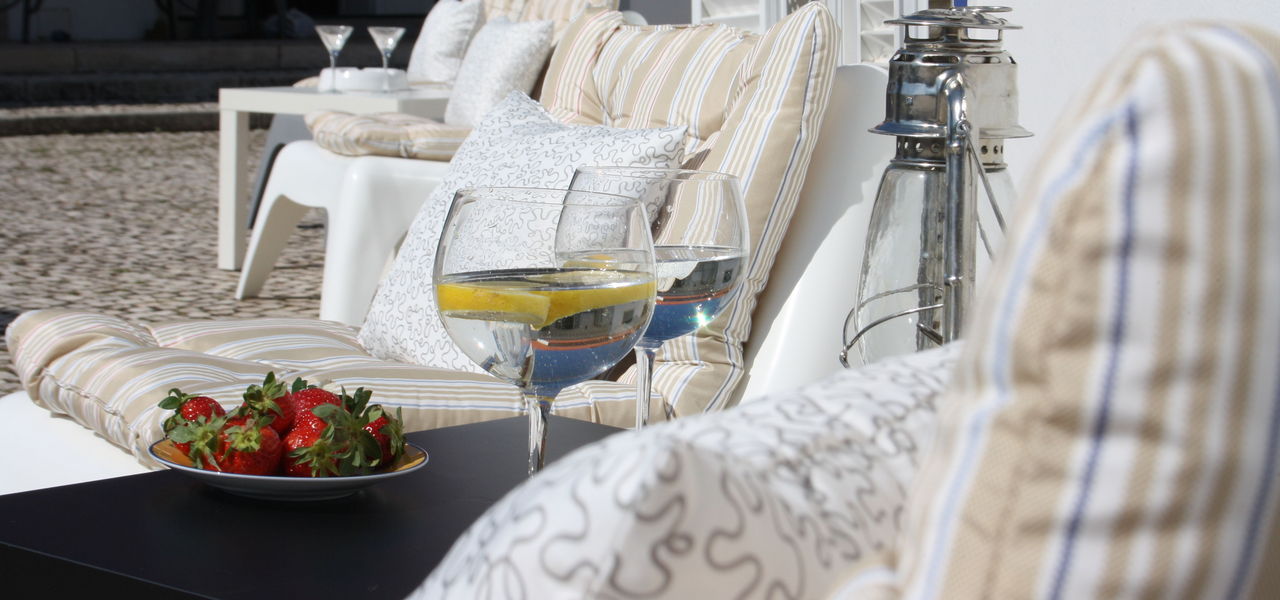 golden-heritage-ericeira-villas-bannerexterior31
golden-heritage-ericeira-villas-bannerexterior721
golden-heritage-ericeira-villas-bannerimg_3865
golden-heritage-ericeira-villas-bannerimg_34441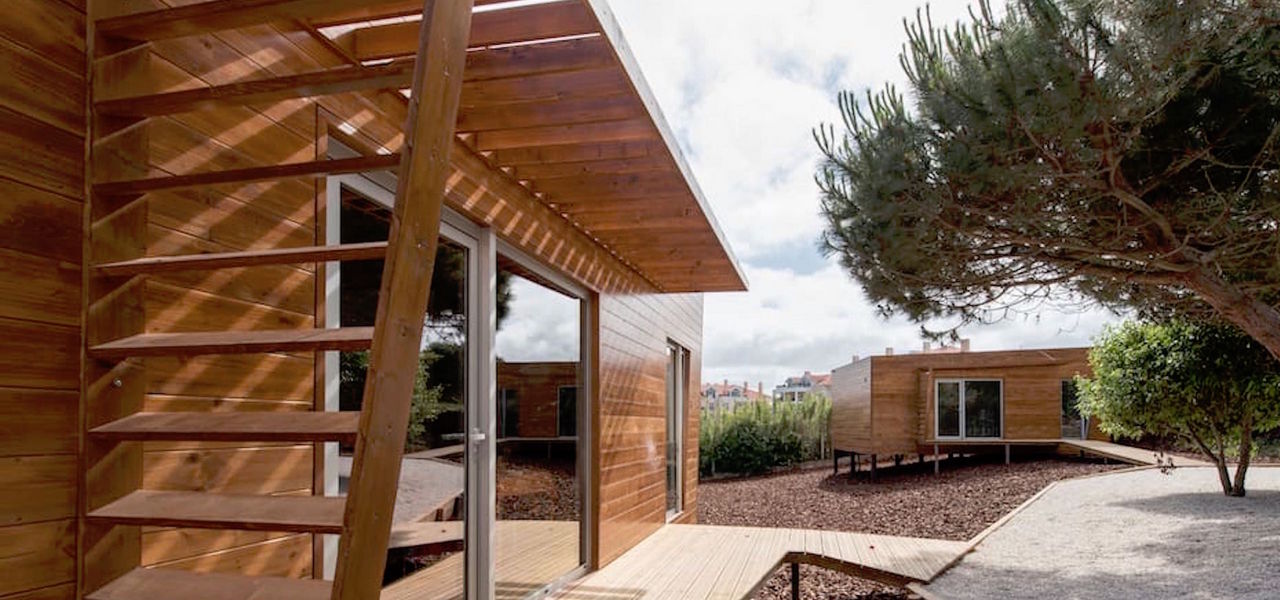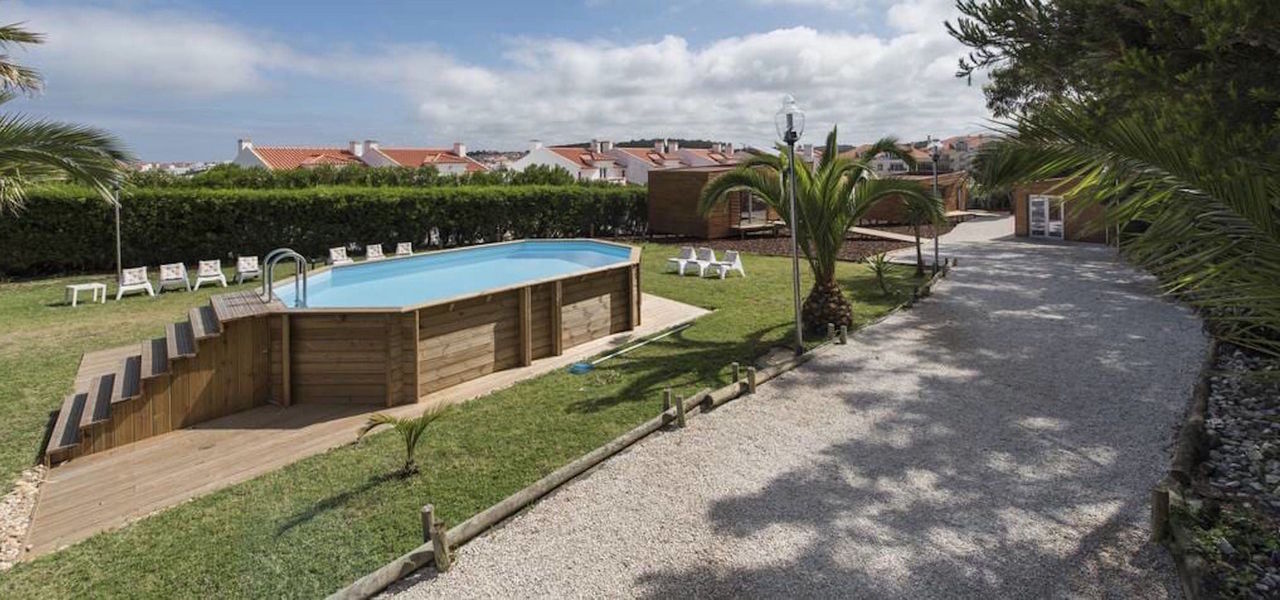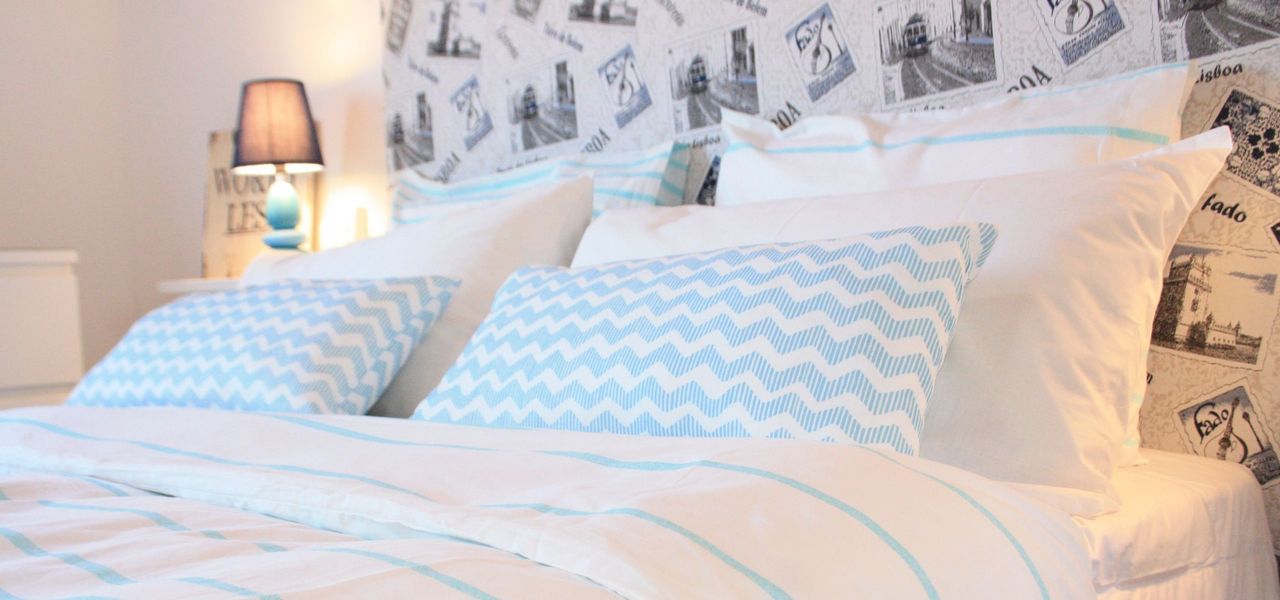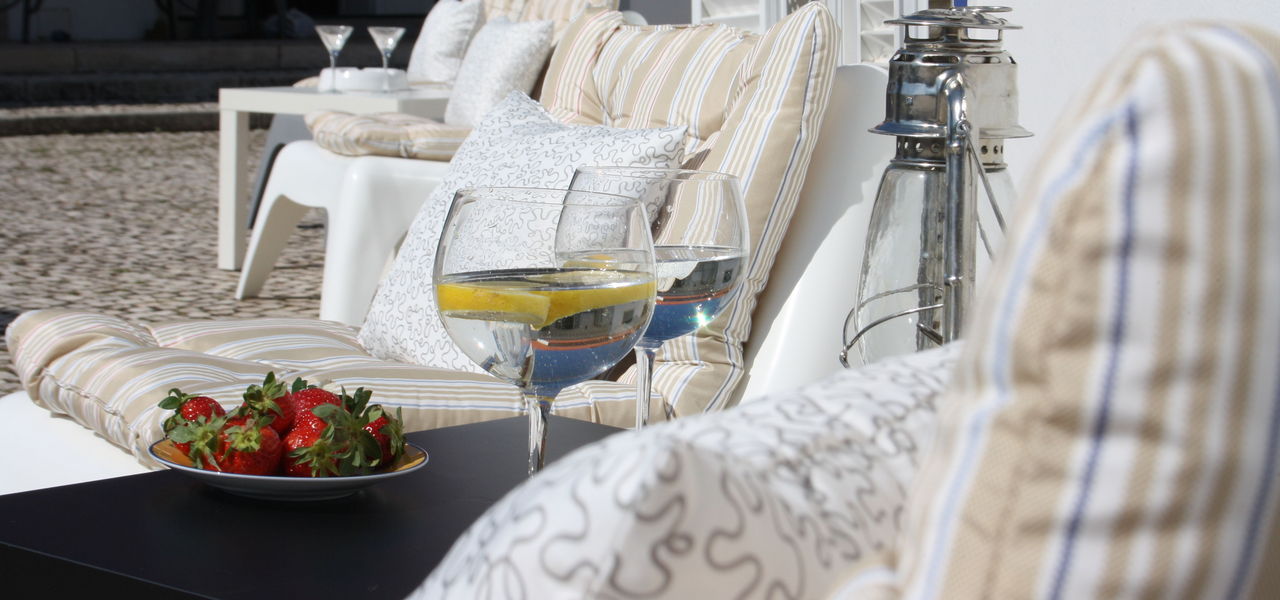 Golden Halcyon is located in Ericeira, a town on the Portuguese Riviera mainly known for being the 1st World Surfing Reserve in Europe. Being a mecca for surfing means that the majority of the accommodations here are chilled-out surf camps with a younger crowd and a backpacker vibe.
Program: Golden Halcyon offers a more upscale option with 2 luxury locations located in the centre of the village: A group of trendy modernist villas on a premium property surrounding a communal swimming pool with barbecues and patio furniture included and a number of private apartments, complete with fully equipped kitchen and living room.
What We Like: Like everywhere in Ericeira they offer personalized surf and yoga retreats, but with Golden Halcyon you can enjoy a sense of privacy that other nearby facilities may not have.
Cost: Contact for more information
do Miramar Nº22, 2655-309 Ericeira, Portugal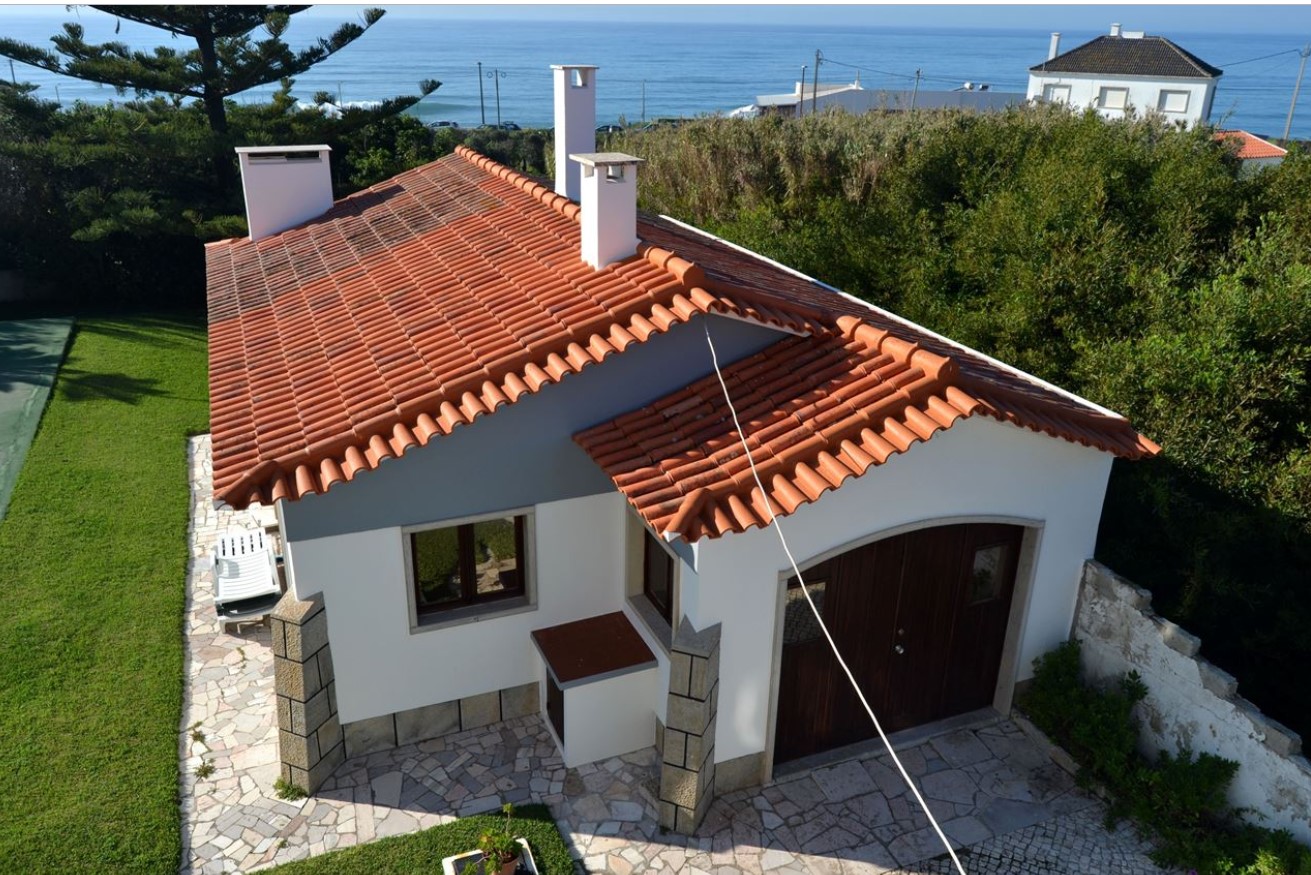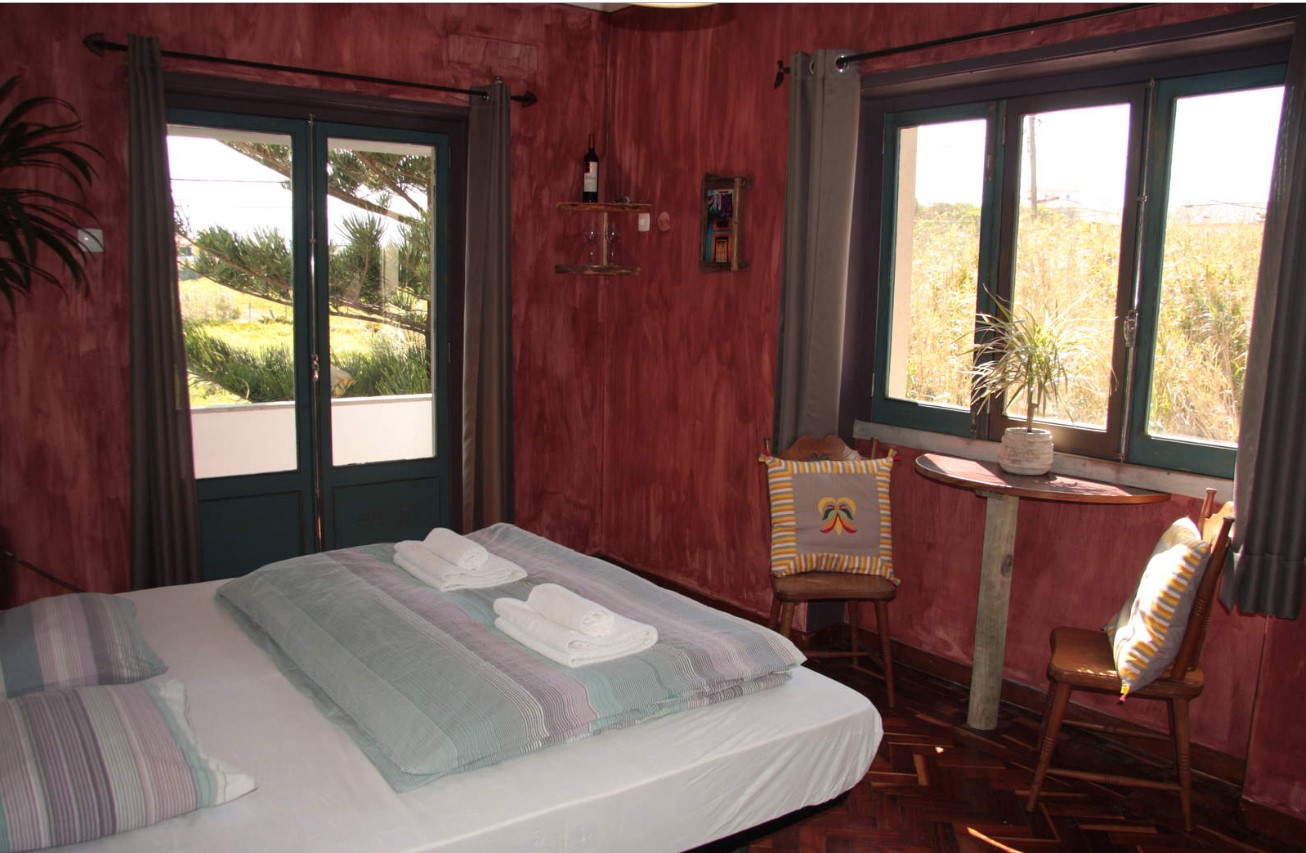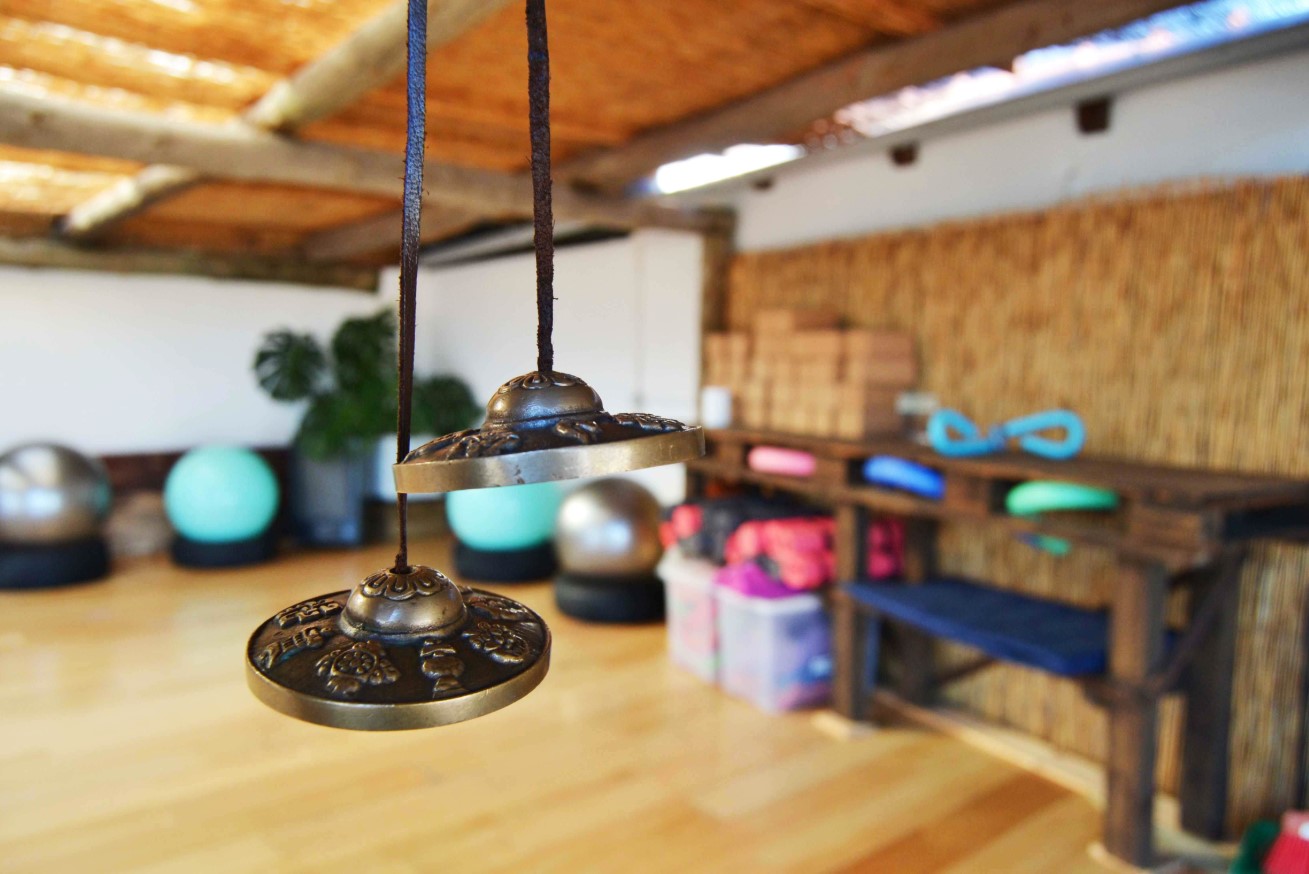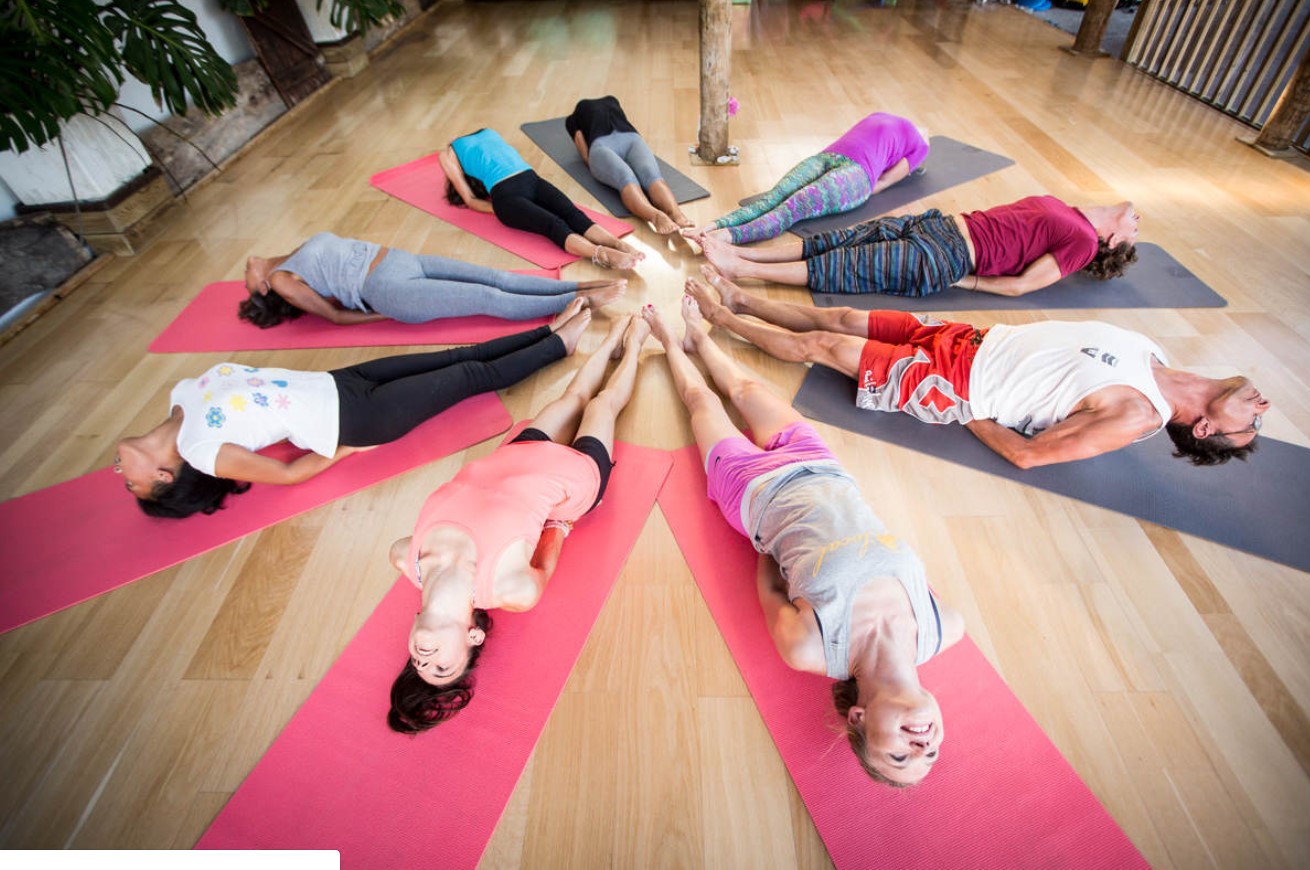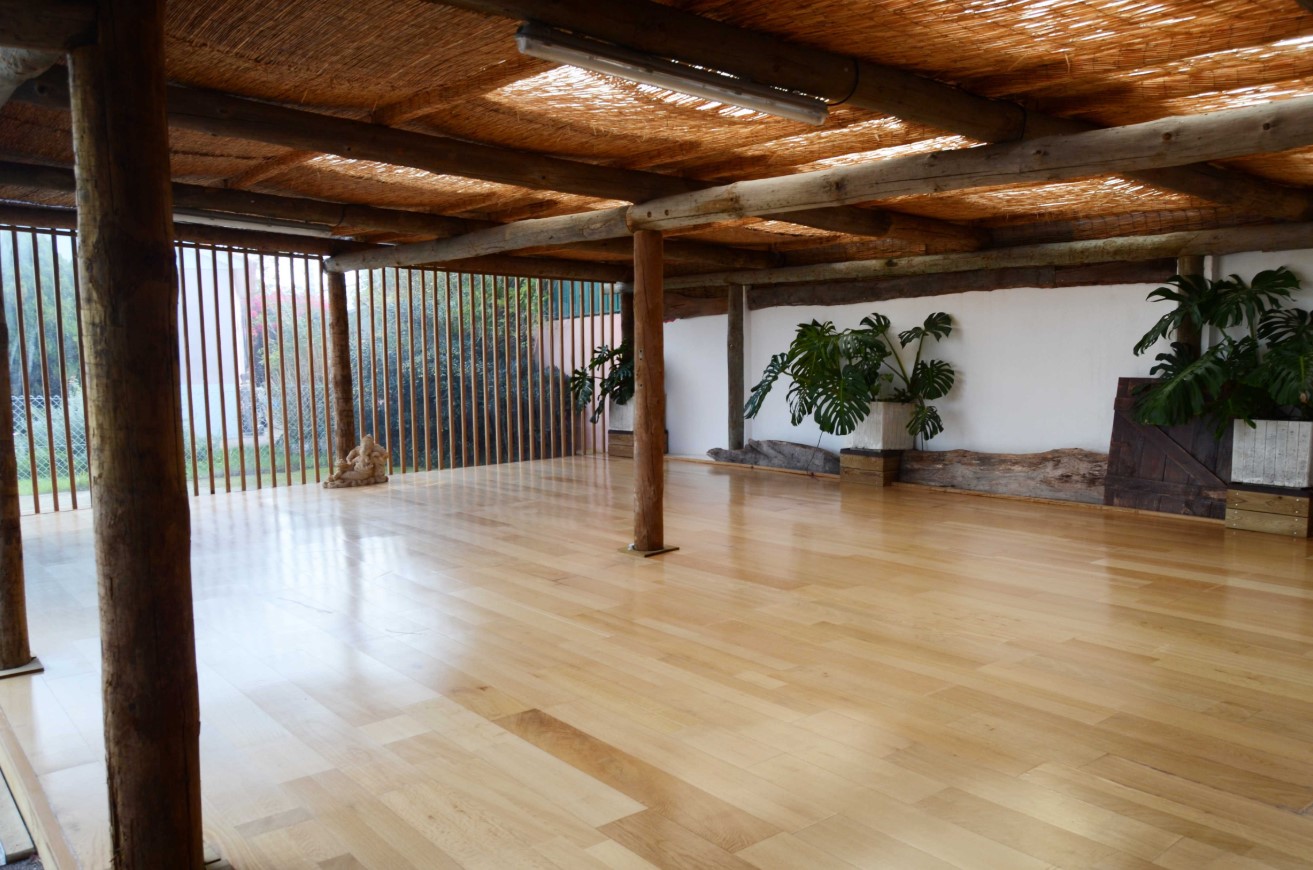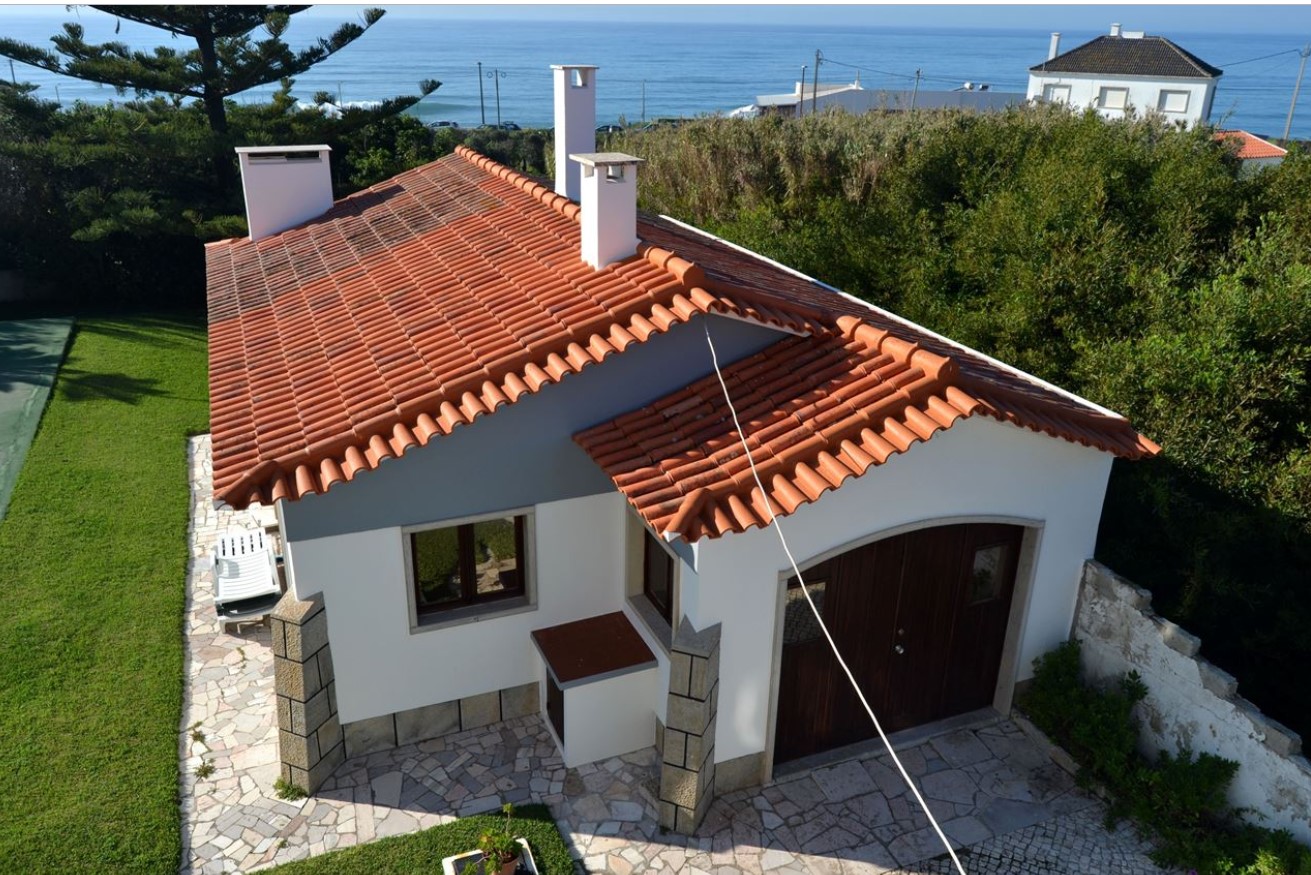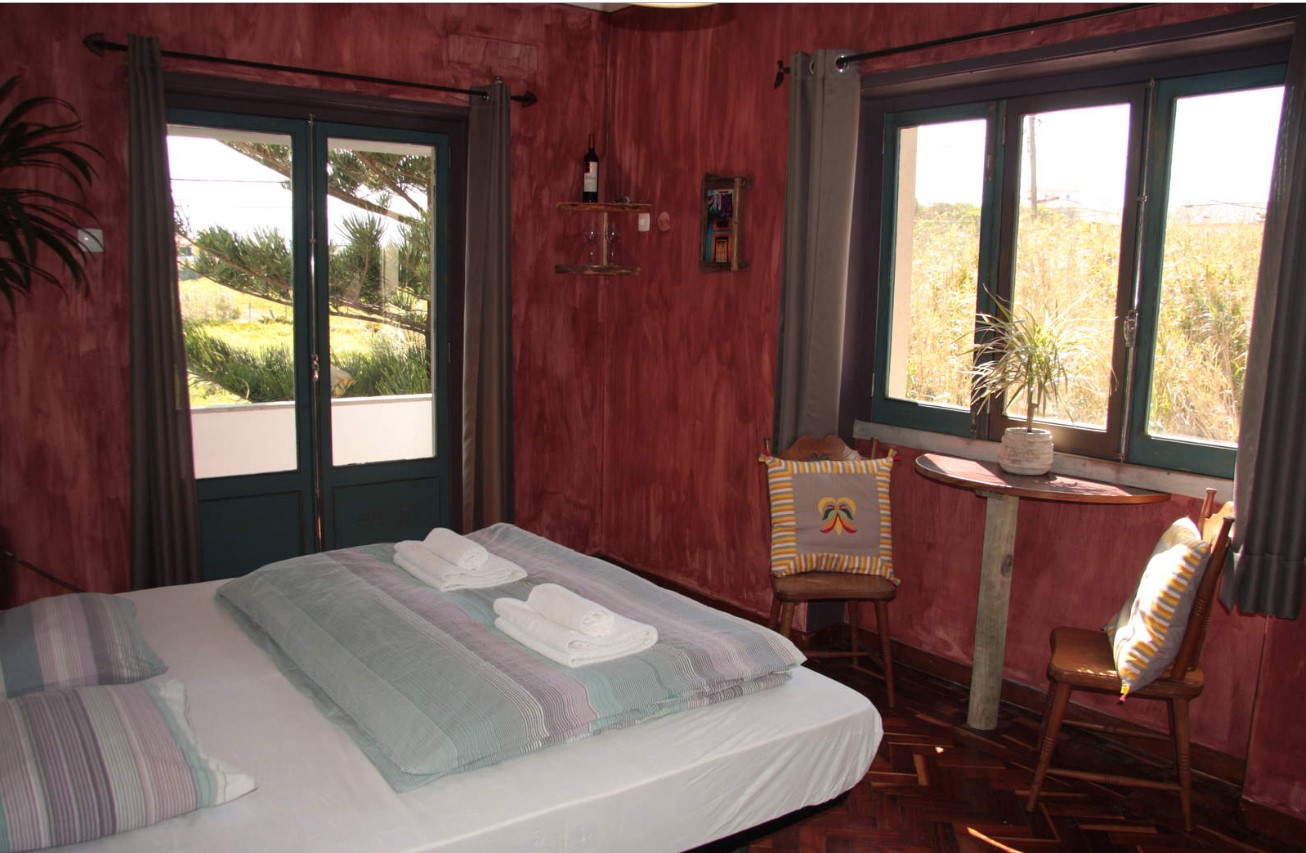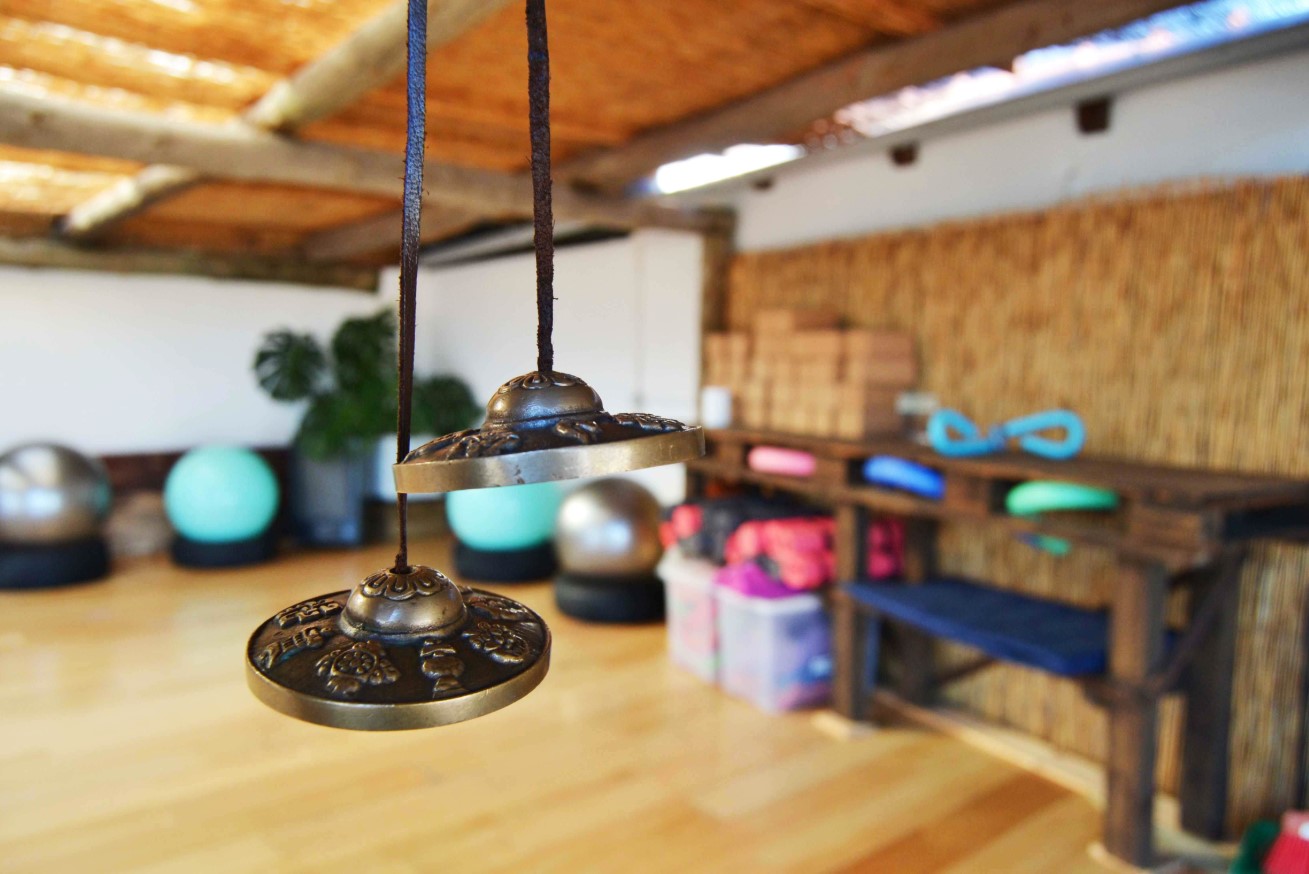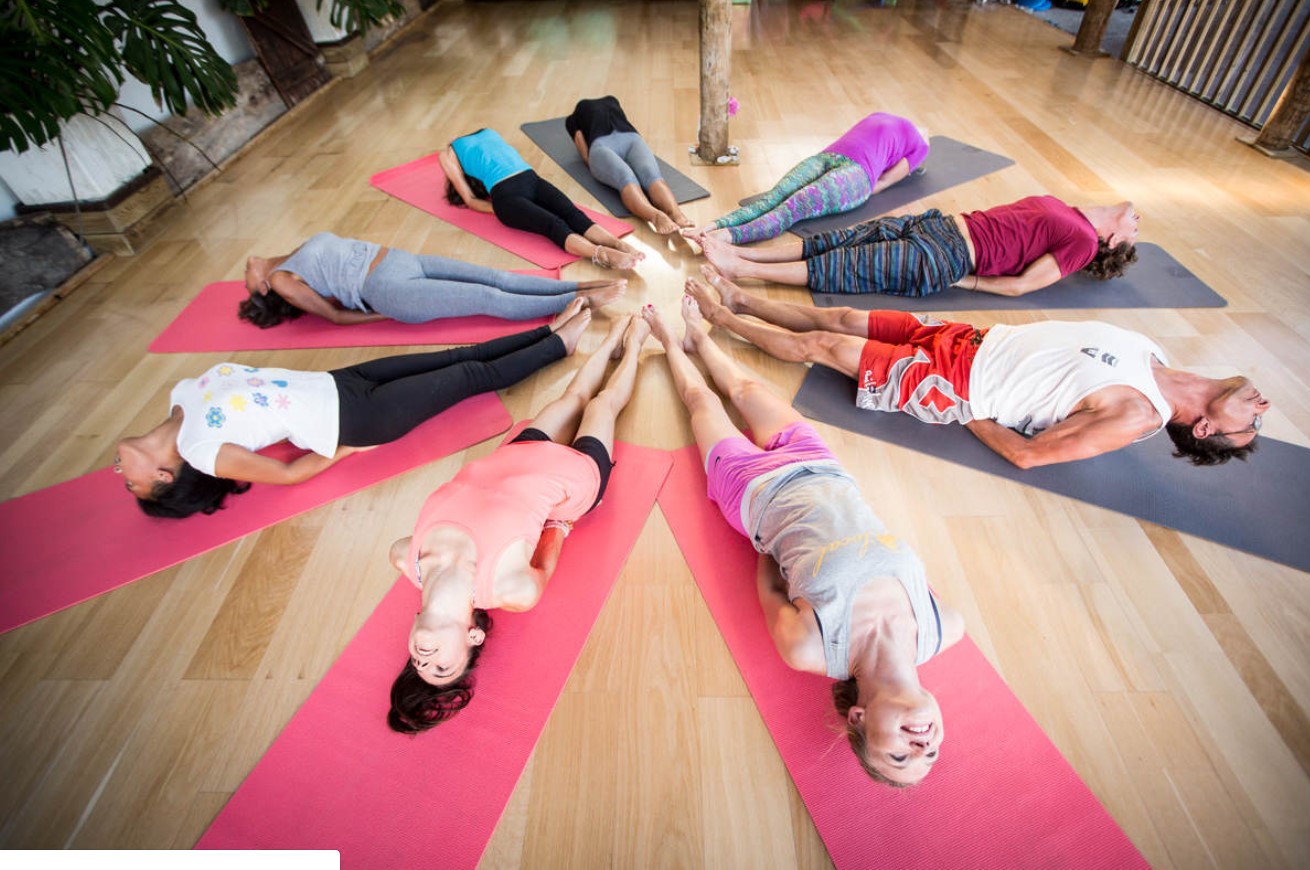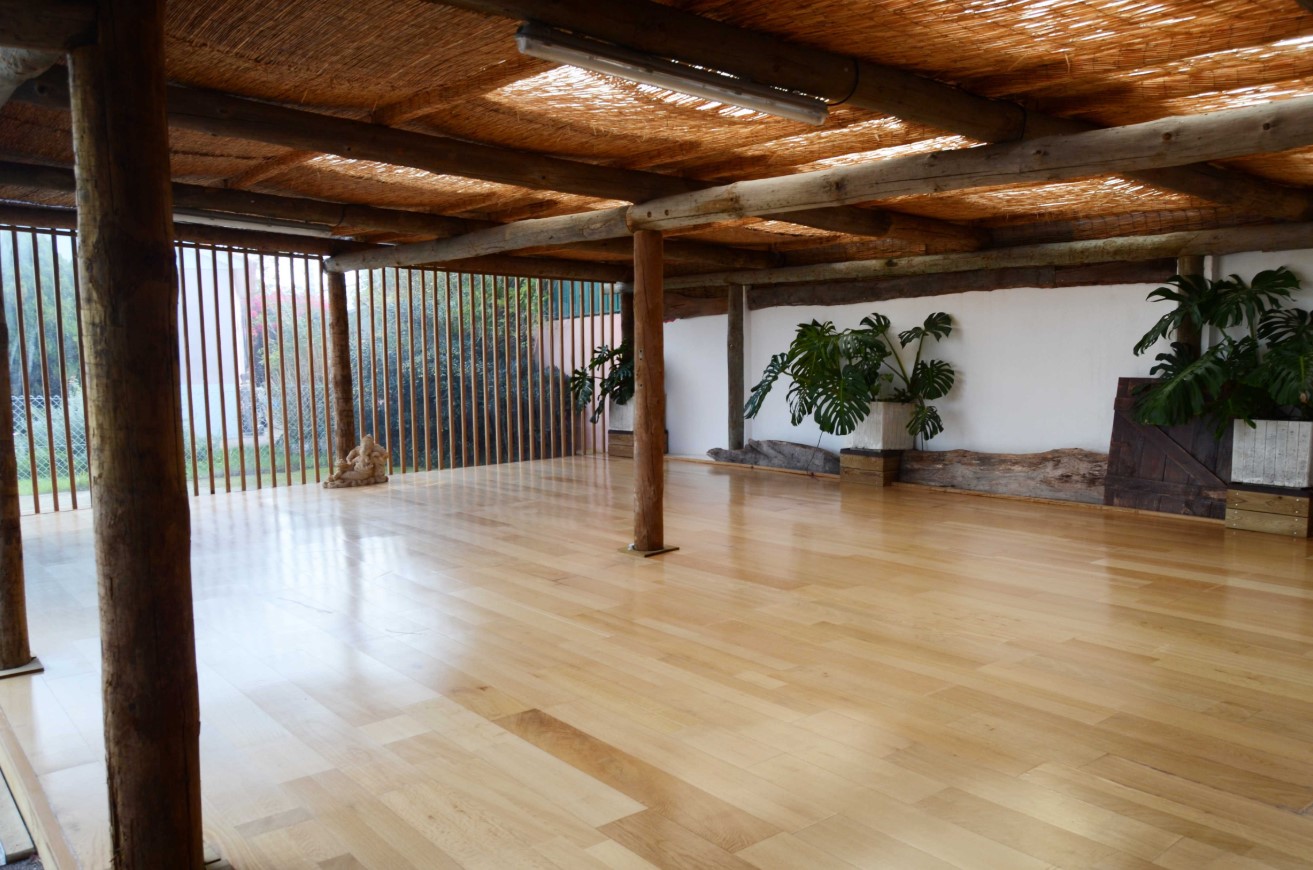 Bordering the national park of Sintra, Star Pine Lodge is perfectly positioned between the mountains and the sea. Set in lush, verdant hills with the sound of crashing waves off in the distance, the Lodge is a nature lovers paradise, and offers guided tours of the area as well as a whole range of adventure sports including yoga.
The rooms are immaculately designed using up-cycled materials and sustainable local wood, each room is equipped with large, high-quality, anti-allergy mattresses to ensure a restful sleep after all those sports!
Program: Yoga sessions are held in the mornings and evenings every day. Morning classes are 90 minutes long and focus on an active practice that helps to build strength, balance and energy, while evening classes are 60 minutes long and focus on relaxation, passive stretching and breathing exercises.
What We Like: Taking advantage of the local mountain environment Star Pine also specializes in expertly guided rock climbing and mountain biking tours, and, of course, like everywhere else in this area, surfing lessons and tours are as popular as ever.
Cost: Starting at 316 USD
Estr. do Rodízio 145, 2705-341 Colares, Portugal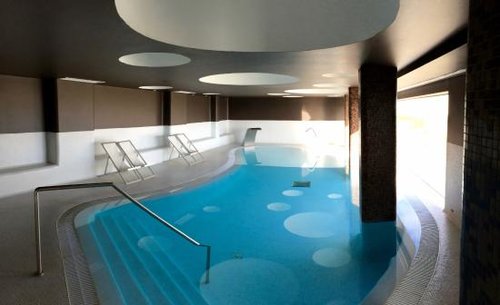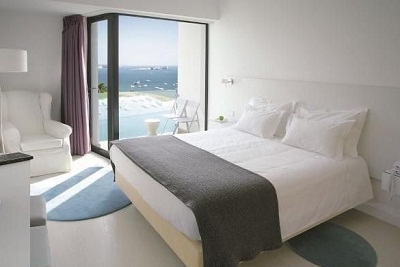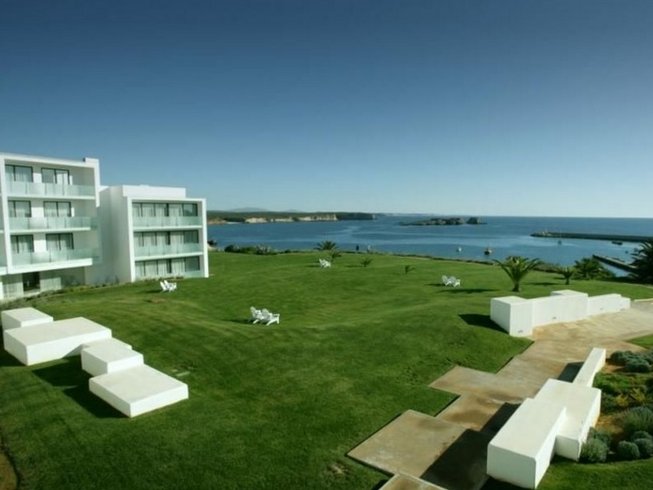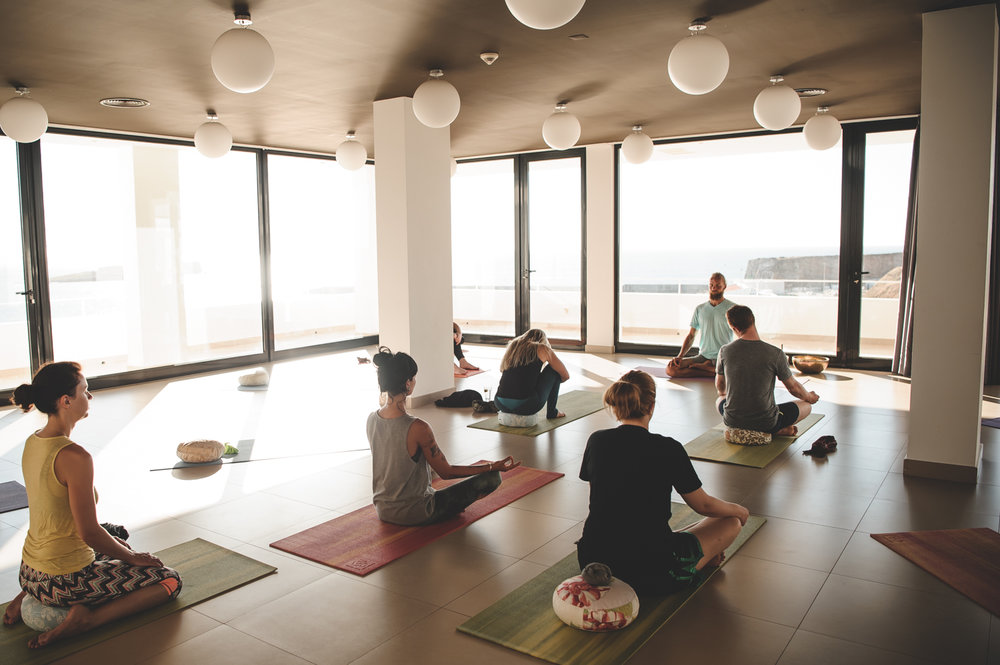 Algarve+yoga+retreat+ocean
Sagres+Yoga+retreat+hotel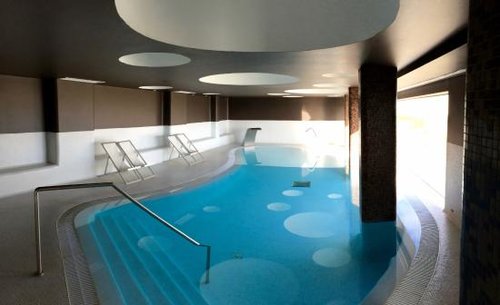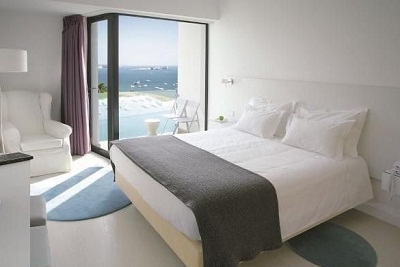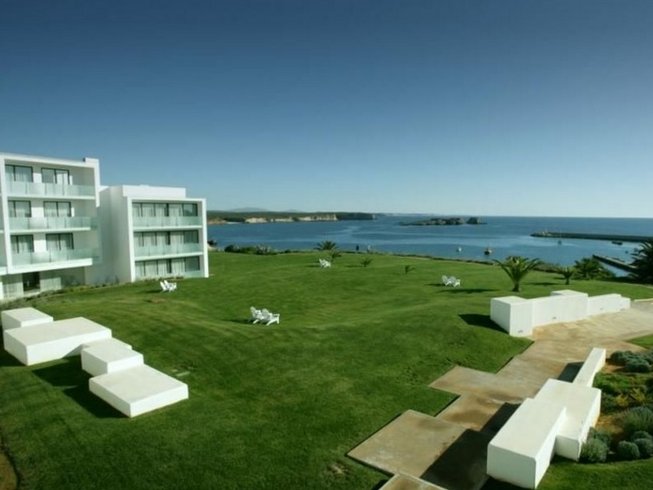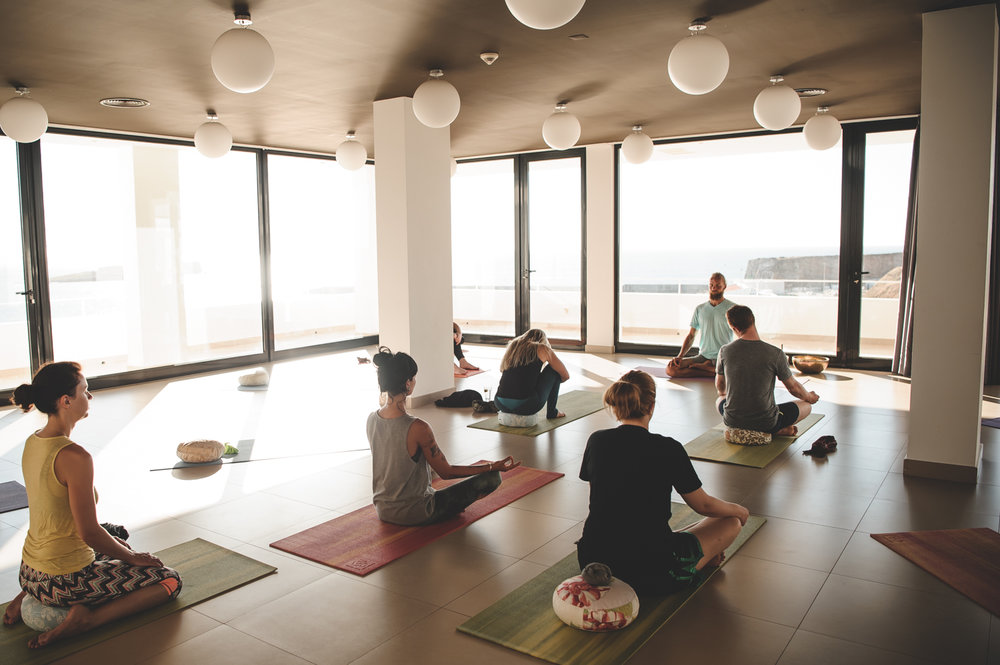 Pure Flow Motion is a yoga retreat company that holds their retreats in a beautiful ocean-front hotel on a big, landscaped property in Sagres, at the very southwest tip of Europe.
Sagres is famous for being the home of the naval school of Prince Henry the Navigator from which many famous voyages were launched during the age of discovery, including Ferdinand Magellan's first circumnavigation of the world. Sagres is also famous for it's marine wildlife, being right at the point where the warm waters of the Mediterranean Sea meet the cooler waters of the Atlantic Ocean.
Program: Pure Flow Motion specializes in 7 day yoga retreats that are inspired by the Iyengar, Sivananda and Yin Yoga styles, so expect a slow-paced, detailed approach with as much yang as yin. They also incorporate the ancient Chinese art of Qi Gong into their retreats and hold daily meditation sessions.
What We Like: 3 balanced meals a day, plus fresh fruit and snacks are included in the price as well as 3 optional surfing lessons with the local FreeRide Surf School.
Cost: Starting at 1,108 USD
Sítio da Baleeira s/n, 8650-357 Sagres, Portugal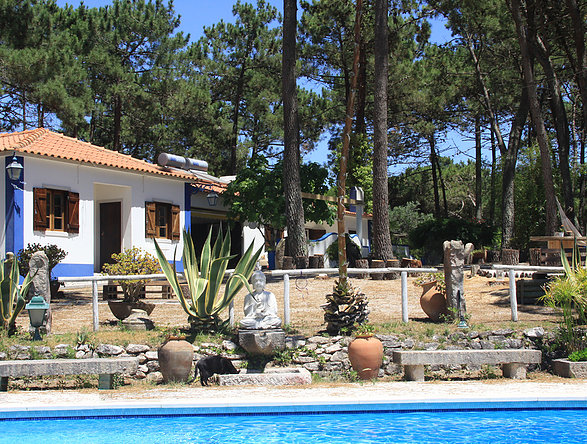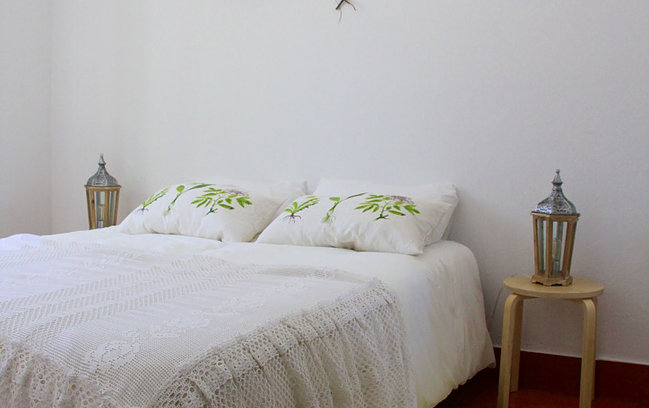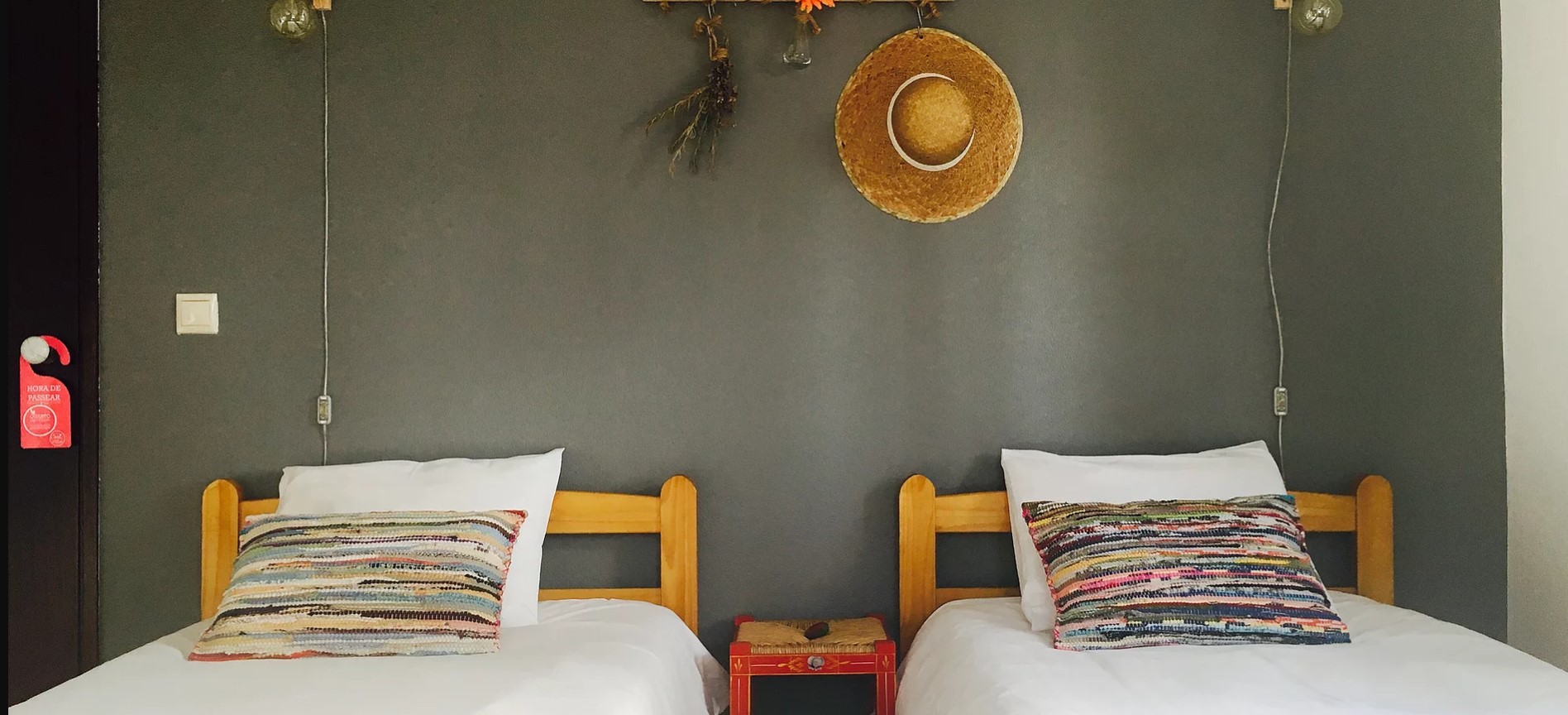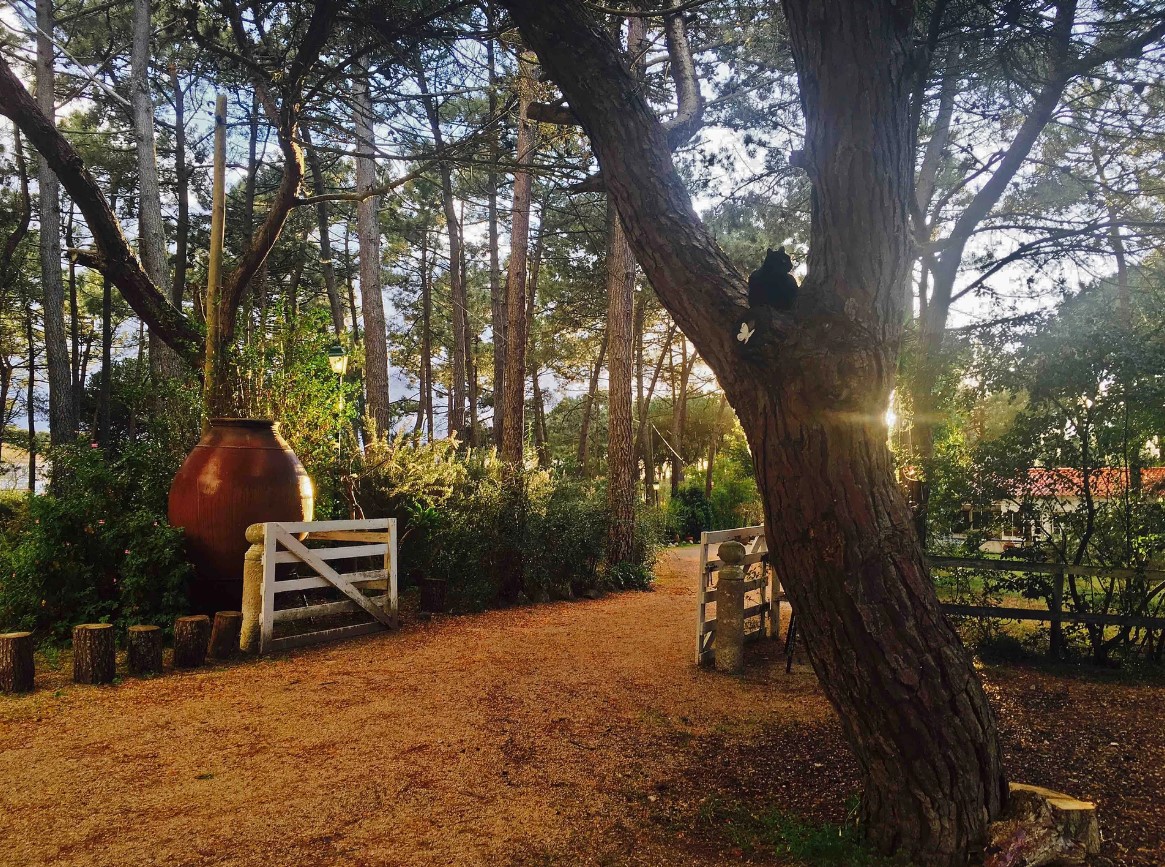 a801bf_f9821293ea6a4107bbd060188c52444a_mv2_d_4752_2760_s_4_2
a801bf_02163c6eec4e4c98b152fdc8bb2eca64_mv2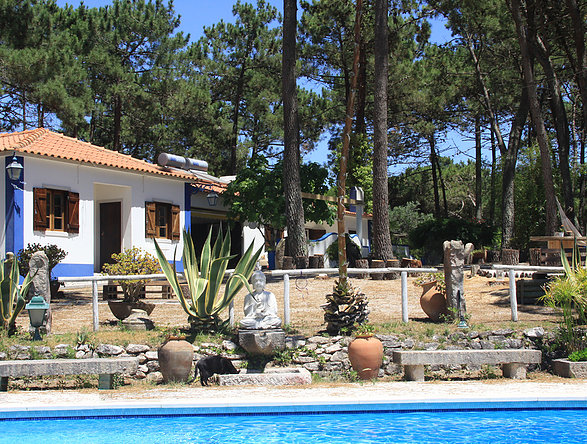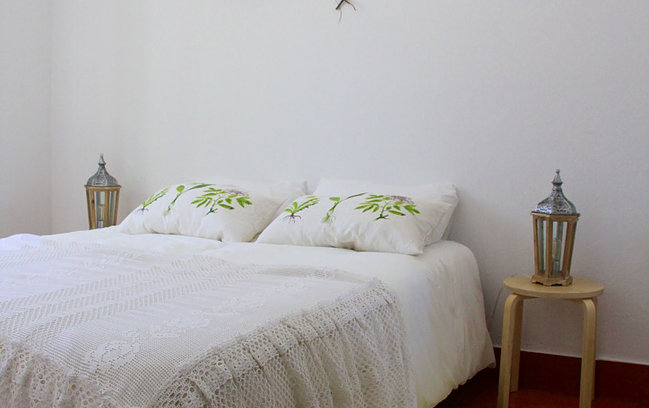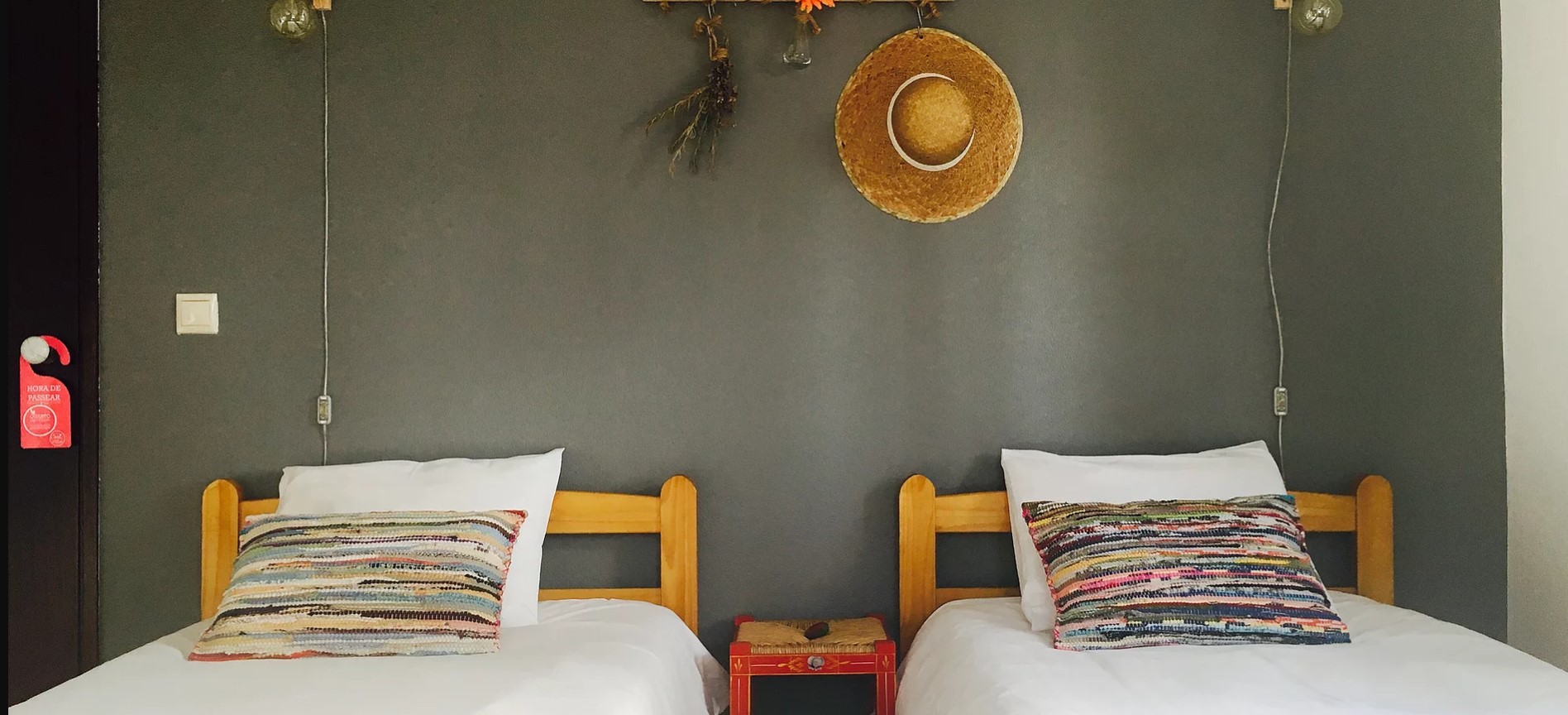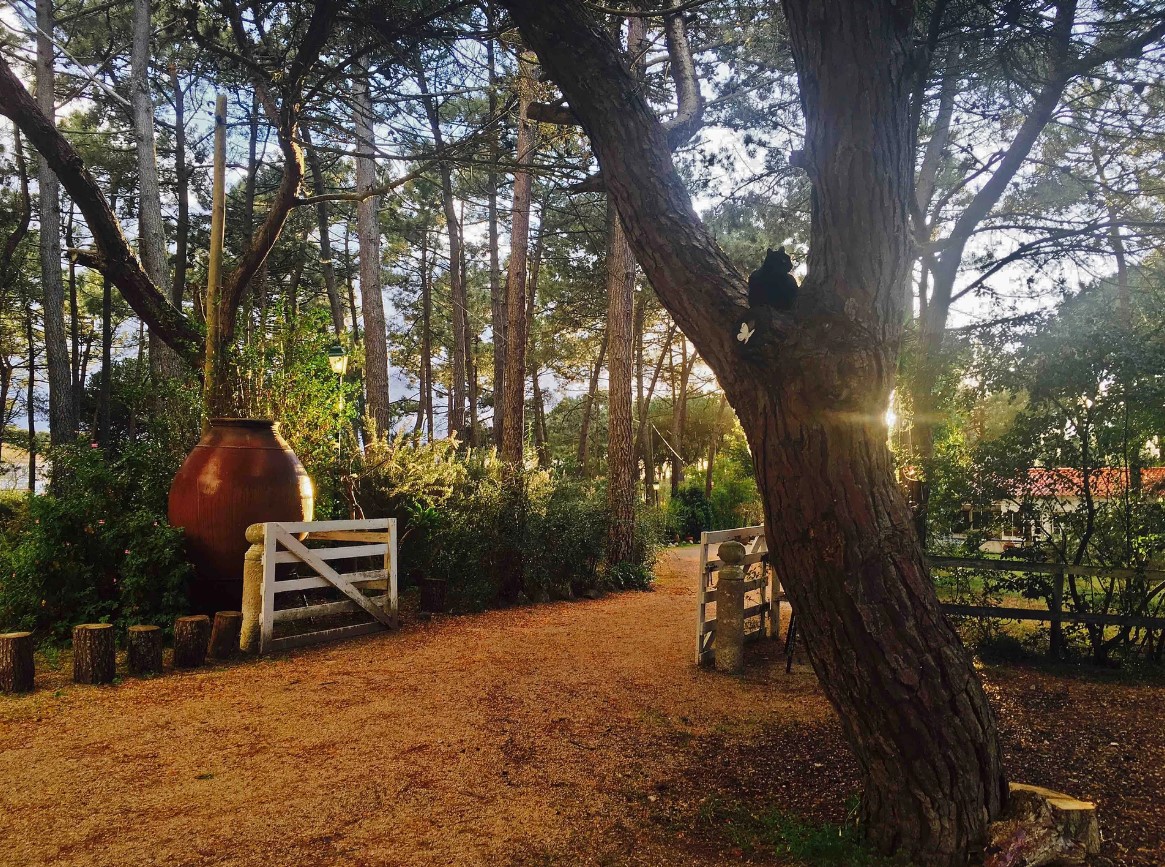 Casa Do Pateo is a natural sanctuary ran by the charismatic Mafalda, a woman with a passion for helping others to find the freedom, inspiration and connection to the earth that is the natural birthright of us all.
Her guesthouse is located in the Arrabida Nature Park, next to the village of Meco, internationally known for it's beautiful beaches, abundant wildlife and…well…nudity (It's a popular destination for the naturist-nudist movement.)
The rooms are comfy and cosy with tasteful minimalist decoration and a clean, rustic charm. Most of the retreat packages include 3 home-made vegetarian meals a day.
Program: Yoga, meditation, ecstatic dances and sound healing sessions are held in a covered geodesic dome that fits 25 people comfortably. A variety of different retreat styles are held throughout the year including womens retreats, tantric retreats and more traditional yoga and meditation retreats, check out their website for more details.
What We Like: They also offer full yoga and kitesurfing packages which include daily kitesurfing lessons as well as board, transportation and insurance.
Cost: Starting at 798 USD
Rua das Giestas, Casa do Páteo, Fornos, 2970-365 Aldeia do Meco, Portugal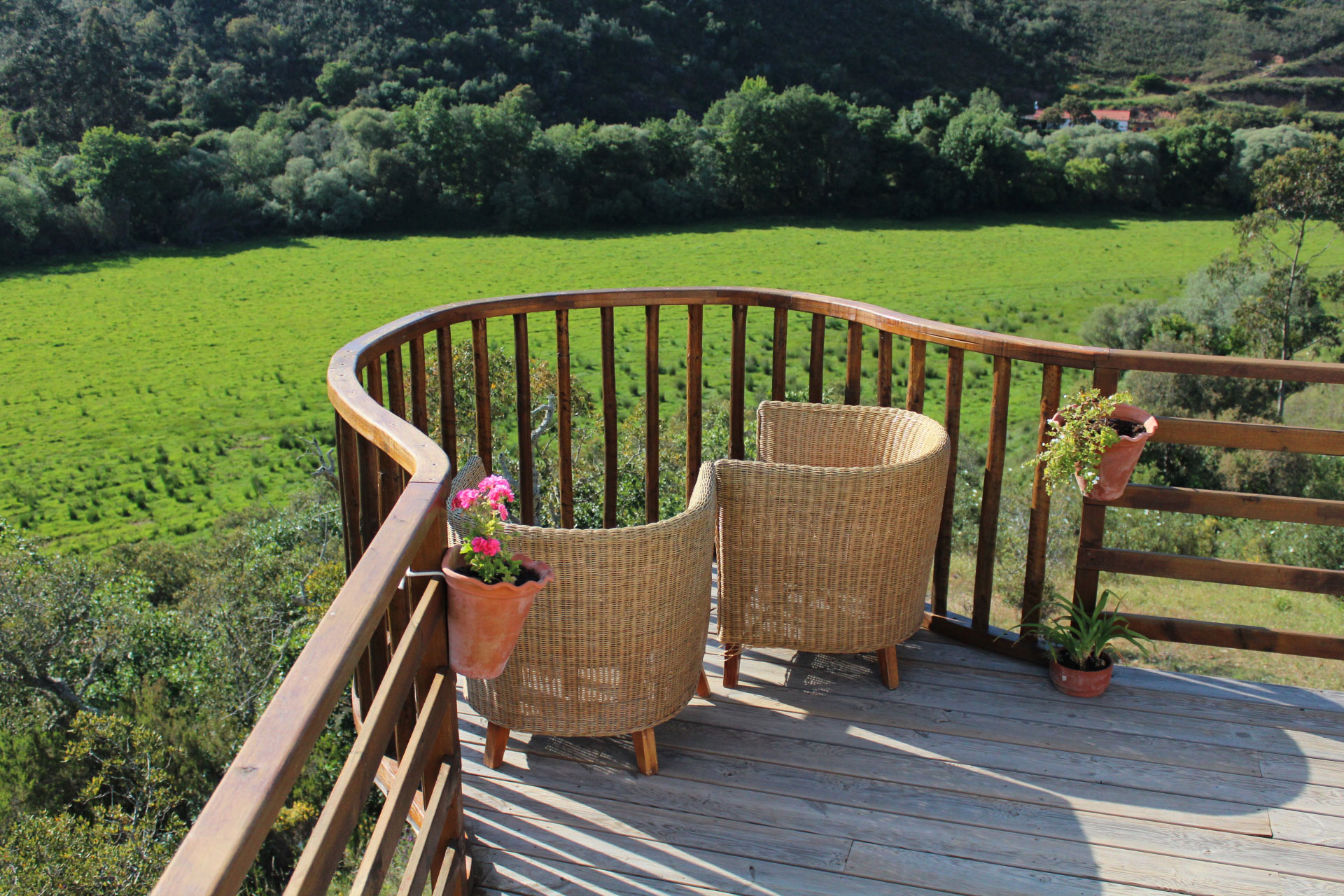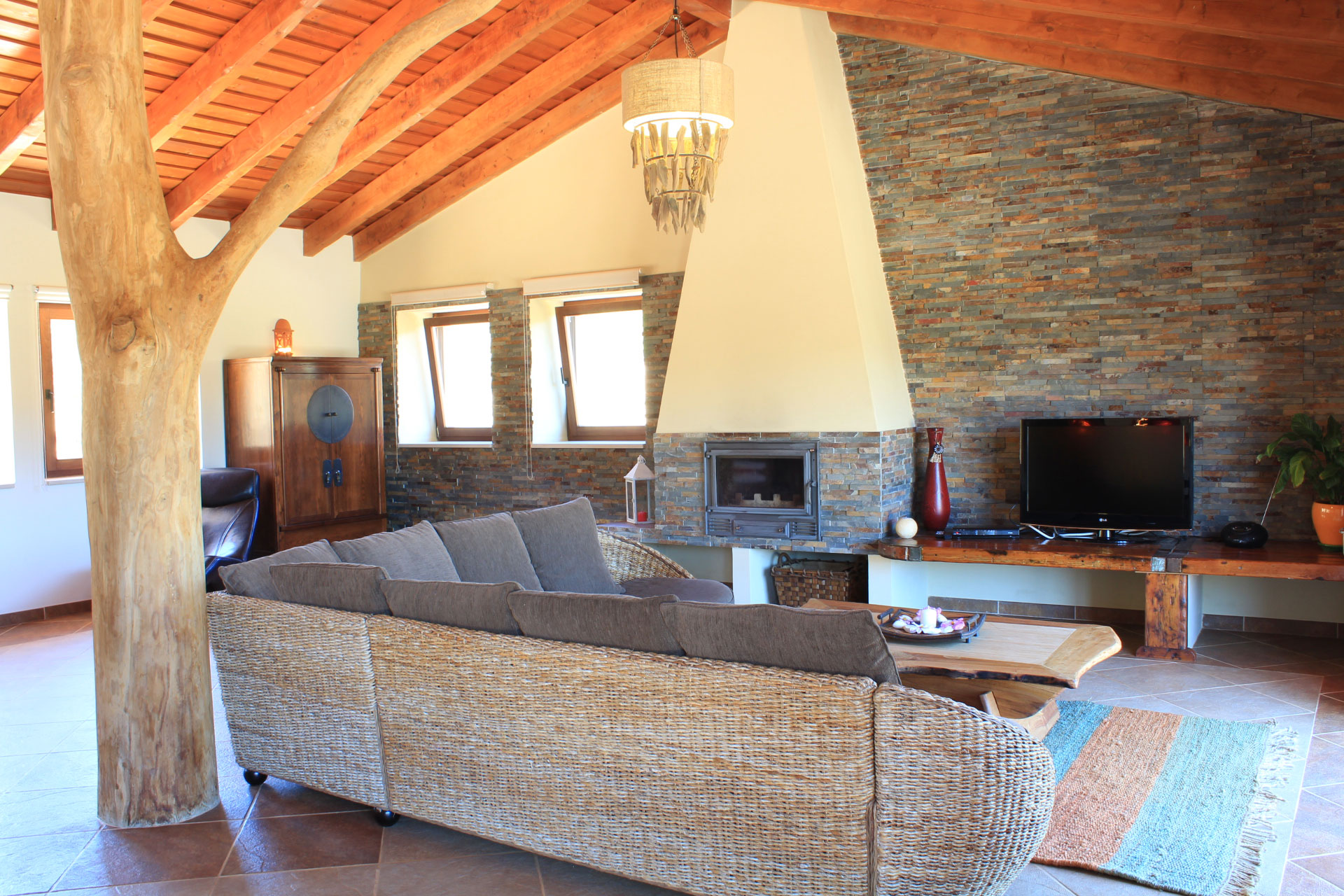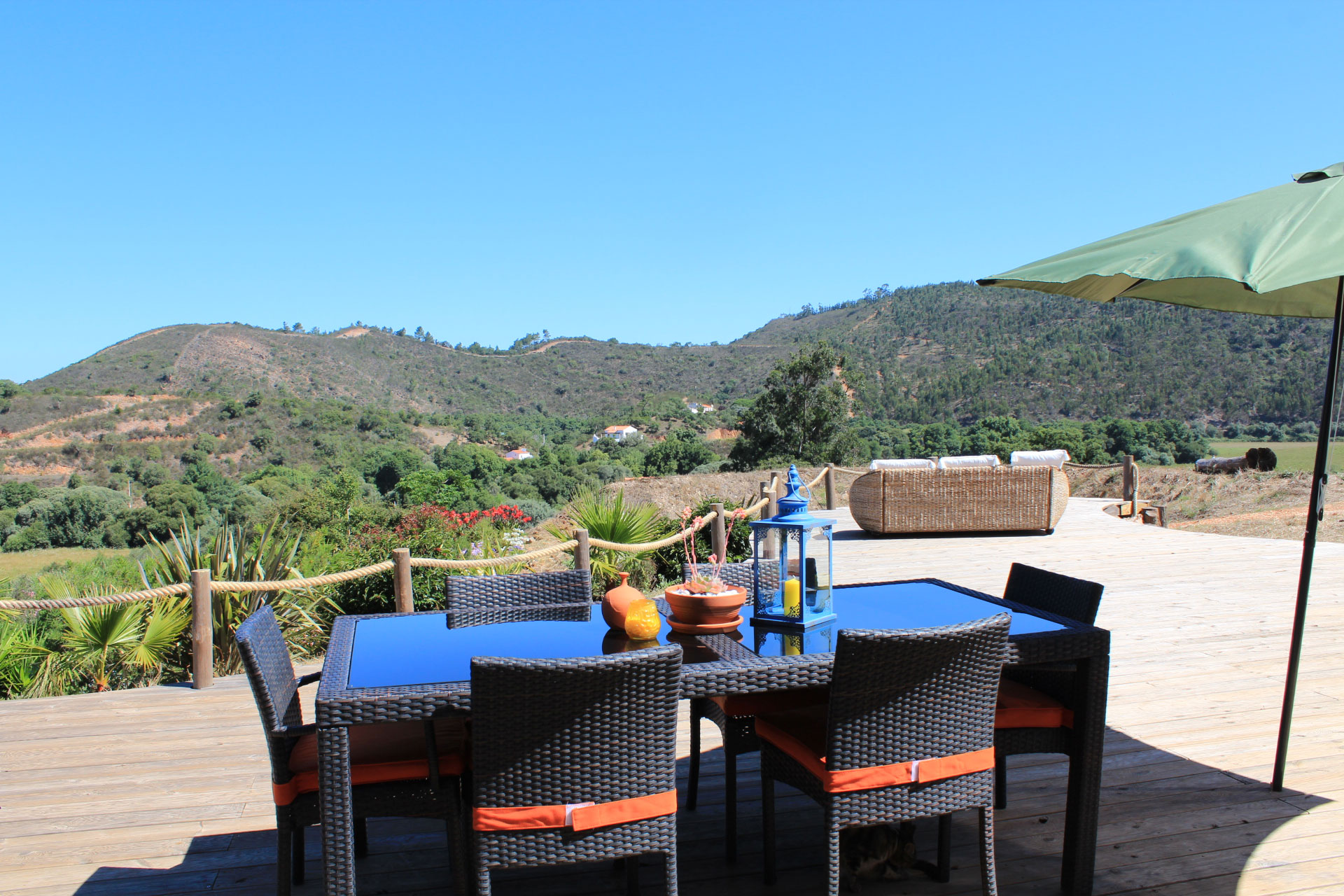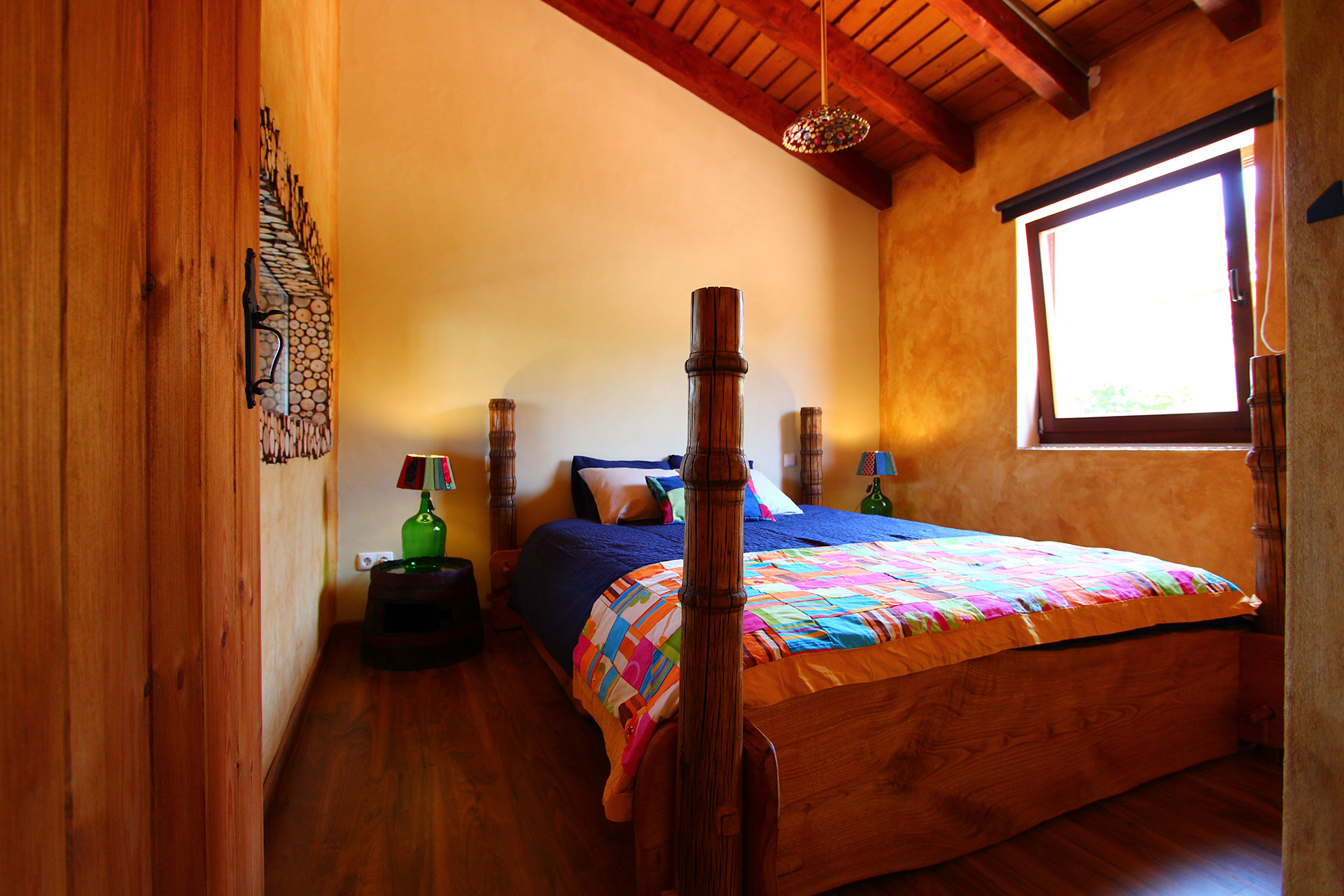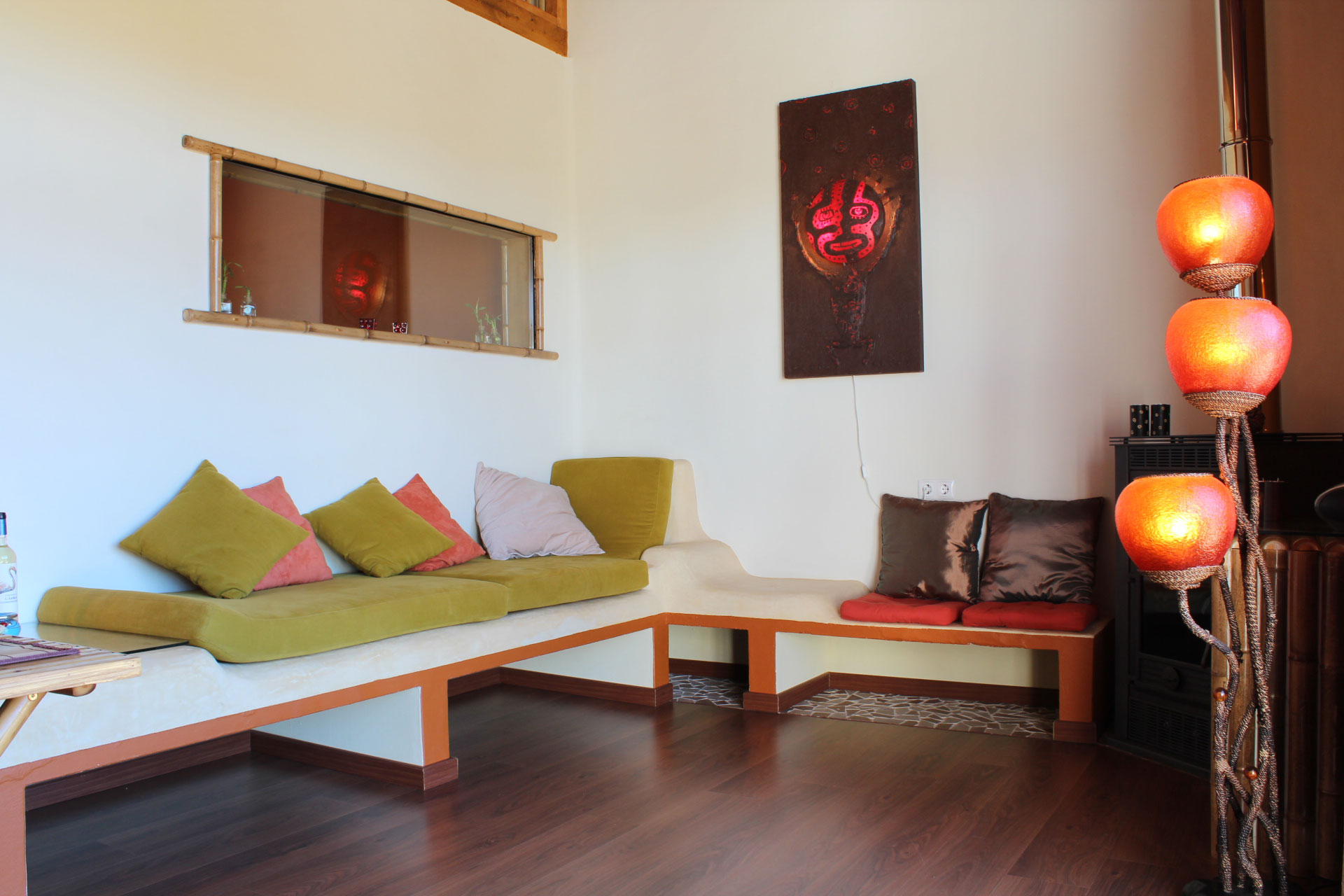 001slideshow_acommodation
005slideshow_acommodation
007slideshow_acommodation
008slideshow_acommodation
010slideshow_acommodation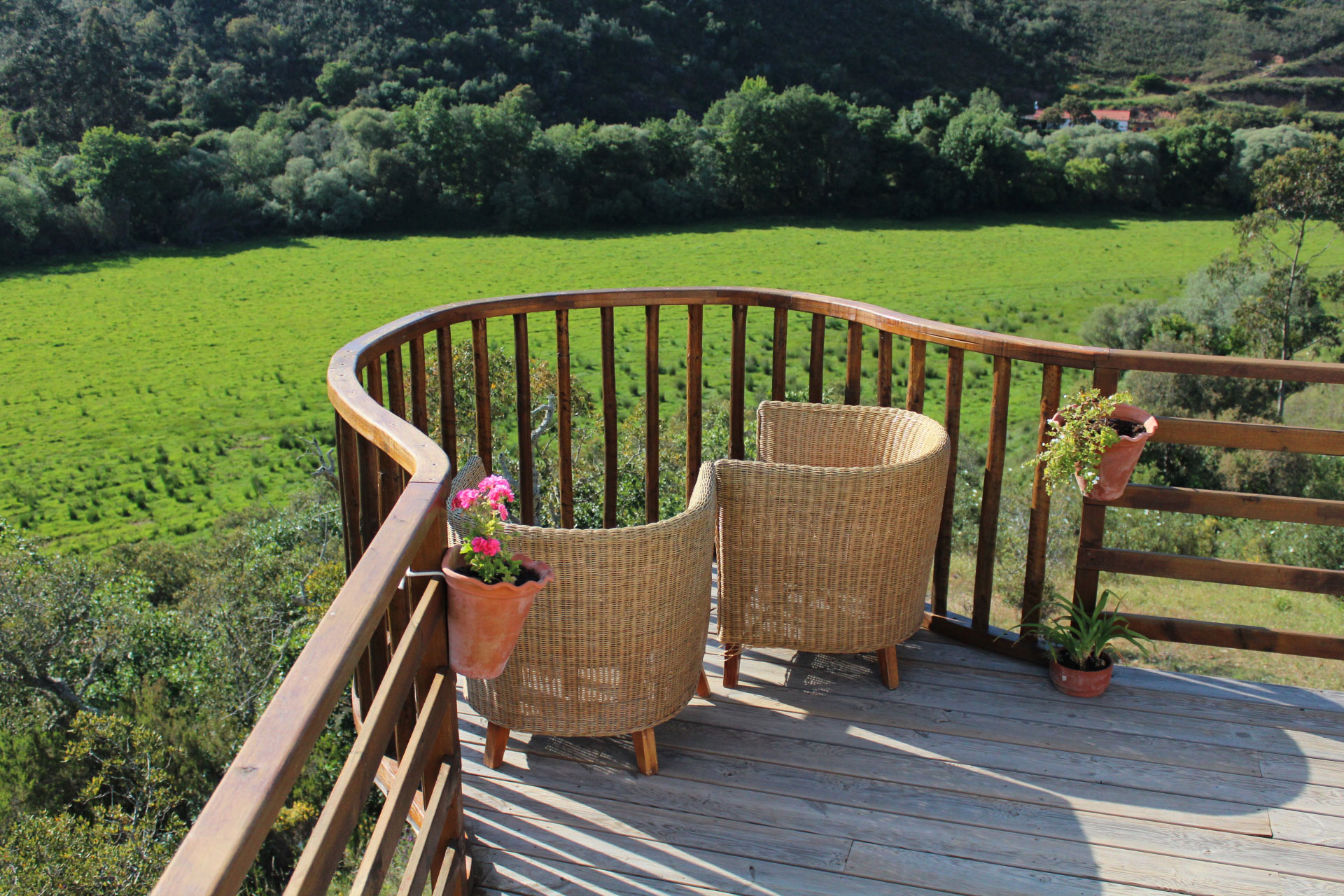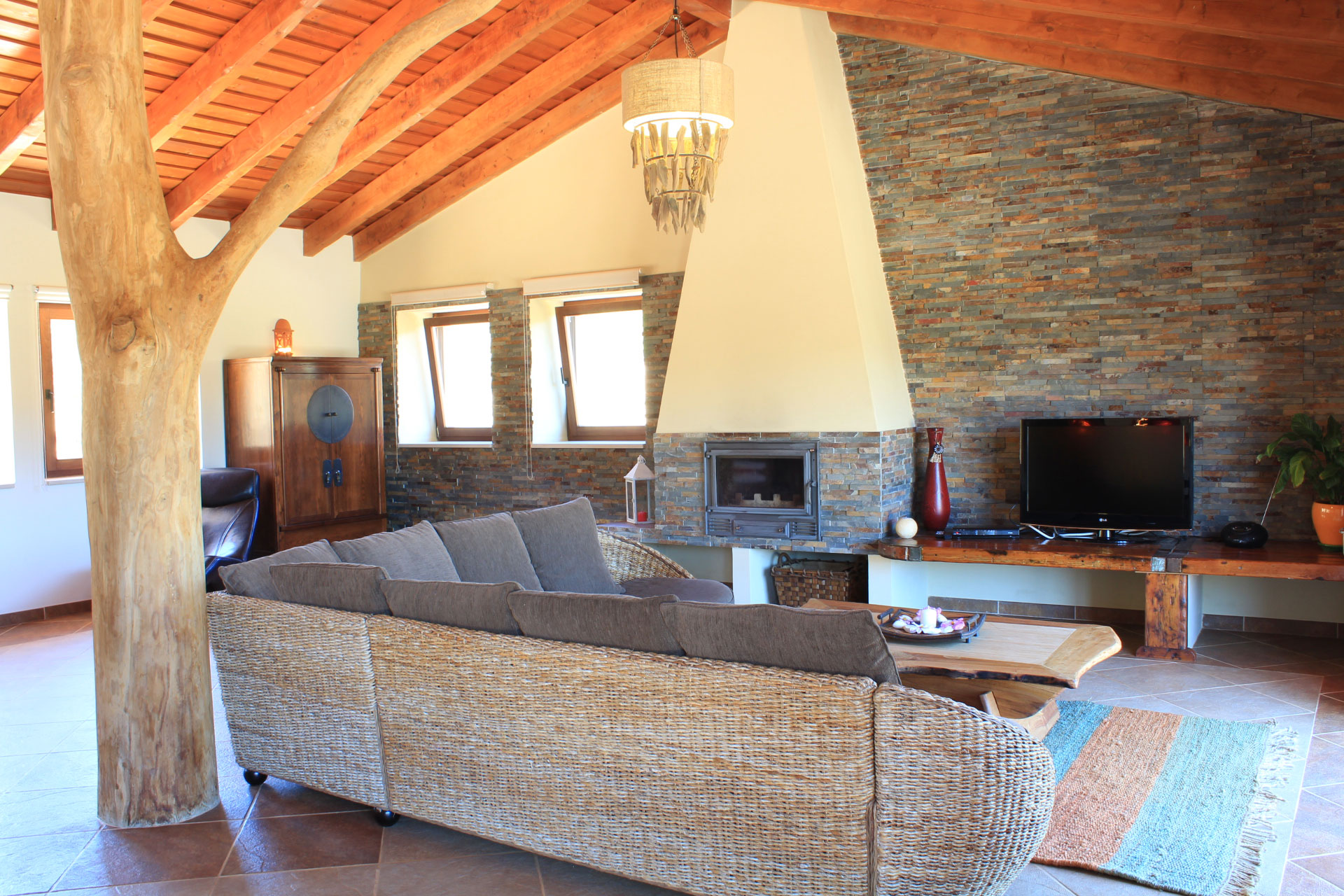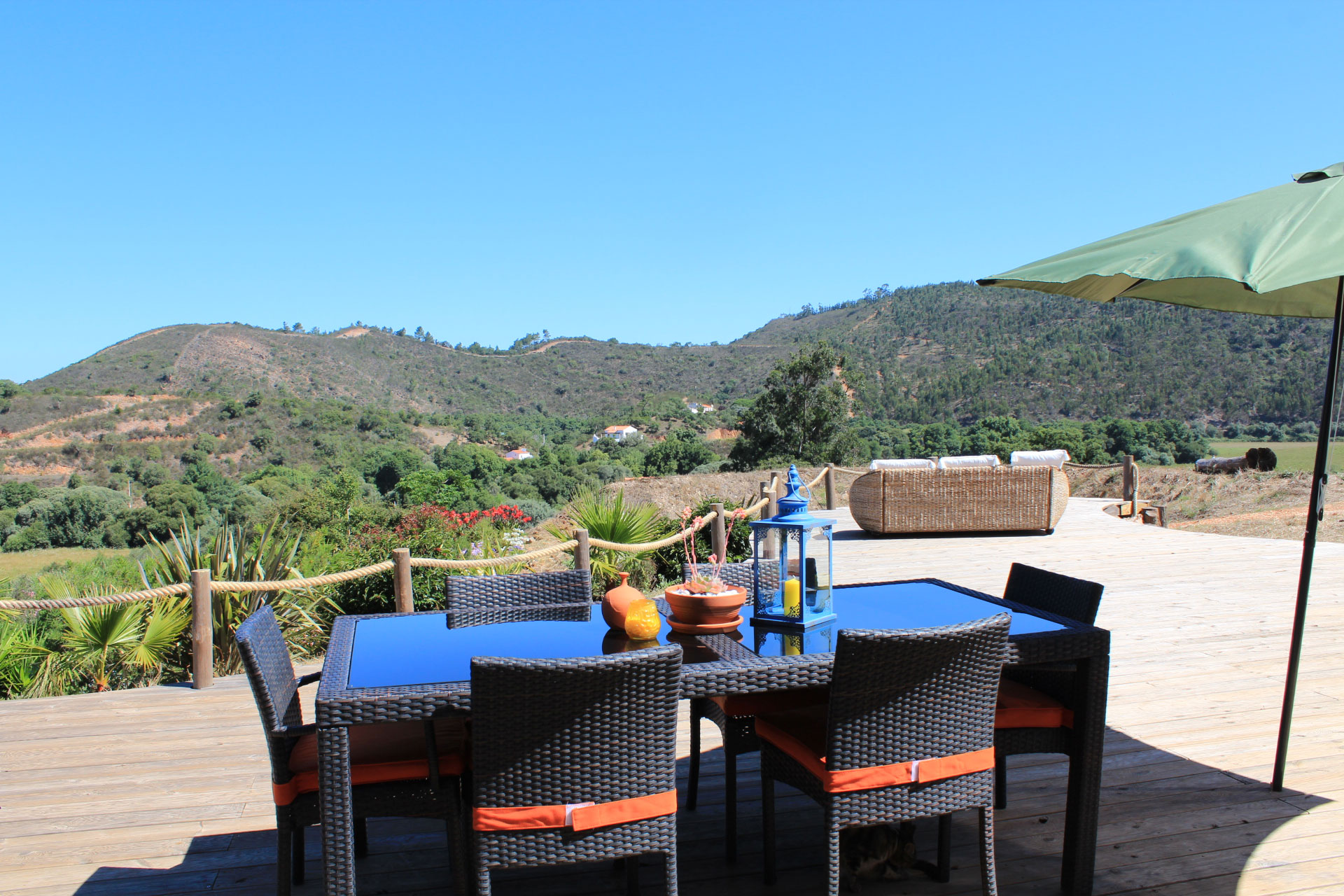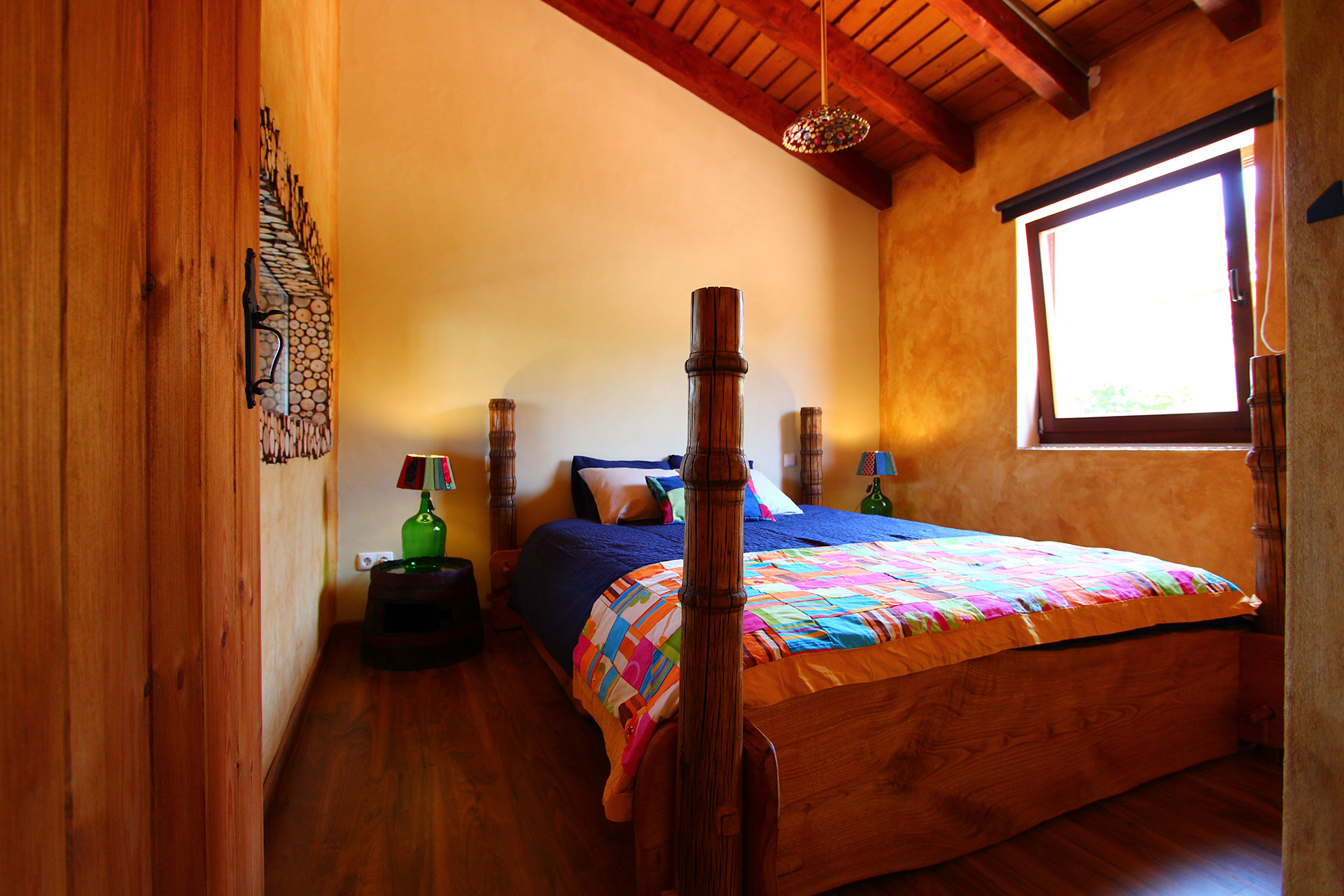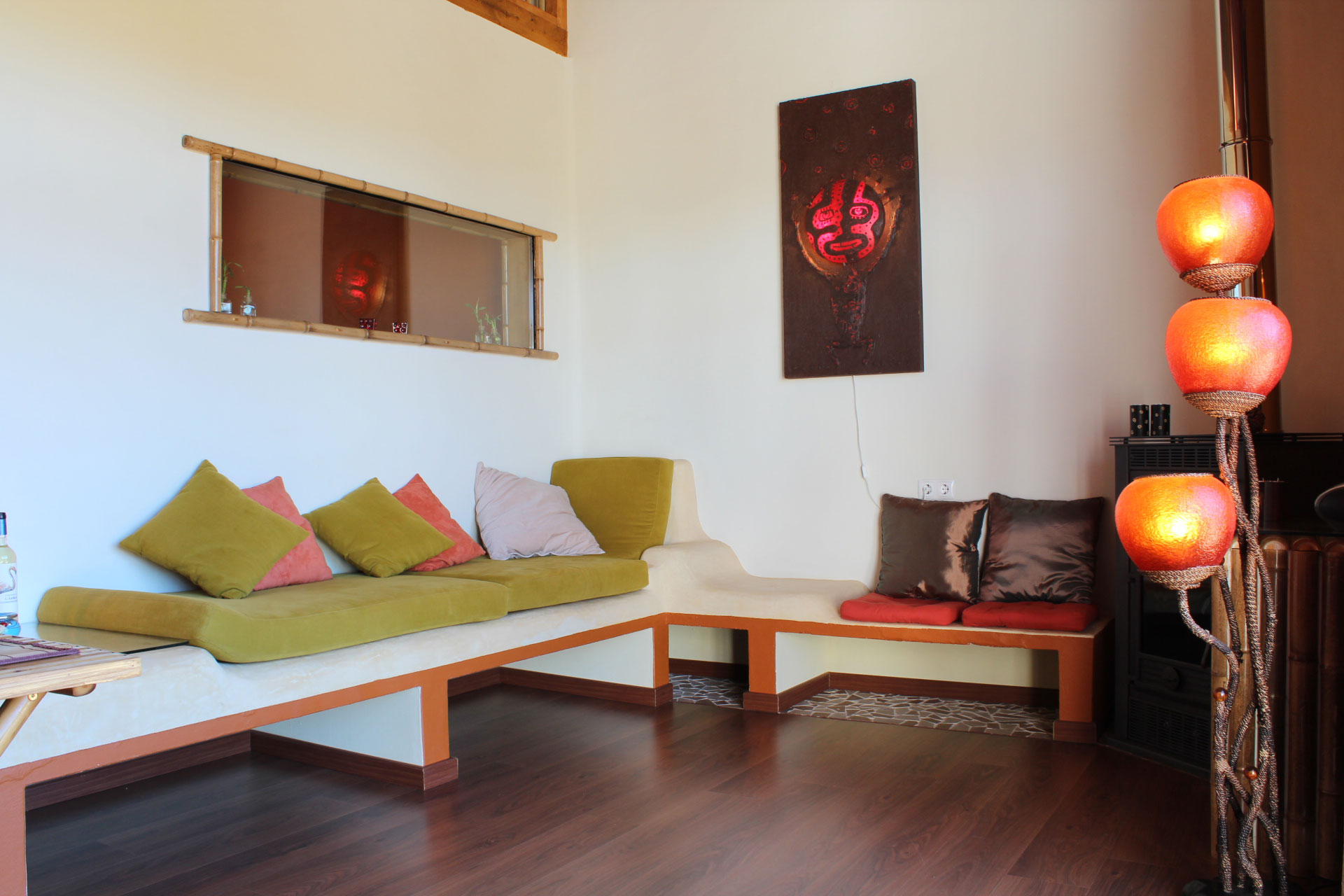 Vida Pura is an eco-friendly and family friendly retreat centre located in the village of Odeceixe, on the Atlantic coast of the Algarve. The property is designed to be completely self-sustainable in terms of it's power usage, producing energy through solar panels and wind turbines, and due to selling solar and wind energy back to the grid, is more than 100% carbon neutral.
Program: They hold a variety of private retreats with outside providers but also offer tailor-made surf and yoga retreat packages for individuals, small groups or families. If you're looking to go on a surf and yoga vacation and not only learn about yoga and surfing but also learn about sustainable, eco-friendly living practices Vida Pura is the perfect place.
What We Like: They grow much of their food on their own bio-dynamic farm, harvest all of their own water and treat their waste-water on-site. The buildings on the property are built using ecologically friendly materials and all have A+ energy certifications.
Cost: Contact for more information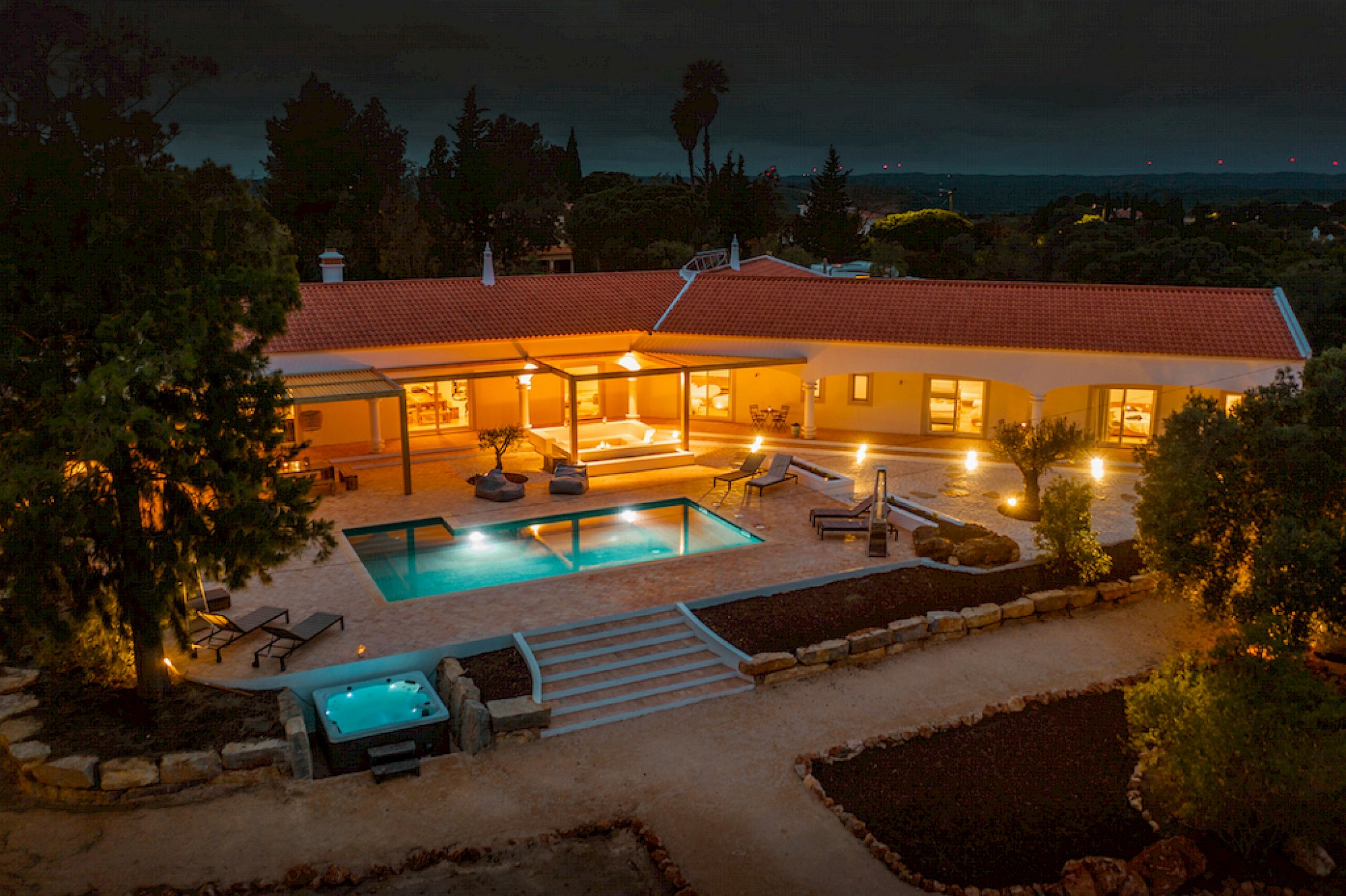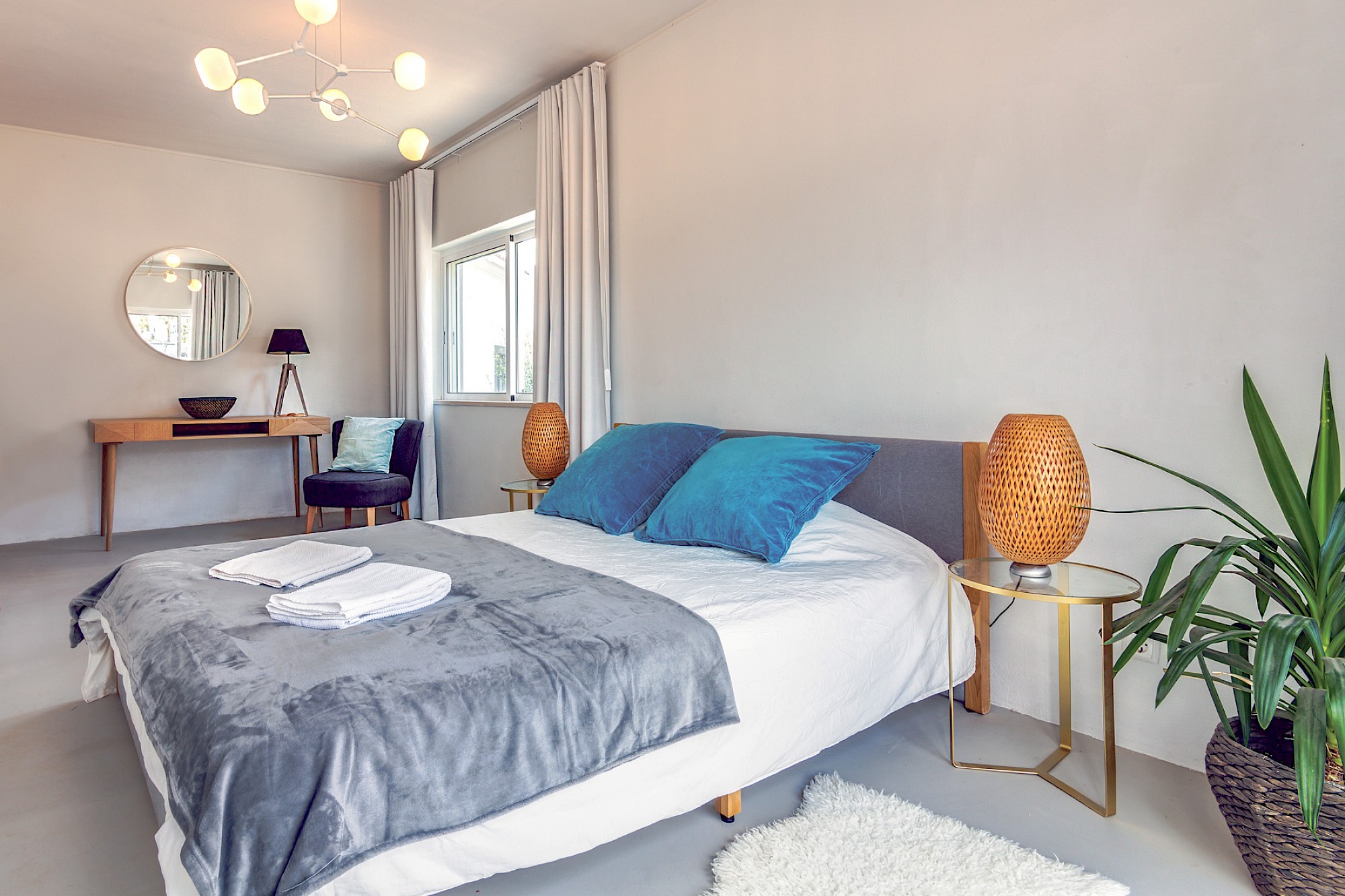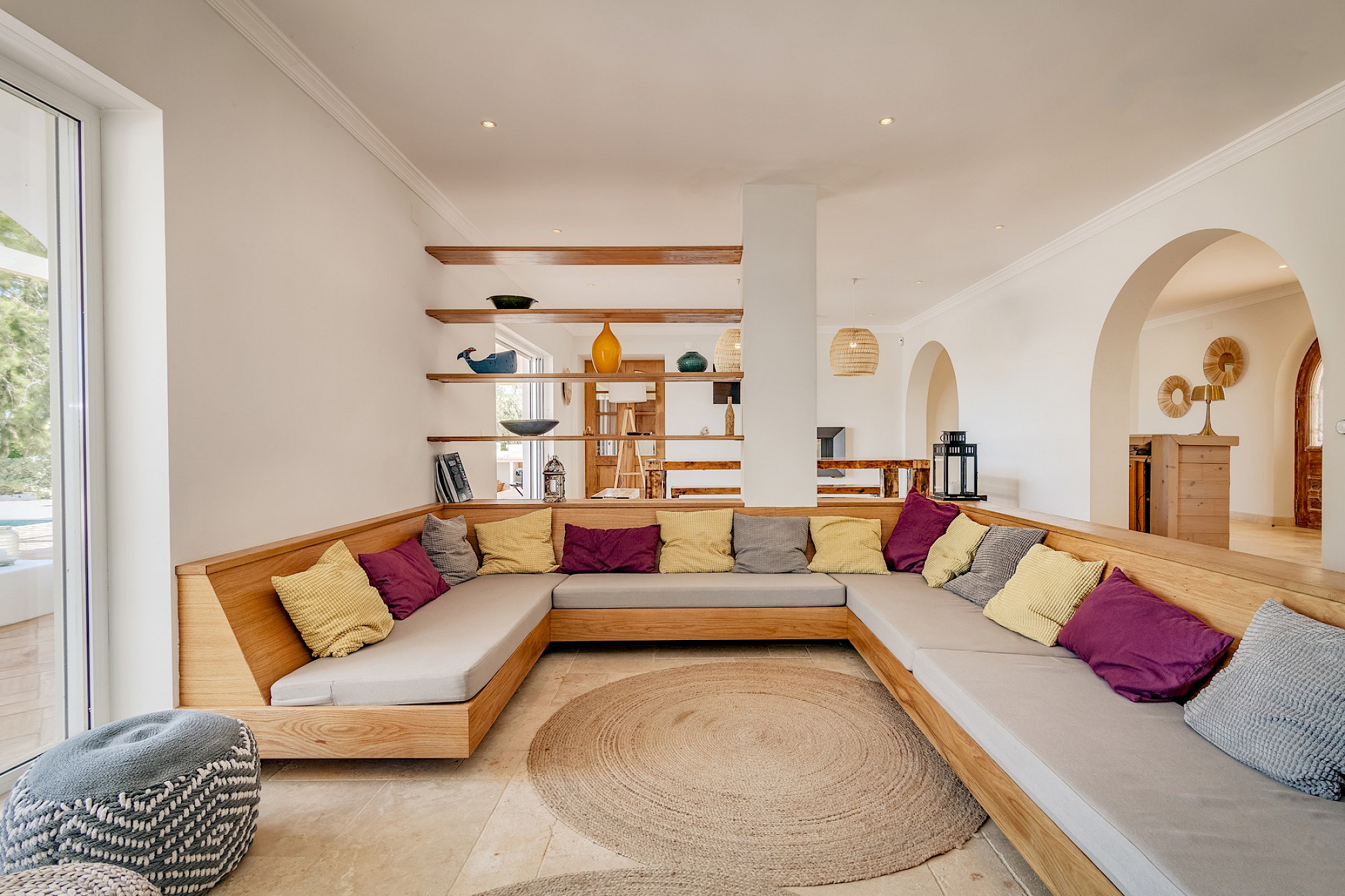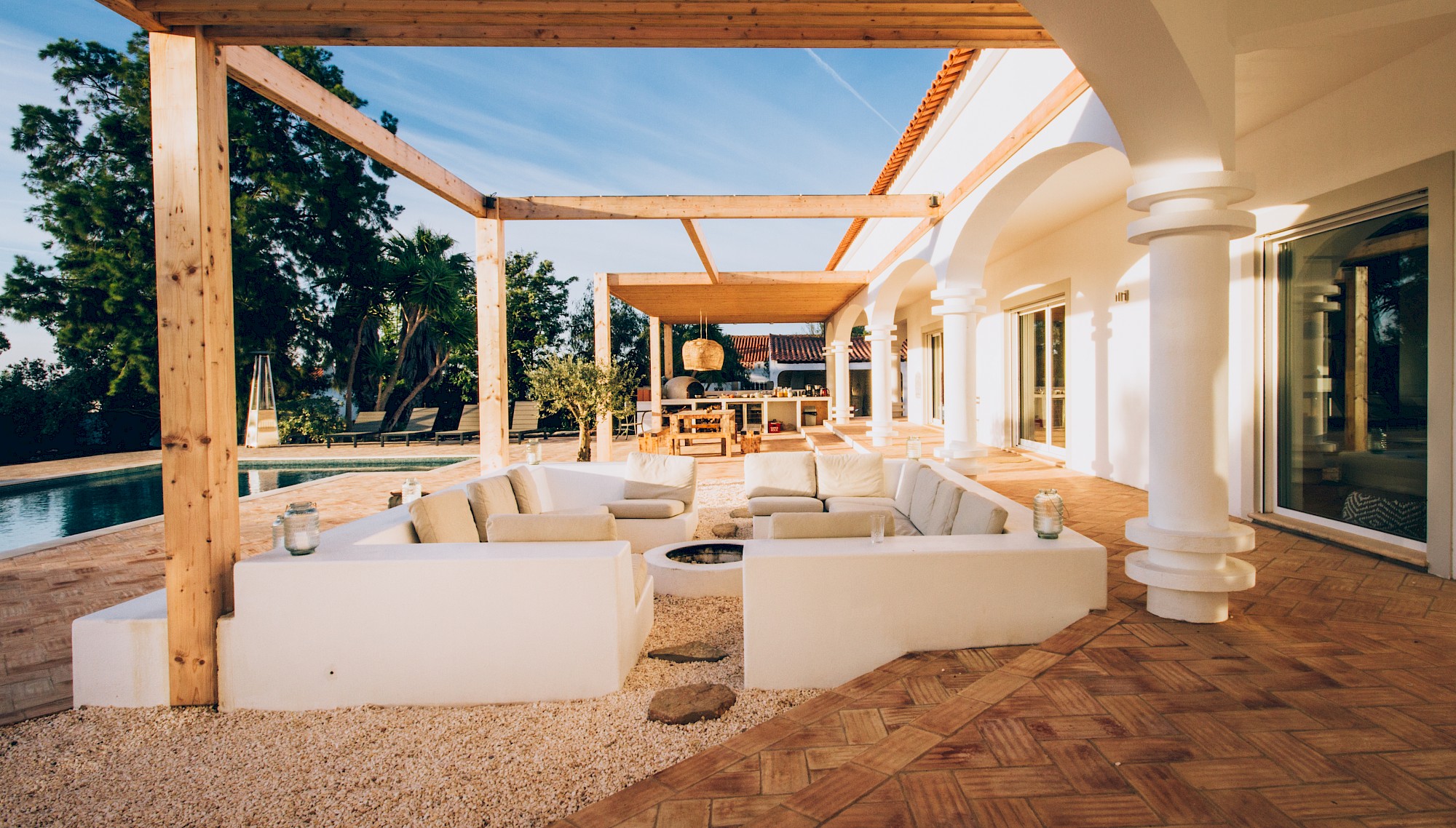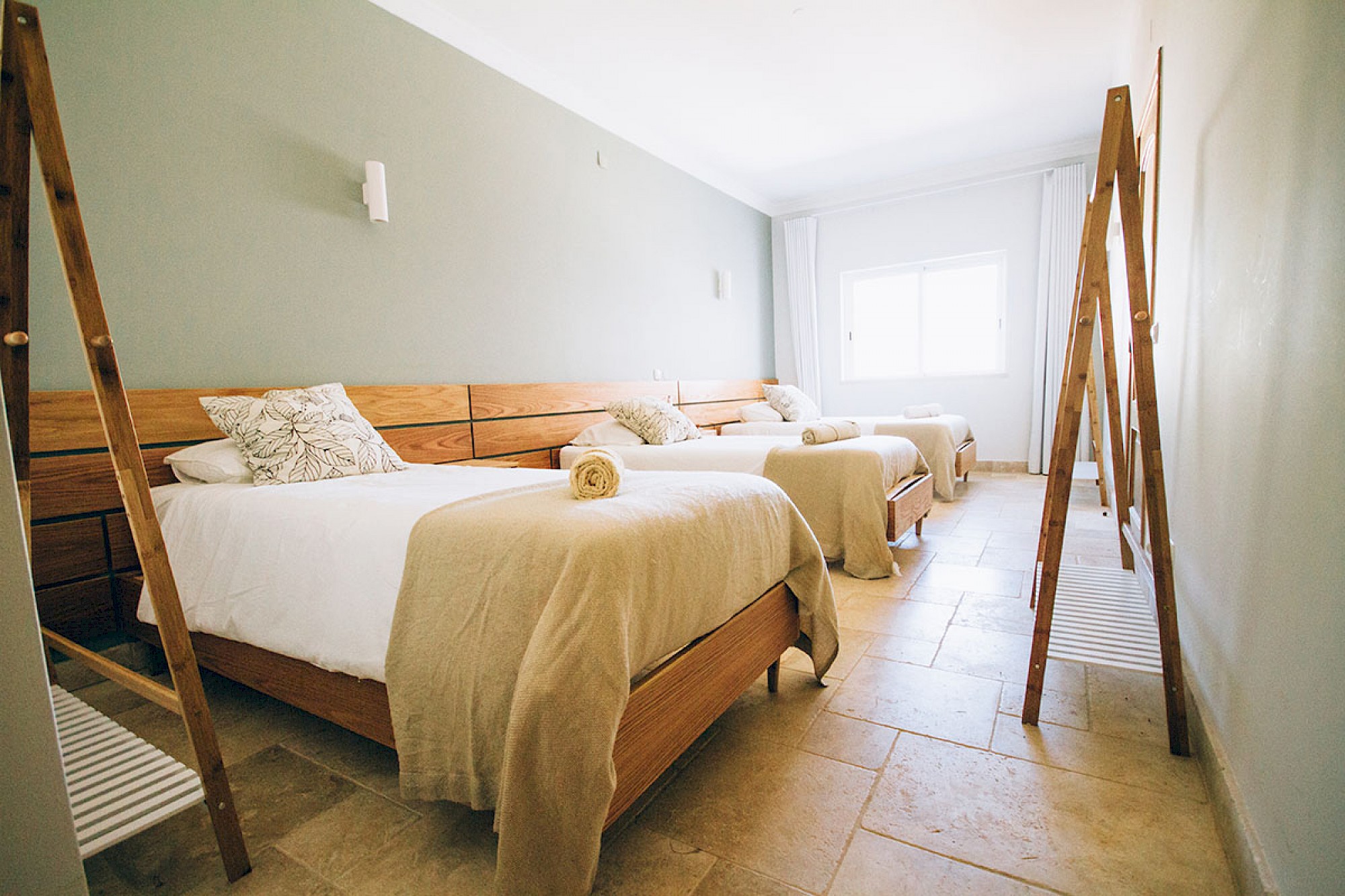 villa_3_tiny_whale_surf_lodge_algarve_portugal.2000x0
bedroom_tiny_whale_surf_lodge_algarve_portugal_1.2000x0
living_tiny_whale_surf_lodge_1.2000x0
lound_area_tiny_whale_surf_lodge_algarve_portugal.2000x0
resized_shared_bedroom_tiny_whale_surf_lodge_algavre_portugal.2000x0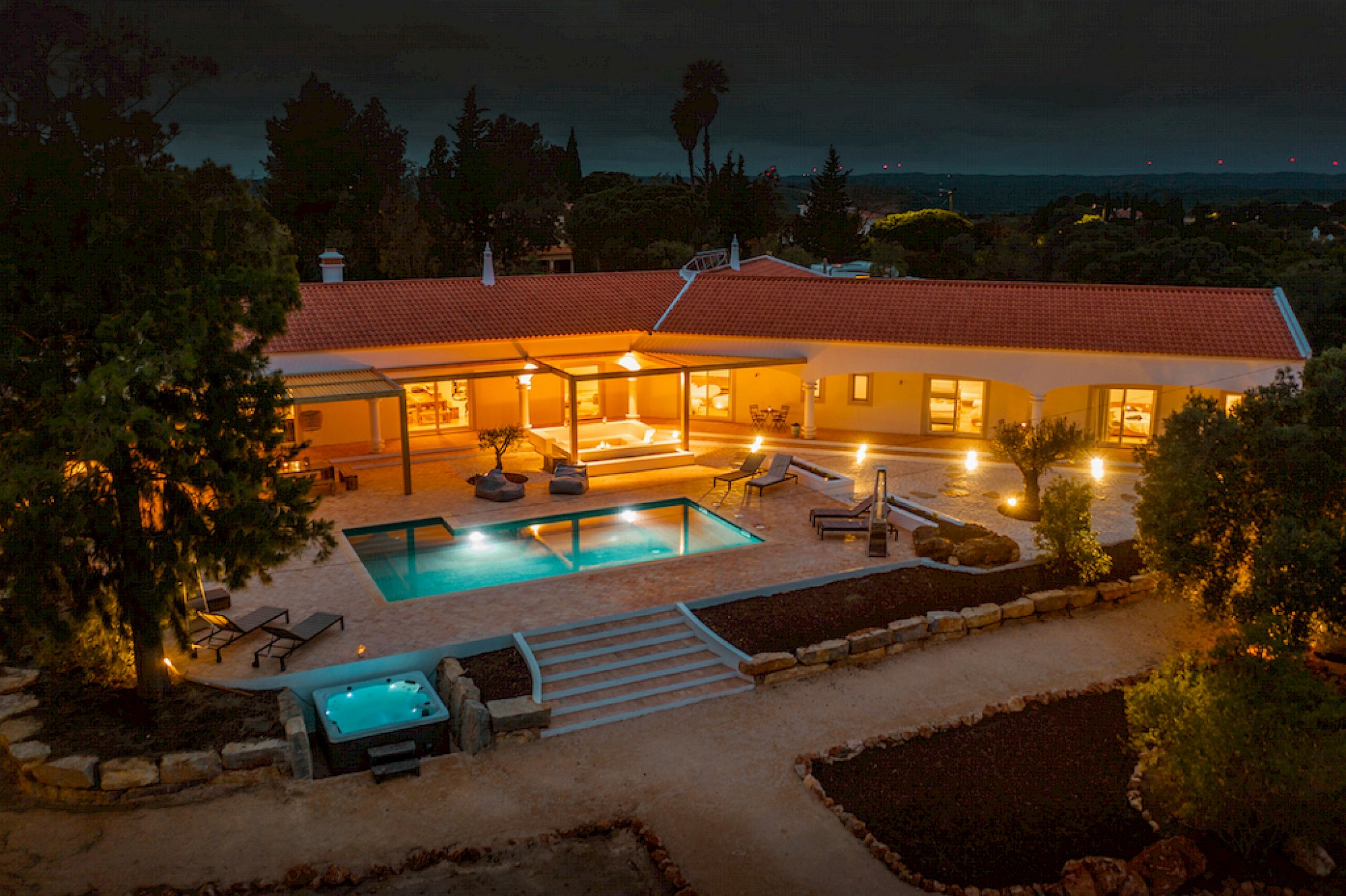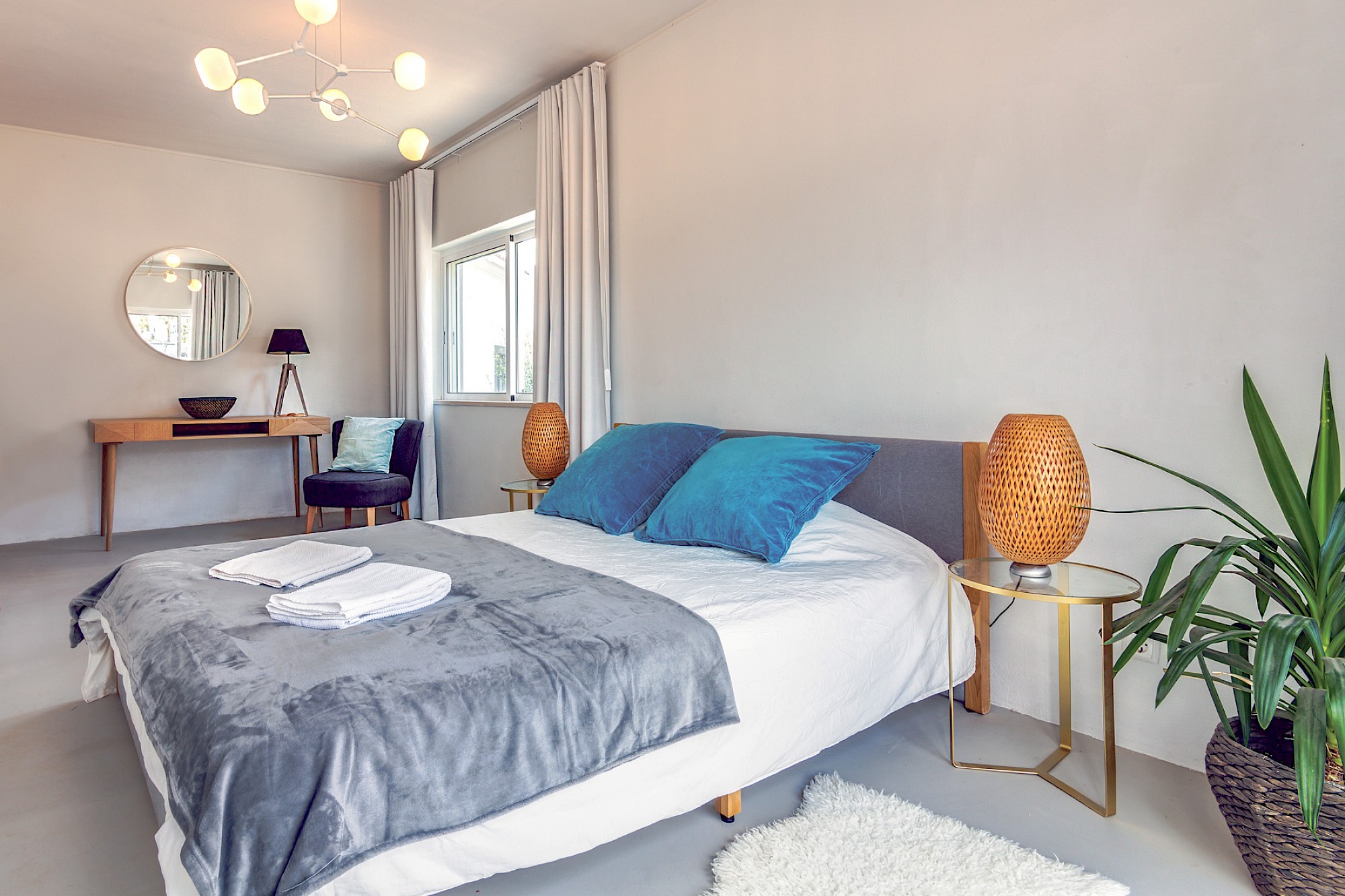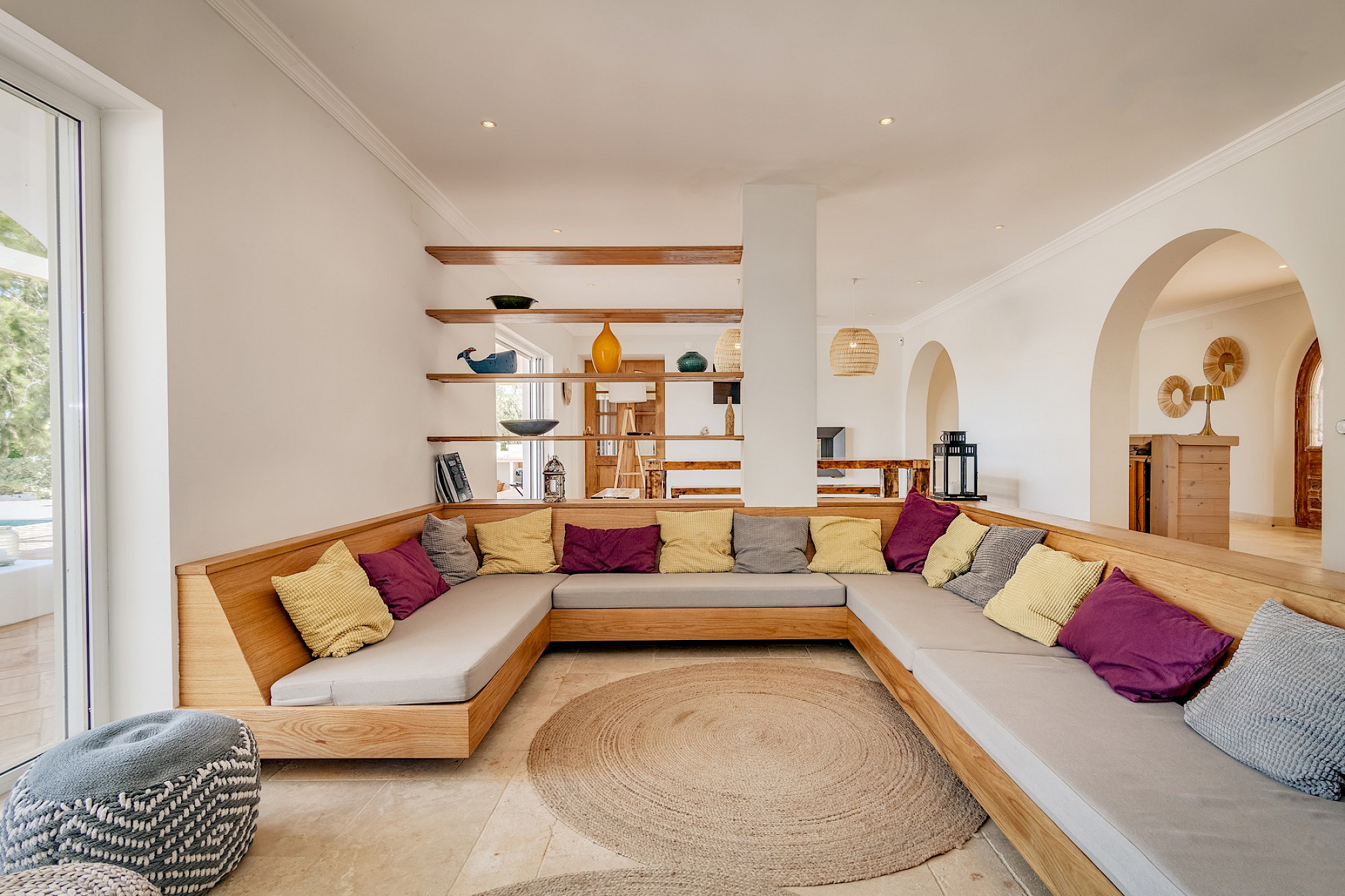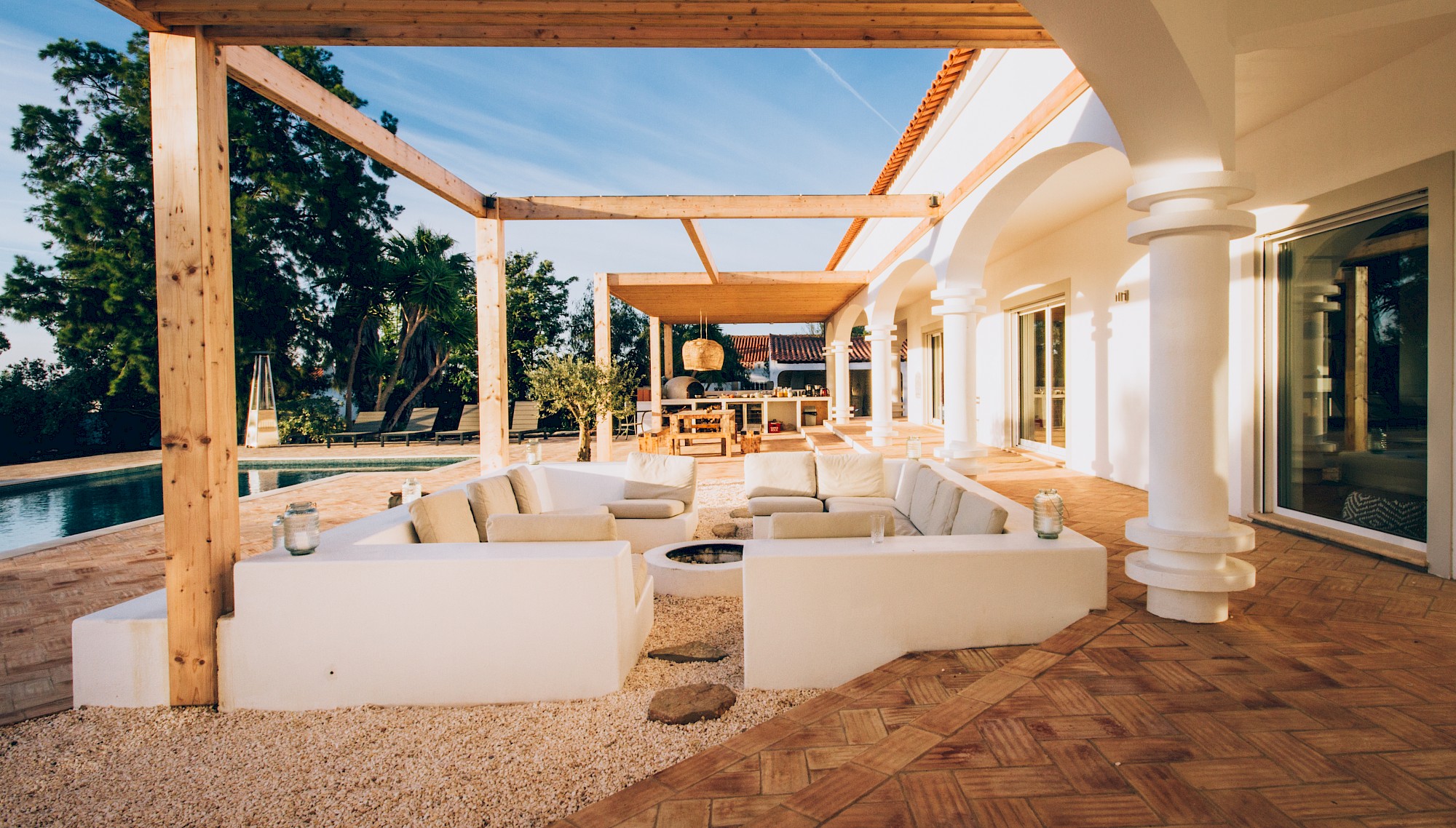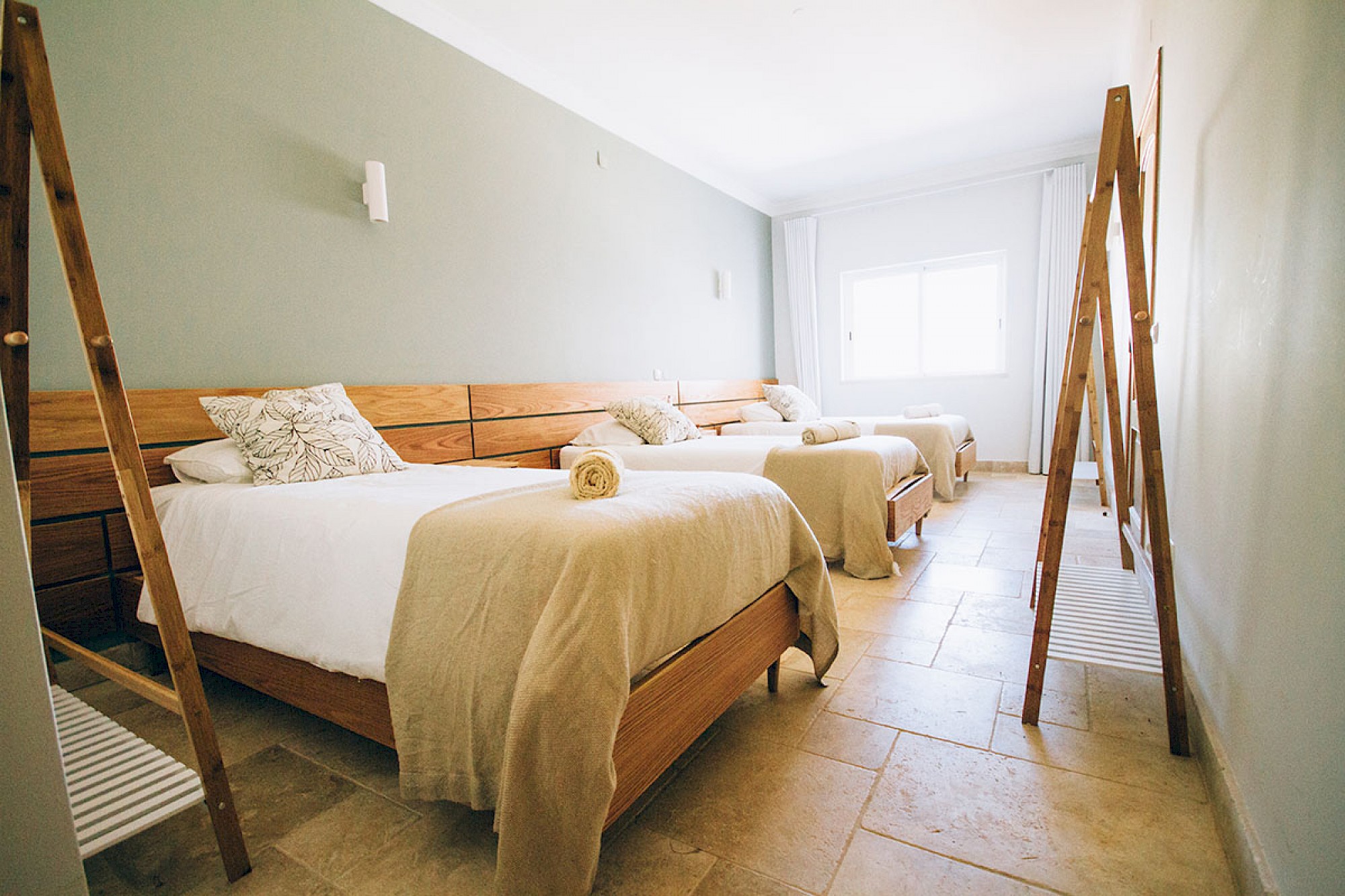 Tiny Whale is an upscale surf lodge in the Algarve that specializes in surf, yoga and kitesurfing retreats. They pride themselves on focusing equally on surfing and yoga and so they have developed what they call the "50/50" retreat. Surfing lessons are provide by ISA level 2 instructors in groups of no more then 3 people at a time, and yoga classes are taught by their in-house yoga instructor Miri.
Program: Miri is a certified RYT with over 7 years of teaching experience, she has developed a unique blend of Hatha, Ashtanga, Vinyasa and Yin yoga designed to perfectly complement a daily surfing schedule. Because surfing is a repetitive activity that can develop the body in an assymetrical way it can cause repetitive strain over time. A mindfully sequenced yoga practice is the perfect way to balance out these asymmetries.
What We Like: Their lodge is set in a large terraced garden with a pool, a Jacuzzi, a fire-pit and even an outdoor pizza oven! Their professional in-house chef prepares home-cooked food with local produce and their rooms are fresh, clean and cozy.
Cost: Starting at 719 USD
Lote 276 + 279 Colinas Verdes, 8600-074, Portugal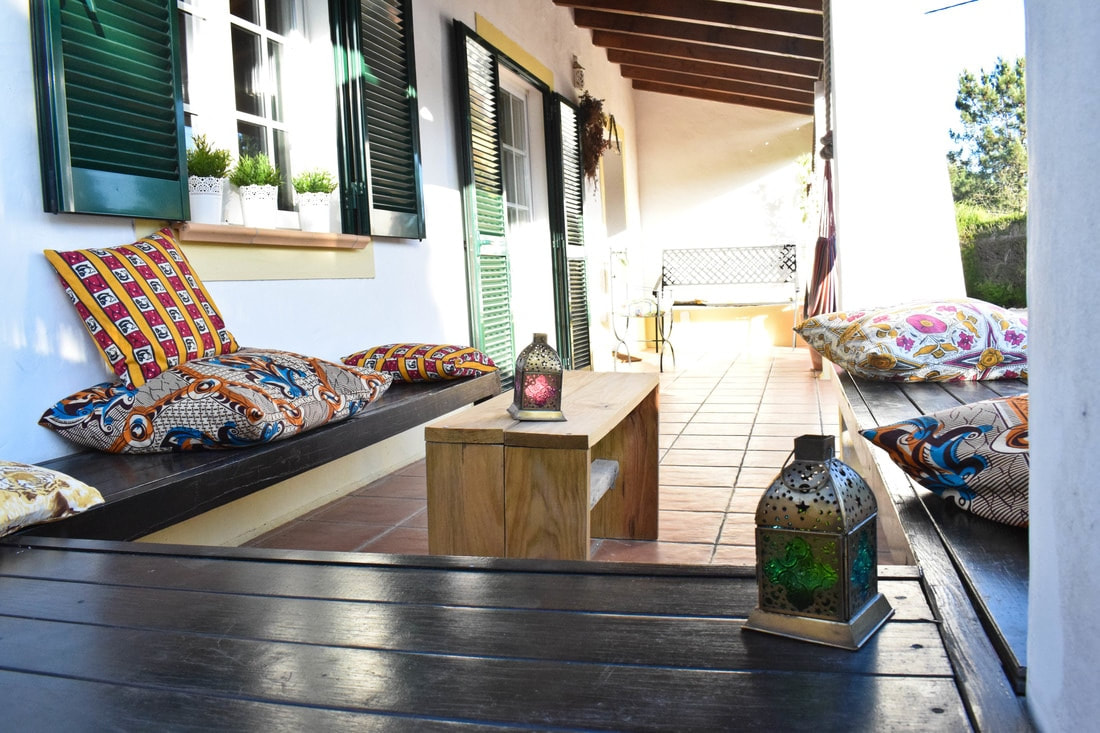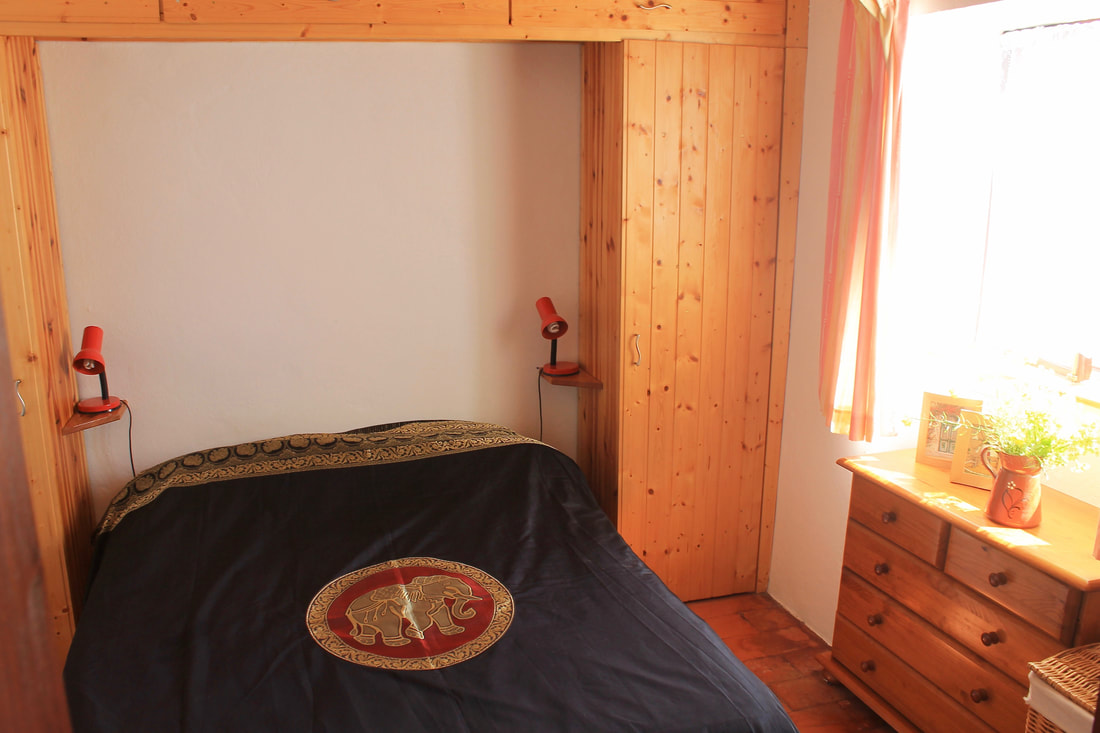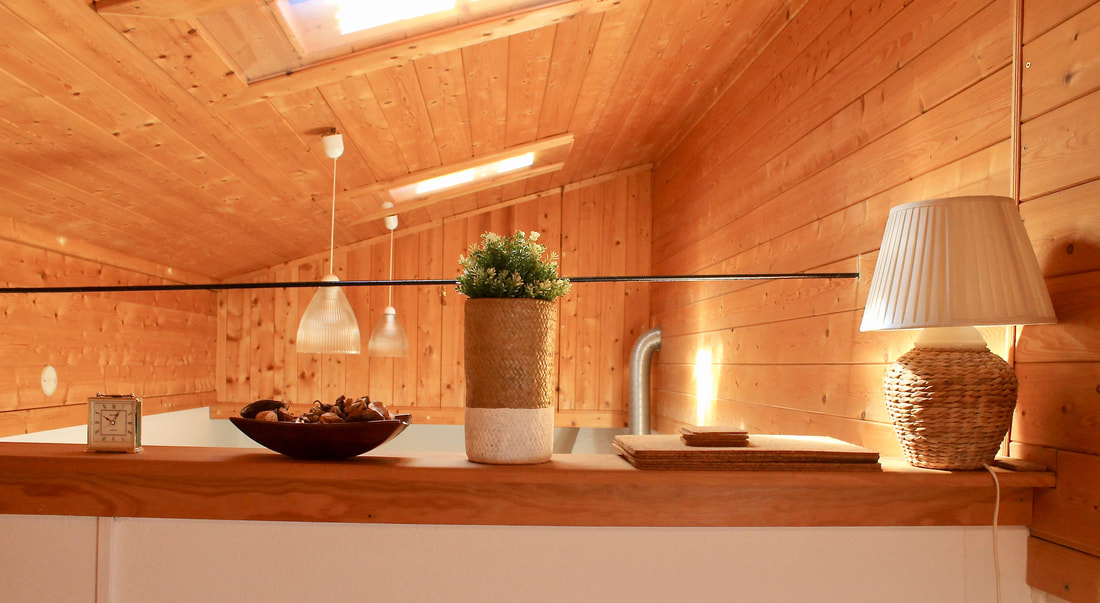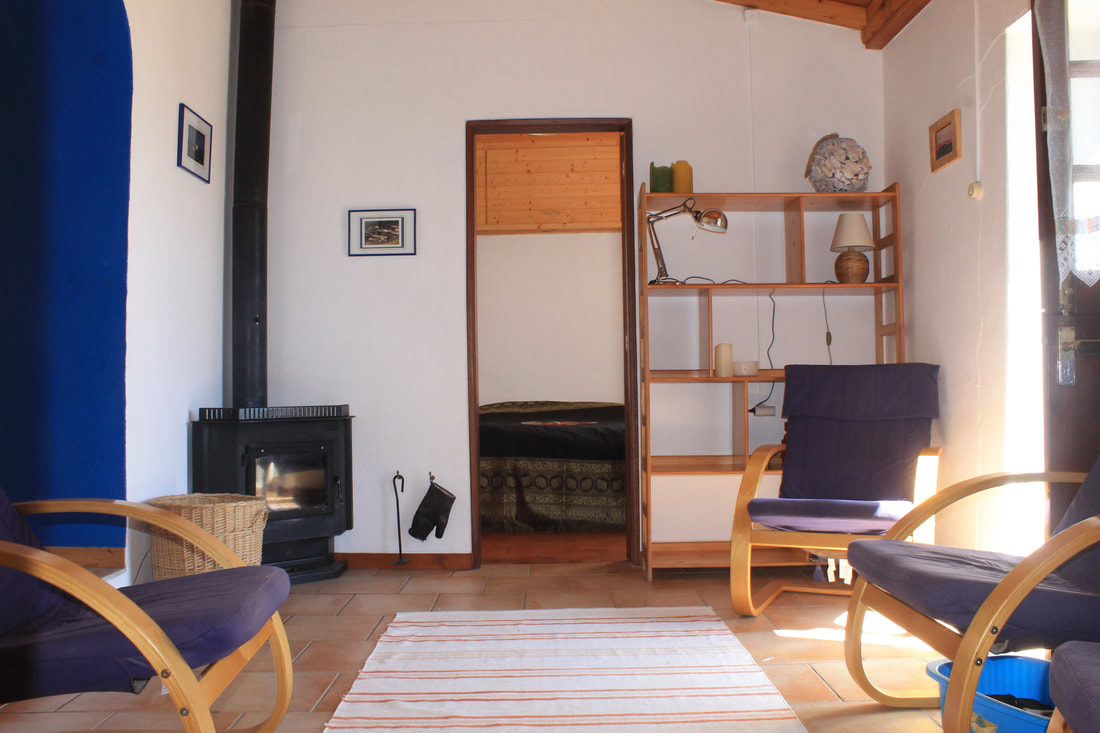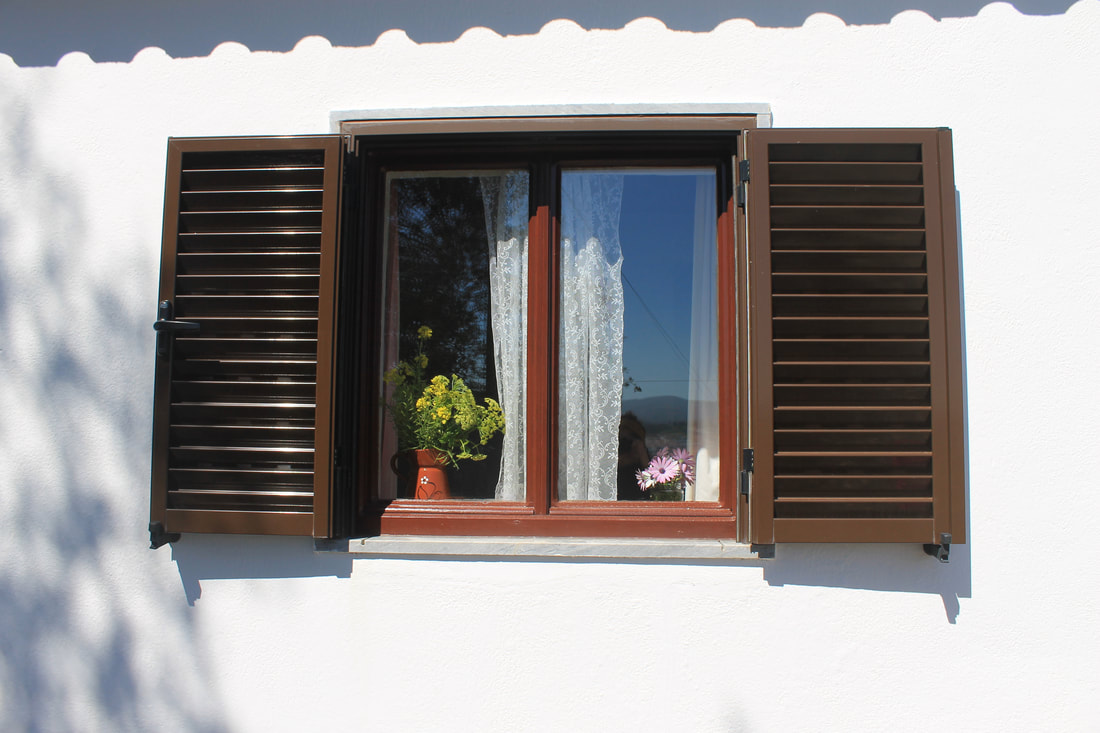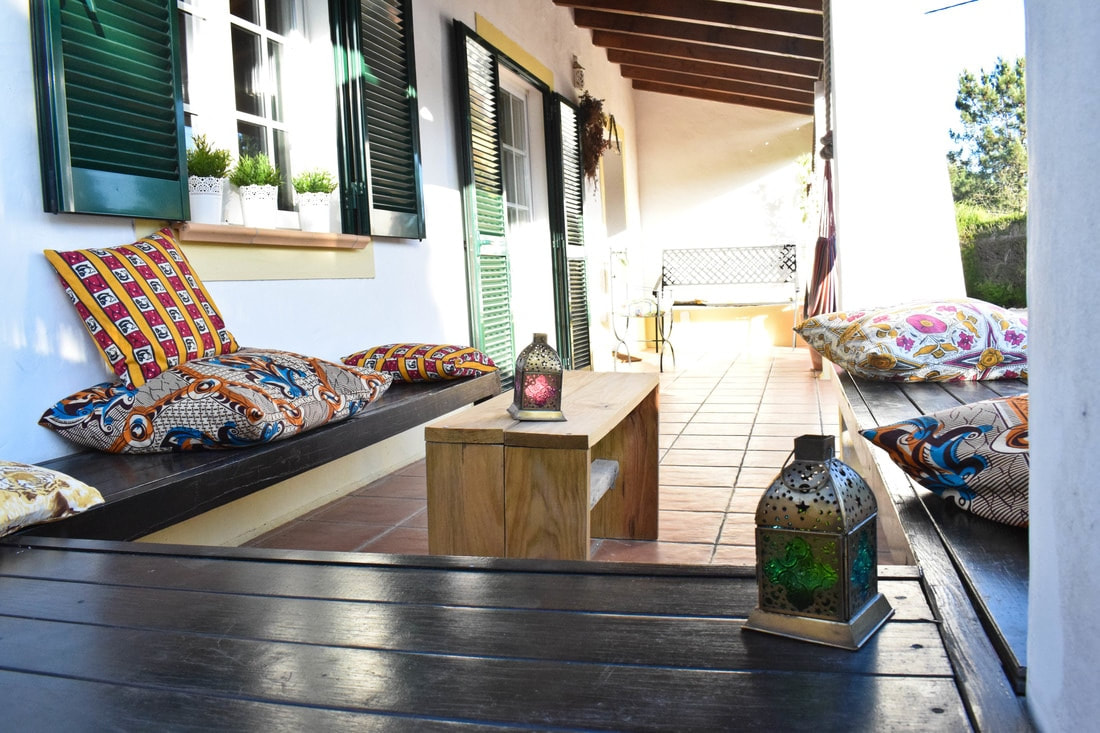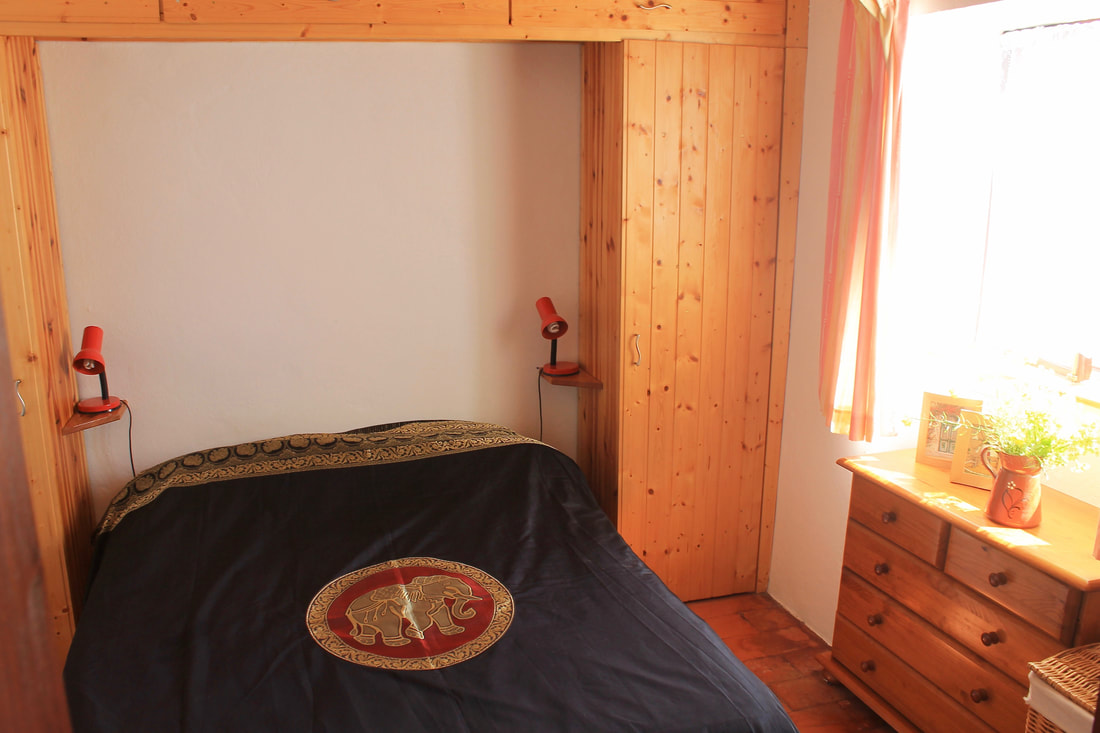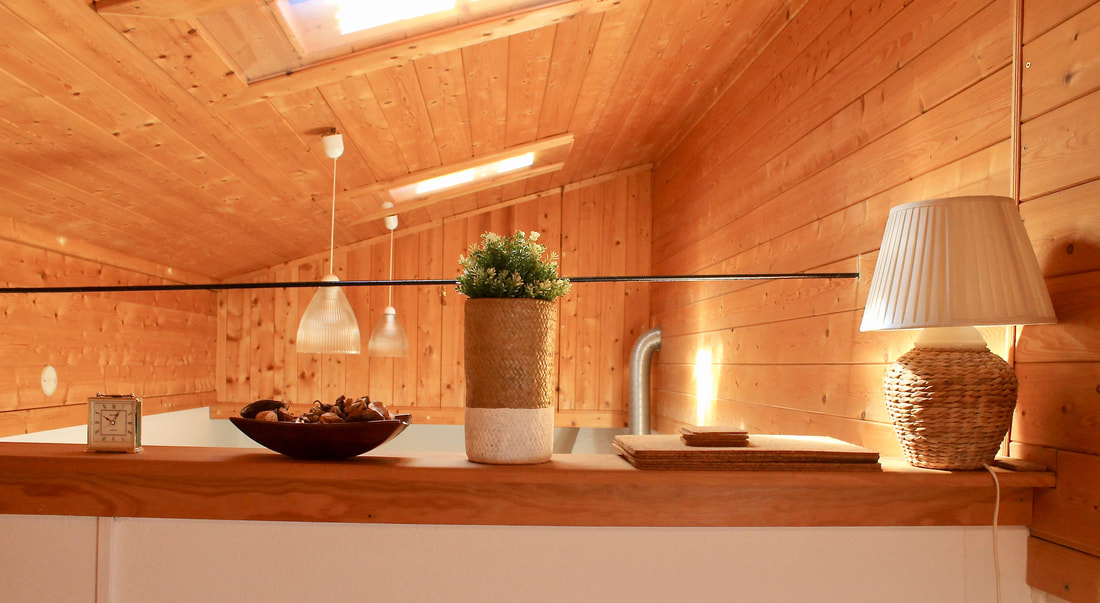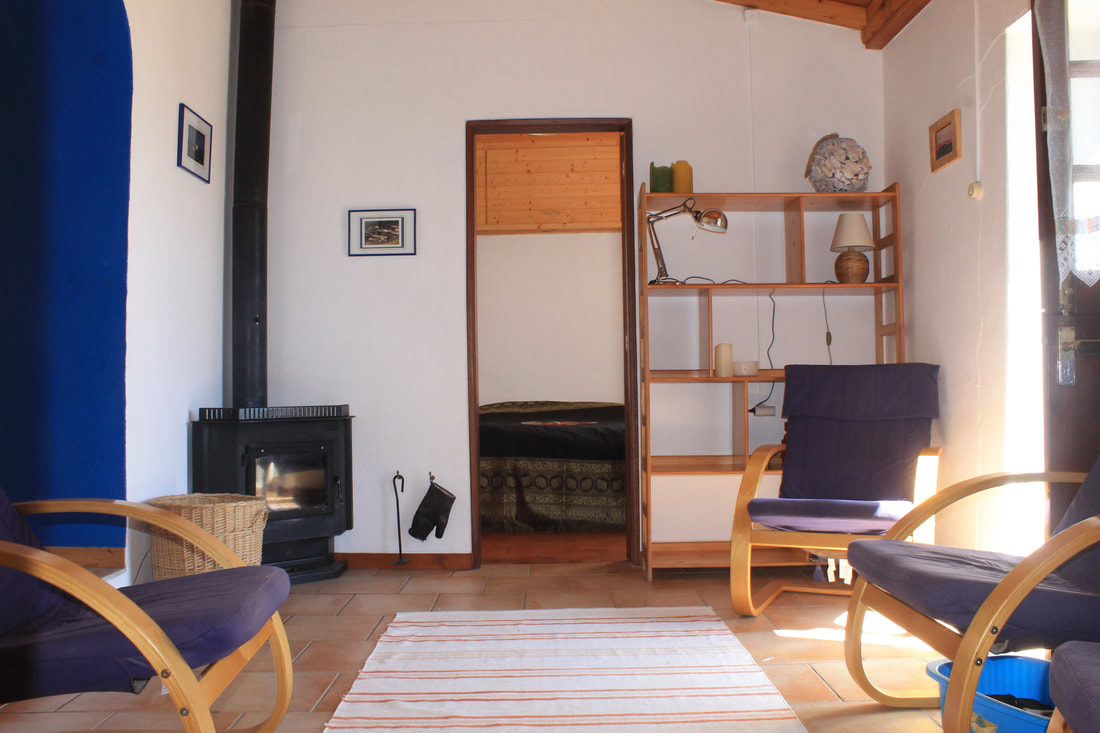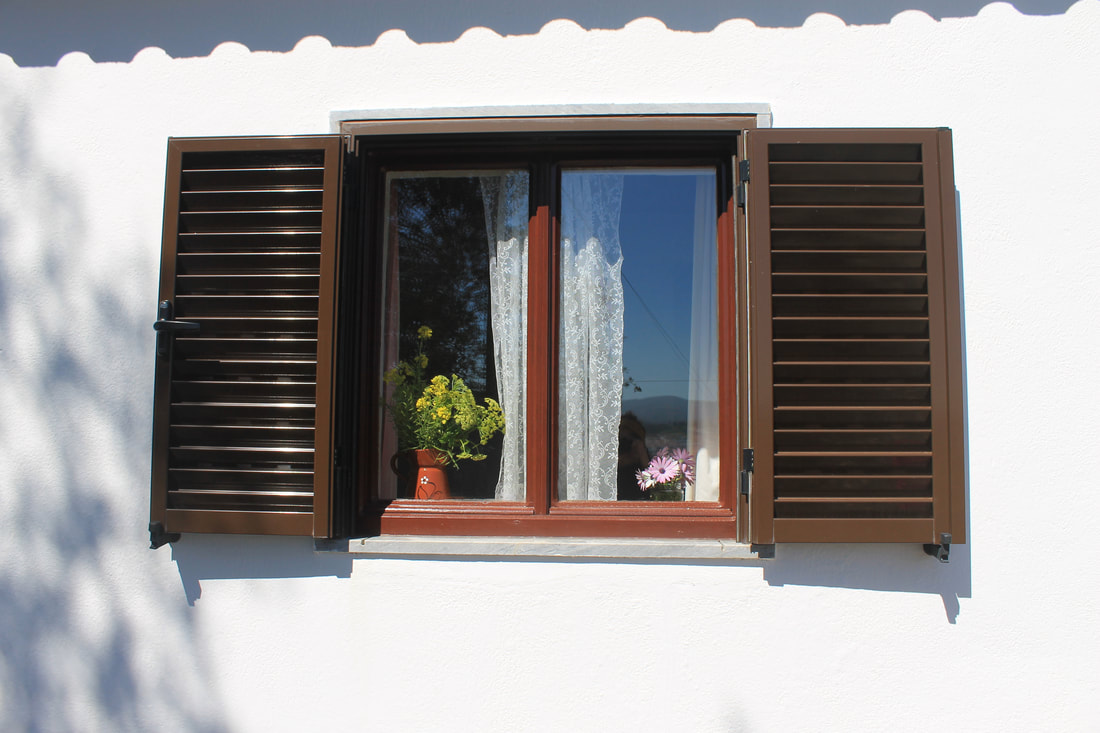 Prana Casa is a dedicated yoga retreat centre in the Algarve that serves as a location for intensive yoga retreats, yoga and surf retreats, and every year hosts a popular teacher training with Dr. Venky, an Indian born yoga teacher with 20 years of teaching experience and a huge following in his hometown of Singapore.
Program: Accommodations are in a traditional villa with single or double bedrooms or in the nearby Casa Aljezur, a local guesthouse.
What We Like: They also hold a special 3 day workshop on back pain that could be of great value to any working yoga teachers.
Cost: Starting at 210 USD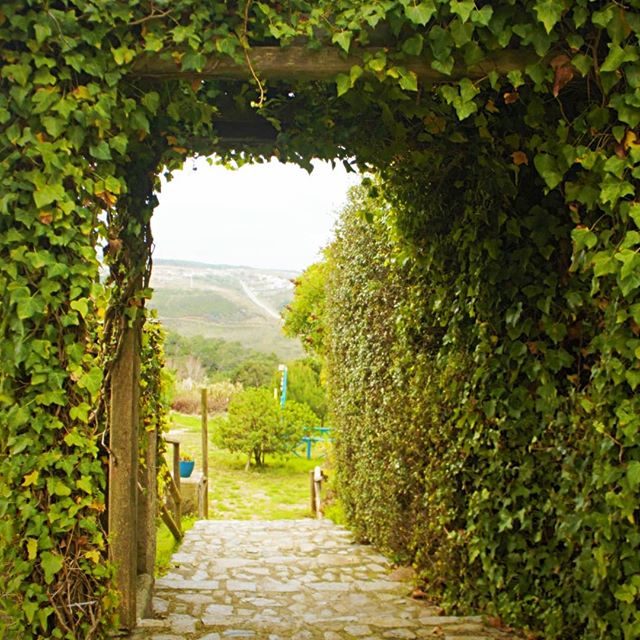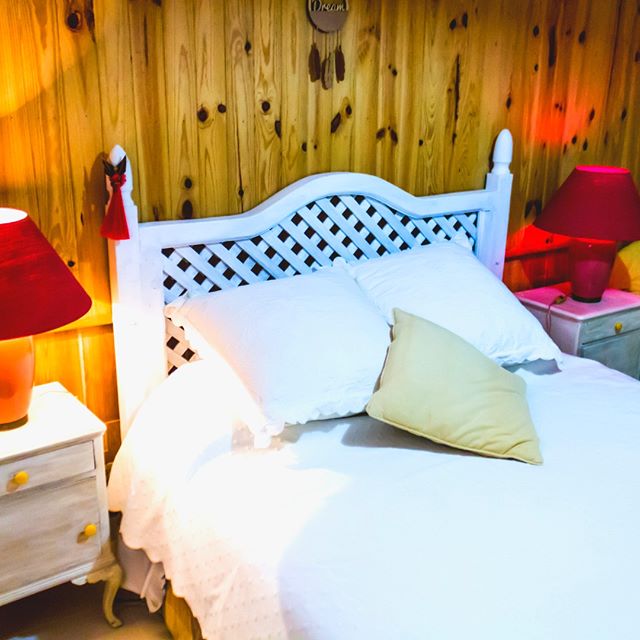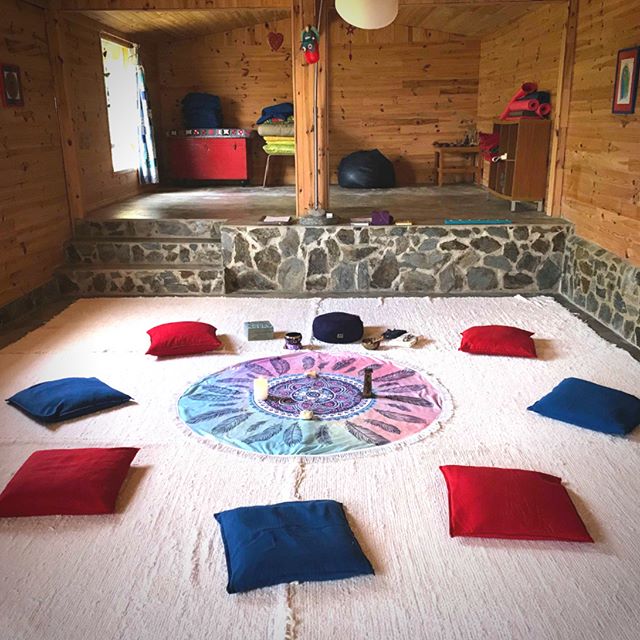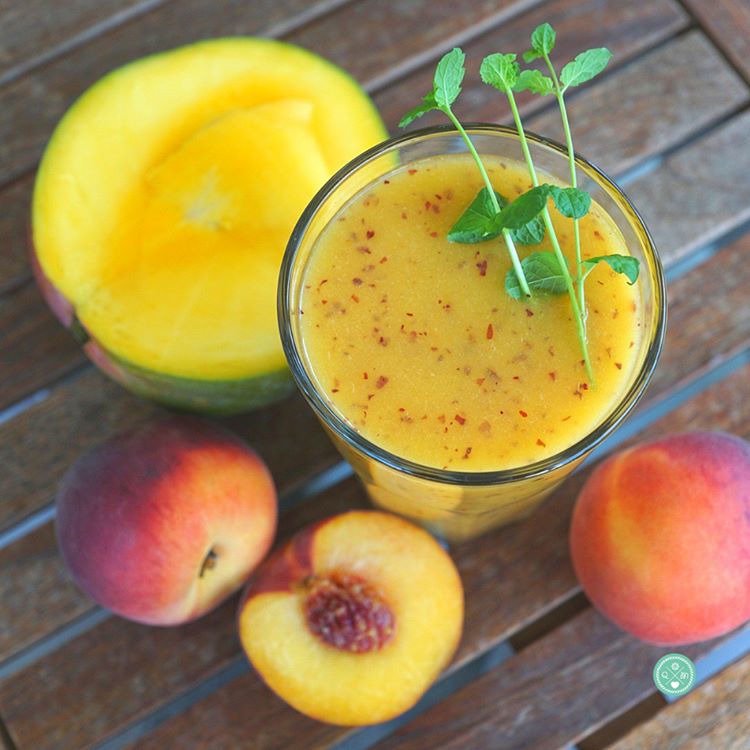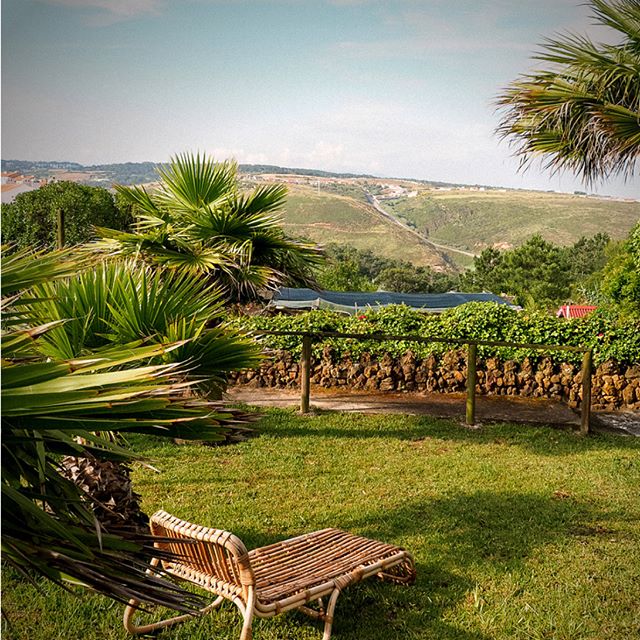 67564295_477851249720012_2390524180747038969_n
69967671_488621478600329_541824732202376592_n
66789494_698864820560367_7308025381070788149_n
67653224_344231763132393_4672946077541138426_n
64981037_472521613316037_3471751335841989928_n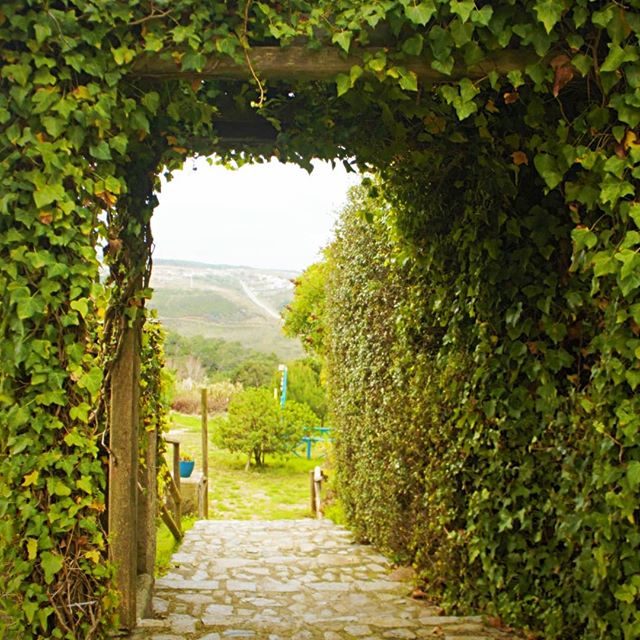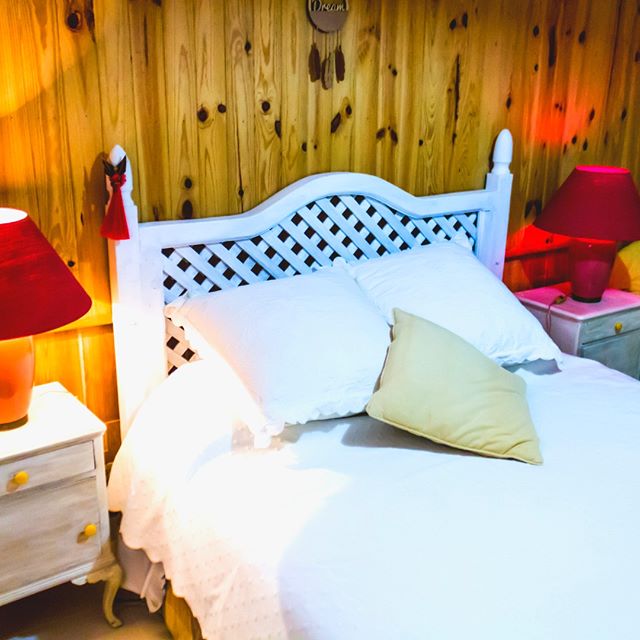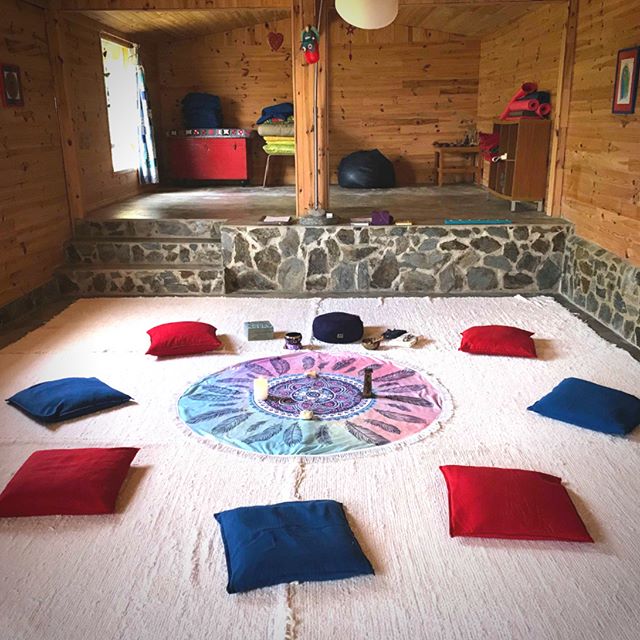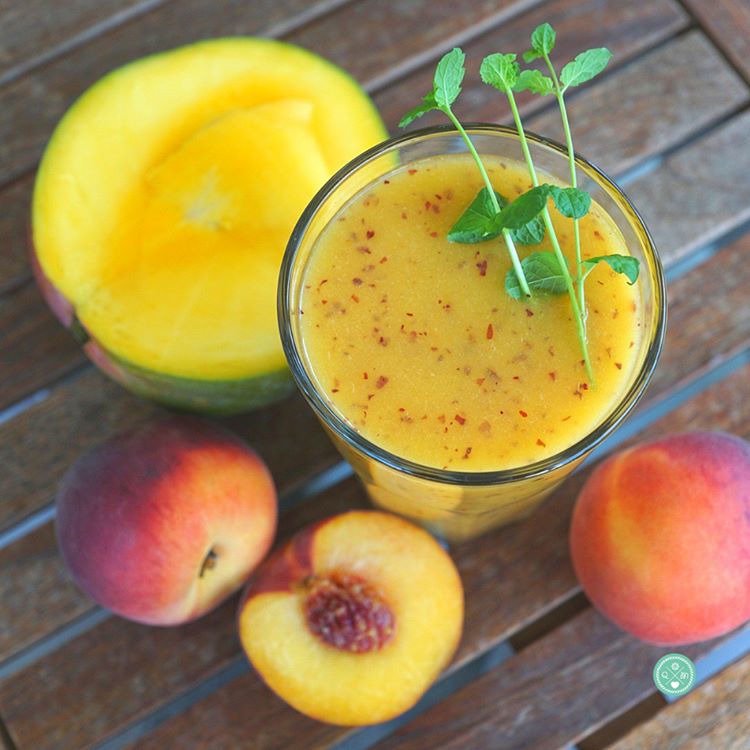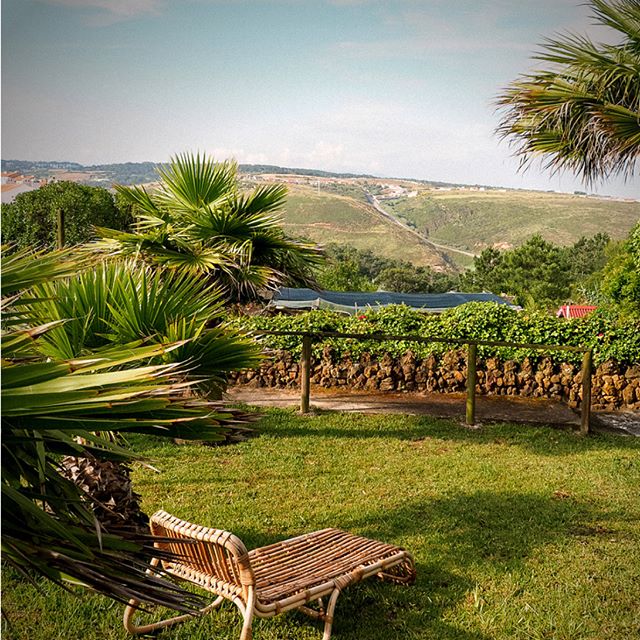 Quintinha Do Mar is a quiet retreat centre in the popular surfing town of Ericeira. Though it does offer surfing to it's guests, including a dedicated surf and yoga package, it's main focus is on self-care, healing and transformation.
In addition to their regularly available packages, they also host special one-off retreats that focus on spiritual development and growth, including a women's spiritual sexuality retreat.
Program: It's most popular offerings are detox retreats that feature customized diet plans to cleanse the body and yoga, meditation and Qi Gong to clear the mind. Each retreat features a session with a doctor of Chinese Traditional Medicine who customizes each retreat for that persons needs. Ayurvedic massage and Reflexology appointments are also included in the week long detox package.
What We Like: The facility features a huge garden with a big open air kitchen. Accommodations are in cozy apartments that can be private or shared, all of which feature living rooms with their own fireplace.
Cost: Starting at 260 USD
R. da Serra nº 39, 2655-150 Ericeira, Portugal

Whatever your idea of luxury, Portugal has a yoga retreat to suit your taste.
Whether it's in a modern full-service spa, a boutique designer hotel, a traditional villa or a chilled out surf camp, the main attraction of a retreat in Portugal is always the beautiful countryside, the blissed-out beach life and the charming hospitality of the locals. In Portugal, a yoga getaway can be thrilling, relaxing, rejuvenating, or all of the above. Either way, you're sure to return home a whole new you!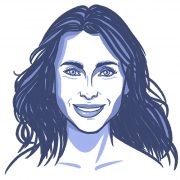 Shirley Hill
Meditation coach by day and writer by night - Shirley has perfected the art of finding a healthy balance in life. She's eager to spread calm energy and share her zen tips through conscious writing.