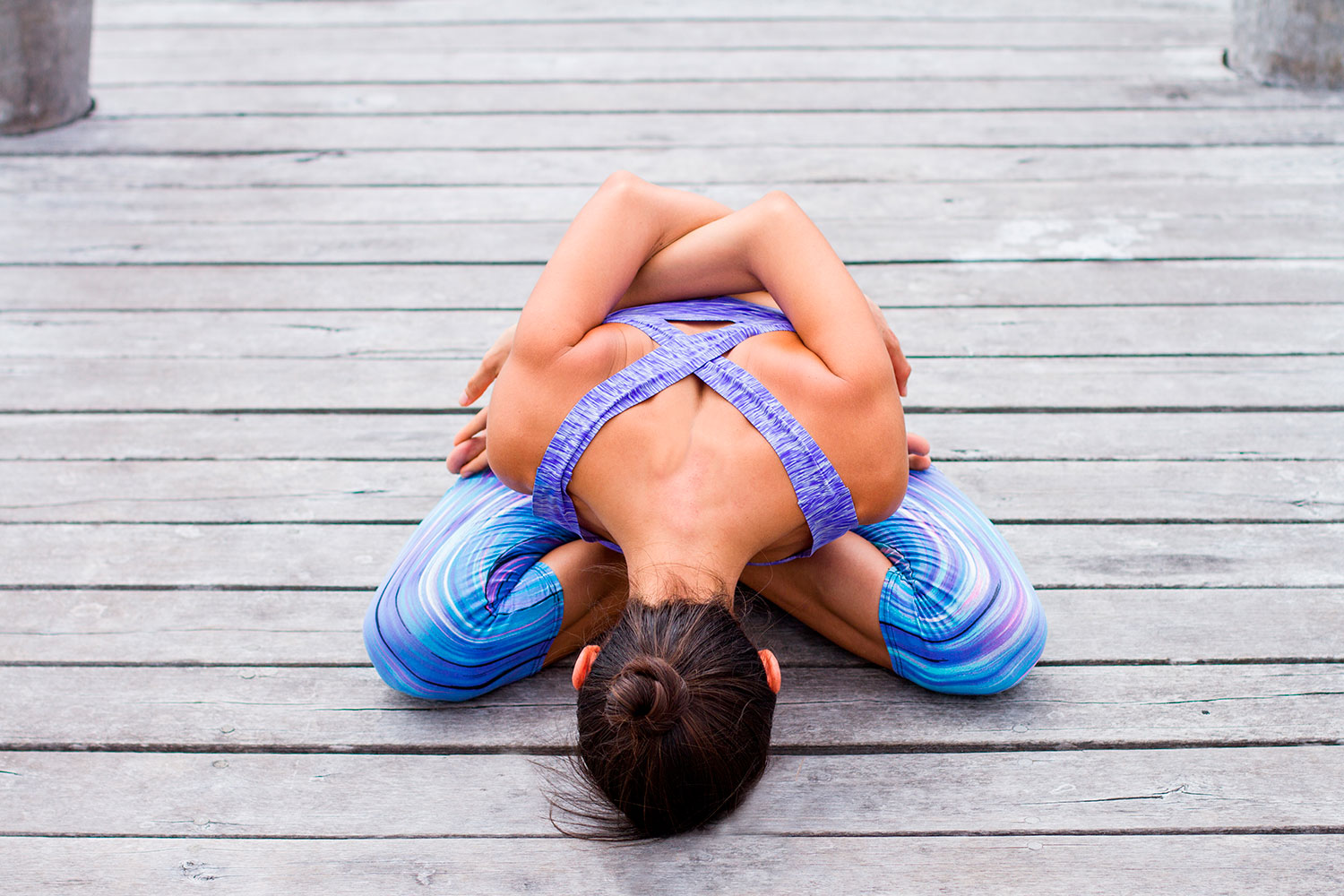 Located on the sparkling eastern coast of Mexico's Yucatan Peninsula rests Tulum, Mexico's top destination for those in search of a Caribbean-inspired yoga retreat. From smooth, sandy beaches and sunshine to jungle sanctuaries and caverns, Tulum is an idyllic paradise destination for anyone seeking deep rest and release. With countless wellness and yoga offerings in this town, Tulum is a worthy contender for a yoga retreat in 2019. To make the search easier, we've summed up the top 10 of what this incredible region of Mexico has to offer.
Top 10 Yoga Retreats in Tulum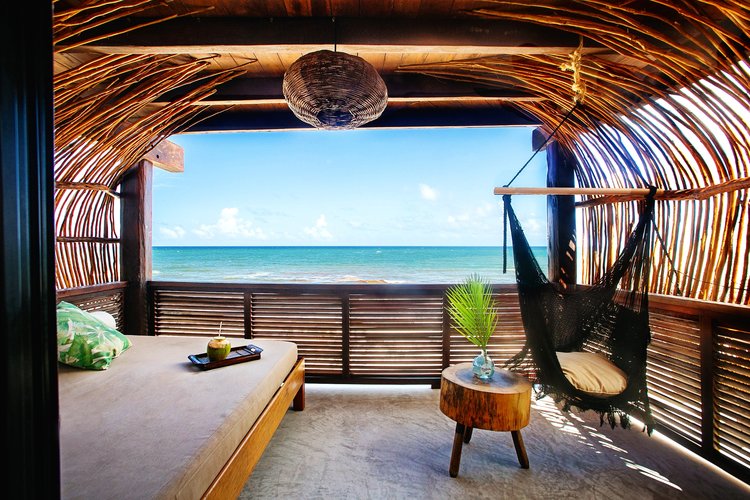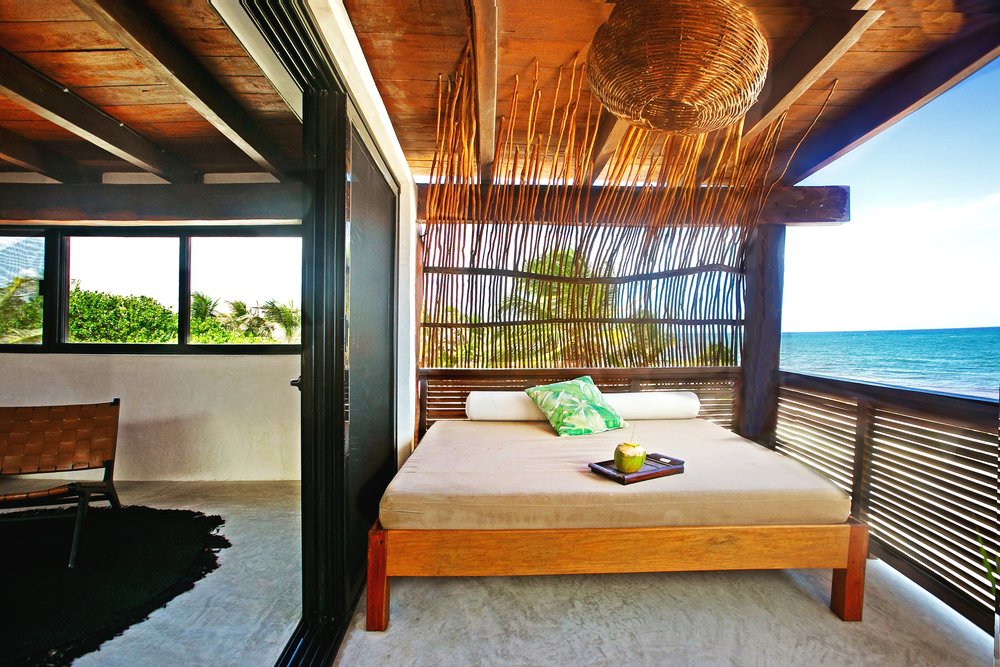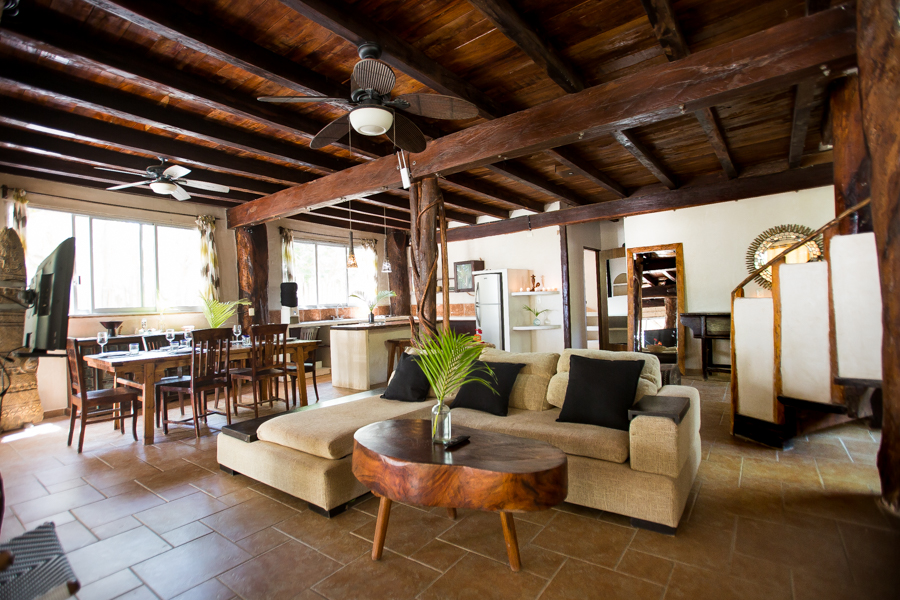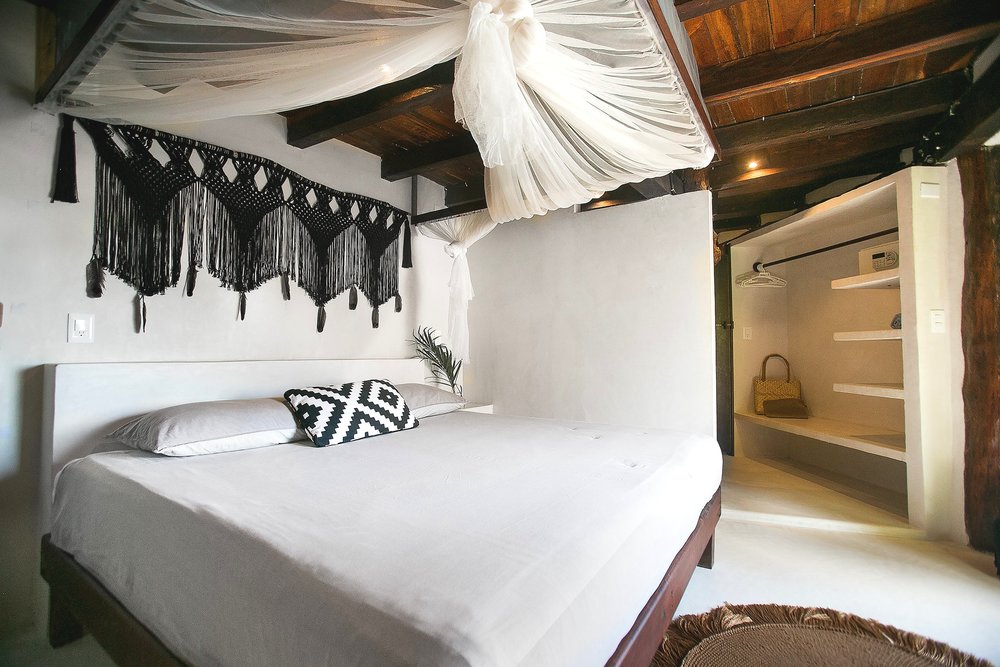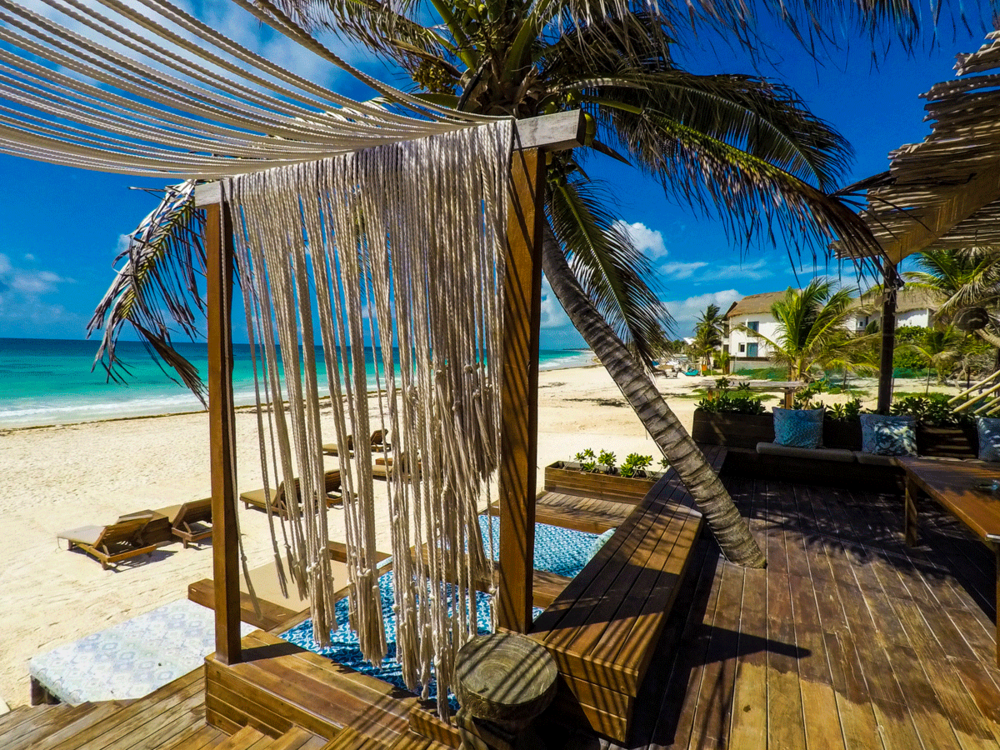 Naal+Wedding+Photography-112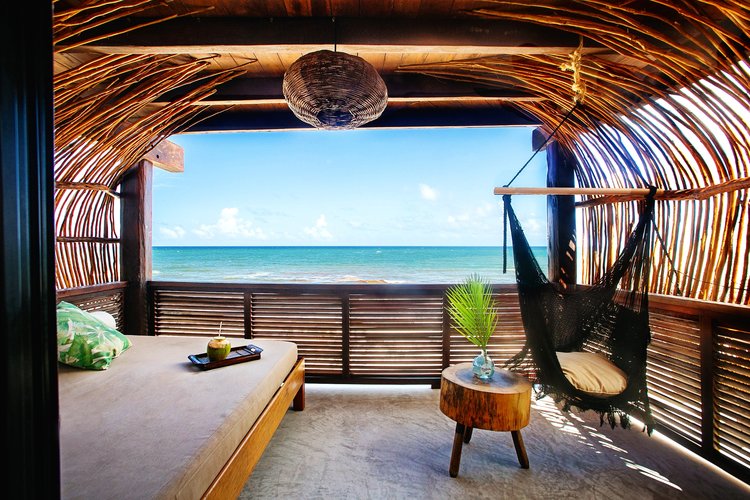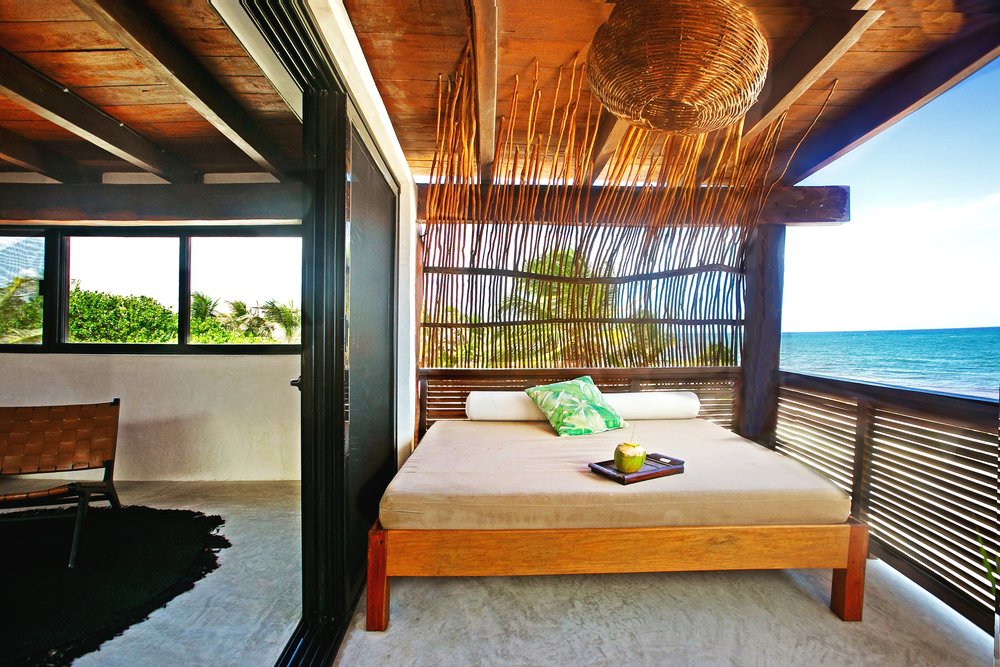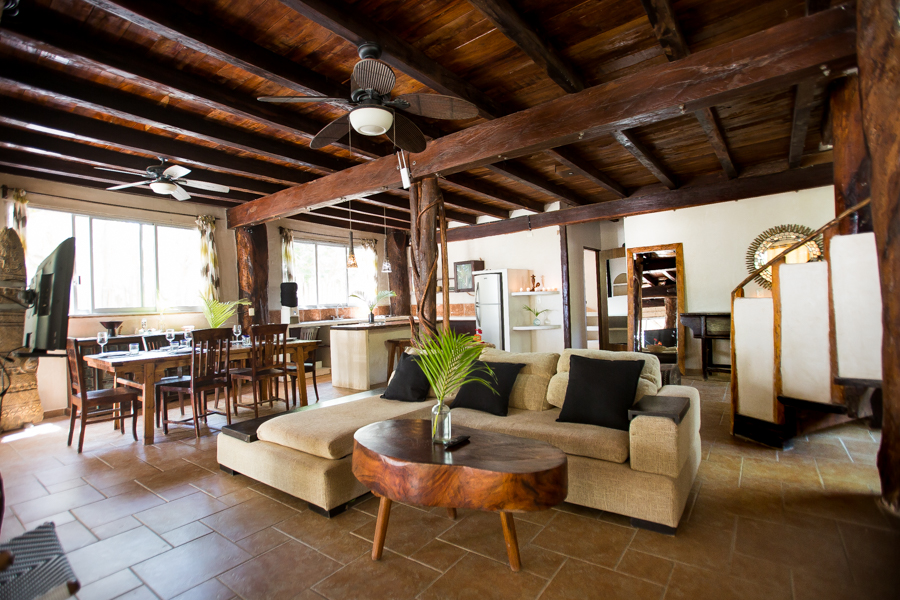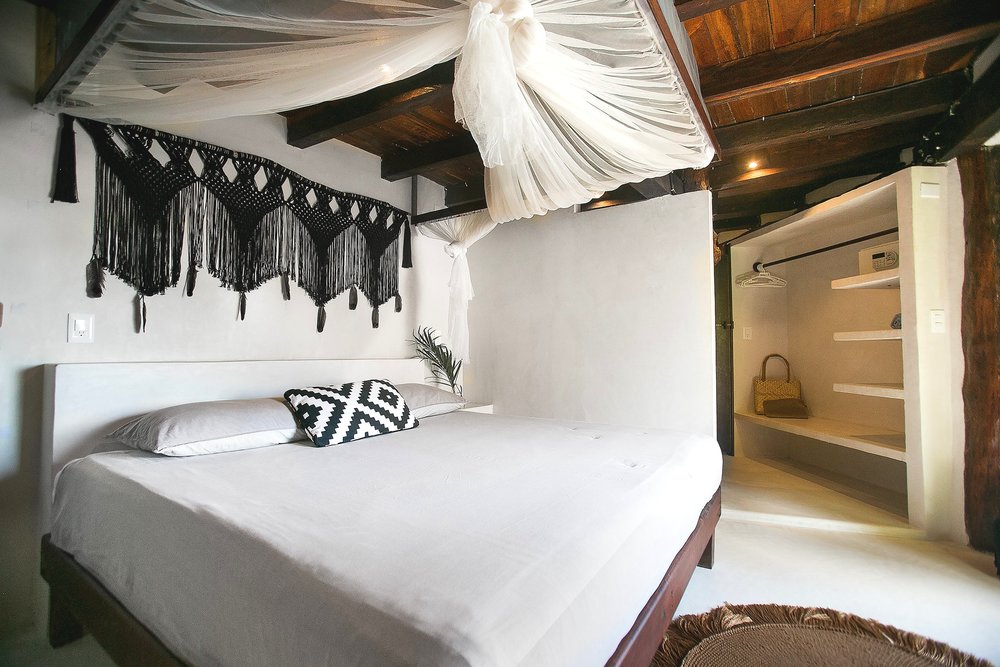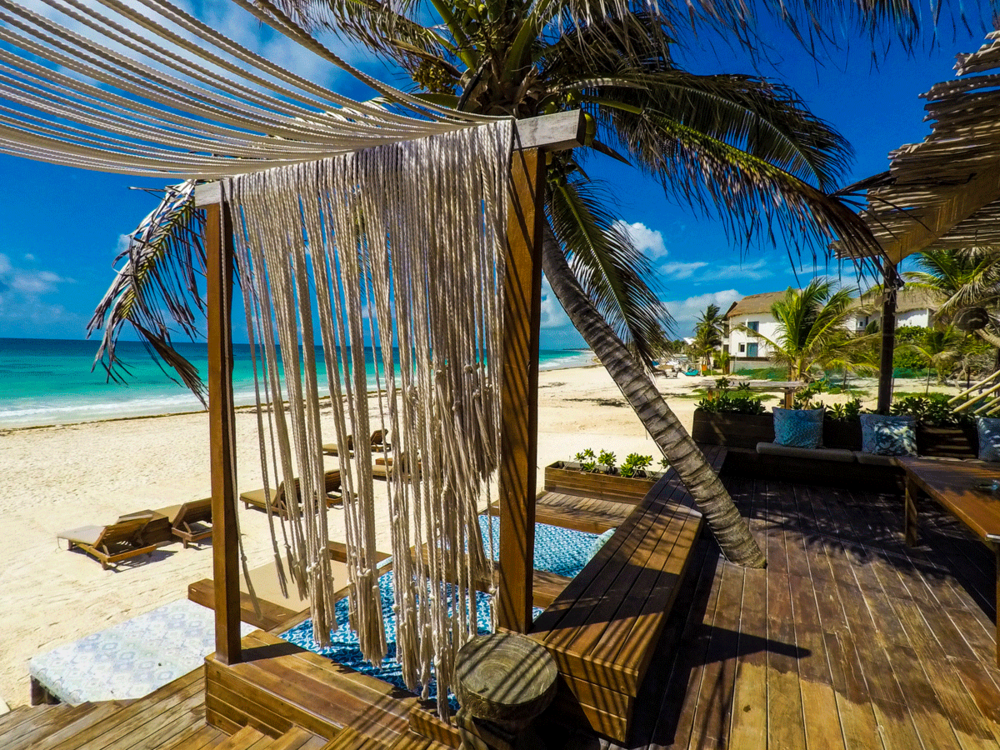 Amansala Eco Chic Resort and Retreat sits right on the clear blue waters of the Caribbean. With sleek and simple (though luxurious) rooms to rest in at the end of a beautiful day, this resort is one of the higher end properties and packages that Tulum has to offer. With an in-house spa and rows of comfortable beach loungers to relax in, a yoga retreat at Amansala is a deeply nourishing experience.
Program: At Amansala, you can book one of three packages: Bikini Bootcamp, Beach Body Camp, or Beach N' Bliss. The 'Beach N' Bliss' package is 7-days in length and includes accommodation, all meals (aside from one off-site dinner), two massages, two yoga sessions, one Mayan clay treatment, tours to nearby highlights, and additional classes and workshops.
What We Like: The on-site spa services offered by Mayan healers are a completely restorative experience. Maria Luisa and Gabby offers incredible treatments to help you more deeply rest and release both body and mind.
Cost: The price for their September 2019 'Beach N' Bliss' package starts at $1890 USD for a shared triple room. For a more luxurious and private stay, opt for the Beachfront Nirvana Kind room for $3660 USD.
Tulum Beach, 77766 Boca Paila, Quintana Roo, Mexico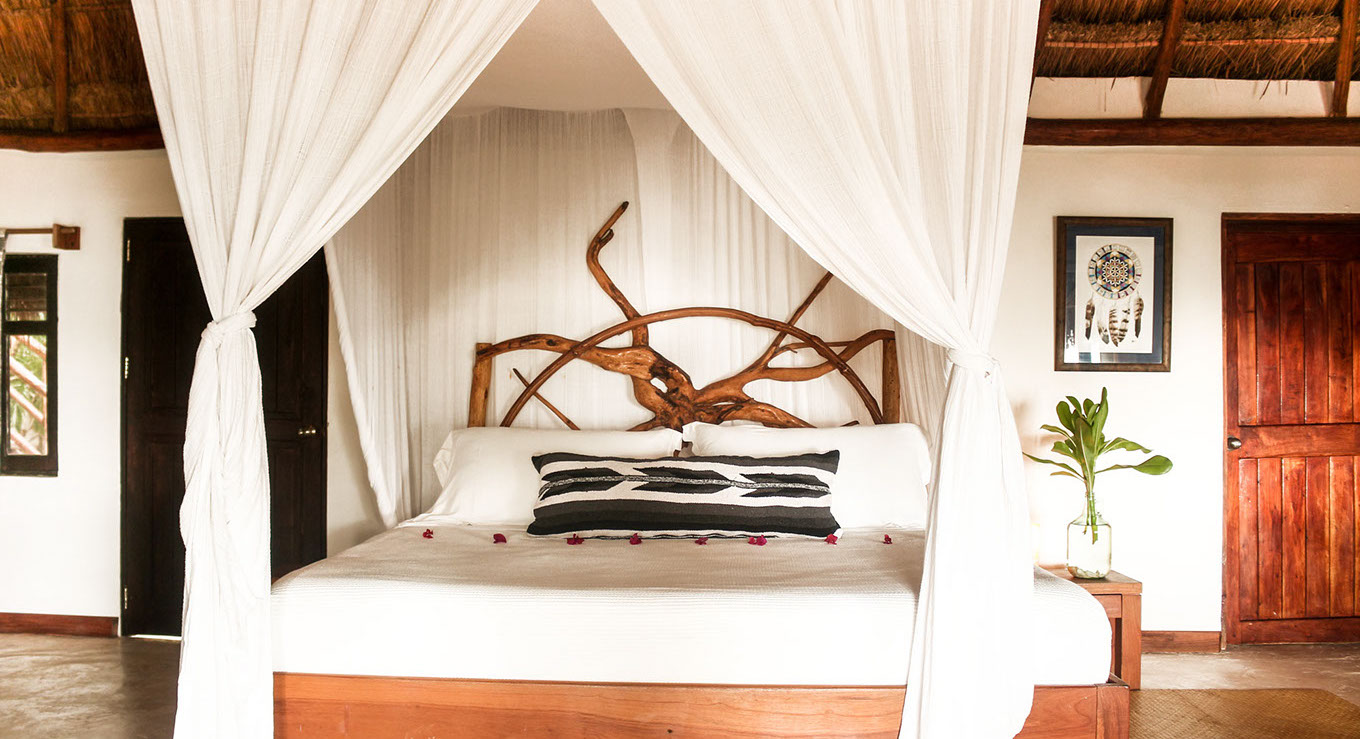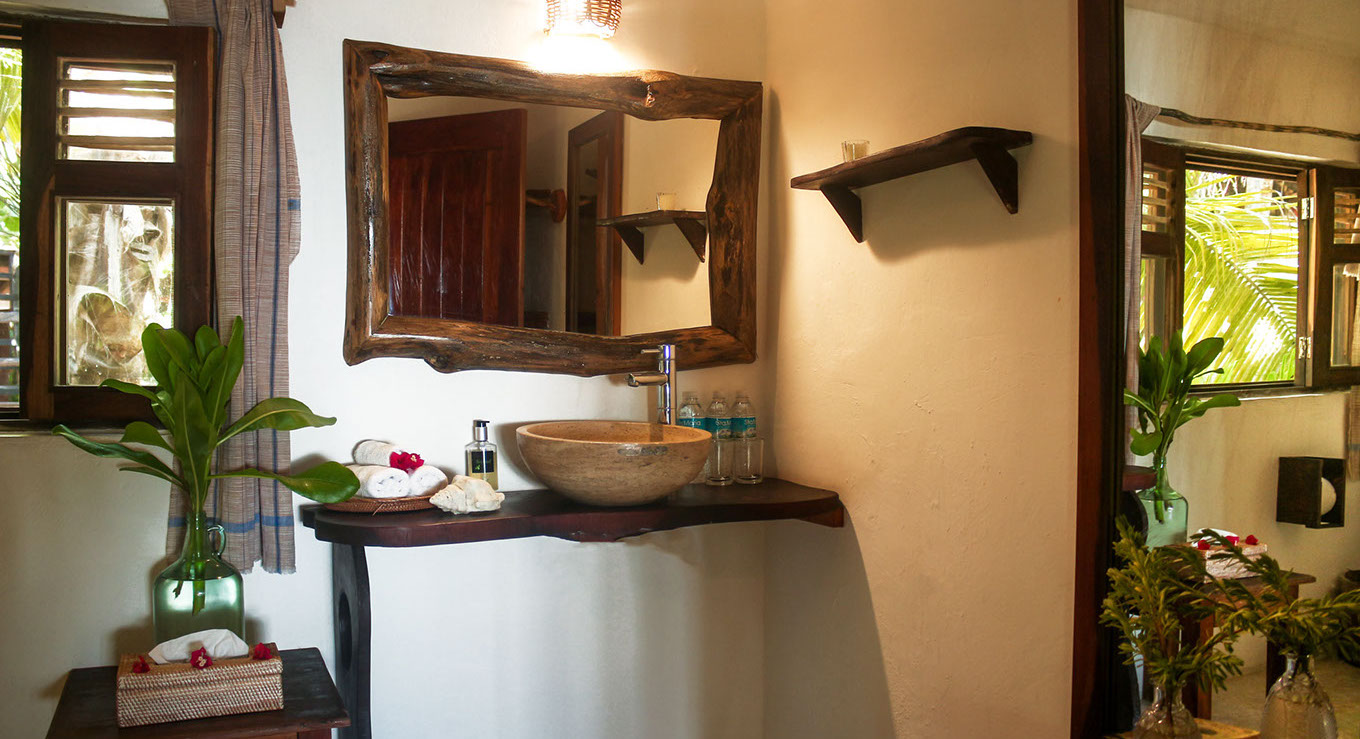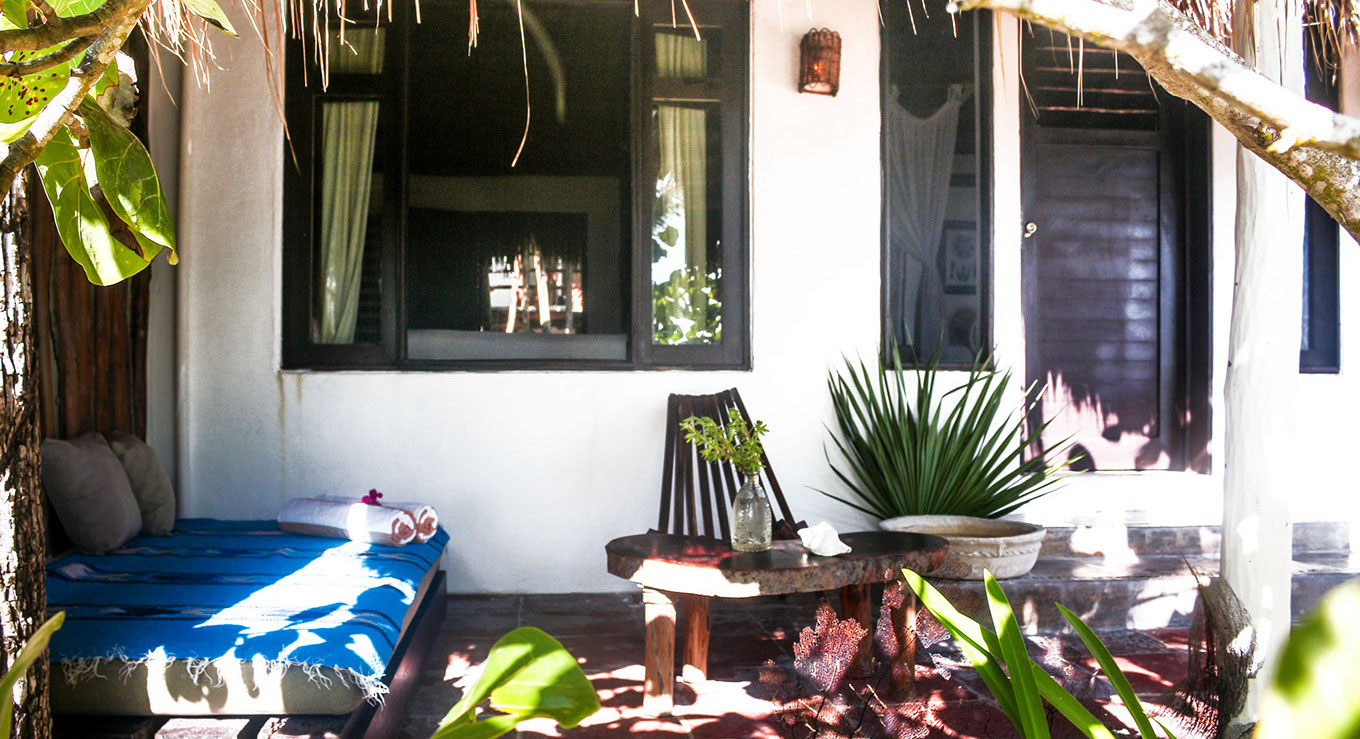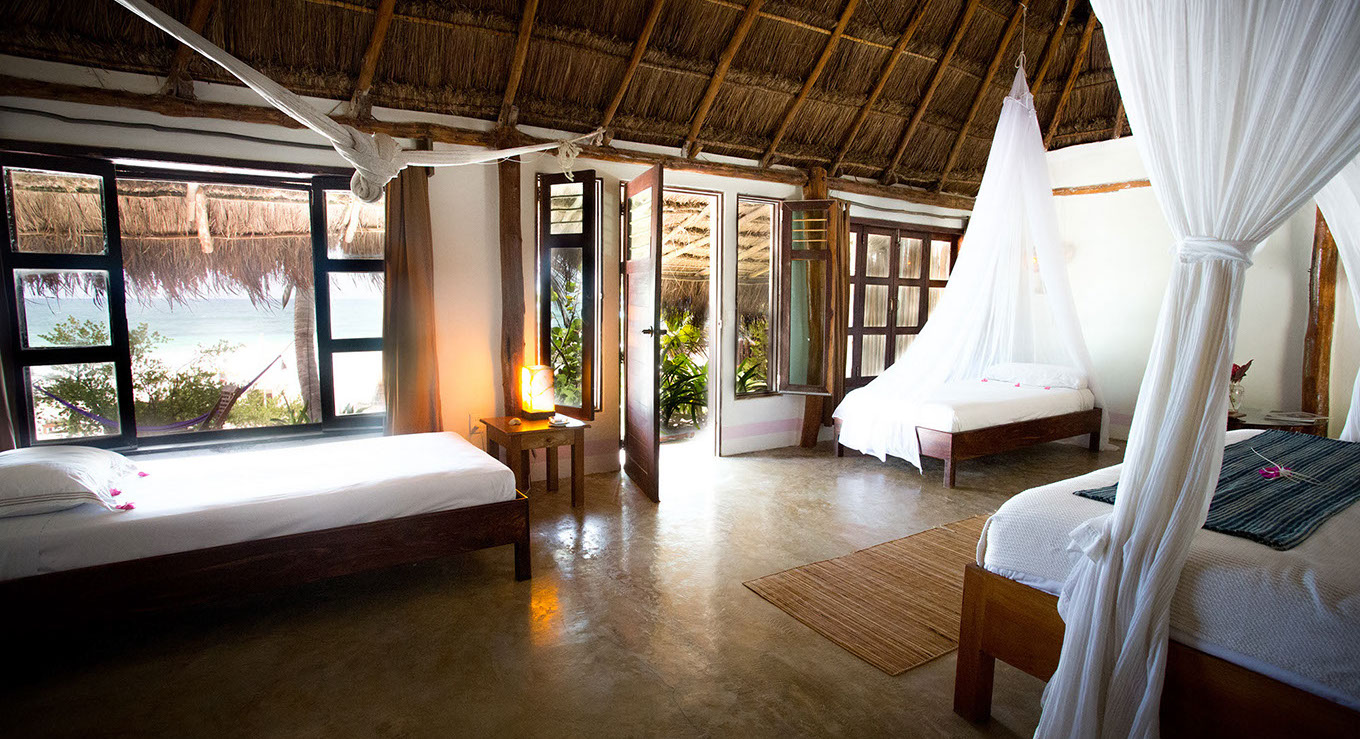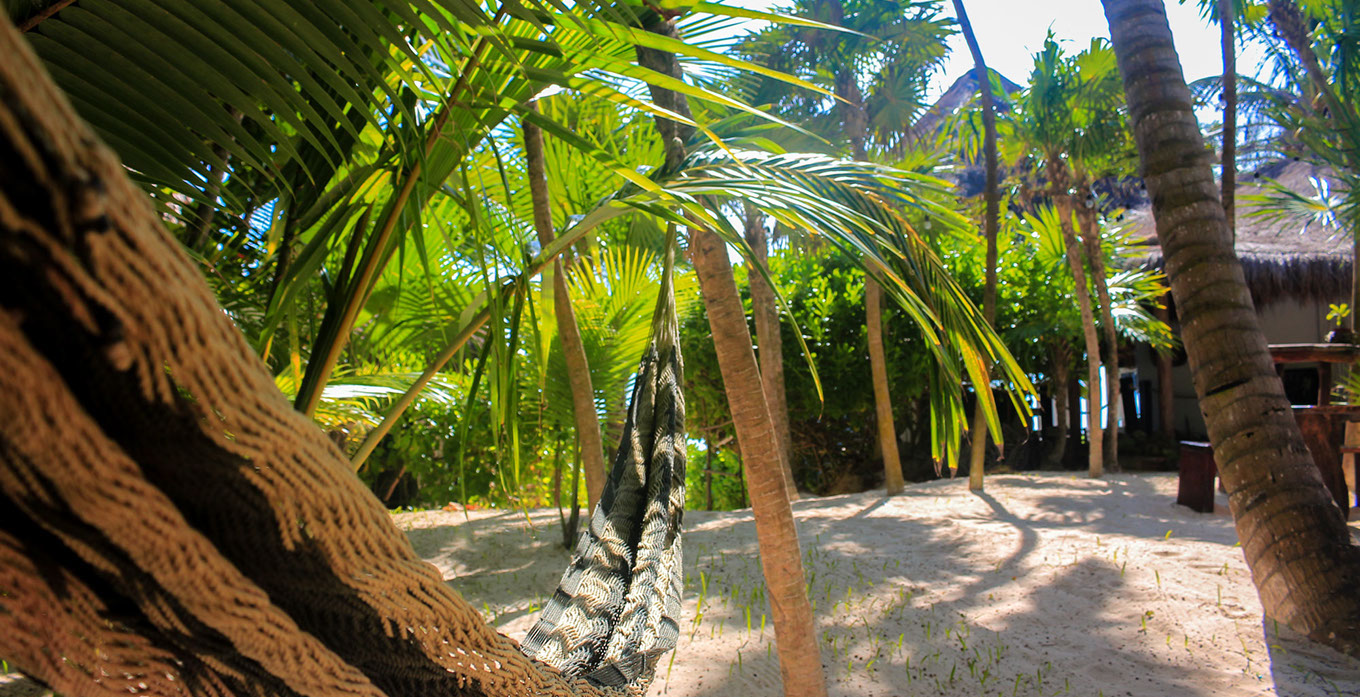 201710-jamsin03-crop-u124821
201710-jamsin16-crop-u125105
201710-jamsin17-crop-u125198
do8a2181-edit-crop-u107719
201710-rosa-nautica-10-crop-u115094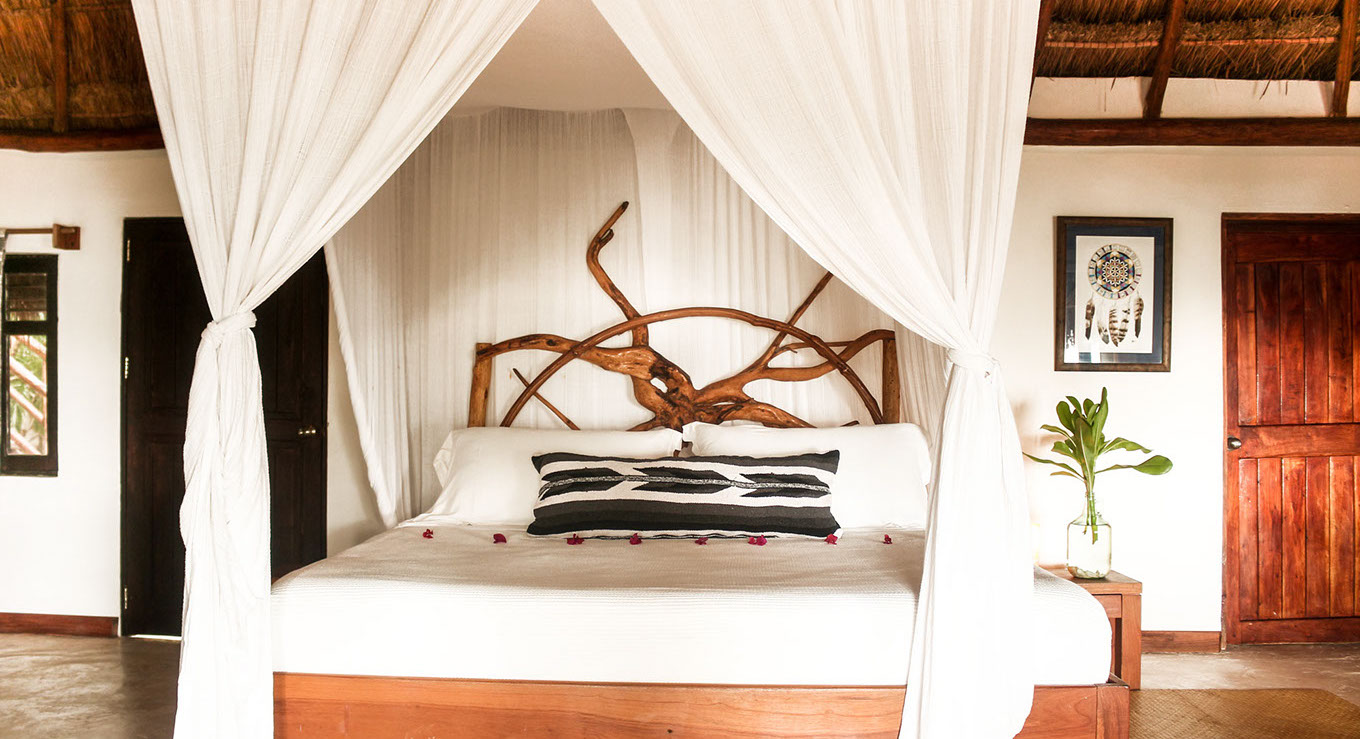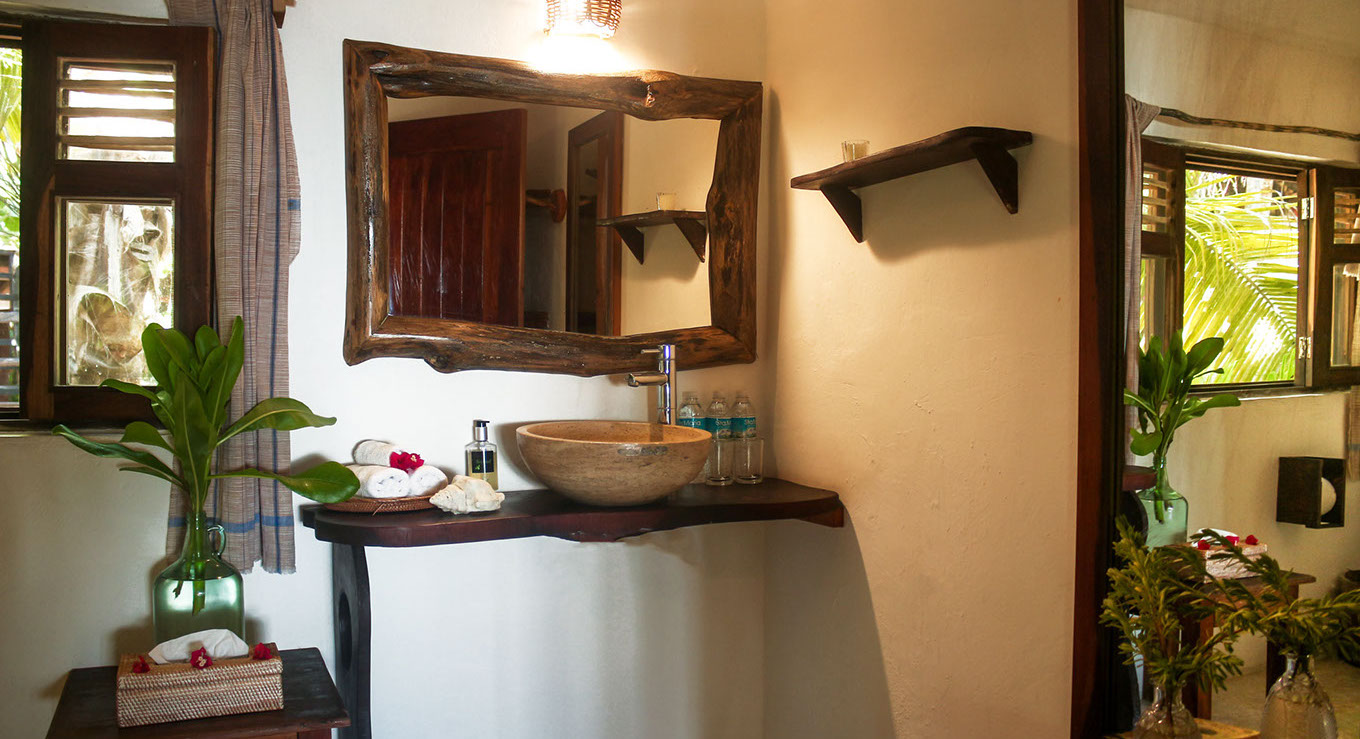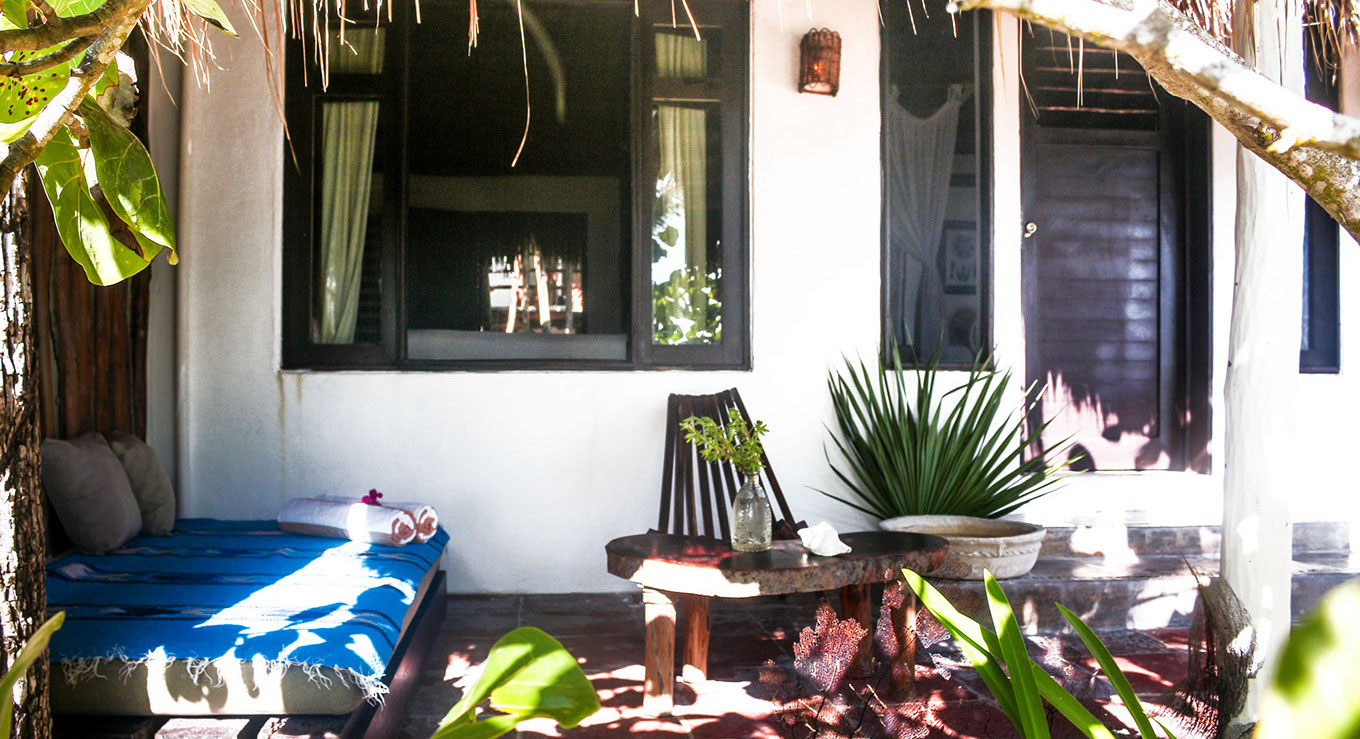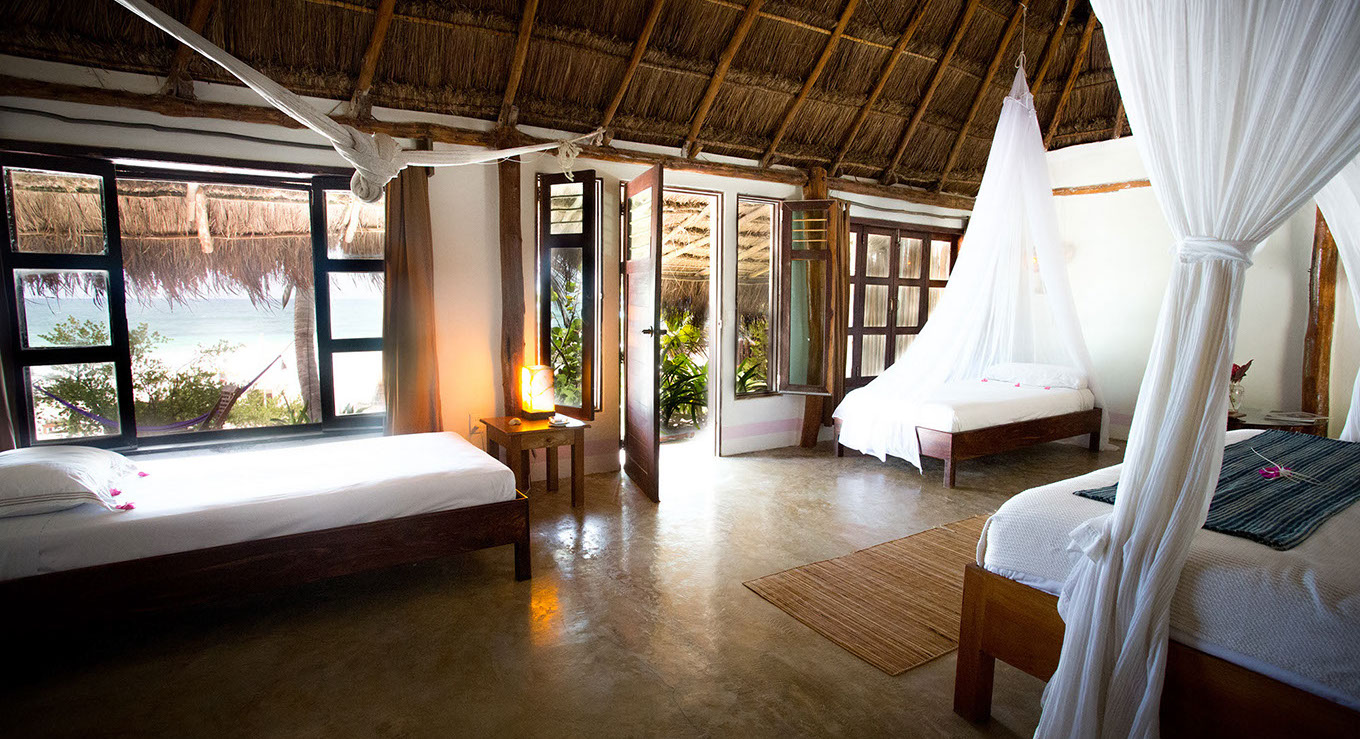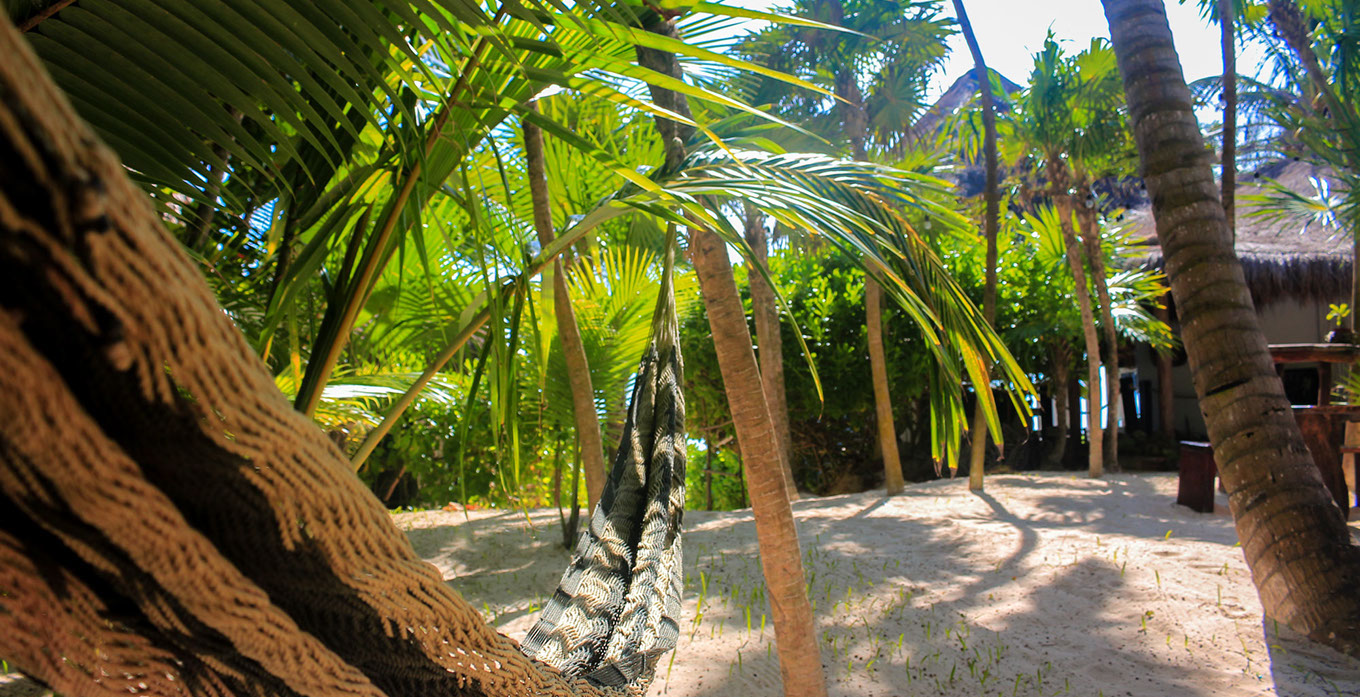 The eco-friendly boutique hotel of Casa Violeta is a dream for most of us. For yogis and wellness warriors, the holistic offerings here are all-encompassing, including daily yoga classes, Temazcal ceremonies, and massage. Rooms are bright and beautiful and include candles, incense, purified water, luxury linens. This place is worth surrendering into.
Program: Various teachers come to Casa Violeta to host their retreats, but you can also stay as a guest on your own schedule. Room bookings include daily breakfast and exclusive sunbed and umbrella usage. Yoga is available as well in their on-site Yoga Shala; classes there are taught once per day with evening workshops offered three times per week.
What We Like: The high-domed thatched-roof and floor to ceiling glass windows of Casa Violeta's in-house restaurant is the perfect space to retreat to for daily meals. Overlooking the water and offering brick oven pizzas, even dining here is warm and luxurious.
Cost: Prices vary according to room type chosen. For September 2019, they start around $220 USD plus tax.
Carretera Tulum Ruinas Km 8.27, 77780 Tulum, Q.R., Mexico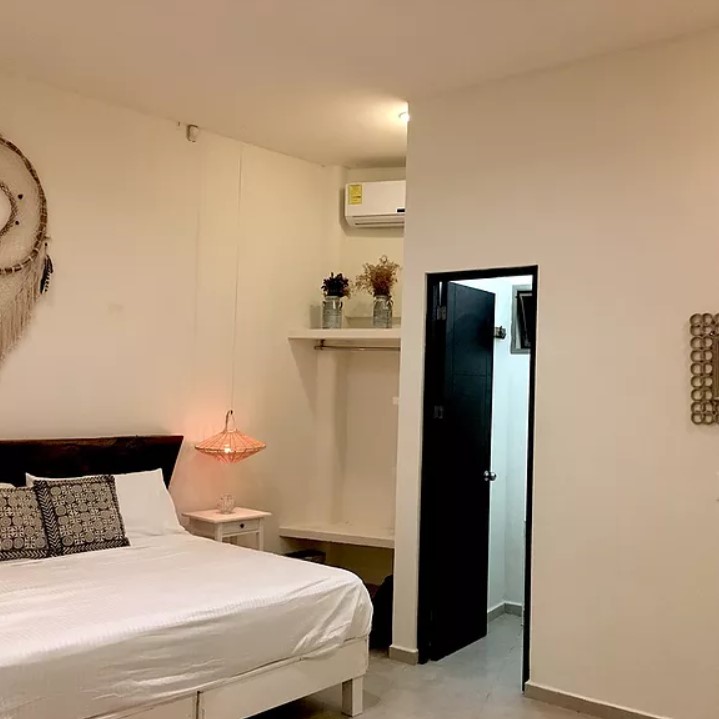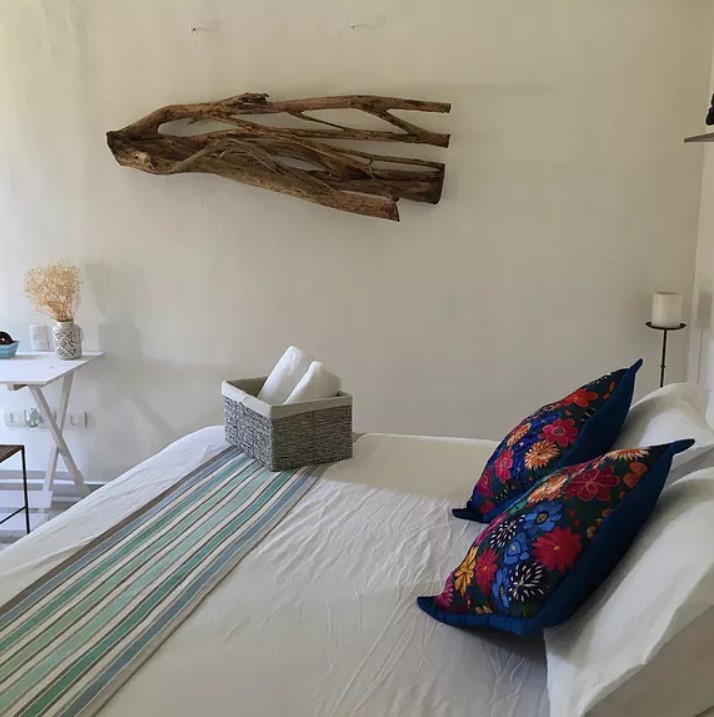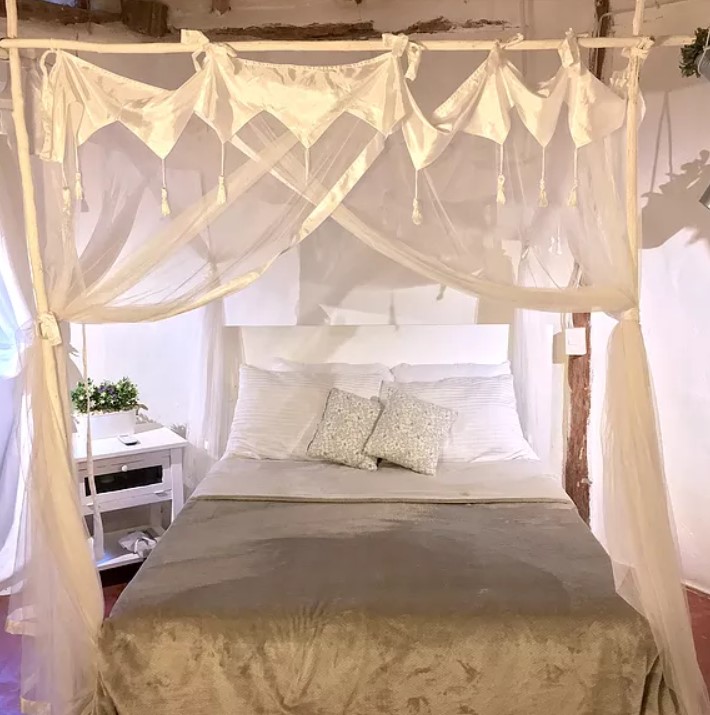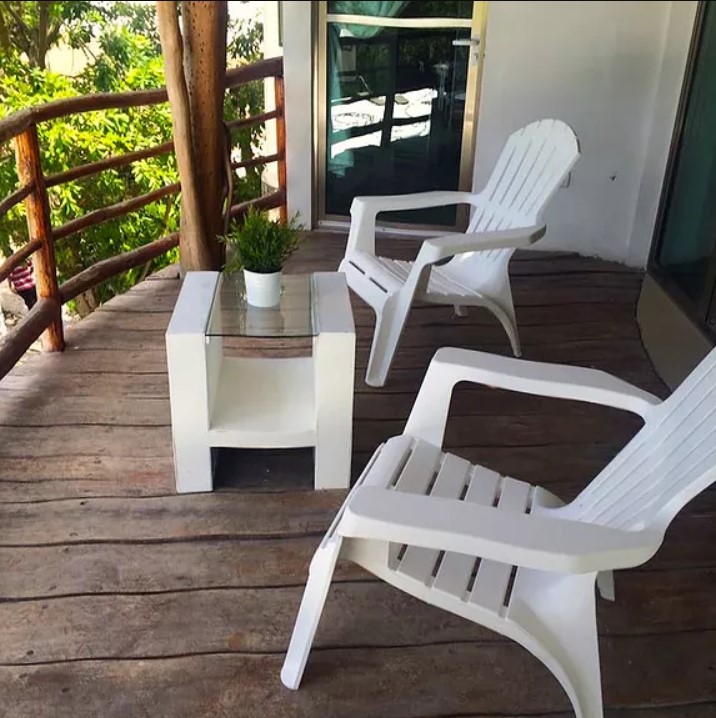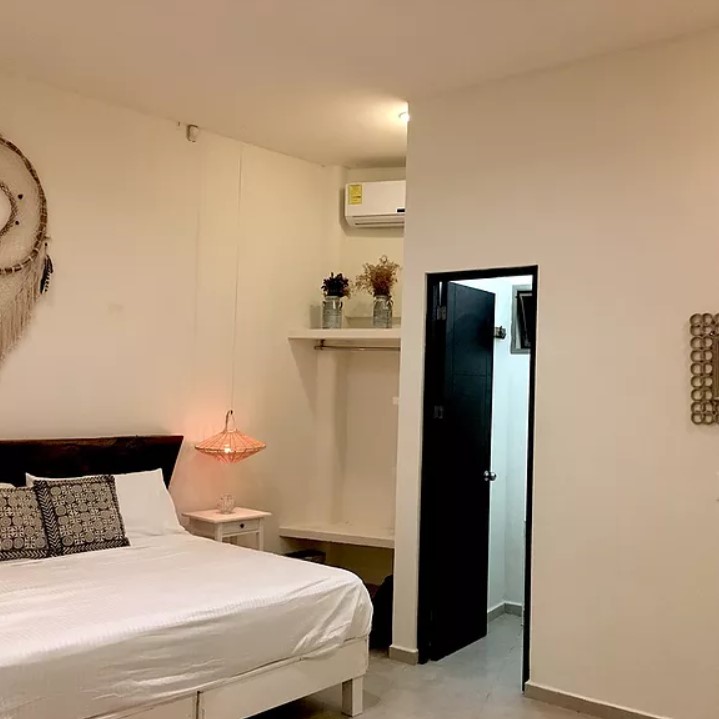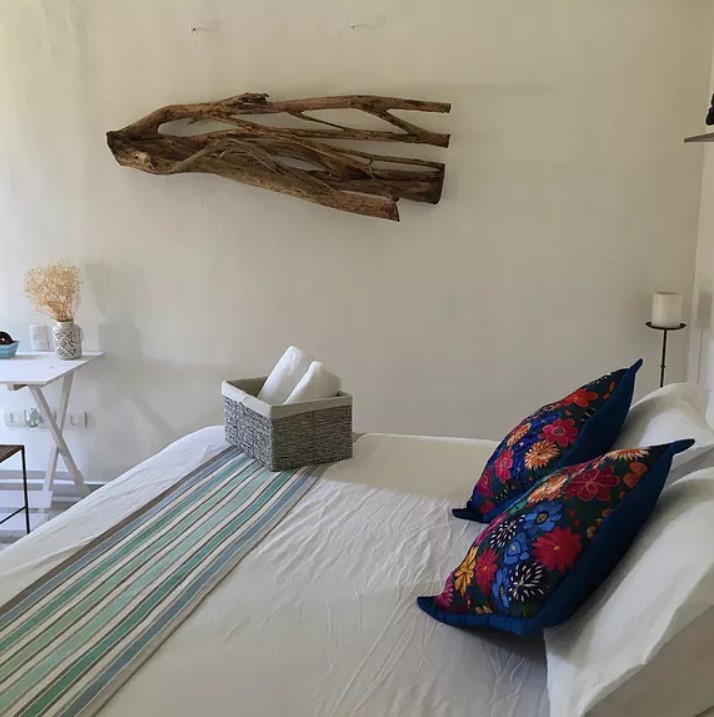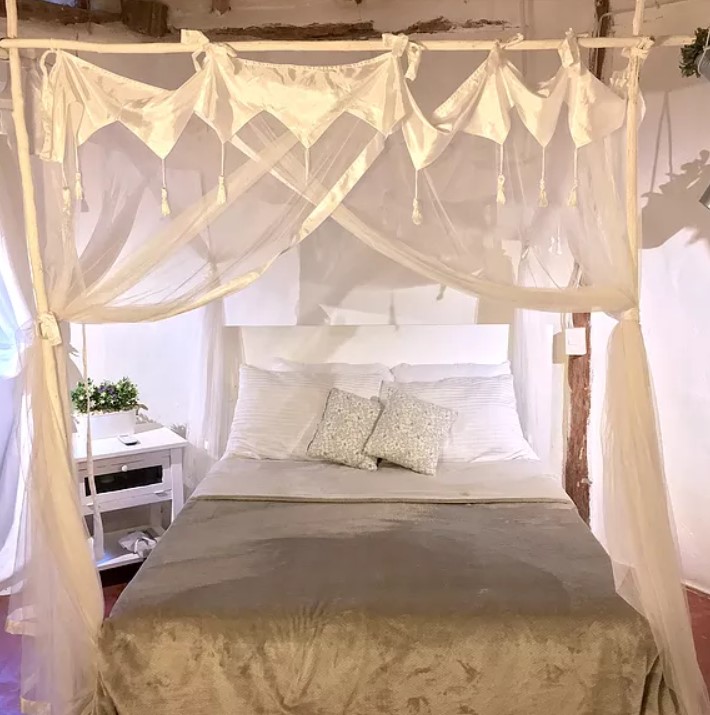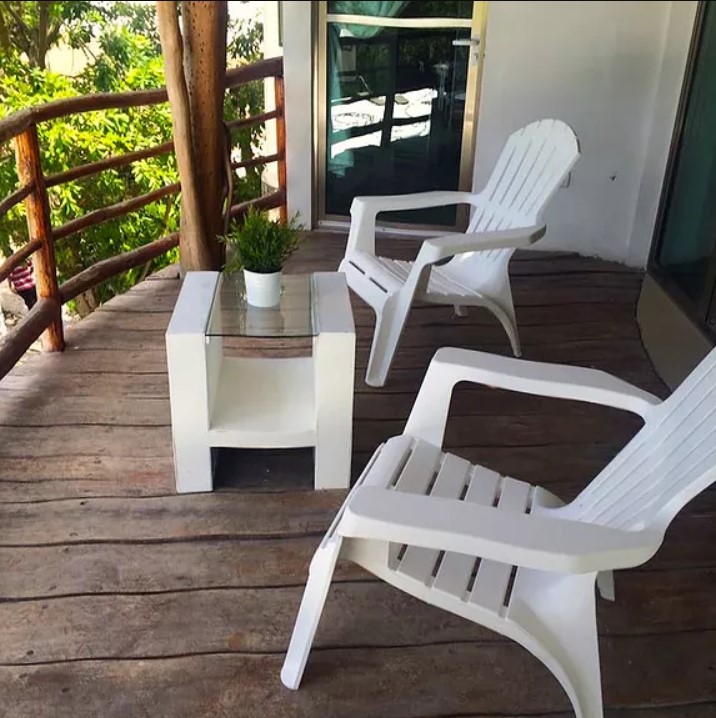 Harmony Retreats & Yoga provides year-round getaways for anyone looking for an escape to the Mexican Caribbean. They offer both hotel stays and glamping tents, making this retreat centre a step beyond the ordinary. The location is convenient, nestled right into town, and they are five kilometres from the beach.
Program: This yoga retreat center offers both 6- and 7-day retreats that can be customized to your own dates. The 6-day package includes five nights of accommodation, five dinner vouchers, five breakfast vouchers, two yoga classes per weekday and one on Saturdays and Sundays, and a bike for you to use during your stay. You can also opt to add-on a massage or a SUP yoga class in a jungle lagoon.
What We Like: We love the unique accommodations. For a rustic-chic stay, the glamping tents are perfect. All come with a floor fan, a Queen-sized bed, an outdoor veranda, and luxury cotton sheets.
Cost: Prices vary with the time of year, but for references, a 5-night stay in September or October 2019 starts at $599 USD for a glamping tent. To stay in the Zulu Suite, the price is $729 USD per person (double occupancy).
Chemuyil, Cancon – Chetmual km 227, Chemuyil, Q.R., Mexico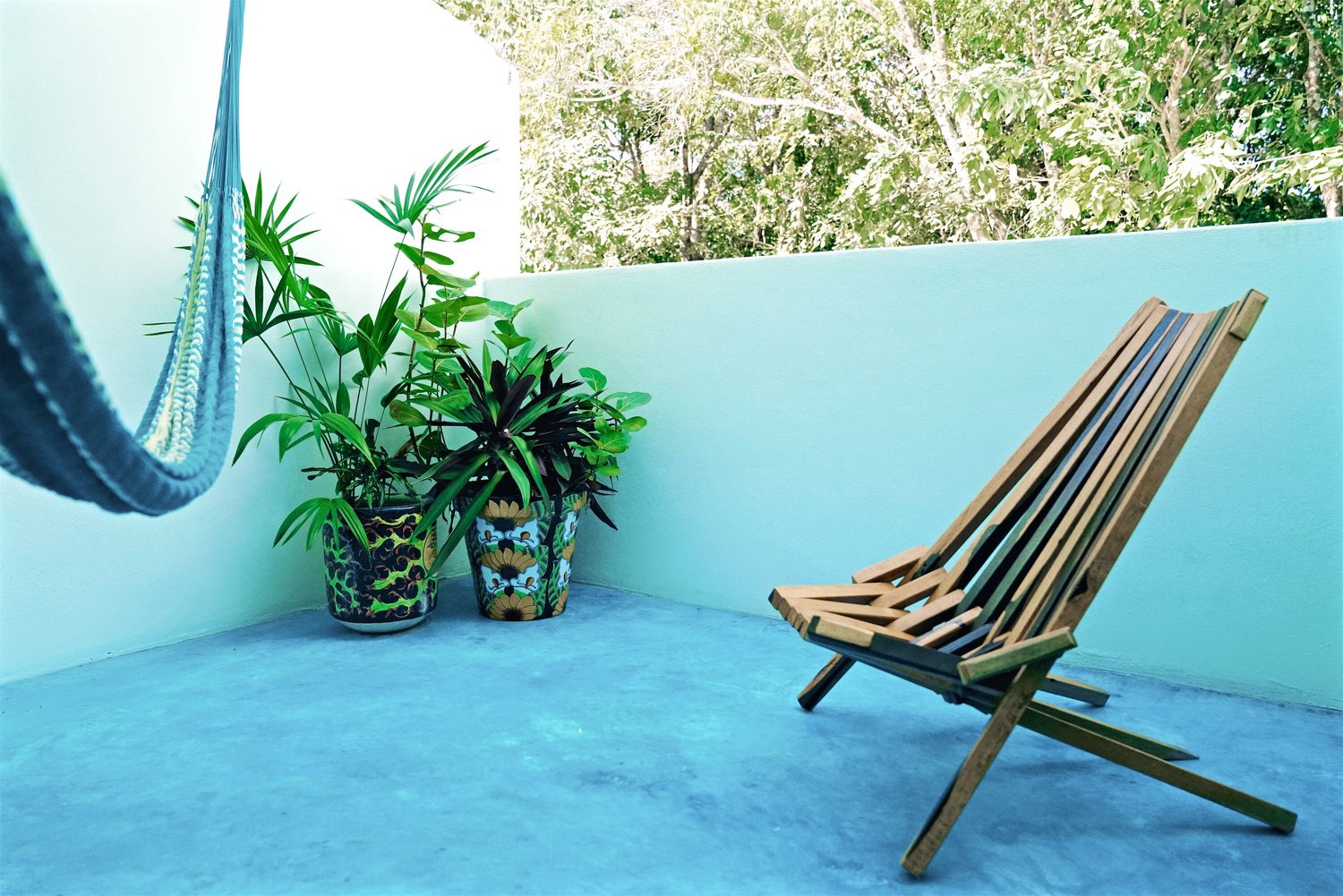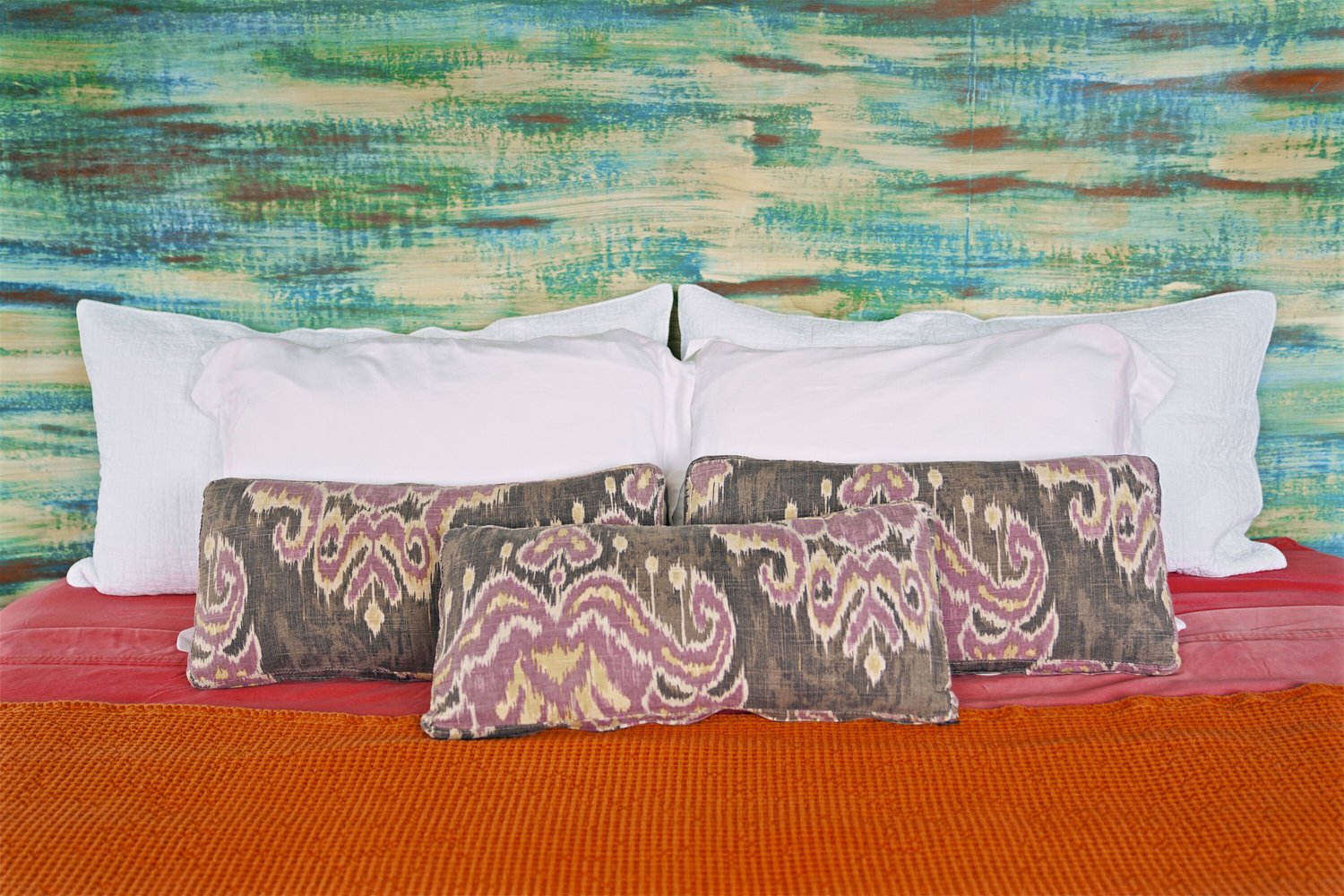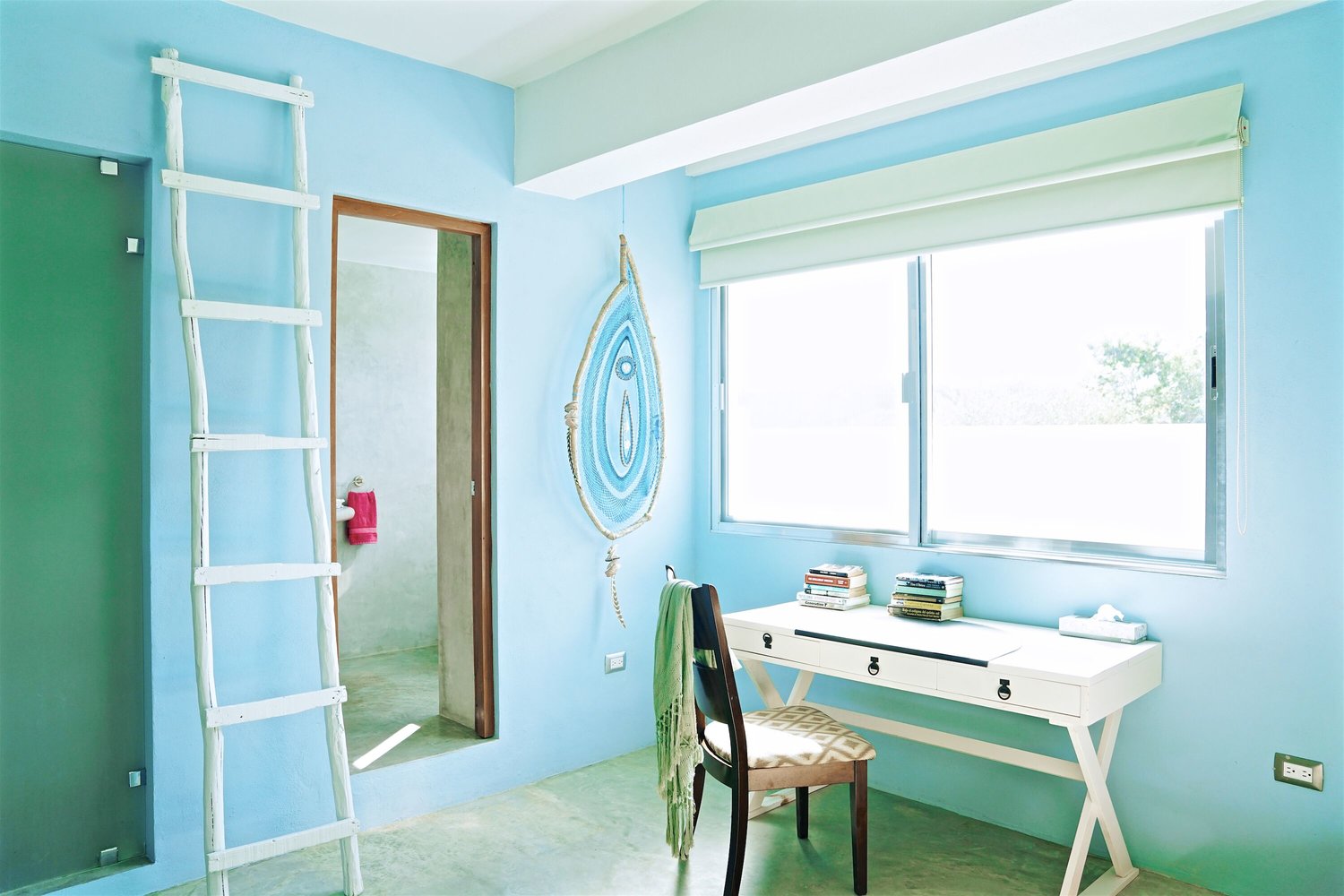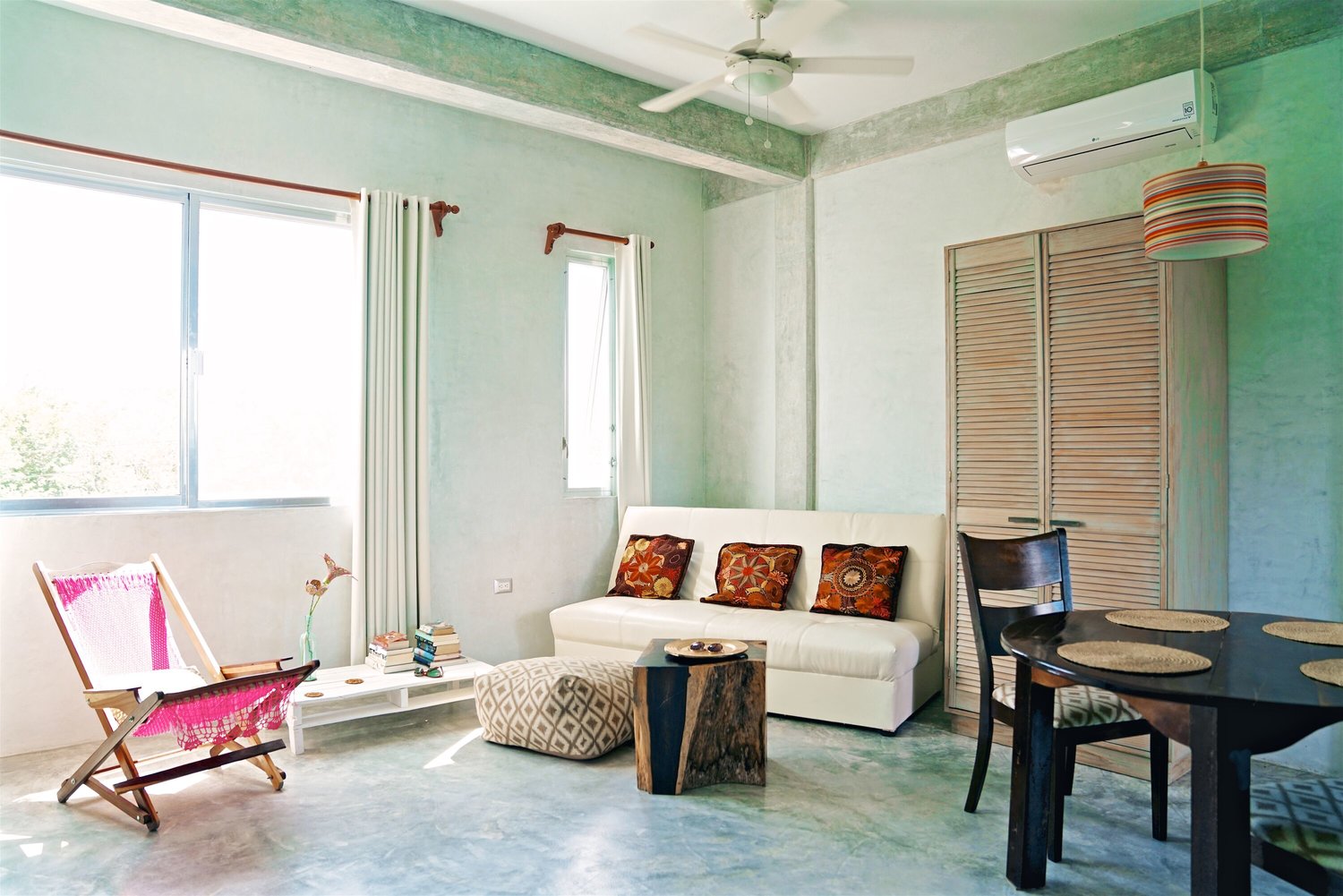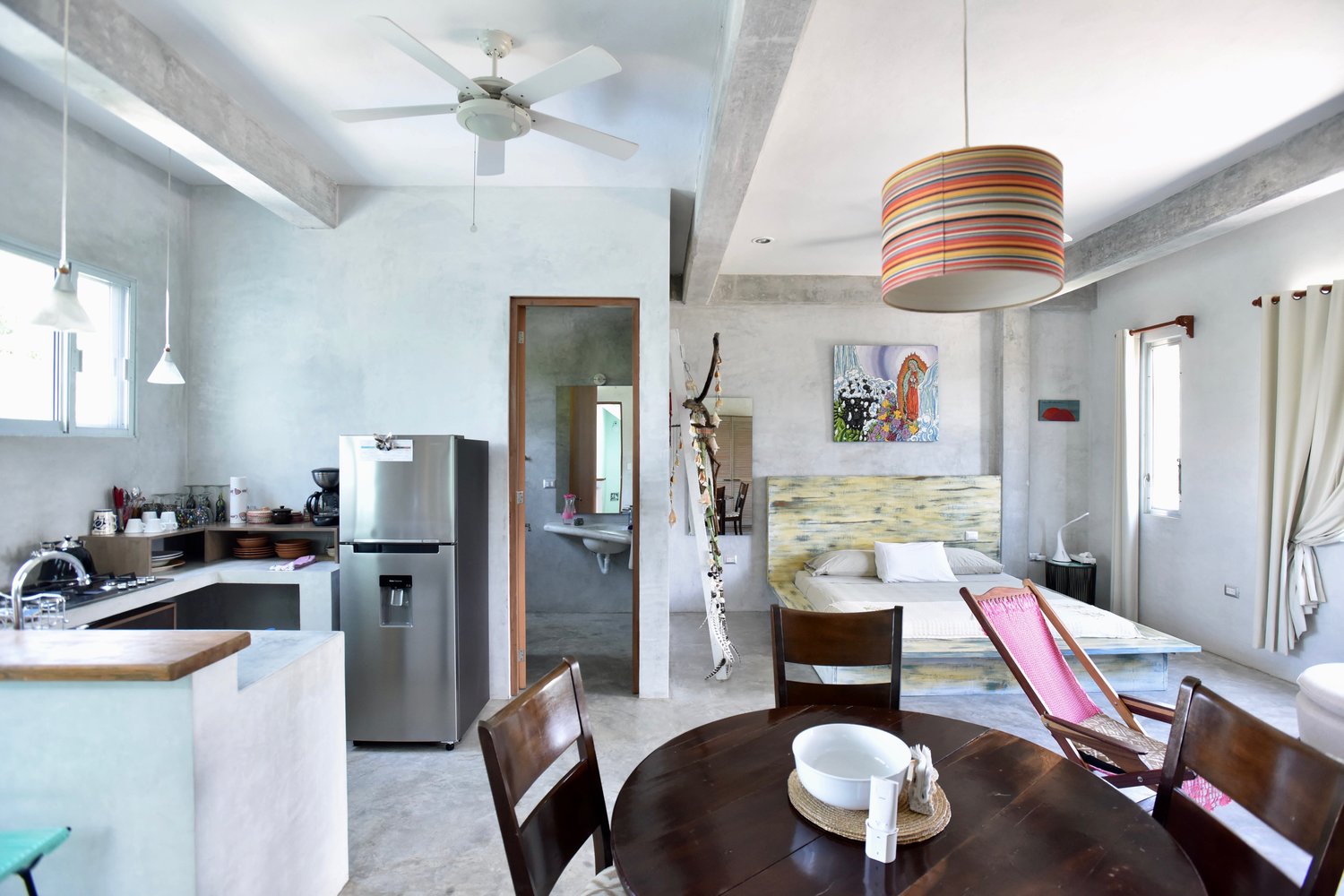 Loft4panoramicaFromTheTable4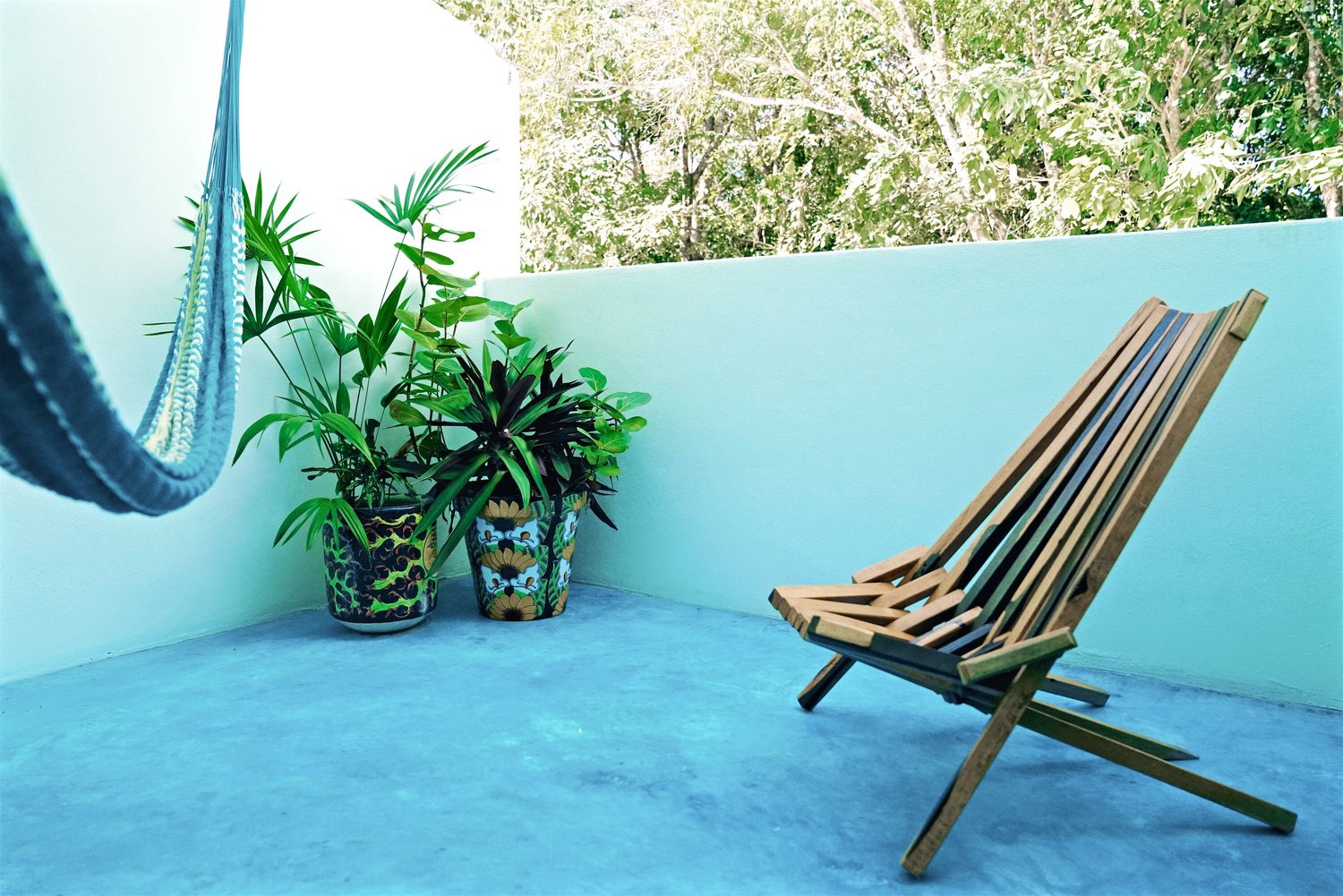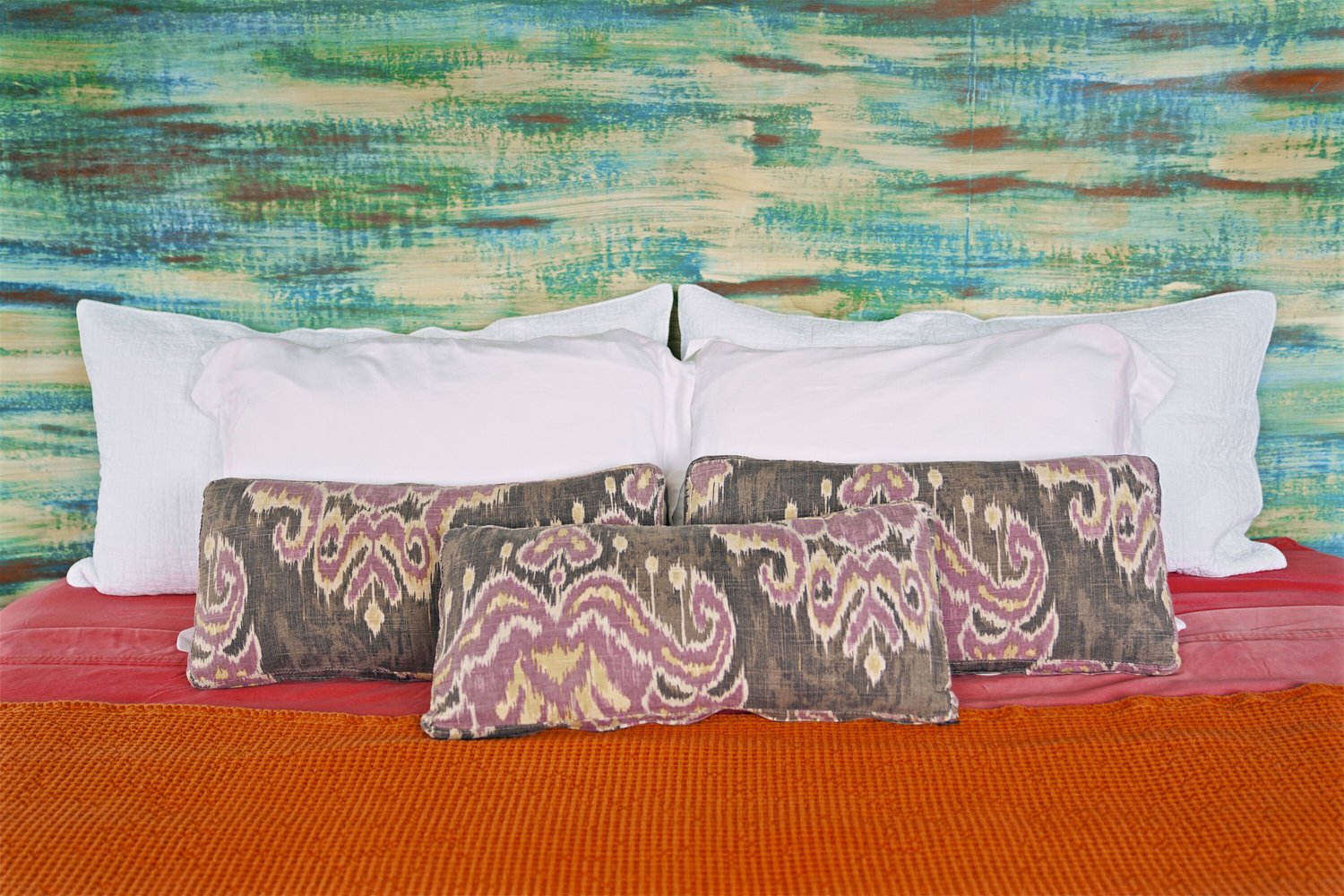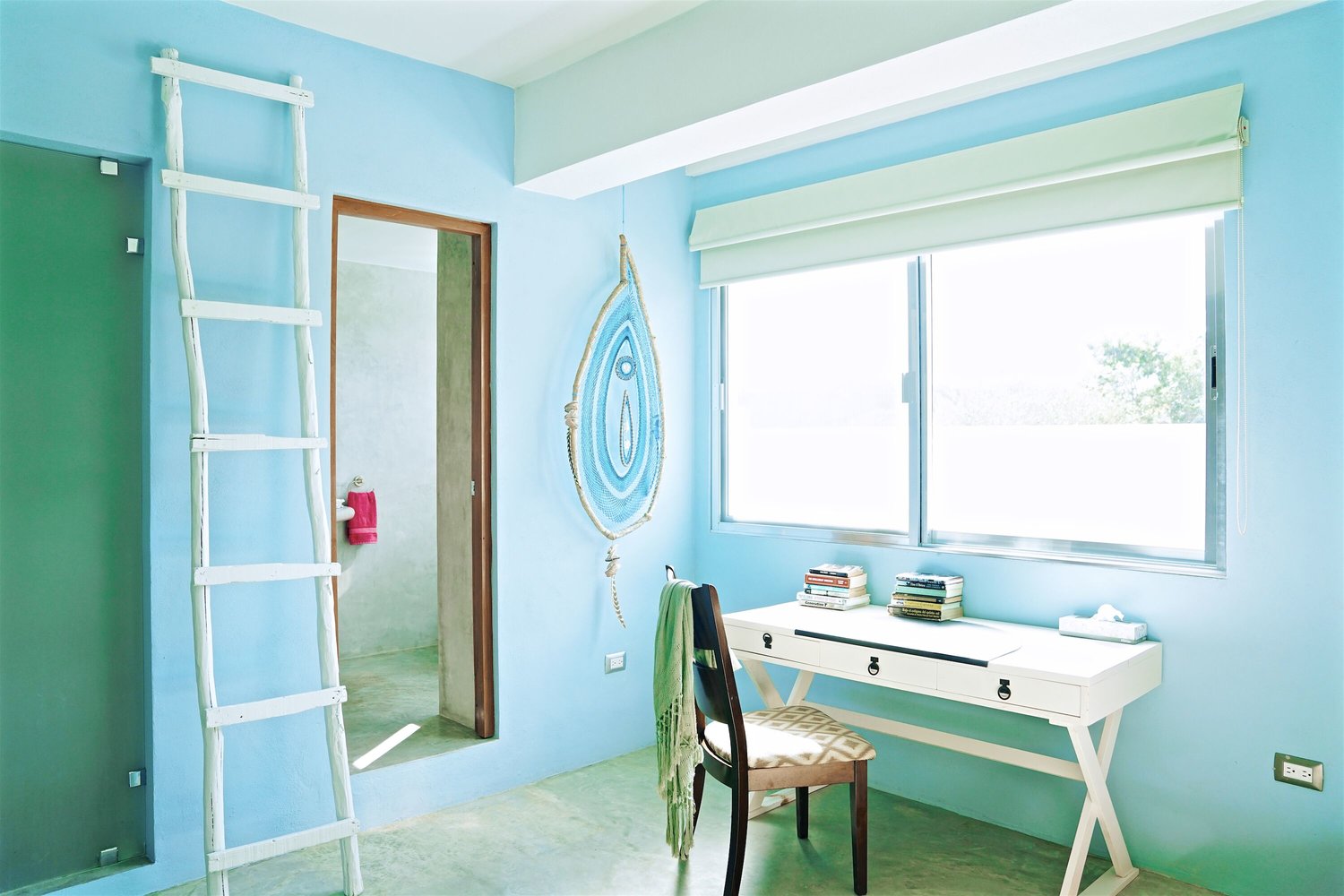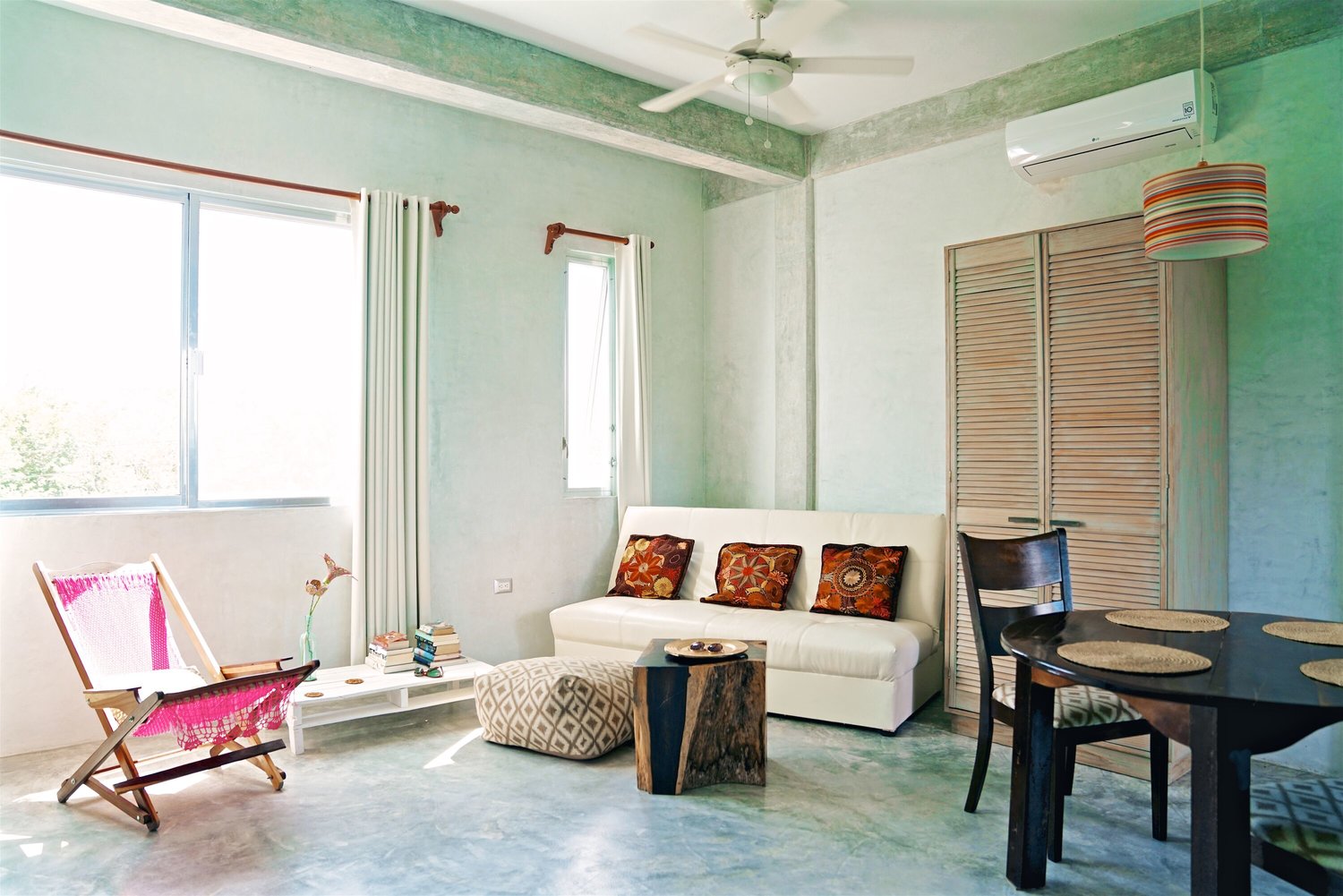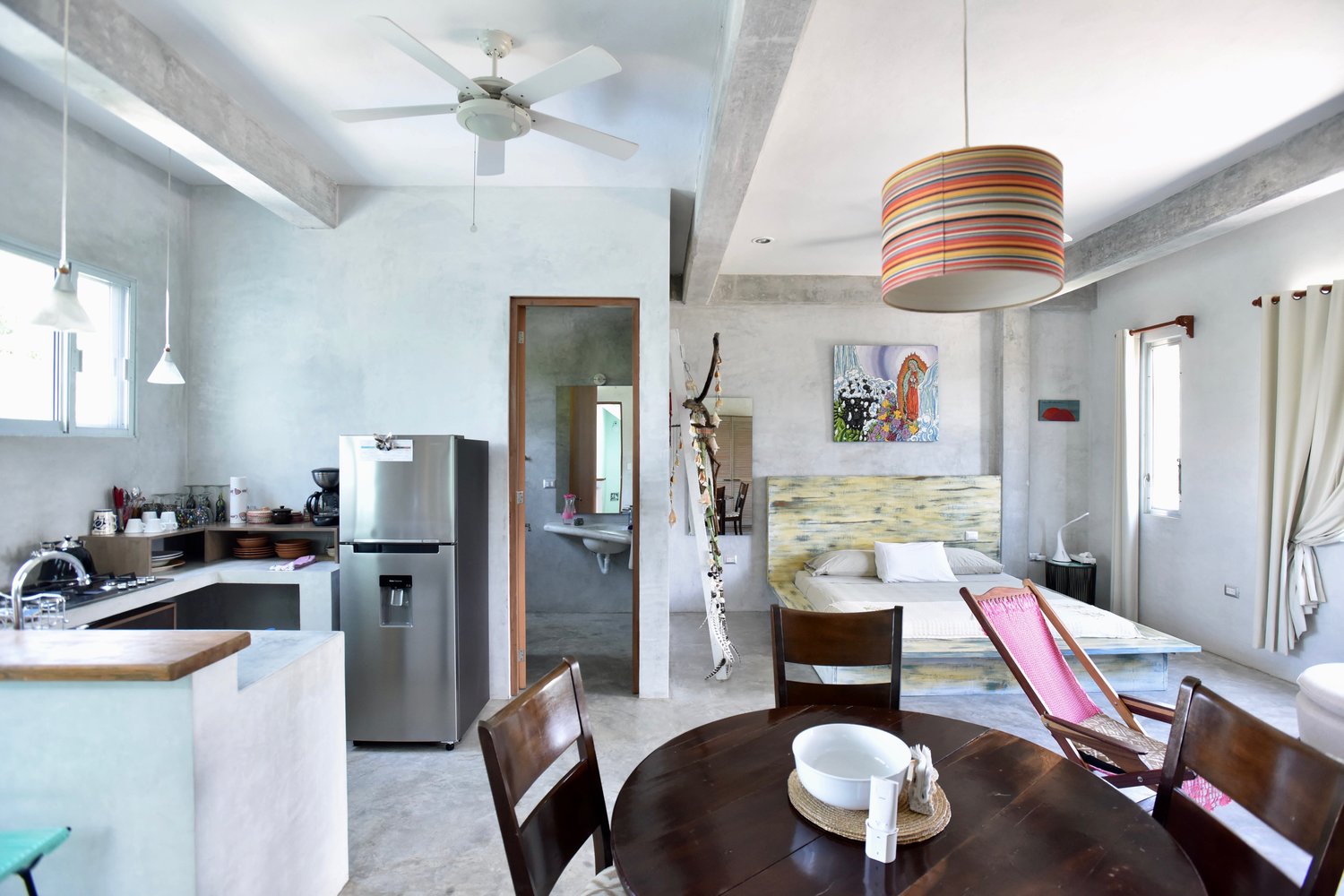 For those that are both yogis and divers, Tribal Tulum might be your most well-suited yoga retreat in Tulum in 2019. In addition to yoga and wellness offerings, they offer their guests cavern diving, open water diving, and snorkeling excursions. The Tribal Loft apartments just next to the studio offer a comfortable, down-to-earth place to stay while you retreat.
Program: Customizable dive and yoga retreats are available for booking until the end of 2019. The minimum stay is 5-nights but there is no maximum. Included in each booking are accommodations, daily yoga classes, scuba diving and freediving basics and theory sessions, equipment and transportation to dive sites, bike rental, breakfast and lunch, and a Mayan cleanse or chakra balancing session.
What We Like: The colourful lofts, located on the bike path down to the beach, are cozy, leaving us feeling right at home. The style is minimalistic and has everything you need to make a simple meal. For those wanting some autonomy to cook and dine on their own on occasion, this is a great spot to be.
Cost: Prices vary widely as these retreats are customizable and can include plenty or very little diving. Contact them directly to discuss your package price.
Avendia Coba Sur, entre calle 7 y 9 Oriente, en frente de Cruz Roja, 77780 Tulum, Q.R., Mexico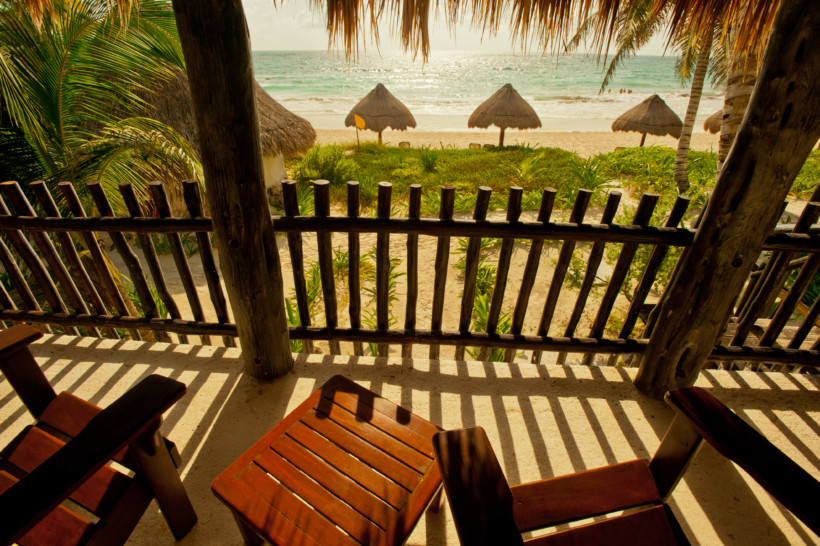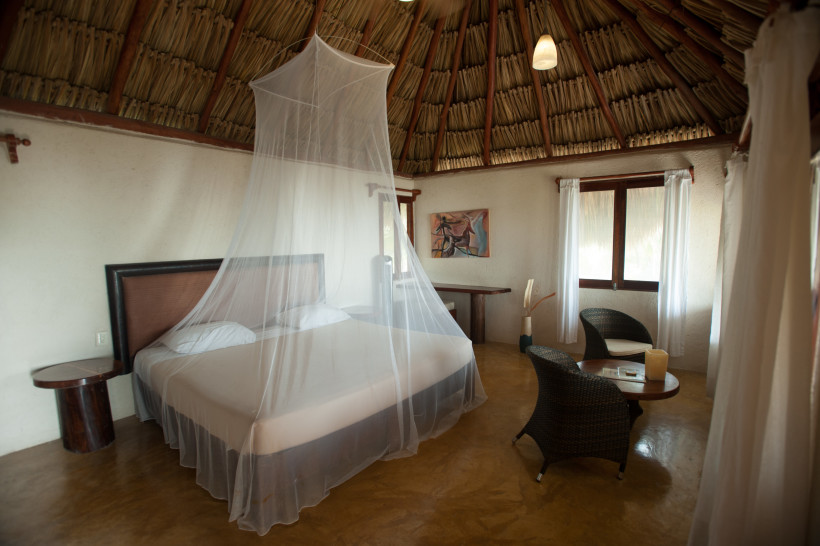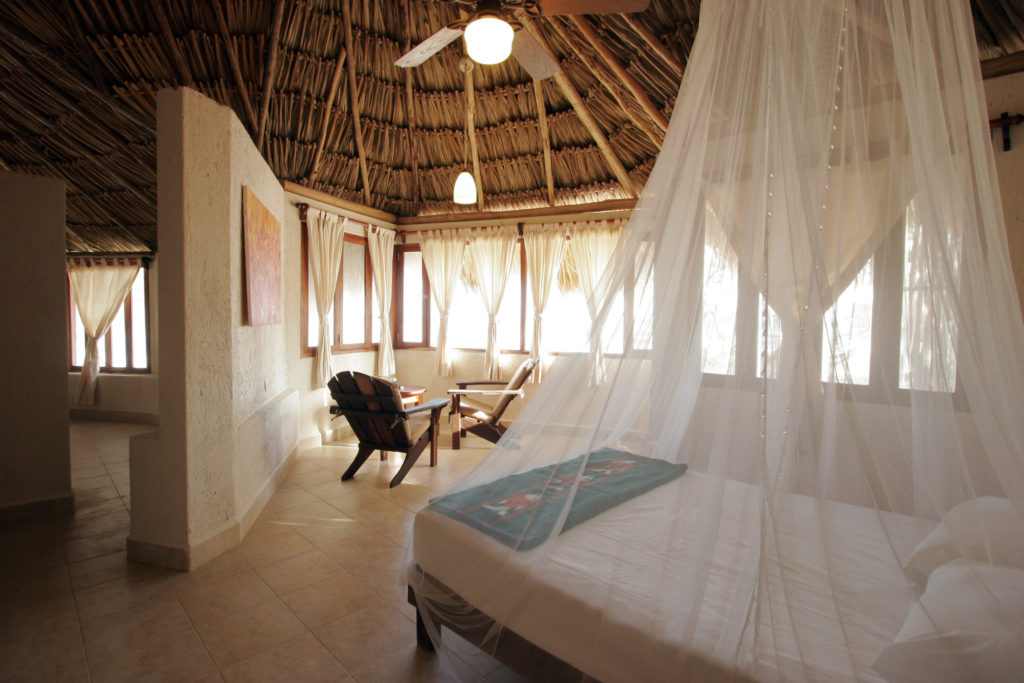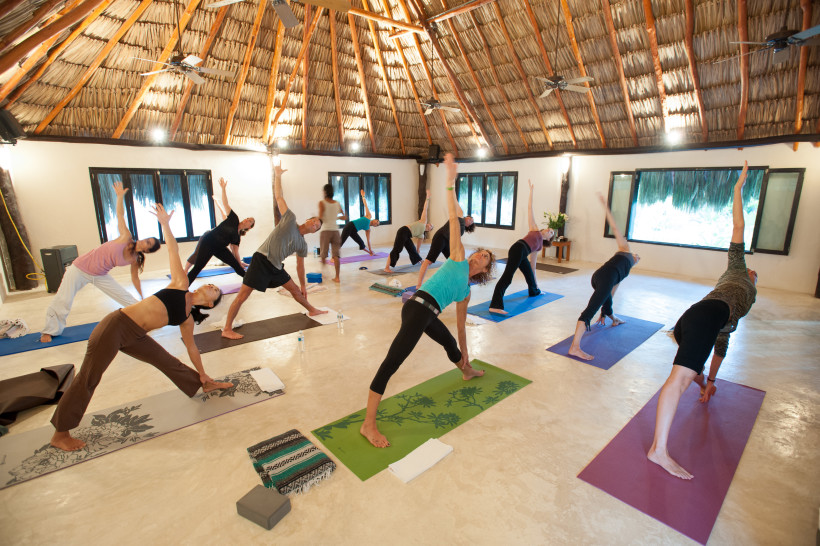 Ocean-Front-Bungalow-internal
Villa-1-interior-bedroom-1024x683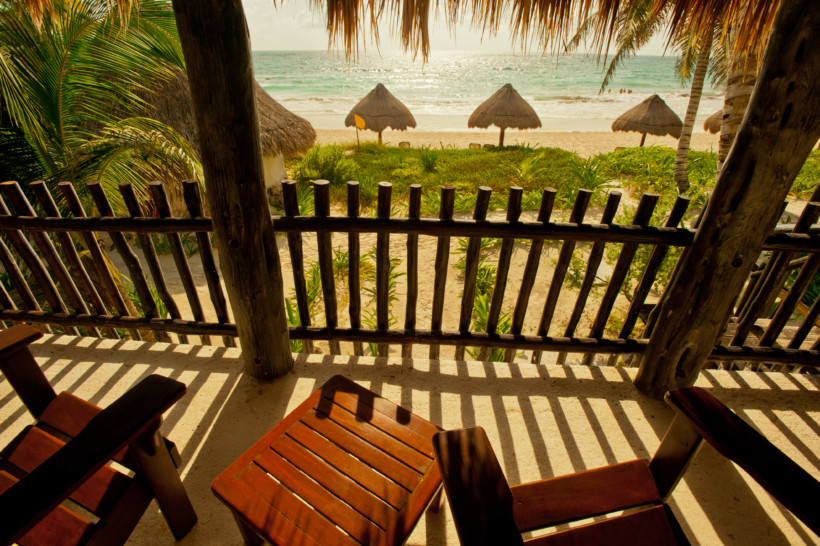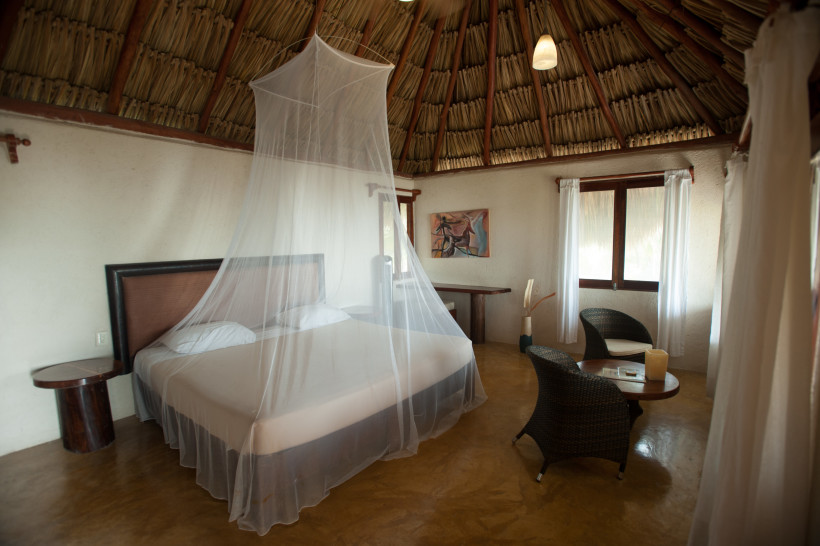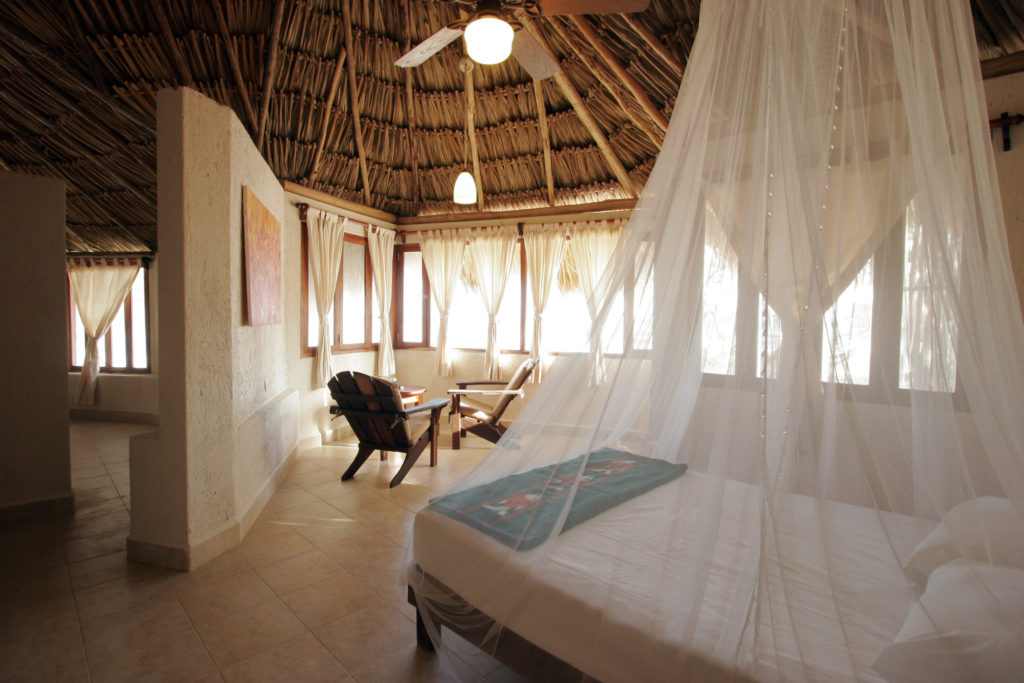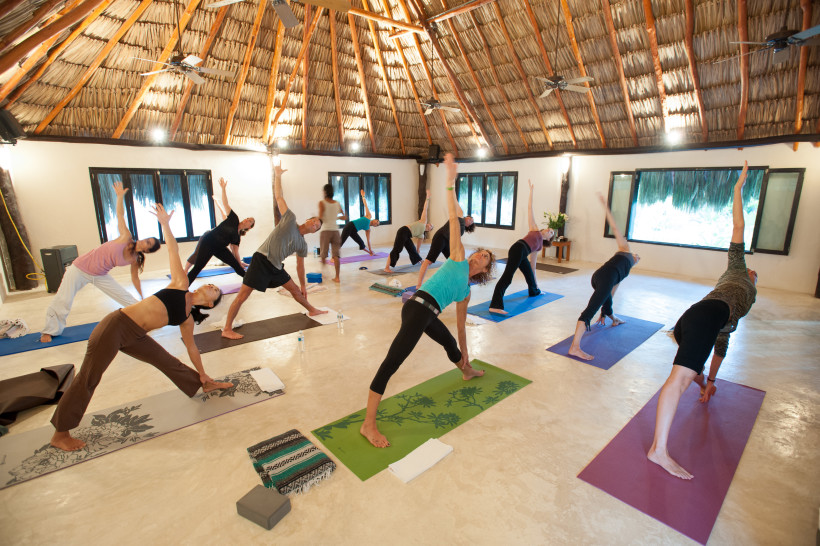 Maya Tulum is a stunning ocean-front property that is both retreat centre and spa, offering guests a completely pampered holiday away from the demands of the everyday. Beautiful thatched-roof cabanas make this sanctuary feel like the tropical getaway of most of our dreams. Experience an authentic Temazcal ceremony on-site to feel into the deeper shifts and balances possible in mind, body, and soul.
Program: This retreat center offers various themed retreats throughout the year. The 'Magic Retreat,' for example, is hosted by Andrea Boyd and Jeffrey Cohen. It includes accommodation, three meals a day, yoga classes, and the resort fee.
What We Like: The meditation labyrinth is a remarkable sanctuary designed for waling meditation. It is the perfect spot for reflection and contemplation and adds to the already tranquil and sacred feel that this space holds.
Cost: The cost of programs here varies dependent upon the length, teacher, and inclusions. As a frame of reference, the 'Magic Retreat' starts at $2200 USD.
Carretera Tulum-Boca Paila KM 7 Lote 10, Zona Hotelera Tulum, Q.R., Mexico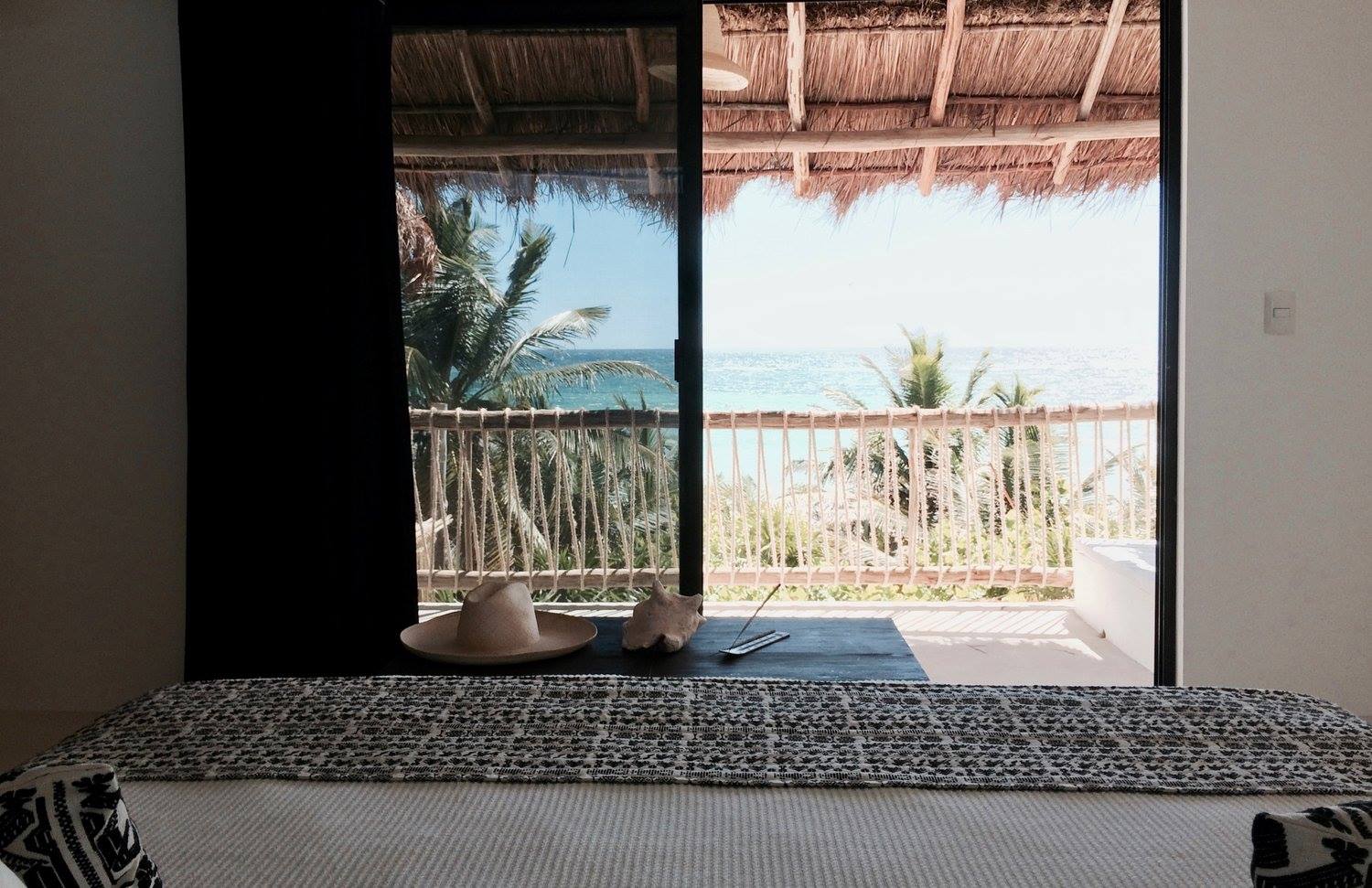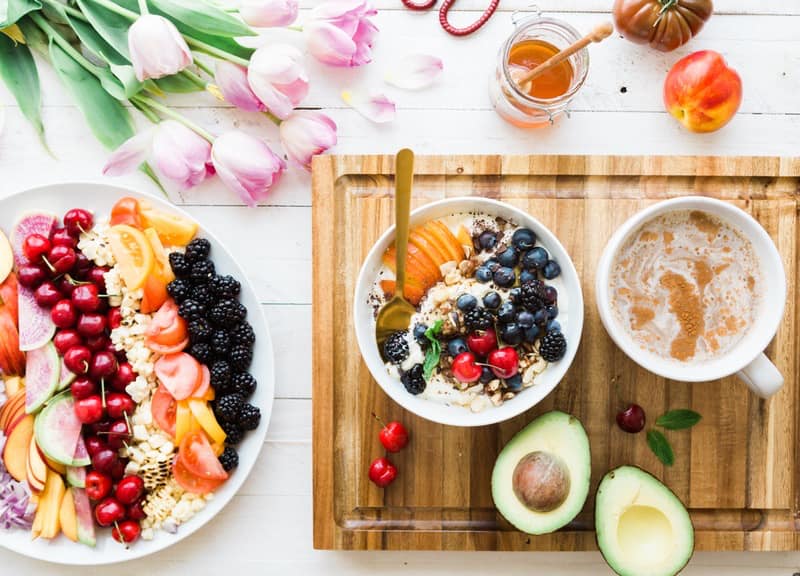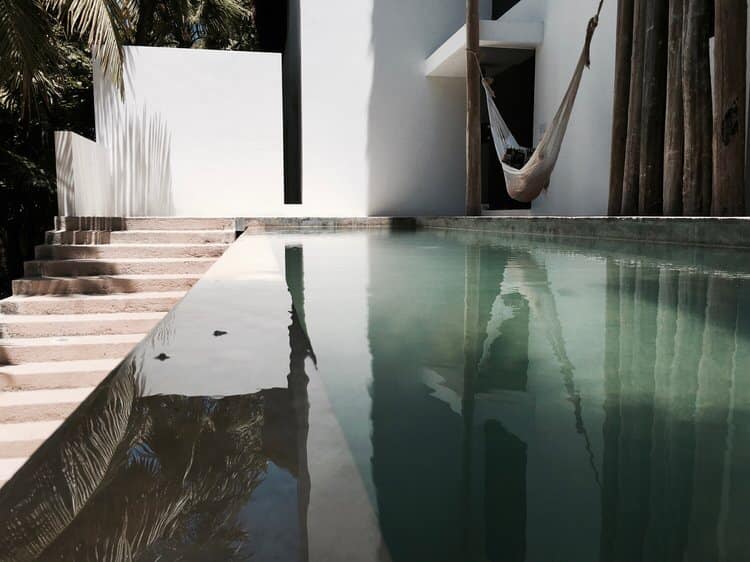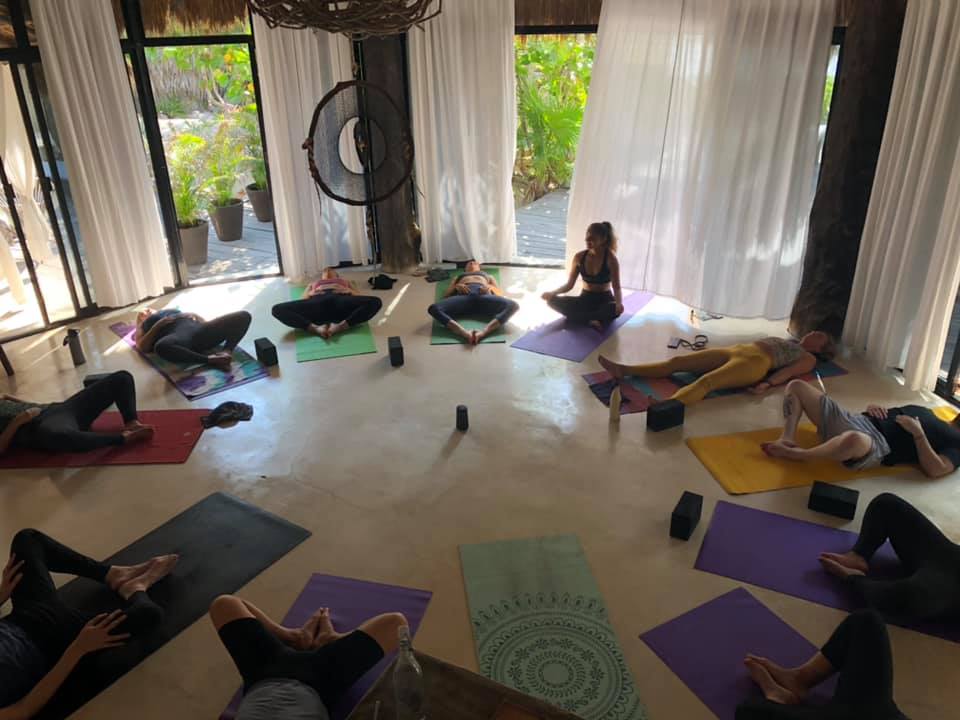 42058308_921168811416557_1679485770701733888_o
54358252_1022500694616701_7982572318801002496_n
56378734_1036136086586495_6554622879747538944_n
58443886_1046963785503725_1633700414304026624_n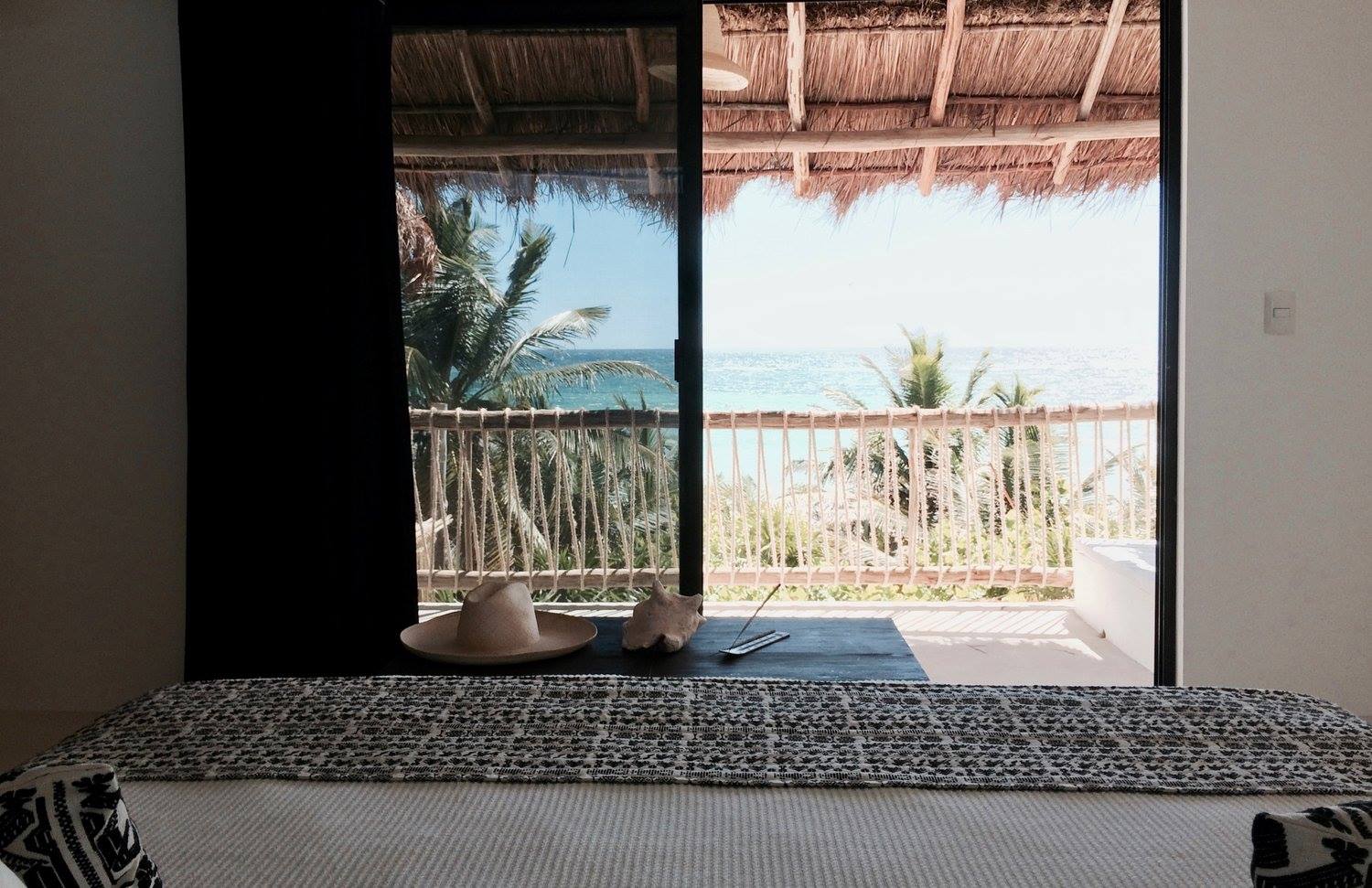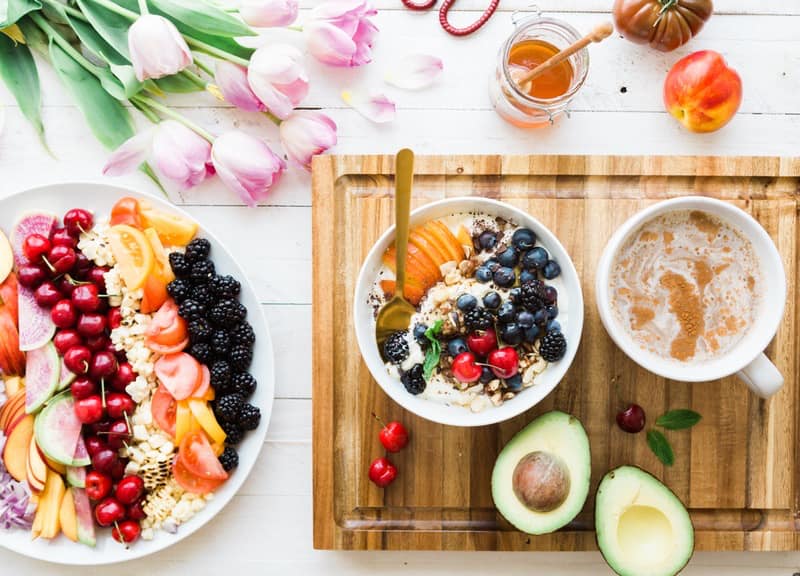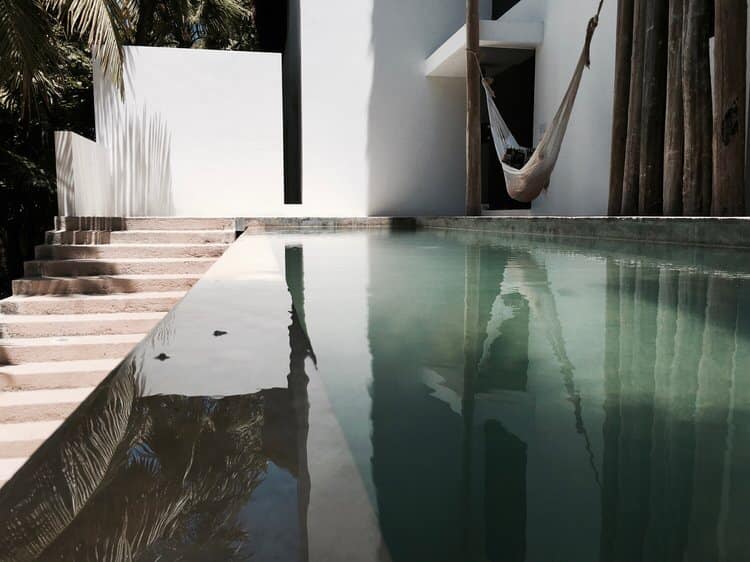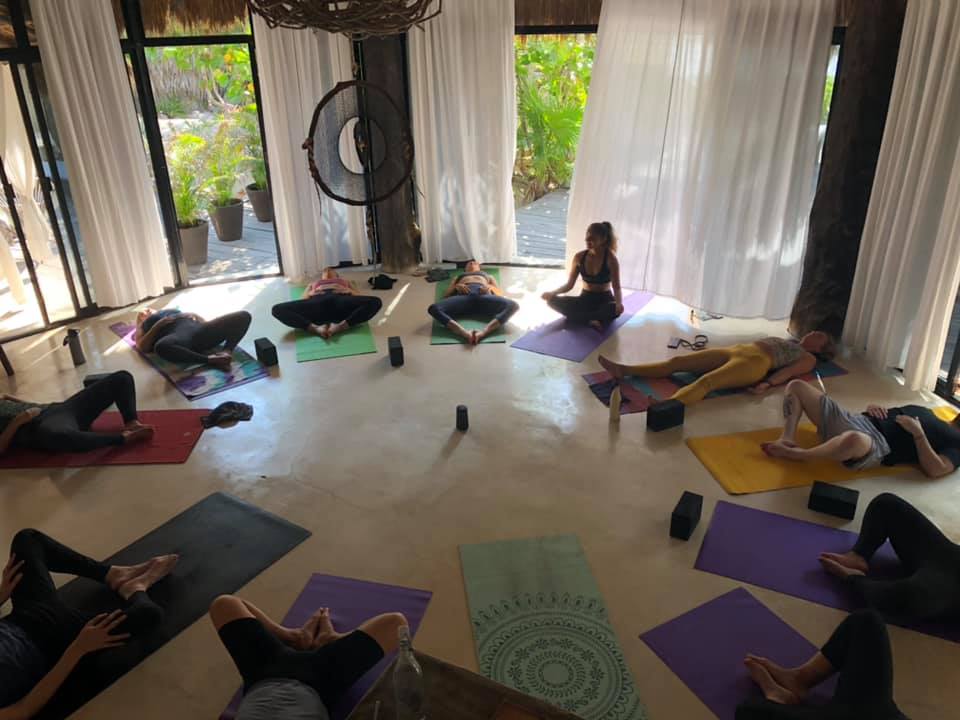 K'in Yoga Retreats offers beautiful yoga holidays out of Casa Laha Tulum. Offering Hatha Vinyasa and Yin practices, this holistic yoga retreat is down-to-earth and deeply restorative. In addition to immersive retreats, they also offer day retreat experiences for those that are only able to stop in for a day or two.
Program: The upcoming 'Sun & Soul Retreat' is a 5-day yoga retreat that explores yoga, dance, music, nature, and food. It includes daily mindfulness meditation, two daily yoga classes, breakfast and dinner, free time, accommodation, private beach access and swimming pool, and stargazing.
What We Like: The day retreats are perfect for those who can't commit to the full length of the 5-day program. In two hours, students will get a mini paddle board lesson, a 45-minute private yoga session, one hour of paddle play time (yoga included), and time to connect.
Cost: Price for the 5-day package starts at $1300 USD if you are two people and $1900 USD if you will be enjoying a private suite on your own.
Km 8.5 carretera Tulum-Boca Paila, 77780 Tulum, Mexico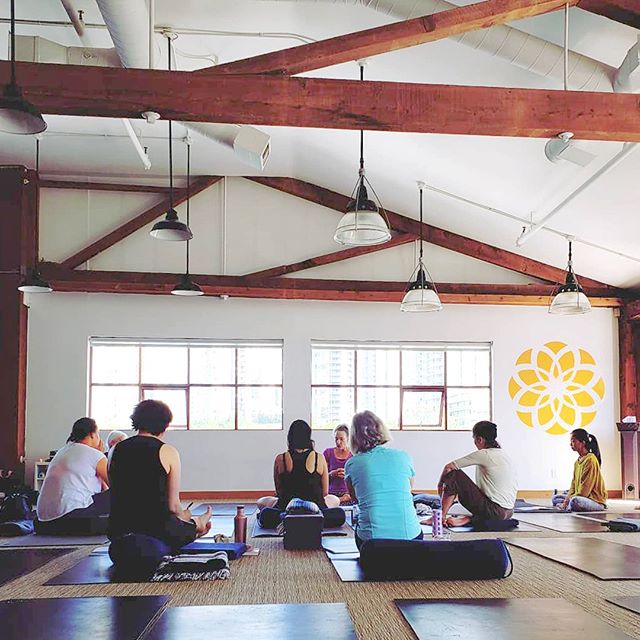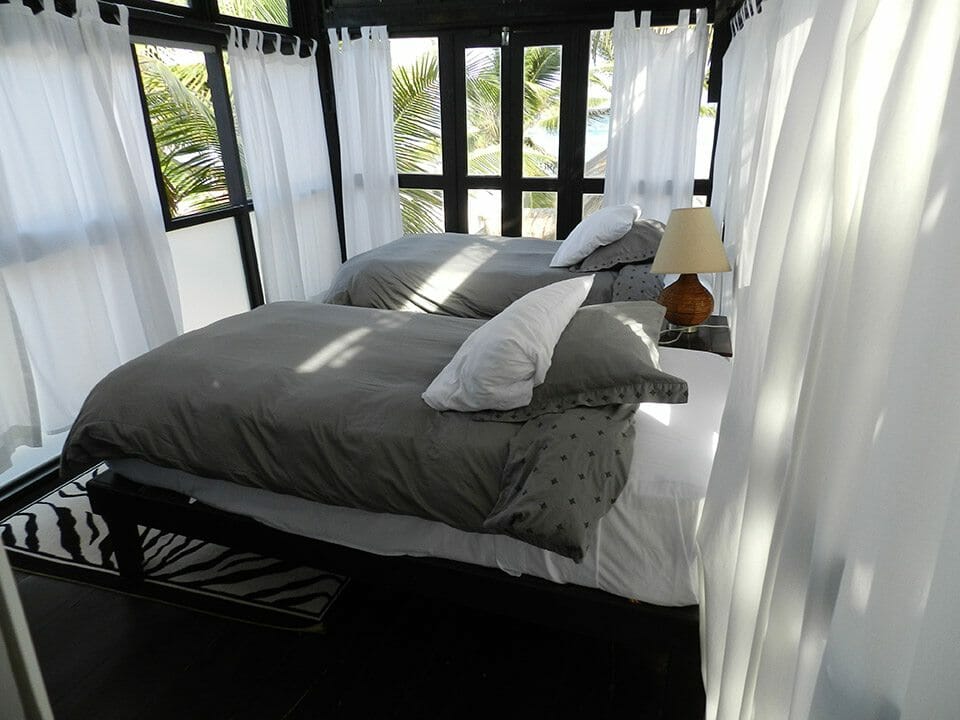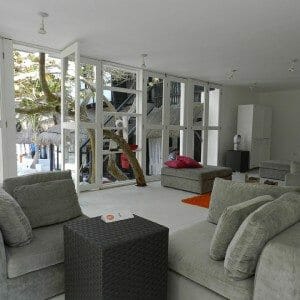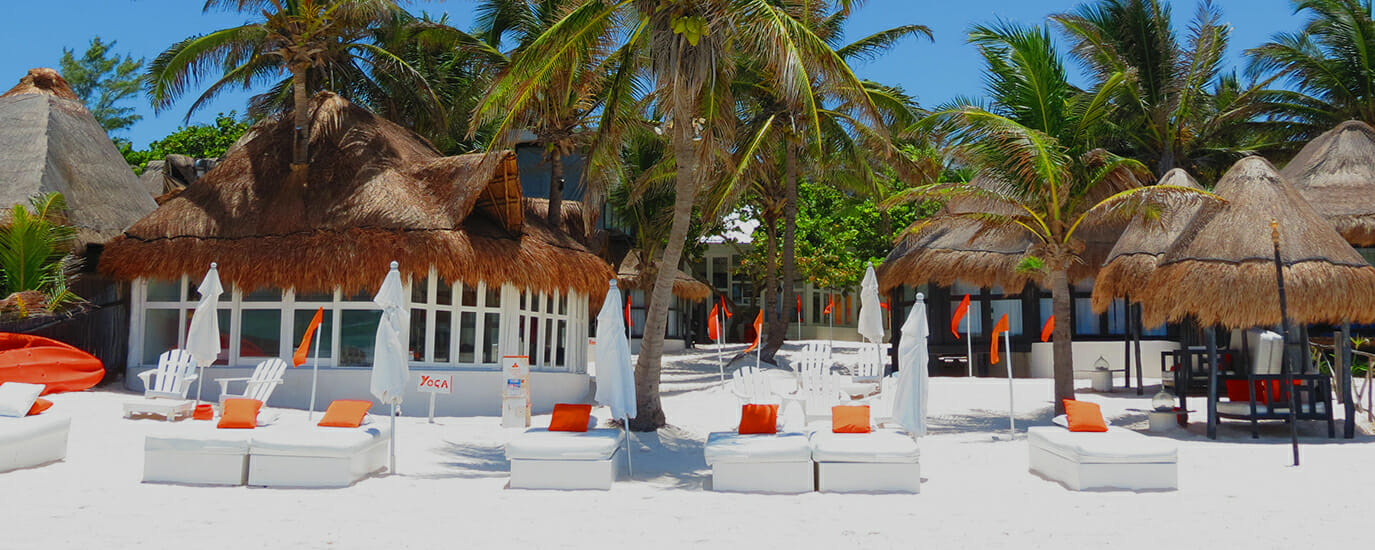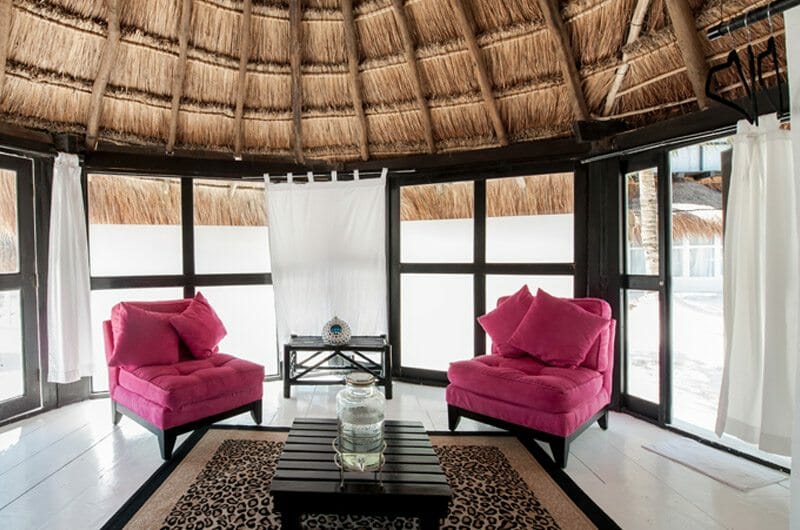 66842325_417743655751718_6613730741305678742_n
Retreats_Mexico_Location_Banner2
Tulum_Yoga_Retreat_Gallery_2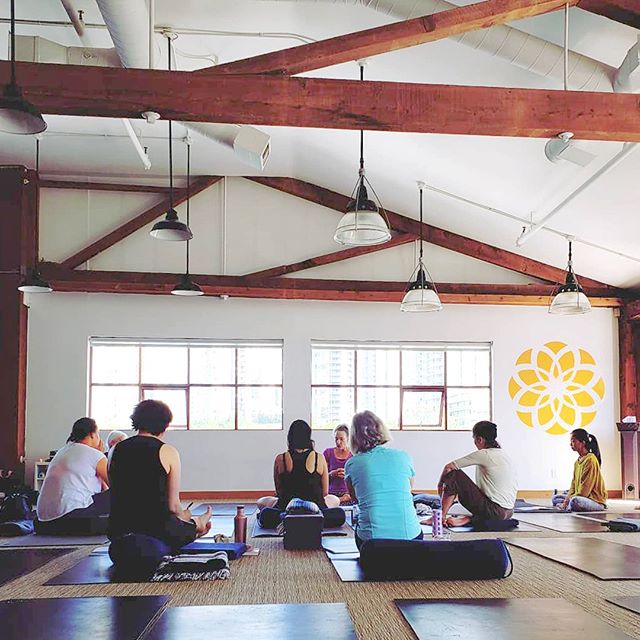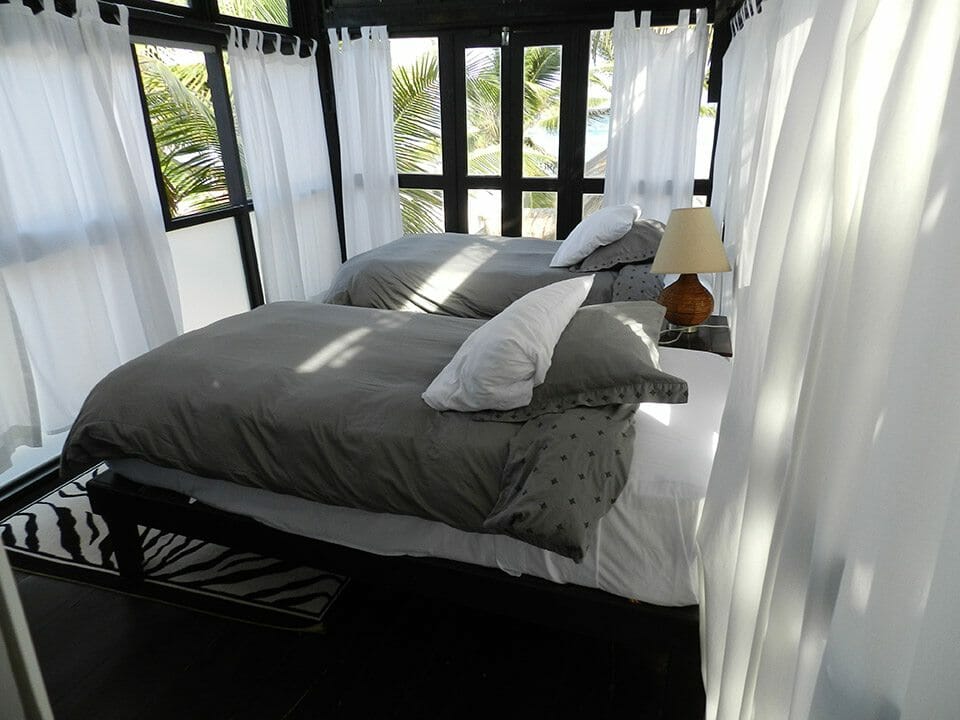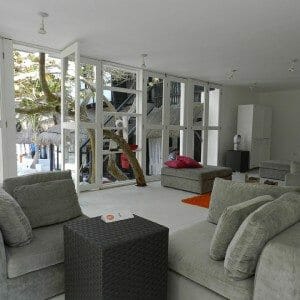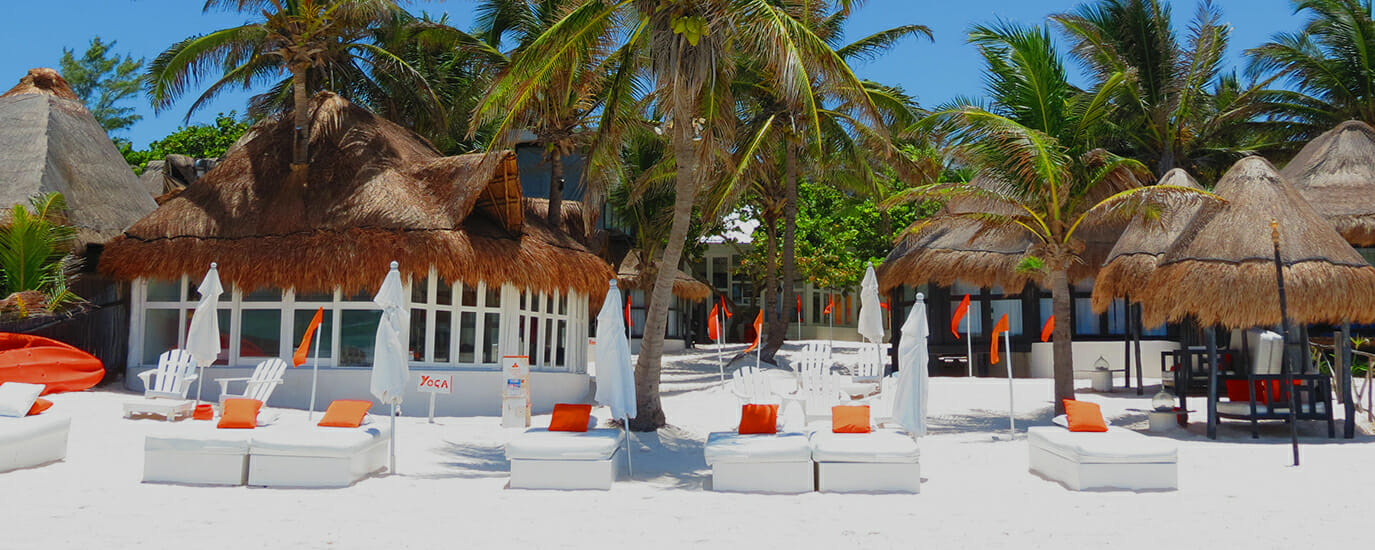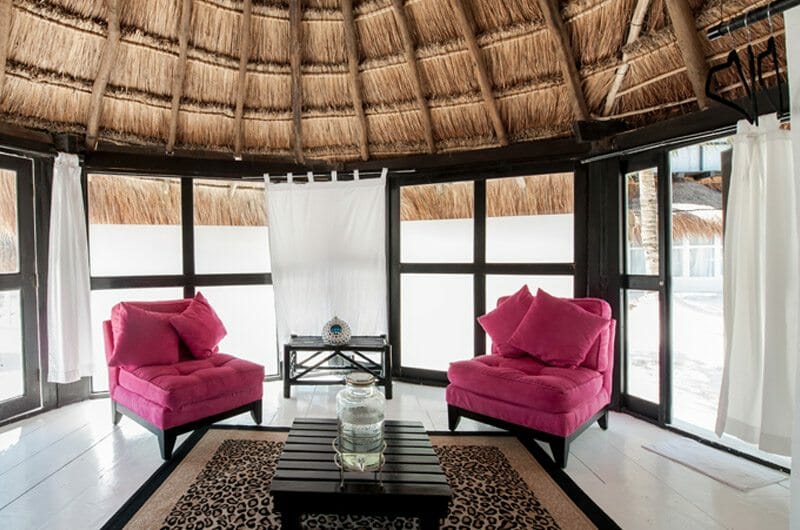 Semperviva Yoga offers retreats around the world, including in magical Tulum. This year, they are offering a November retreat at the tranquil Shambala Petit Hotel. With ocean views and bright spaces to both practice in and retreat to, this is one of the year's top yoga retreats in Tulum.
Program: Led by Gloria Latham, the 'Crystallize Your Vision Yoga Retreat' includes seven nights of accommodation, two daily Kundalini practices, workshops, meditations, or lectures, a comprehensive manual, and three daily meals. Credits from this course can also count towards a 200-hour yoga certificate or a 35-hour professional development course.
What We Like: The stunning yoga studio at Shambala Petite Hotel is jaw dropping. With floor to ceiling windows, white walls, and a penetrating OM symbol, this space feels sacred. Overlooking the water, the space alone is enough to have us feeling revitalized.
Cost: The price for this retreat begins at $2195 USD.
Av. Boca Paila km 7.5, Zona Hotelera Tulum, 77780 Tulum, Q.R., Mexico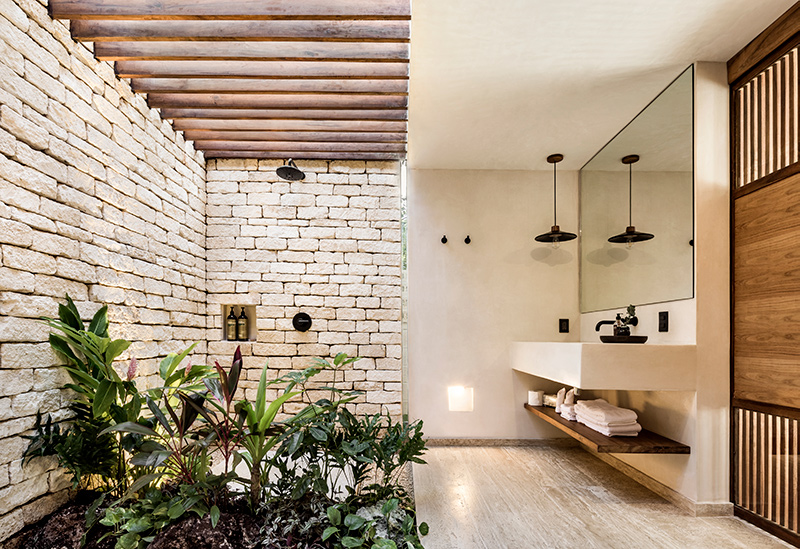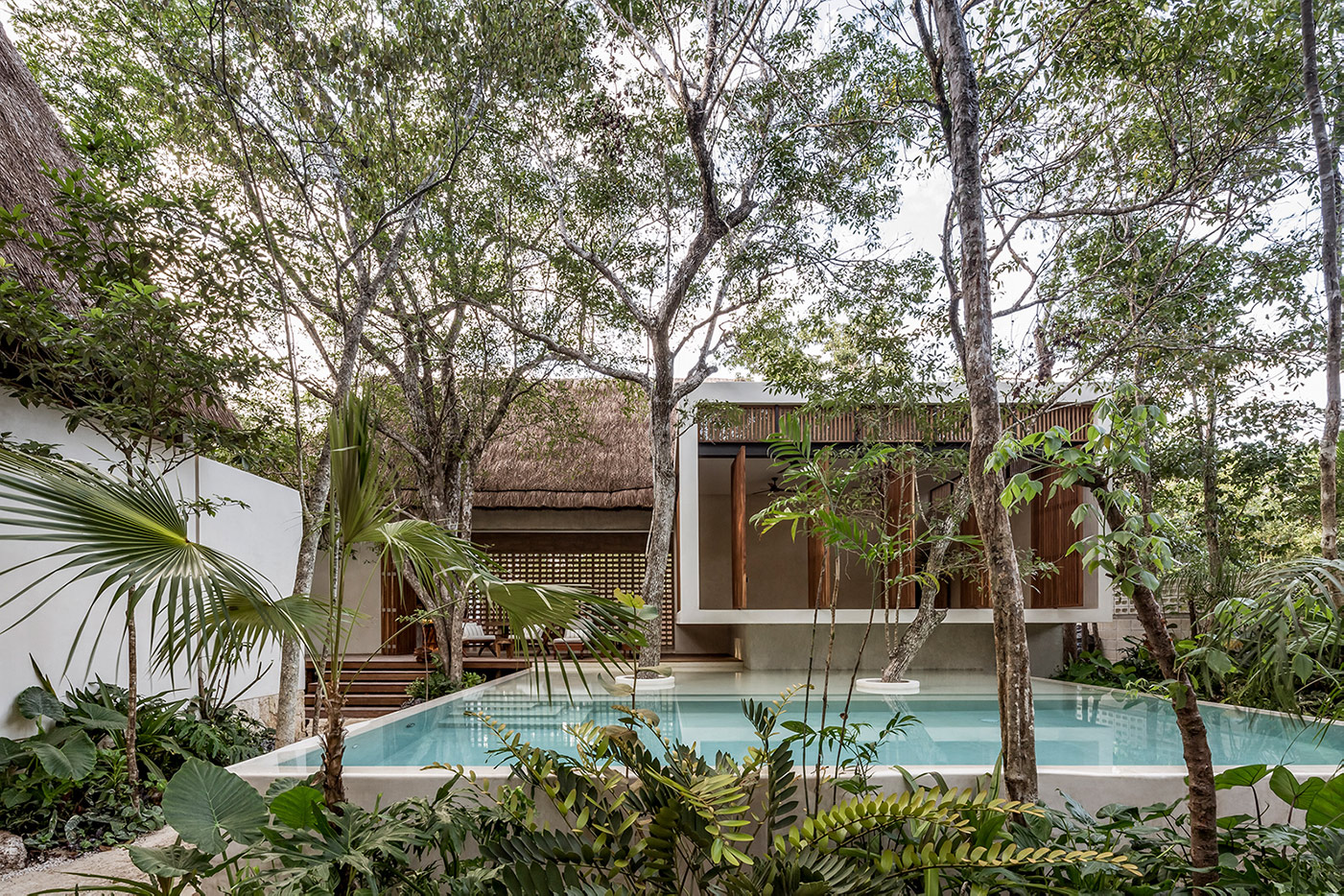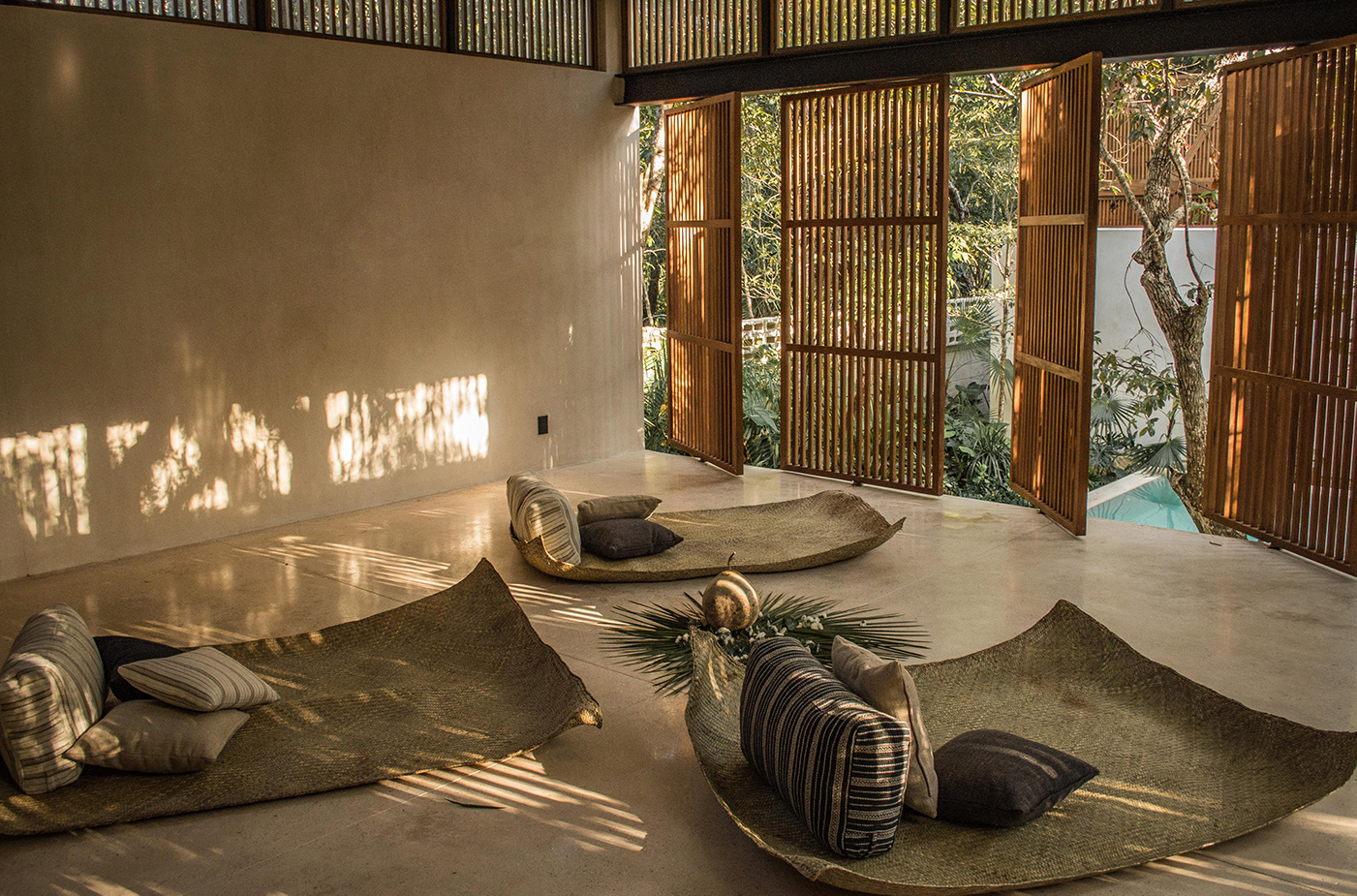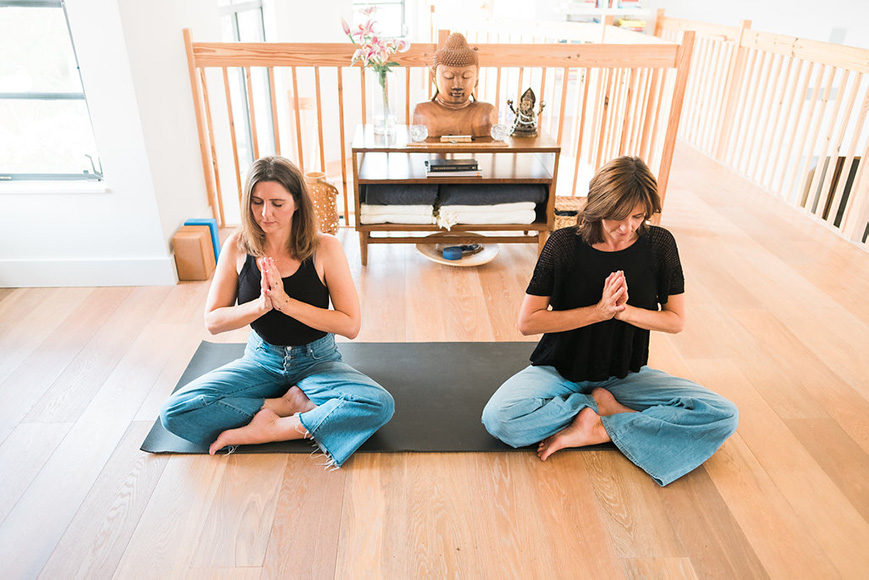 jungle_keva_tulum_lodge_washroom
jungle_keva_tulum_lodge_with_pool_medium
jungle_keva_tulum_workshop_space
your_life_practice_retreat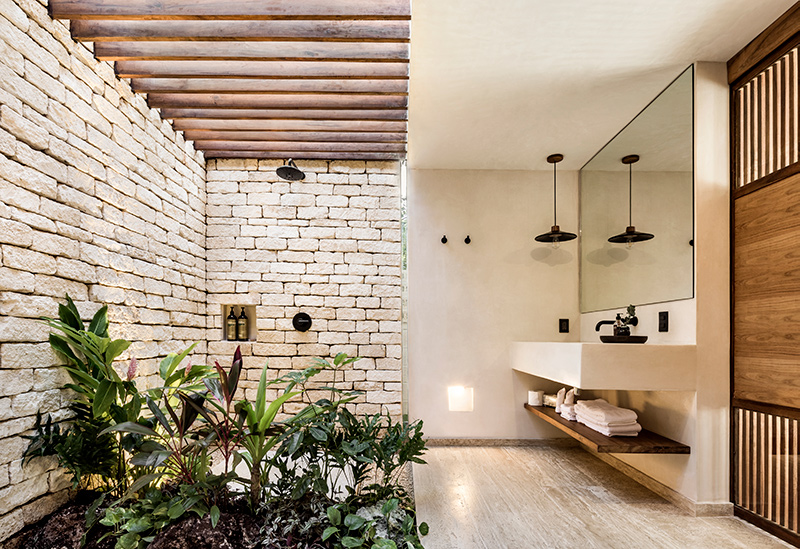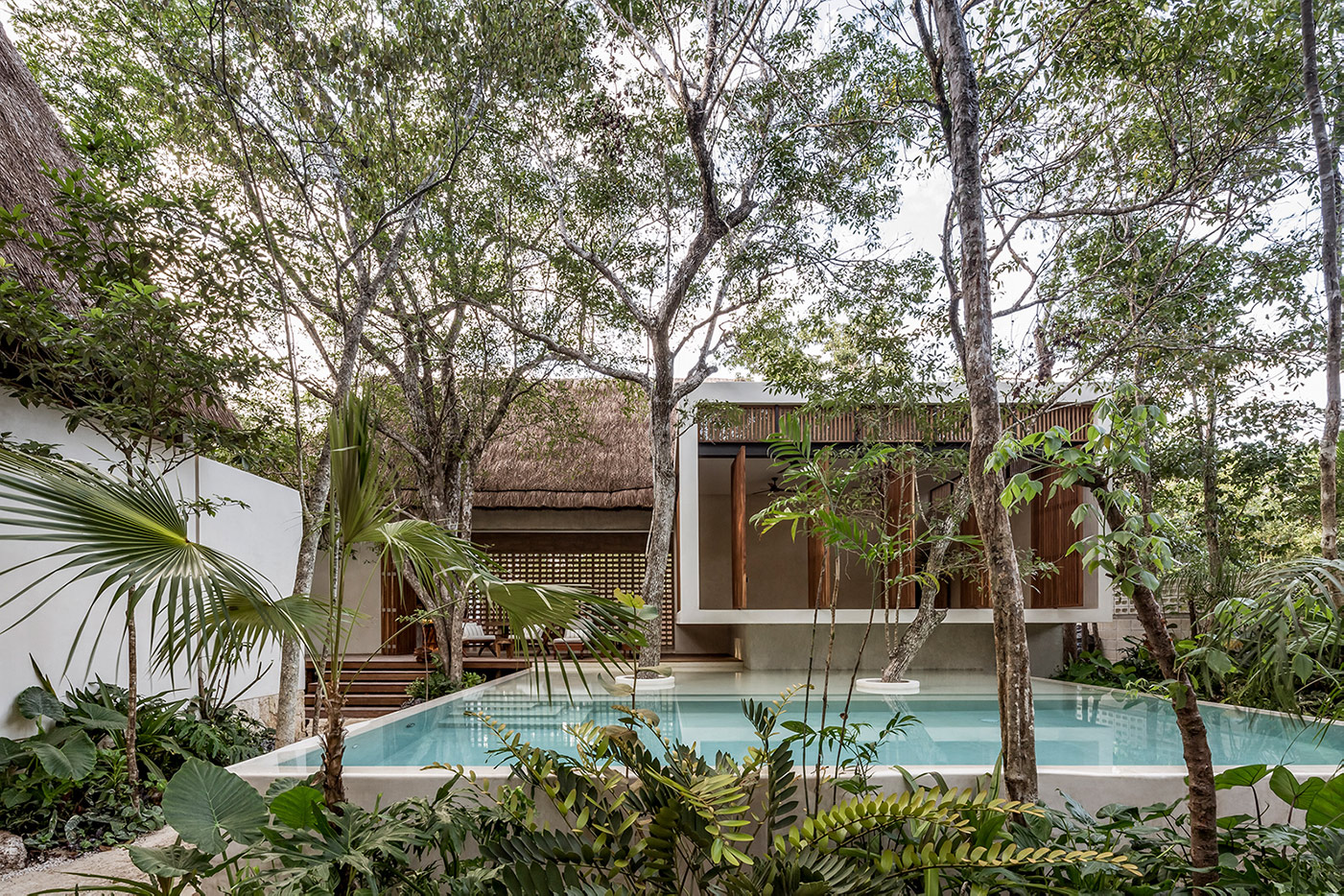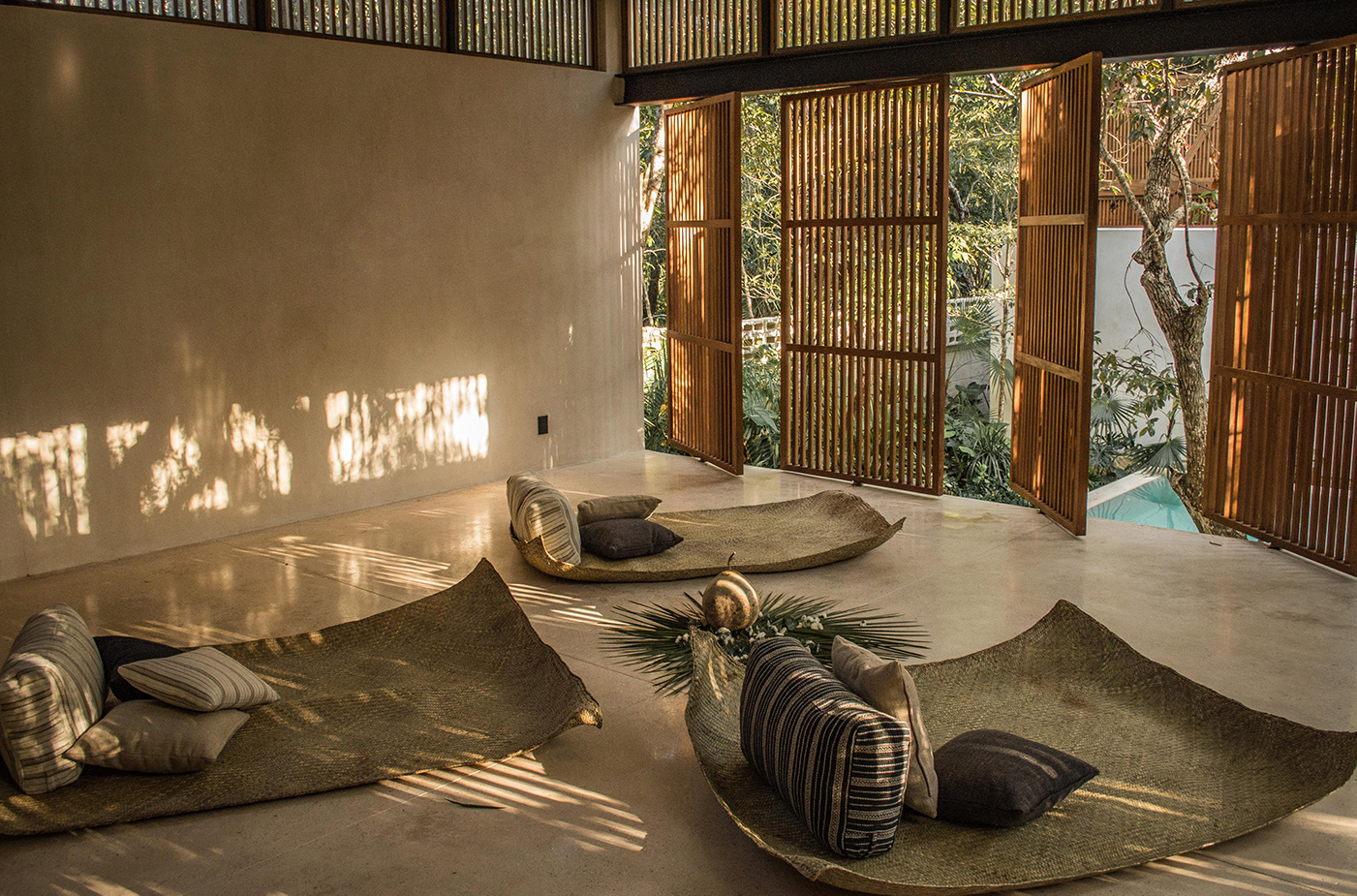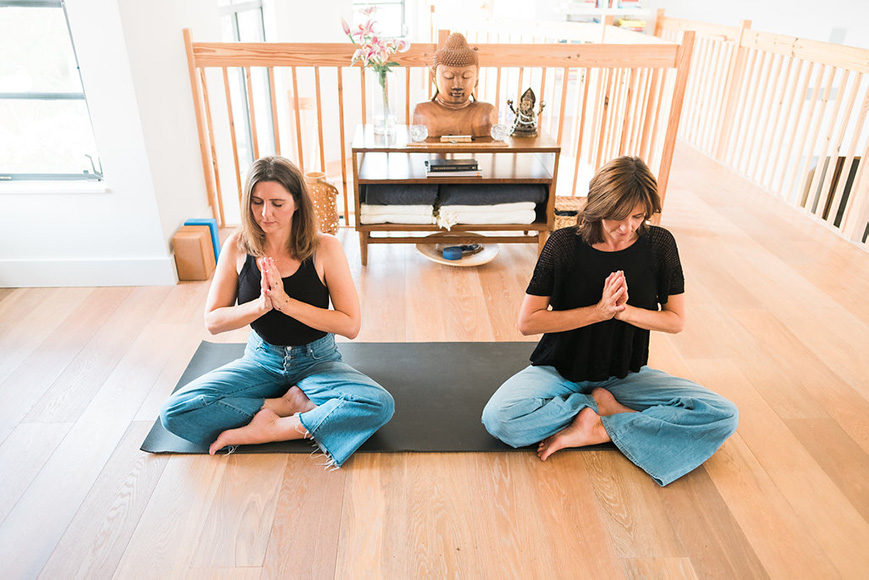 The stunning lofts at Jungle Keva Tulum are the perfect space for a nature-inspired yoga retreat in Tulum. Beautiful A-frame buildings provide the backdrop for down-to-earth retreats led by a variety of international teachers. Just on the edge of town, this space is a quiet sanctuary that remains close enough the Tulum's amenities and activities.
Program: Retreat offerings vary with the seasons. One upcoming offering for 2019 is the SPA Yogaâ Restorative Retreat. This program includes morning meditation, yoga asana practice, and afternoon activity and session, free time, accommodation, daily breakfast, two dinners, and one day outing. It is 4-nights in length.
What We Like: The space was designed with the local environment in mind. Rather than removing trees for construction of the pool, they built the pool around the trees. They also offer organic shampoos and soaps for guests to use to minimize the impact on the local ecosystem.
Cost: The SPA Yogaâ Restorative Retreat is priced at $1395 USD, though prices of other programs vary according to offerings and instructors.
 Calle 3 poniente, Region 15, Manzana 3 Lt 07, Col. La Veleta, Entre Fundadores de Tulum y 16 Sur., Tulum, Q.R. 77780, Mexico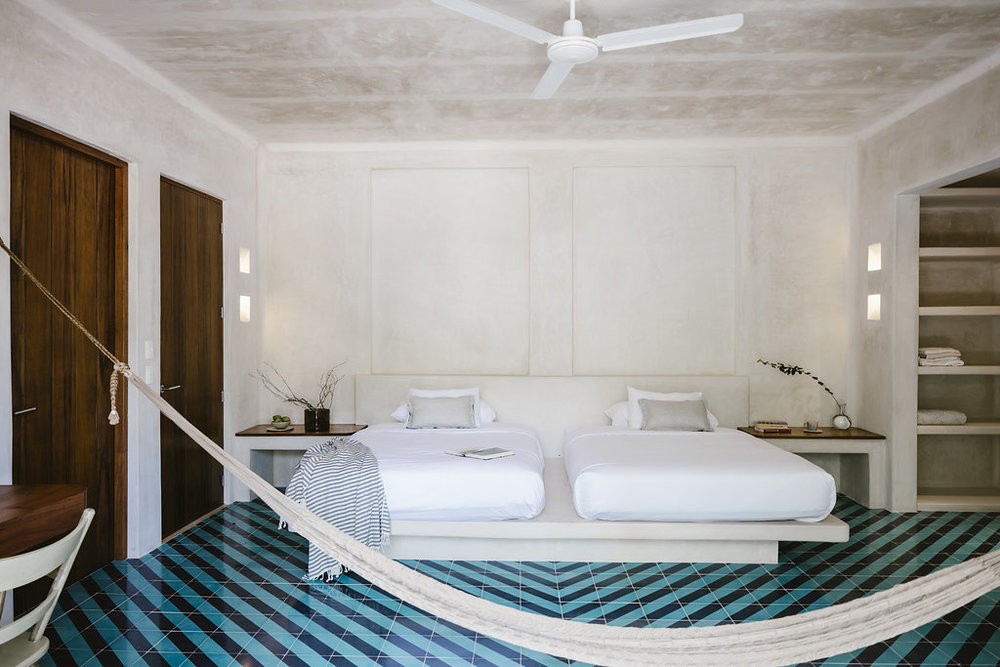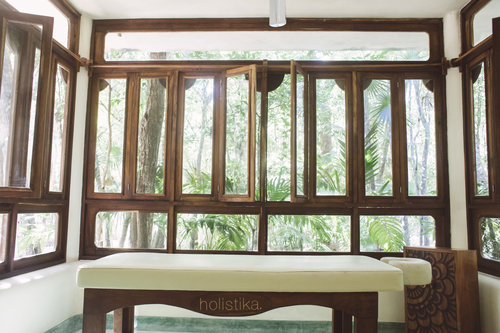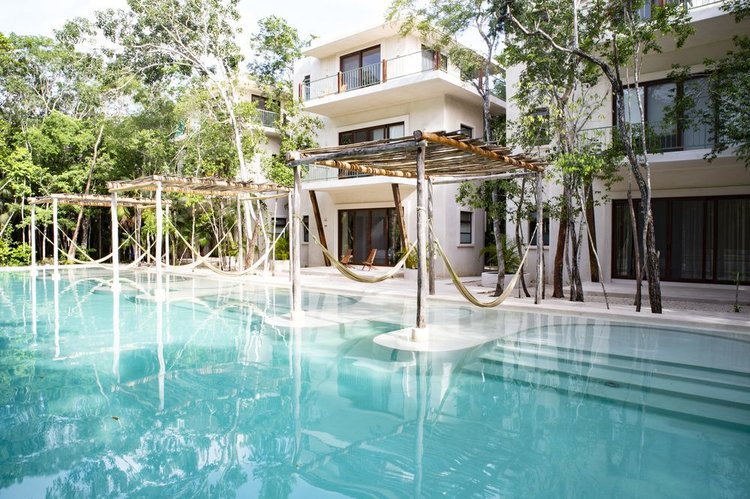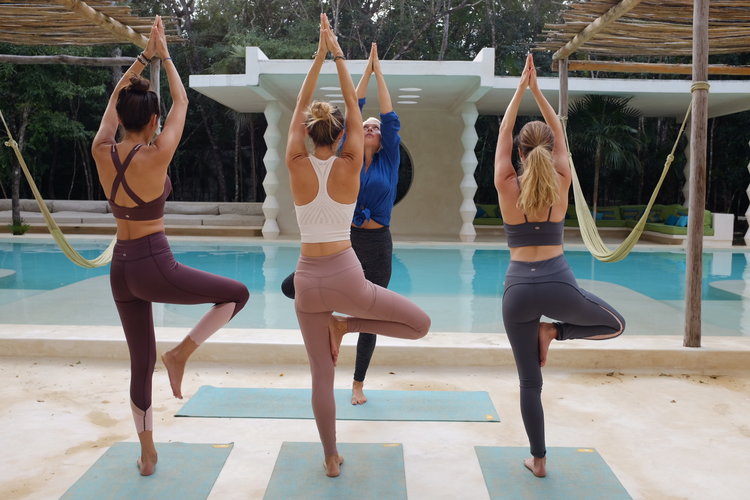 yoga-retreat-tulum-holistika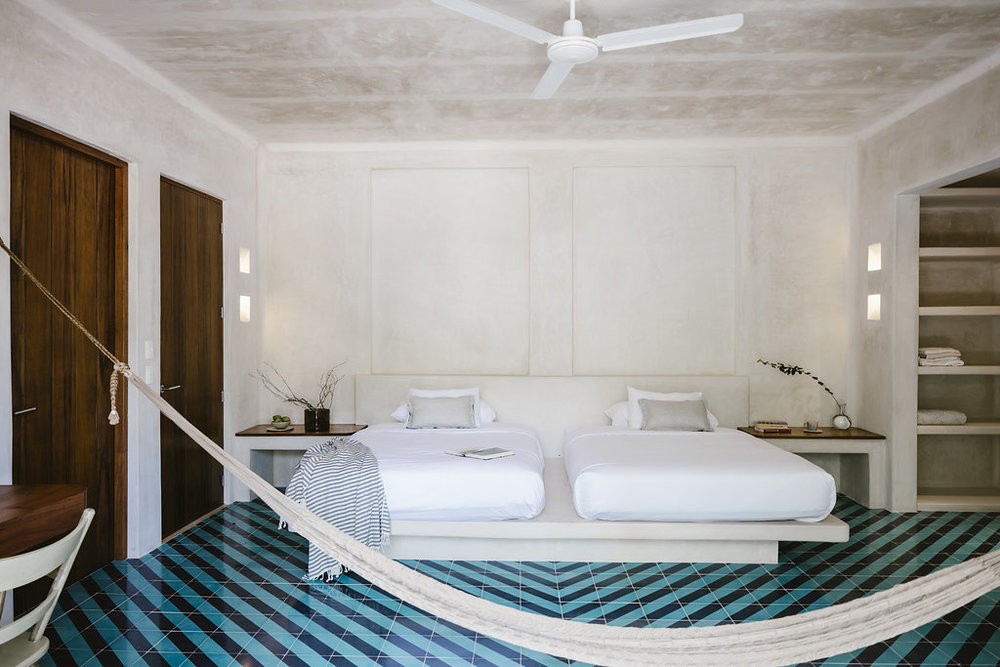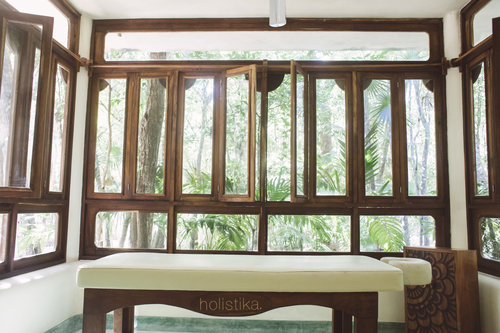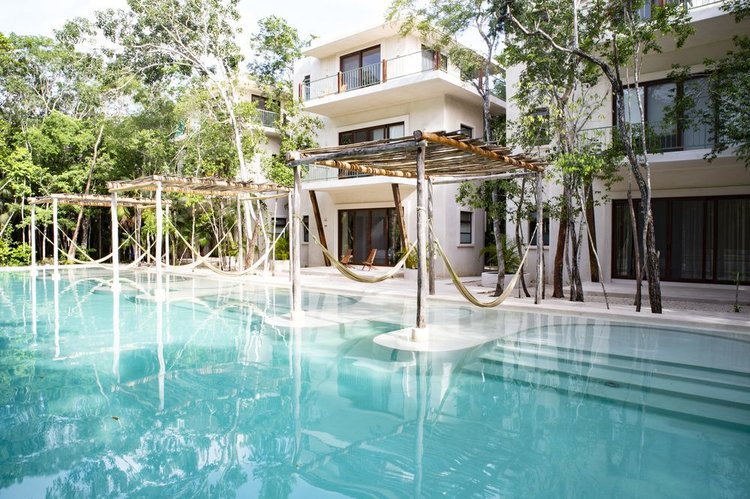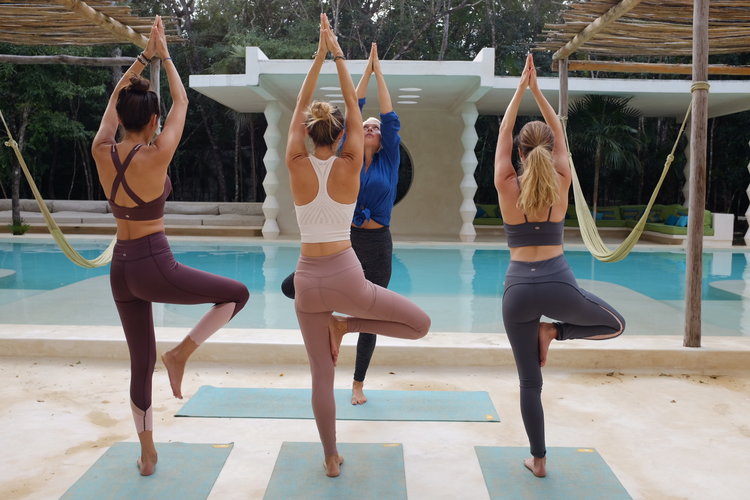 Held at the idyllic Hotel Holistika in Tulum, yoga instructor Yohanna is offering a magical 2019 yoga retreat to help reboot body, mind, and spirit. Just a 5-minute drive to the town of Tulum and a 20-minute drive to the beach, this quiet yoga studio and retreat centre is an idyllic backdrop for a holistic holiday.
Program: The 2019 5-night retreat is geared towards ambitious women. Included in this offering is one or two daily Jivamukti Yoga classes, one daily wellness workshop, one sound healing session, one fire ceremony, one cenote excursion, and beach time. Massage and other holistic treatments are available to be added-on.
What We Like: The dorm room at Holistika is one of the most luxurious shared accommodations we've ever seen. Called the 'Beehive Experience,' this shared room is beautifully designed, well-kept, and provides a strong community feel, much like you'd find in a hive.
Cost: For accommodation in the Beehive, the package price is $1900 USD. For a private deluxe room, the rate is $2700 USD. Coming with a friend? Share a deluxe room for $2300 USD.
Av. 10 sur lote 4, zona 11, manzana 902. CP 77760, Tulum, Q.R., Mexico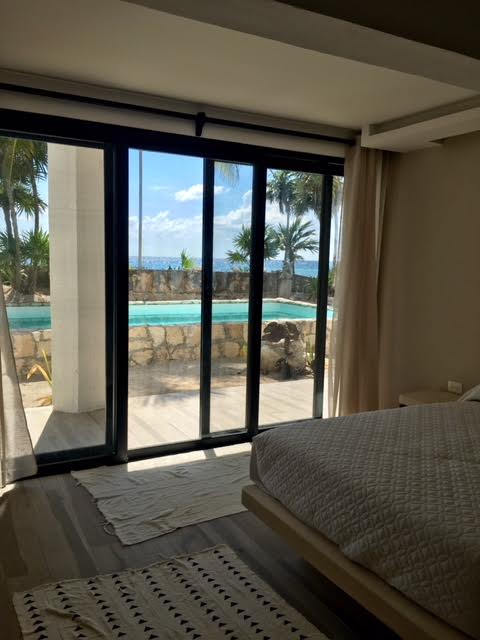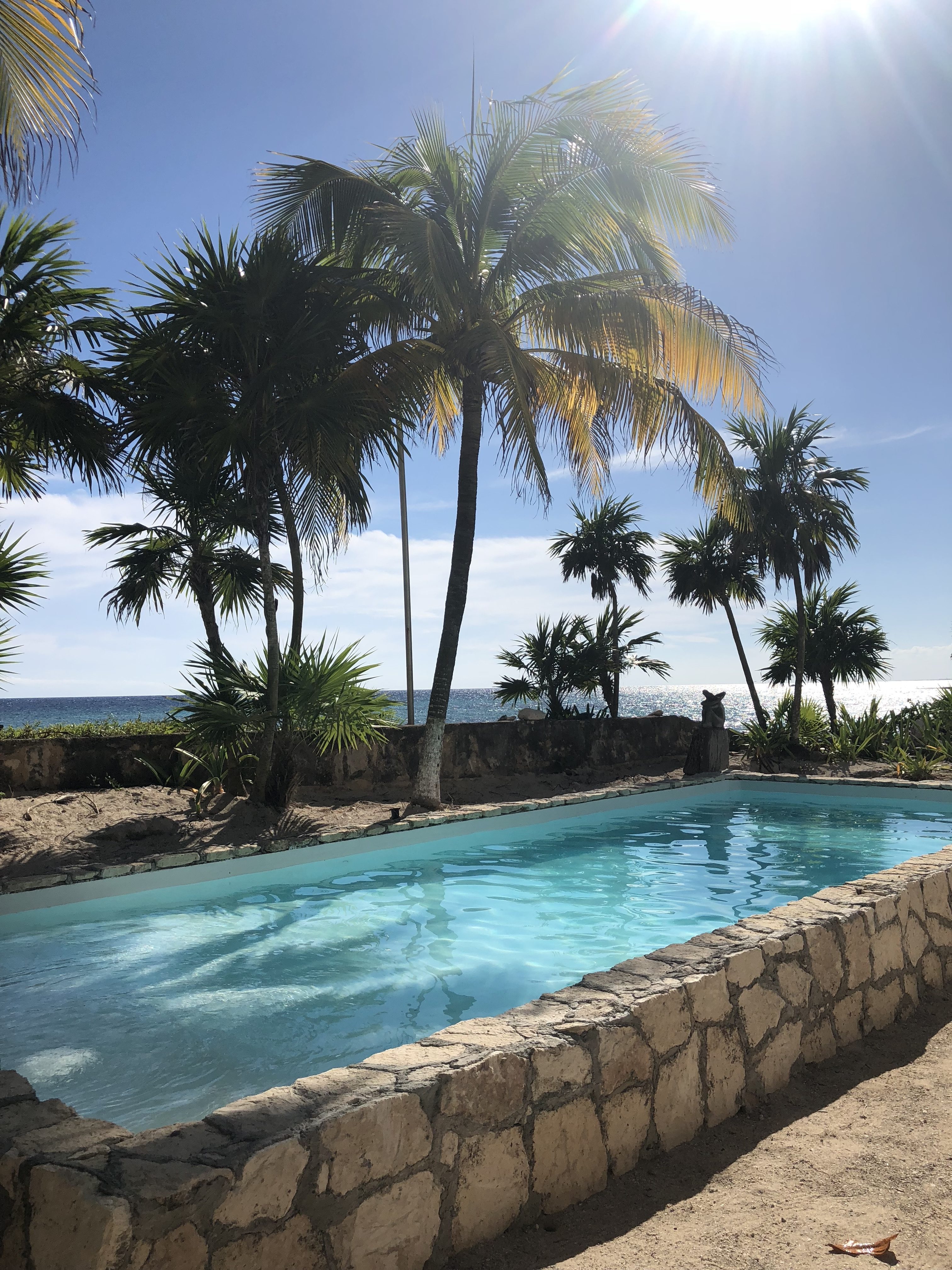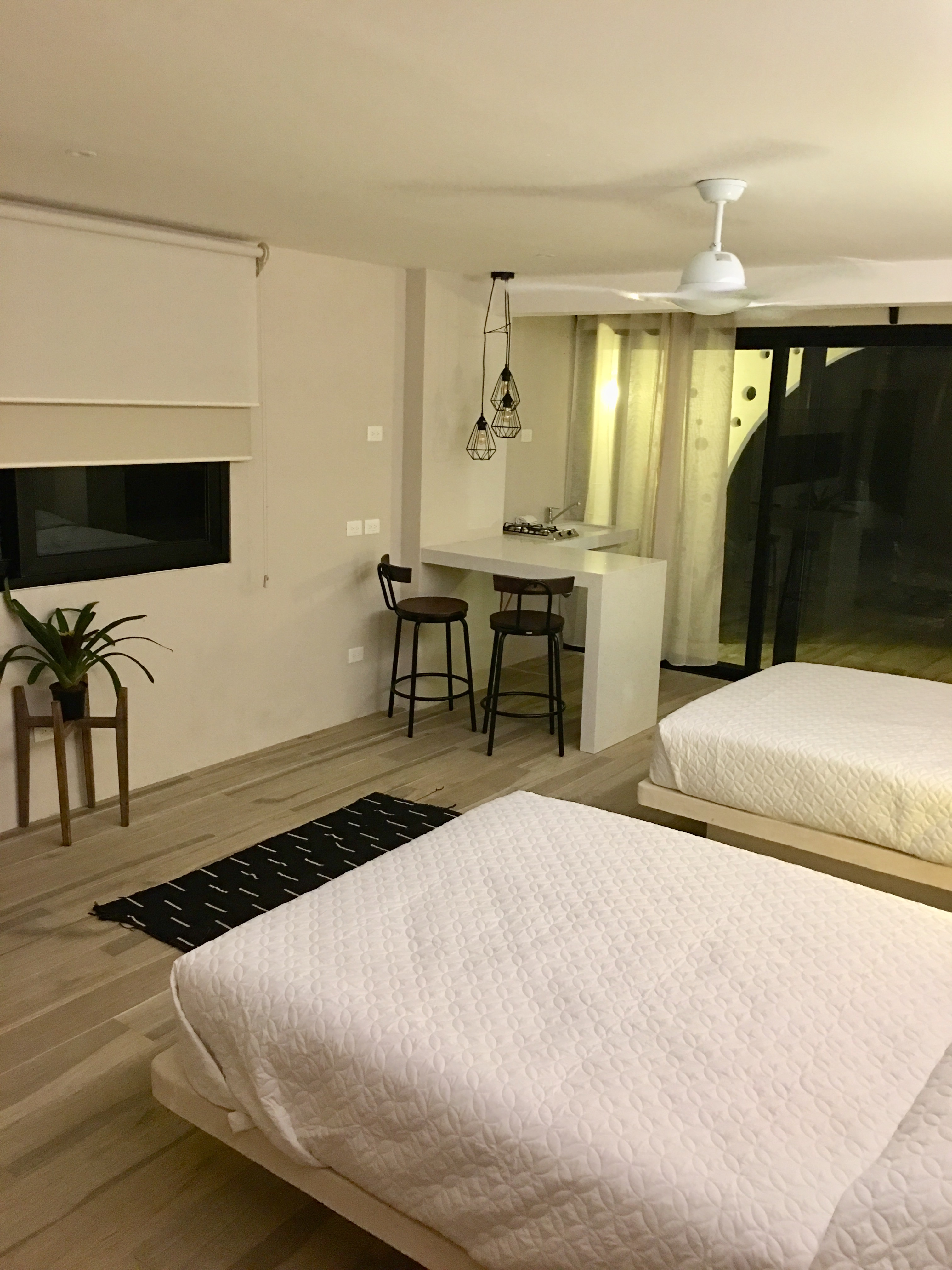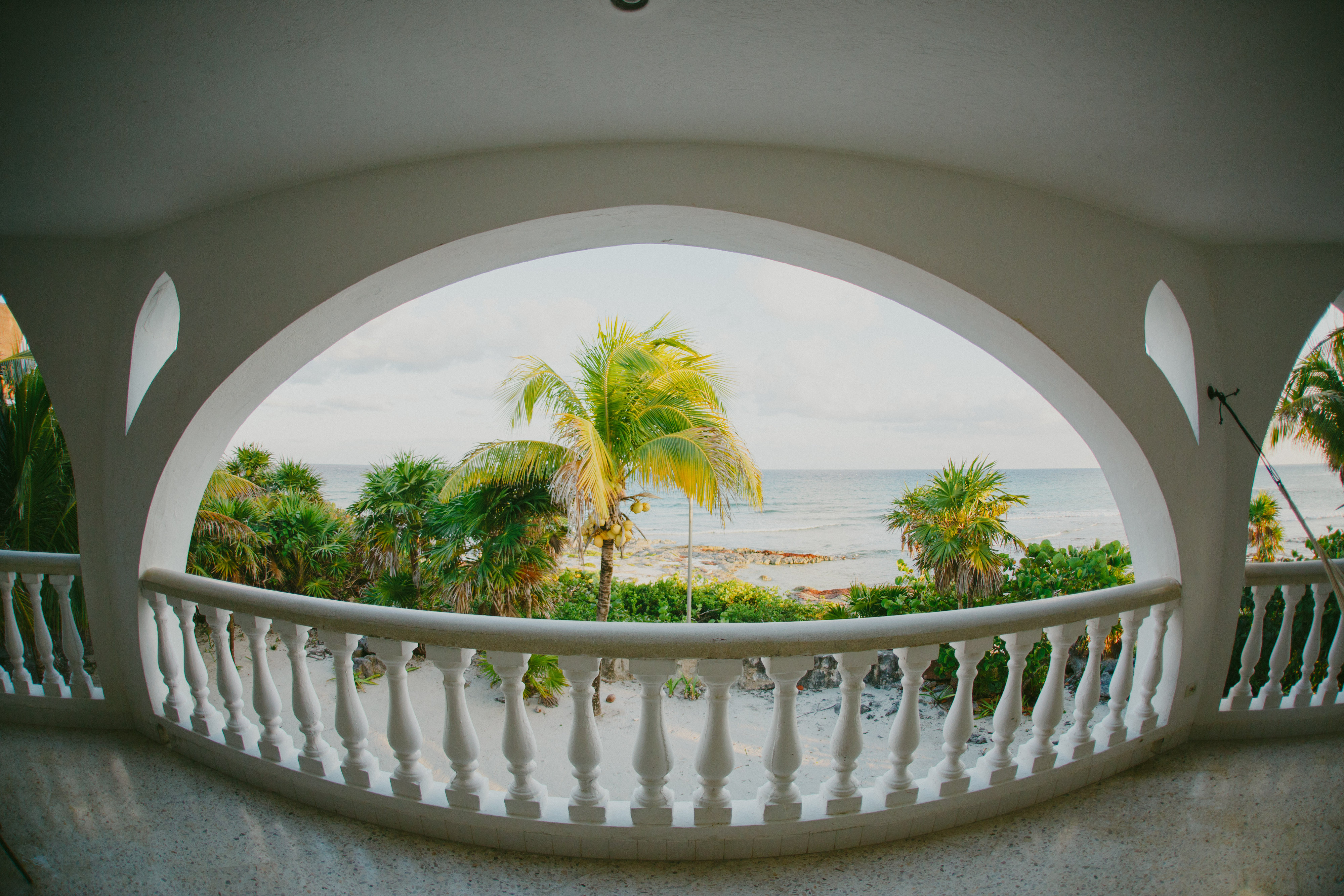 View More: http://photos.pass.us/yogacopal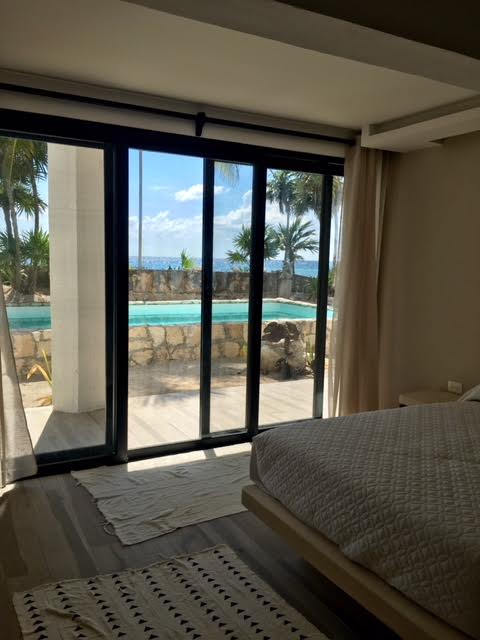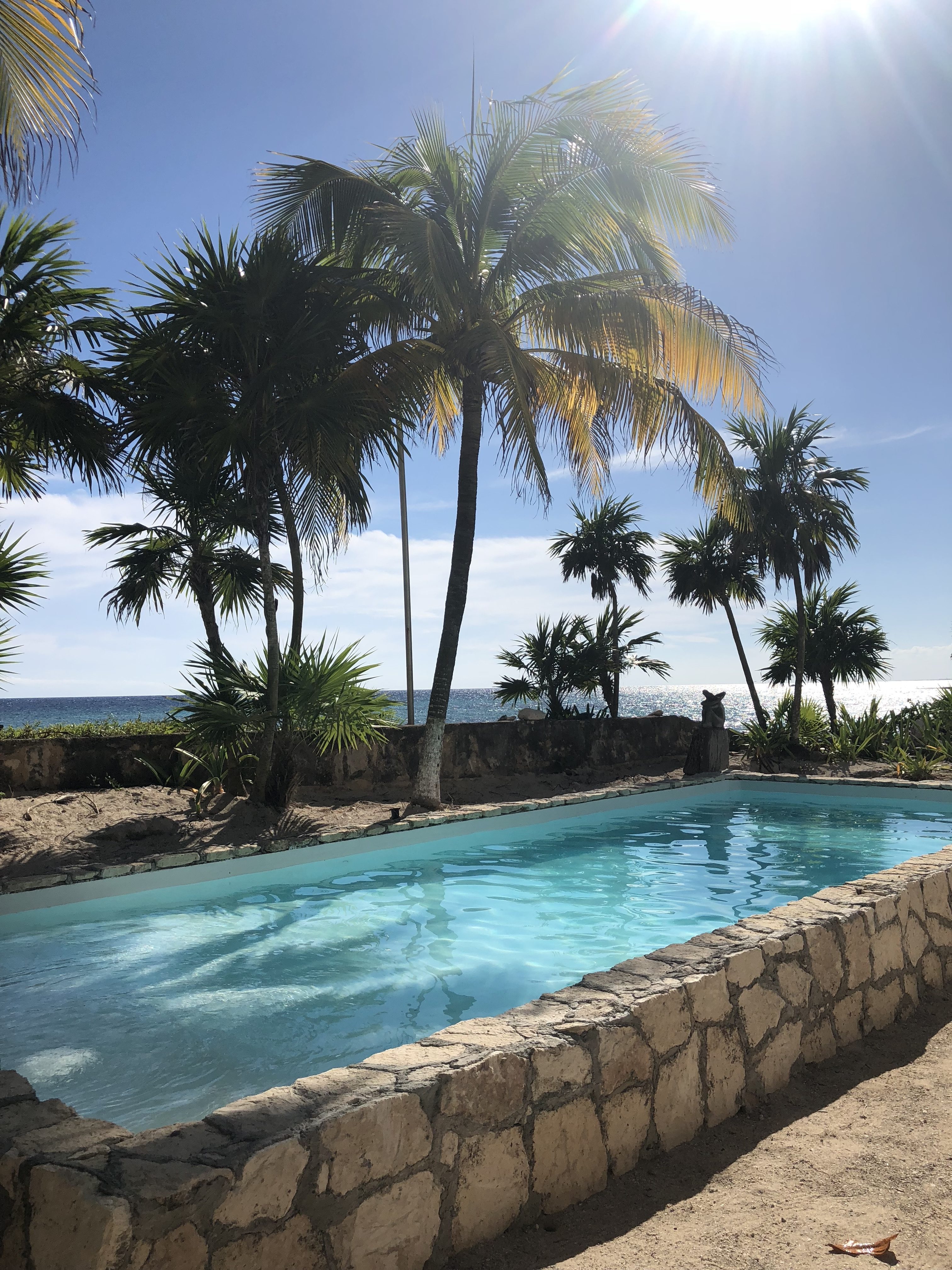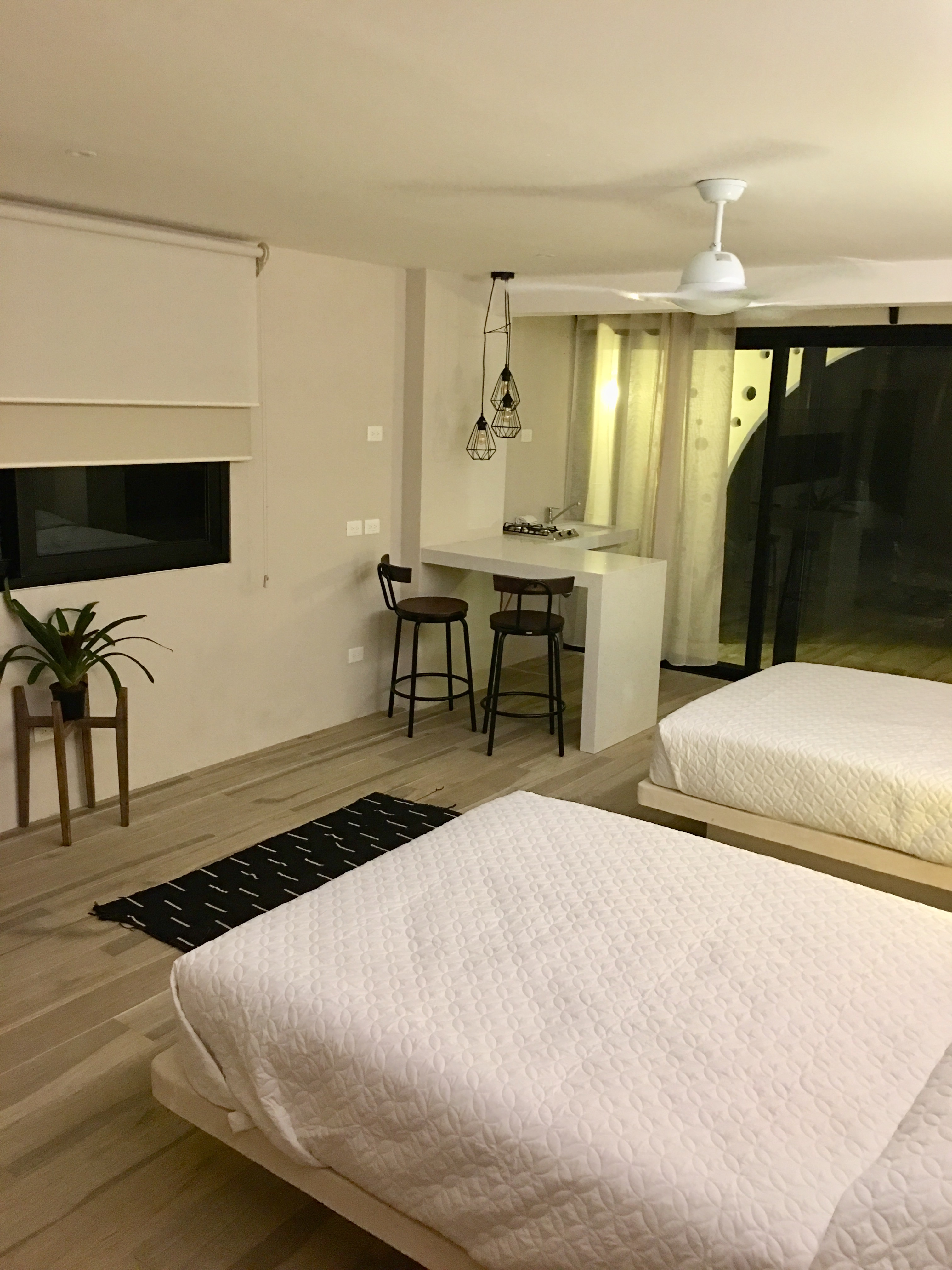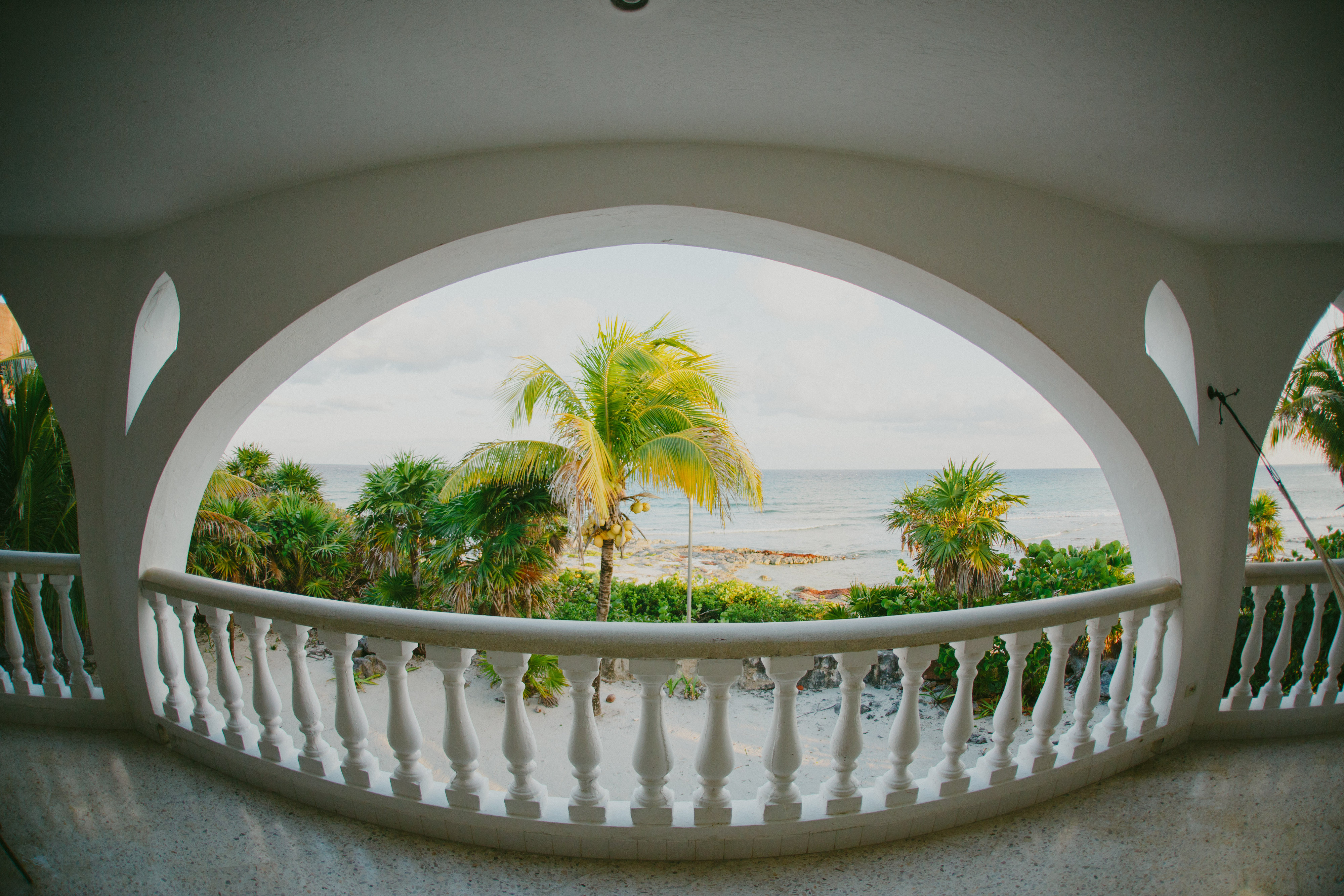 Copal Retreat is nestled into a beautiful villa overlooking the Caribbean. Boasting incredible views from the rooftop studio, this space is truly a sweet escape from the everyday. It rests just about 20 minutes south of Tulum, making it both close enough to explore the bustling town but far enough away to enjoy the peace and tranquility of the ocean.
Program: Copal Retreat offers a variety of themed retreats of different lengths and rotating leaders. This autumn they are offering a selection of five day retreats, including '5 Days of Yoga Balance.' This yoga retreat includes daily sunrise and sunset yoga, accommodation, meals, and additional activities.
What We Like: The seclusion of this retreat space is perfect for a down-to-earth and intimate yoga retreat. It's a few steps away from the traditional tourist path, making it an ideal place to find oneself outside of the everyday.
Cost: The '5 Days of Yoga Balance' in November ranges in price from $1200 USD to $1600 USD. Many of their other retreats are priced similarly.
Km 85 Carr Cancun Tulum Paamul
Wherever your retreat feet take you in Tulum, this coastal paradise, rich in natural beauty and ancient history, is an inspiring destination for a 2019 yoga retreat. Offering an impeccable mix of down-to-earth relaxation and uplifting activities, workshops, and ceremonies, there is something for every type of yogic seeker. Inhale the warm salty breeze of the Caribbean as you exhale the typical 'everyday' that does not apply in this paradise locale.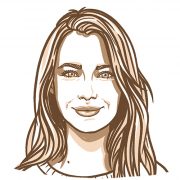 Andrea Wilson
Andrea has been hosting yoga retreats in various locations worldwide since 2003 and continues to encourage her students to live as the best version of themselves. Yogic living provides the framework for her informative writing, which is chock-full of beneficial tips and tricks.